If we've learnt anything so strongly about love, it's to never say never! Love has a plan for everyone and in time, it goes right ahead to actualize it! 😅 This was just the case for Susan and  Obie who met through Instagram. Oh, yes! It's yet another social media love story. 😅
Susan had always thought that the idea of meeting the love of your life online was quite weird and totally wrote it off as something that wasn't for her. As they say, life, or in this case, love happens!  Her sweetheart Obie had slid into her DM on a beautiful day and what started as an online friendship, led to this very beautiful love journey. Susan gives us the full scoop into their love story – keep scrolling to enj0y. Now, the lovebirds have tied the knot and we can't just help our excitement.
The #ObiesGarland wedding was an all so colourful affair. As the Yoruba beauty got traditionally hitched with her Igbo sweetheart, the beauty of both cultures came out to play! From the pop of colour to the beautiful display of cultural heritage, we just can't stop smiling at the vibrance of this beautiful Yoruba-Igbo wedding.
Take in all the beauty of Susan and Obie's wedding with the photos below.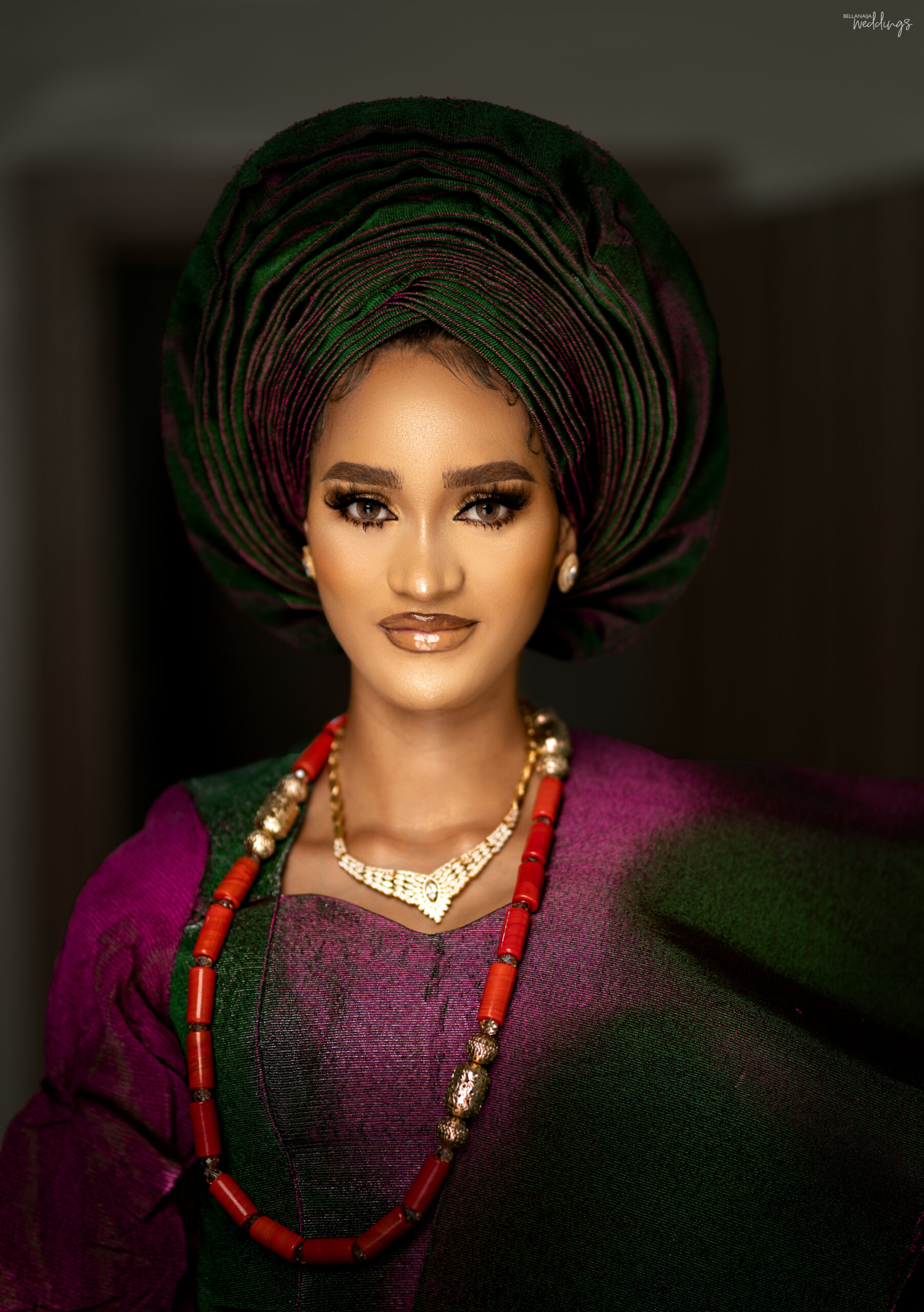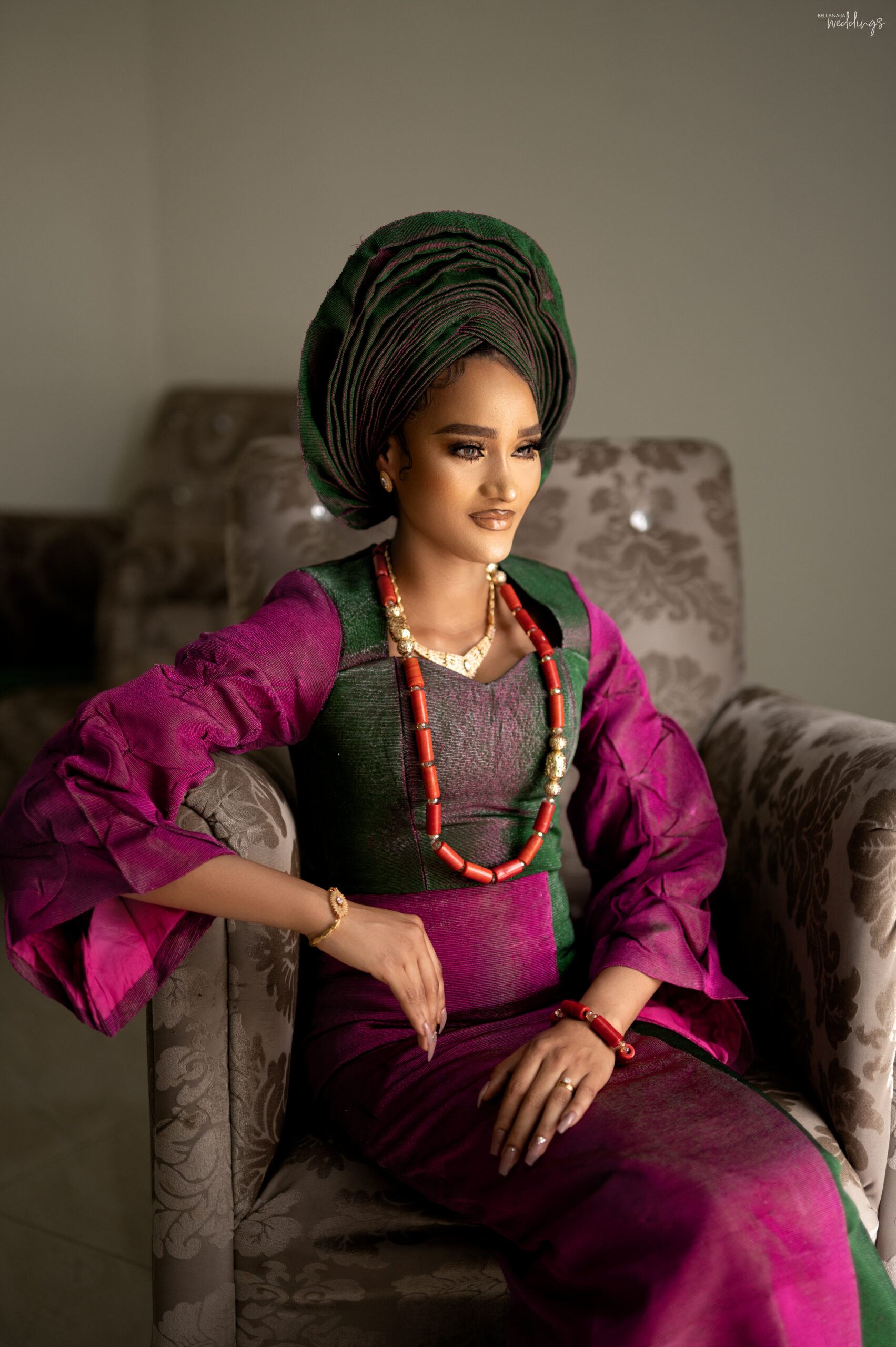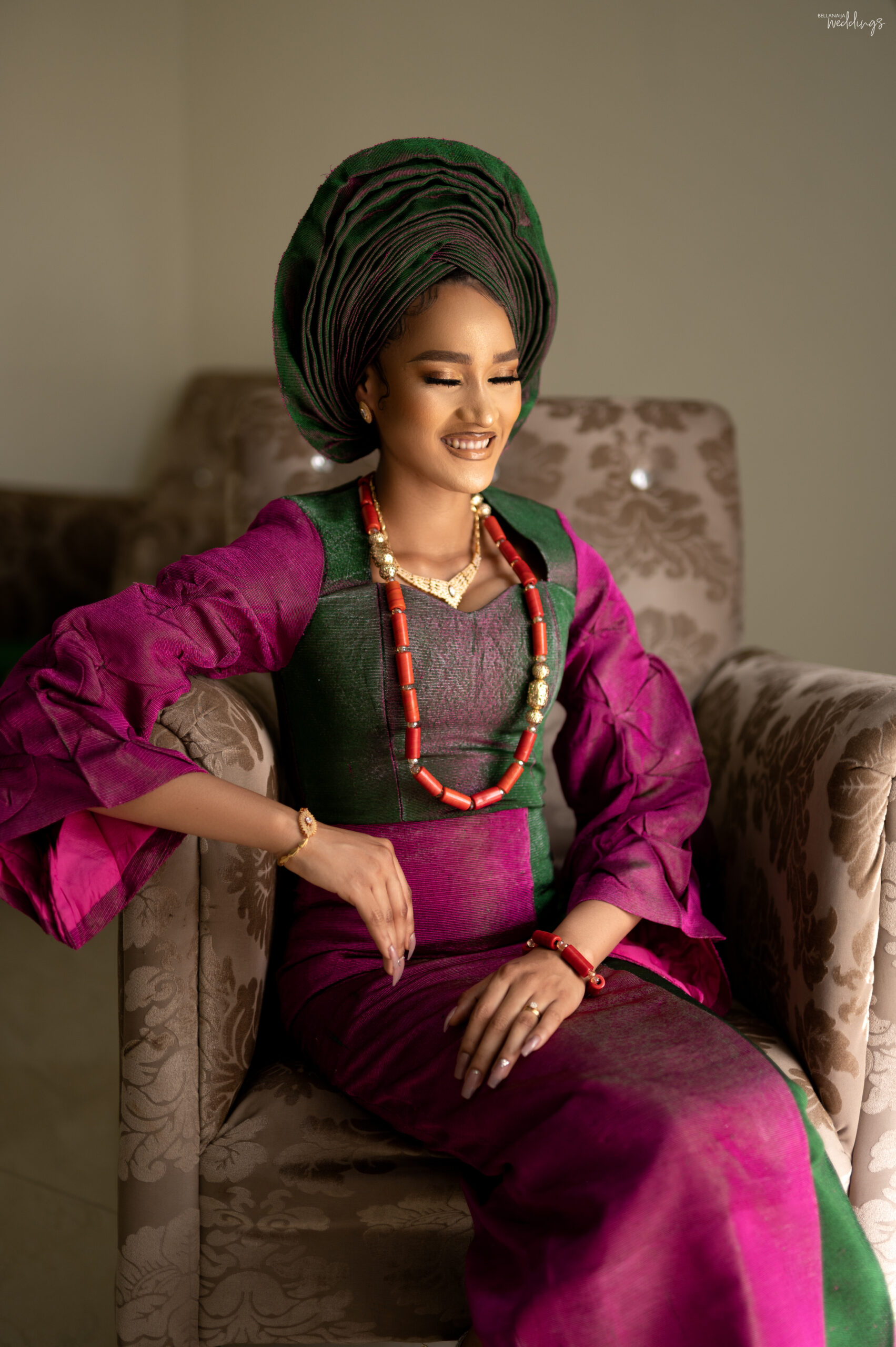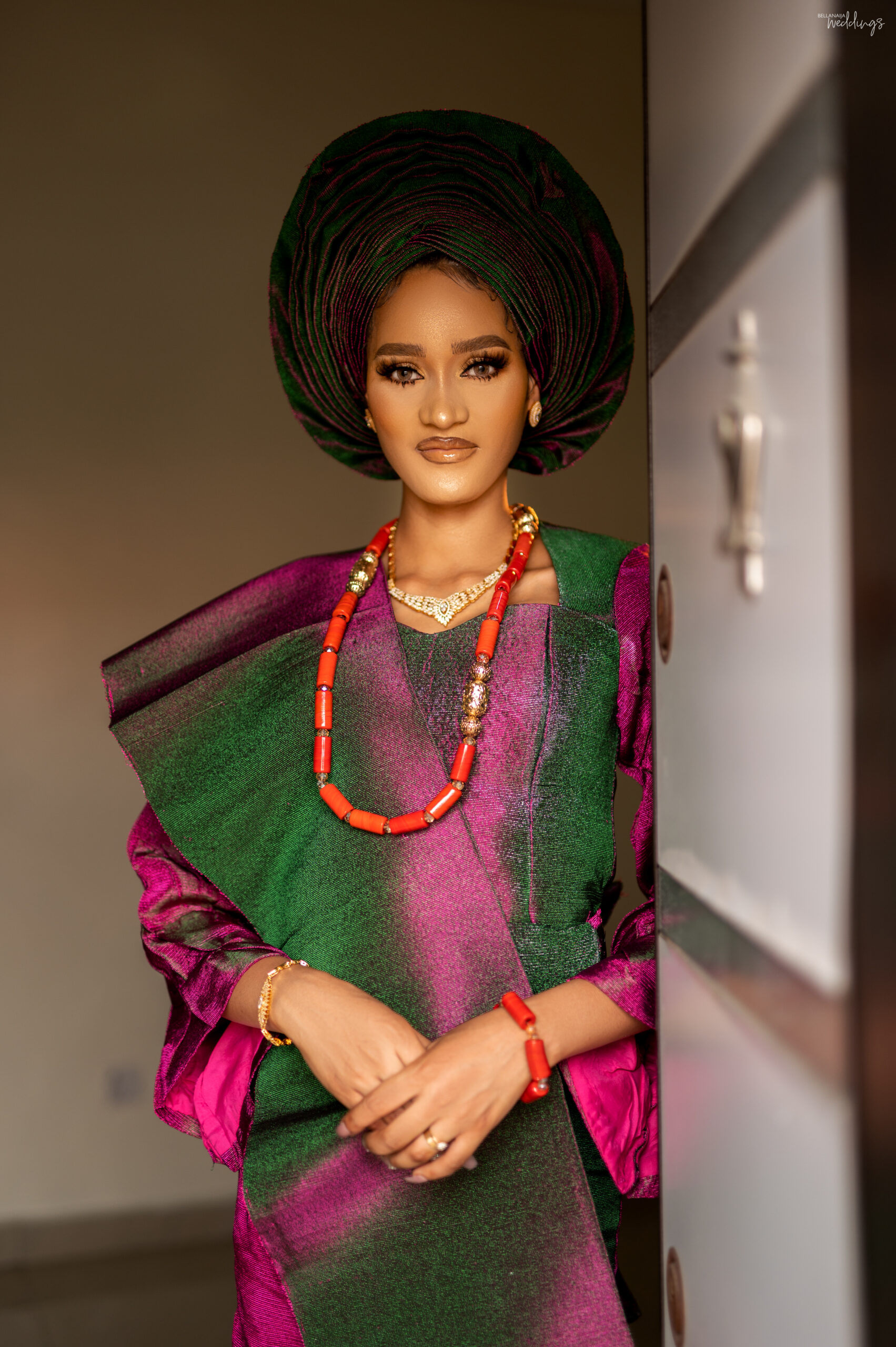 Their love story according to Susan:
I met the love of my life through Instagram in September 2018. A few years ago, I went for a TED talk. I remember the speaker sharing a story on how he met his wife. Guess where? Facebook. She messaged him, they went on a date, and a year later they were married.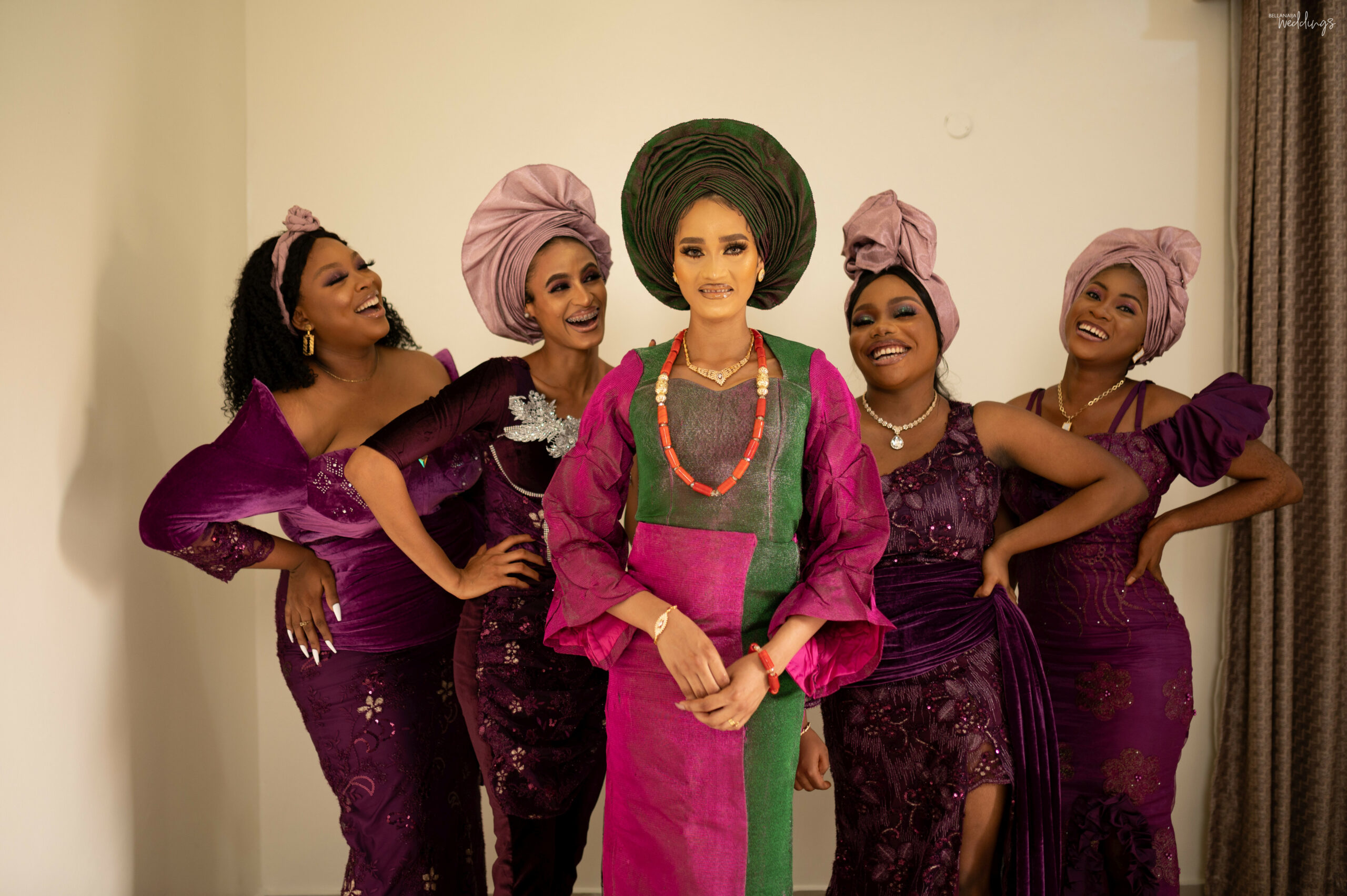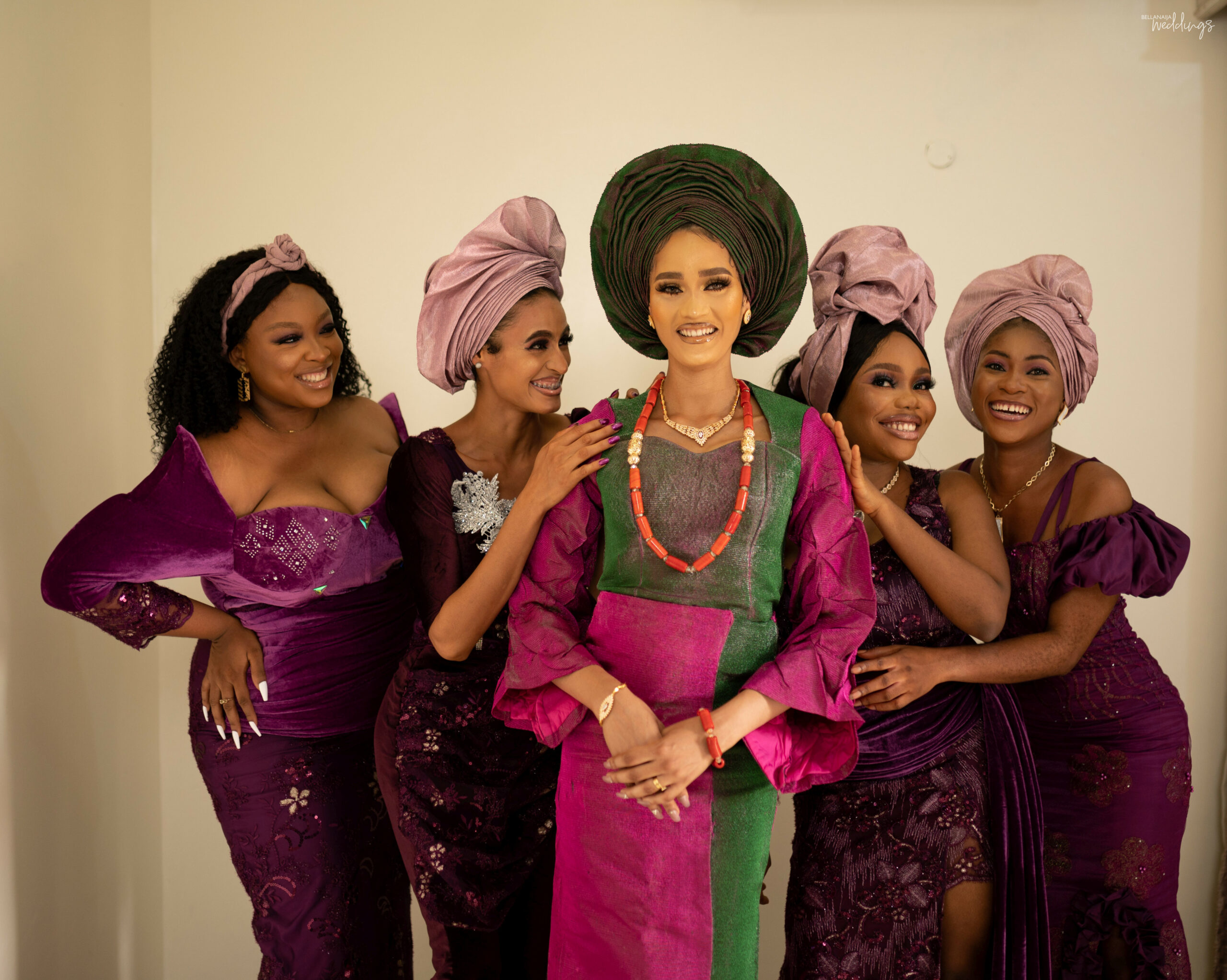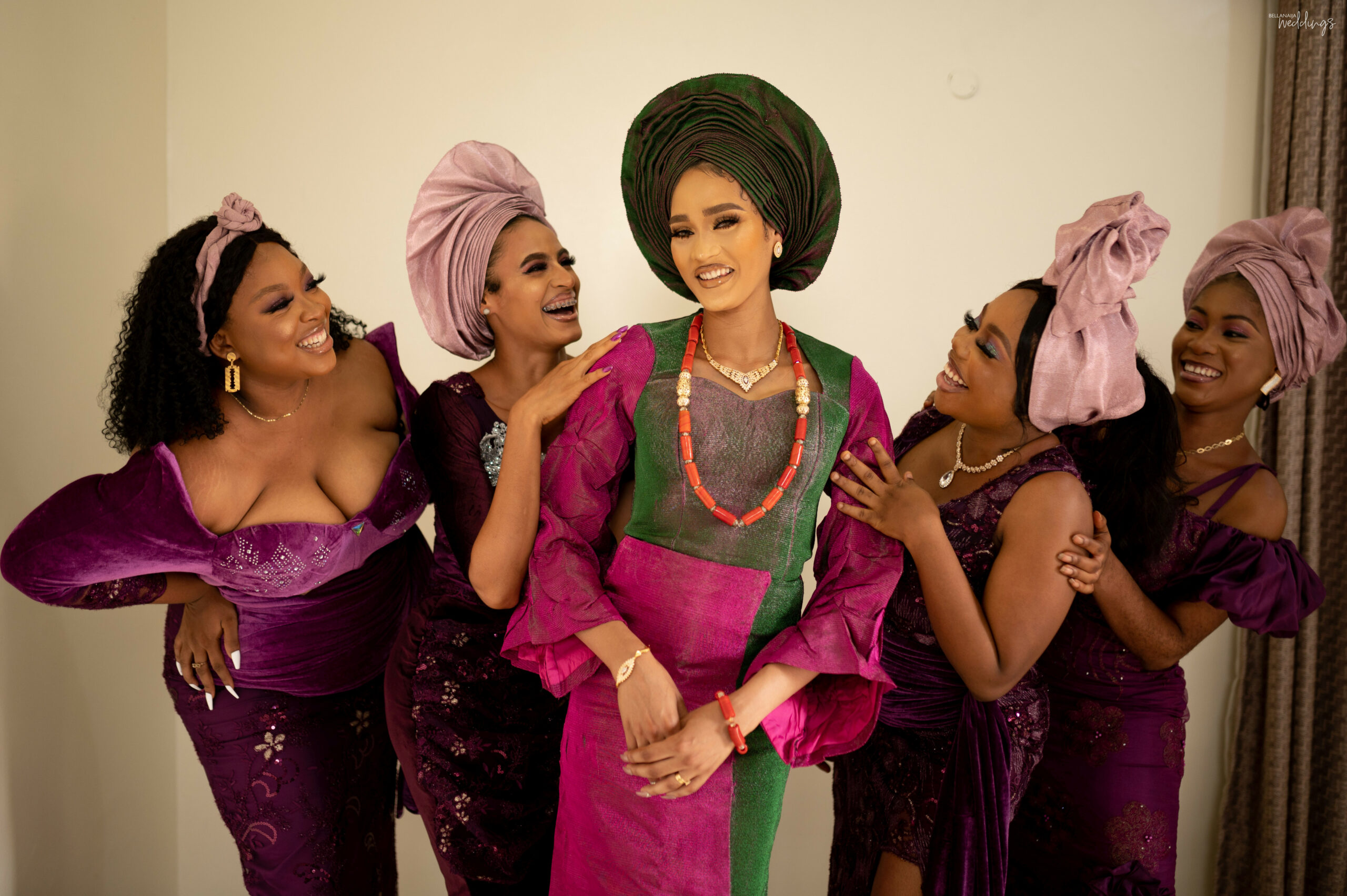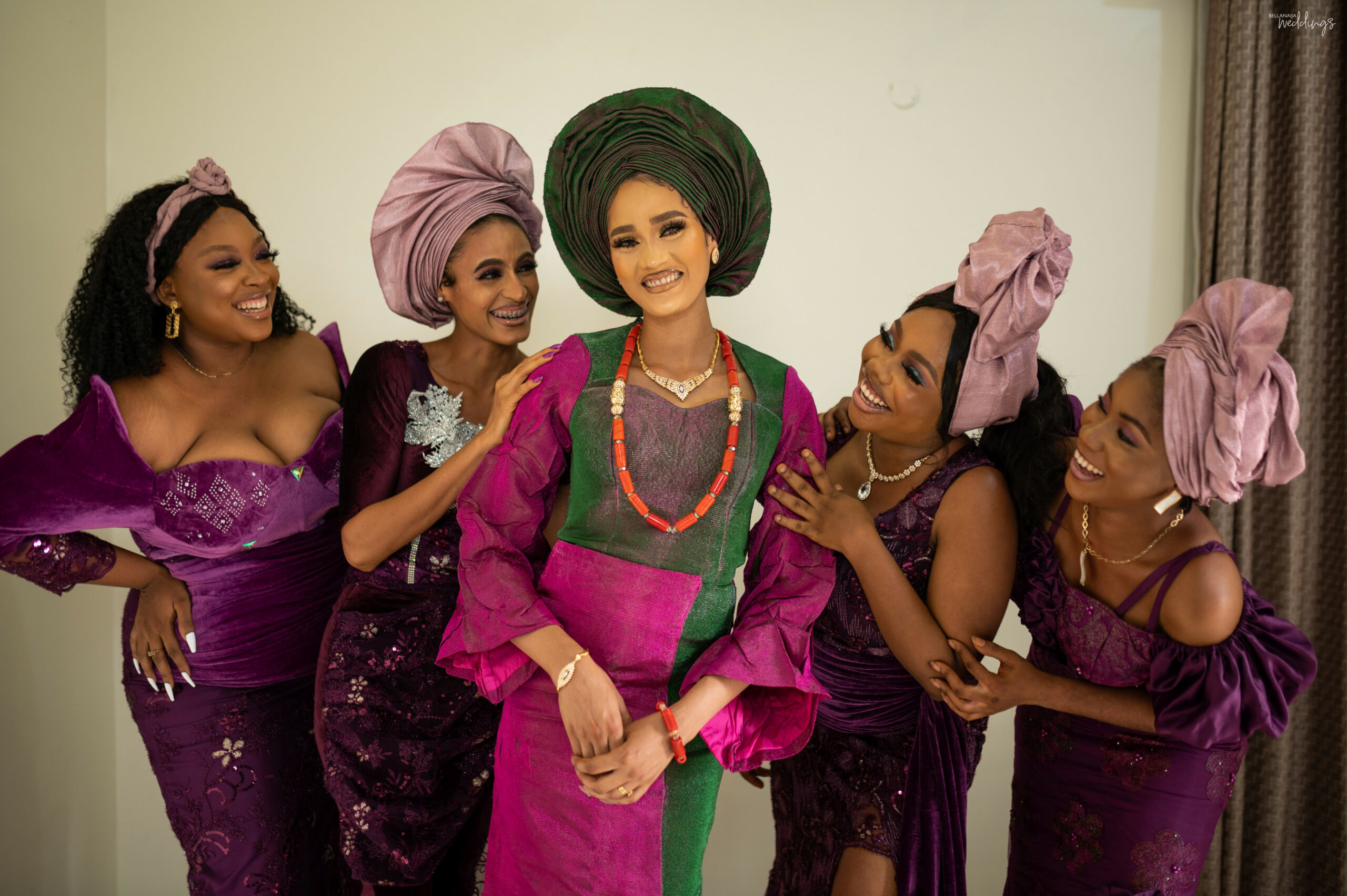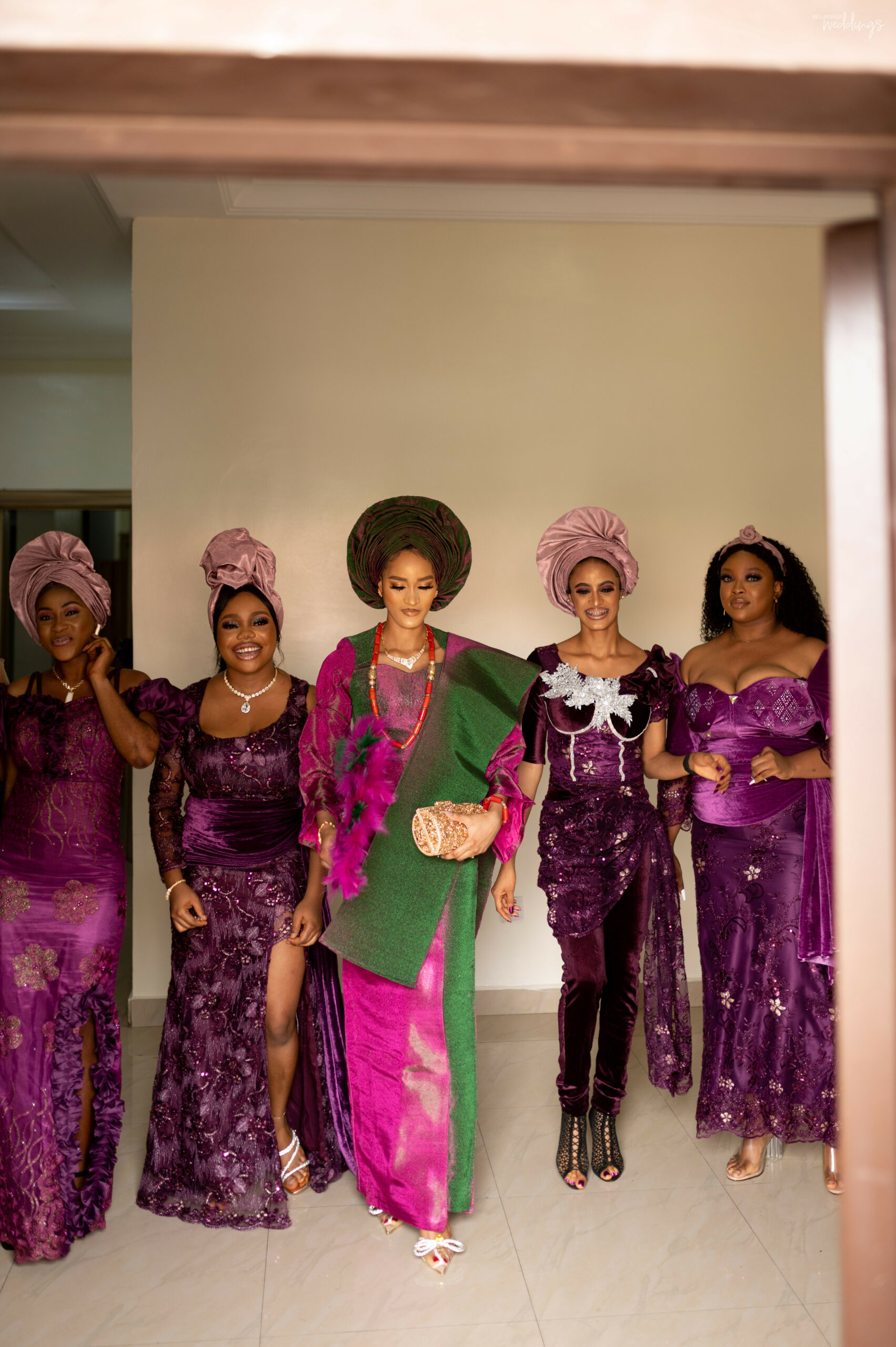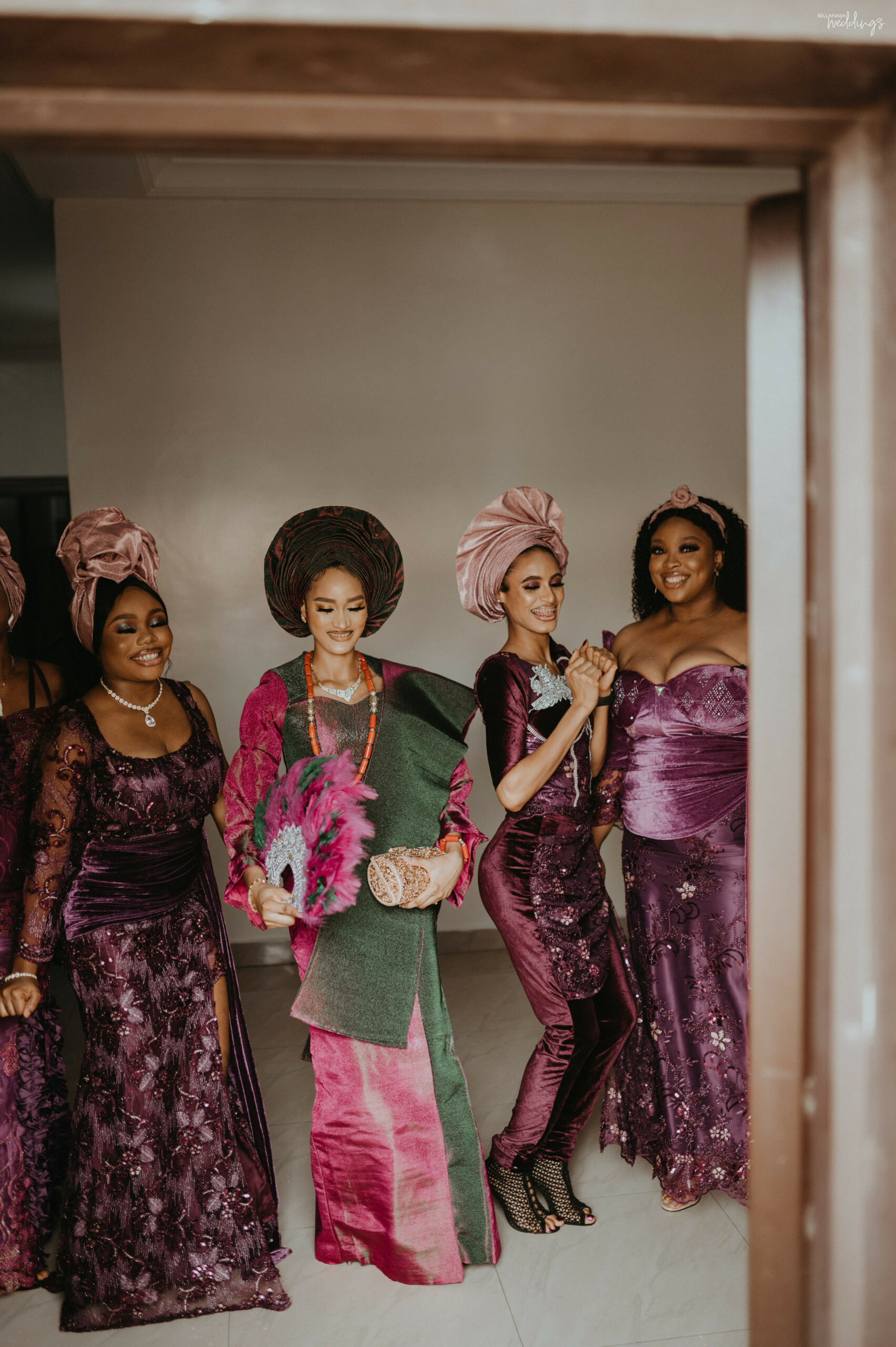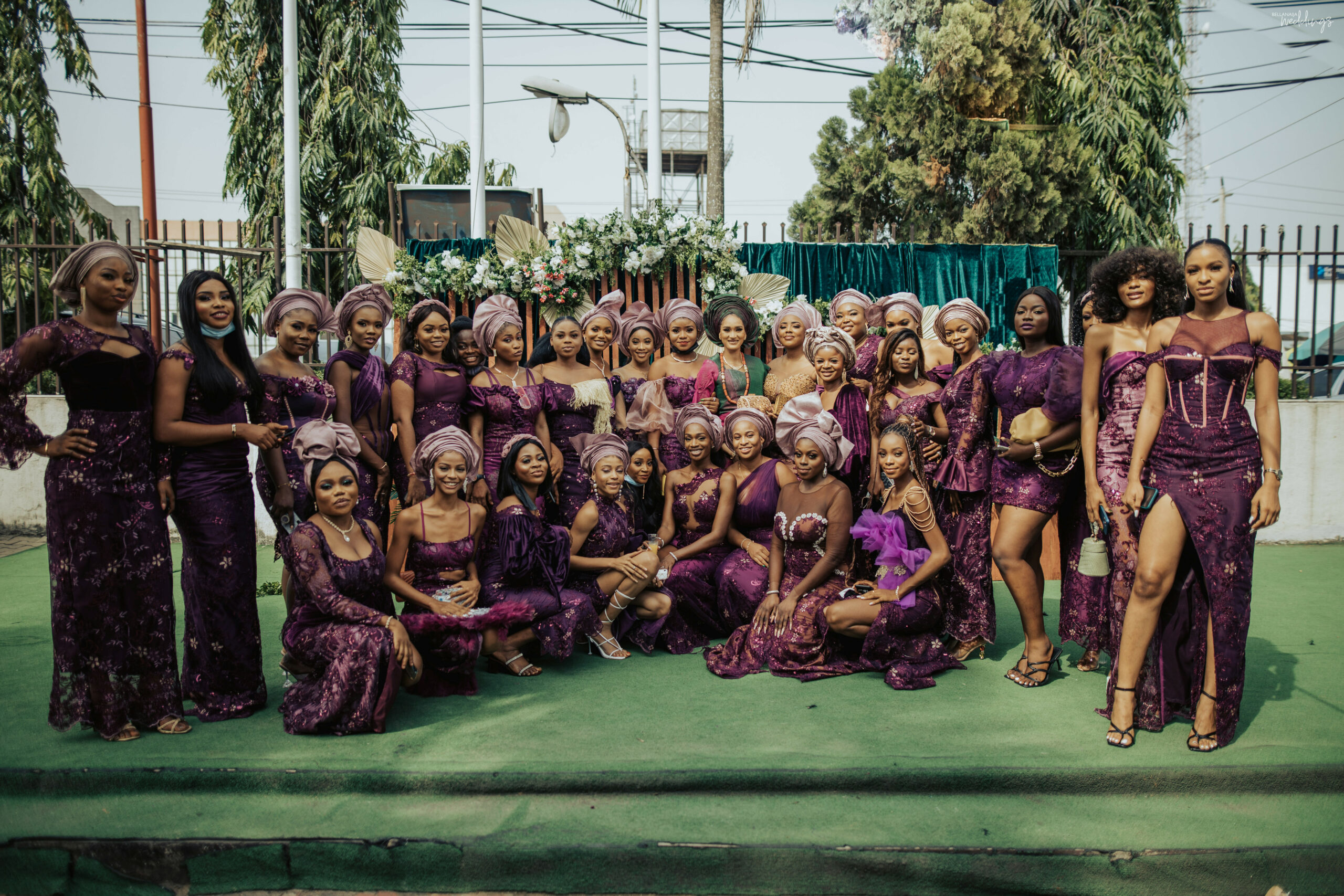 I remember scoffing at that, who on earth meets people online? No way. Not for me, I was old-fashioned. I preferred the classy way of things; perhaps my dream guy would bump into me at the grocery store — maybe we would reach for the same chocolate-filled but healthy snack. 👀
Let's check out Obie and his tribe as they also get ready for the big day…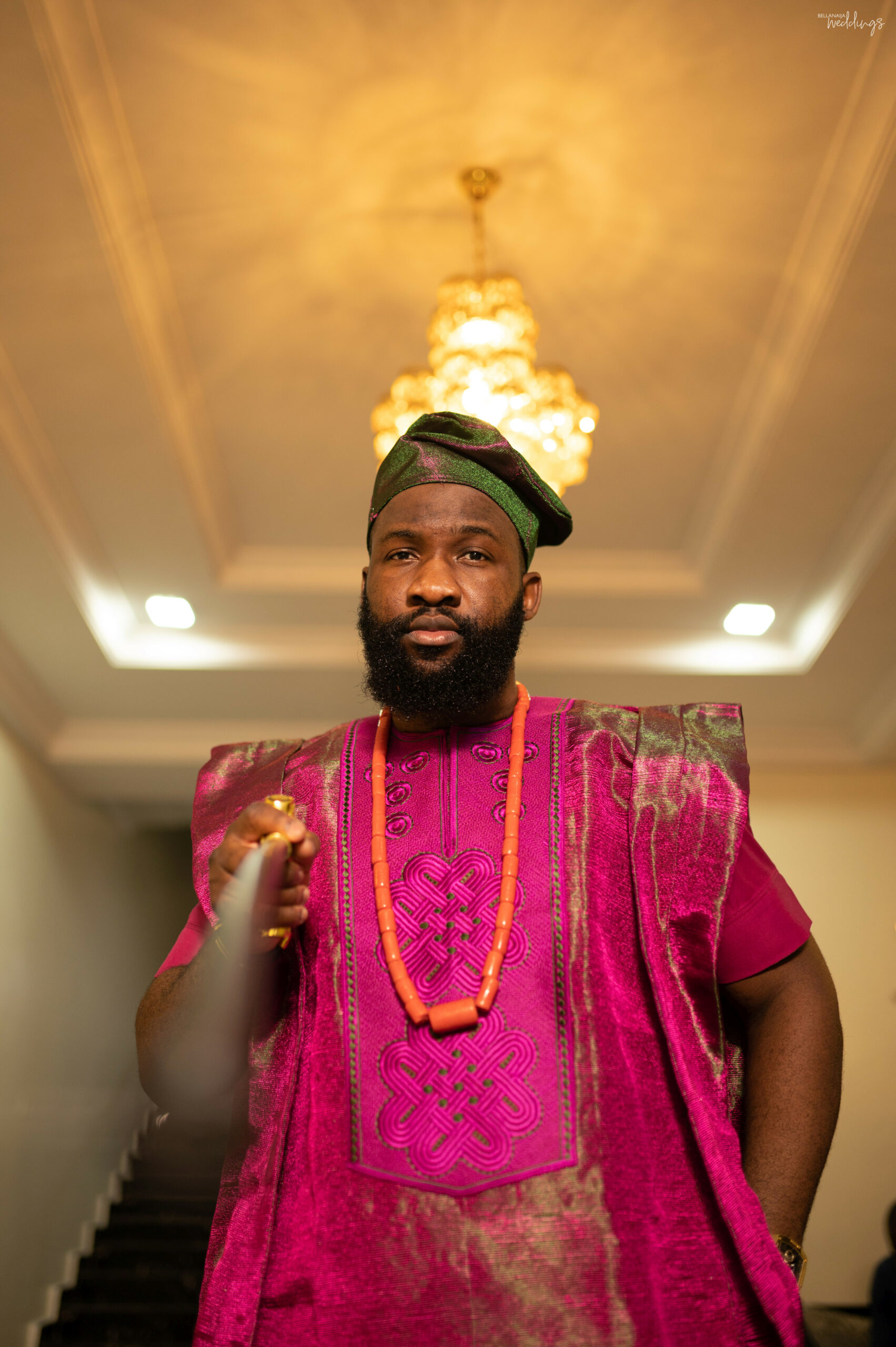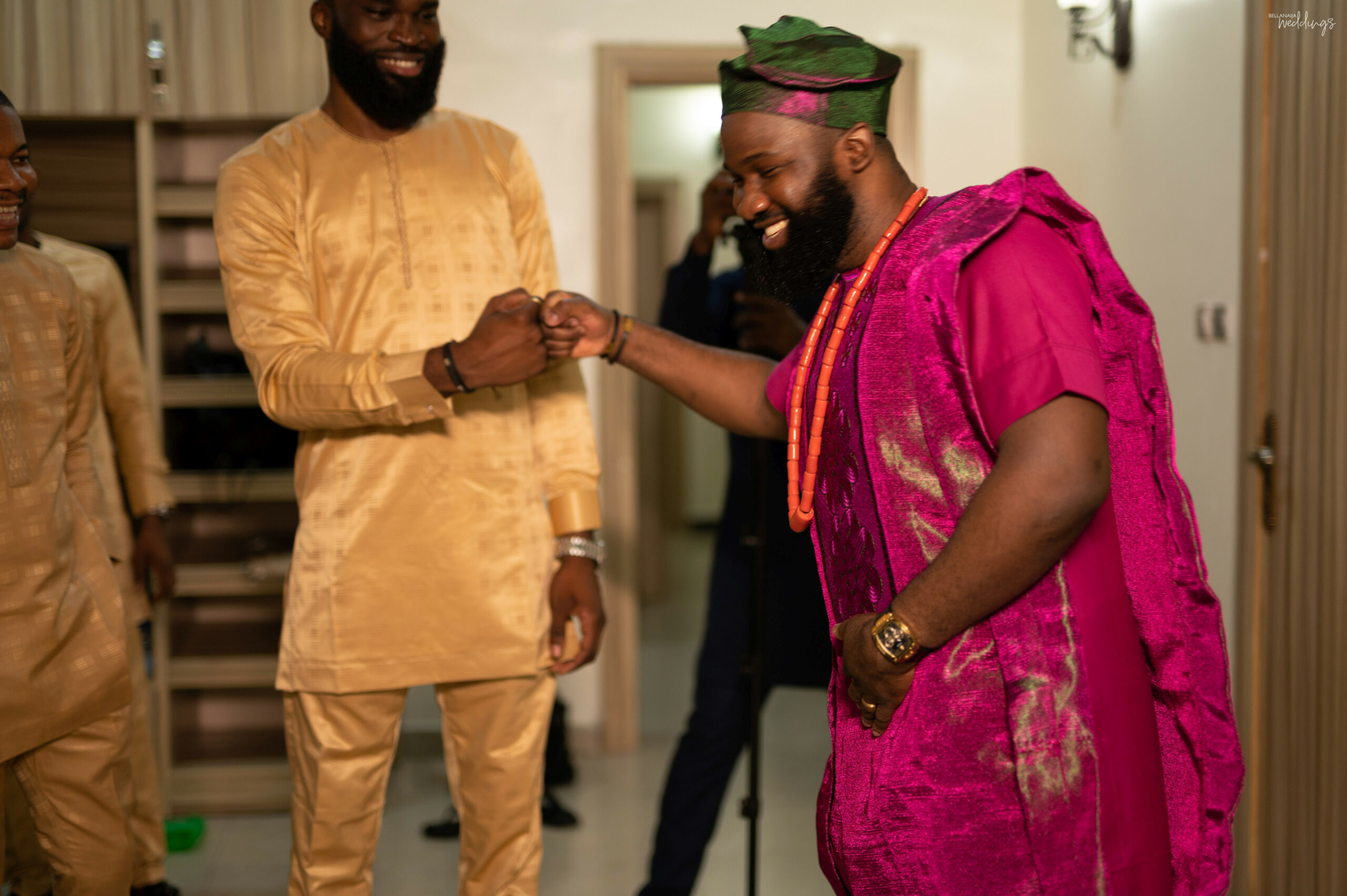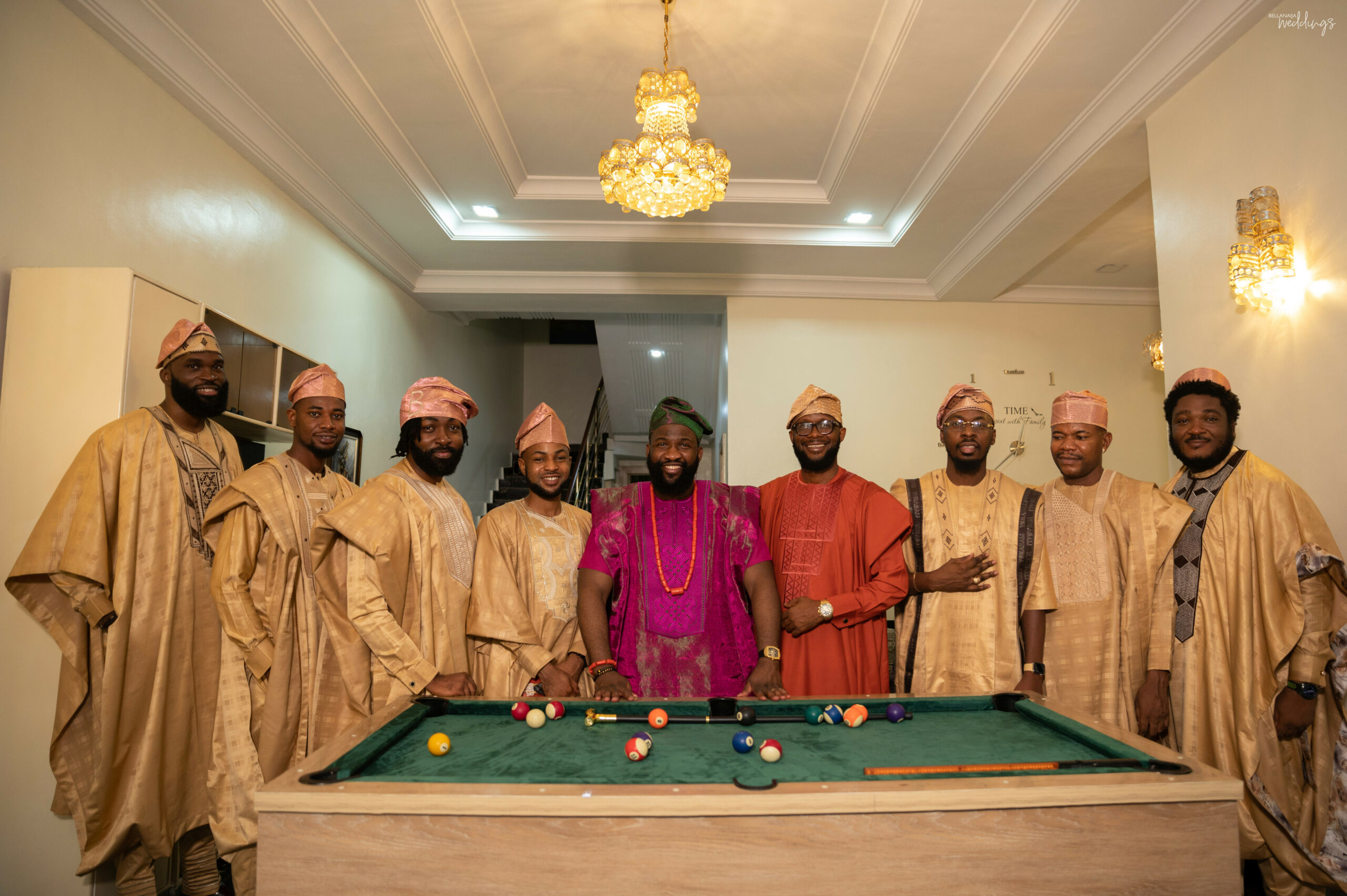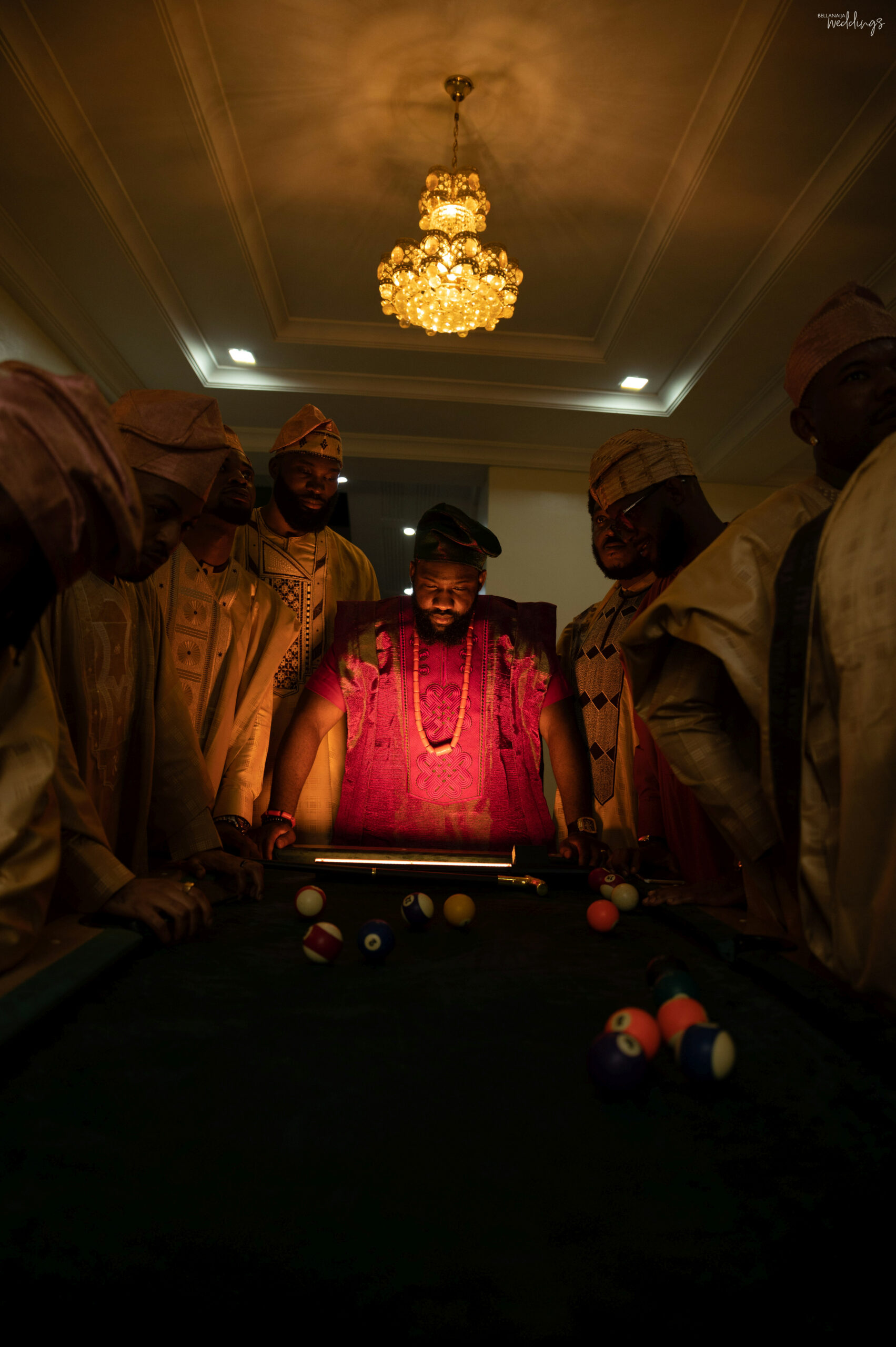 Or, perhaps we would meet at a book store or cafe, my ultimate dream come true. I would be sitting very elegantly on a chair; my hair would be perfect. I'd look like the most graceful lady on the planet, as I read through "The Great Gatsby." Or some other classy novel I'd usually fall asleep to every night with a bottle of wine in hand.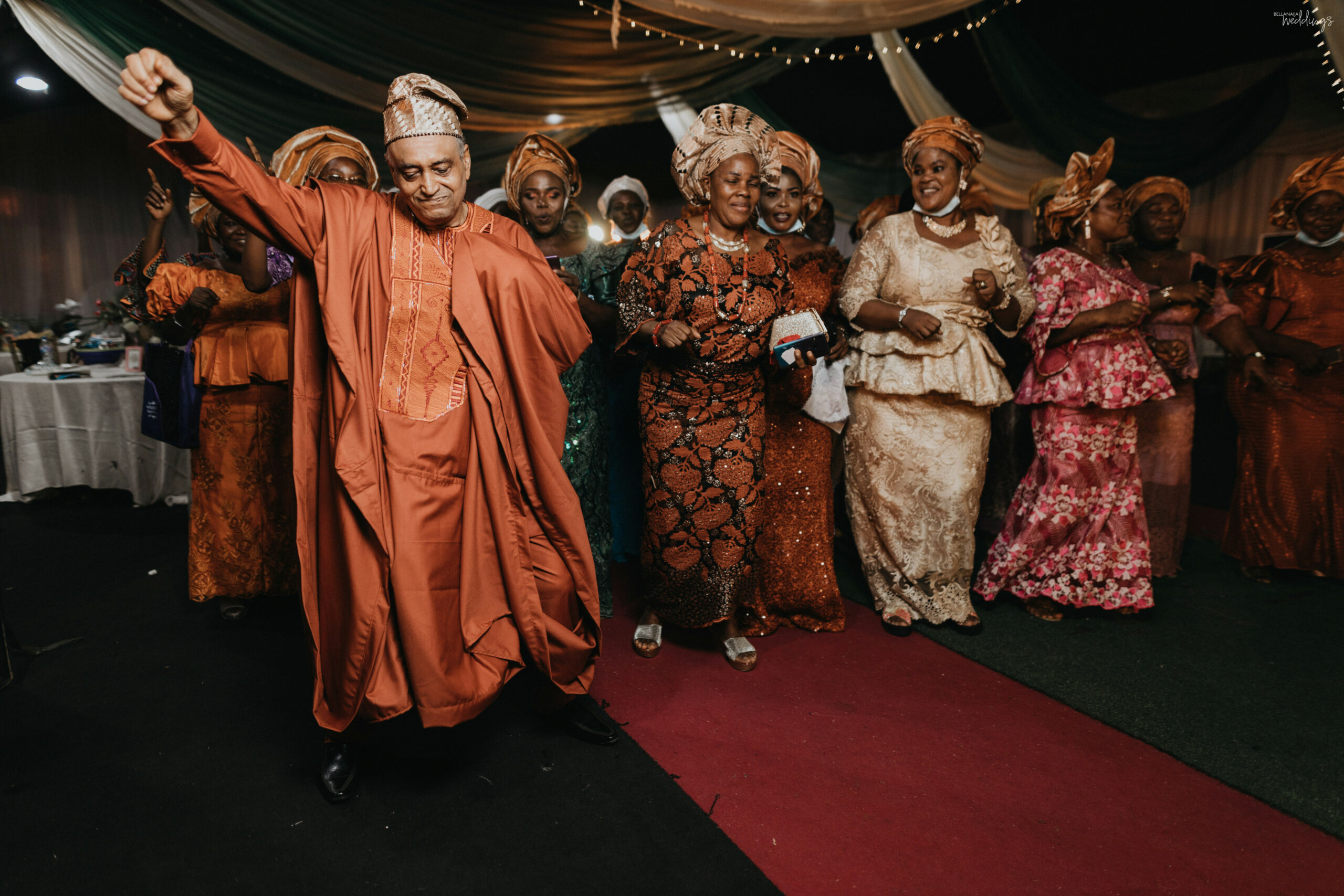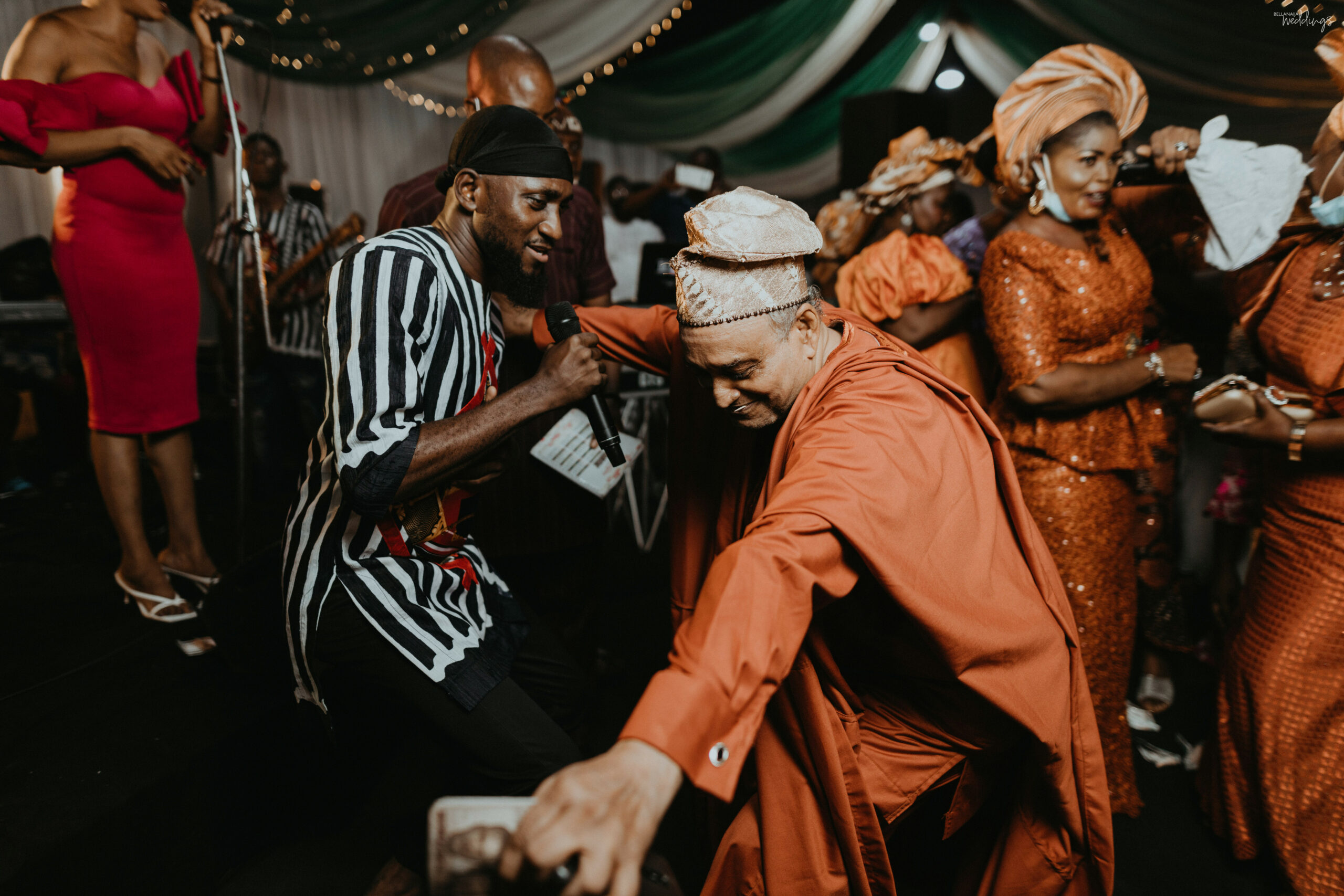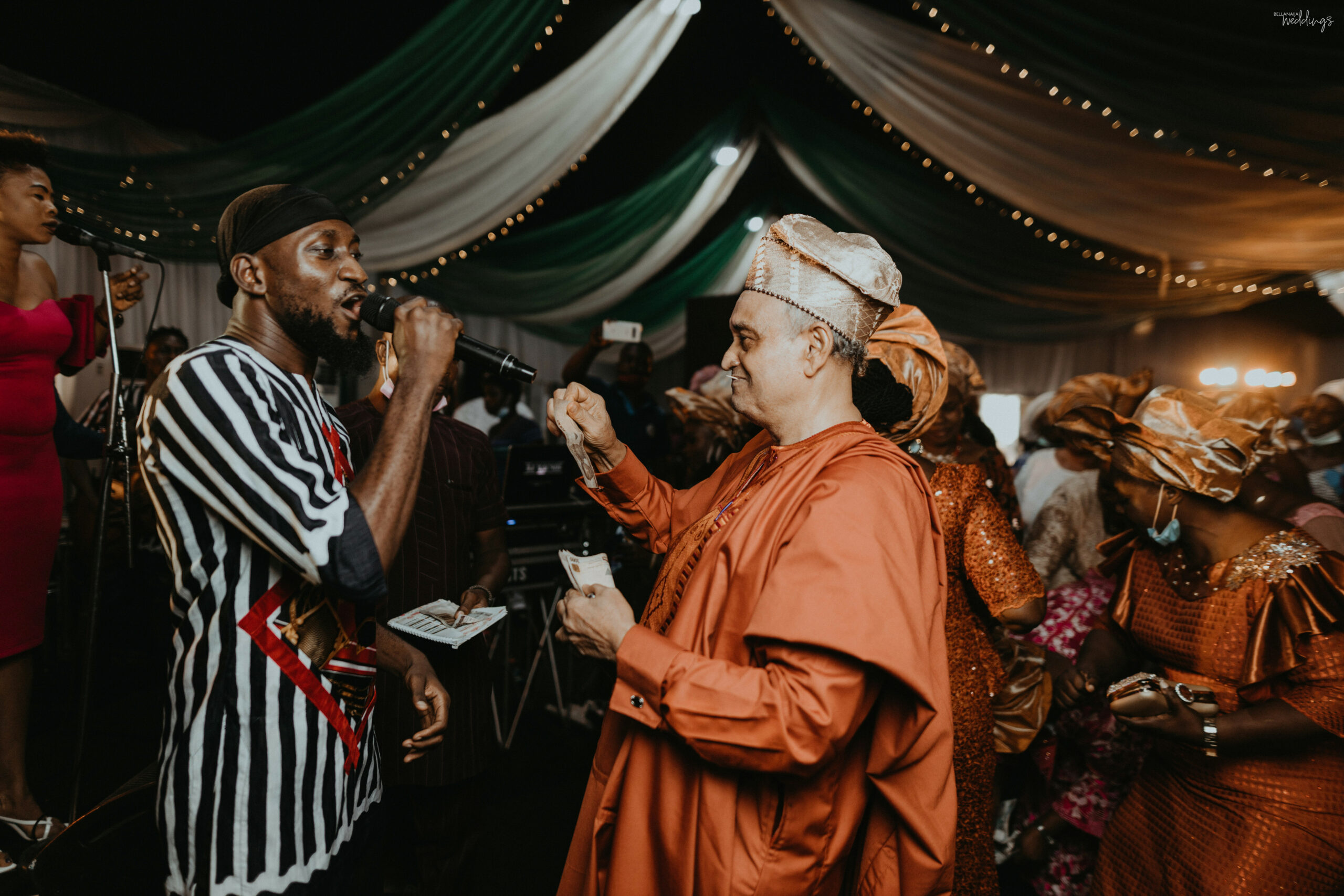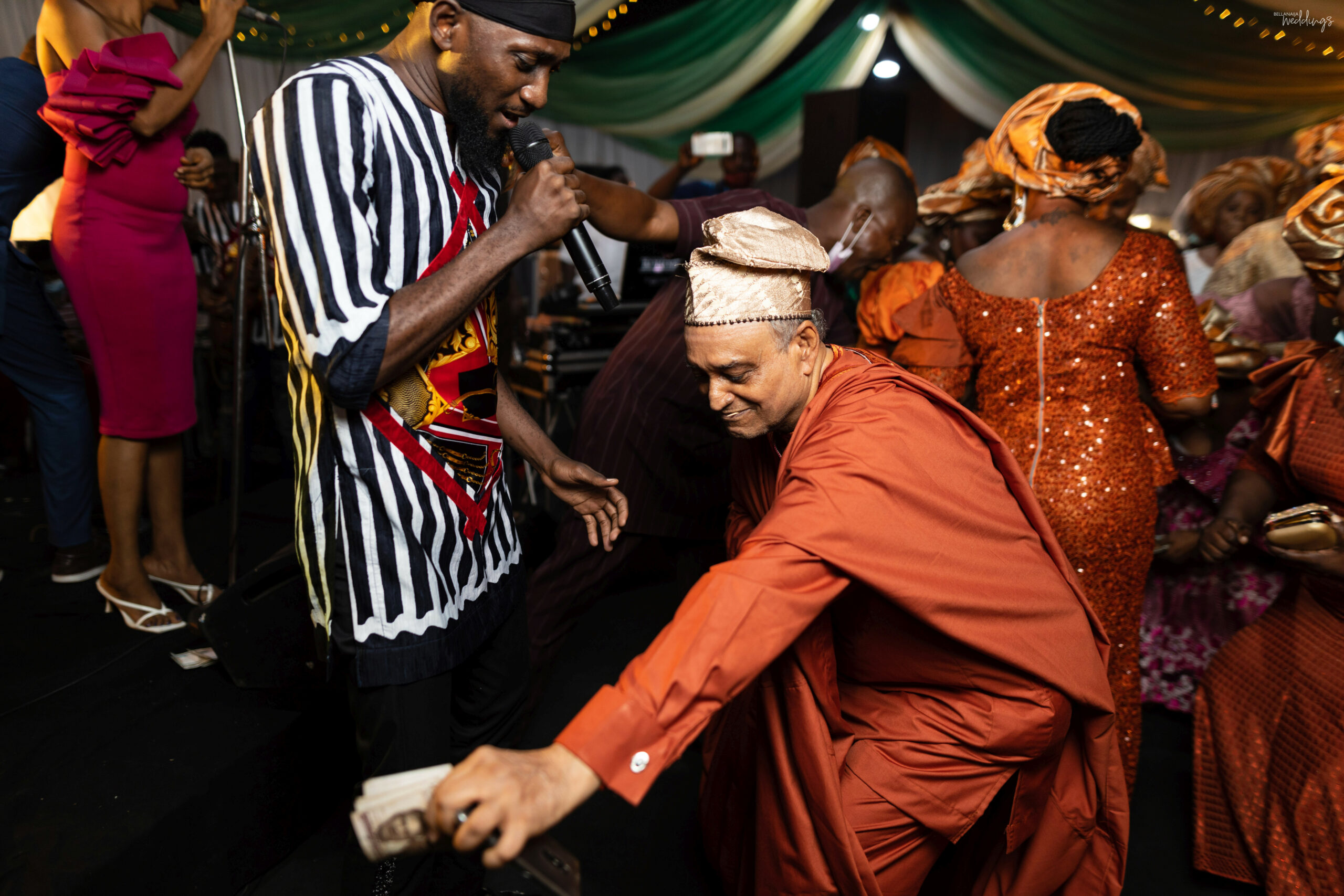 I didn't think finding relationships online was for me. However, our communication grew stronger on Instagram and in December 2018, we went on our first date. Our first date was filled with pleasant memories, that still feels like it was today.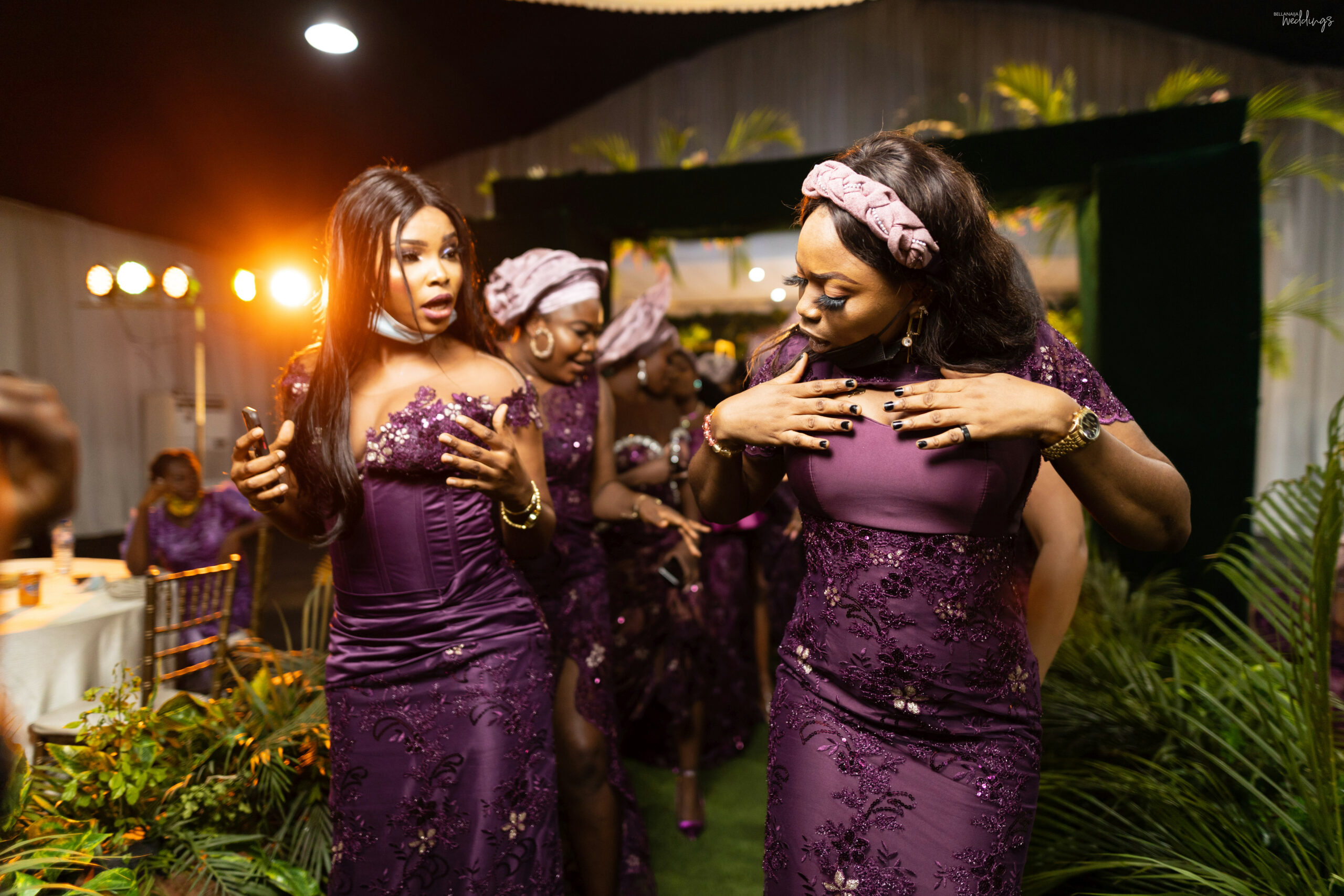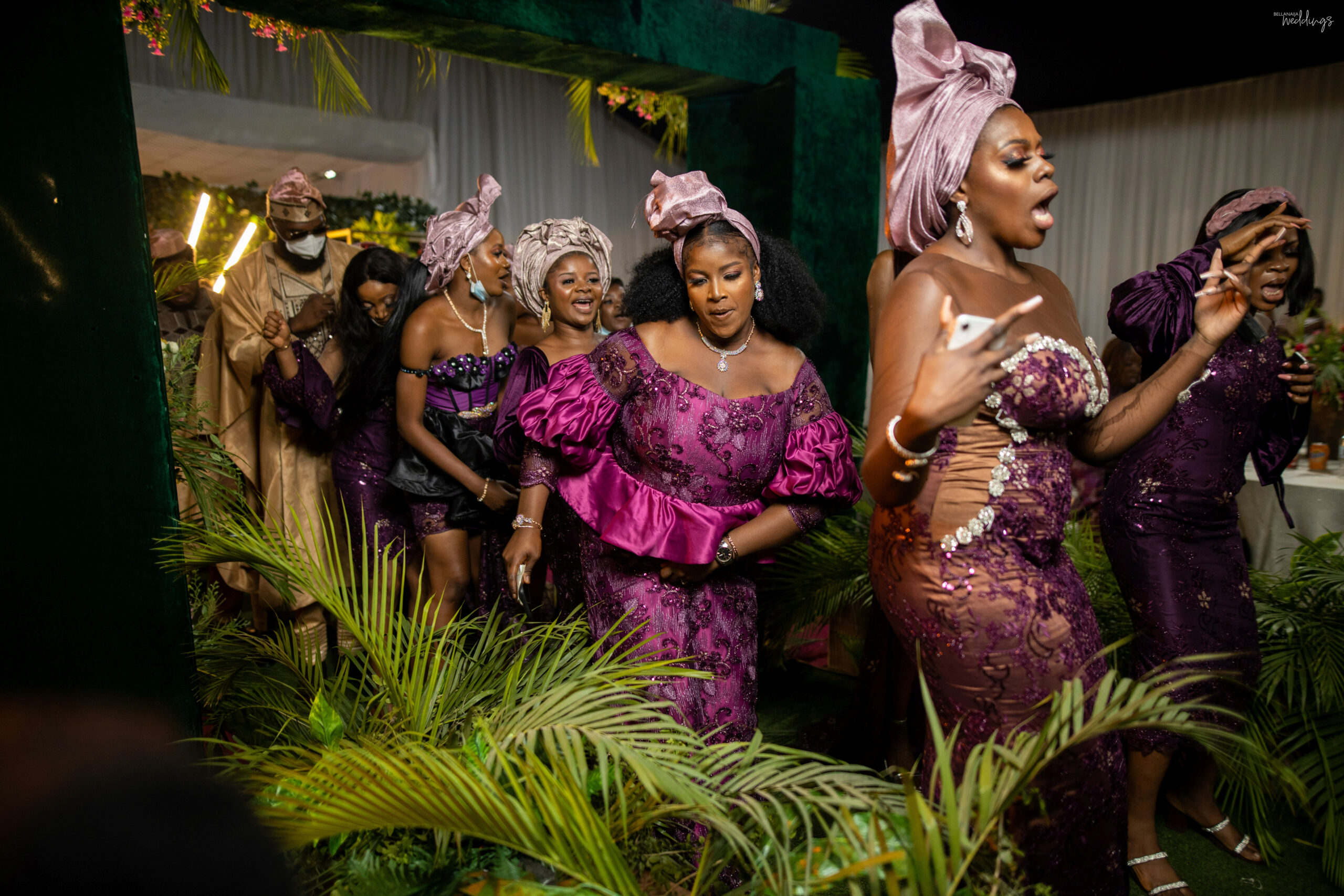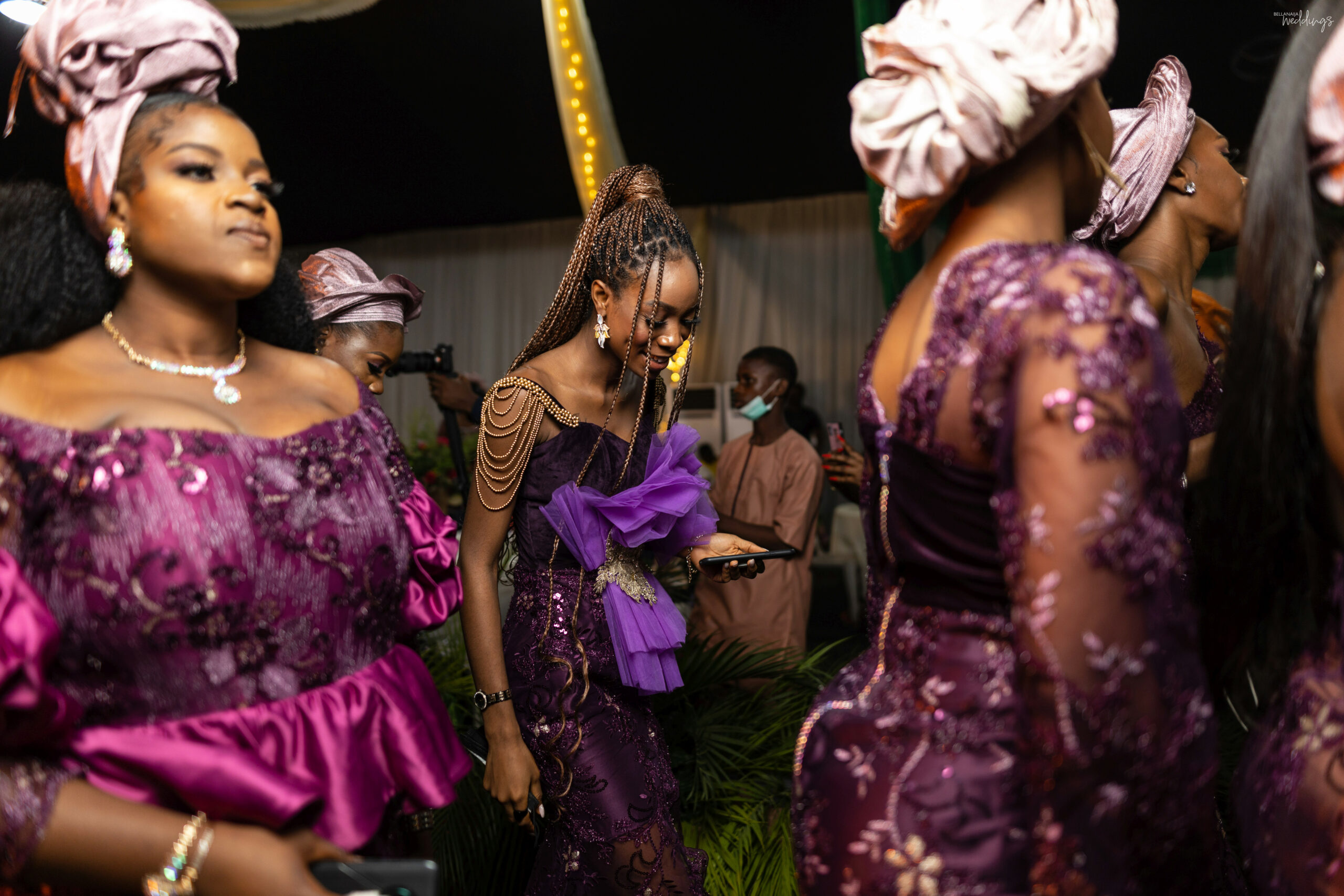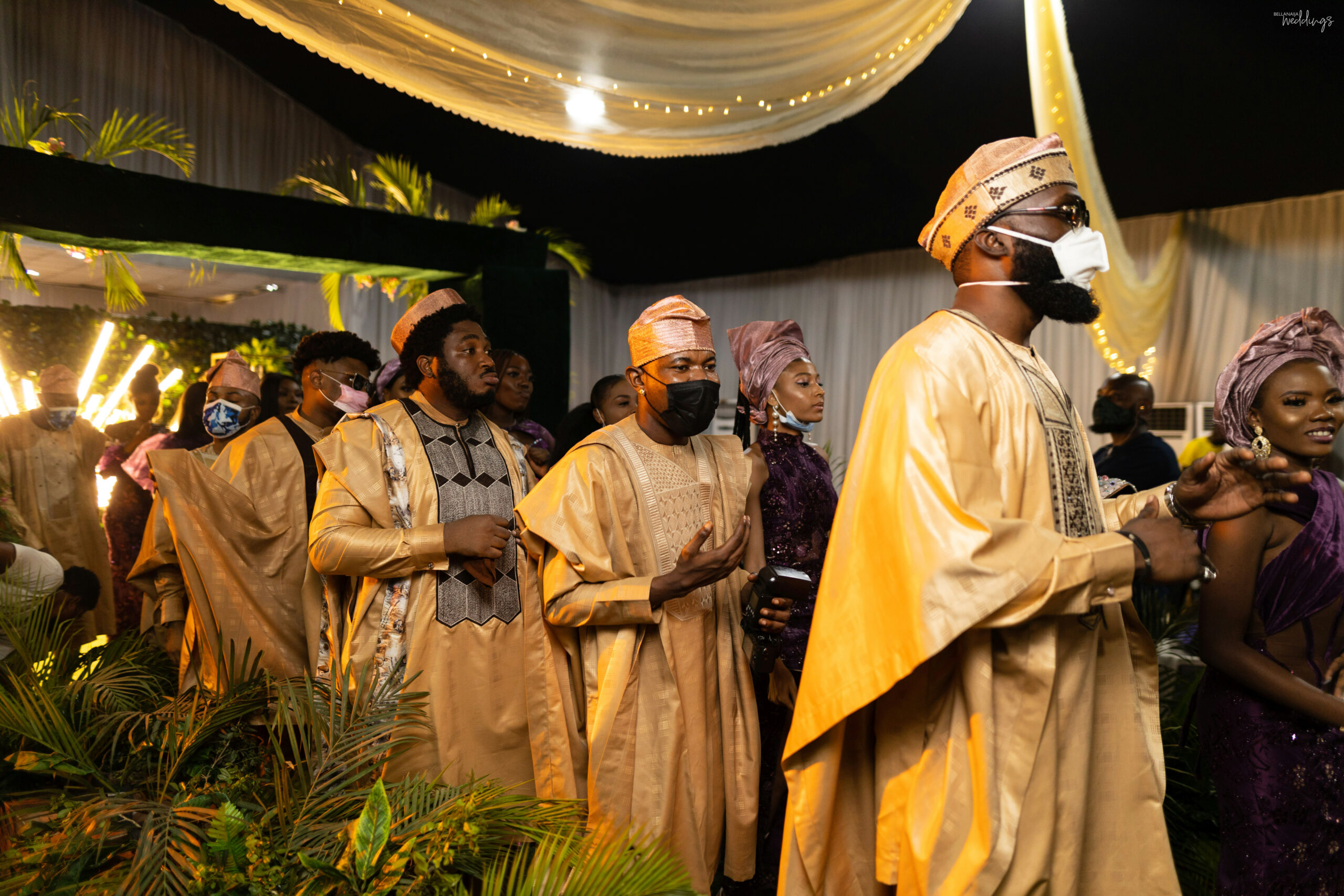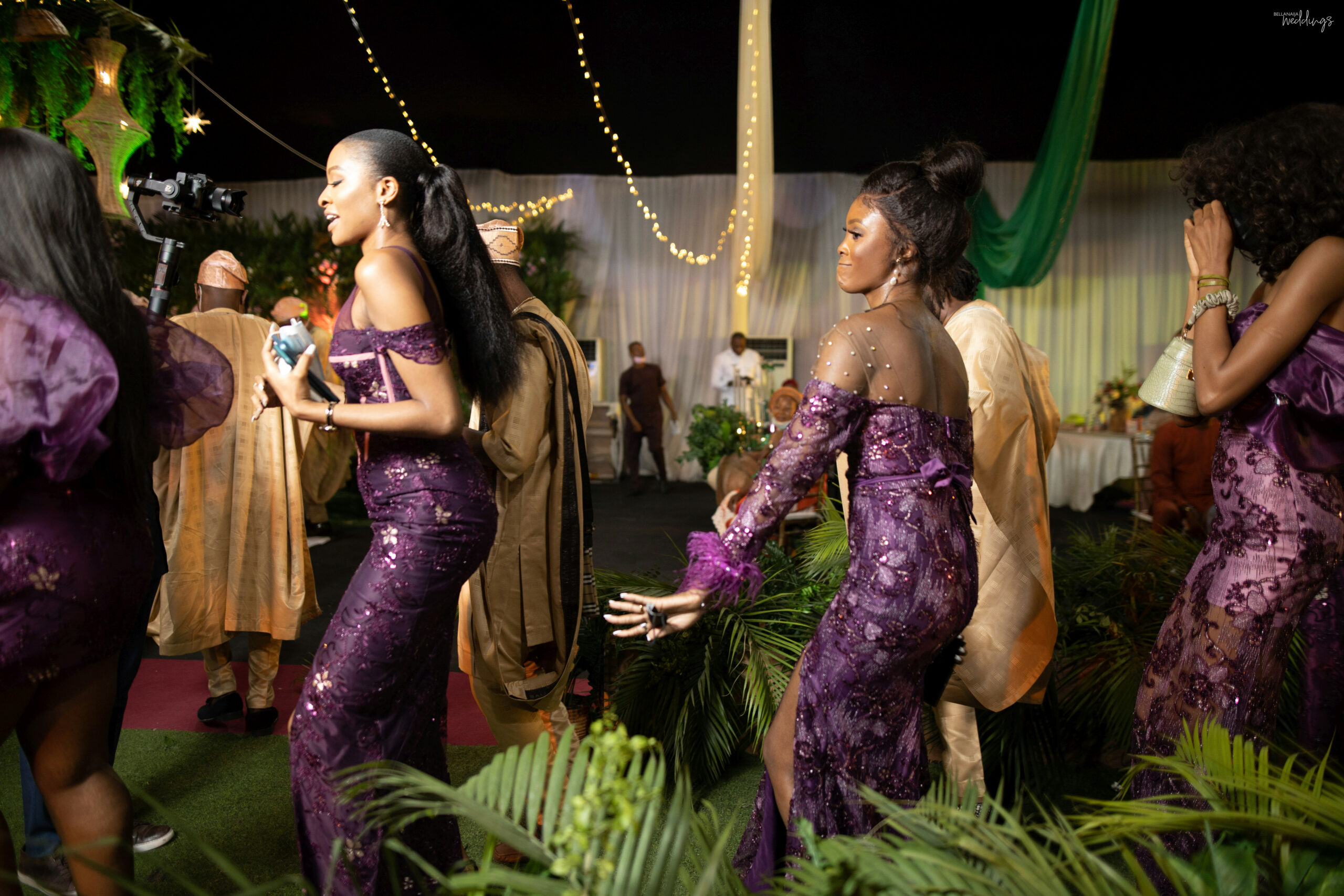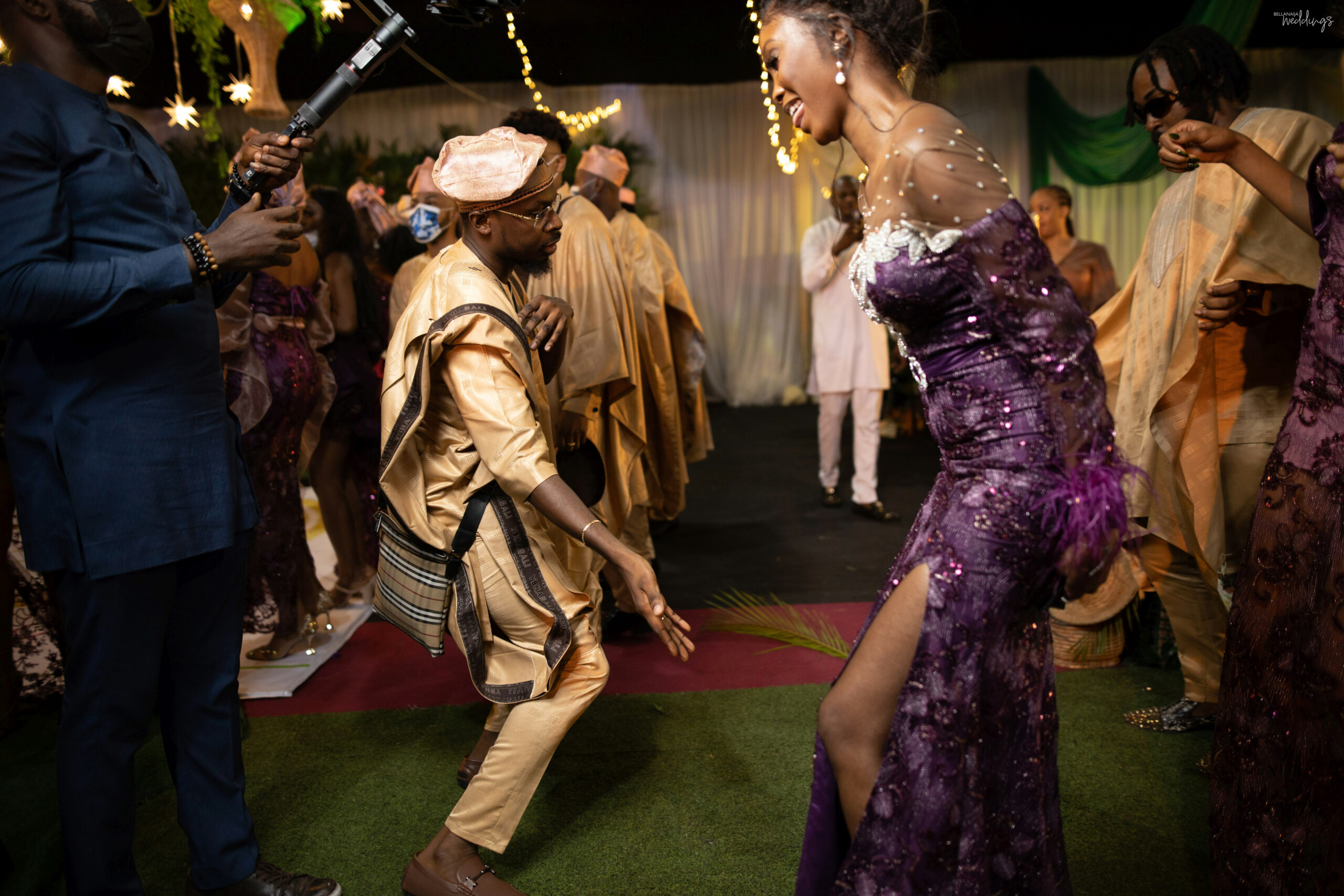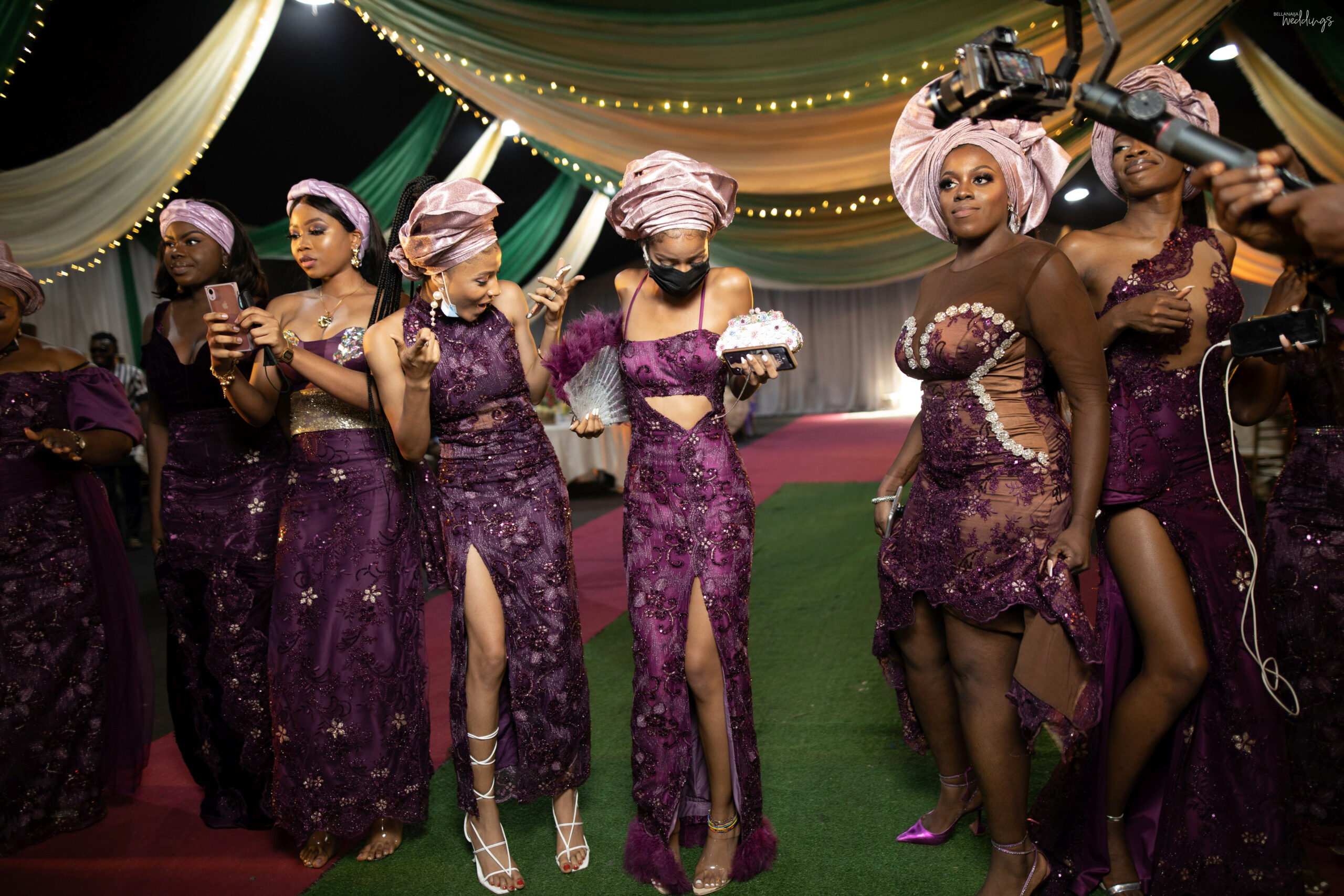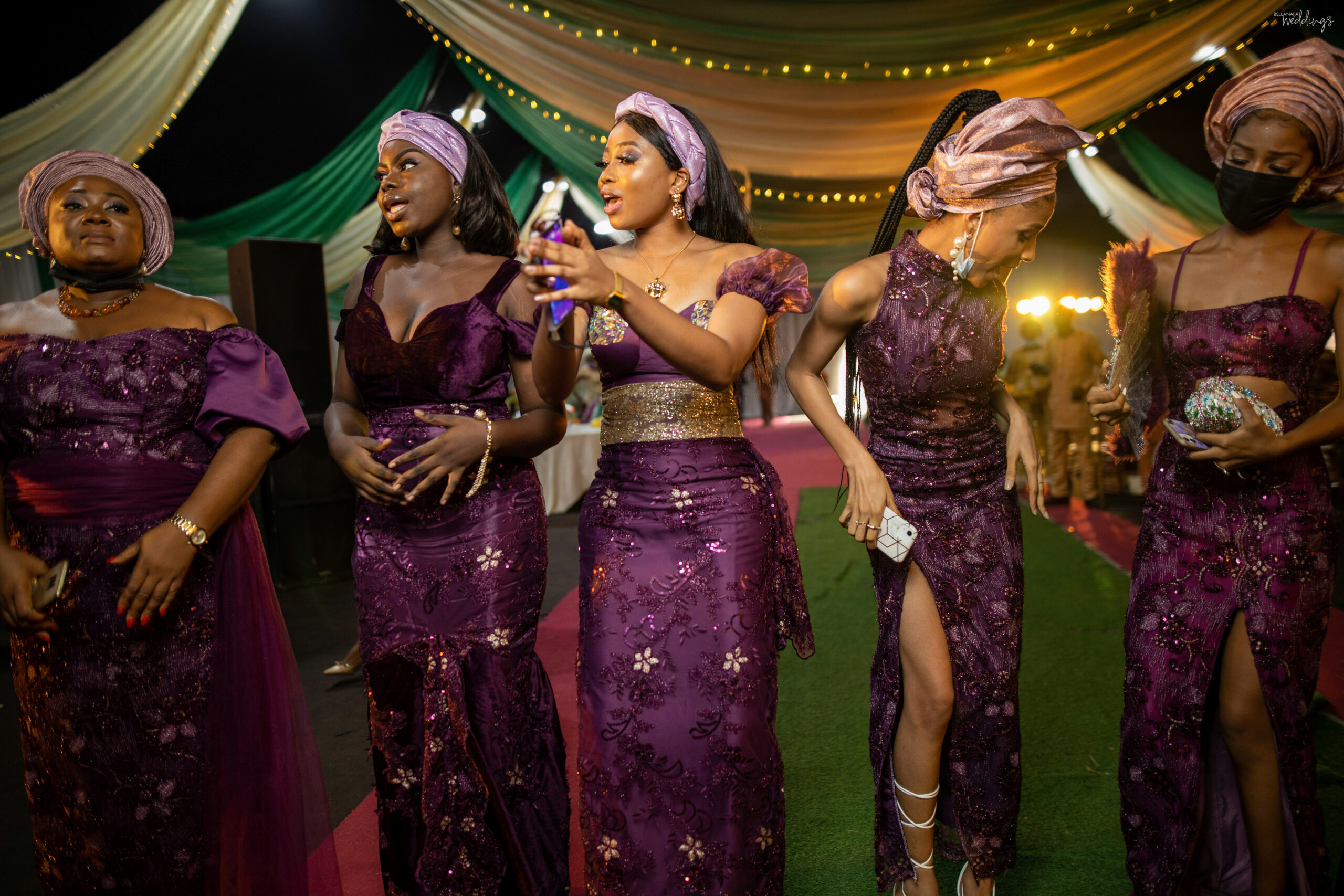 Our spirits connected so strong and deep inside, I felt like we have known each other for so many years. The chemistry was close to perfection. I knew this was the man I have been praying for all my life. We kept seeing each other as friends until November 2019 – we decided to start dating officially.
Time for Obi to ask the hand of his precious Susan from her parents… 🥰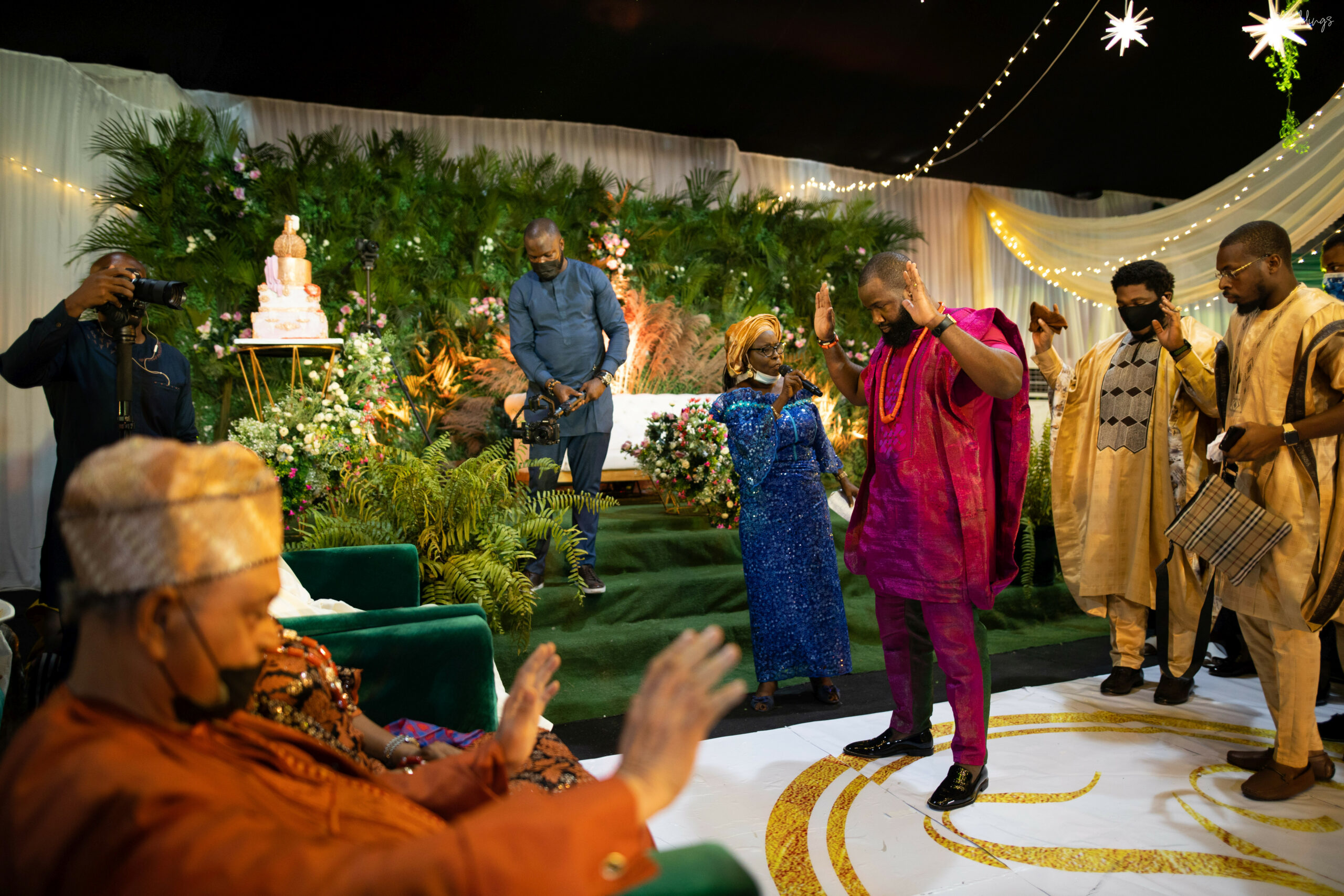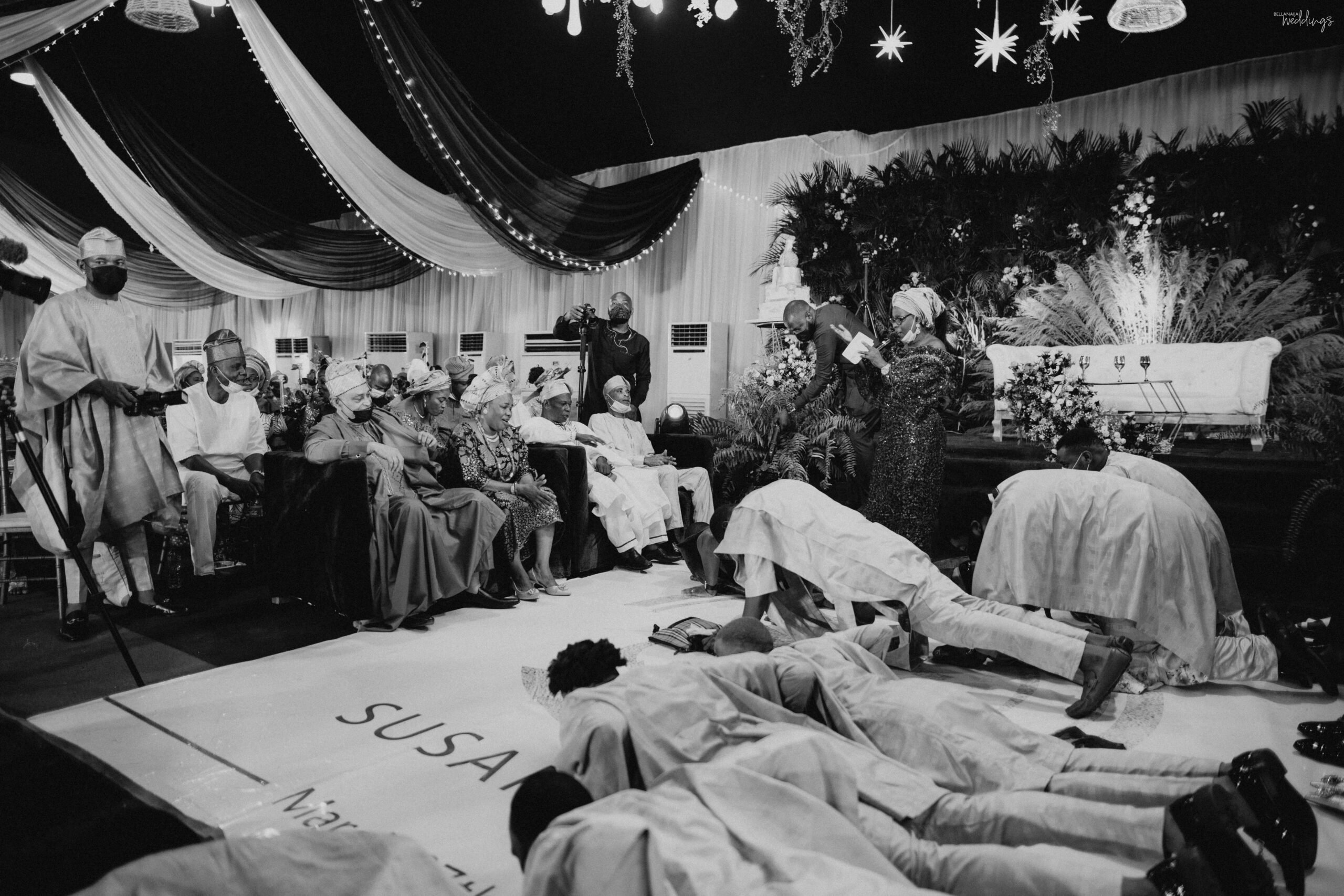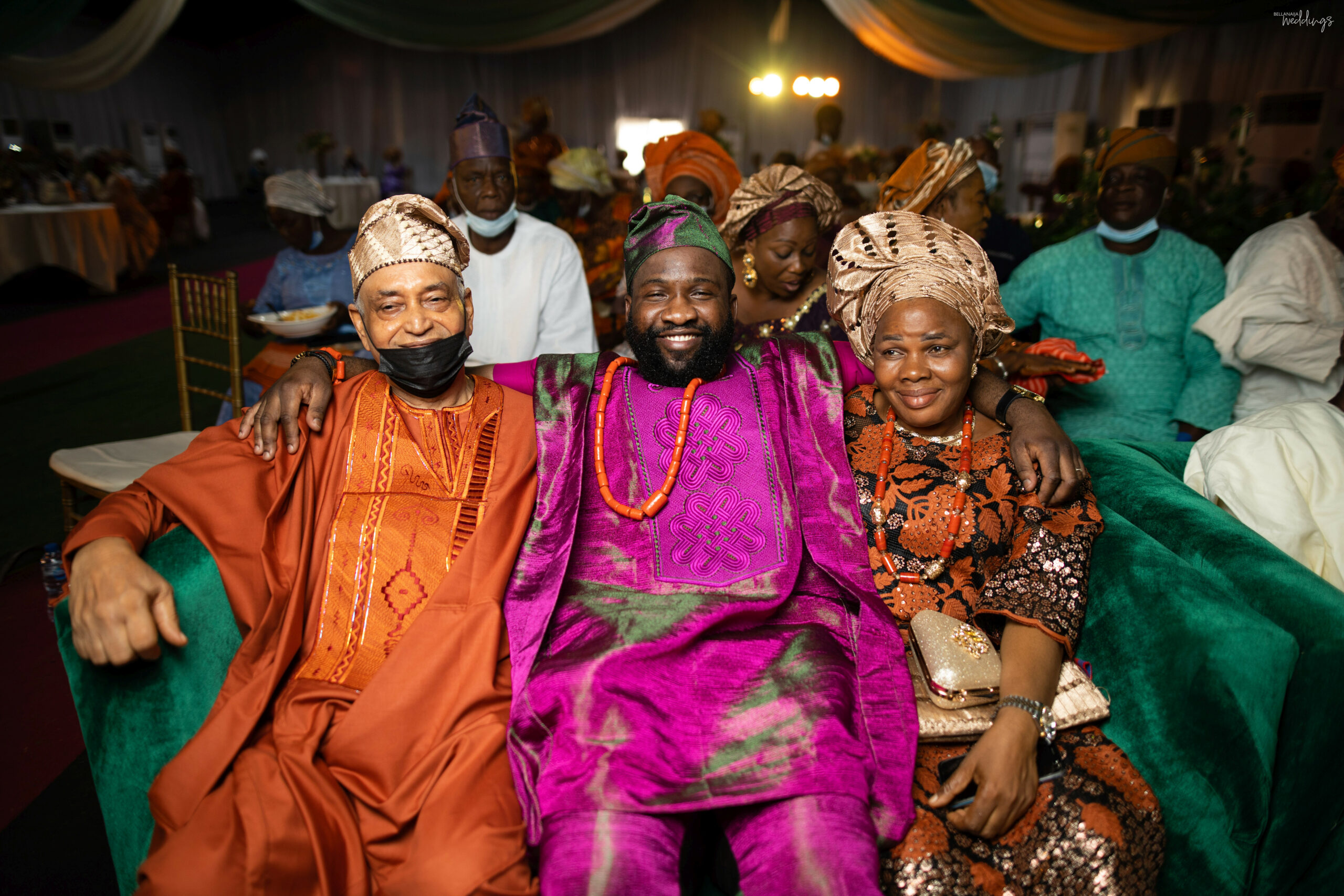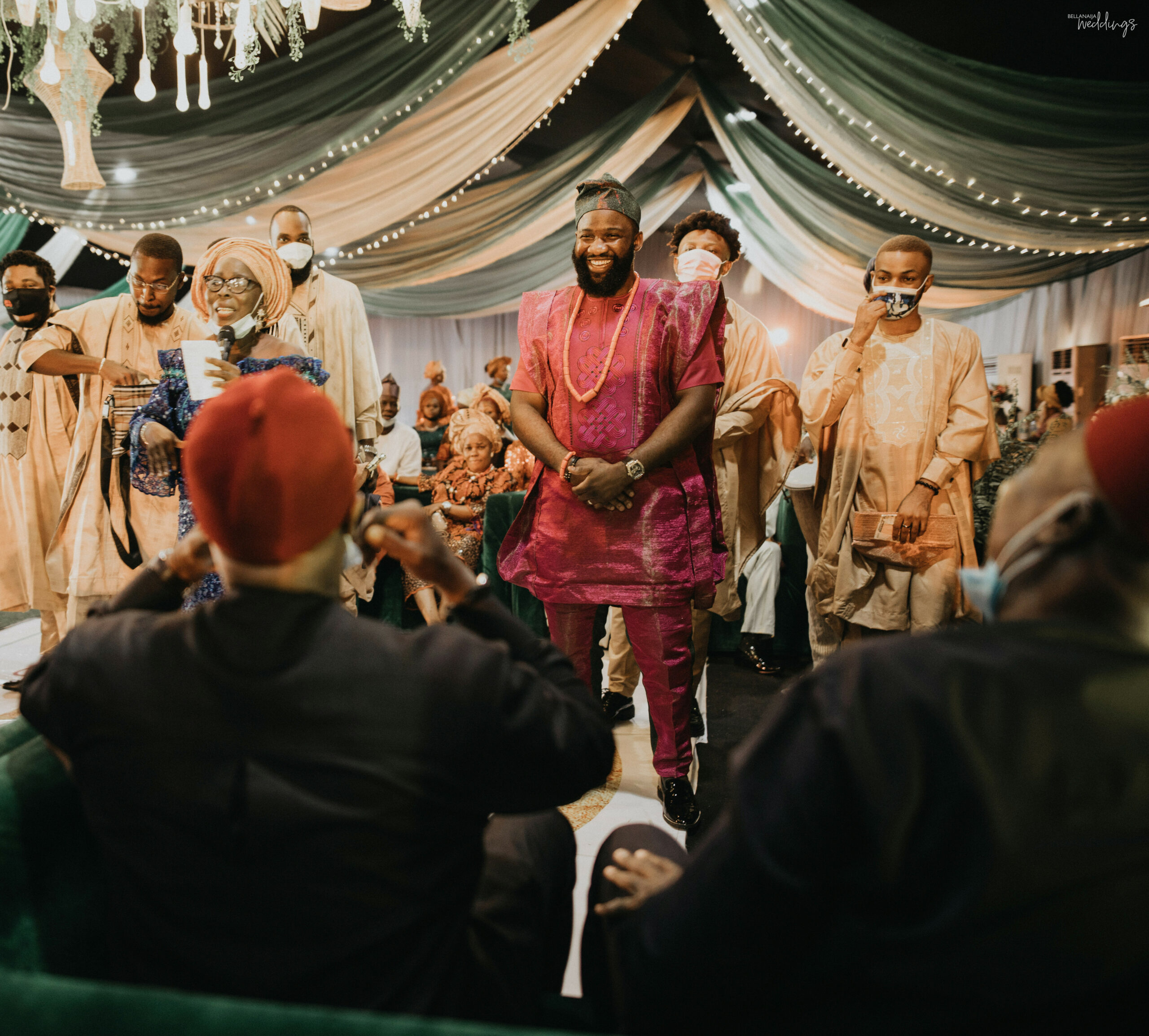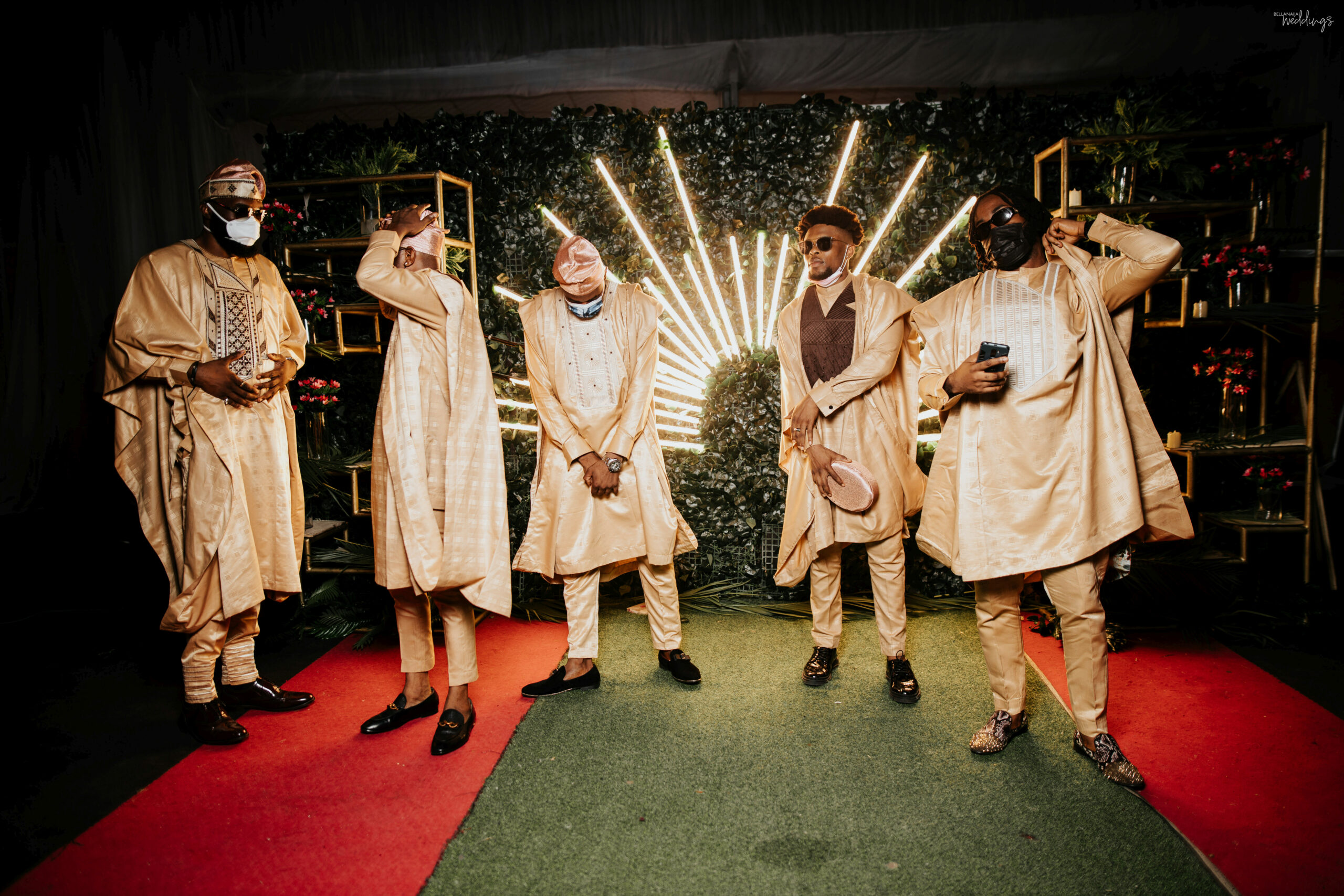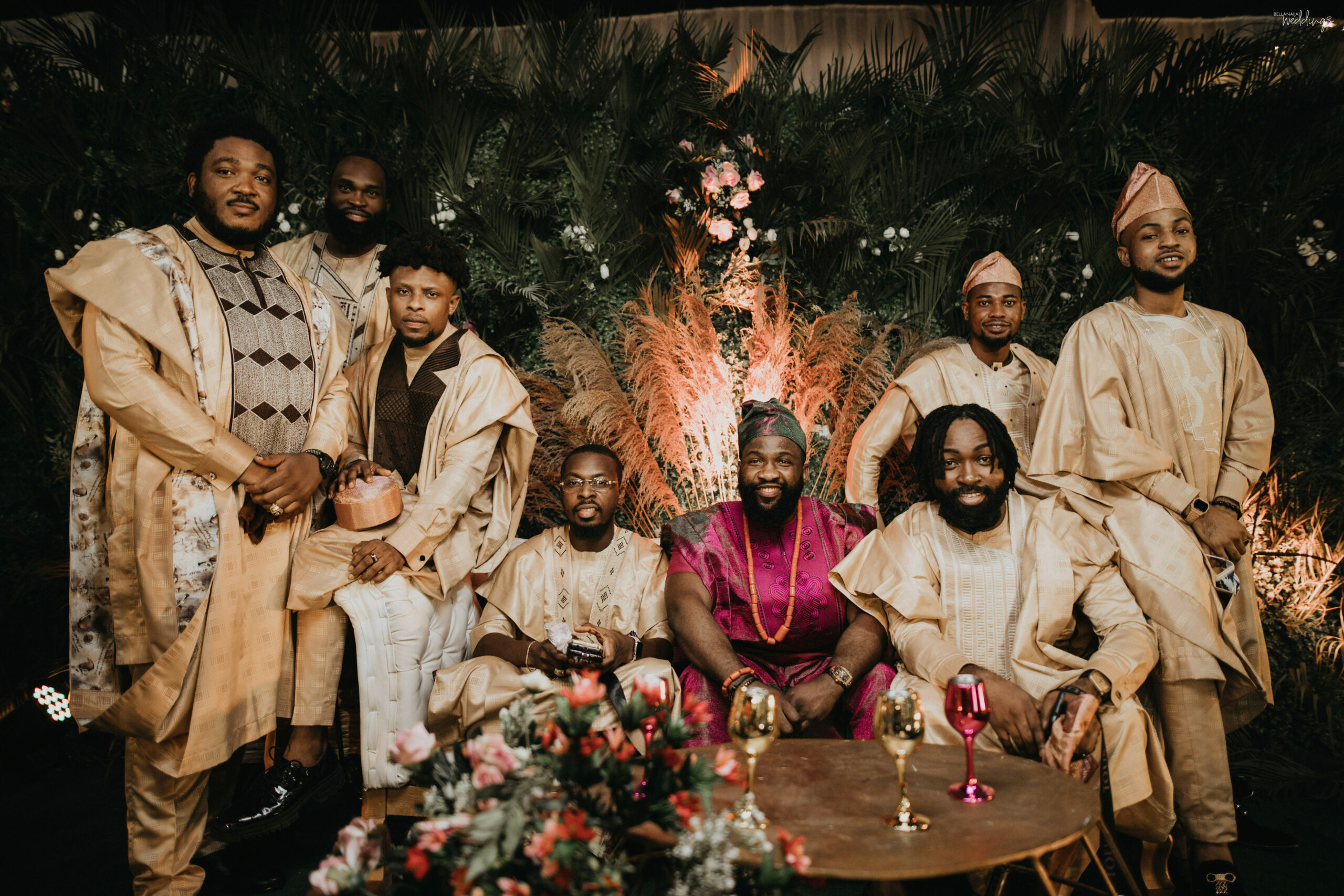 In November 2020 he proposed to me and in March we got married. I feel so blessed and I can't stop thanking God for blessing me with a perfect home.
Here comes the bride!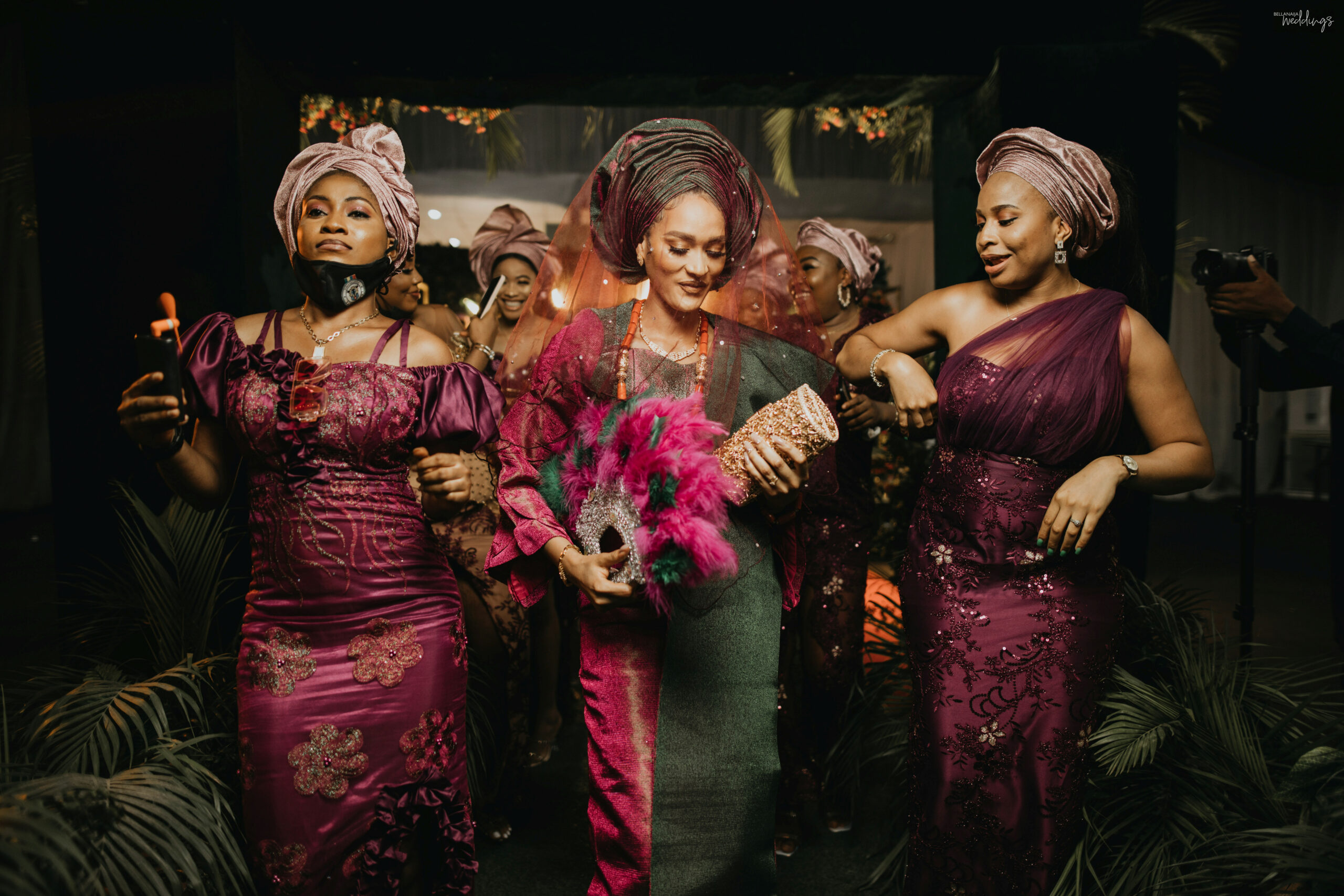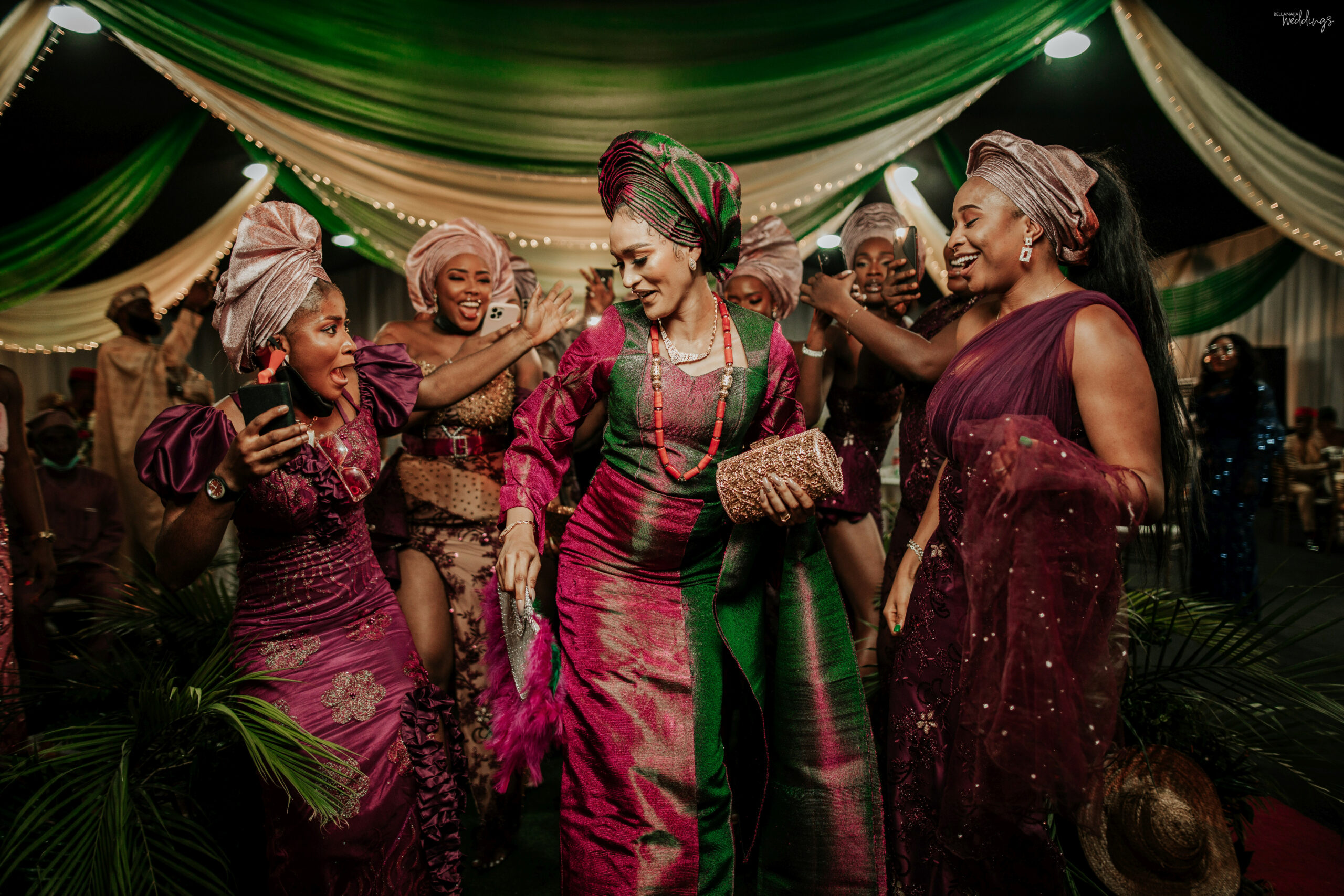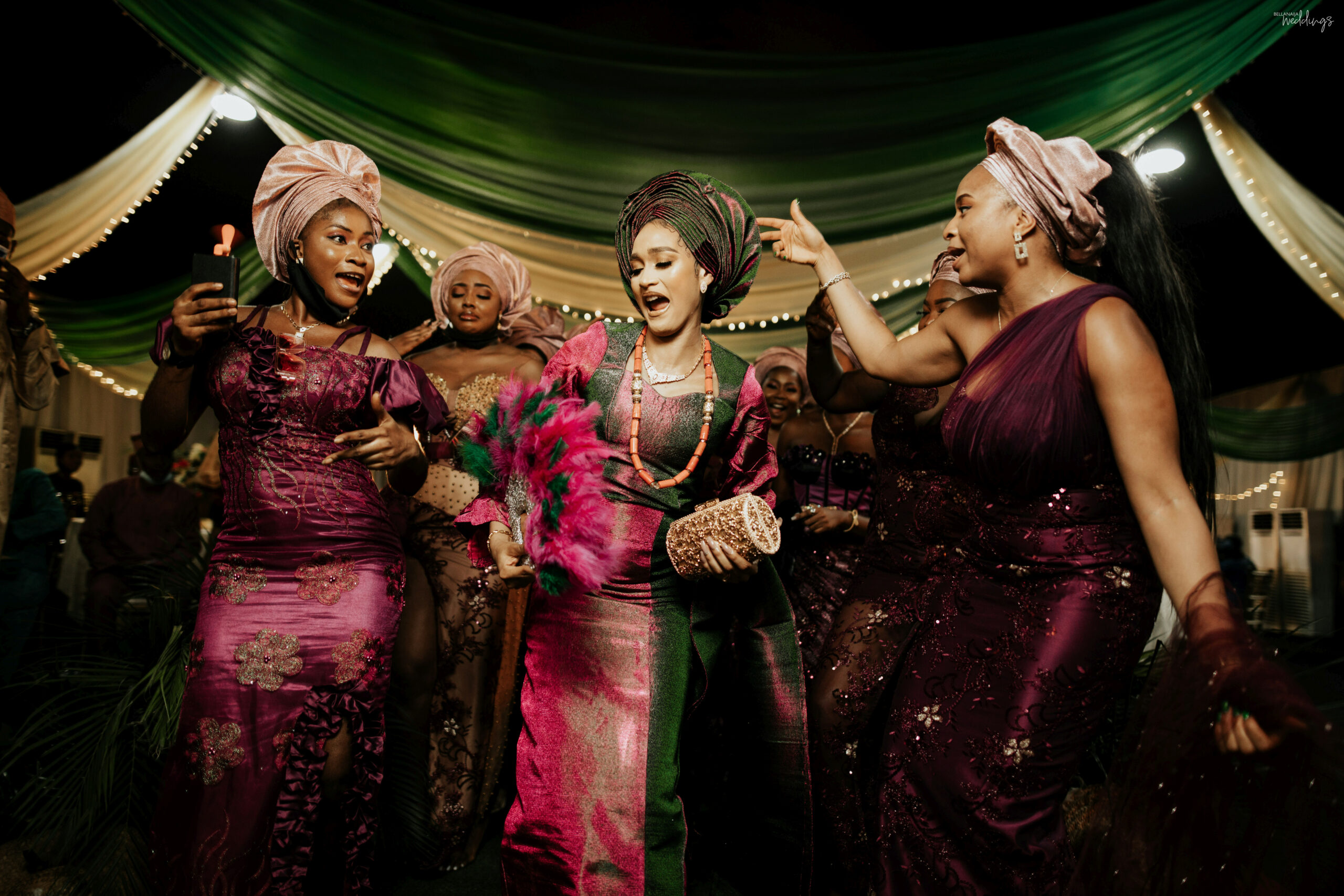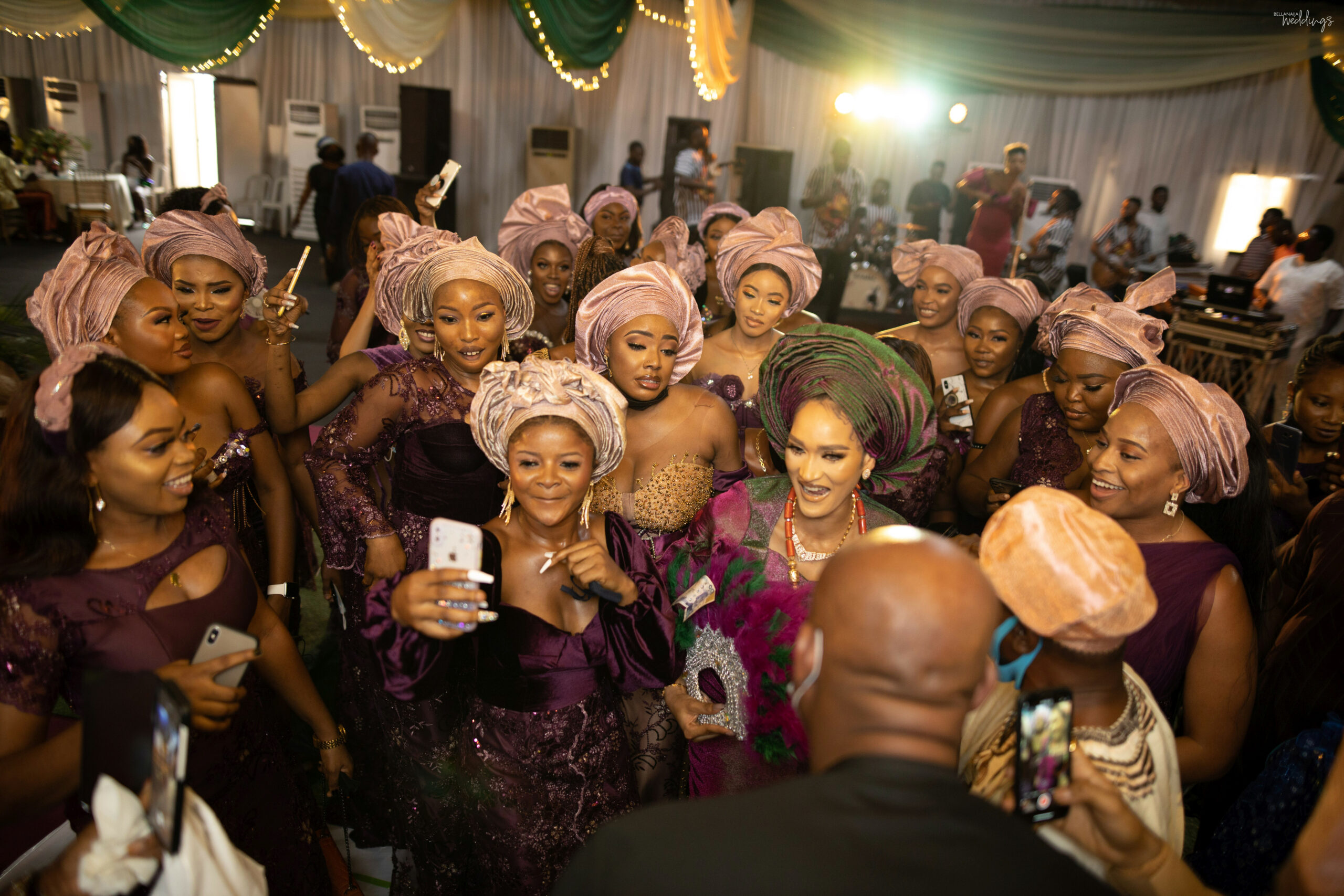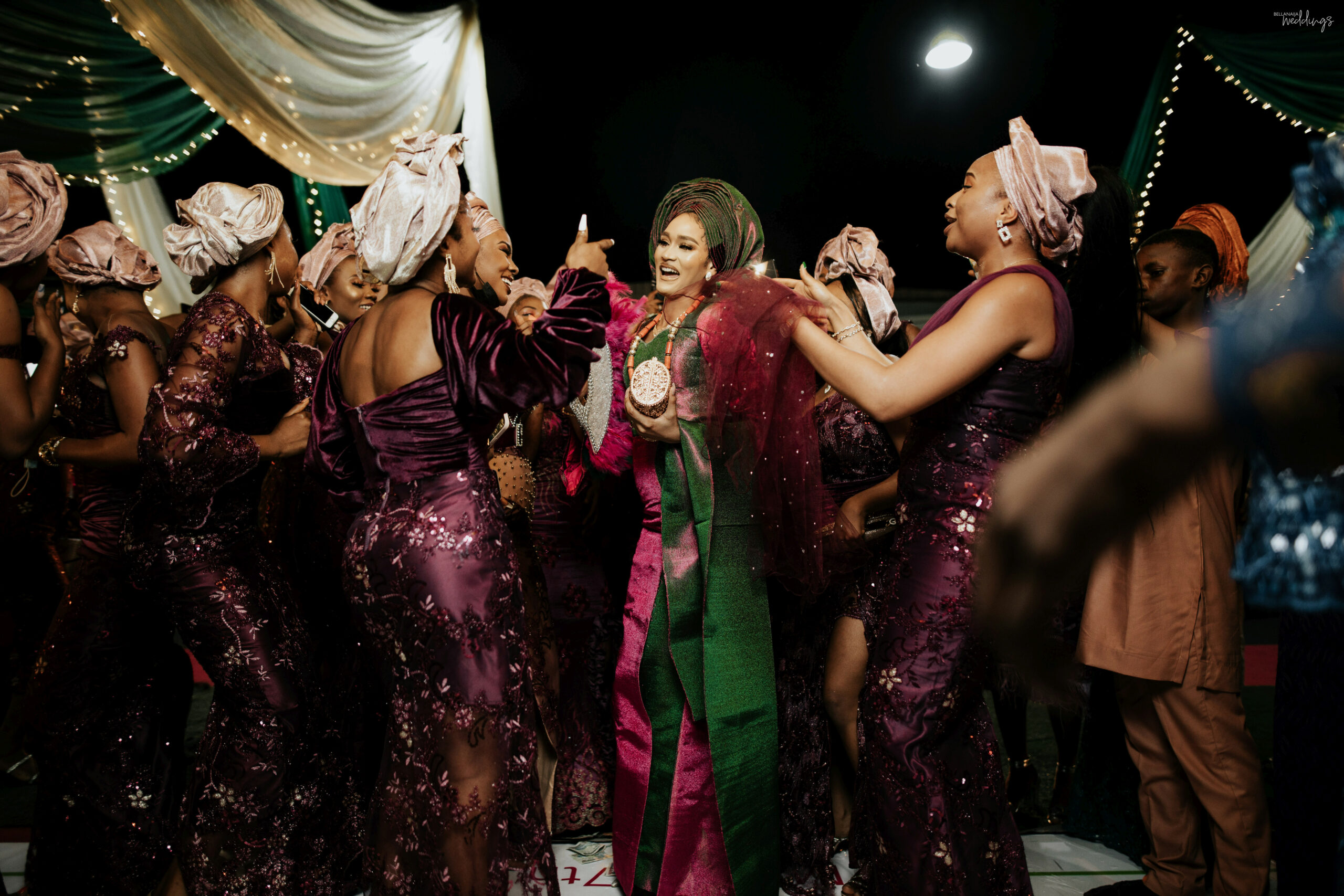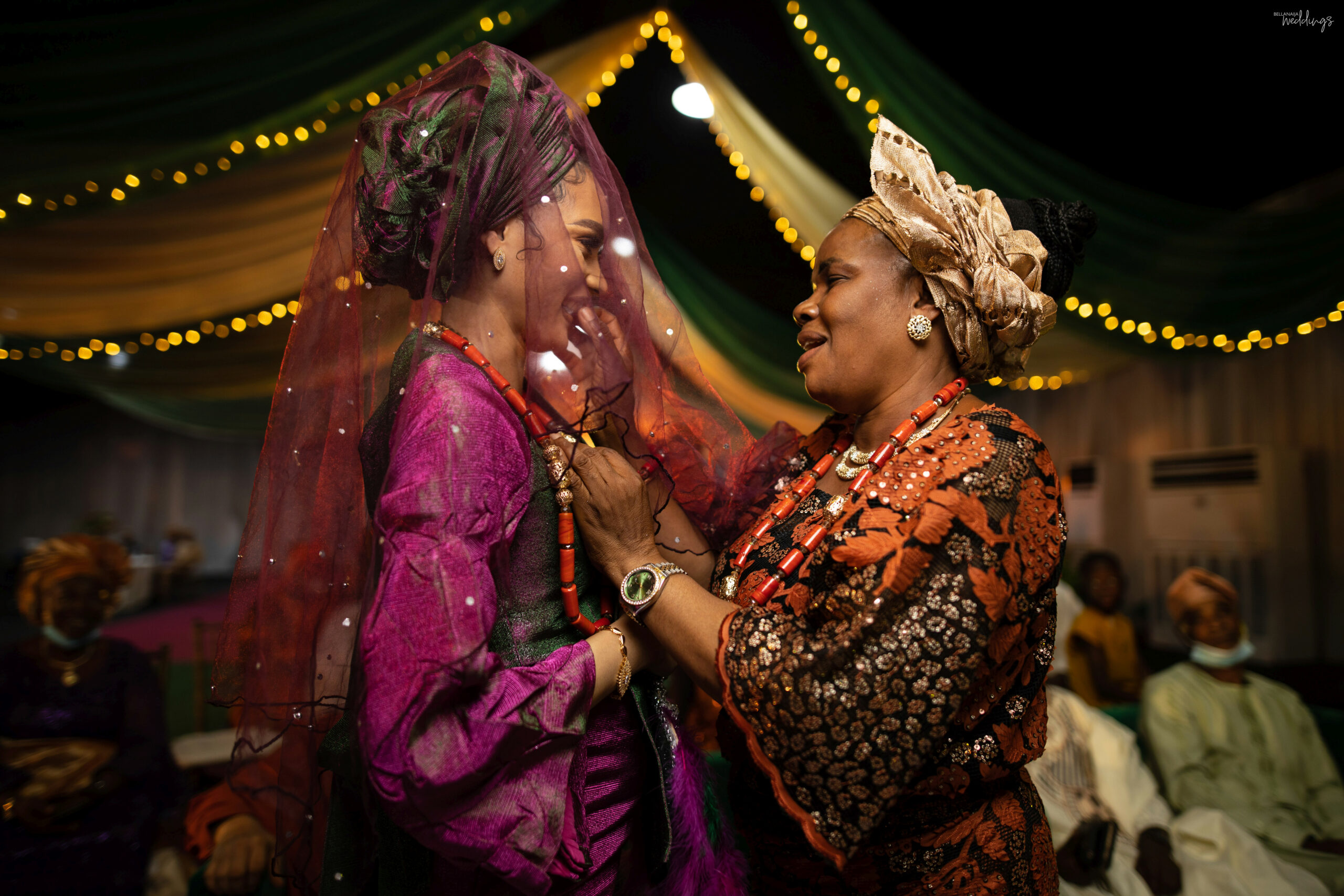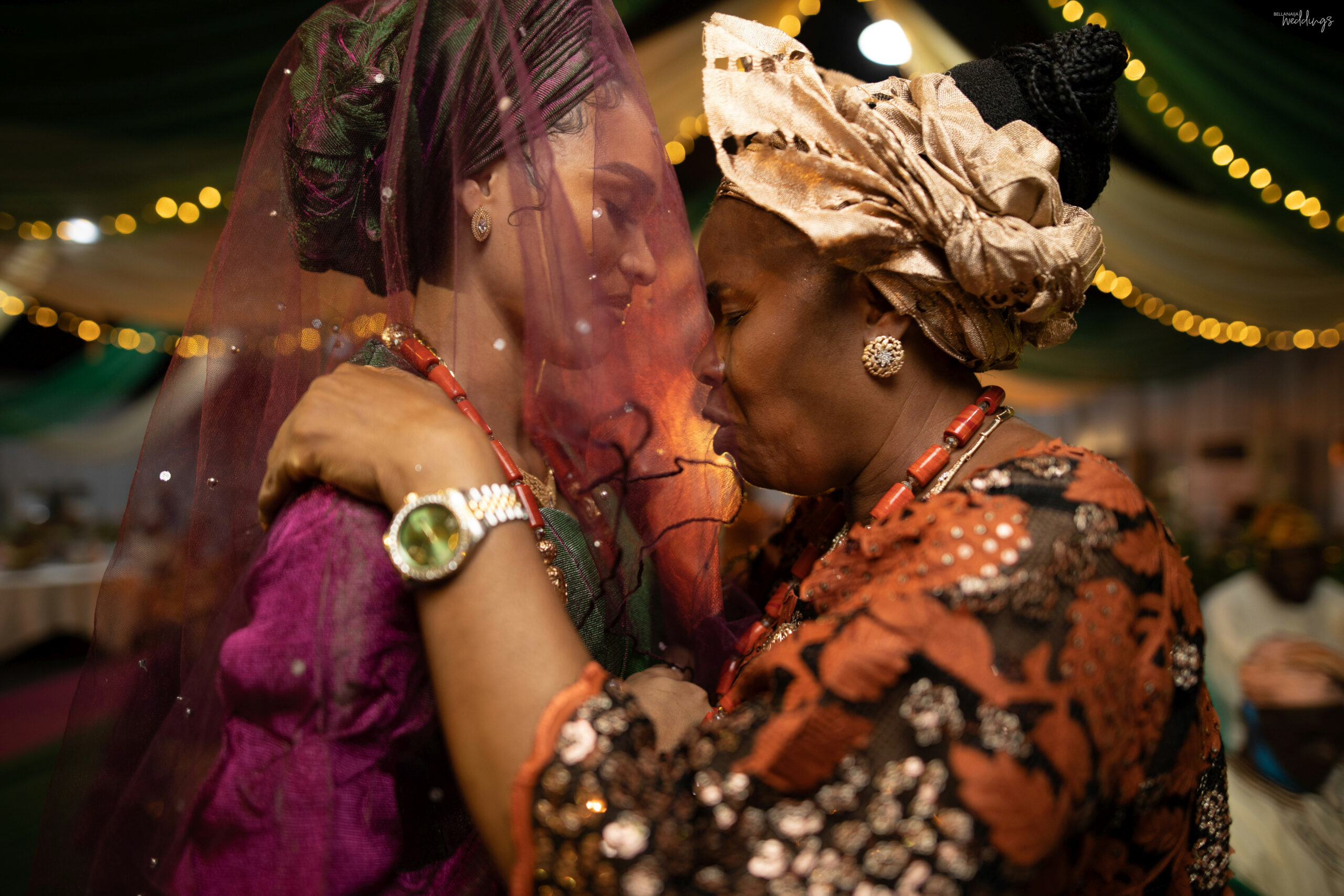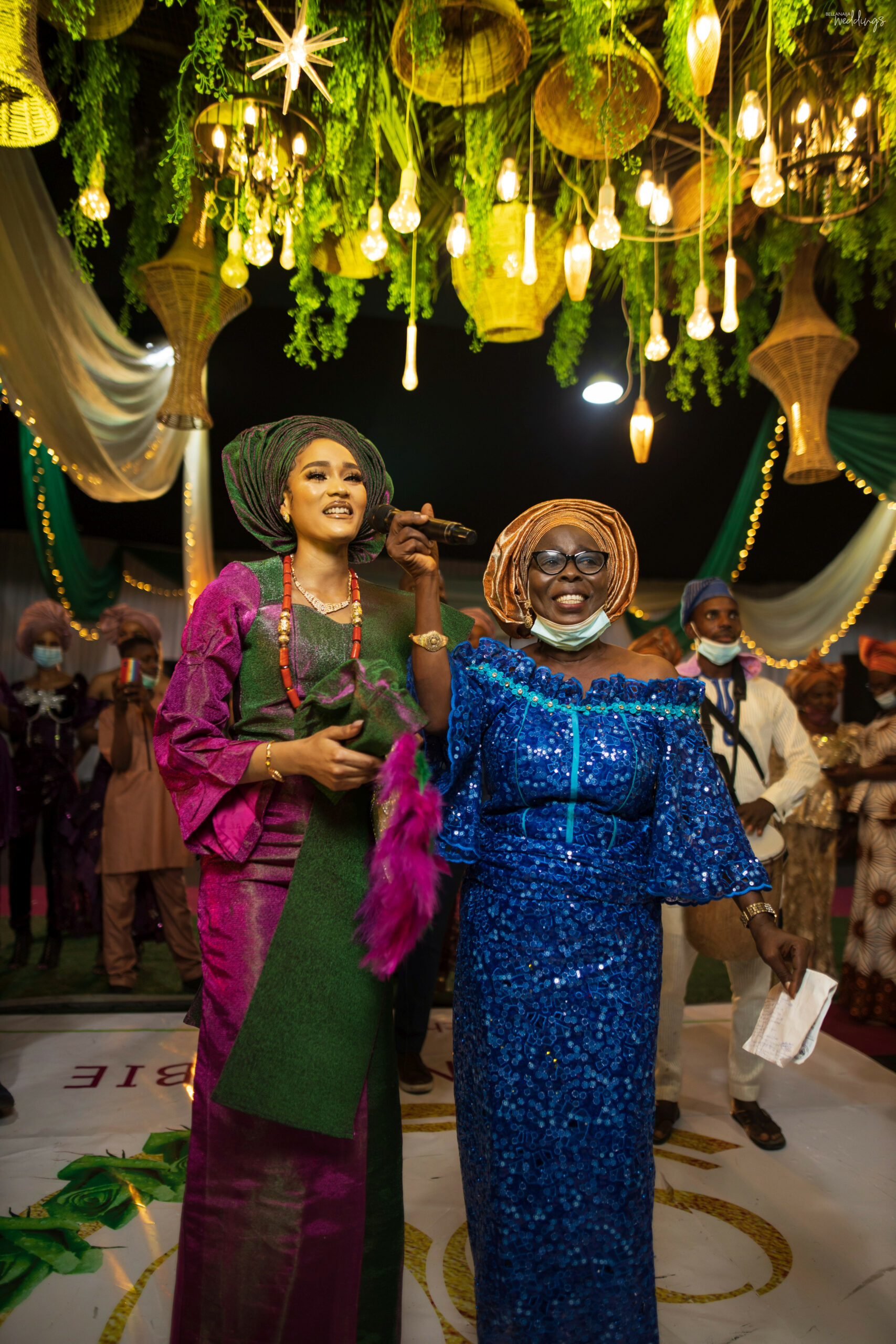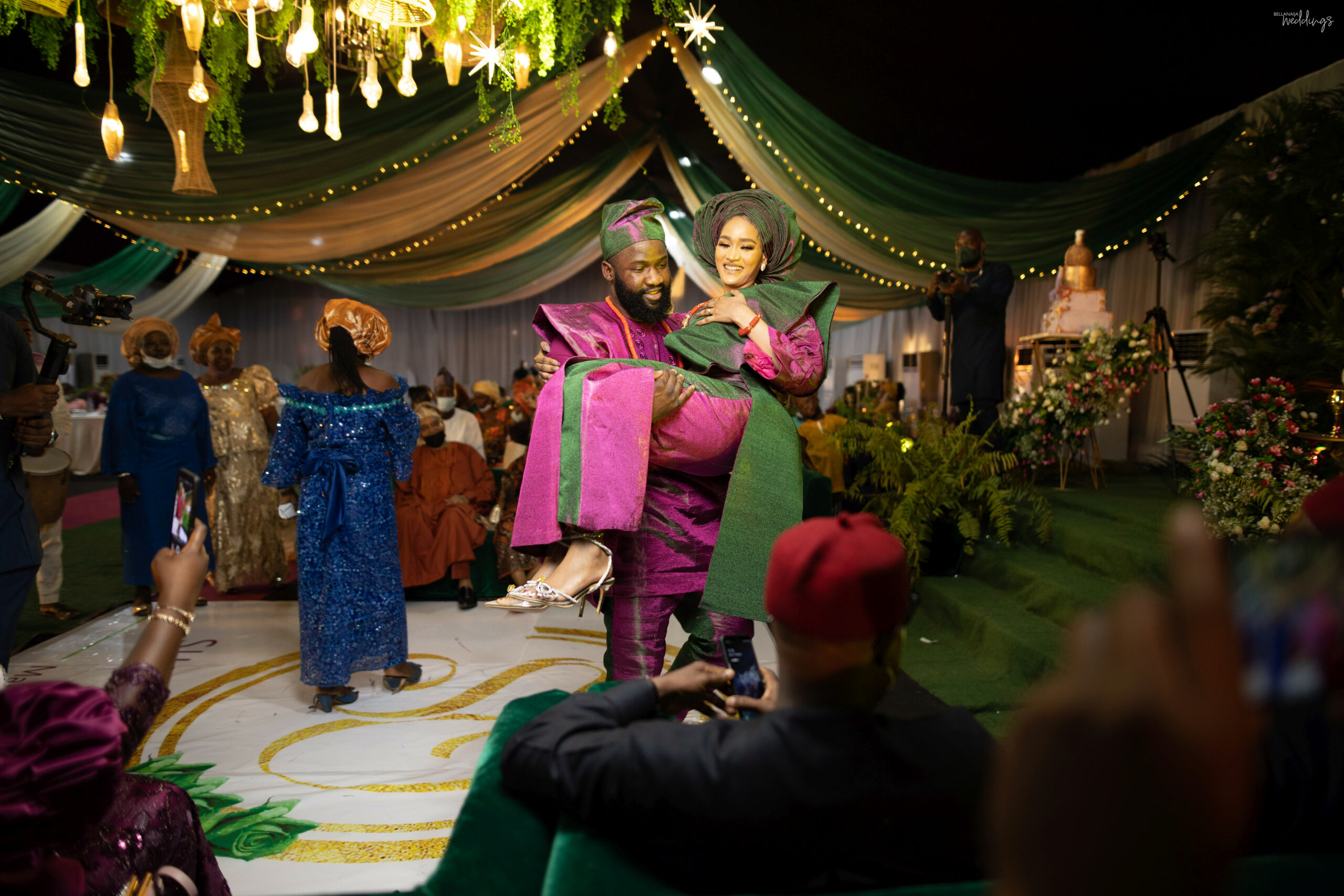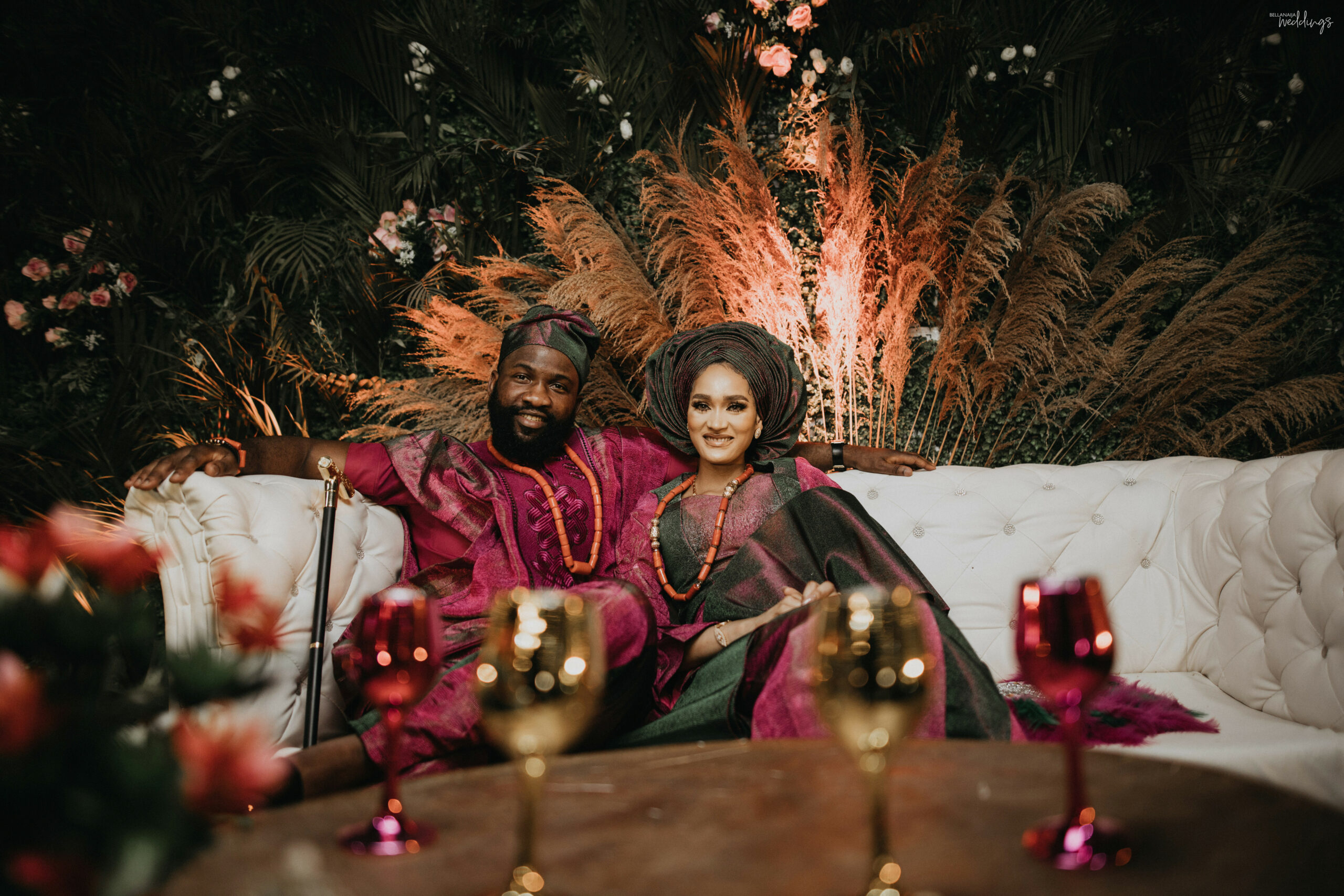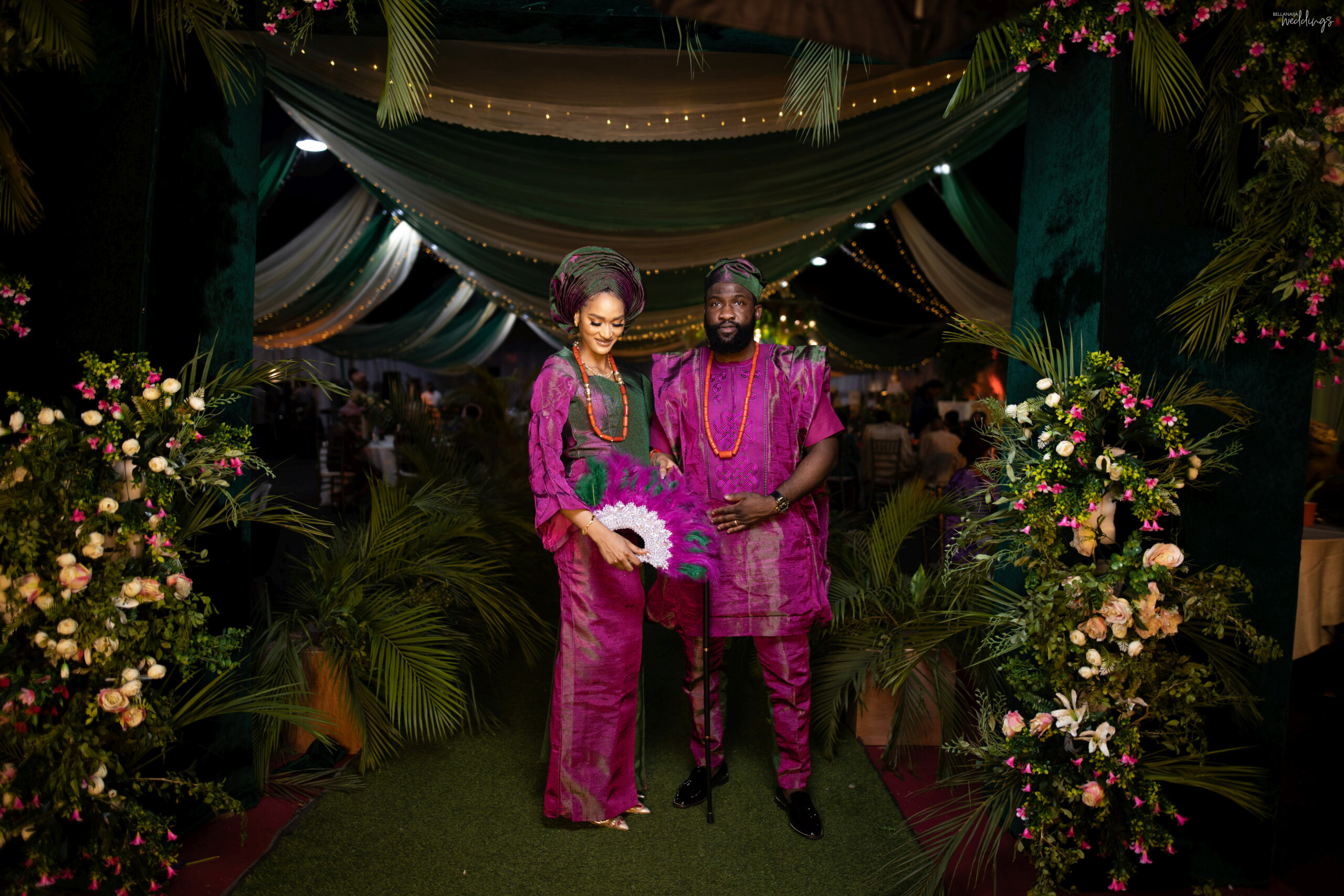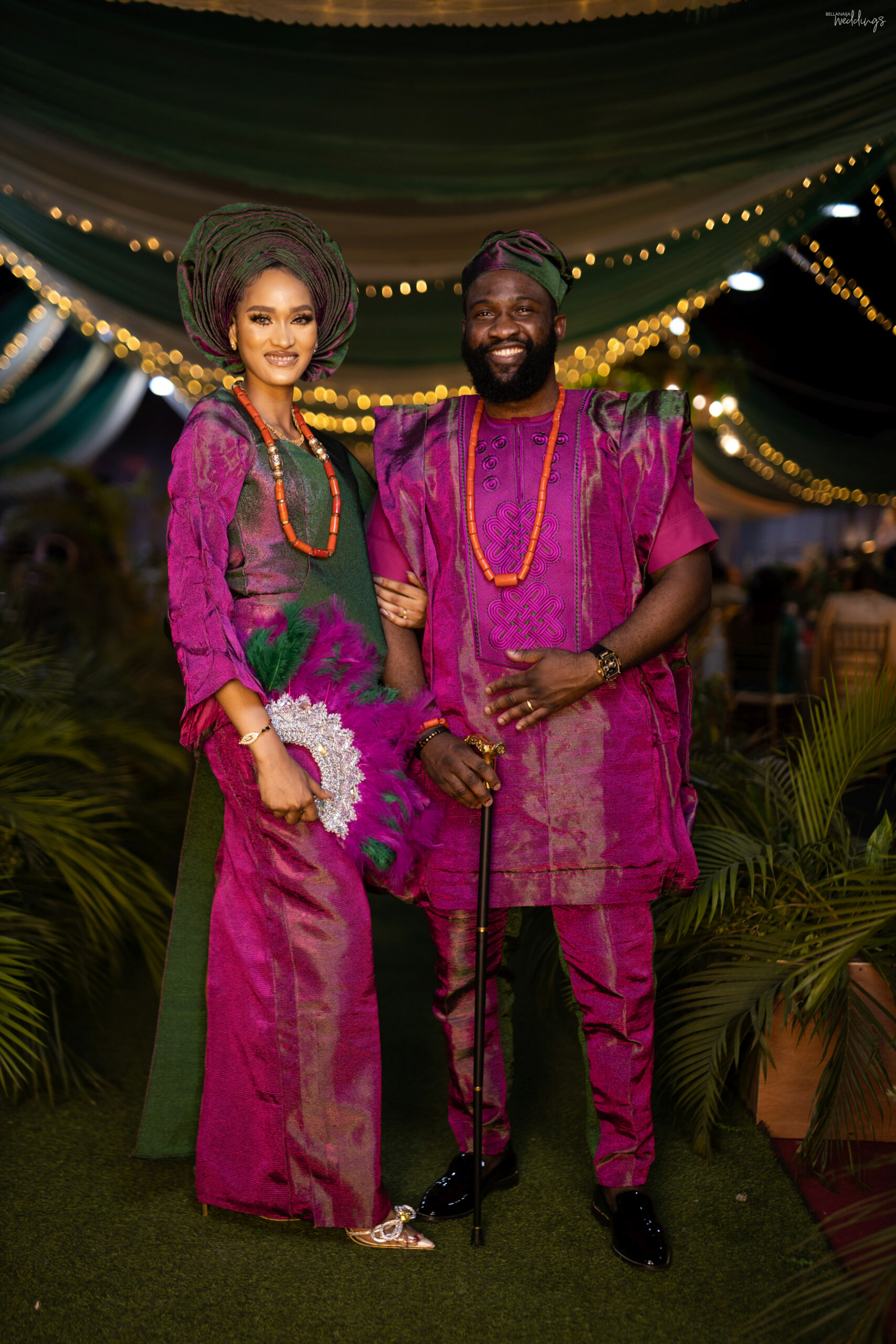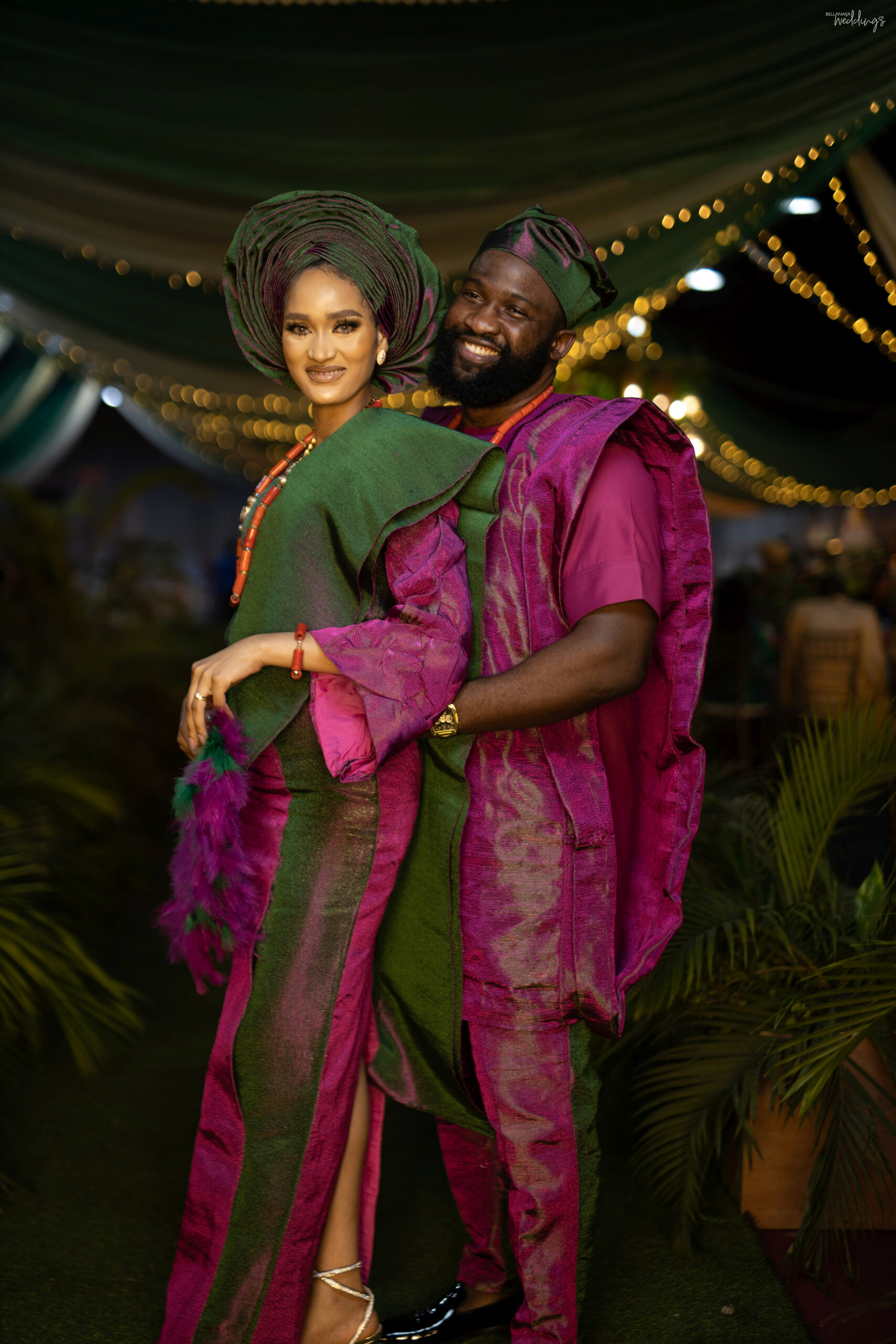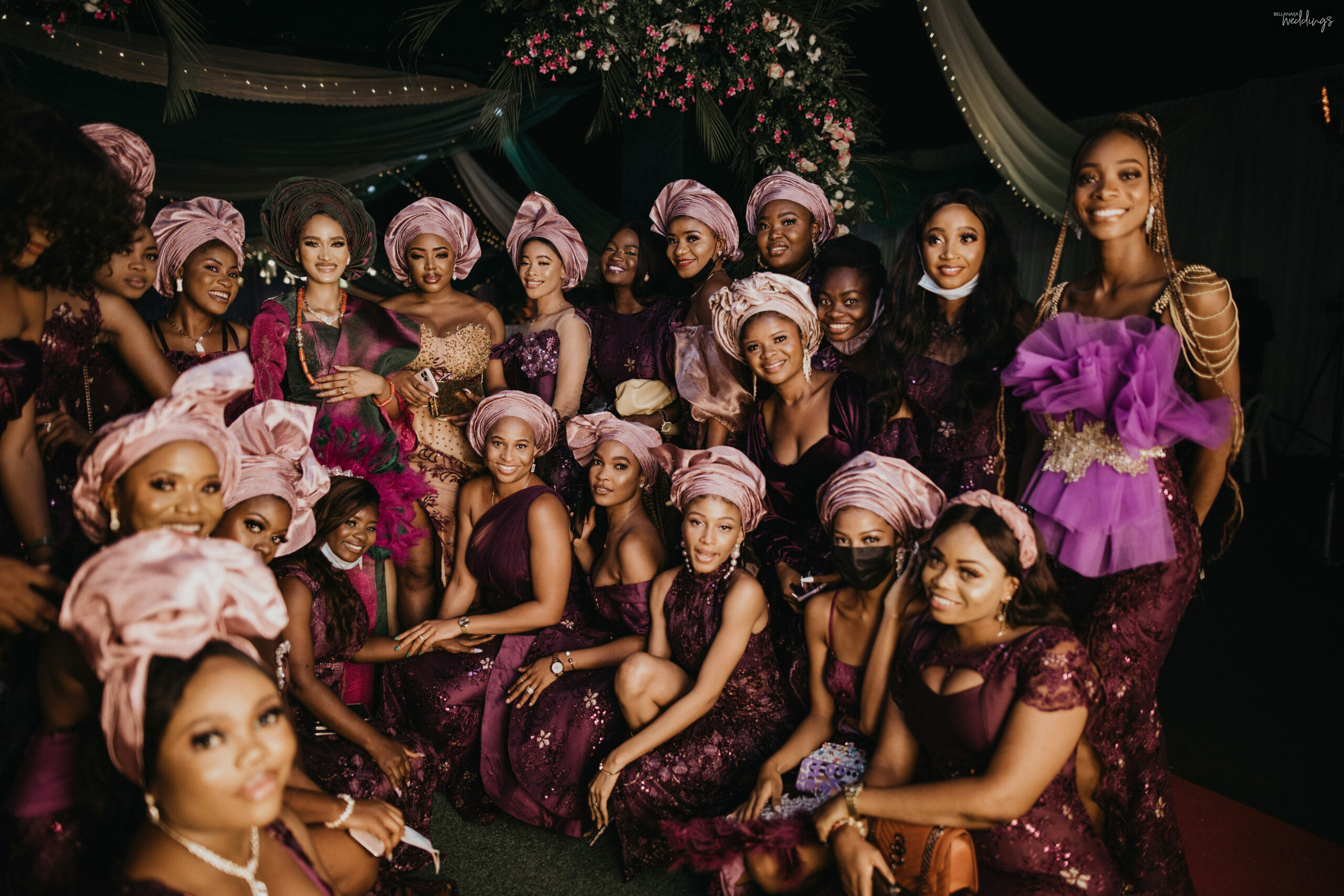 For the second appearance, Susan was a regal Igbo bride through and through.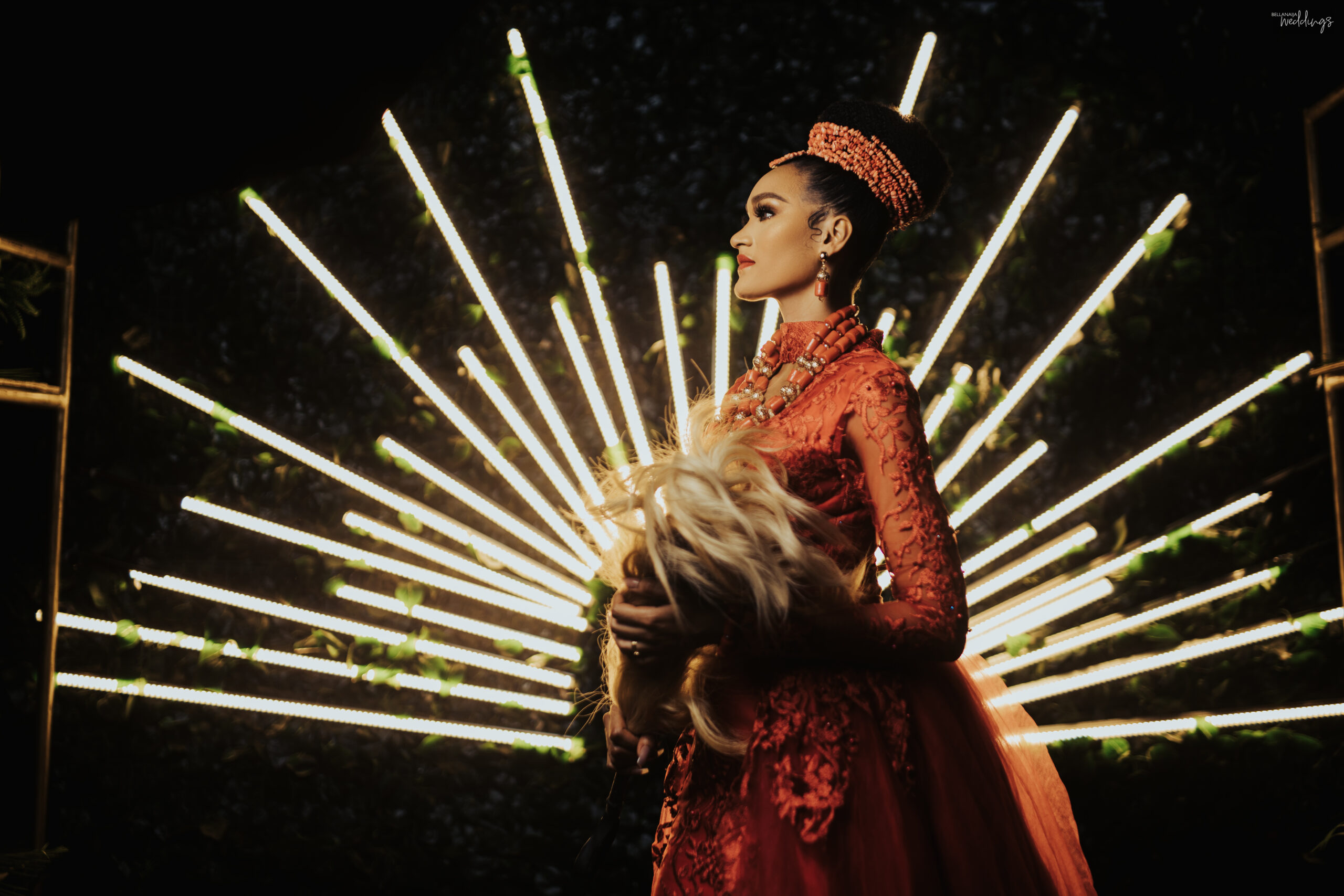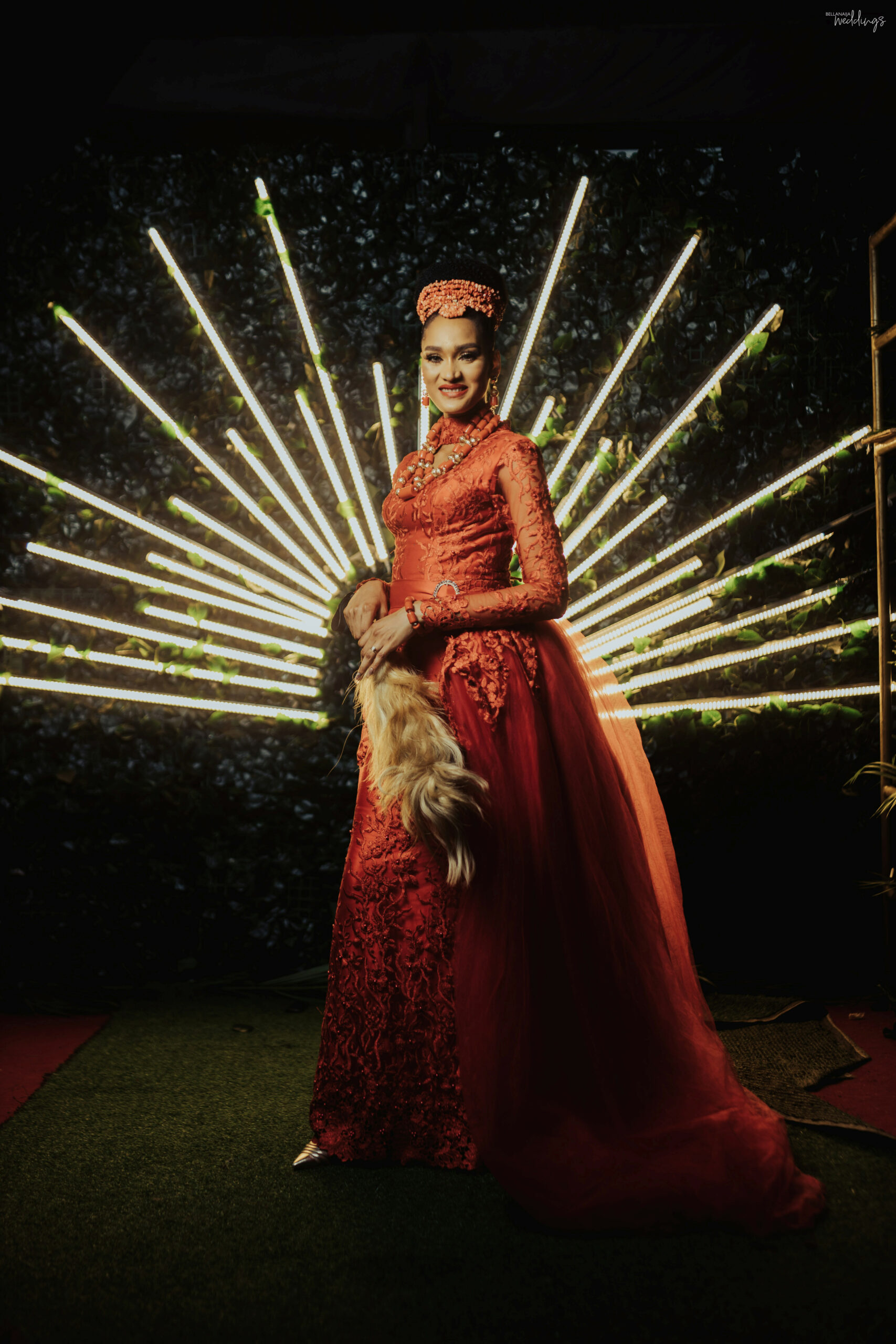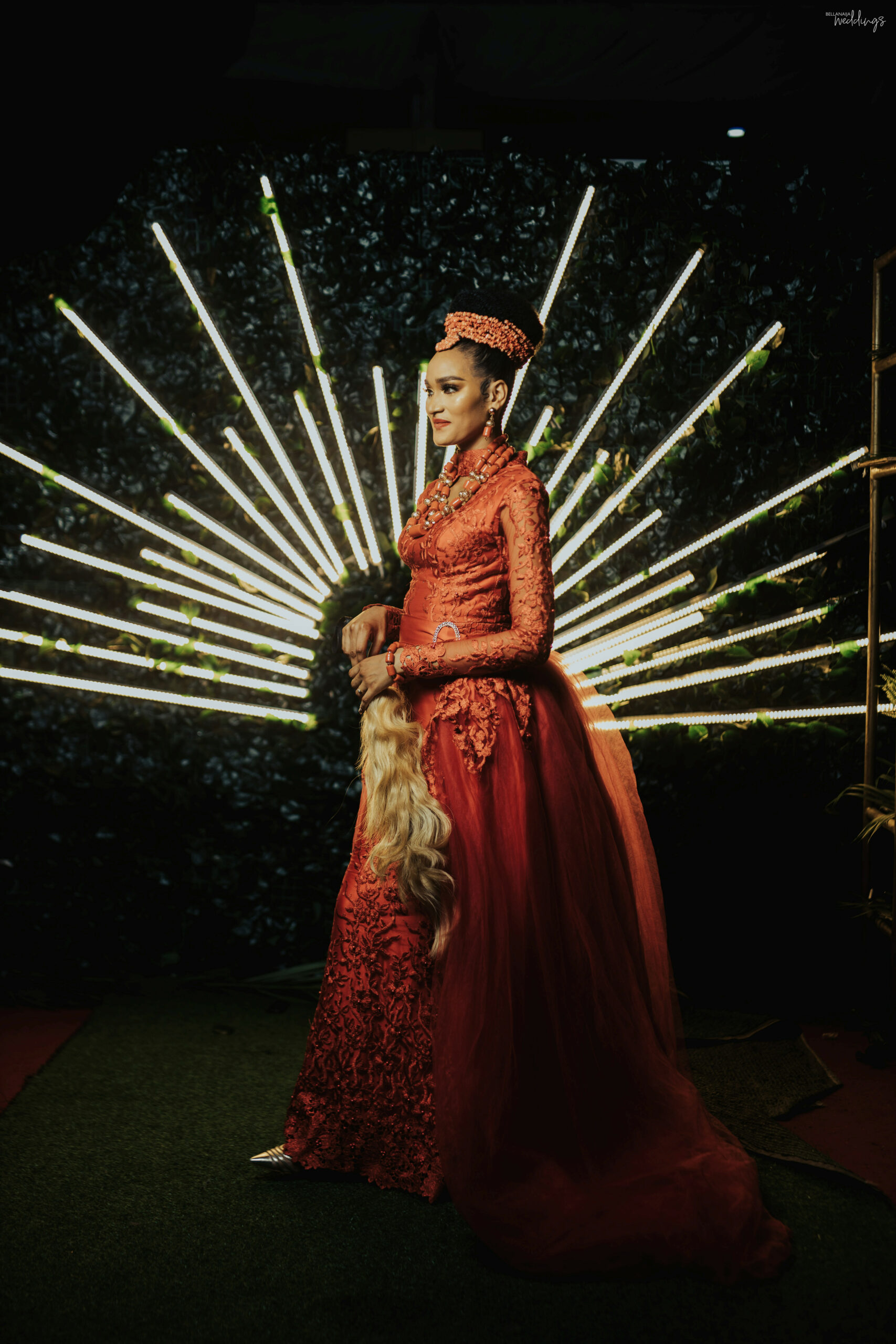 Make way for the latest couple! 😍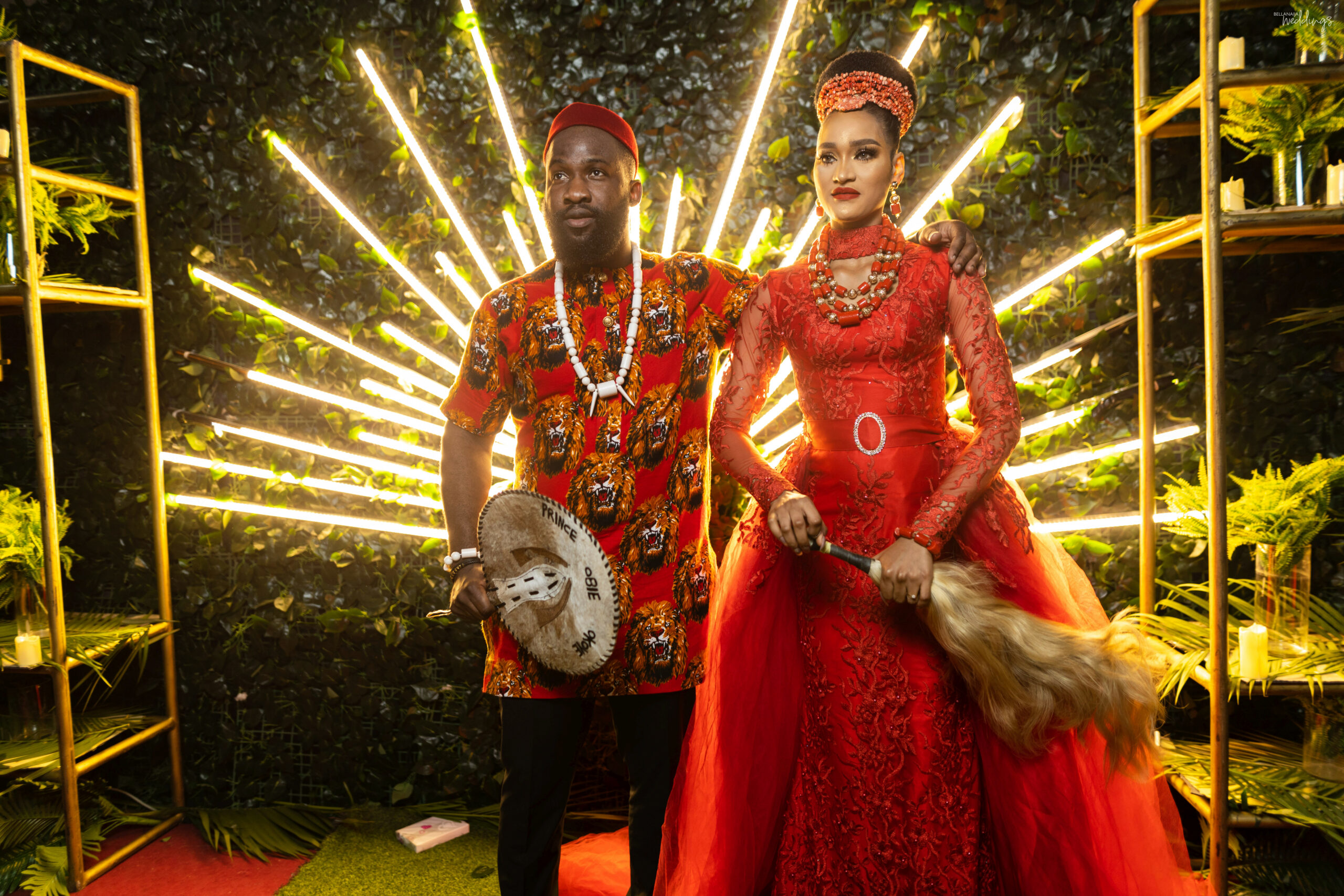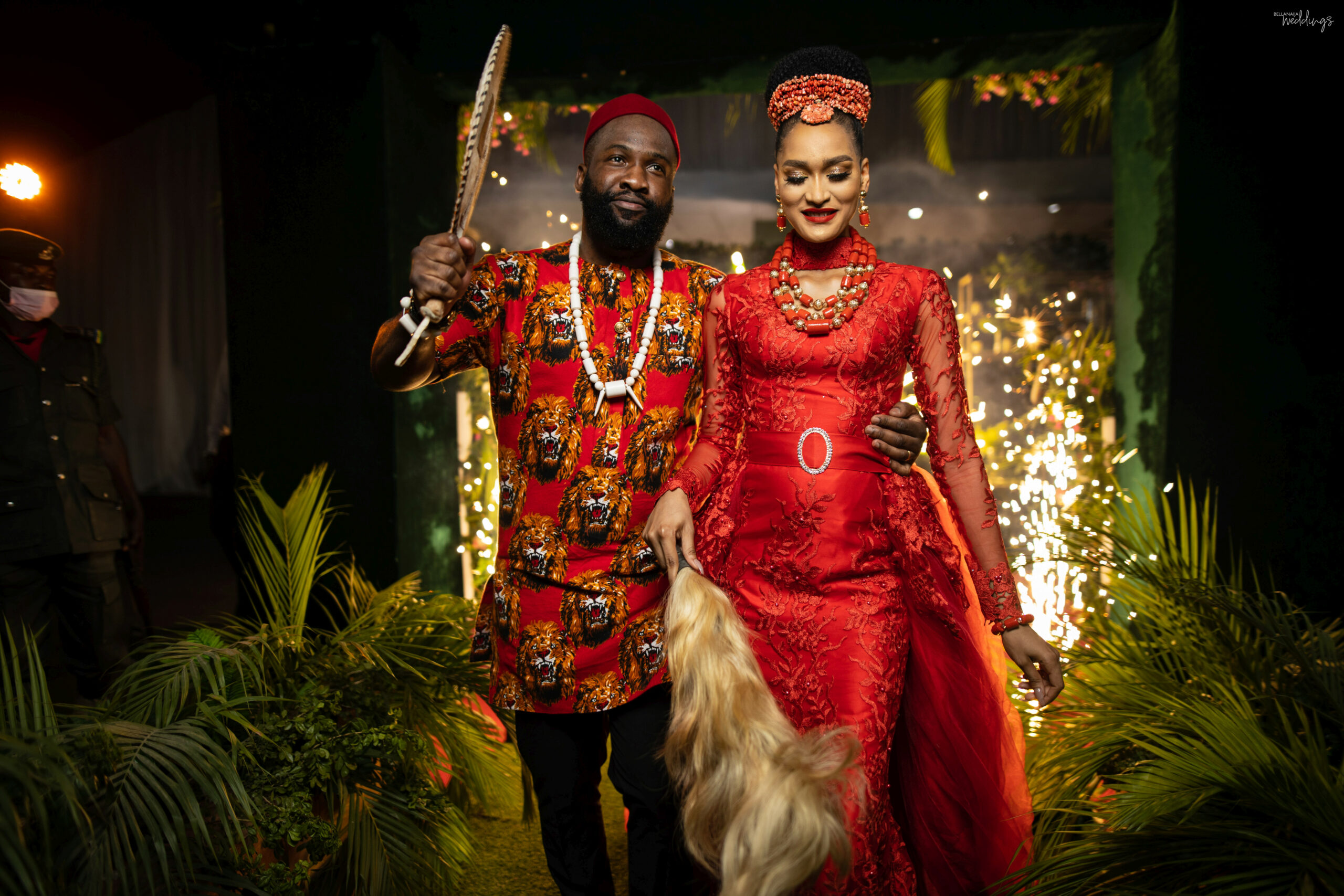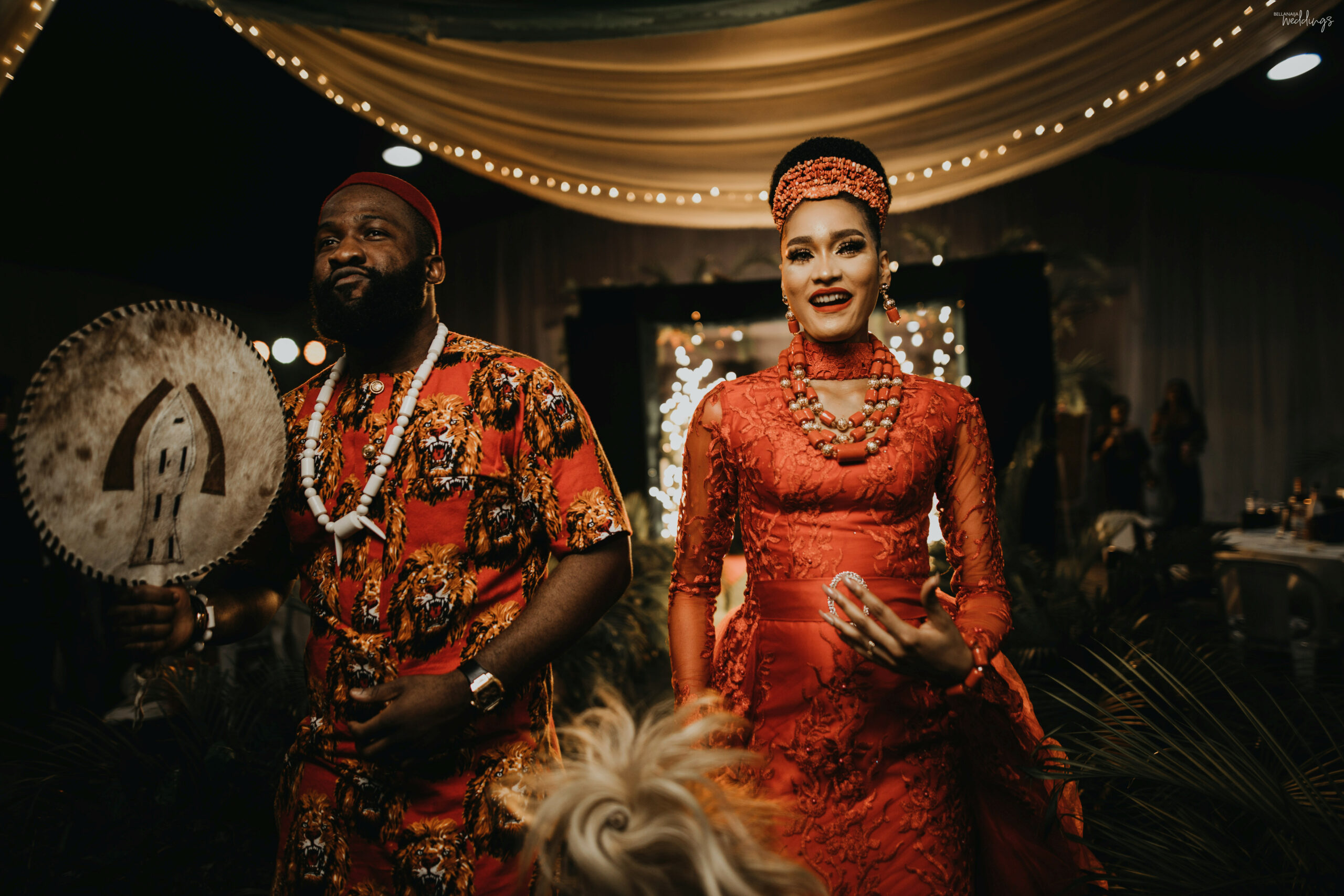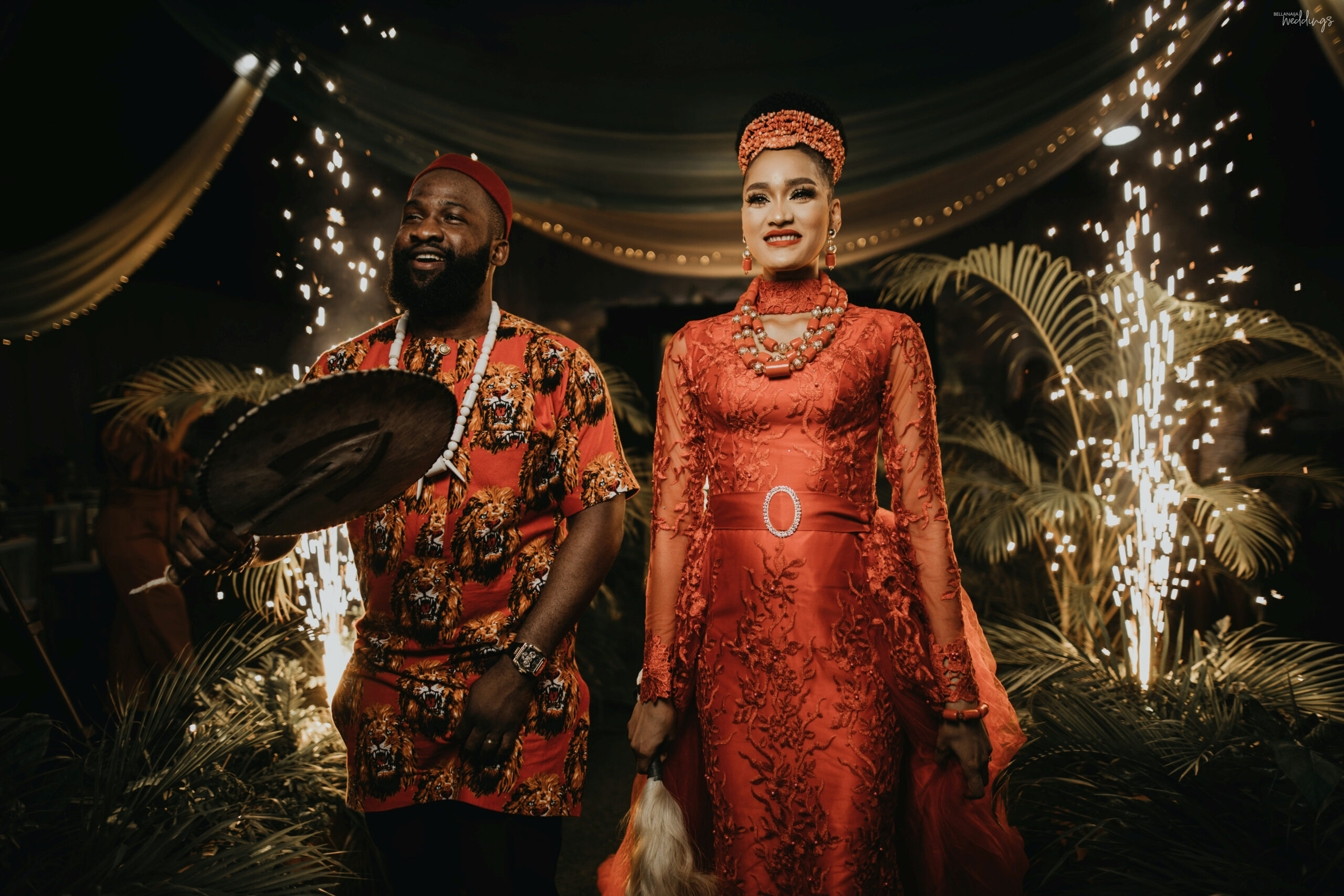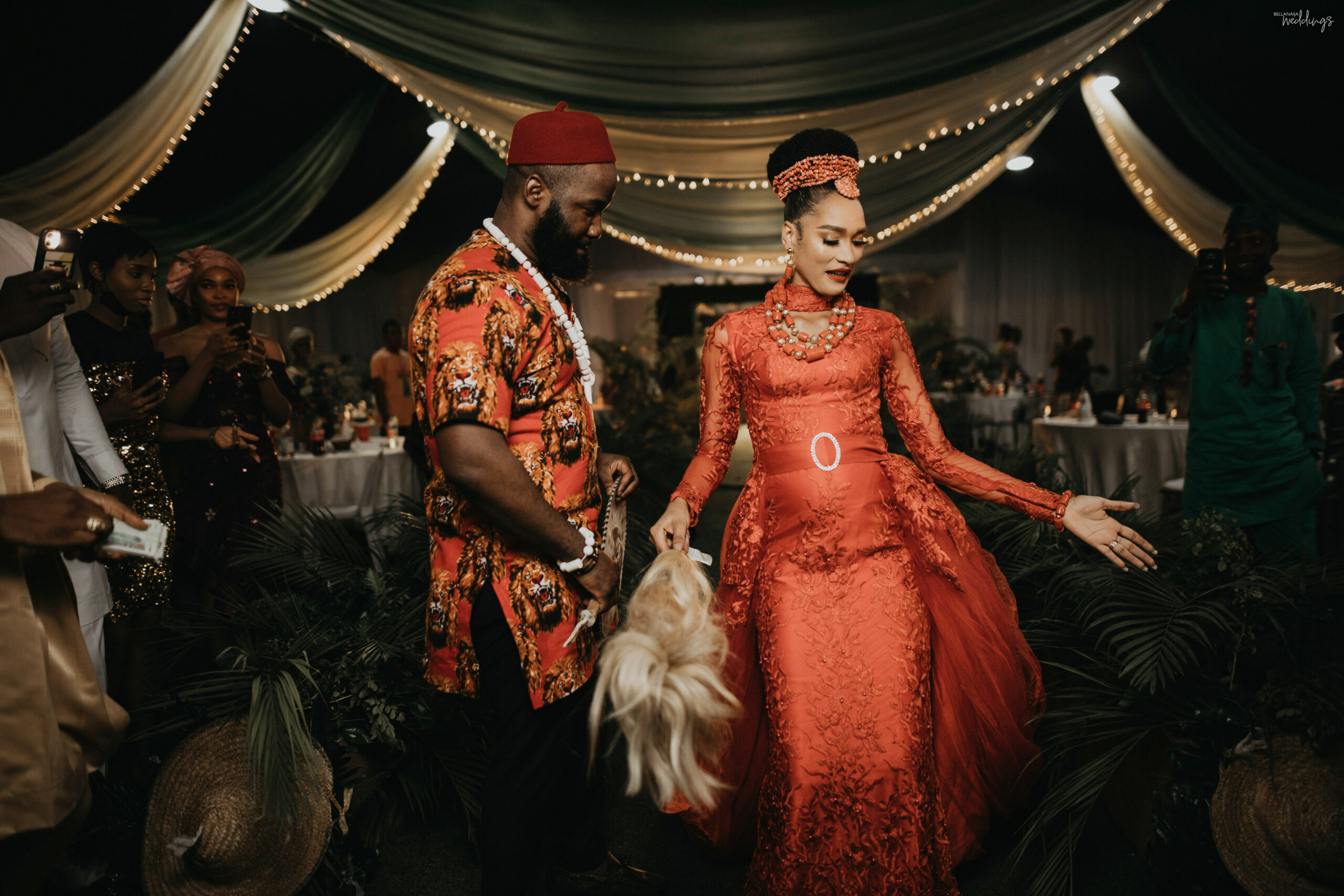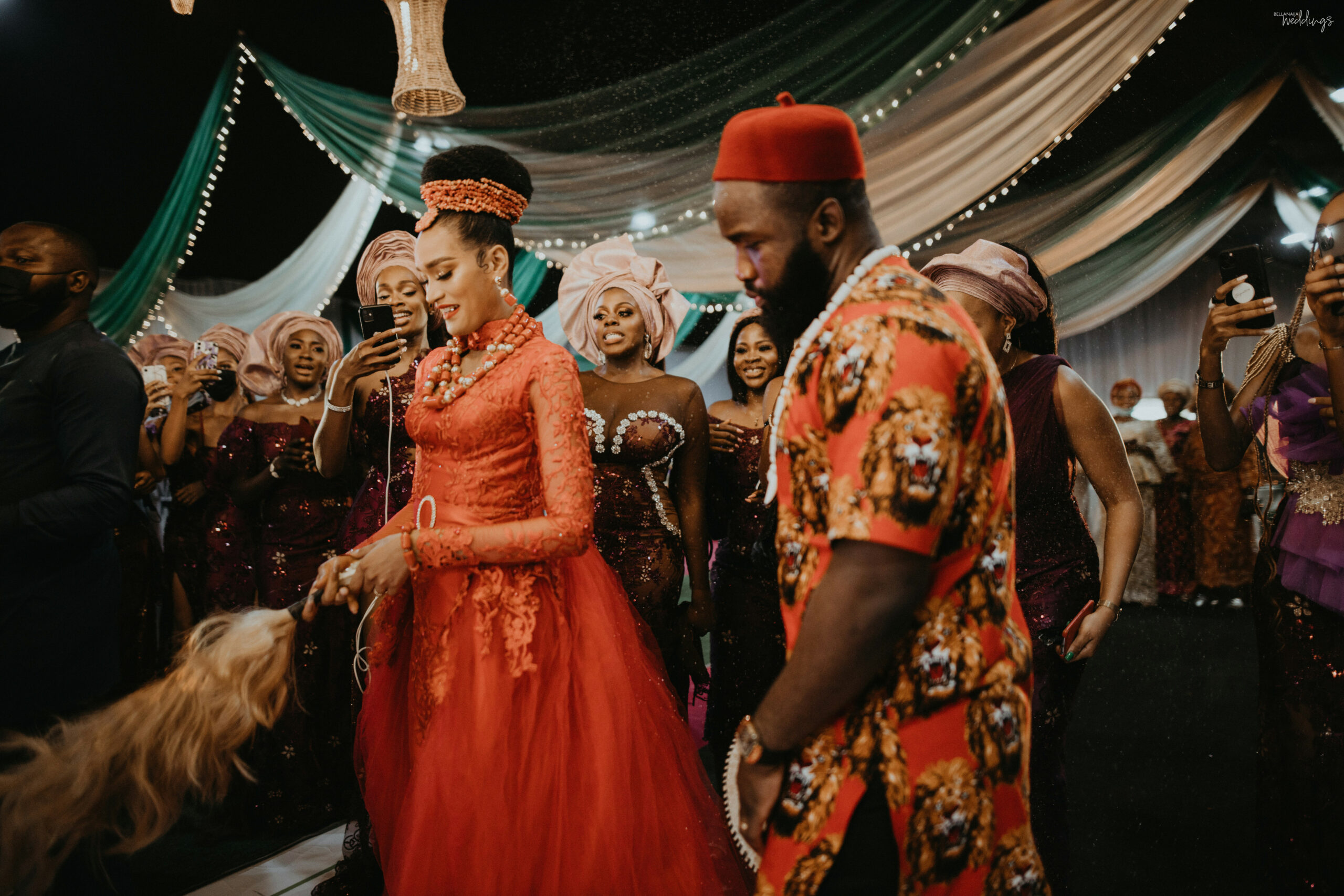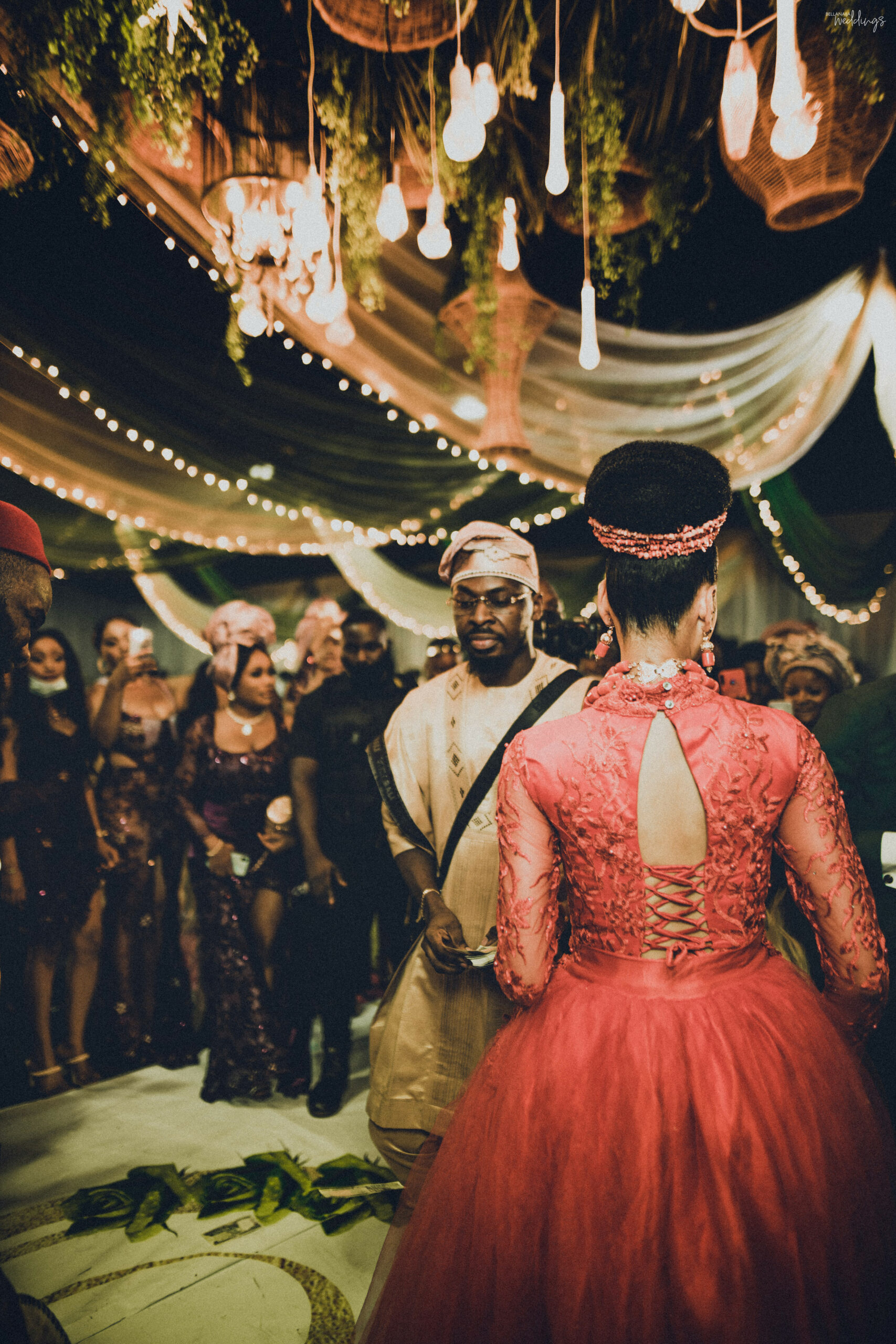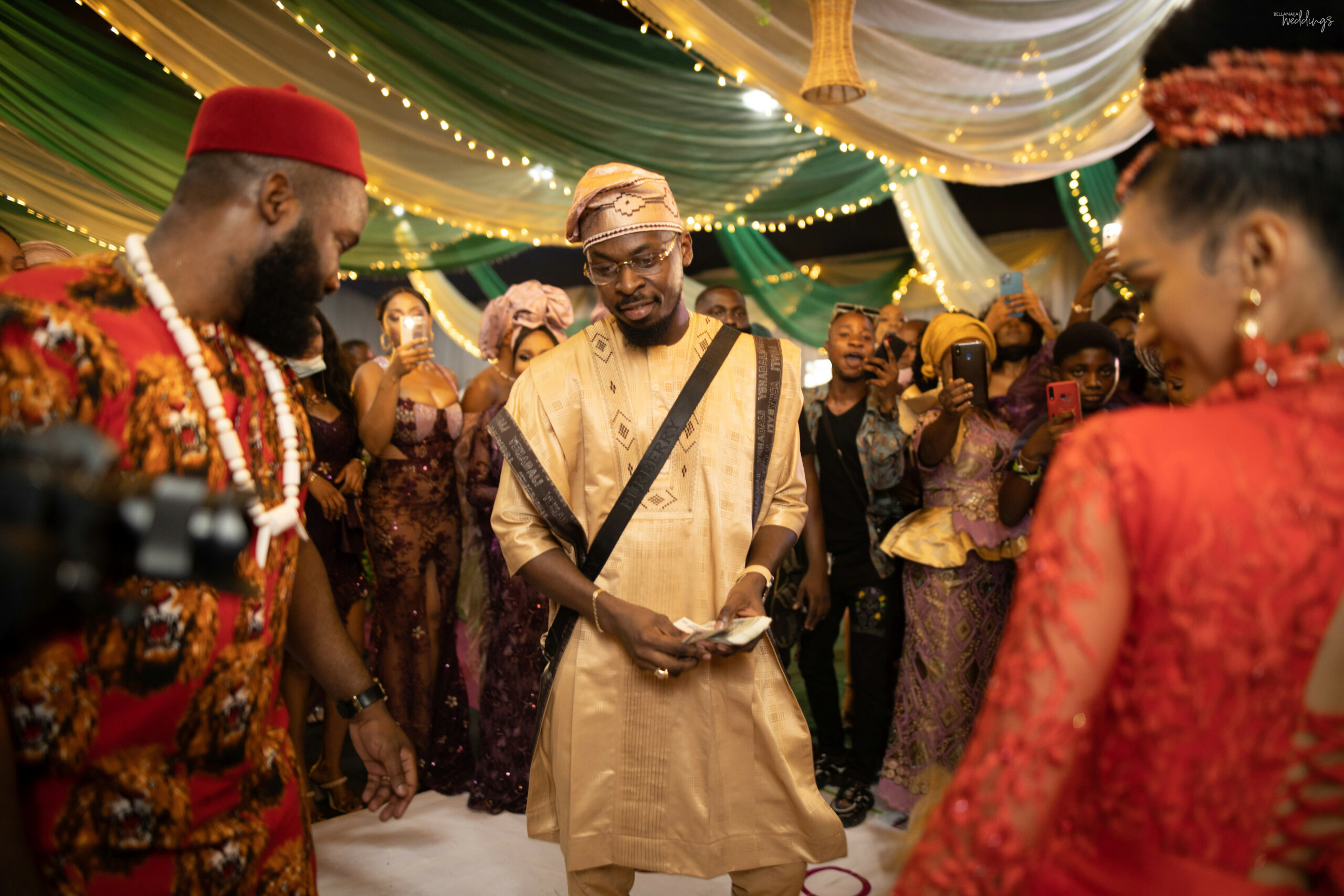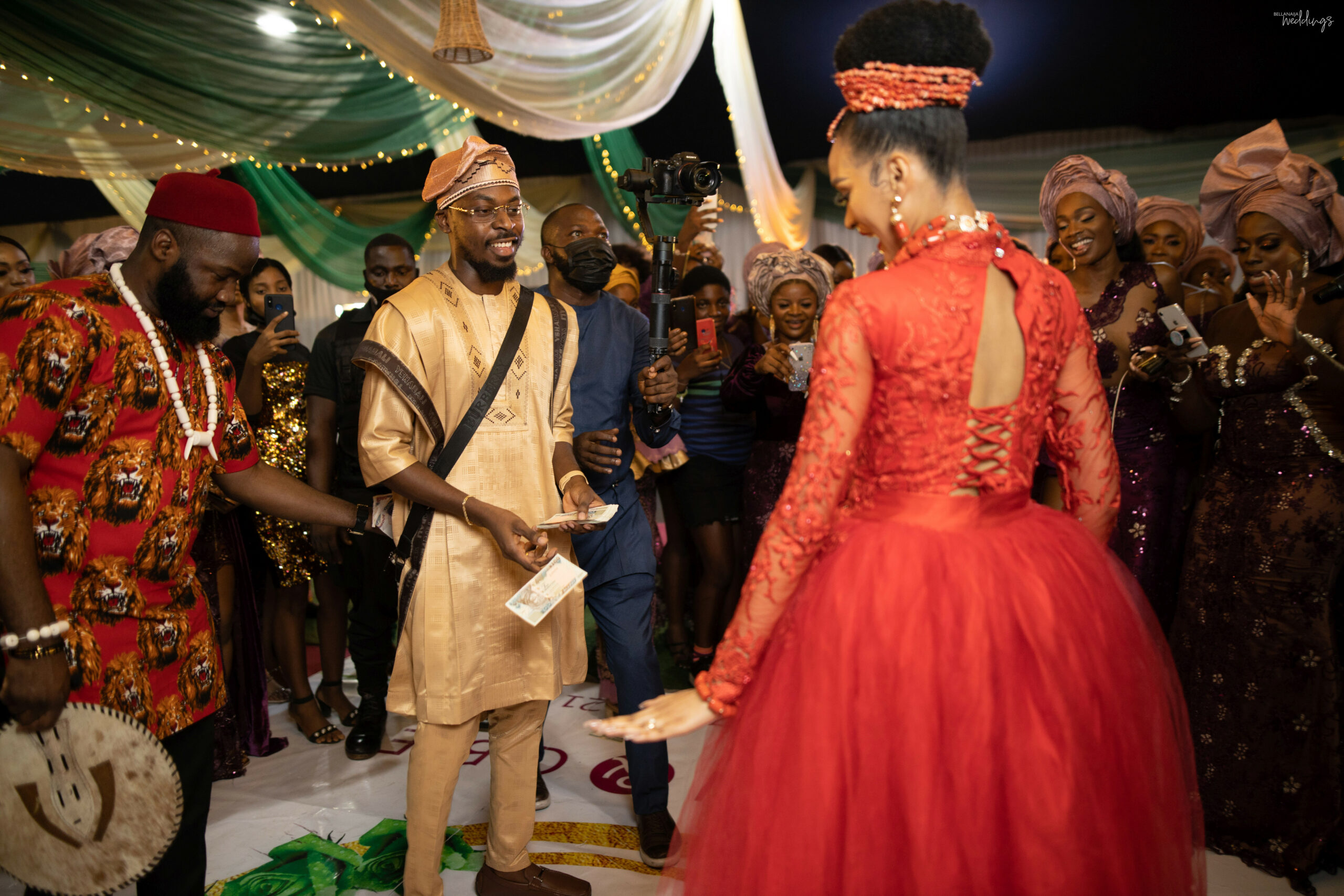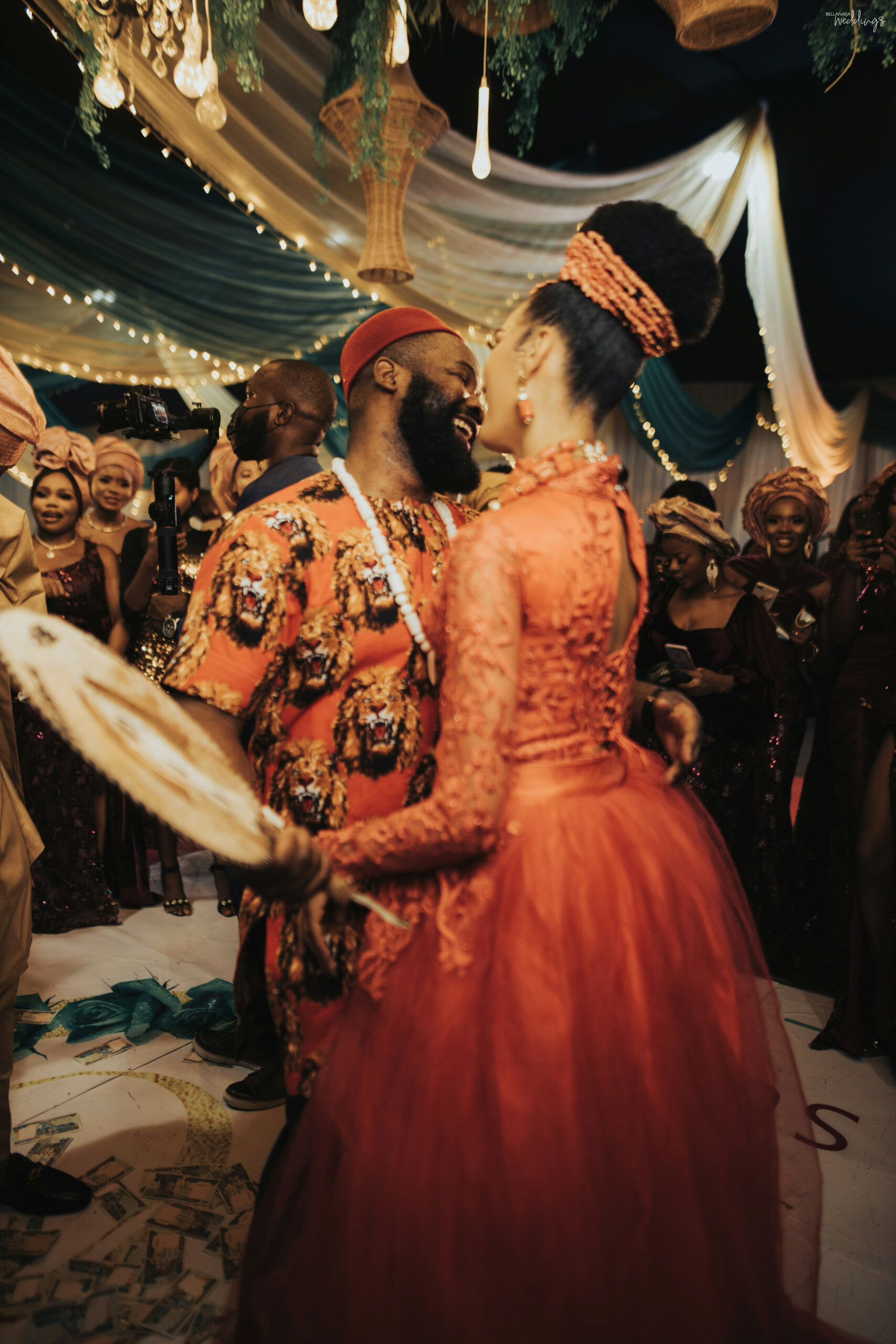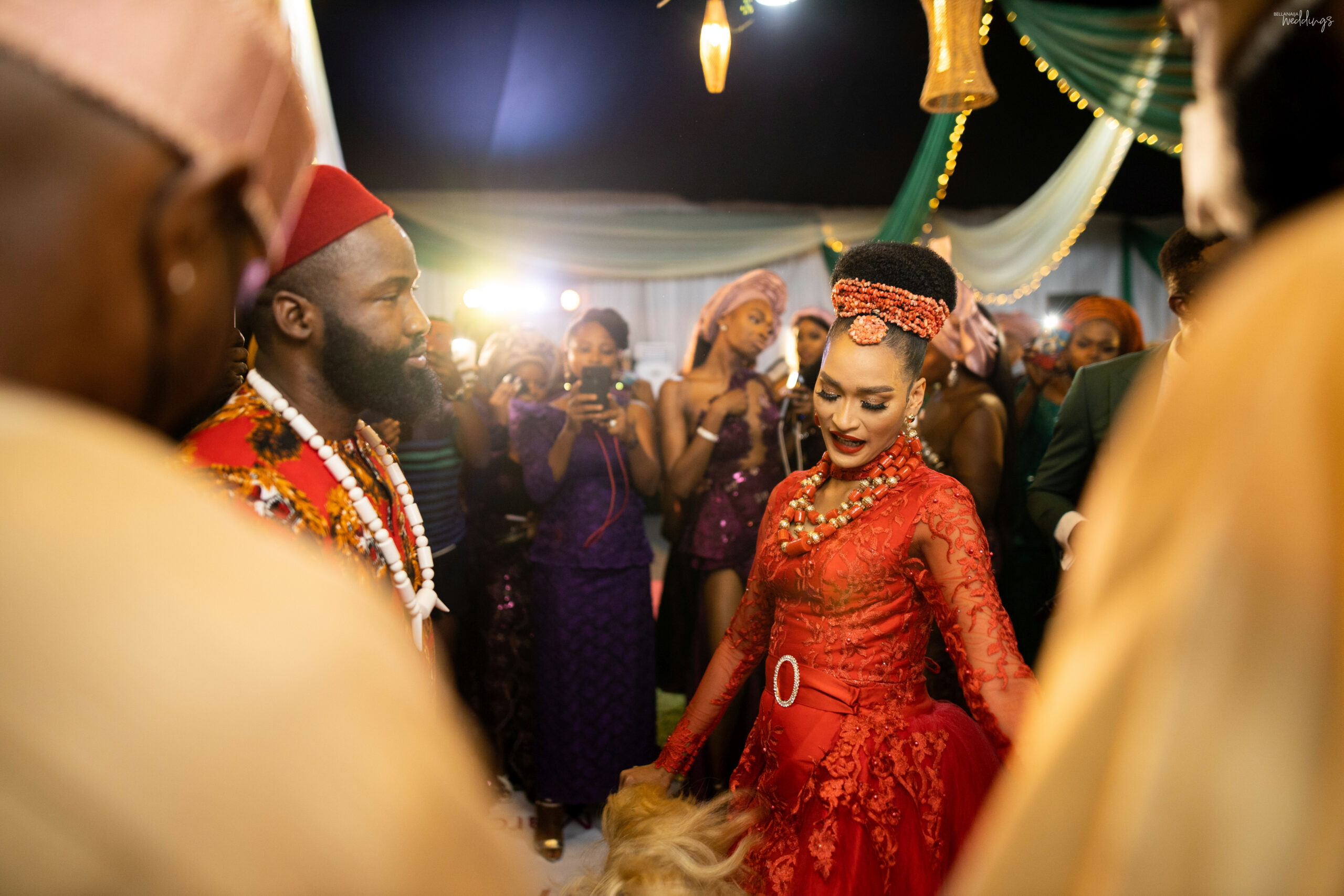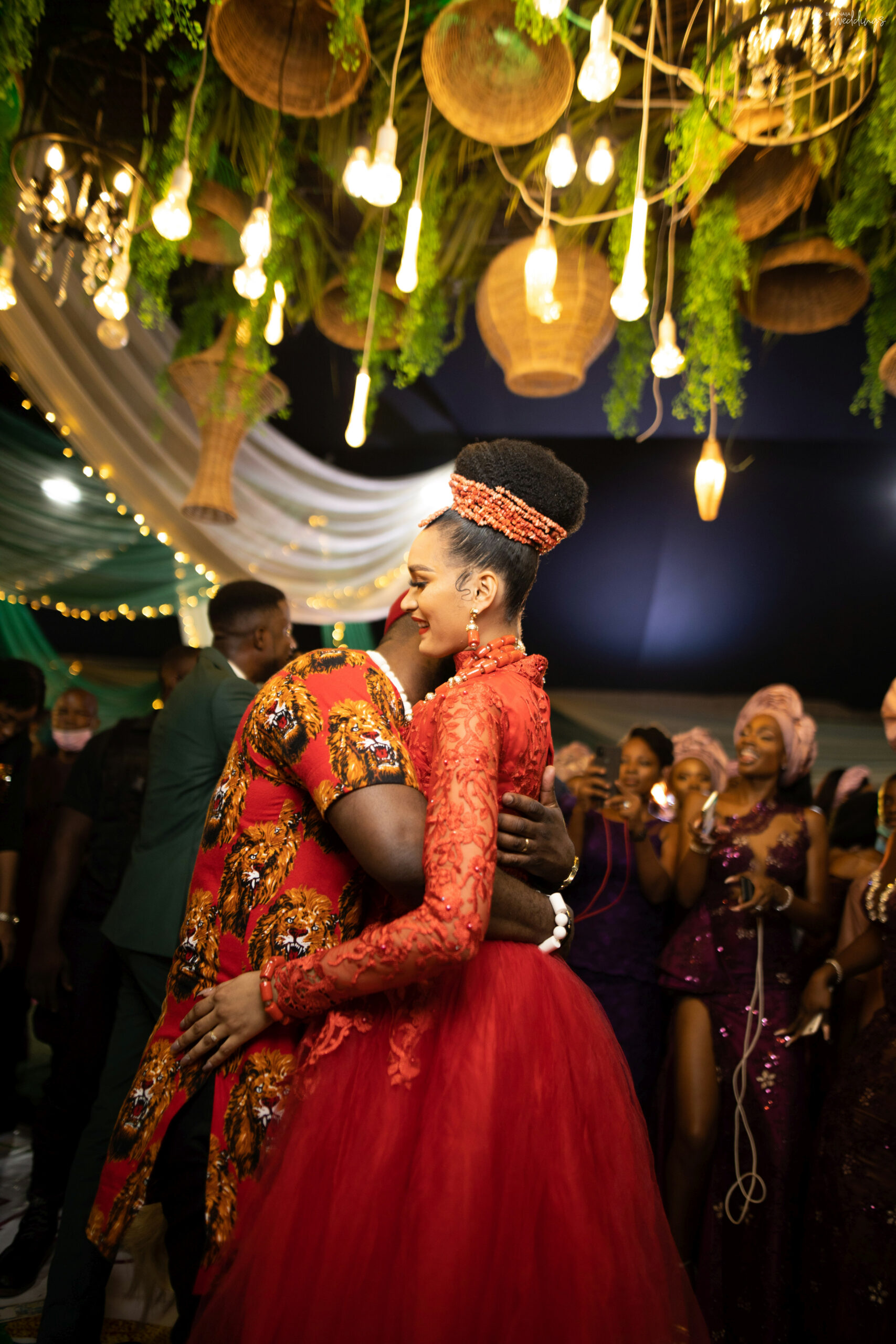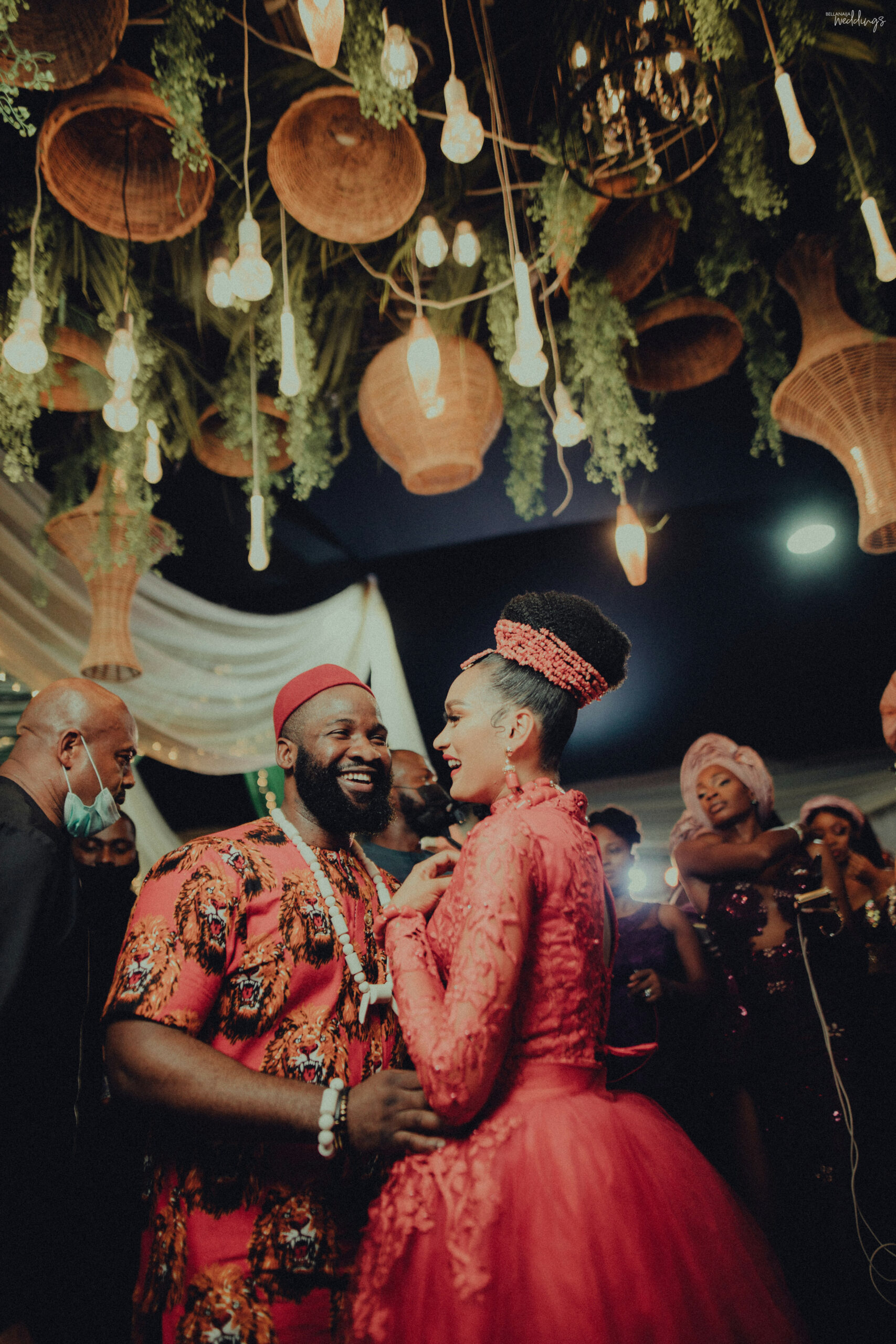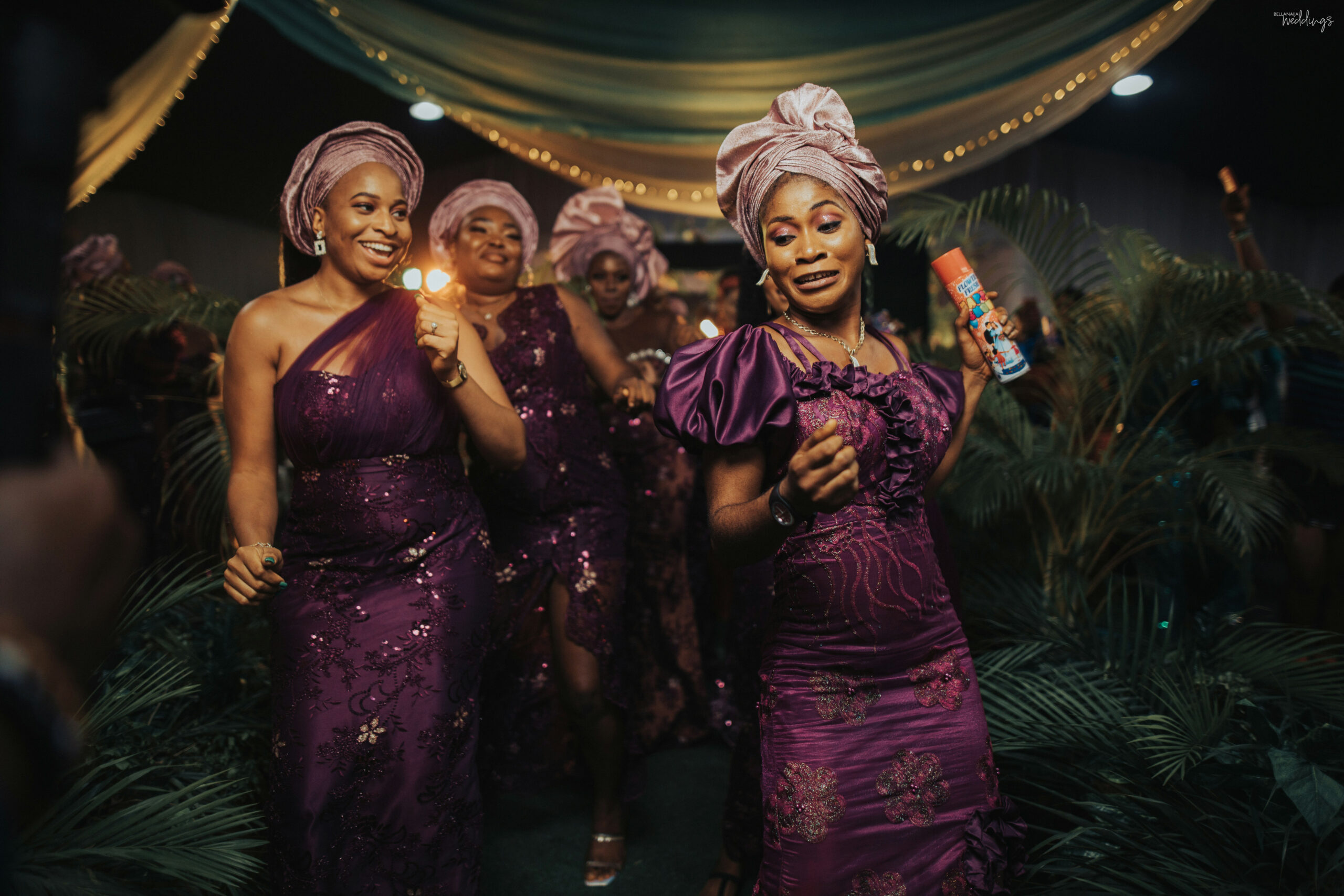 What's a Nigerian wedding without the fun and games! 🤭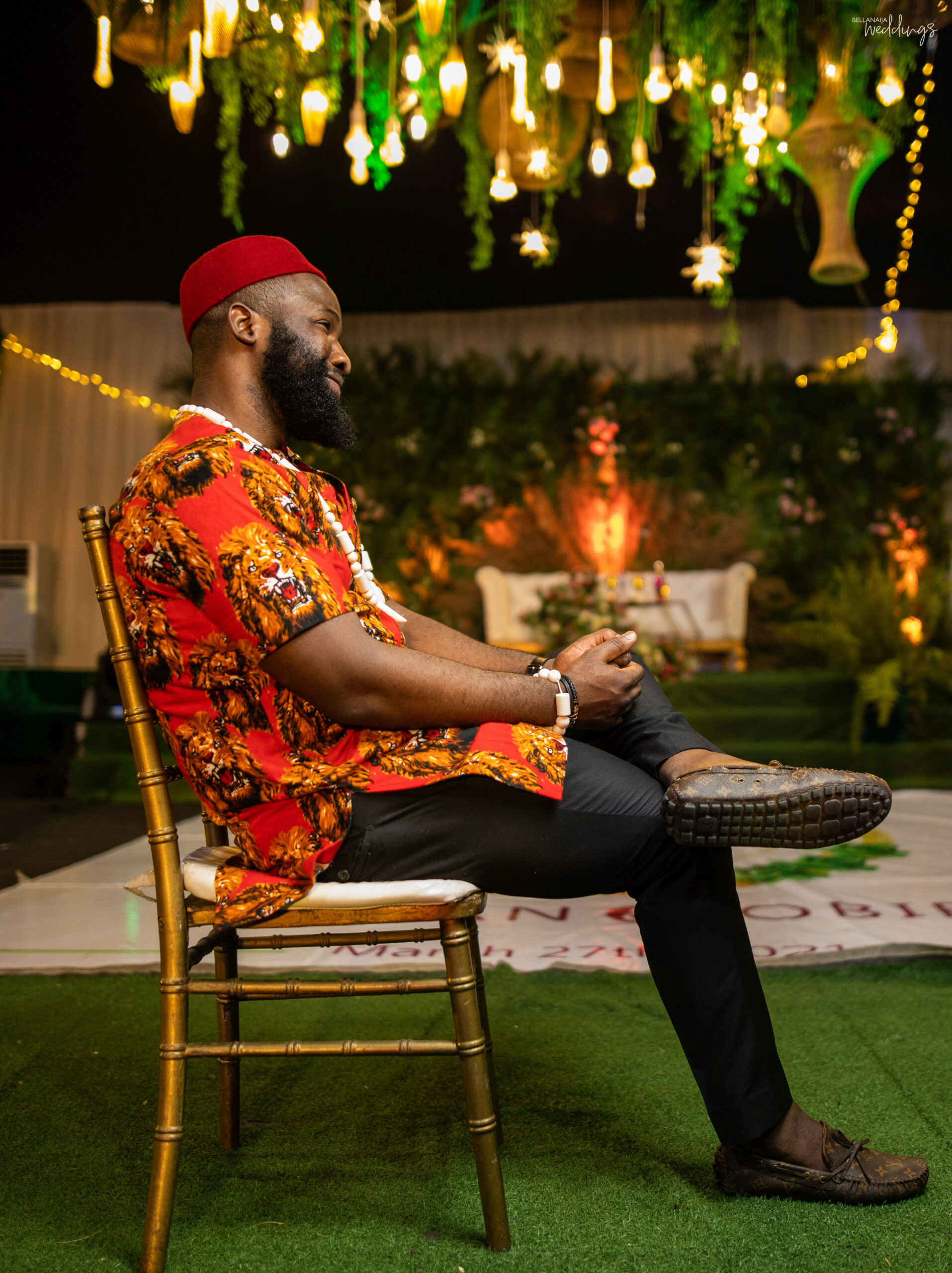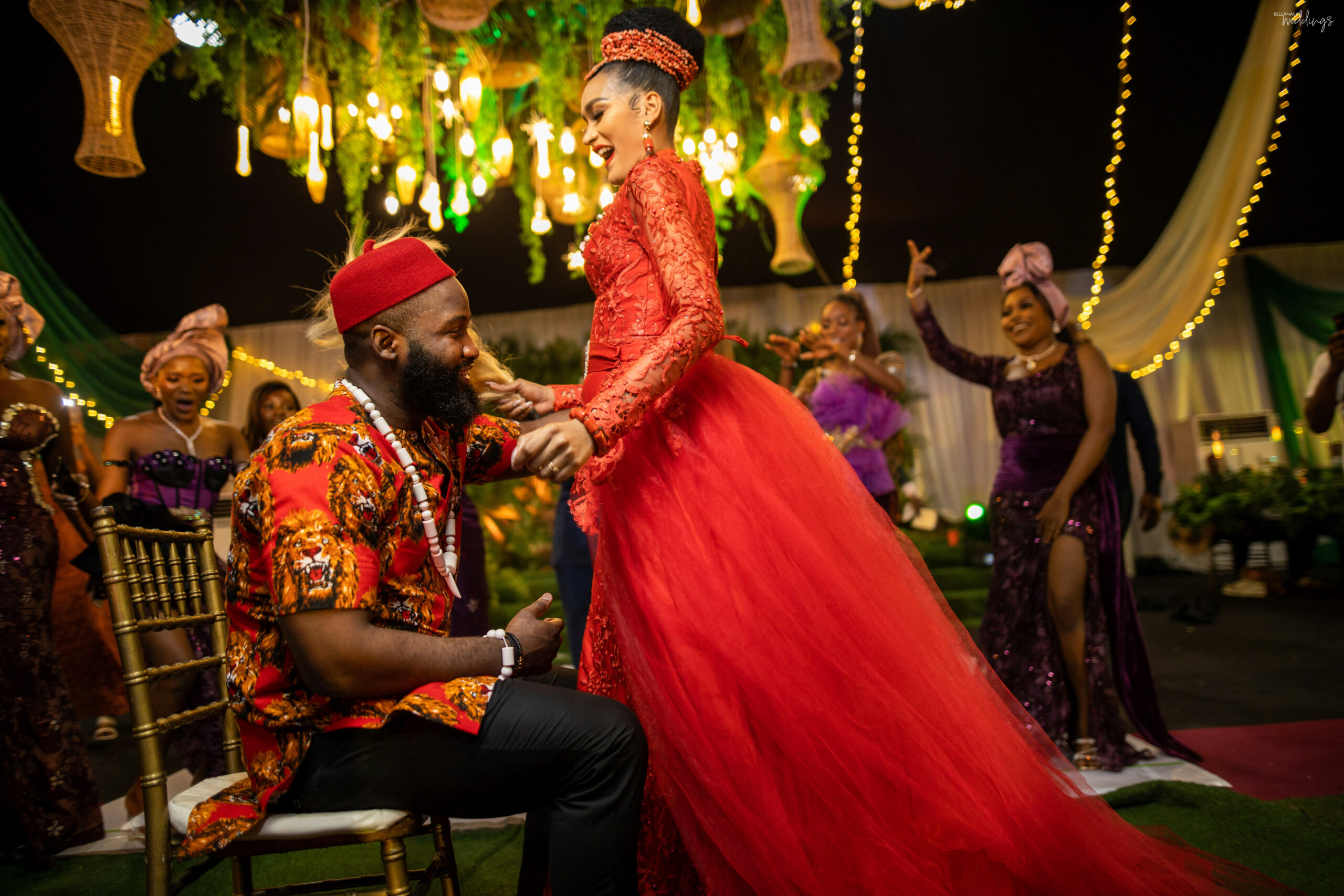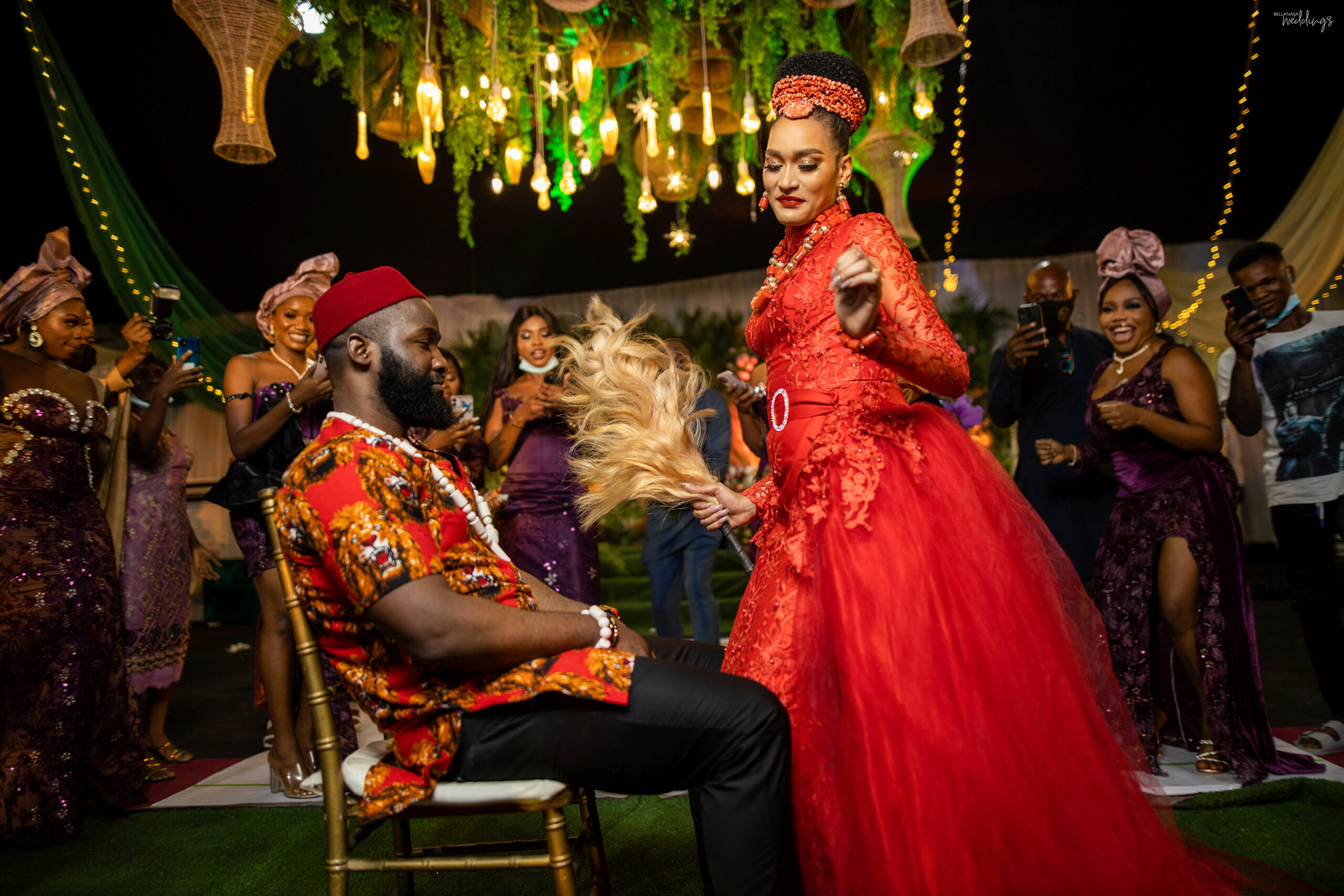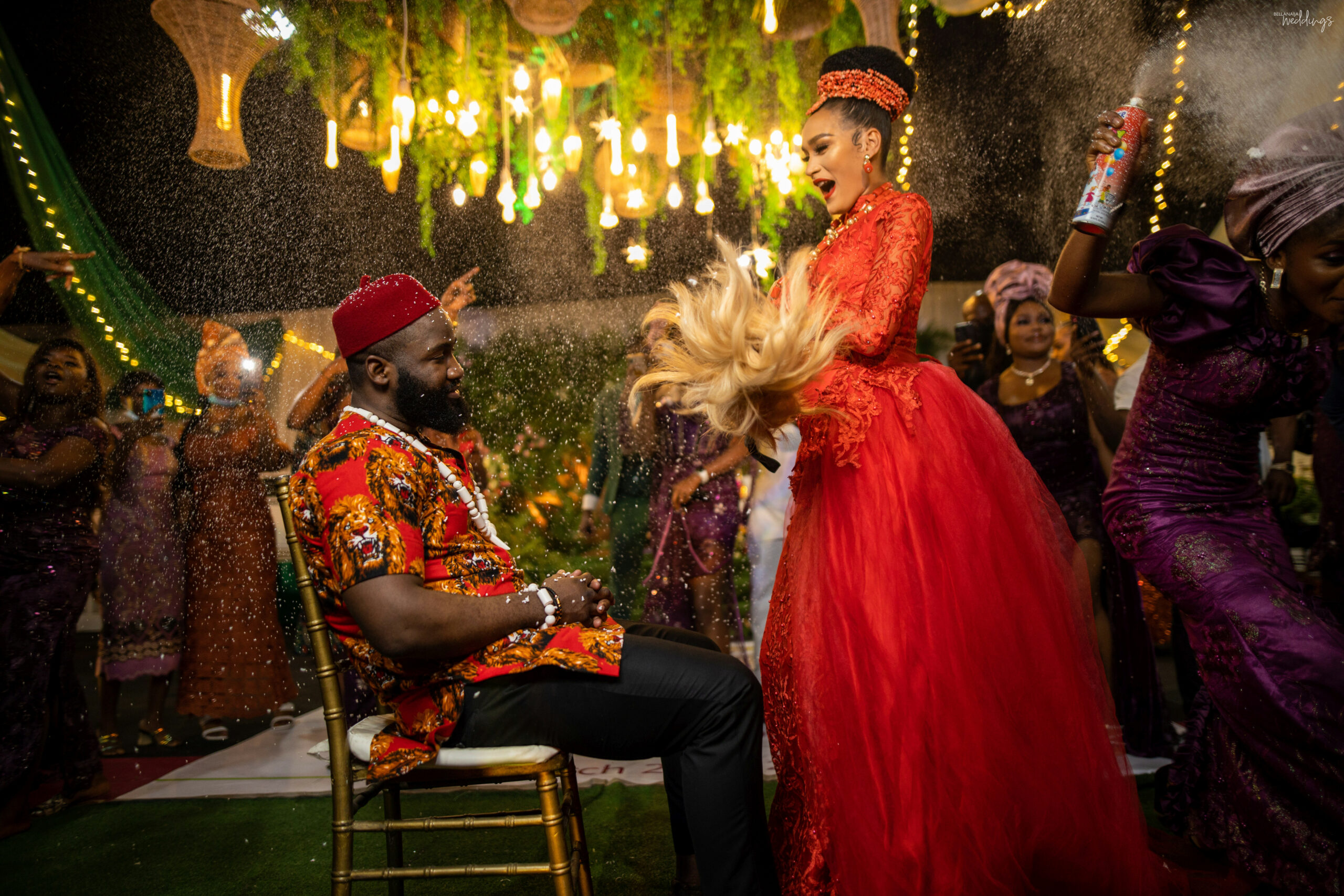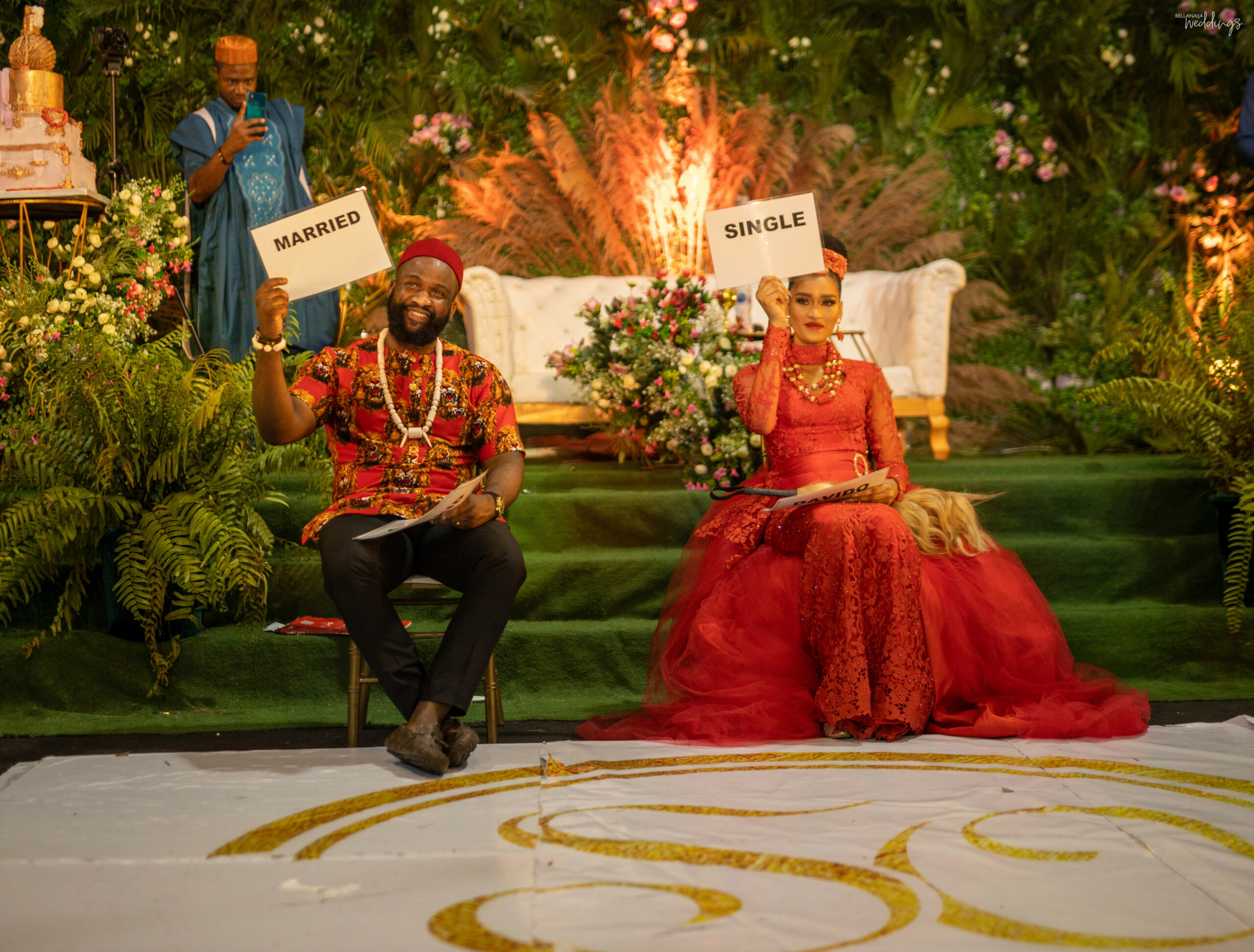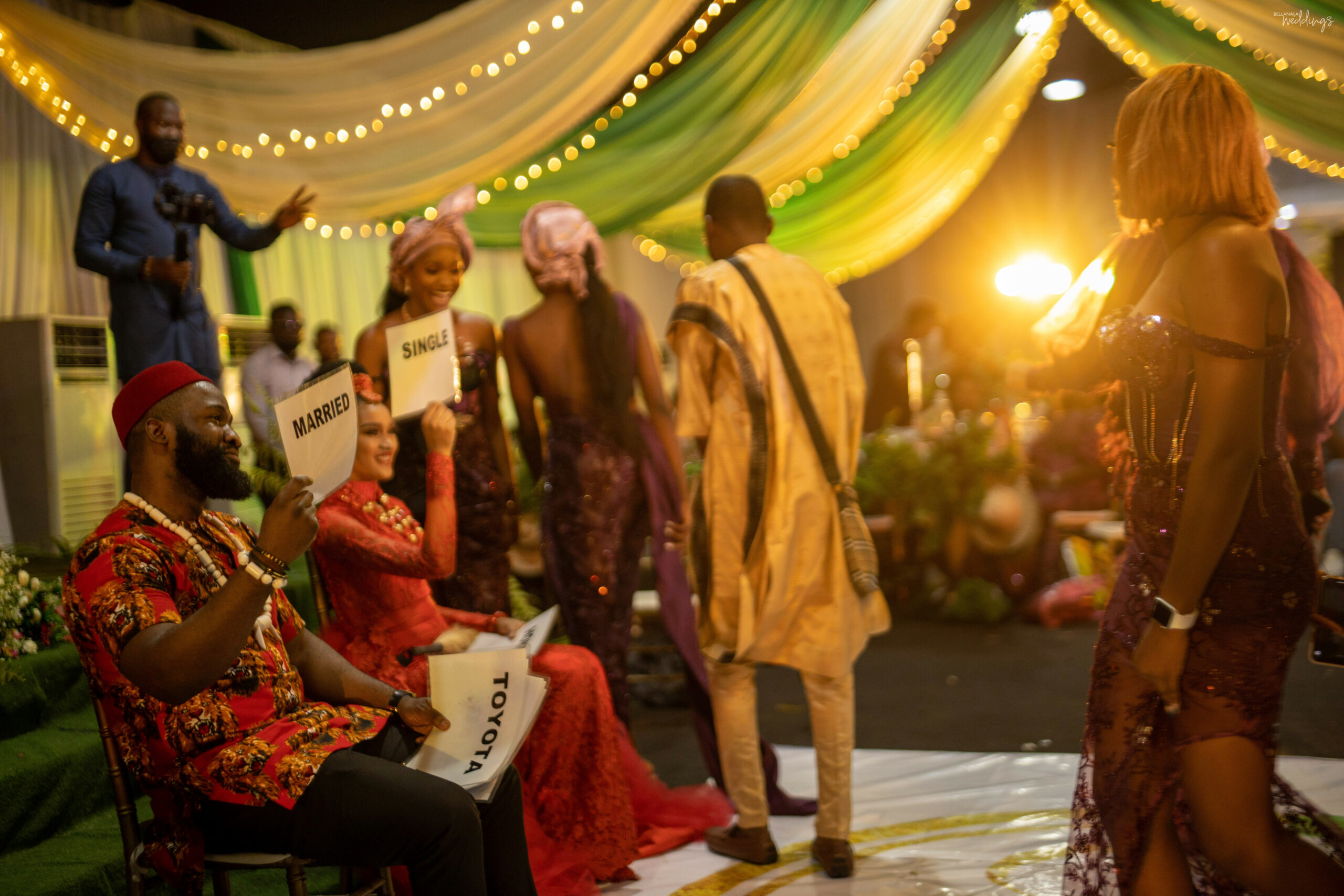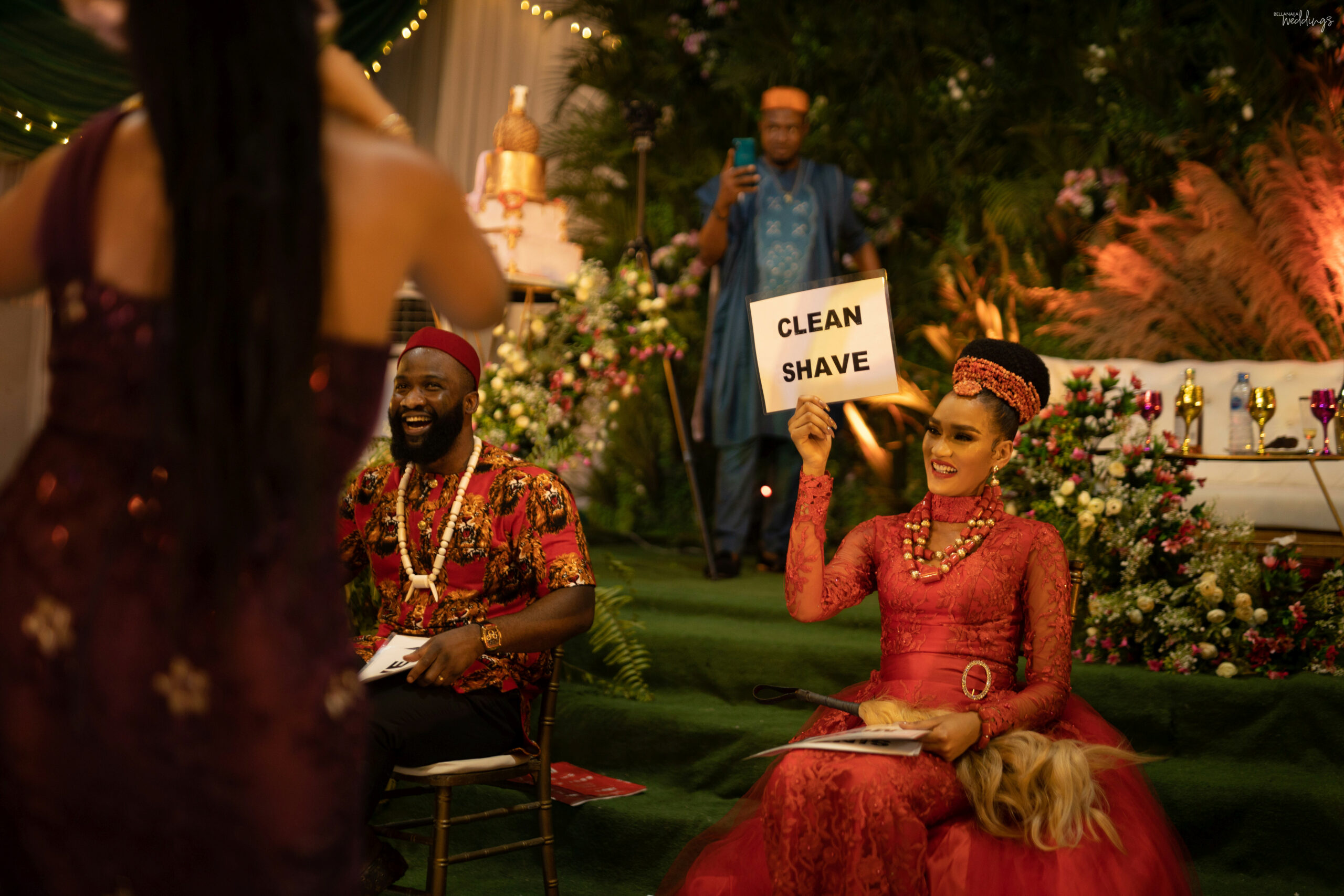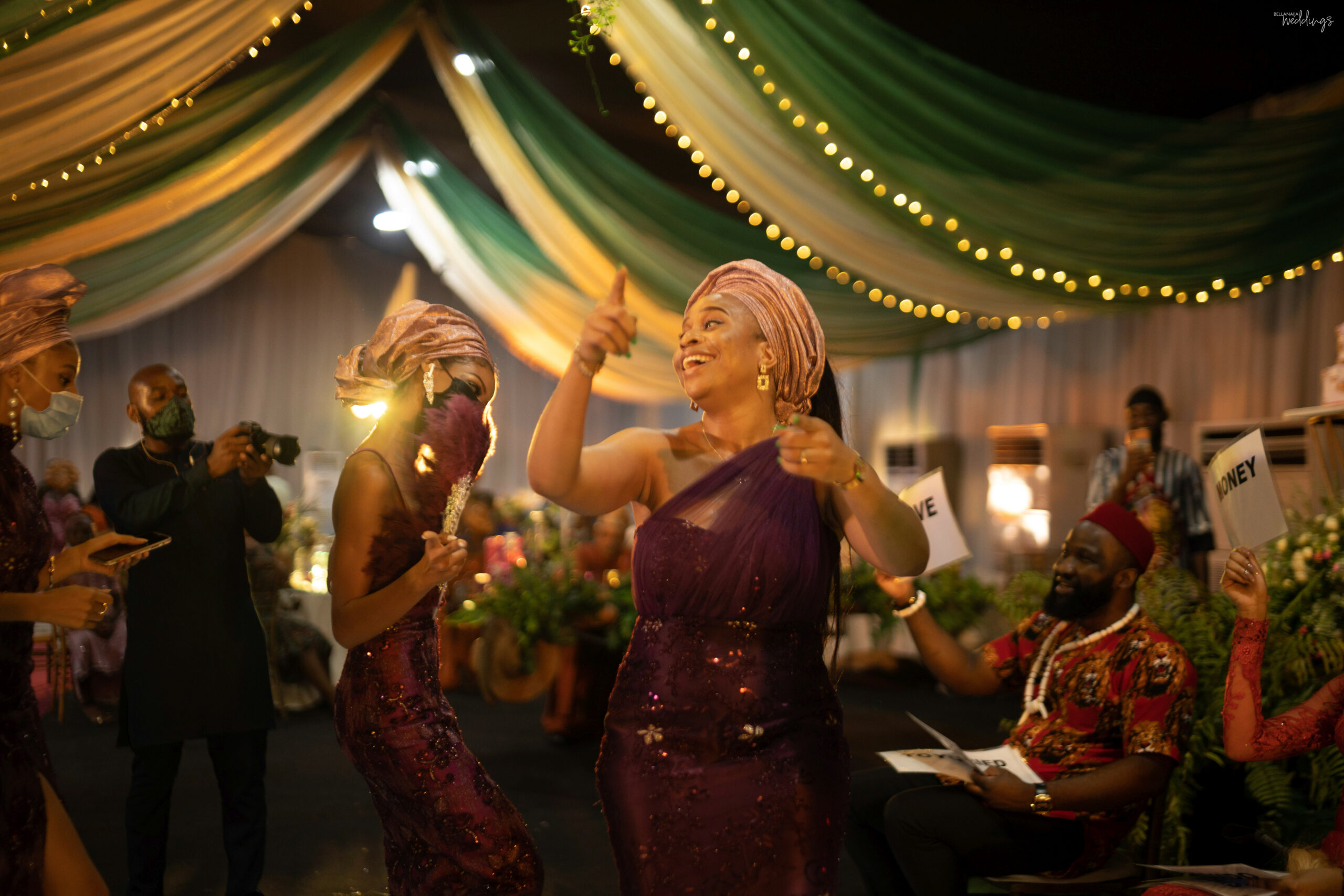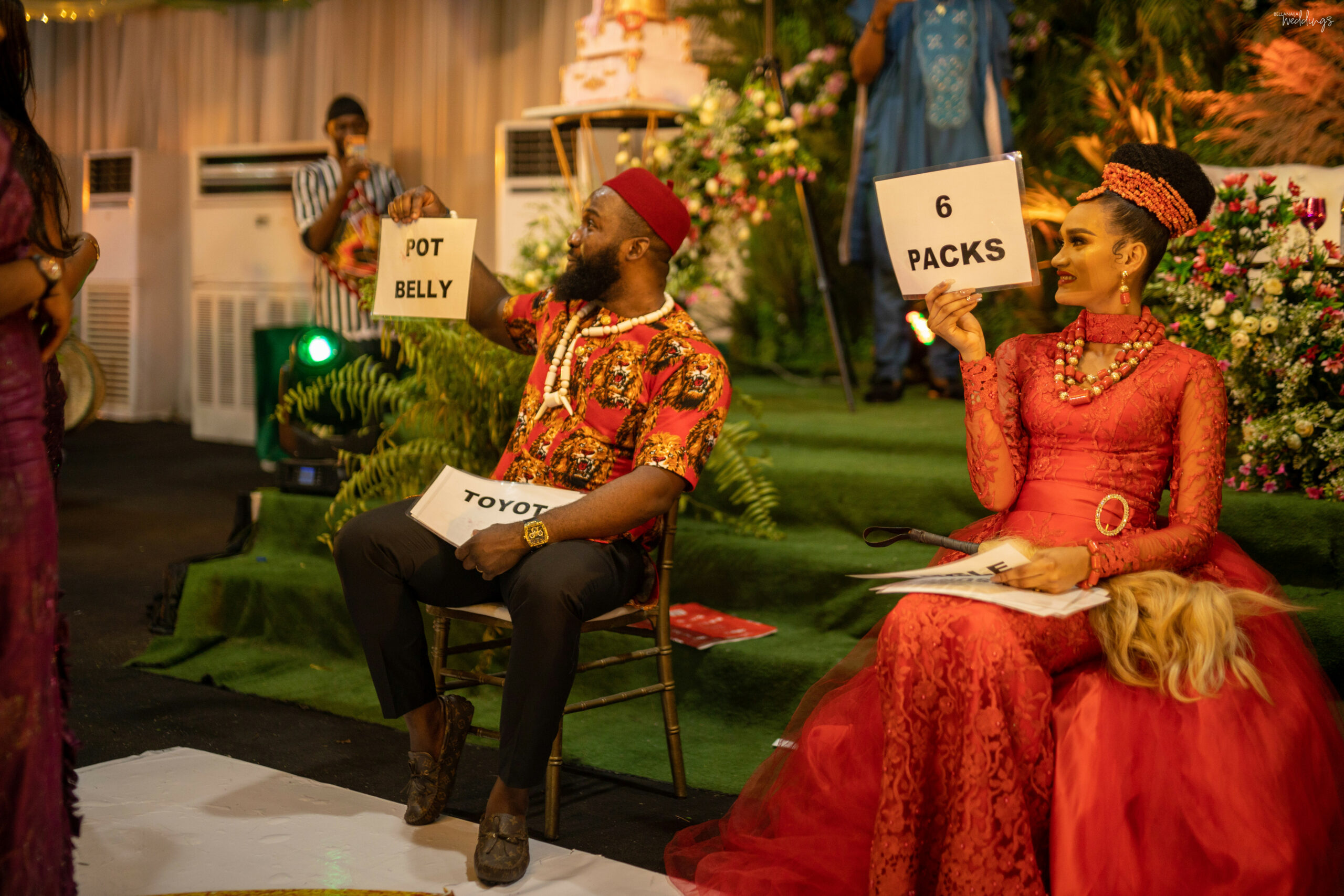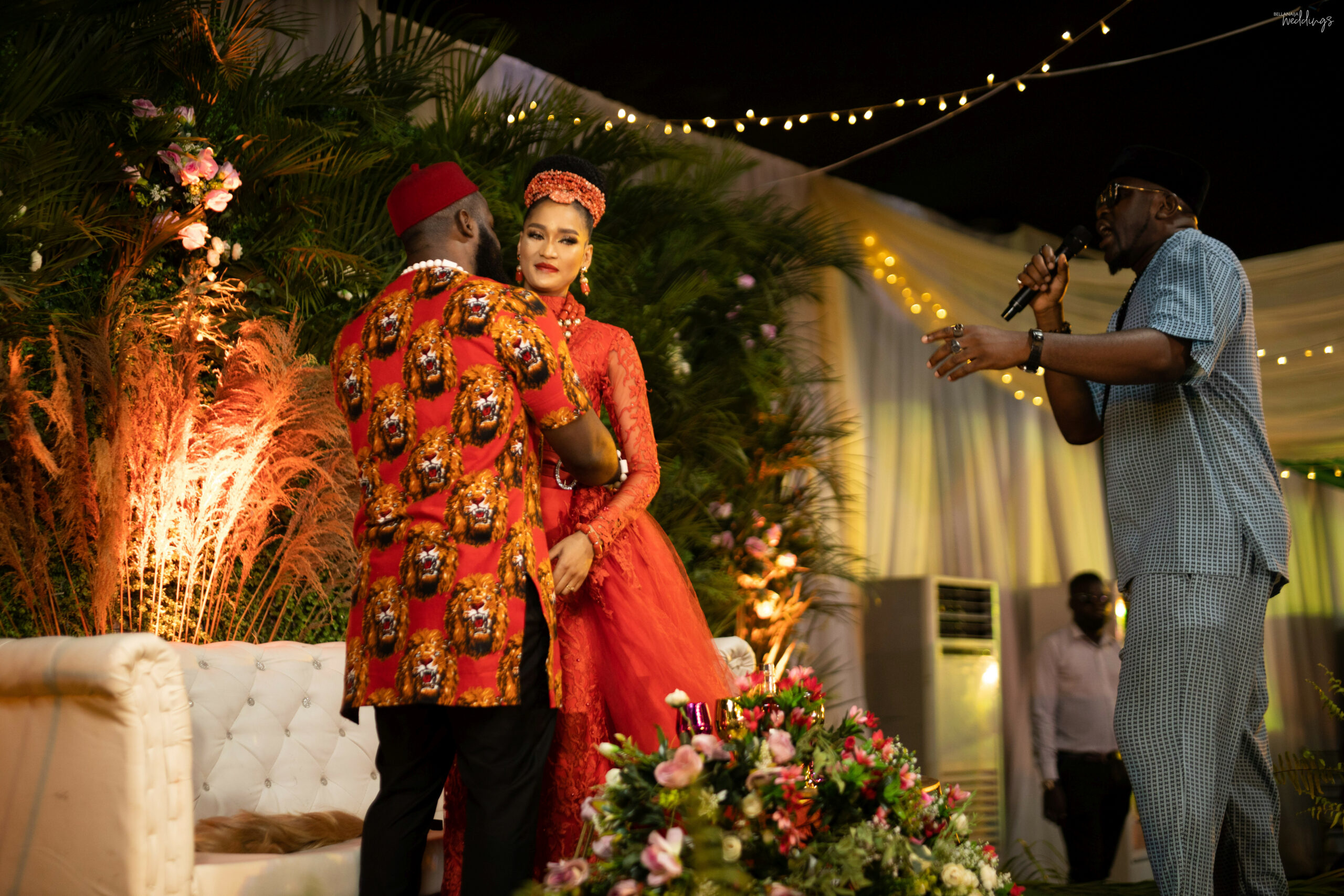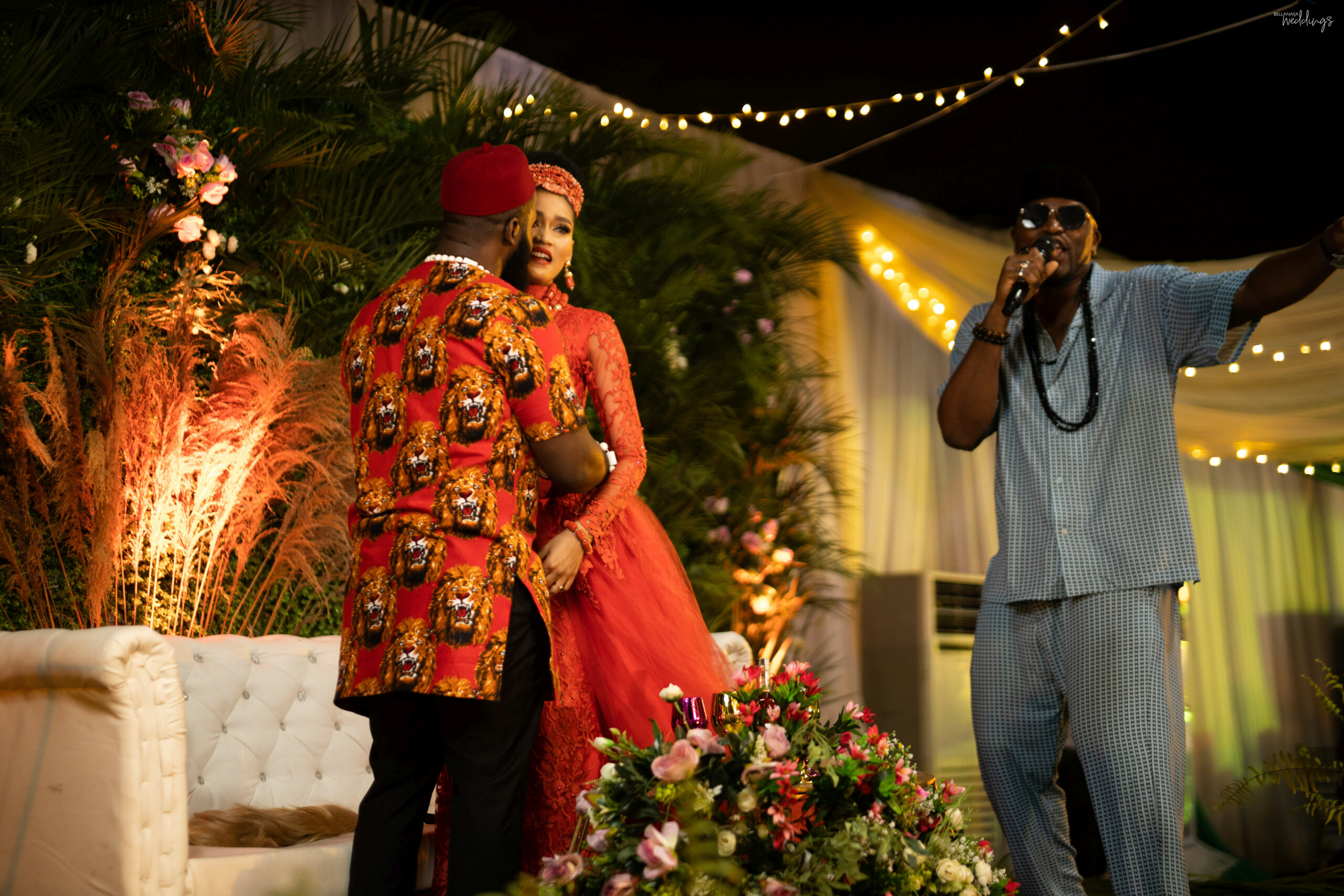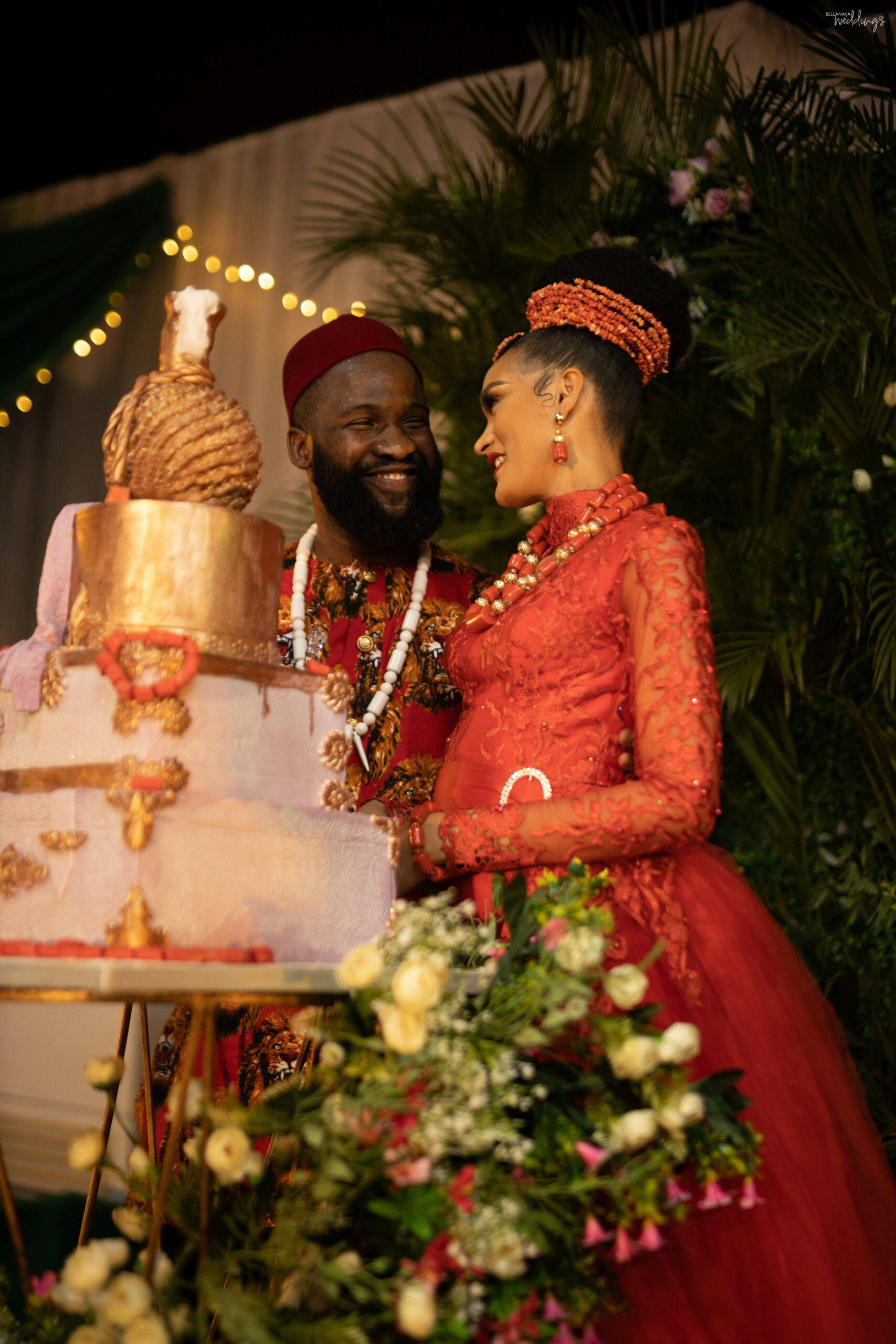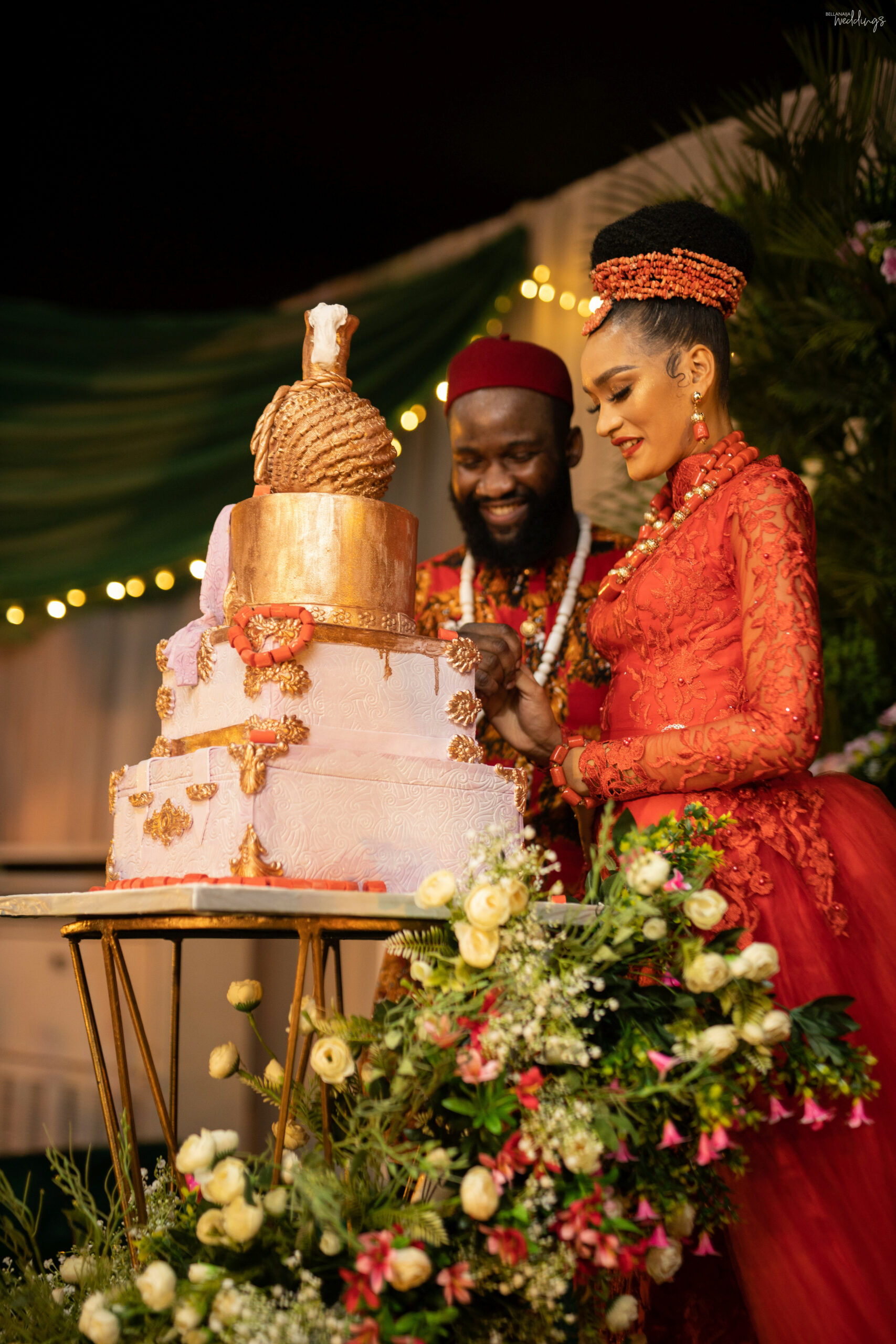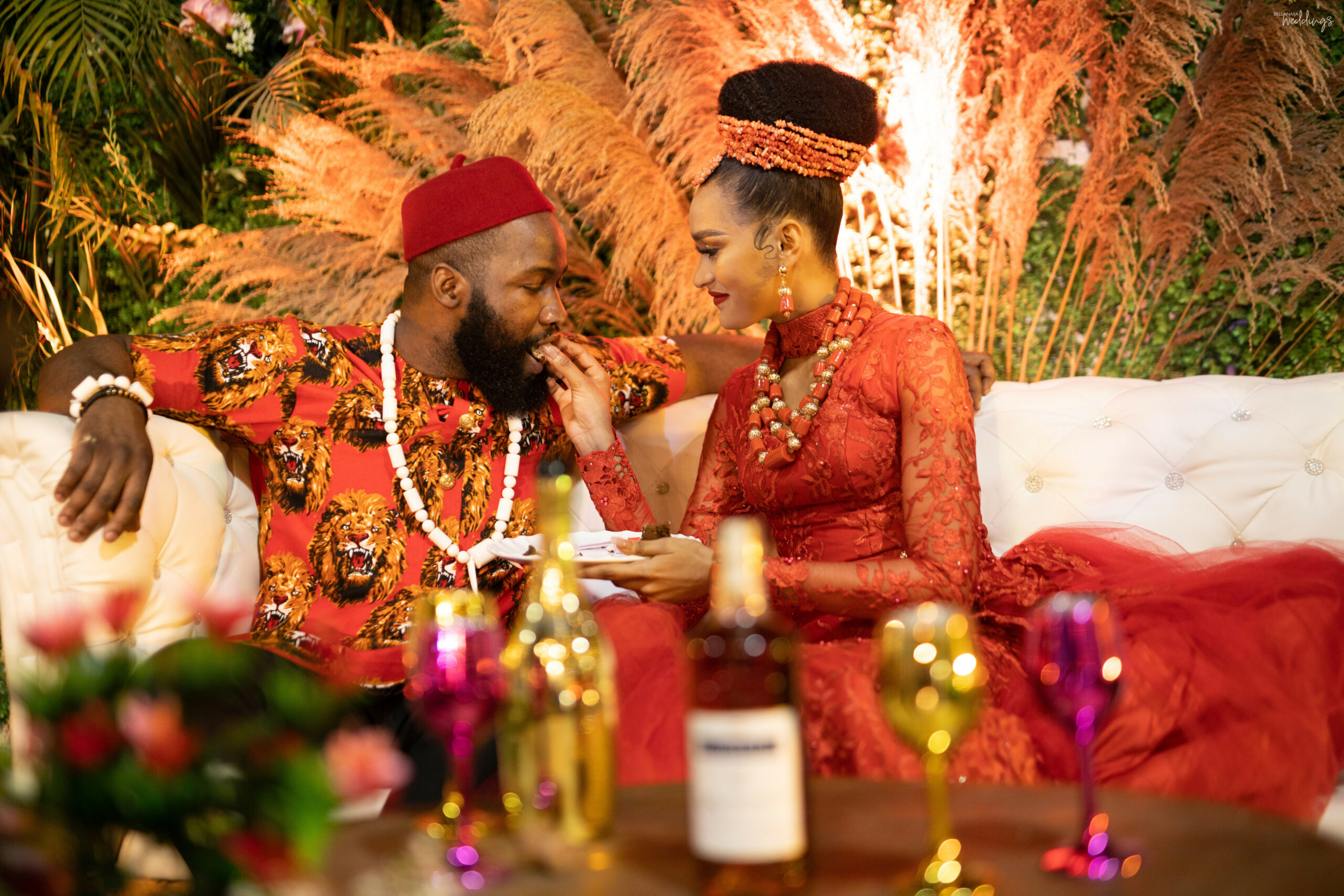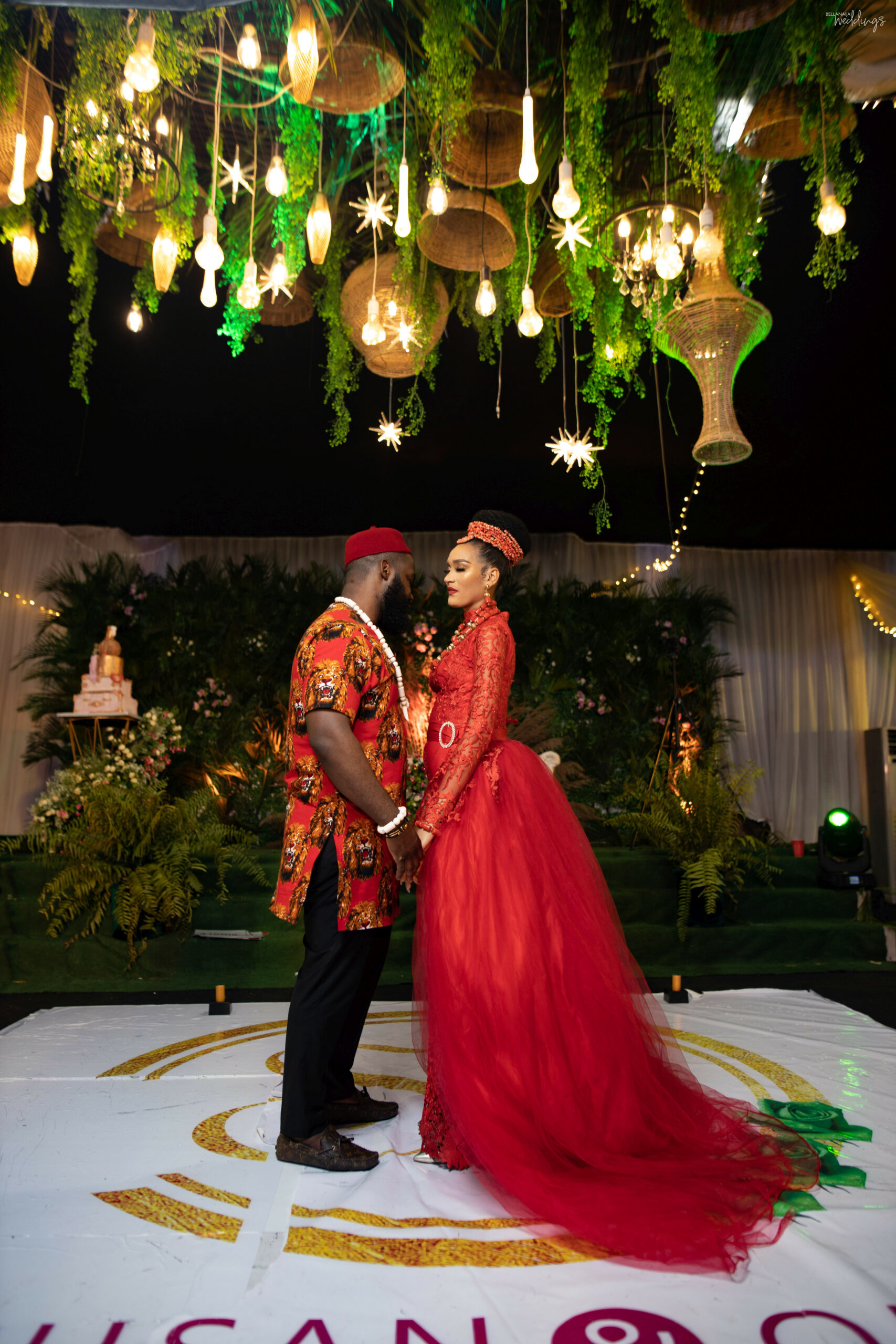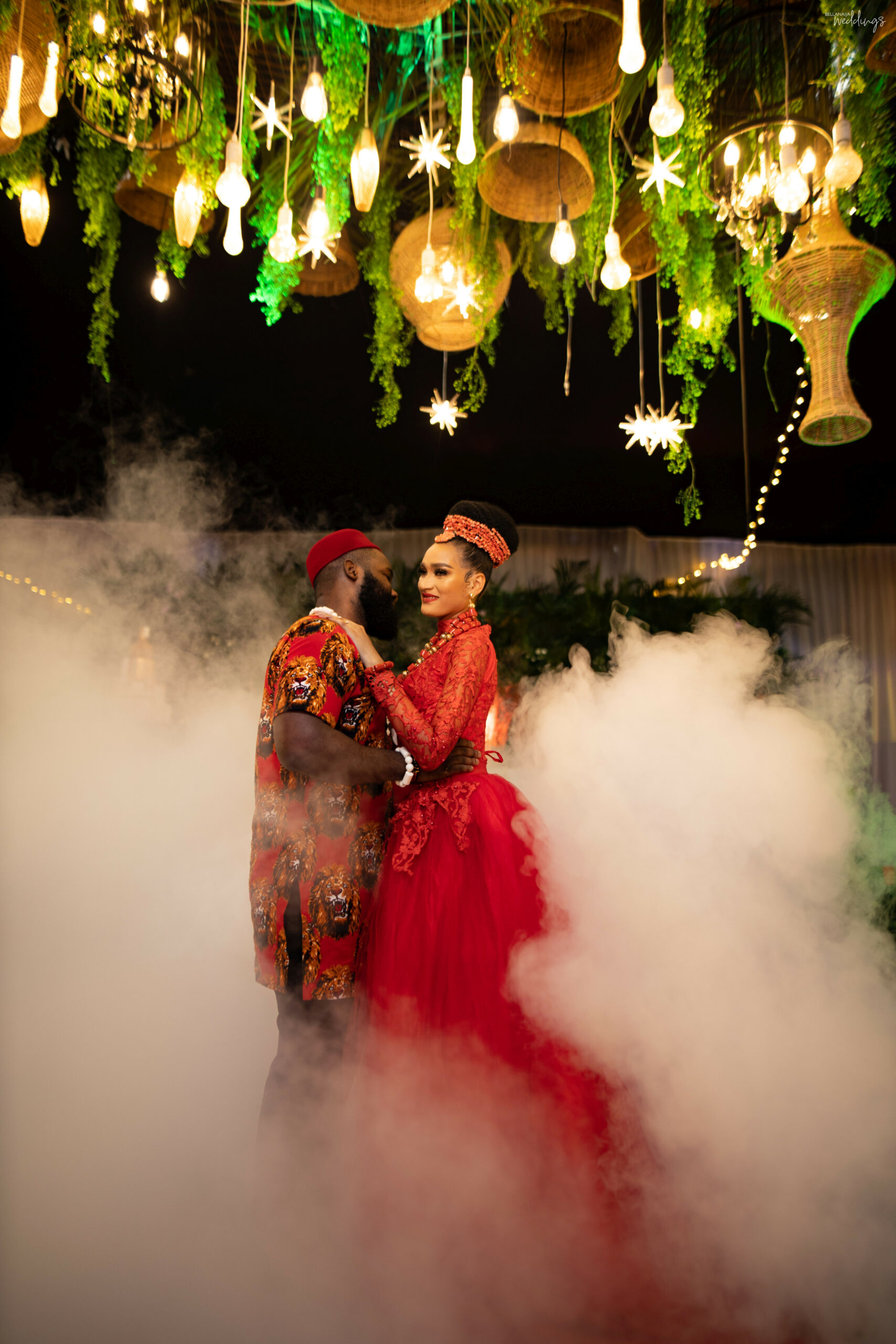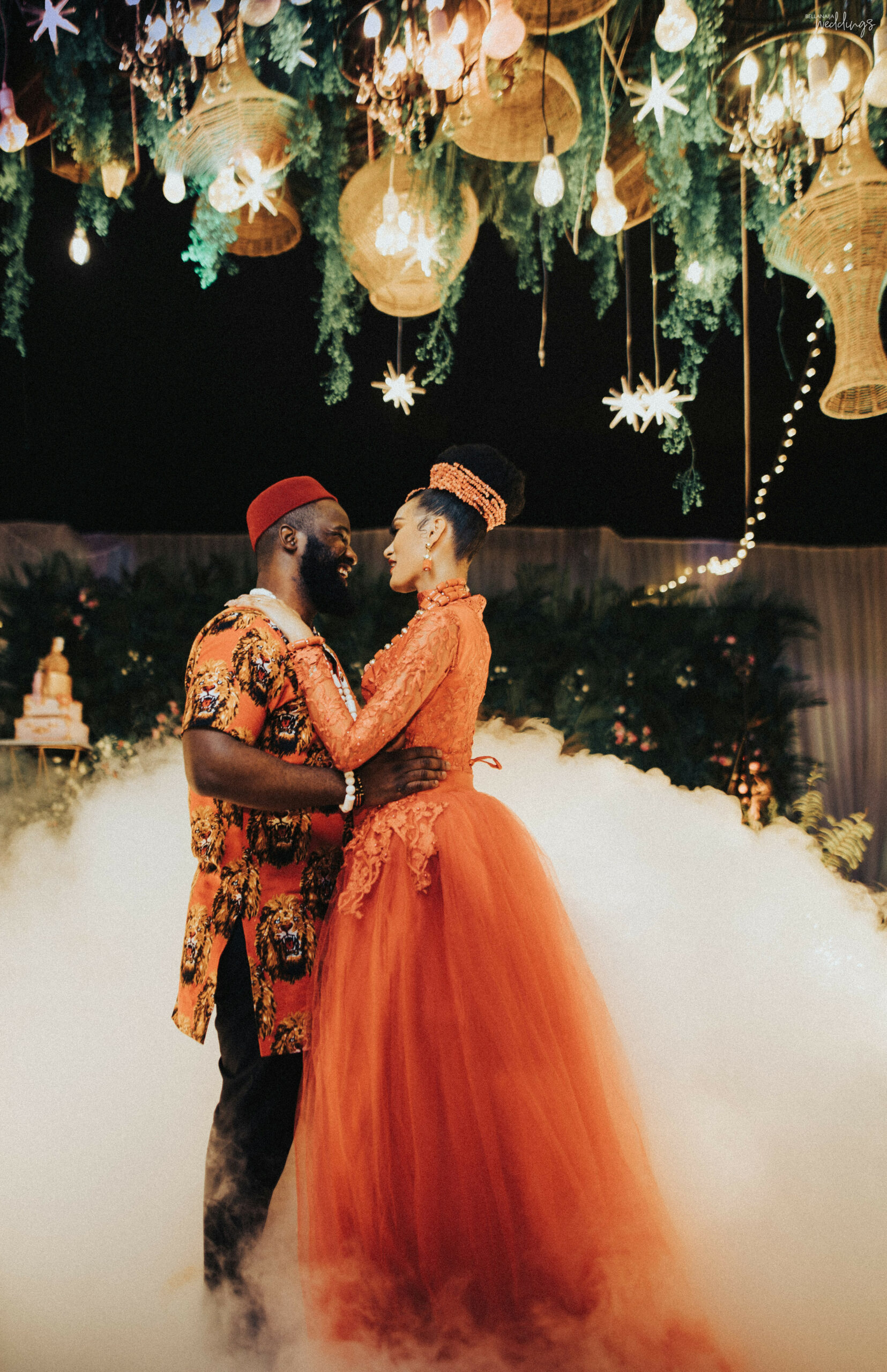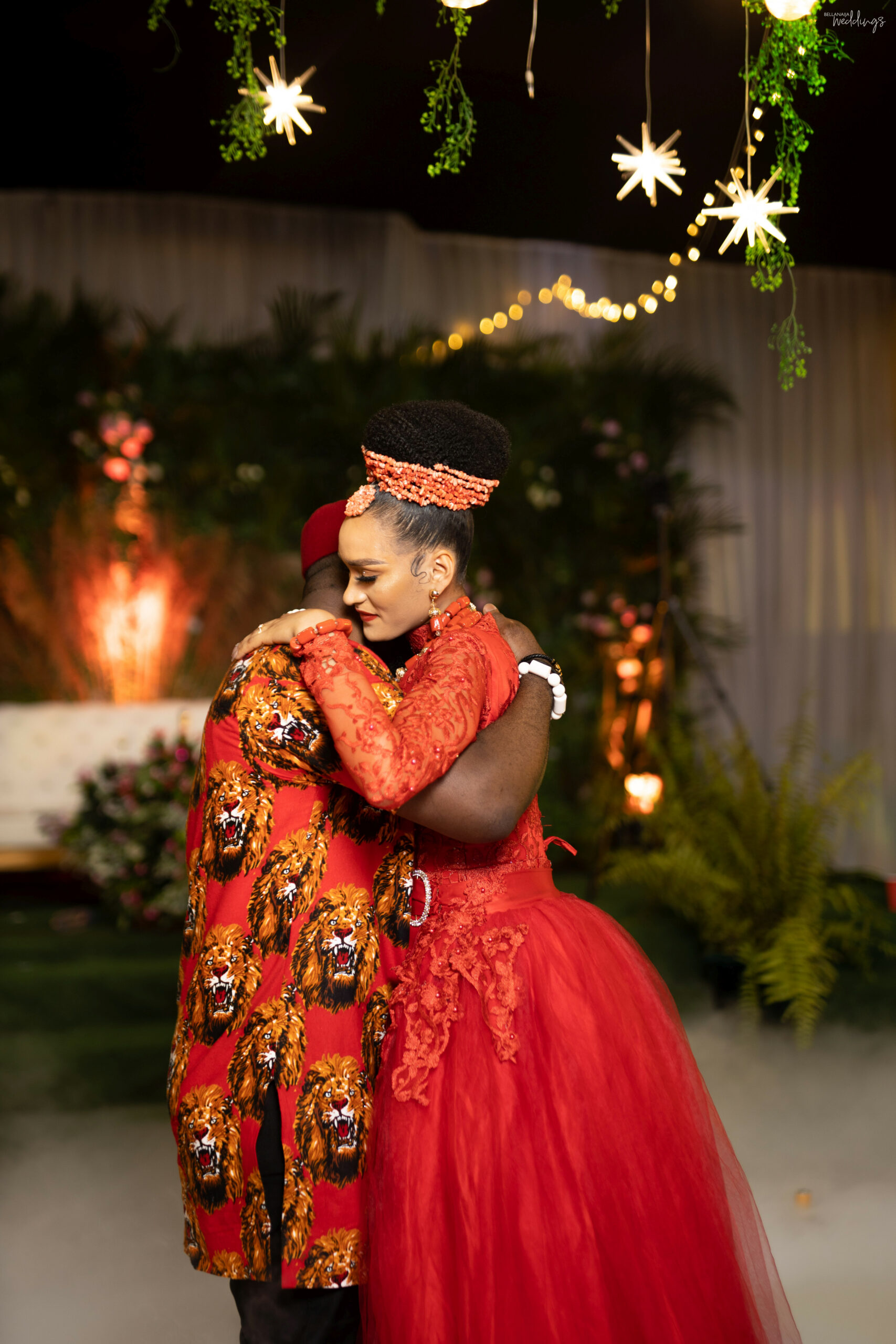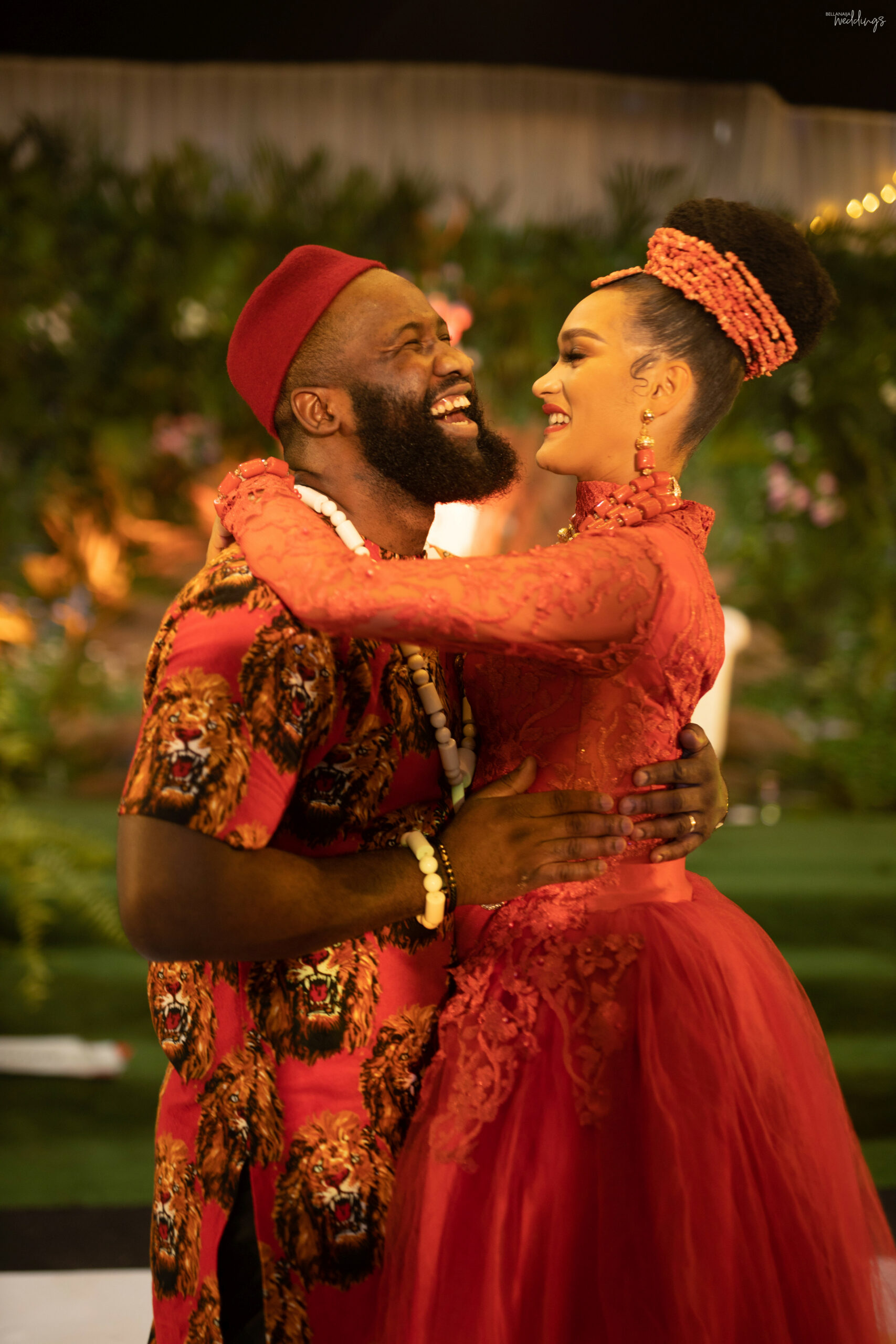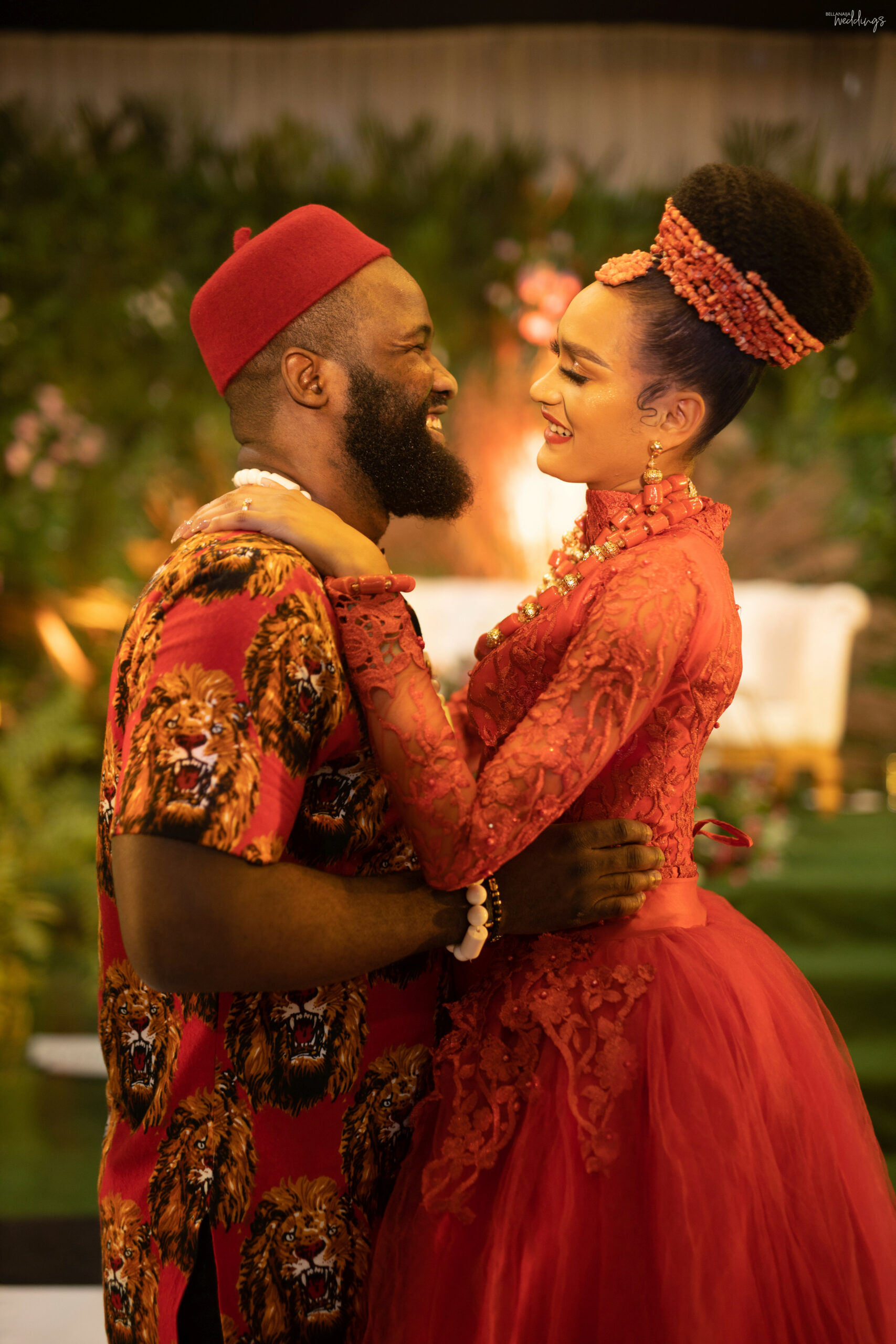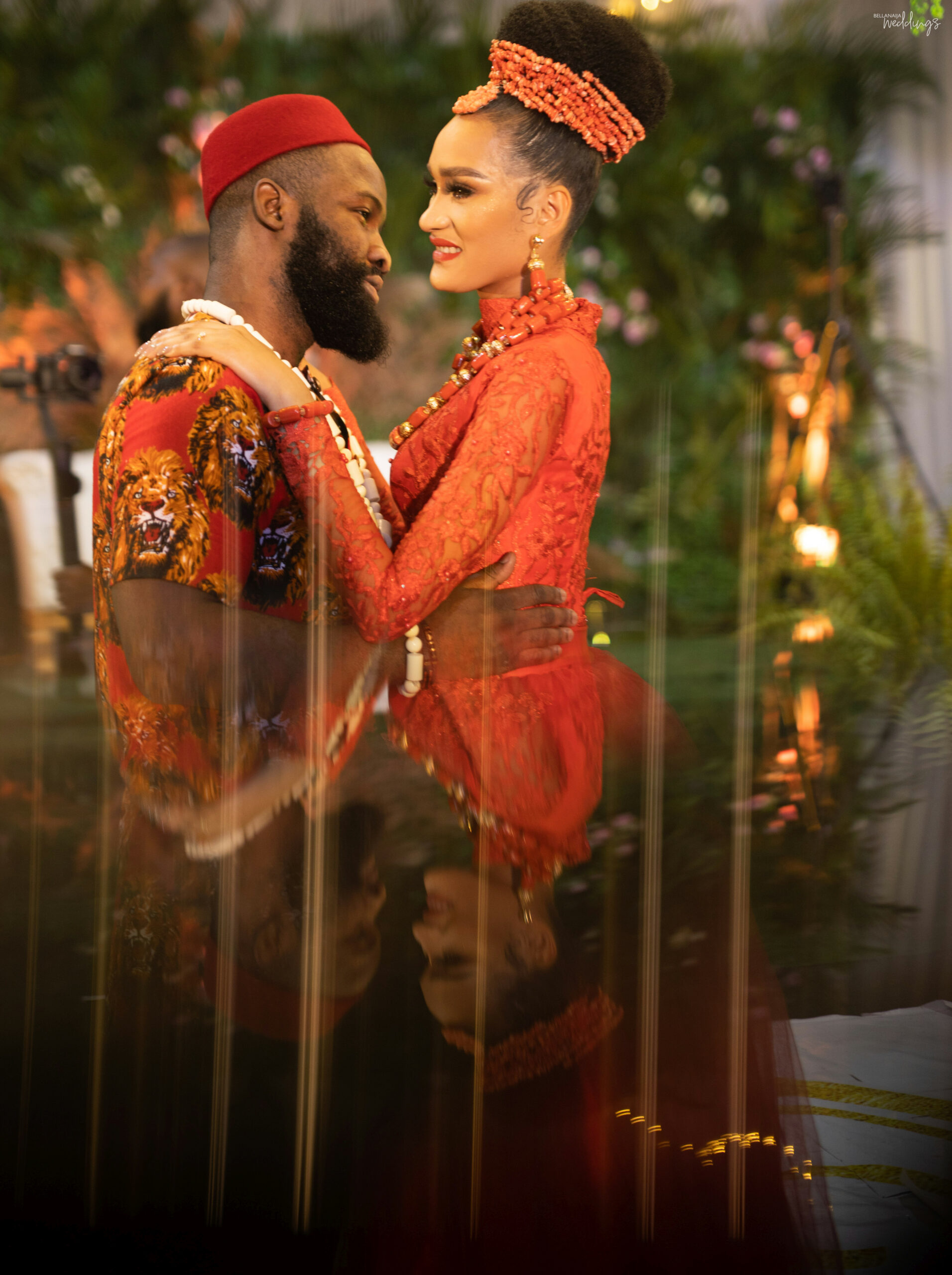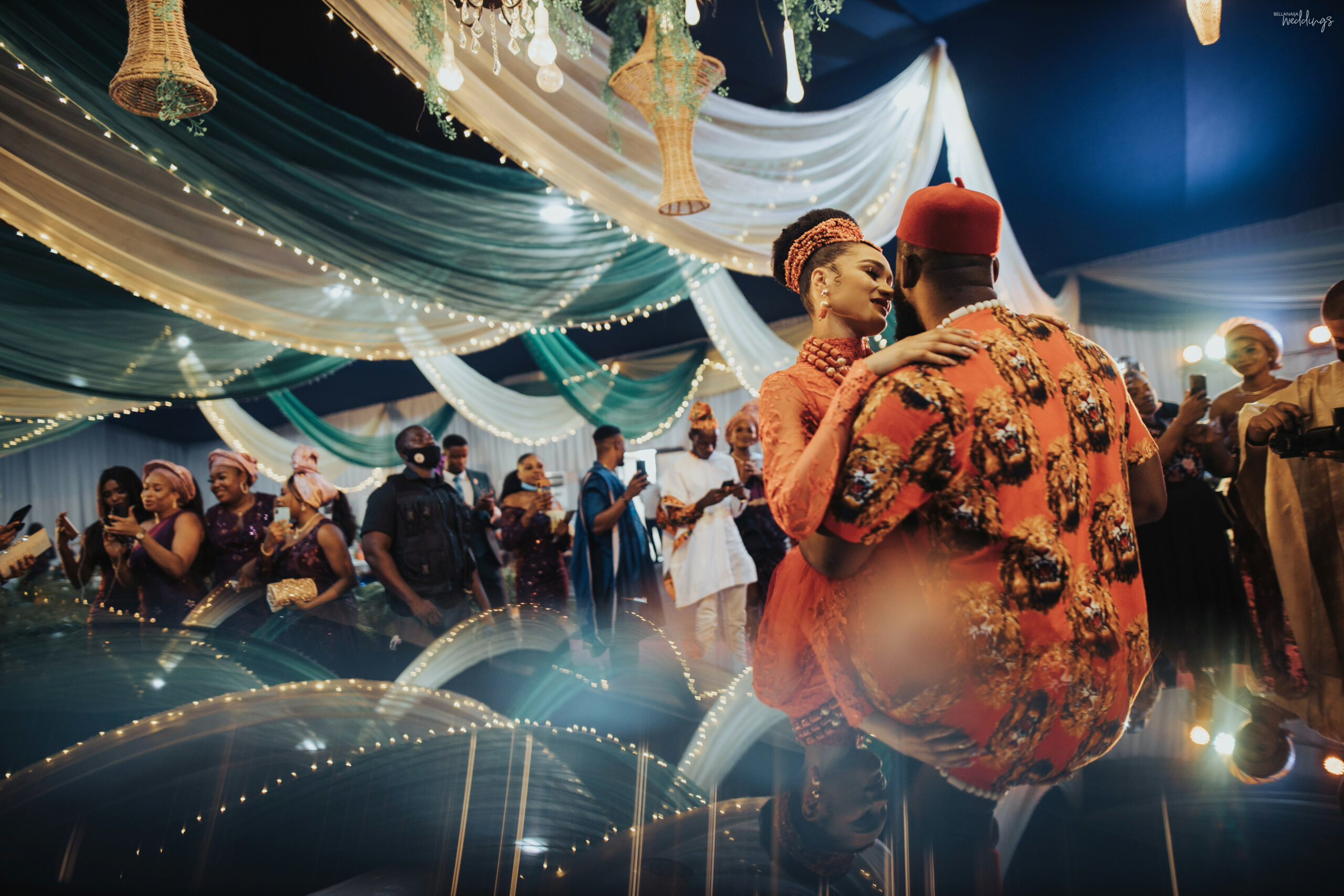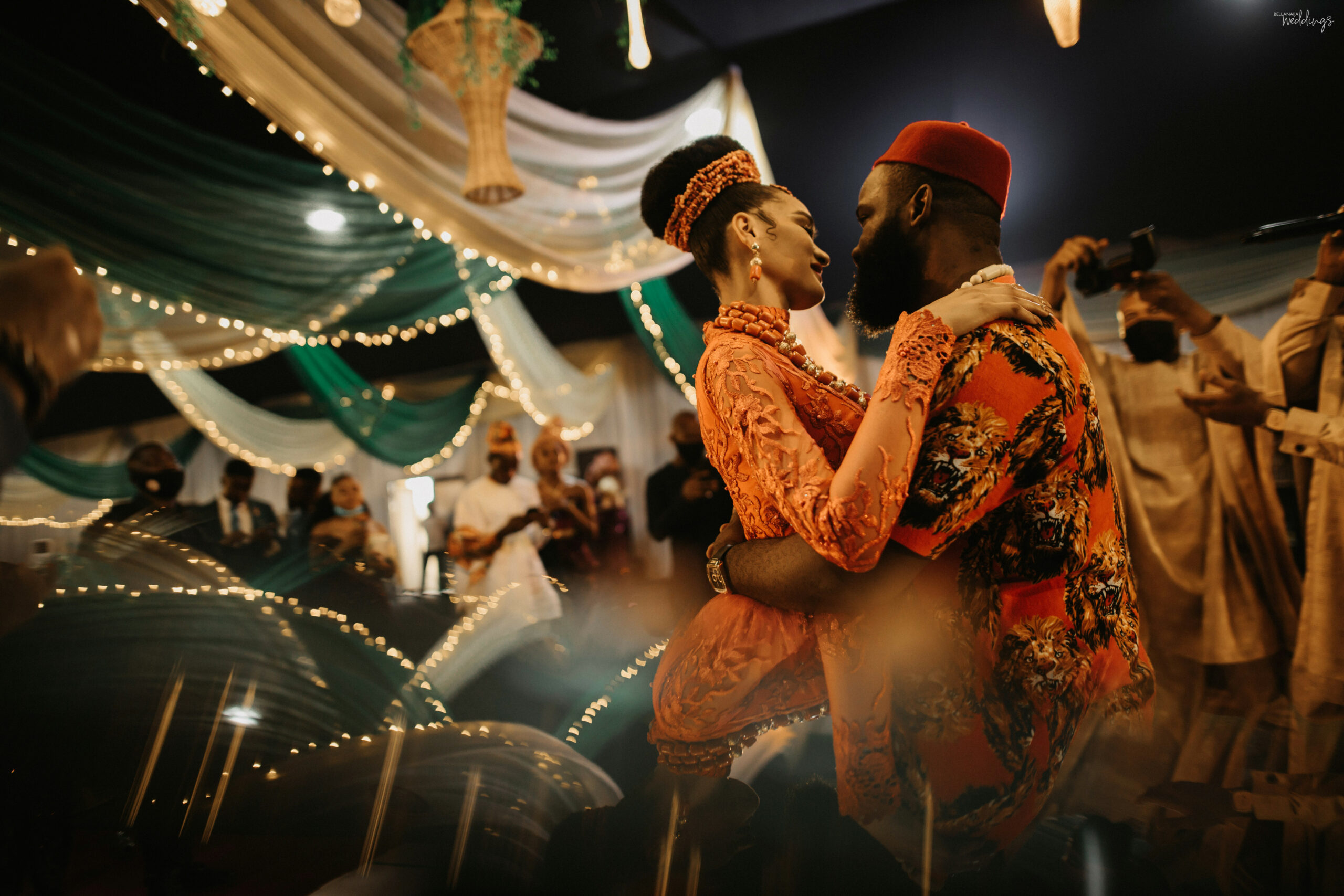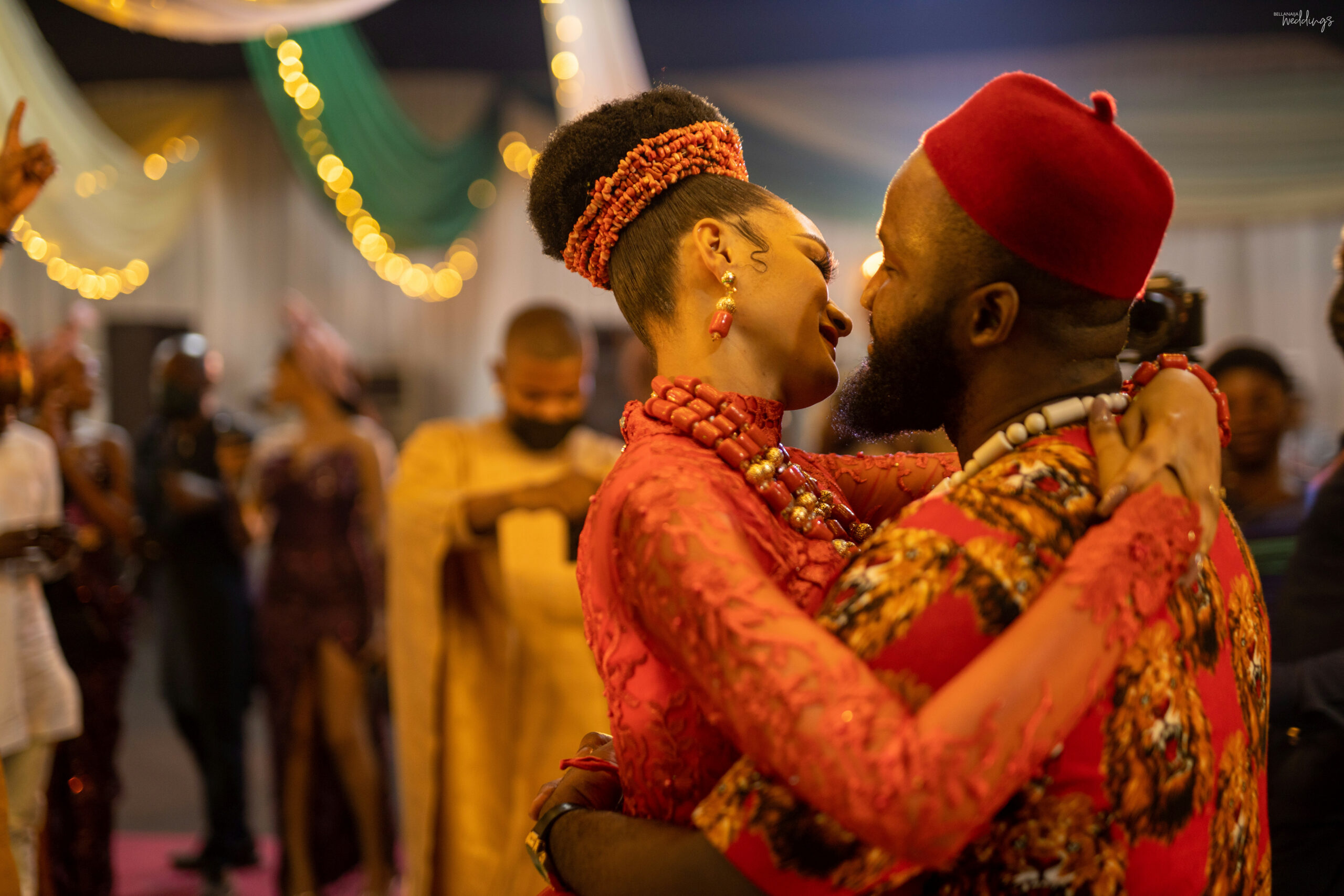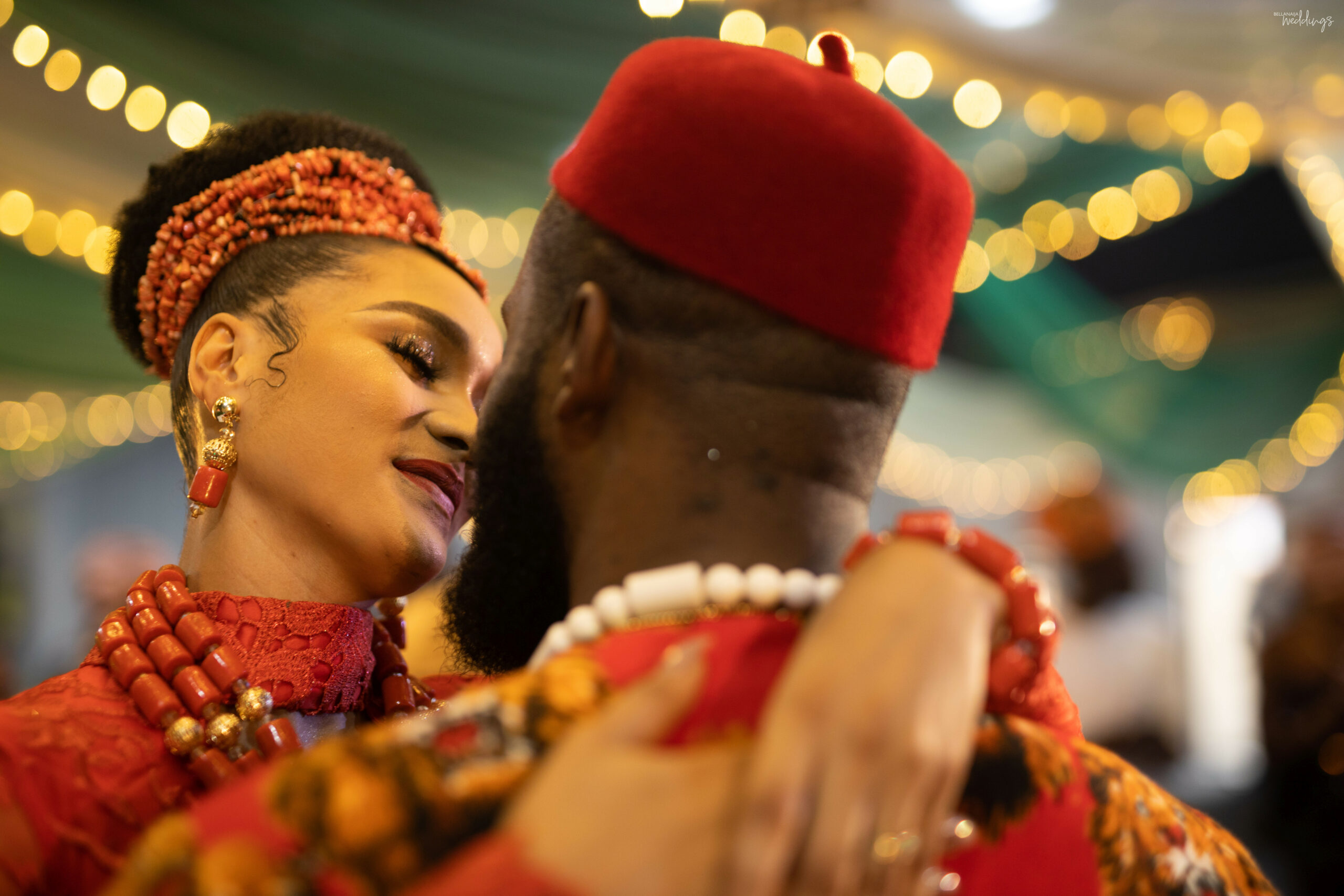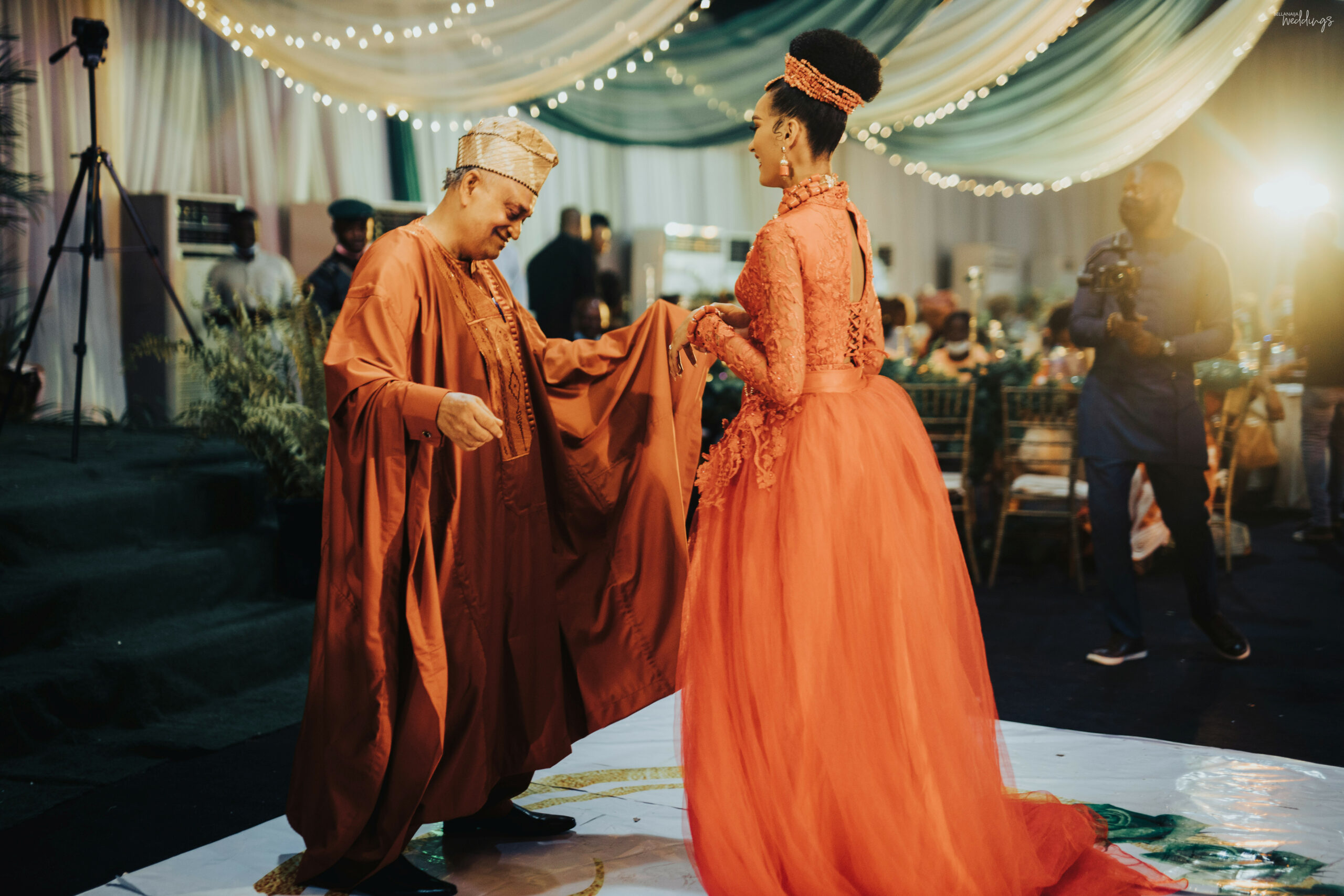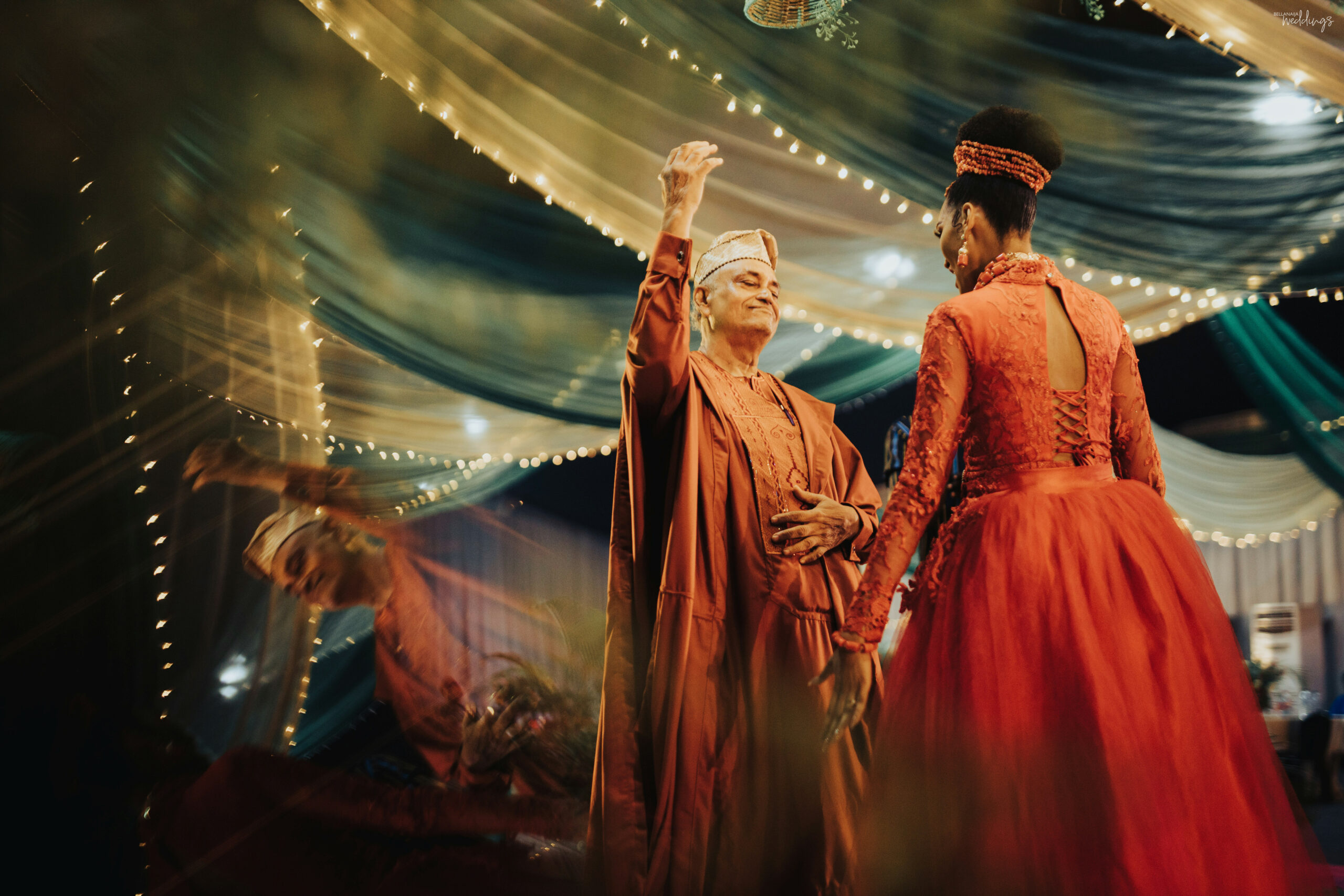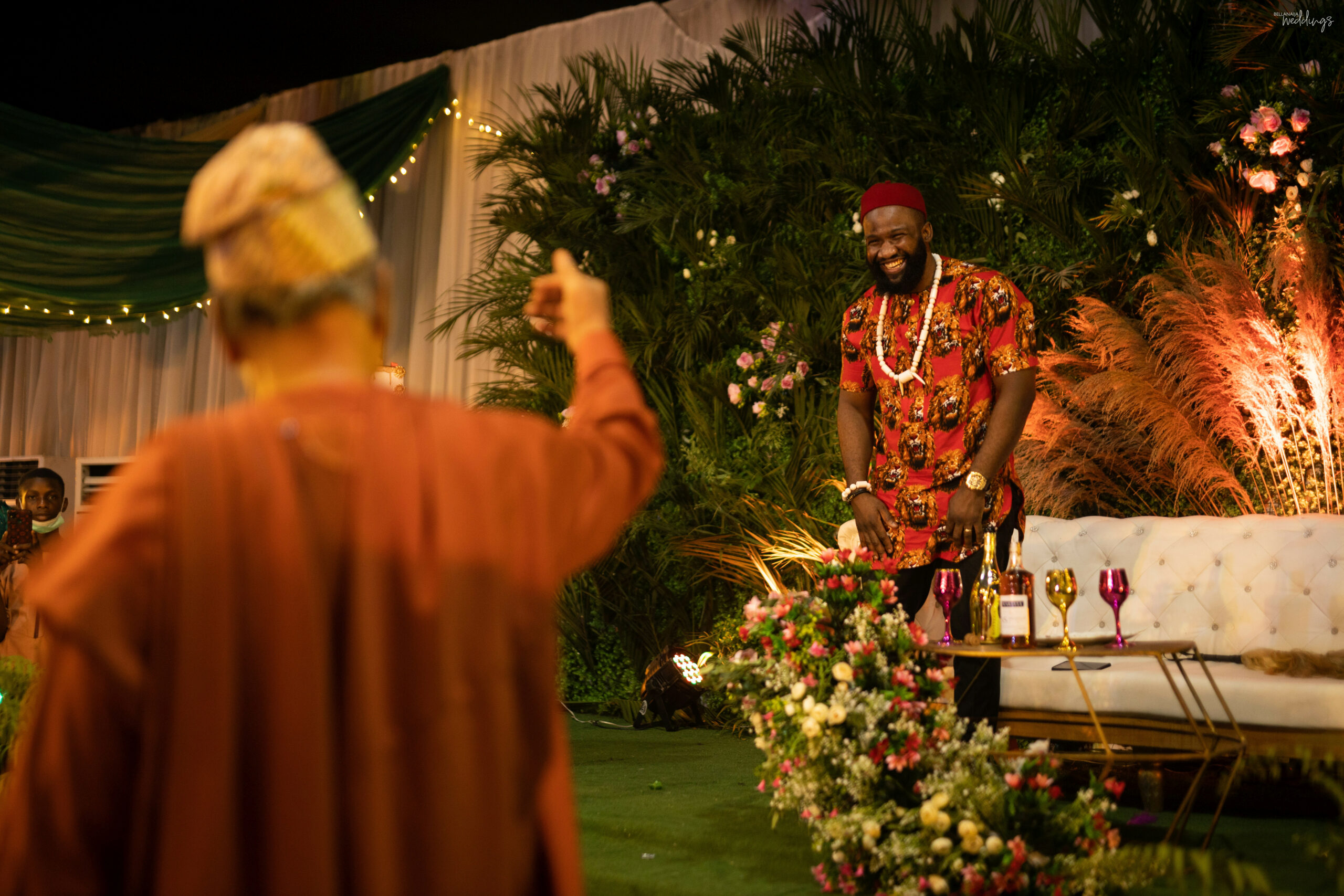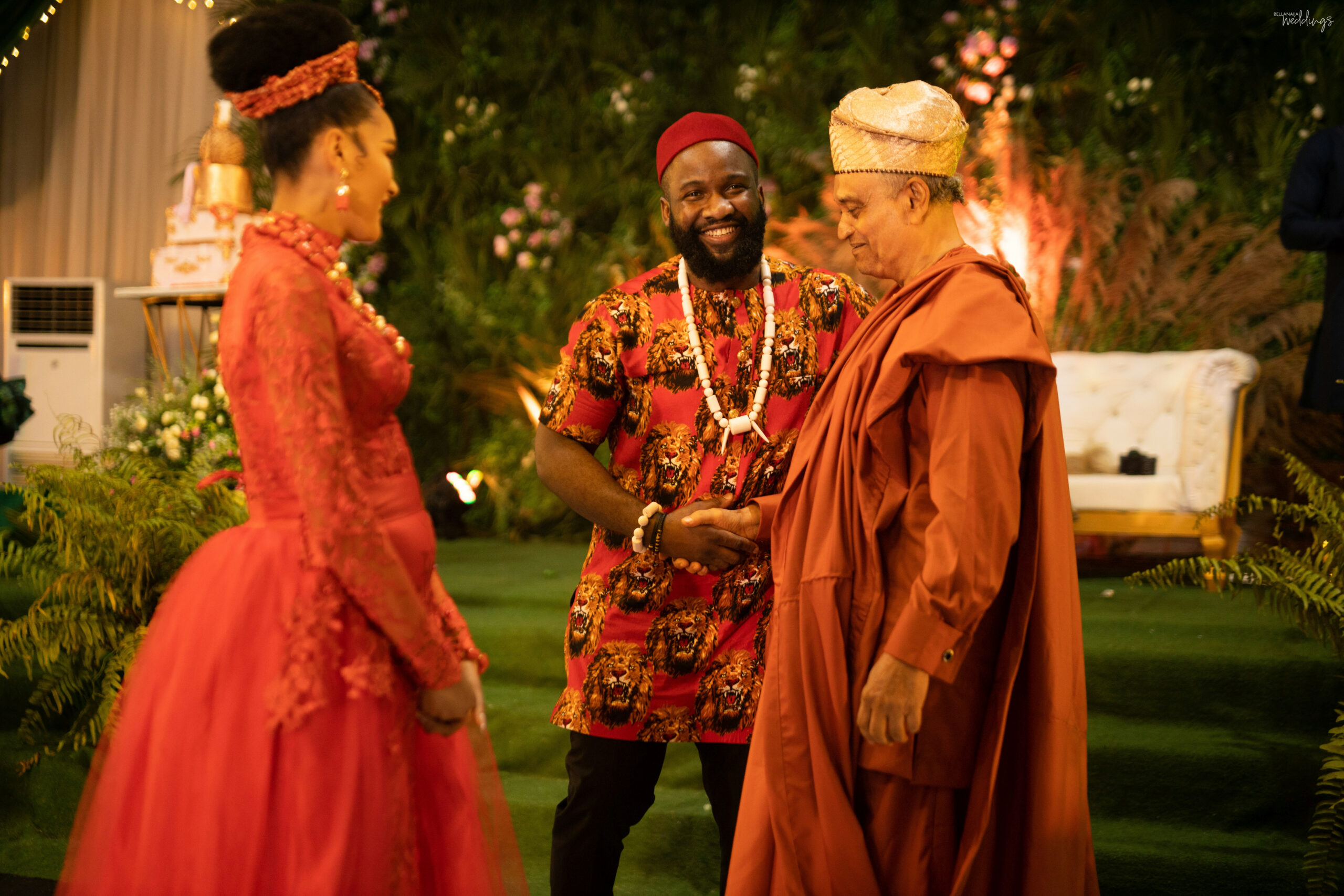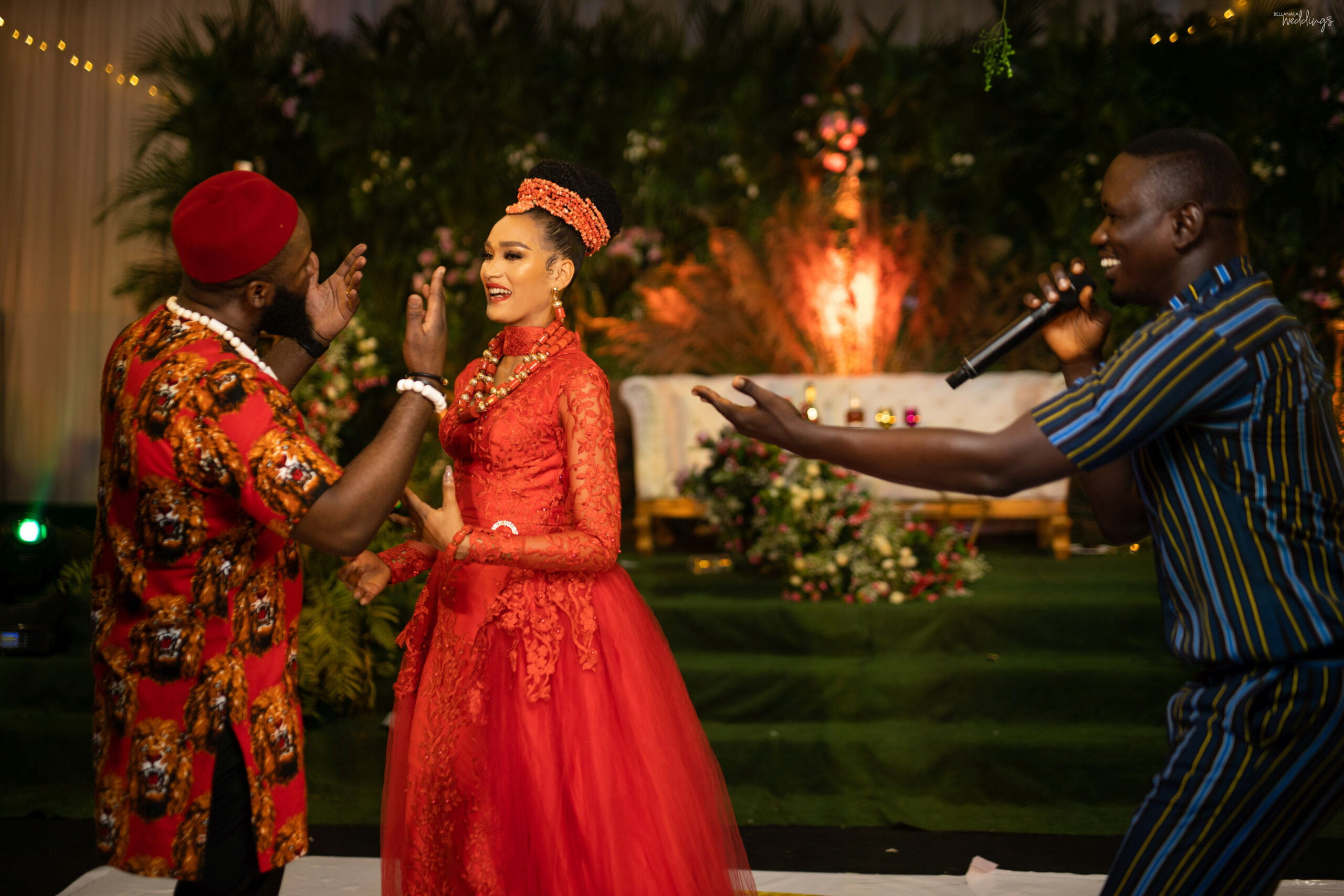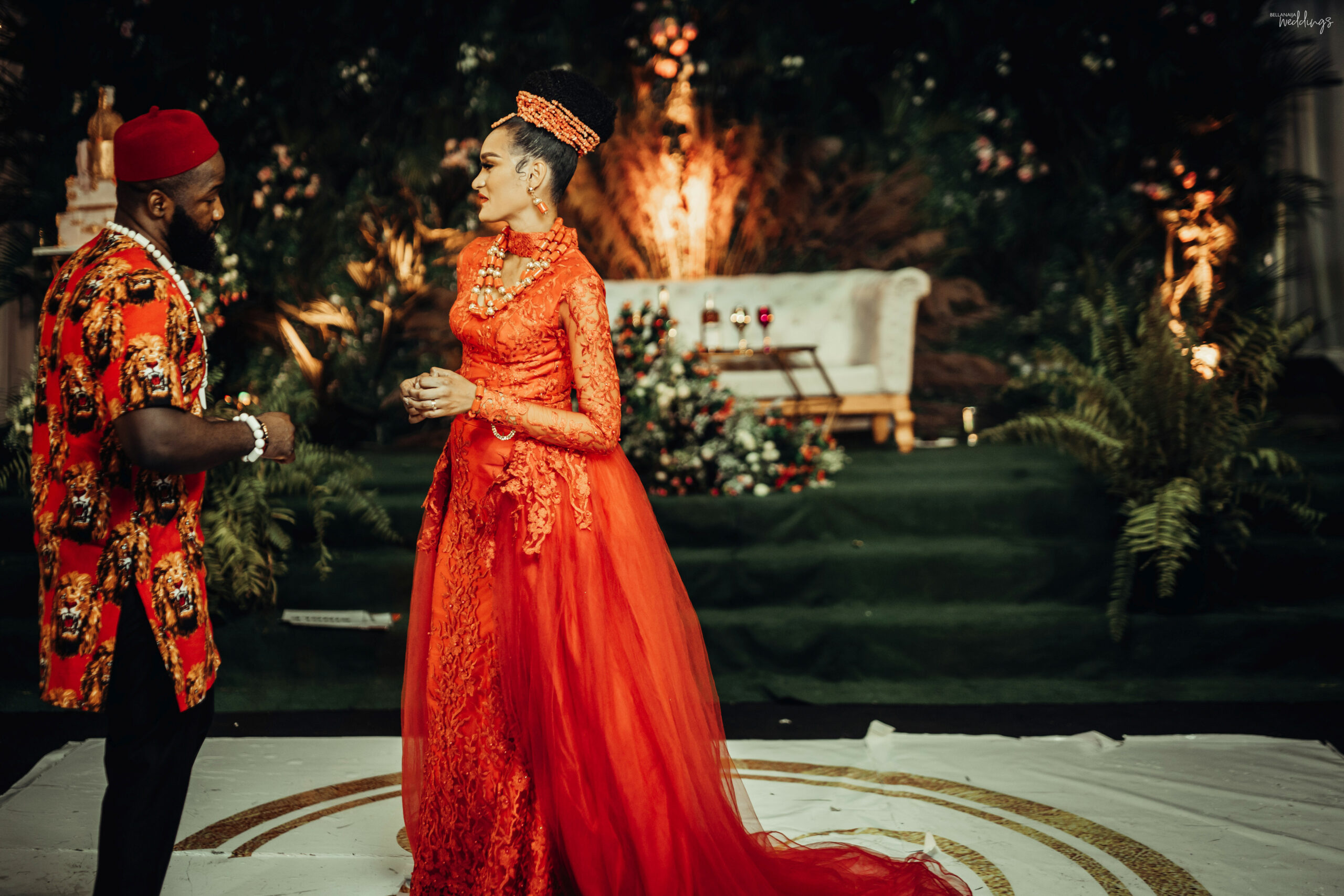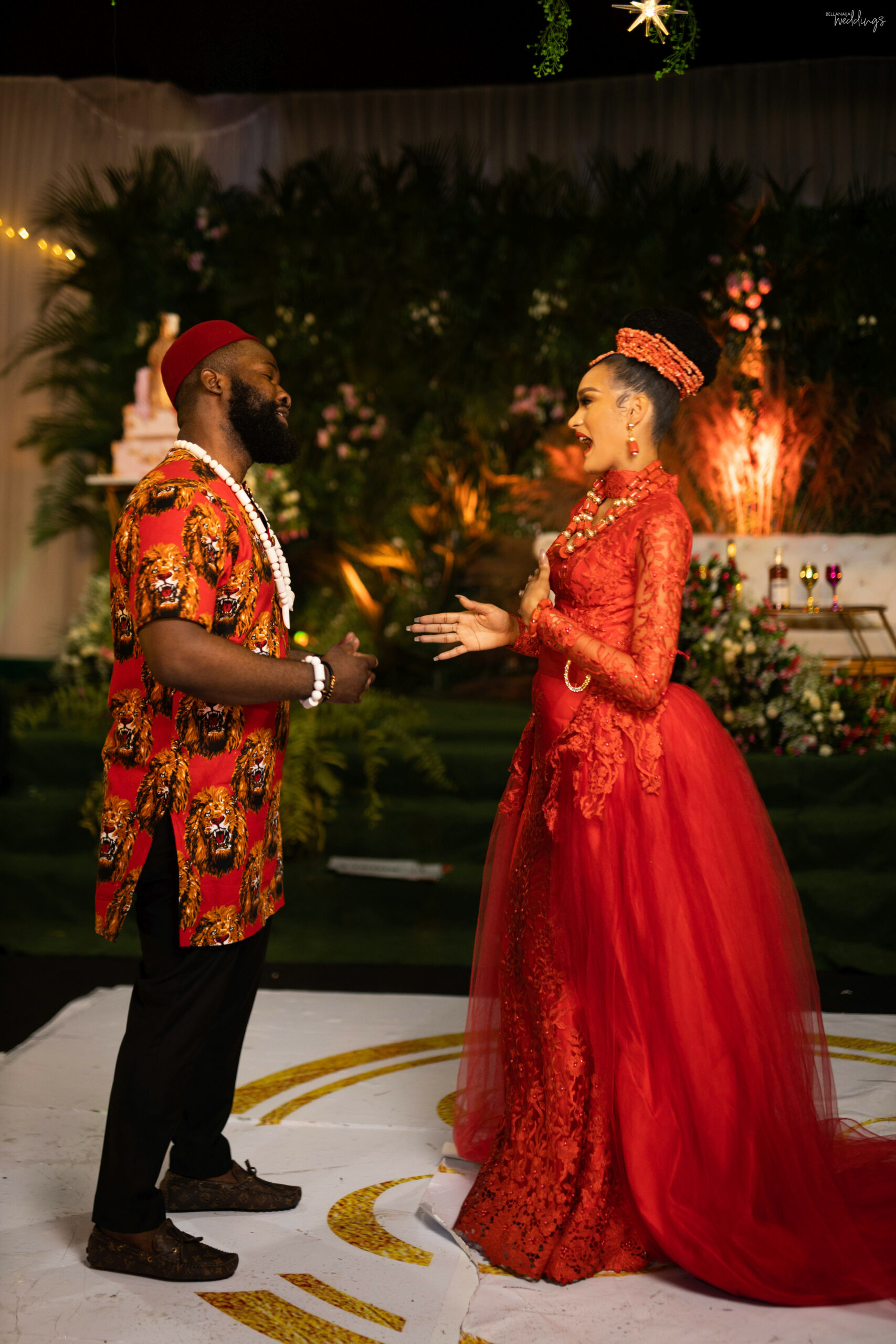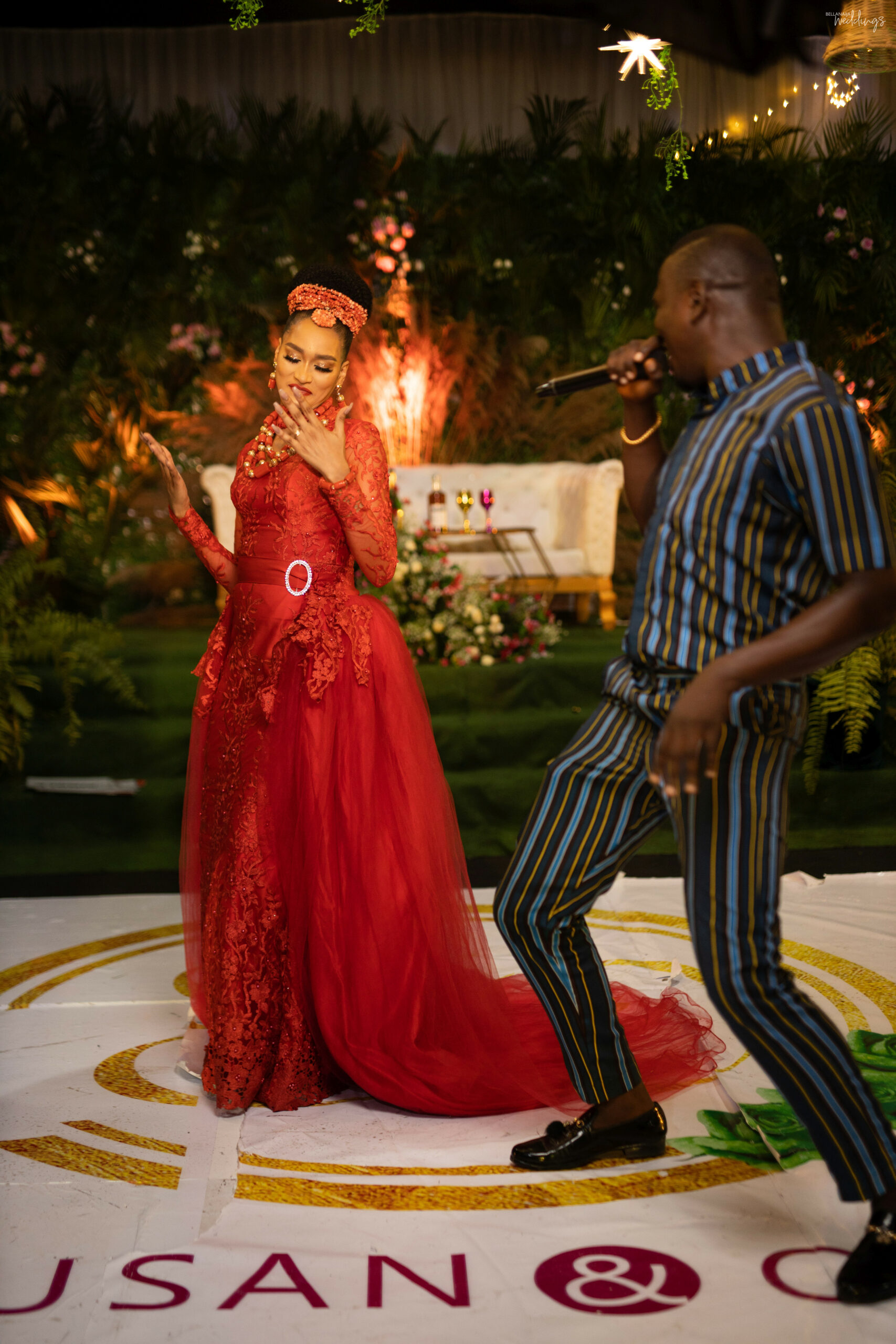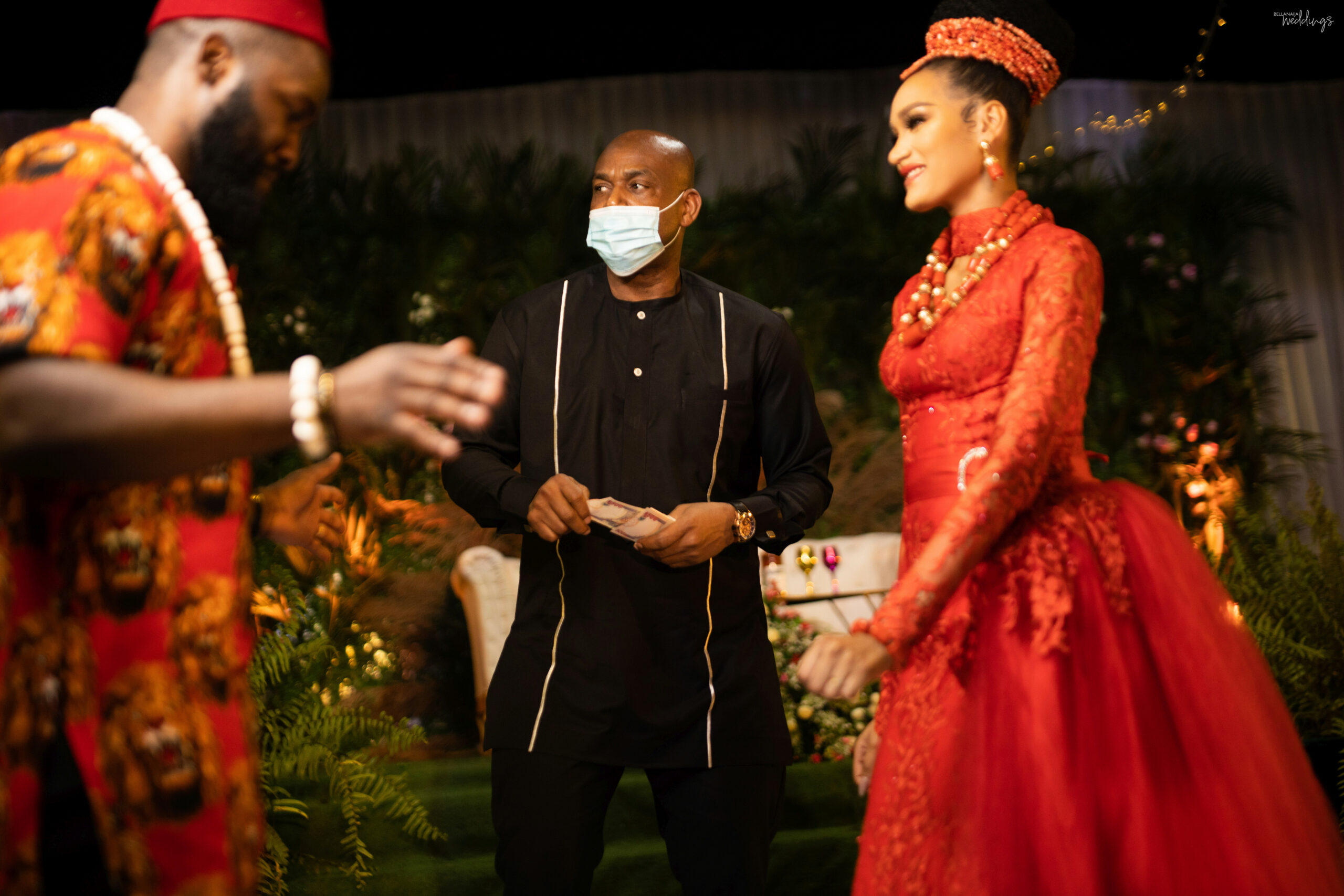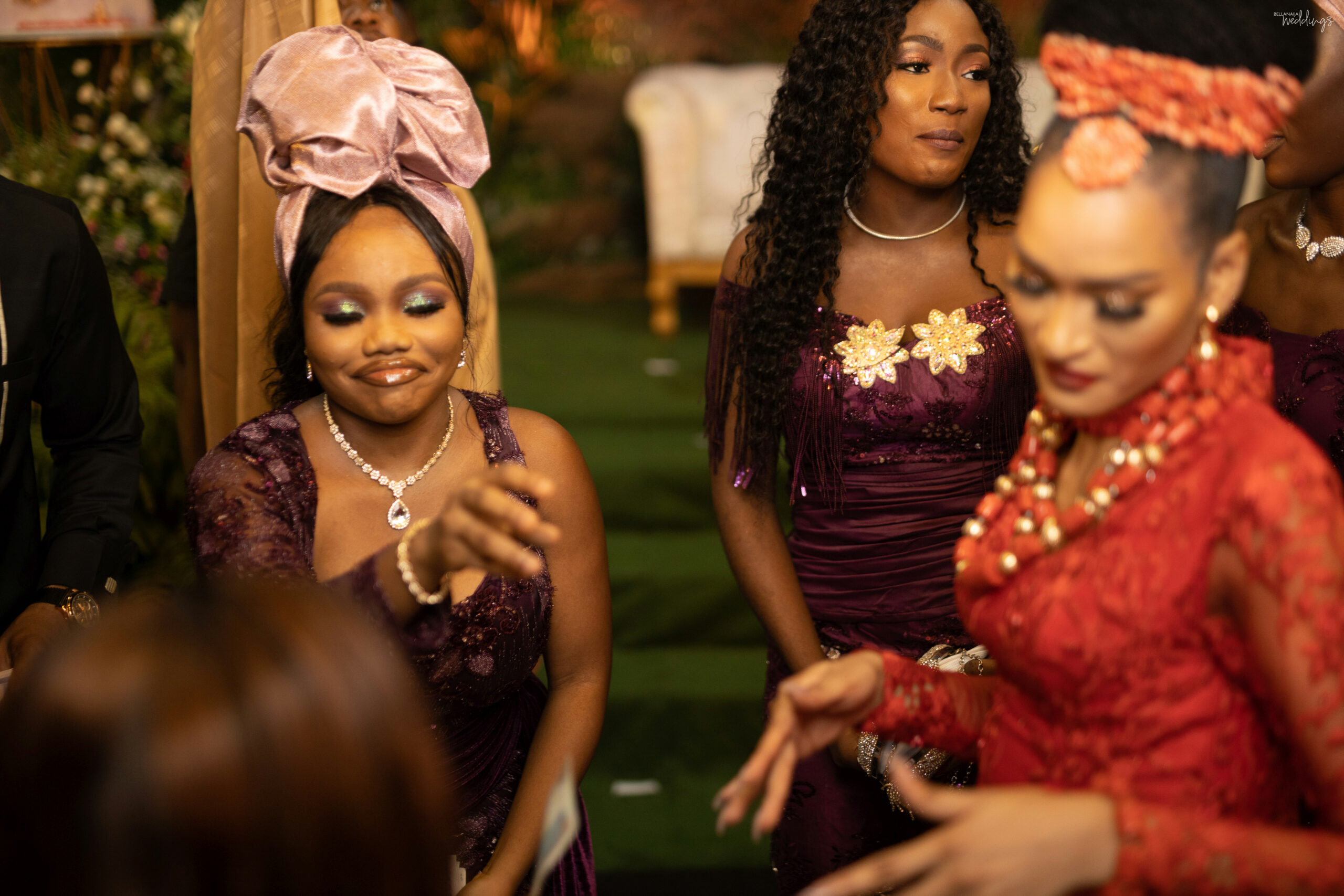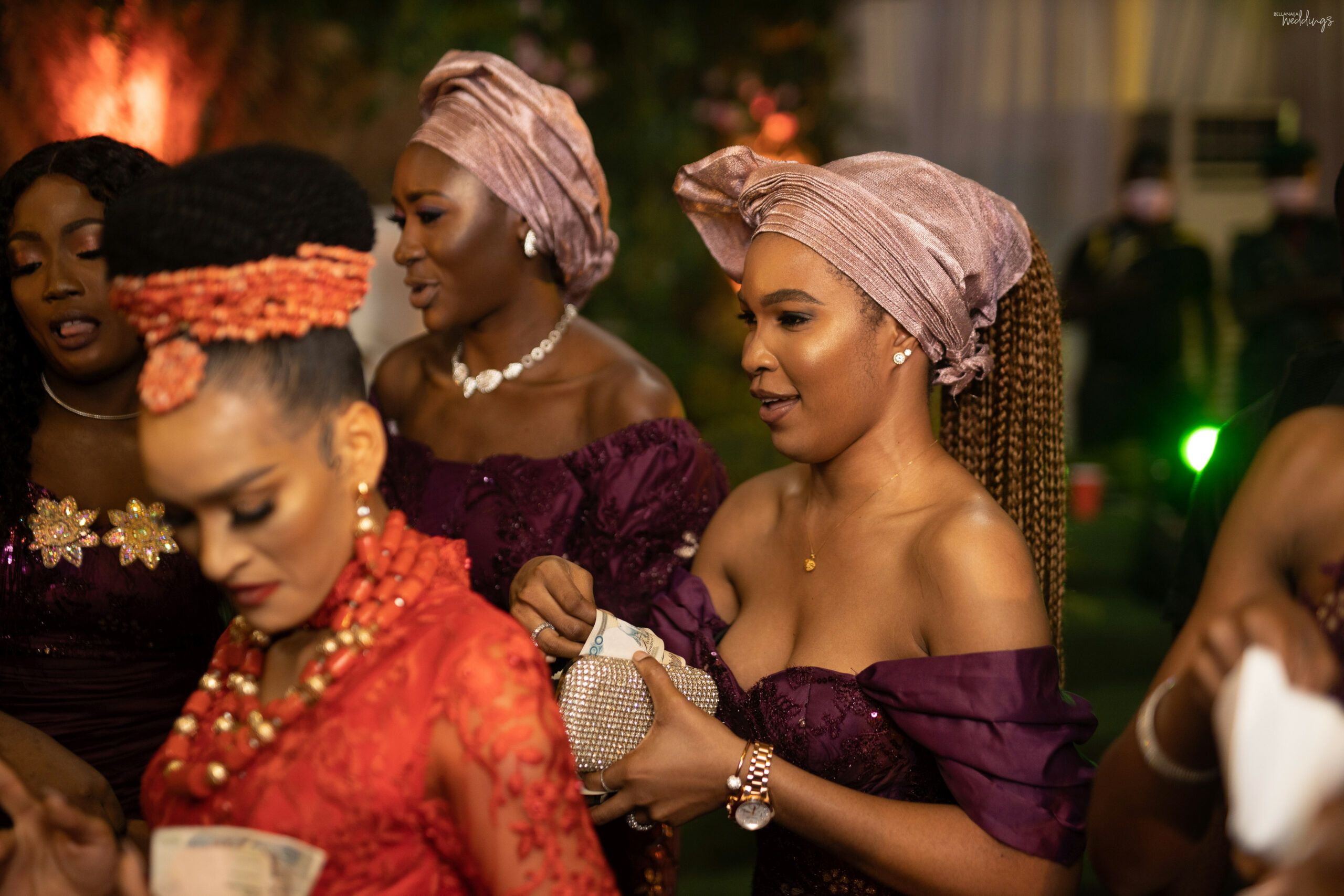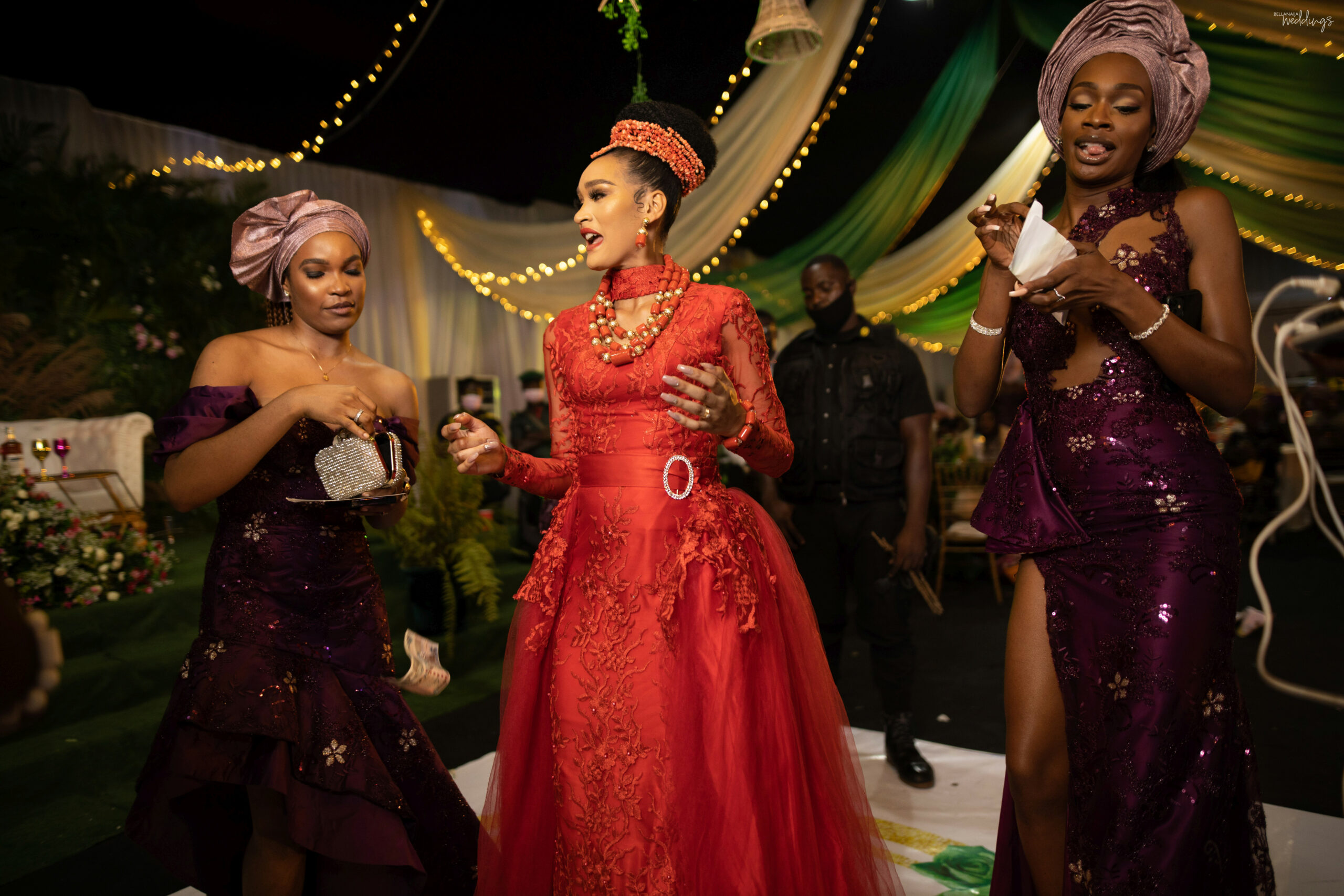 We've just got to give Susan all her flowers for being such a stylish bride! For her third appearance, she came through dazzling in Gold and we can't help but drool.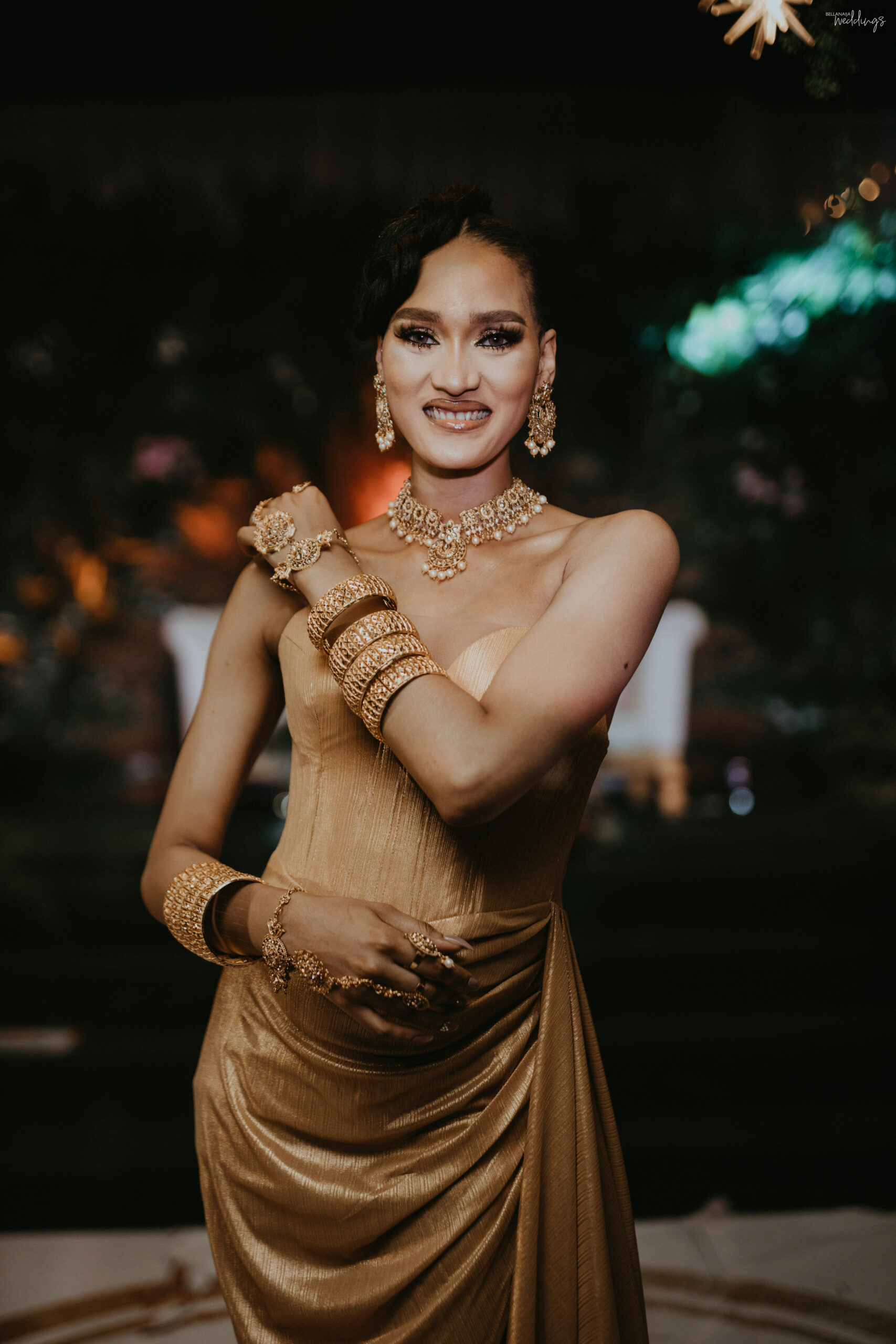 We've also got some beautiful photos from their destination white wedding in Greece. Enjoy below.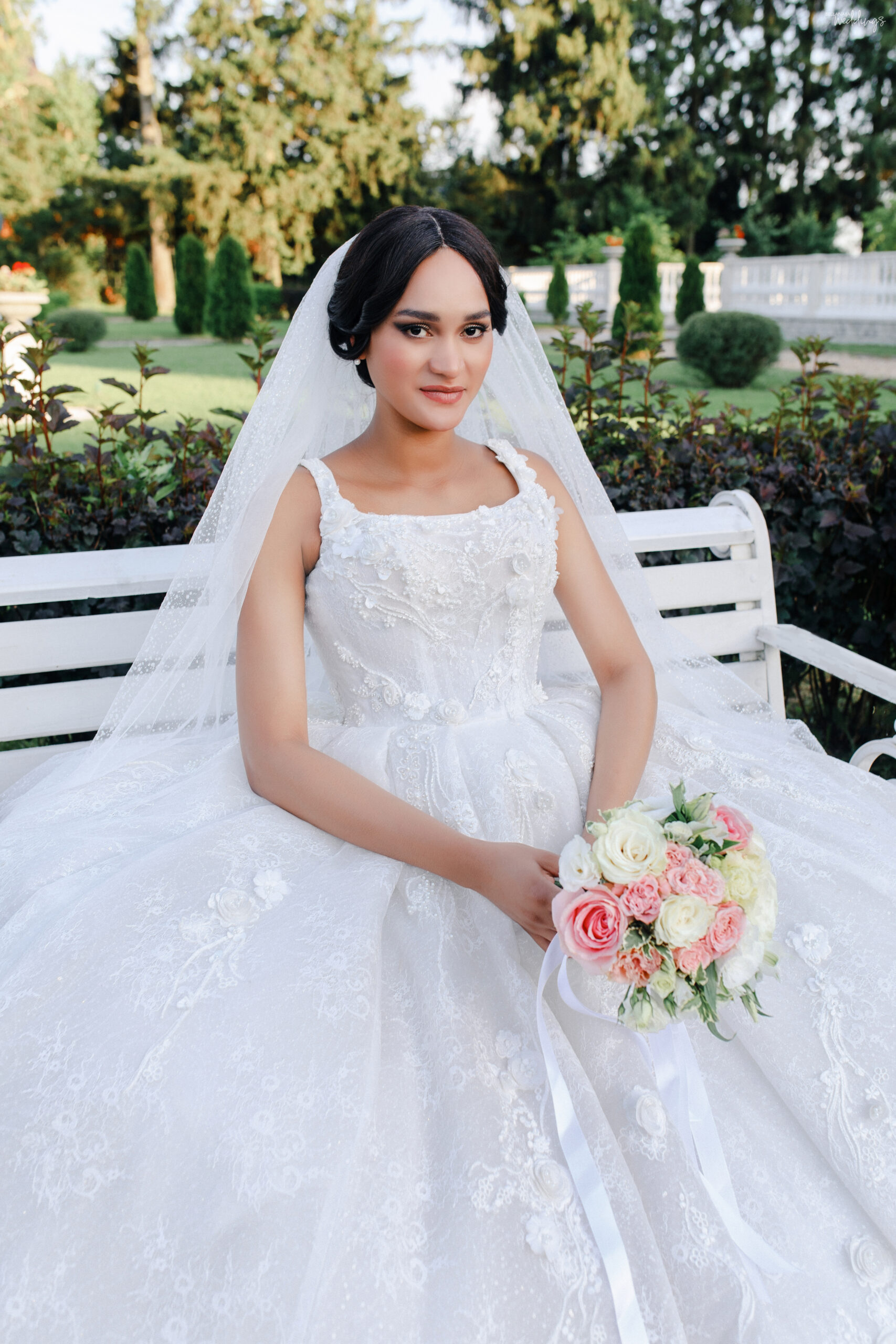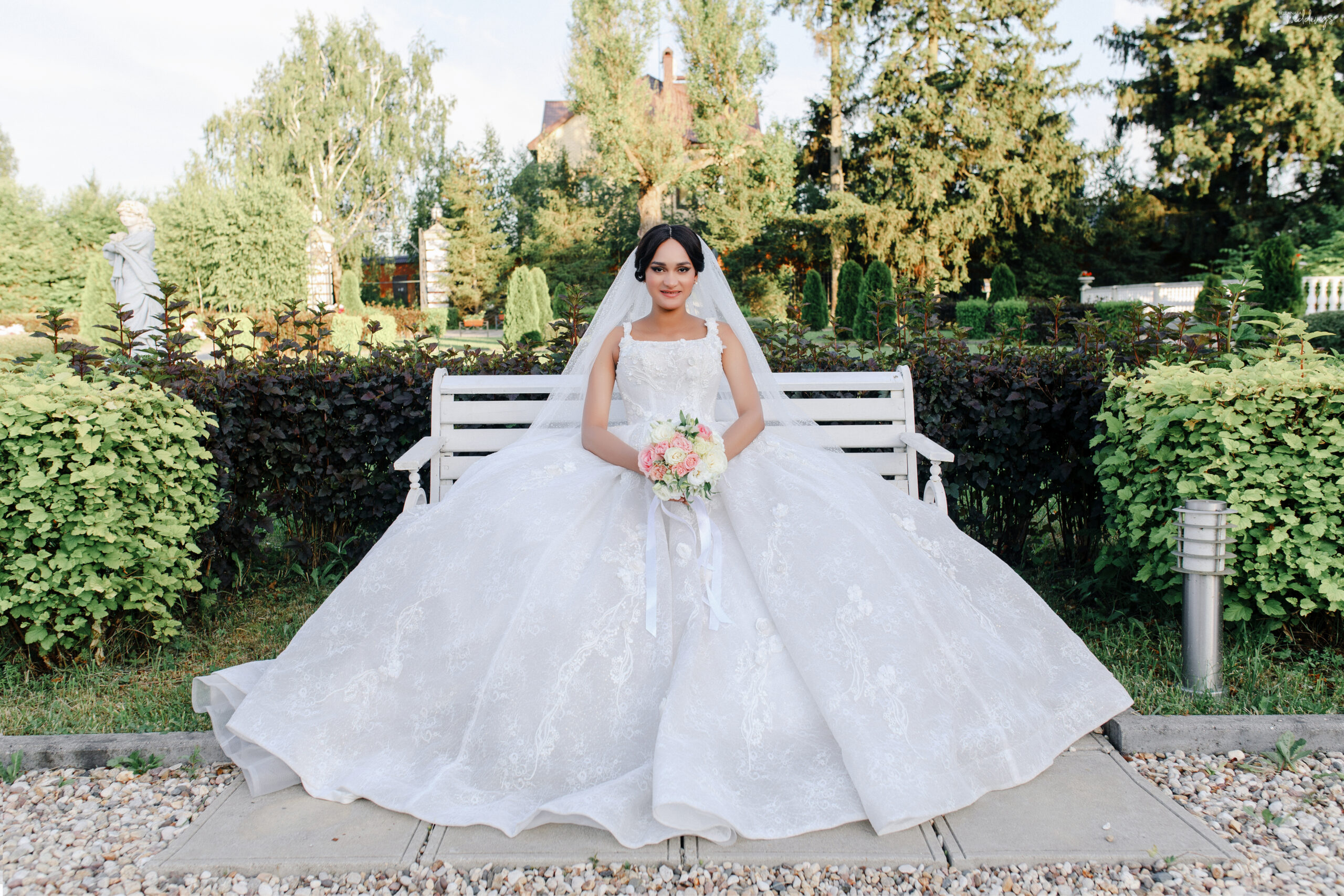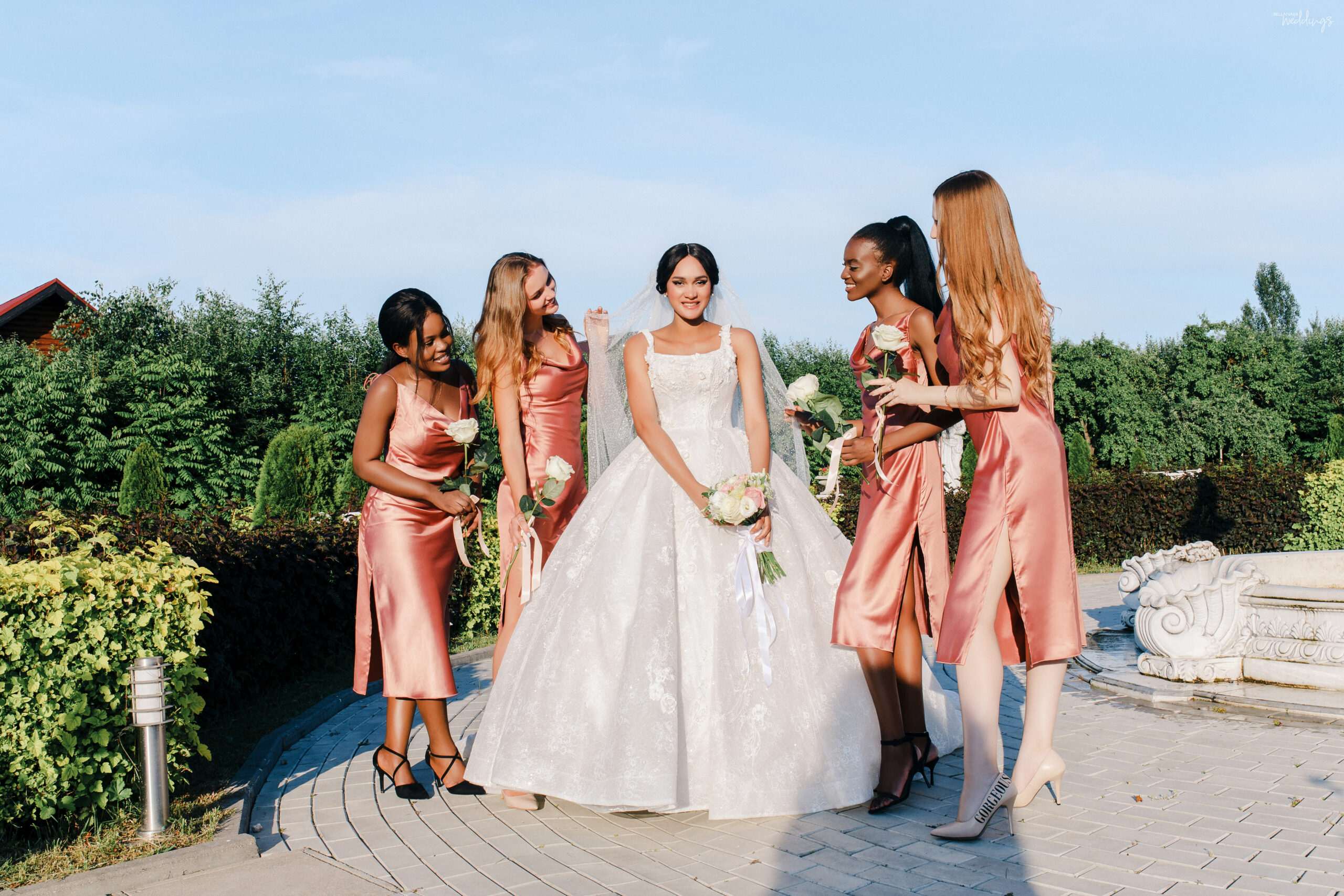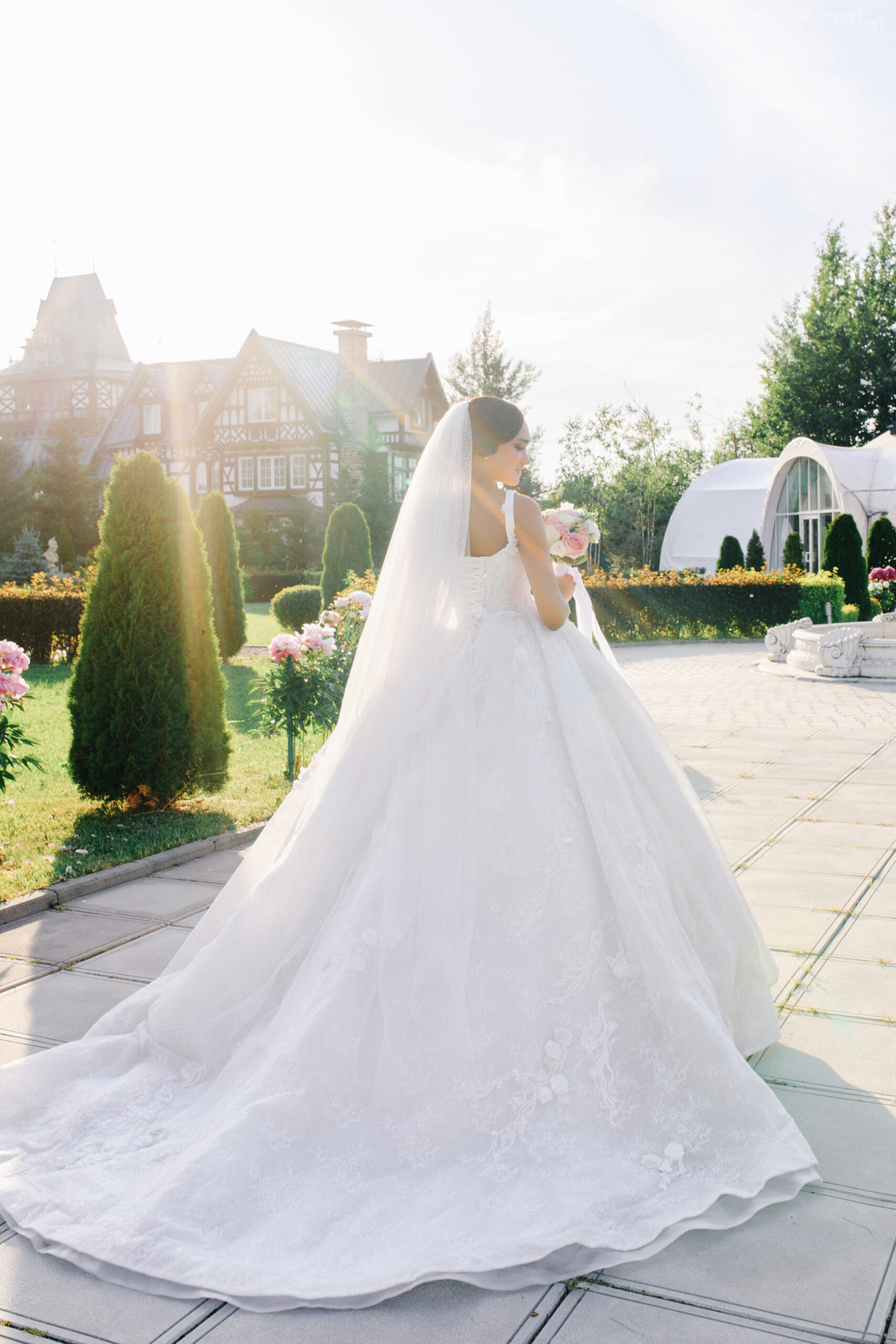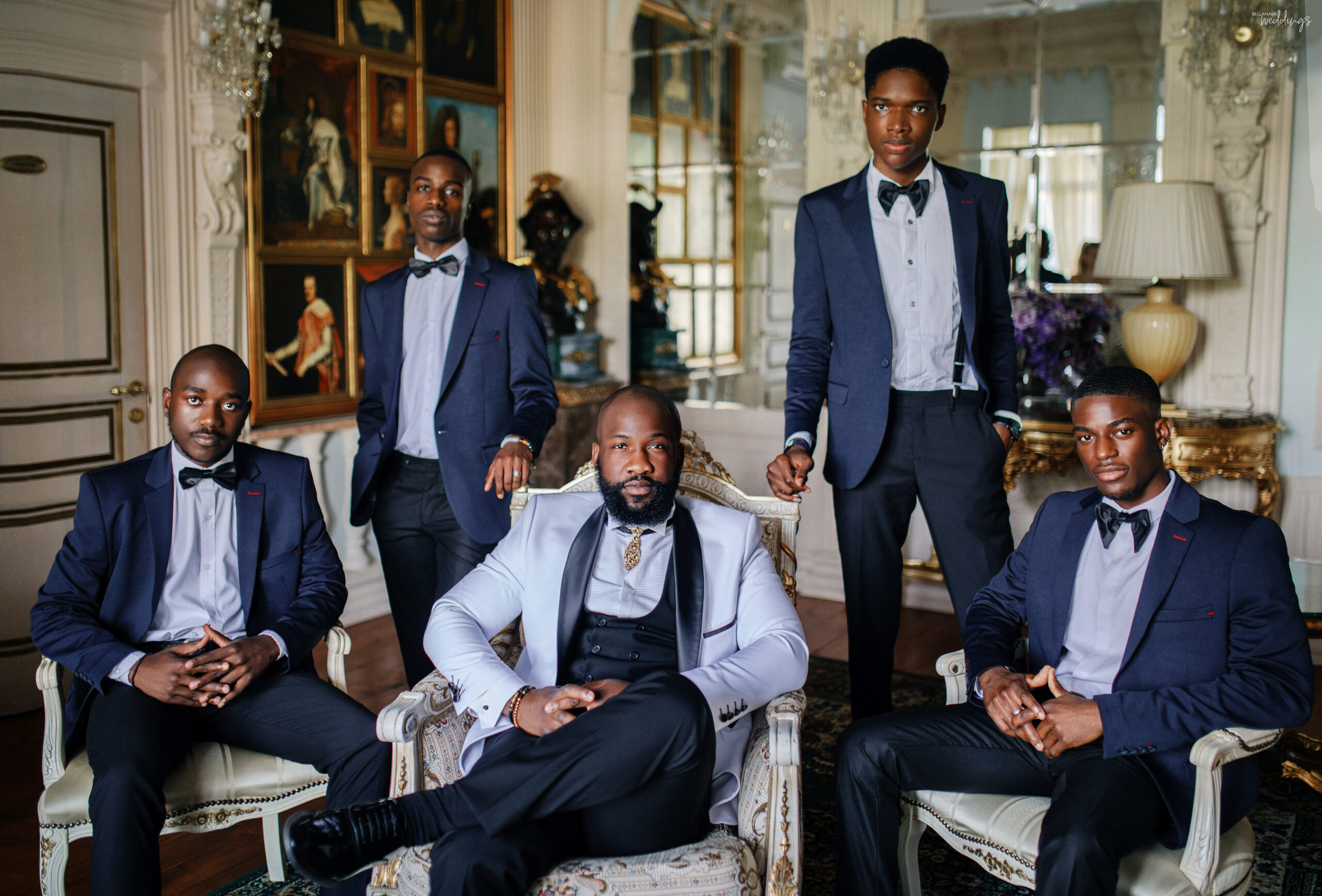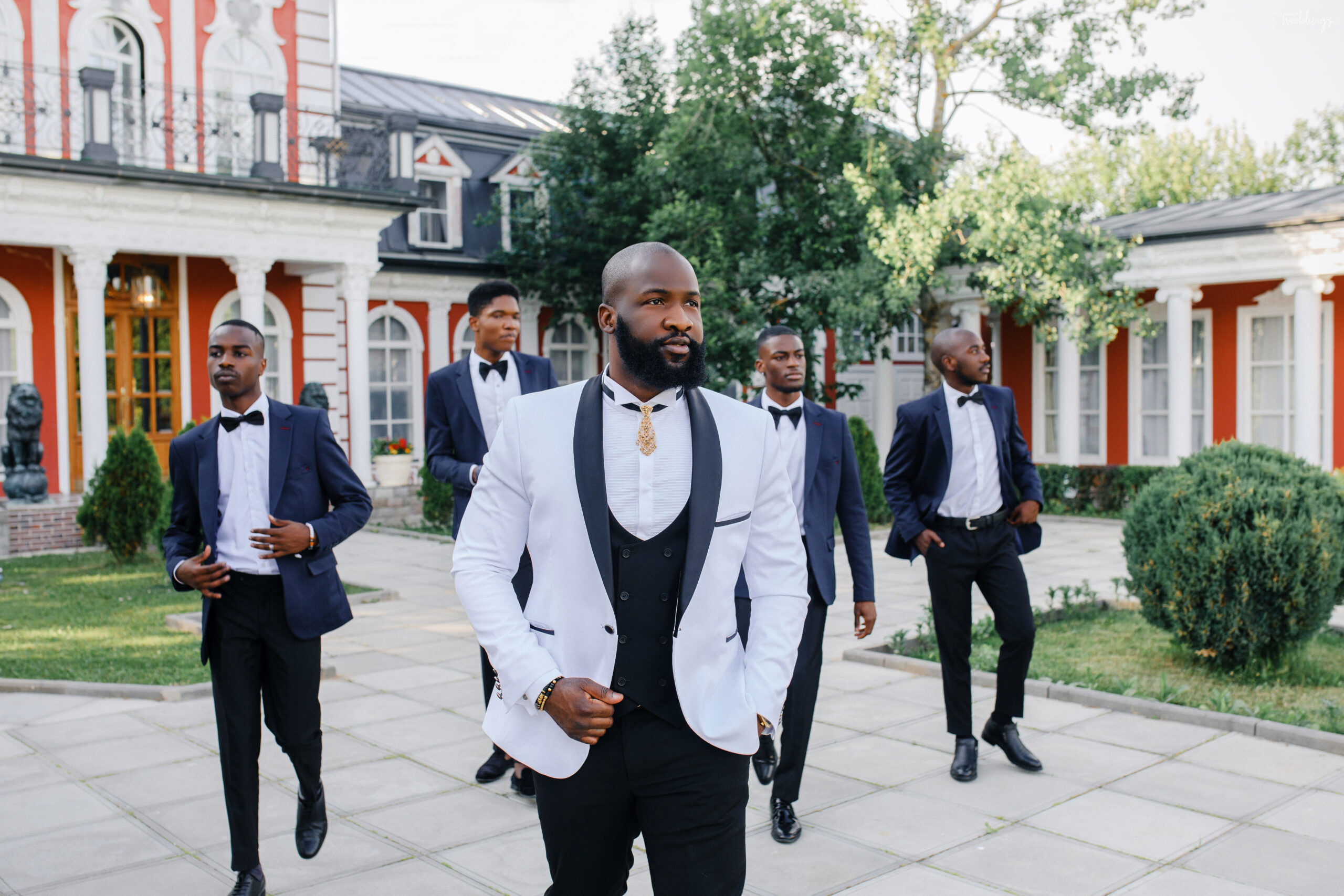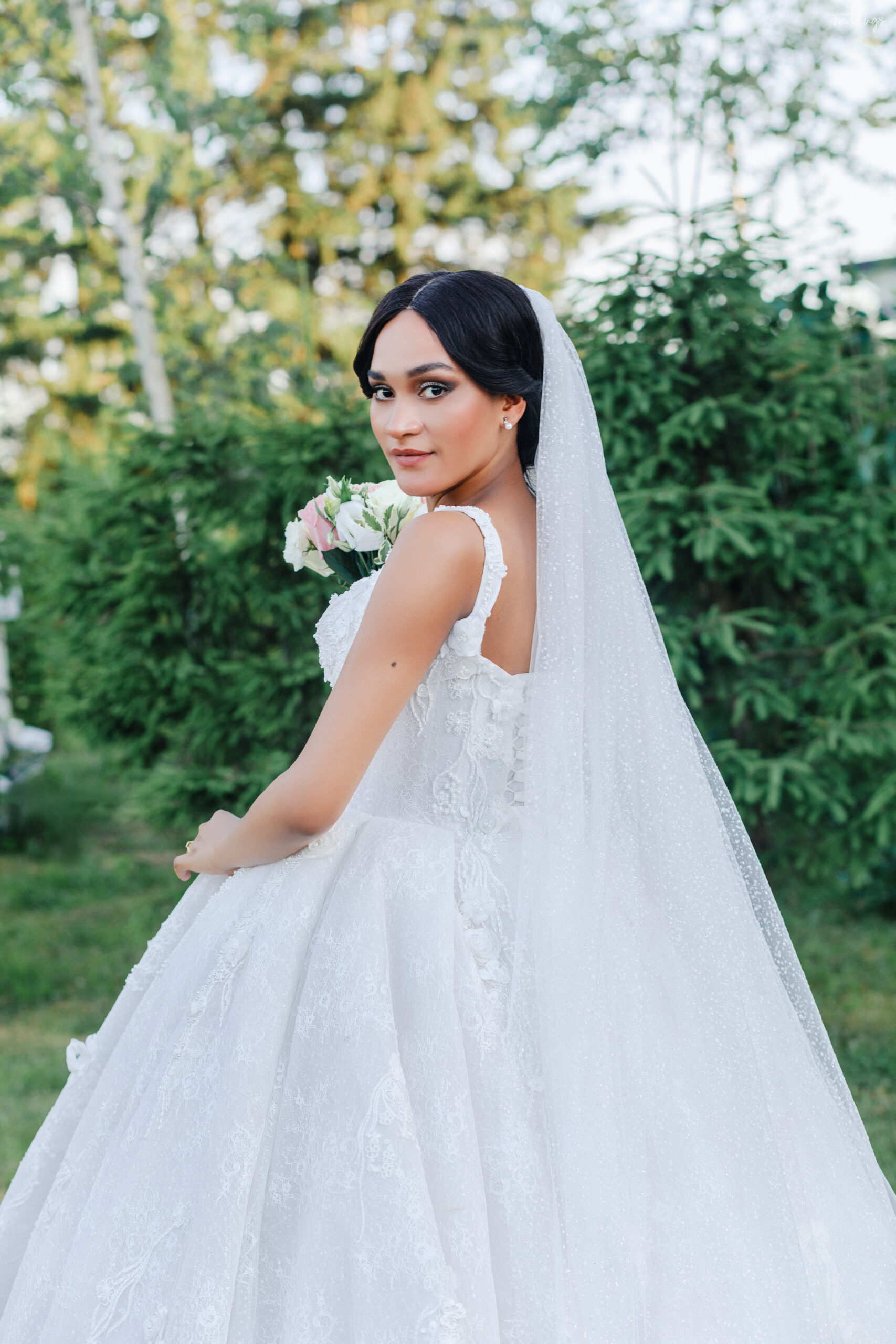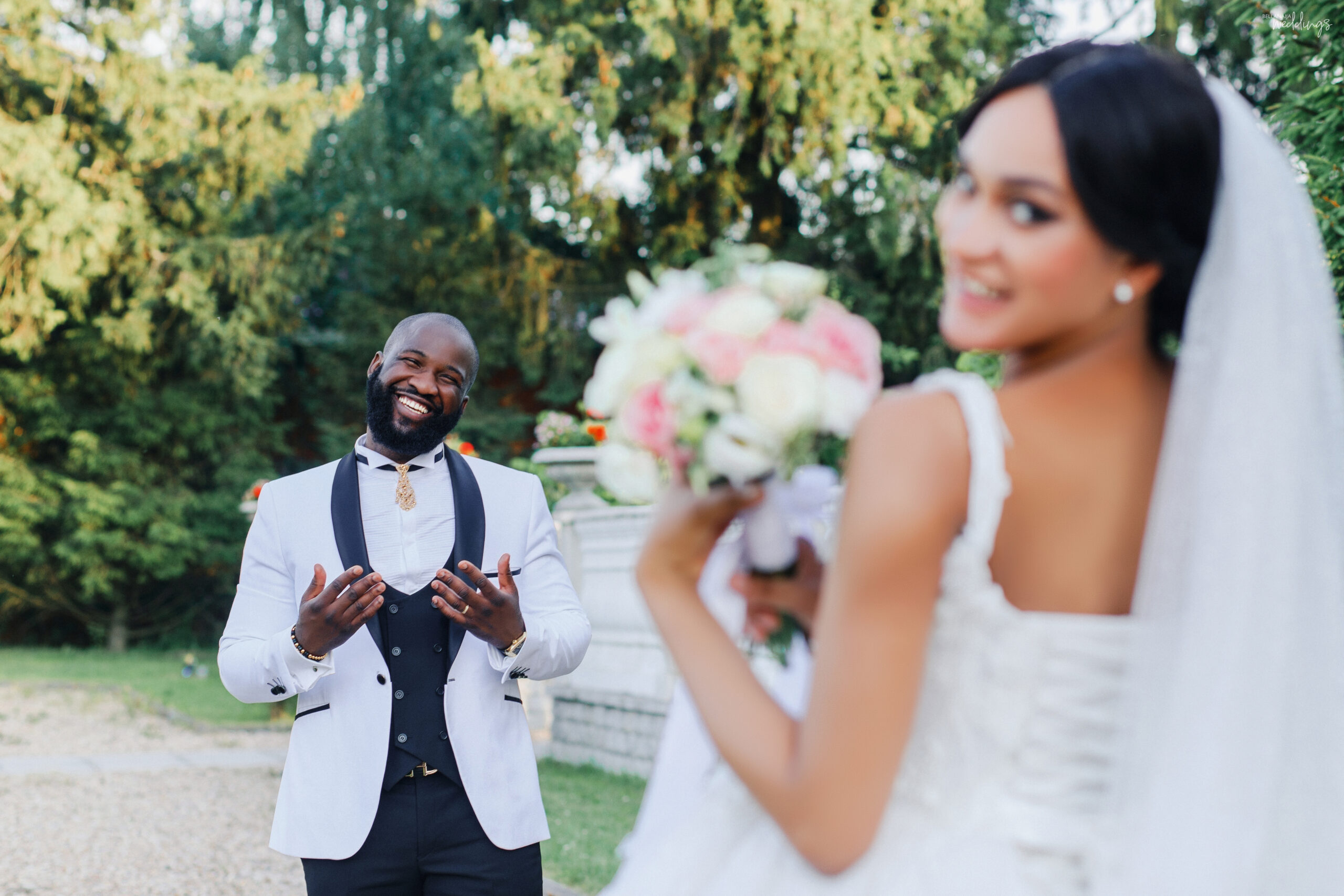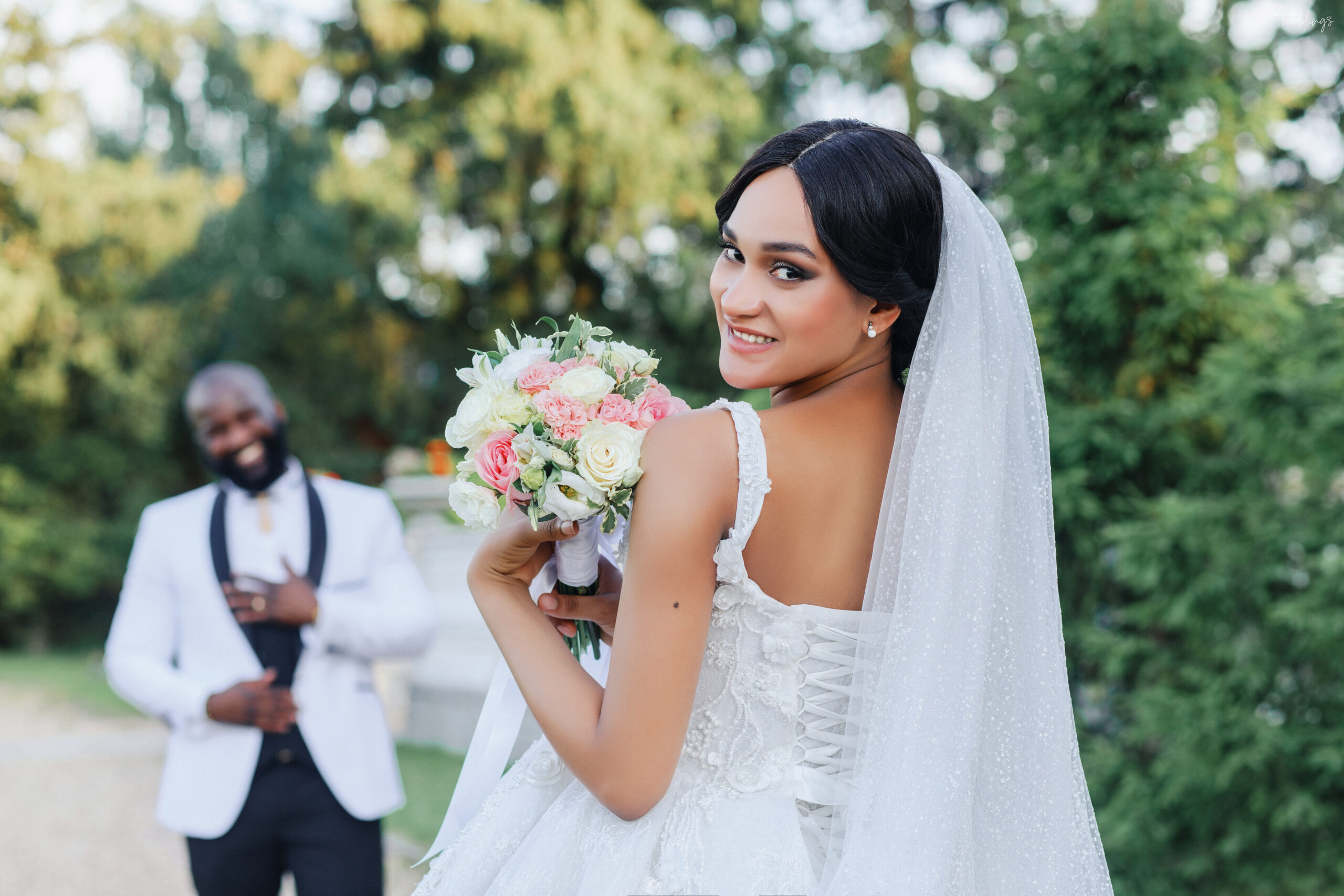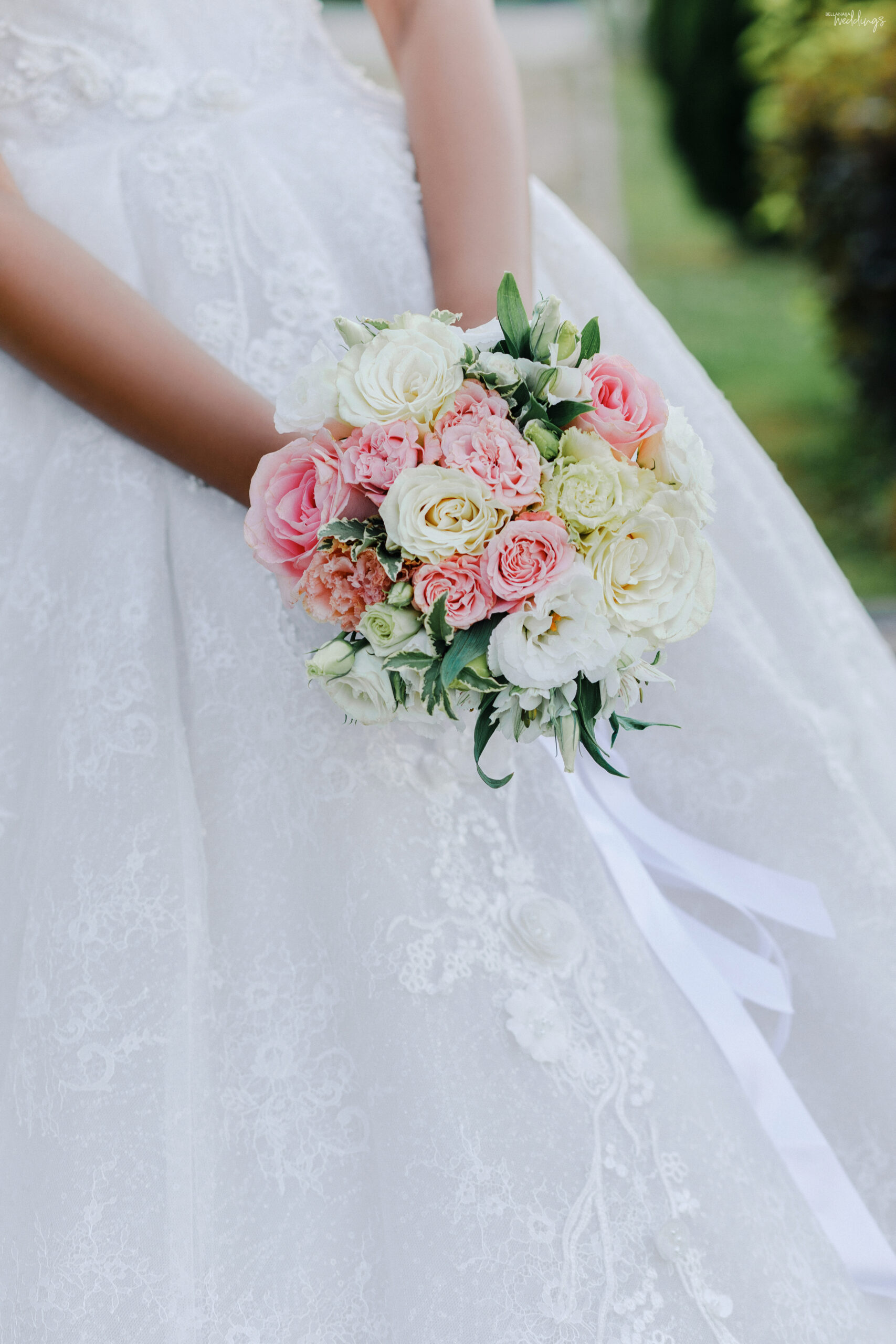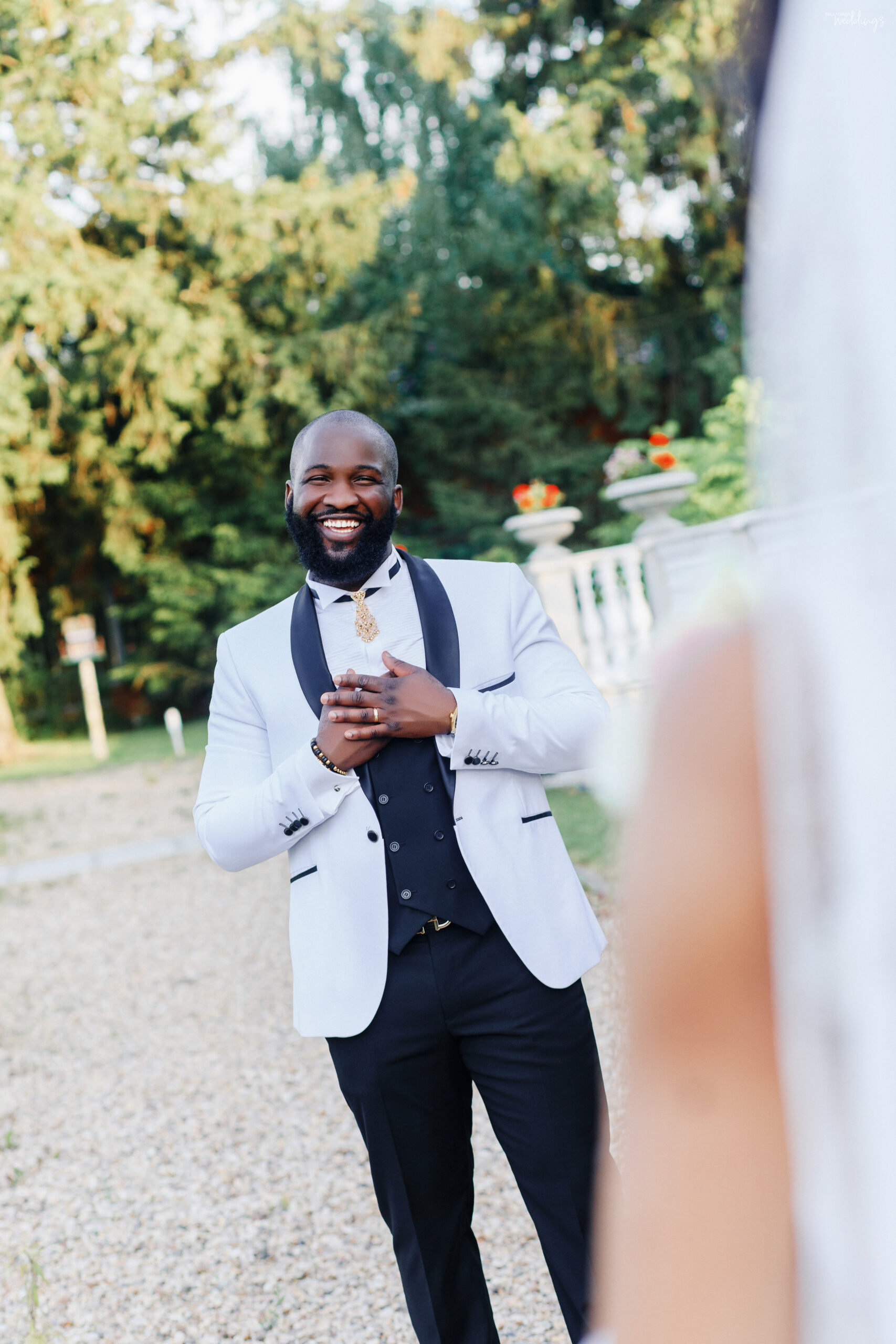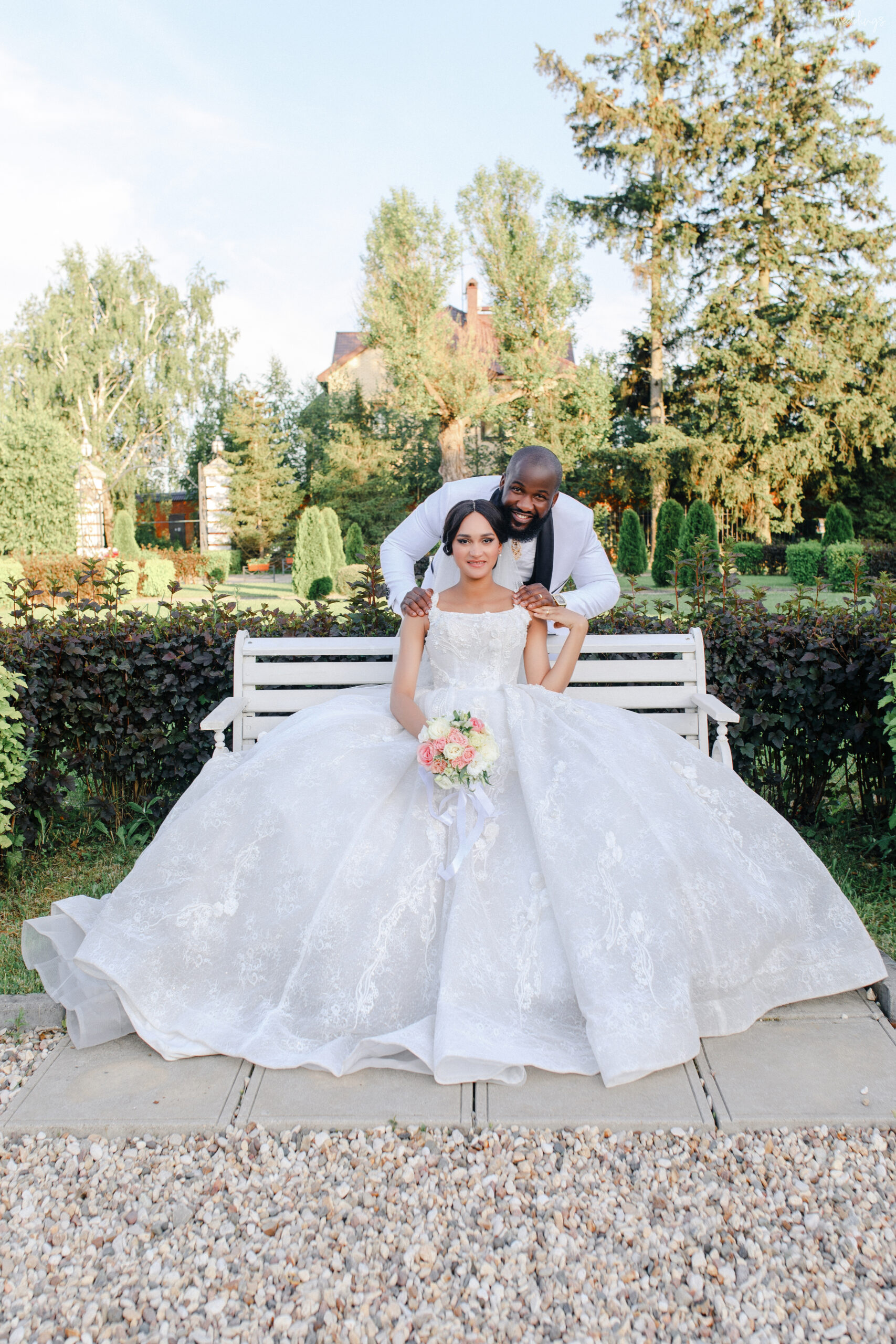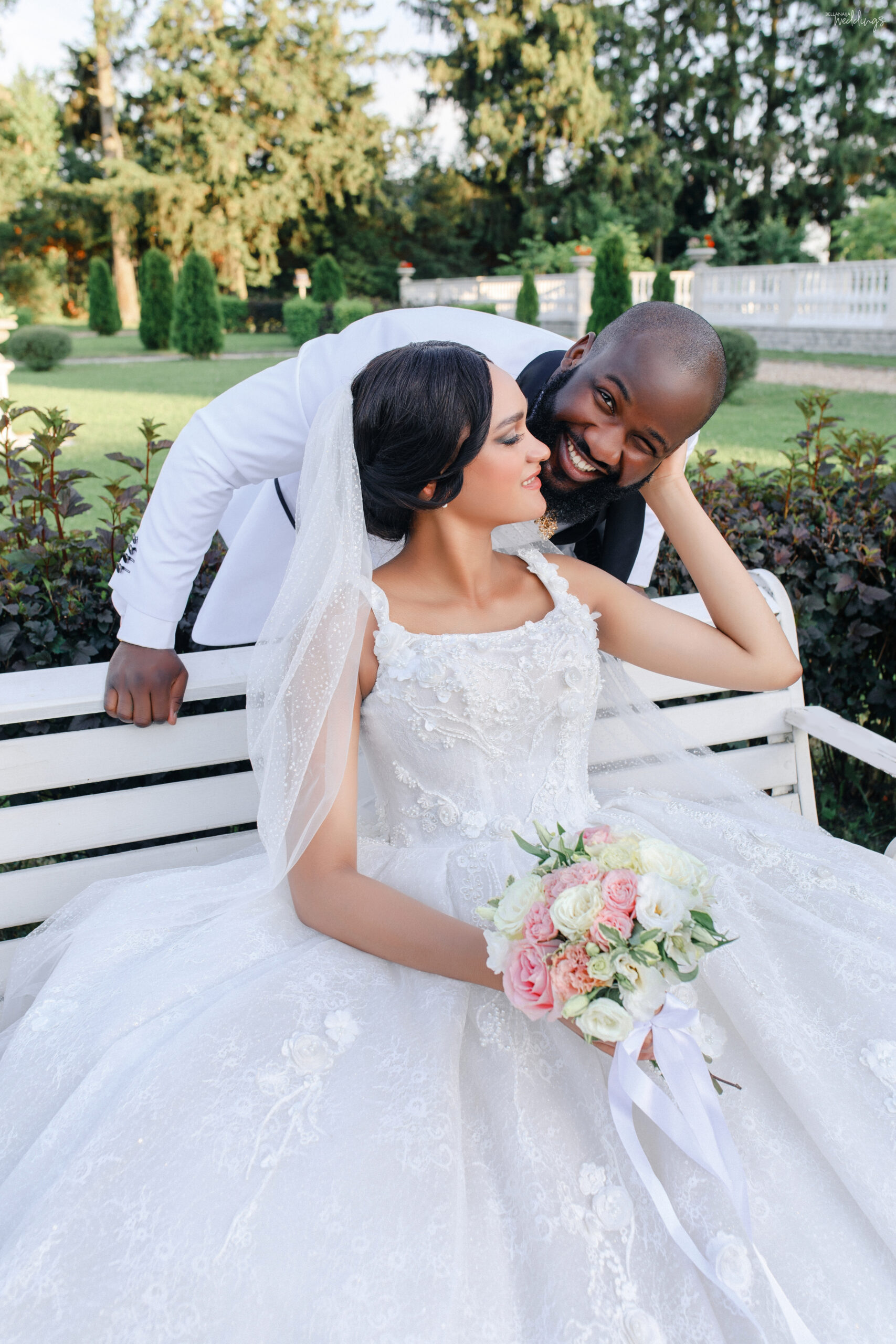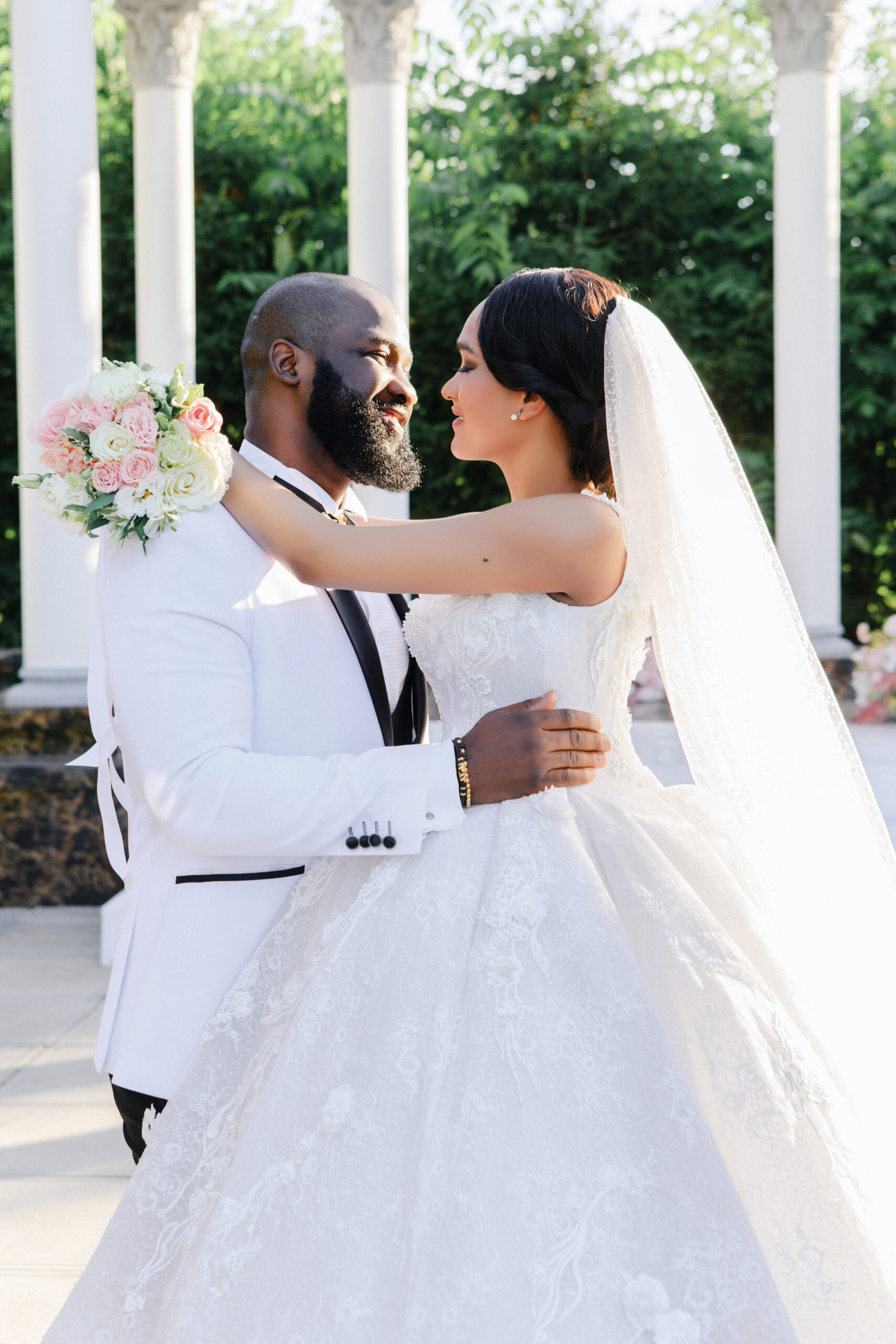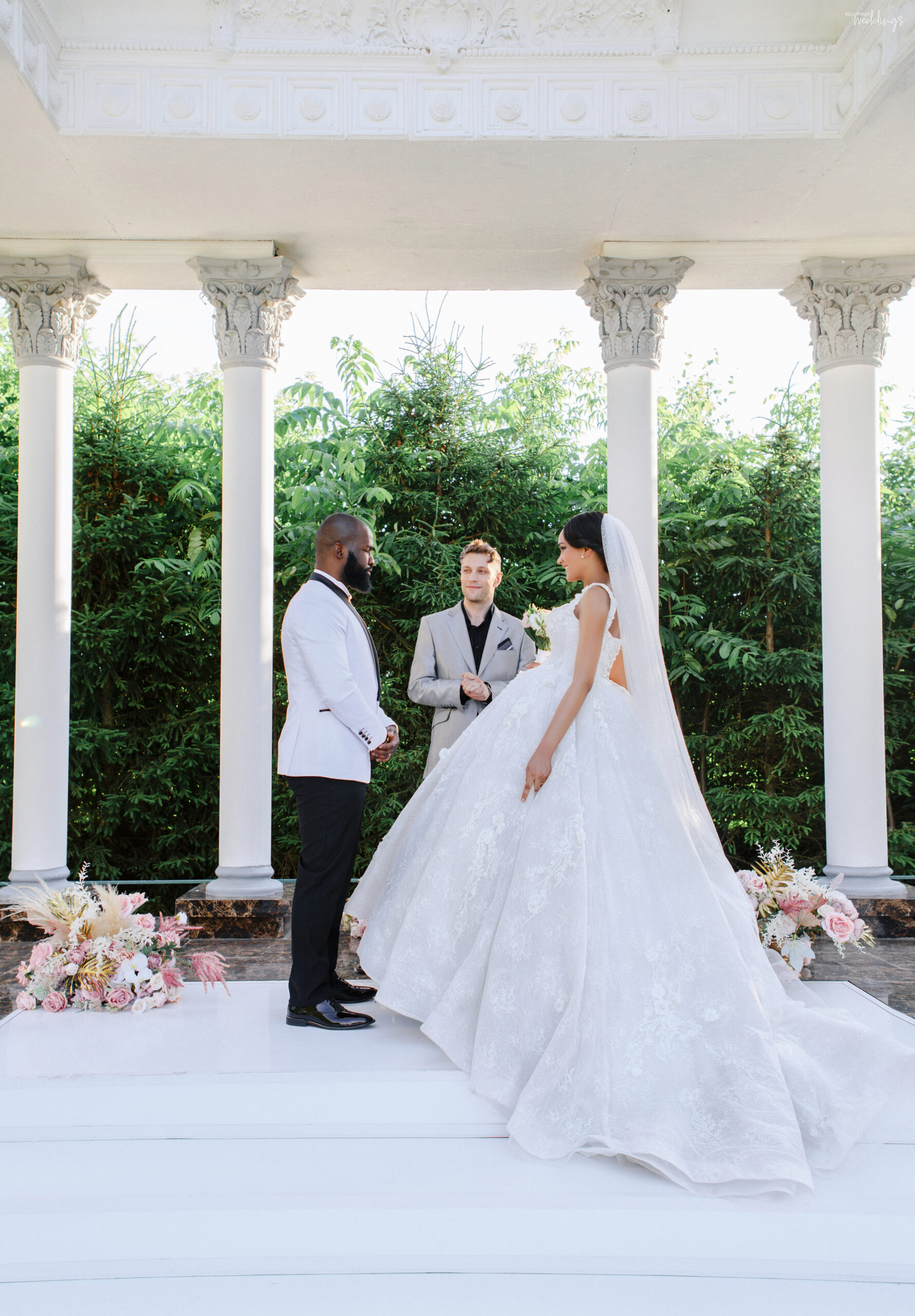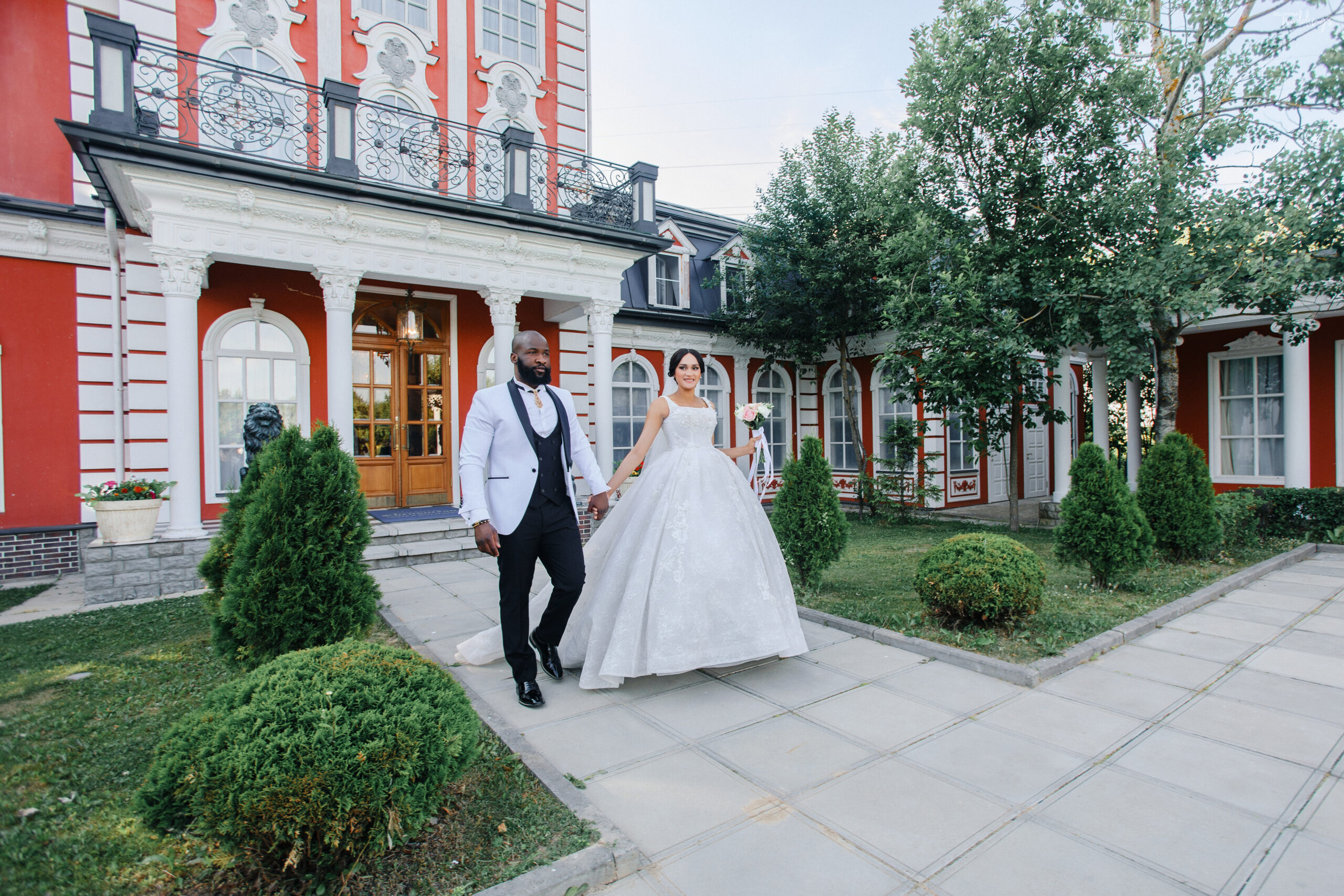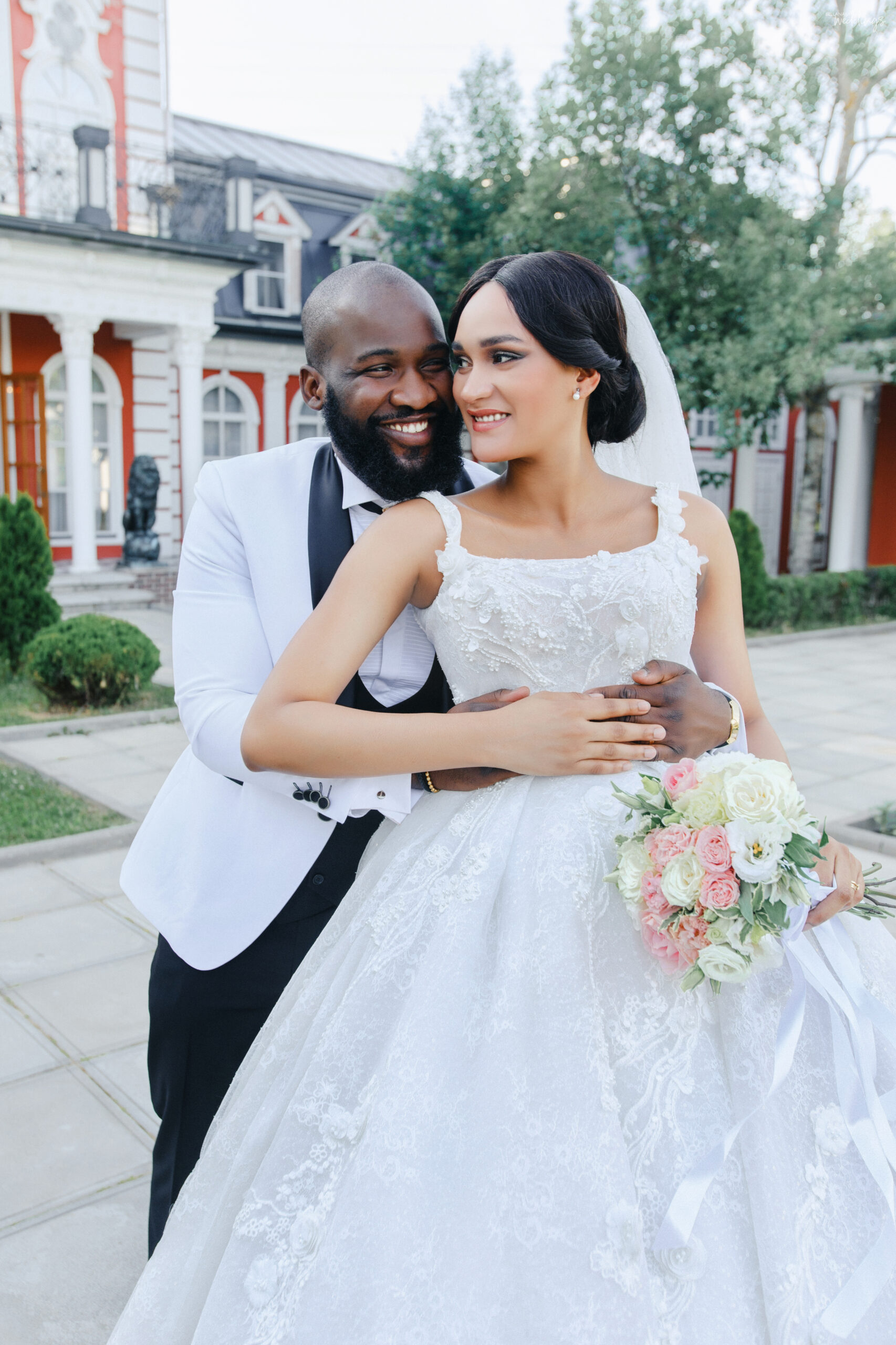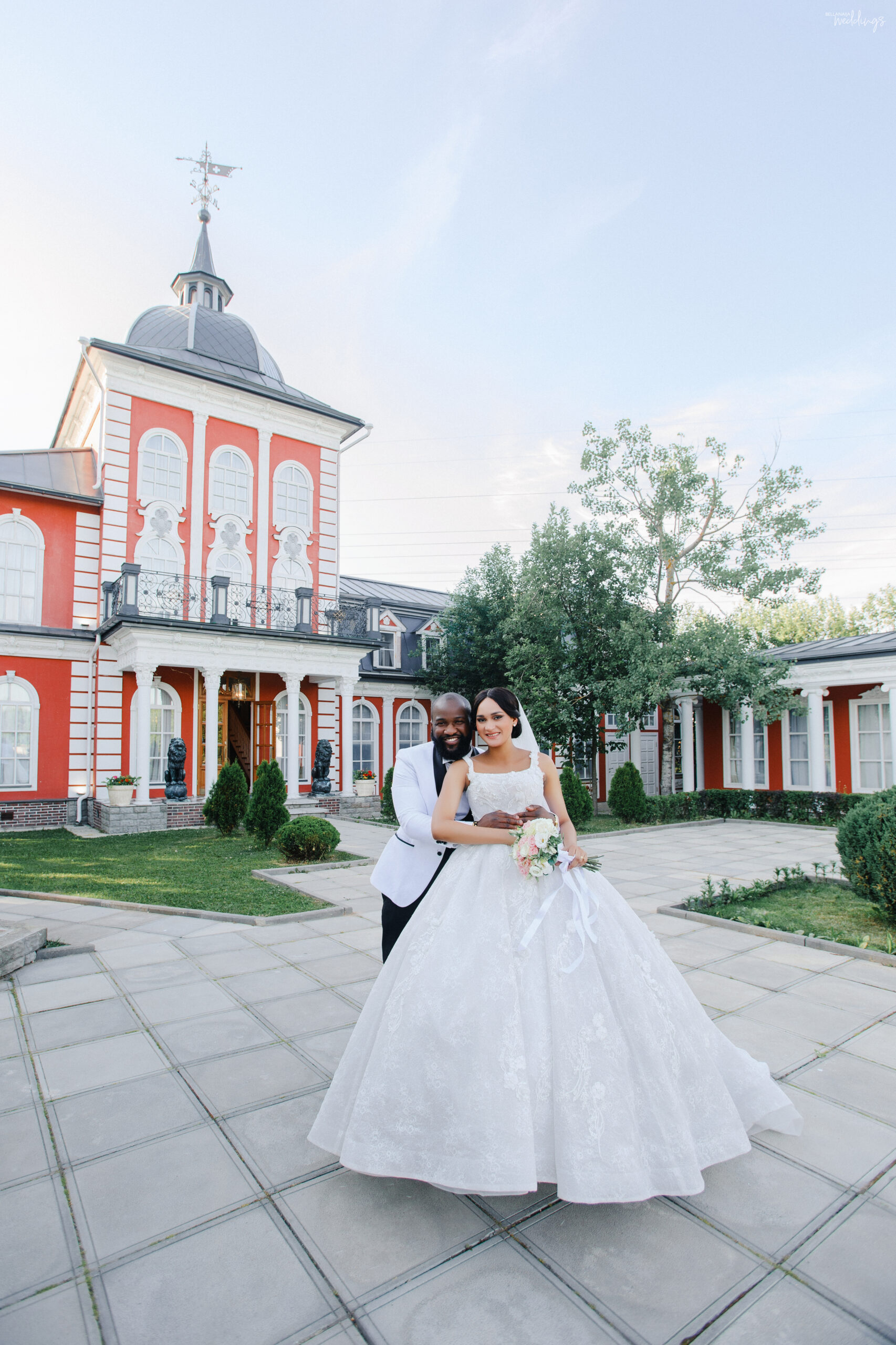 Credits
Bride: @susangarland_
Planner/Decor: @kemeldas_events
Videography: @cinematicsng
Asooke: @trad_by_august
1st Outfit: @b_ajideclothing
2nd Outfit: @indulgencebytiti
3rd Outfit and styling: @styled_by_maklinscout
Groom's outfits: @mevesi.ng
Hairstylist: @hairniola_
Gele: @abydouz_gele
Makeup: @maq_jose
Liveband: @isegunjohnson
MC: @mcfameland
Performing artists: @iambyno | @shakar_el
Wedding Cake: @cakenhampers
Purse & Shoe: @maronyworld
White Wedding
Videography: @cinematicsng
Photograpy: @cinematicsng
Wedding dress: @harveynichols
Venue: @chateau_chenonceau
Bridal Suite: @mensuitsteam