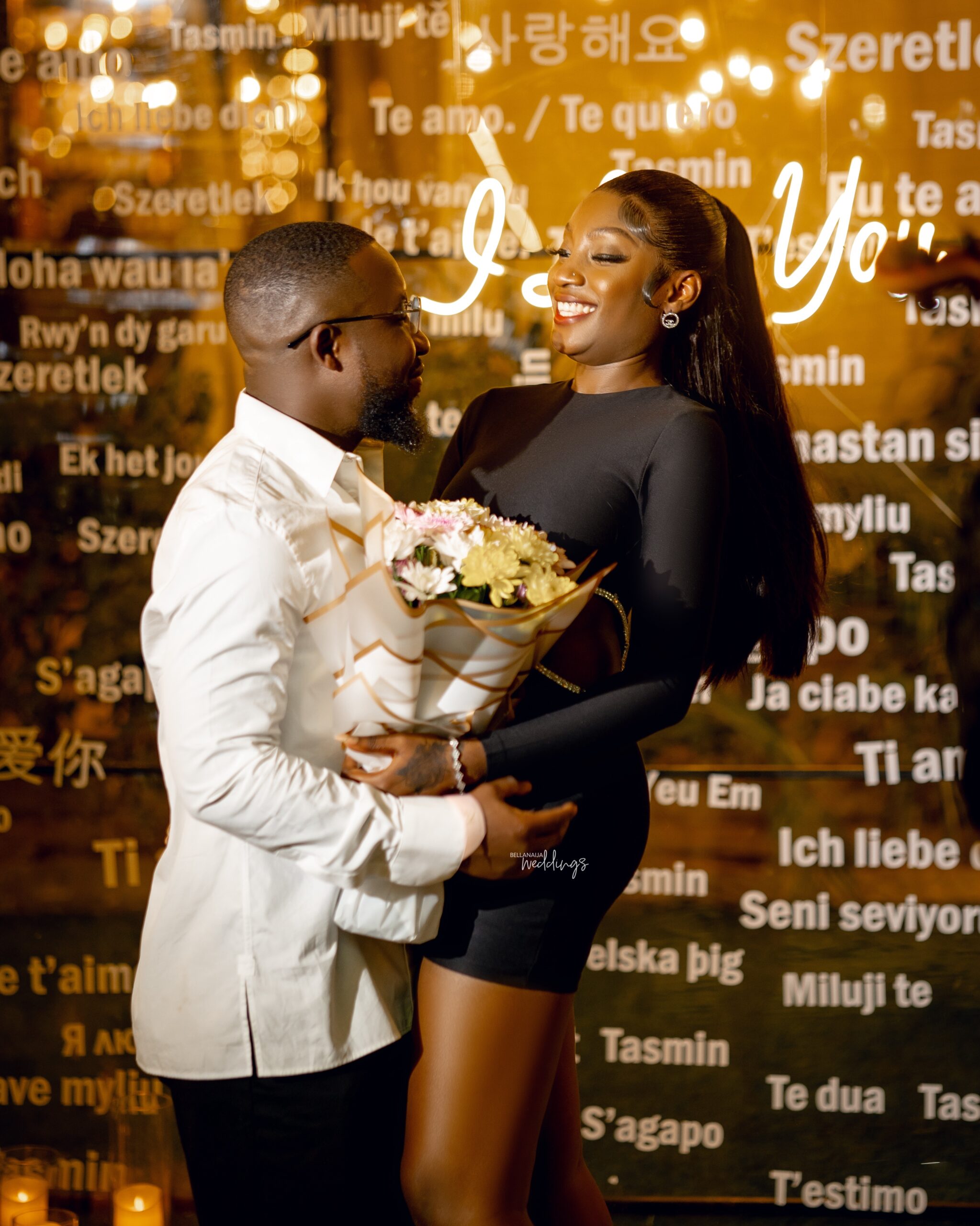 Who loves surprises? Well, we do! And if it comes with a ring, we won't be staying calm. 😅 Today is all about Tasmin and Olamide's beautiful surprise proposal and you bet we are super excited!
Tasmin's first encounter with Olamide was when she dropped a parcel with him and since then, they kept a beautiful friendship. Olamide wanted to keep things that way, but then, how long can you keep holding back love? Now, it's white roses, music and a lot of "awws" from us as Olamide popped the question to his sweetheart in a surprise proposal.  Of Course, Tasmin said yes and we are so happy for them!
Enjoy Tasmin and Olamide's proposal photos and love story below: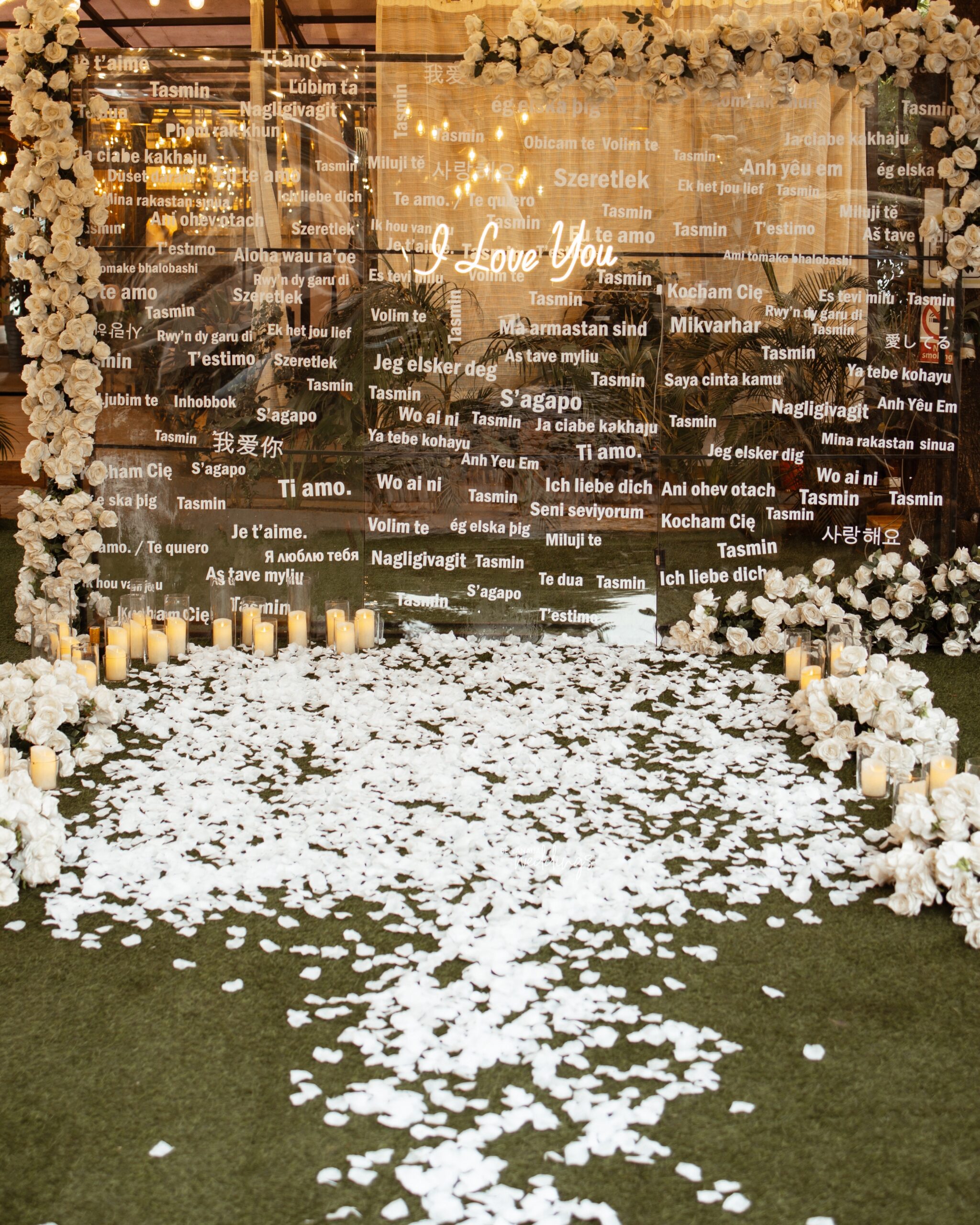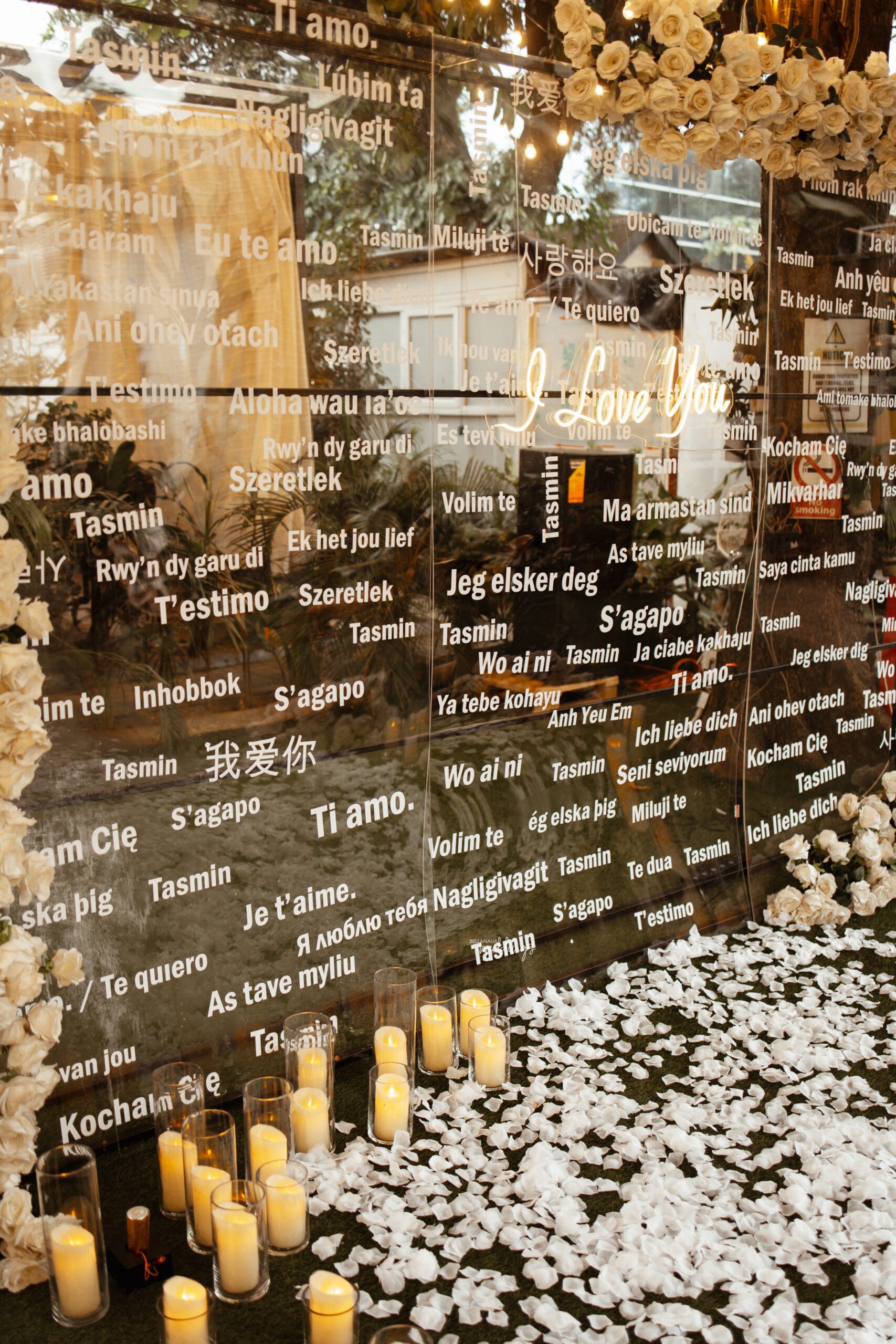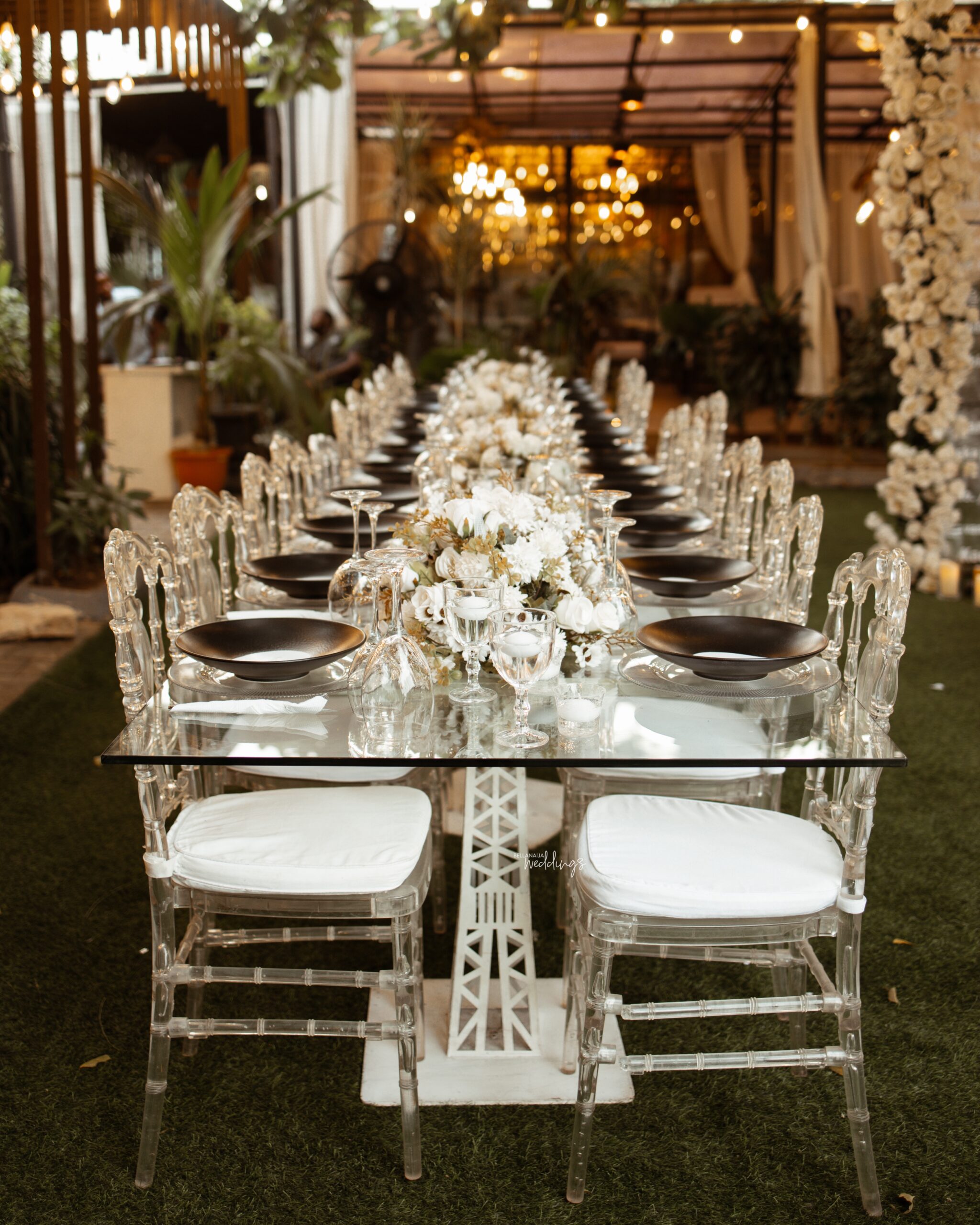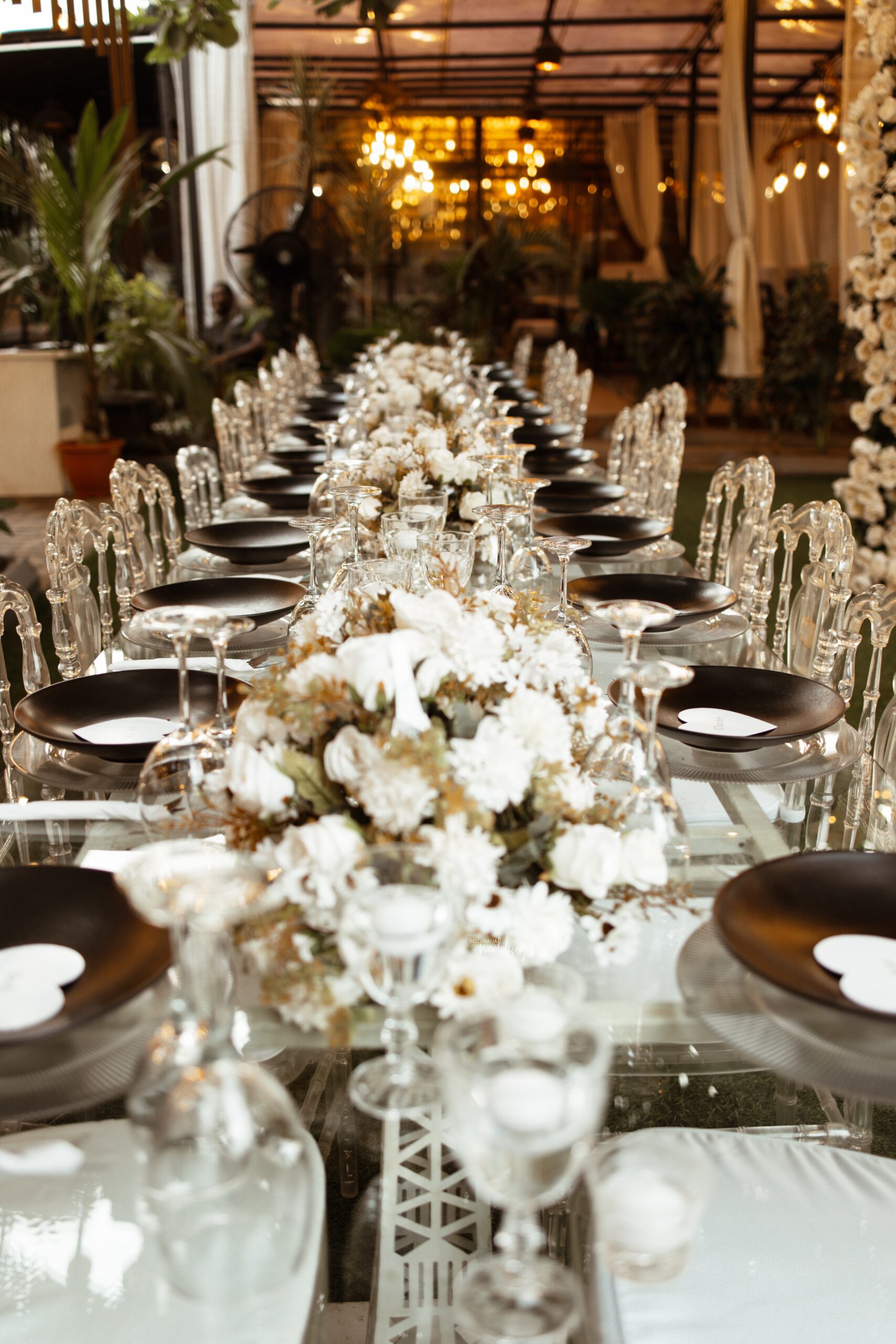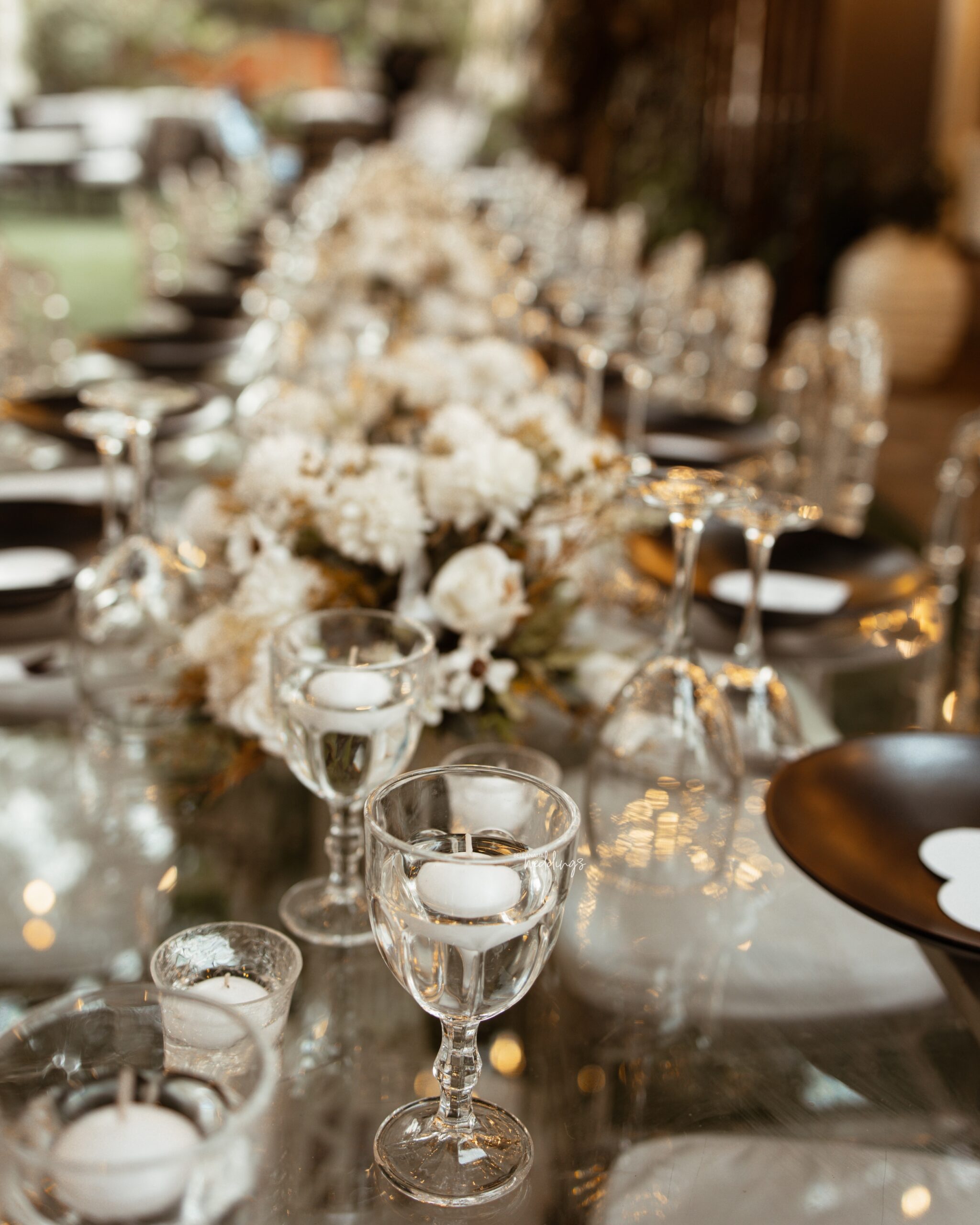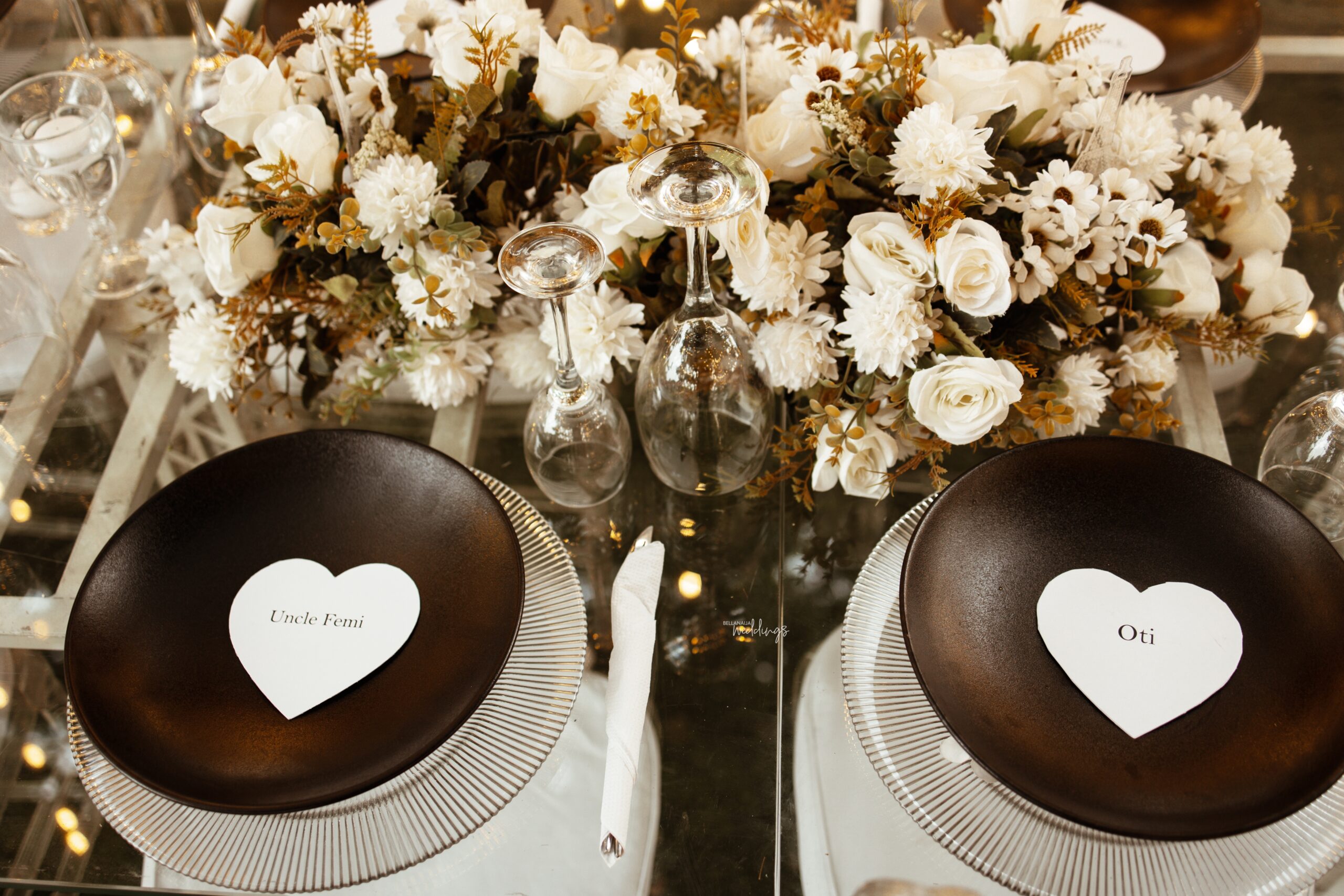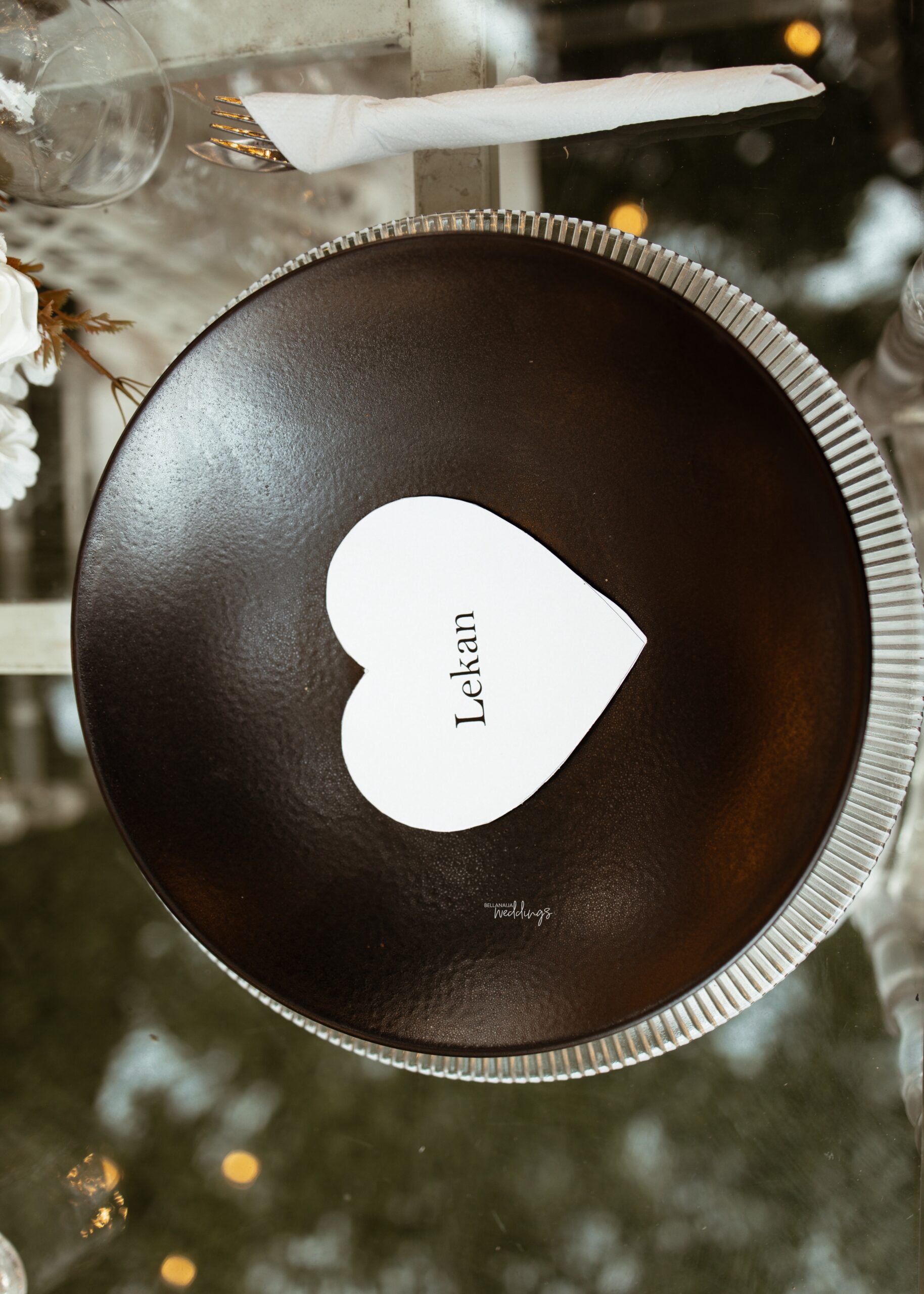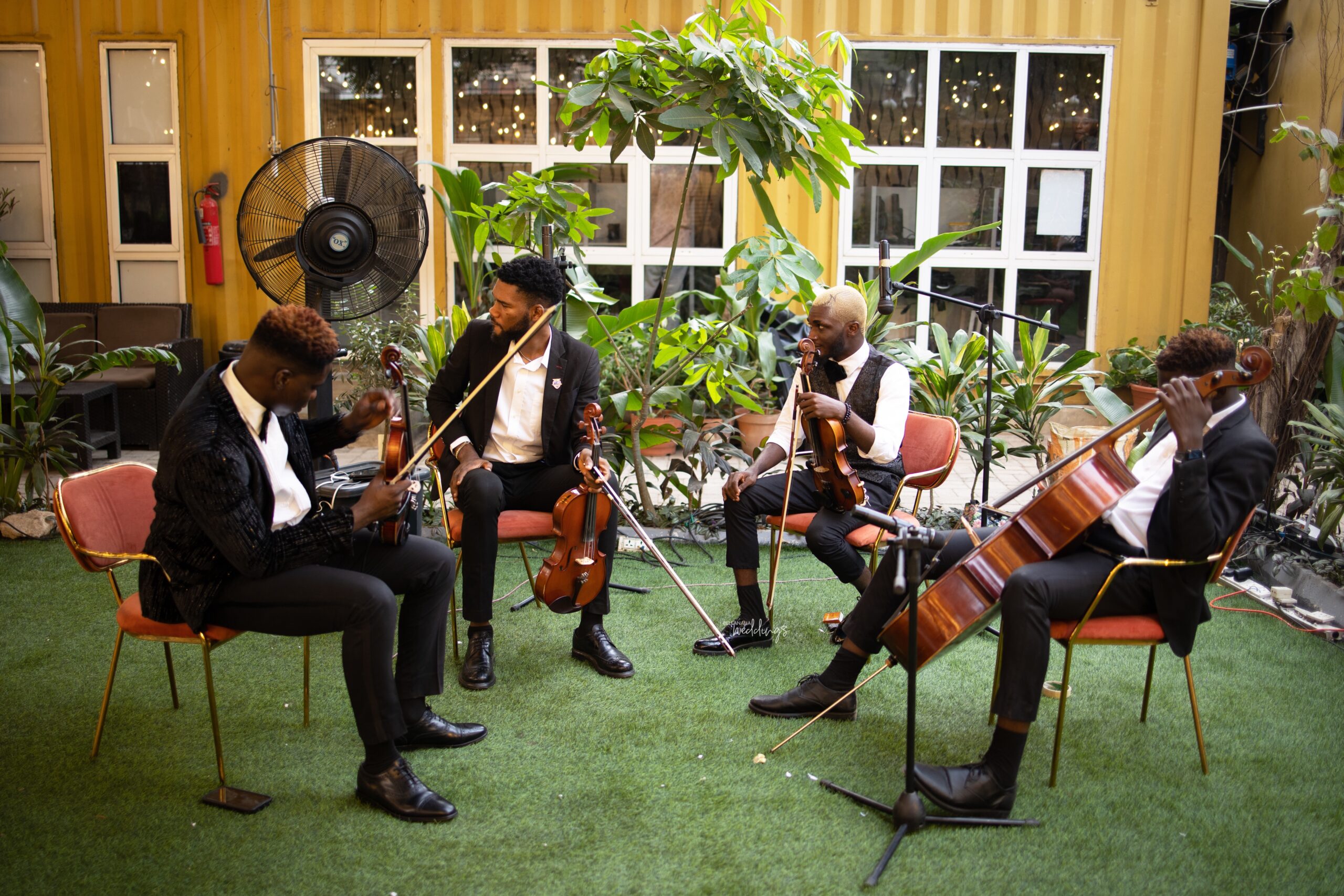 Their love story as shared by Tasmin:
It's funny how we met at a point where I wasn't even searching for love. I still remember the first time I saw him, how I ran downstairs wearing my mix-and-match pyjamas and my infamous bonnet to give him that parcel. Lol. Who would have thought…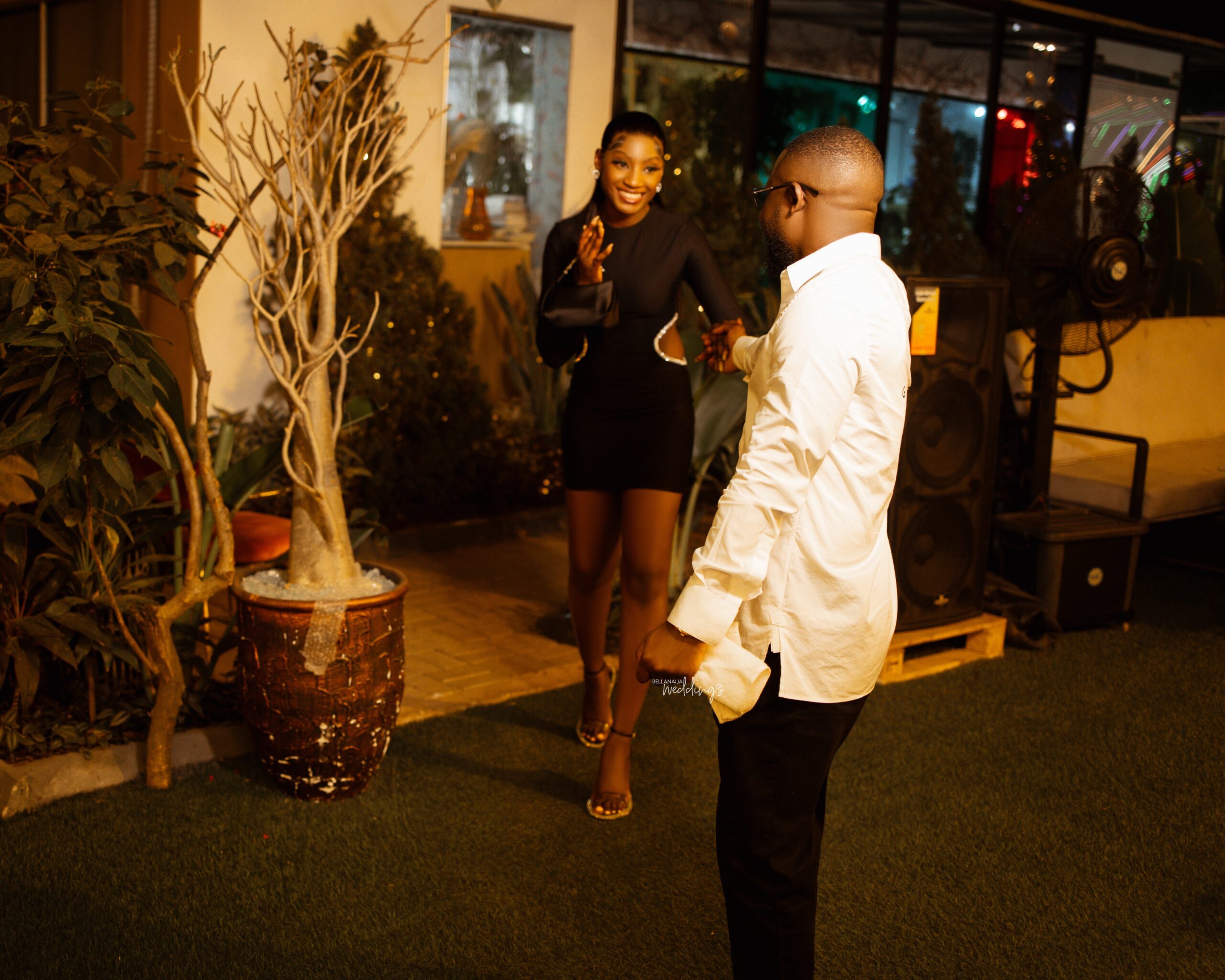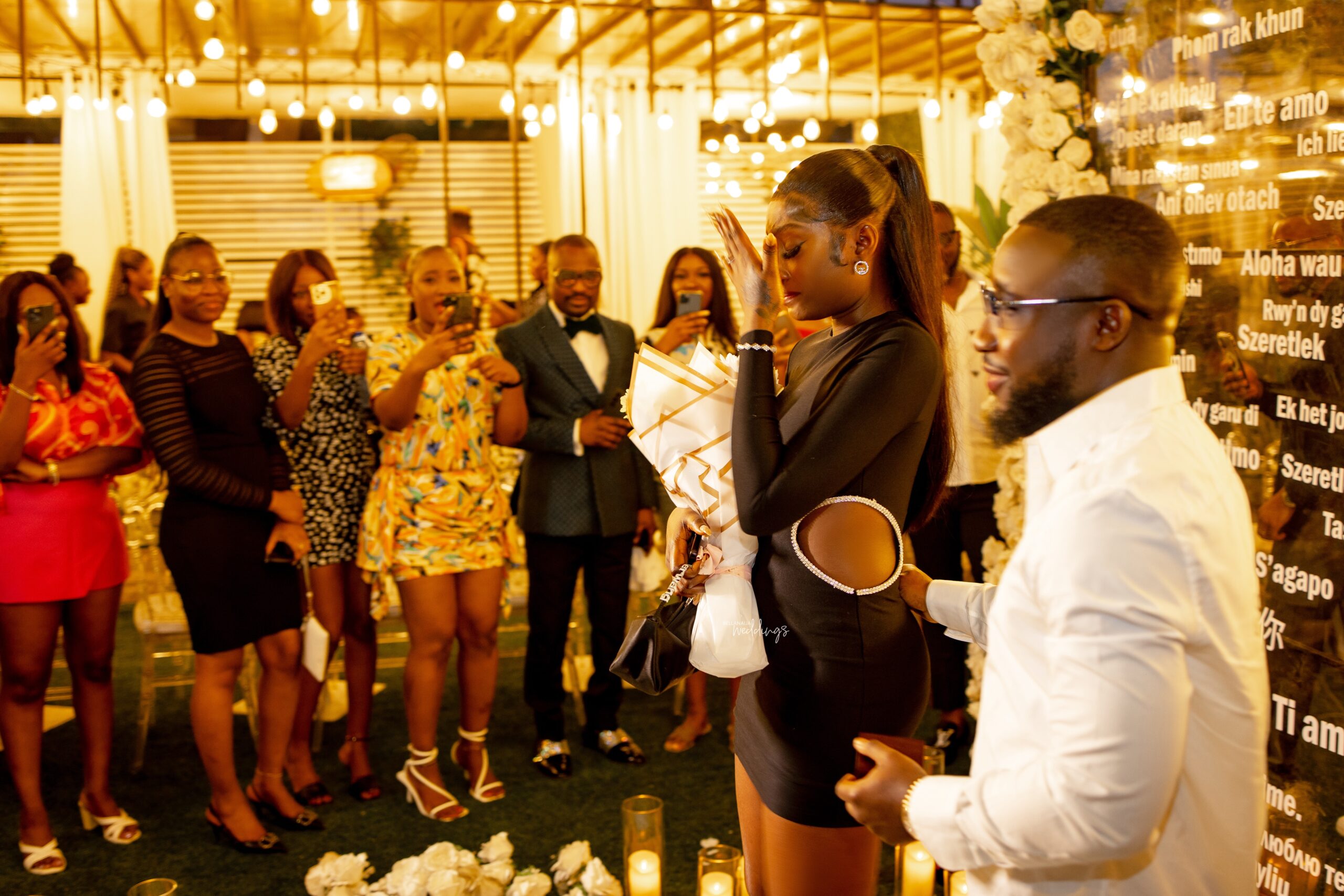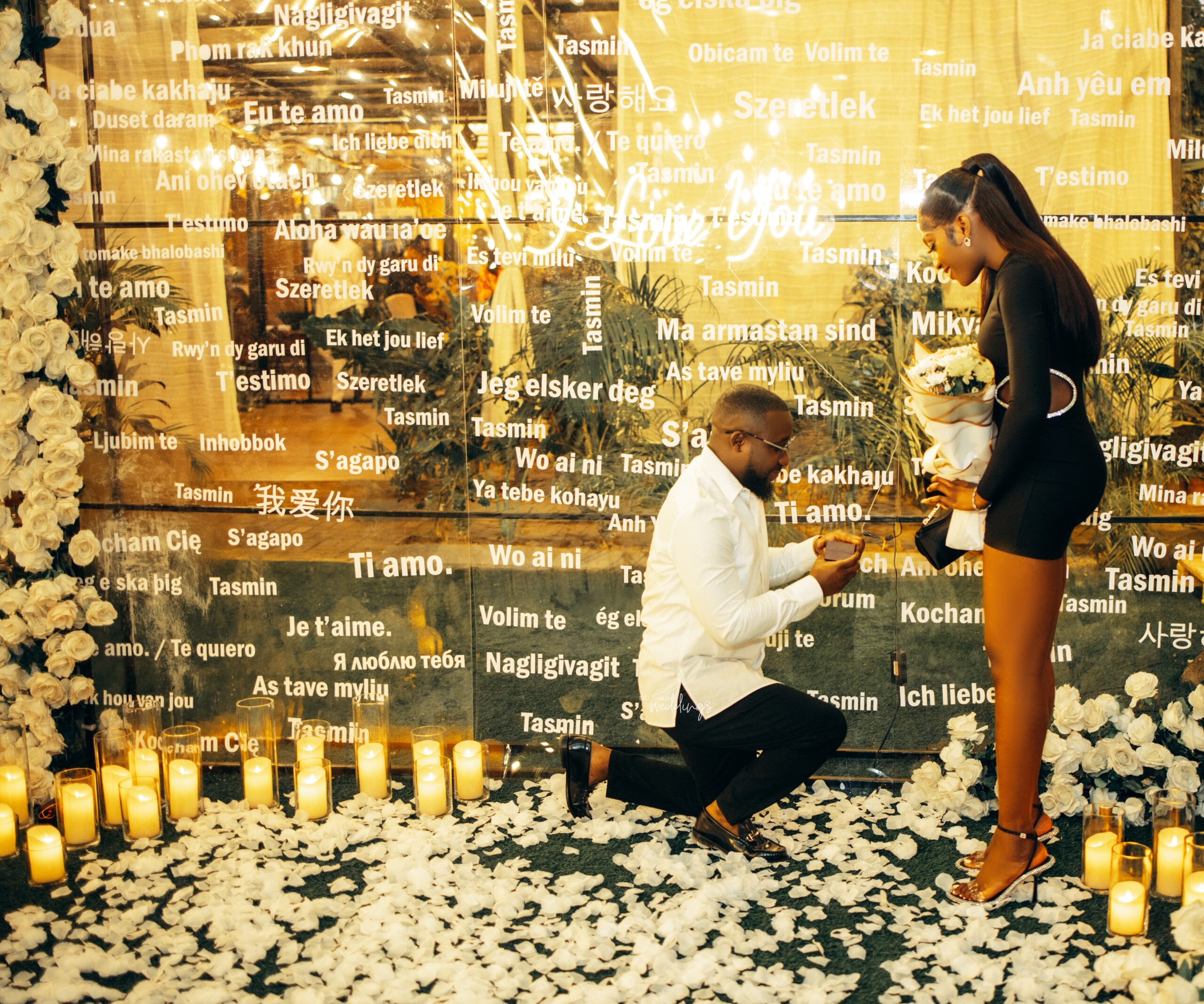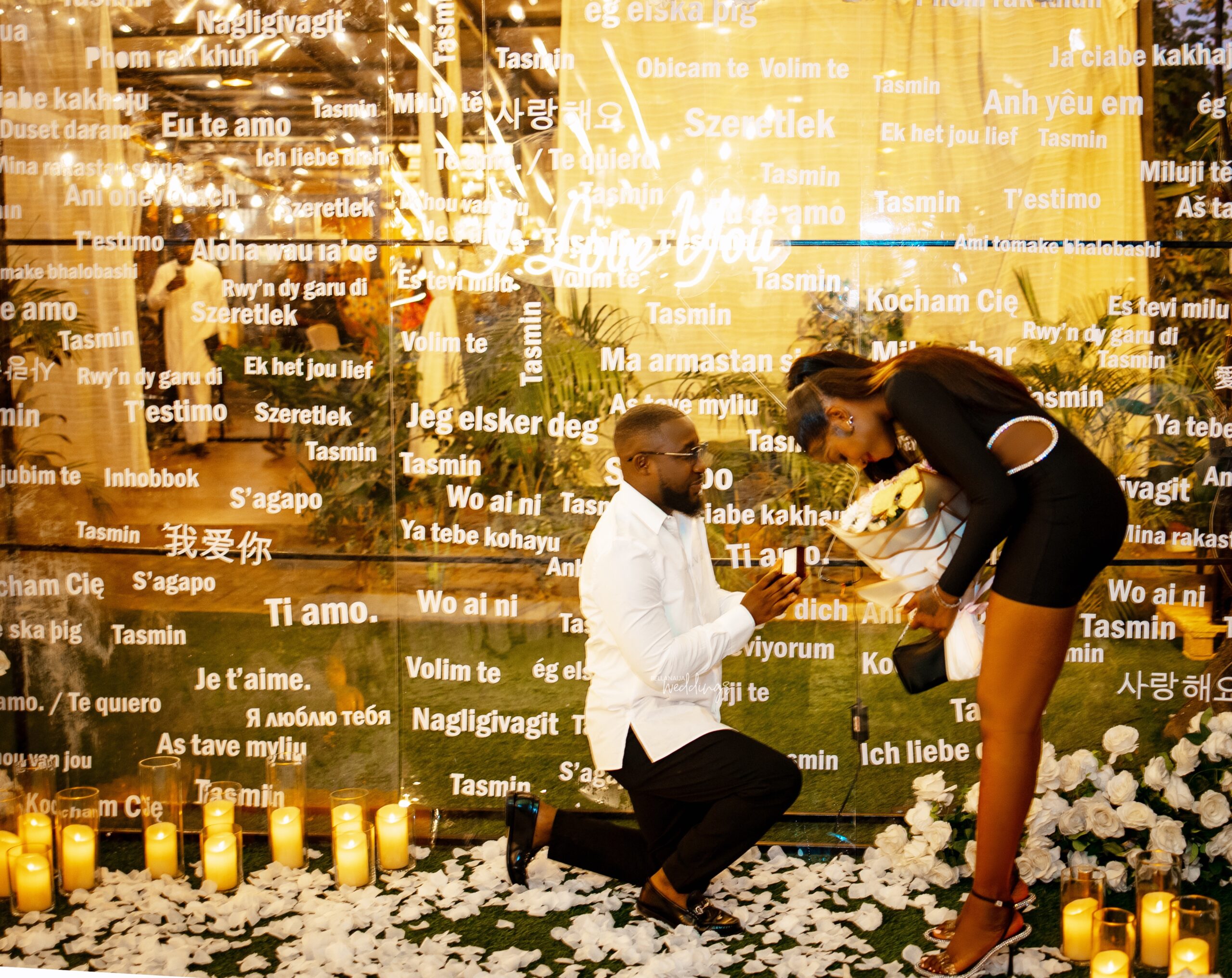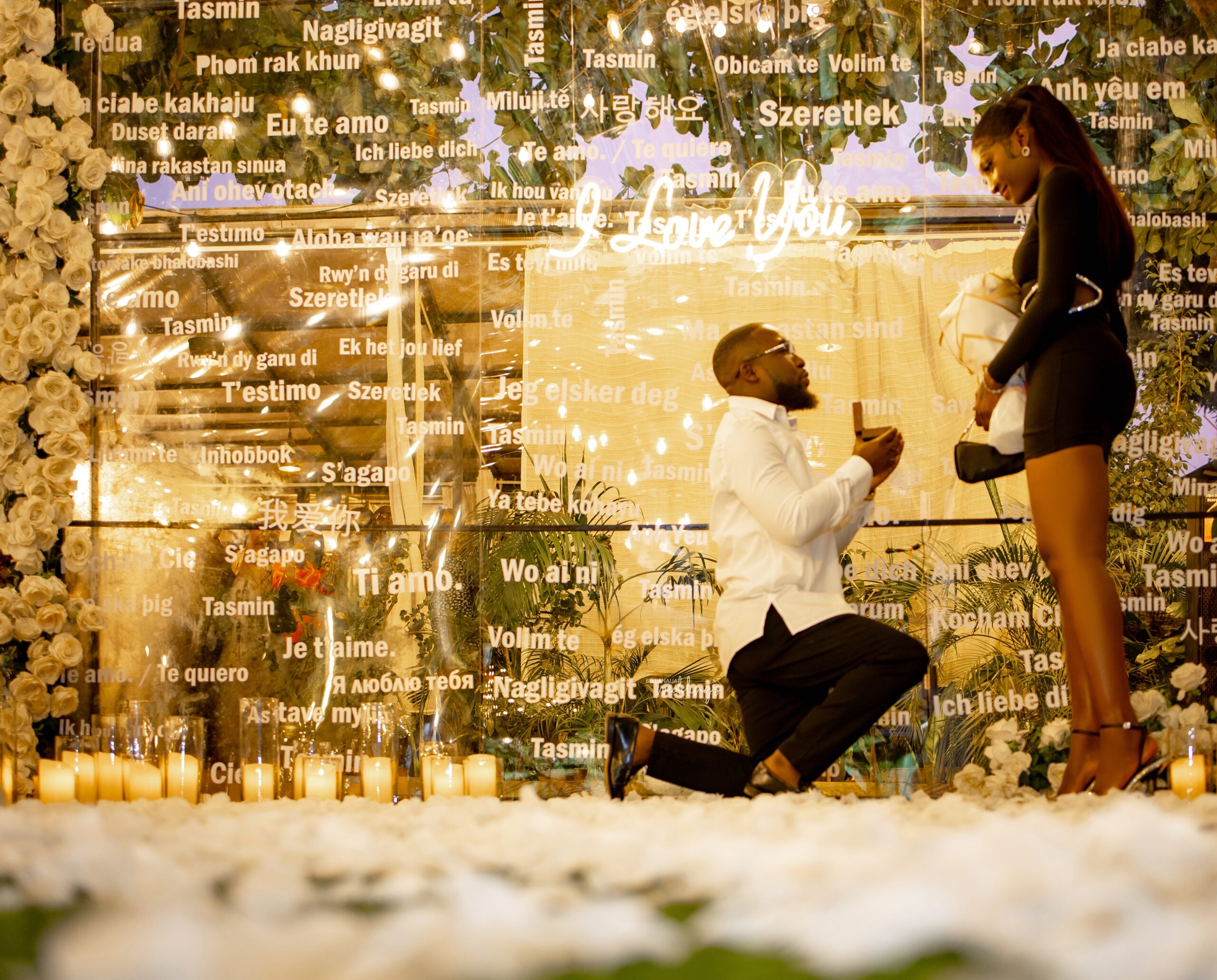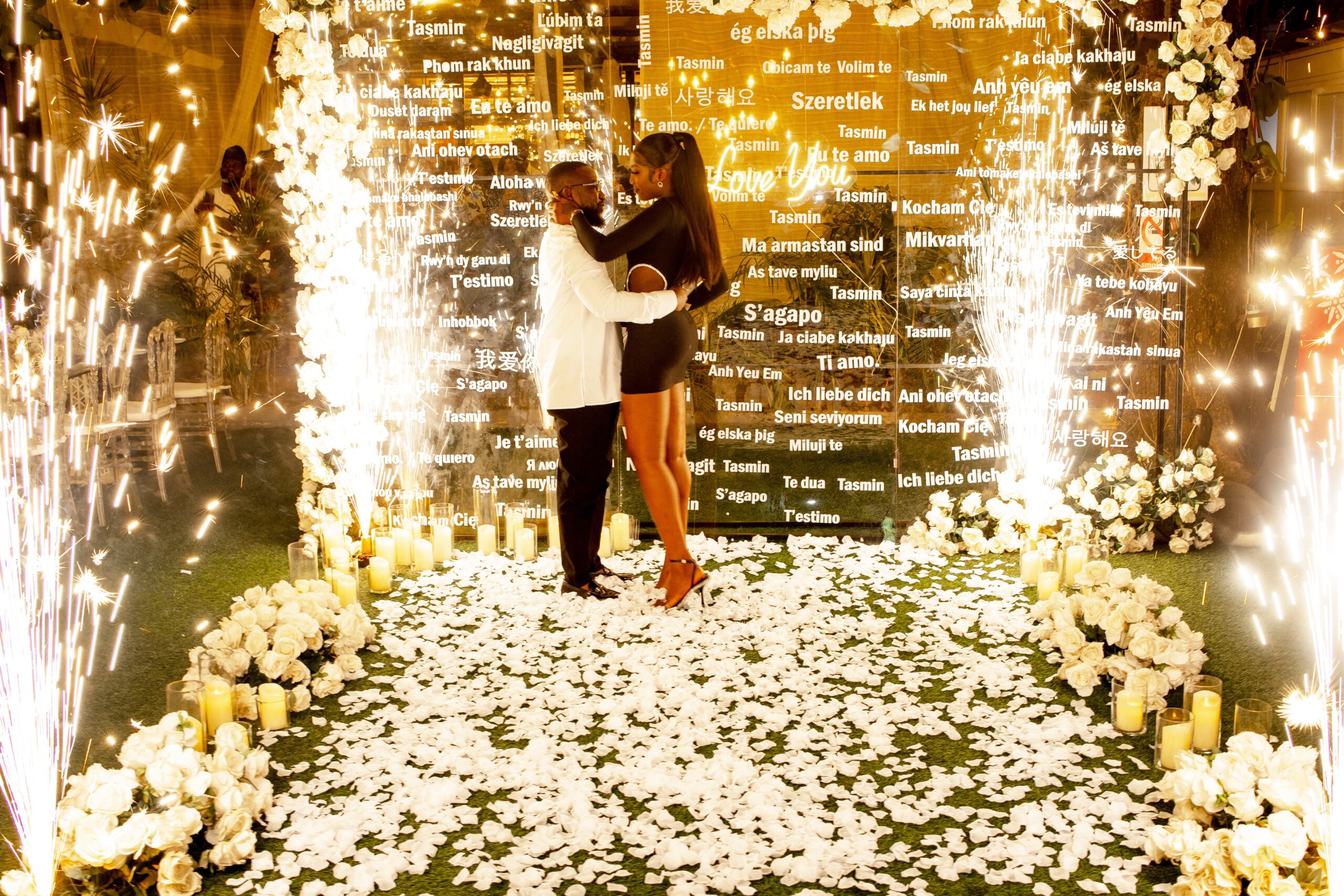 When we got the chance to talk, it was like I had known him for some time. There was just an unexplainable bond. Even though he tried to form "hard guy" and hit me with the "let's see how it goes" statement, time passed and we grew very fond of each other. I promise I've never been a patient person but with him, I learned how to be patient, and I grew to love him.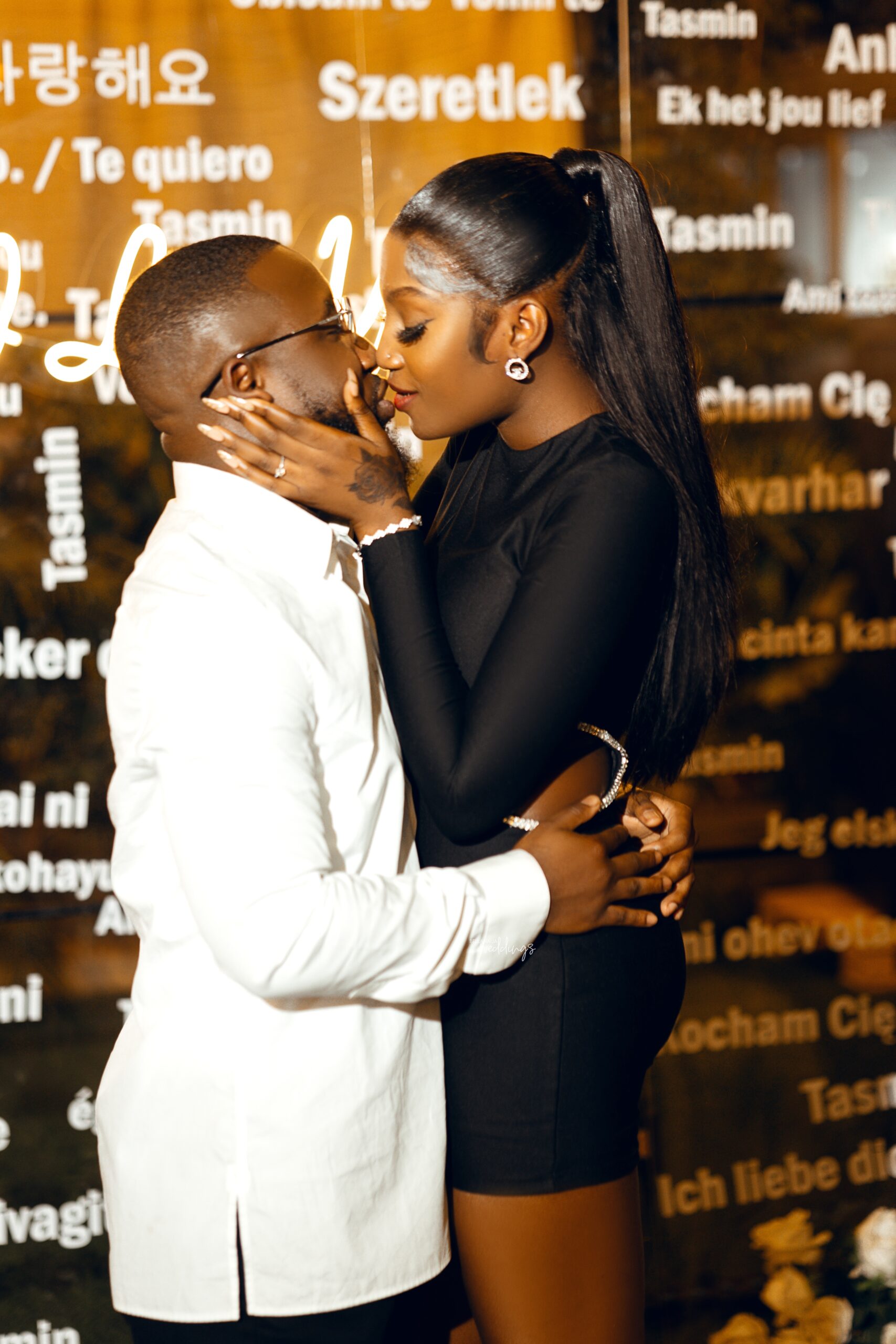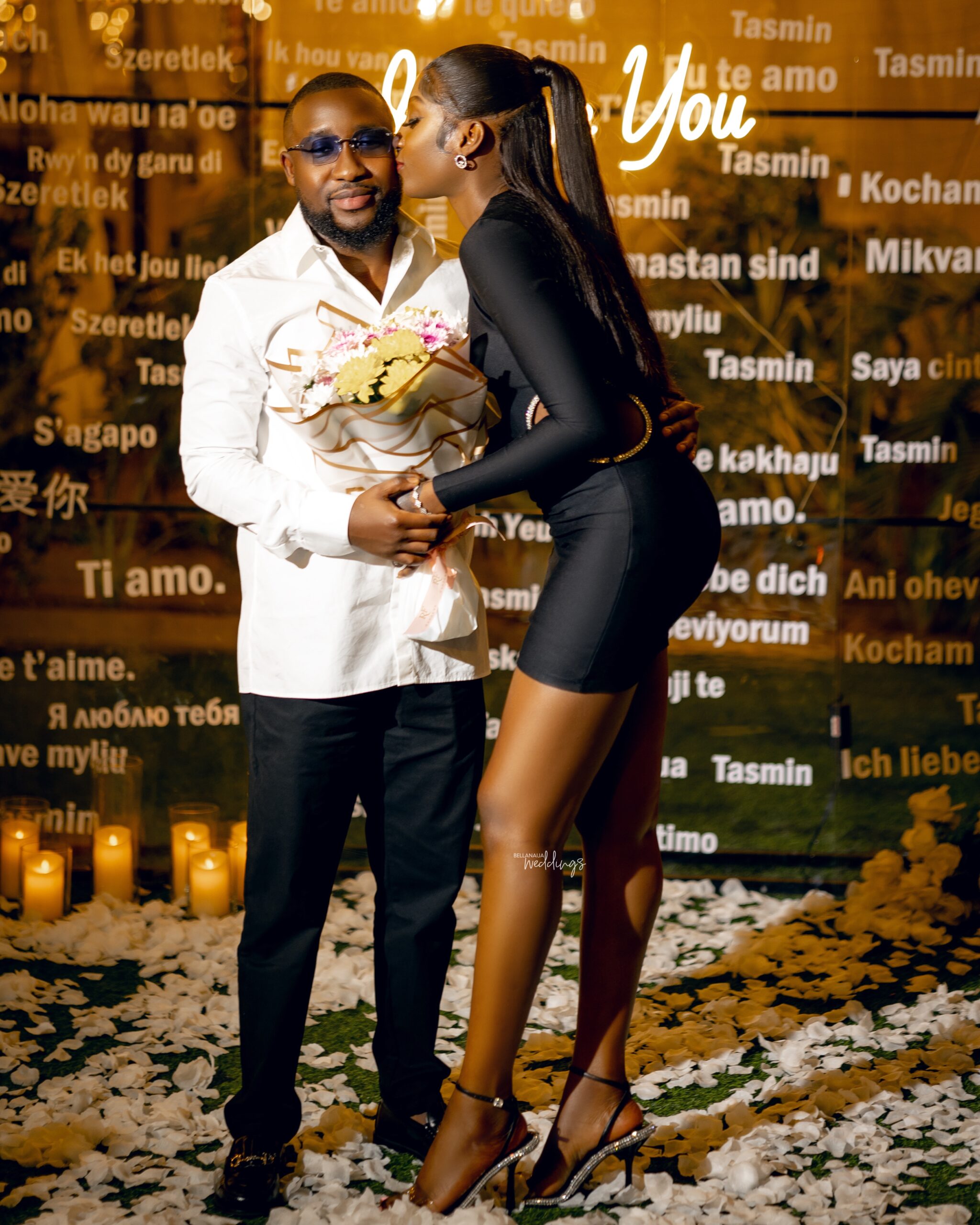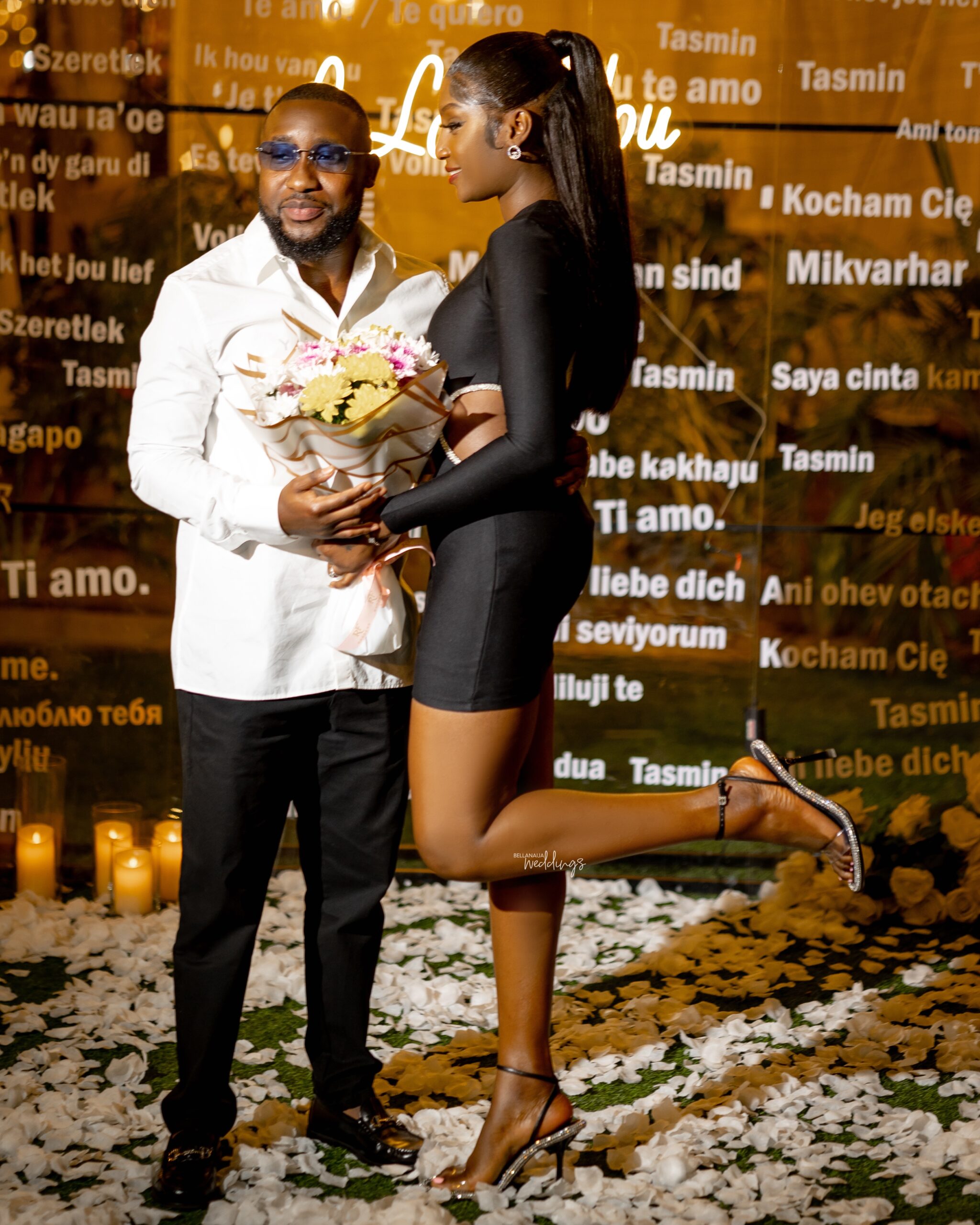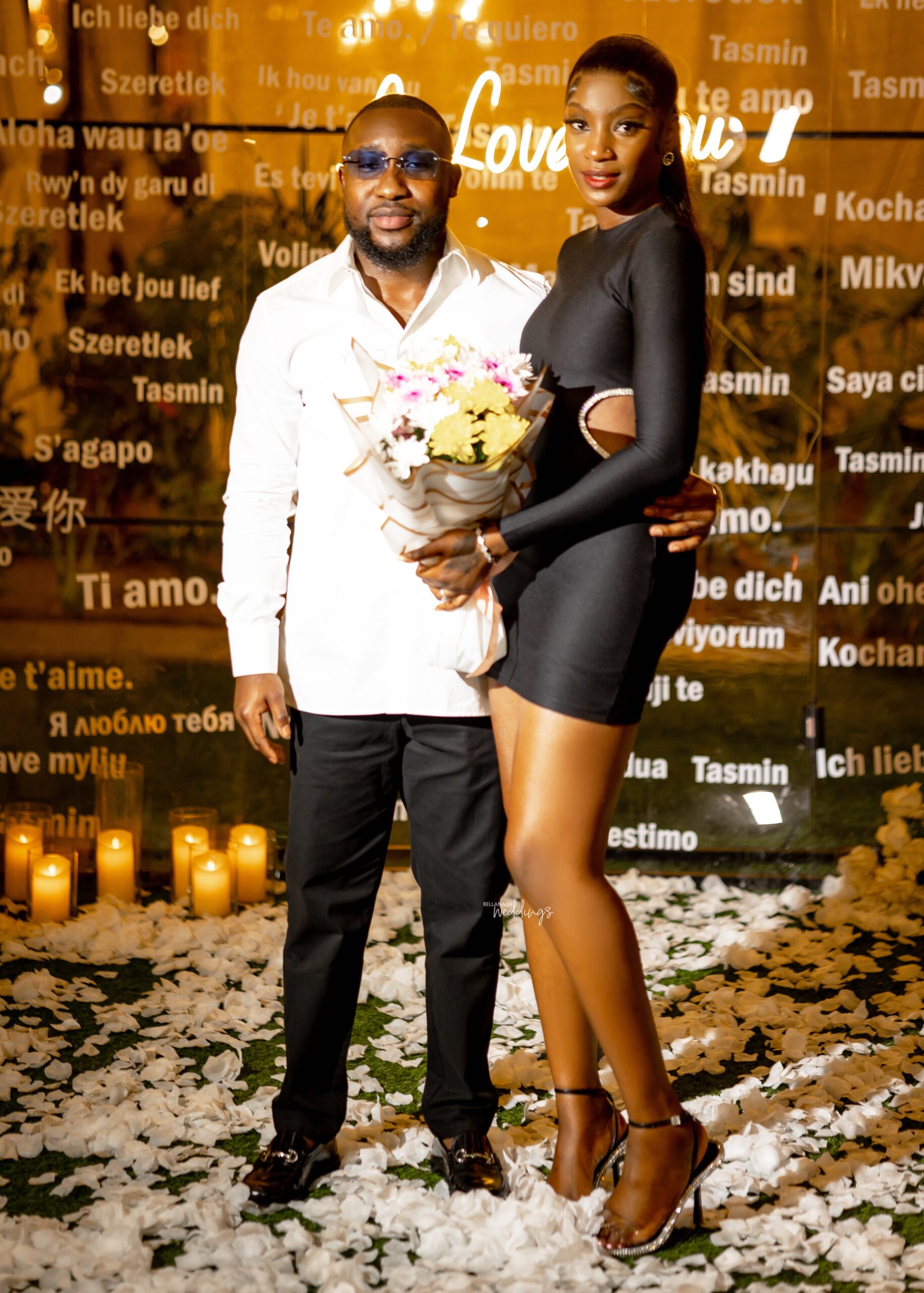 A few months later when he asked me to be his girlfriend officially, I was sure he was ready because knowing him well, he must have thought long about it so I had no doubts whatsoever. I knew Olamide was the one when somehow I stopped praying to God for a husband and started praying for my husband, Olamide! Anyways "let's see how it goes" don propose o… And saying YES was the best decision. I look forward to forever and a day more.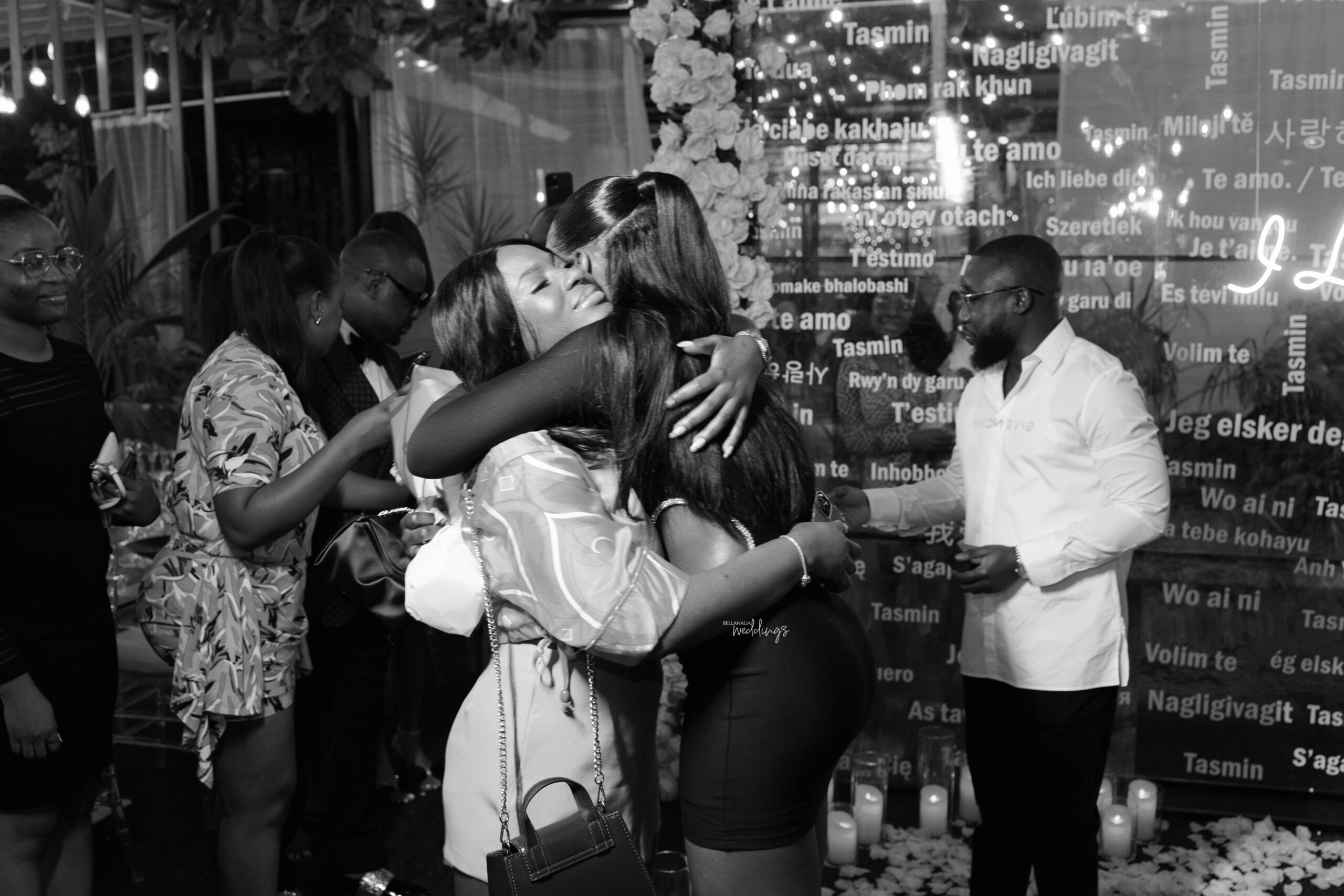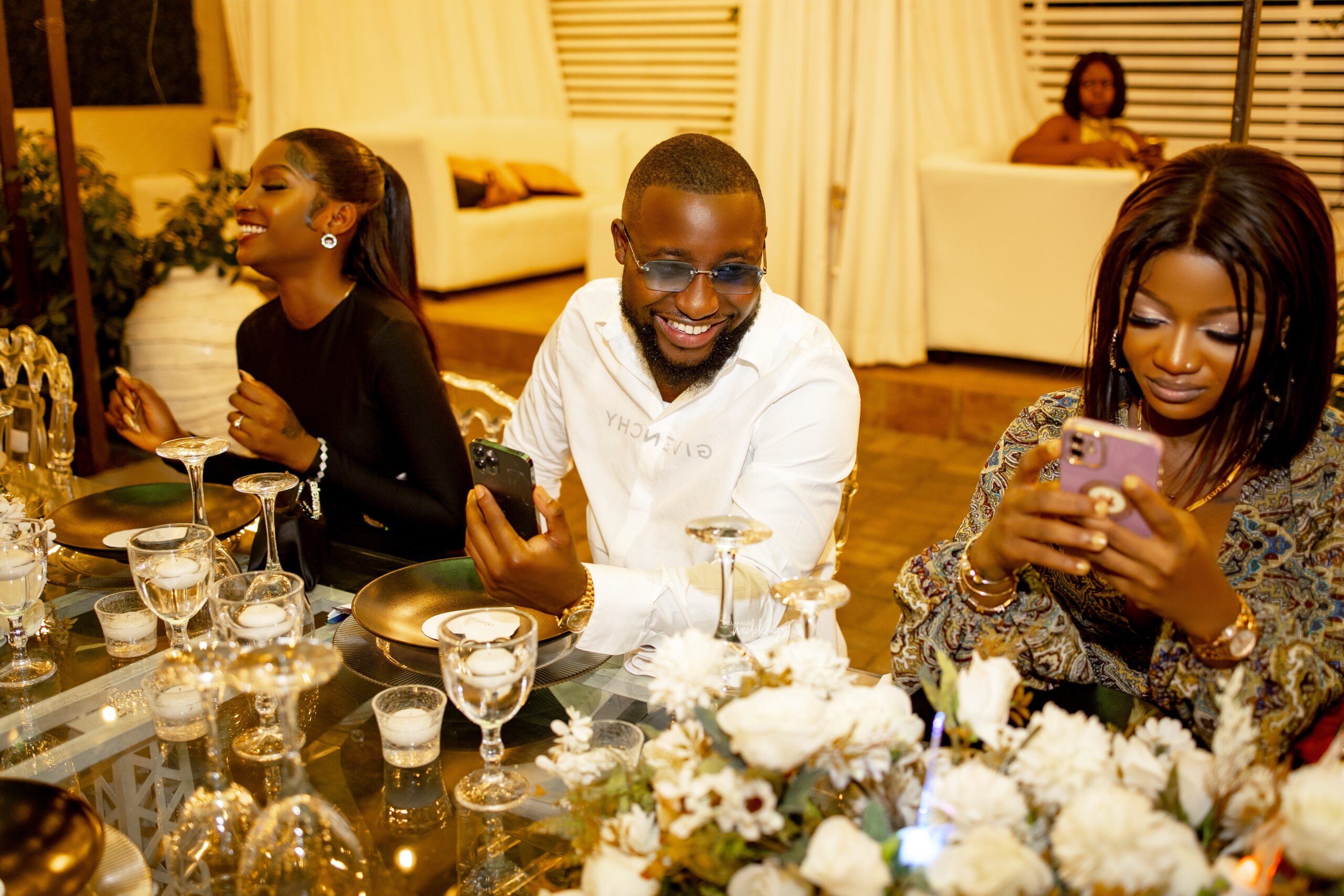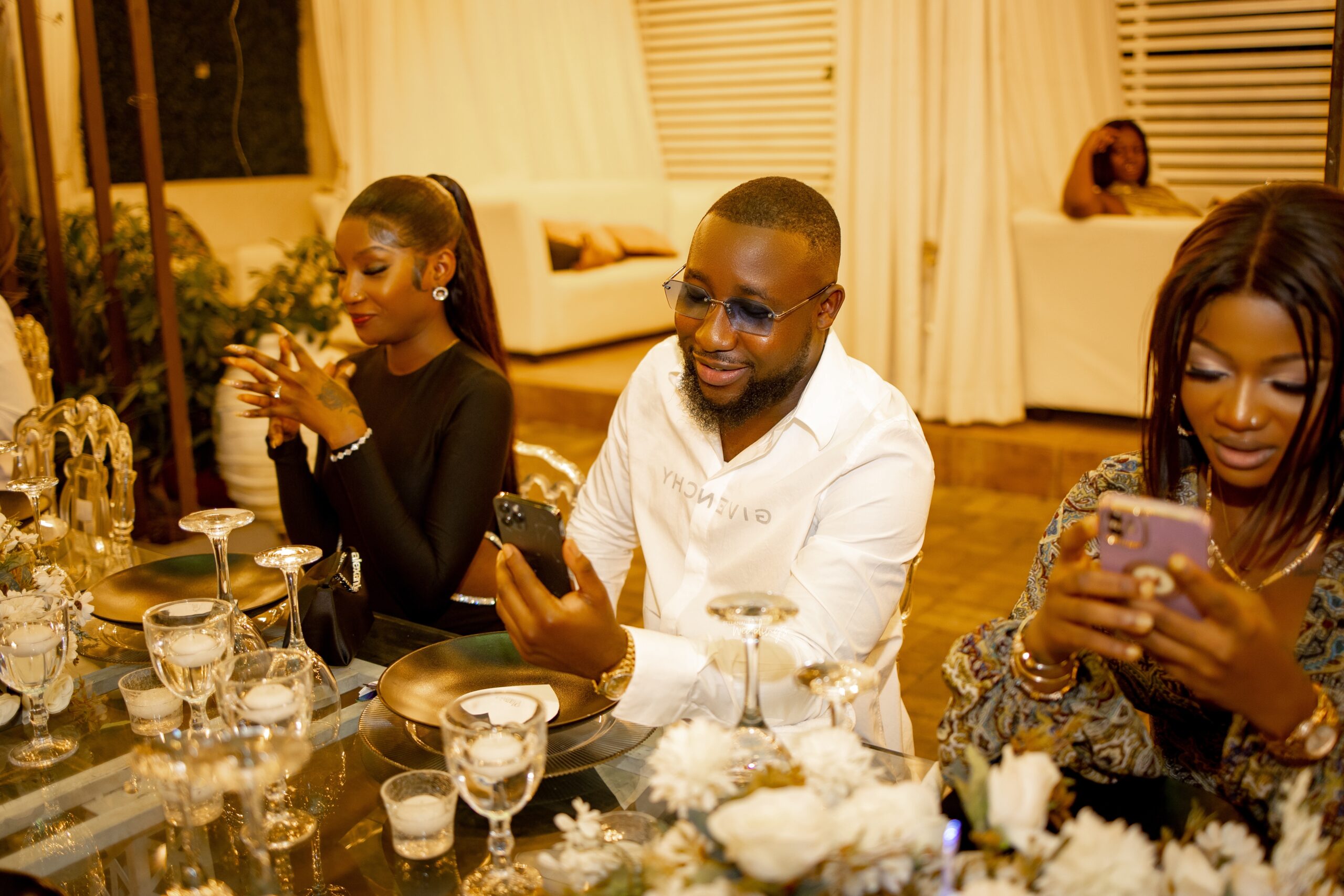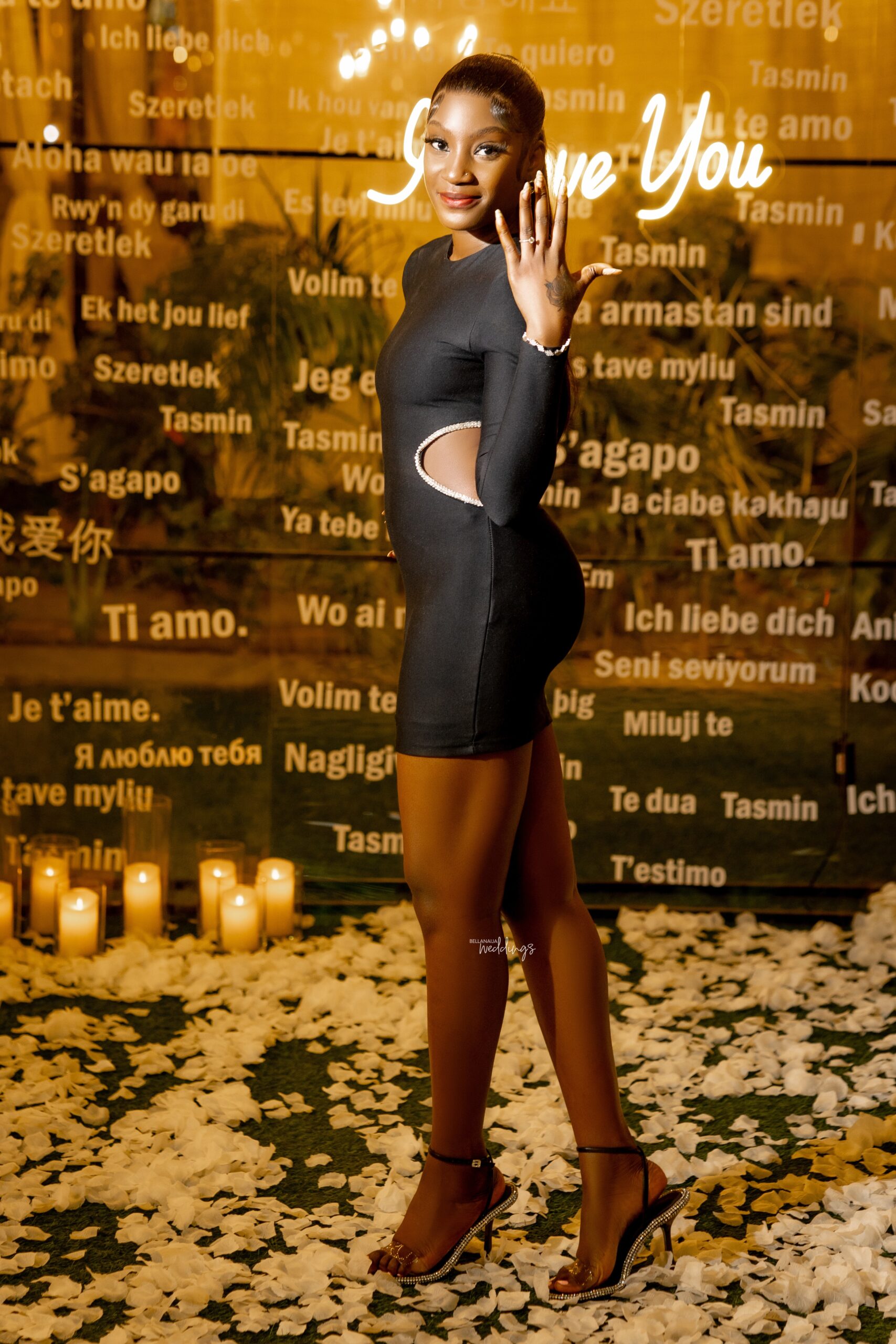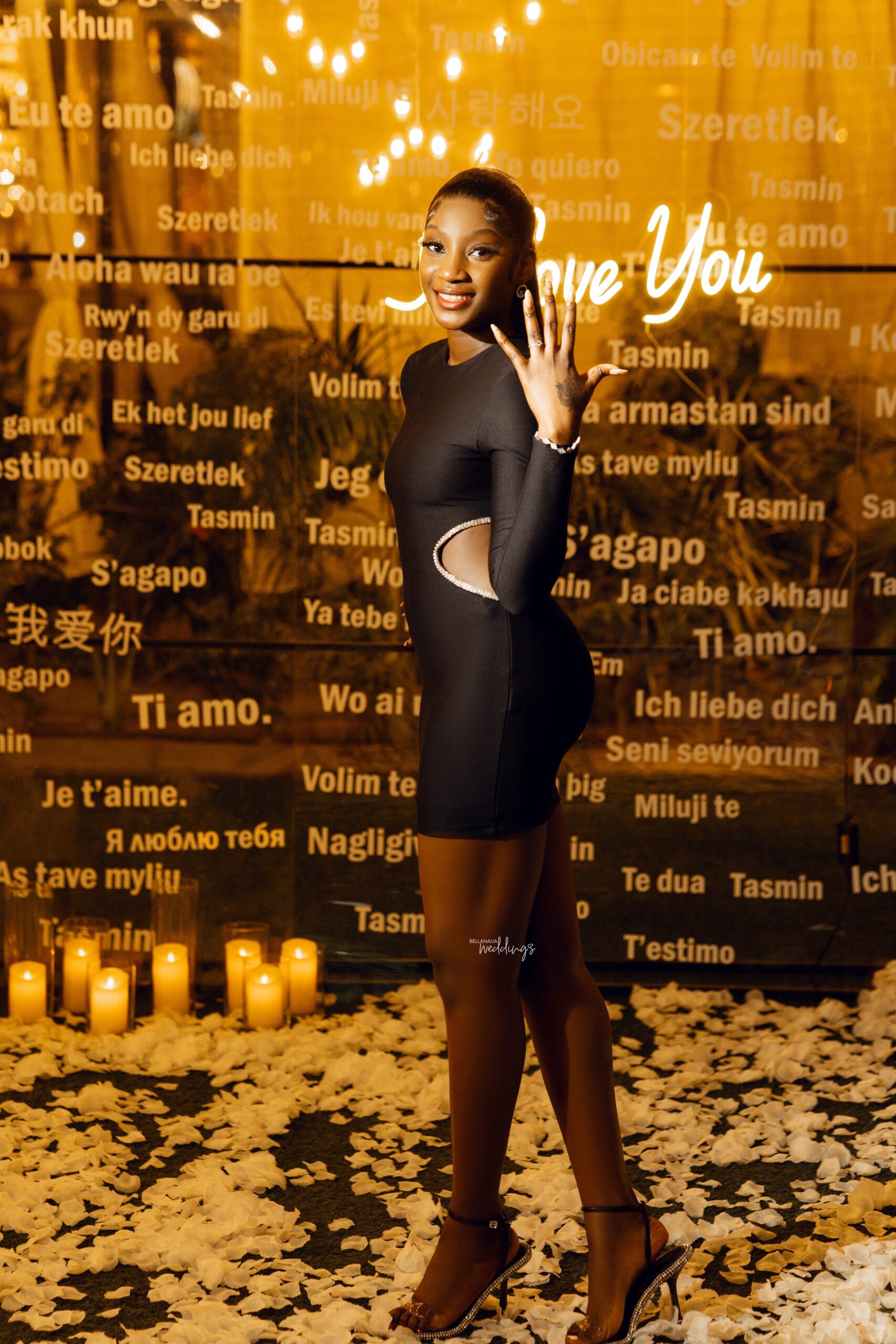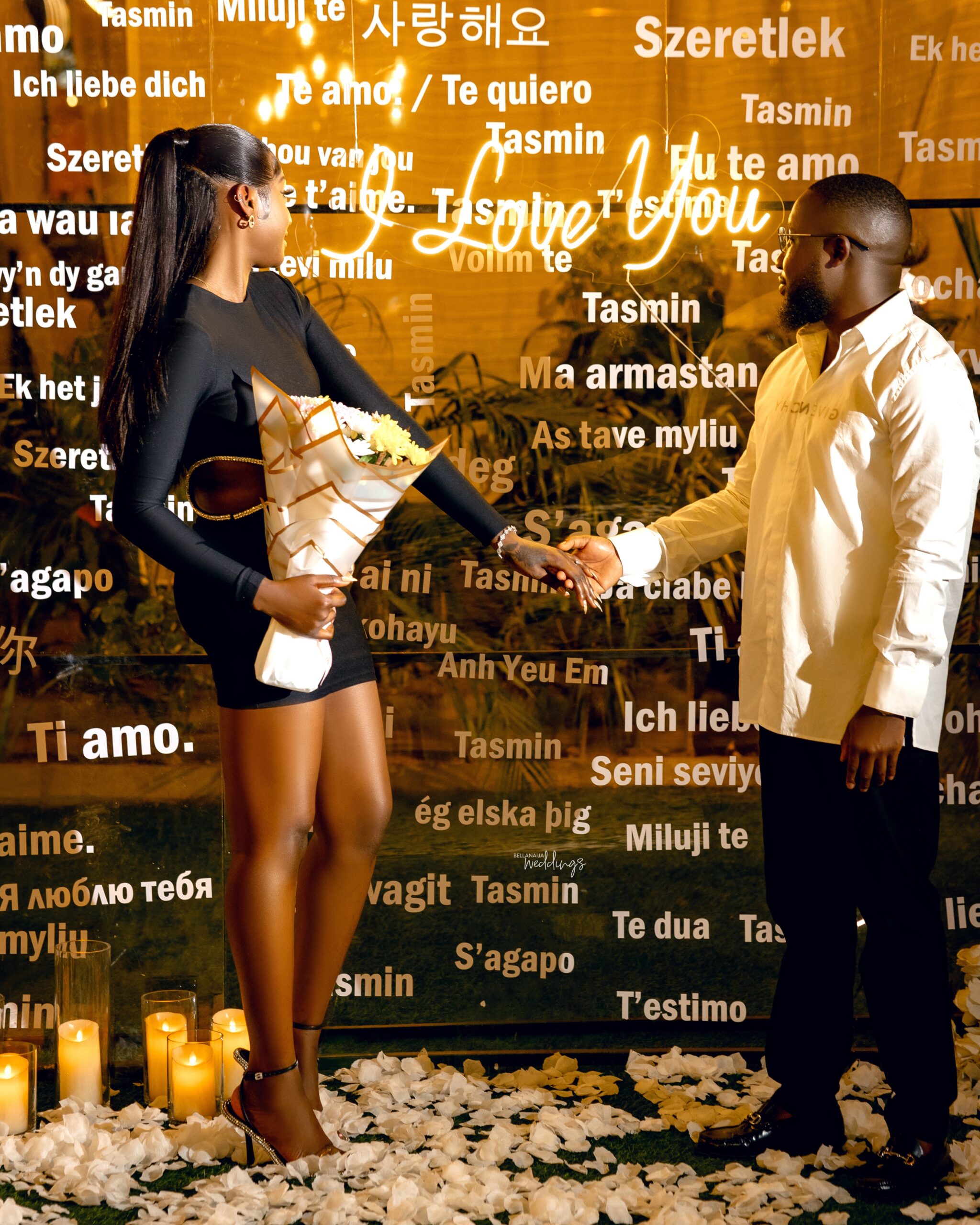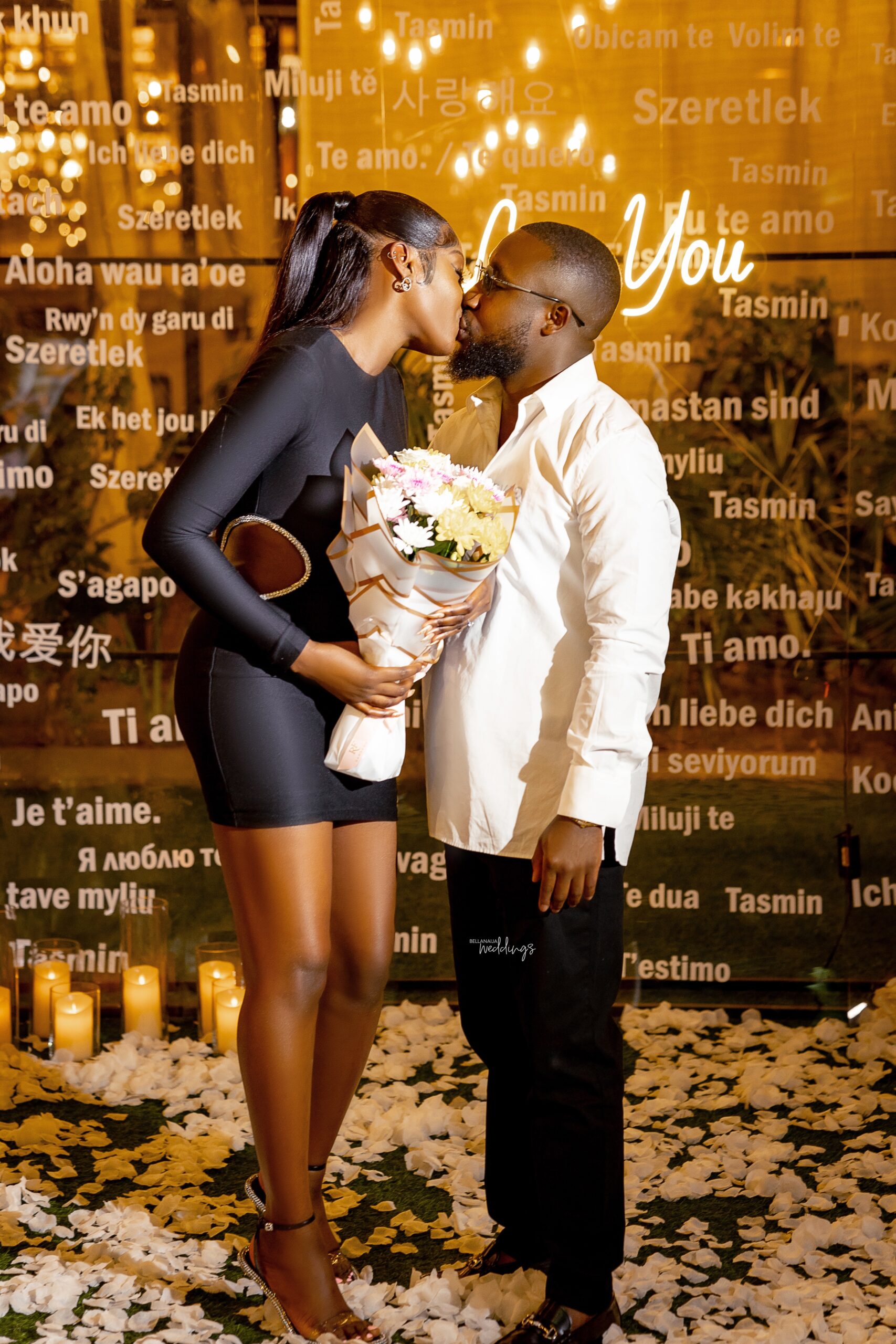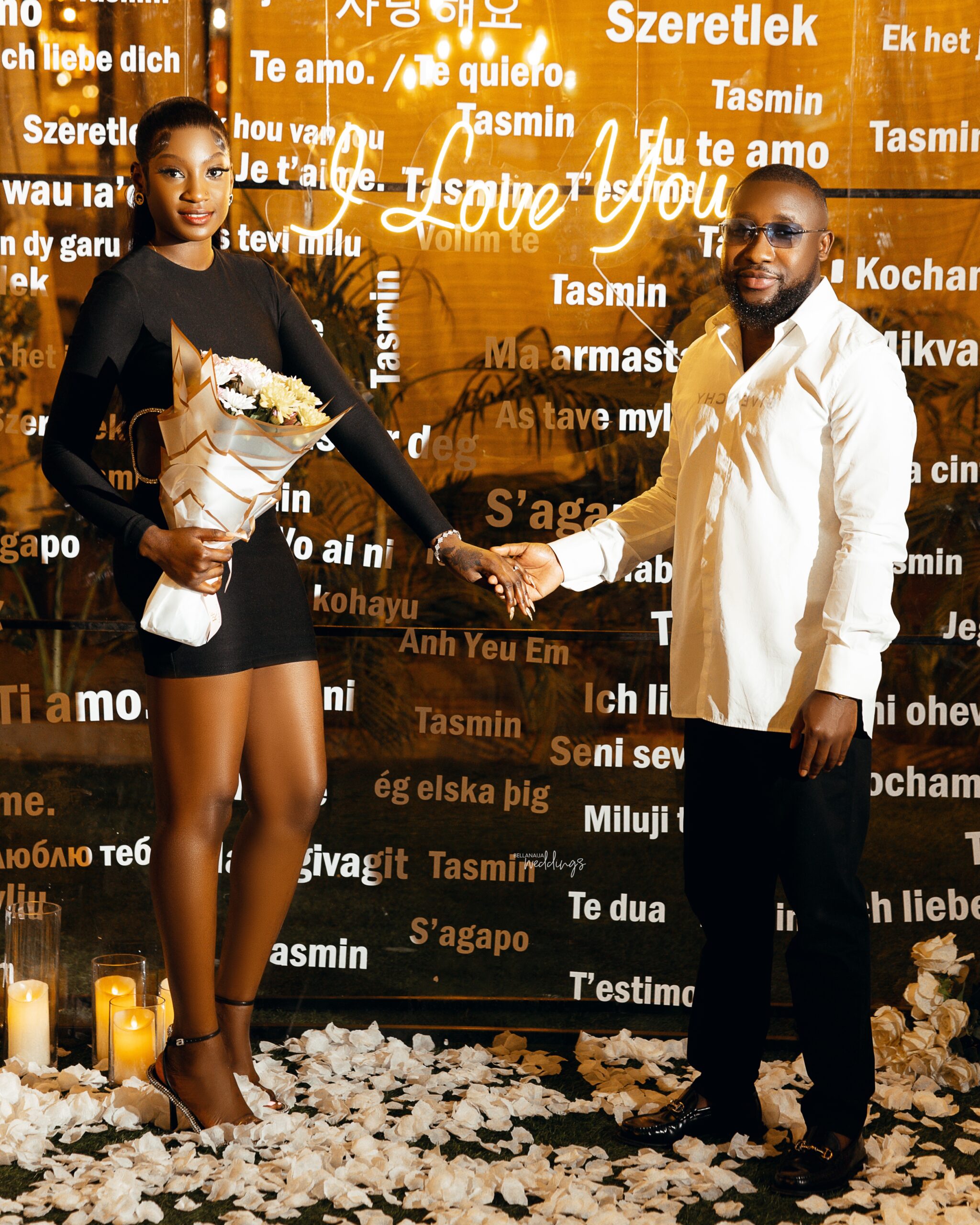 Credits
Planner: @eventsbytoyor
Decor: @proposalbells
Videography: @sirhills.films
Photography: @abayomiakinaina