We have said over and again how weddings are such a great avenue to find love. As more beautiful stories emerge, we will continue to sing of the goodness of finding love at weddings! 😅 Today, we've got yet another – thanks to Tayo and Mayowa.
The duo were individually persuaded by their friends to attend this wedding and they were both reluctant. But they say when love has a plan, she sees it through and that is exactly what happened! It's safe to say that Tayo and Mayowa were destined for each other, as they both eventually went for the wedding and found each other. Now, they've gone on to make their own forever story and we can't help but be proud and happy for them. Their pre-wedding photos ooze chemistry and pure love, and we're totally here for it!
Enjoy their pre-wedding photos and love story below.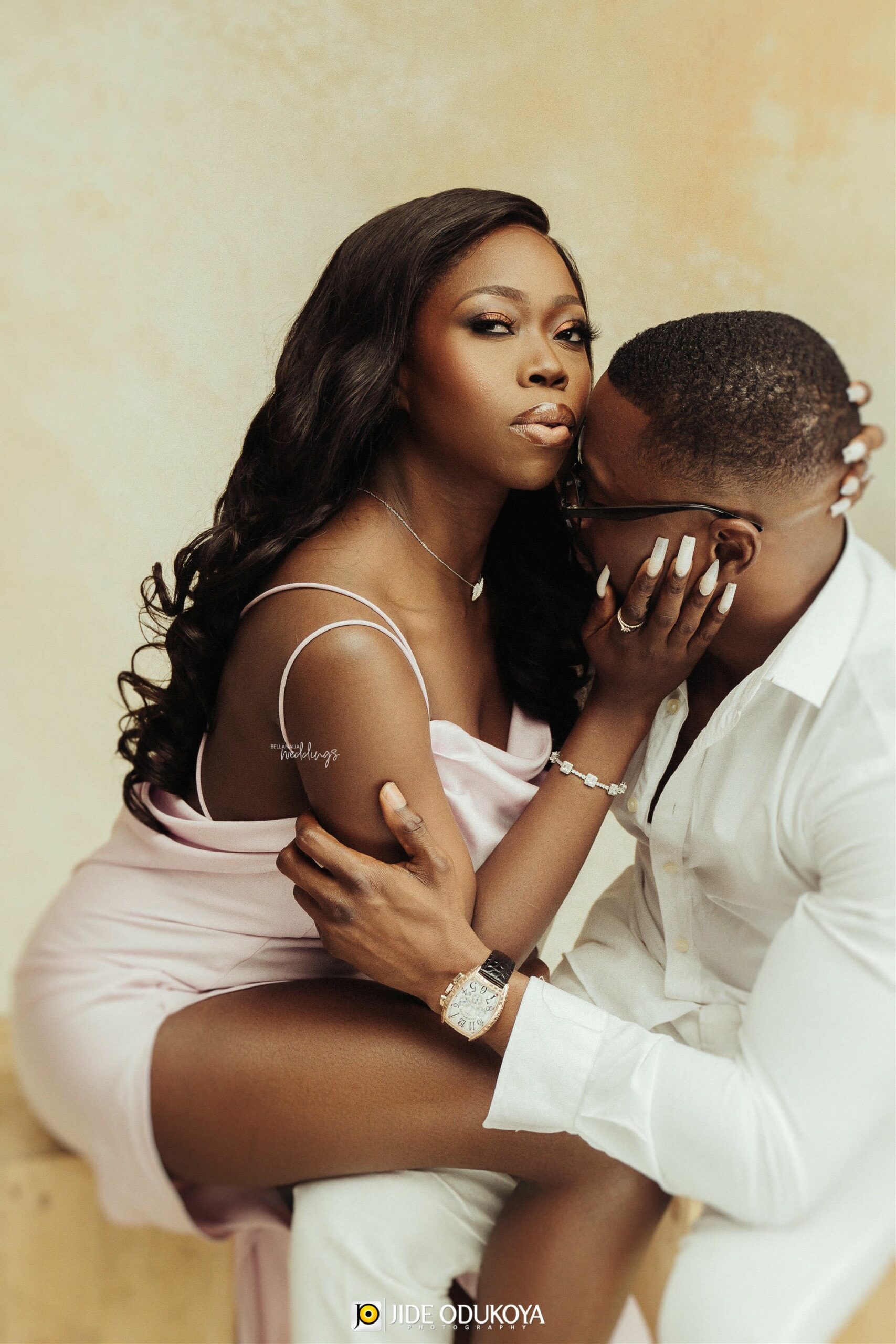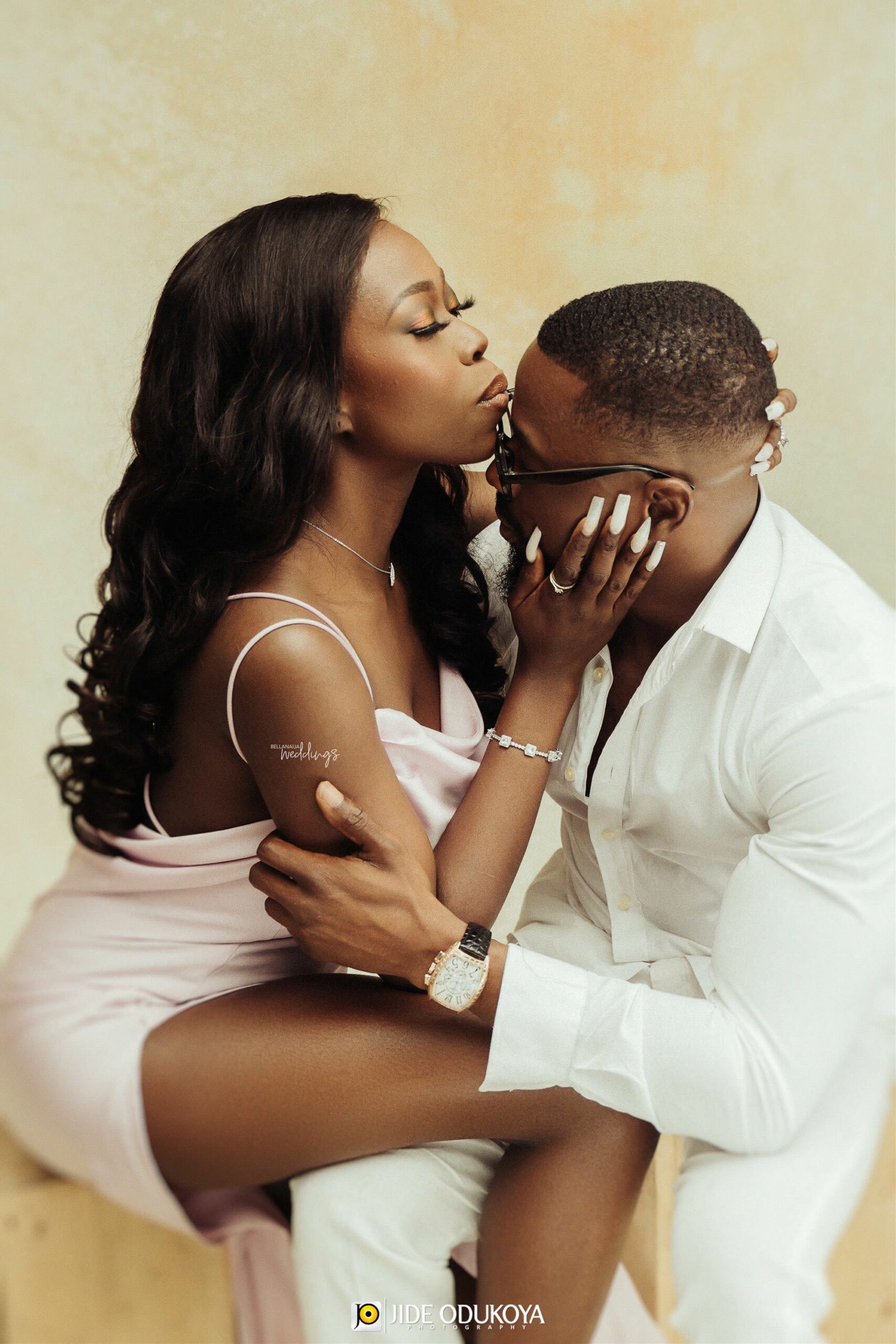 Thier love story as shared by Tayo:
It was a wet Saturday on the 1st of July, 2017. My friend had badgered me all week about attending a wedding with her. It was a toaster's cousin's wedding. I felt sure the guy won't like the idea of her coming with friends. Fast forward to Friday, June 30th. She calls to say she has our invitation, lol. I actually didn't think the guy was going to oblige her. For some reason I wasn't just interested. I let her know that I had no intention of attending but she didn't listen. Saturday came and she remained persistent. When she saw I wasn't budging, at about 6 pm, she drove to my place and insisted that I got ready, helped with picking an outfit and waited for me to get my makeup done. Eventually, we left for the wedding and arrived at the venue at about 8 pm. Once I got in, I was instantly in the mood to party and have a good time. Not too long afterwards, I caught the eyes of this cute chap looking my way, and I remember thinking oh nice this cute guy is checking me out and I smiled. I went on with my dancing, caught his gaze about two more times or so and then I took my mind off.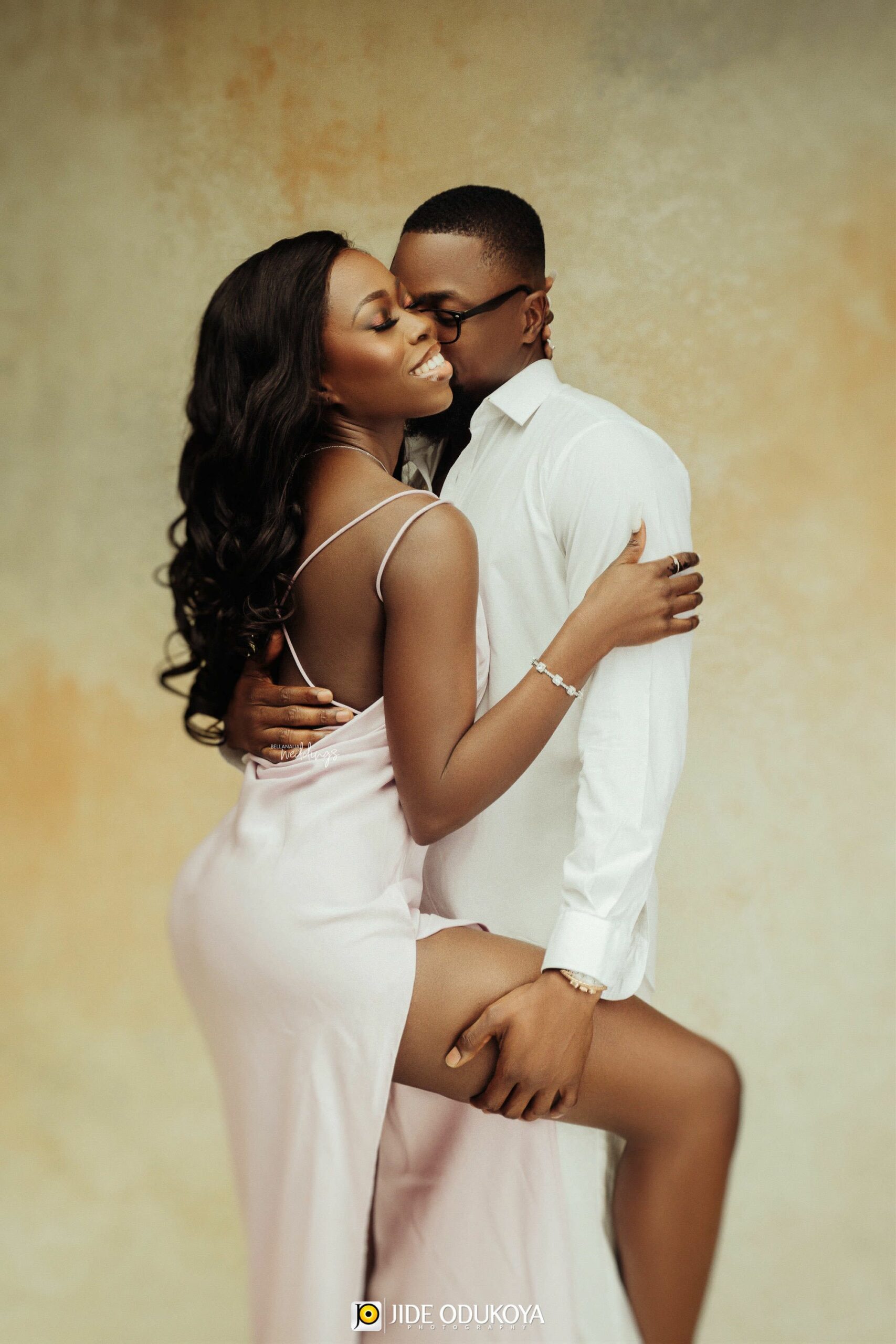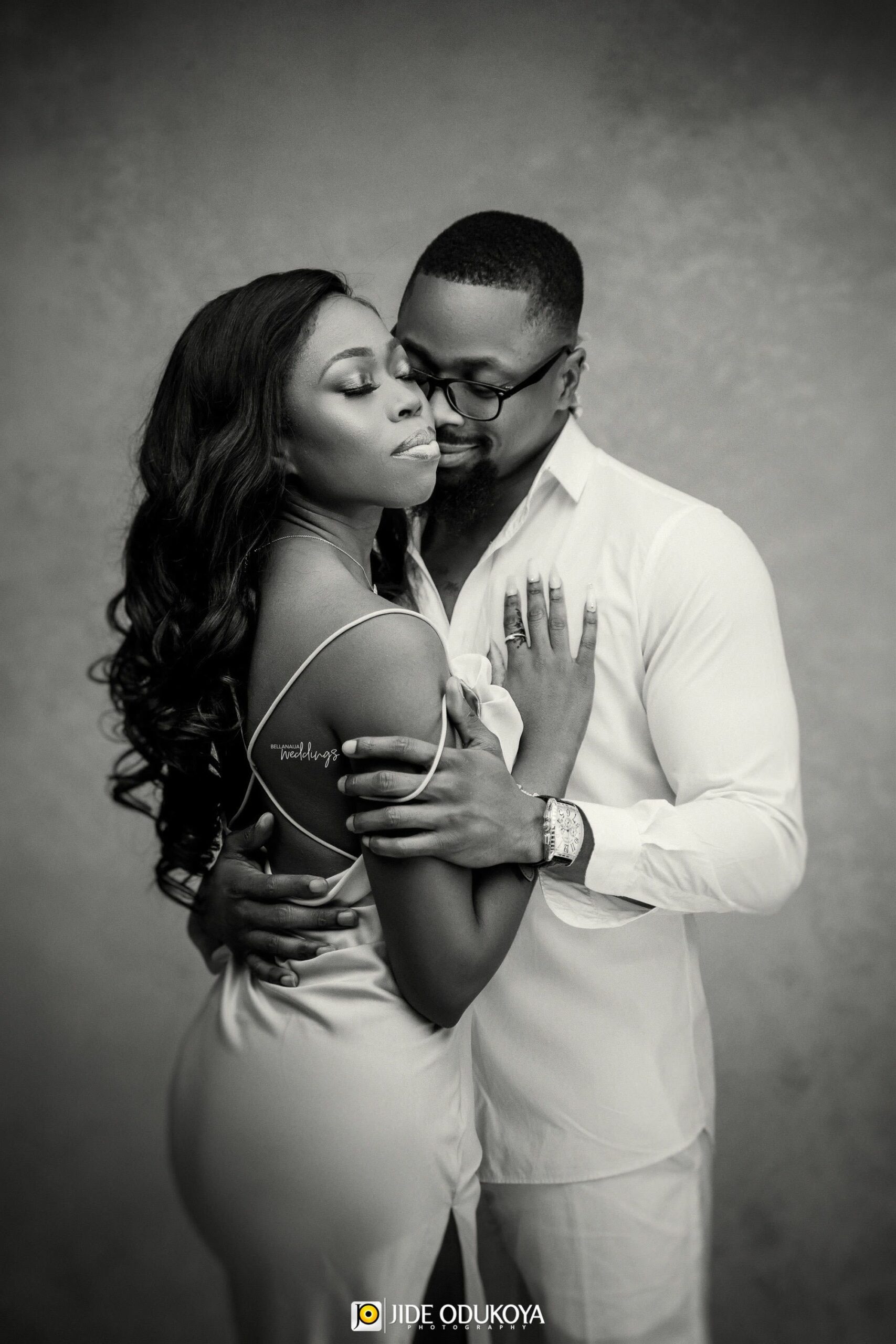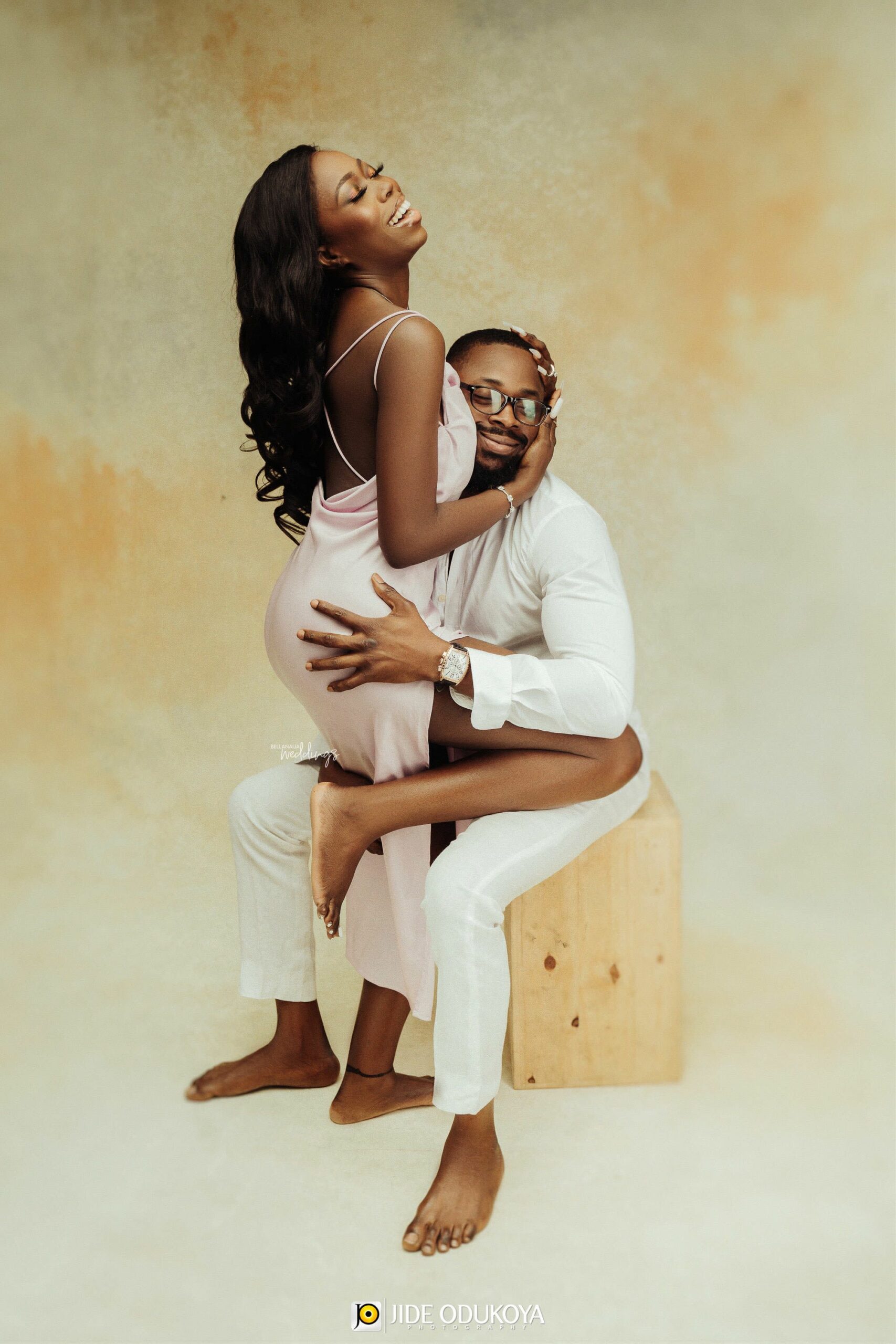 While the groove was getting sweeter, my dear friend interrupted at about 9:30 pm. Se was taking off but I and my other friend could stay back since we were having a good time. We both laughed and said no way! Before we could say jack, she had waltzed out of the hall. I took my purse and went after her only to be delayed at the entrance by the bouncer trying to get some tip. That's when the admirer stepped in, and told the bouncer I was with him and he would see him later. I was actually amazed at the speed he got to me. He turns to me and says do you mind if I walk you out and I shrug in agreement. He introduces himself and asked for my name and I said Tayo. He goes "I didn't think there was any Yoruba babe here". He had concluded that I was Igbo probably because it was an Igbo wedding. We exchanged numbers and I still didn't think anything meaningful was going to happen. The rest is history, and now we are here!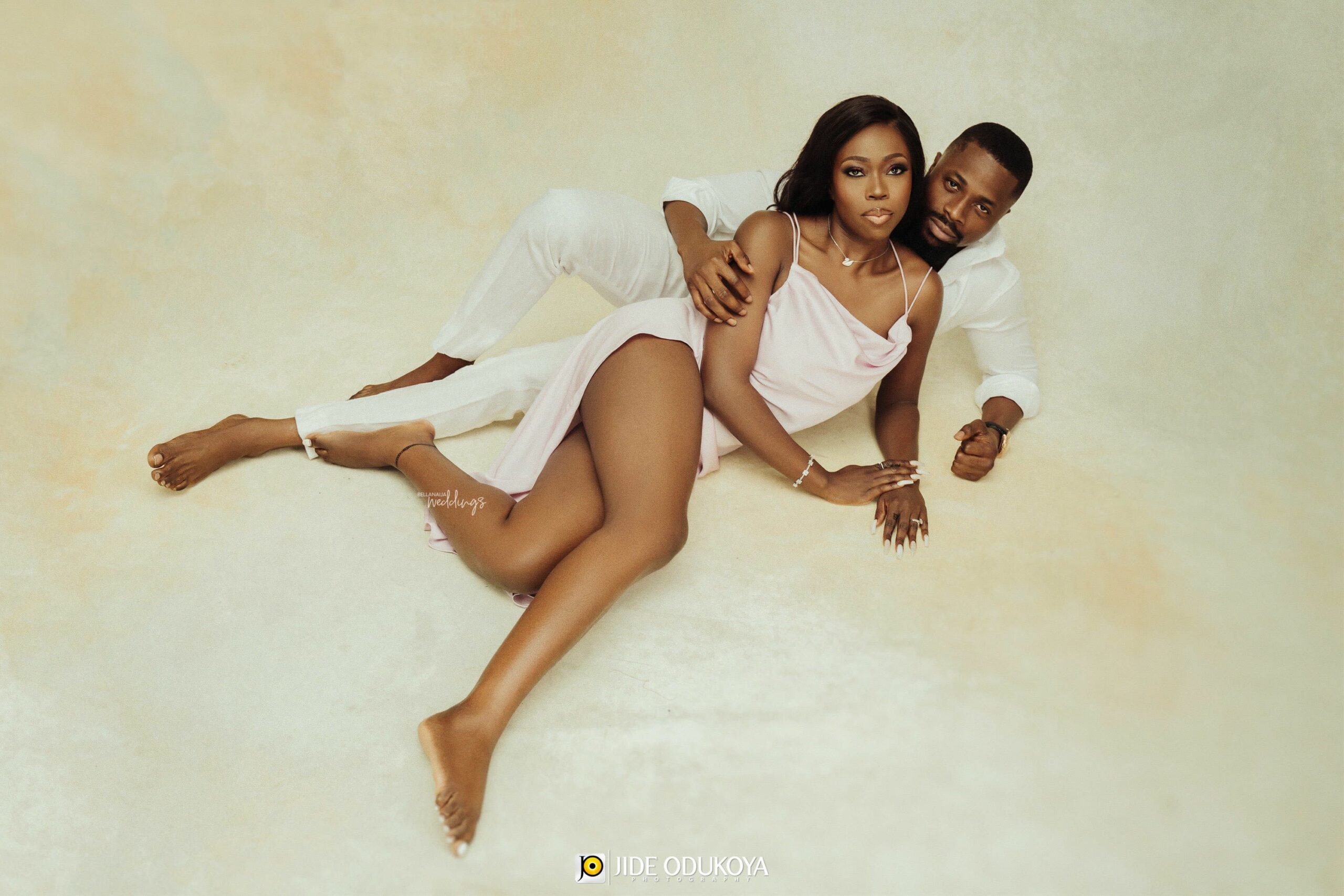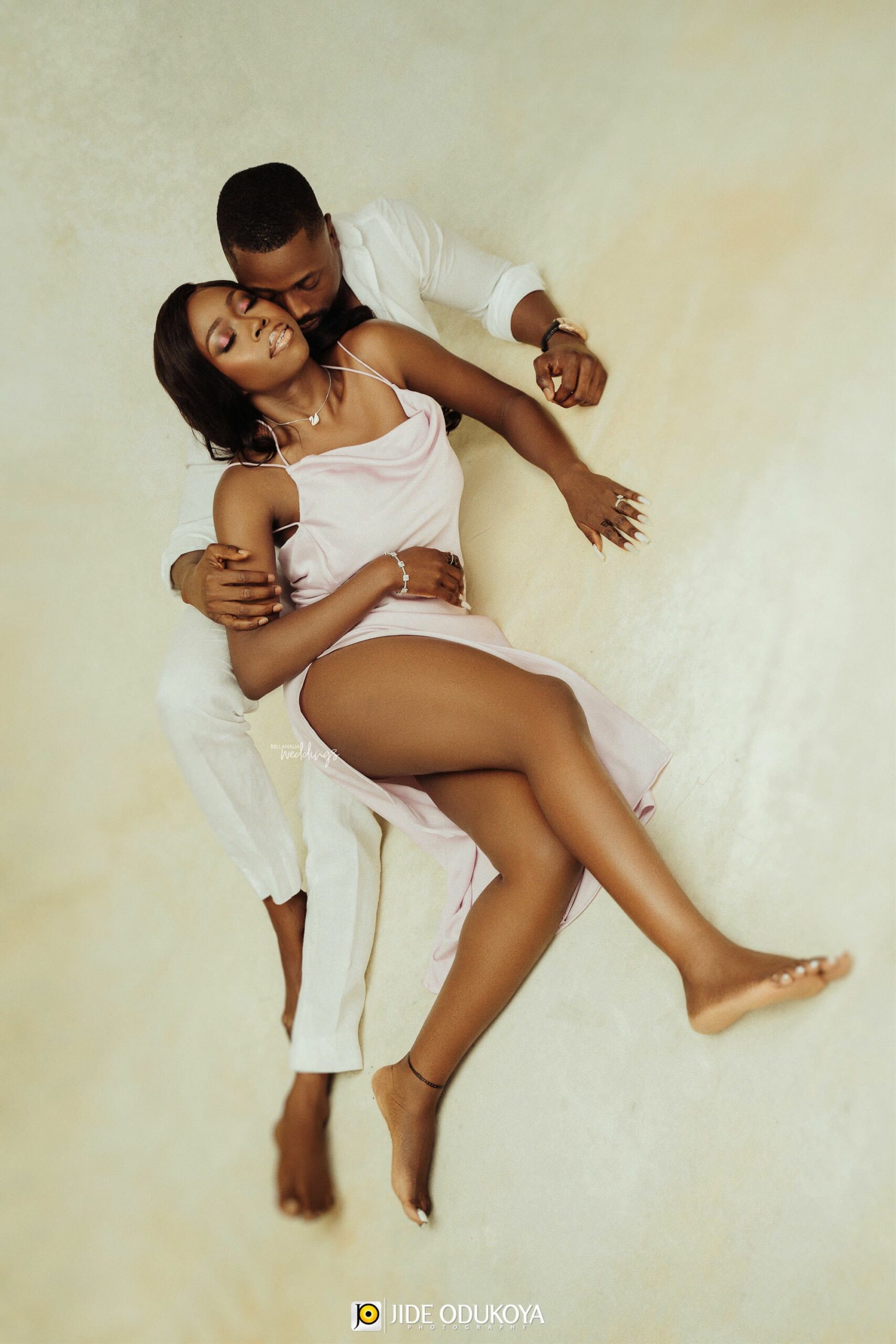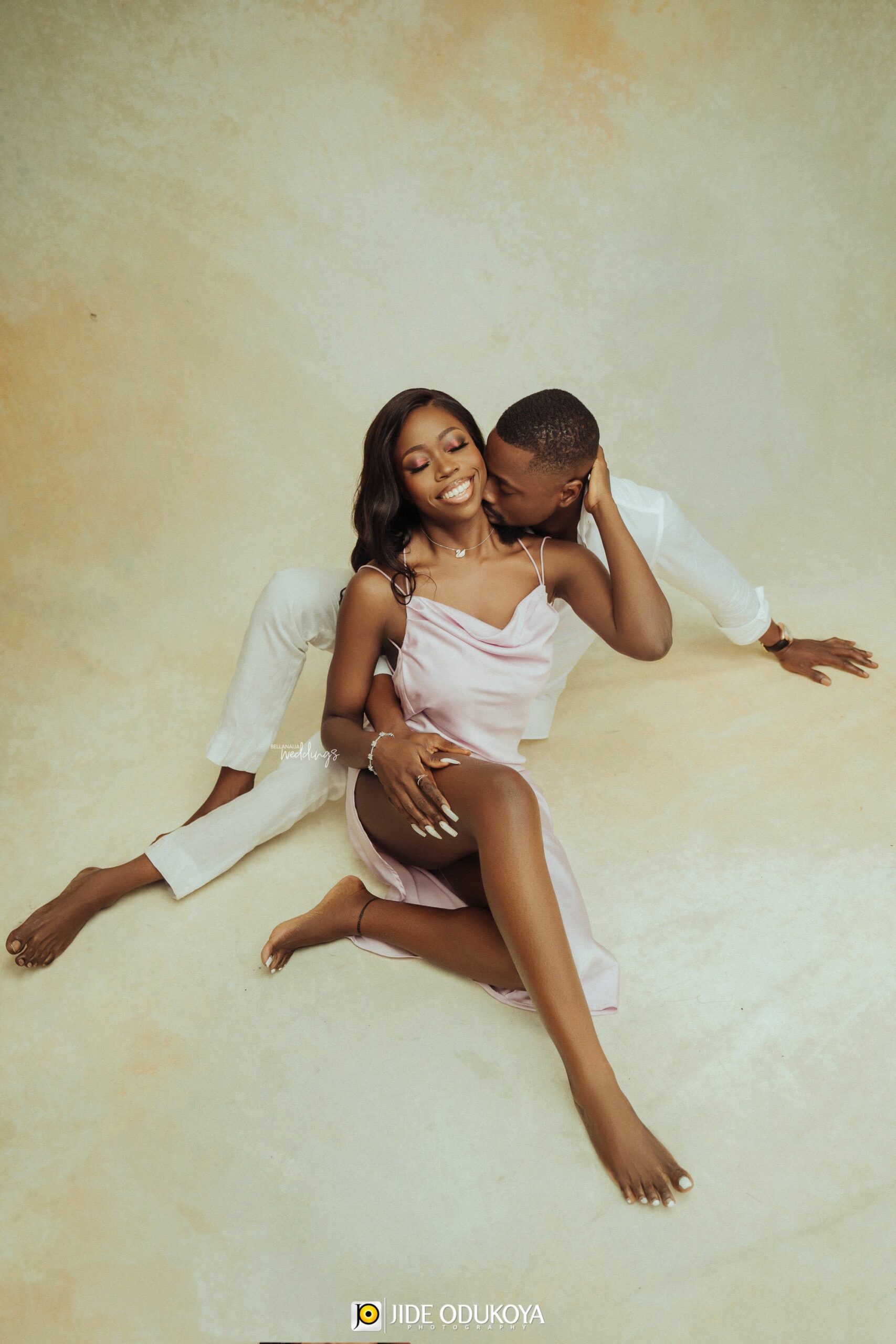 Their love story as shared by Mayowa:
I remember this day like yesterday. It was a rainy Saturday morning and I was indoors playing FIFA. My homie had called earlier to tell me about his friend's sister's wedding. Because I wasn't close to the guy, I was reluctant and told him I'll let him know later in the day. Honestly, I didn't feel like going out that day because I had gone out the night before and just wanted to Netflix and chill. While I was home chilling at 7 pm he called again. I had forgotten to get back to him. He persuaded me to come – he didn't want to be alone while his friend gets engaged with assisting at the sister's wedding and added that it will be good for me to socialize again since I just got out of a relationship a few months back. I finally agreed and at 8:30 pm, I was at the venue. It looked like the party just got started. I looked out for my friend and opposite the table he sat, were 3 beauties with a macho man in between them. (Baba wasn't smiling at all, so in my mind, I guessed he brought them or he's married to or dating one of them). So I looked away to enjoy the party. Later on, my eyes were drawn to one of the ladies who sat down beside the macho man, and OMG her smile while gisting with her friend, captivated my attention for only God knows how long. I couldn't stop looking in her direction.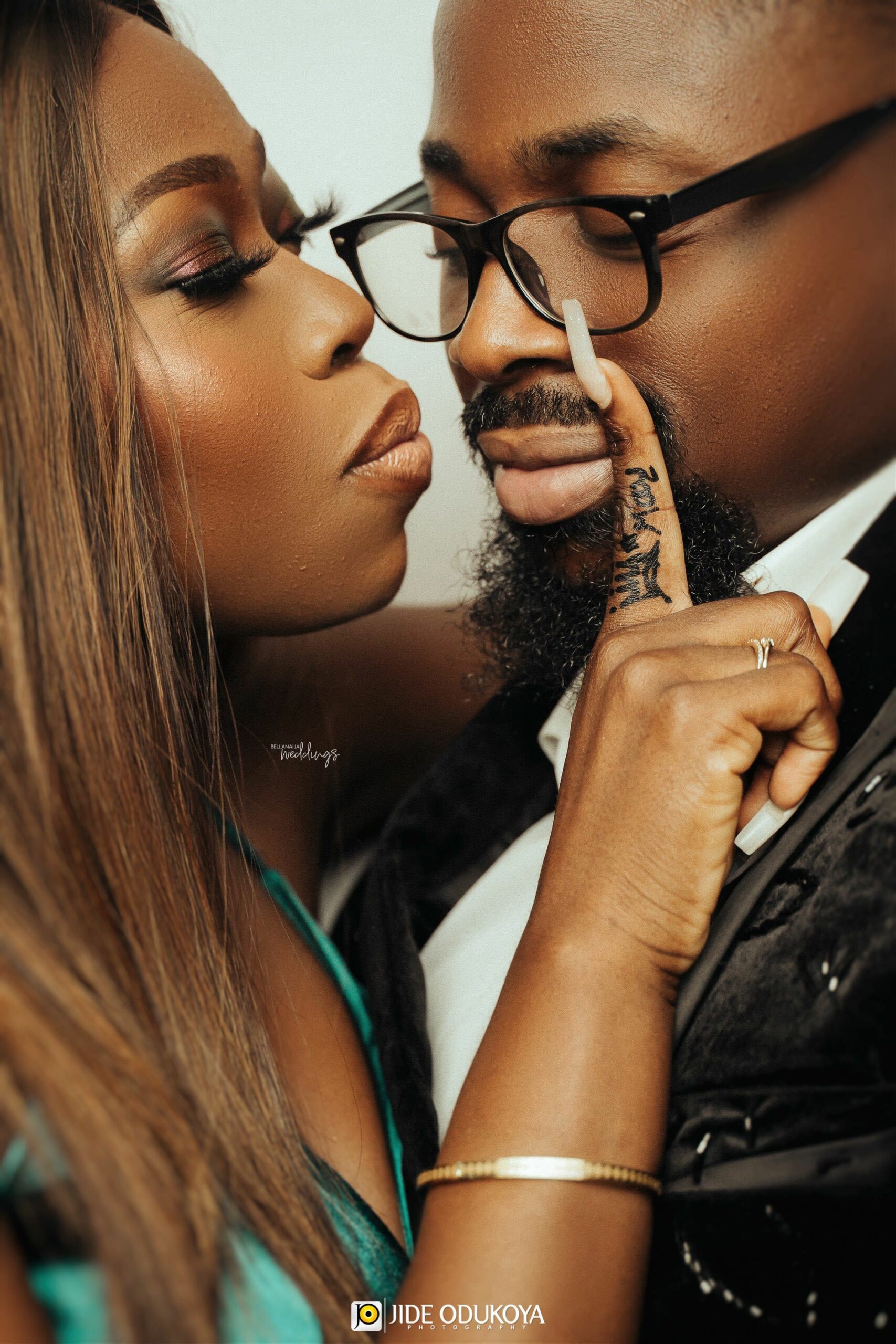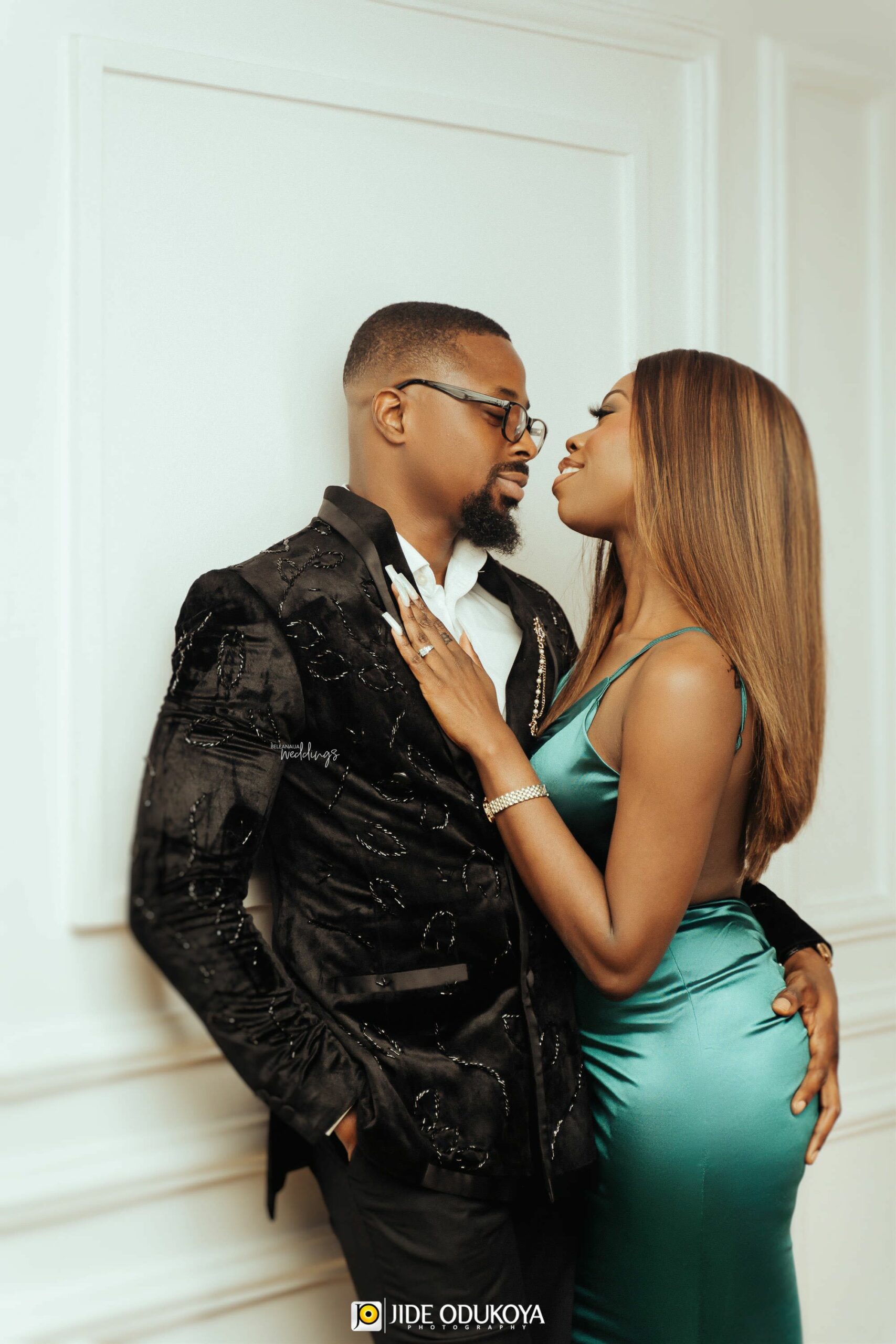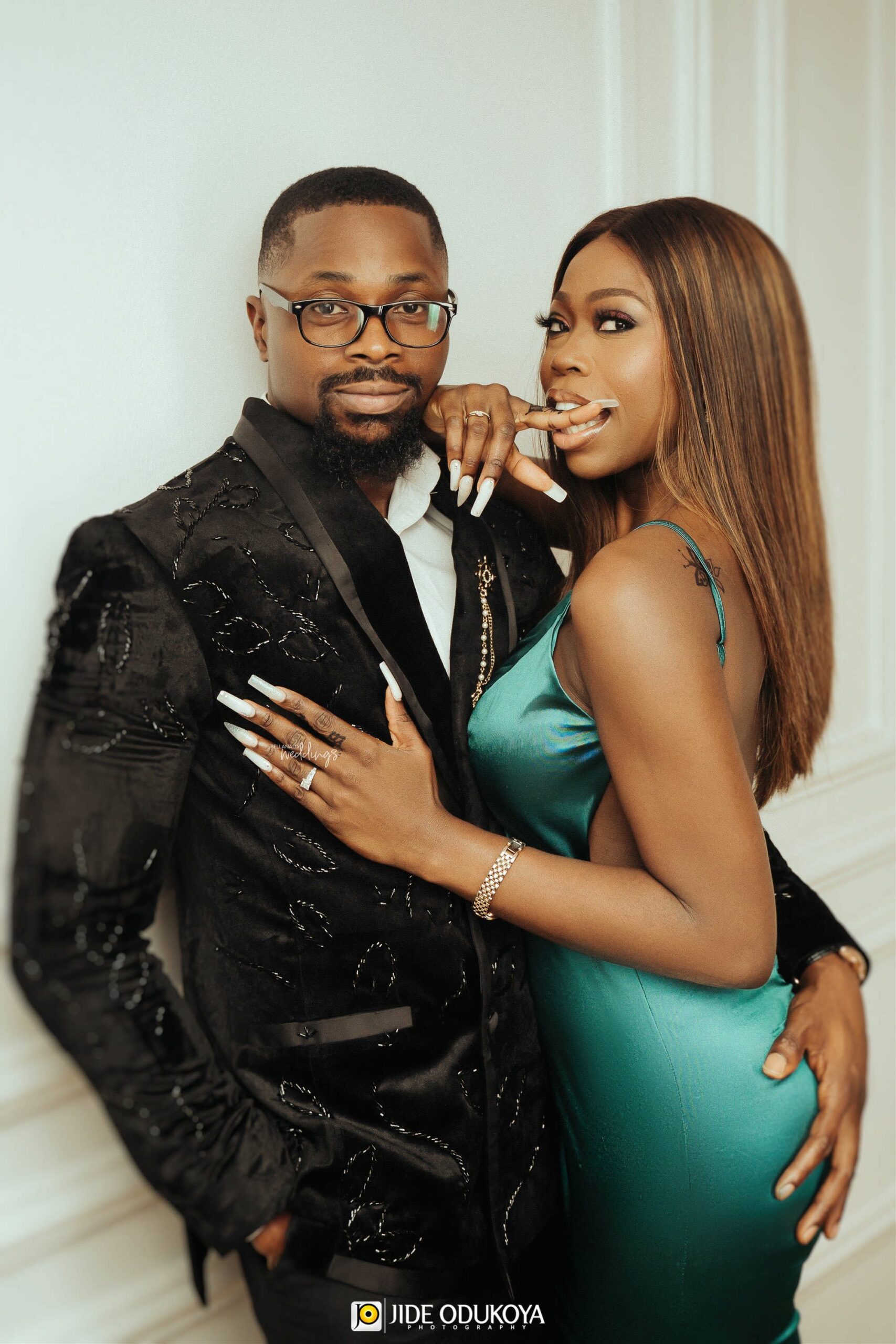 I had to call my guy's attention to this and asked who the man with them was but he had no idea. He later confirmed that the guy with them was also a guest and 2 of the ladies are friends with the lady his (friend's friend) invited. Oh, how delighted I felt but I didn't want to disrespect the guy by walking up to her right there; just in case he was also interested, so I waited for my moment. I continued partying but kept my eyes constantly in her direction, then I saw she was getting her purse like she was about to leave. That was when I walked really fast to catch up. On getting to the door, the bouncer stood in her way and was asking for a tip. I quickly stepped in and told them she was with me and promised to sort them out when I am leaving. I asked if she was leaving, and she said yes. So, I offered to walk her out and she agreed. I introduced myself as Mayowa and she said she is Tayo. We chitchatted while walking her out to her friends who were already waiting for her. I asked for her contact and the friendship began. Because I just got out of a relationship, I wanted to keep things at a friendship level and get to know her more instead of starting anything serious even though I already knew I liked her. I couldn't help it towards the end of September after her birthday. I was sure that I had truly met my other half, my friend, my missing rib. Then the journey started…. This lady is a rare gem. I love you yesterday, today and always Olakitanmi, Ife mi.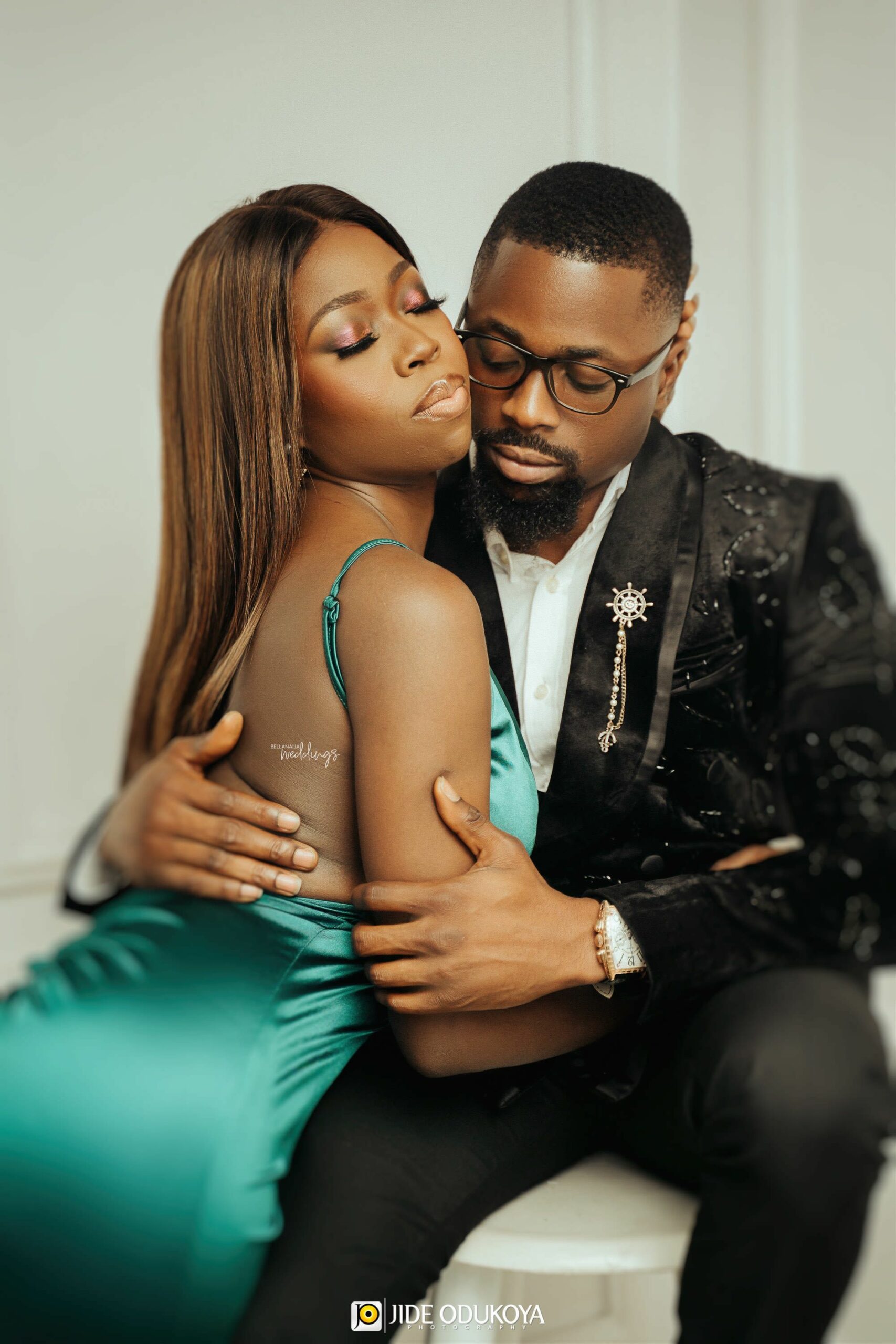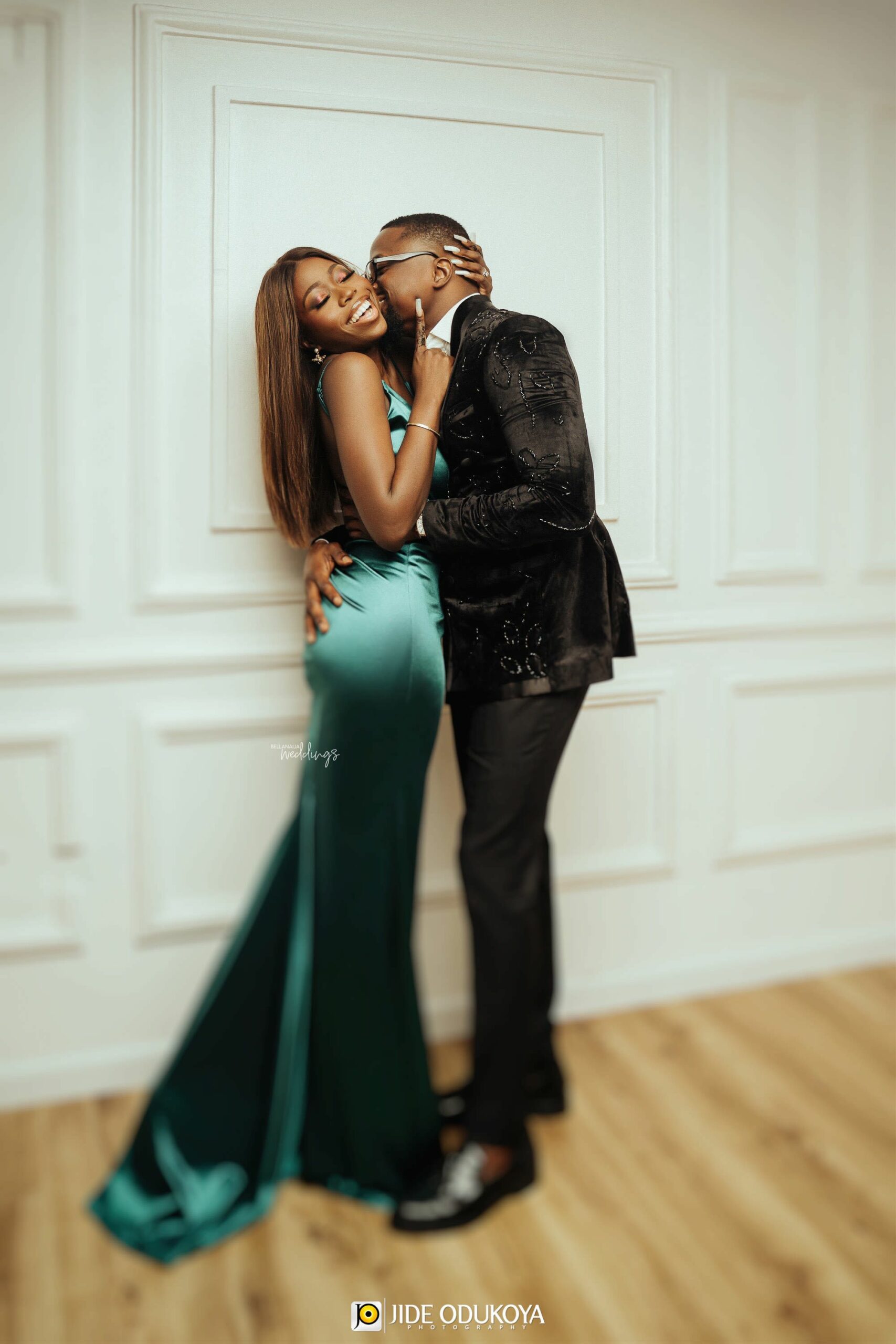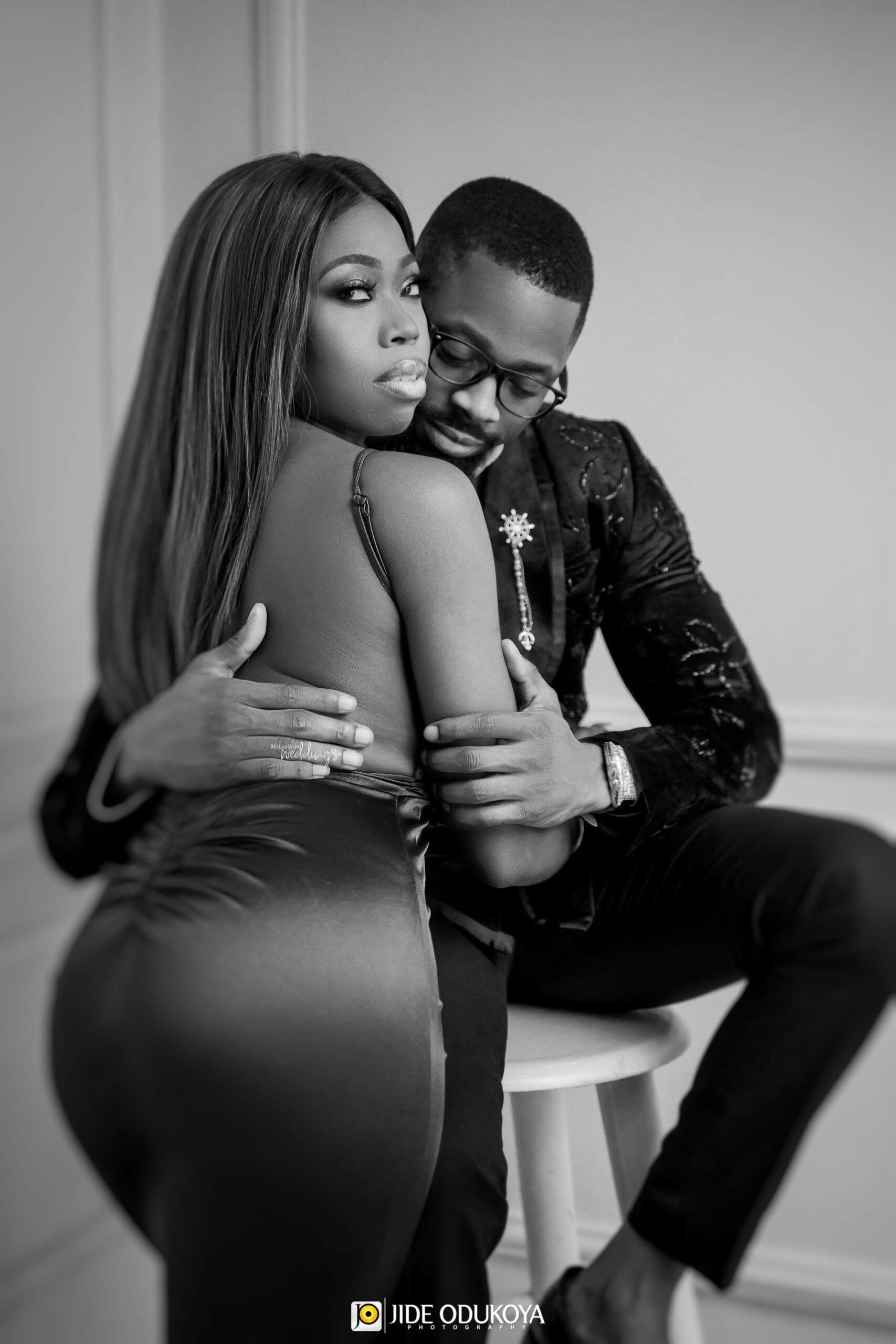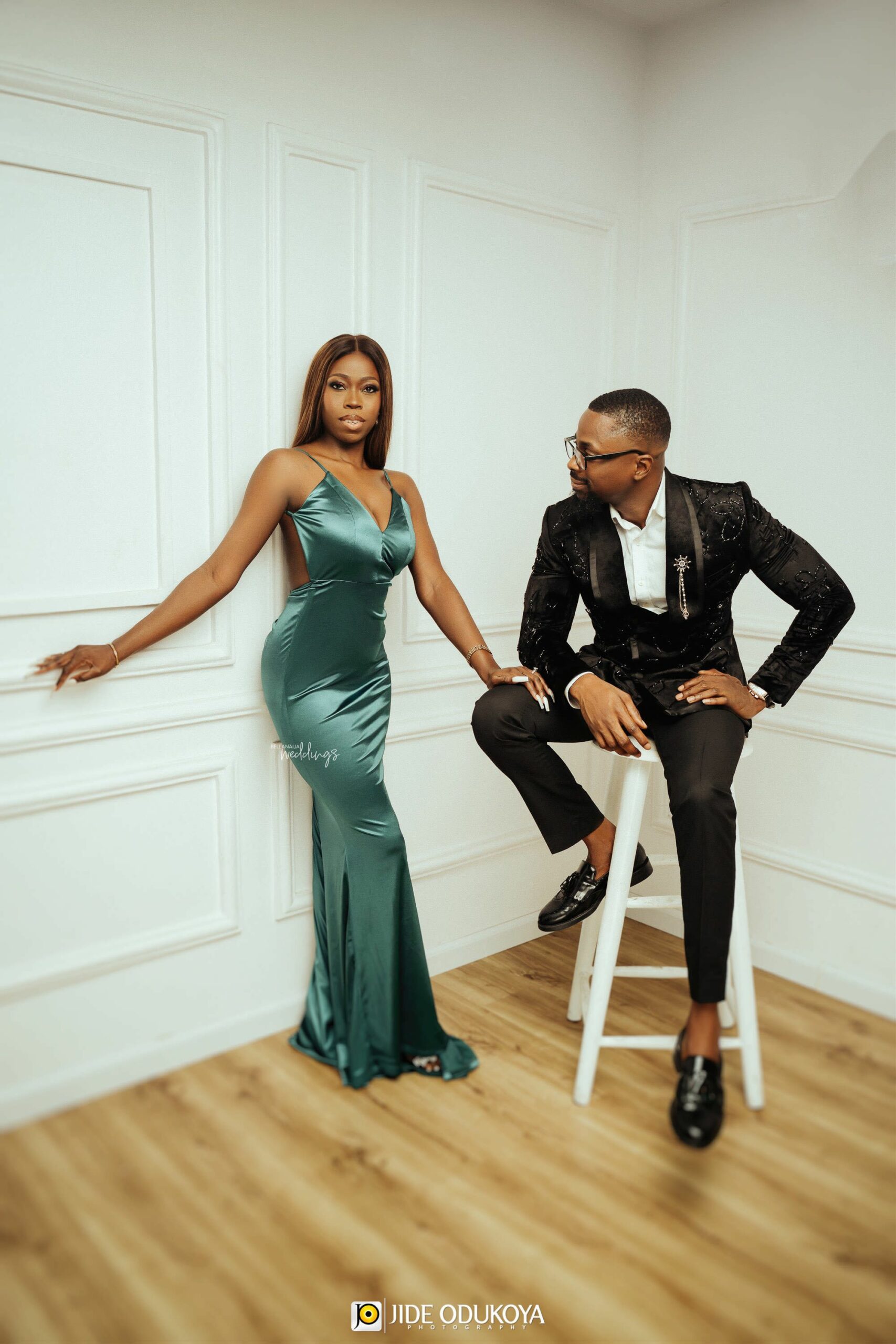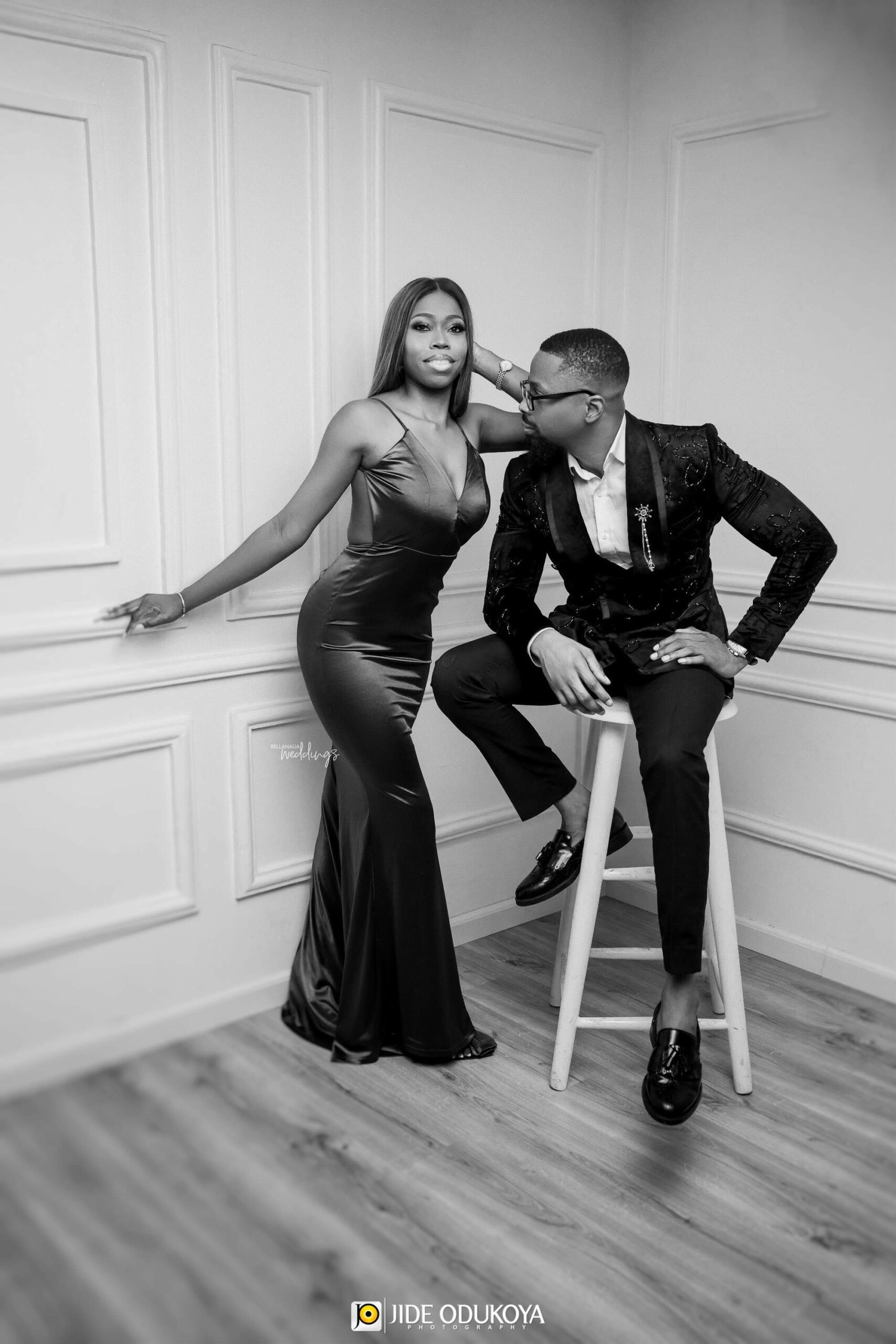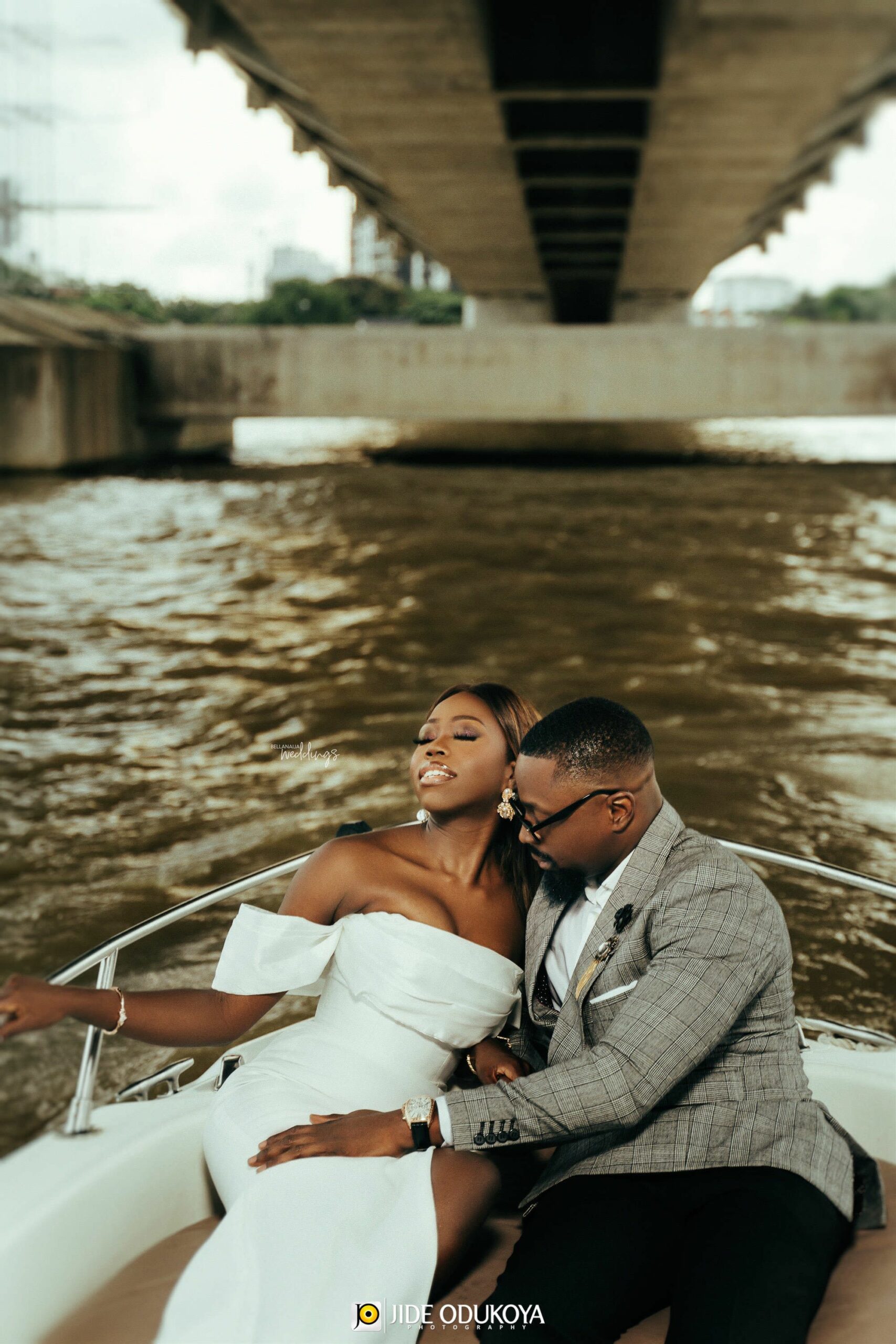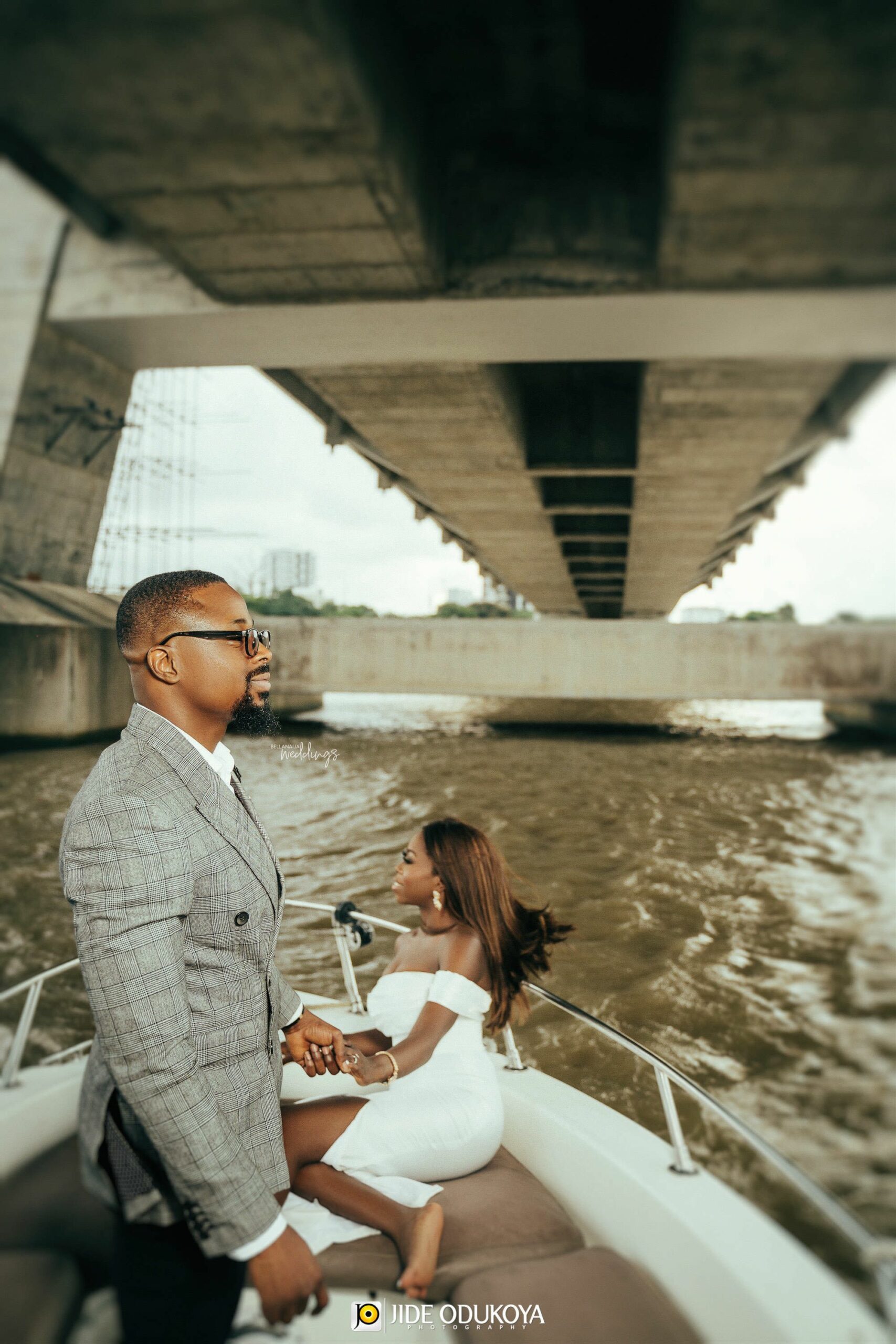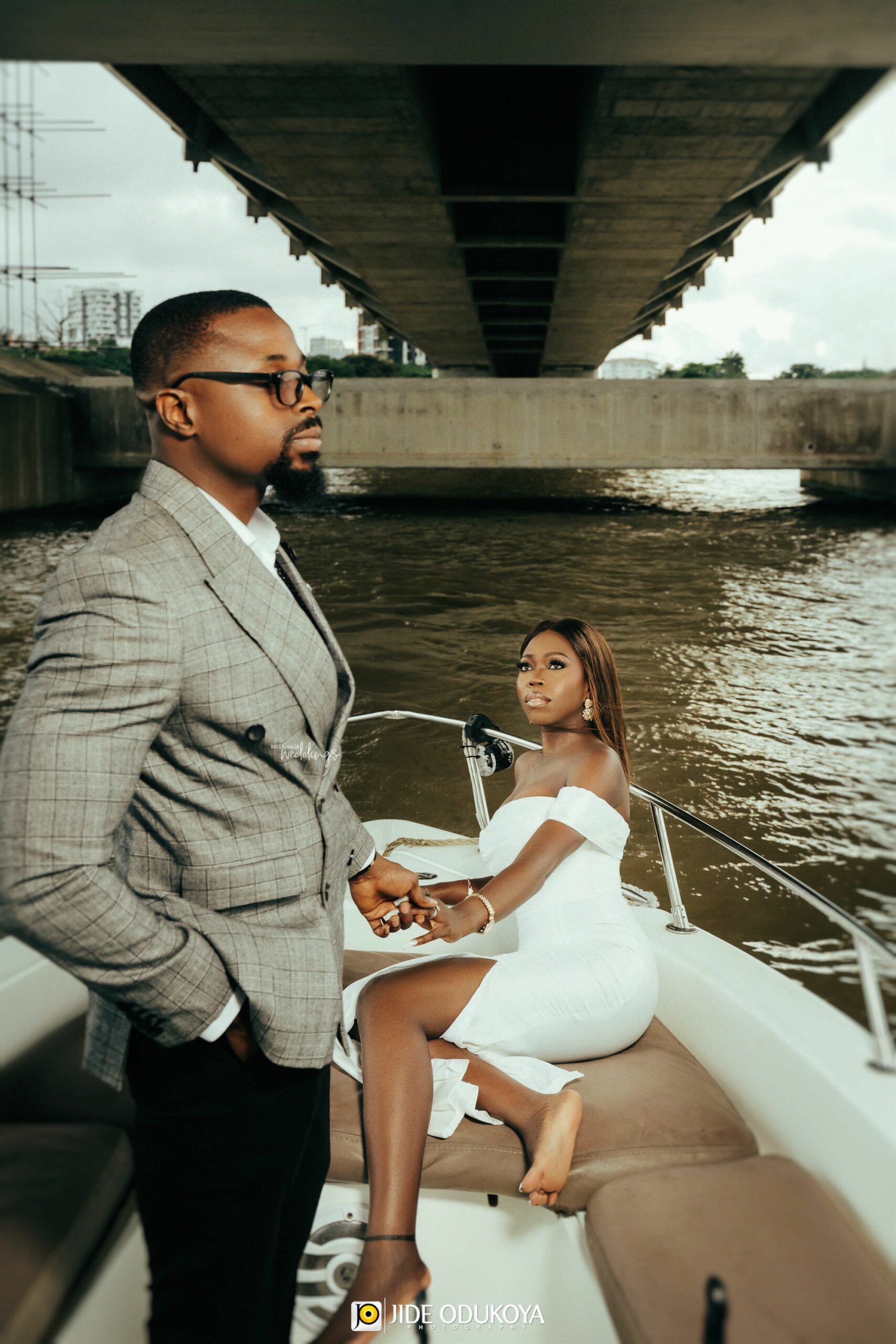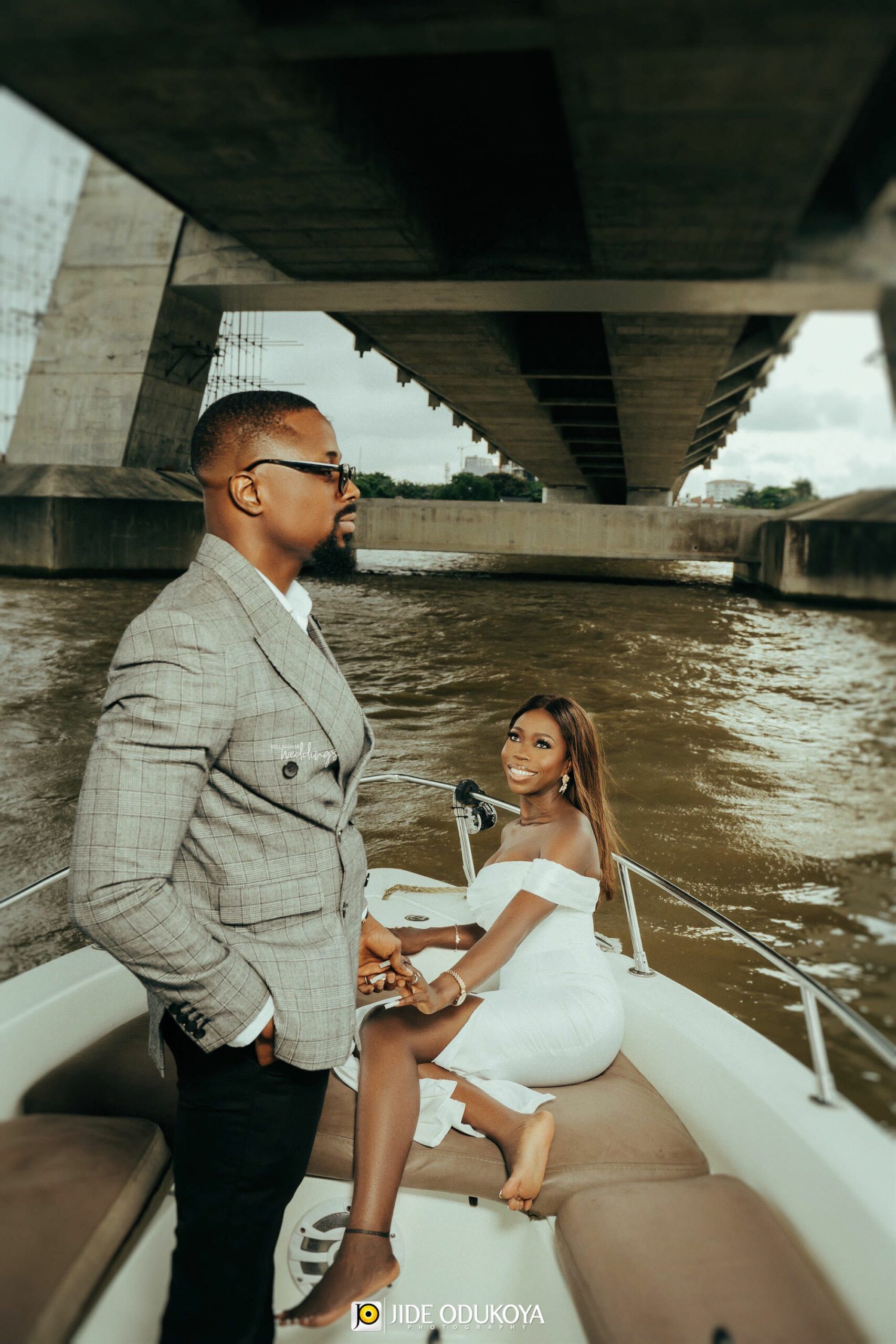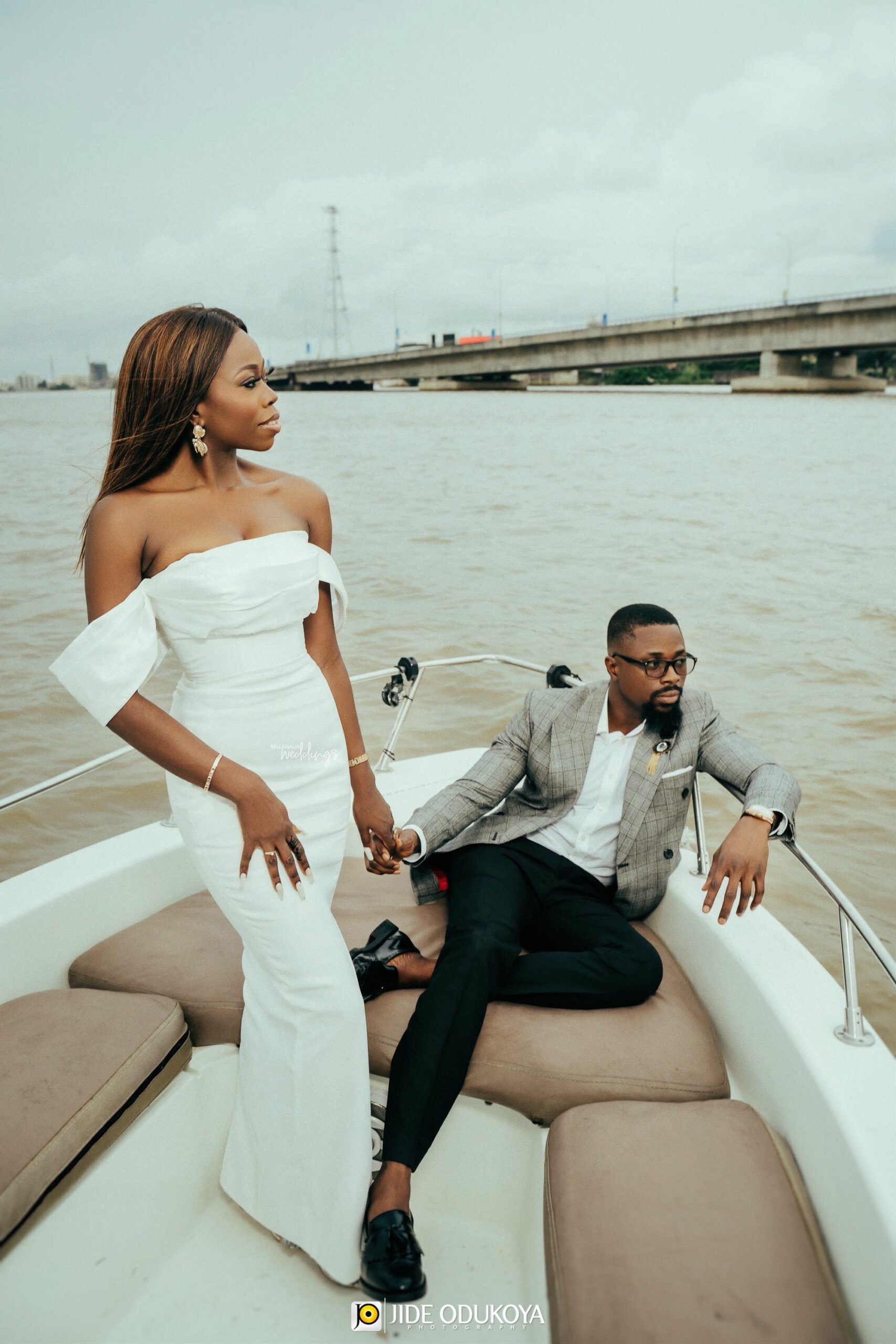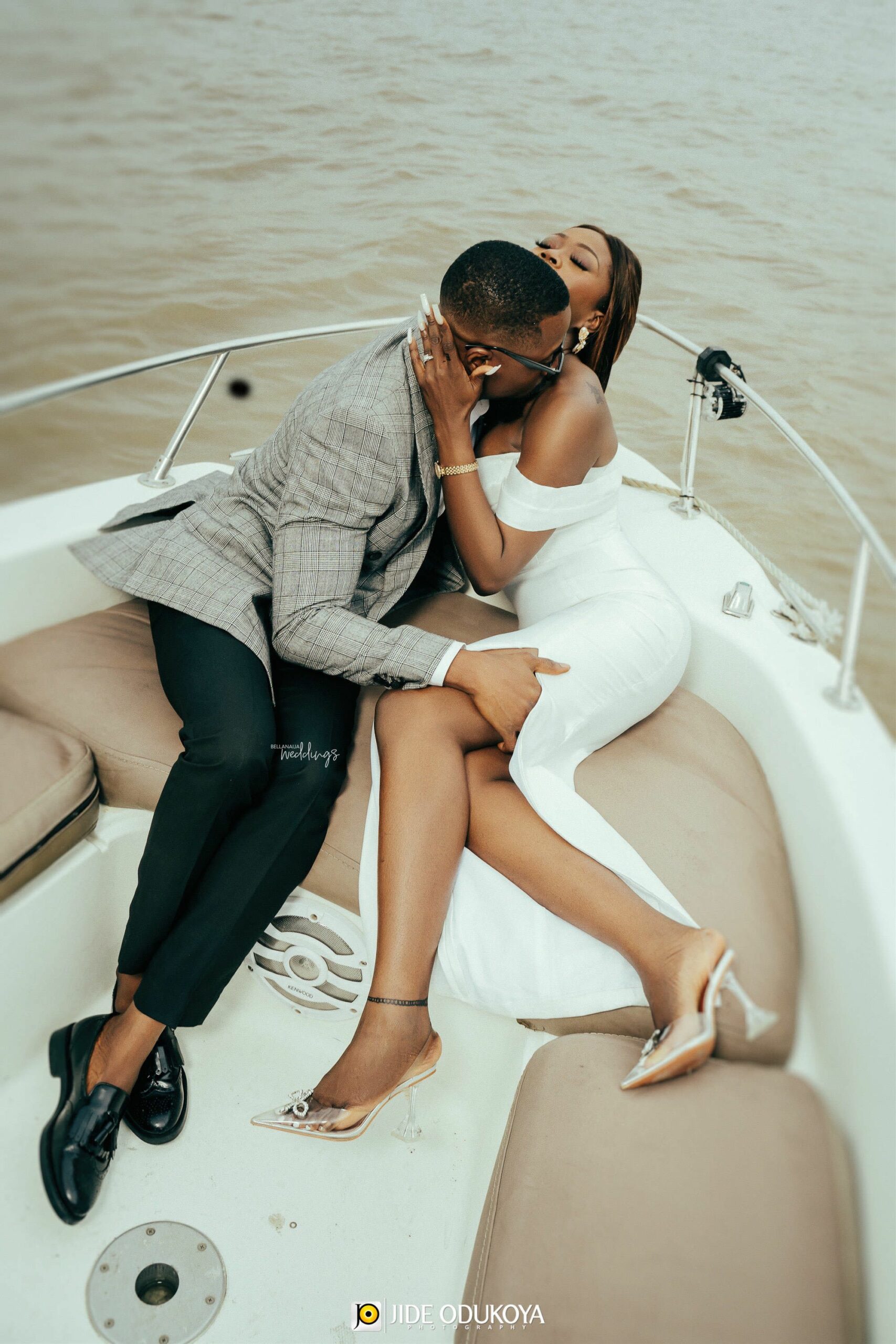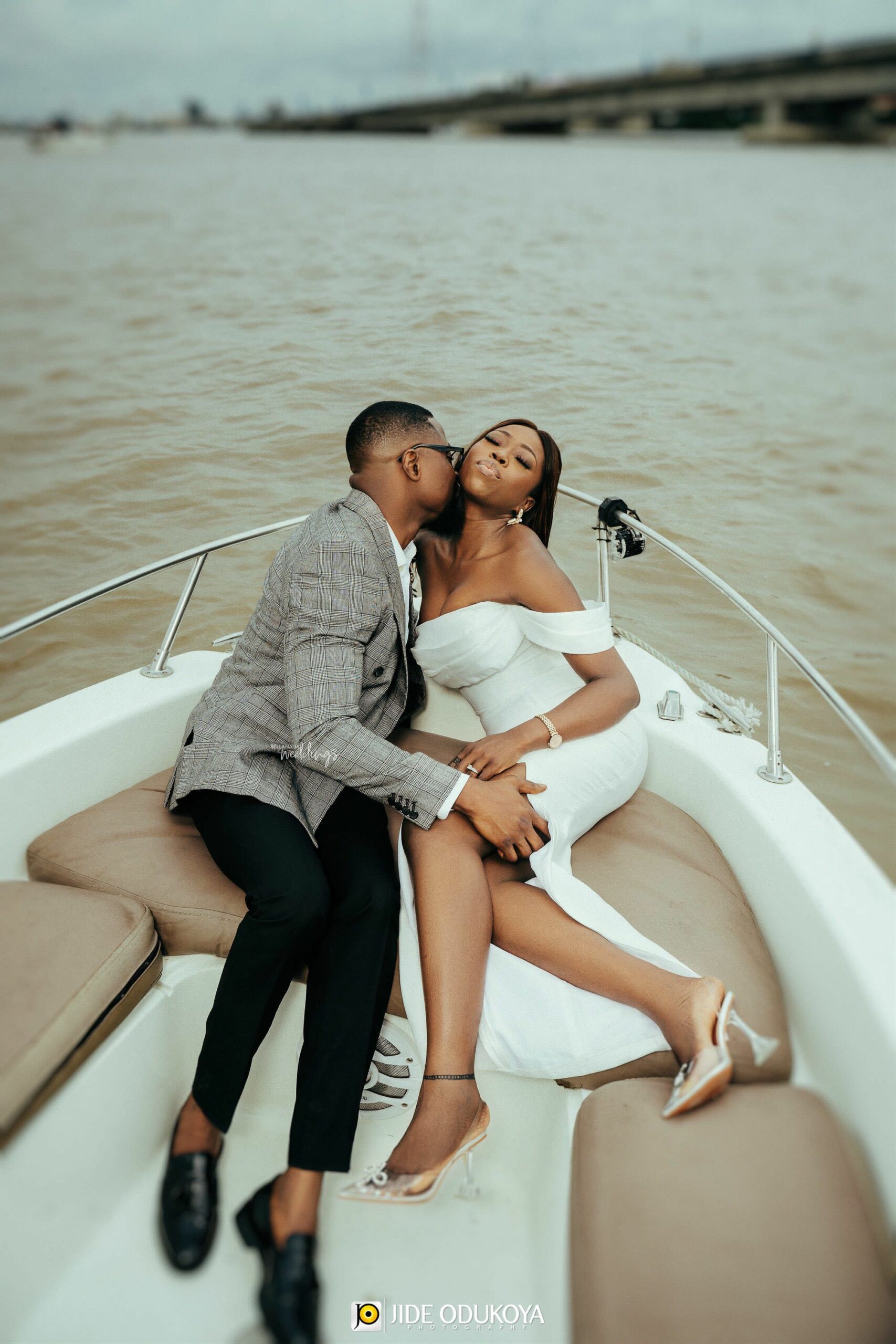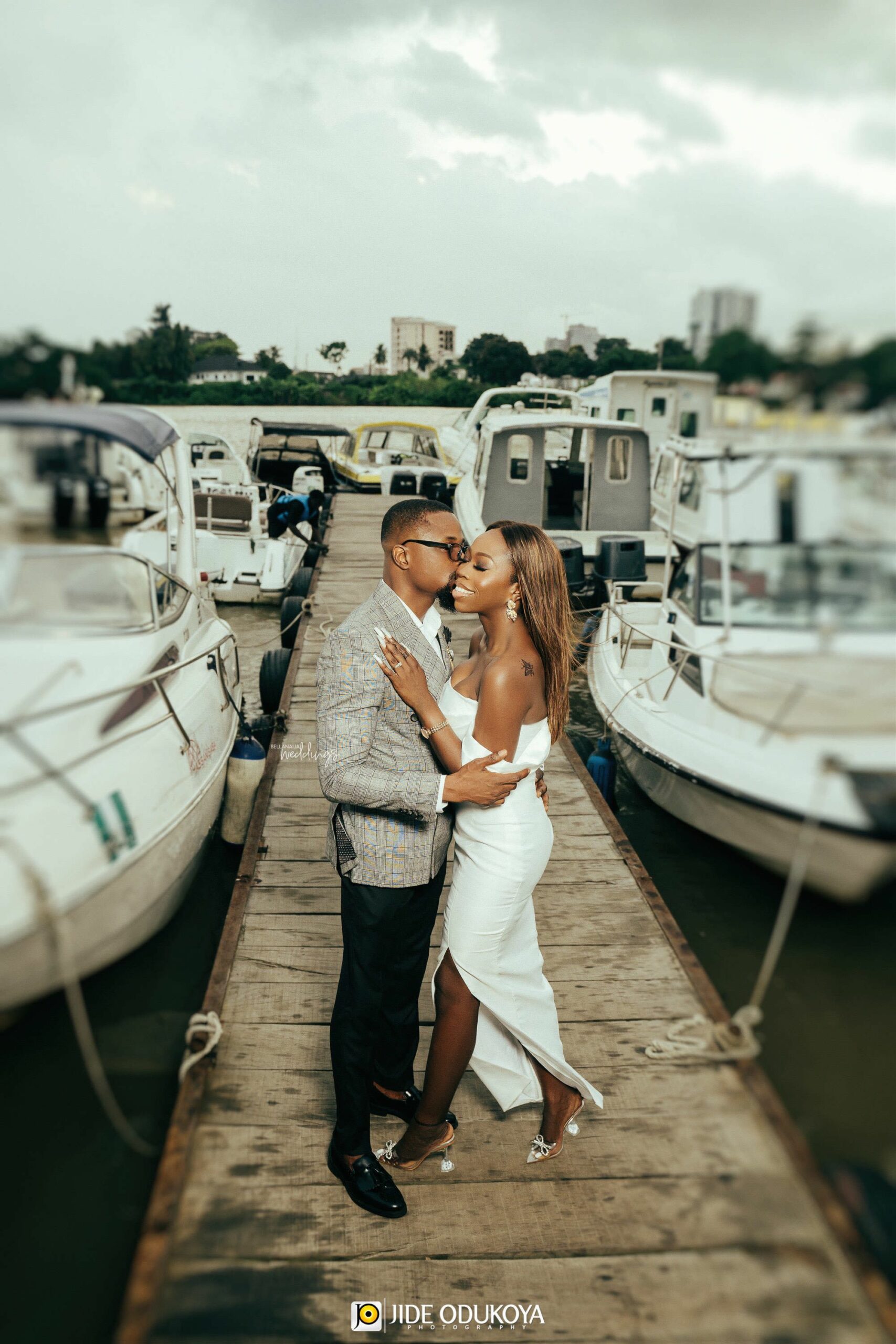 Credits
Photography: @jopstudios