If you have ever thought of what it would be like to have a destination wedding in Jamaica, or even thinking of celebrating a major milestone in your marriage with a vow renewal. Then Seyi and Gboyega's vow renewal in Jamacia will get you planning in no time.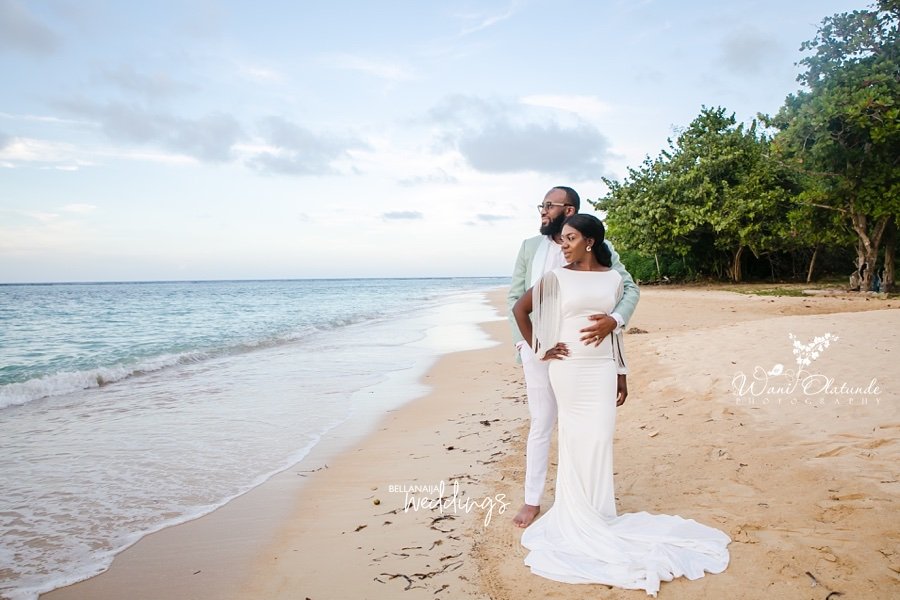 There is something just so exciting about love that brightens up anywhere and that's why Seyi and Gboyega are definitely a couple we admire. After ten years together and three beautiful children, marriage has been an exciting experience. We decided to catch up with them for a chat on their vow renewal, love, marriage and family.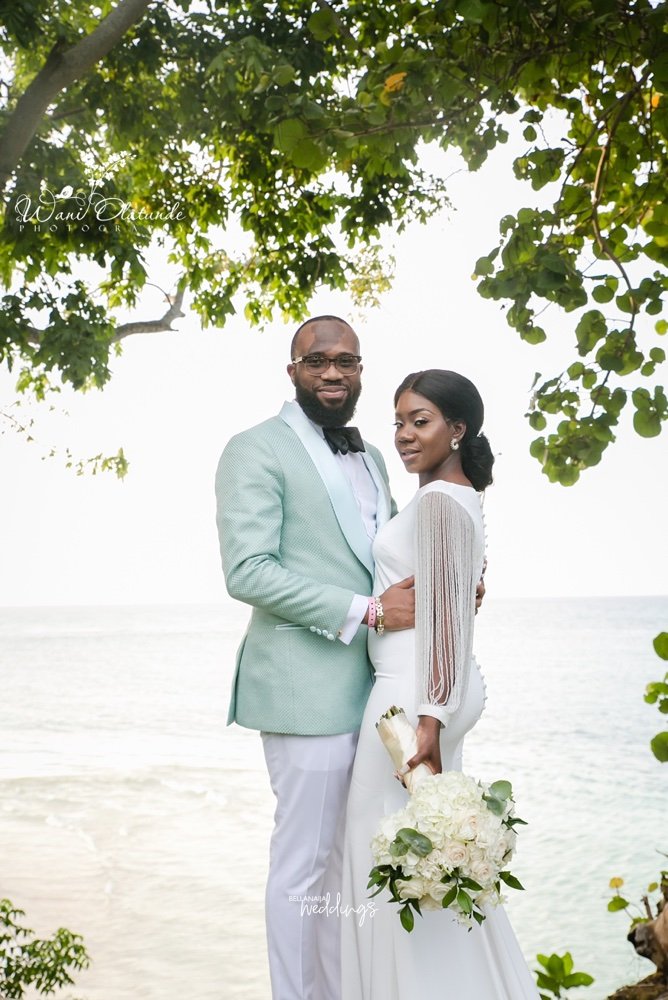 Why did you decide on a vow renewal? Well, this was largely because we wanted to celebrate a milestone in our lives with our loved ones and also because we never had the chance to celebrate our wedding the proper way.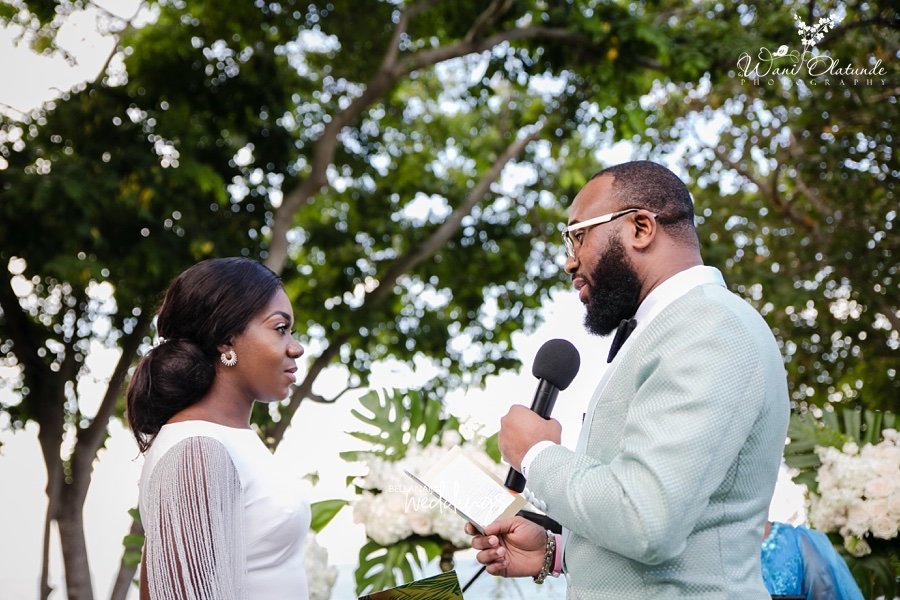 Why a destination renewal? and why Jamaica? It was the perfect opportunity to take a vacation and experience the famous Jamacia, best way to kill two birds at once. Jamaica because we wanted an atmosphere similar to our home, Nigeria (we are Nigerians for a reason)
So what has 10 years of marriage taught you as a couple and an individual? As a couple, 10 years of marriage has taught us what love truly is, and also, that perseverance is another name for marriage.
Personally, it doesn't feel like 10 years at all, because when you live with and love your best friend, every day is nothing but a beautiful fun day. In these years, I have also learnt that the love of another human makes you love yourself more.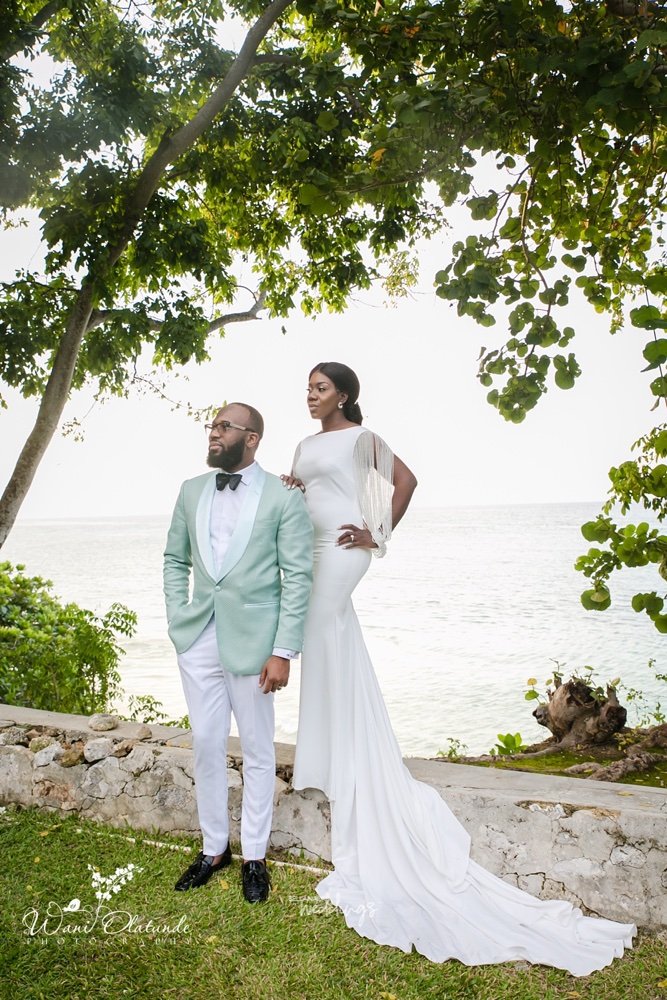 What does love mean to you as a couple? To my husband and I, love means a connection ordained by God. We understand that being here together as one is by His grace and it is very humbling. Think about it, the man was originally existing as a solitary being until God's intervention of pairing up man with a partner to support, guide, encourage and cherish one another. Doing all these with another human being has to be love.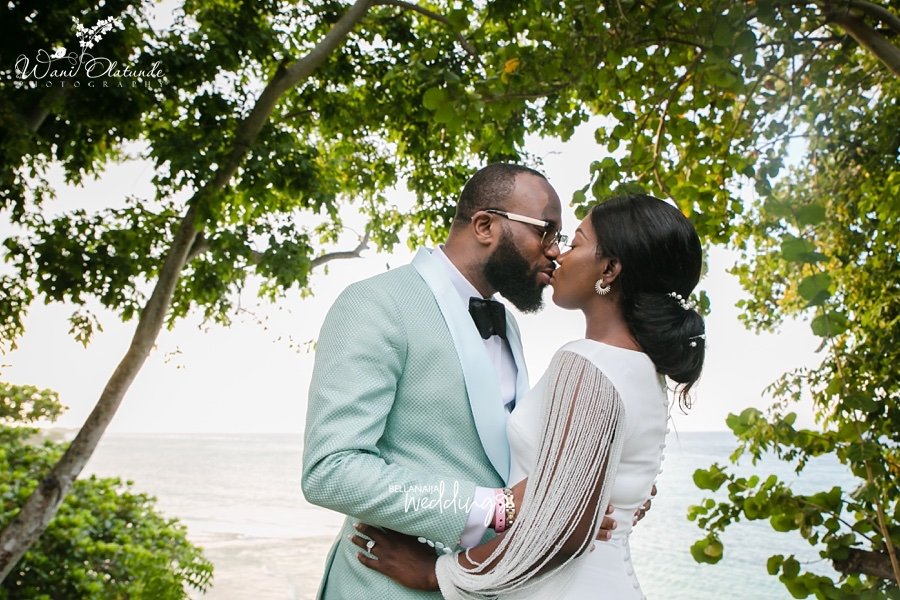 What is the best advice you have received on marriage? The best advice I believe I have received is to be patient and I absolutely agree. No human is perfect, but patience helps bring understanding and eventually peace.
What is your advice for newlyweds and people planning to get married? Newlyweds and for those about to get married, take the time to understand your partner in your first few years of marriage. Do as much as you can together, especially praying because I have learnt that payer is the key, and no matter how upset he/she makes you, a prayer of blessings on your spouse is a prayer of blessings on you. Praying with my spouse before going to bed, it lightens the heart and helps with healing.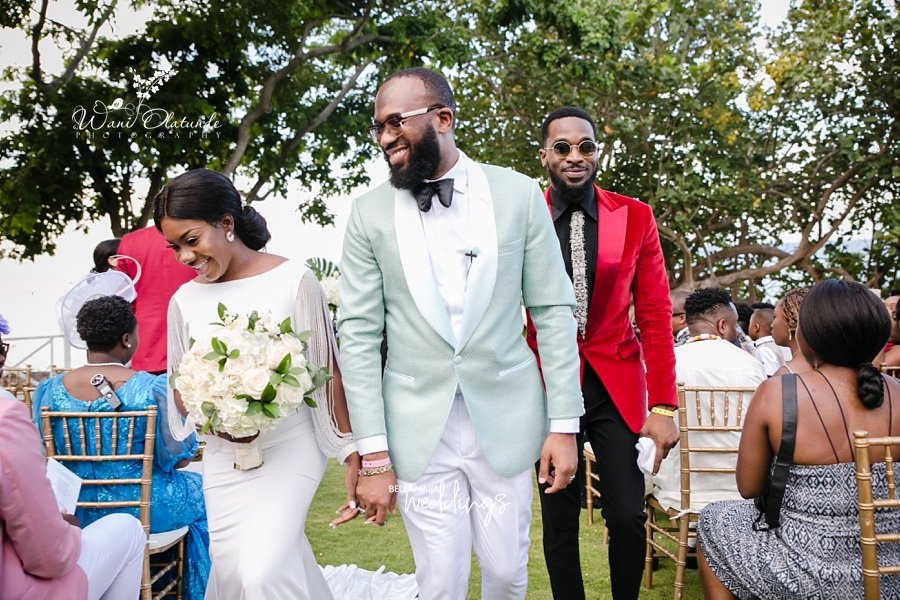 What has changed between the early years of marriage and now? In our early years of marriage, a lot of things were trial and error oriented, but over time, we began to understand each other and much more ourselves as individuals. Of course, down the road came our kids, three beautiful addition to us, which might have added a new challenge to our marriage, but because things were almost running on auto-pilot by that time, the kids just were an extra bonus that added that boost to our marriage and made our bond even stronger.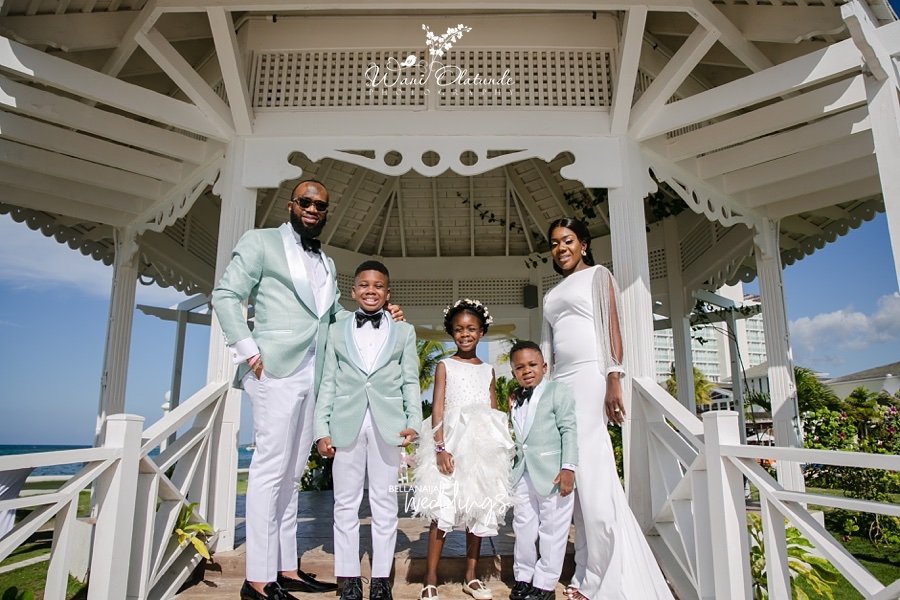 What are your top 3 fun activities to do as a couple? That's easy, vacationing, vacationing and even more vacationing. Yes, that's three. That explains Jamacia then…
What little thing does your spouse do that warms your heart every single time? So my husband is a bit of a romantic, and so he sends these really cute love messages every day at work, I mean every day, even though we only just left each other a few hours before. You need to see the way, a smile breaks out on my face. No matter how difficult the day is going, at that point, I feel deeply loved and cherished.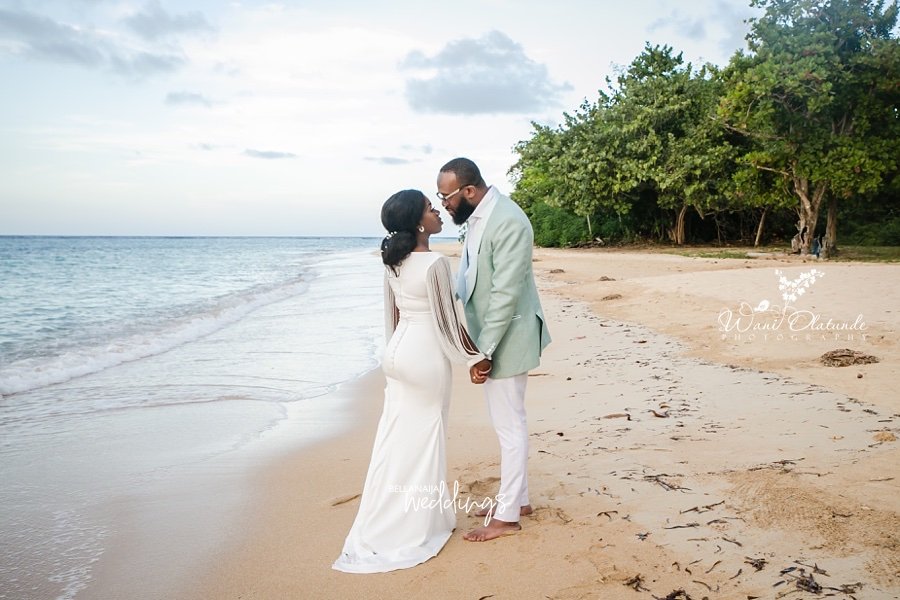 What are you most grateful for in your partner? My husband is the coolest man I know, really cool. I can be a little feisty, but in all my drama, he is always patient, and never gets angry. He is the best listener and they say marriage is better when you are married to your best friend, and that is the case for me.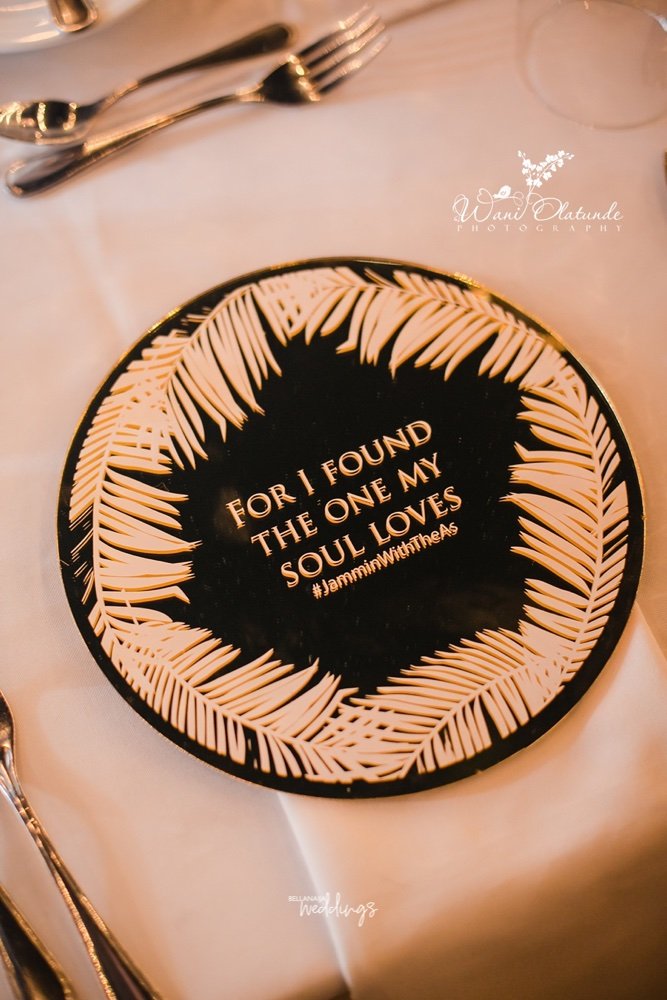 What was the ceremony planning like for you? Honestly, planning for any event is stressful. Planning a wedding as a new couple, in my opinion, has its stressors, but a vow renewal 10 years down the road, with 3 kids to keep in tow, and also incorporate into the event is even more hectic. A lot of things go into planning an event, but thankfully, I had a wonderful team who worked with me, my planner who worked with me all through the planning process, and also my friends and family joined in to help and that took away a whole world of stress.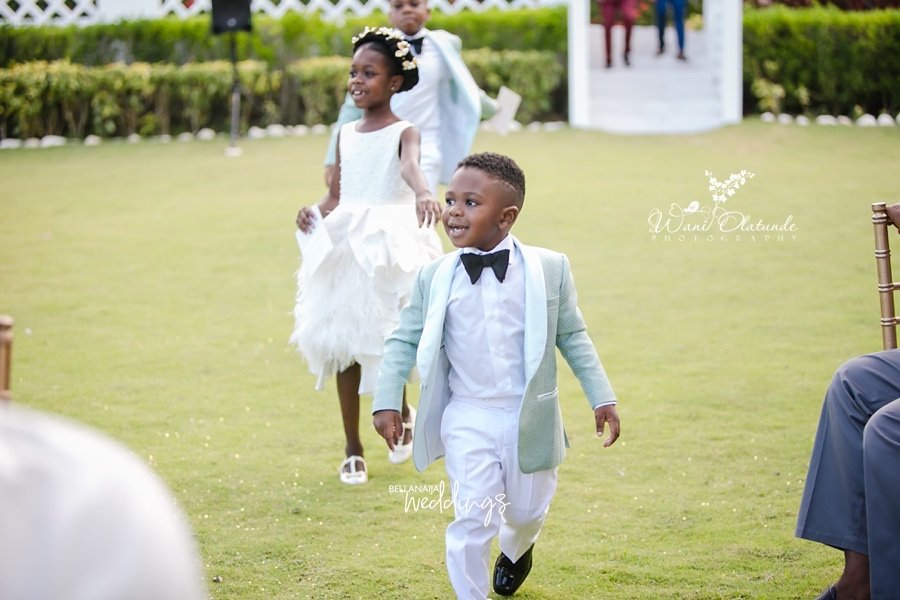 What would you do differently in terms of wedding planning? Now that I think, I should have taken more time off work, so I could enjoy the vacation + ceremony altogether.
What was your favourite part of your traditional wedding? We had our traditional wedding in Nigeria many years ago, but my favourite part was seeing how colourful everything, and everyone turned out. Traditional weddings just have a way of being extremely colourful. Also, the love and support we had from everyone back then, it was so overwhelming.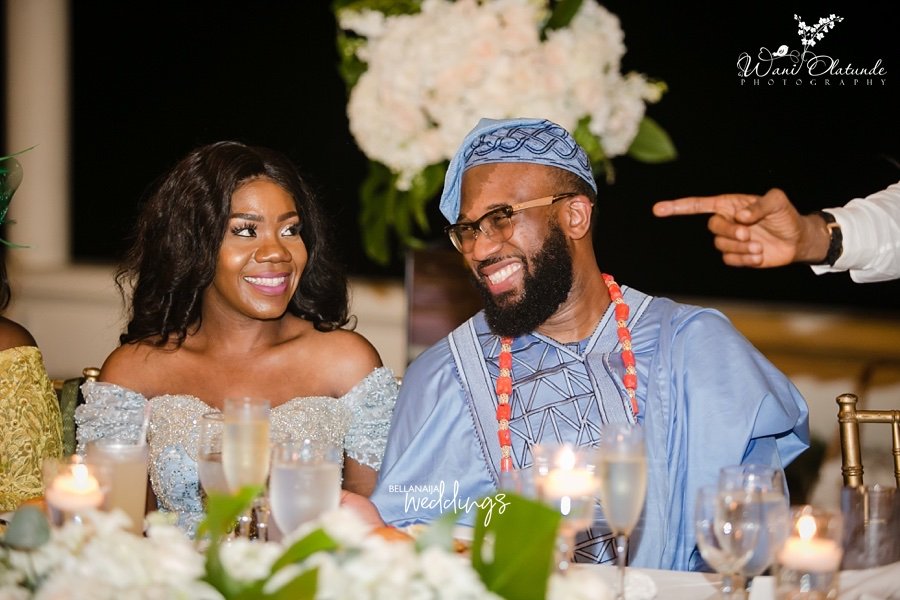 What are your most memorable wedding moments? Definitely when we hit the dance floor and turned up (like turn down for what), and also just listening to our guests speak about my husband and I. Truly remarkable!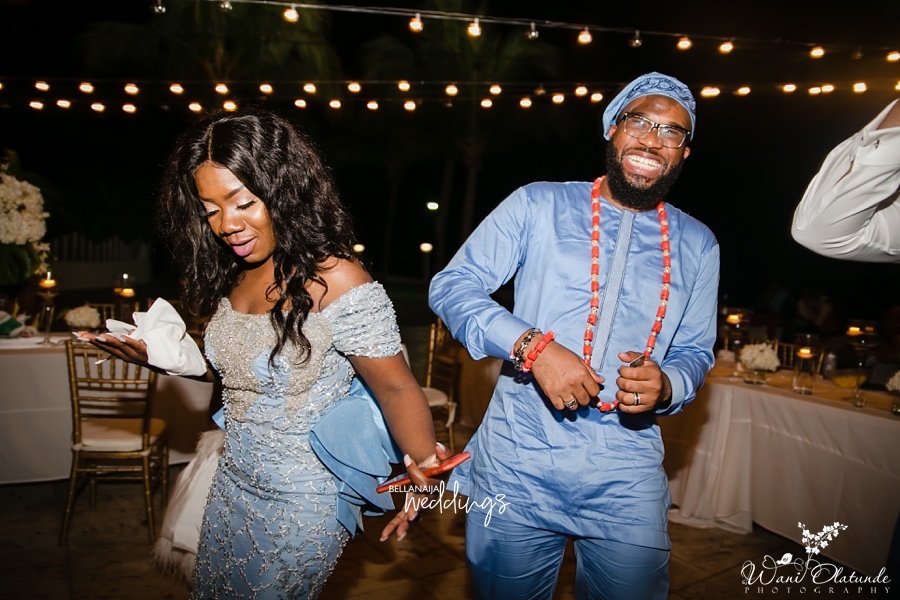 What is the best part of being married? The best part of marriage, to me, is knowing I get to spend the rest of my life with someone I deeply love and adore.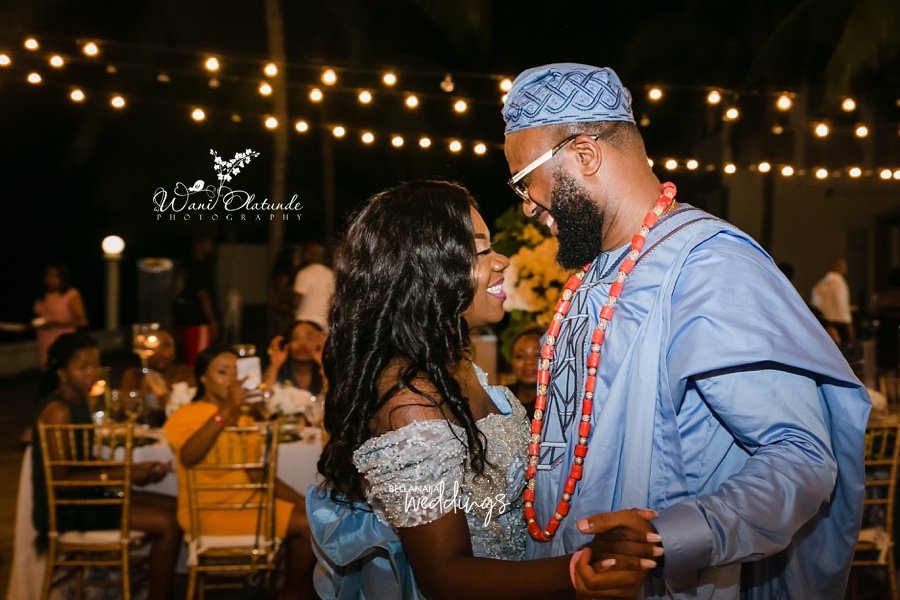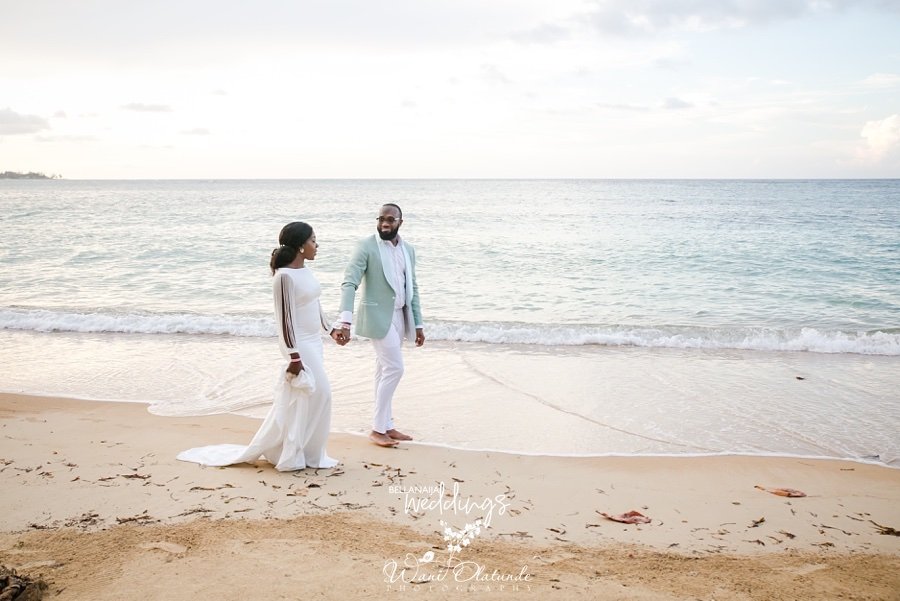 We promised you so many aww moments, we delivered right?
Credits
Photography: @waniolatundephotog
Ceremony Venue: Laughing Waters Villa, Ocho Rios, Jamaica
Reception Venue: Moon Palace, Jamaica
Planner: @madebeautifulevents
Wedding Dress: @estellebridal
Reception Dress: @bandoraonline
Groom's & Little Grooms' Outfit: @tailorme
Little Bride's Dresses: @monbebelagos
Bride's Hair & Makeup: @amberfritzhair
Decor: @newlevelsdecor
Cake: @palaceresorts
Invitations: @parchmentbydami