Don't you just love traditional weddings? All that splendour and vibrance that come with the special day is something we simply can't get enough of. Today, we take in all the beauty of the Yoruba traditional wedding thanks to lovebirds, Teni and Bosun.
Teni and Bosun whose love story started in the mosque are now well on their way to forever and they entered this new phase in style. The pair tied the knot in a Yoruba traditional engagement ceremony with family, friends and loved ones all present to share in their joy.
Teni was a gorgeous Yoruba bride in her green outfit and Bosun came through sleek and fine as a proper Yoruba angel. This trad came with so much colour, love and fun, that we can't get enough of the special day. Surely, you want to take it all in yourself.
Enjoy the beautiful trad photos below.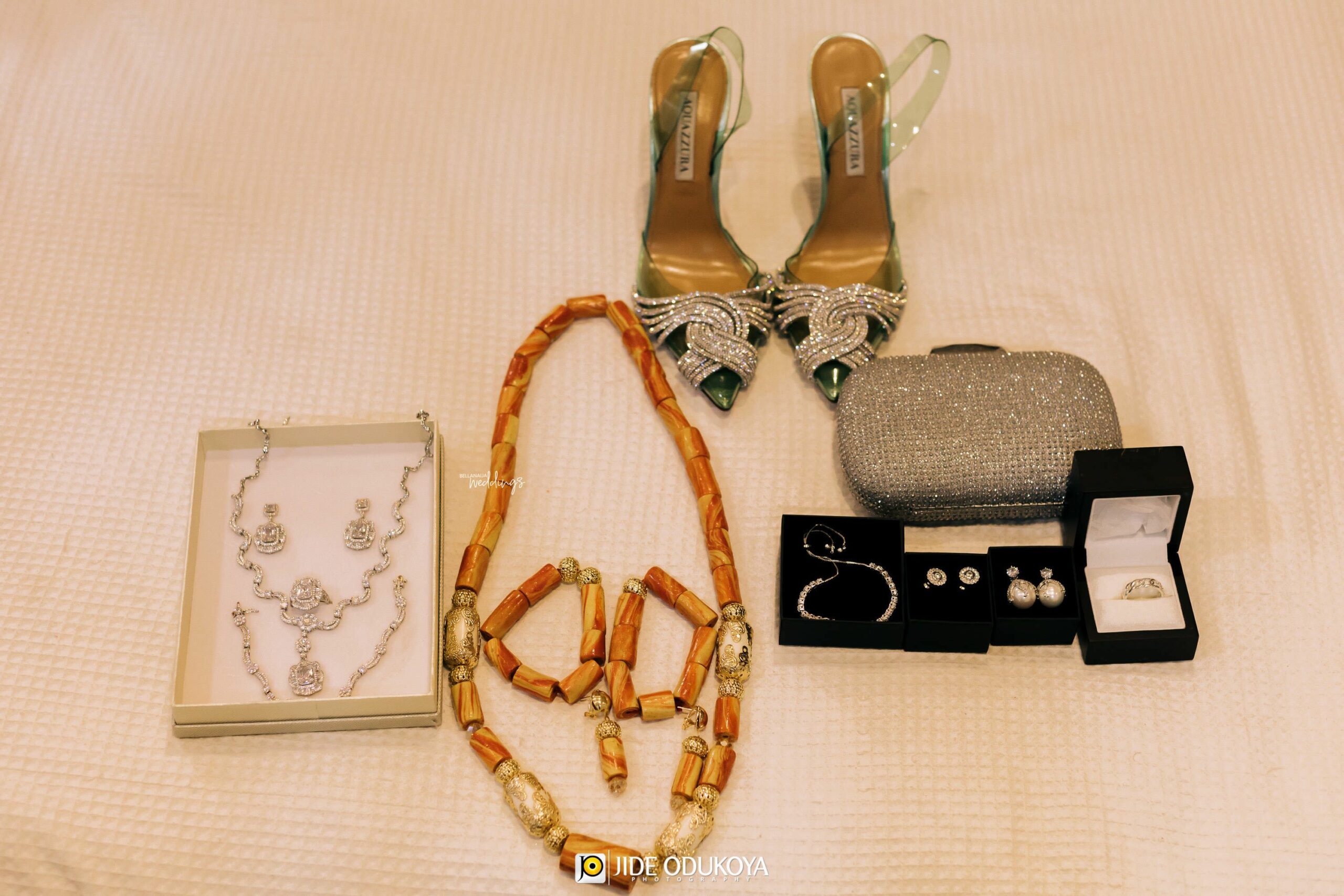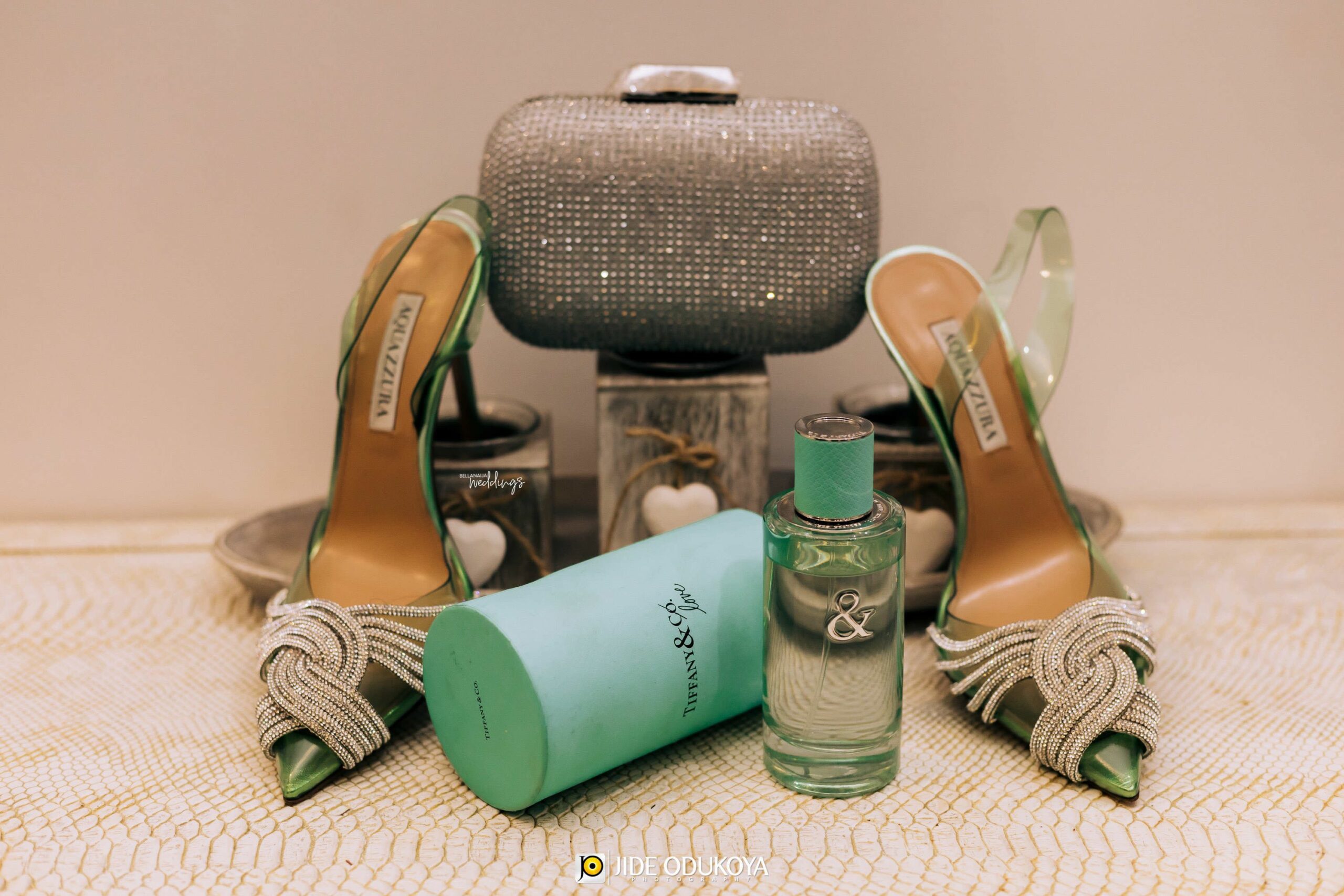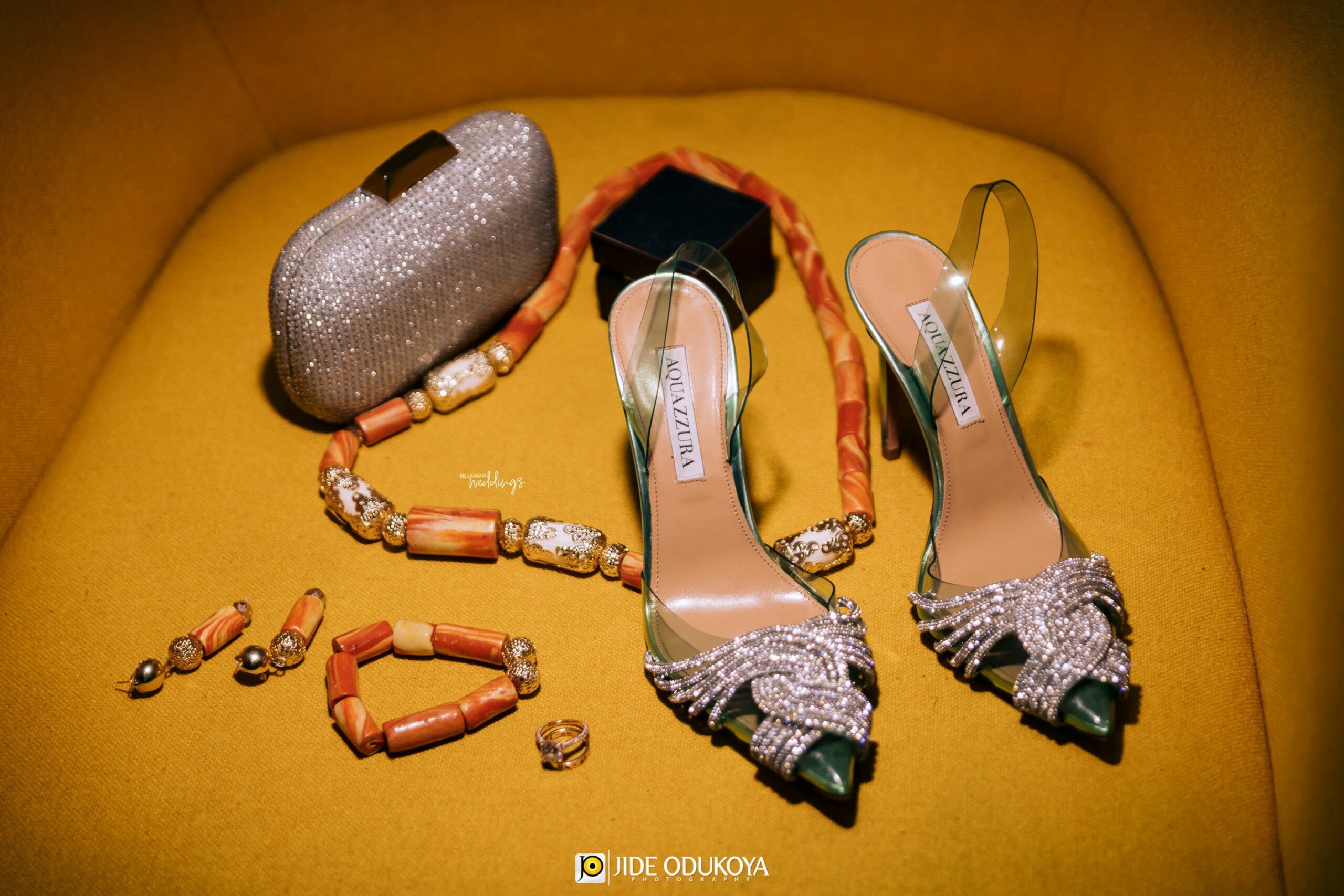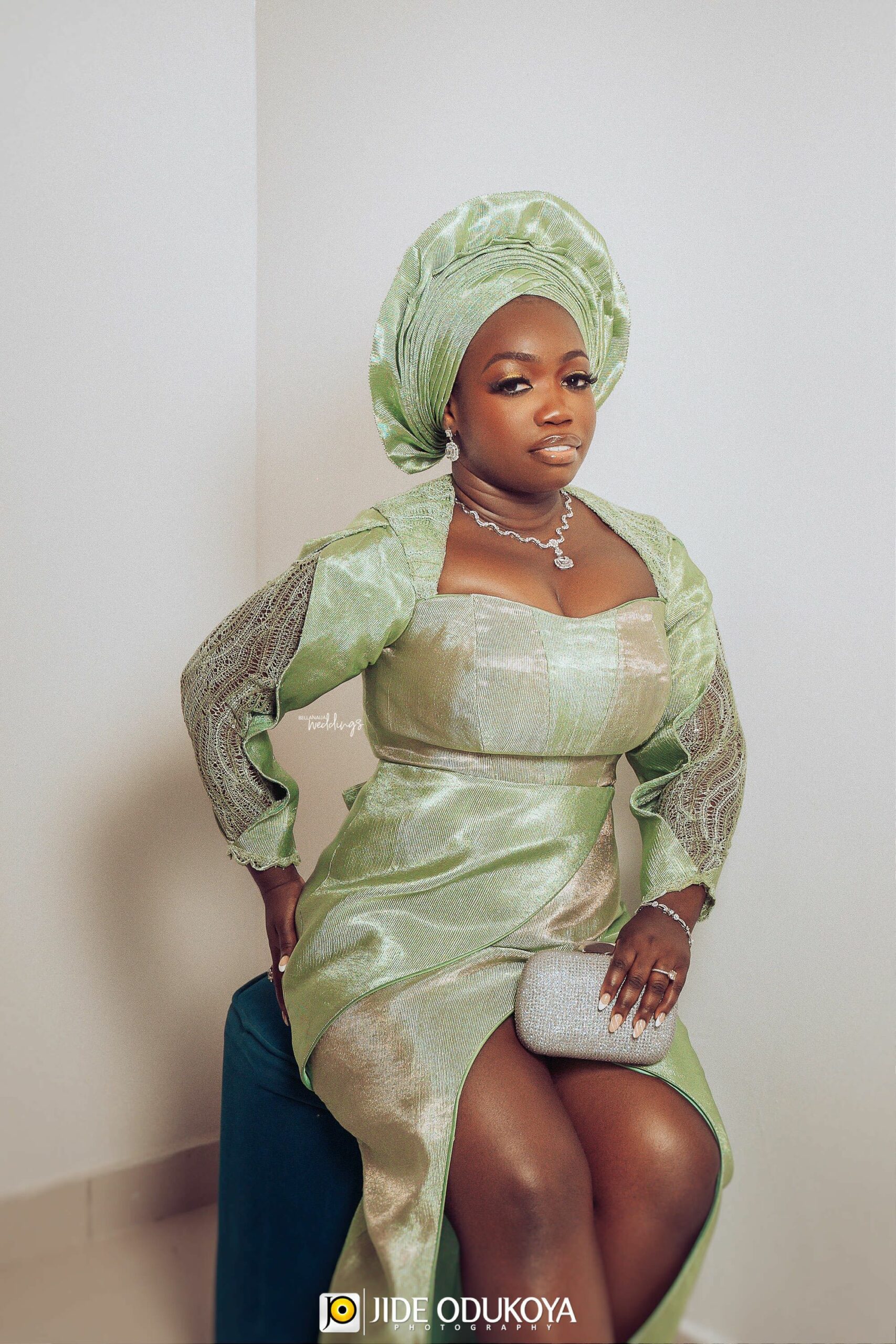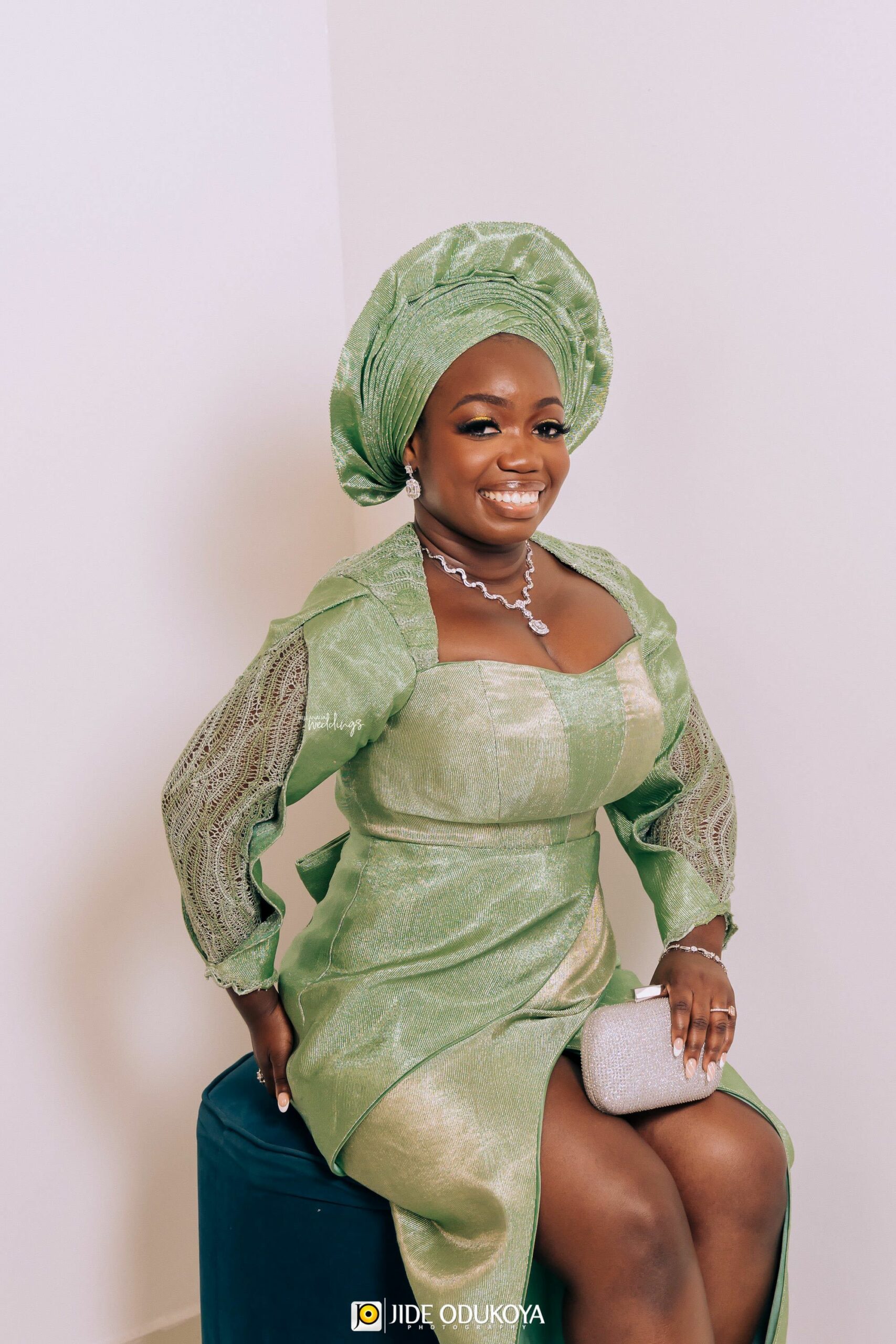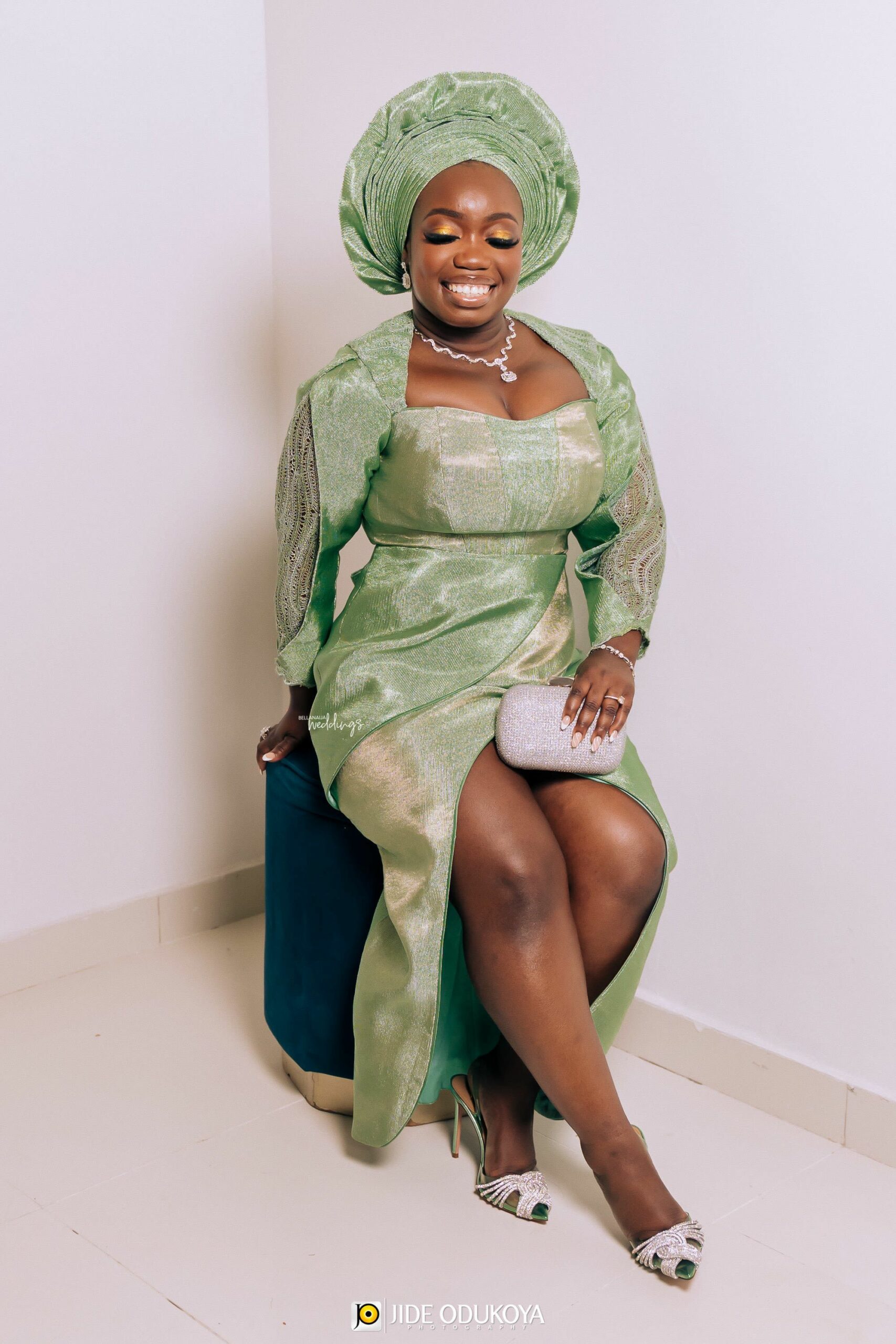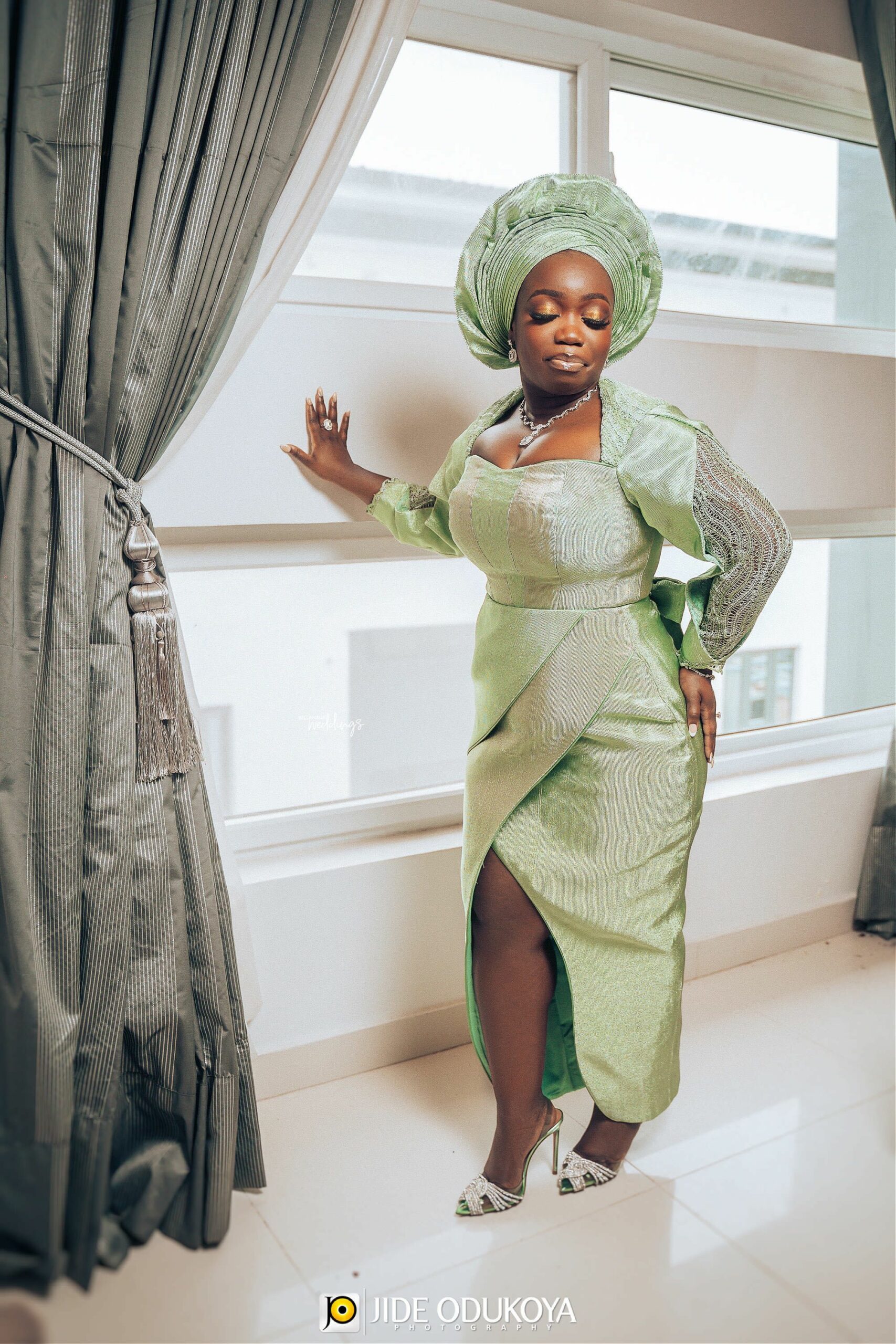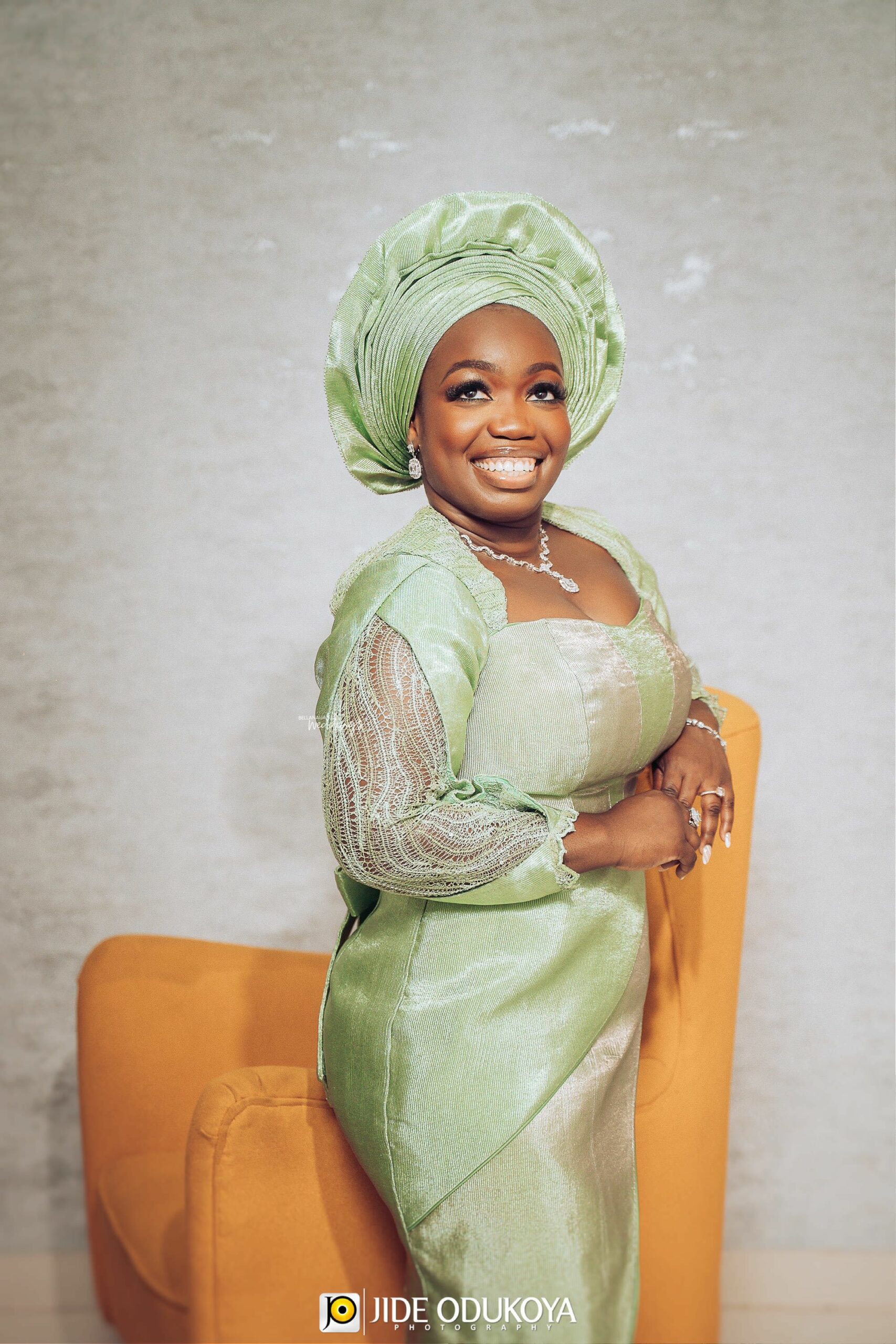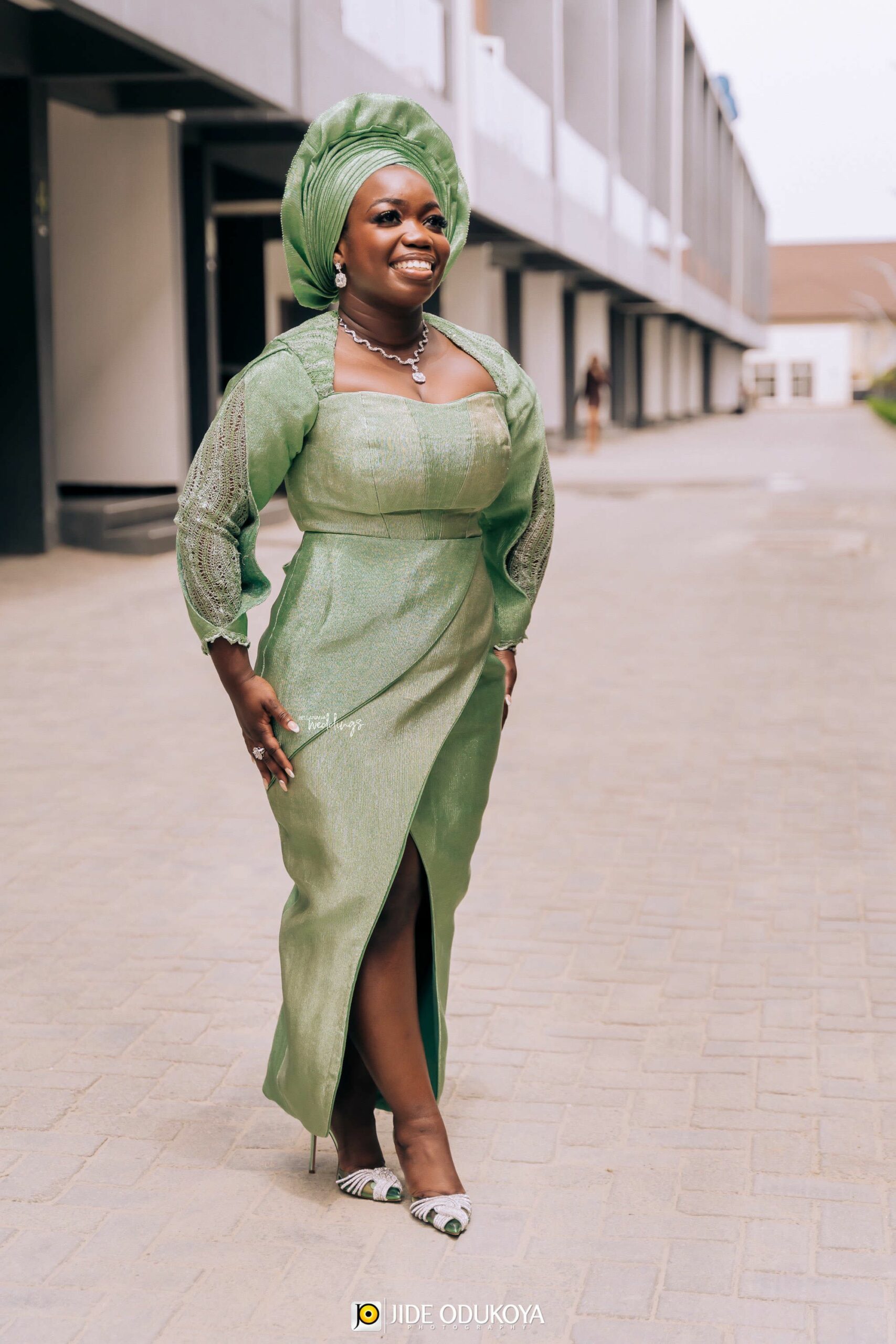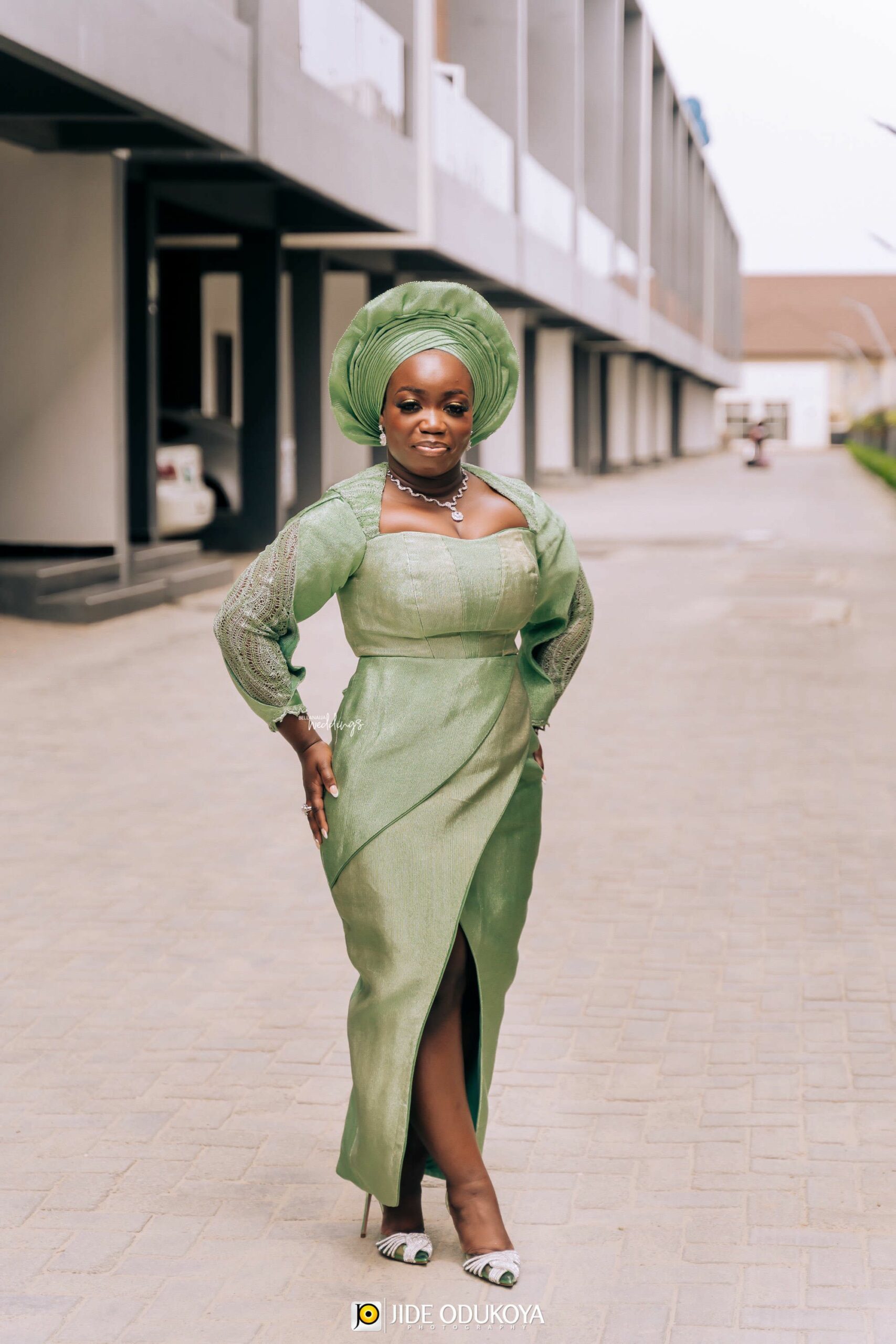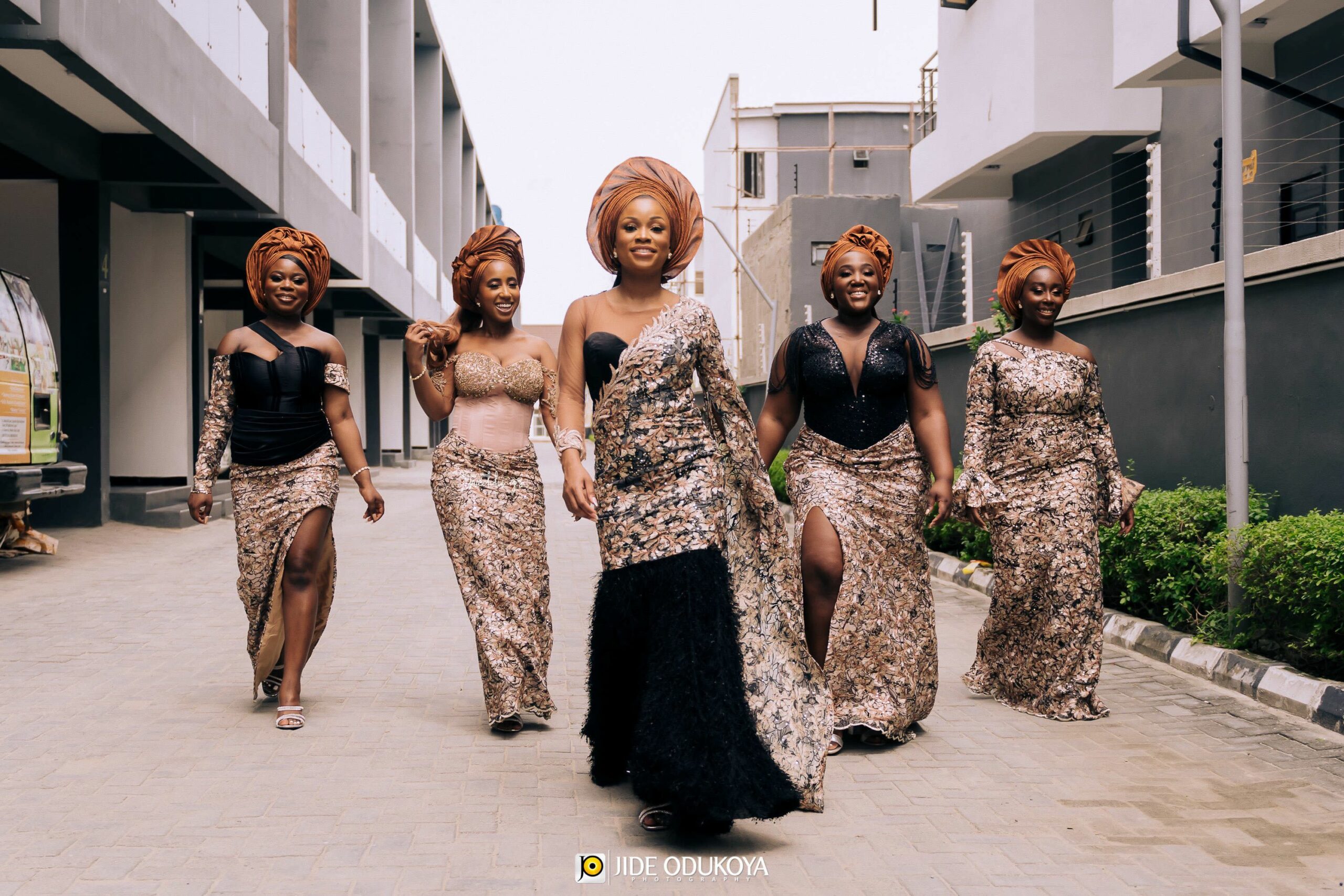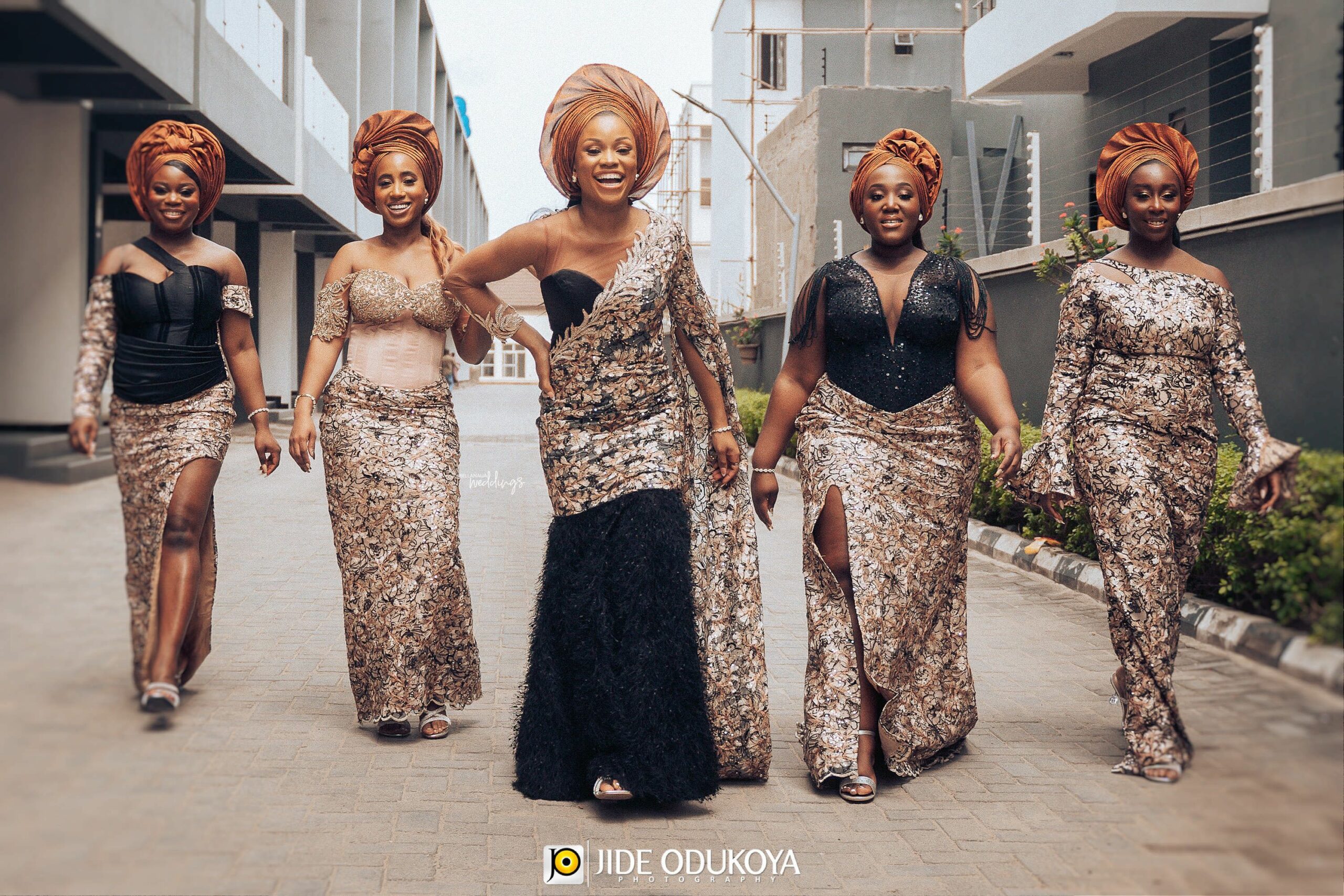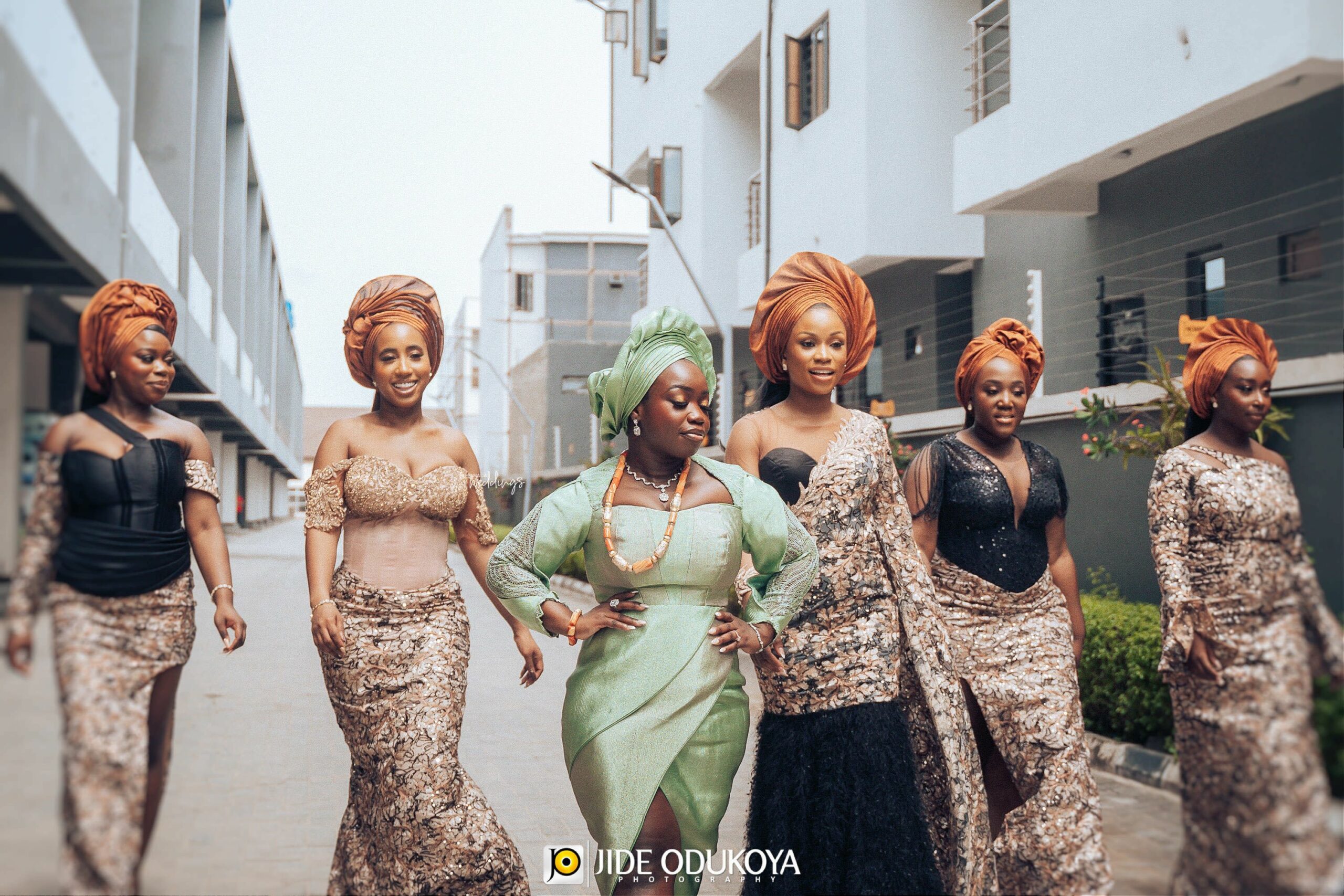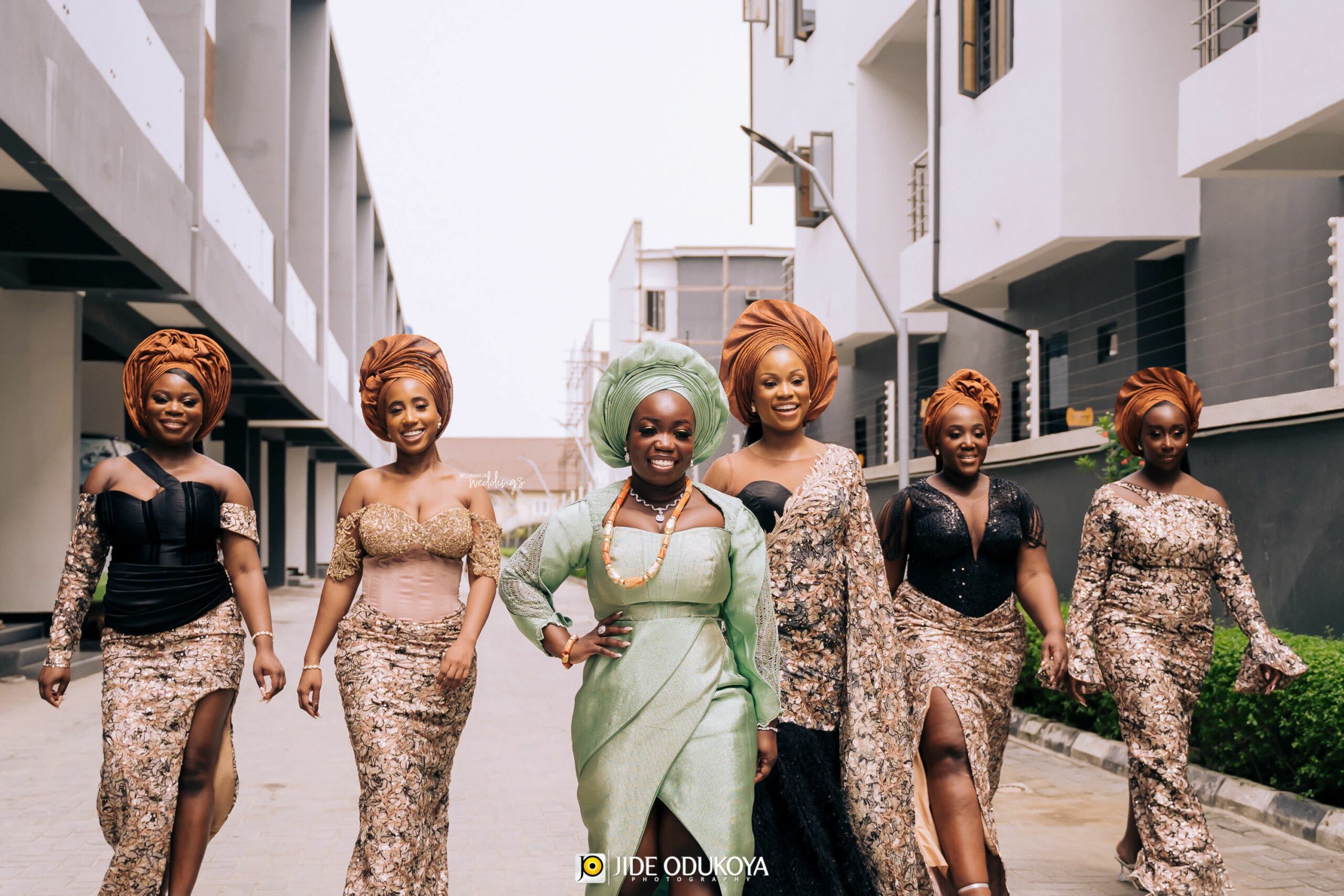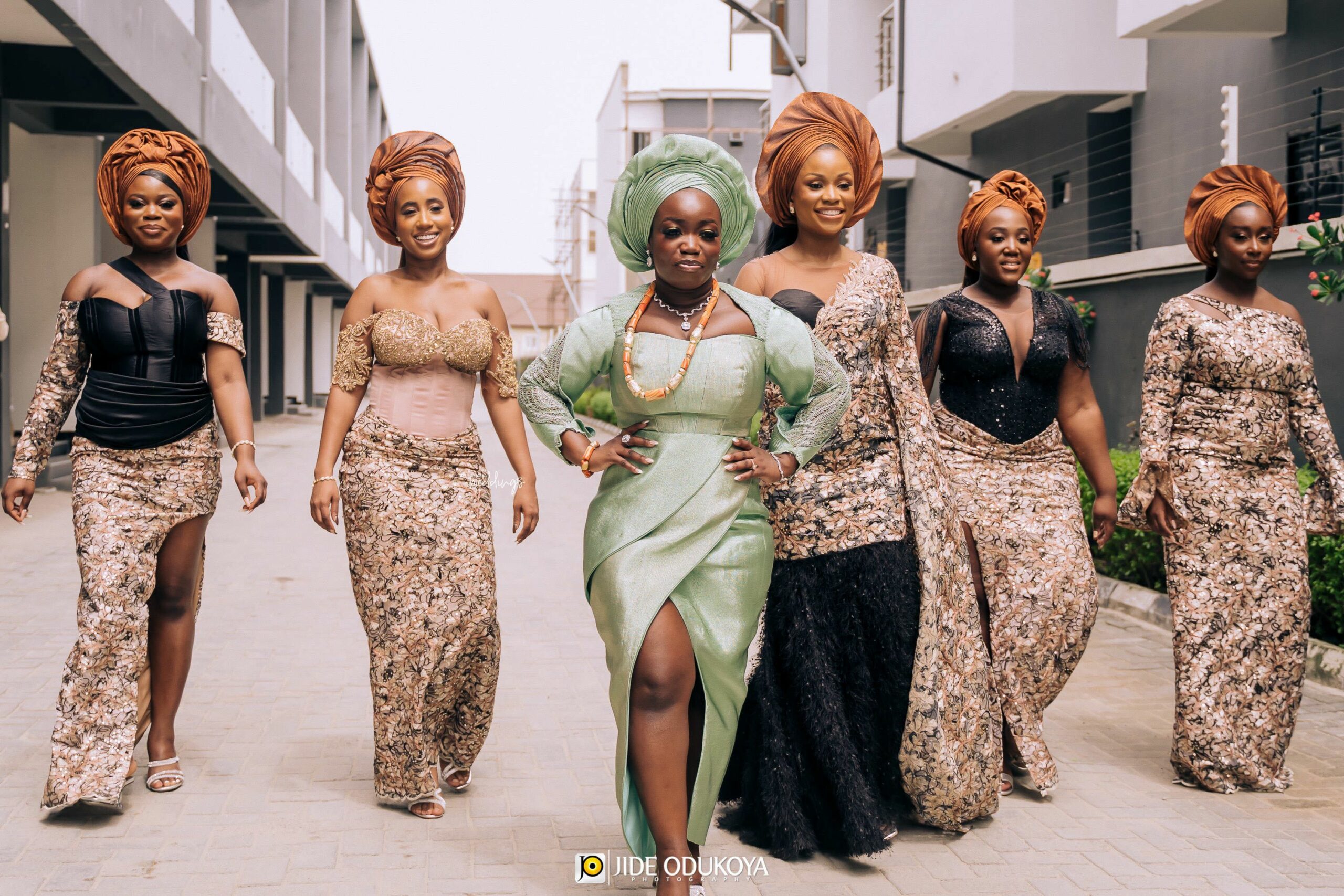 Now let's check out Bosun and his squad…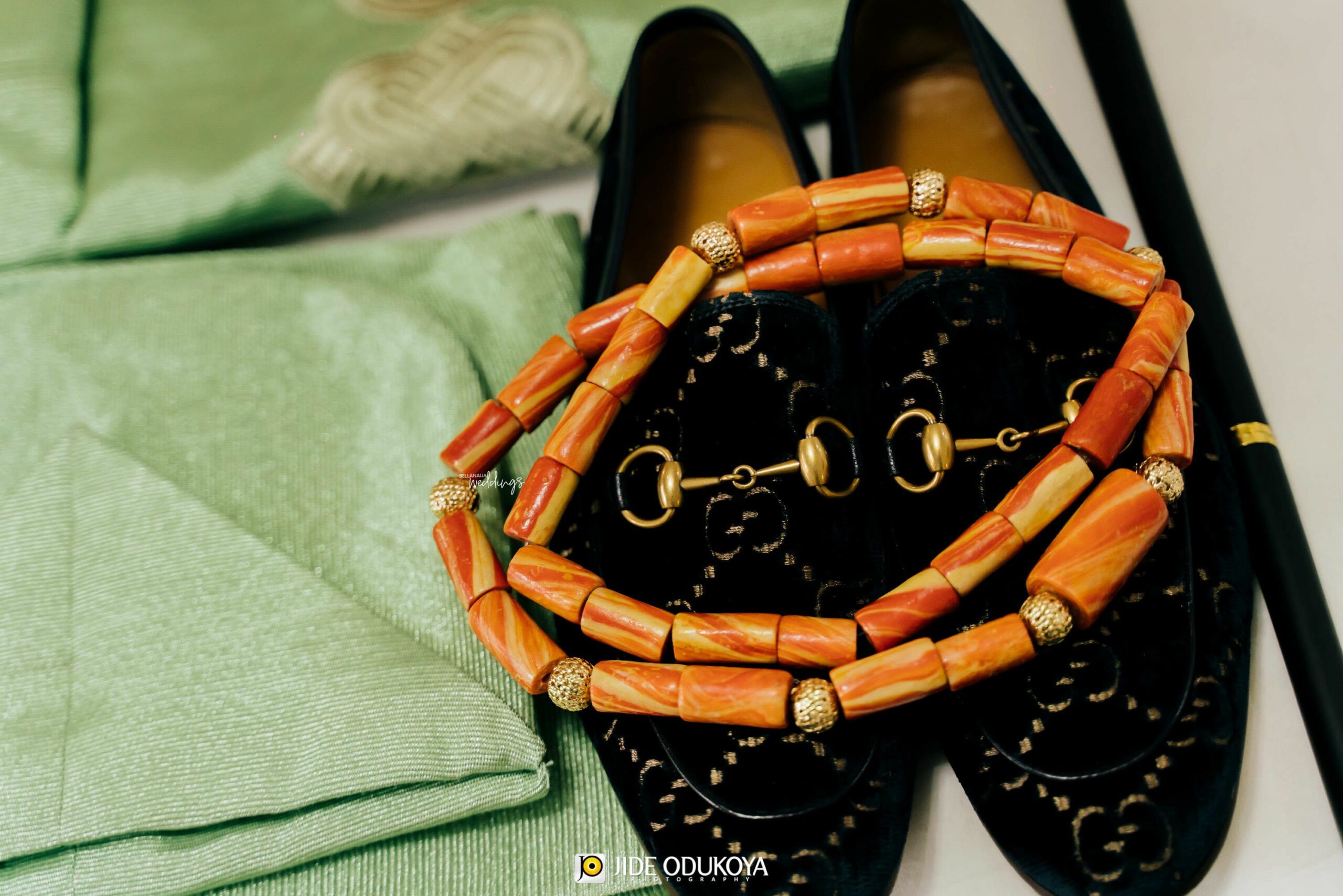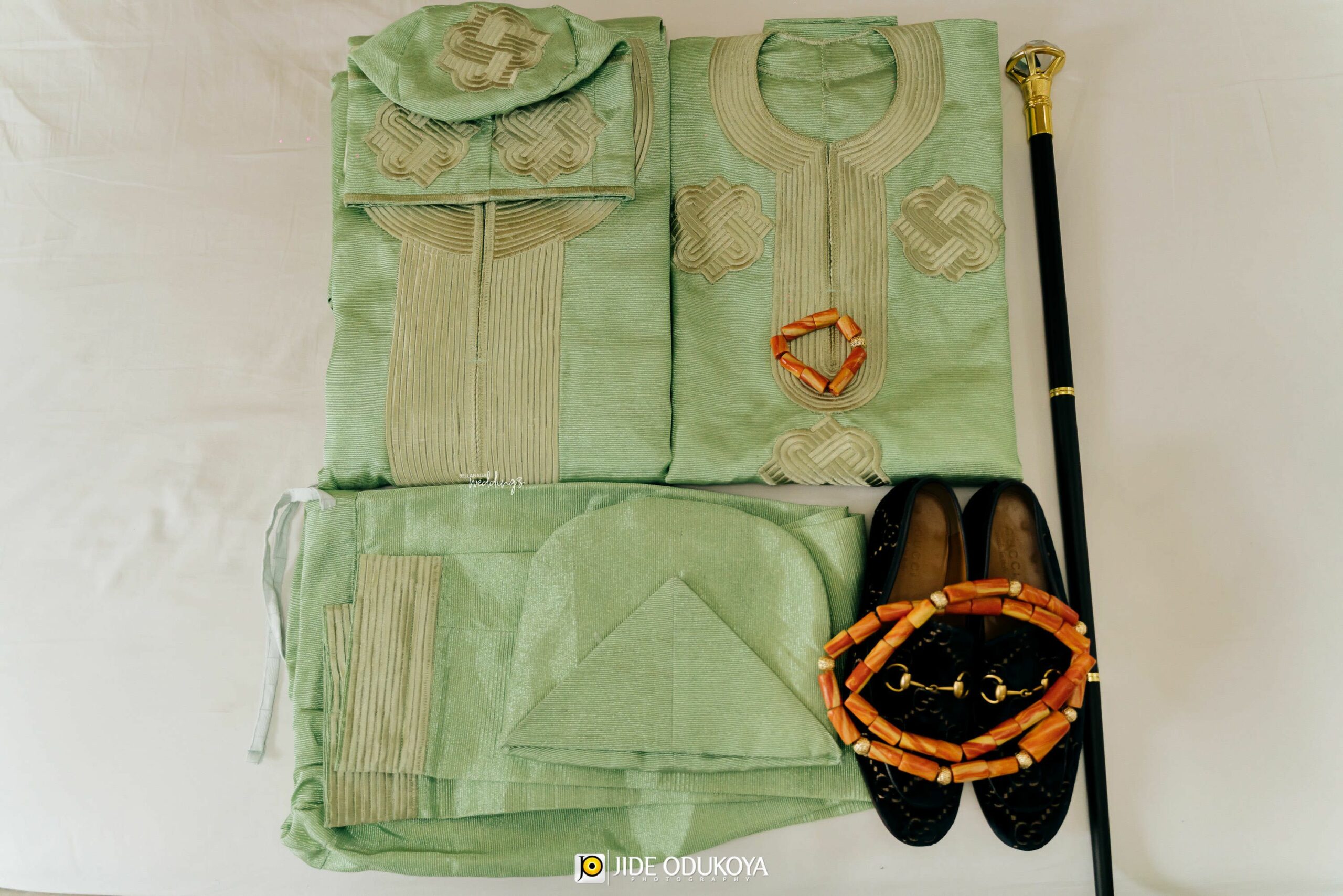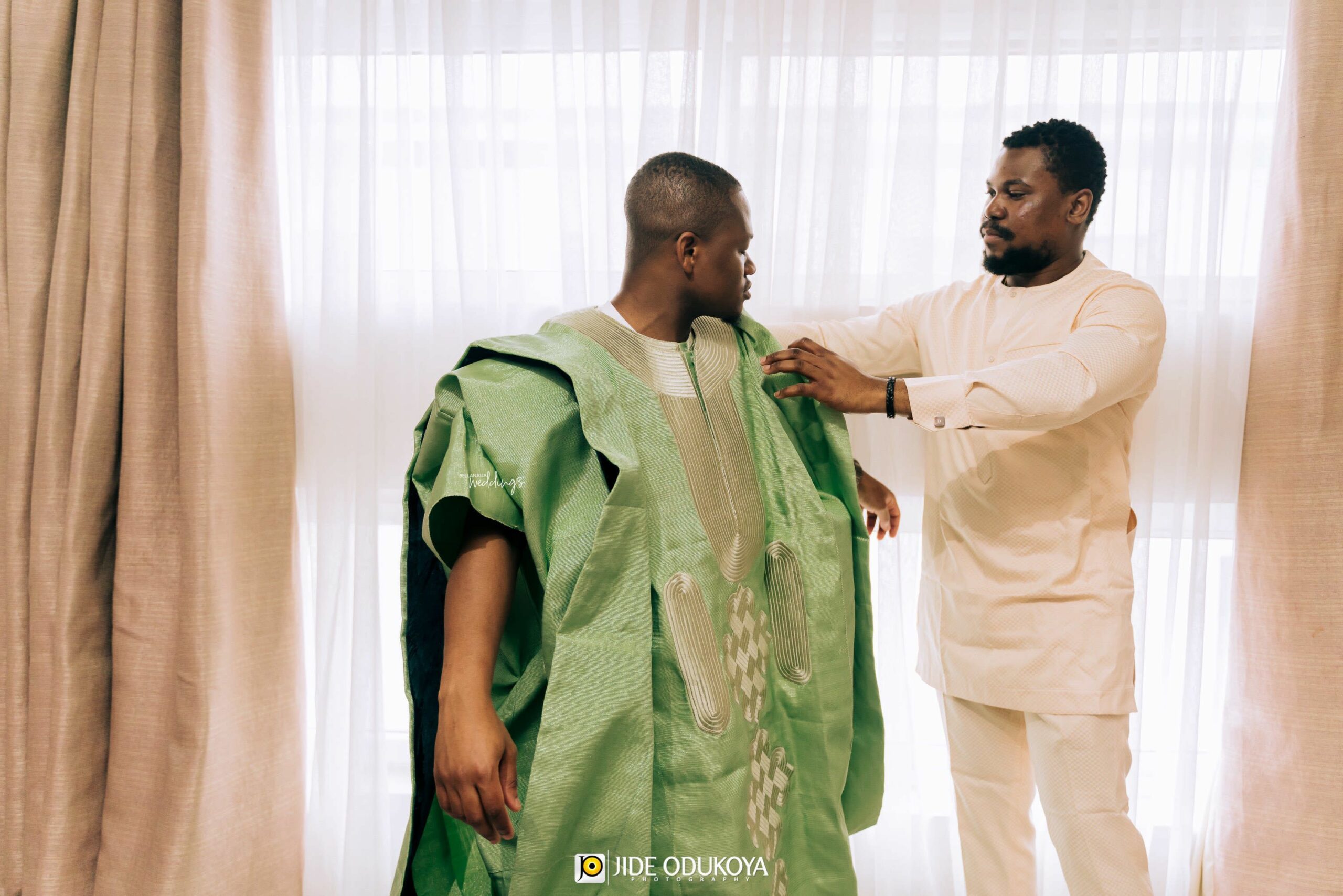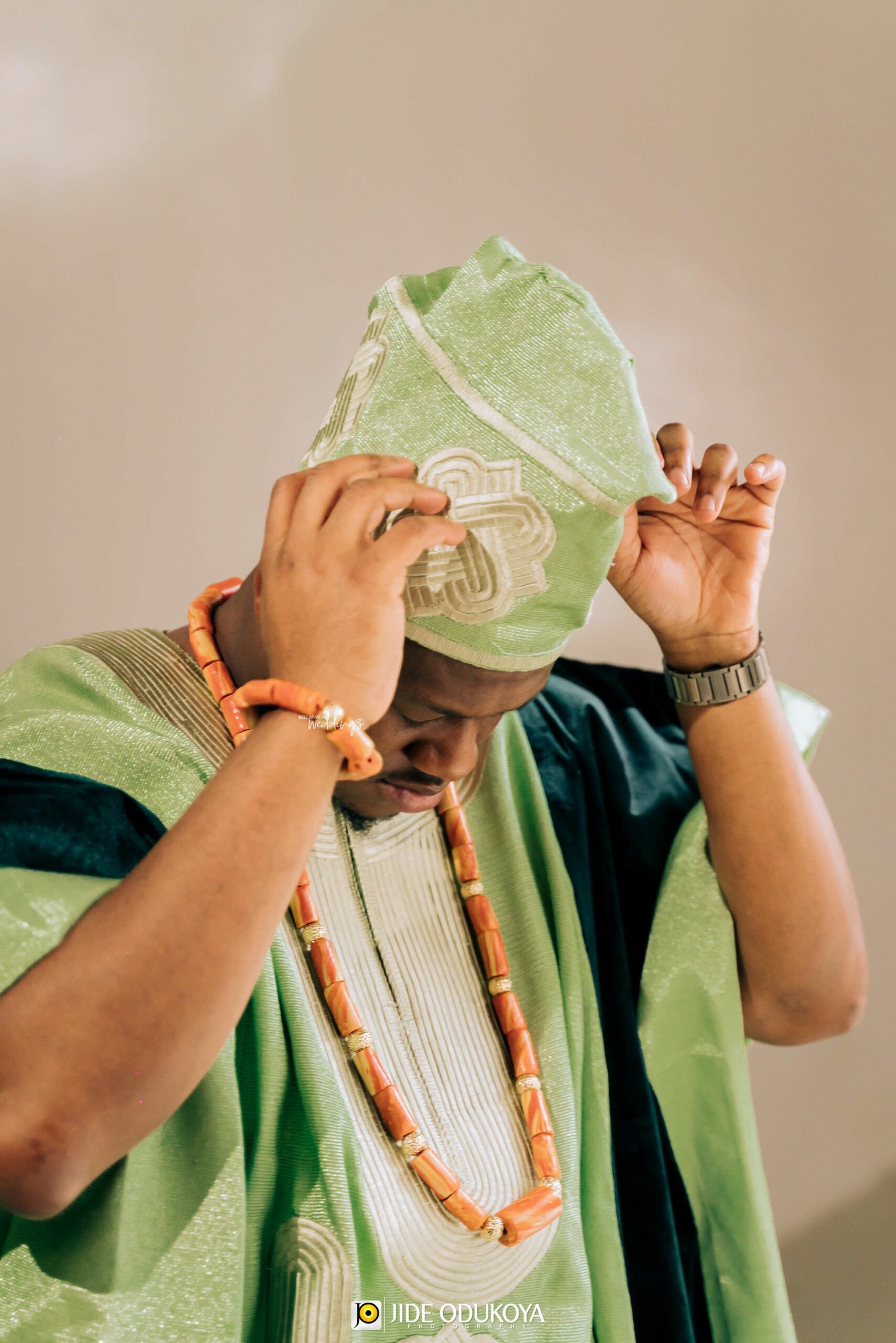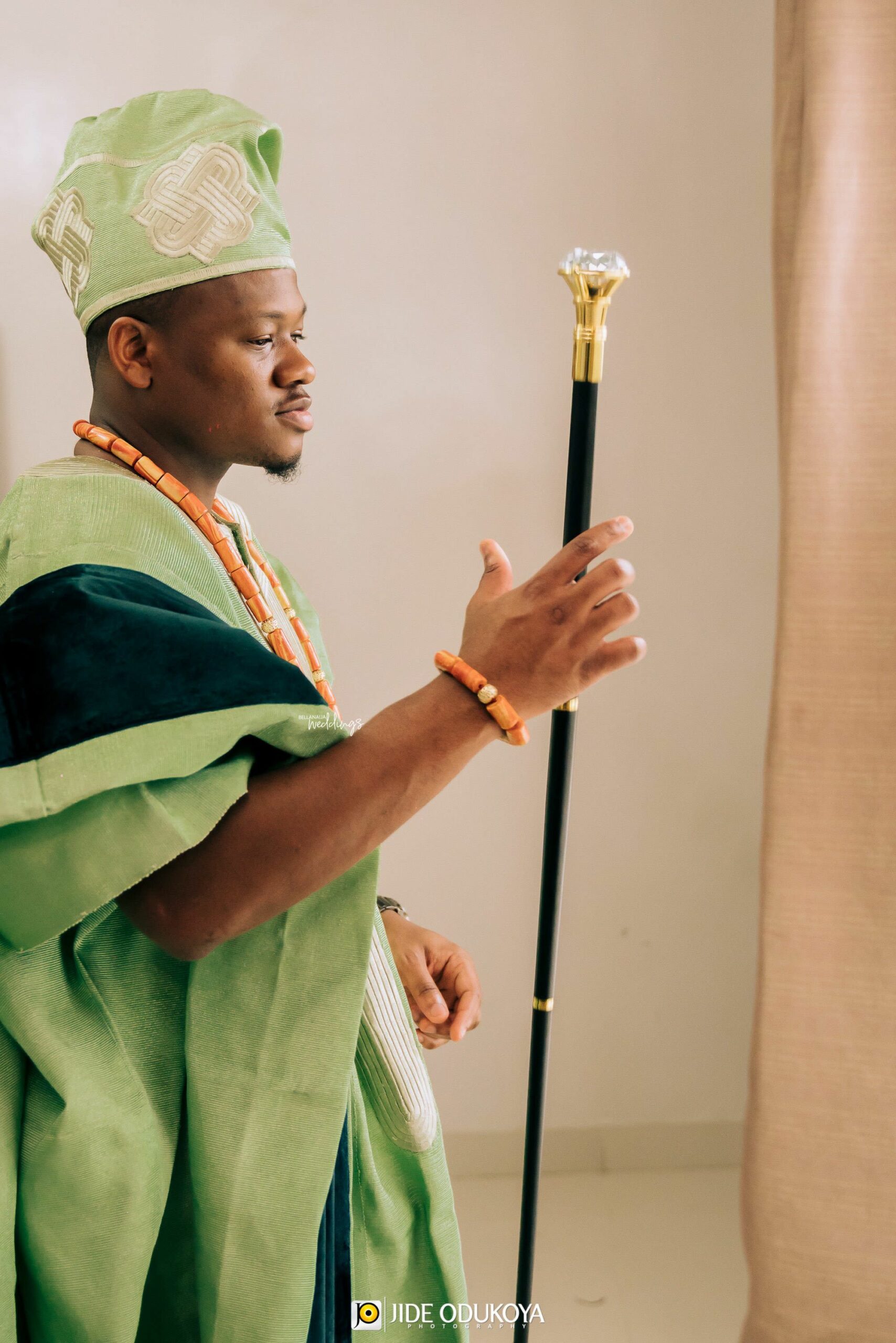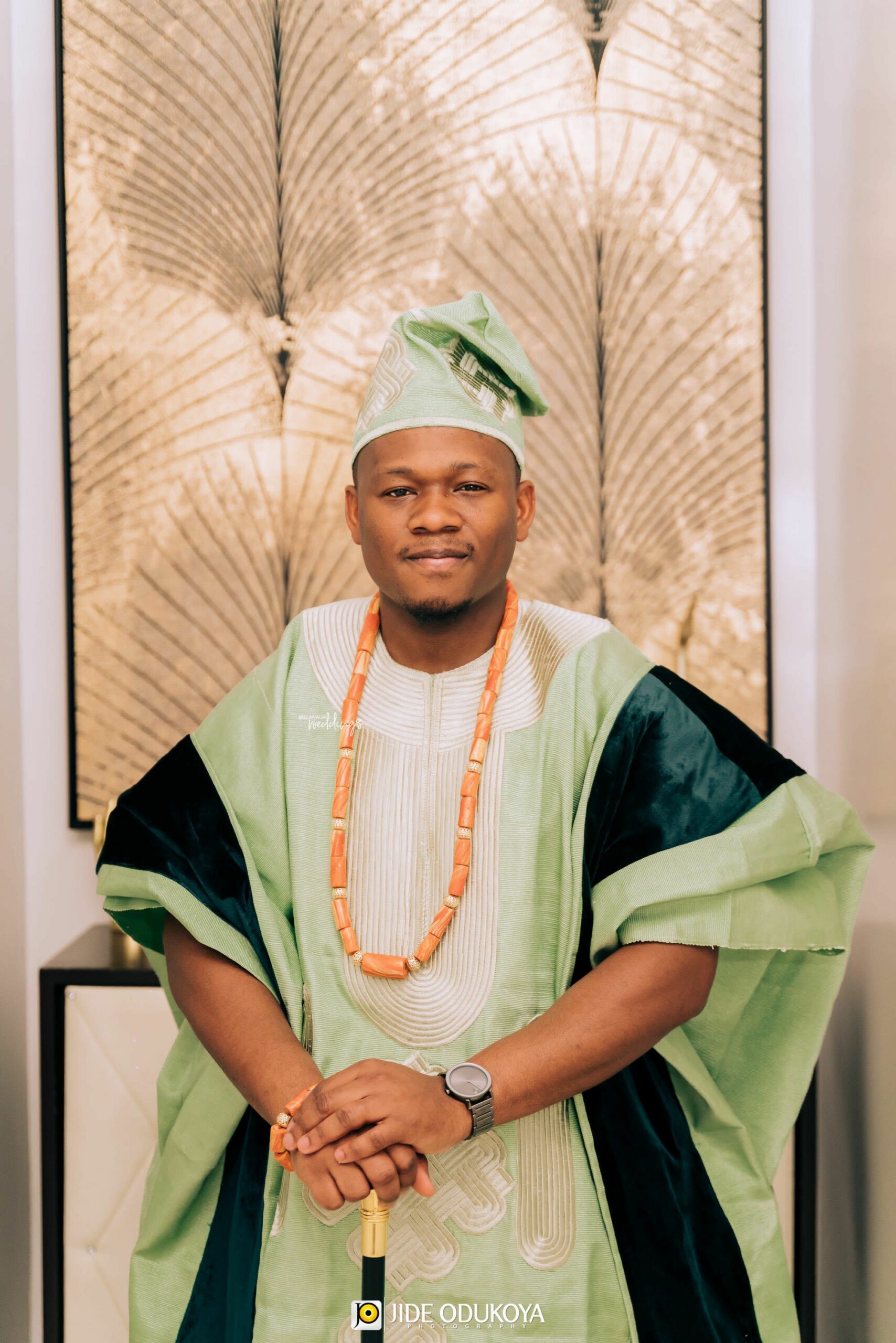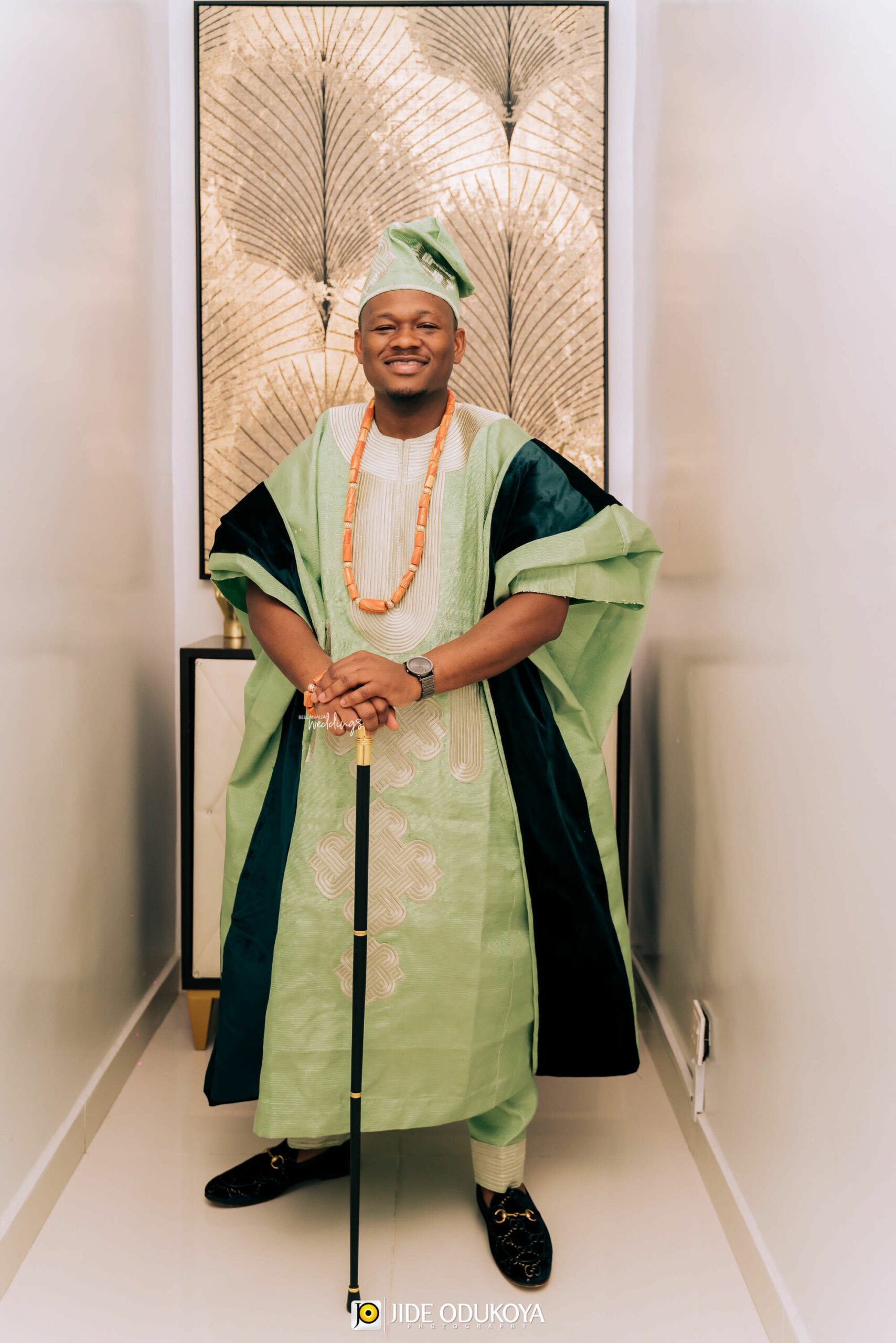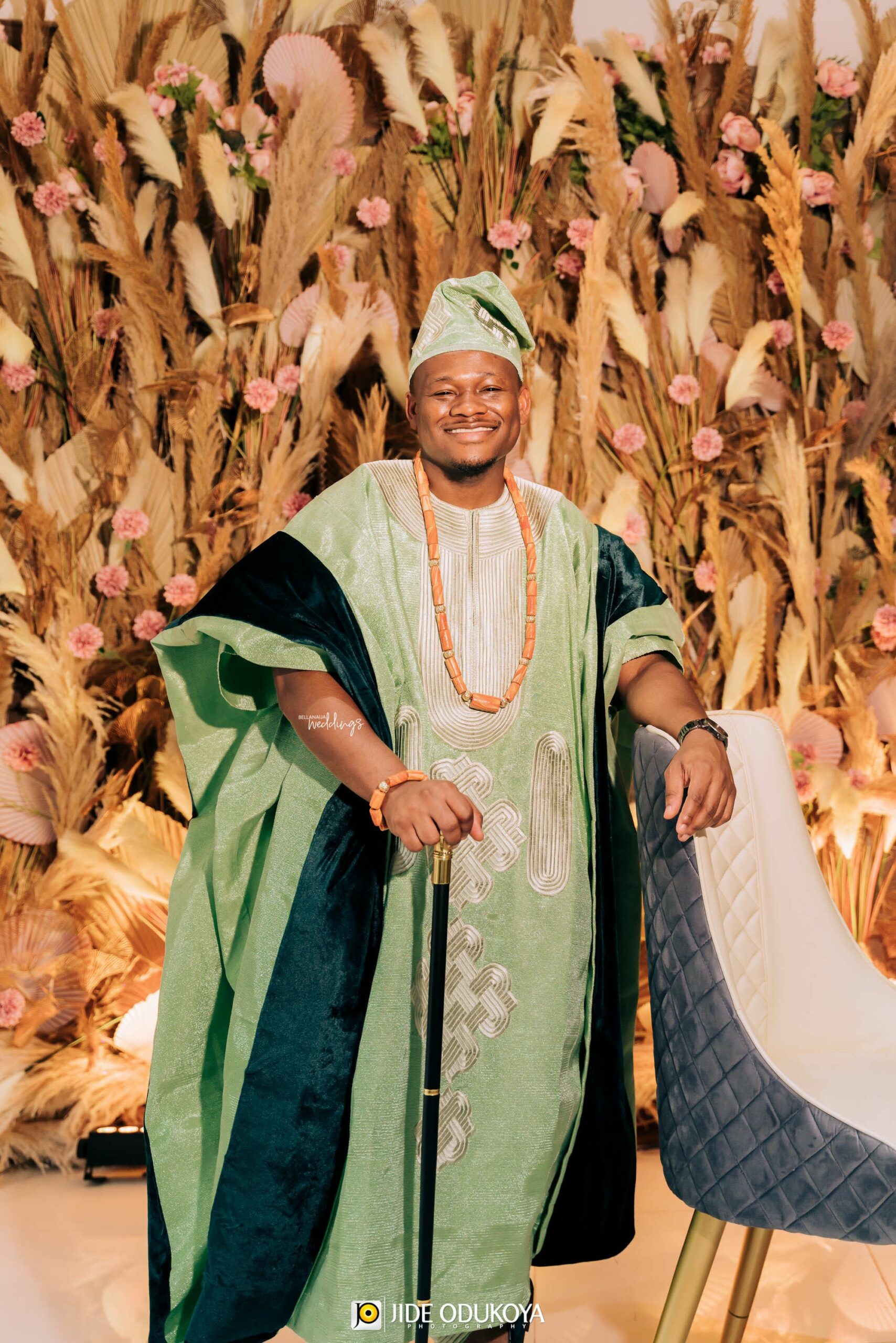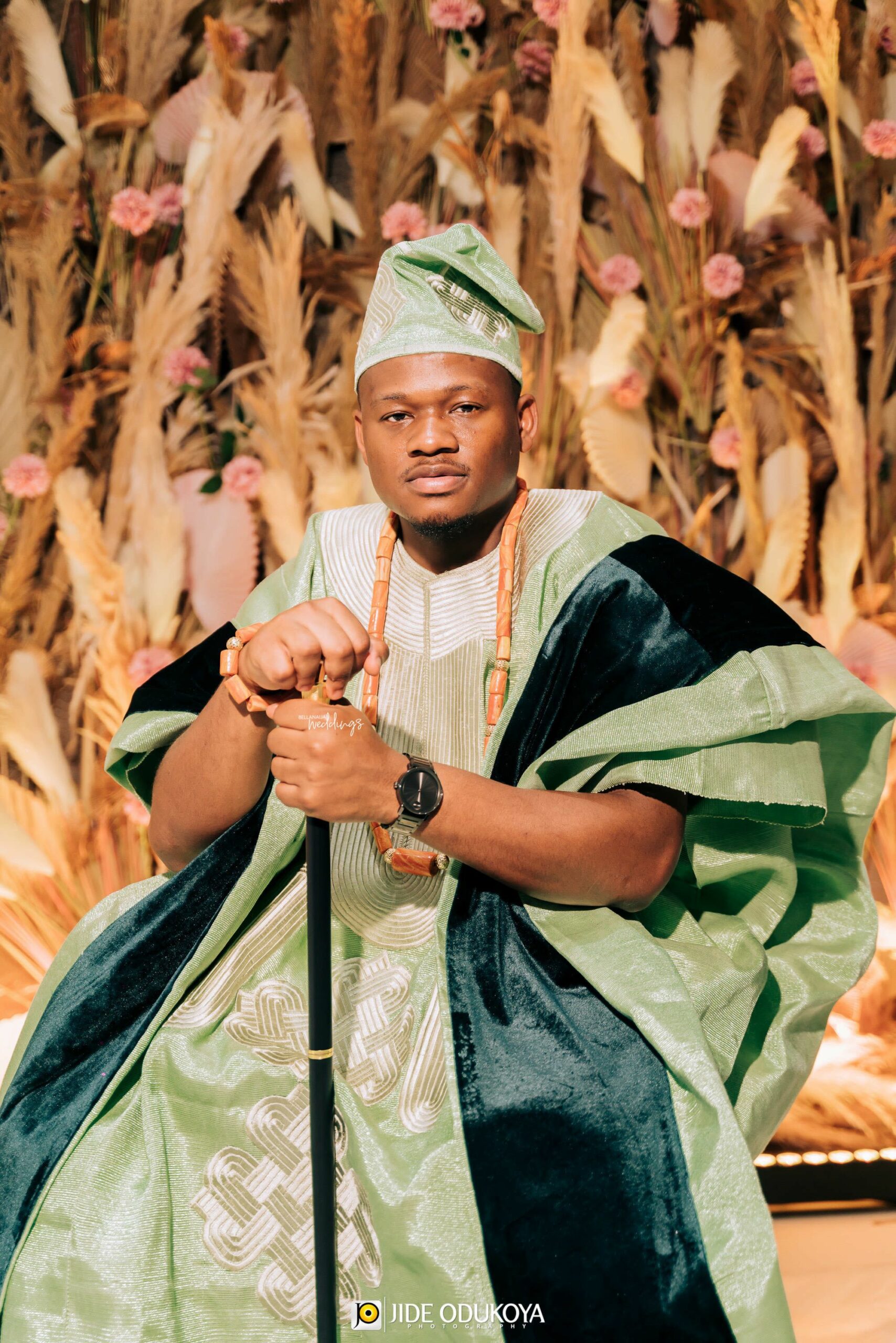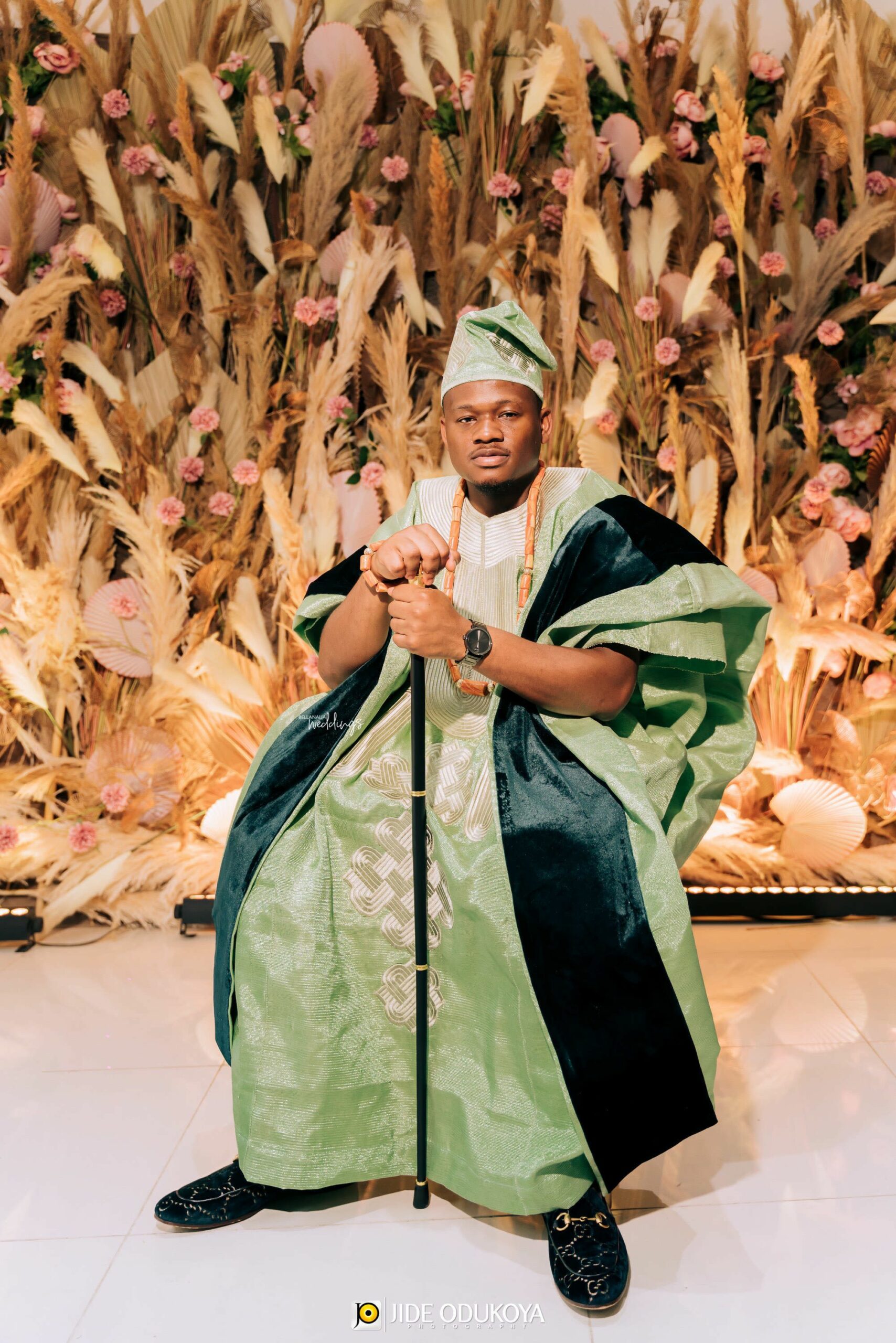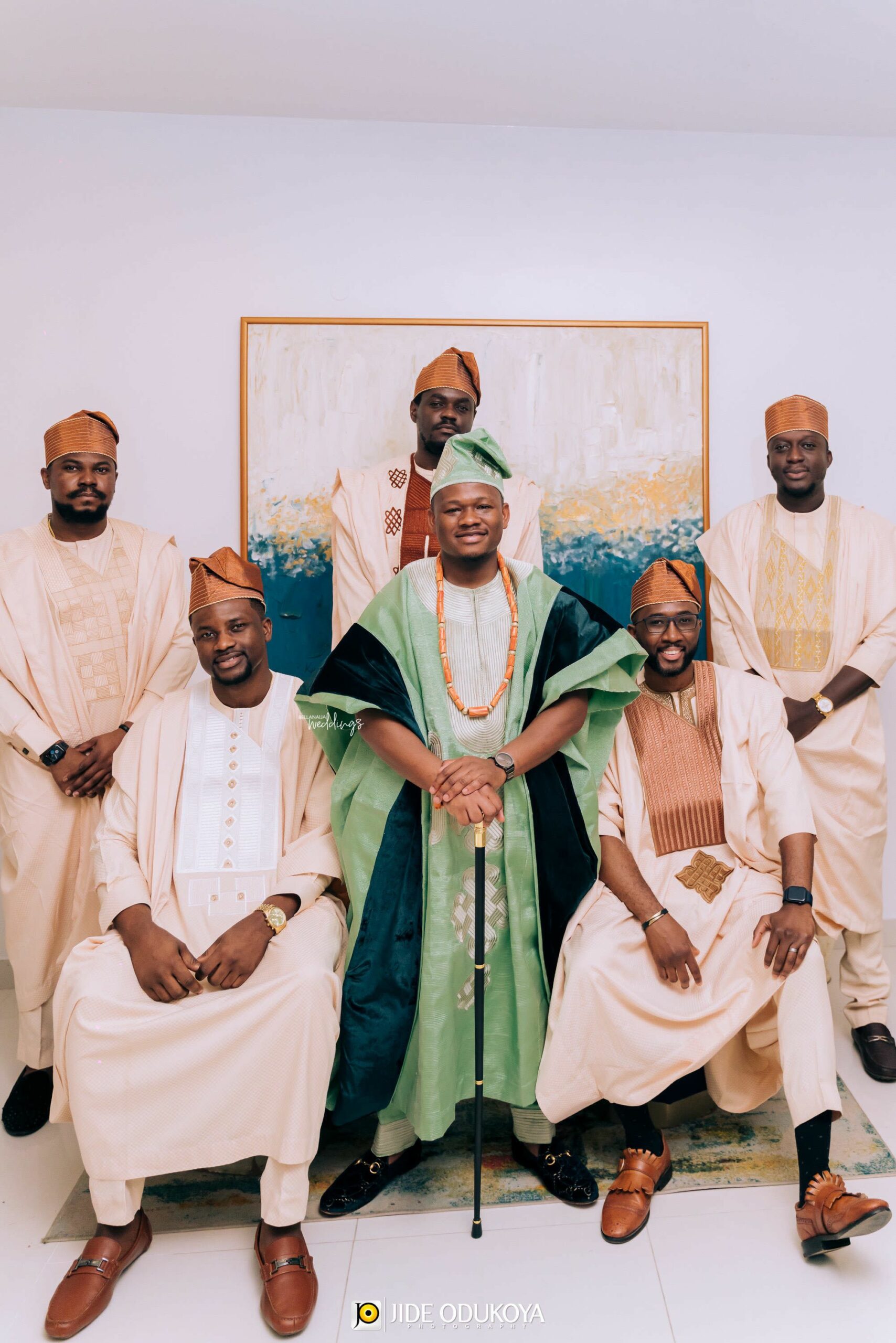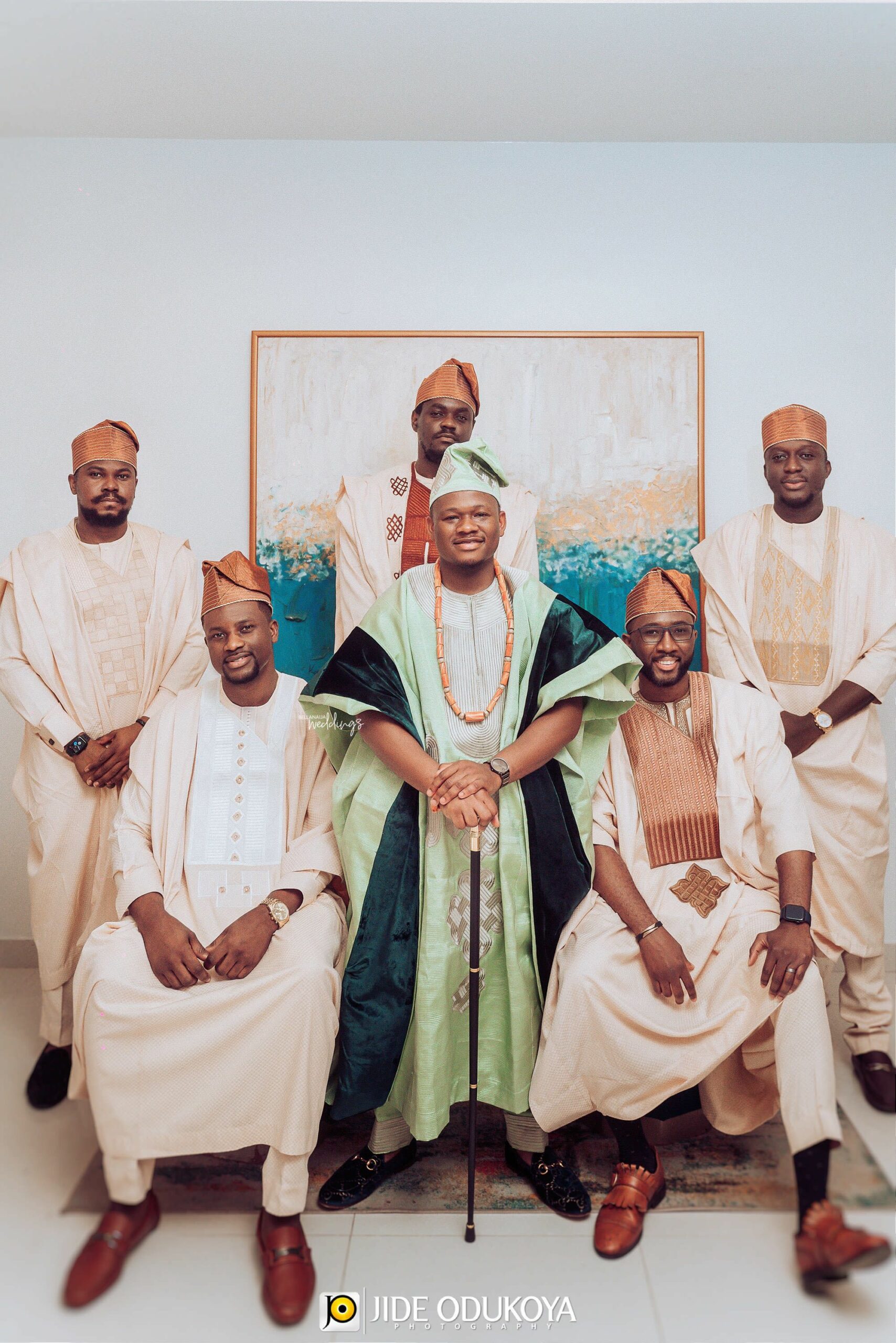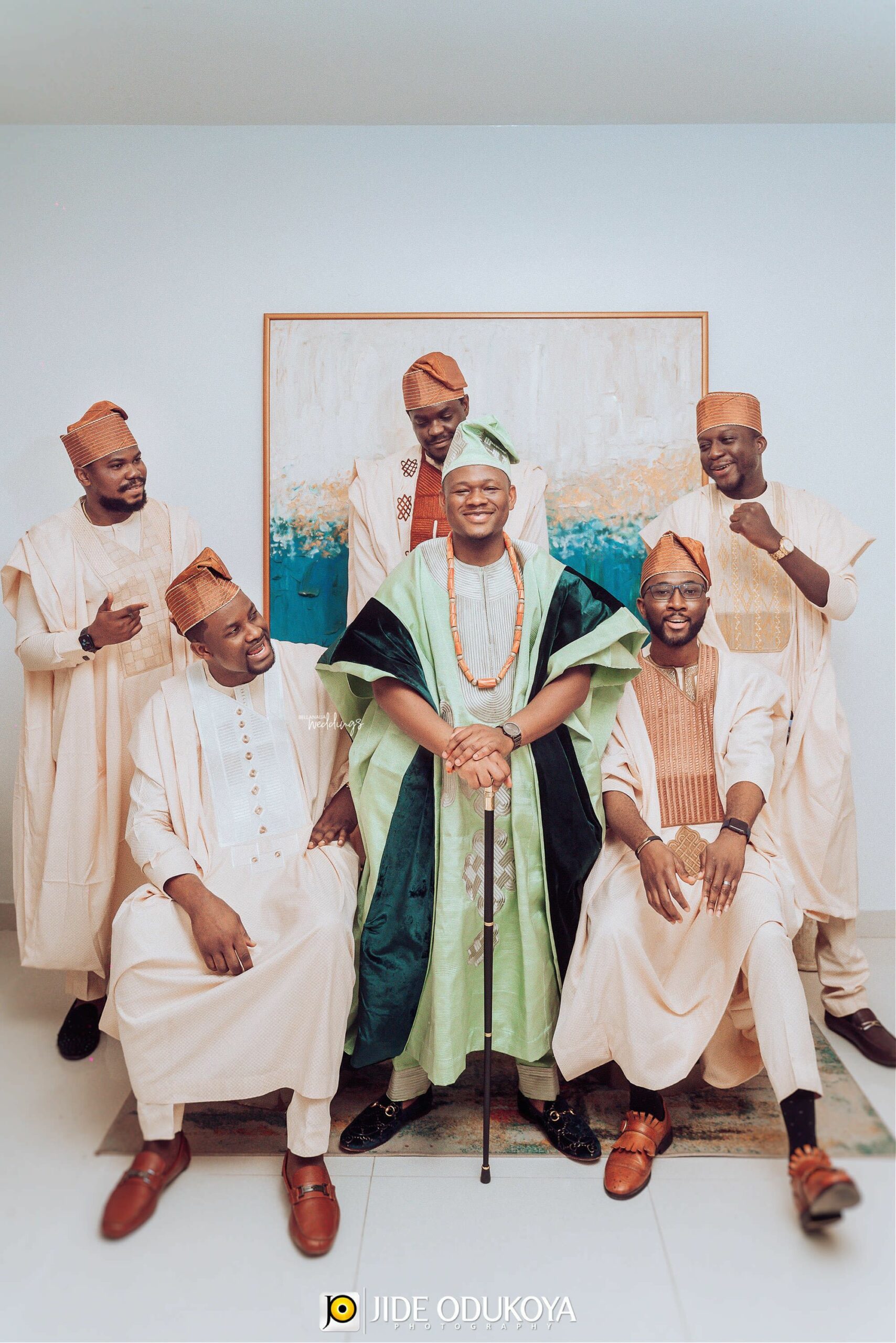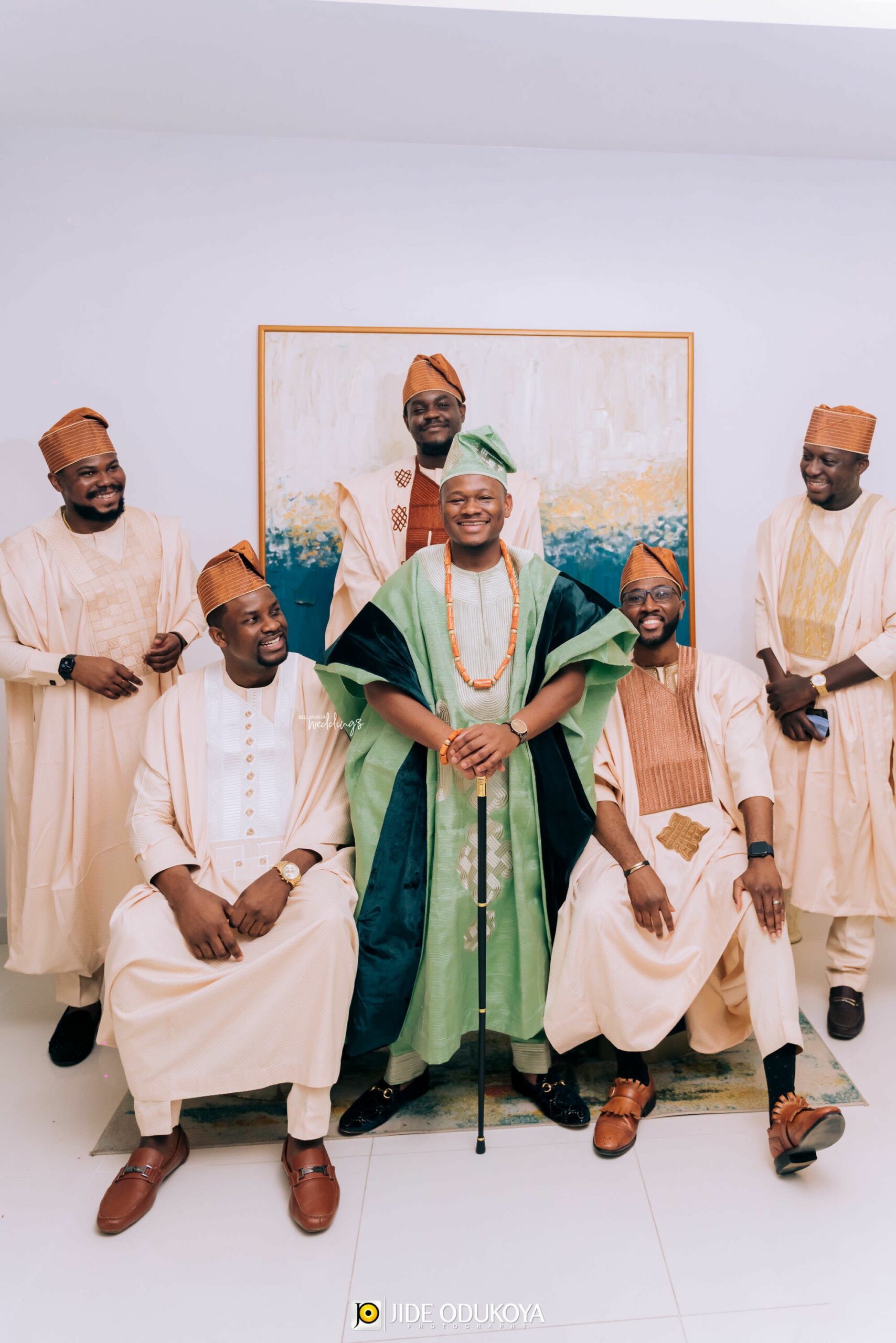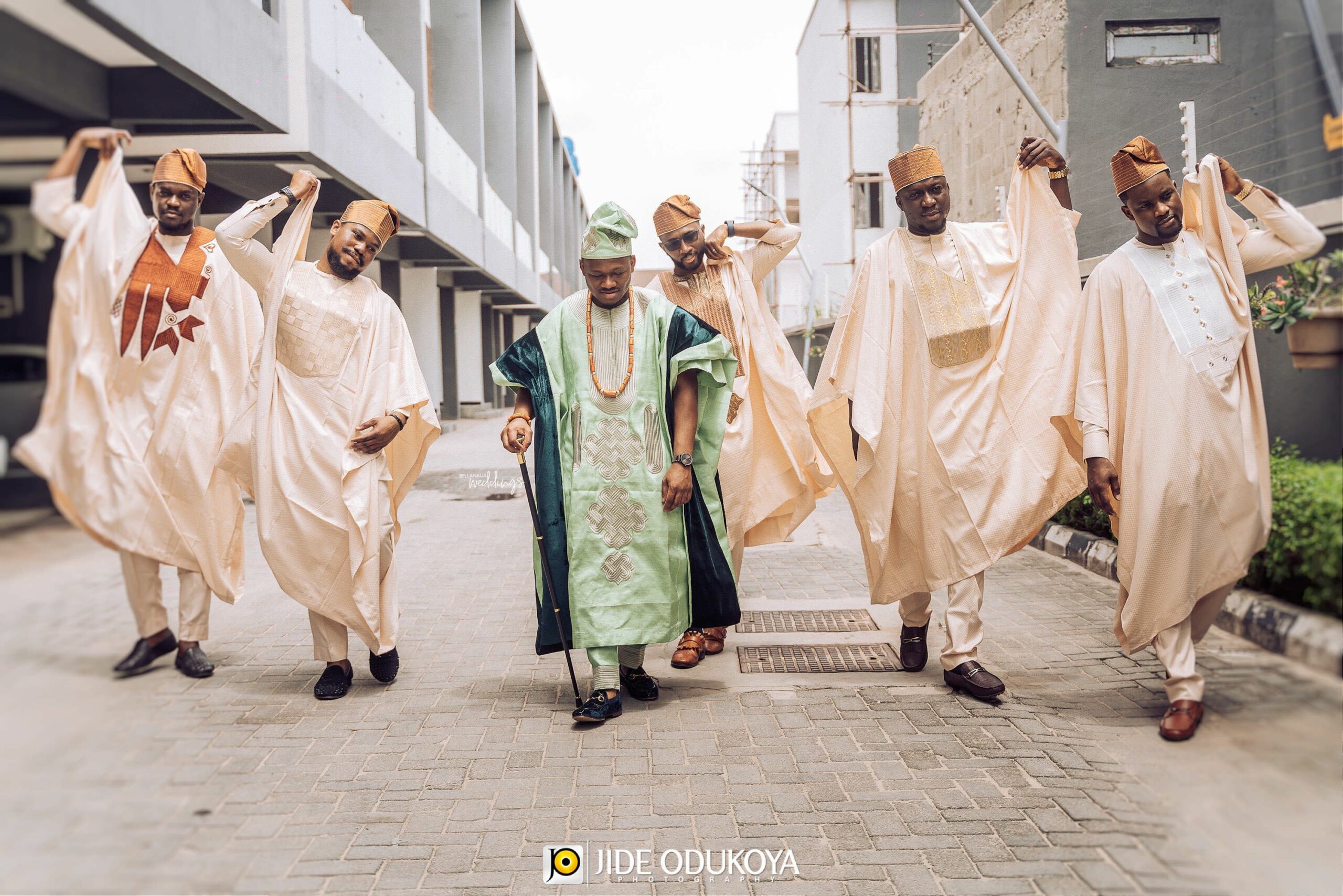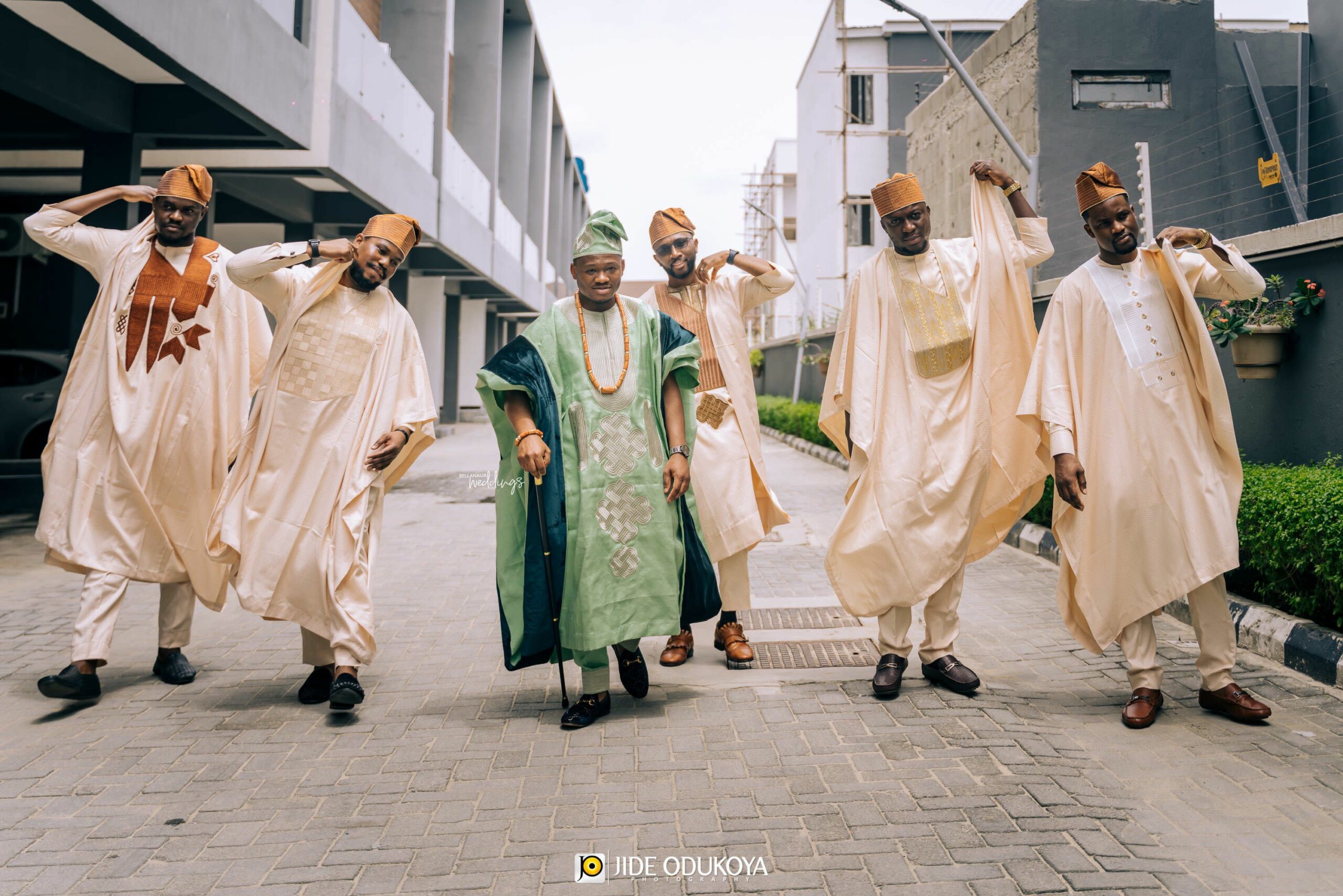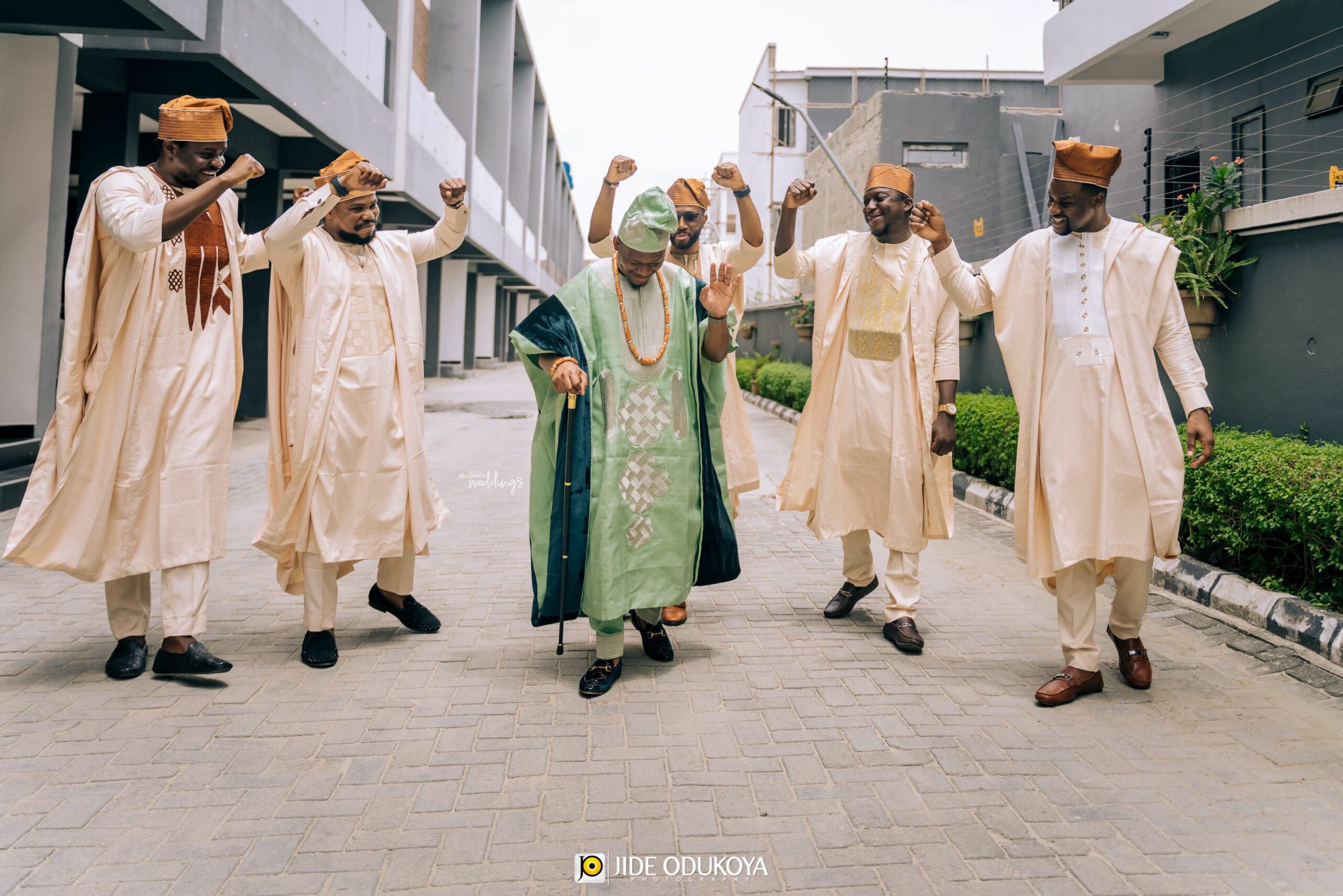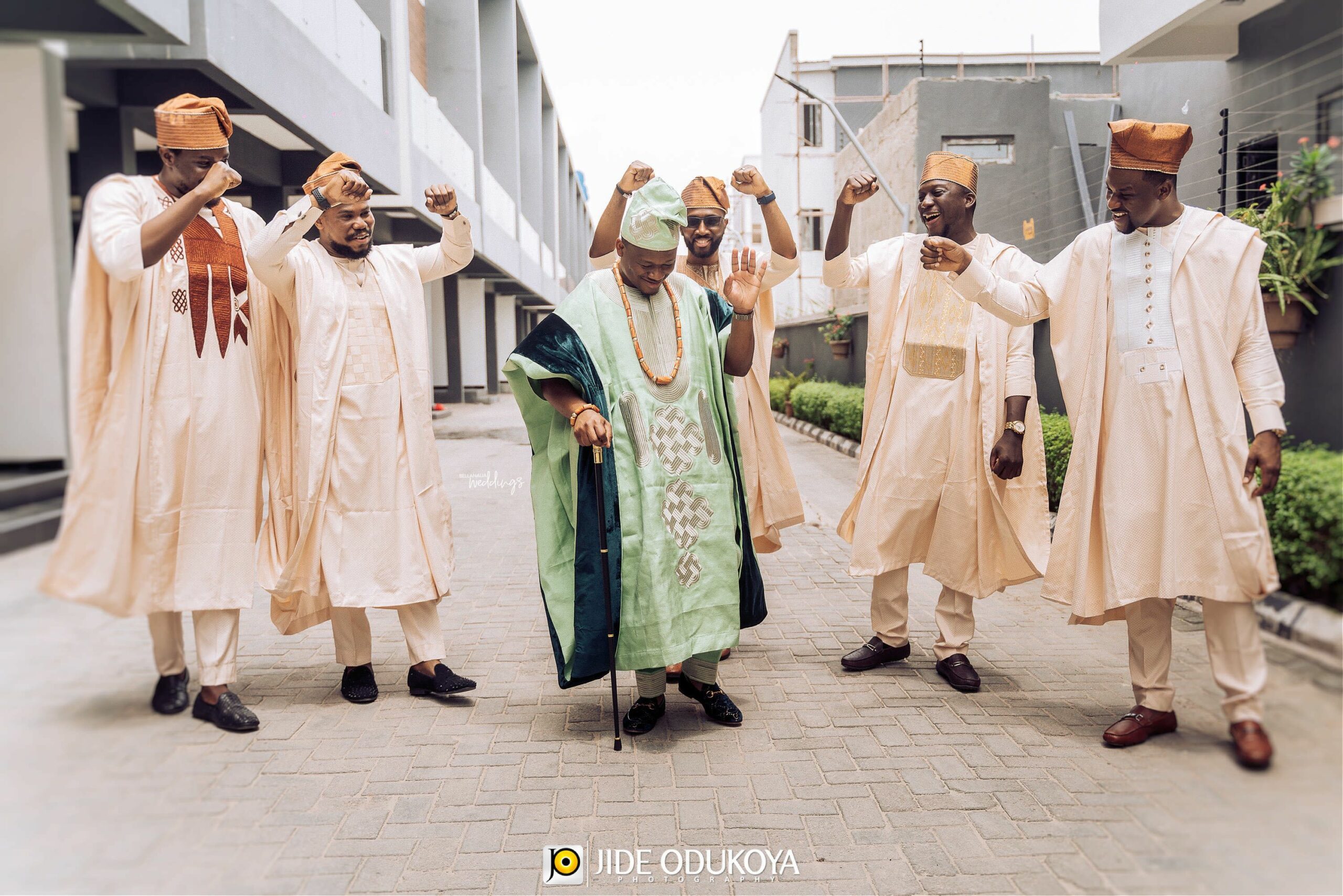 It's time for the ceremony…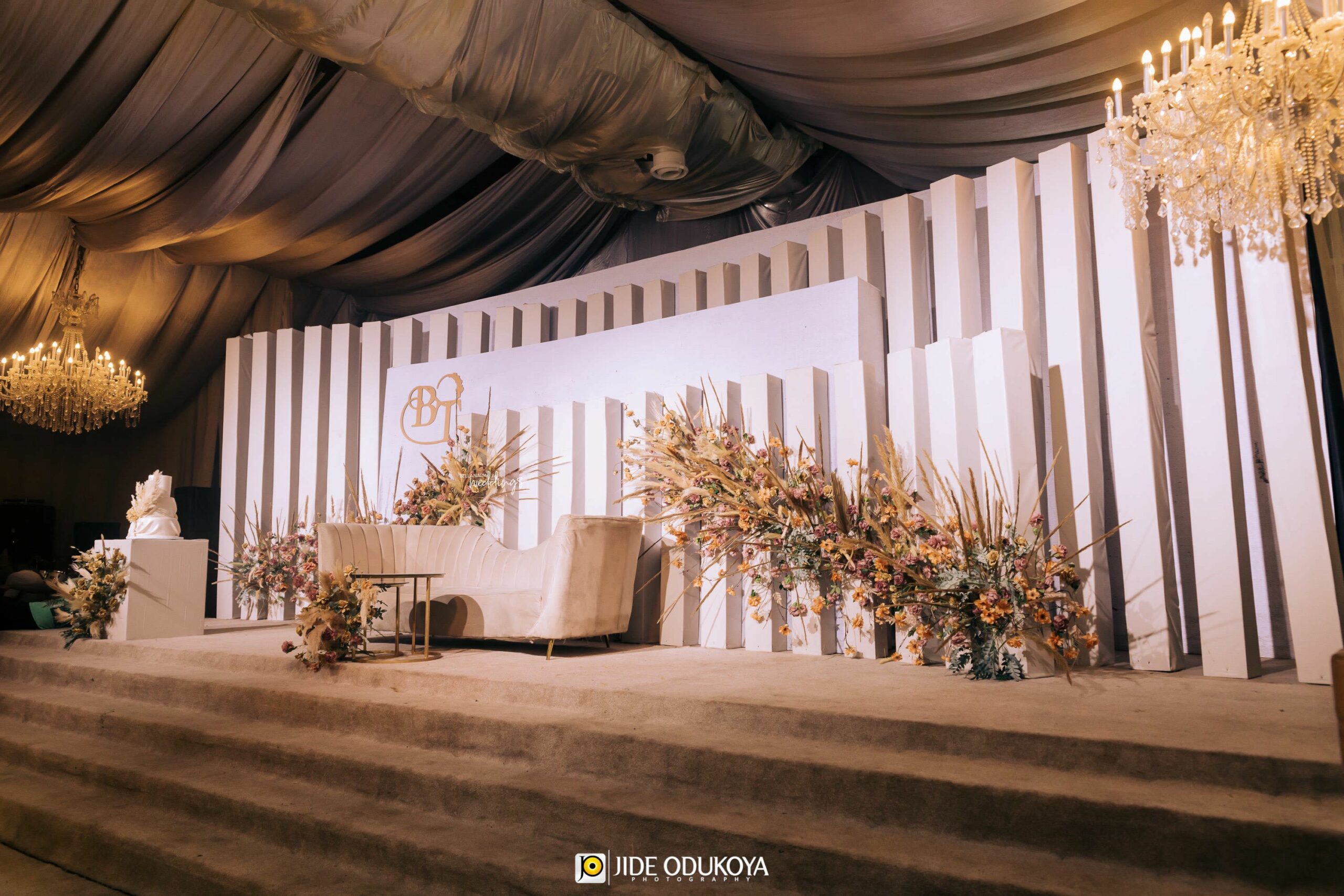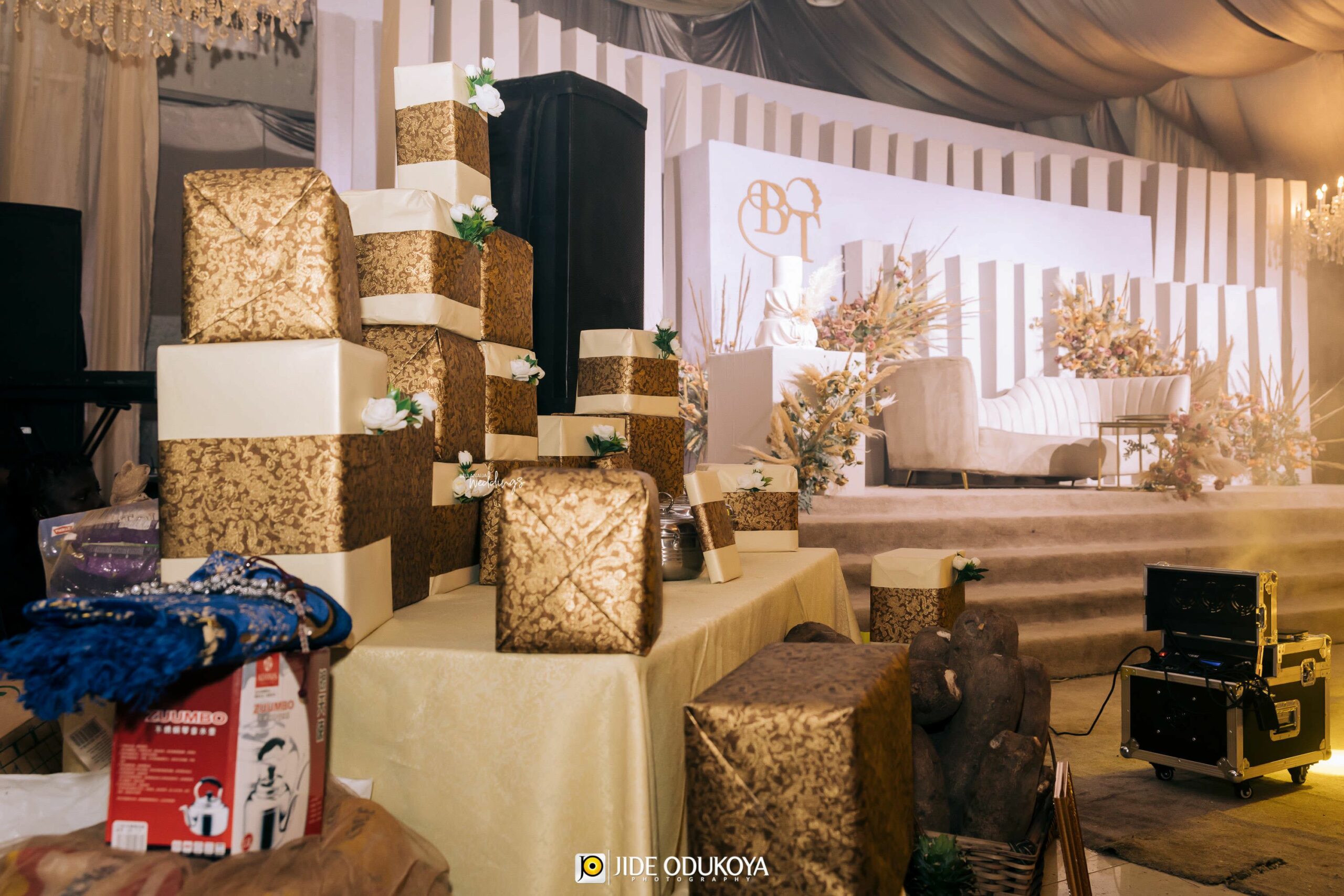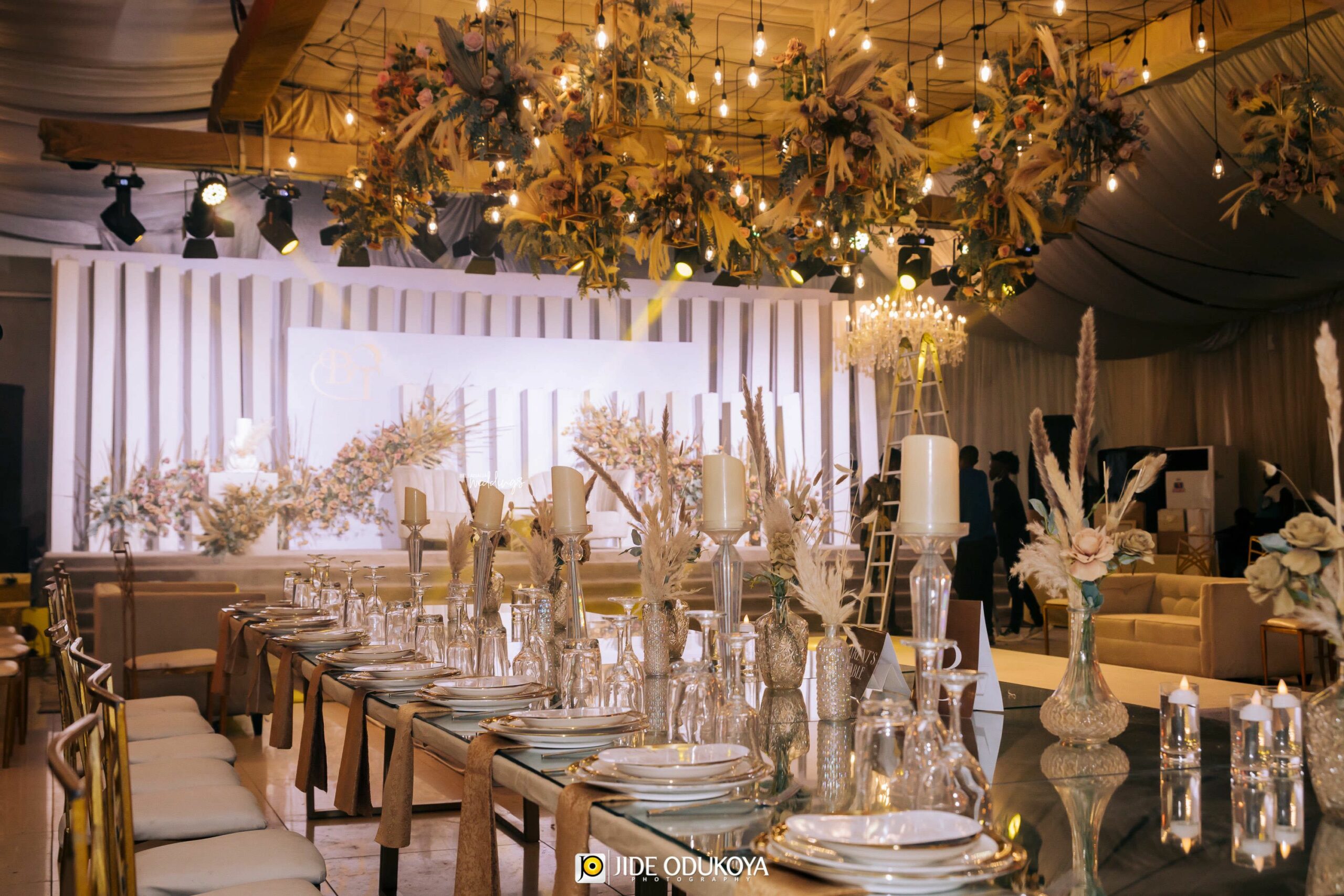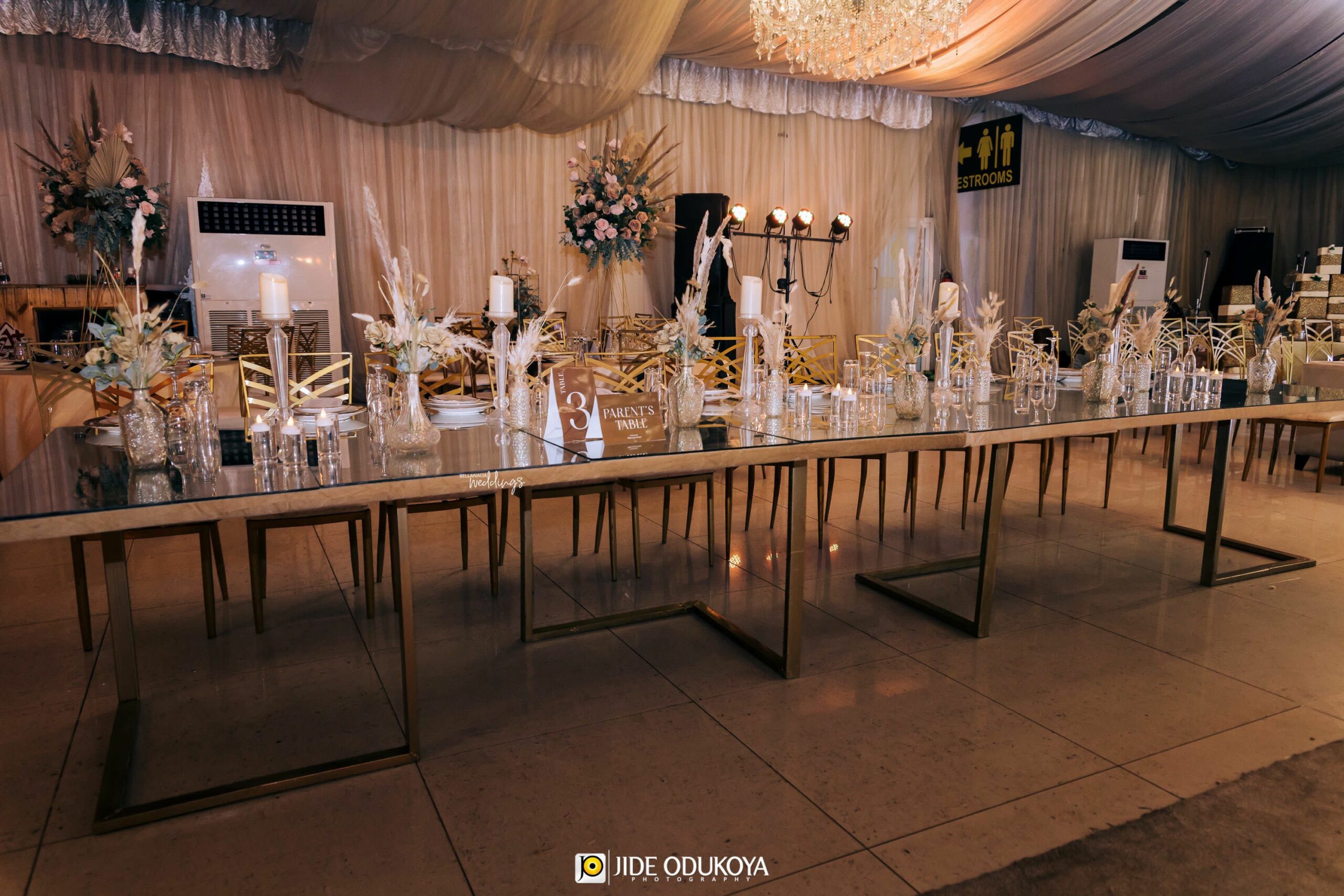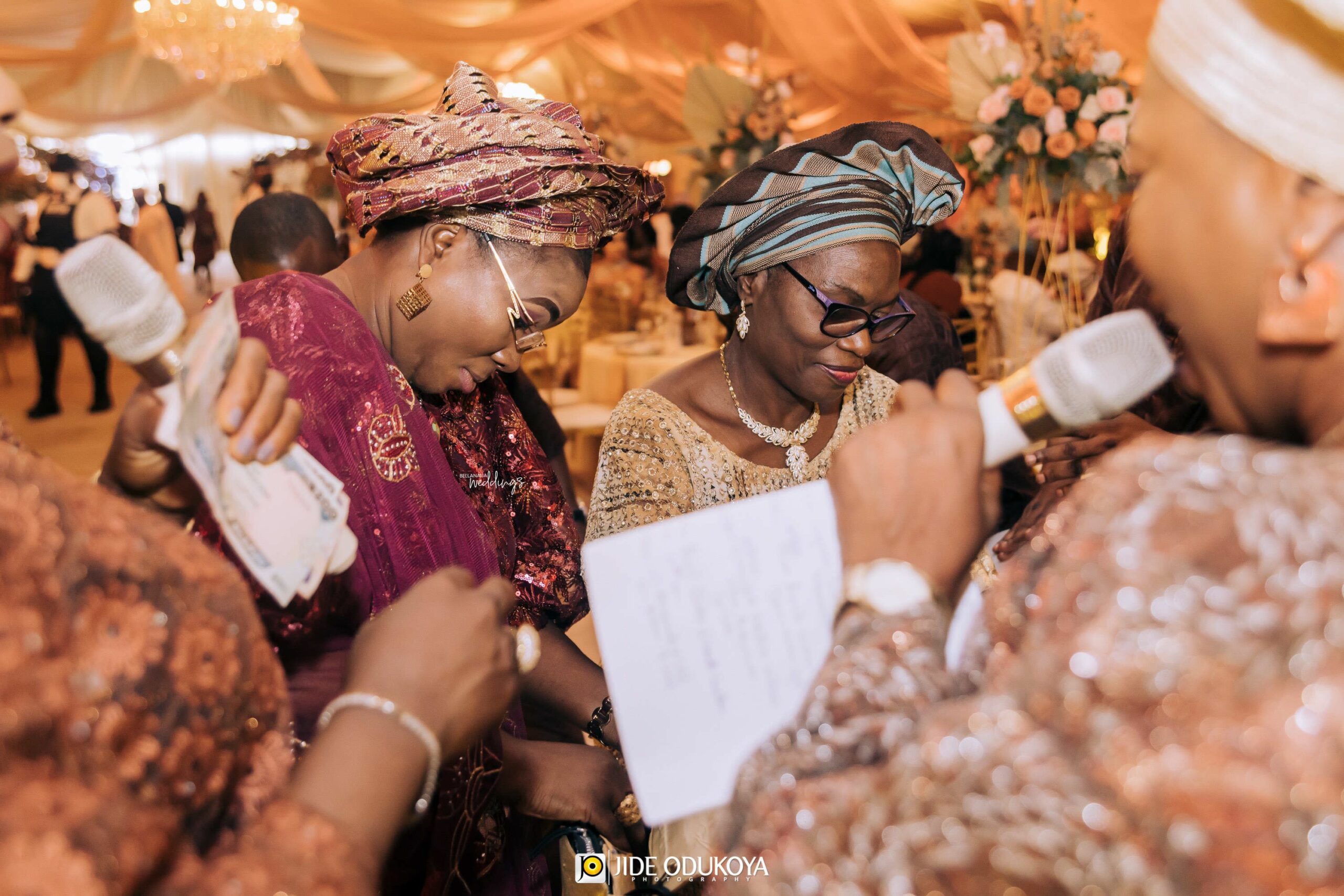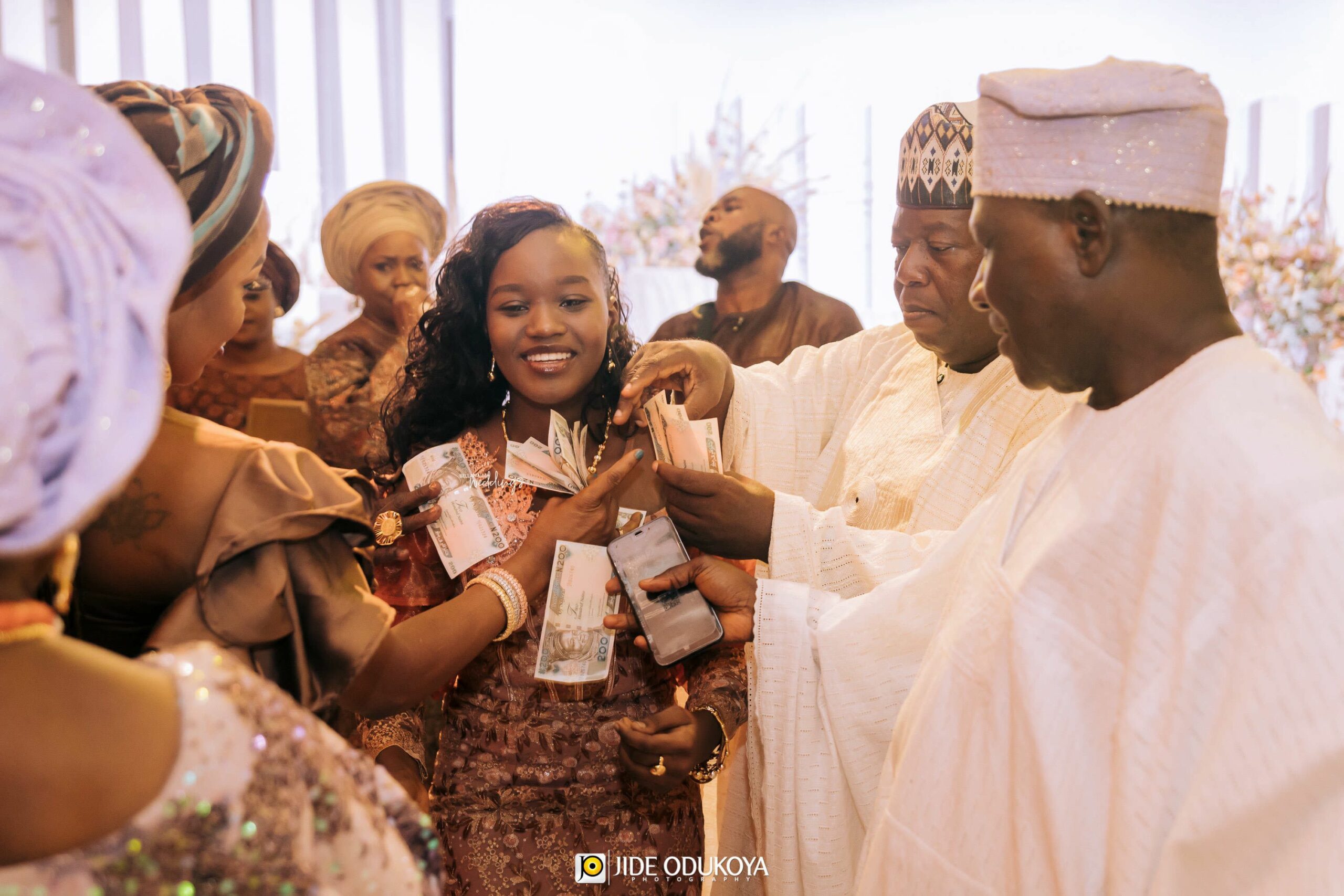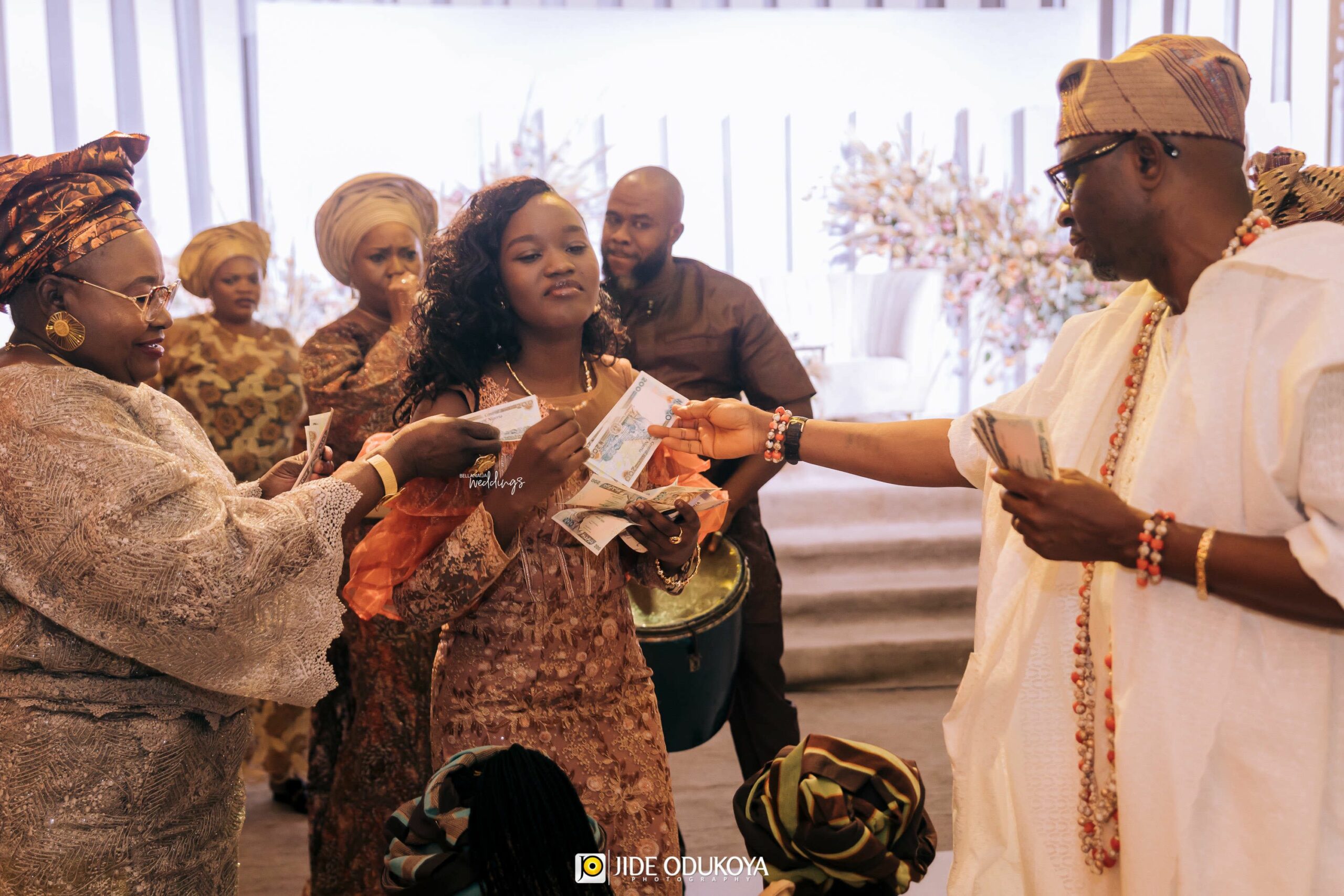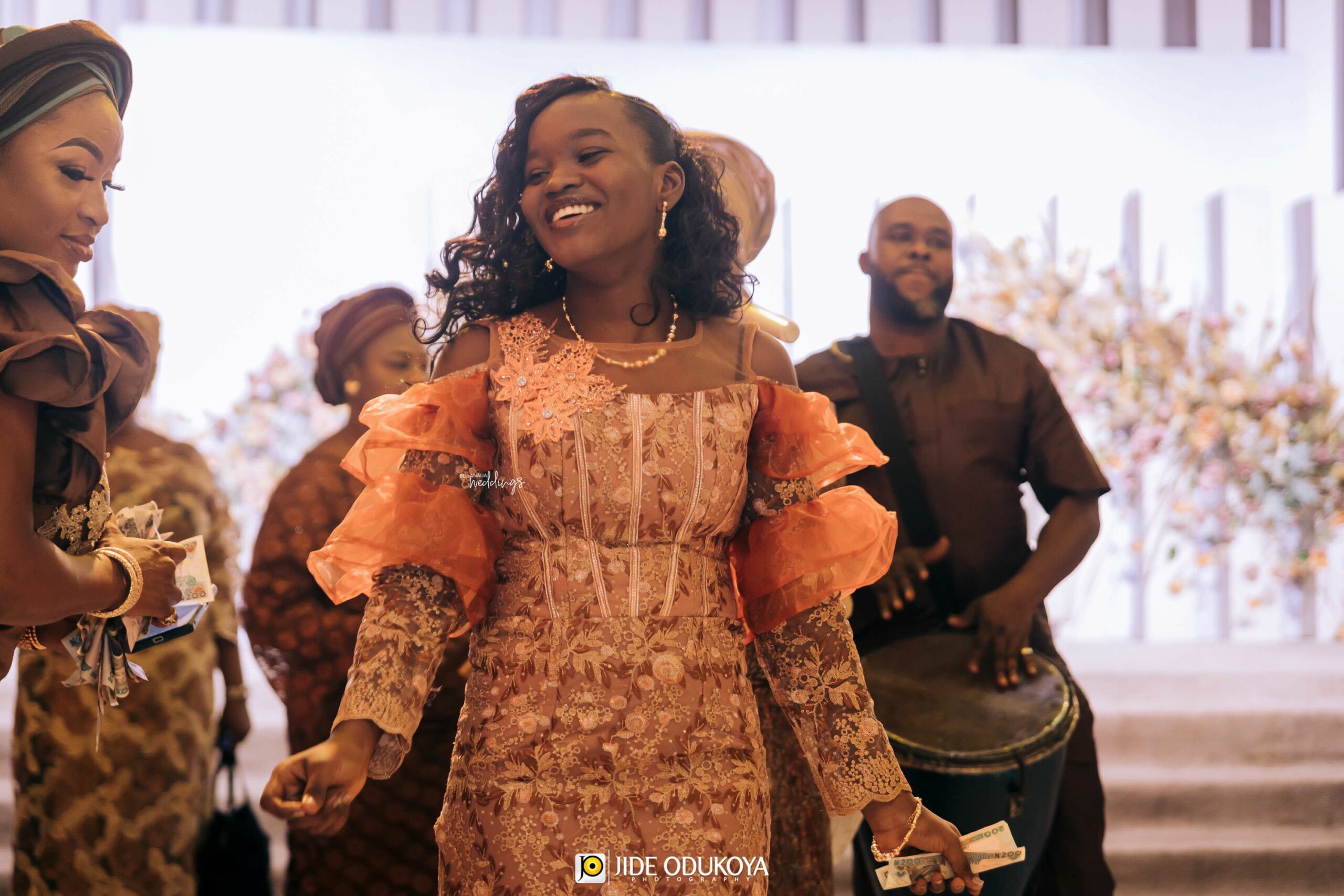 Make way for the groom!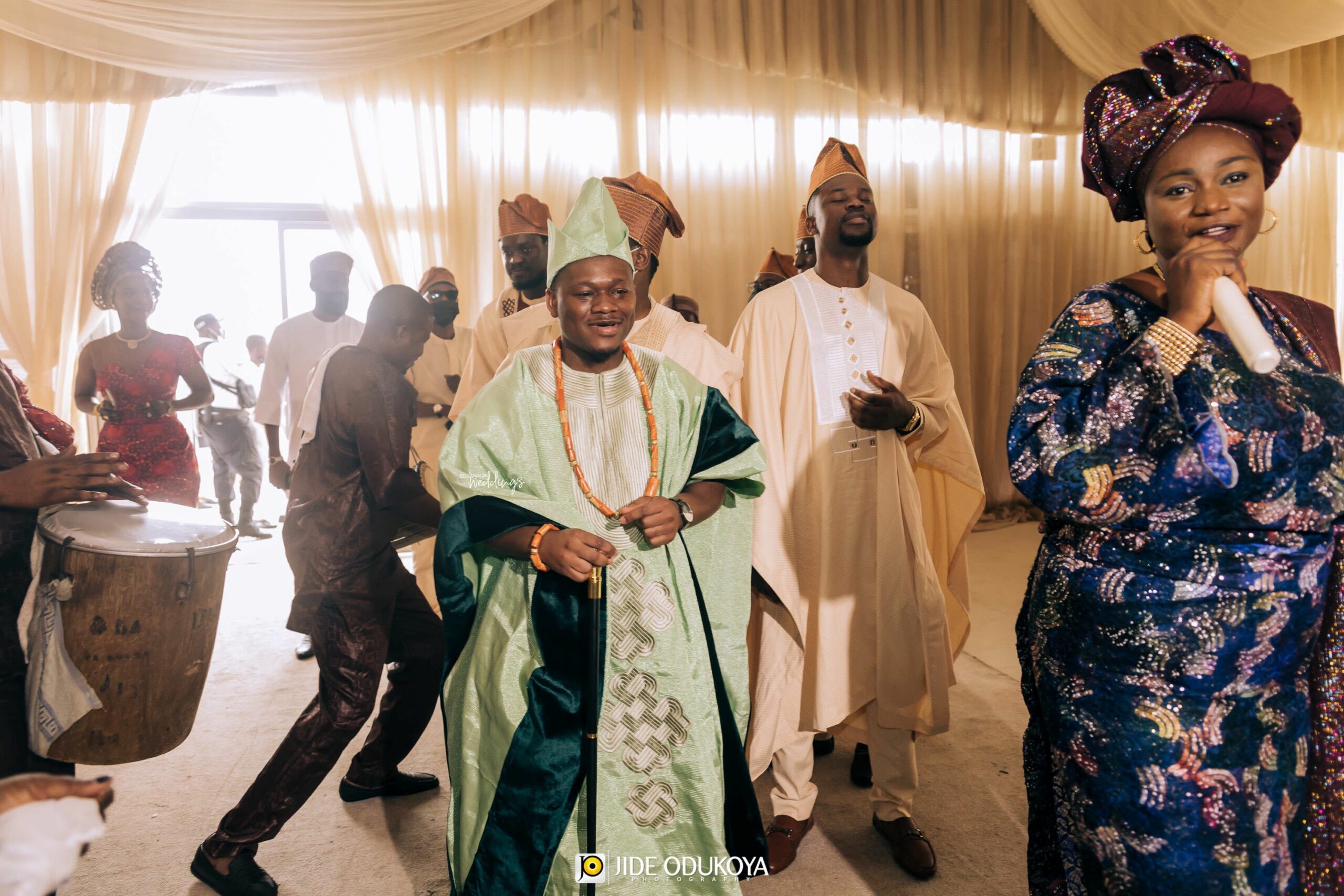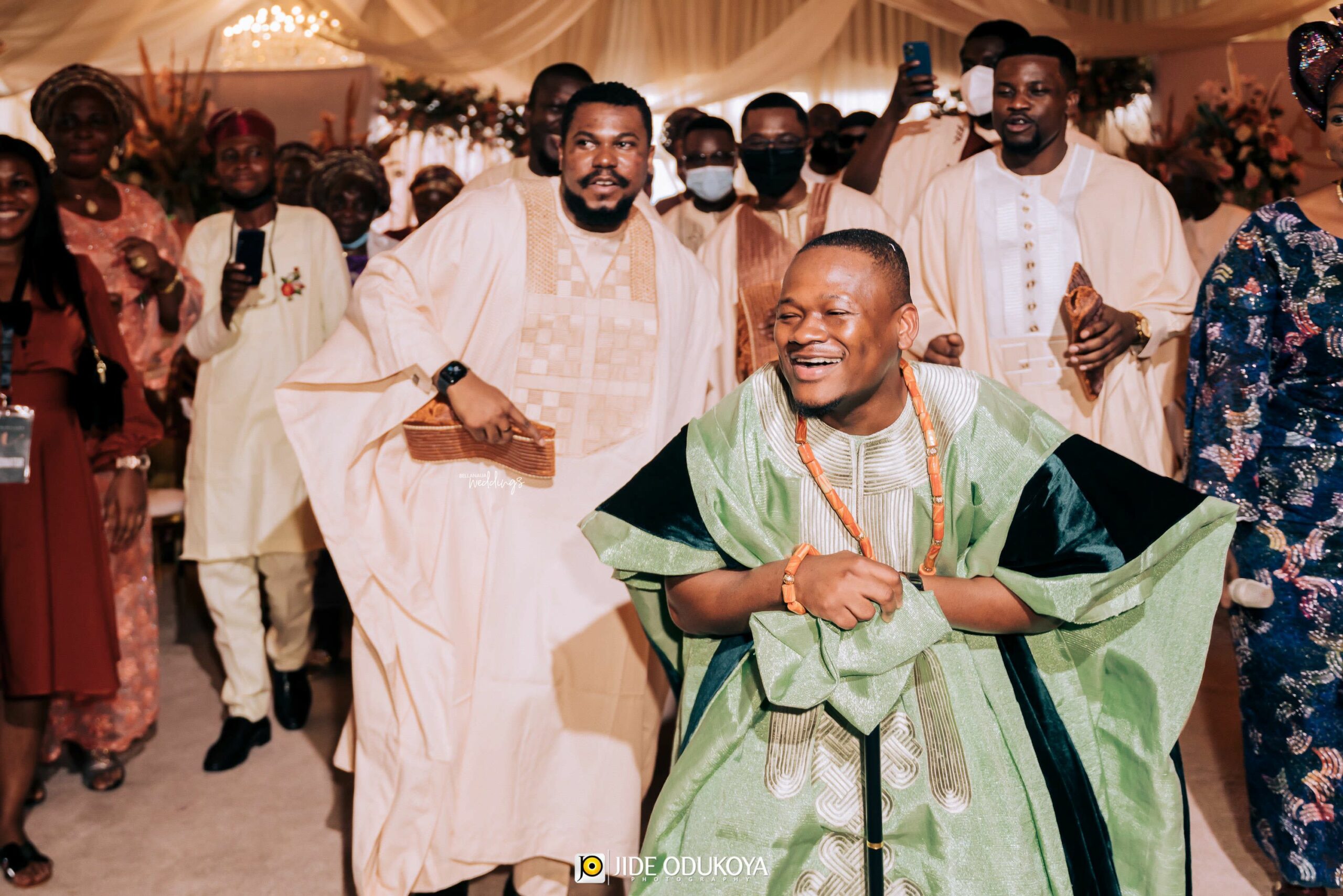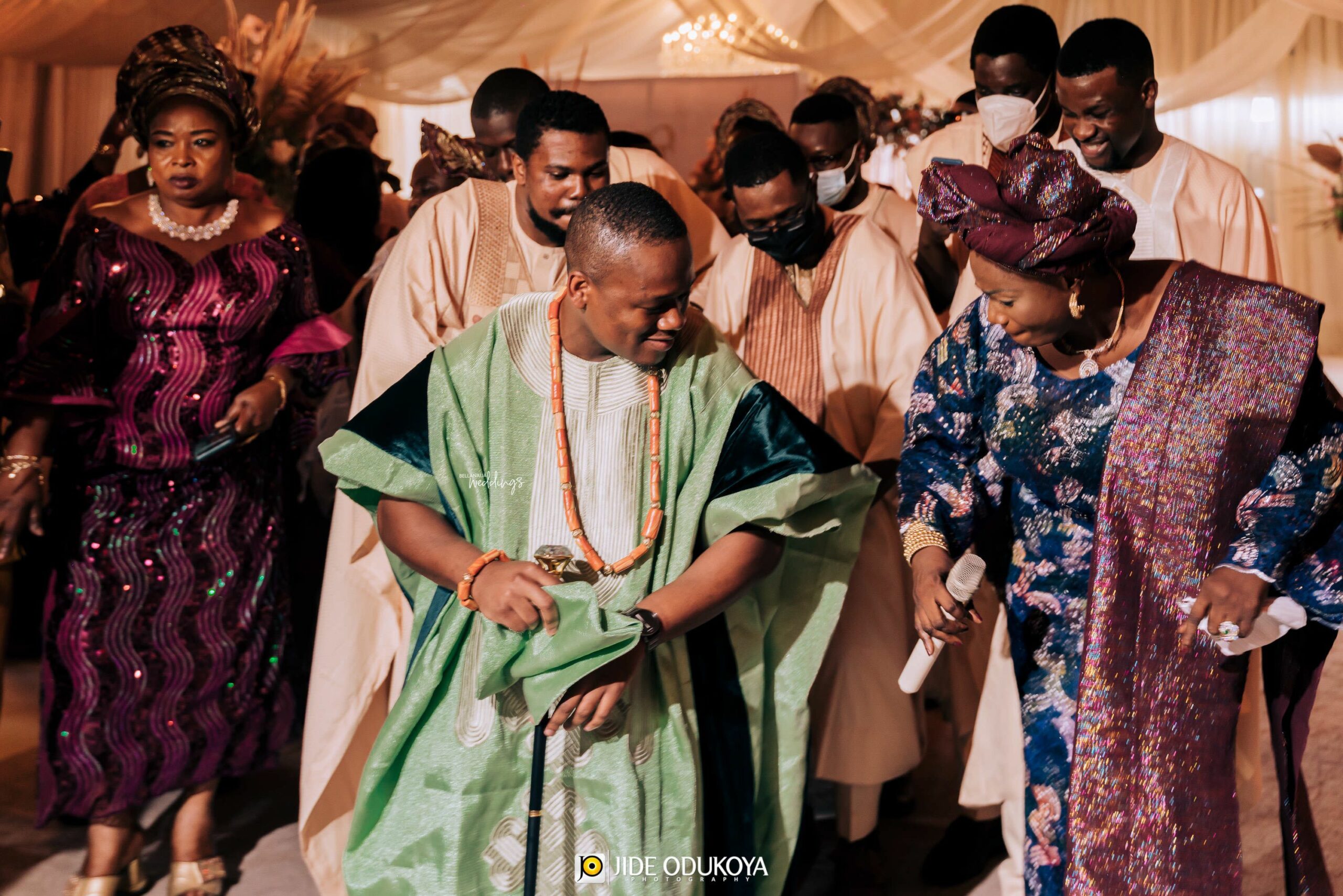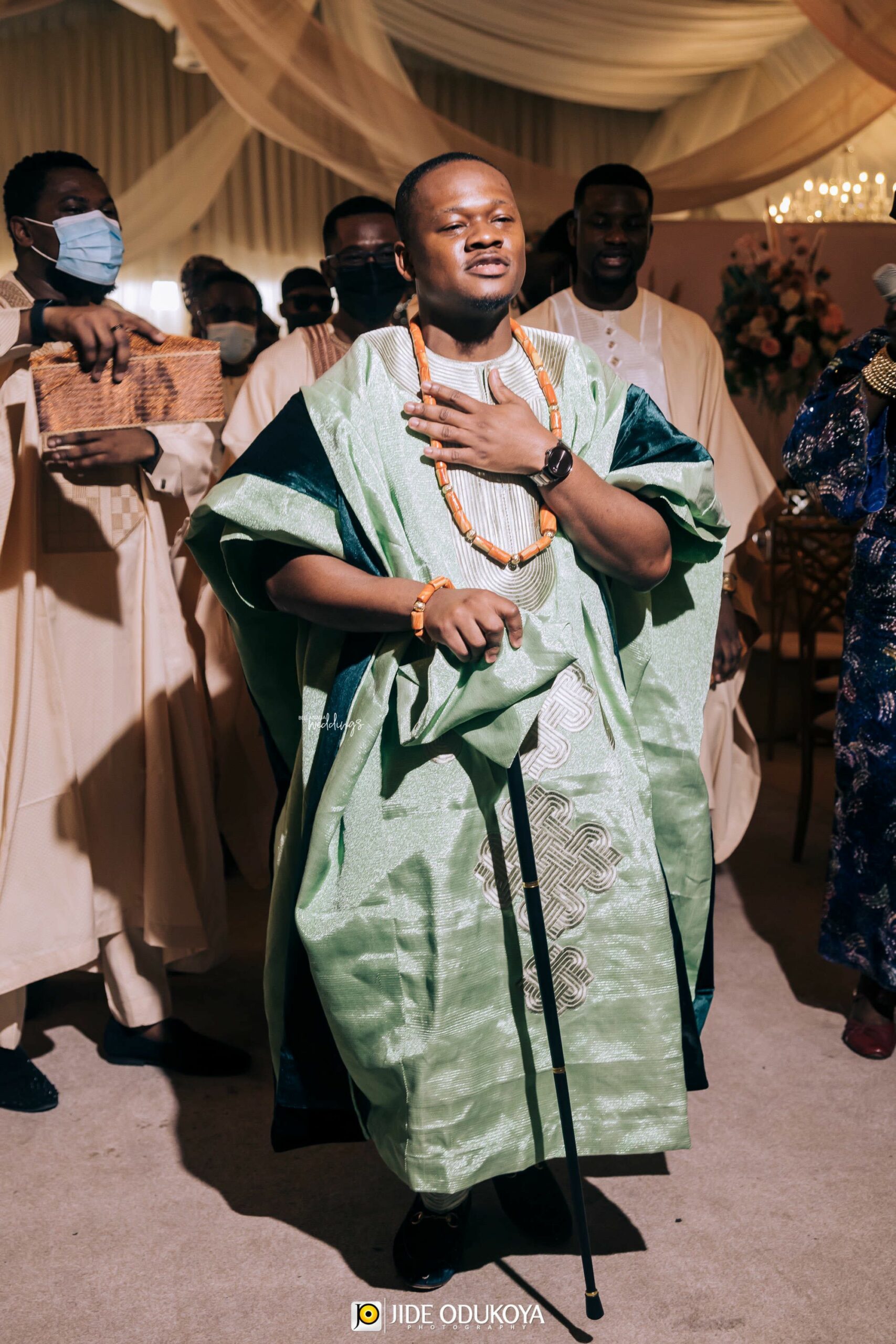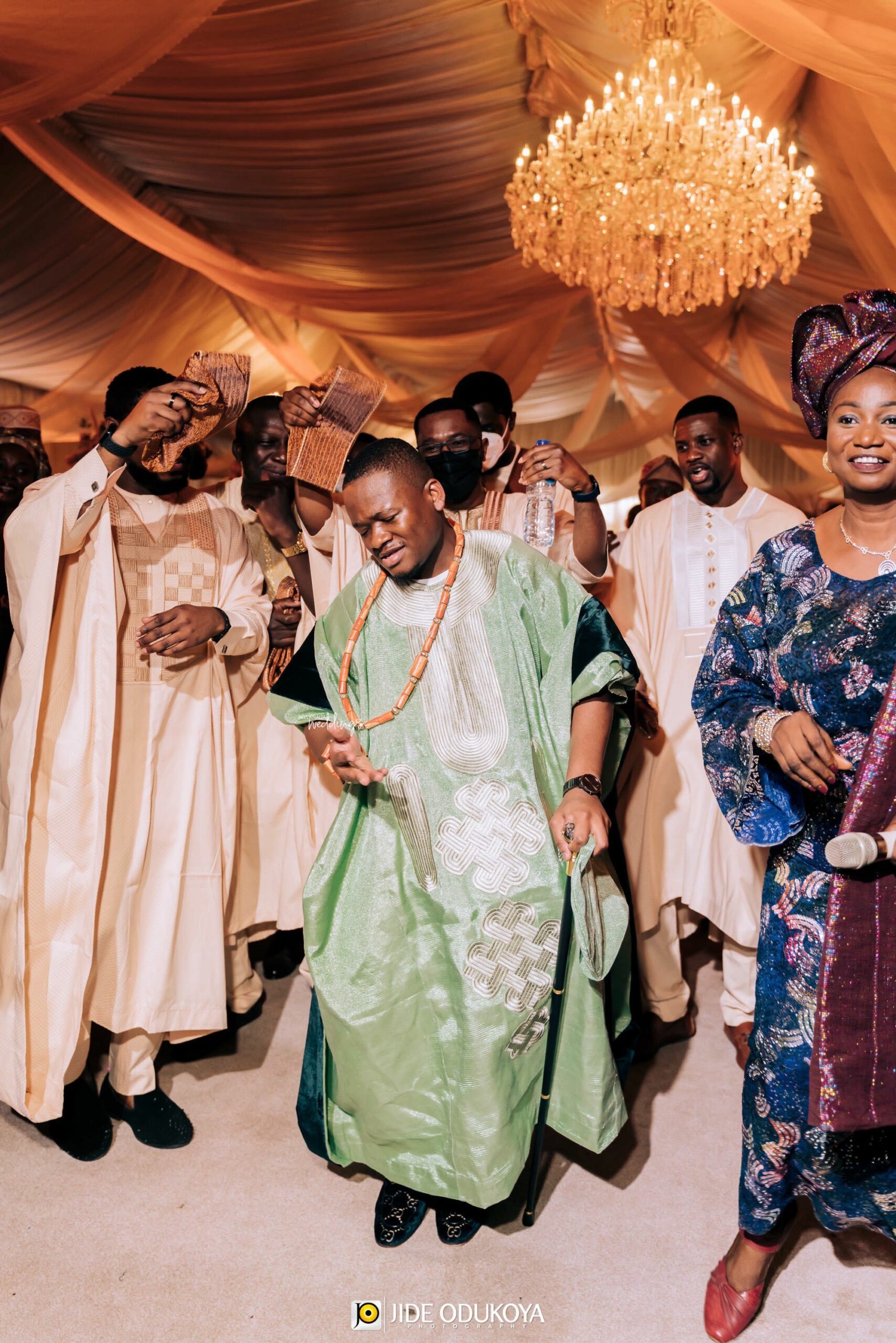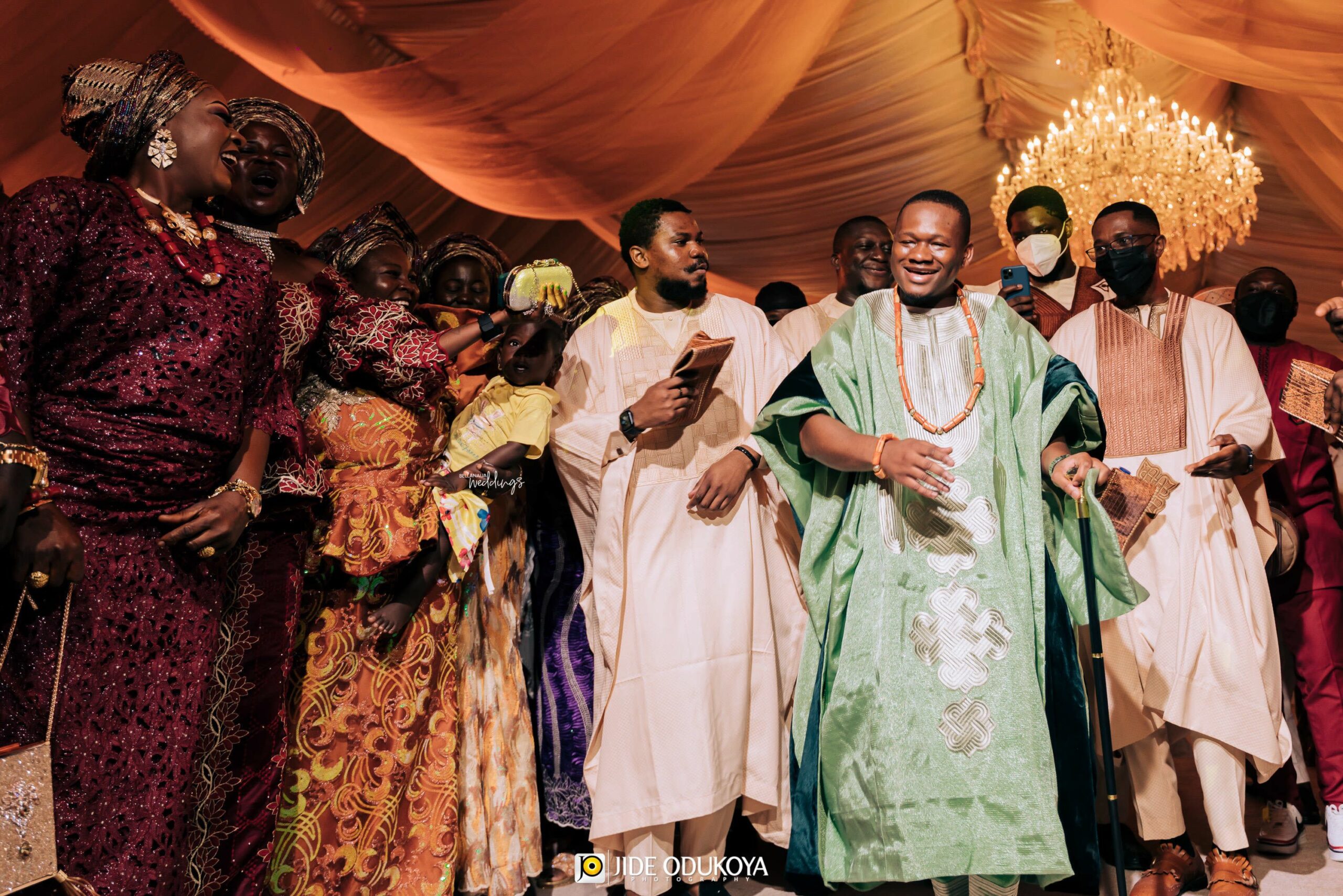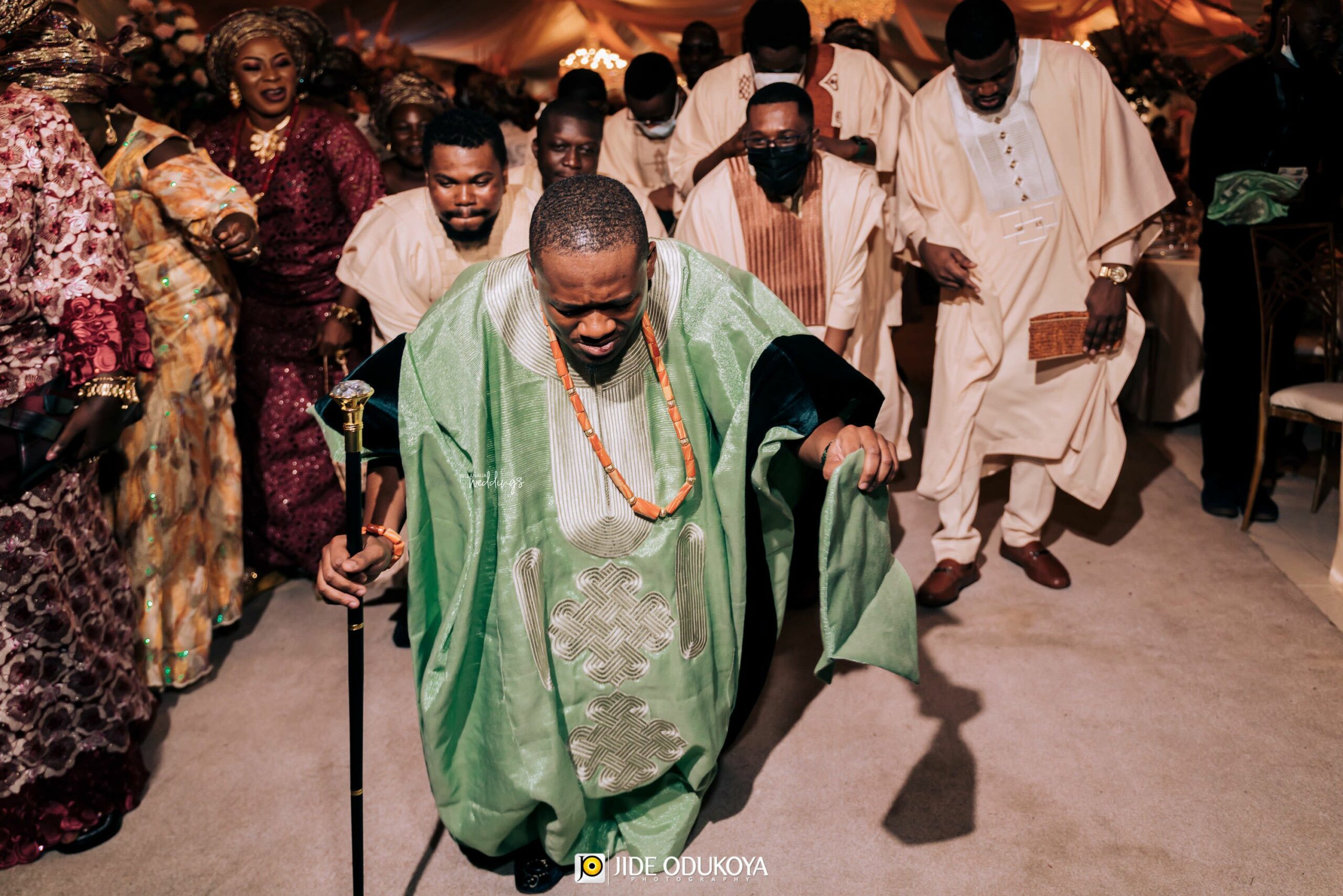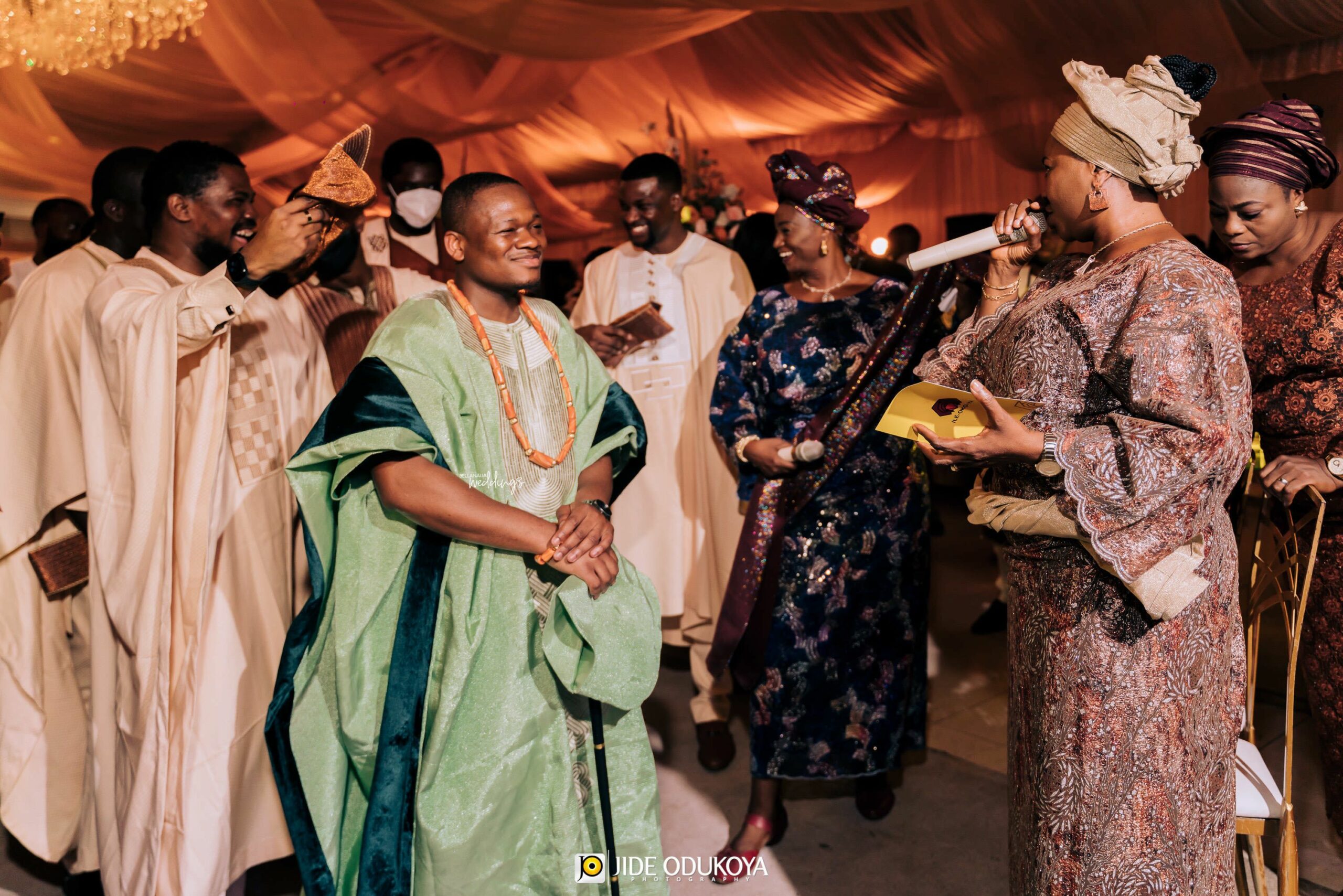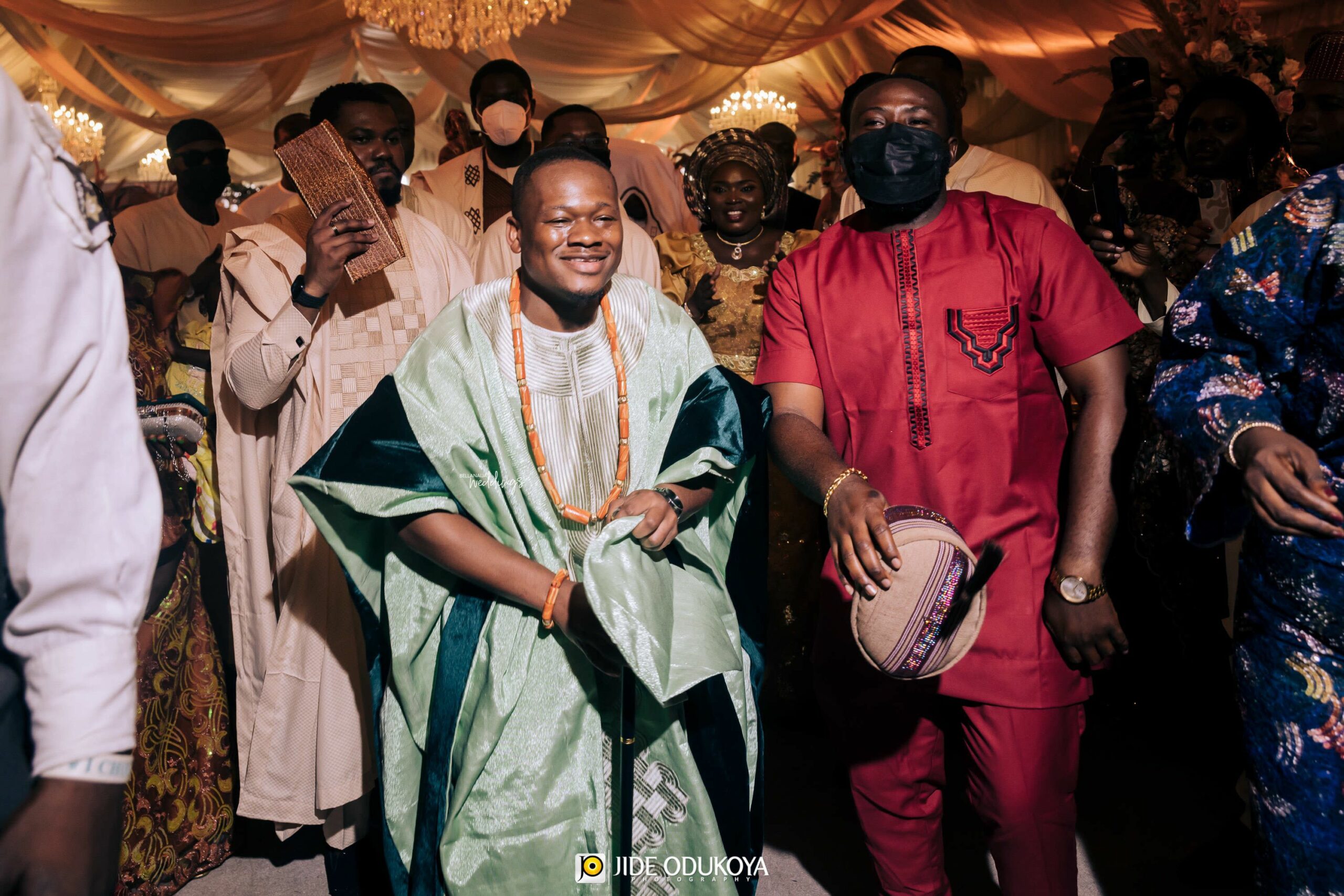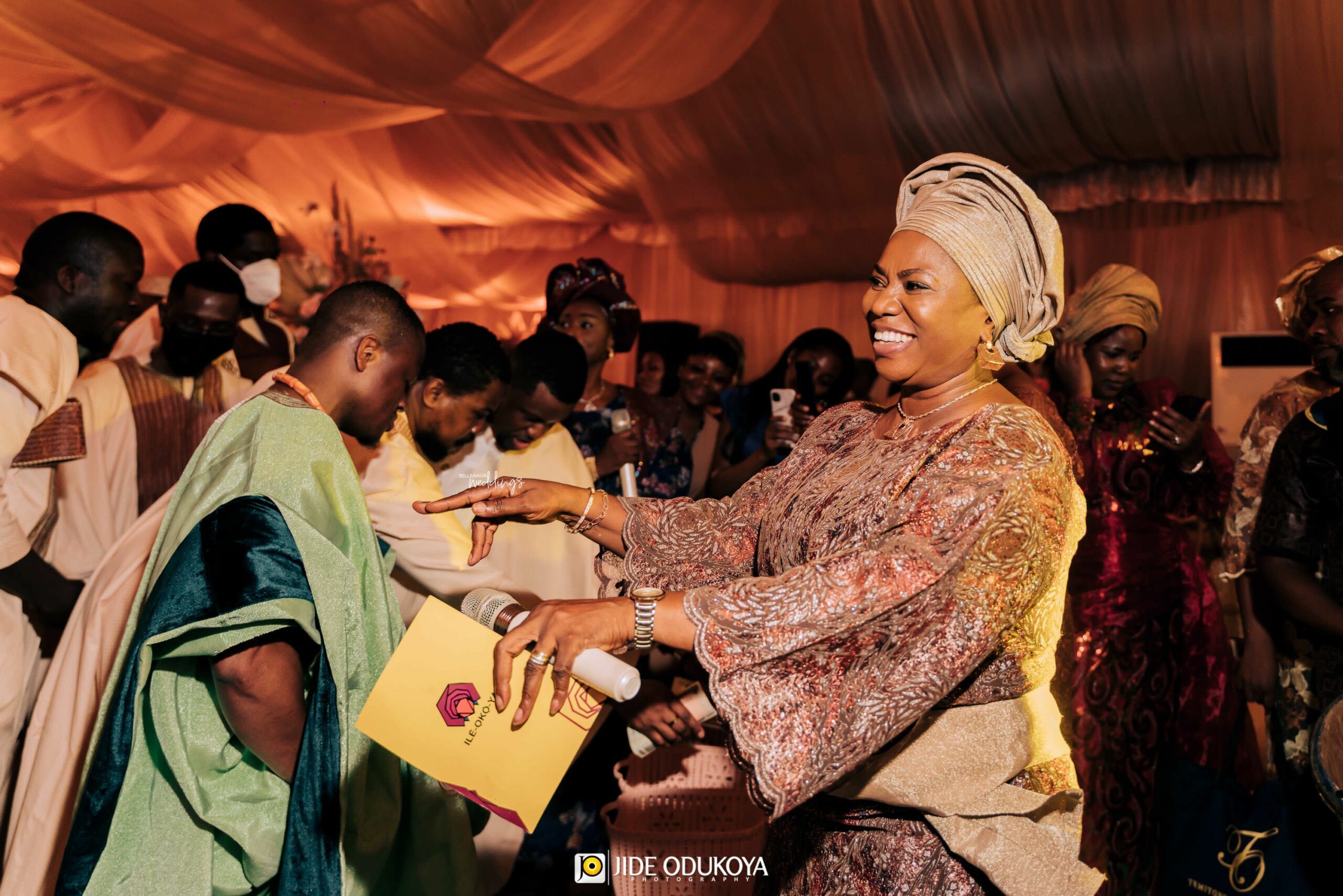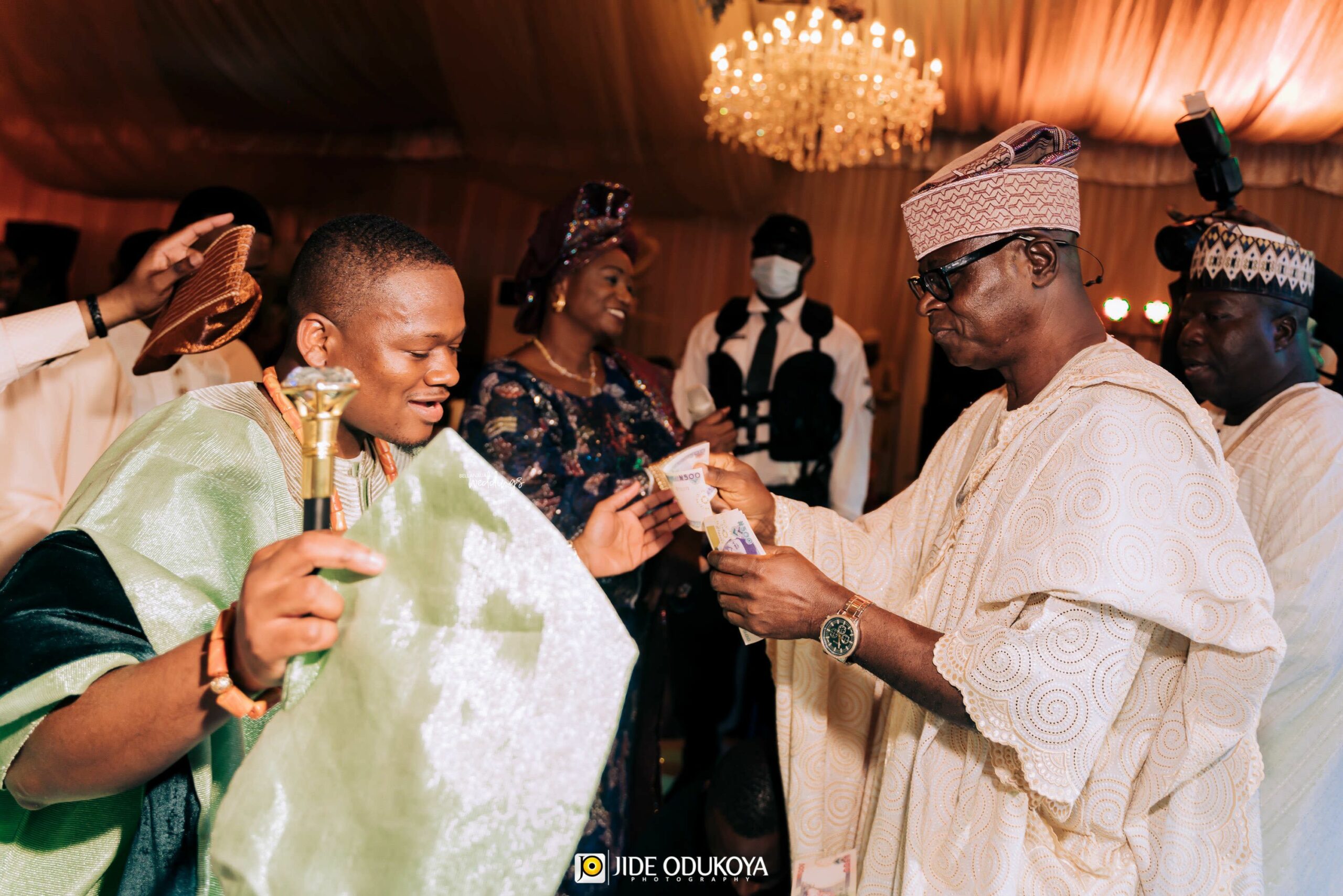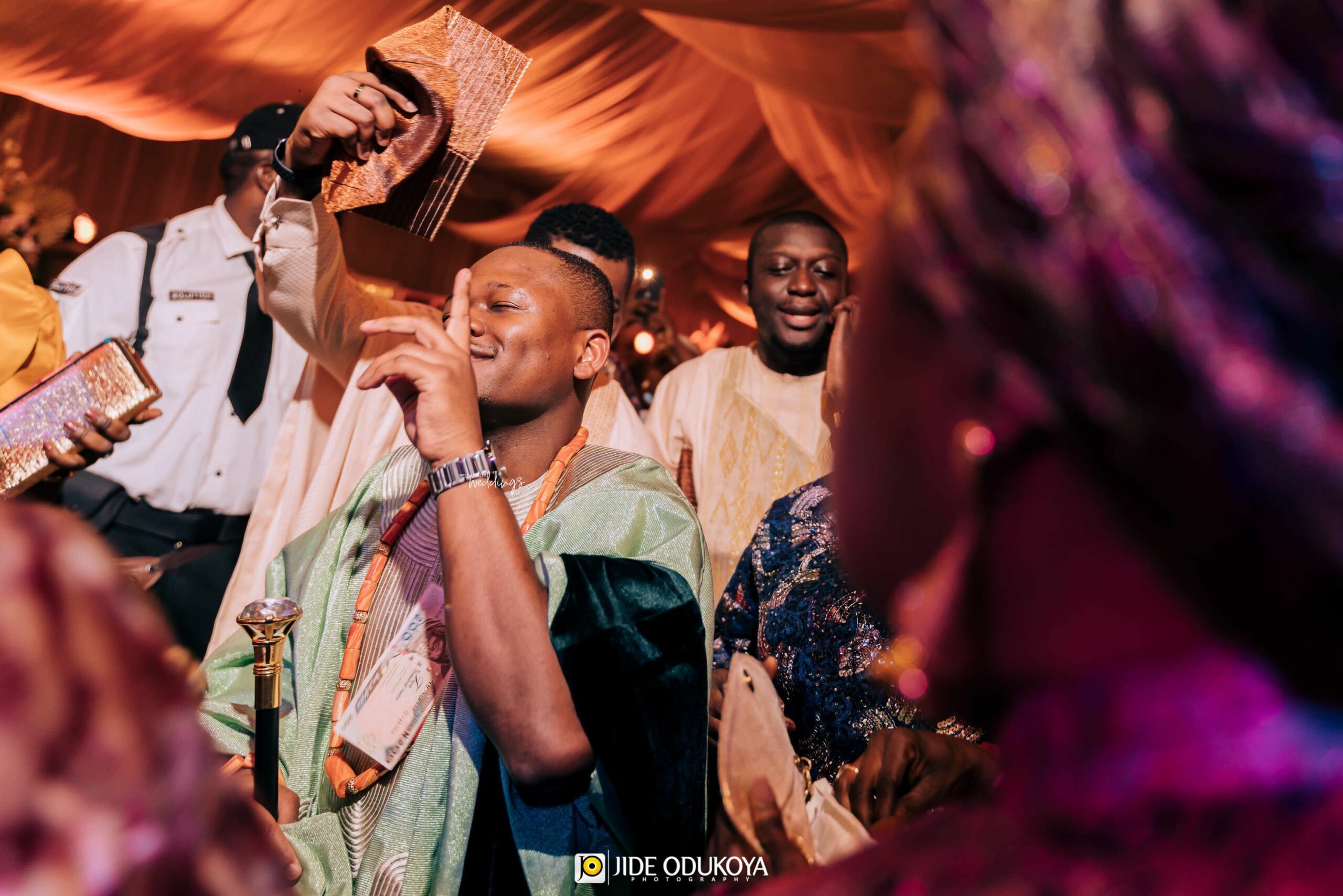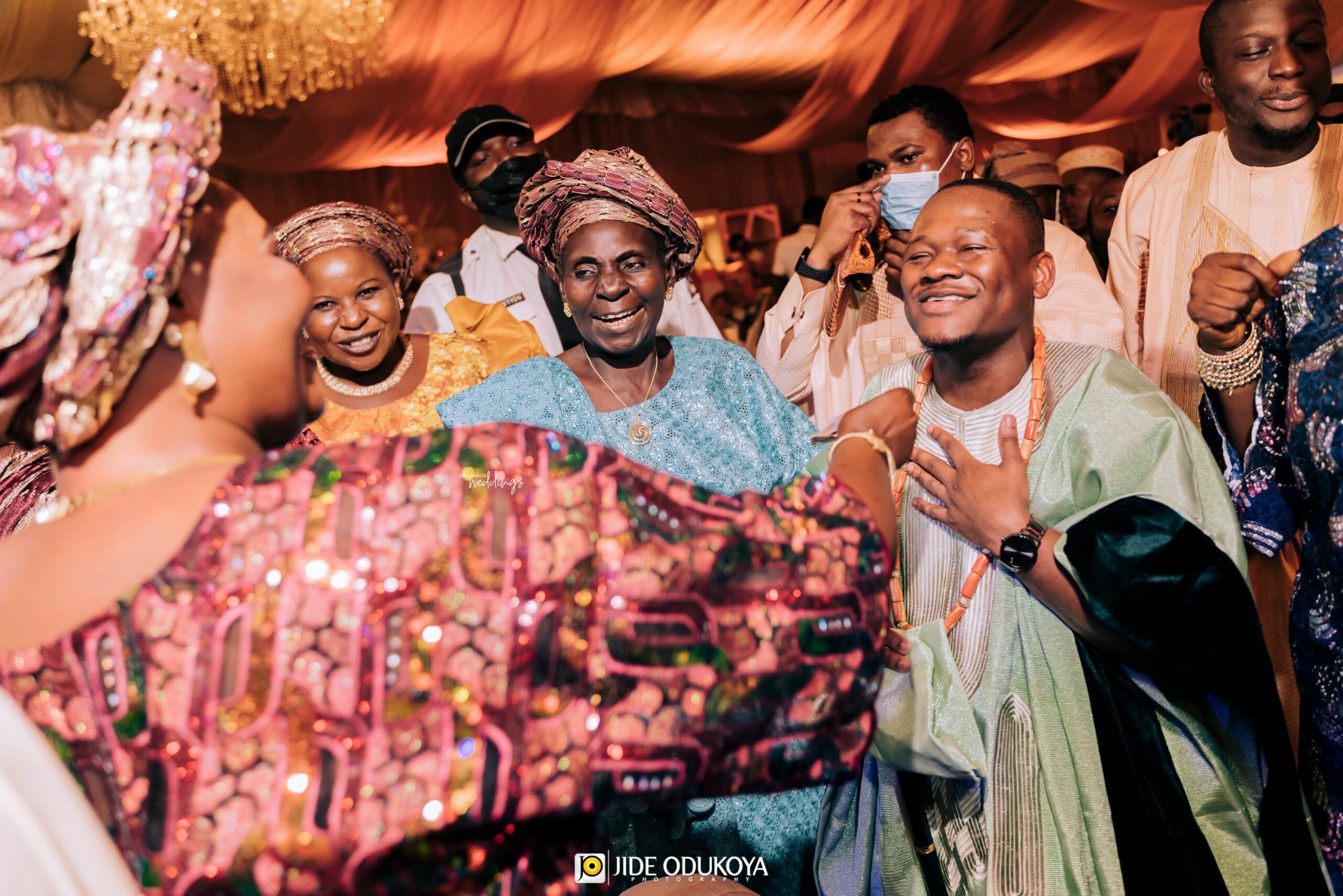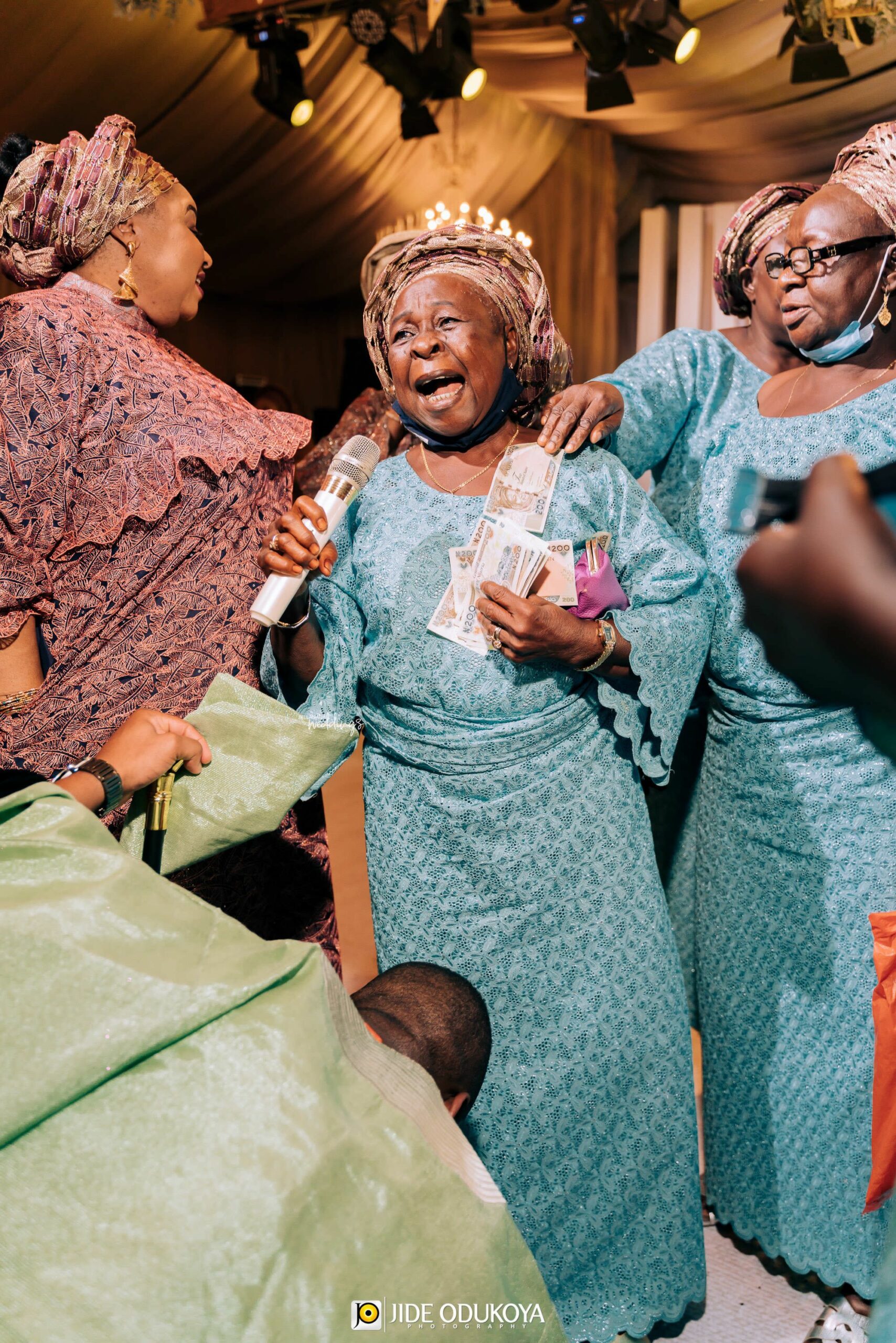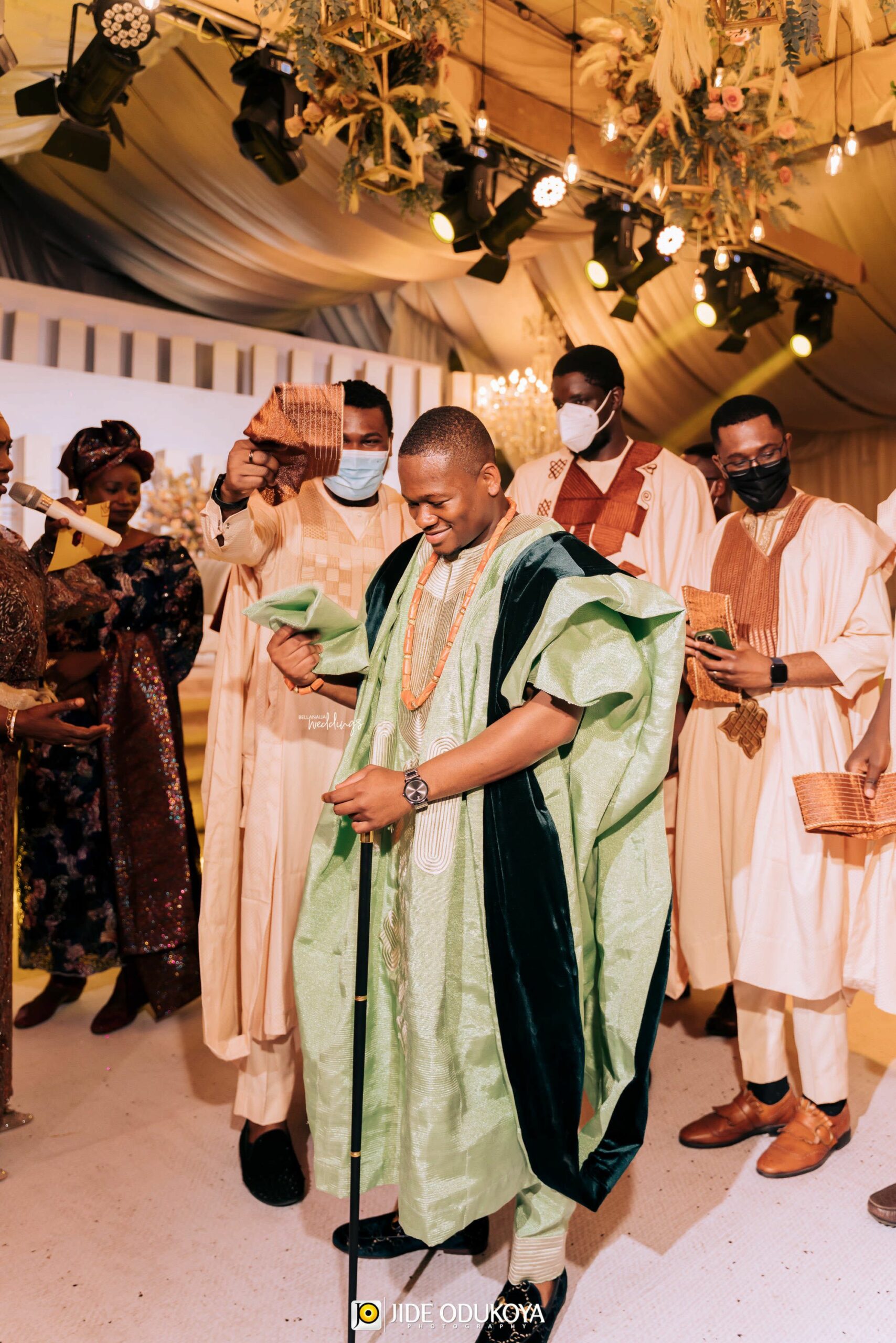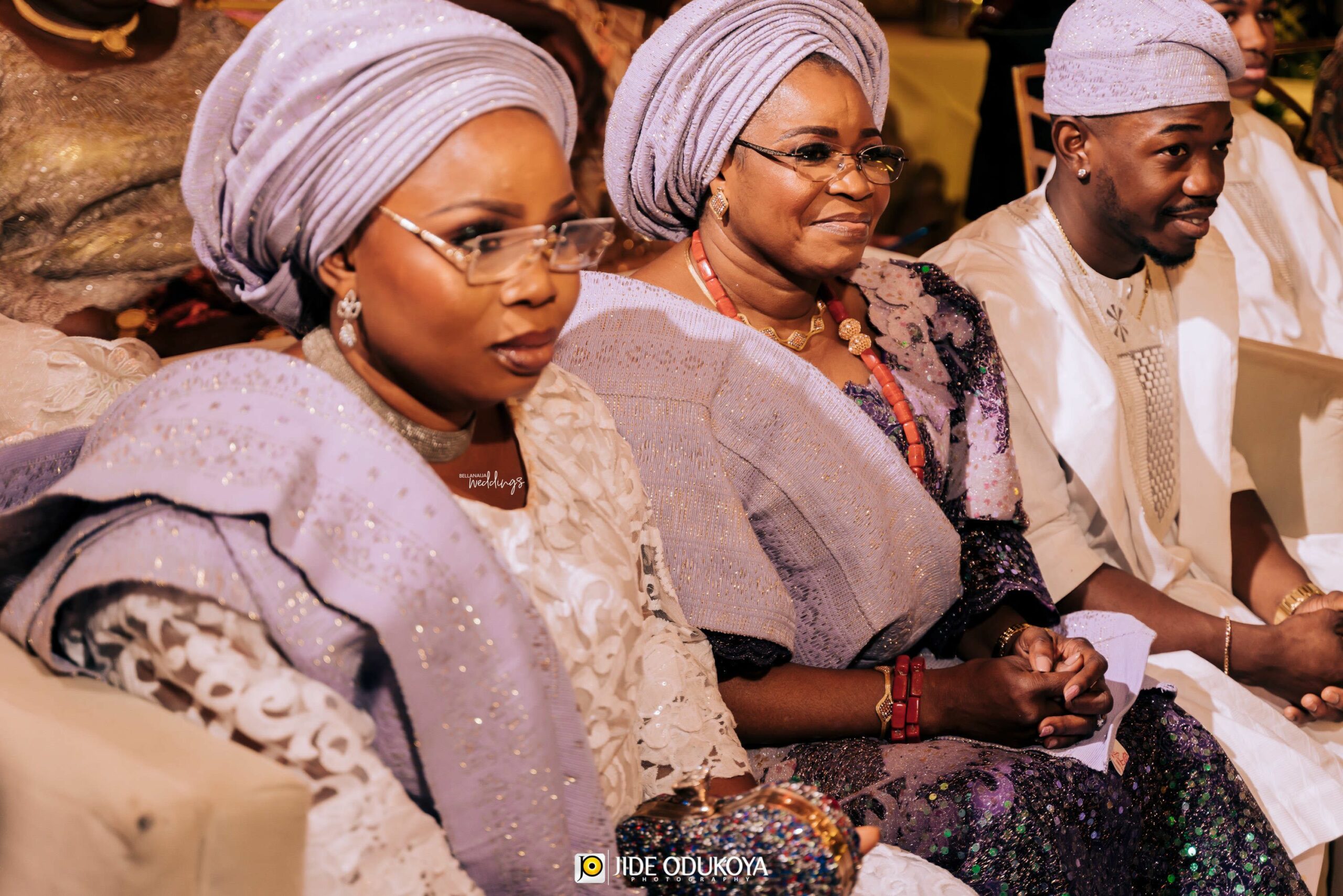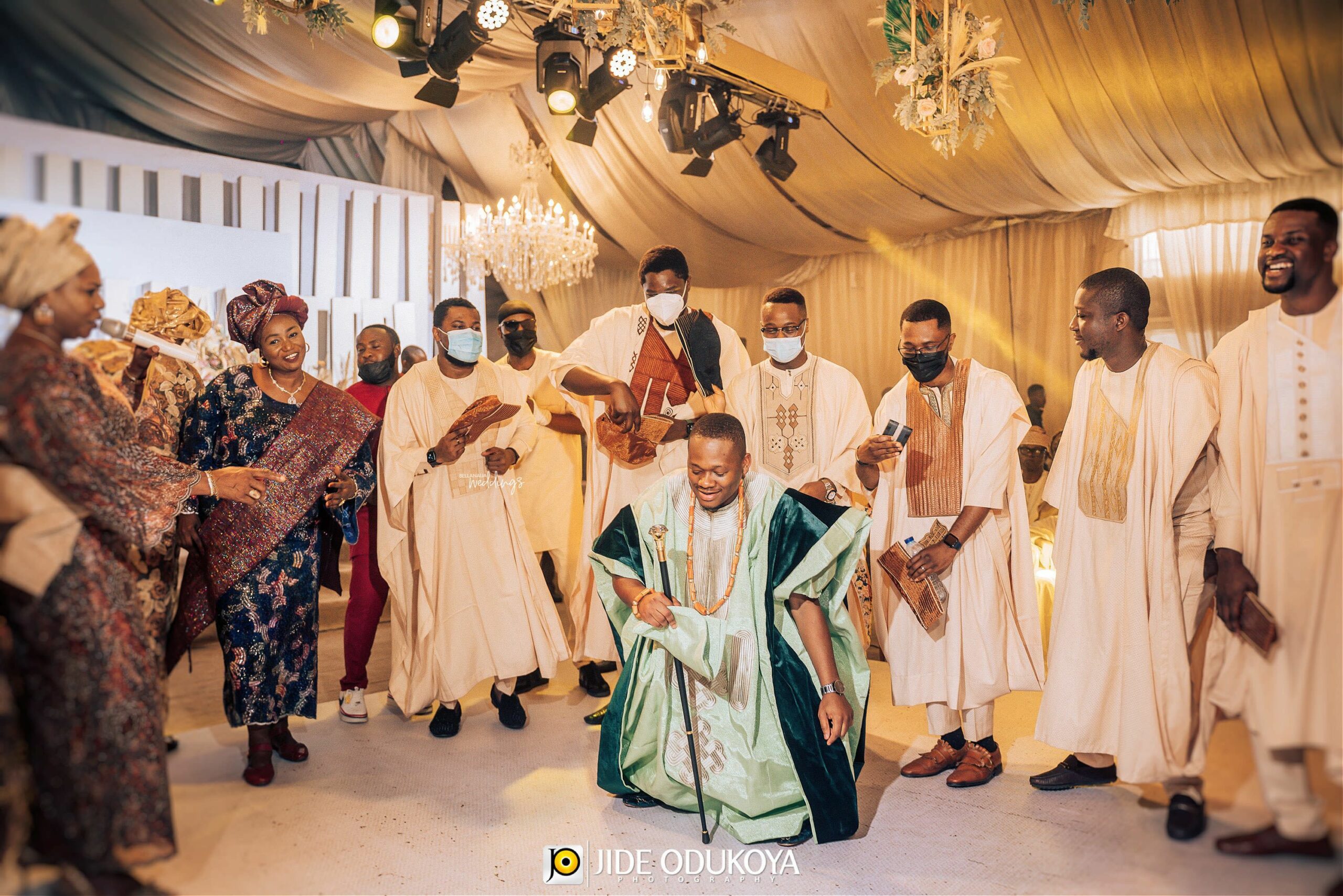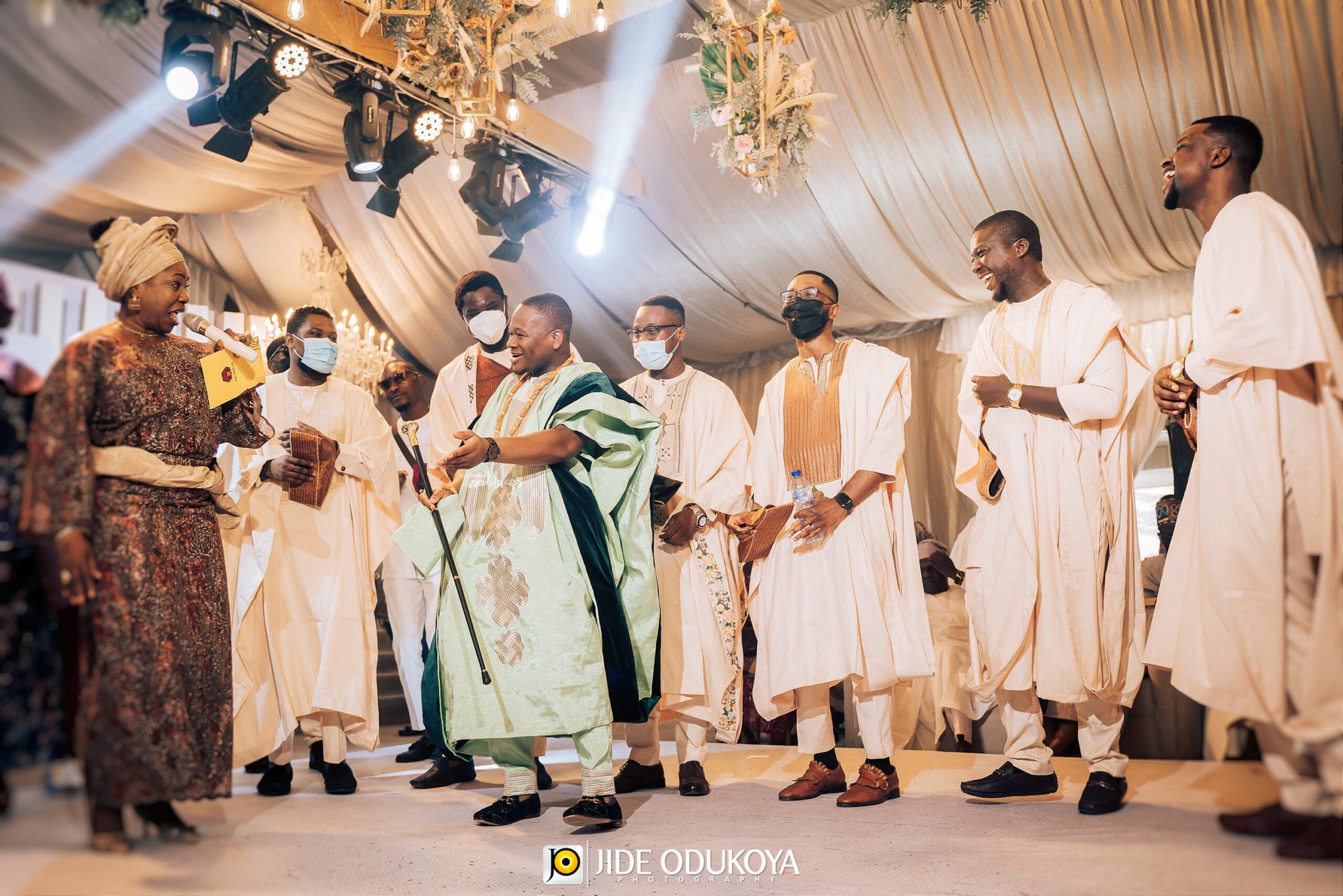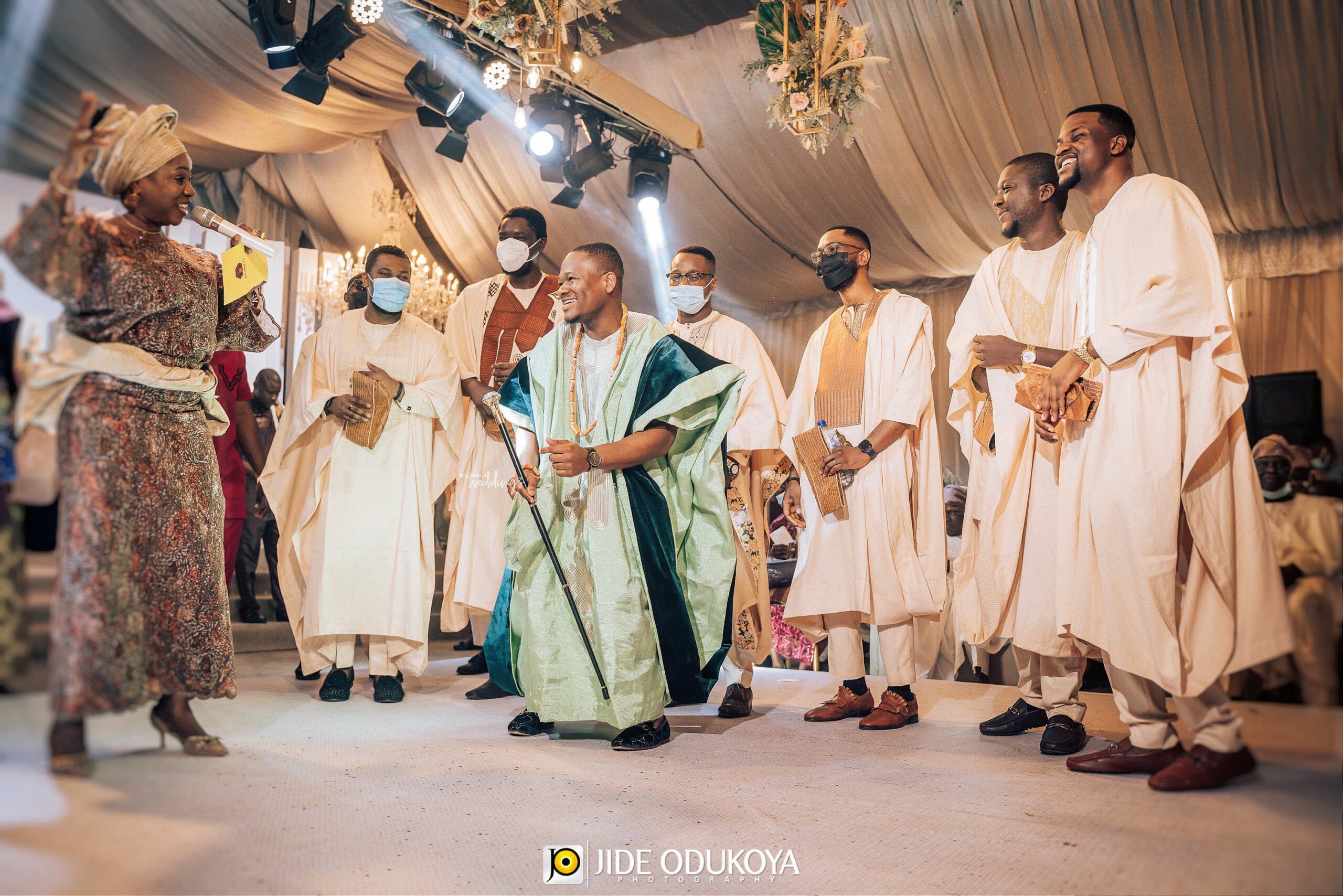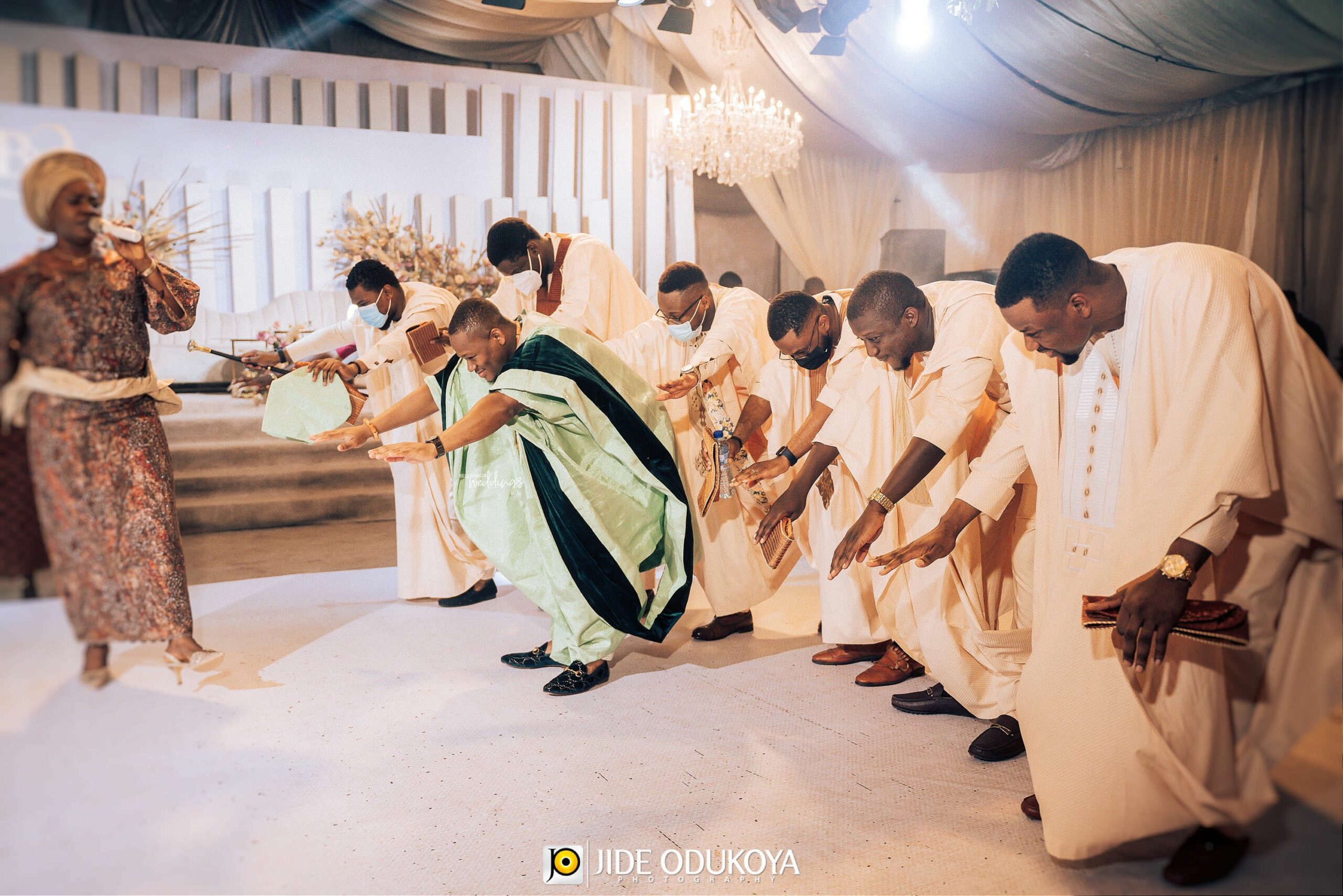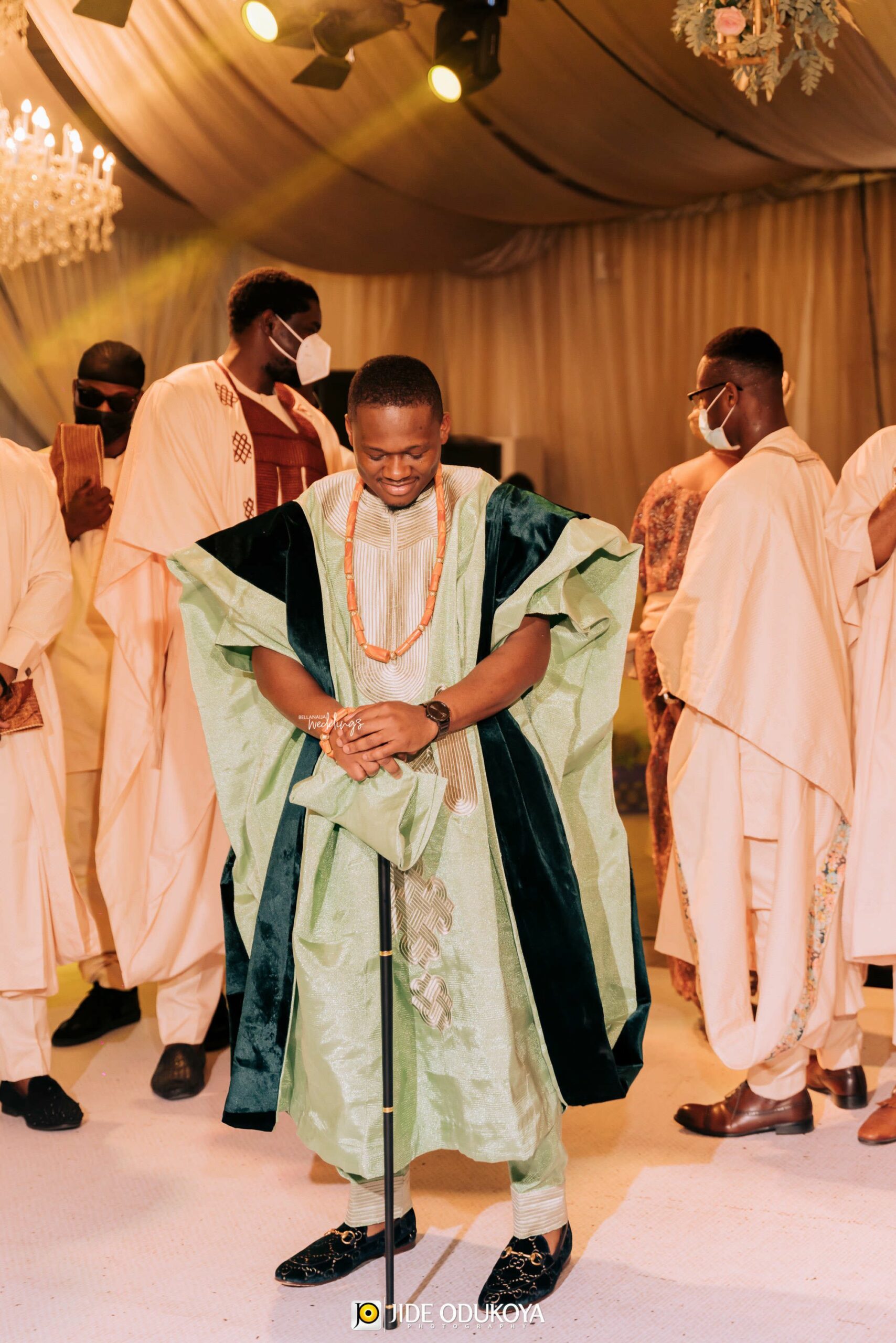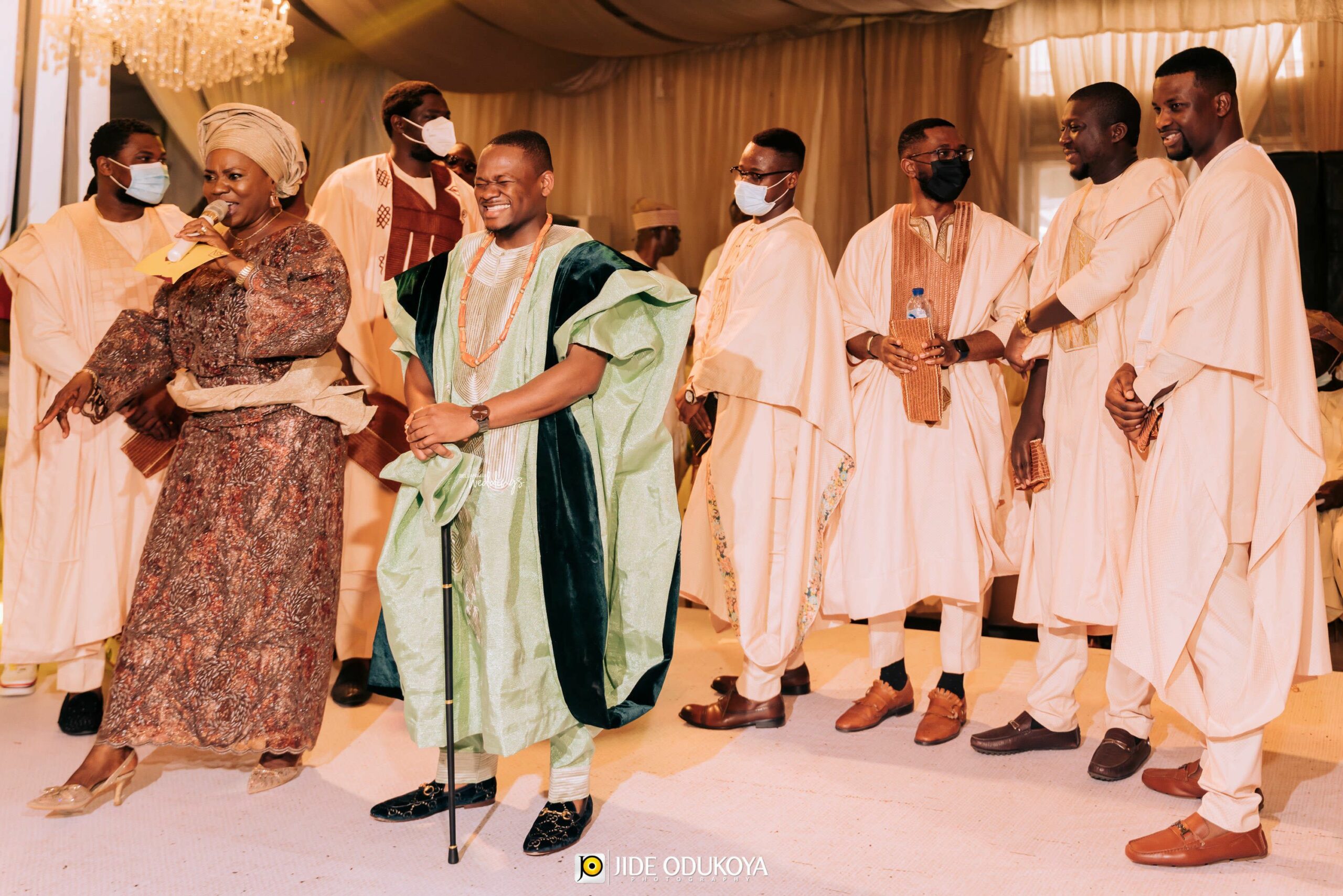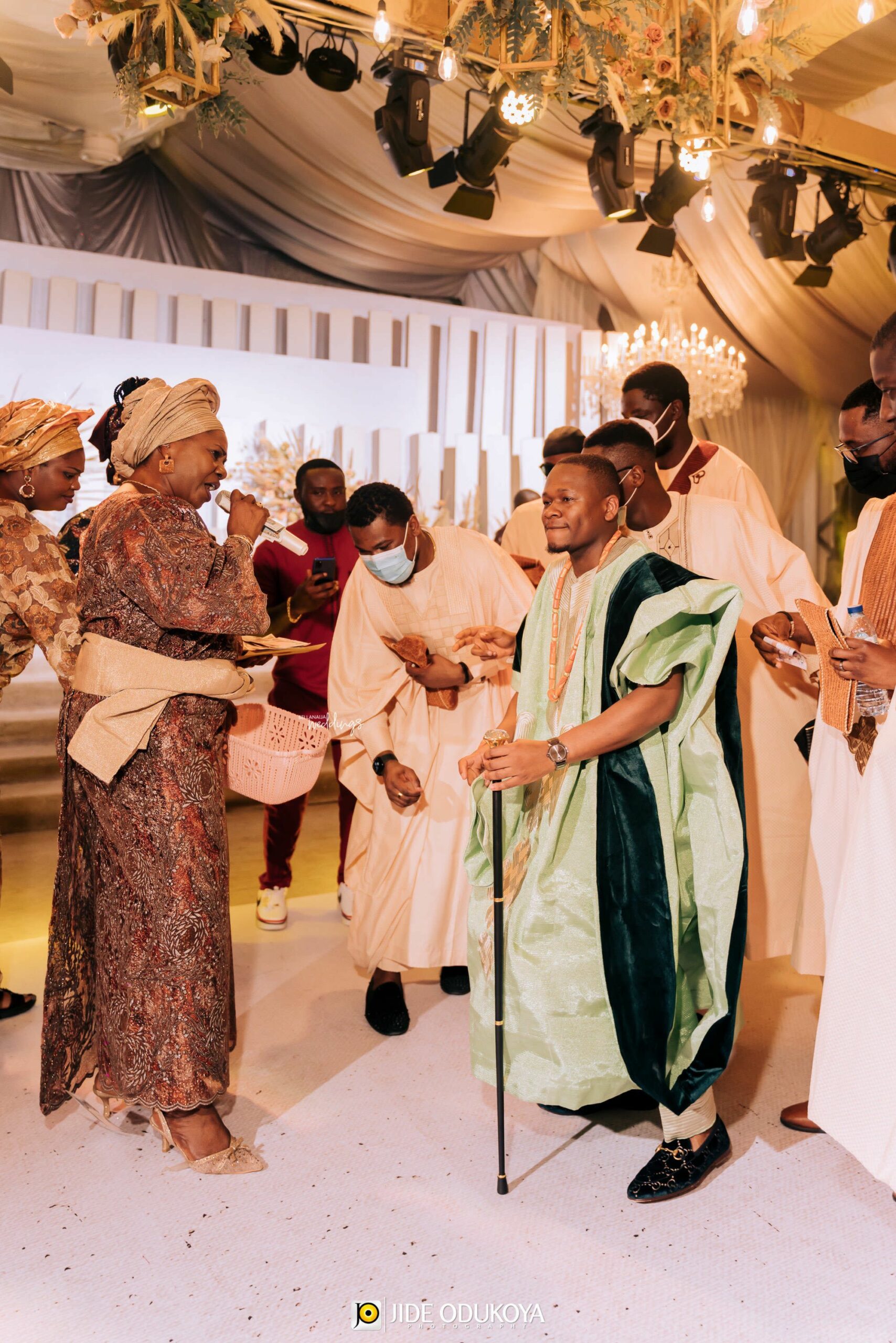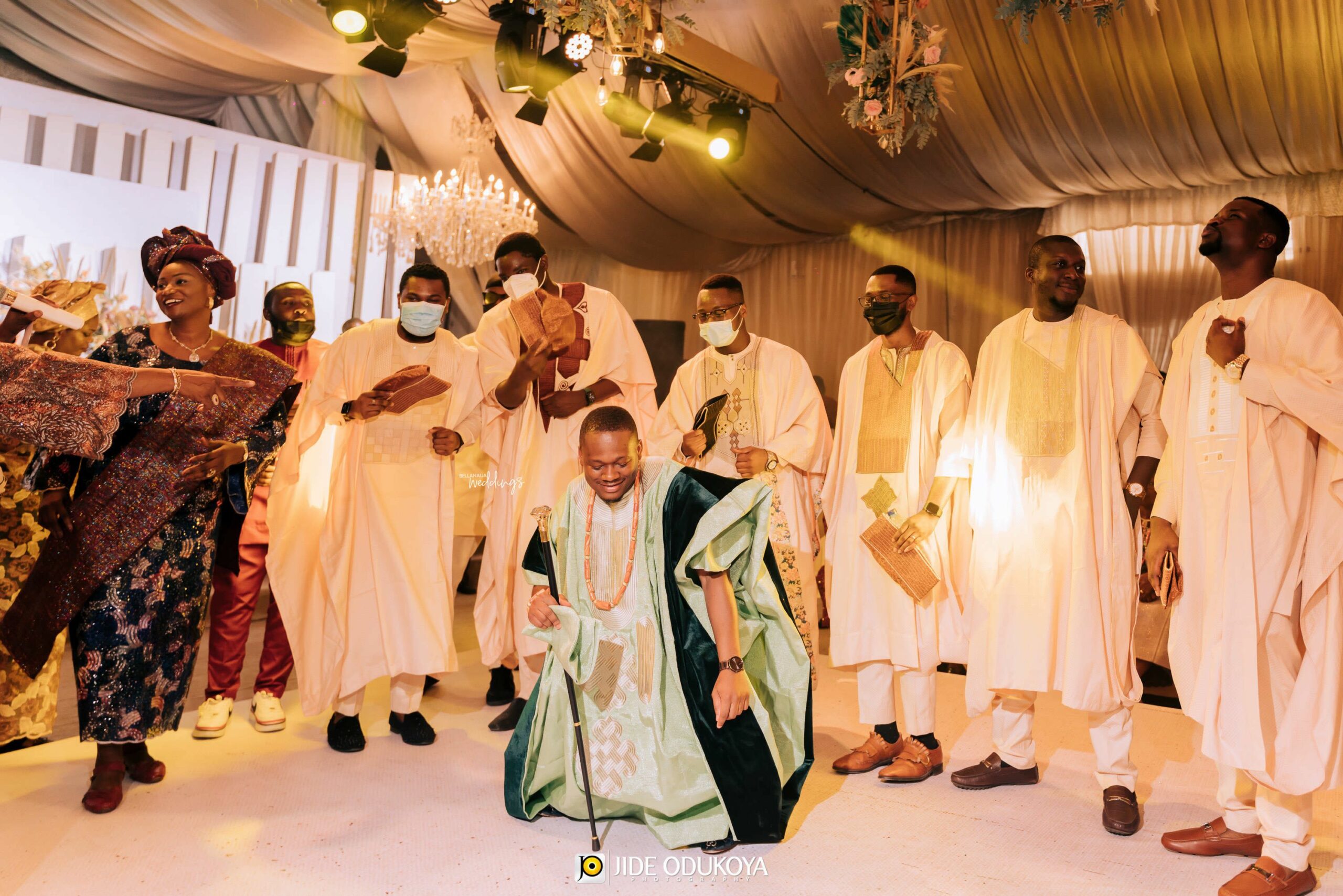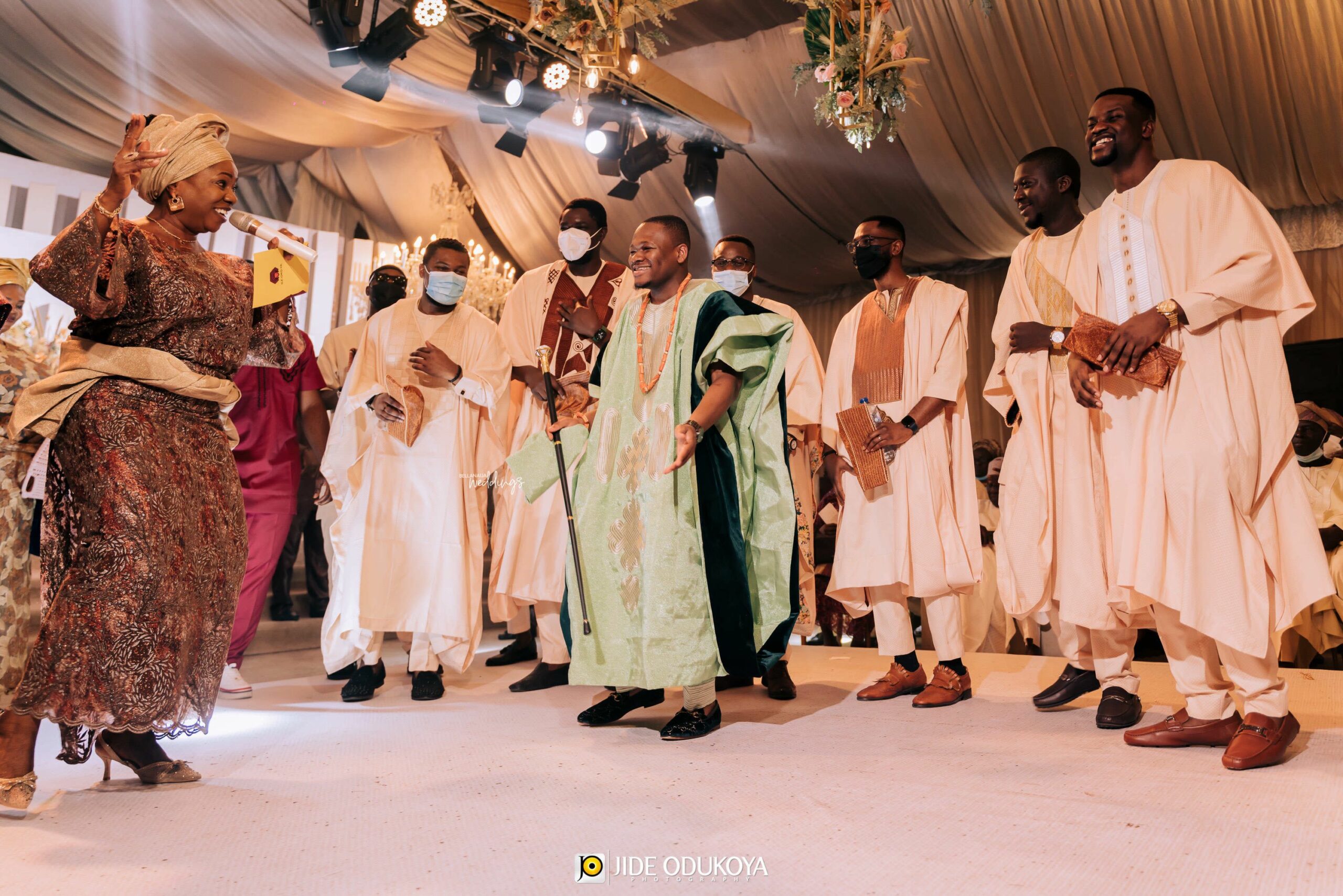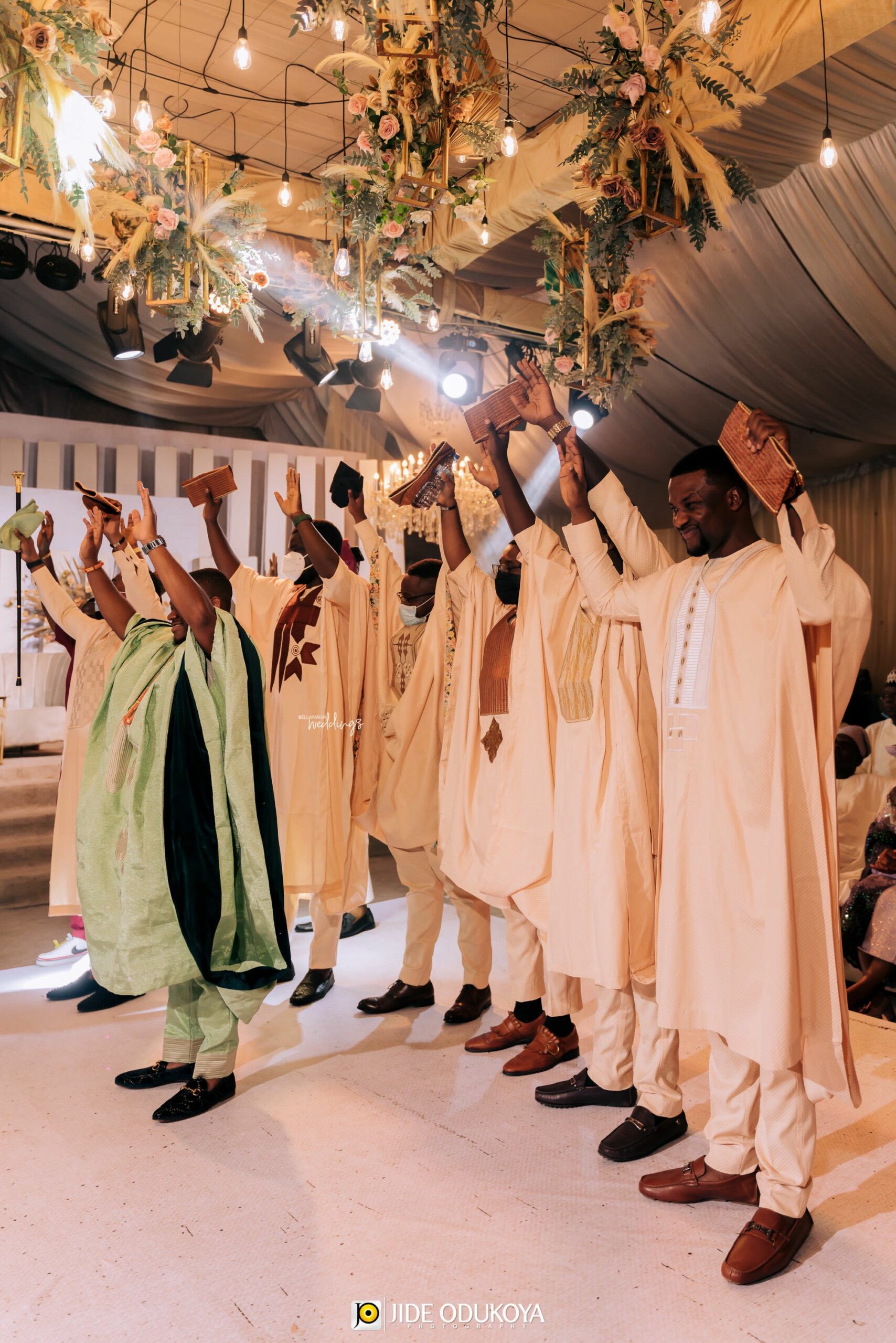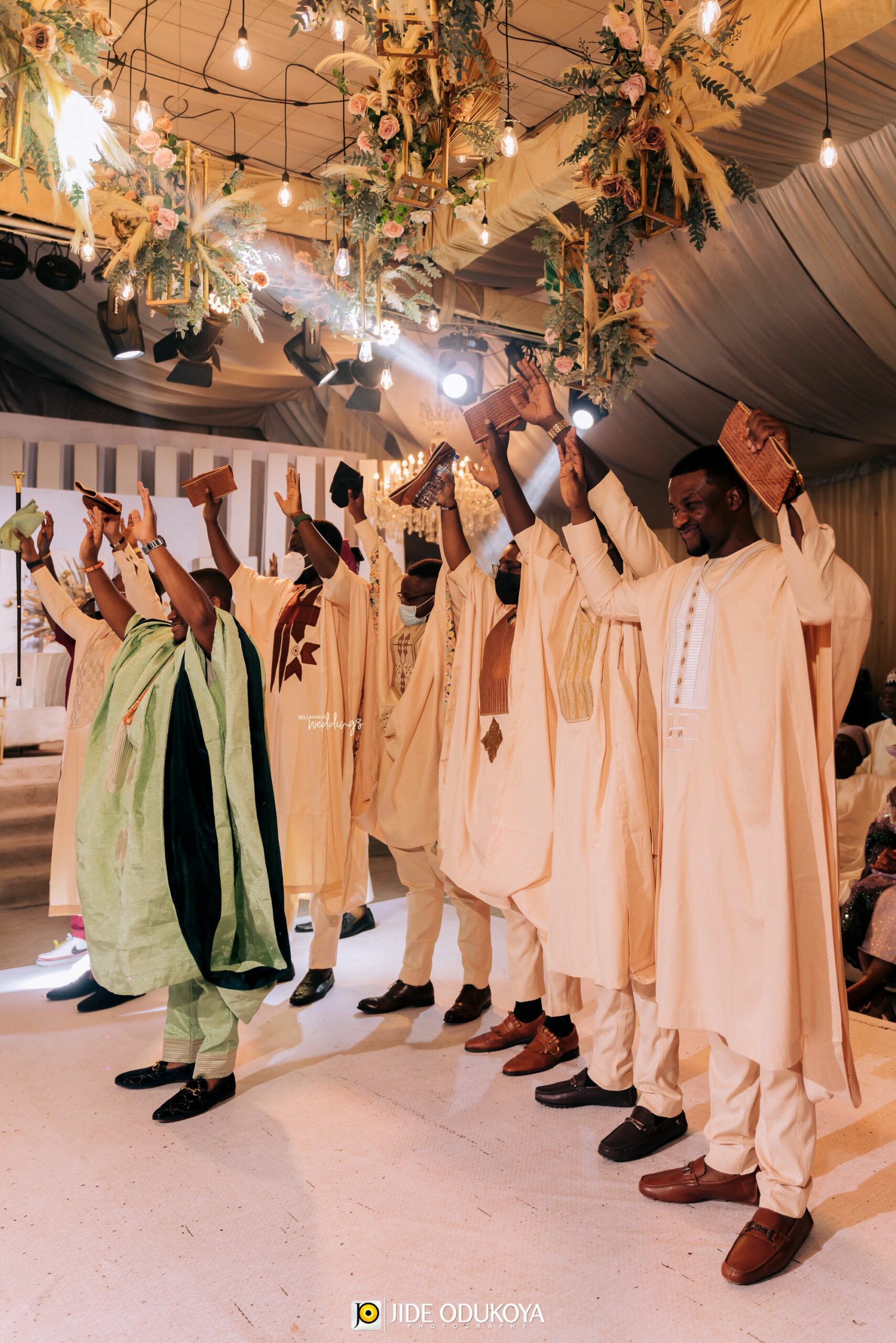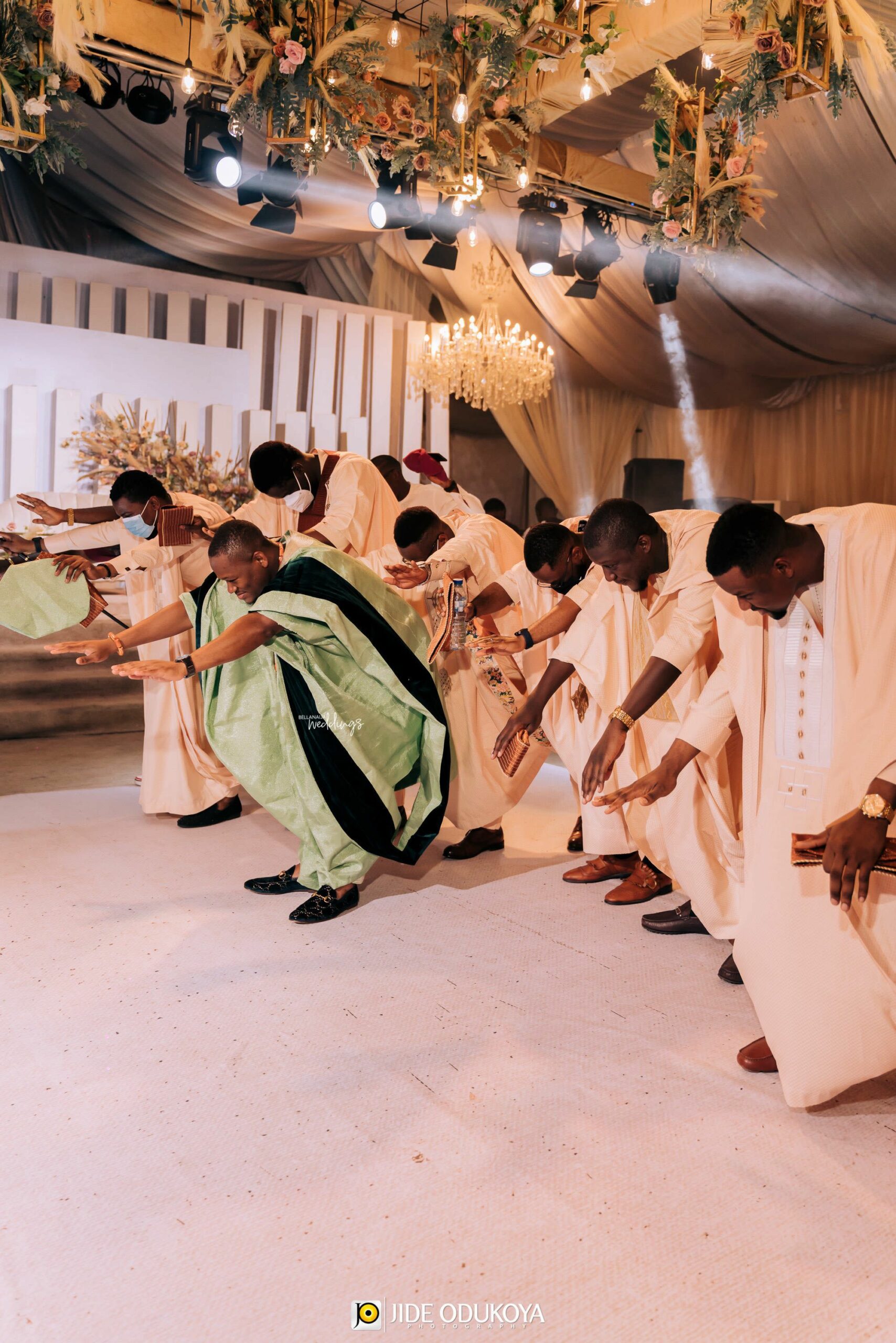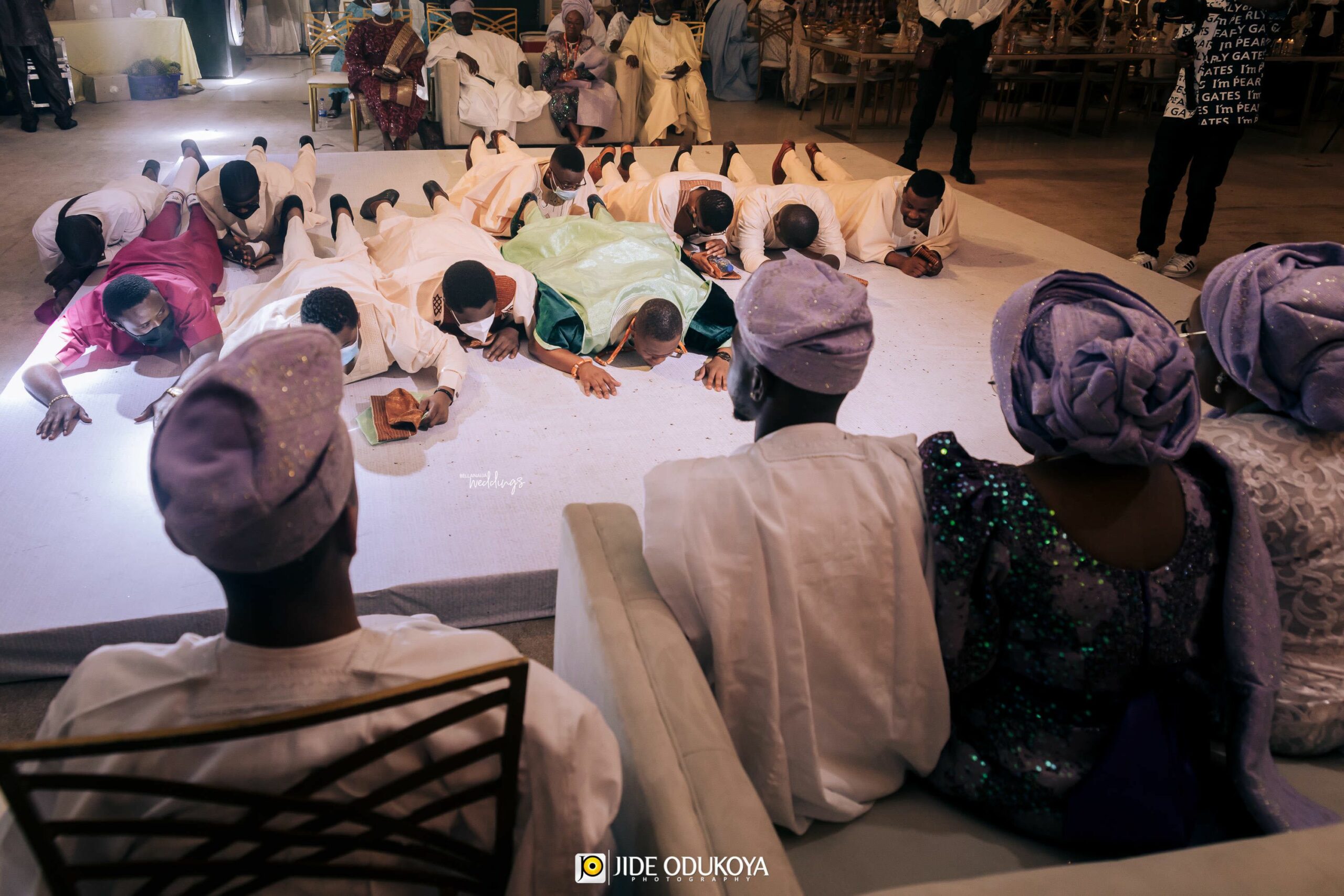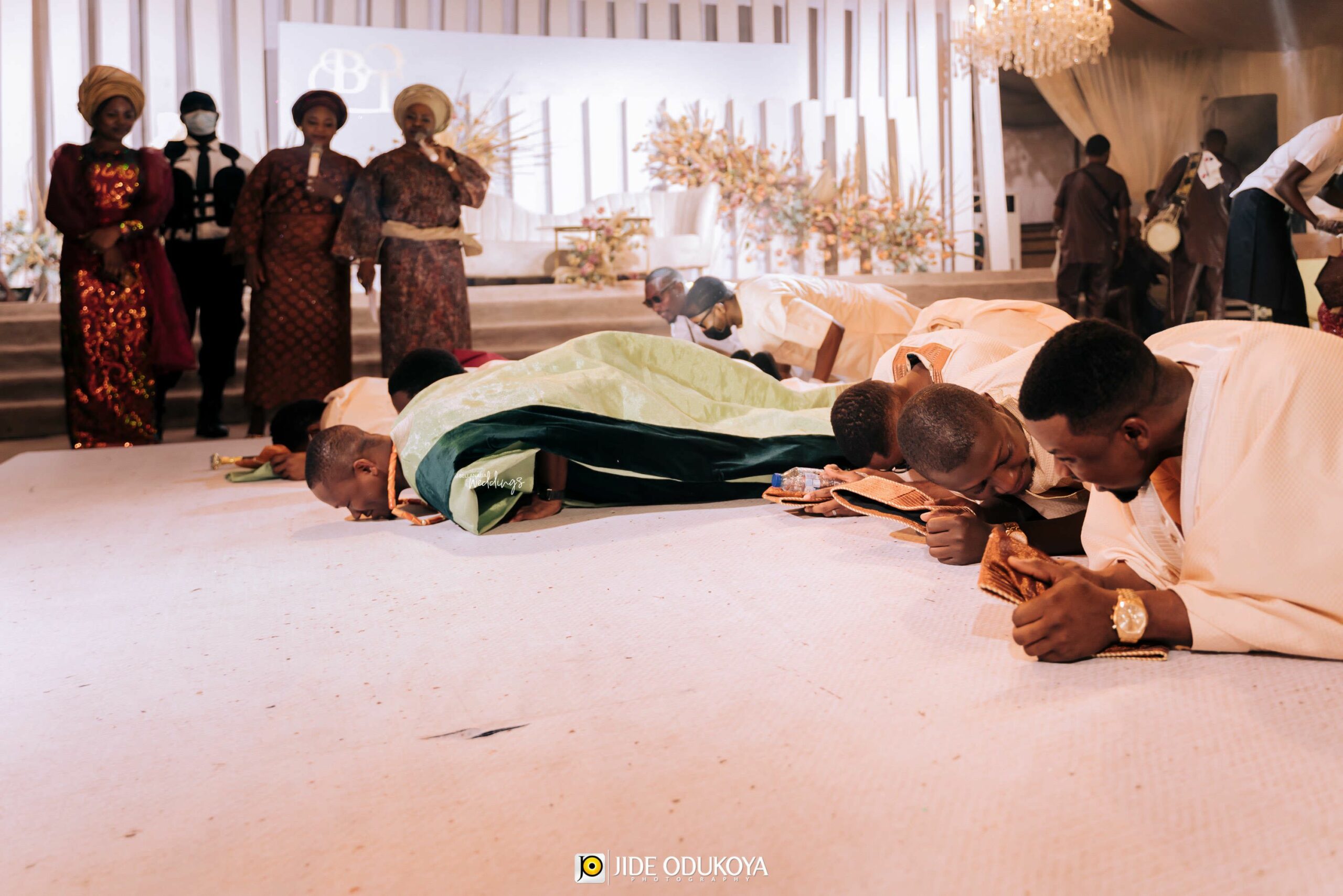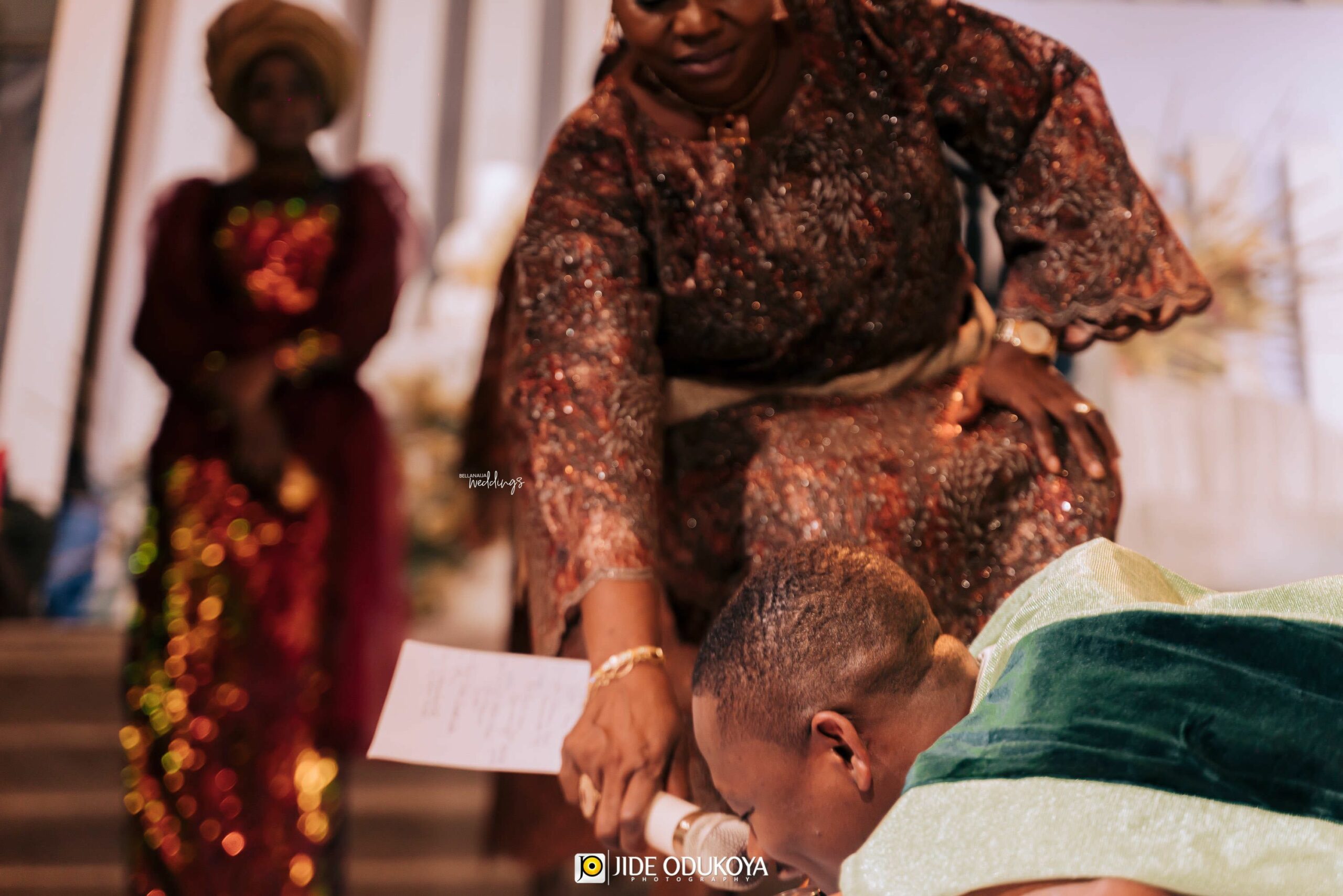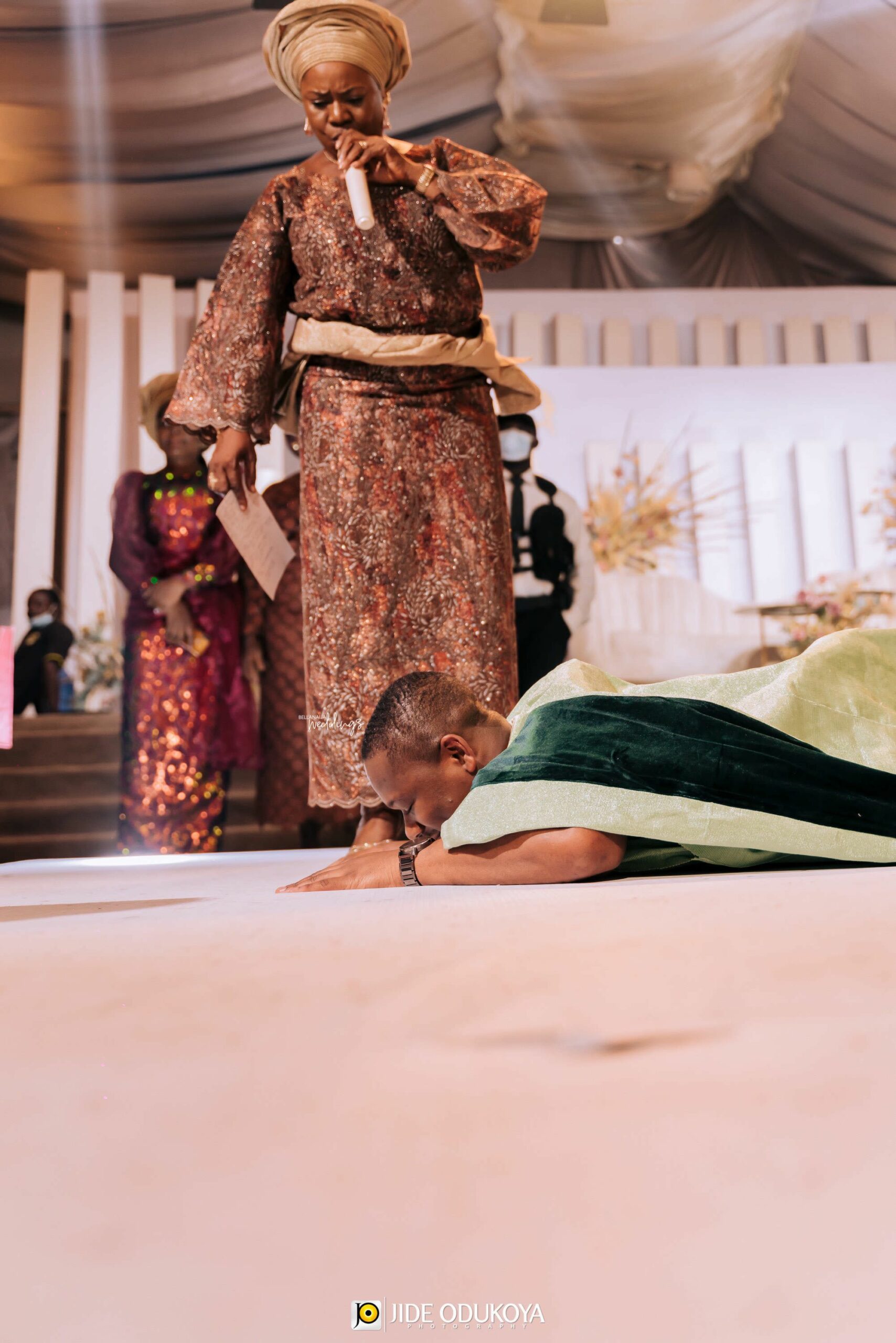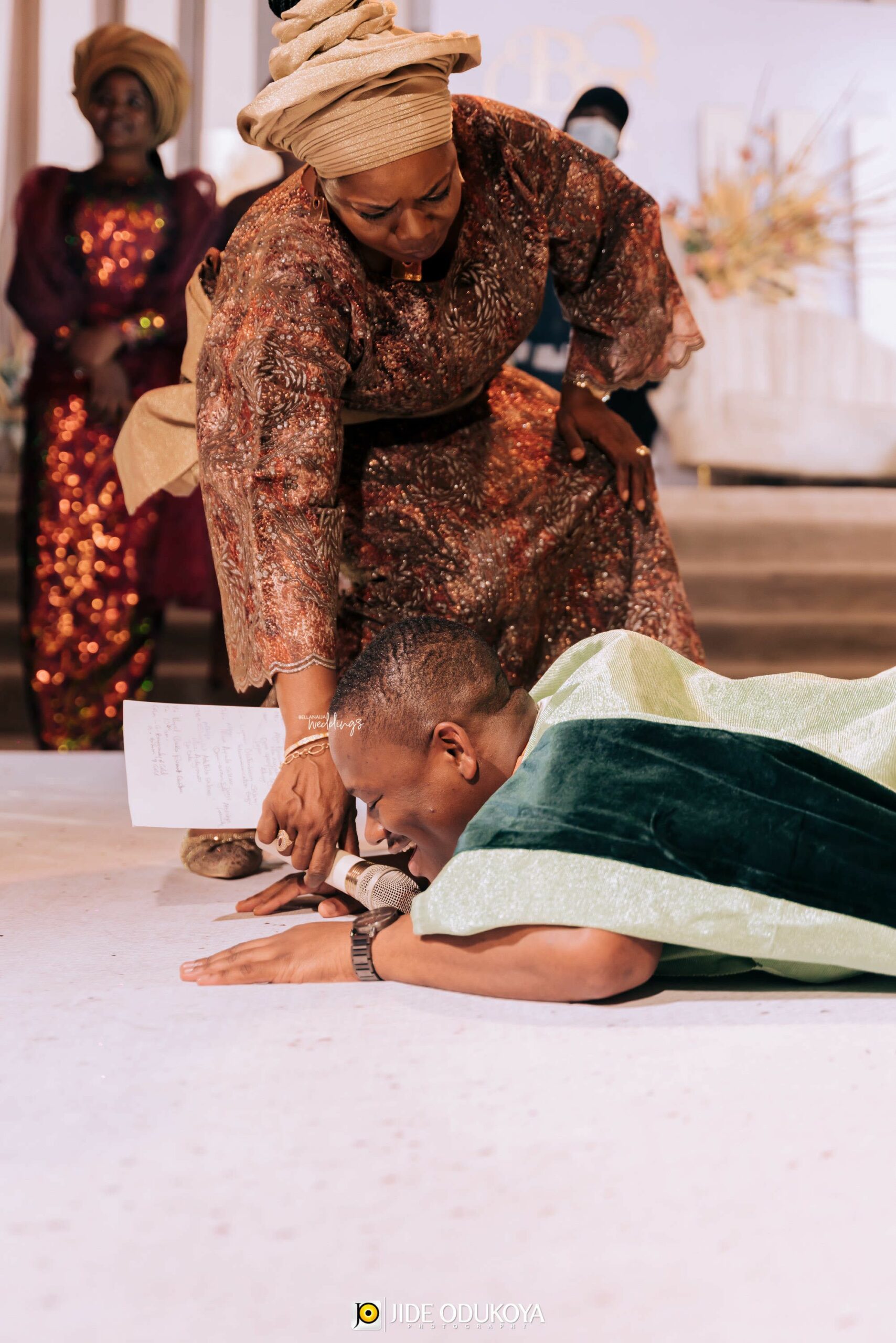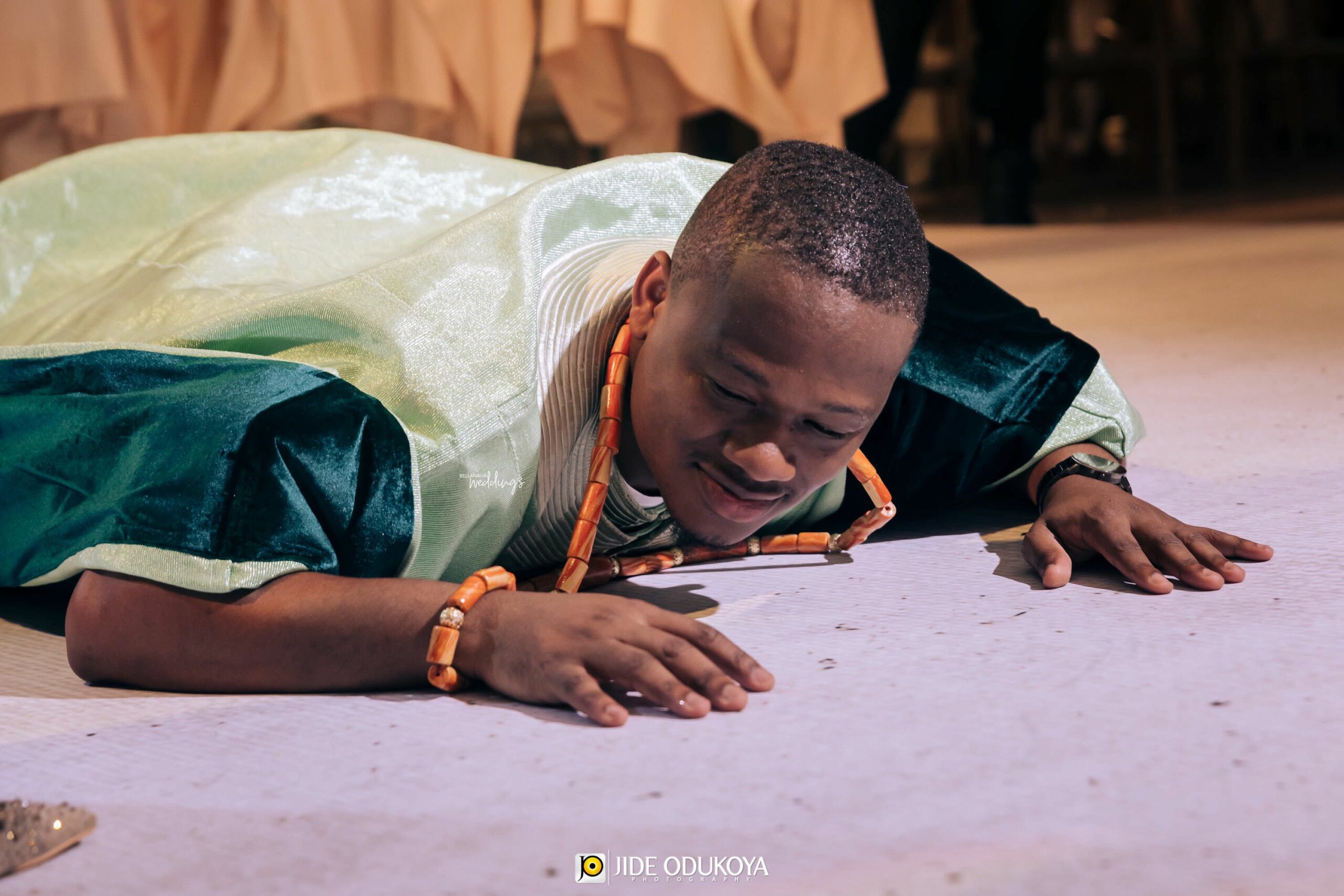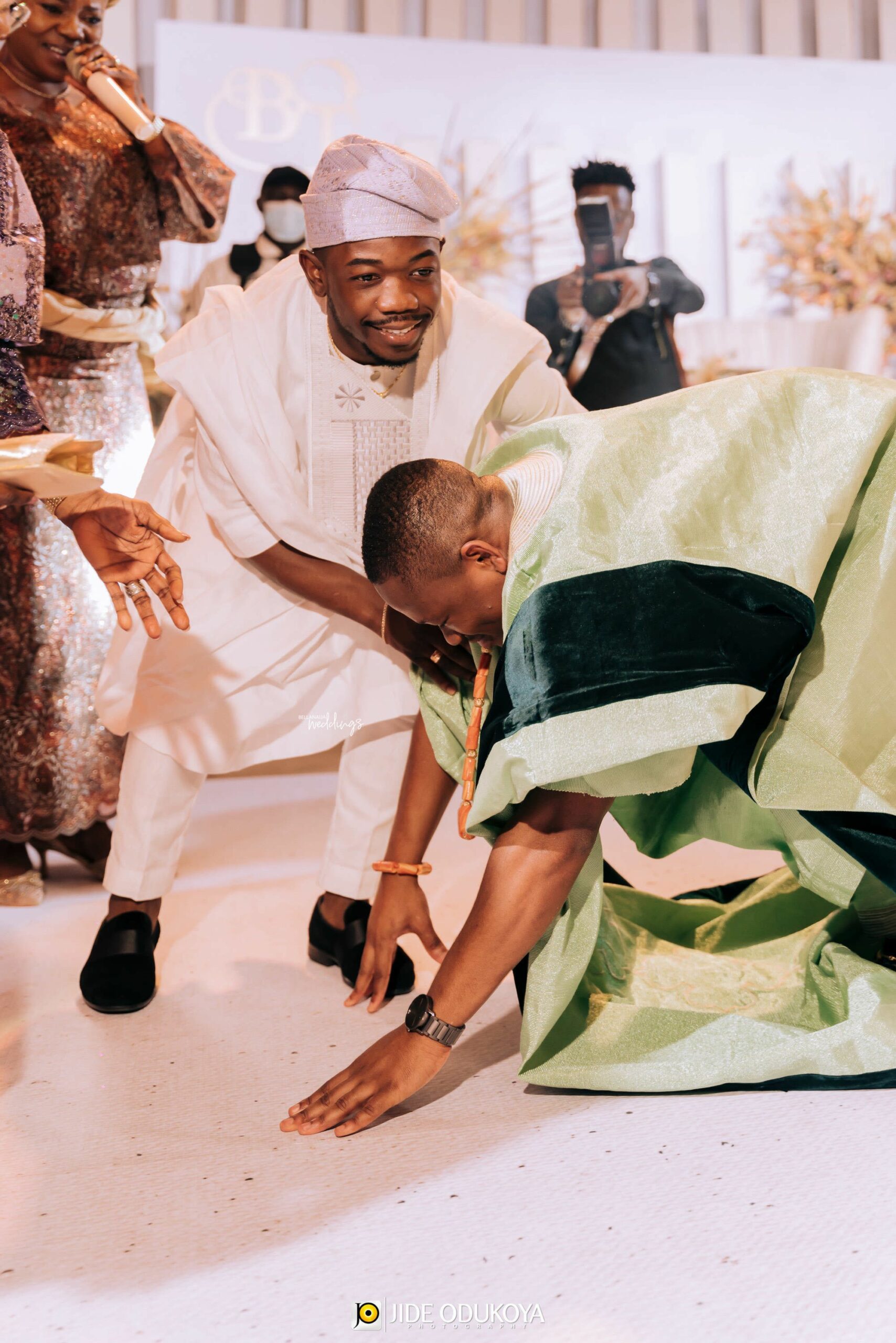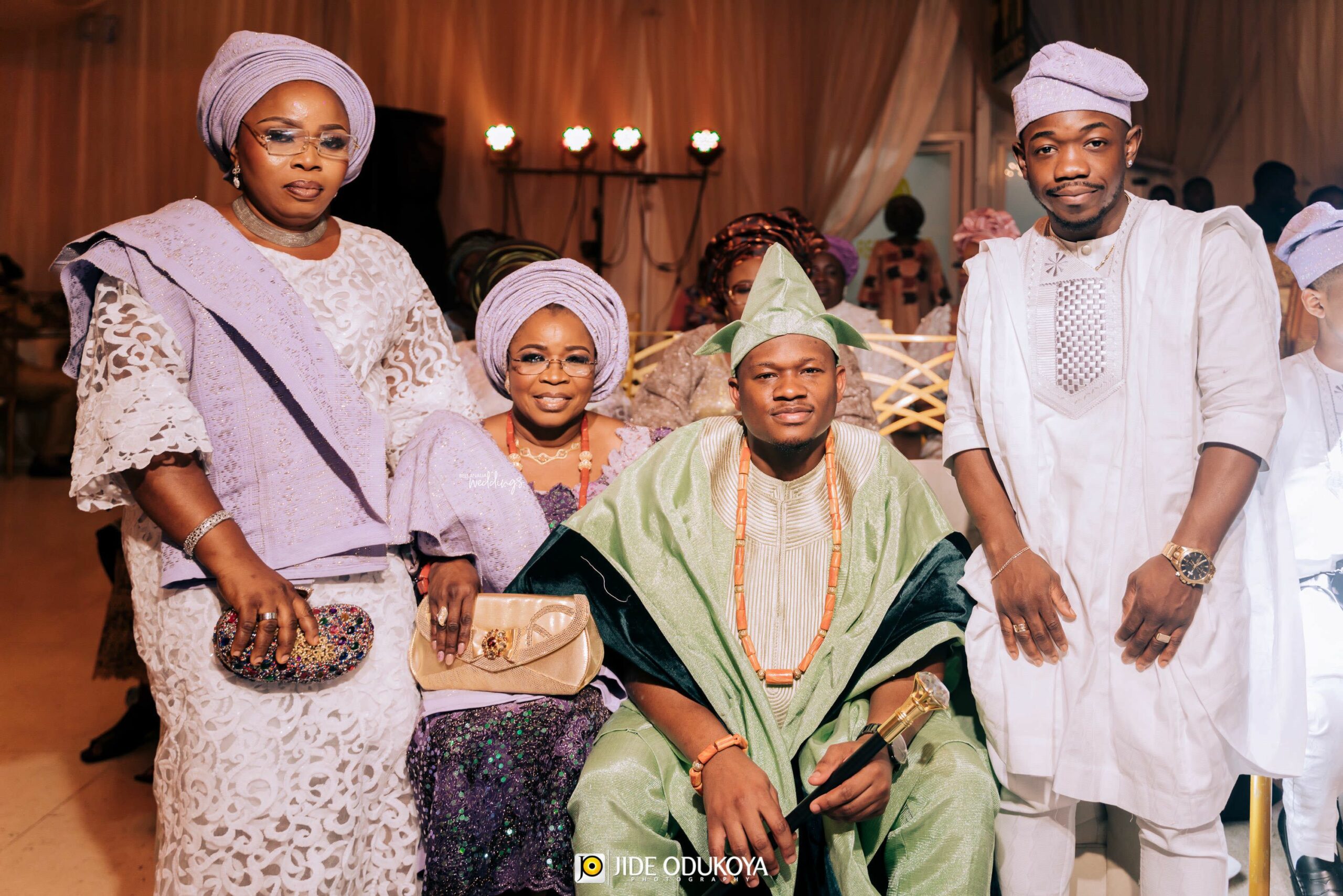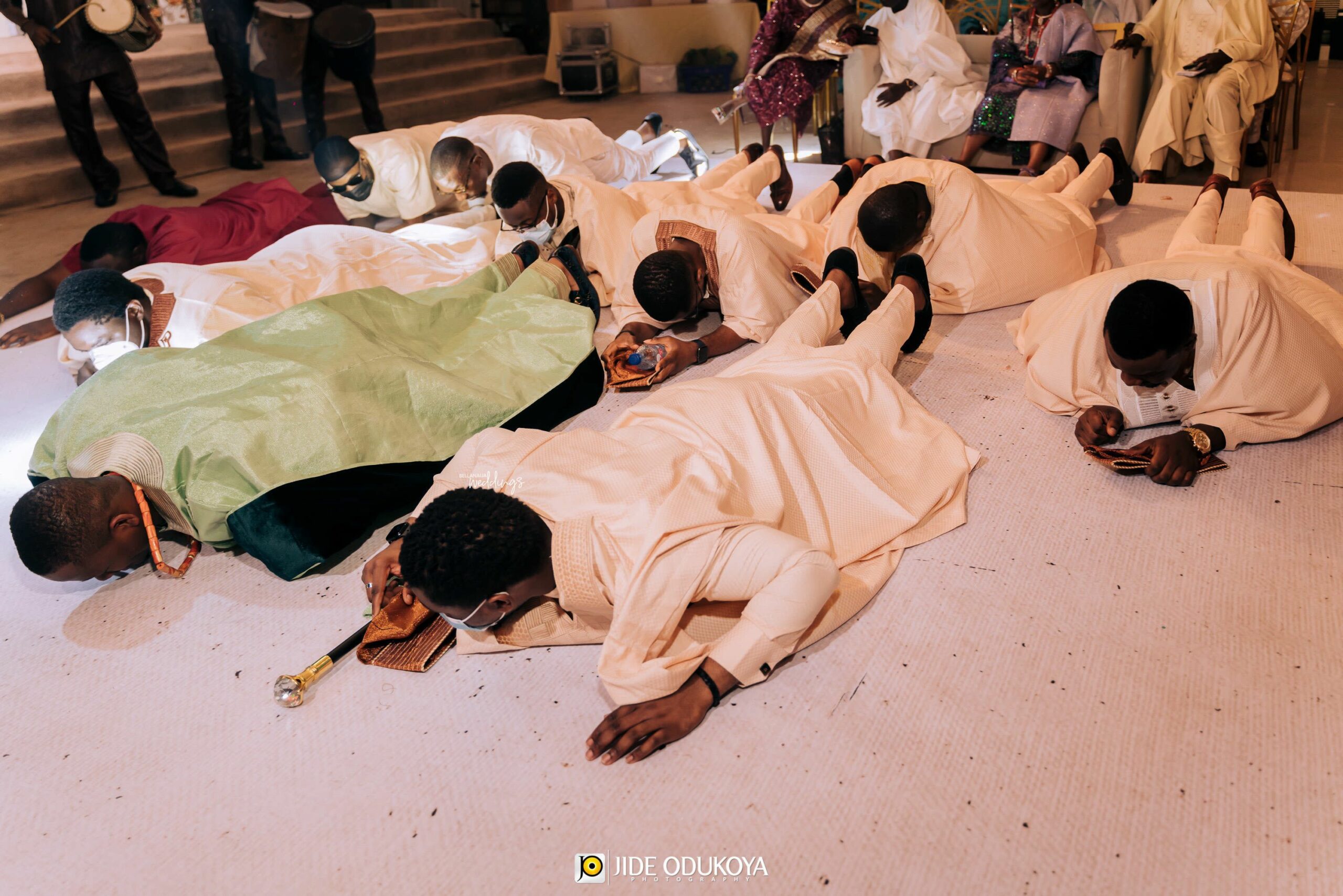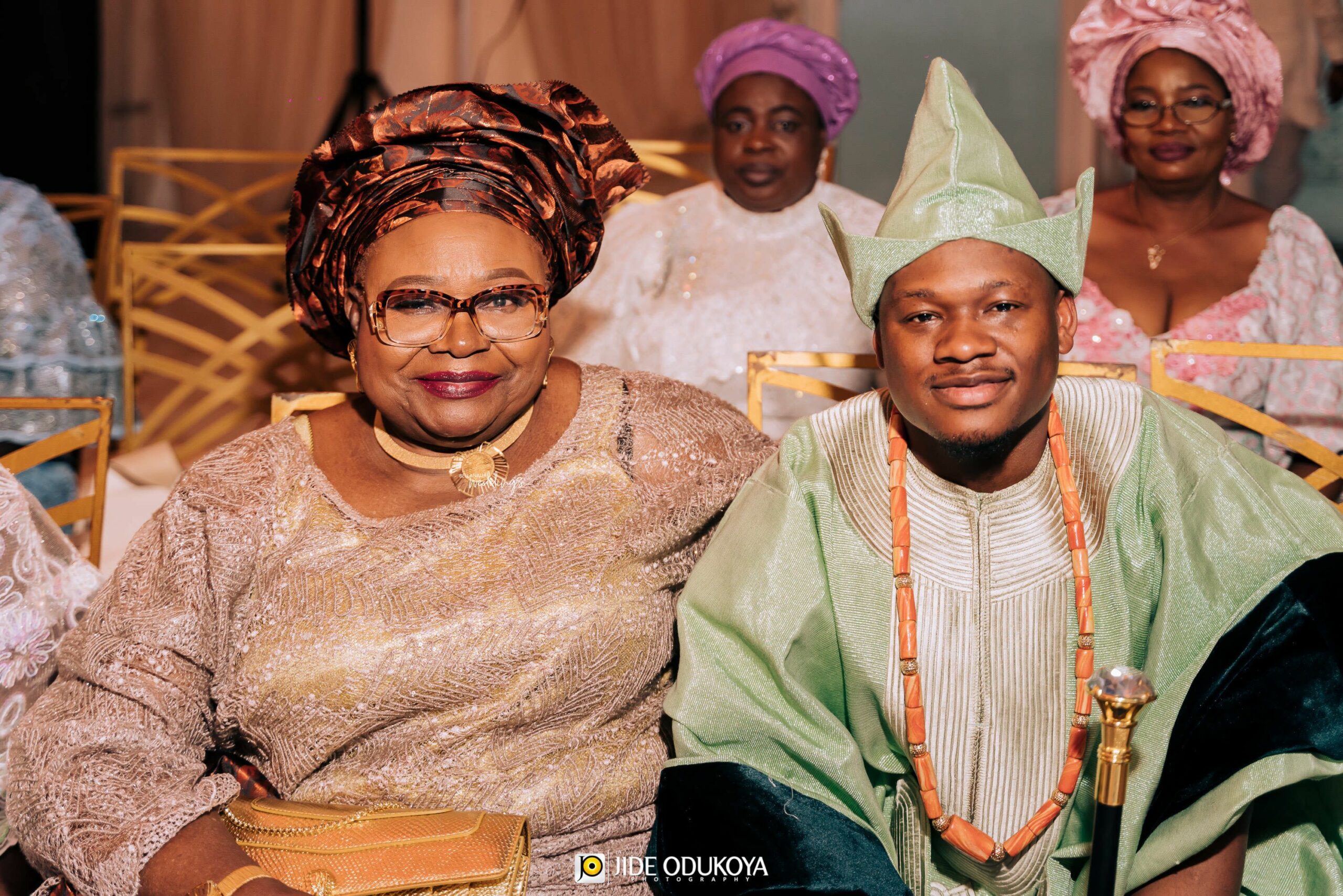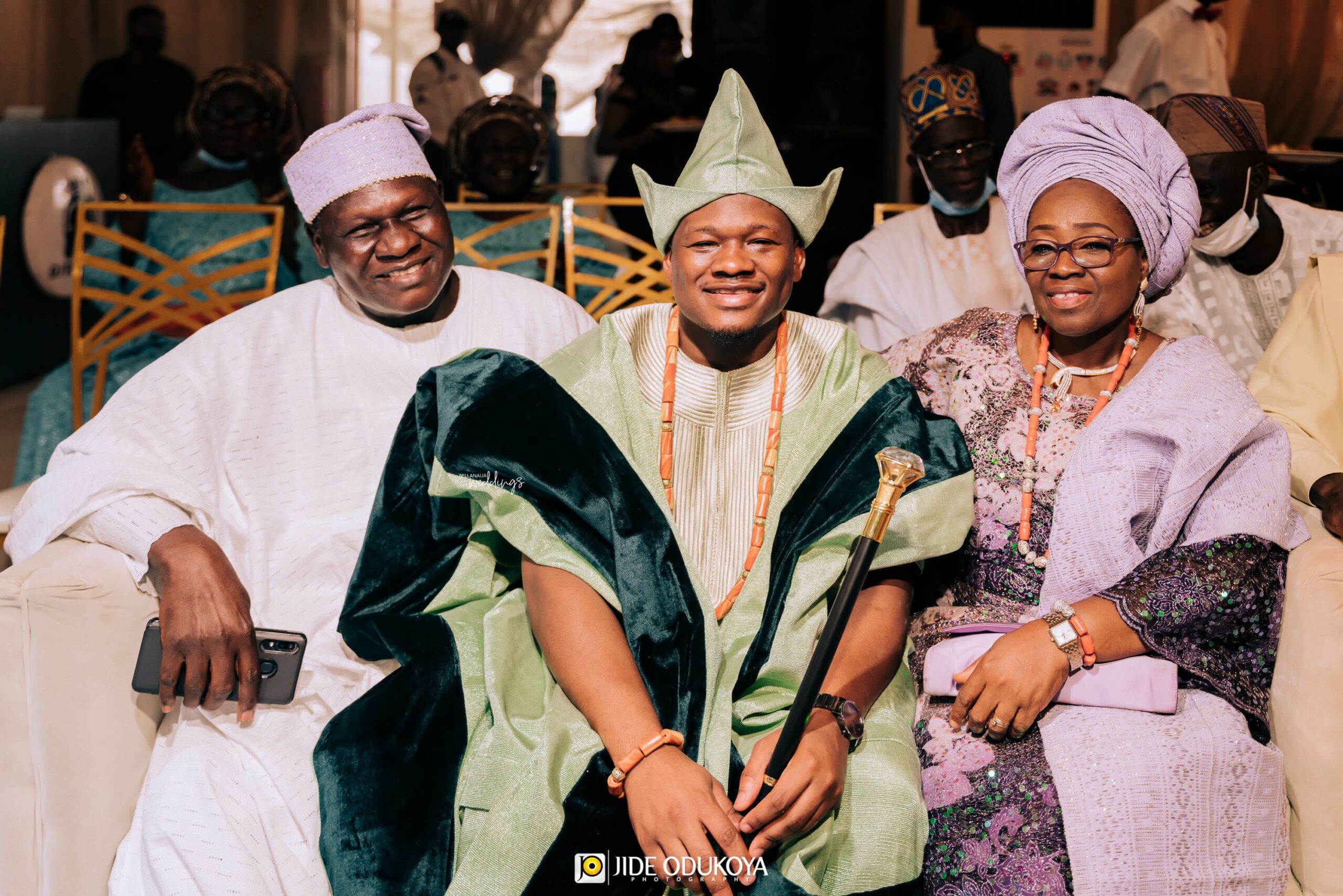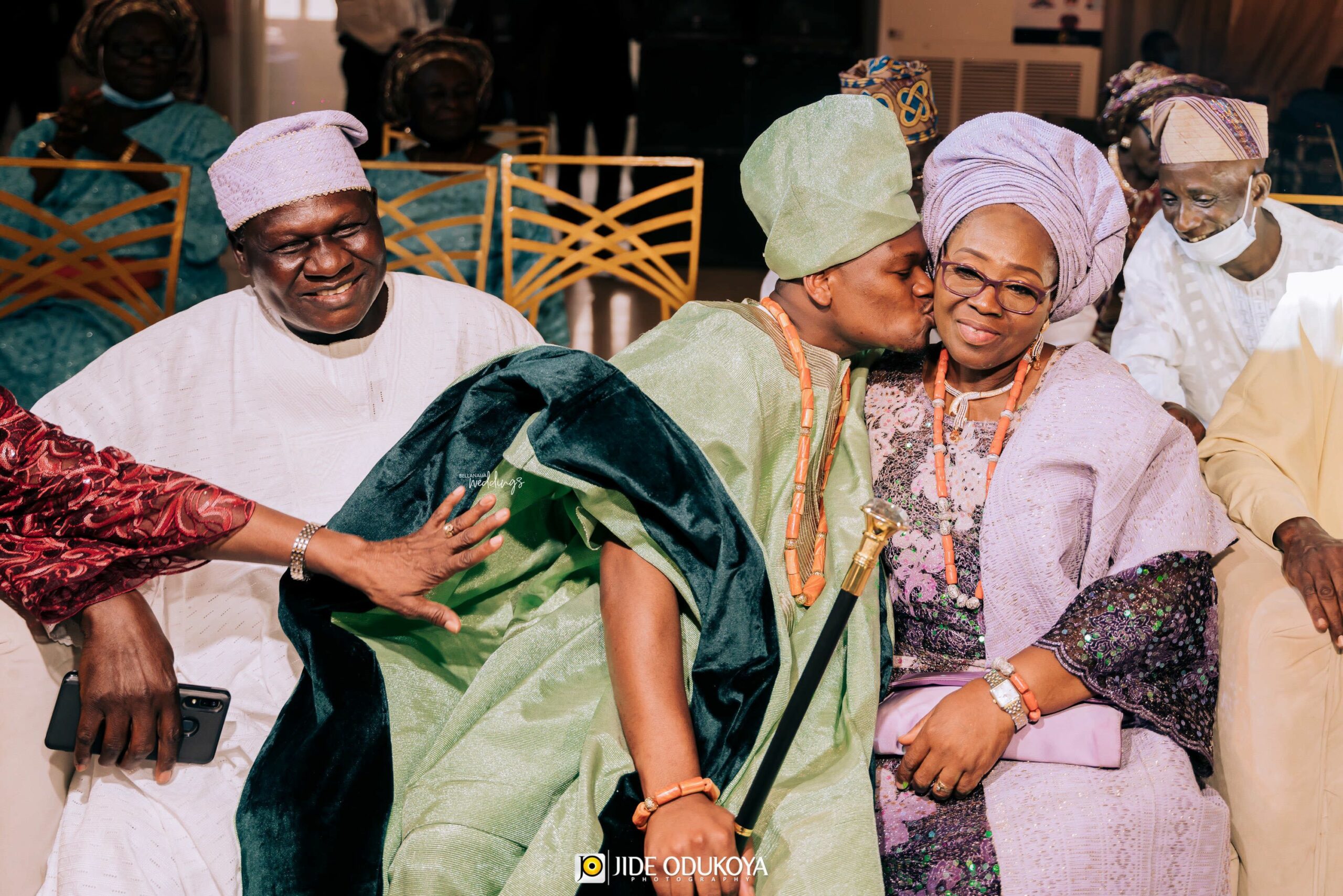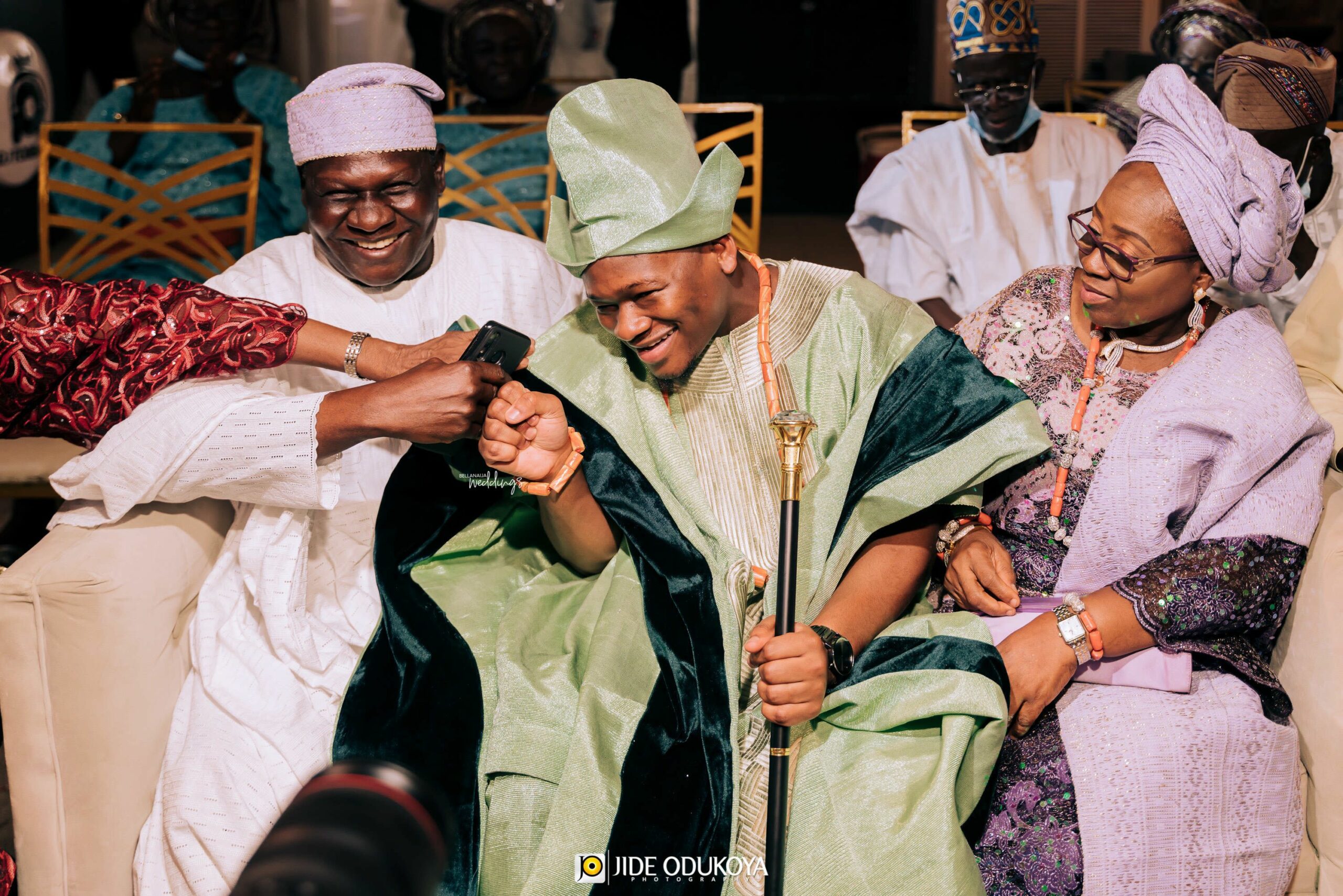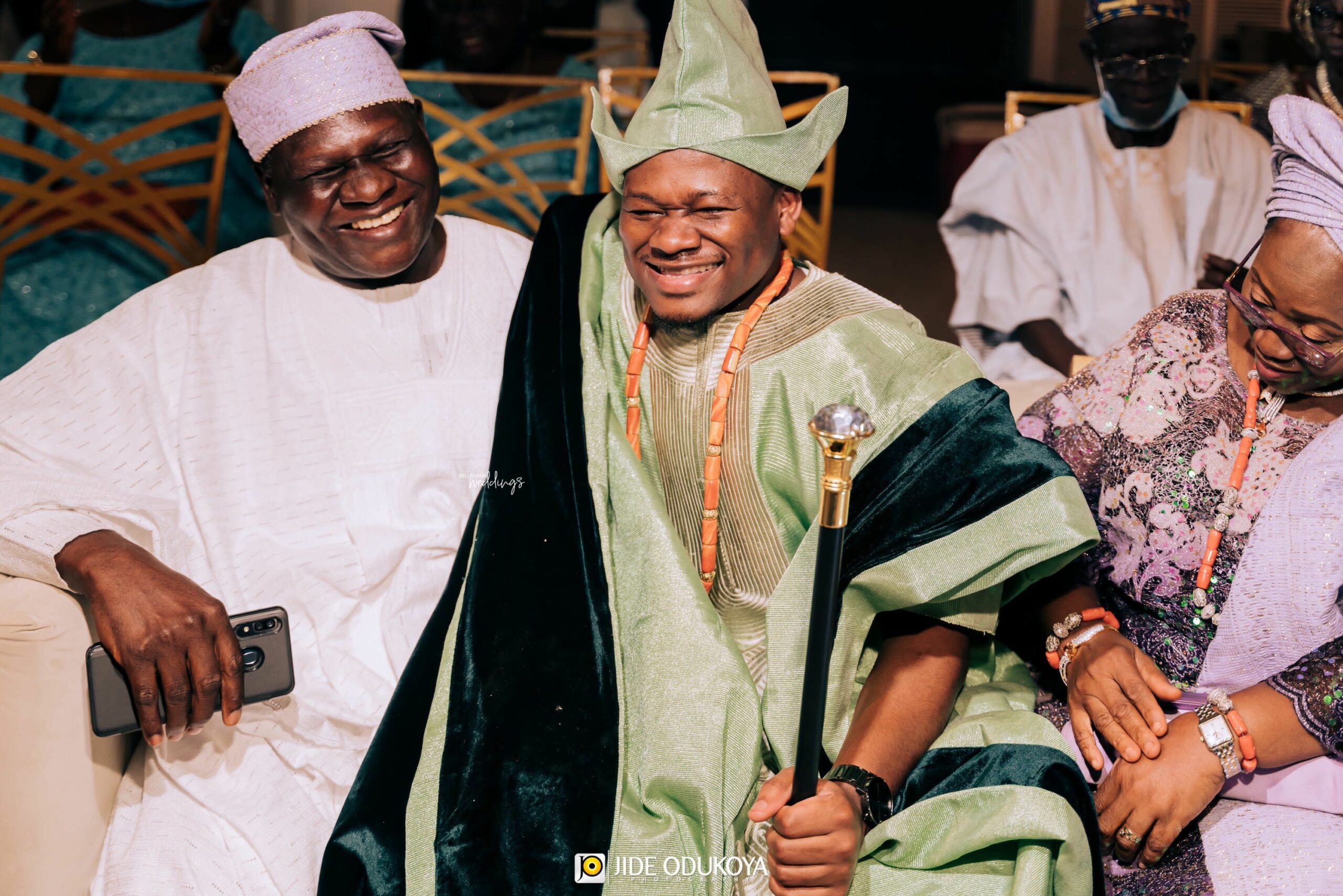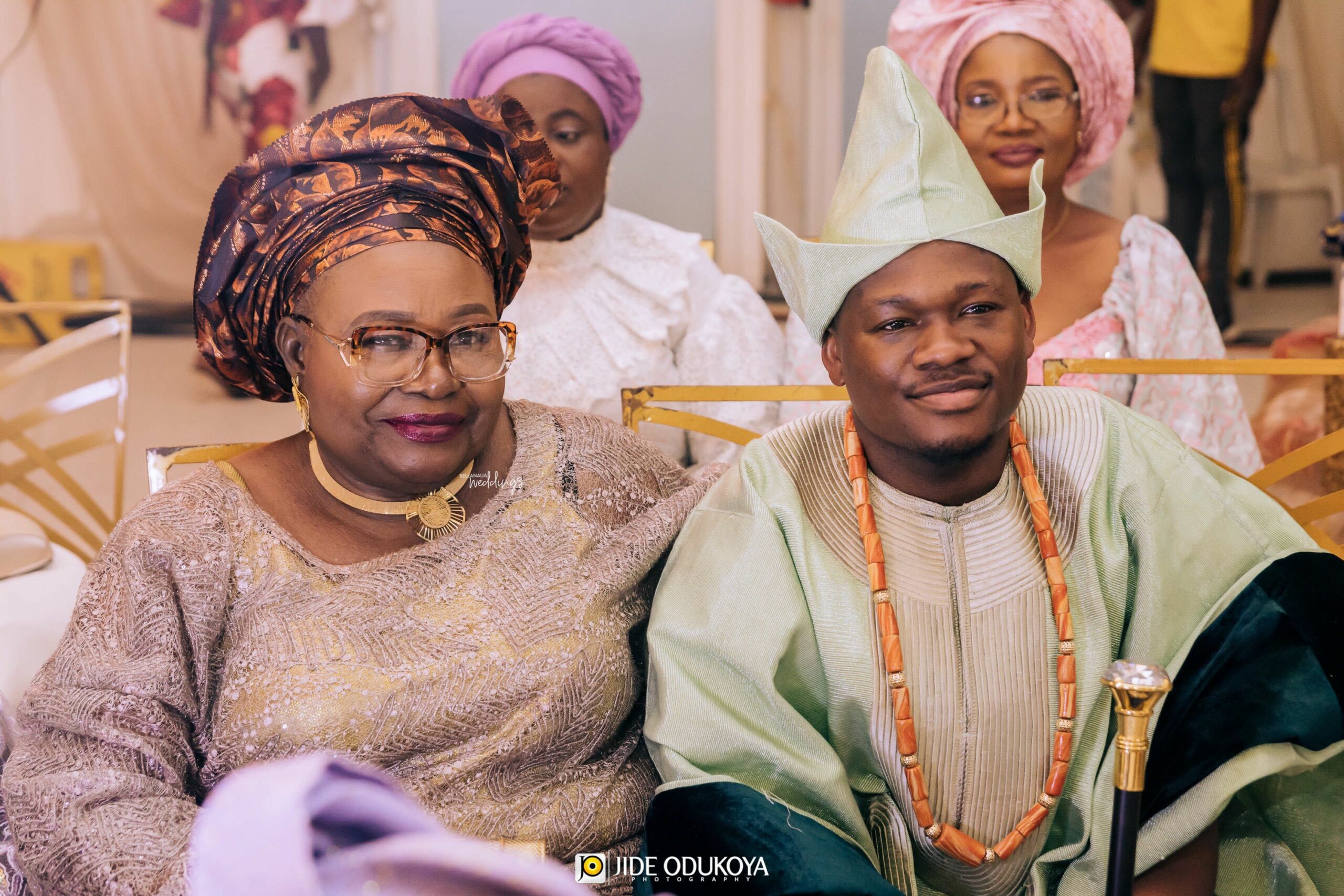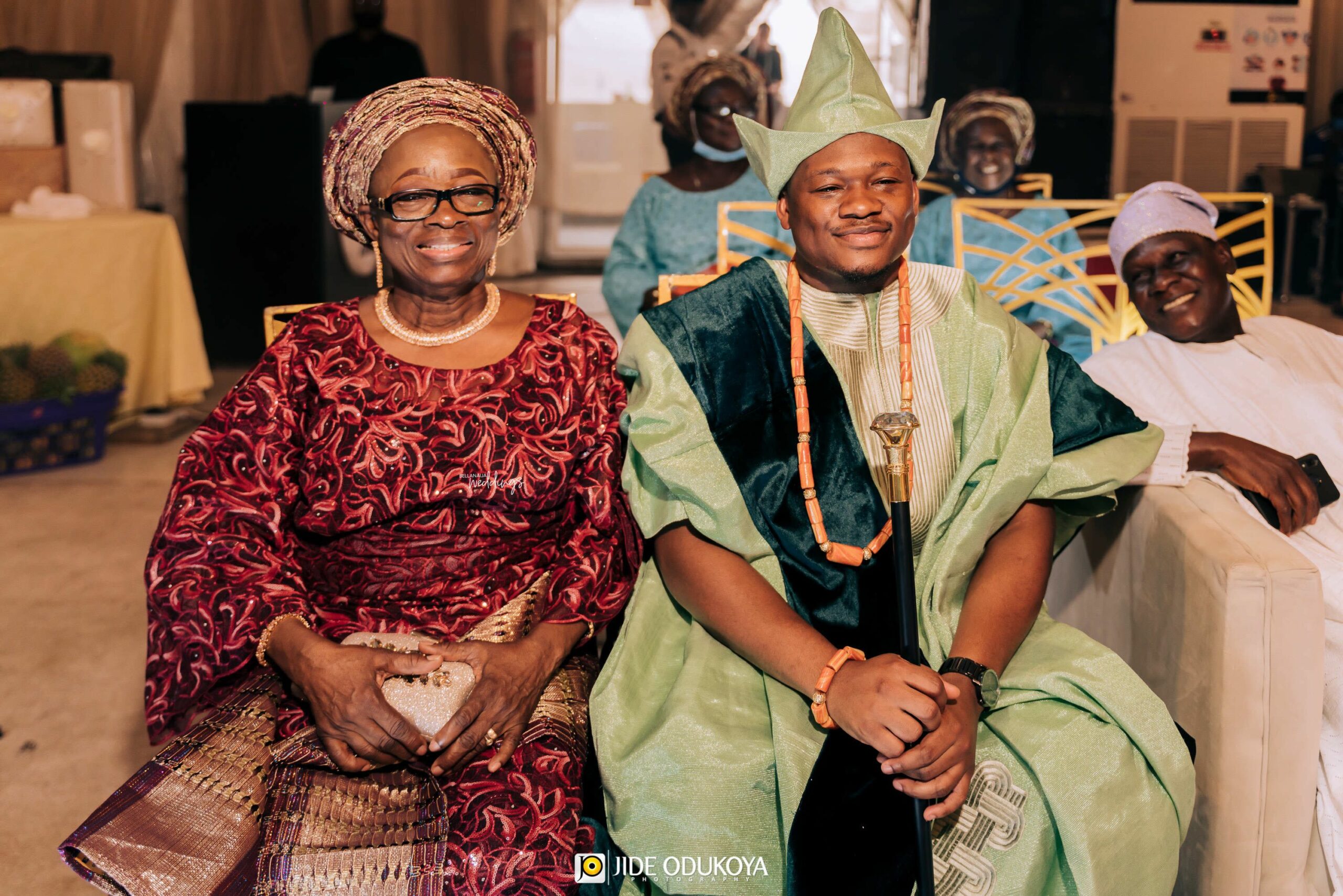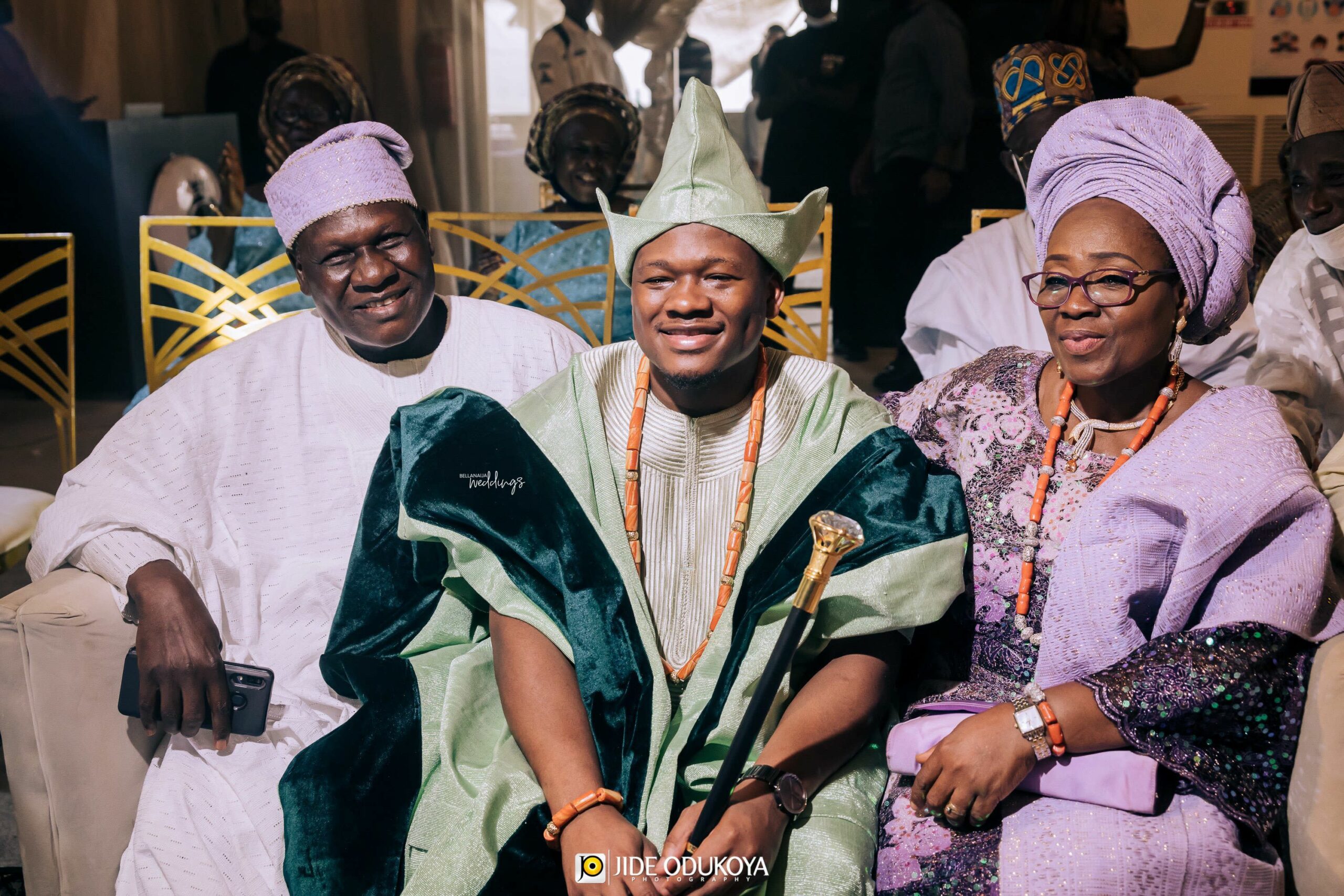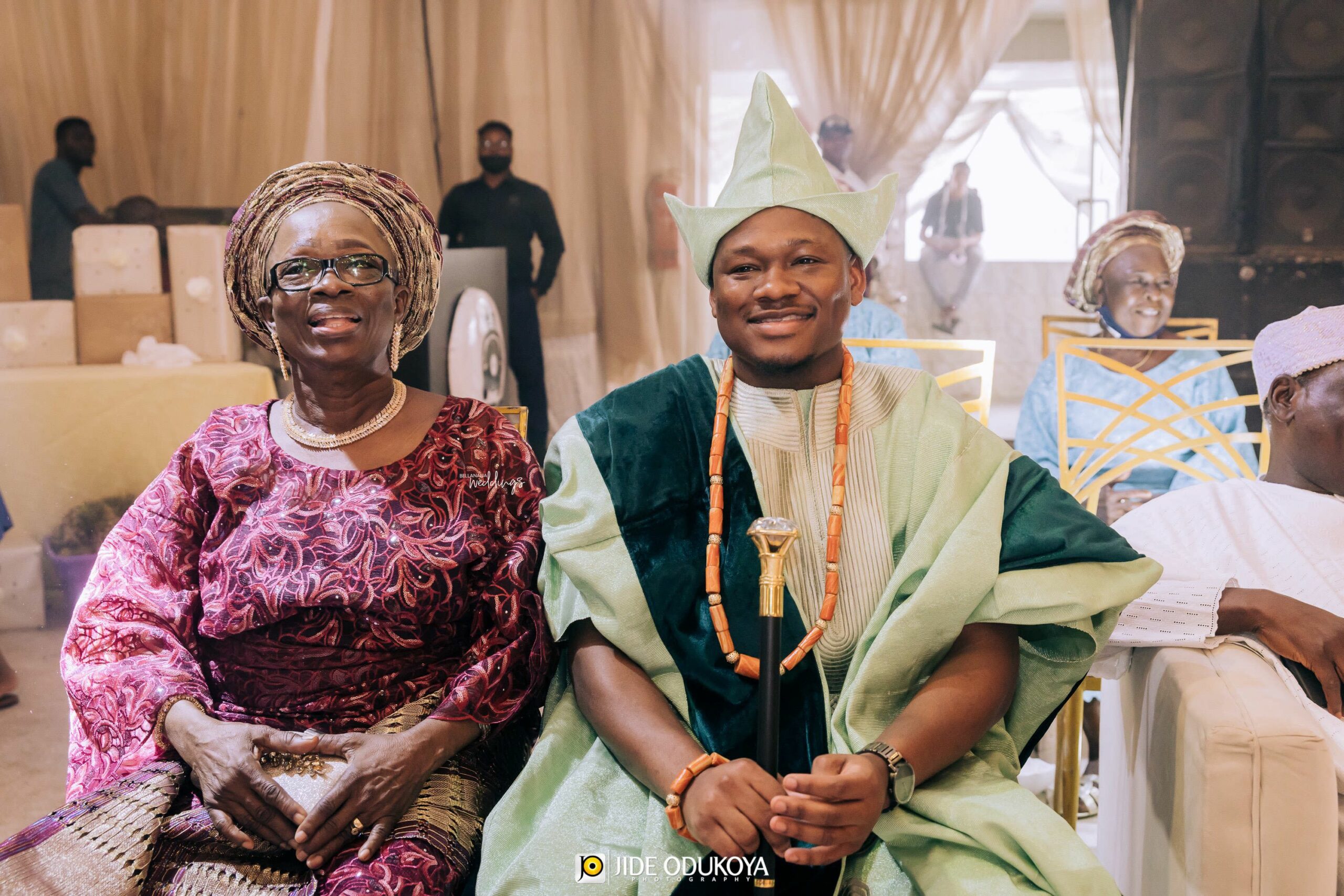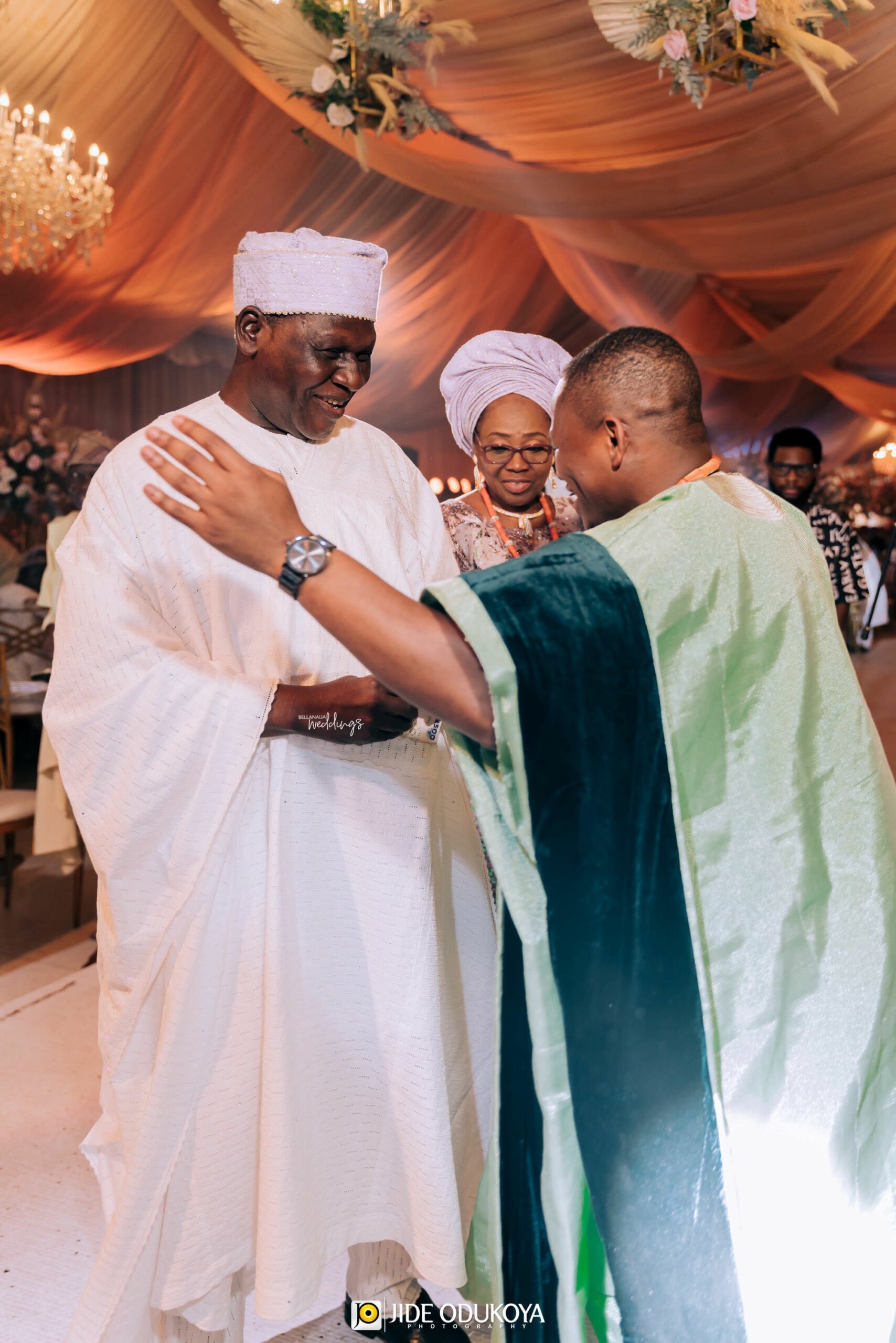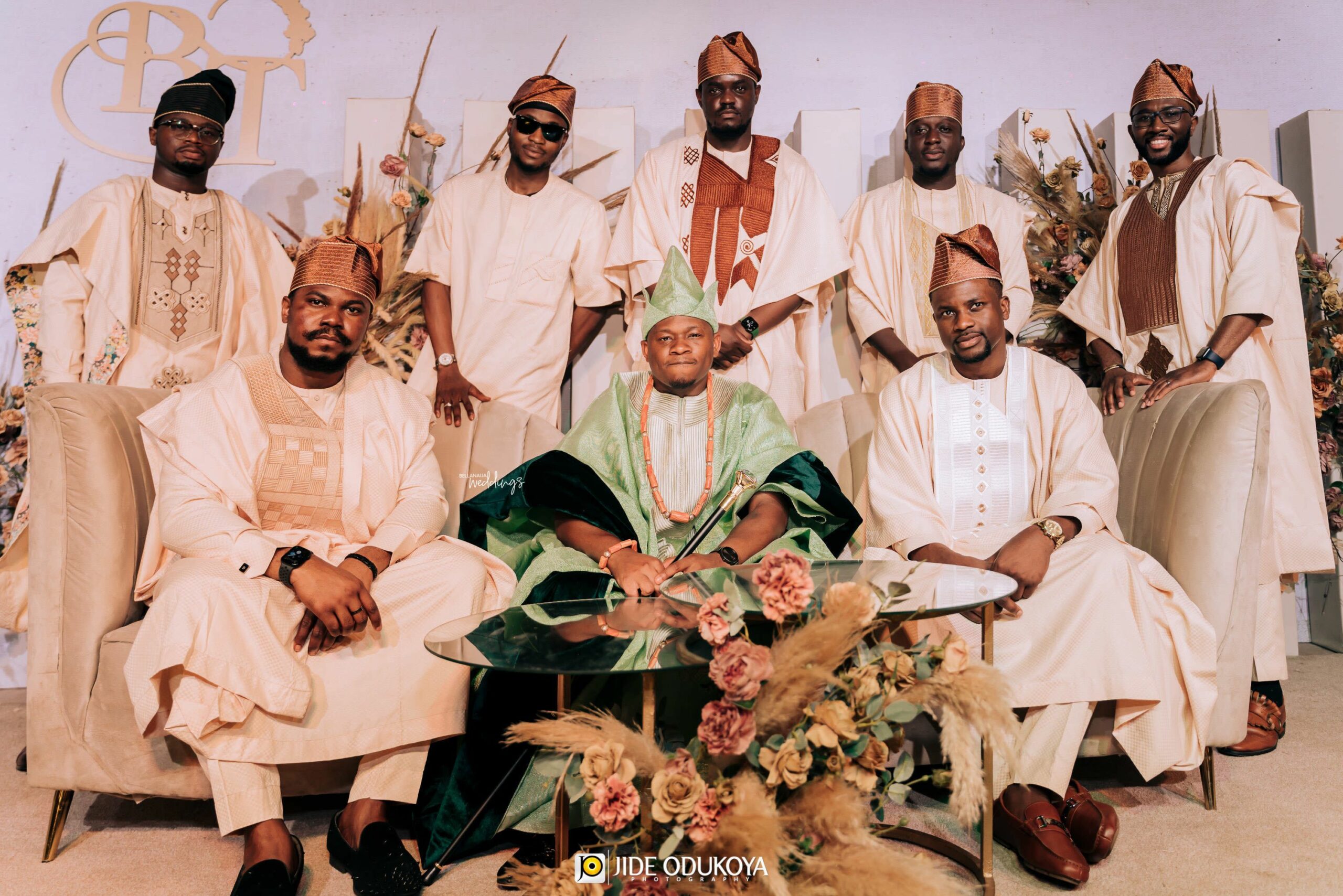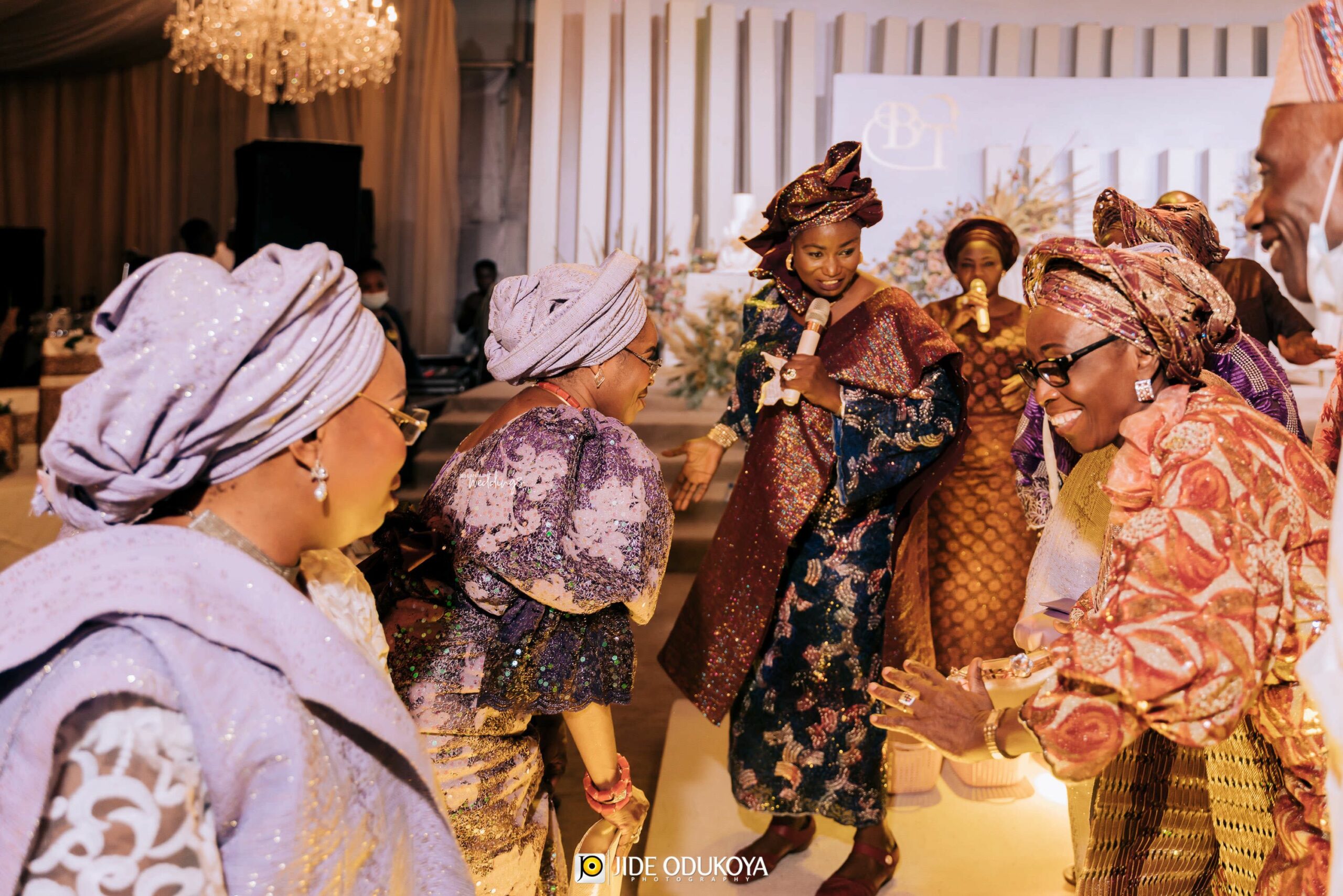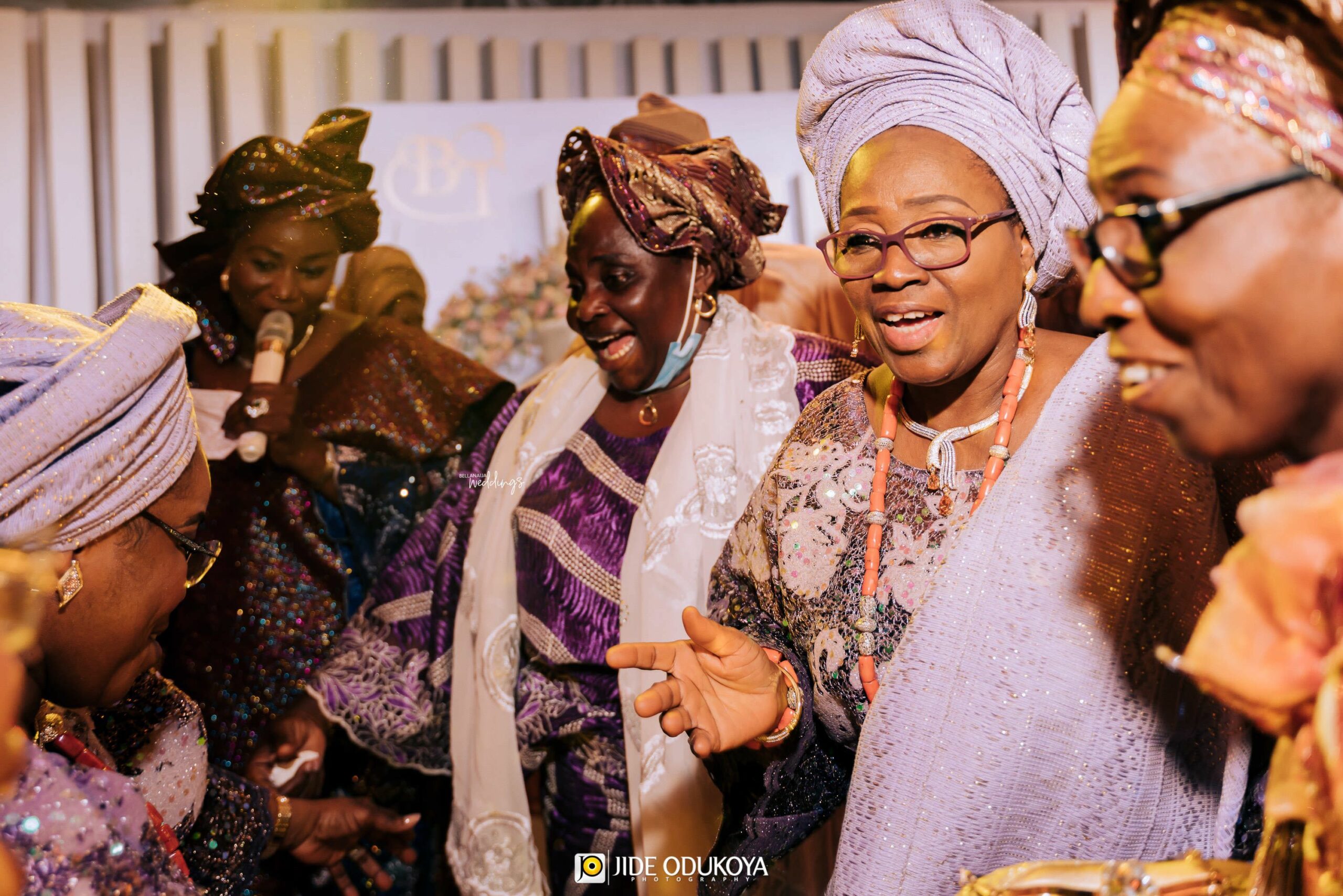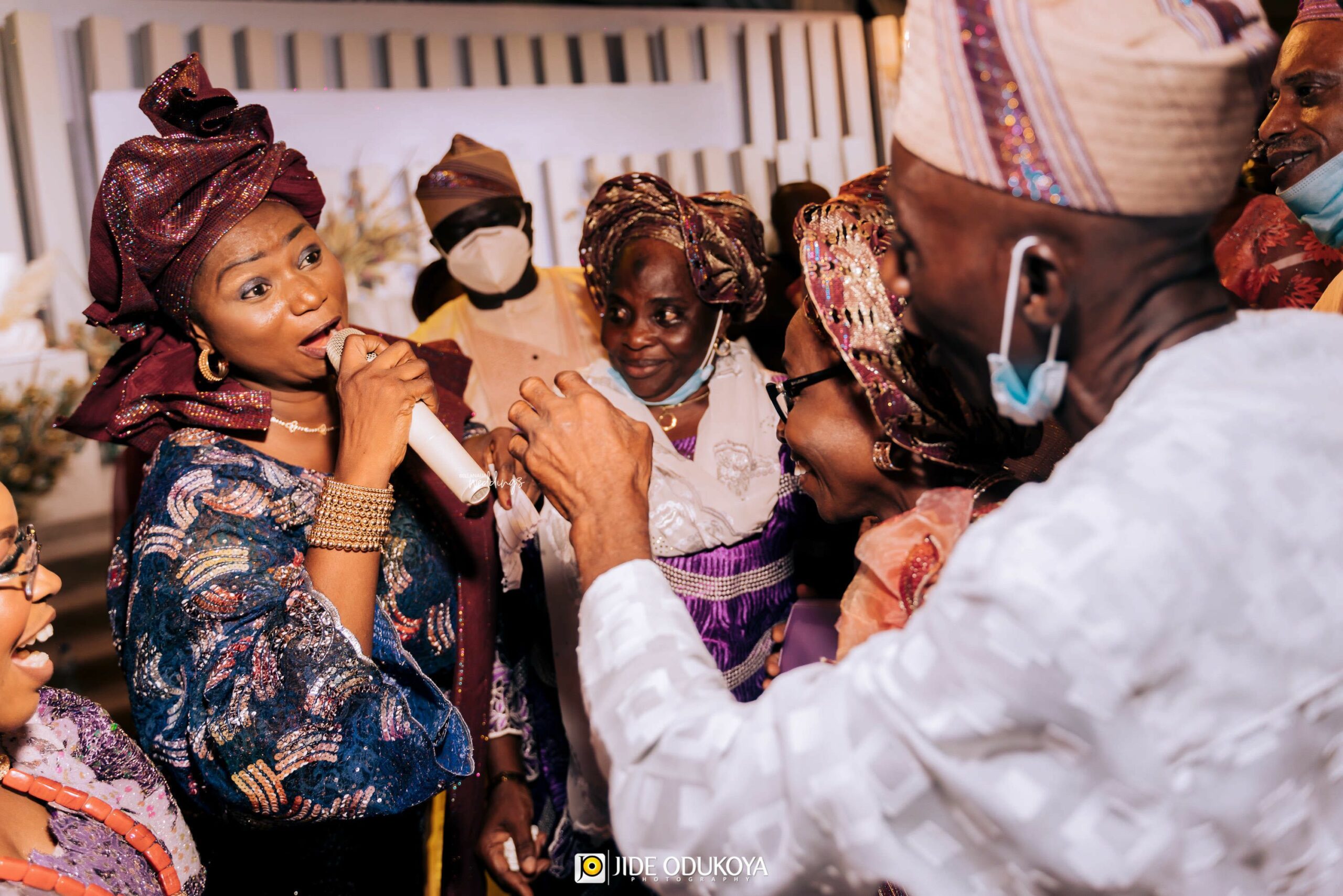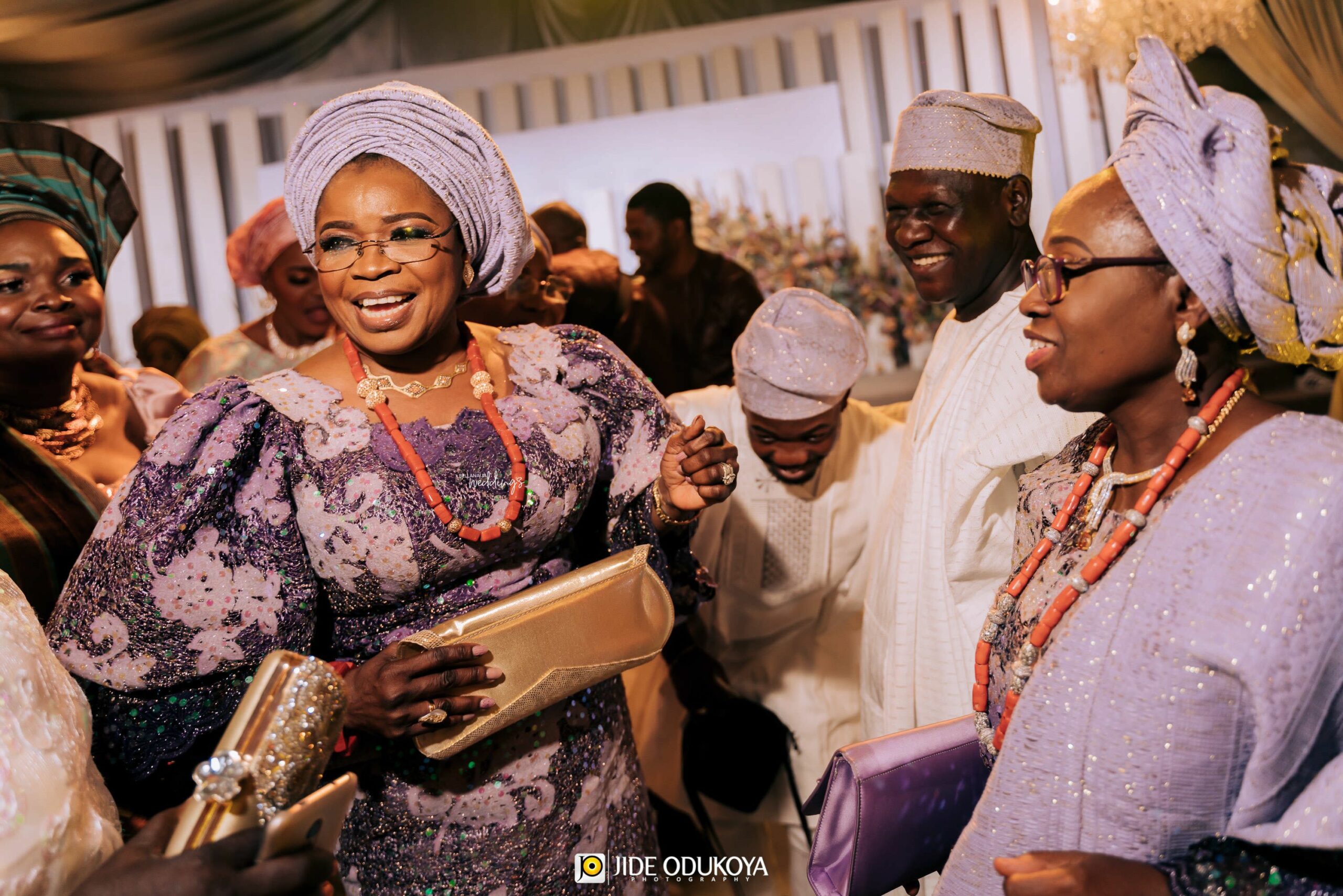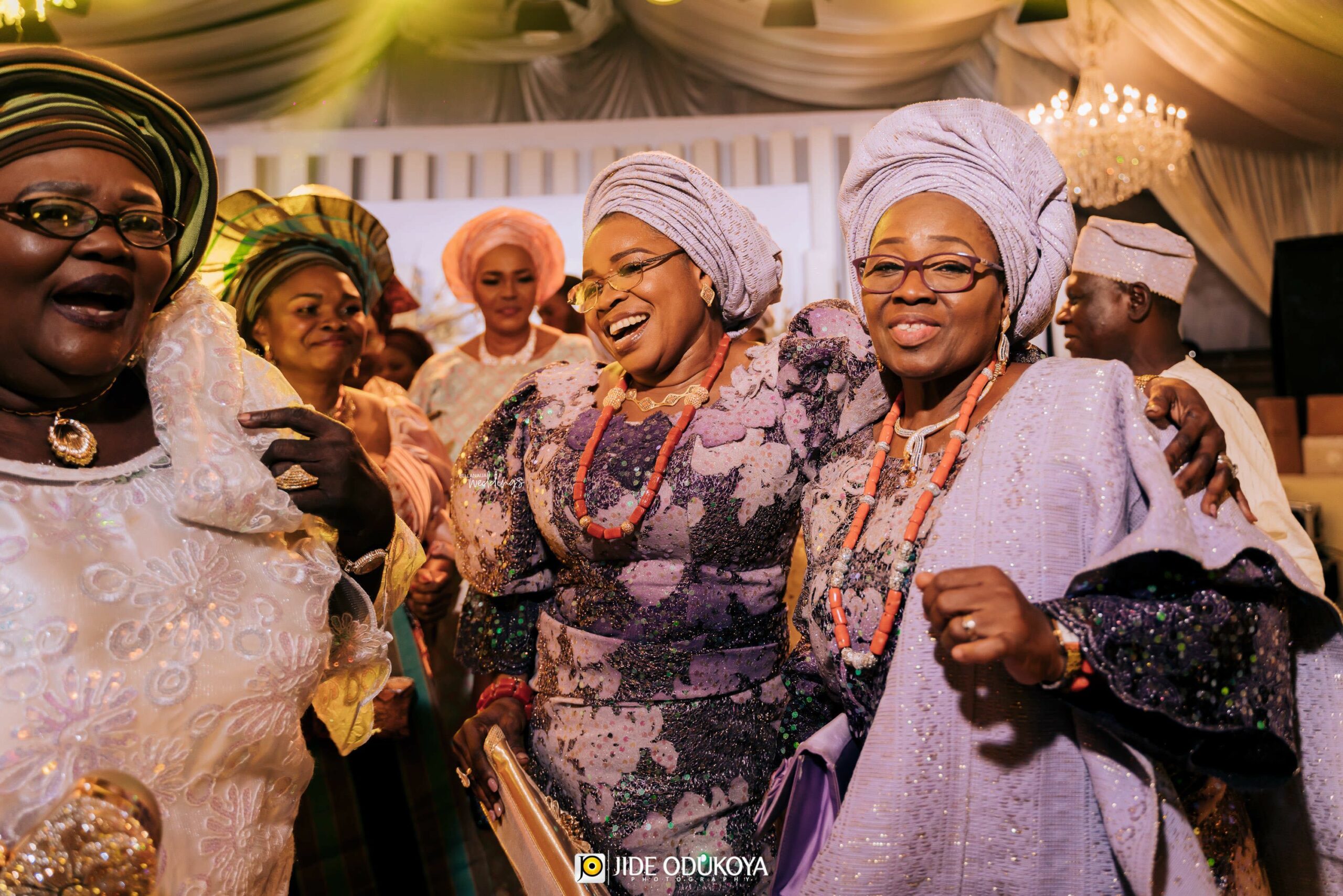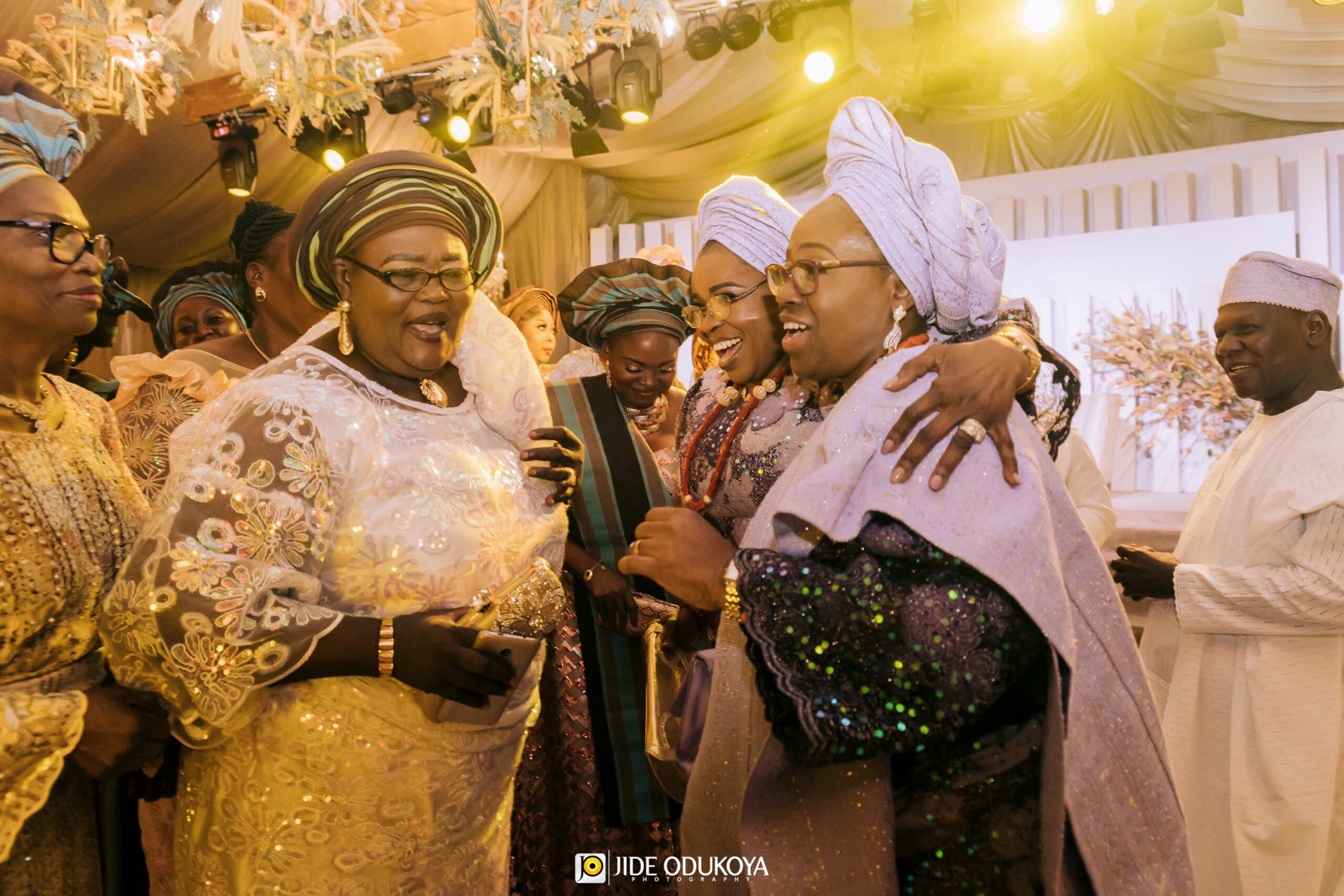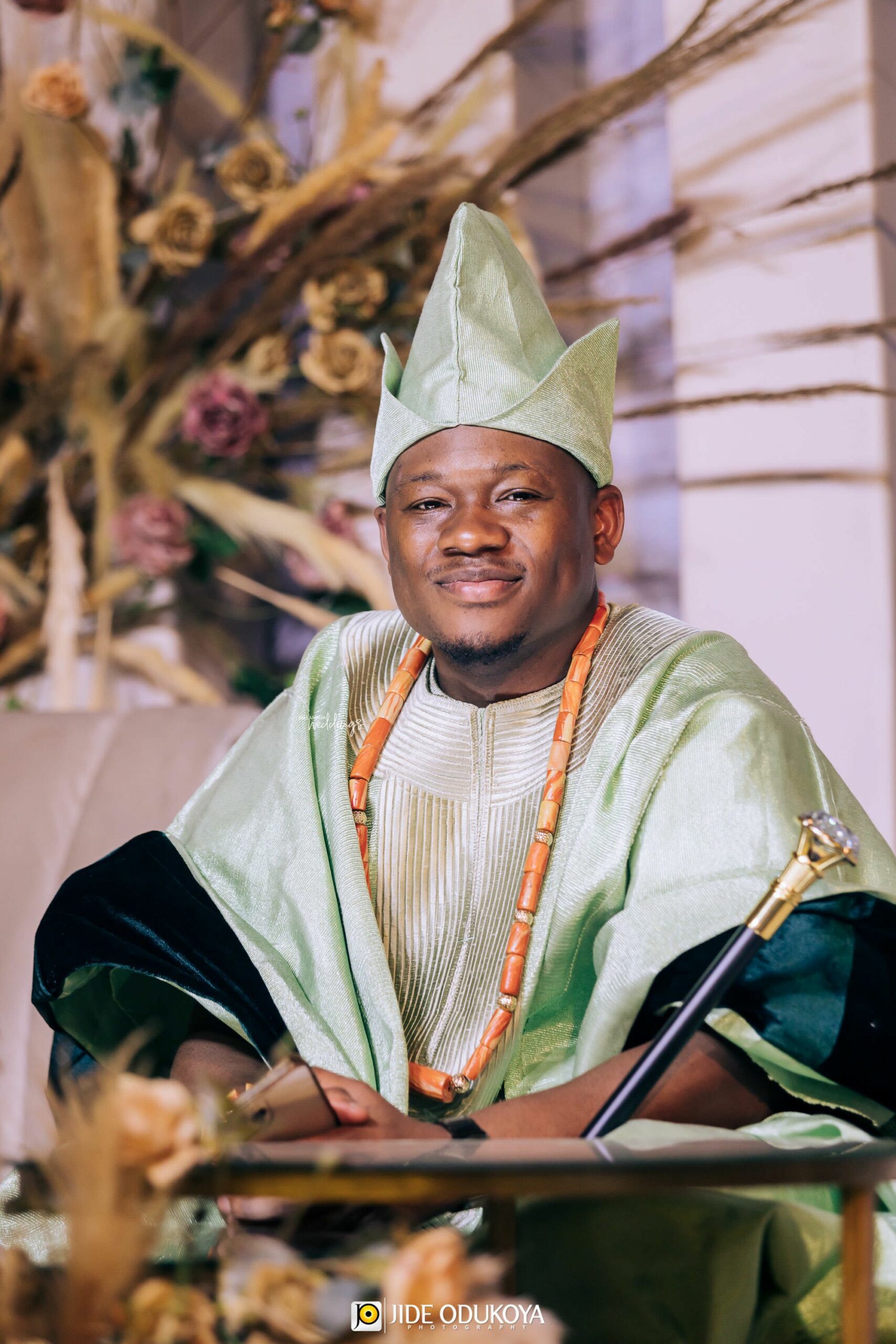 Now here comes the bride…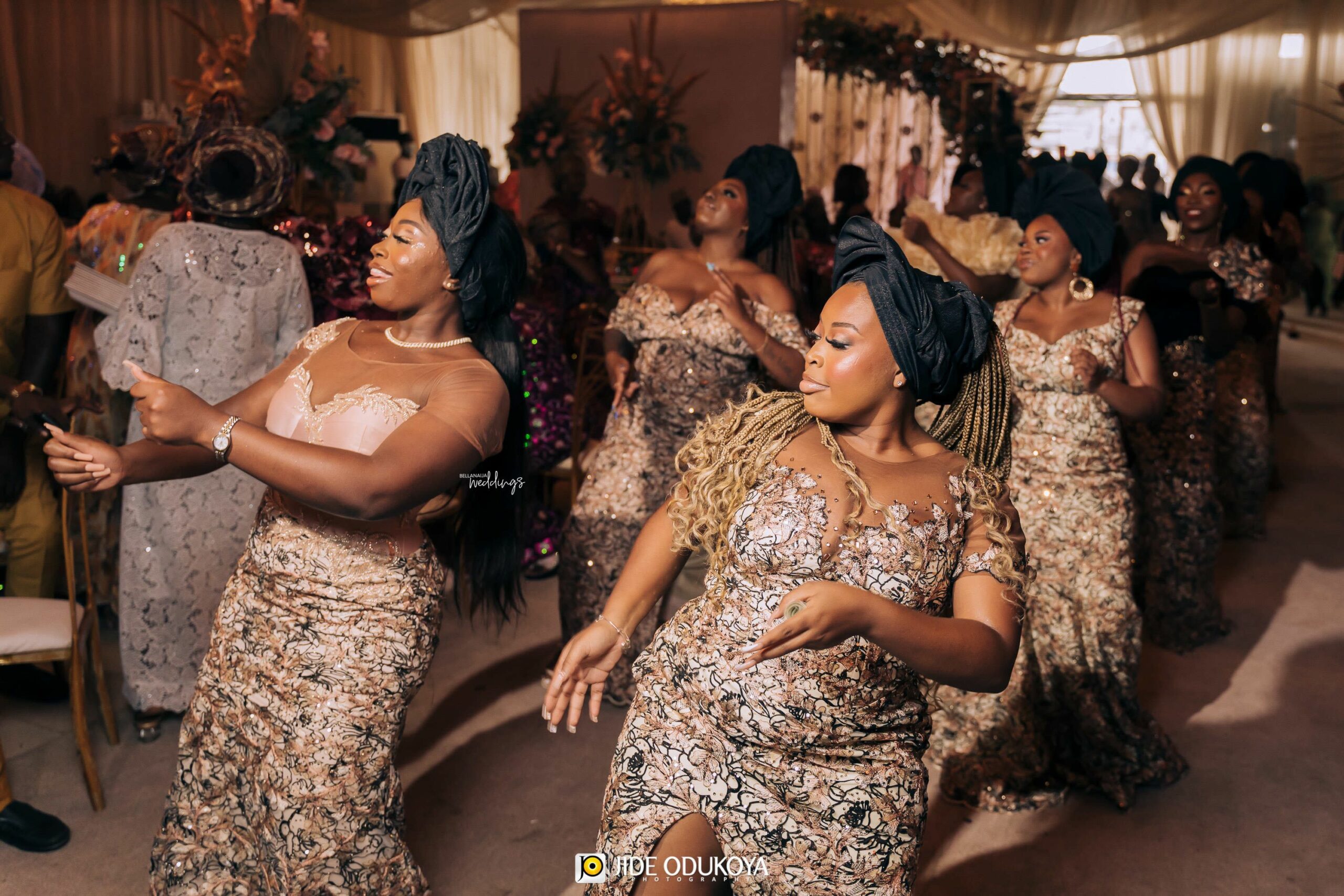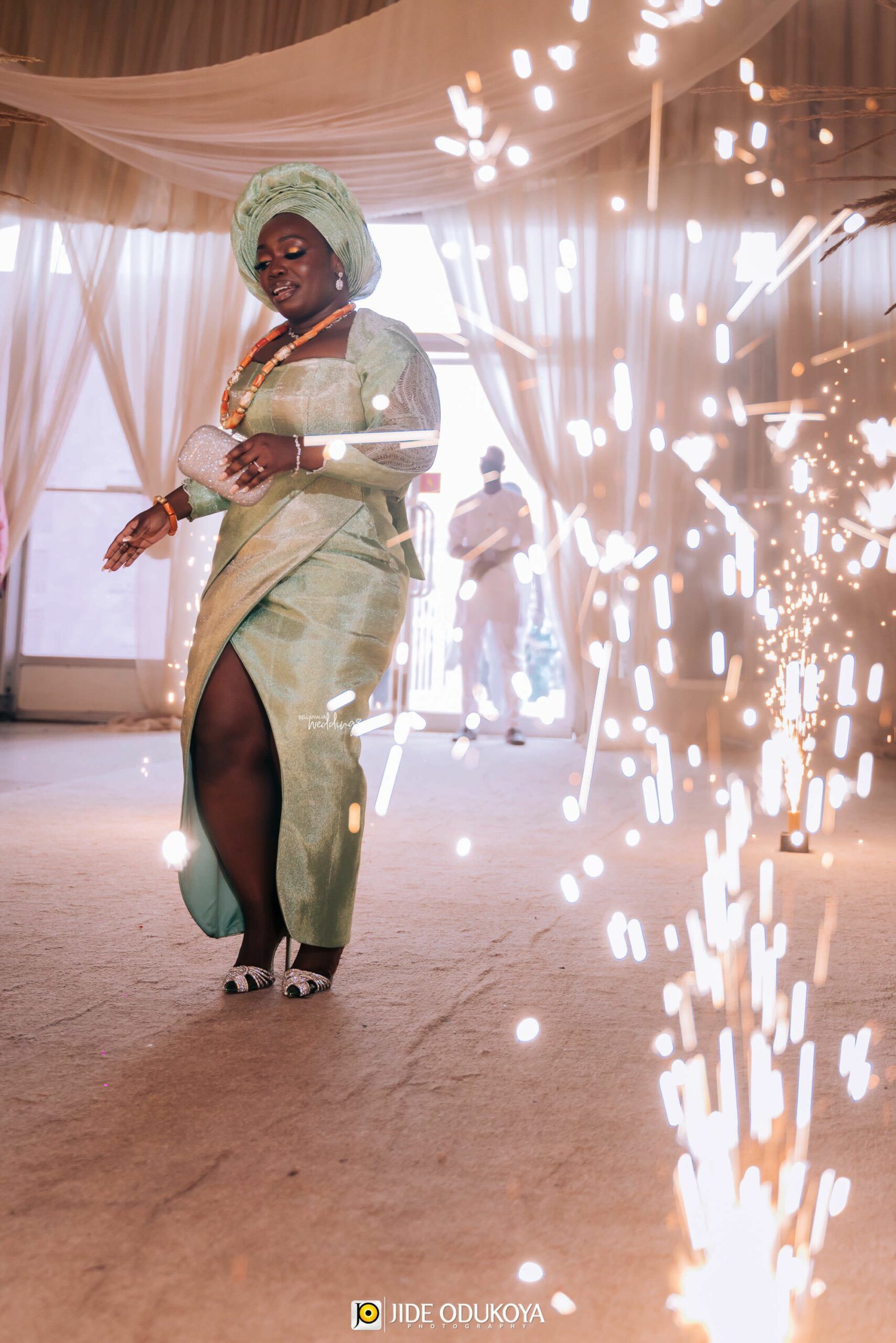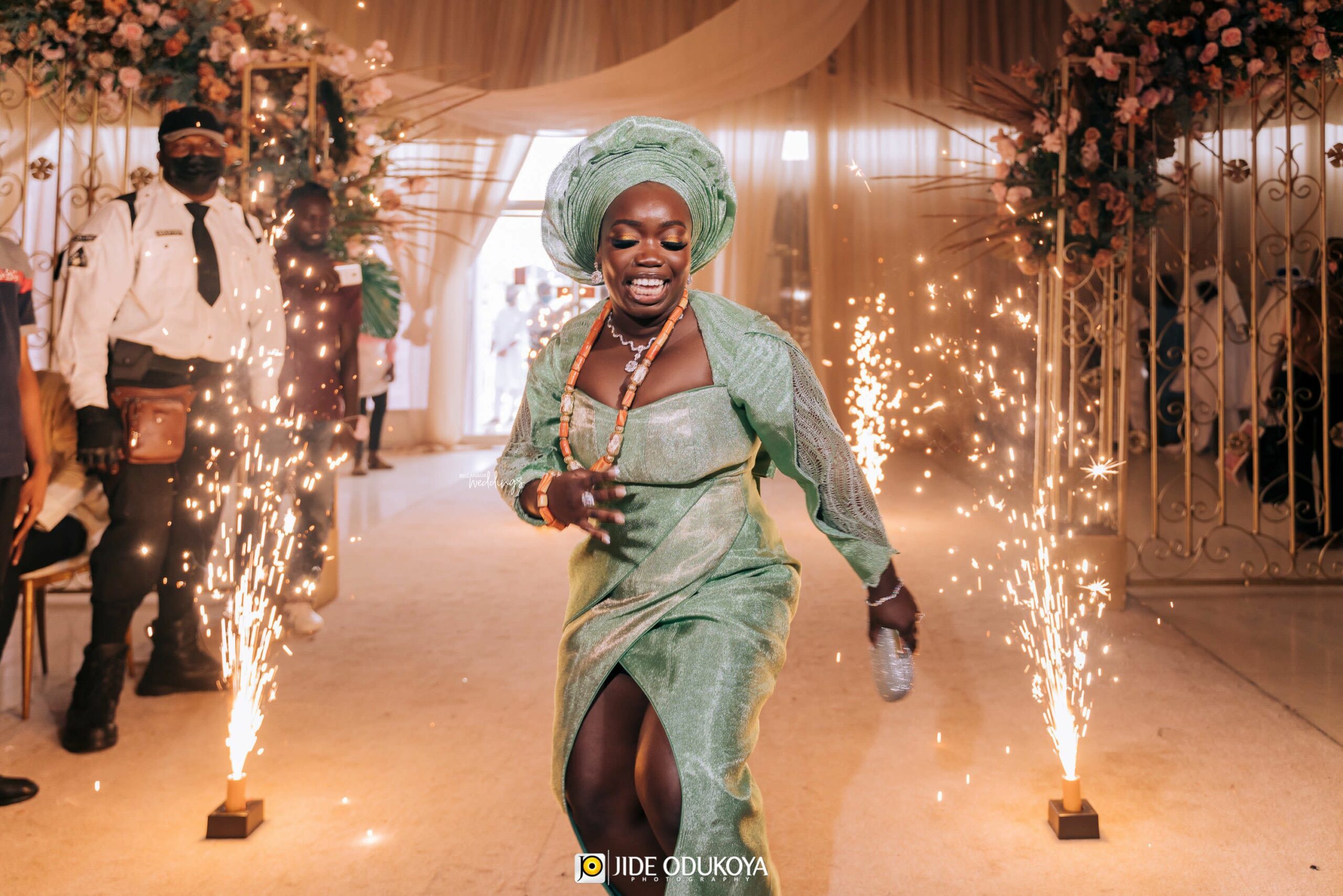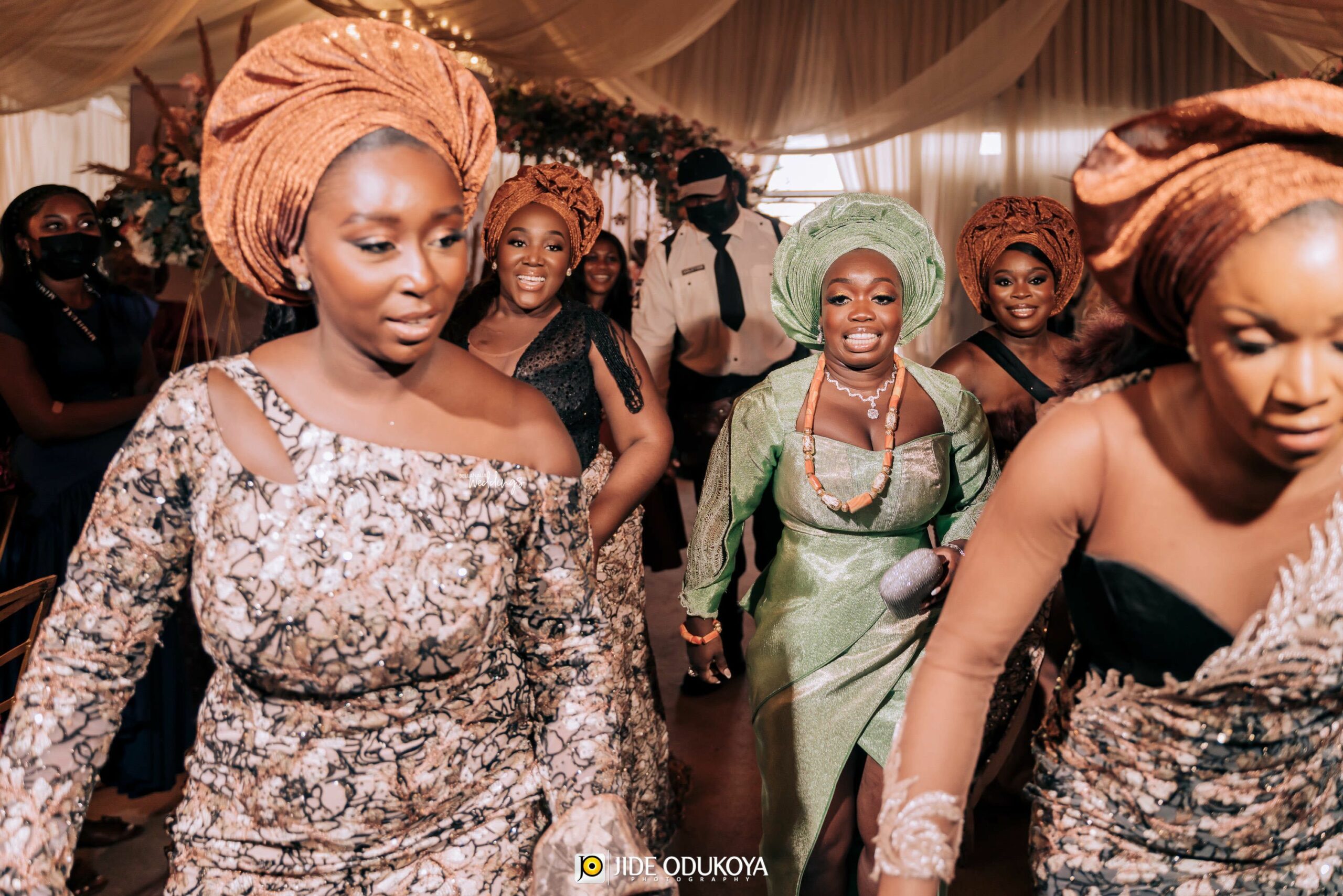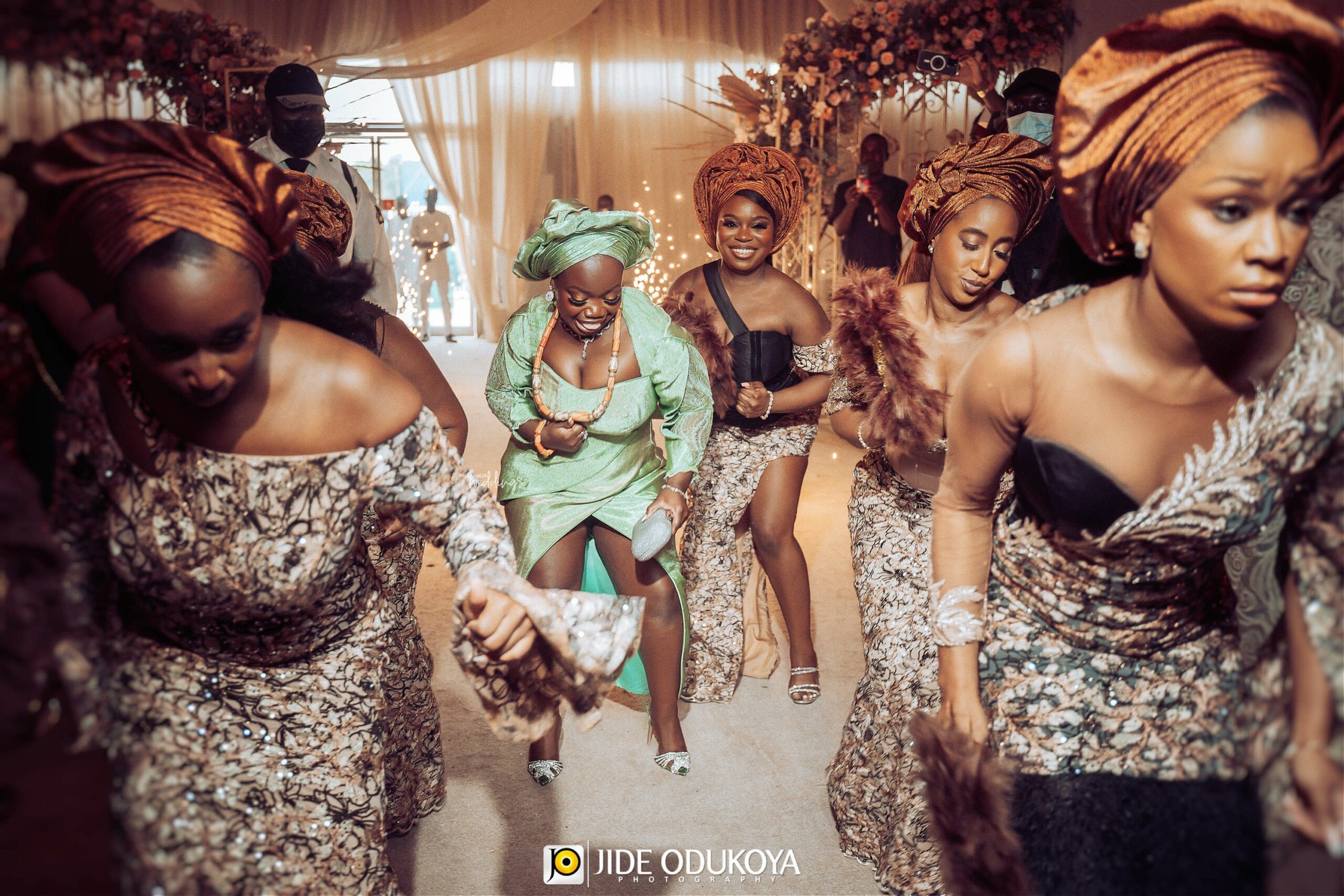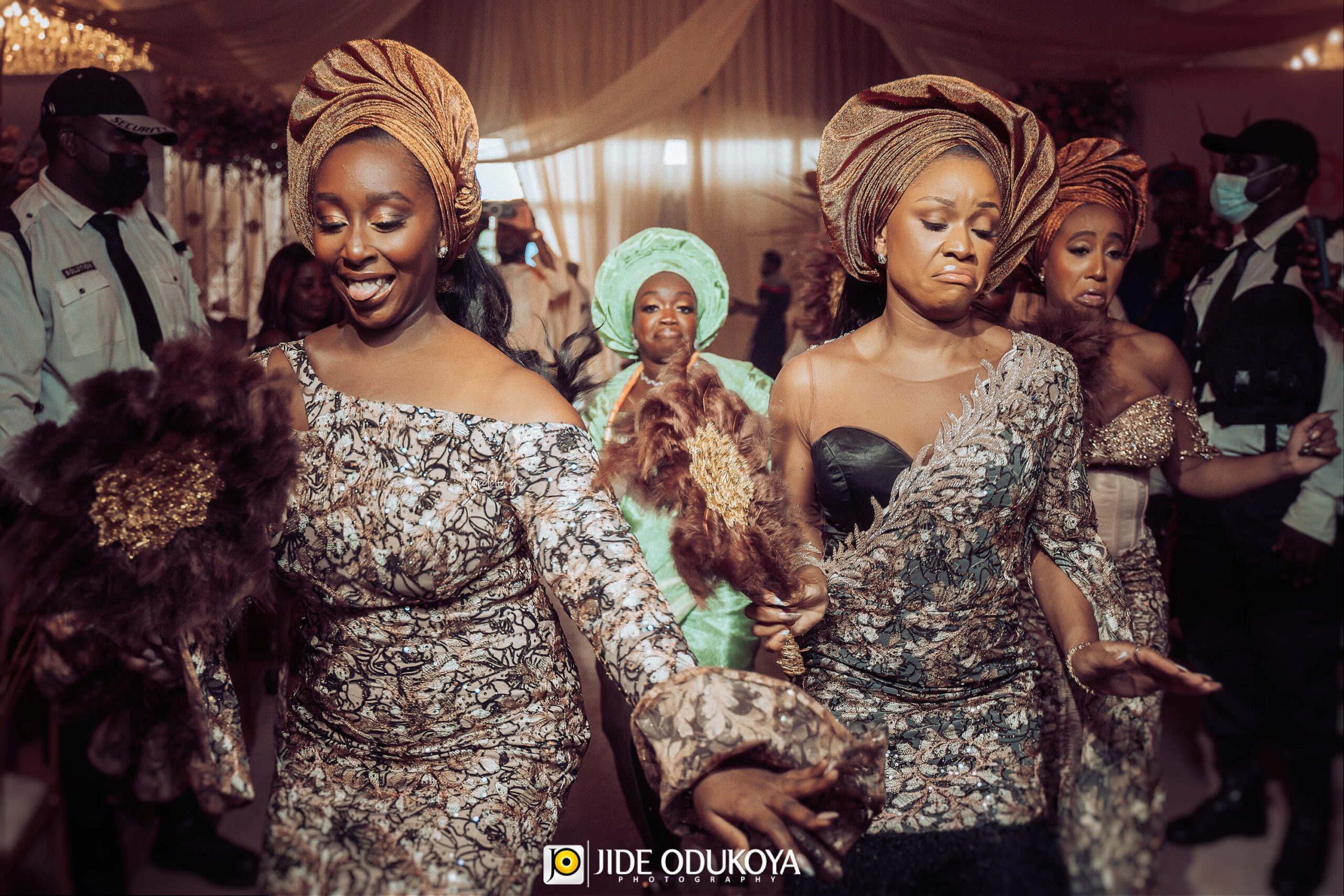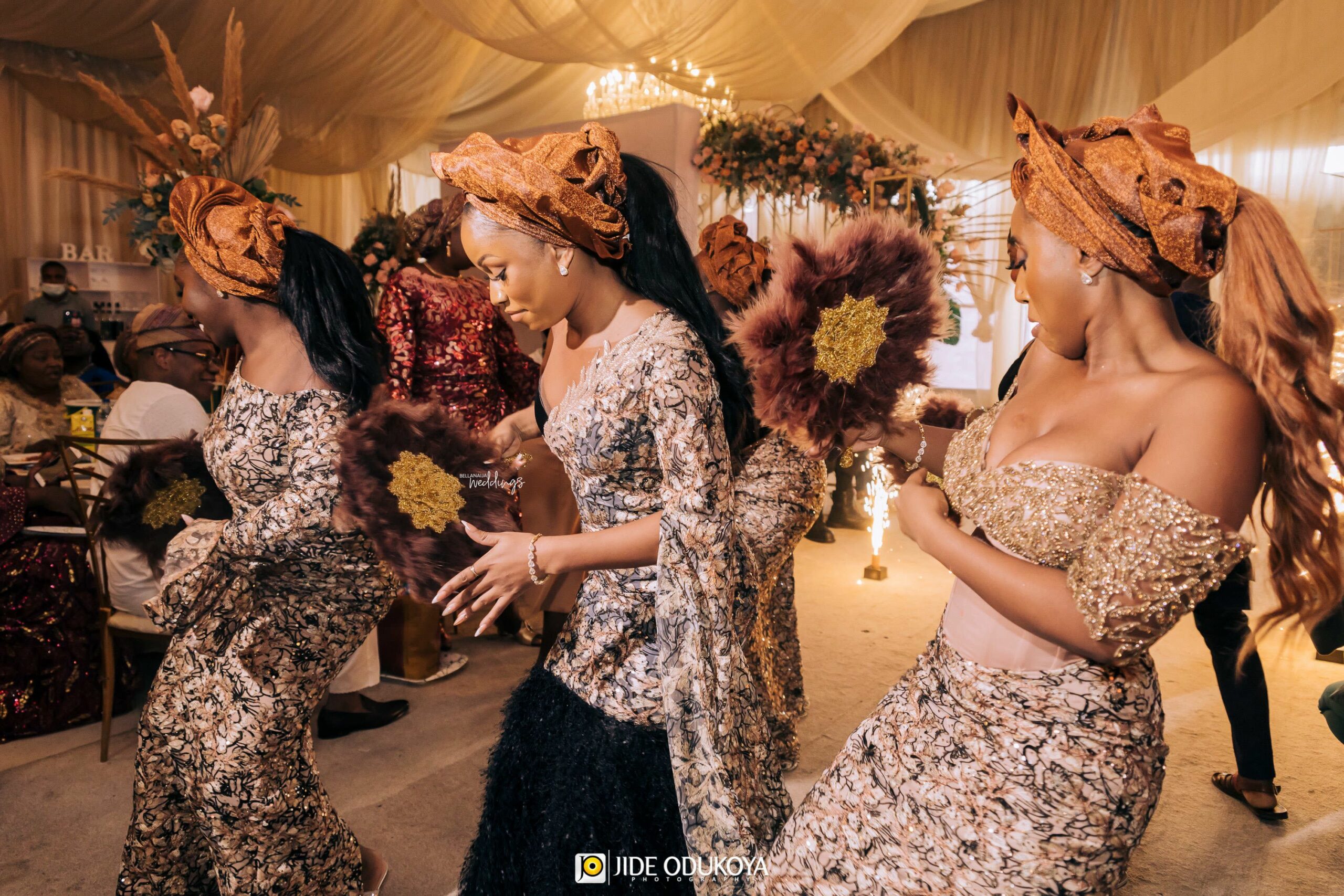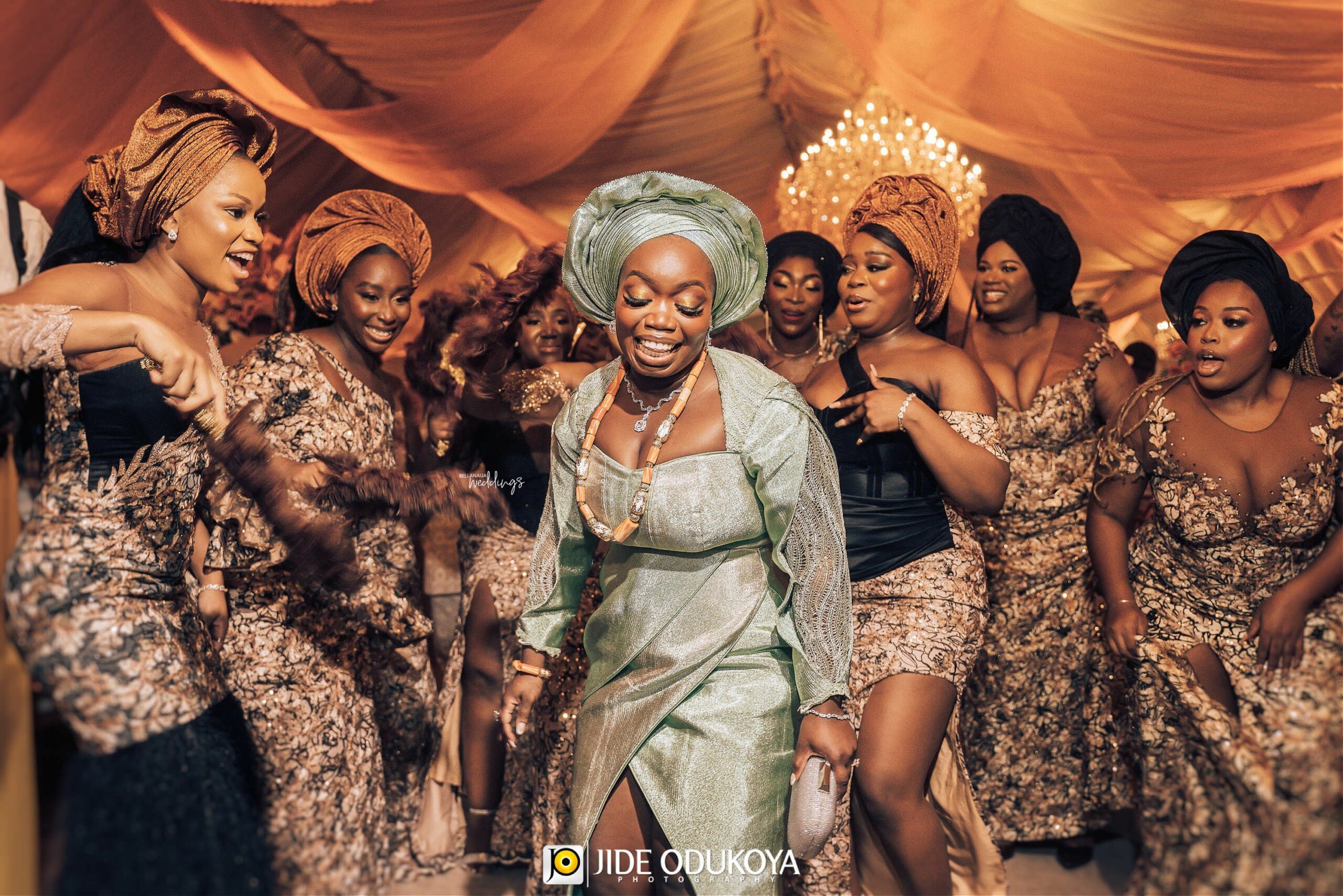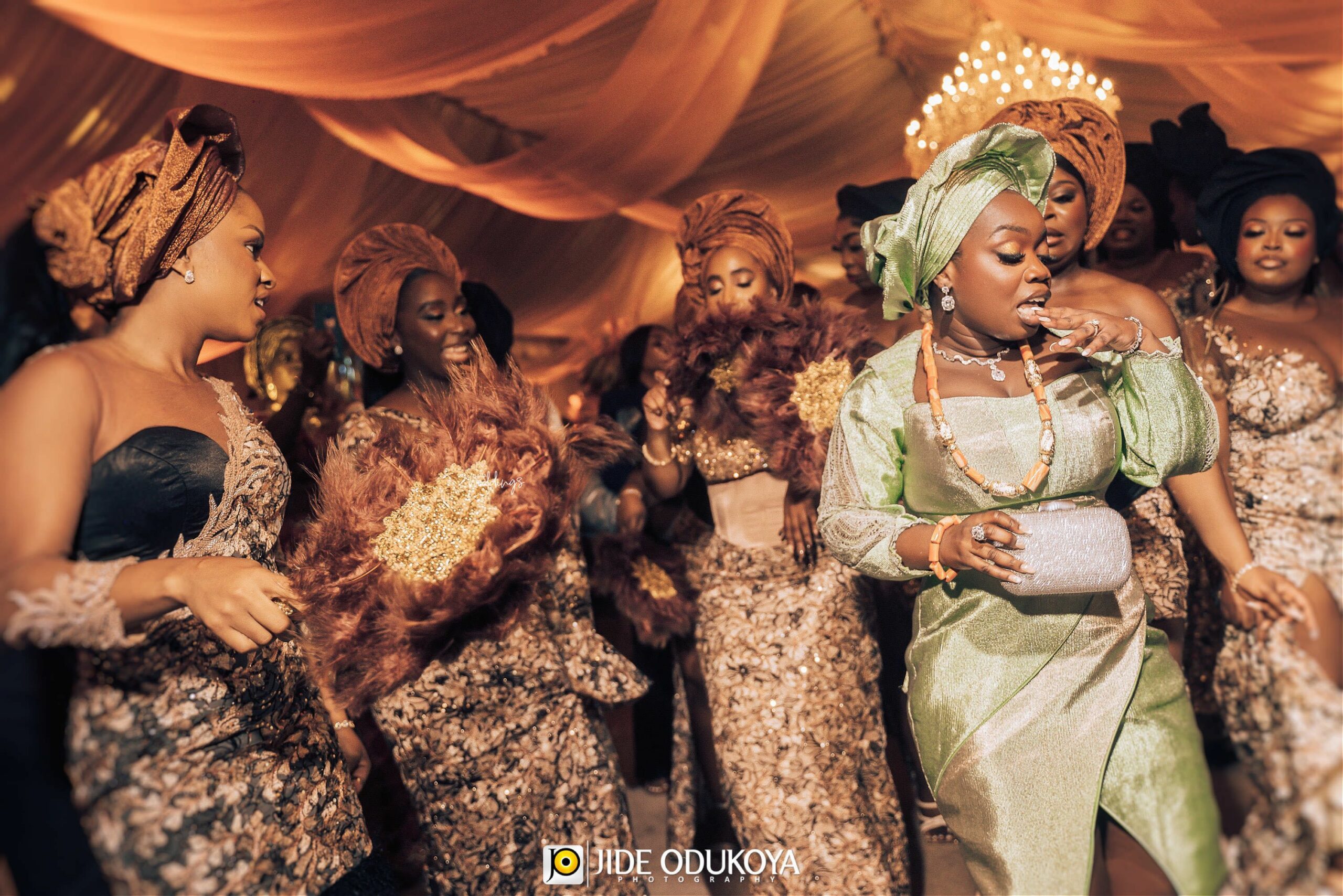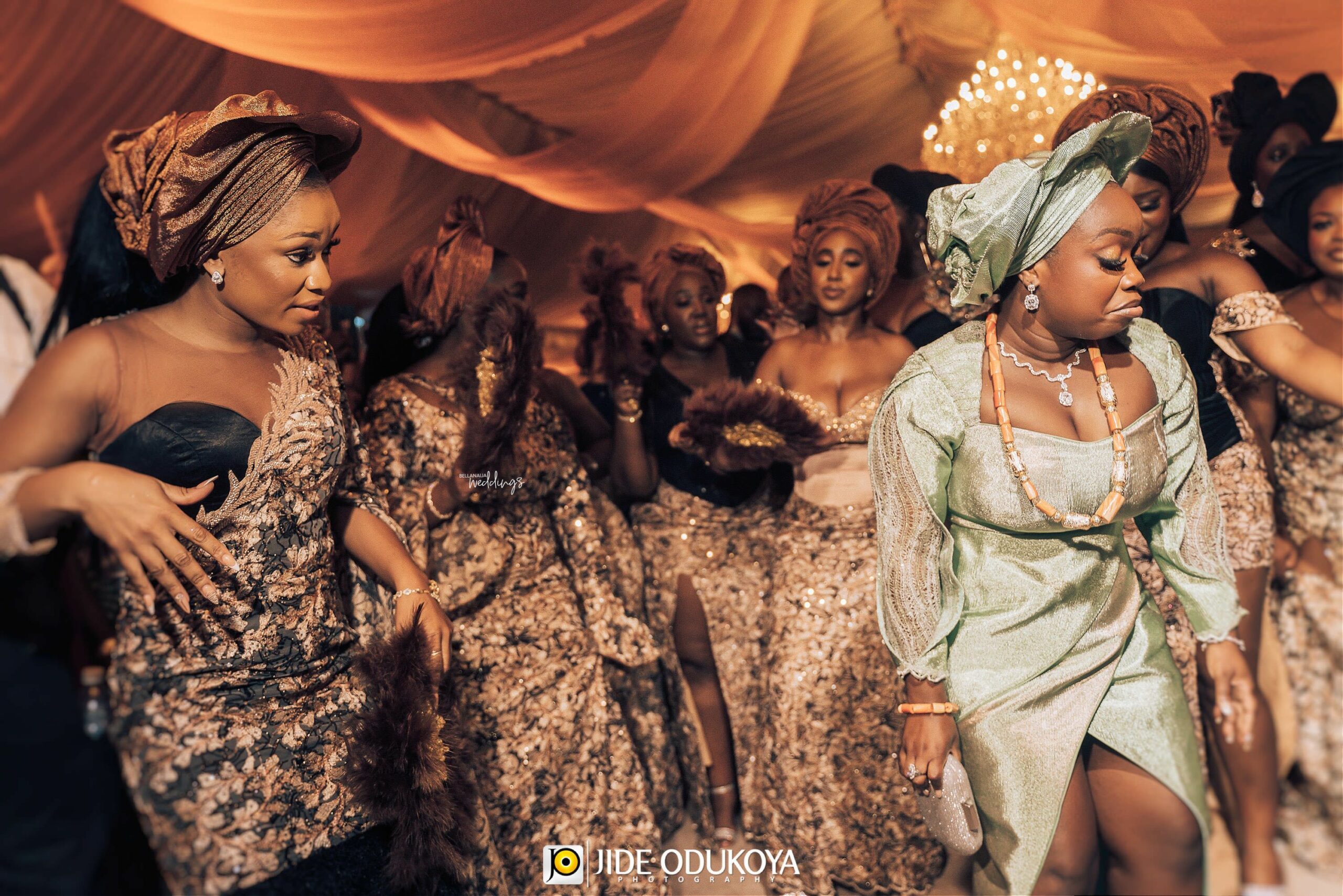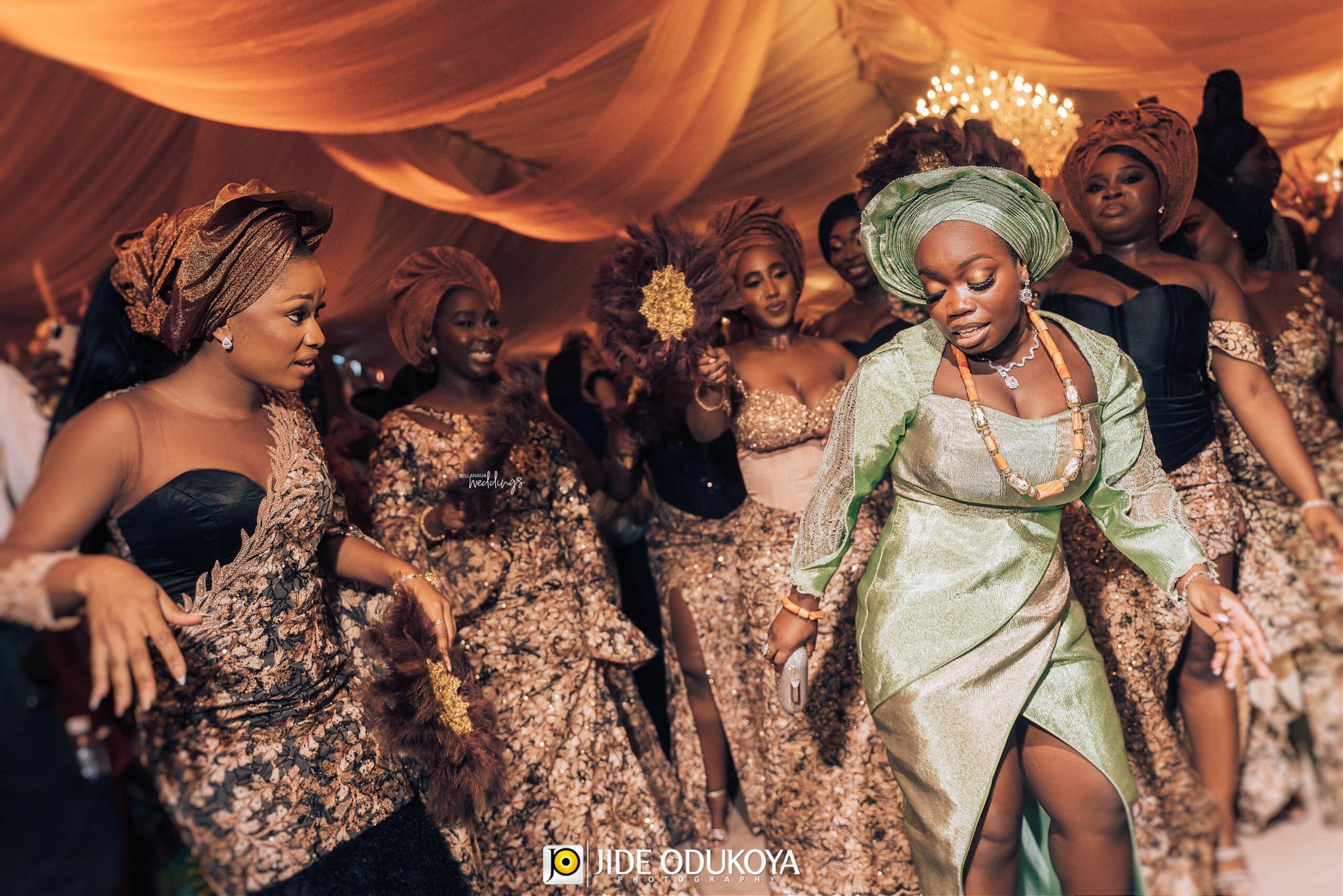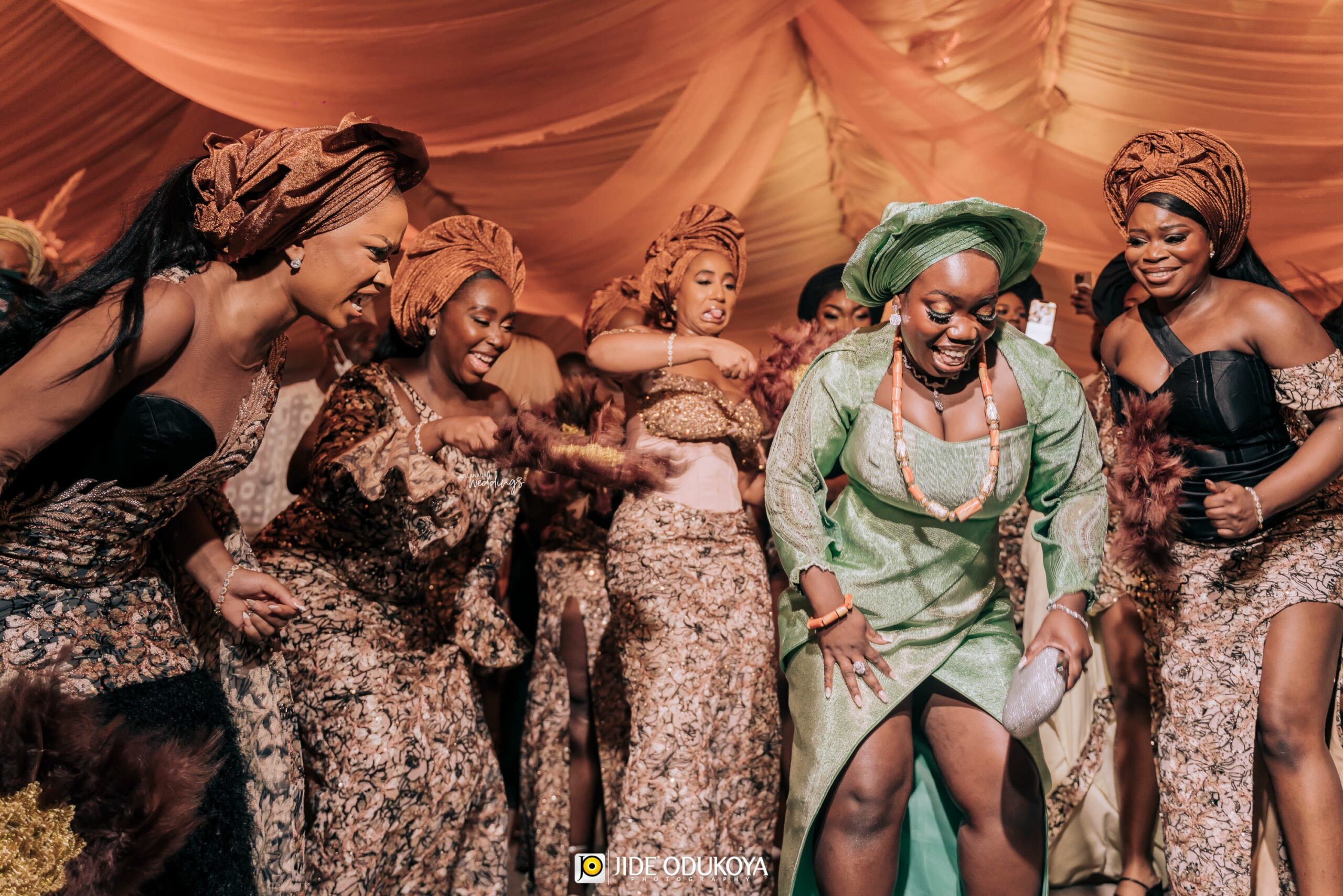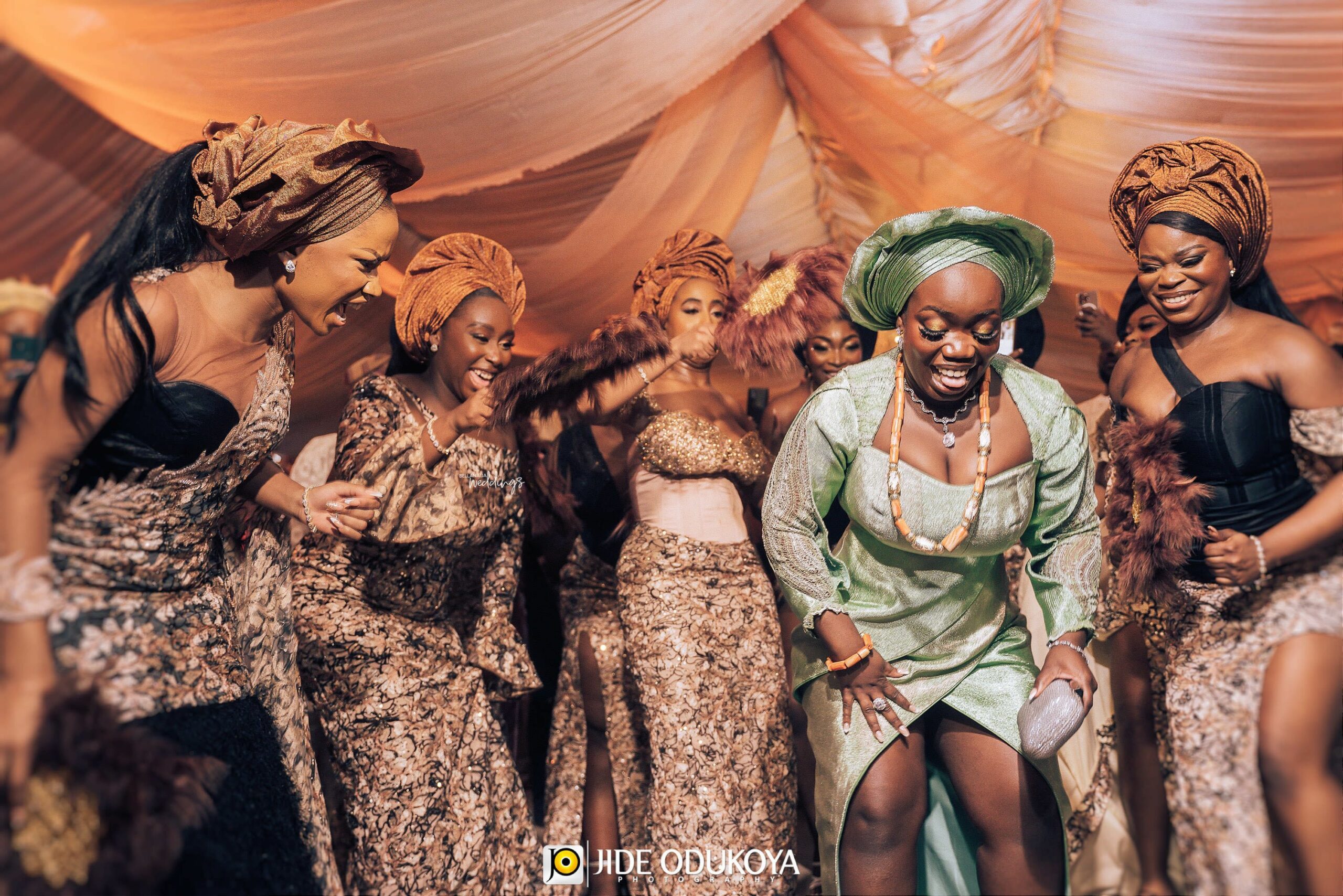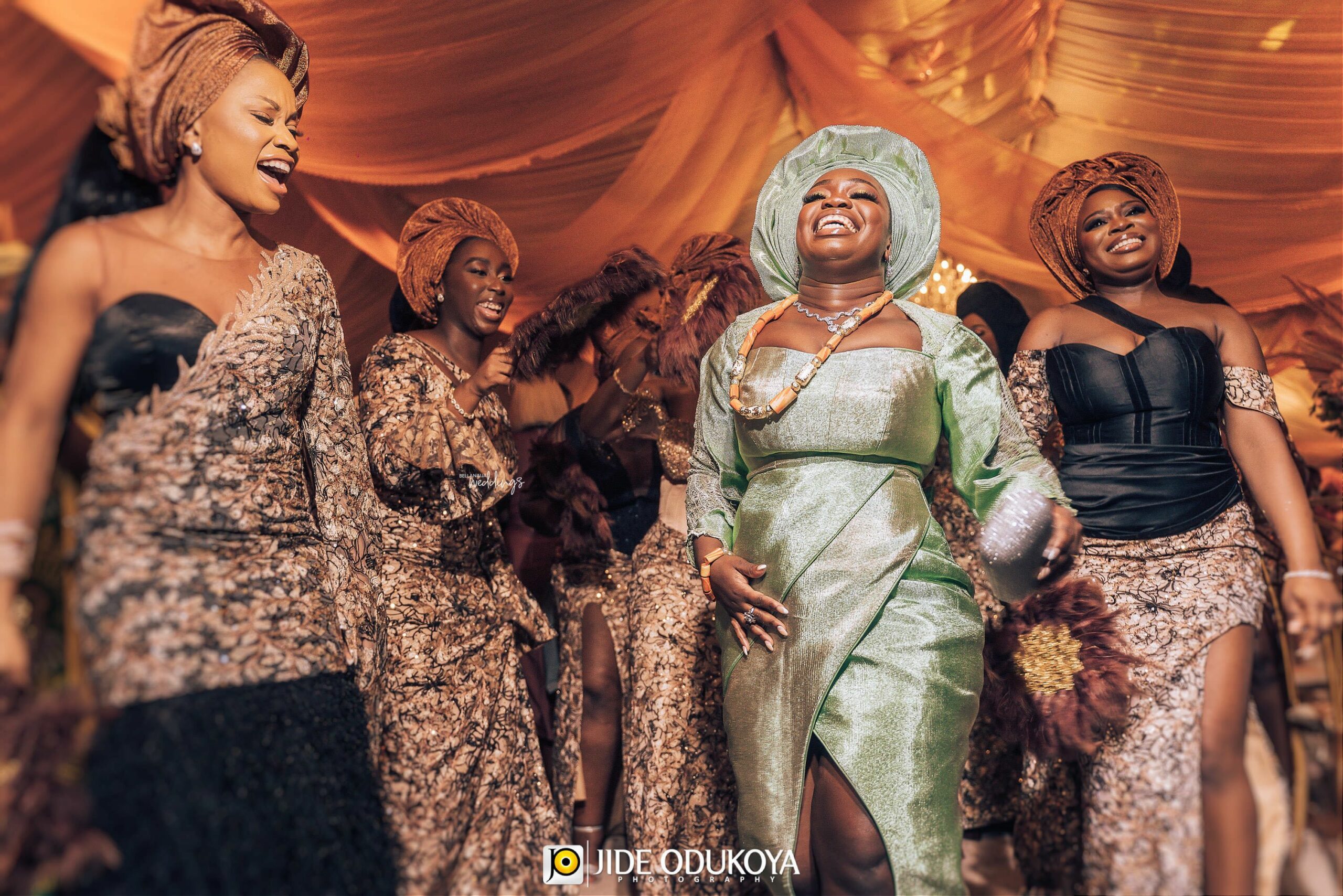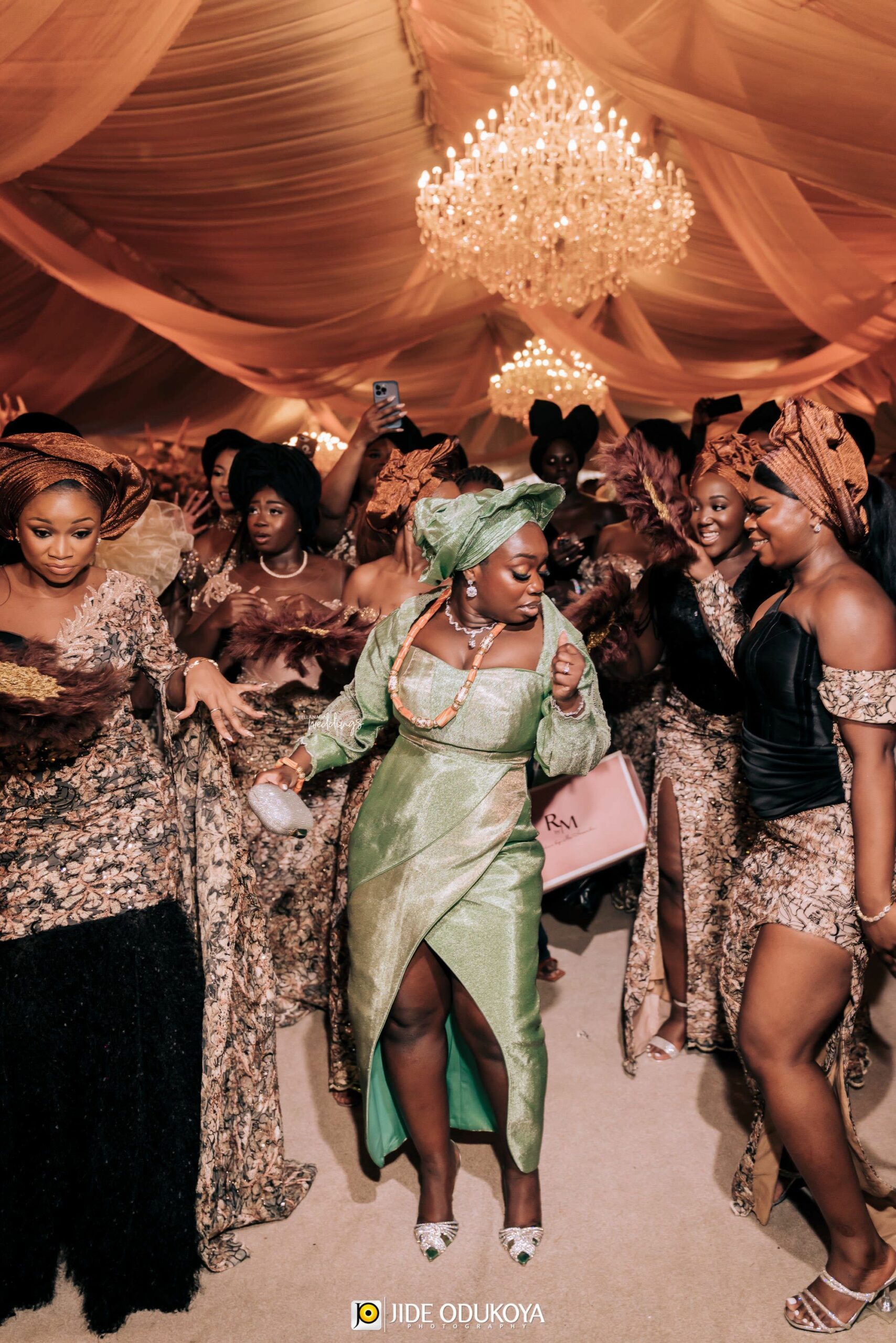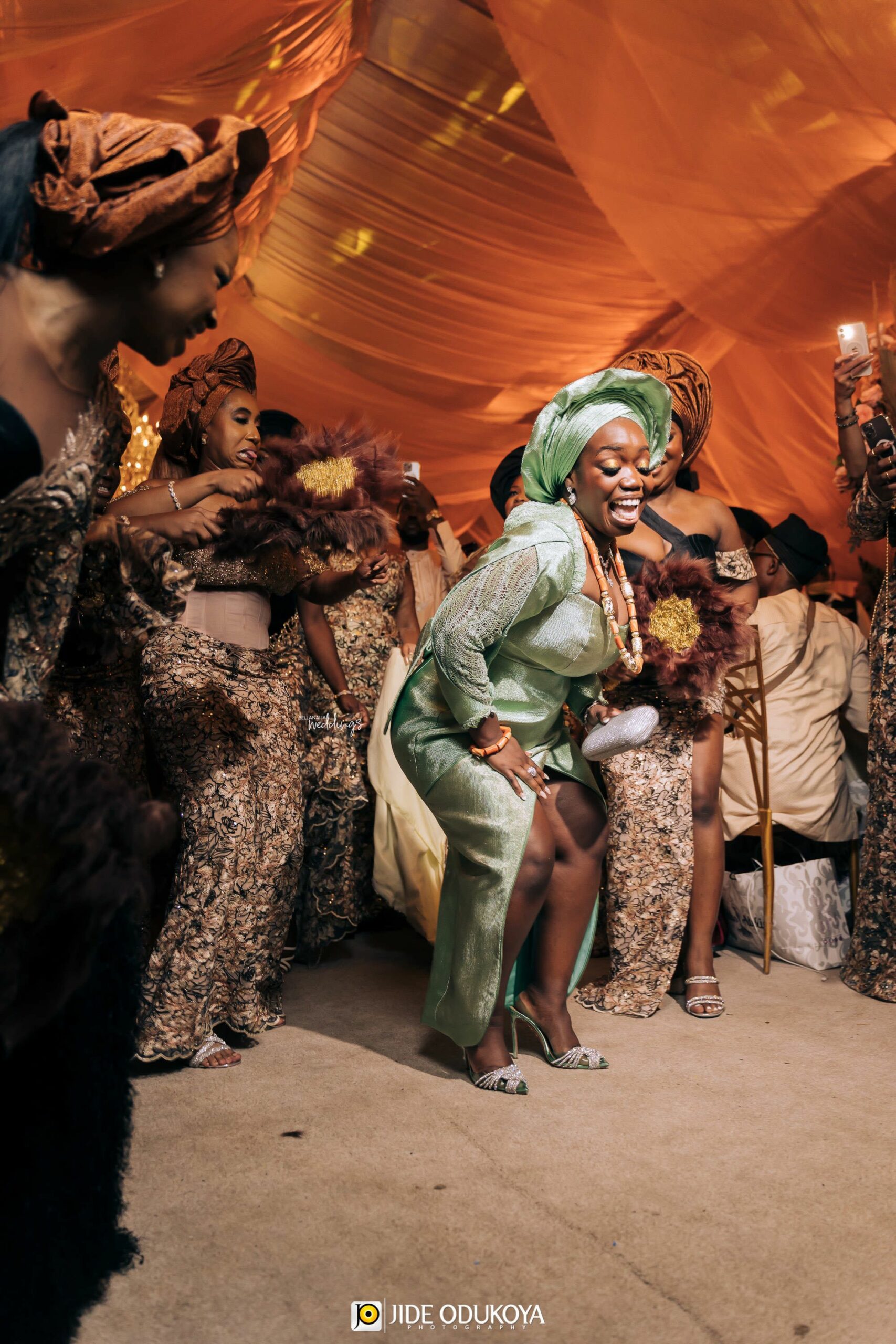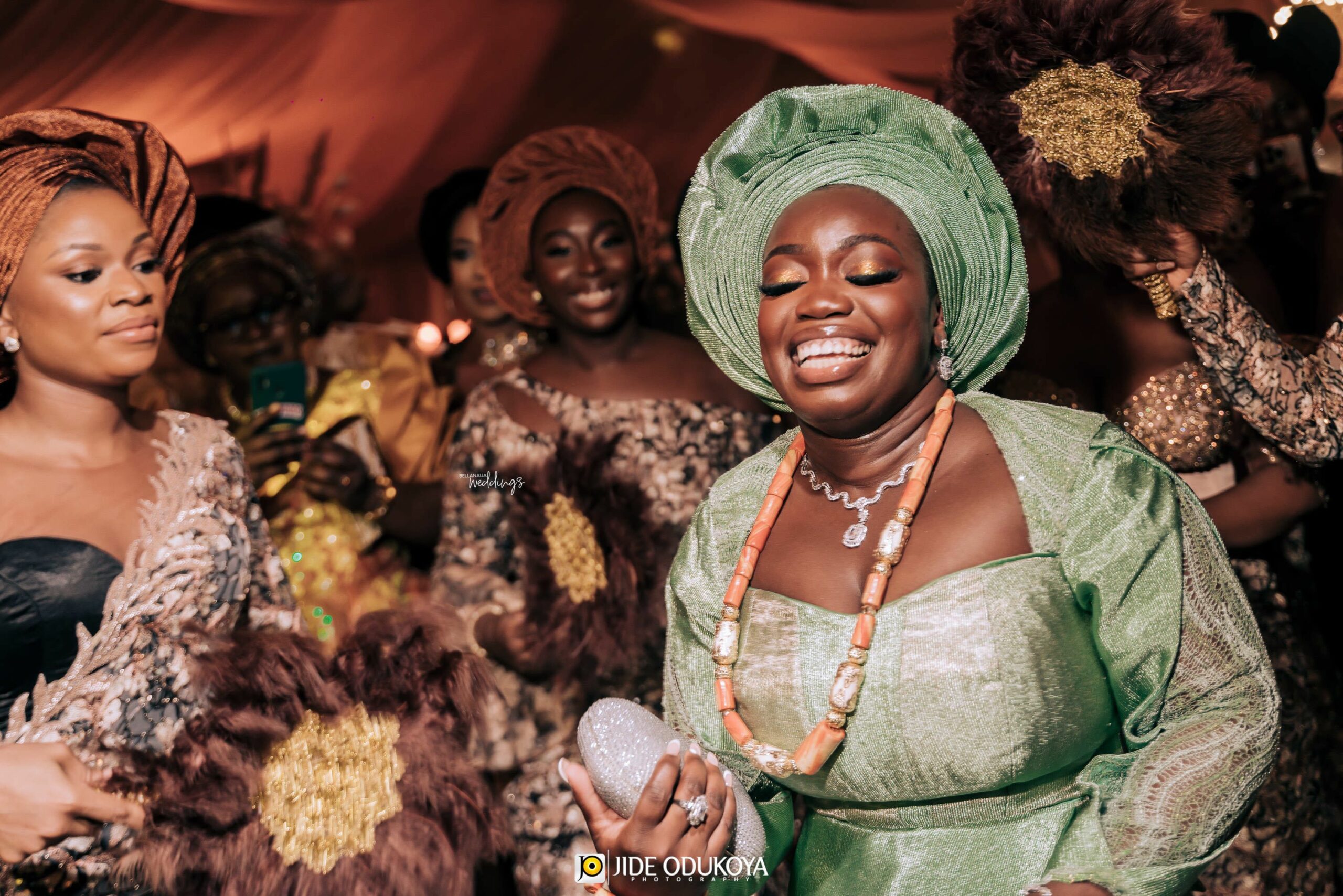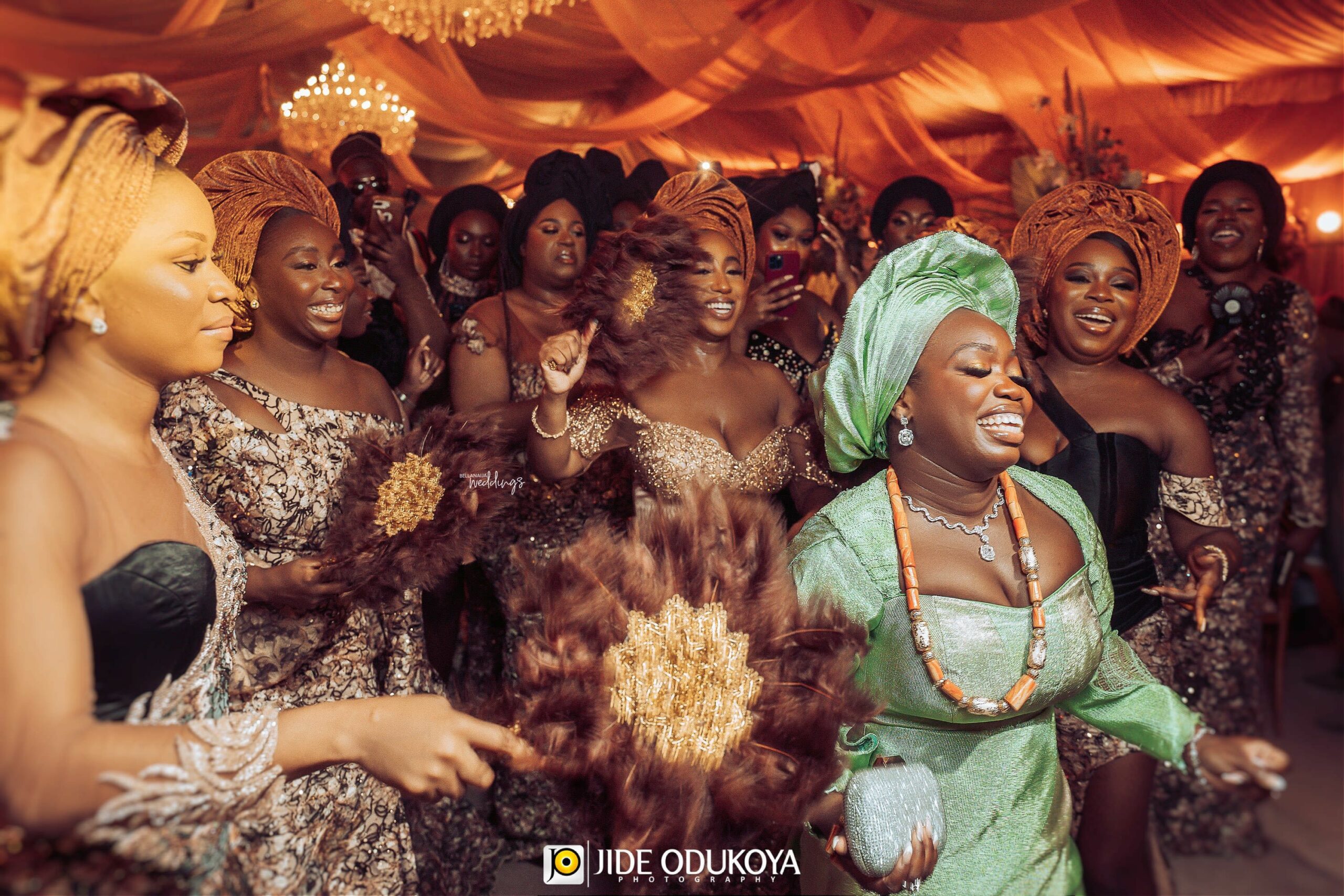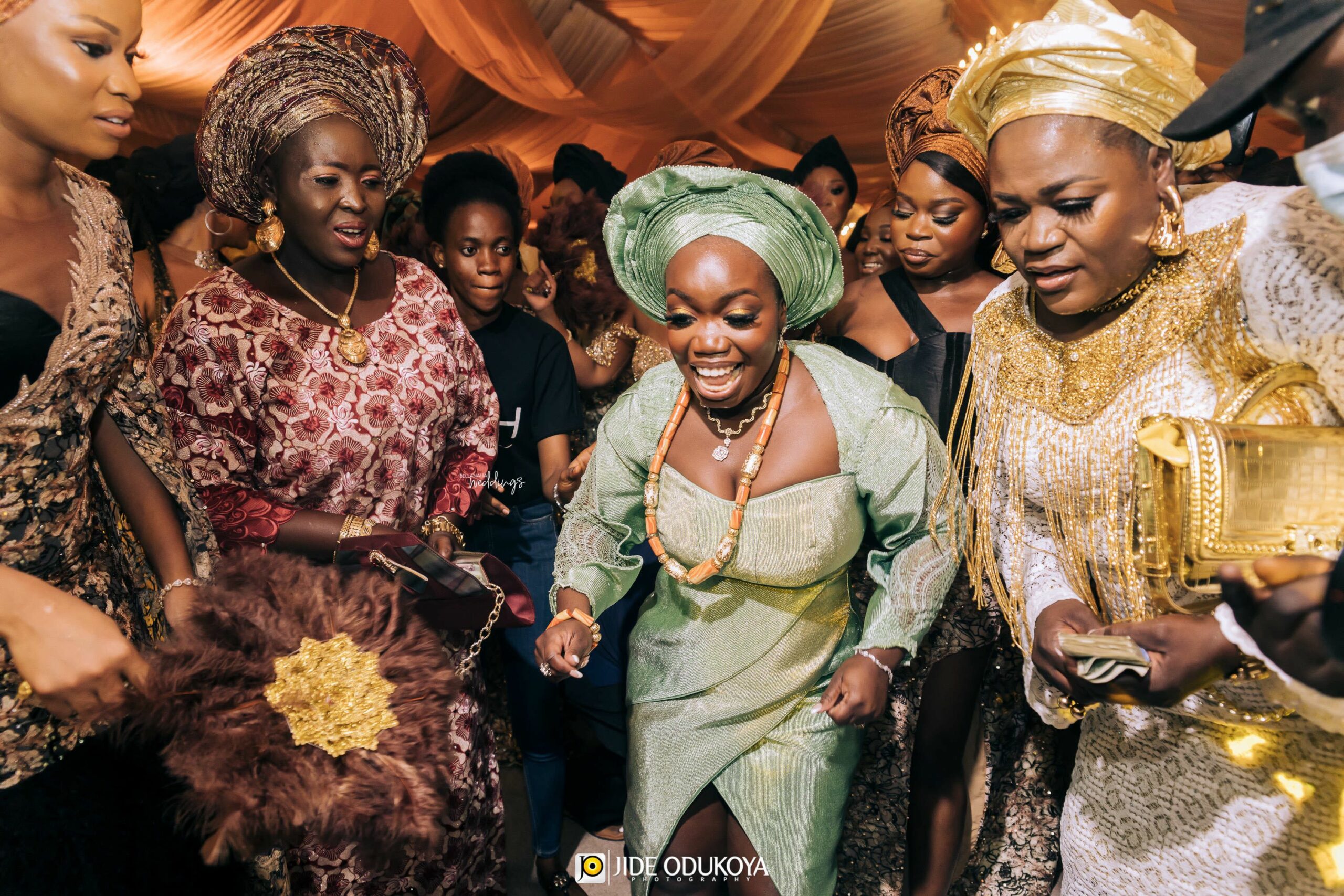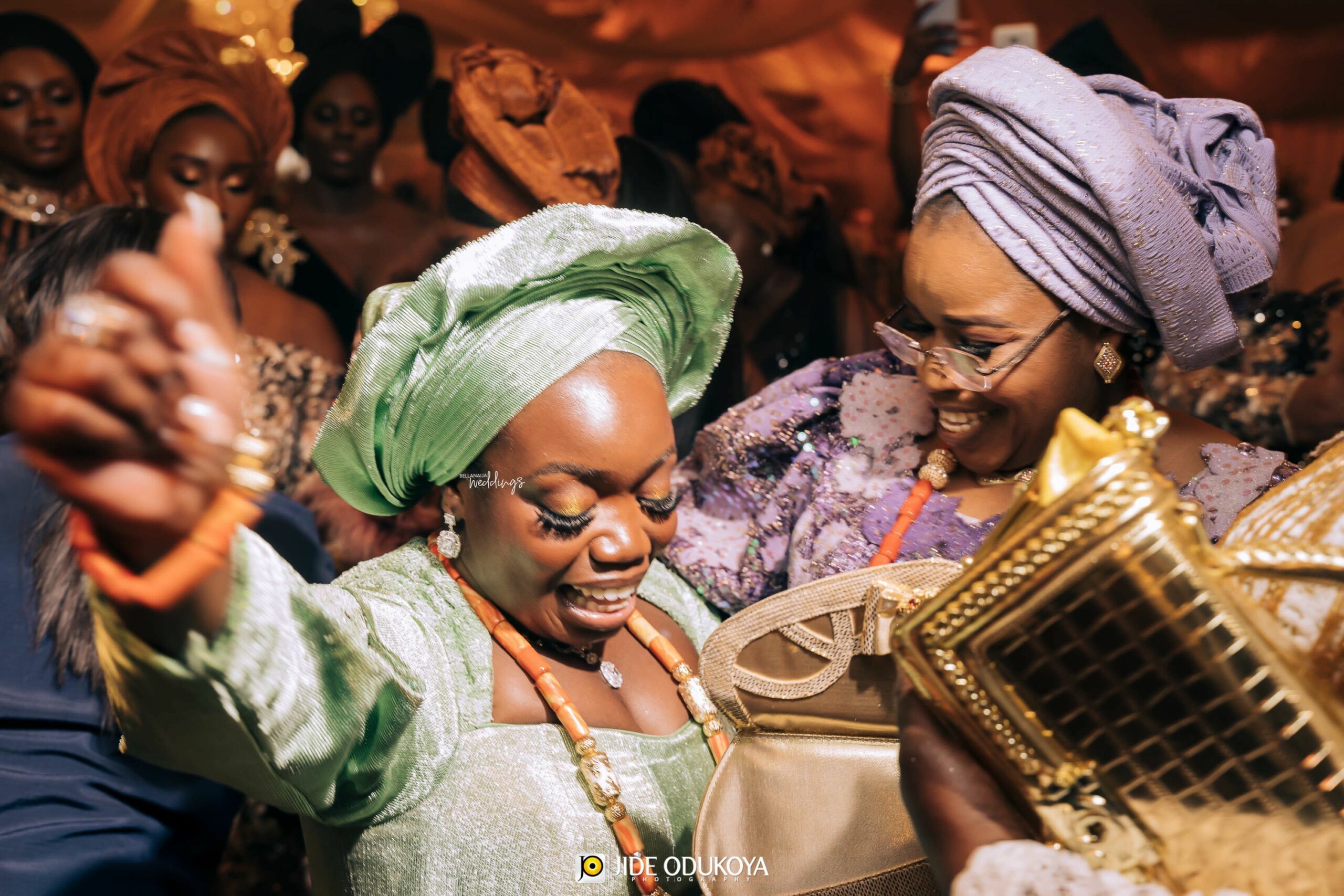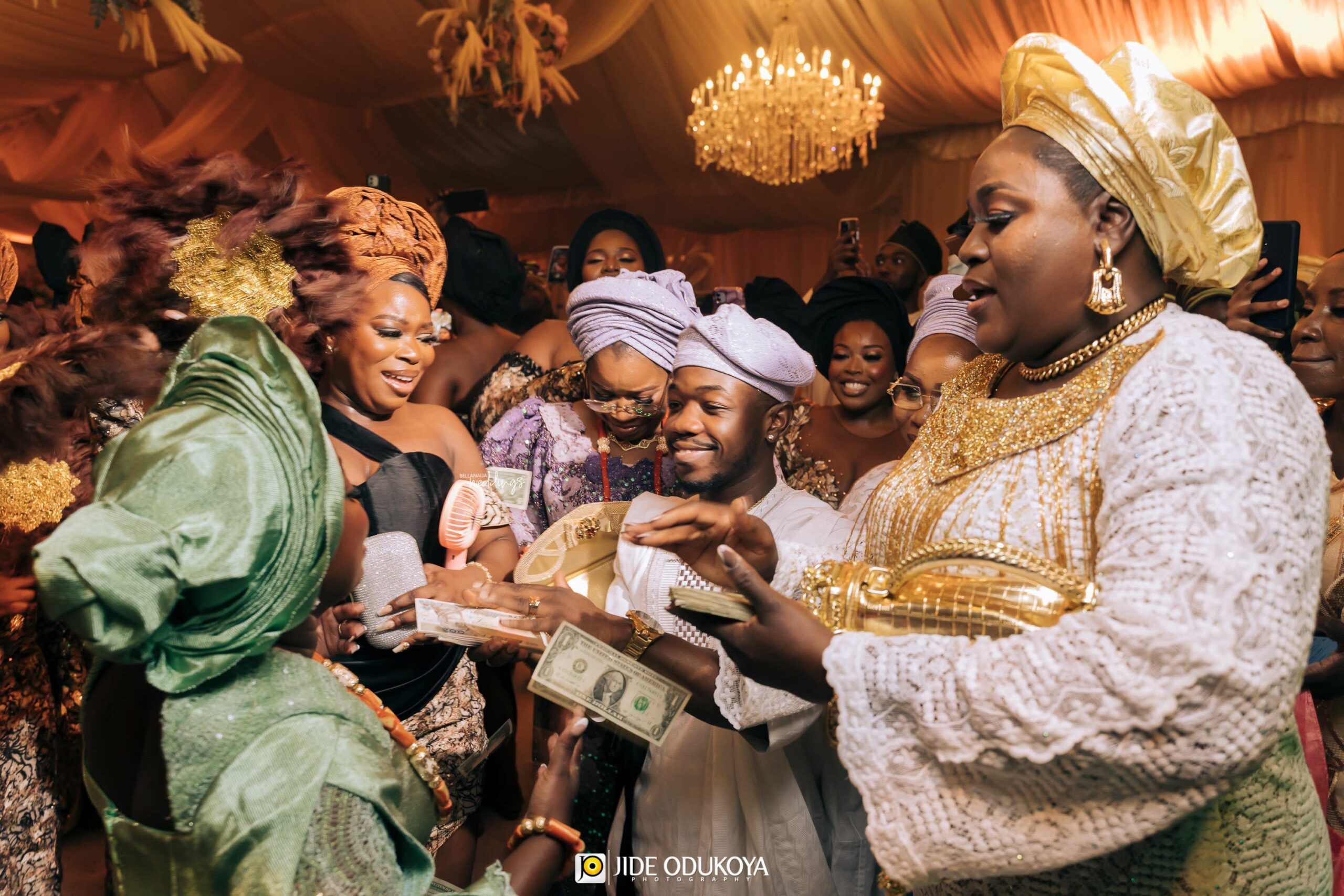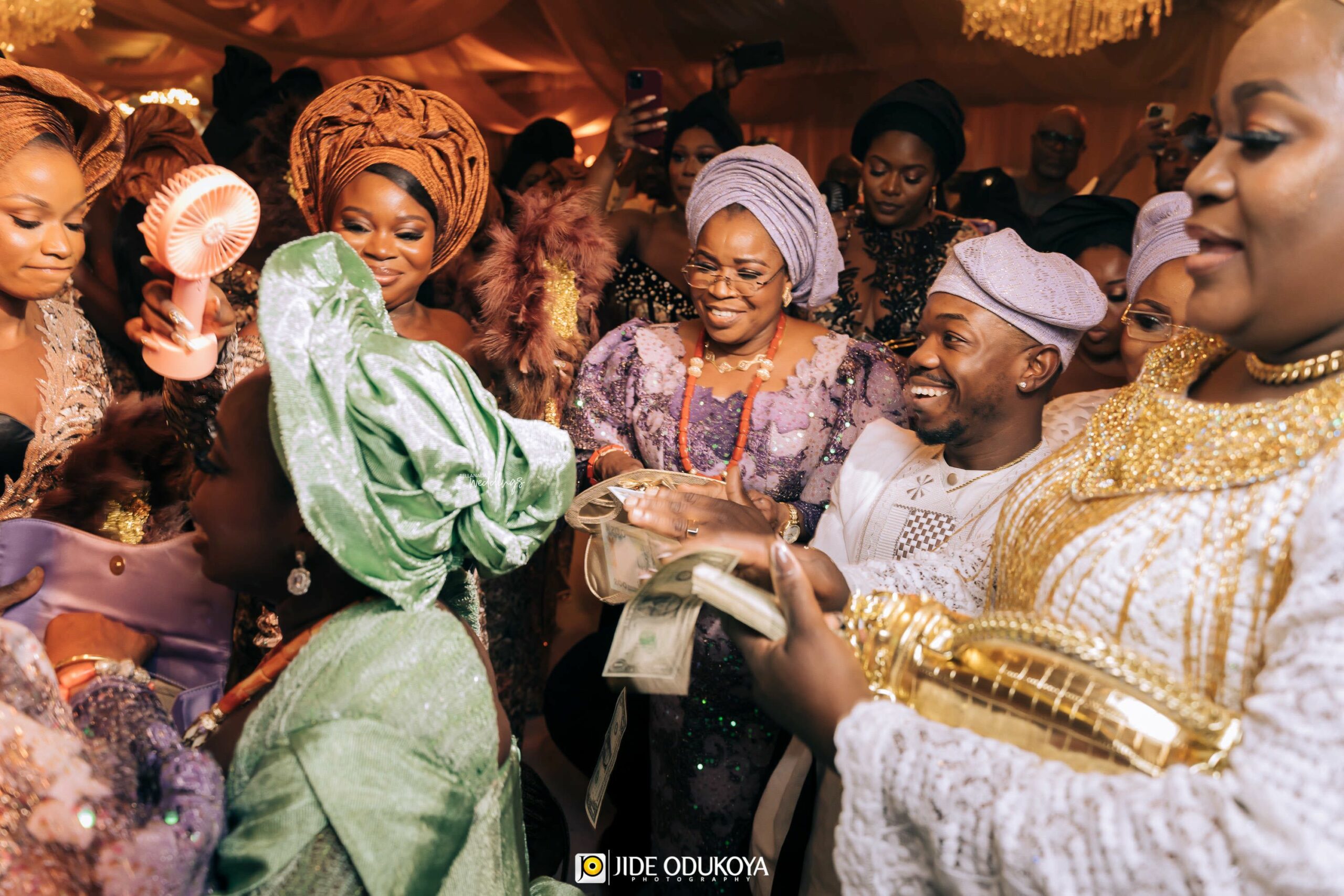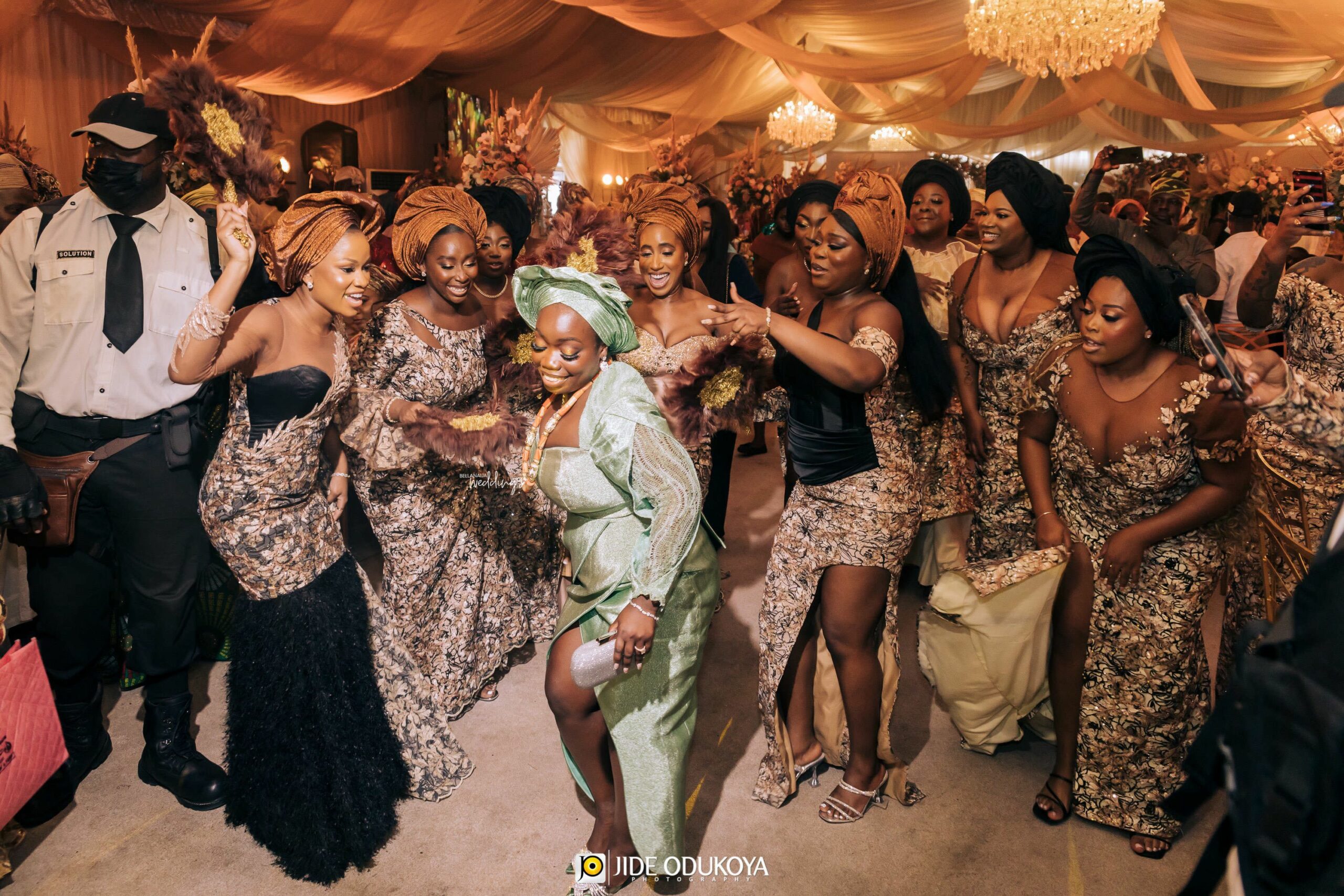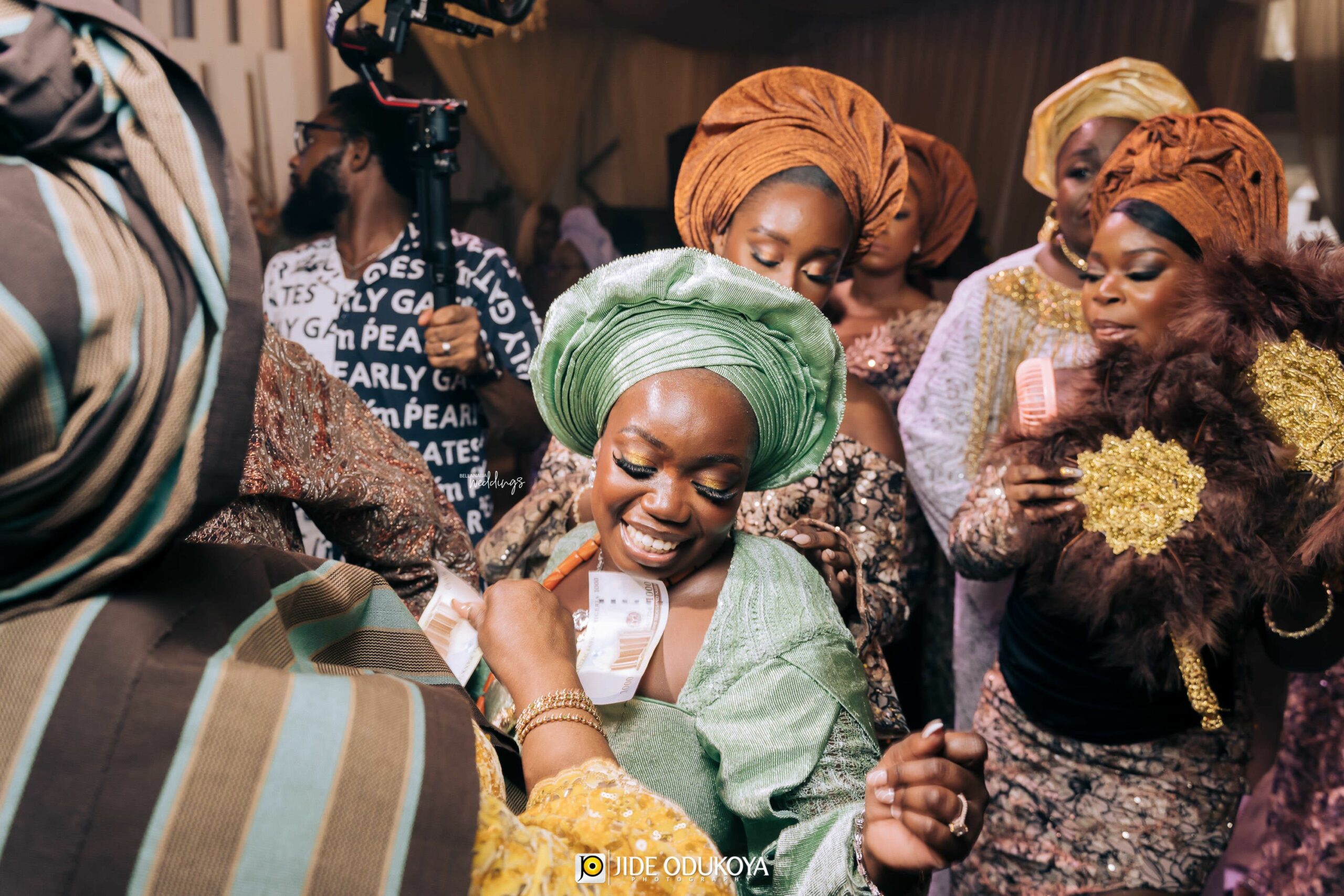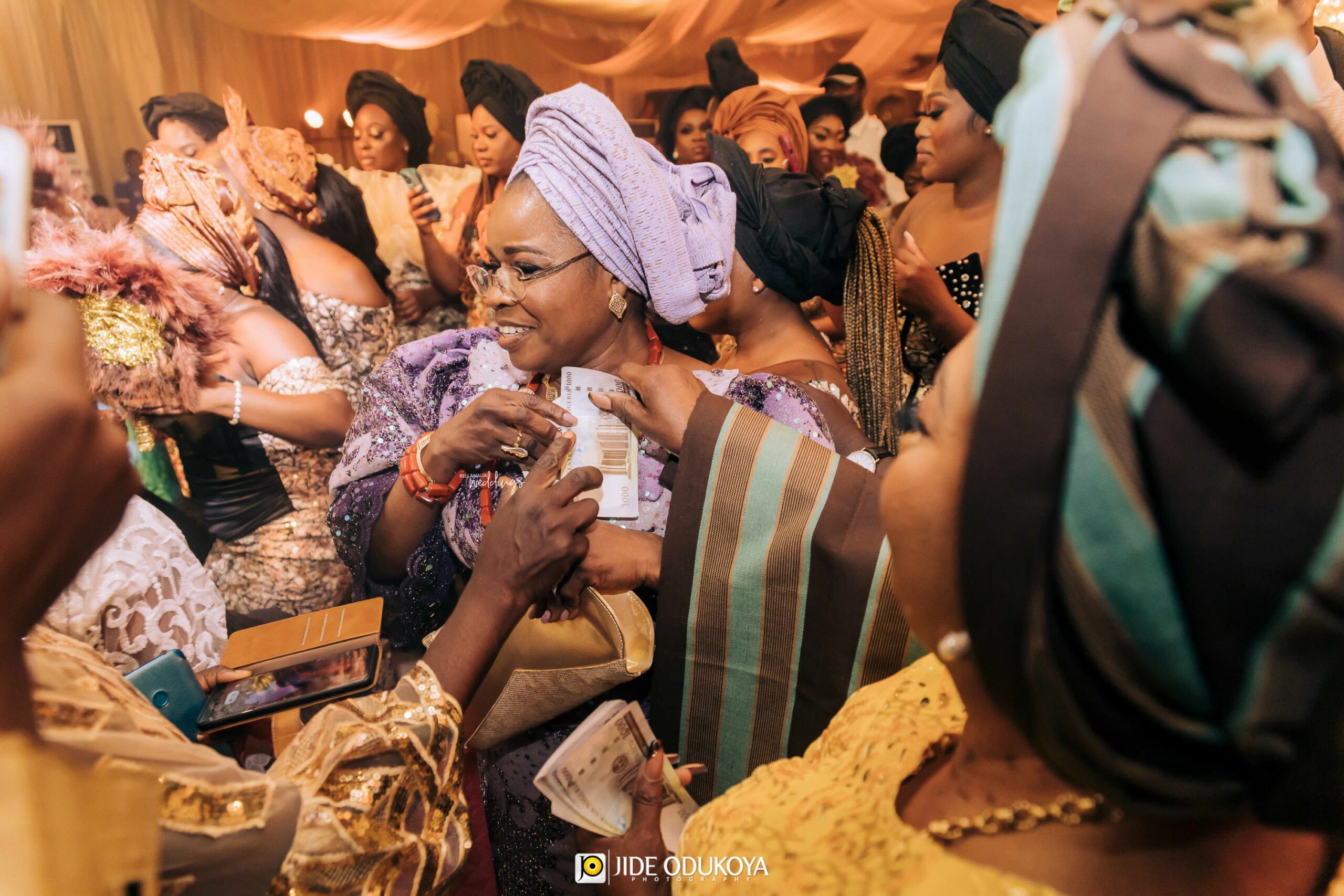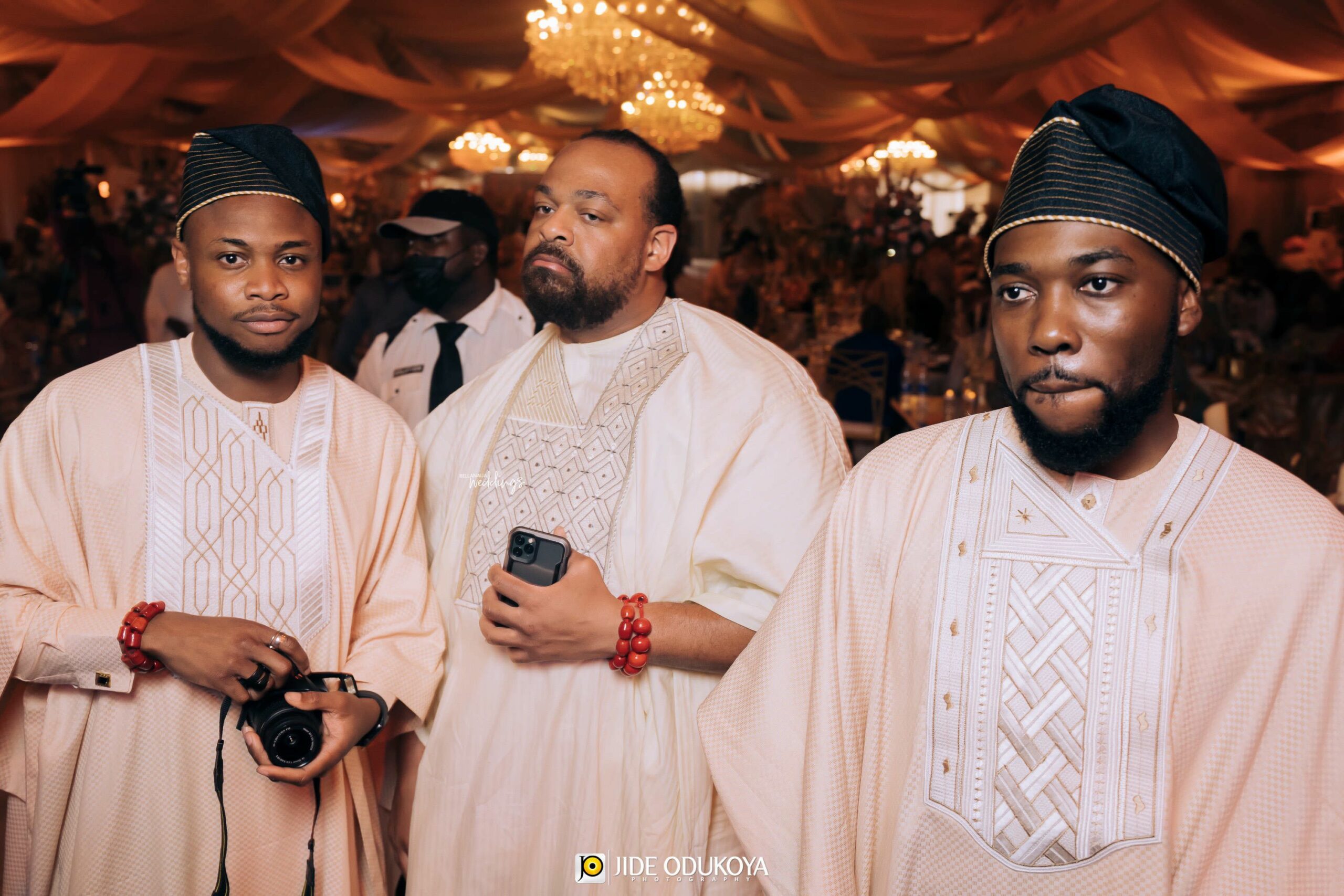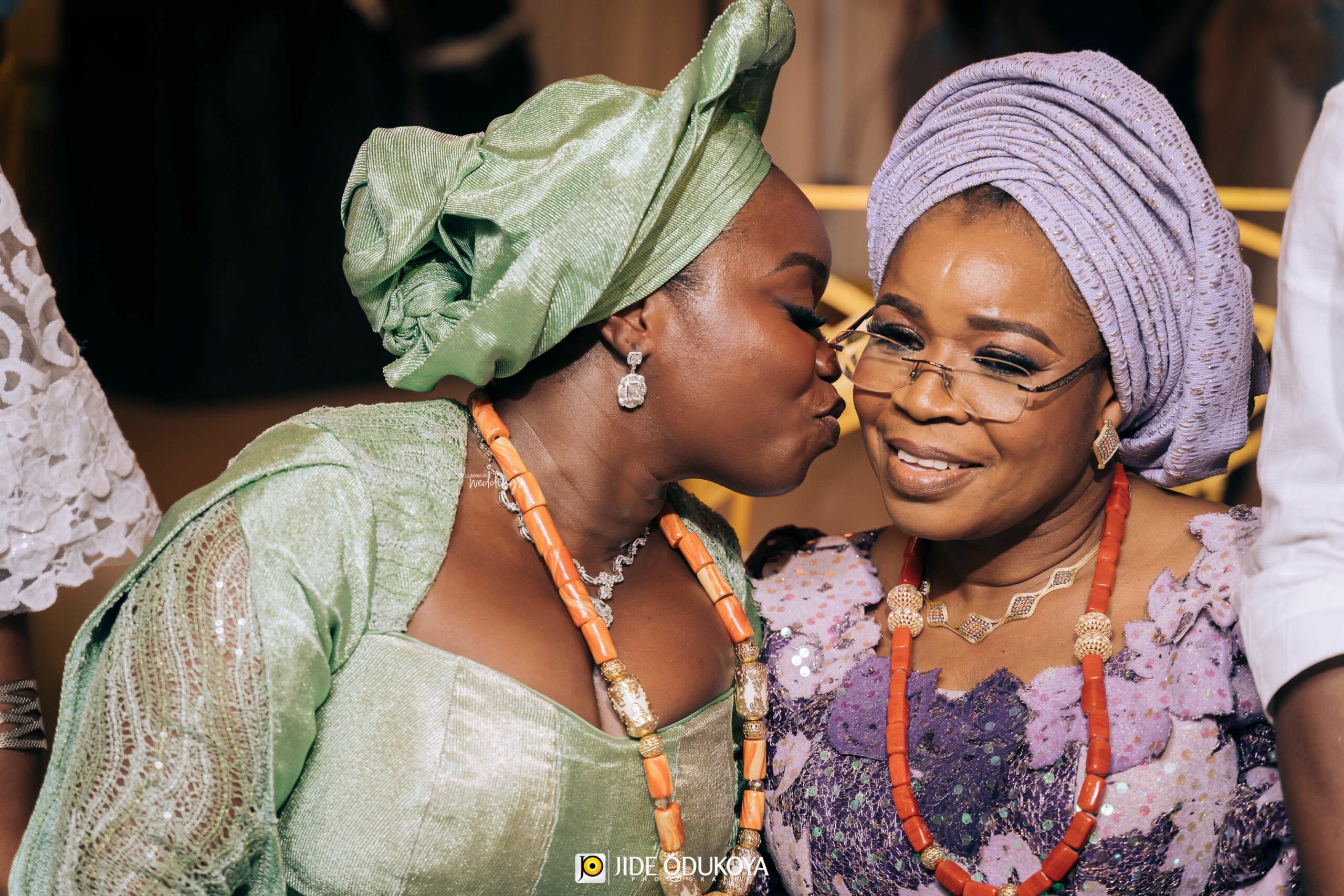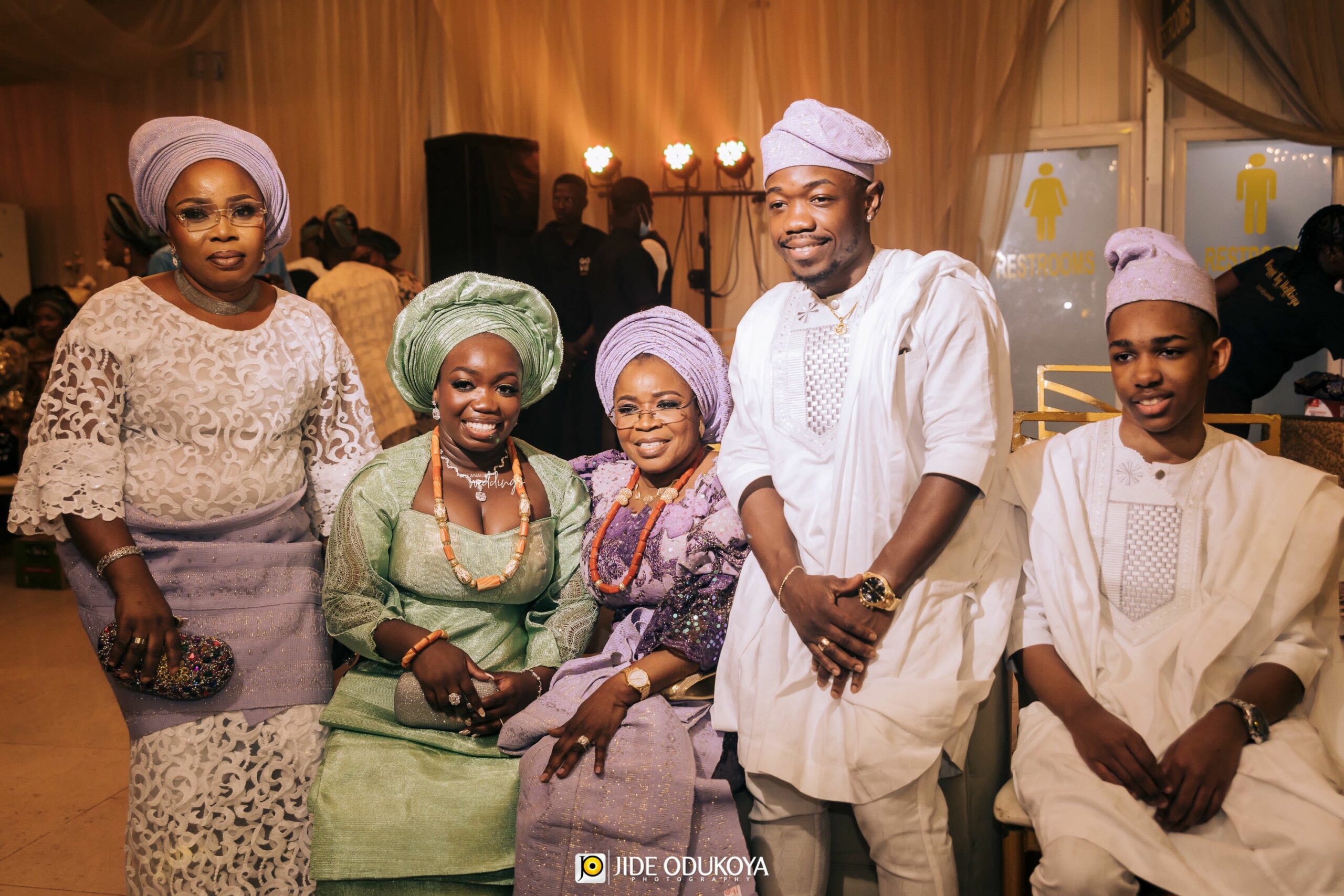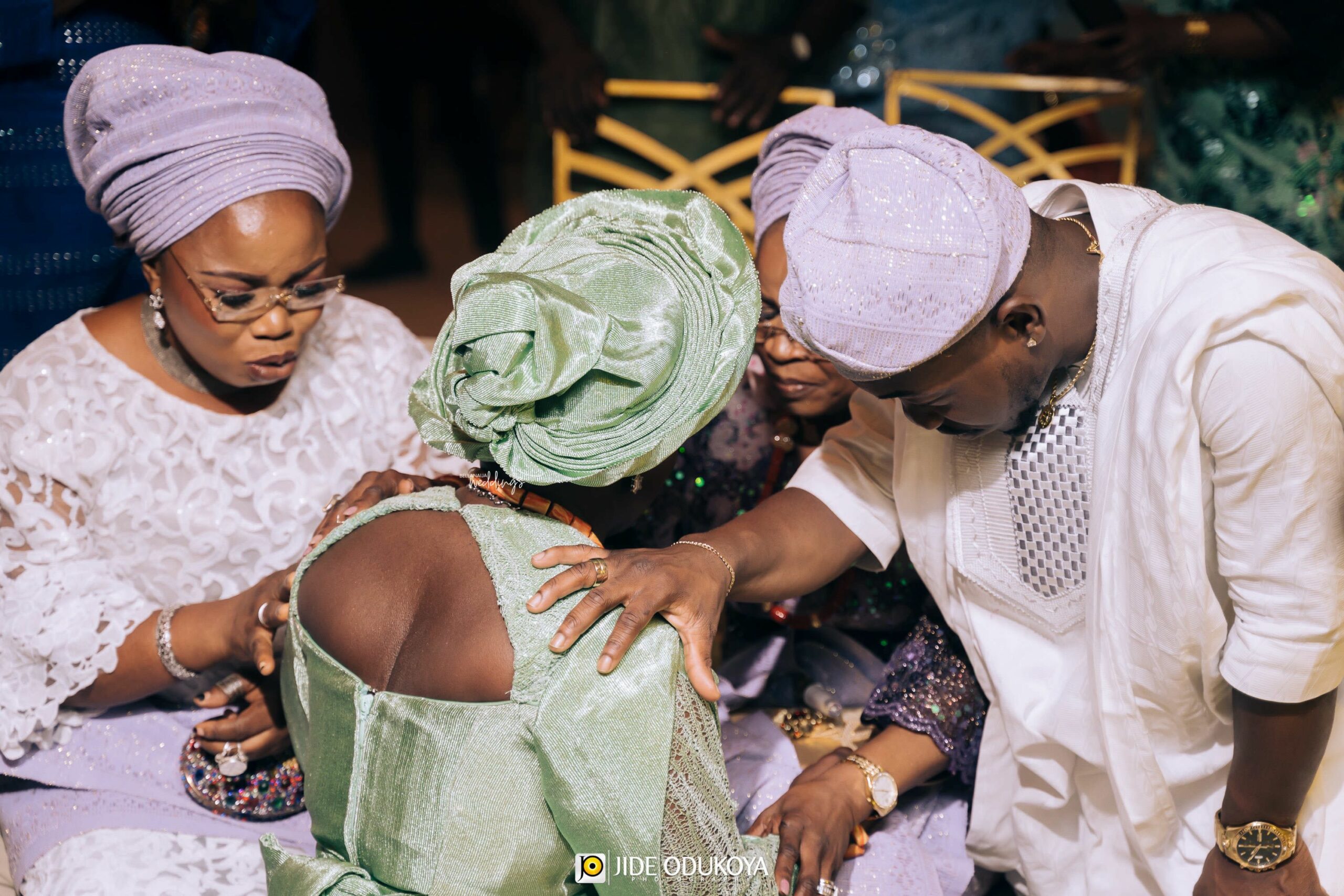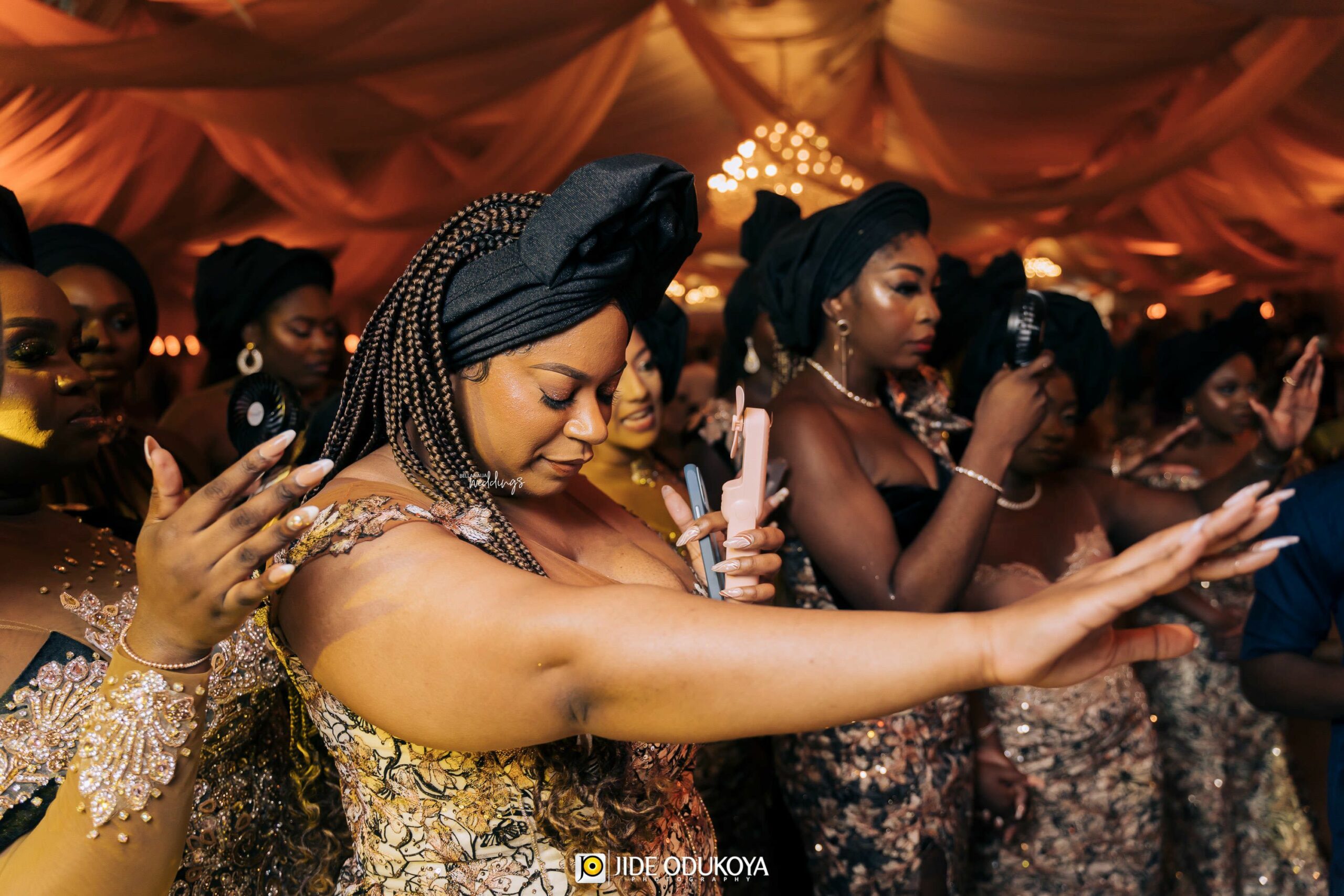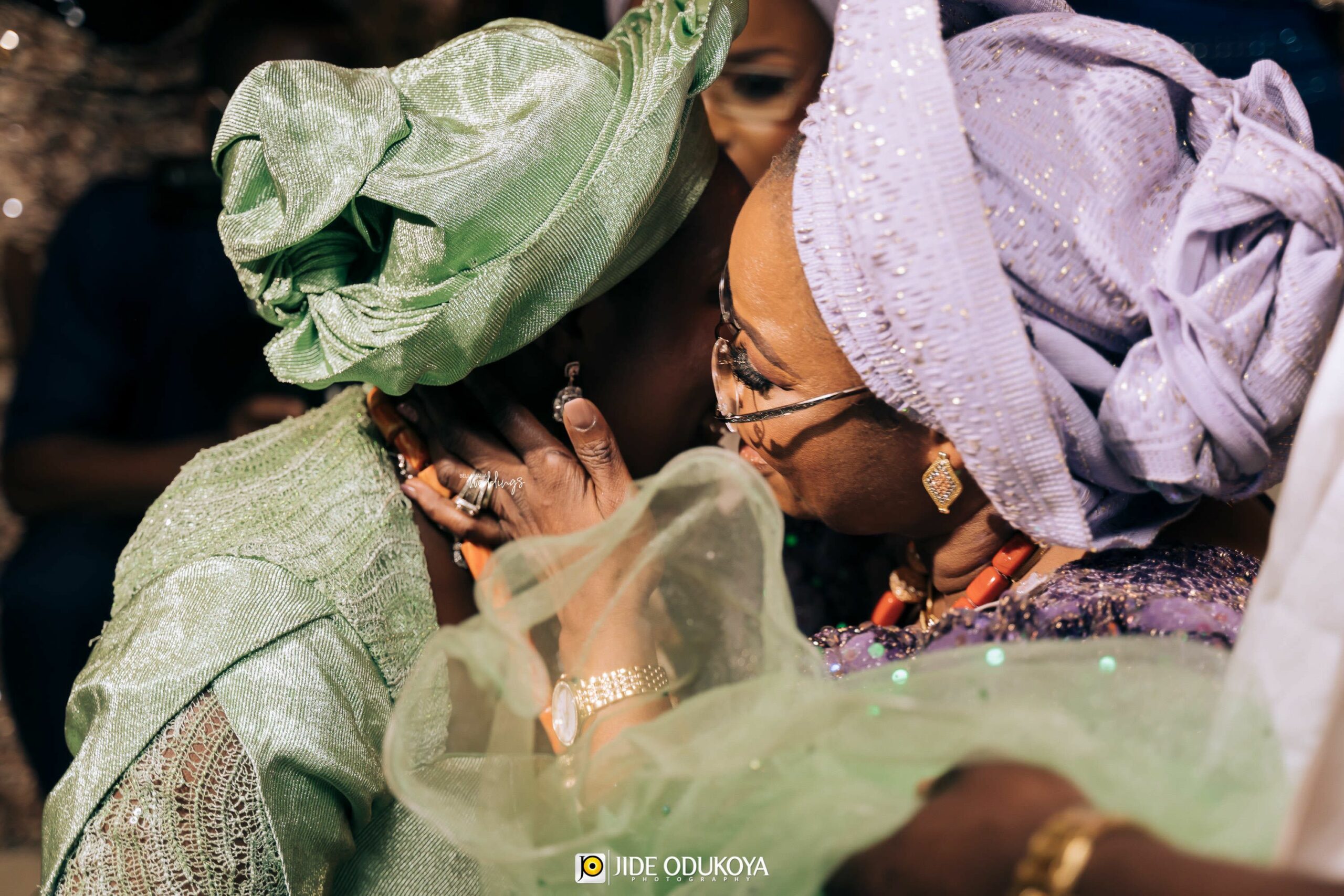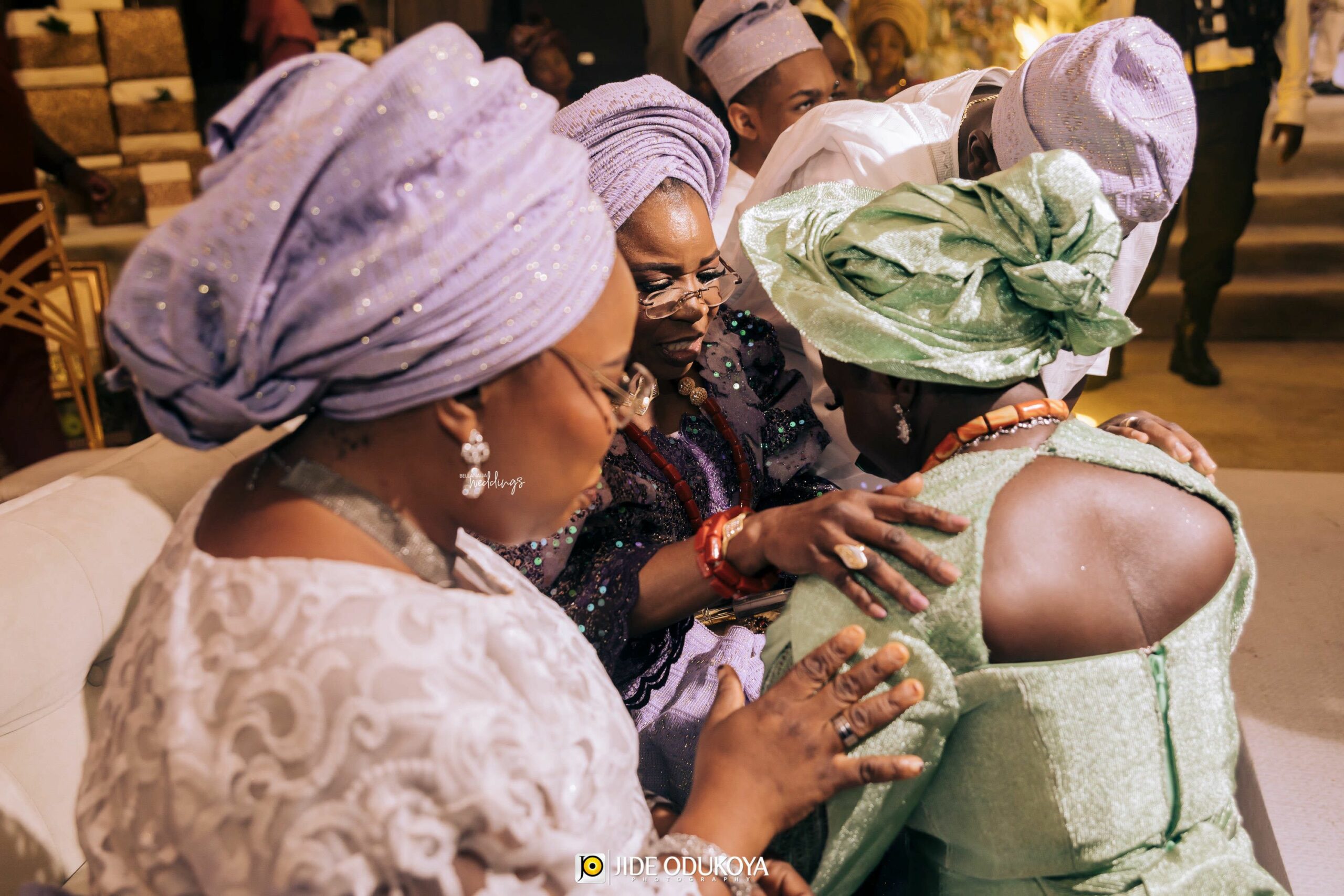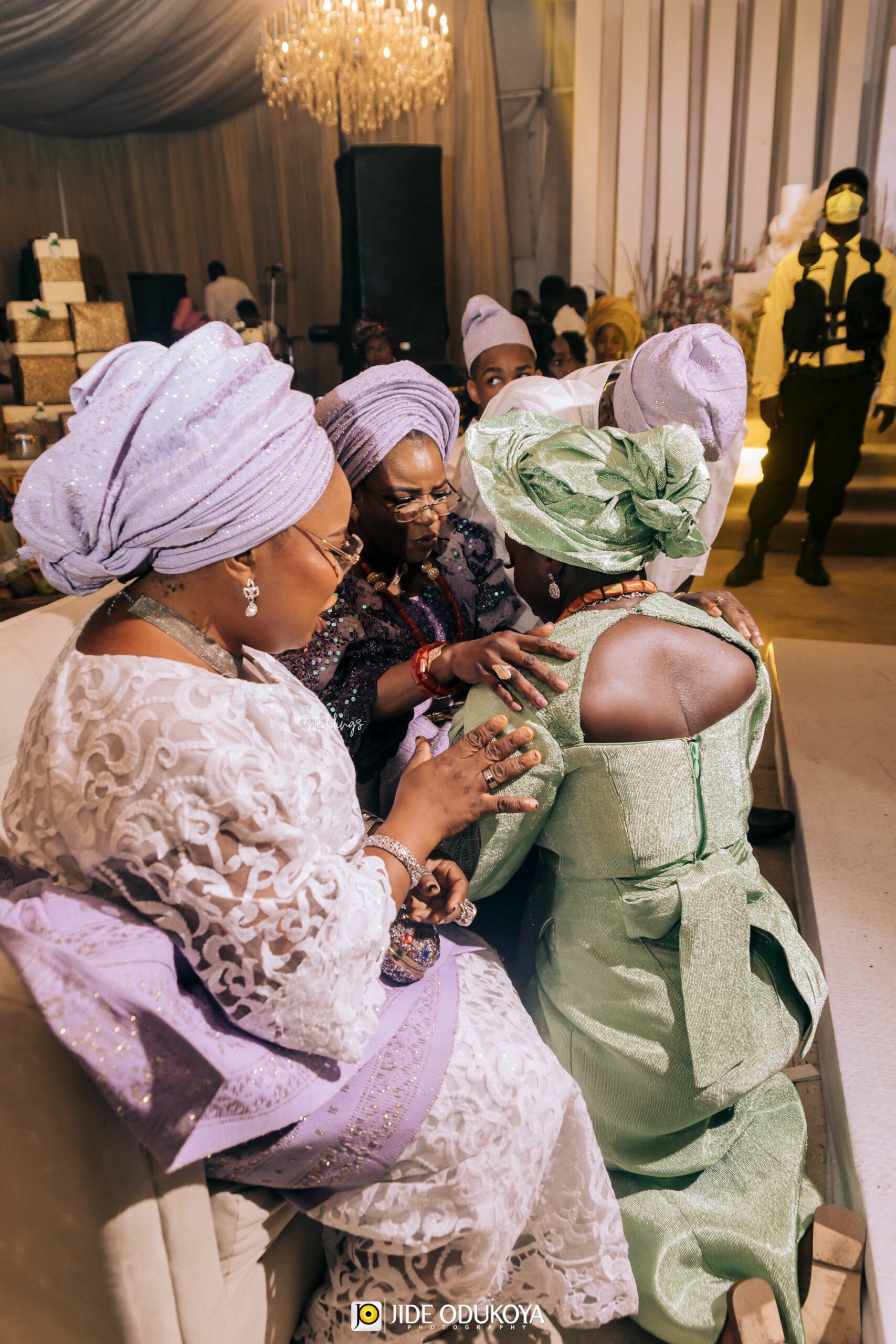 Veiling of the bride…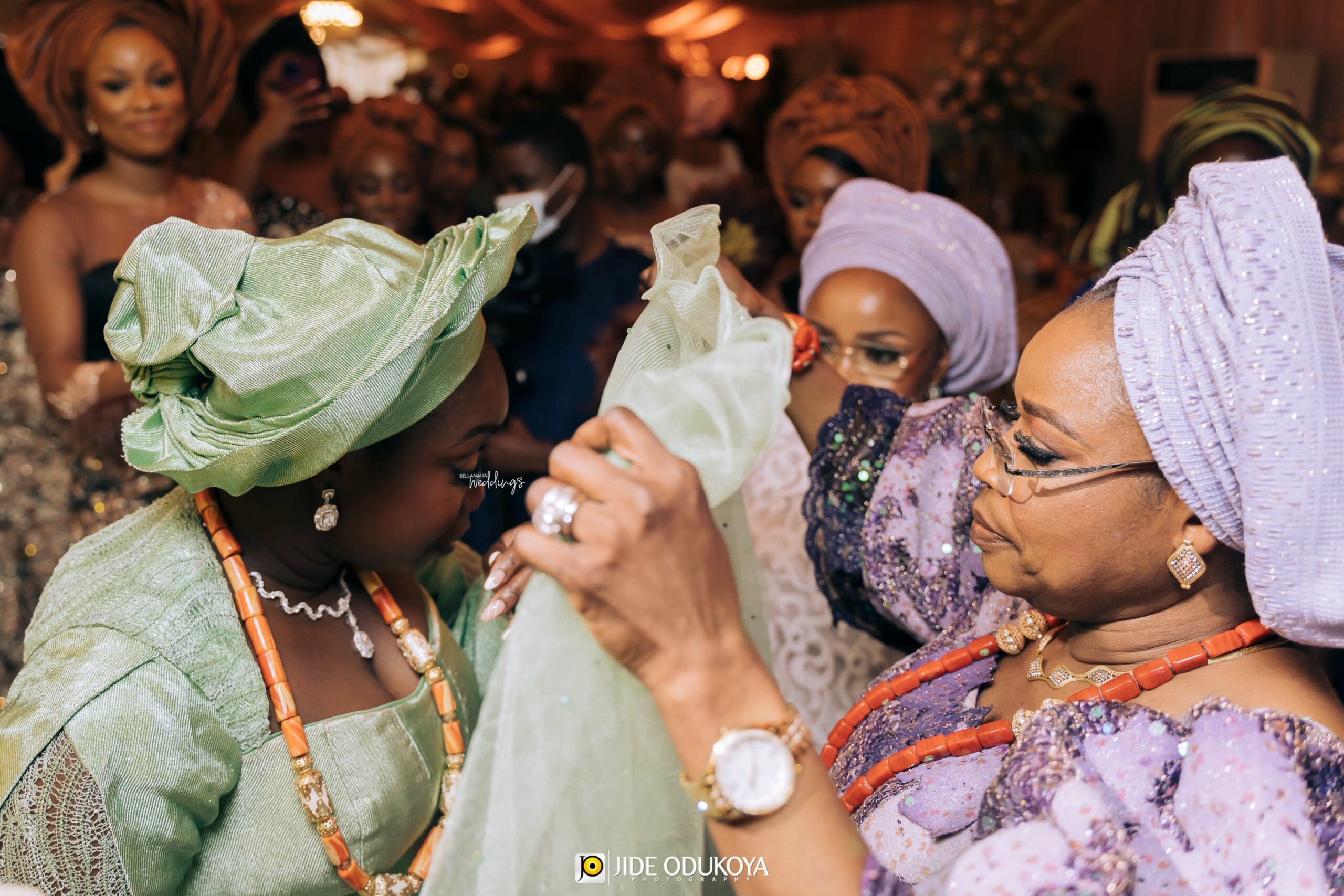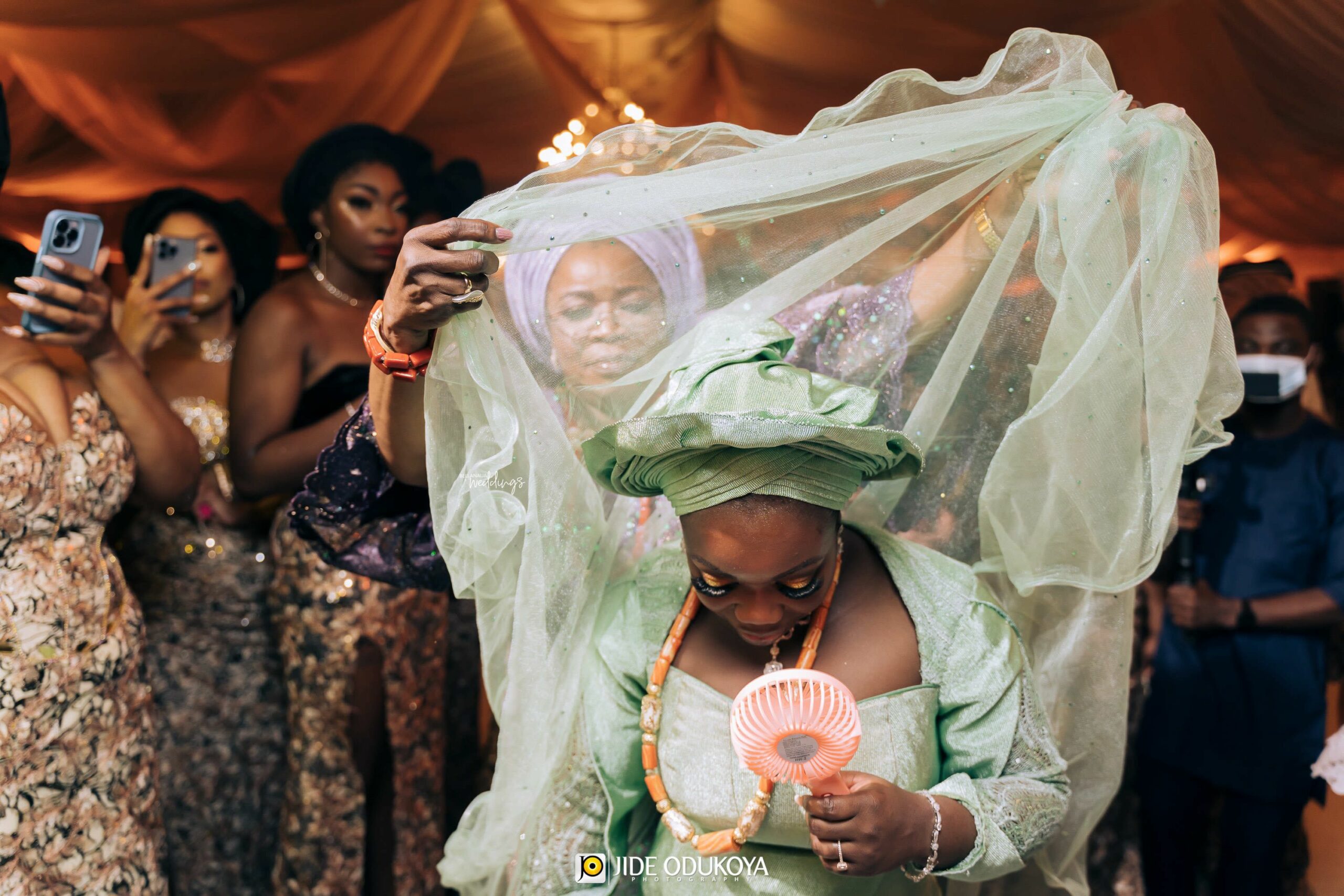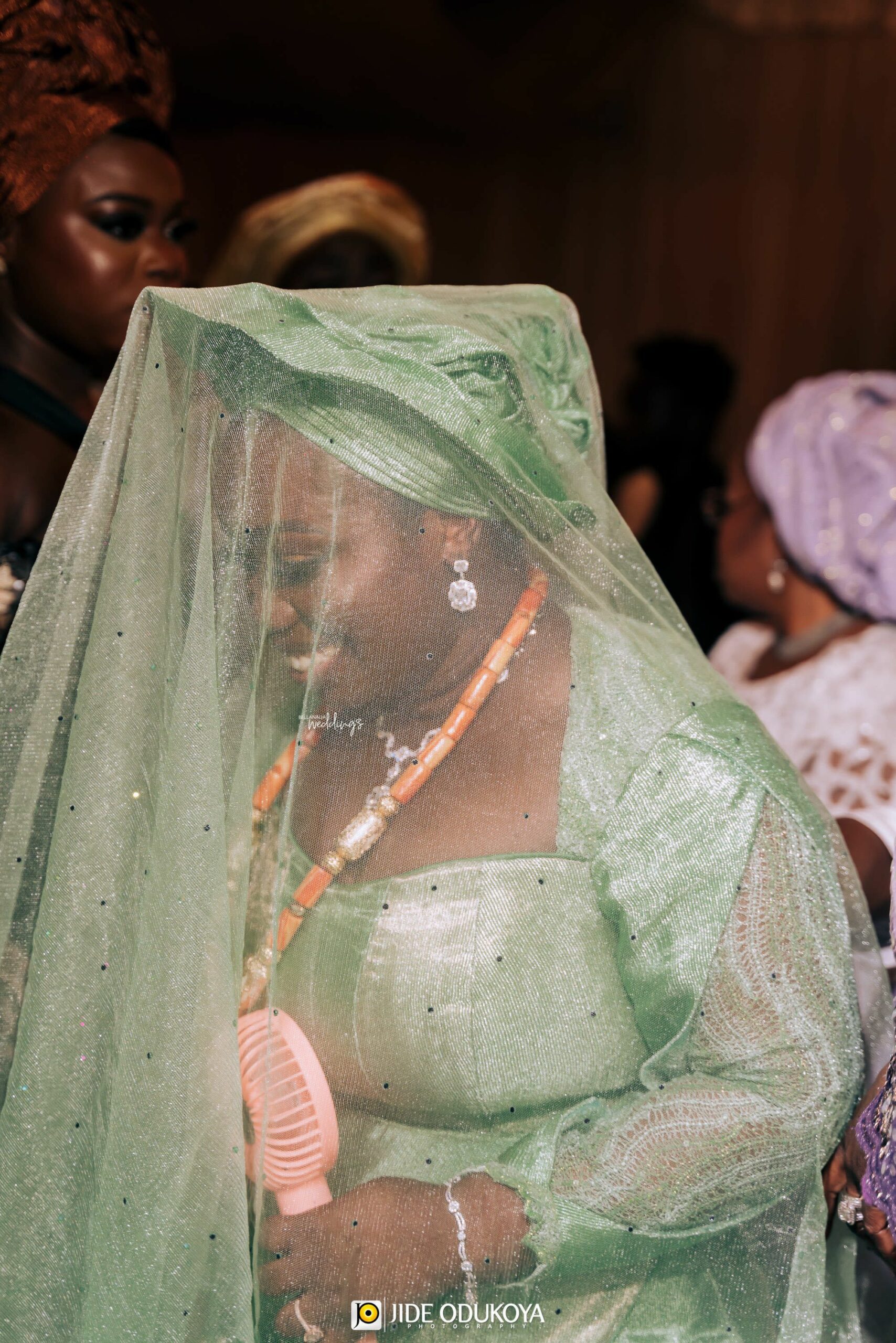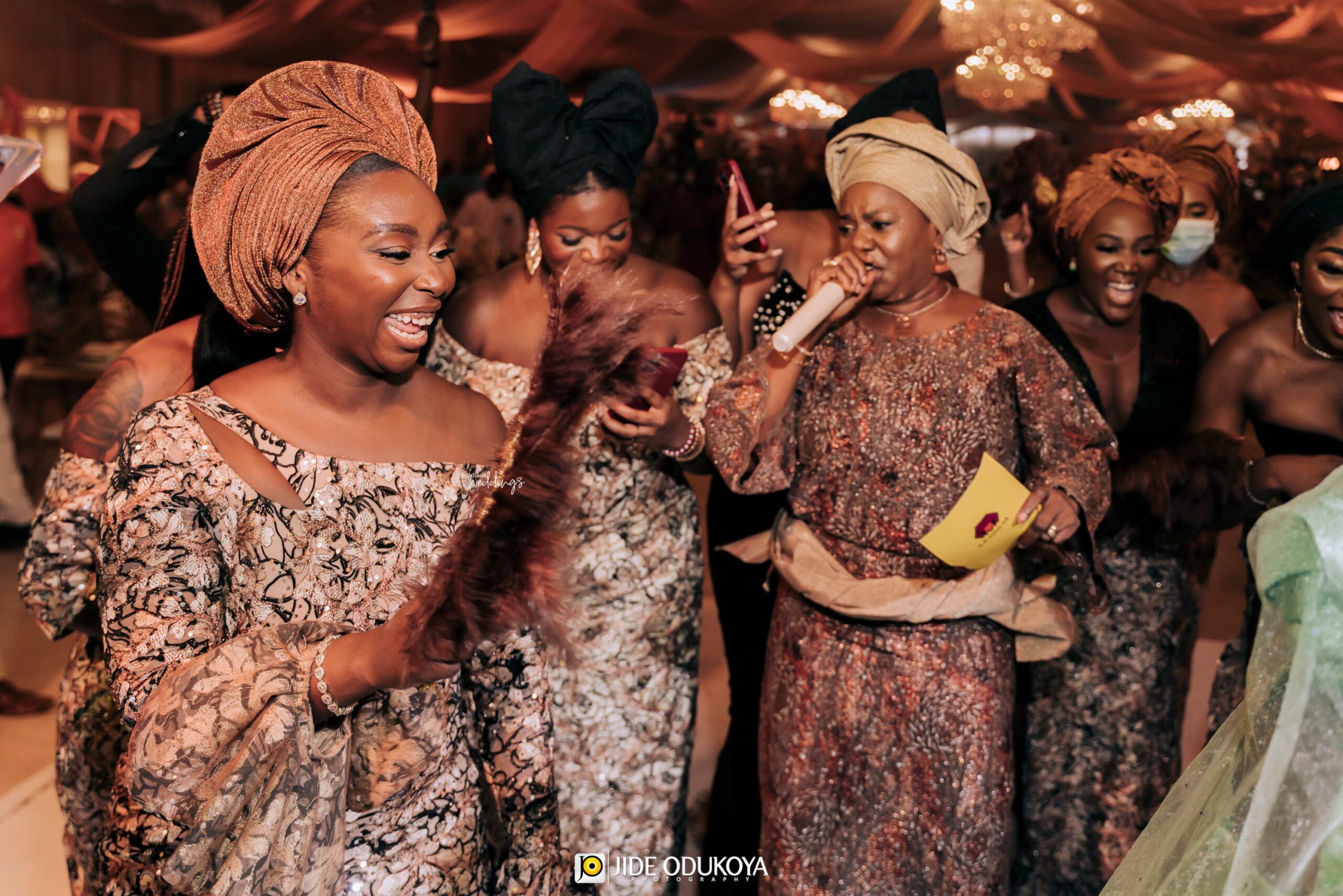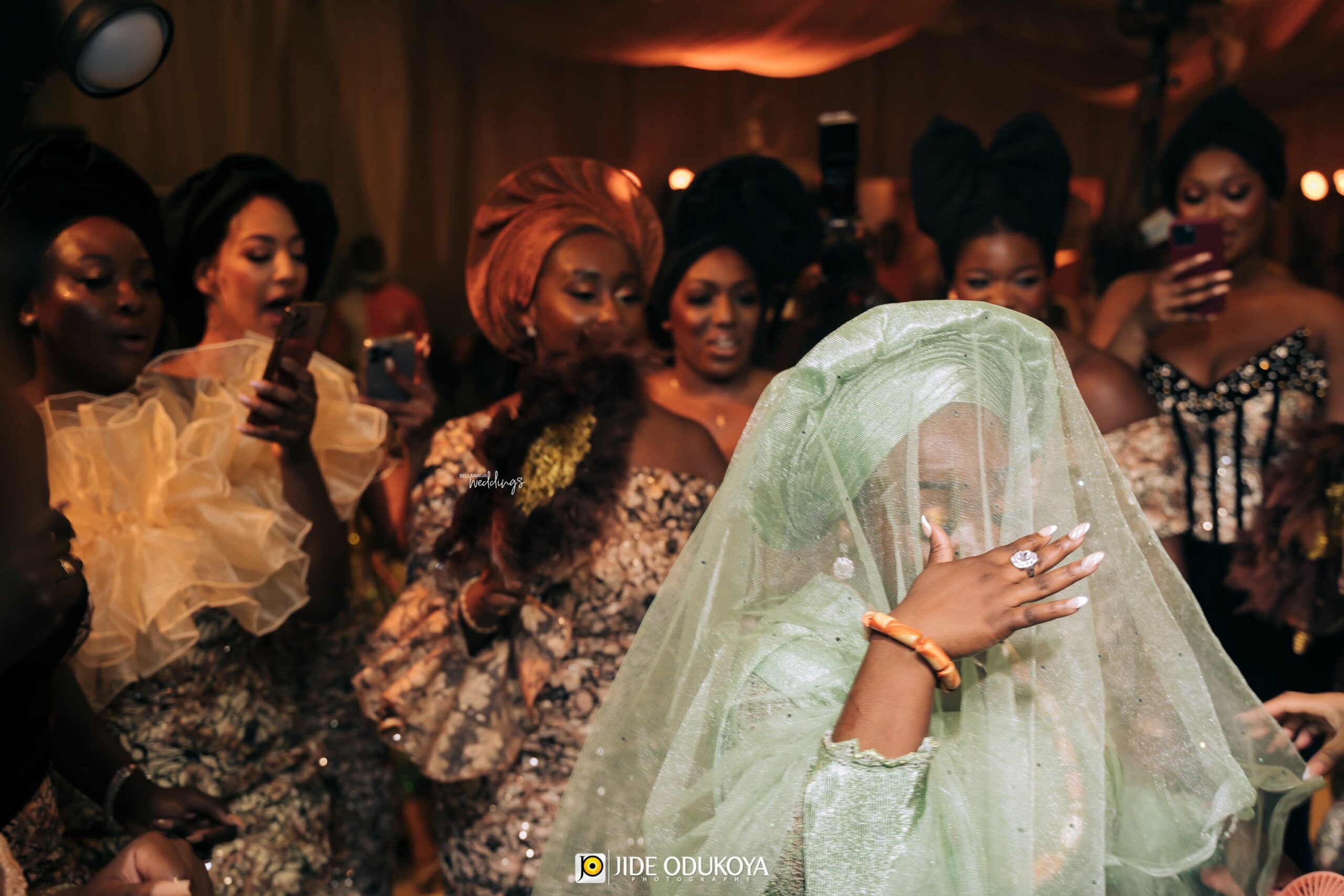 Now the unveiling by the inlaws…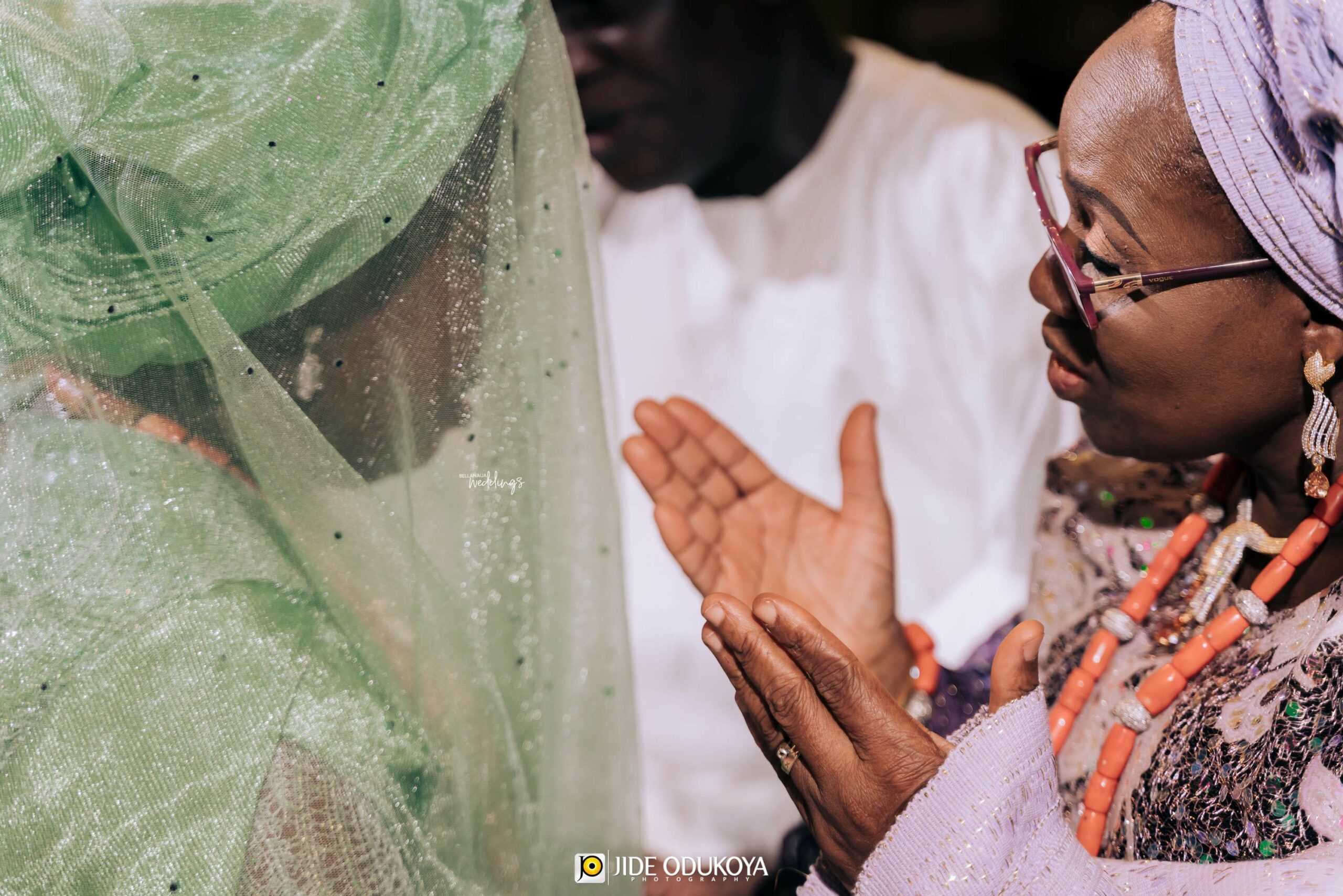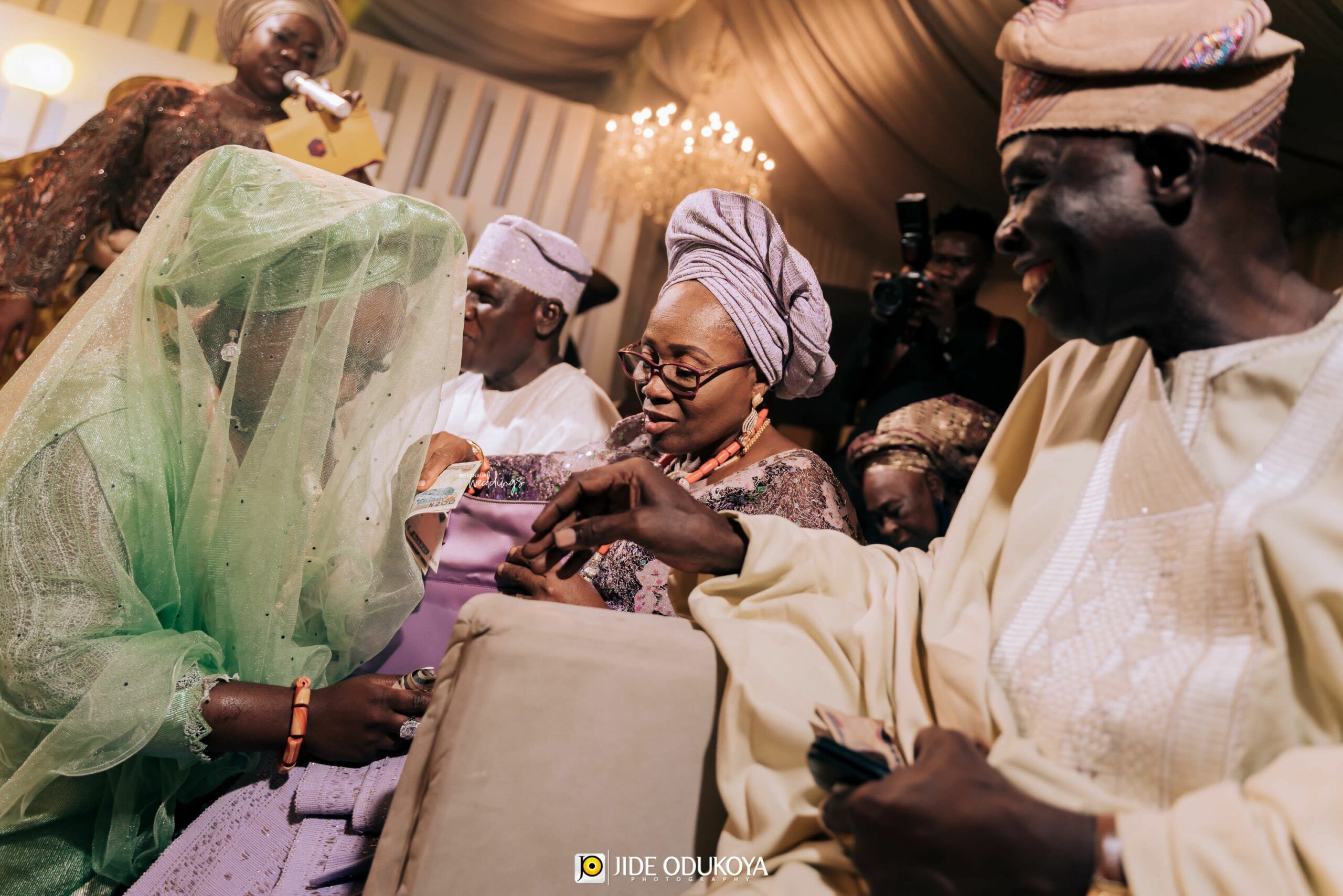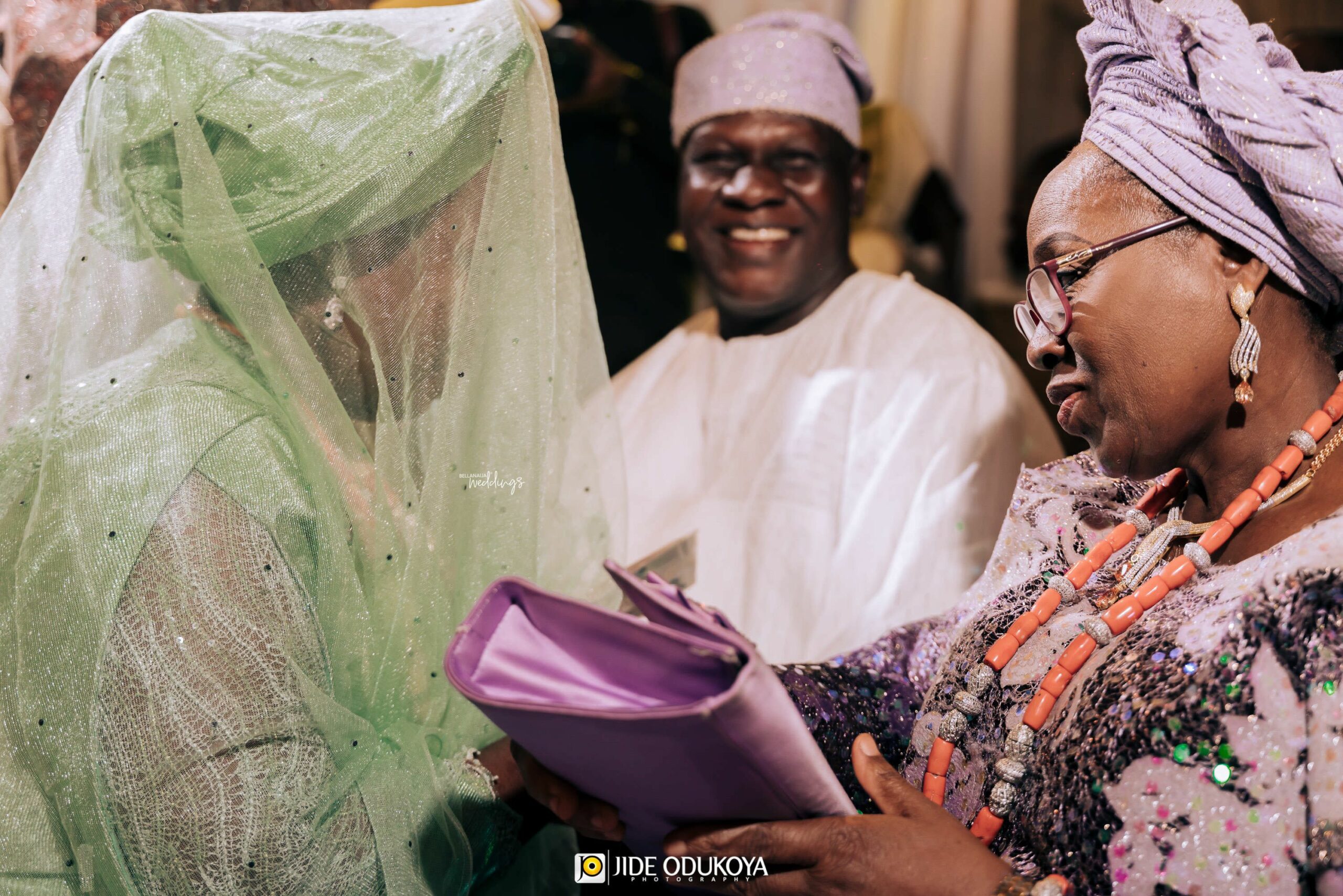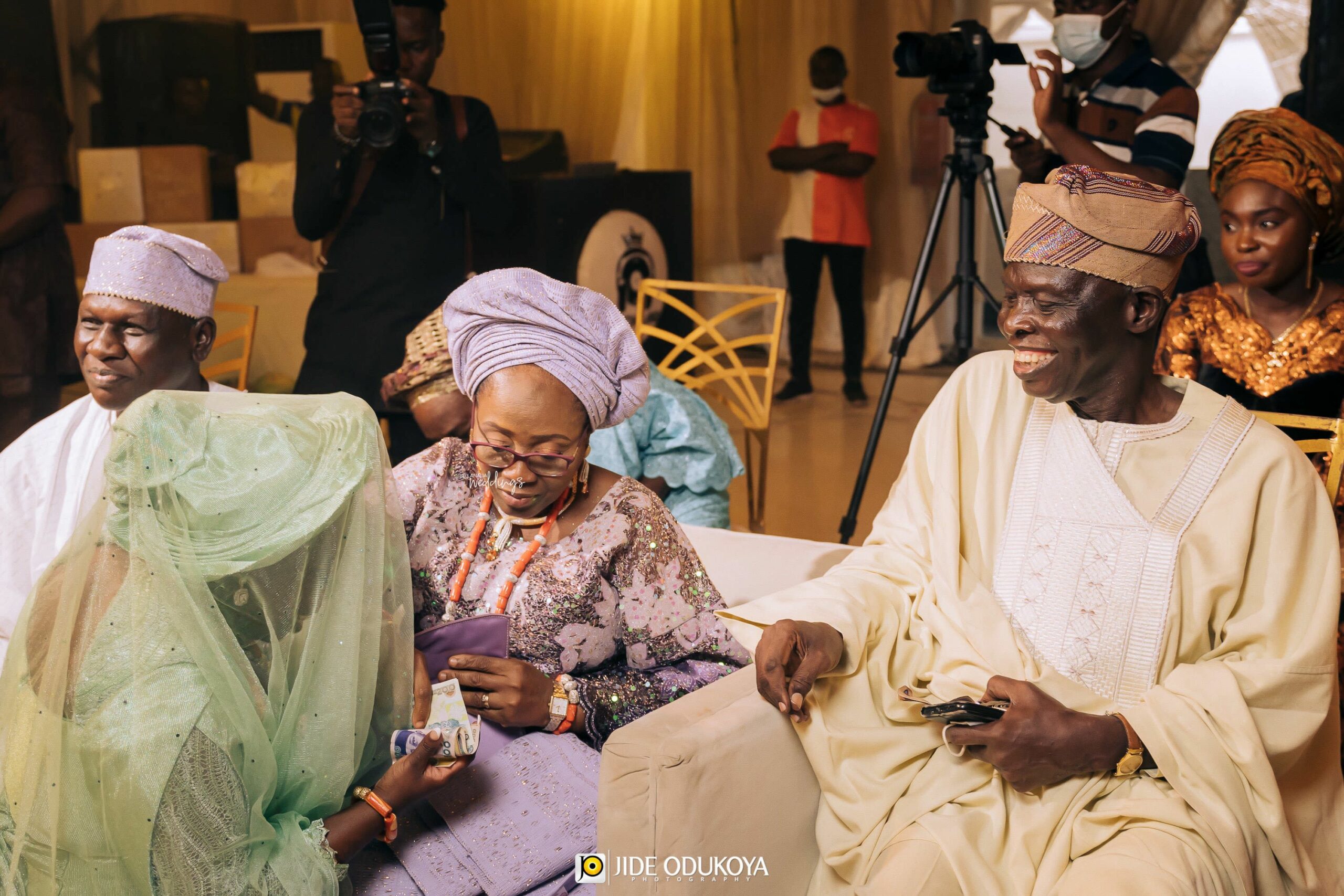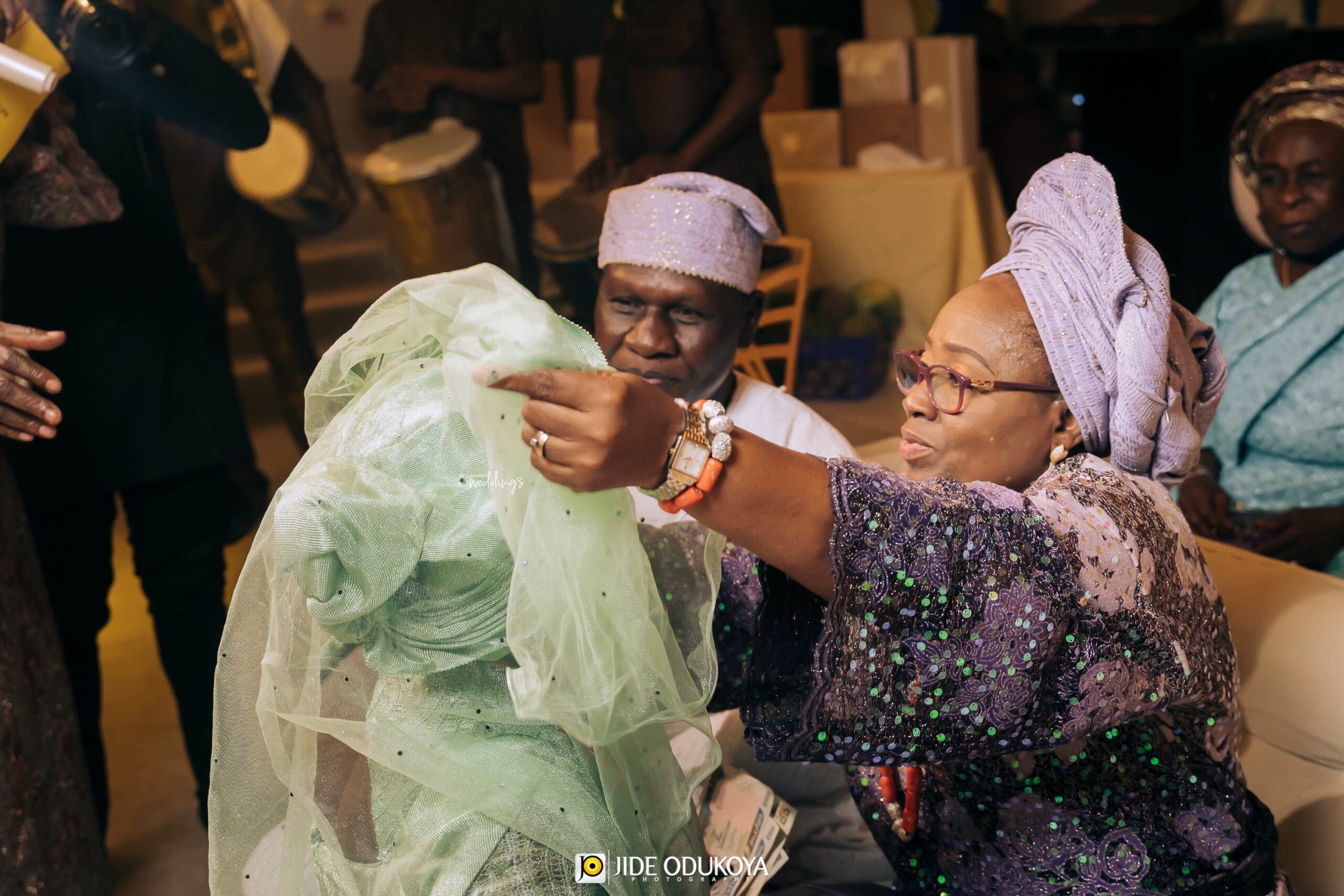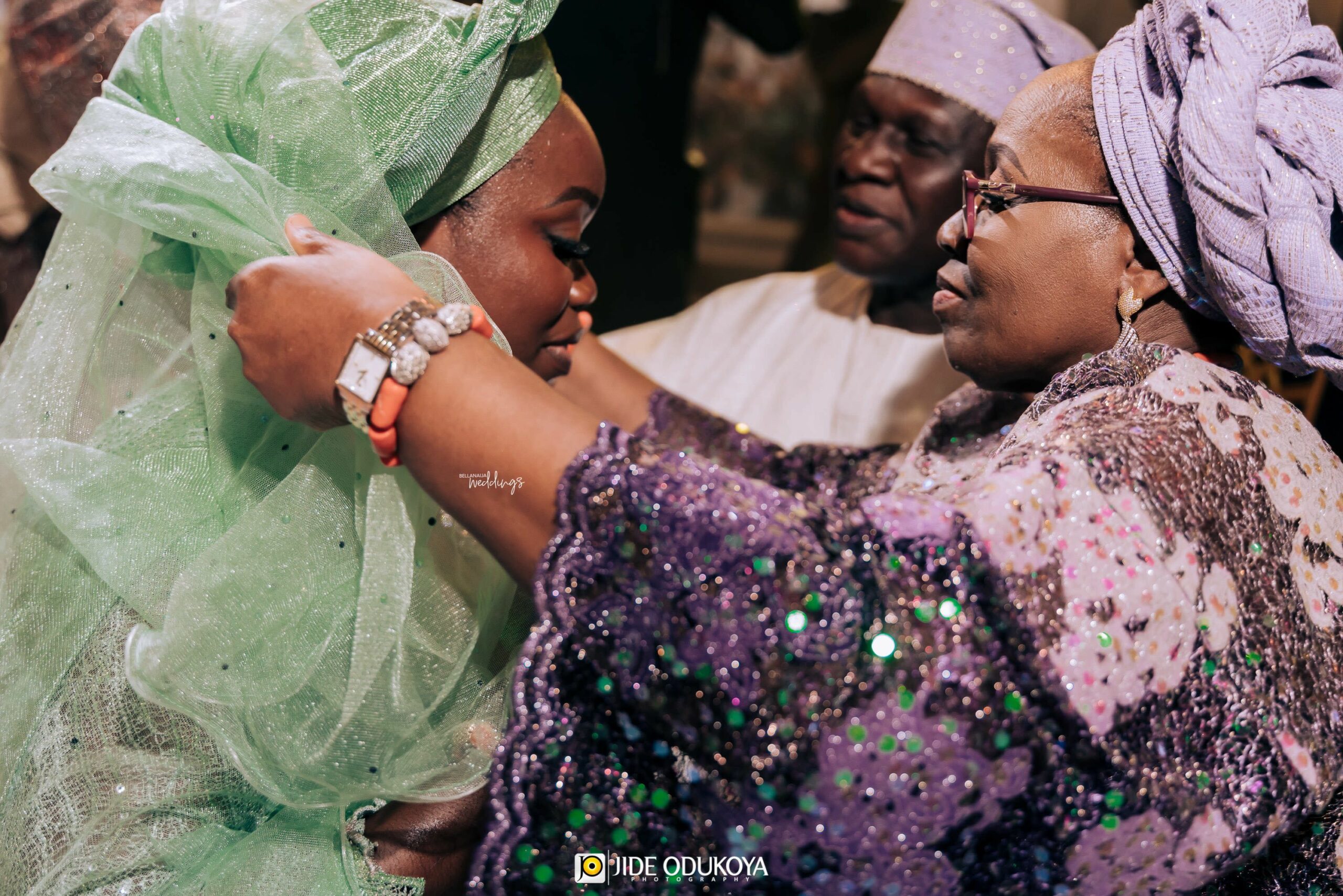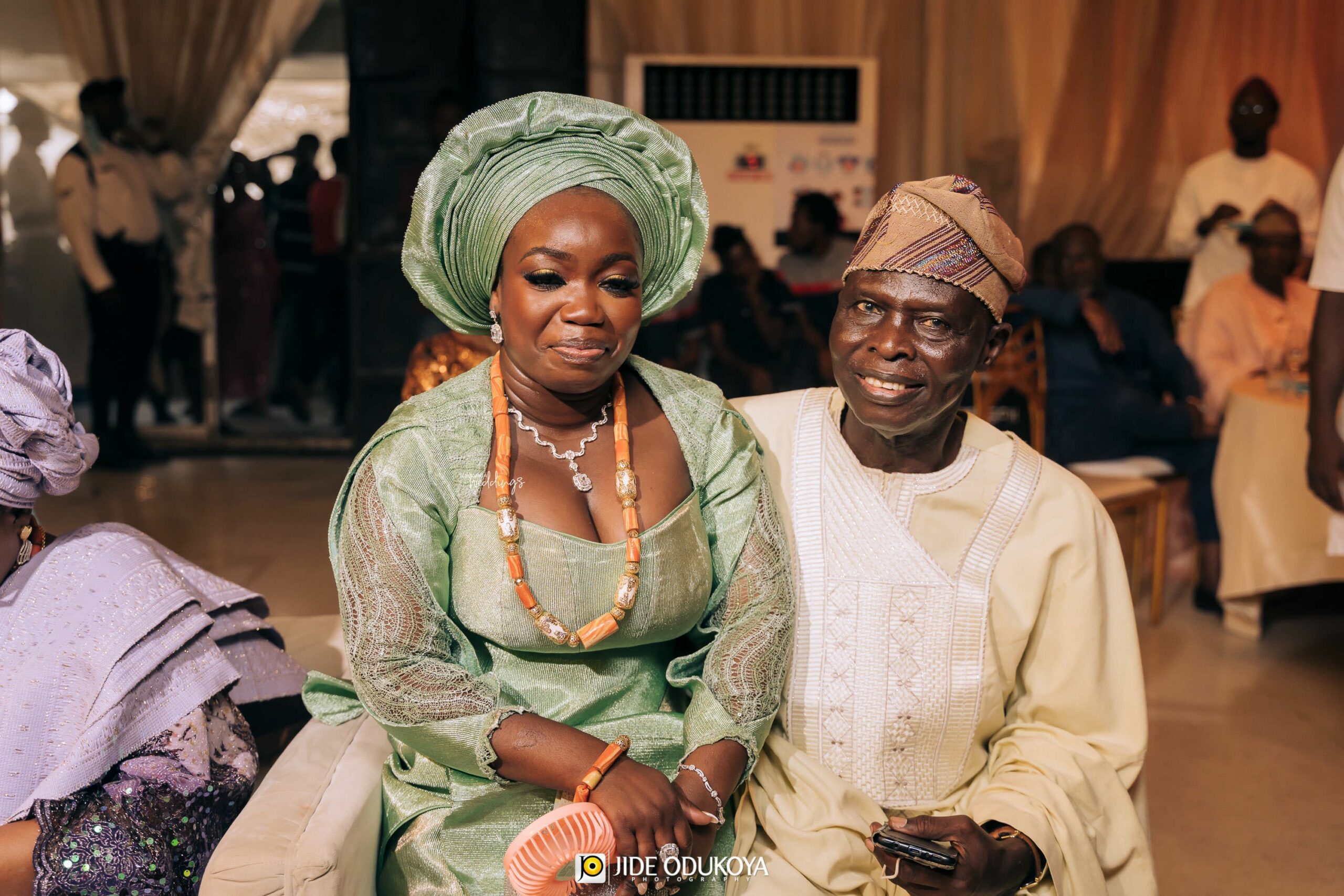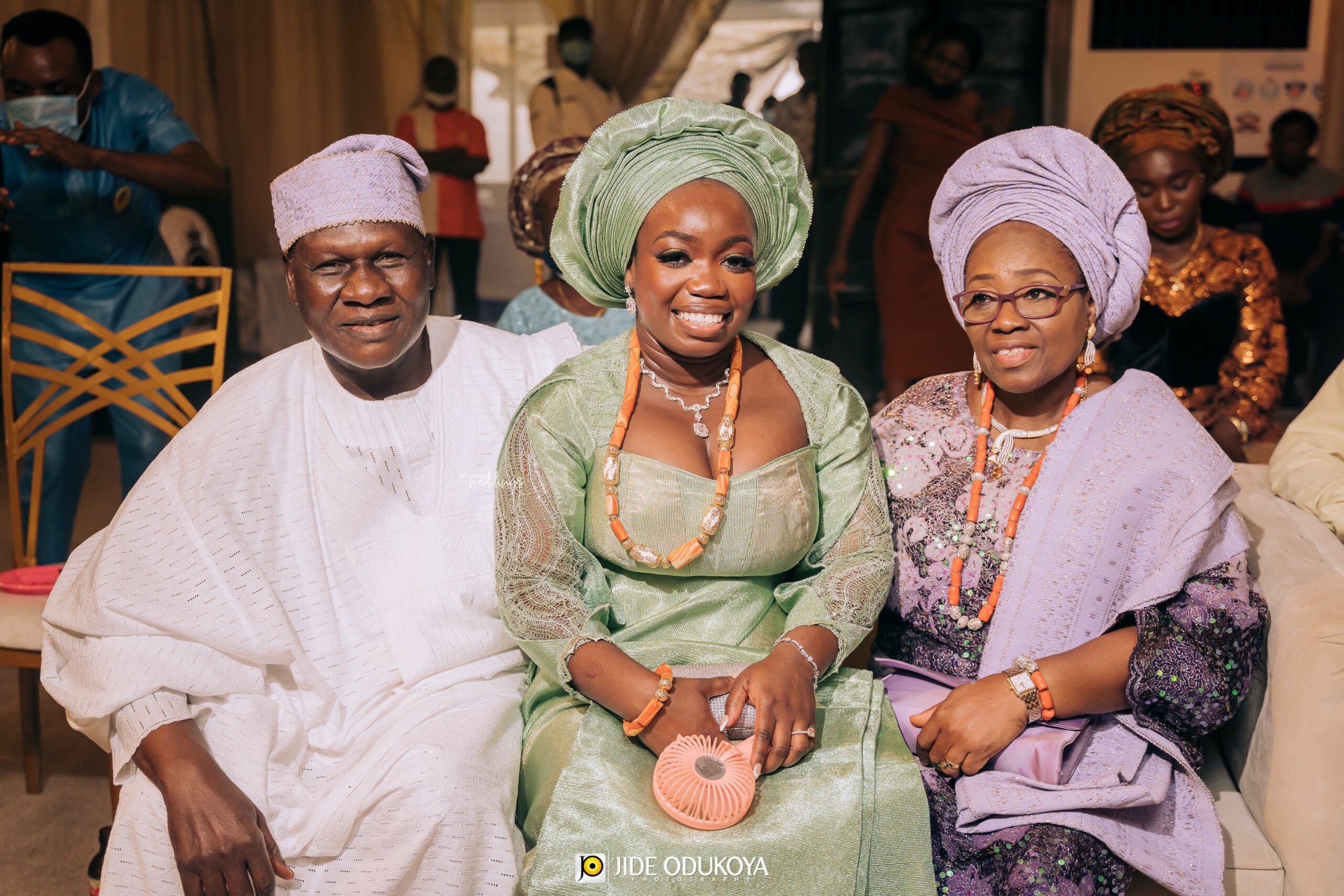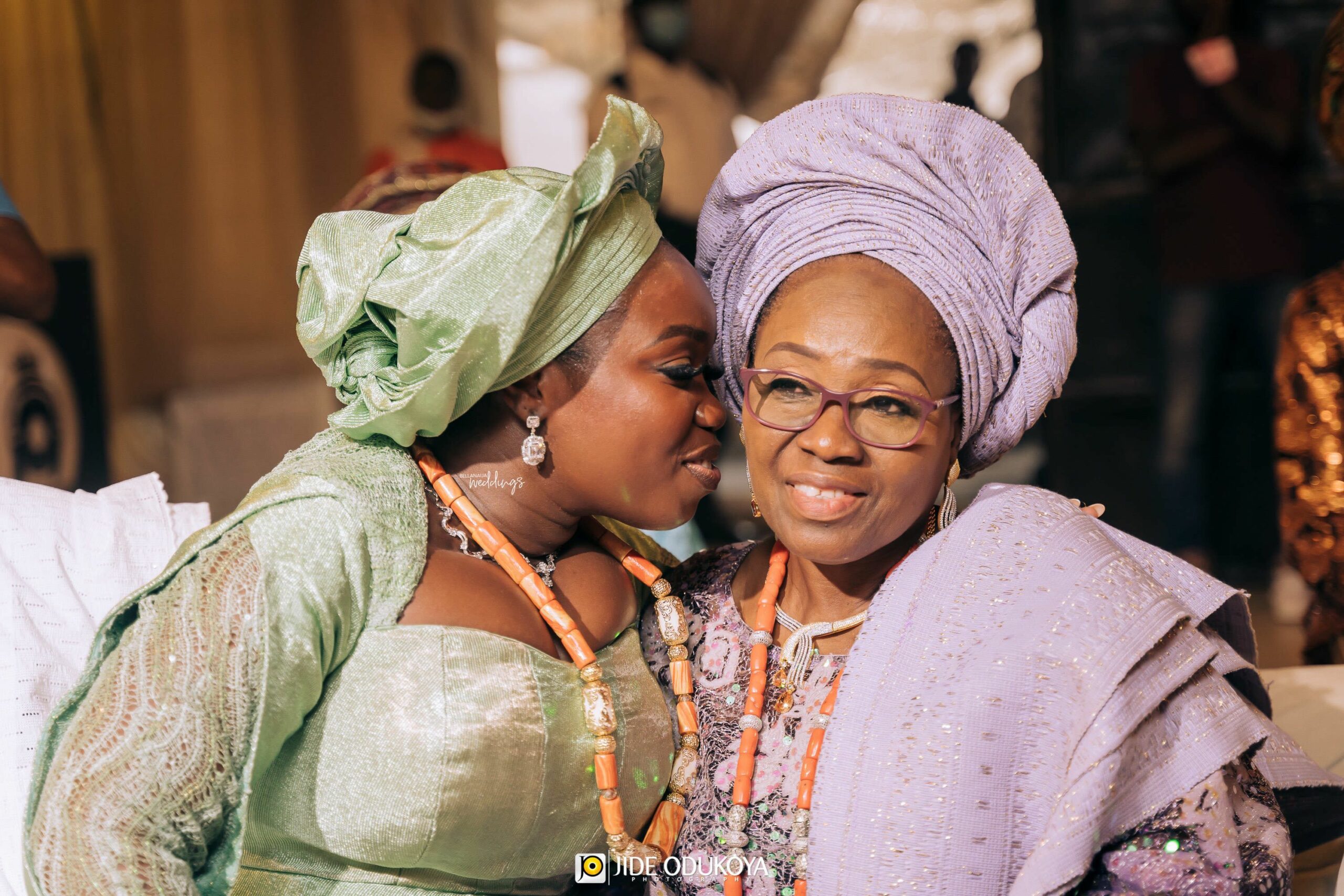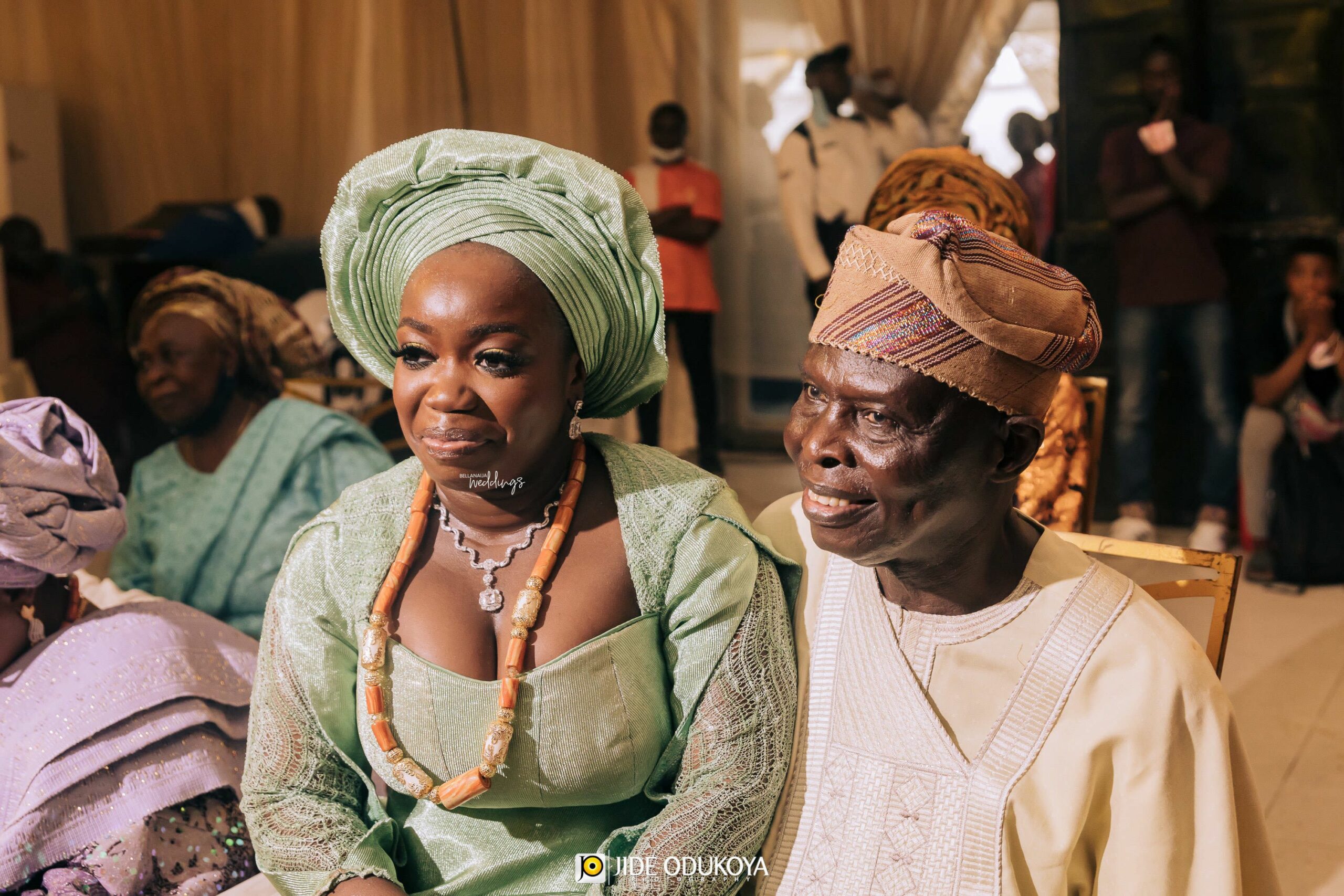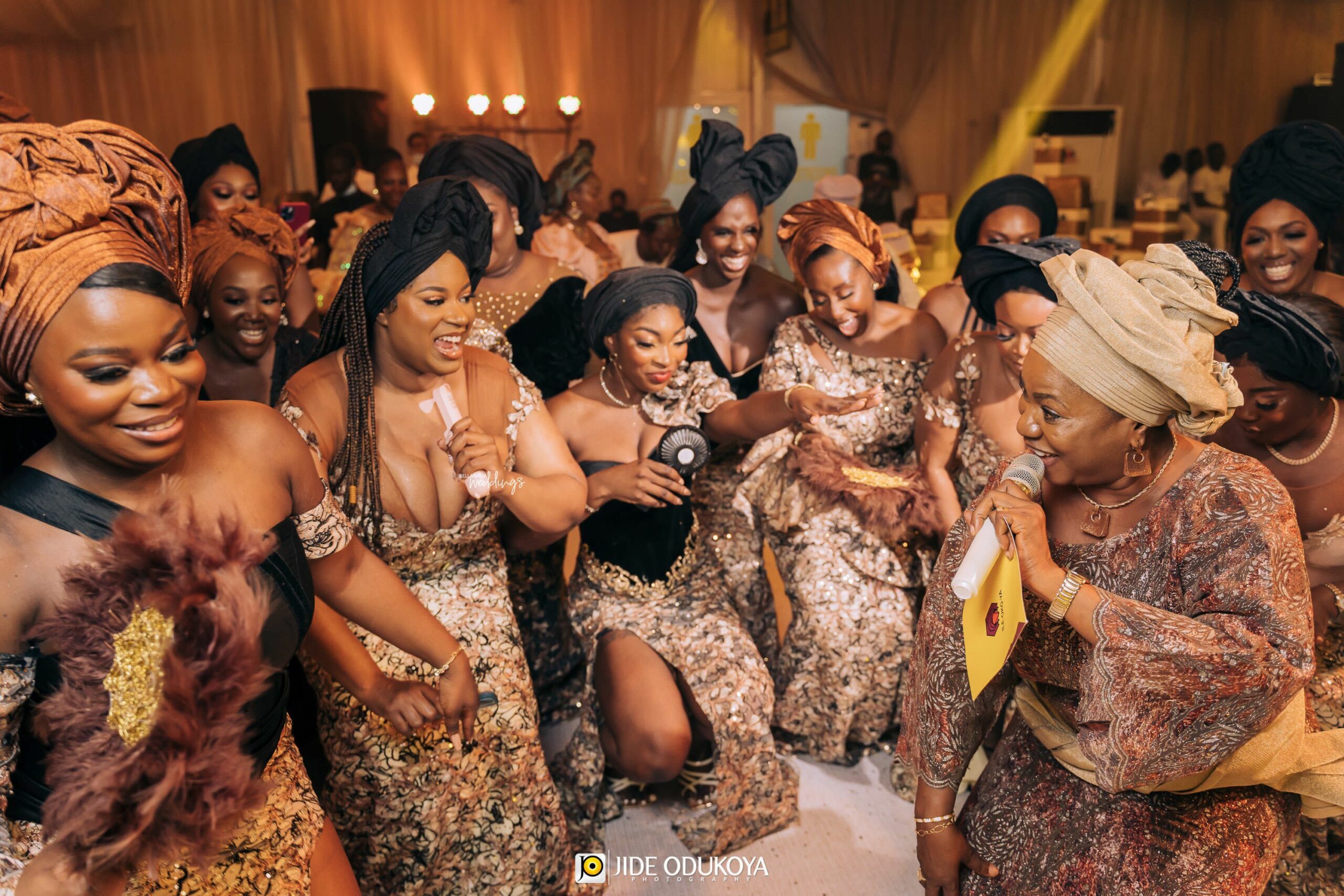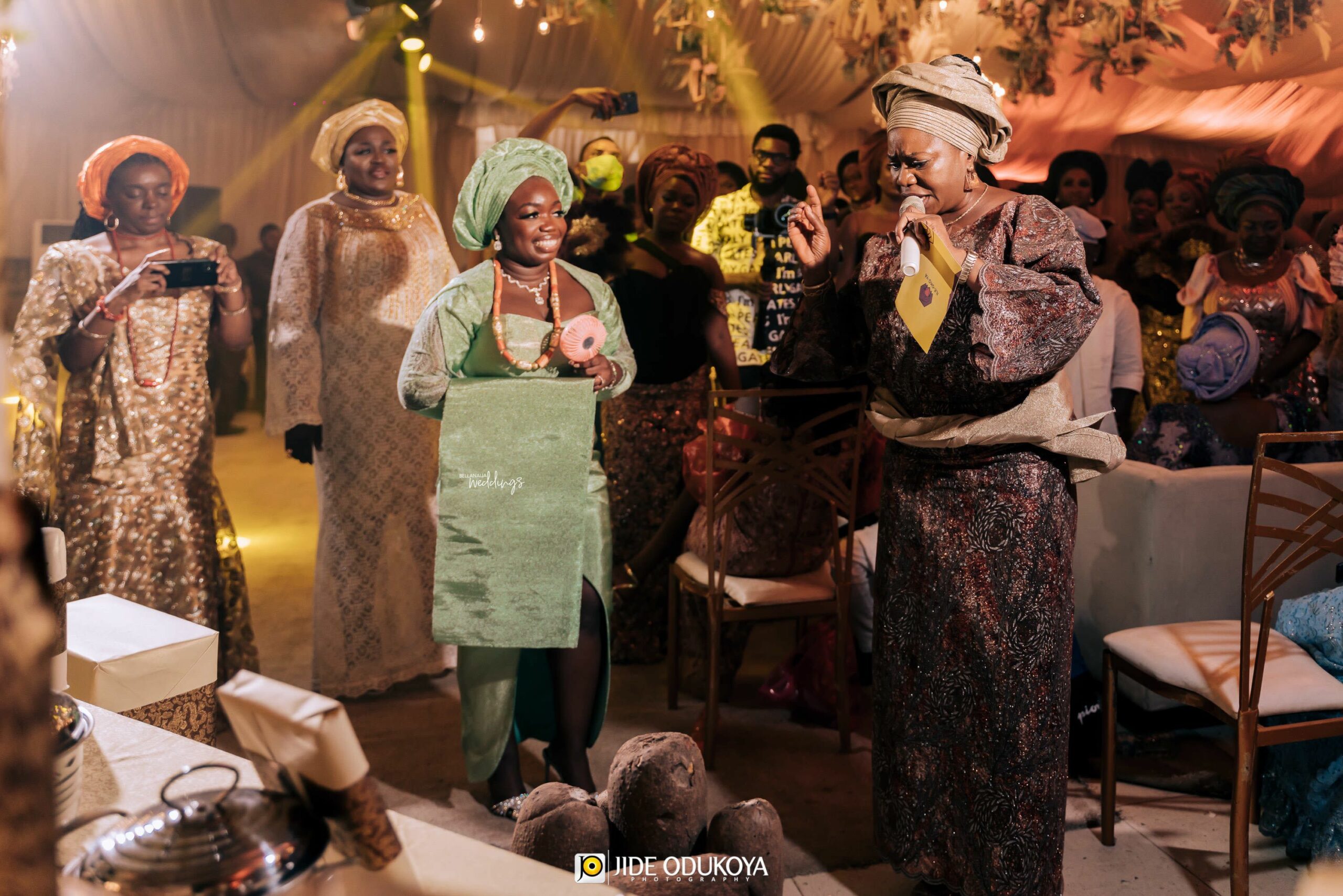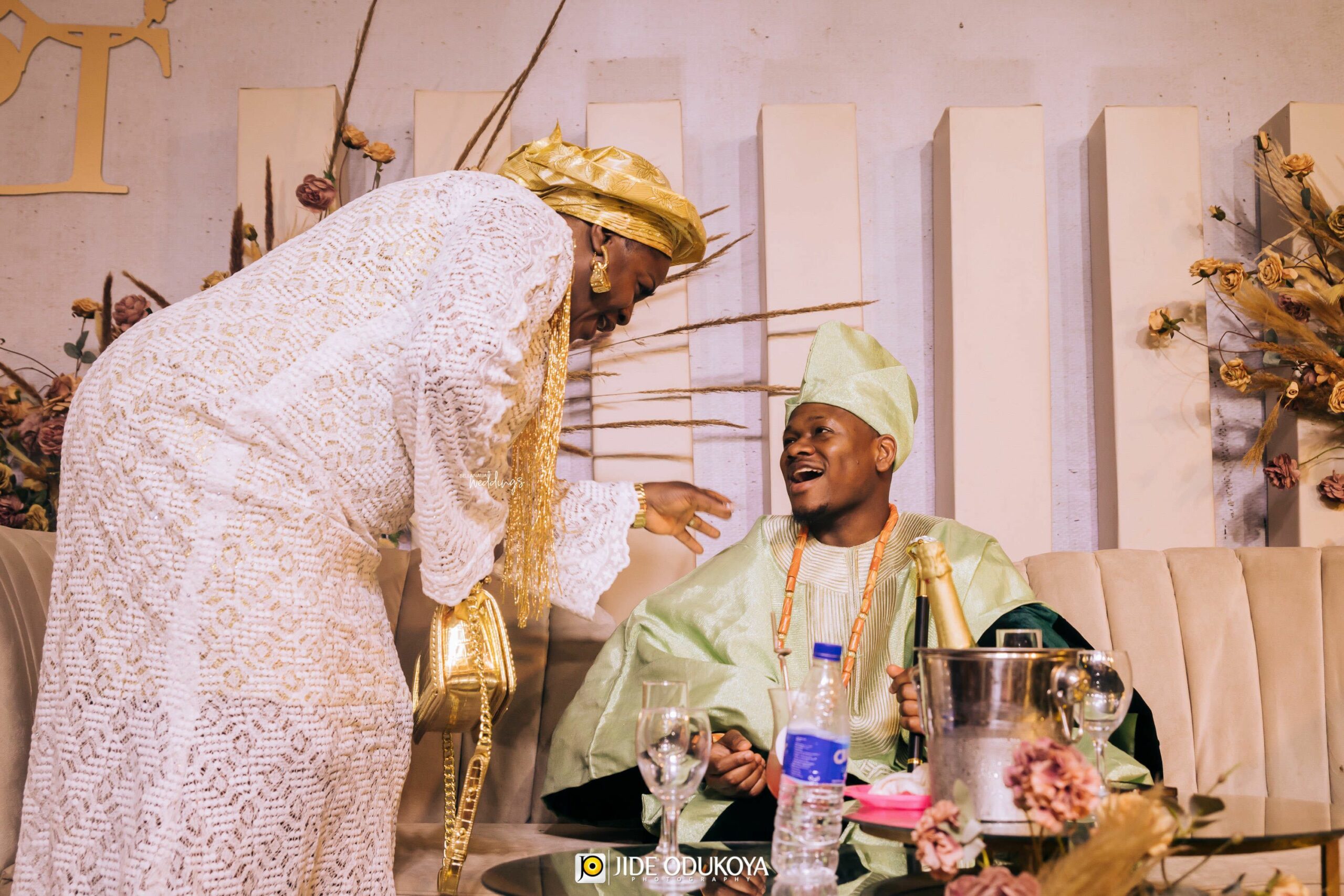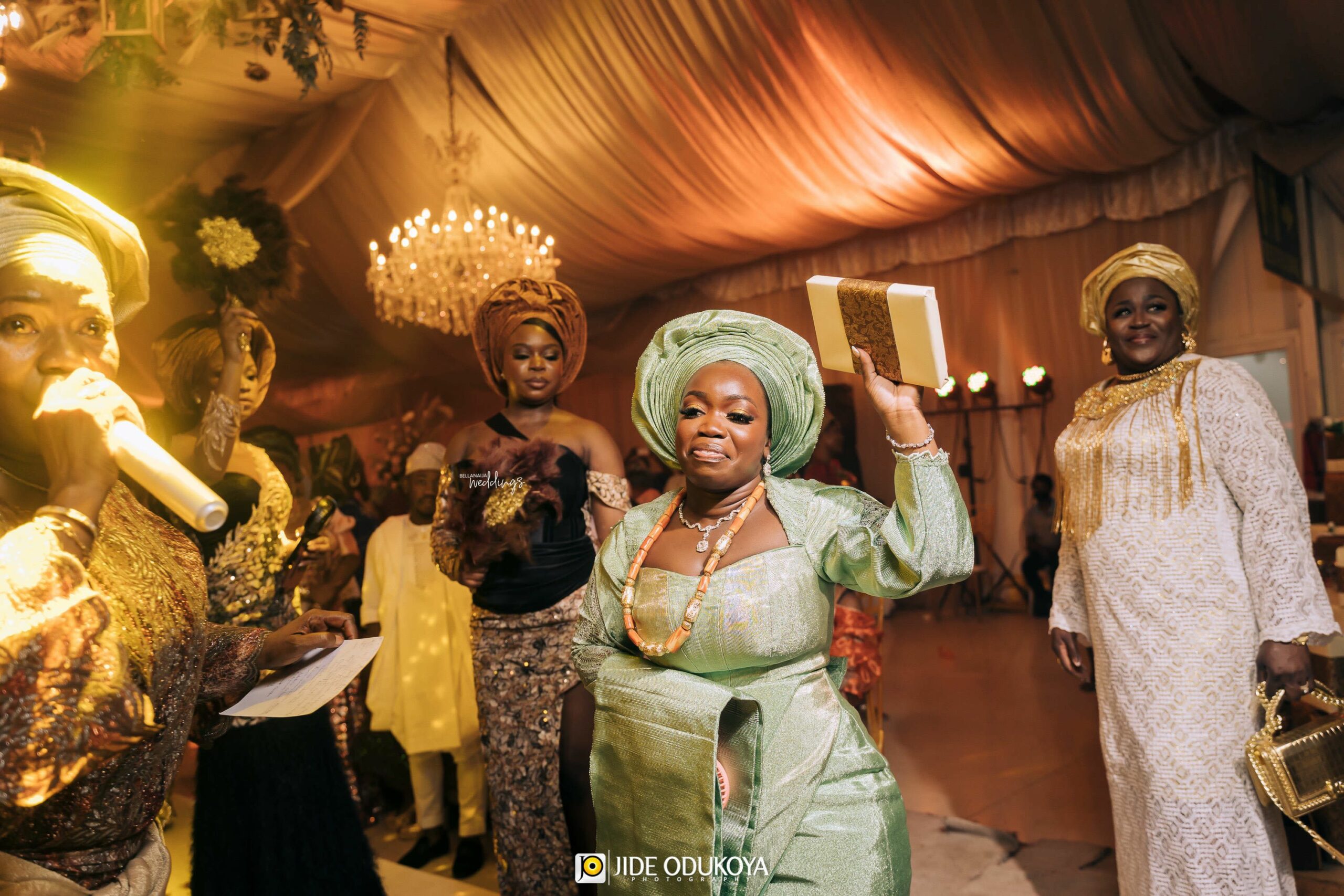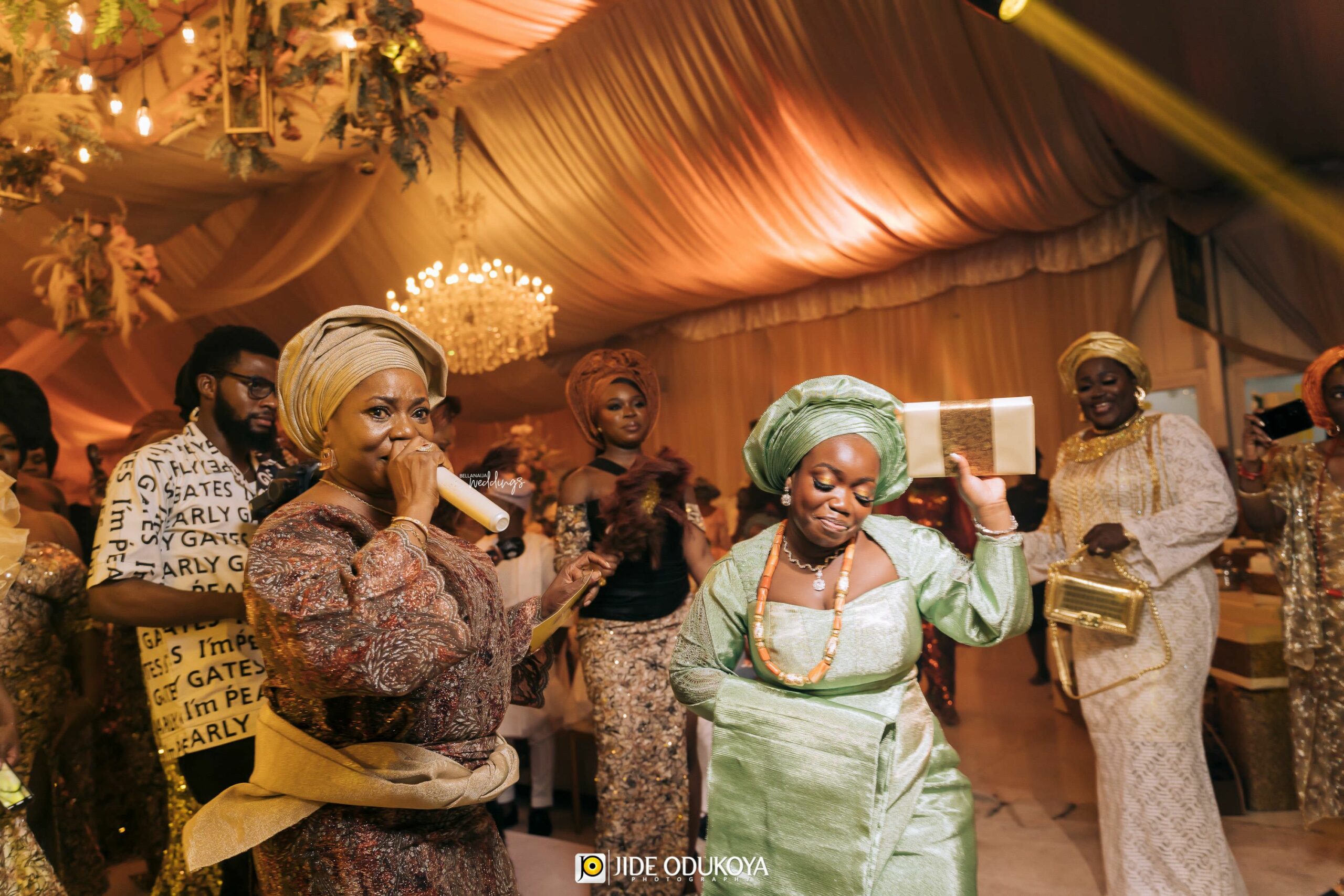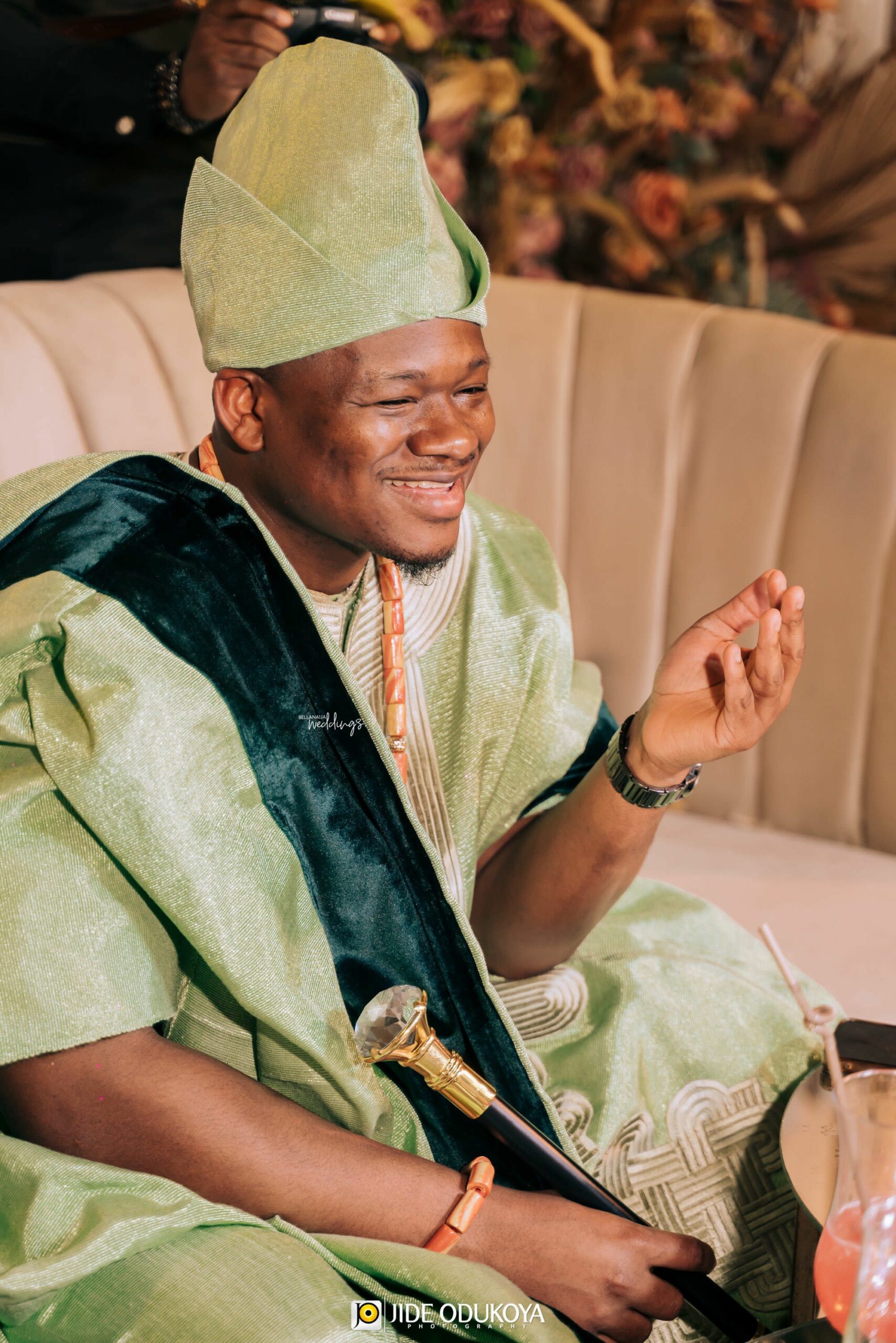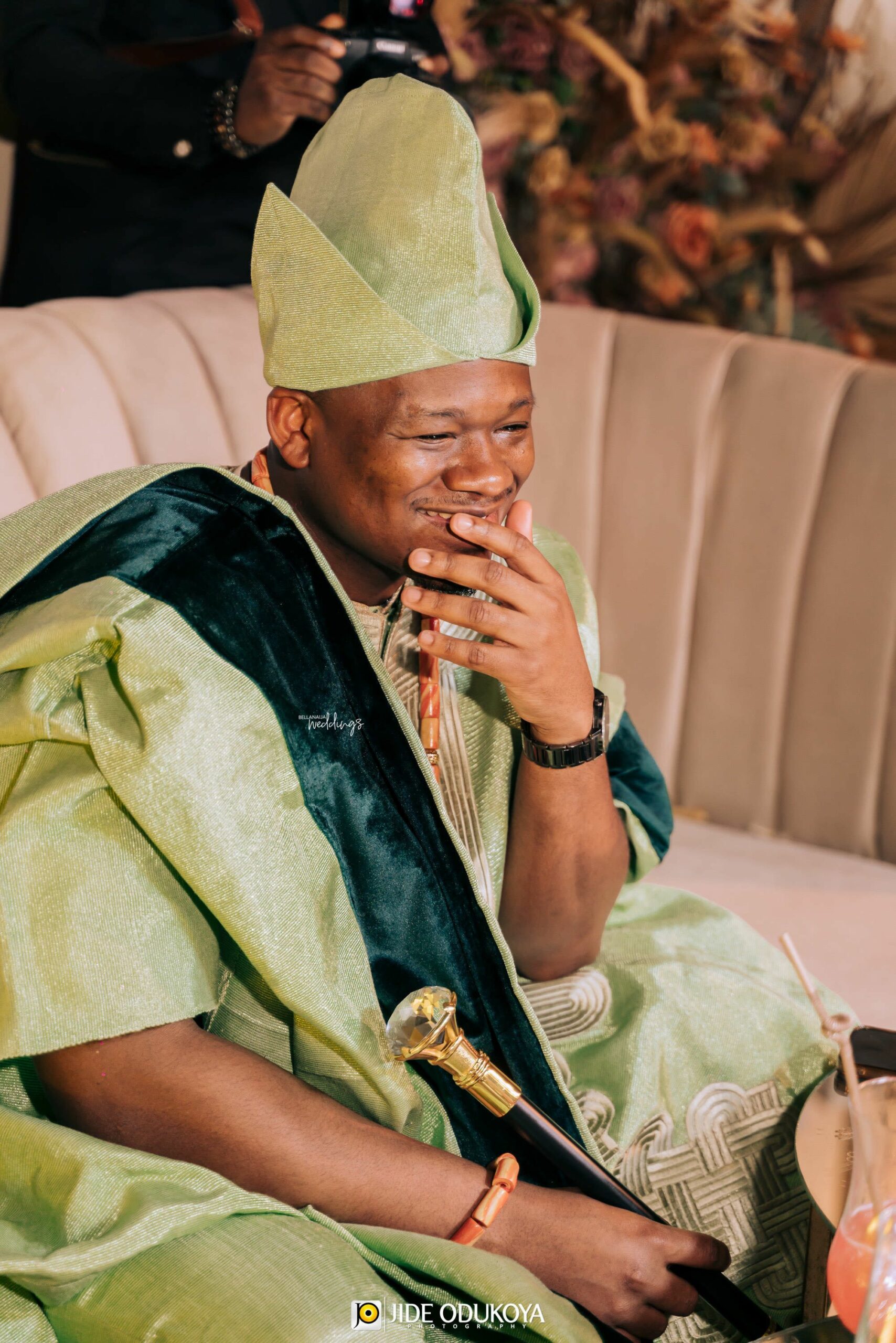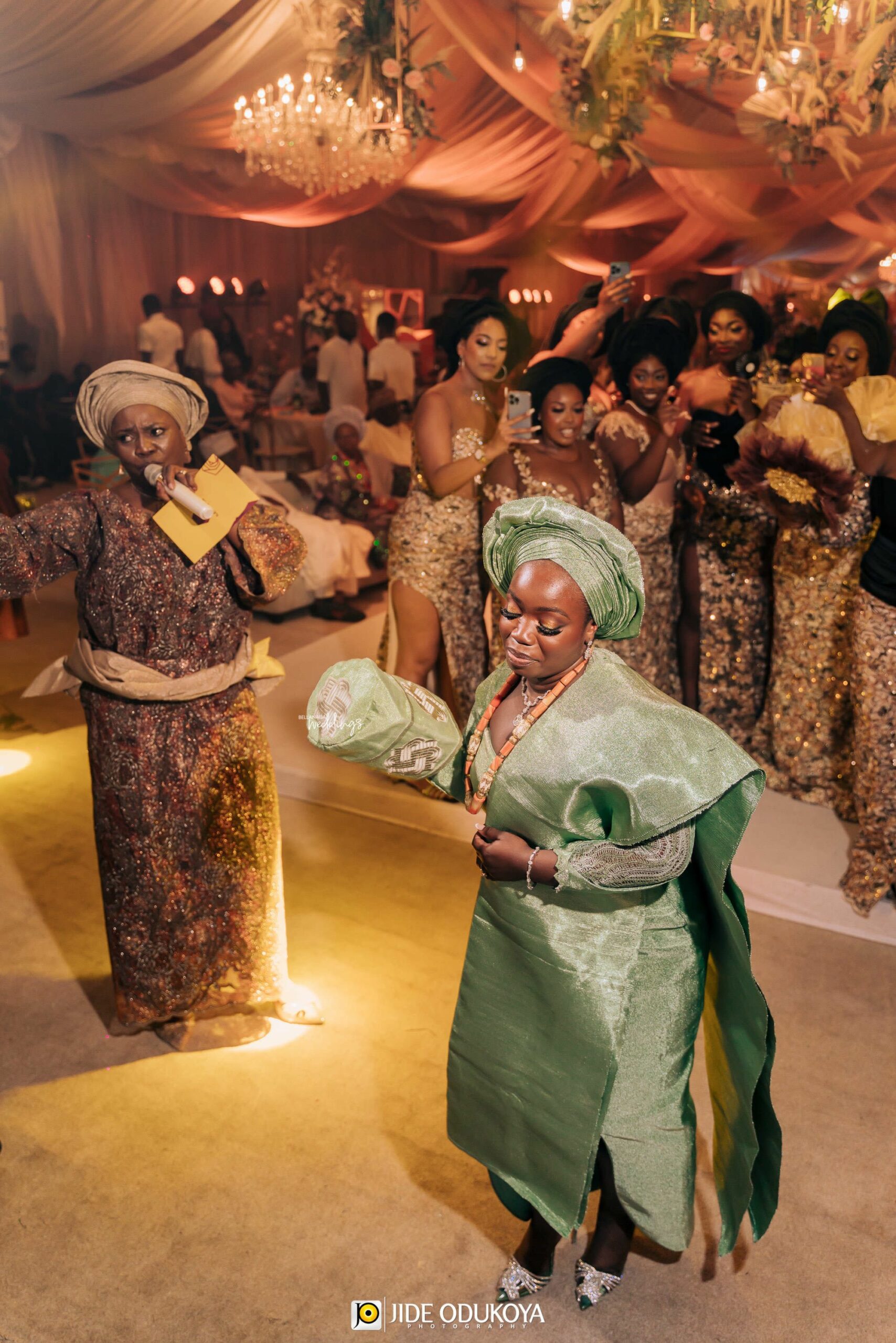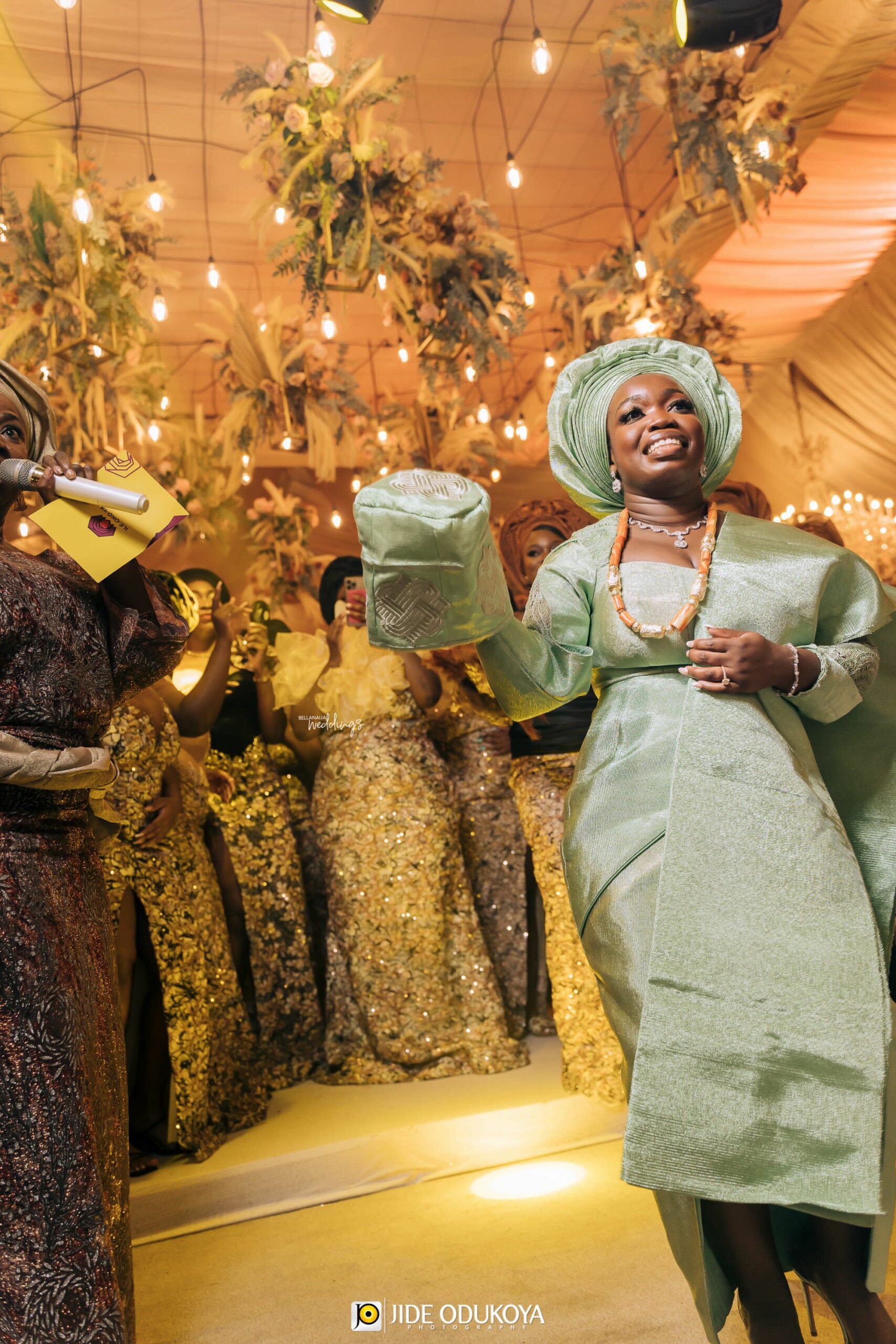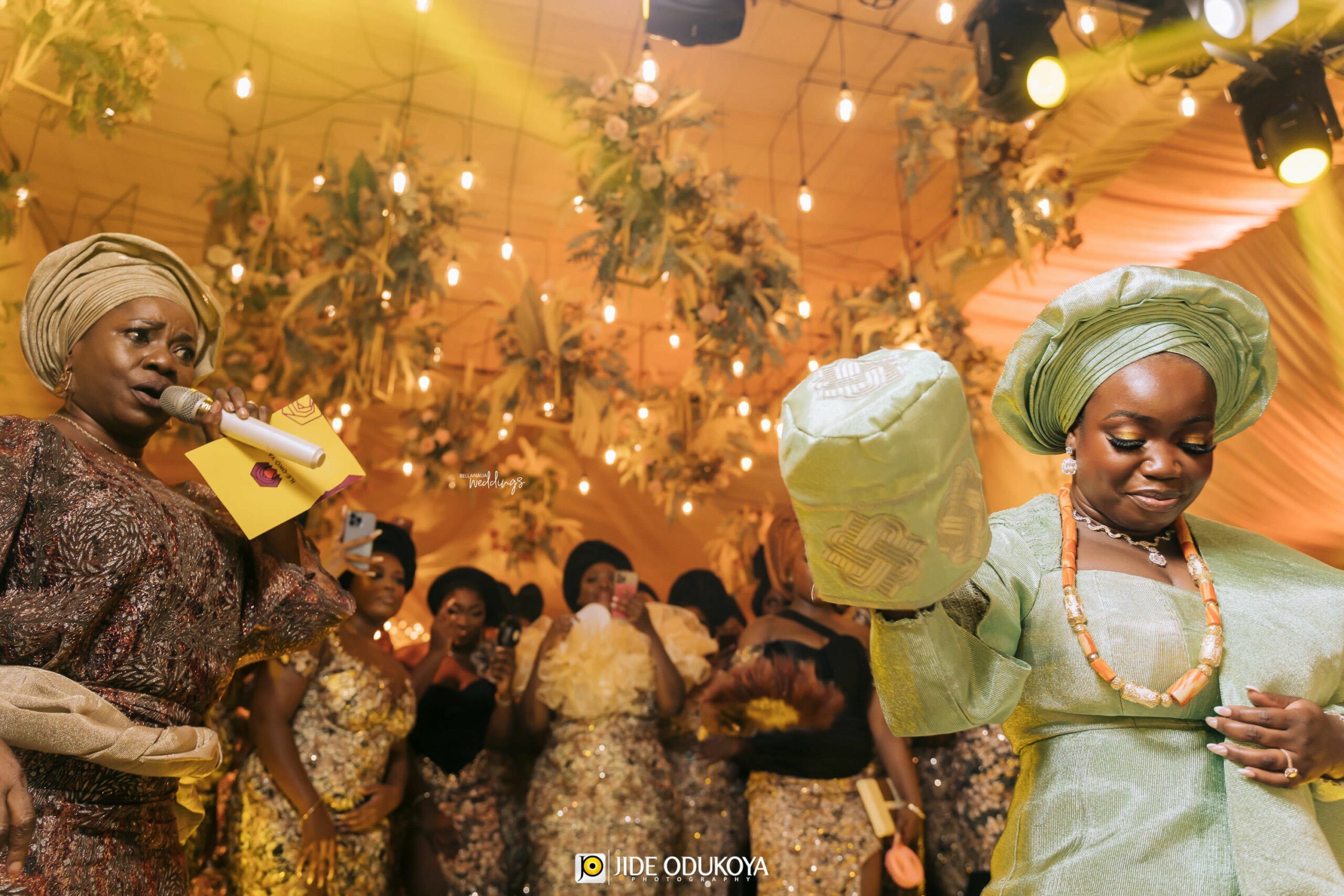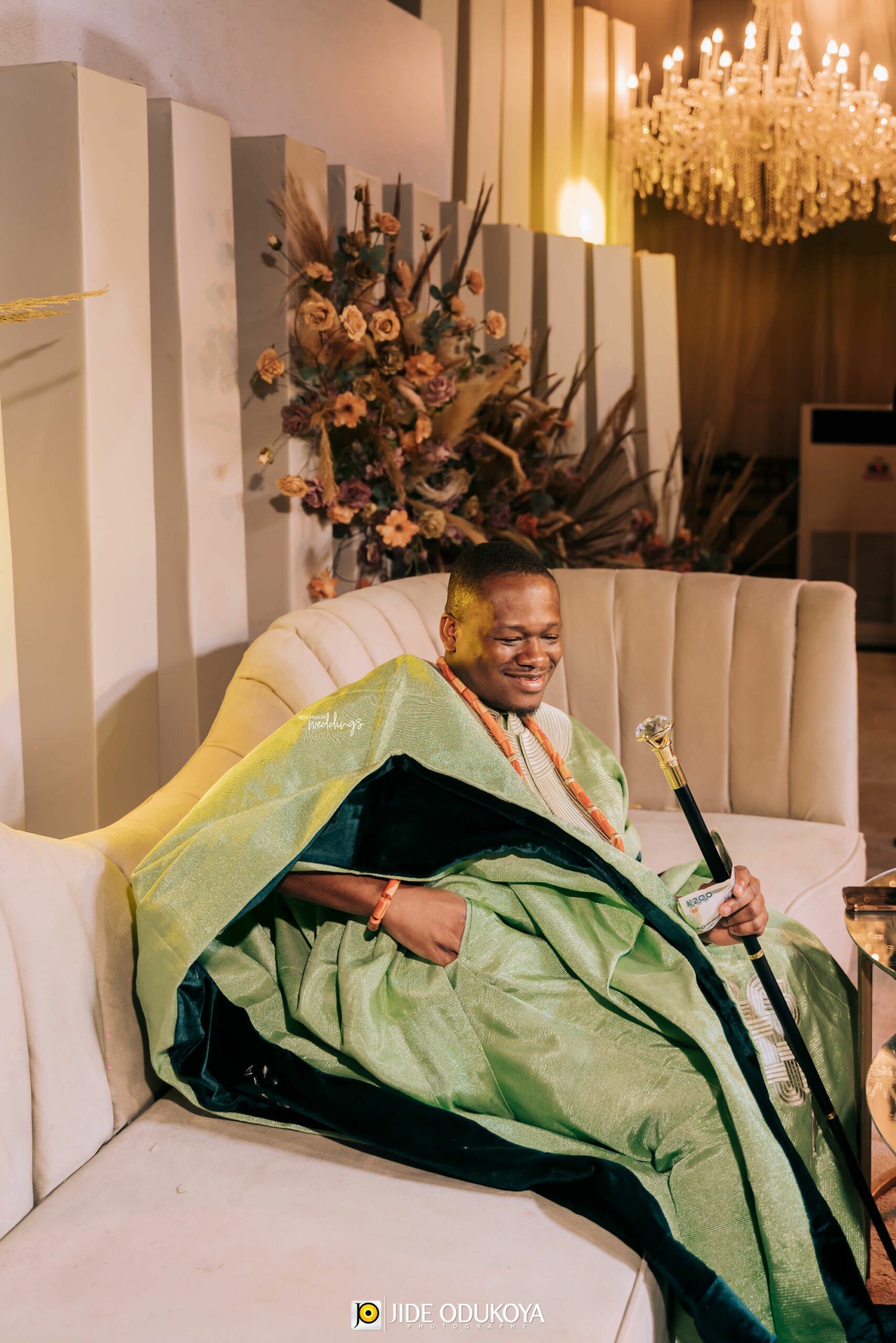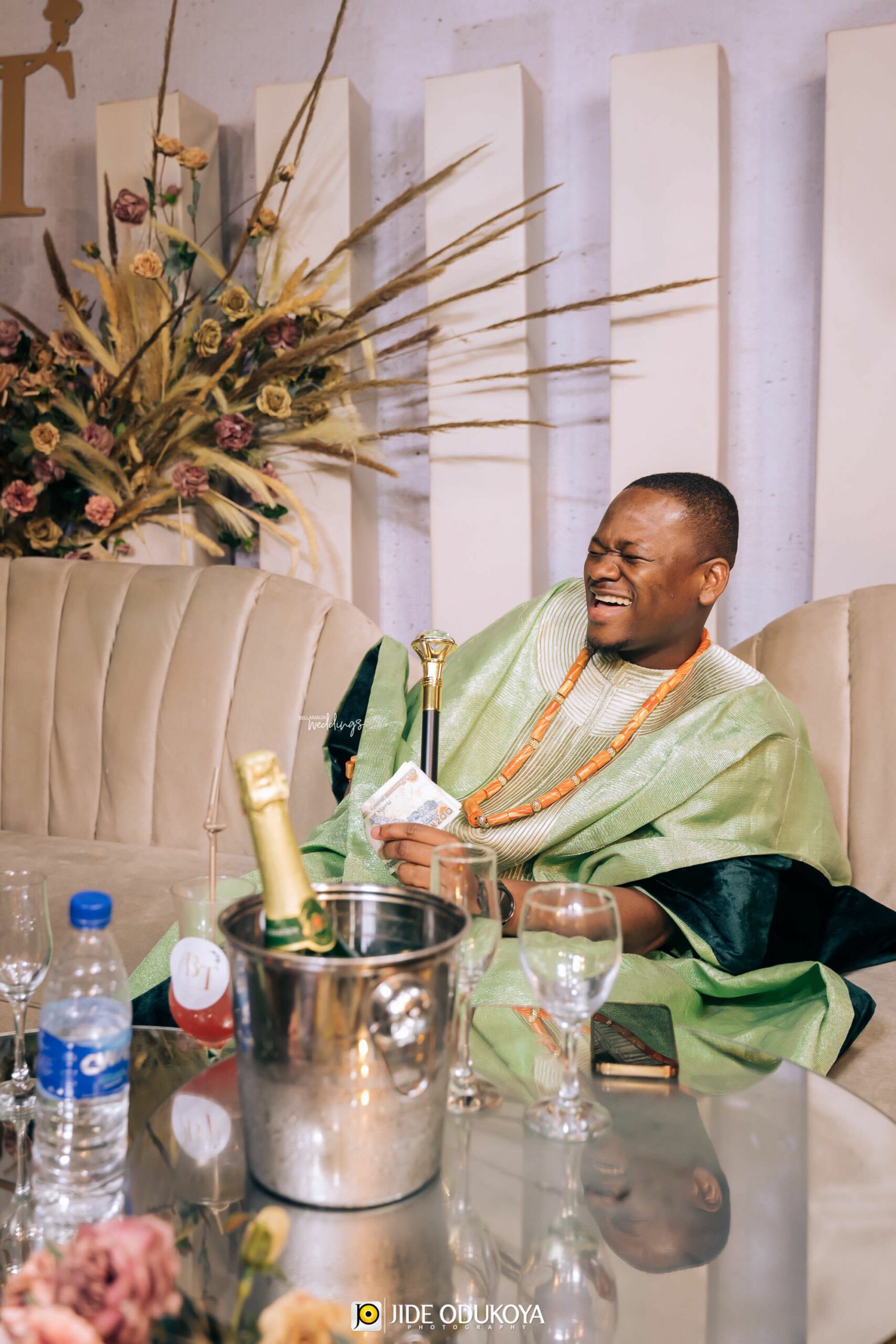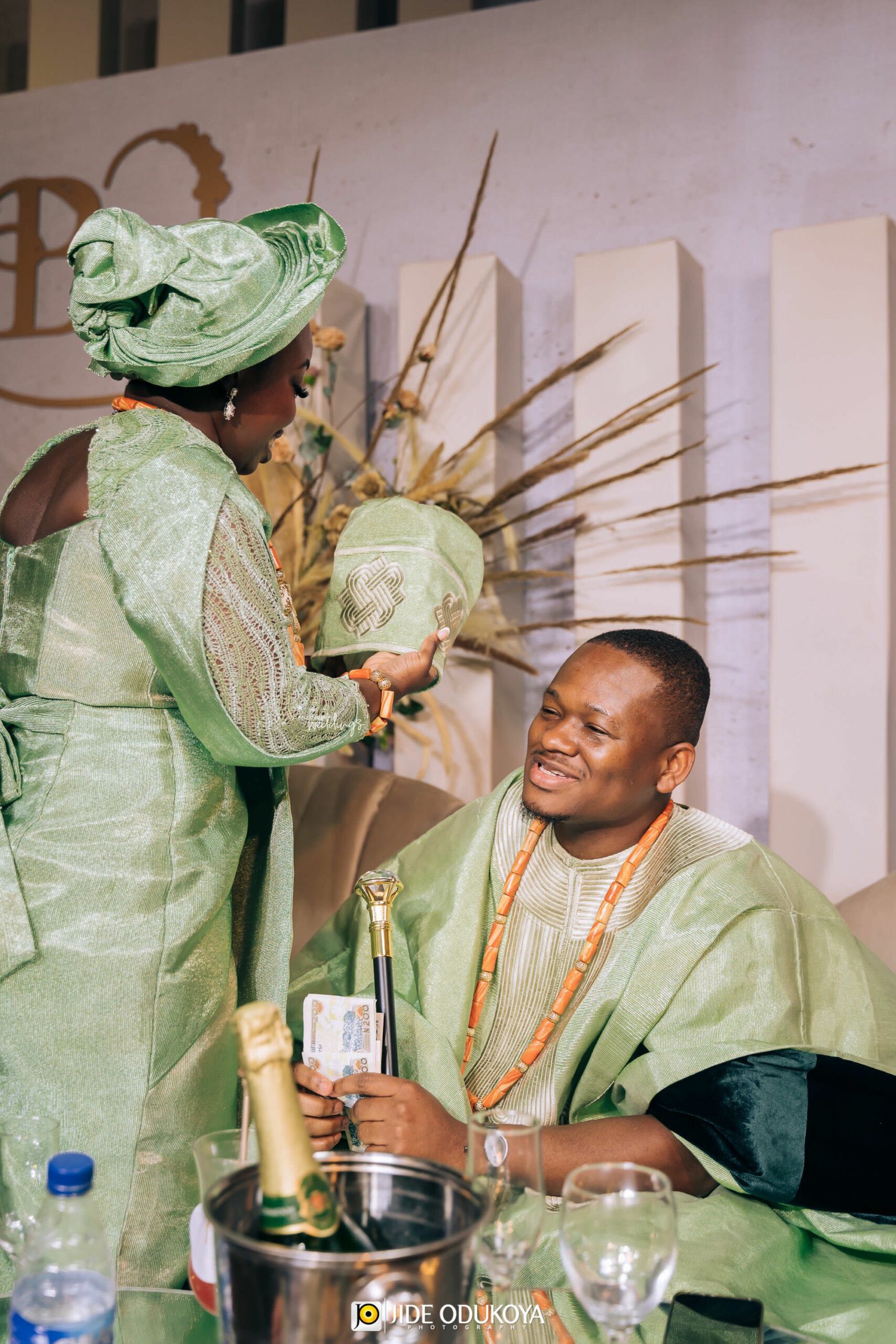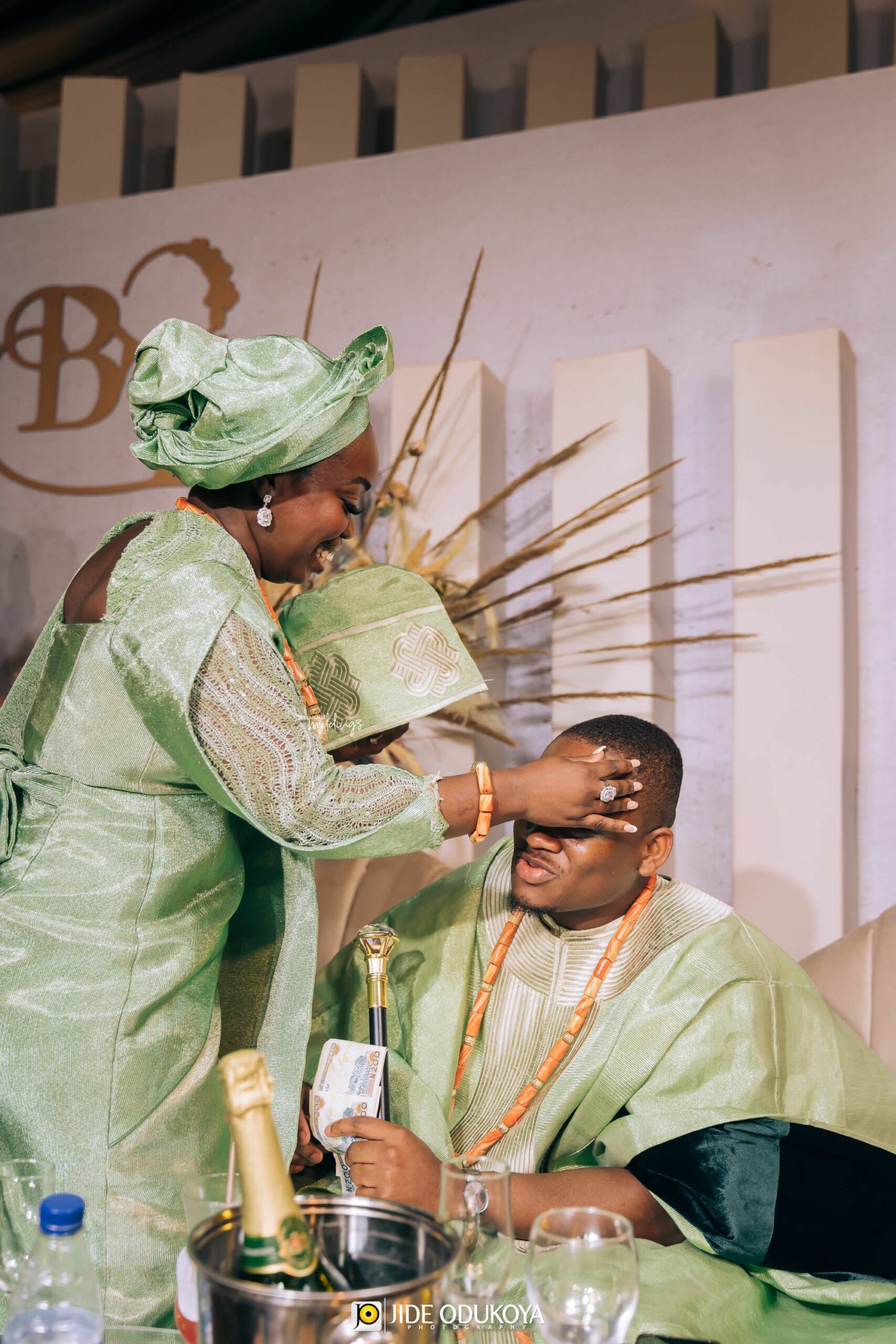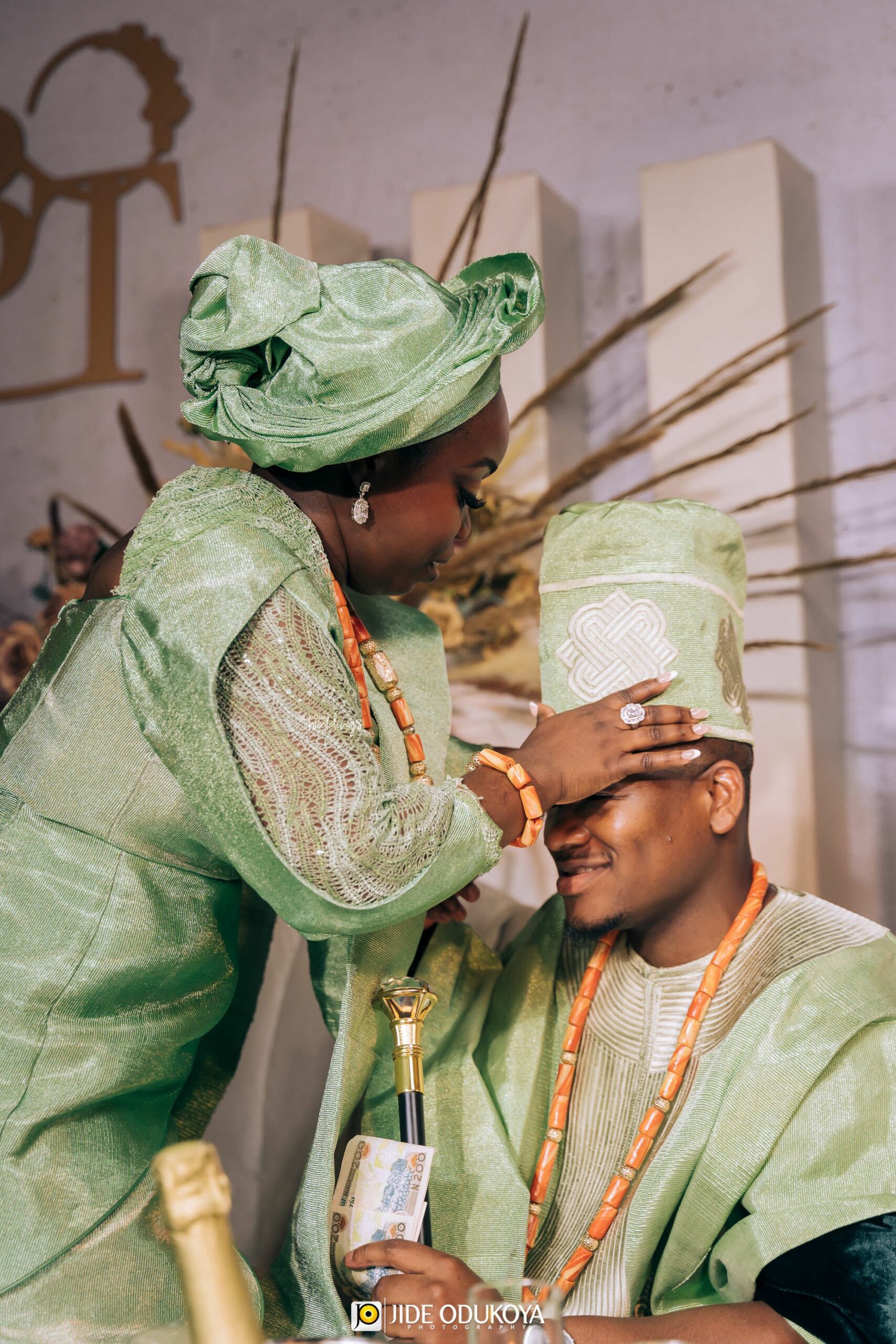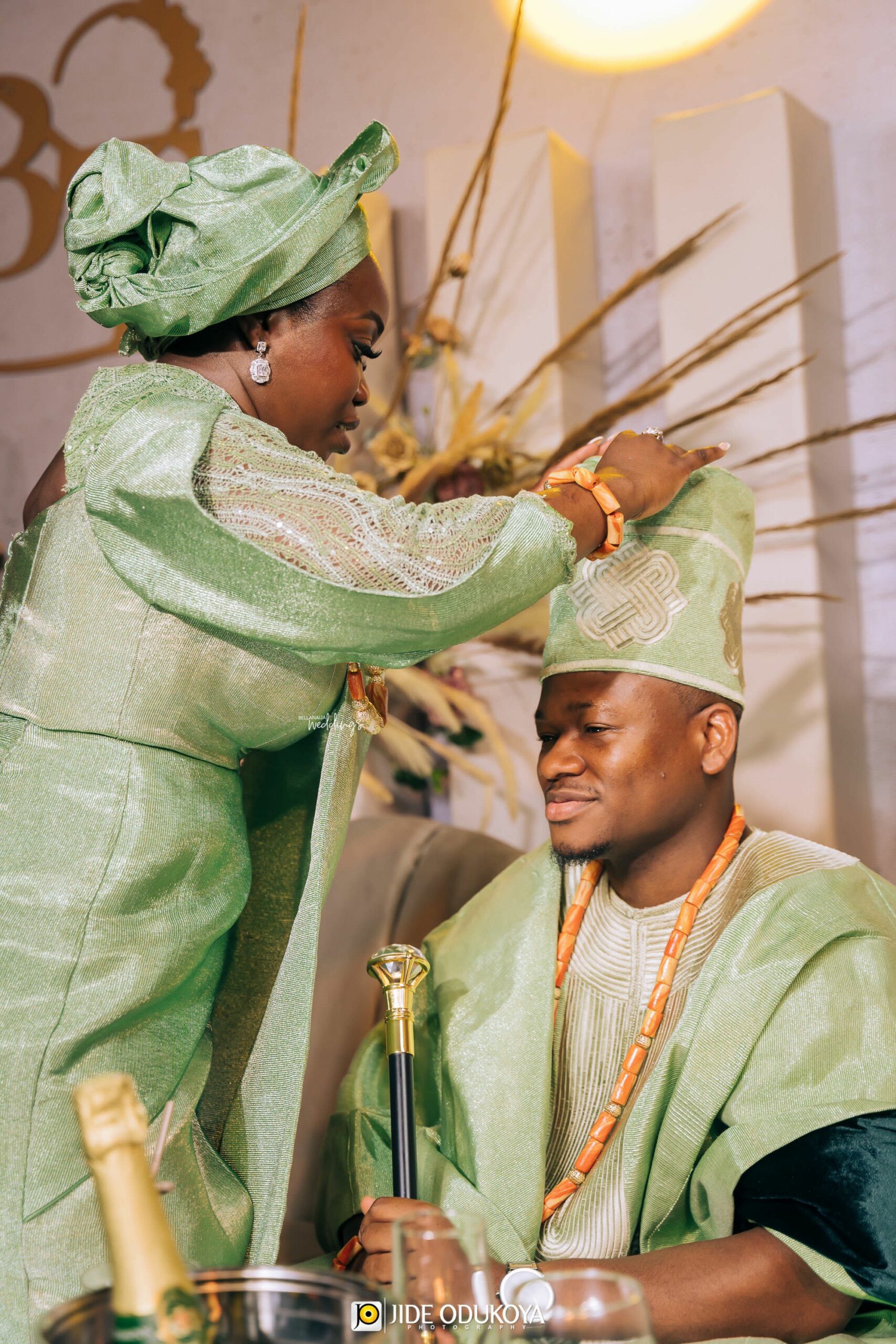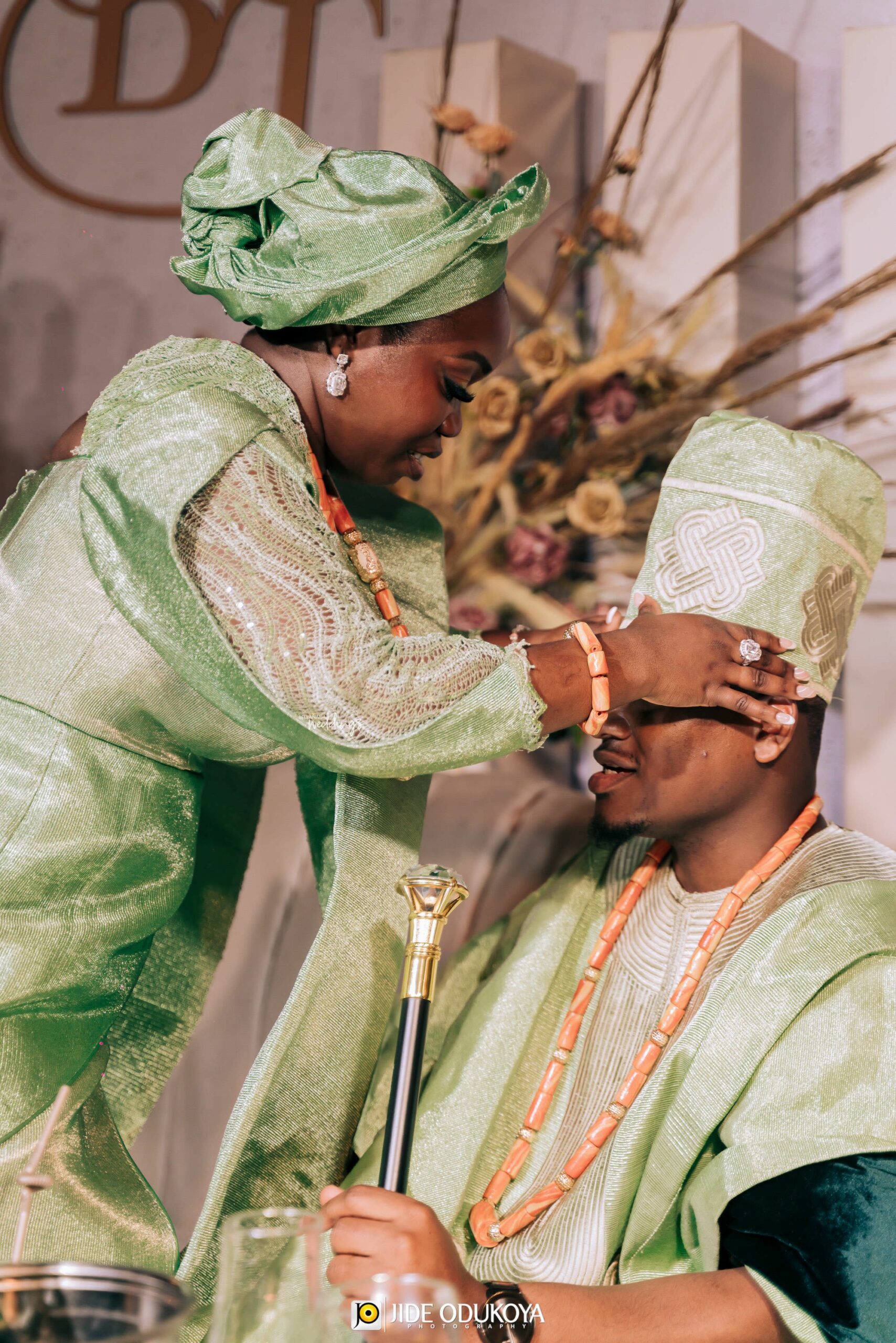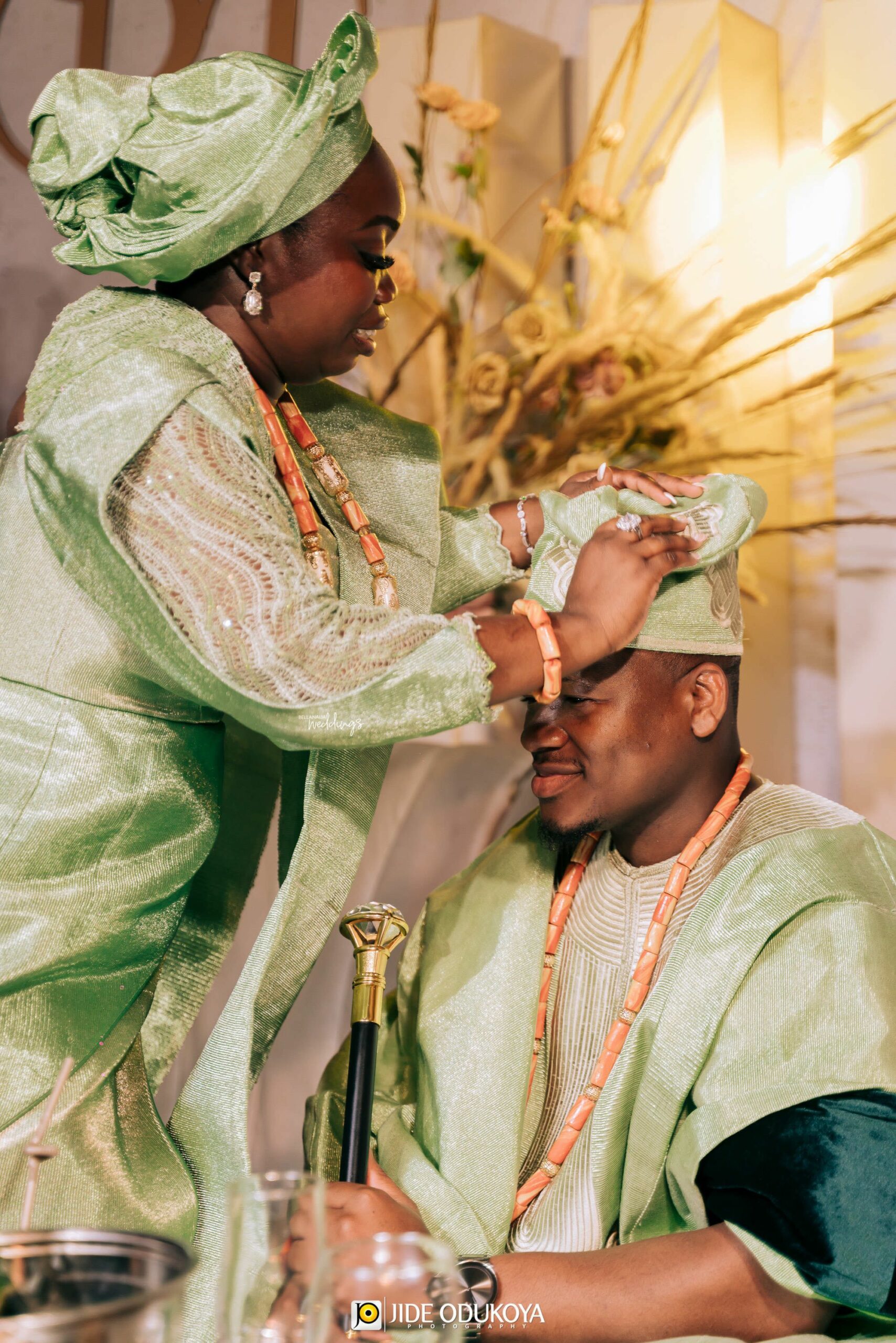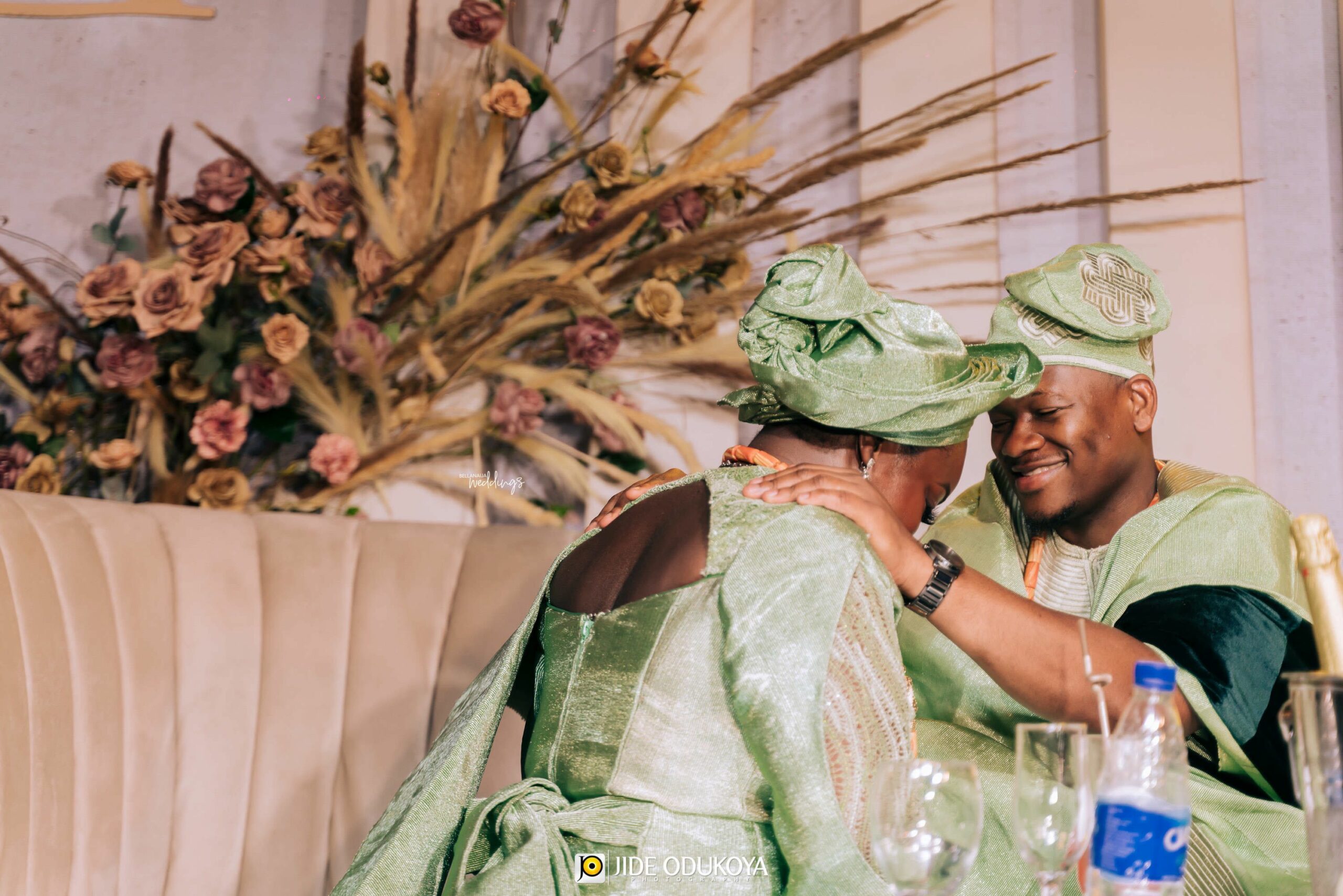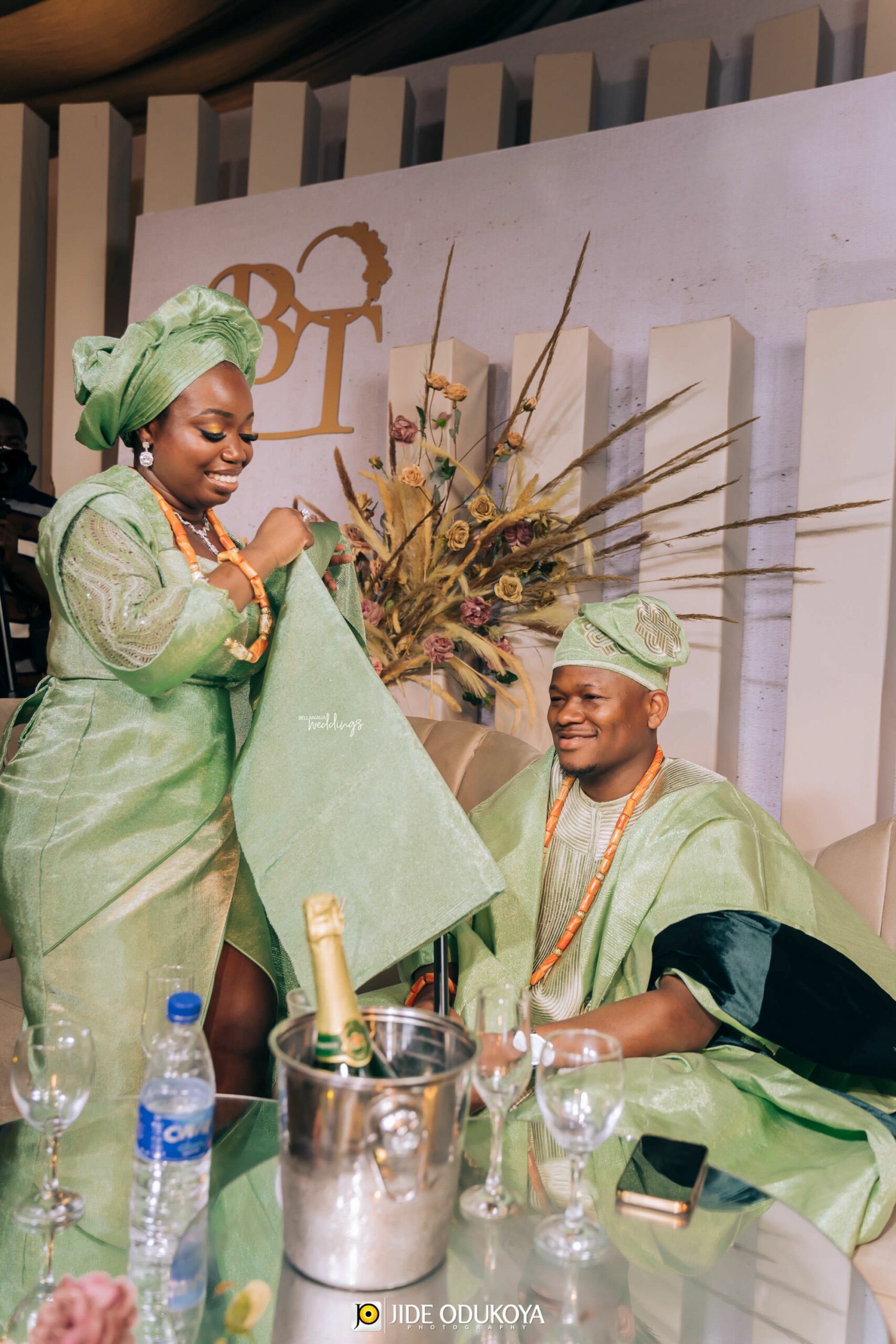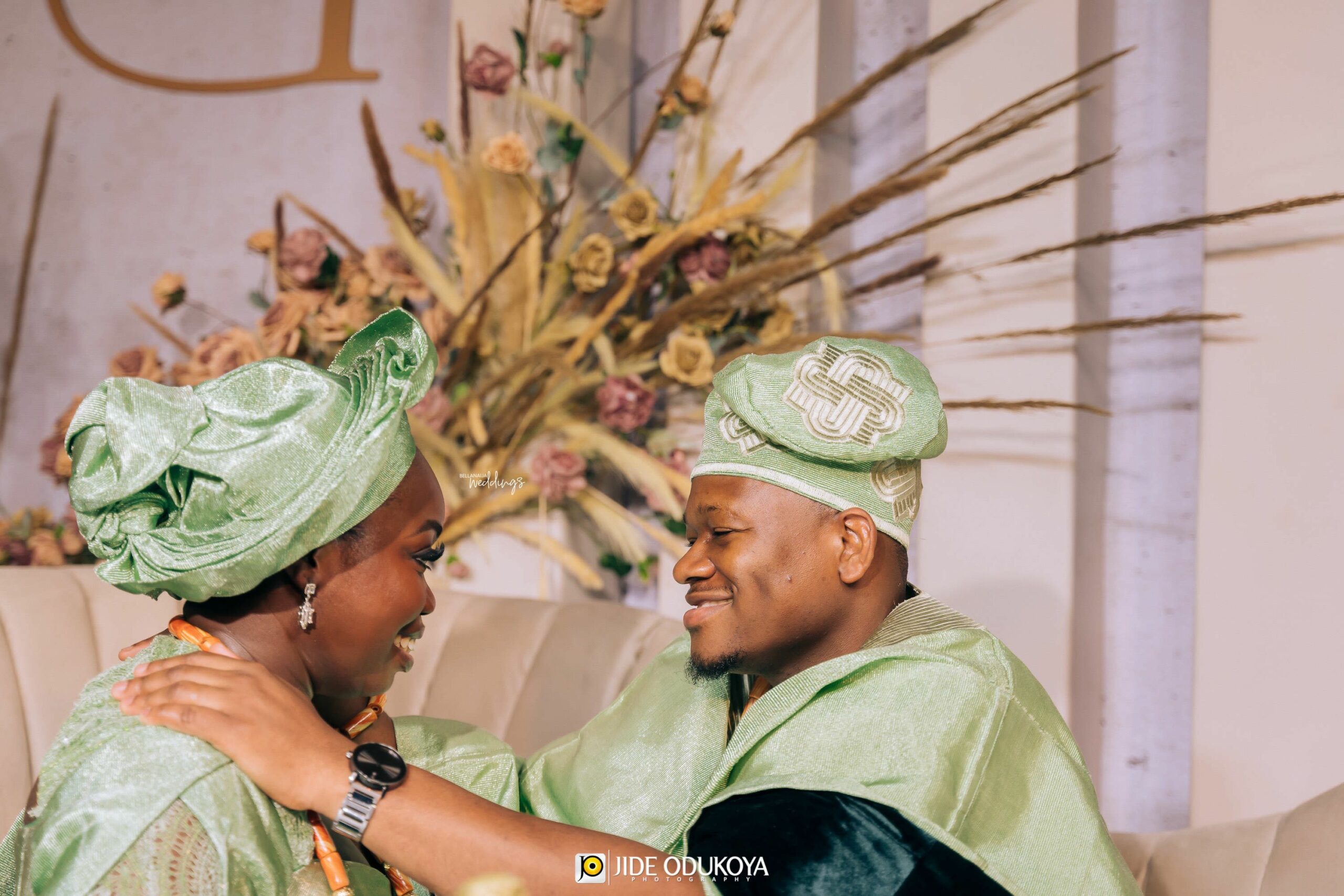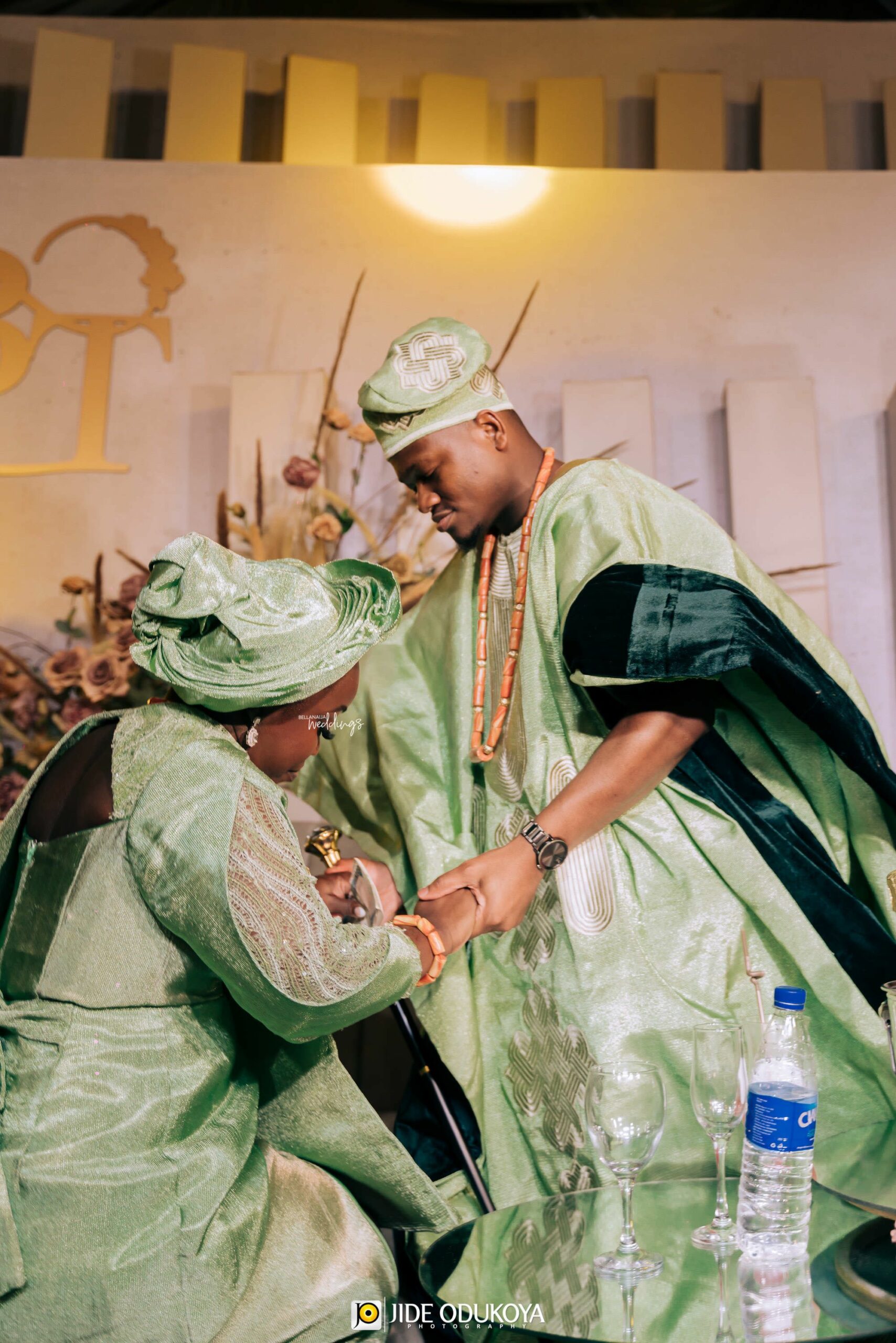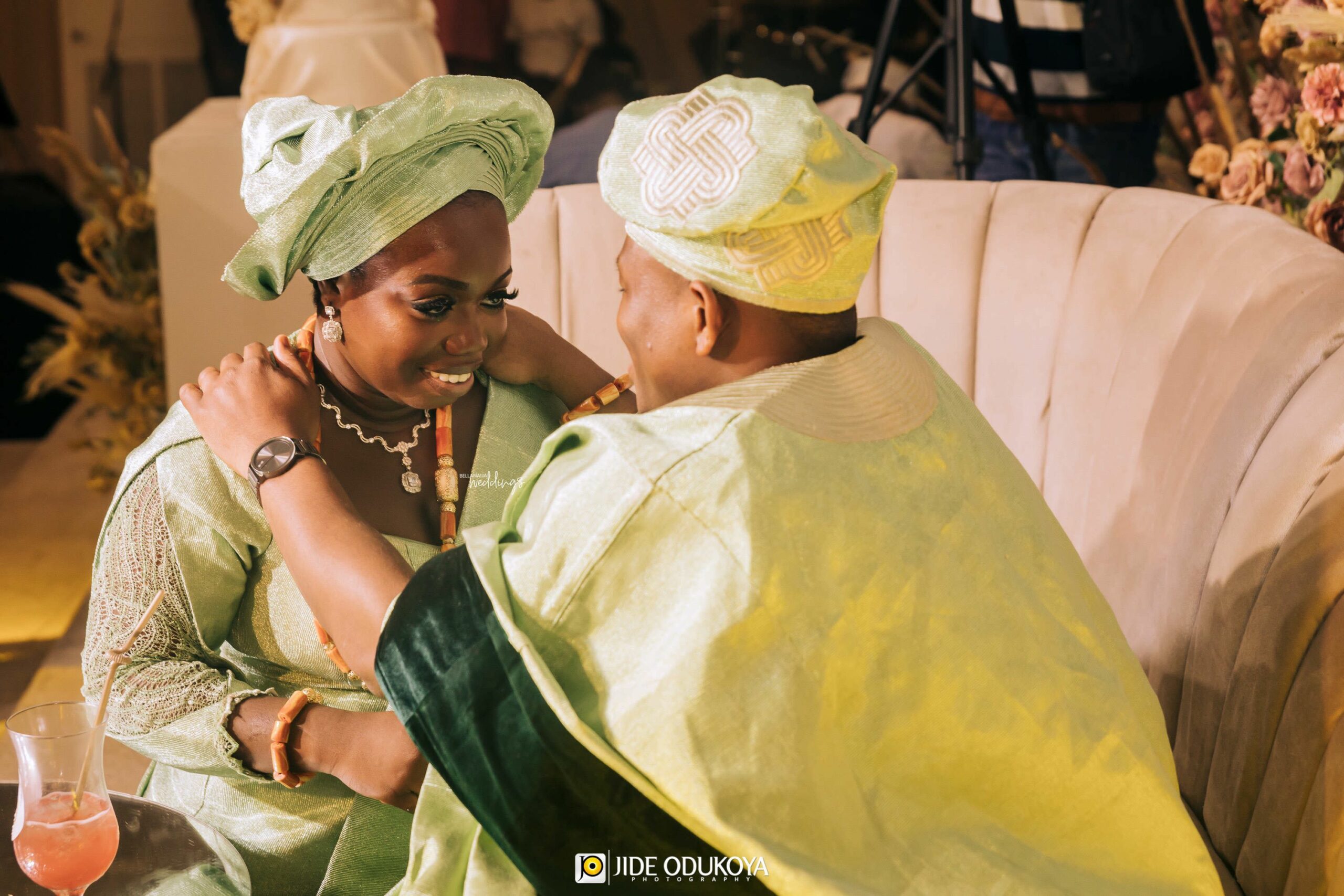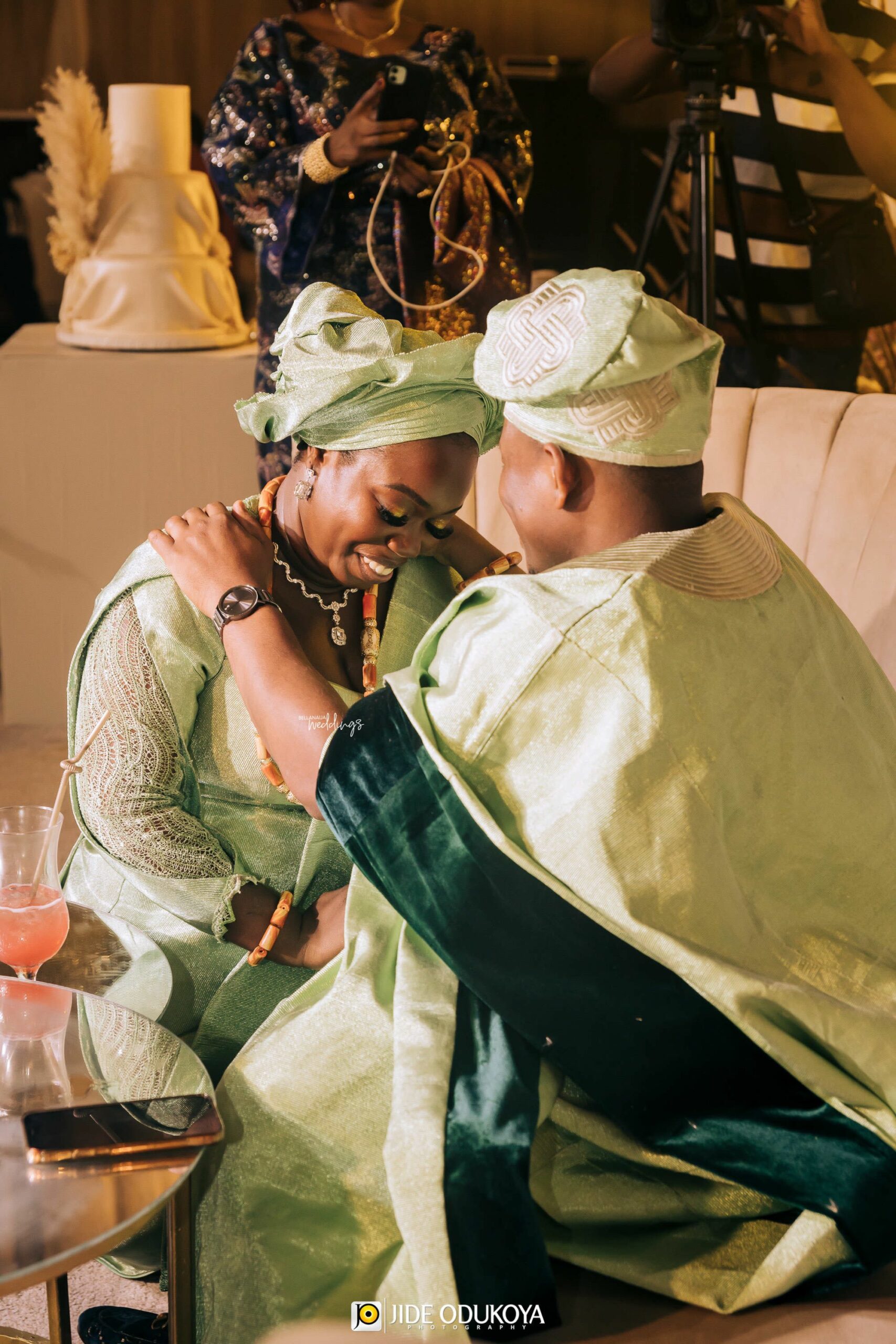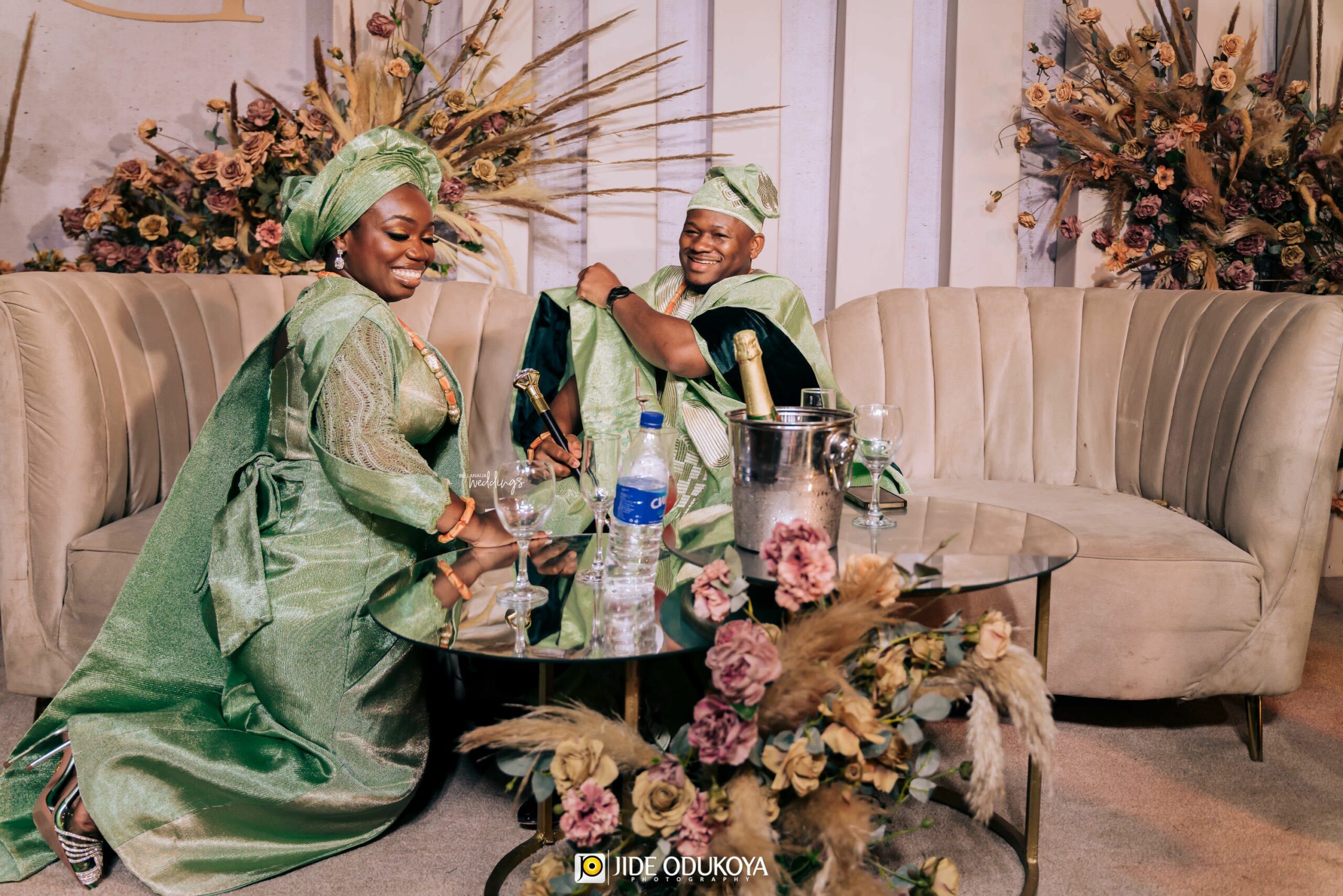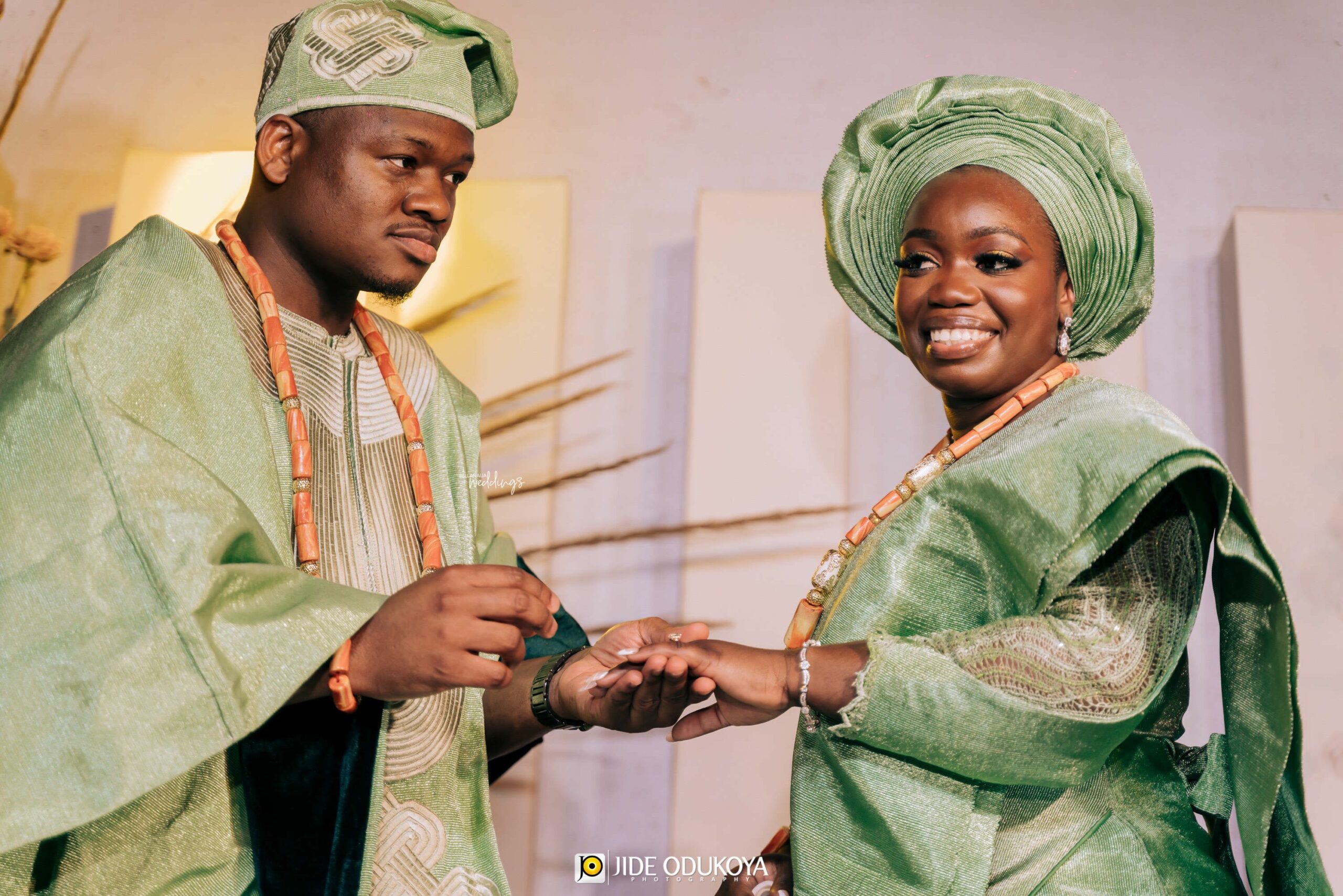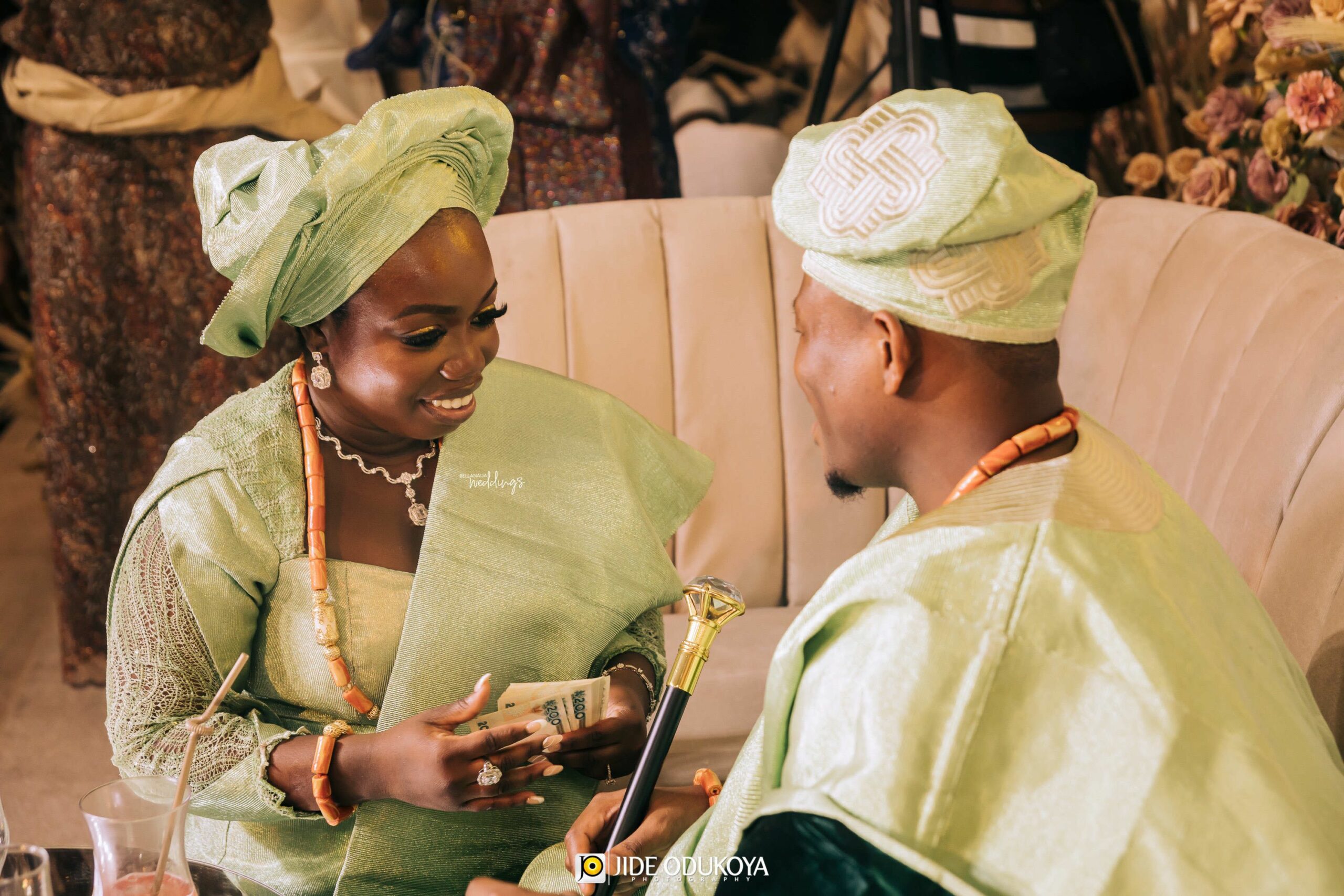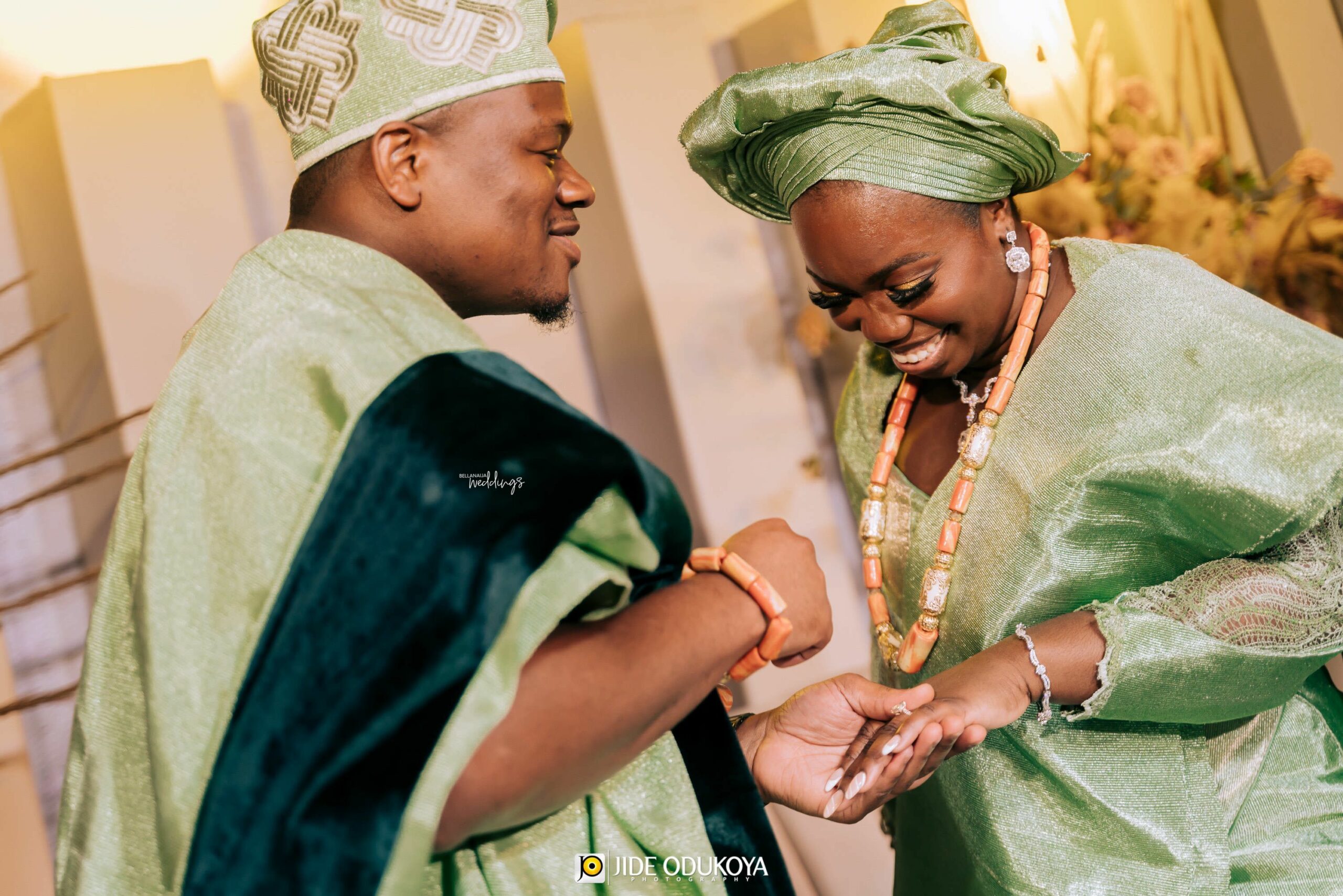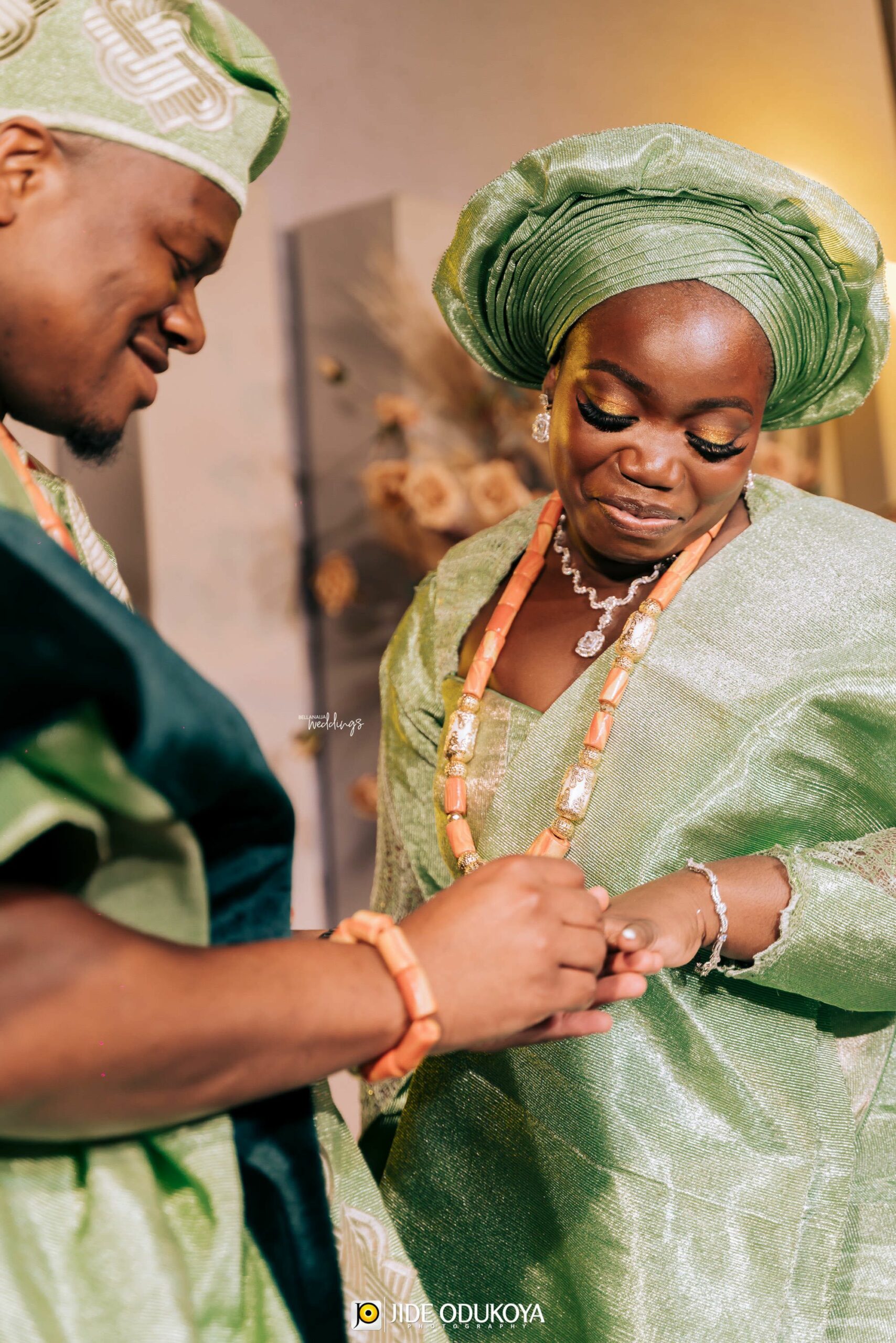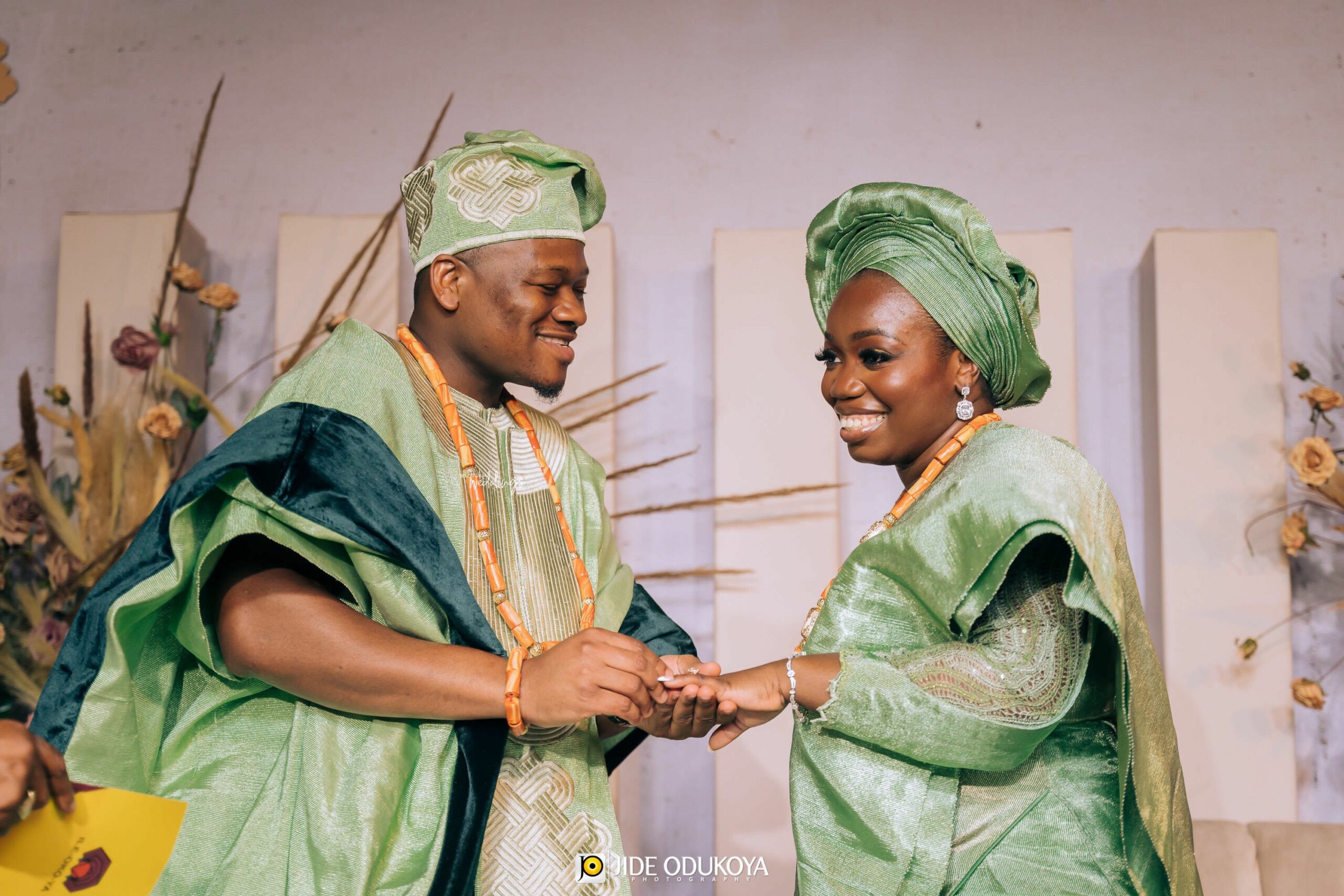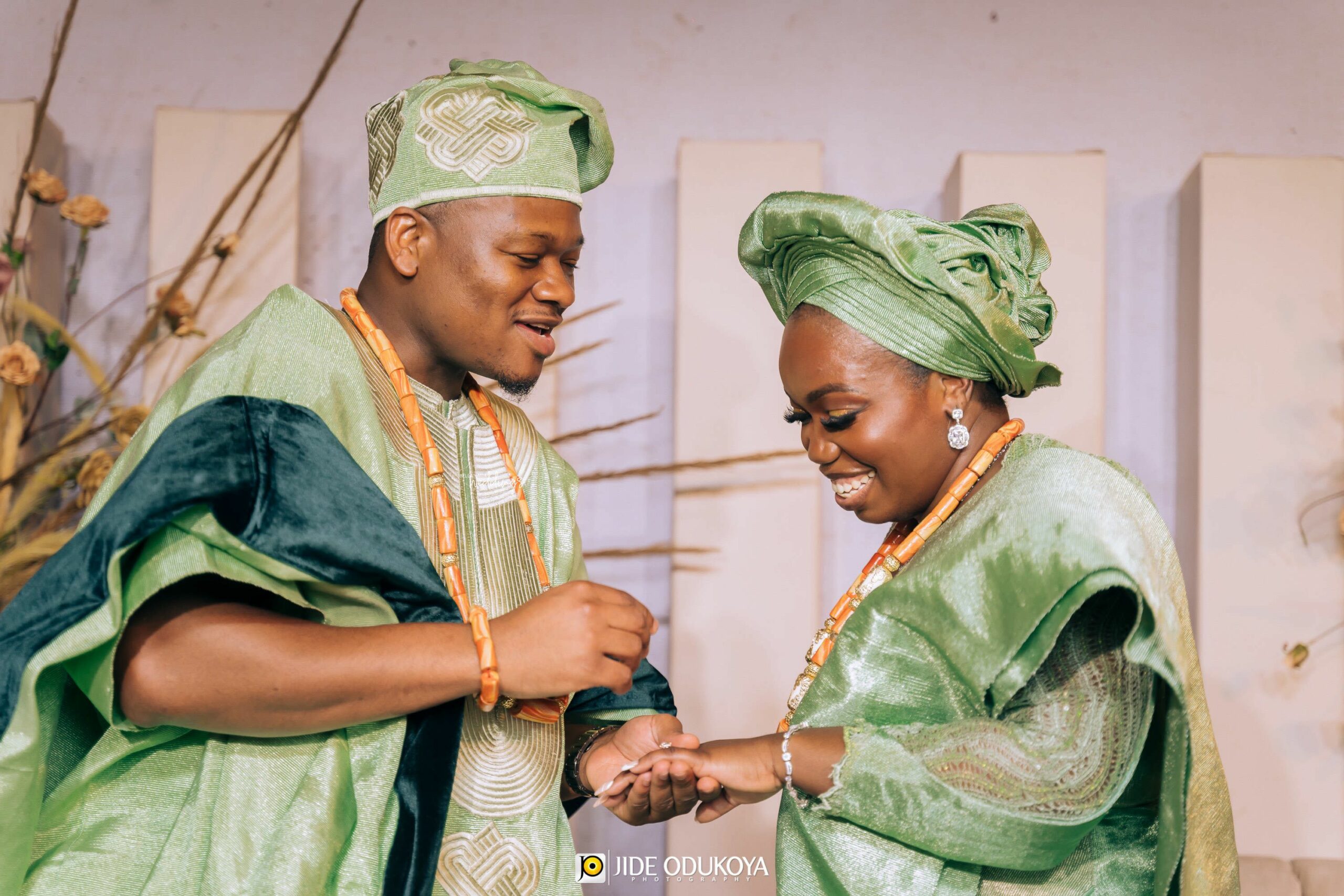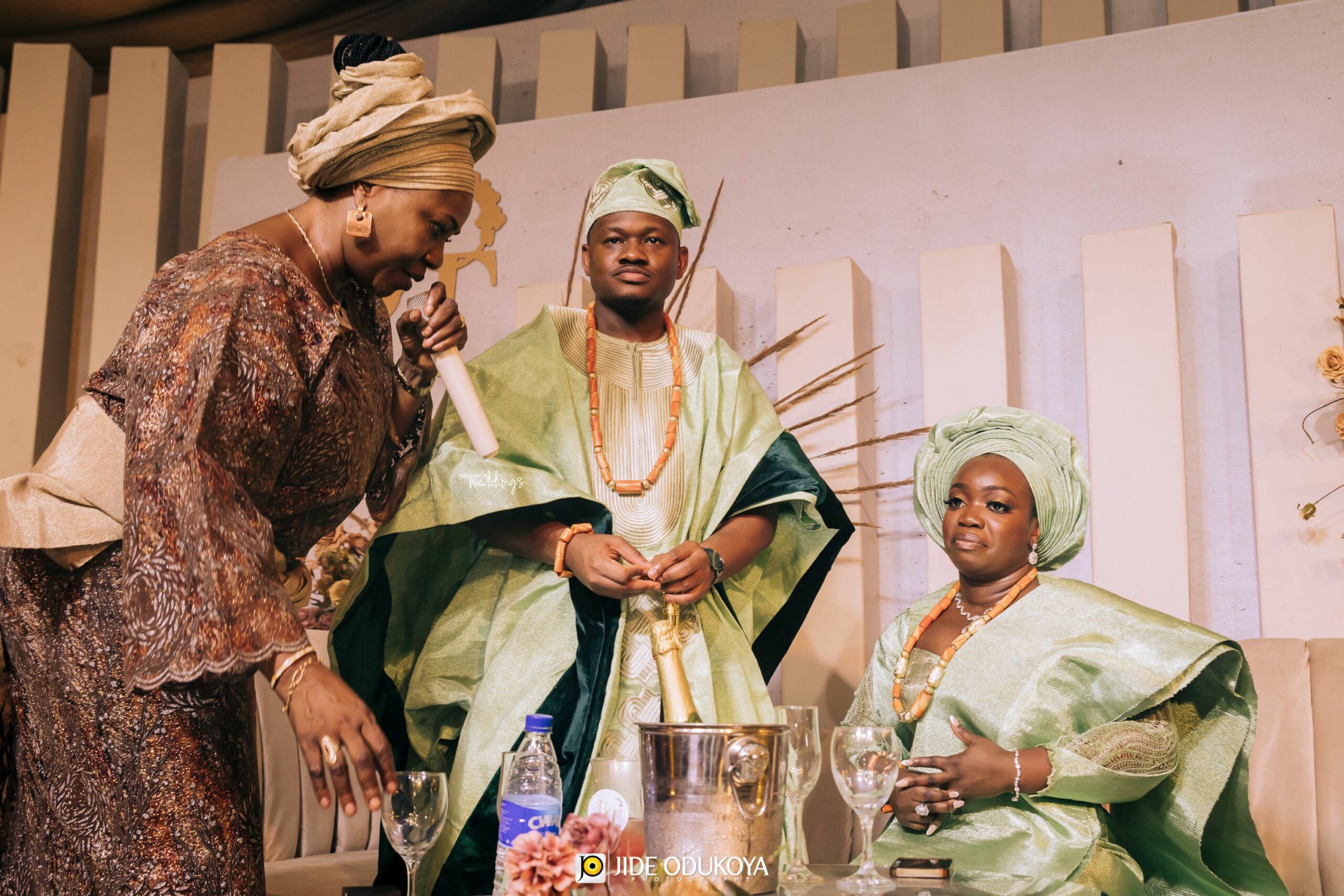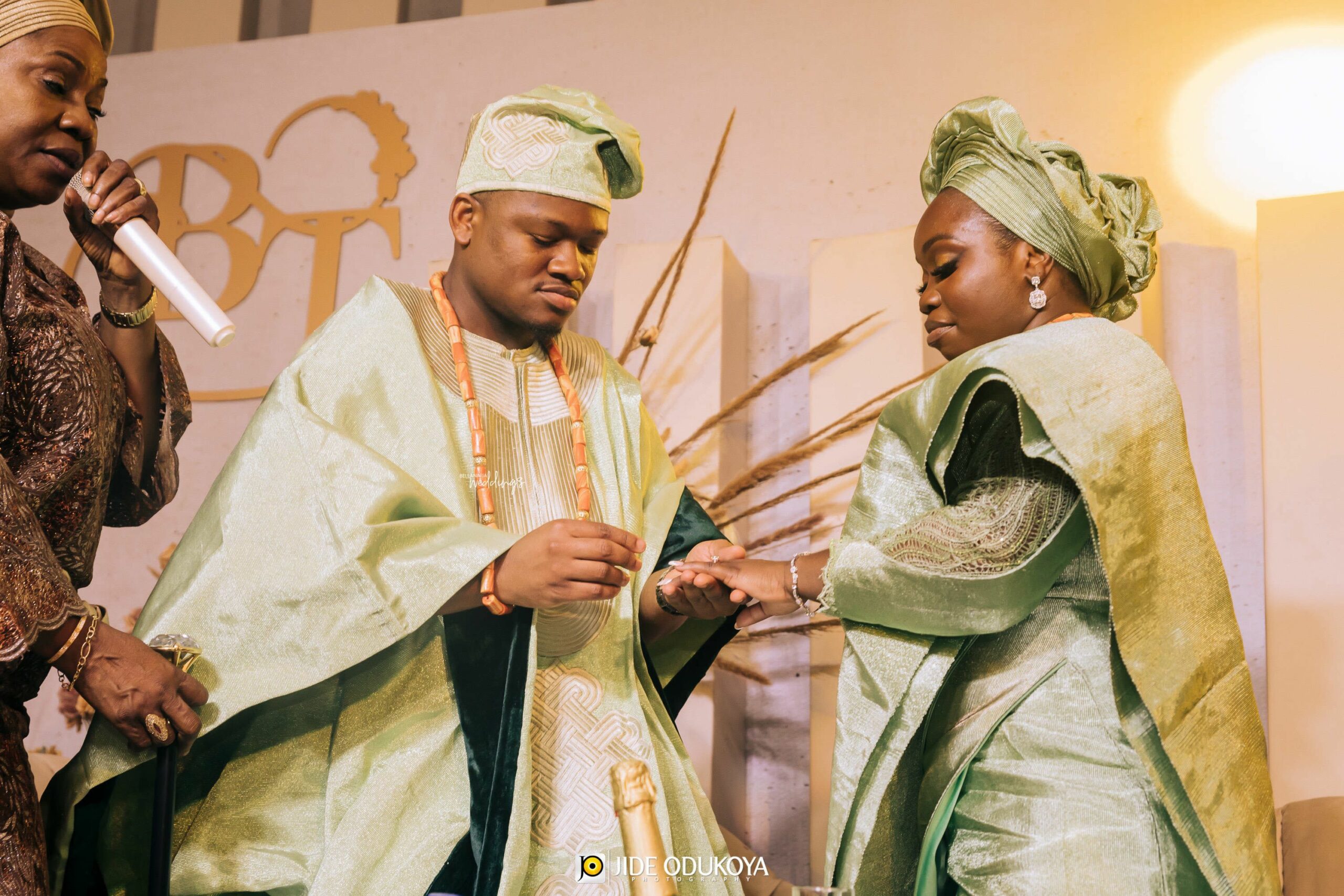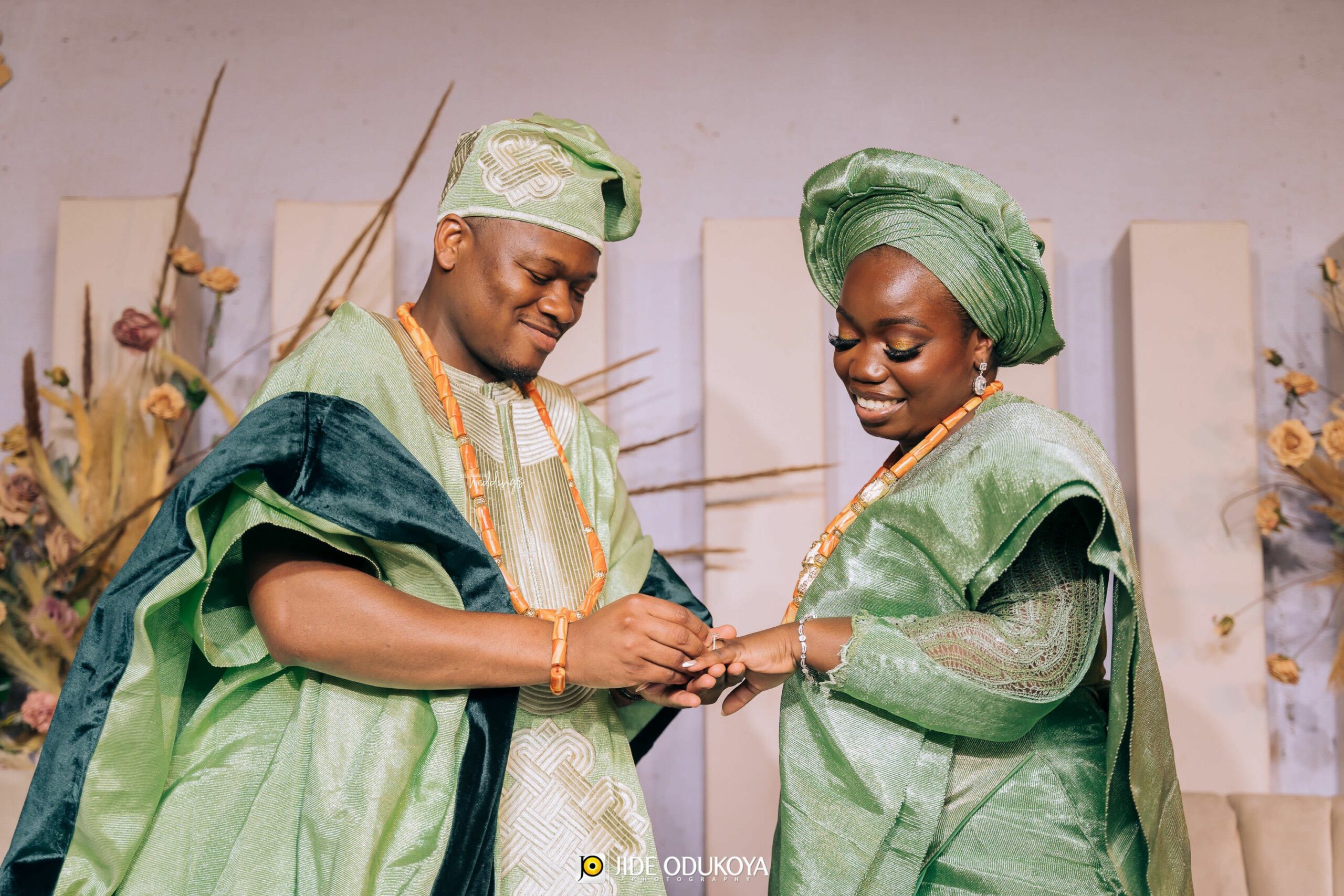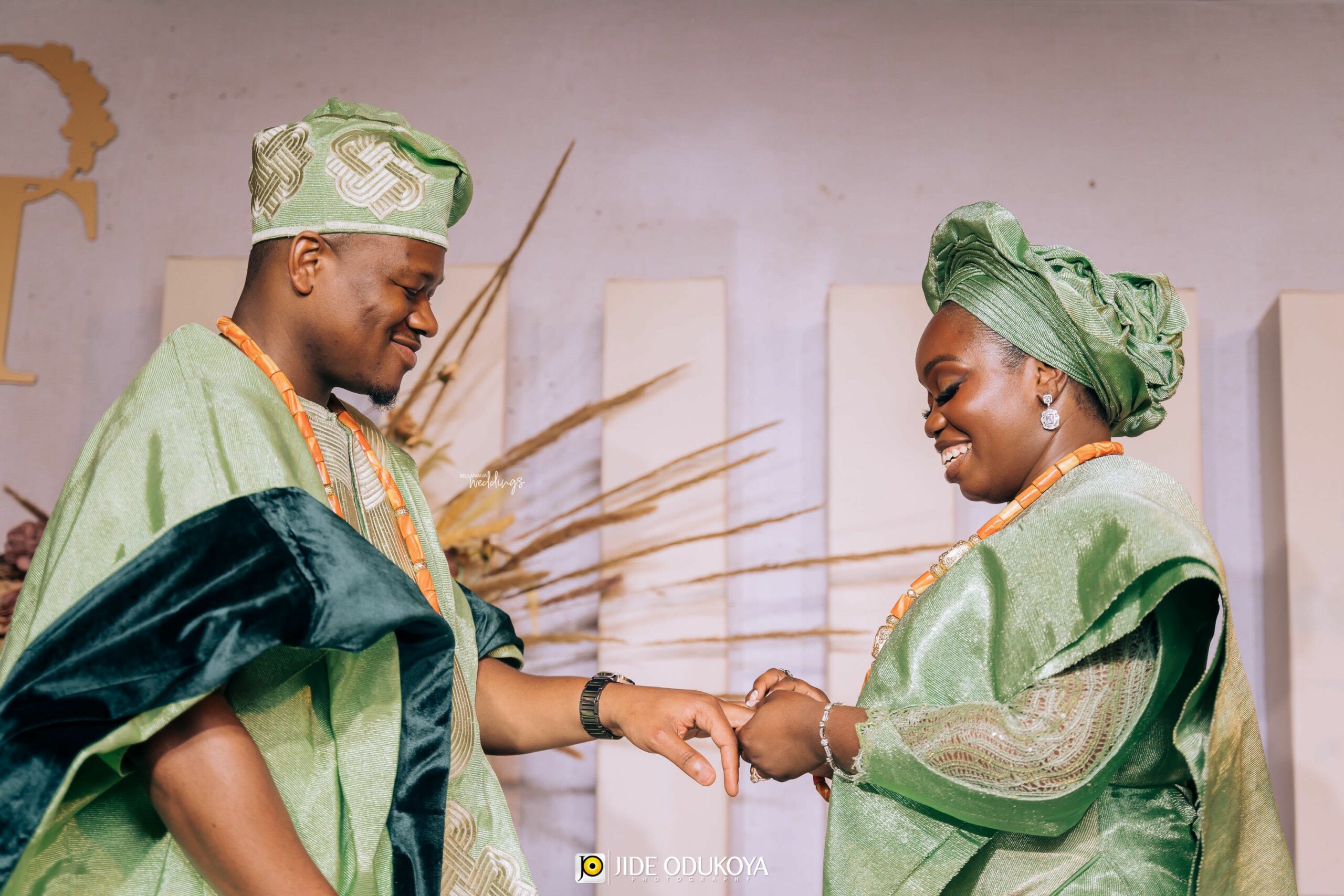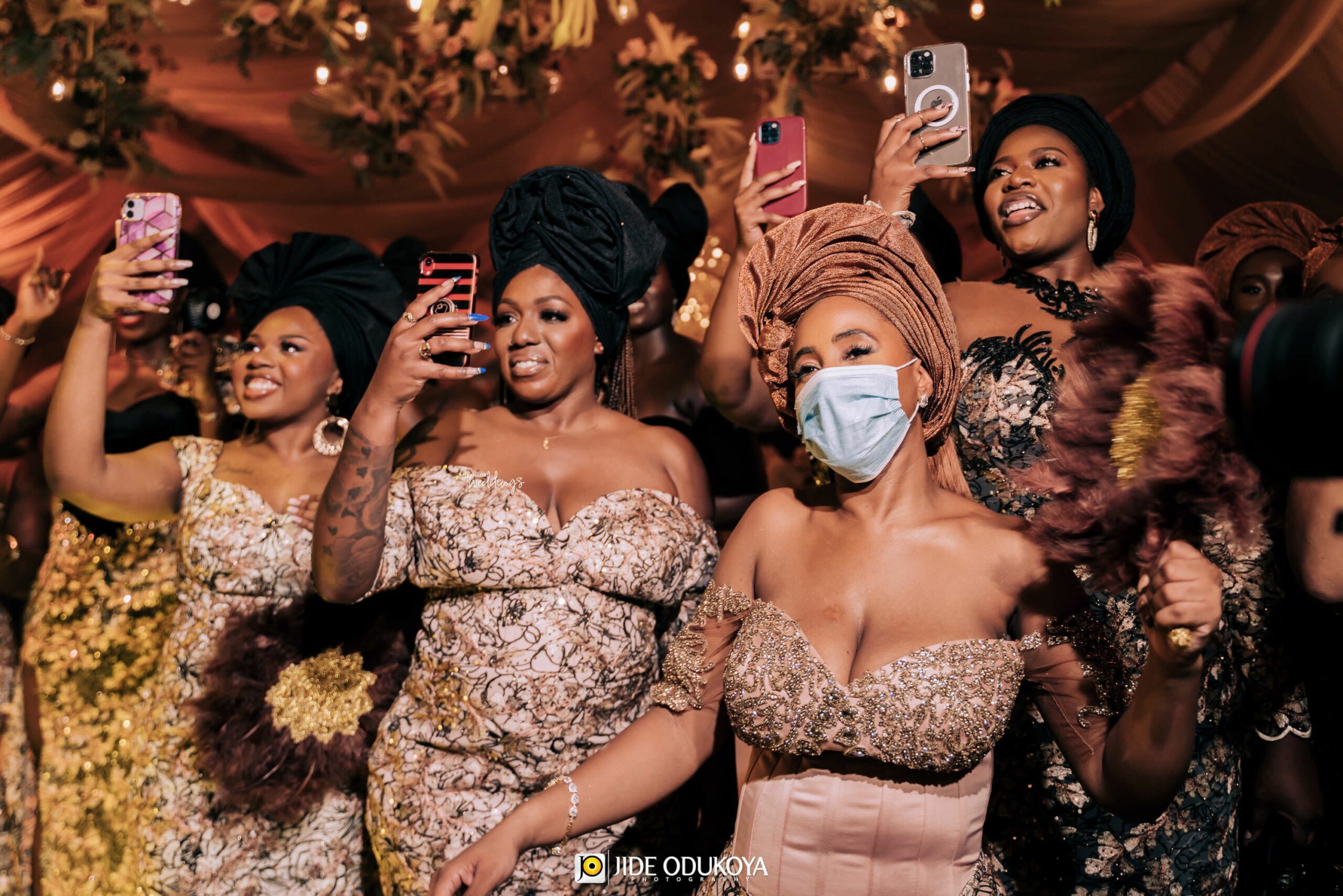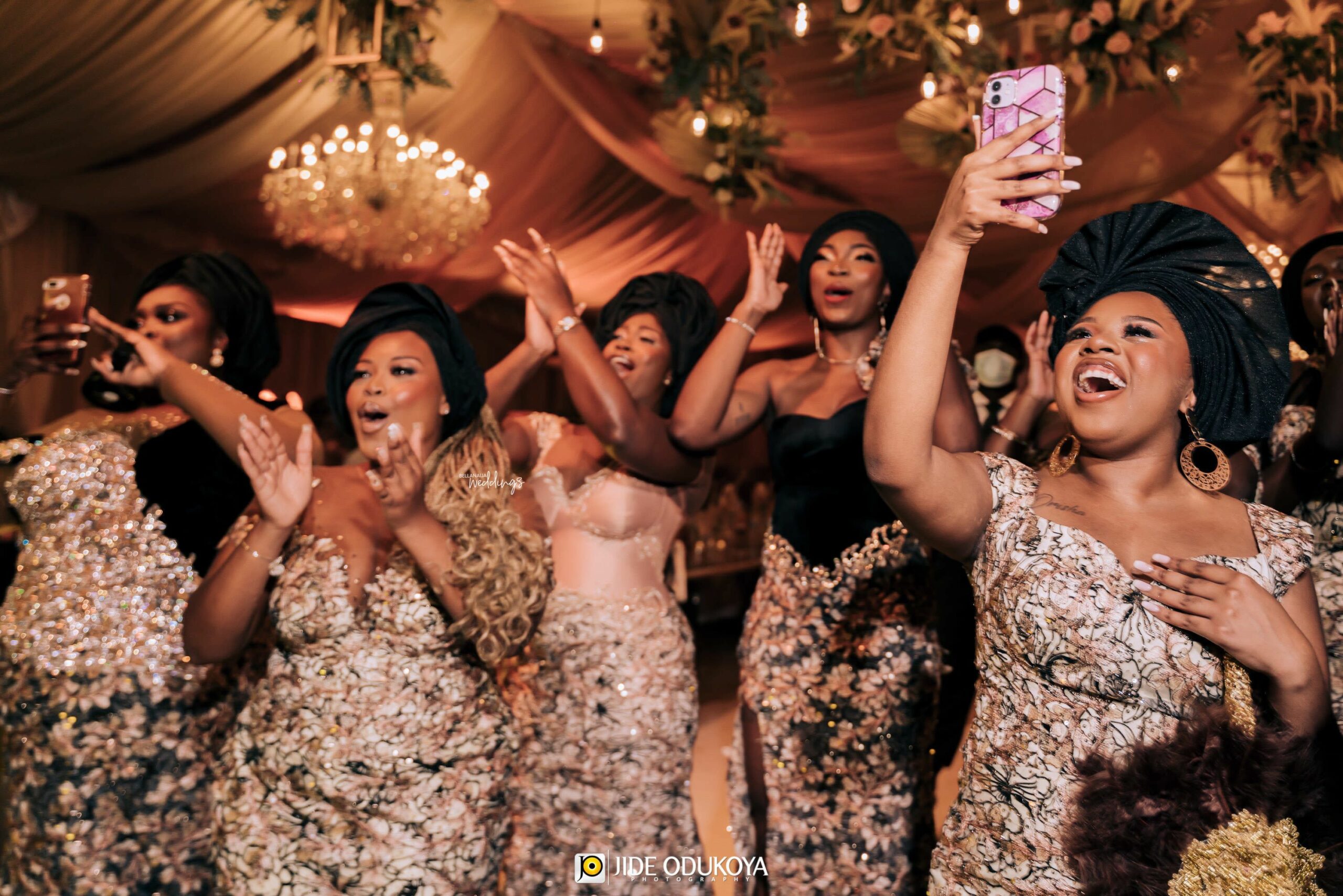 Now, it's together forever!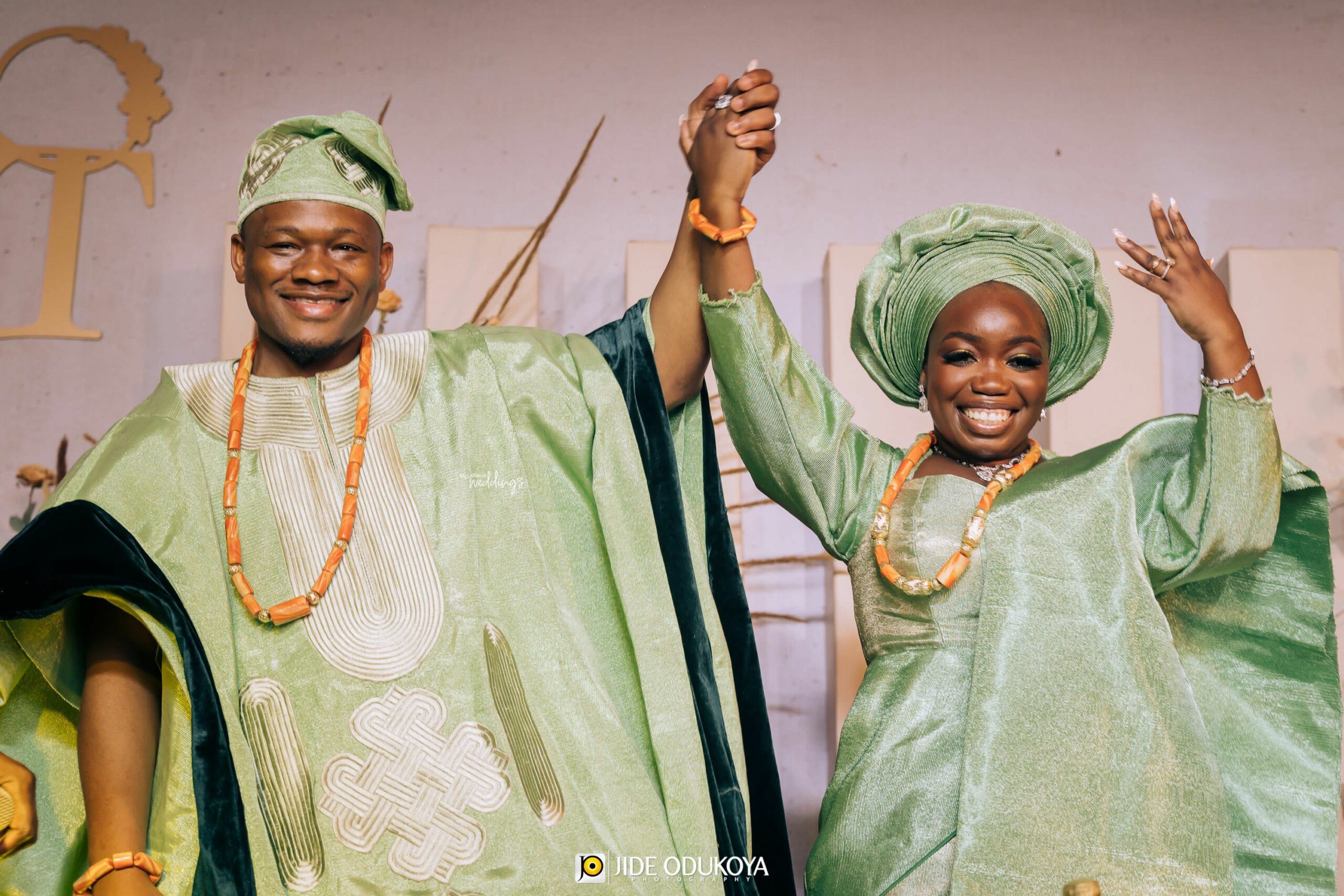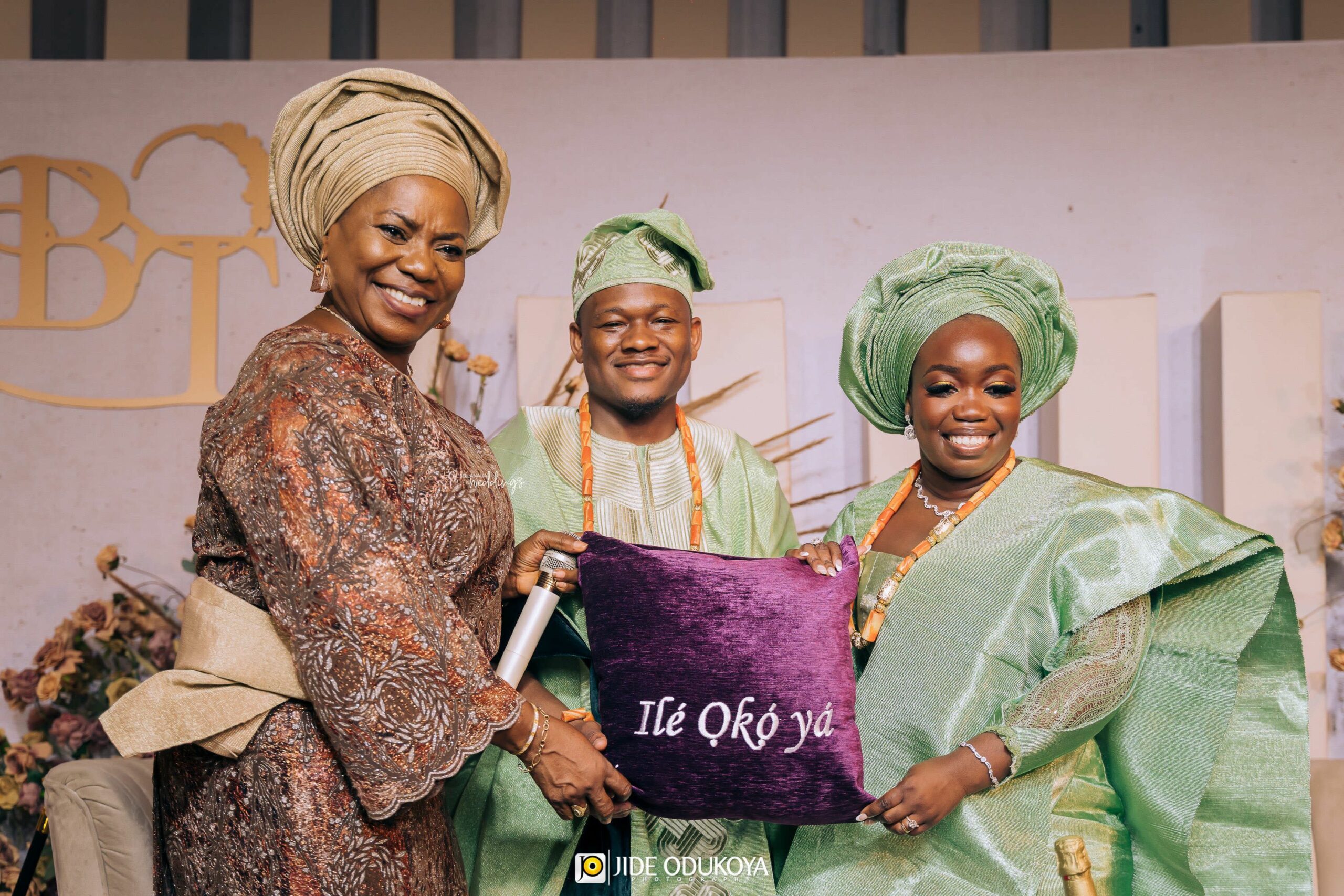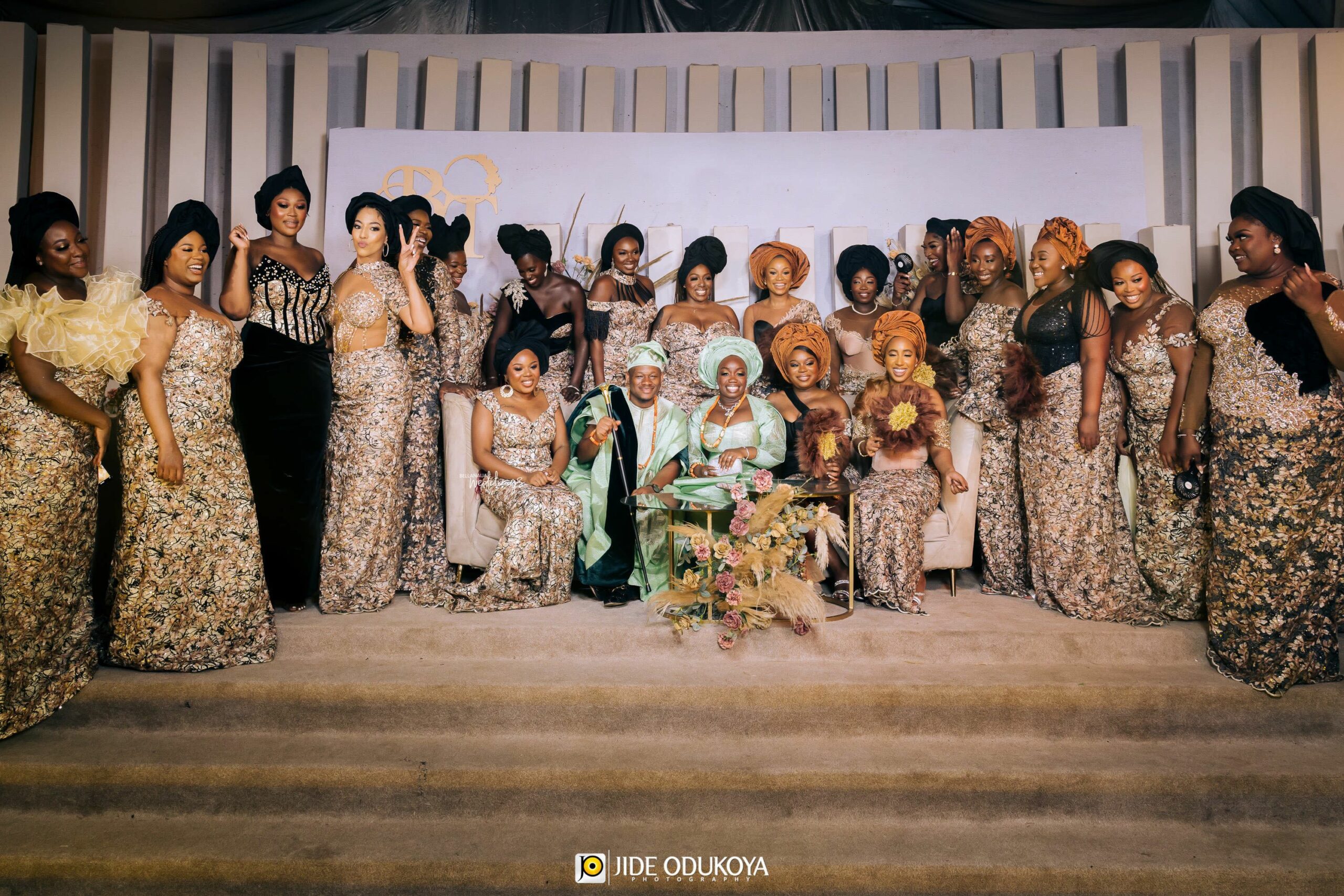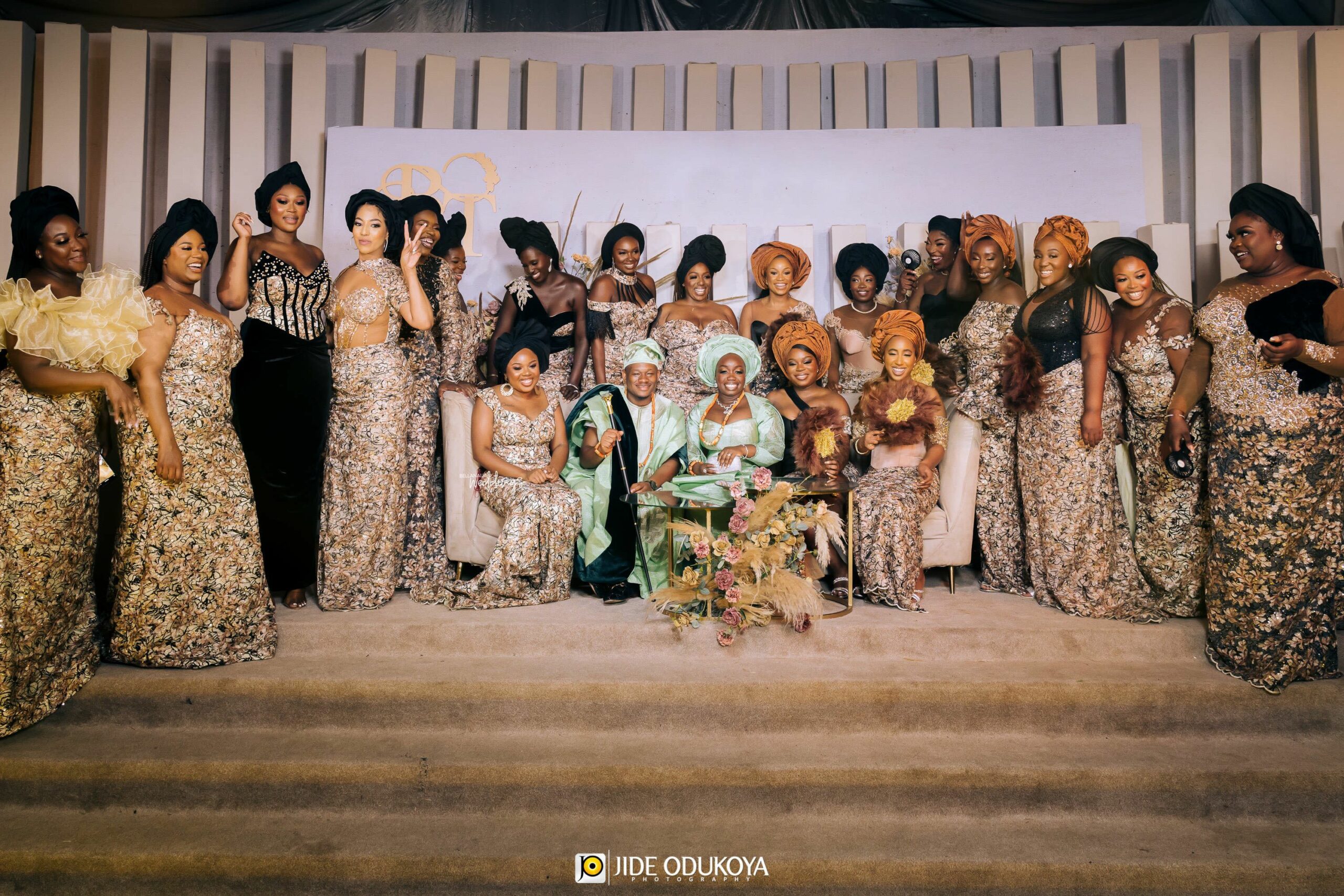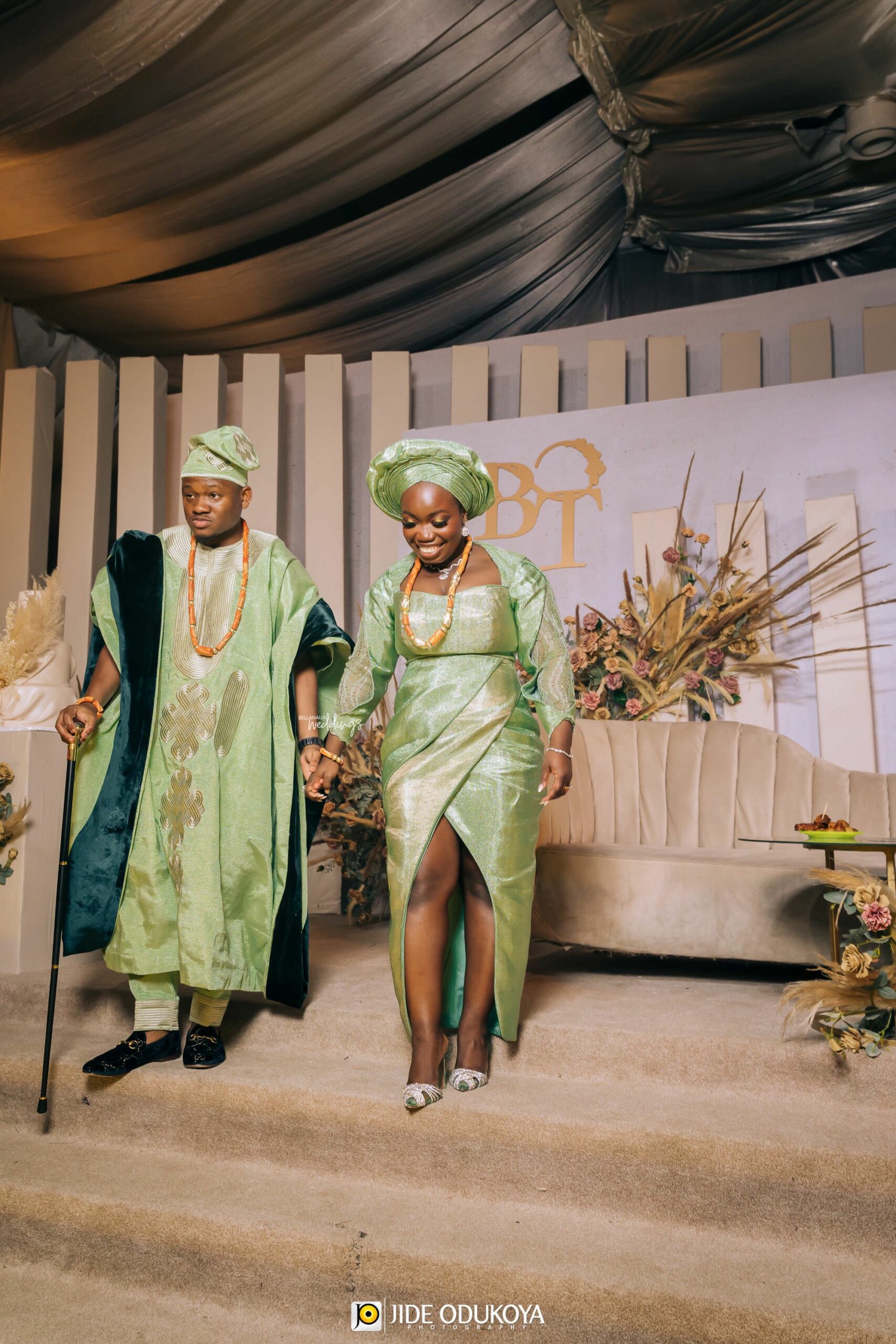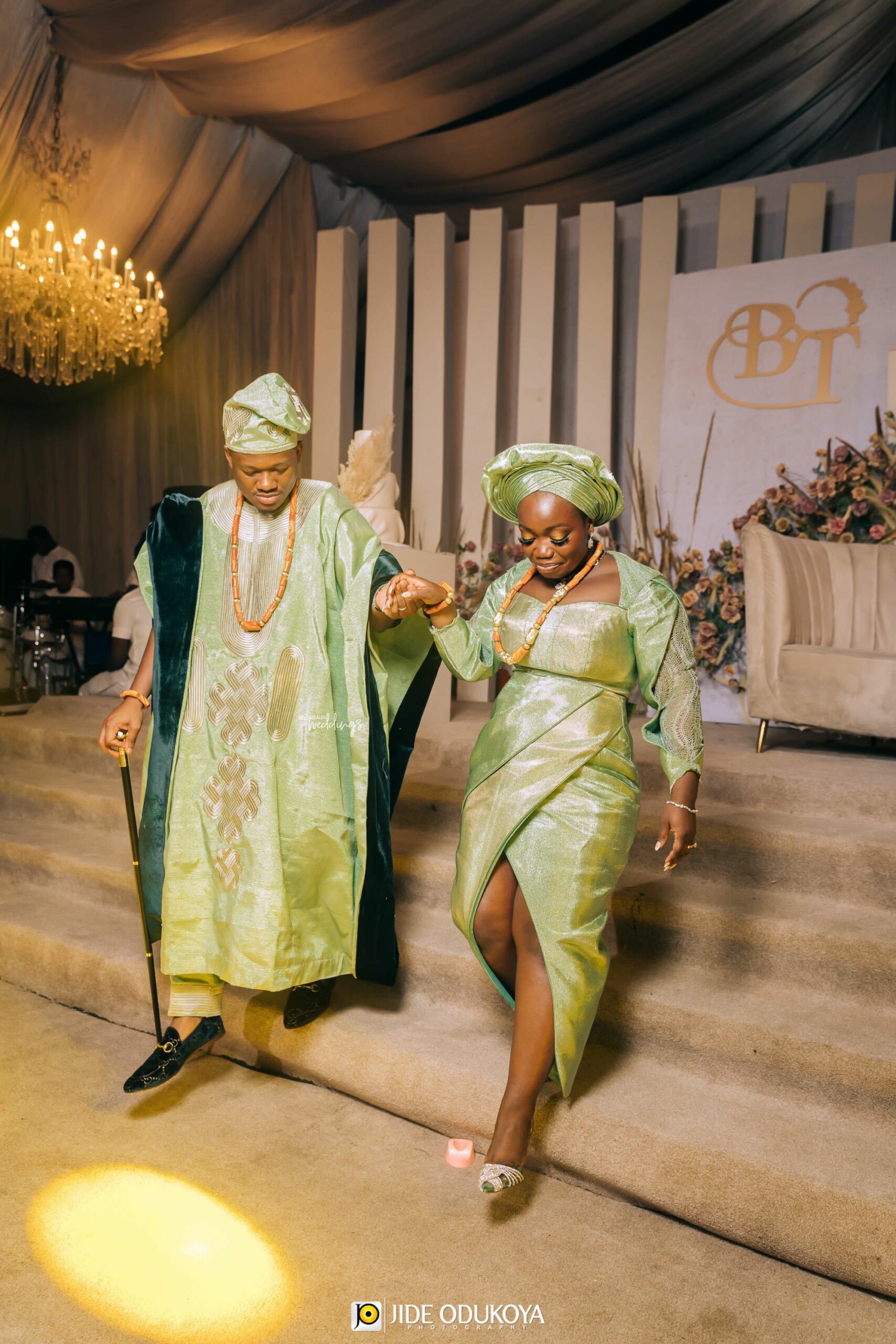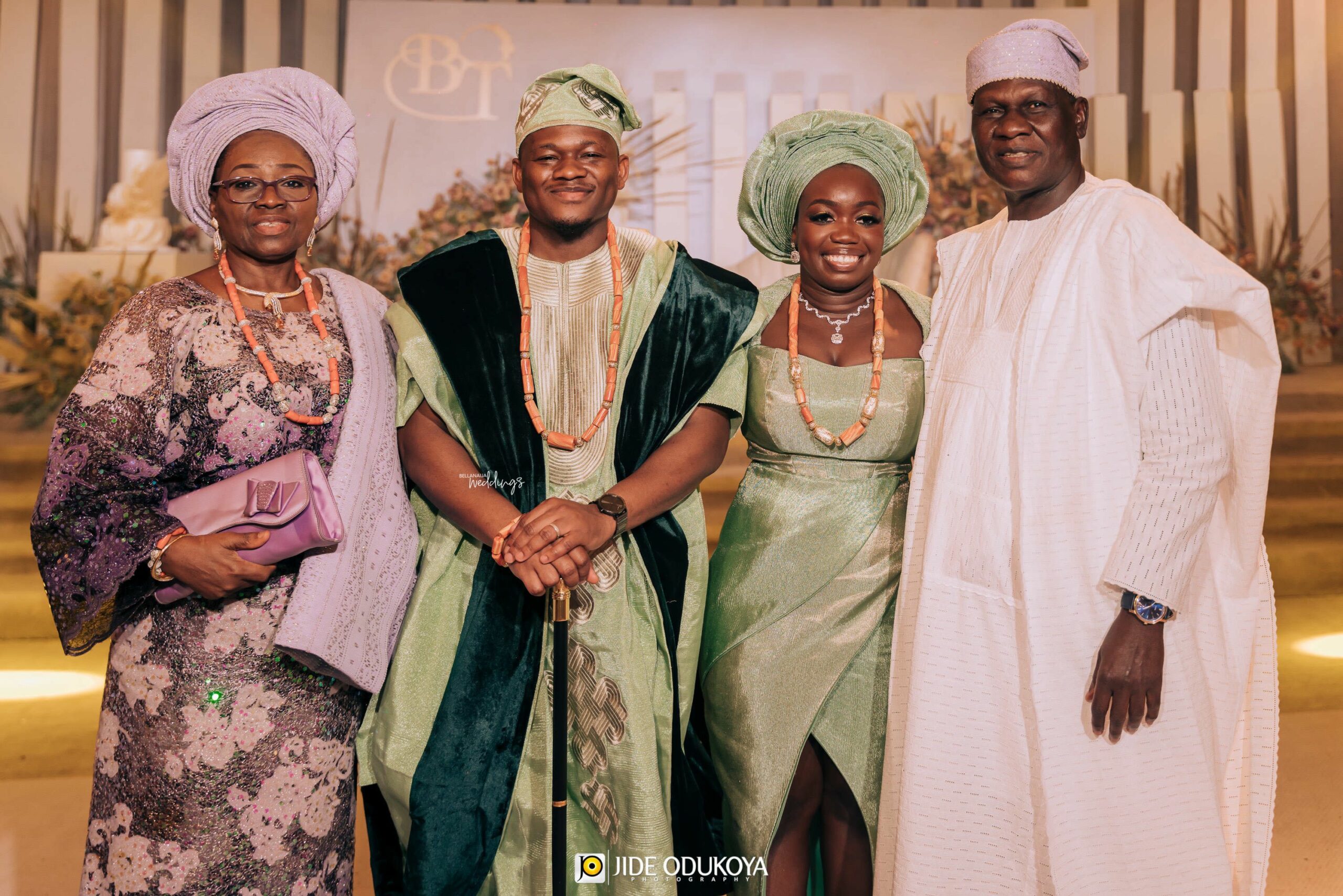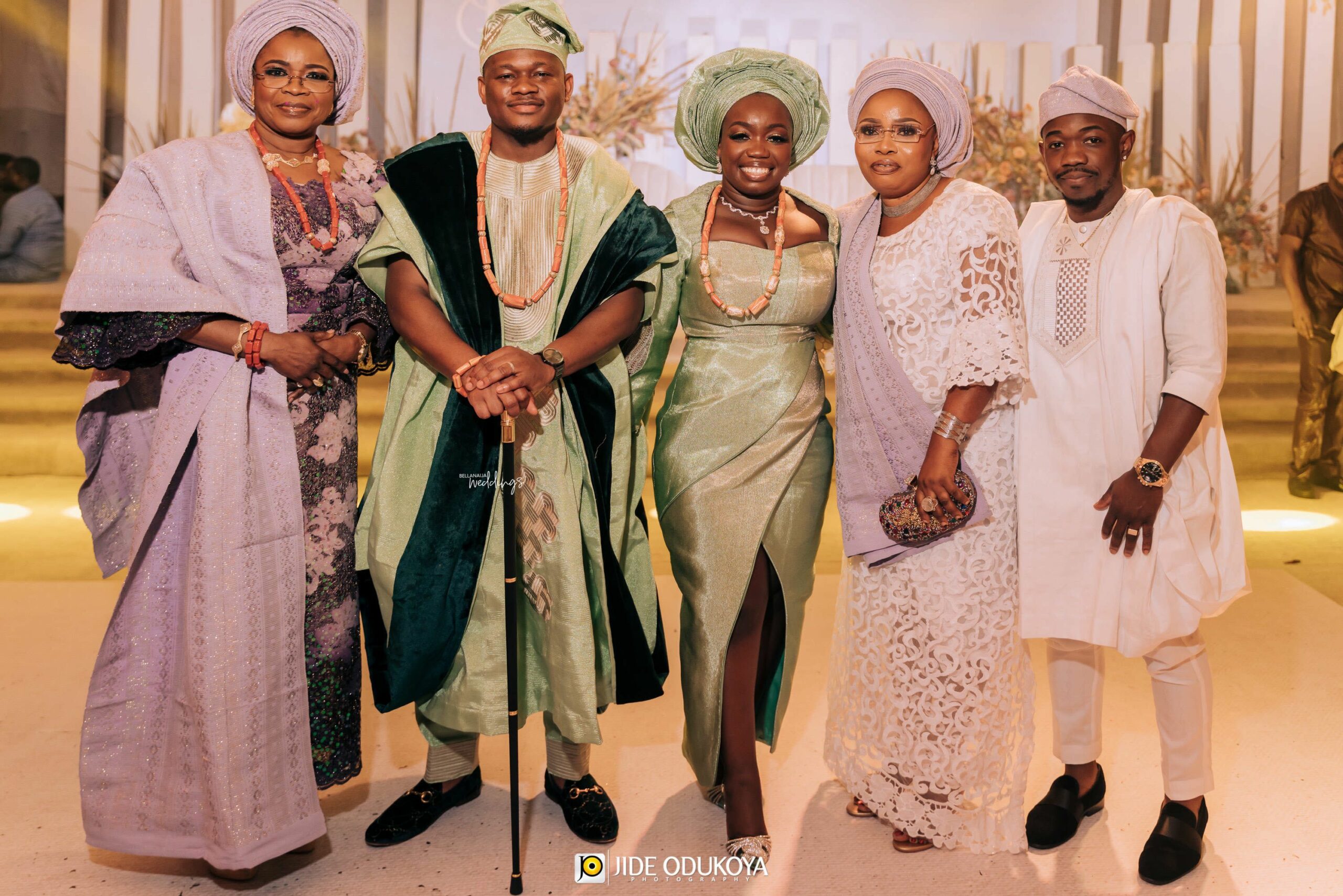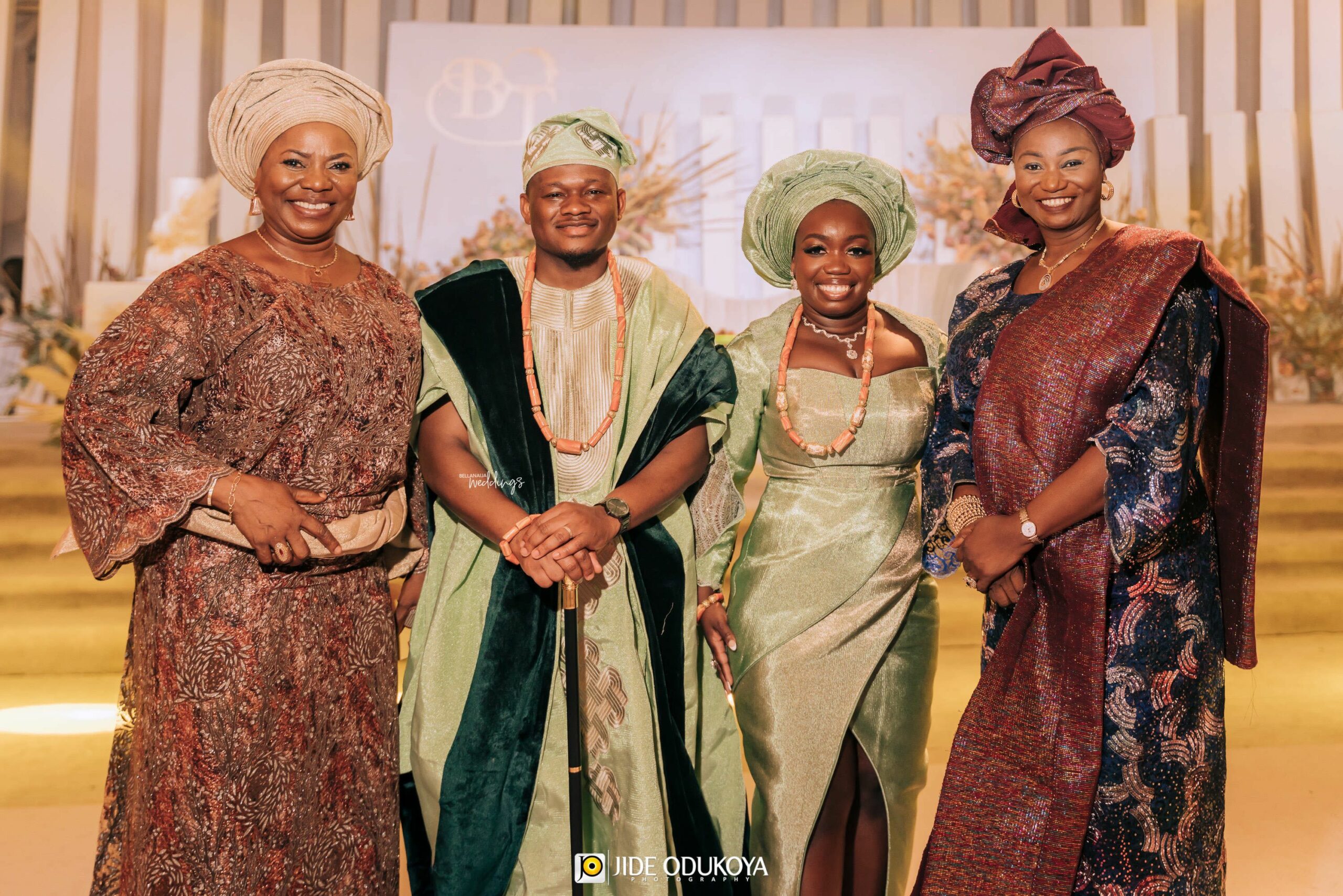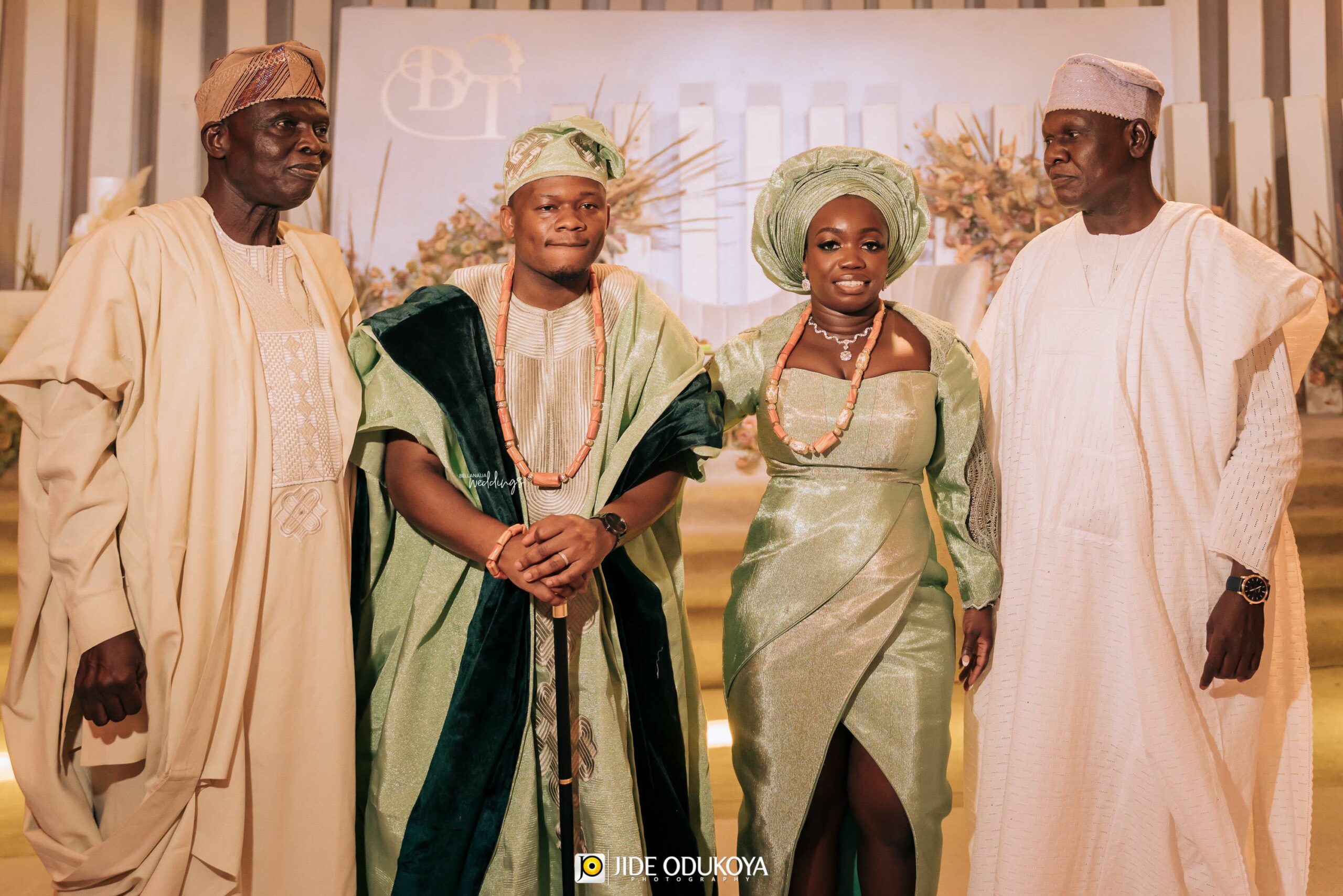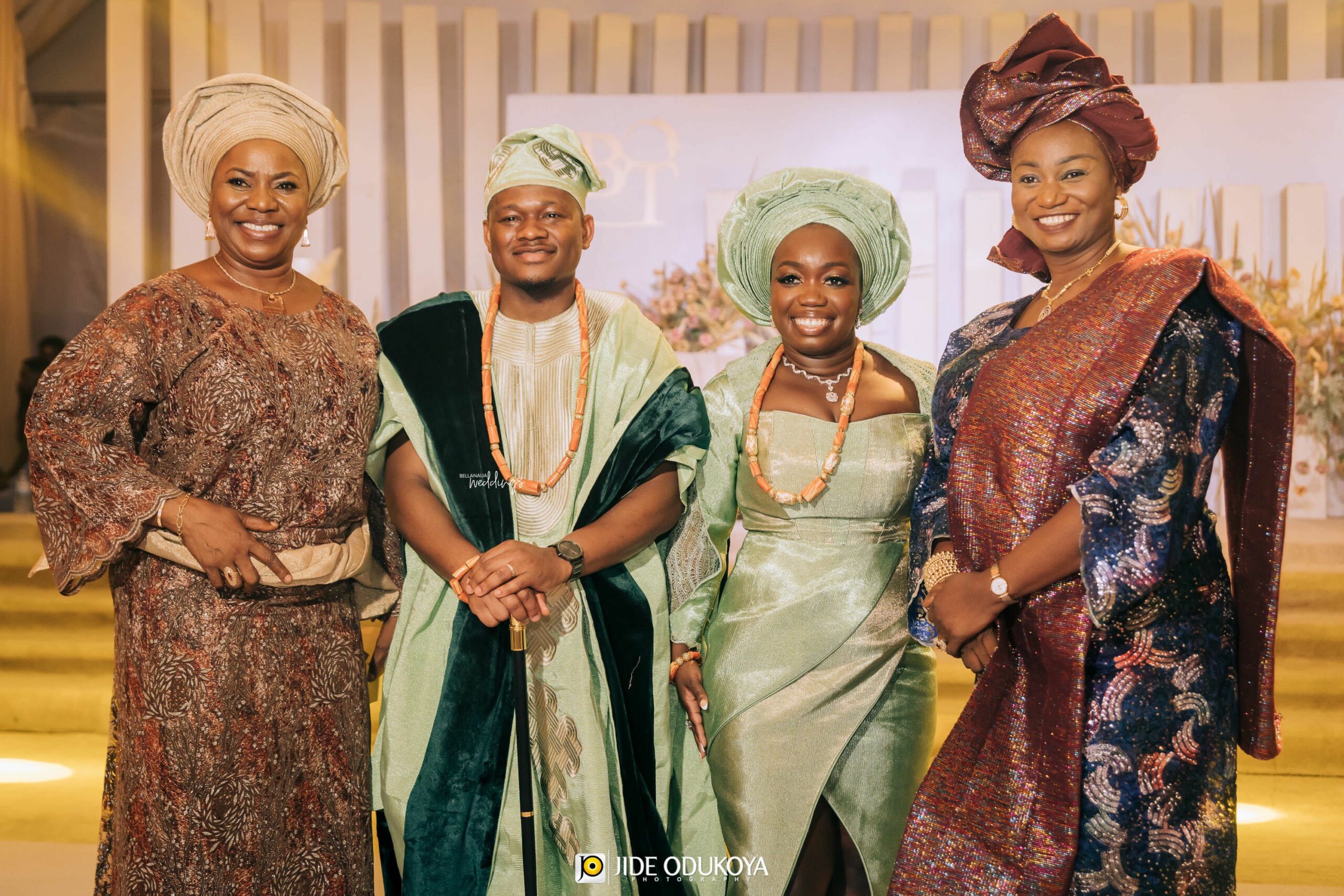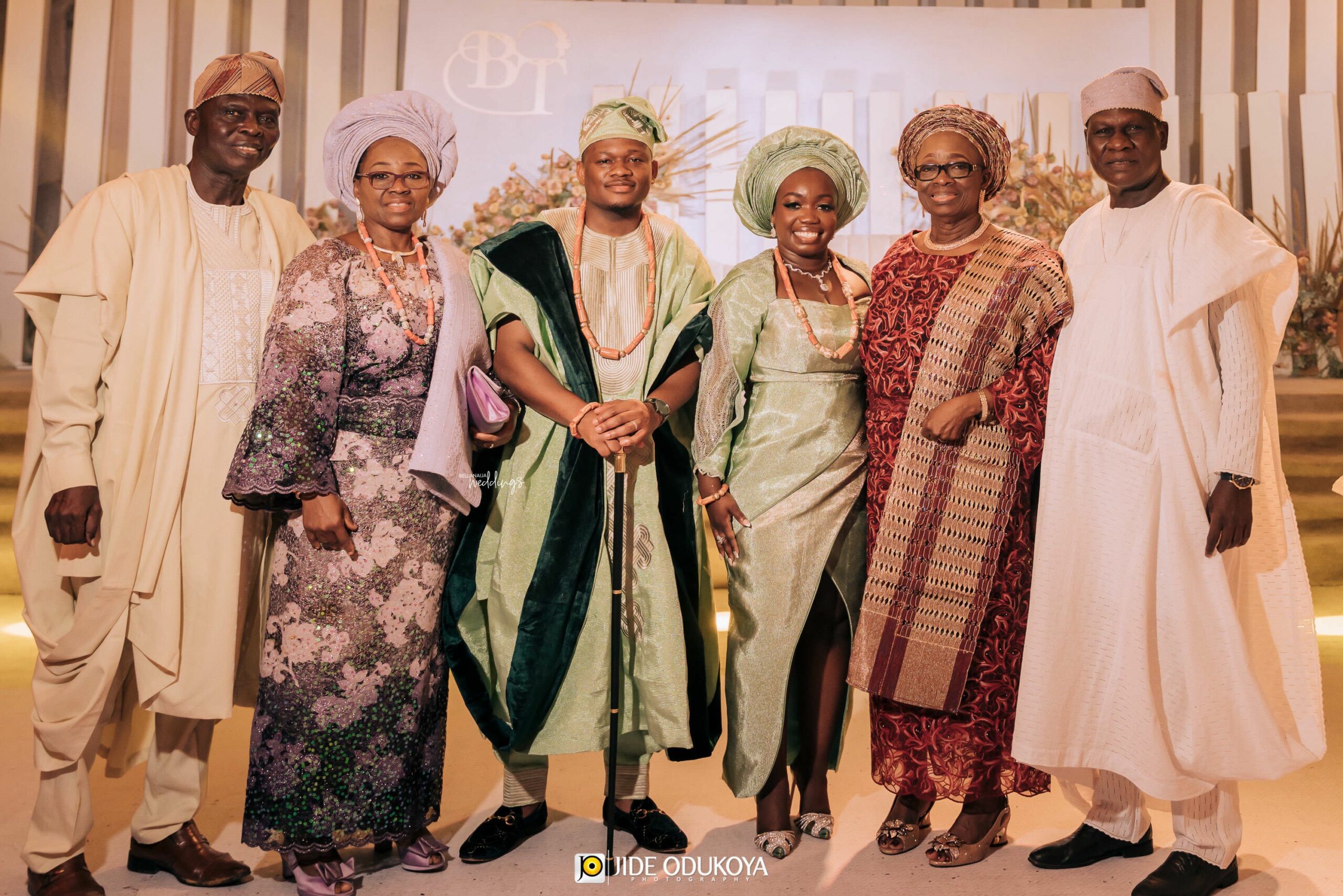 Celebration galore!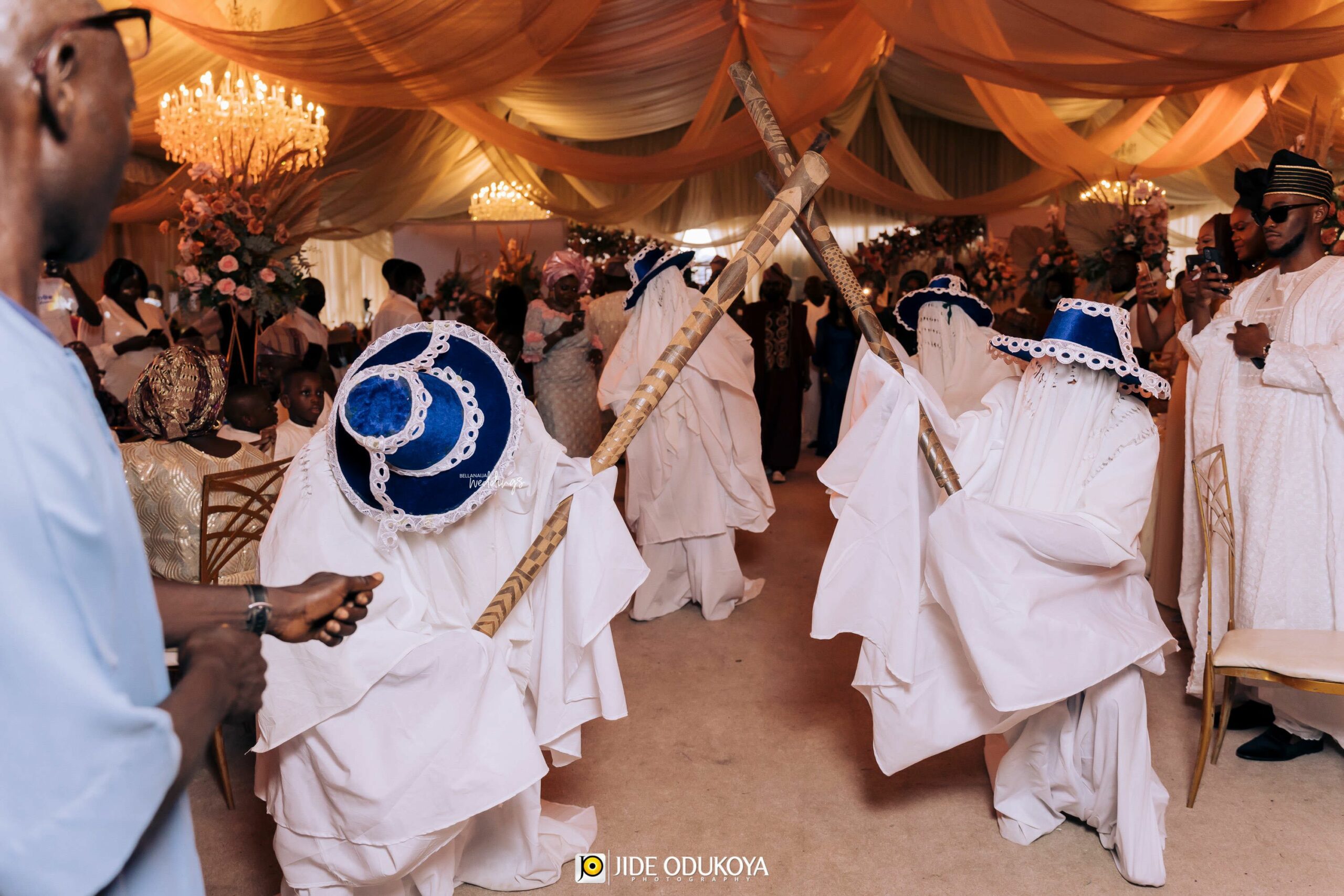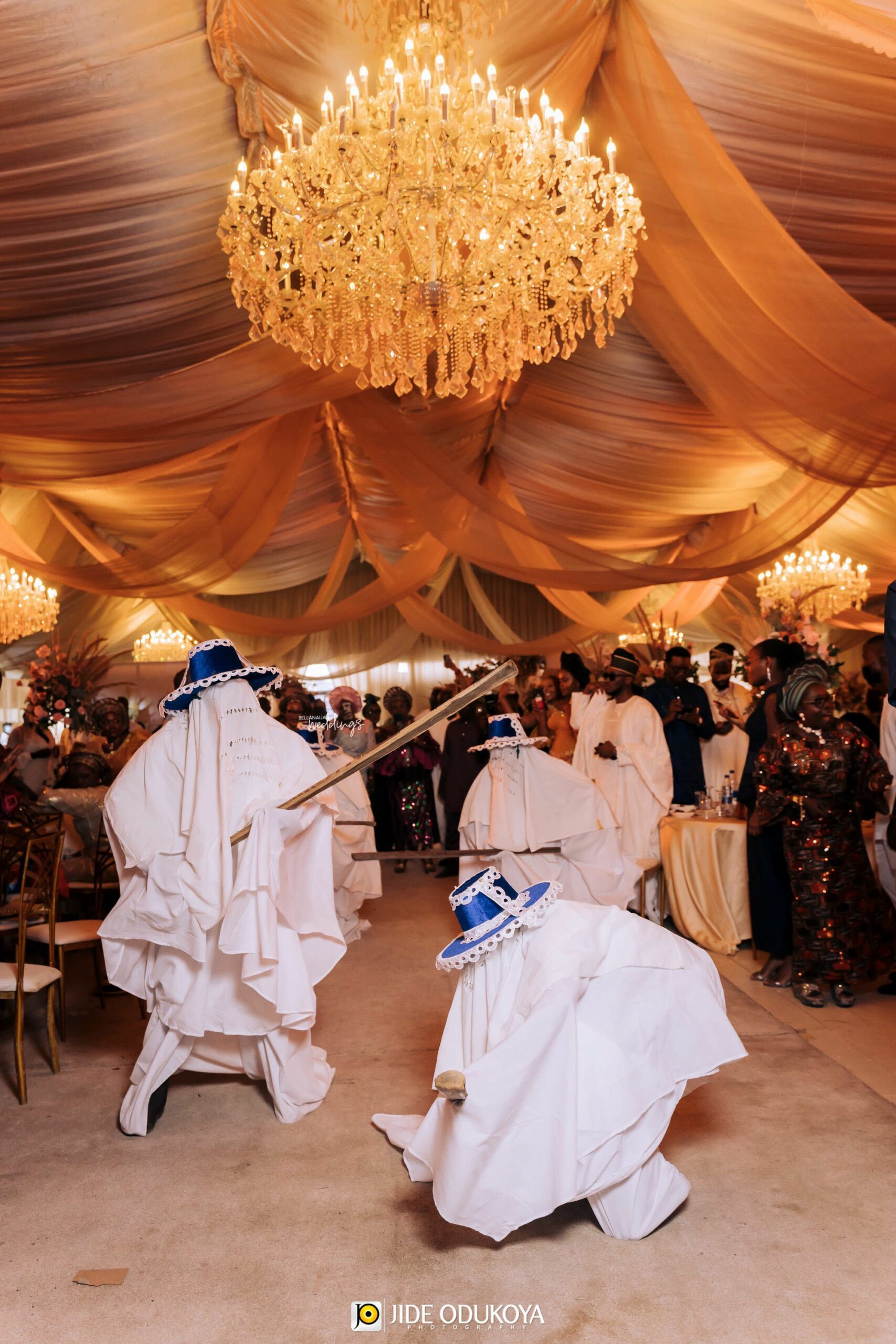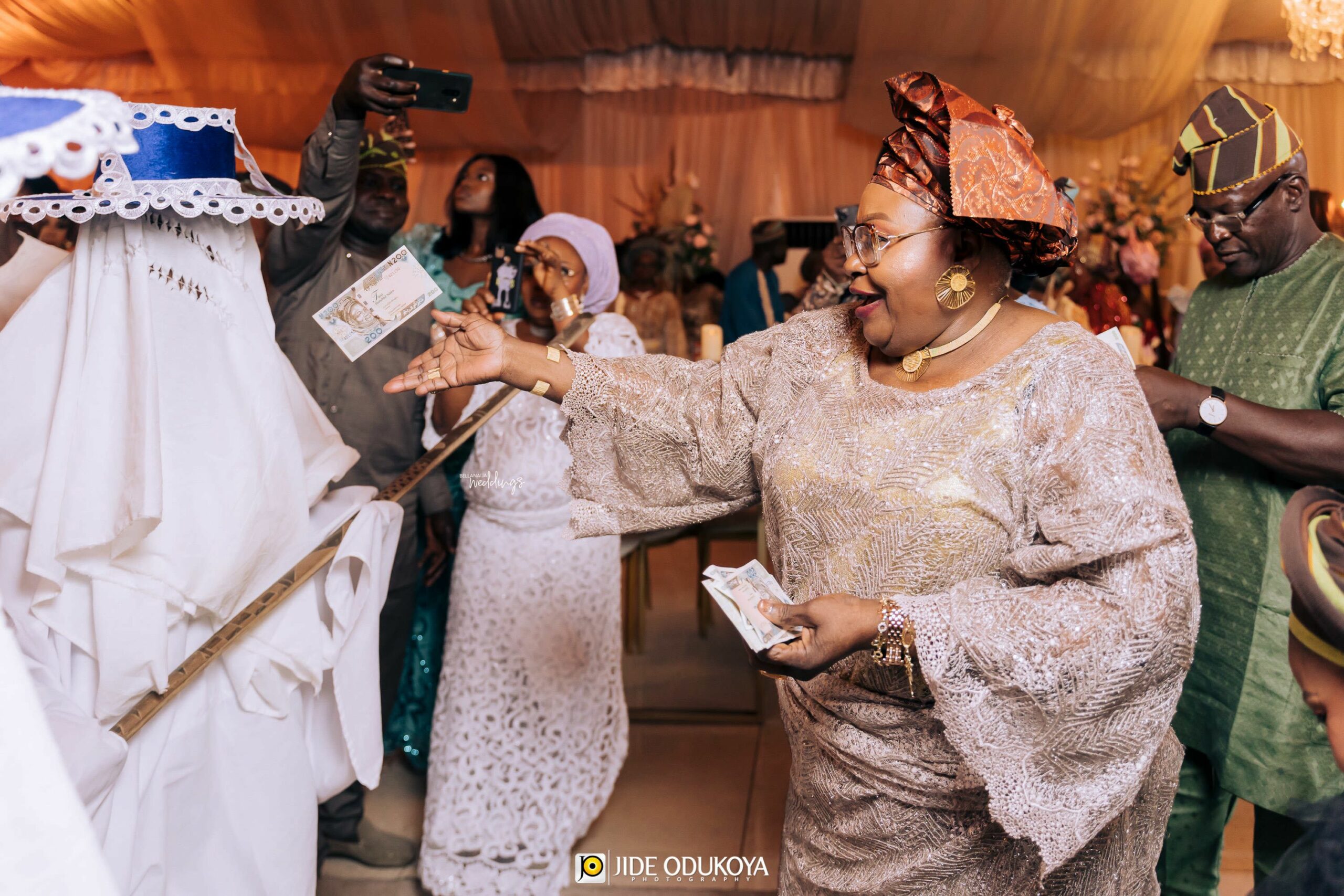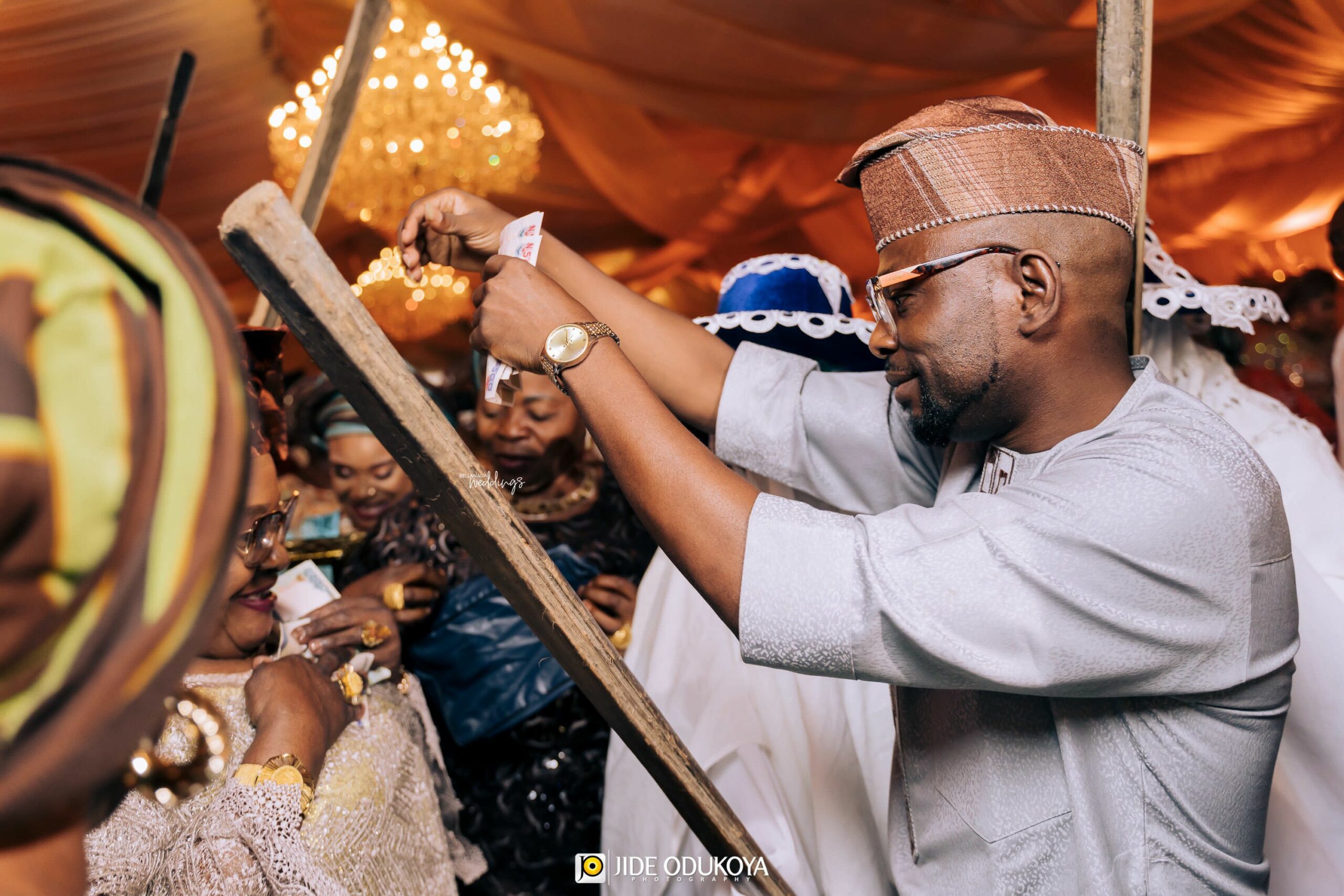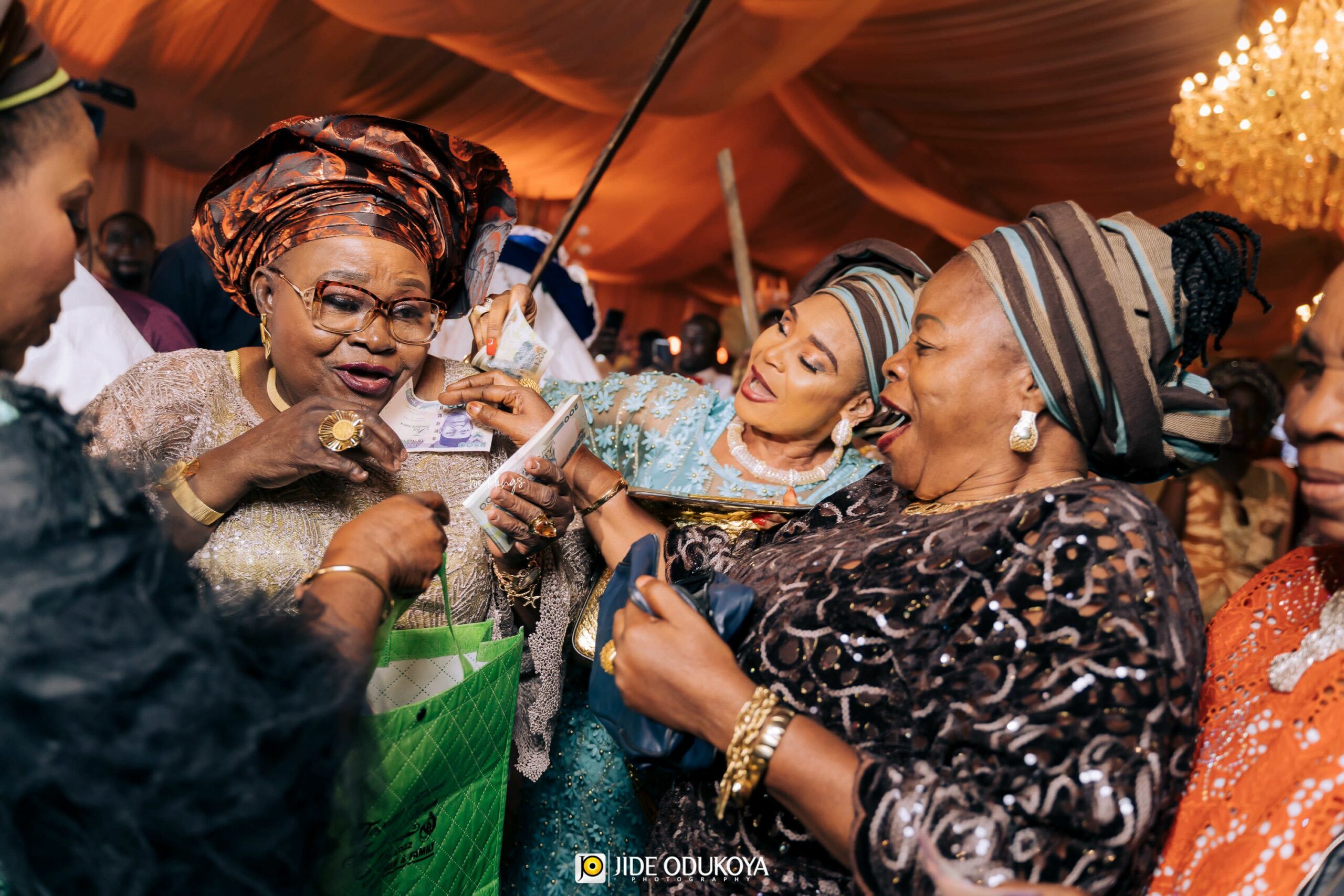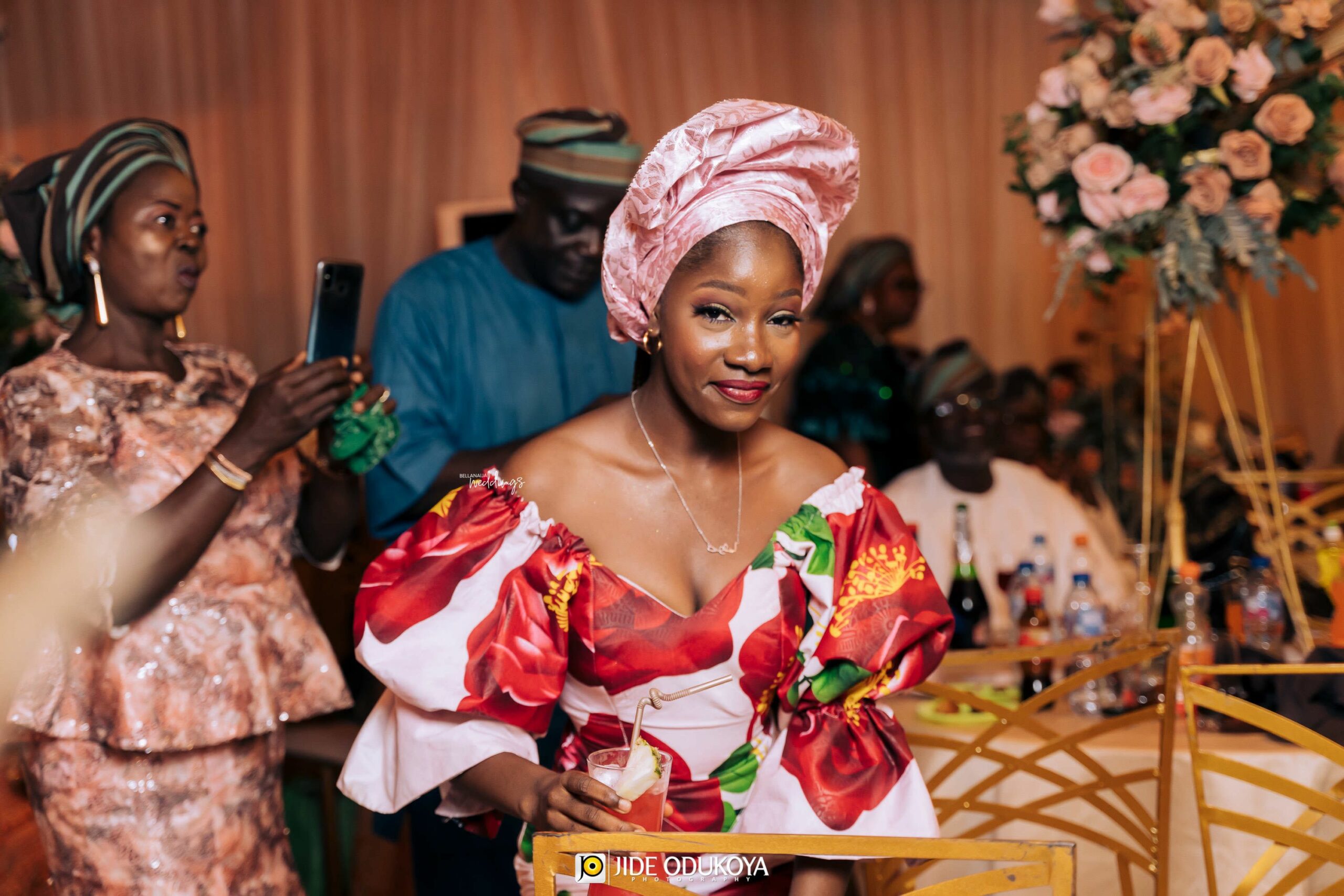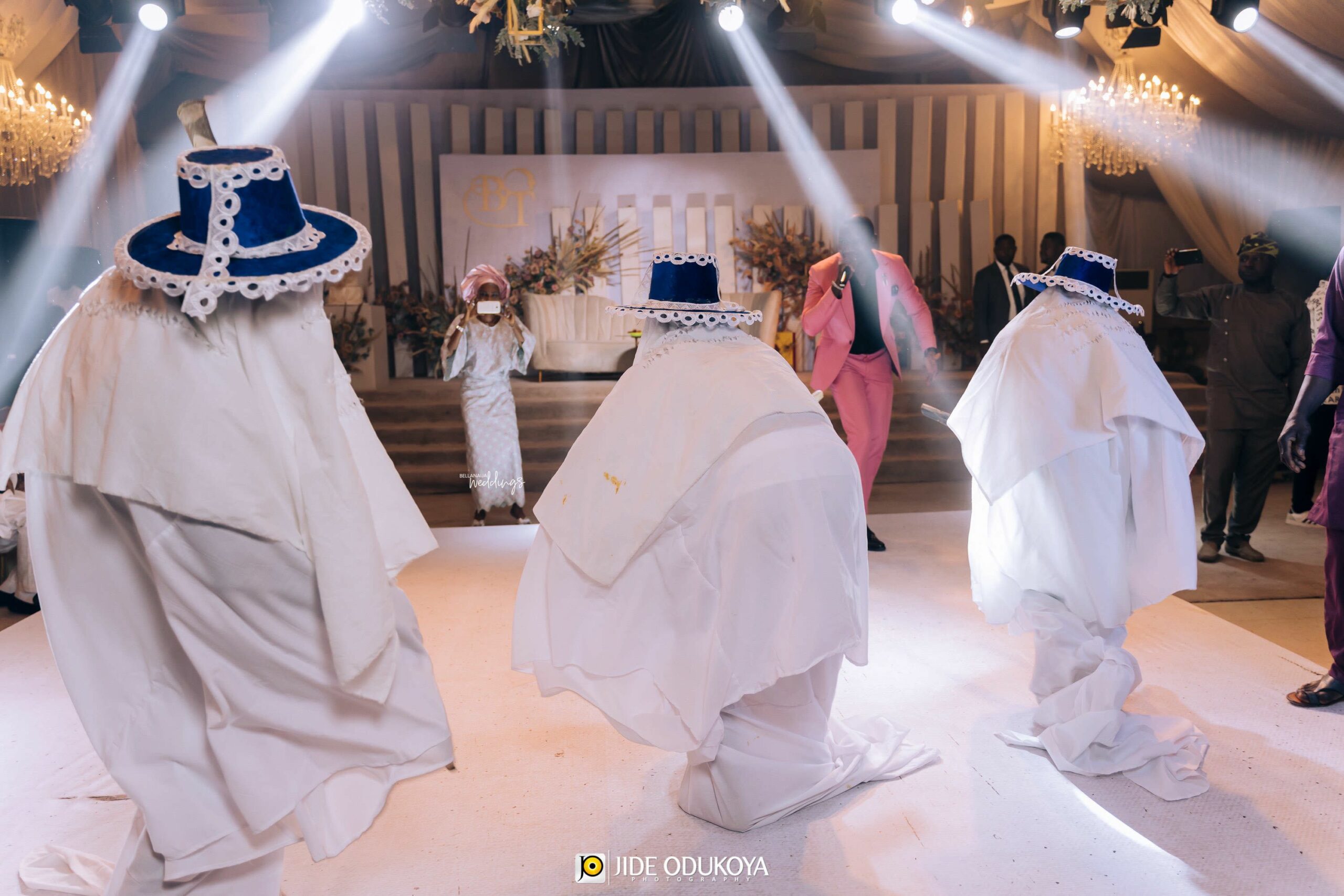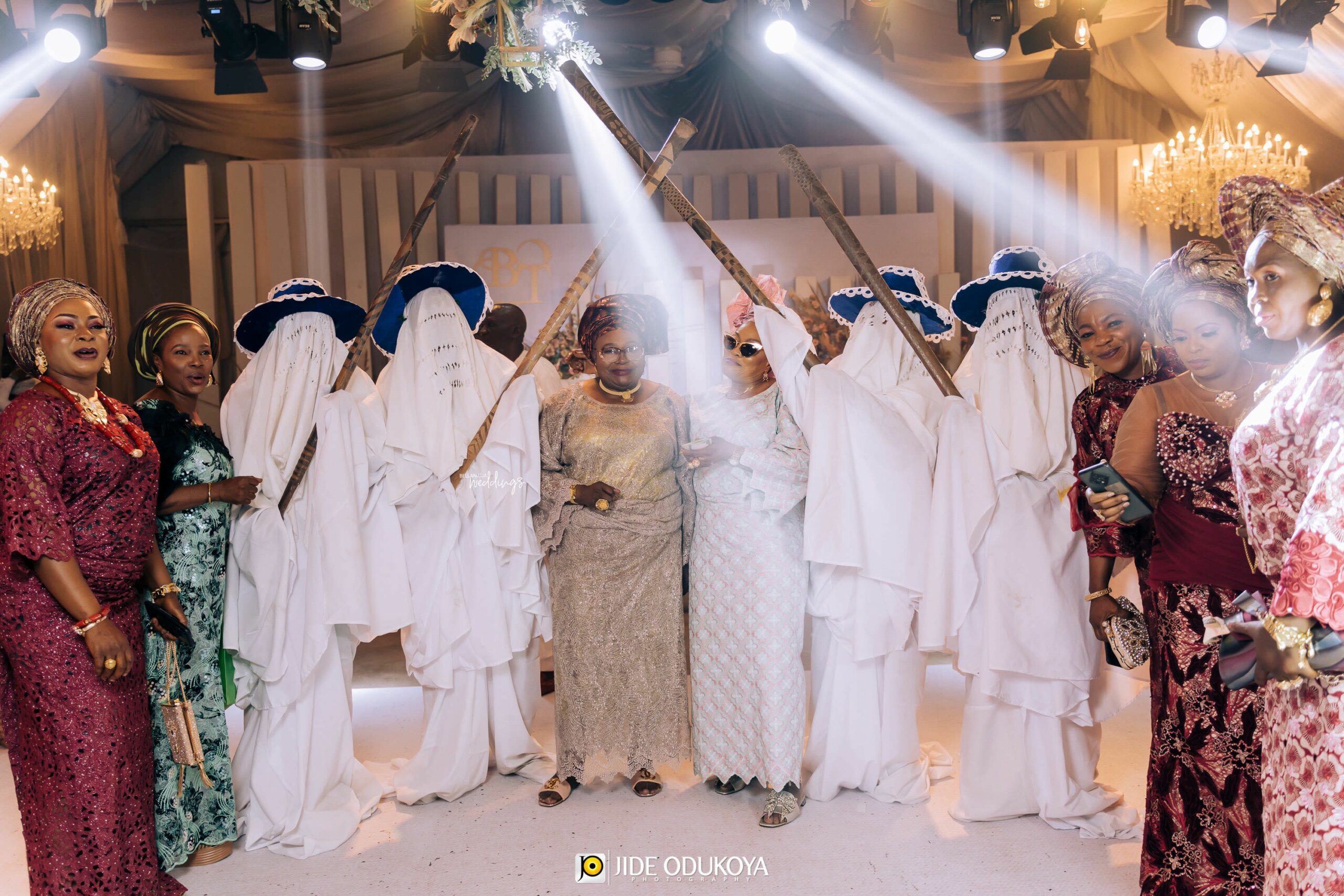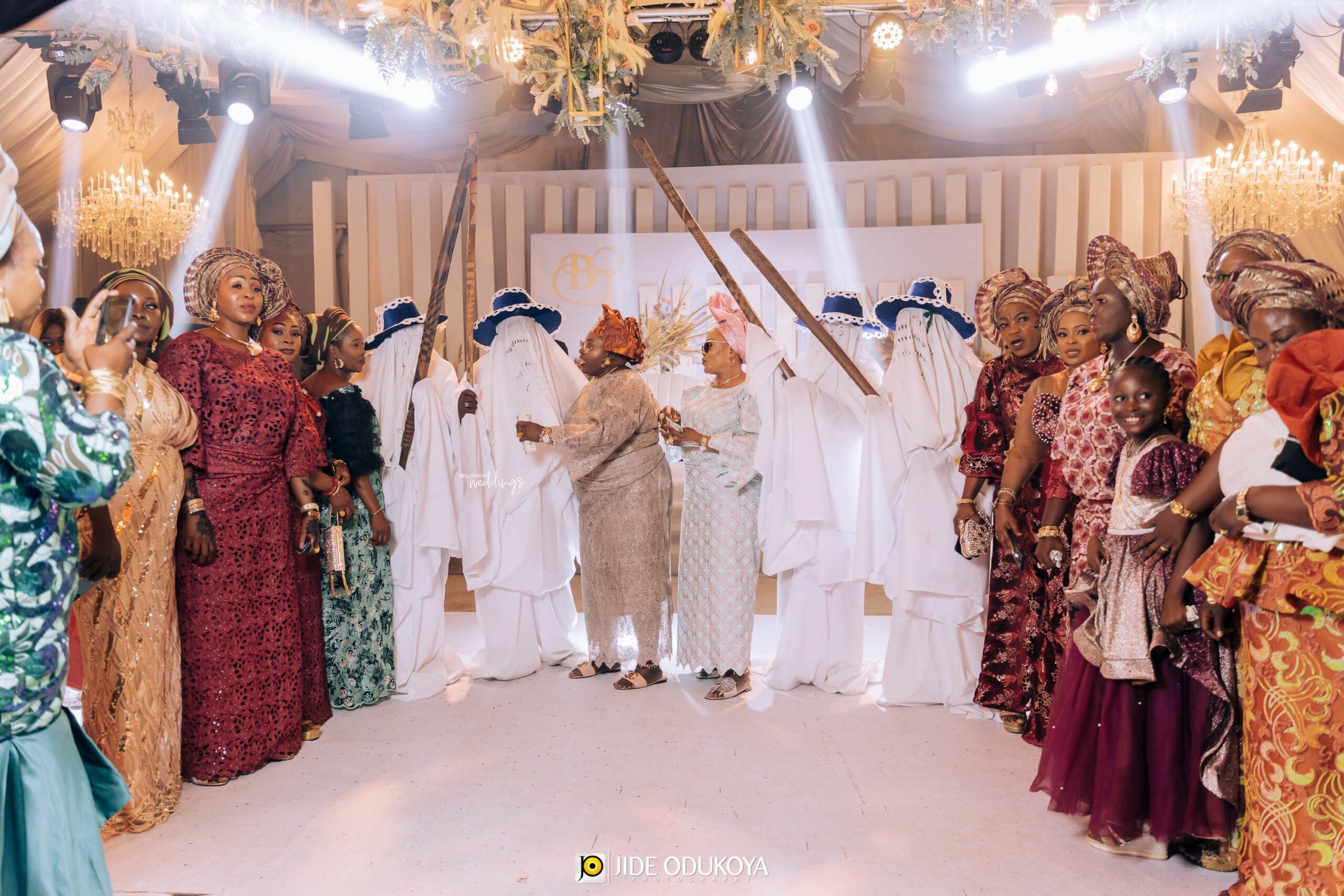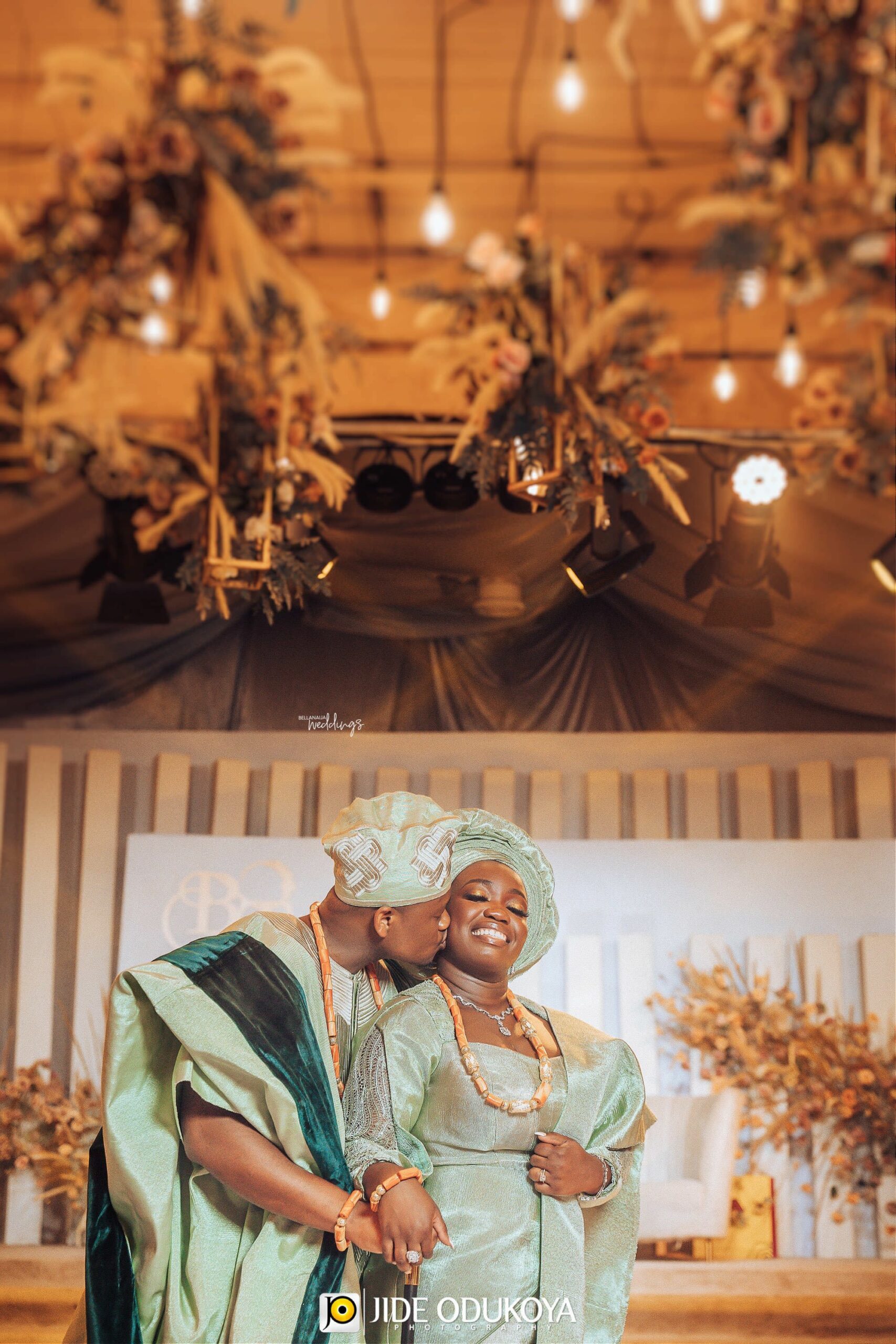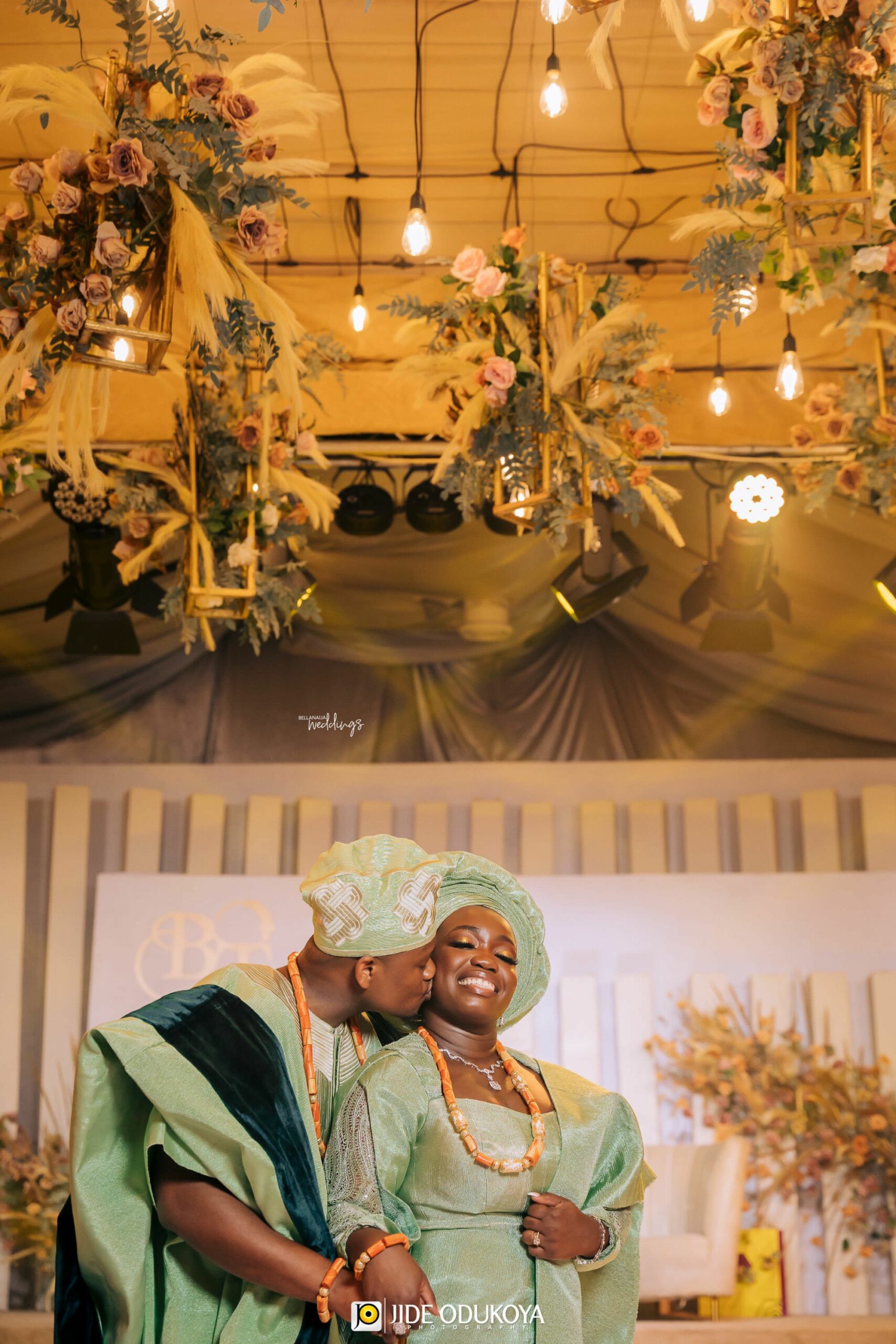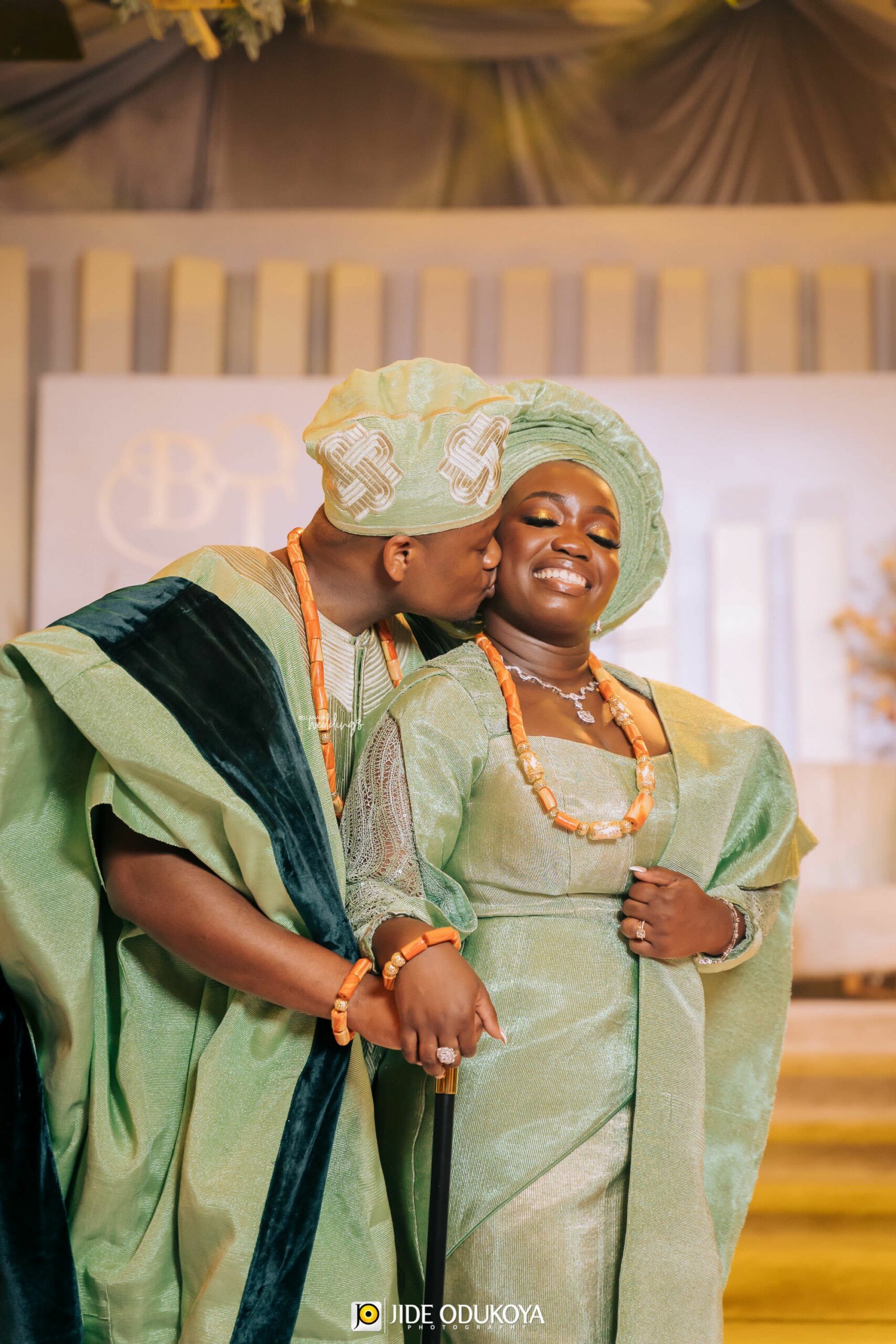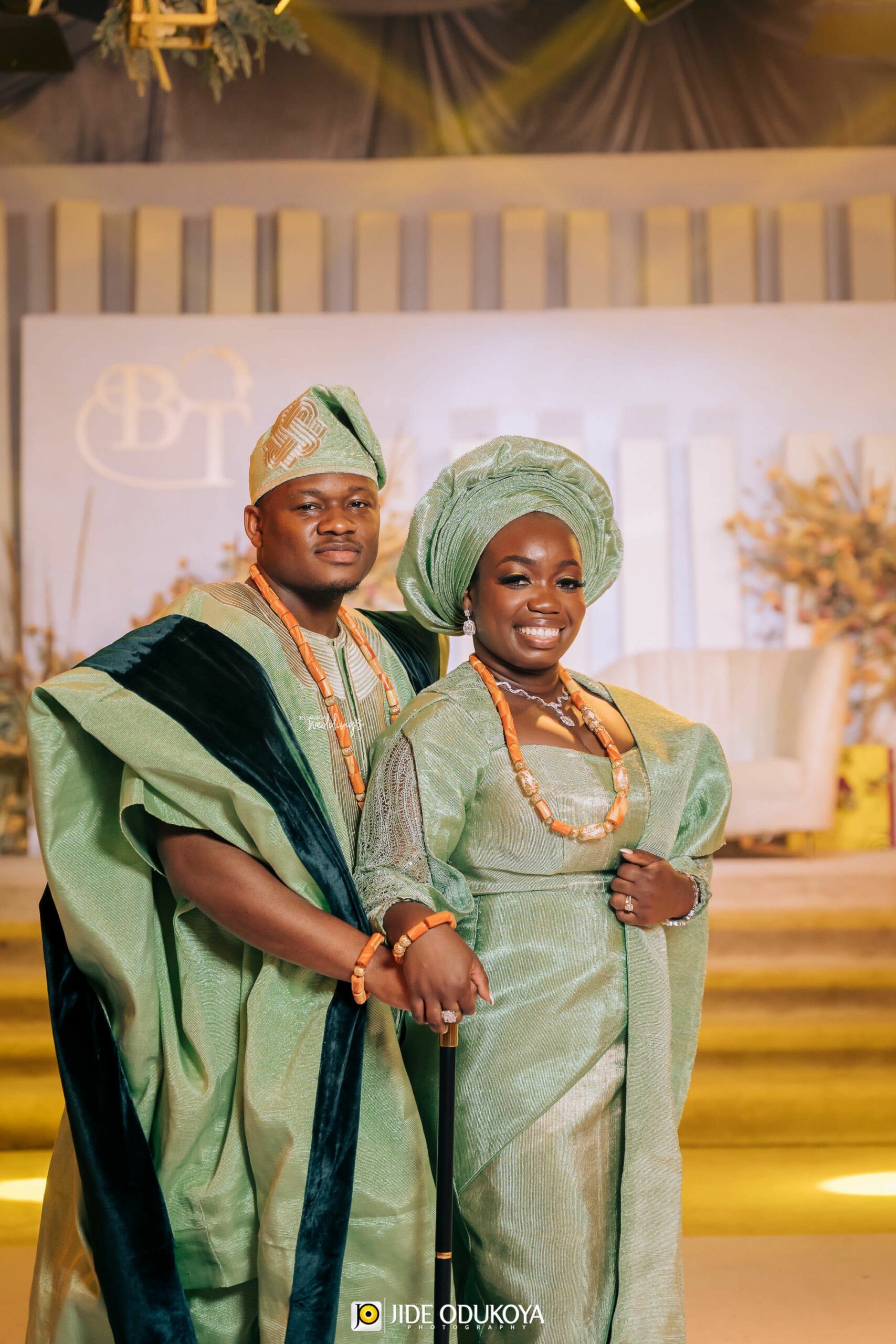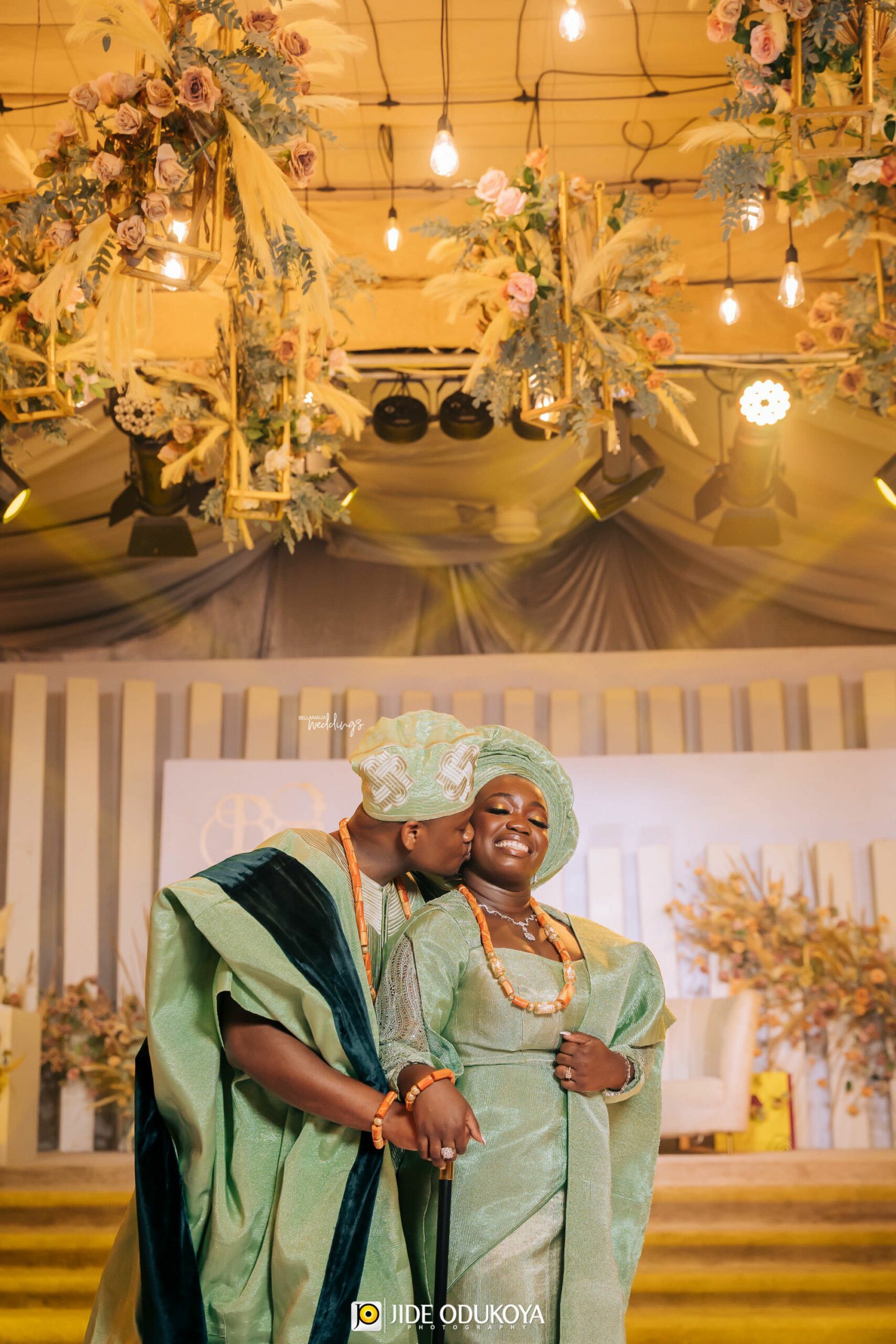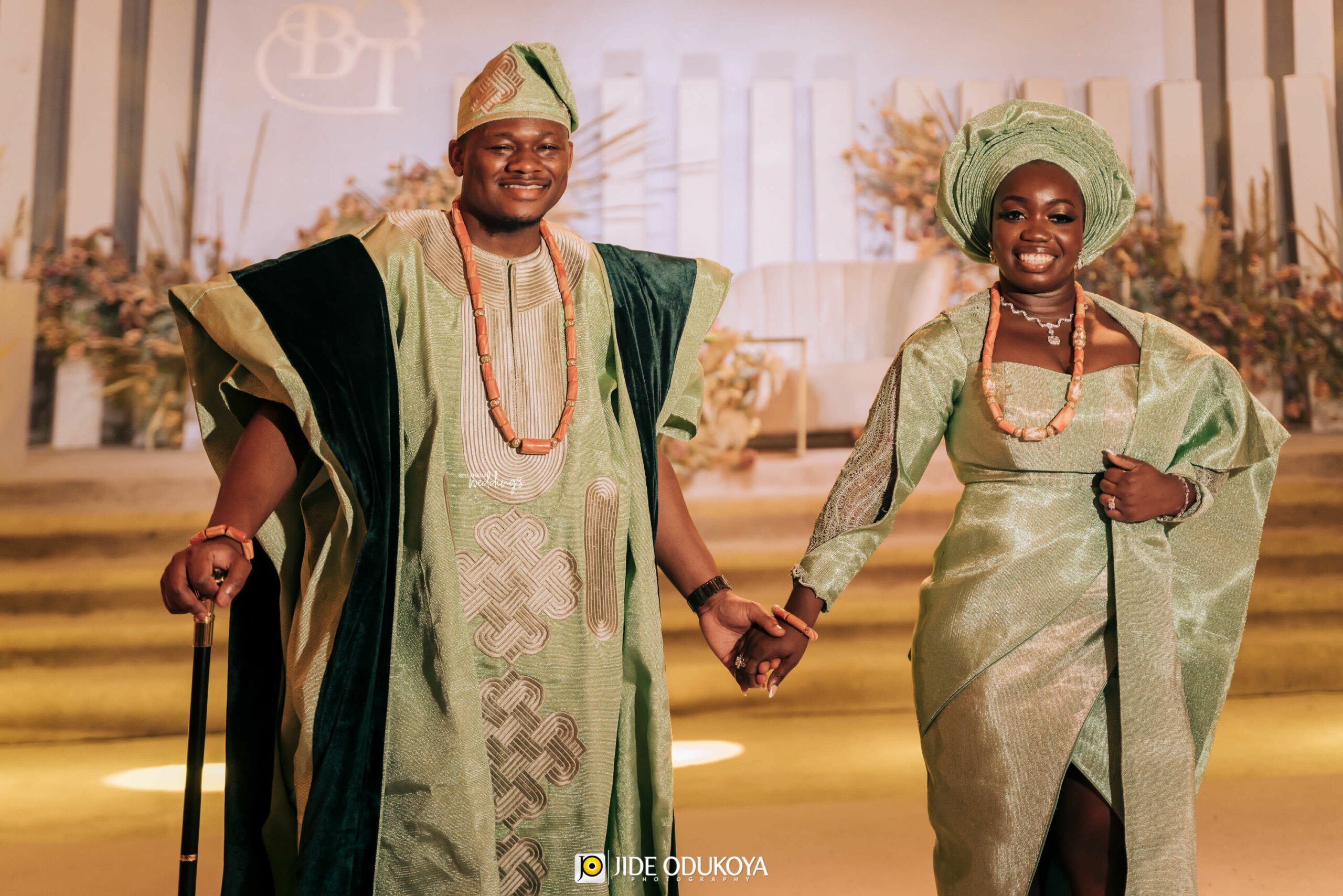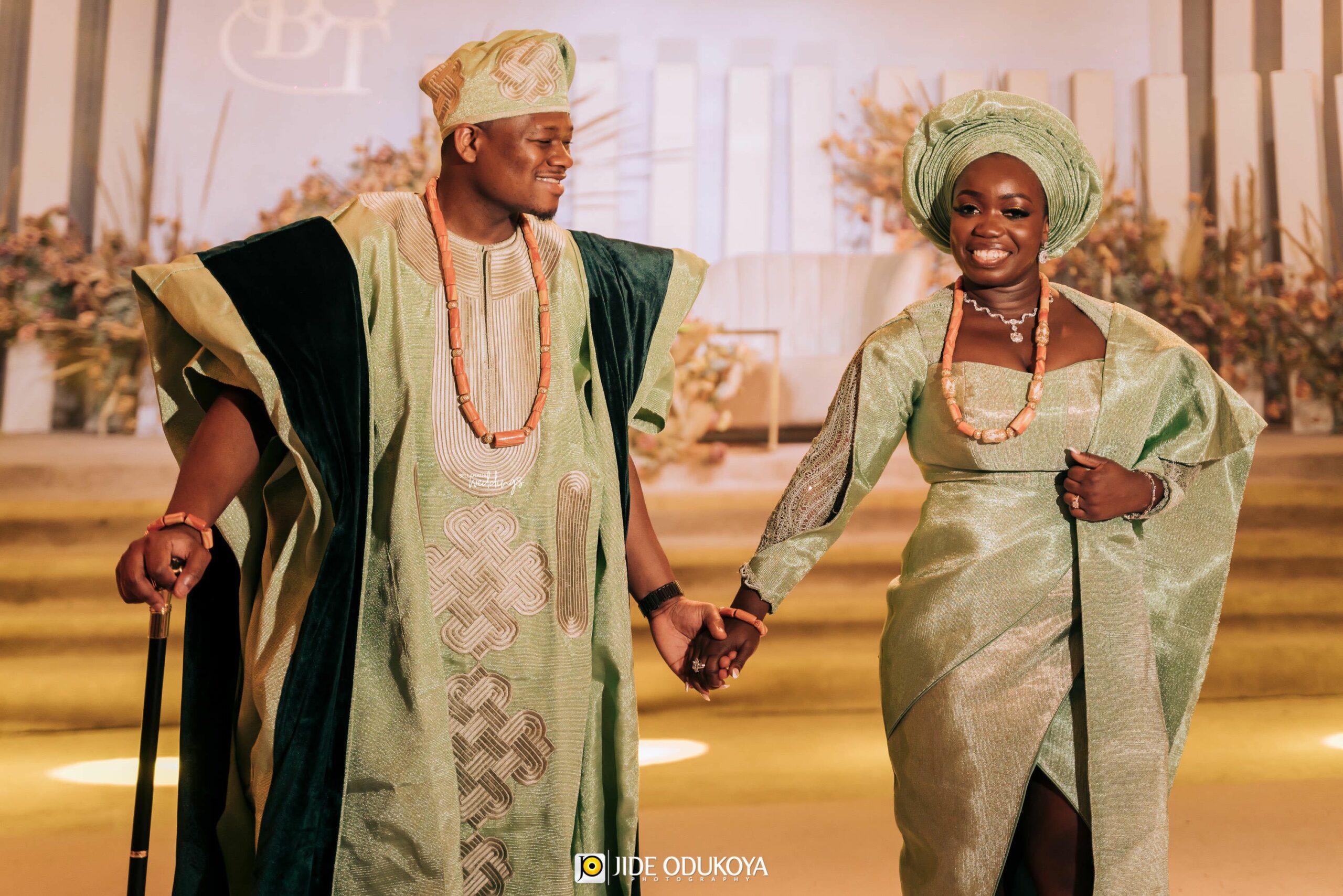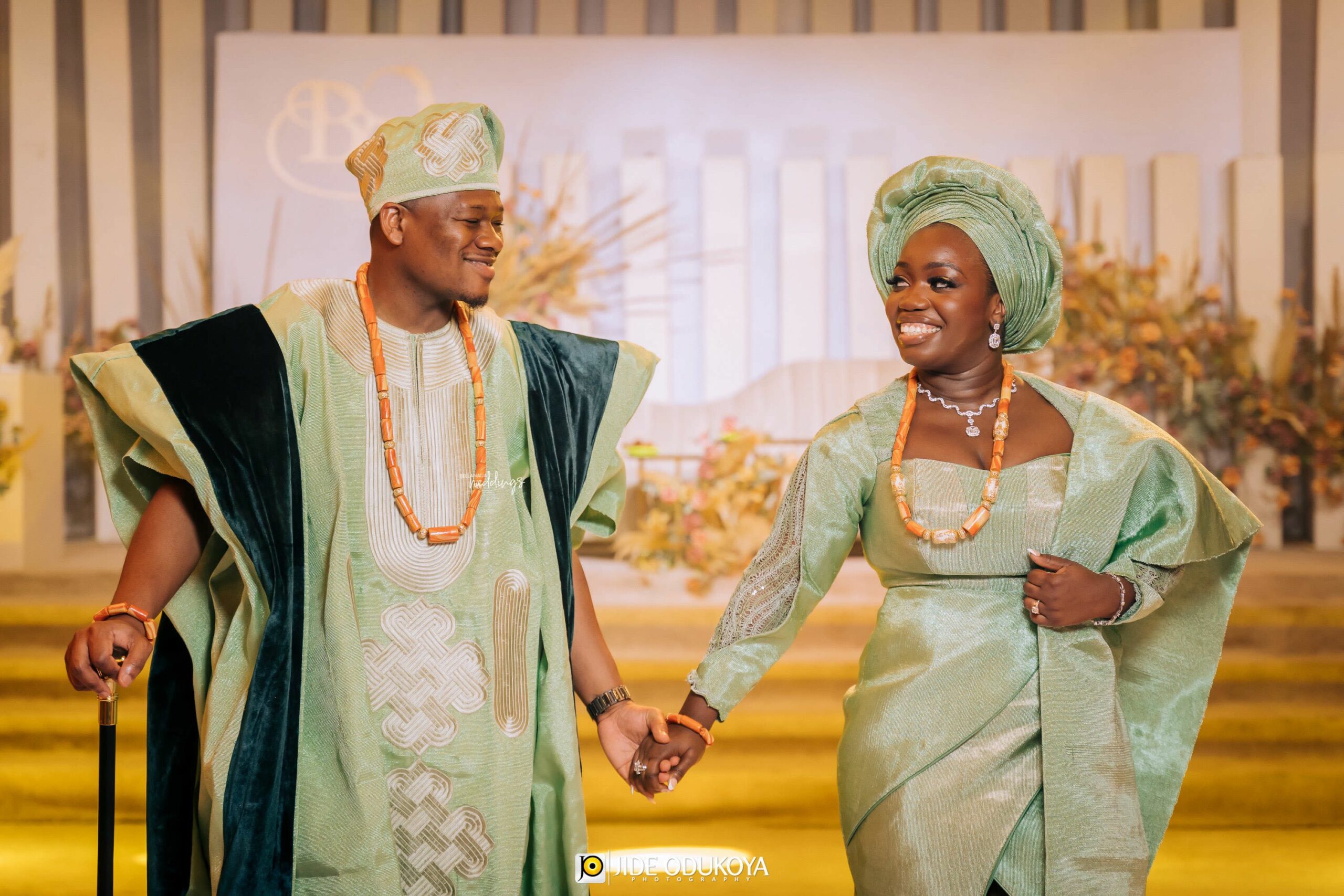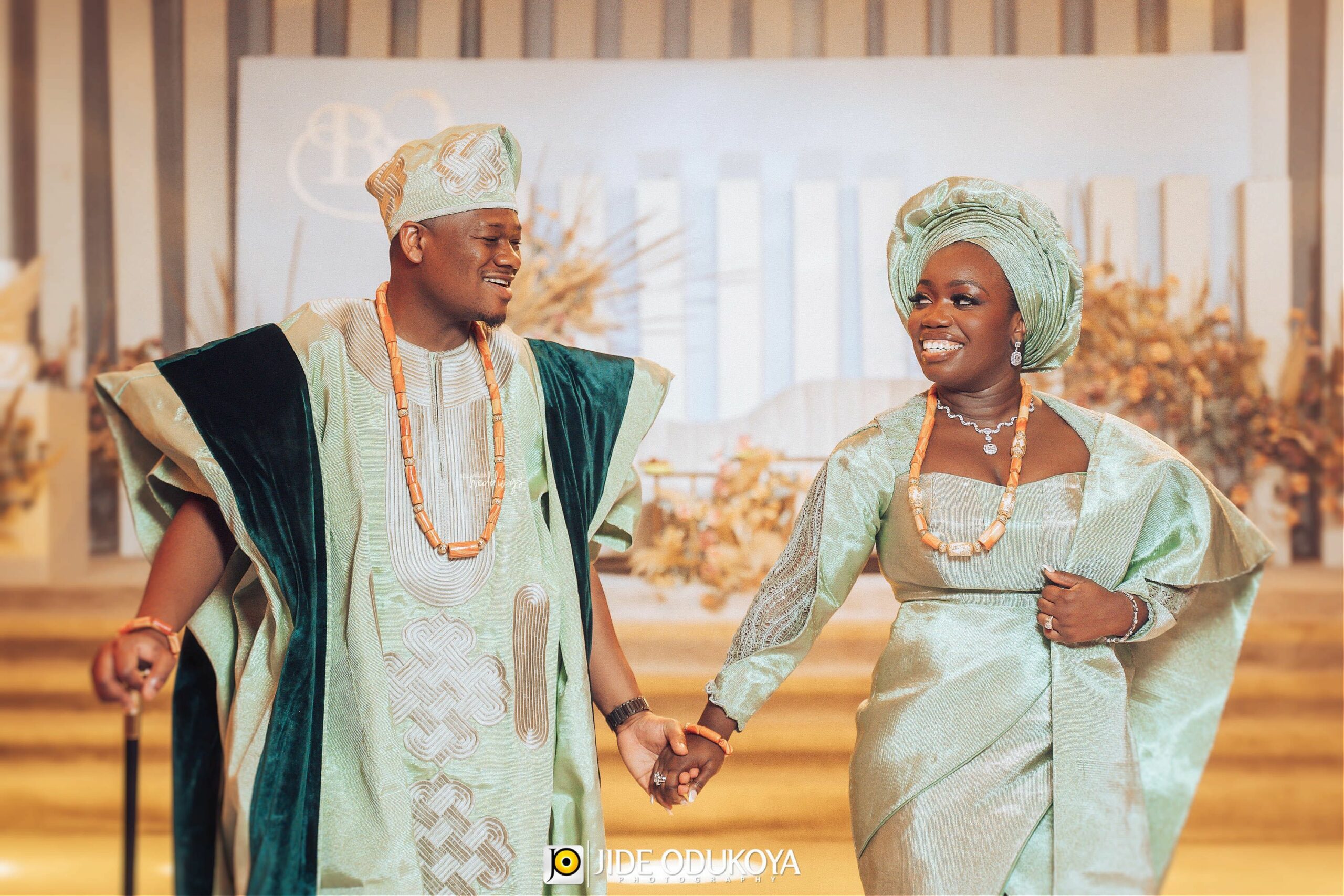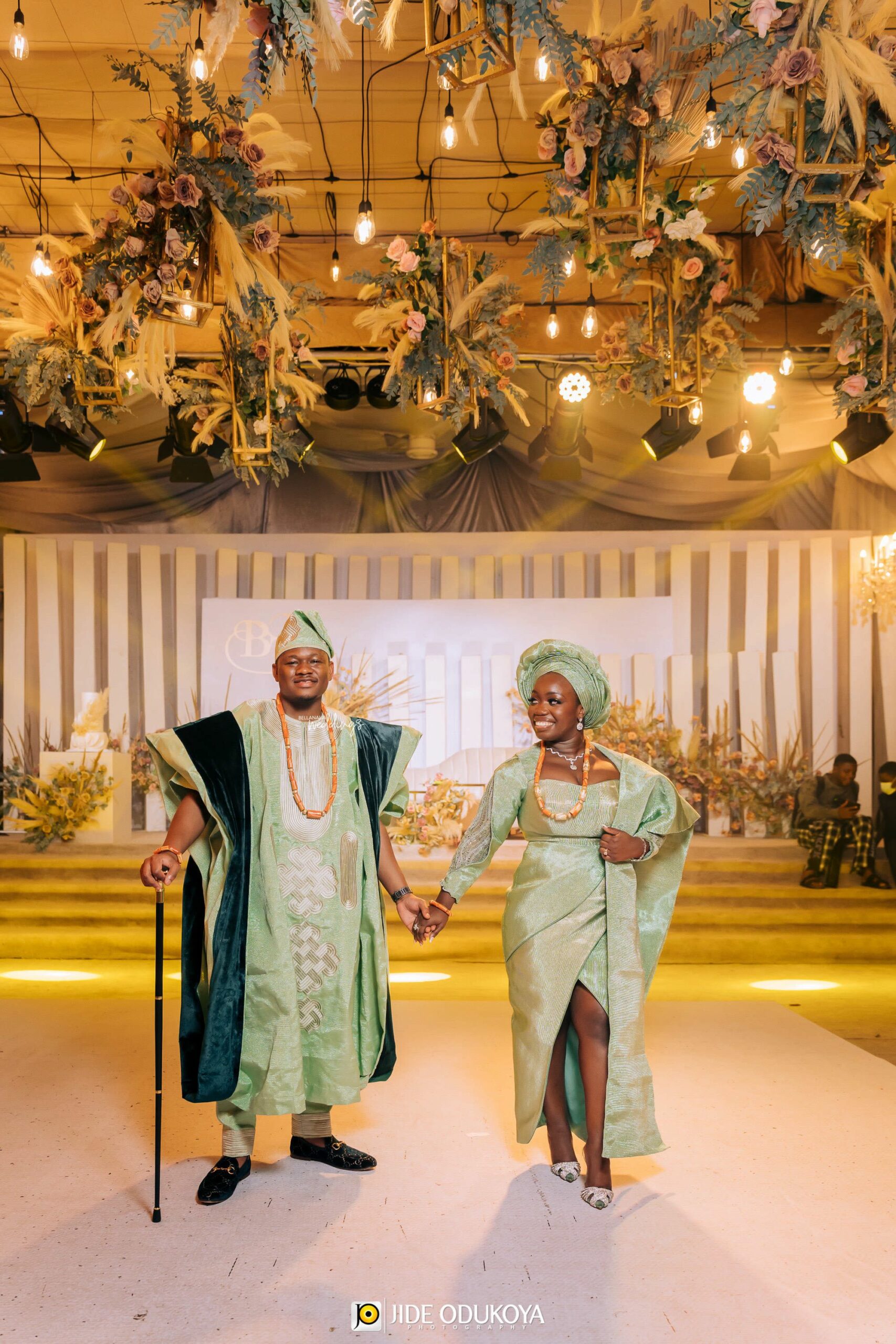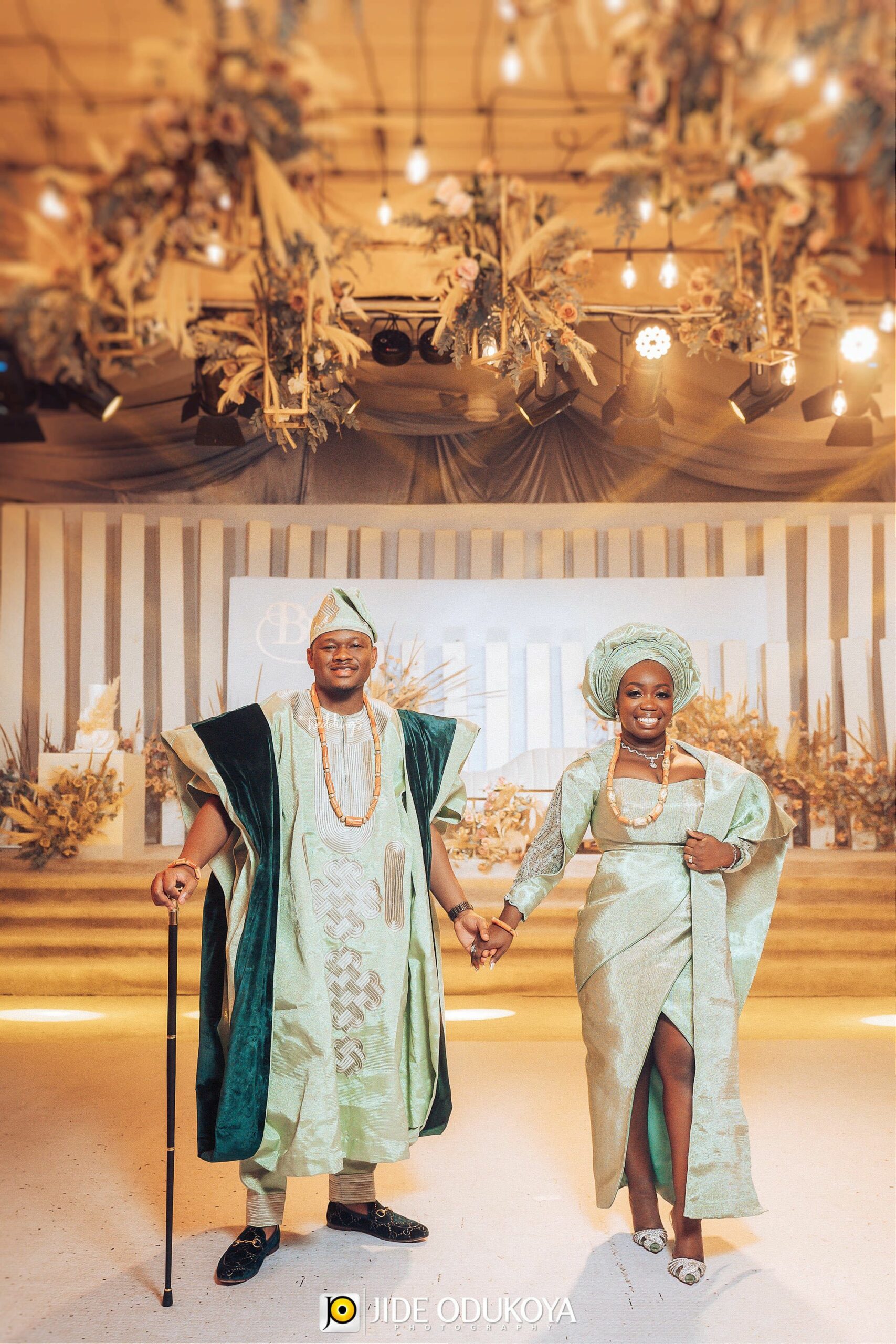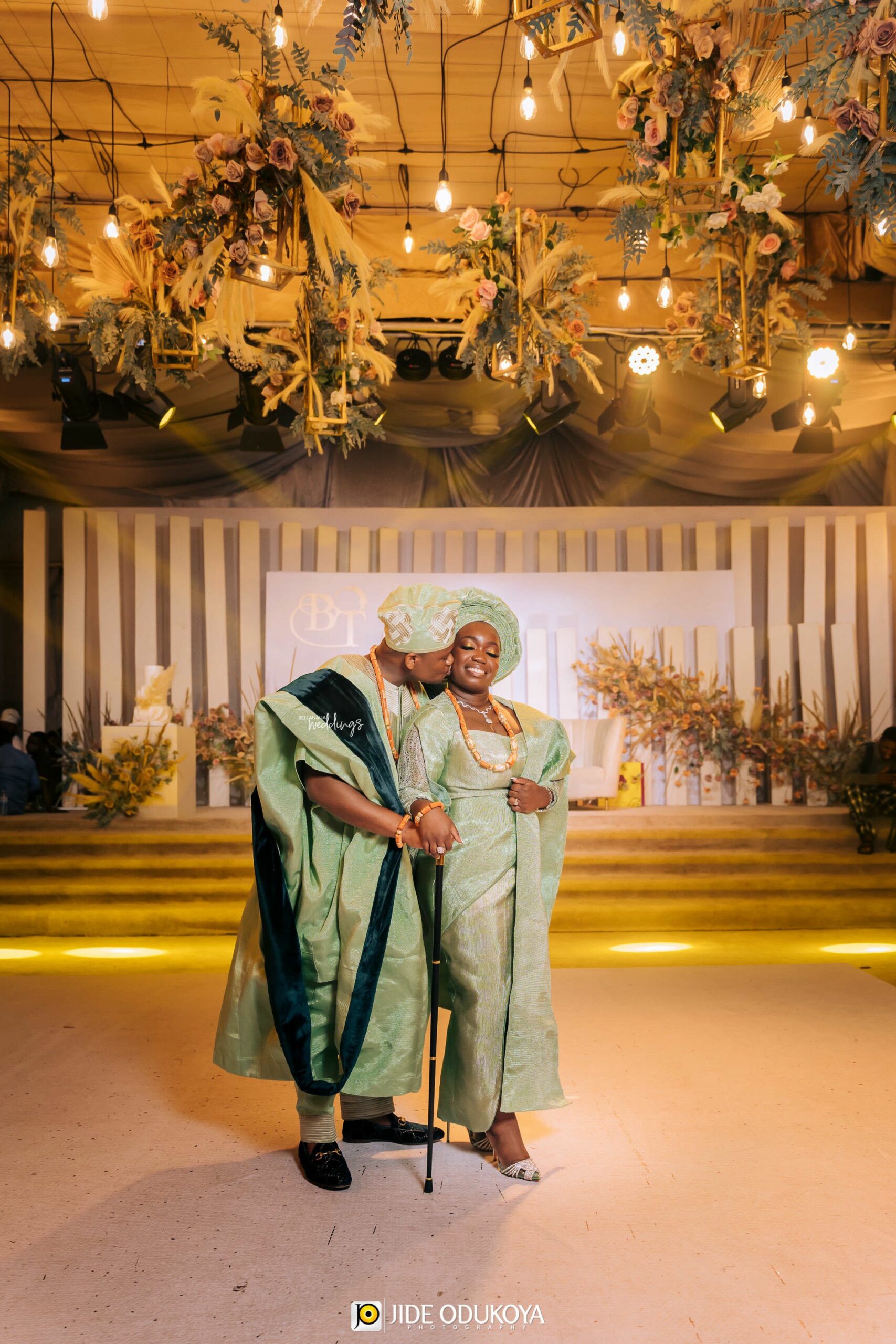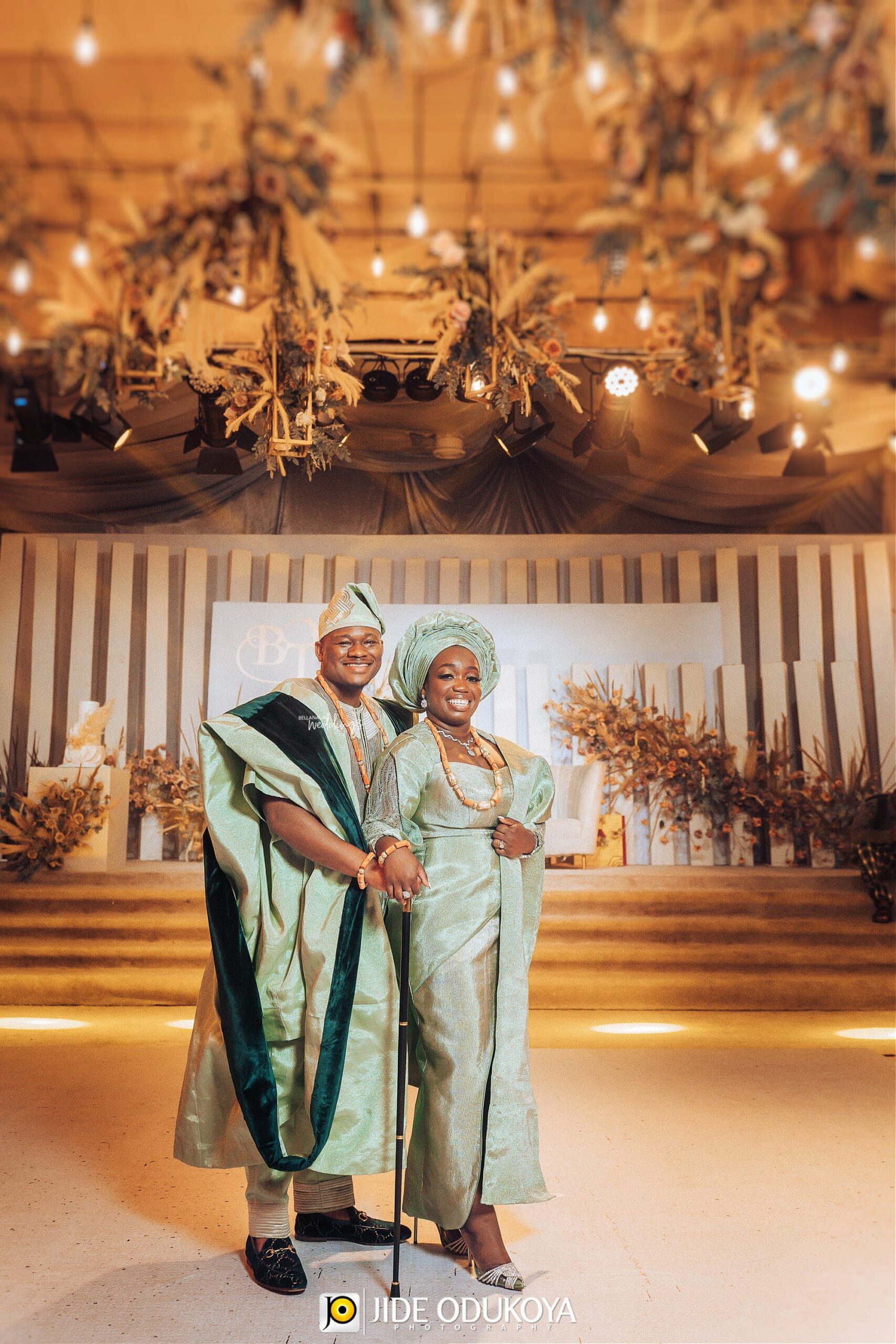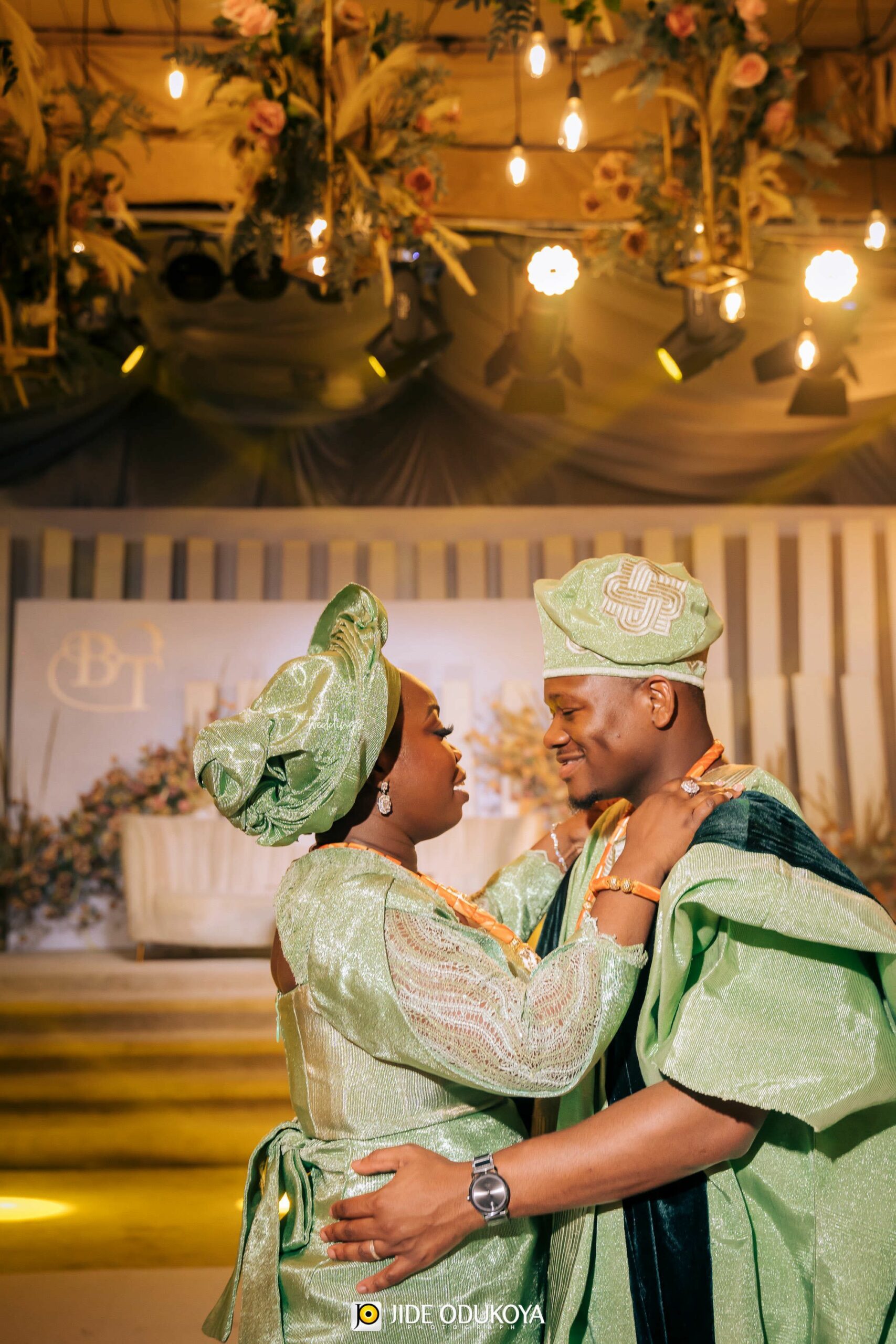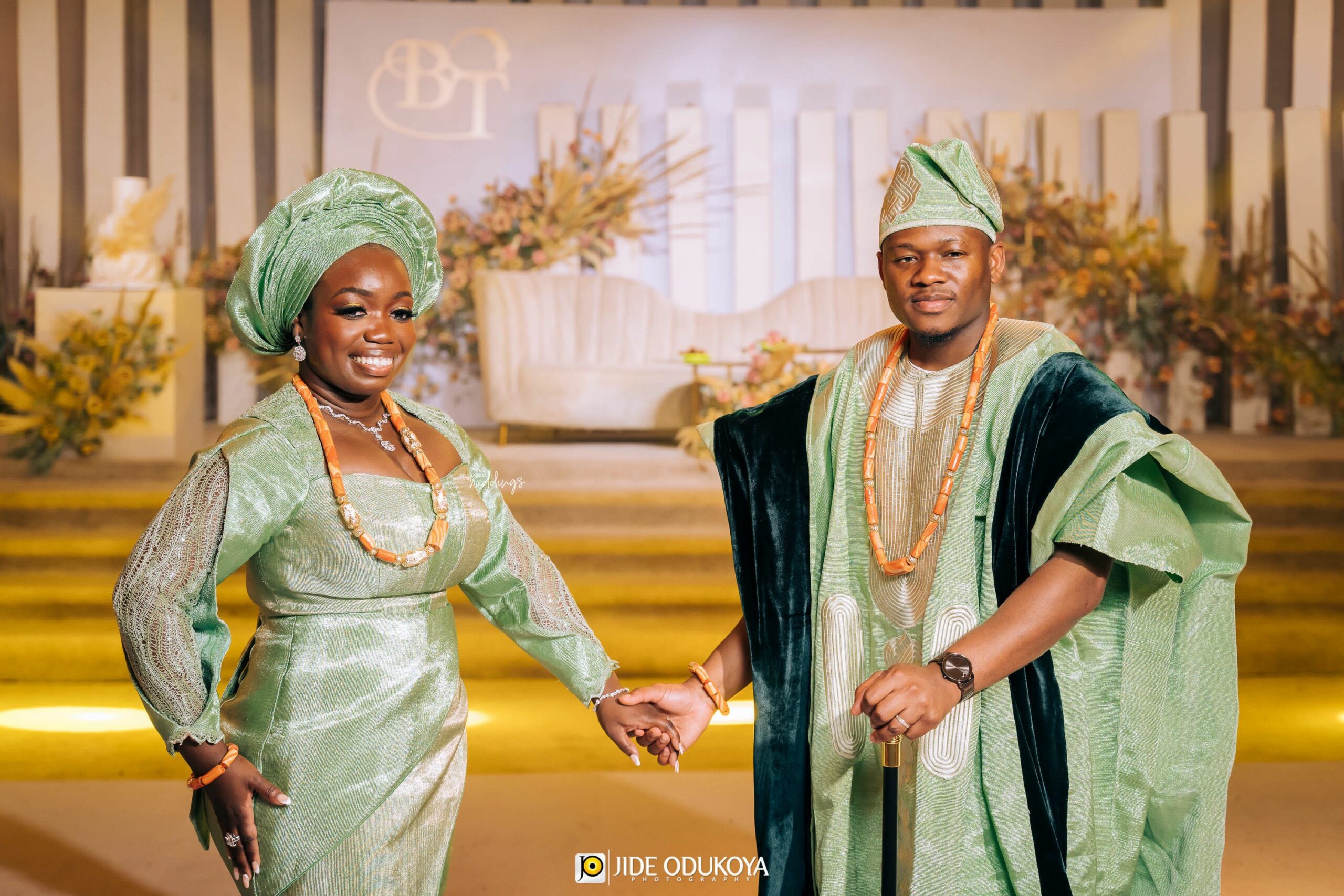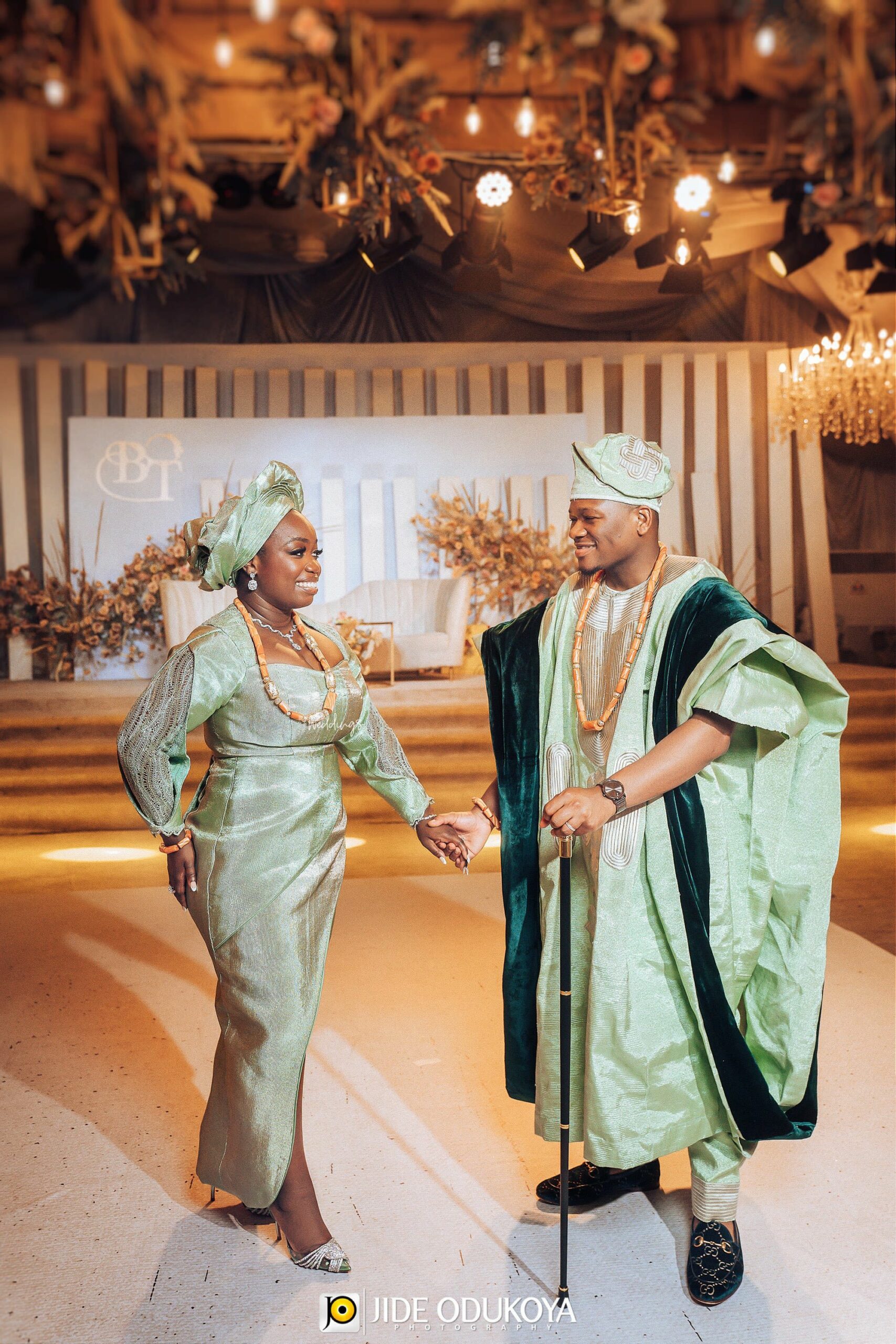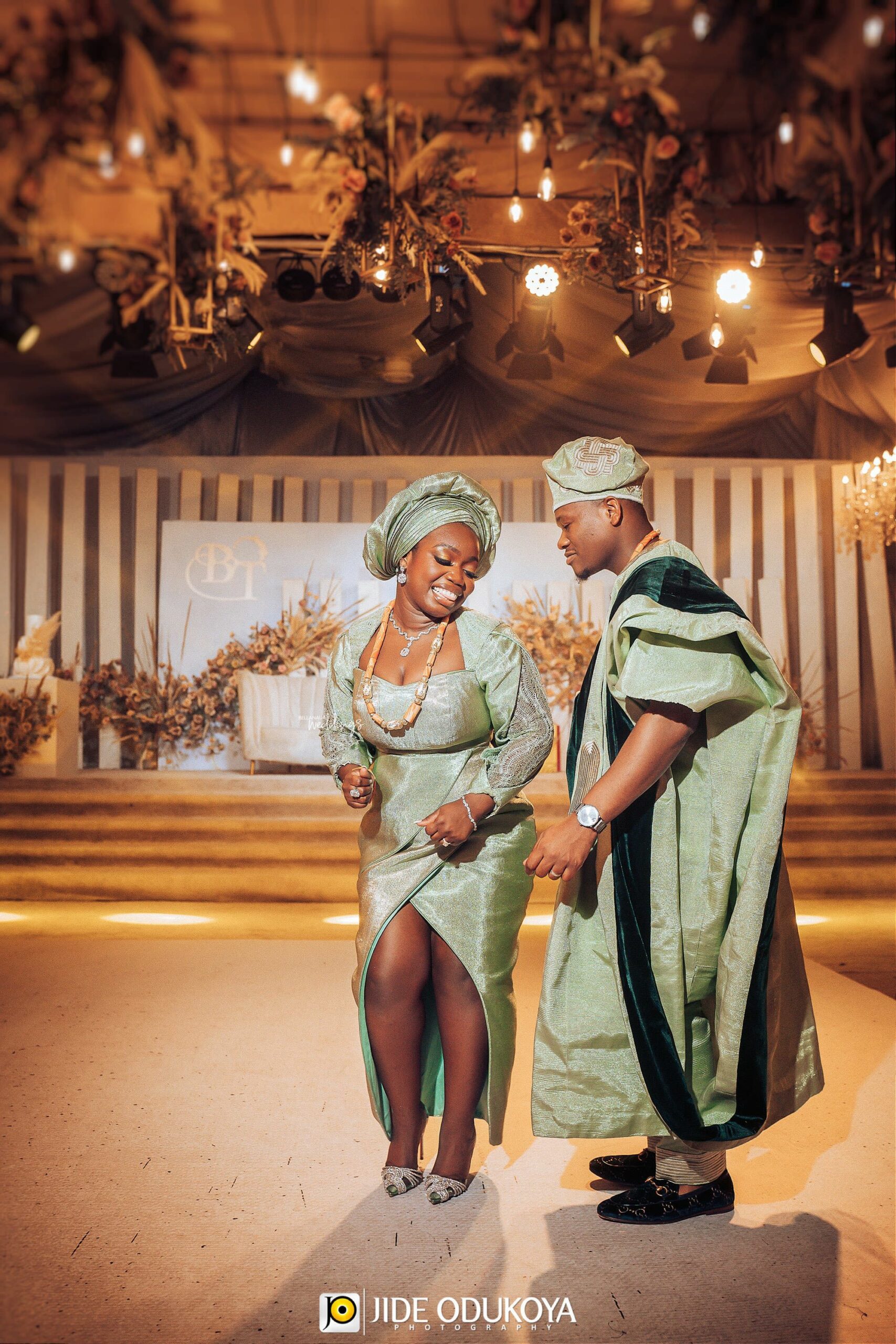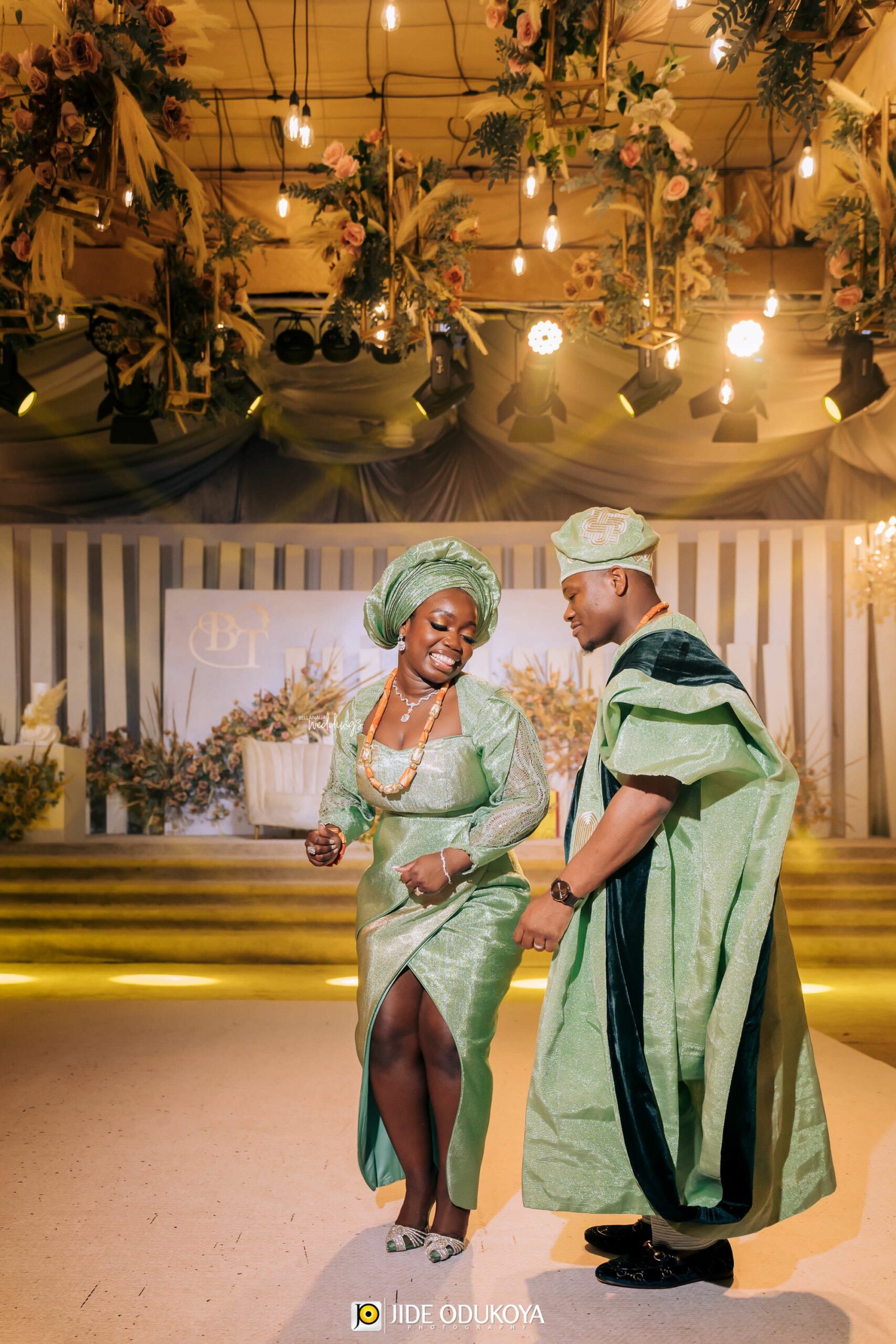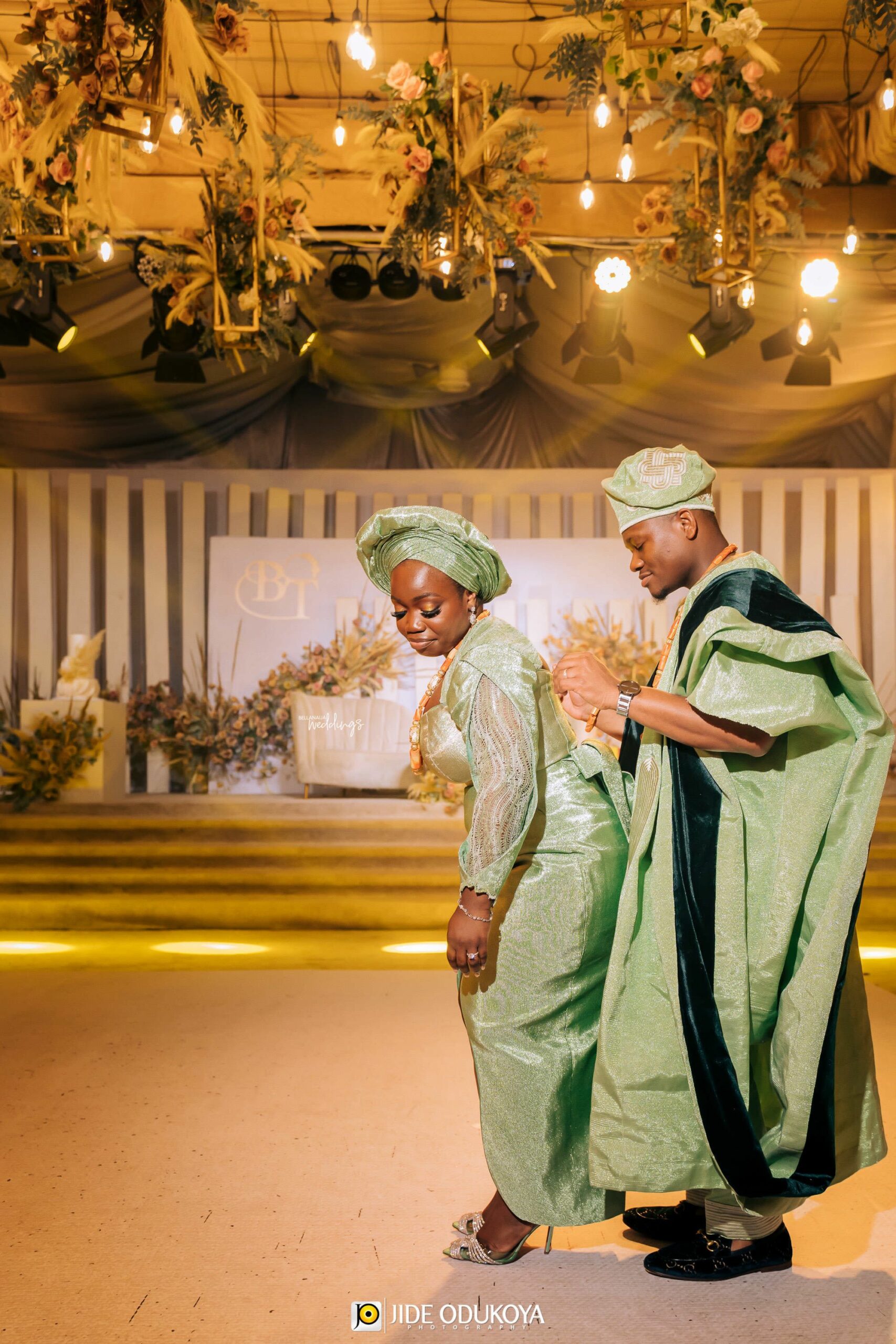 Credits
Planner: @mimiluxe_events
Bridal Styling: @lavish_bridal
Bridal Makeup: @mosewabeauty_
Hairstylist: @patricksbeautyzone
Photography: @jopstudios
Groom's shoes: @kimonokollection | @ferragamo
Gele:  @khernys_touch | @dbellezza_gele
Asooke: @shadiat_alasooke
Dresses: @tabsatelier
Fabric: @fumifumzlagos