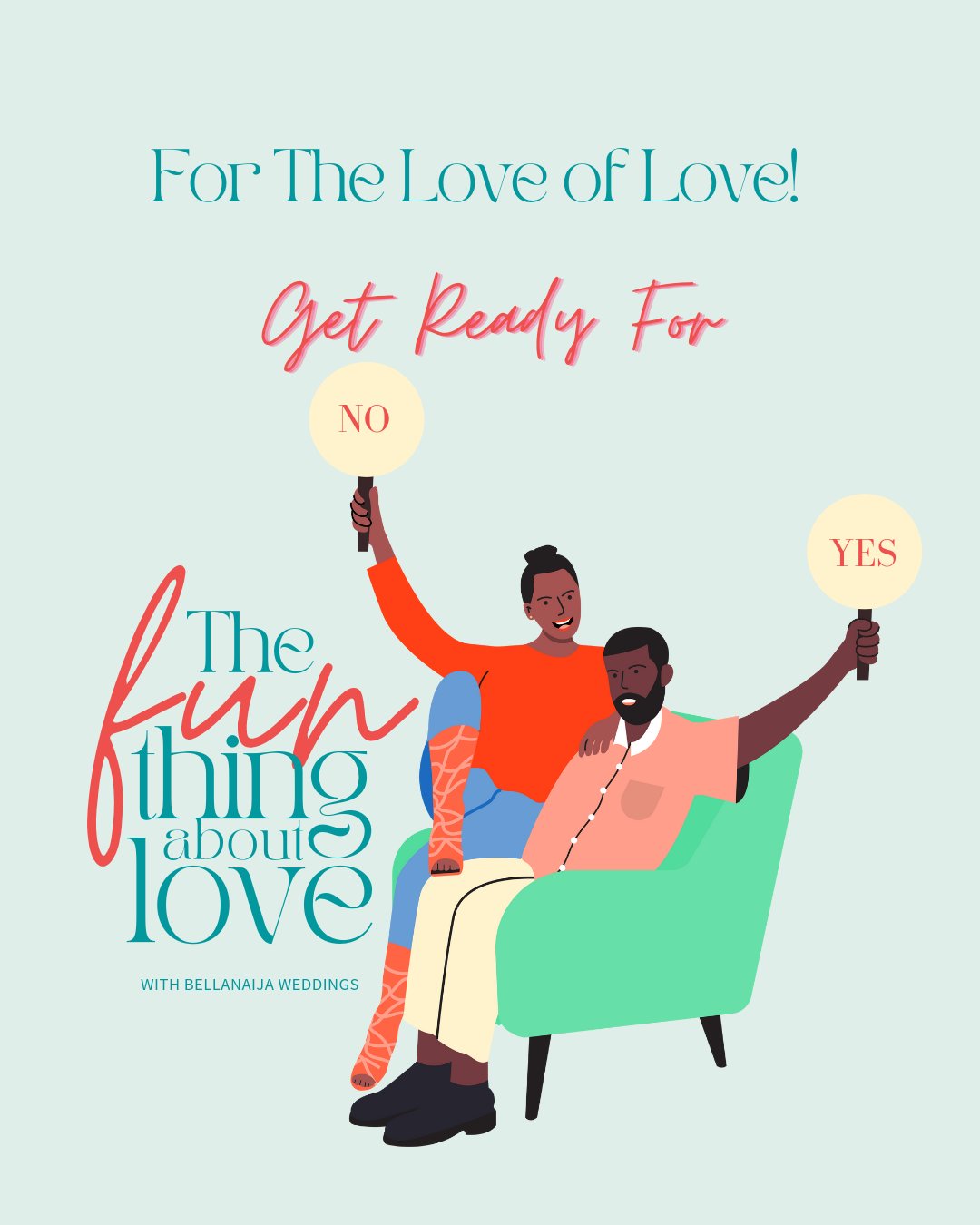 Hey there, #BellaNaijaWeddings Fam!
There are so many things that make love so beautiful. Like the fun things – the things that make you laugh your heart out while enjoying your partner's company.
Well guess what? 💃🏾
We are bringing all of this with our new Instagram Live series; "The Fun Thing About Love With BellaNaija Weddings"
It's a super exciting  game show where we engage couples in fun, light hearted competitions and just have a really good time.
This couples game show promises to be exciting. We are so giddy and you should be too!
Join the fun ride and follow all the updates via our handle,  @bellanaijaweddings on Instagram and follow the hashtags  #TheFunThingAboutLove #TFTALWithBNW.