Editor's Note: There's almost nothing as beautiful as the love that has stood the test of time. That is why this month, BellaNaija Features and BellaNaija Weddings are bringing you beautiful stories of couples whose love has not waned through the years with The Ever After Series Special Valentine Edition.  
Today, Funmilayo and Demola Awonuga, who have been married since 1987, are sharing their insights on love, marriage, and the forever journey. Let's take you on a dive into their Ever After story. Ride with us!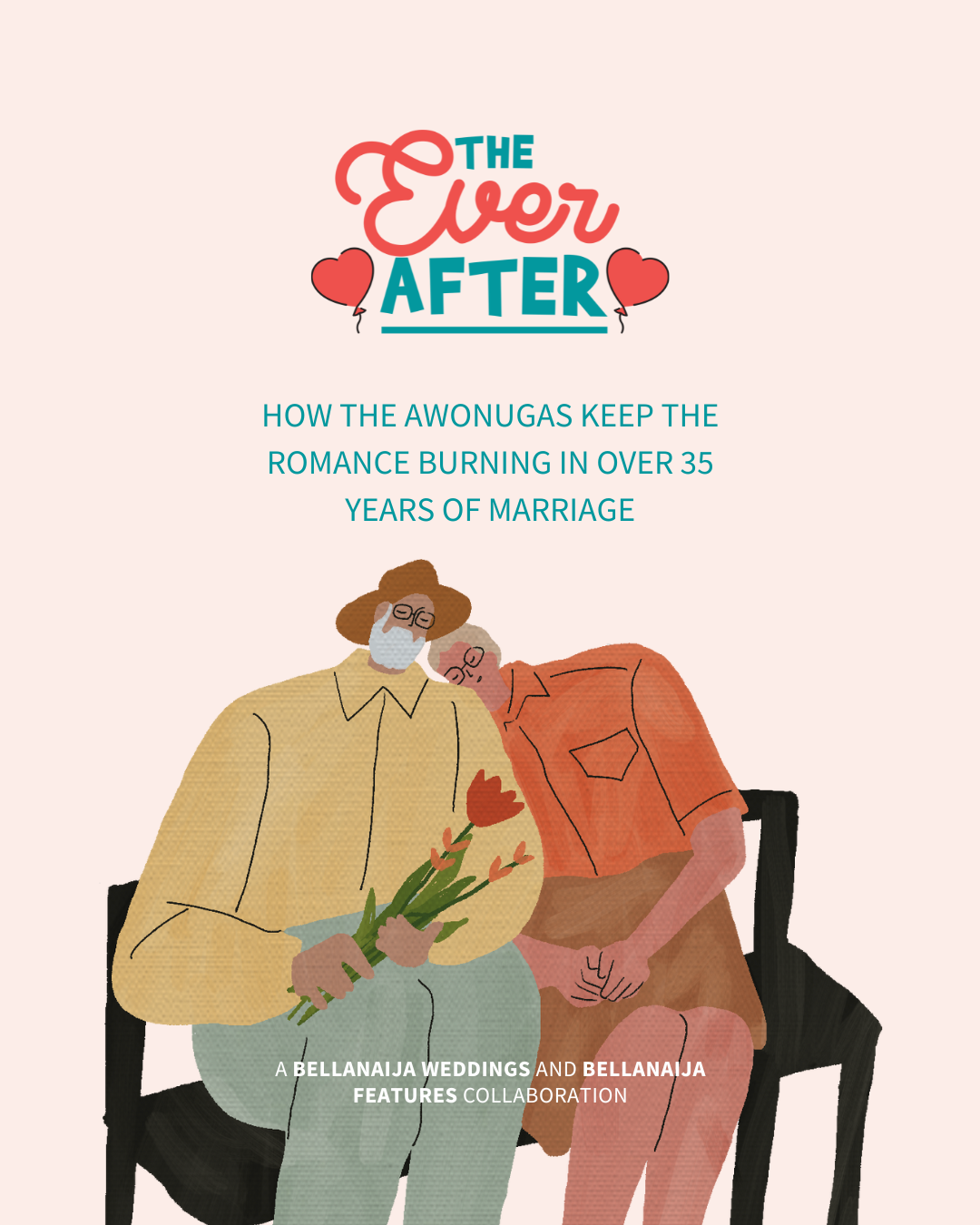 Friendship is one of the most beautiful things in the world. A friend stands for you as a shield when life pummels you emotionally, psychologically and every other-ly in the world. Friends share in your joy, sorrows, and pain, help you solve life problems – like being booless on Valentine's Day, and connect you to your life partner, just as Funmilayo Awonuga's friend connected her to her ever-after via phone calls – a man she didn't like.
Funmilayo Awonuga: He told me he was from Ijebu and I went – 'what? Ijebu? I don't want anyone from Ijebu.' I am from Ekiti state, so I really didn't want anyone from Ijebu.
After she rejected him, they parted ways but, remember Funmilayo Awonuga's friend? She wasn't having it. 3 years later…
Funmilayo Awonuga: I was rounding up my teacher's training in Ikorodu when I met my friend at Bariga. She asked: how is brother Demola? I went, 'I don't talk to him anymore; I don't want to marry an Ijebu man.' Then my friend found a way to bring us together but I was still adamant: I didn't want to marry someone from Ijebu.
Turn Mr and Mrs Awonuga into fictional characters and you'd have Elizabeth Bennet and Mr Darcy. Pride and prejudice stood in the way of their love, but Mr Darcy, albeit shy, loved Elizabeth Bennet.
Demola Awonuga: Everytime I heard her voice on the phone, it just made me feel some kind of way and I will just say in my heart, 'I love this girl.' That was what made me fall in love with her. I told my friend that I wanted to marry her.
But like Elizabeth Bennet who once swore never to love Mr Darcy, Funmilayo Awonuga had sworn not to marry an Ijebu man. Yet, like Elizabeth, she eventually fell yakata for Mr Awonuga.
In September 1987, they got wedded at the Celestial Church of Christ, Akoka. 2 months later, they had their first child.
_
They say the few years of marriage are a mix of the good and the acetous, the happy and the bitter. Sometimes, you look into each other's eyes and fall in love over again. Other times, you wonder what the heck you were thinking when you walked down the aisle. Wahala, love, joy, anger, frustrations, and almost… resignation.
Demola Awonuga: Exactly during our one year anniversary, something happened that would have broken this marriage but we thank God. 
Demola Awonuga: We had different characters and for me, as a man, I thank God for my dad who would always tell me, 'you are now married, you have to do away with some habits.'

I got married at the age of 30 and for those first few years, there were some challenges we faced and I just thank God or my dad's advice and for giving me the spirit to be able to endure.
Indeed, they endured and Come September, they'll celebrate 36 years of marriage. What's the secret?
Funmilayo Awonuga: Because we didn't court for so long before marriage, the first few years were not so easy. But when I was a single woman, I made up my mind that whoever I was going to marry, I'd marry for life – no divorce. I was 25 years old when I got married and I had already made up my mind that there was no going back.

I had a way of dousing tension; I just keep dancing. I always make myself happy. Even when the other one is angry, I will laugh and dance. When you are angry and the person you are angry with is laughing and dancing, the tension will come down. But when both of you are nagging, it is not good.  
It takes two to tango in marriage, and then three to dismantle. Funmilayo Awonuga may never nag, but she has something that makes her skin crawl.
Demola Awonuga: My wife doesn't like seeing me with other ladies. Even up till now, she cannot endure it. So, wherever I am, I try to always be careful so I will not hurt her.
Mrs Awonuga's ick may be other women hovering around, but Mr Awonuga's ick is having people interfere in his marriage. One thing both of them have something in common? Not welcoming third parties.
Funmilayo Awonuga: When we newly got married, my husband said to me, 'I don't want any form of interference in our marriage.' So we don't accommodate visitors, family members or any sort. Till now, we don't go to family members' houses or people's houses, we just mind our business. I have never had any form of bitterness in my family, no in-laws coming in to settle any of our issues. We always settle things by ourselves with no interference.

When I had my first child, I almost got drained because I was doing everything myself. I was able to manage this very well because my husband was very supportive. He is a very good cook and he was the one taking care of the children. My younger sister also came to assist along the line.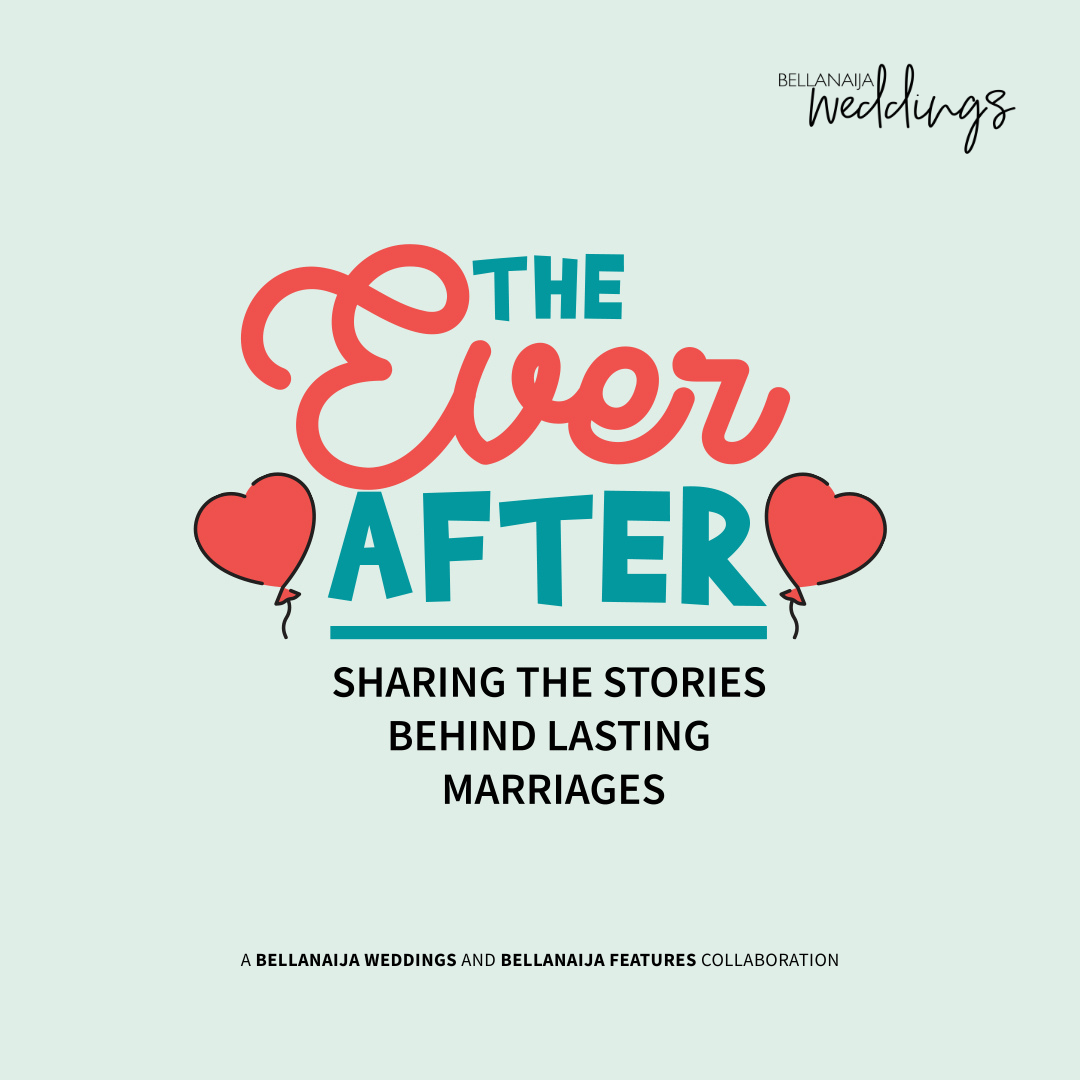 People say what doesn't break us makes us stronger. And this is true, especially in marriages. Differences should not be catalysts for destruction, especially if the foundation is solid.
Funmilayo Awonuga:  What we will advise couples to do is to calm down in the early stages. It might be rough for people, especially those who are yet to be comfortable as a couple. However, it's important to study one another and know your dos and don'ts.
Demola Awonuga: You should have a spirit of enduring each other. Get used to absorbing things. Know that you are from different families and allow the spirit of God to lead you. Always pray before going to bed, when you wake up, and when going out. 
This endurance extends to finances. People say money matters are serious matters, and they are right. Is your money our money? Is my money only mine? A few disagreements over naira notes and marriage can find itself bending the knee, toppling forward or crumbling.
Funmilayo Awonuga: Whatever is mine is his whatever he has is mine.
Demola Awonuga: I always believed I had to take care of our children. So, I'll go and buy all the food and things that my children need. At the end of every month, when I get my salary, I'll first settle my children and pull all they need in order. My wife has always been the kind of person who doesn't like her husband doing everything alone without her support. She will always add her own money without my knowledge so that everything would be enough and be more than what I expected.  
Funmilayo Awonuga: When I got married, I wasn't working. When I eventually got a job in Lagos State, I wasn't paid until months later. But we supported each other all through. 
The support has paid off. Over 35 years and the fire is still burning. They keep finding ways to ensure their love does not wane. In fact, Mr Awonuga has an unconventional way of being romantic.
Demola Awonuga: Whatever the spirit of God leads me, I do it. It is God that gives me inspiration and ideas.  
Interesting.
Demola Awonuga: I heard a story of this pastor who needed to go to church and his wife needed his attention. He ignored it at first and went to church. Just before he was about to mount the altar, a voice told him to go back and settle his home. You cannot be a pastor and your house is on fire. Pastor ministry starts at home. I give God the glory that when it comes to romance, I don't joke with my wife. I do the right thing at the right time.
Funmilayo Awonuga: The romance is always there. Sexually, we are alright; we study each other to keep this fire burning. Everything may dry up at menopause, but we'll keep on trying.
Ride on, Mr and Mrs Awonuga. And may this oil never dry.
****
Did you miss the first edition of The Ever After Series? Read all the episodes here.