Have you ever loved somebody so much, that you're always so giddy to let everyone know? Tobi & Tosin are so in love, a whole village can't contain it!
Our gorgeous bride, Tobi was in search of a roommate when she met Tosin for the first time. Although they ended up not being roommates, they became eternal soulmates instead! Their love story makes us so giddy. The excitement and joy with which Tobi shares it is just super contagious. We can picture her recanting this story years down the line with just as much enthusiasm. And this puts a giant smile on our faces. Their pre-wedding photos show us a classic example of two people who are head-over-heels in love!
Along with their lovely photos and love story, Tobi tells us how the proposal went down. Keep scrolling to enjoy it all.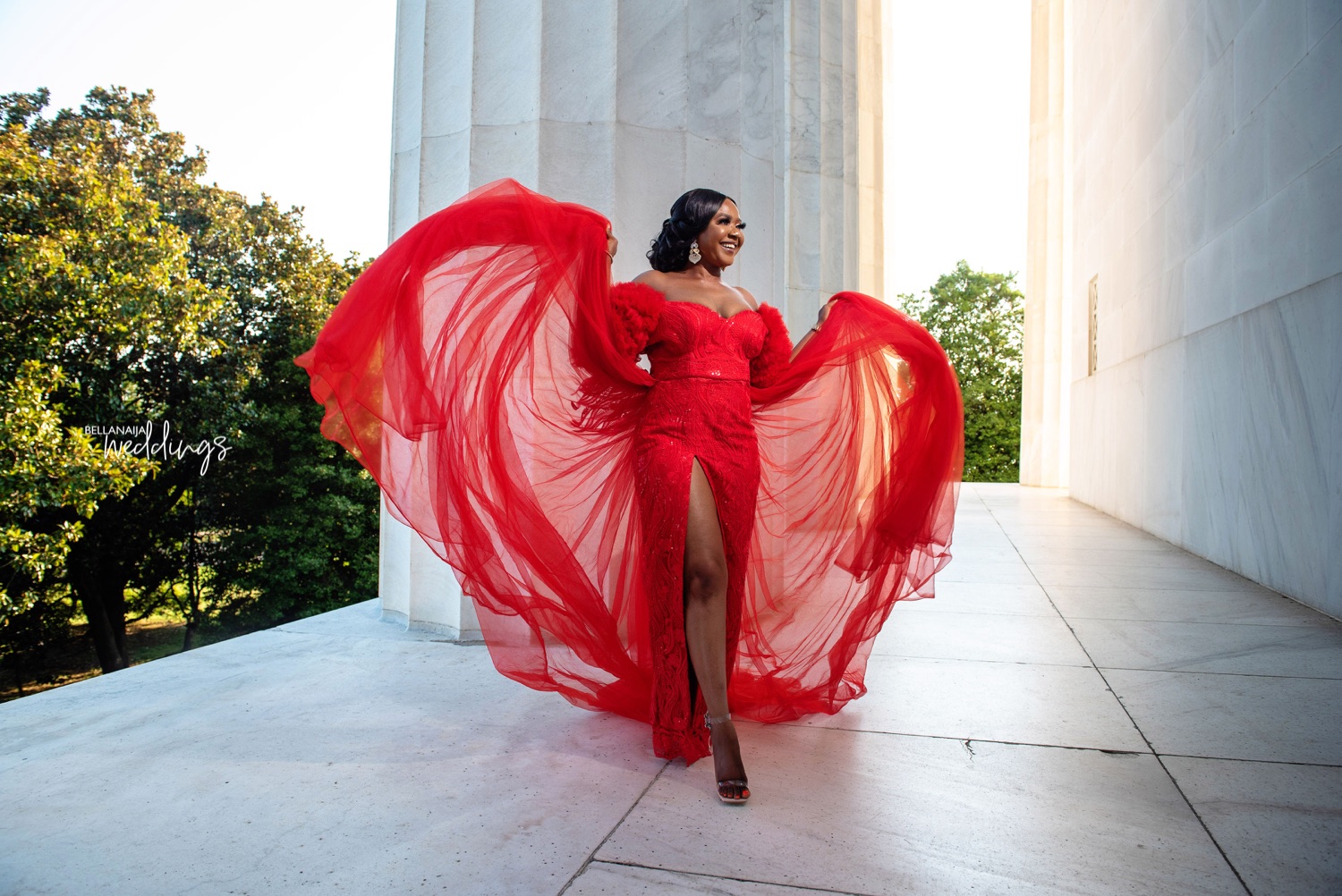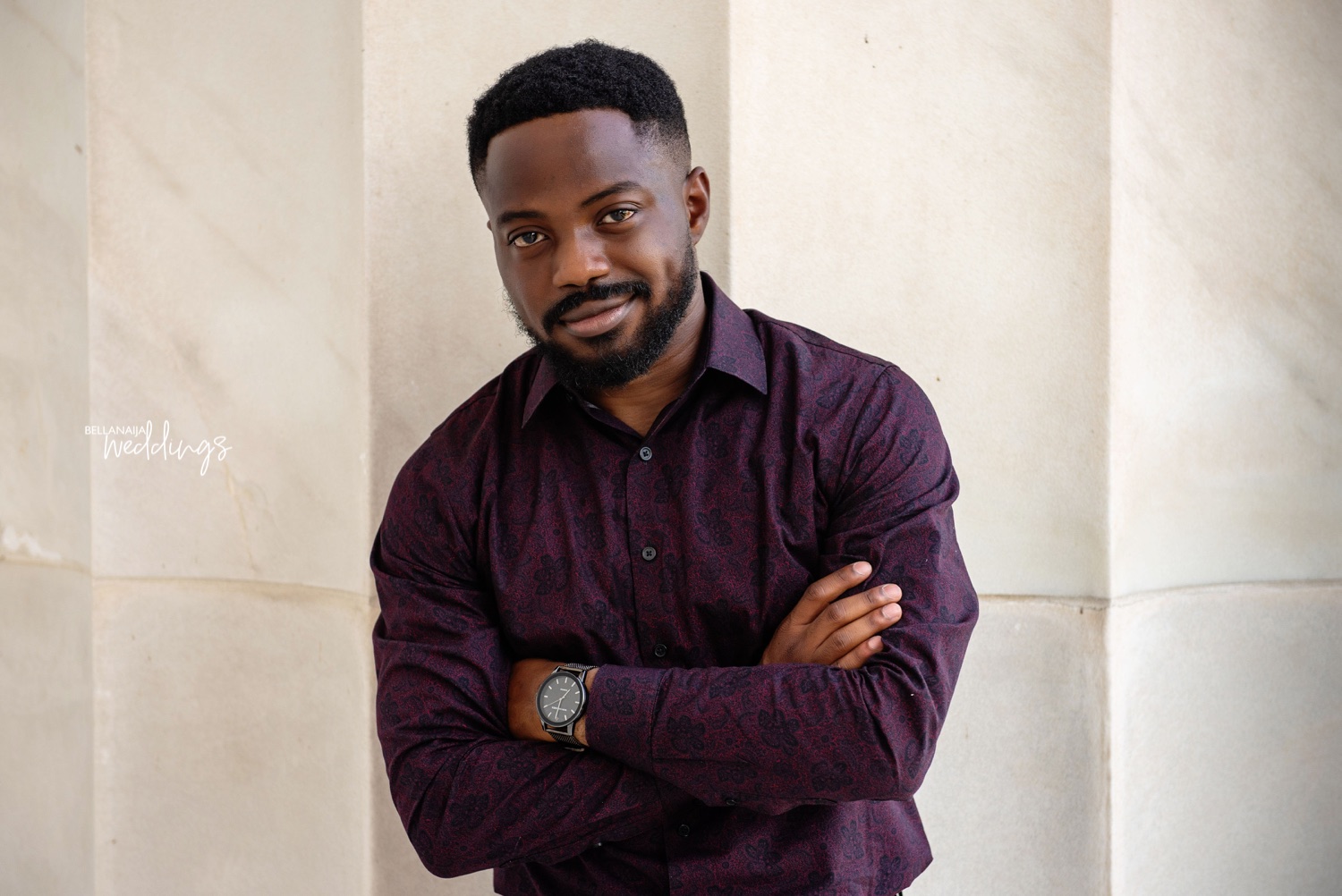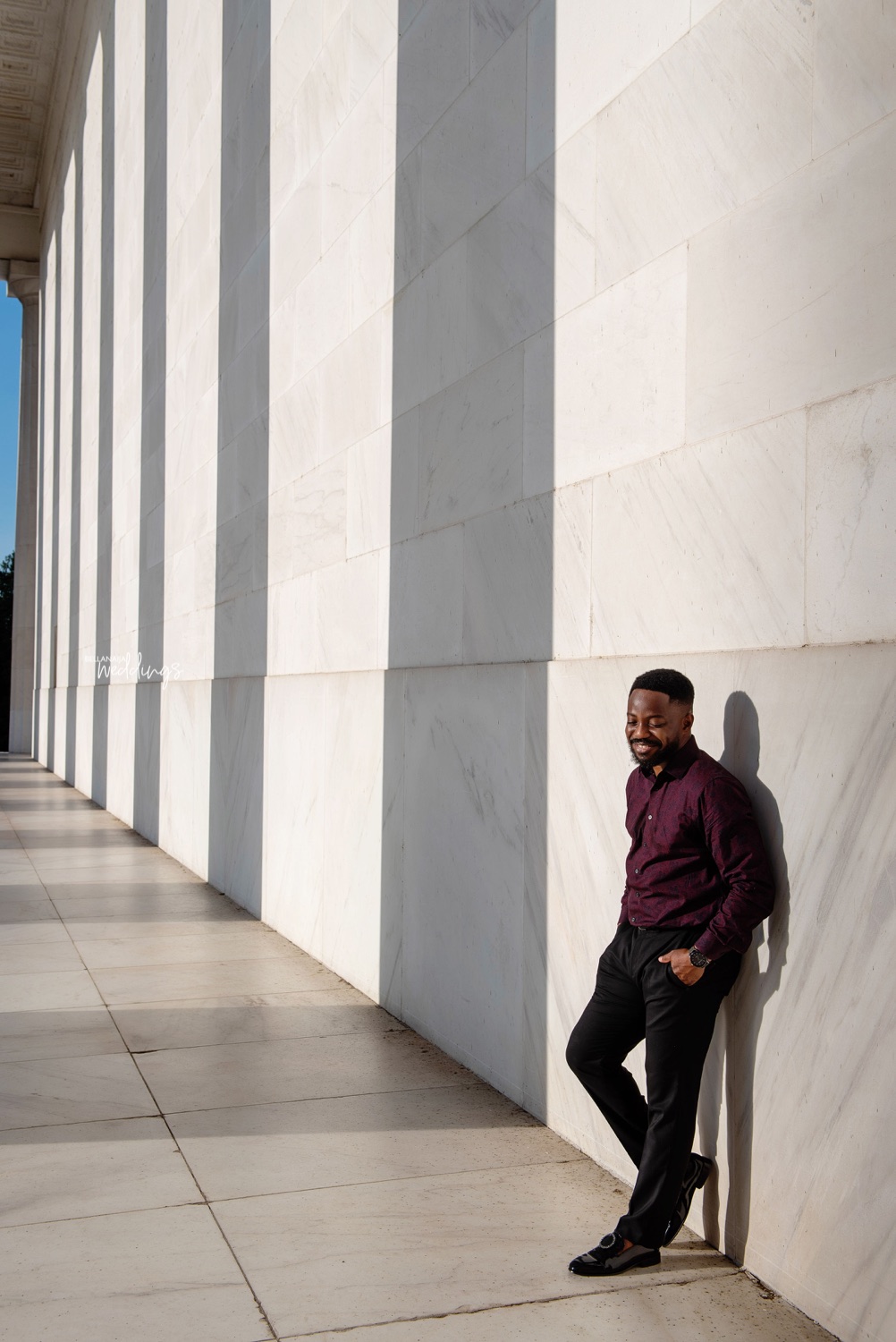 Here's their love story as told by the bride-to-be, Tobi:
If you are reading this, I hope you have a box of tissue by your side. I am about to take you on an exciting short journey of friendship and true love at 5th sight. 😅

I was in my apartment cooking one of my many favorite dishes – Amala with Eforiro and fresh fish when I got a call on my phone from a strange number. The caller wanted to make inquiries as regards one of my free rooms. Did I mention I got a two-bedroom townhouse and I was in dire need of a roommate? The caller scheduled to inspect the space on May 12, 2018, at 6 pm.

As I watched Tosin pull out of his car, my senses left me for 2 seconds. Dang!!! He is handsome and drop-dead gorgeous. I tapped myself to consciousness, "be focused Tobi, he's here for the room".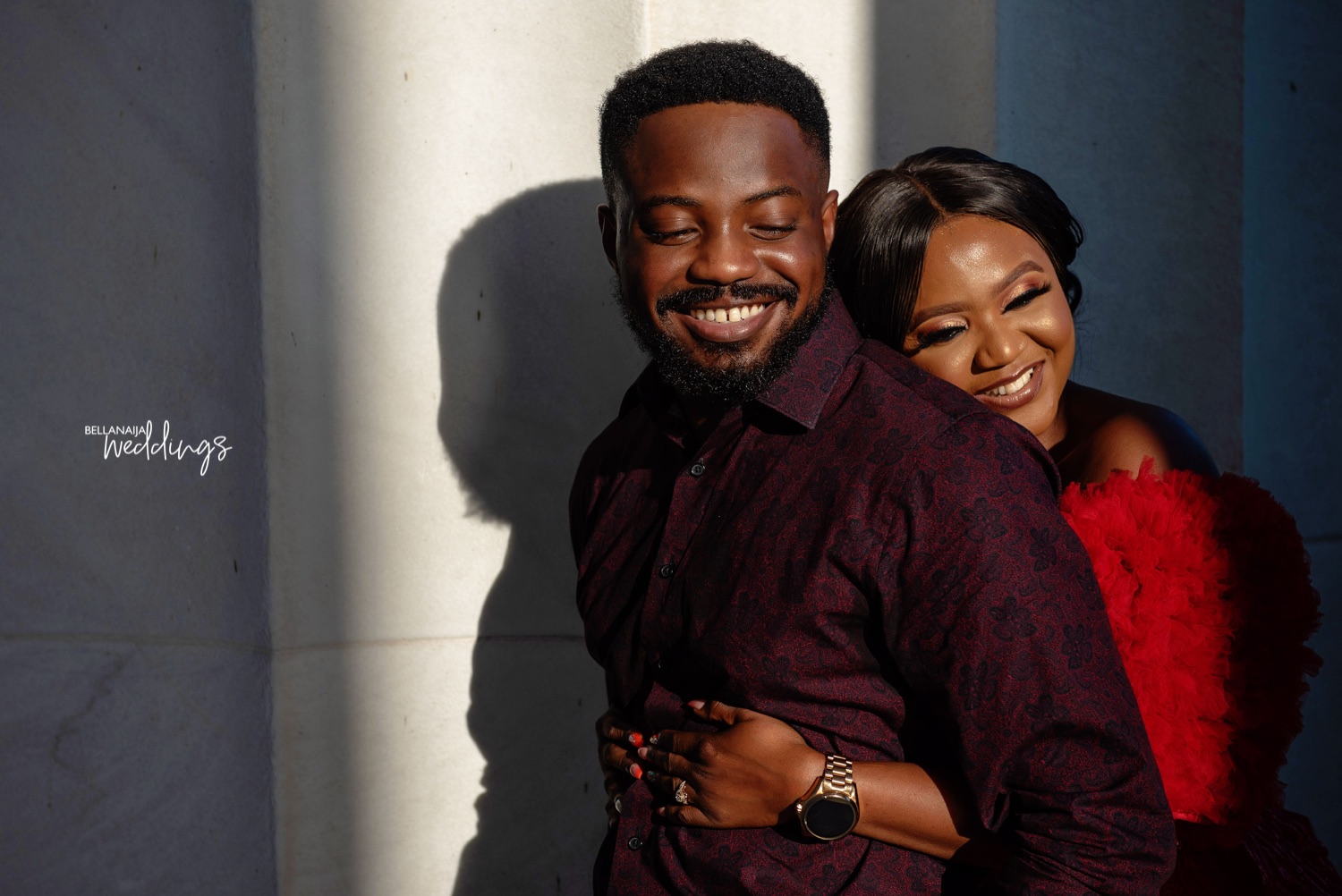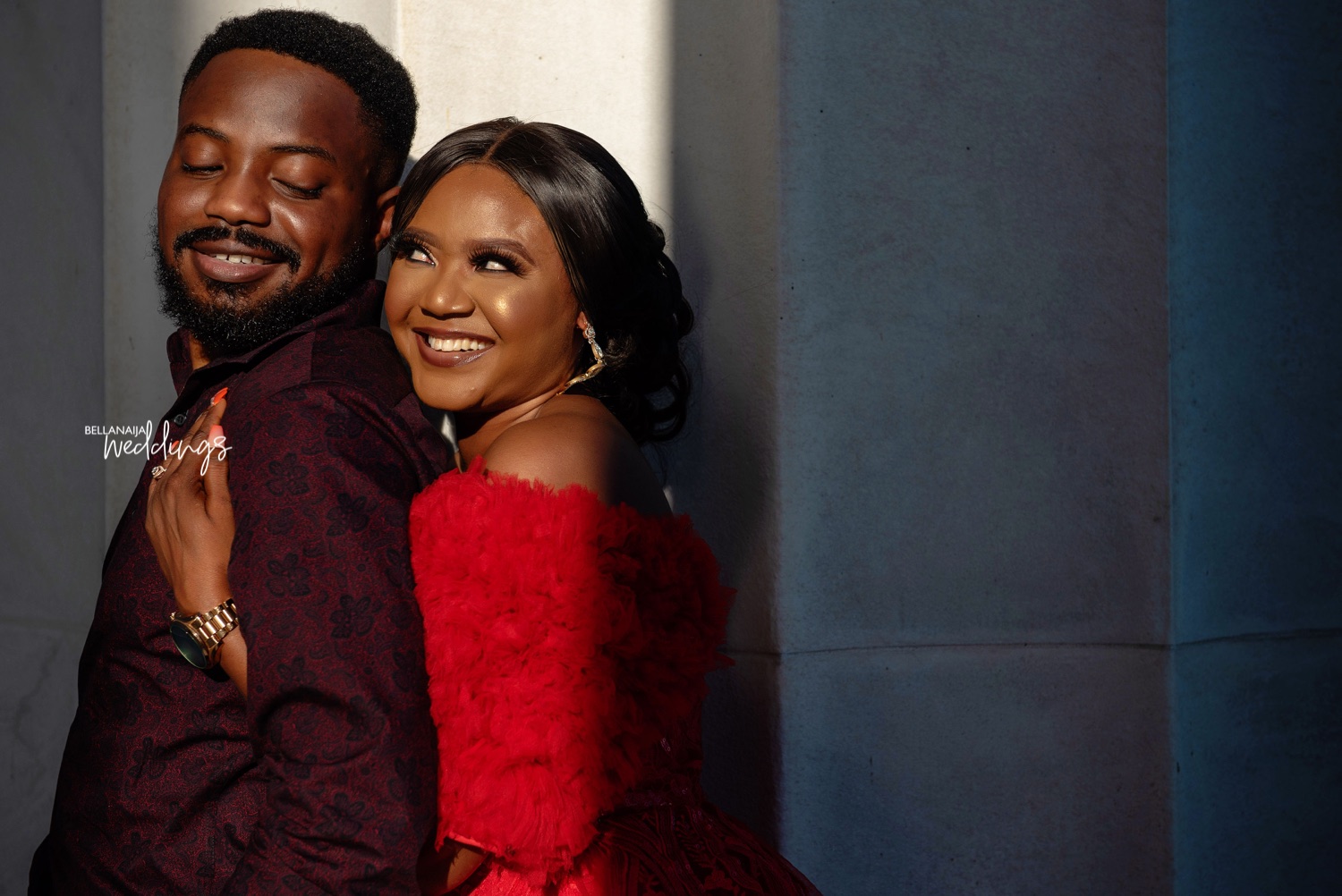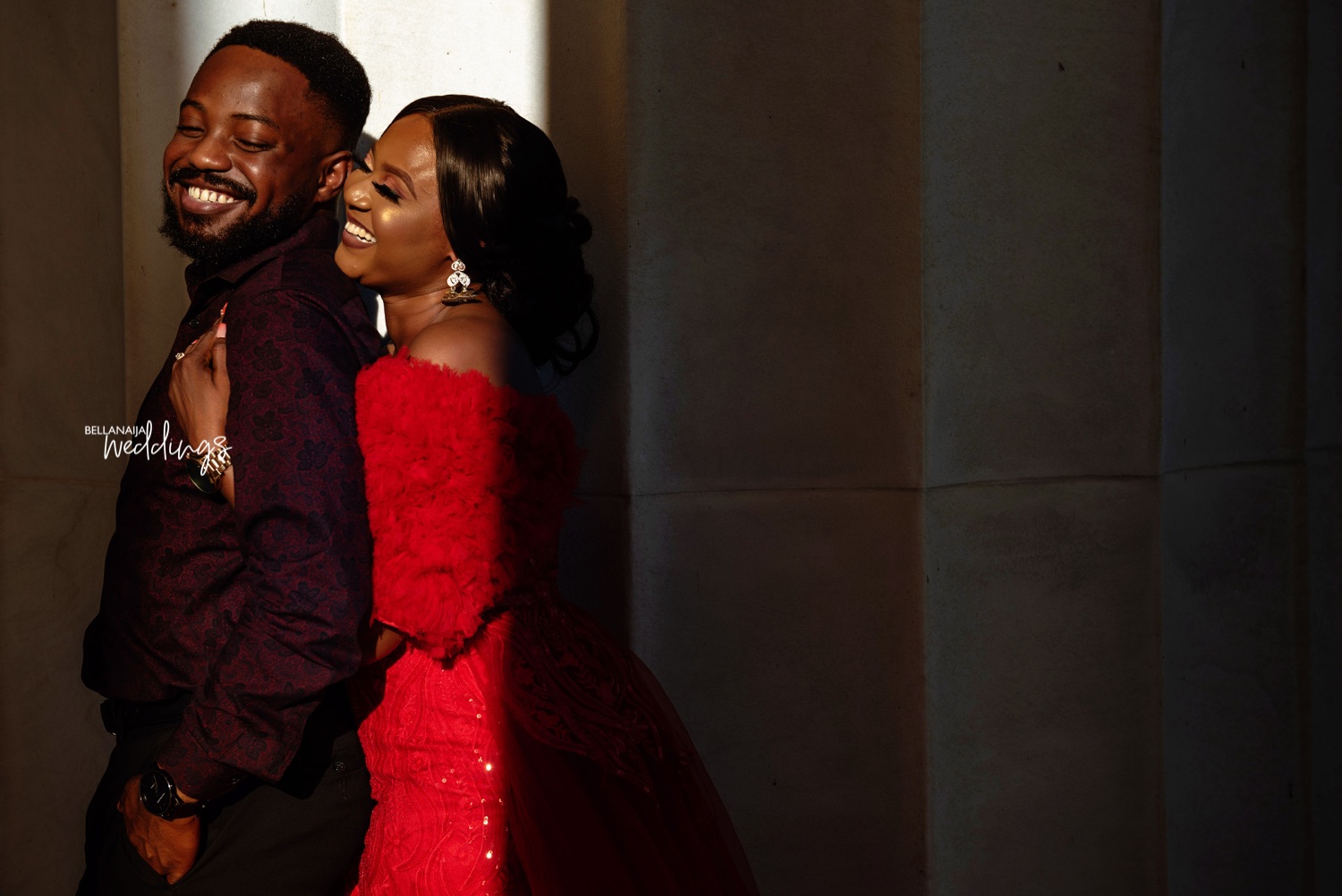 Remember I earlier mentioned I was testing my cooking skills right? Anyways, I offered him Amala and he did not say No. He ate, licked his hands, and smiled. Lol, I was super impressed with my cooking skills.  After eating, we gisted for about 3 hours. And lo and behold, the young man forgot he came to inspect a room.

After plenty talk, he inspected the room. He liked it and mentioned he will get back to me. He then contacted me 3 weeks later and said he was moving to California with his brother, so I might have to look for another roommate. I said okay and moved on. Did I also mention he said he wanted us to be friends? Well, that was the beginning of our friendship.

The friendship had its ups and downs like every normal friendship would. Fast forward to October 2018, I went to a store to pay my cell phone bills, guess the first person I saw? You guessed right – TOSIN. I was both elated and angry because I honestly didn't know he worked at that store. The last time I checked, he was in California. I snubbed him and *Moya Look Away*, someone else attended to me and I walked out in grand style.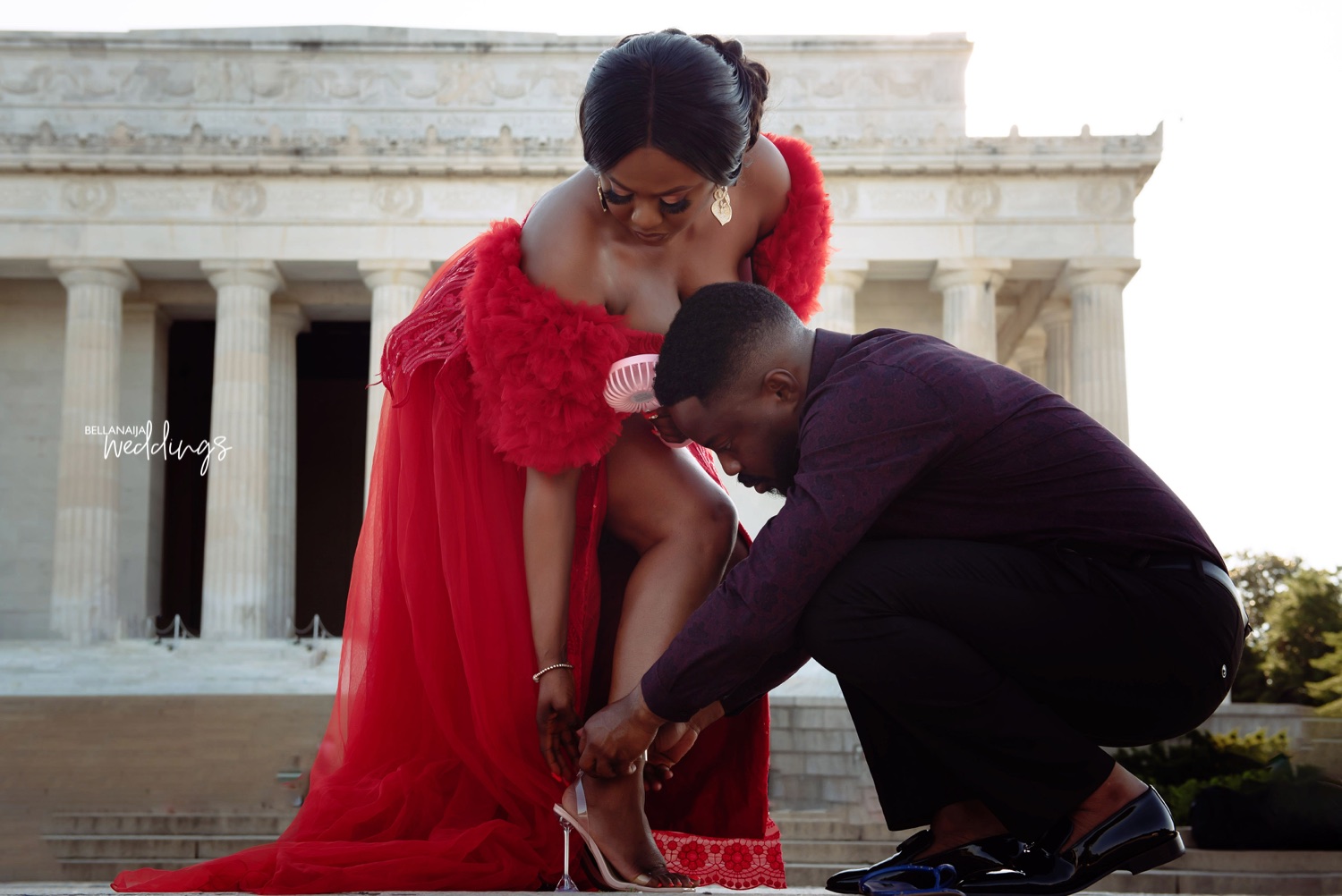 Now it gets even more interesting 🤭
In October 2018, I went to get head-phones at the same location where he worked, of course, I saw him again. This time, I let my guard down and spoke to him. We exchanged pleasantries and I was on my way.

I went back in November to pay my phone bills again. Now, I tried catching up with him but he ignored me and left in a hurry. What!!! such effrontery. So I reached out to him via phone. He immediately apologized for his ill-mannered behavior and that kinda warmed my heart towards him. He requested to come over to my place with Jollof rice, chicken, and dodo. Of course, I said Yes to his request. Who says No to food? 🙄

We gisted until midnight when he came over, allowed each other to be friends again. And voila, 2 weeks after, he asked me to be his girlfriend and I said YES!

He introduced me to his family on November 22, 2018. And we soared to greater heights…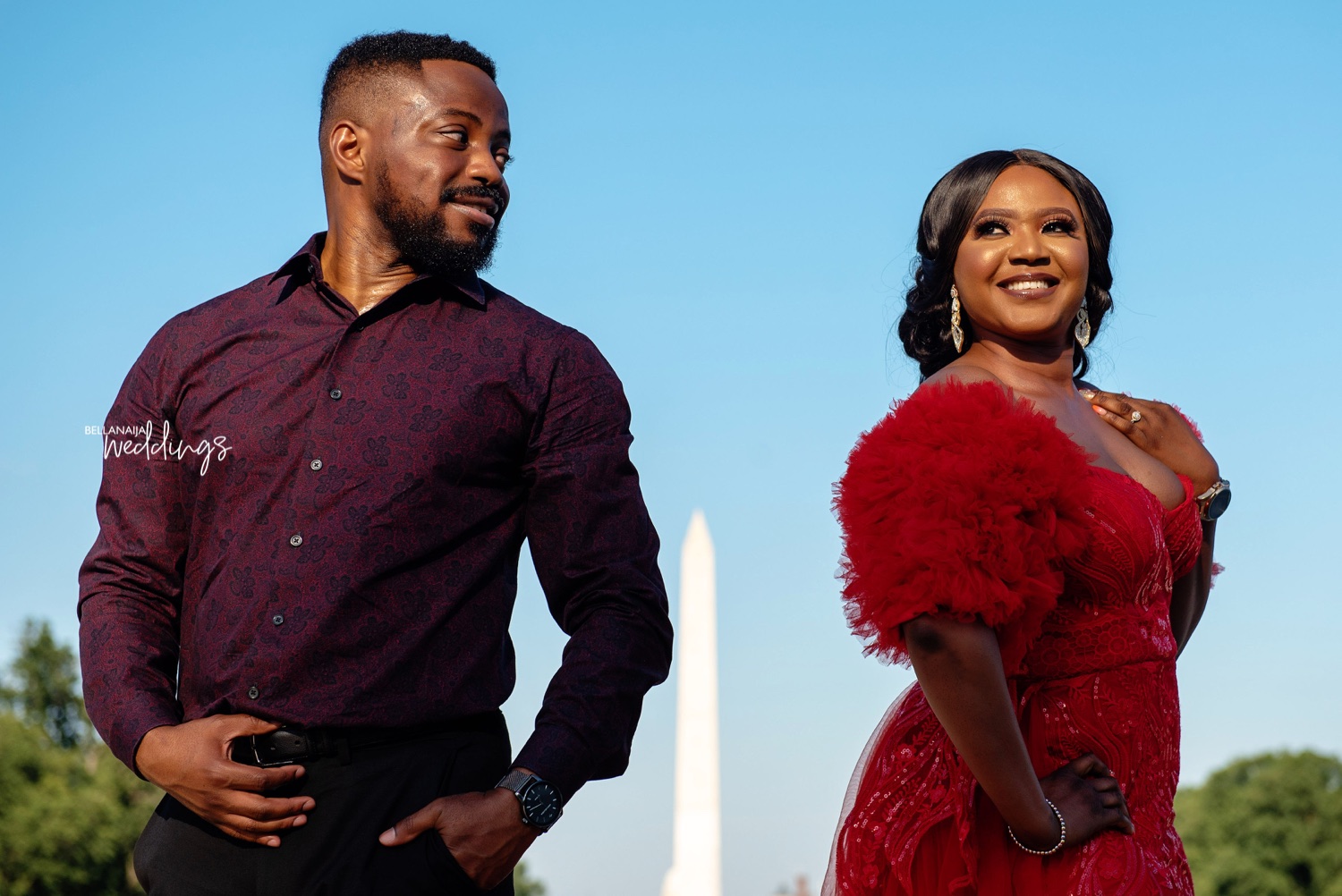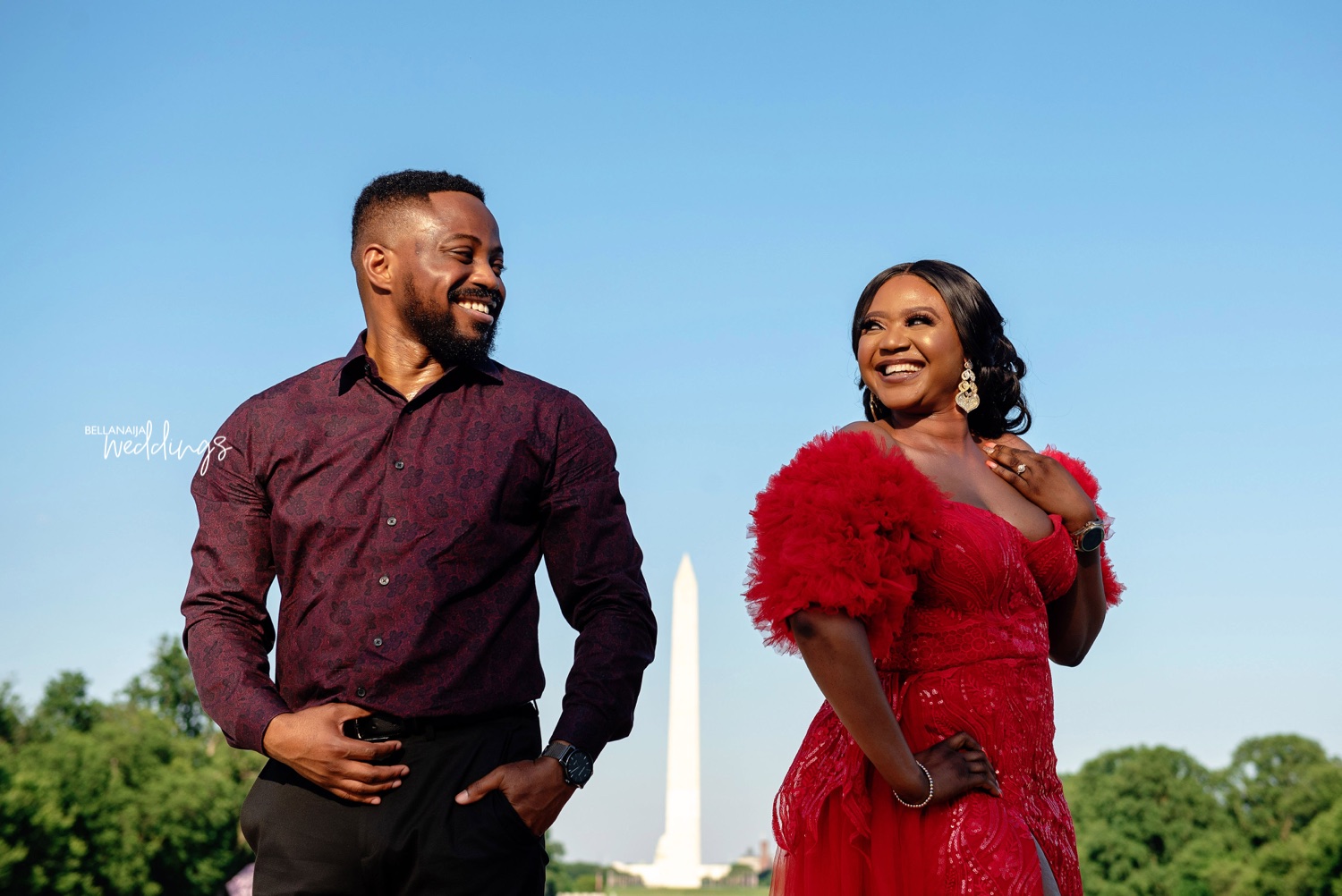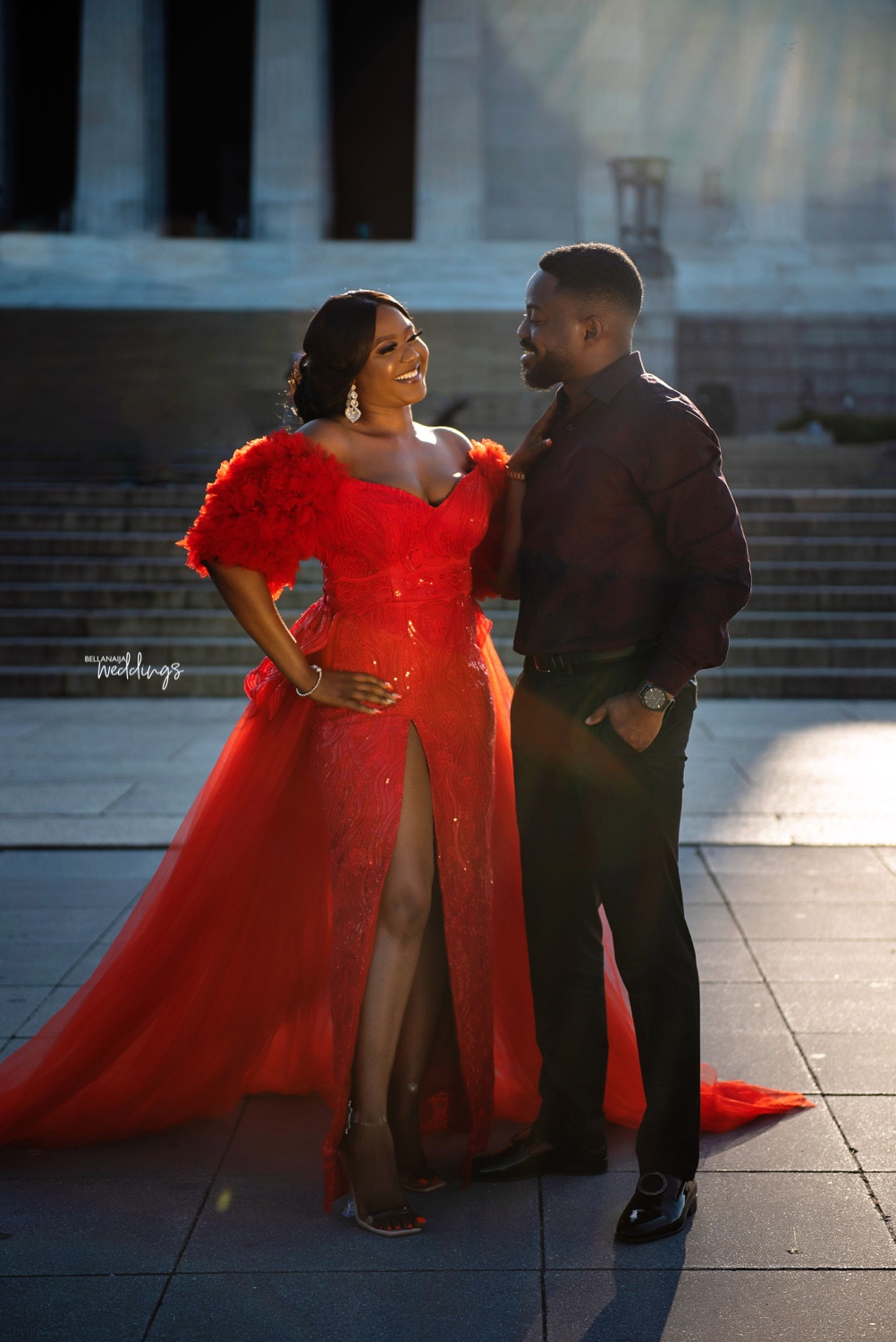 The Proposal
I love celebrating birthdays and Tosin knows that. America's Independence Day is July 4th and my birthday is the day before. Tosin mentioned that his family was having a cookout on Independence Day. So I got to his family's house to help with the planning, not knowing that I was planning my proposal.  He suggested I wear my favorite color which is yellow. Don't laugh jor. *giggles*  He ensured I looked my best. I mean nails and makeup from a professional makeup artist were done. I took a close look at the mirror and boy, I looked and felt beautiful.

*Sniffs* (I smell a fish). I was a bit curious as to why Tosin invited my pastor and his wife to a cookout. He persuaded me by explaining how, in addition to his family cookout, he wanted to celebrate my birthday. And he just figured it would be ideal to invite all the people I hold dear to my heart.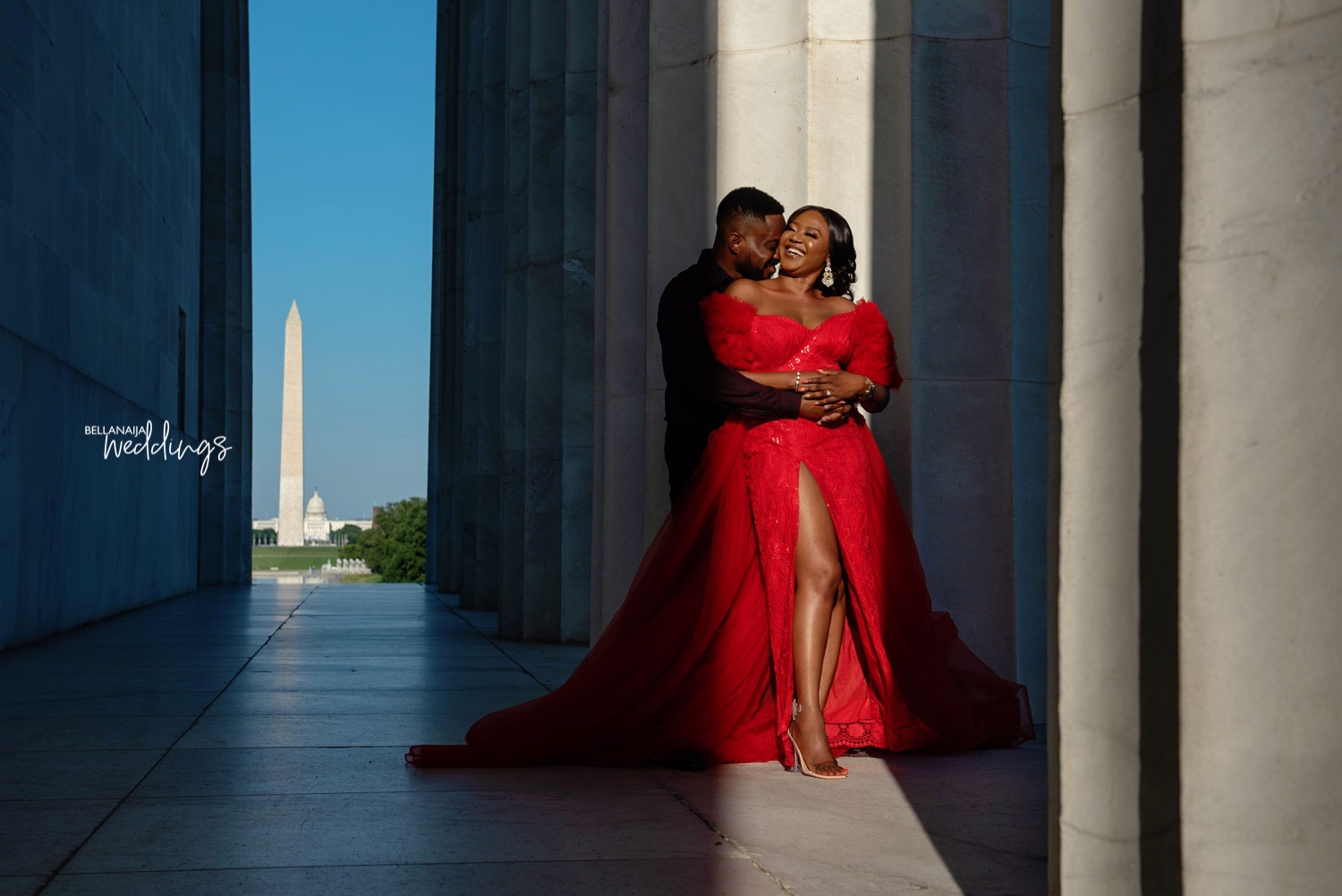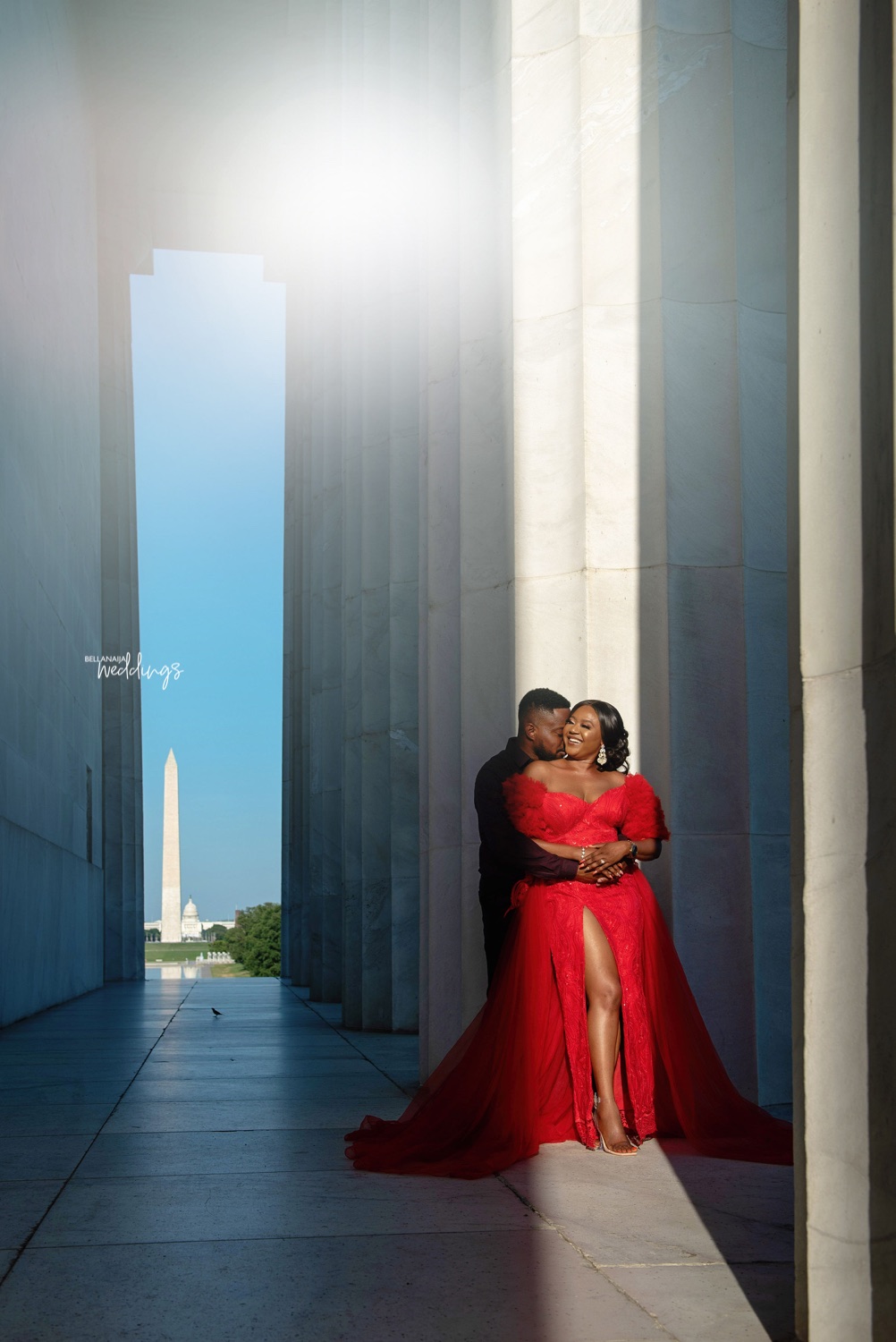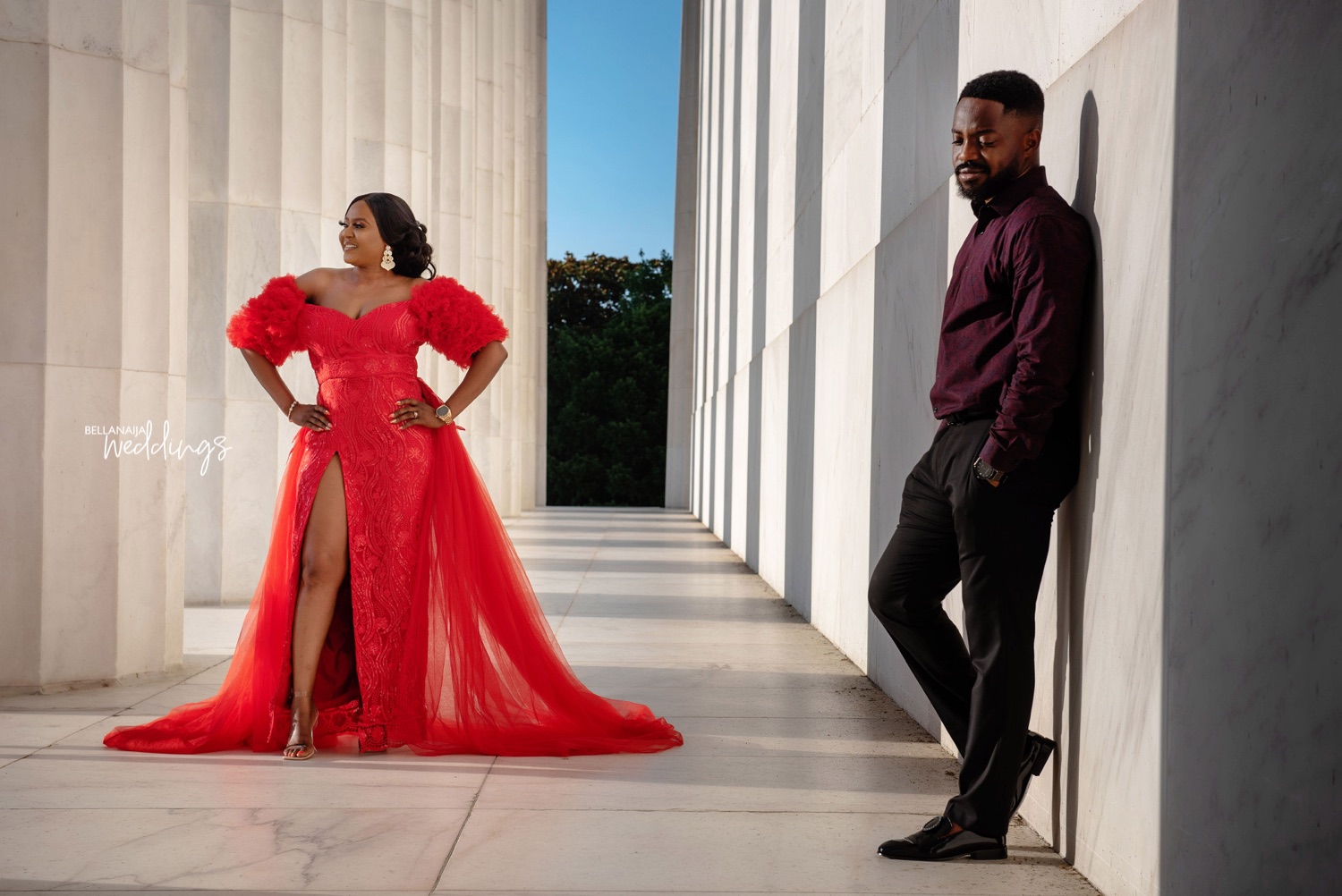 As people kept trooping in, I remember asking my friends if Tosin invited the whole village. Because this one had surpassed a birthday celebration. It seemed like a mini wedding ceremony without Asoebi because there was also a DJ and photographer.

As the celebration went on and on, his brother asked me to come and sit in front as the guest were here to celebrate with me, all of sudden I saw people bringing out their phones and I was shocked and was asking him from a distance what's going on? But he was so nervous and he wasn't paying attention to my question. Because at that time he was telling the crowd how caring, beautiful, loving, and God-fearing I am. You needed to have seen the smile on my face, it had already formed two chuku! 😂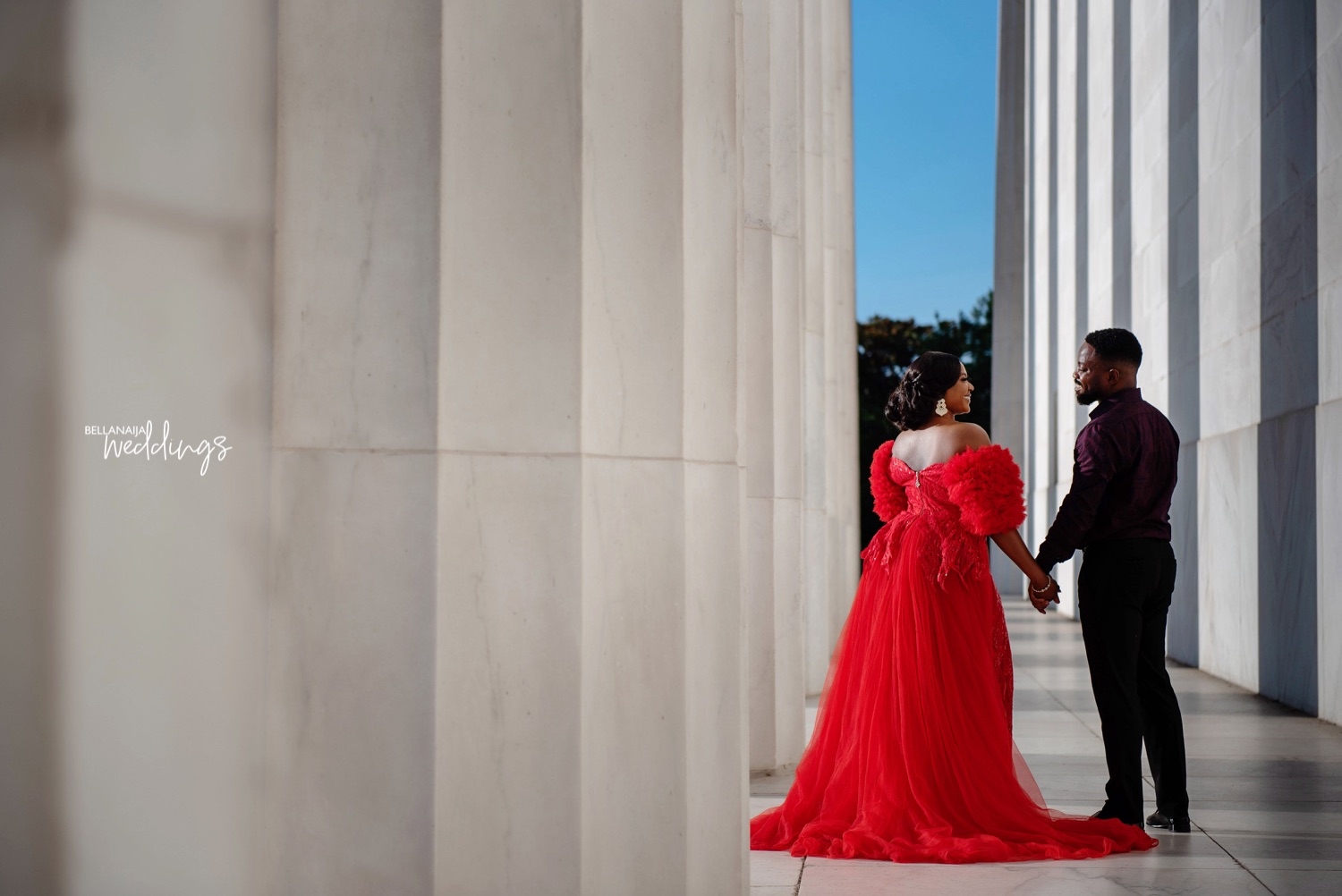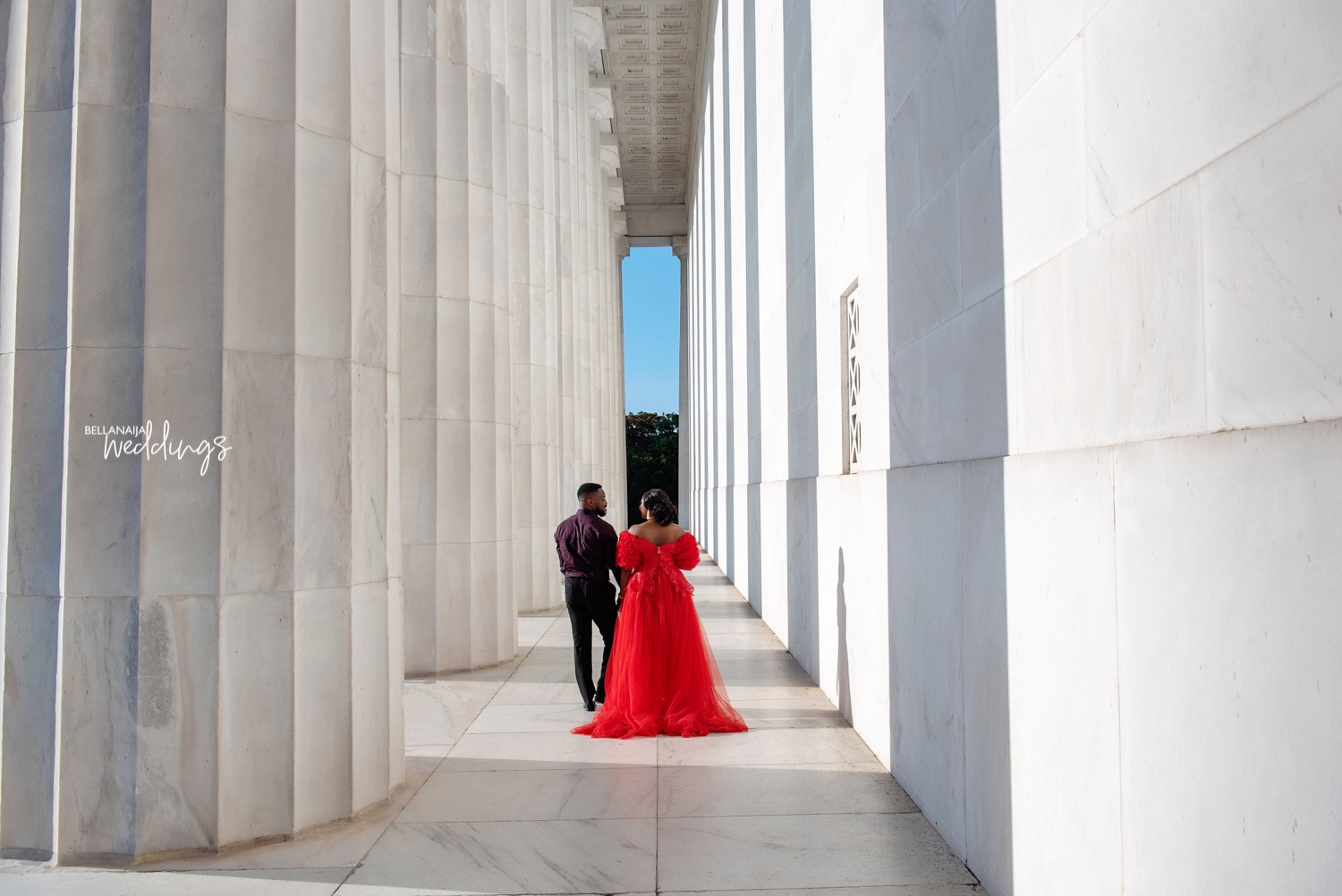 He asked his brother to sing me a Happy Birthday song, as he was chanting happily, I burst into massive TEARS🤦🏾‍♂️🤦🏾‍♂️🤦🏾‍♂️. I couldn't help it, I am too emotional. While his brother was singing, Tosin was already behind me with the ring, but I was faced down because I was crying. Then I saw his sister and my best friend stand in front of me with my birthday cake and a bold message:  HAPPY BIRTHDAY, WILL YOU MARRY ME?

I cried more when I saw the cake and what was written on it. It was at that moment that he knelt and asked me officially. I cried some more tears of joy, I was simply blown away and overwhelmed. The whole village was practically waiting to hear my response and of course I said YES. This is the second time I am saying yes to Tosin.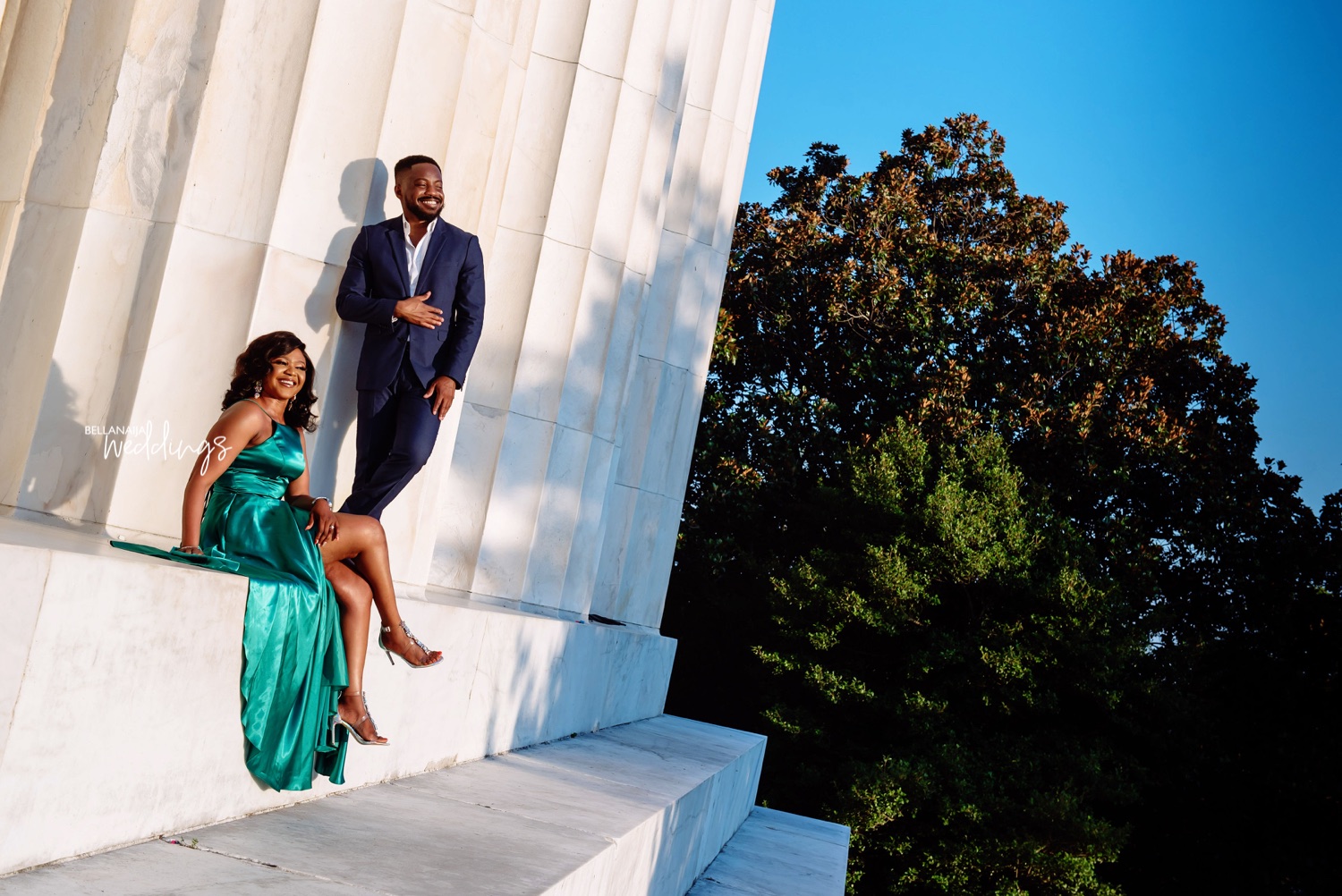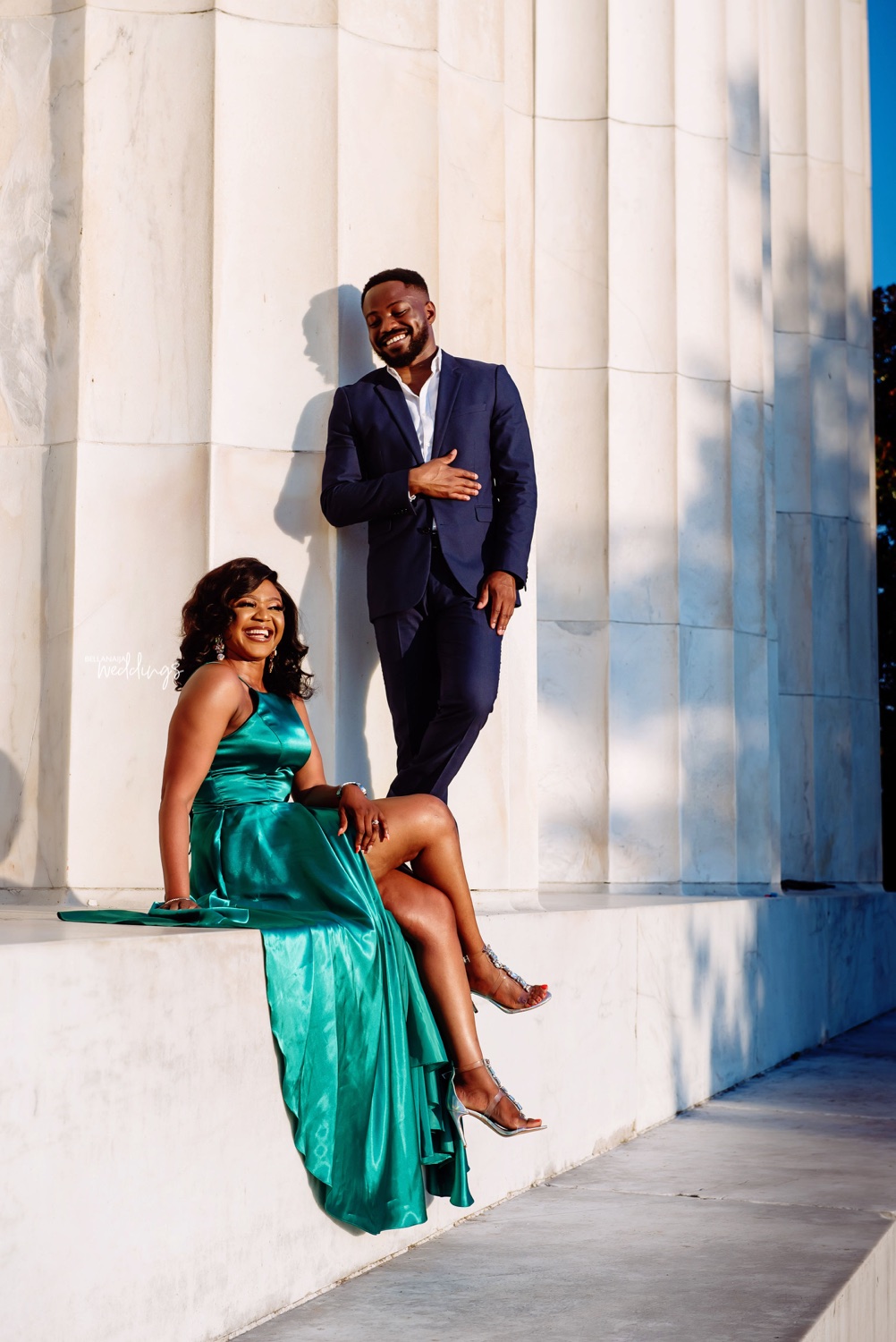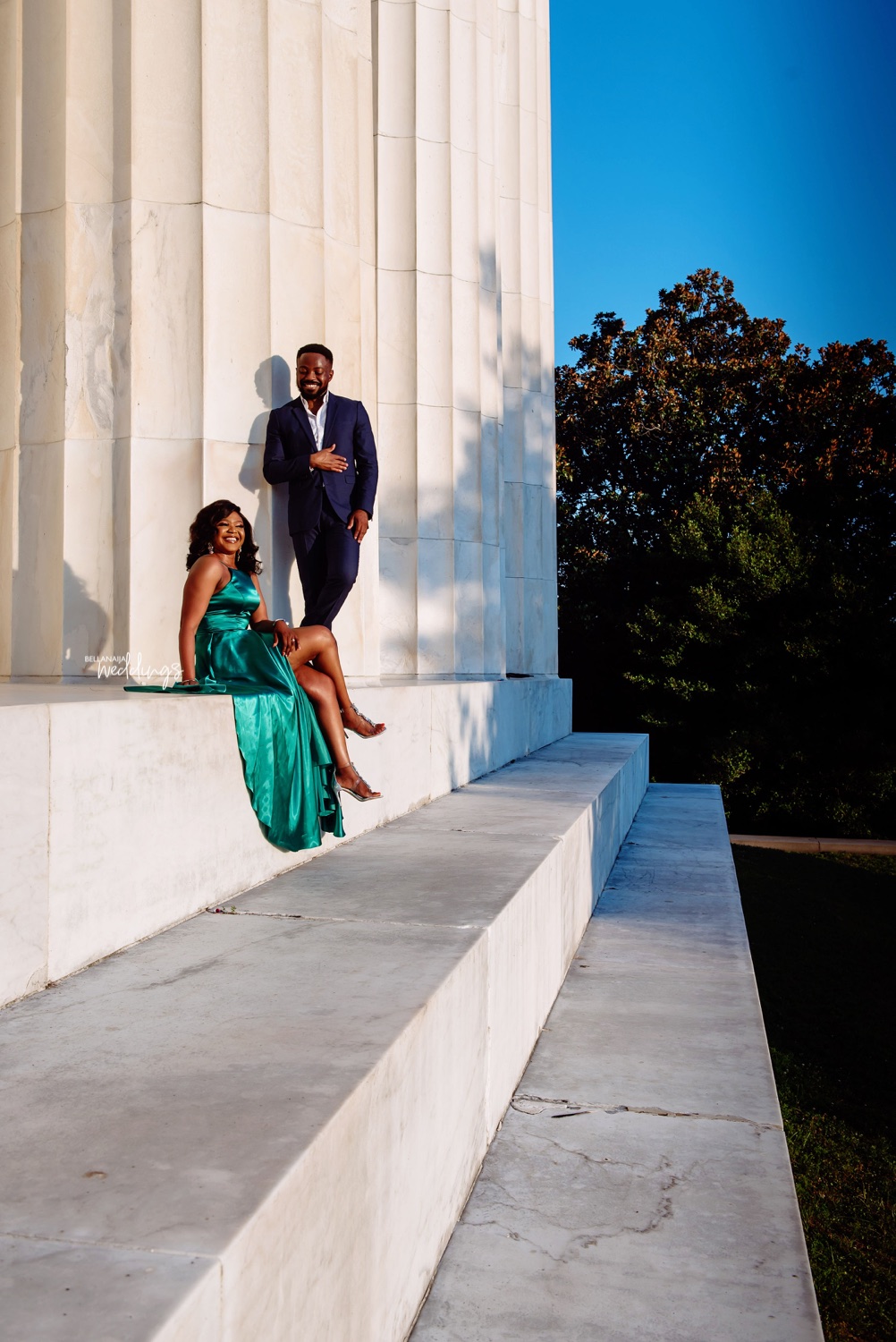 Over the years, I have had eventful, spontaneous, beautiful, and somewhat challenging moments with Tosin. With God on our side, forever will be beautiful.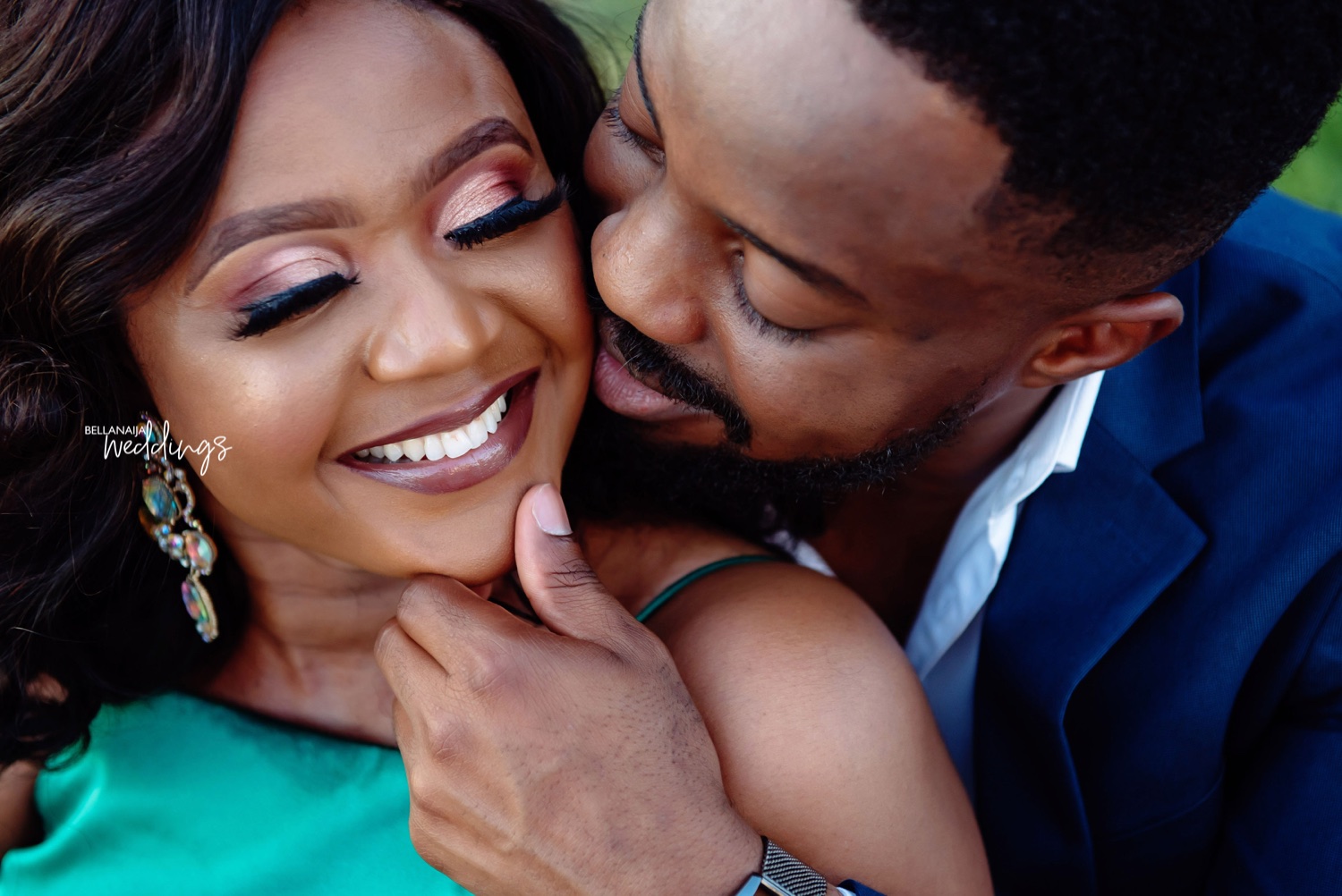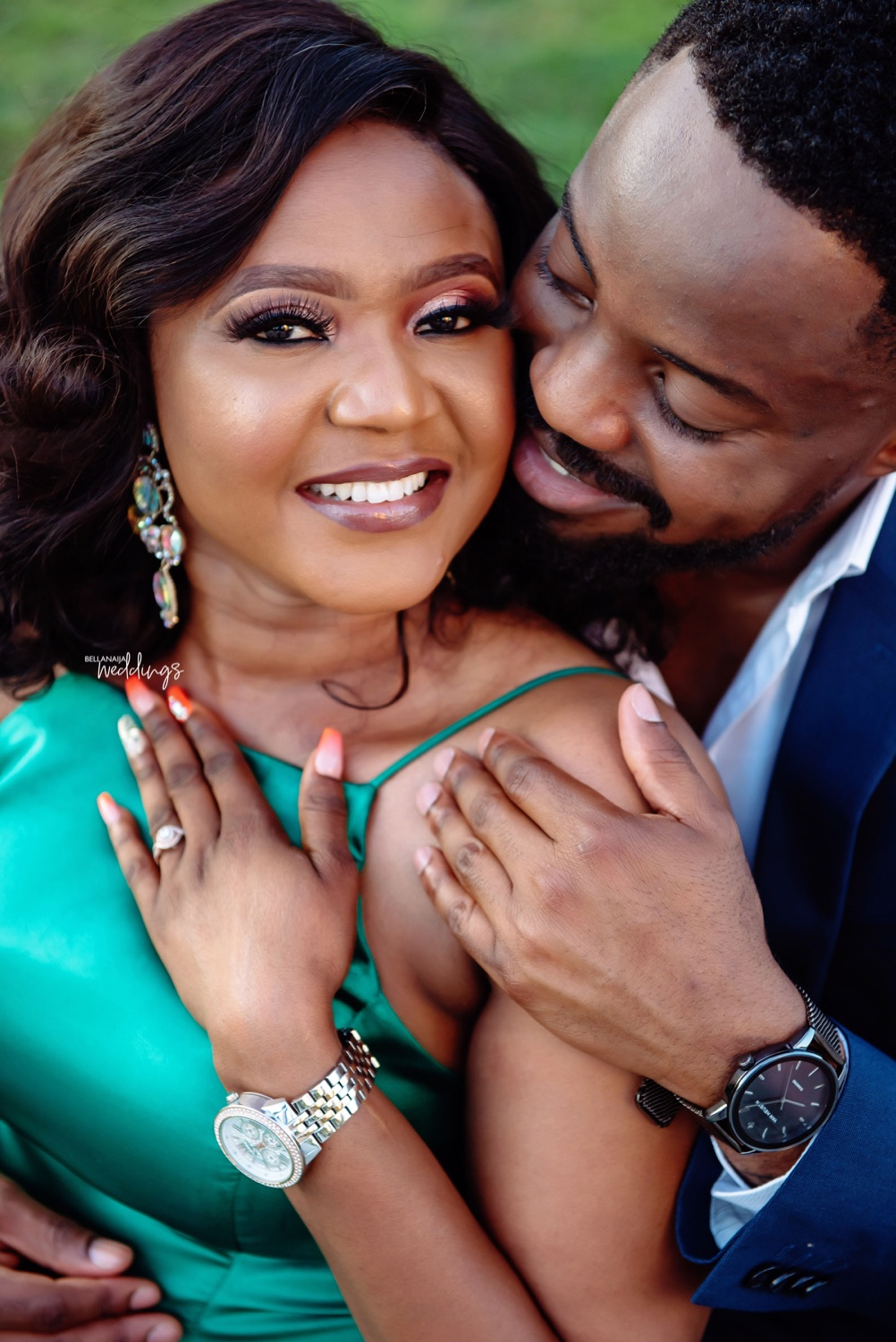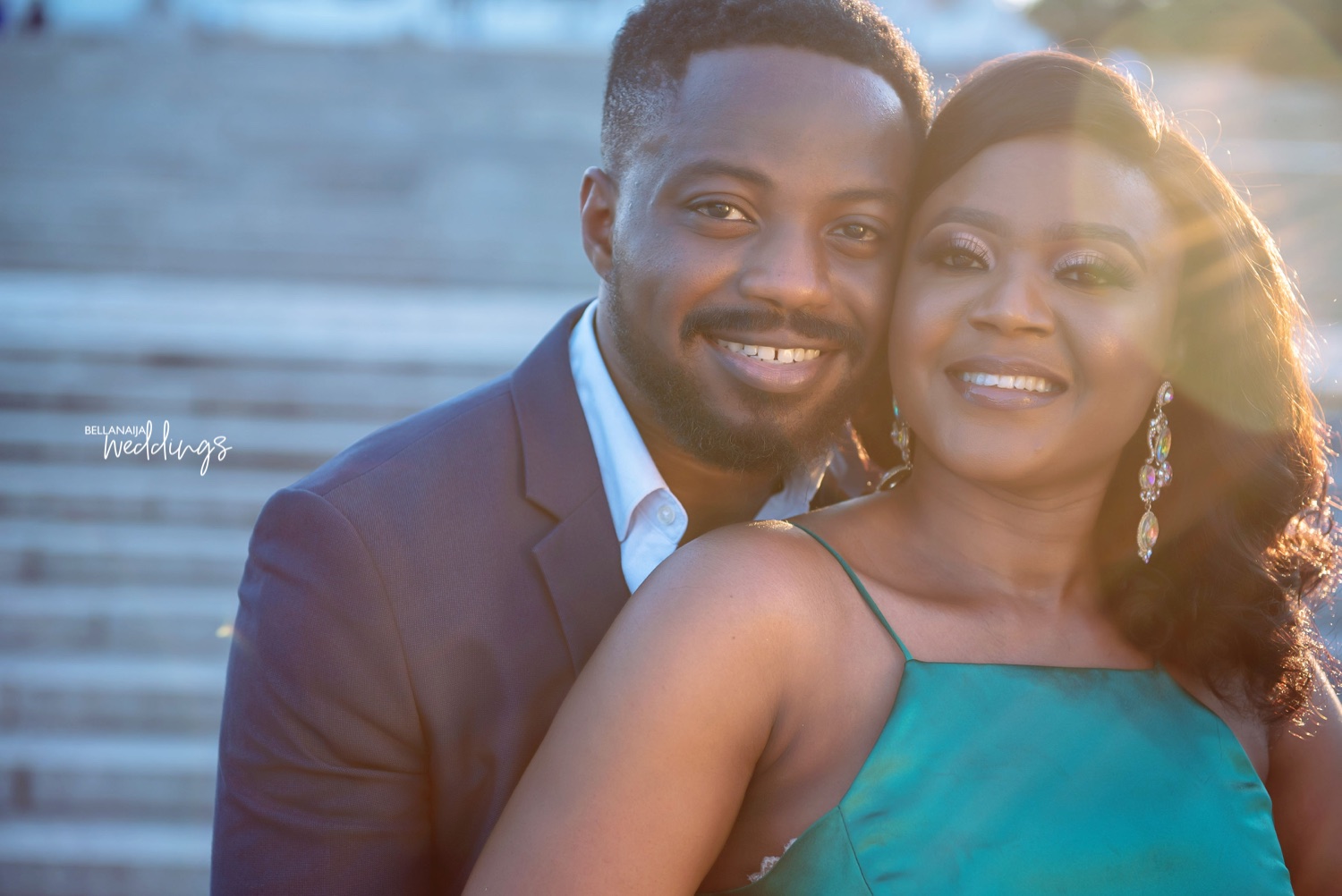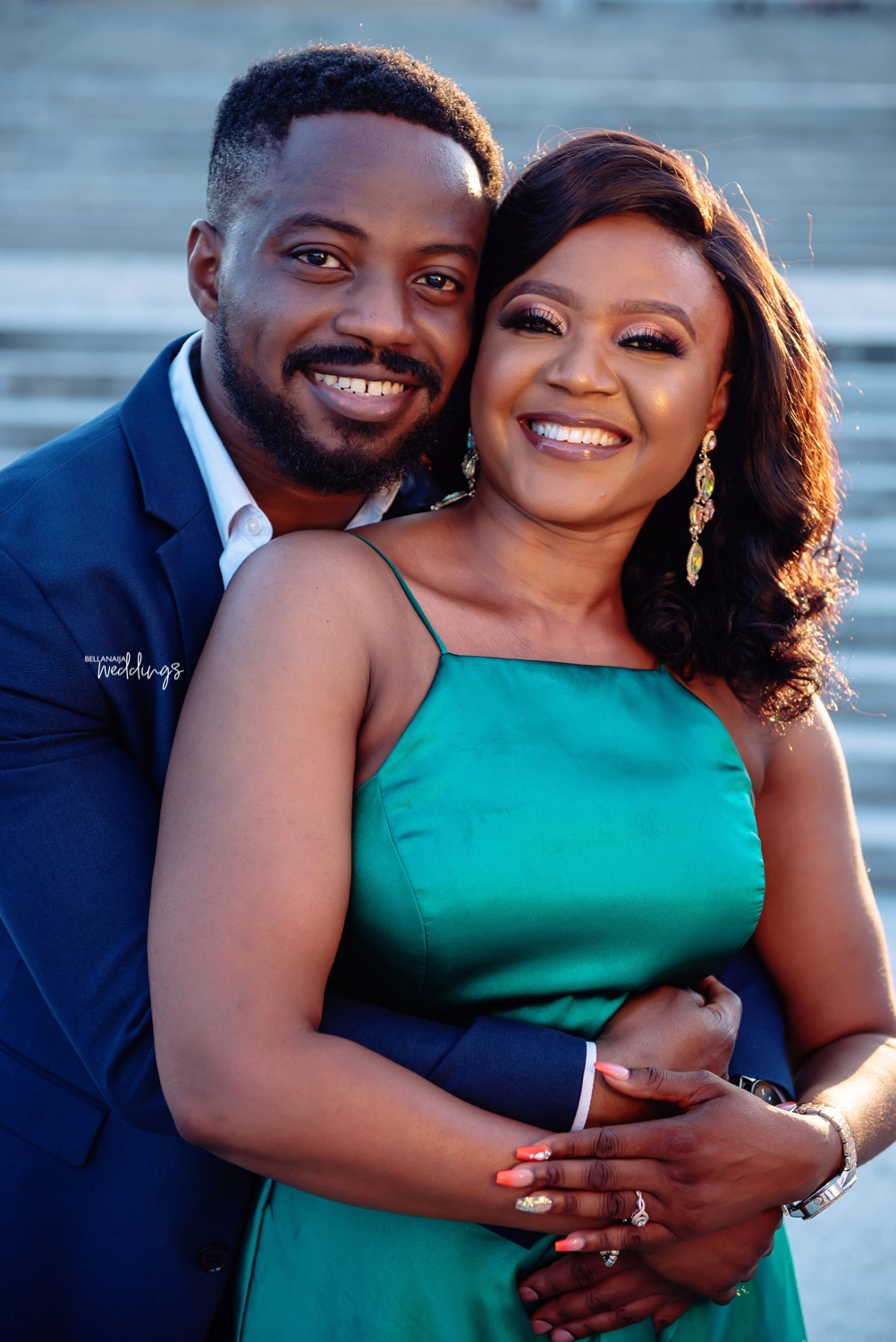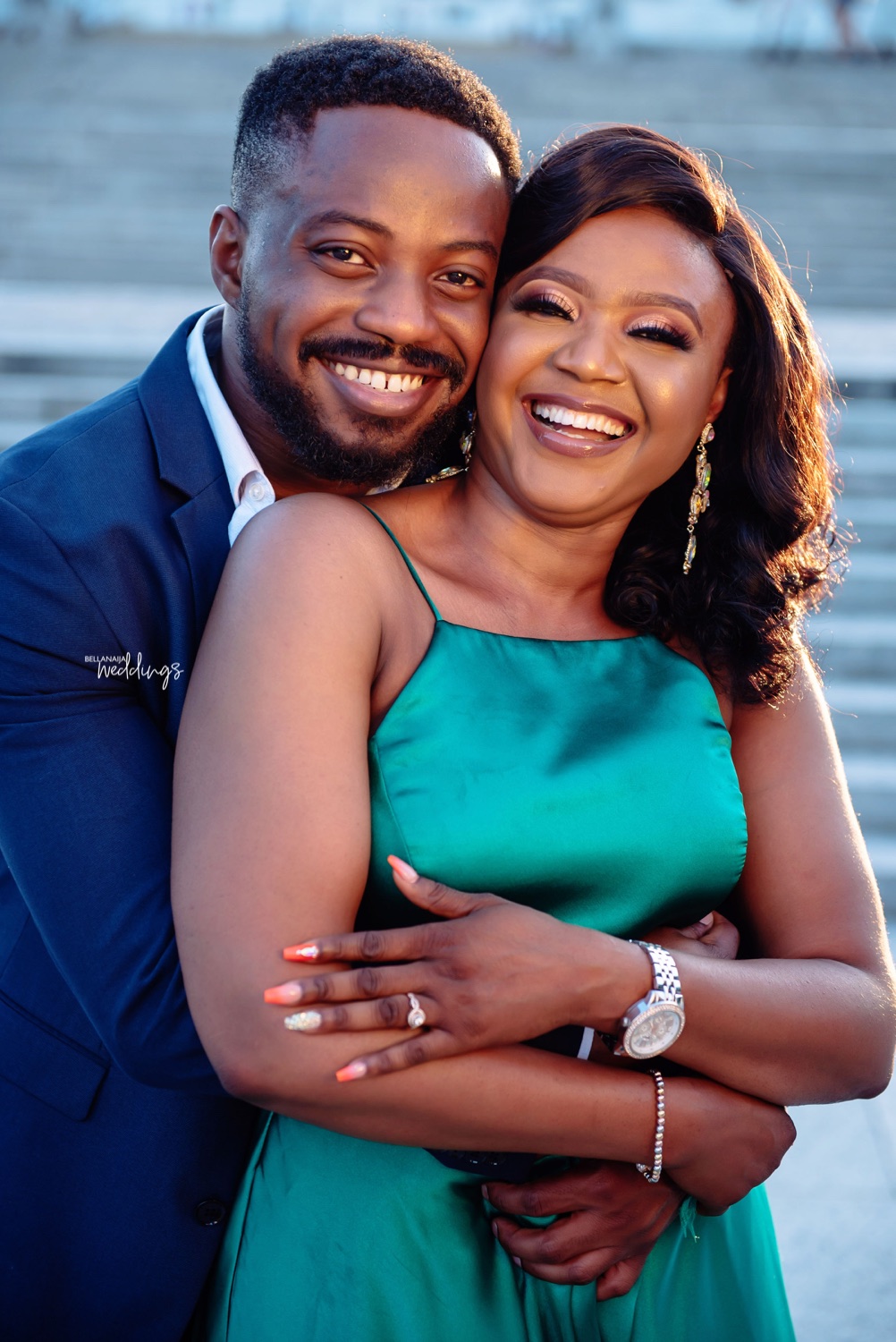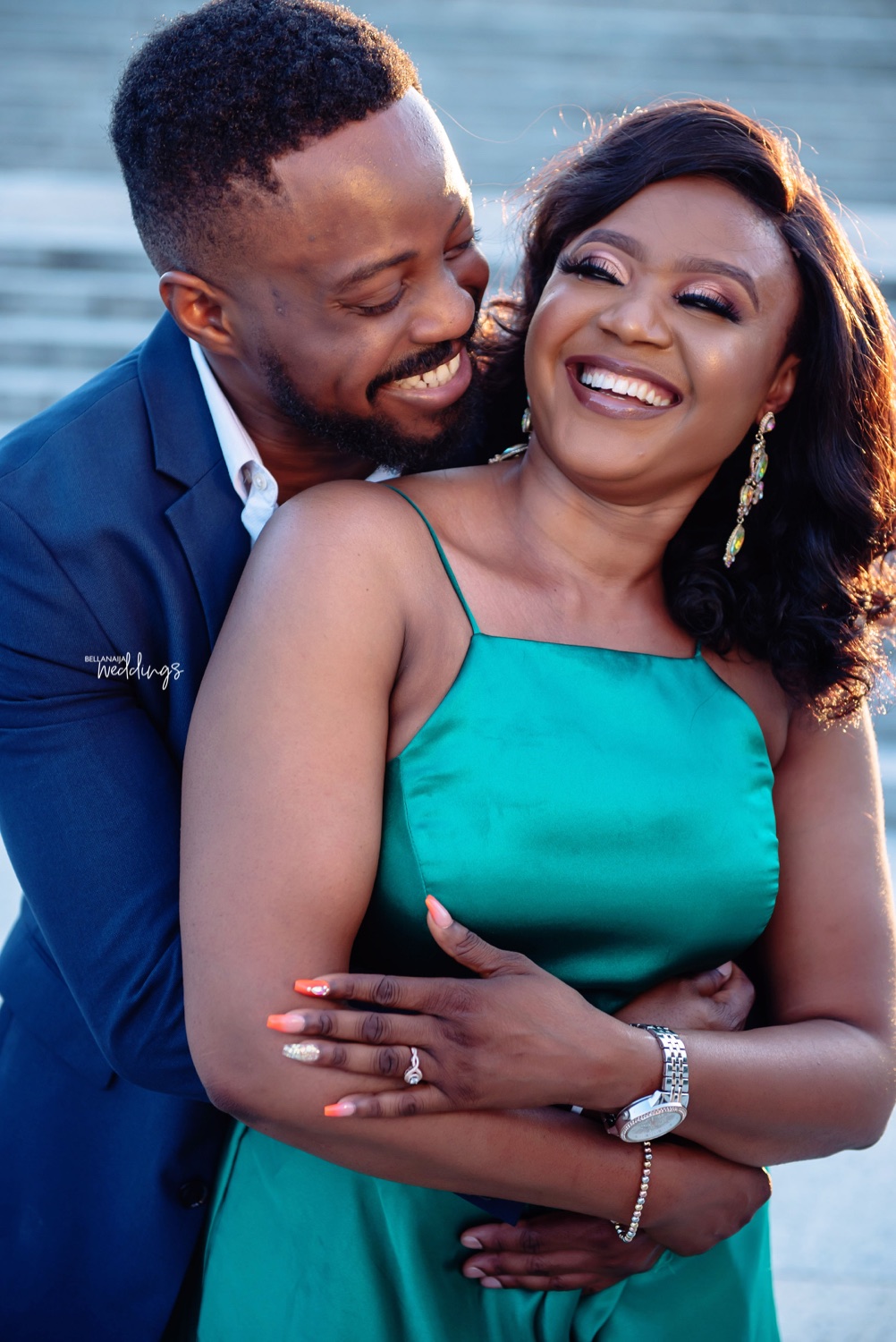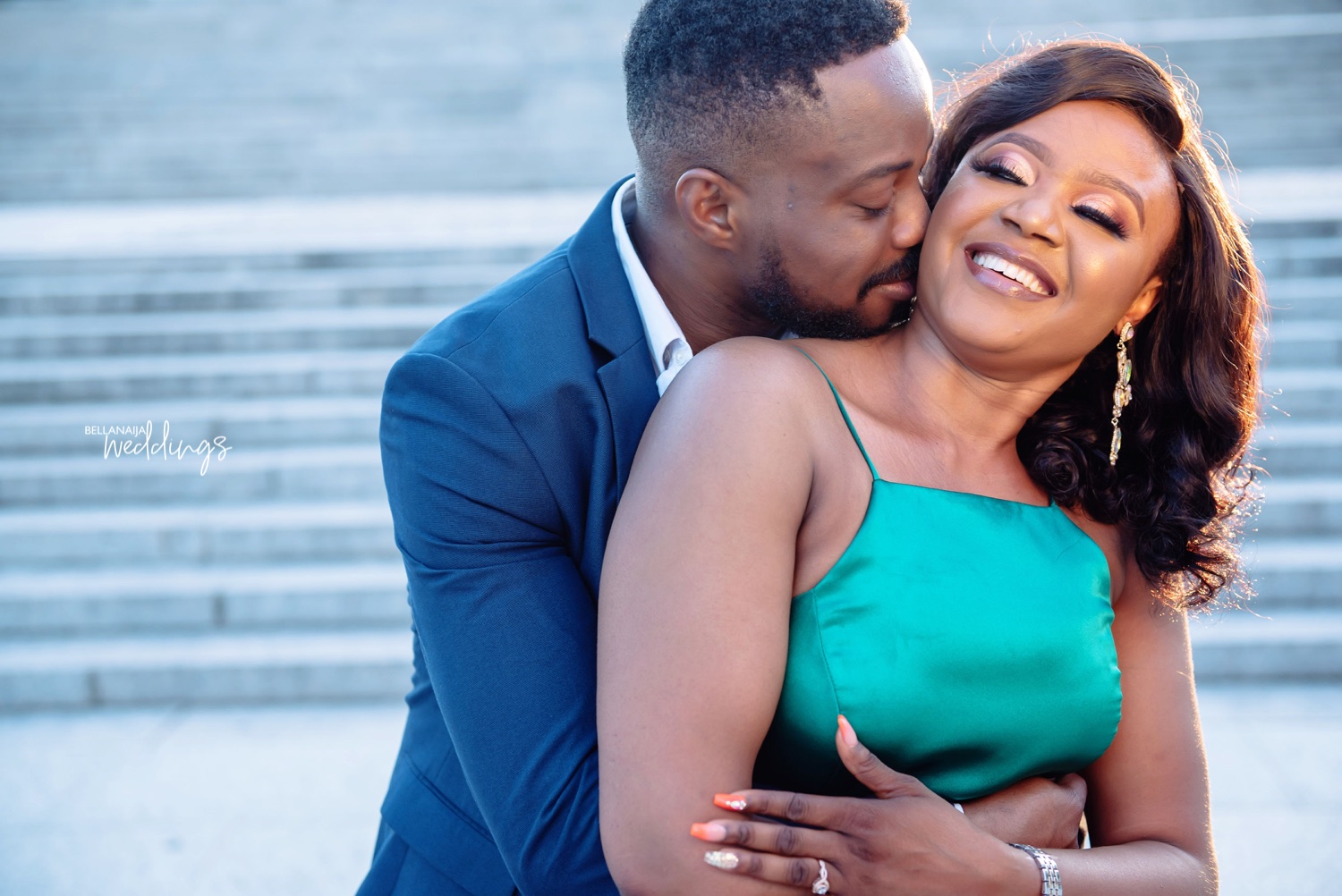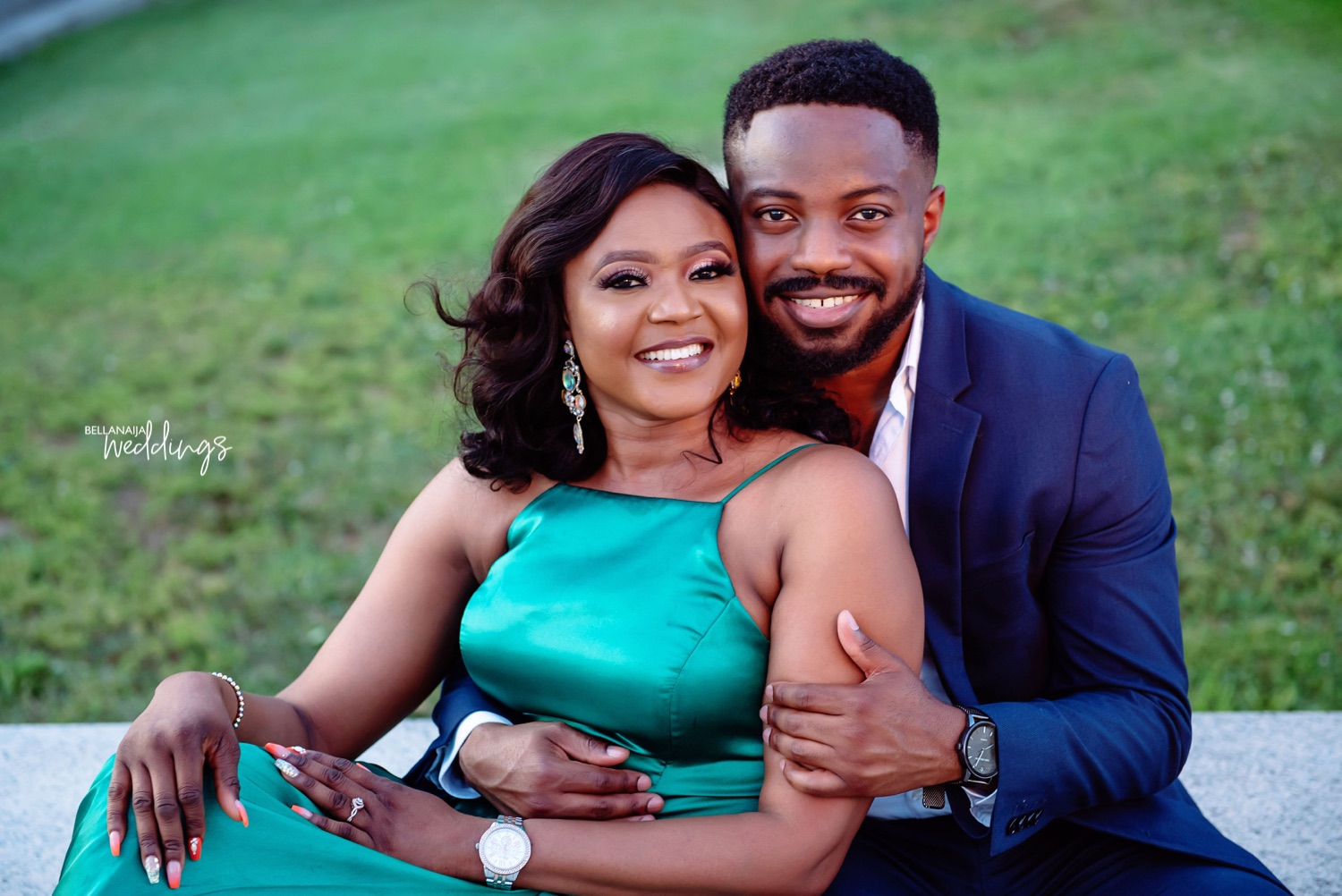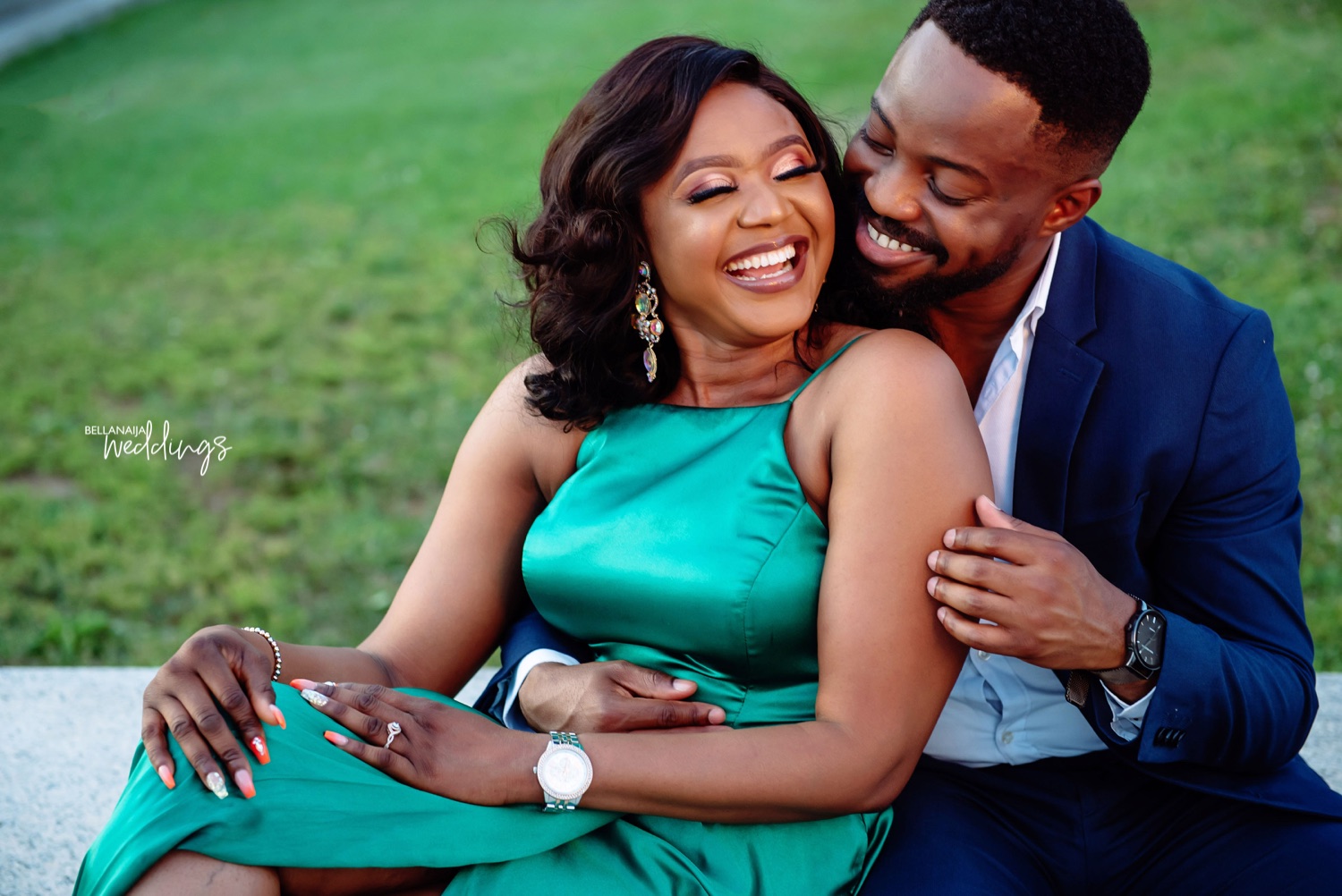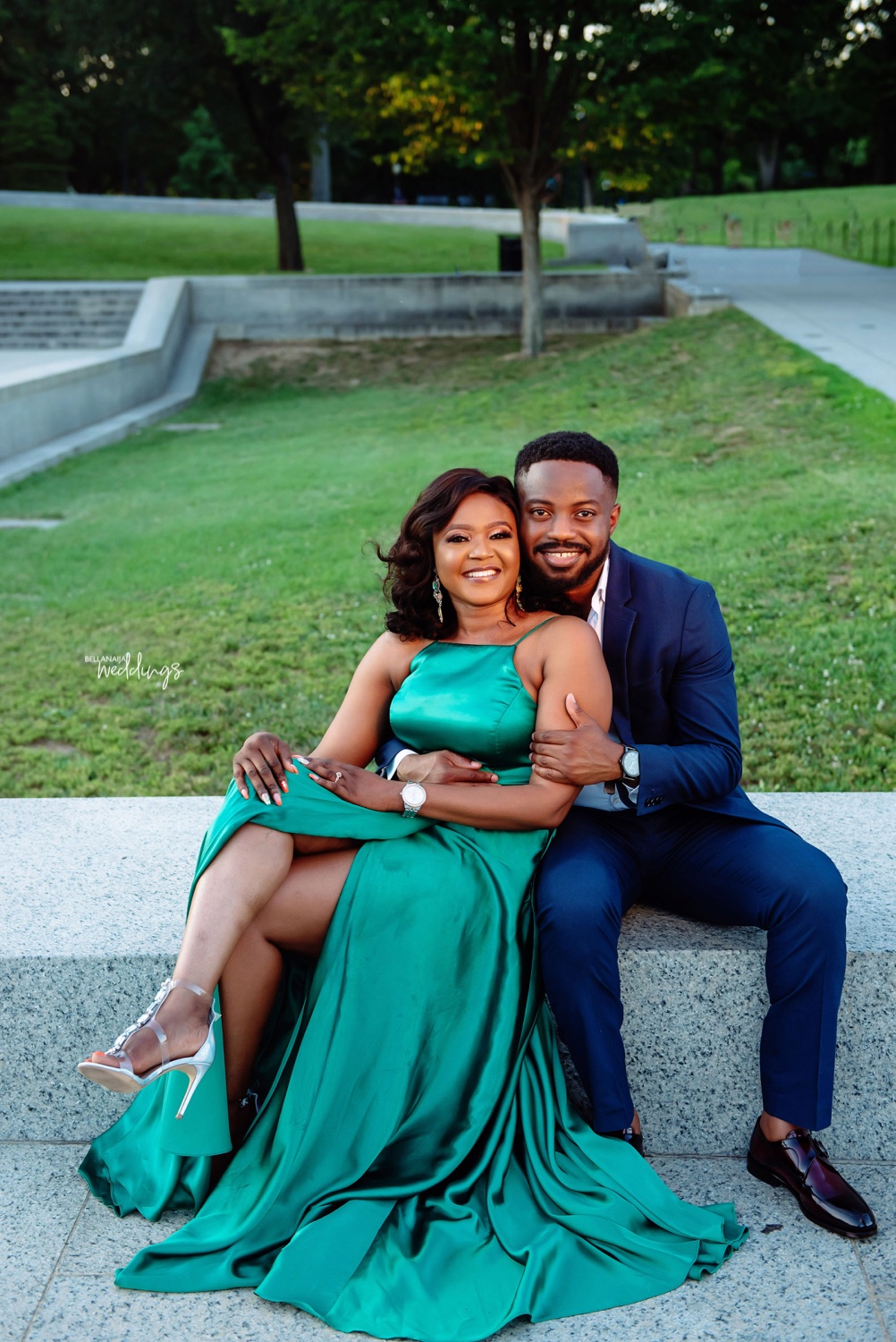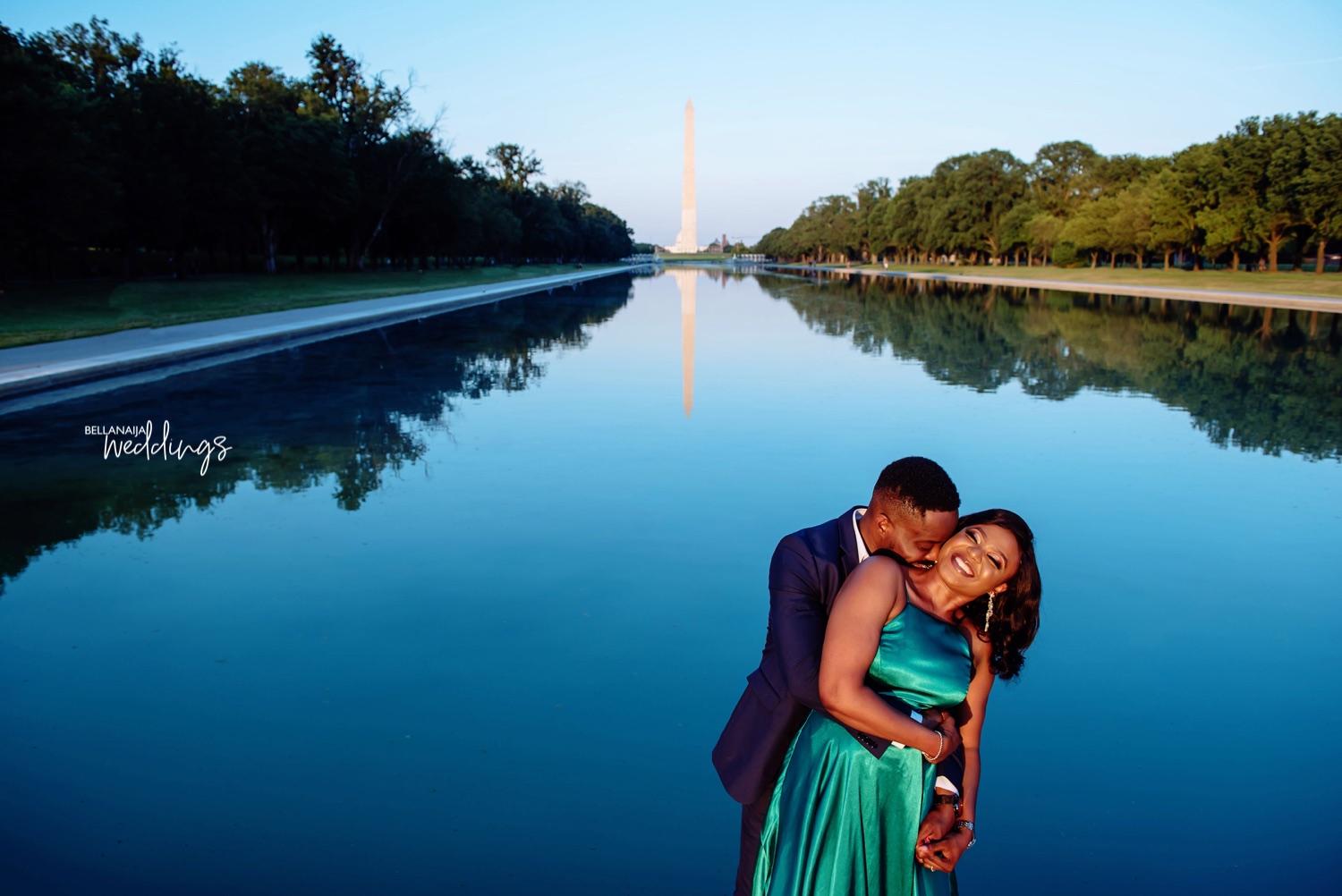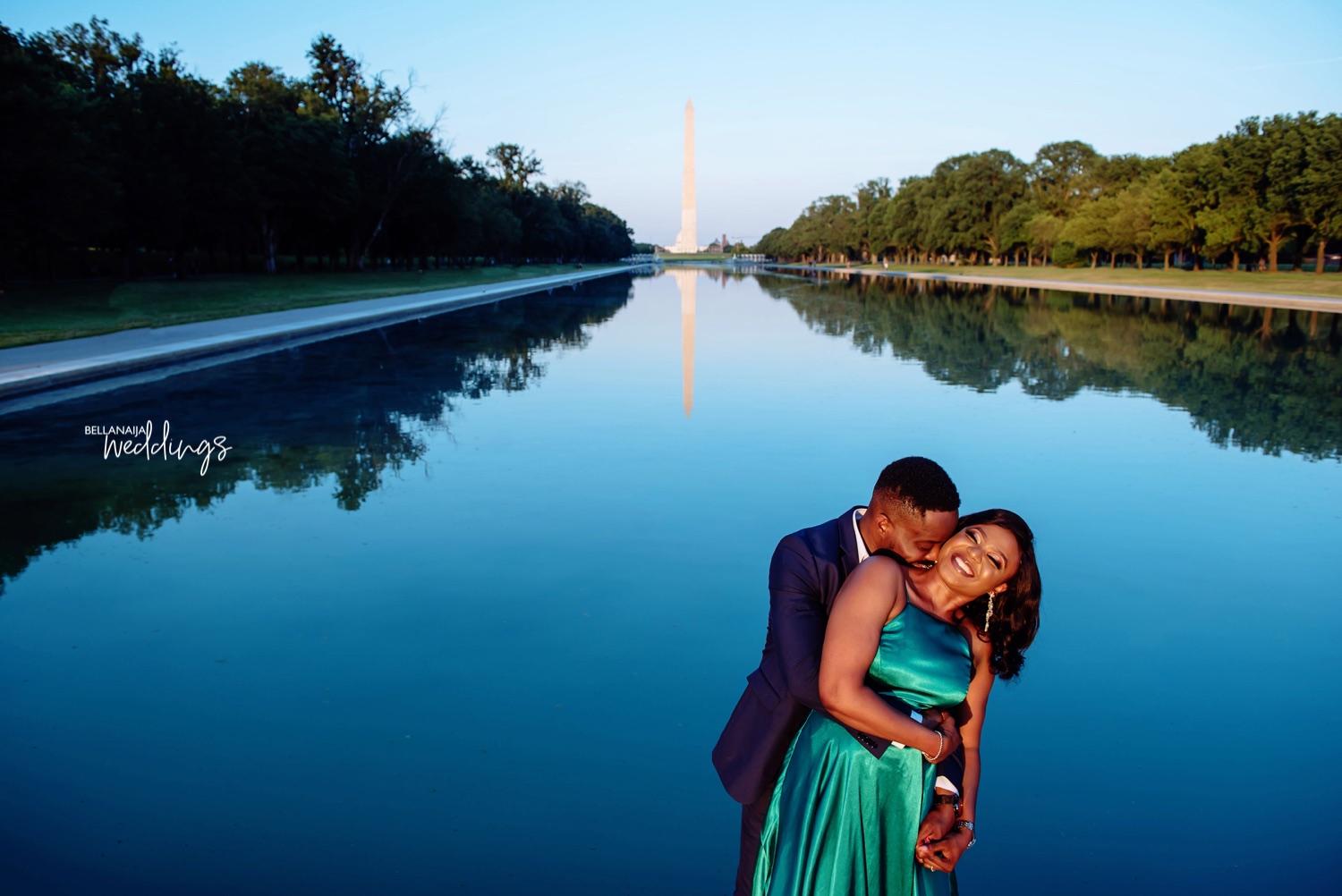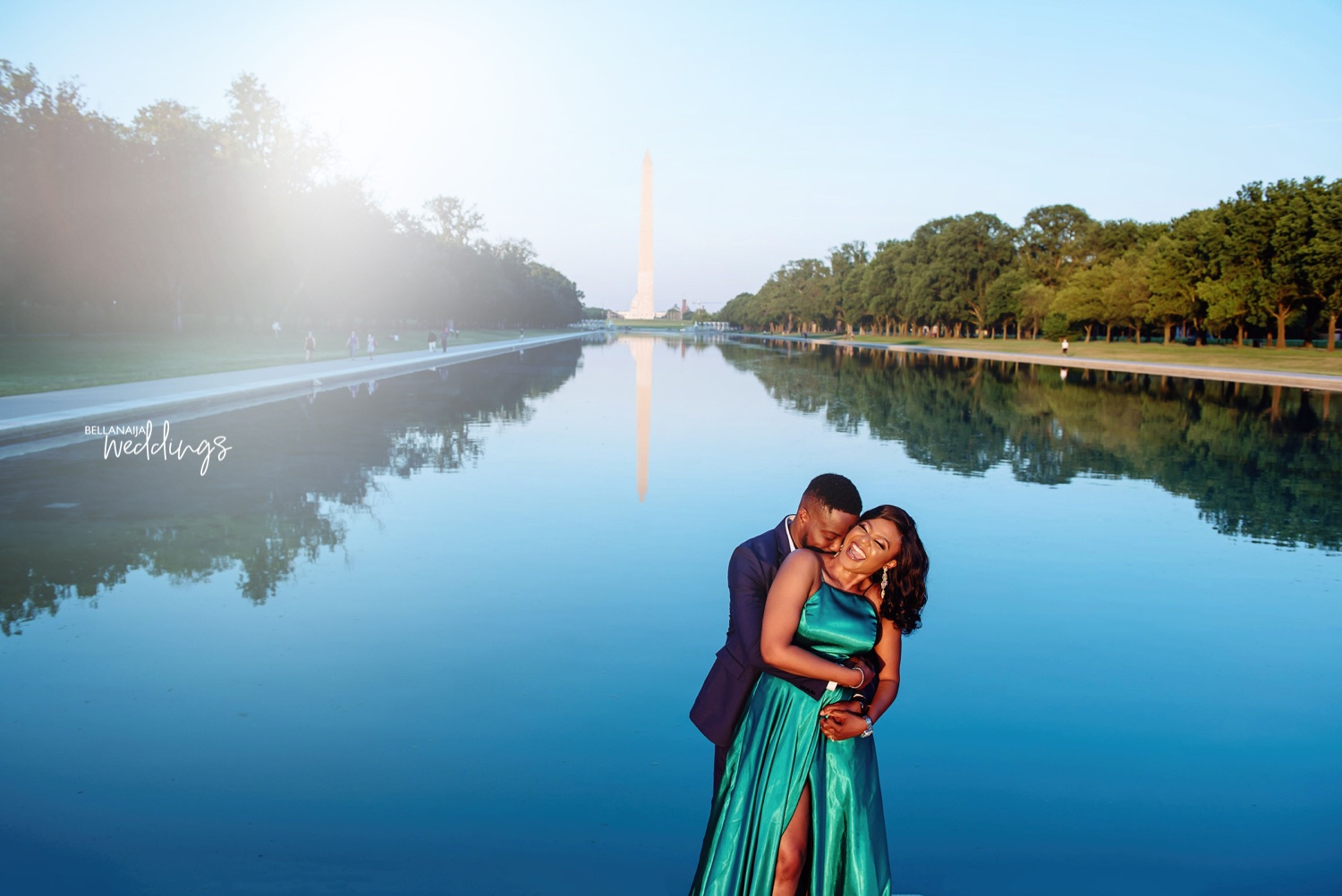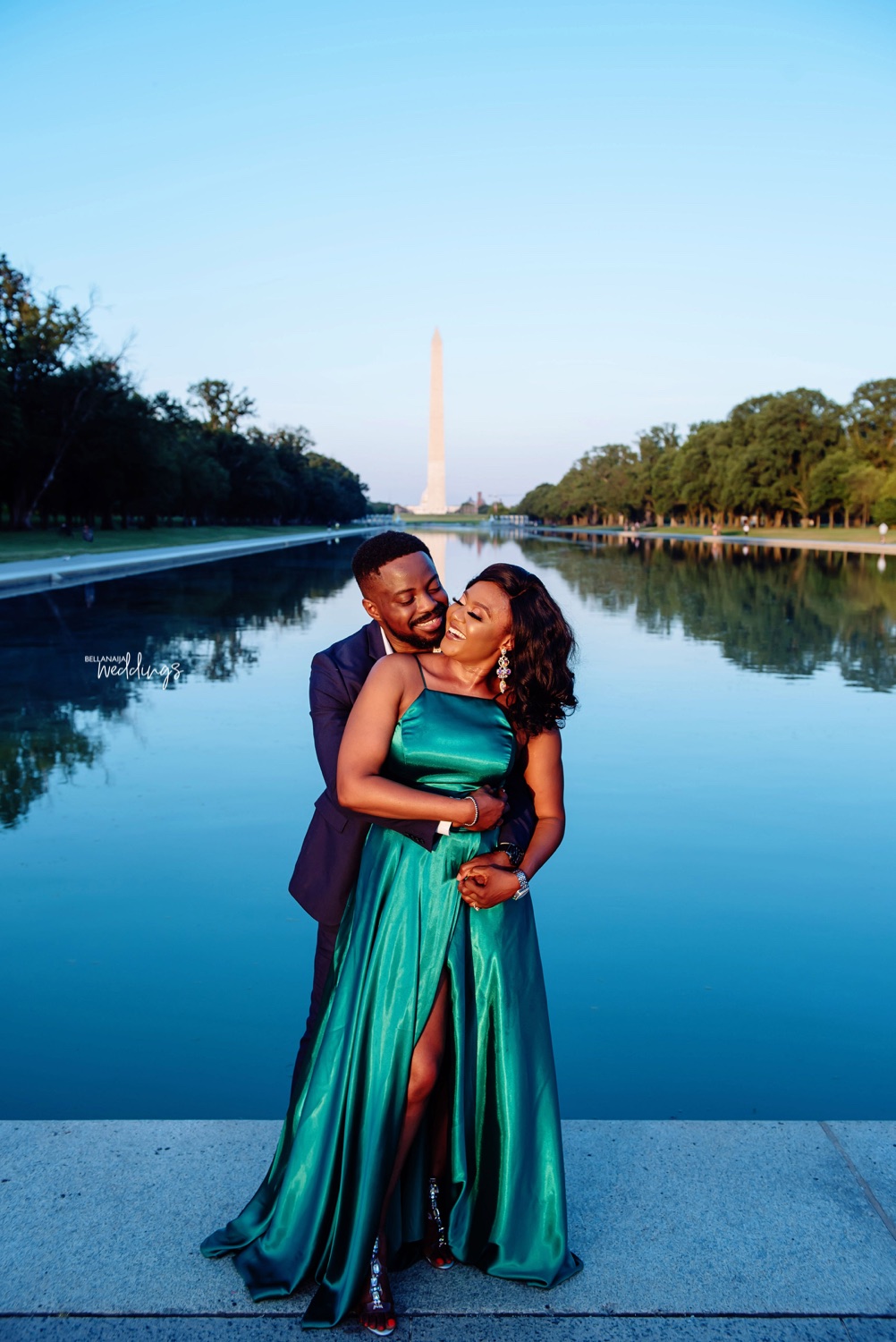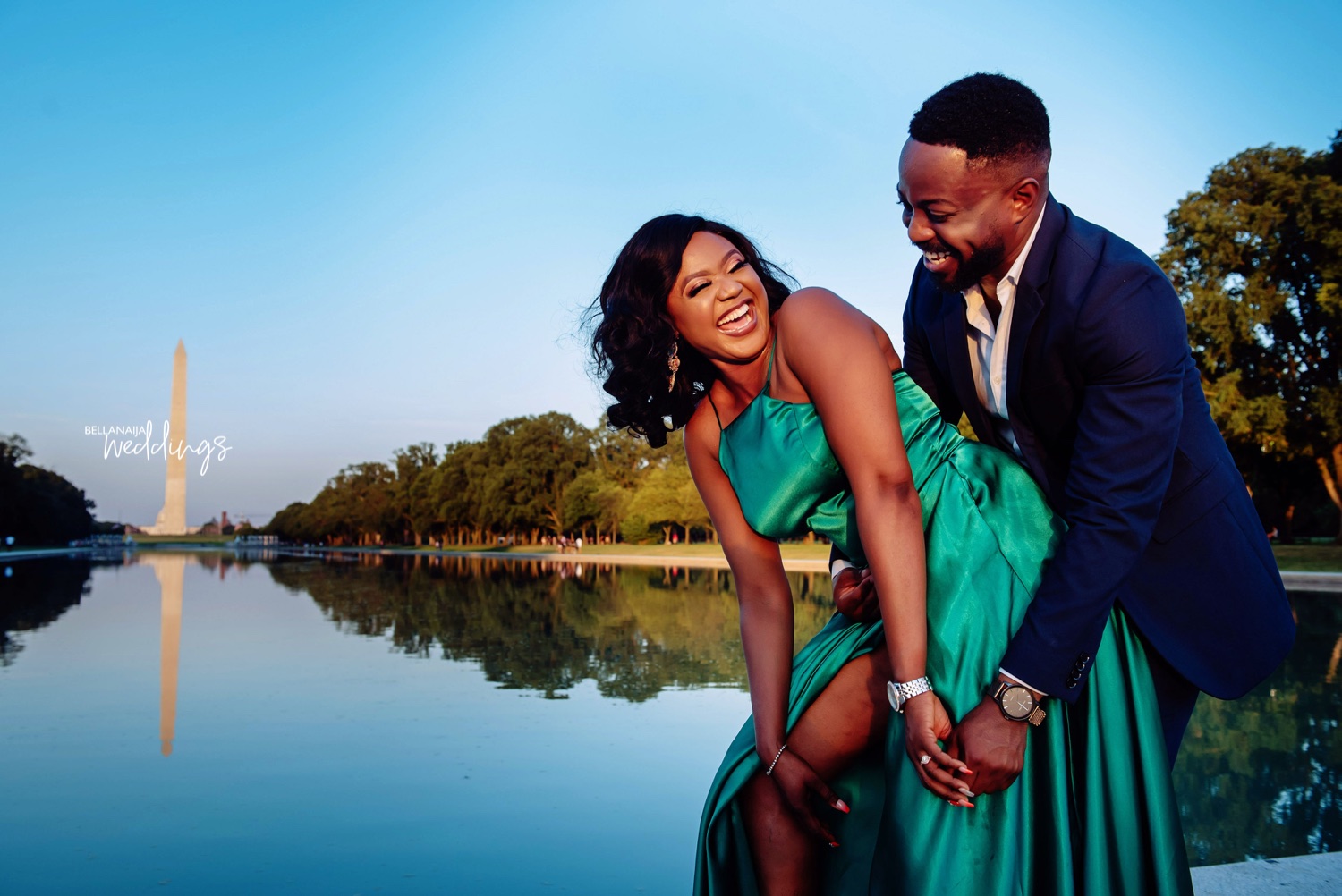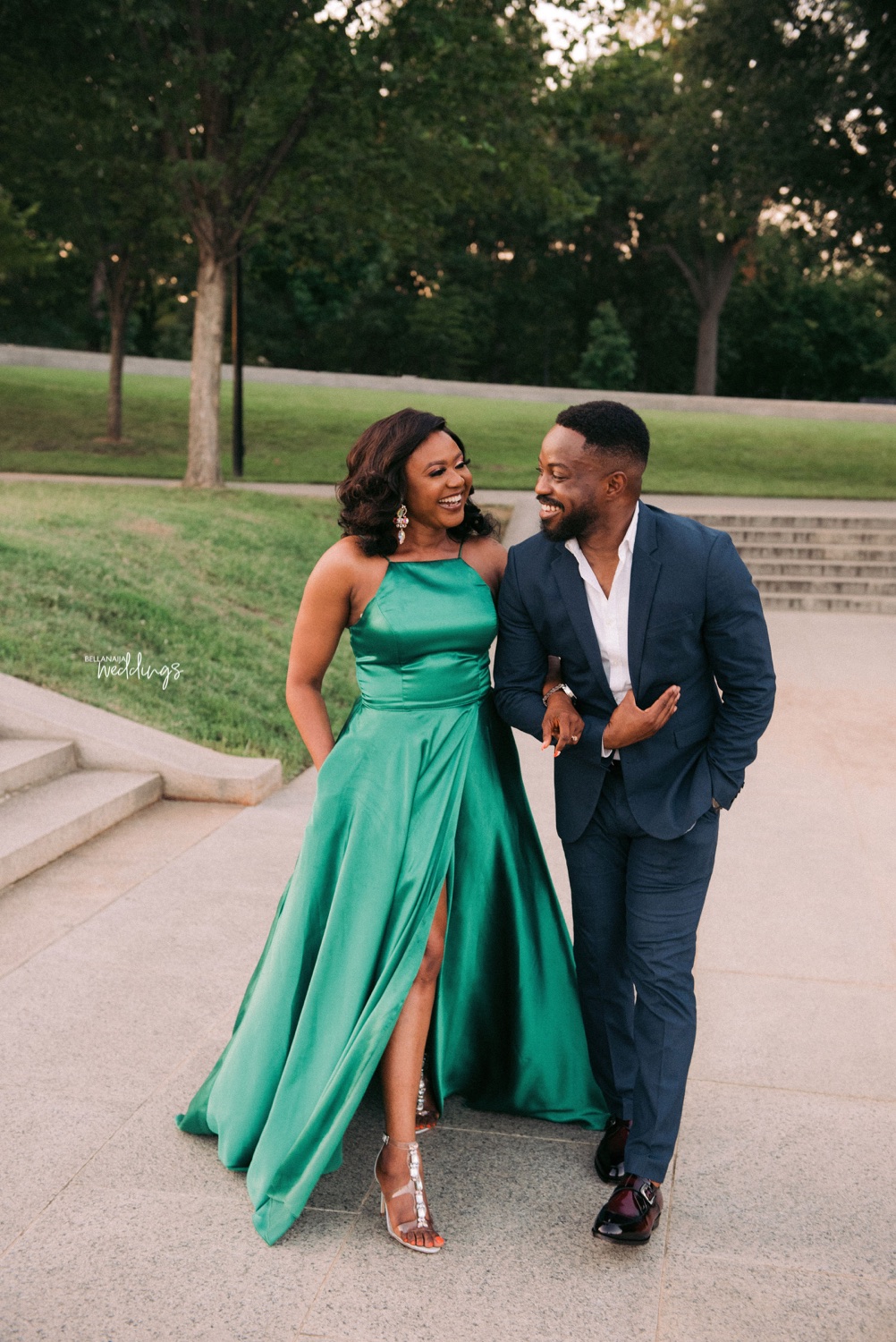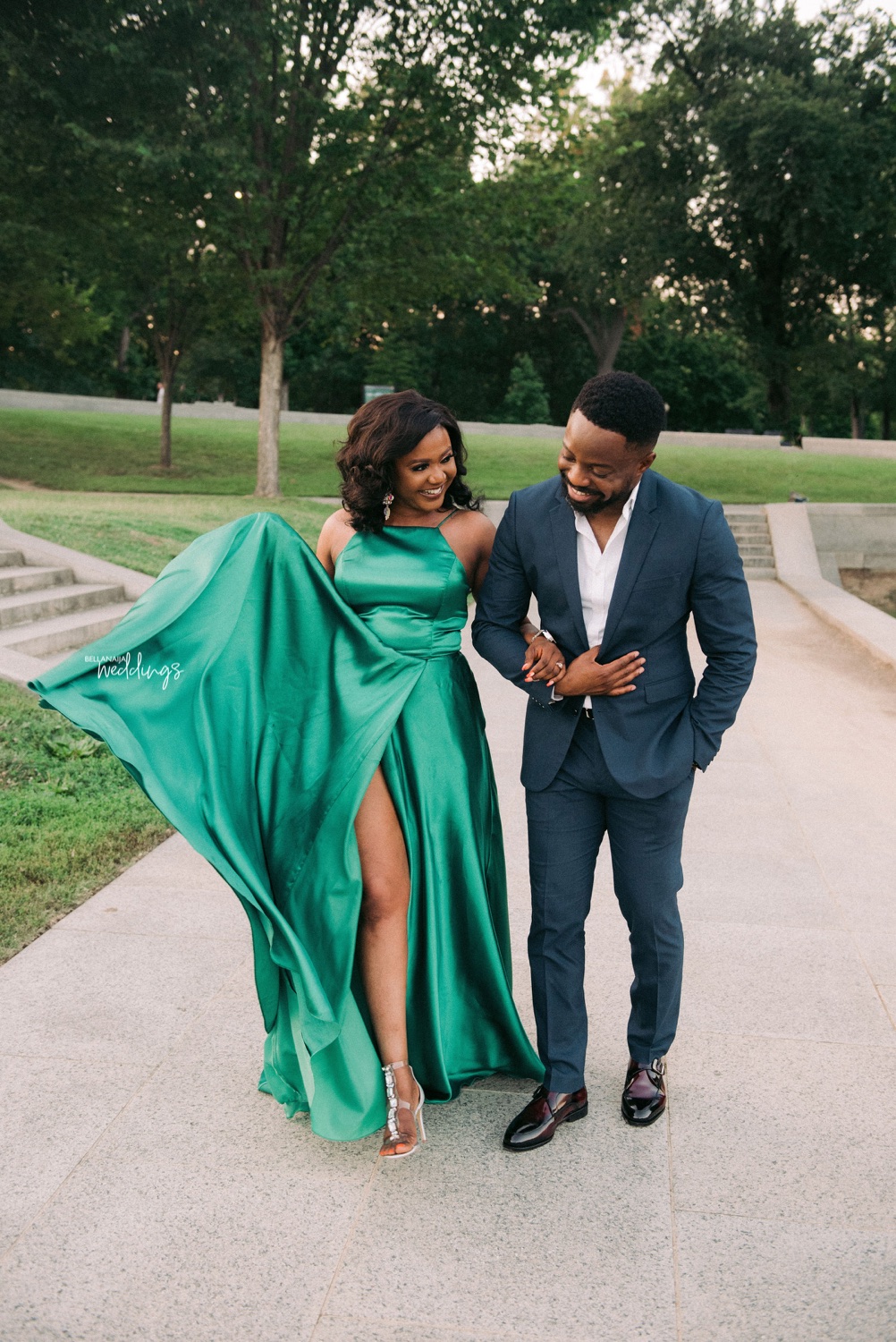 Credits
Bride-to-be: @tobbyenny
Groom-to-be-: @tosinade29
Planner: @phoriahevents
Bridal Stylist: @style_by_ruvero
Photography: @alakijastudios @mariharsanstudios
Bride's Red outfit: @ tyntyfashions_tntfashions
Hairstyling: @dolledbynueye
Makeup: @_flawlessbeaute
Bride's shoe: @lillyskloset
Groom's blue suit: @expressmen
Grooms red outfit: @macys
Shoe: @angeloruffo.officials
Brides 2nd Outfit (Green dress): @macys
2nd hairstyling: @tifihair_houston1
Bride's Earrings: @ tyntyfashions_tntfashions
Bride's 2nd Shoe: @aldo_shoes