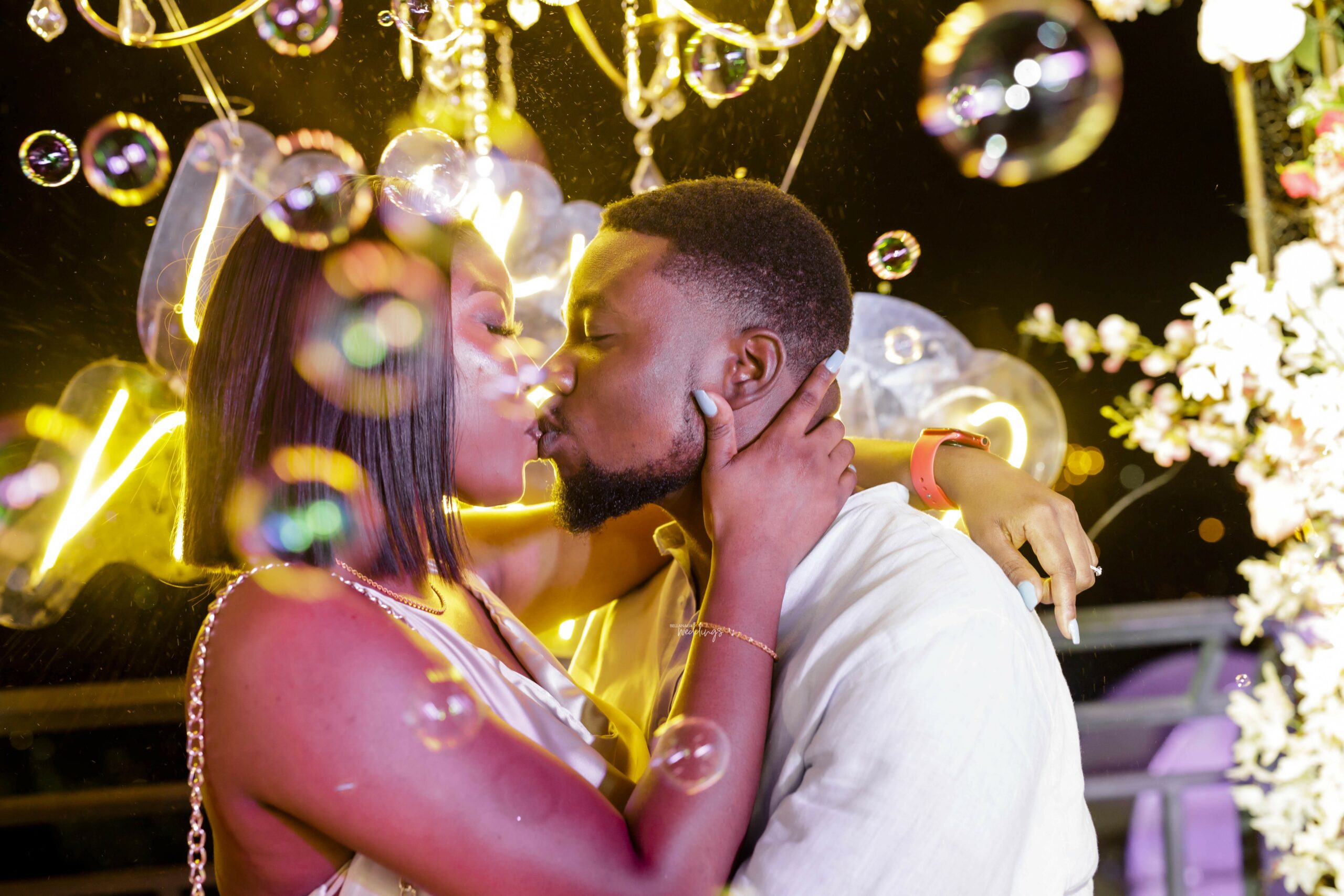 We have heard a lot of sweet tales about surprise proposals. Today, Toyosi and Tosin are giving us even more of this sweetness to drool over.😍
The love birds met through Tosin's brother and they knew that they were meant to be right from the first date. Now, while Toyosi was busy planning a surprise proposal for her best friend, she did not know that Tosin had a bigger surprise up his sleeves. She walked into a beautiful rooftop view and saw the love of her life standing in front of the words 'will you marry me?' Of course, she said 'yes' and we are super giddy for the sweethearts. They have definitely won our hearts with their lovely photos.
Enjoy Toyosi and Tosin's engagement photos and love story below.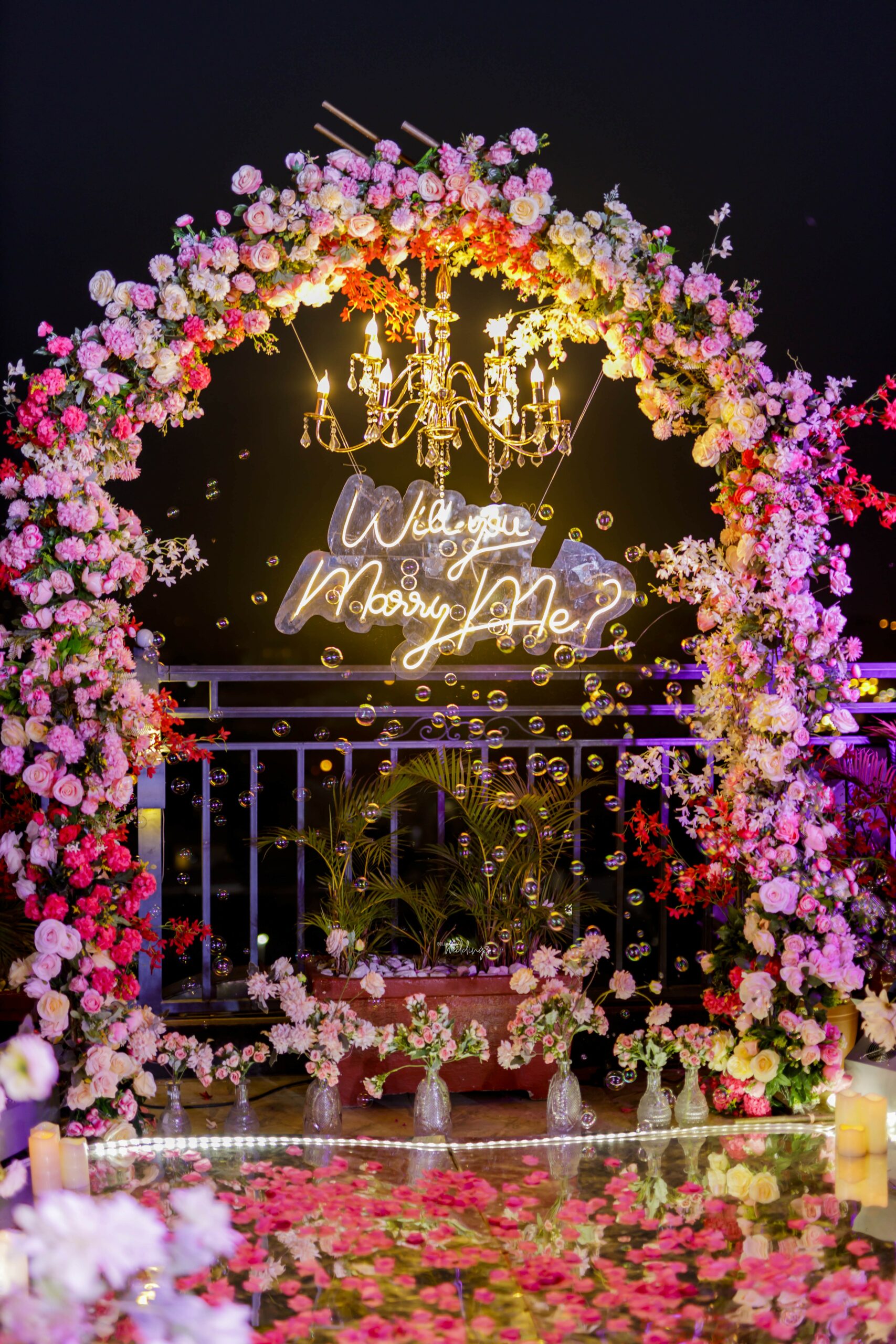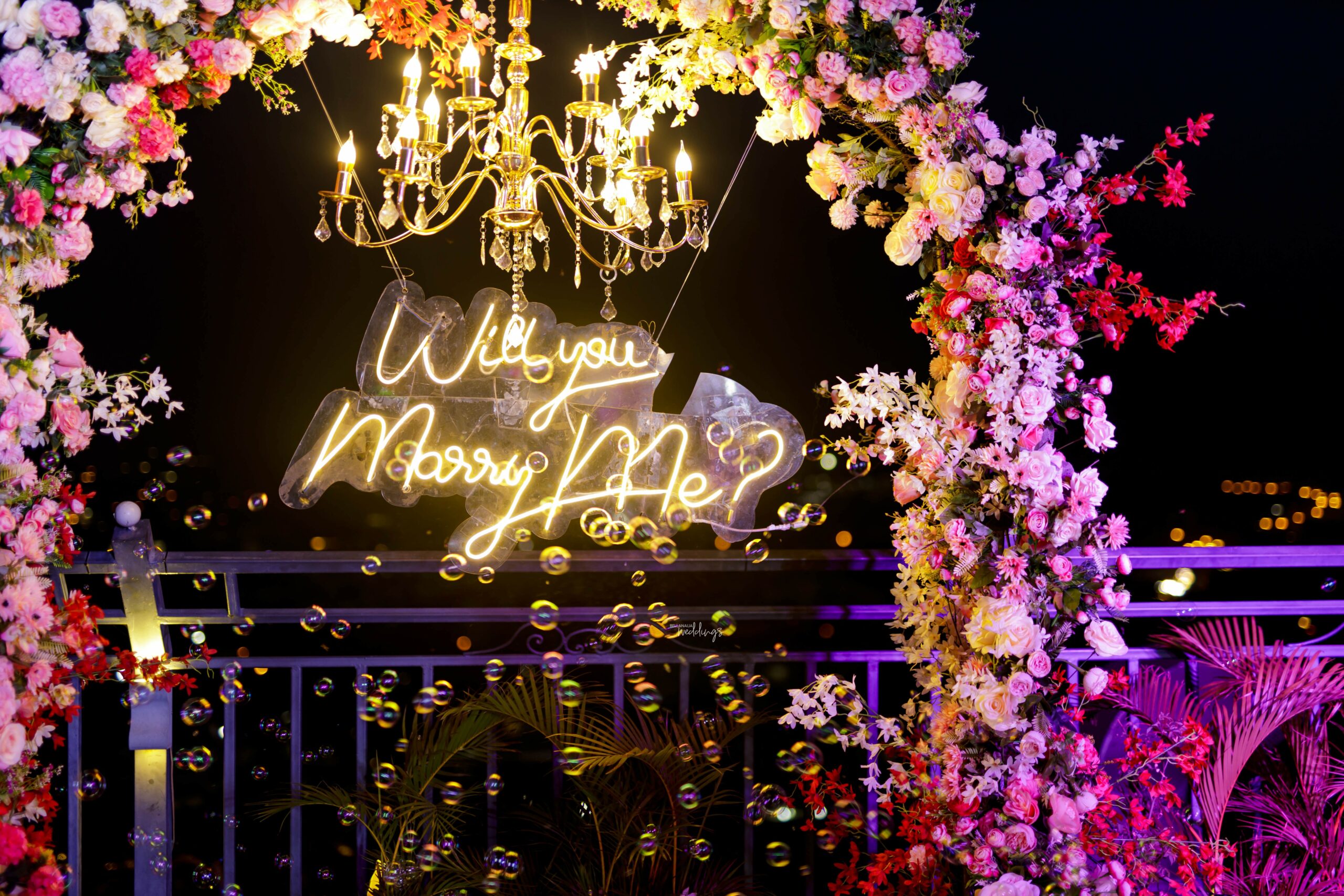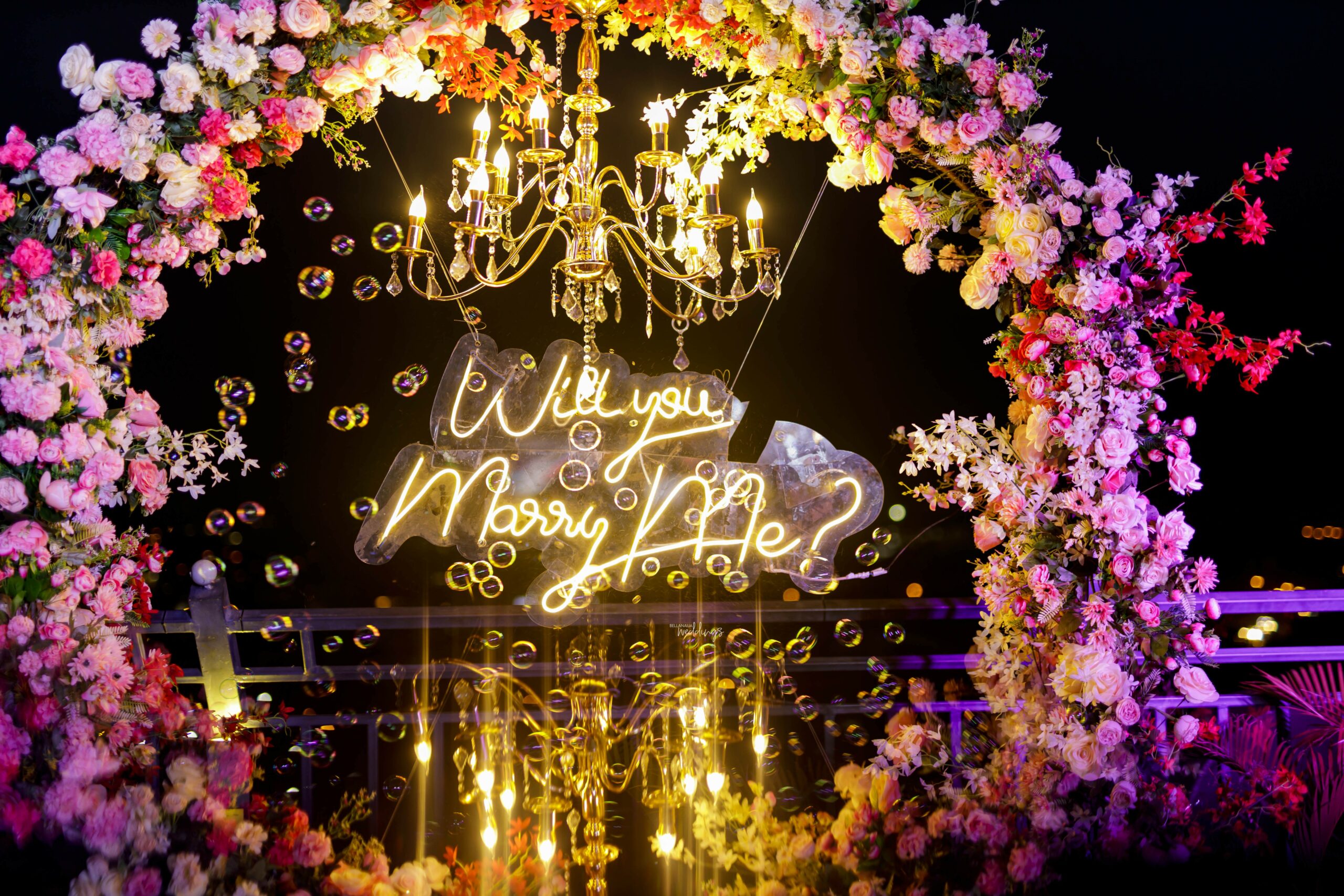 Their love story as shared by Toyosi:
It all started in 2019. Tosin's younger brother (who is my friend) reached out to ask me if I had a boyfriend. I jokingly said "do you want to give me one?" and he said yes, his brother. Fast forward to a week later, Tosin reached out to me and introduced himself. We saw two months later and he was lovestruck (if I do say so myself😂). We both knew from that day that we wanted to spend the rest of our lives together, and here we are today. I planned my proposal thinking I was planning my best friend's.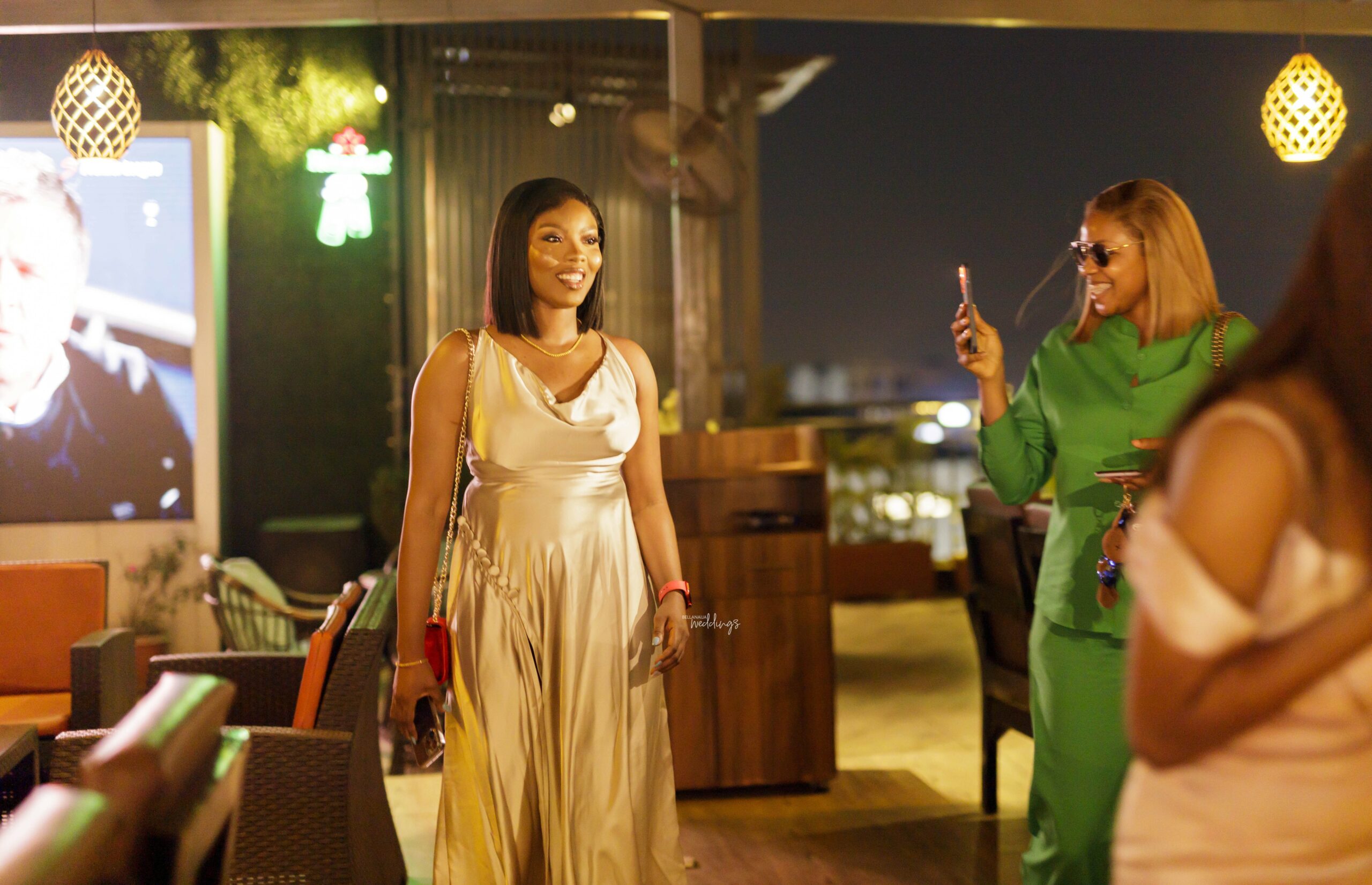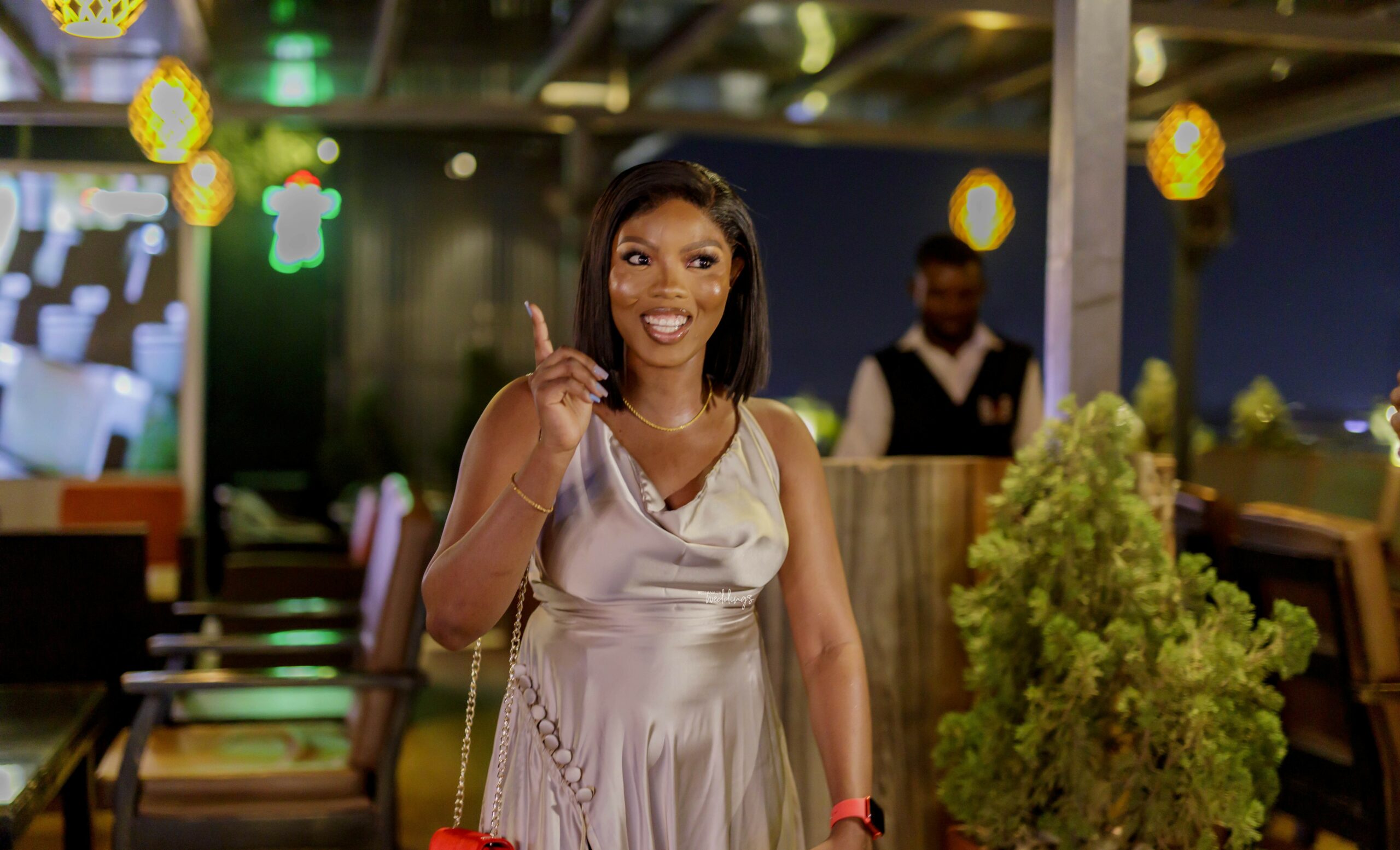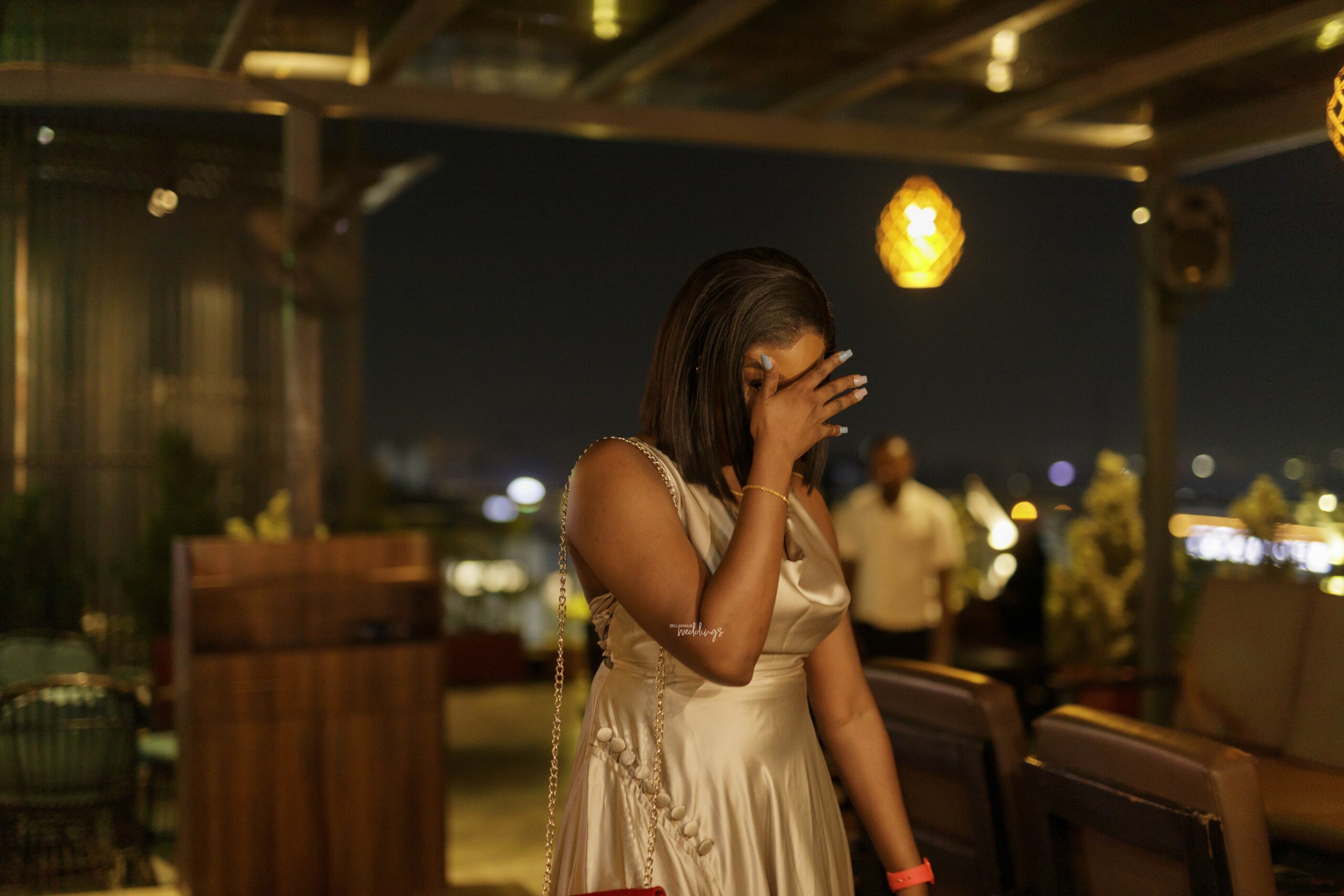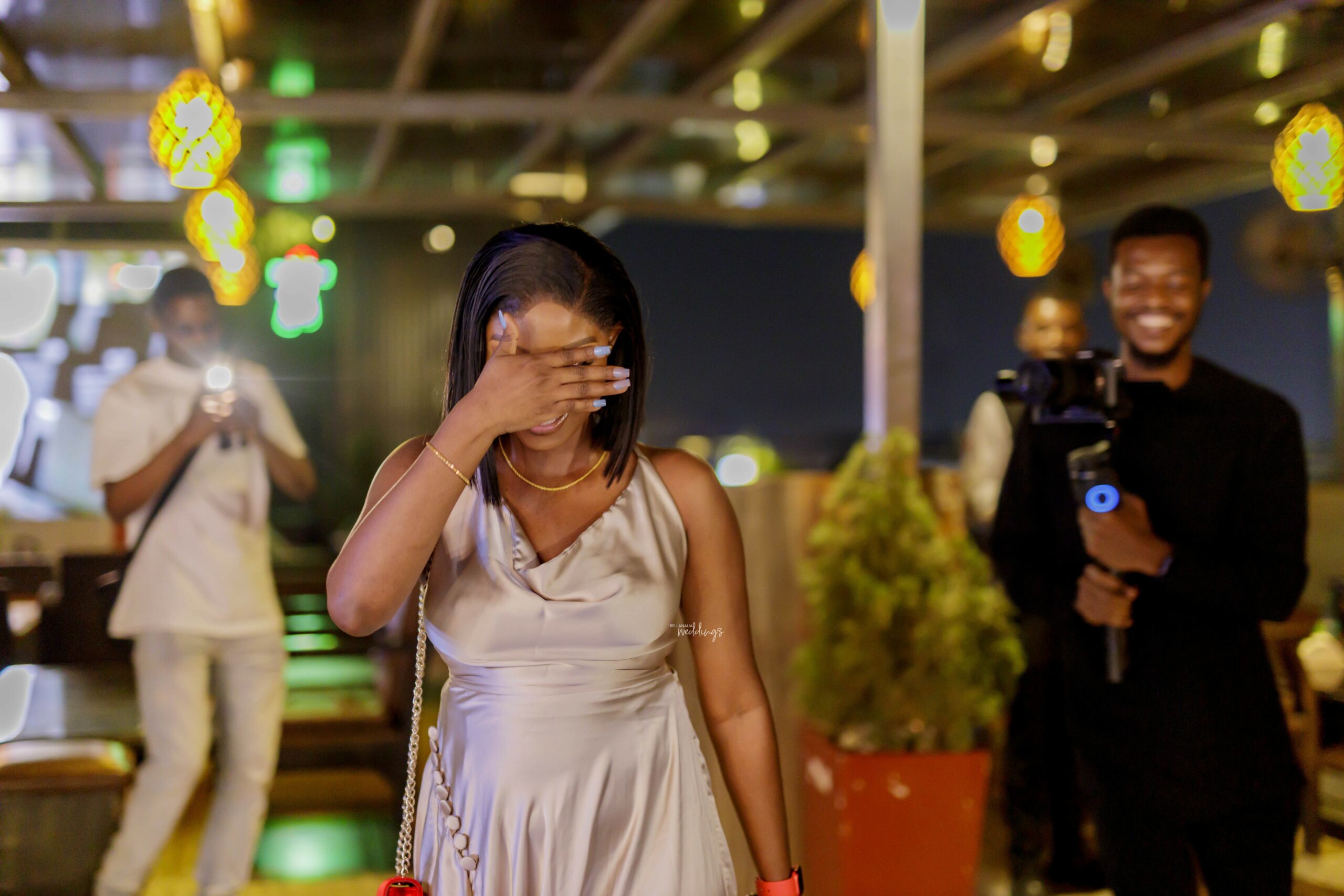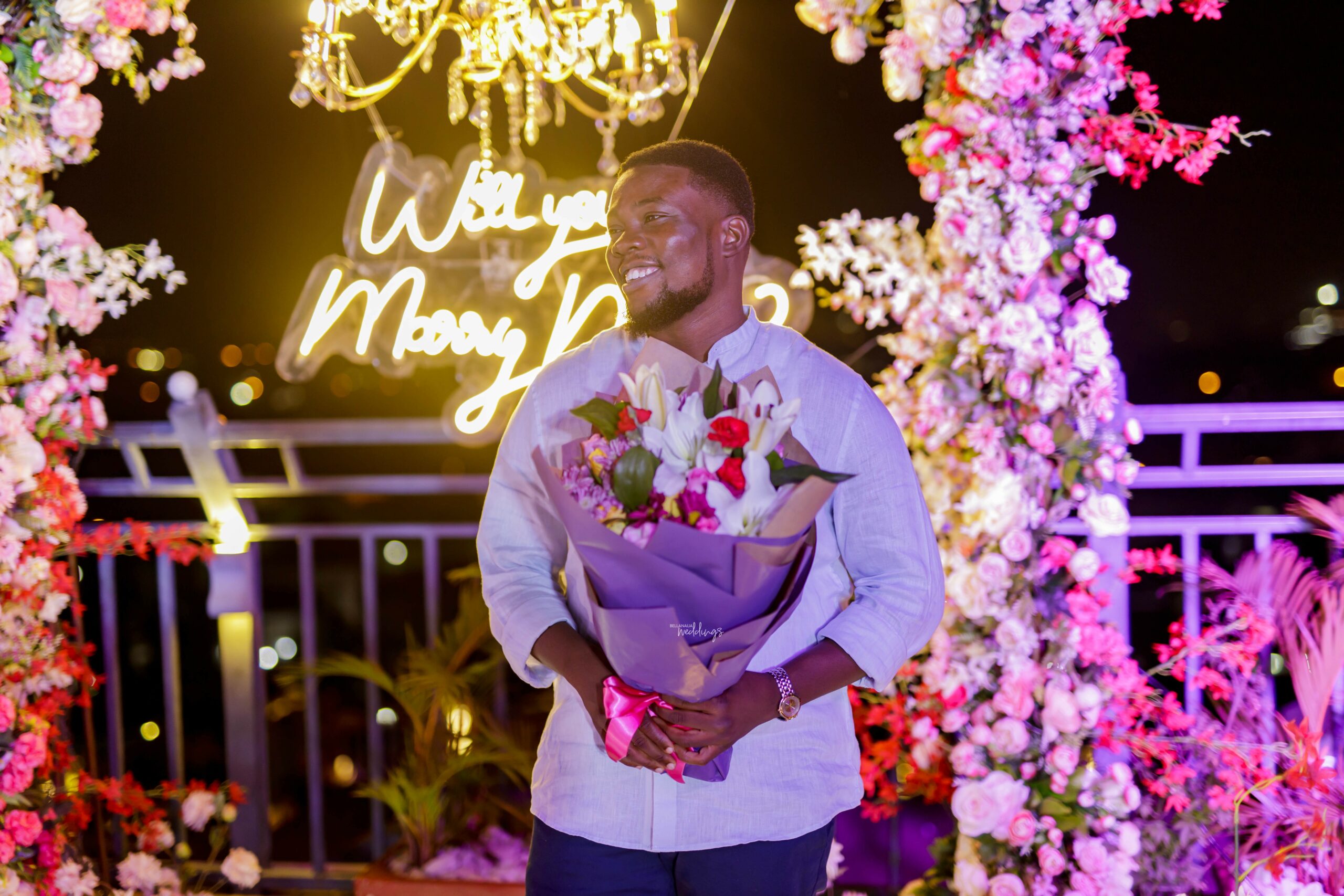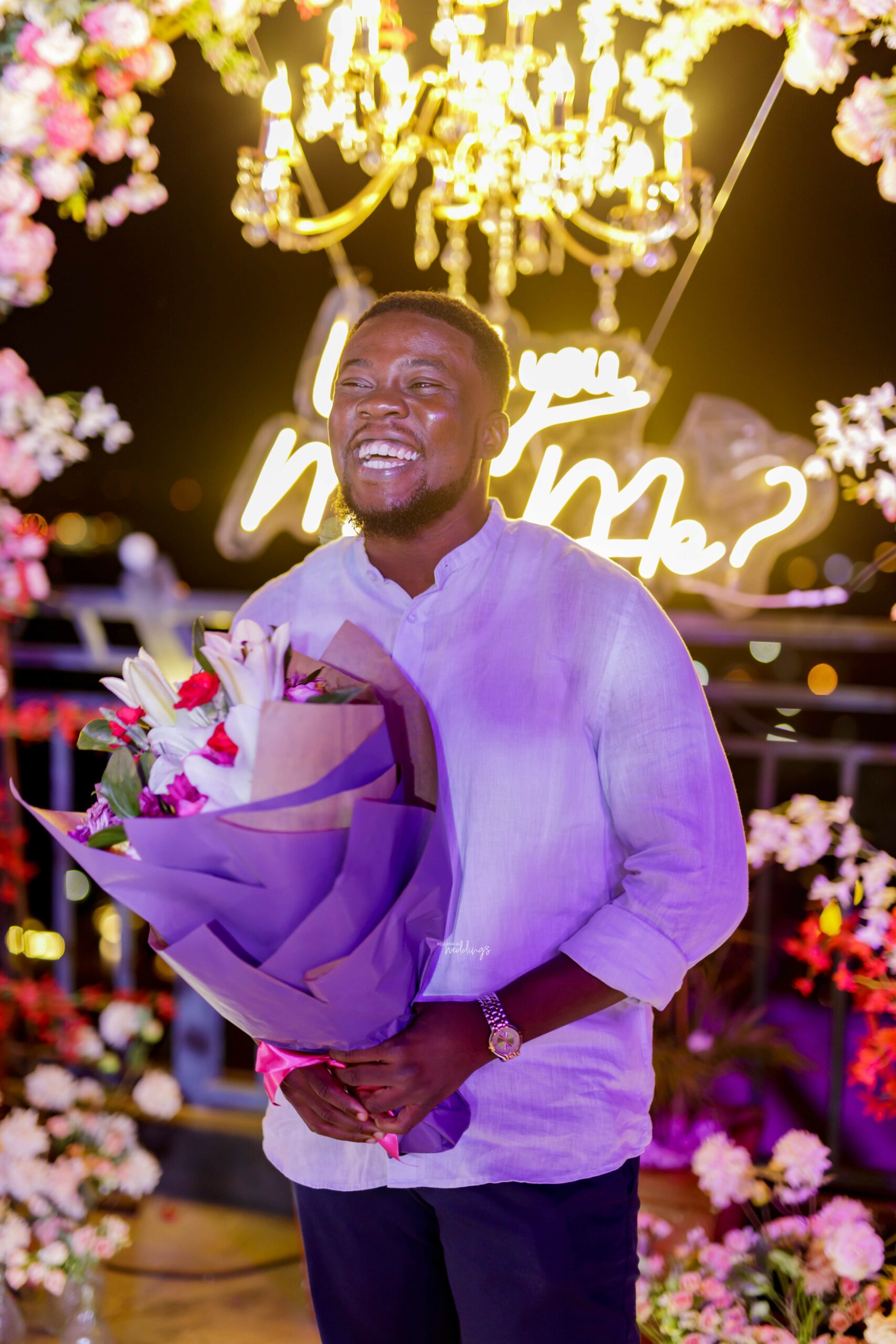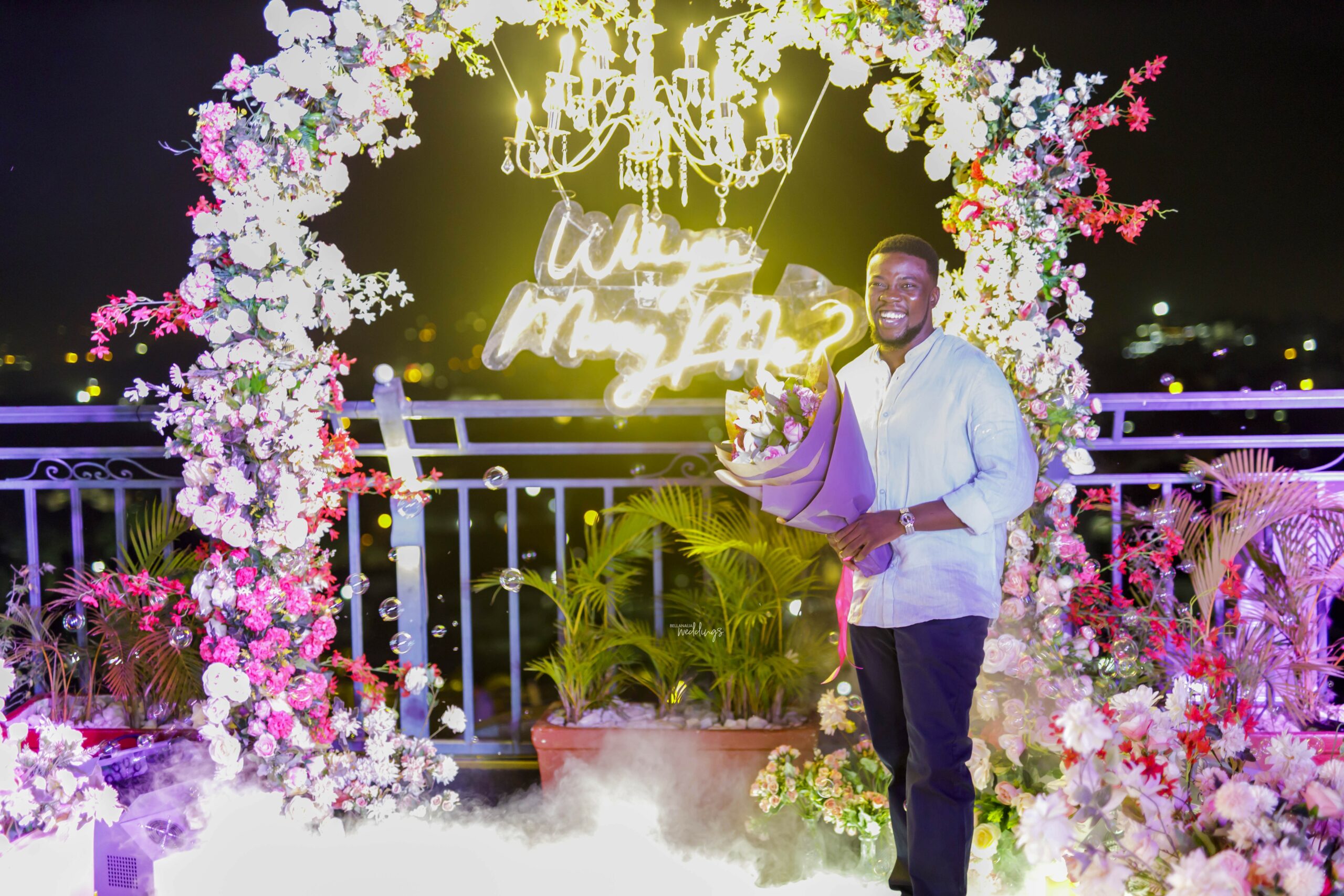 Here is how Tosin popped the question:
My best friend's boyfriend (Wole) reached out to me to plan her proposal just before she relocates. We had a WhatsApp group with me, her boyfriend and my fiancé because we had to discuss this supposed proposal there. We then decided to tell her we'd be having a farewell dinner for her because her flight was meant to be on January 28th. While the planning was going on I noticed Wole stalled on making some decisions and I kept cussing him out to Tosin that he was slowing down the whole planning process, unknown to me this was because he needed to get approval from Tosin.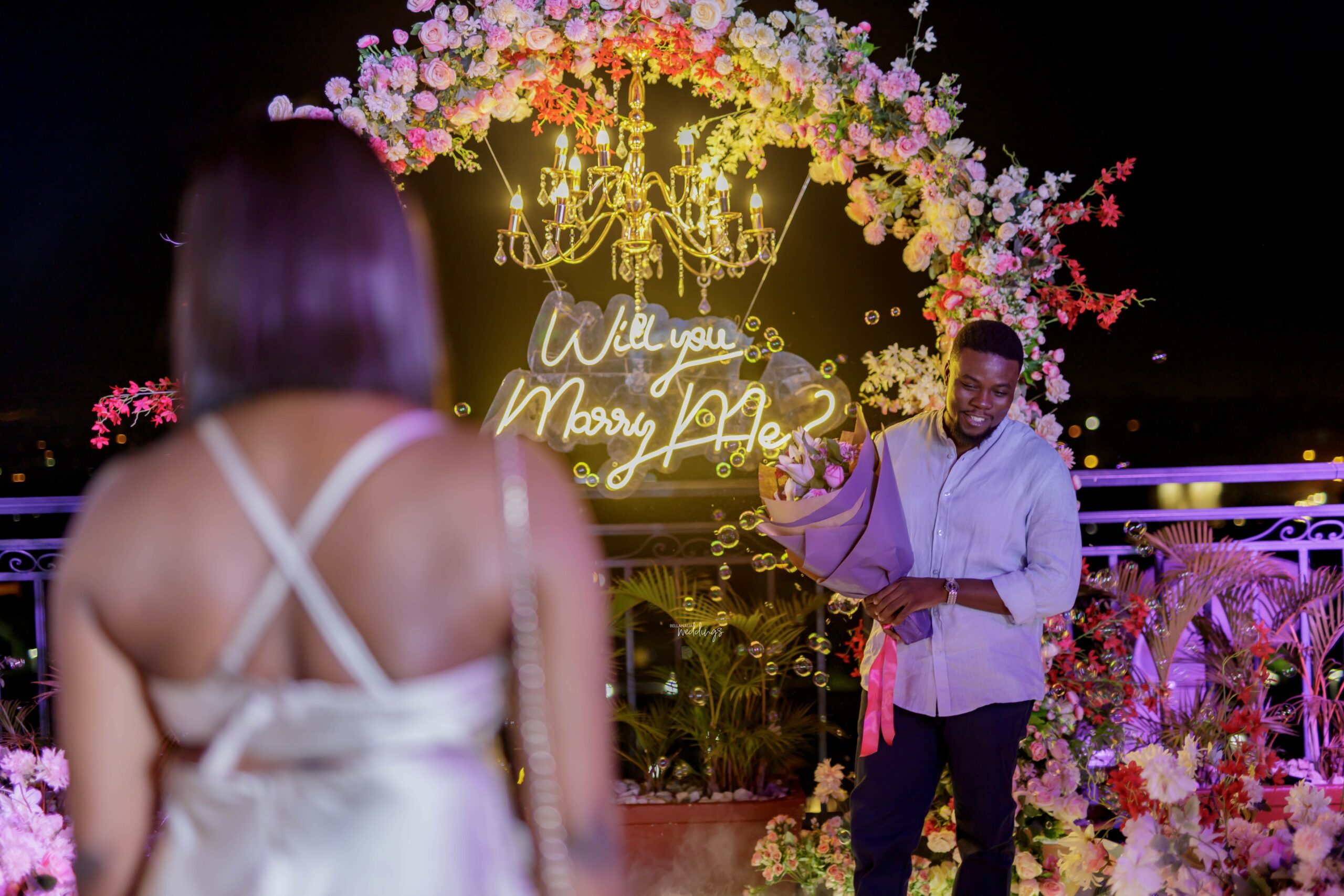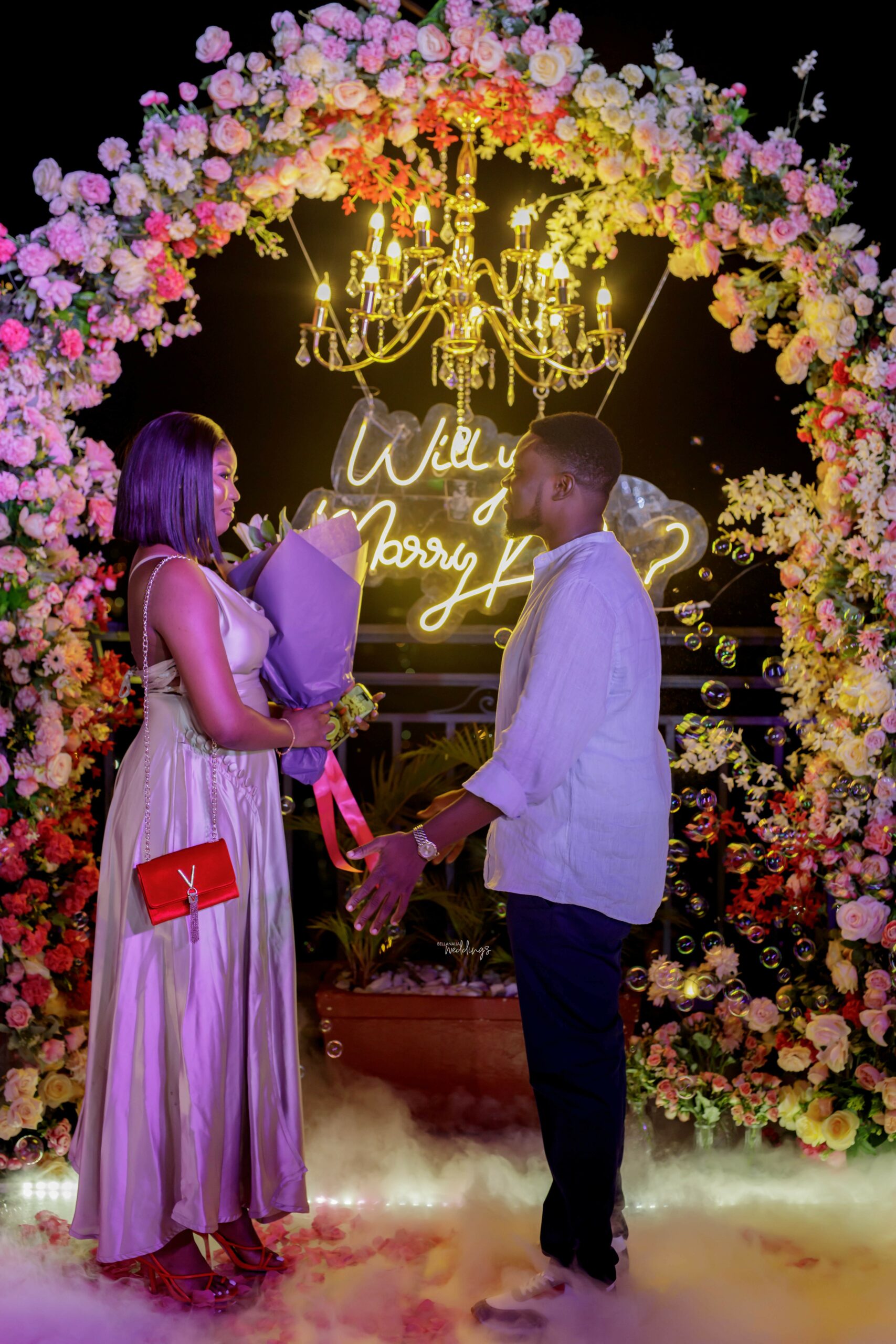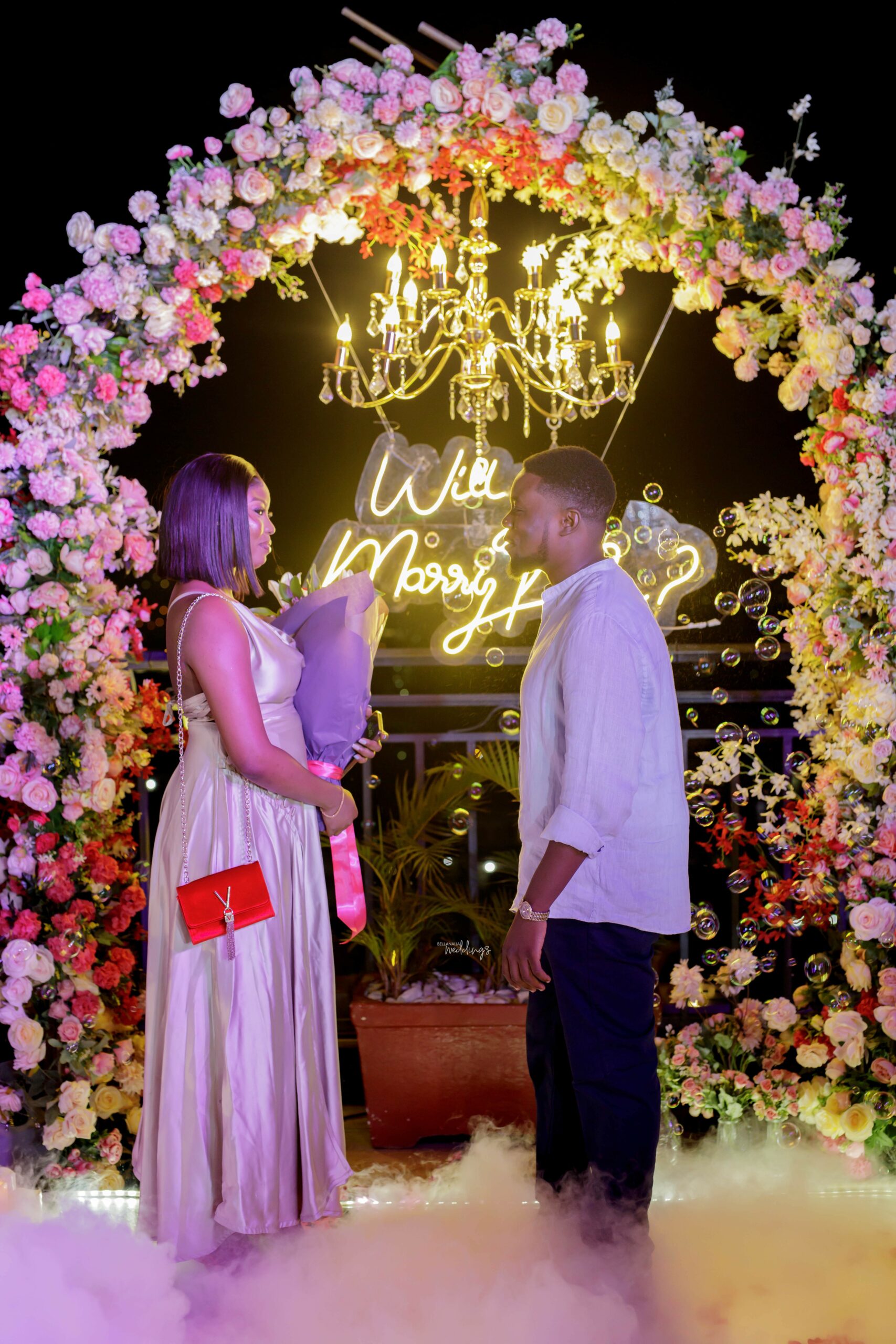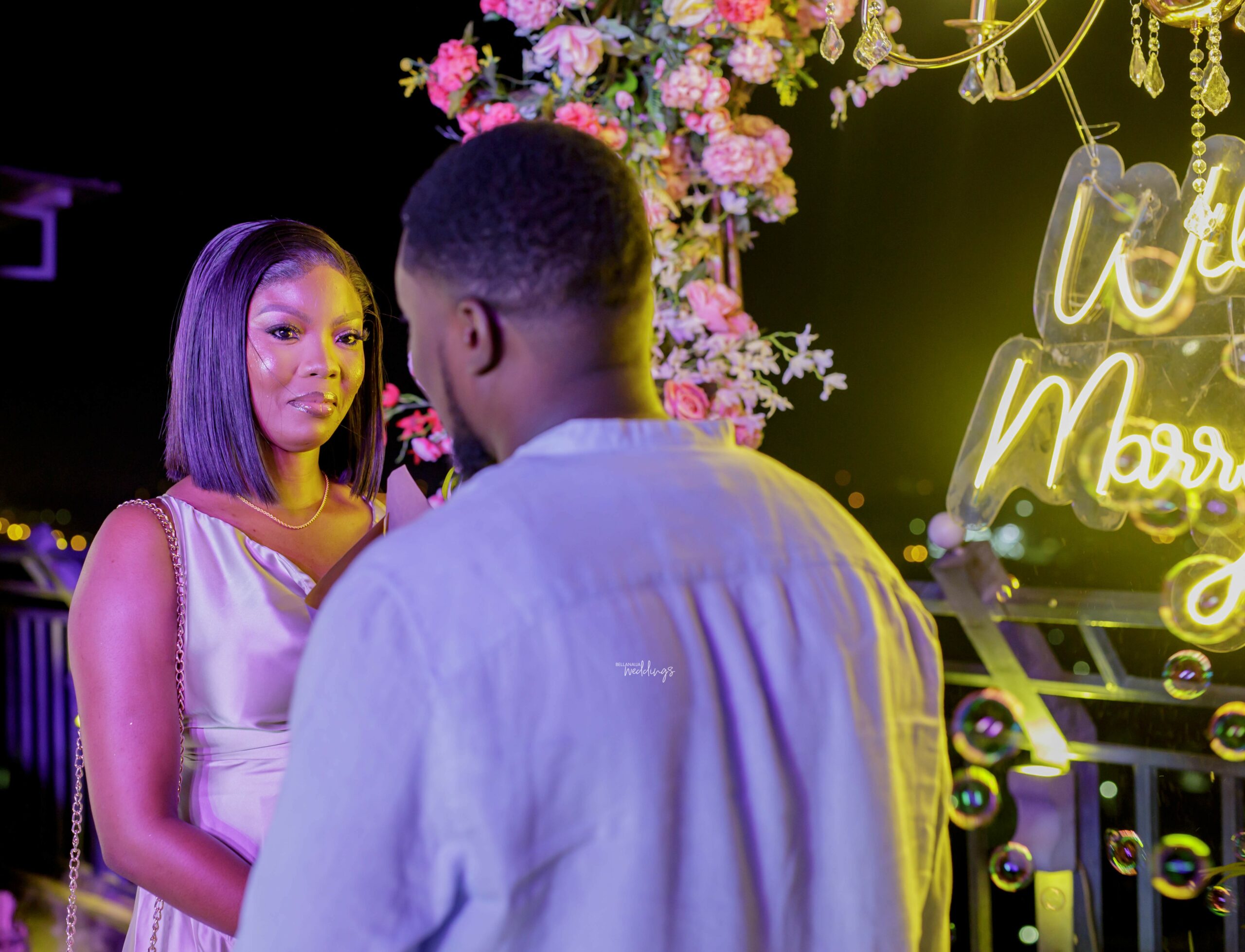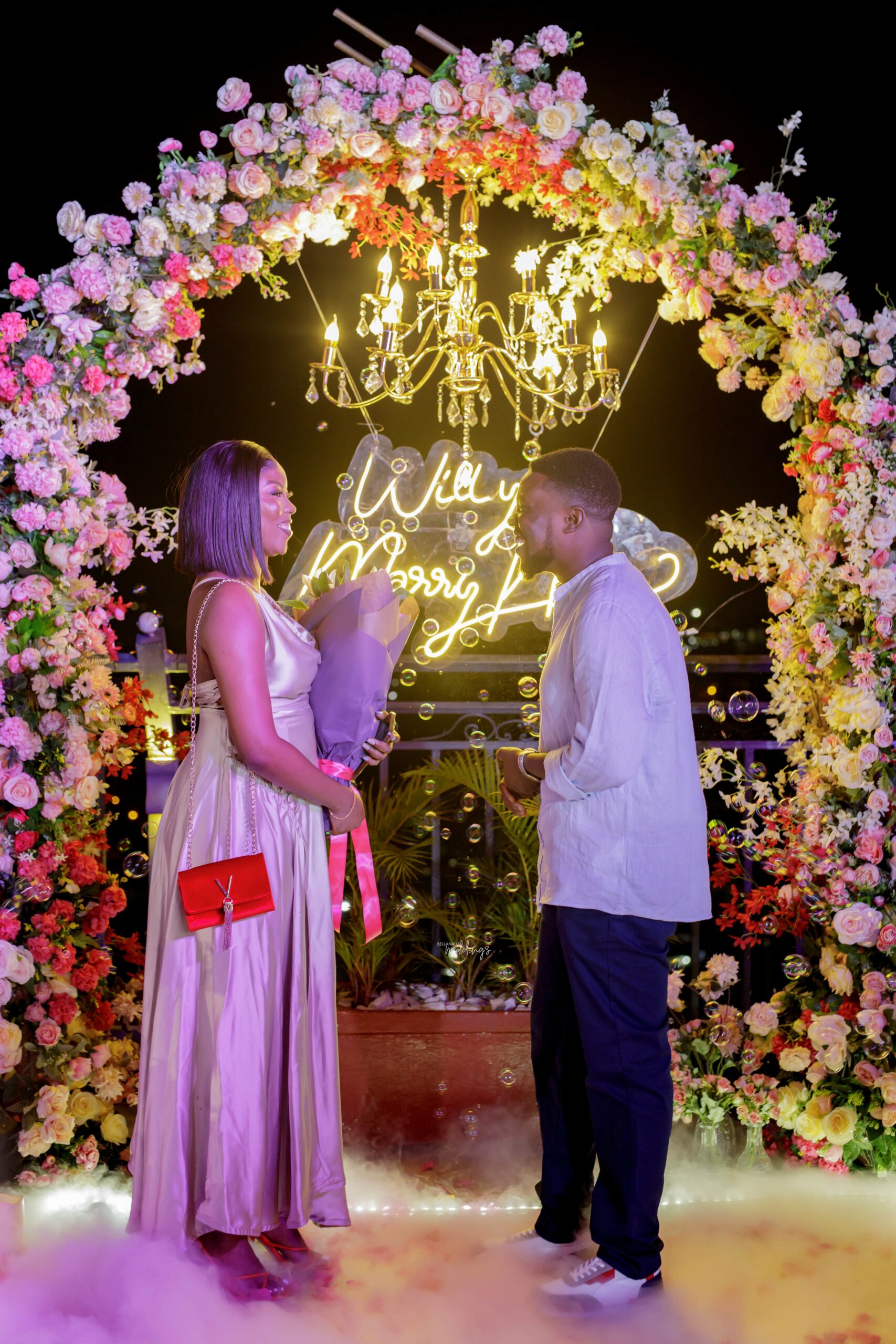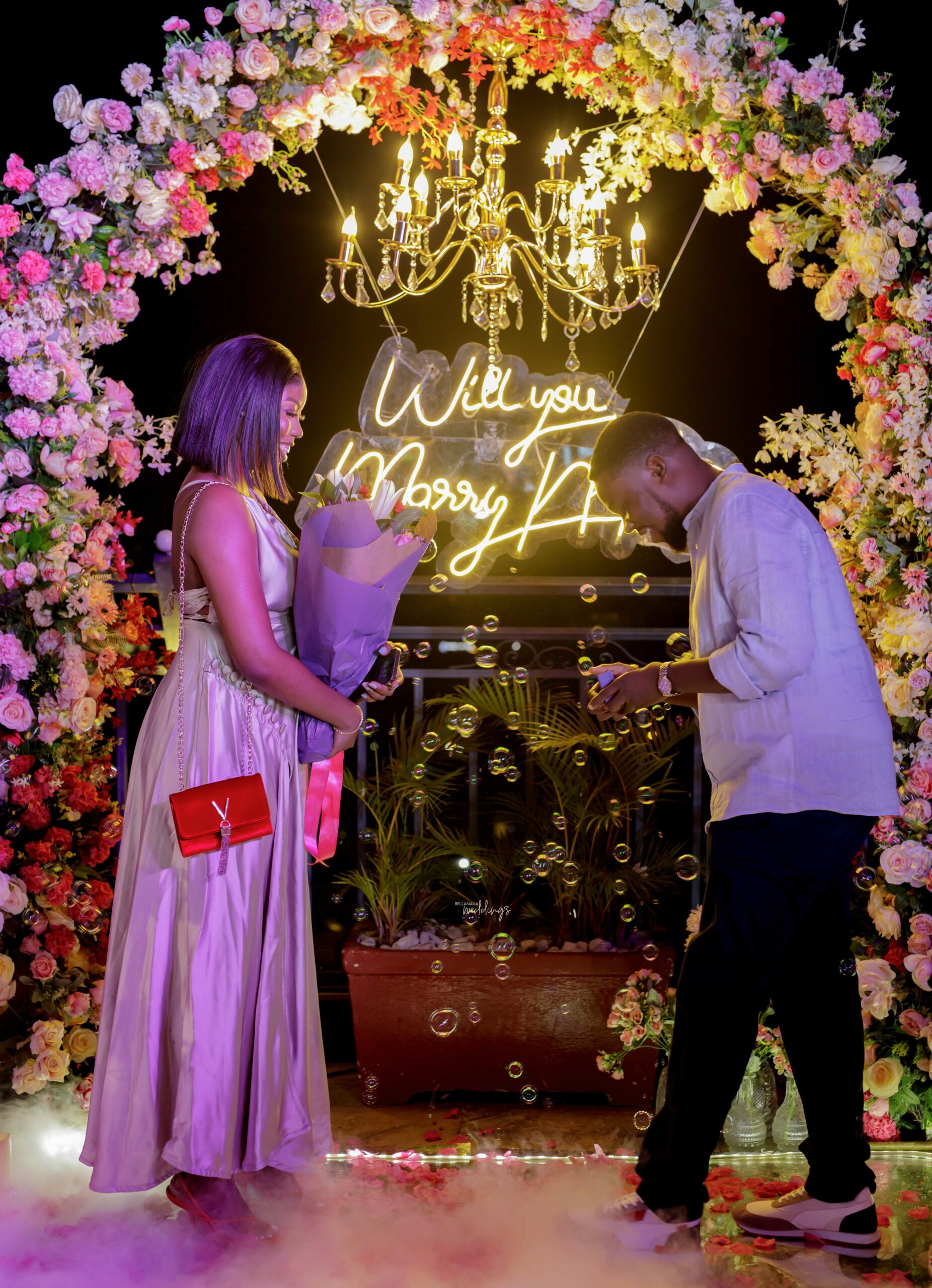 Remi (my best friend) knows most of the vendors I would always recommend for an event and she reached out to them to say I'd be calling them for her supposed proposal and they should go with the flow. I told Remi to accompany me to the nail salon and I suggested paying for her nails because I needed her to be all set for the proposal. Fast forward to the proposal day, I had to dress the part of going for her farewell dinner thinking I was fooling my best friend to her proposal. We walked into the venue and my Remi shouted "checkmate" and it dawned on it that I was planning my proposal for the last 1 month.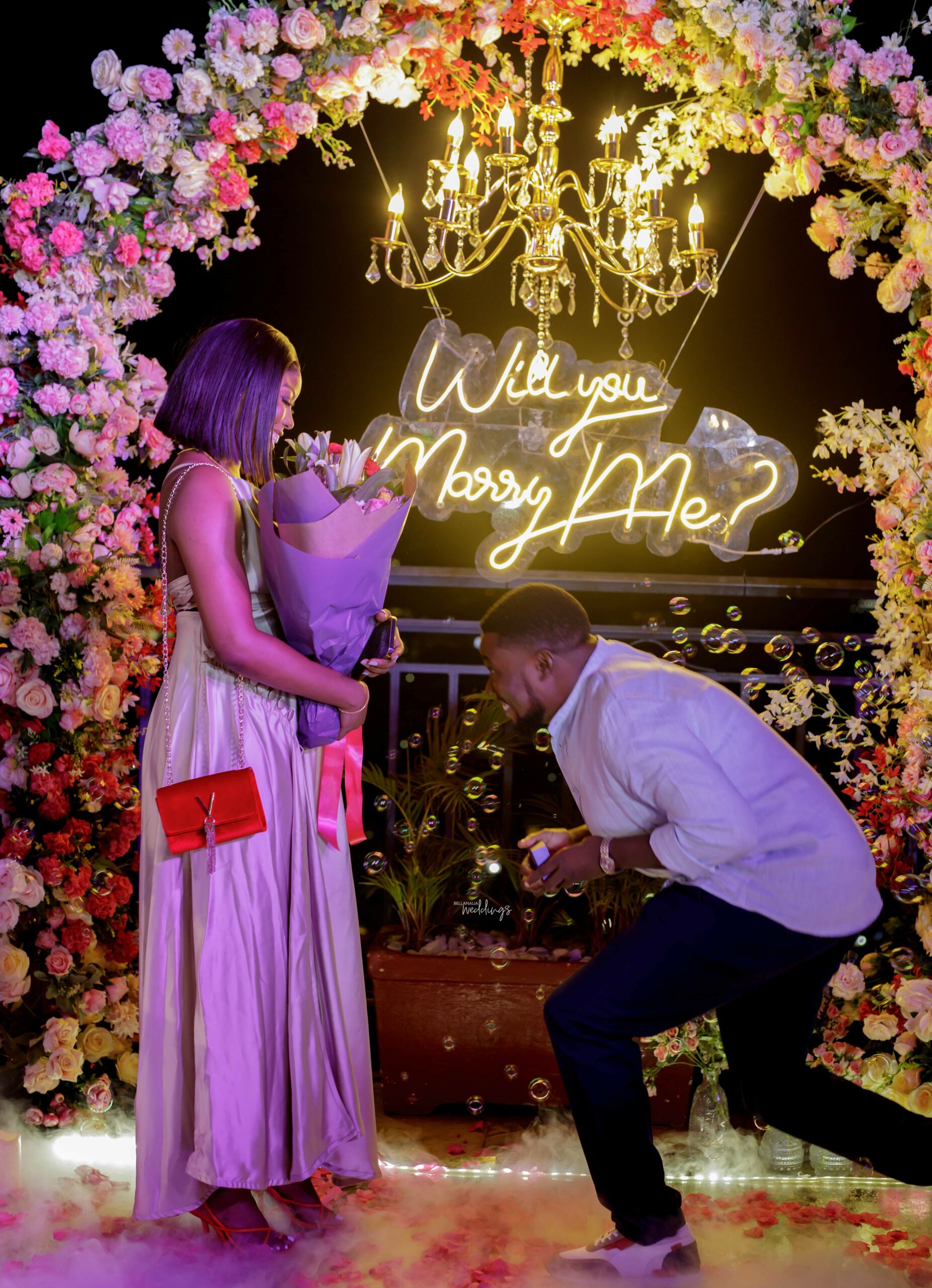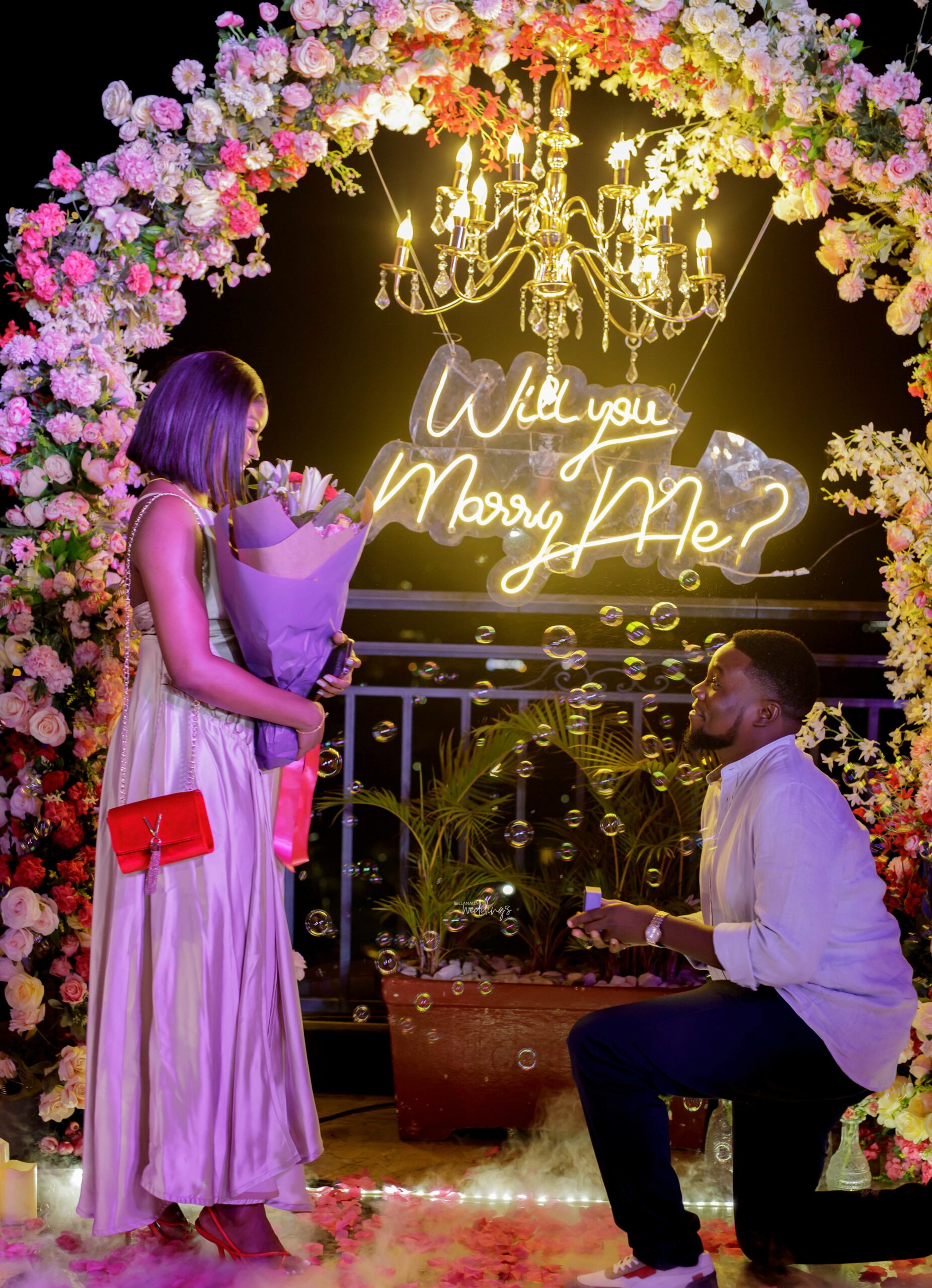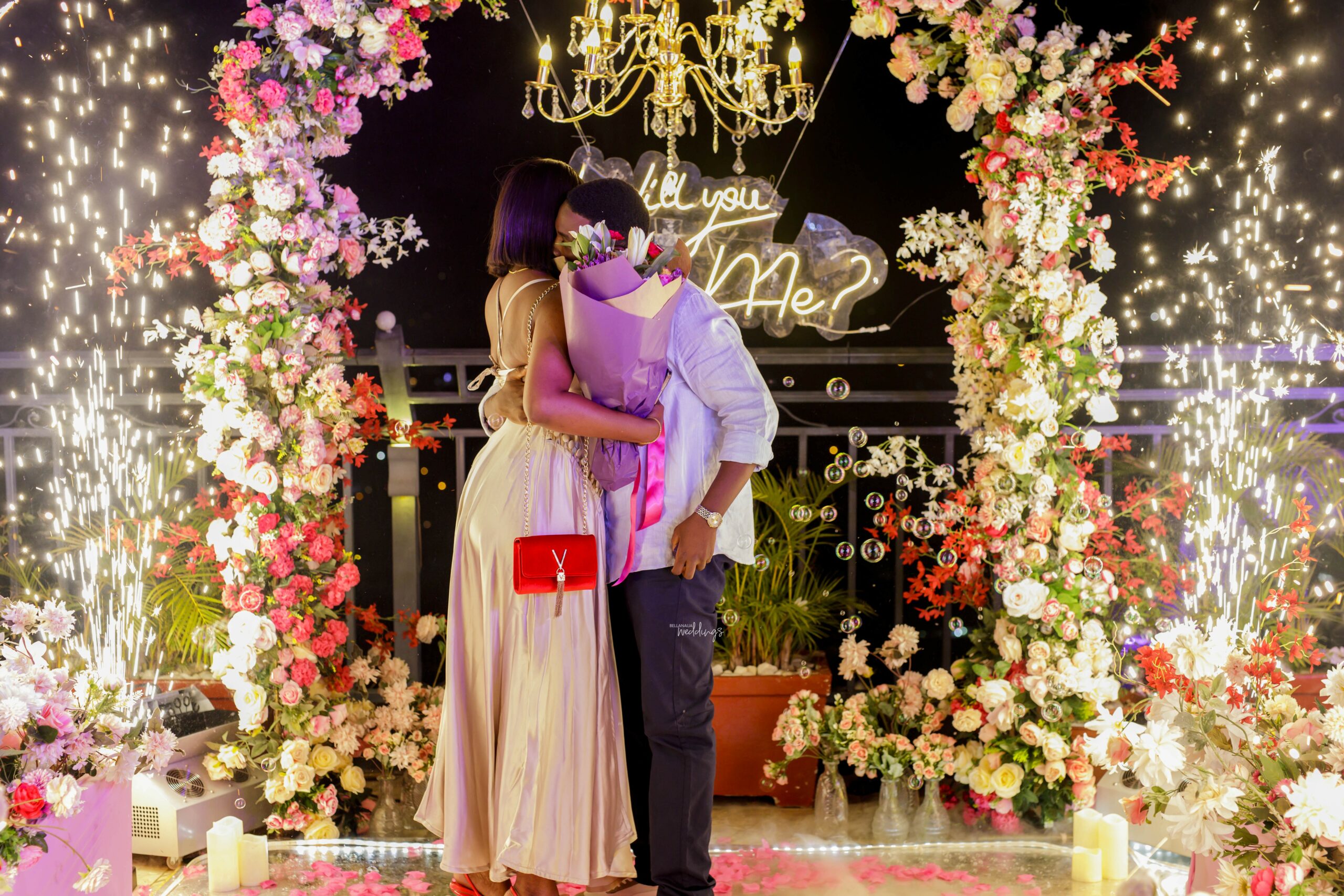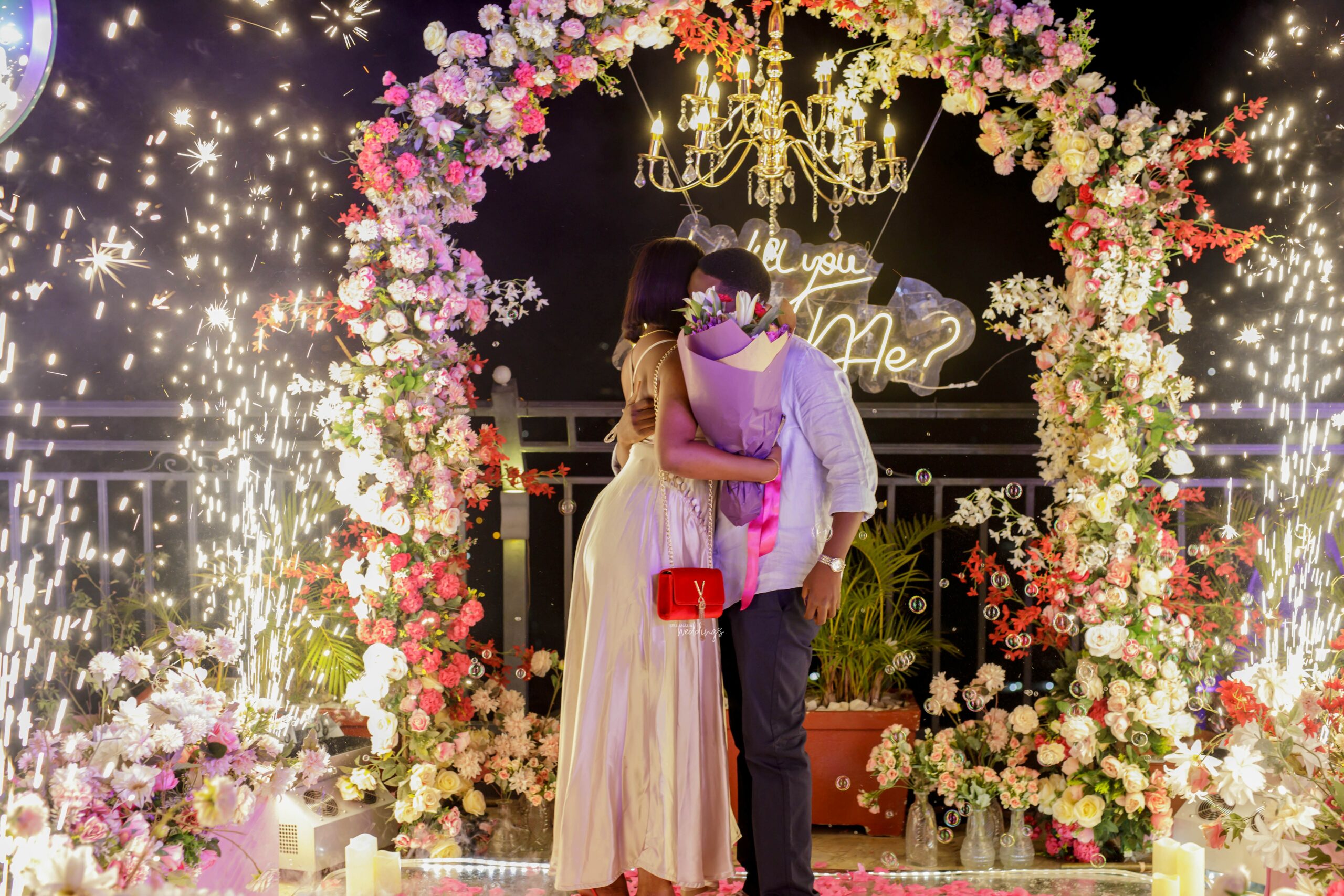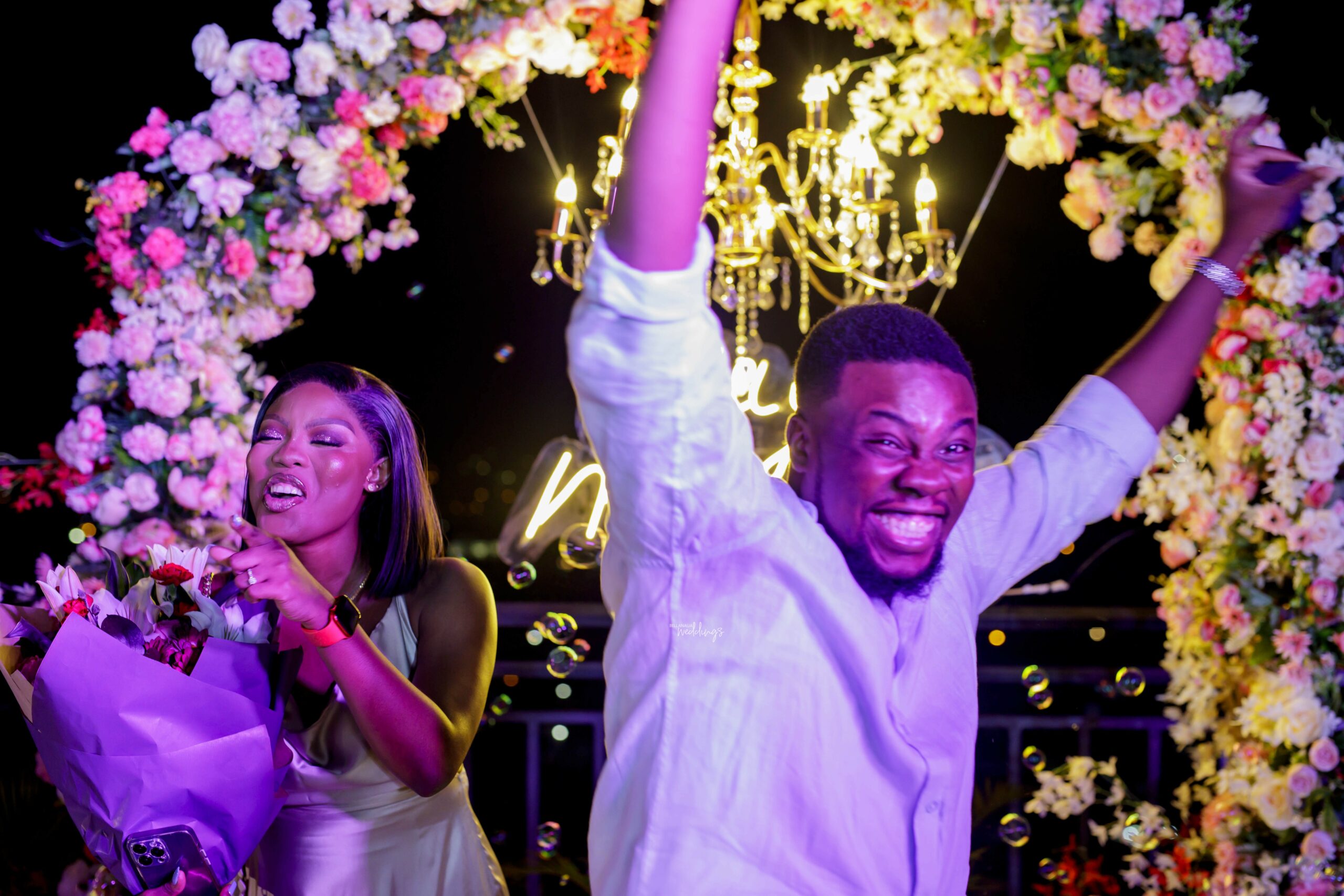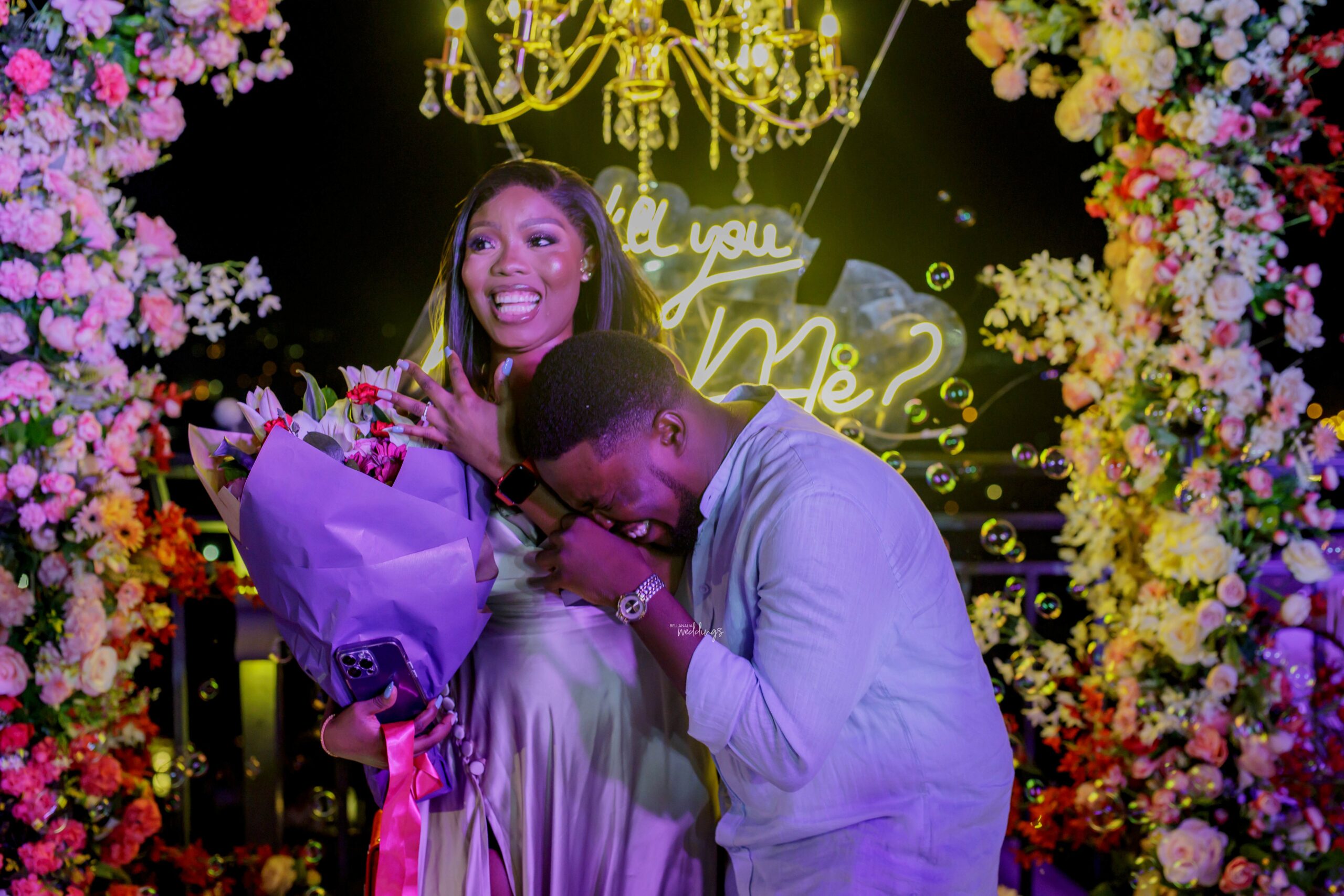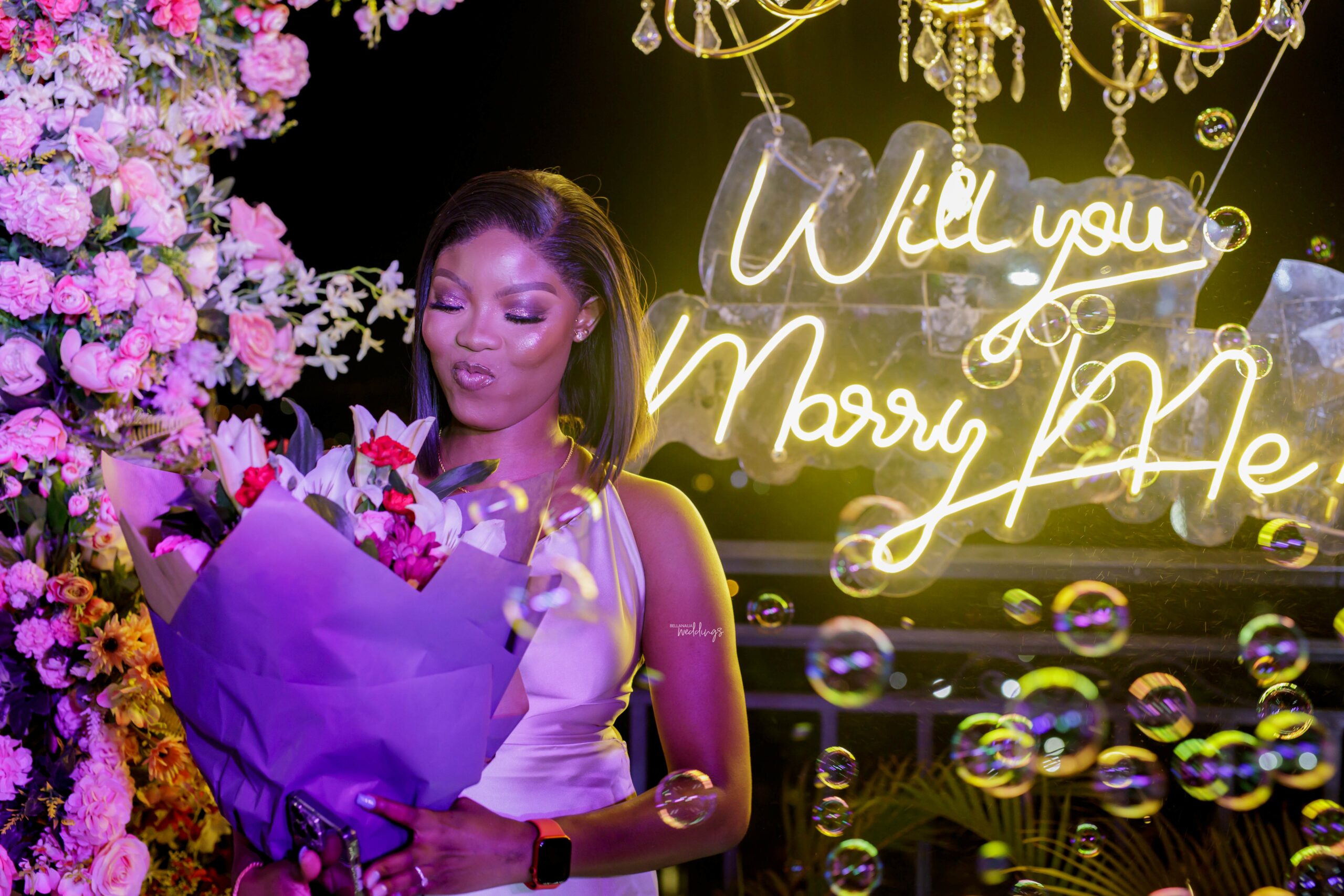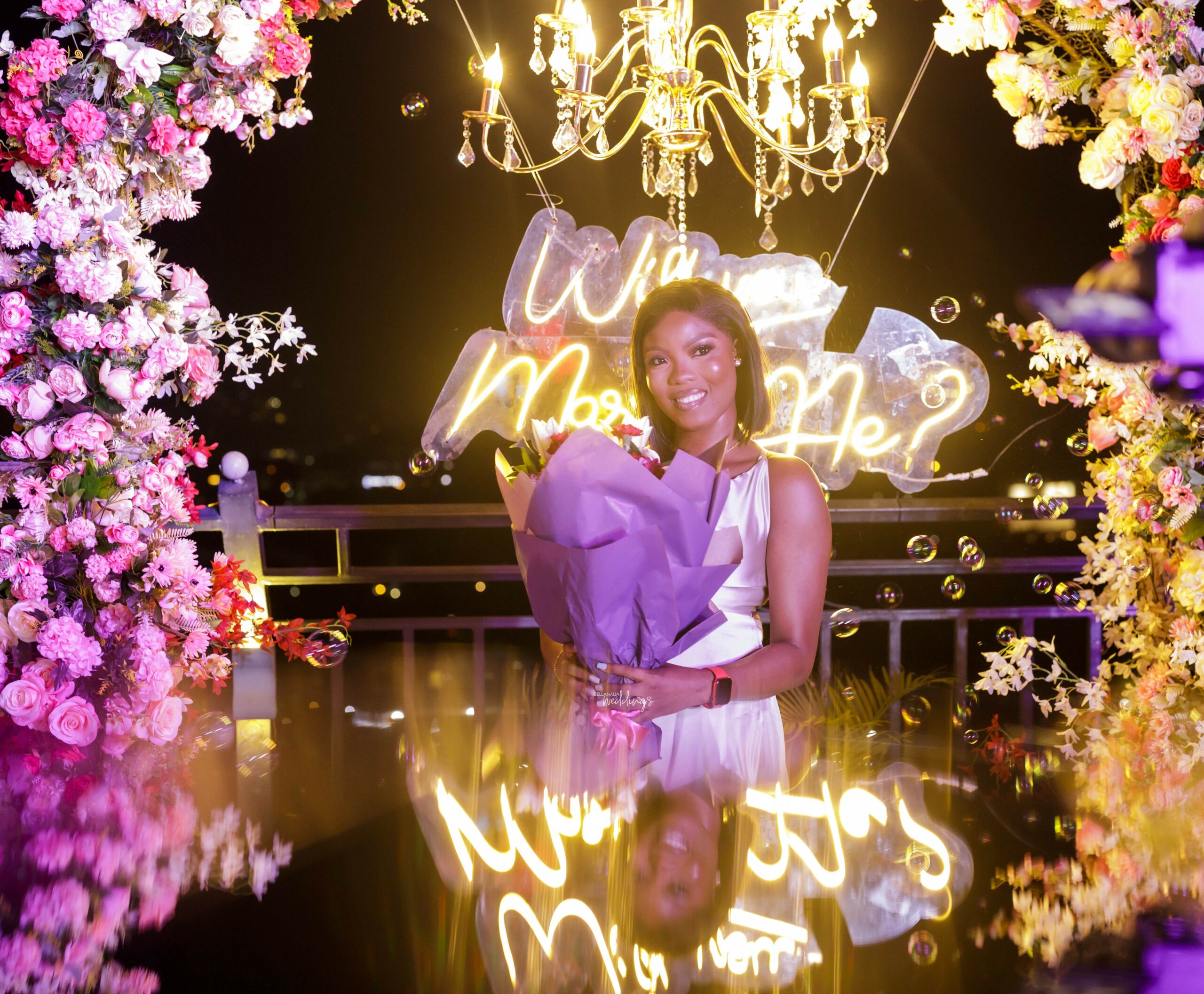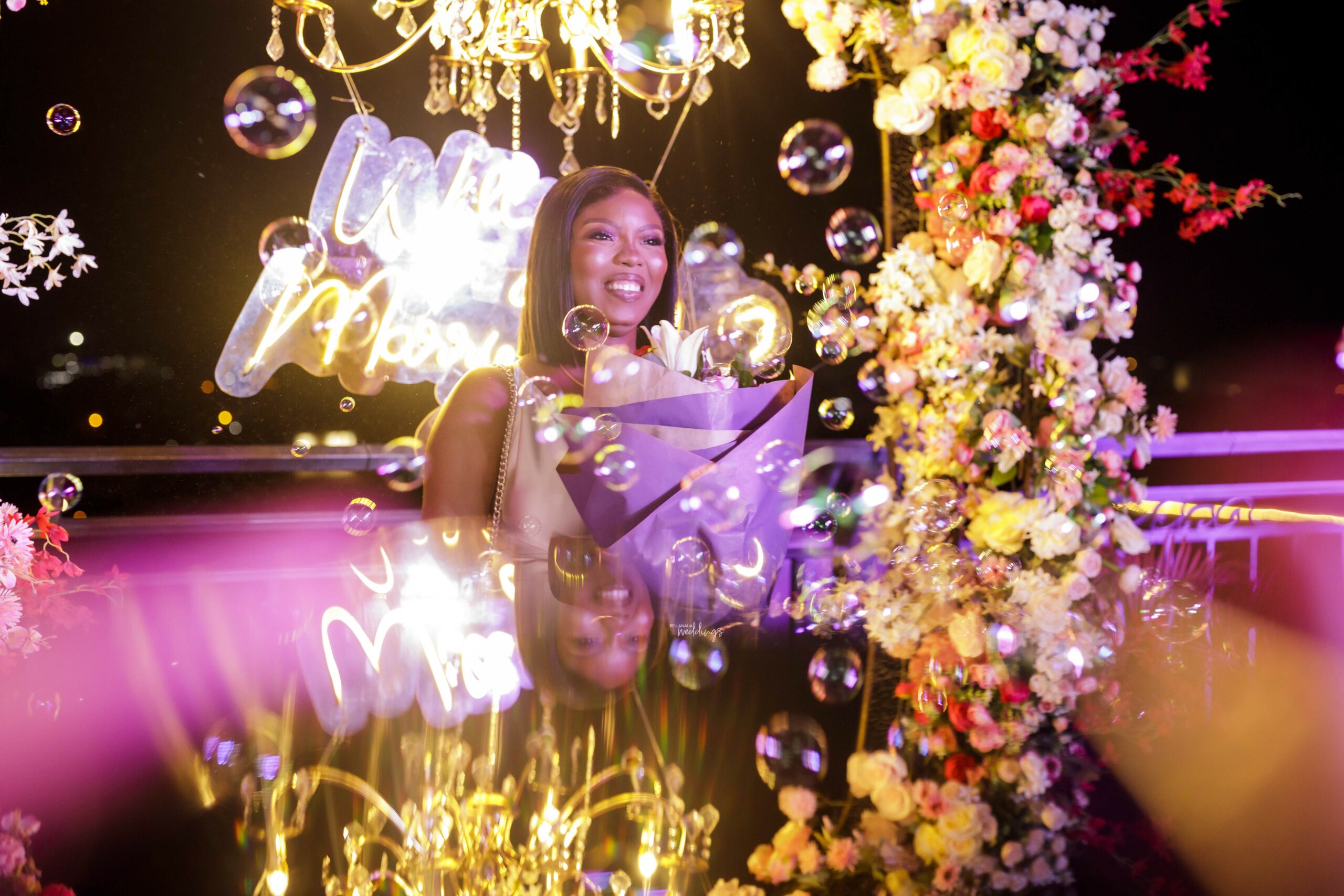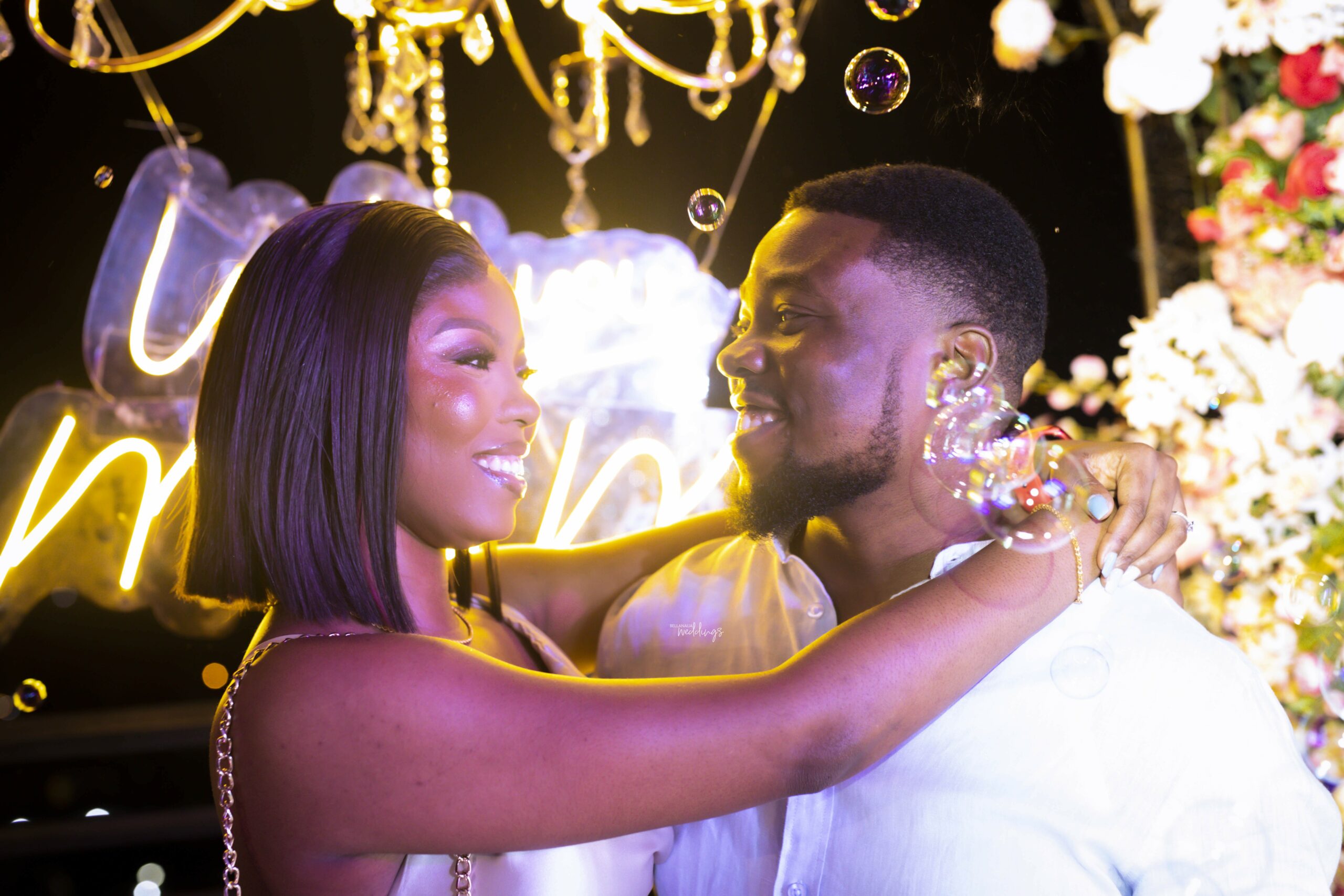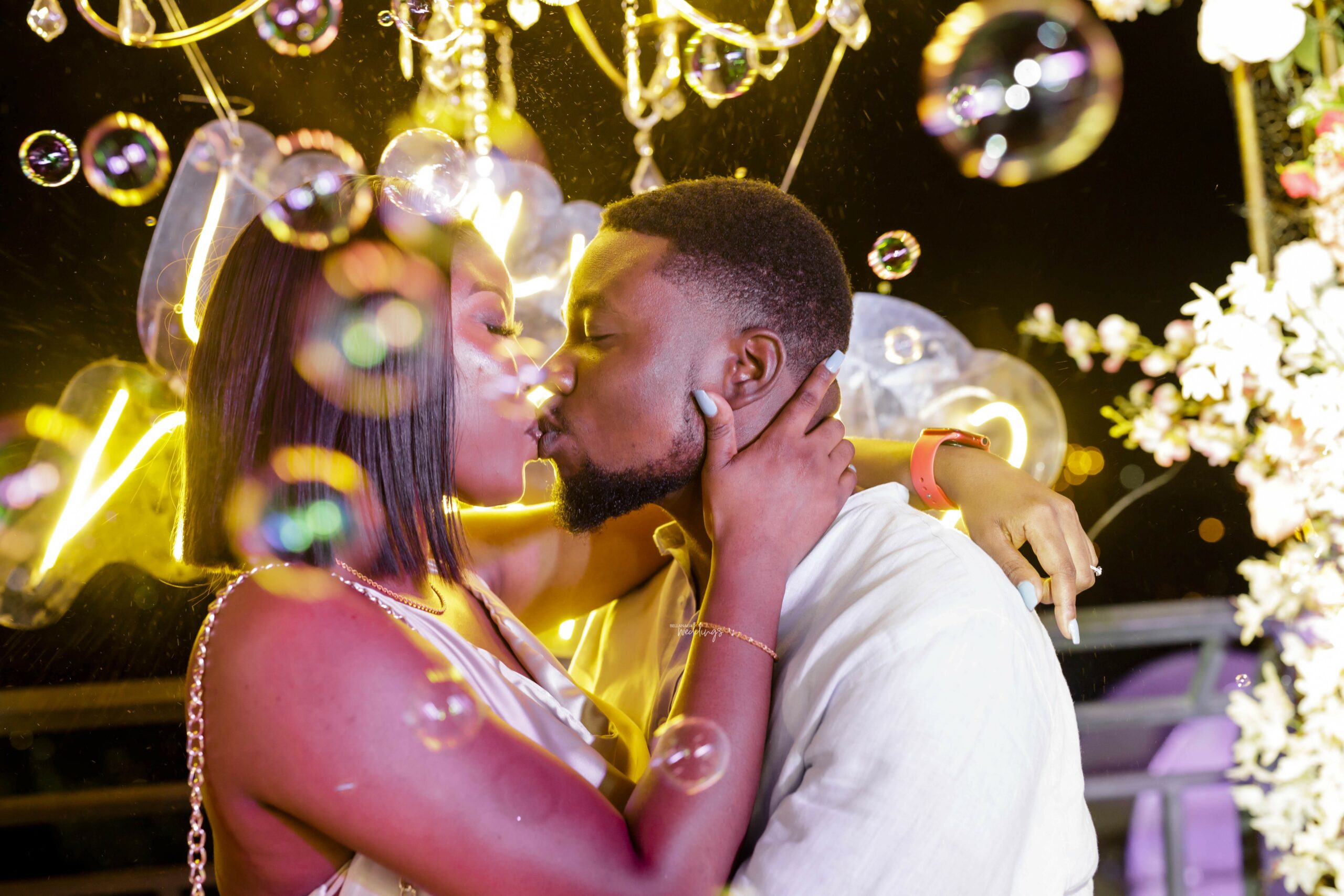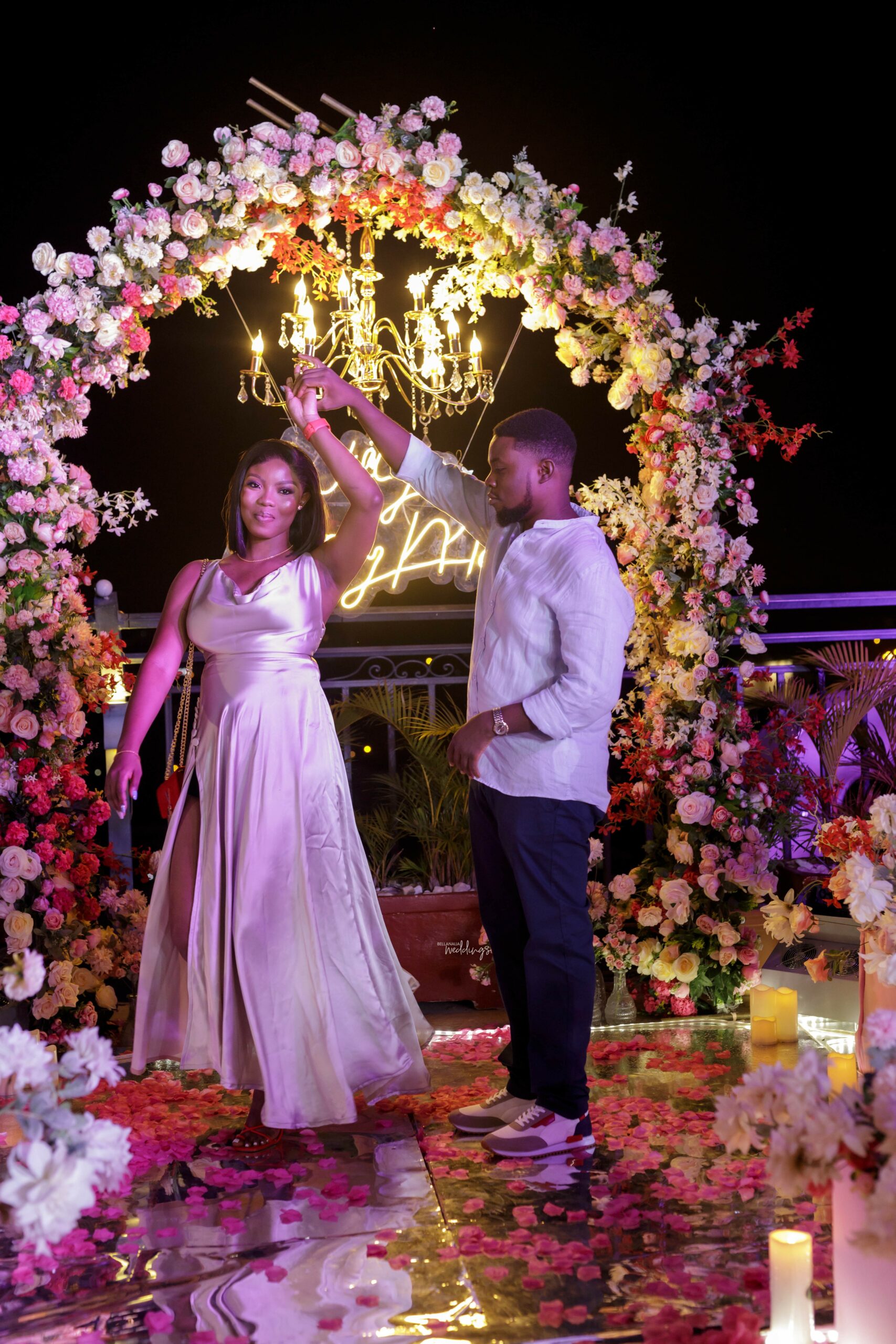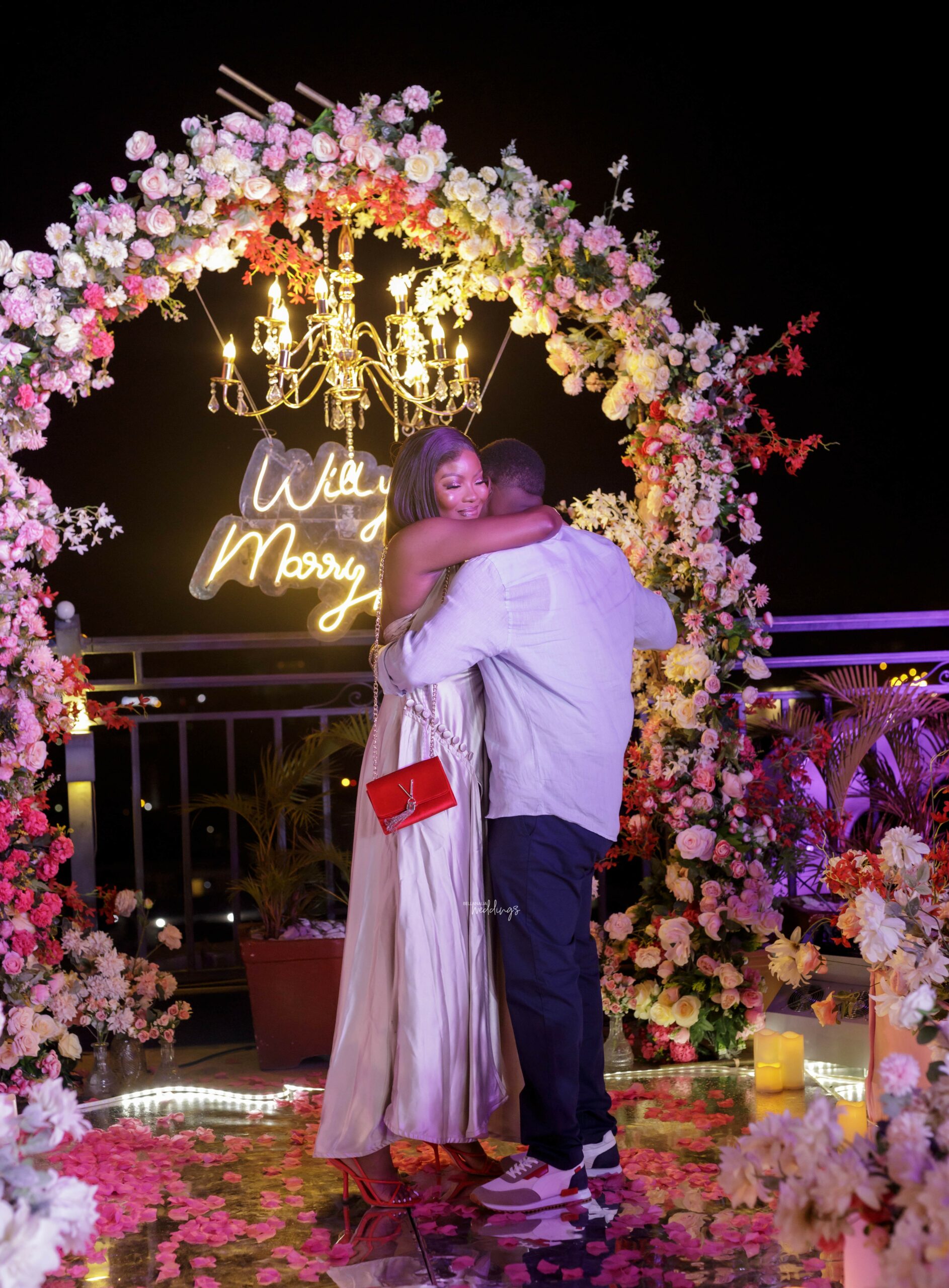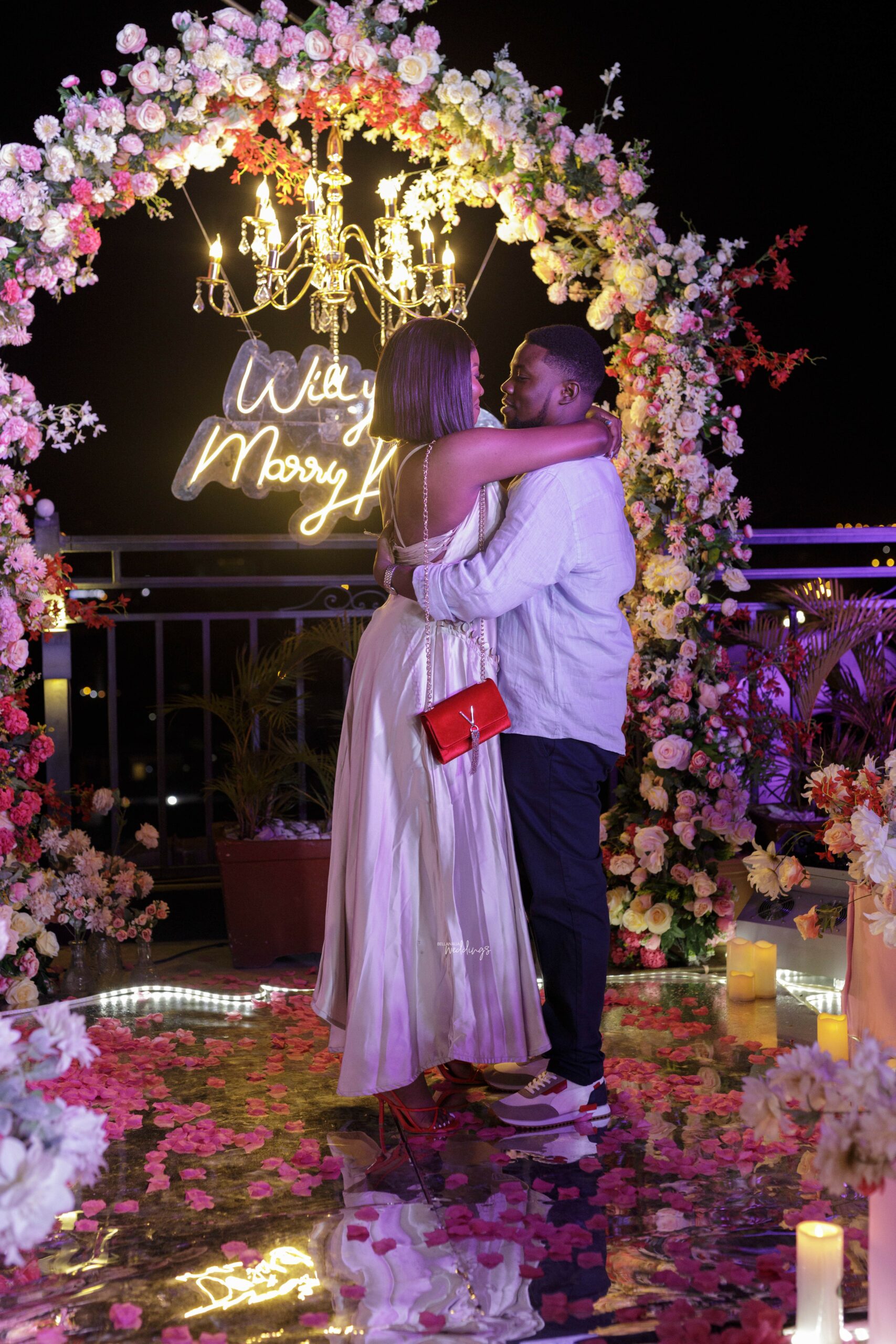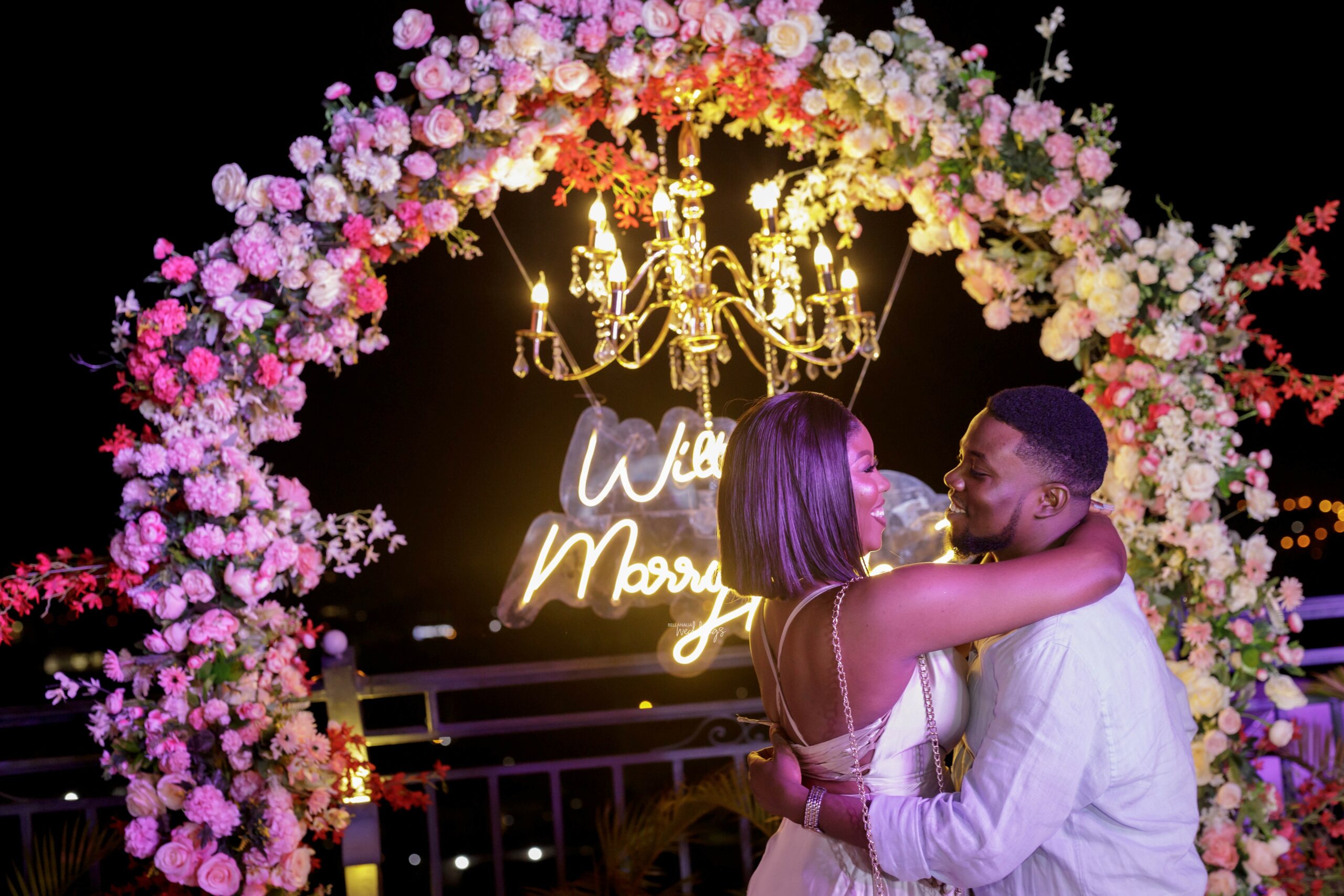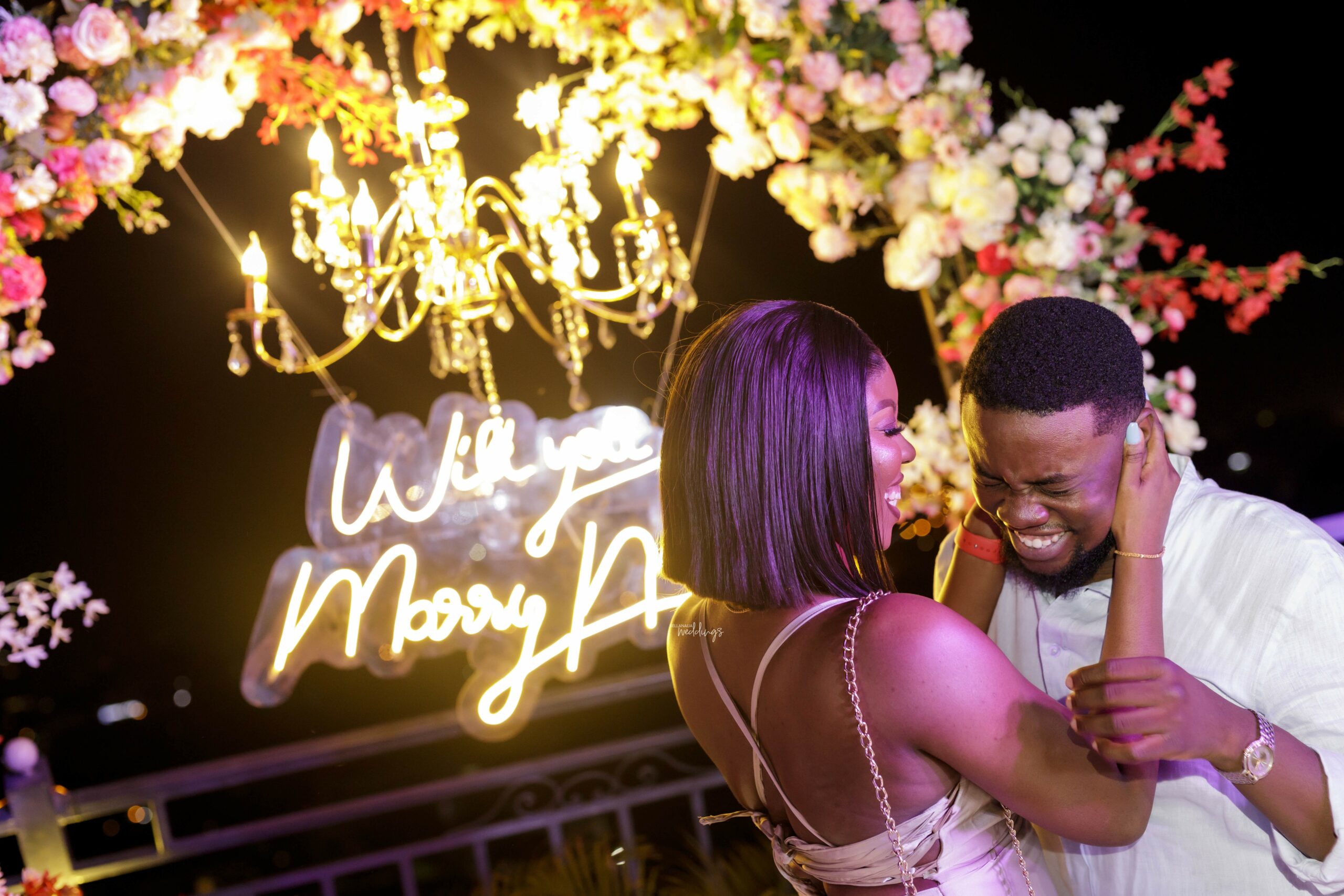 Credits
Bride-to-be: @_toyor | @eventsbytoyor
Photography: @nicoleadehi_valeo
Videography: @kolefilms
Decor: @decorbydinma
Makeup: @dyanbeauty_