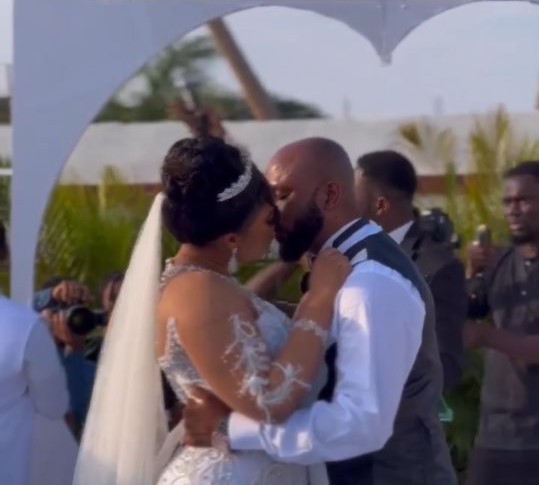 The couple's first kiss is one beautiful moment looked forward to during weddings. Today, this groom is giving tips on making this moment memorable and we are certainly taking notes! 😅
He came prepared and with four steps. From removing his suit to getting a massage then avoiding every distraction and then the gentle kiss! This is one sweet video and you will definitely catch yourself blushing.
Enjoy the video below and catch more trending videos here.