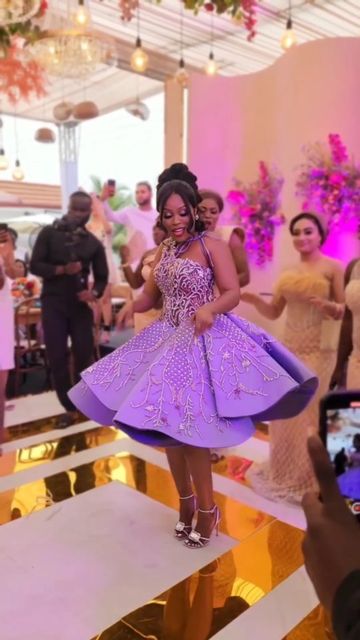 How else do we tell it's your day if you don't show up looking as ravishing as possible? We always love it when brides make a statement with their looks and this bride did not dissapoint!
This gorgeous bride showed up to her wedding reception with this unique flare dress and we cannot help but stare. Everything about this look especially those dazzling embellishments is just so perfect. We also can't get over how she rocked this look elegantly. Her smooth moves in her lovely dress will definitely make you watch this video more than once.
Enjoy the video below and catch more trending videos here.