How much do we know about love? A lot but not enough to ever get tired of all the beautiful stories love brings. This sweet phenomenon has existed from time immemorial and still maintains its beauty and supremacy. Yes, in our books, love reigns supreme! Today, we're enjoying all its beauty at Vanessa and Larry's wedding.
Vanessa and Larry met at a mutual friend's party where they both seemed to appear familiar to each other. Well, it turned out that they indeed had seen before as they shared mutual friends and Larry's brother happened to be Vanessa's schoolmate. That beautiful meeting led to this auspicious moment where the two embarked on their forever journey of love and bliss. After getting hitched in a colourful Igbo traditional wedding, the lovers took it to the altar where they said their "I do" to holy matrimony for a lifetime.
#TheLavaUnion white wedding was nothing short of grand. Vanessa was a charming bride in her magnificent white dress as she walked down the aisle. The reception came and the couple took everything up several notches! Music, food, and funfair were the order of the day. With comedian Ushbebe as the host, everyone was surely greatly entertained. They had the boo of the booless,  Chike serenade them to fine tunes at the reception, and then for the after-party, the Mayor of Lagos, Mayorkun was there to get the party bubbling. DJ Neptune was also on the wheels of steels and that can only mean one thing – pure fire!
Everything about this wedding was simply off the hook! Enjoy all the beautiful photos along with their love story and proposal story below.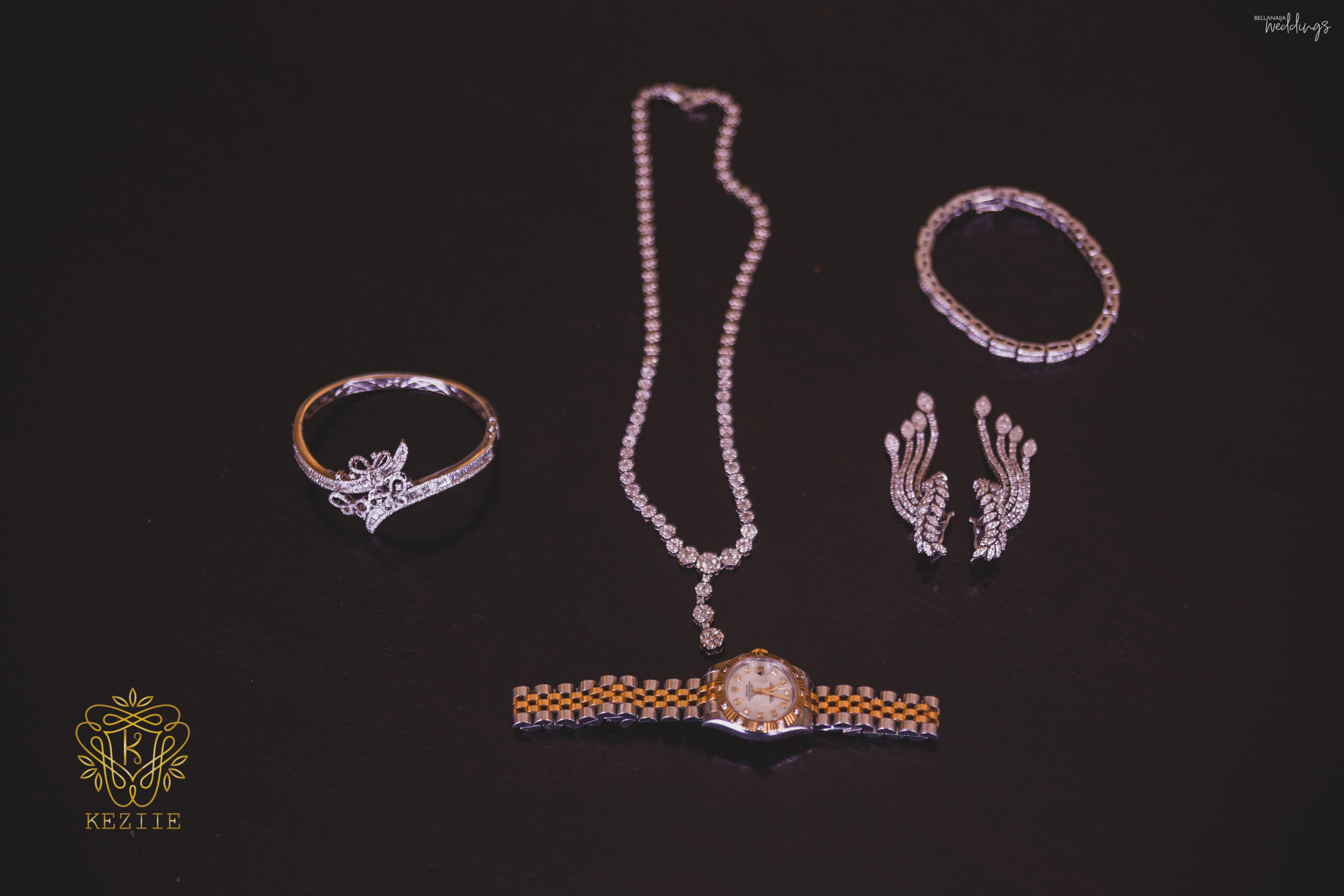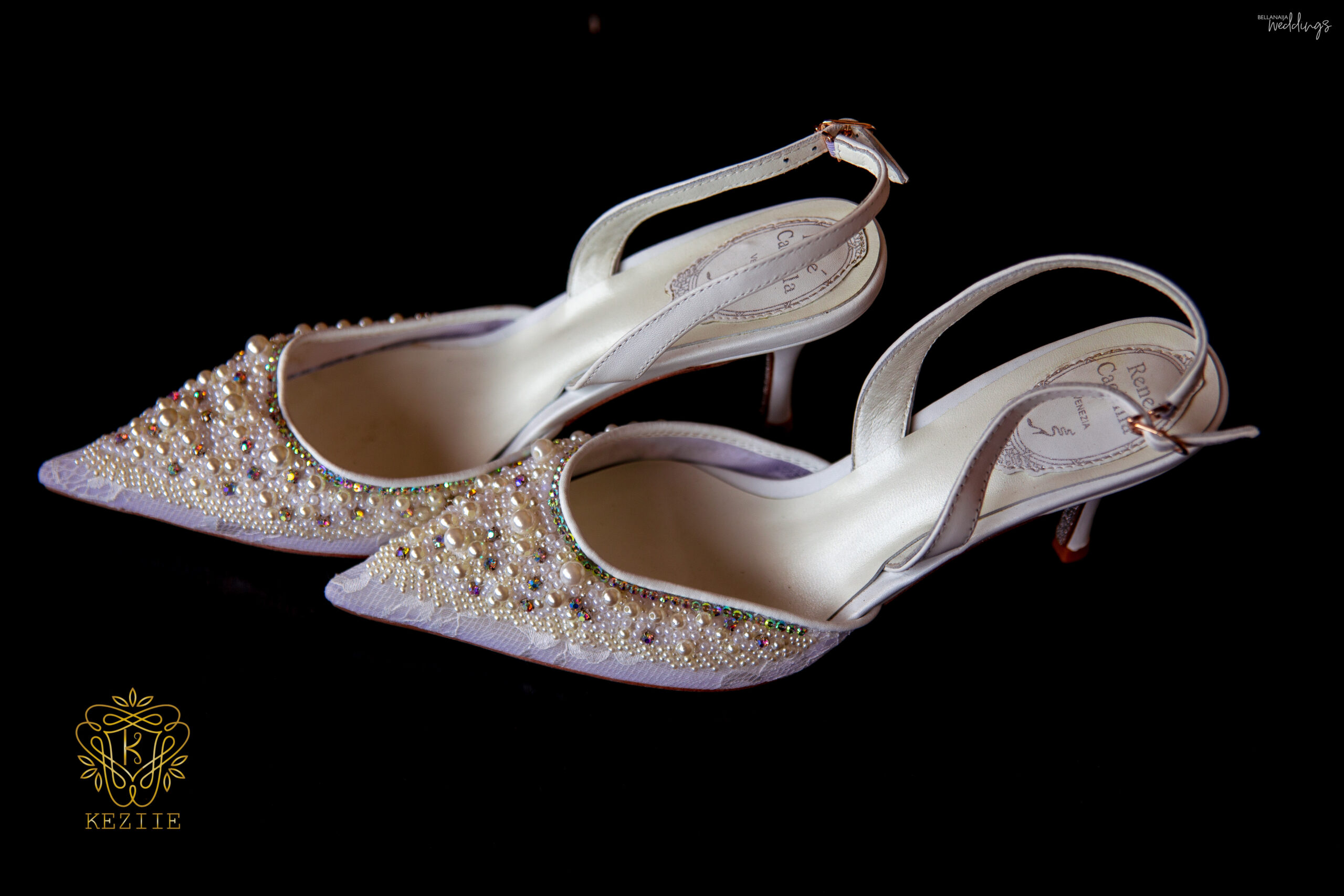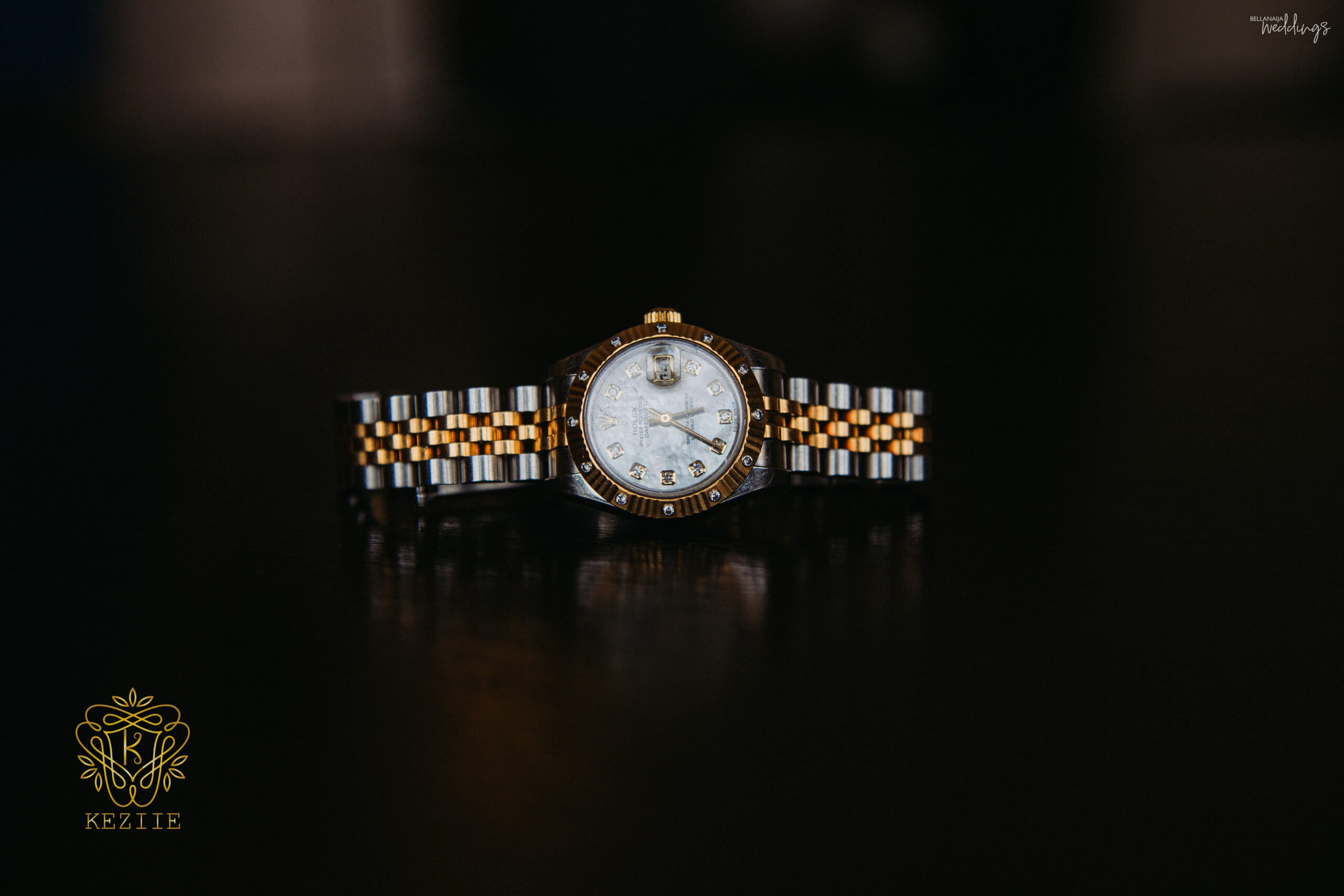 Their love story as Vanessa shares it:
I met Larry at a family friend's birthday party. Funny enough, I got back from the USA that morning and had to attend the get-together. I noticed someone staring at me the whole time, I did feel awkward a bit but also thought his face looked familiar.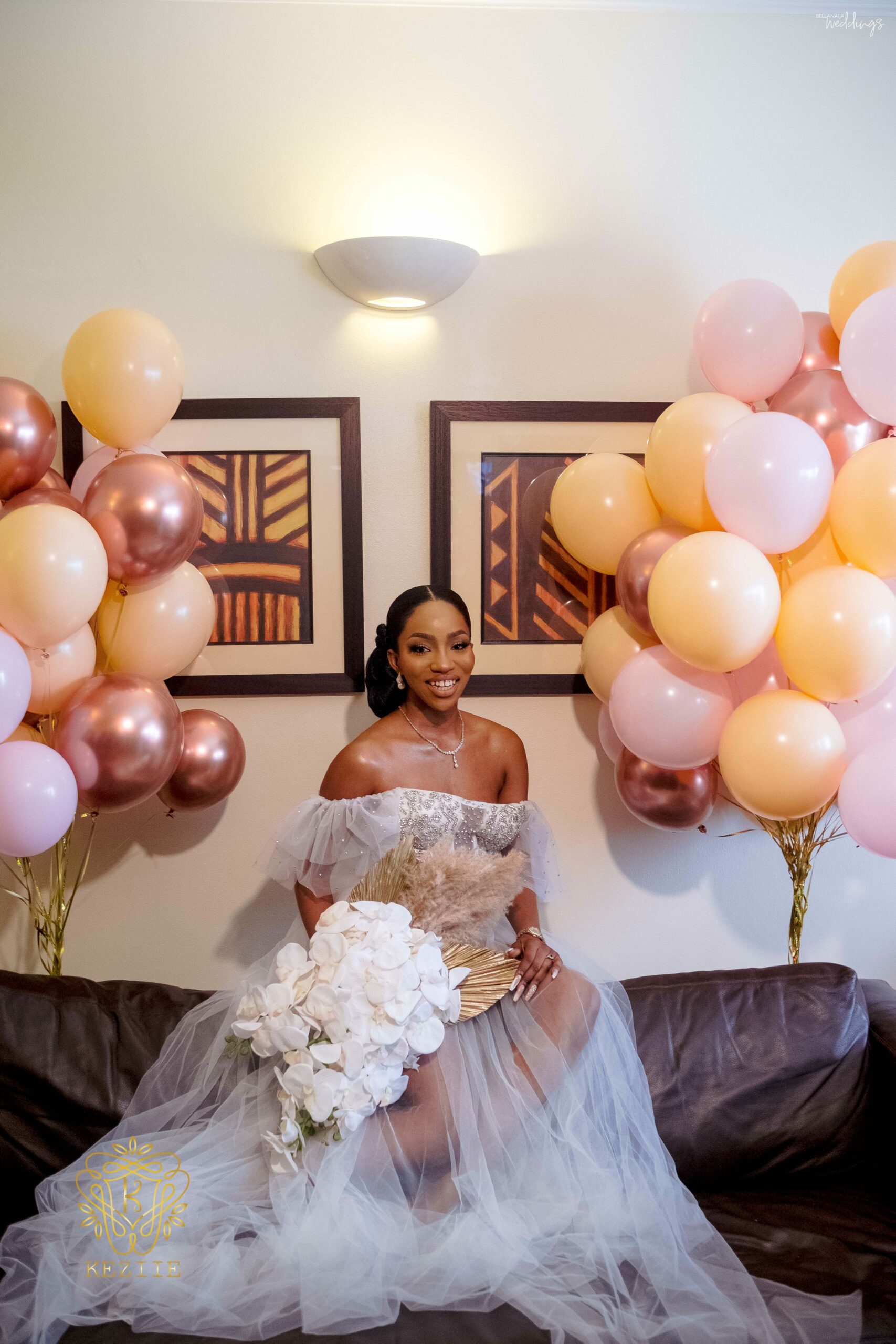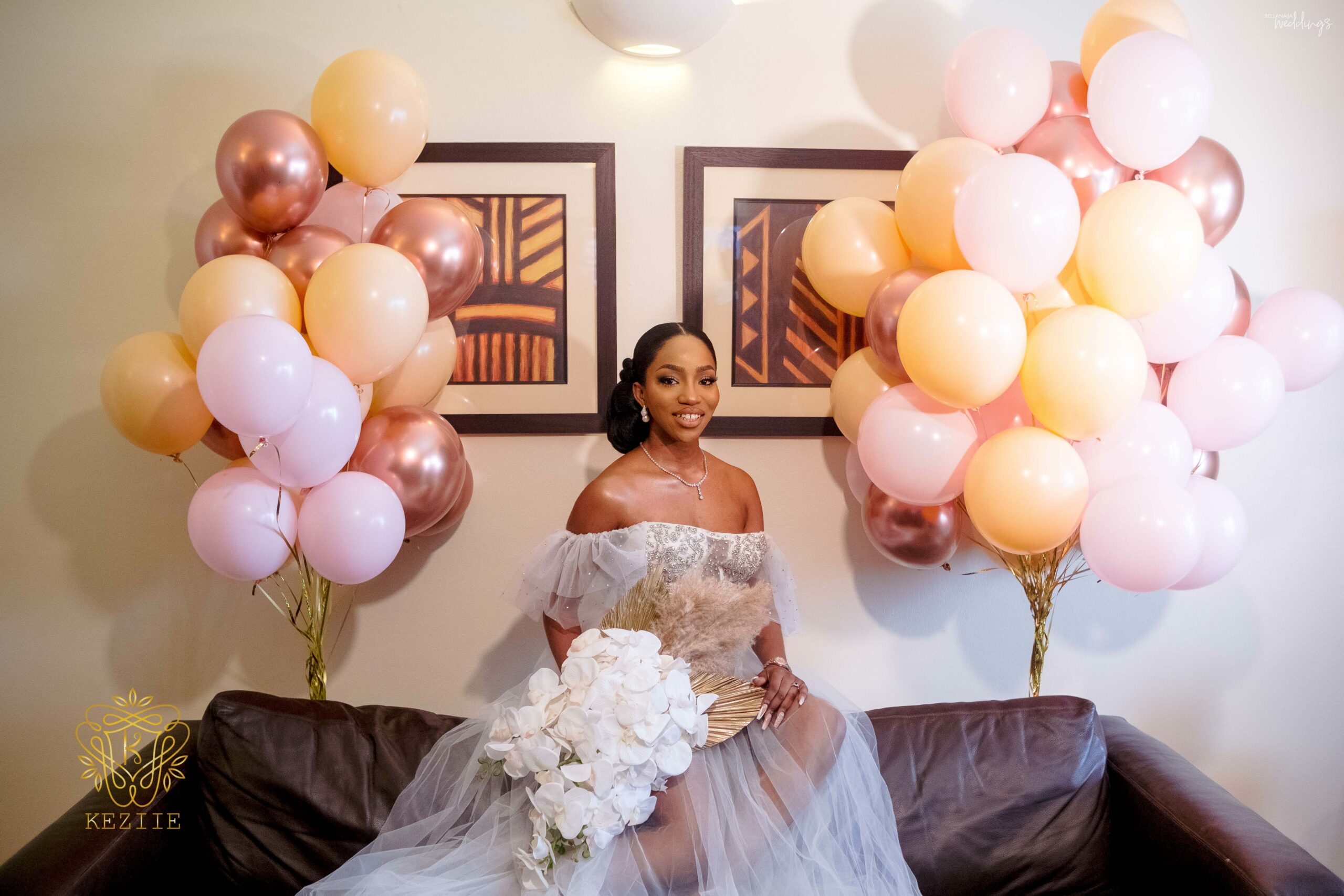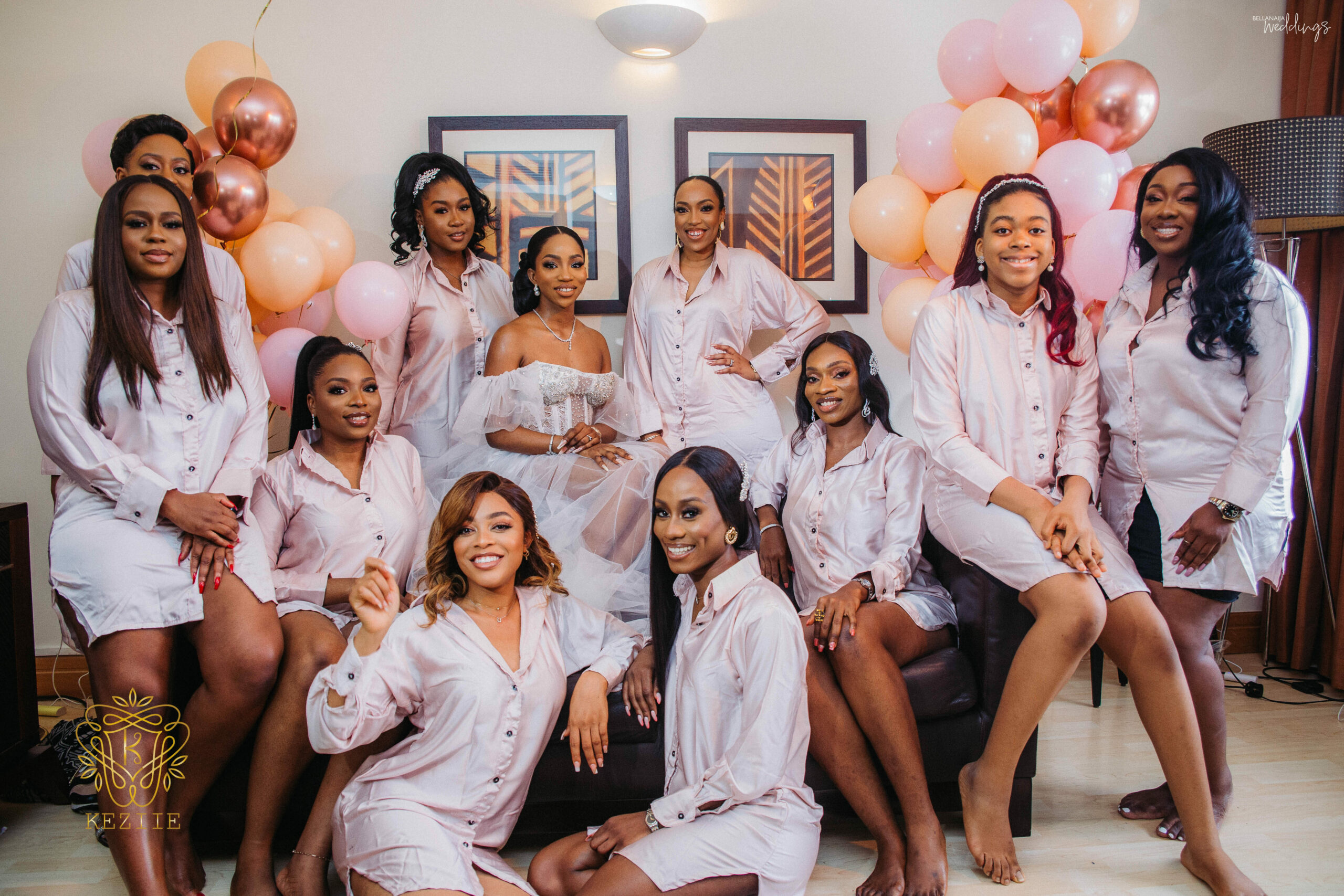 After about an hour, I had to walk up to him and ask him if I knew him. Getting closer, I realised he looked like someone that went to my Secondary School, Atlantic Hall. I approached him and asked, "are you Tobenna's brother?"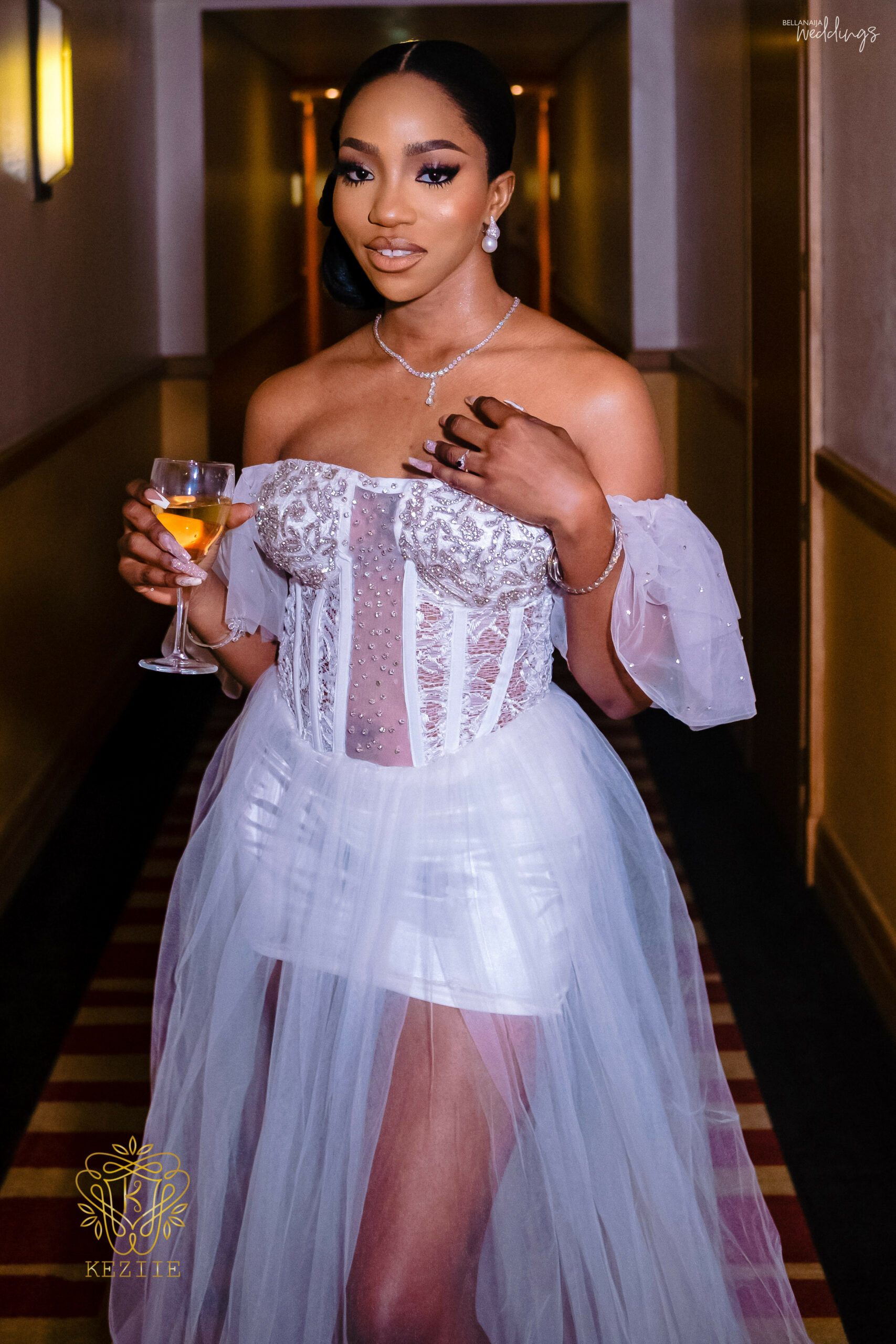 After about an hour, I had to walk up to him and ask him if I knew him. Getting closer, I realised he looked like someone that went to my Secondary School, Atlantic Hall. I approached him and asked, "are you Tobenna's brother?"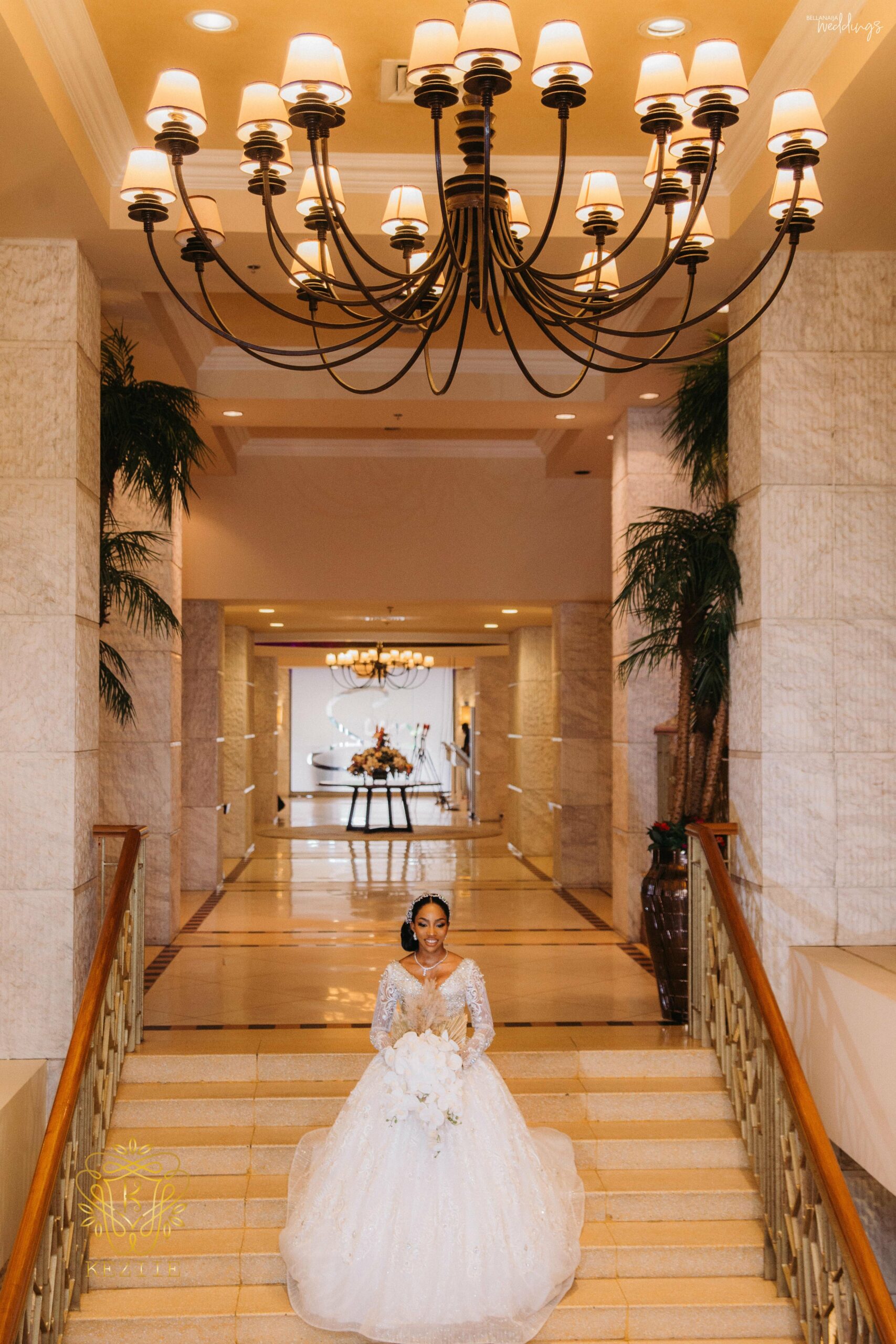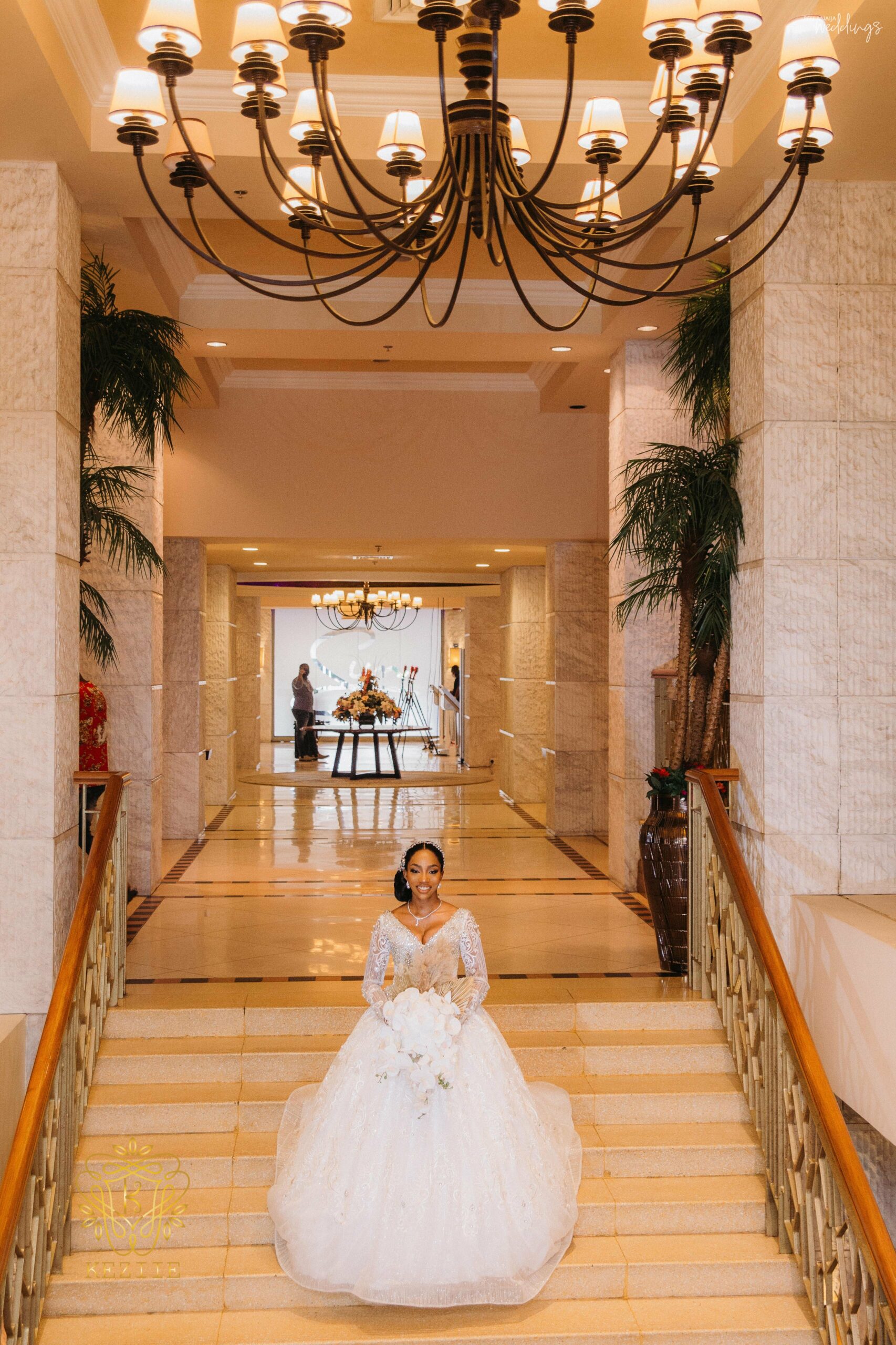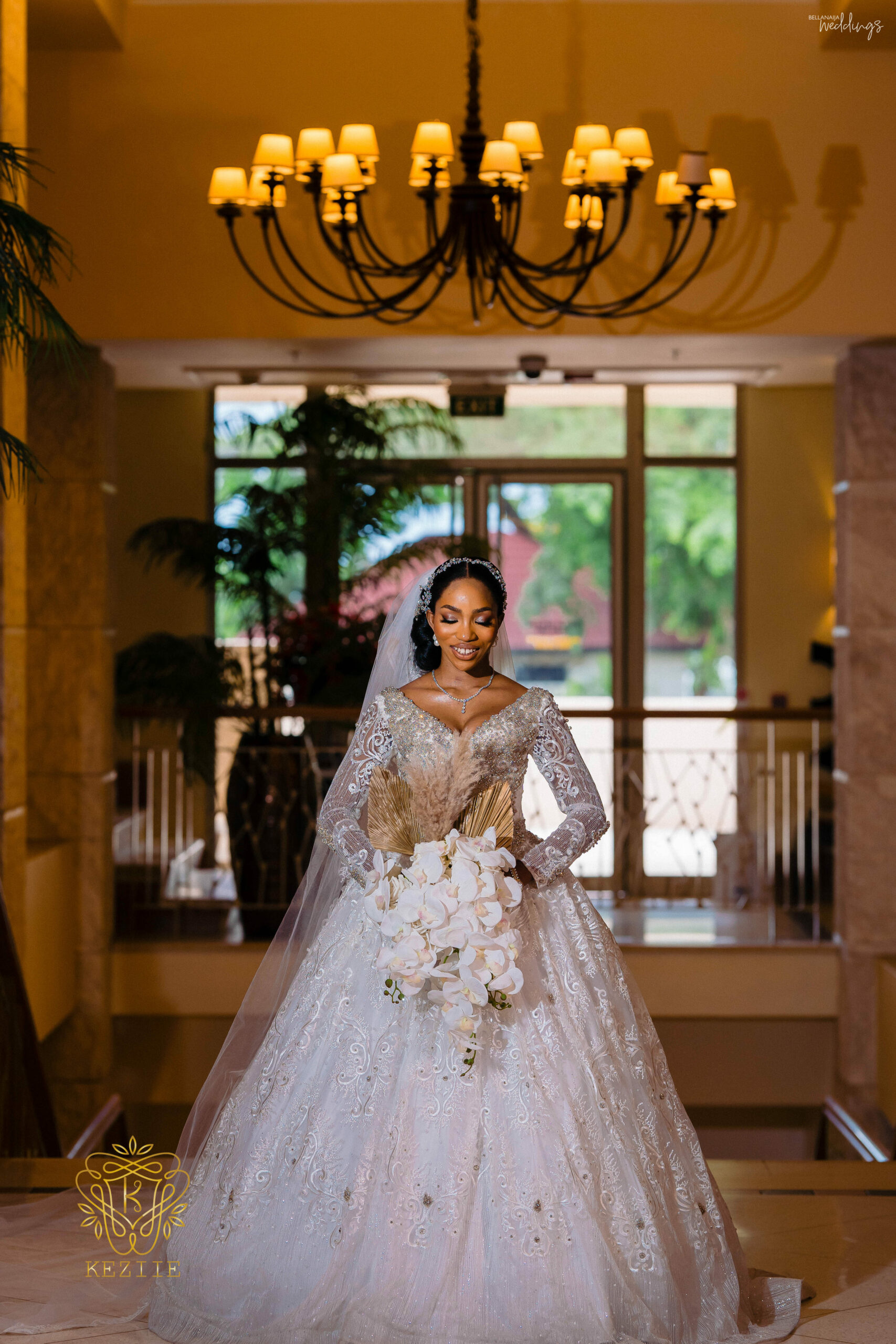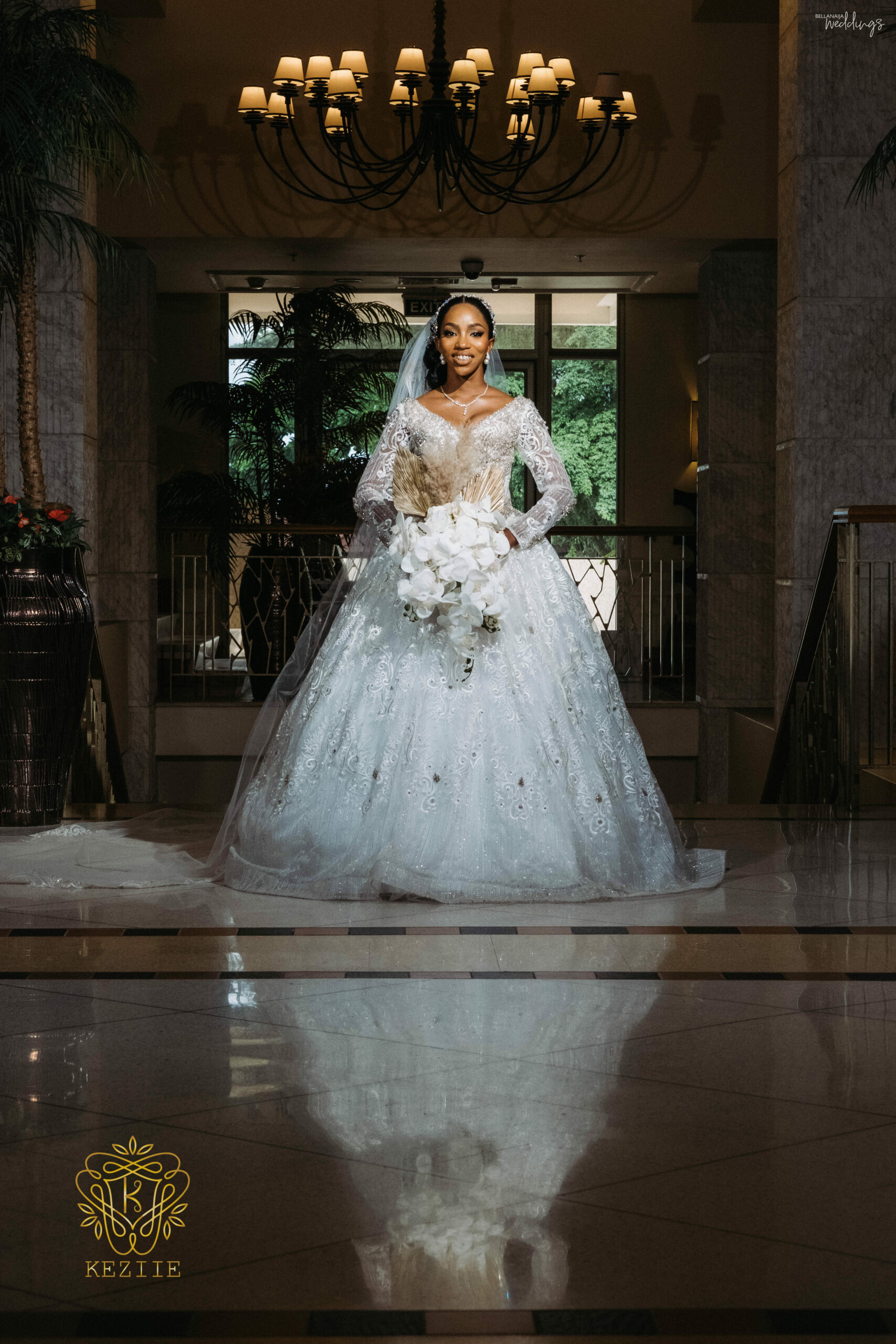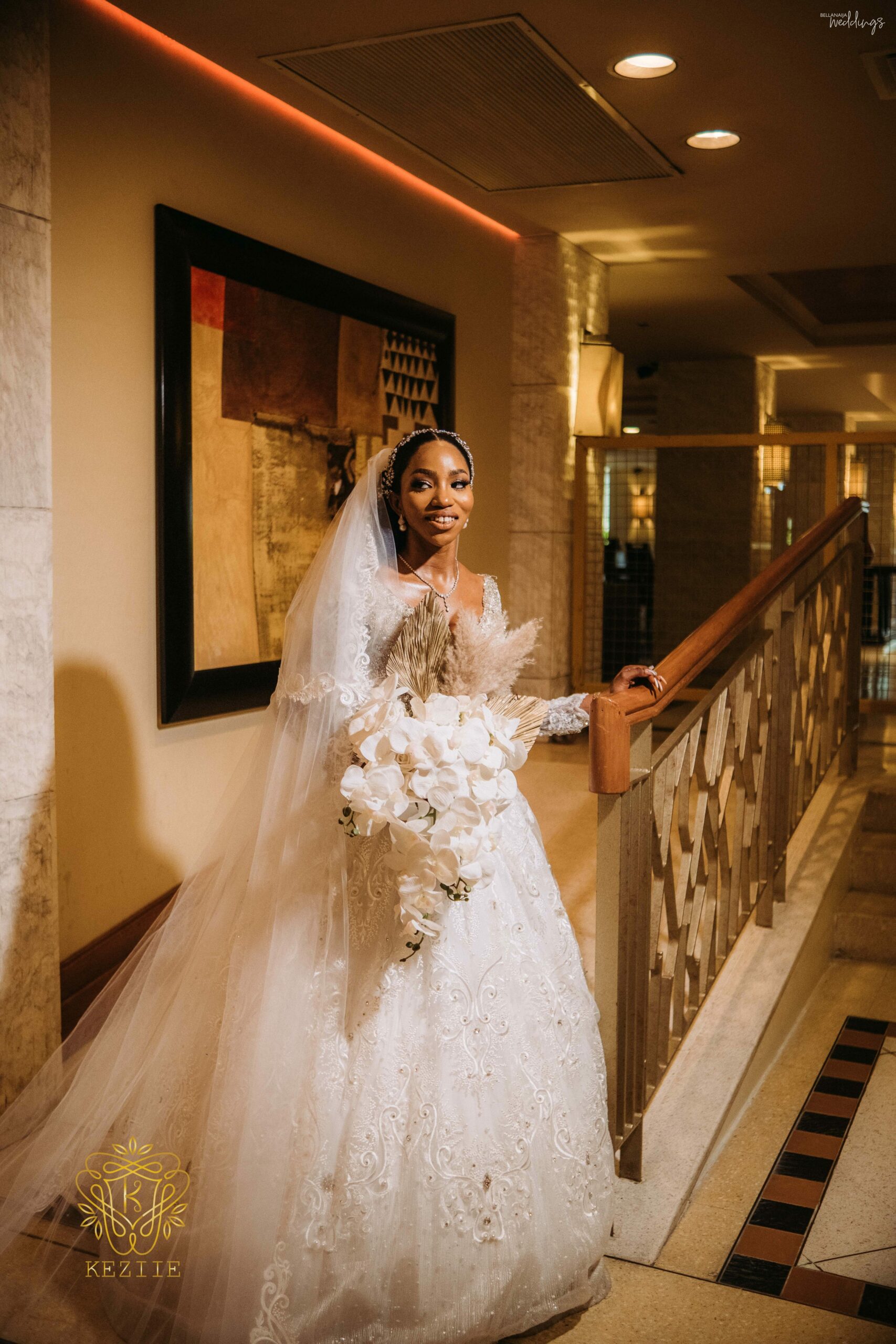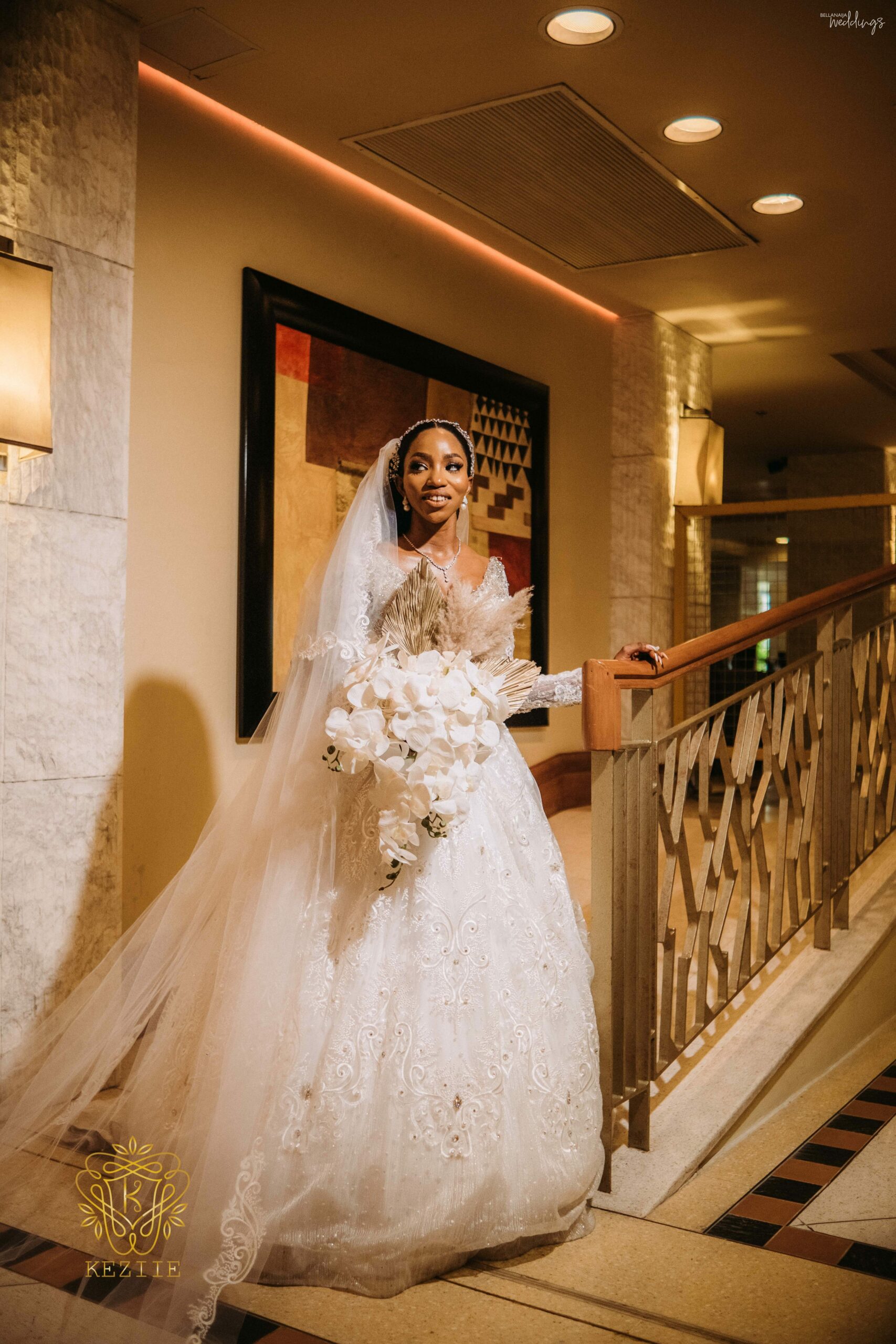 He was all smiles and laughter then said yes. We had a very short conversation but didn't exchange numbers. The next evening, I saw about 6/8 messages from someone that said He got my number from "Somto" and the rest is history.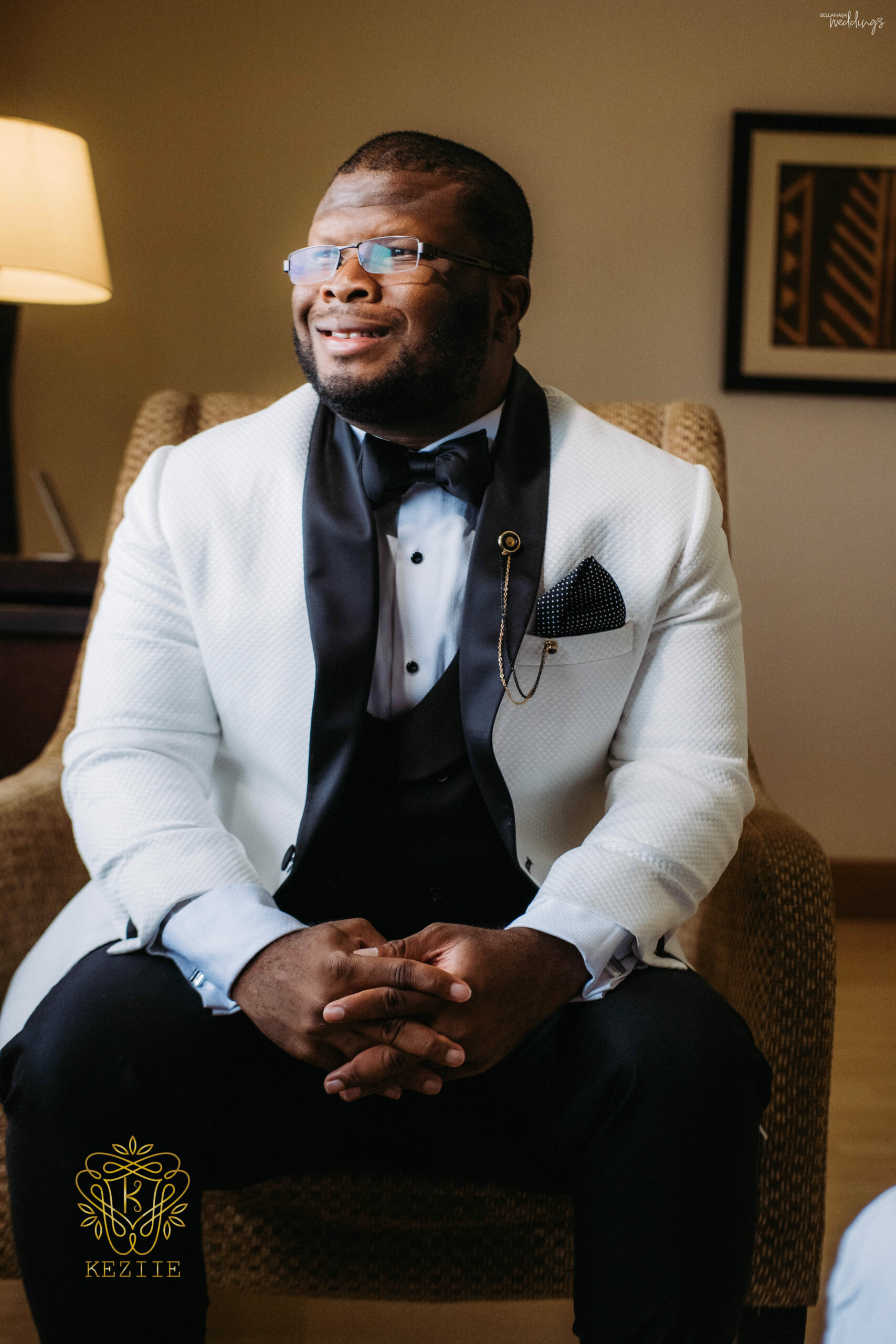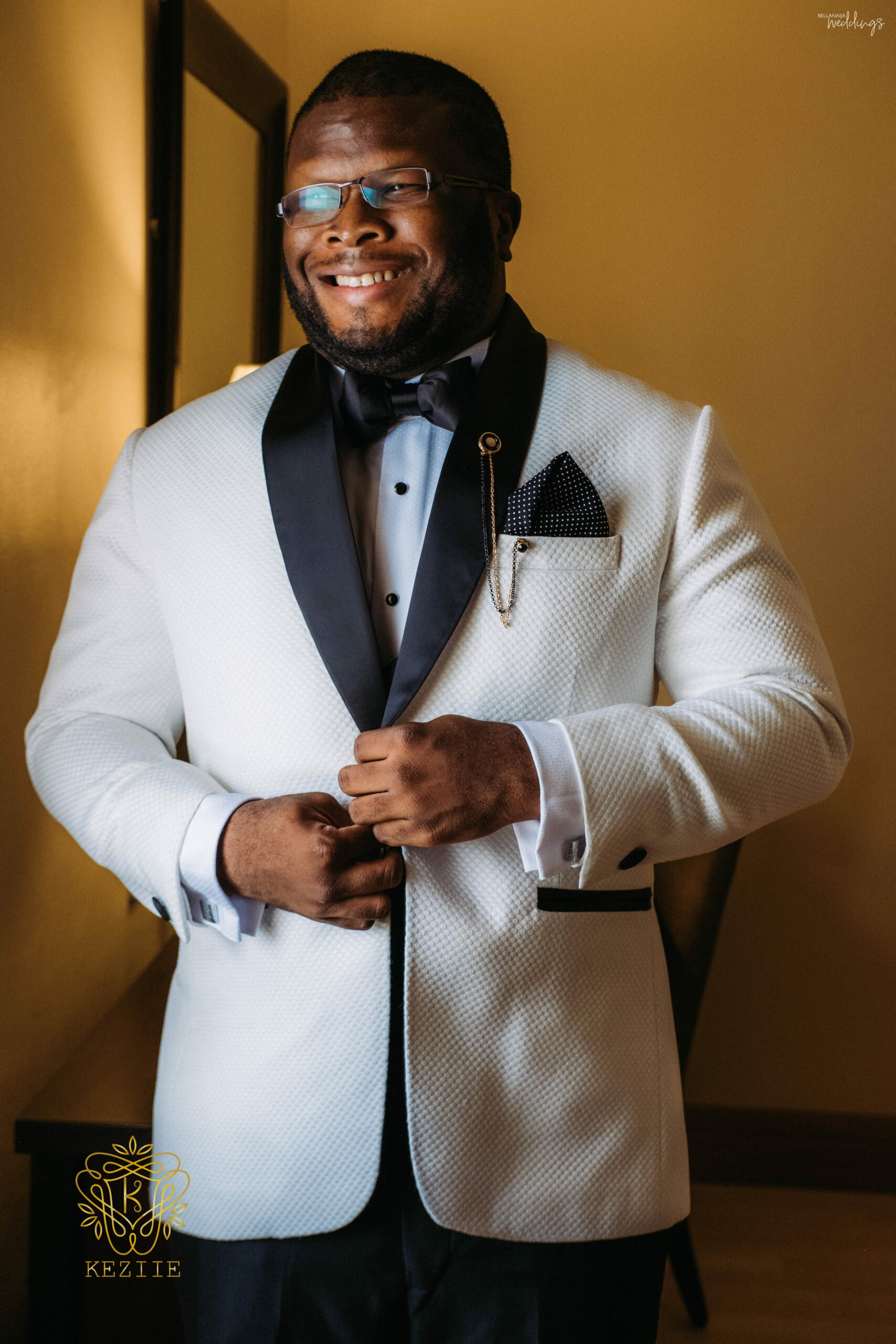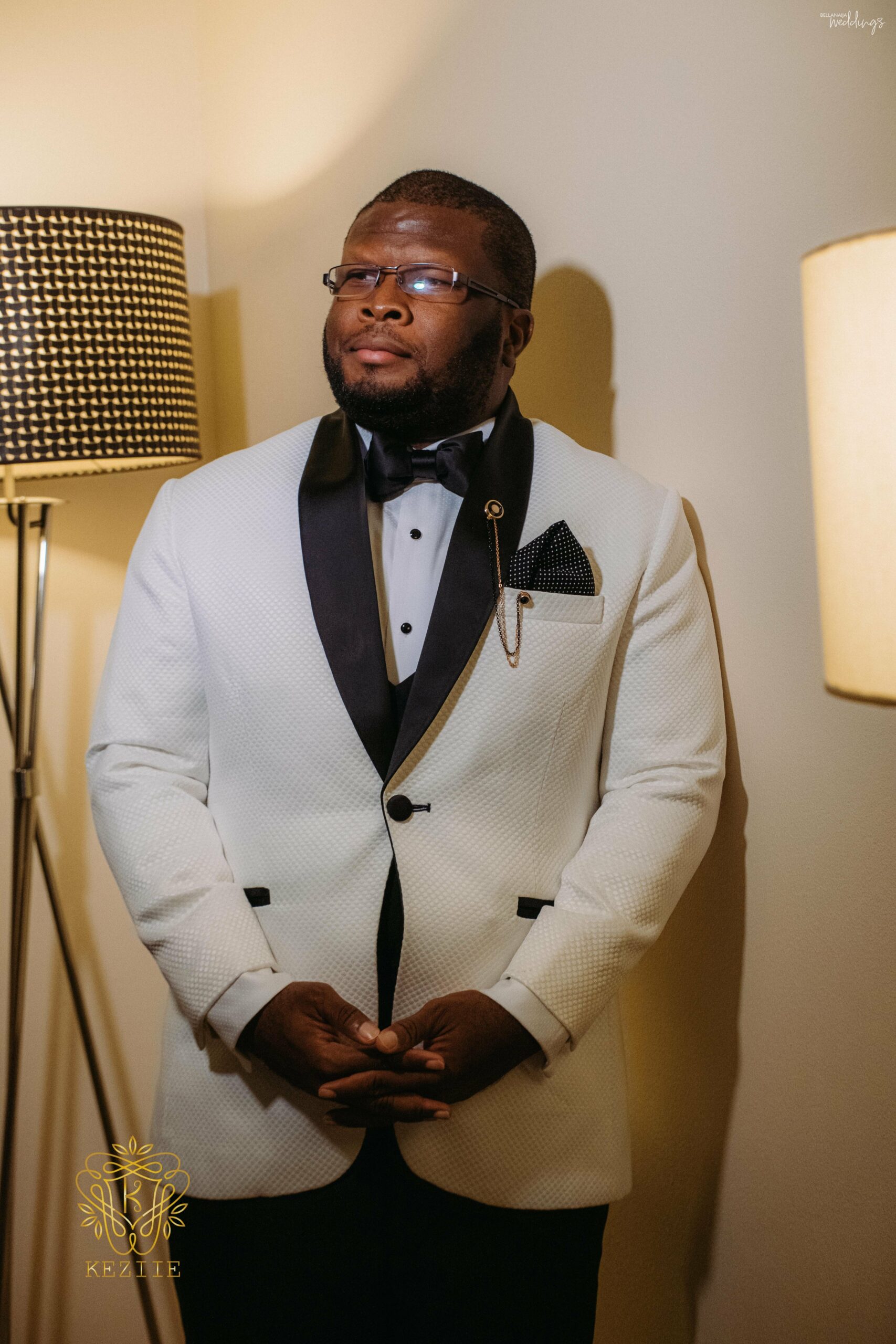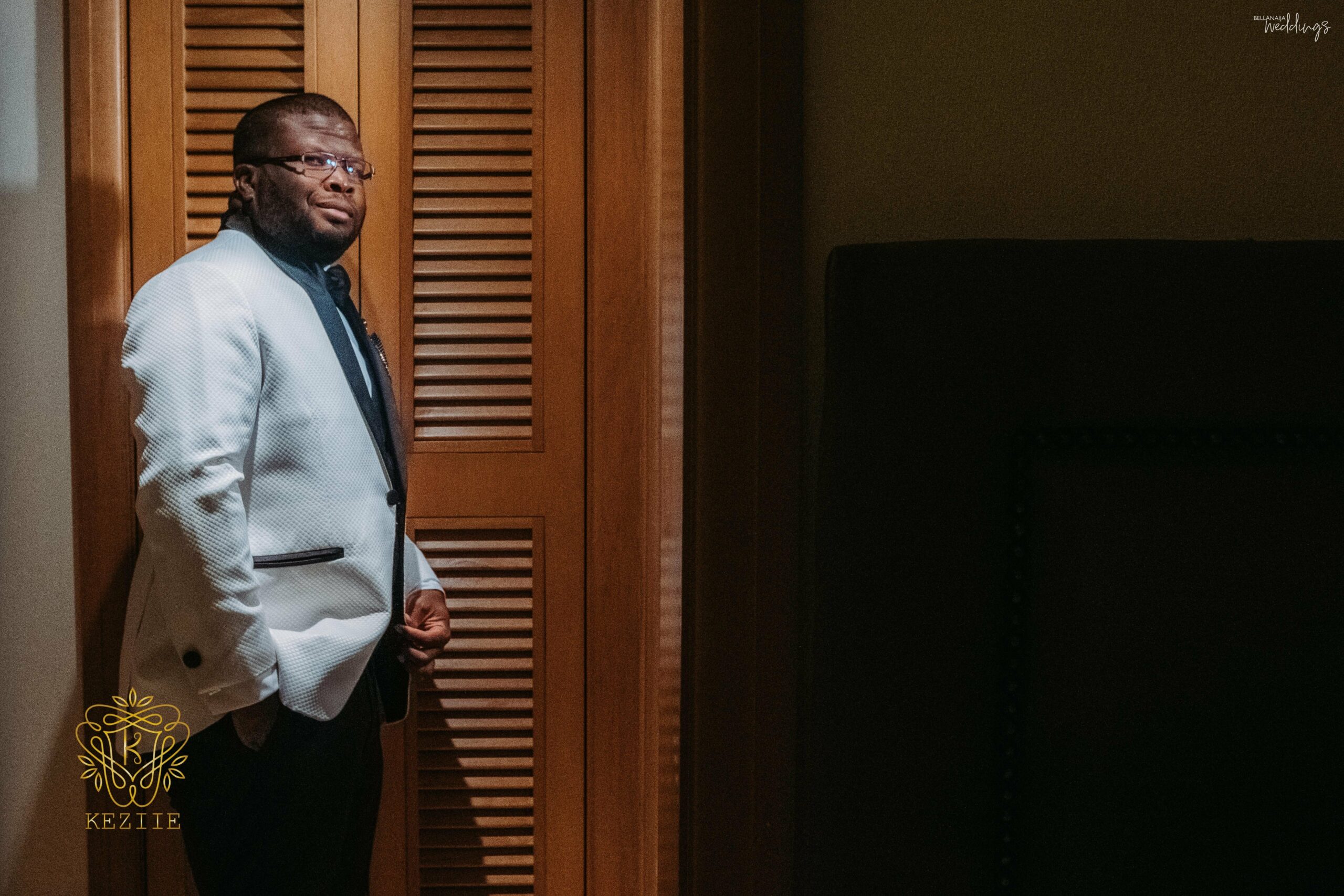 Here's how Larry tells the love story:
I met Vanessa on the 7th of February 2020 at a mutual friend's birthday party. She just came back from the U.S either that day or a day before. She greeted me thinking I was one of my siblings that she went to school with. I was staring at her, thinking she looked familiar, as she came closer and we talked briefly.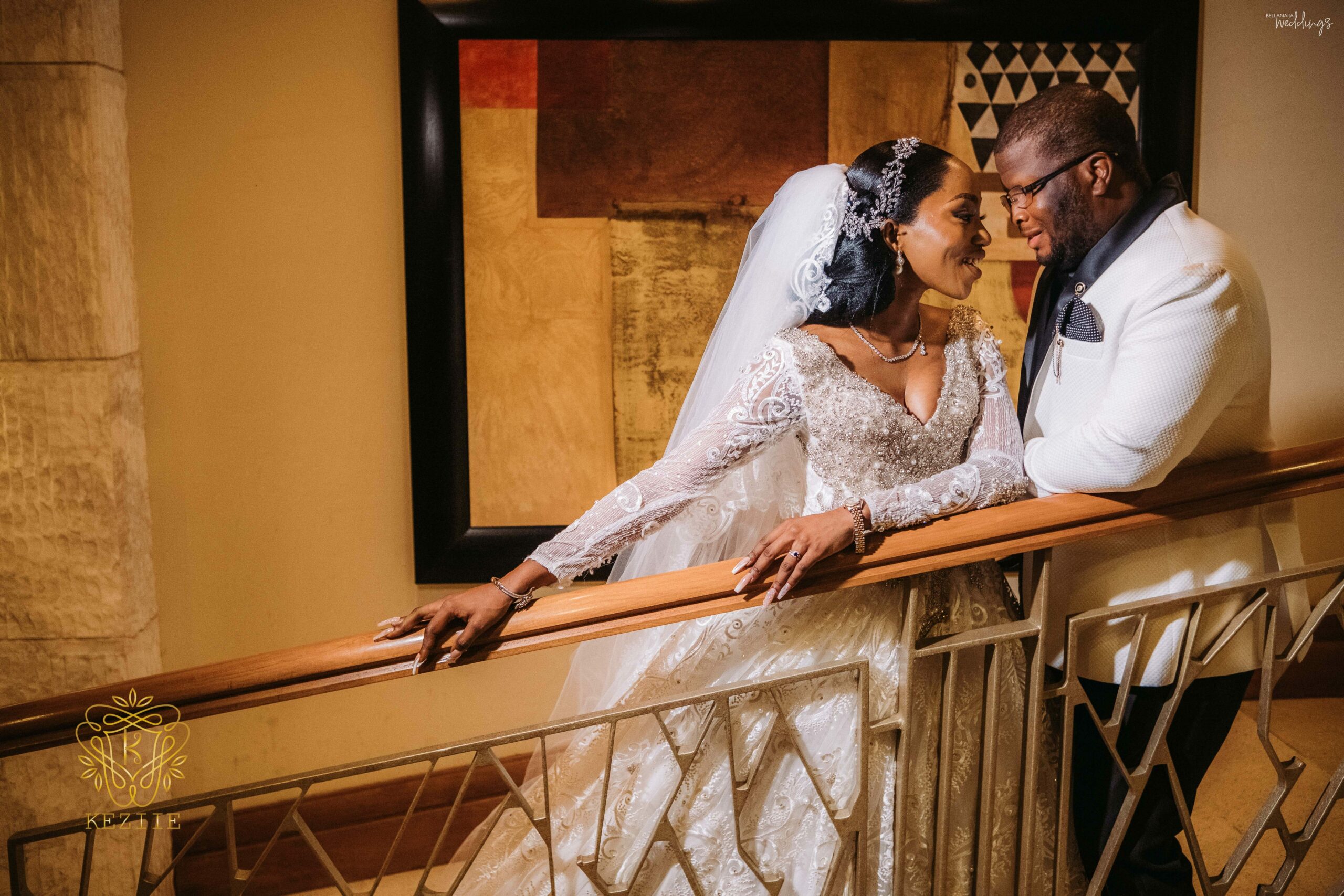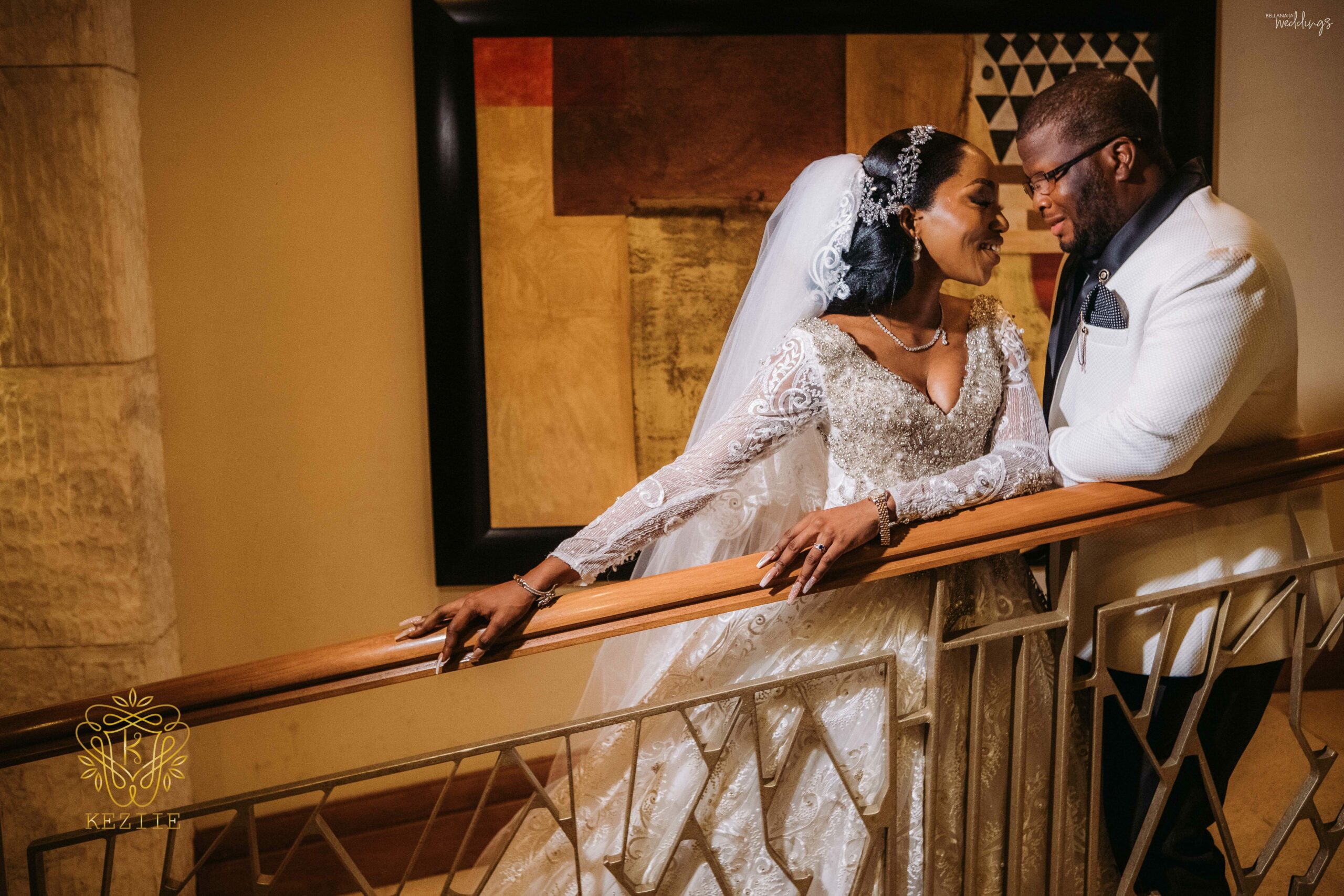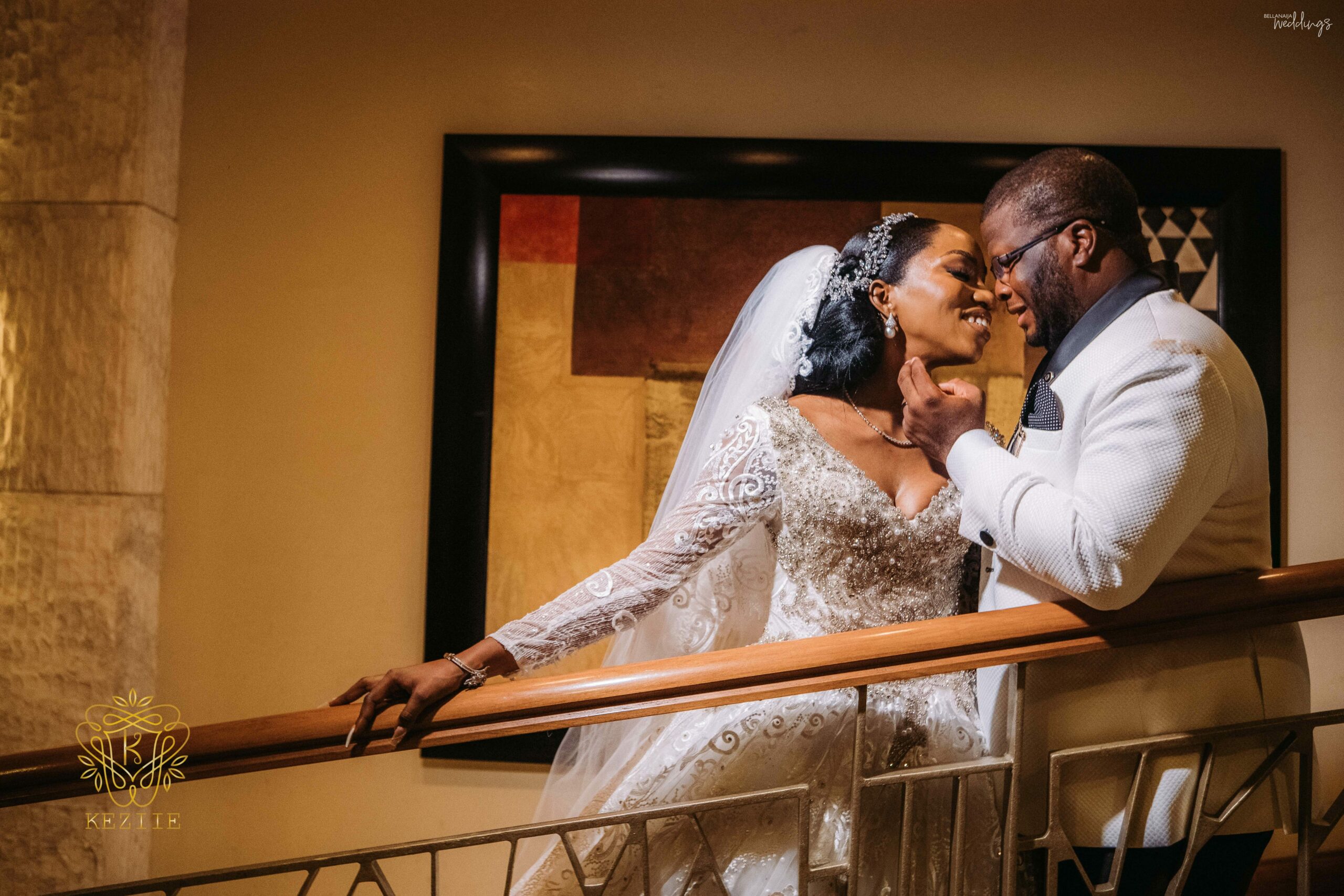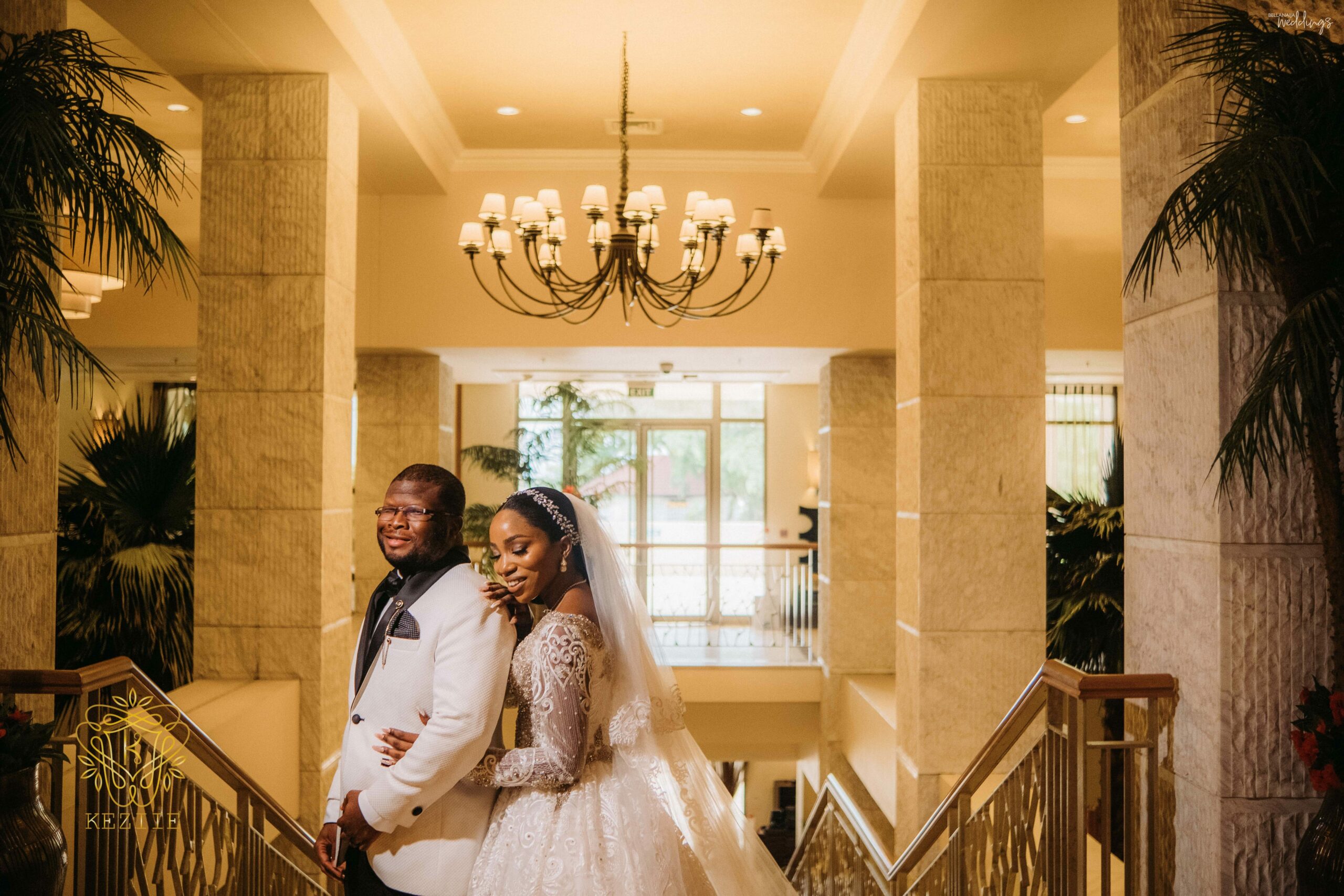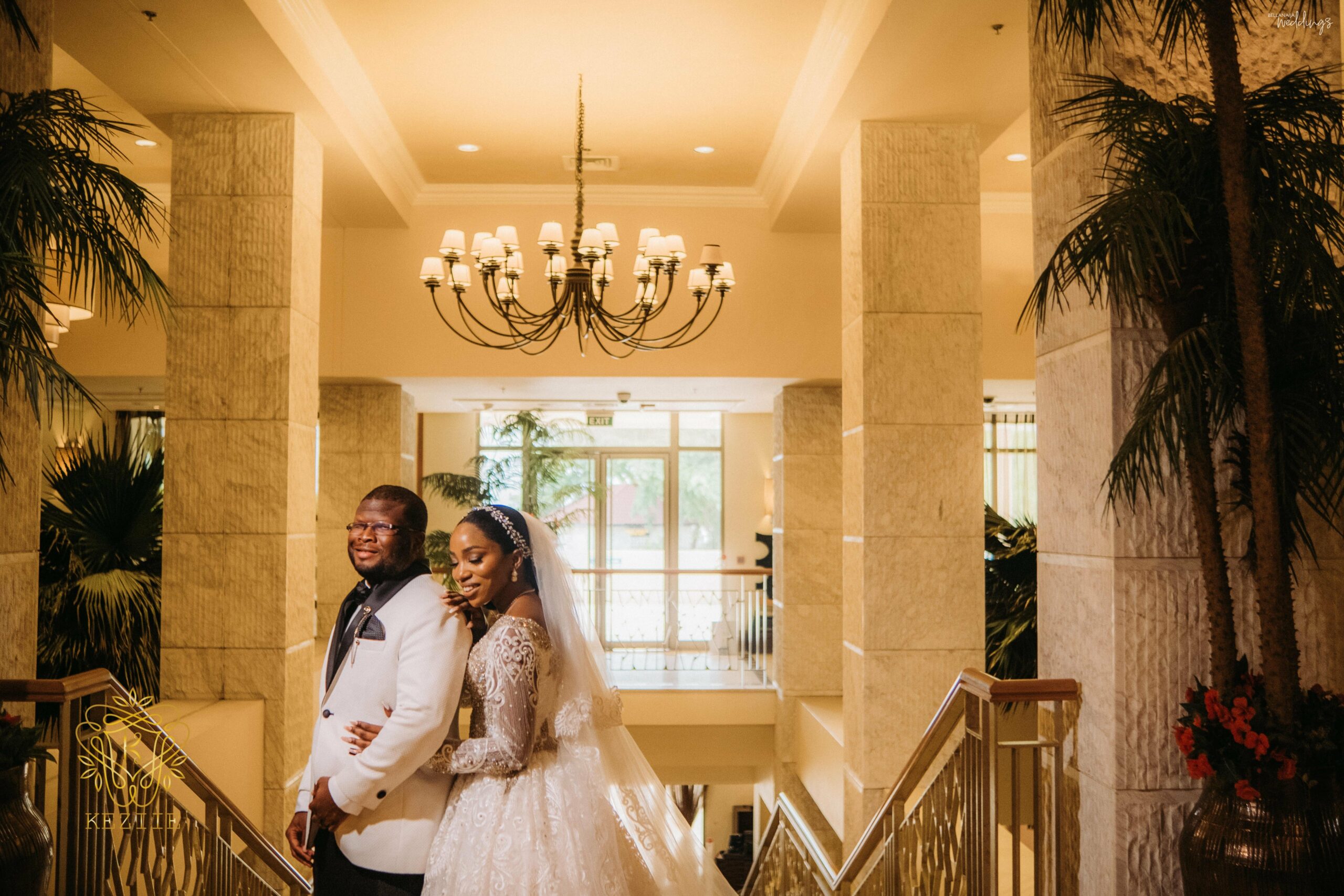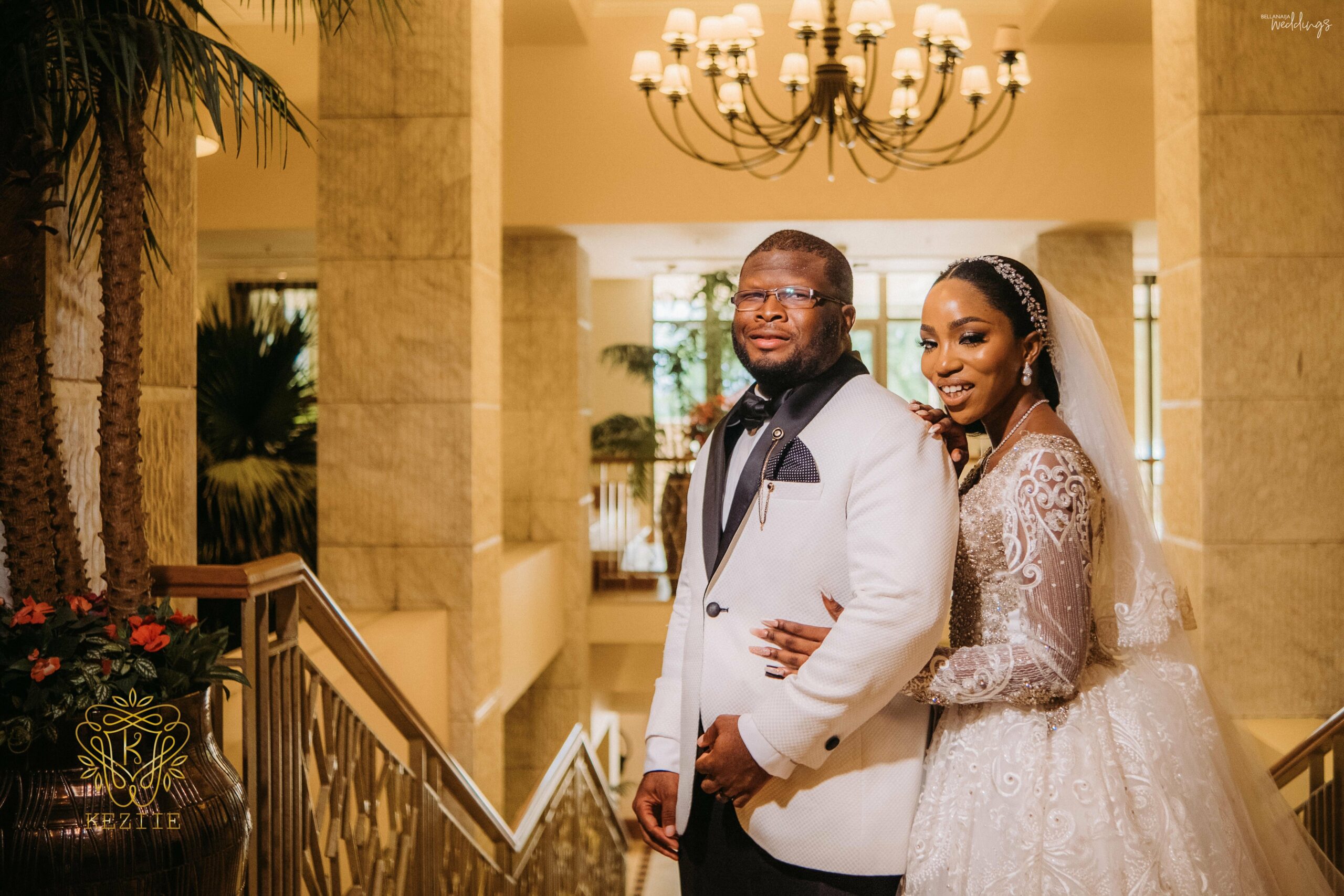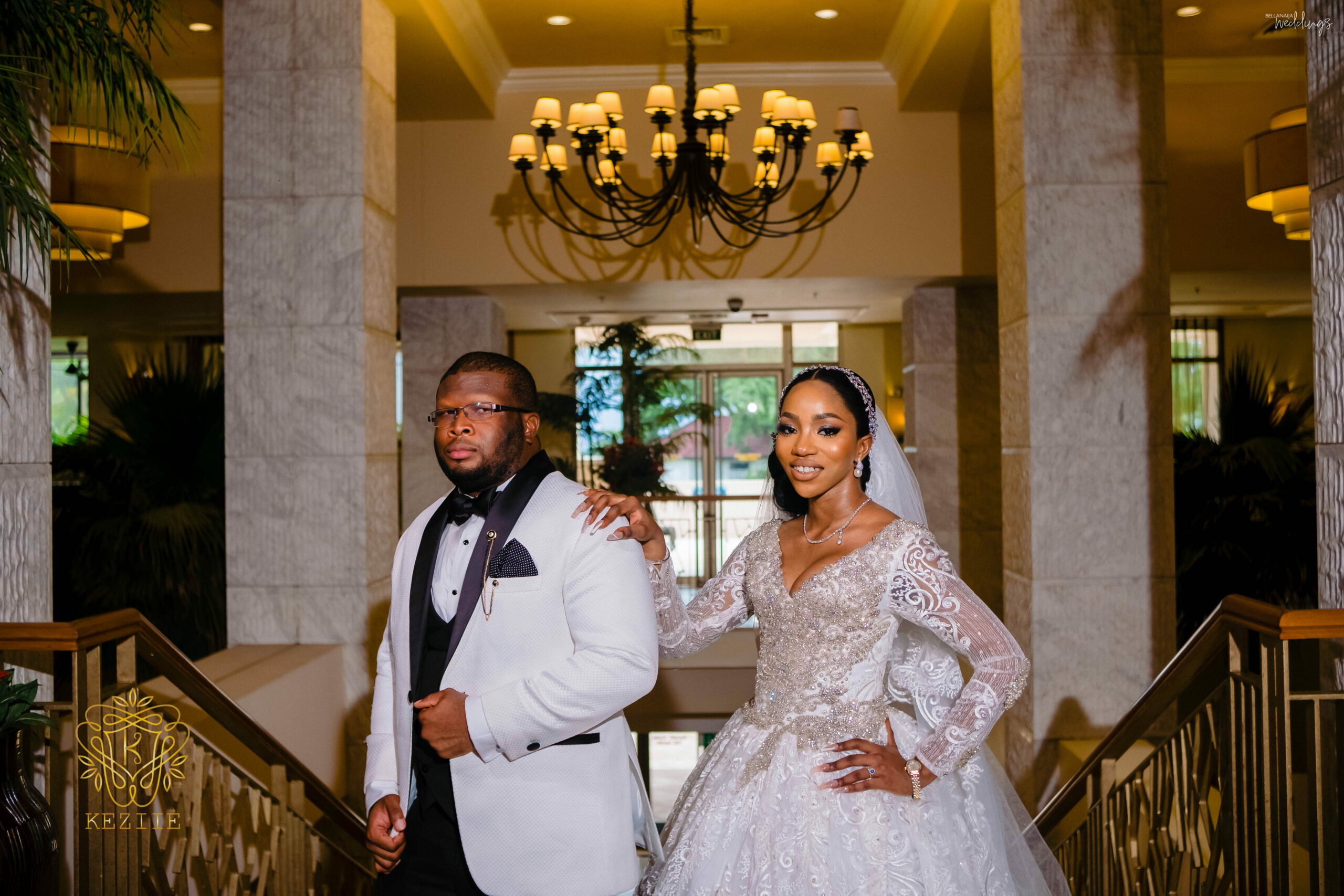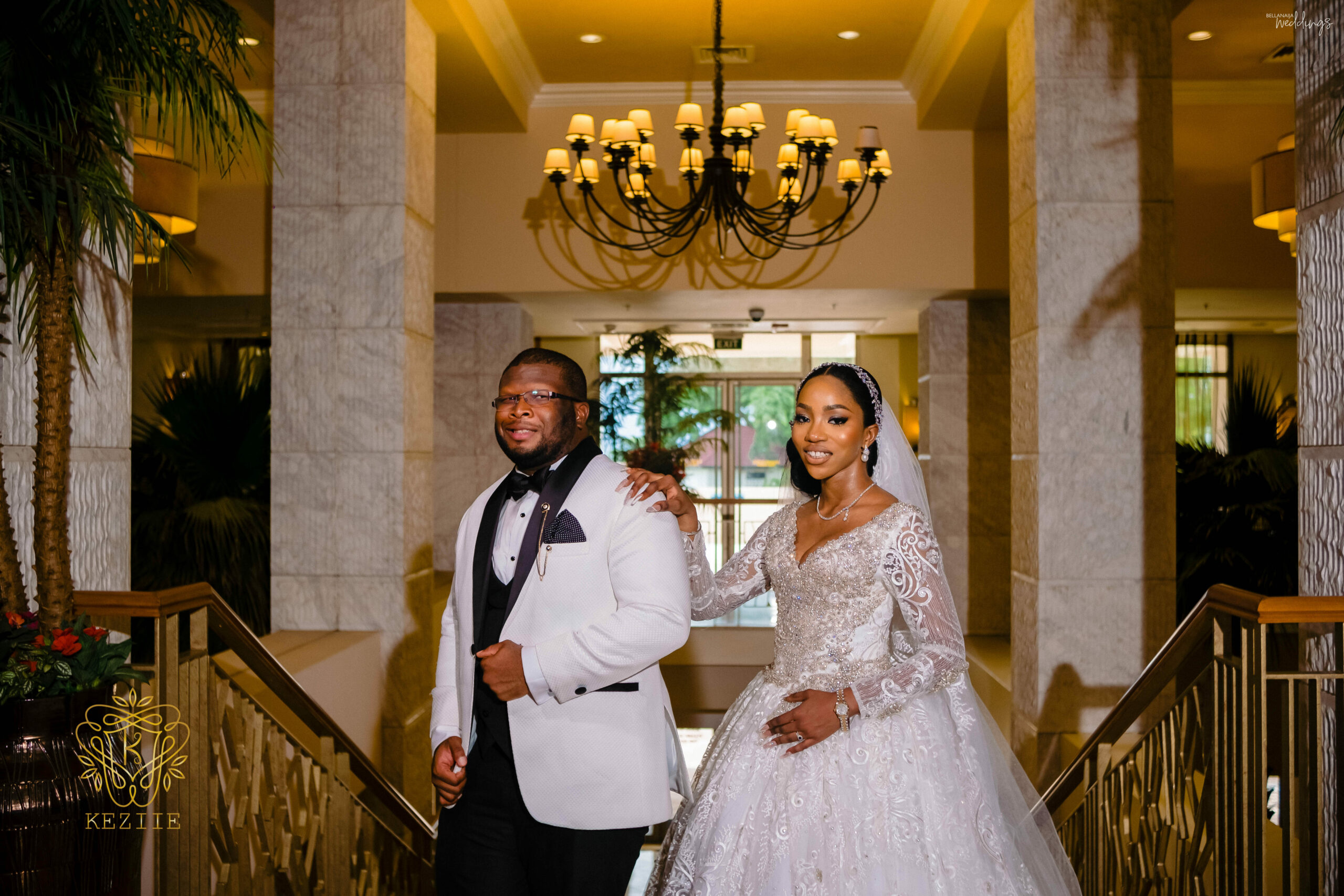 Party went on and I headed to a different location after. The next day I asked my friend about her, found her Instagram page, sent a direct message enquiring if she was the one I met at my friend's house. Didn't get a reply till the 9th.
Time to take it to church!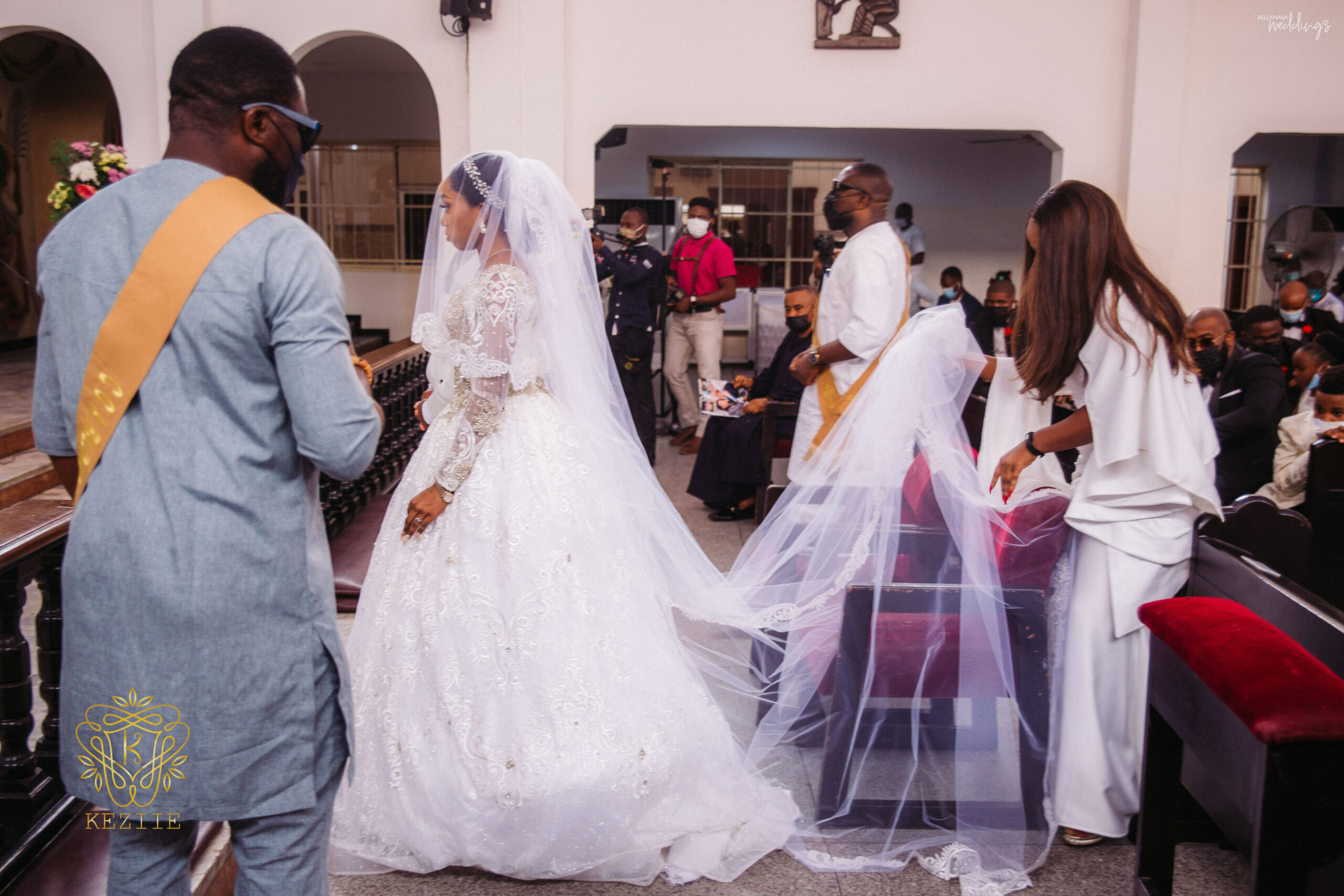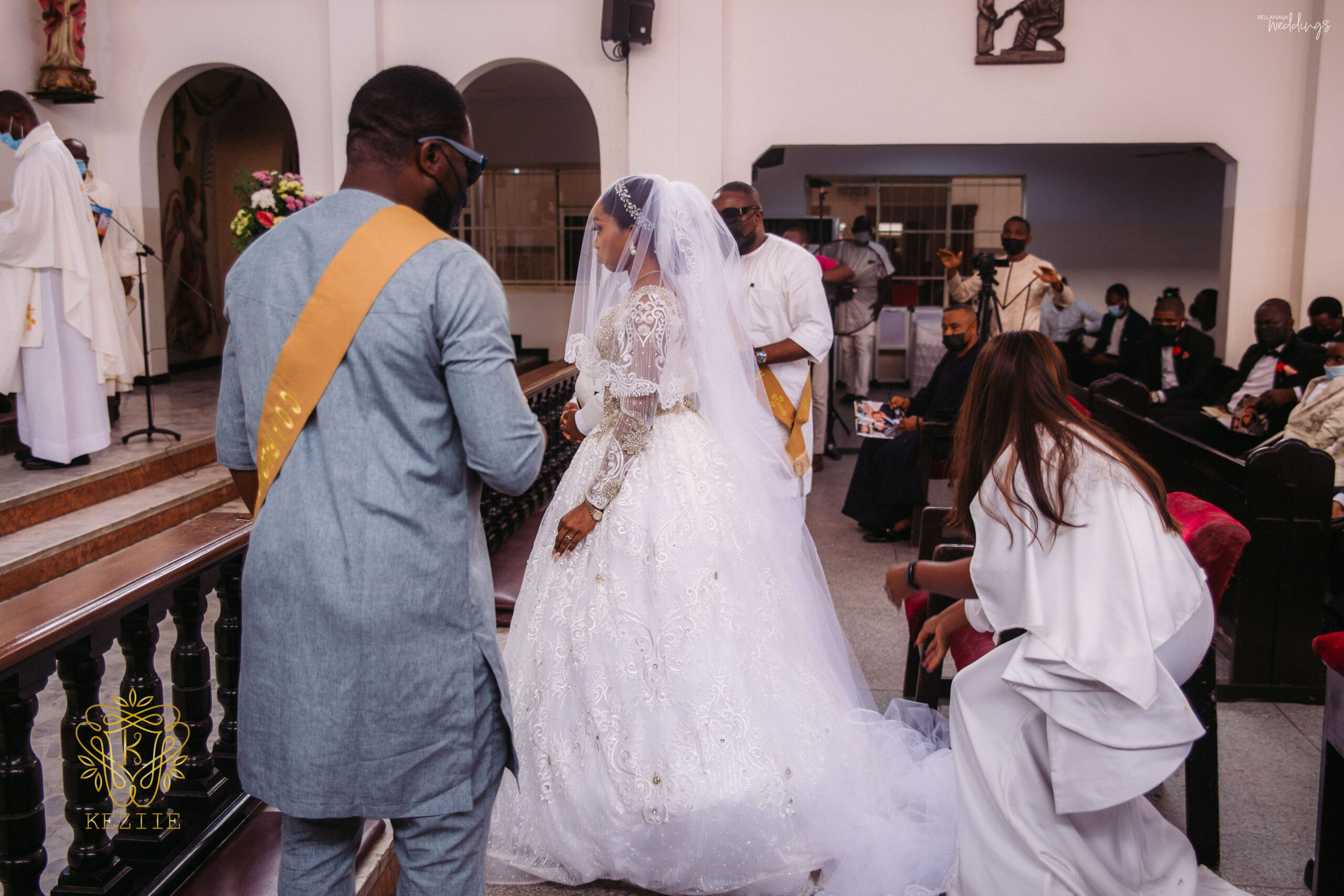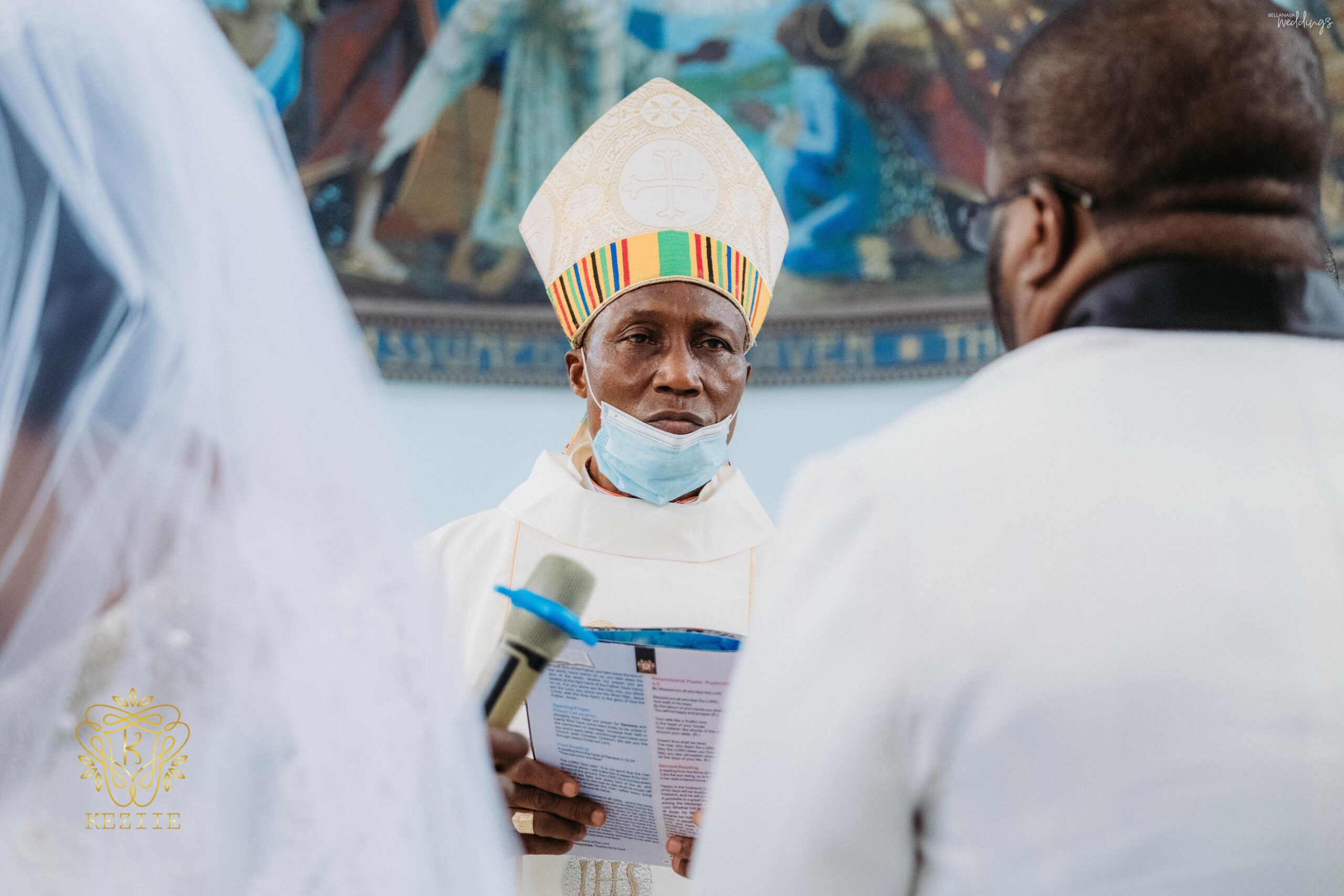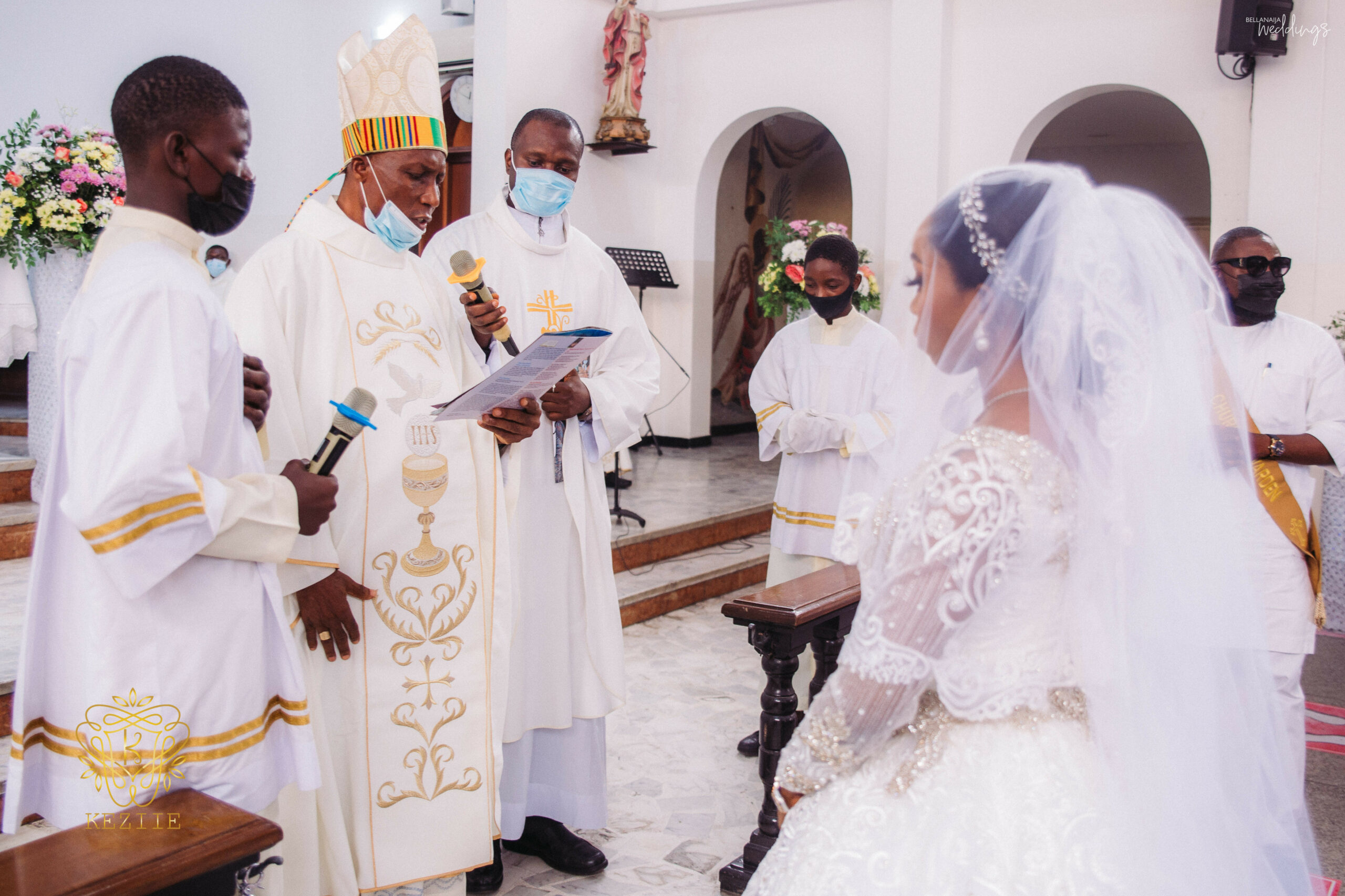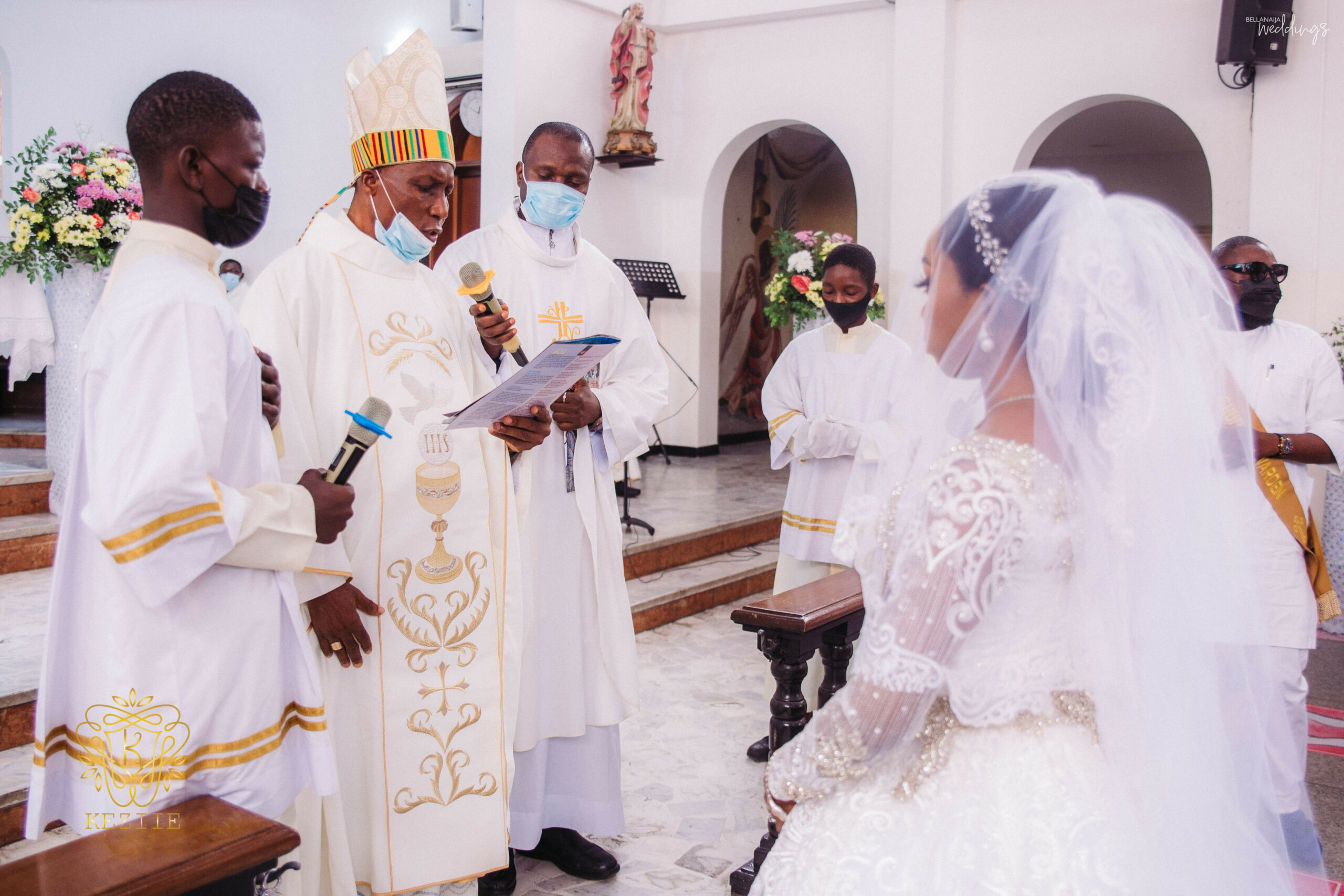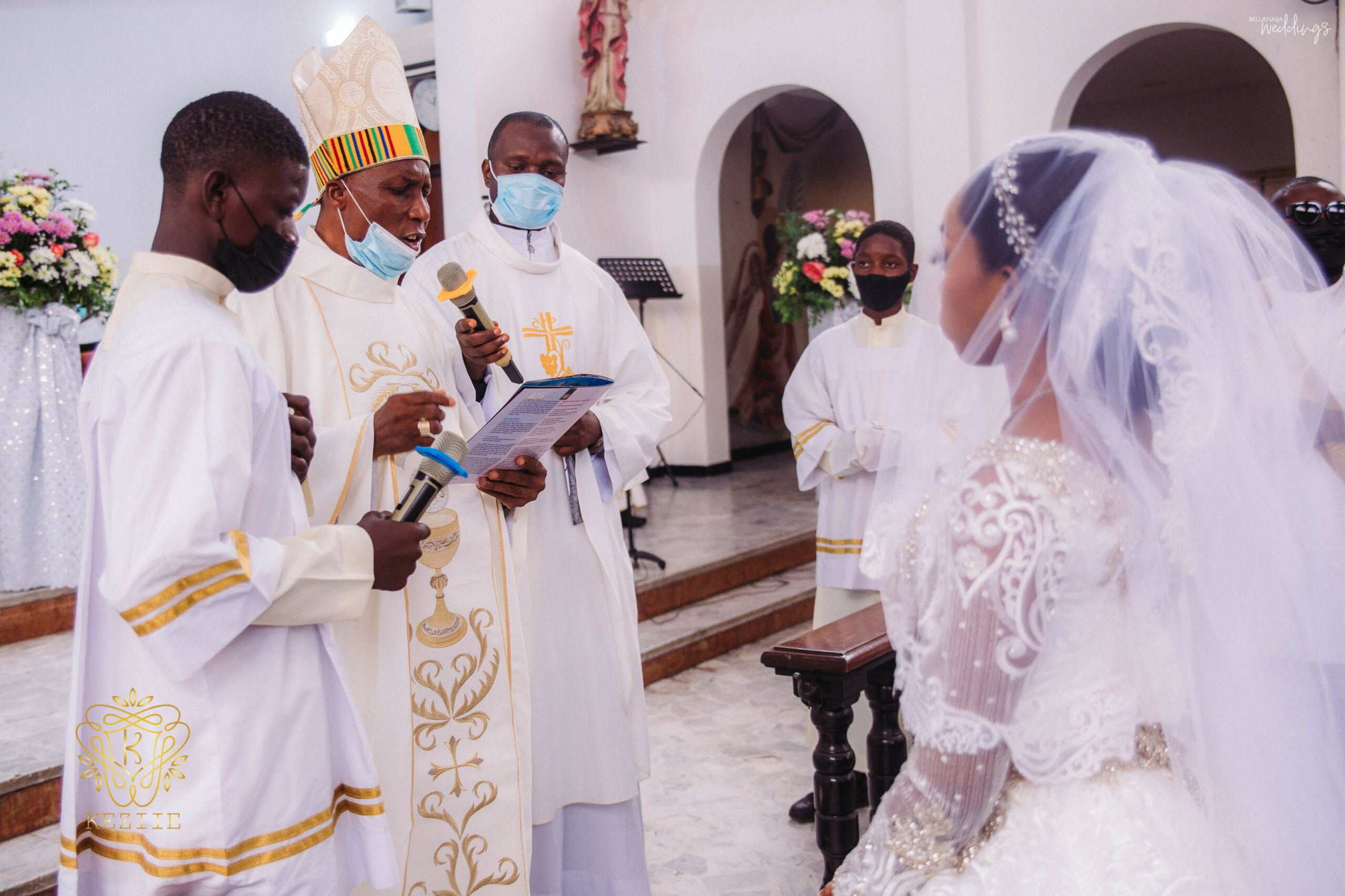 I assumed she was a busy person but she often doesn't check her request ( just like T-pain😅 ). She confirmed she was the one and we got chatting for a bit and that was going very well. I asked her out to a date but she had a trip to the village the next day and would be there for a week or so.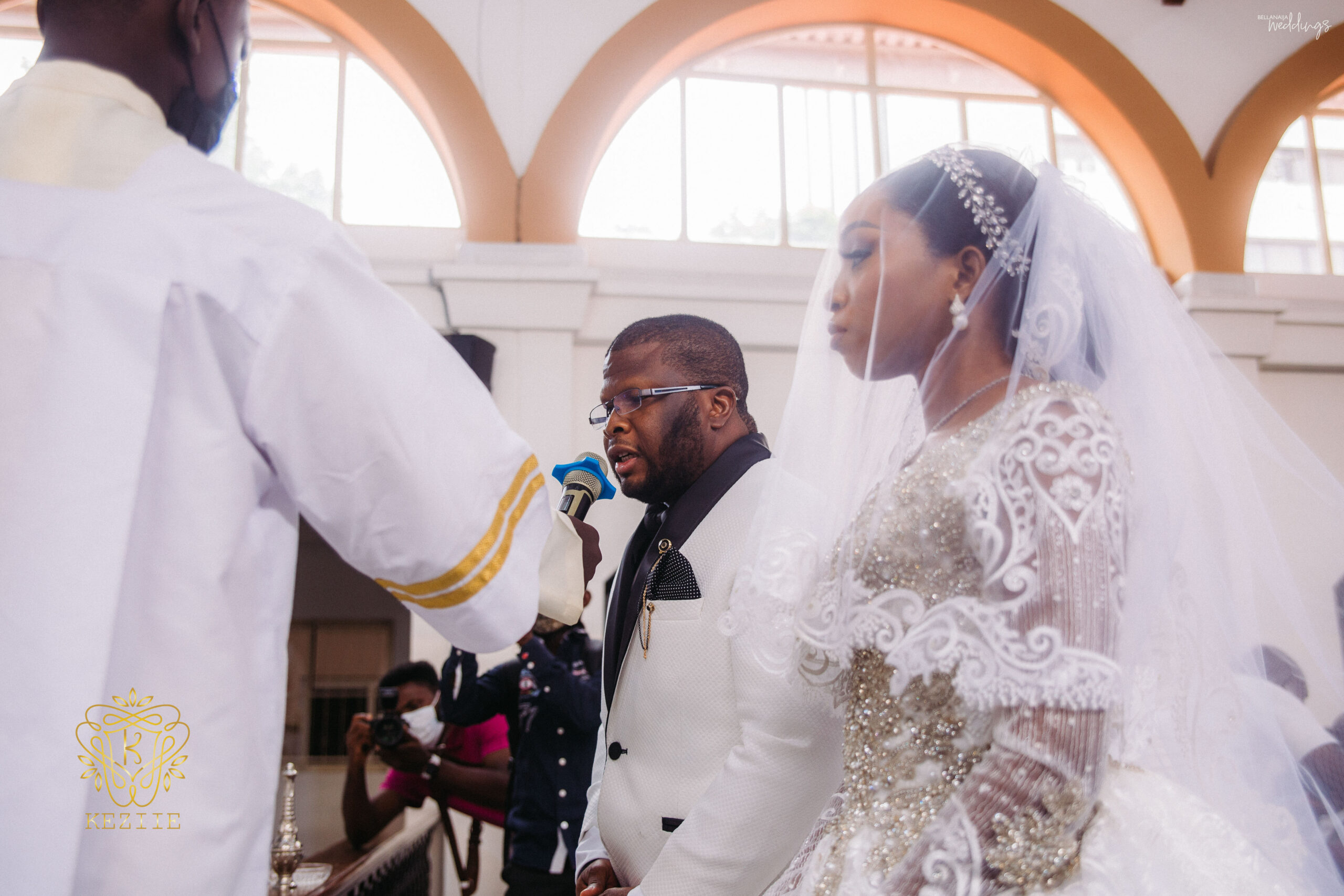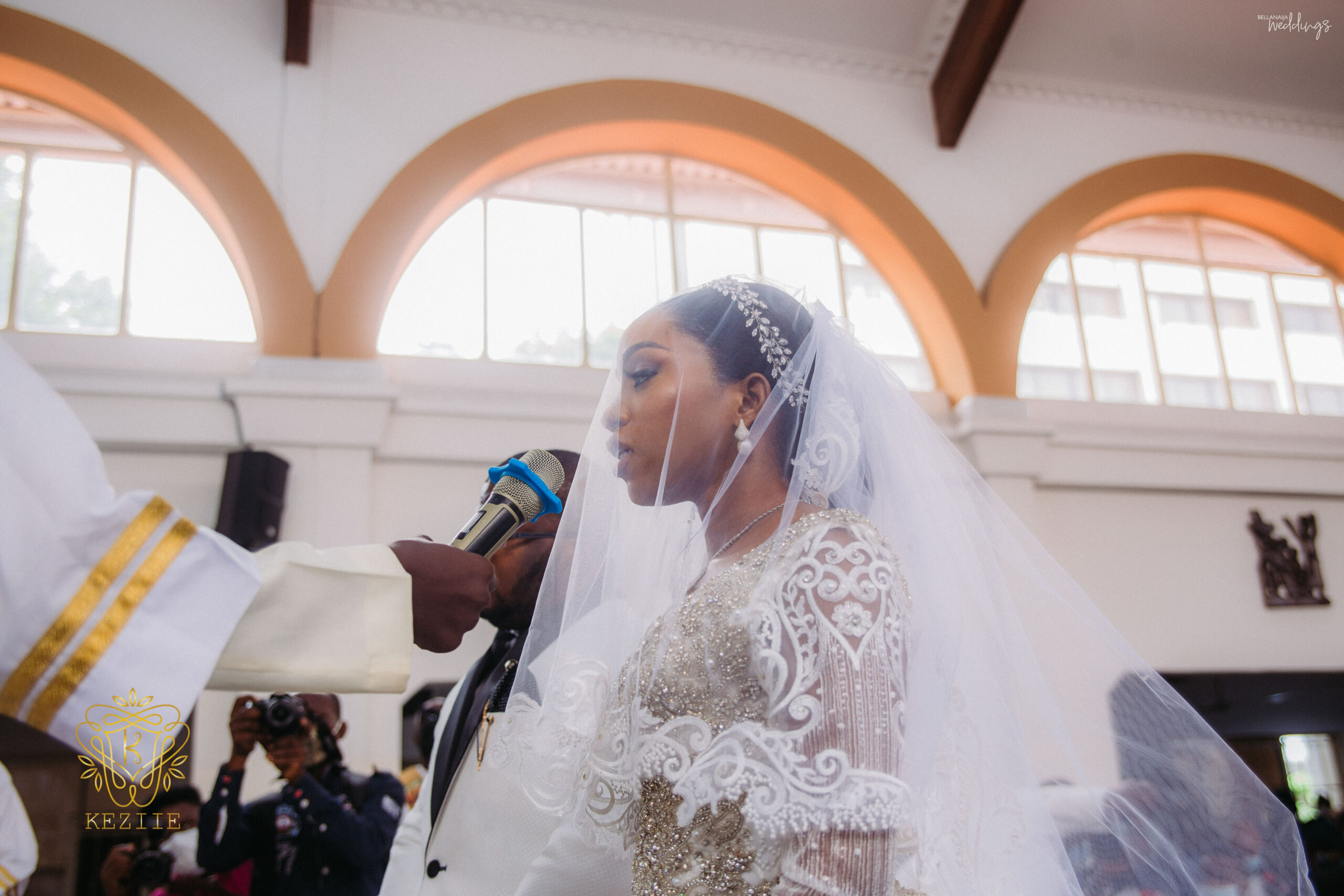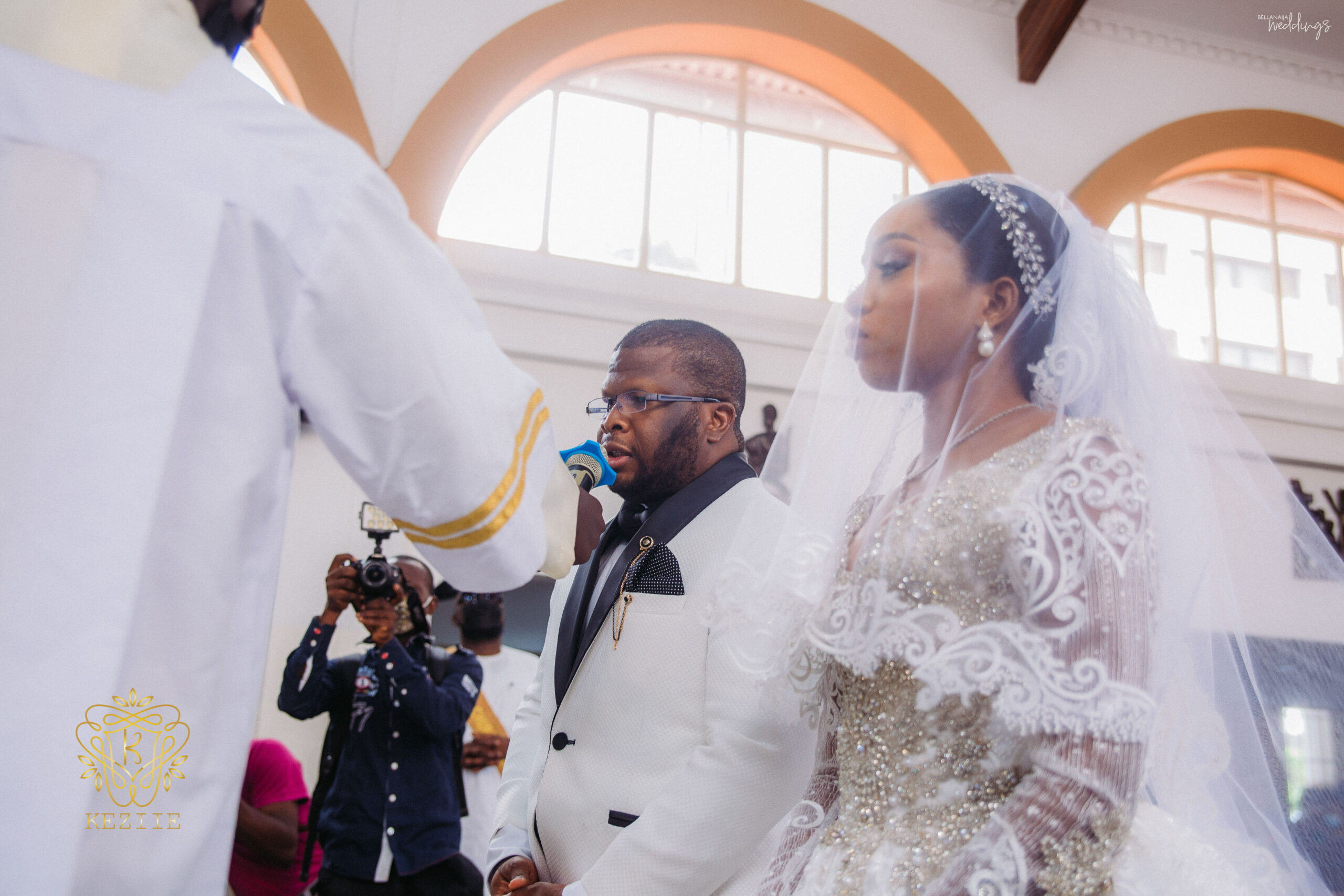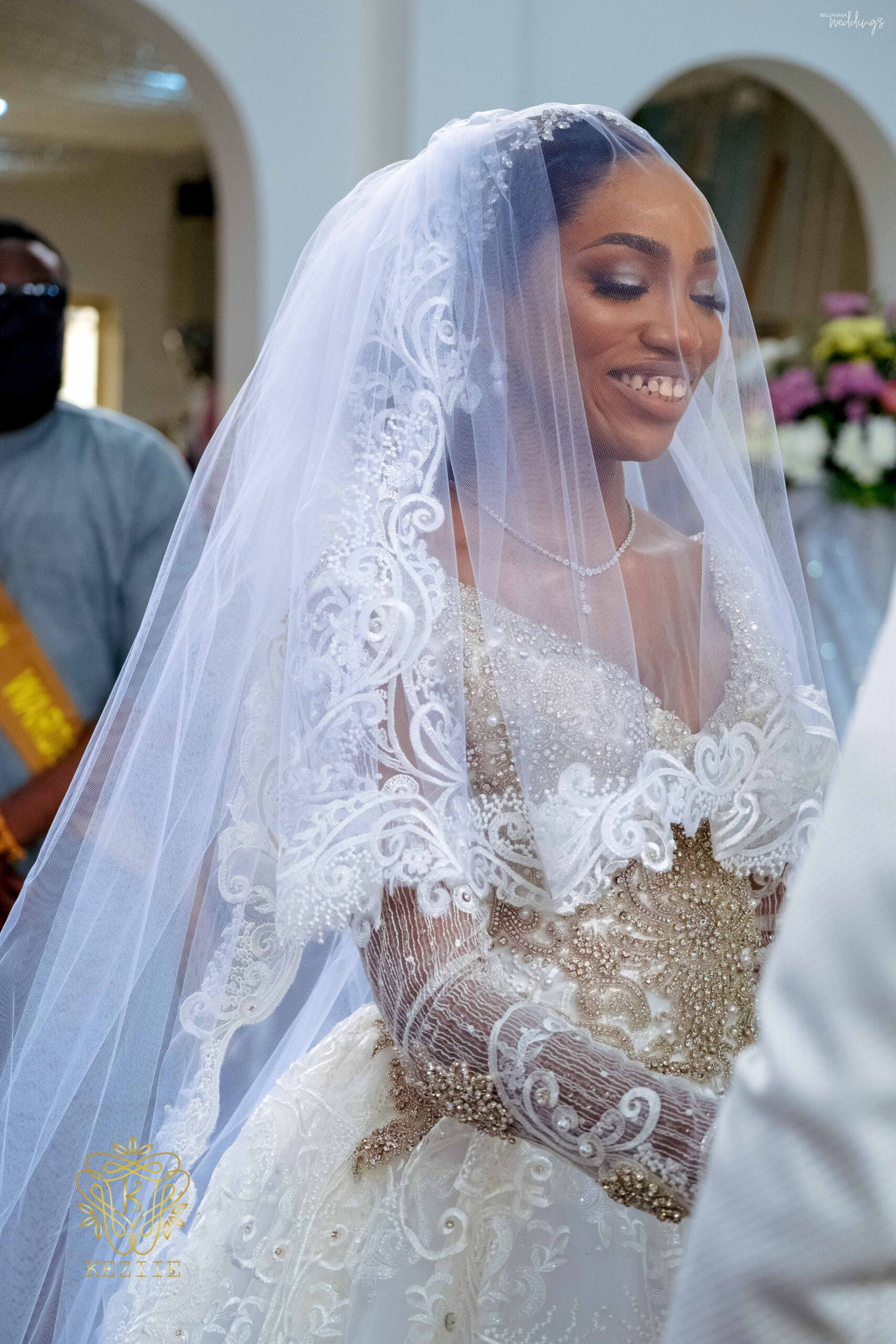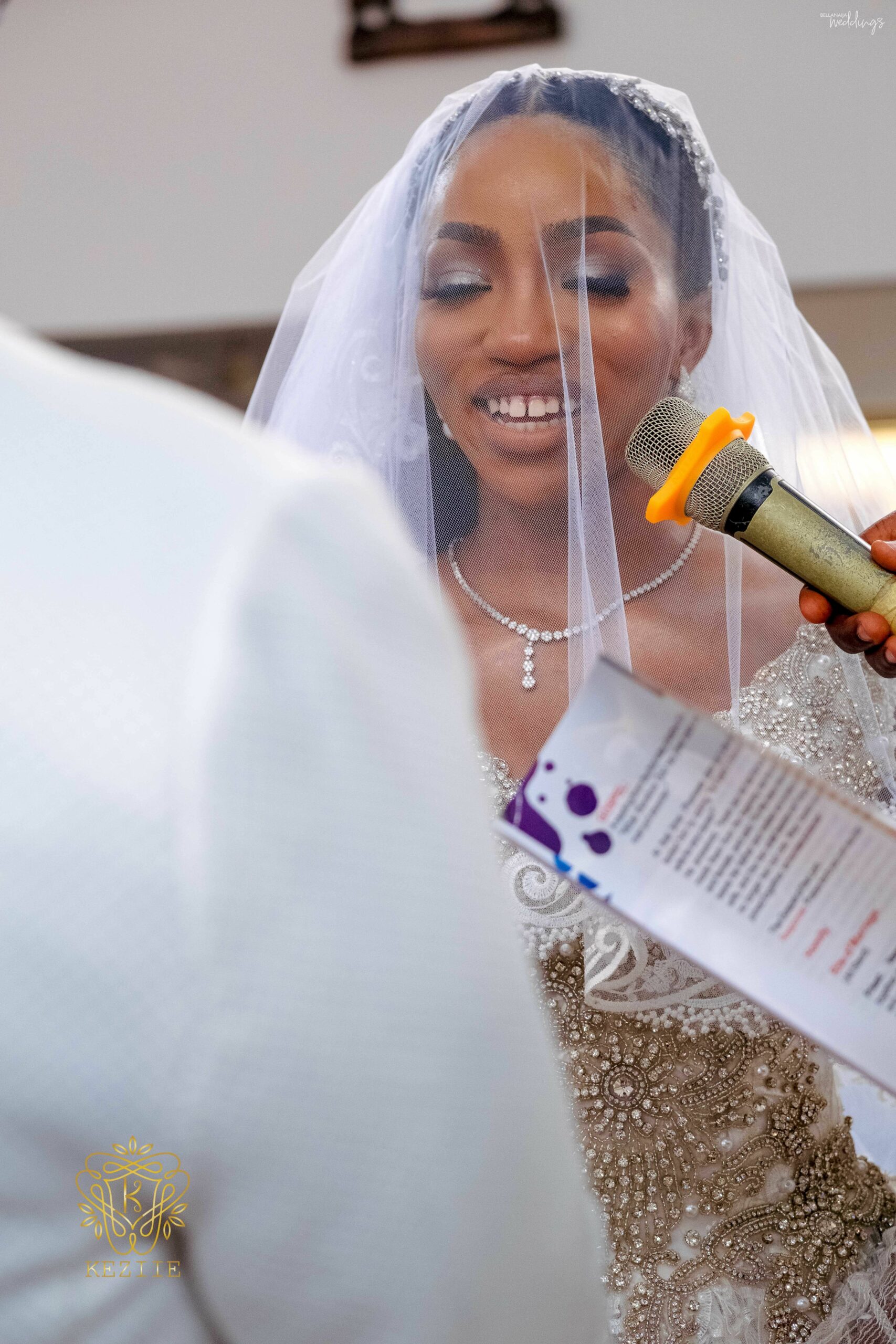 I had a business trip to Benin for 4 days though we kept chatting and talking over WhatsApp voice calls till I got back to Lagos on a Sunday afternoon and decided to meet up at Church of Assumption for evening mass and dinner at her family home in Ikoyi.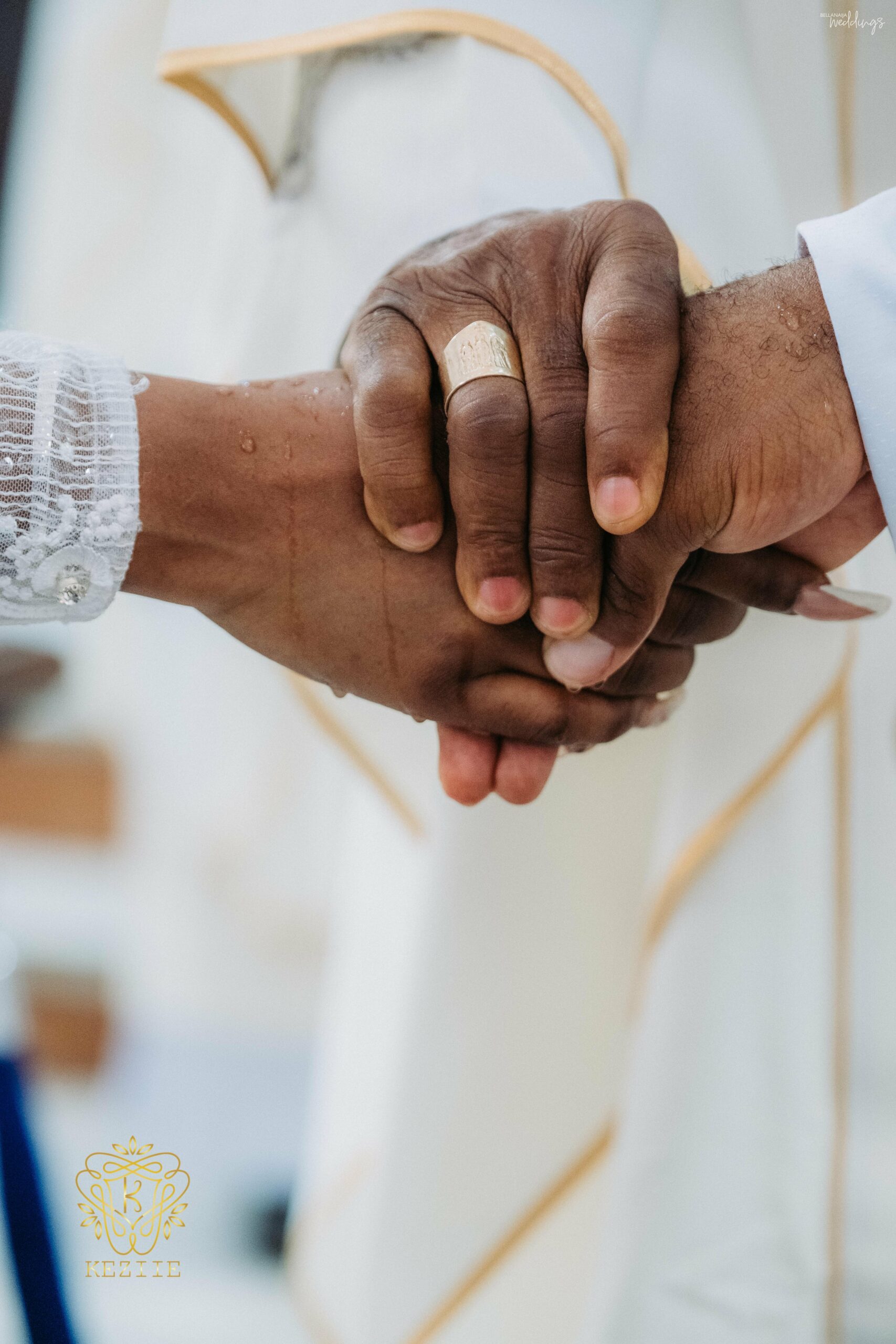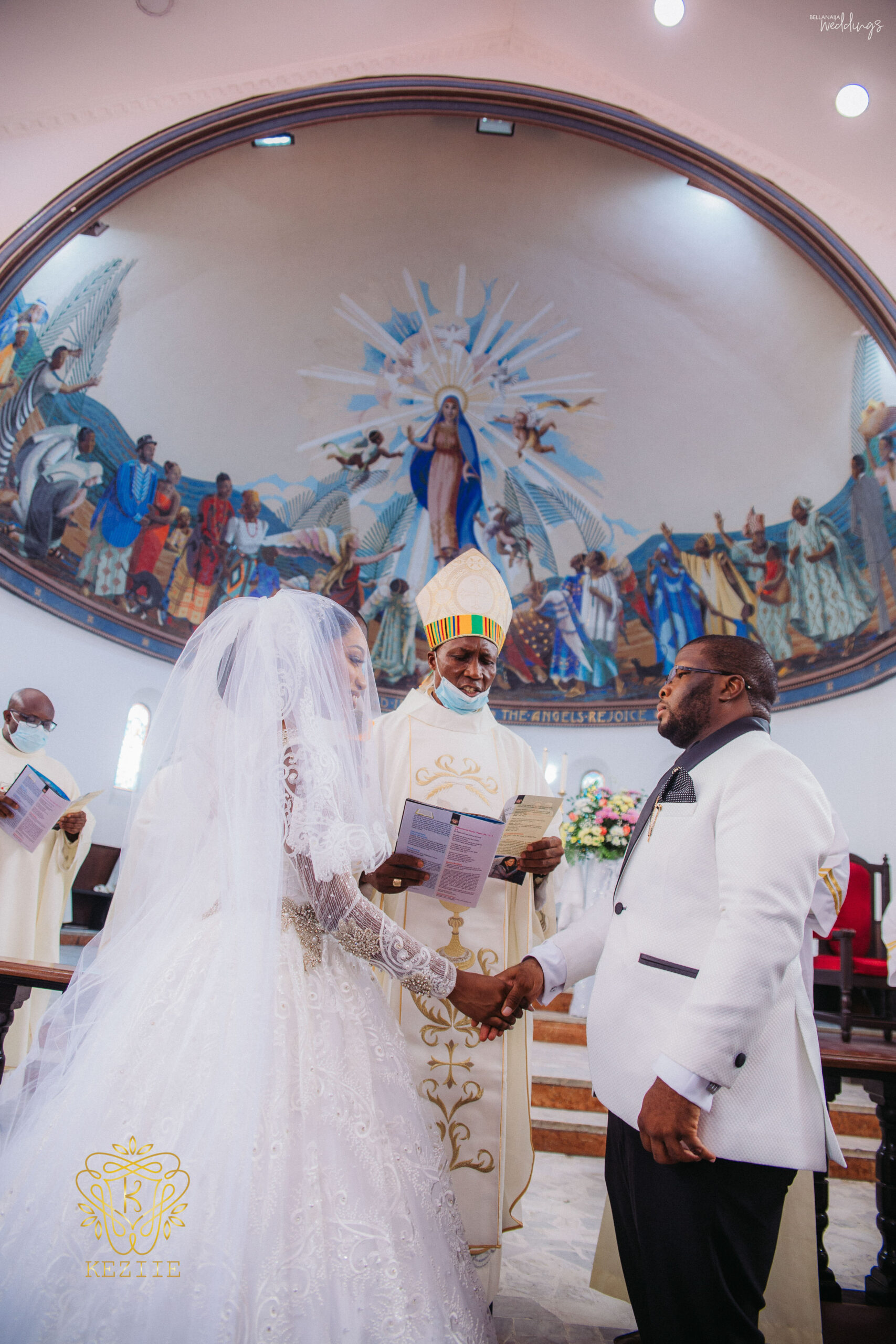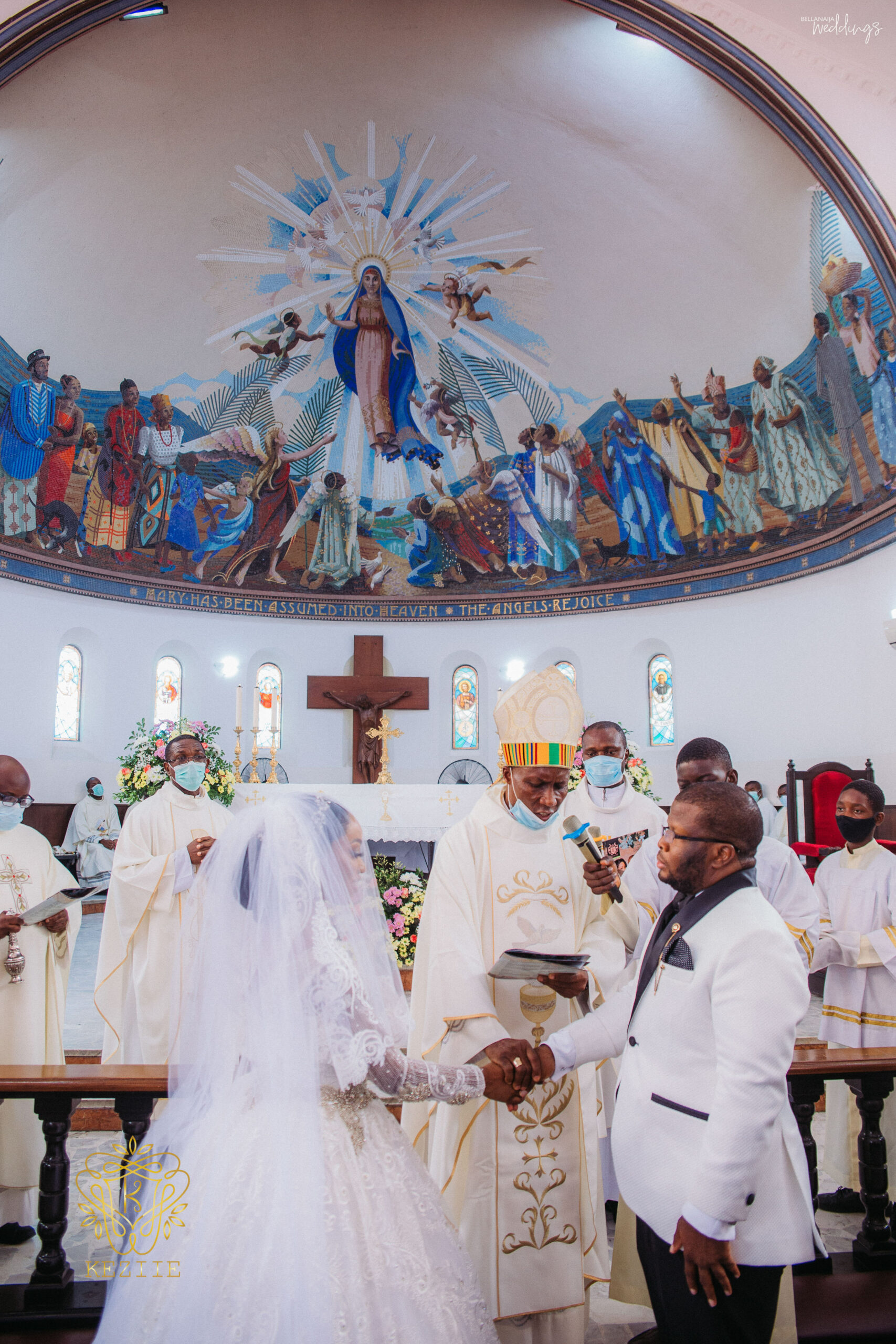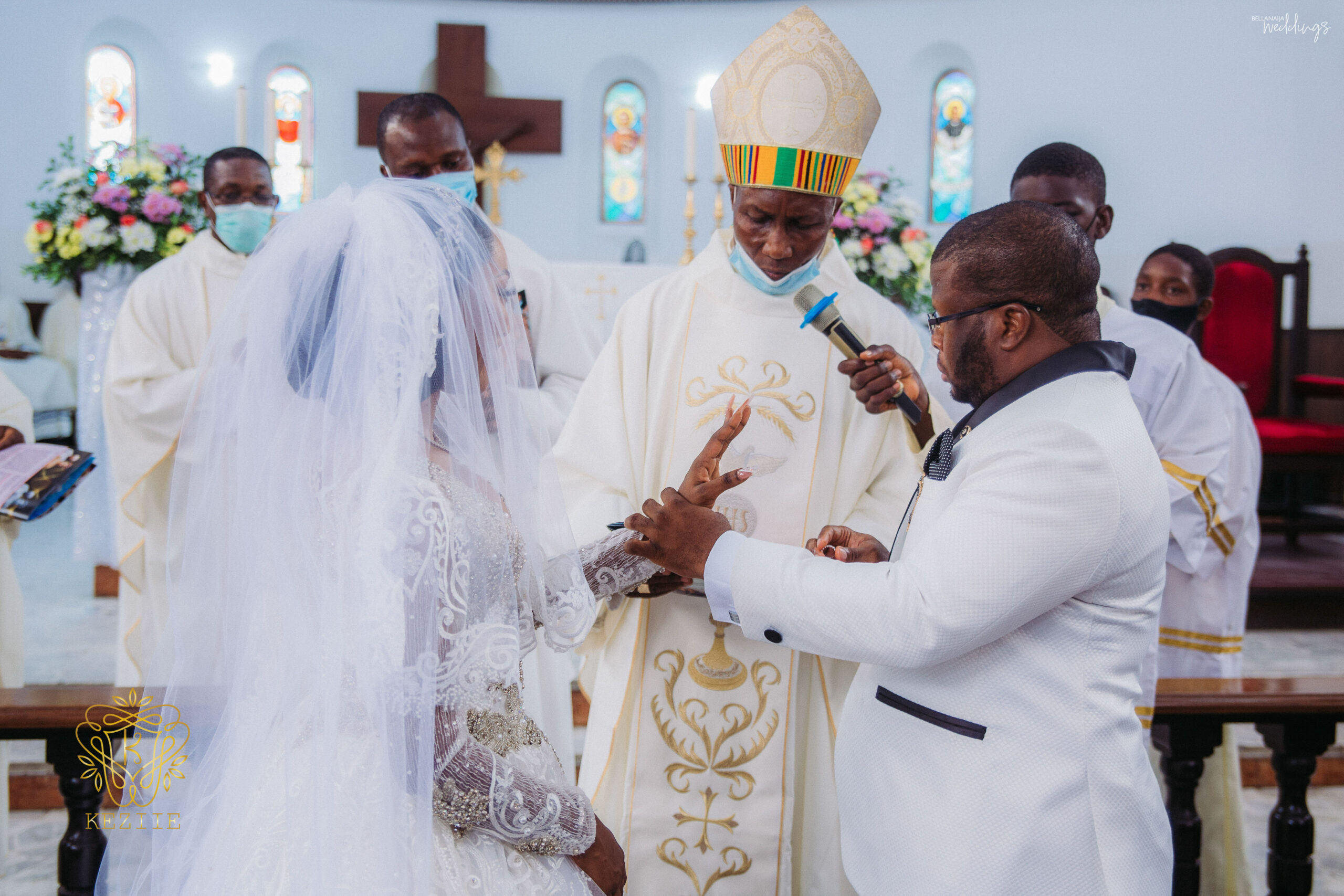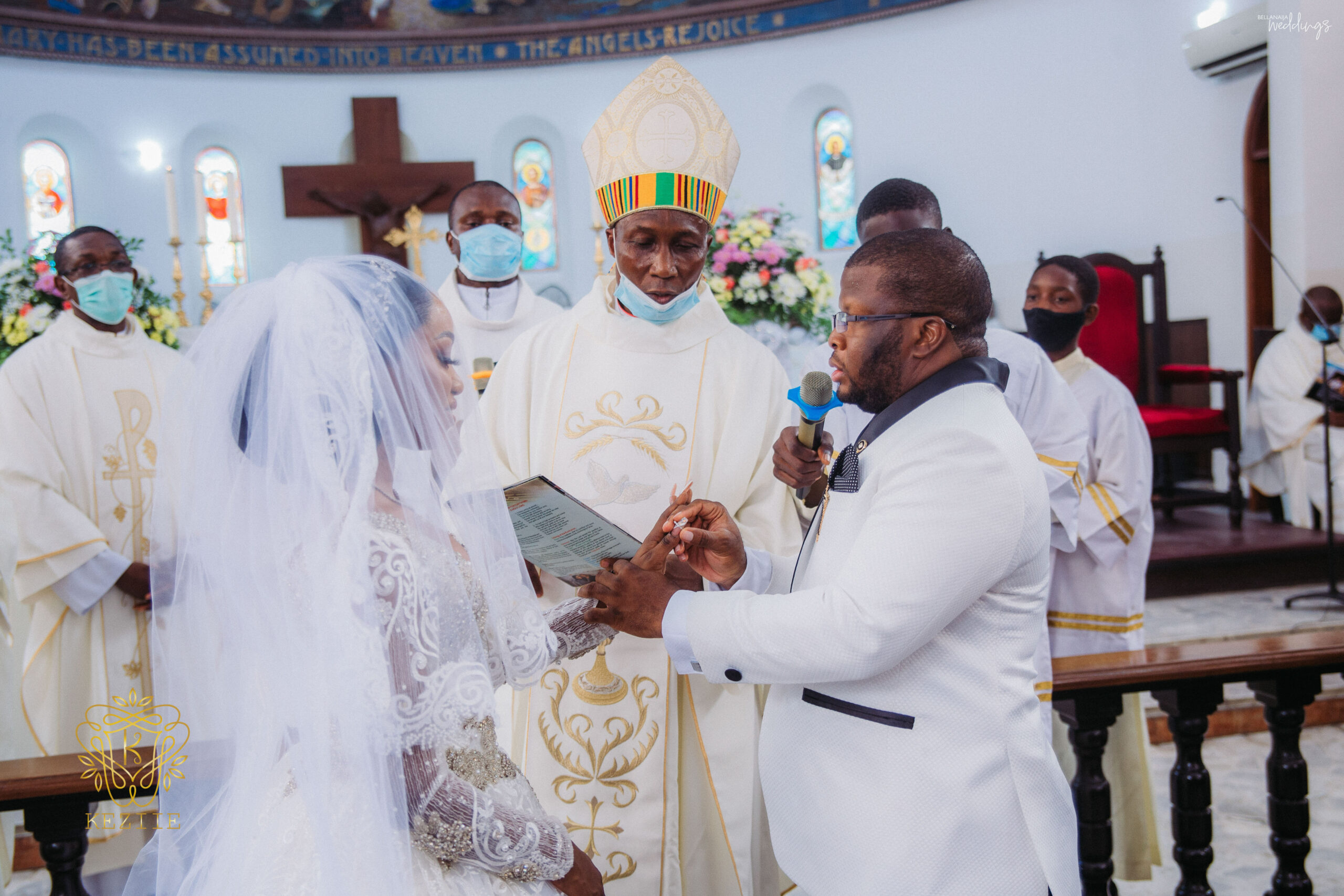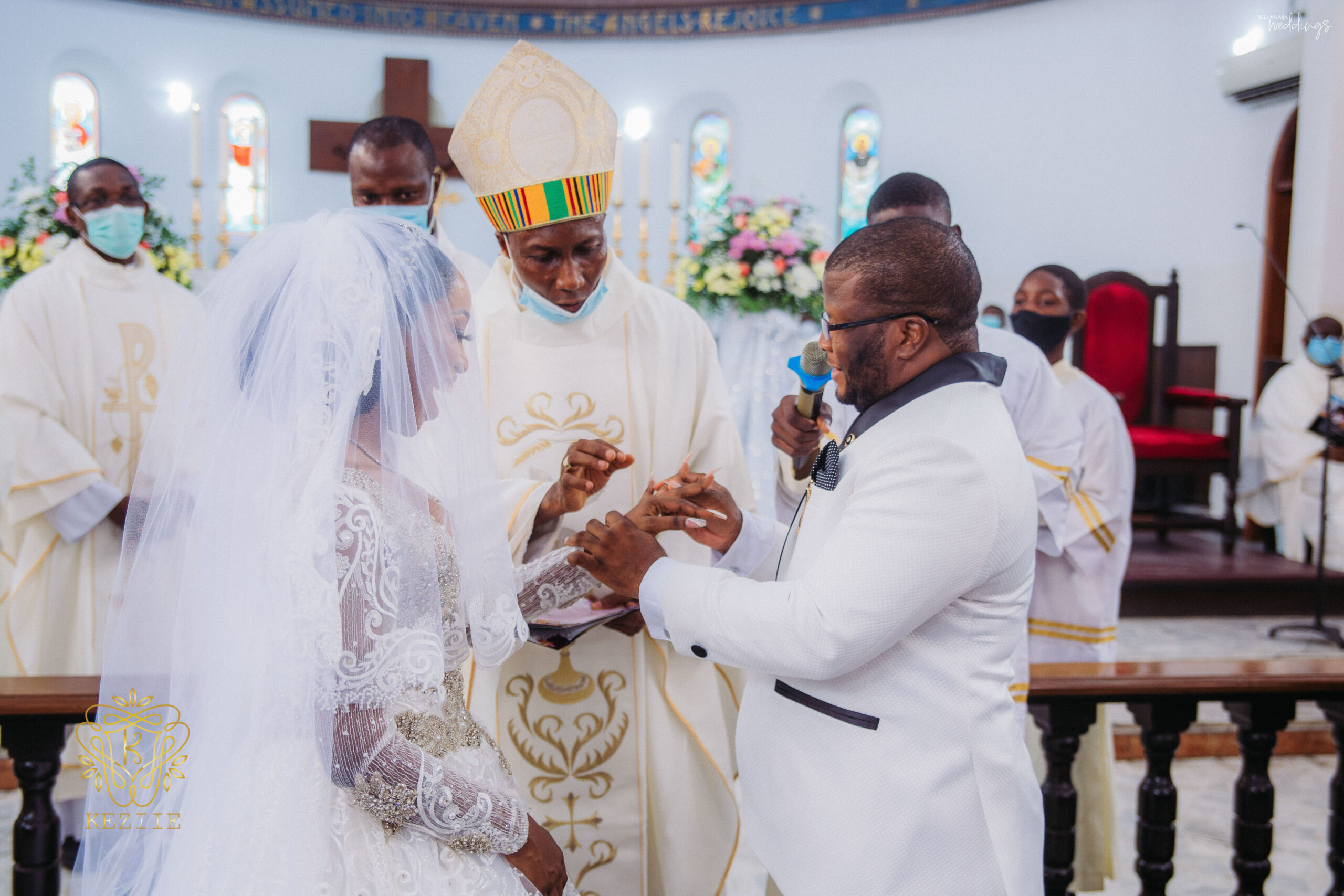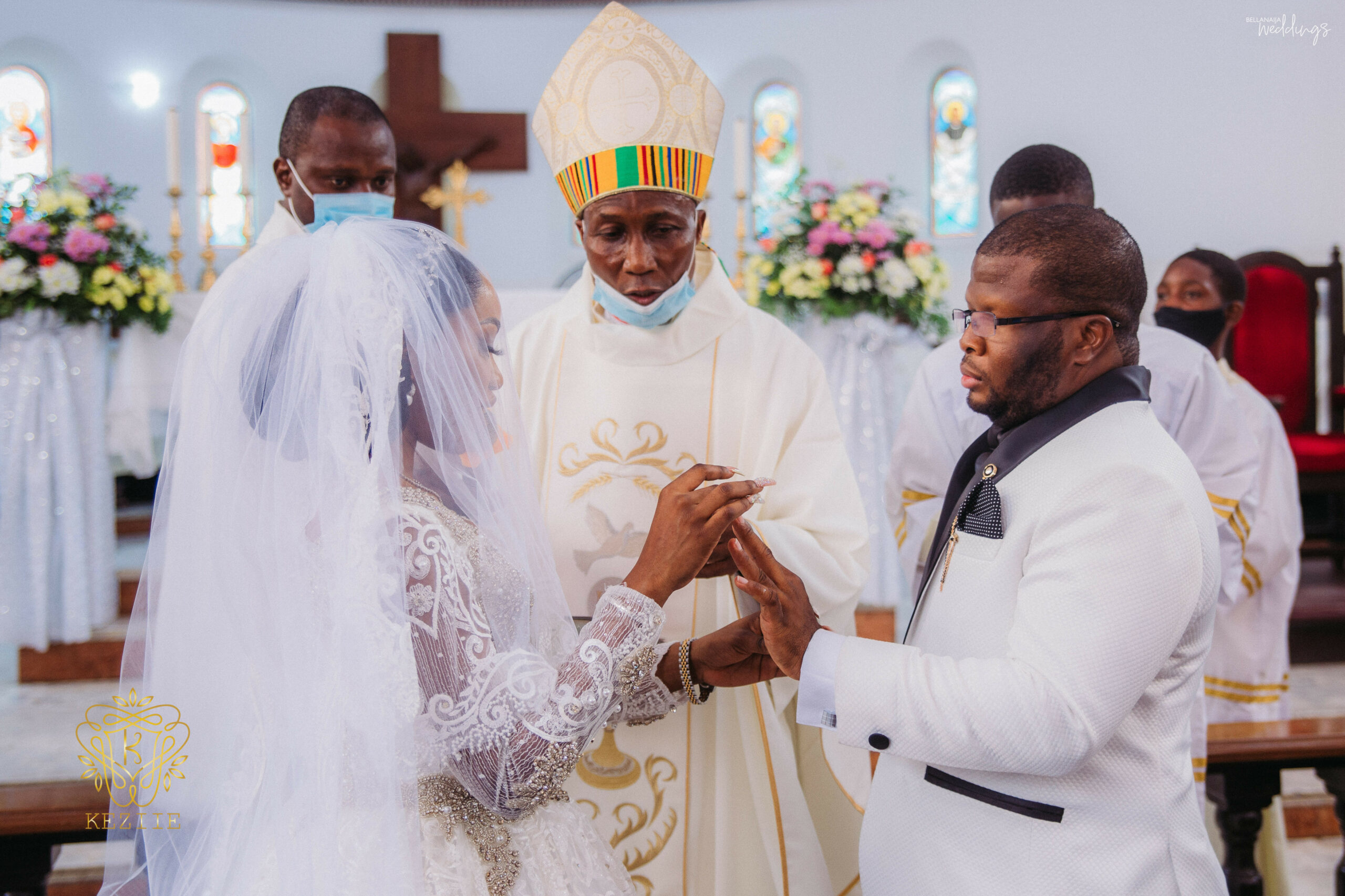 Some days after, I picked her up after work for our first date at the lovely La Taverna in Victoria Island. Communication went on from online to offline like we've known each other for years. We found out we have crossed paths over time at various events.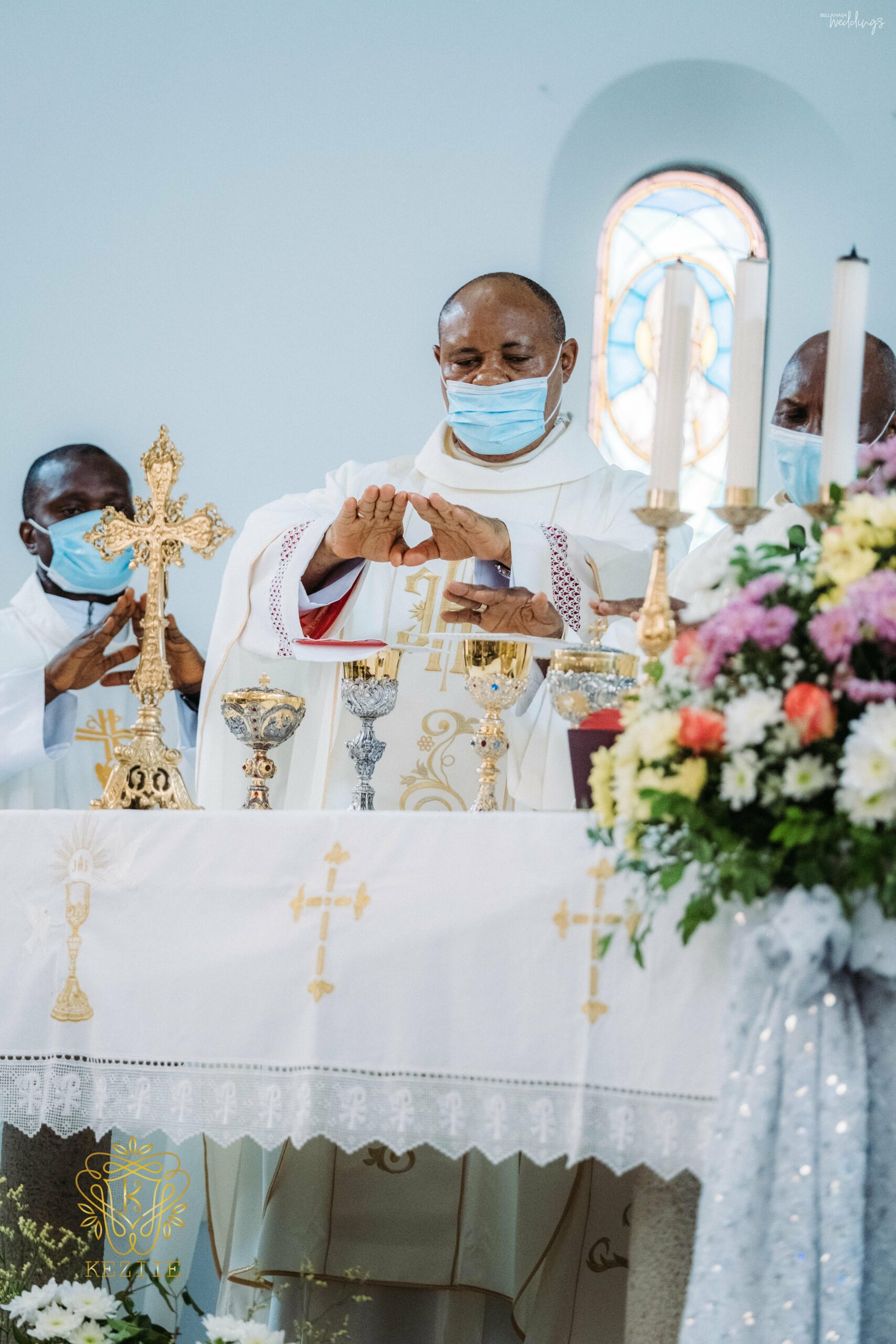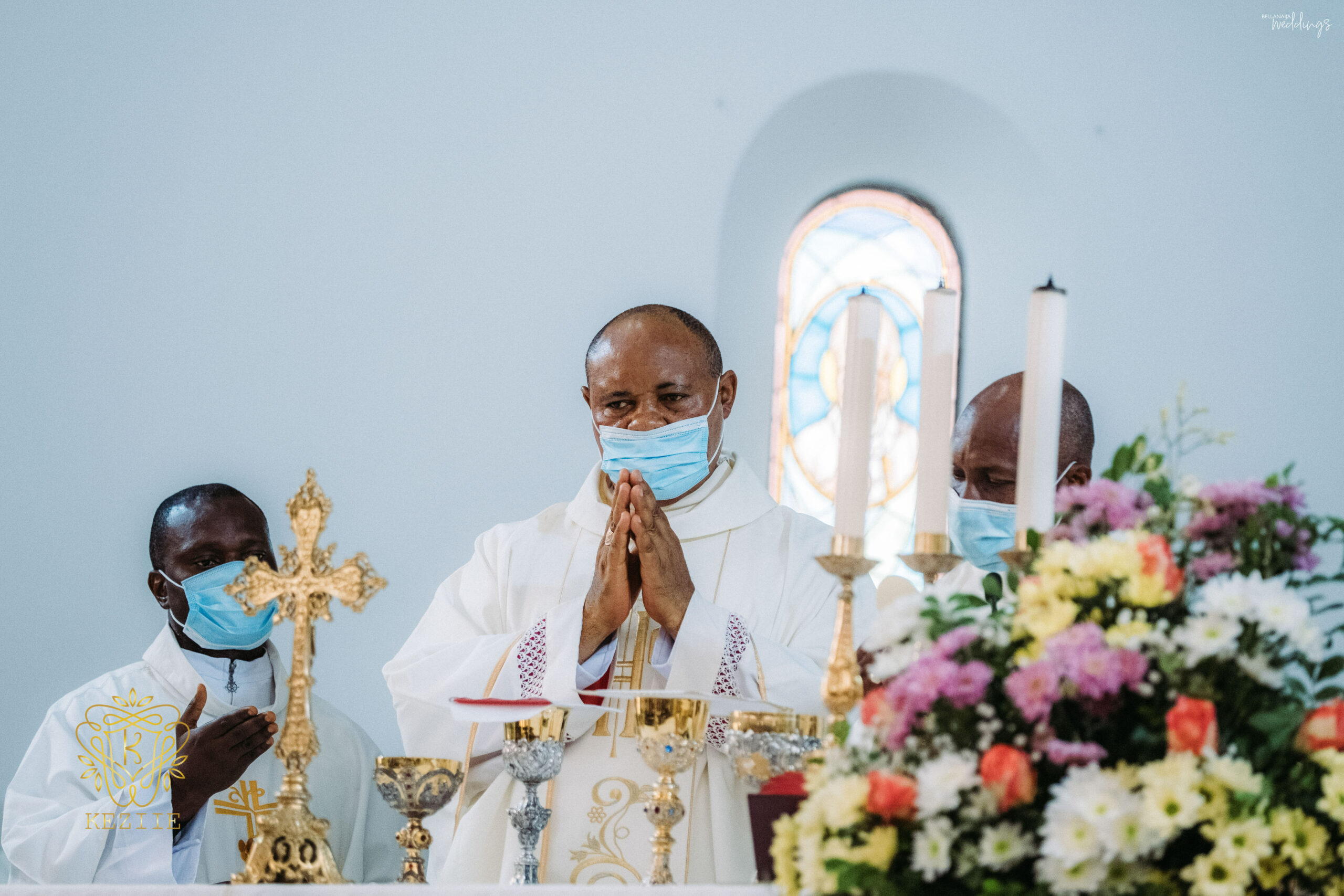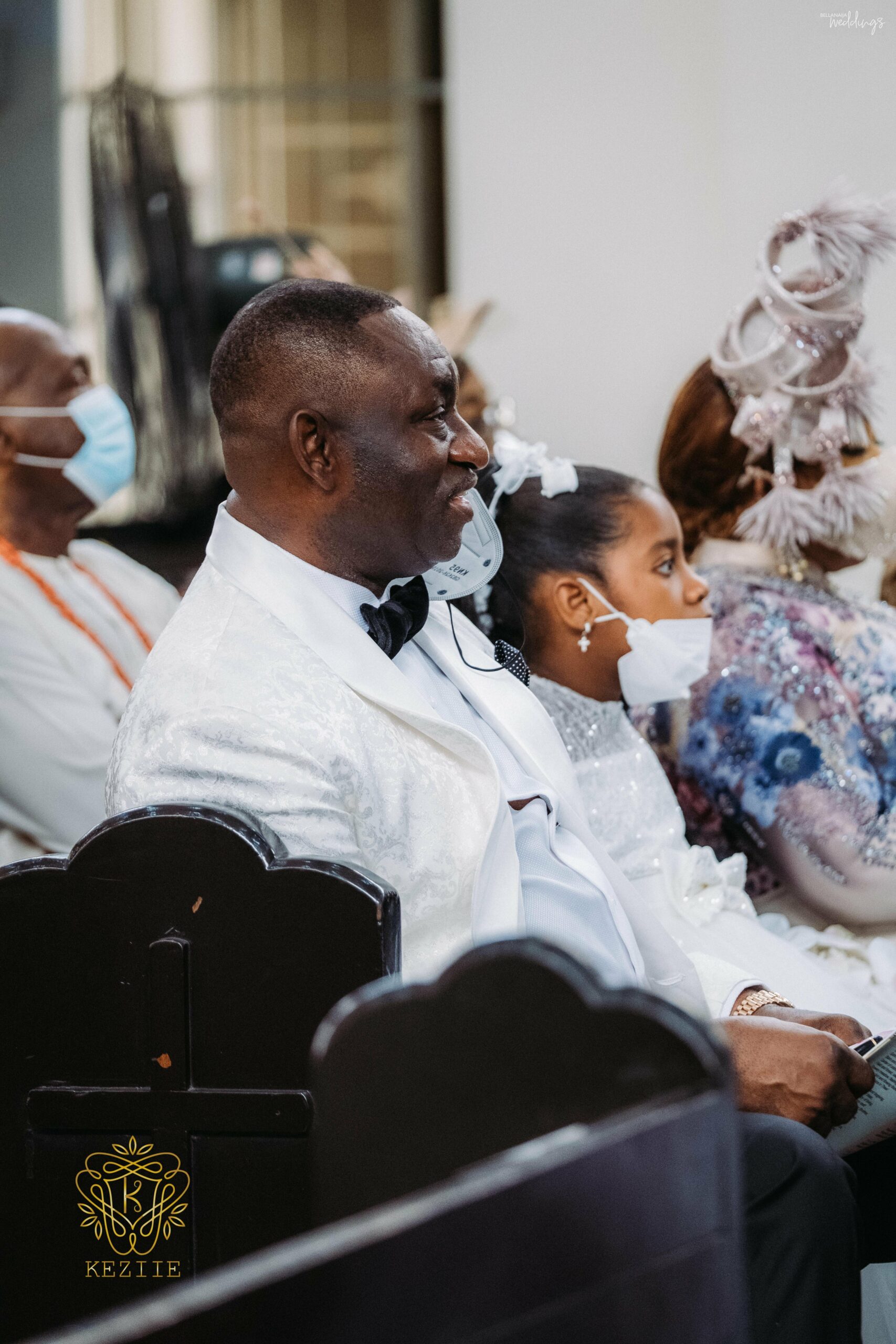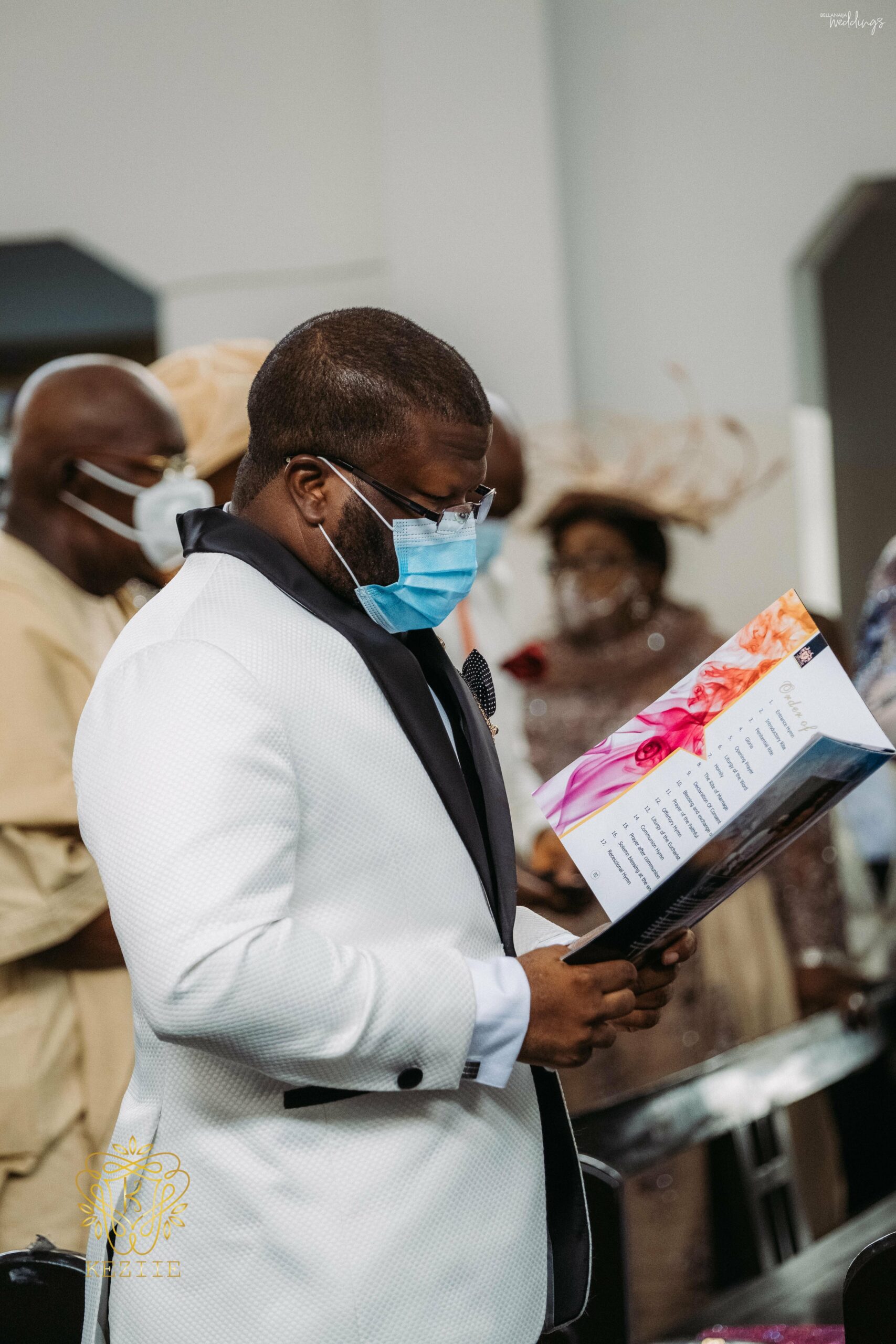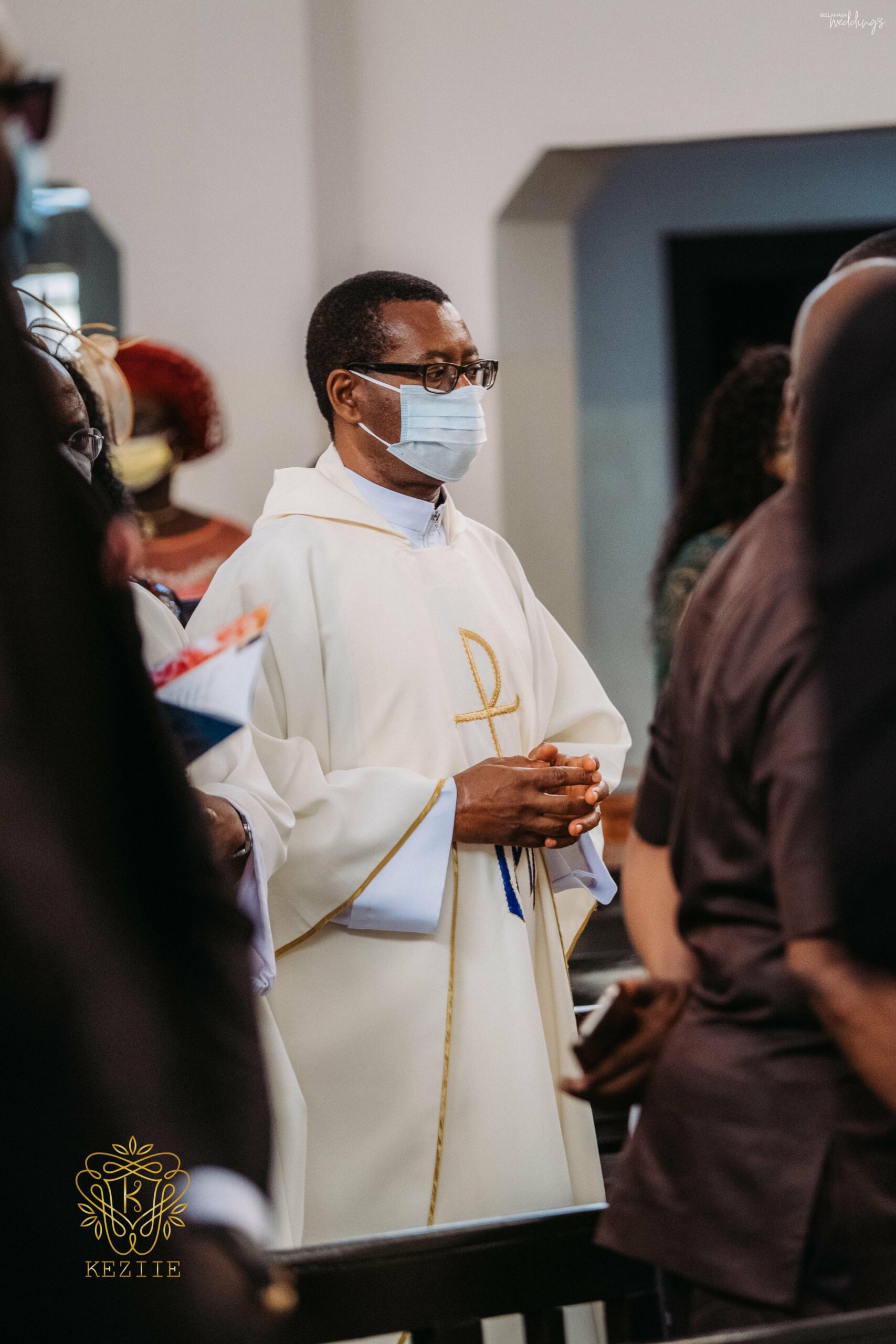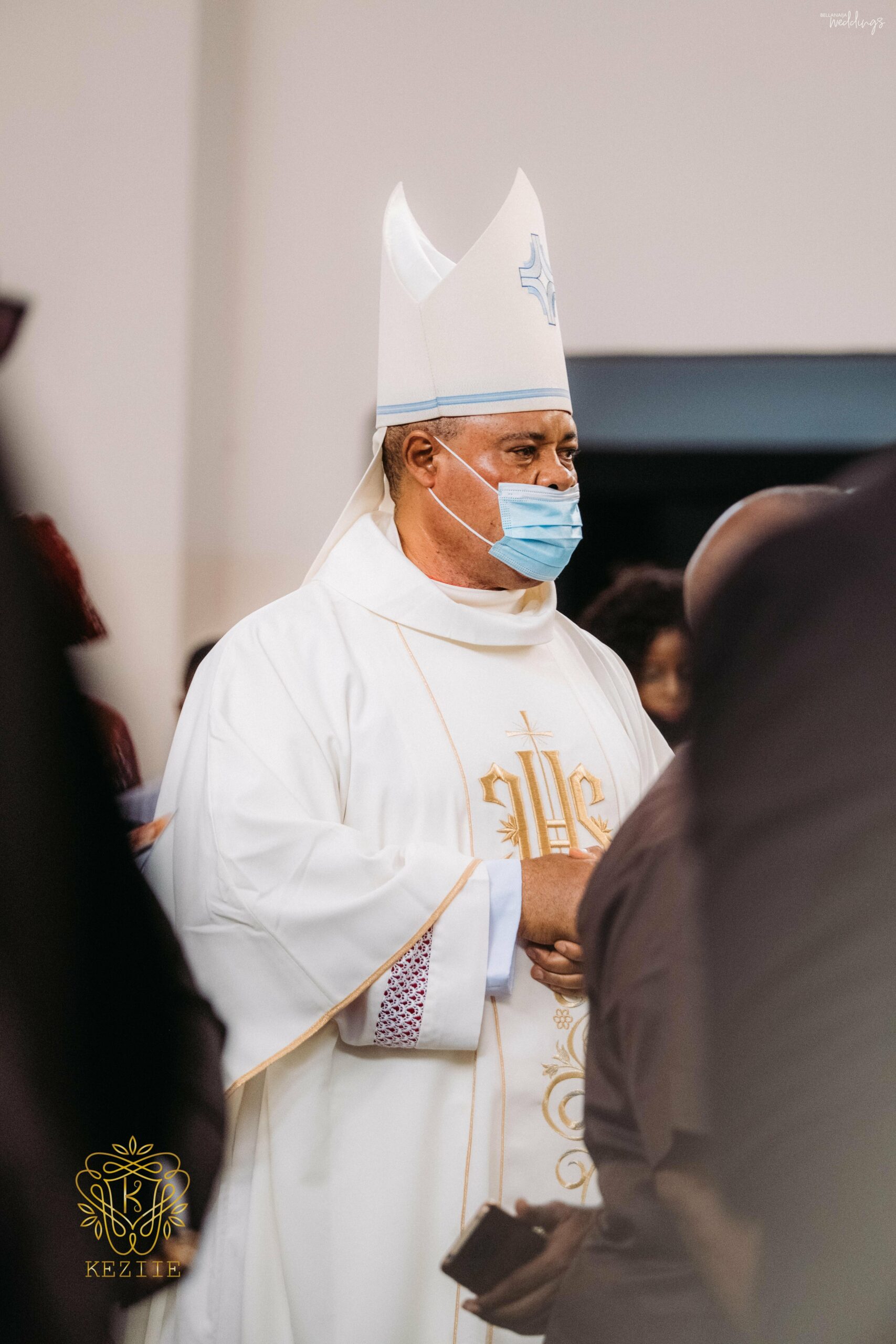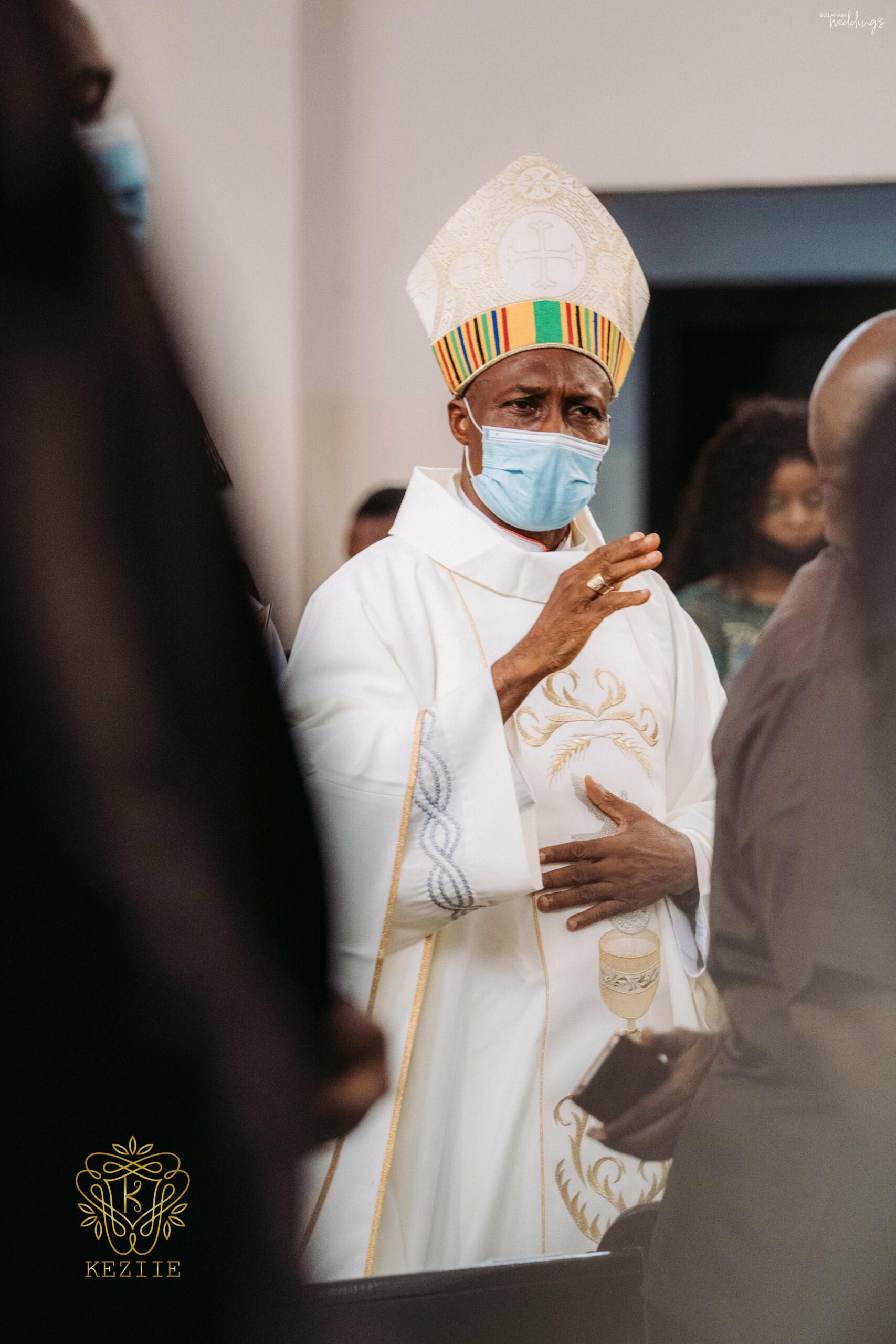 We hung out at her home a few more times as my resting place and to avoid the lekki traffic on my way home. Had dates every Thursday at different choice locations until the lockdown happened which in a way strengthened our communication and feelings. Lockdown and curfew subsided and we continued to see each other as often as we could.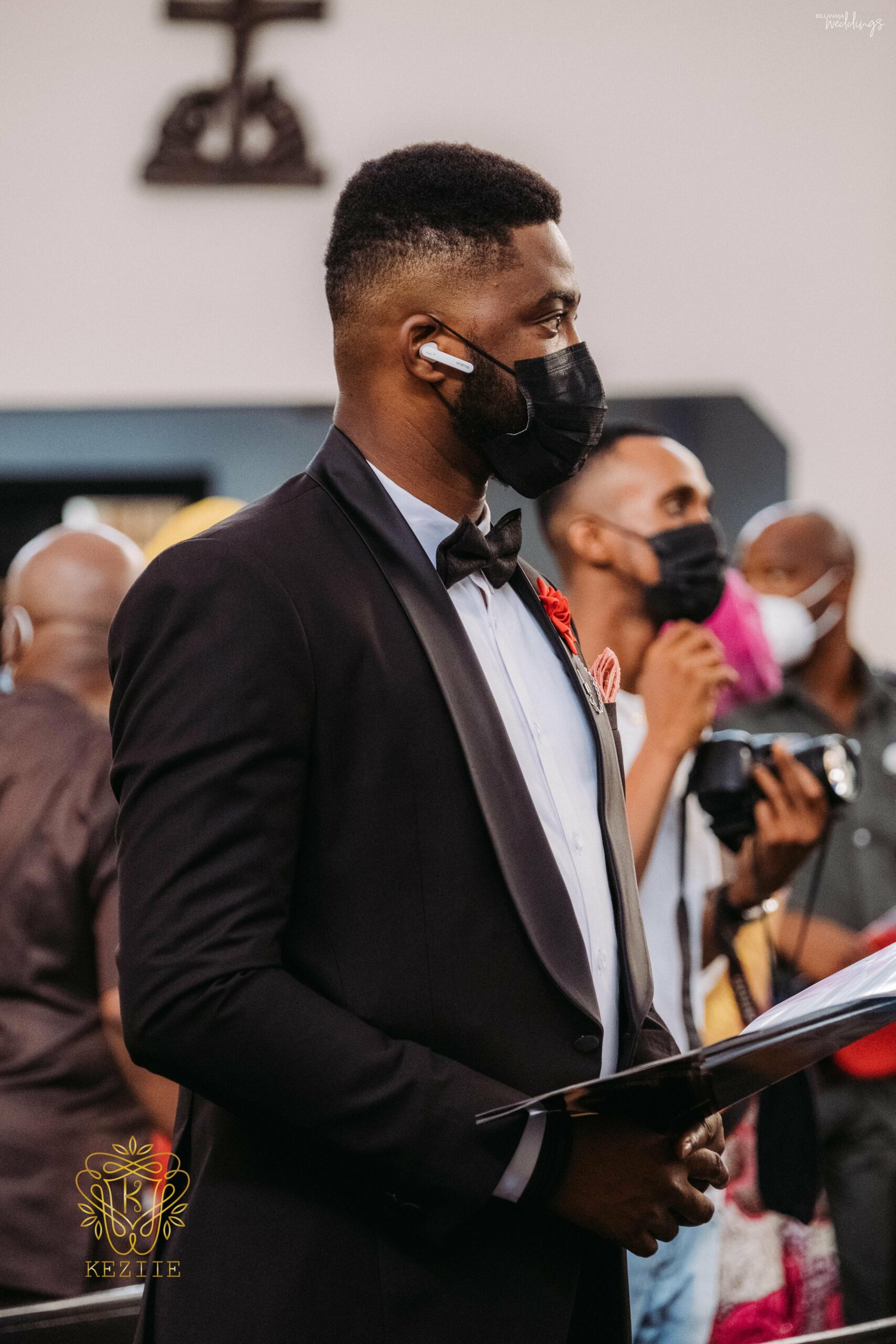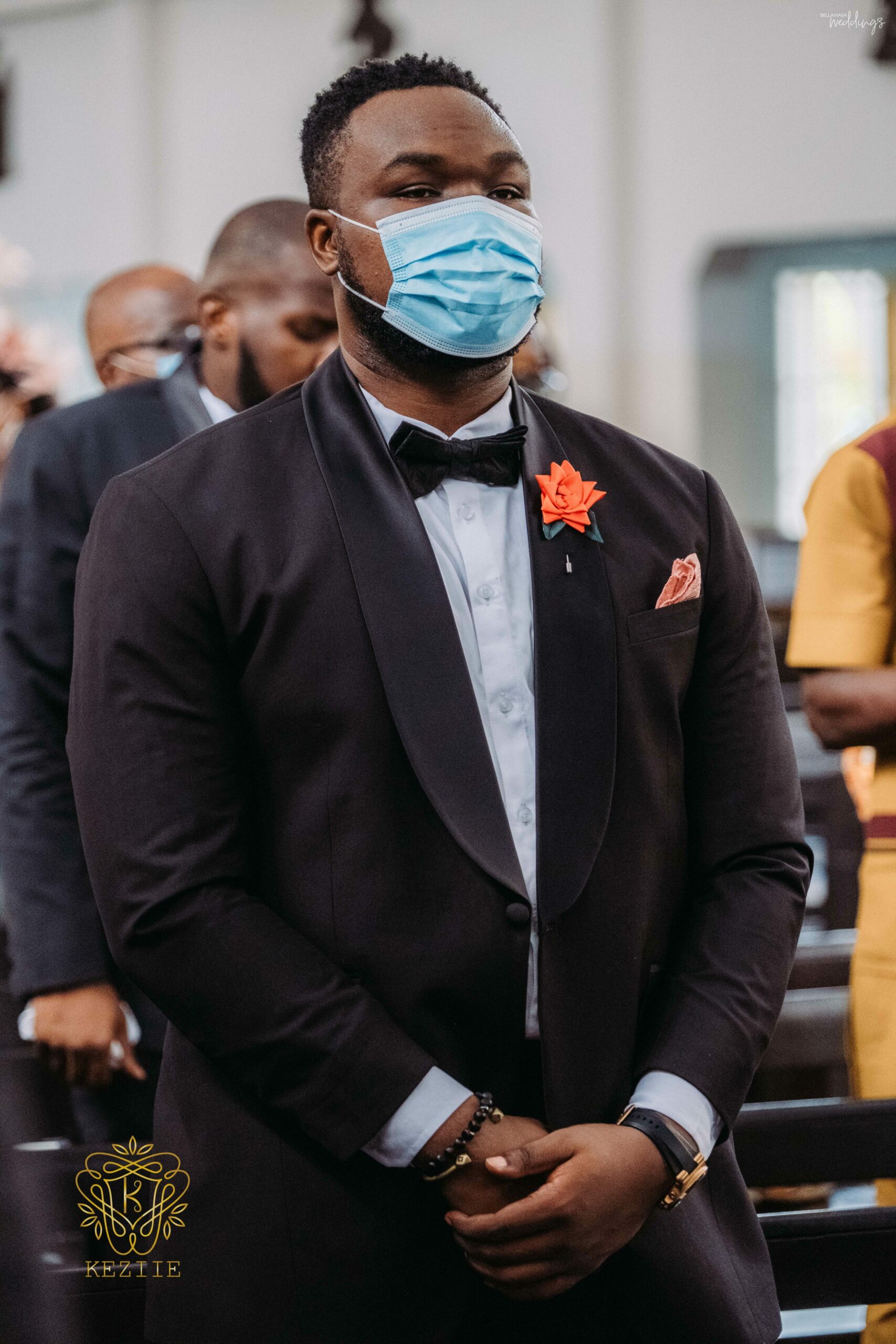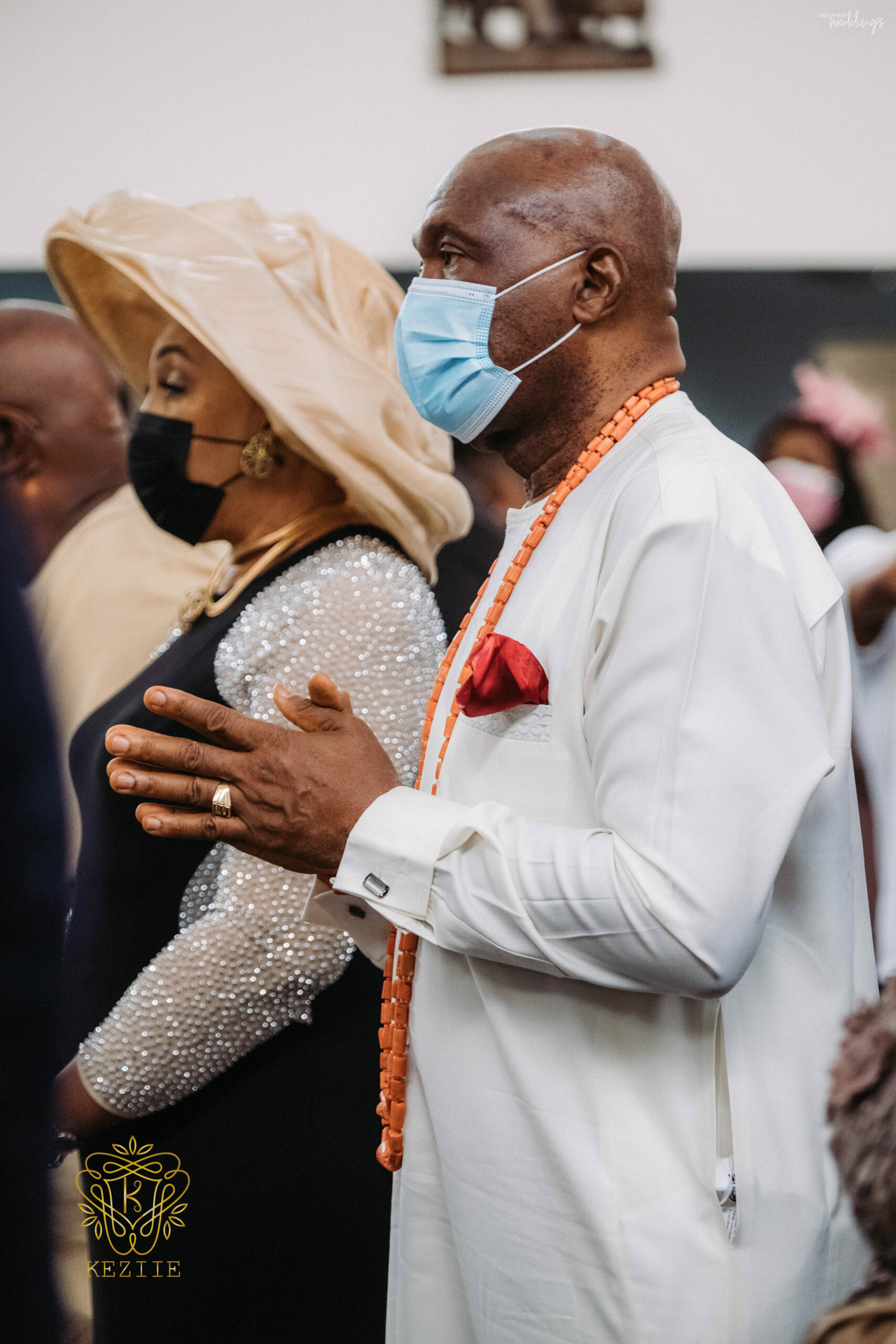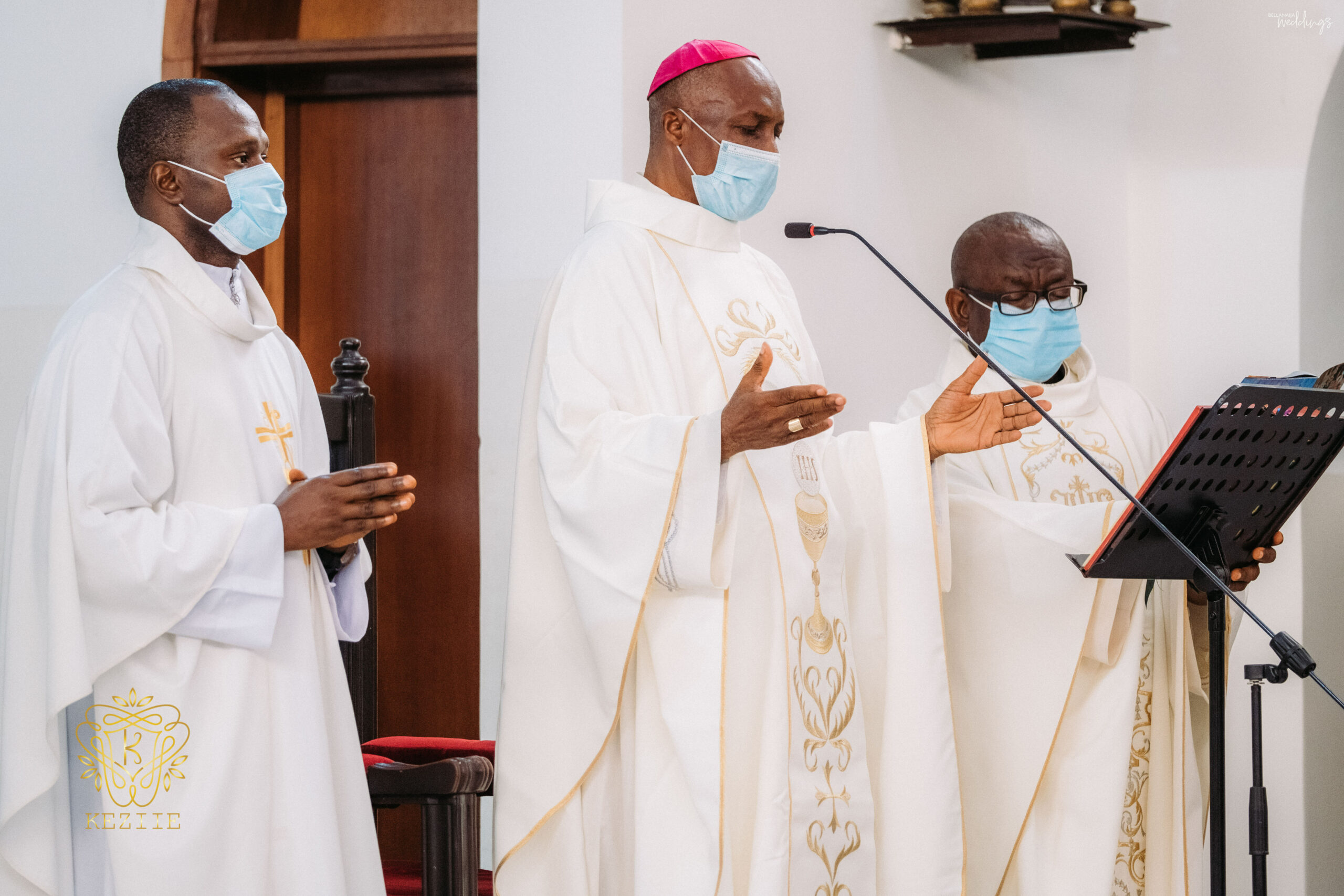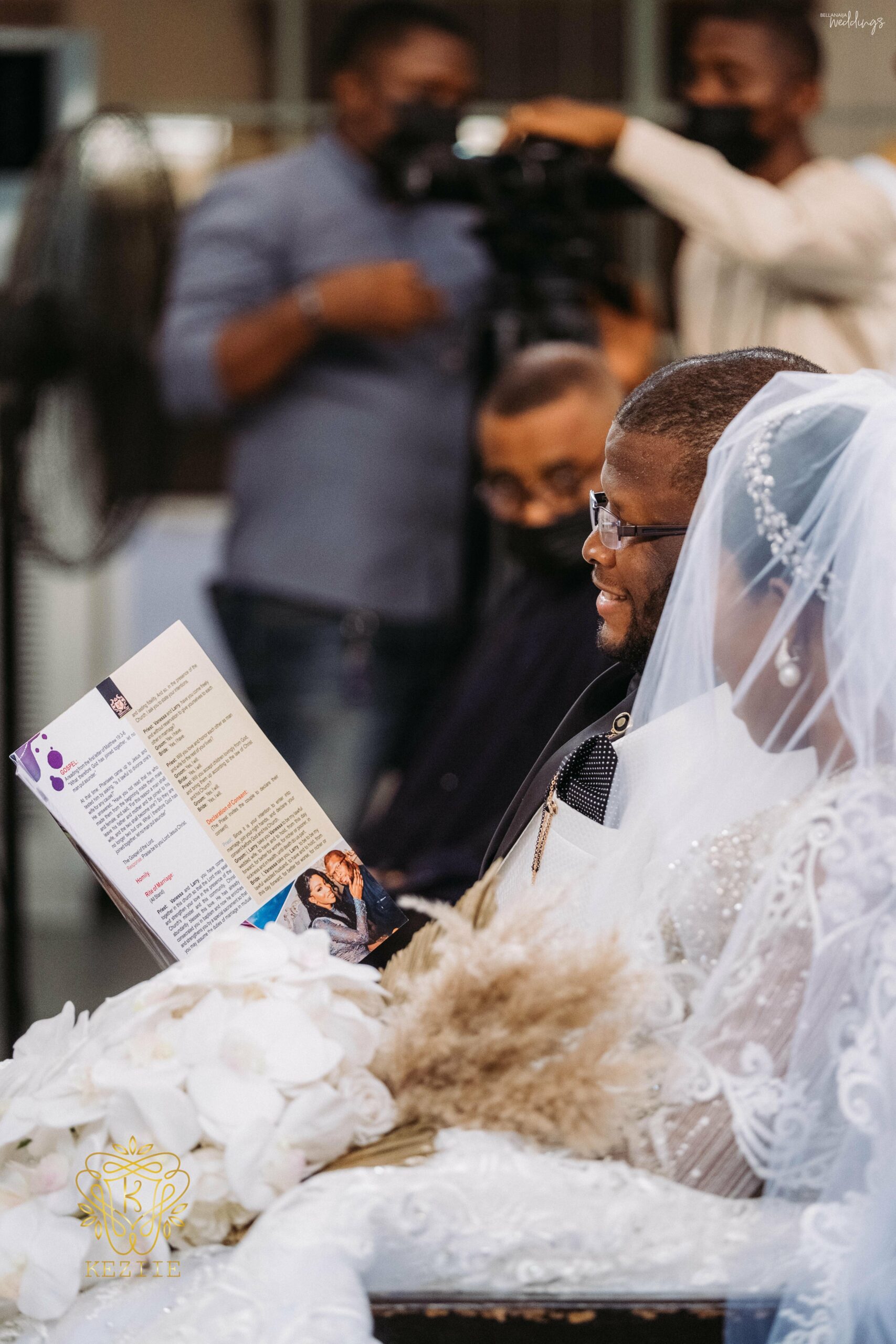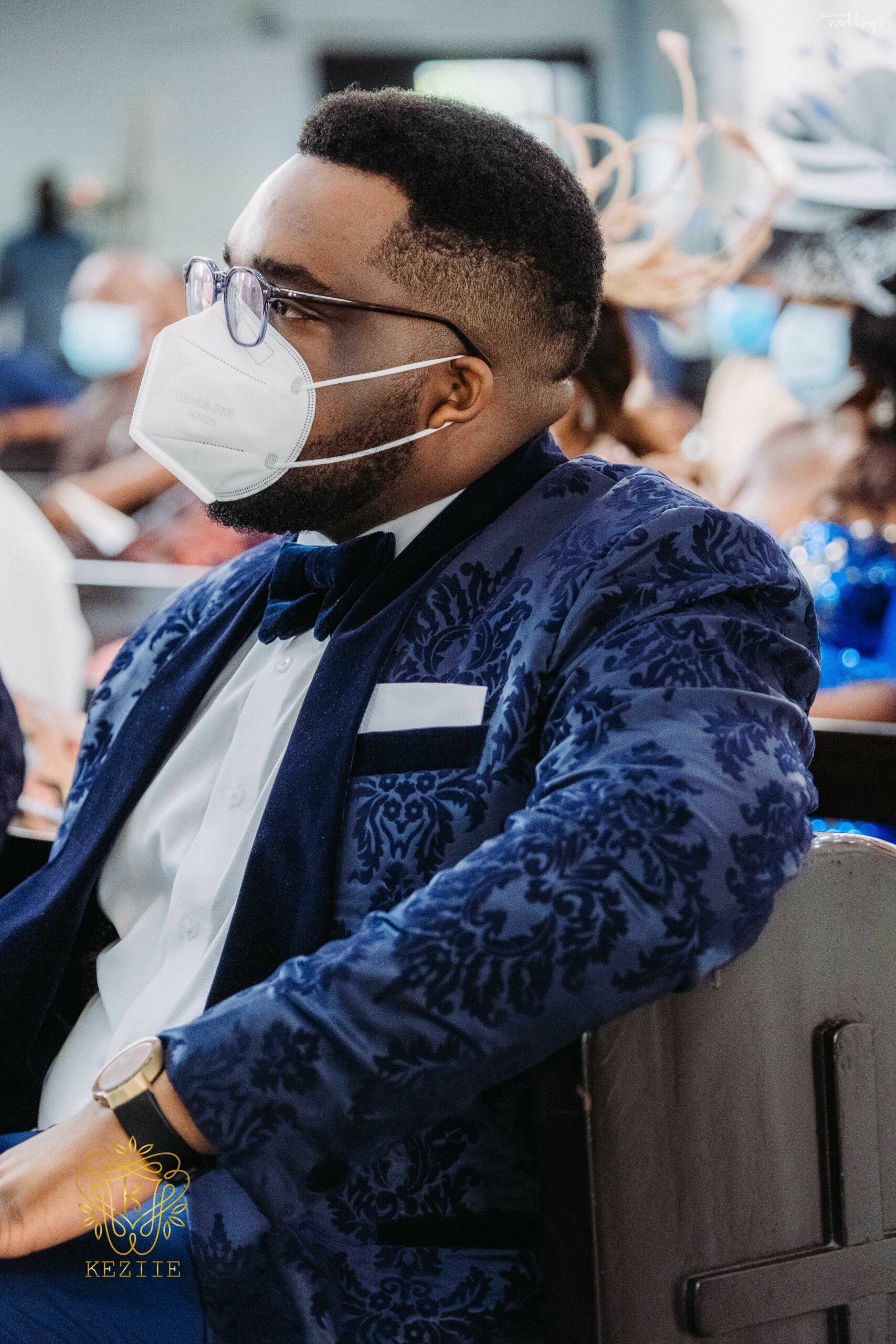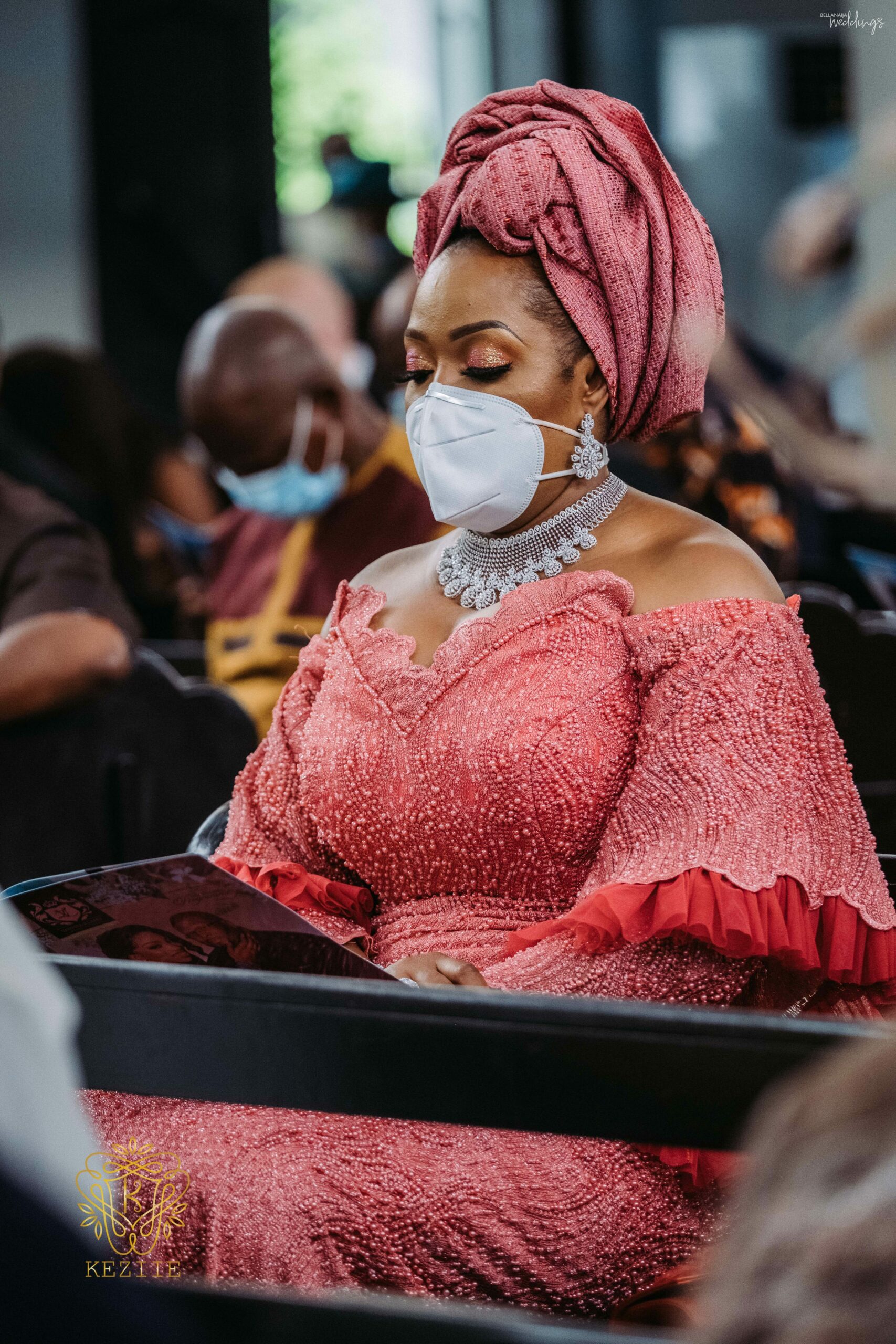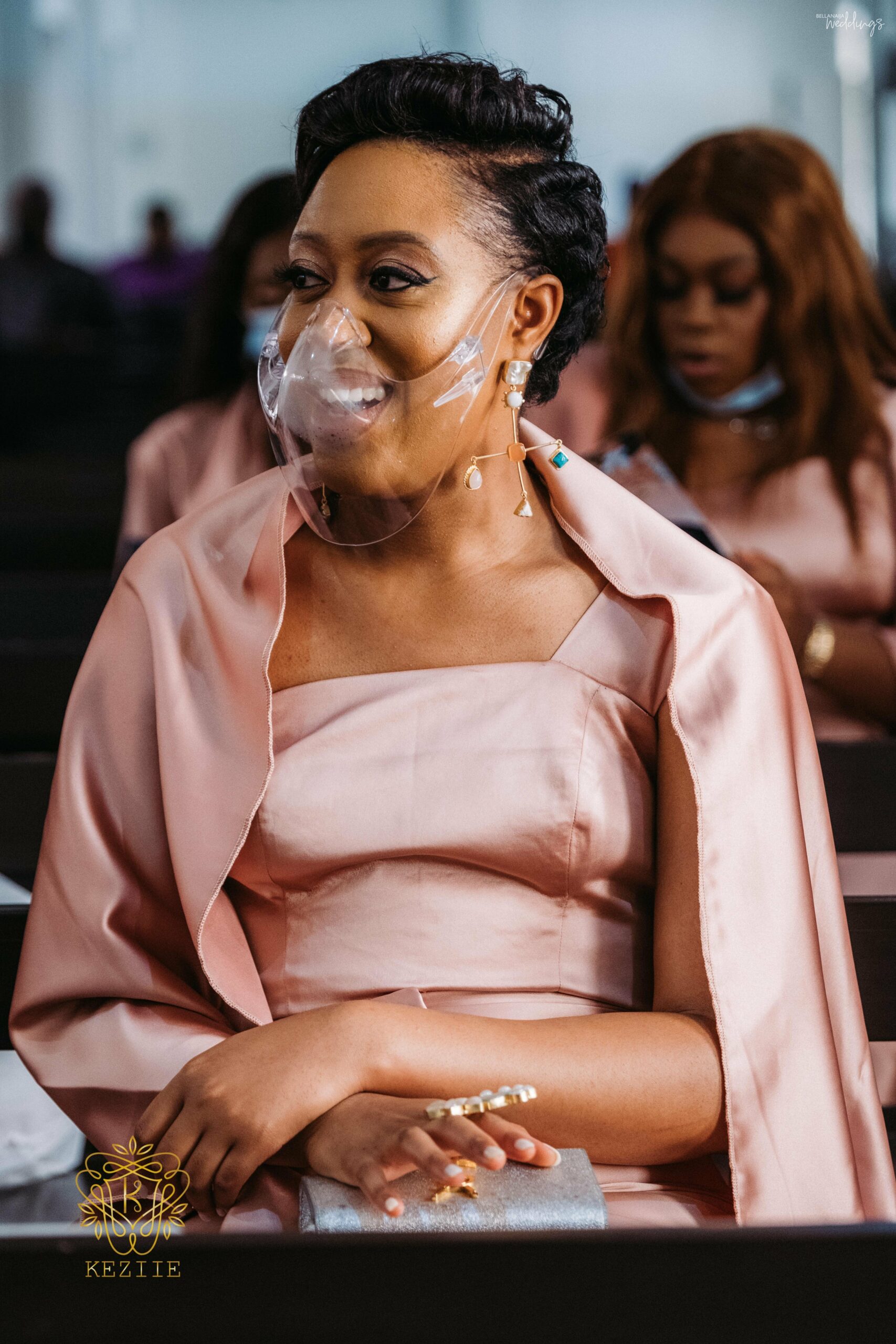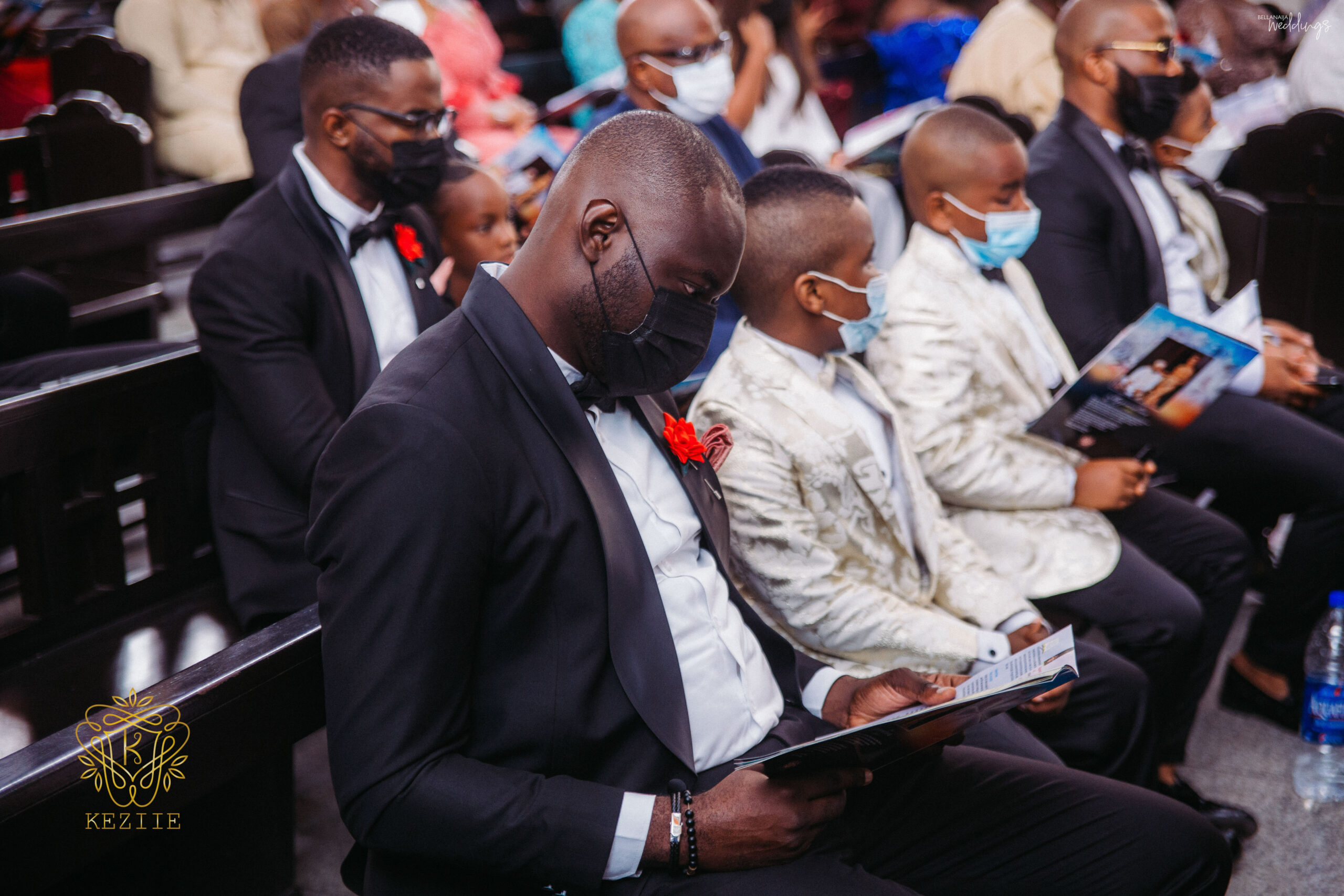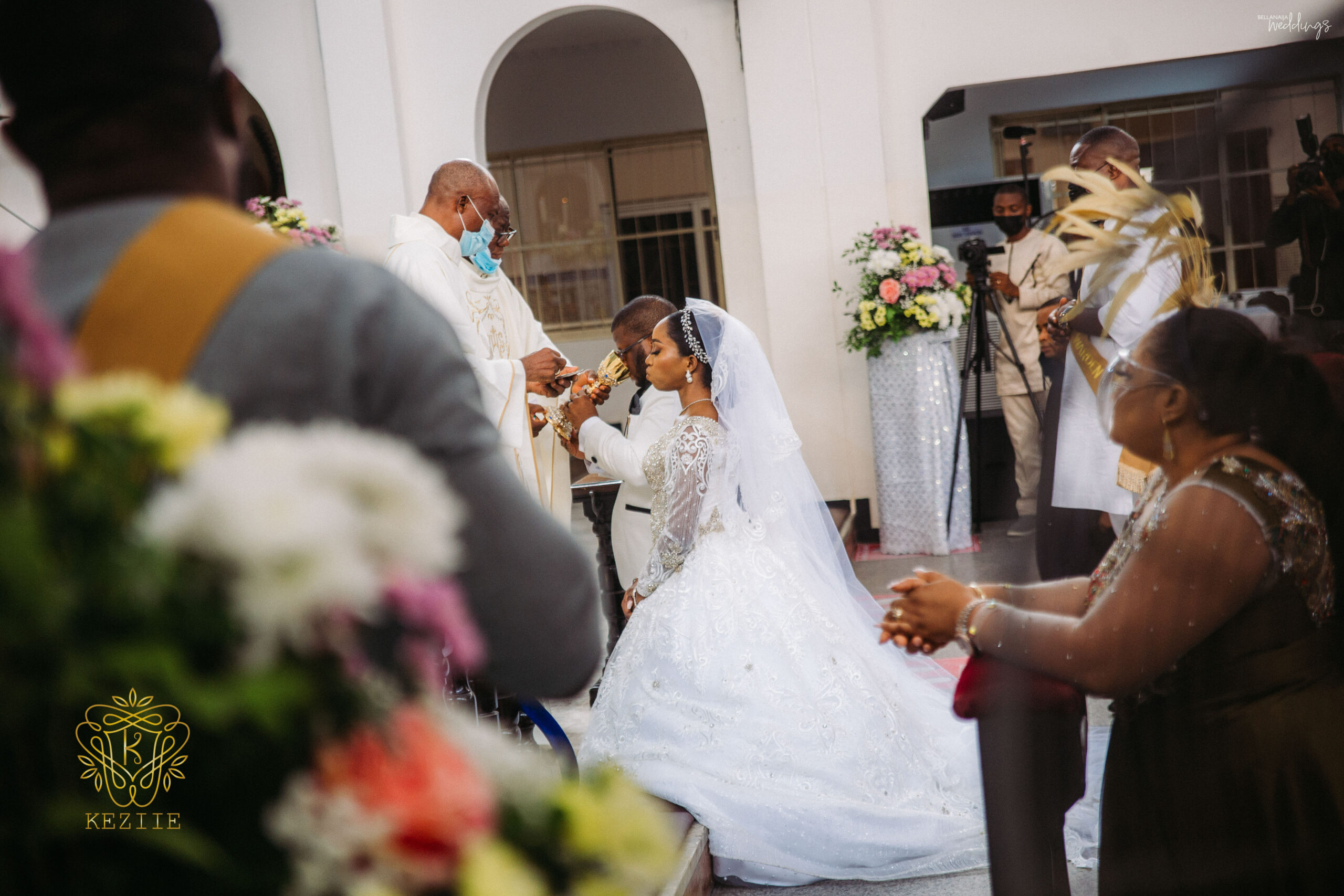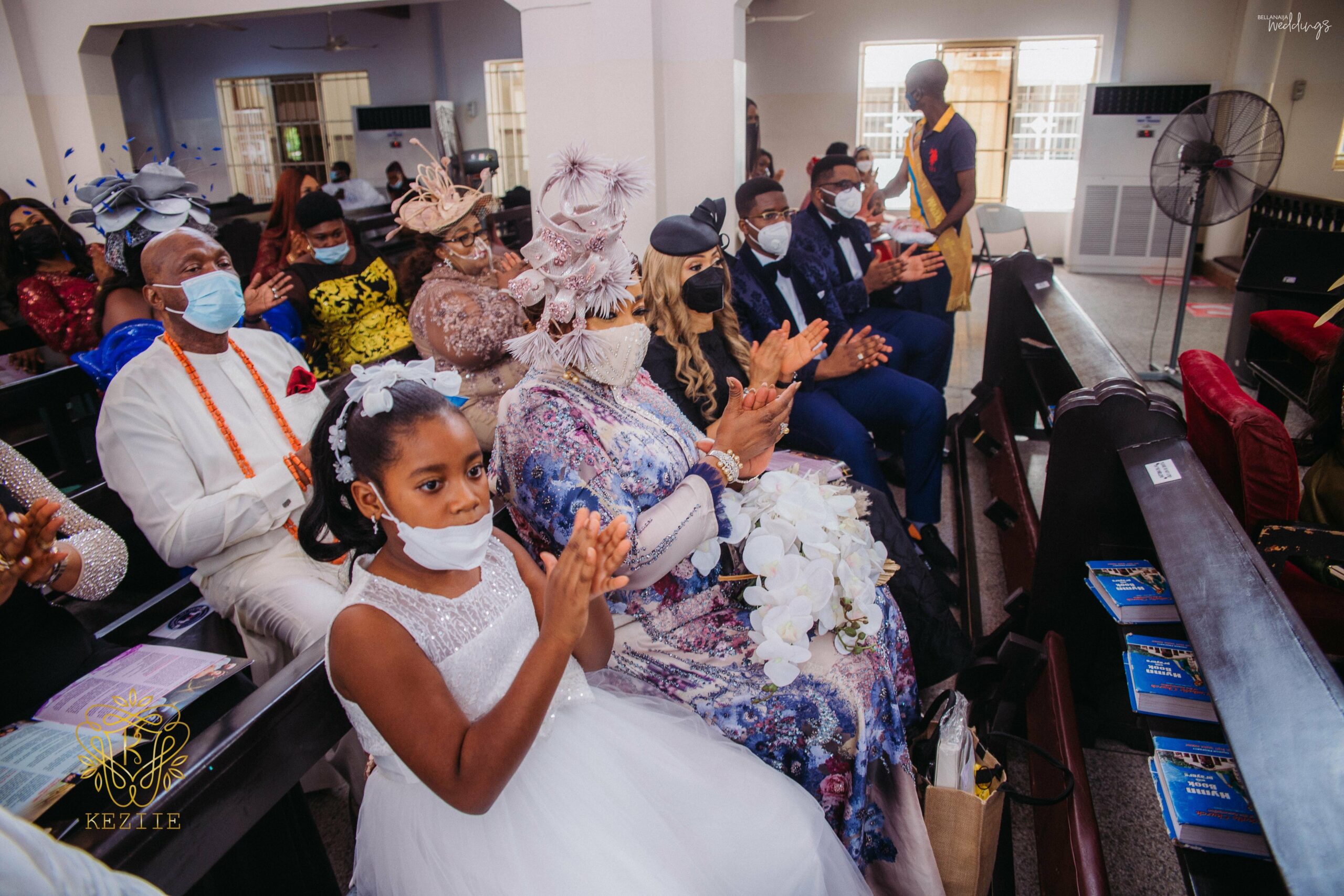 The Proposal:
This was very hard to organize because she is very hard to surprise and can always sense when something is up. I actually had to cut off her close friends from knowing as she kept asking them questions. We had just gotten back from the village festivities and my brother's birthday was coming up on January 17th.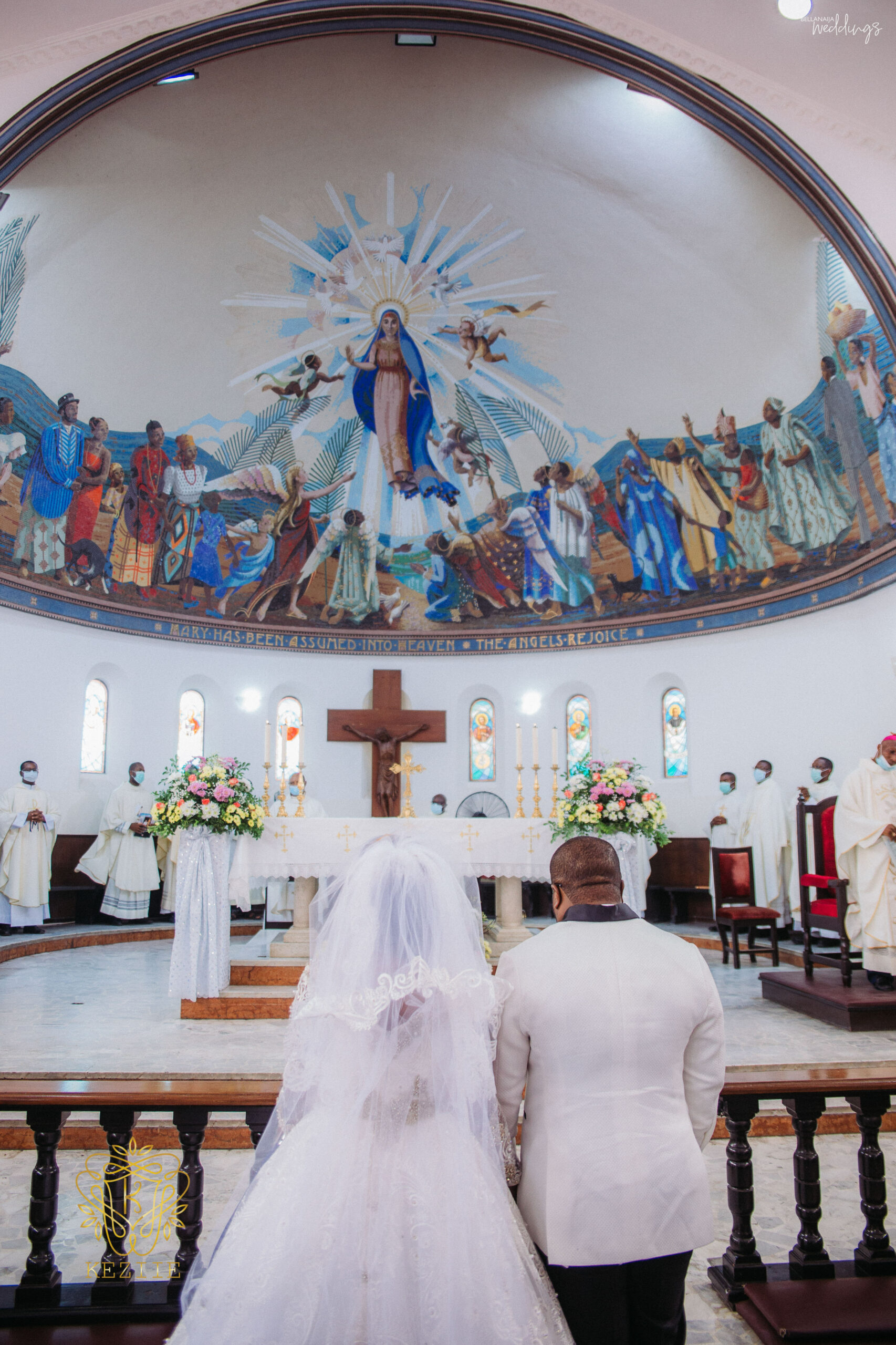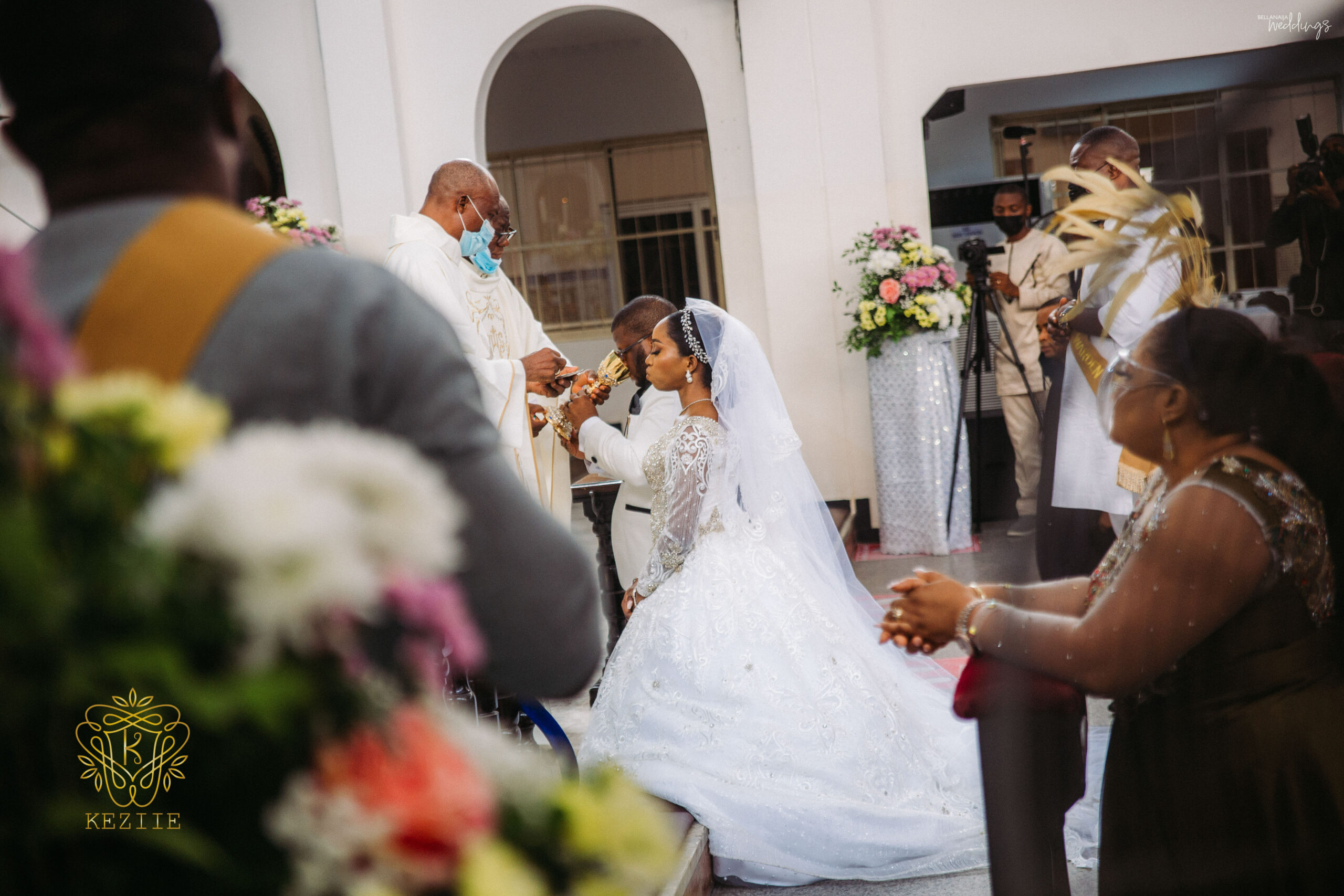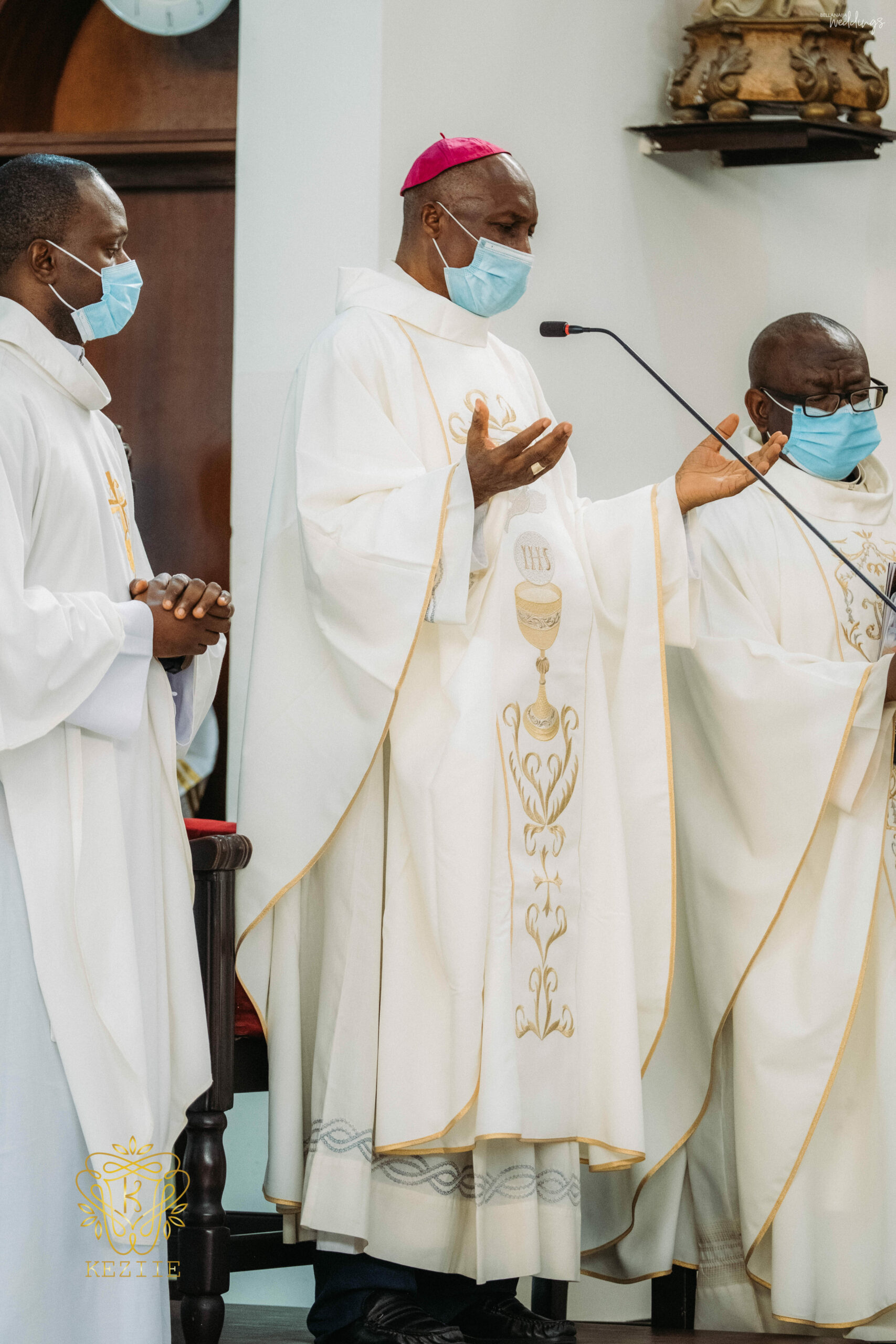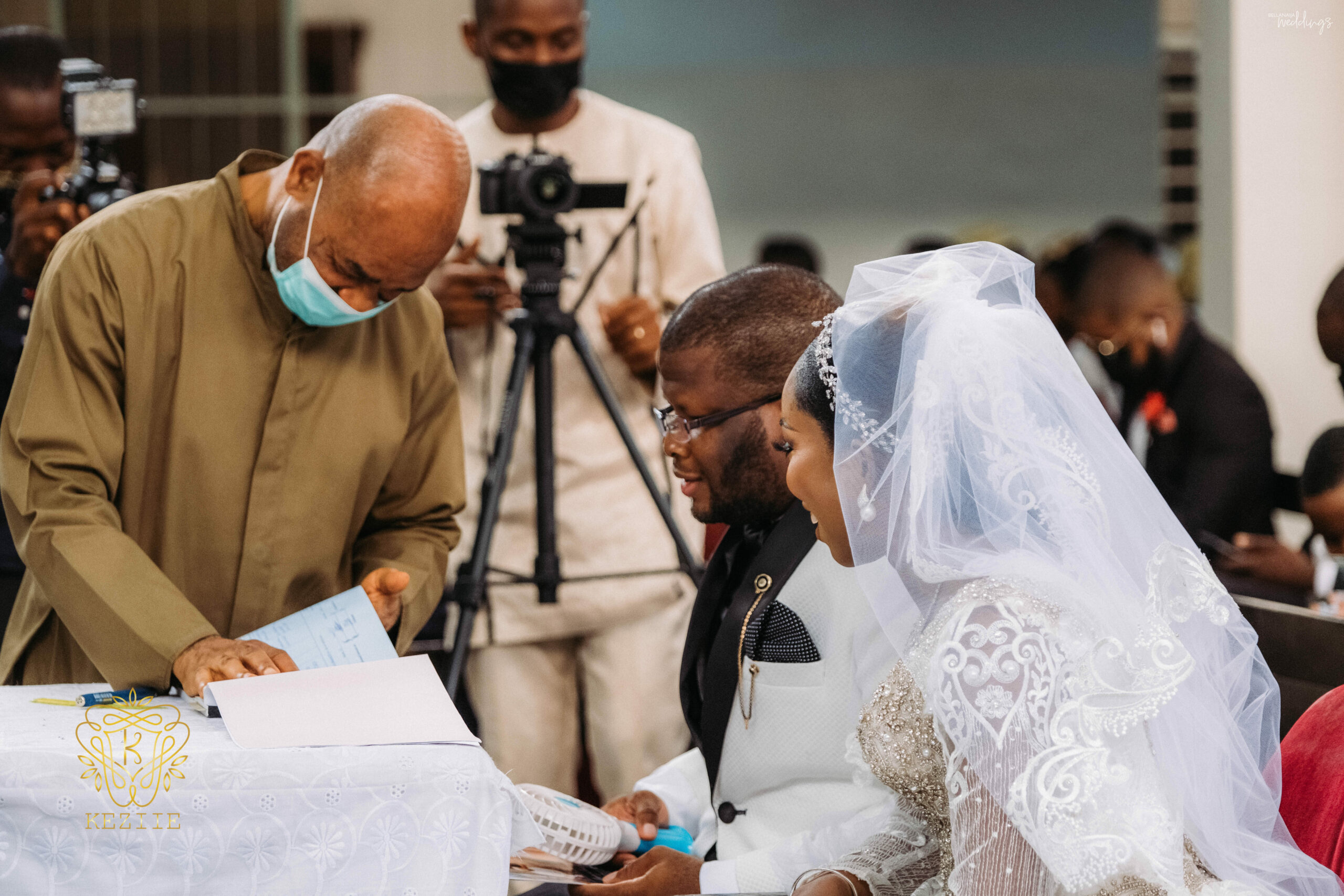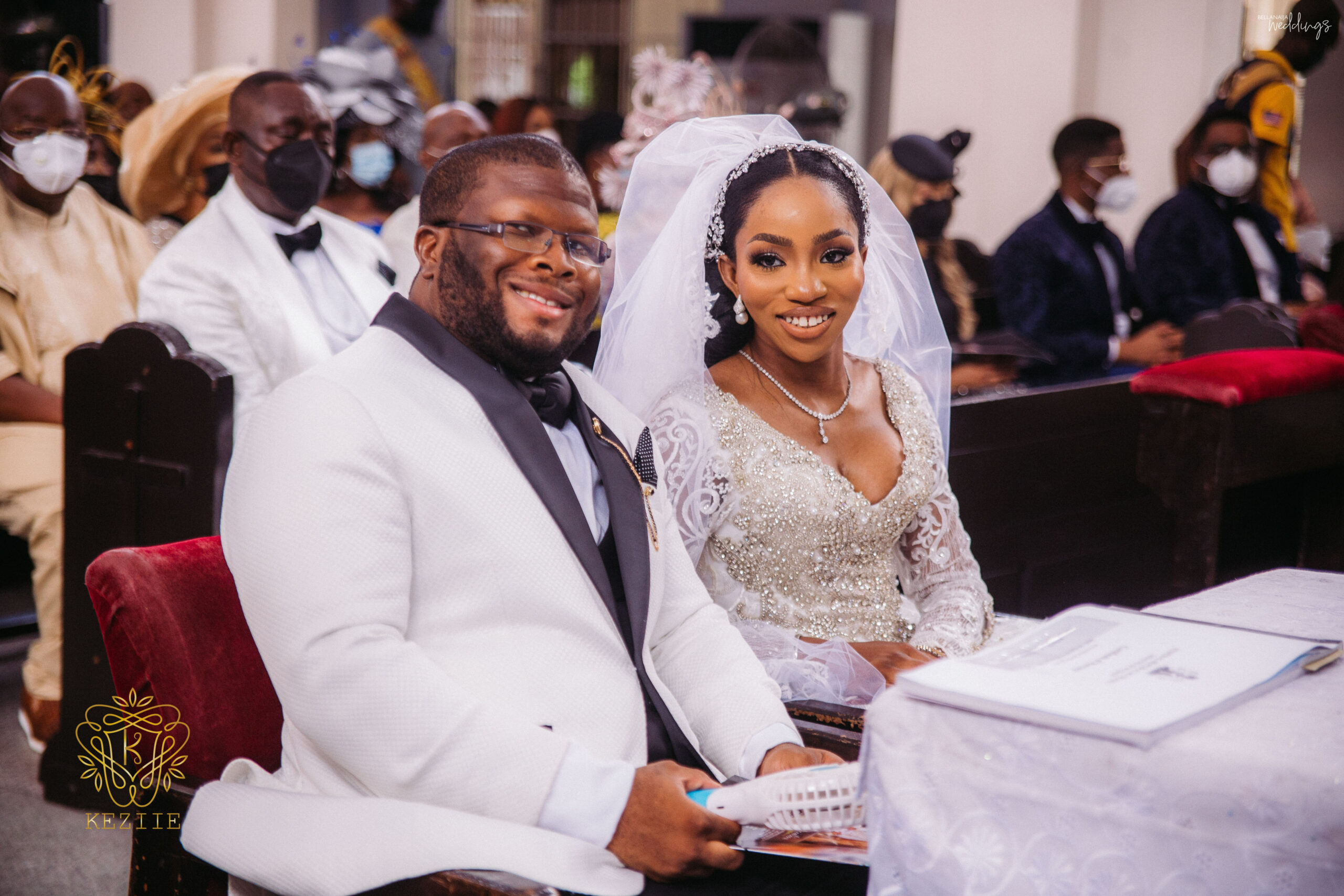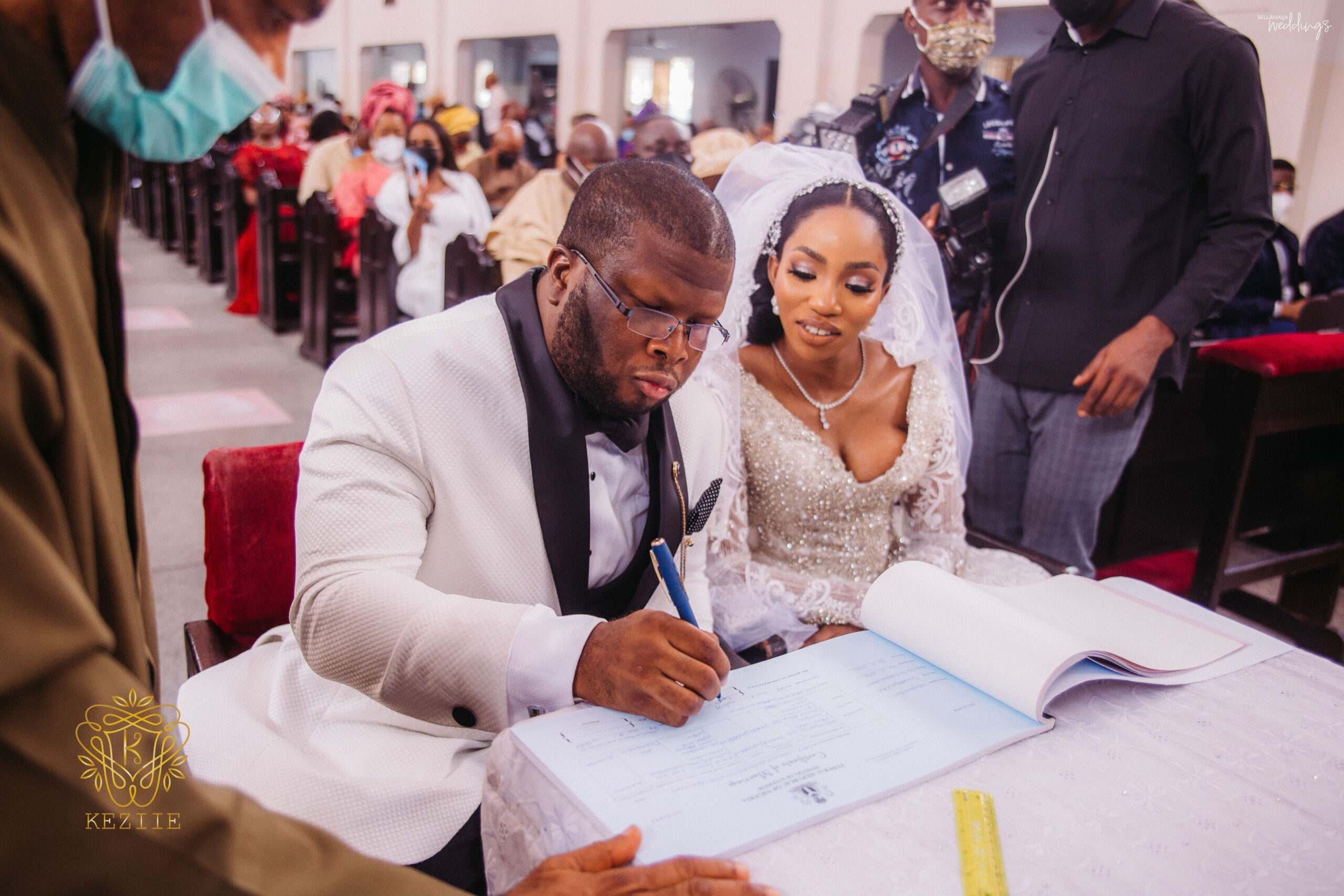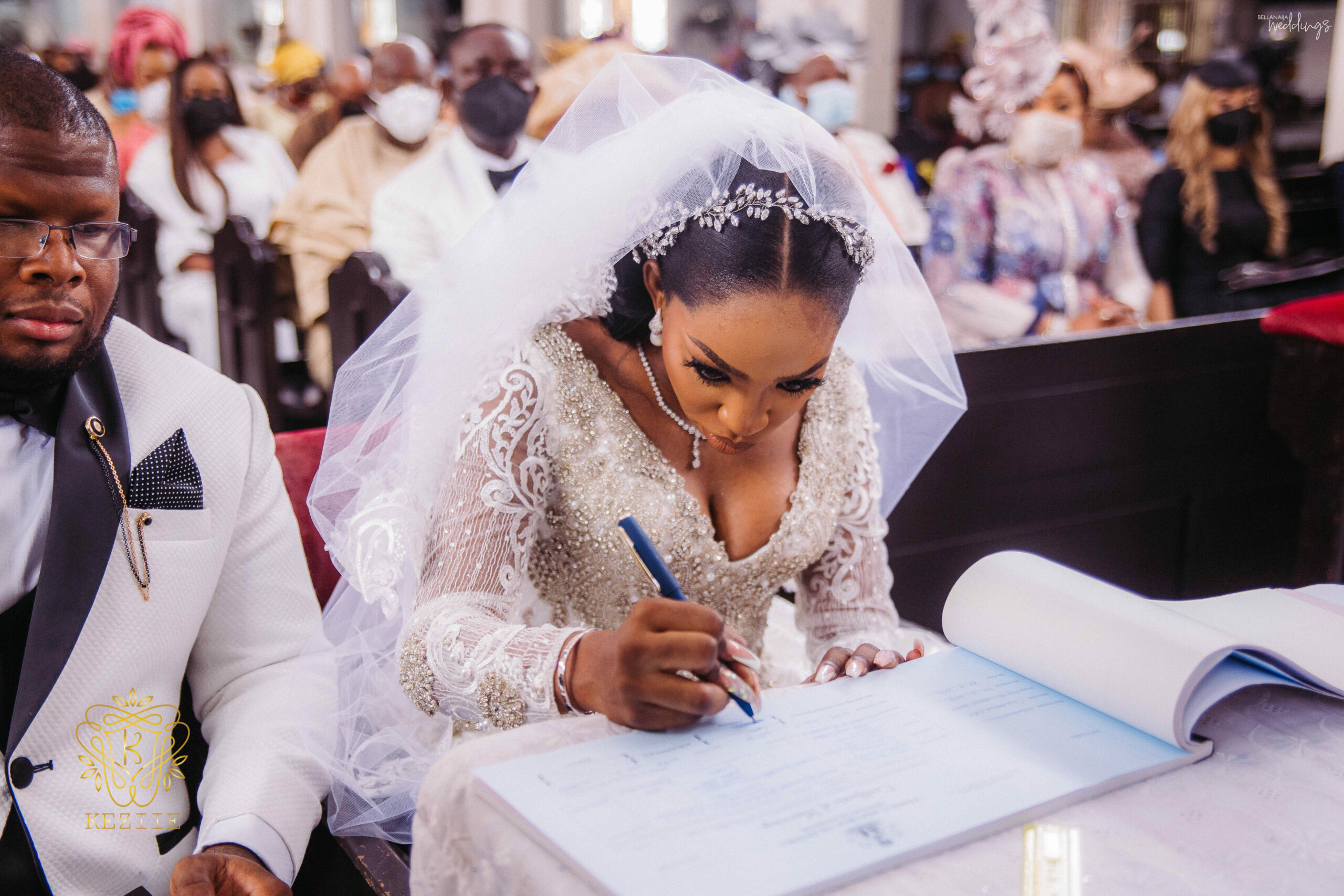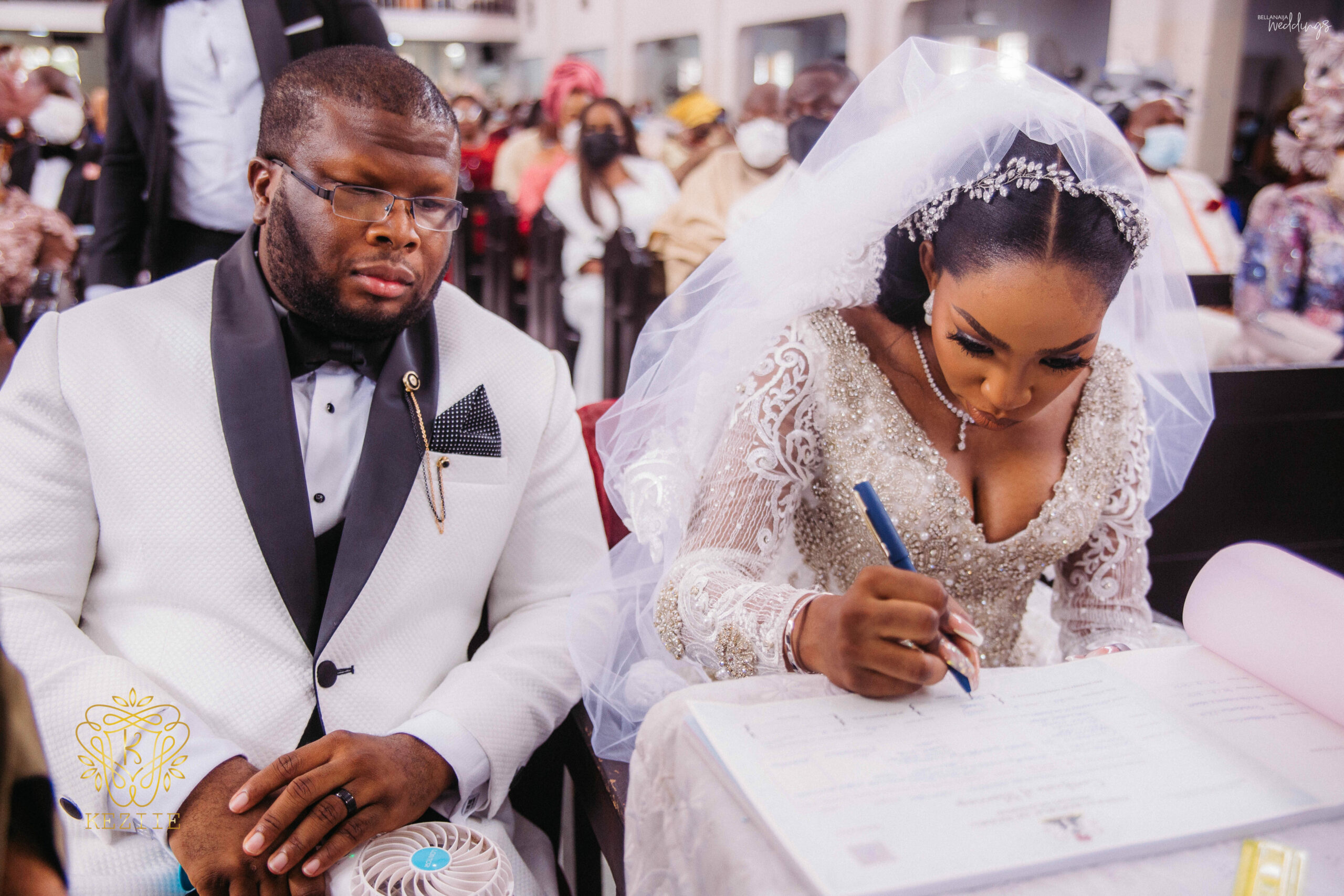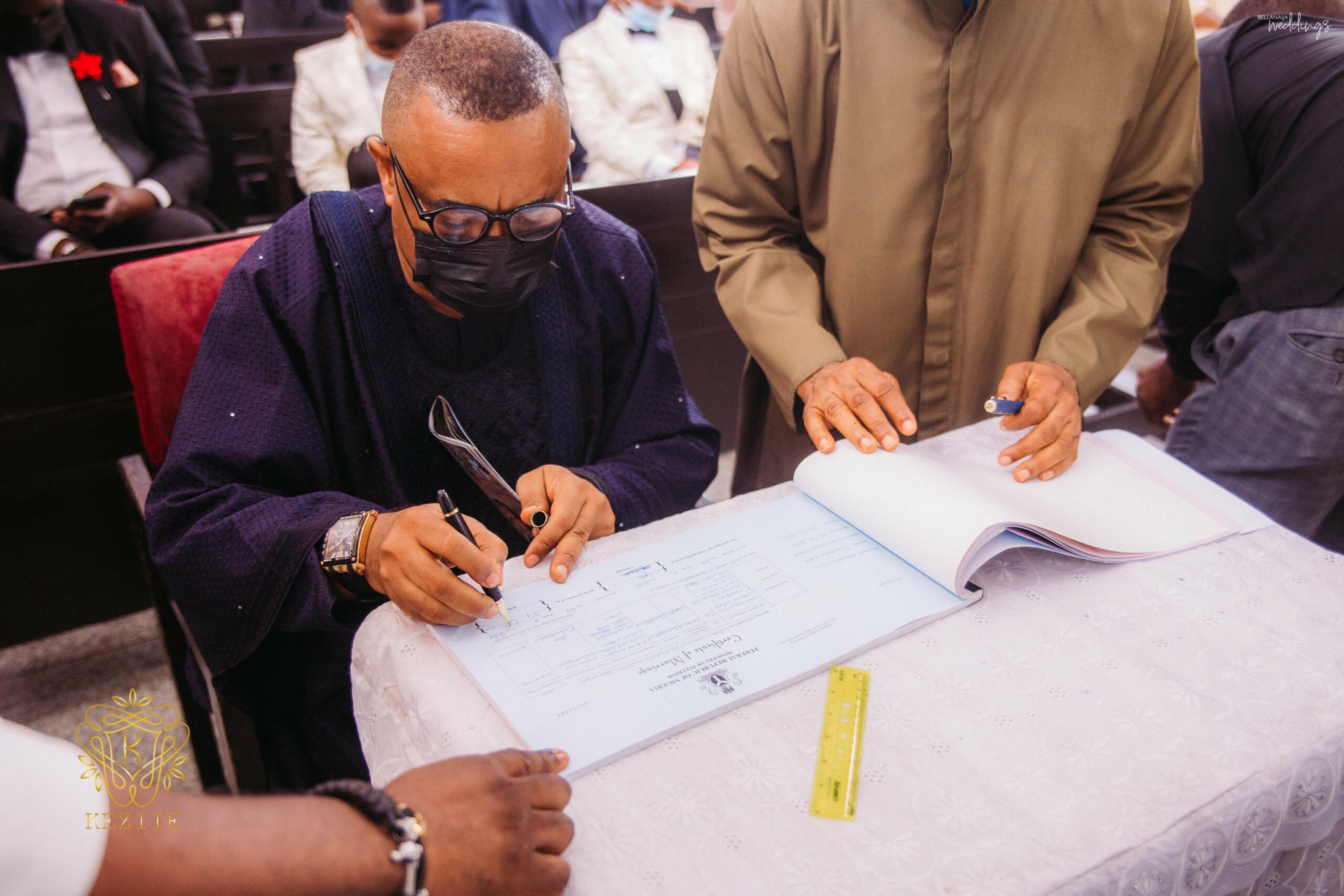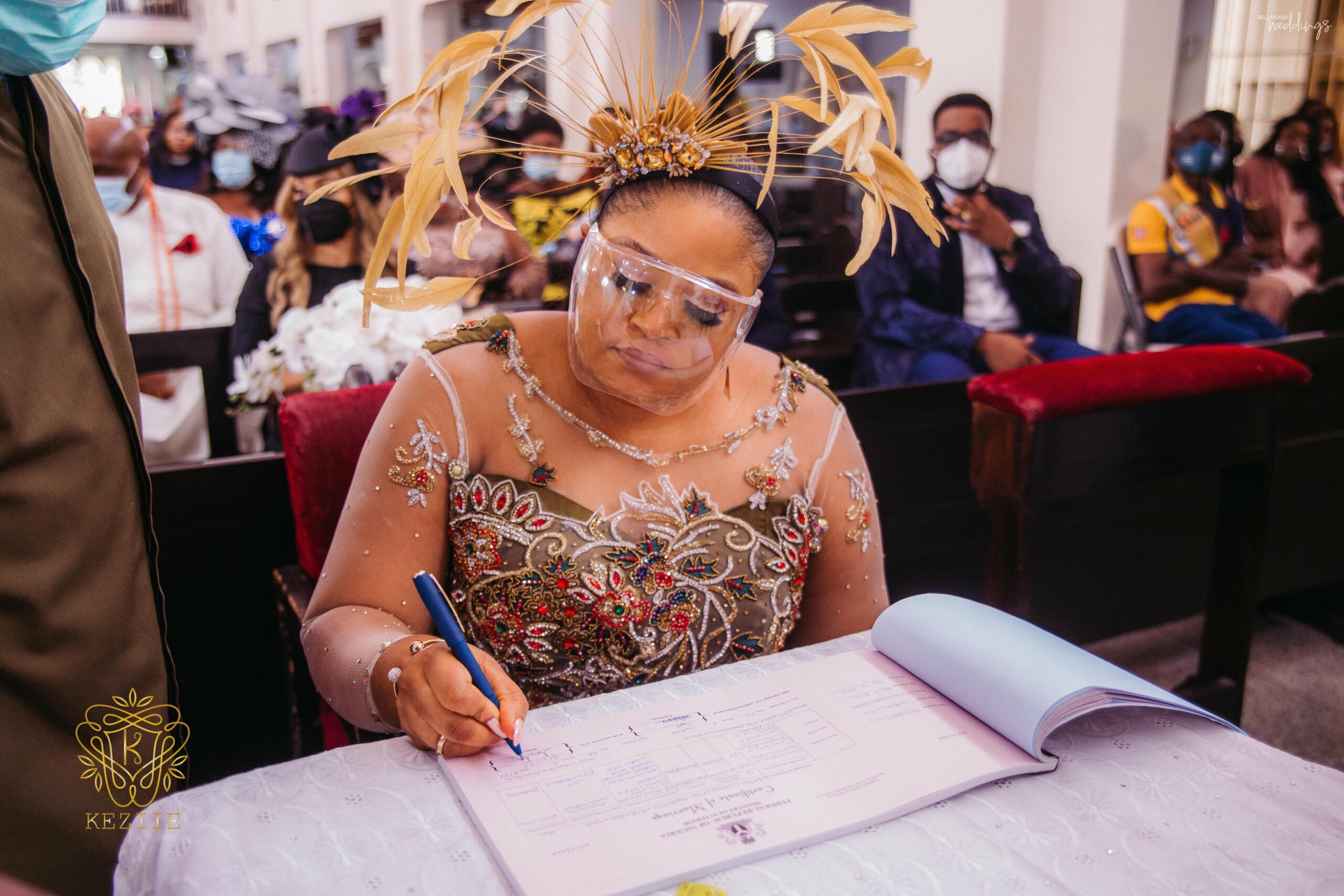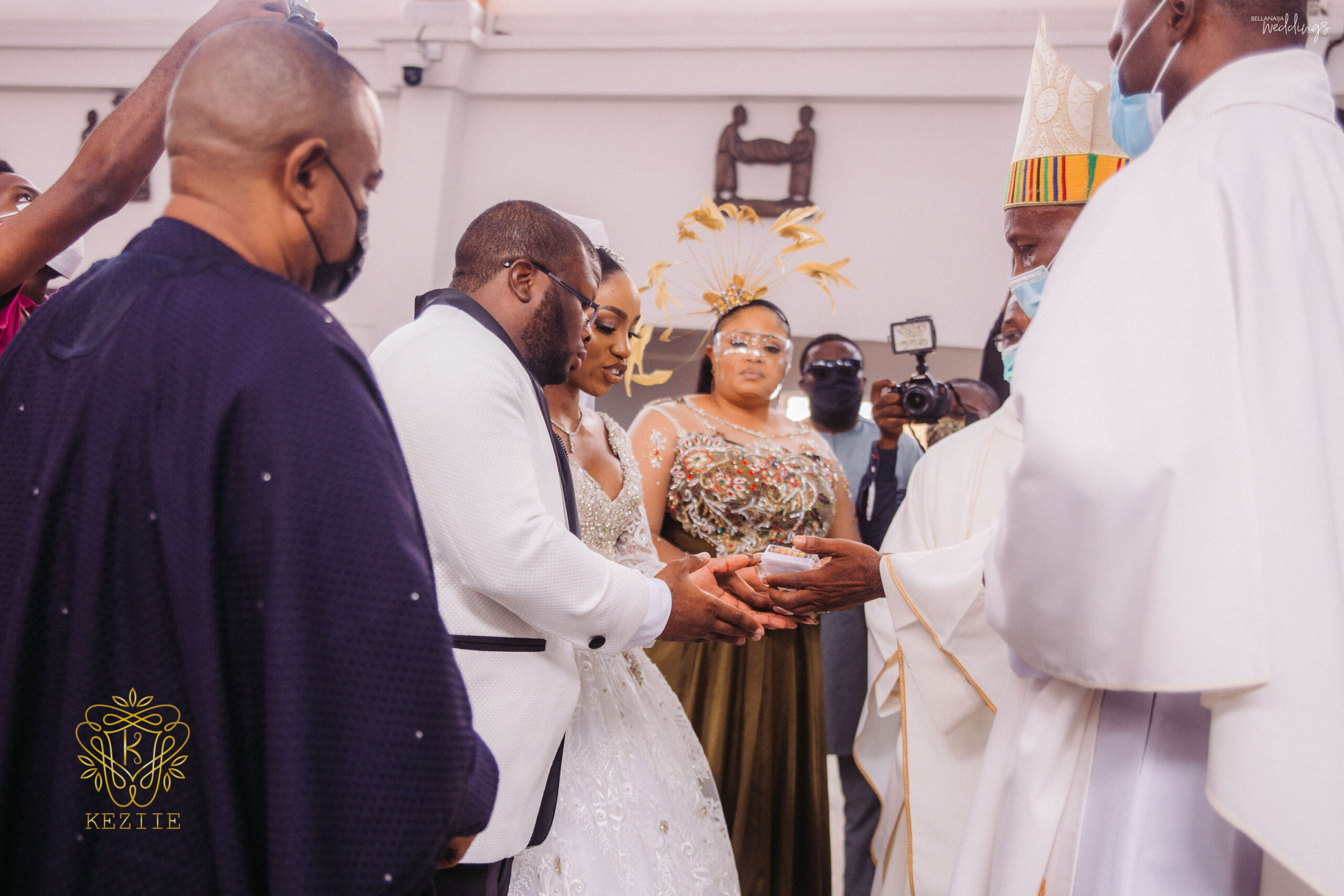 I psyched her to dress up so we go for a dinner date at Koi restaurant in Victoria Island. Then we would visit my brother for a small party. After the dinner date, we stopped by at my apartment, which had been well devoted for an intimate proposal, to pick up "something".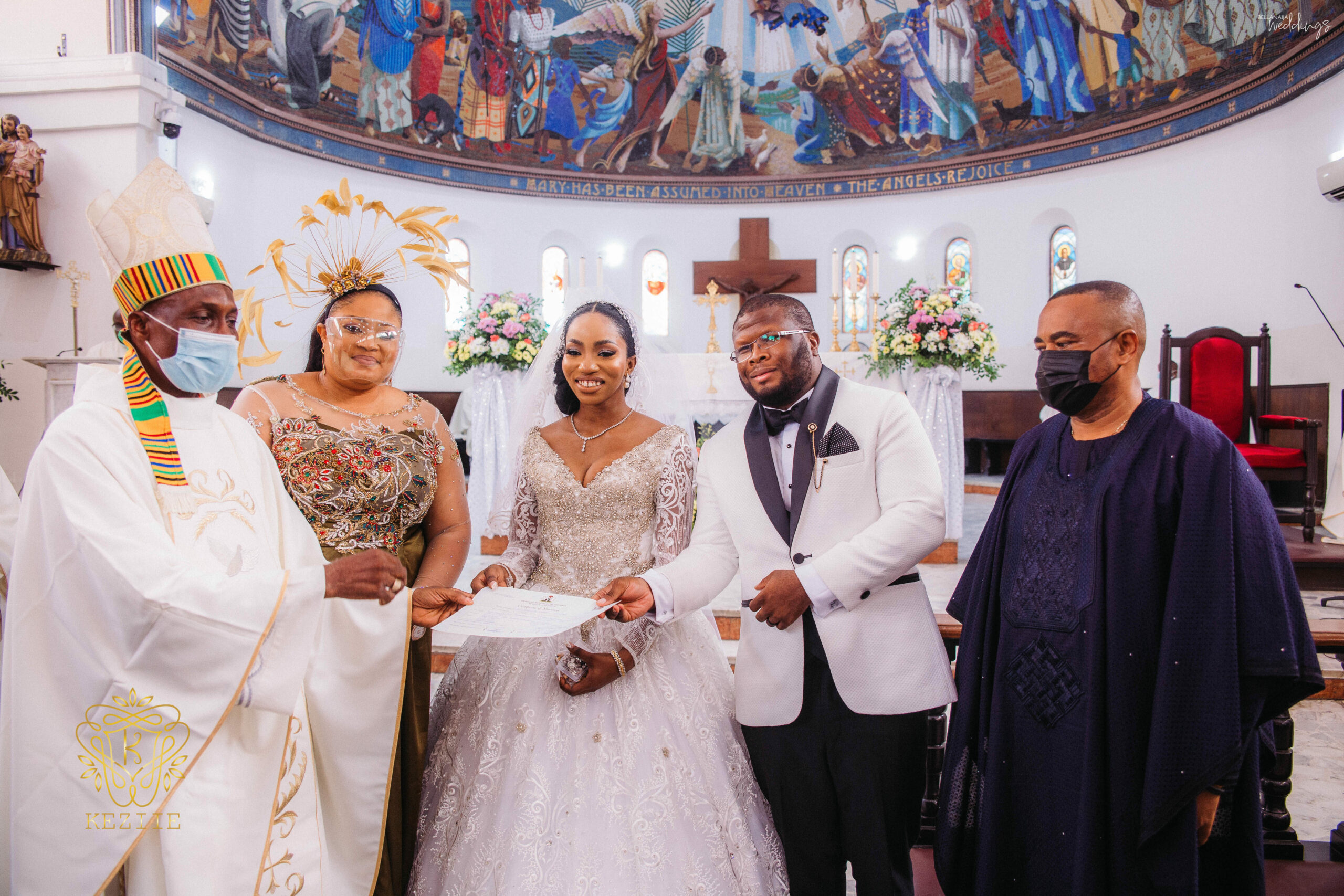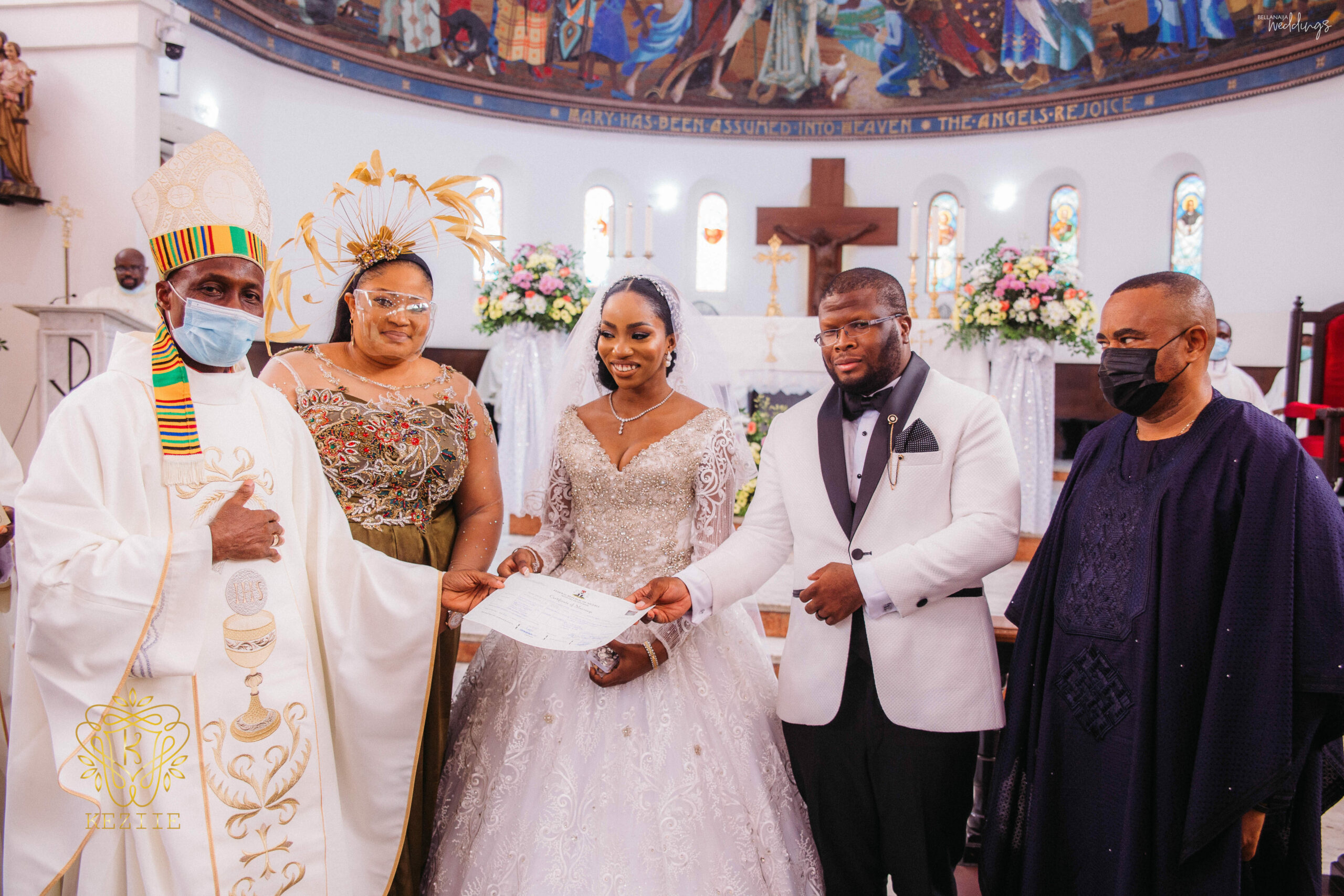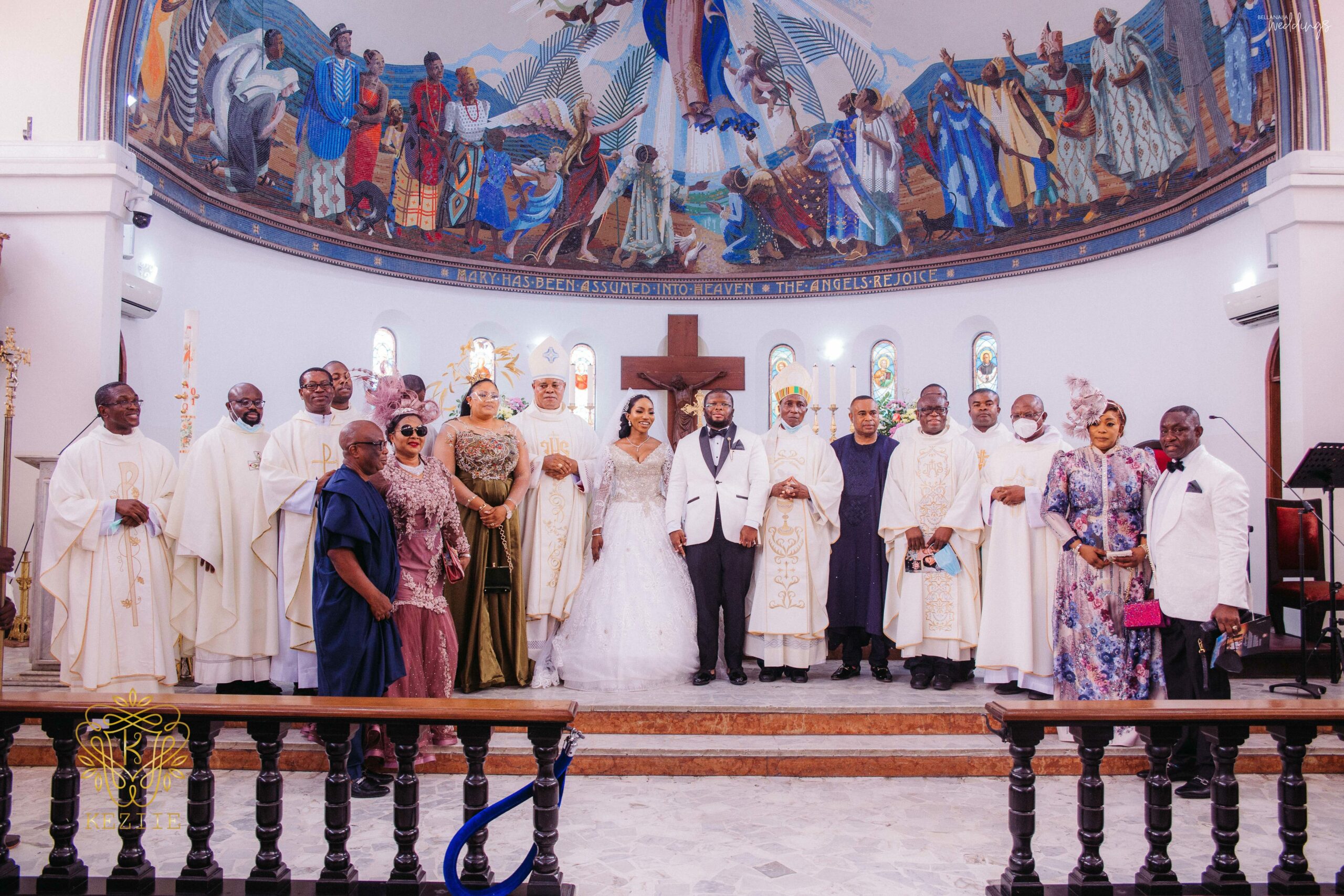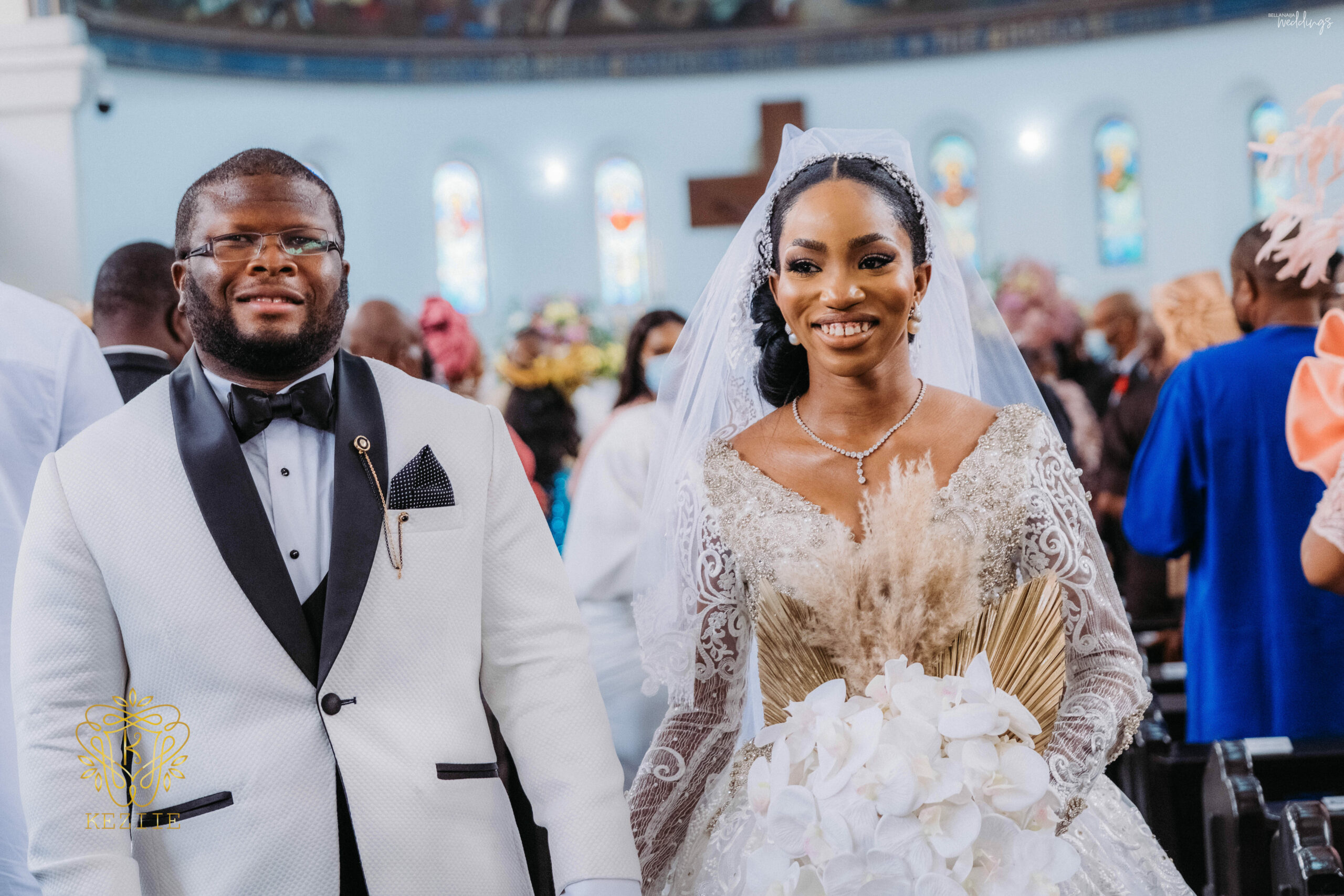 She wanted to assist me and went up together. I opened the door as the lights were out, I walked her in, lights came on and she was speechless & very emotional. I went on one knee and asked her to be my wife.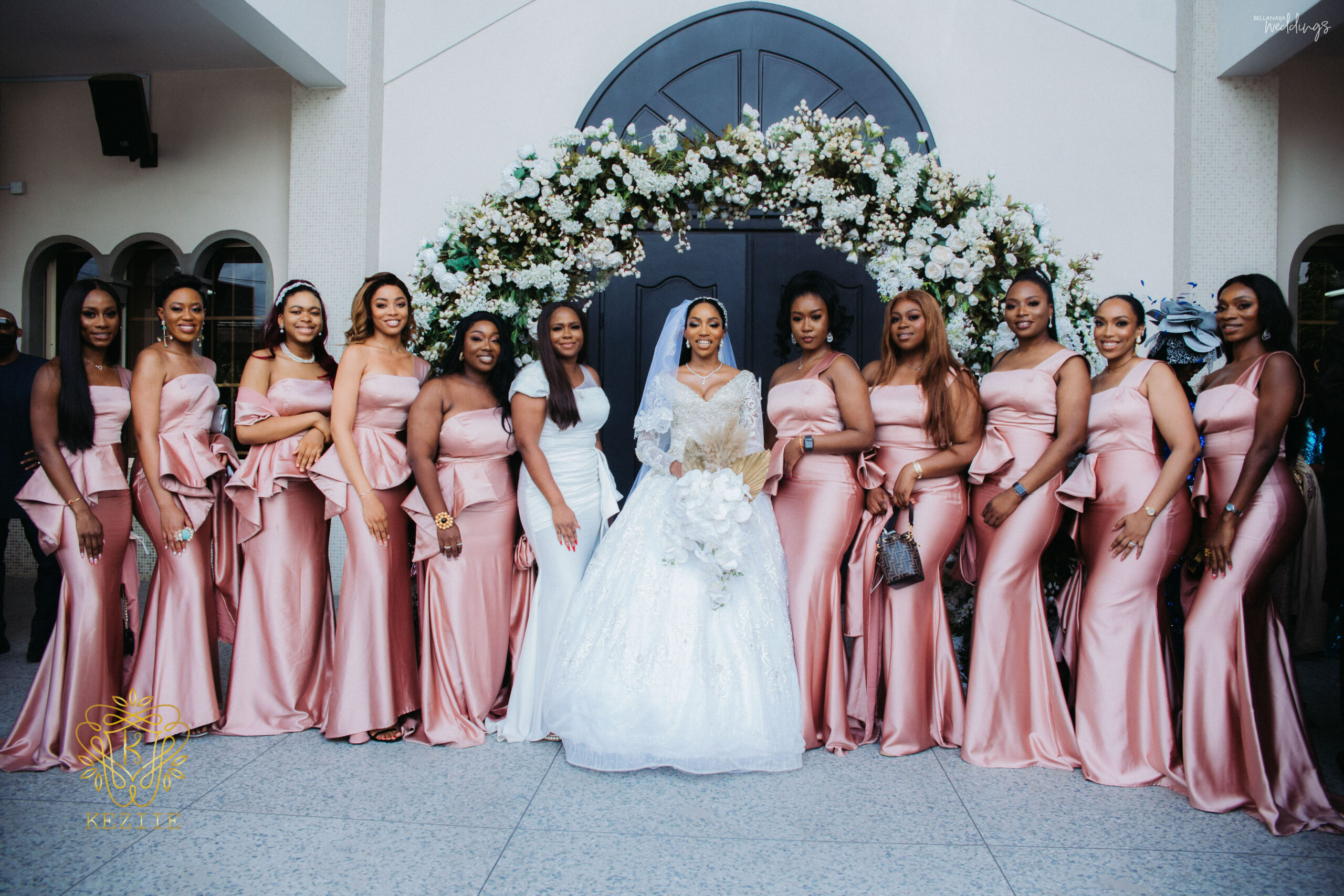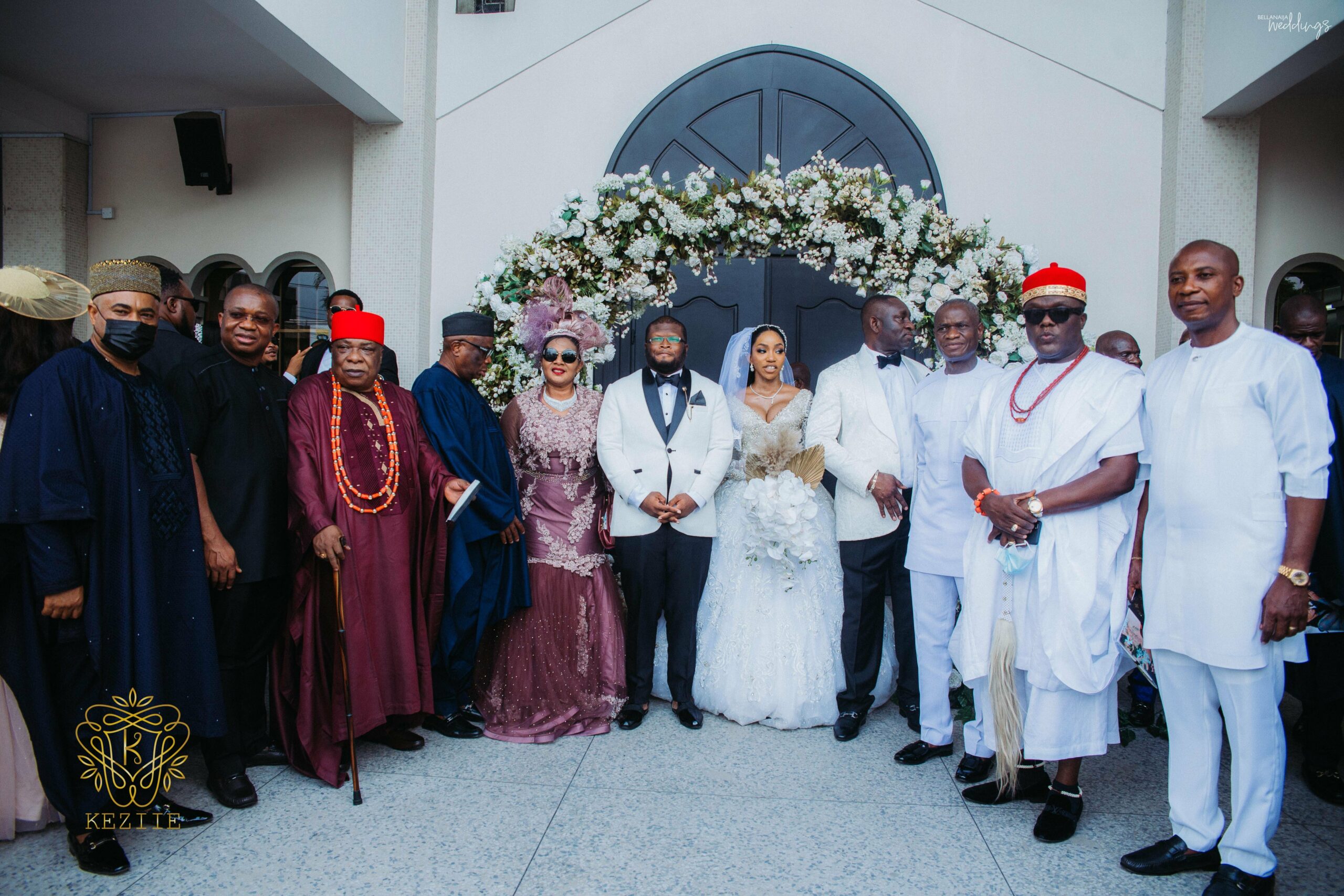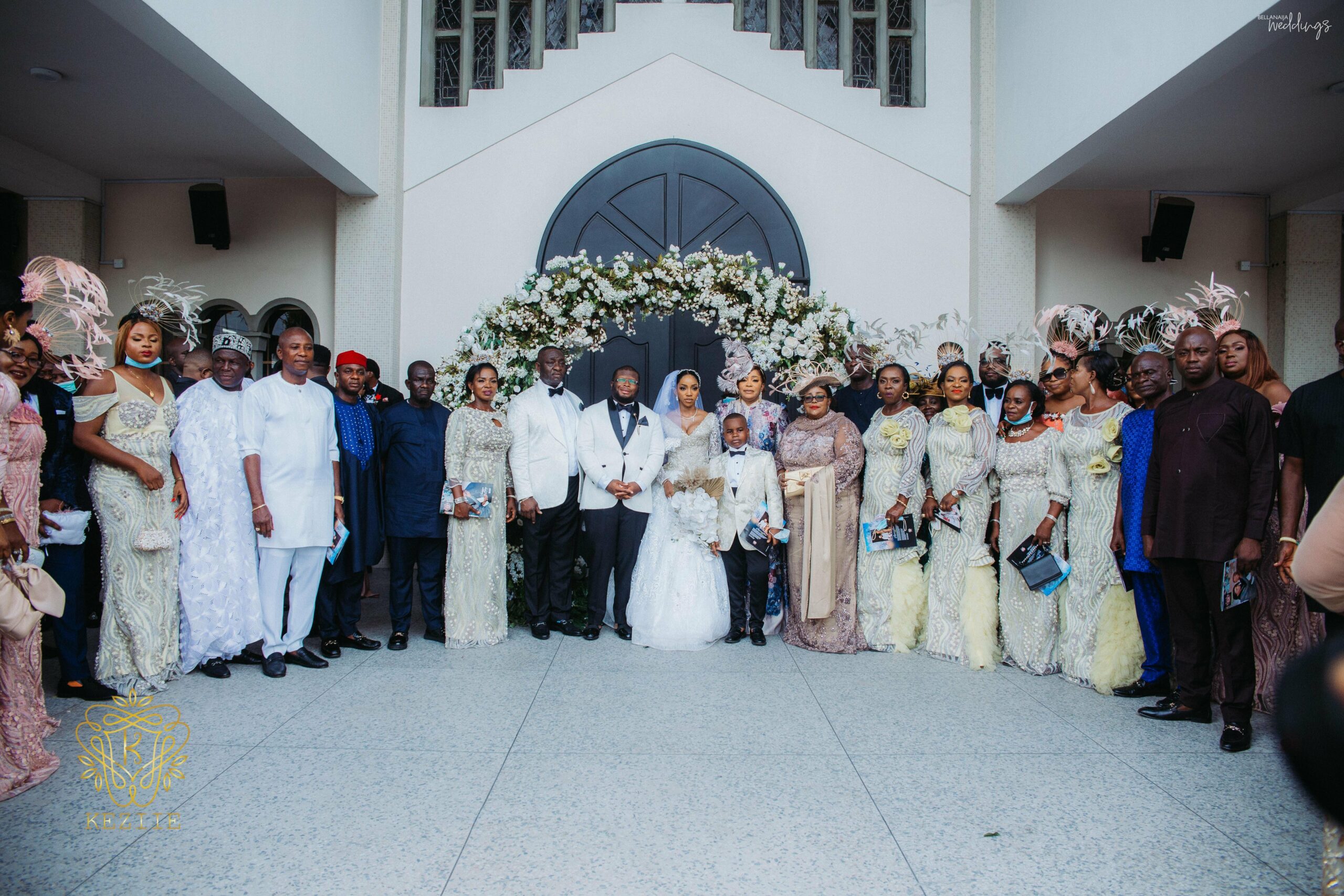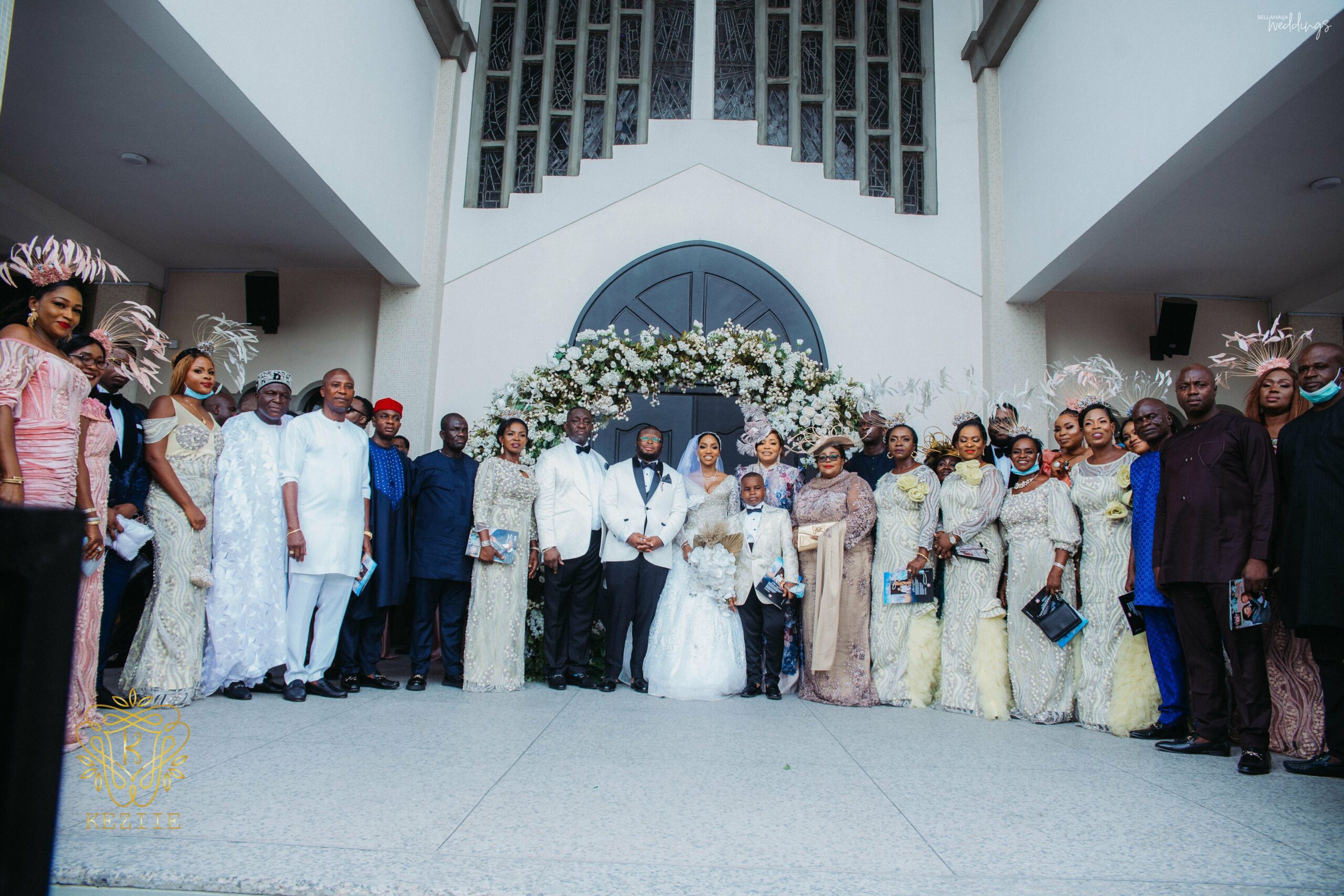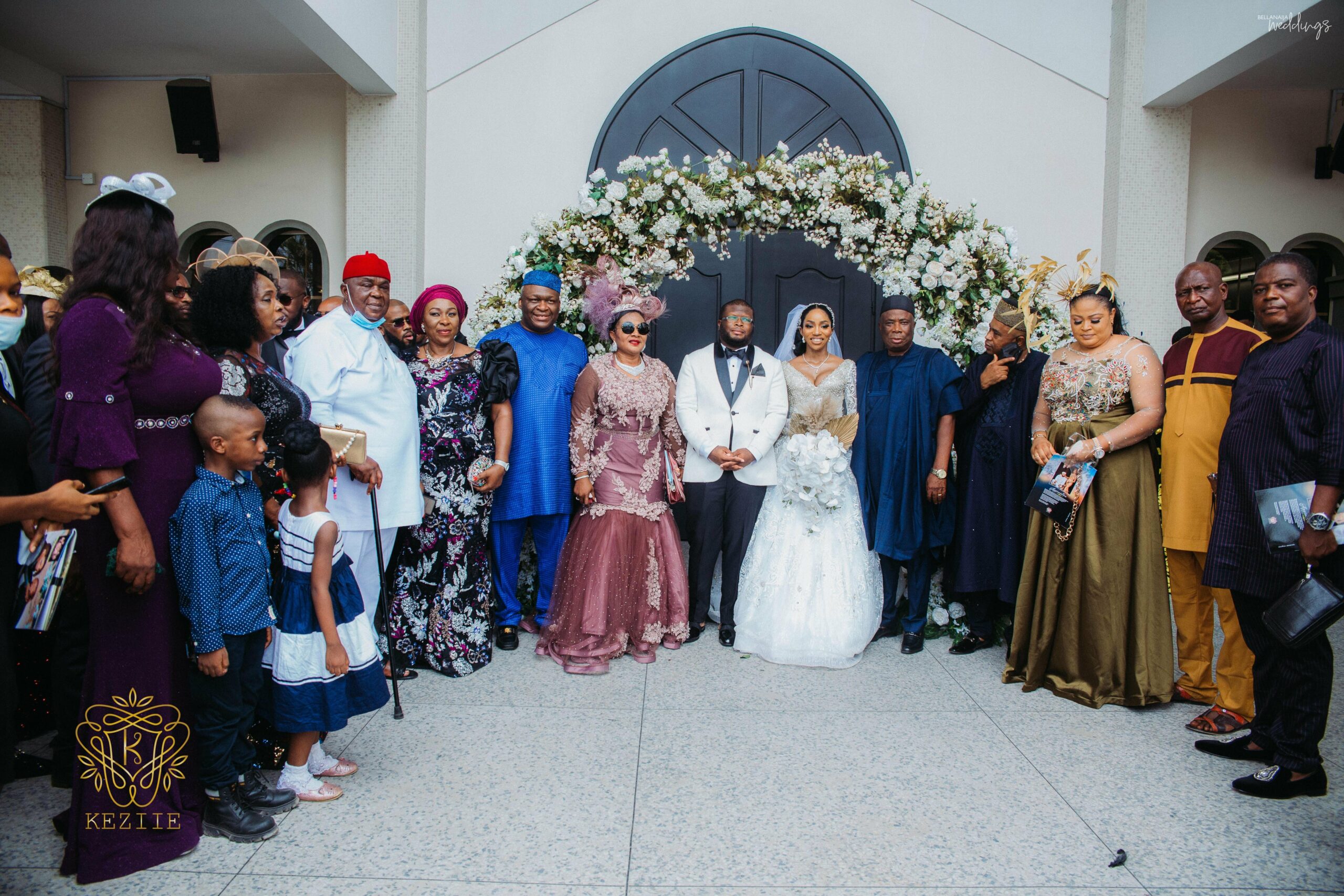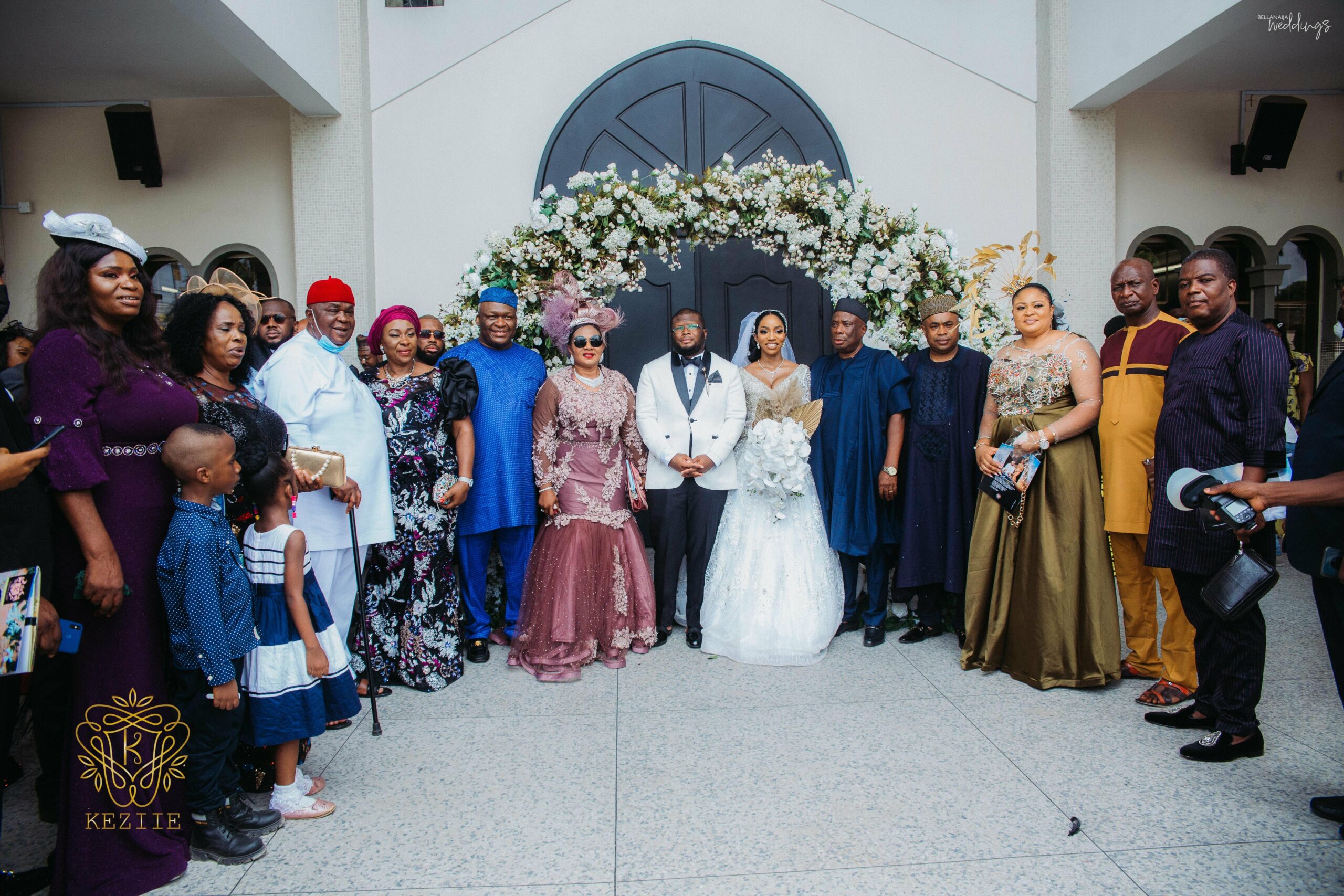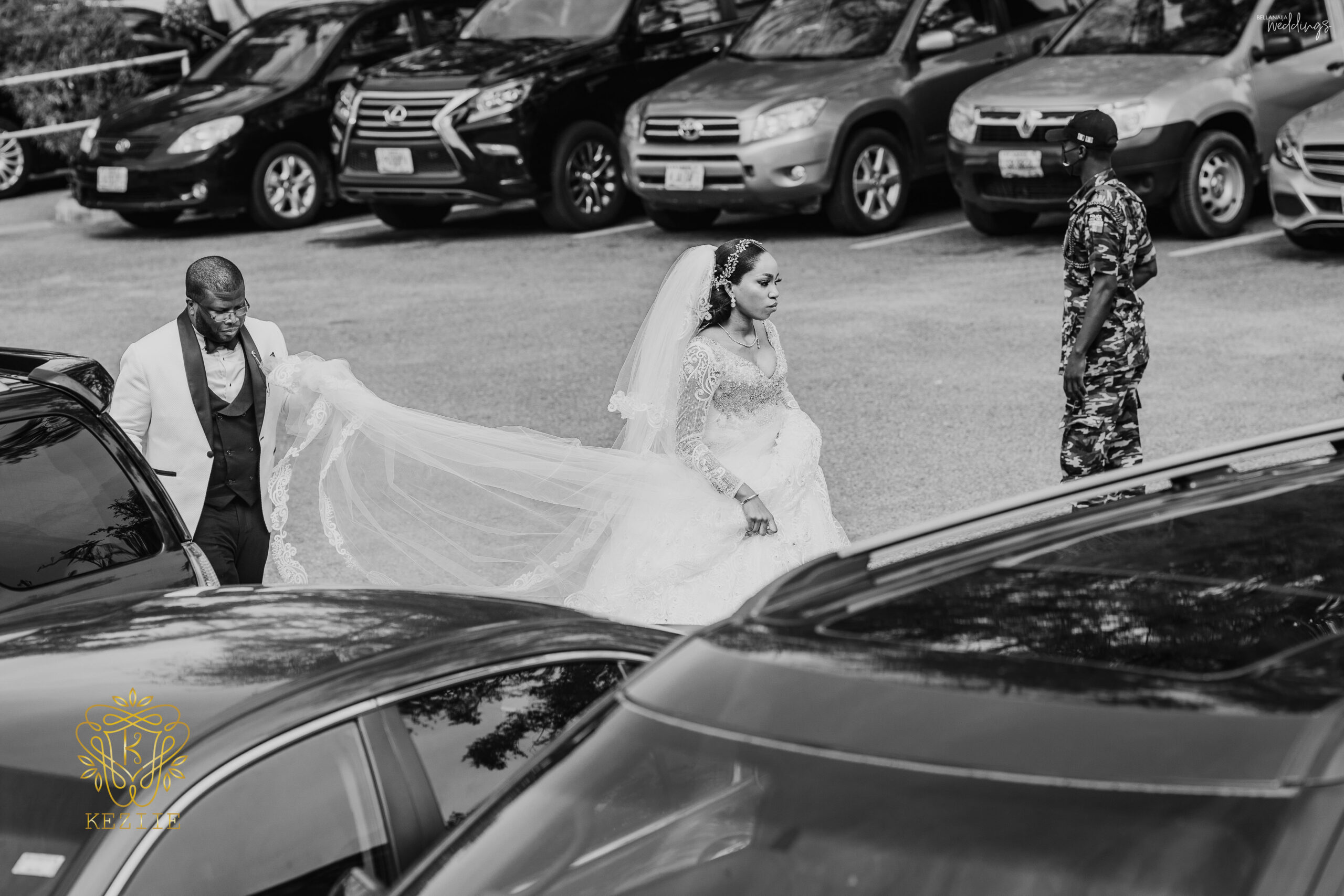 Reception time and it's about to be a movie.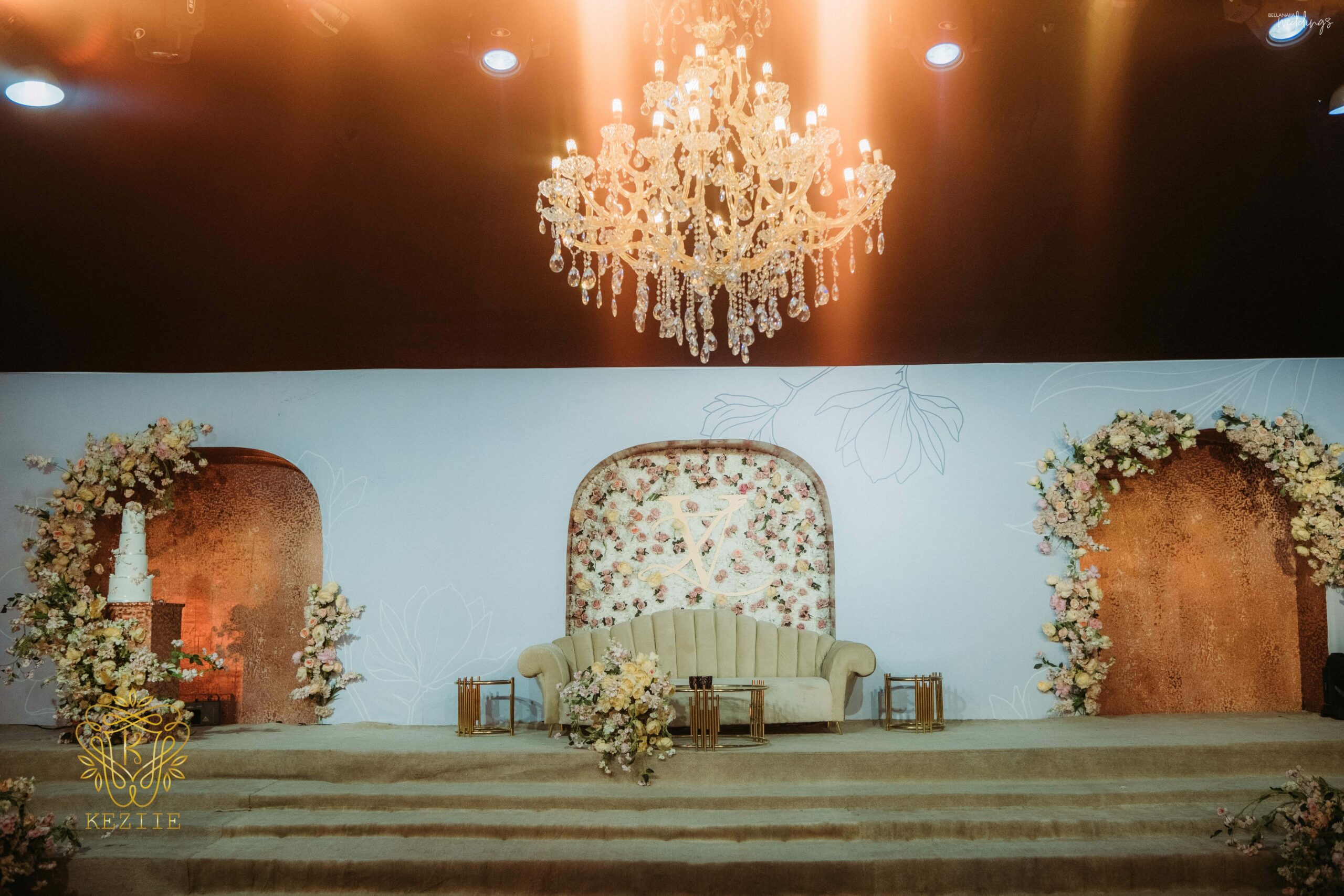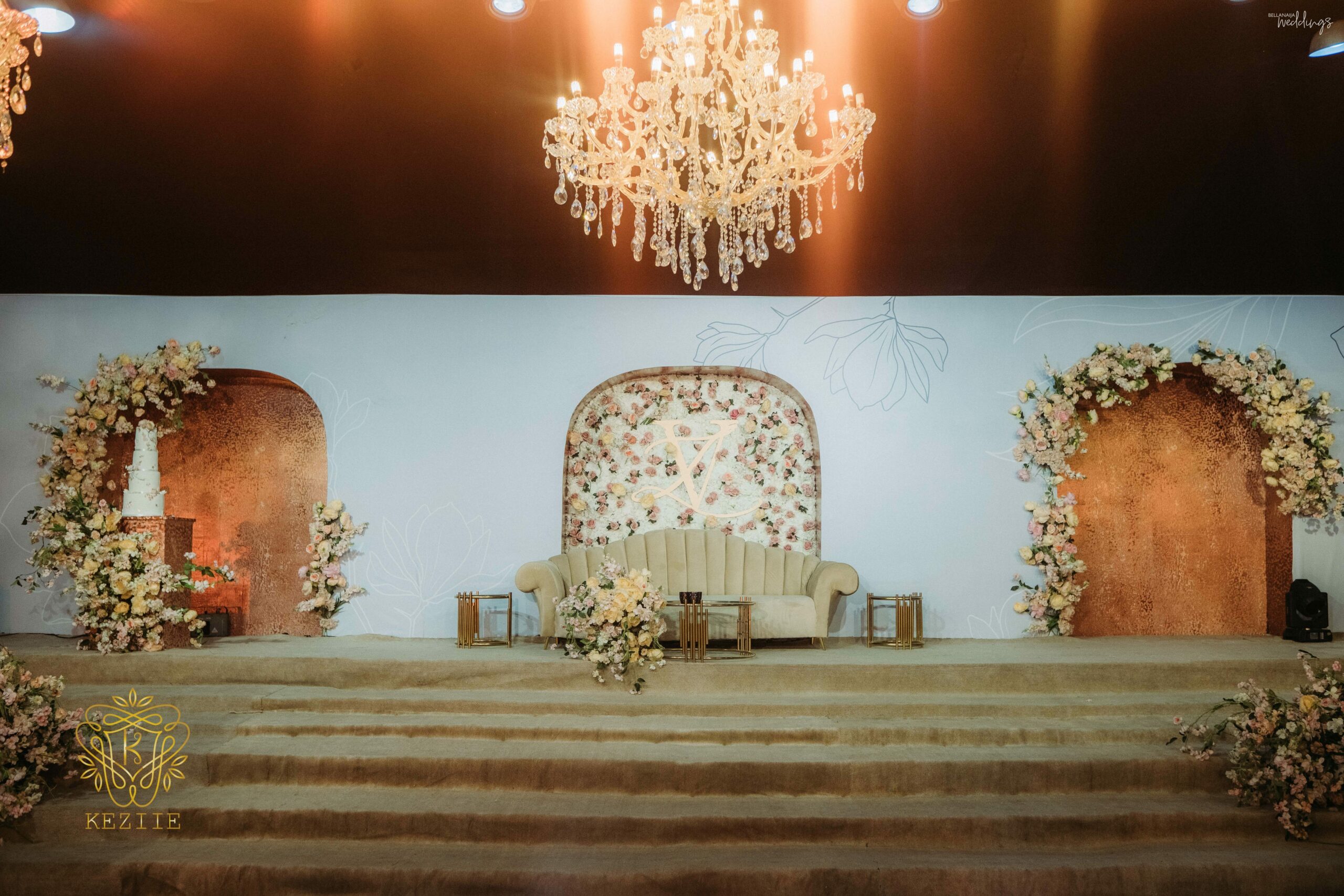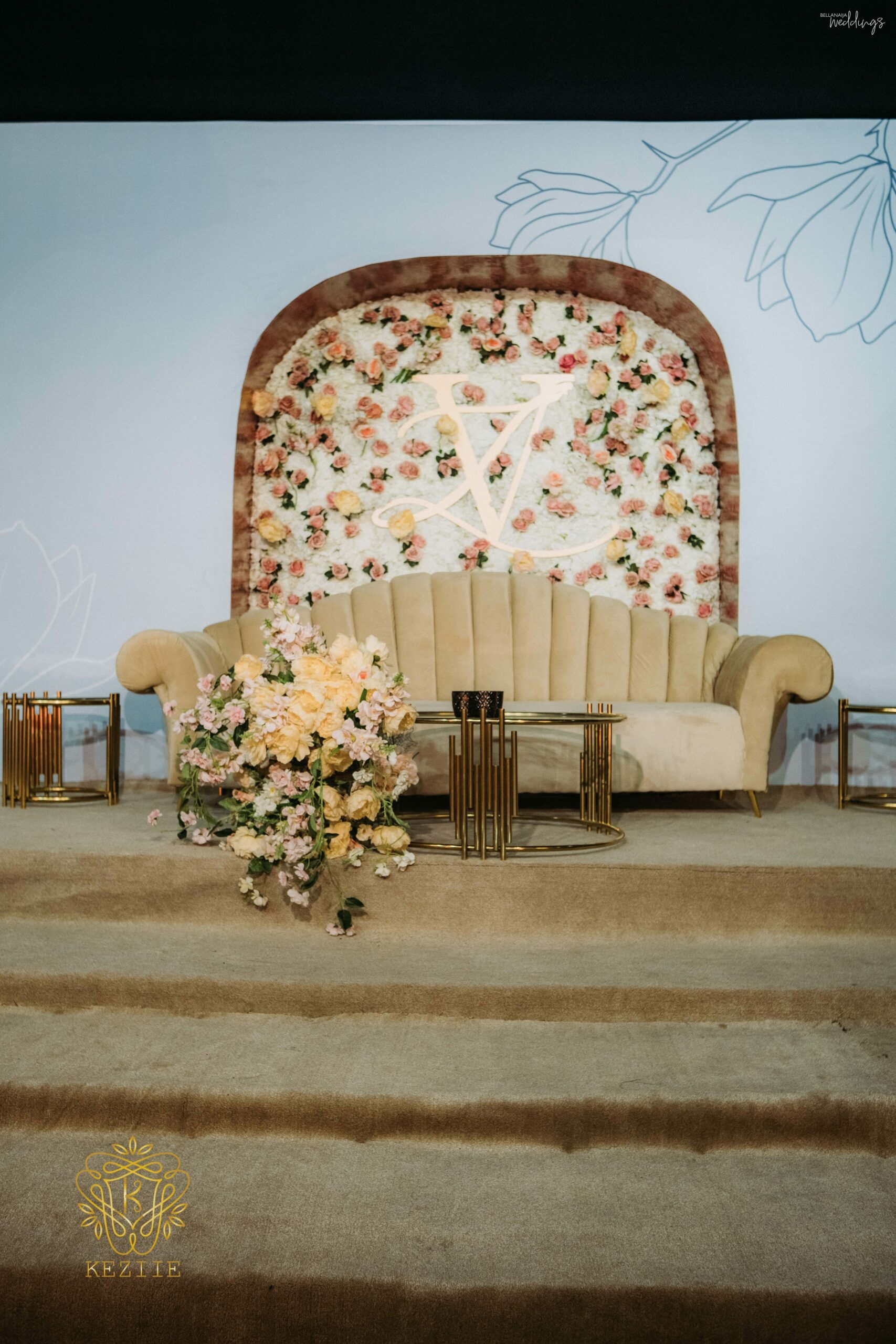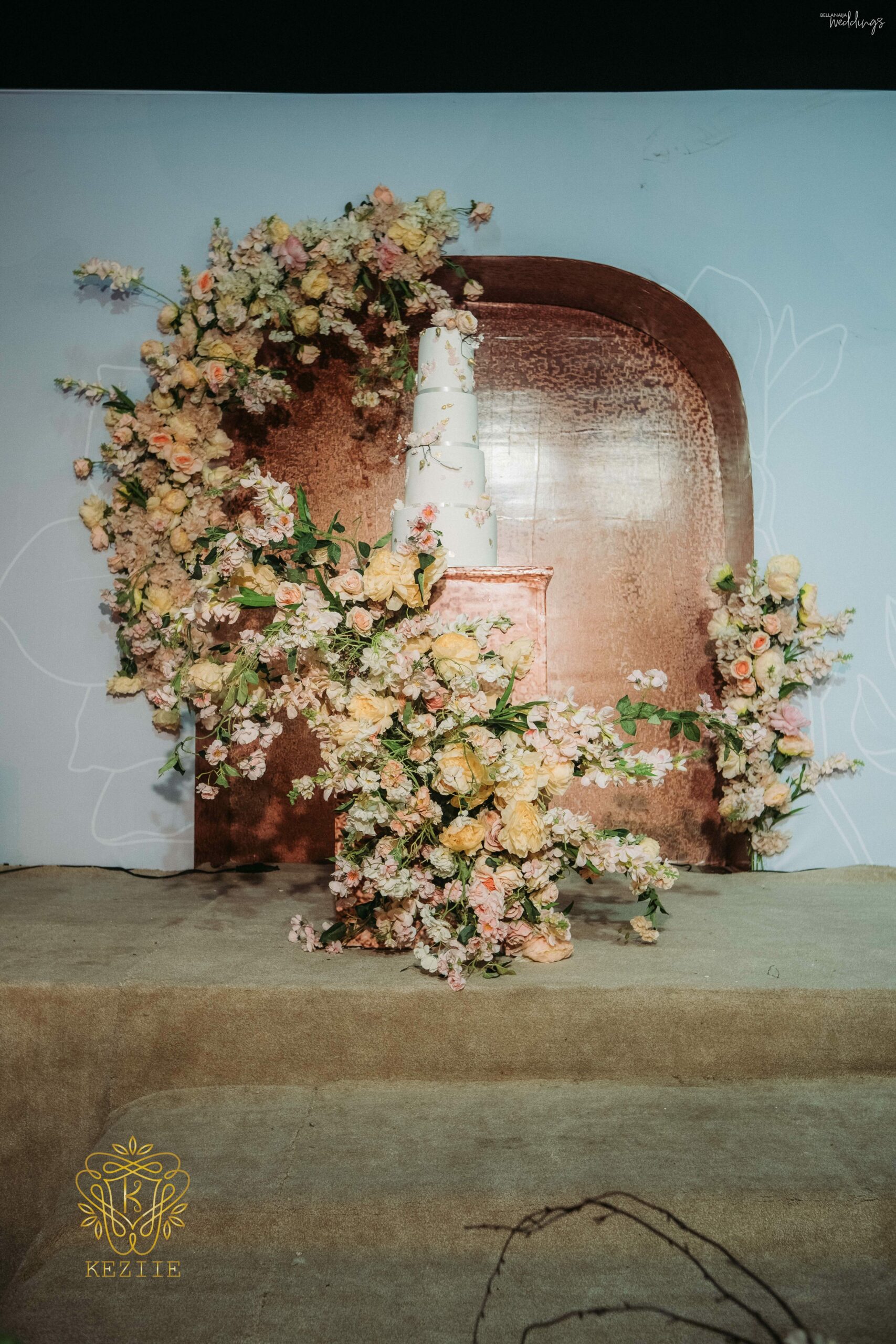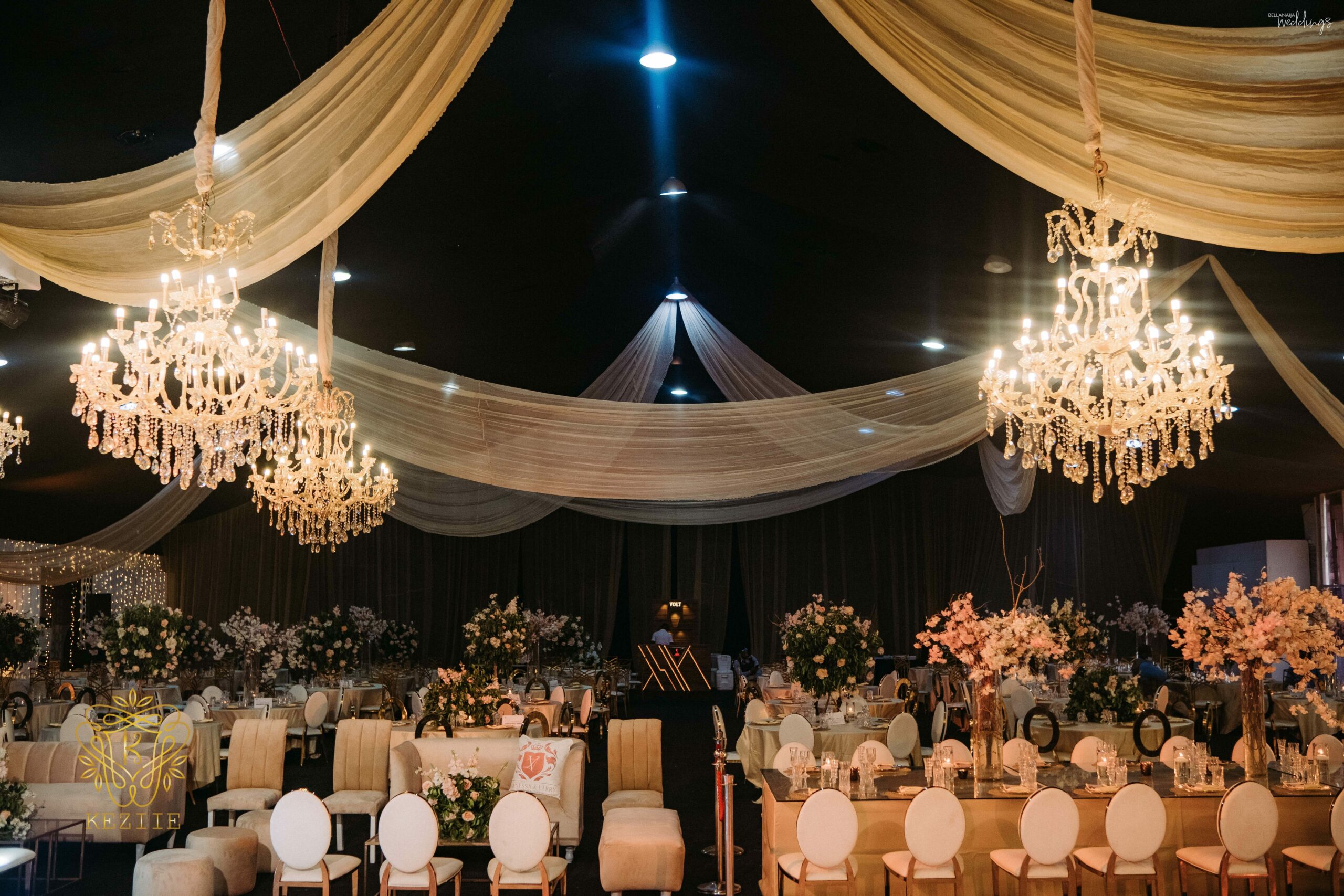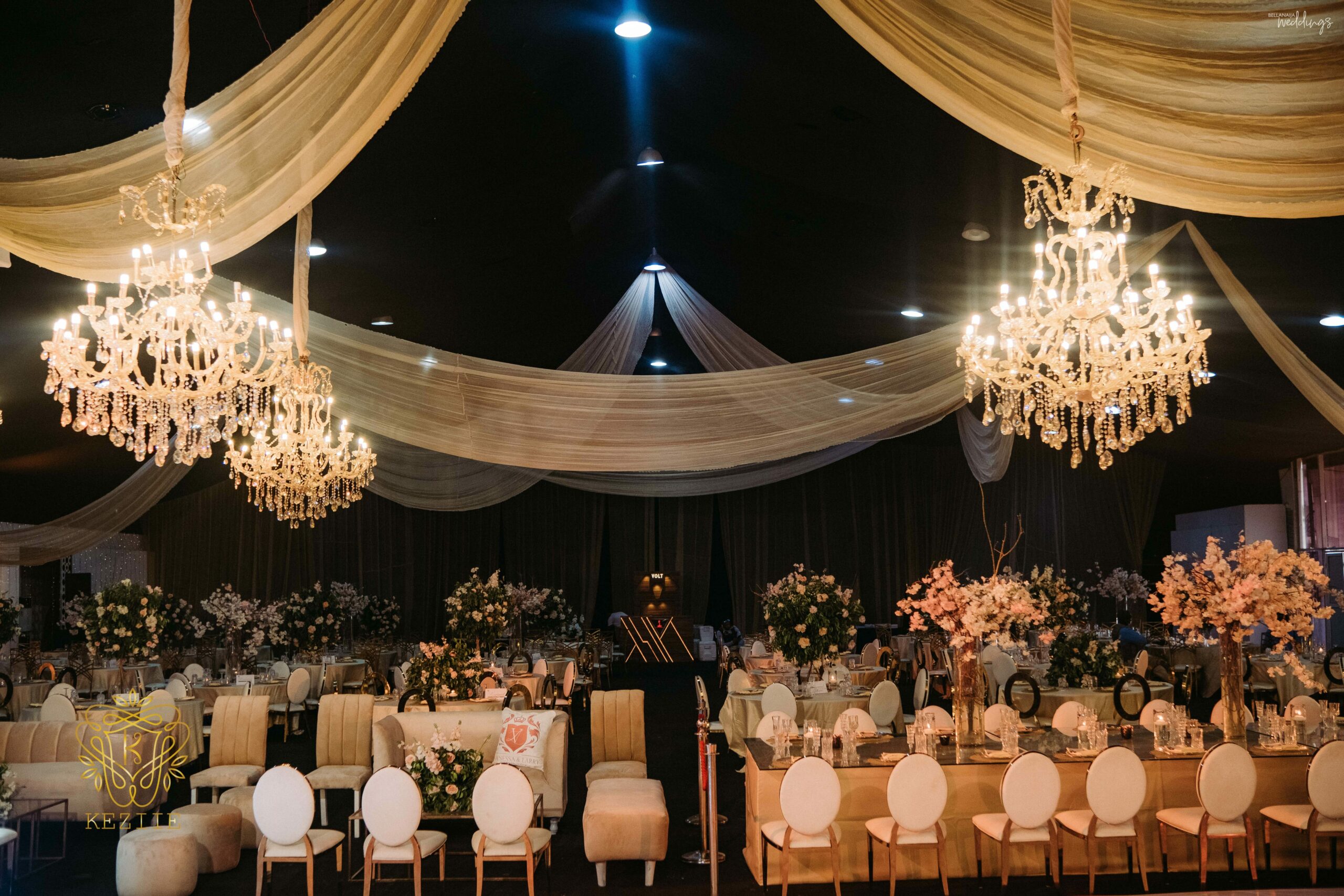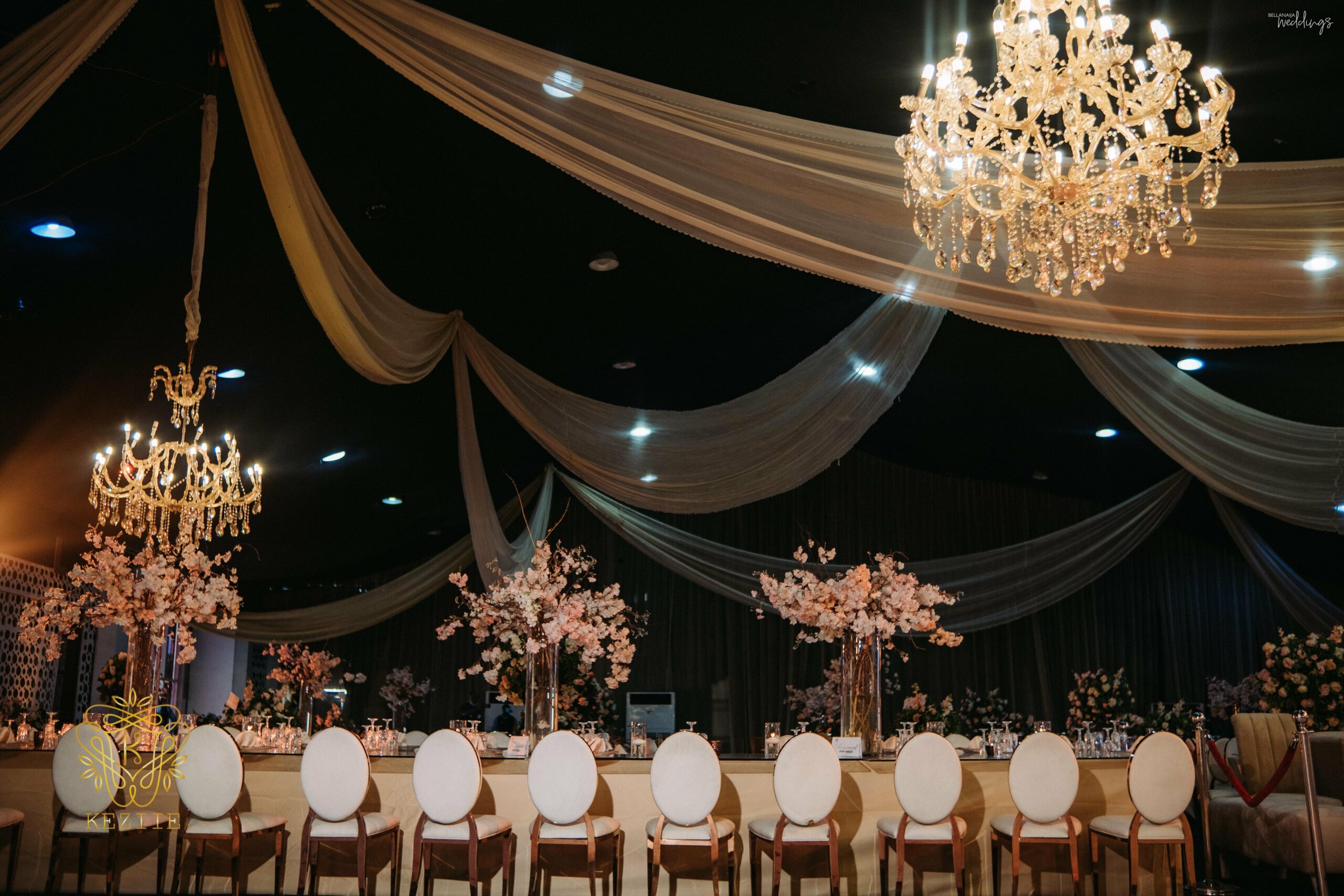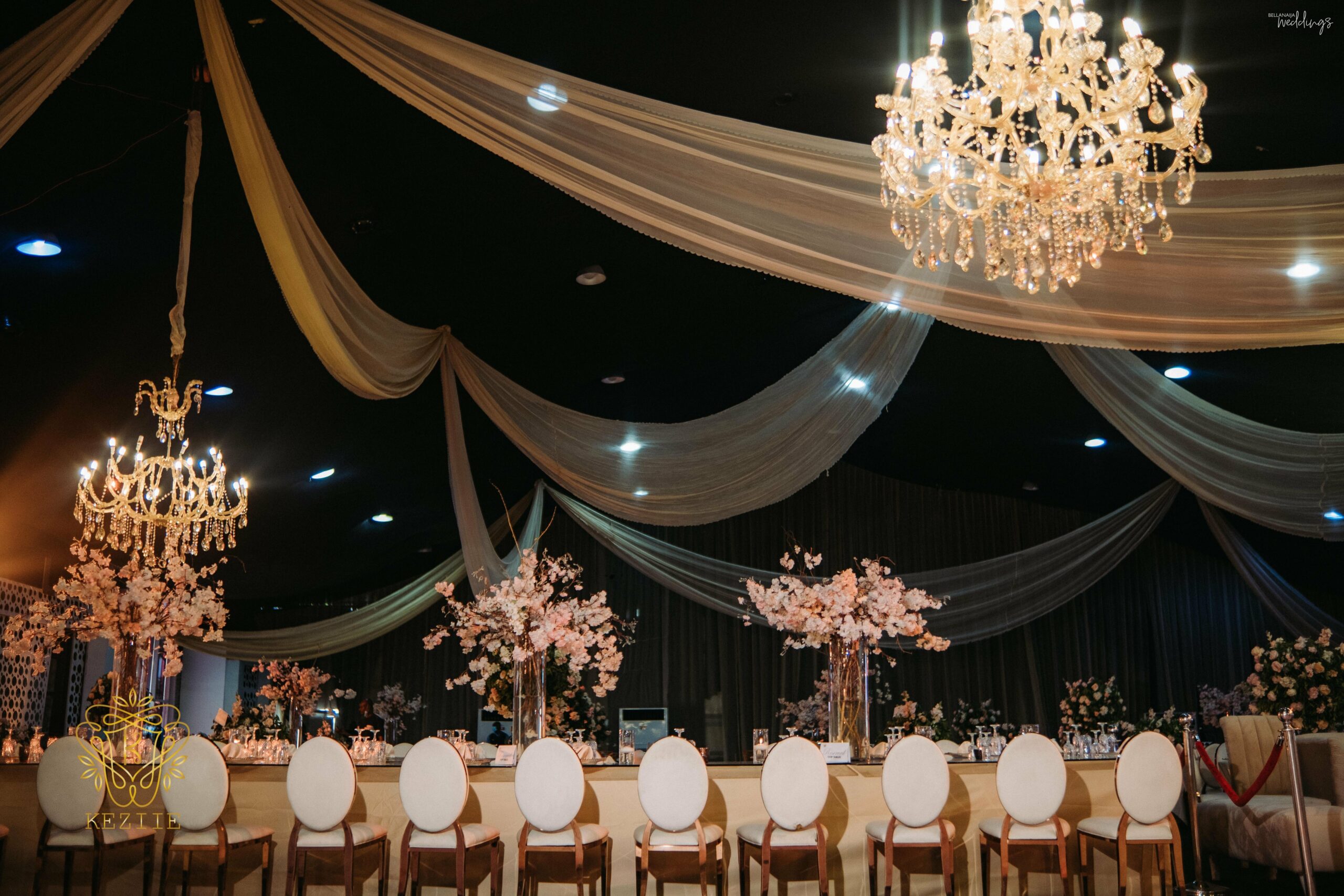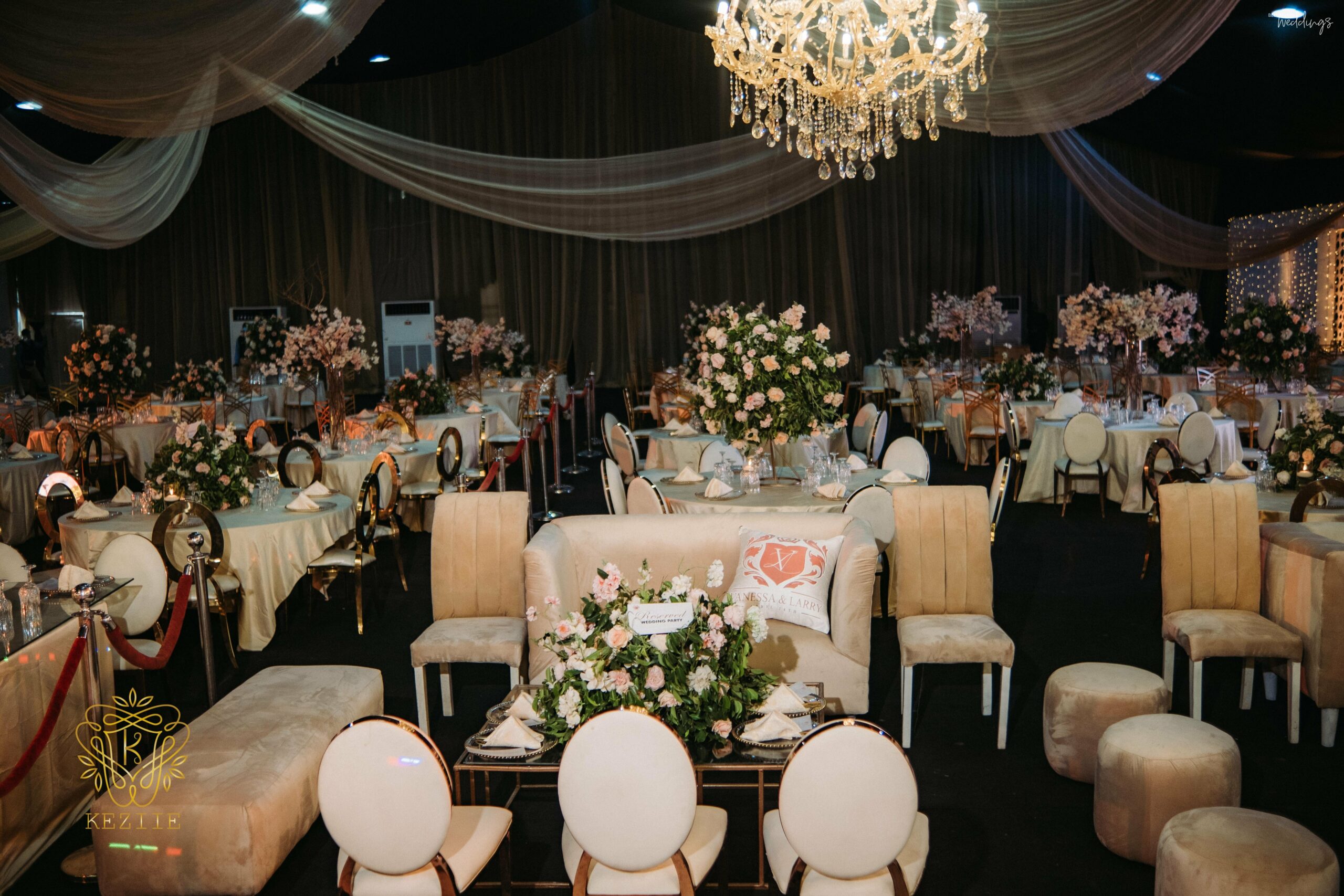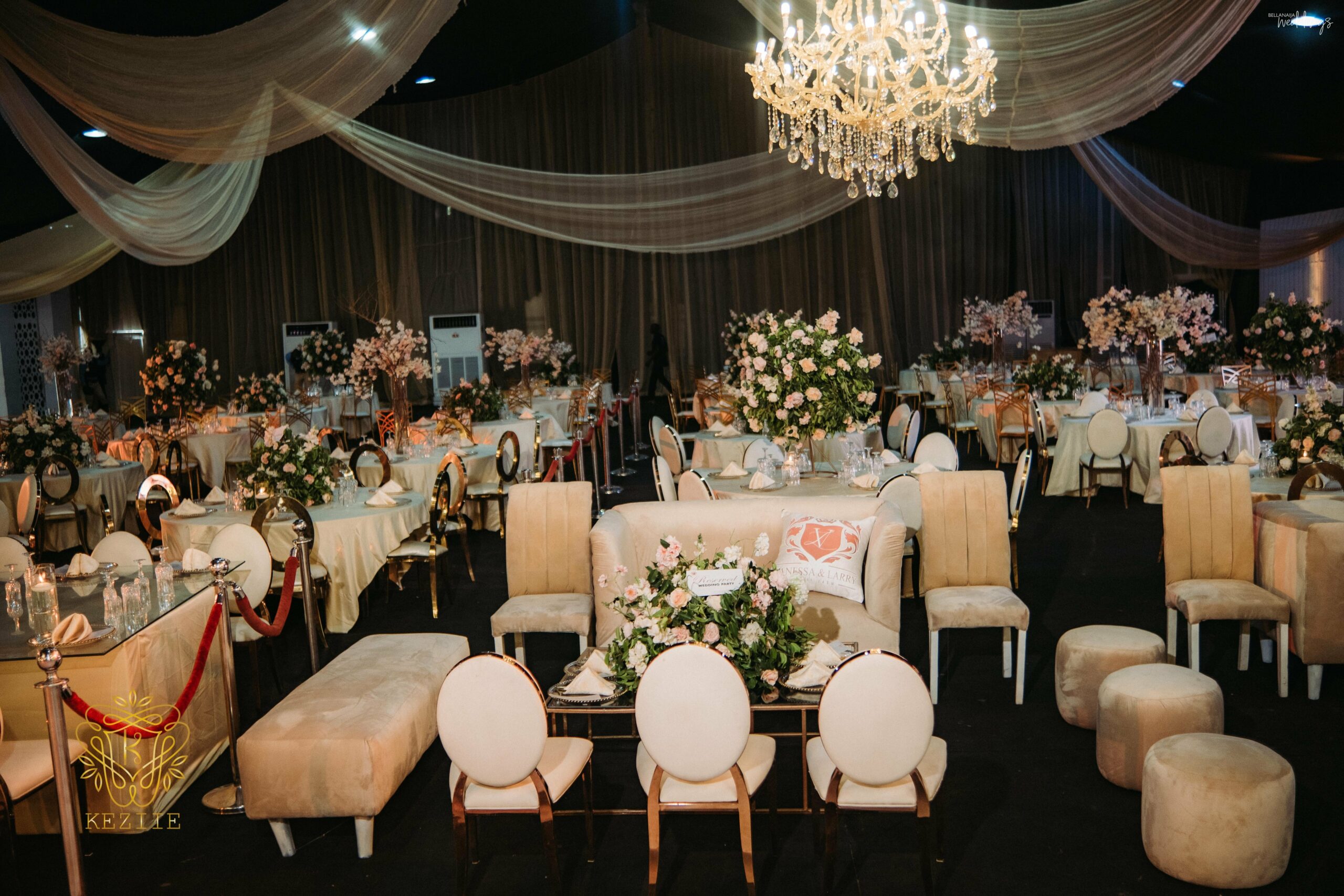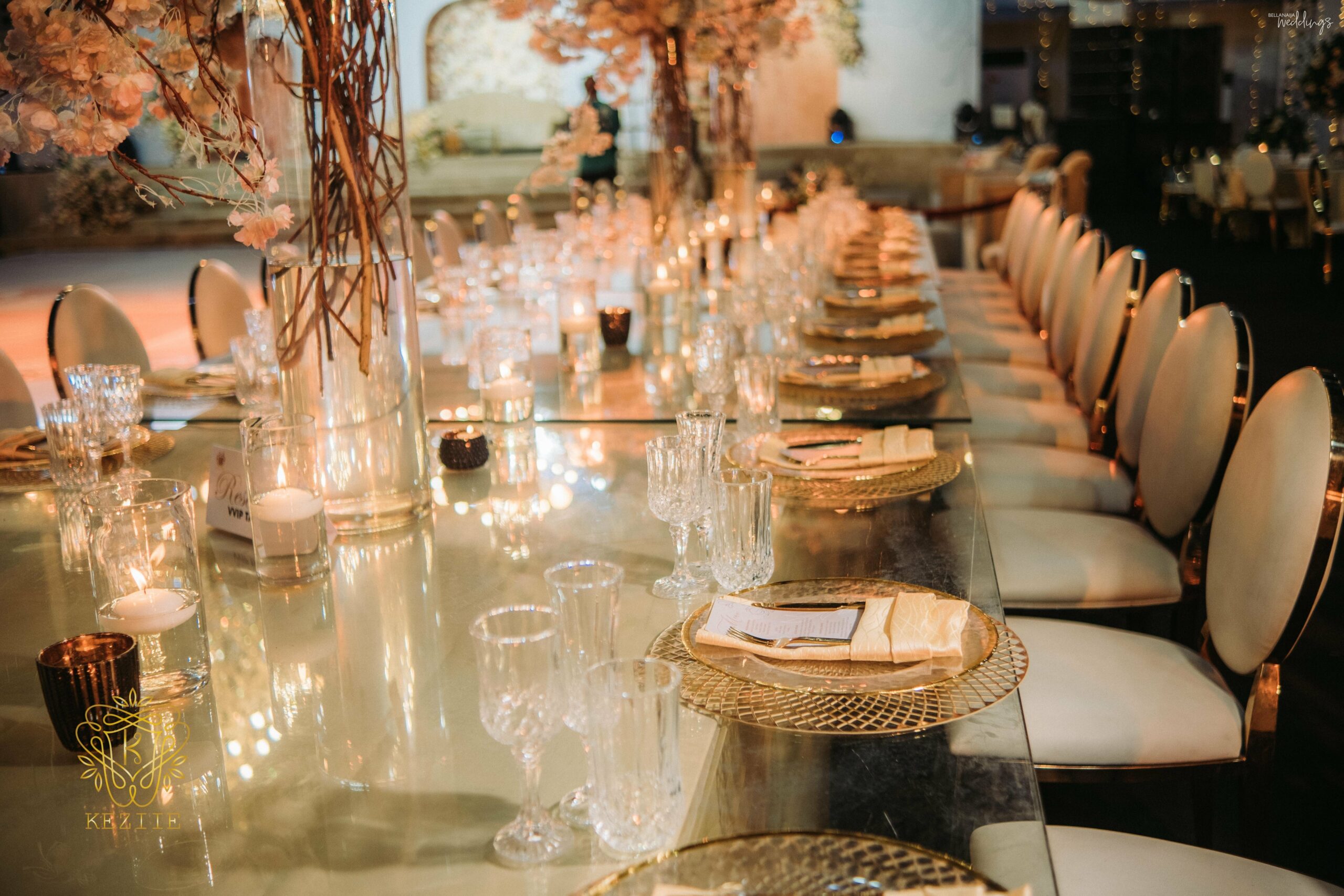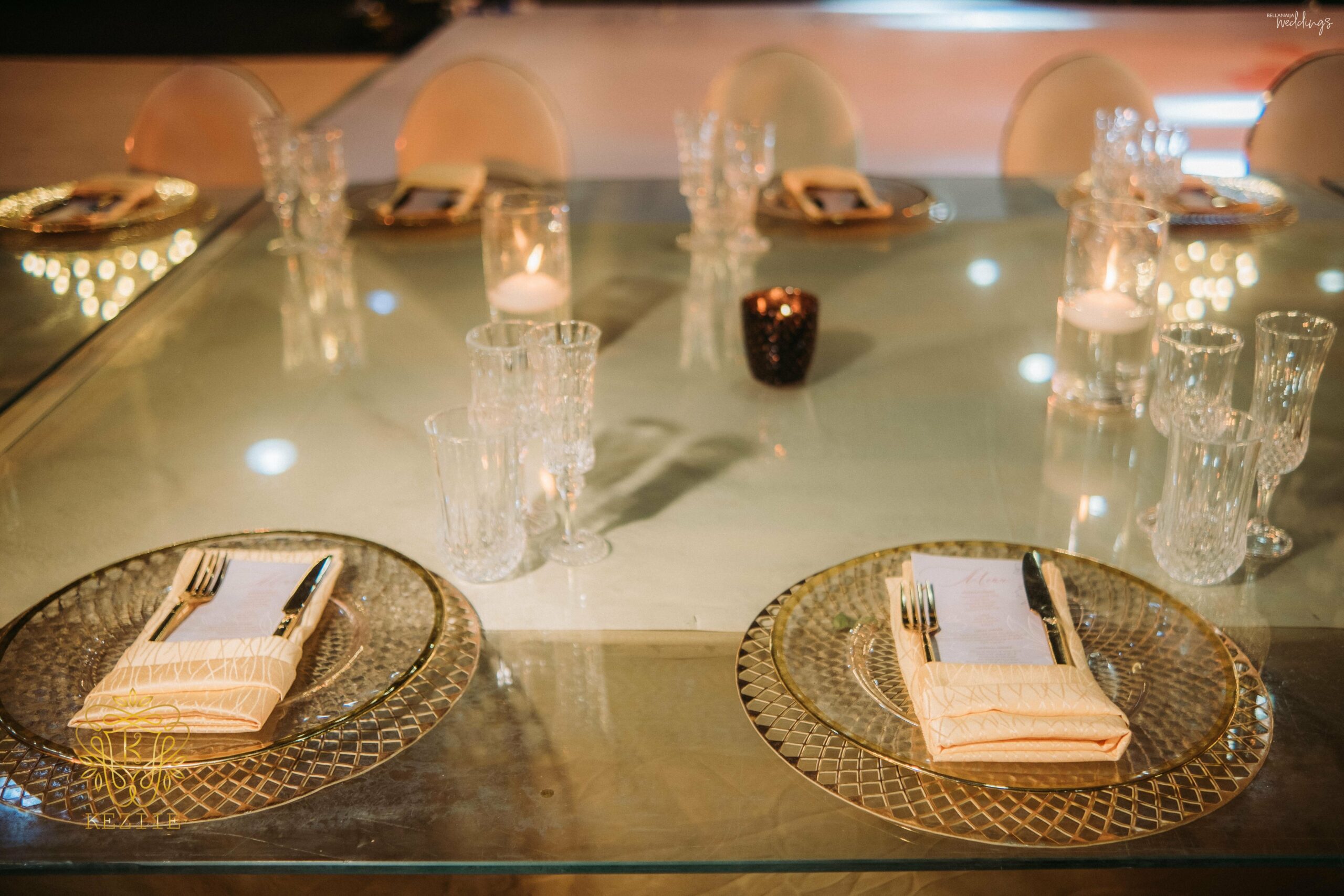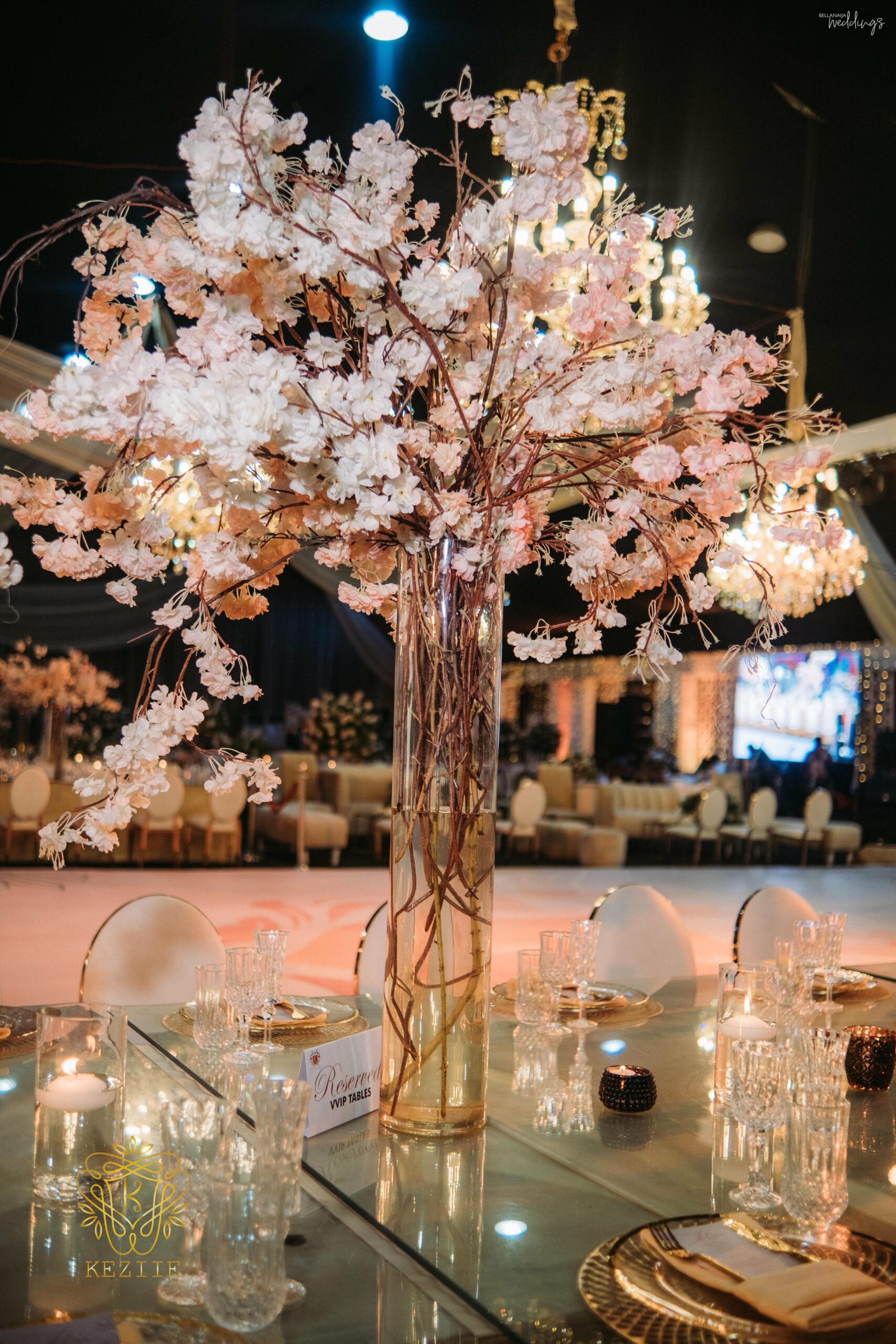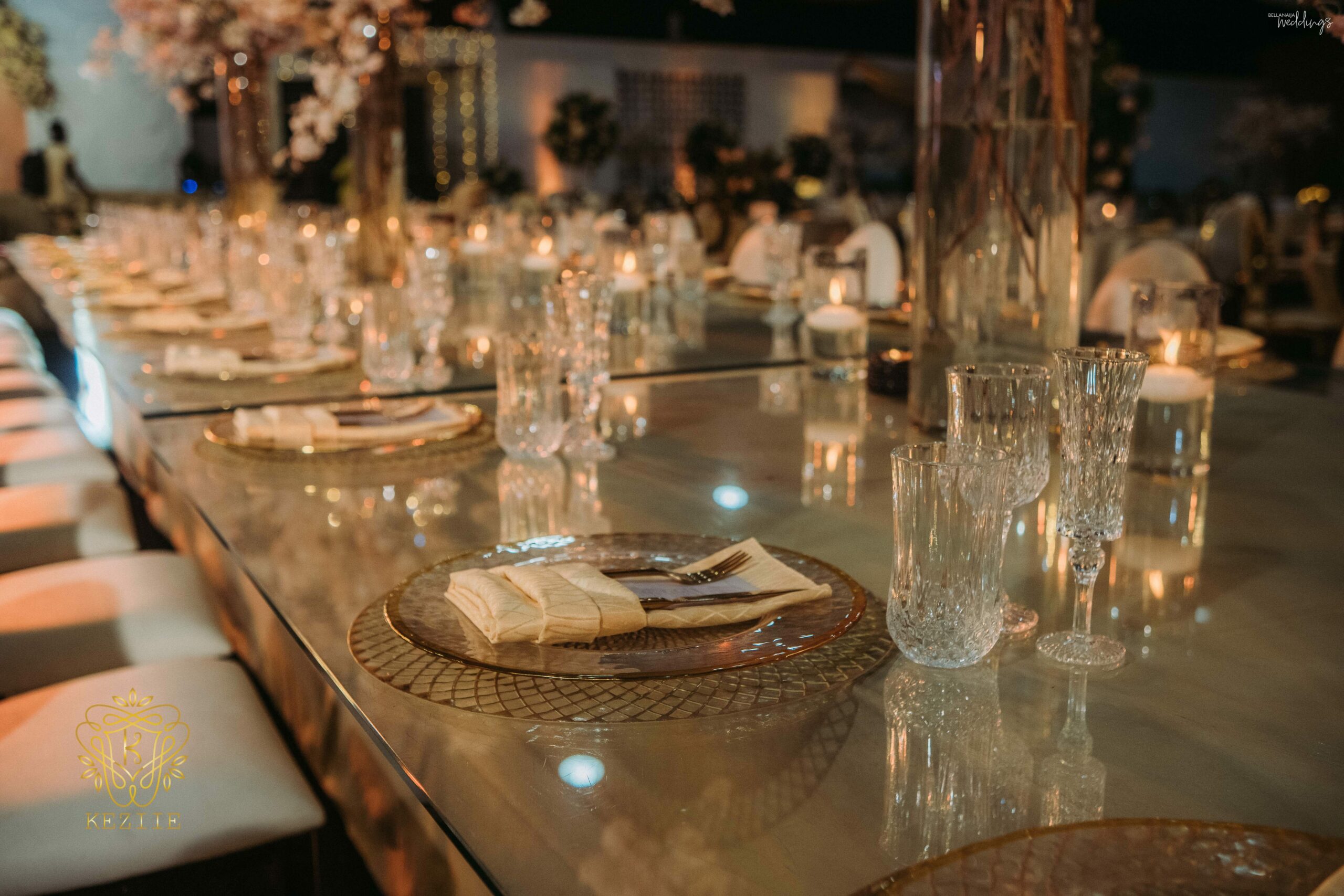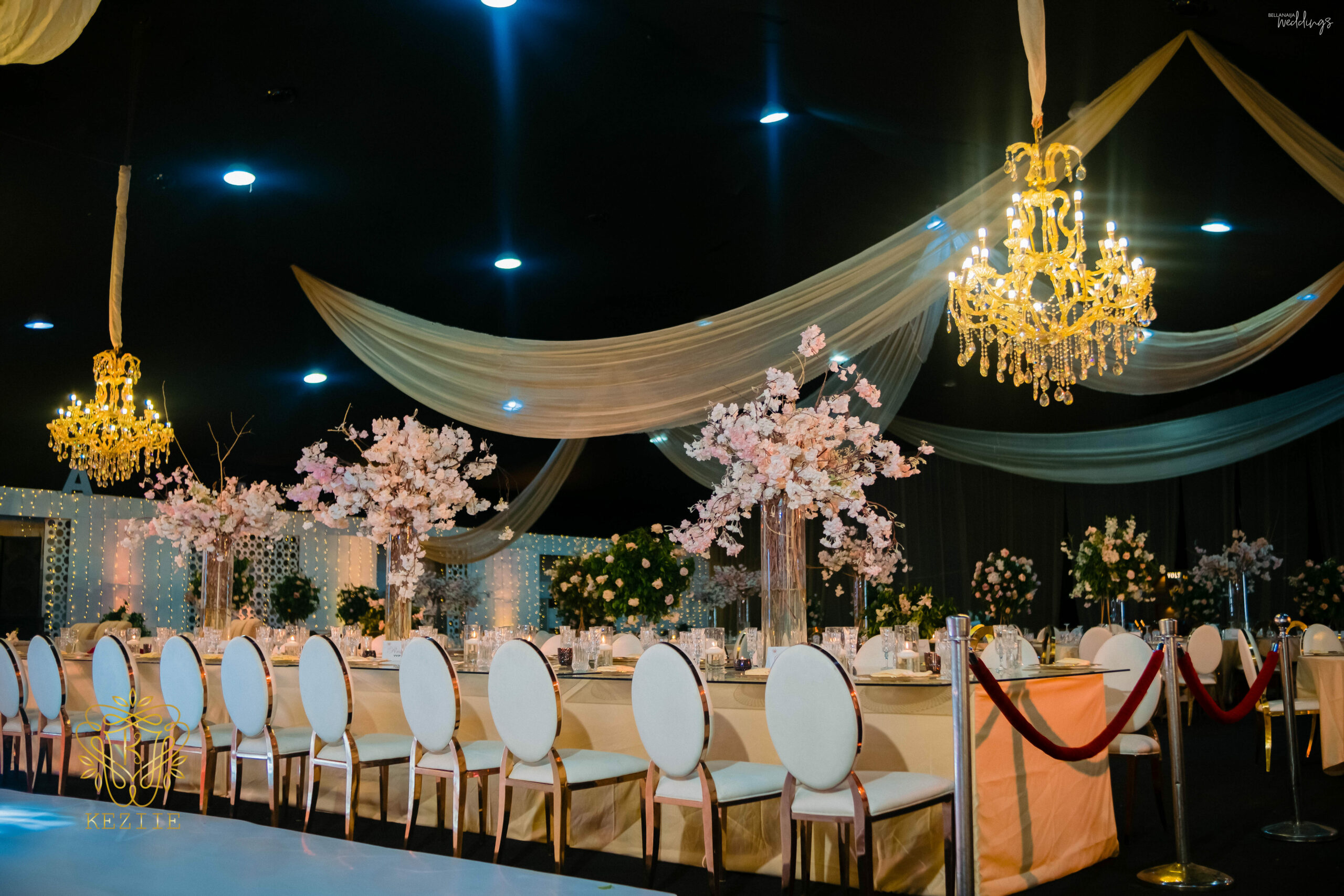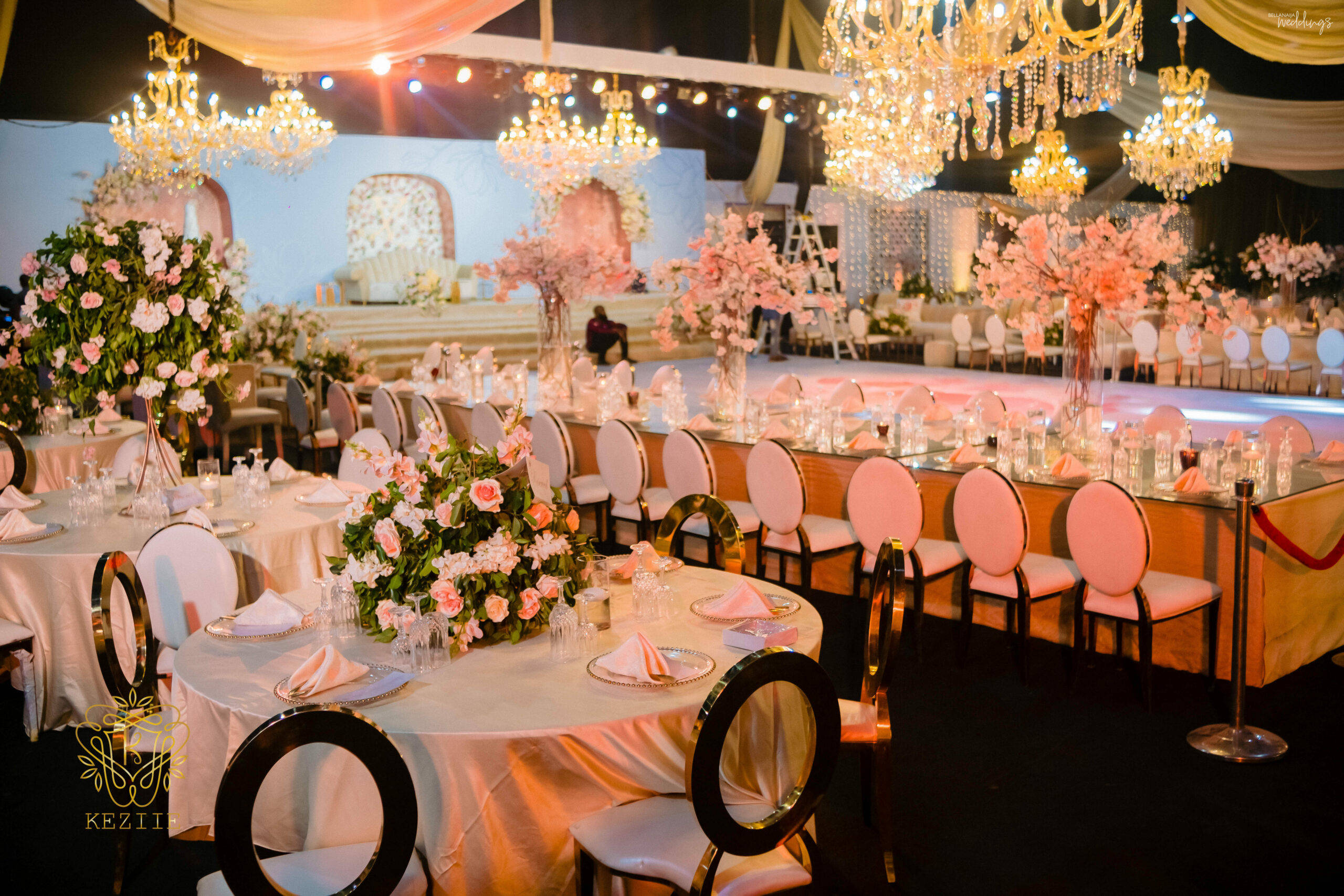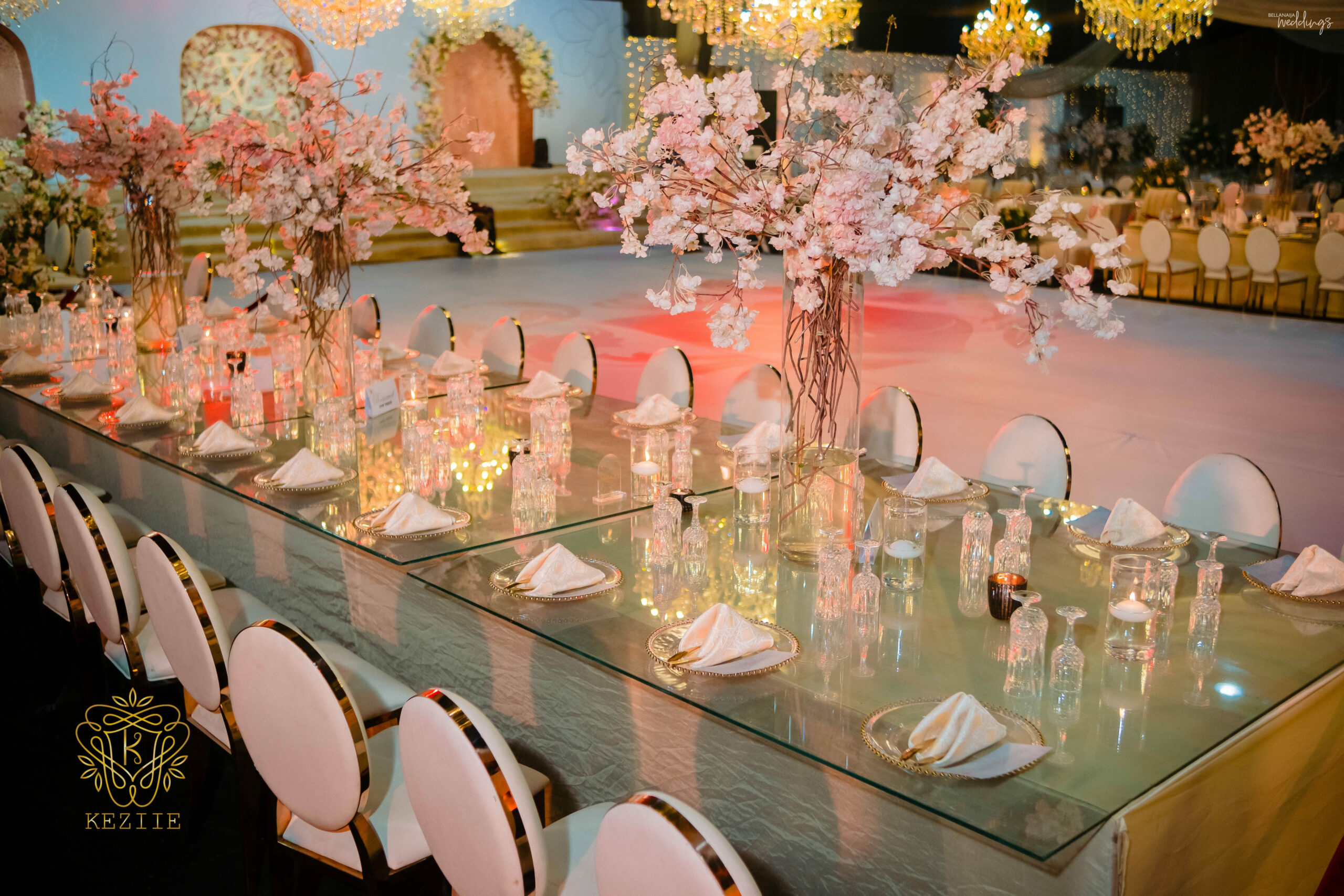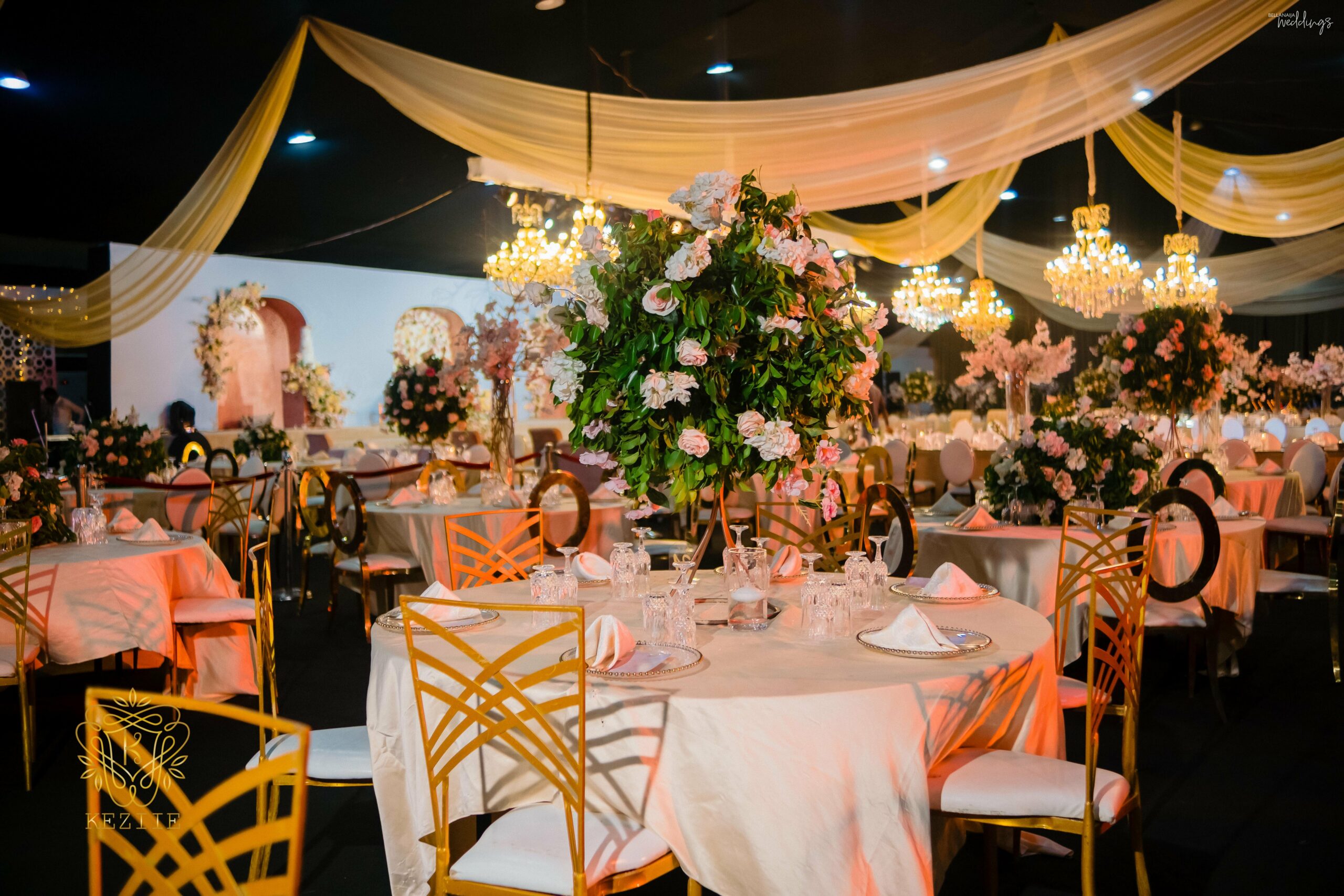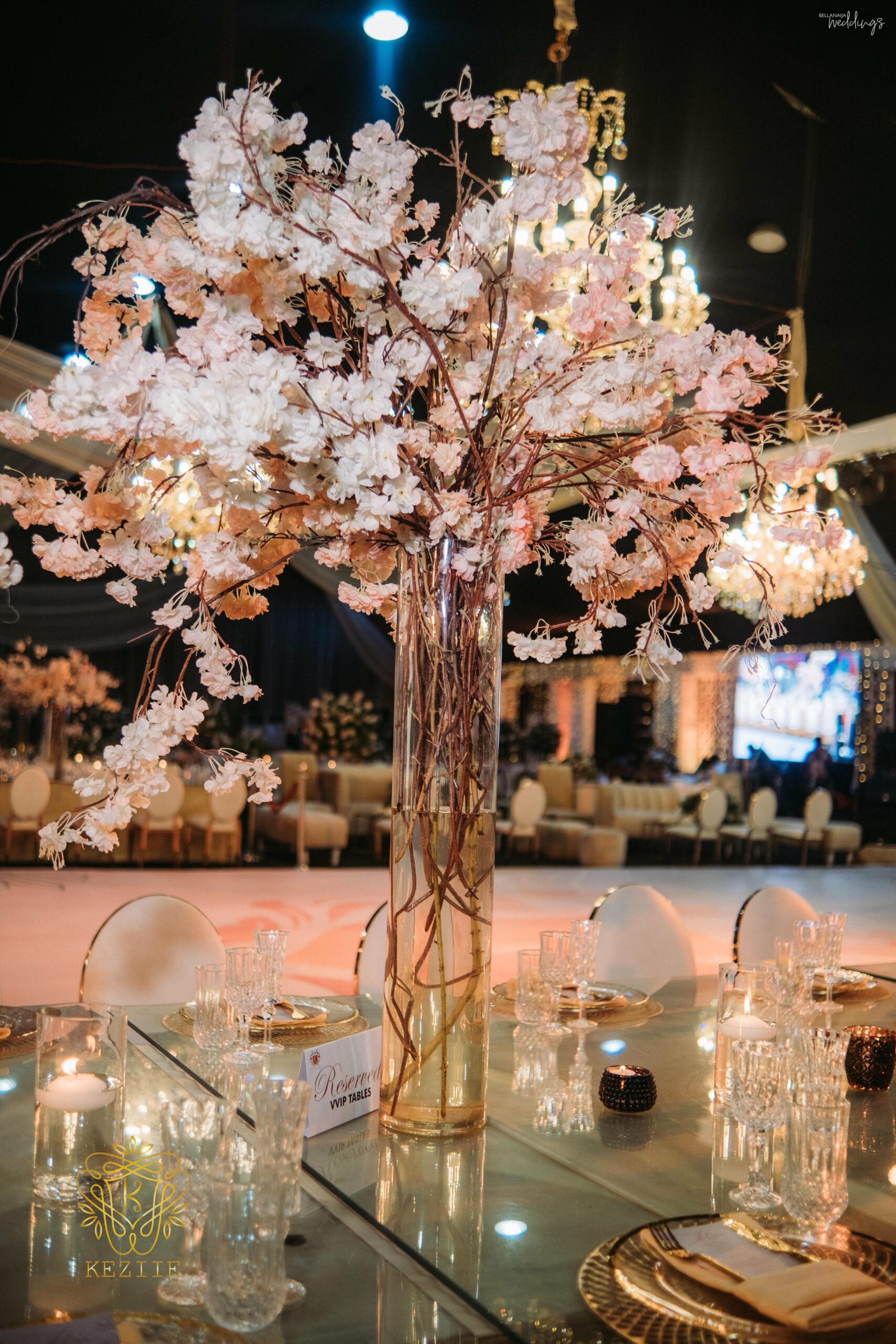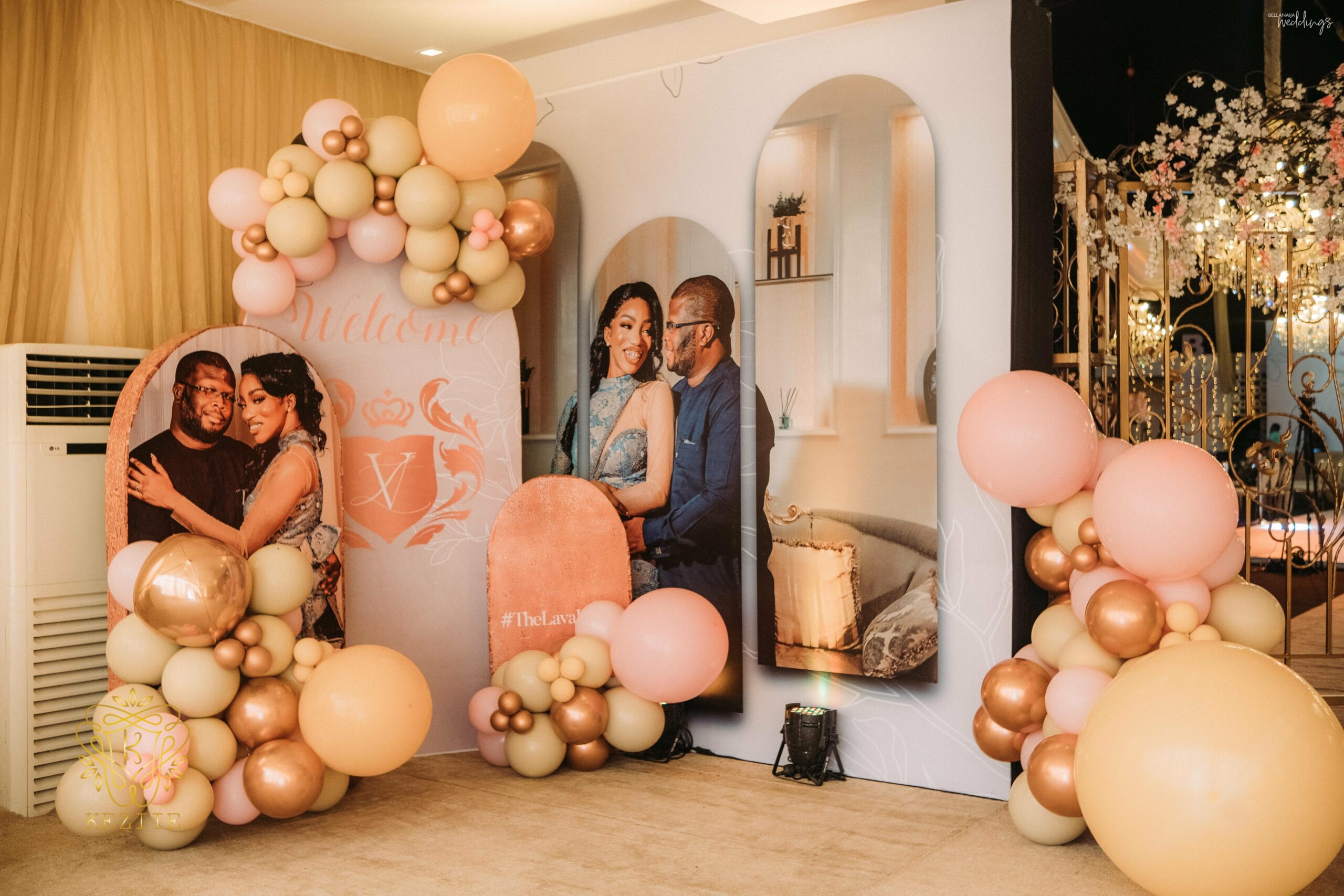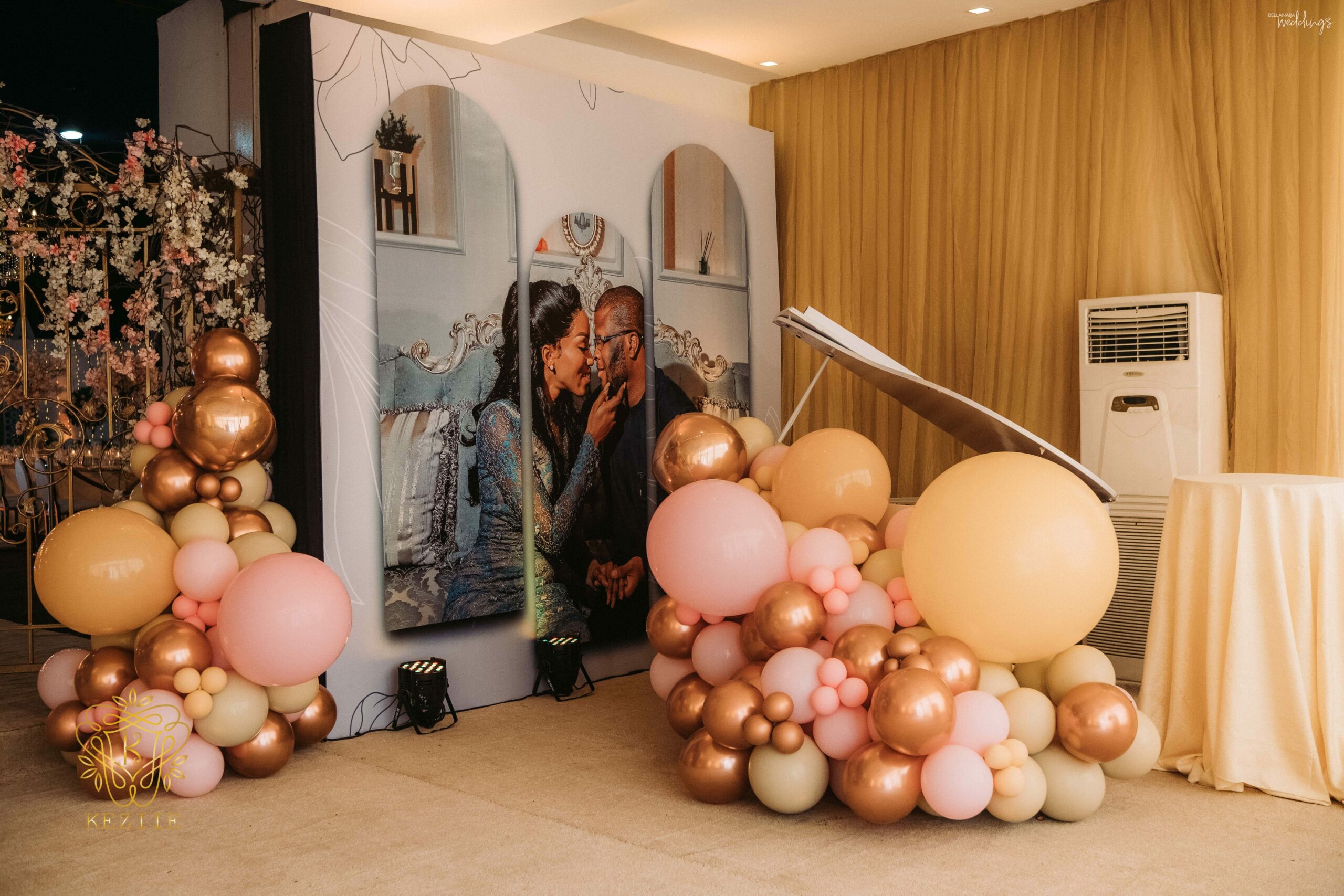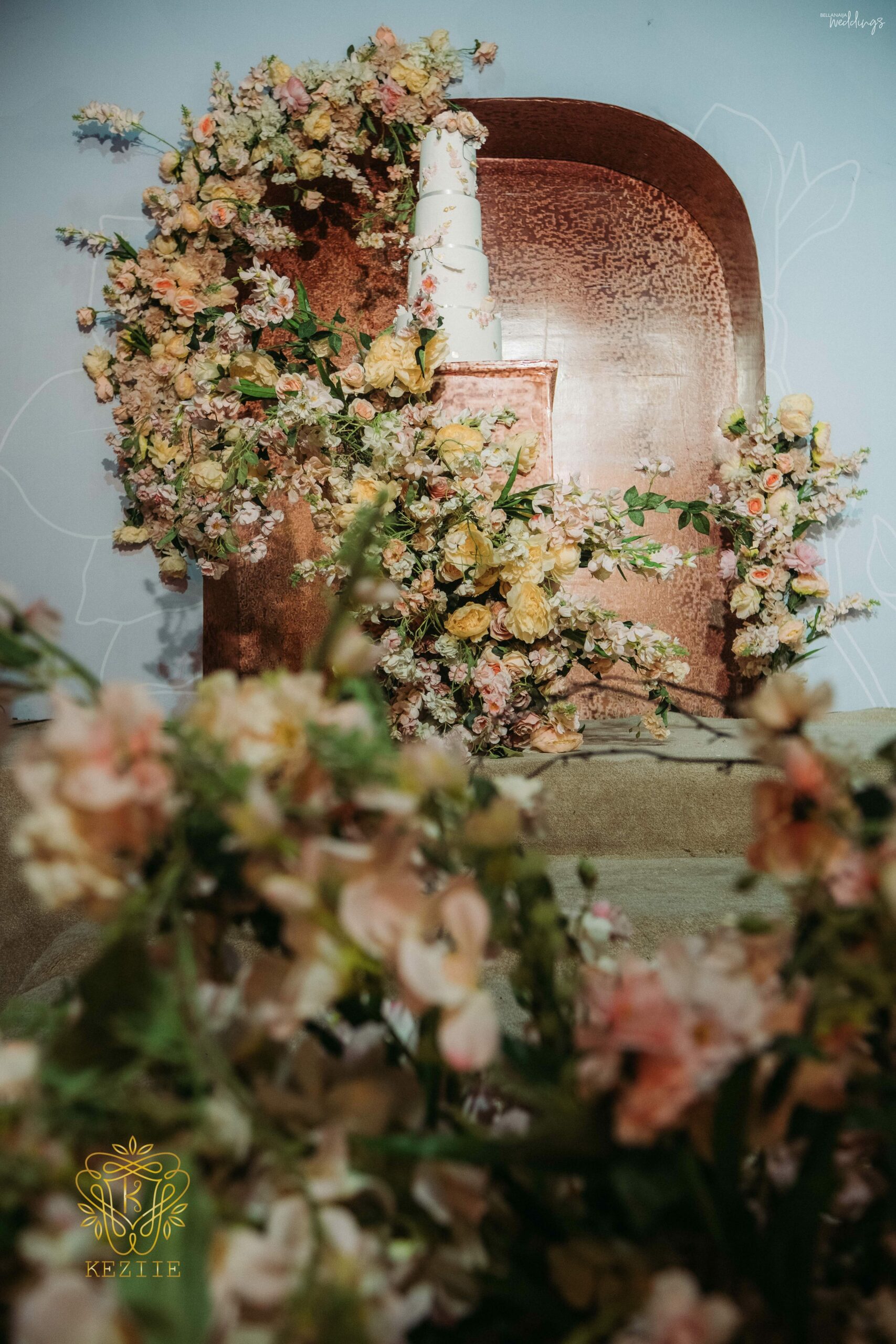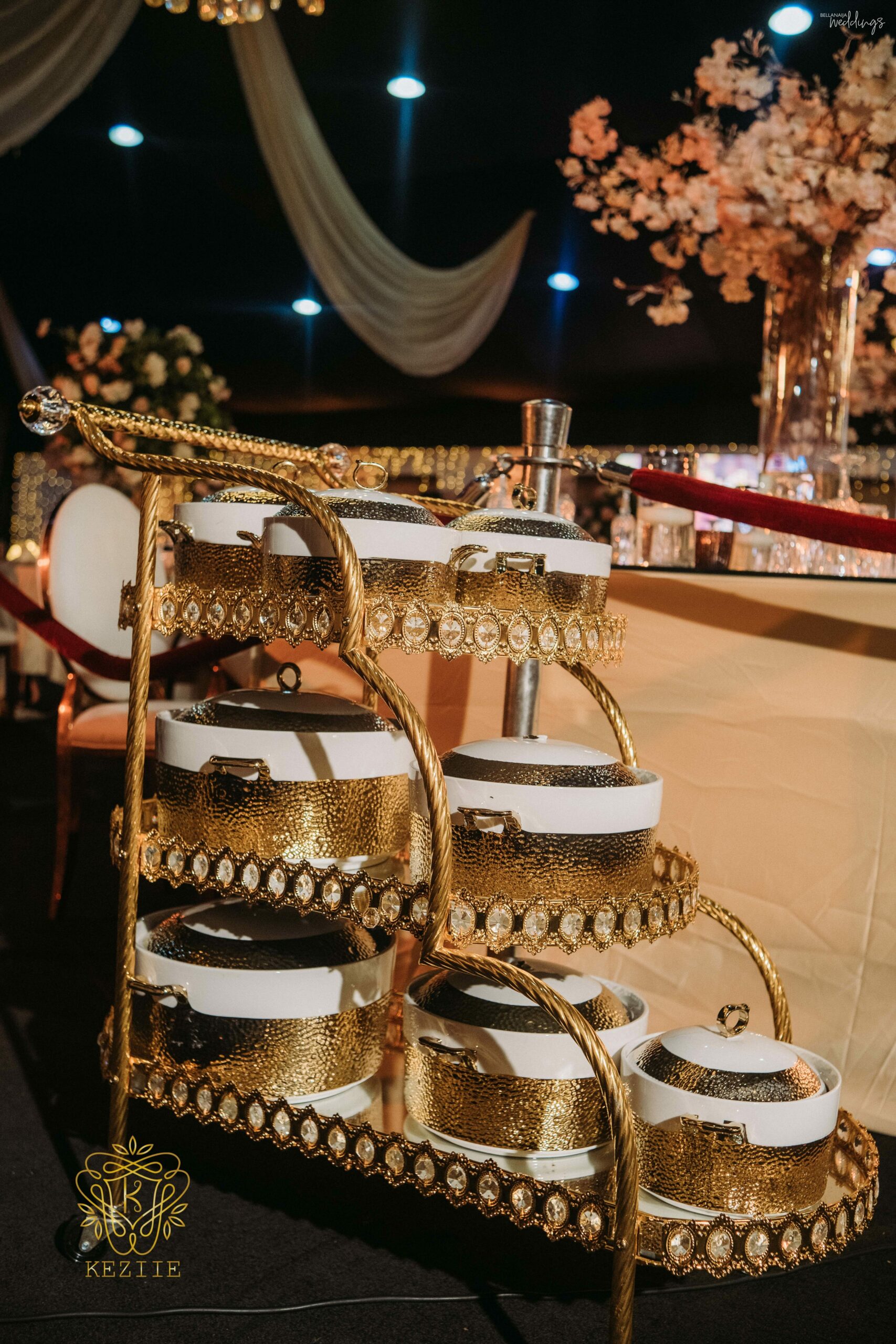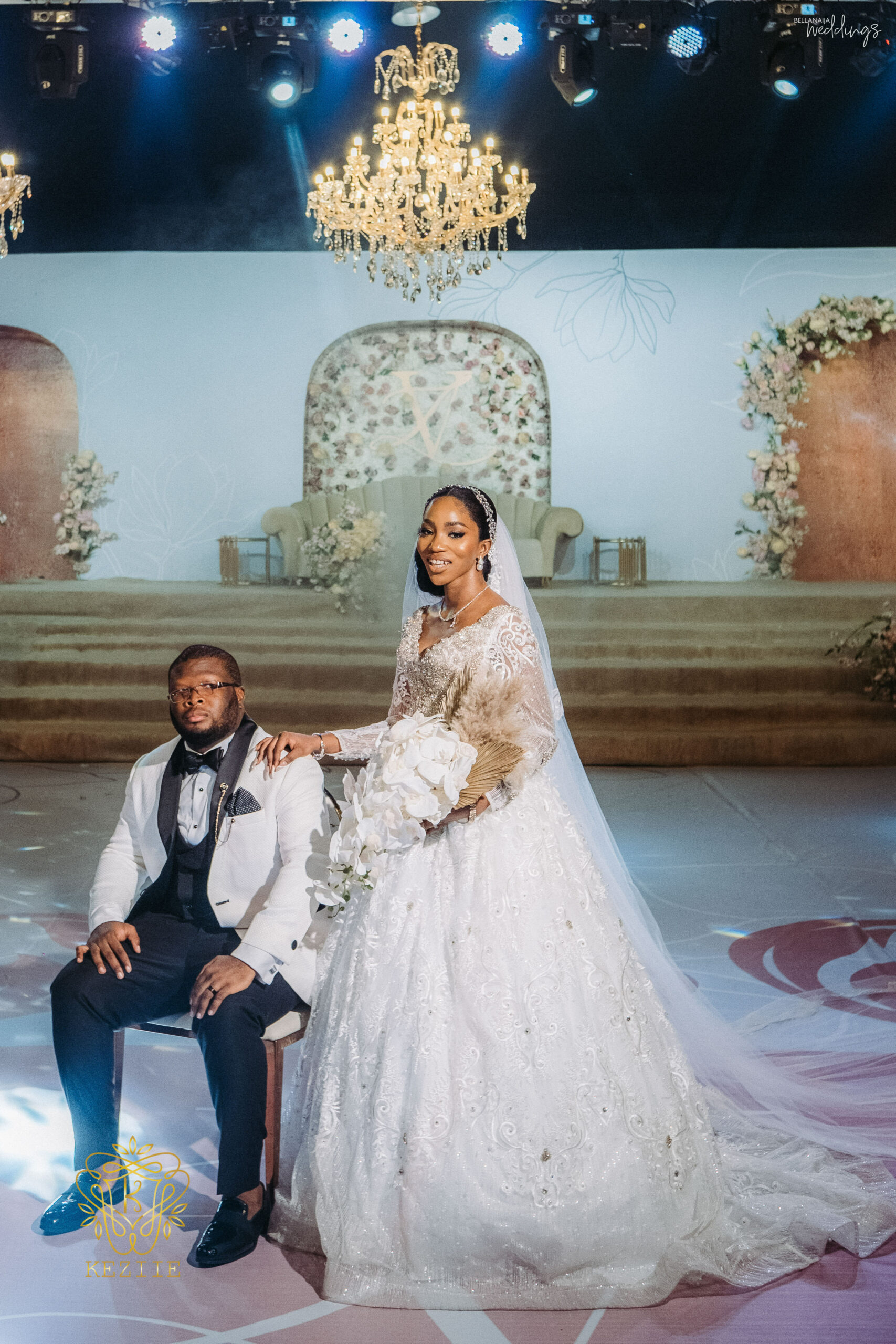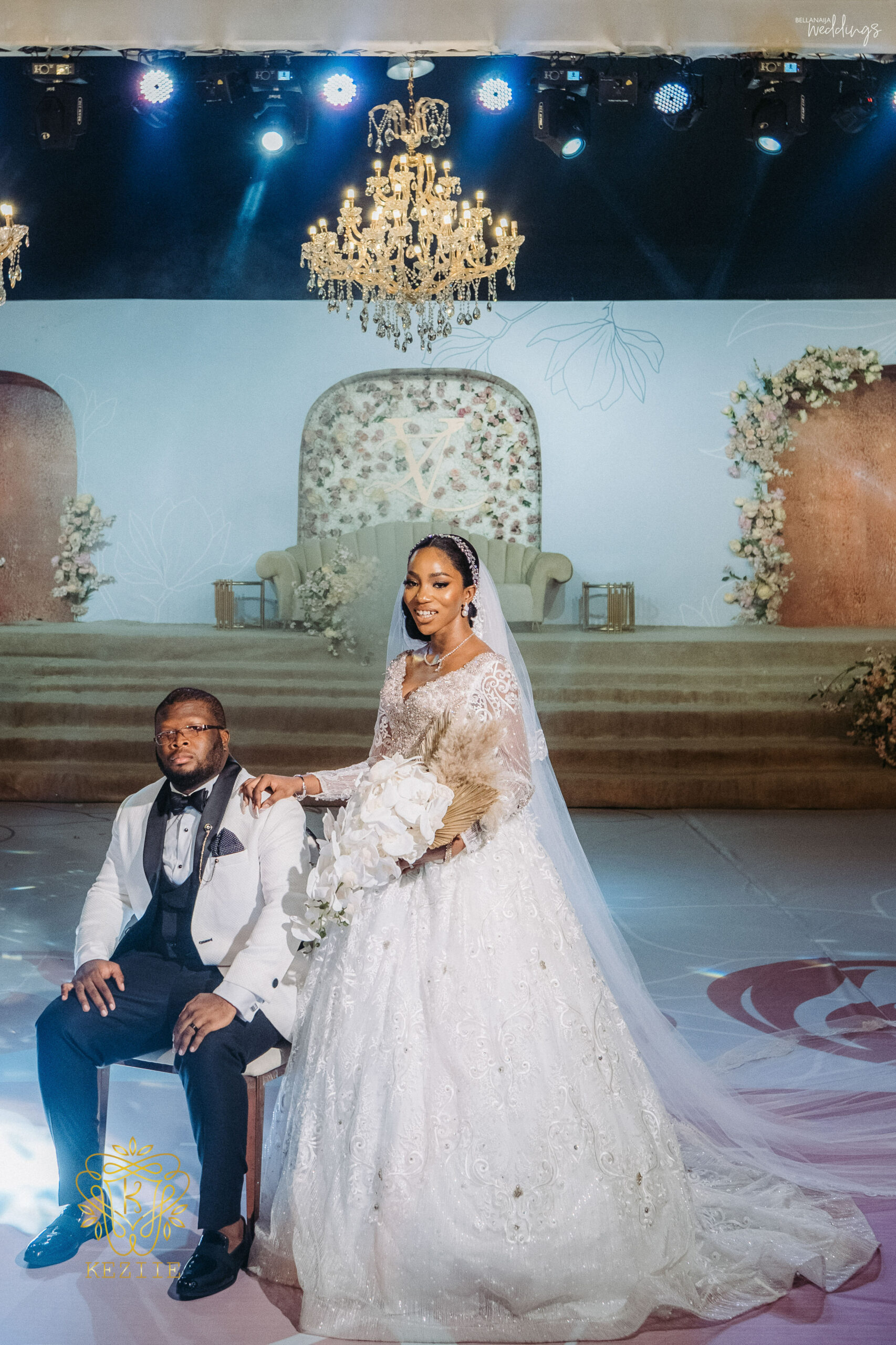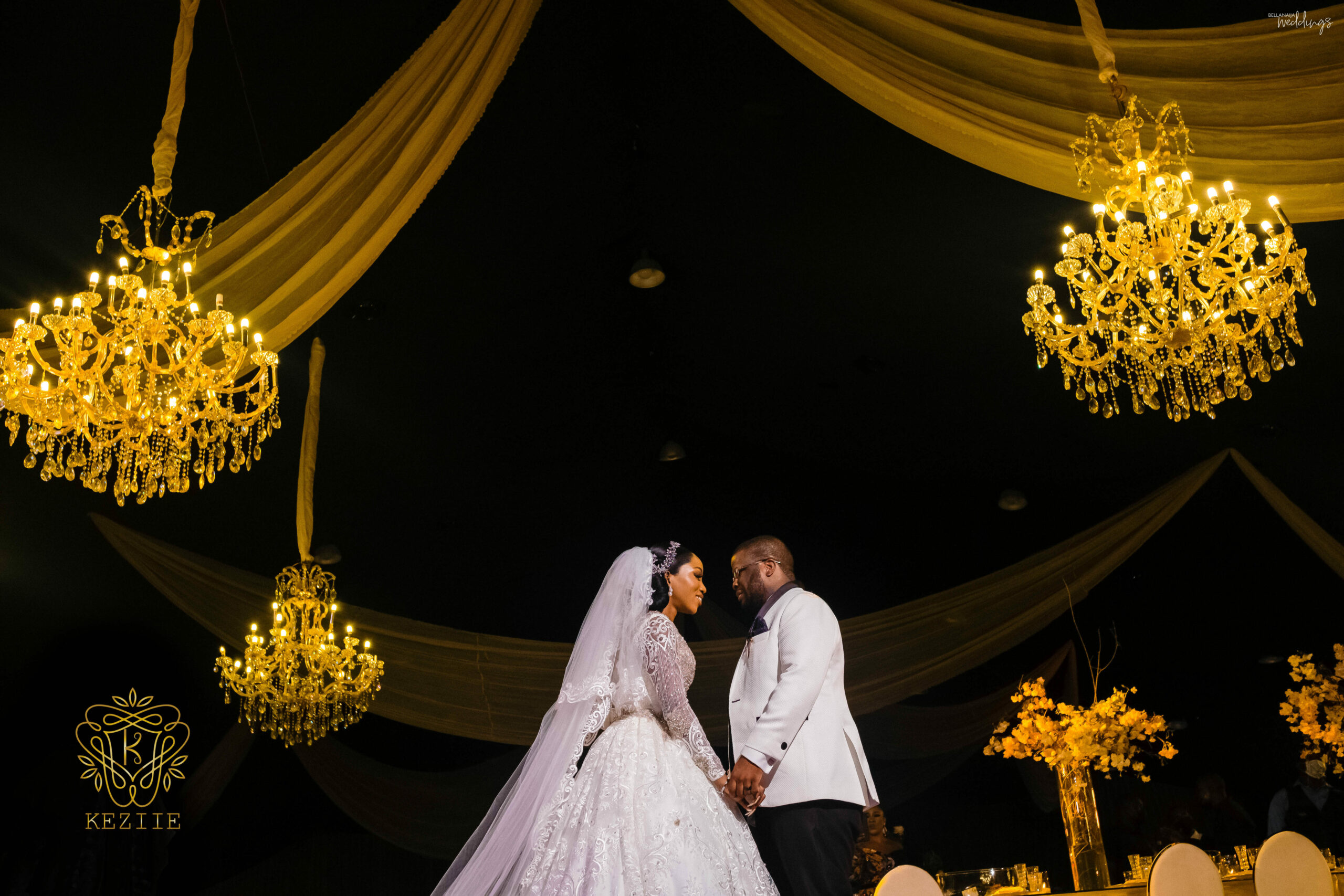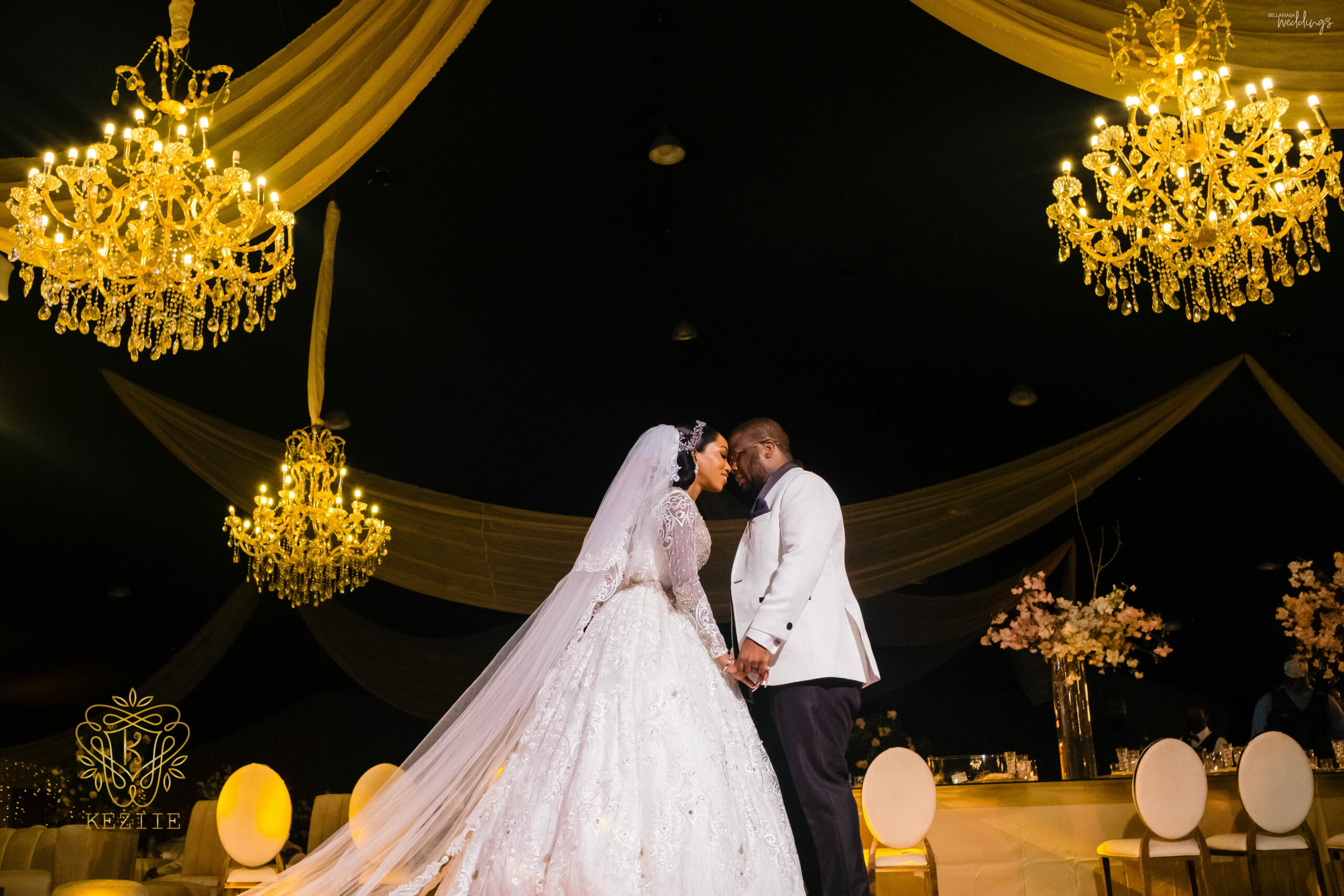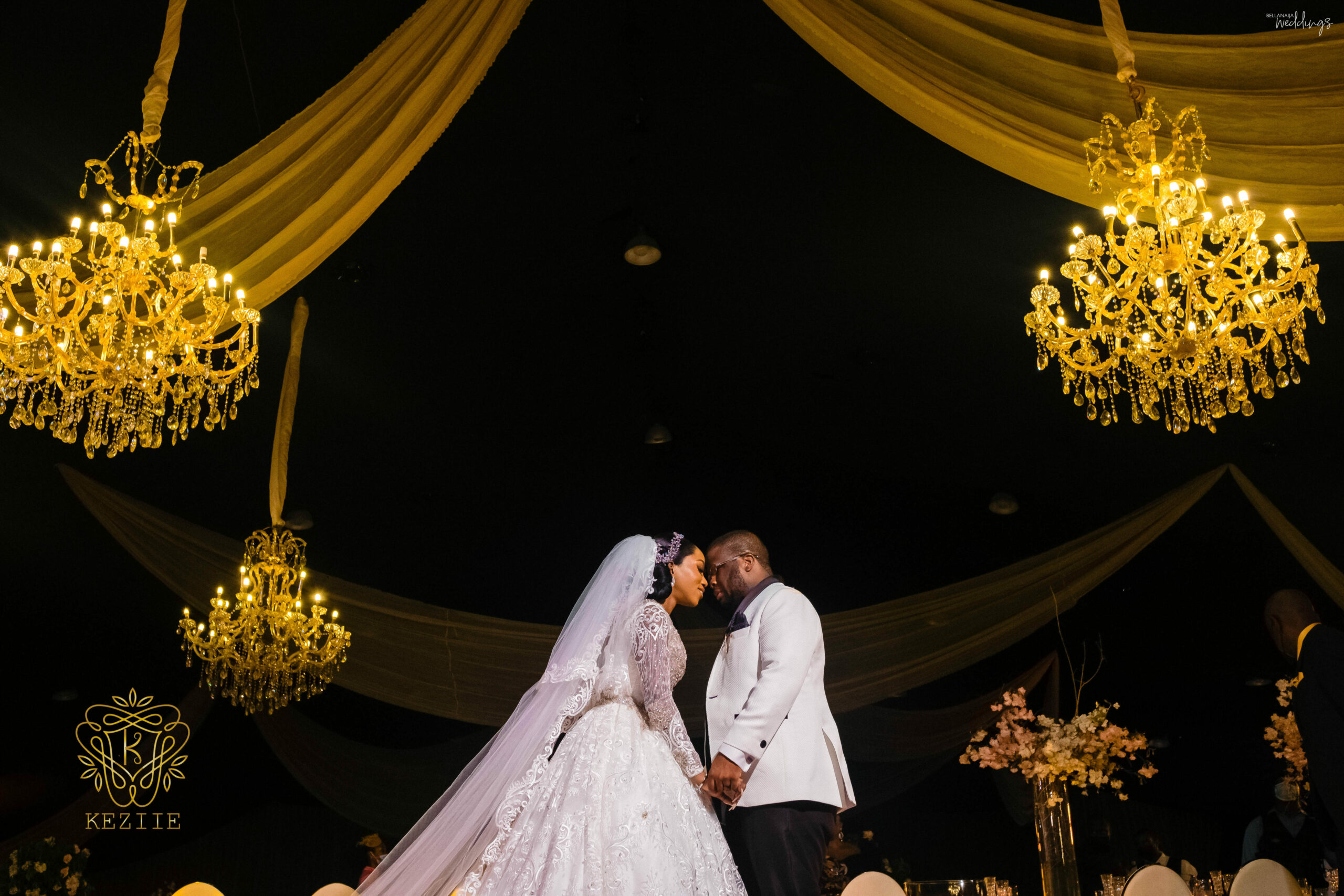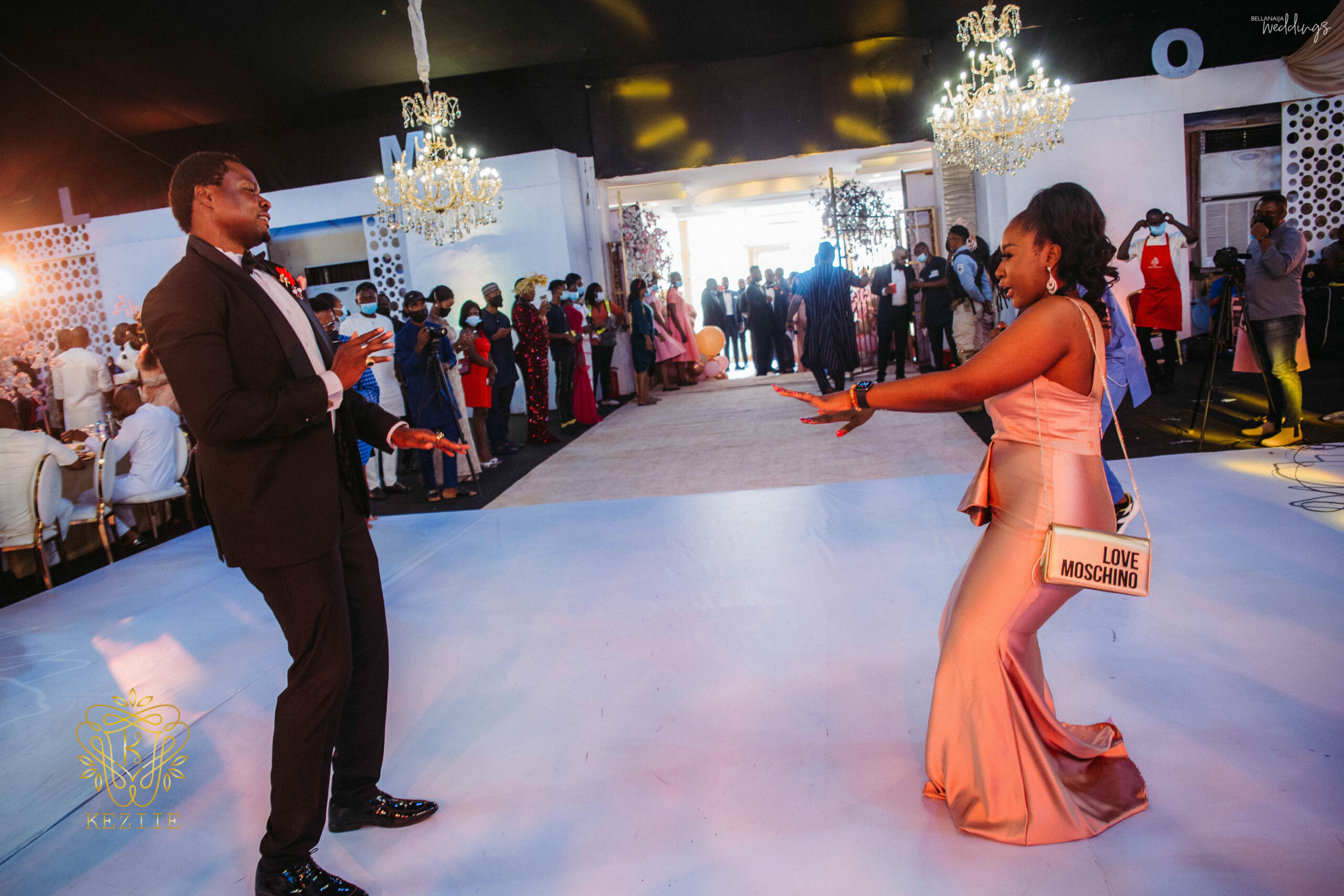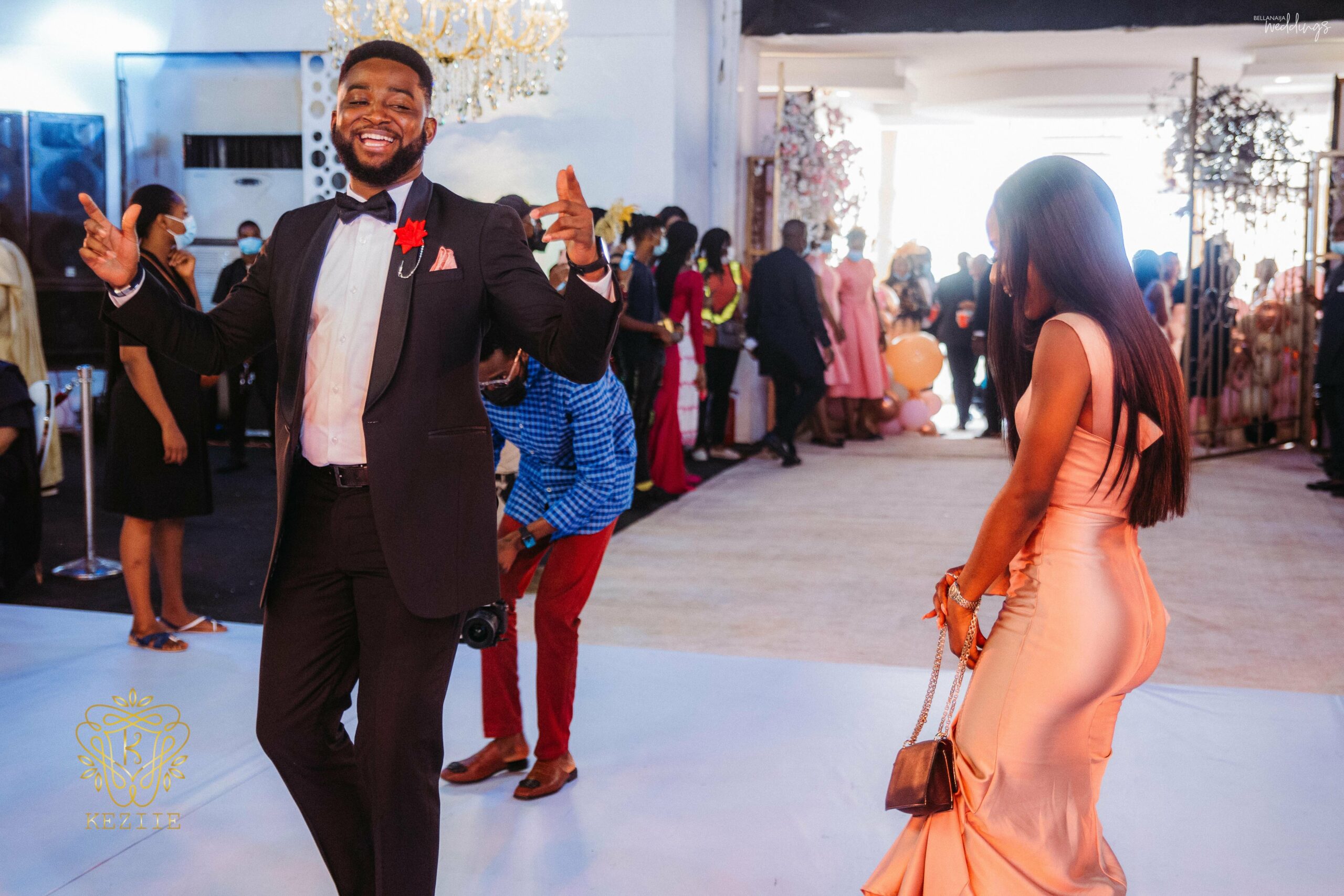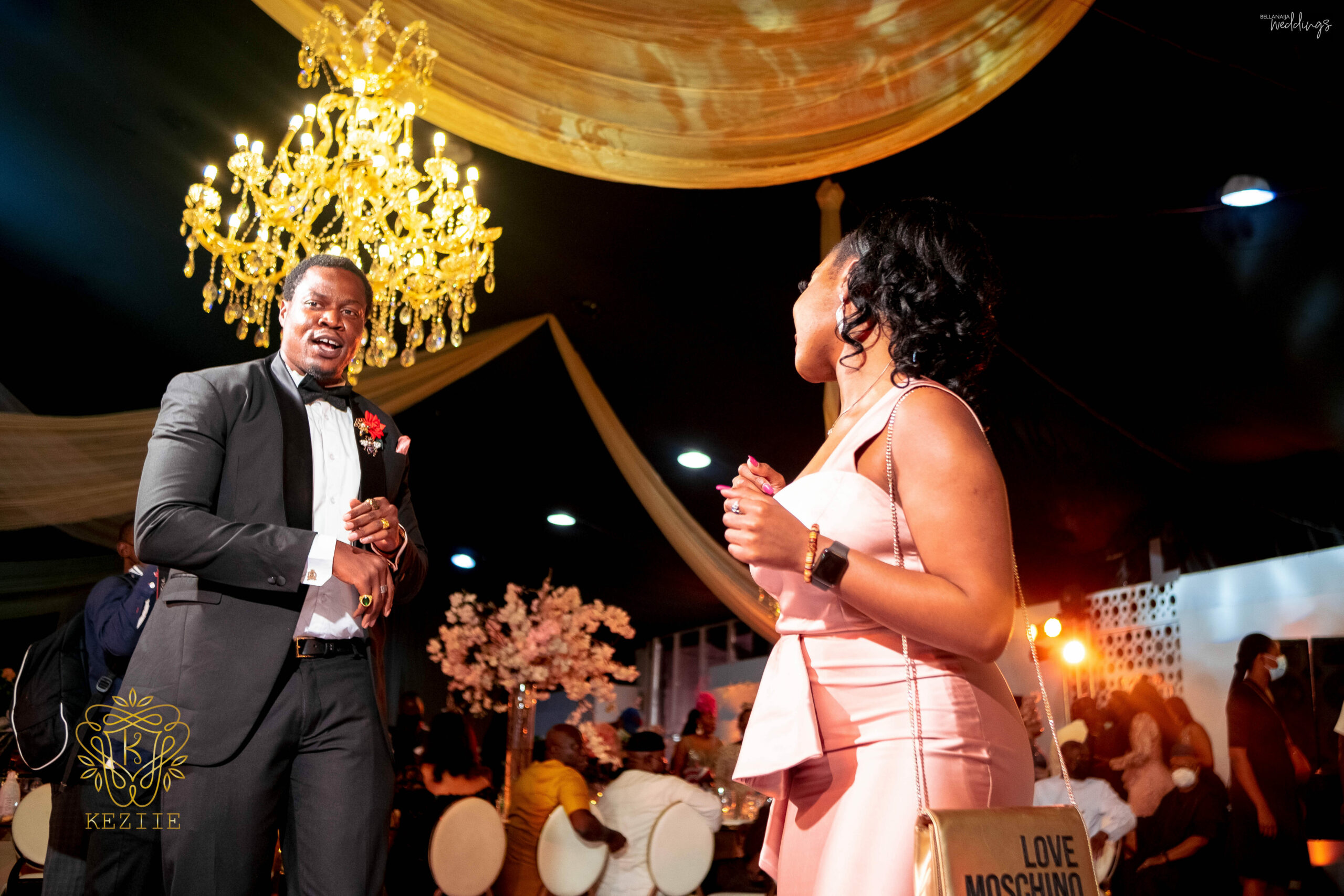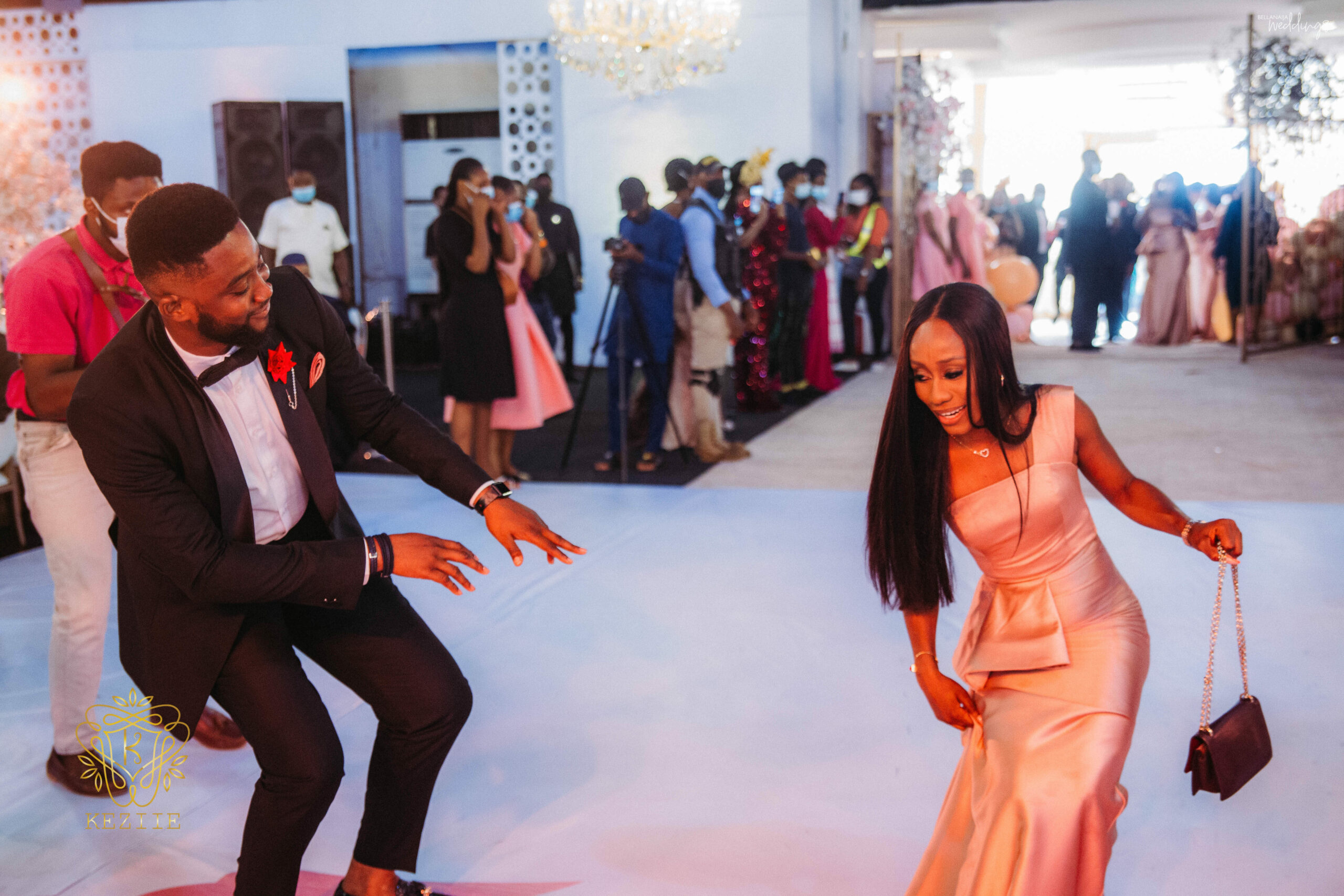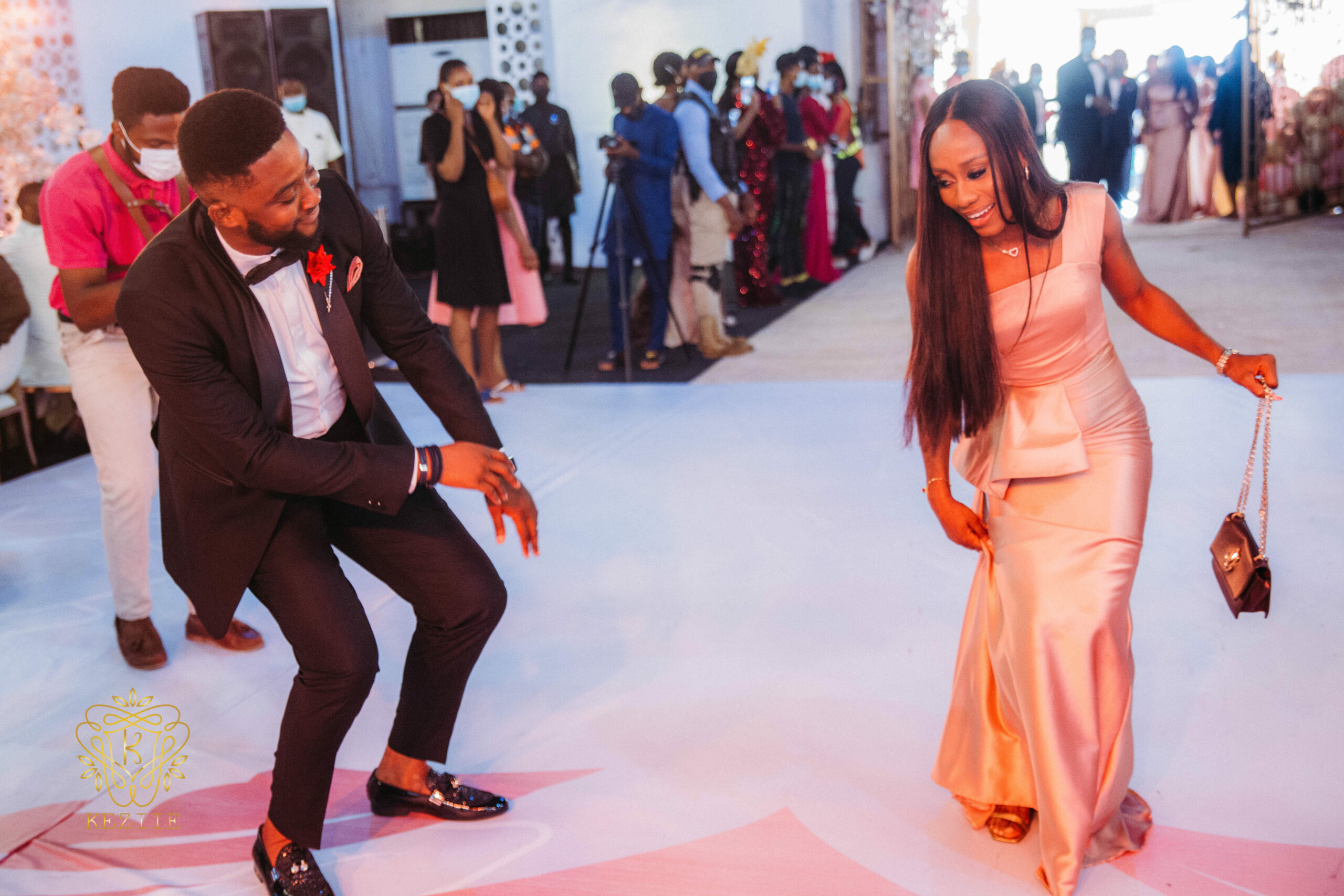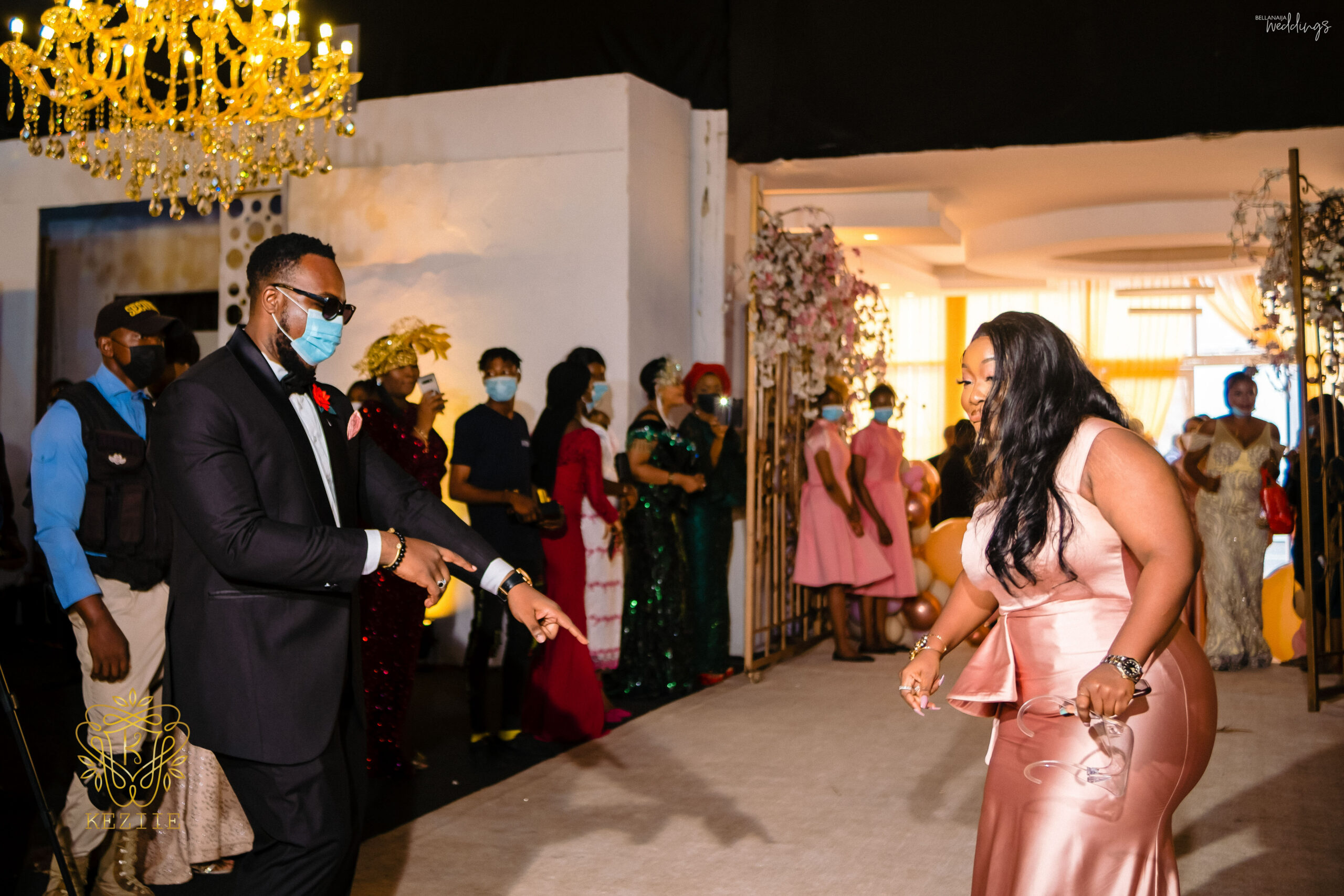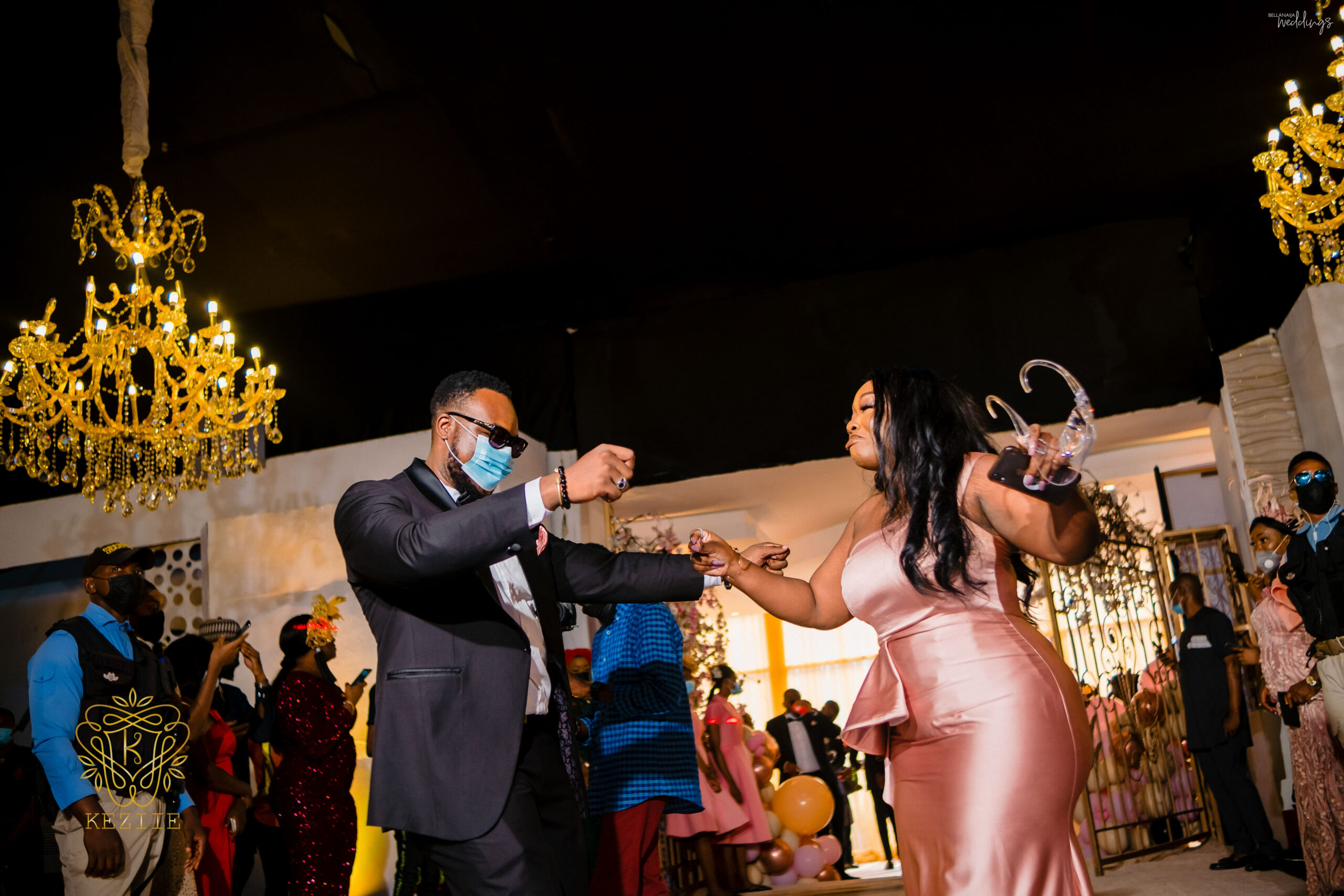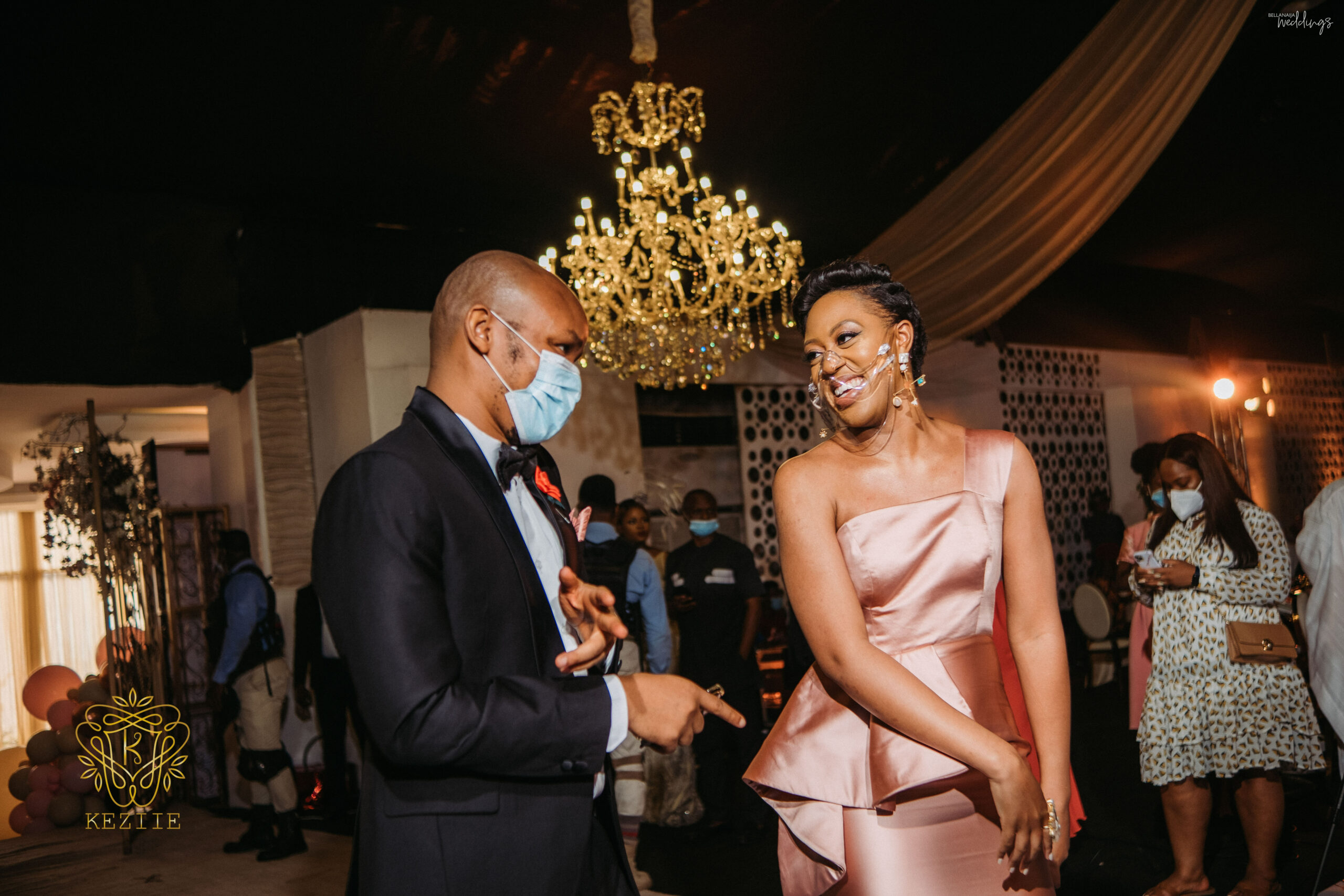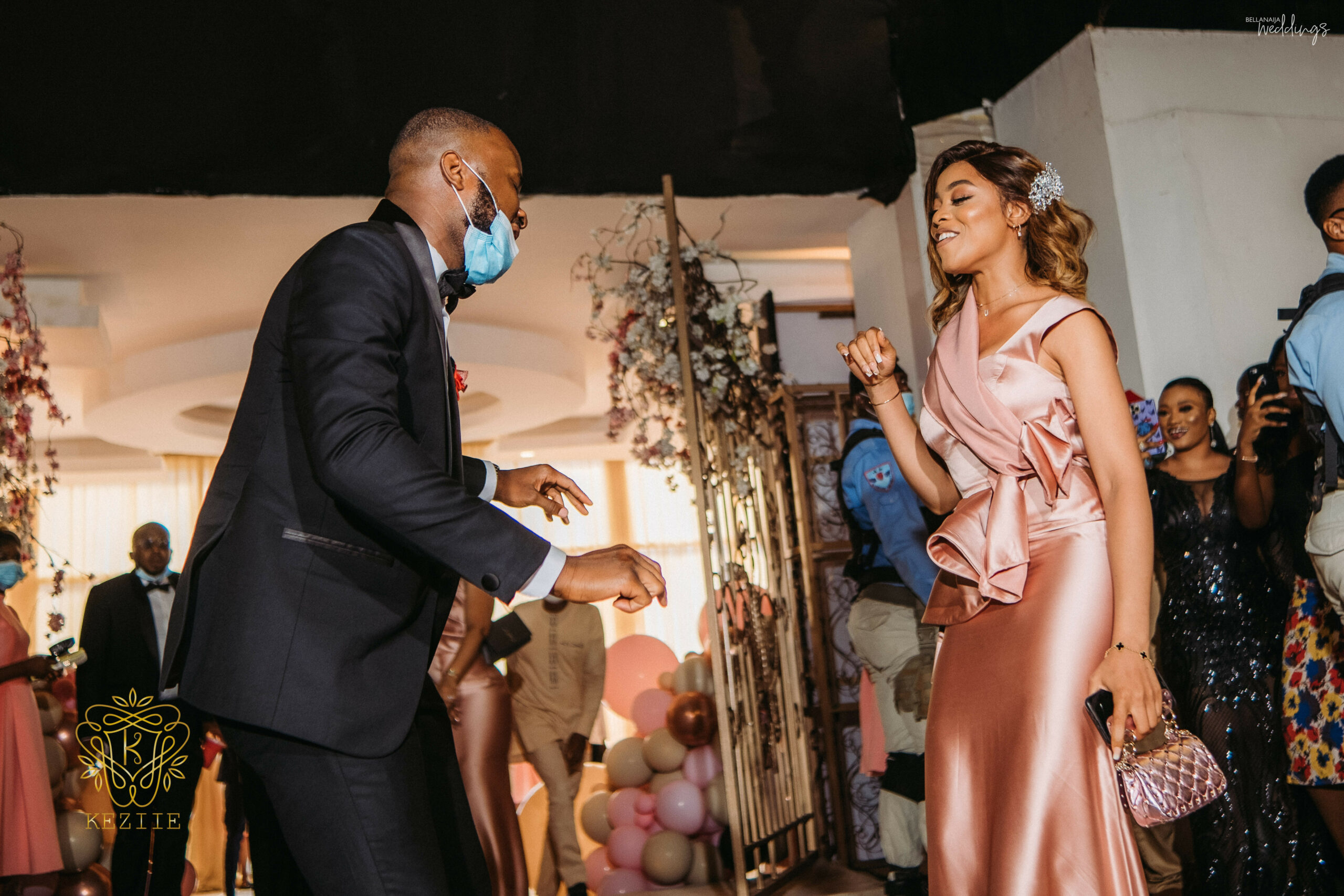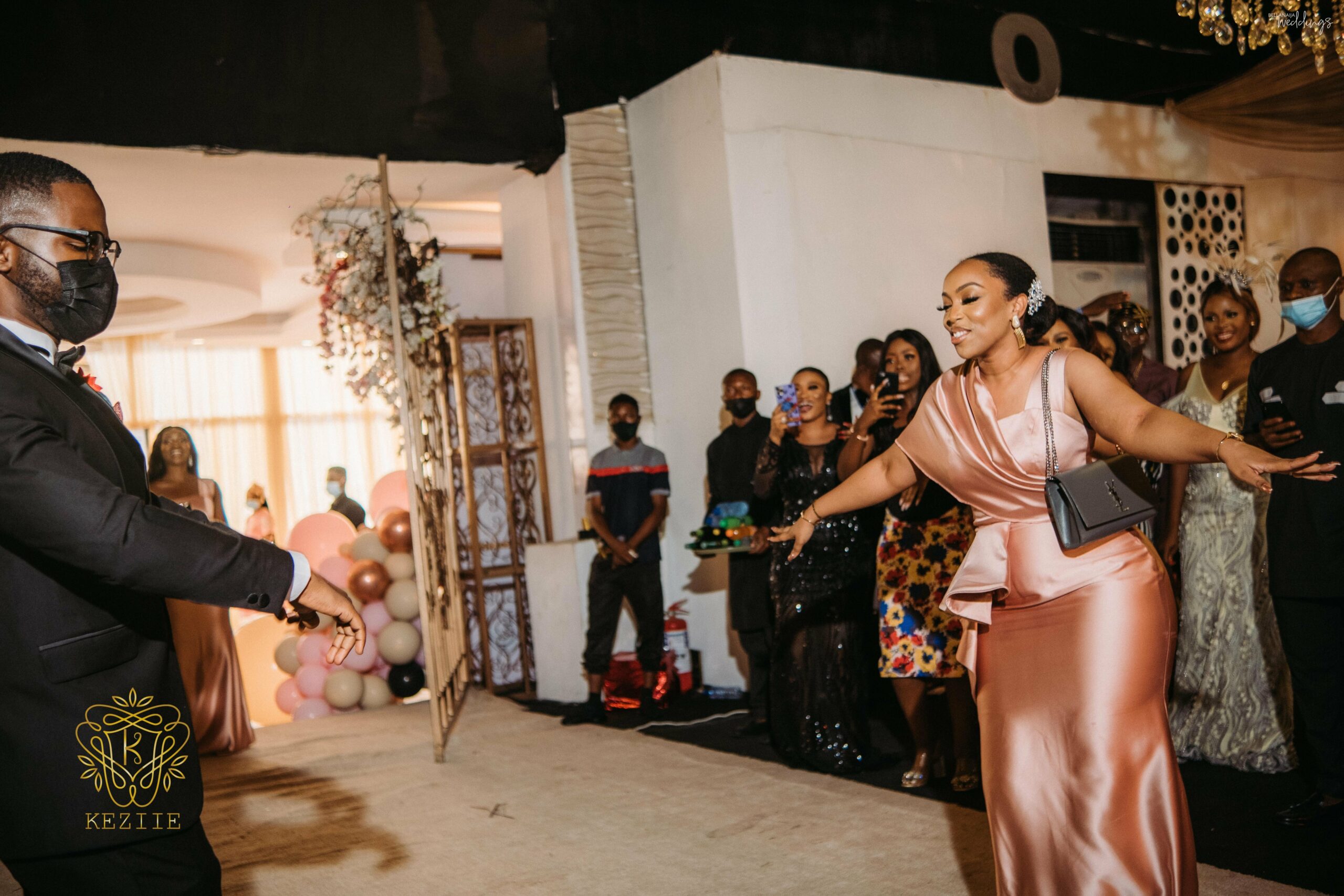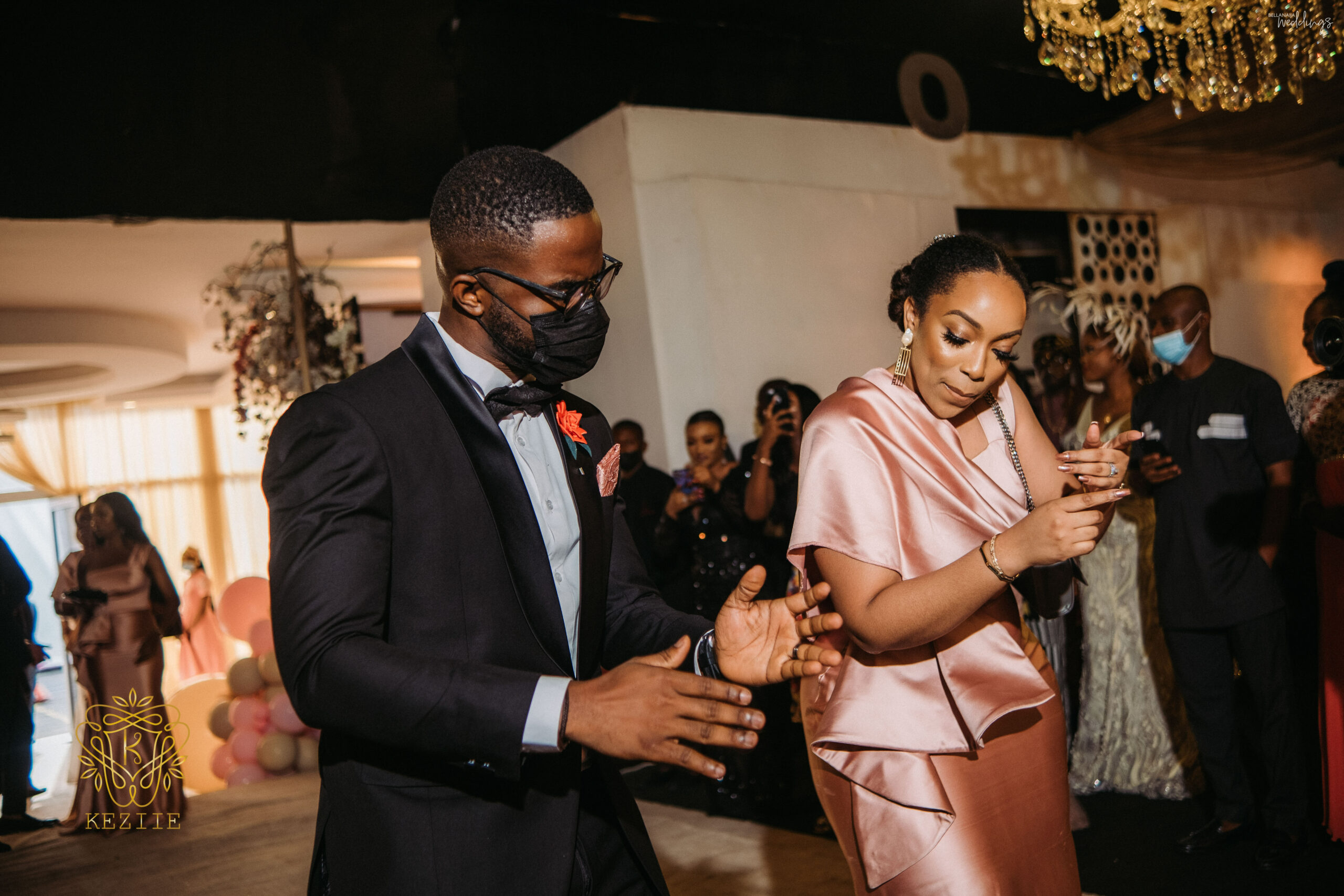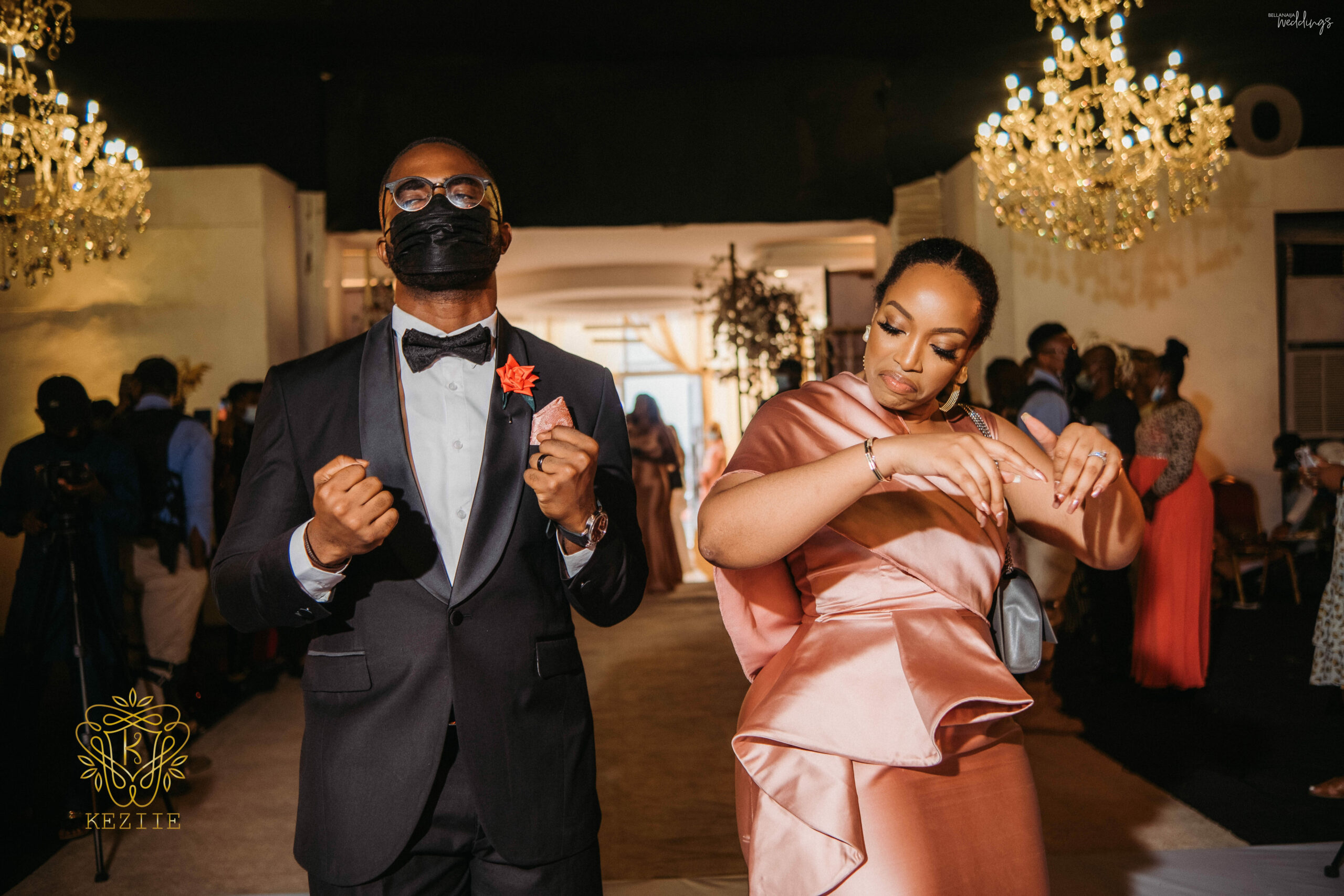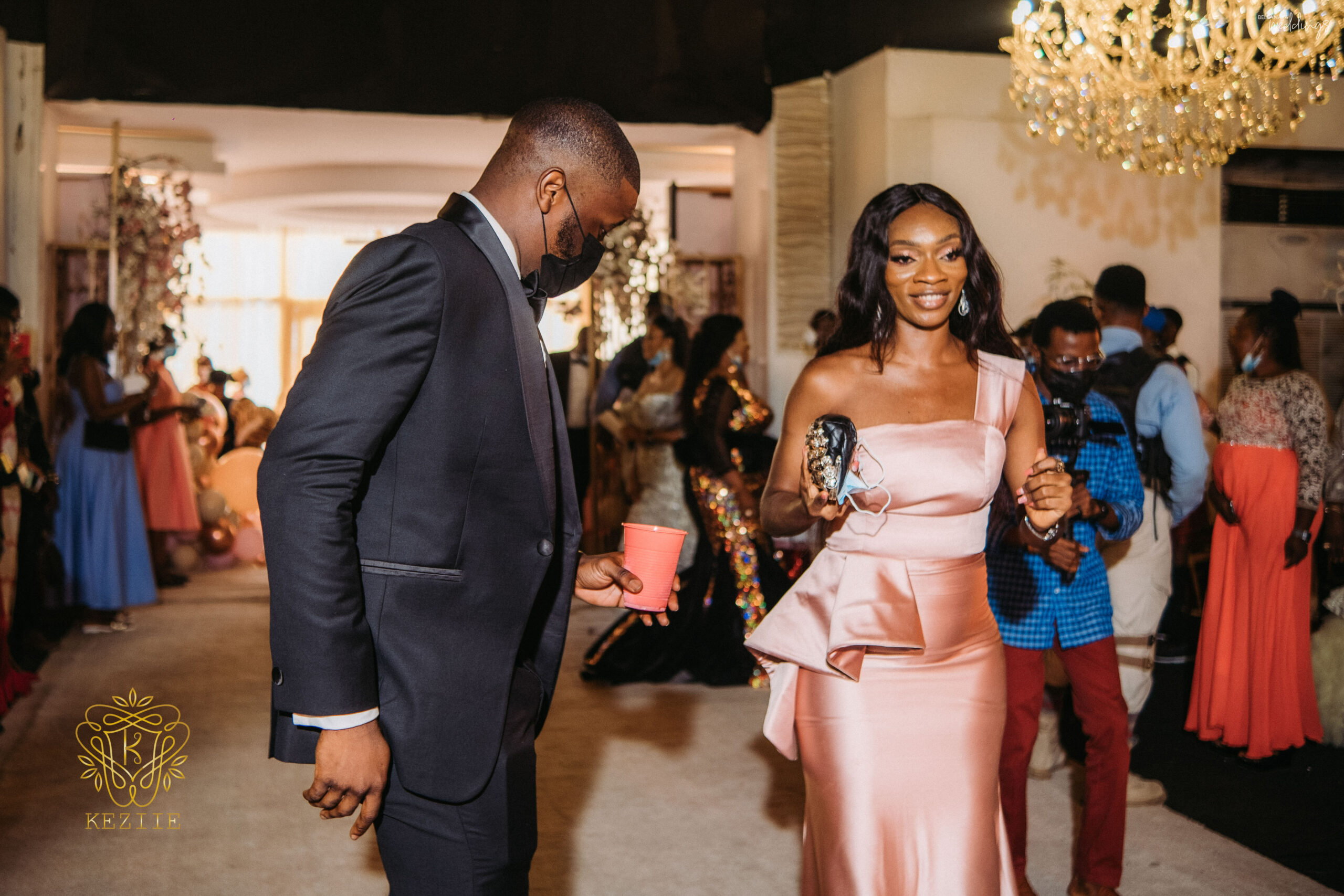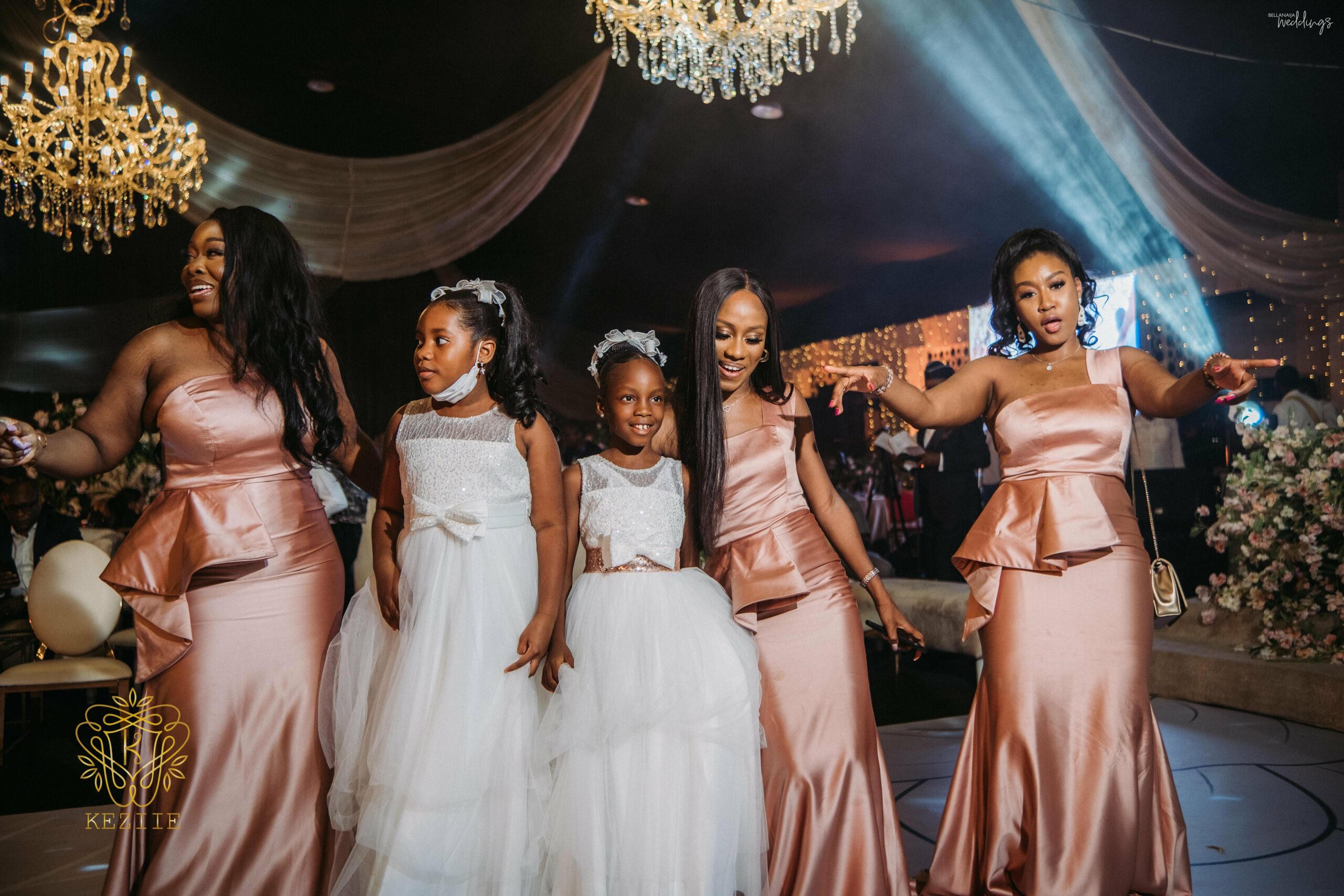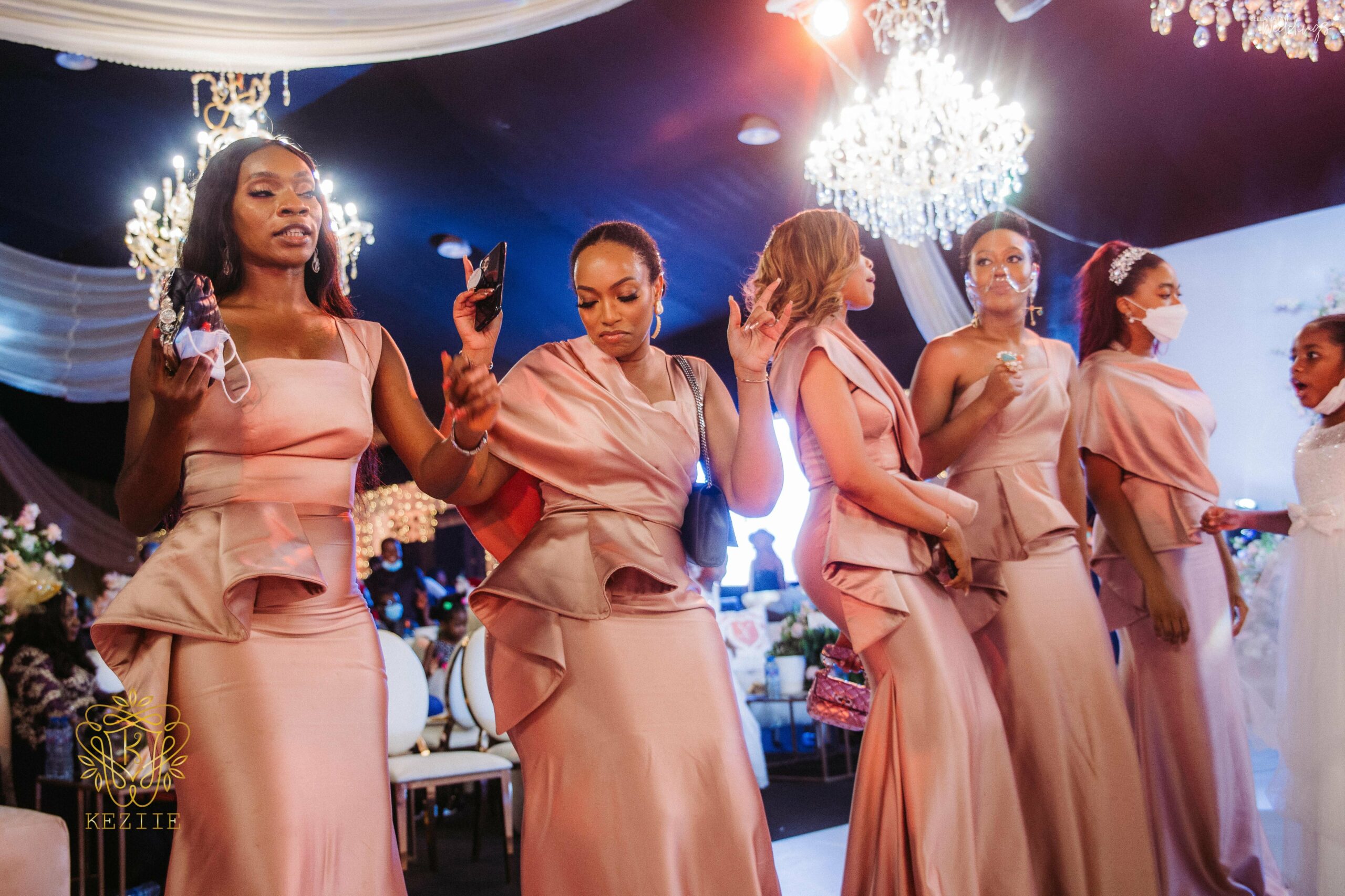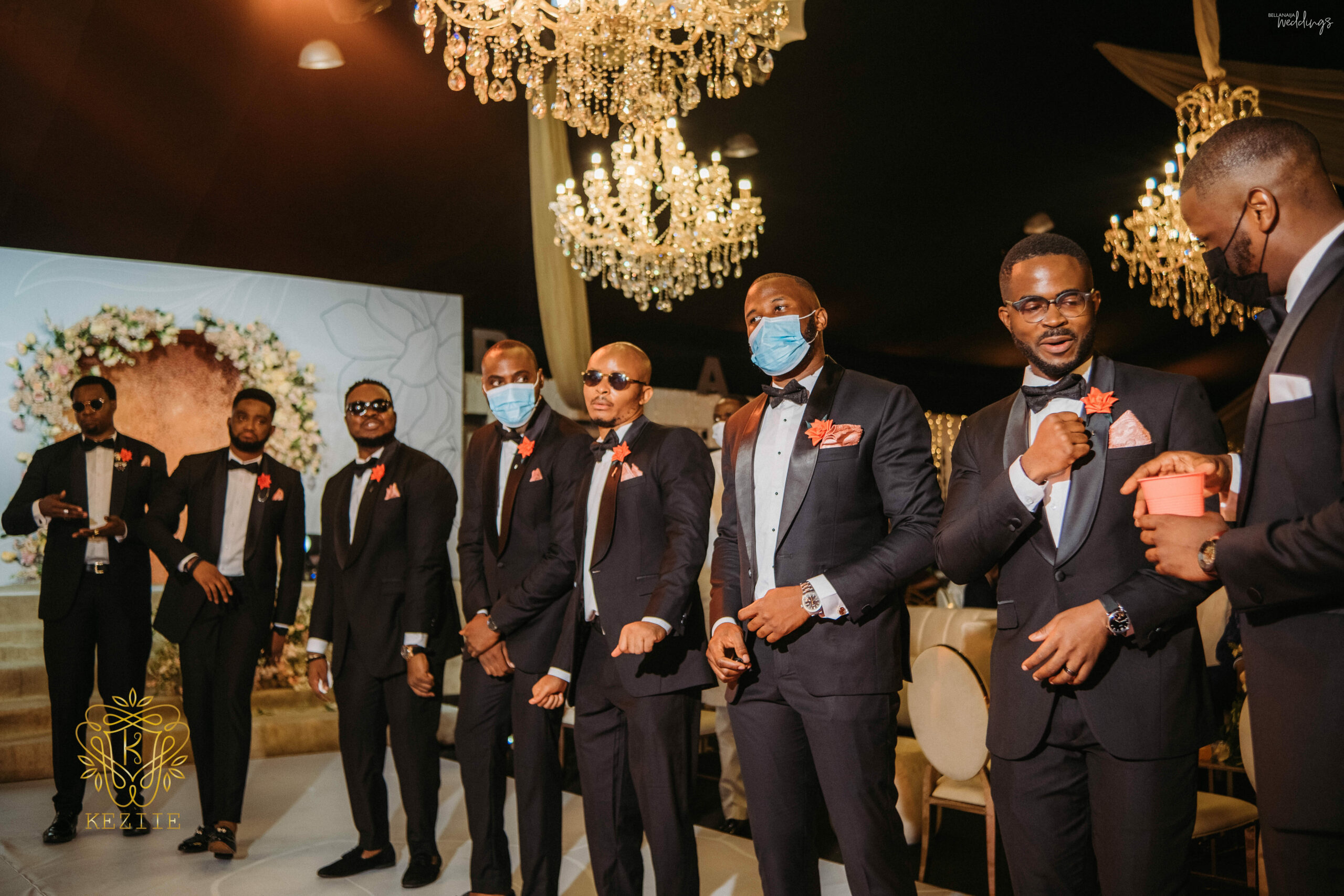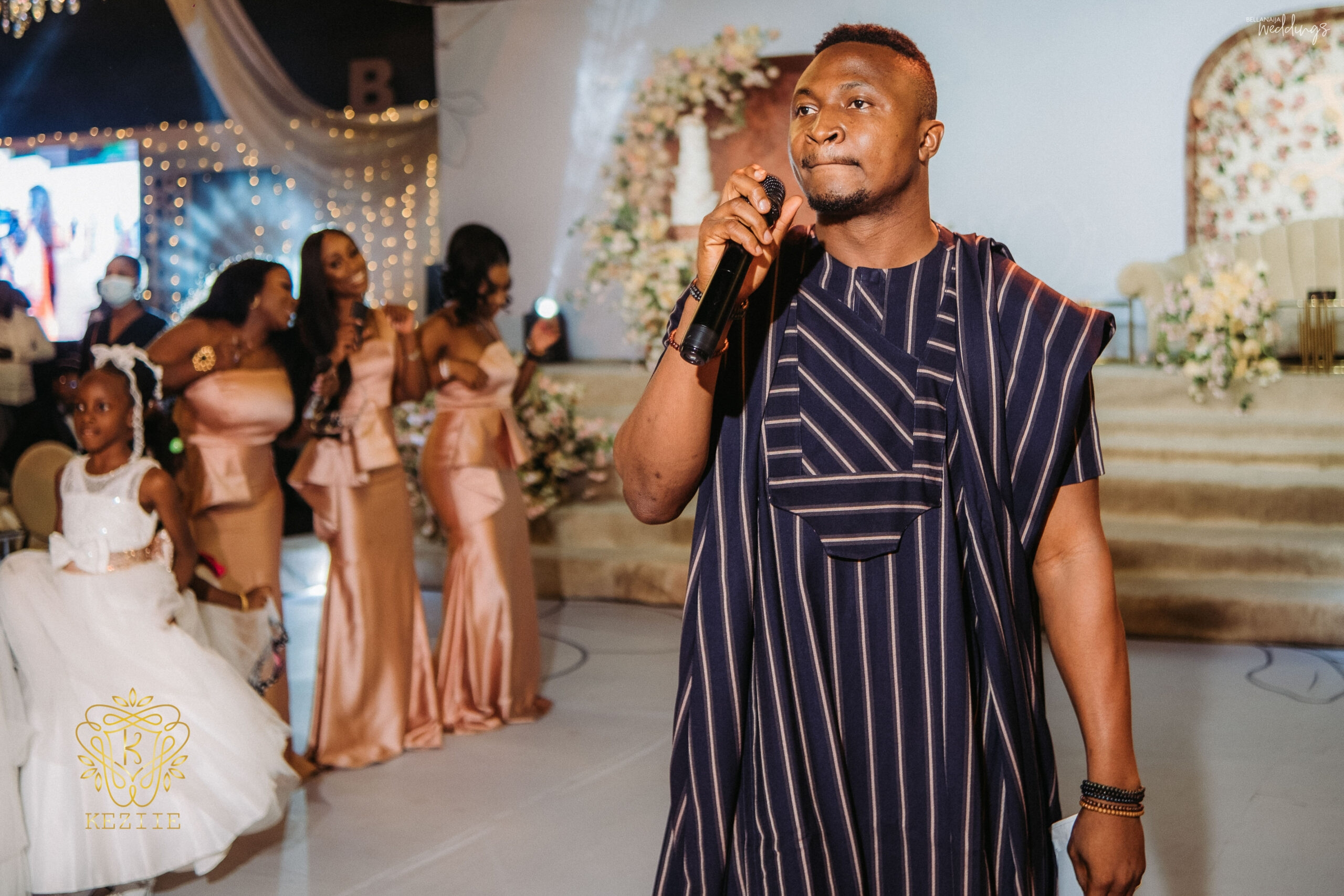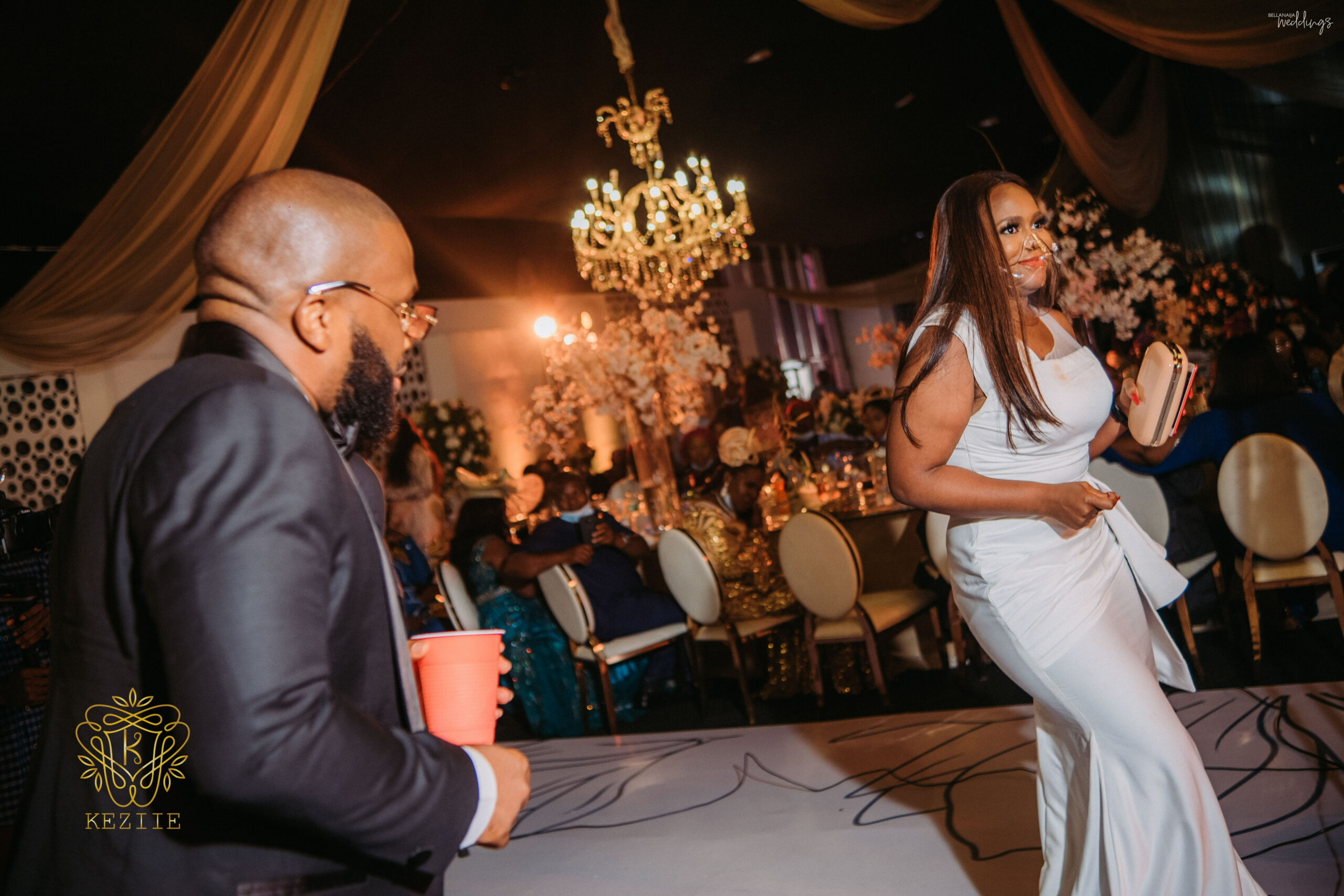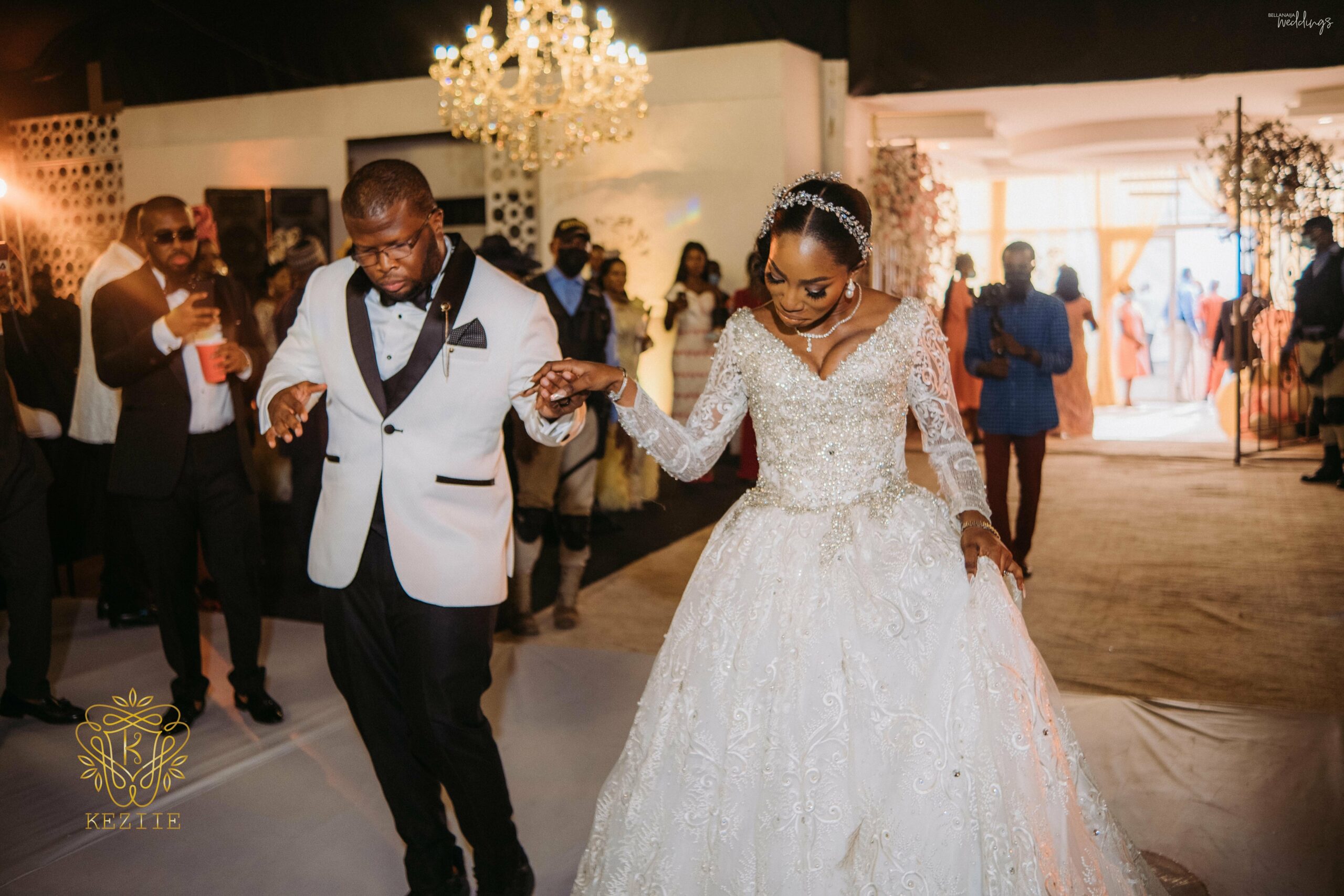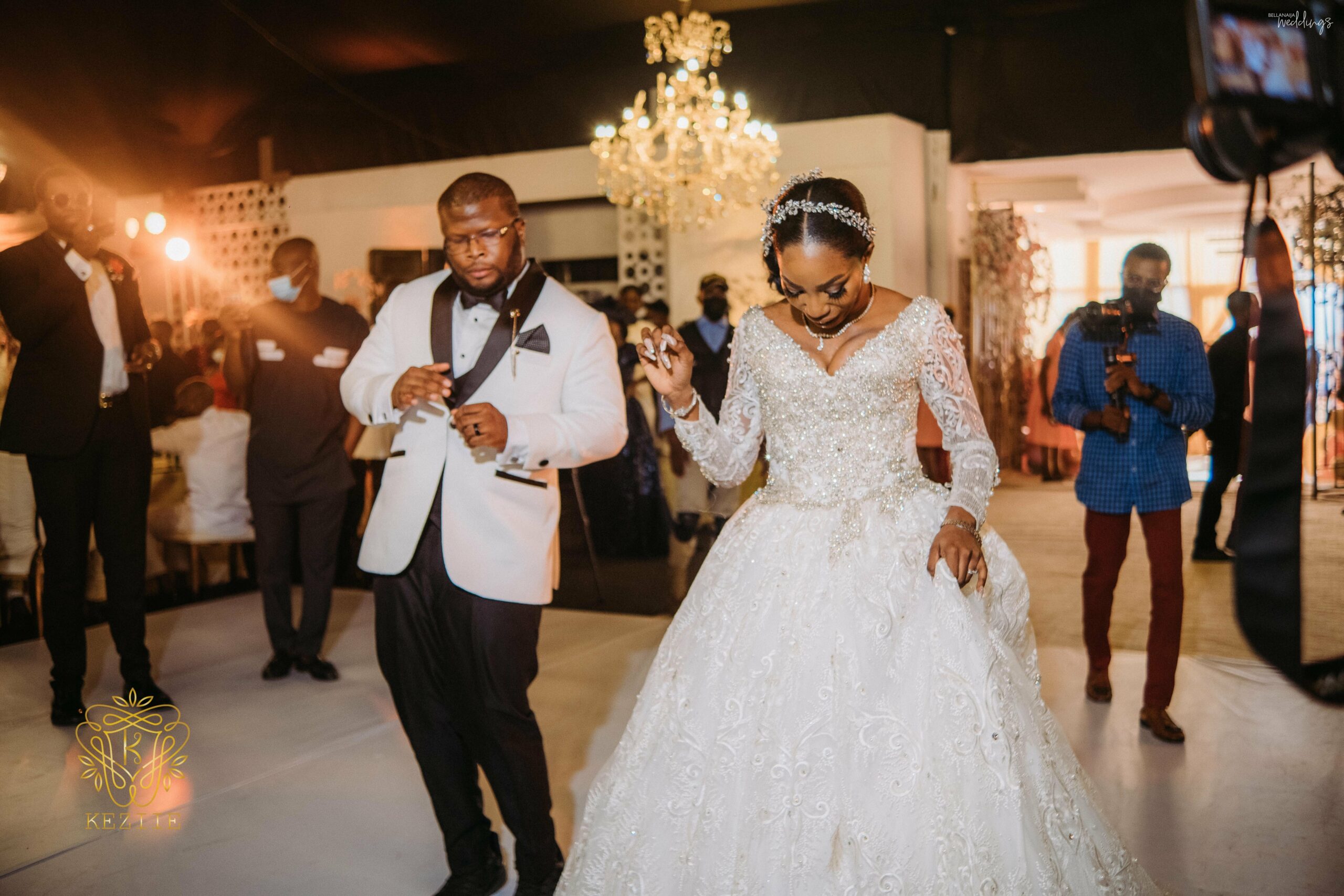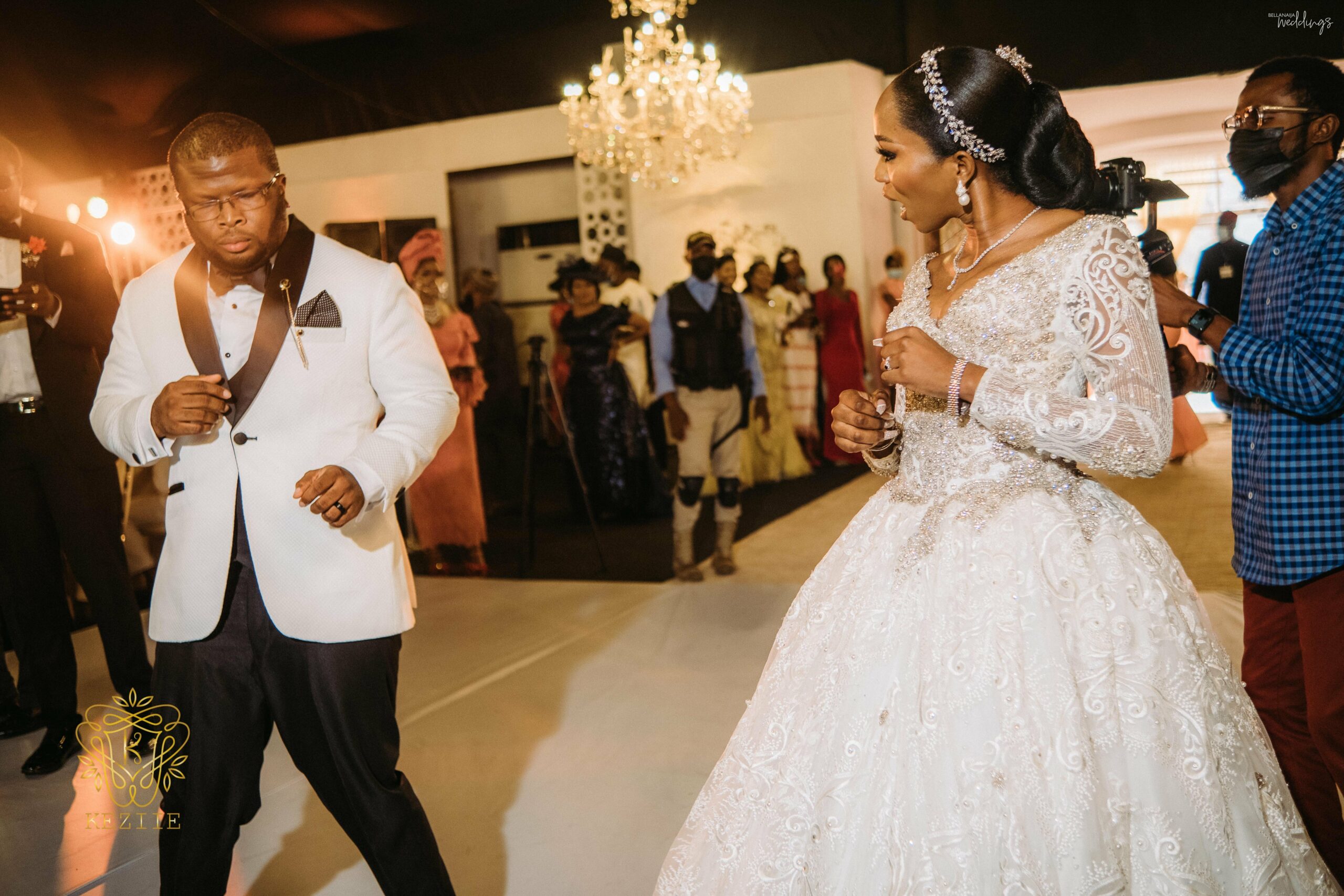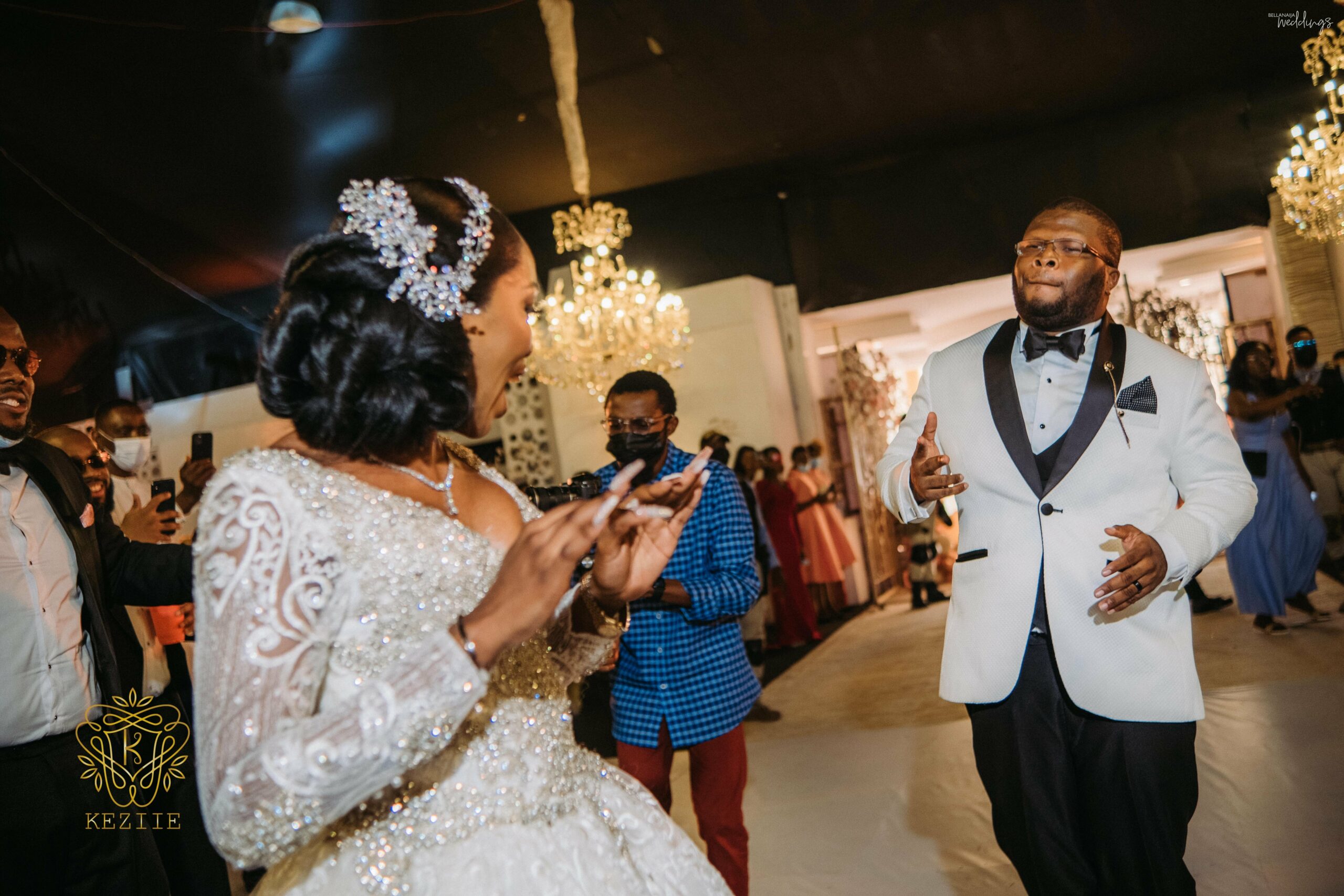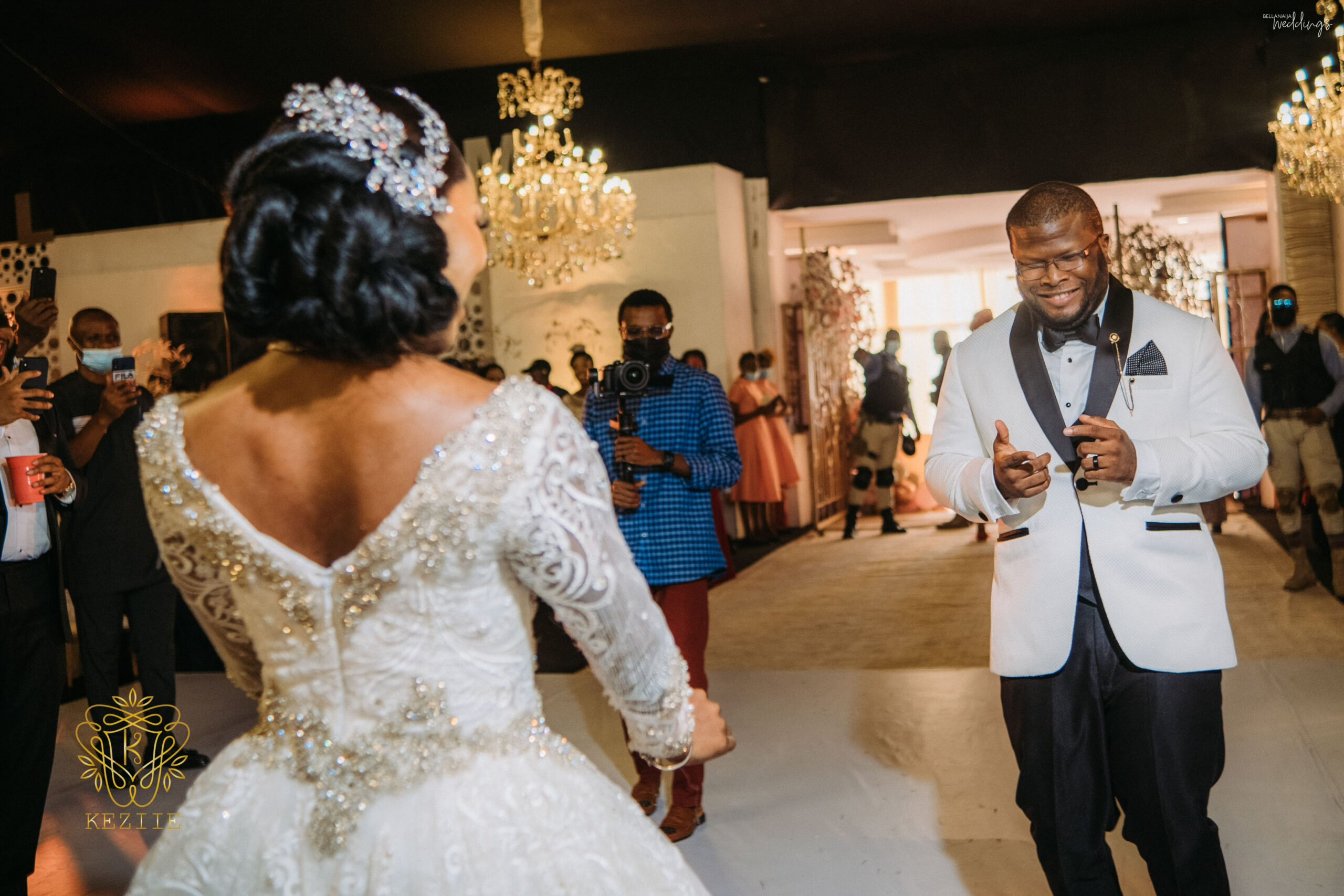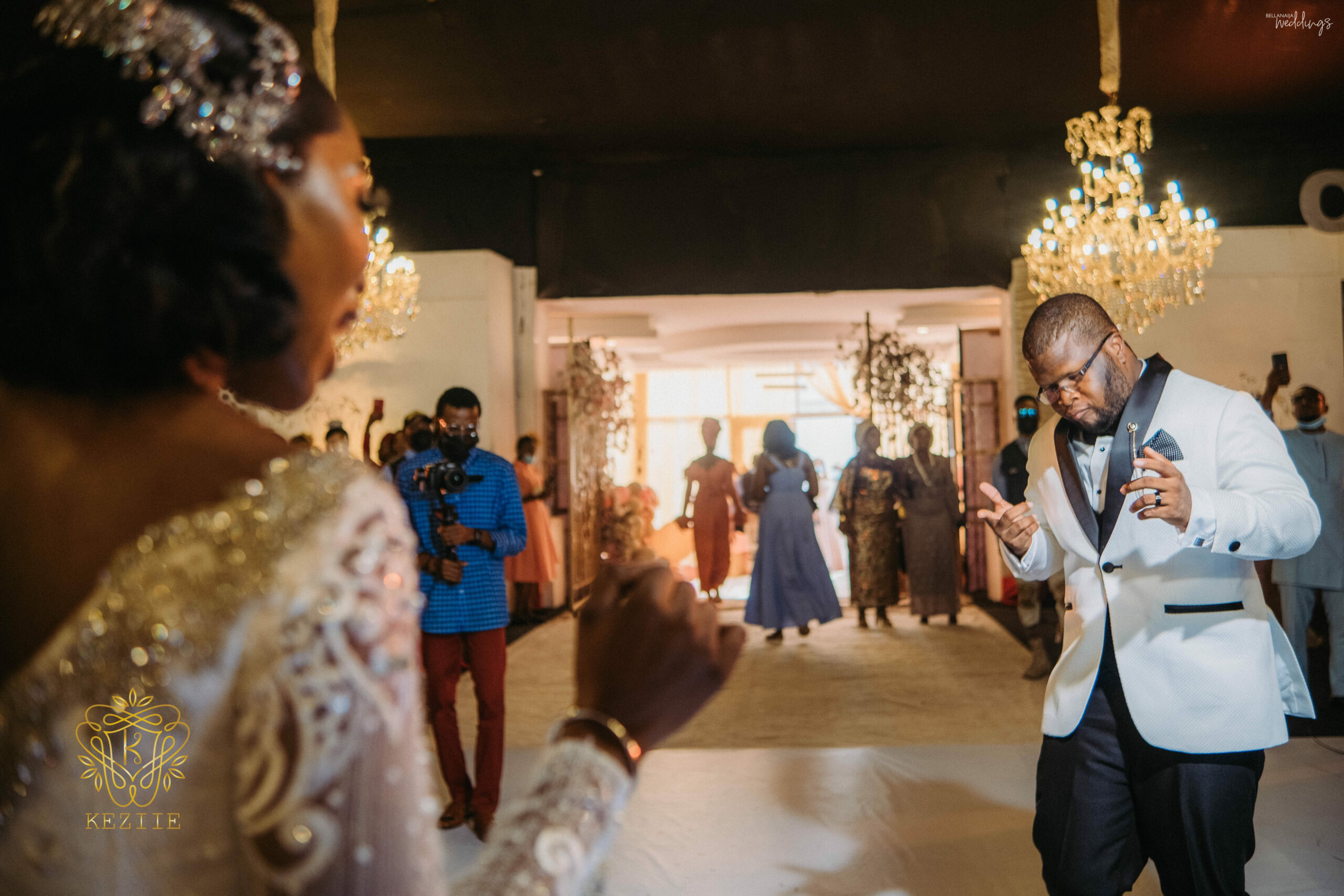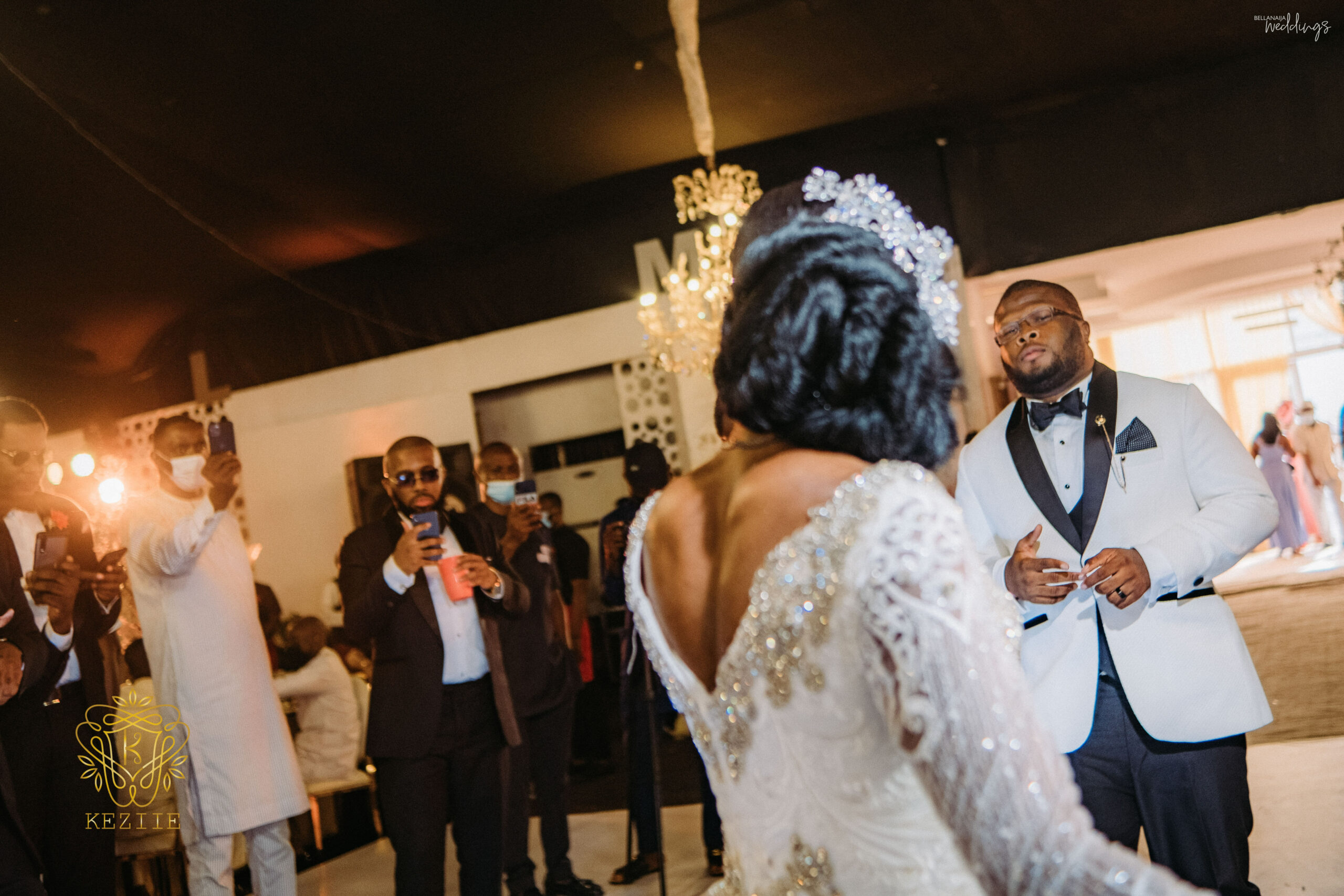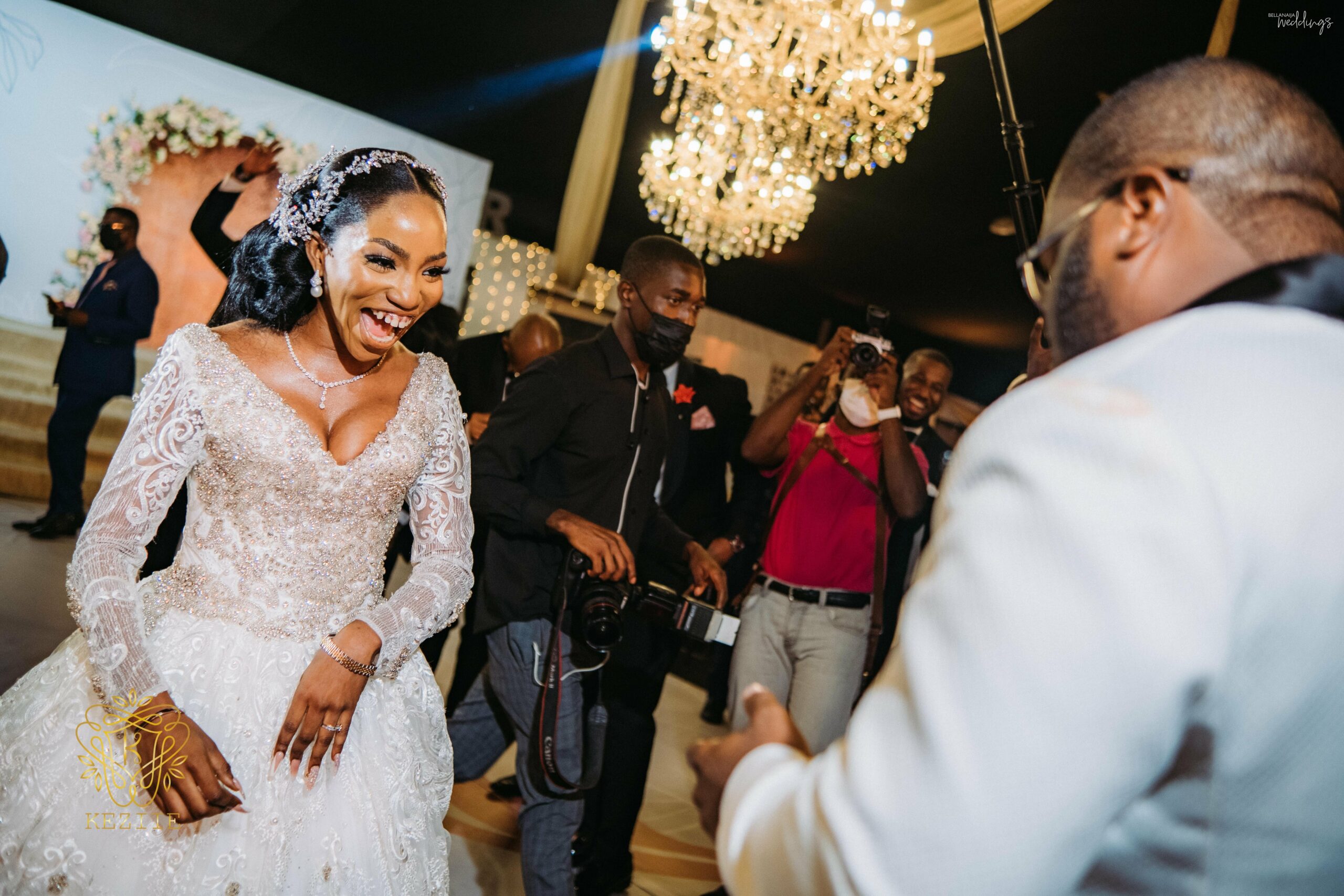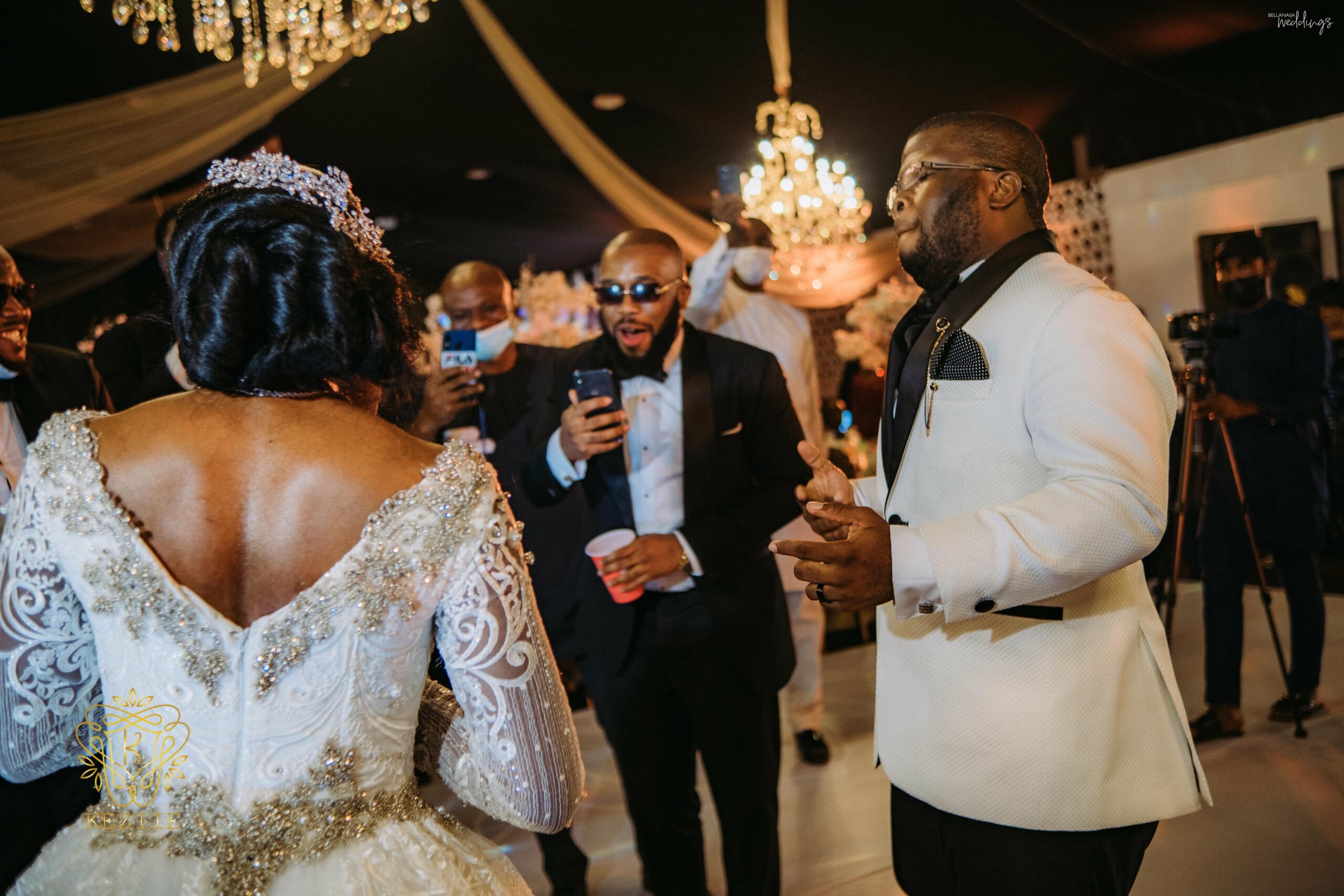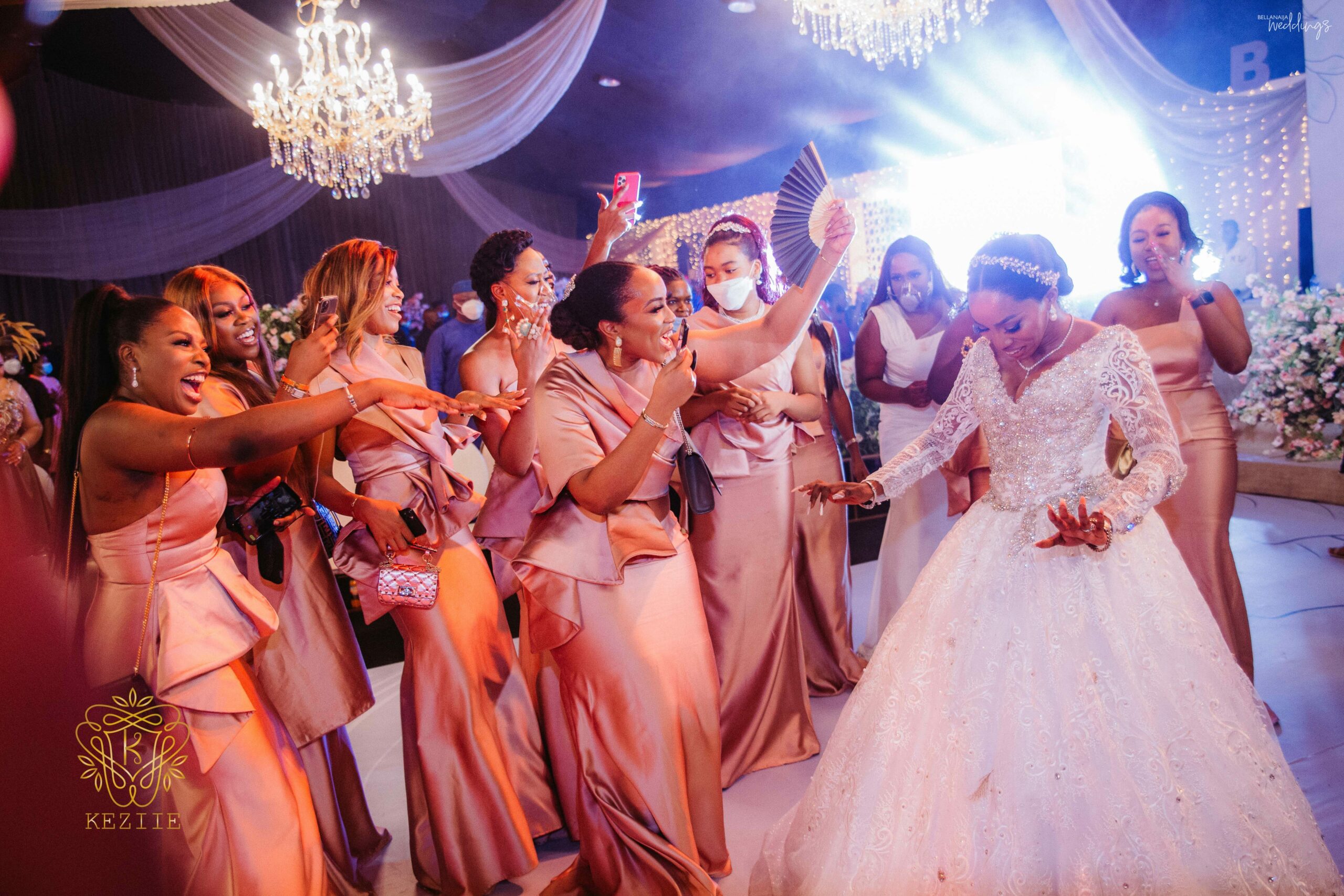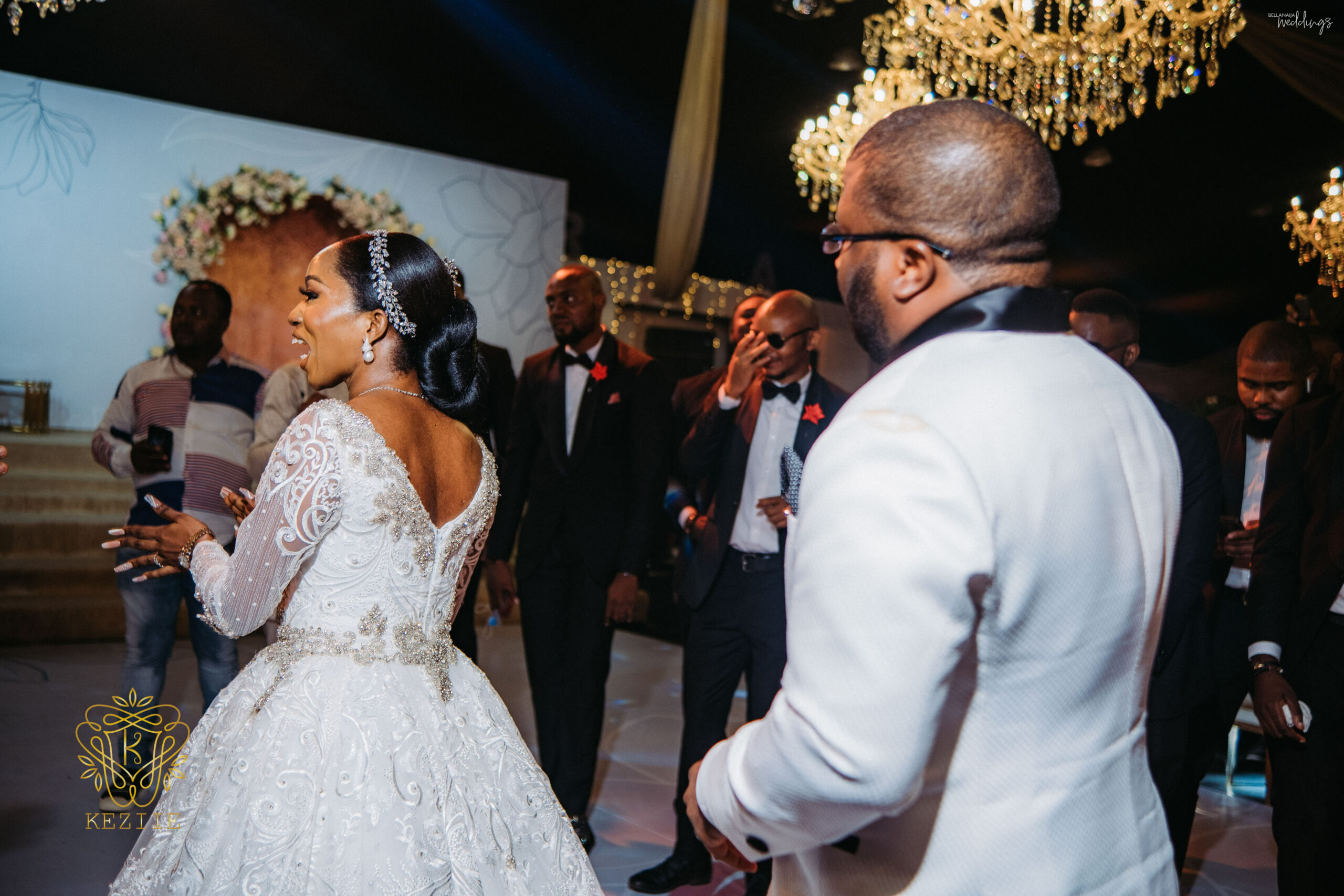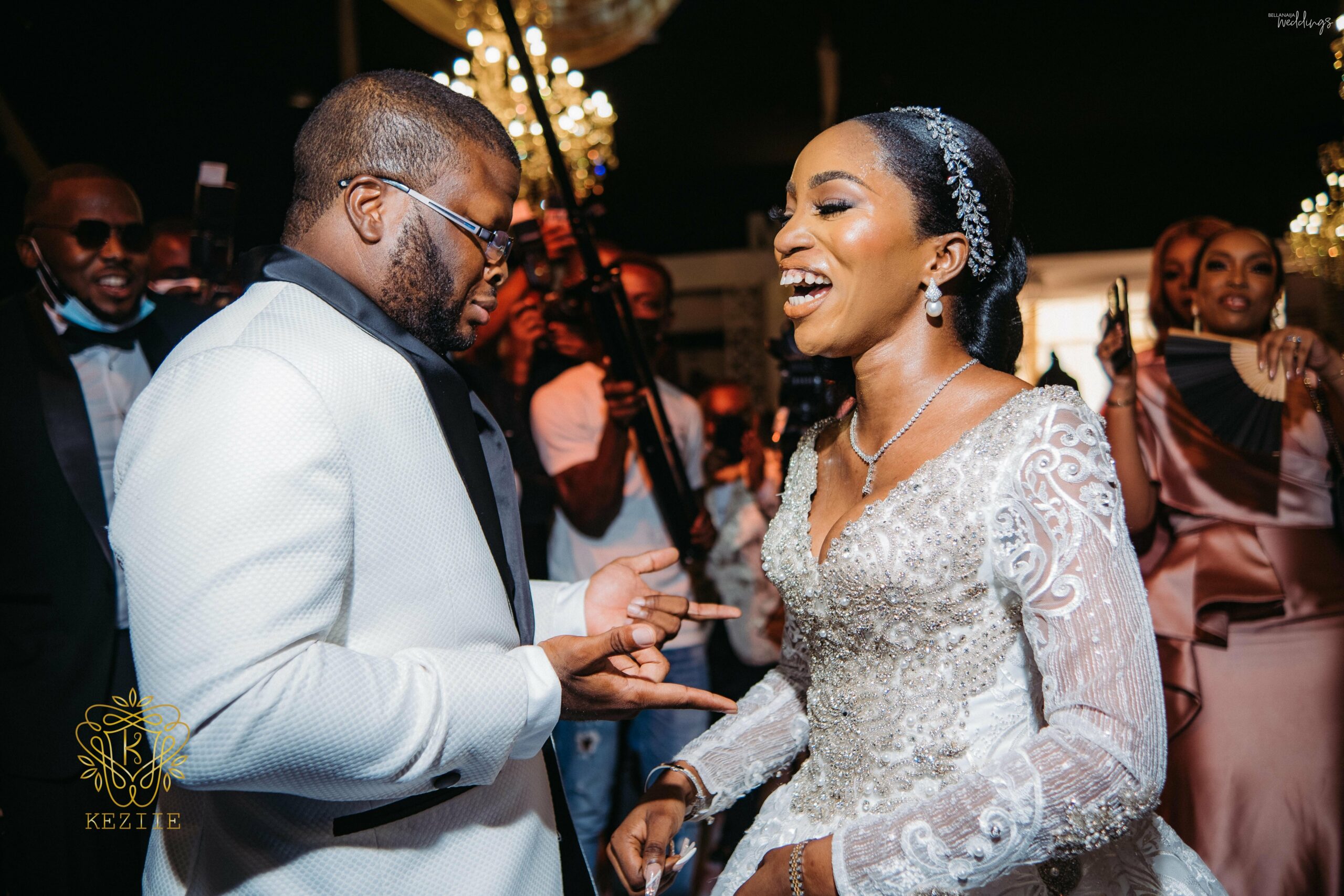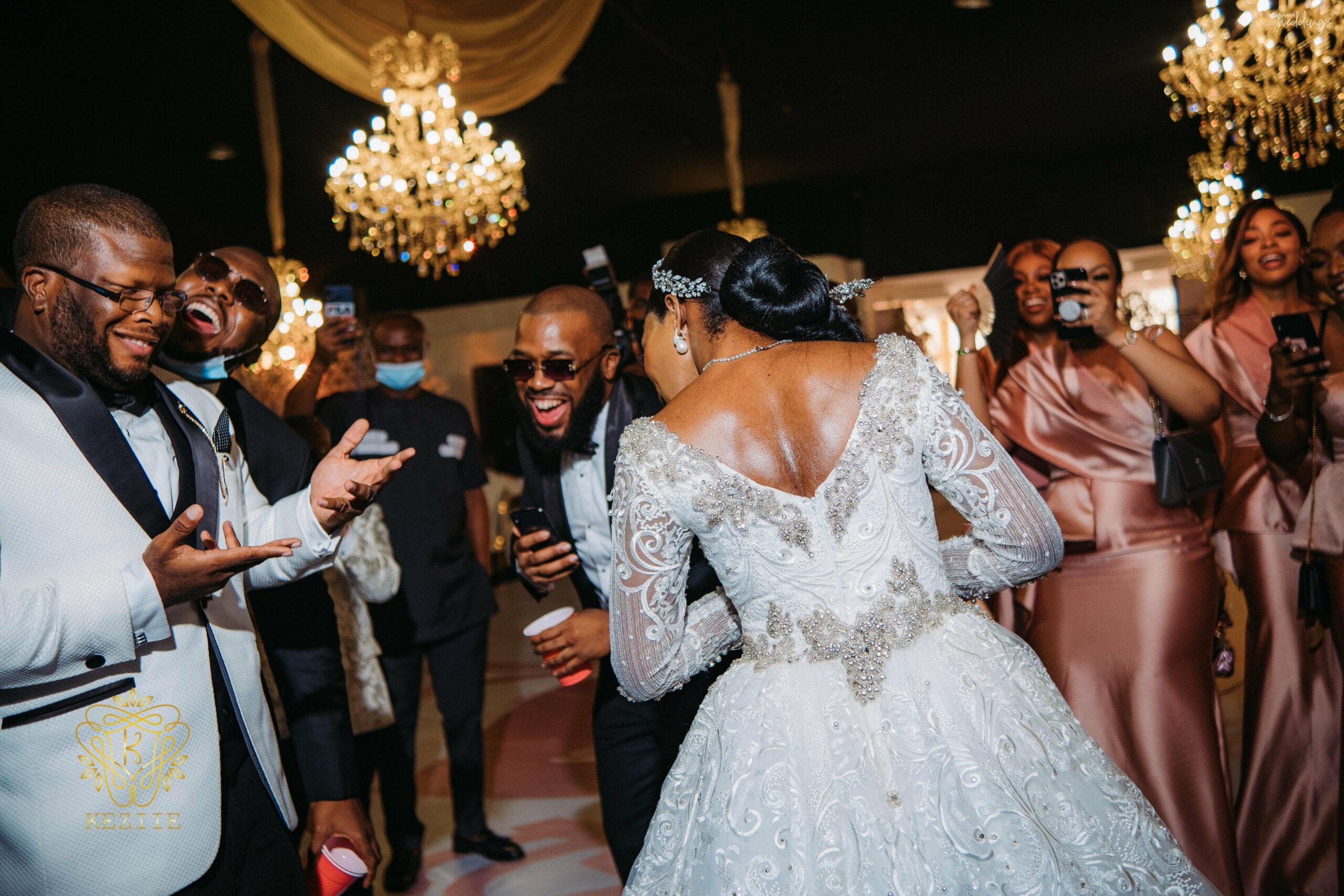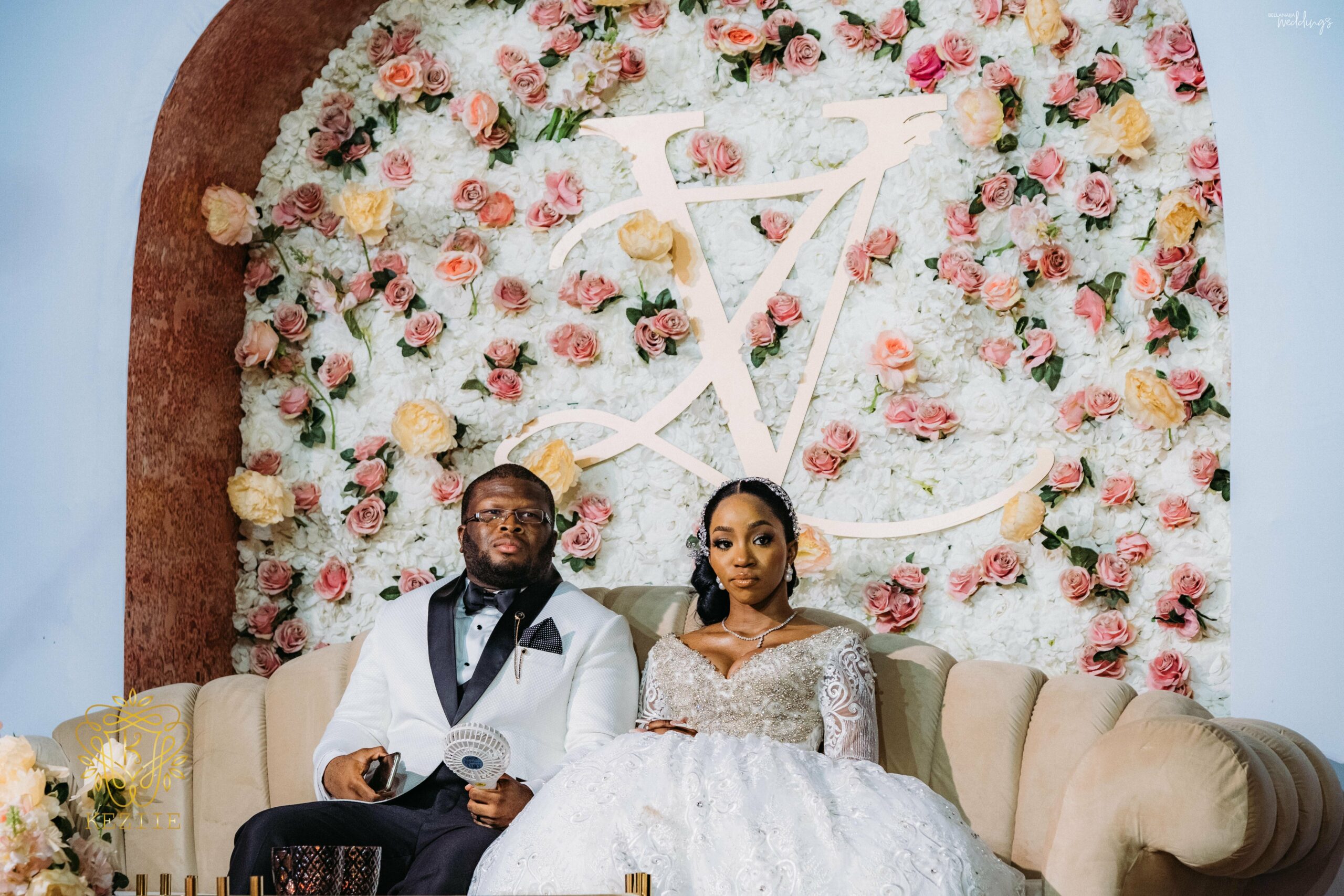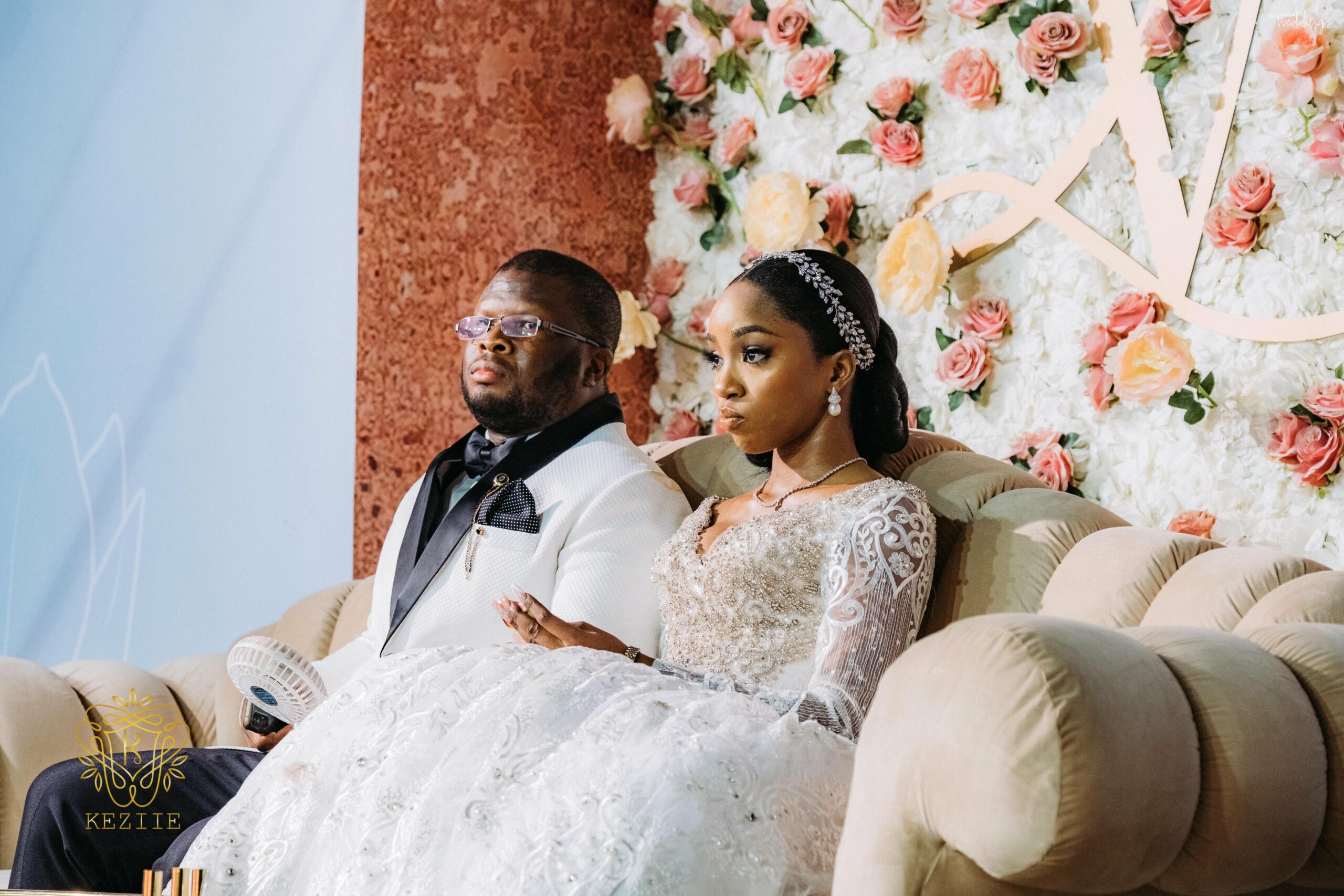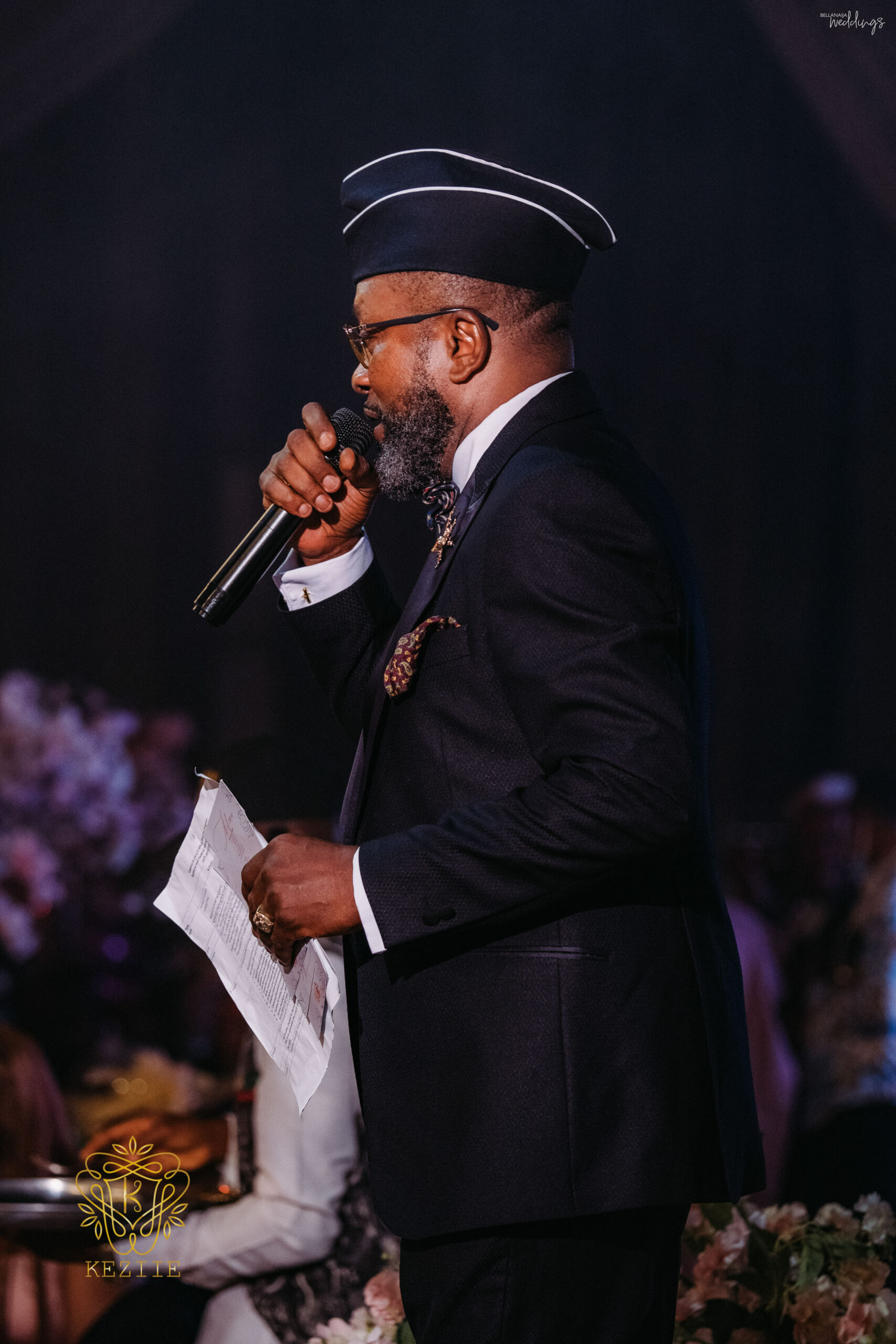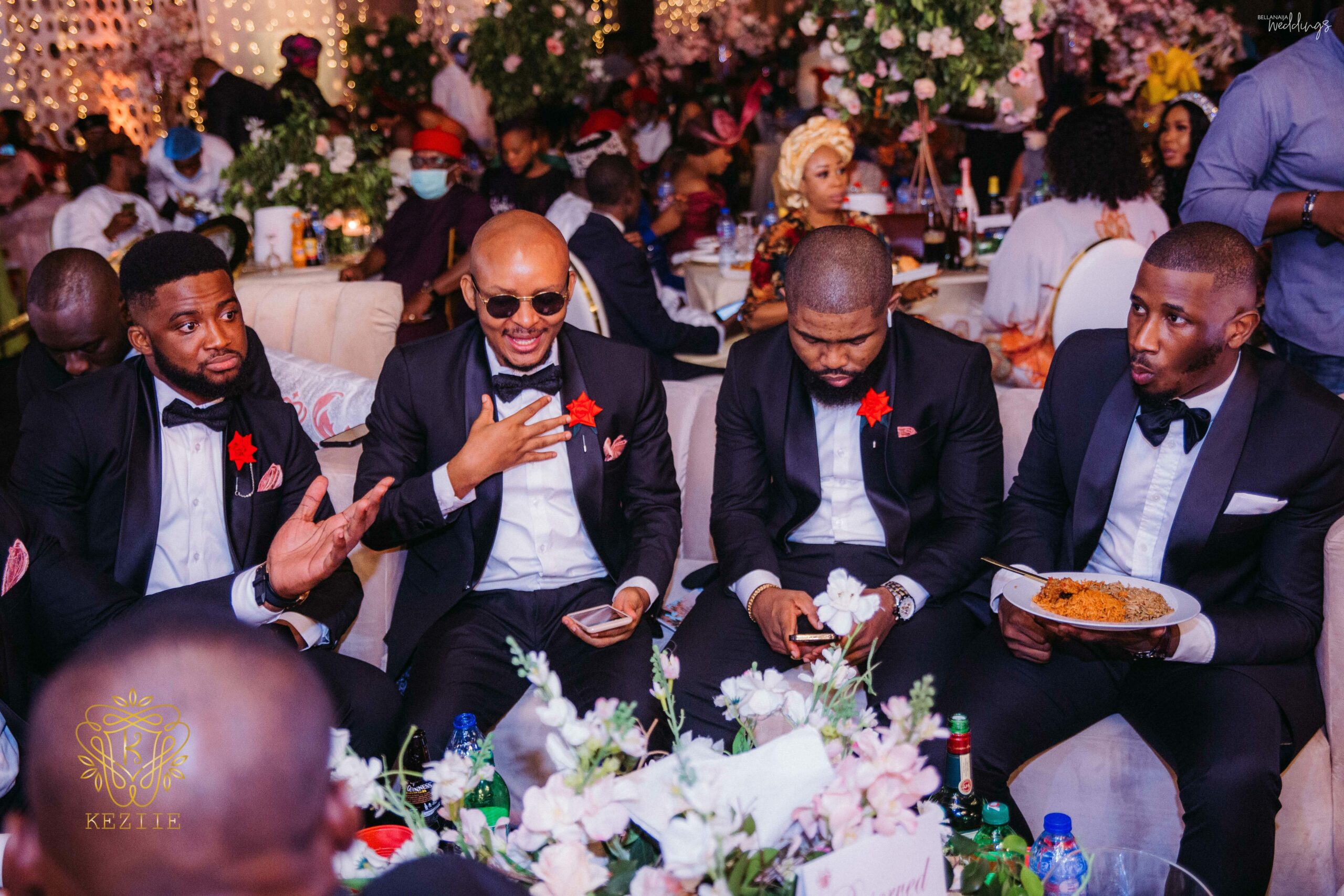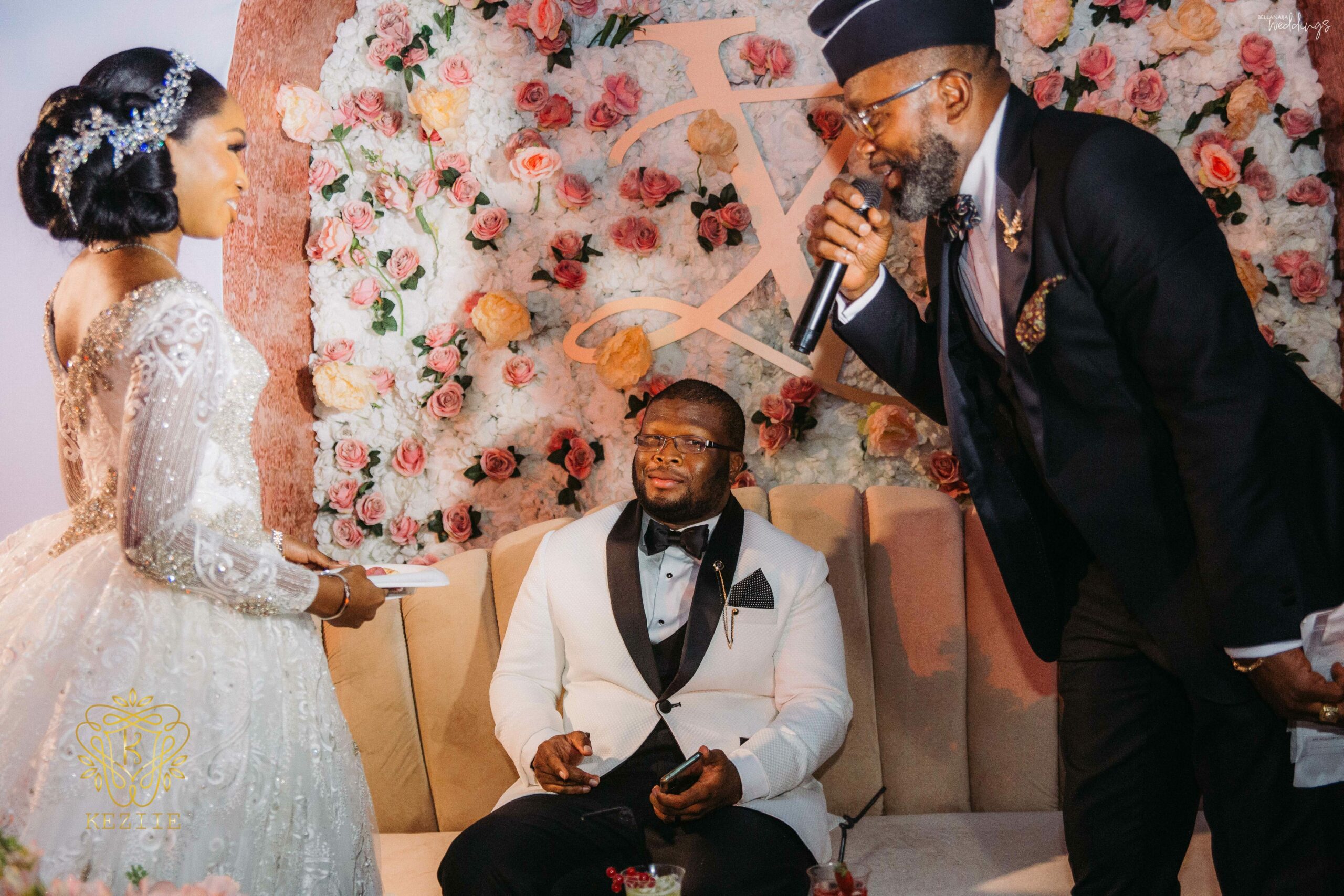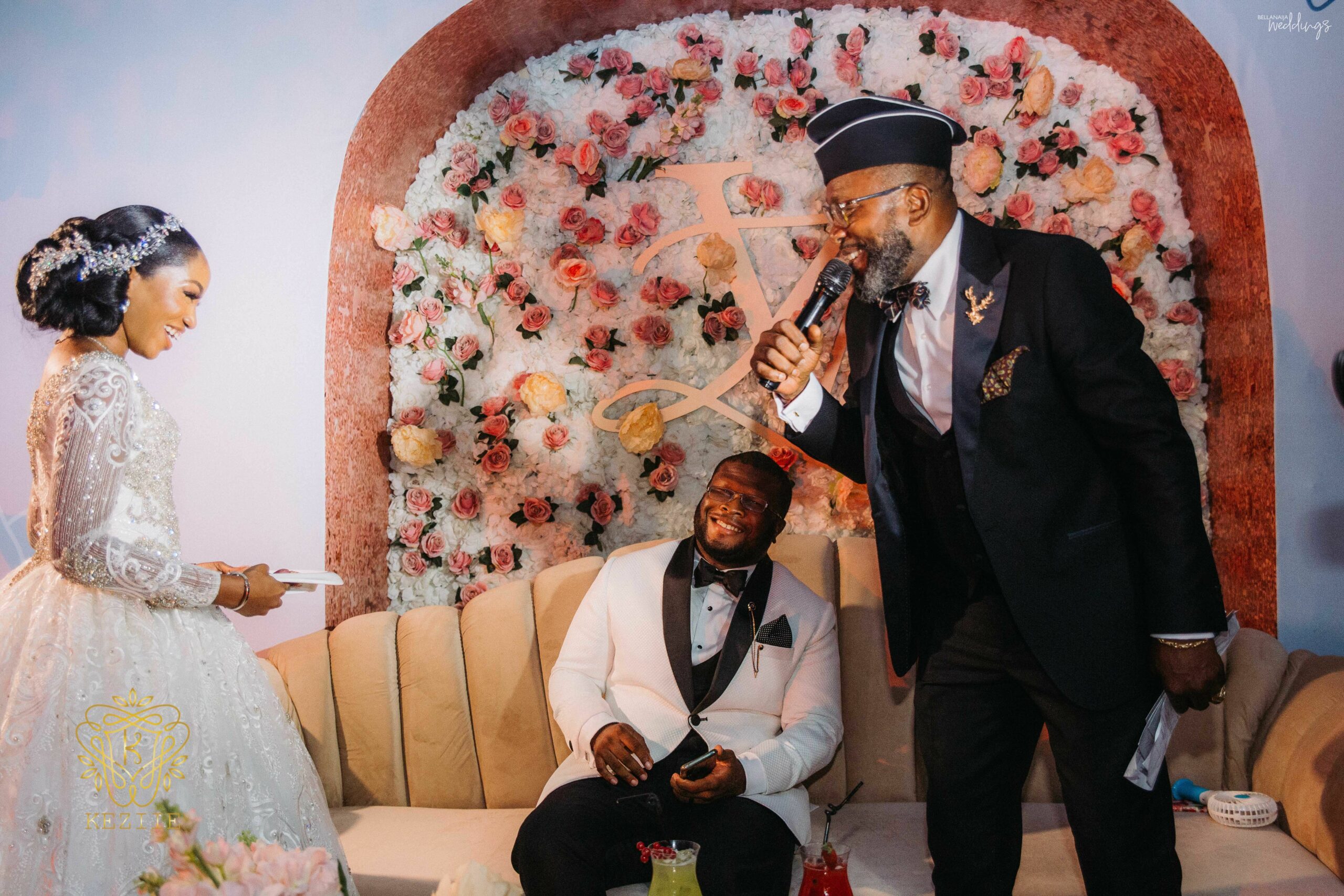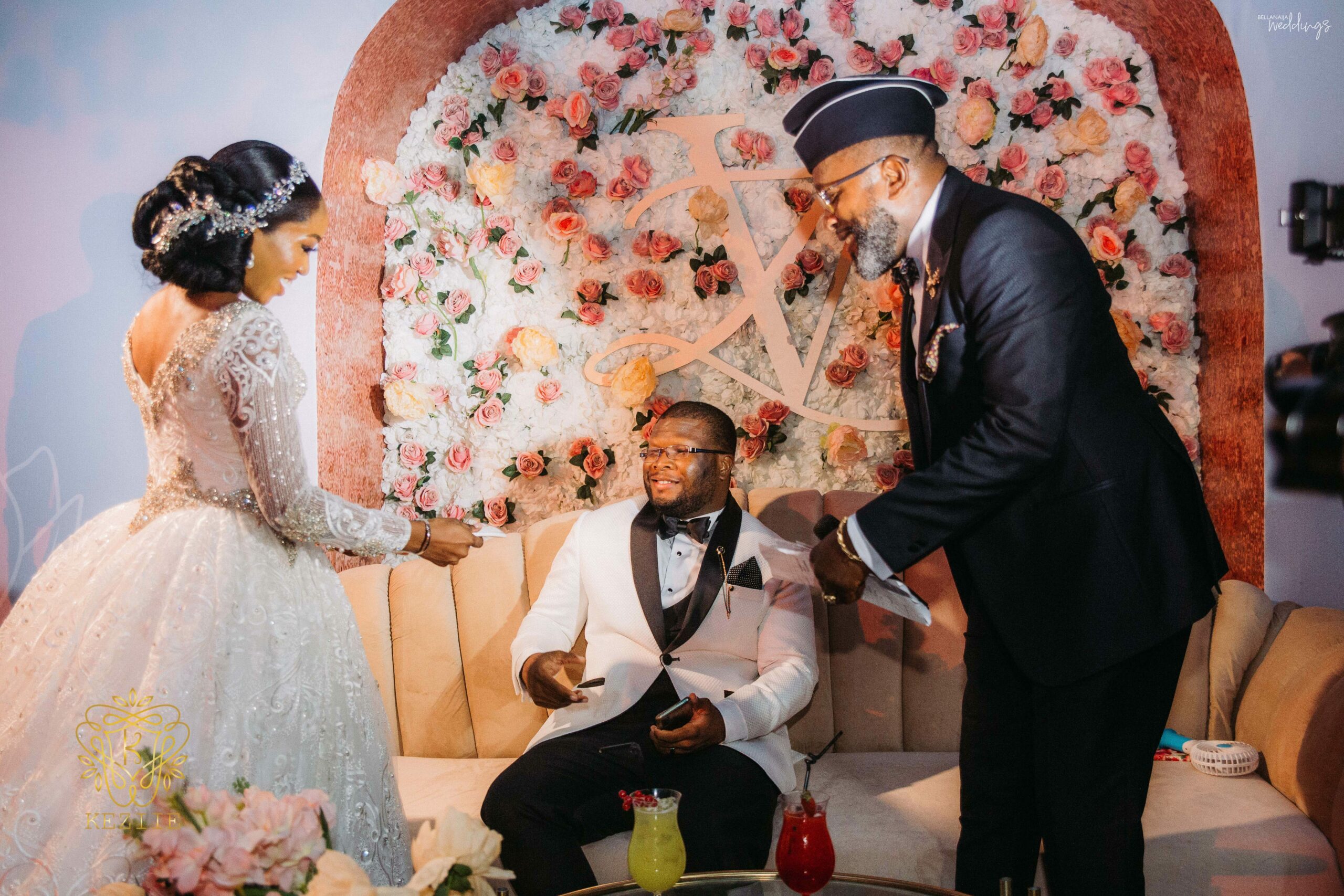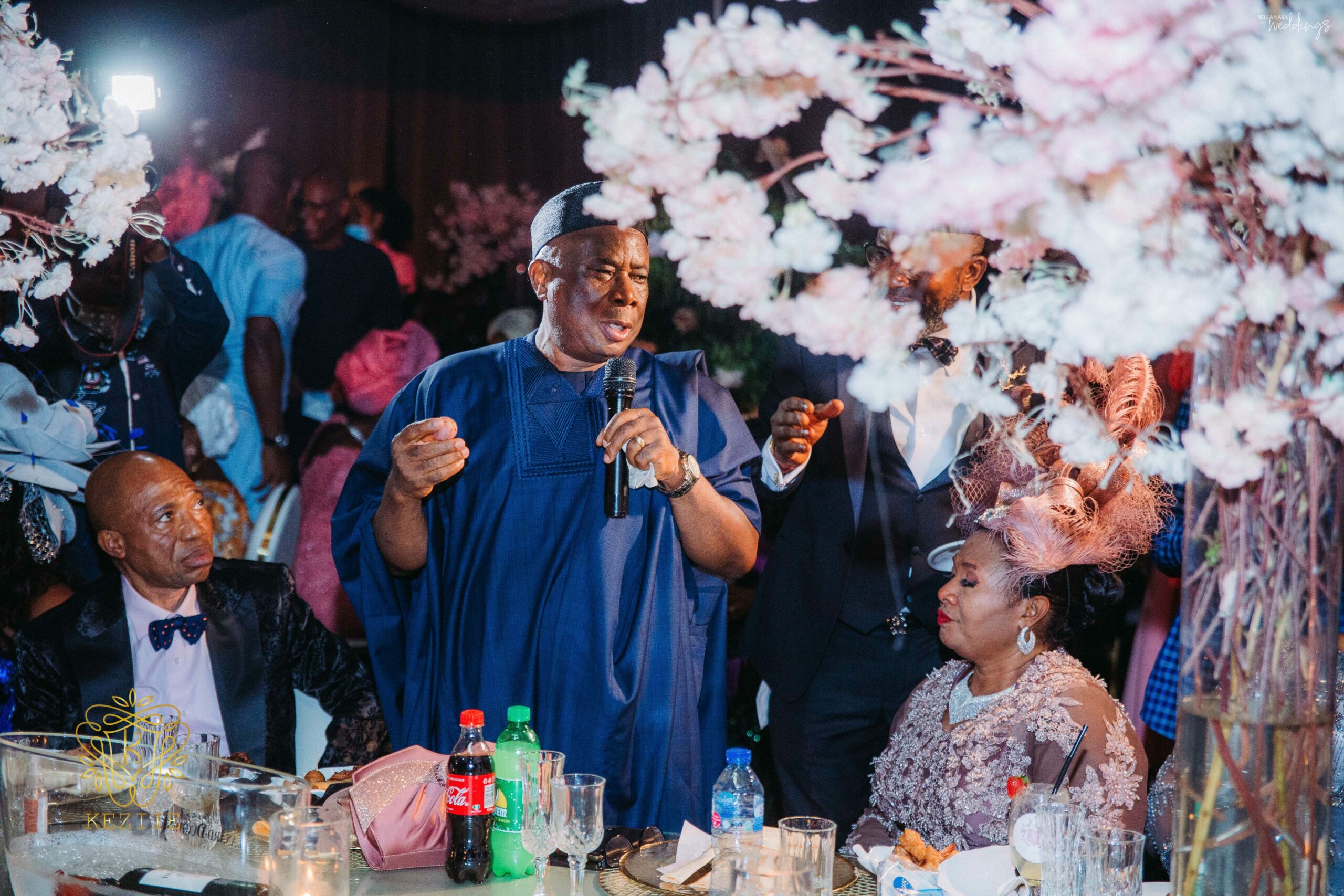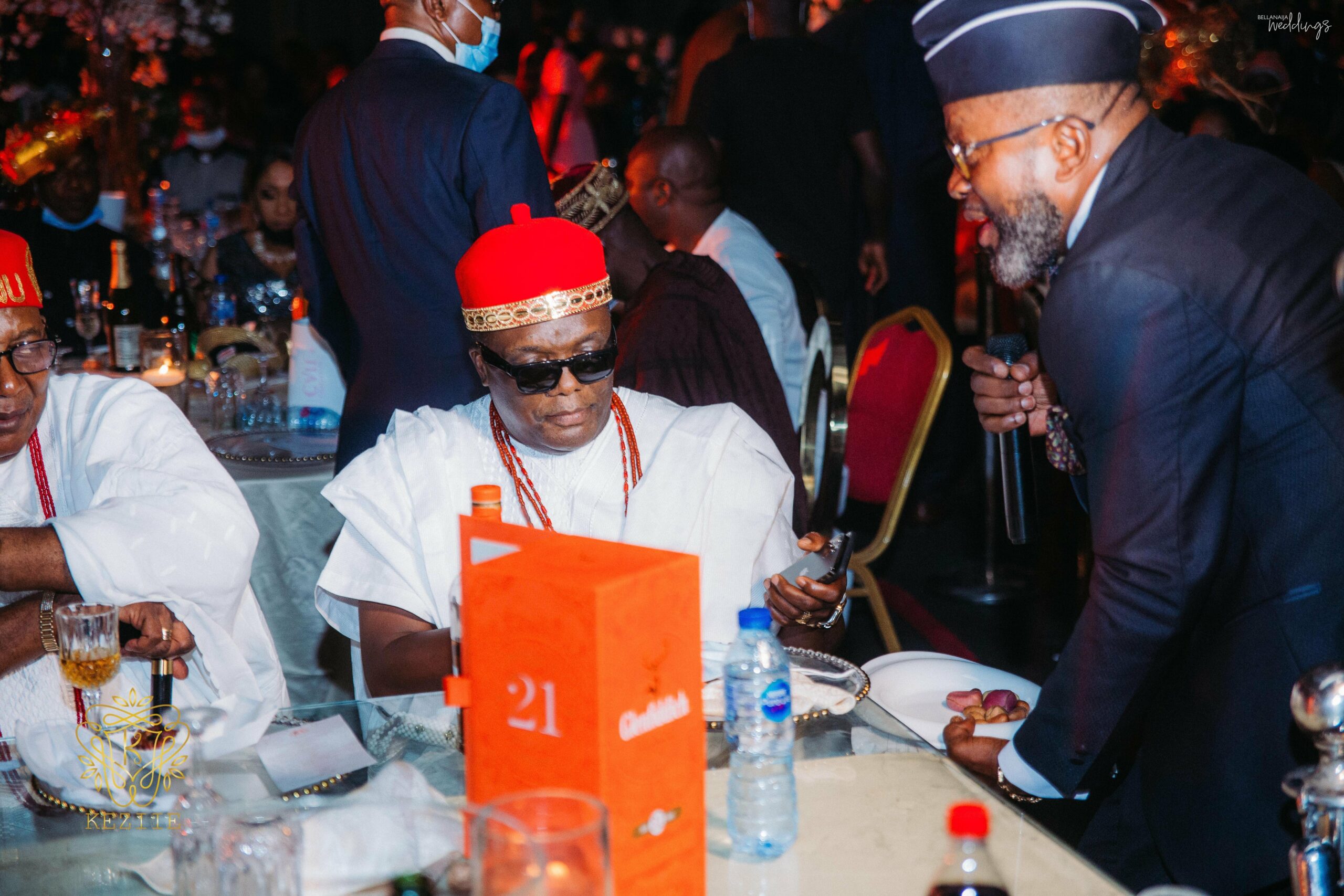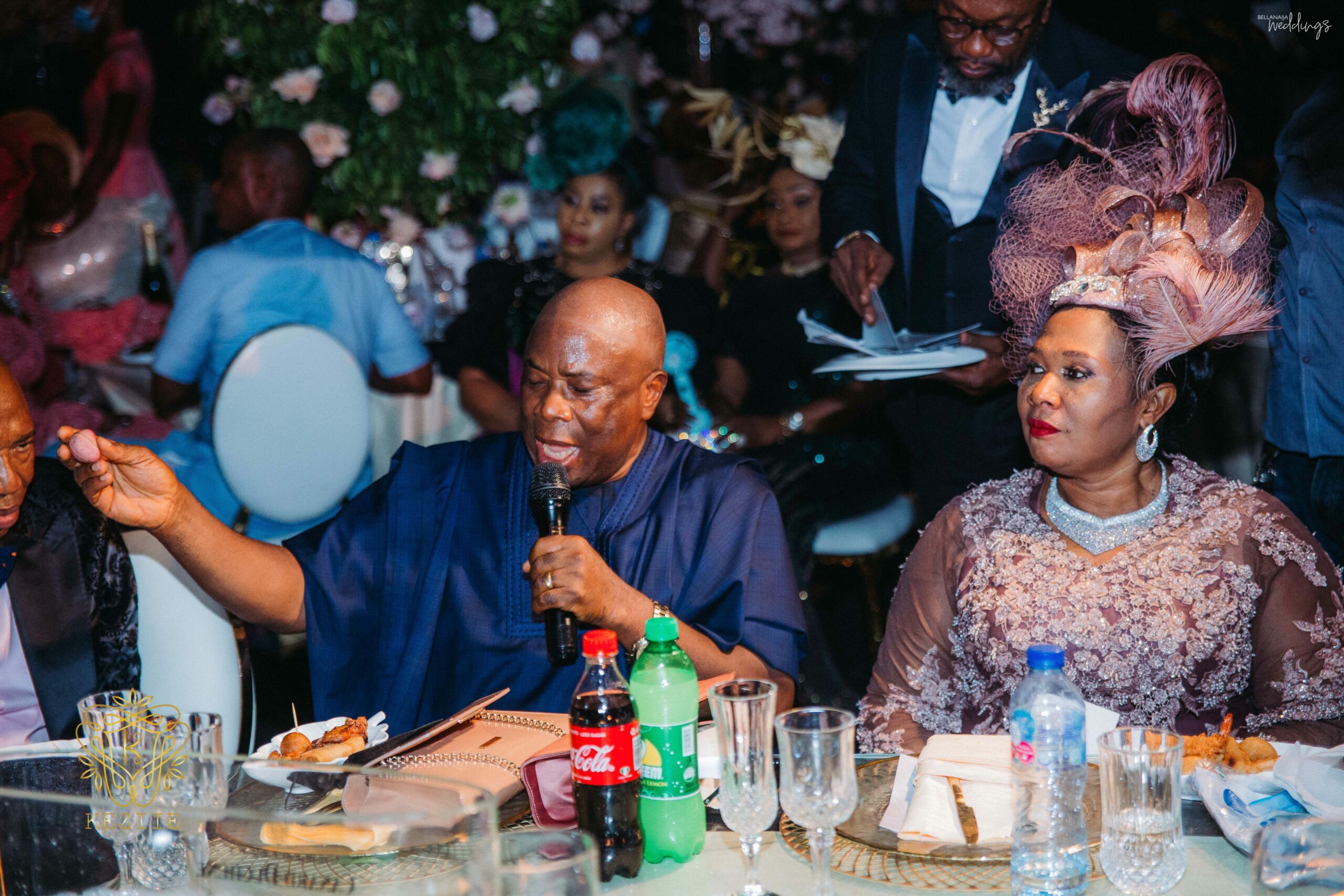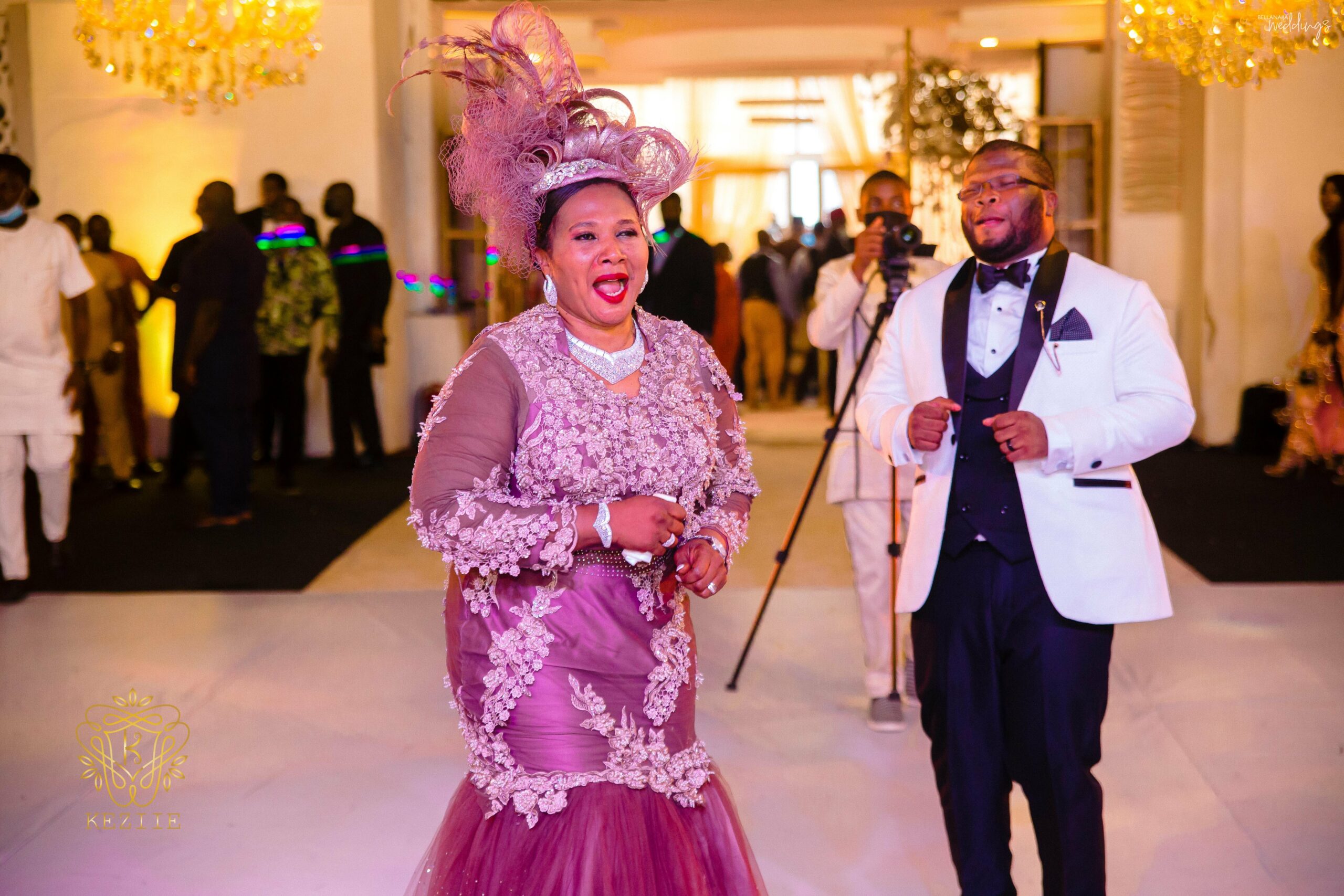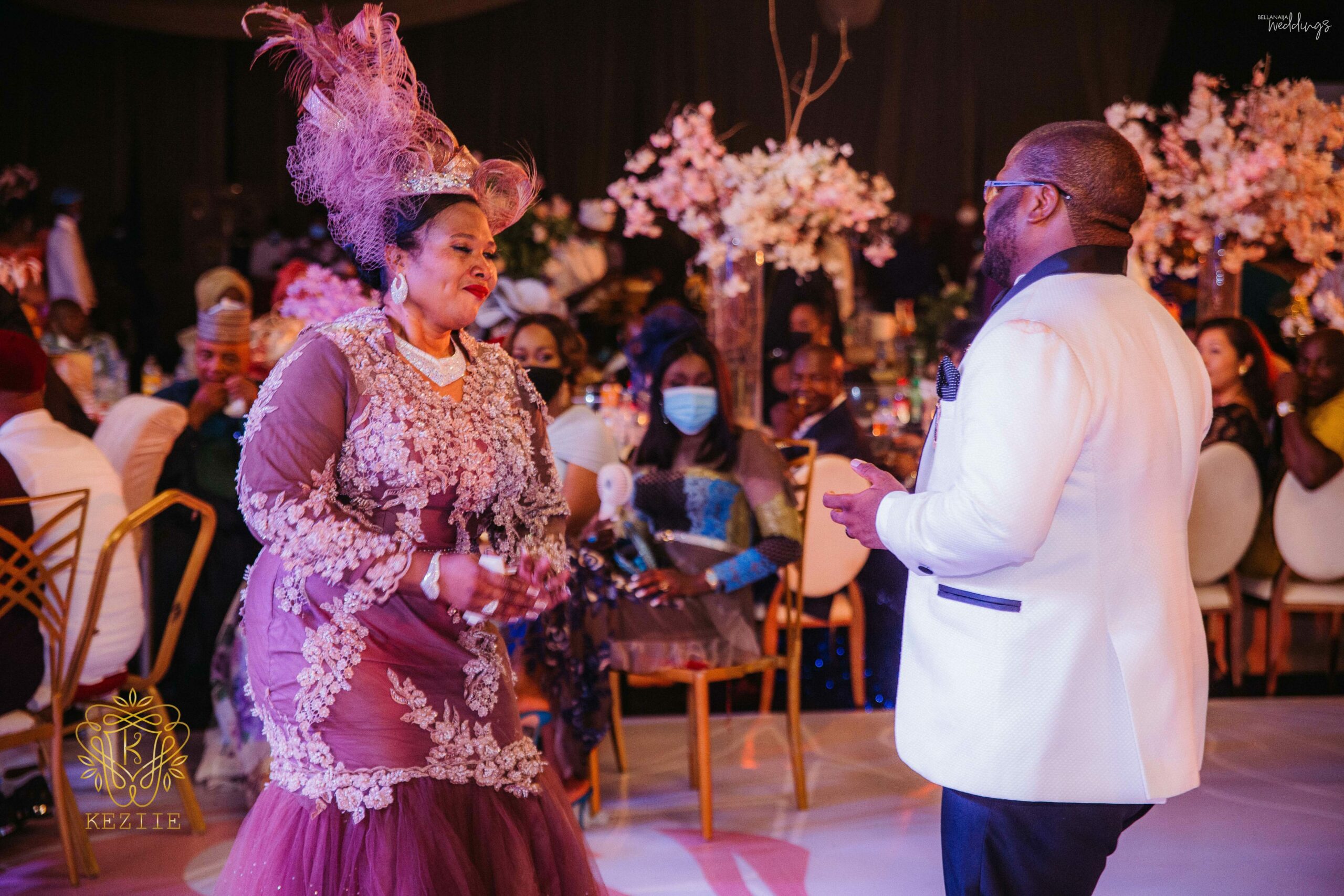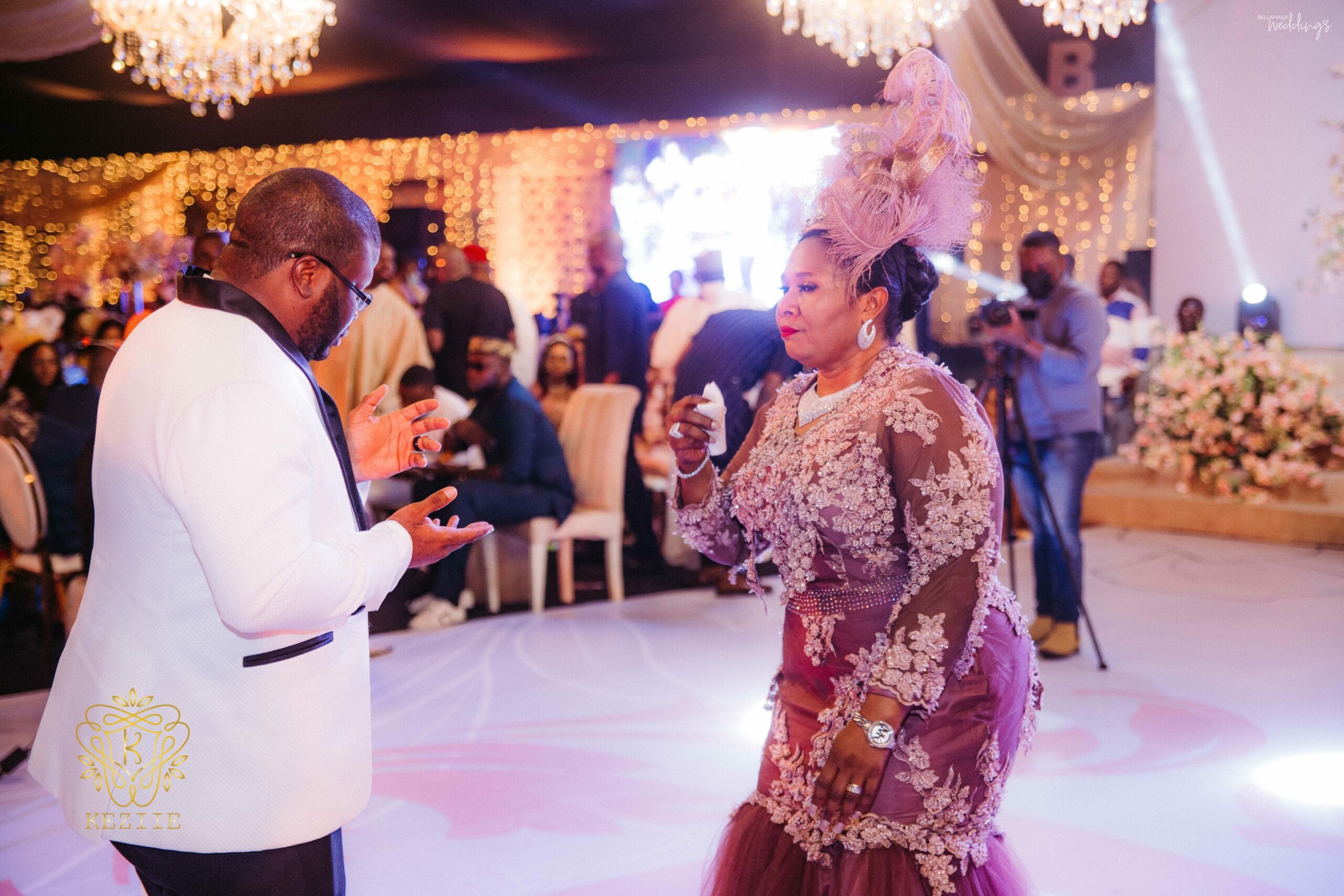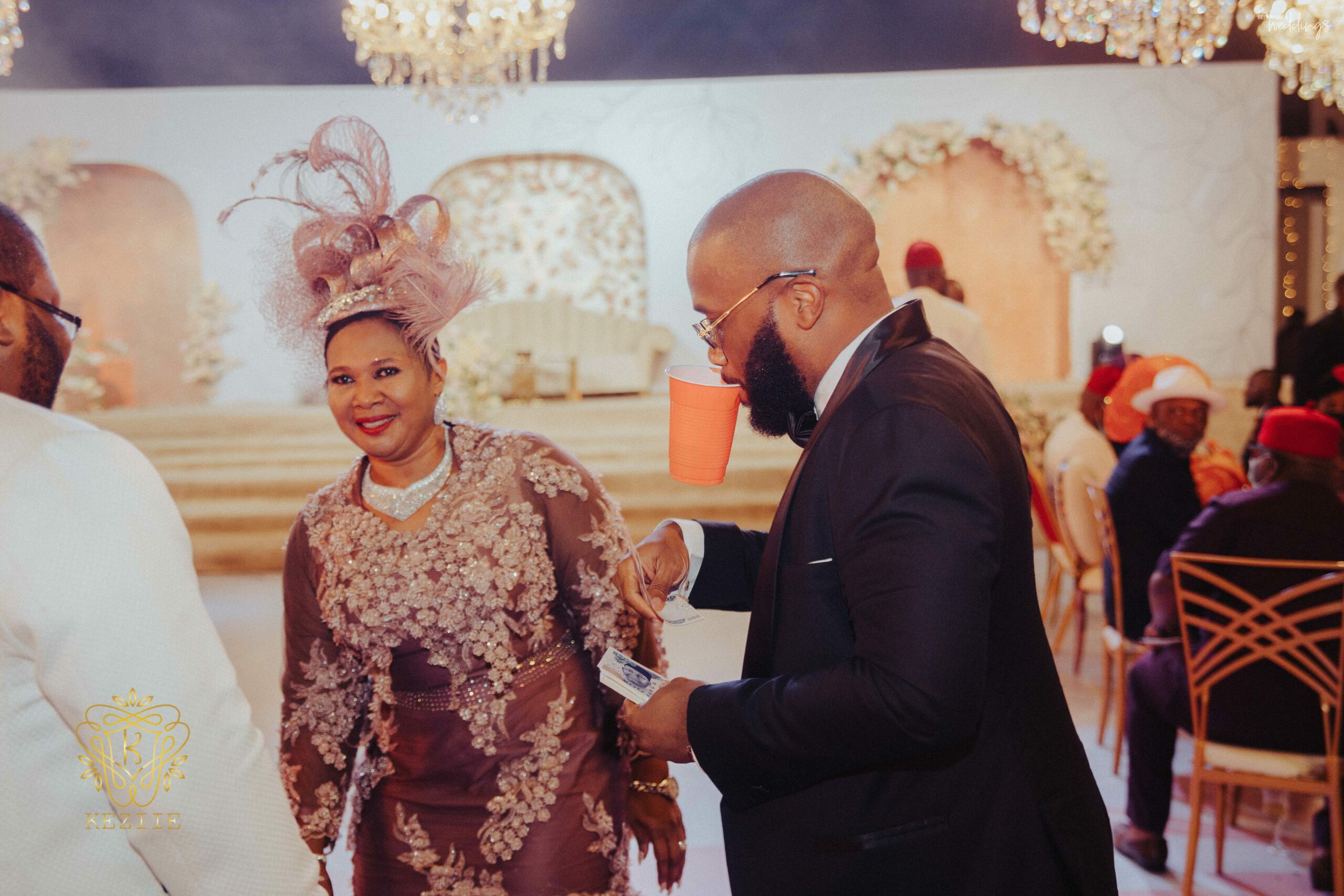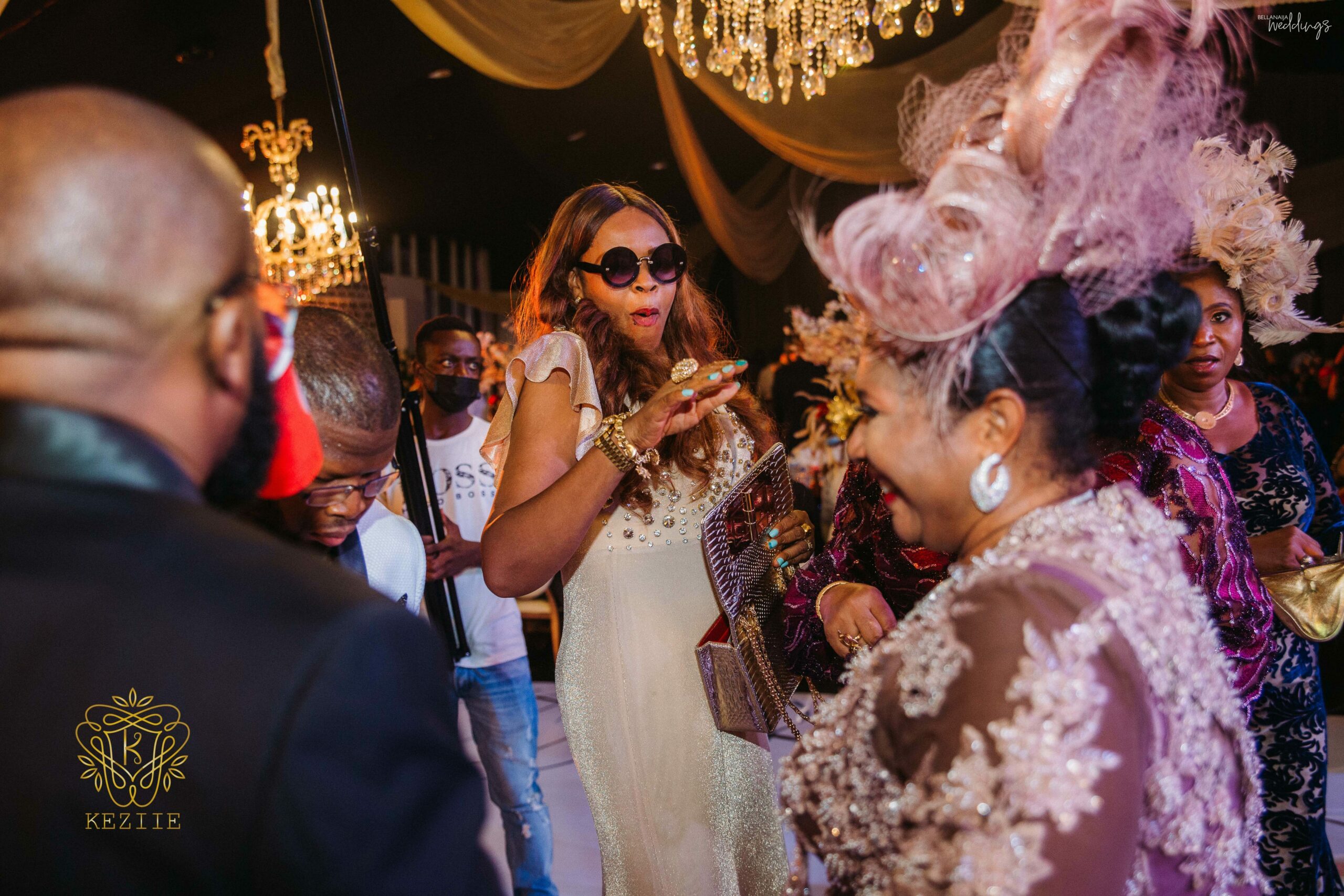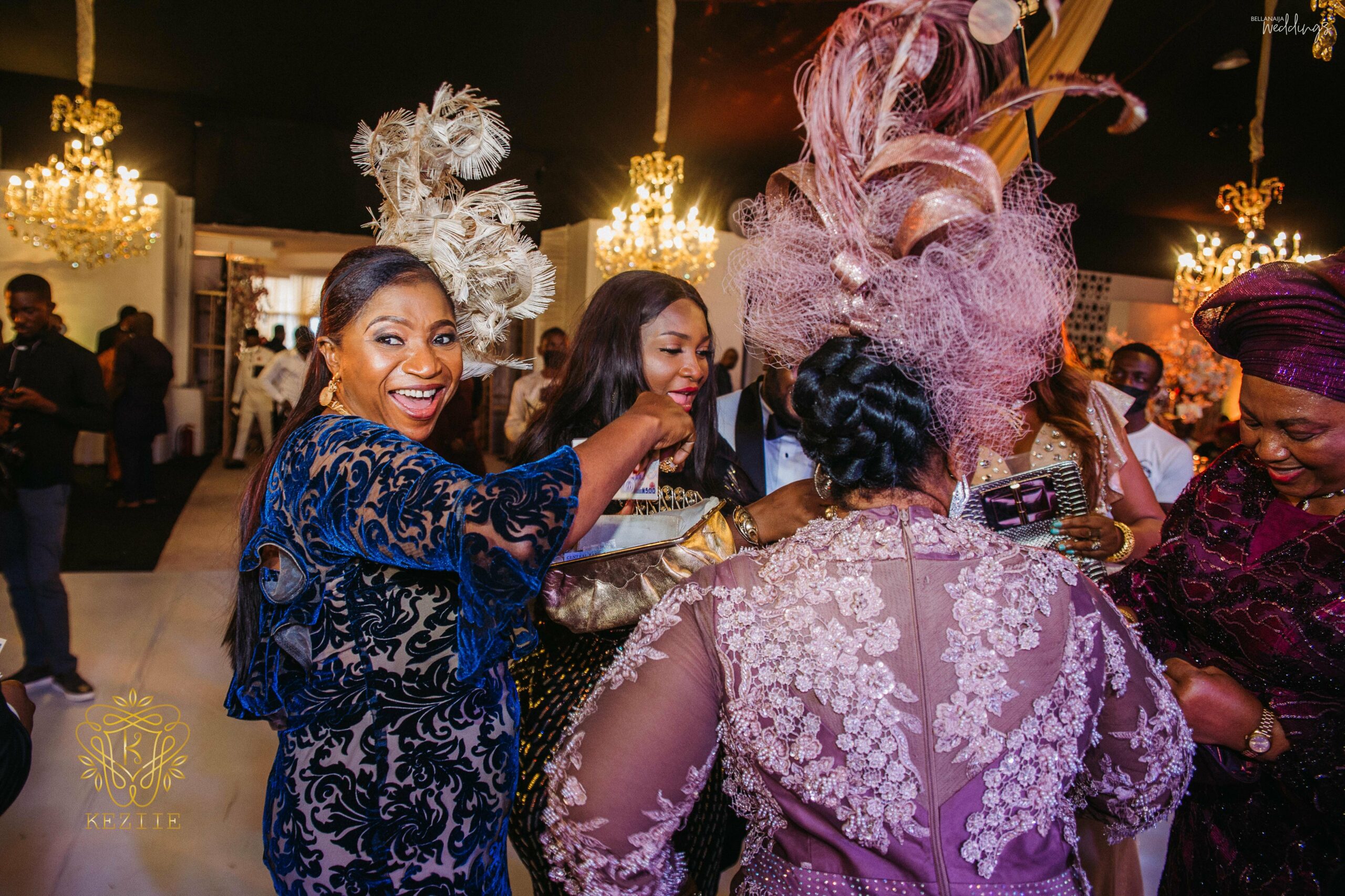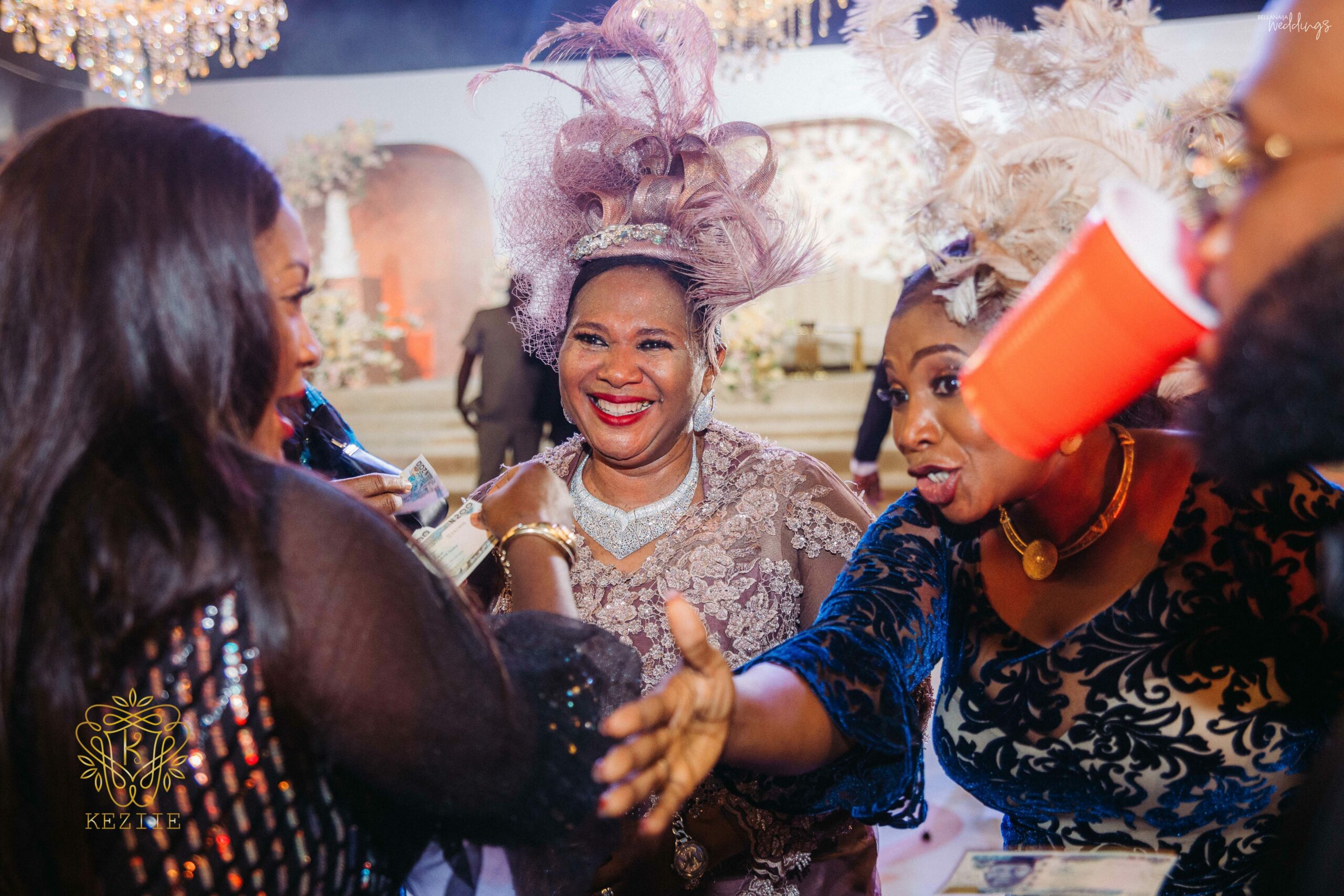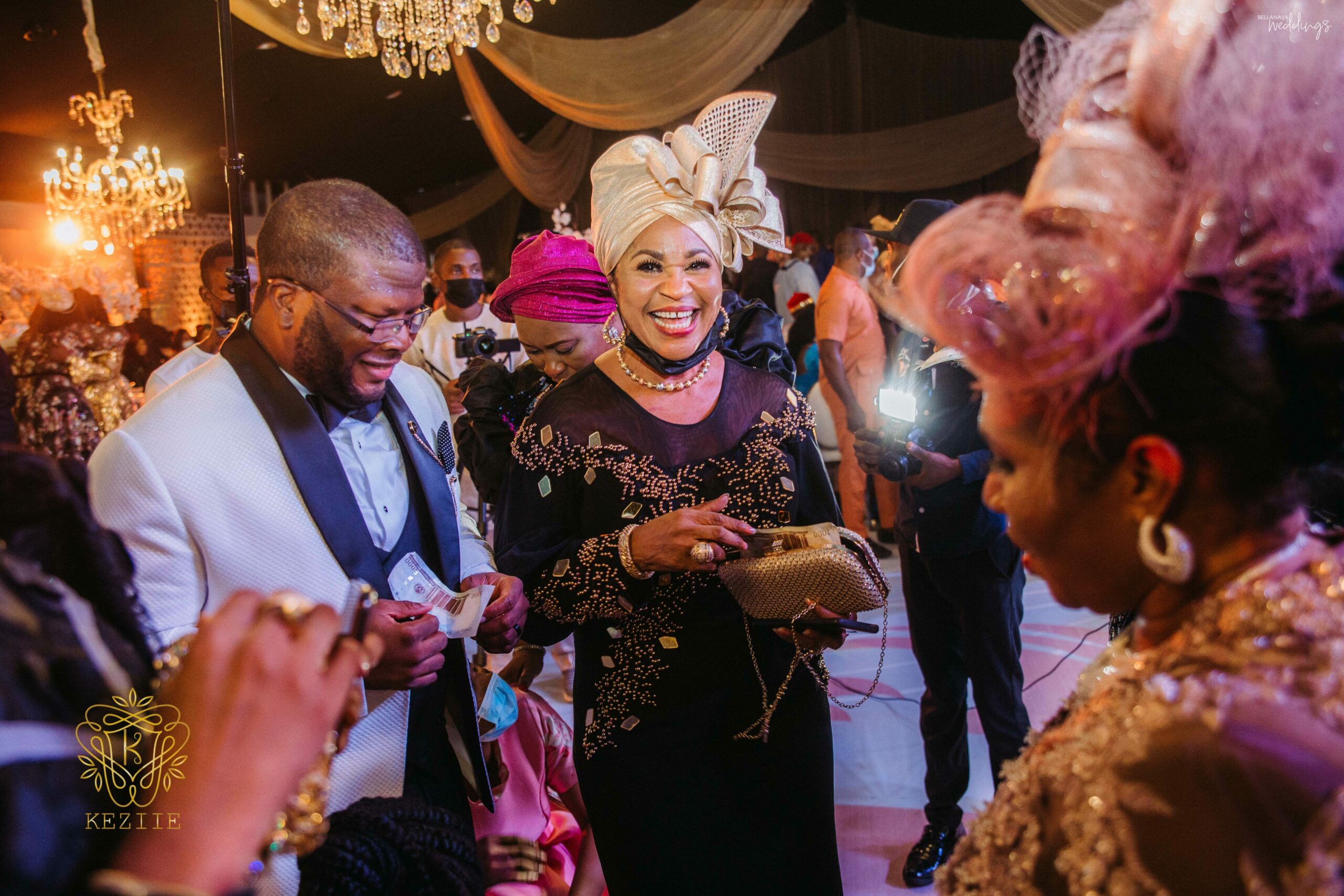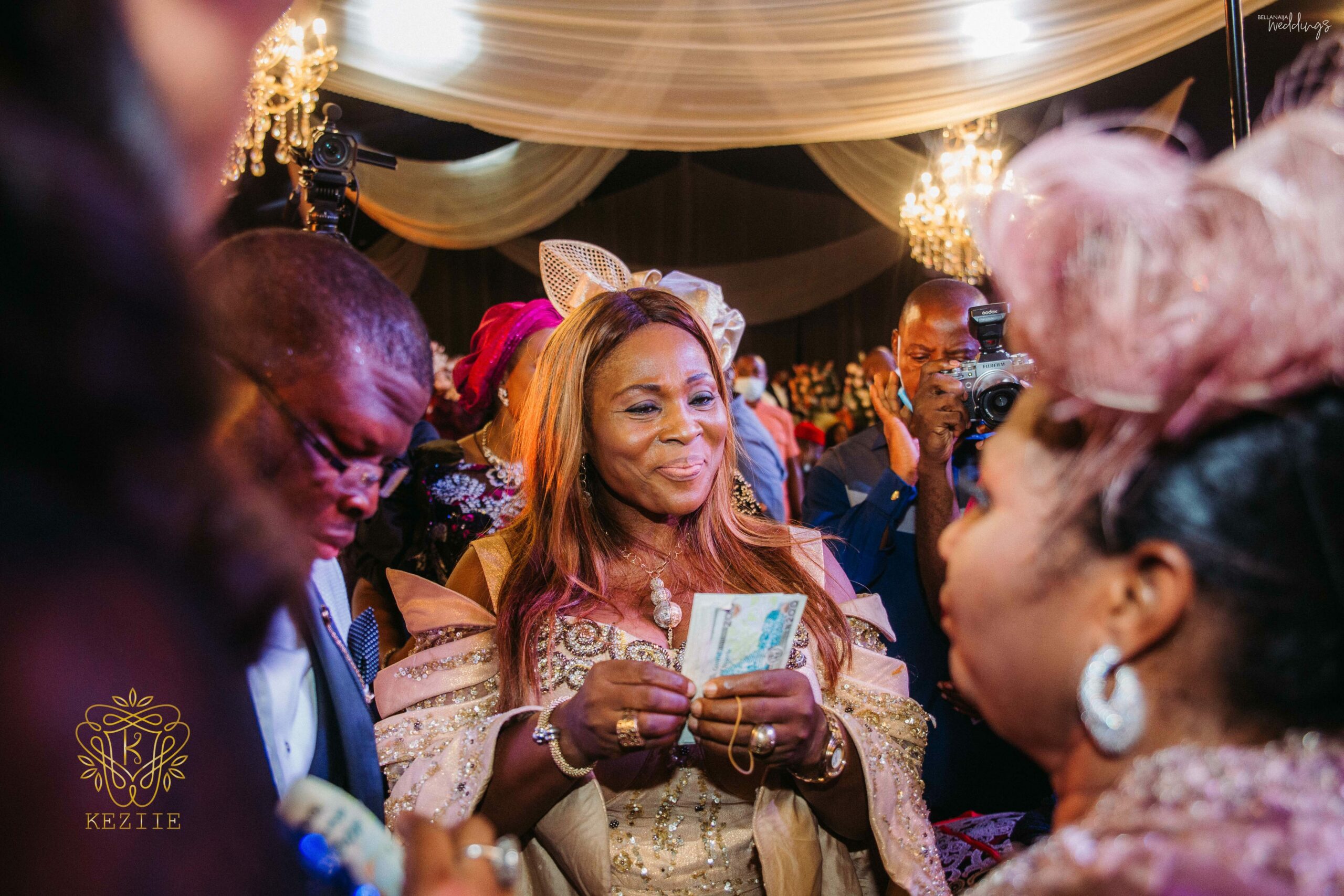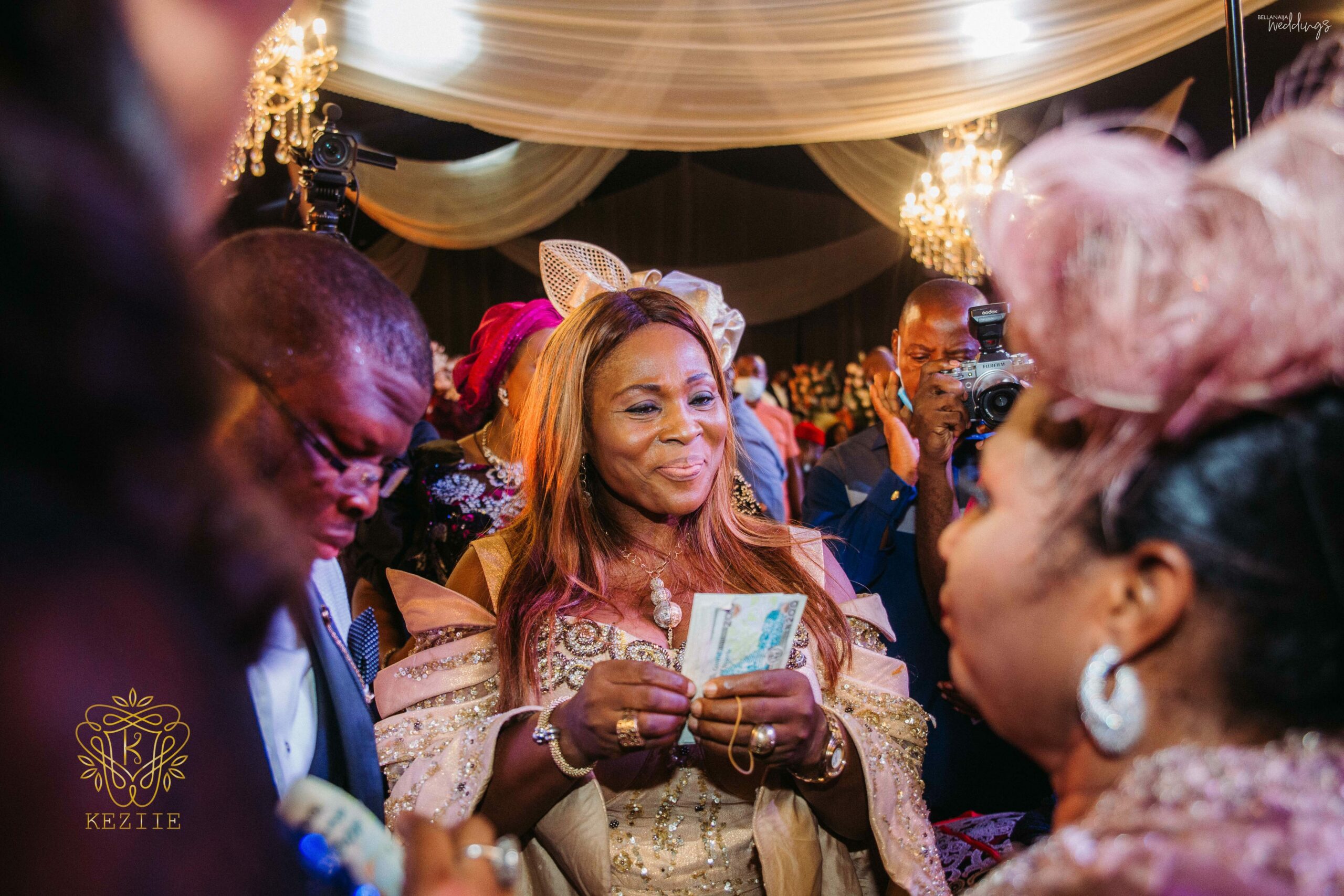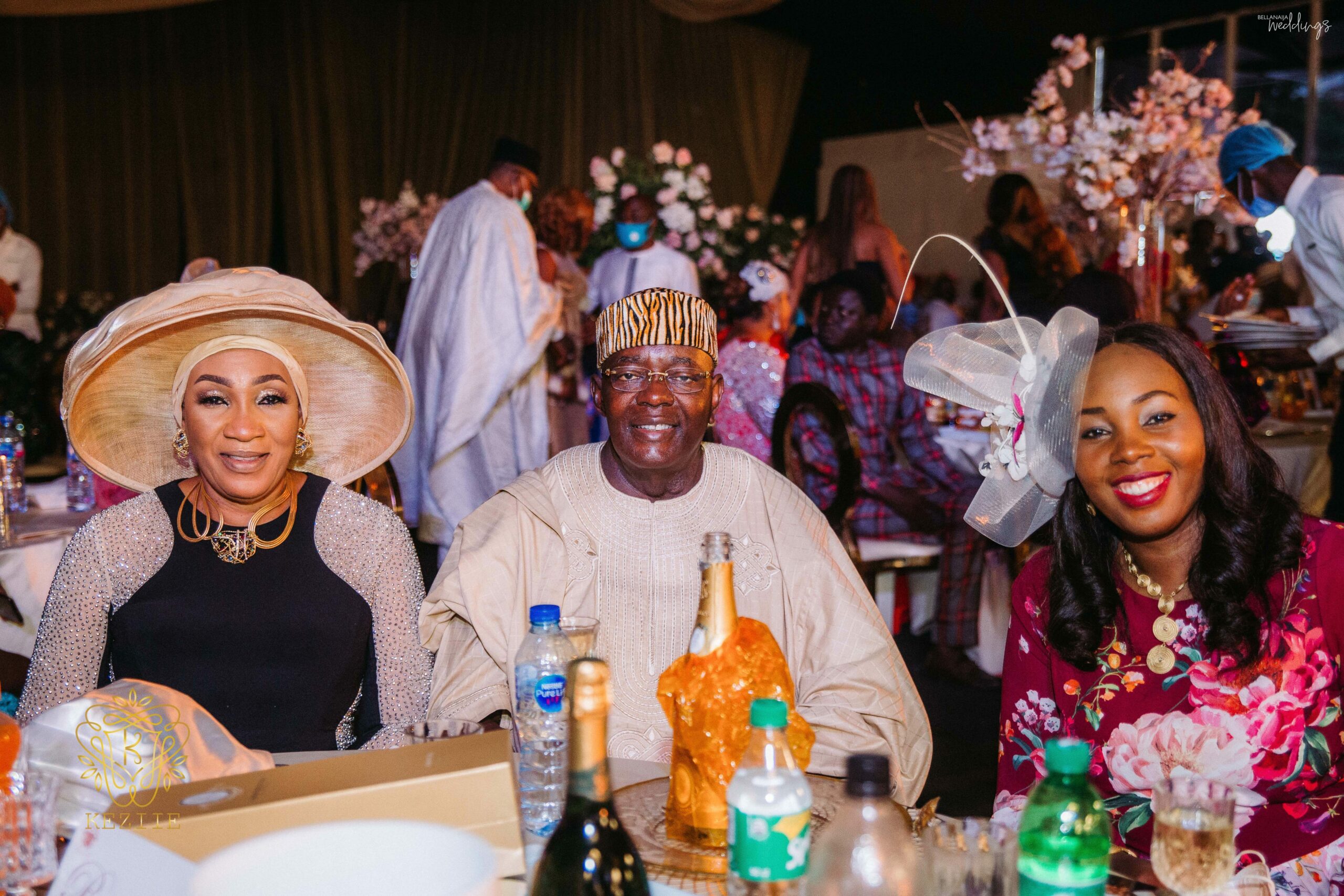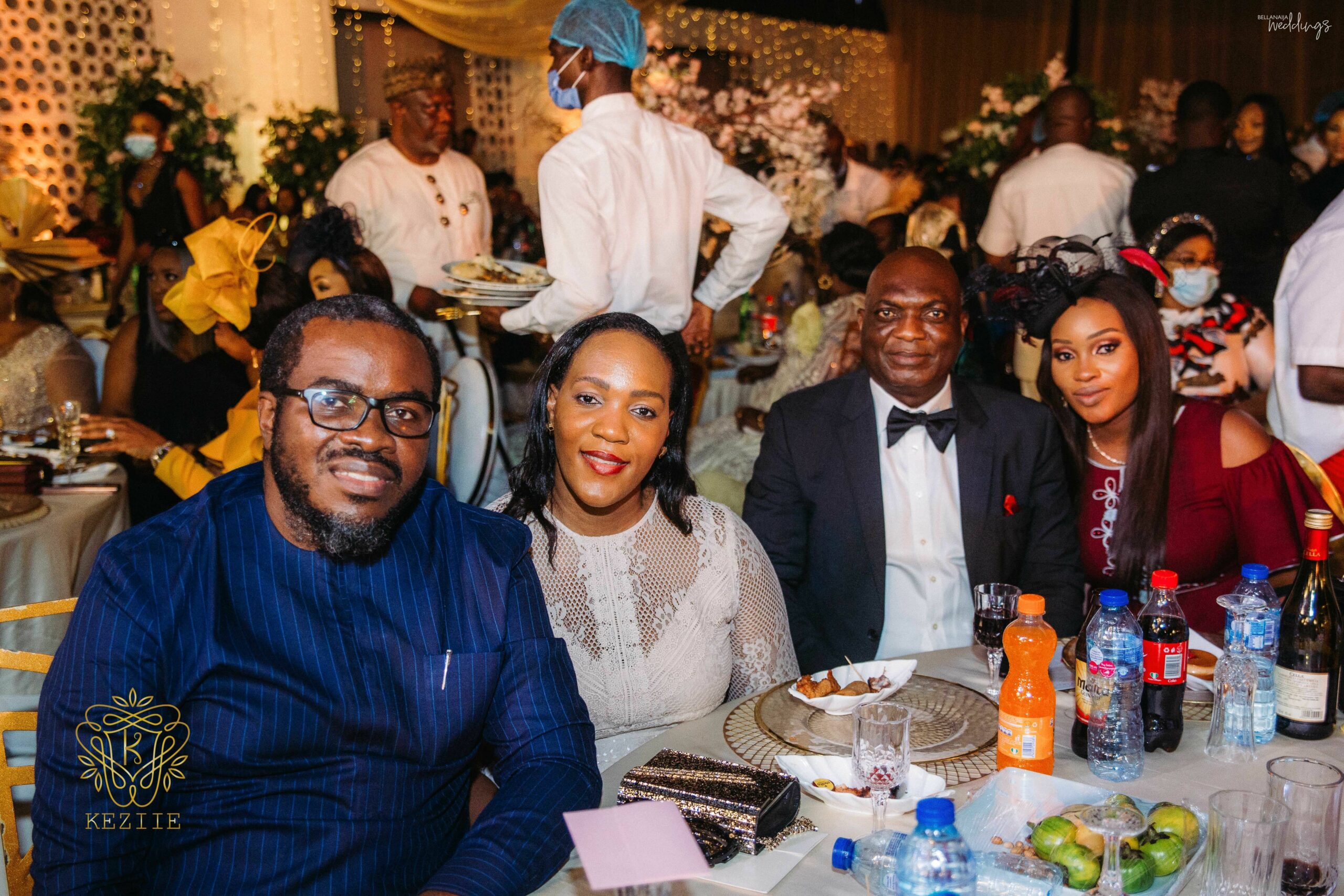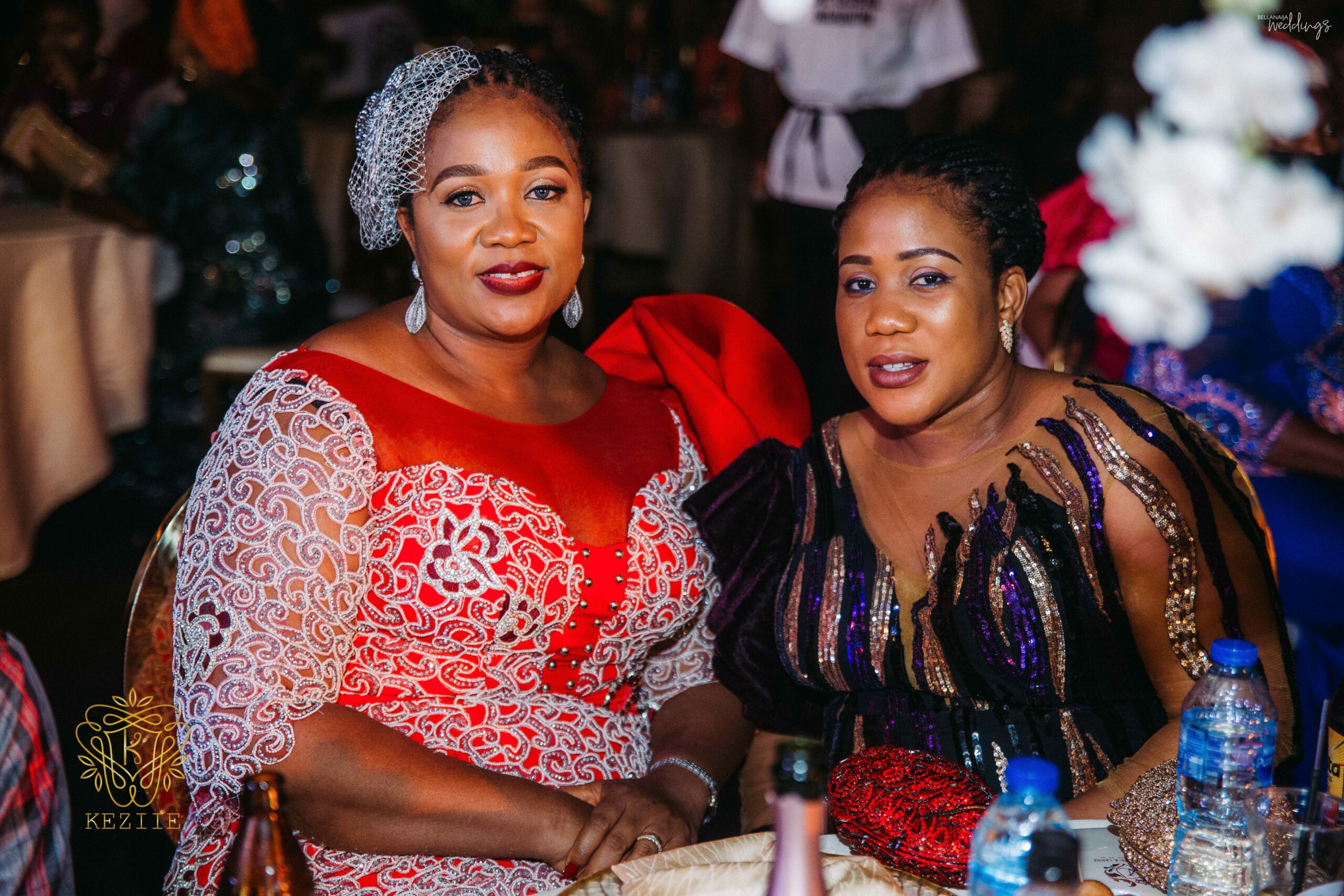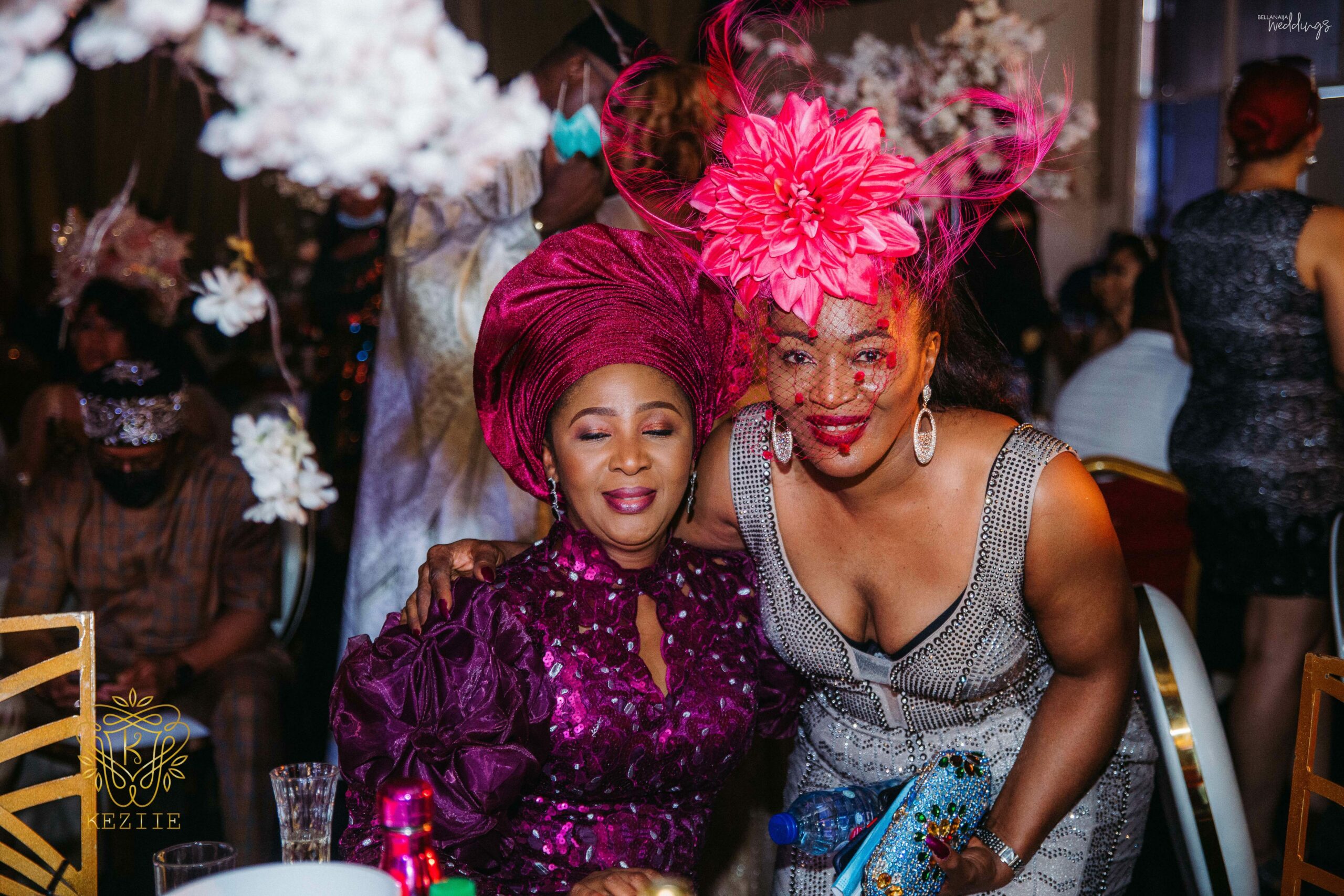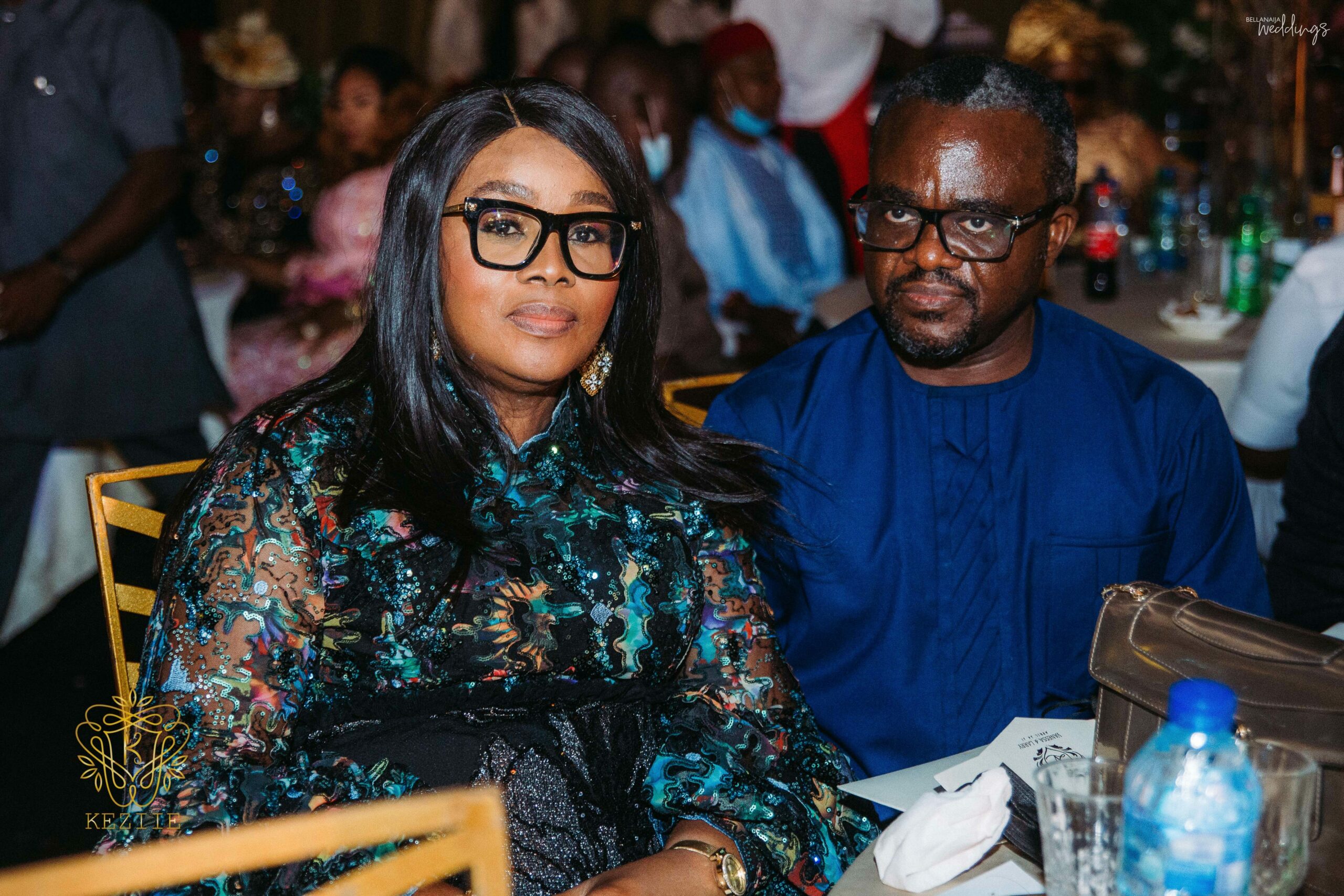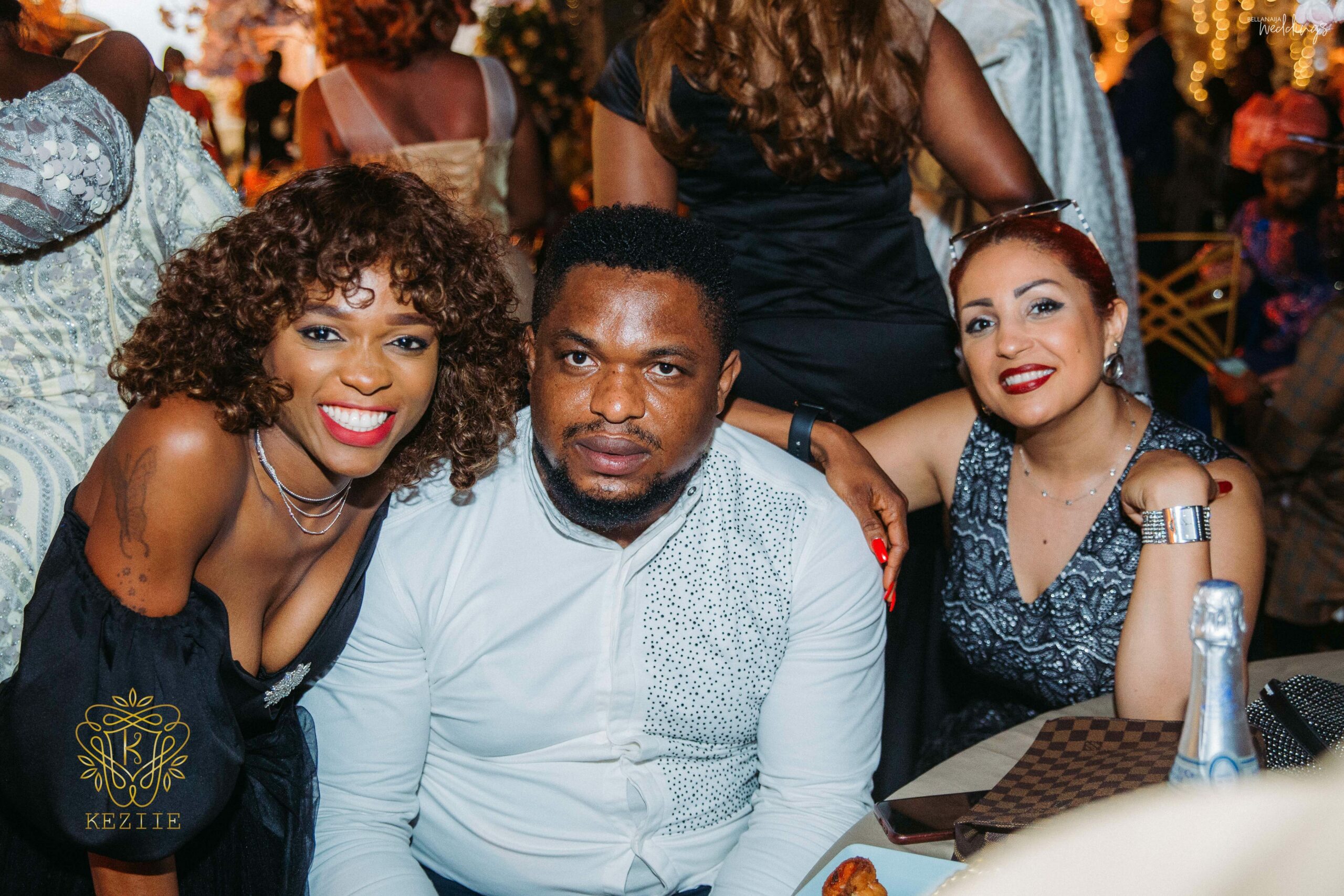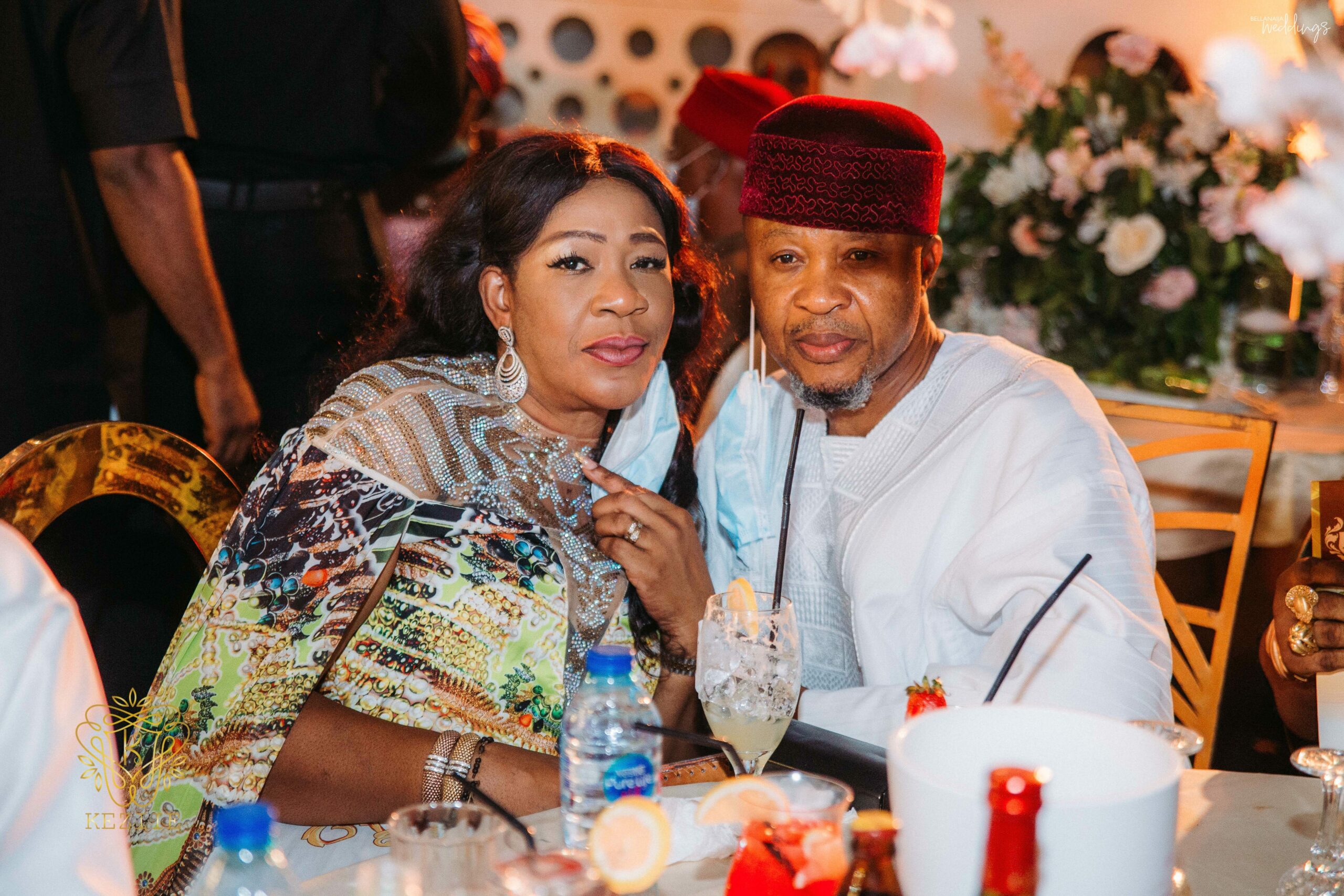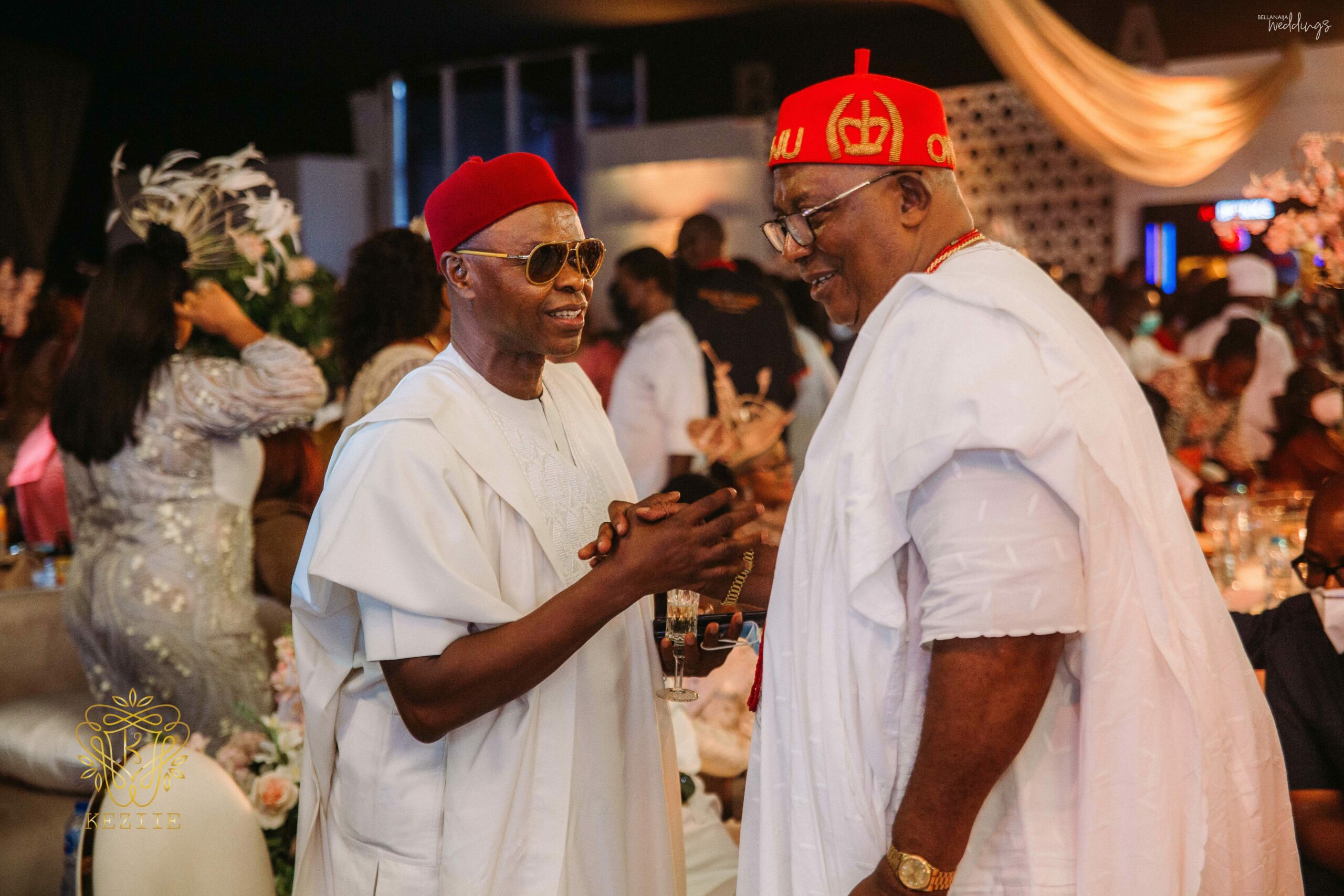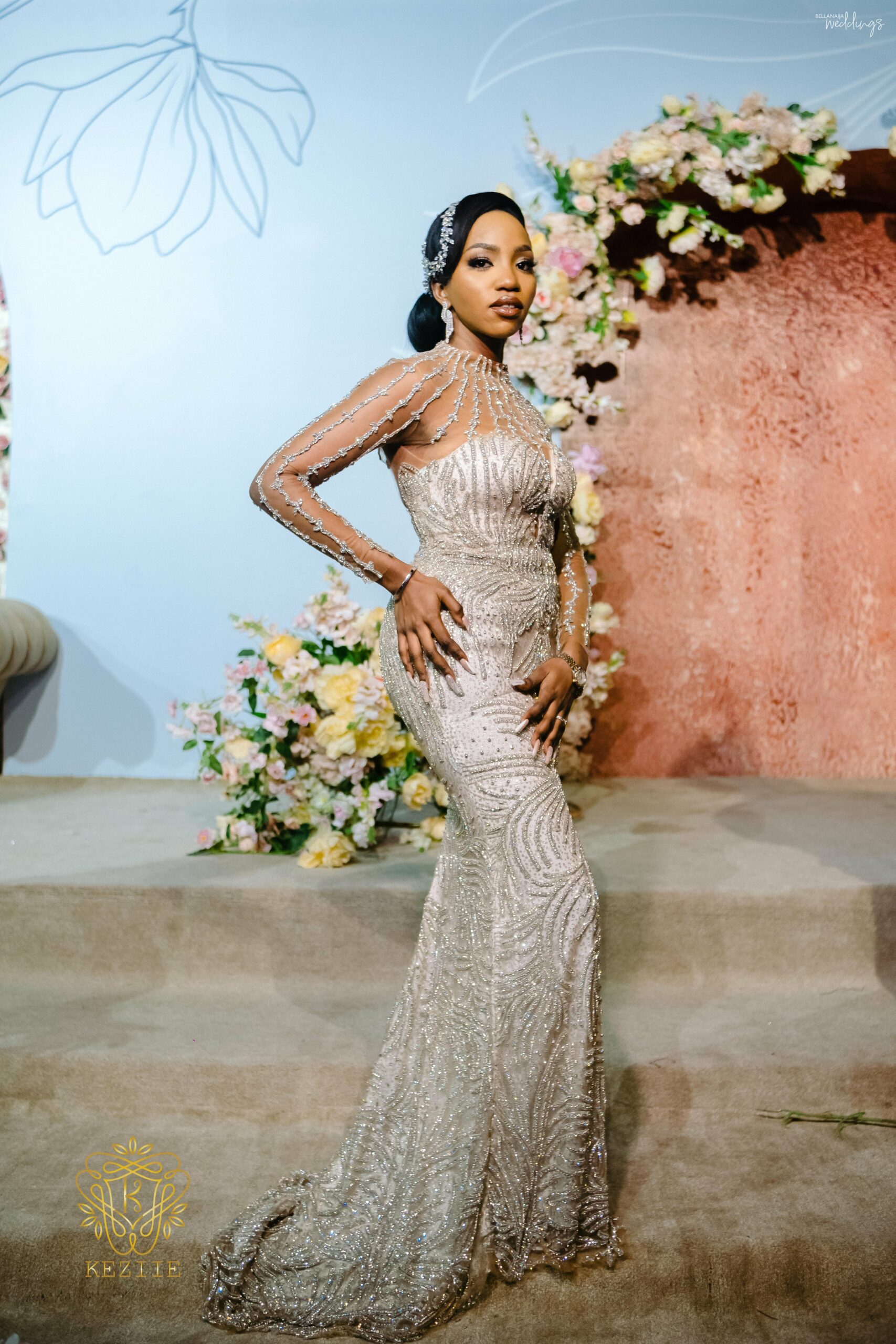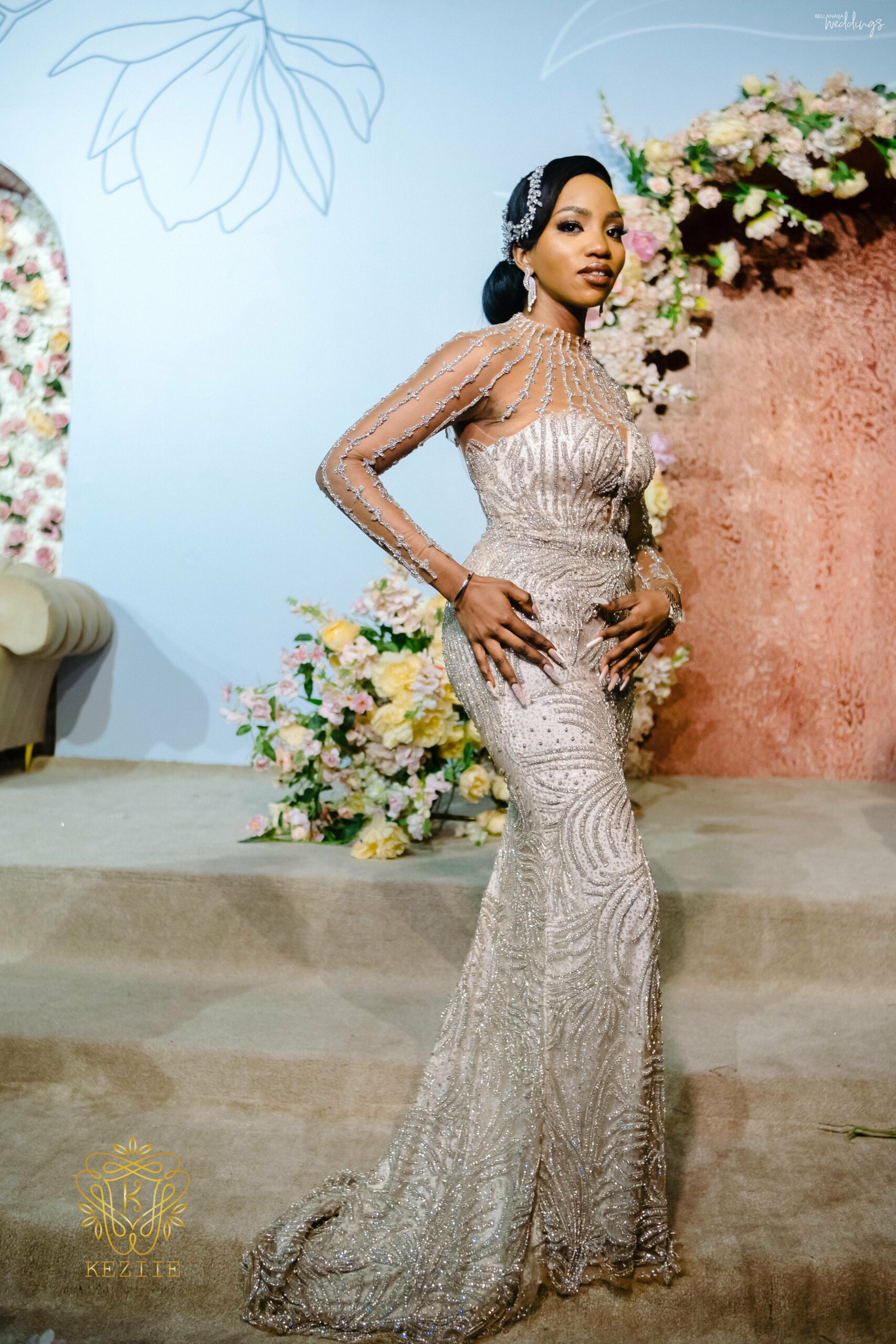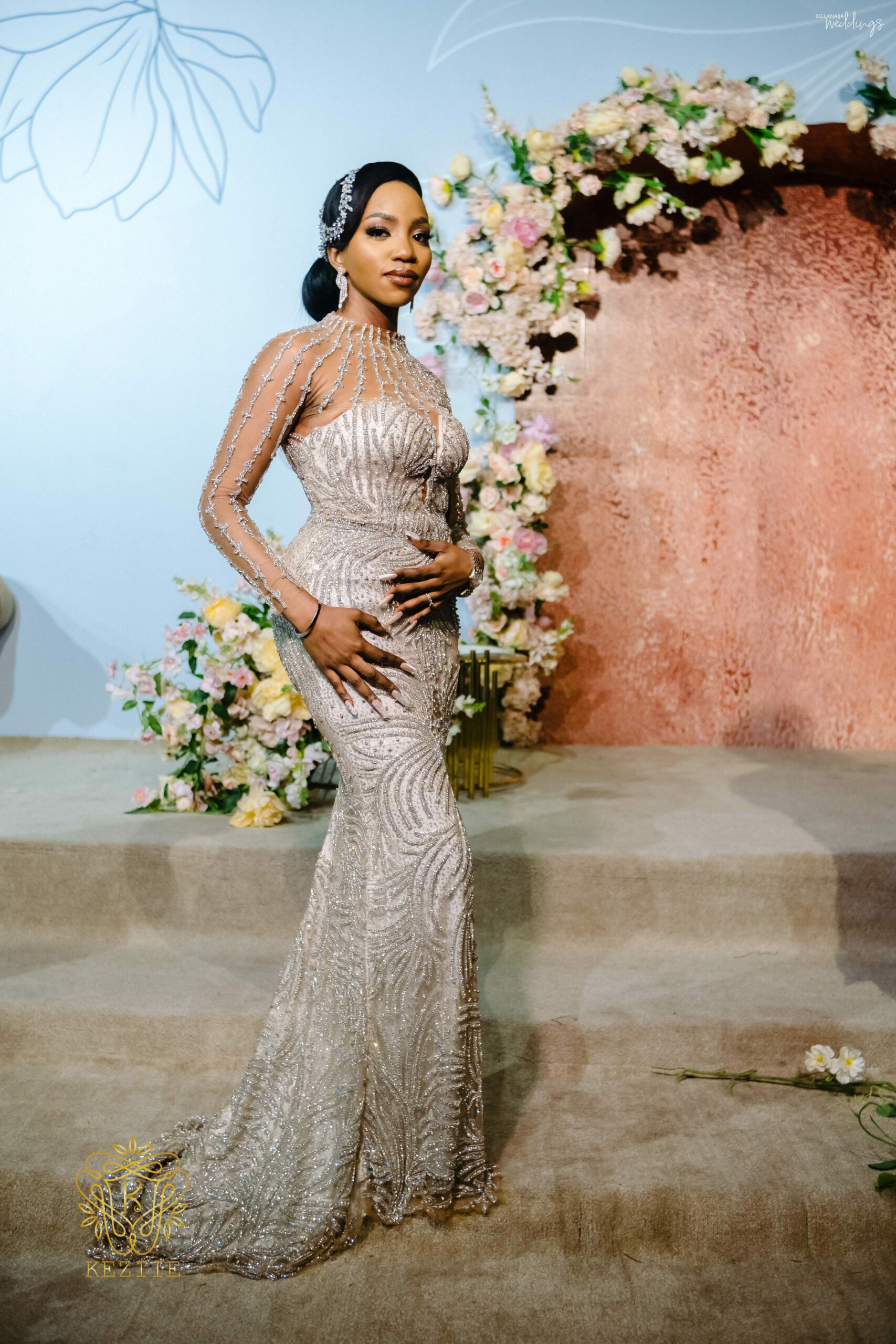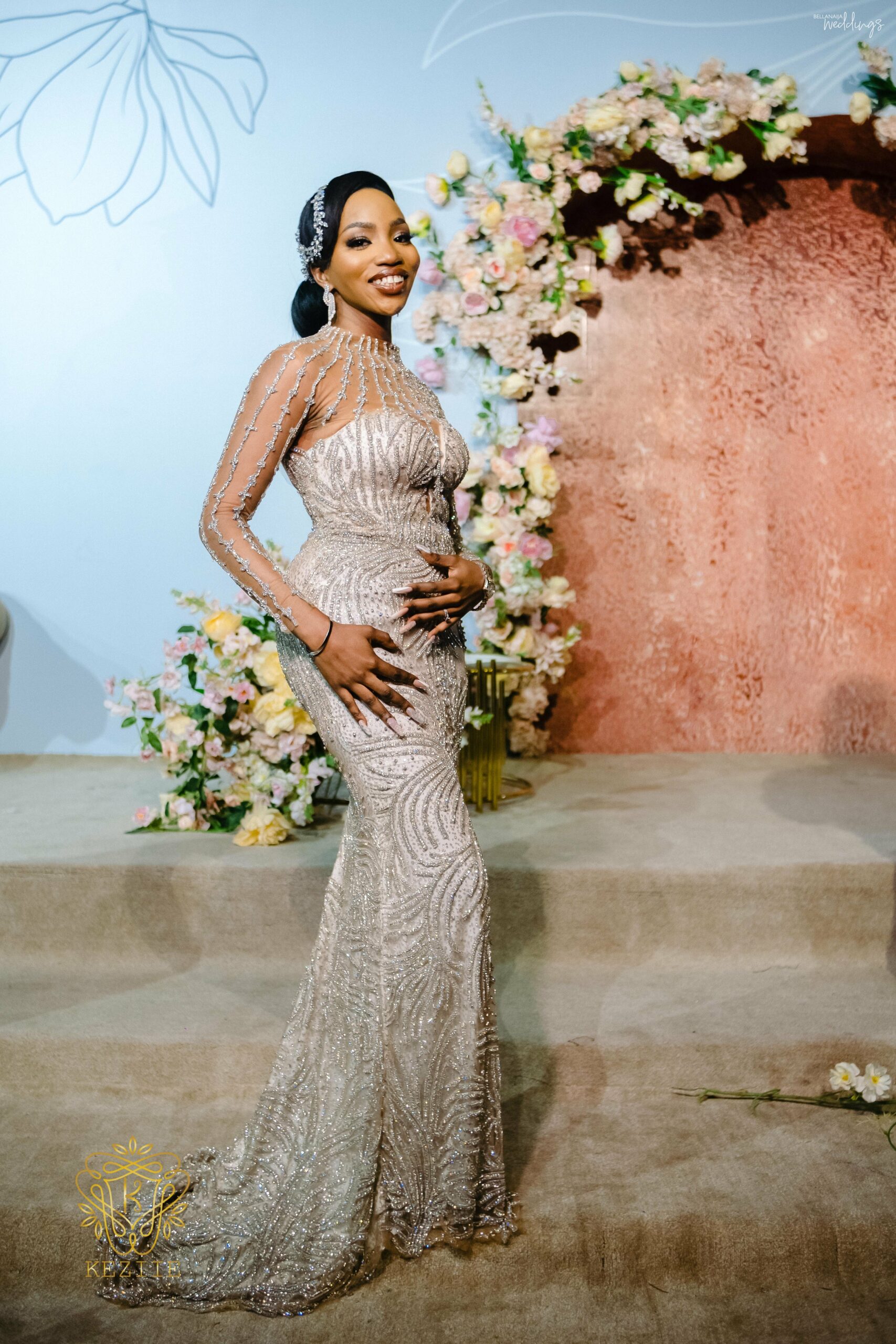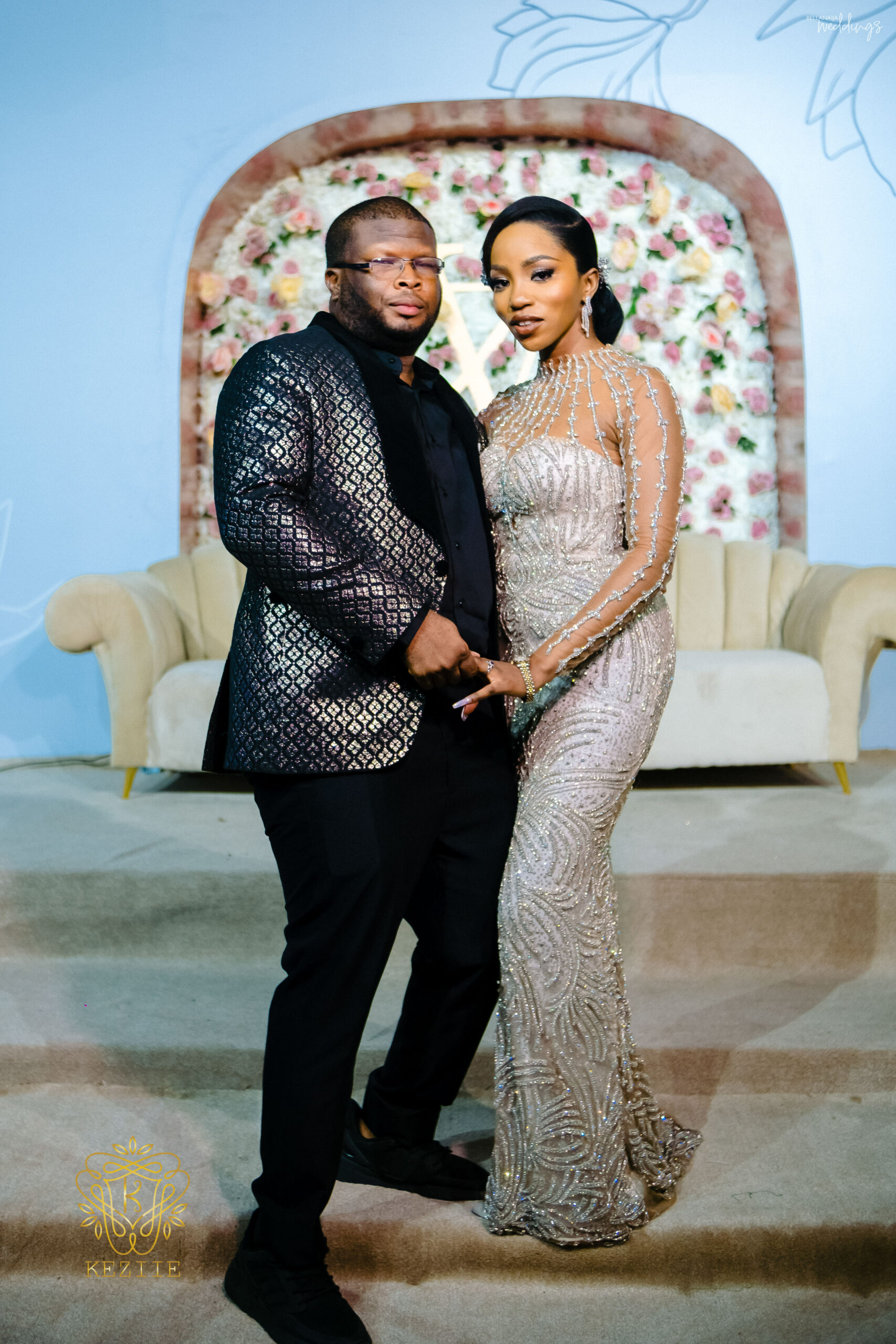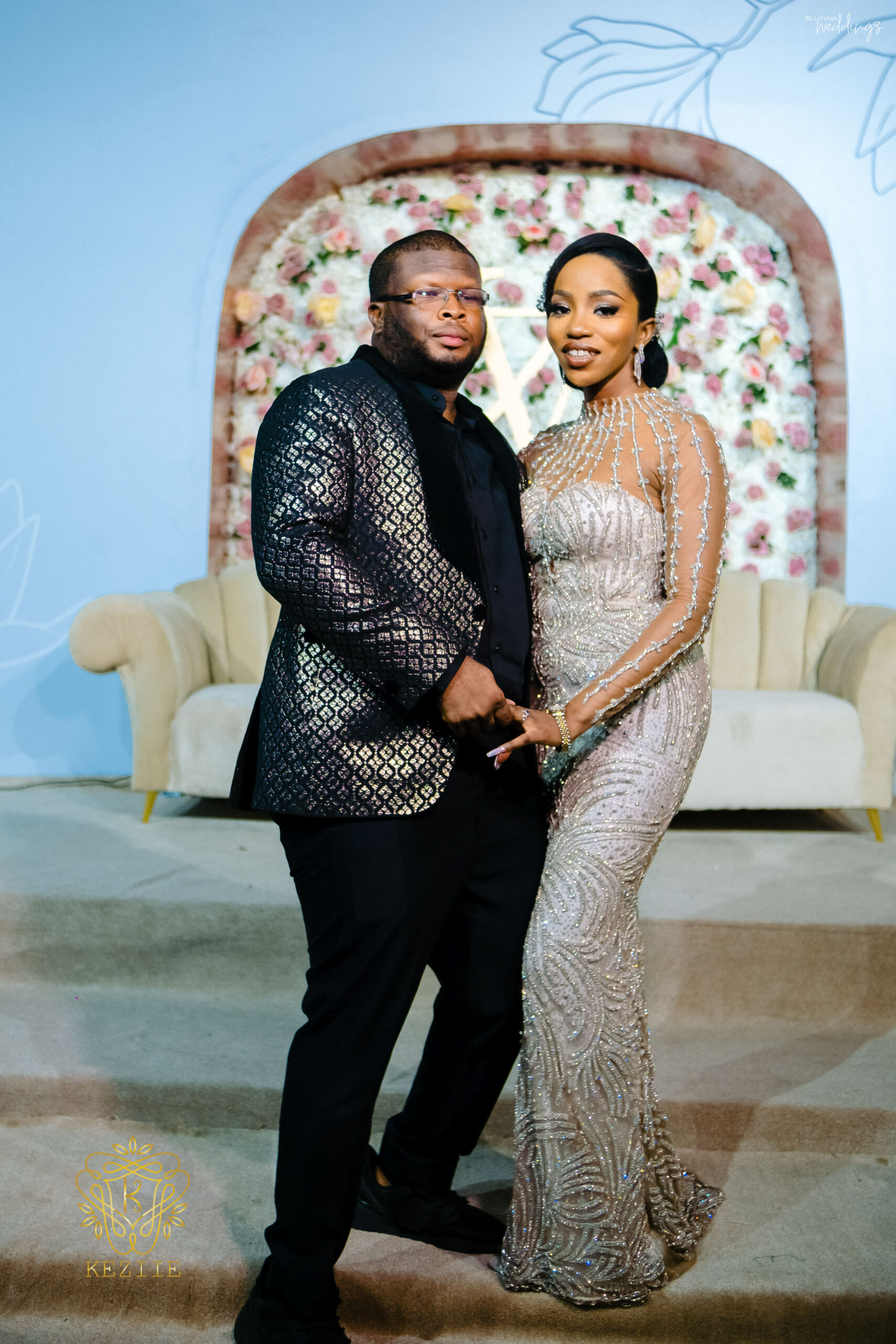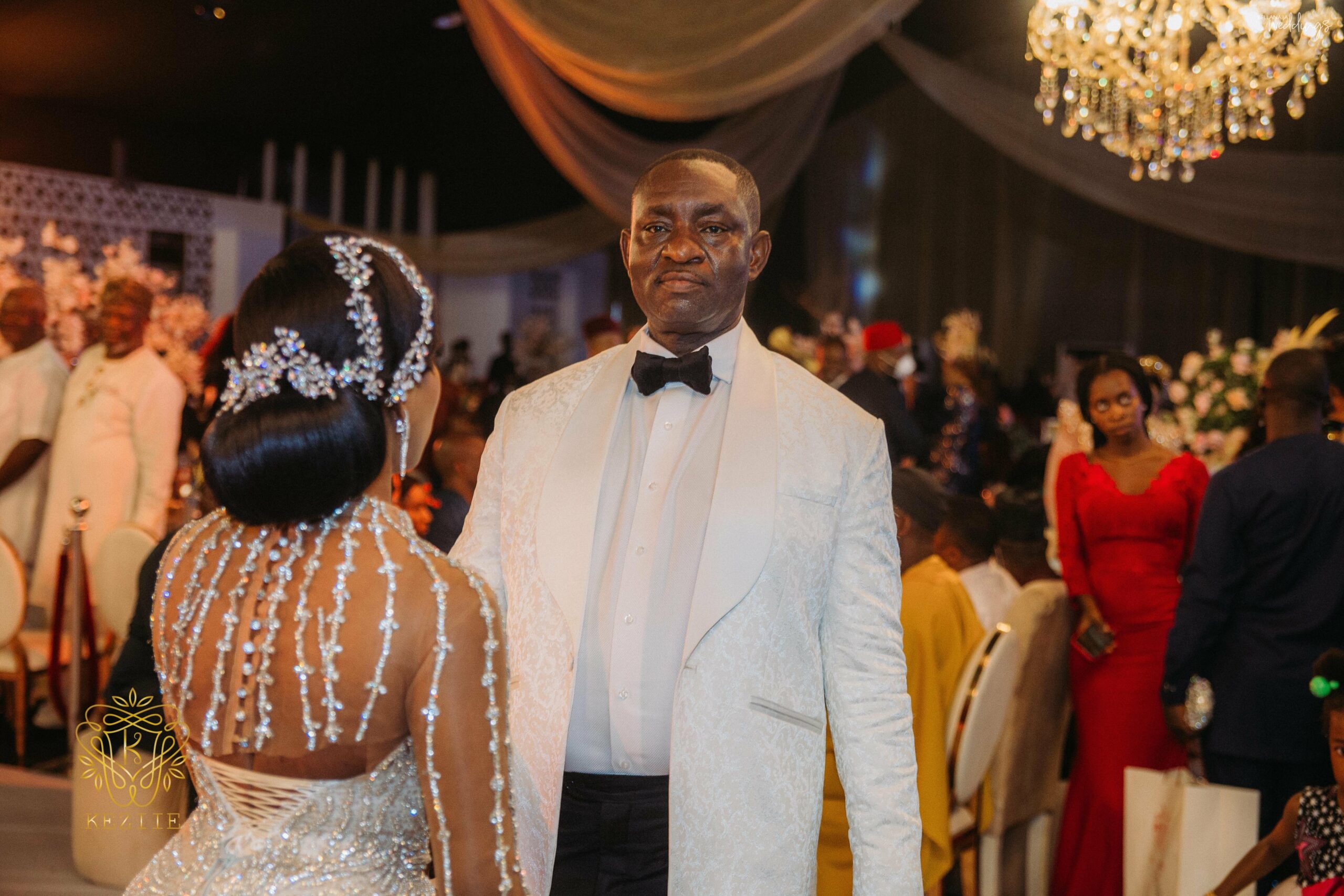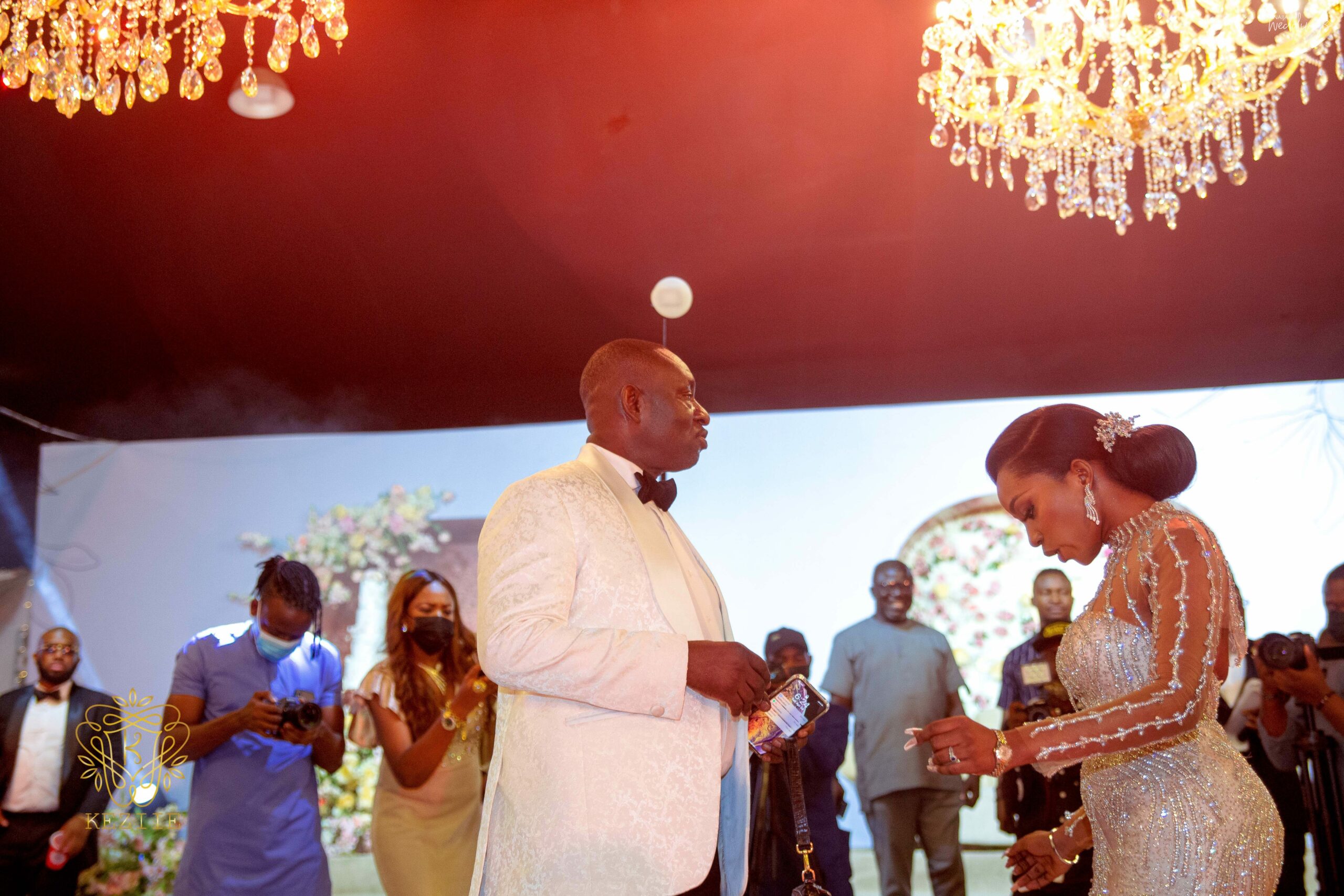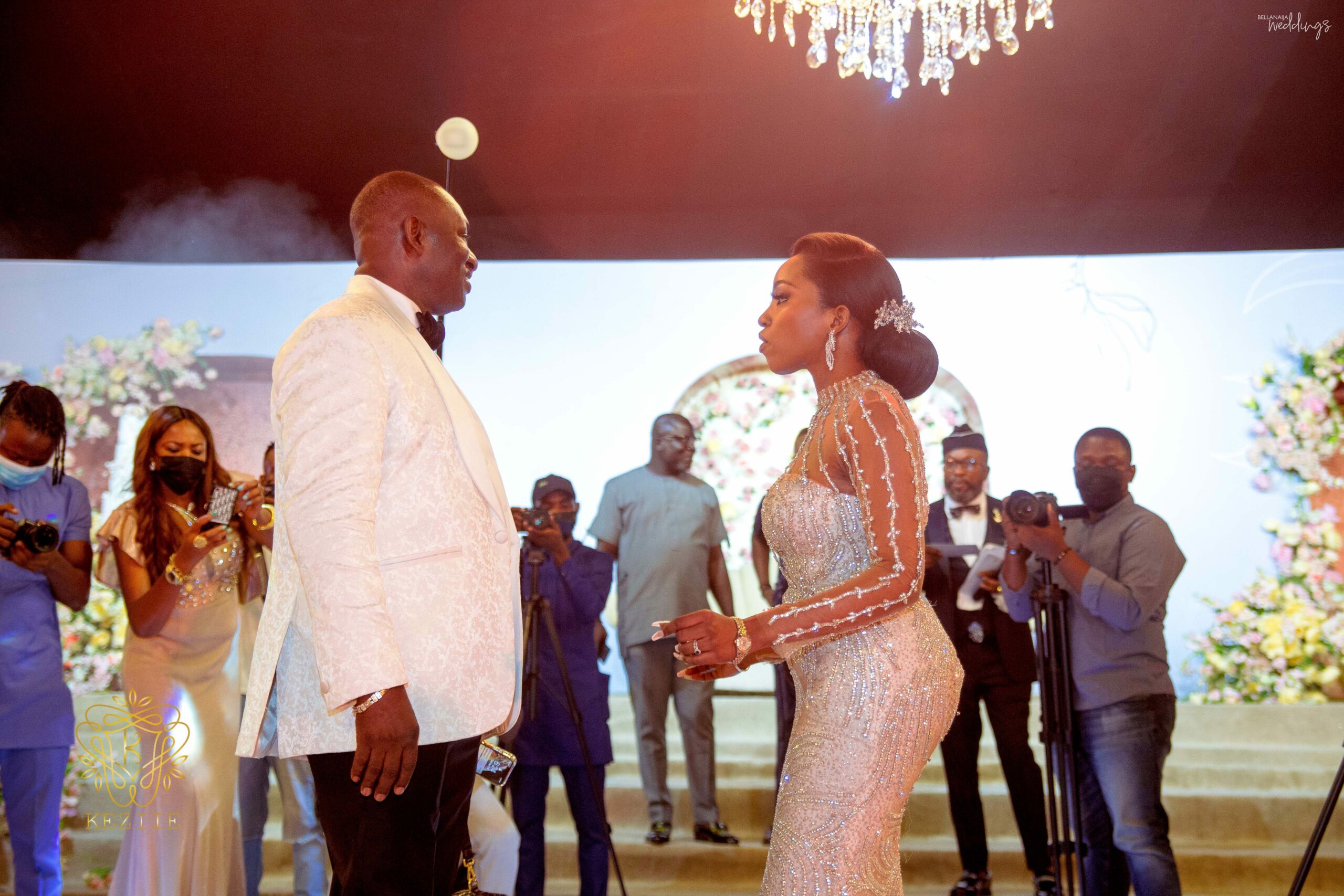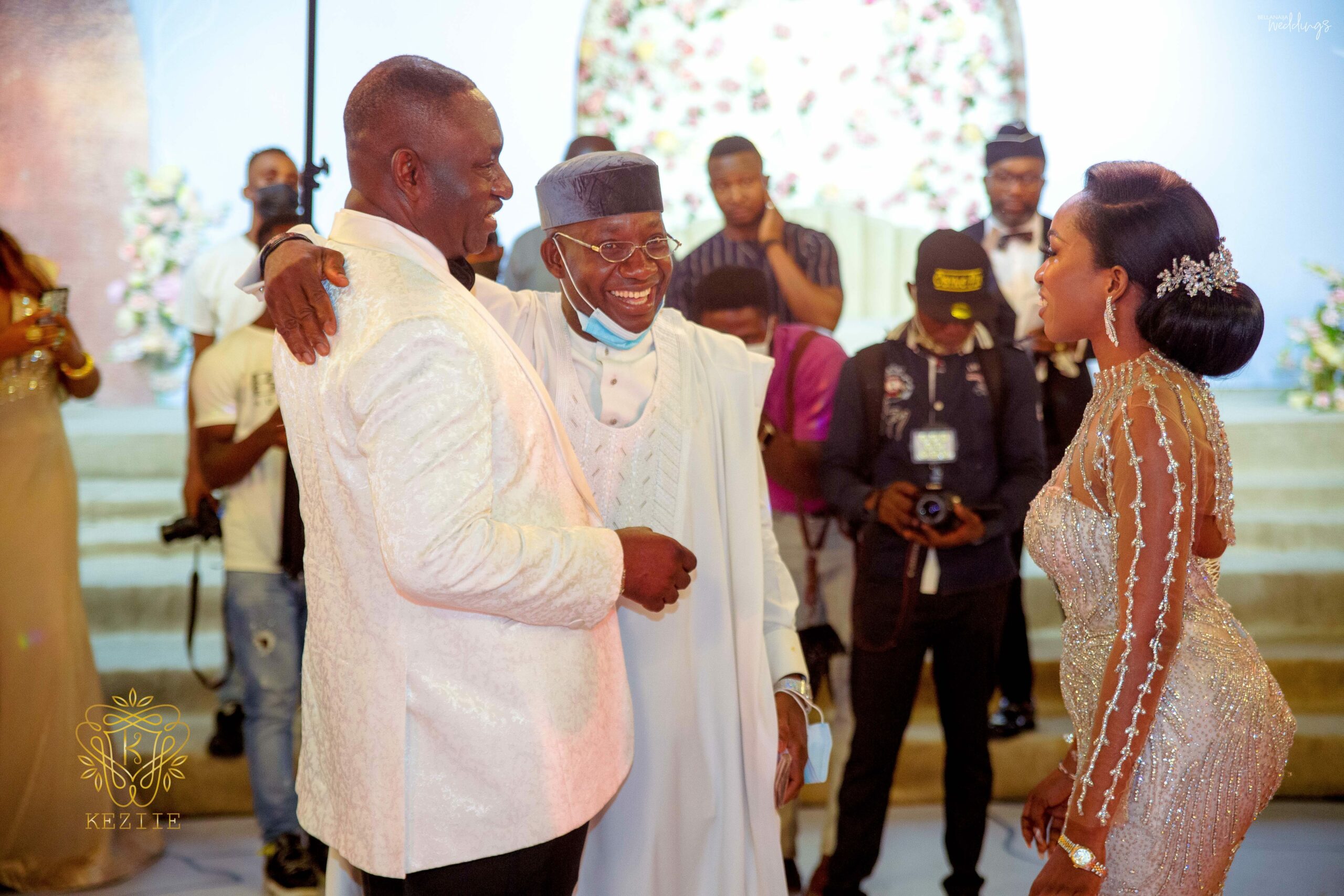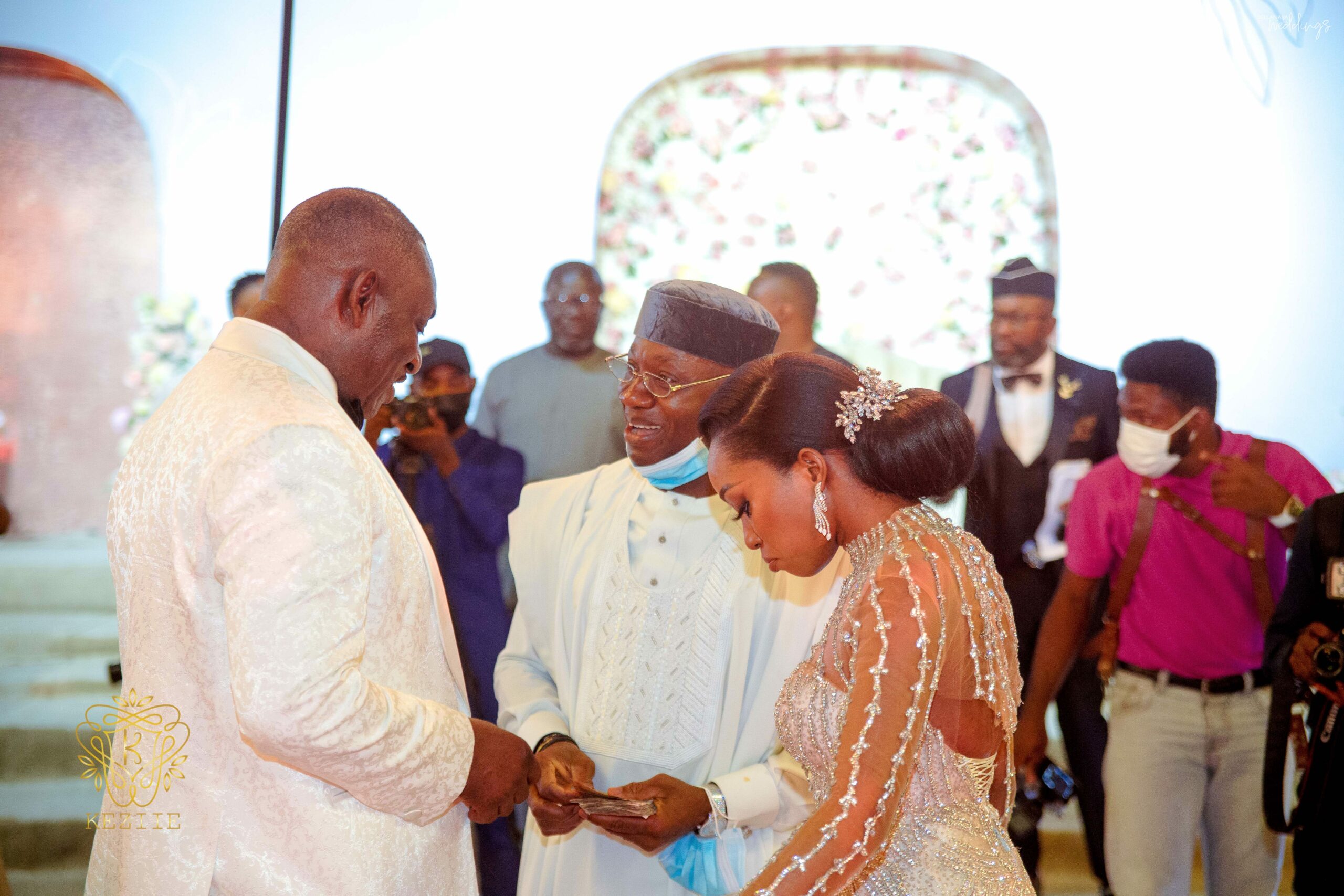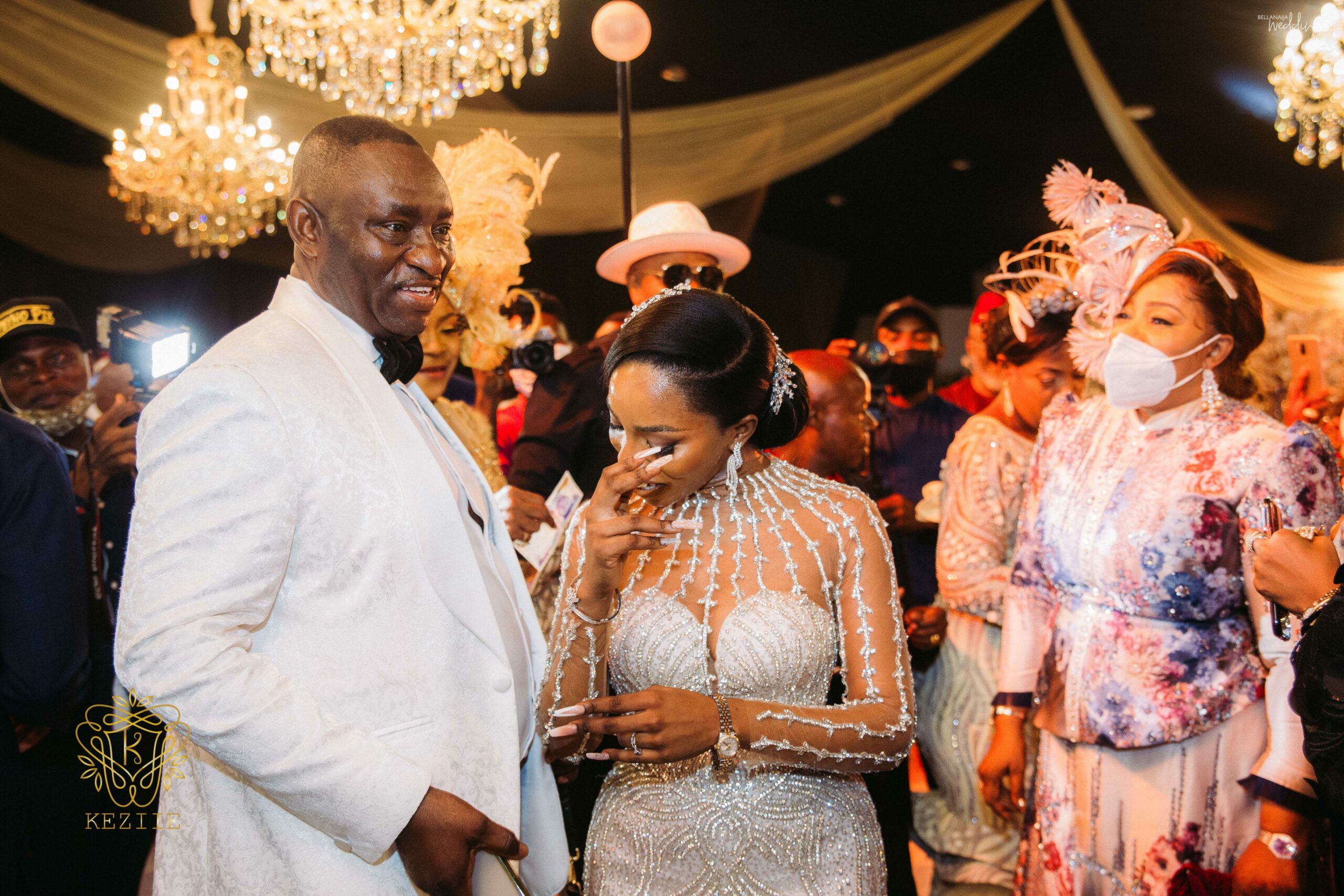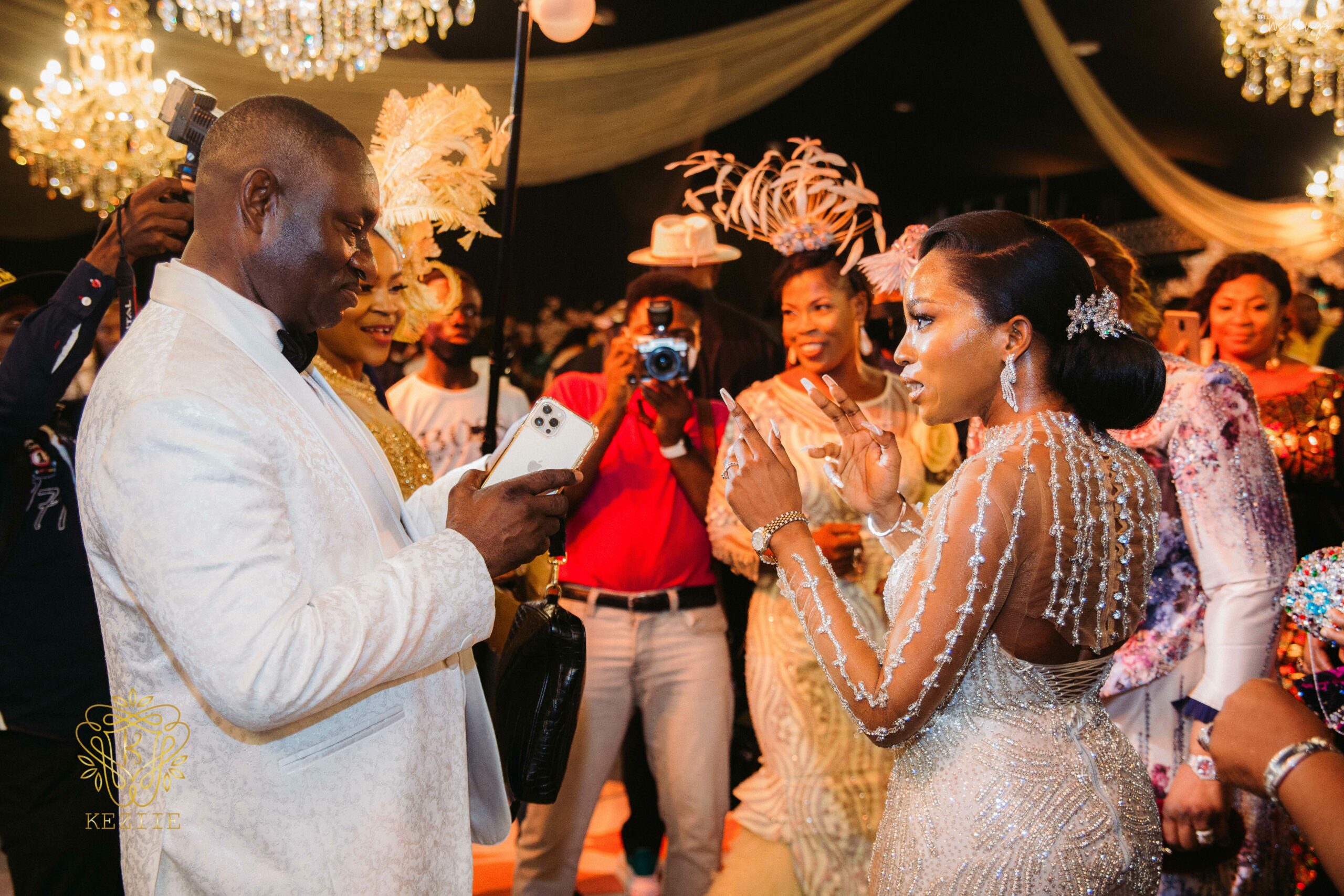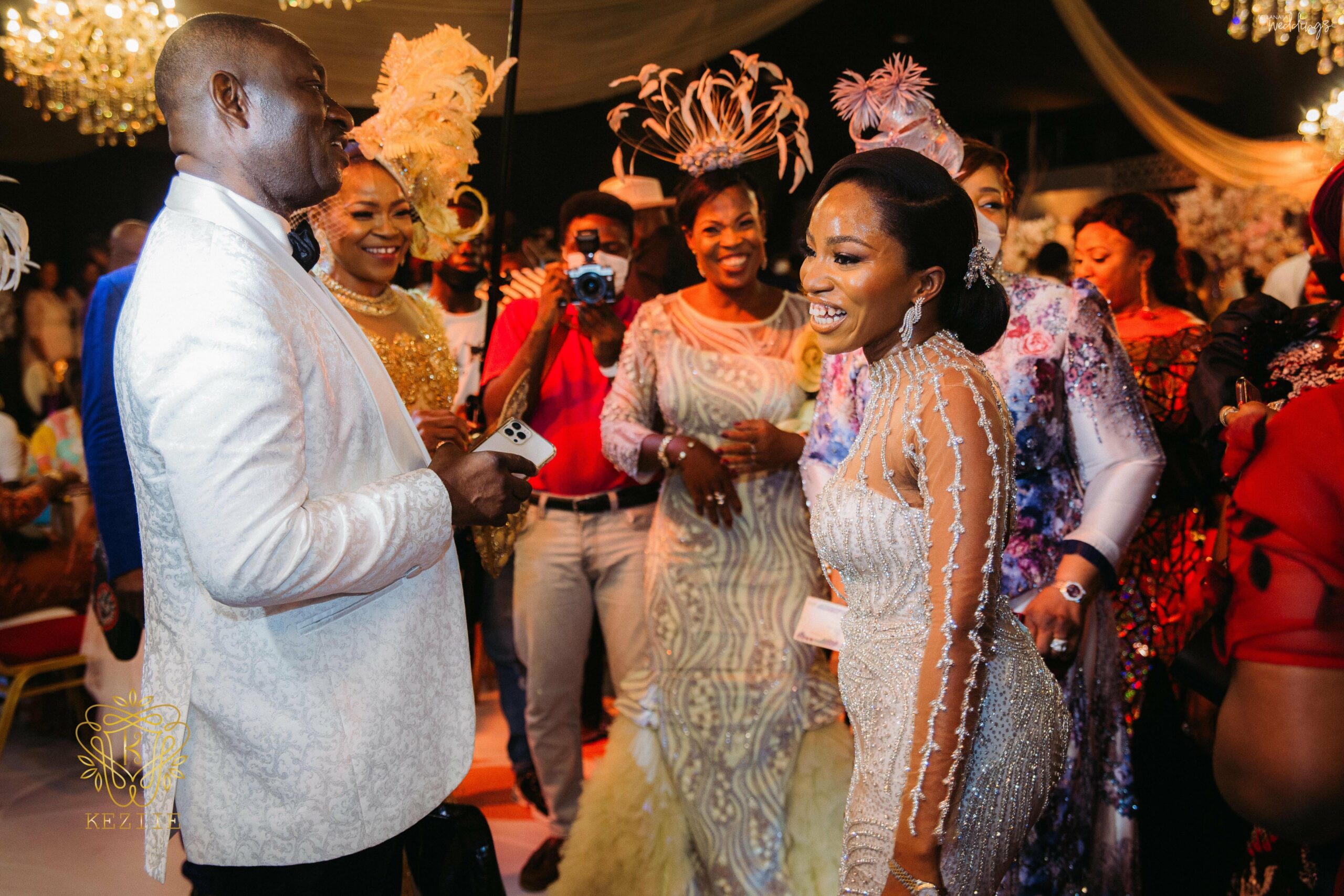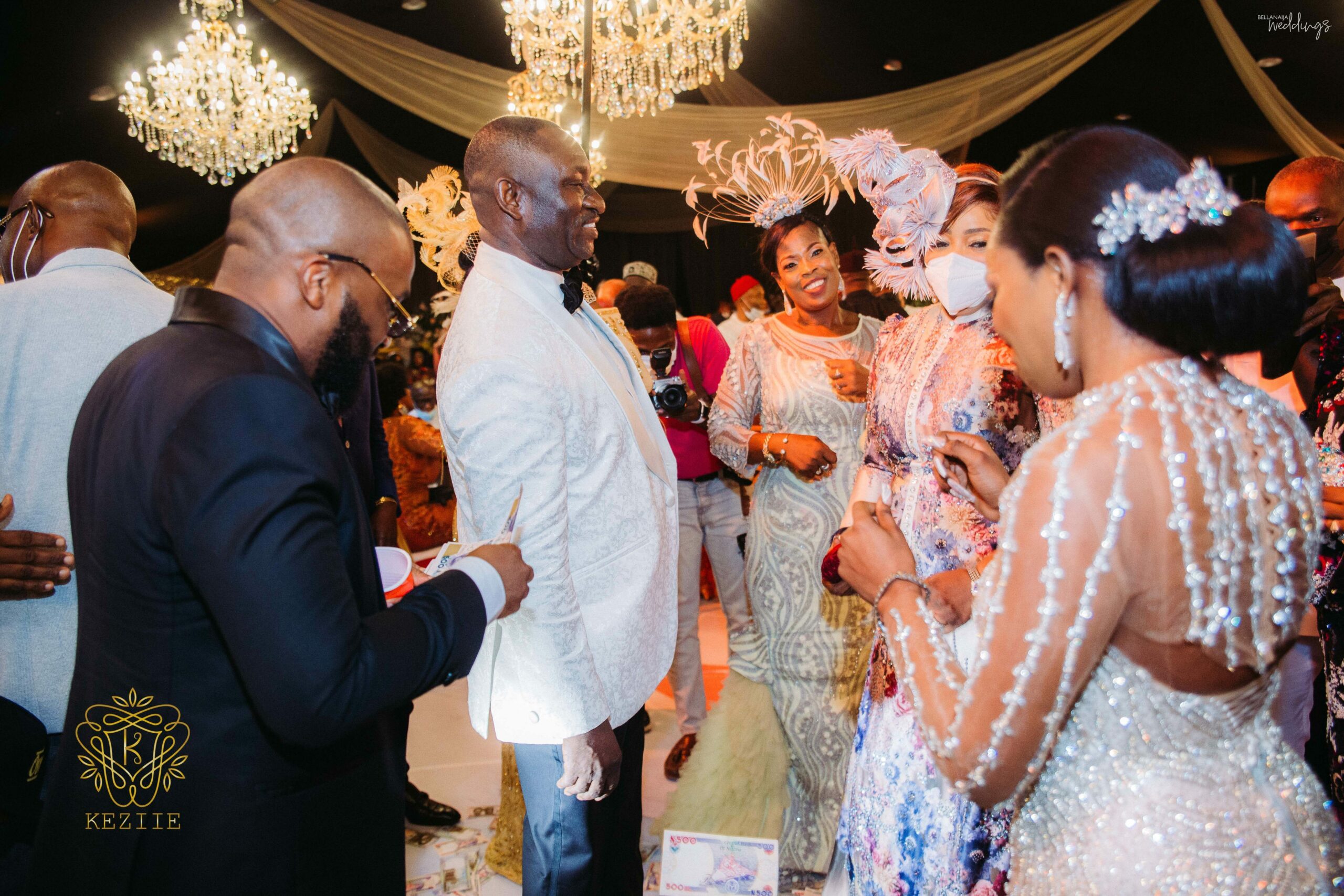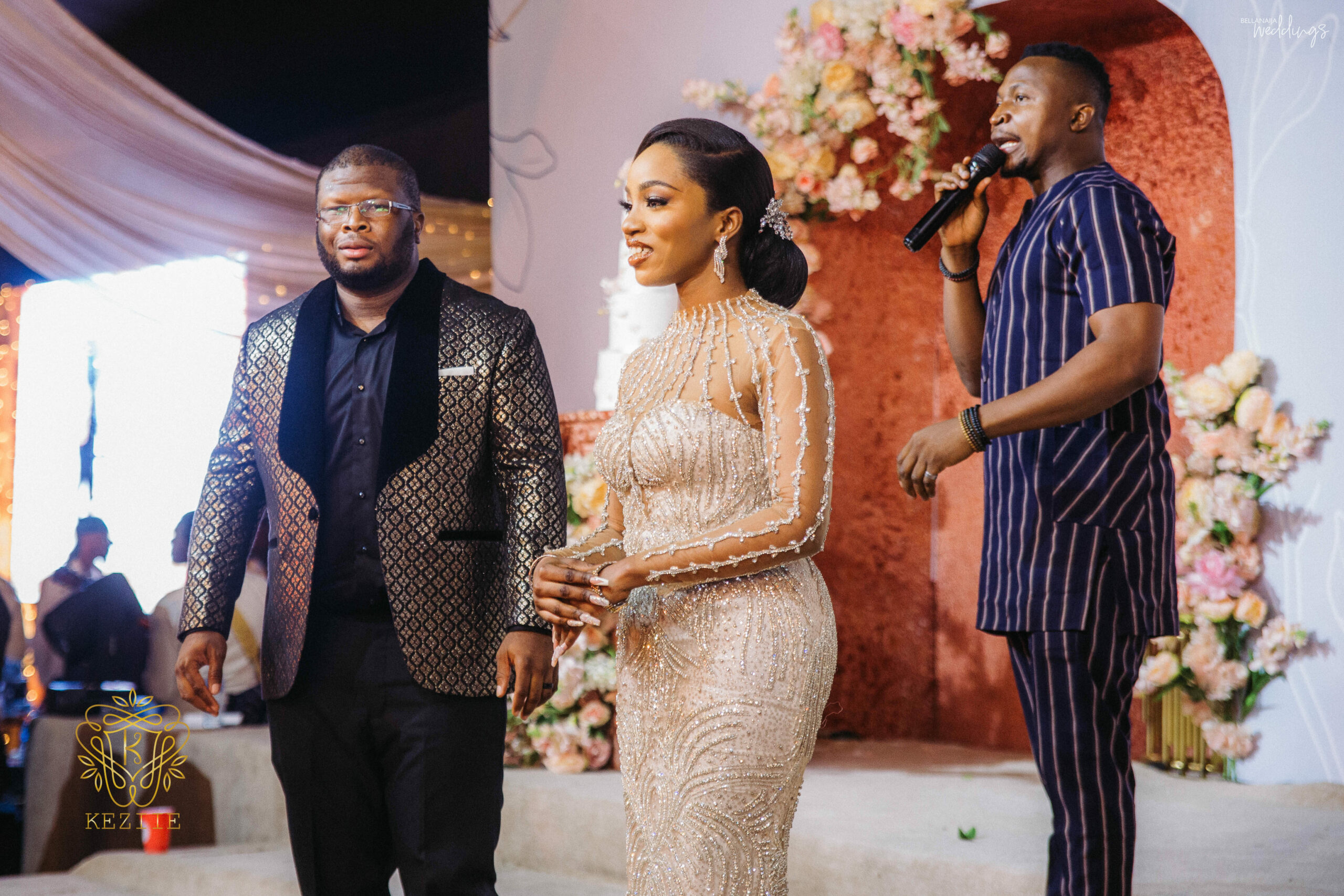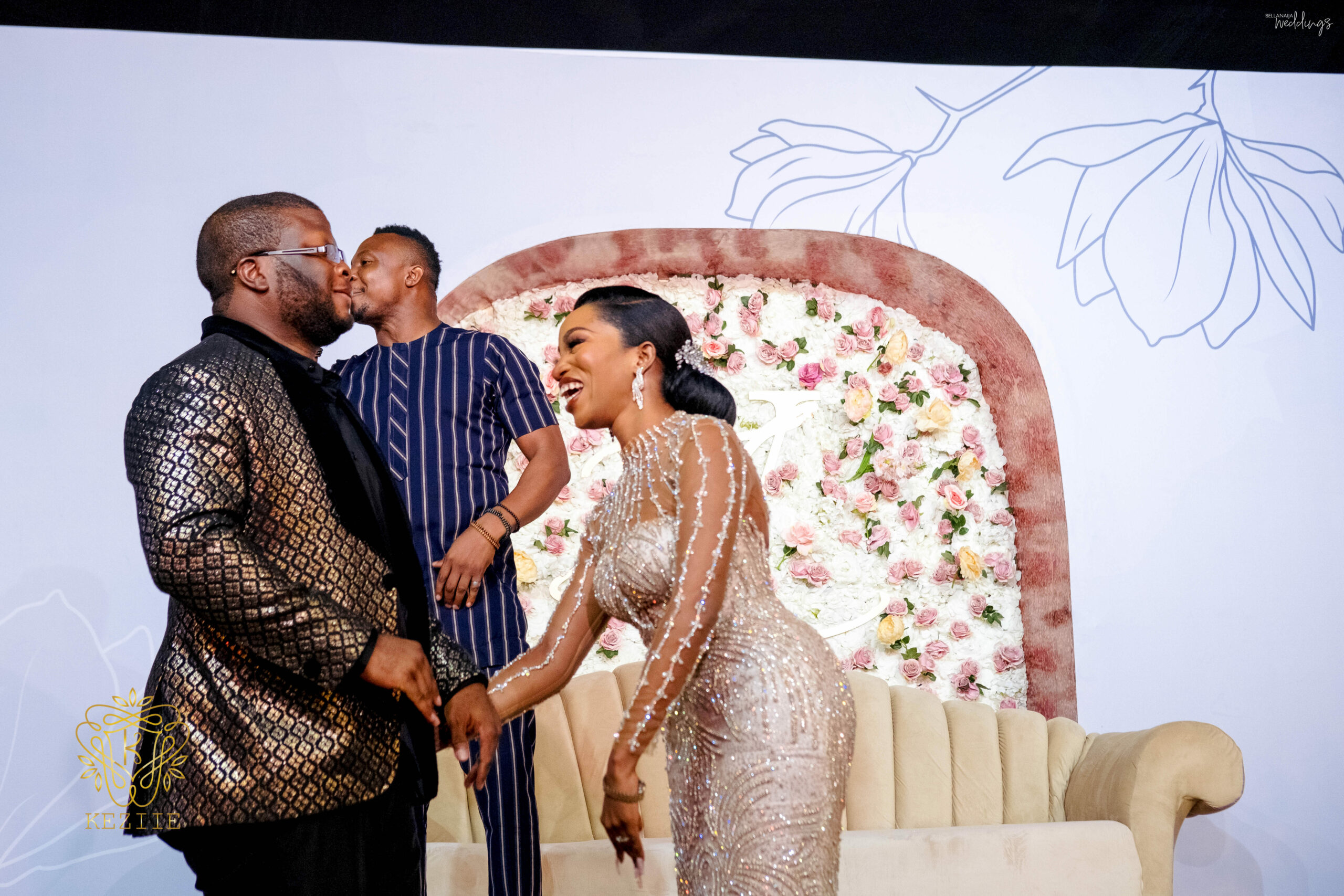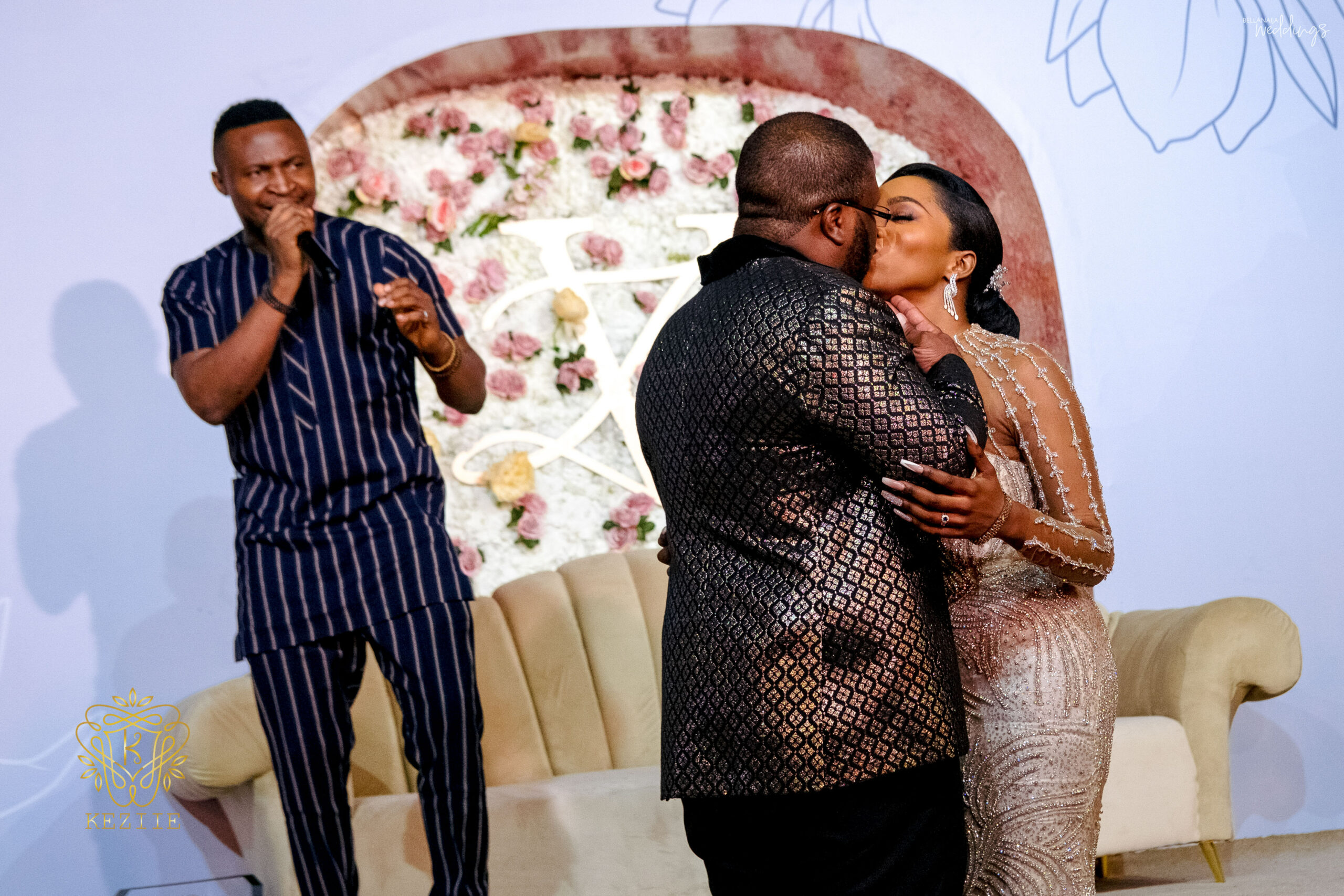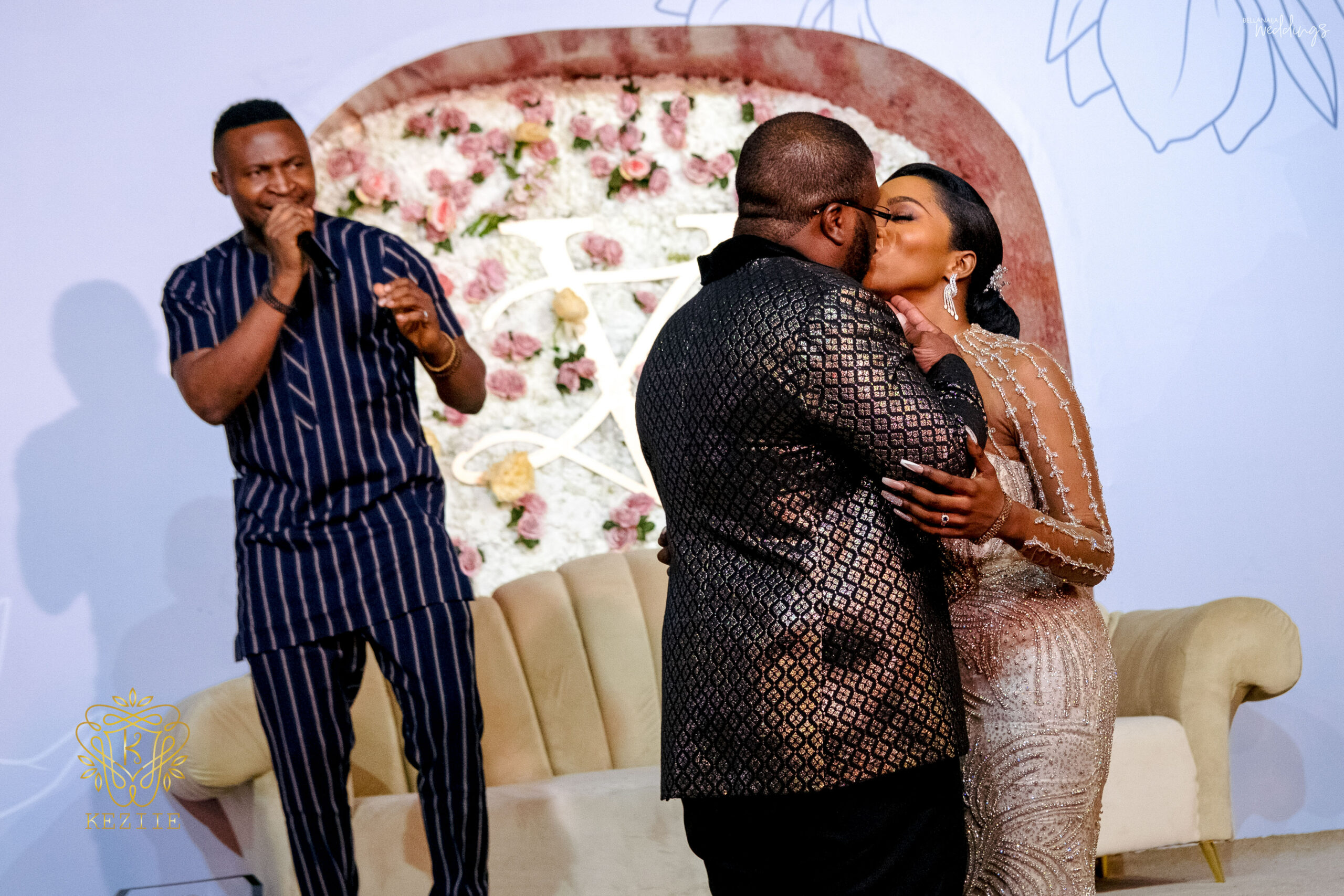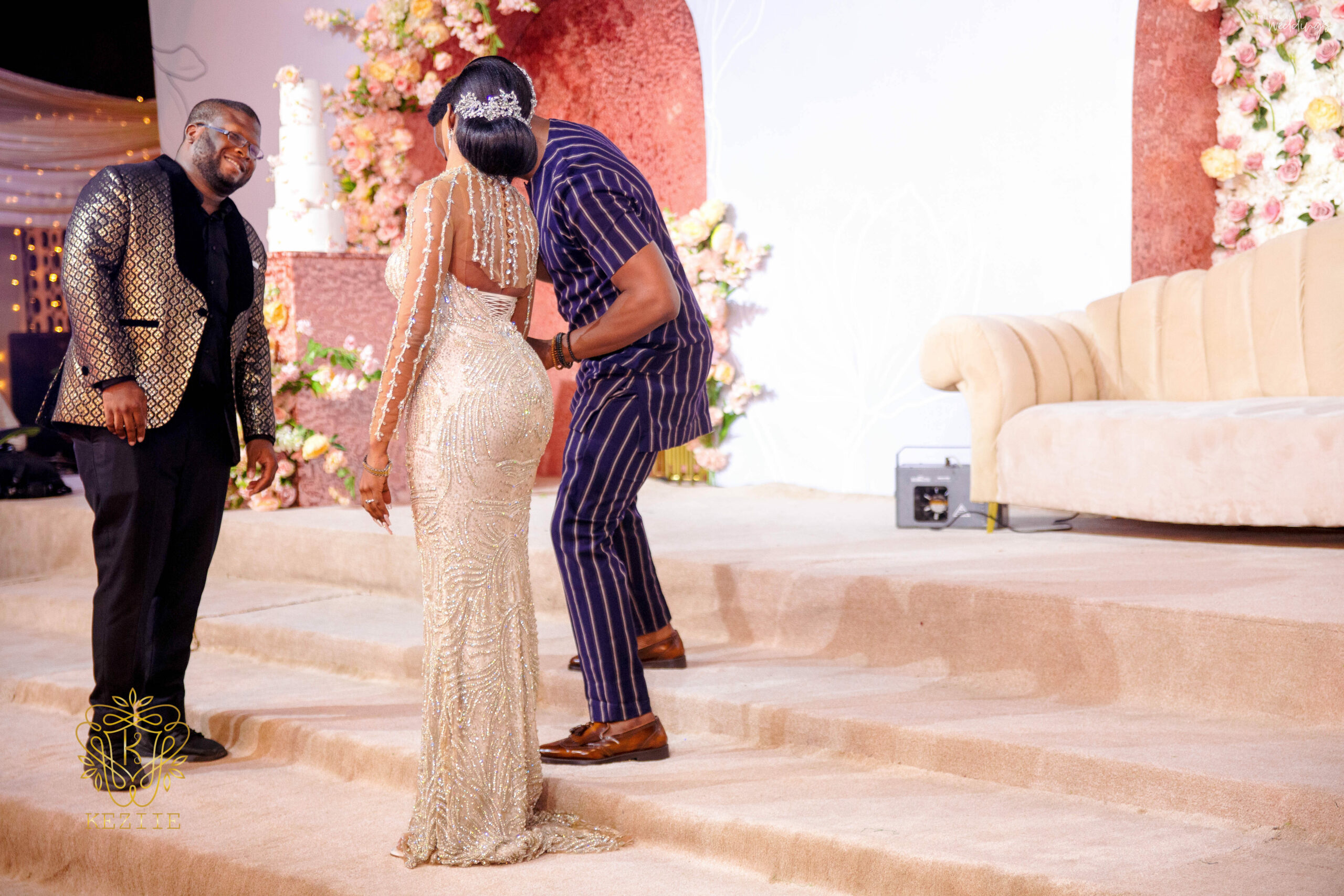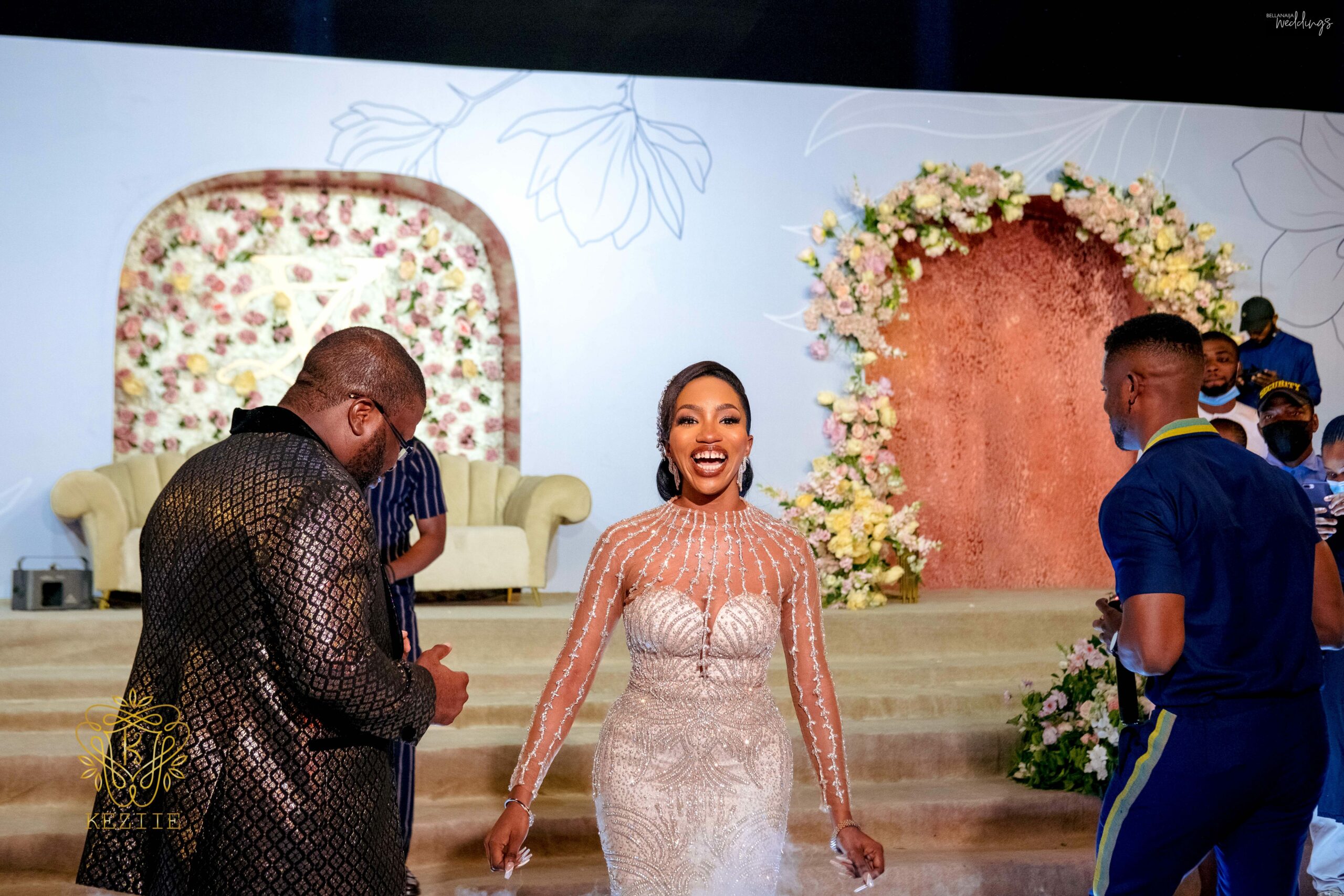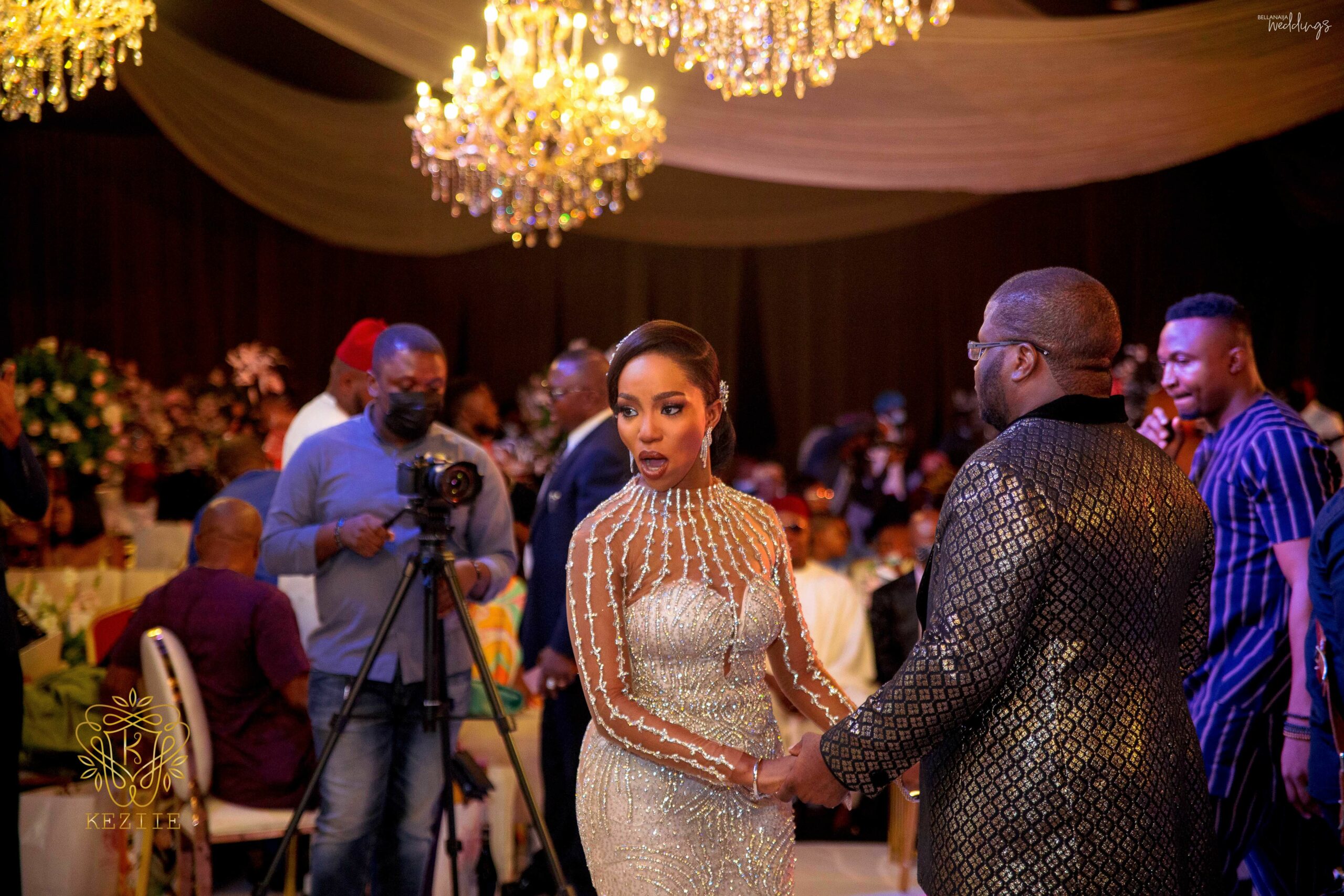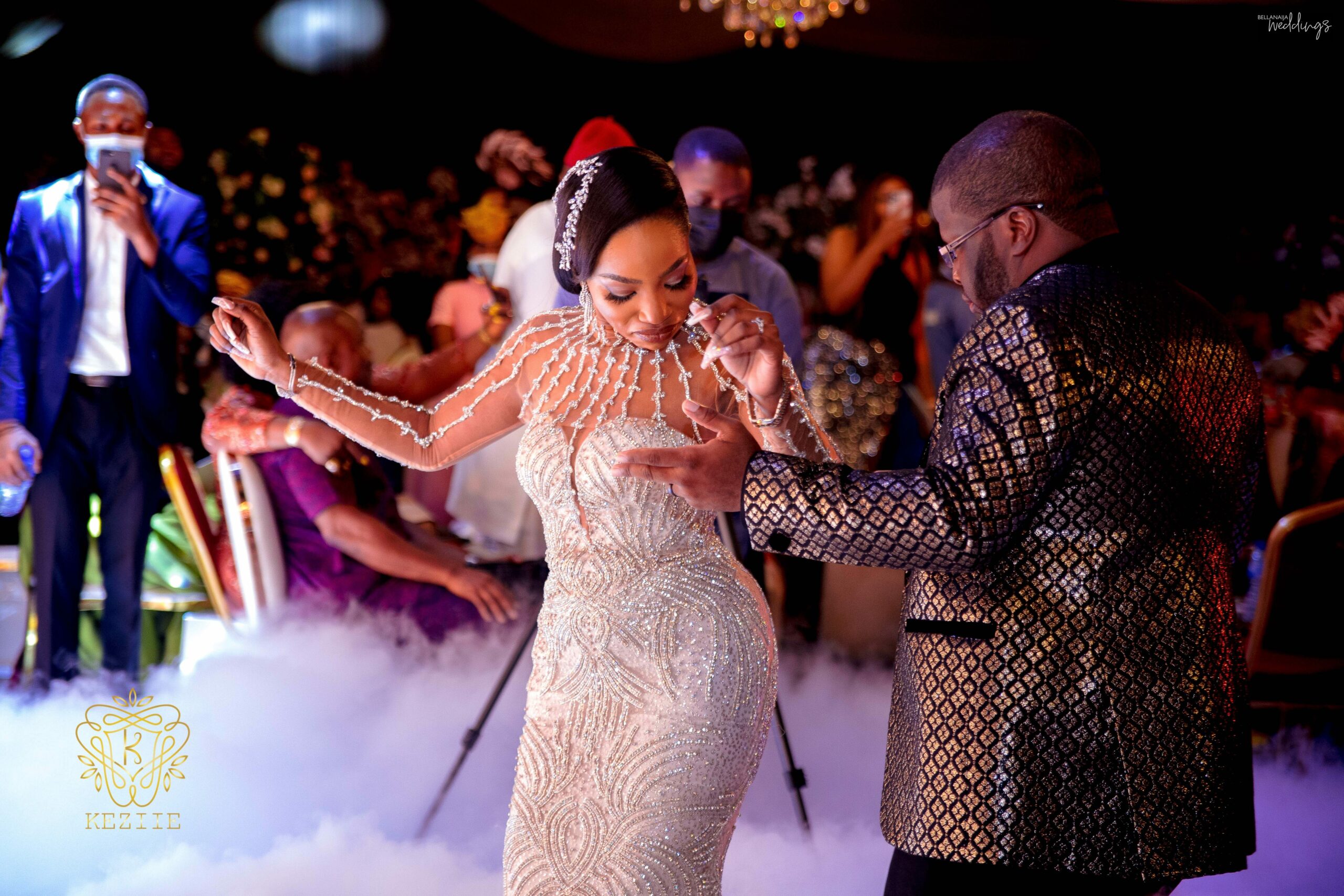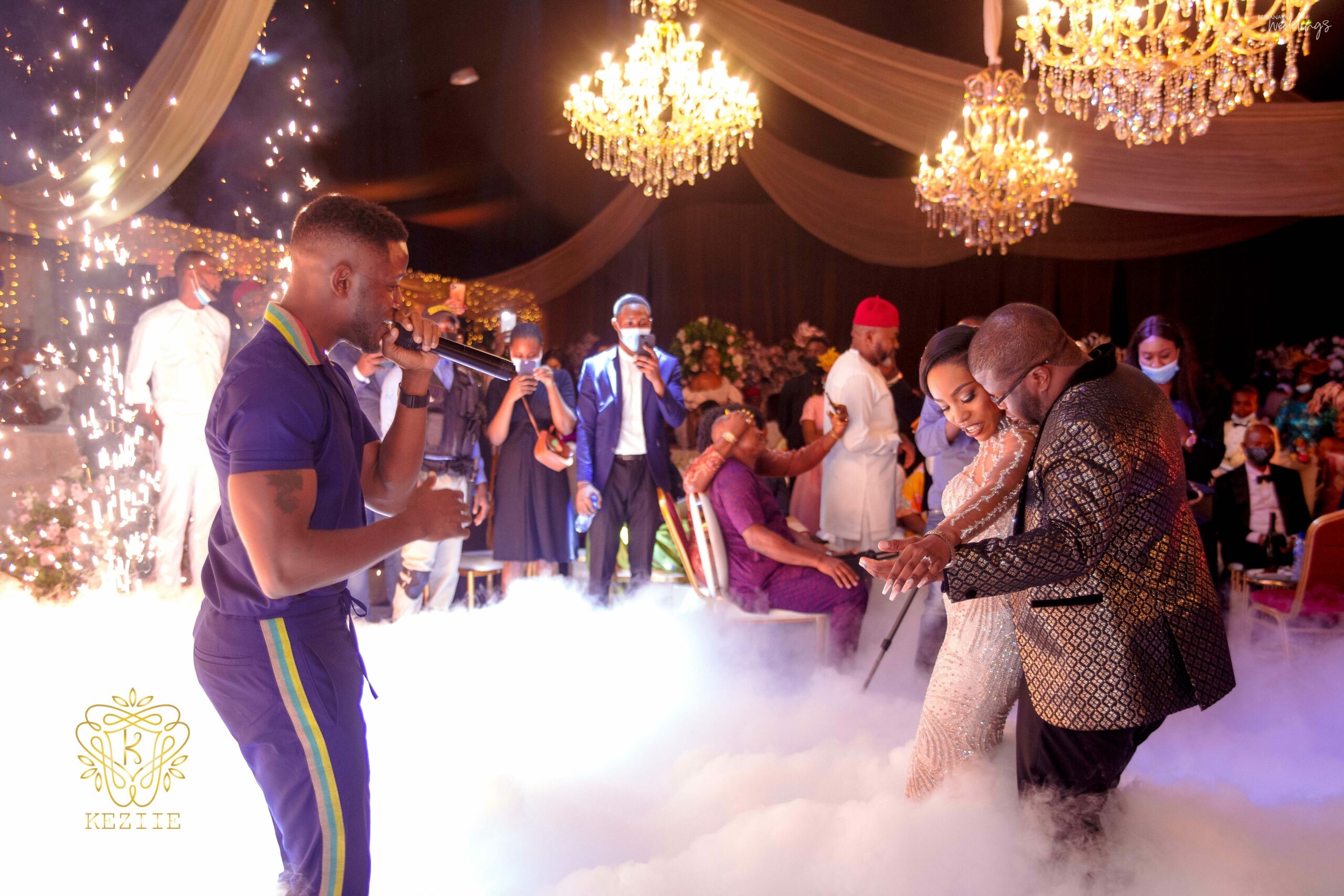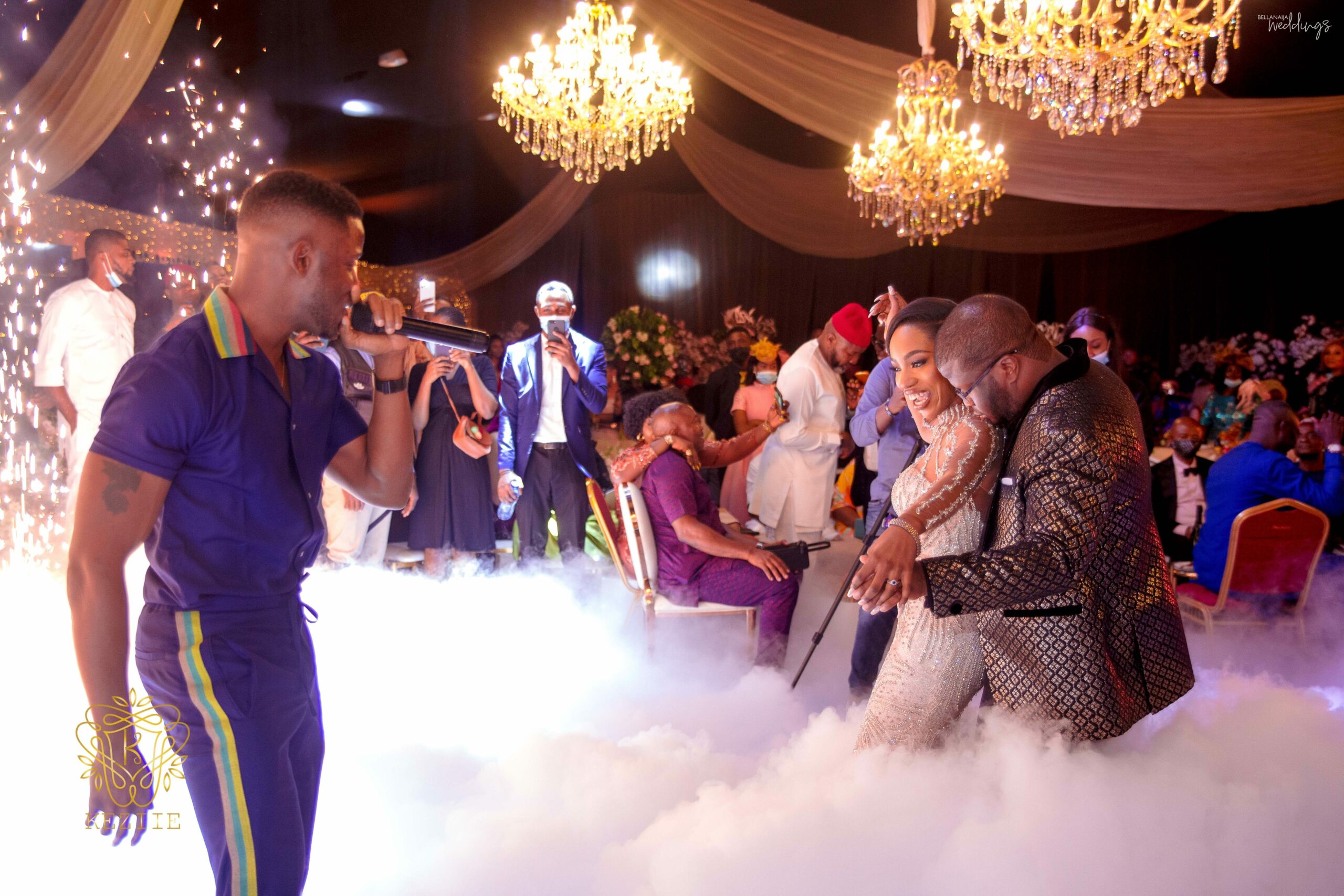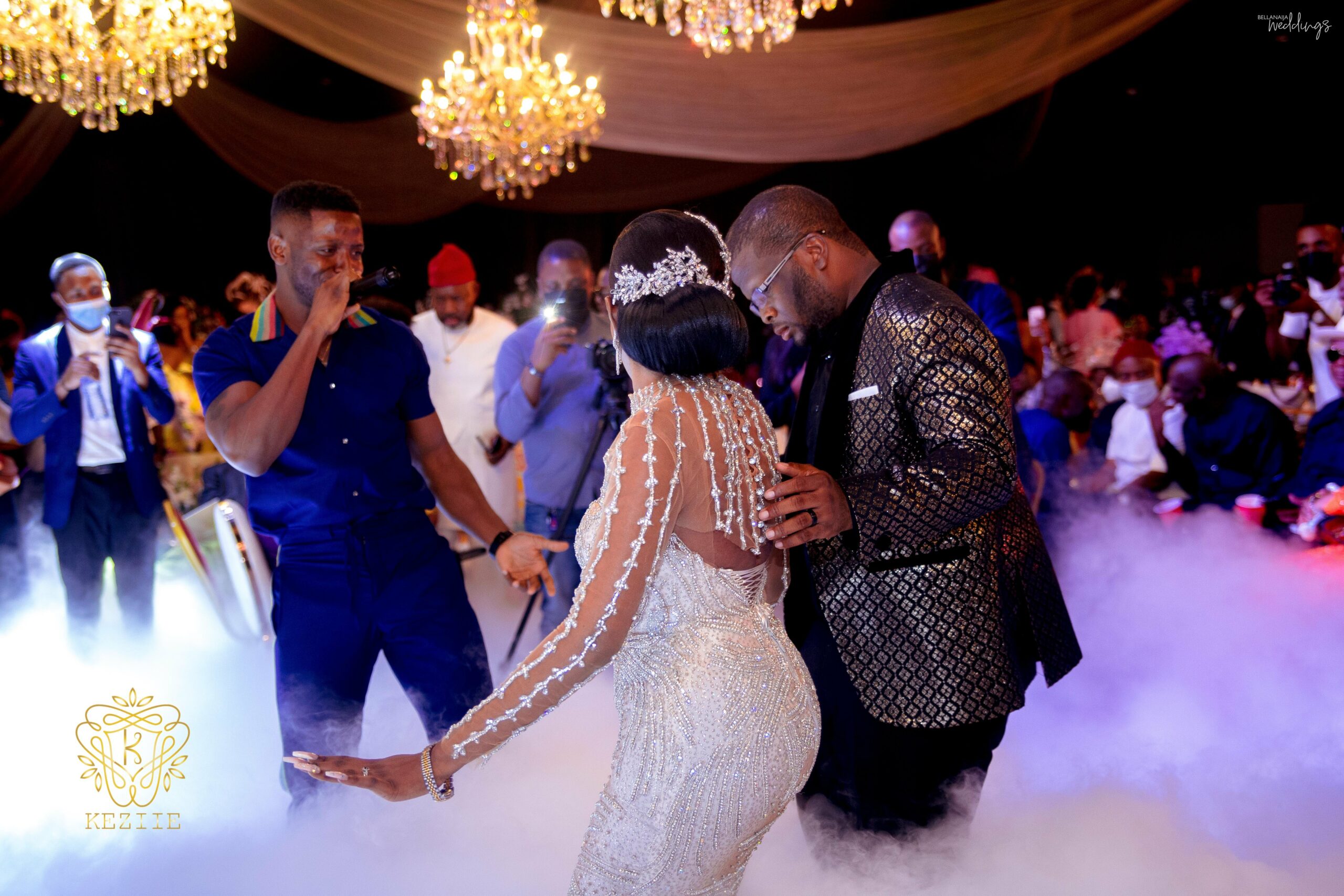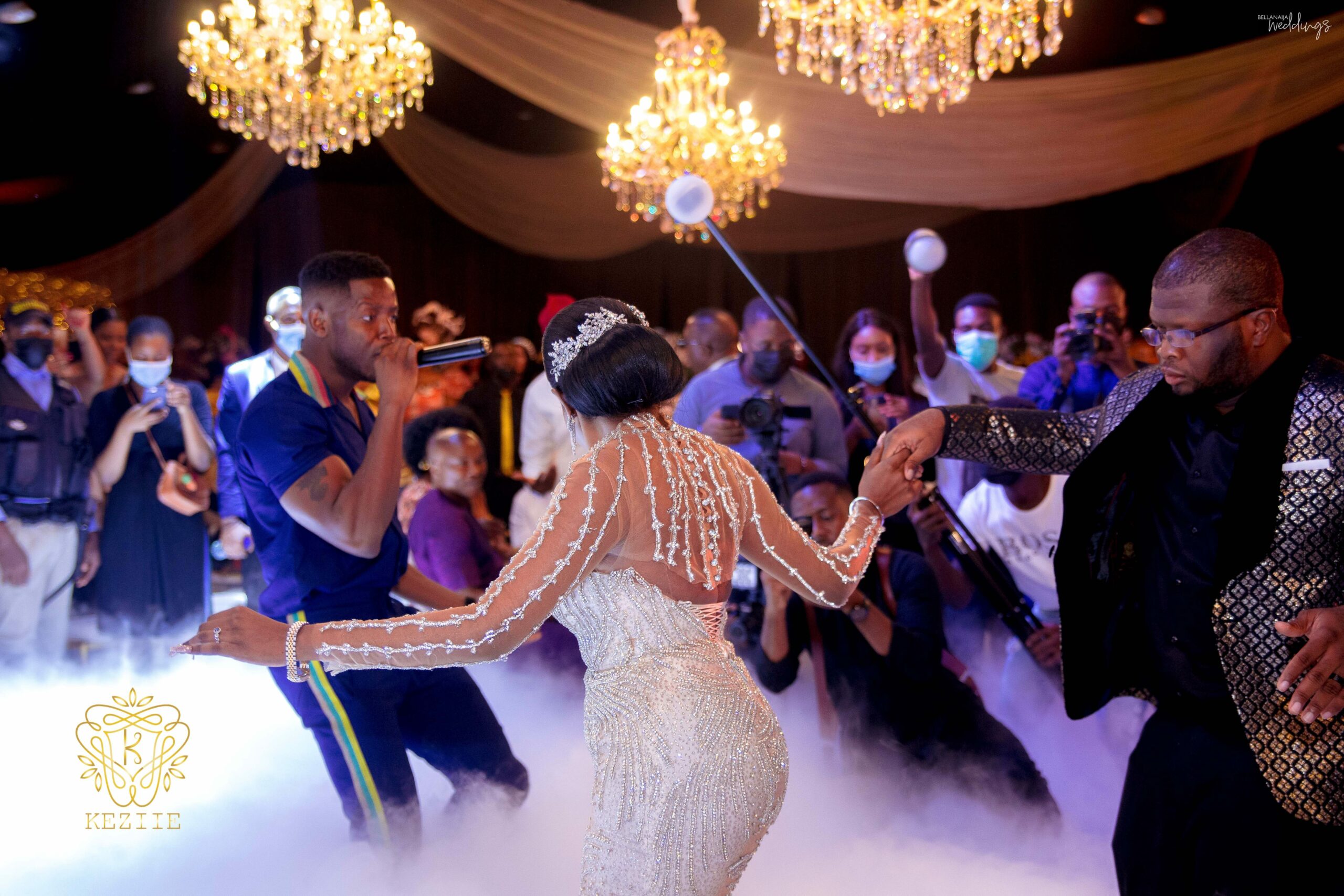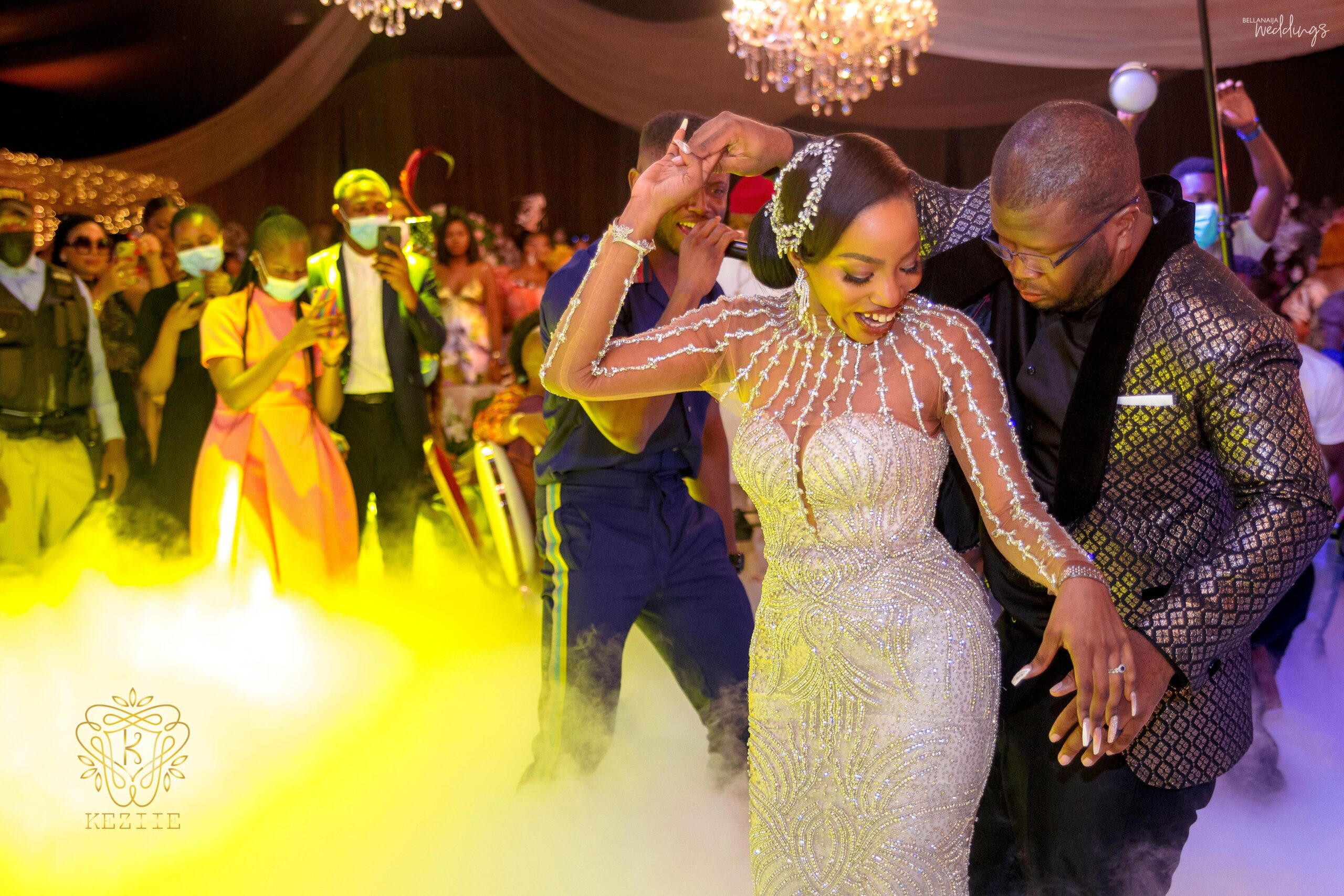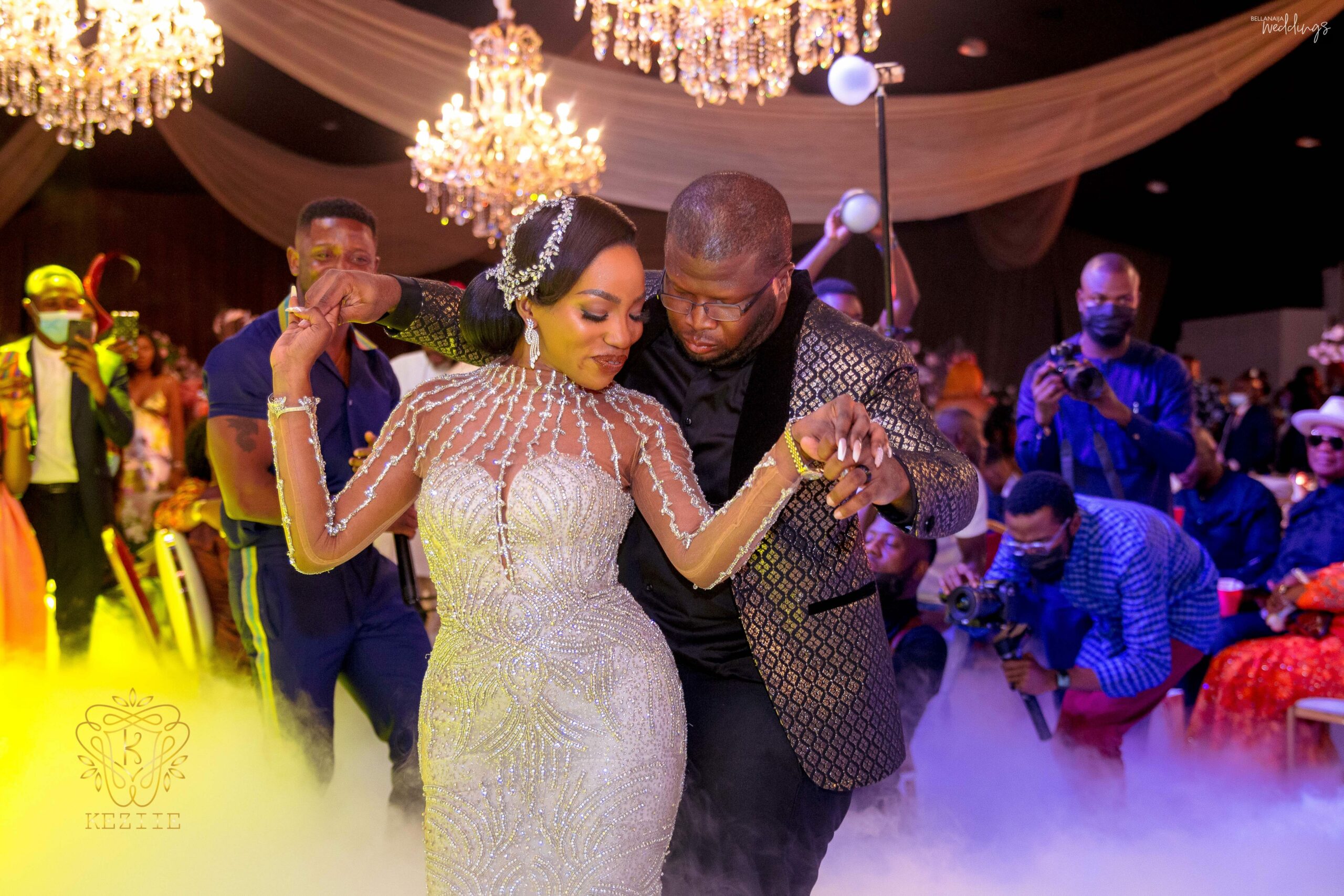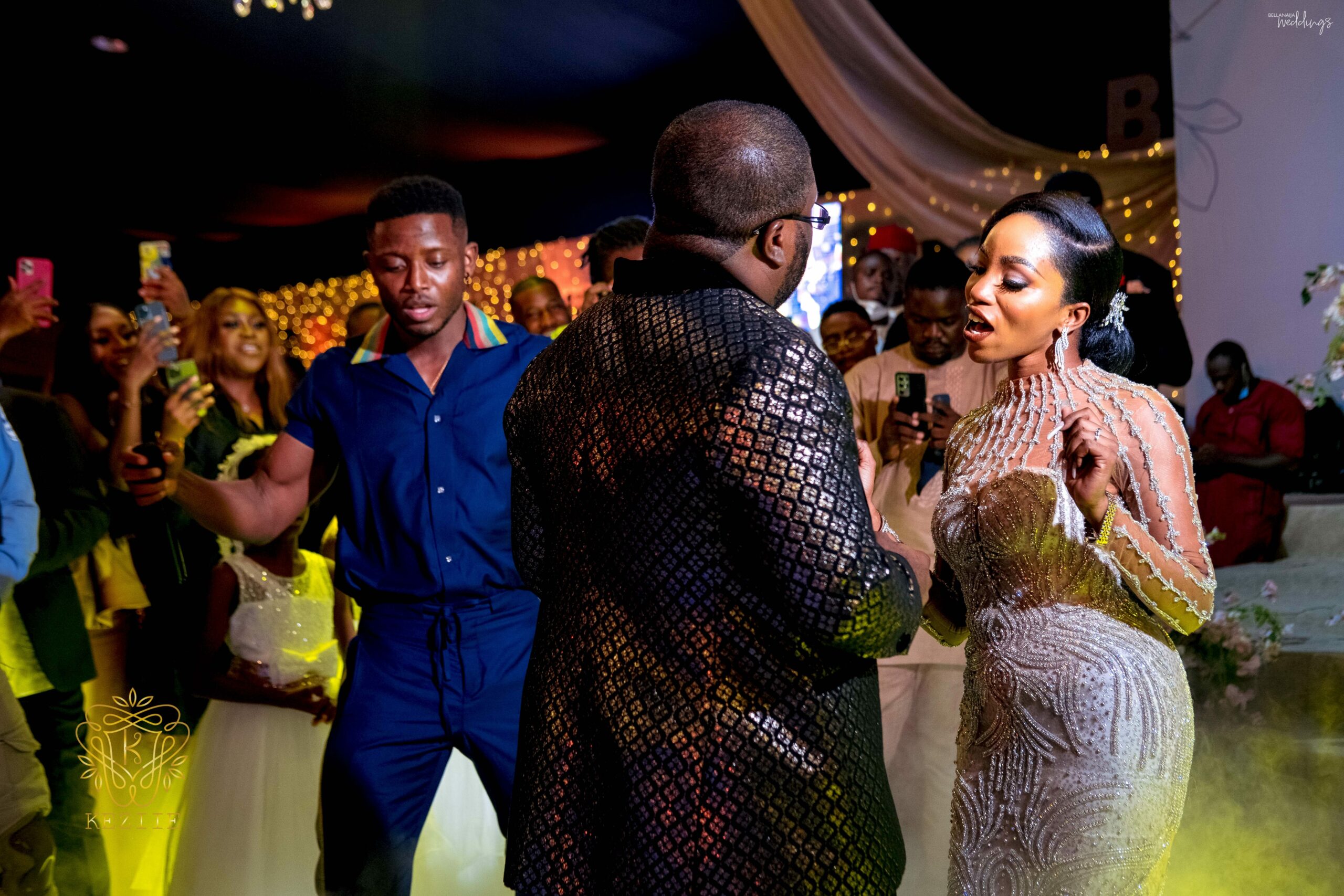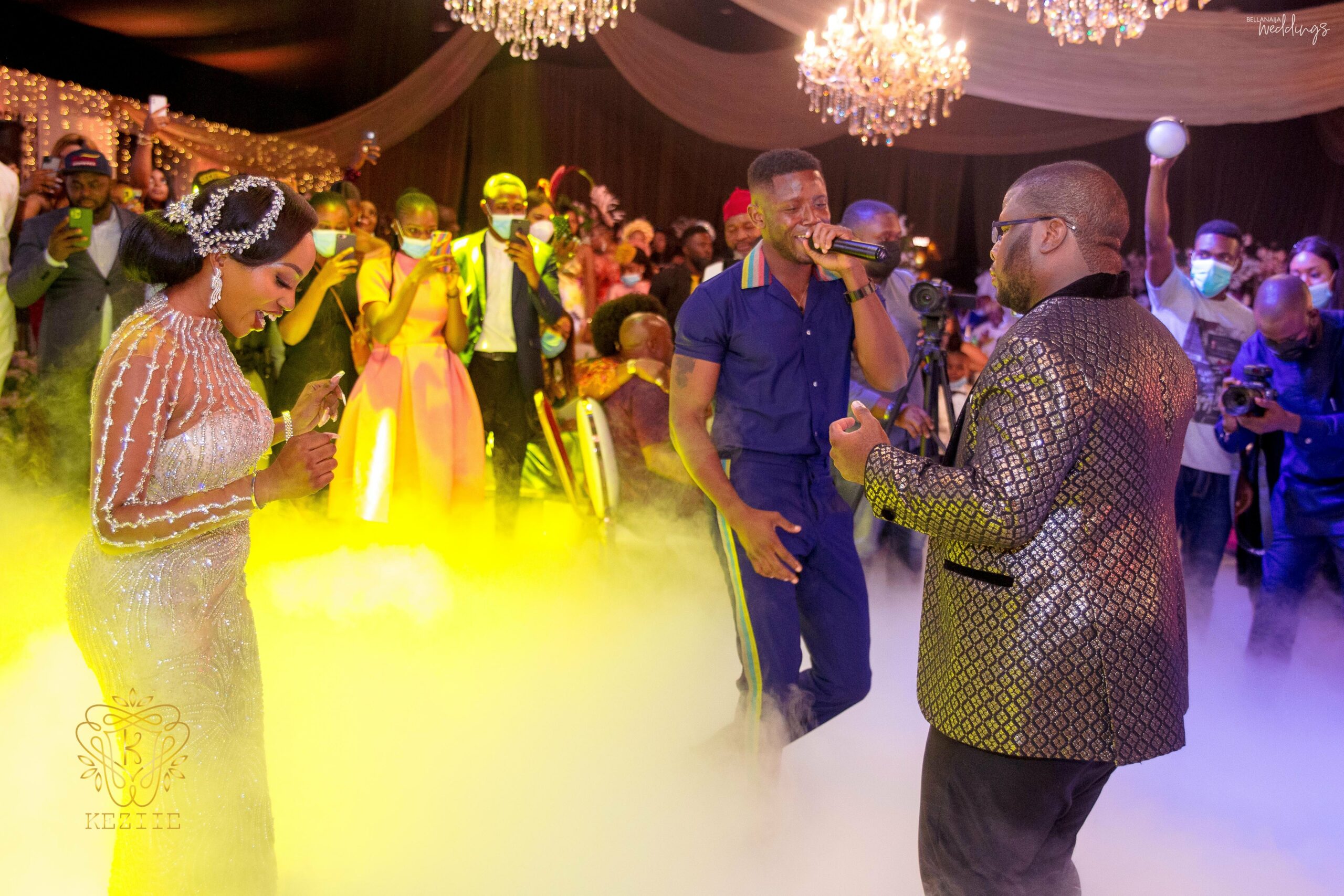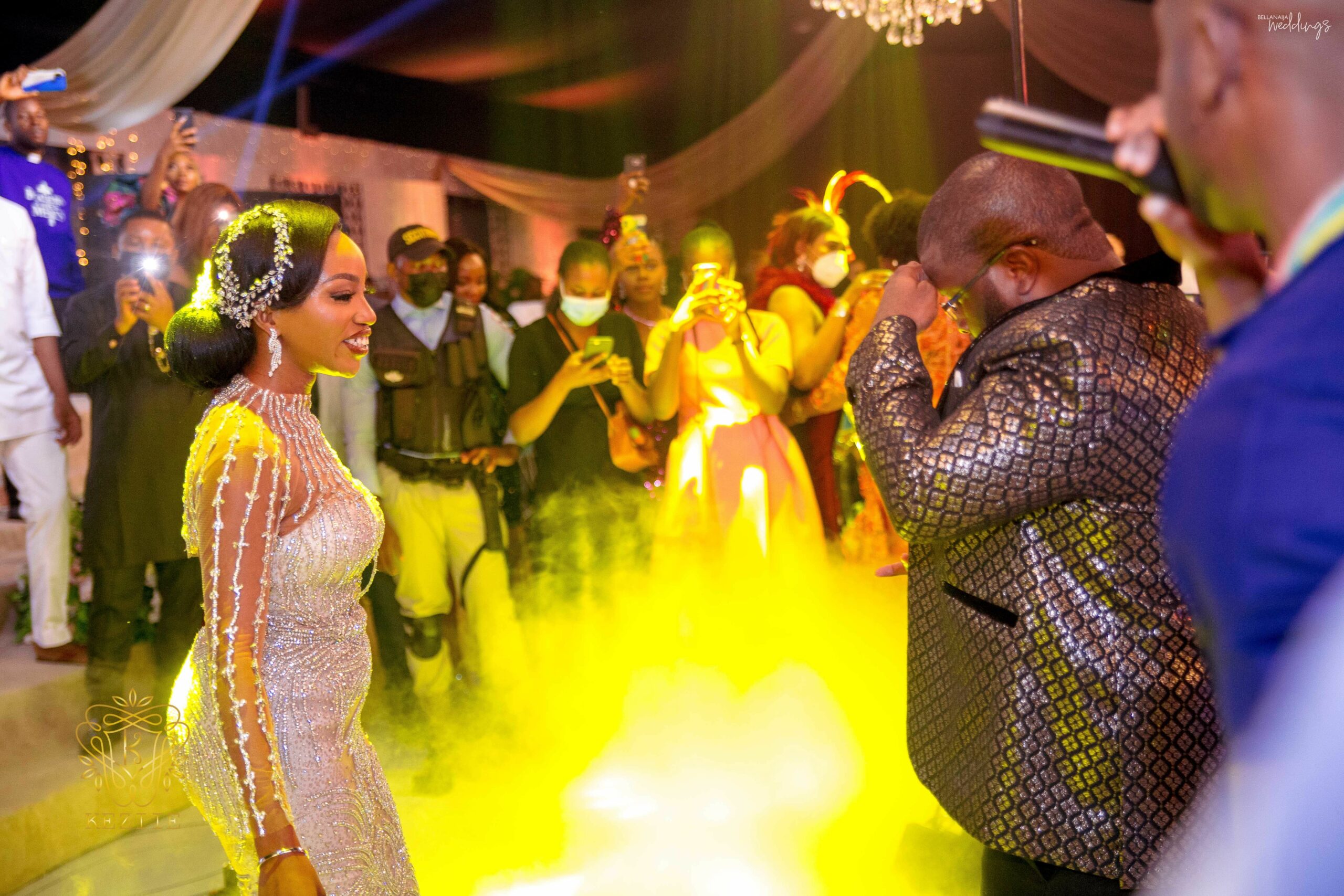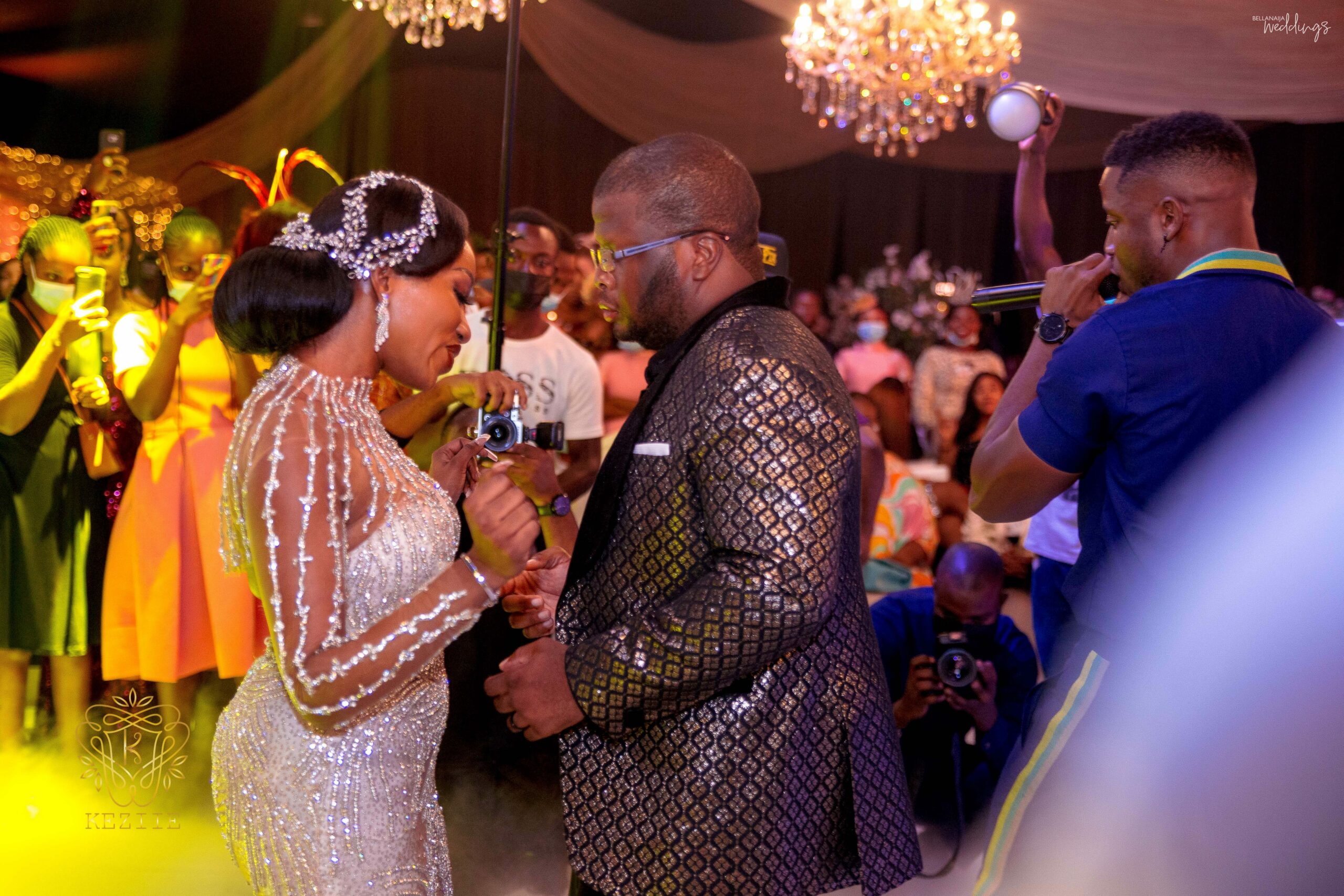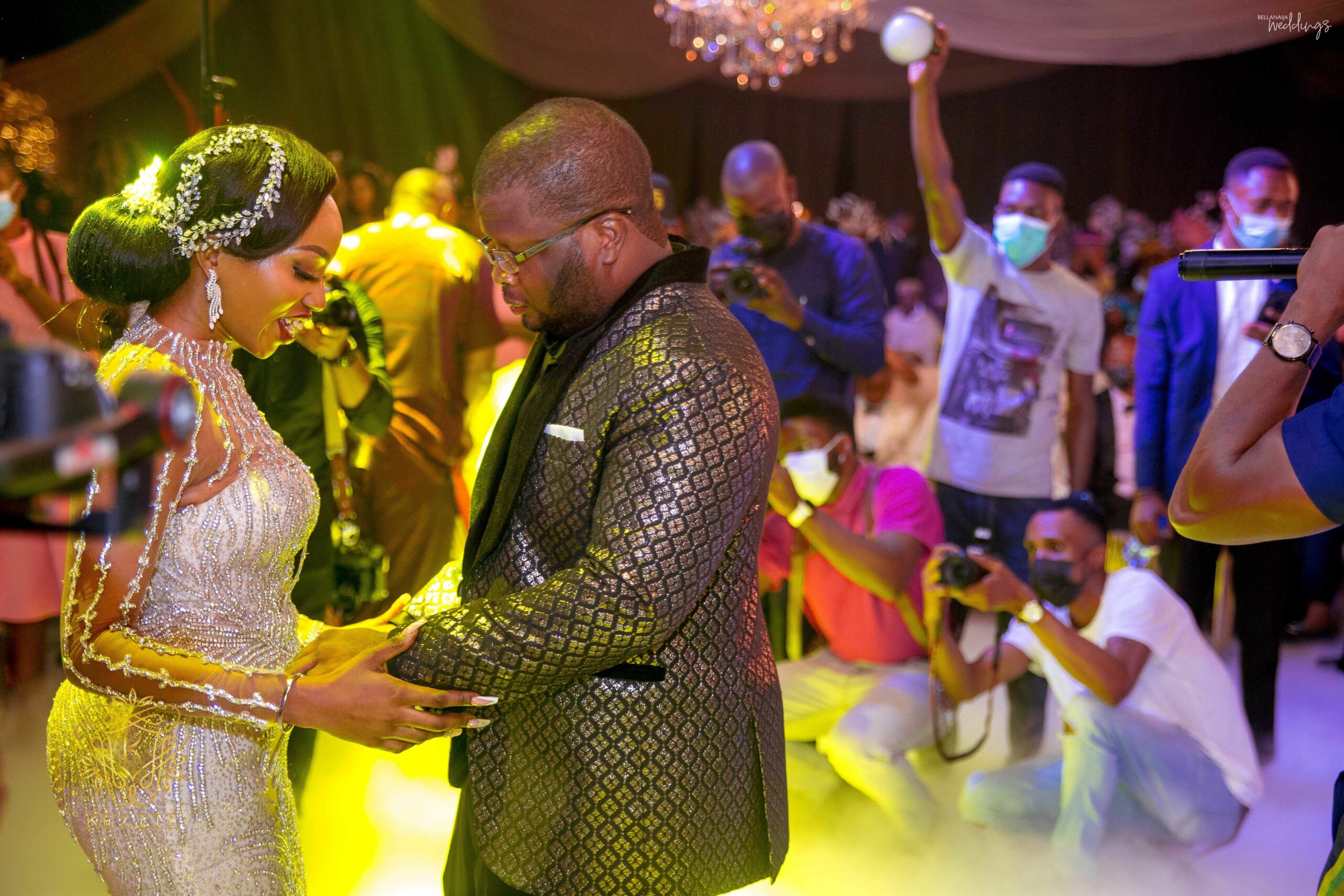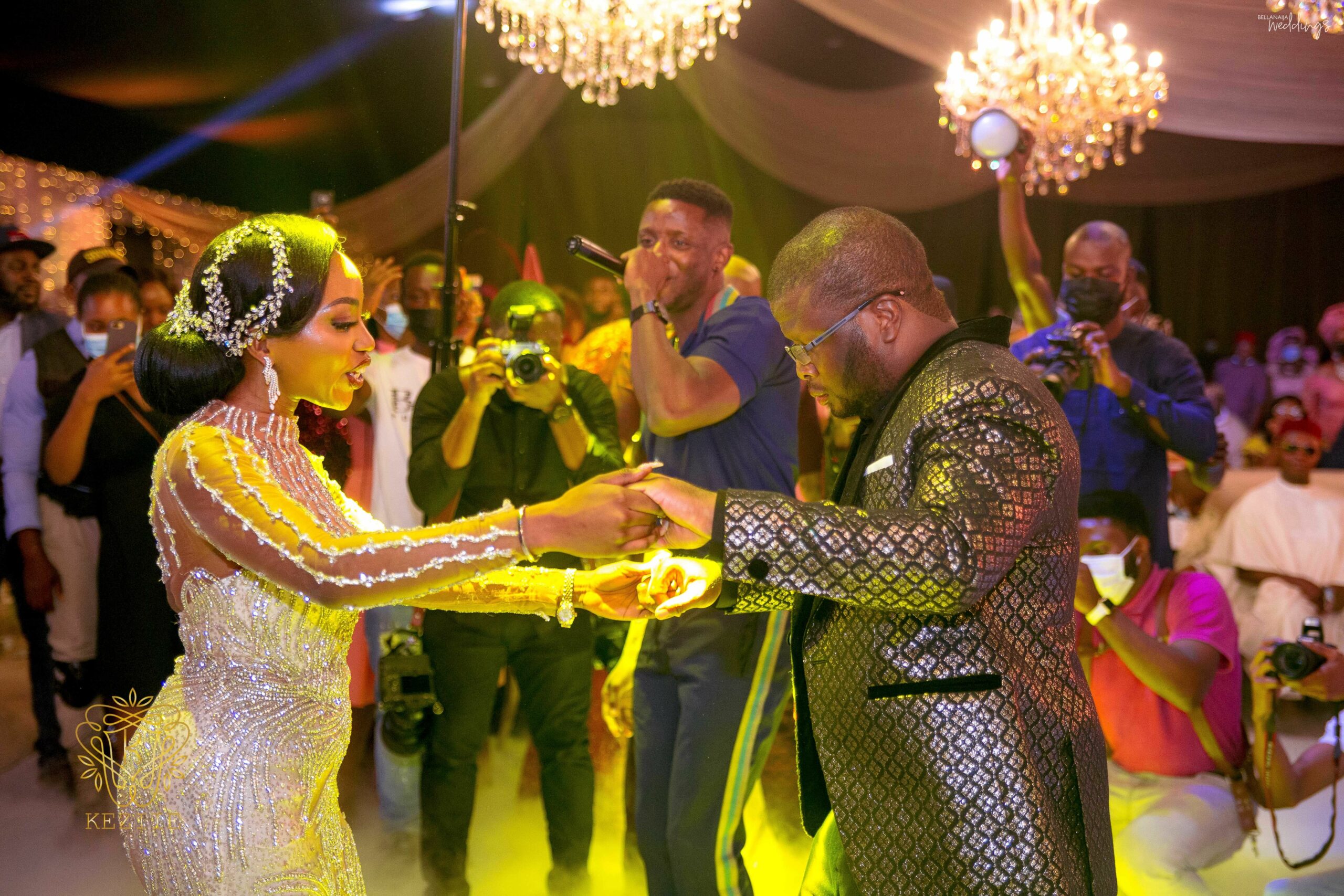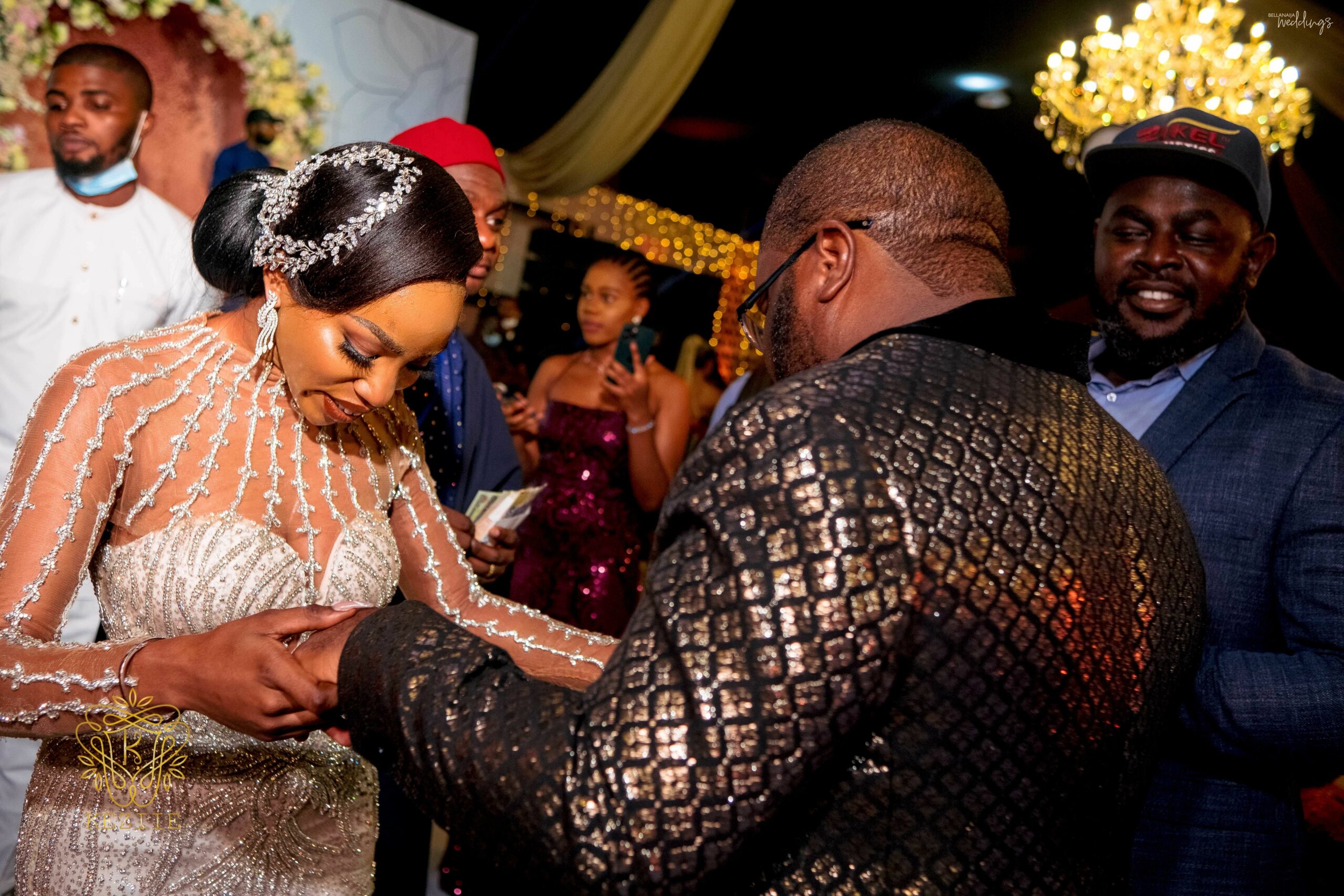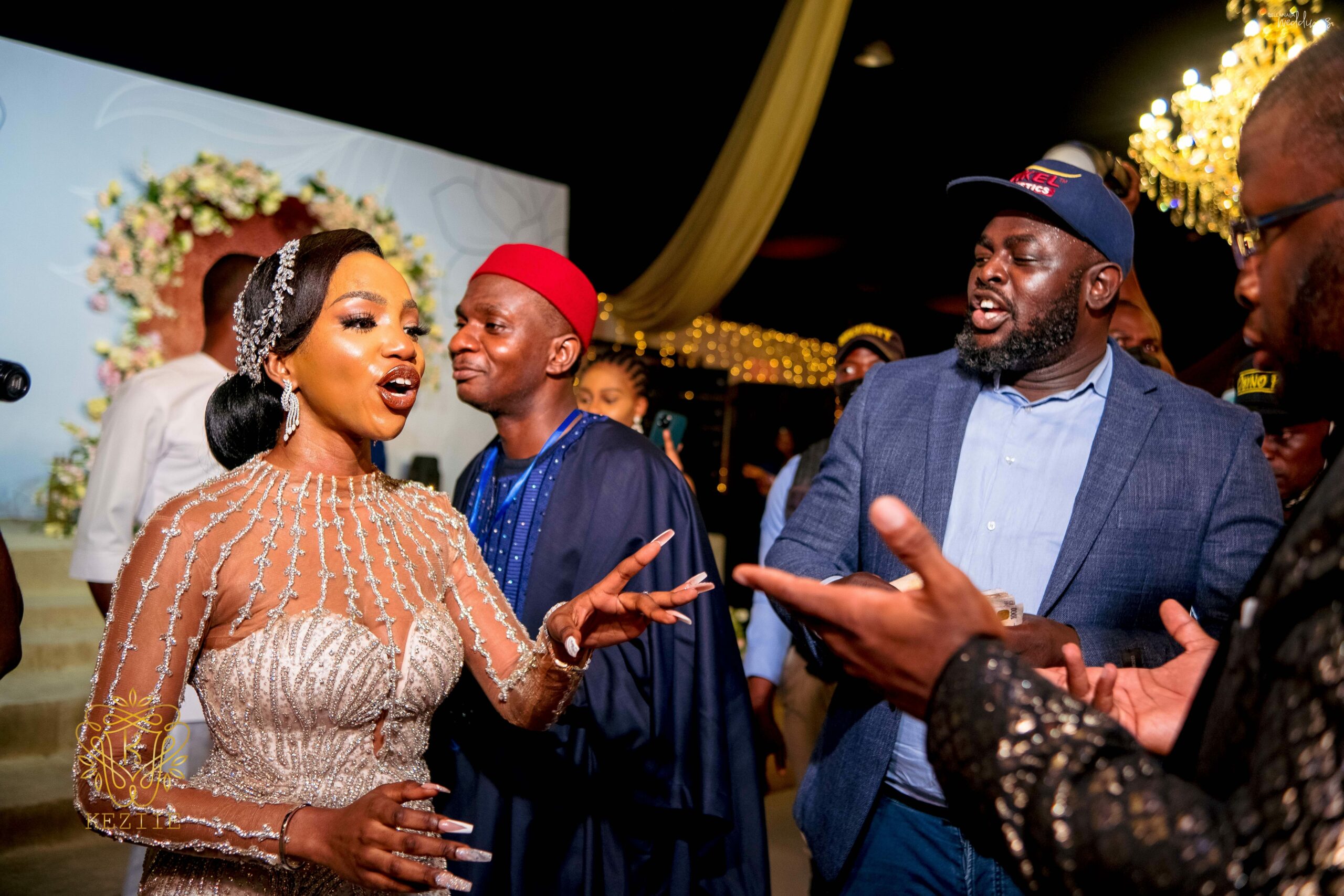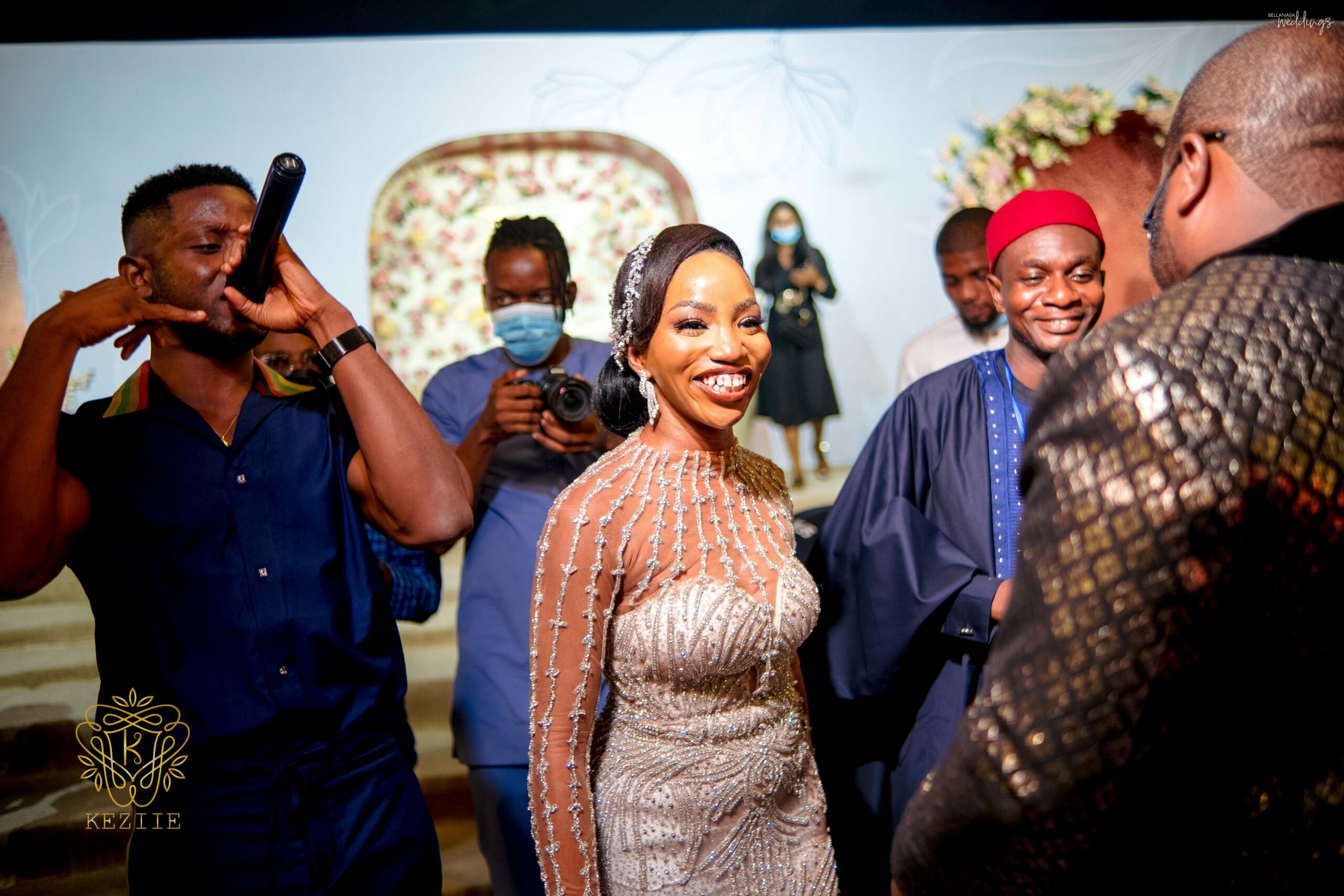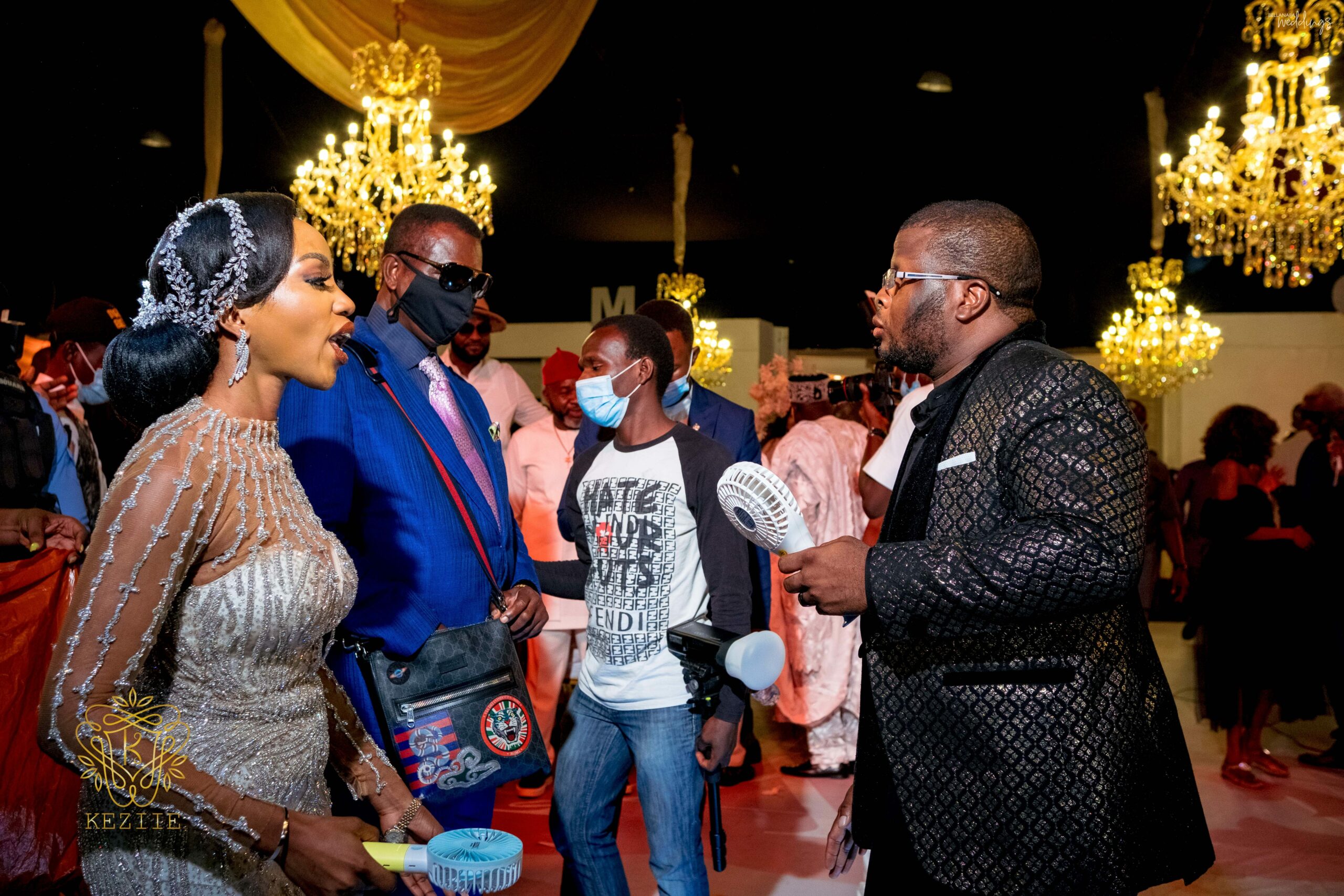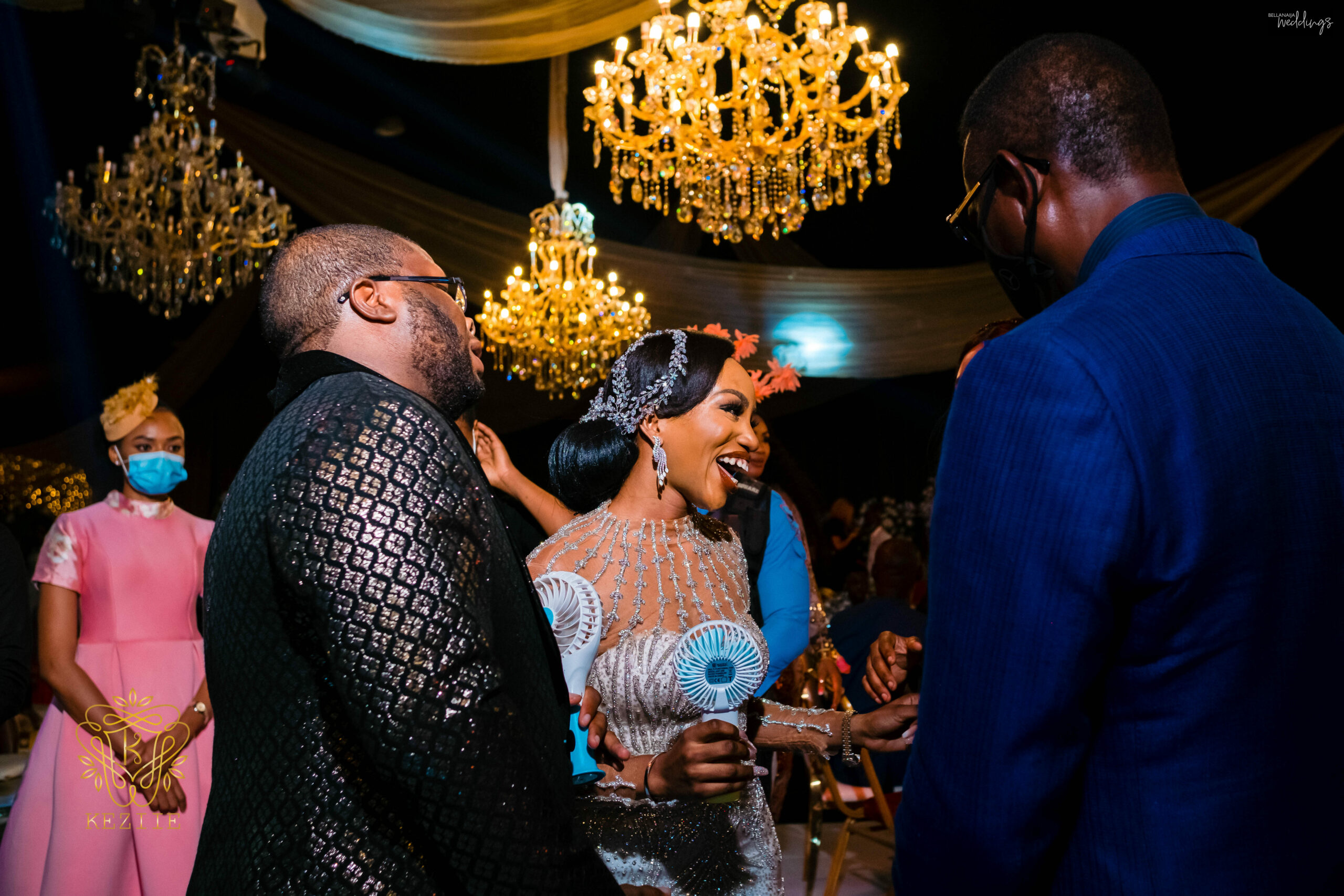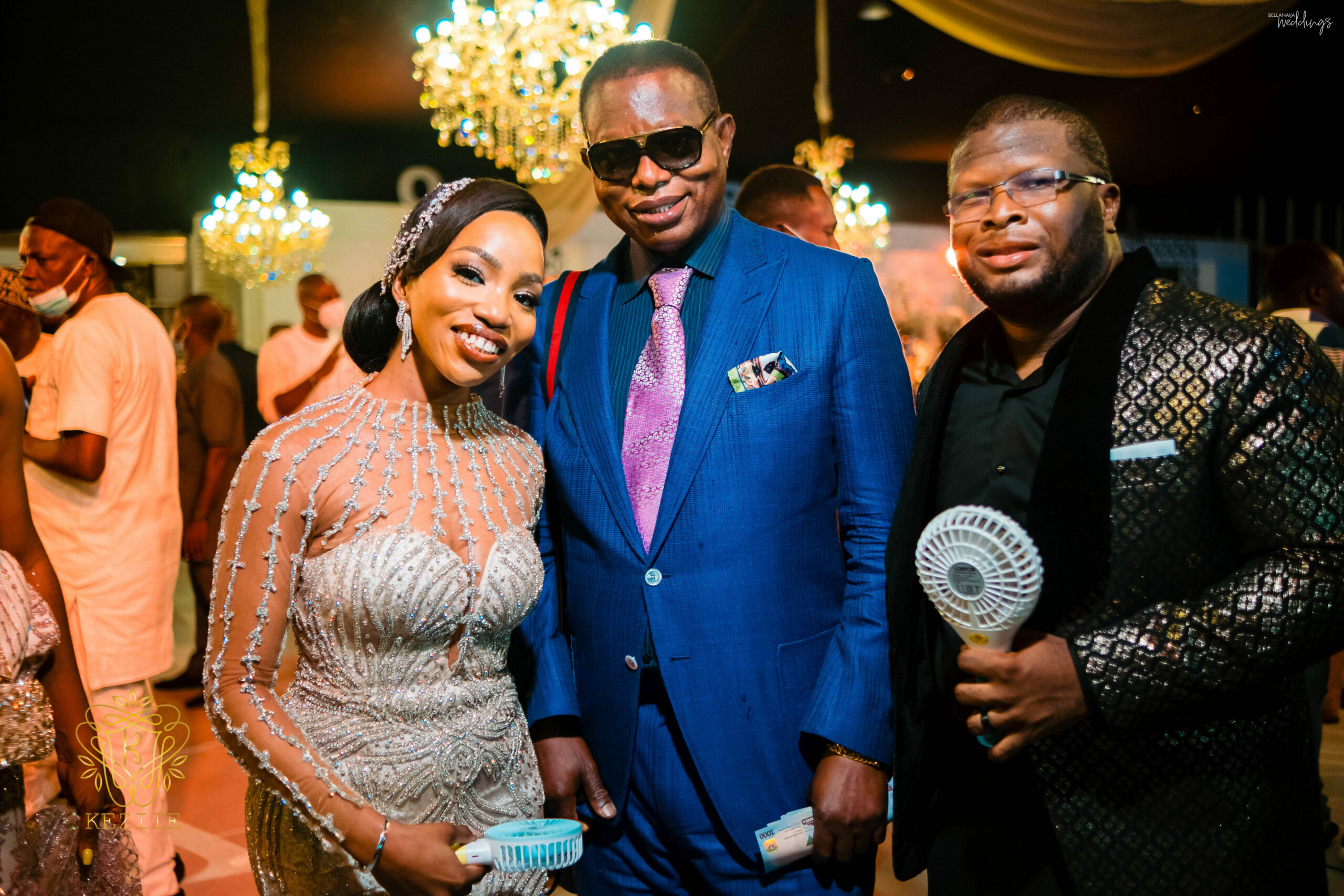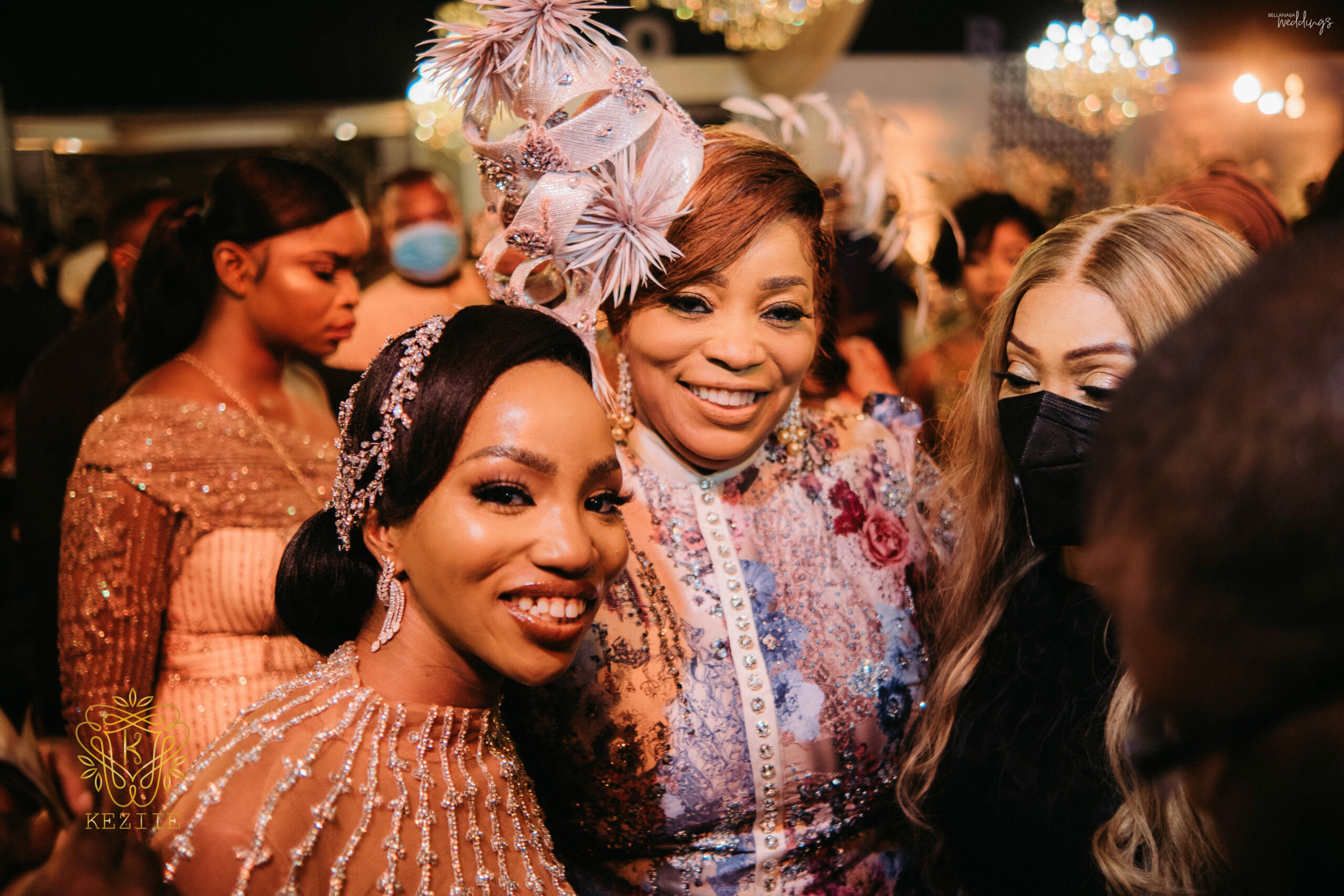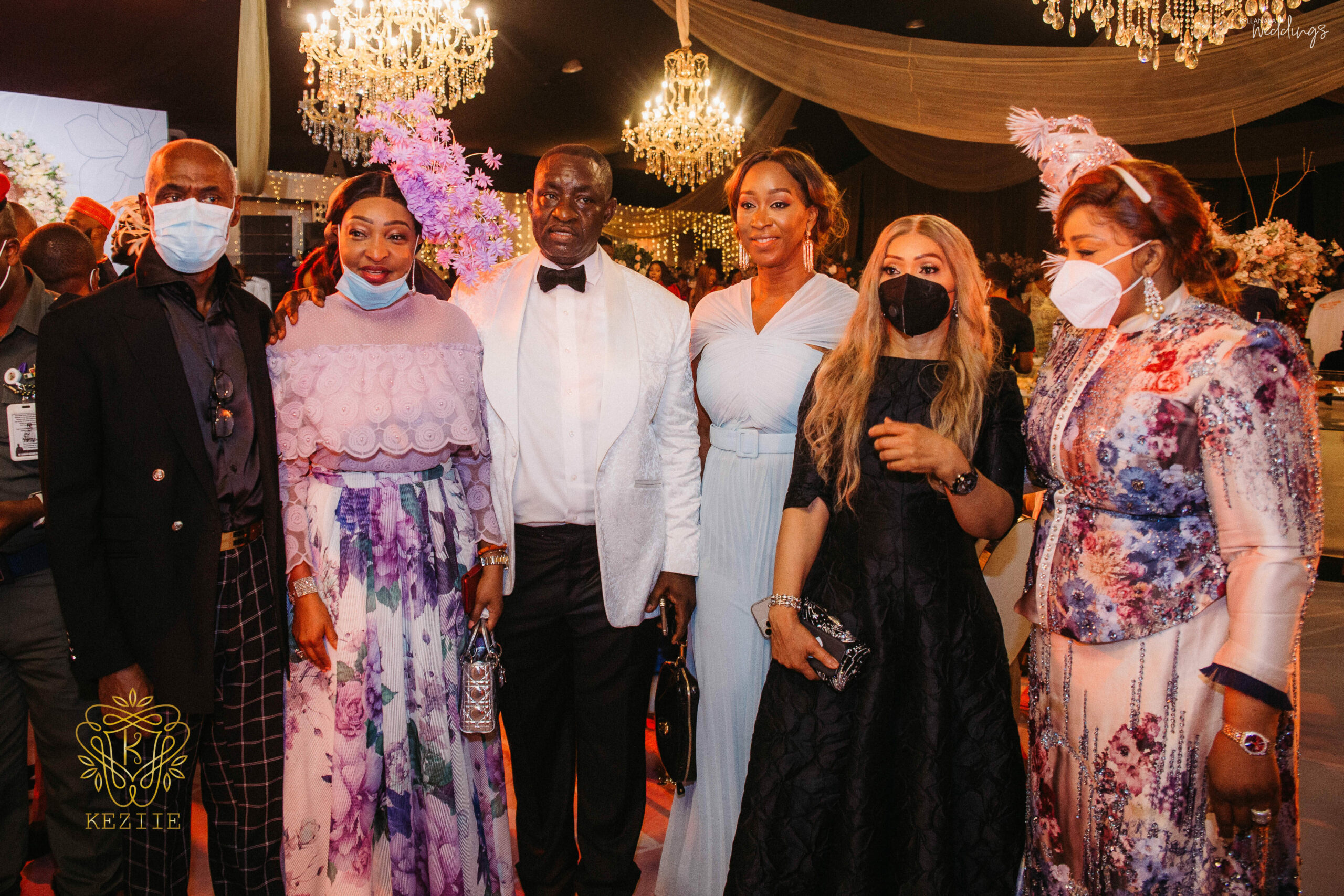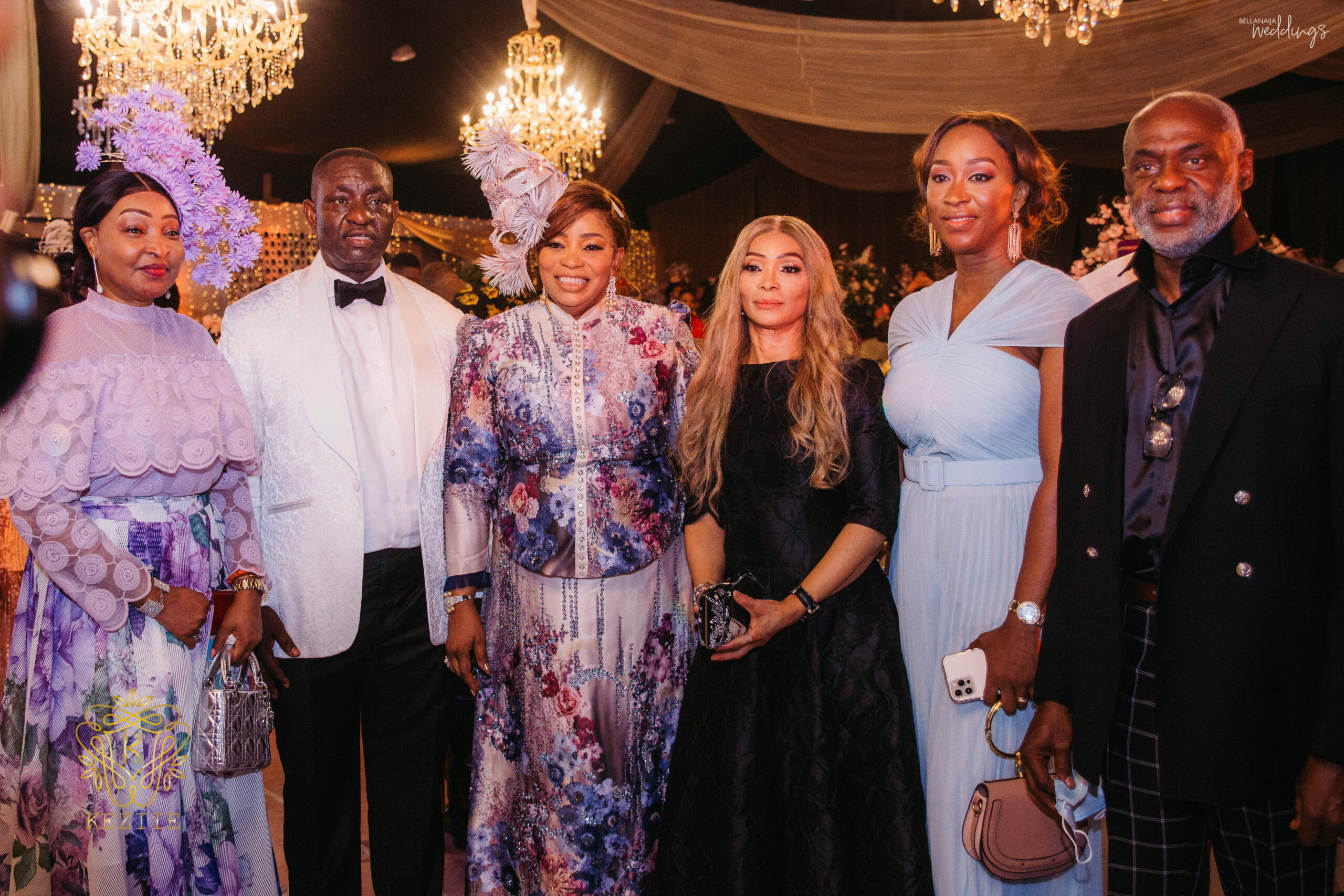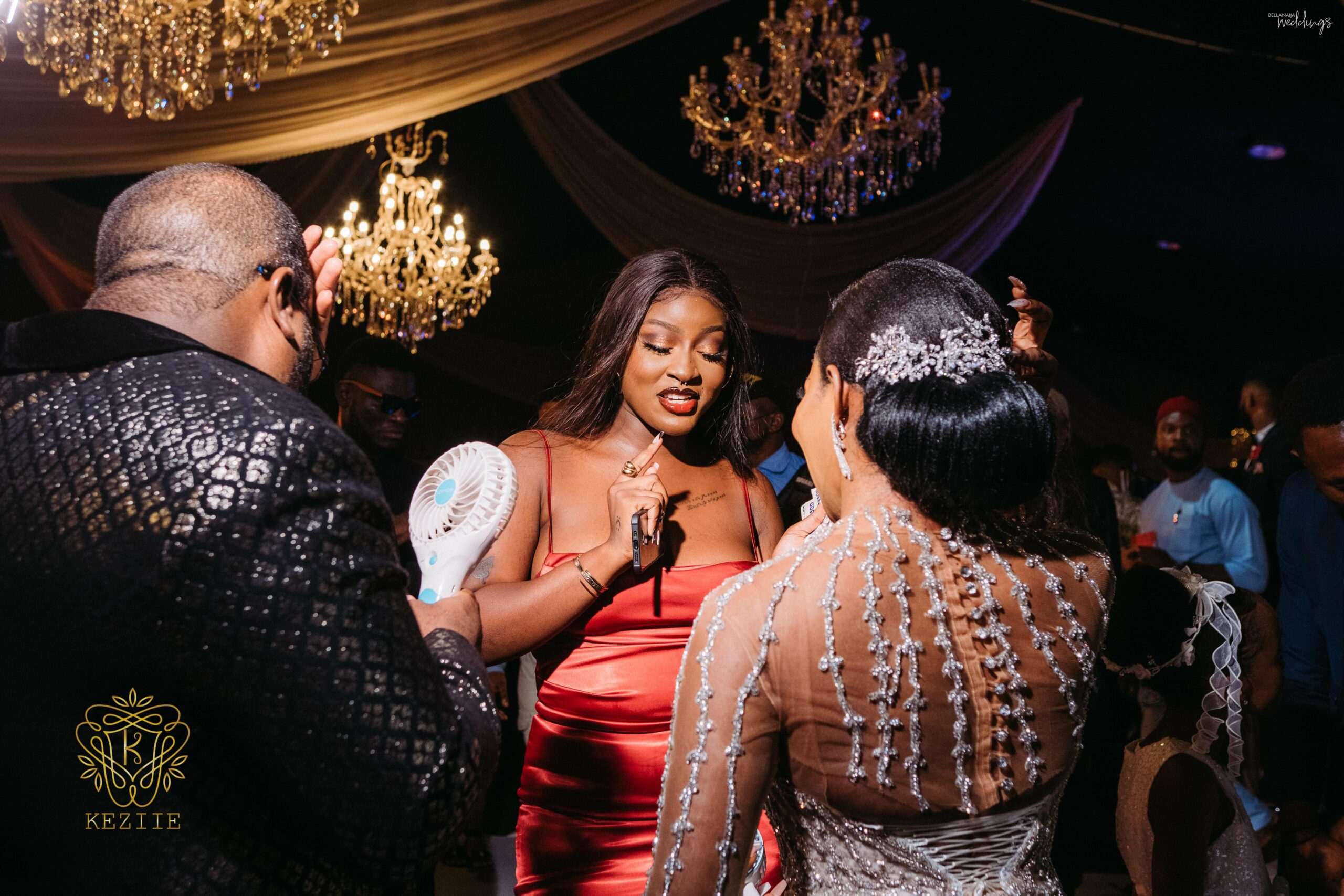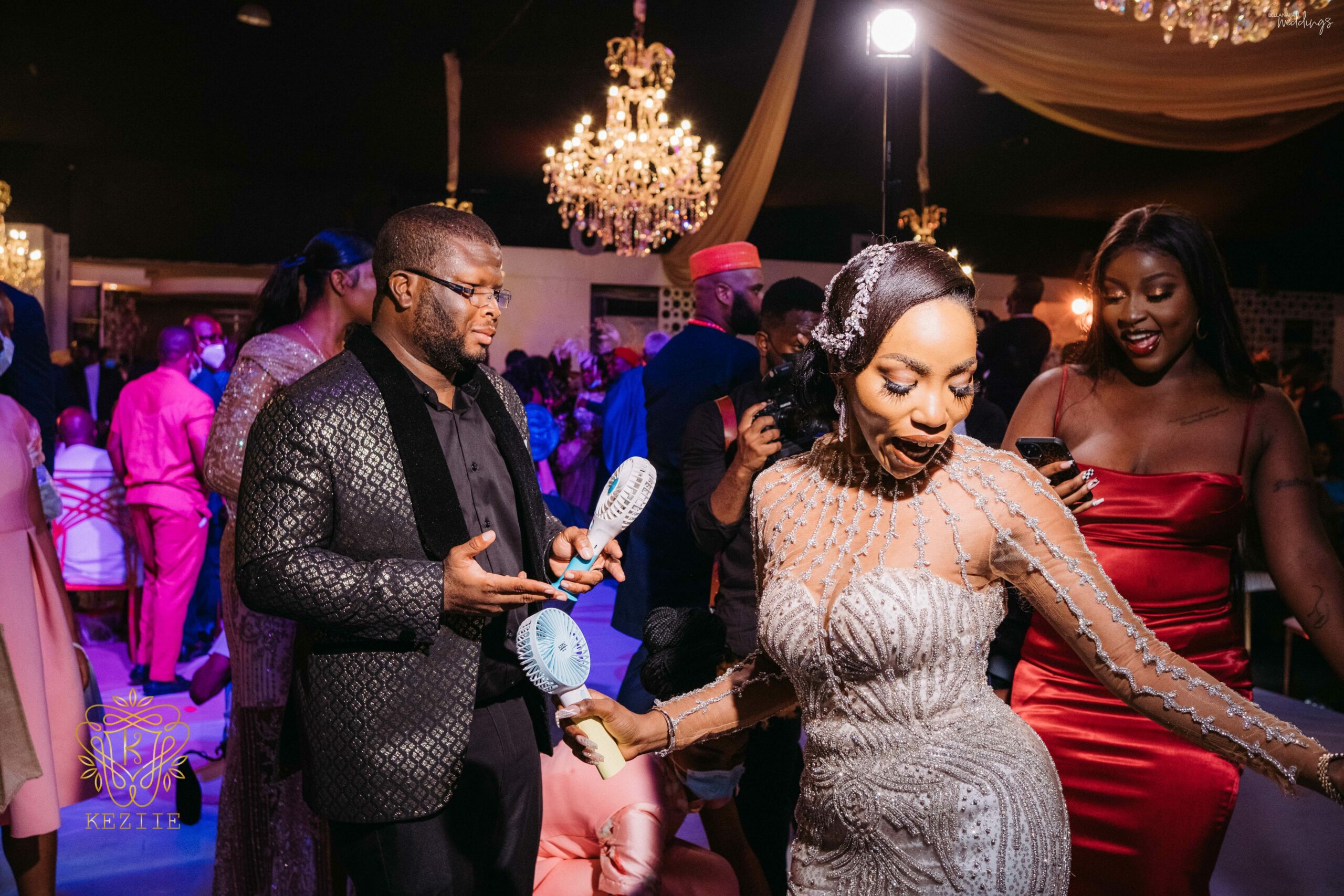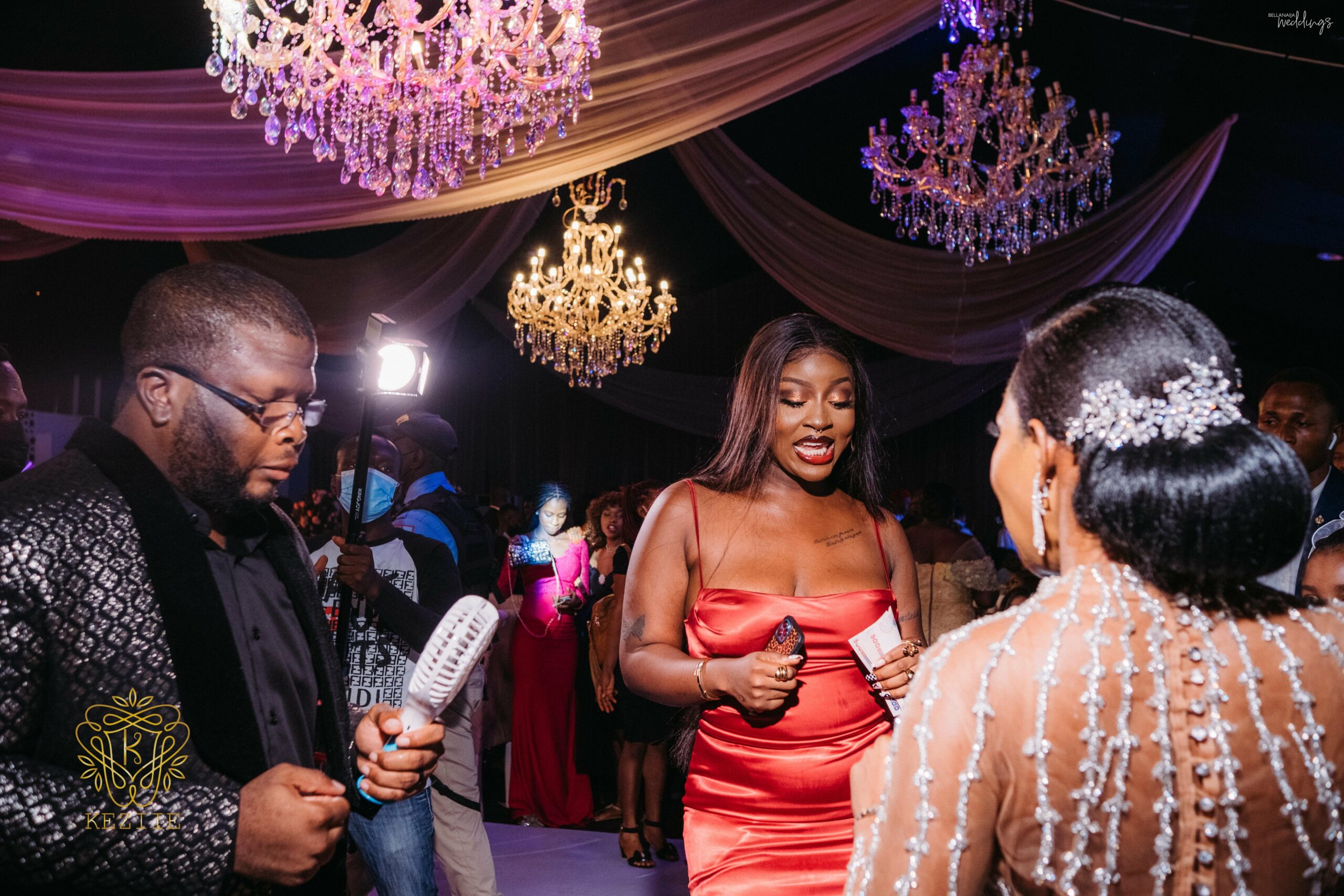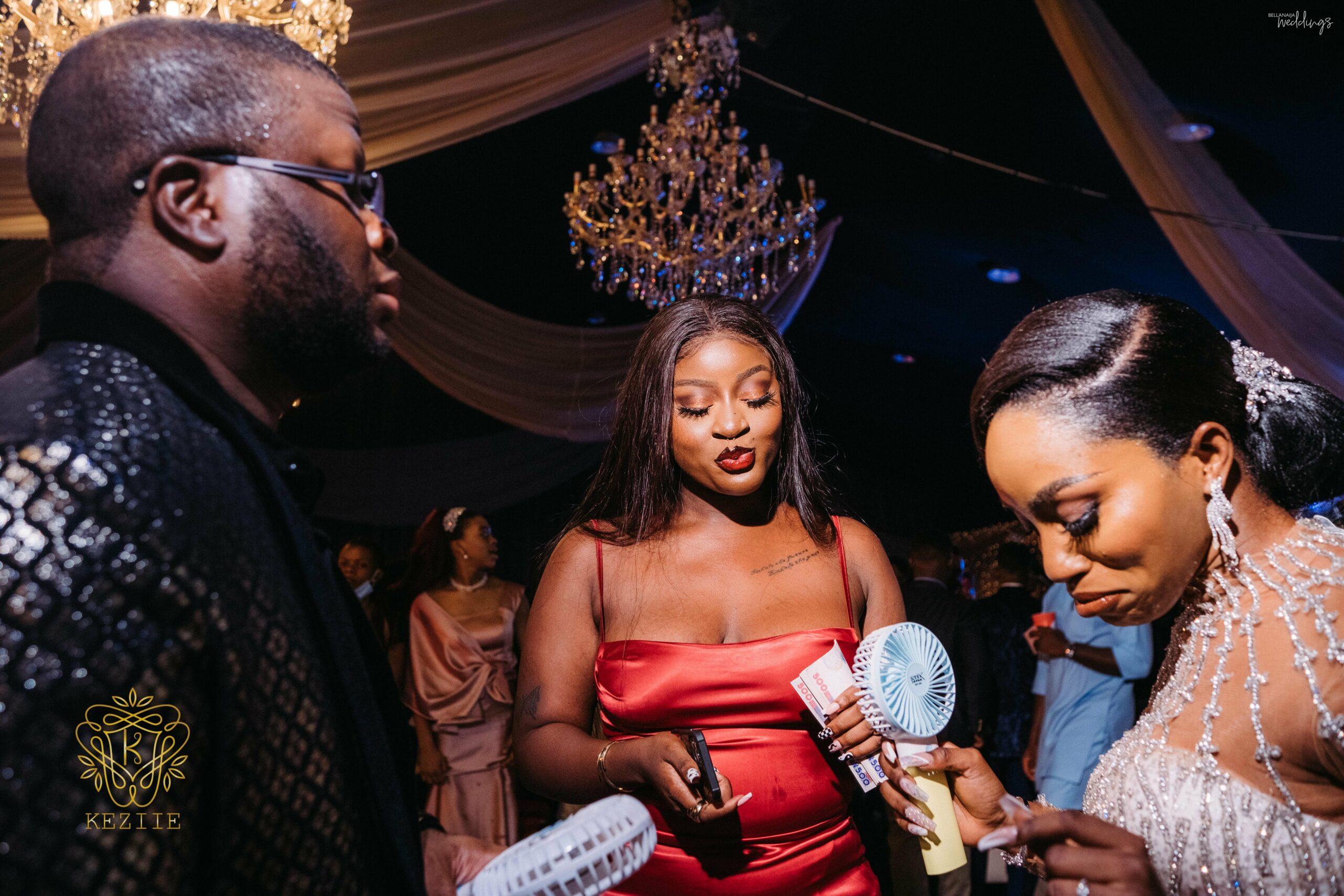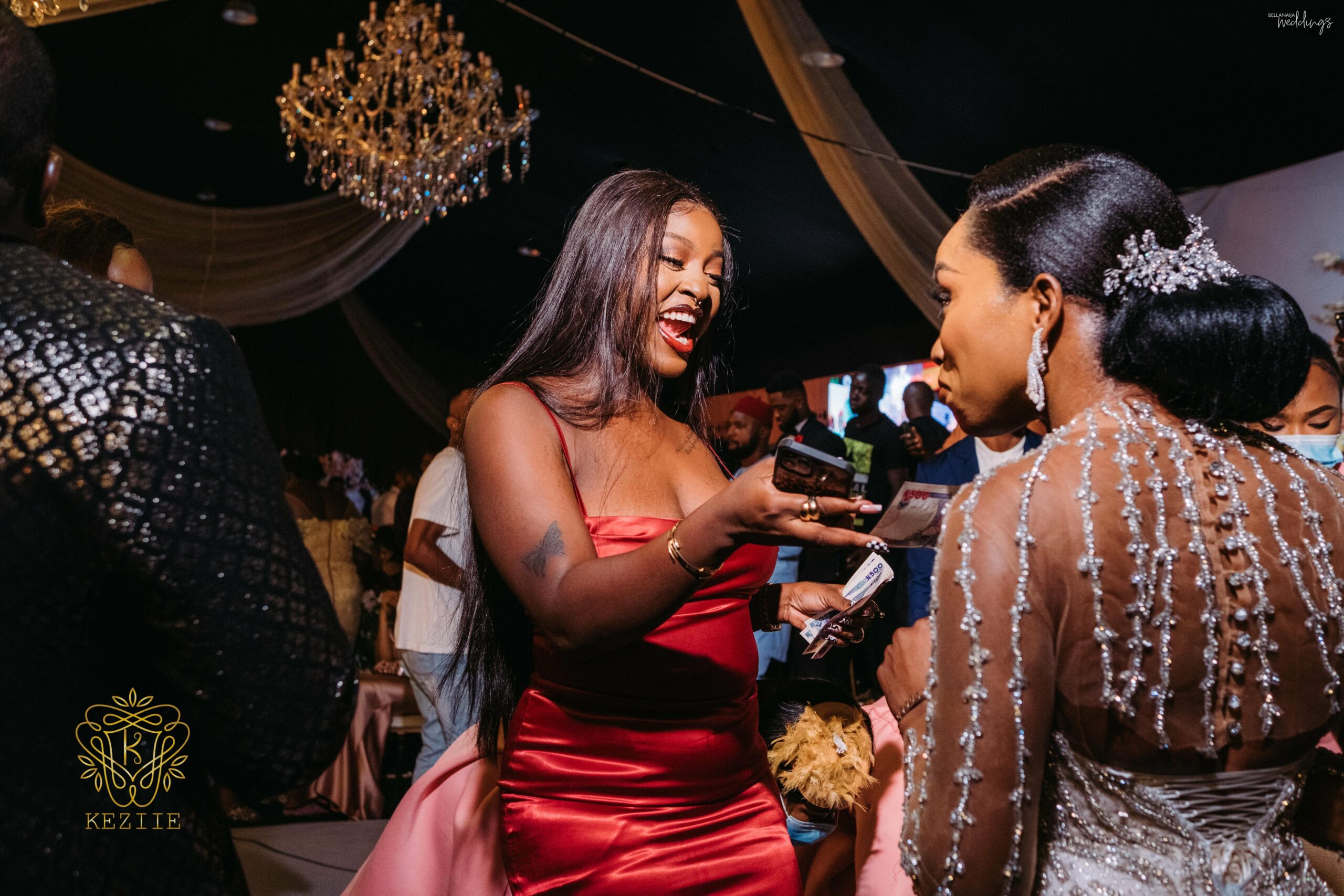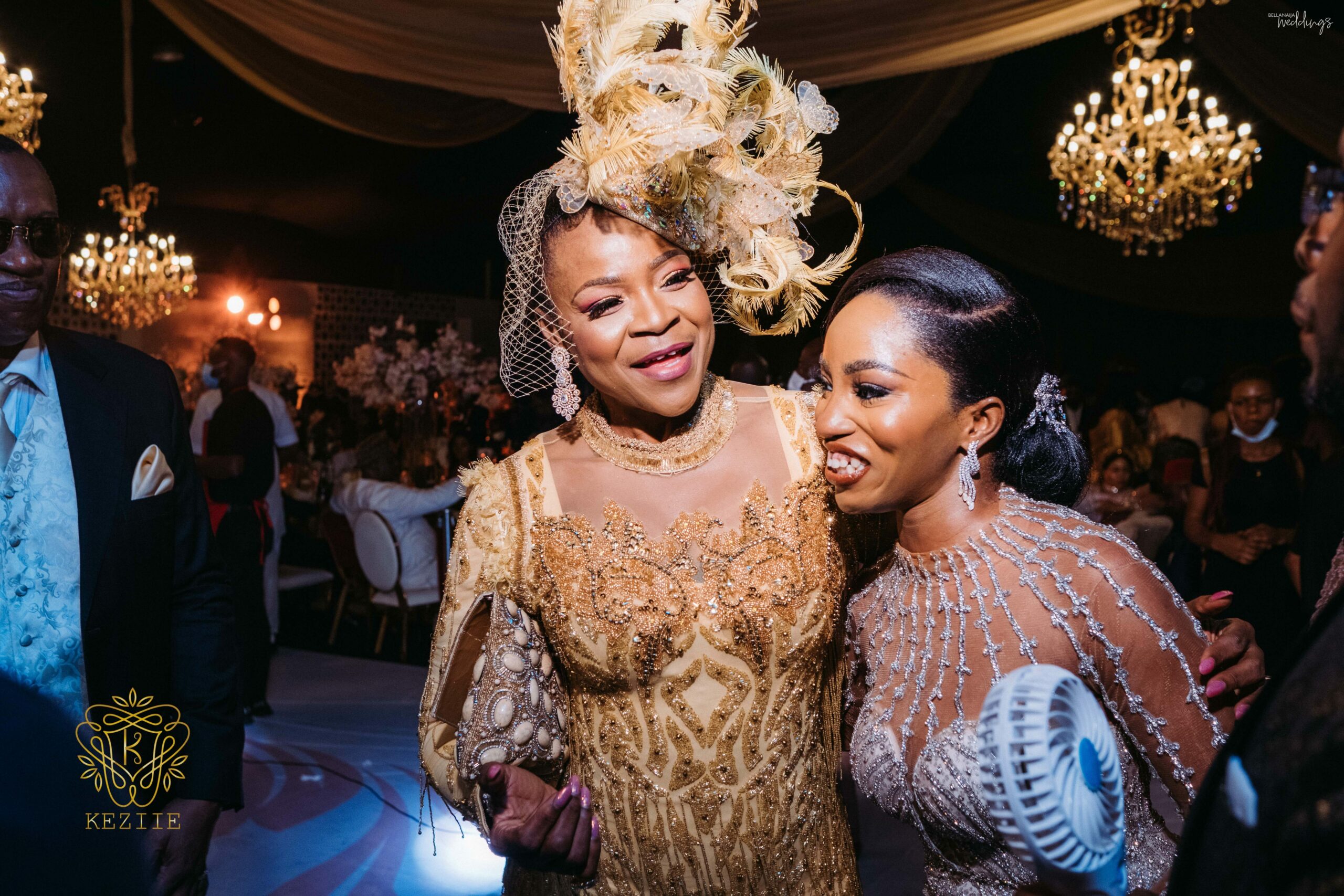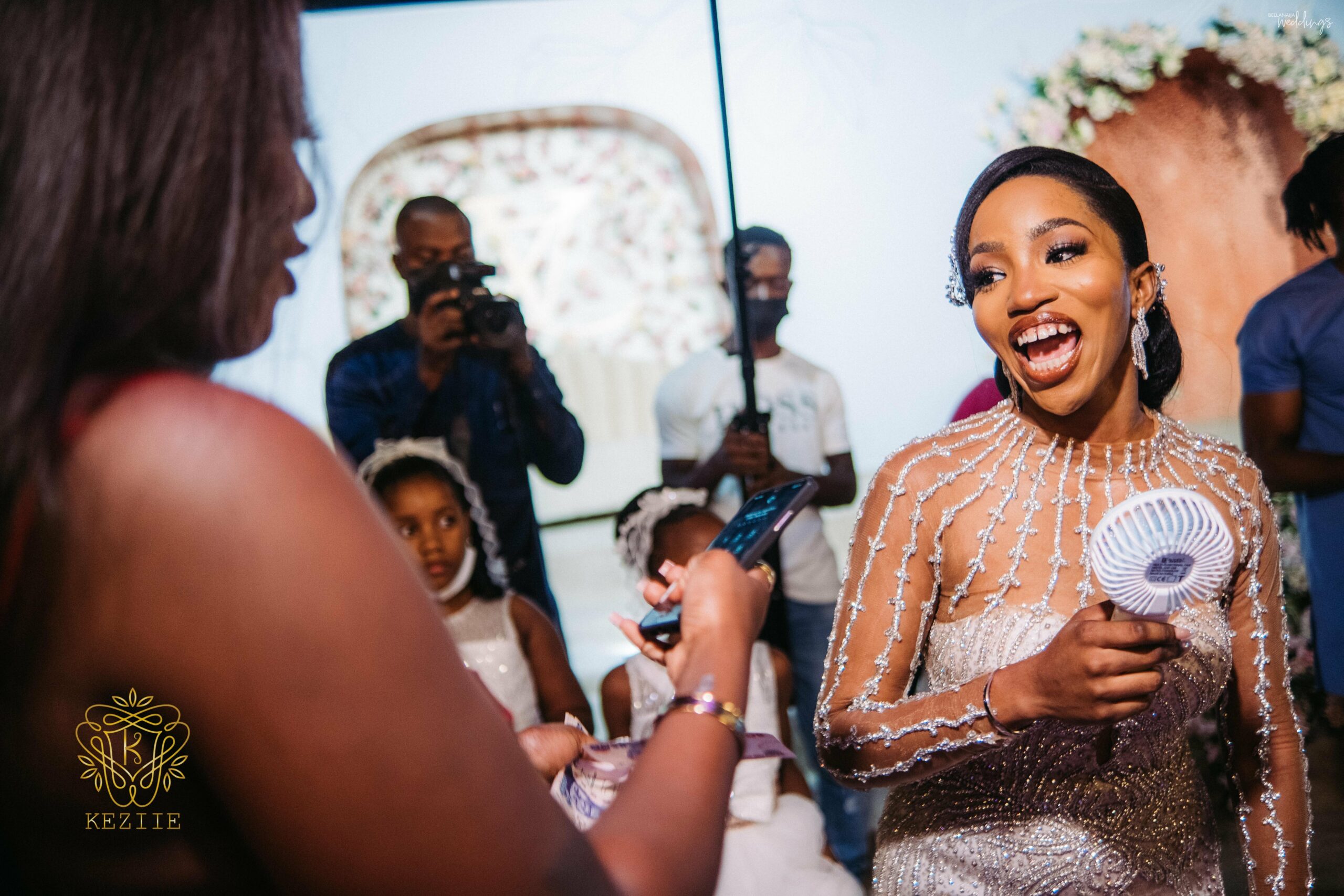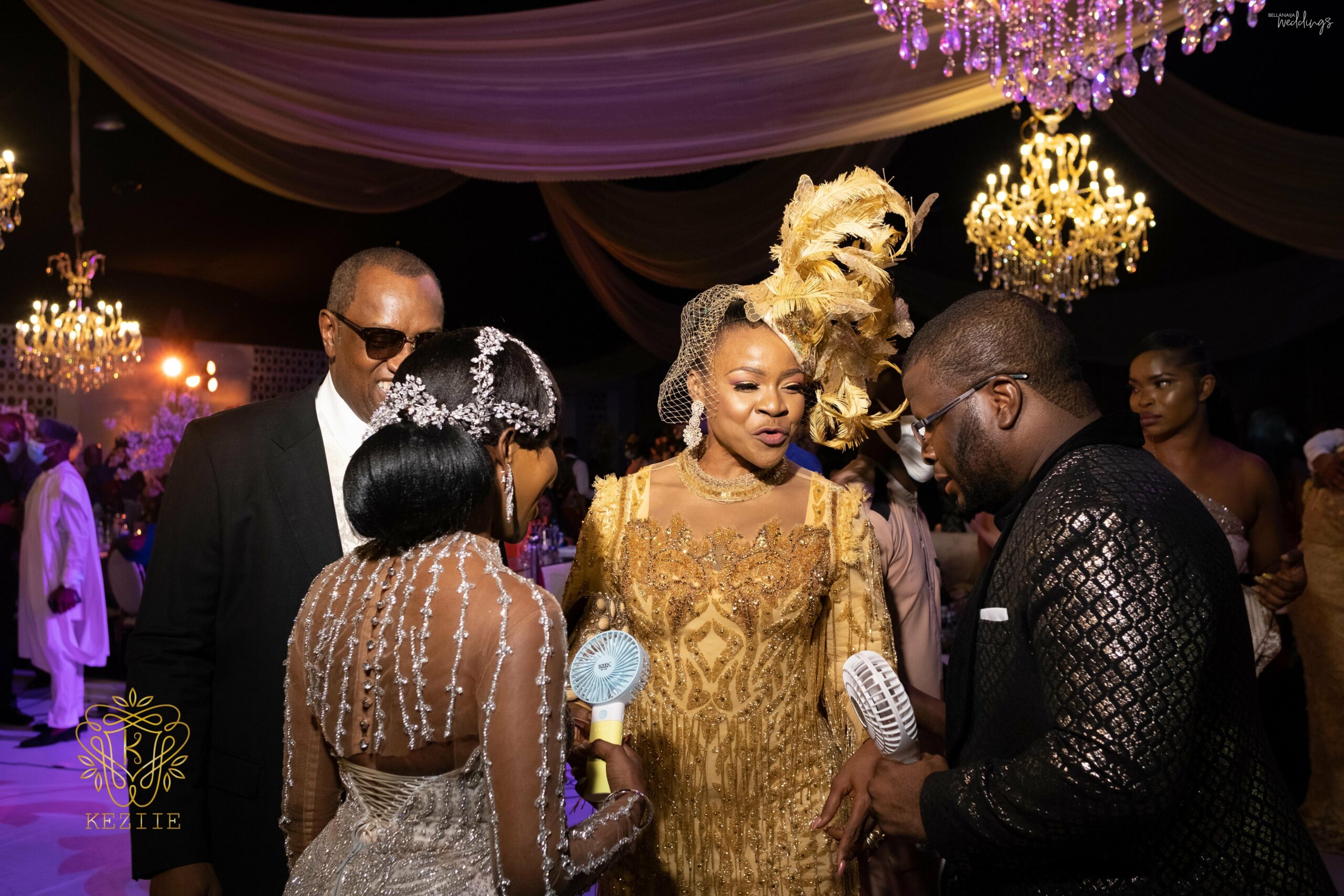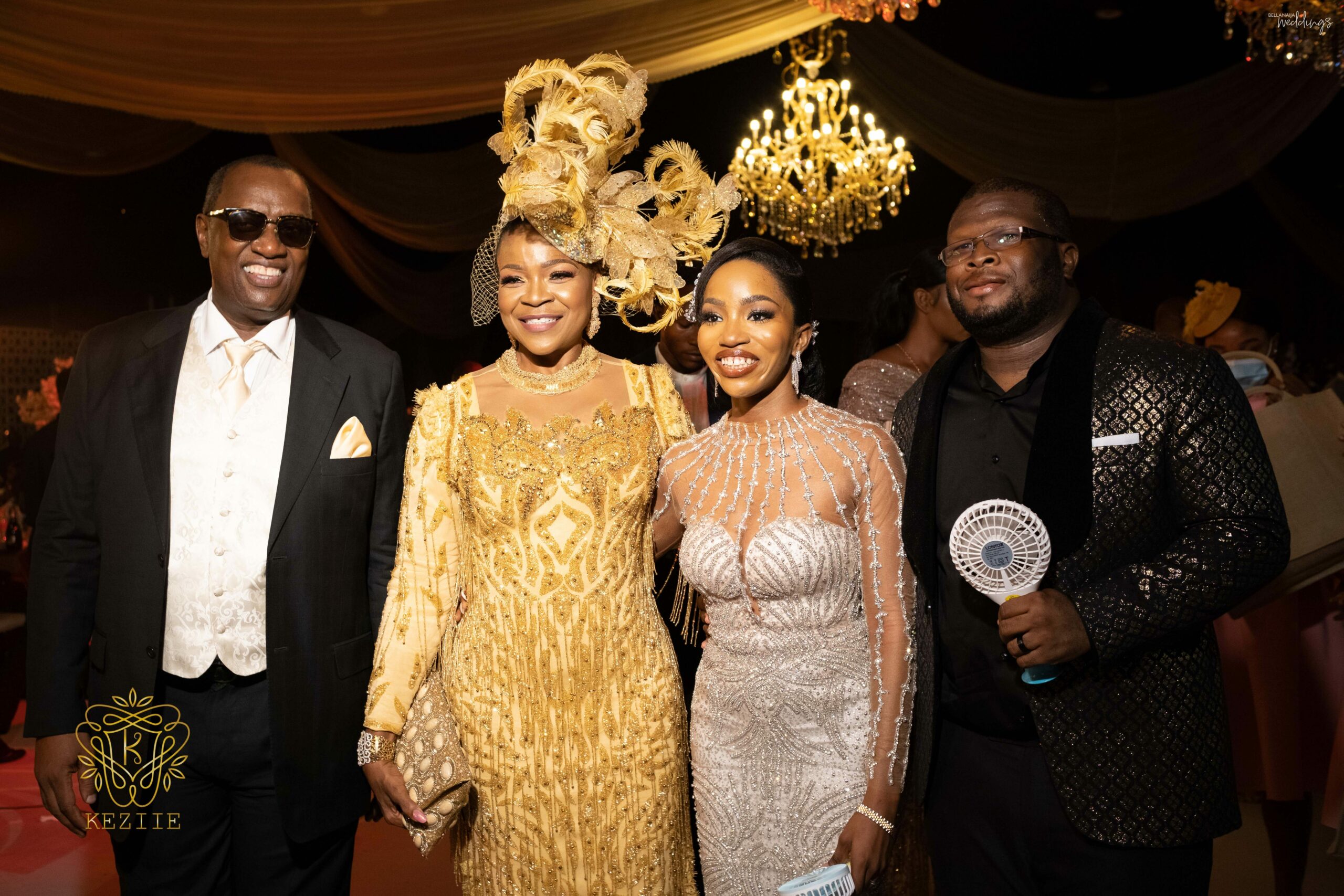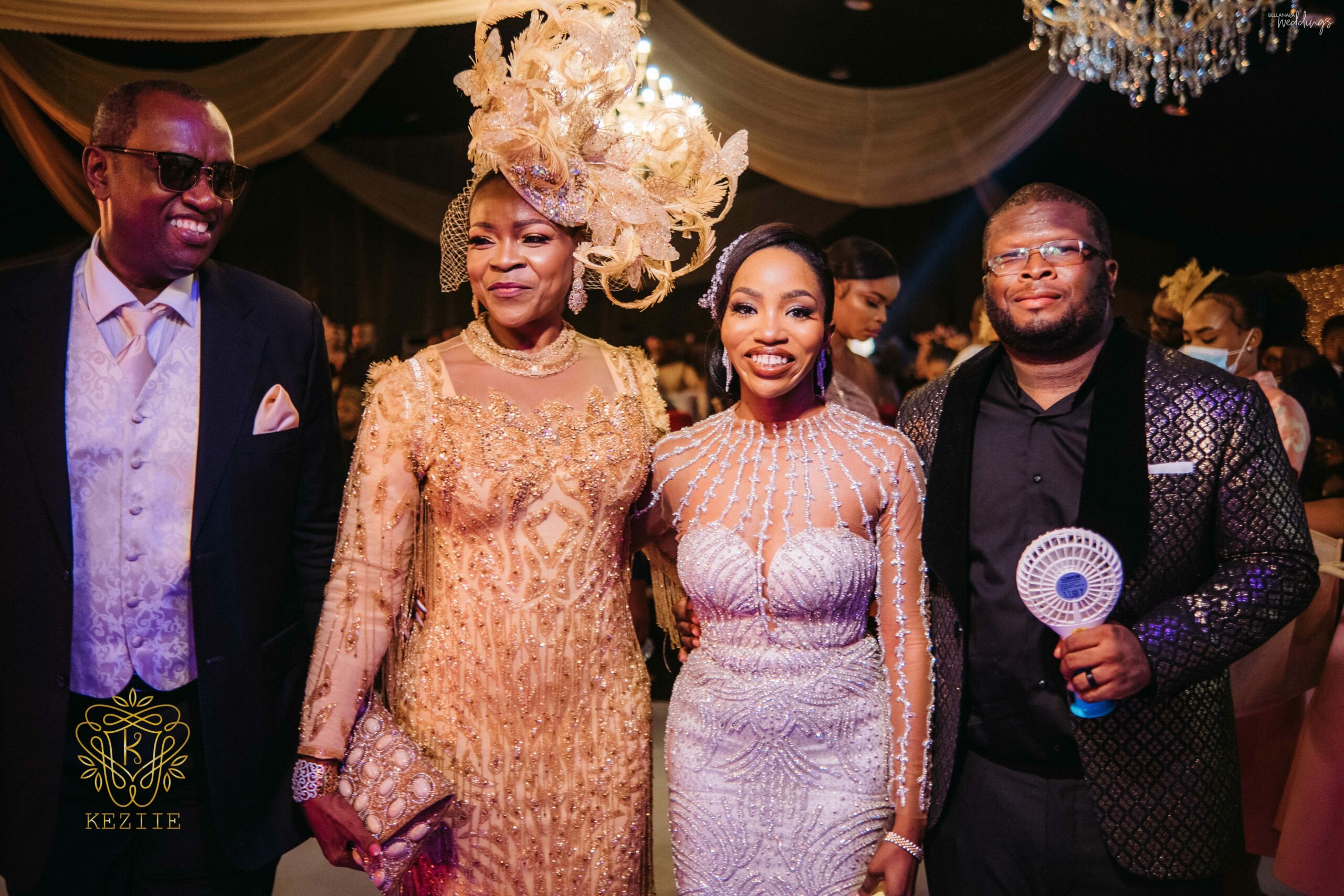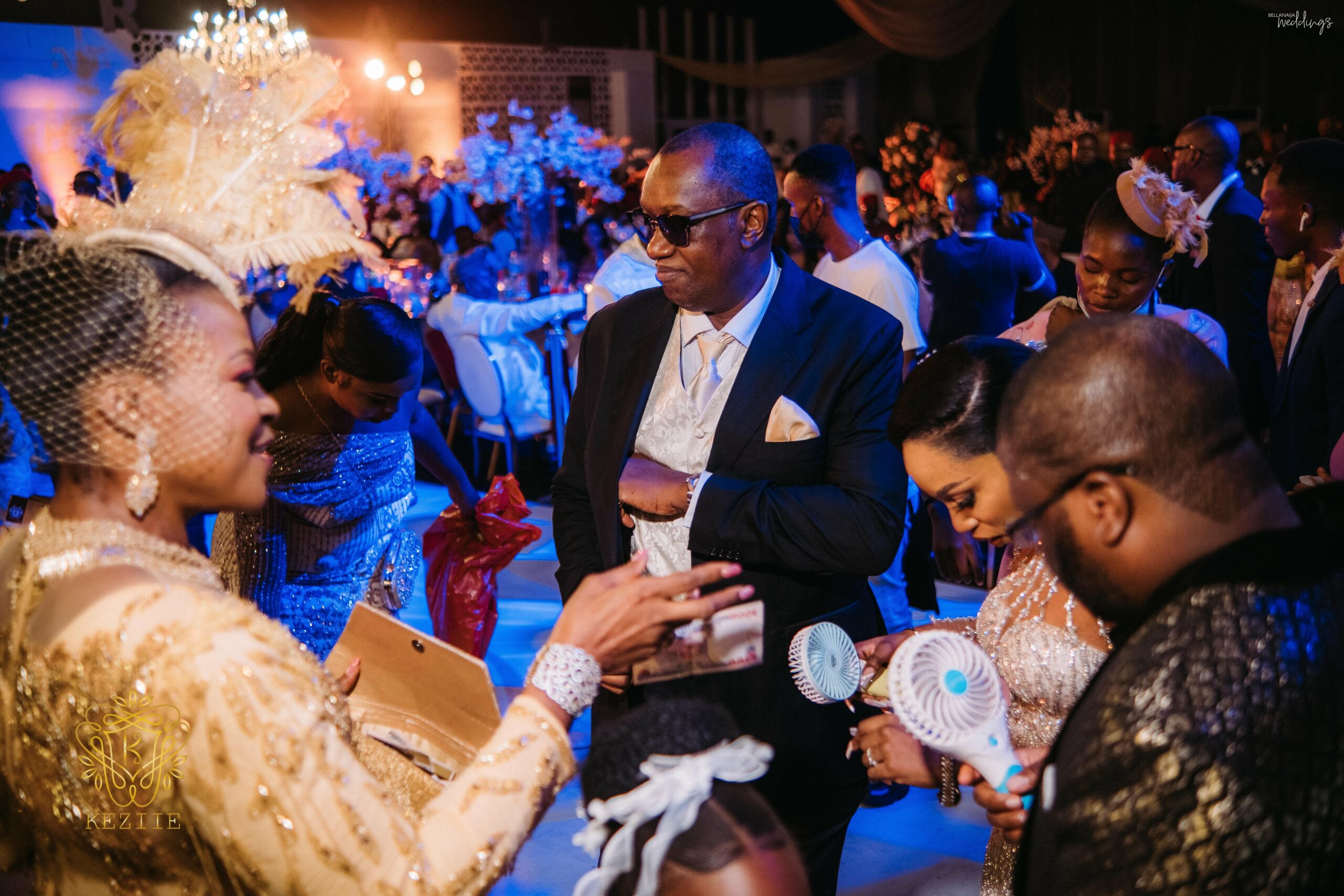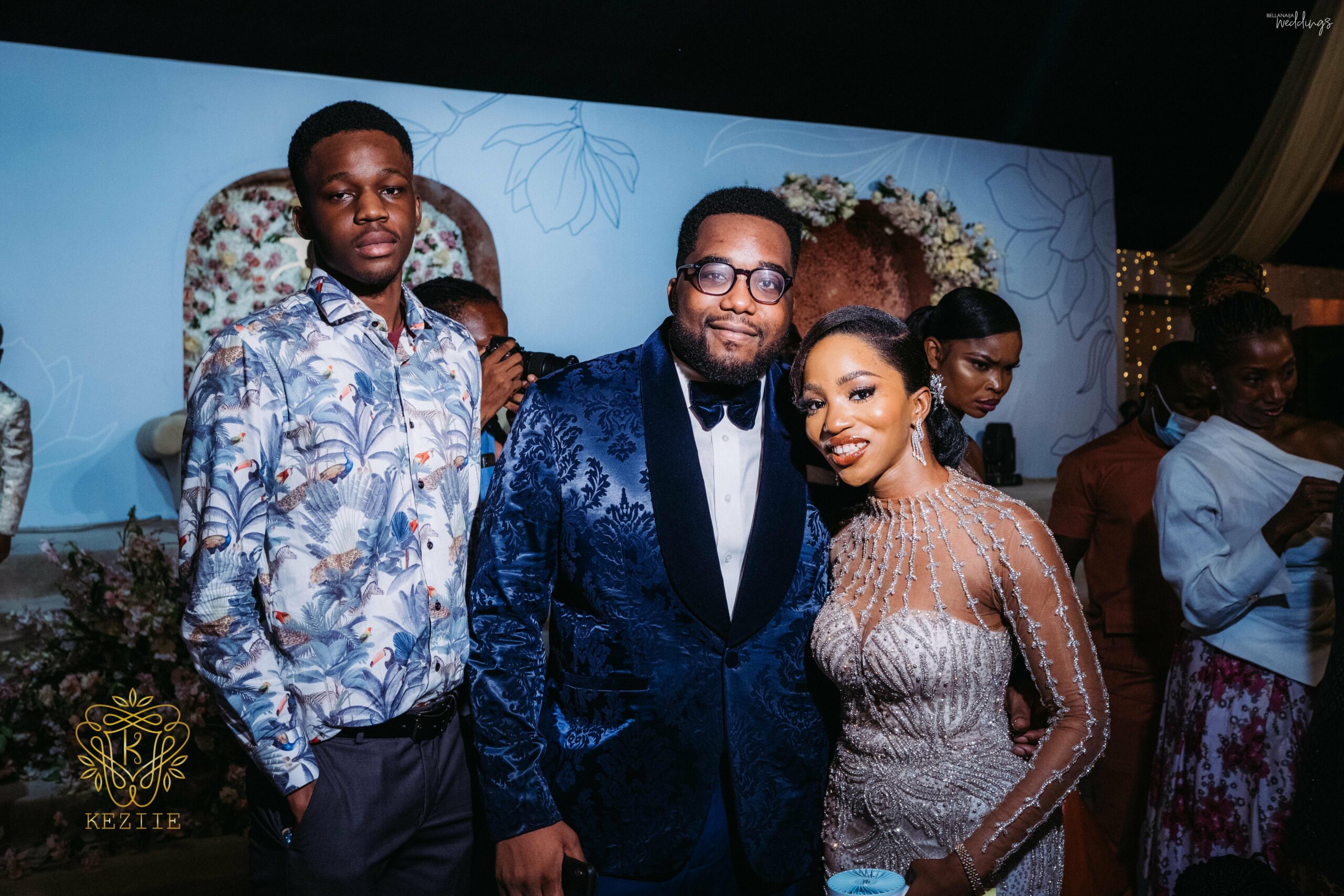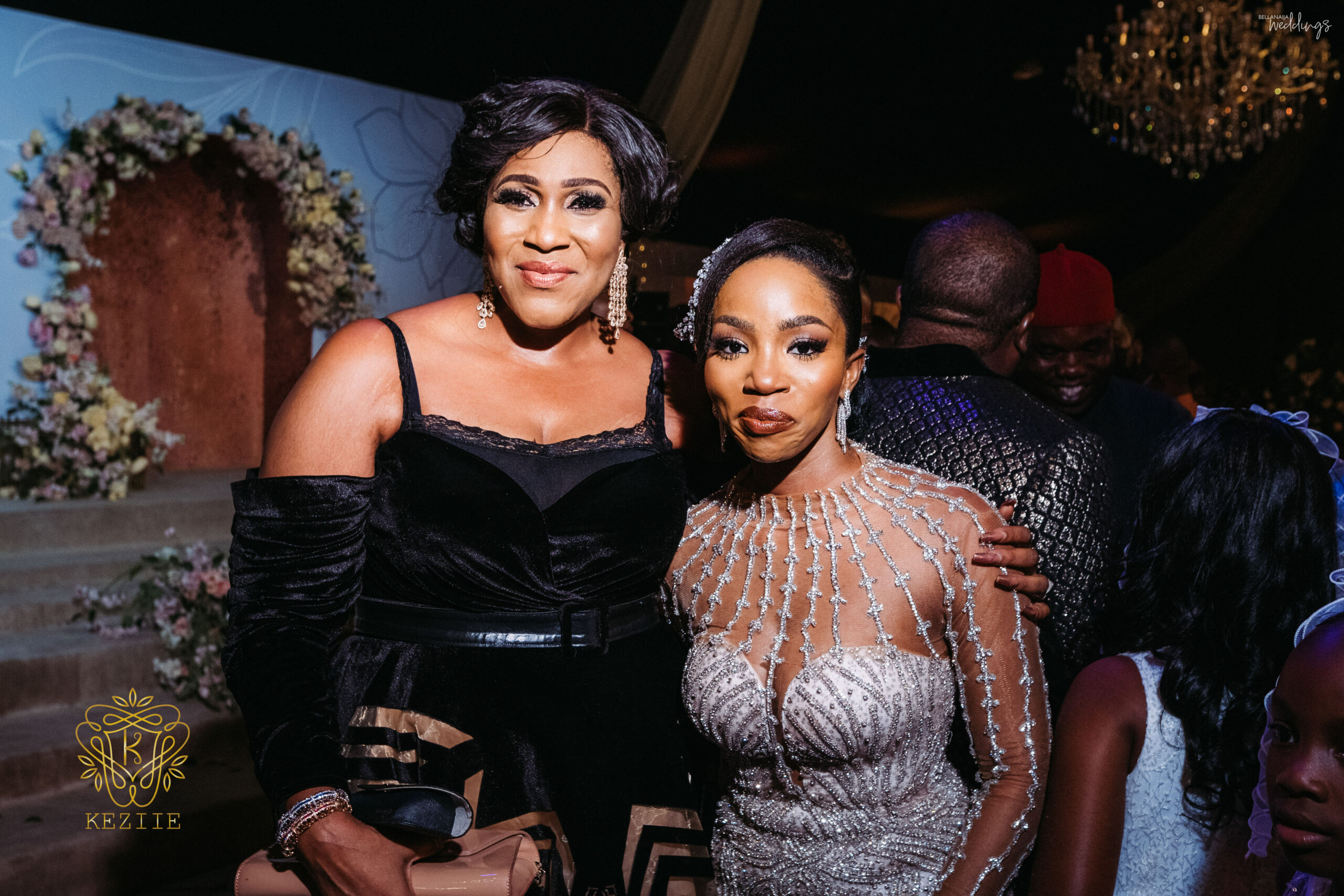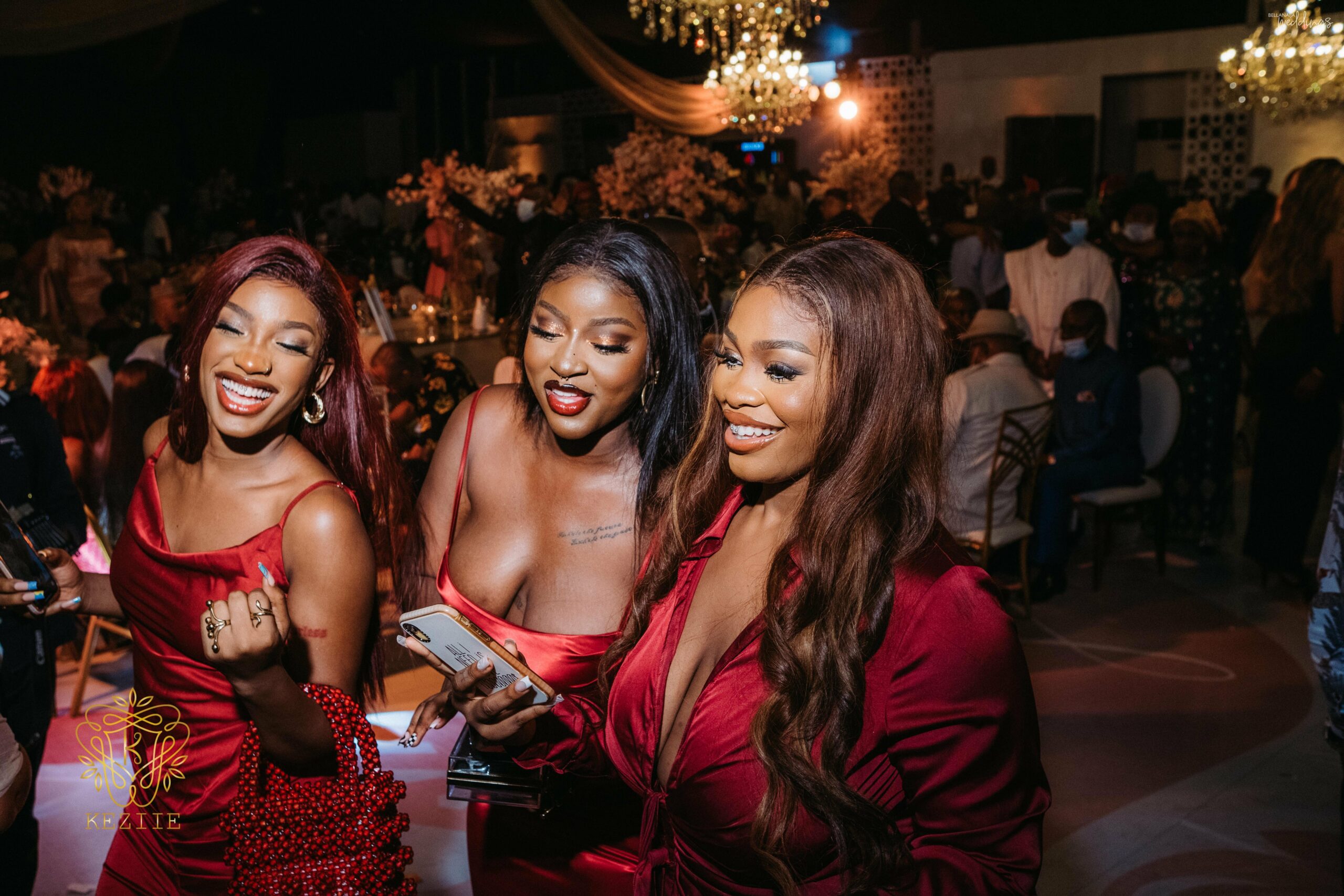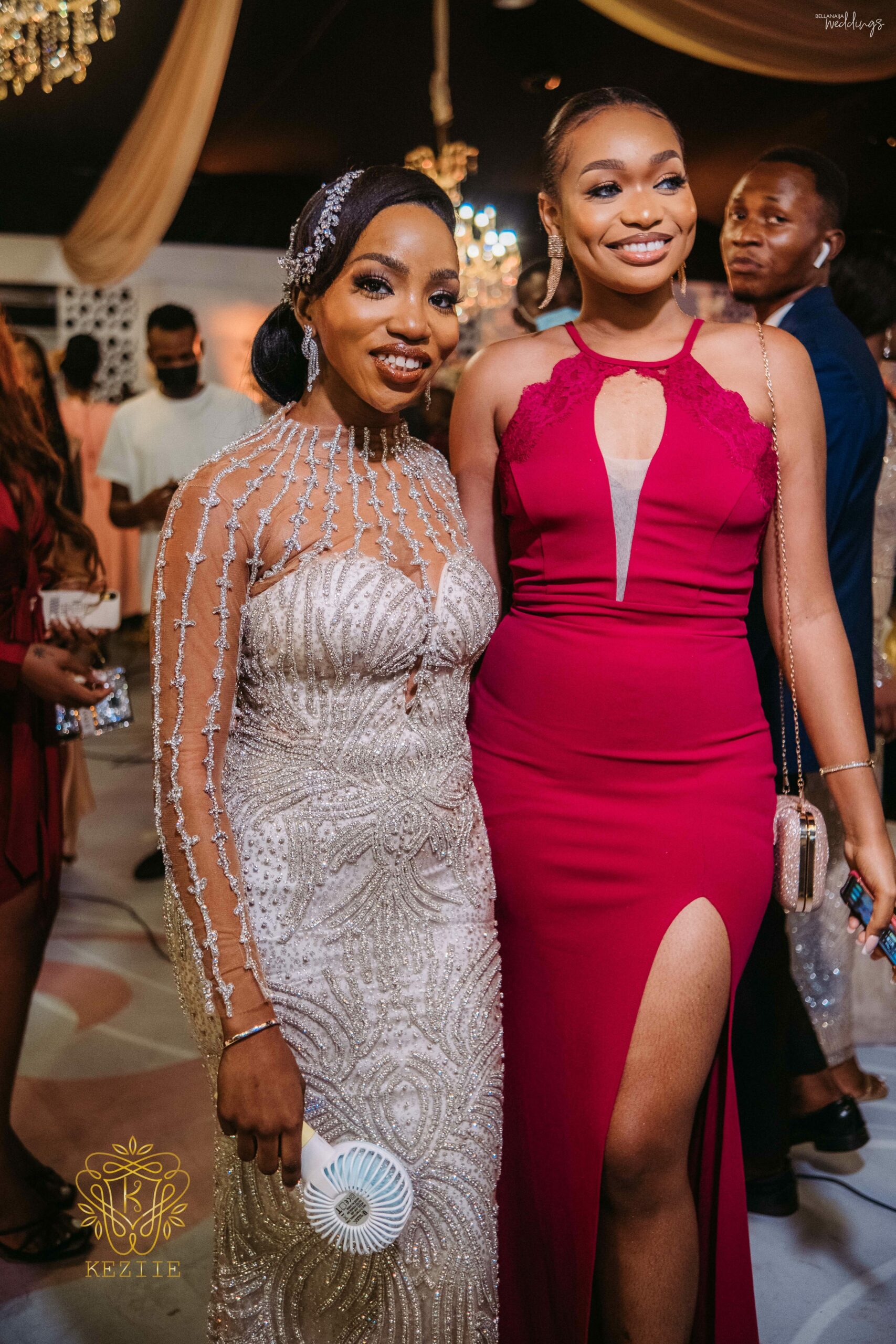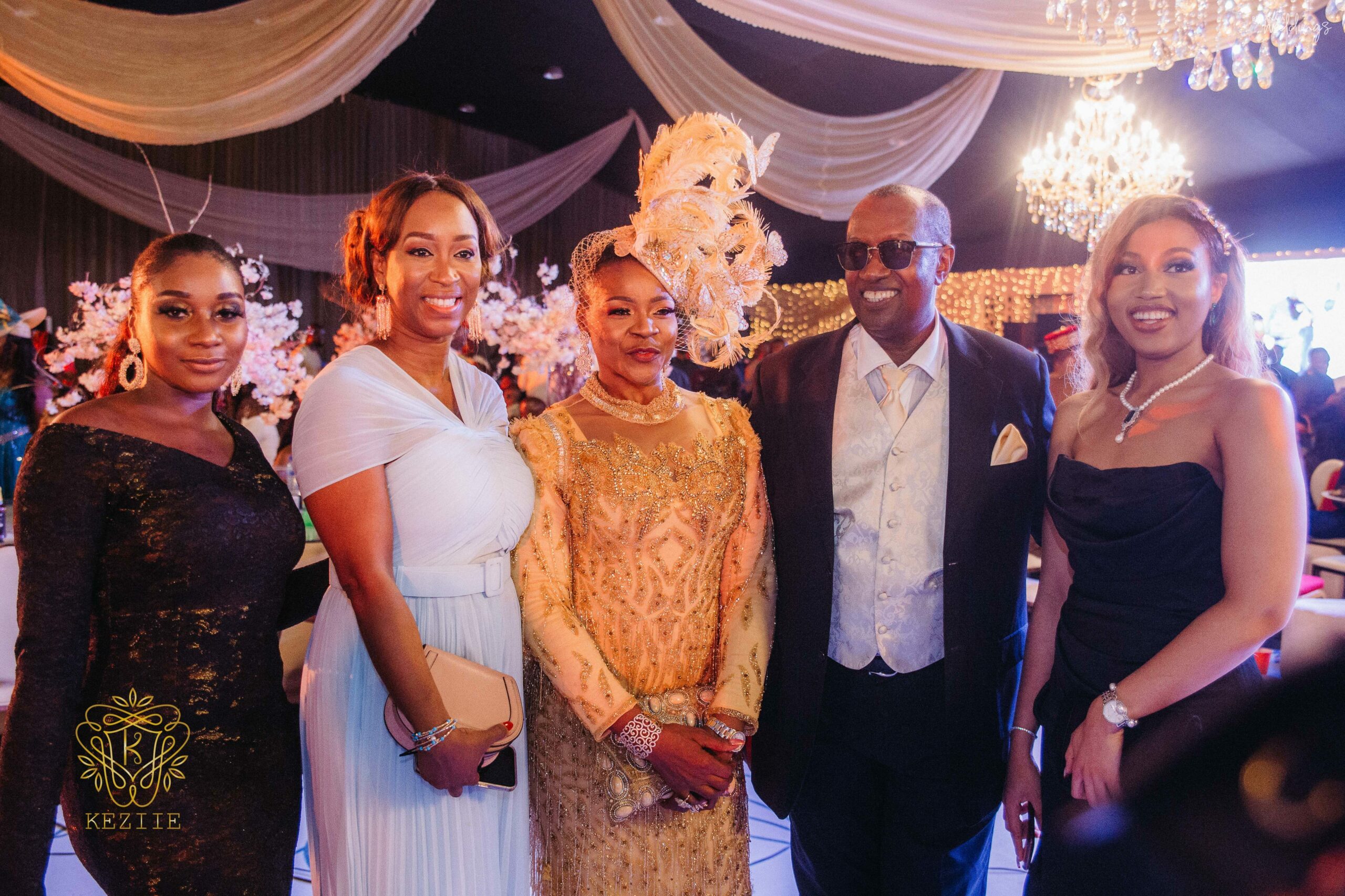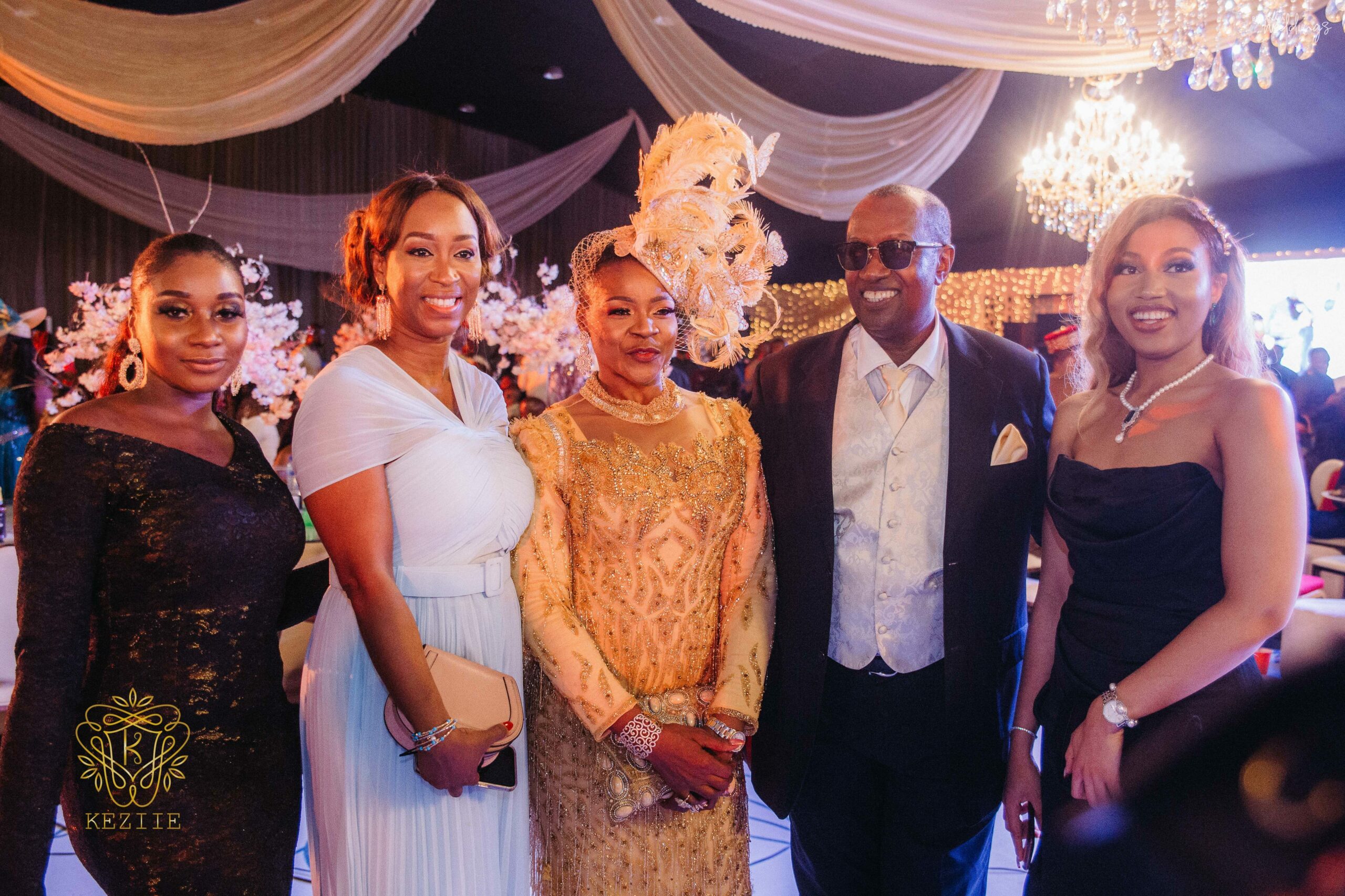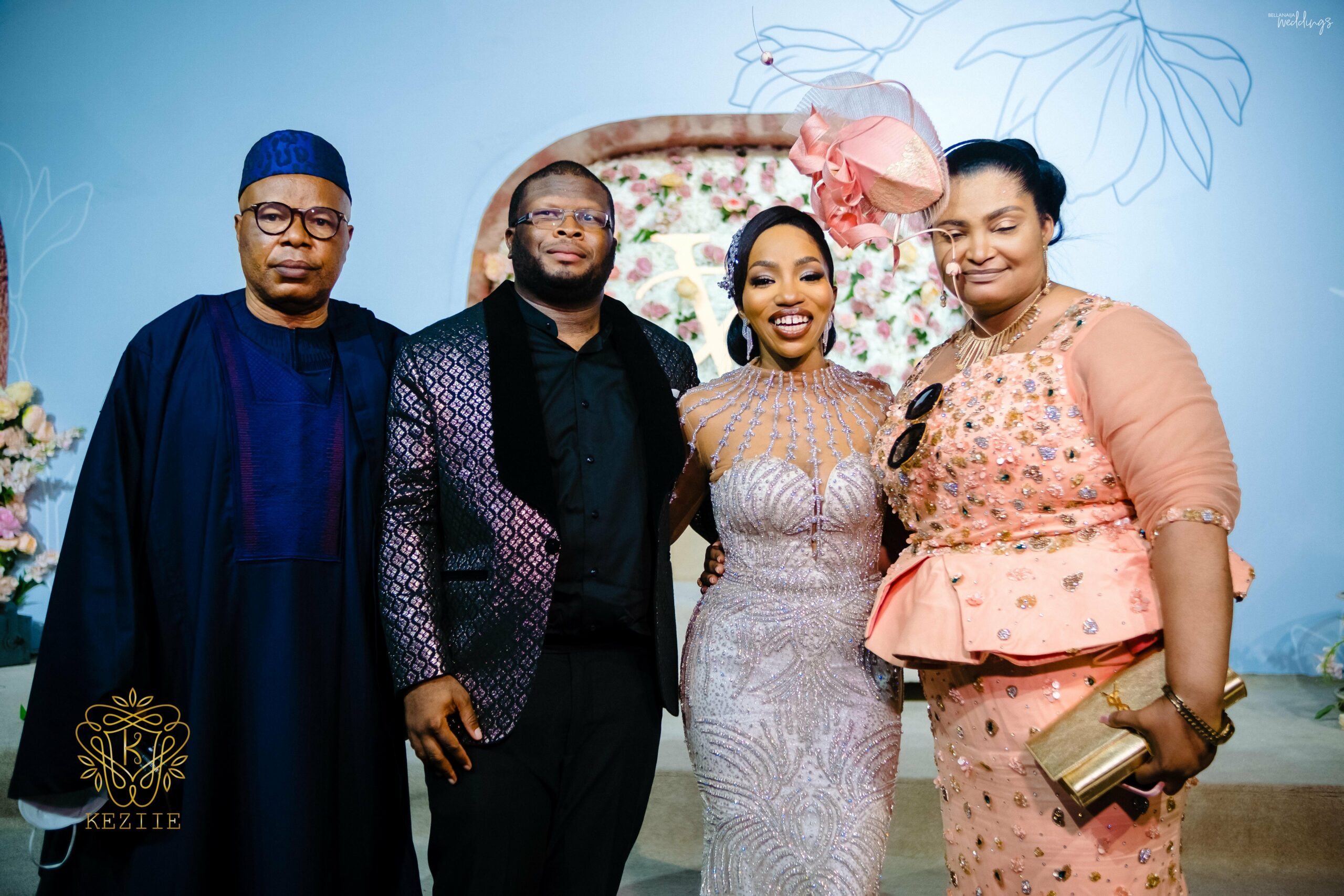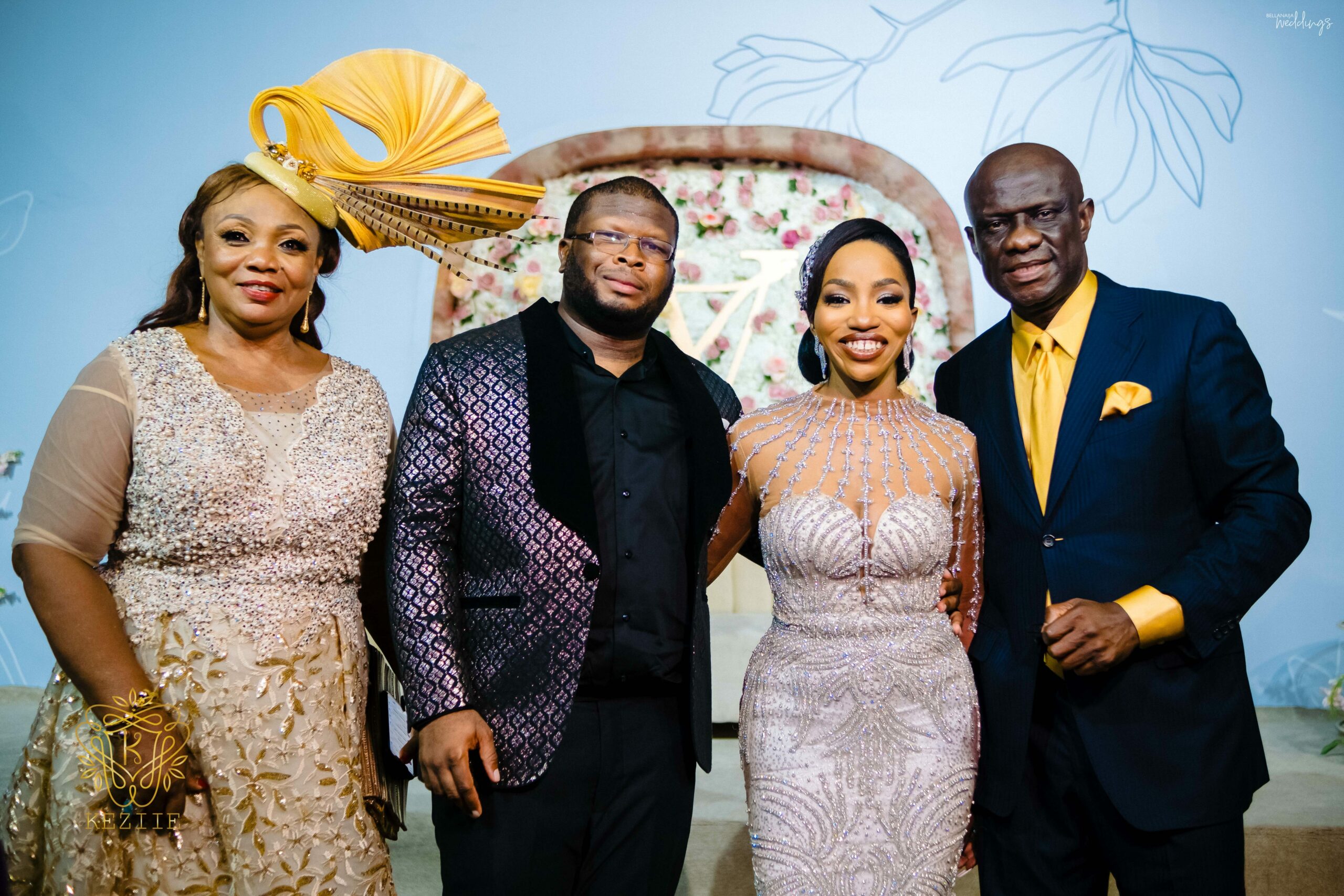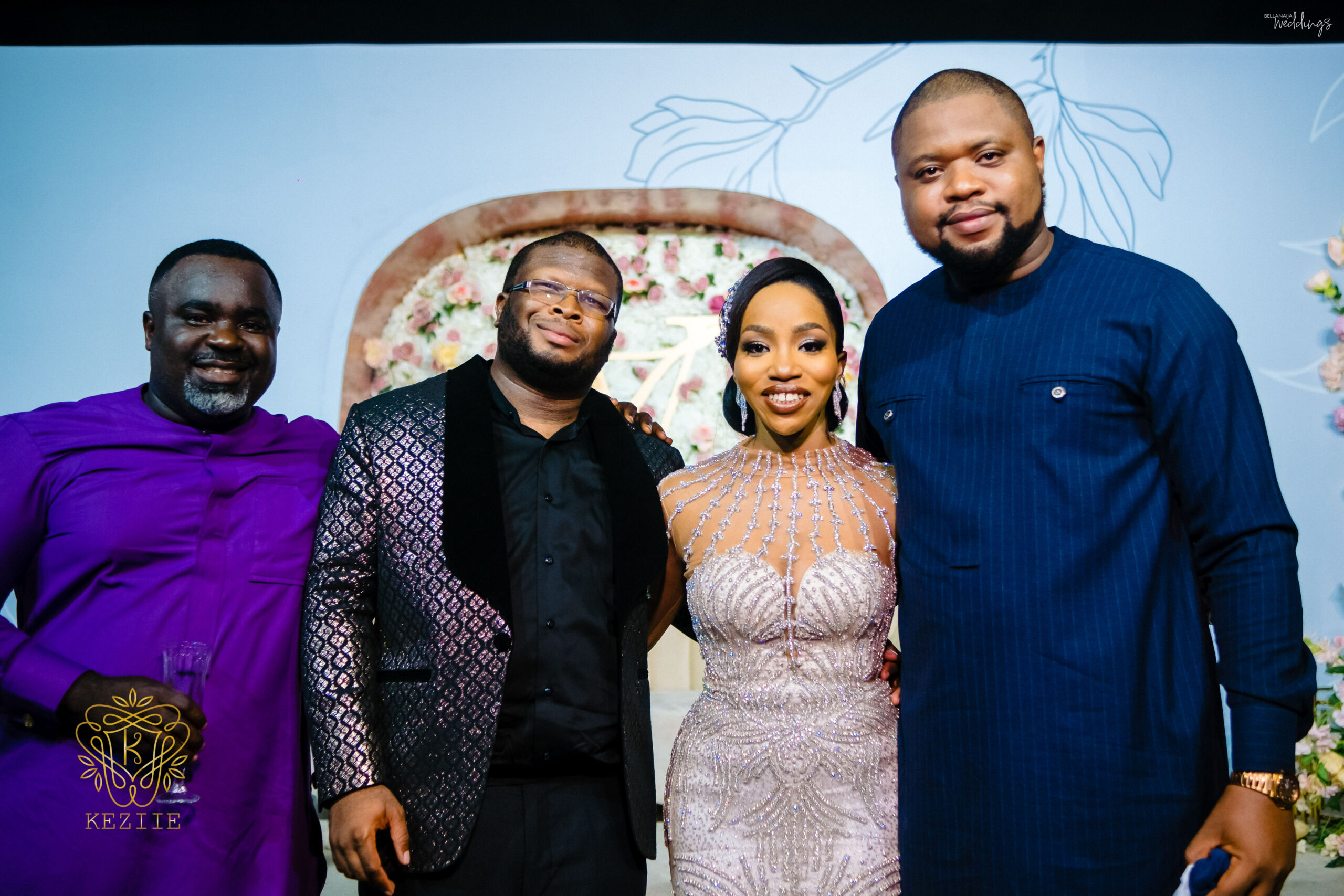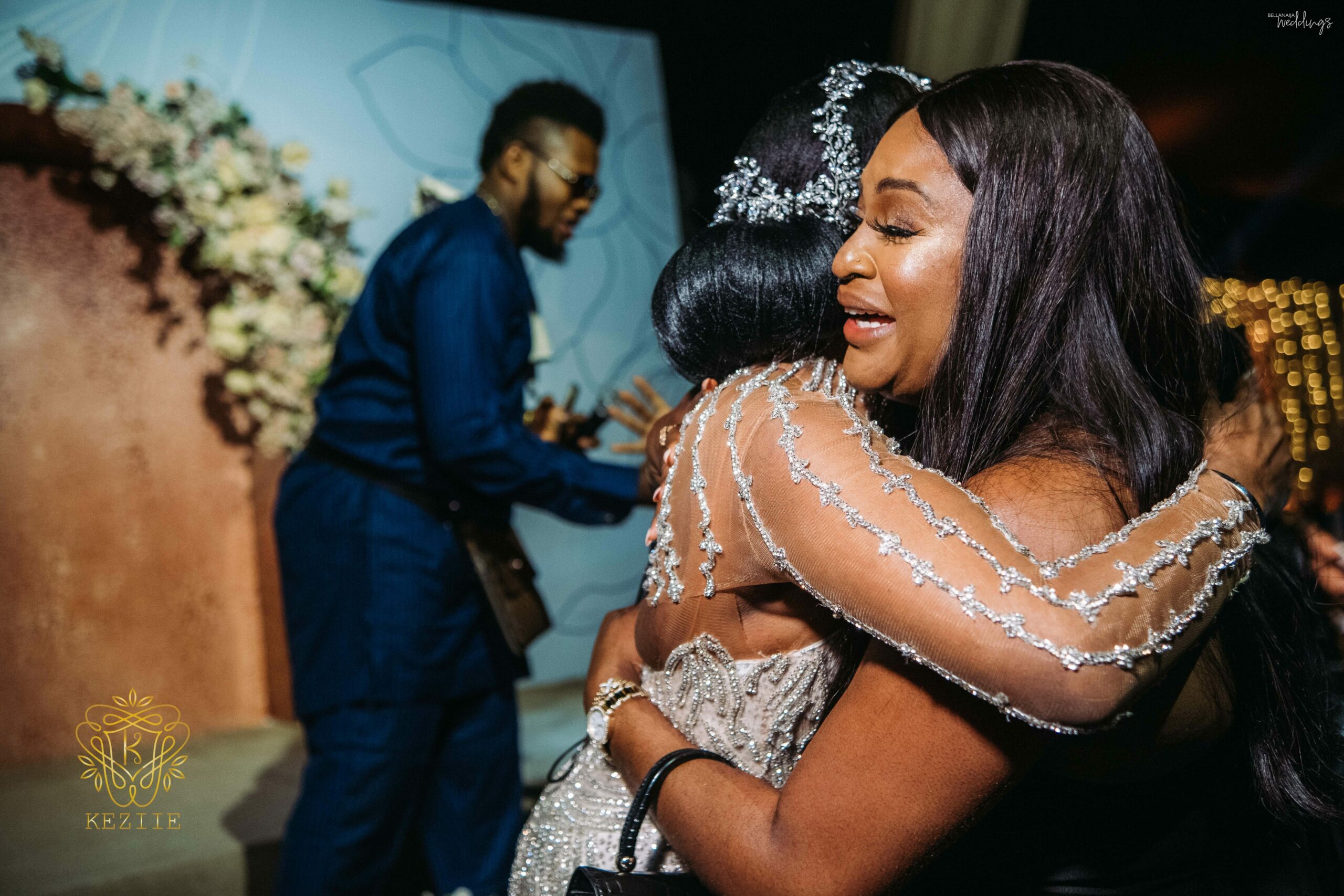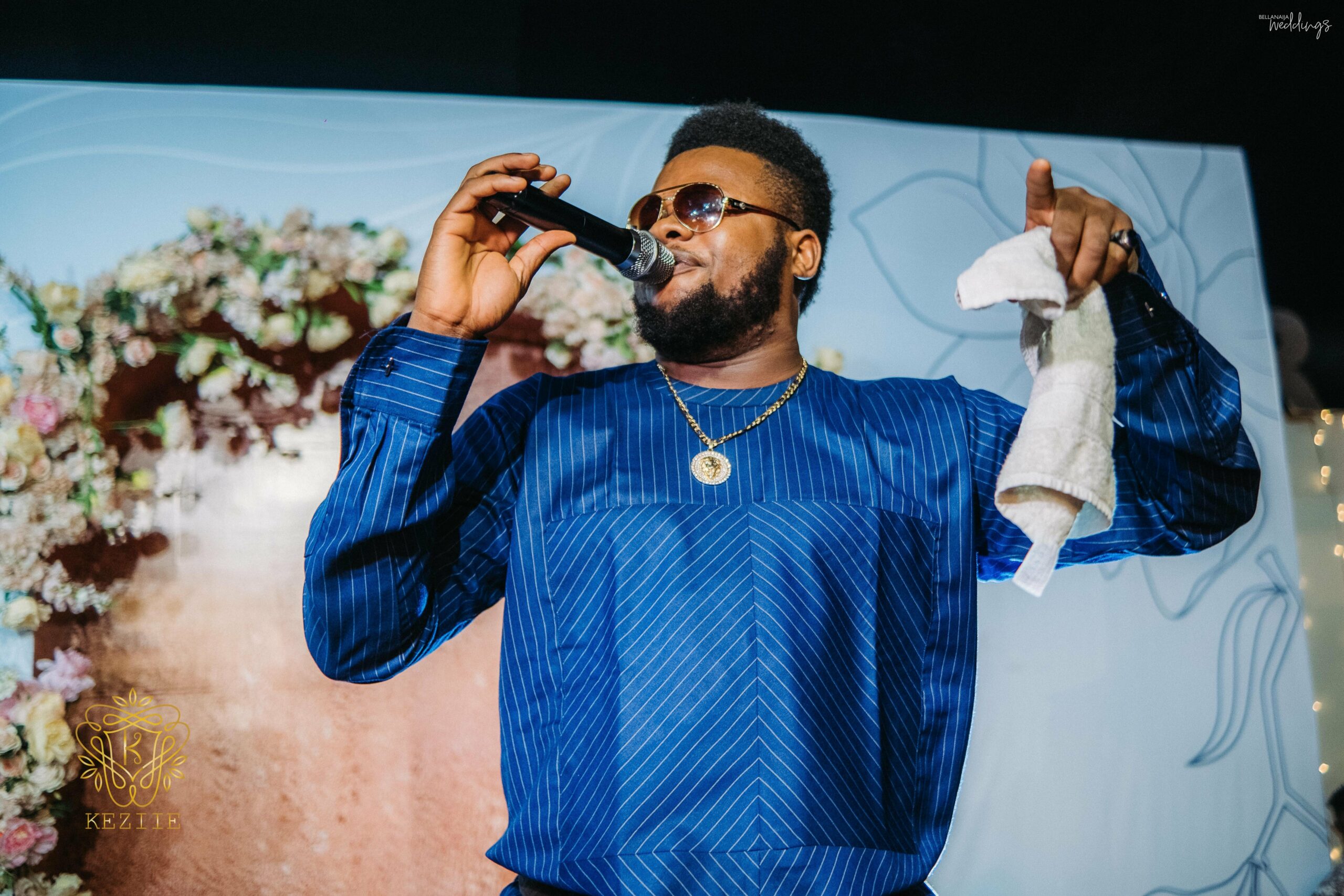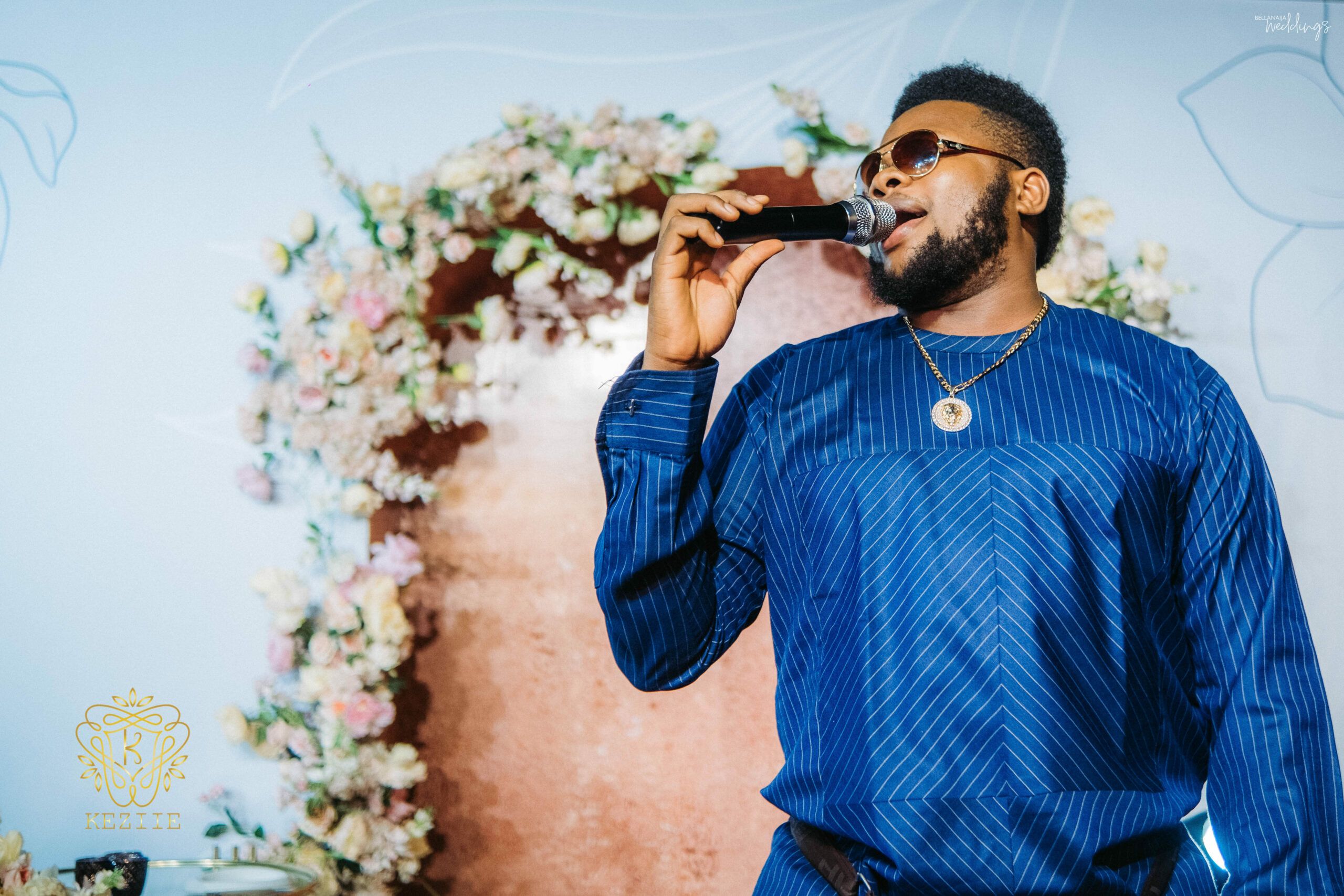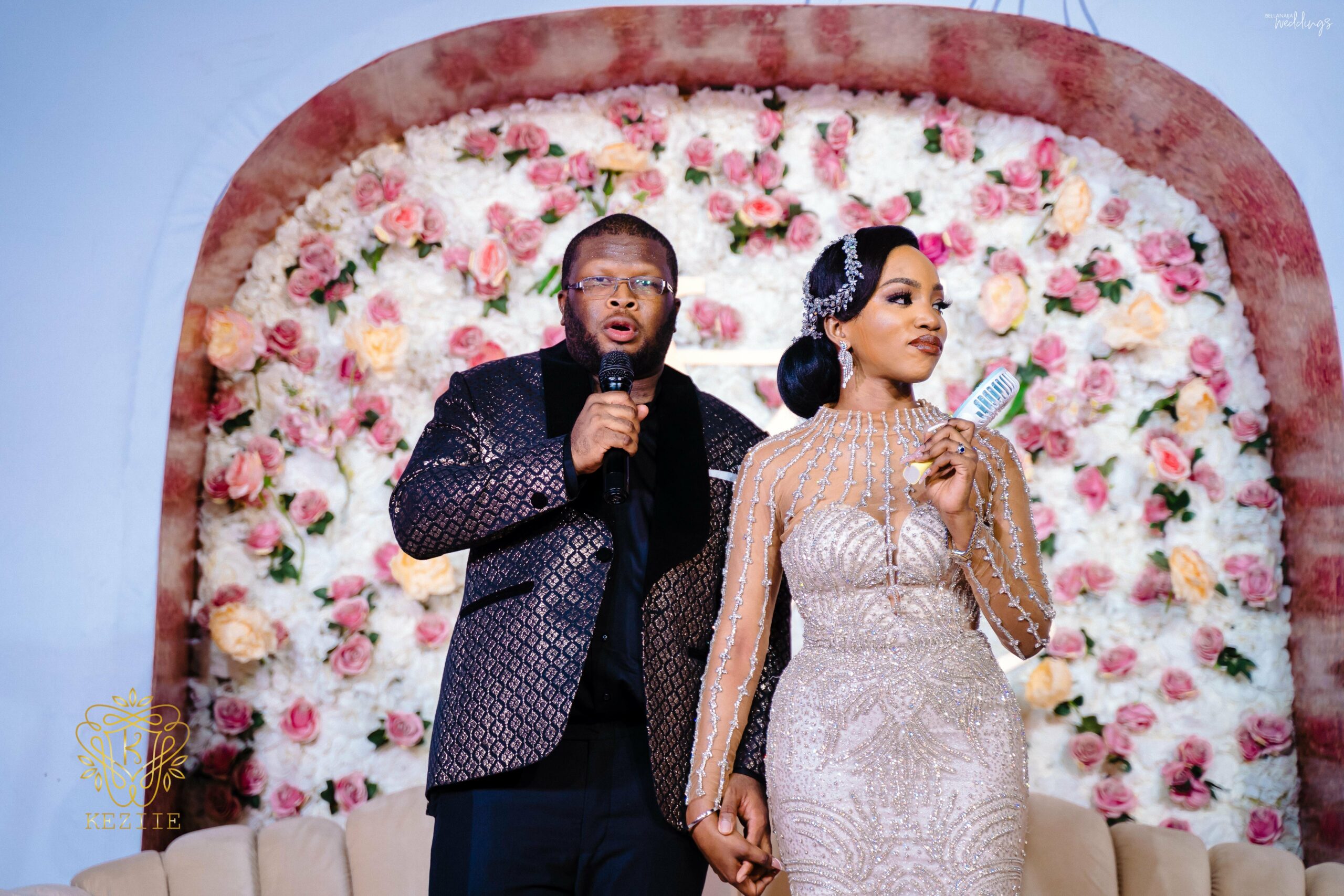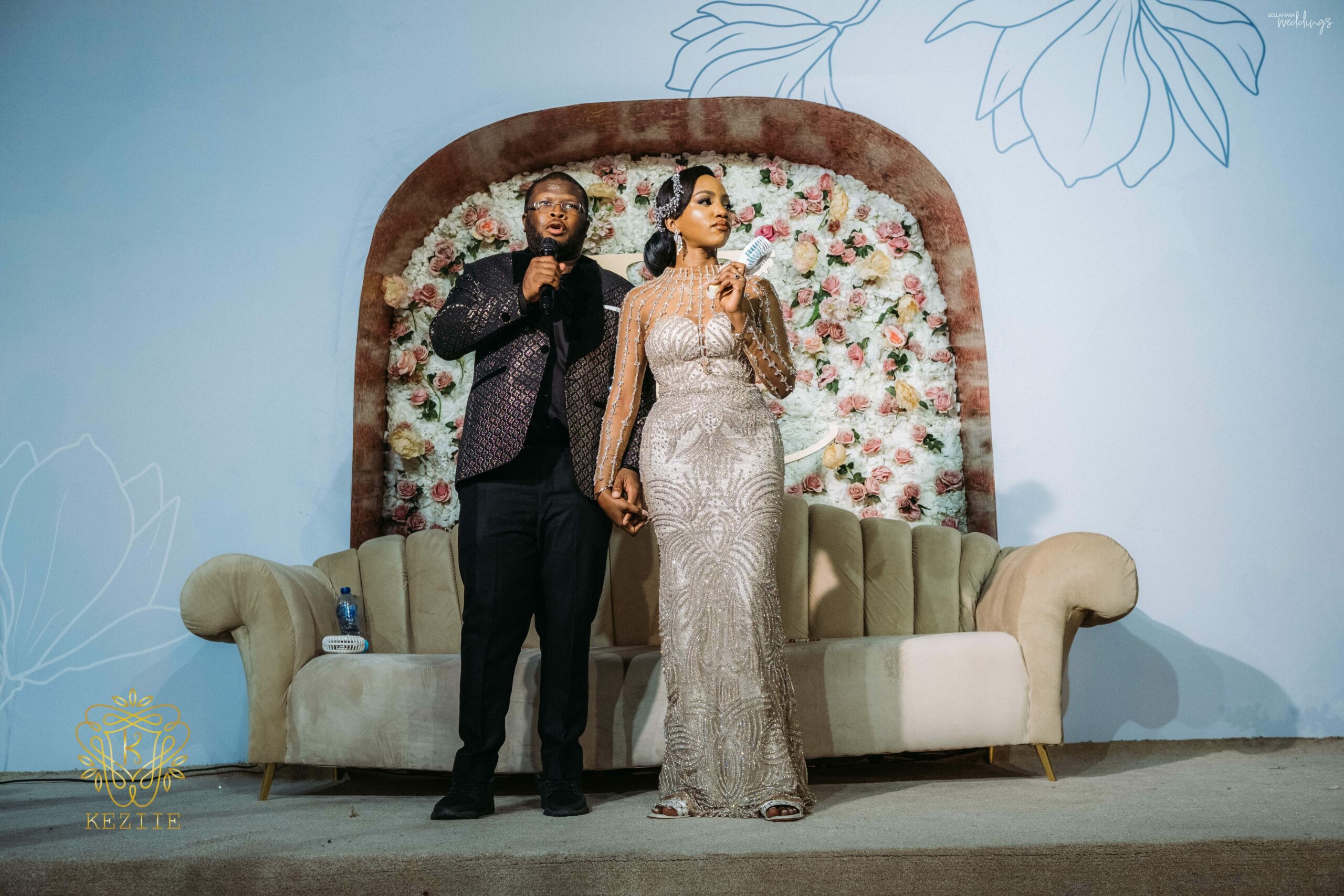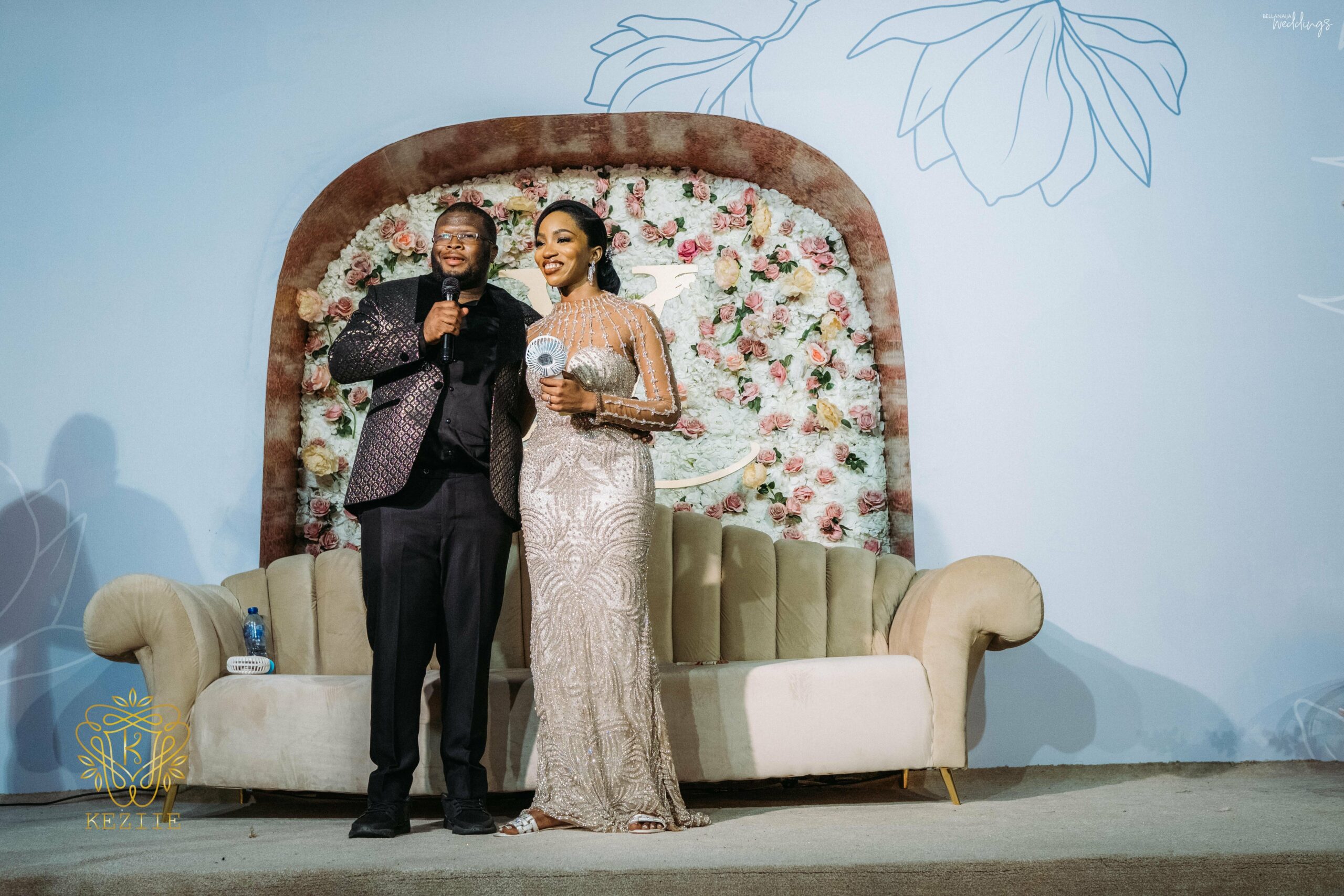 Then came the after-party and it was all shades of lit!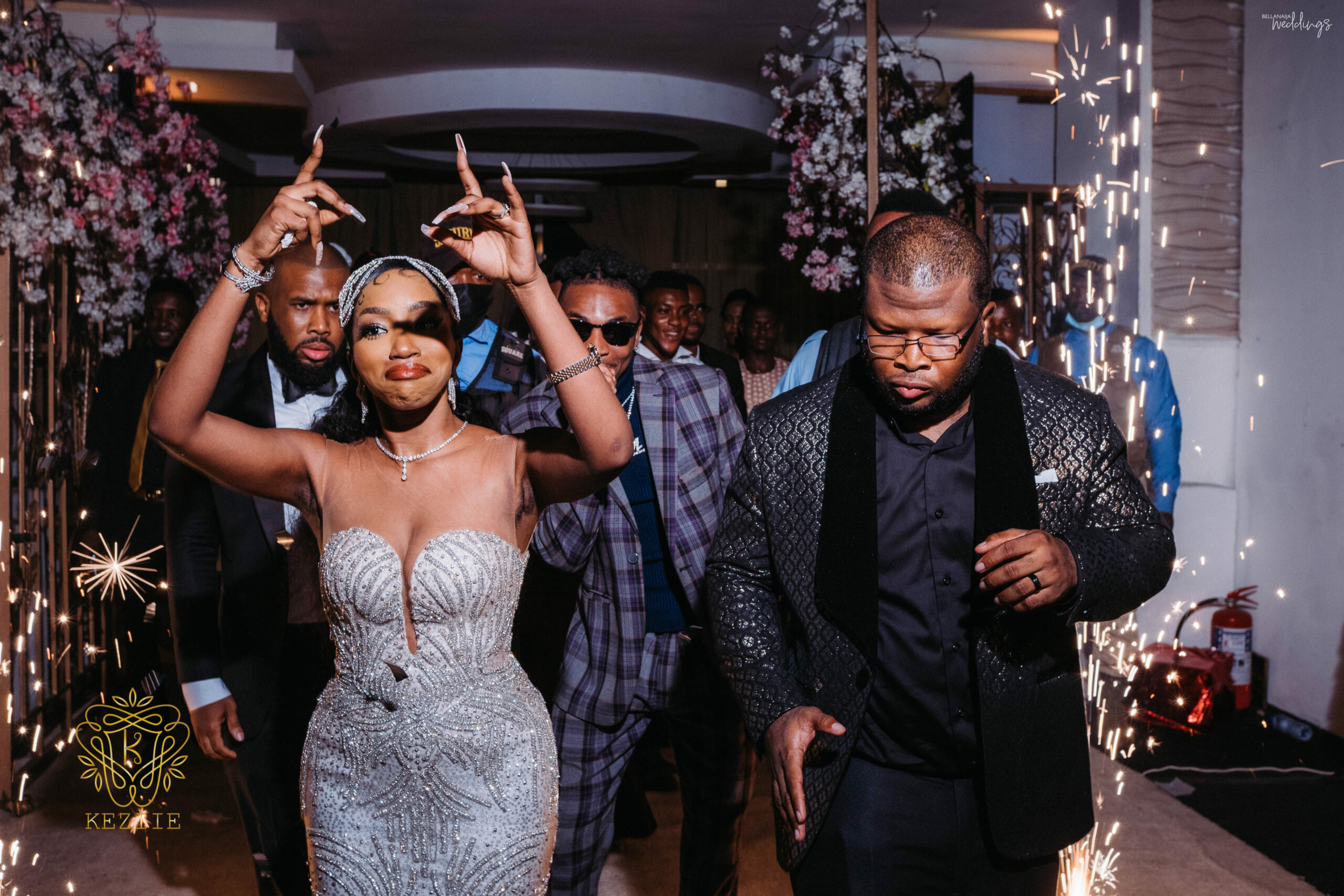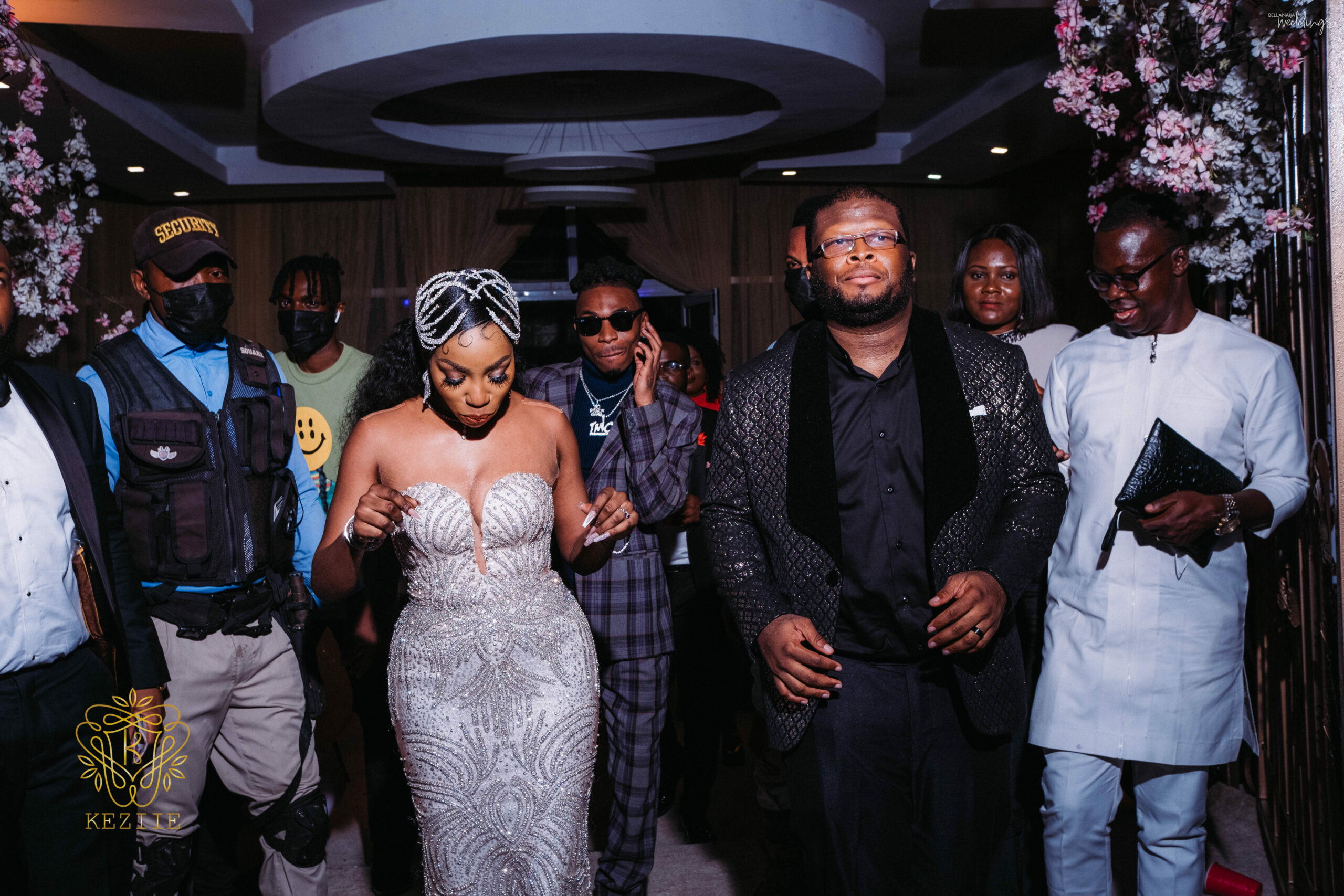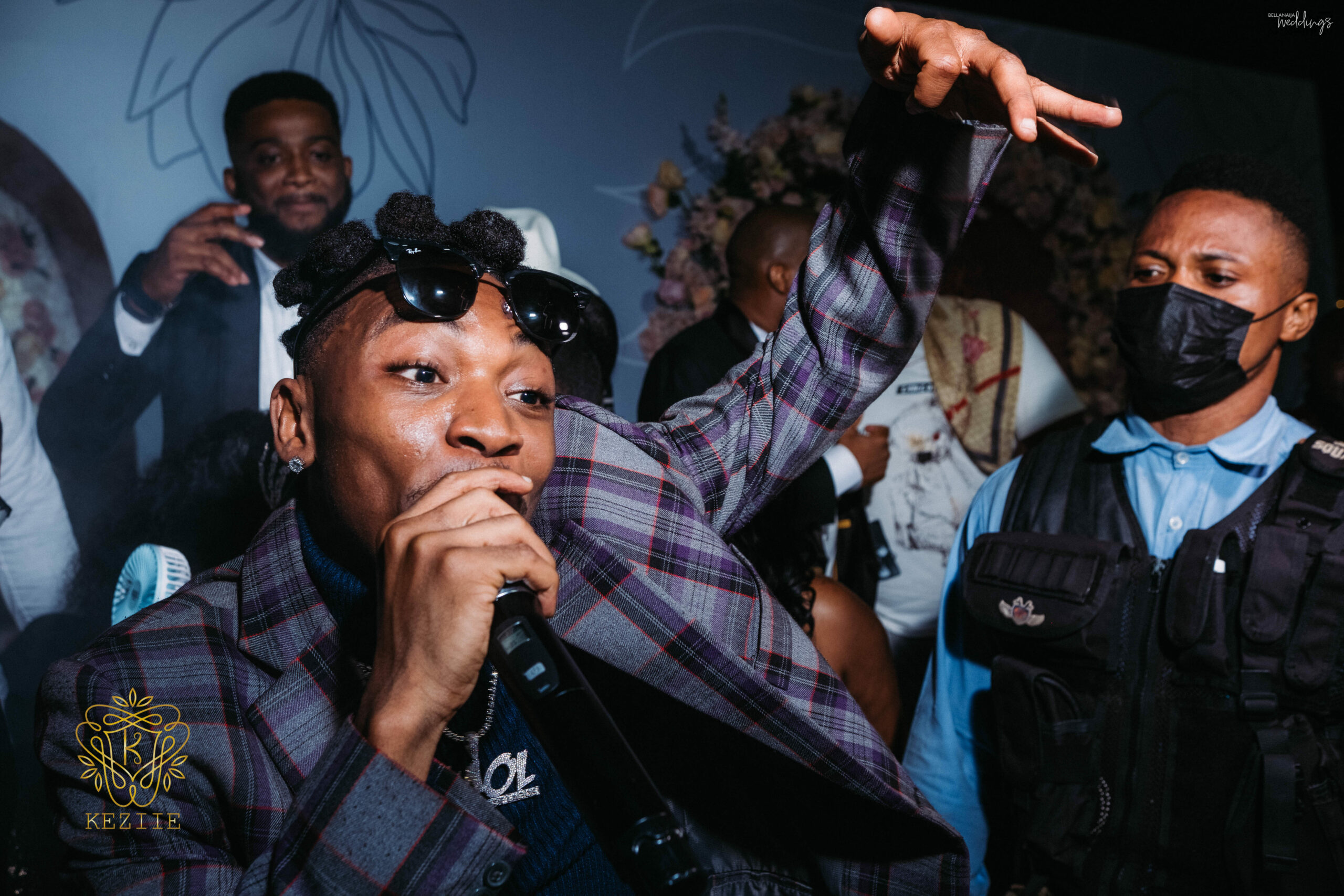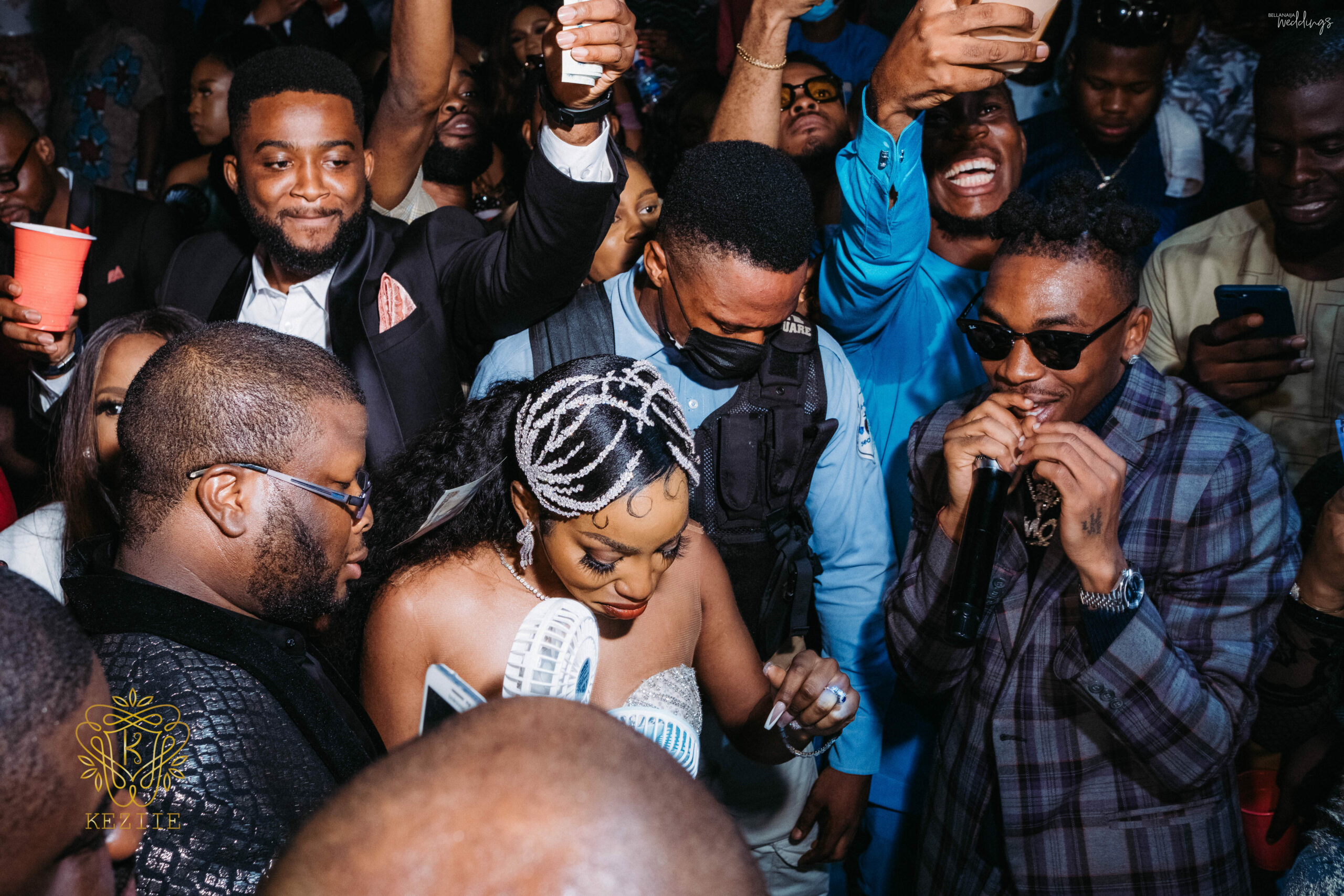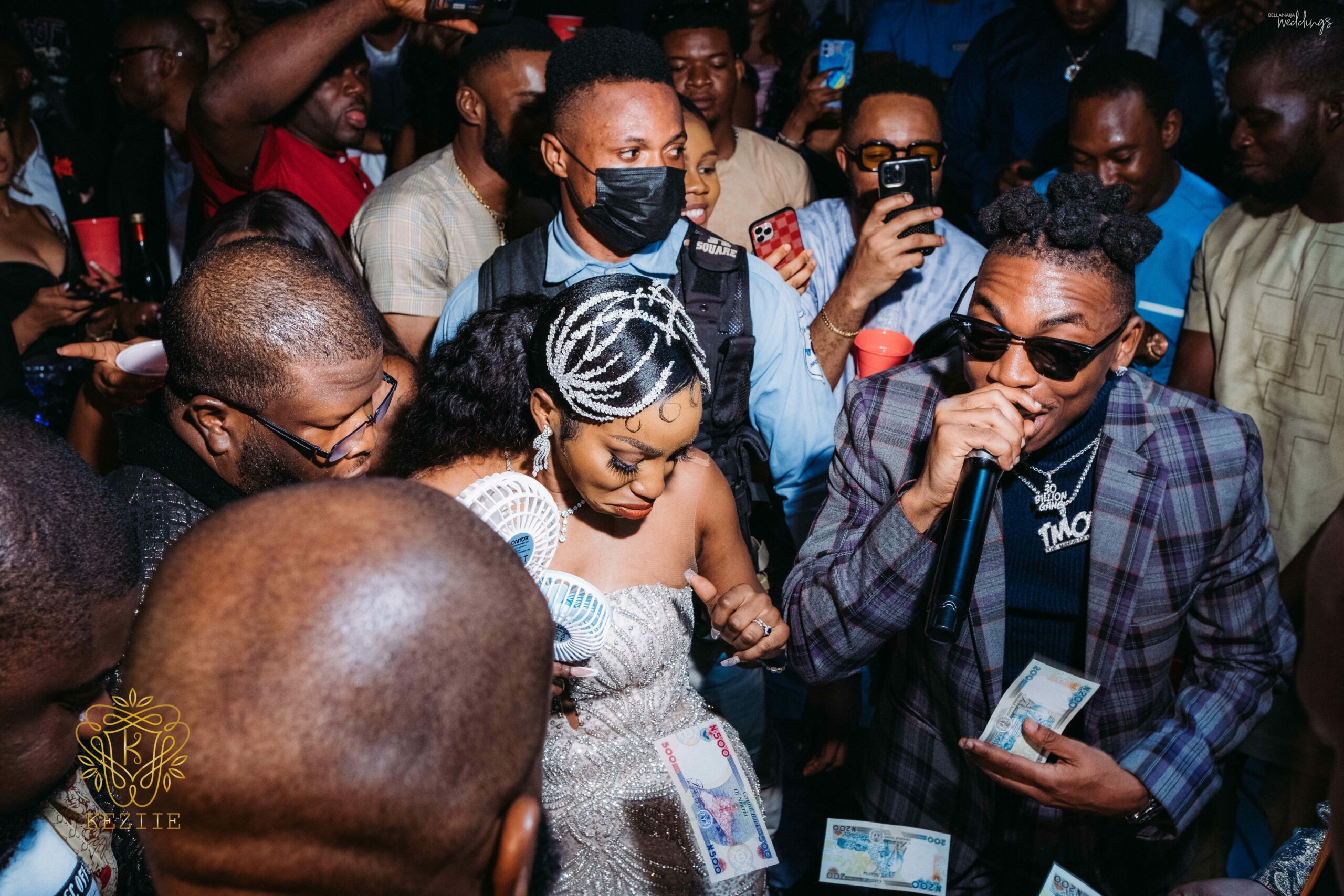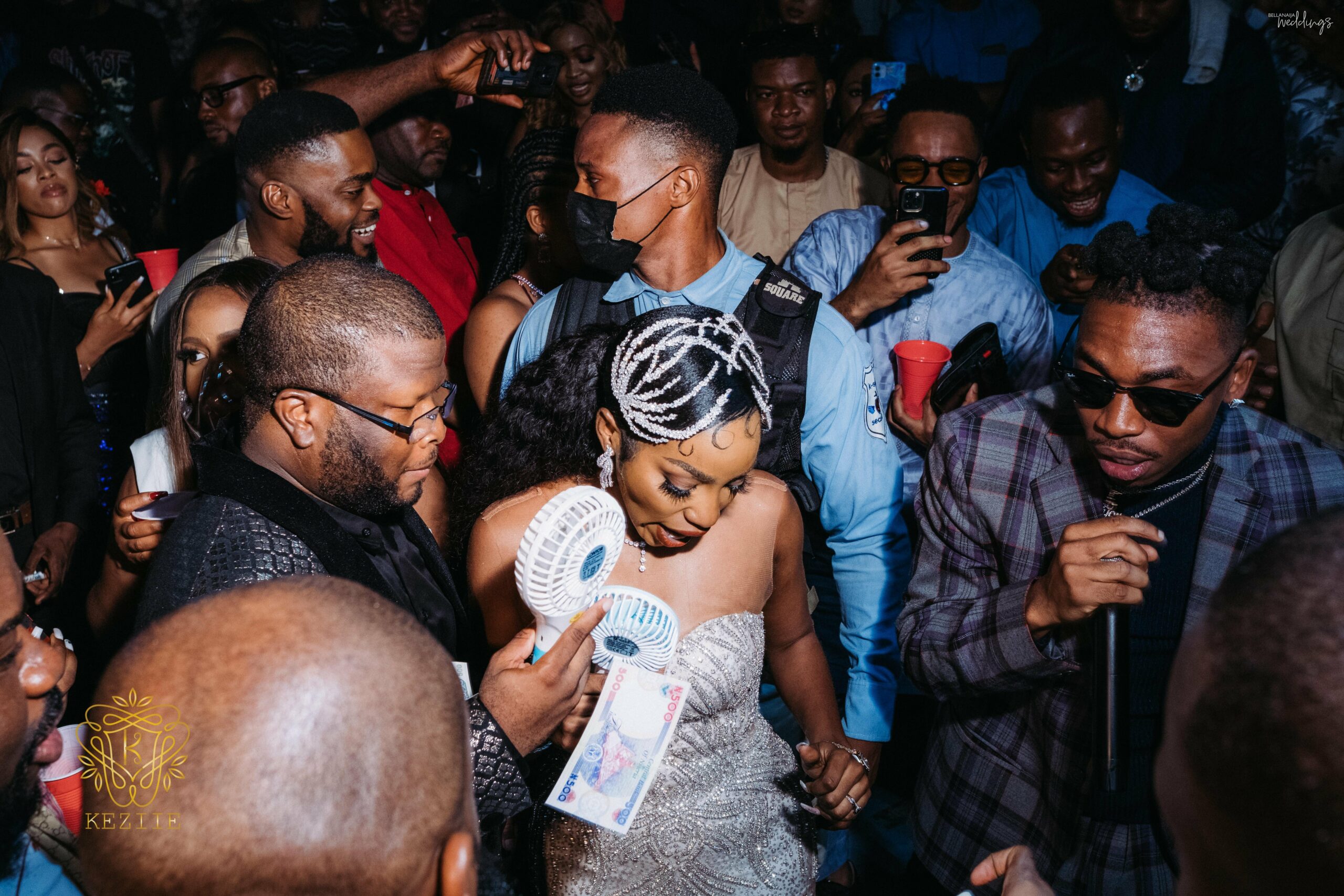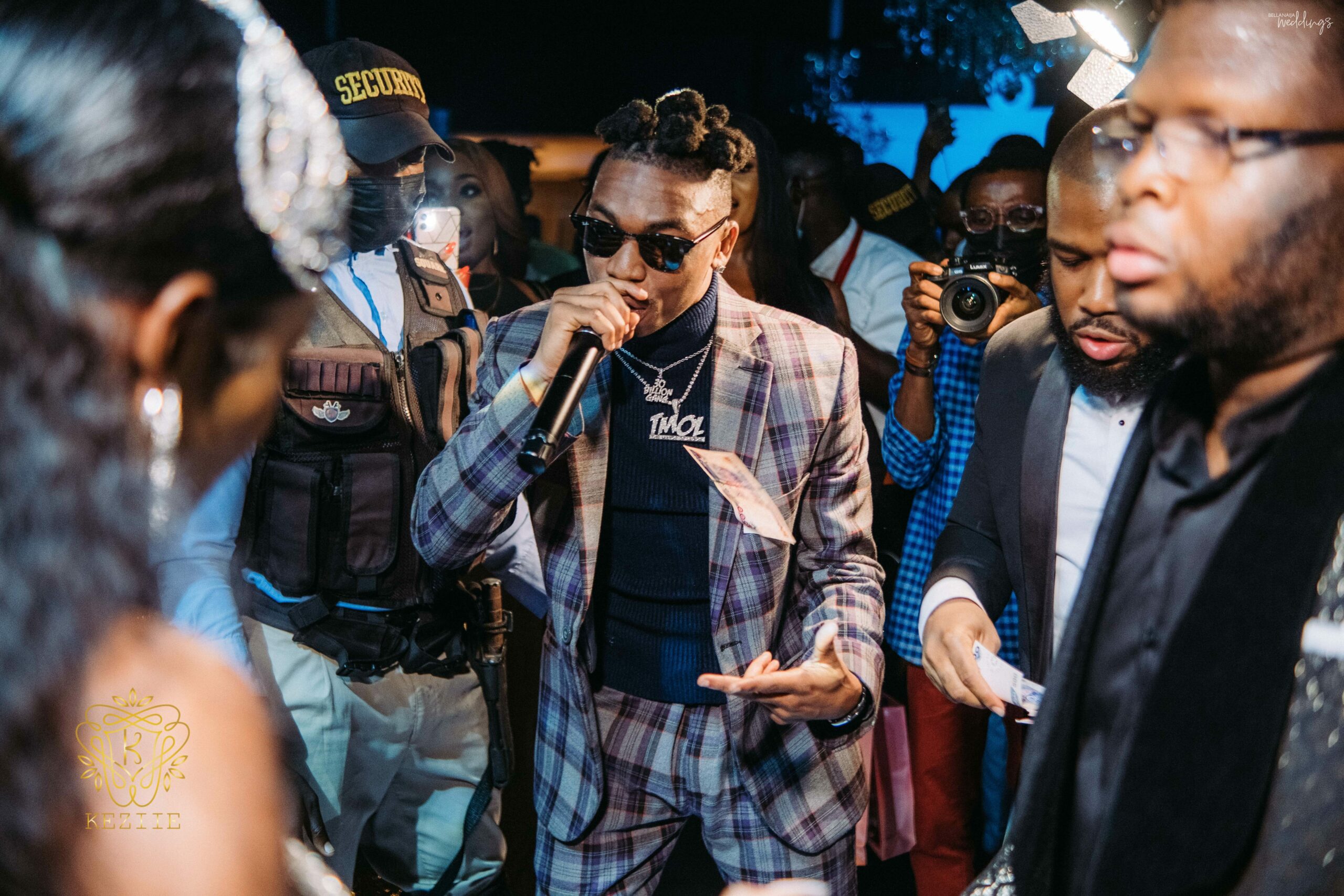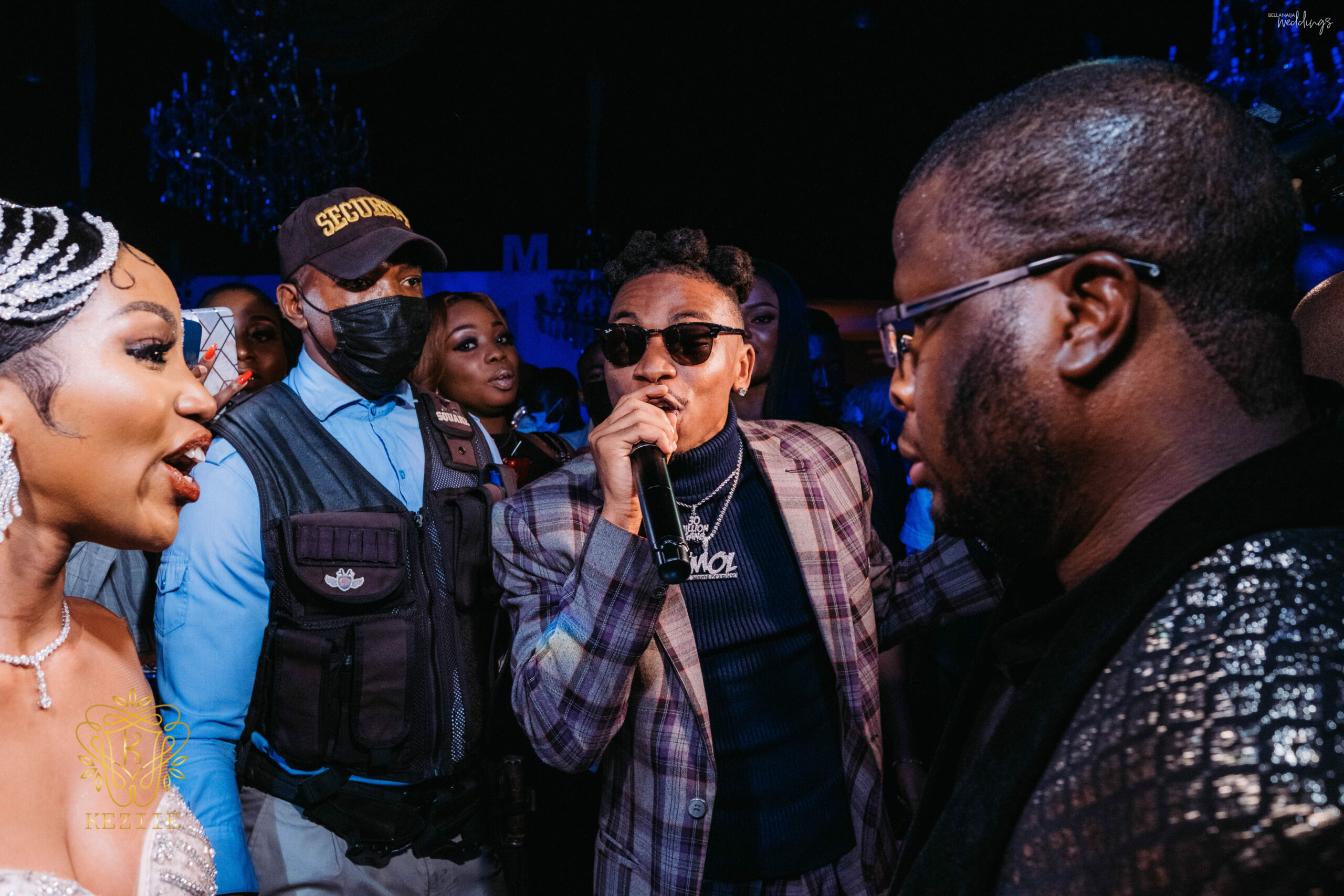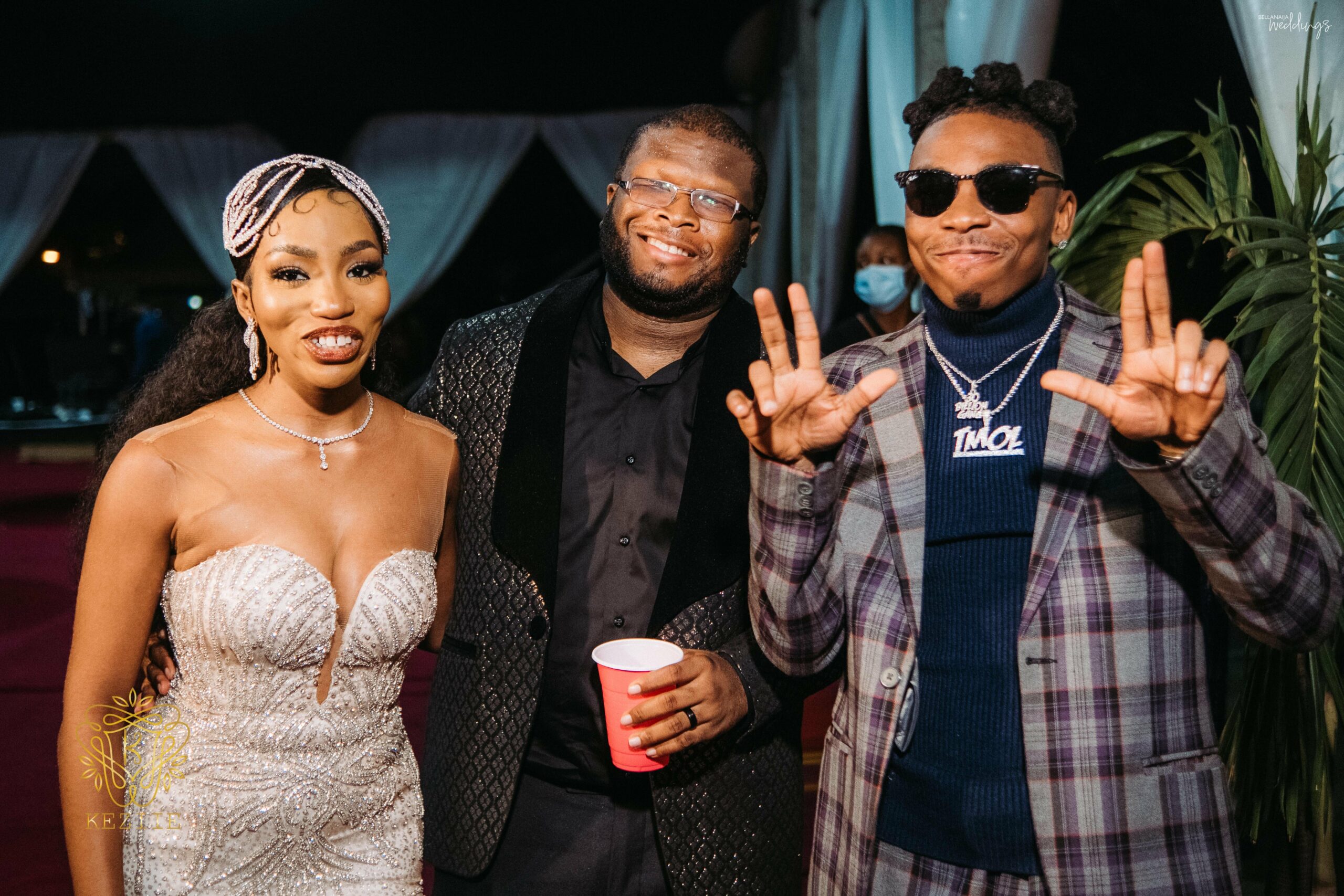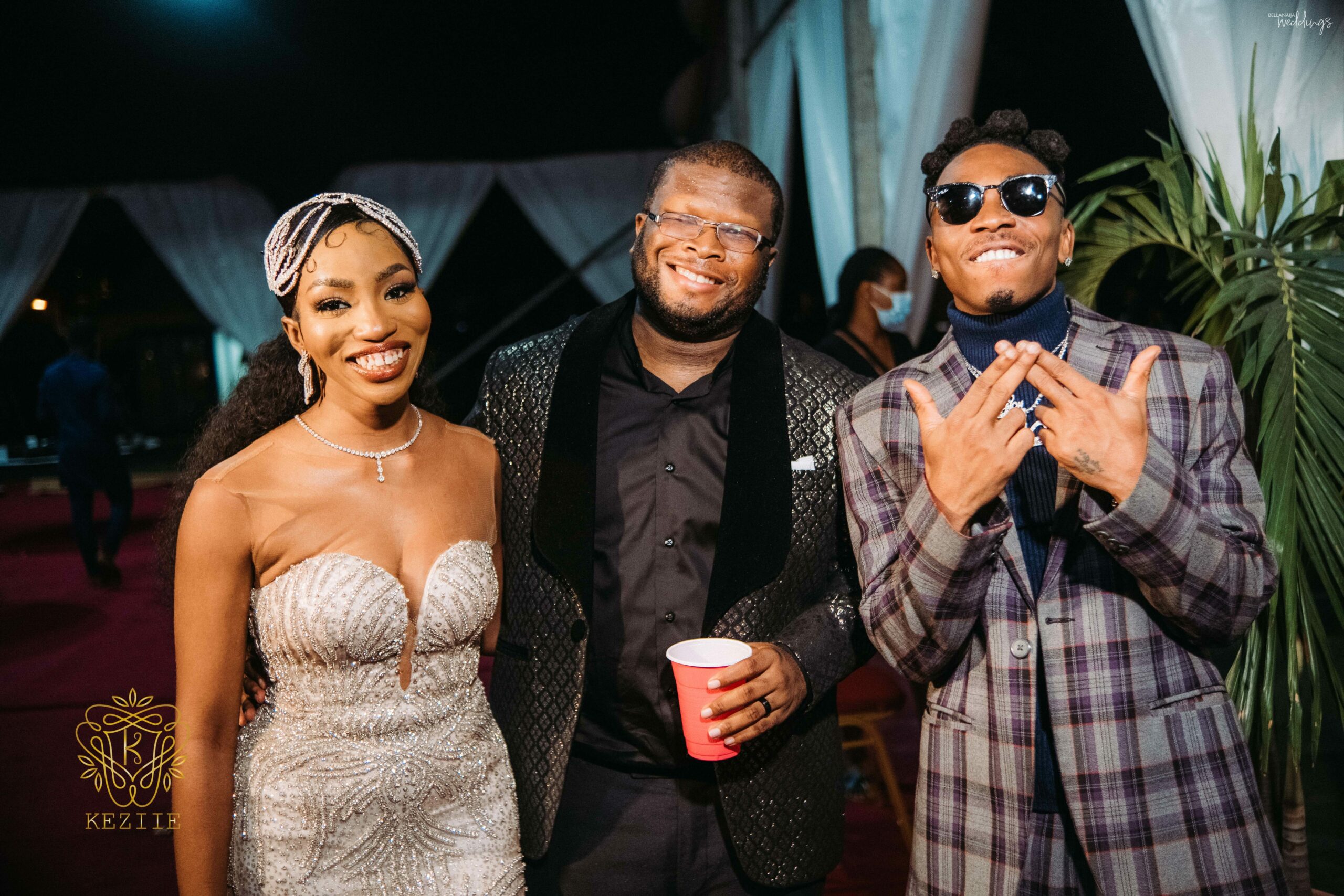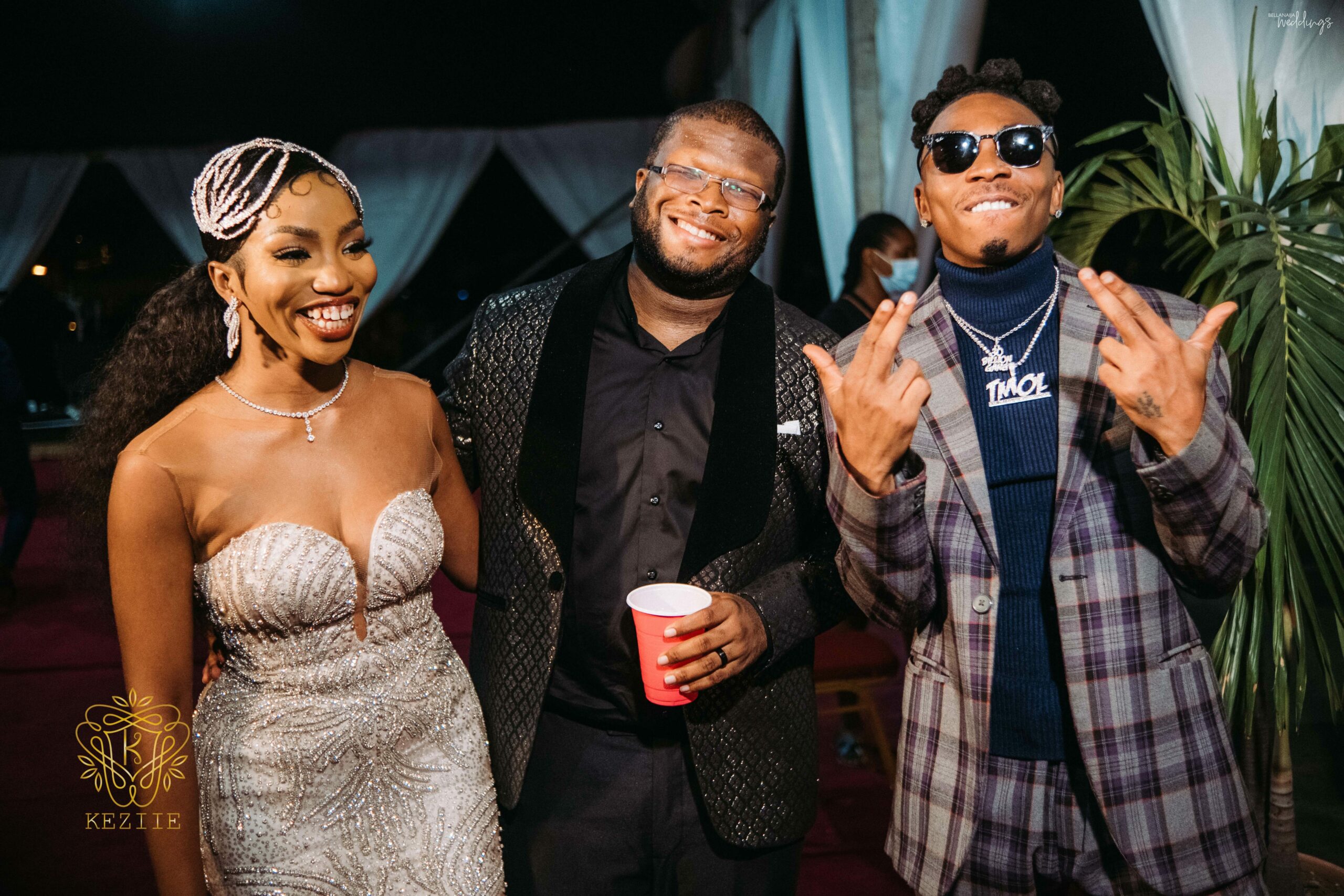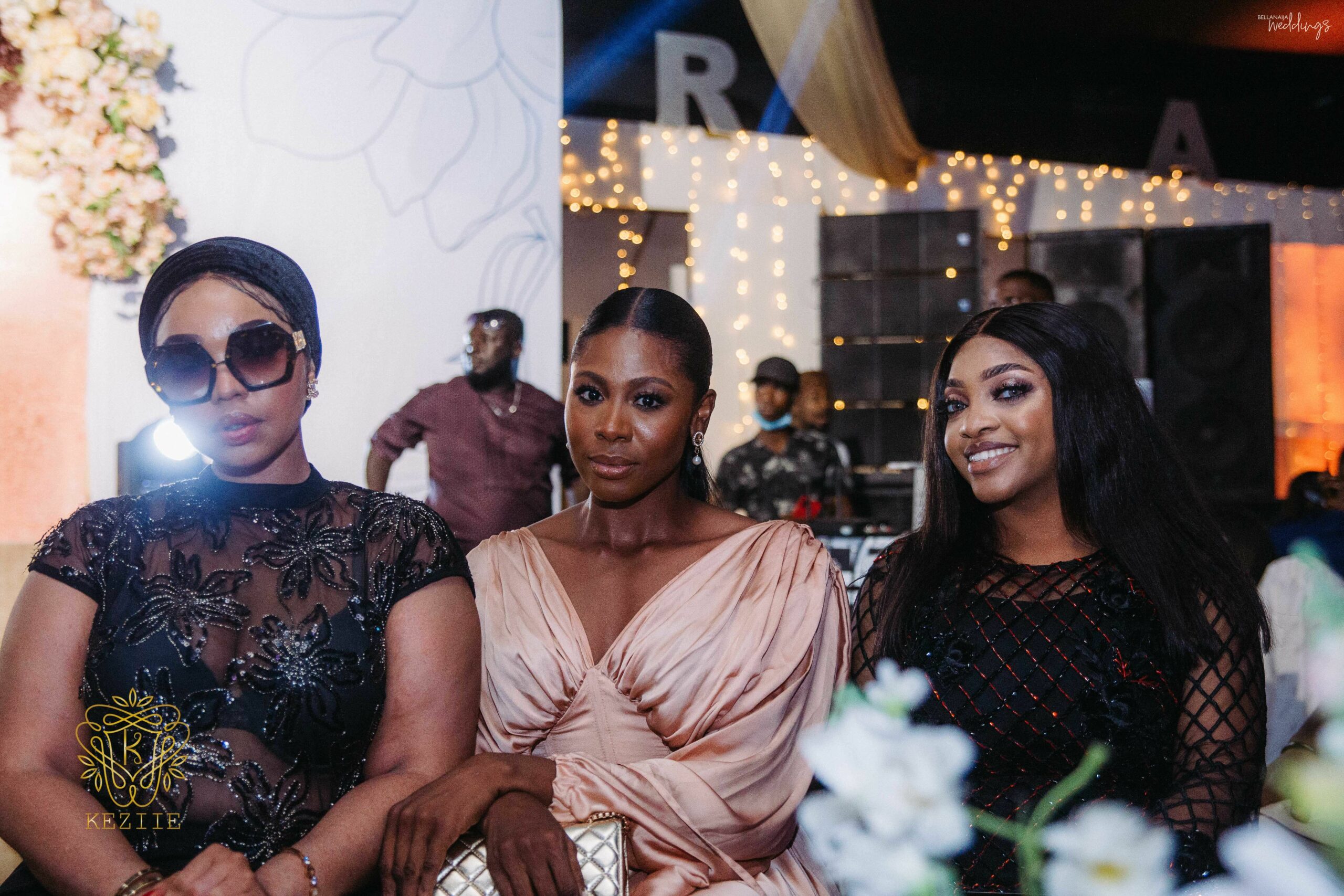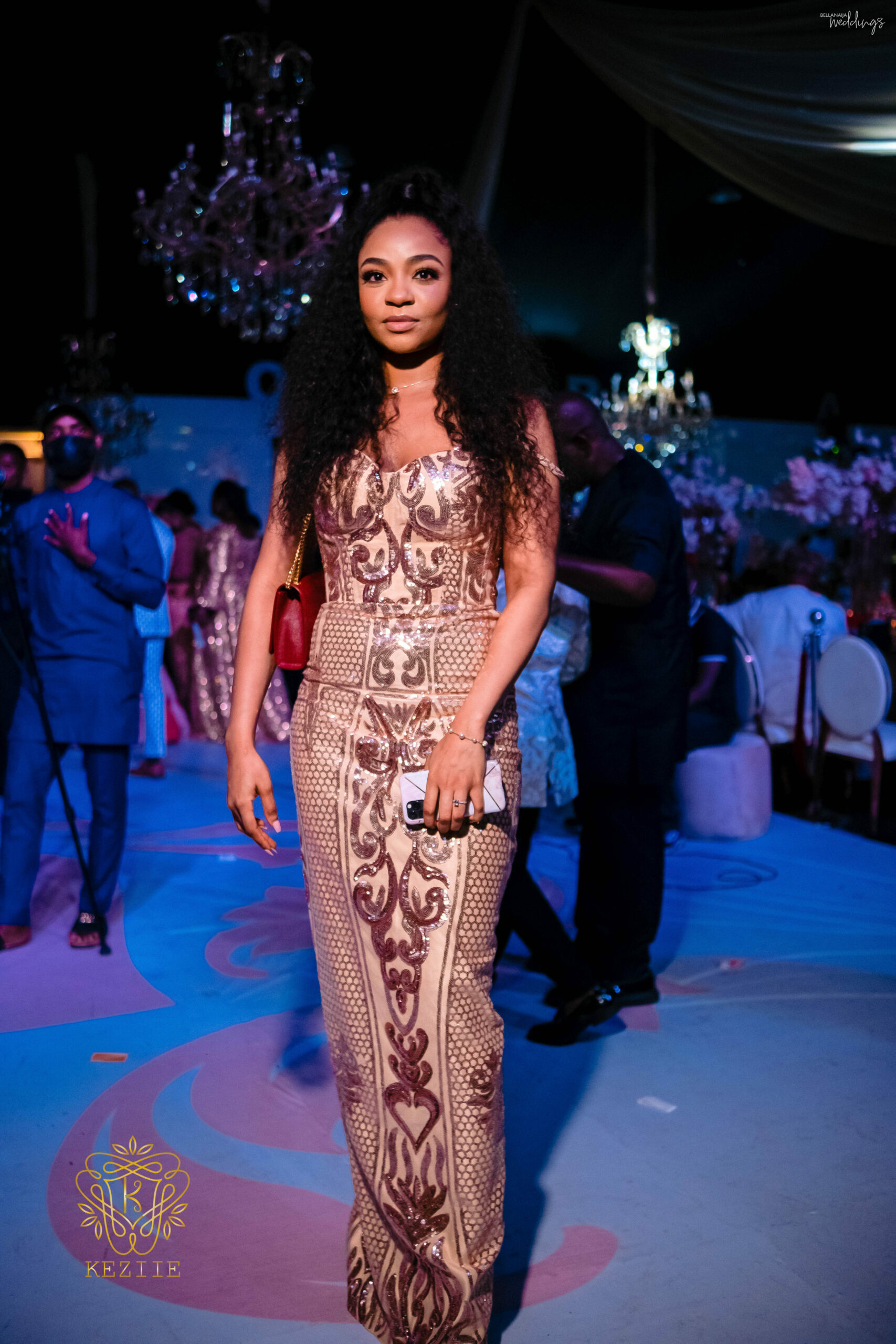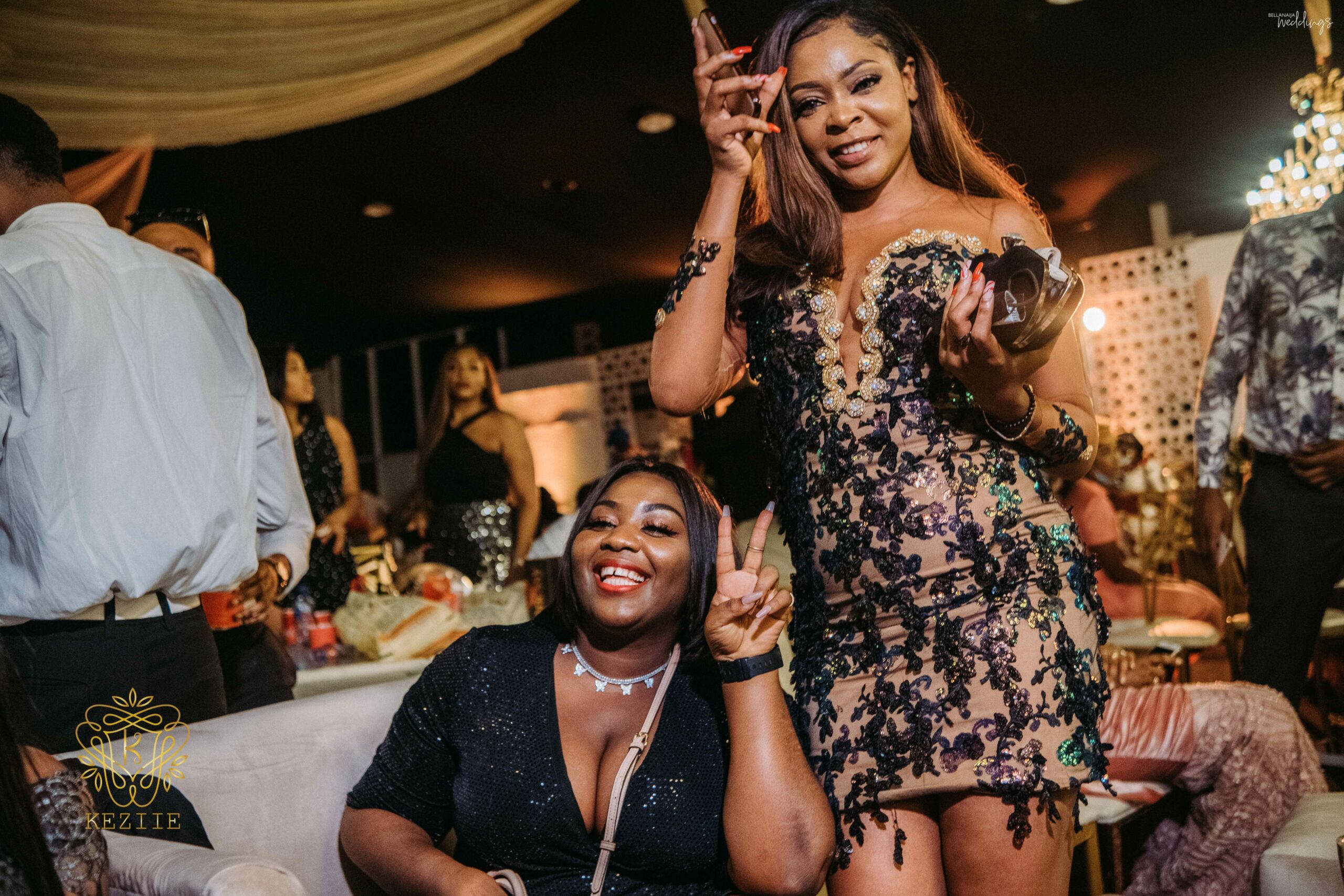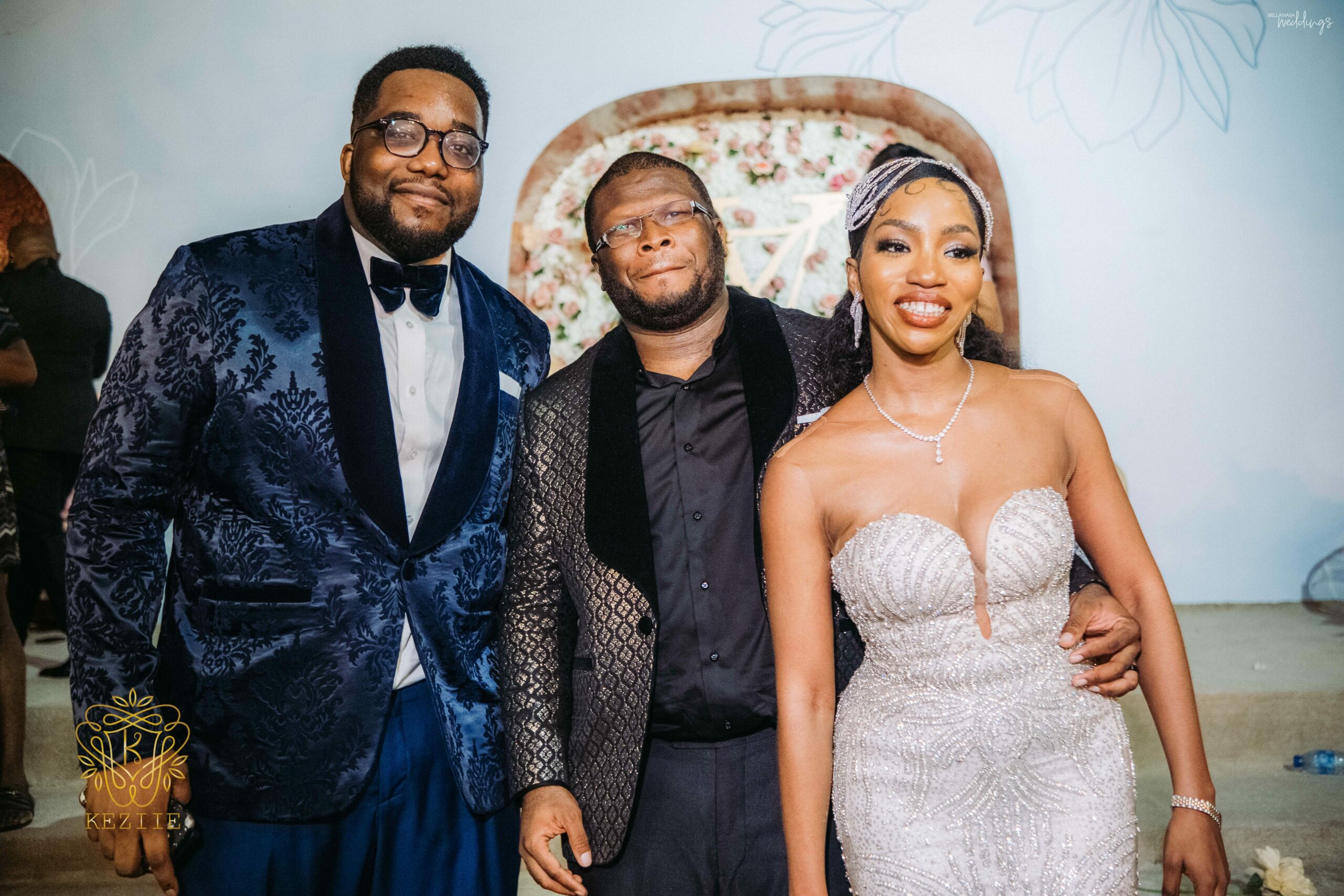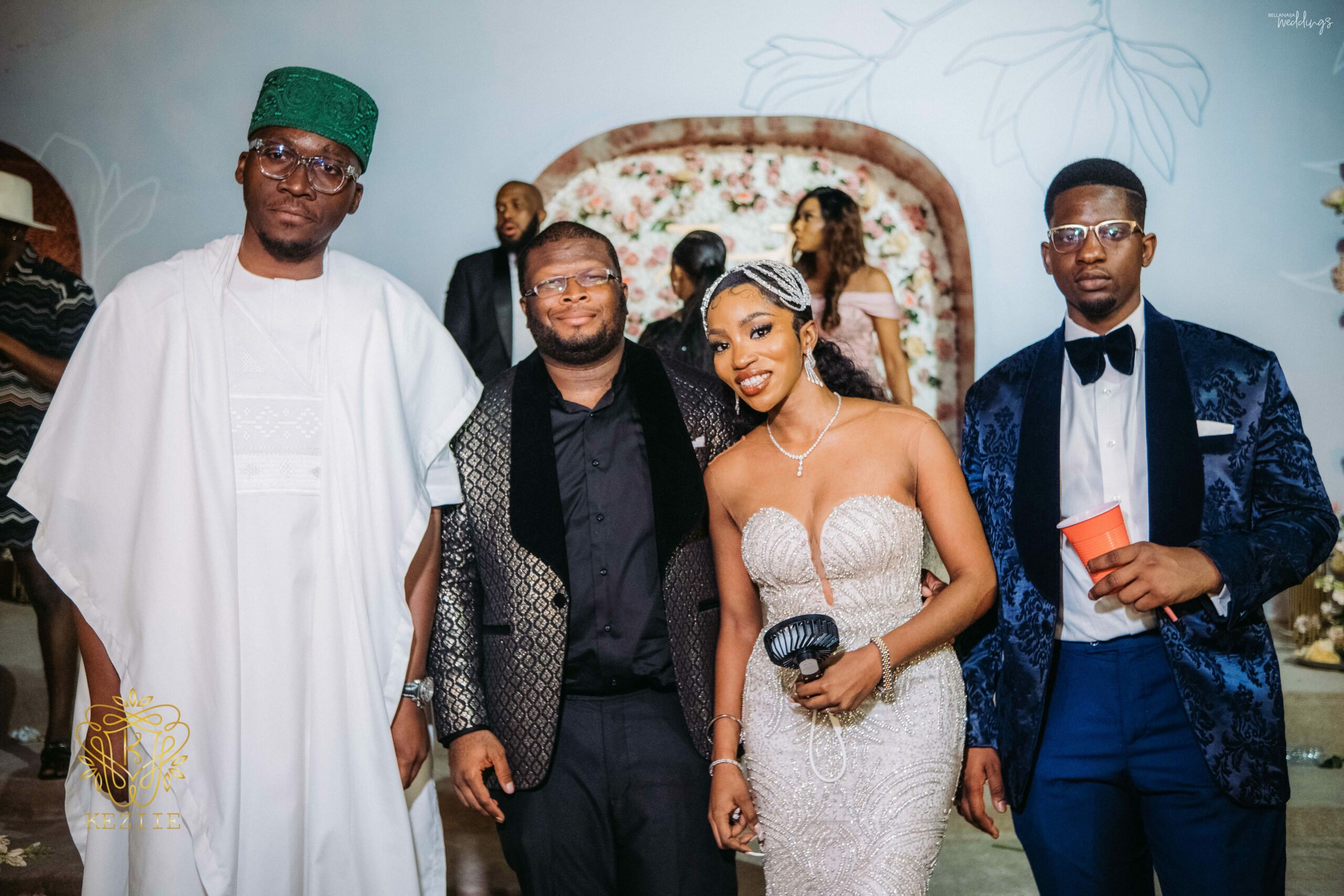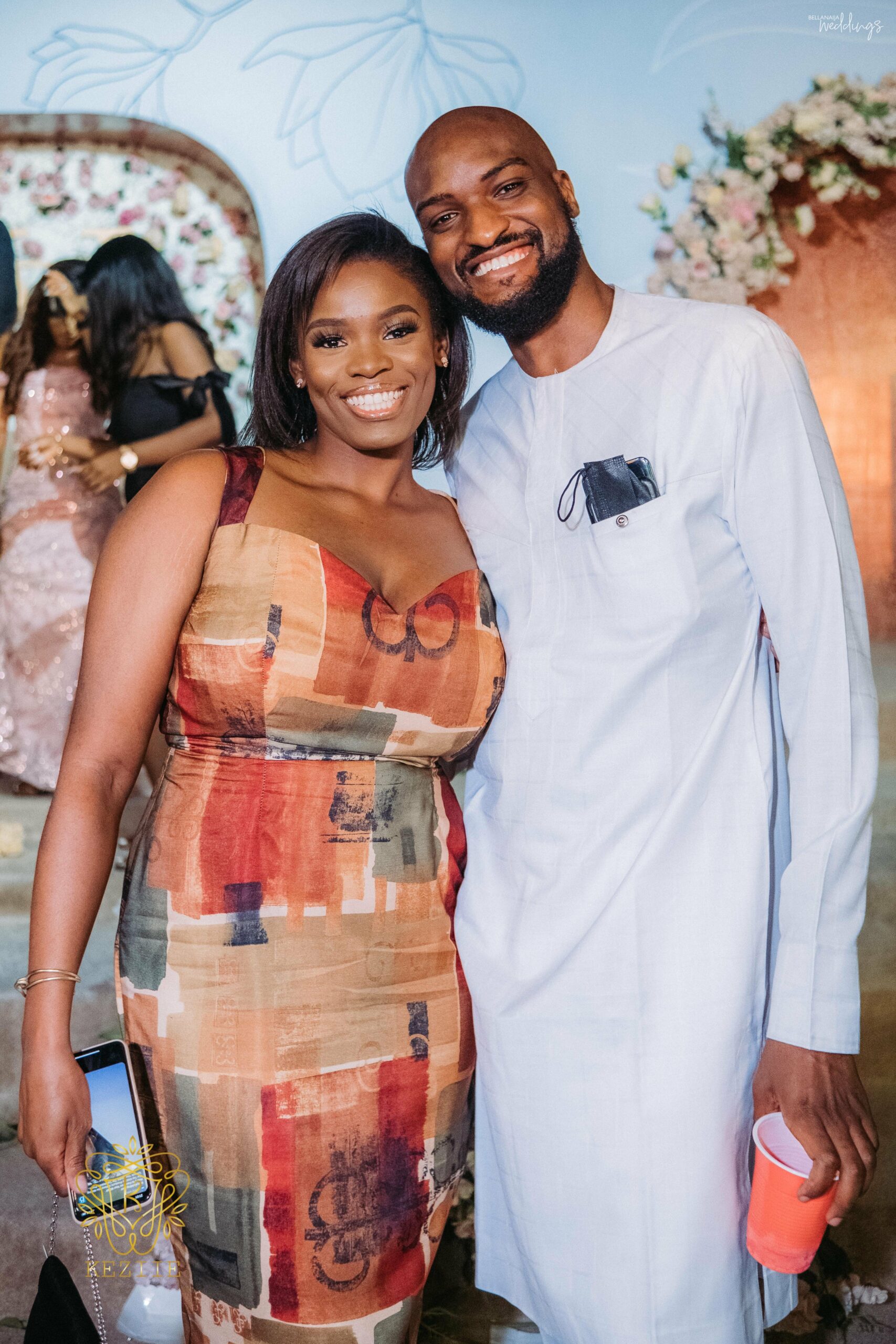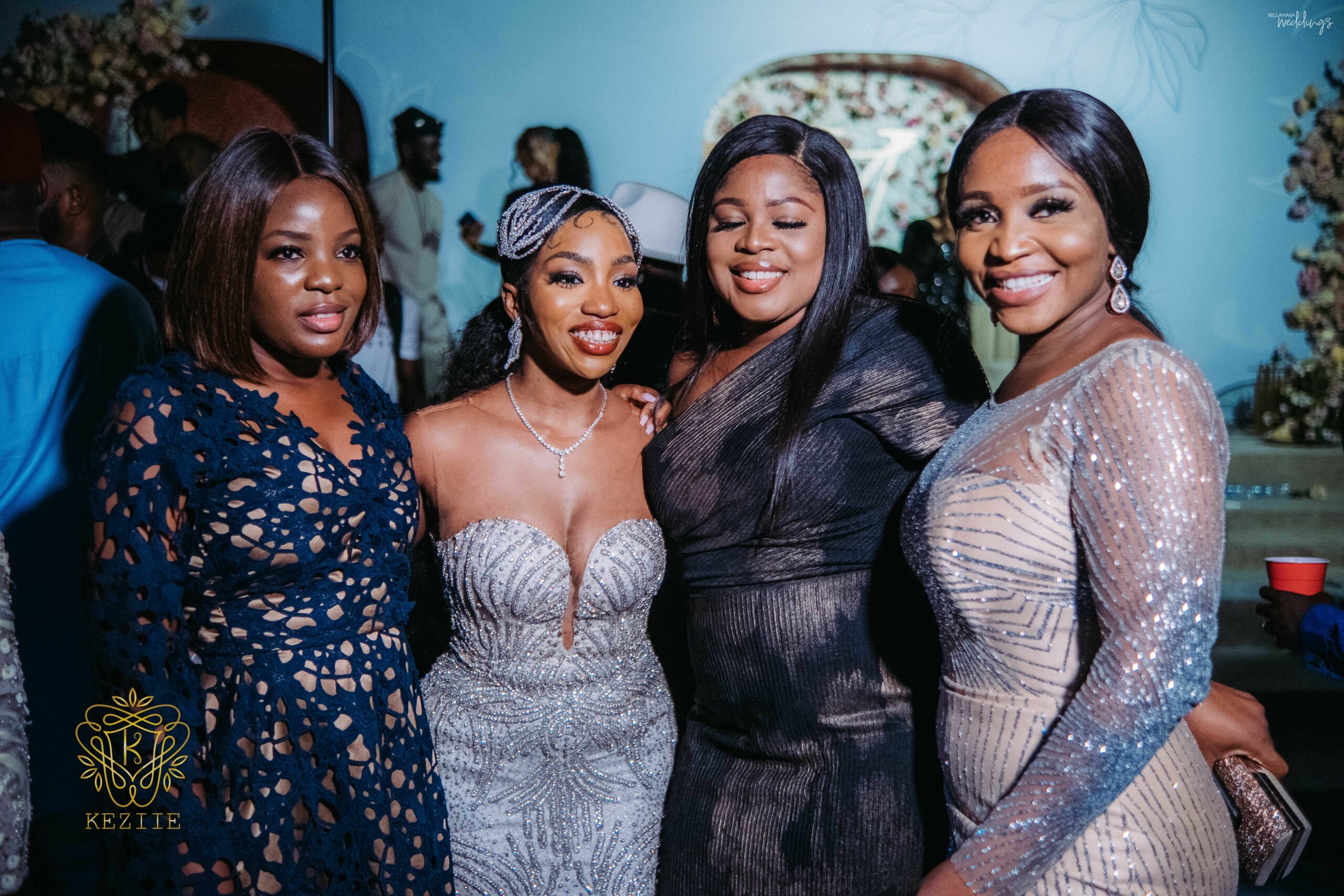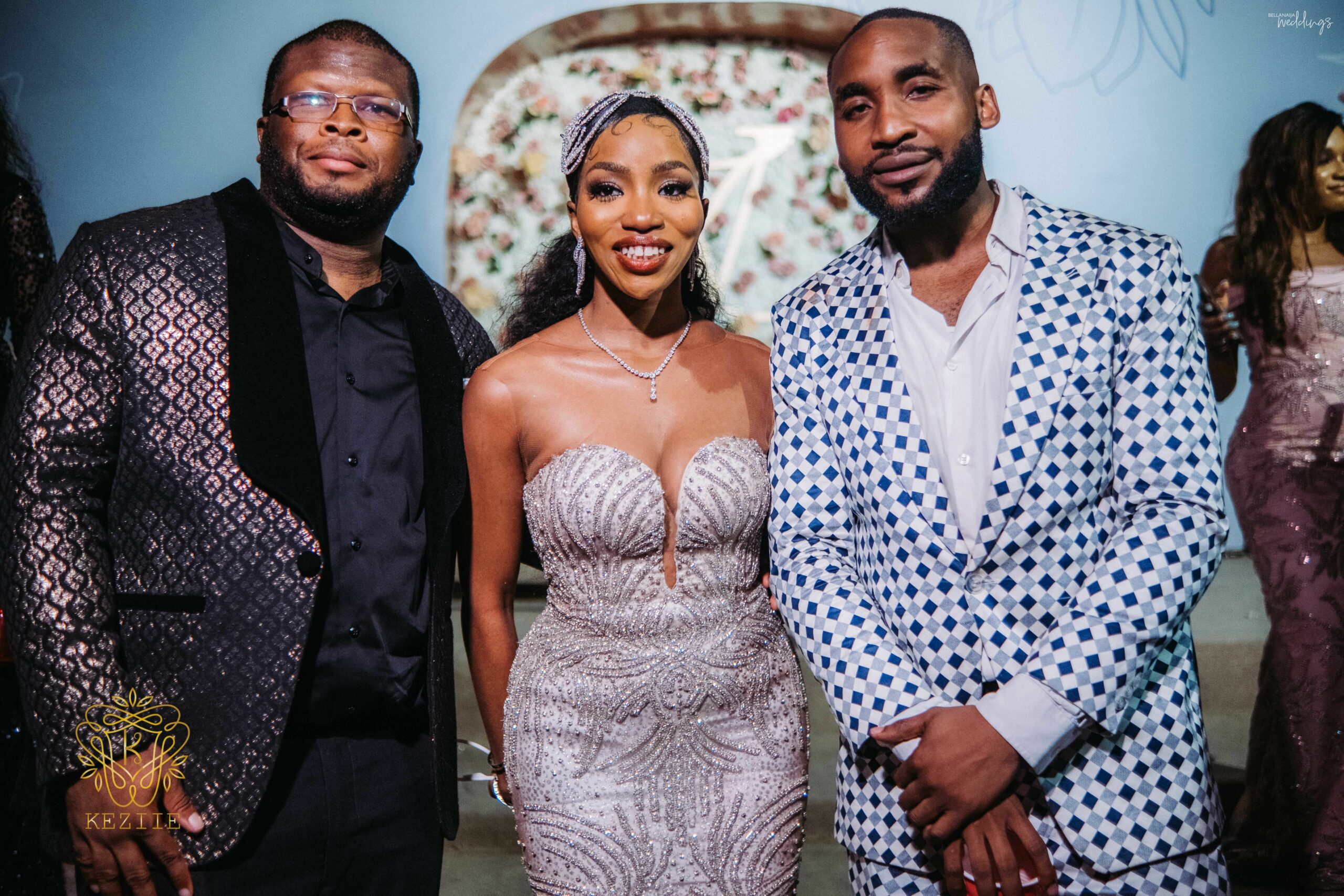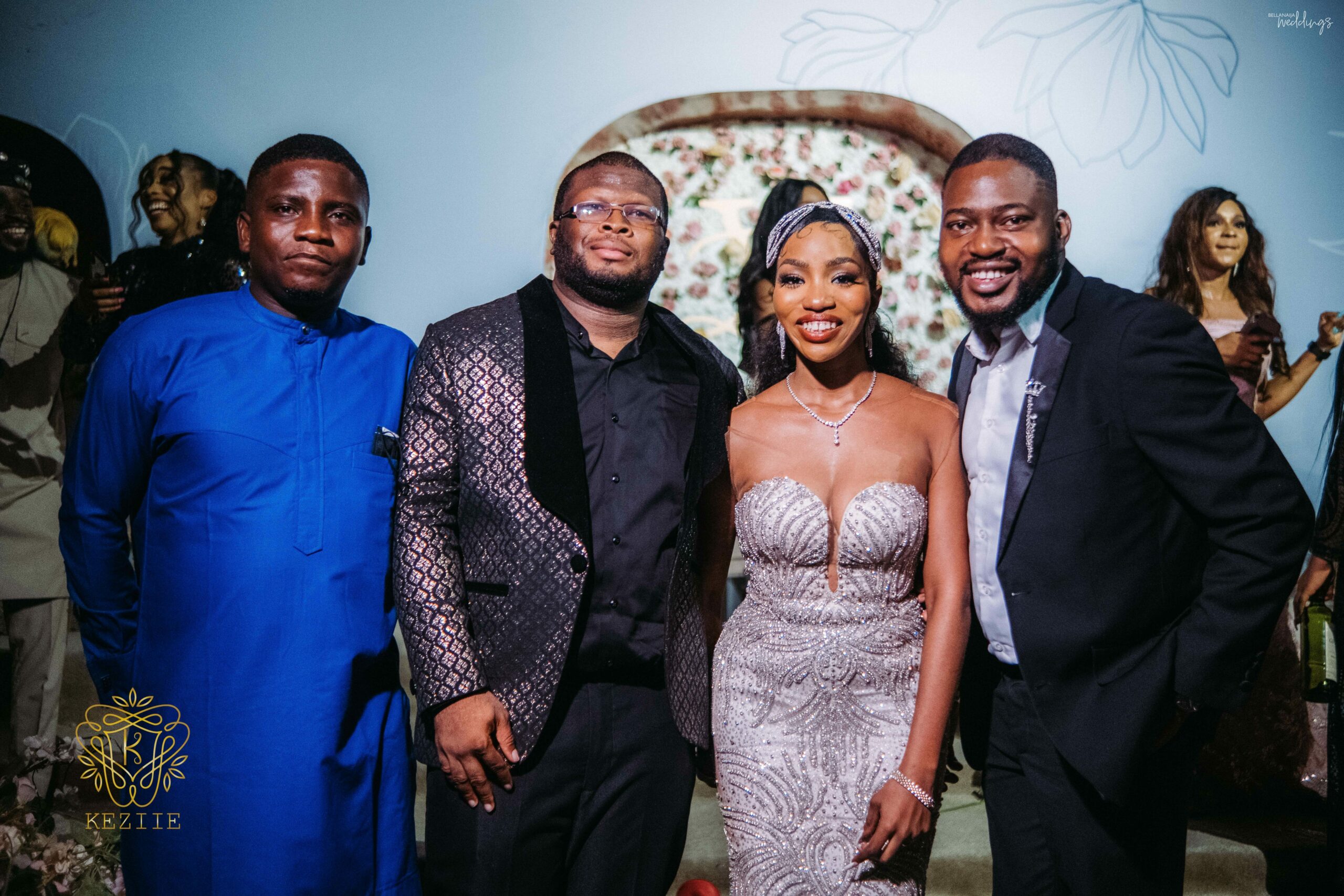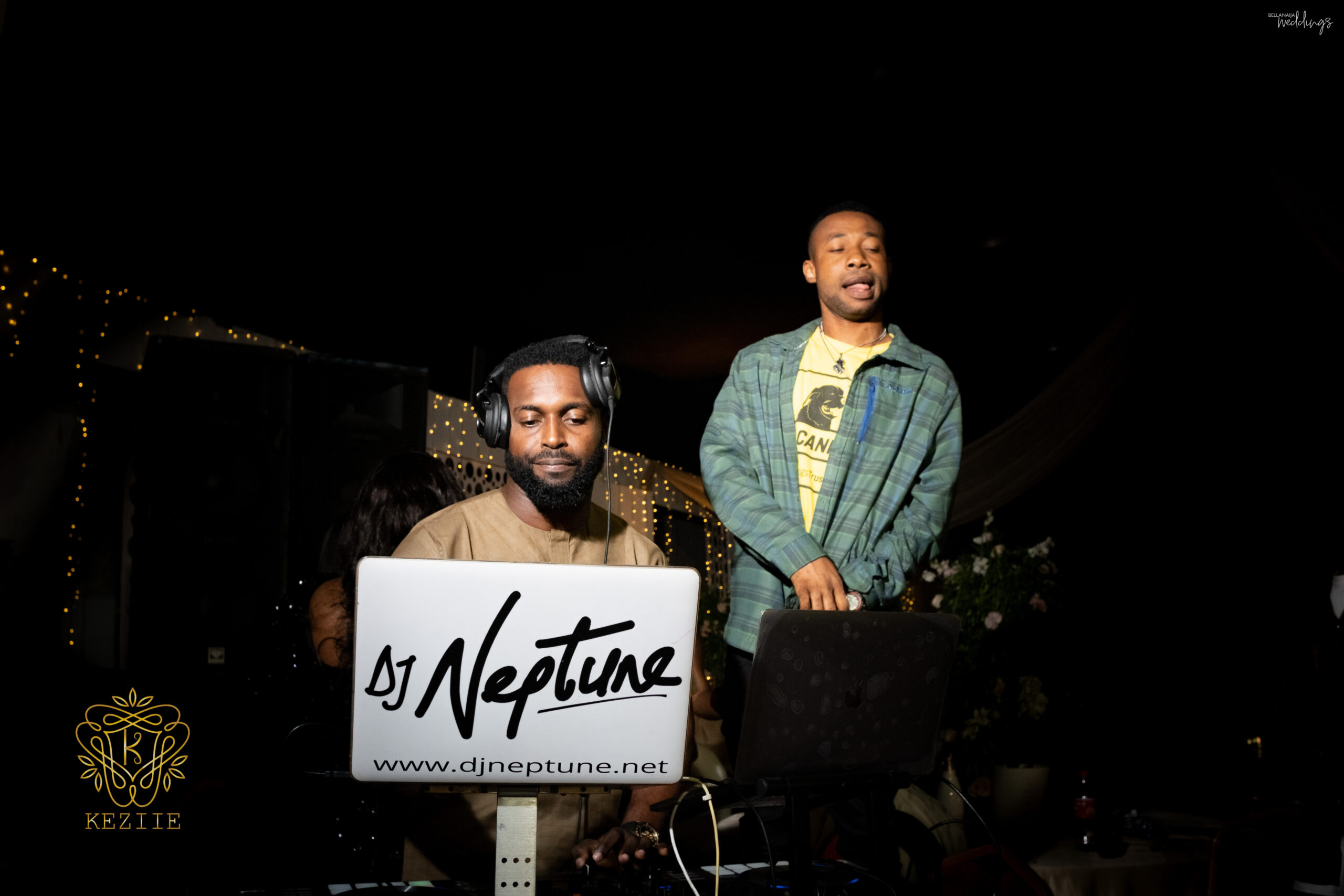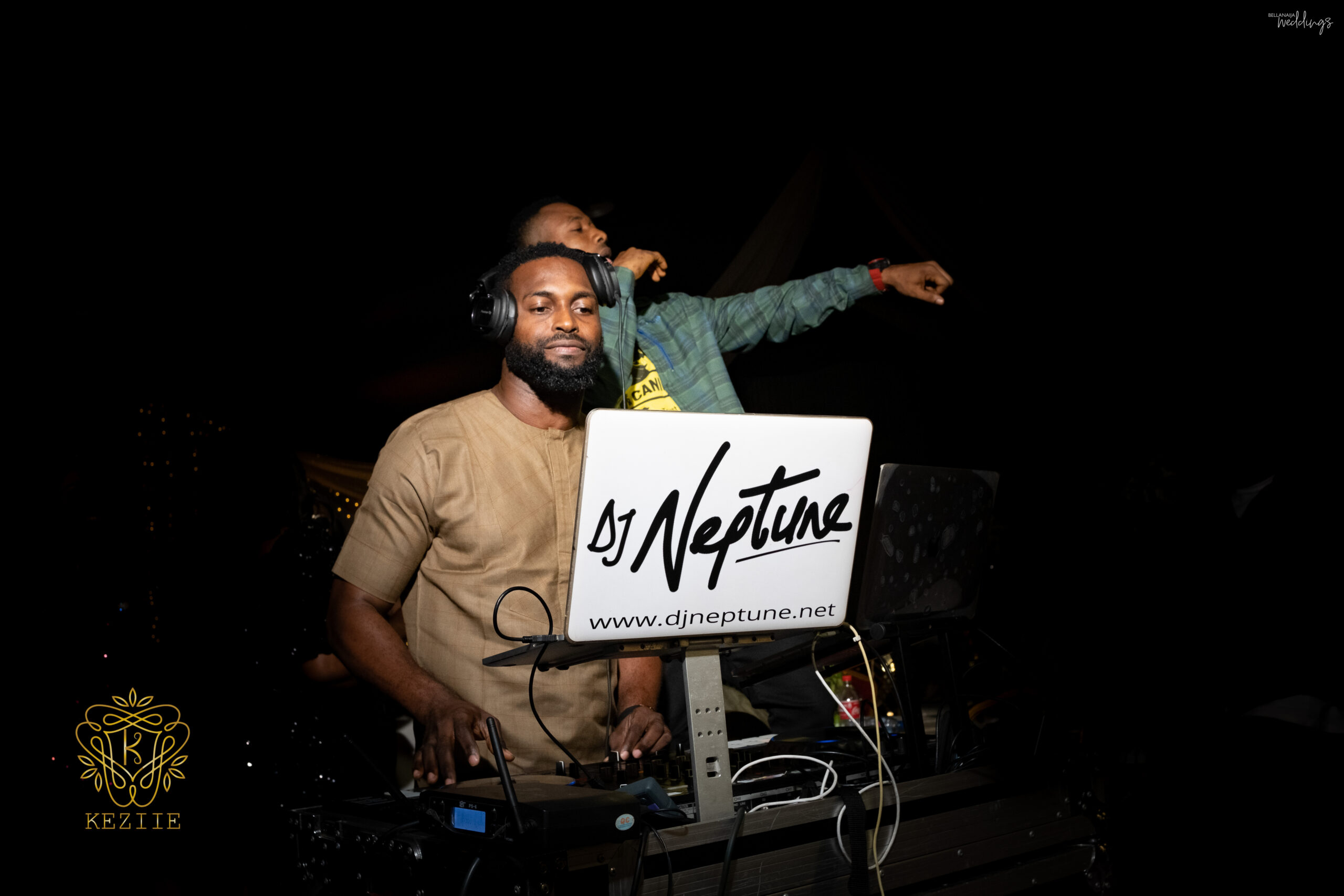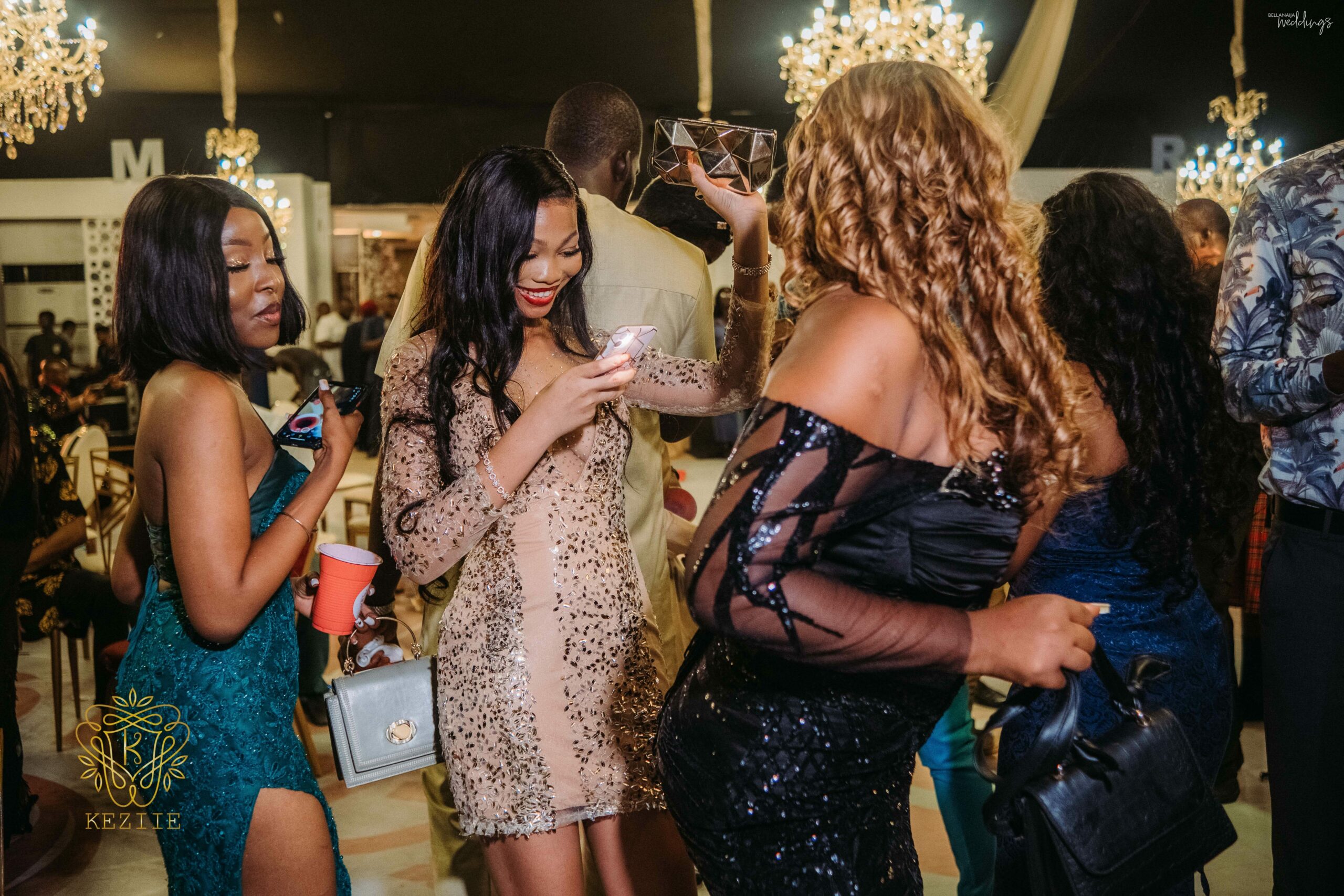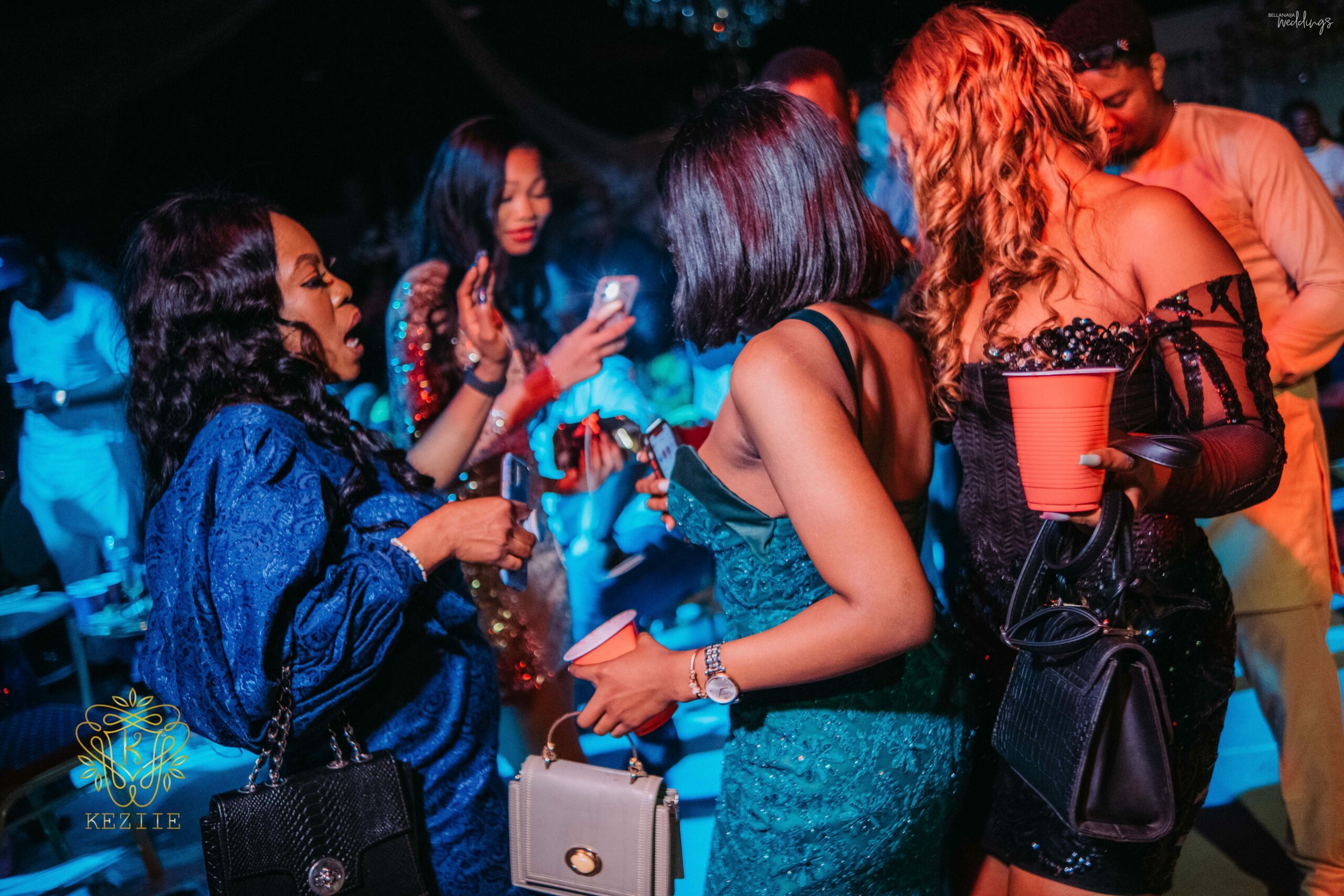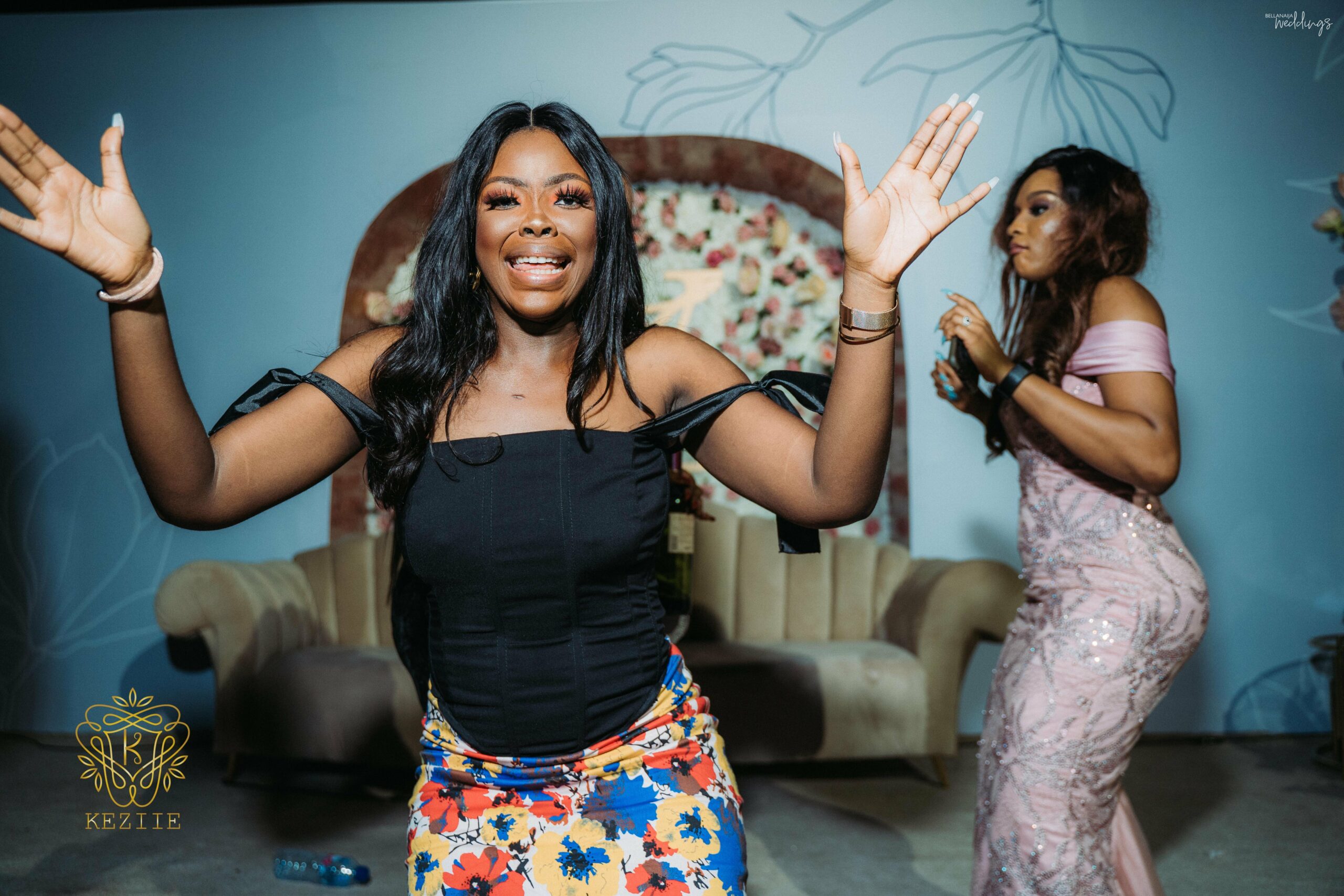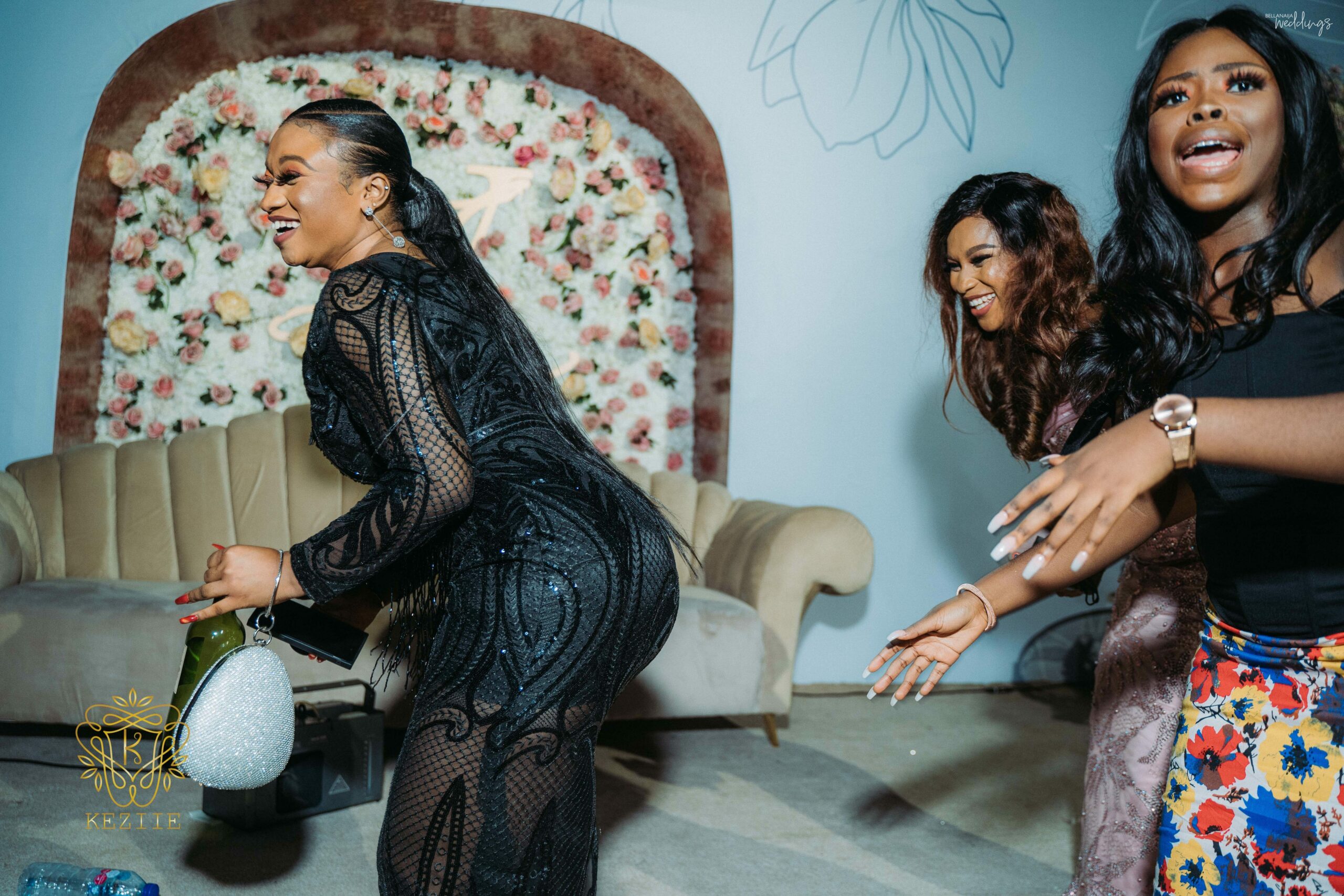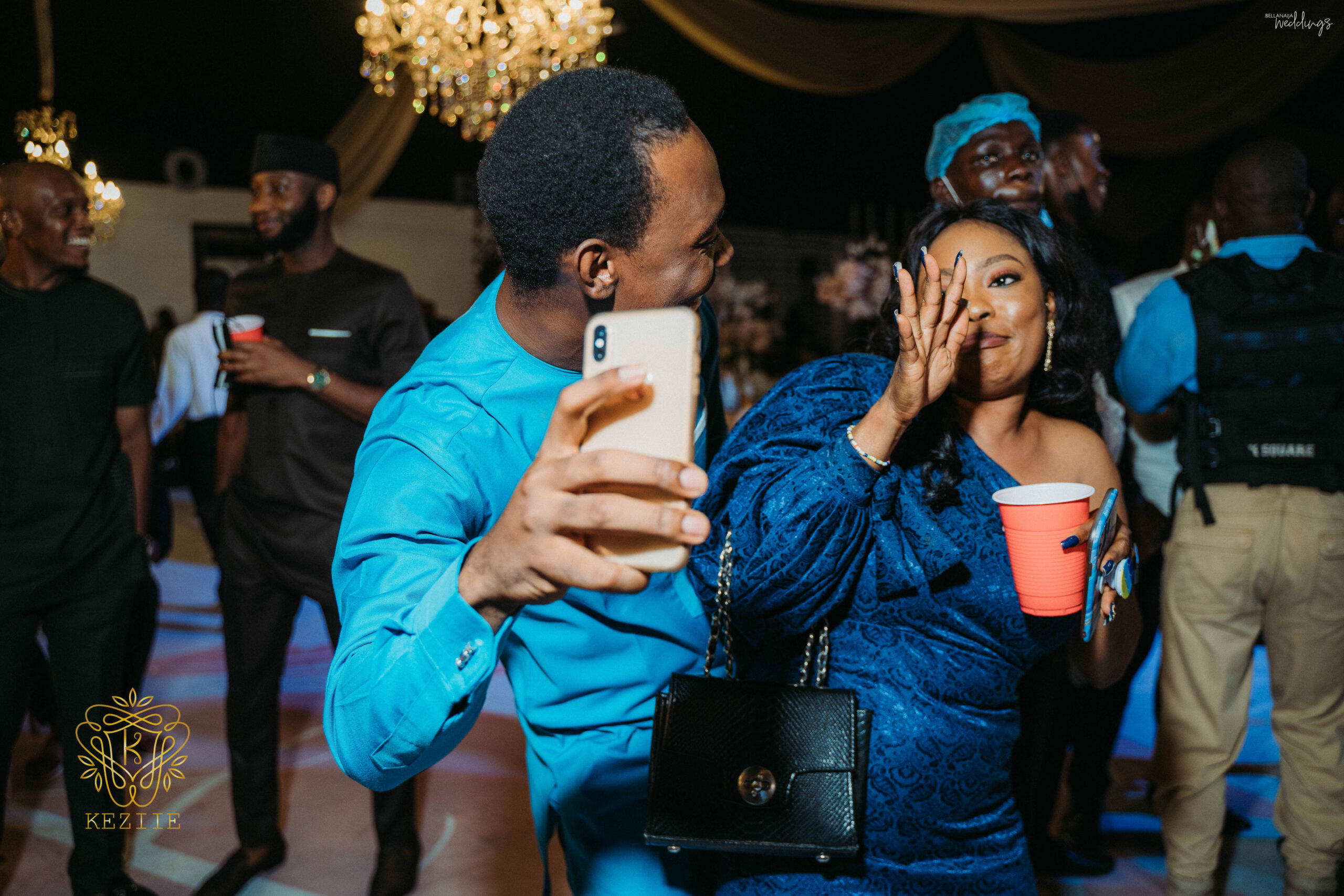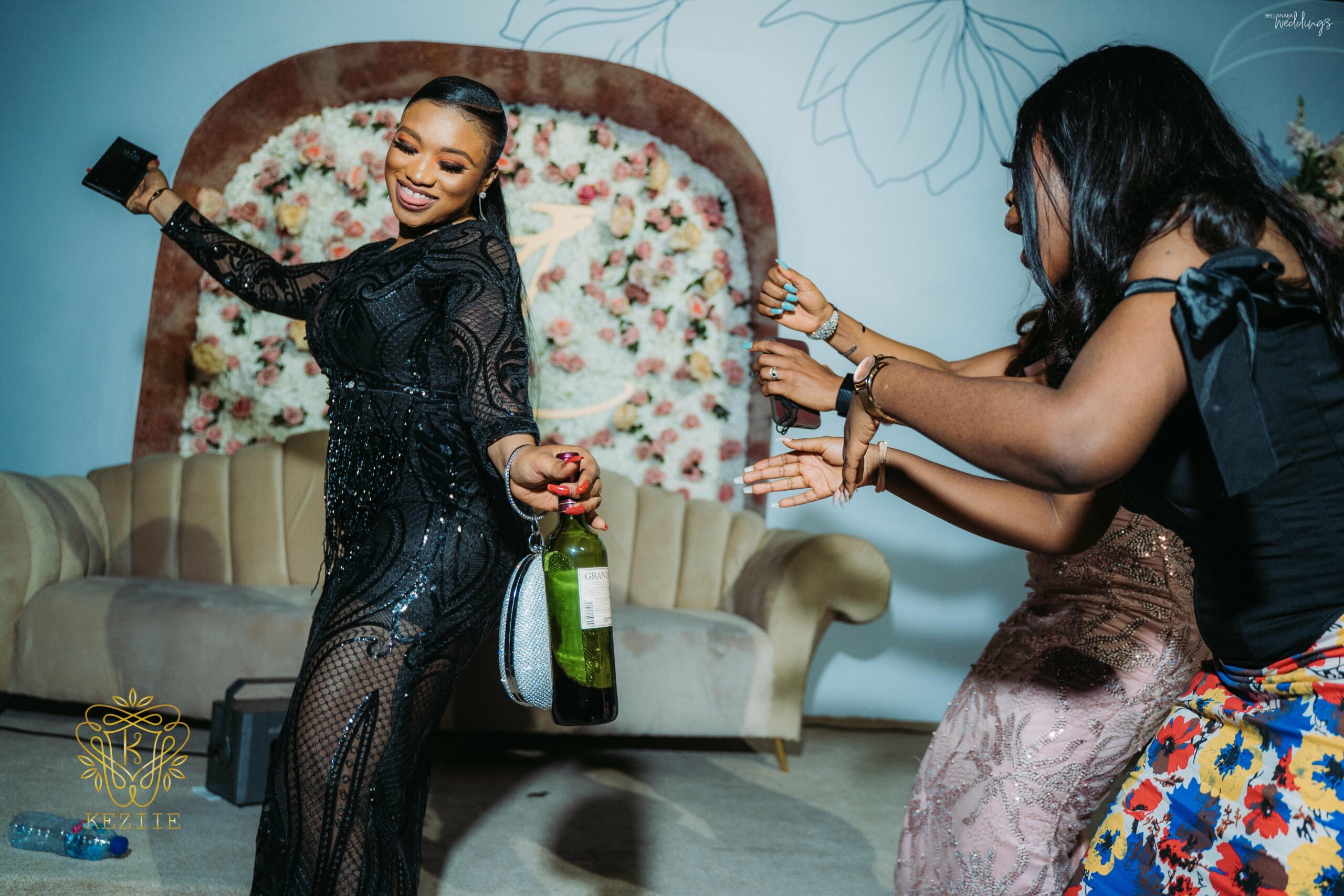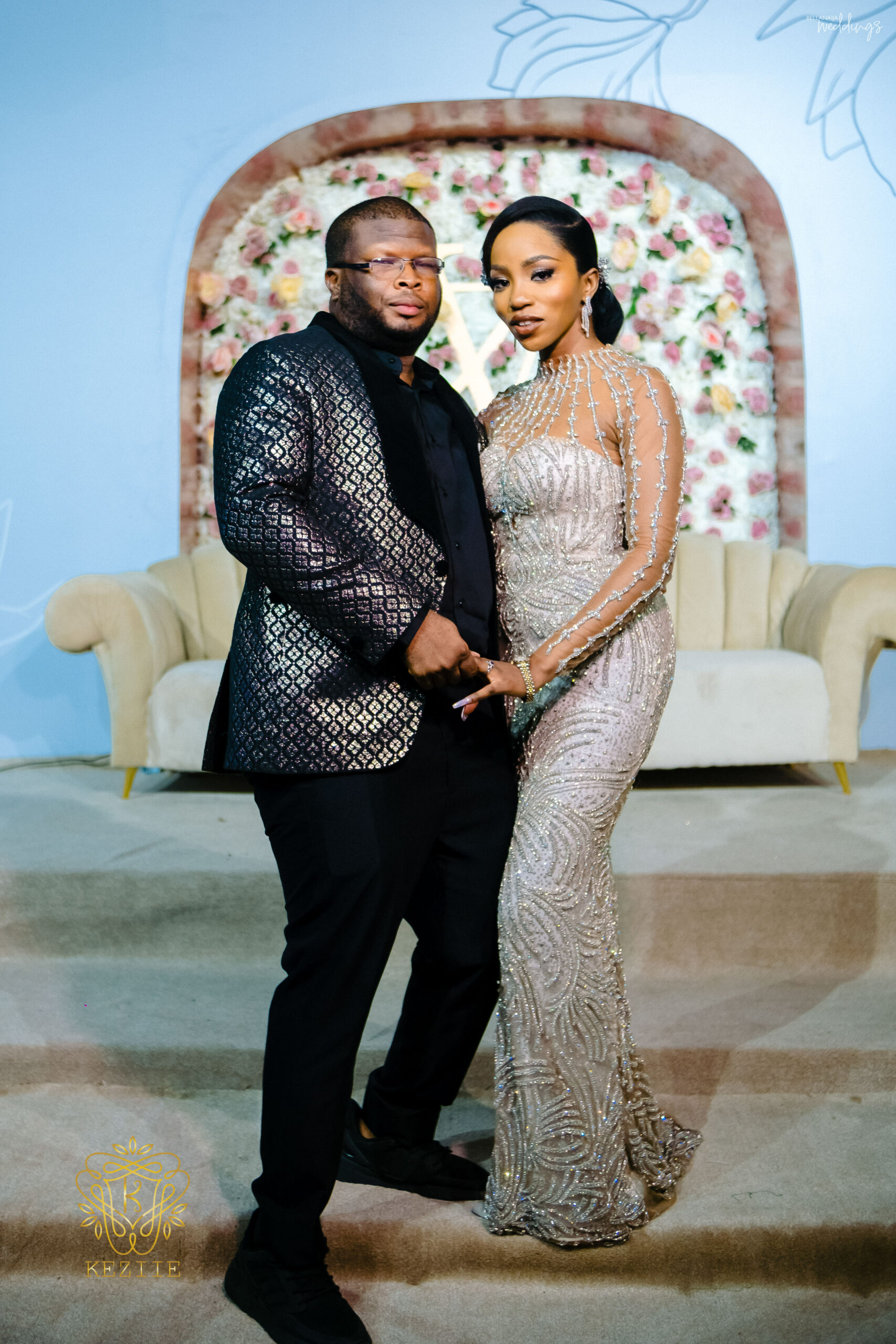 Credits
Bride: @vanessa.r.n.o
Groom: @okechukwulm
Planner: @vem_events
Dress: @signaturedress | @farrahcouture
2nd and 3rd Dress: @topefnr
Bride's Hairpiece: @su.reinabridal
Bridal Robe: @oobiuku
Makeup: @bibyonce
Hair: @ferdinandshair
Groomsmen Outfits: @Cncclothiers
Decor: @eventsbyclaud
Cocktails: @apluscocktails
Lighting: @colouredevents
Special Effects: @sydeninteractive
Photography: @keziie
Videography: @Otusally
Security: @Ksquare