If you will love to dress like a vintage bride for your big day or maybe even plan to have a vintage-inspired wedding, then you must see this.
This bridal shoot was put together by a team of amazing vendors to show off the beauty that can be found in a classy woman. Creating looks that are a bit ancient and yet very appealing to the modern-day bride at this time. With the bold red lips, unconventional bridal hairstyles, gloves and fascinators, this bridal shoot is certainly something to pin down in preparation for the big day.
Here's a description of shoot according to the hairstylist, Aaze's hair:
Vintage looks of the 1940s are agreeably the most stylish looks of all time. The overall fashion choices of women from that time had some easily identifiable elements, glamorous red bold lips, fearlessly feminine dresses, beautiful fascinators with matching gloves, all accentuated with timeless hairstyles that were easily identified by rolls, waves, pomps, and curls.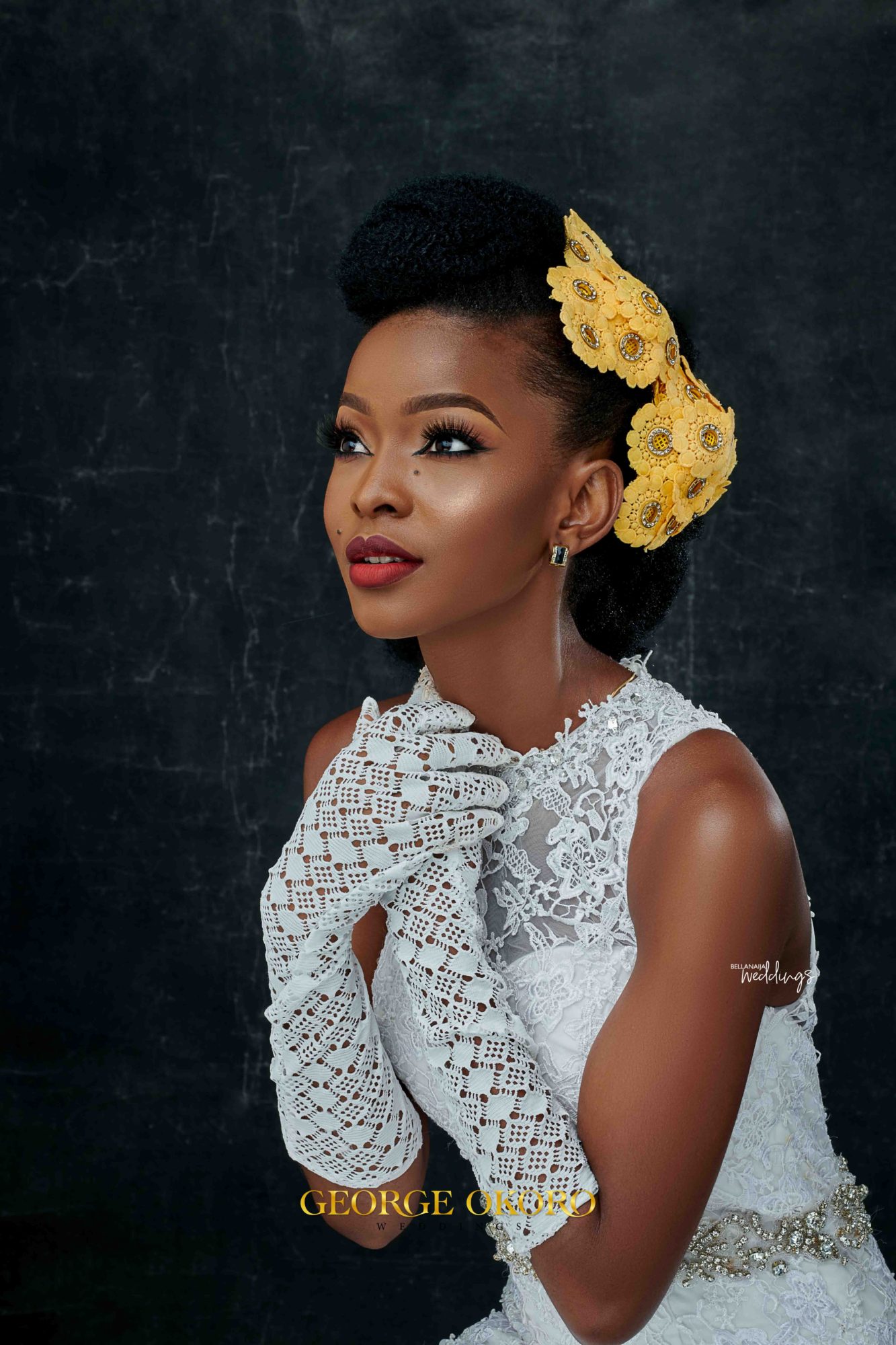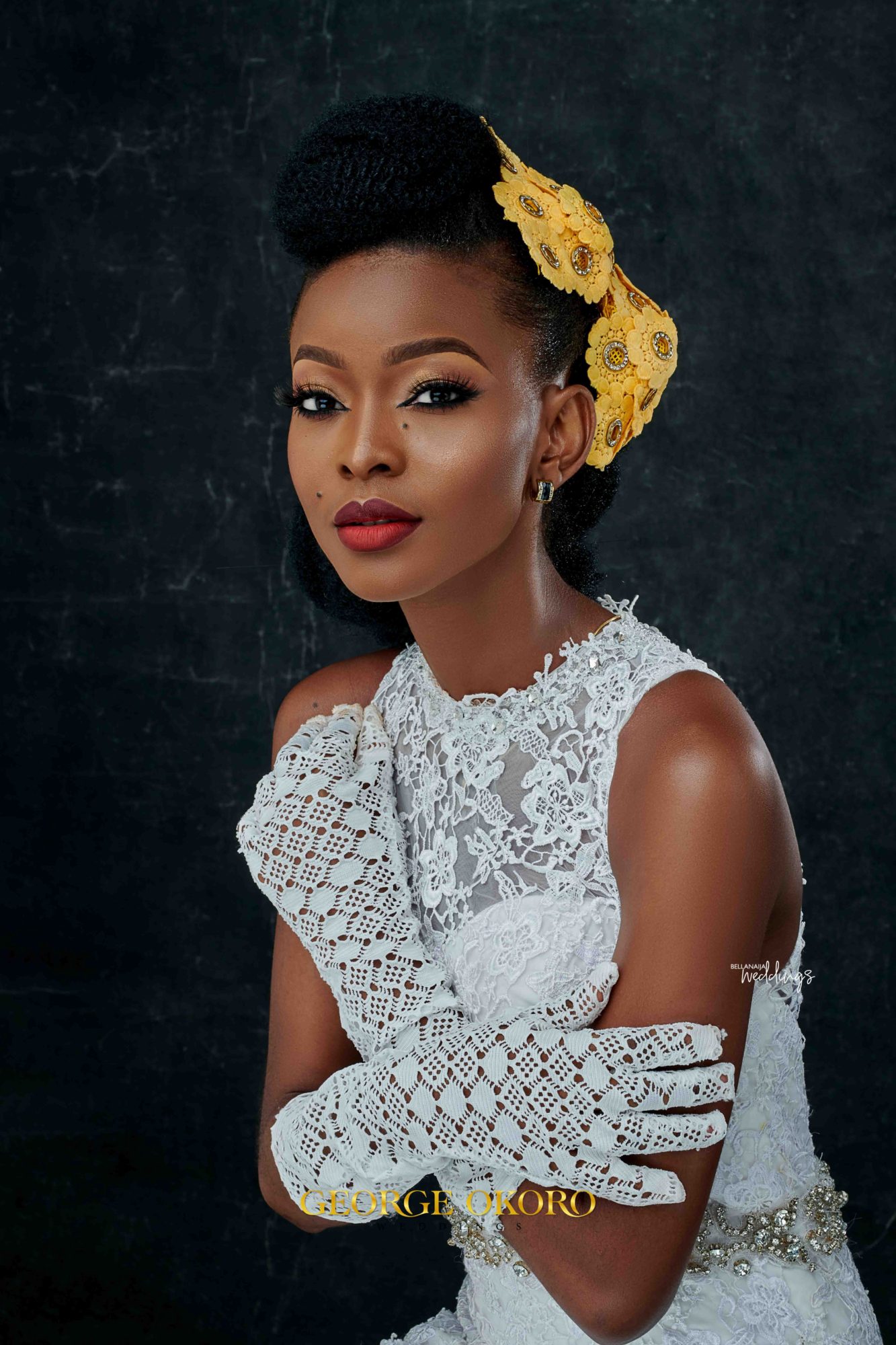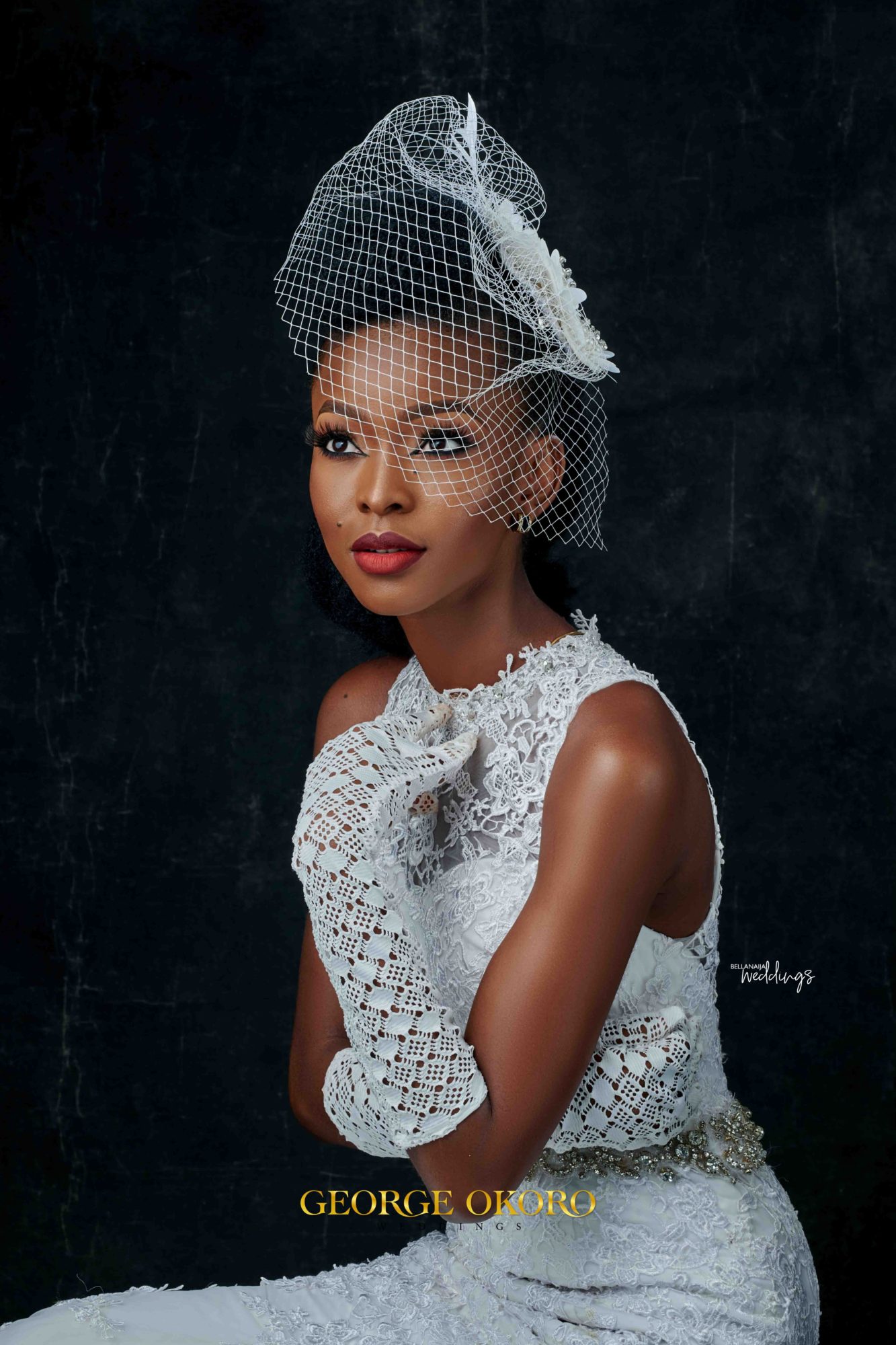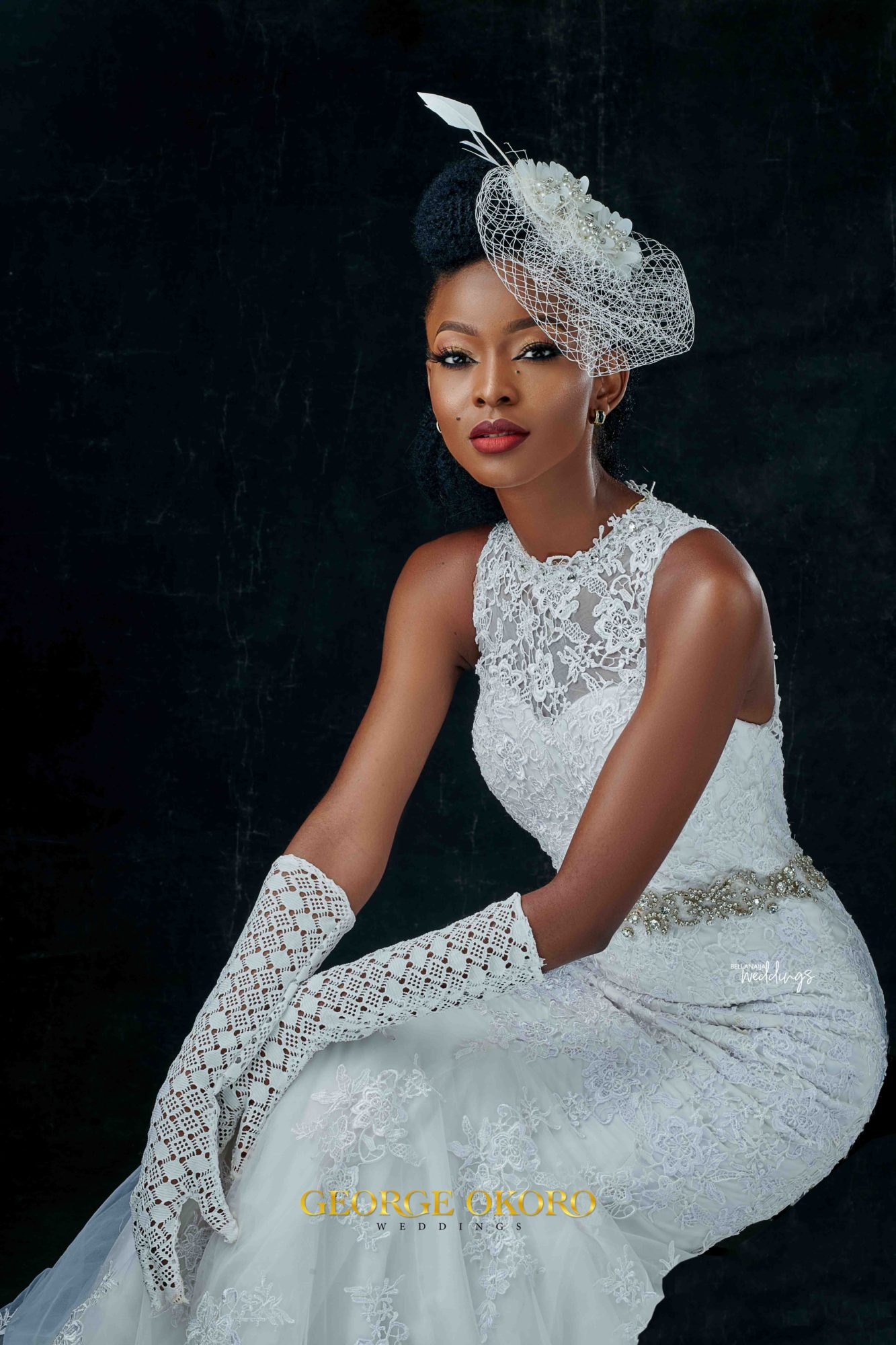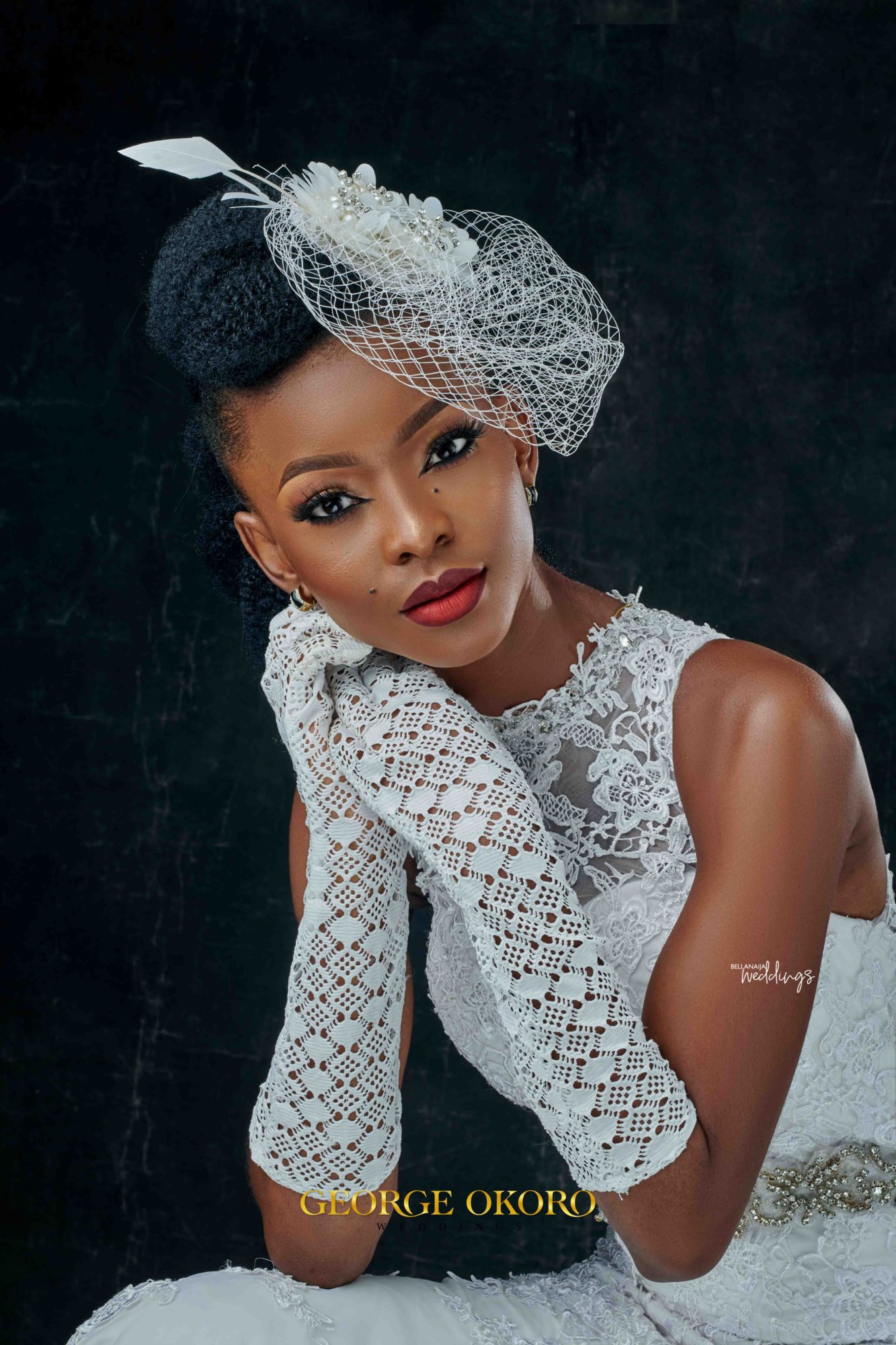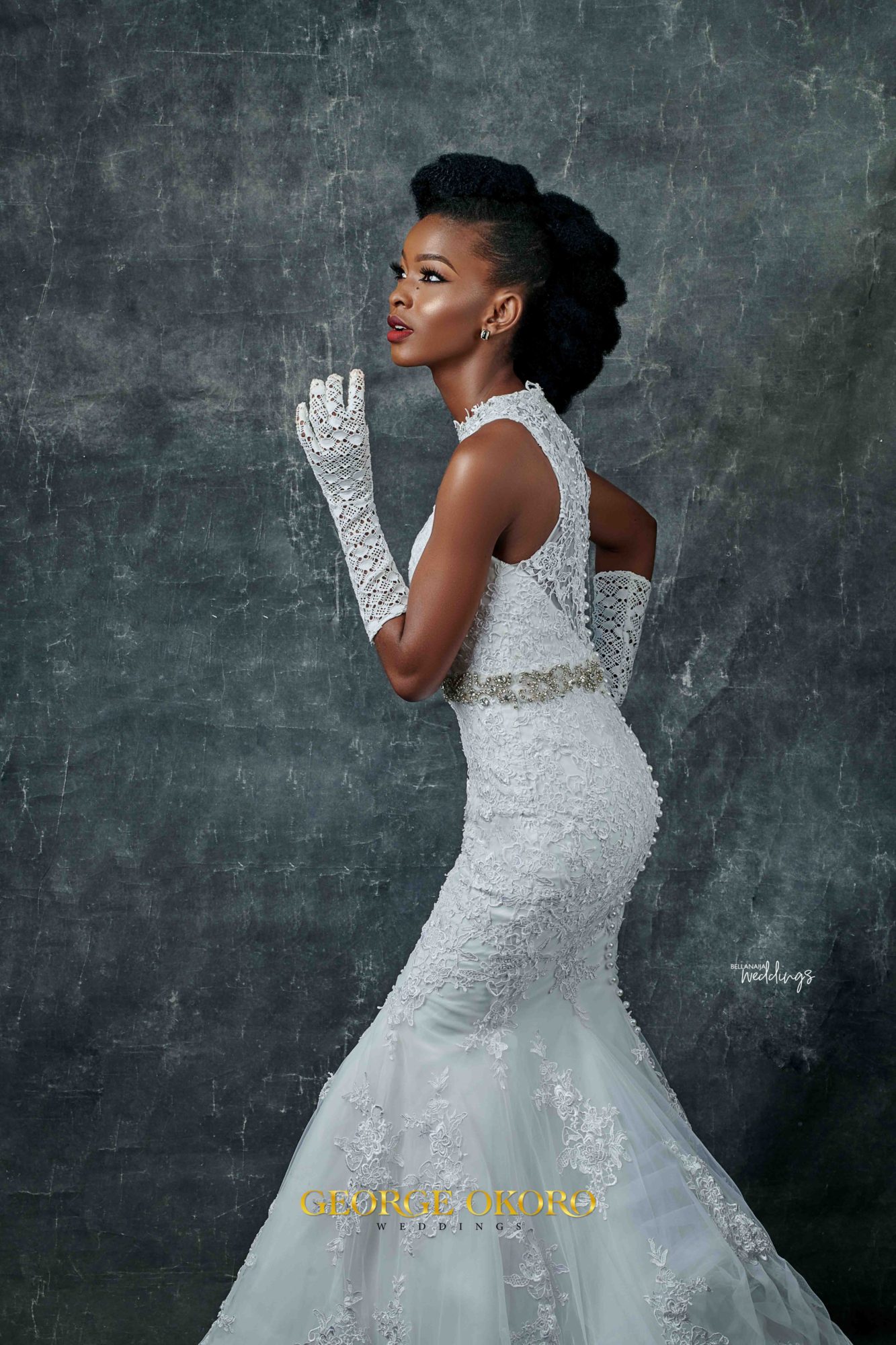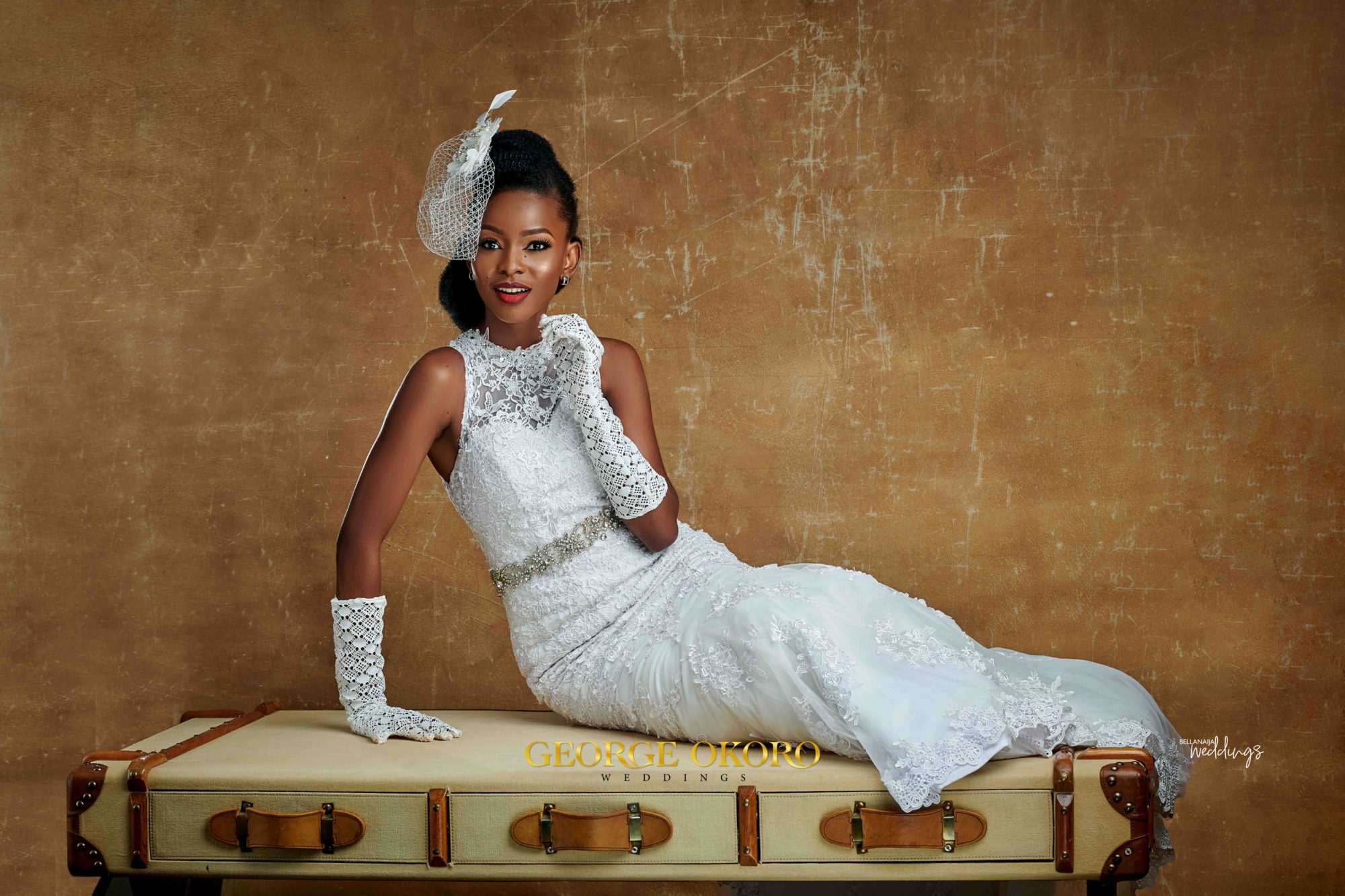 This vintage-inspired shoot is centred around the hairstyles of that era giving modern day brides a break from the conventional 'bridal' hairstyles. All members of a 6-man creative team worked towards interpreting these looks into a chic and even classier representation for this time.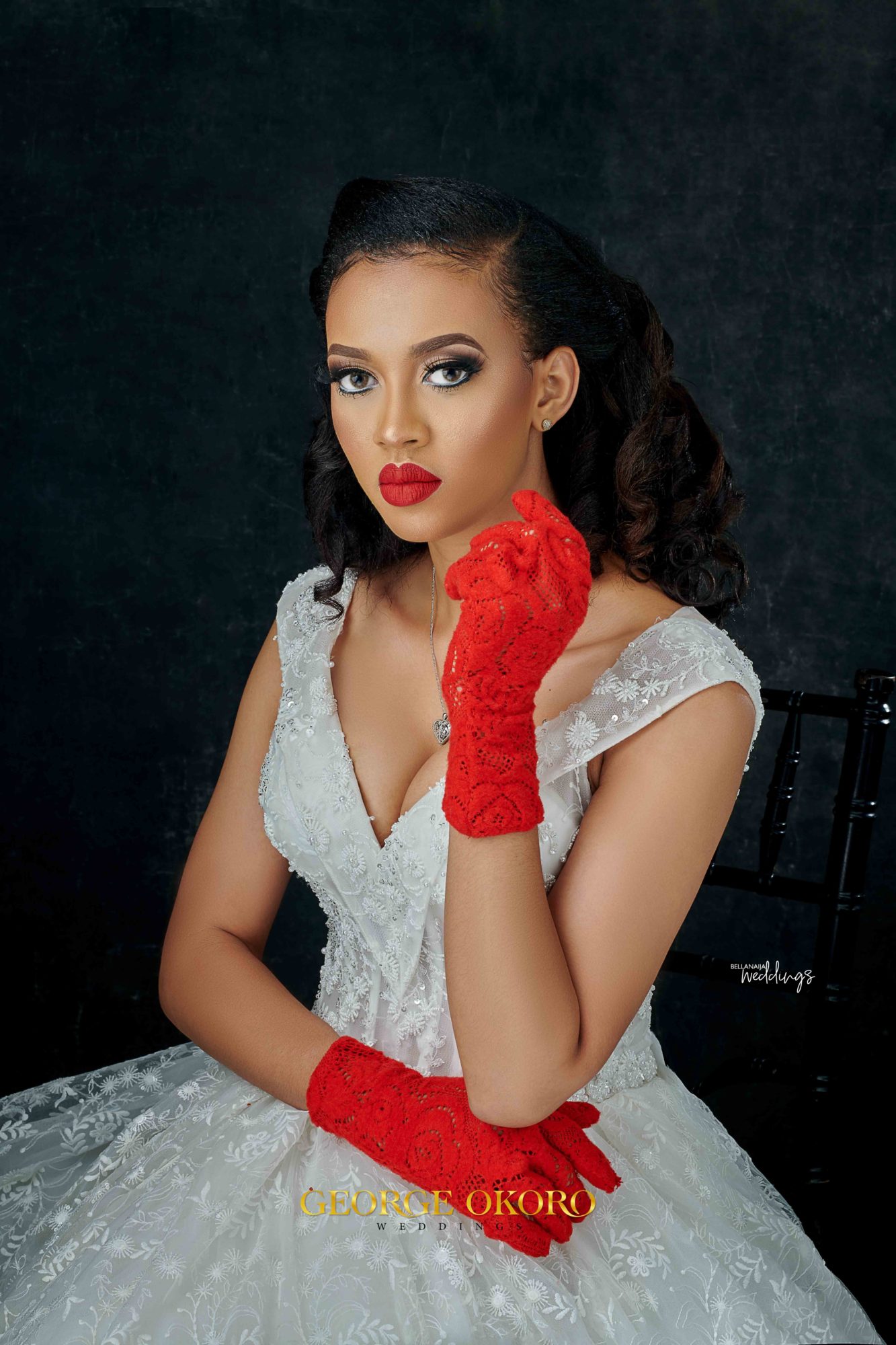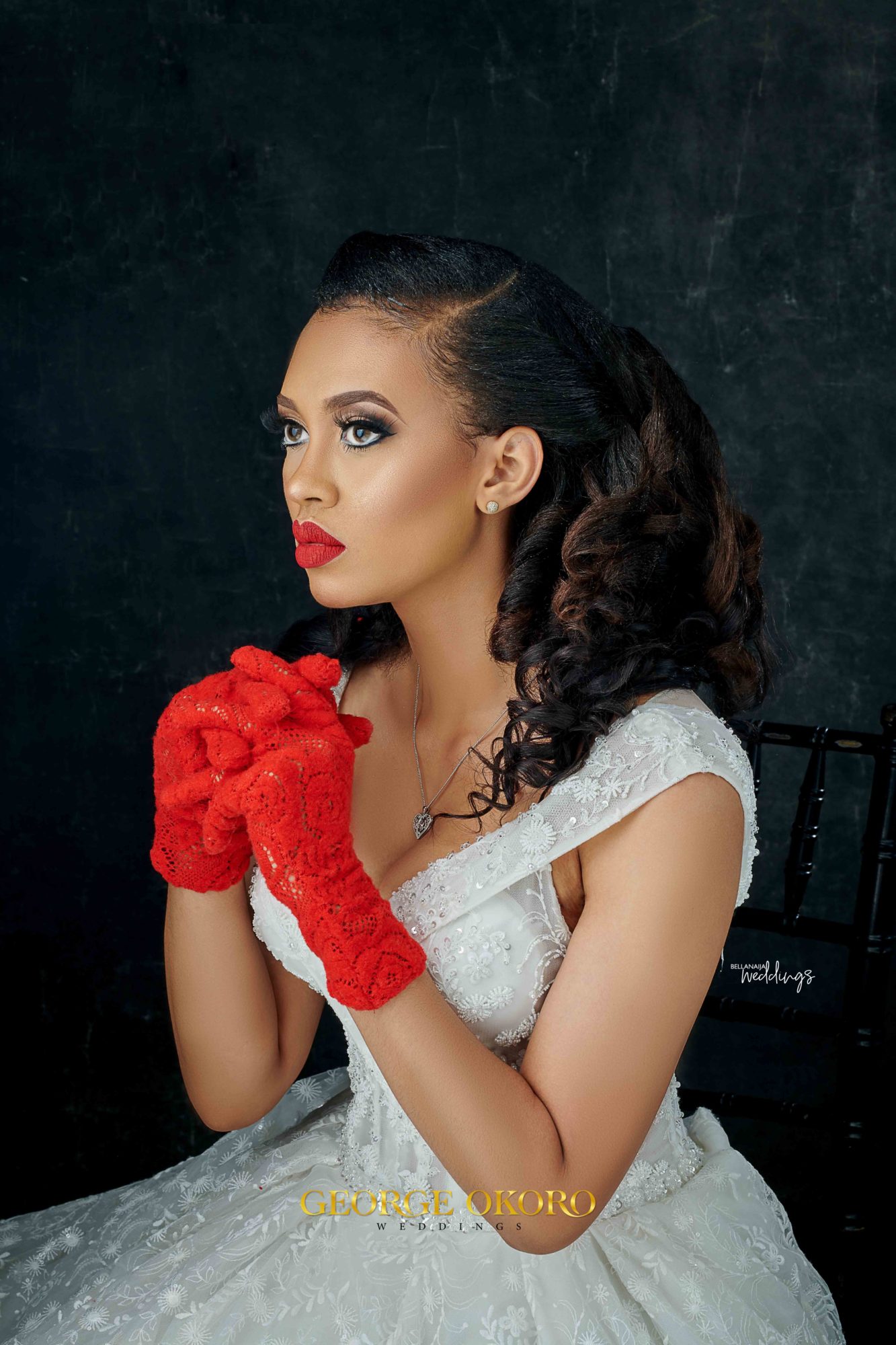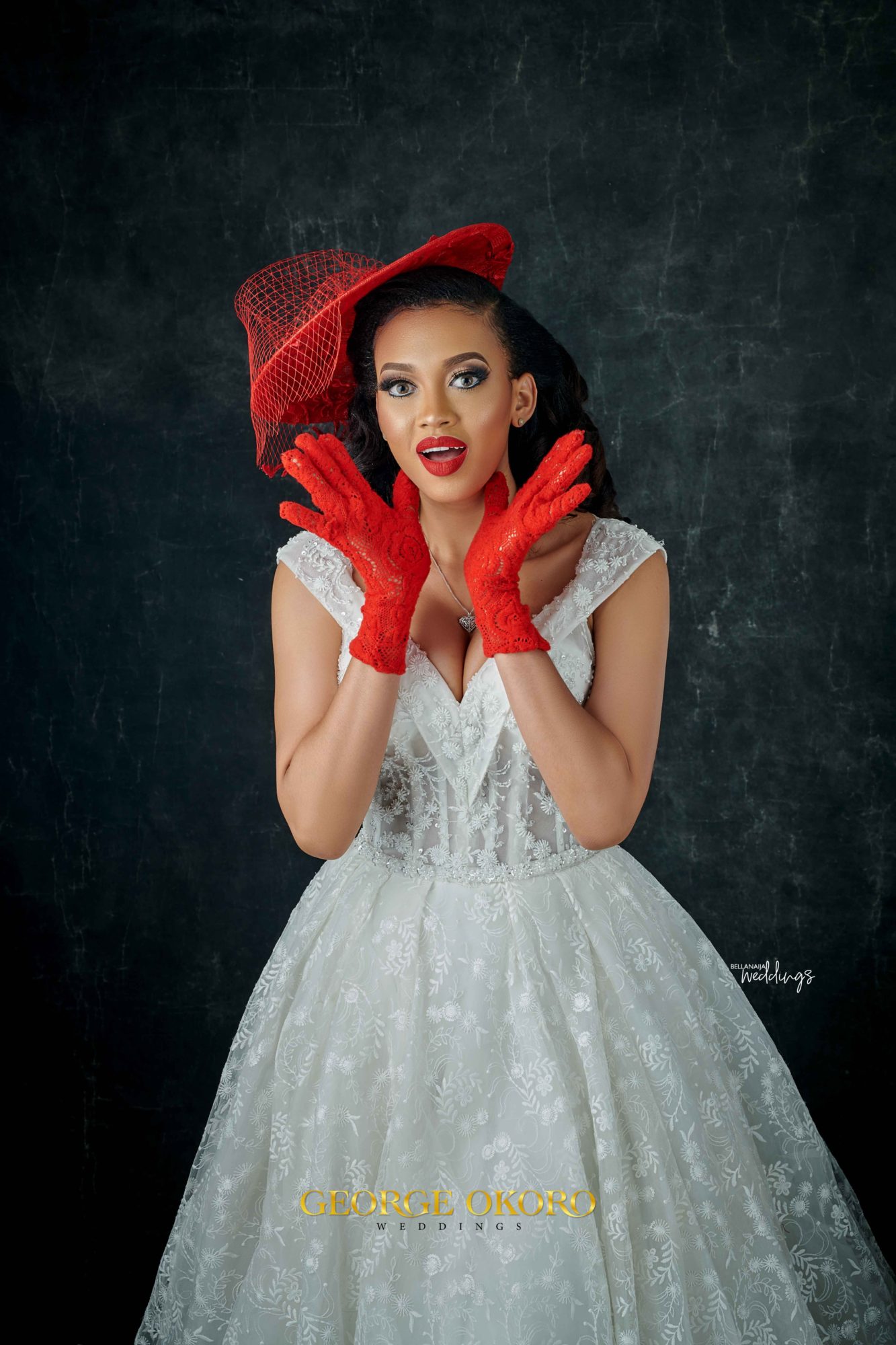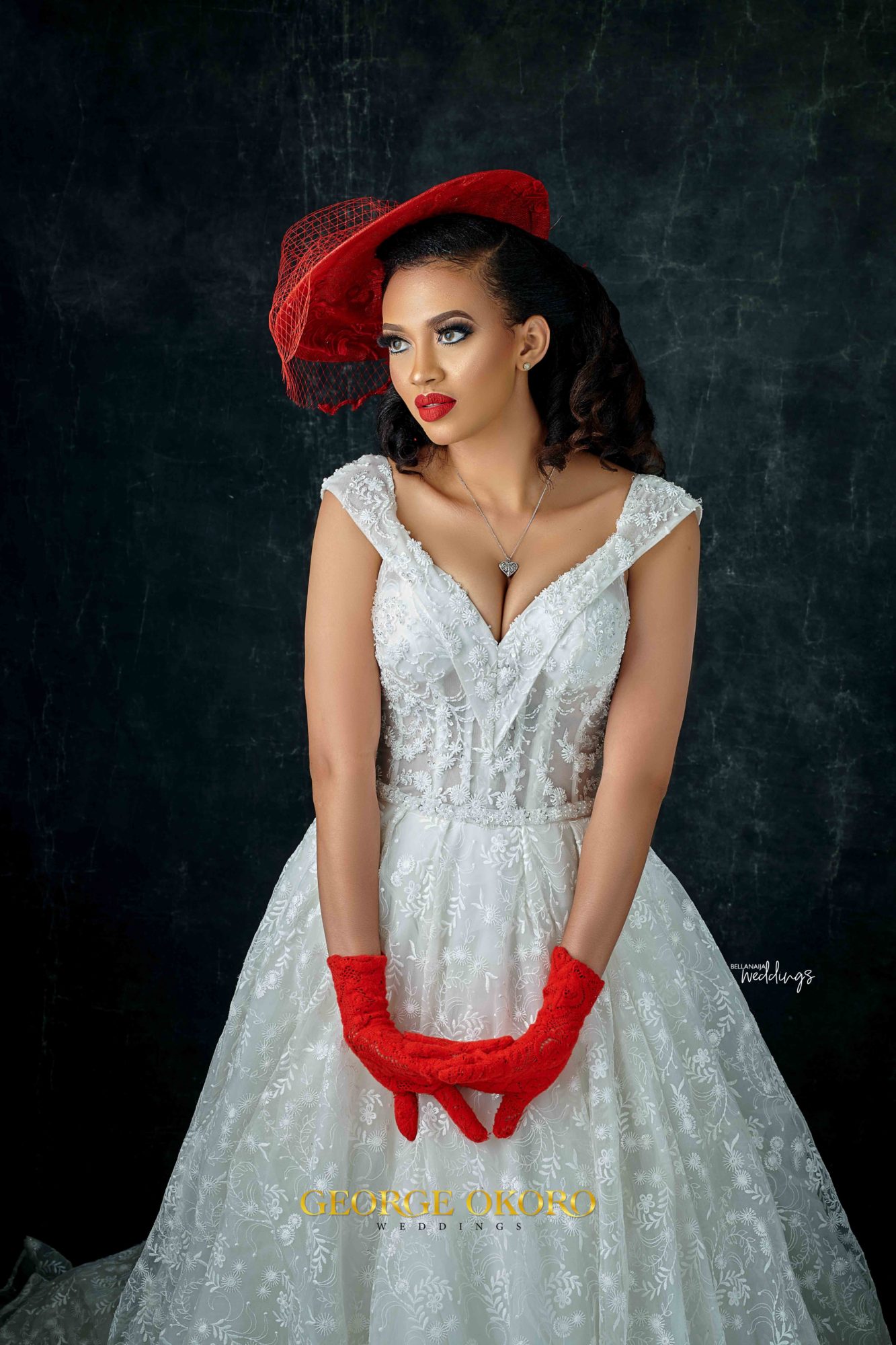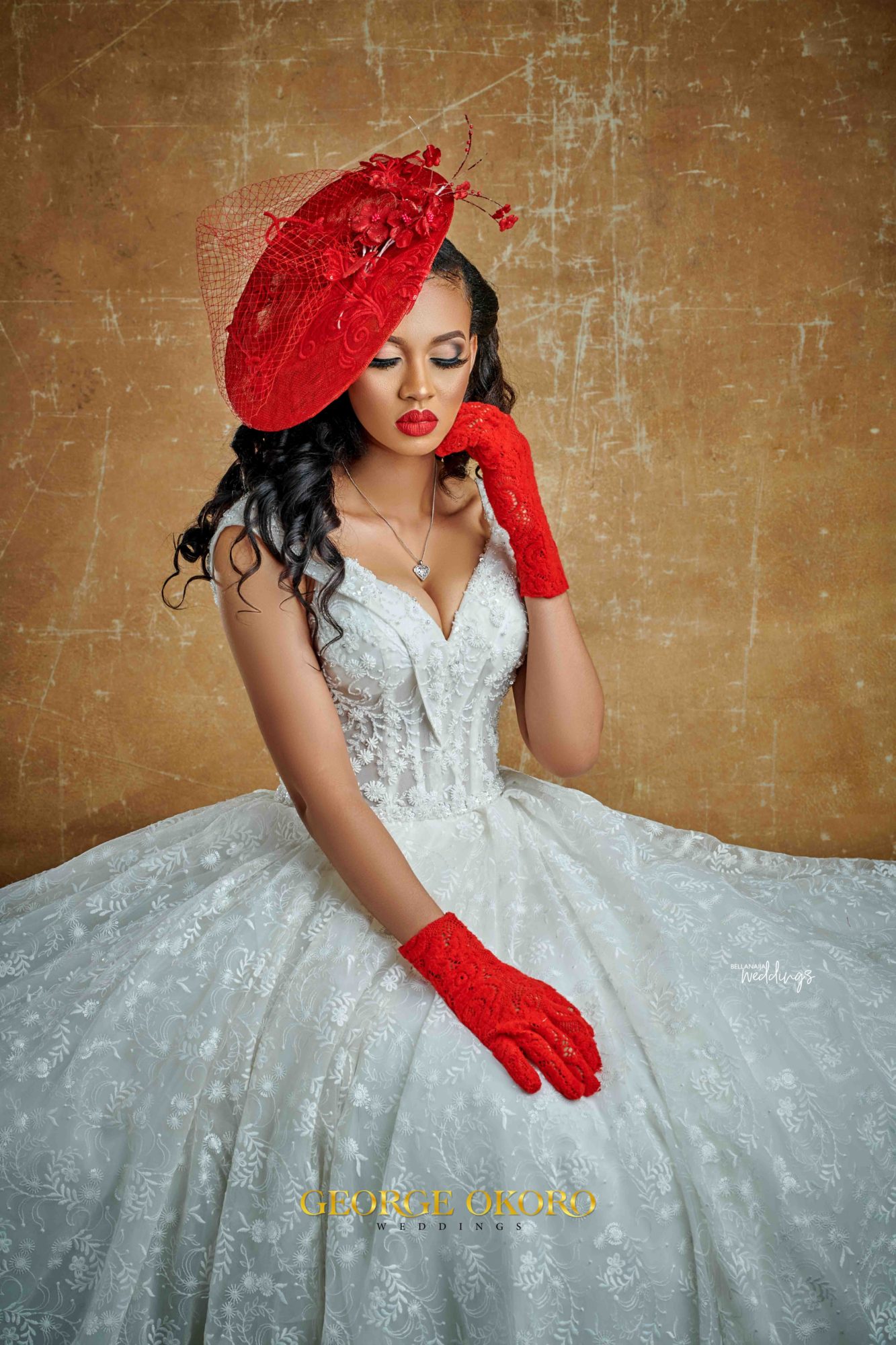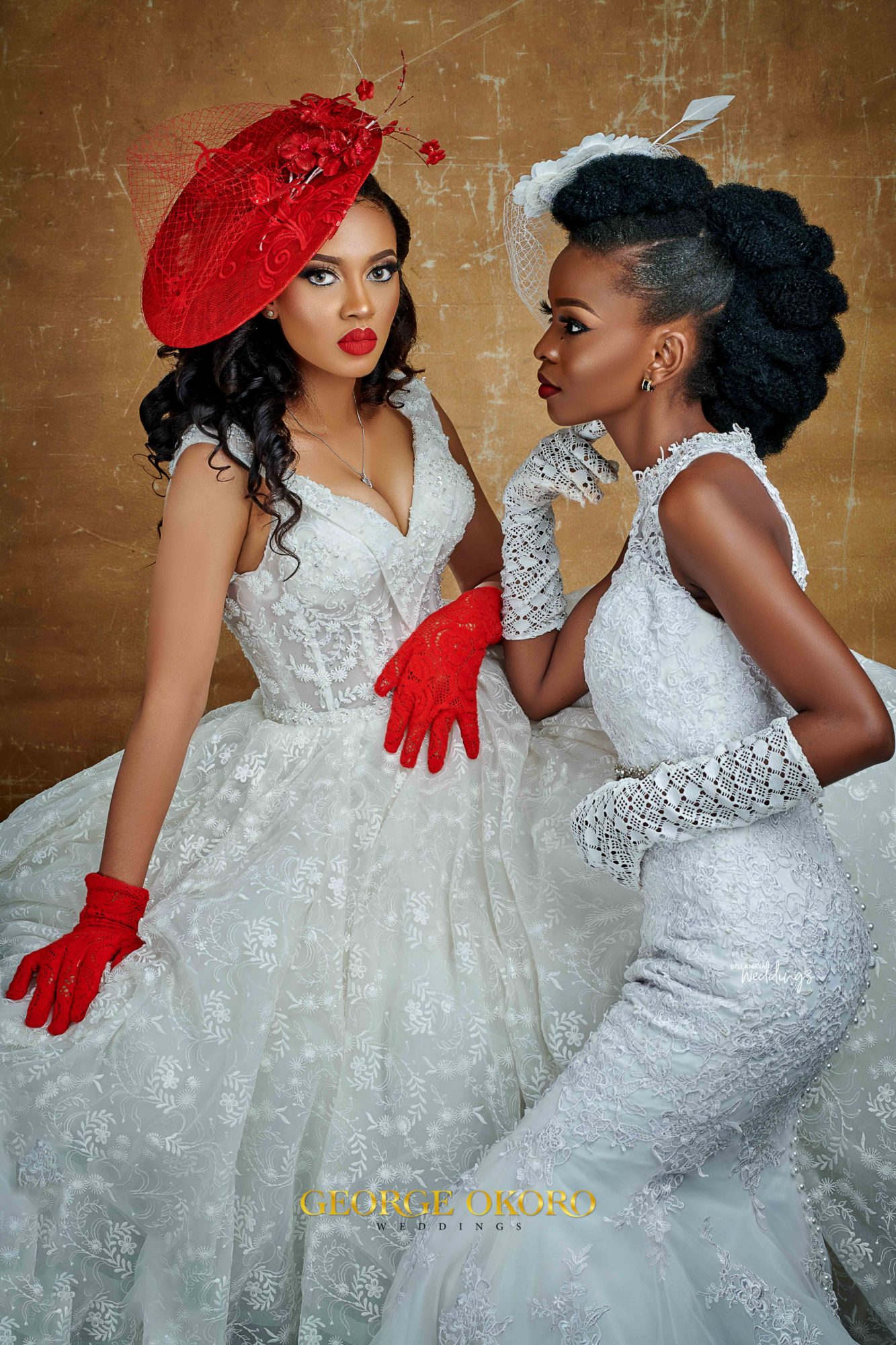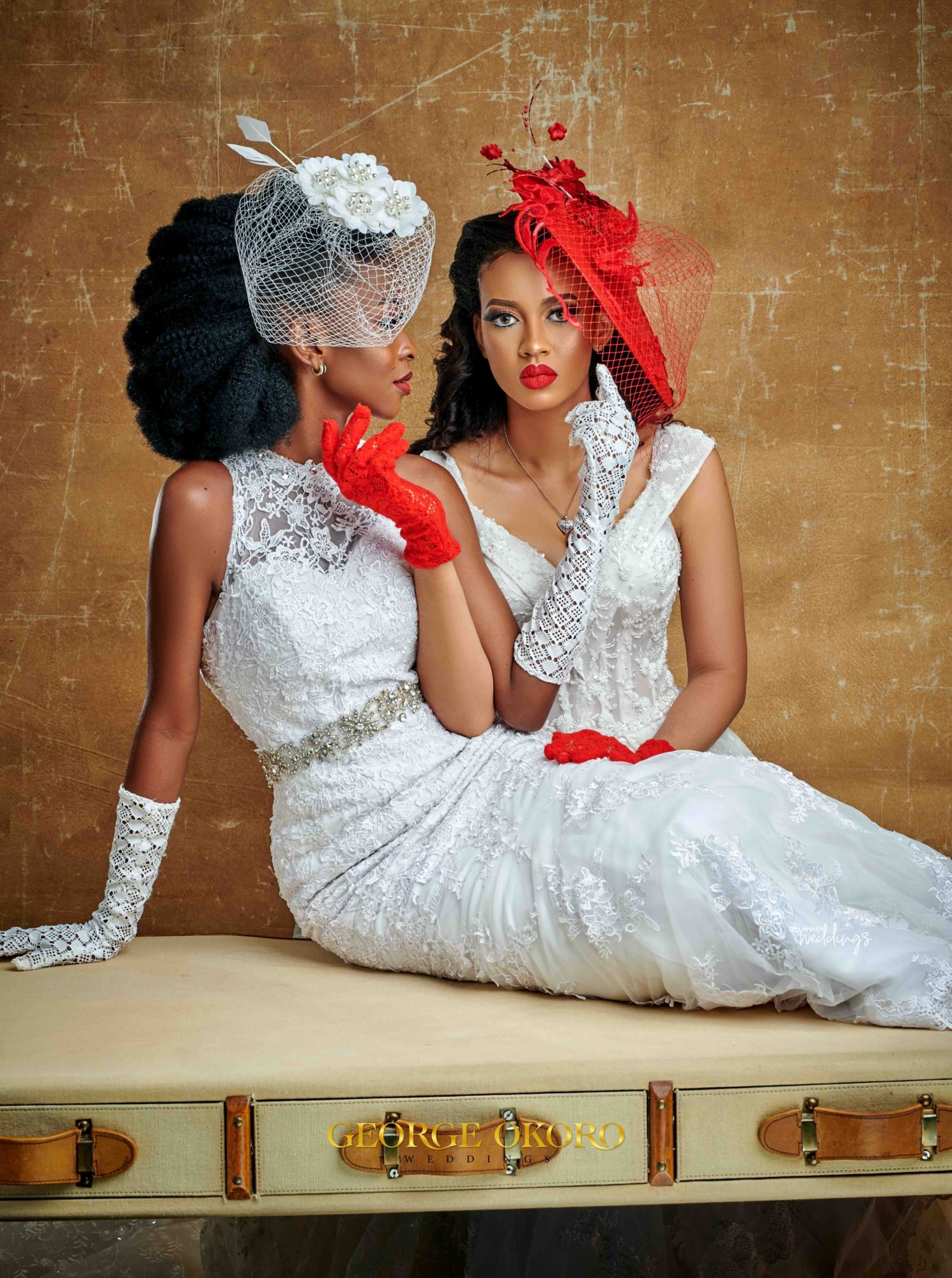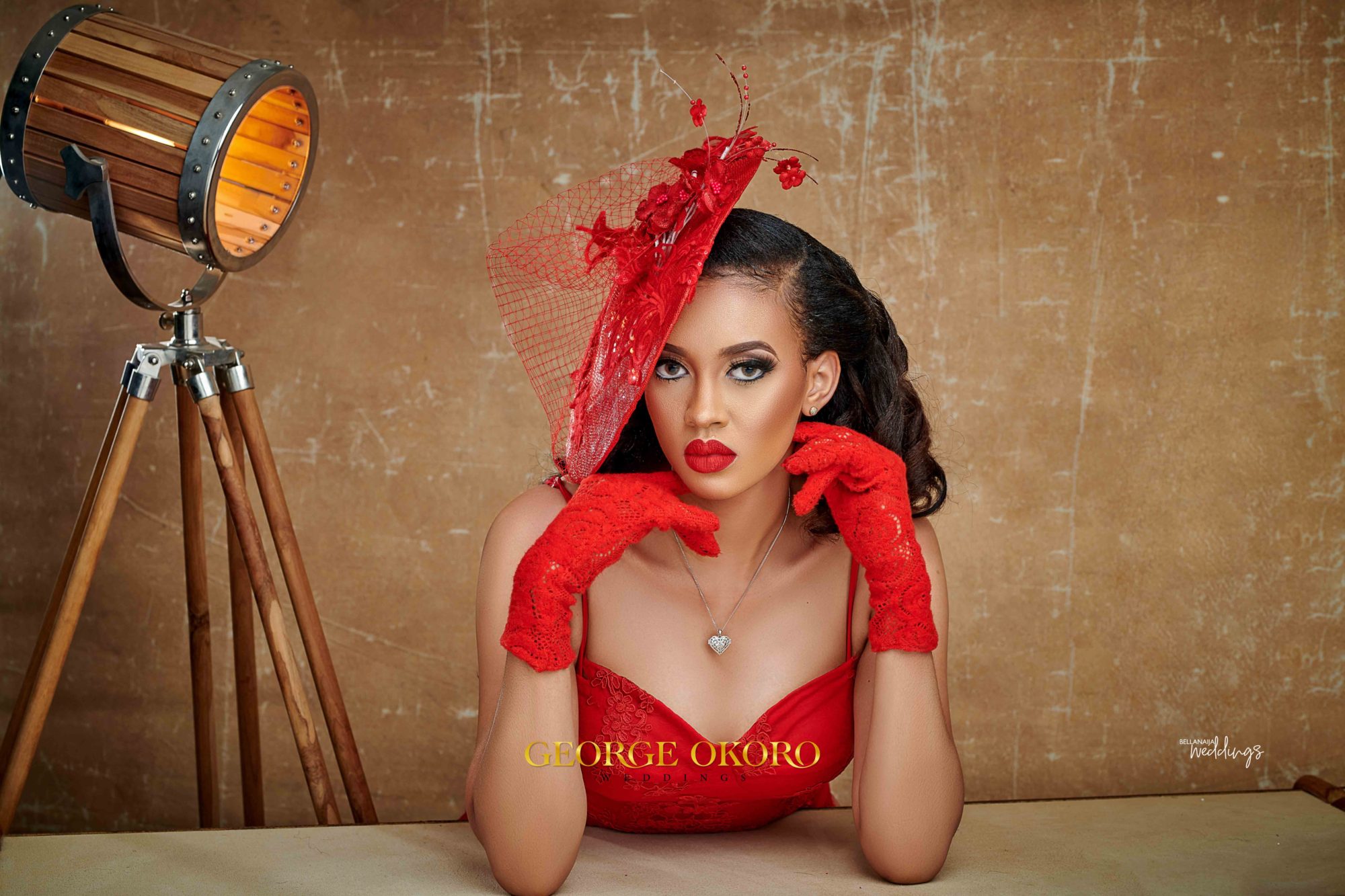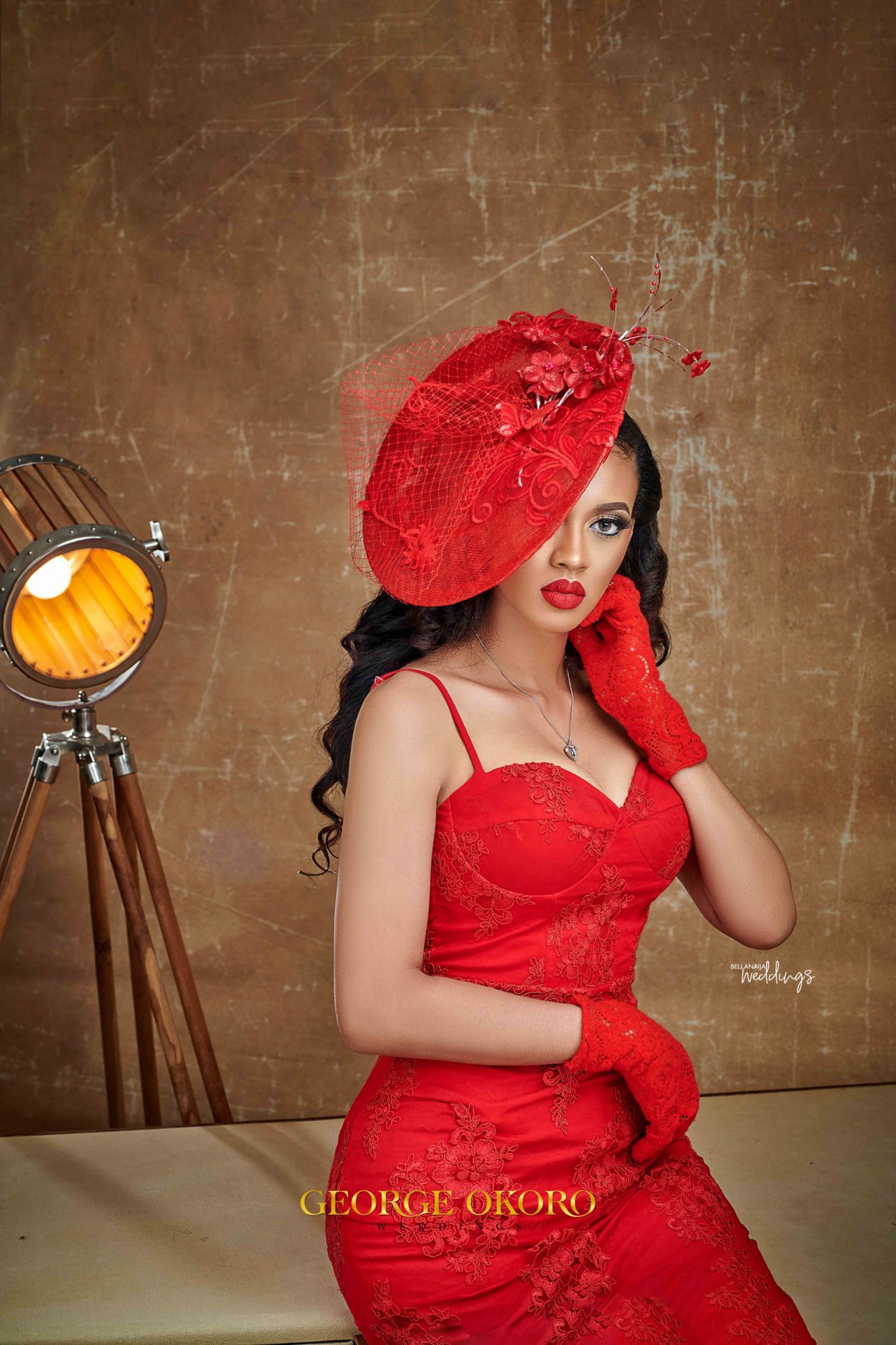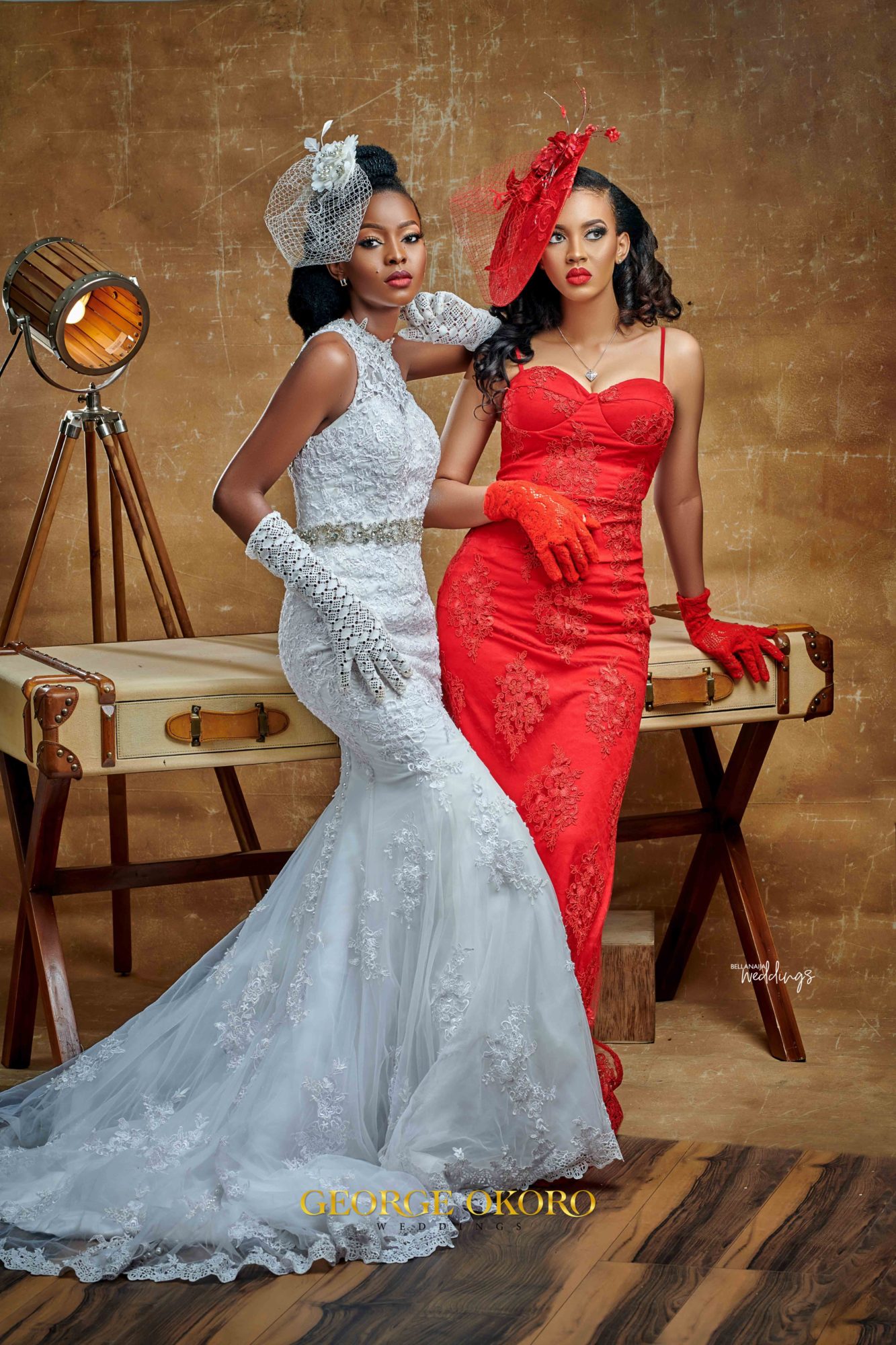 Credits
Photography: @georgeokoro
Hair: @aazeshair
Belle in red: @miss_lola1
Belle in white: @ruthemuoboghare
Makeup  (Belle in white): @sheenbeauty
Makeup (Belle in red):  @ronaldhe7th
Dresses:  @elegancebridals
Fascinators and gloves: @ciie.luxuries