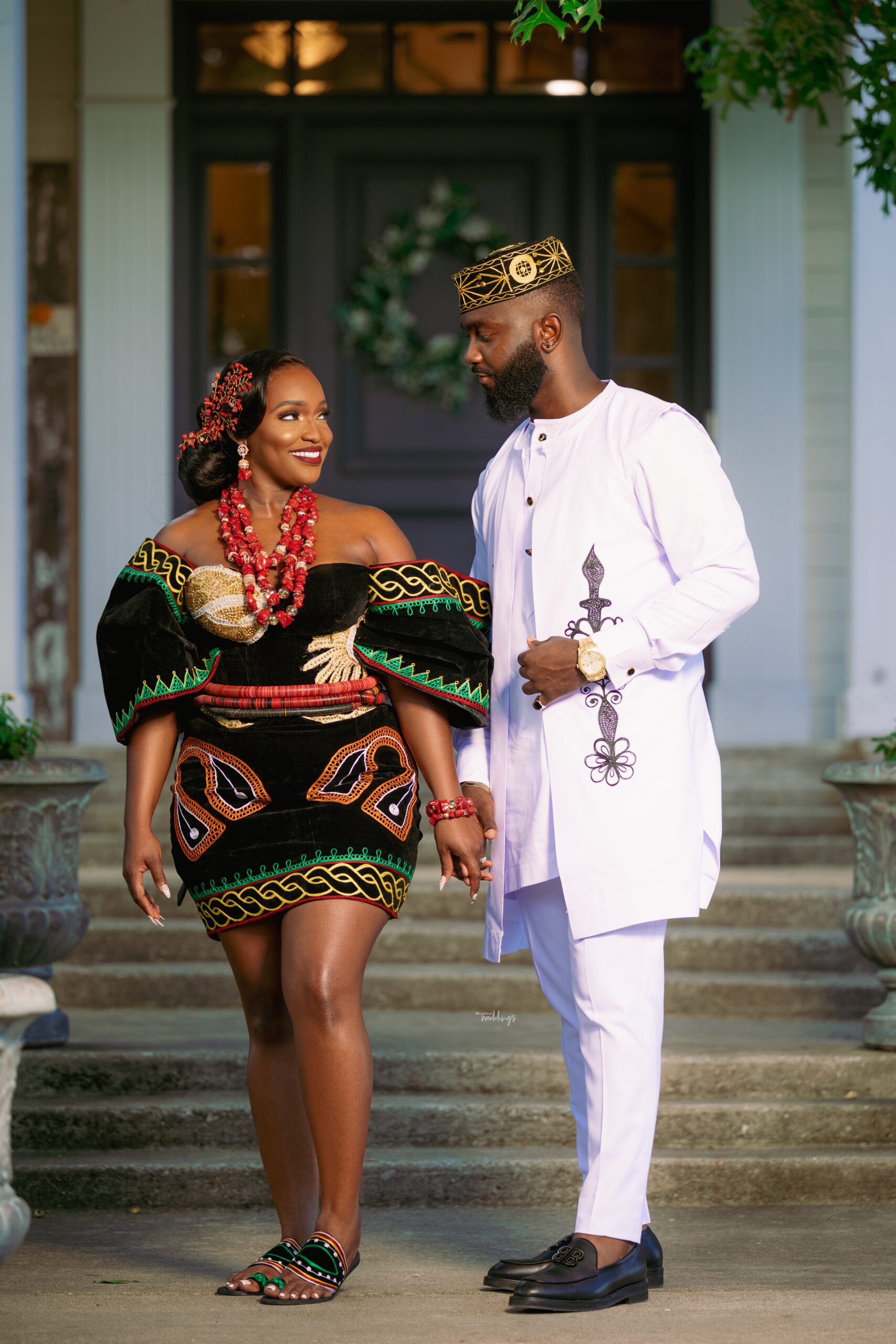 From a small spark of feeling to an all-around flame of affection, love always continues to win. Today, we're taking it all the way to Cameroun where Whitney and Ewane have found this perfect thing called love and we're totally ecstatic for them!
Whitney met Ewane when a mutual friend of theirs uploaded her photo on Snapchat and Ewane was instantly interested in her. His effort to be friends with her was initially ignored but all of that changed when Whitney saw him up close a couple of weeks later. This time, it was an instant connection and from then till now, it's been pure bliss for these sweethearts.
The pair tied the knot in a colourful Cameroonian traditional wedding after which they went legal with an intimate civil wedding. Their trad showed us the beauty of the Oshie and Bakossi cultures. Whitney looked absolutely lovely in her Atoughu outfit and Ewane looked all fab in his native Sanja attire. We simply can't get over how colourful their wedding was, with culture beautifully displayed. You will definitely love every bit of Whitney and Ewane's wedding photos.
Enjoy their wedding photos and love story below.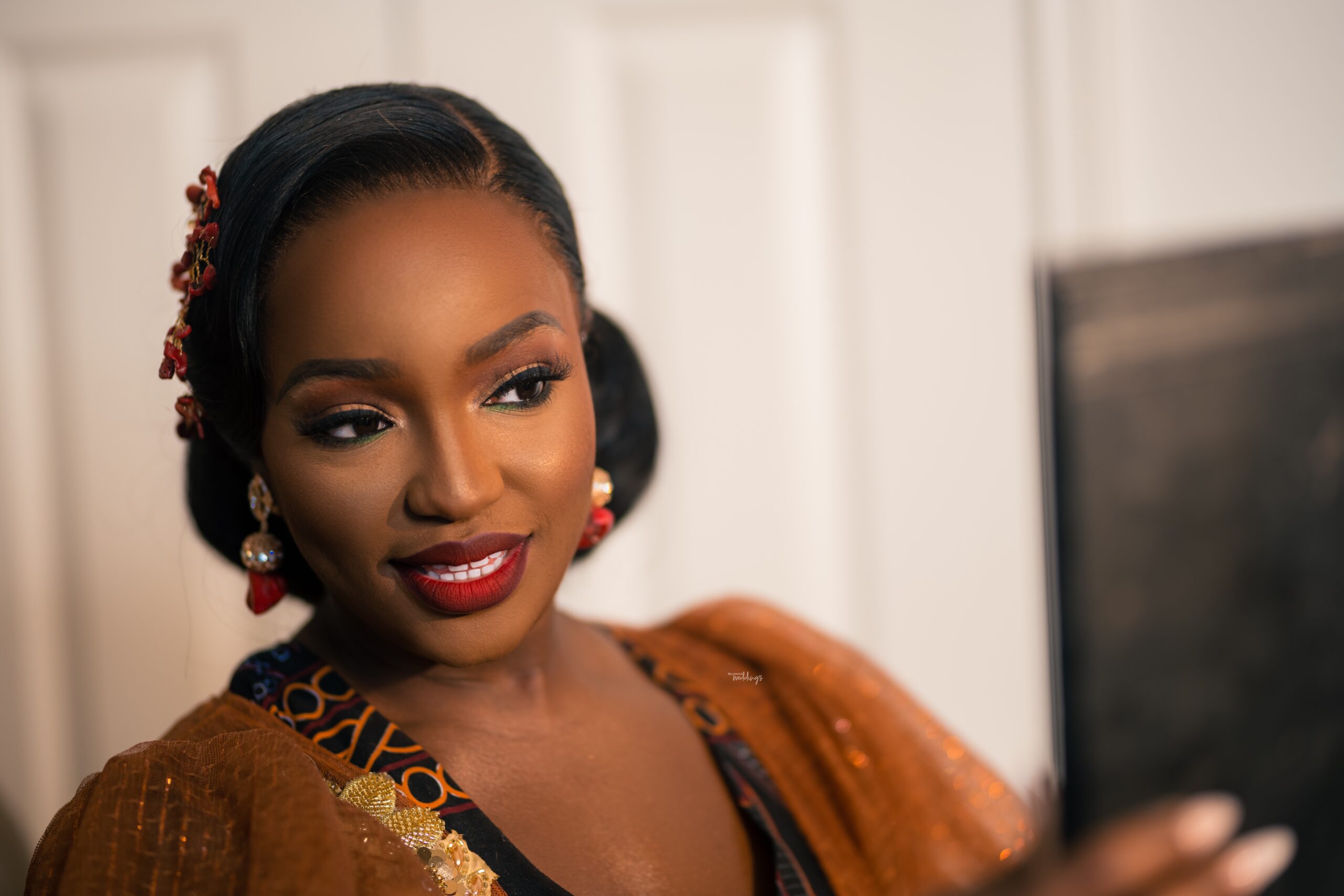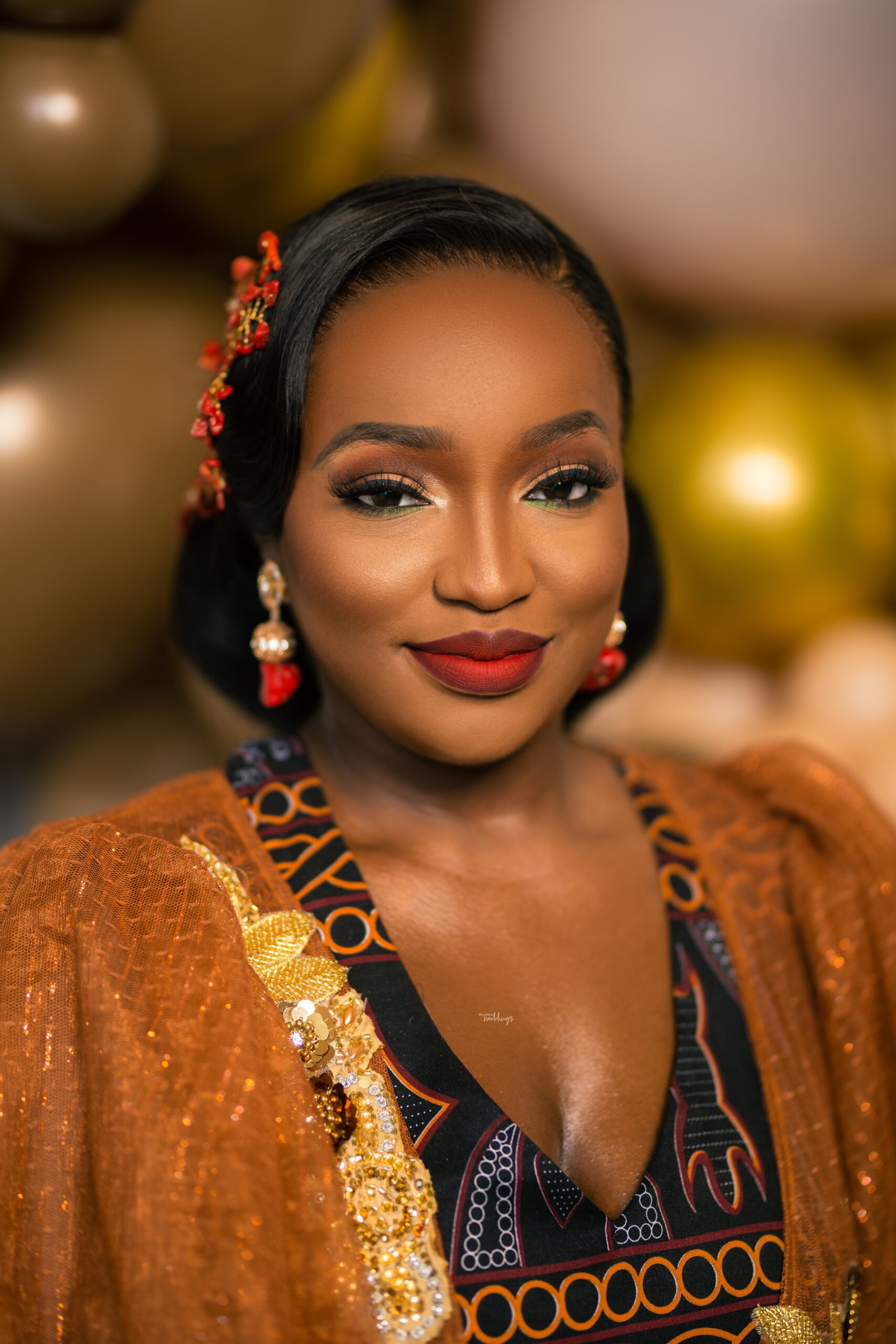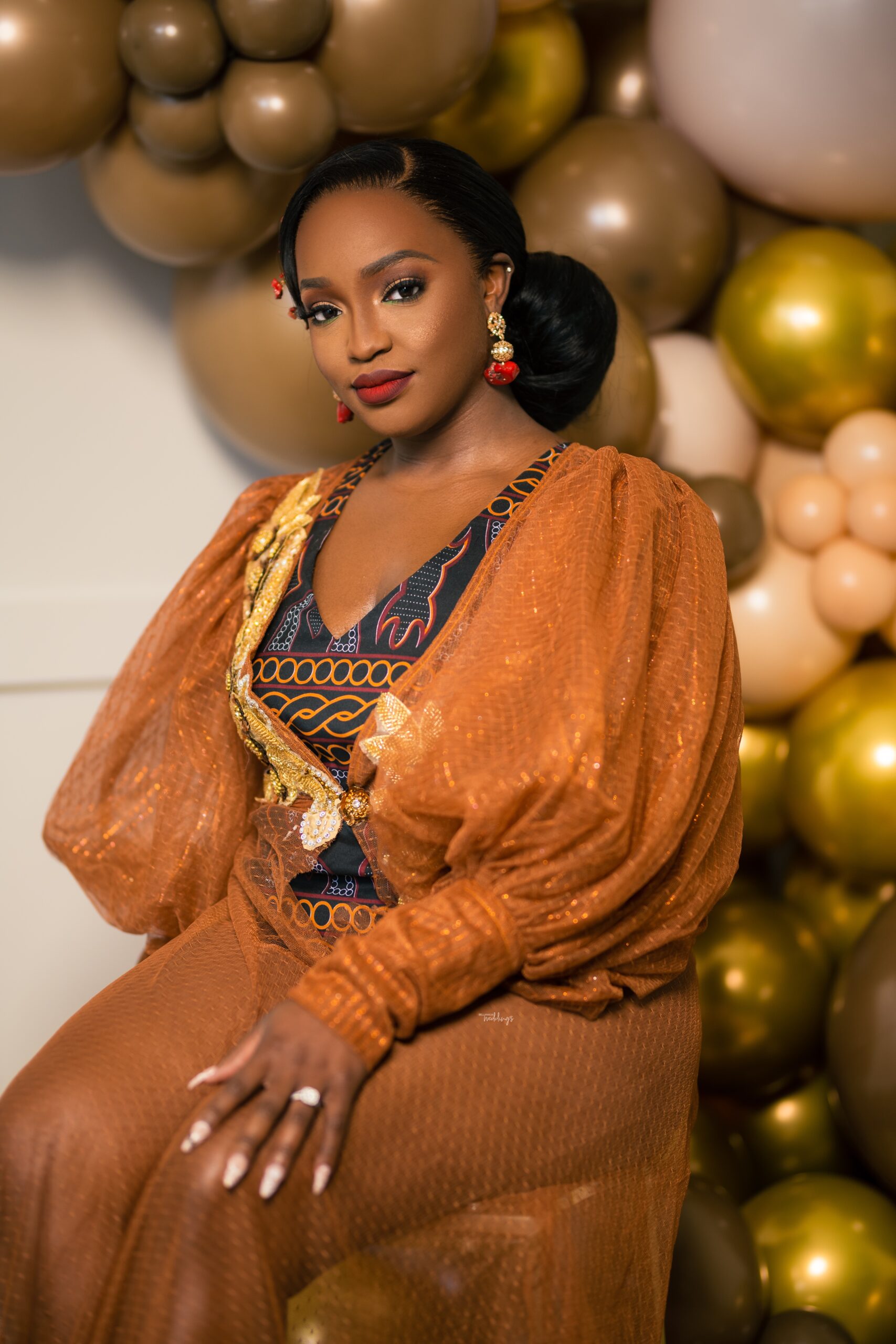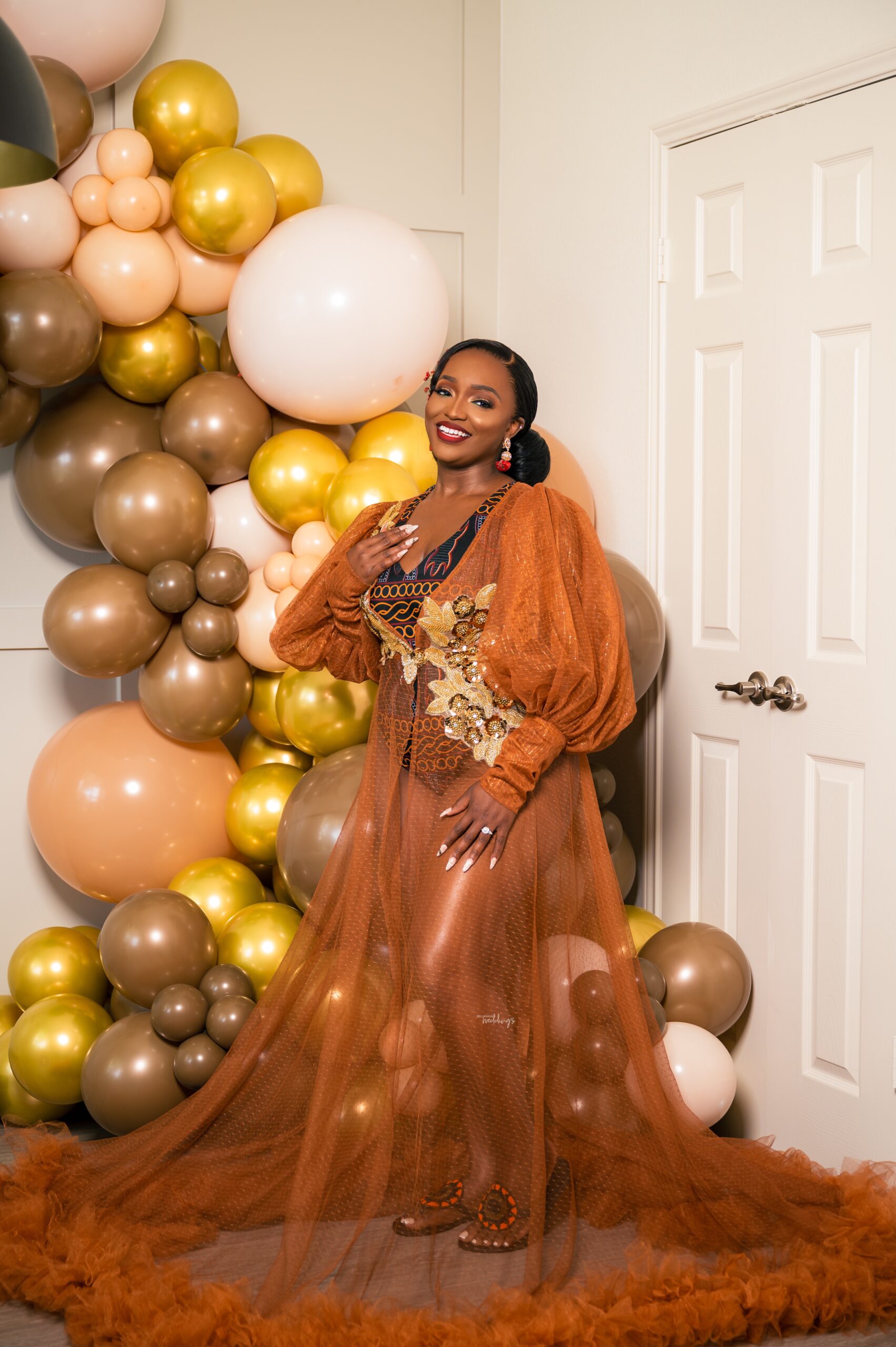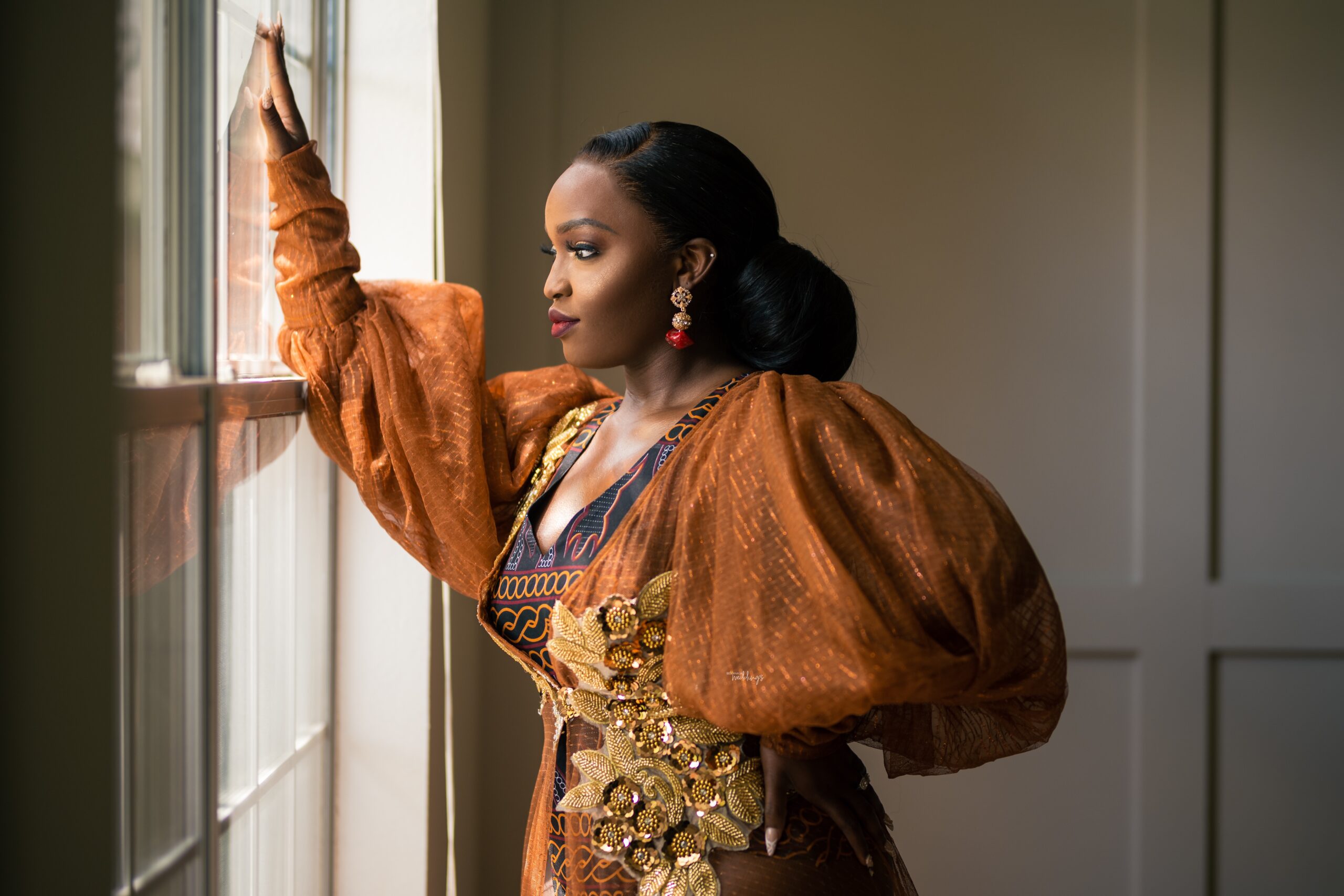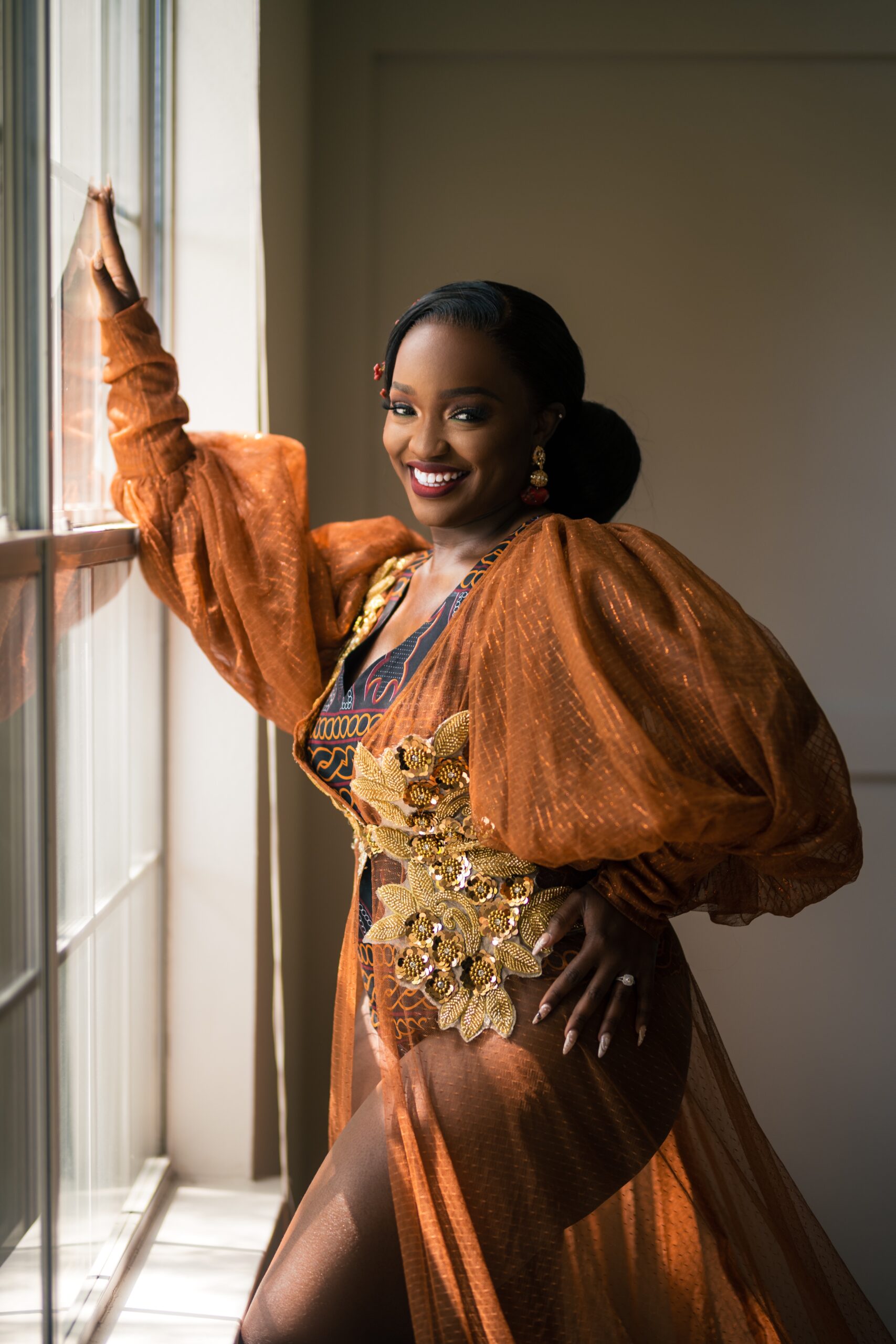 Their love story as shared by Whitney
We first met in school. He came to see me after a friend of mine posted a video of me on Snapchat and he had to meet the girl but I barely looked his way. All I said was "hi" and that was it. Can you imagine?! Fast forward 2 weeks after that, he invited me yet again to his brother's graduation party, where I saw his face and was too stunned to speak. At that point, the only thought running through my head was "Is this the same person that came to see me in school?" Instantly attracted! But again many more times I dragged my feet and we went back and forth plenty of times before we made it official
With the best girls…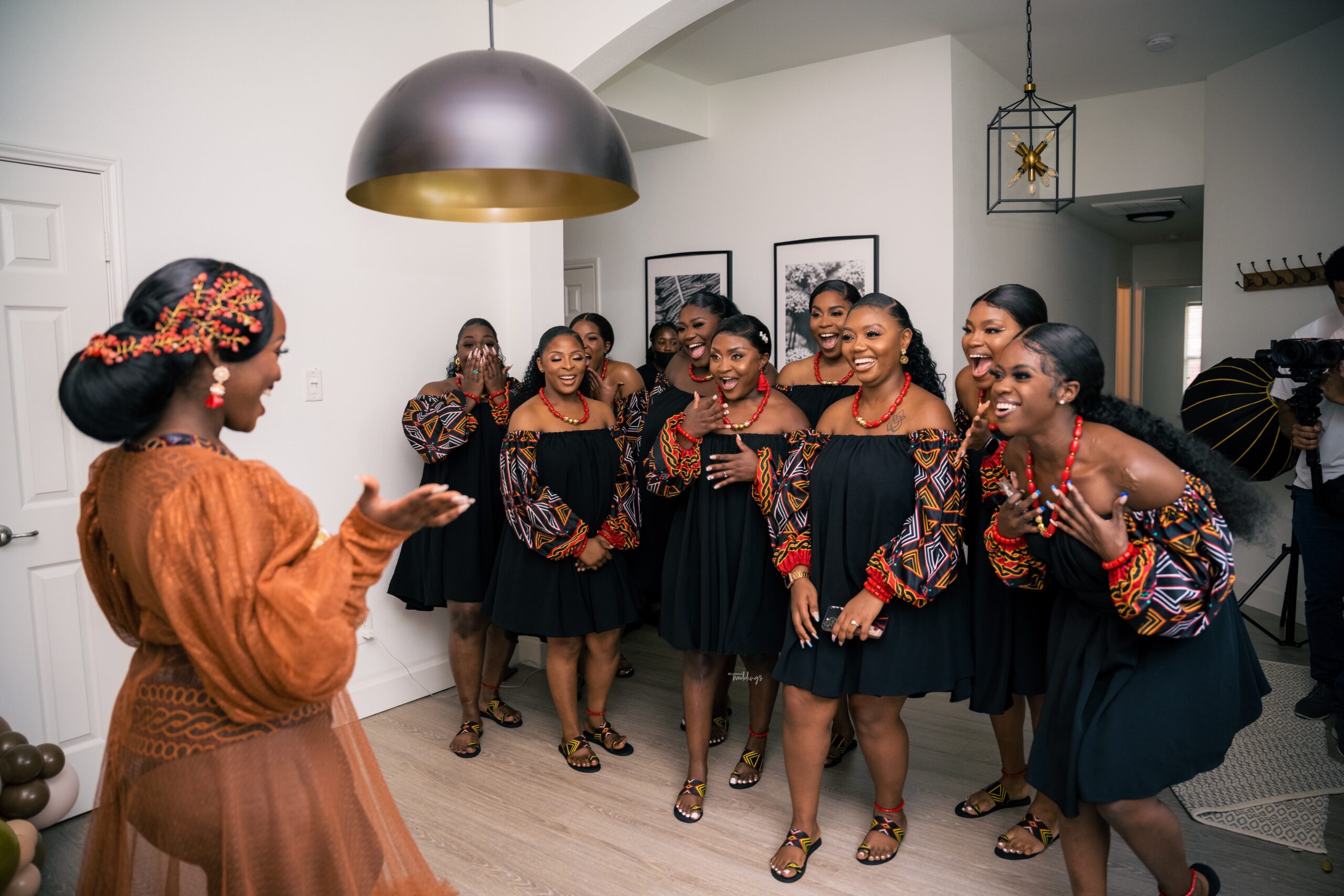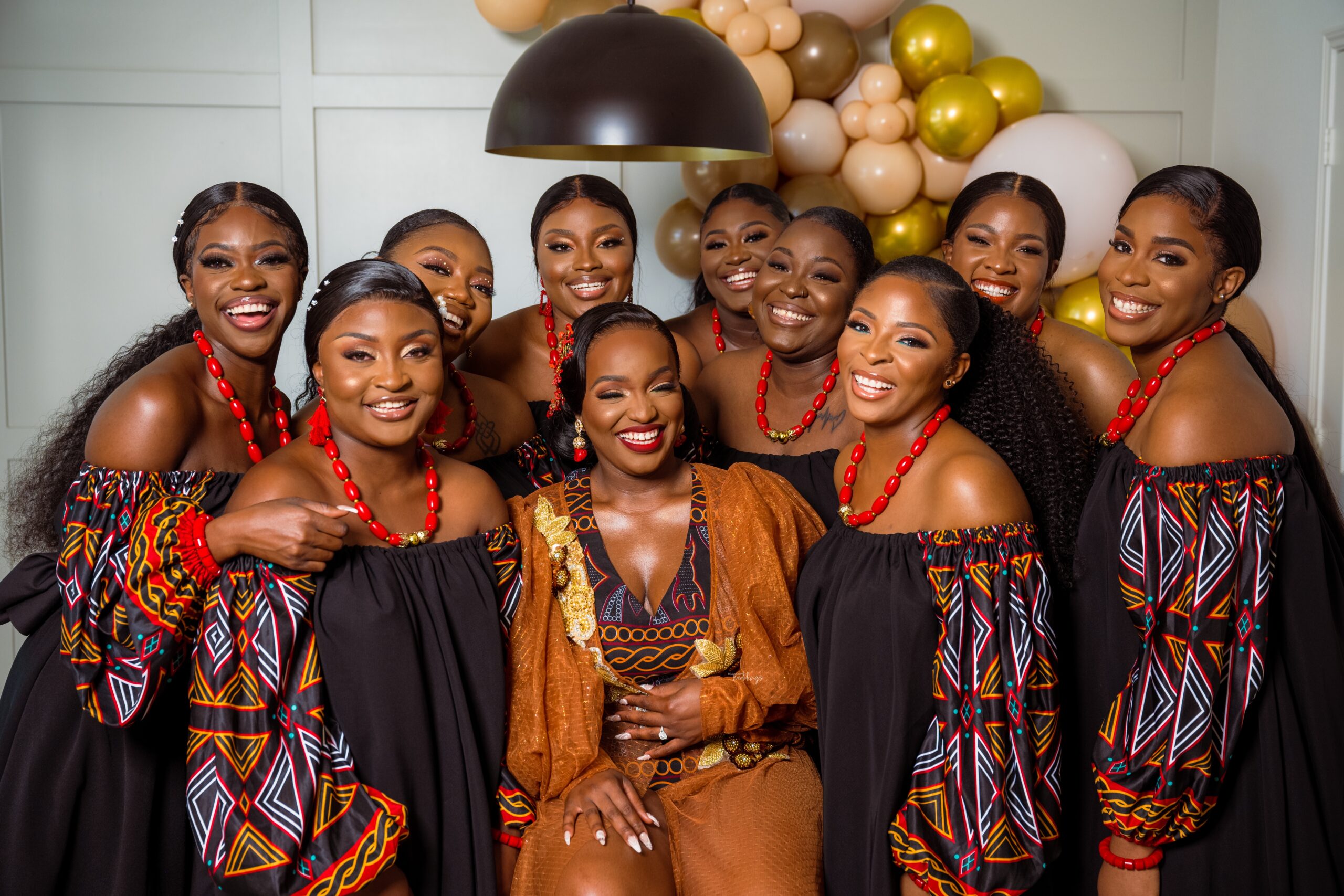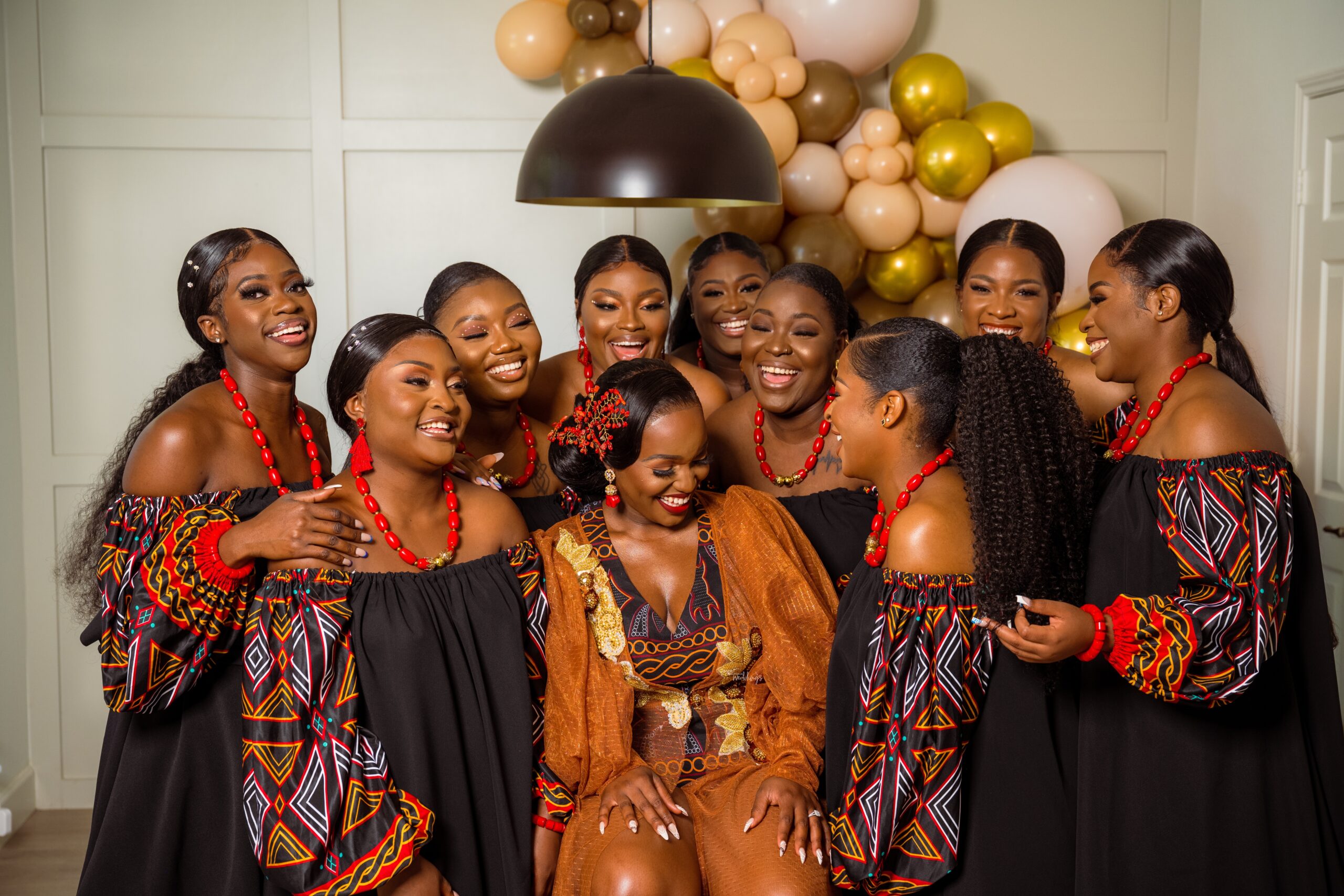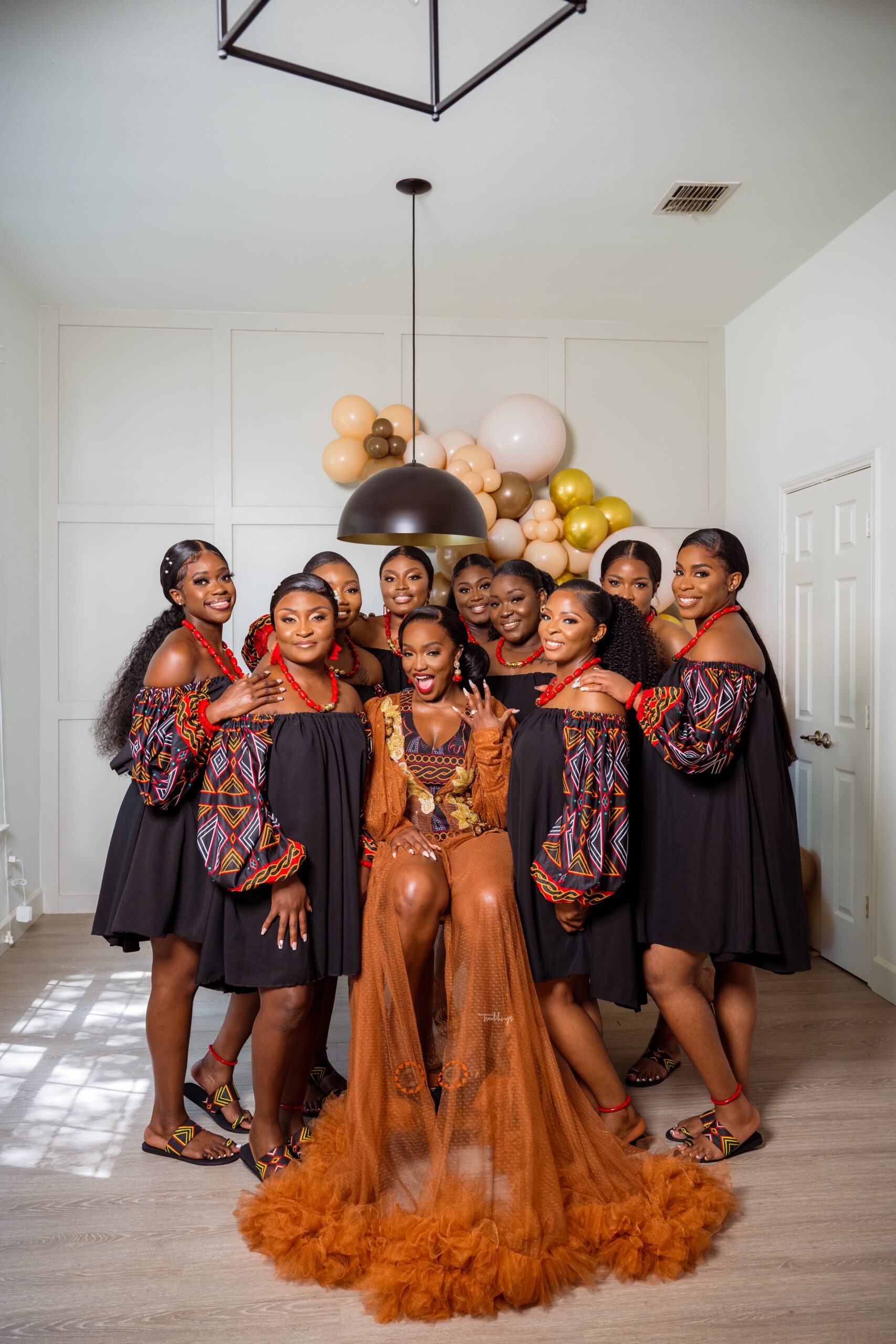 He had stood me up on a date, which till today we still argue on whether who communicated properly about that date lol.  After plenty of dates, we made it official. I was excited. We lived in separate states for about 2 years, just when I had said I would never want any distance relationship but with Ewane, it felt like he was always there. We spent every major holiday together, took trips and of course, we're on the phone 24/7. Sacrifices were made and we had ups and downs.
Ewane is such a dapper groom!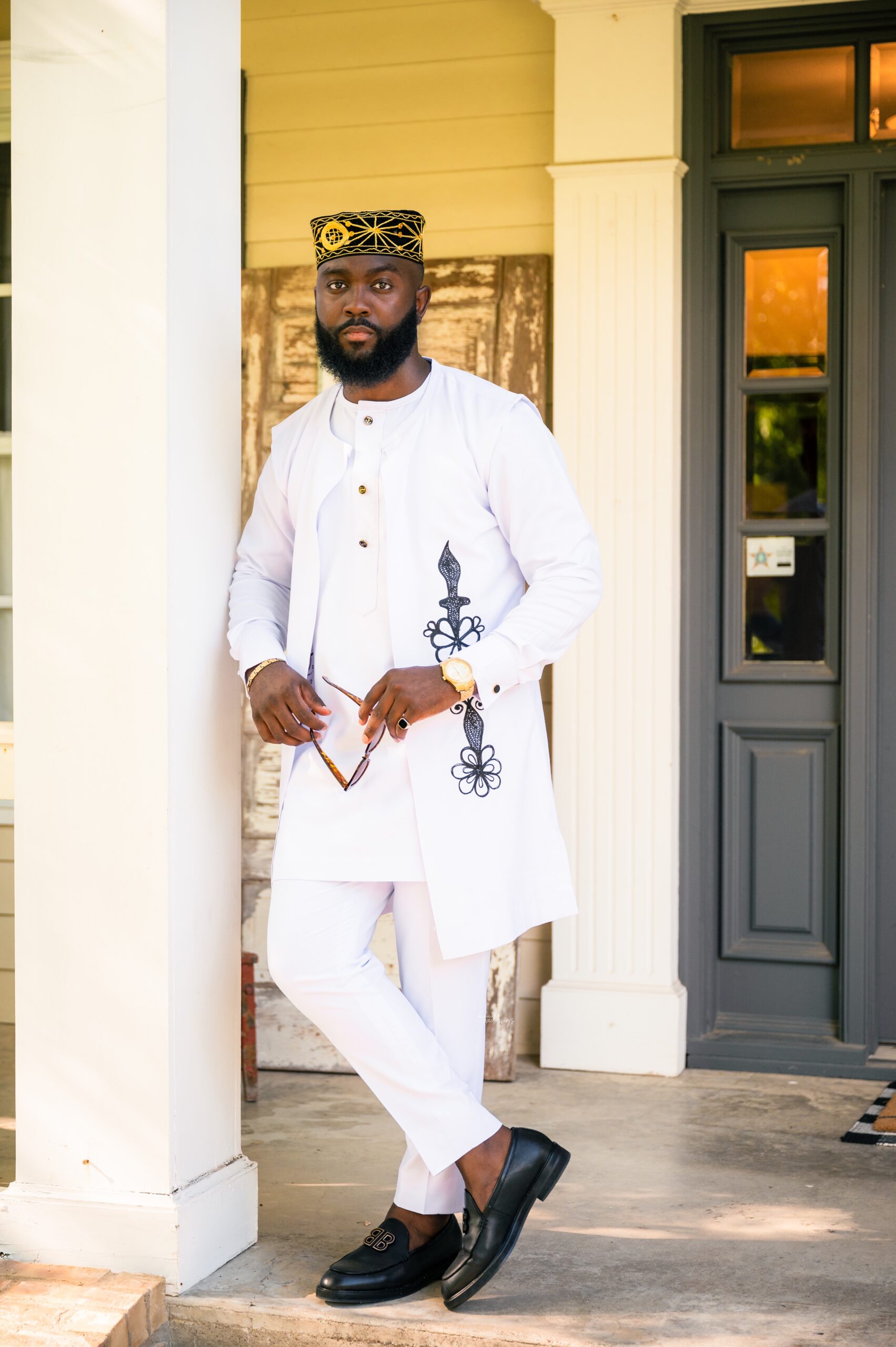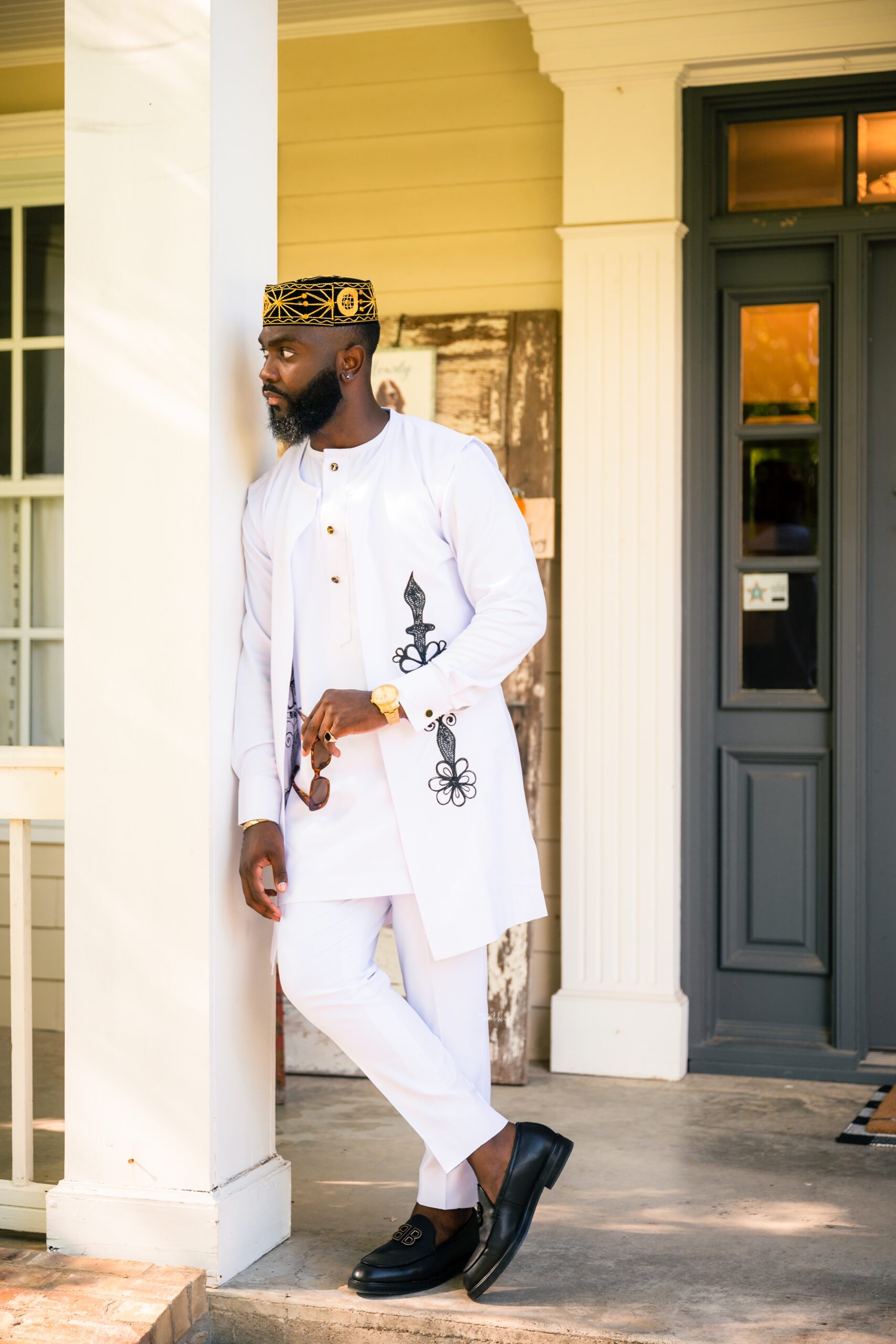 The guys came through repping!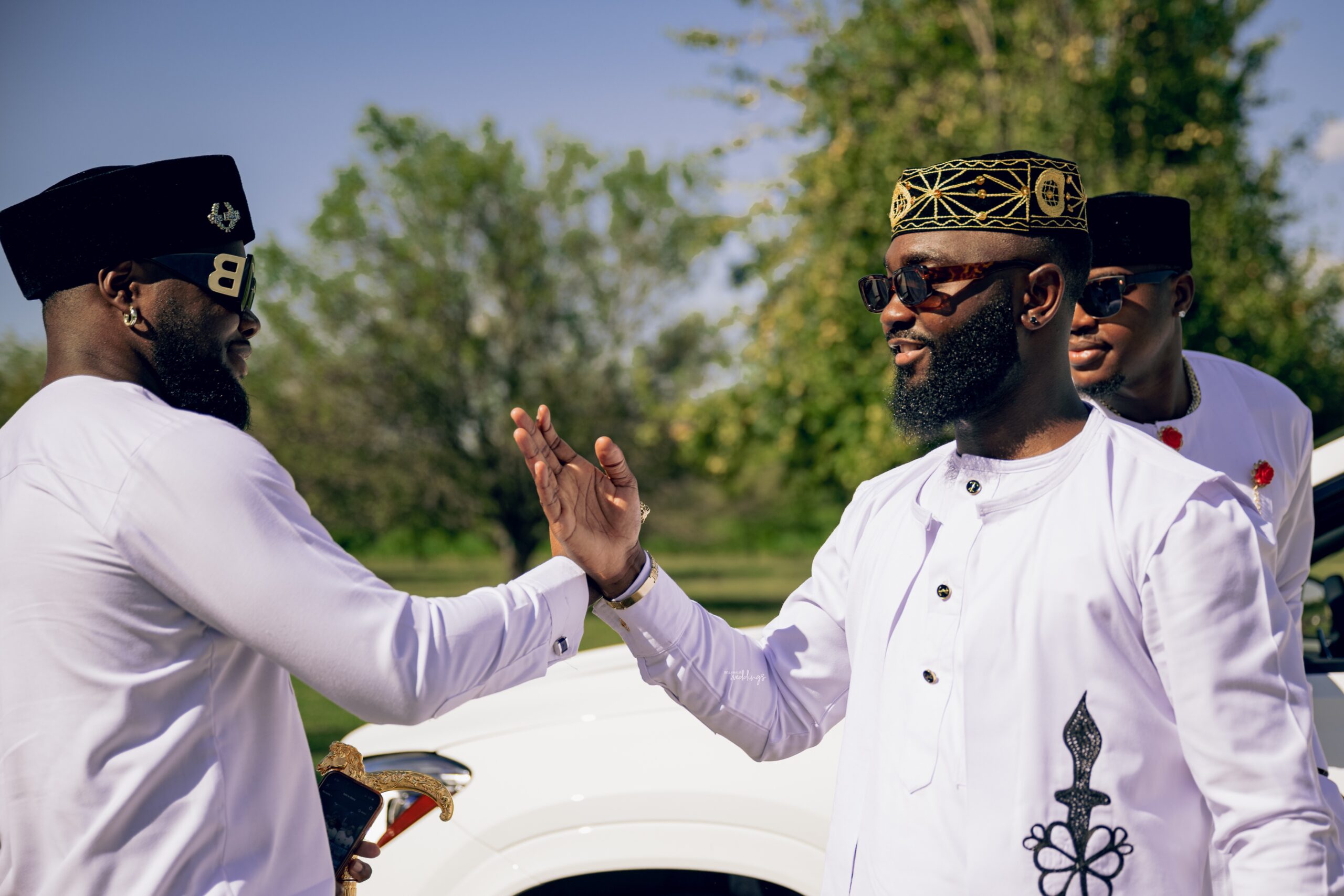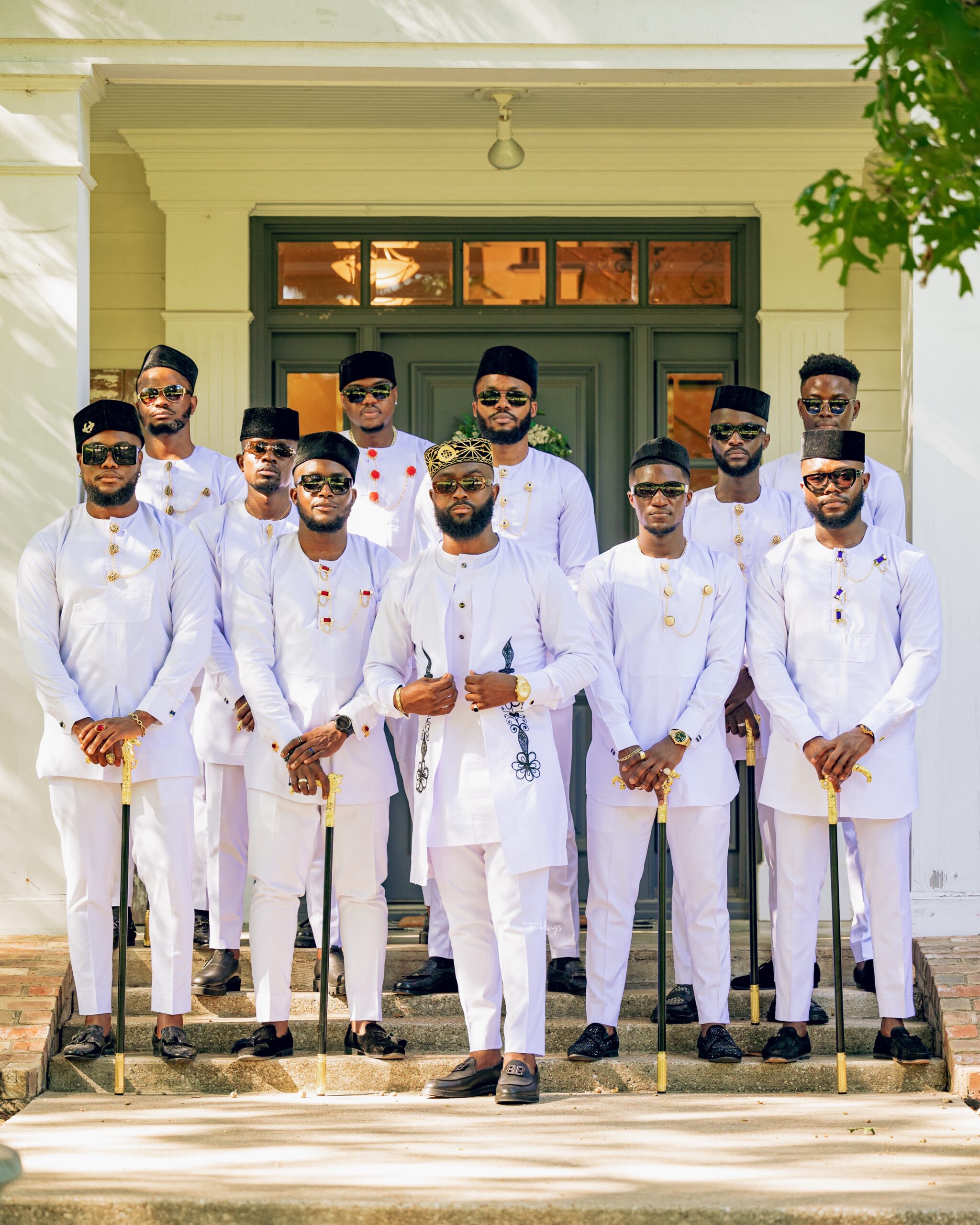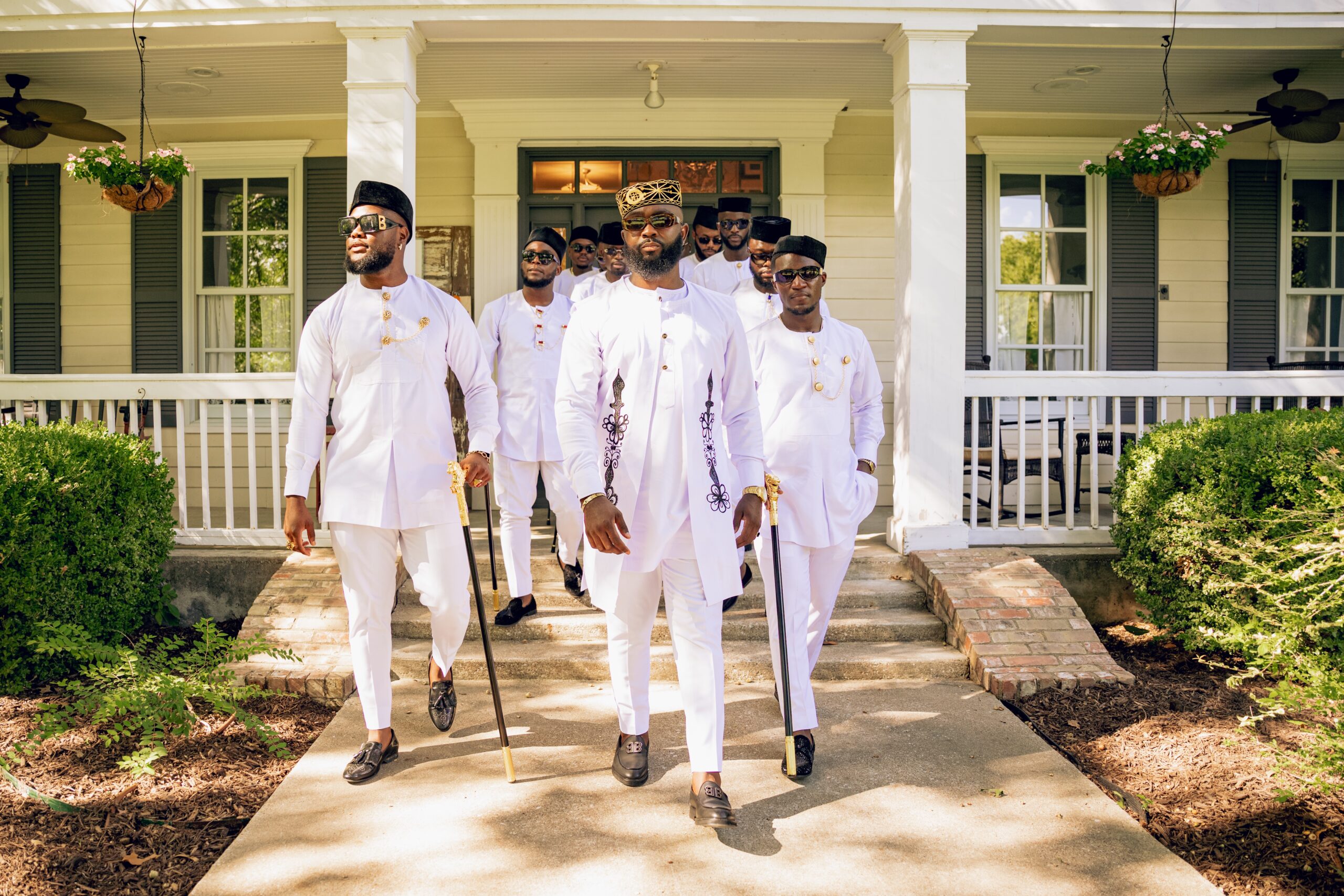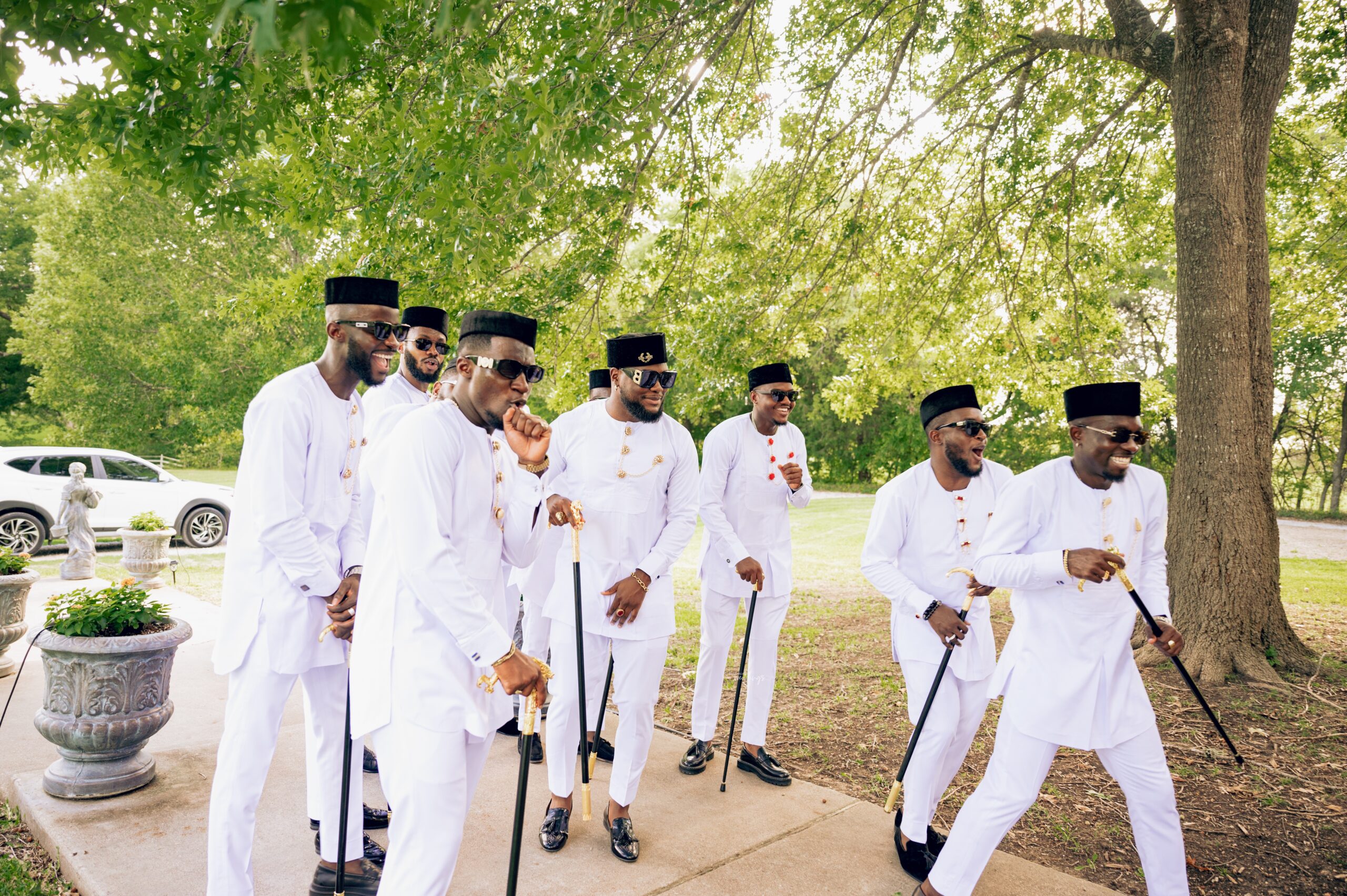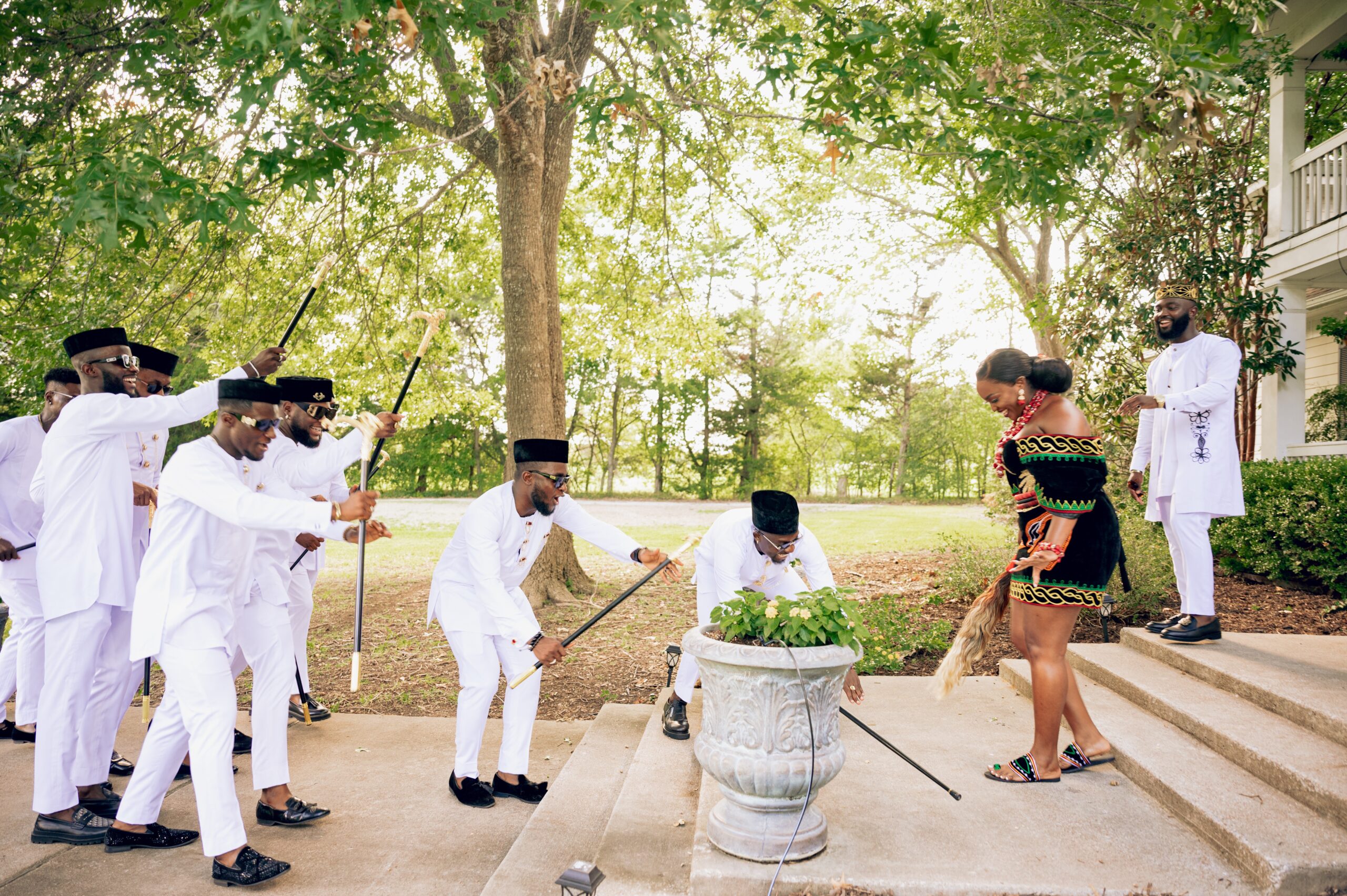 This is how Ewane popped the question:
In January 2022, Ewane went down on one knee before my mum and friends and asked me to be his wife!  We were going to Cameroon for my brothers wedding and I was told my brother was throwing a surprise party for his wife-to-be, just to celebrate her and I was the "MC". I had my outfit ready, and my hair done, and I even started practising for a speech in his name. Little did I know this was it for me, I was about to be a wifey.
Awww! Show us a sweeter couple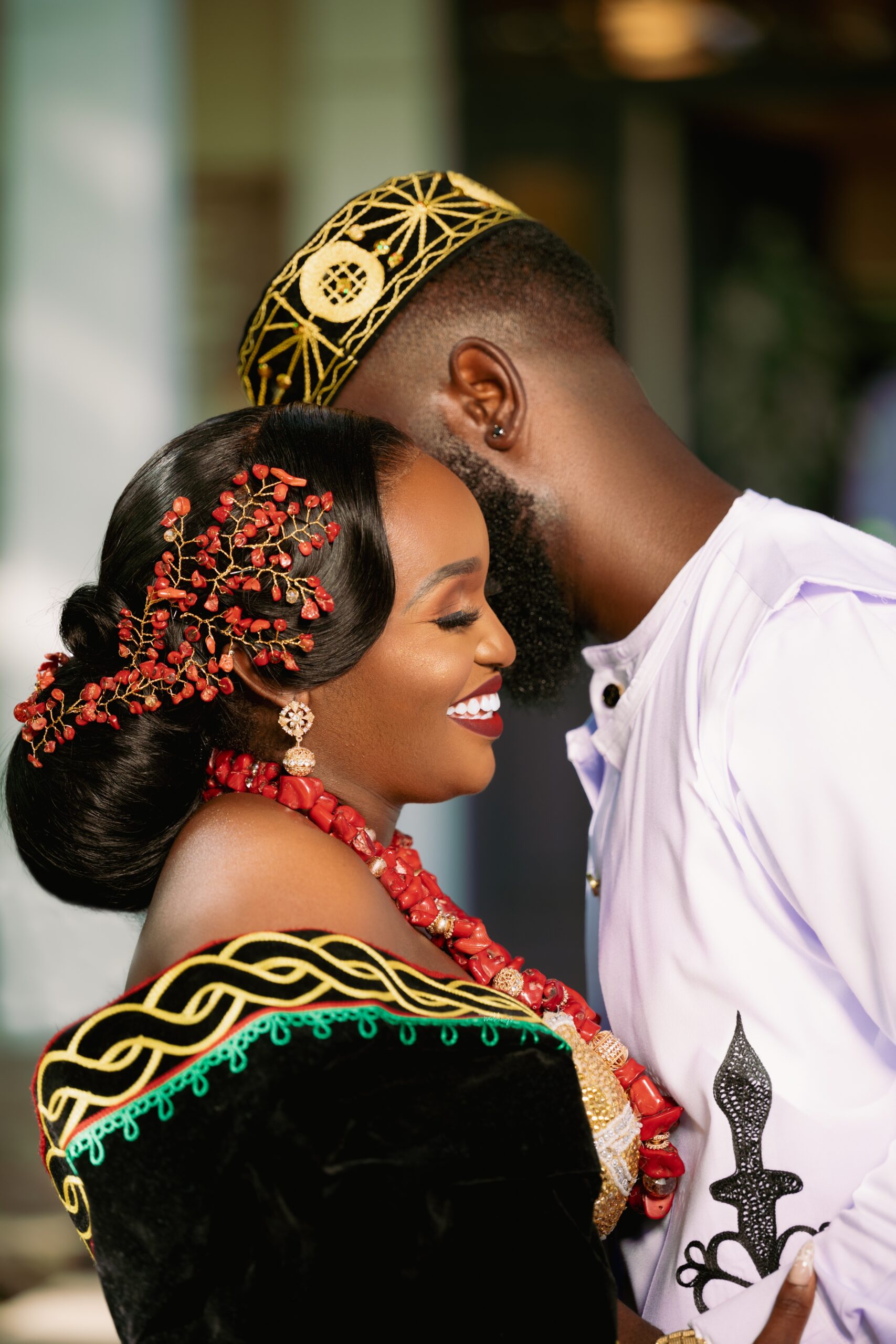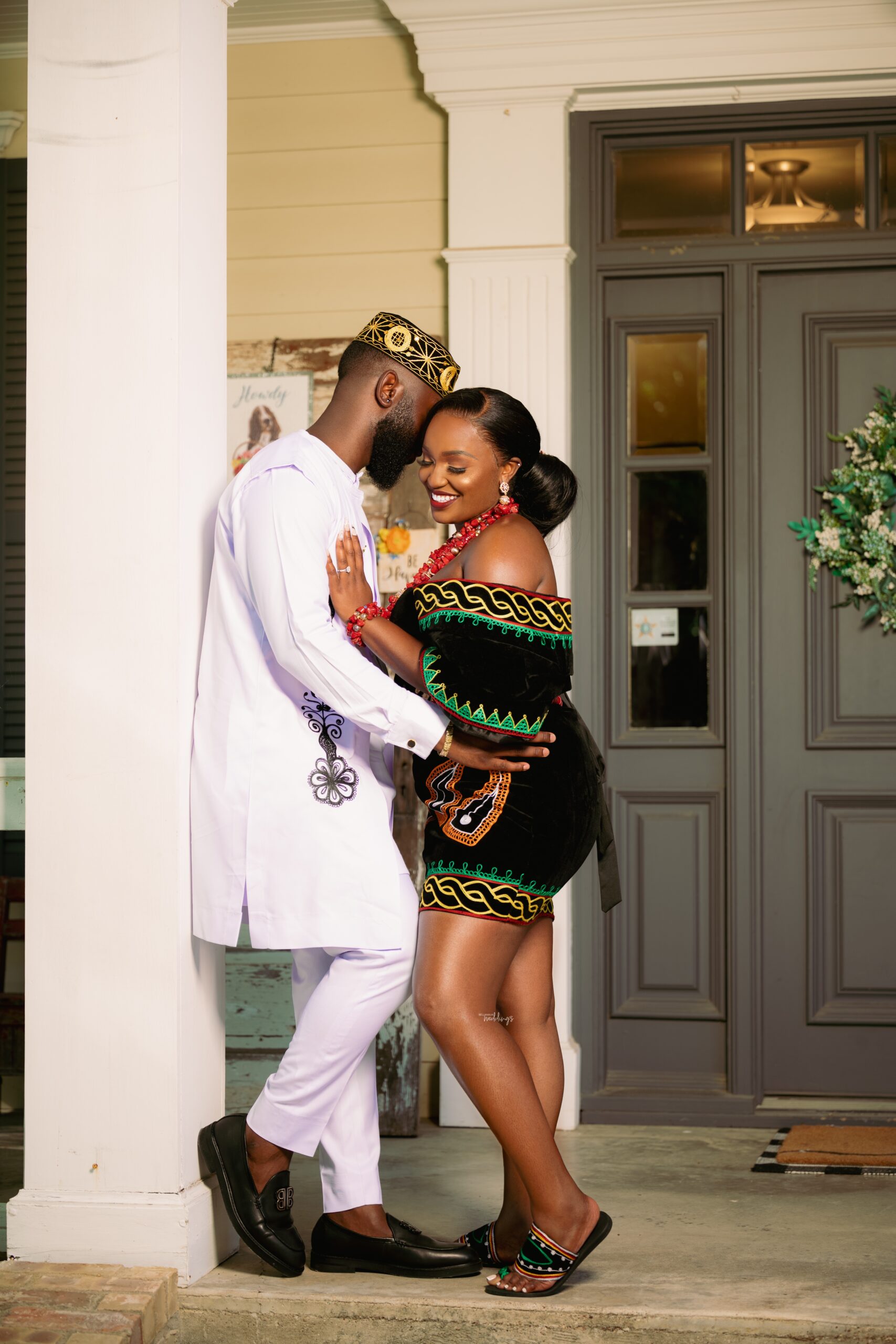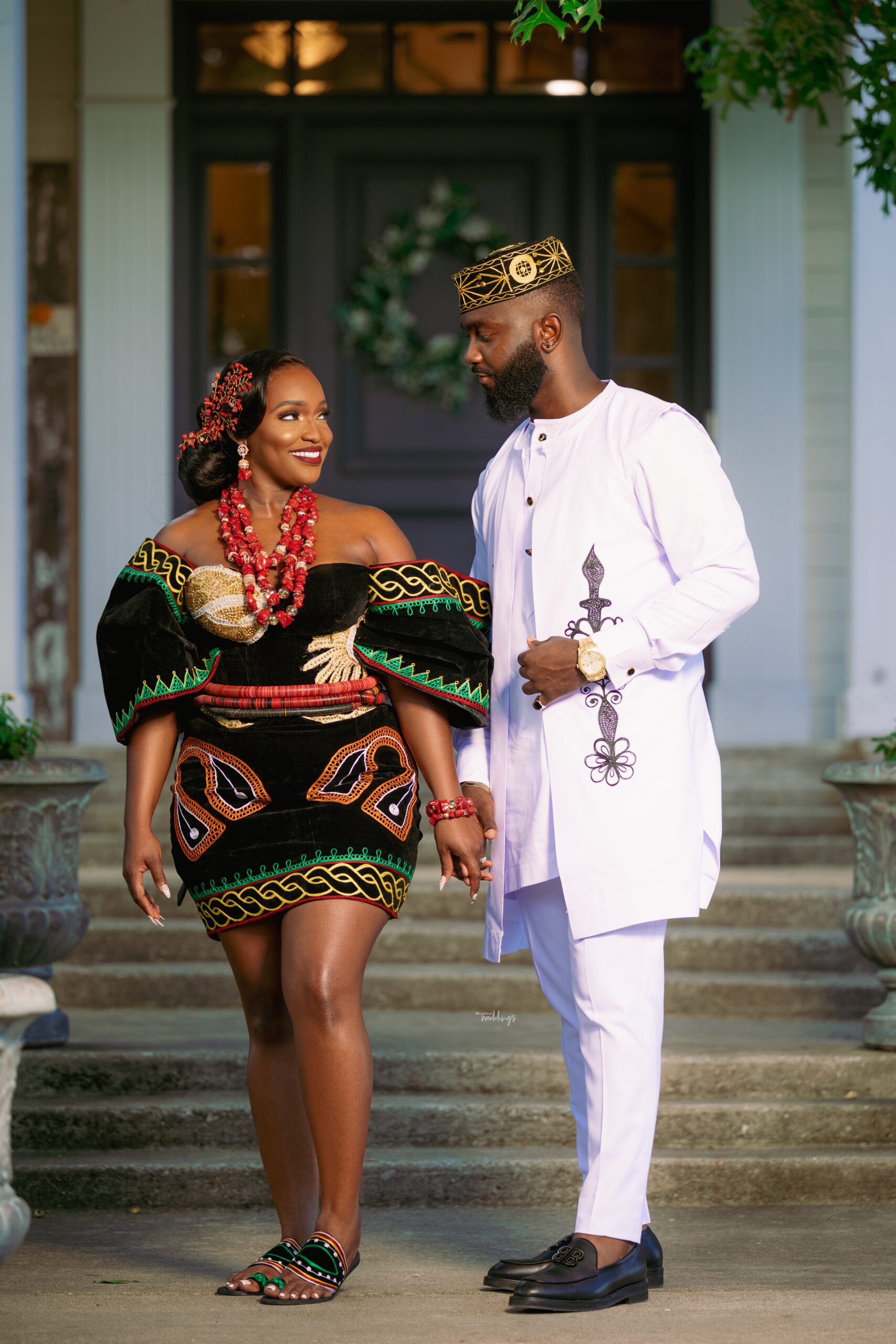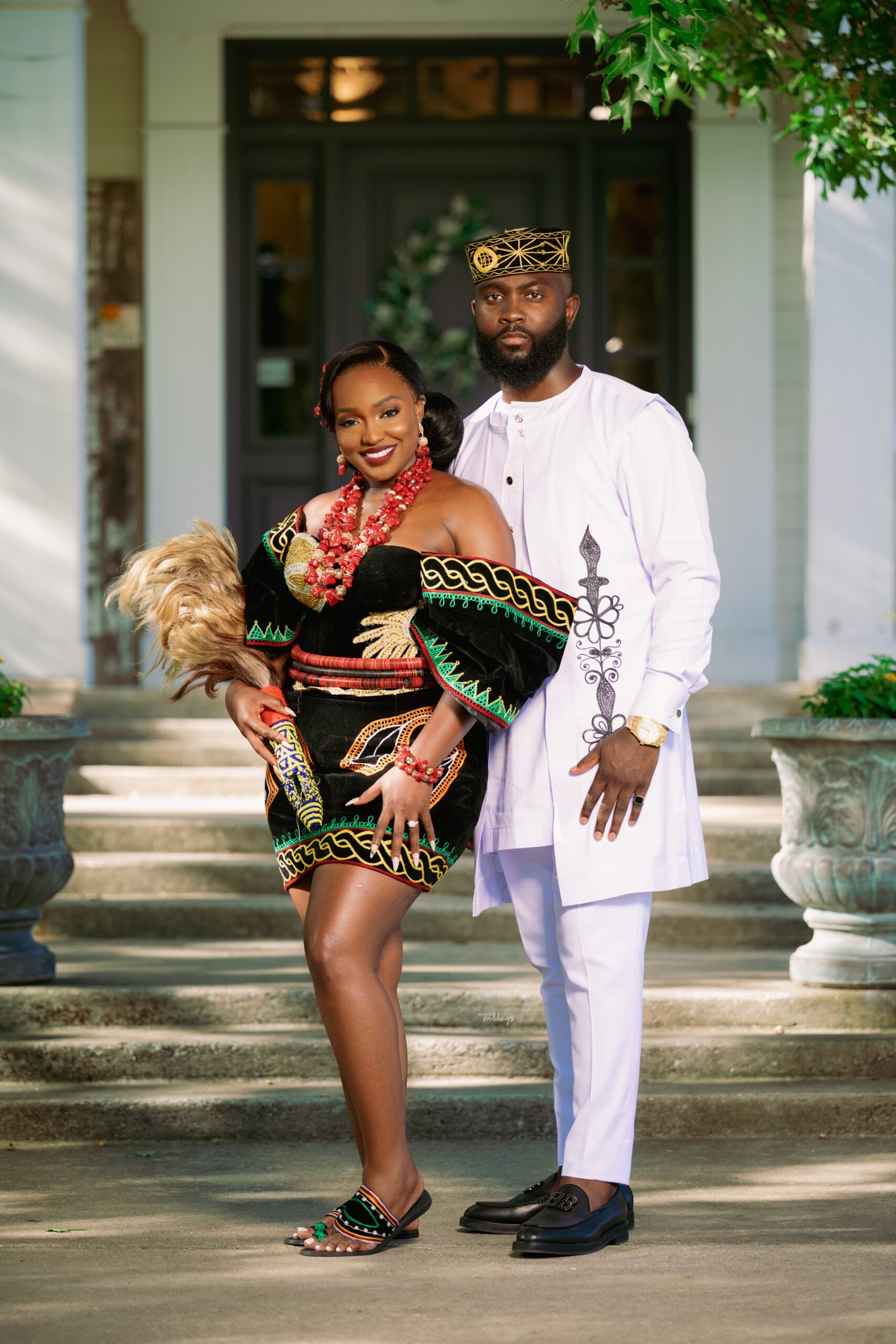 We spent the entire day taking pictures of my sister-in-law and I even whispered to one of my friends OMG my brother is throwing a surprise for her and she has no idea hahaha this makes me laugh today. My friends in Cameroon definitely played the part perfectly! I can't thank Sunjo Berine enough for this and my sister-in-law Camarica Mokum. Needless to say, I was balling and Ewane was so tense. It felt like everything went wrong that day for him but at that moment for me nothing mattered. Here we are today, traditionally and civilly married and are looking forward to walking down the aisle and taking our vows to our graves.
Let's begin with the bridal squad's entrance…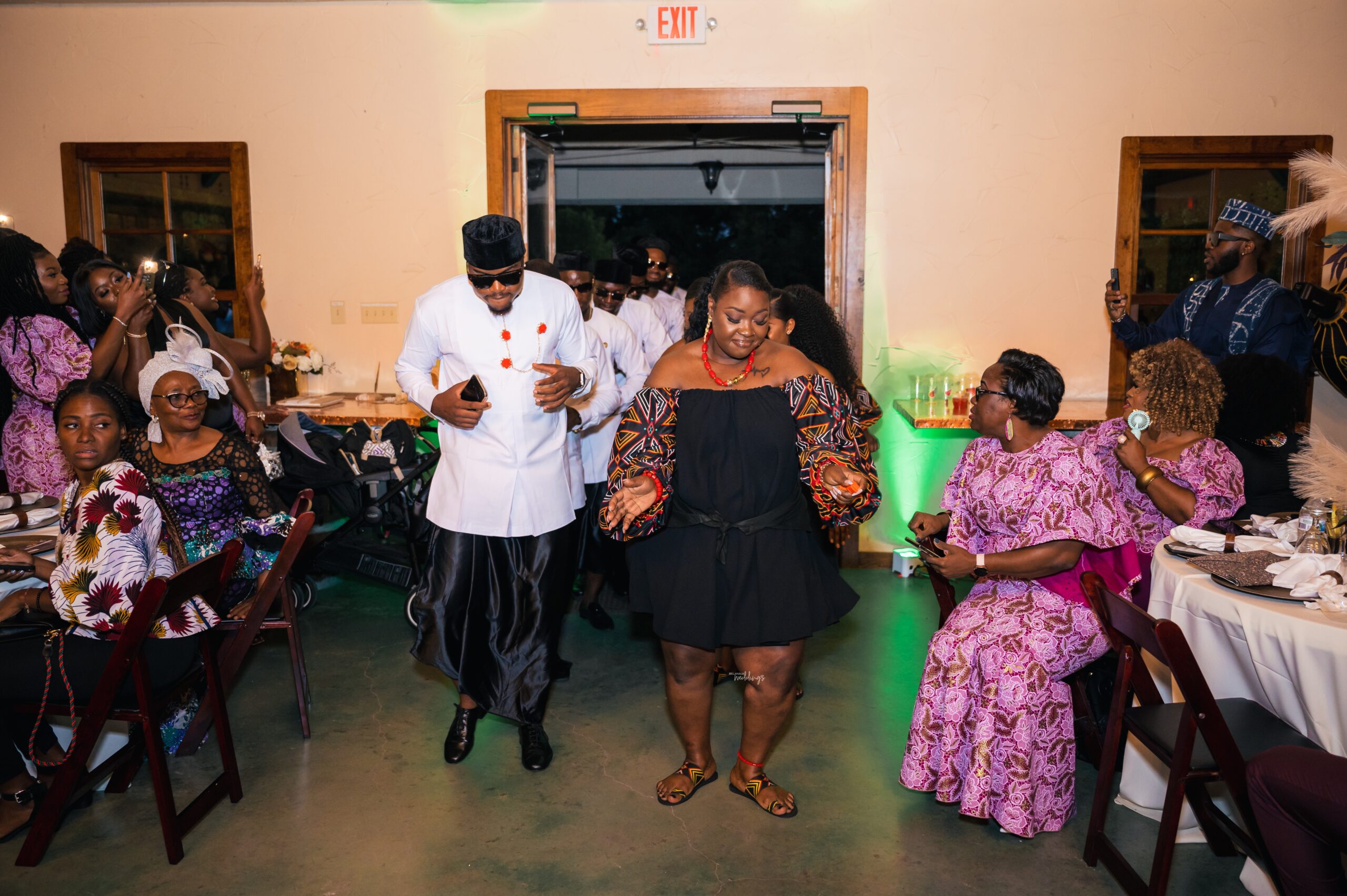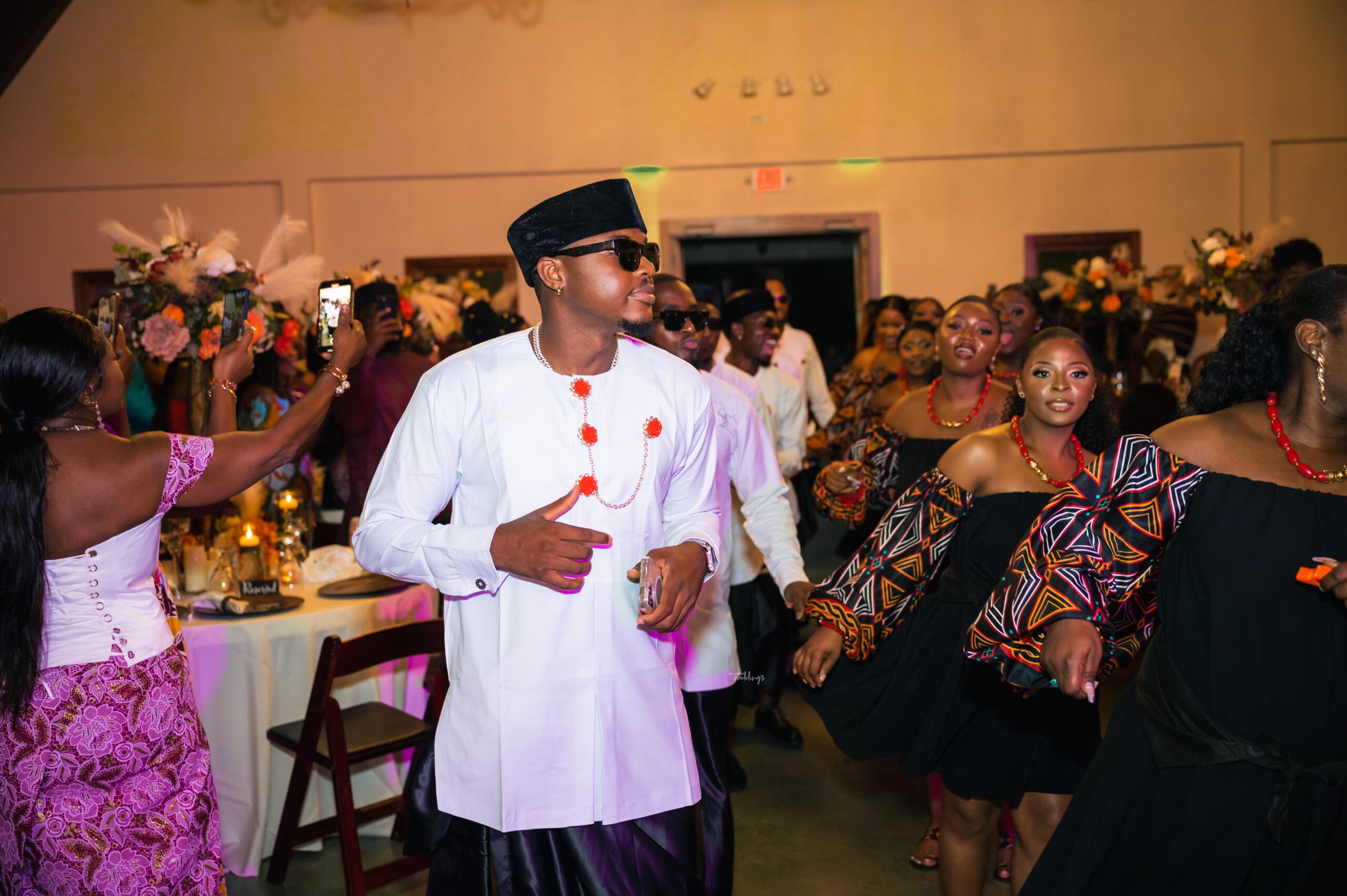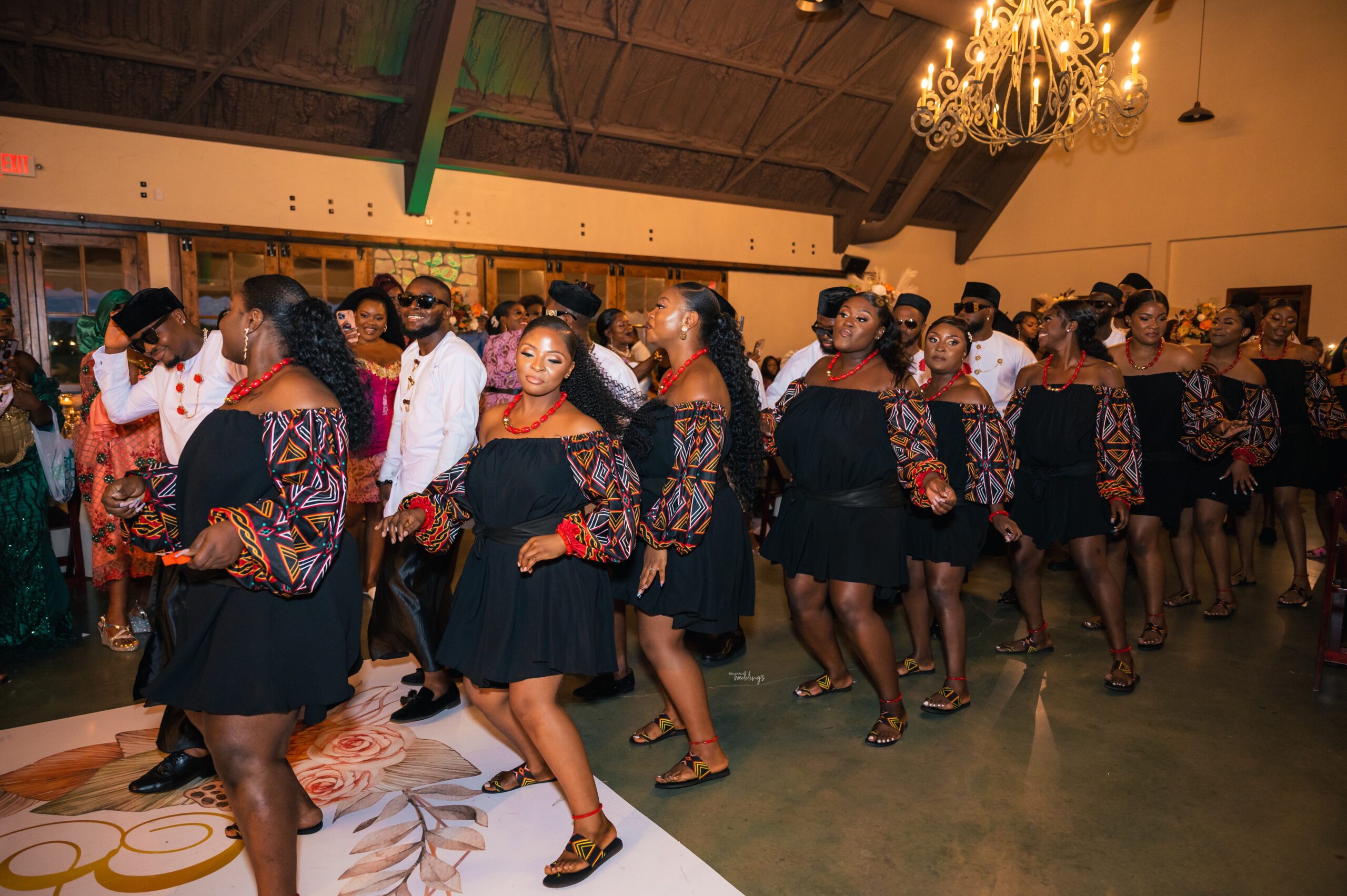 All hail the groom!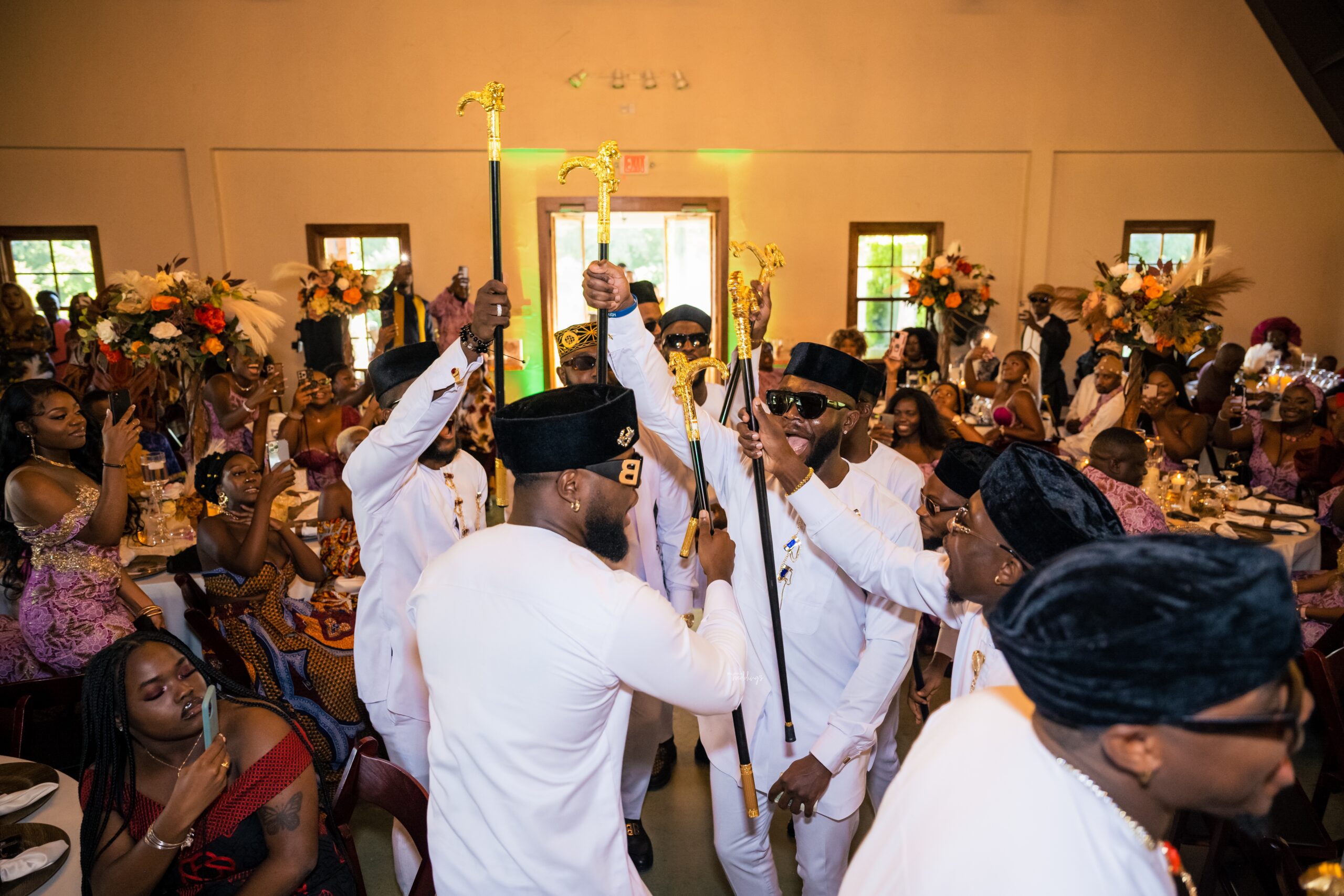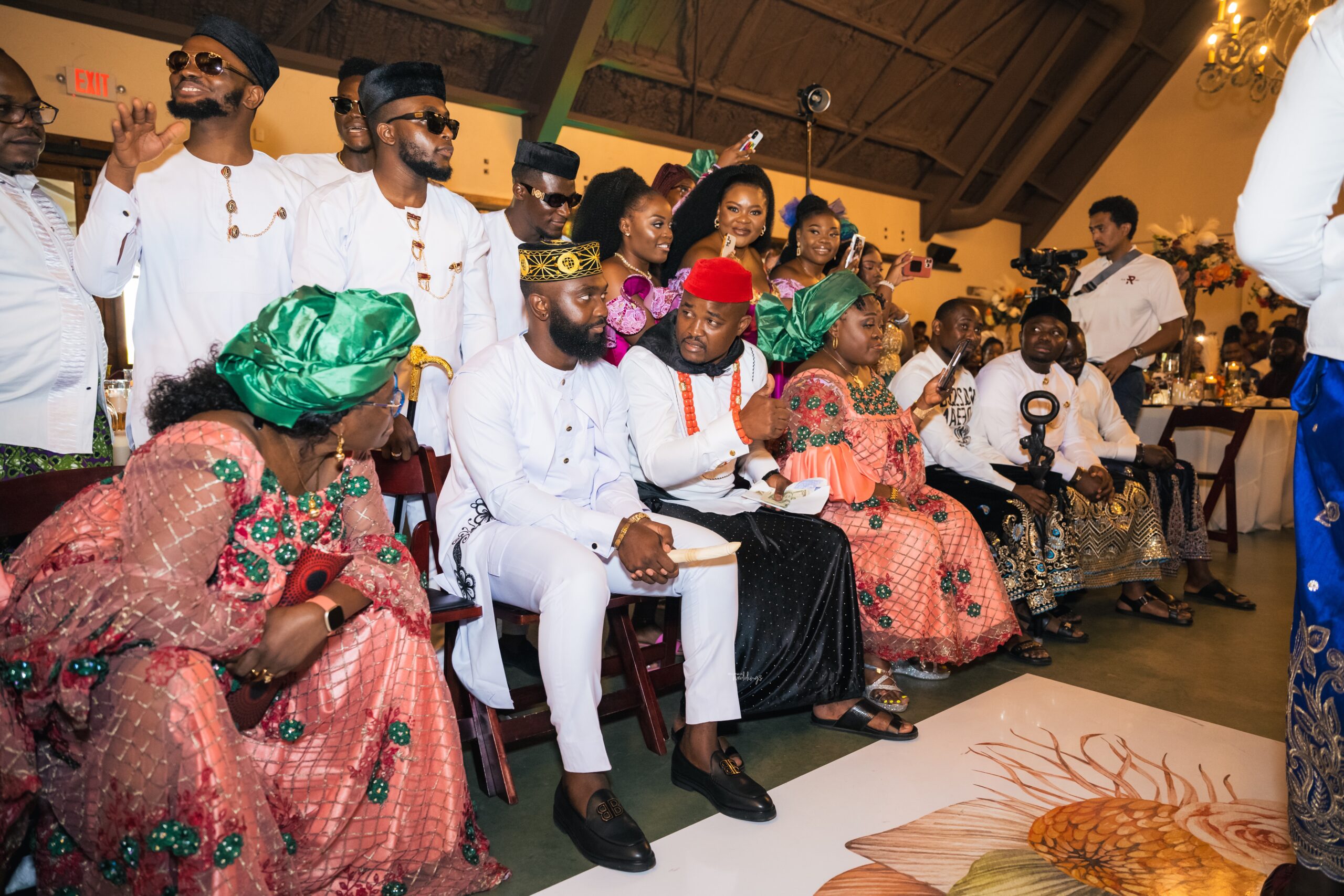 Here comes the bride!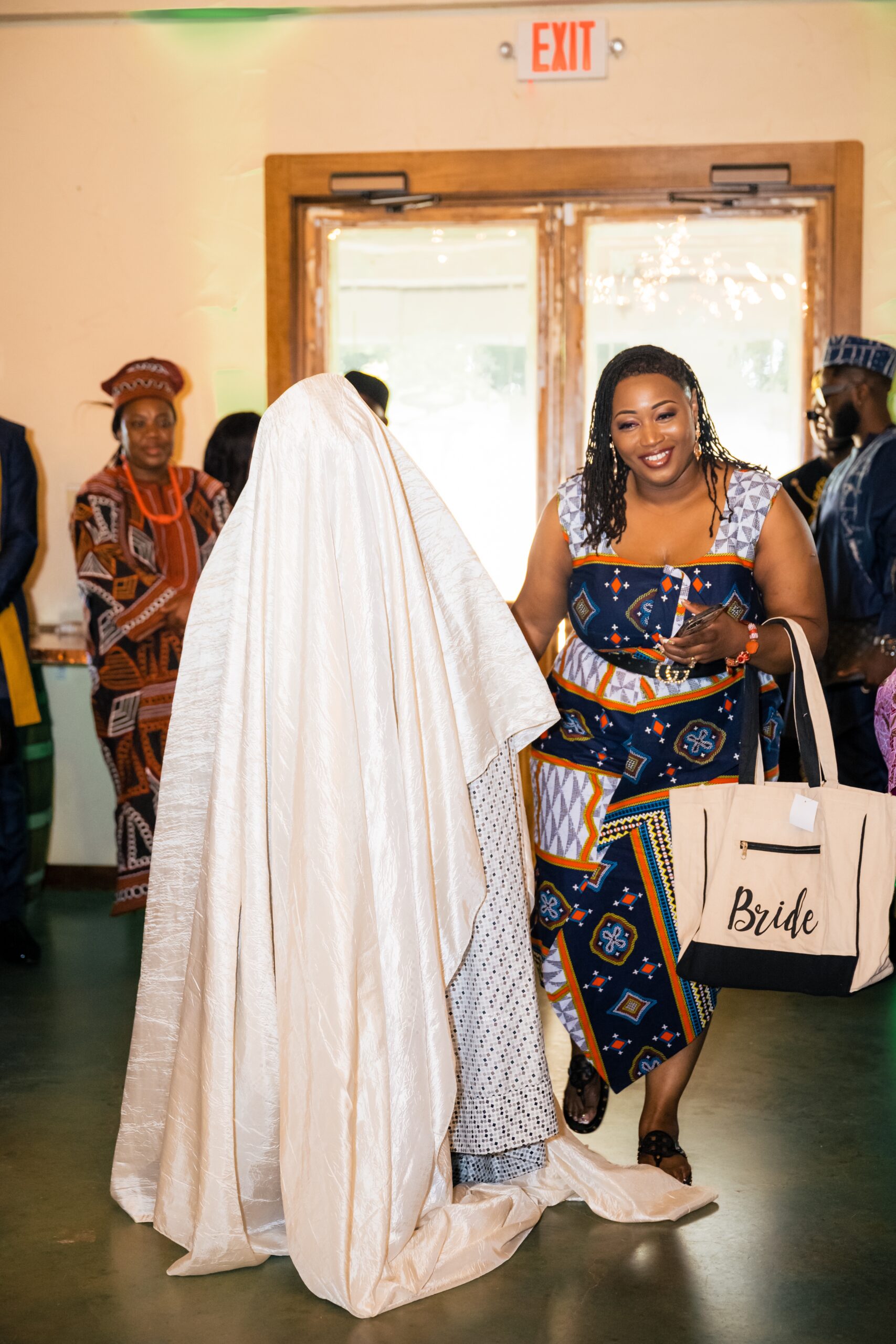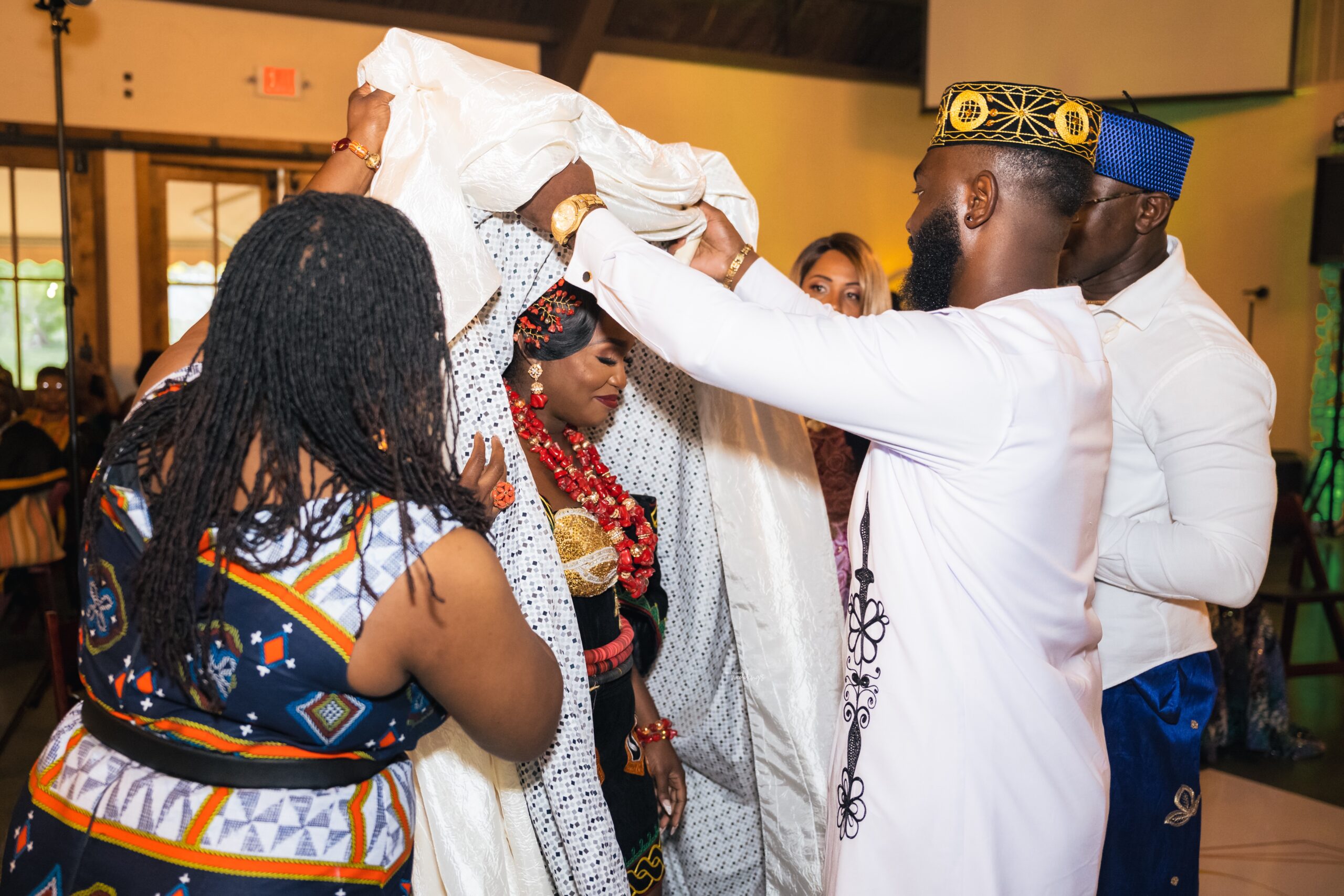 Now it's time to drink from the cup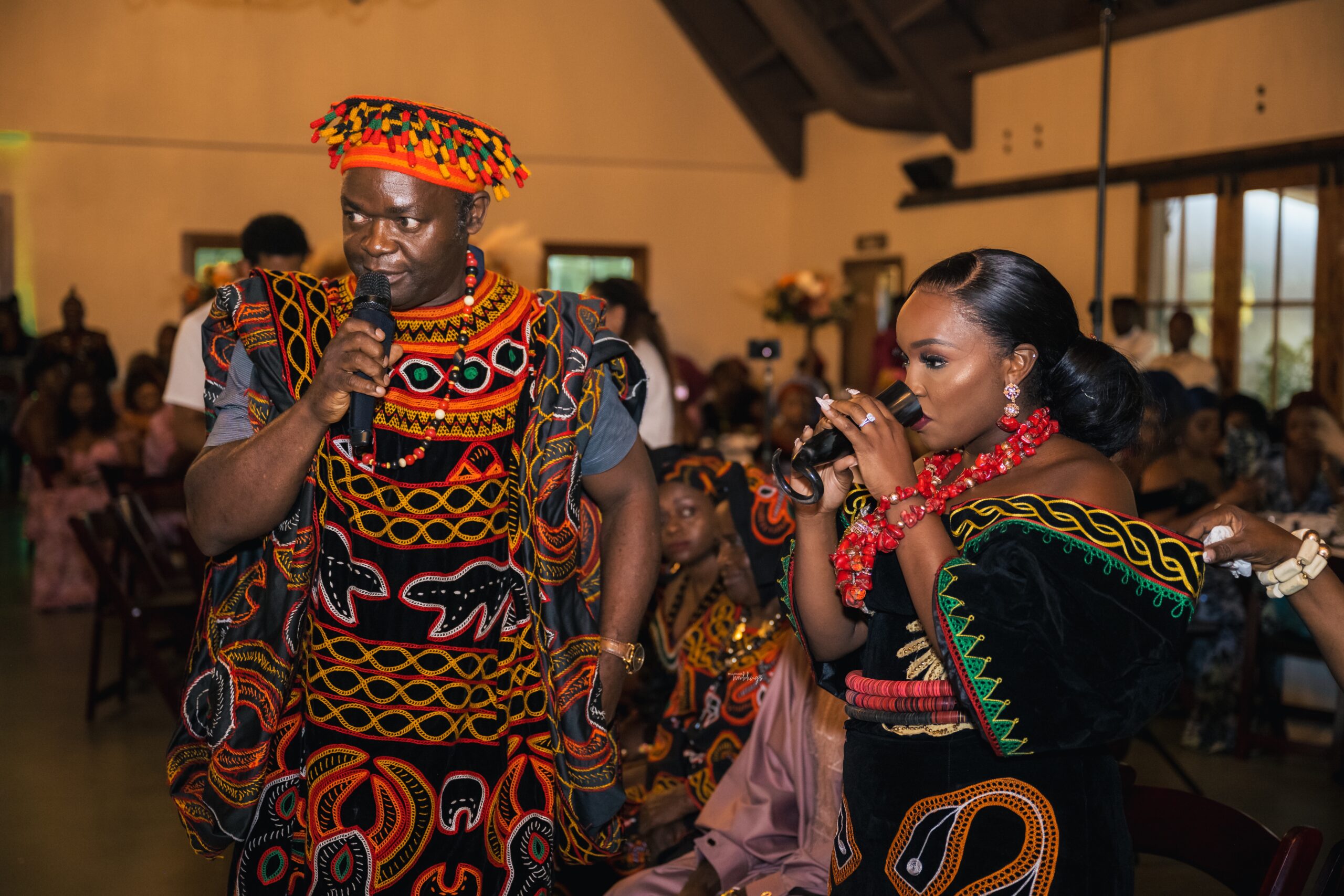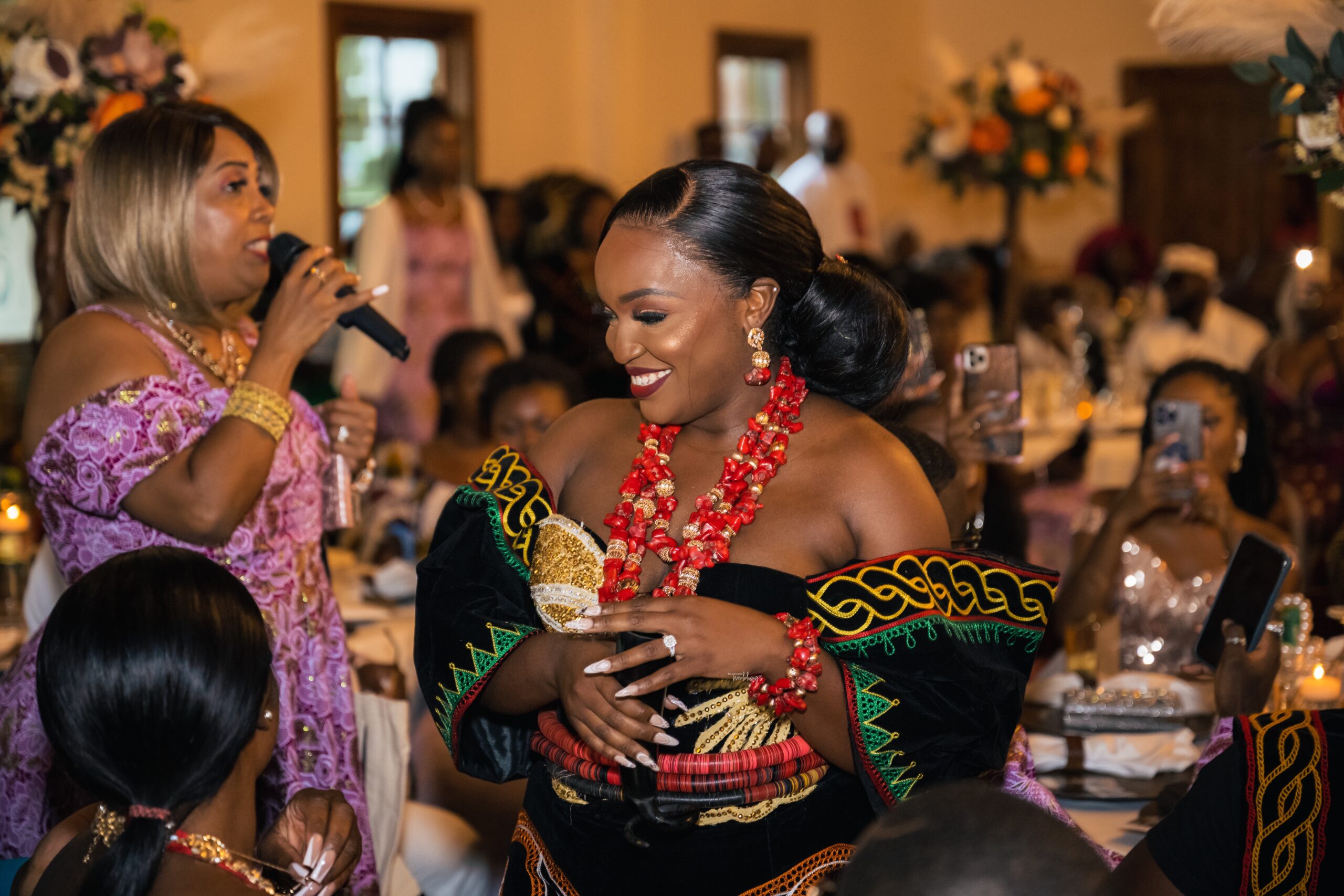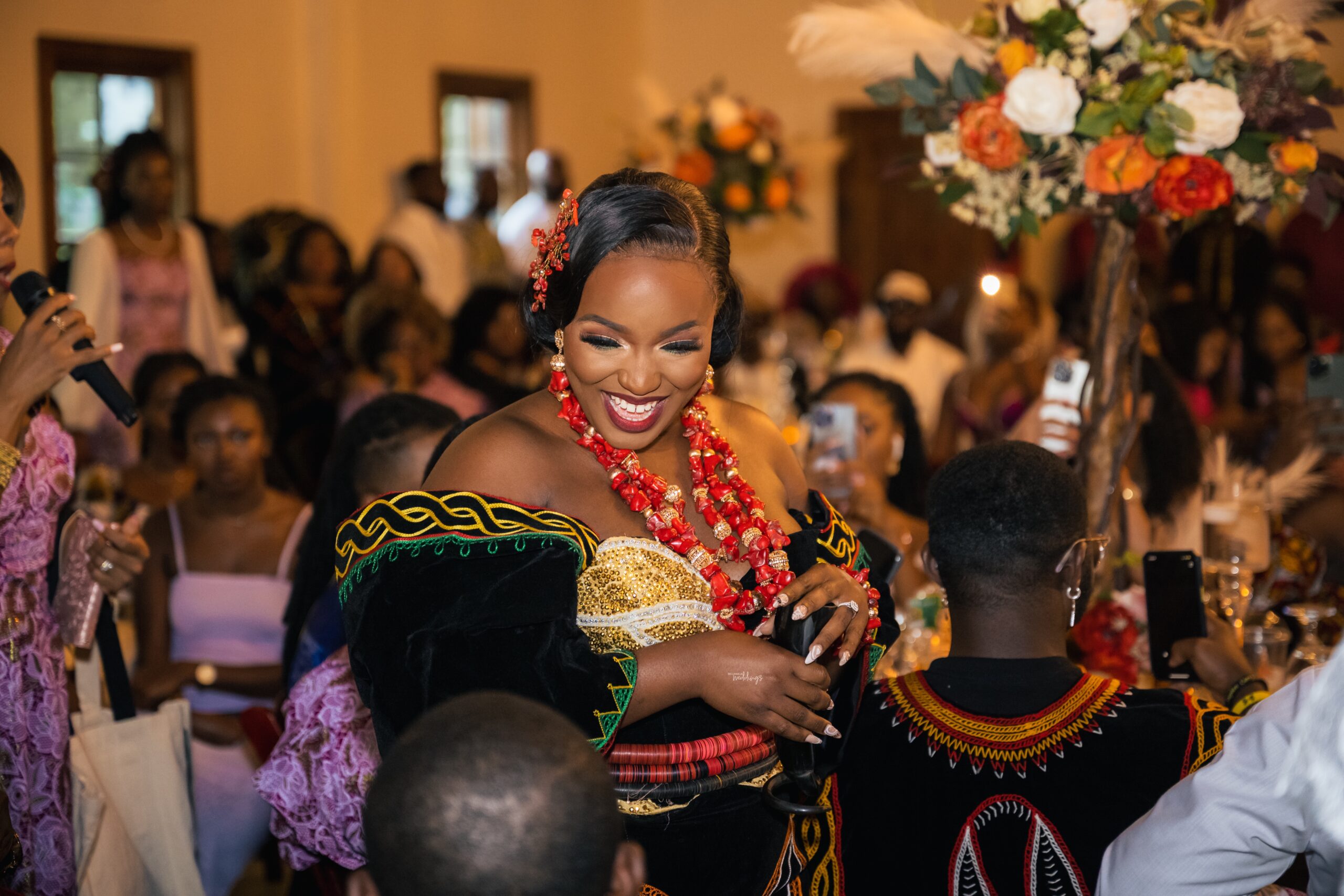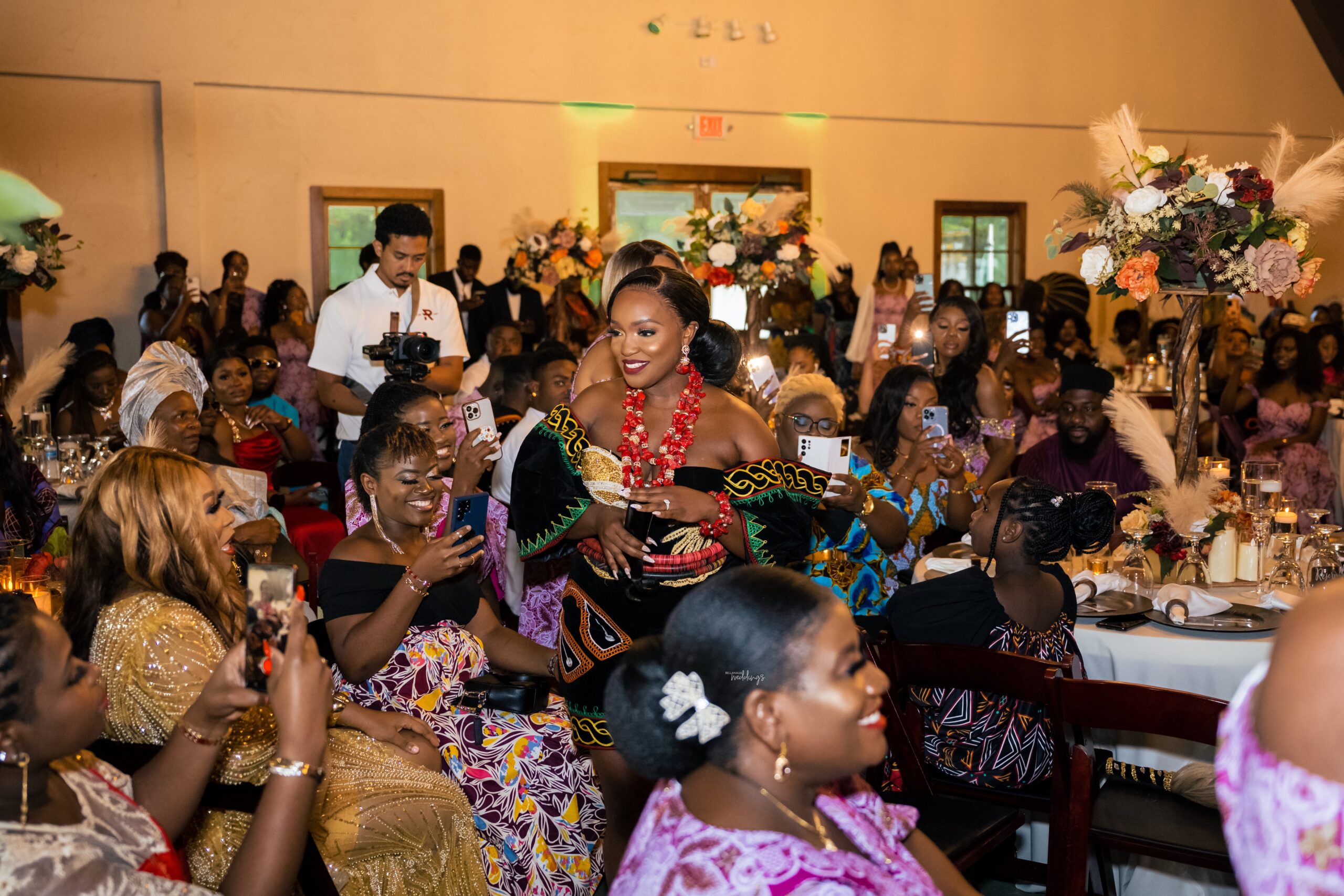 Yay! Bottoms up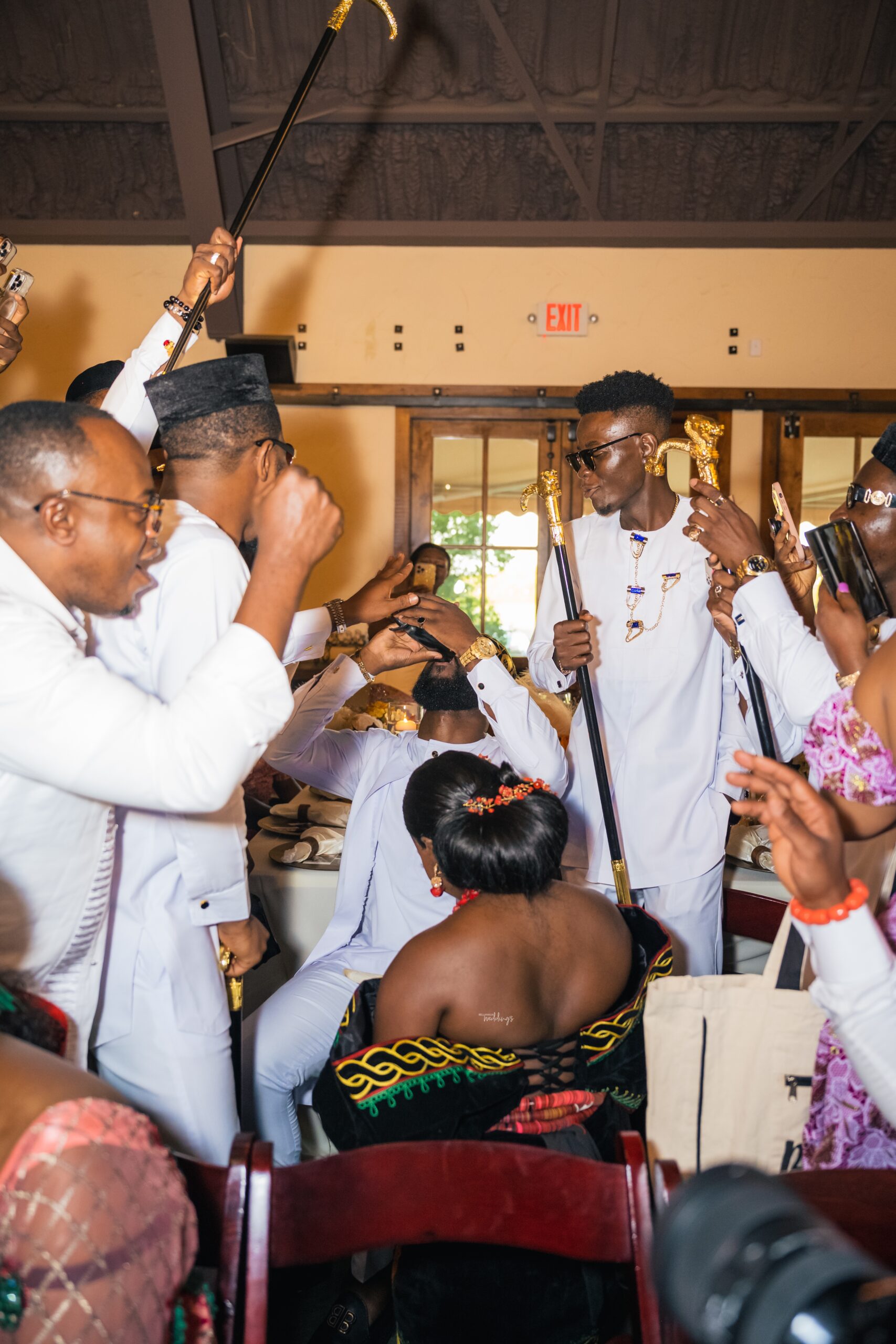 Prayers for the couple…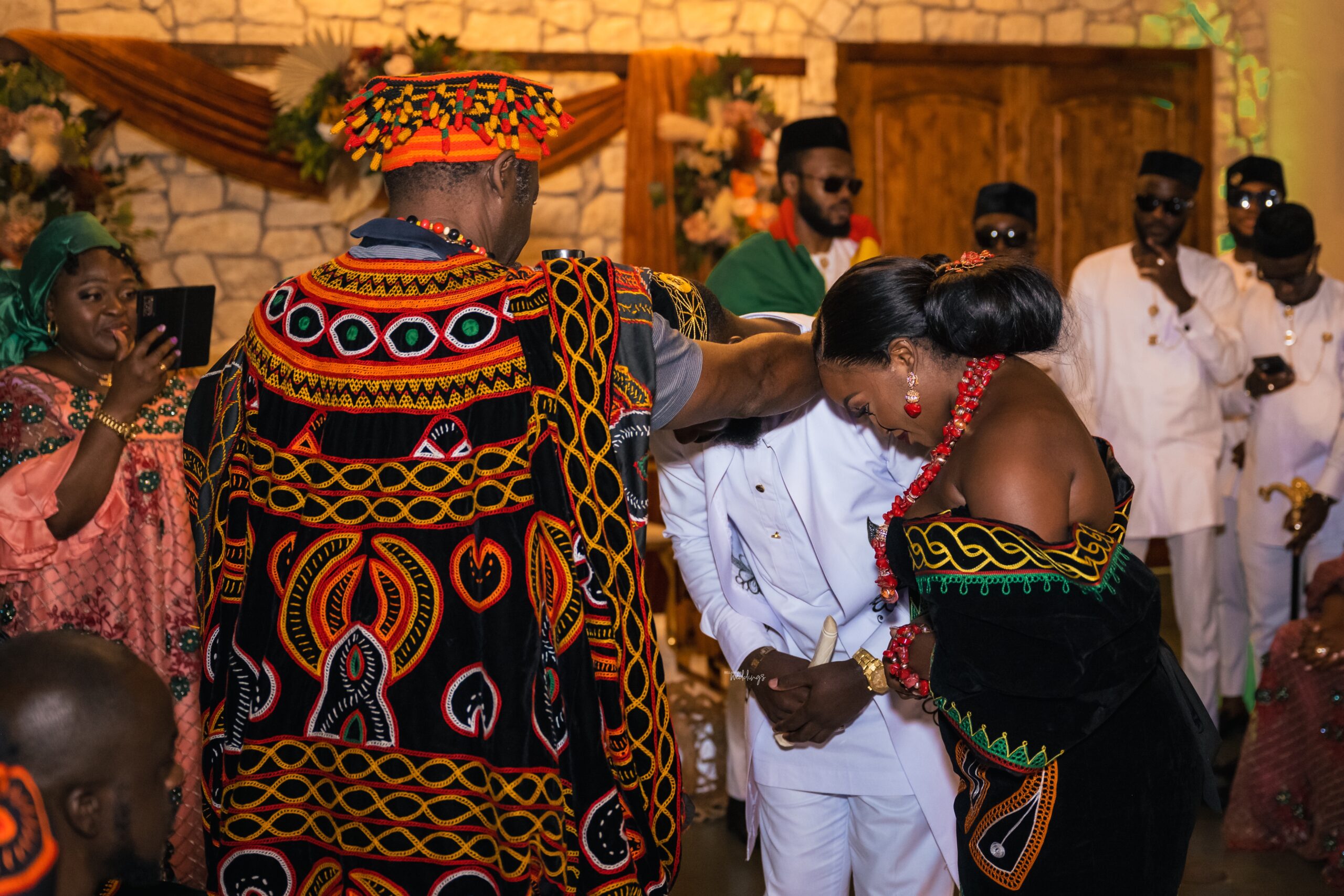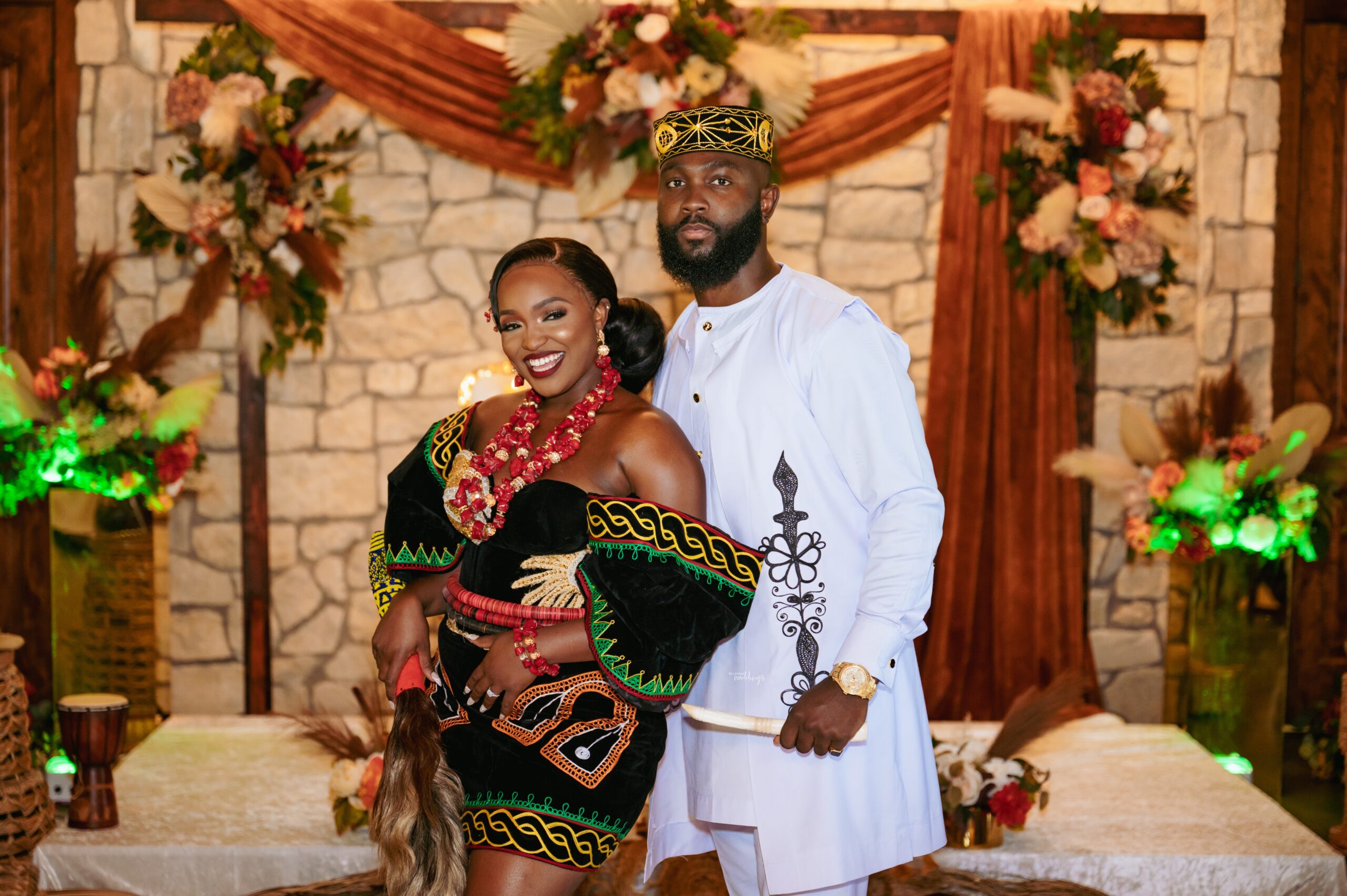 Here comes the latest couple in their Bakossi  outfit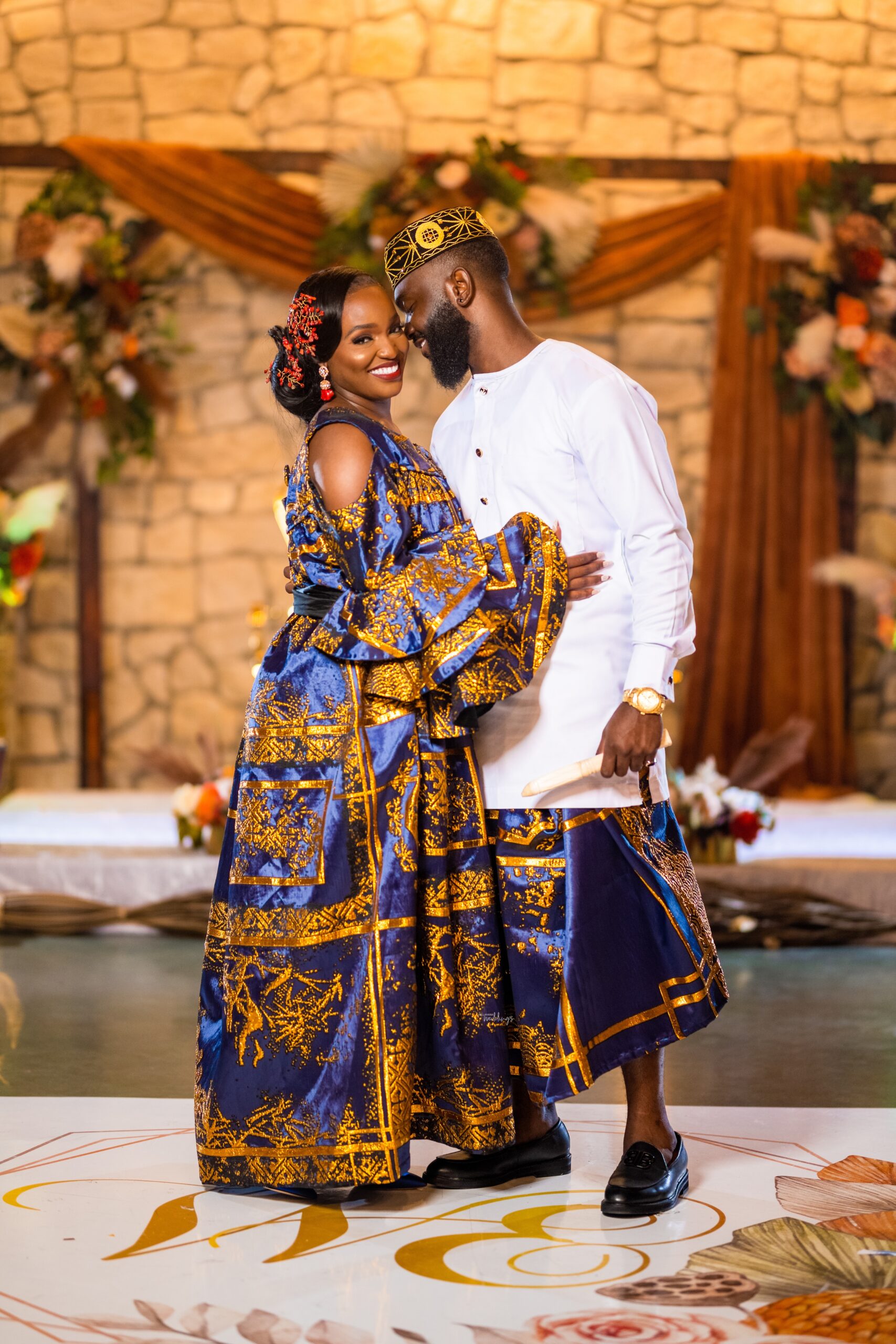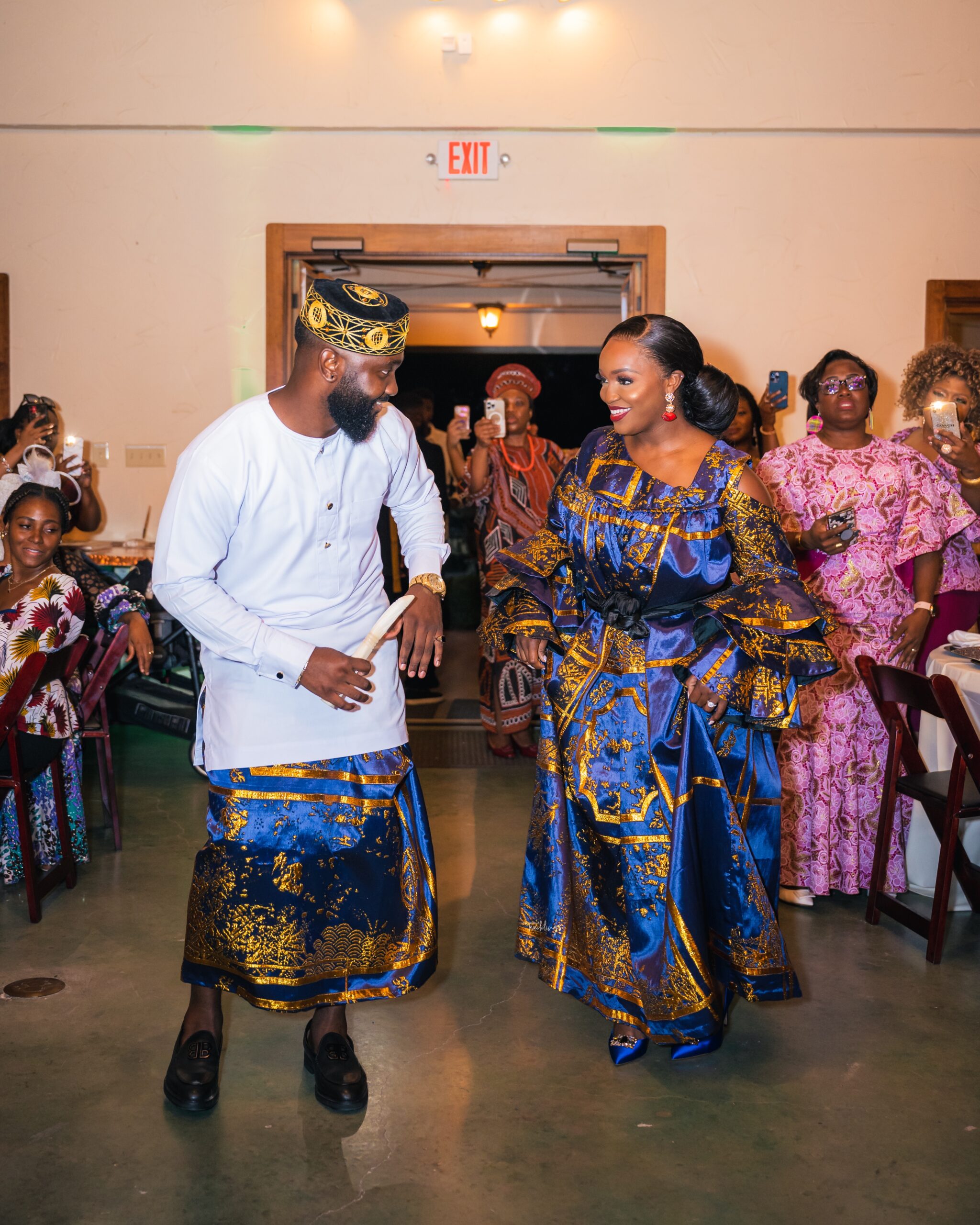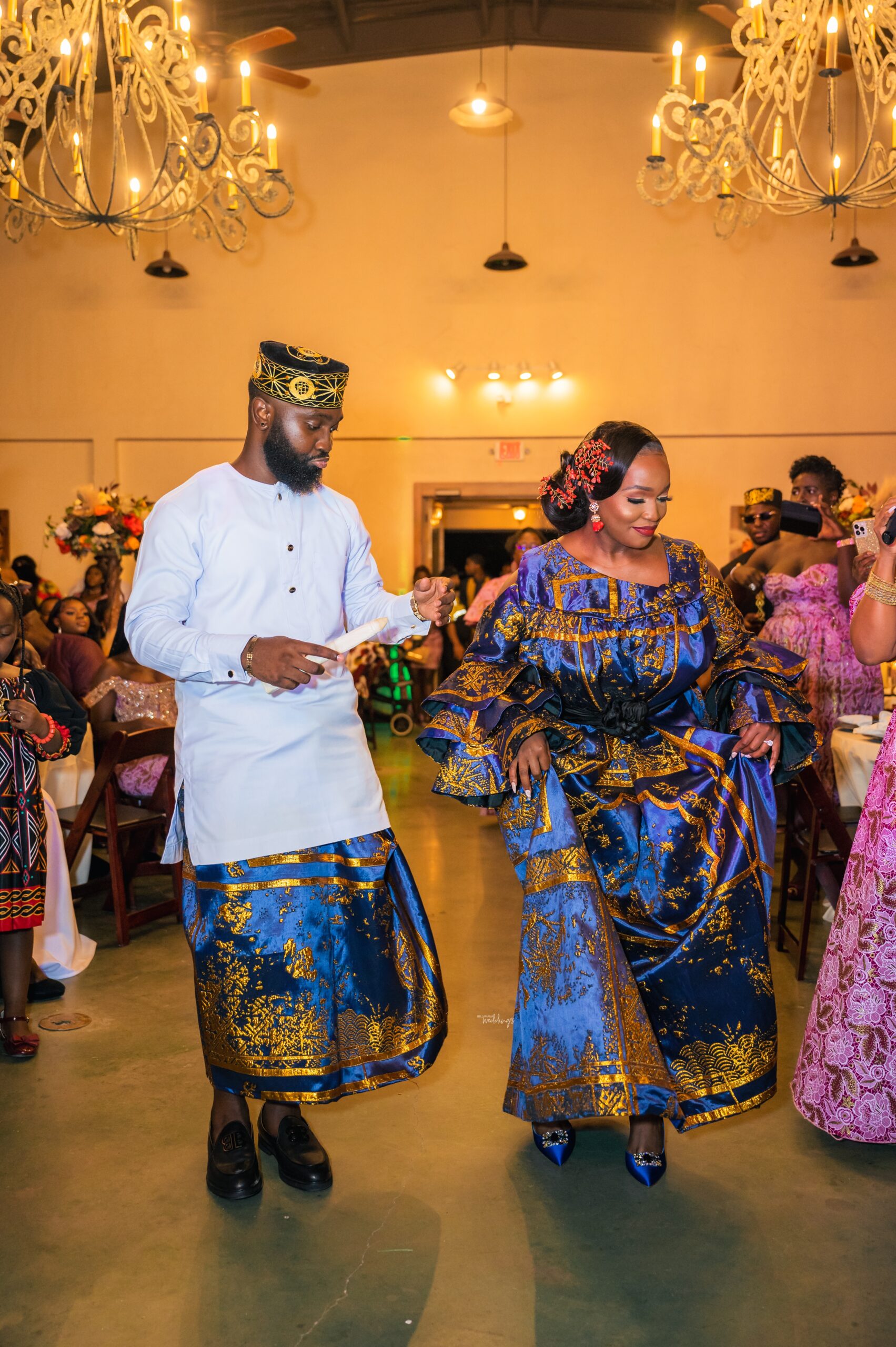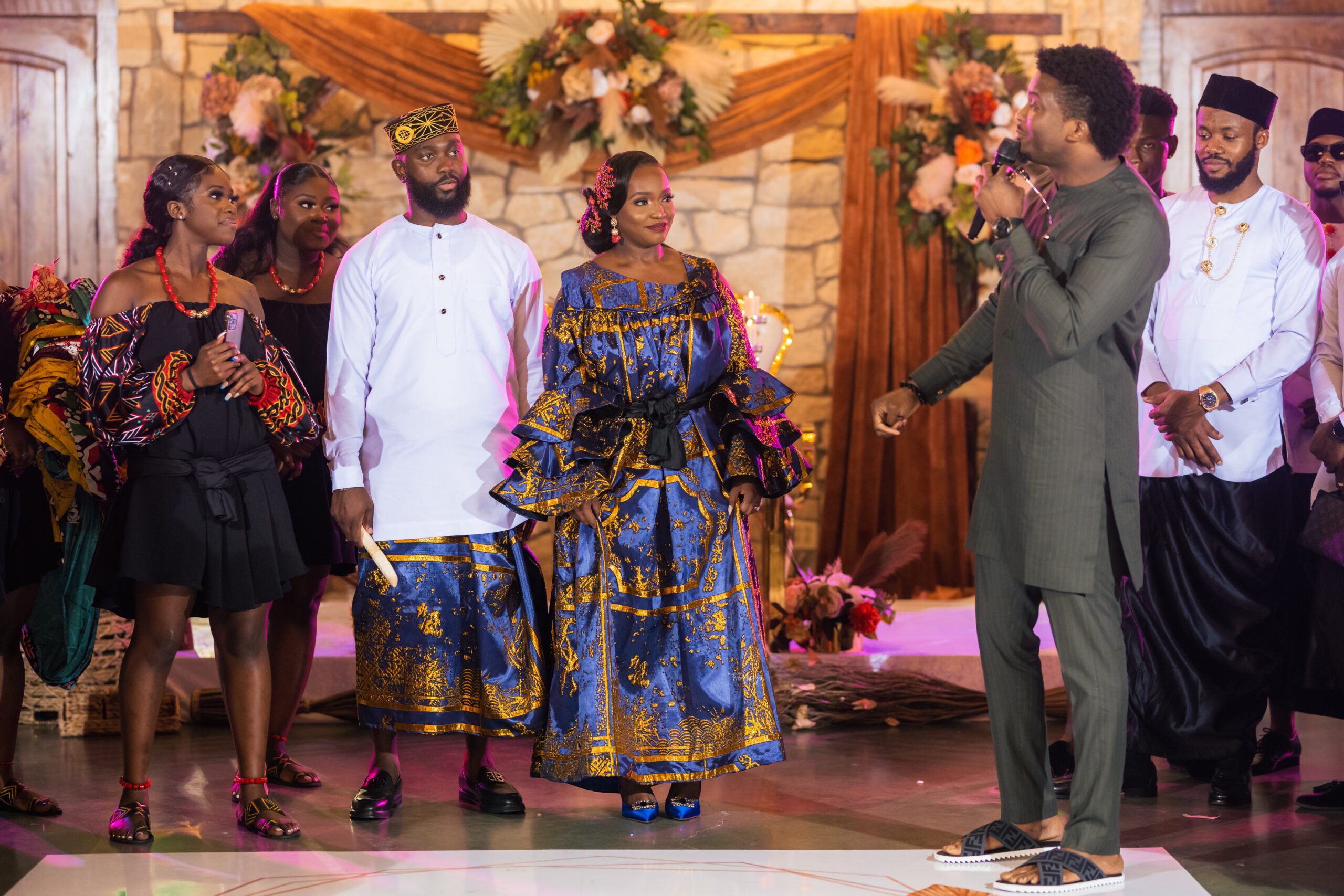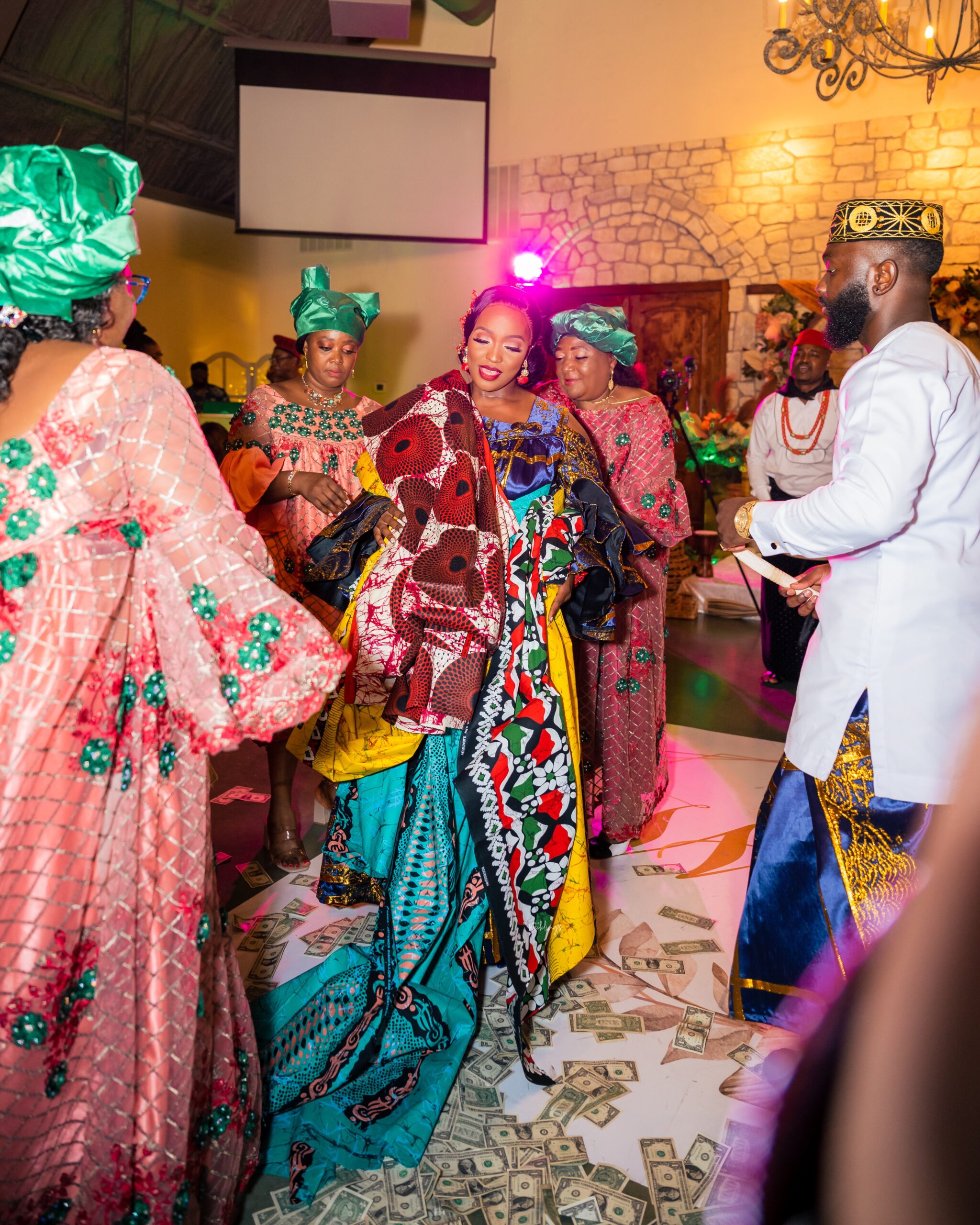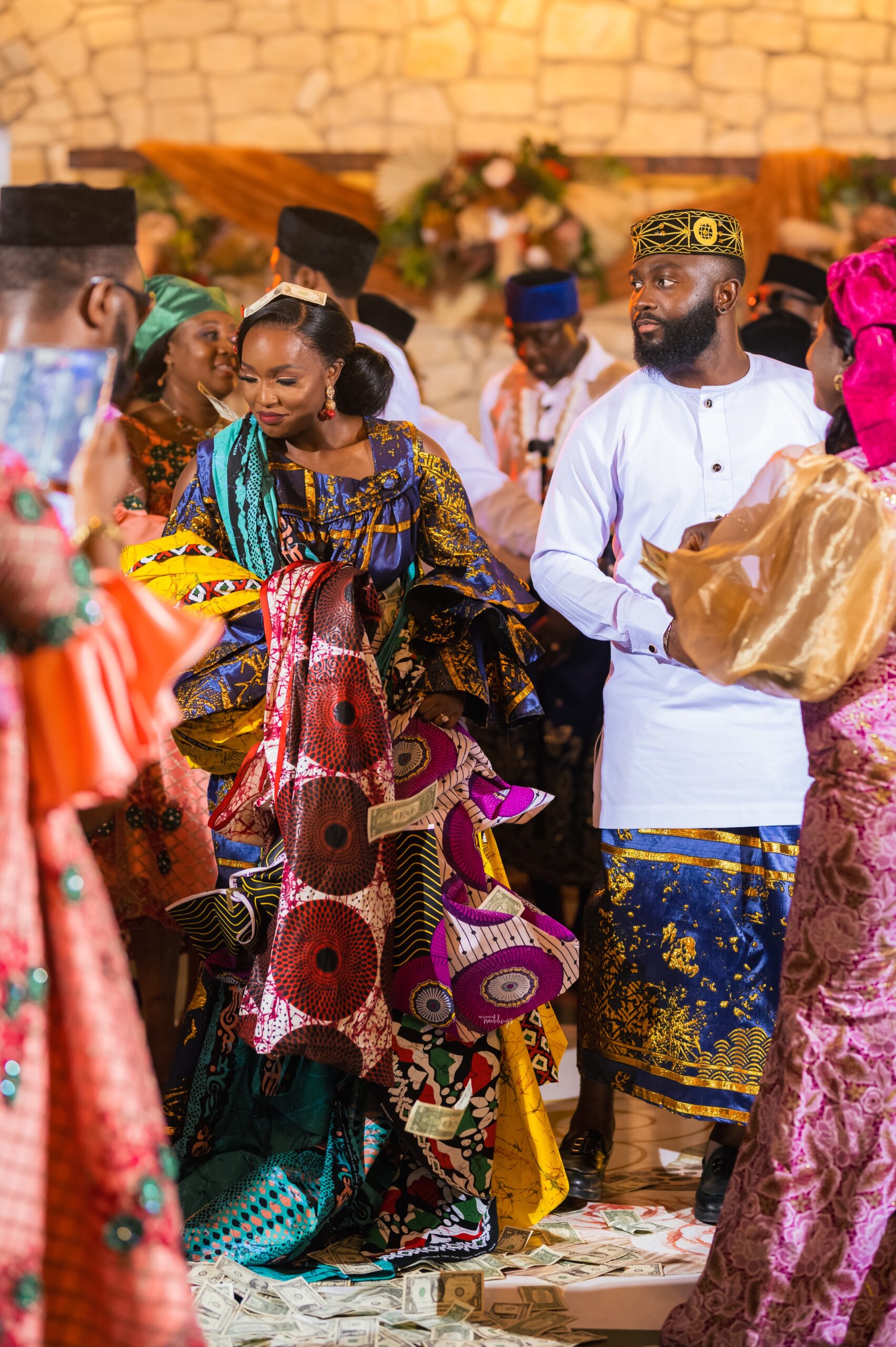 Show us a more beautiful couple!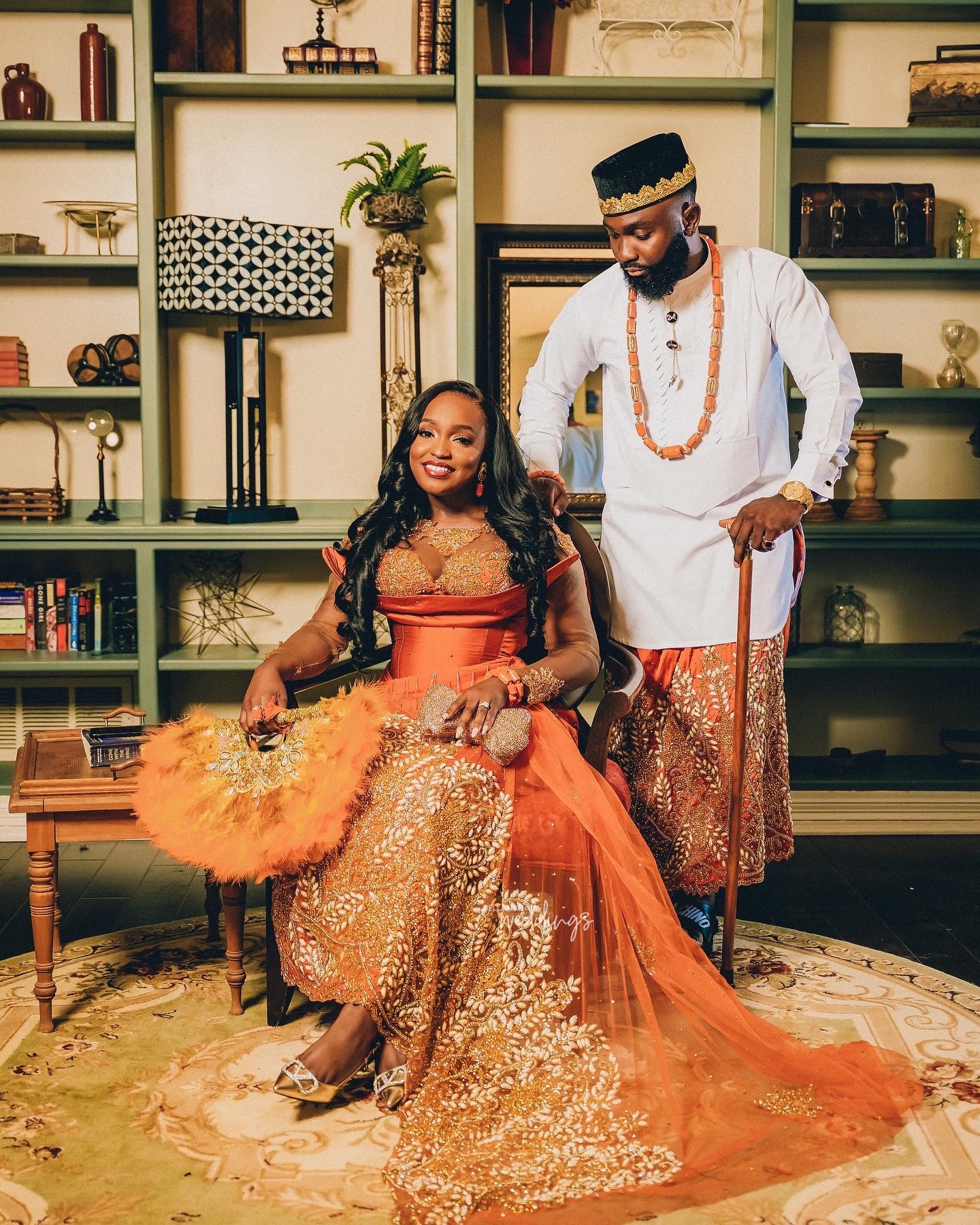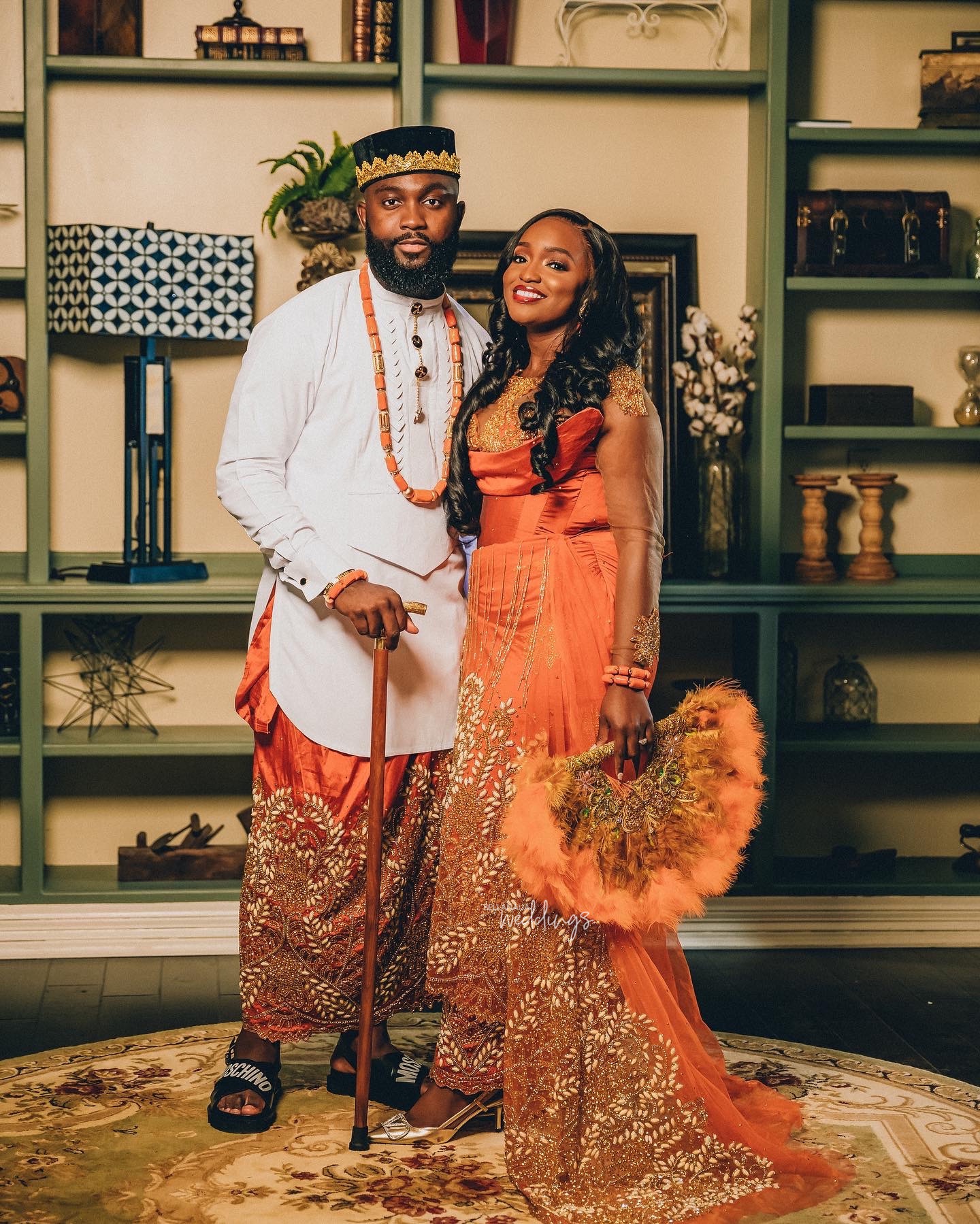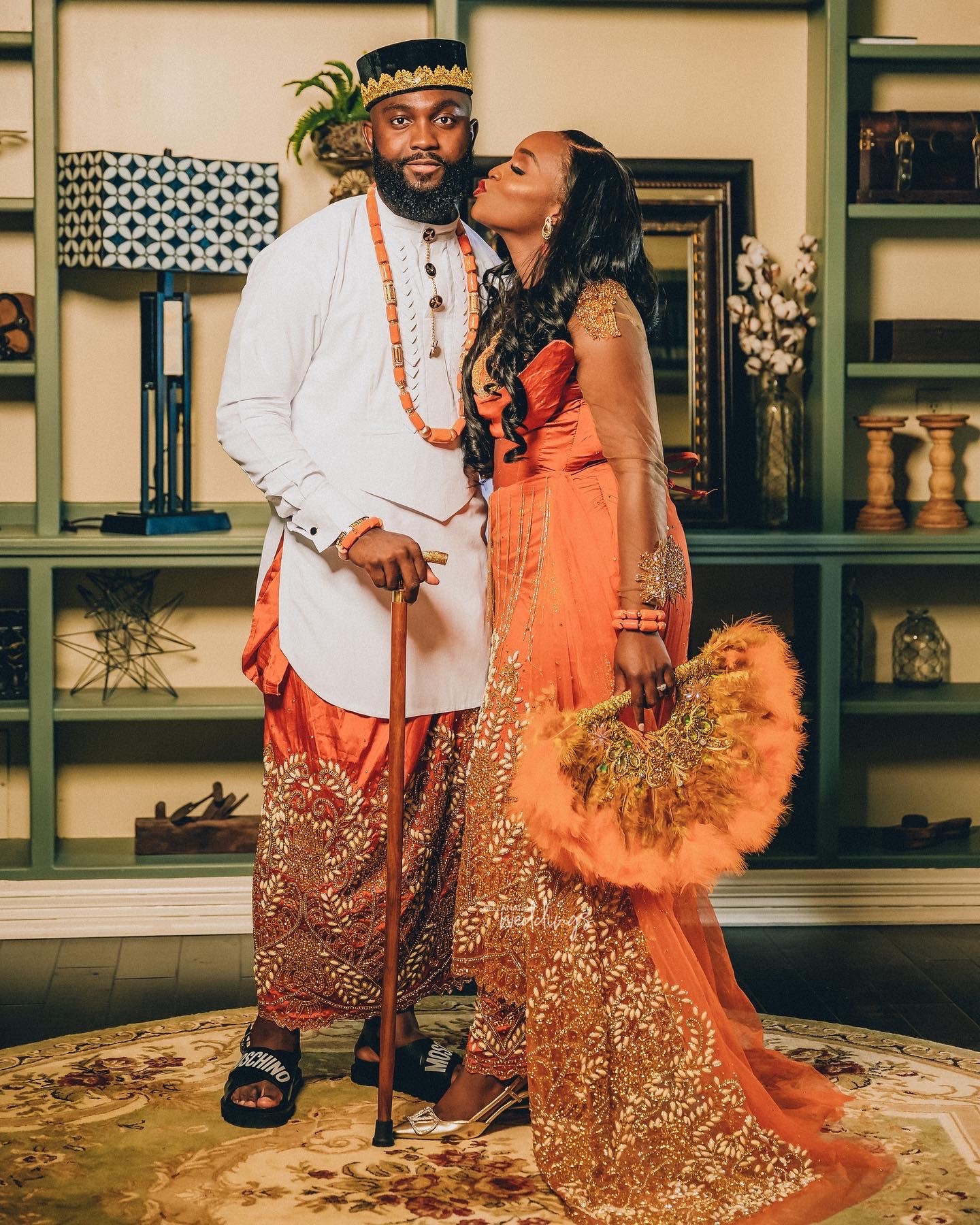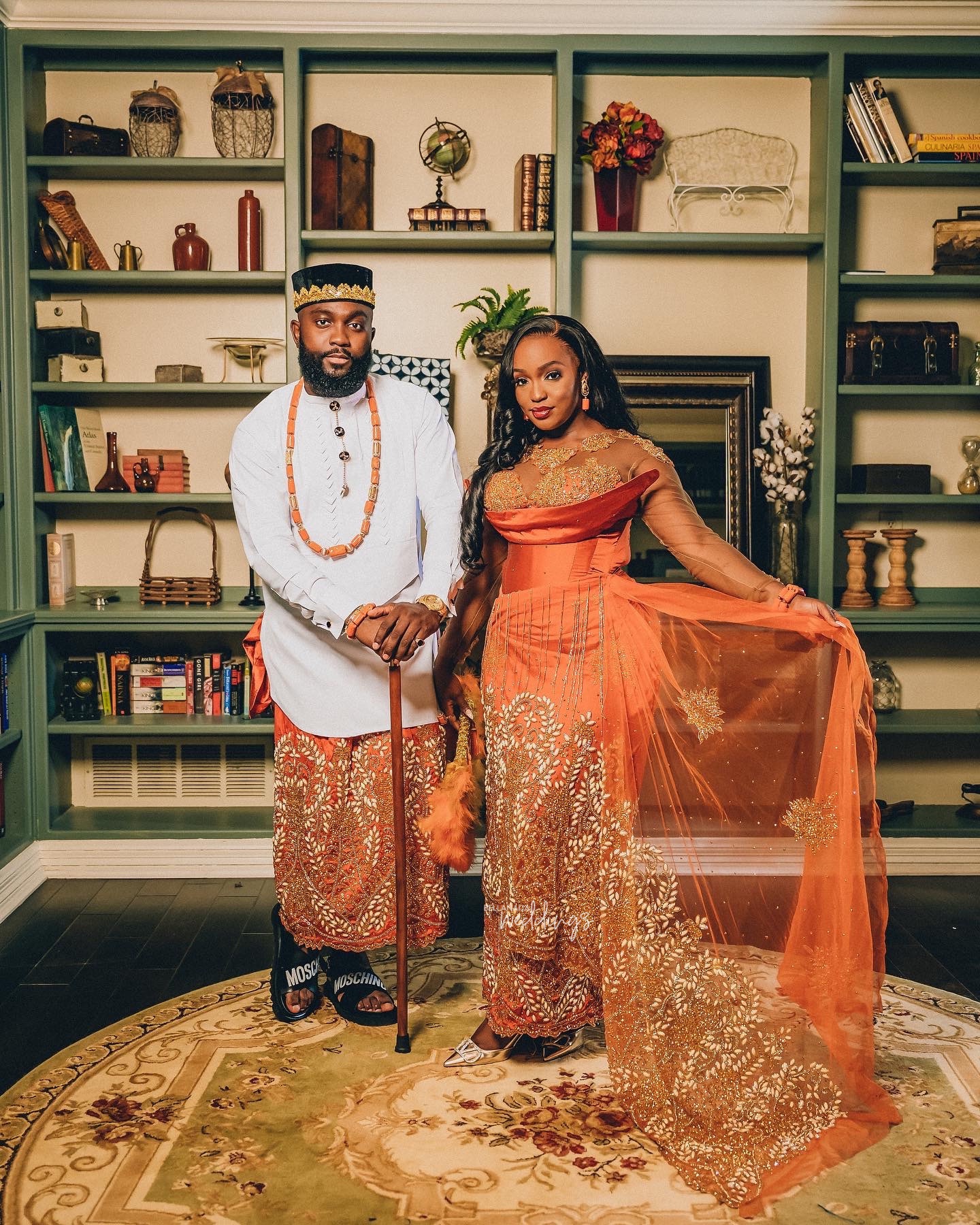 You know what time it is! Let's get this reception started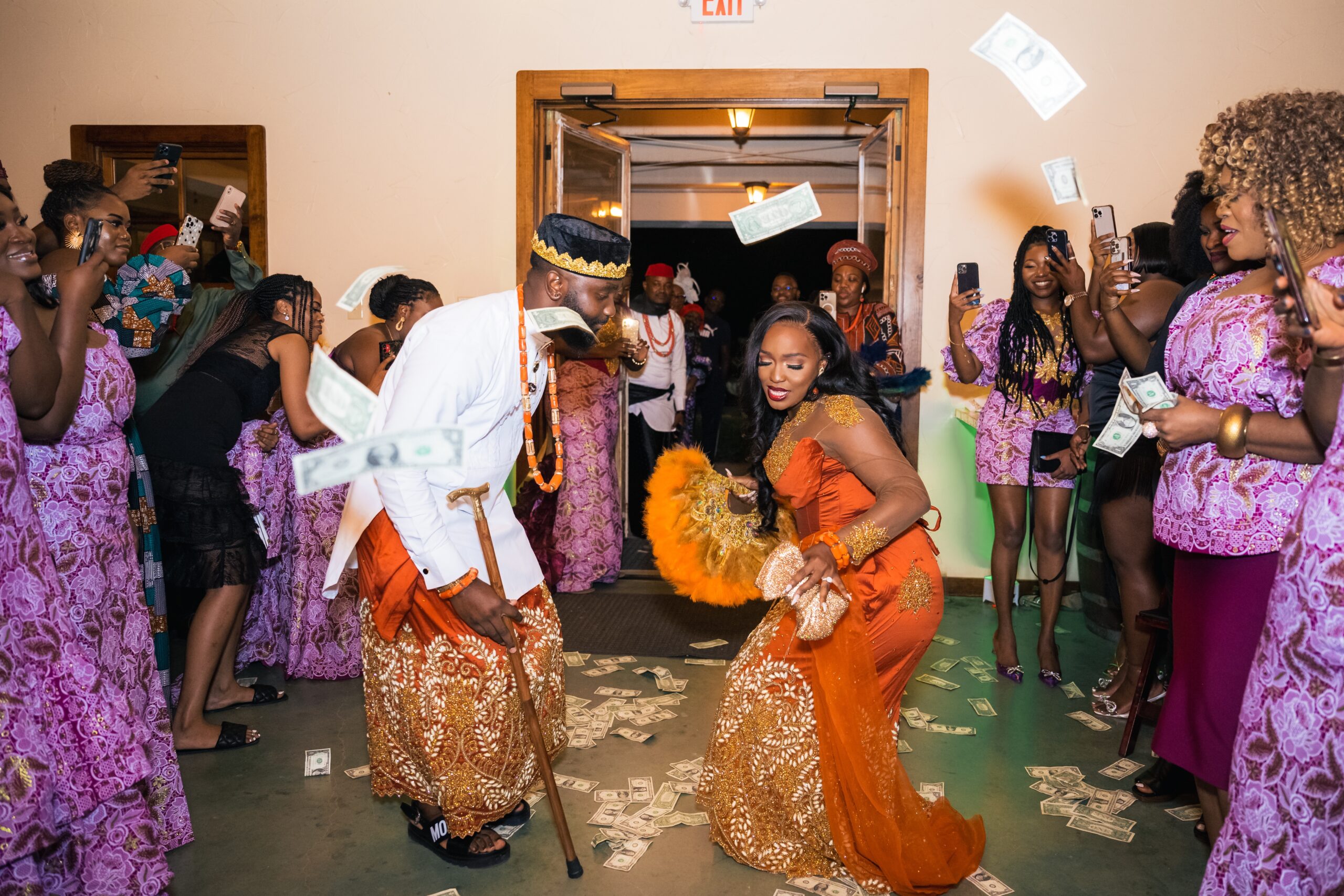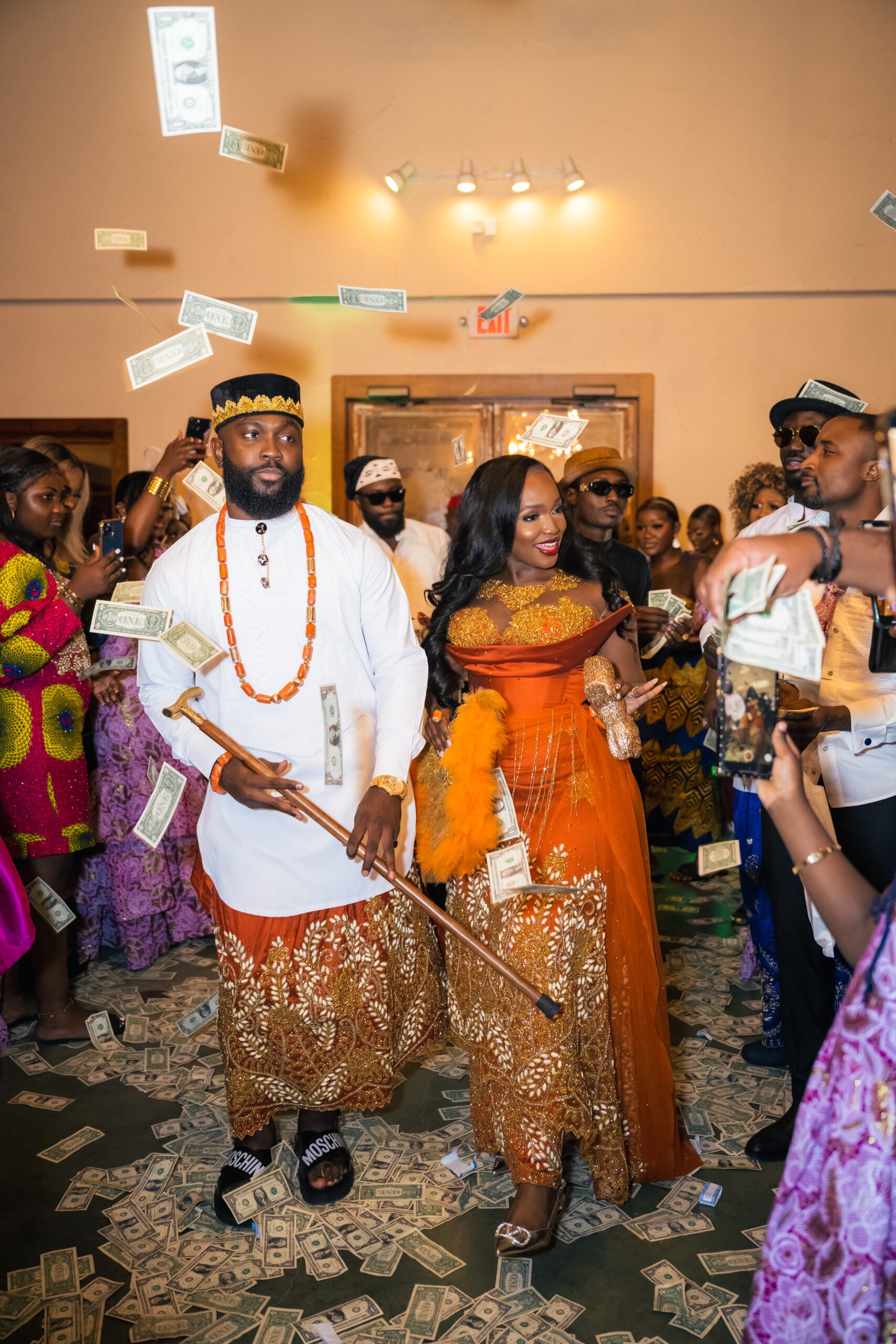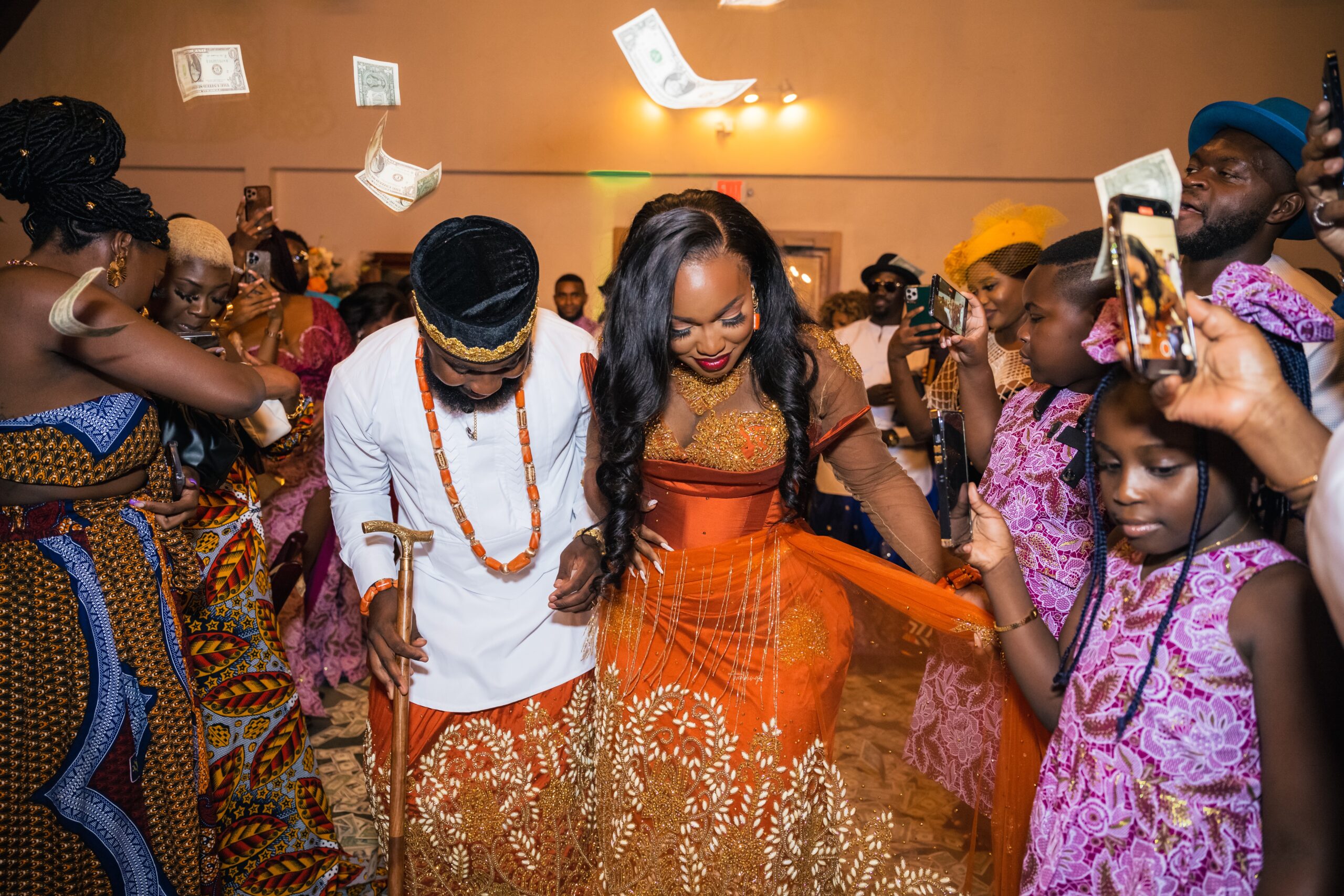 It's dancing all night long!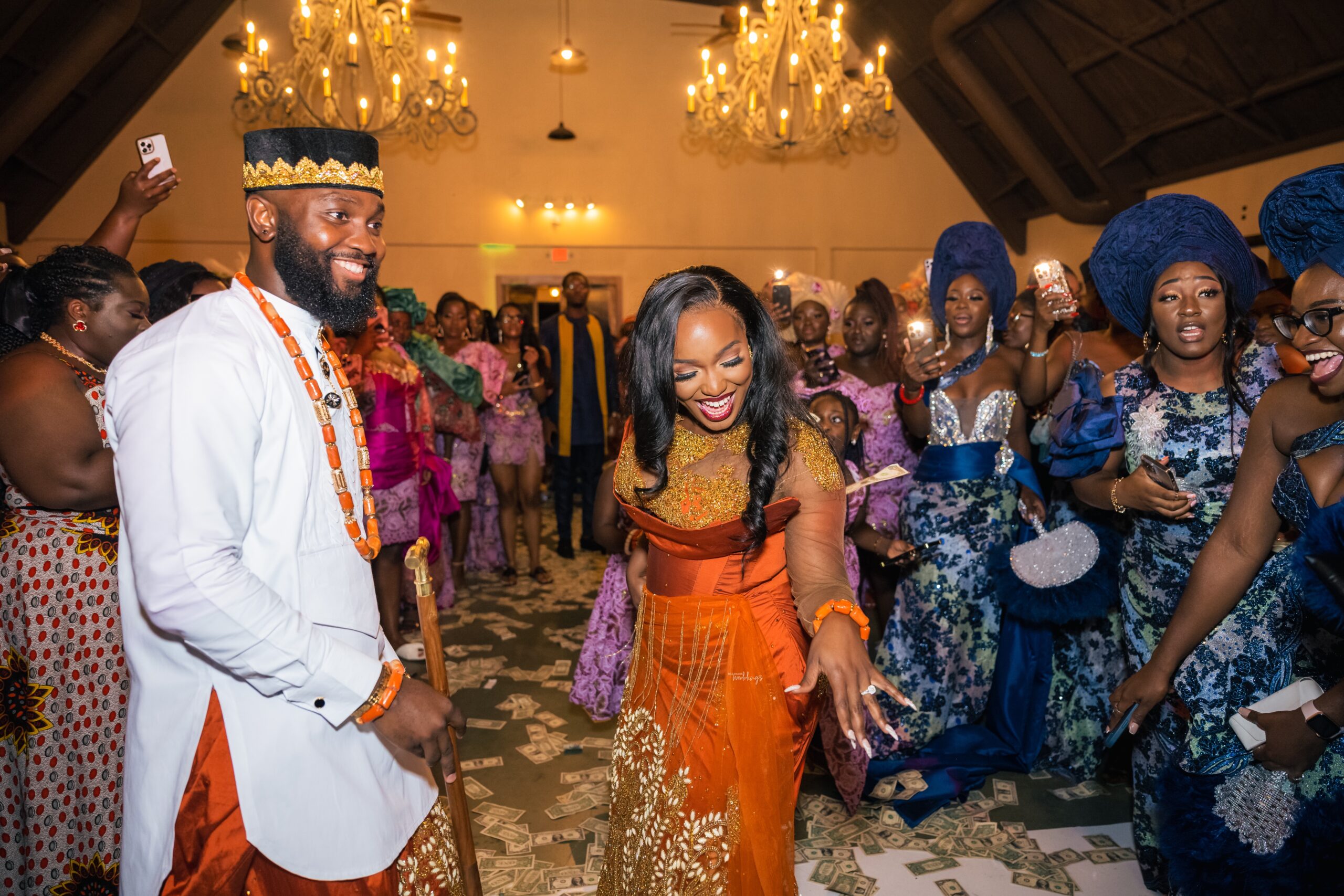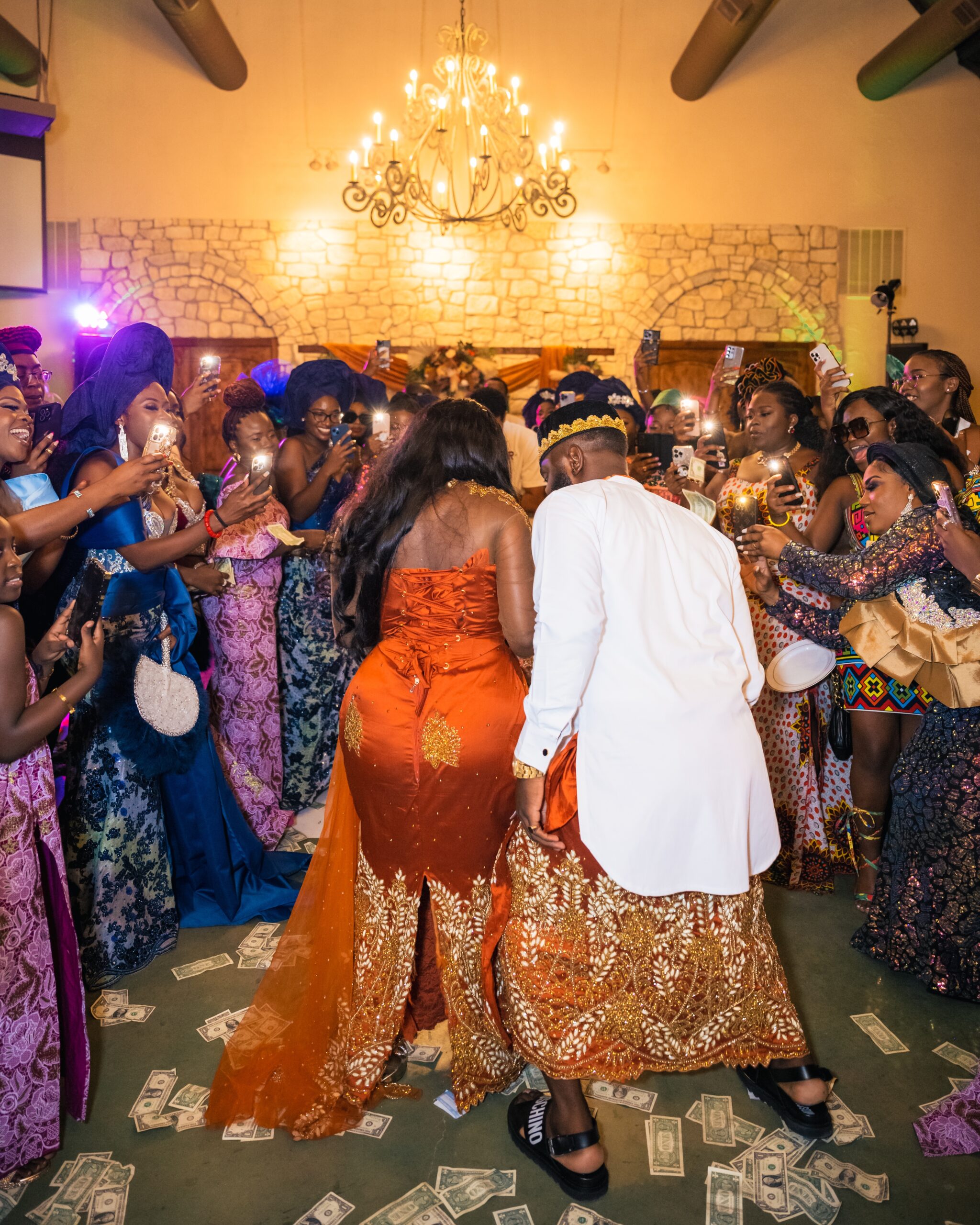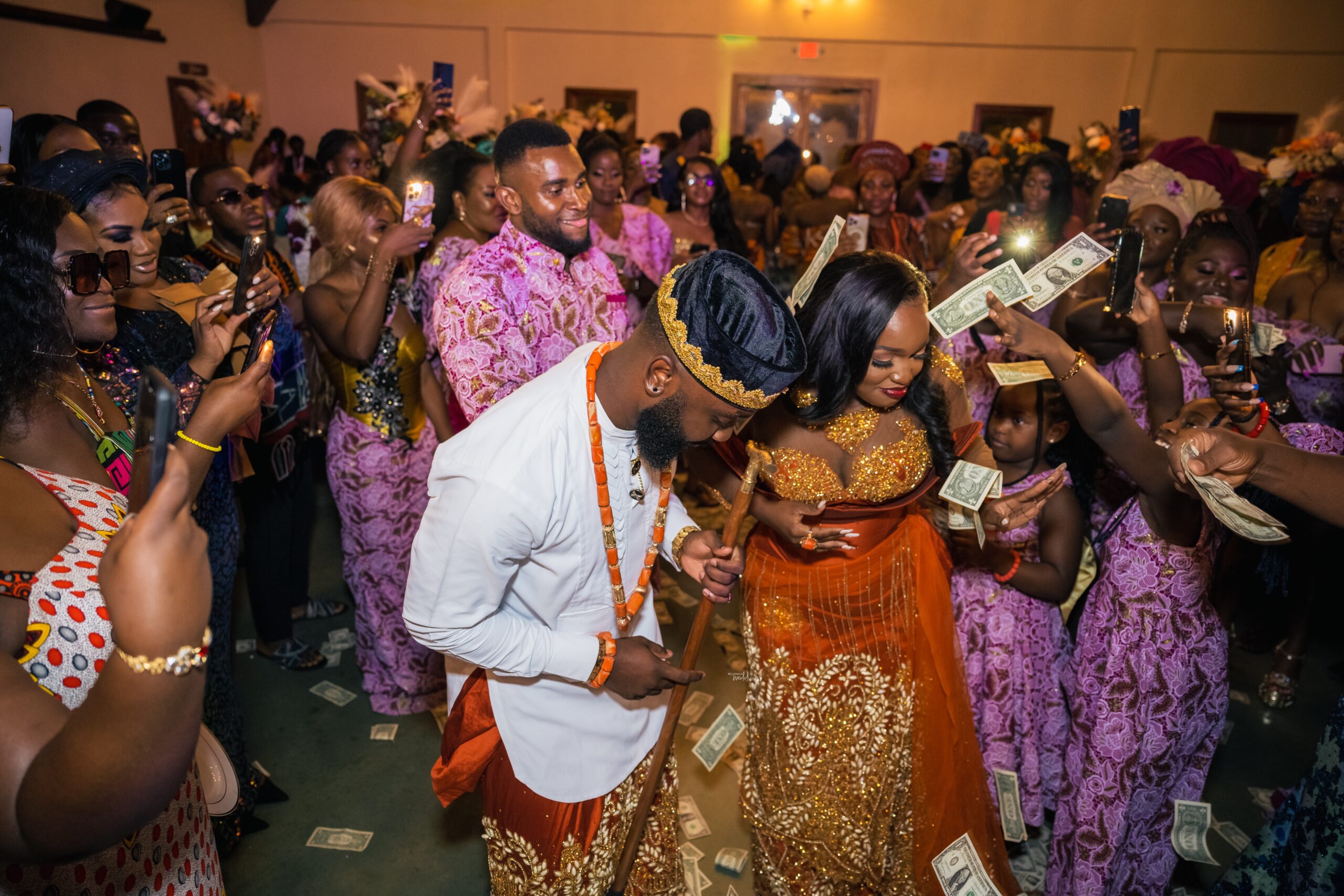 There's yet much sweetness to drool over in Whitney and Ewane's civil wedding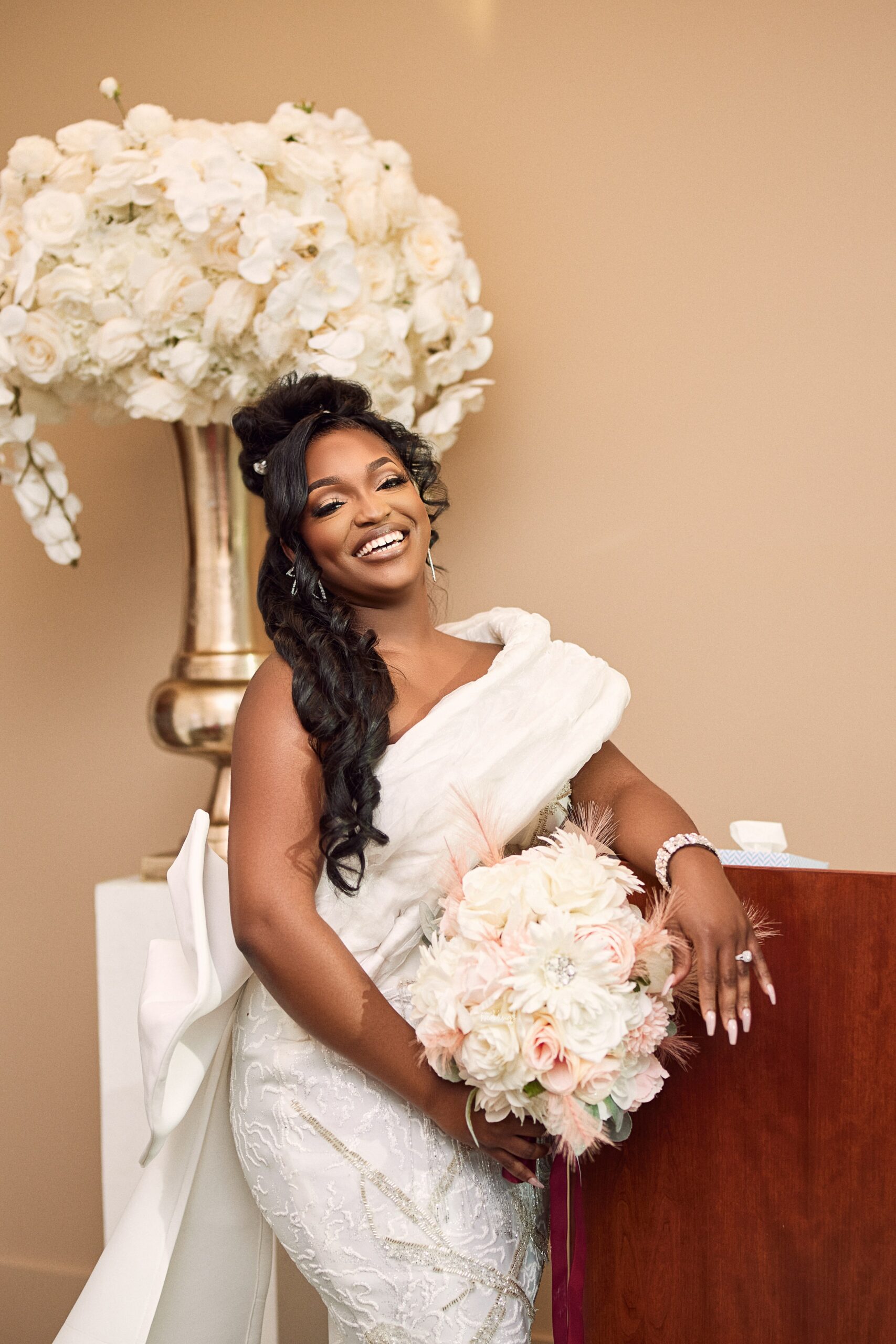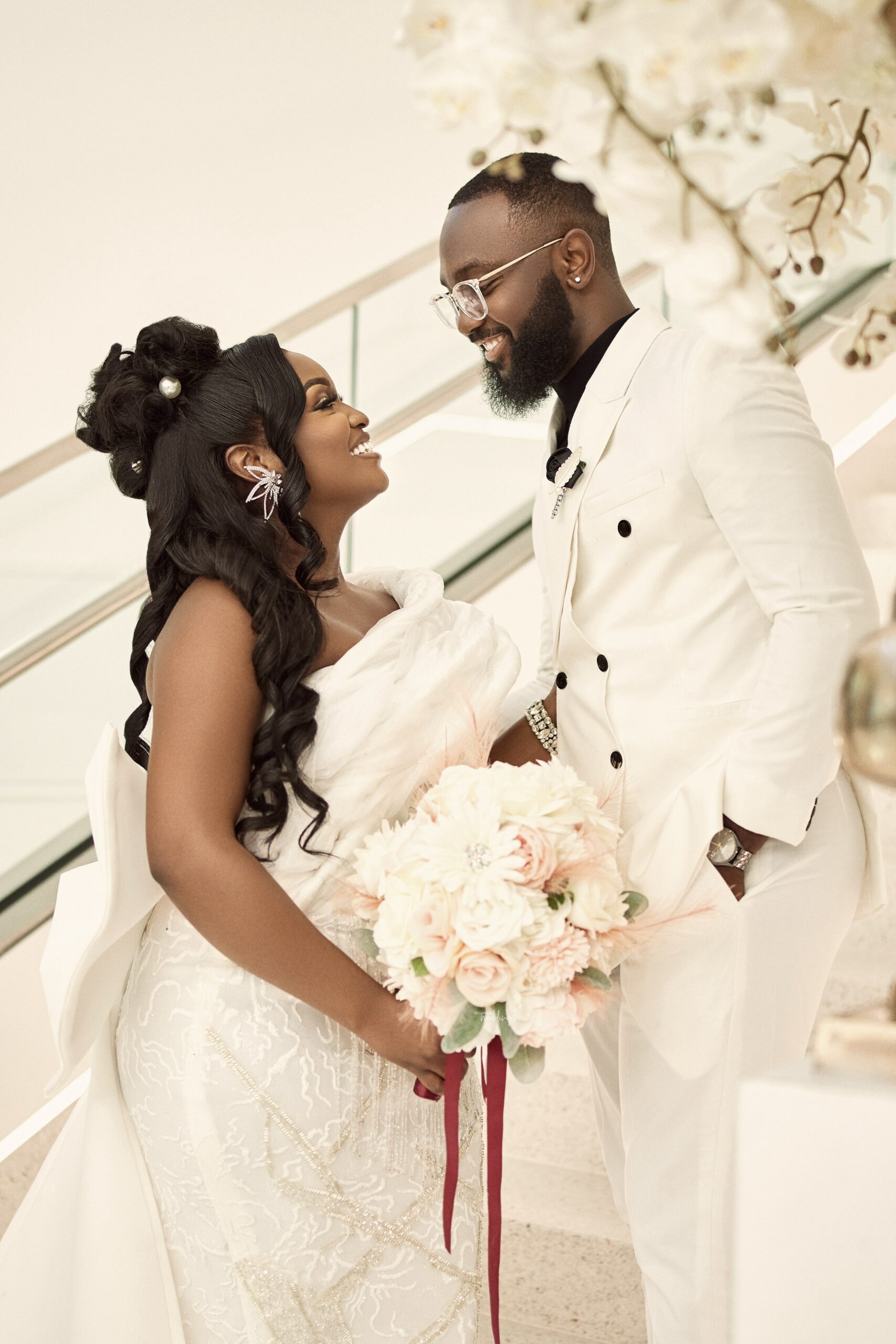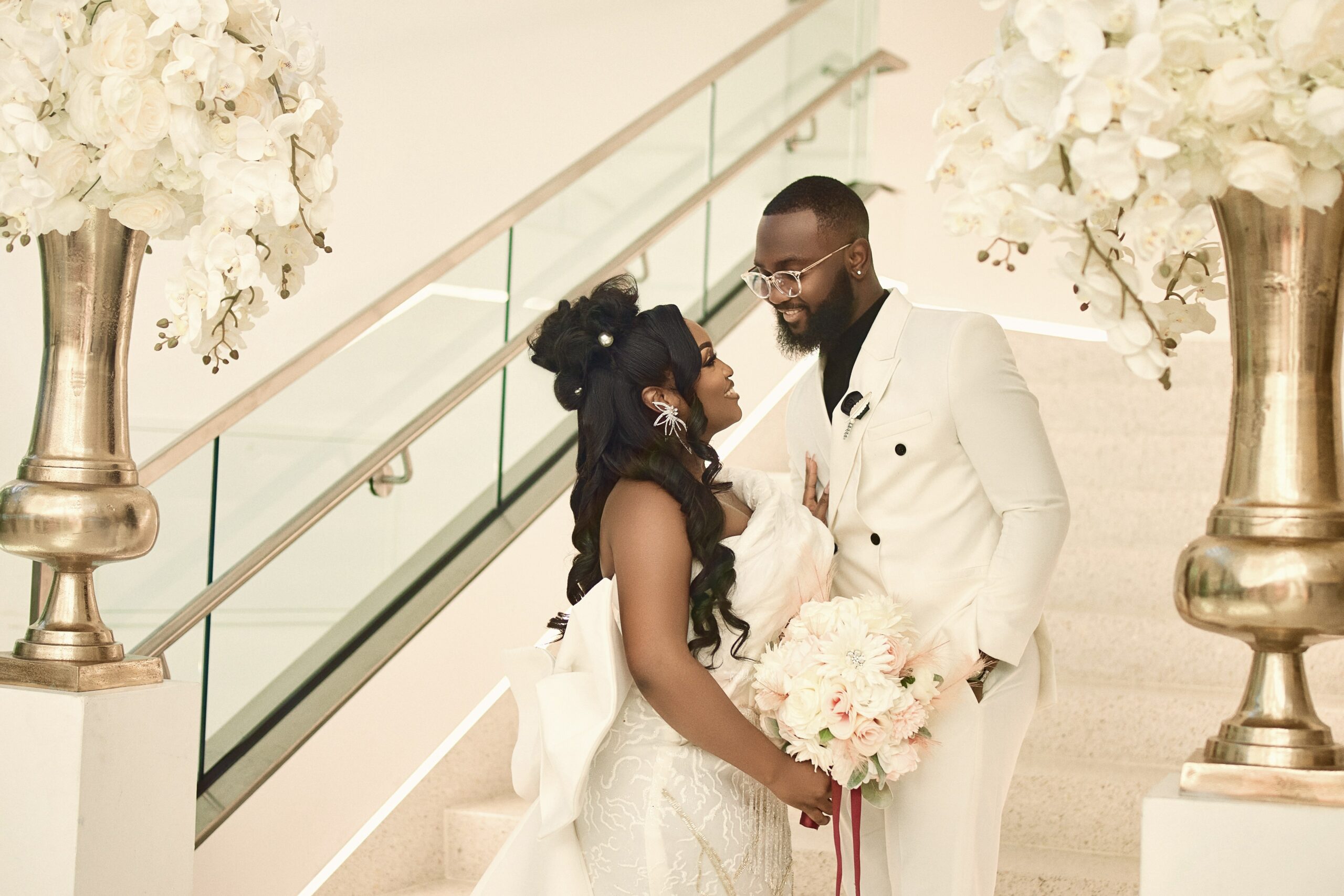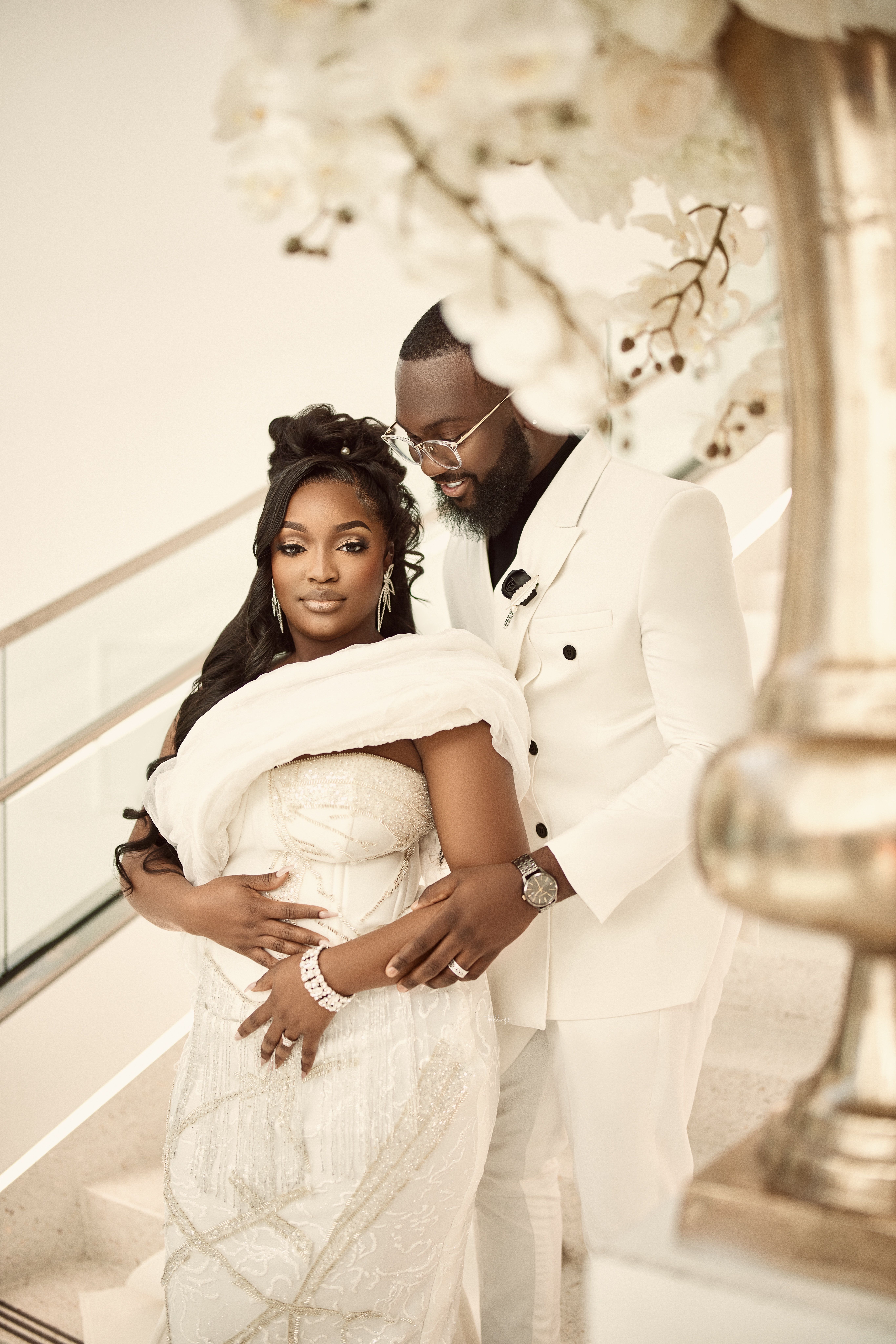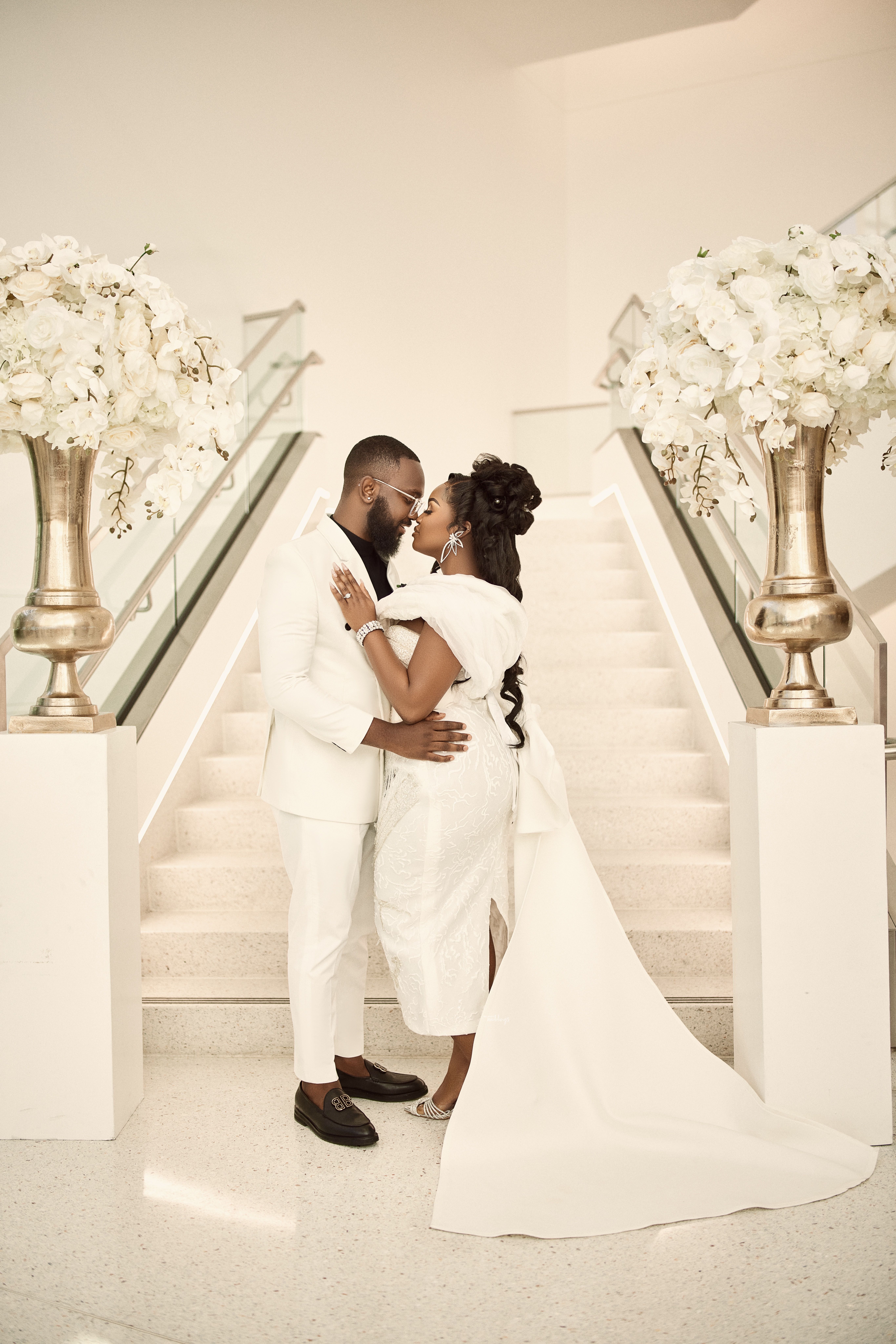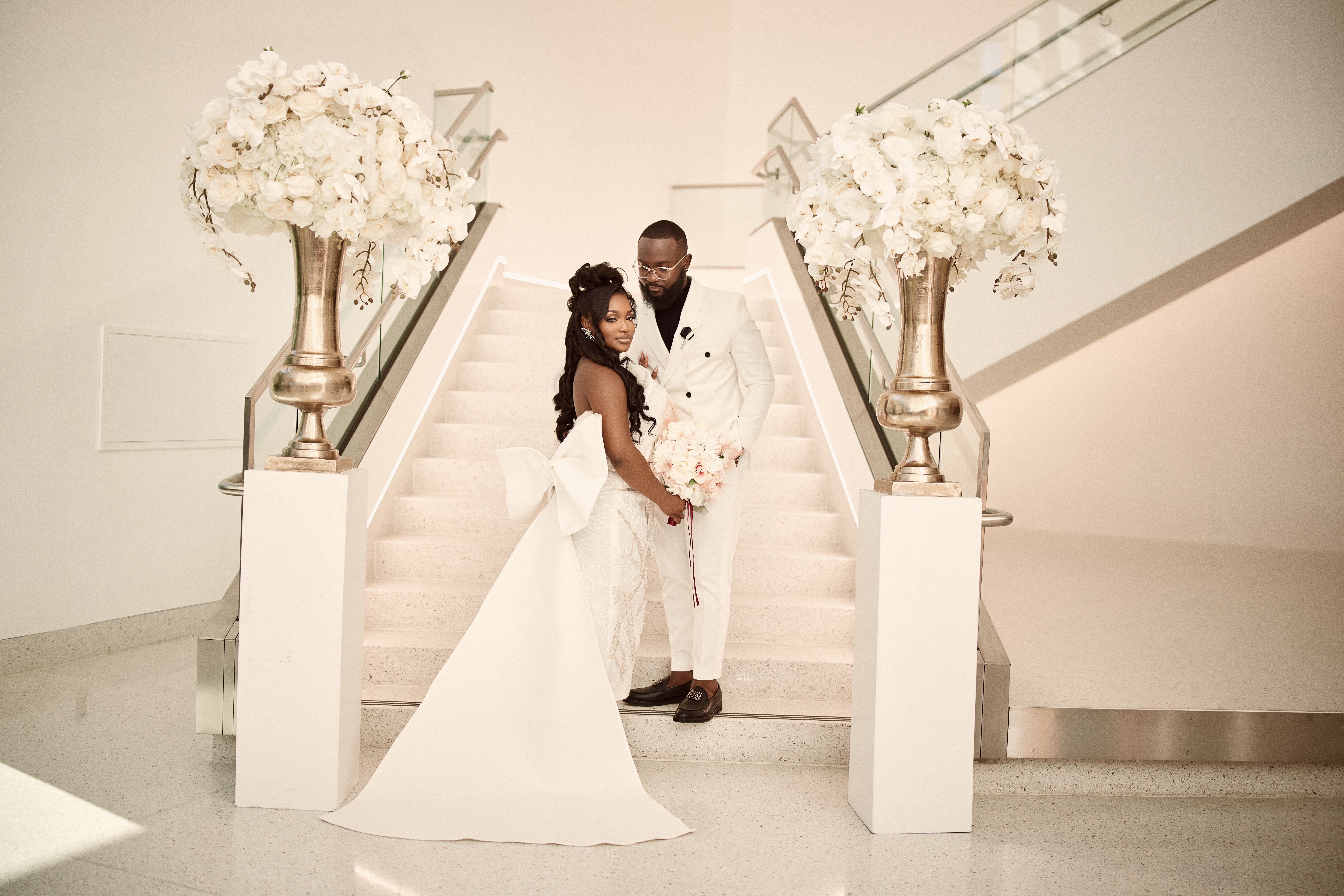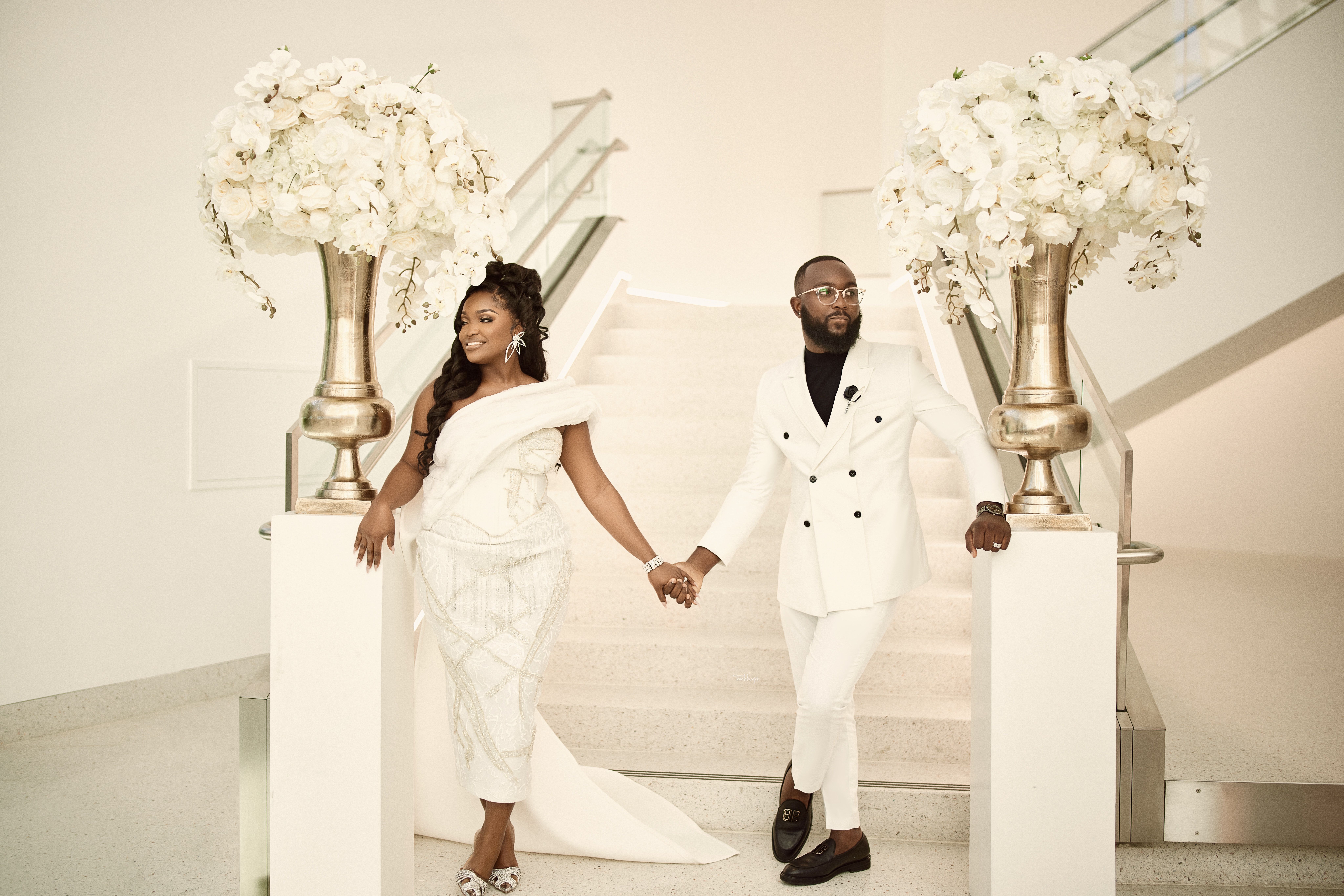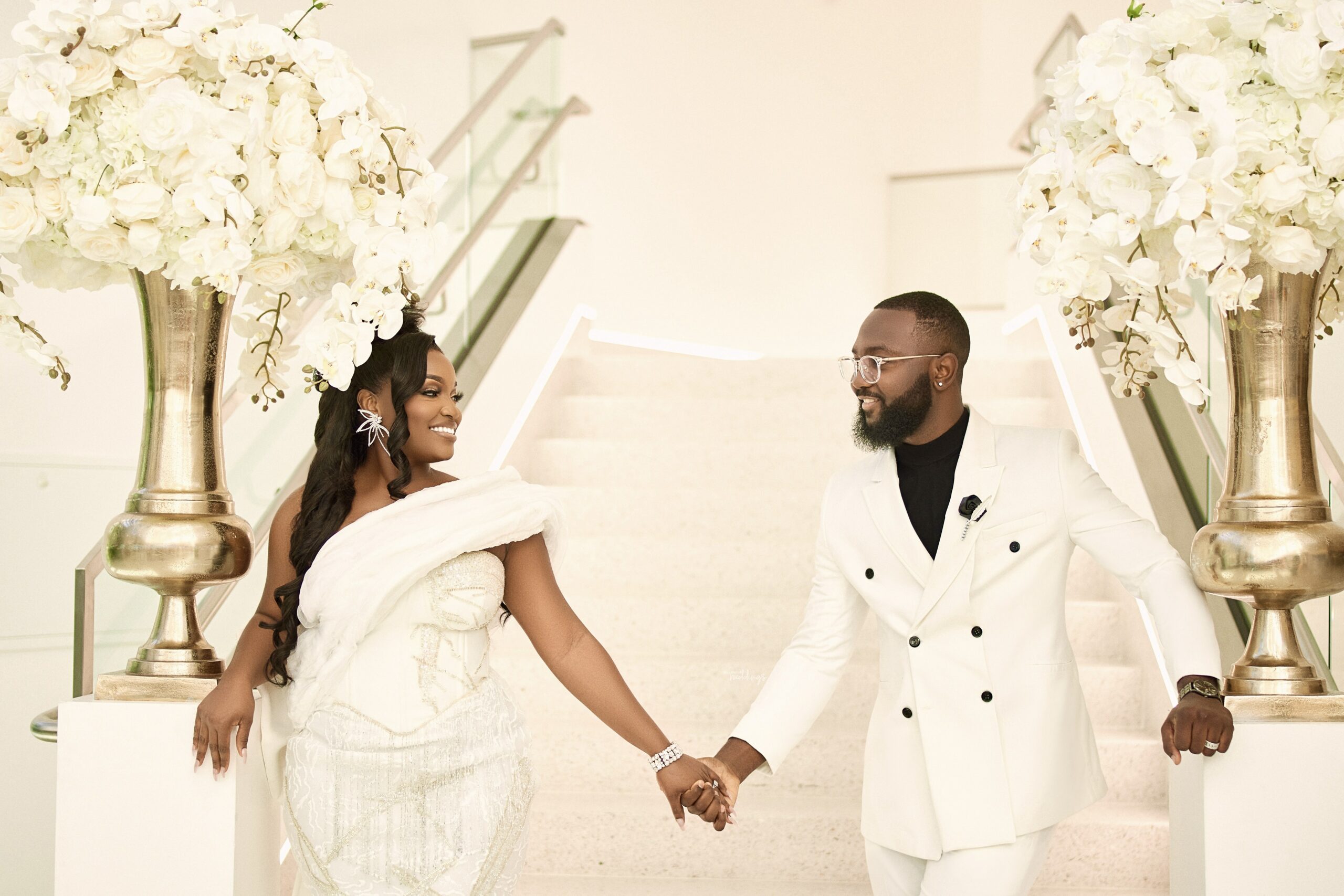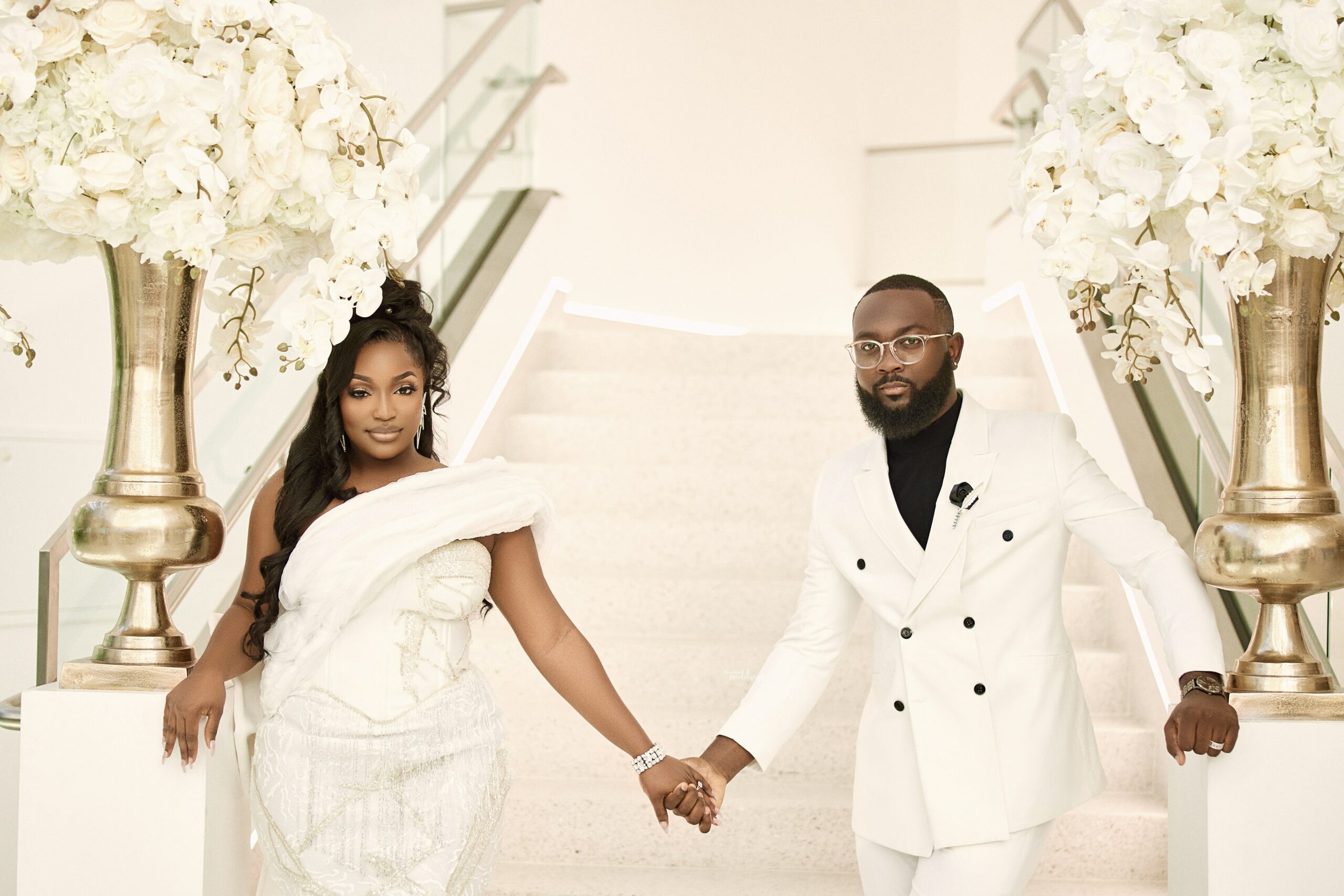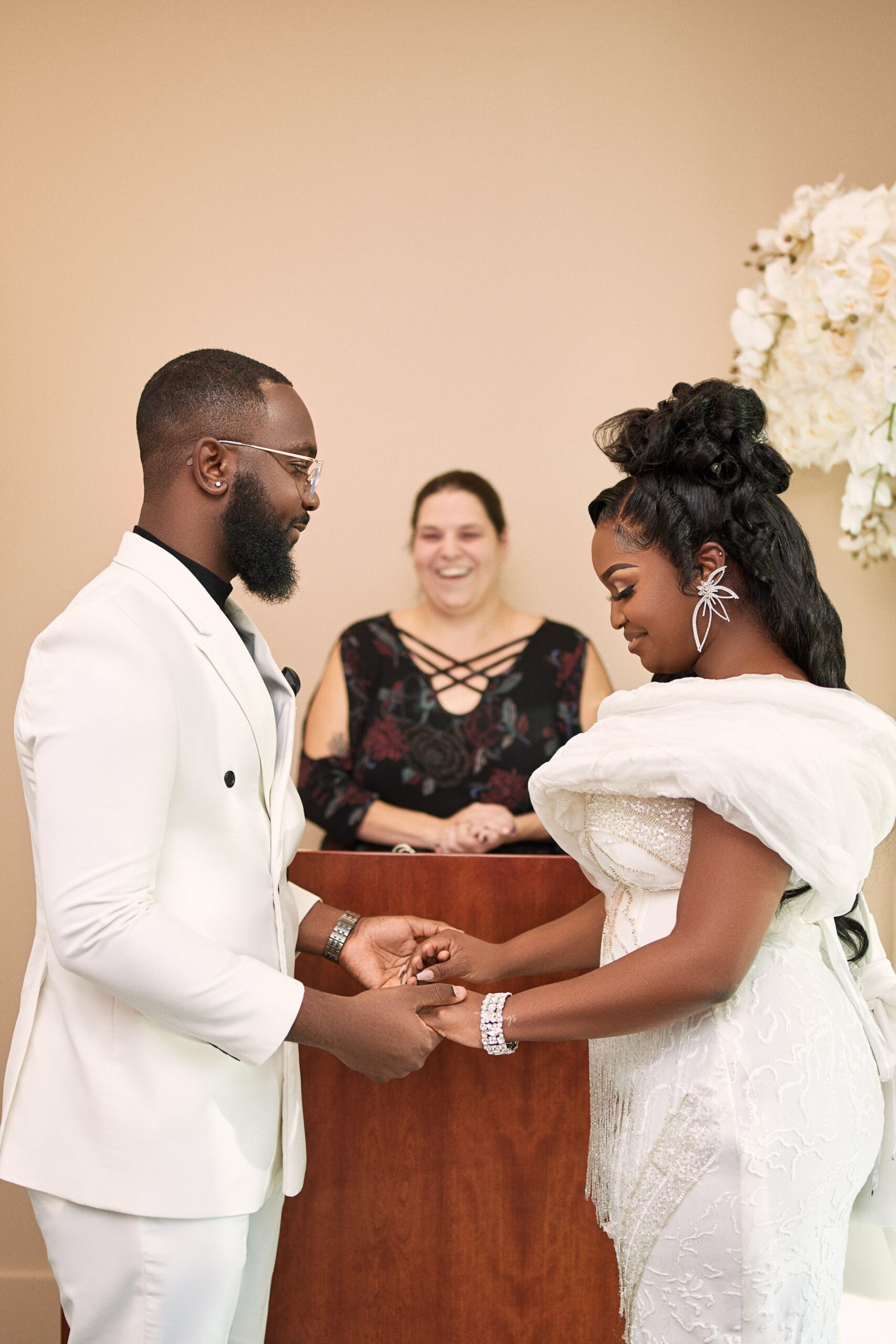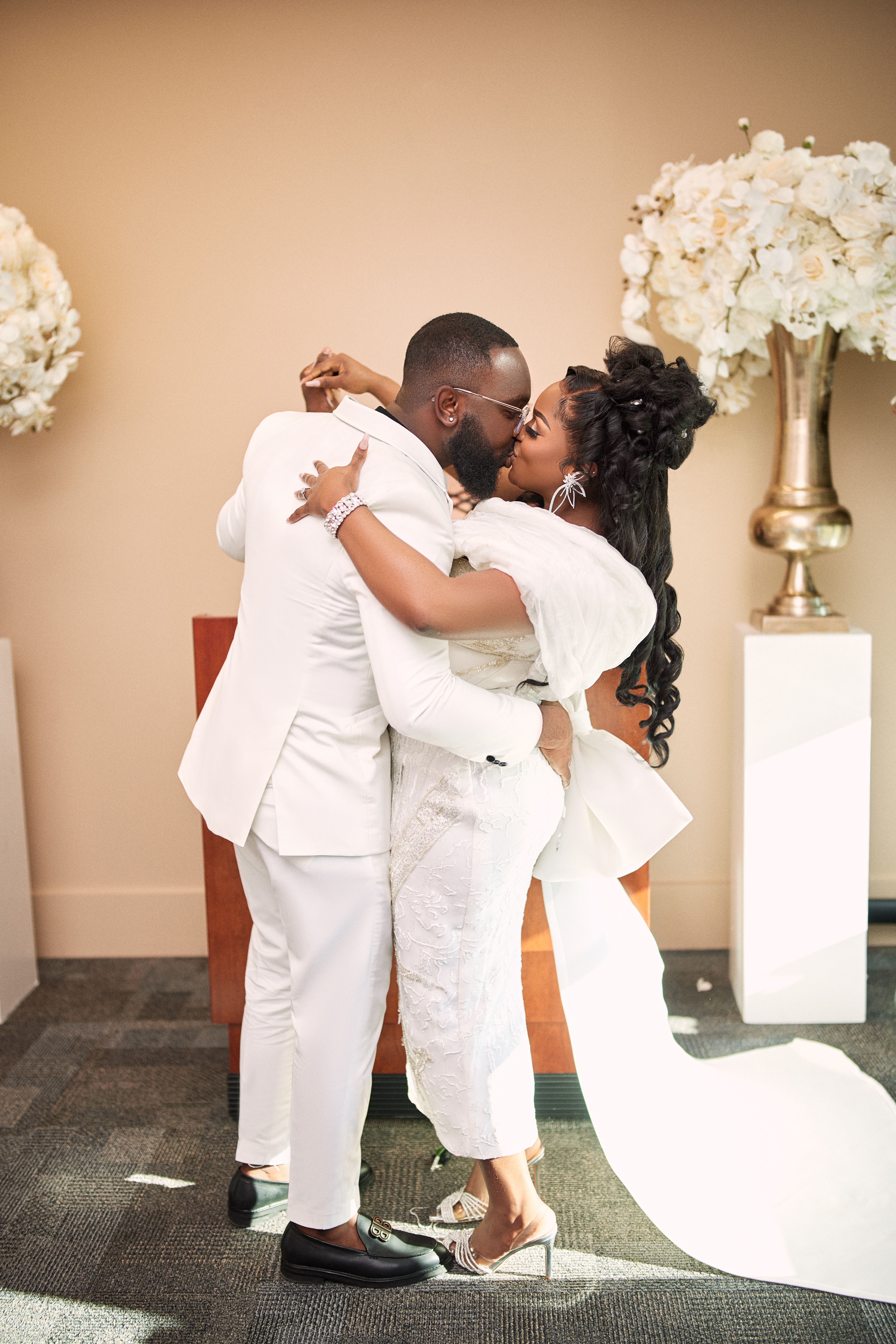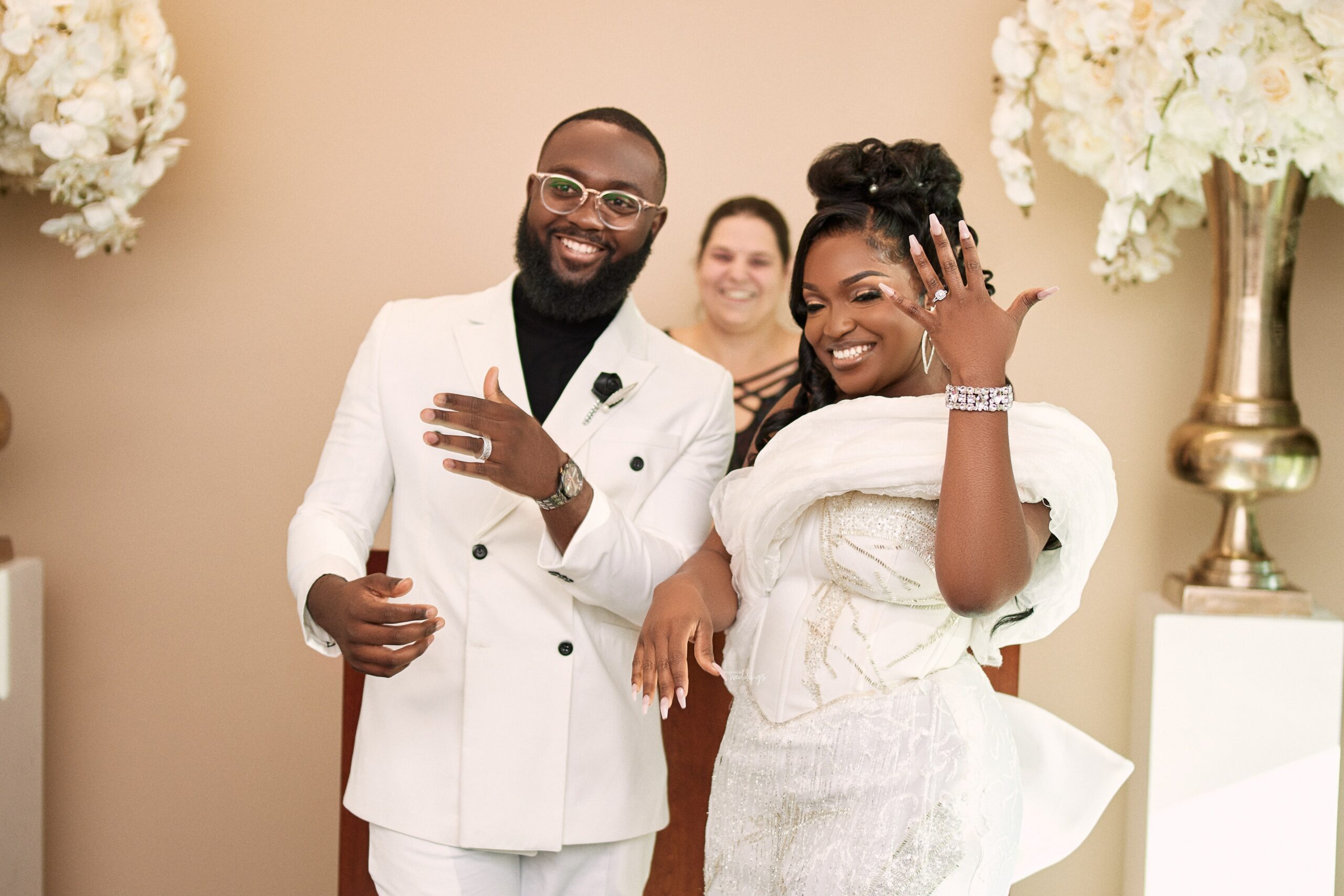 Credits
Bride: @wit_naee
Groom: @ewaynee_
Photography: @afosphotos | @mesus.studios
Videography: @life.of.robart
Makeup: @queenluxeartistry | @beataddicts
Hairstylist: @graceful.touchess | @hostensia_bridals
Hair: @wigs_by_diko
Decor: @zehnconcepts
Robe: @kolo_designz
Accessories: @esprawbeads
Civil wedding dress: @kolo_designz
Earrings: @accesorize_by_rea
MC: @chaz_tv
Planner @zehnconcepts