Have you ever been to a Hausa wedding? If yes, then you already have a hint on what you're about to get. But, if you haven't, just get ready because you're about to be blown away! Hausa weddings are just always so full of culture and beauty and Umar and Zainab give us a full ride into their beautiful love celebration.
Umar and Zainab fell in love – which of course is the reason we're here being all so excited in the first place. But it definitely didn't end there. To seal this love and begin their journey, they had an all so awesome Hausa wedding. Now, as it is with the Hausa culture, one event certainly is not enough to celebrate this grand landmark. So, Zainab had her Sa Lalle, with all the women in her family and of course, her female friends celebrating with her and beautifying their hands with the famous Lalle. After which the love birds had their Fatiha, in which both families came together to bless their union and mark the new beginning. Then, the sweethearts proceeded with their Wedding dinner to crown it all up. Everything about this wedding exudes so much beauty and culture, you just have to see for yourself.
So, enjoy all the beautiful experience from and Zainab and Umar's wedding below!
First, let us start with Zainab's Sa Lalle…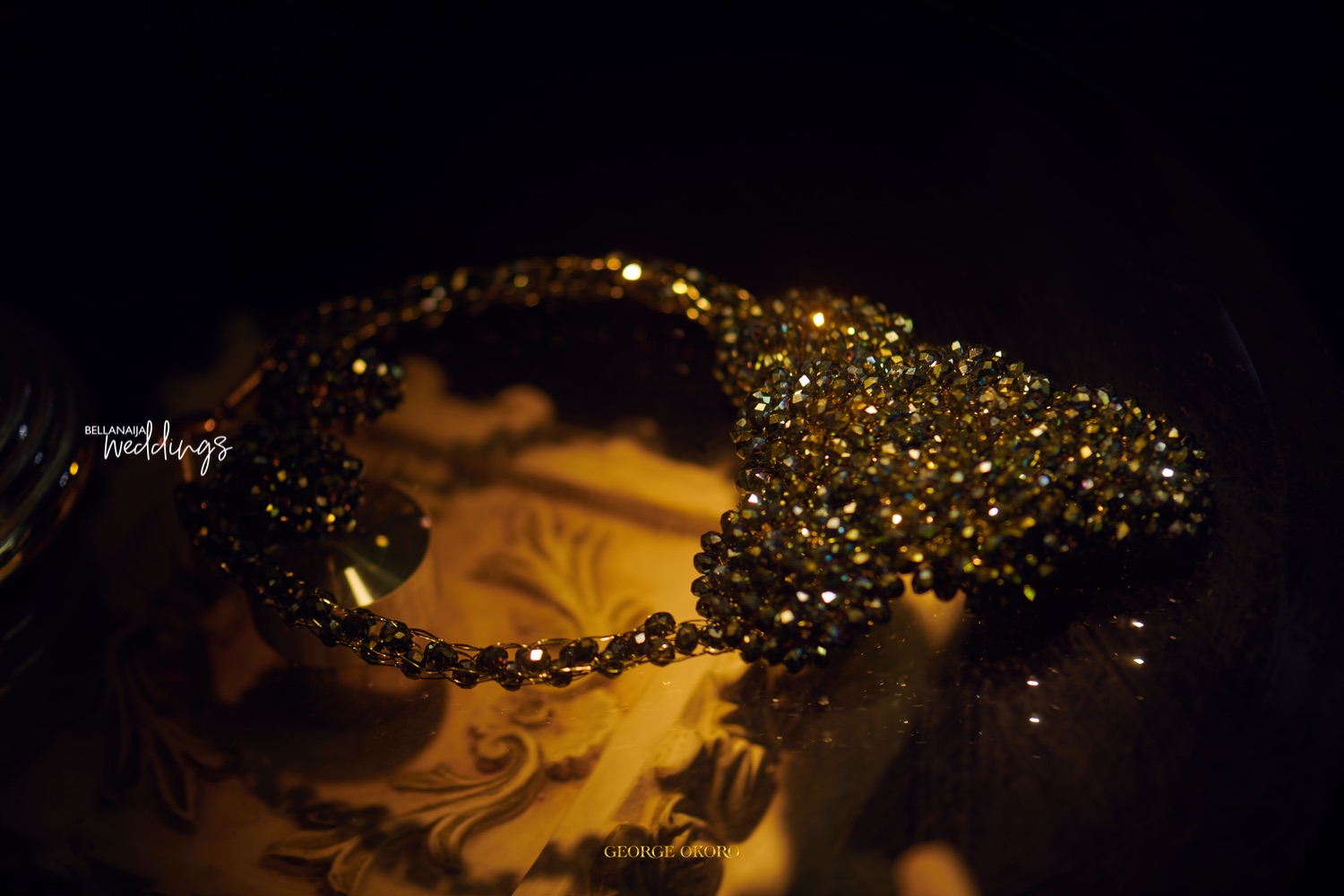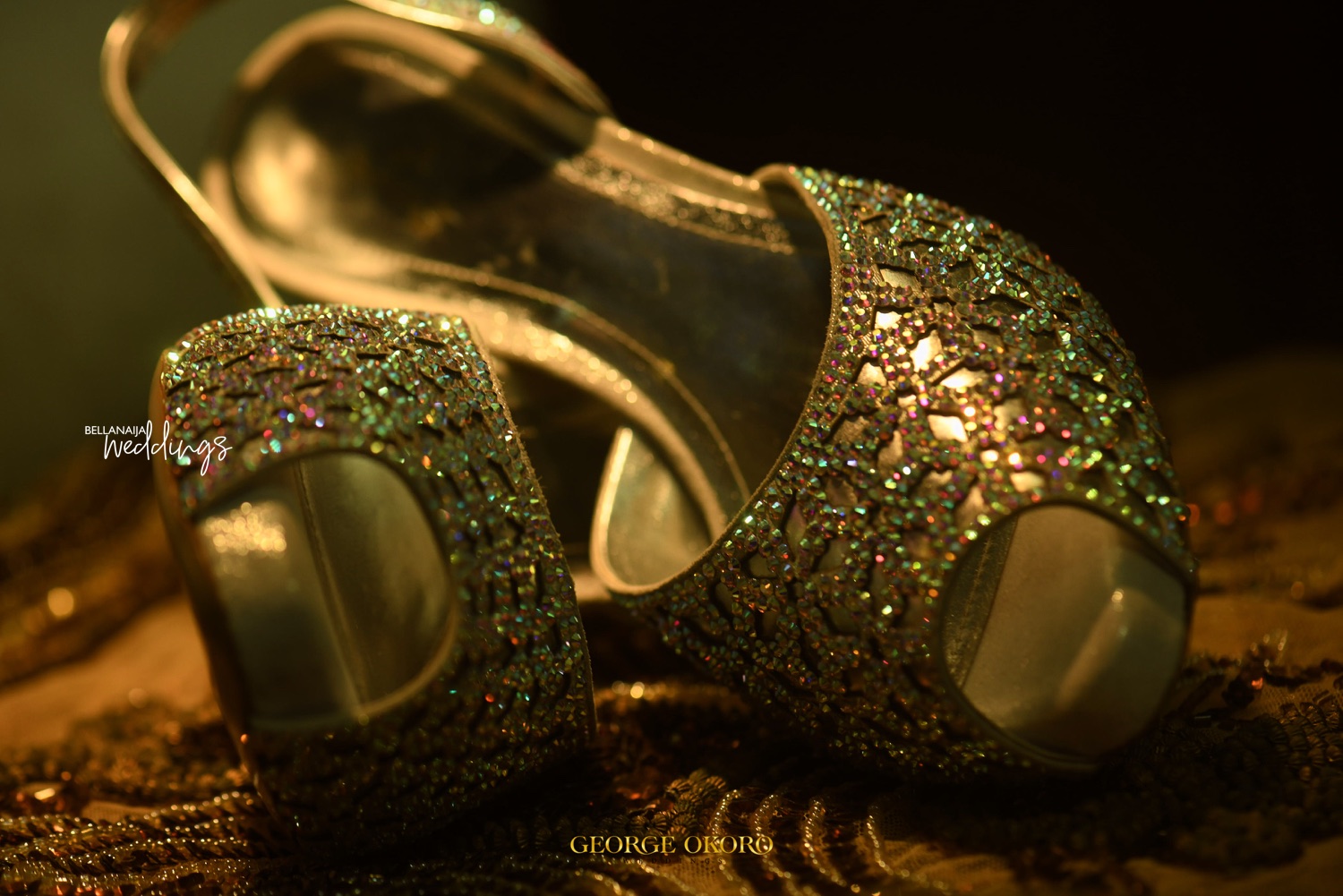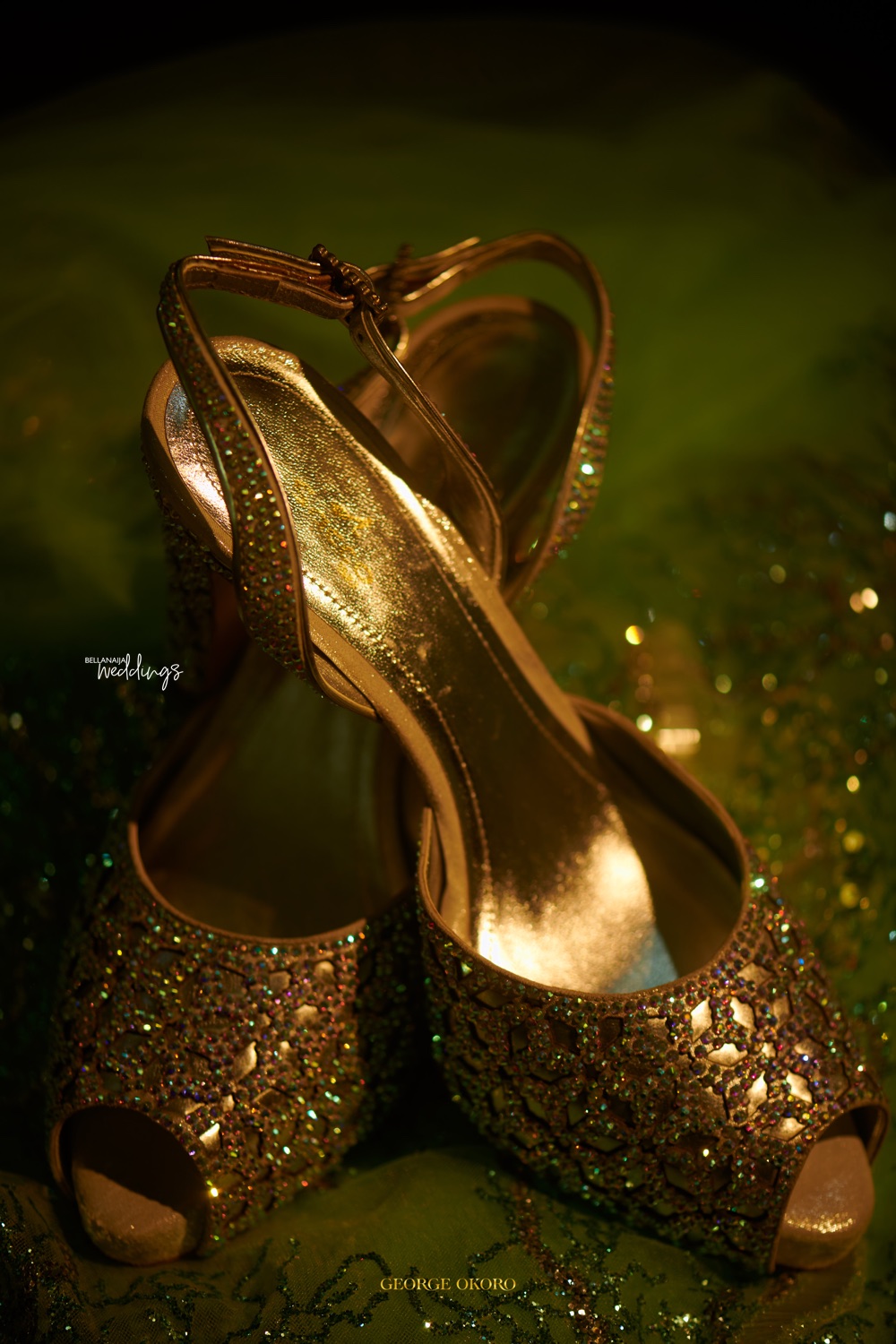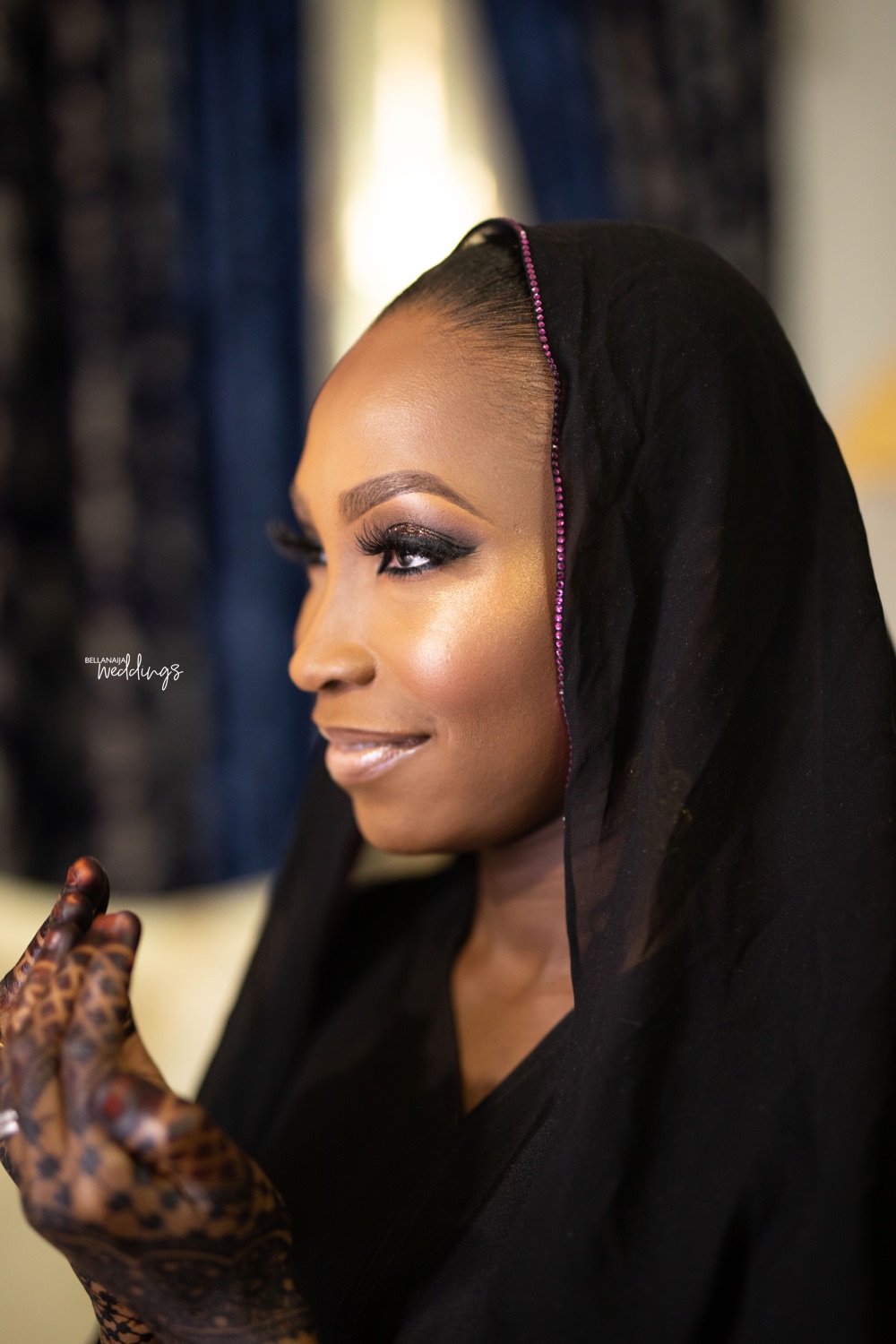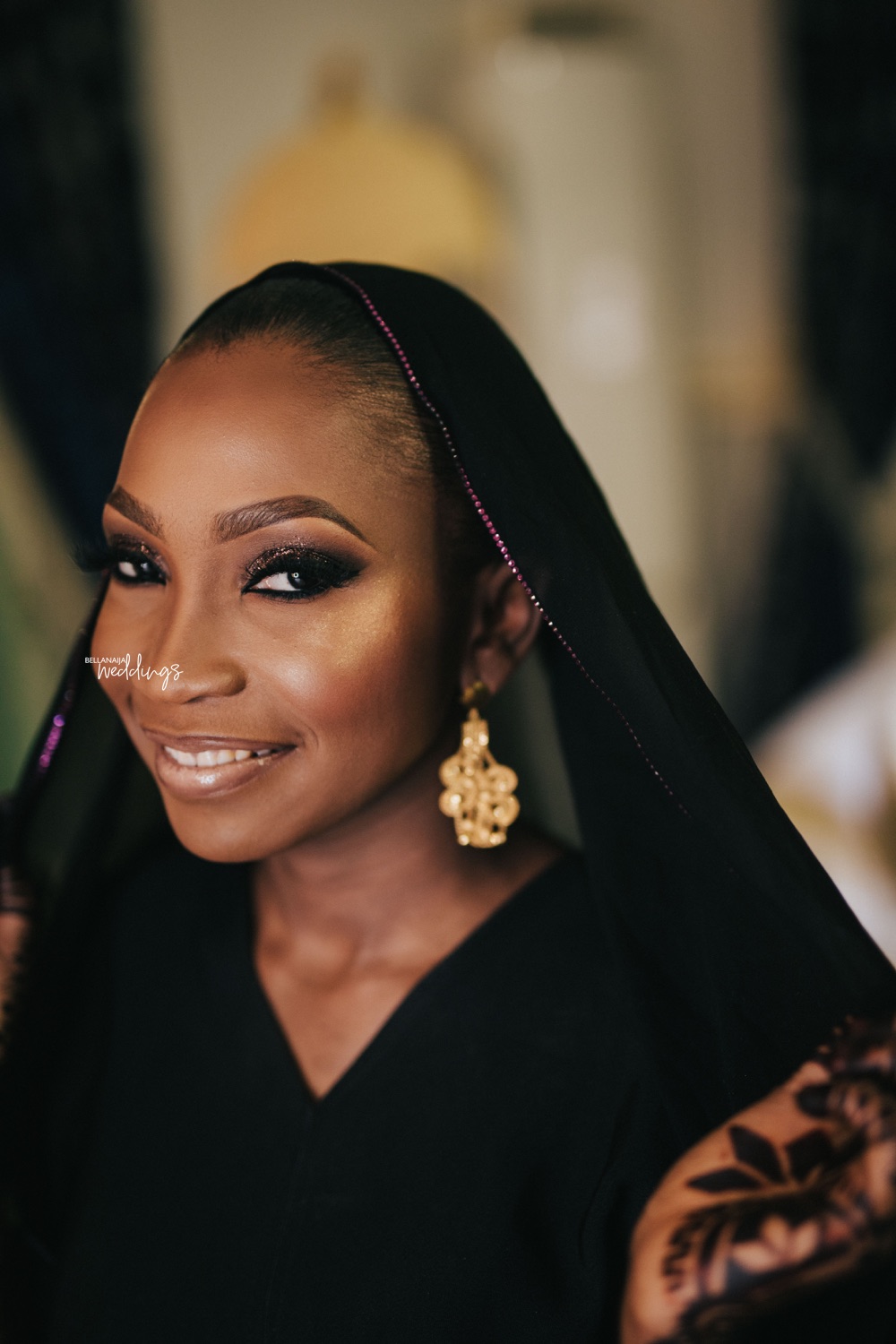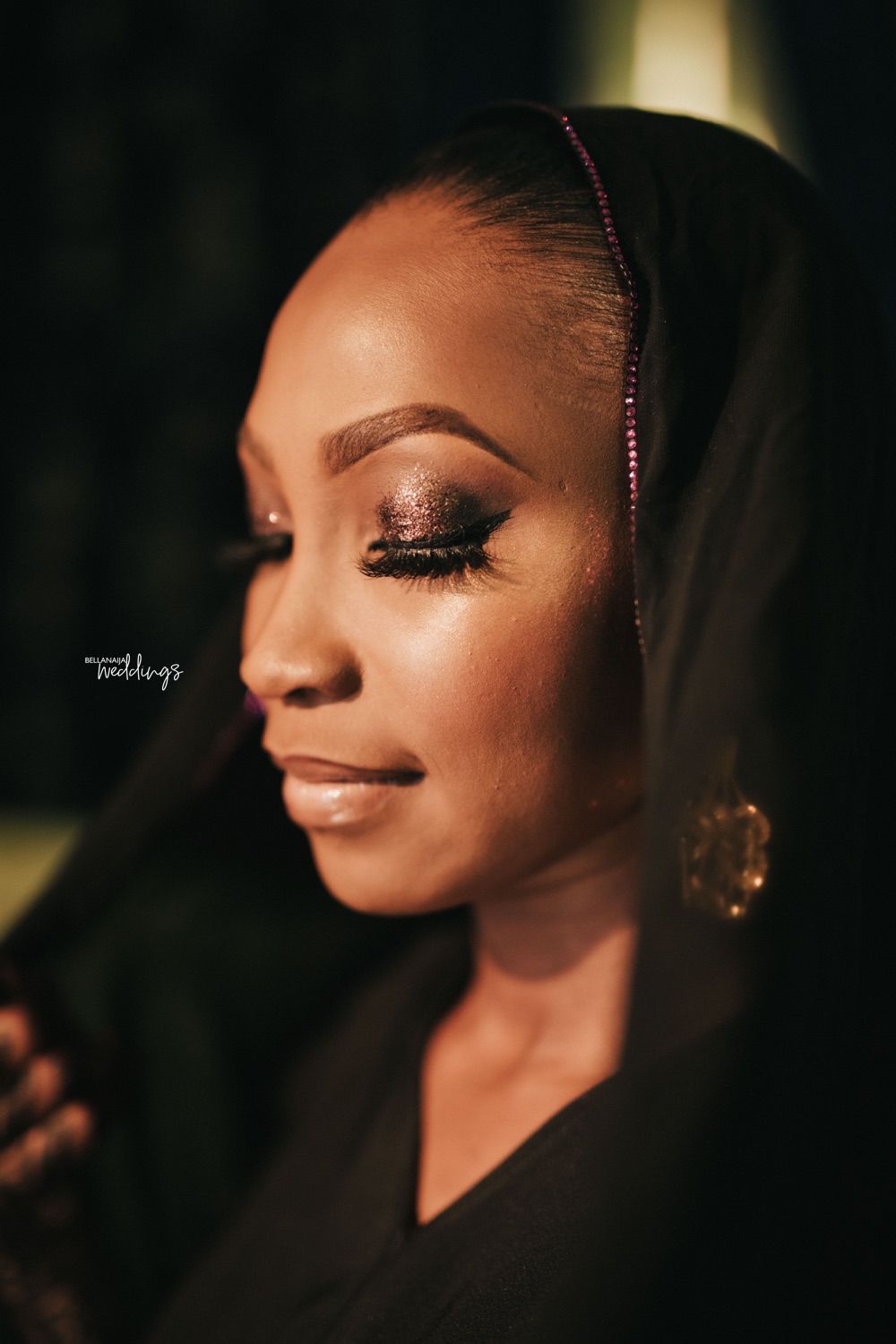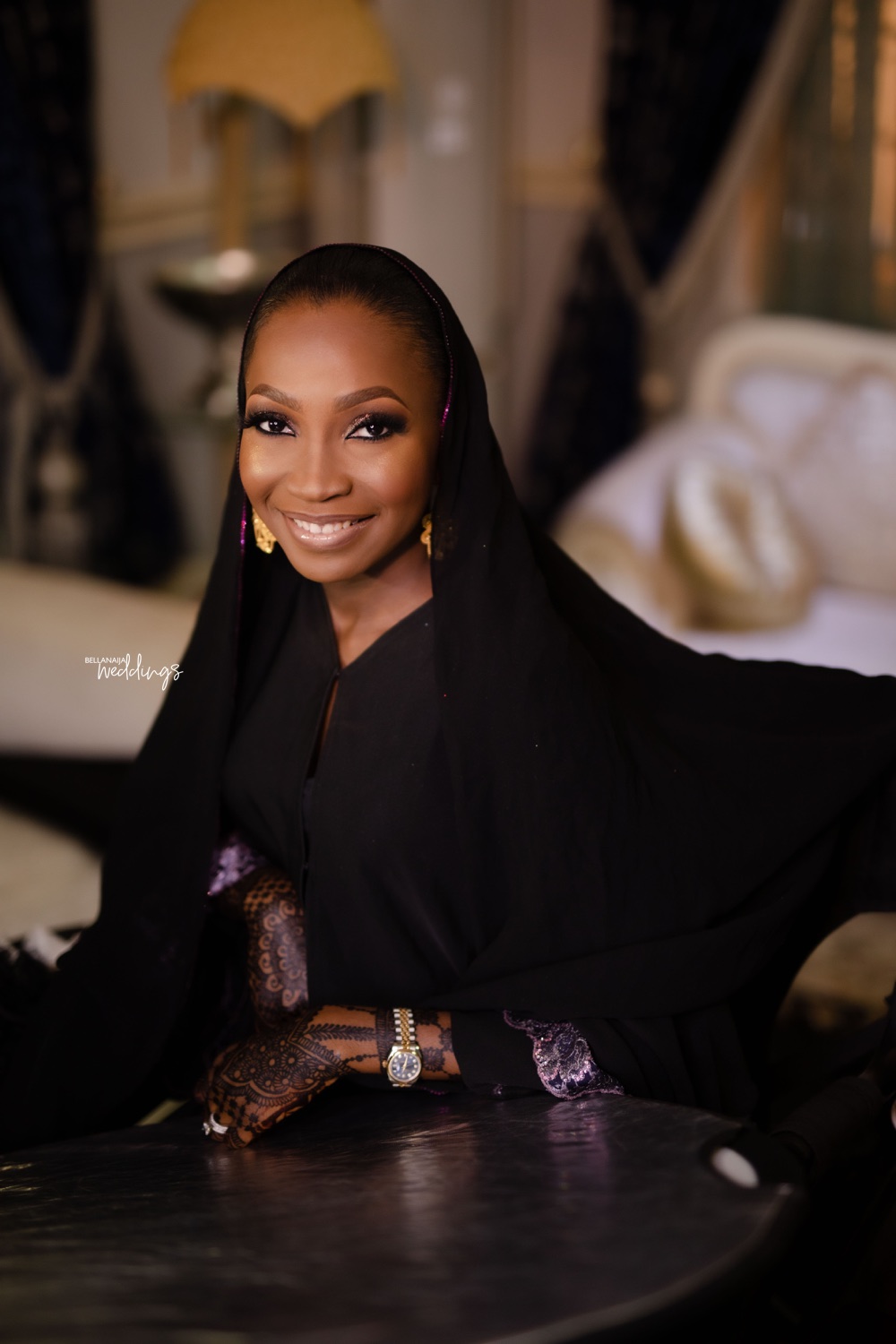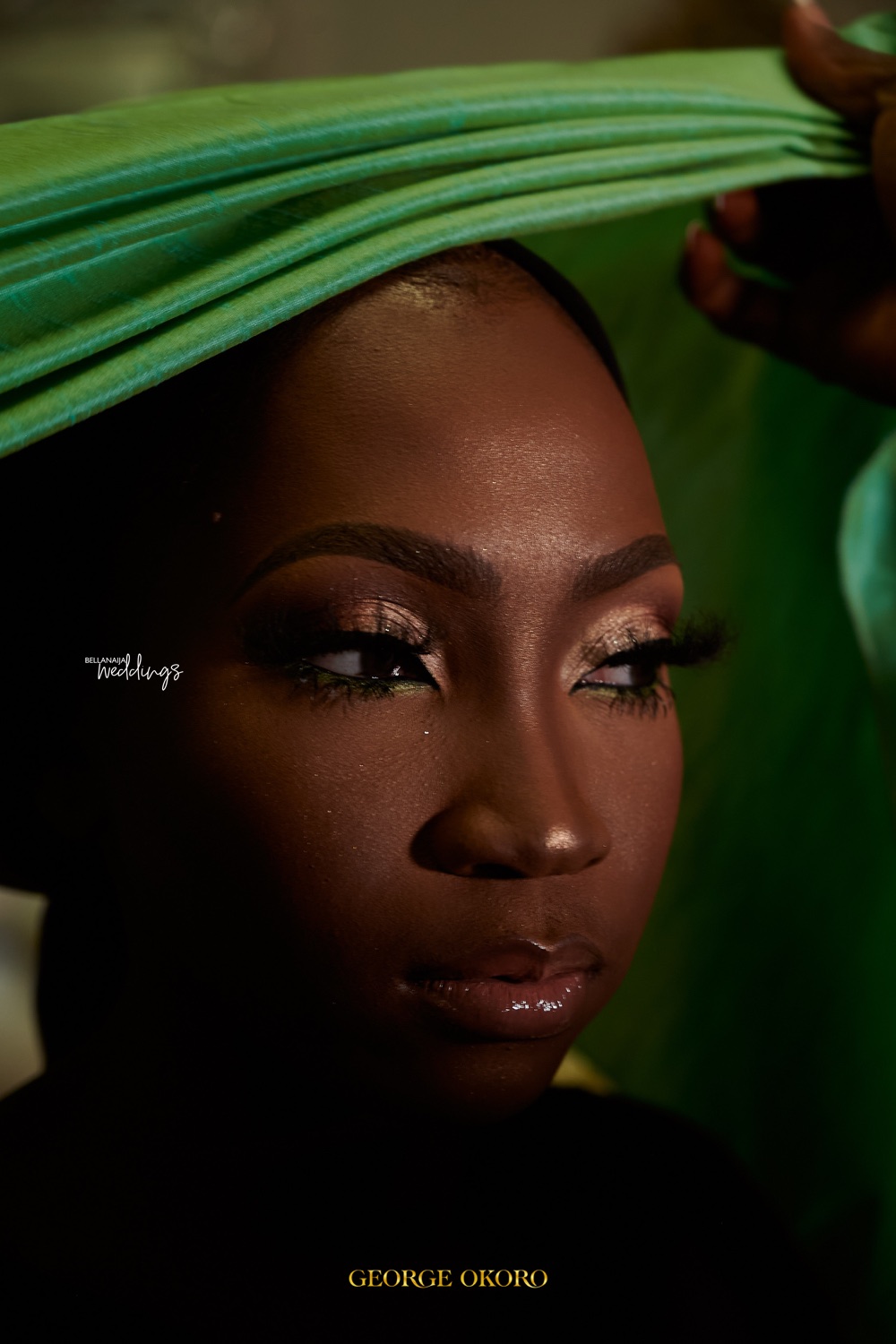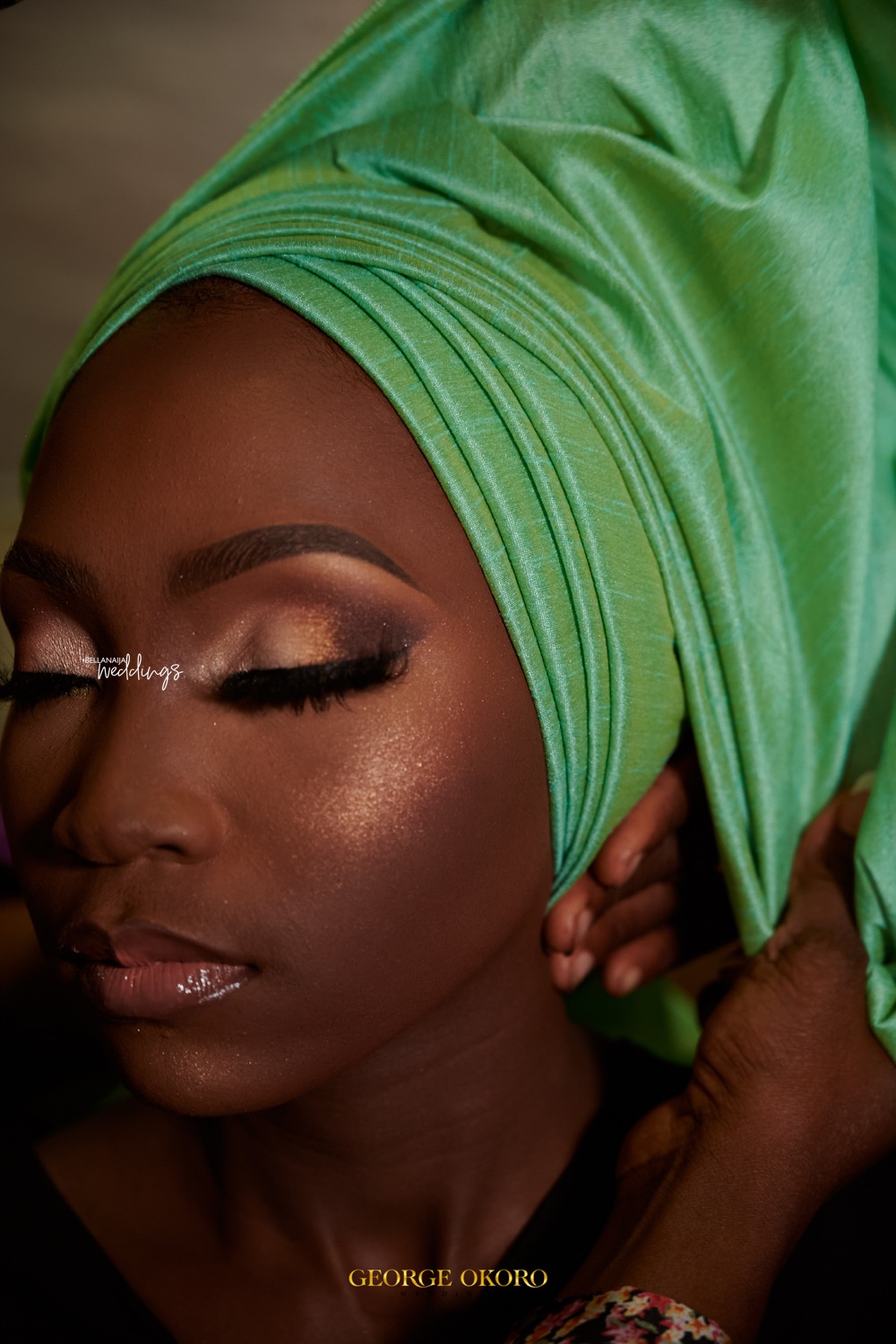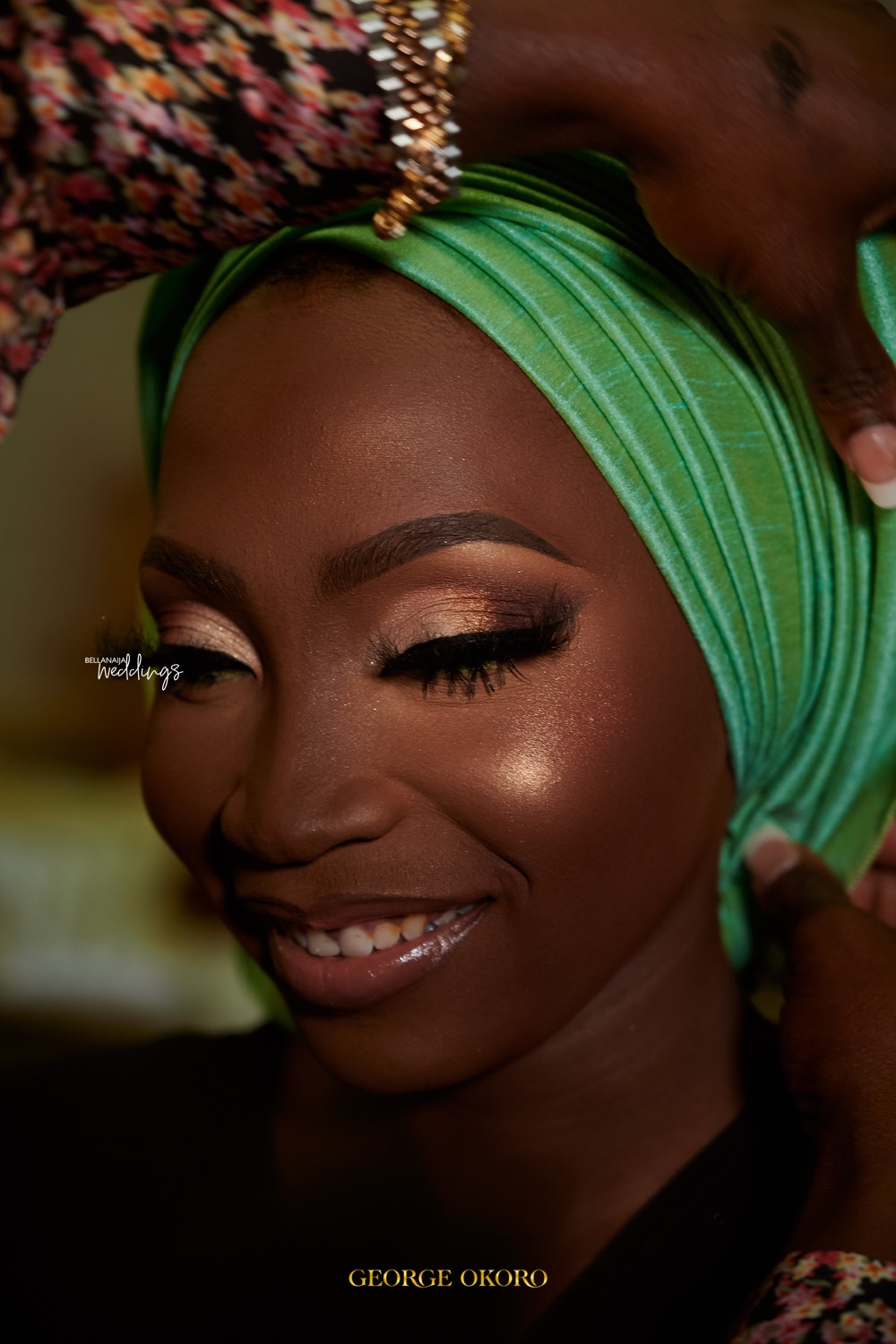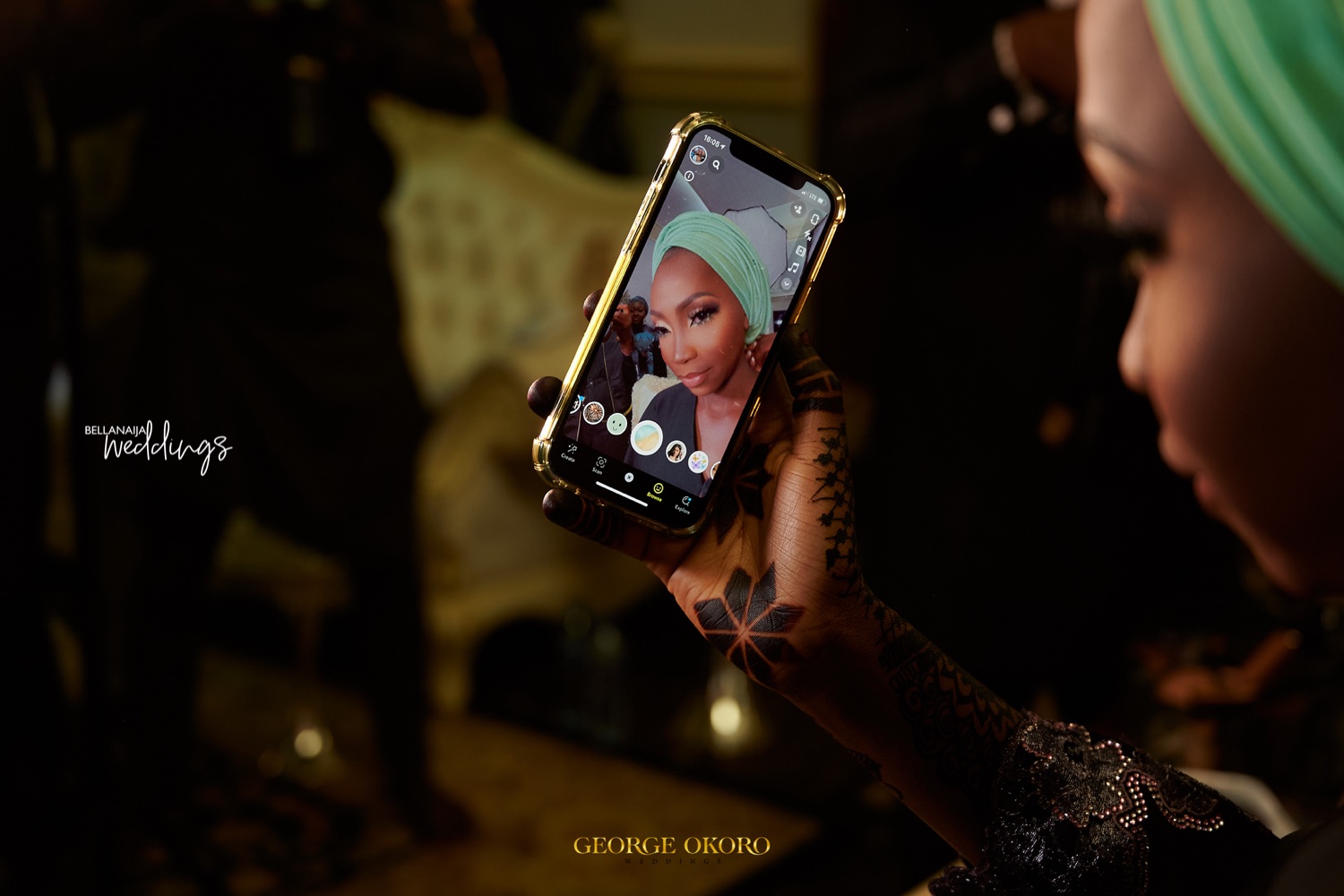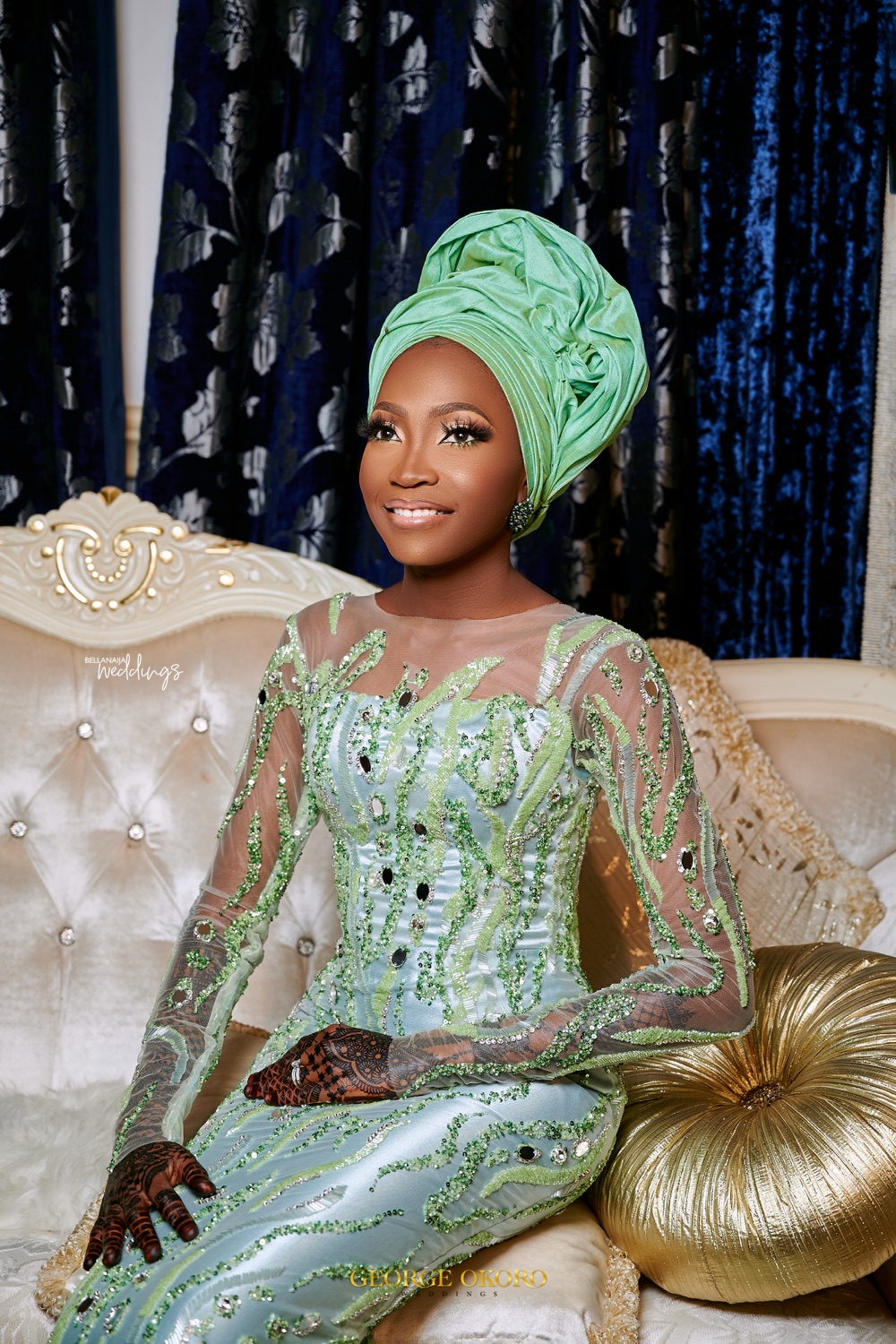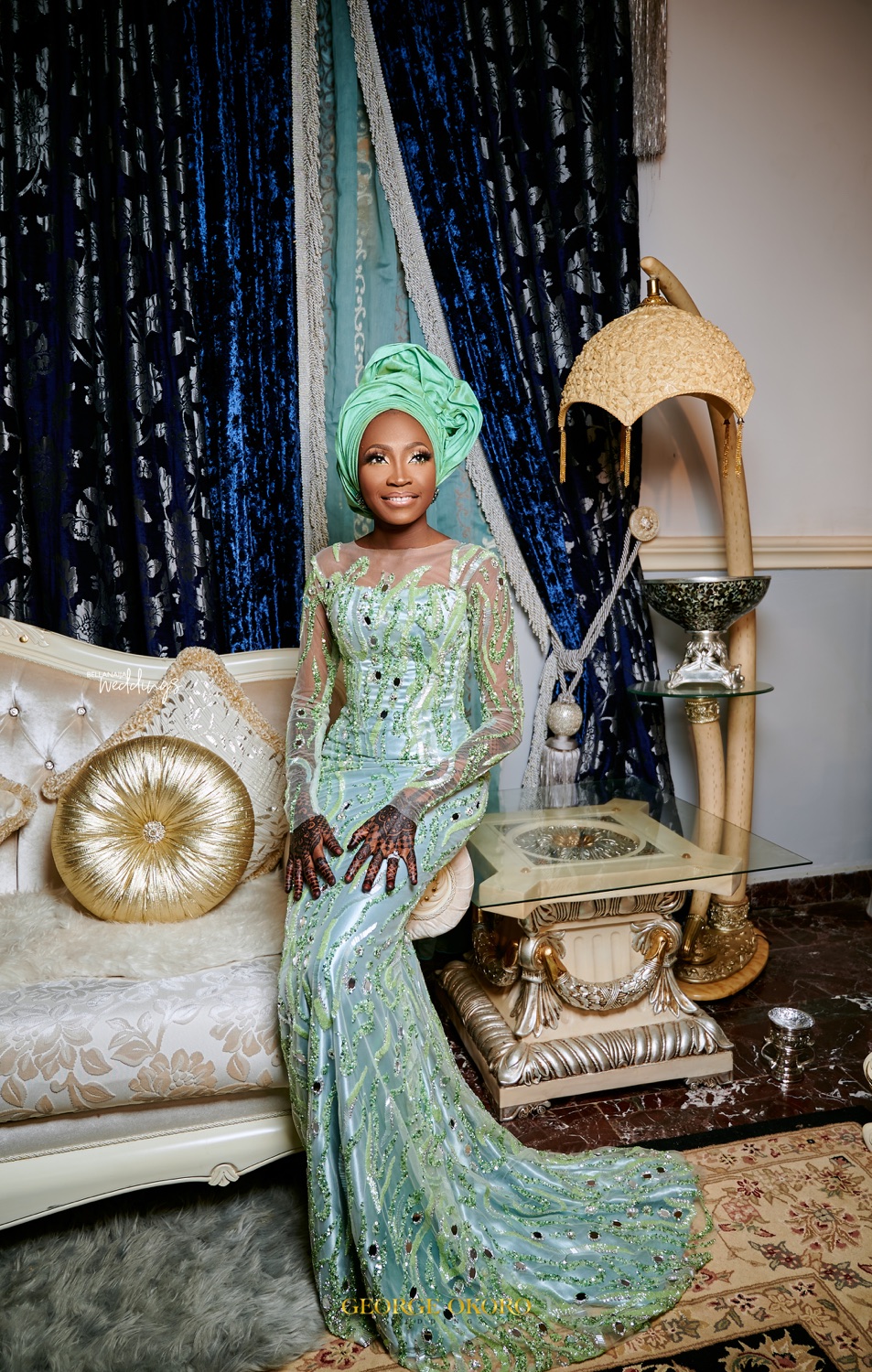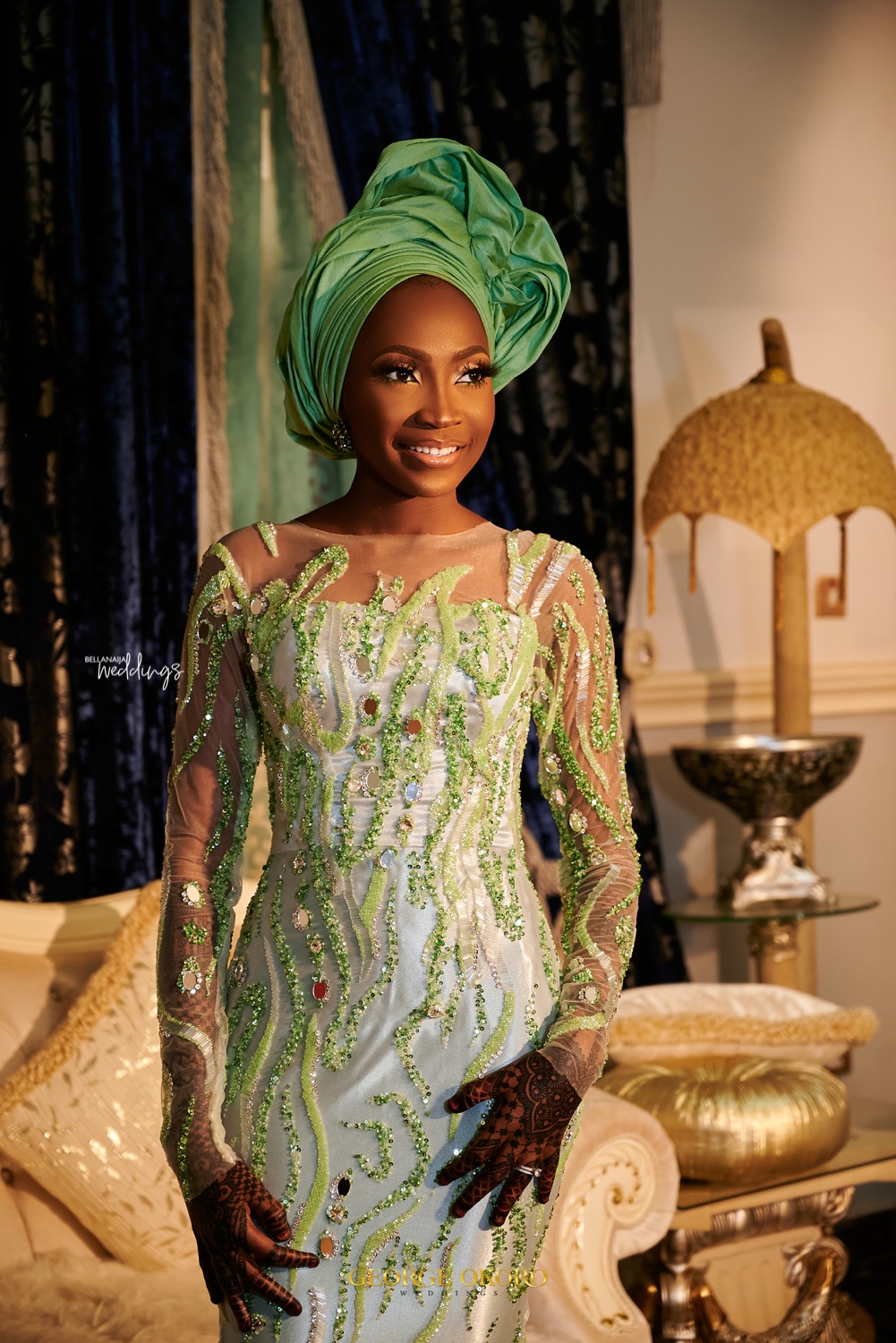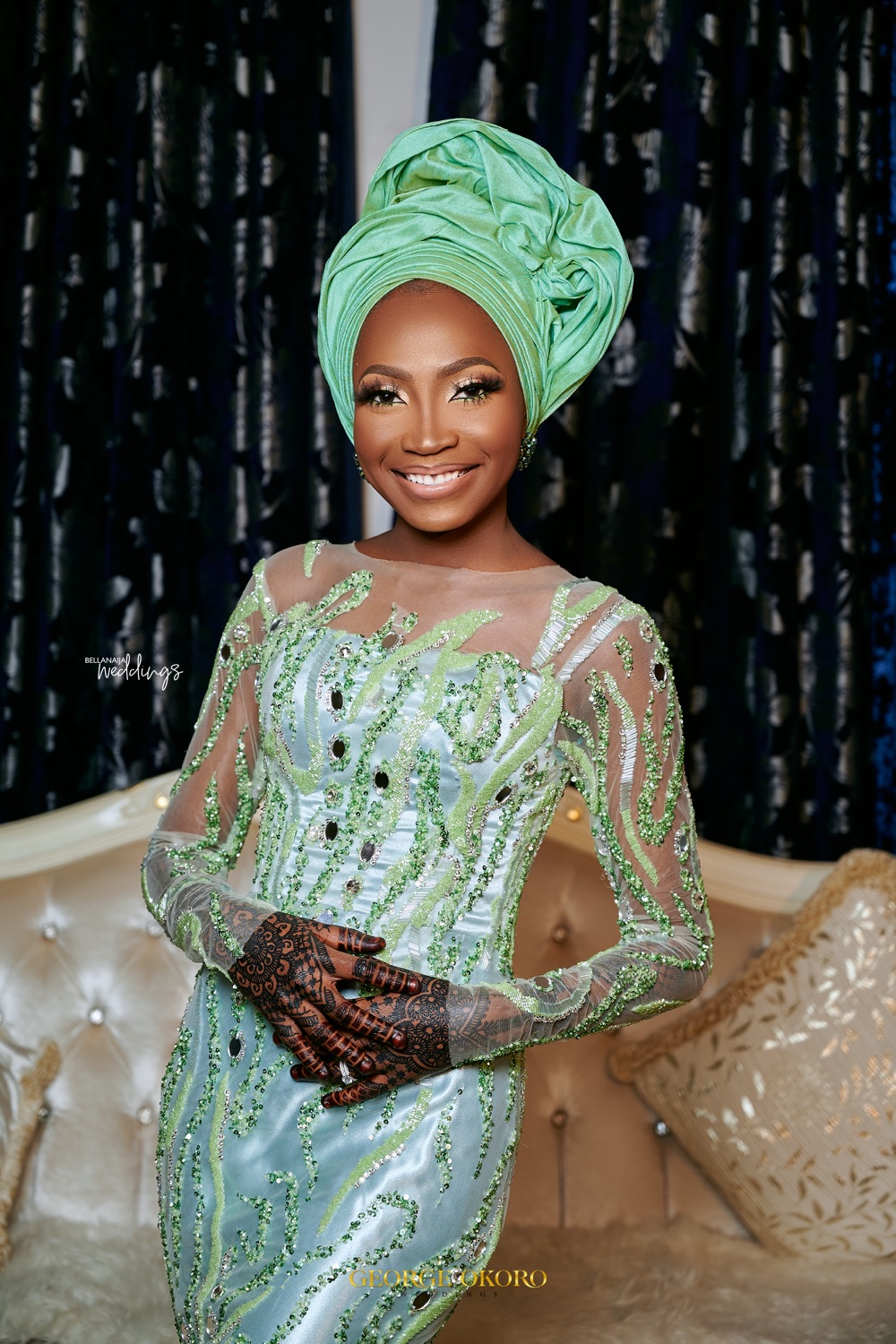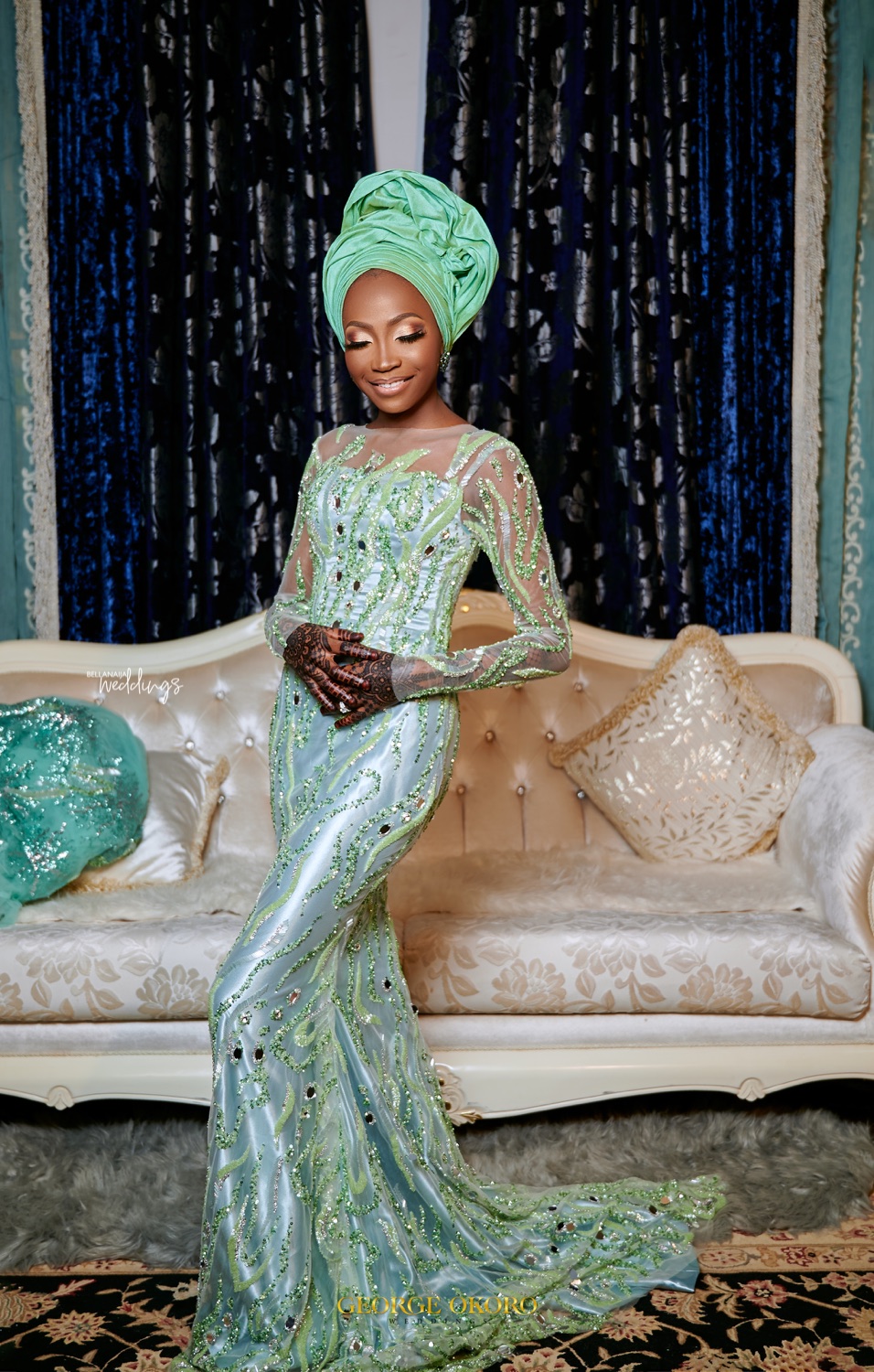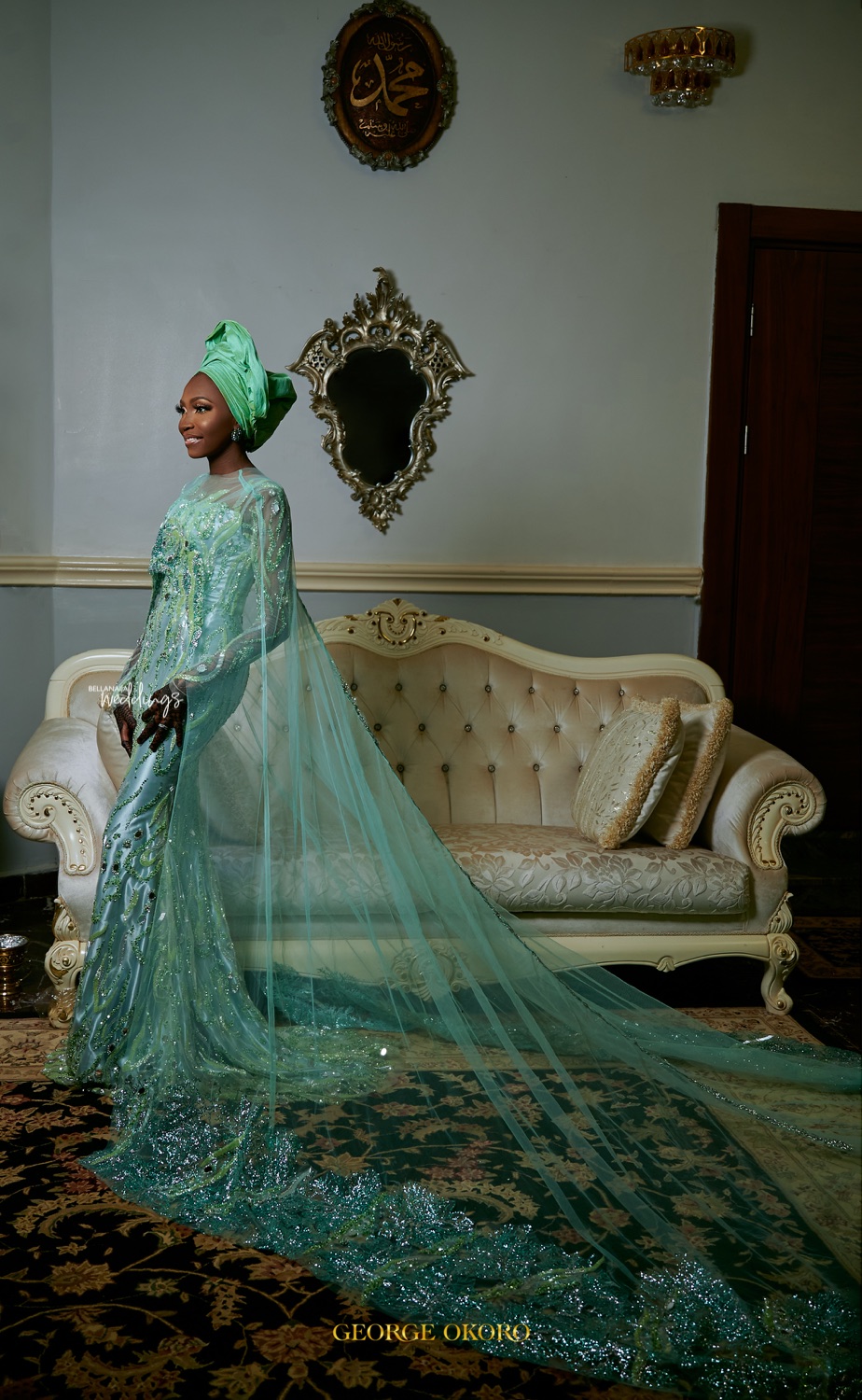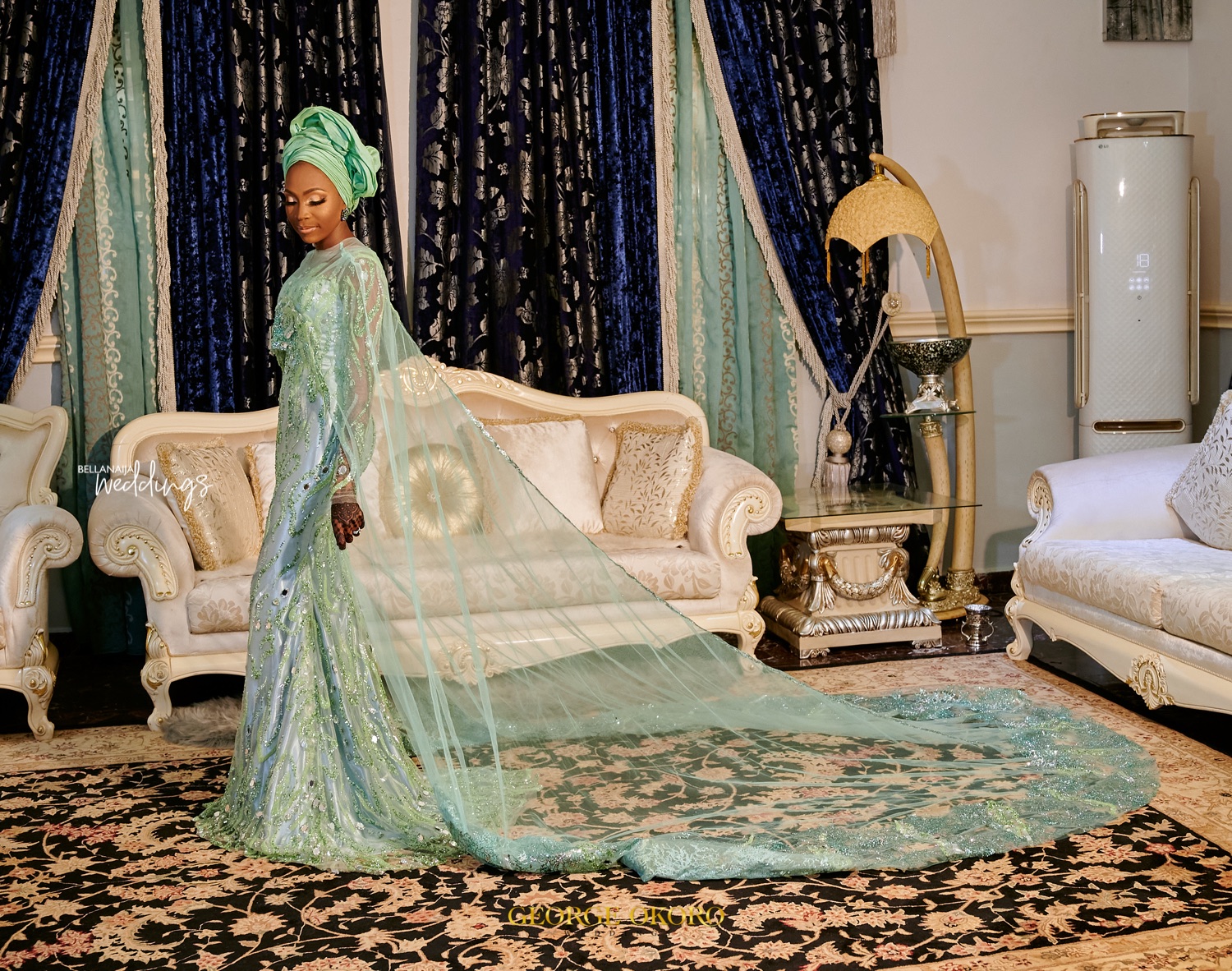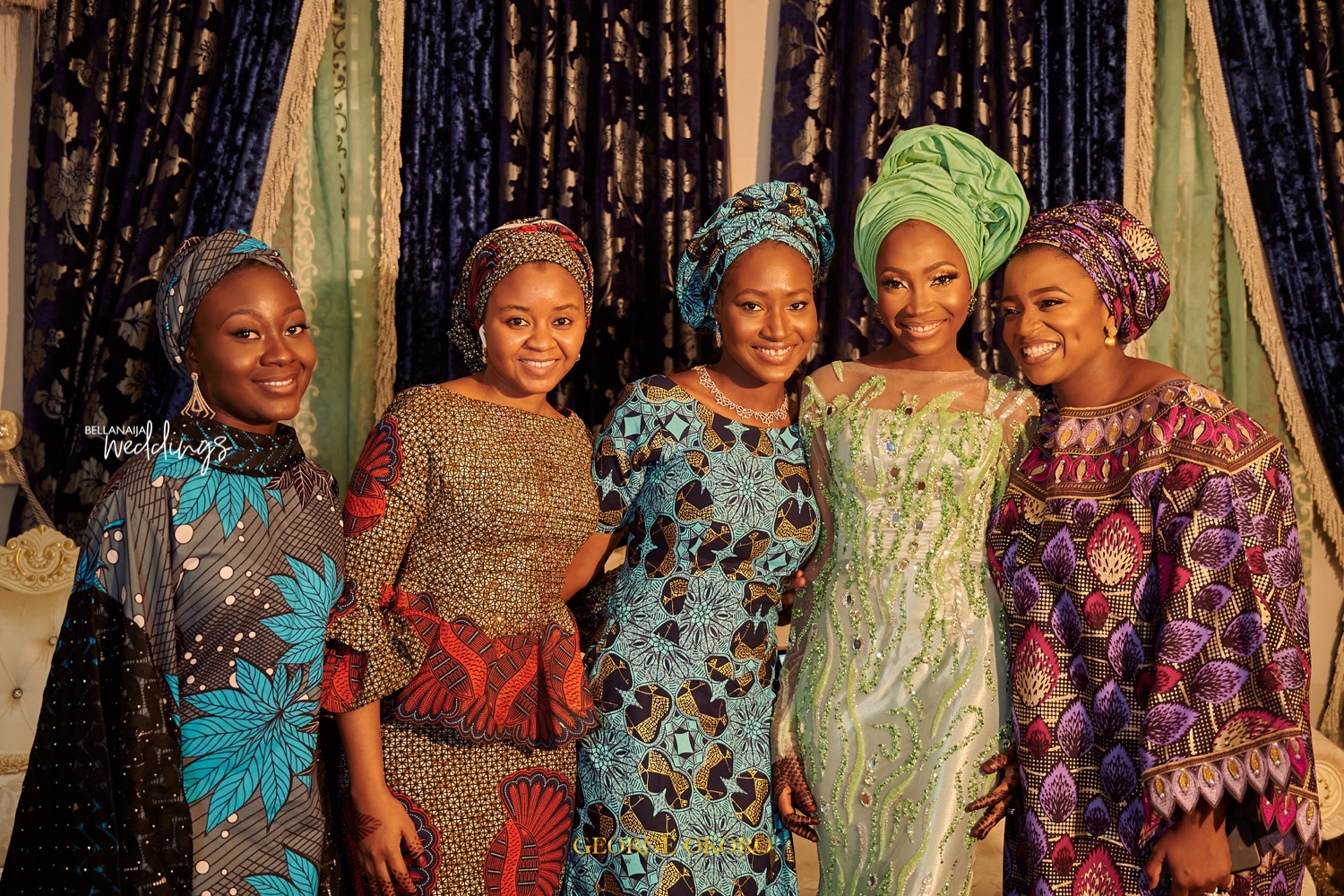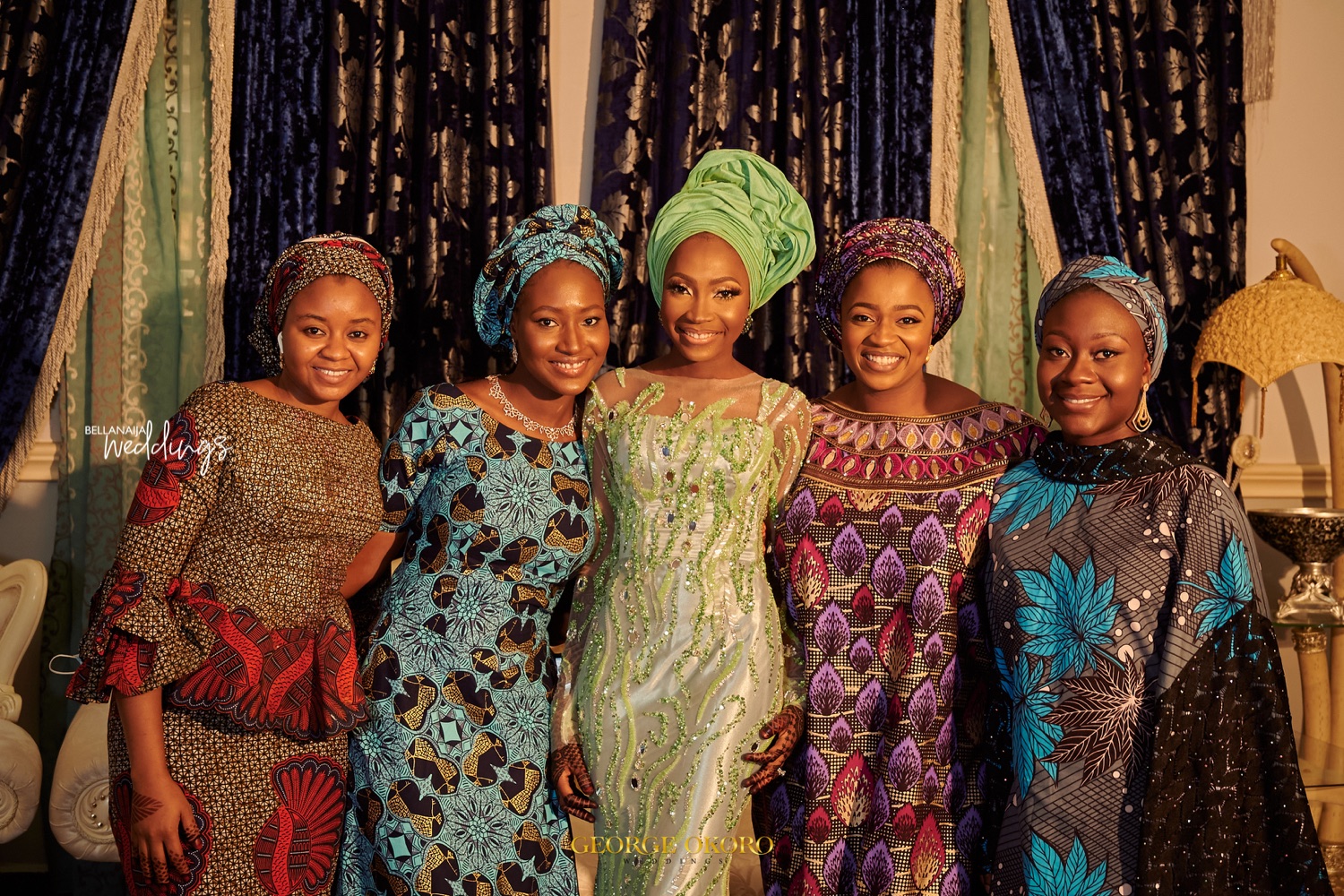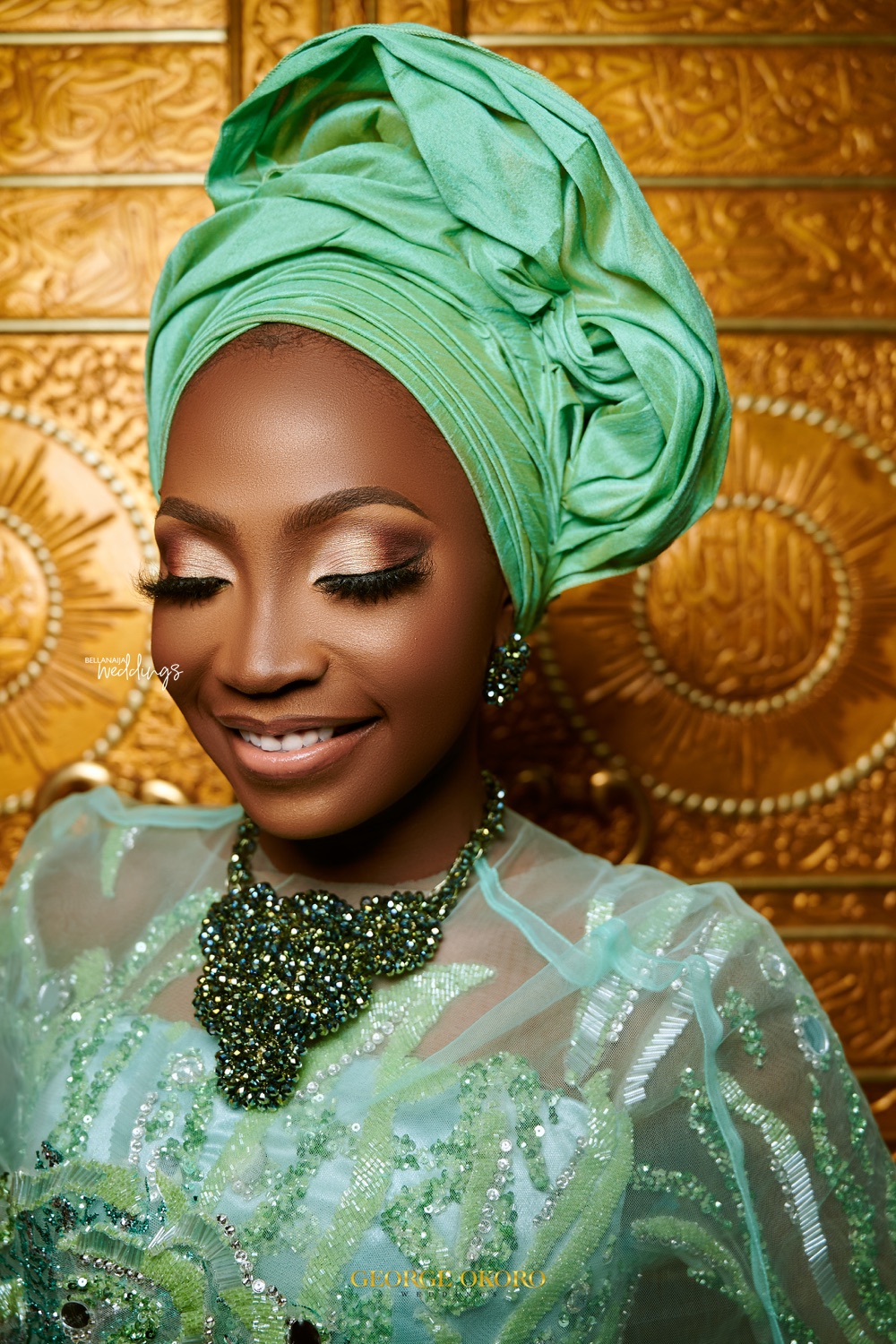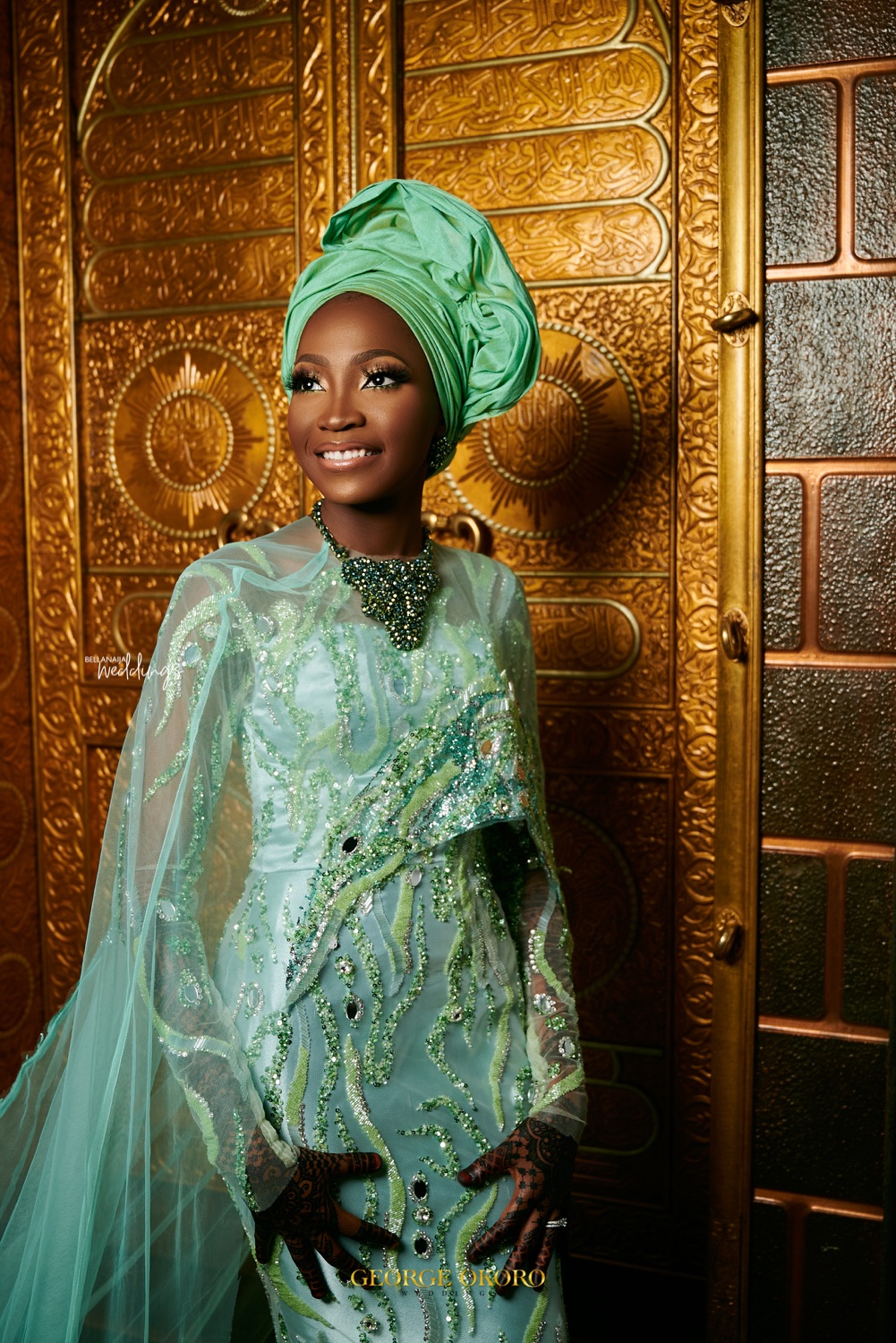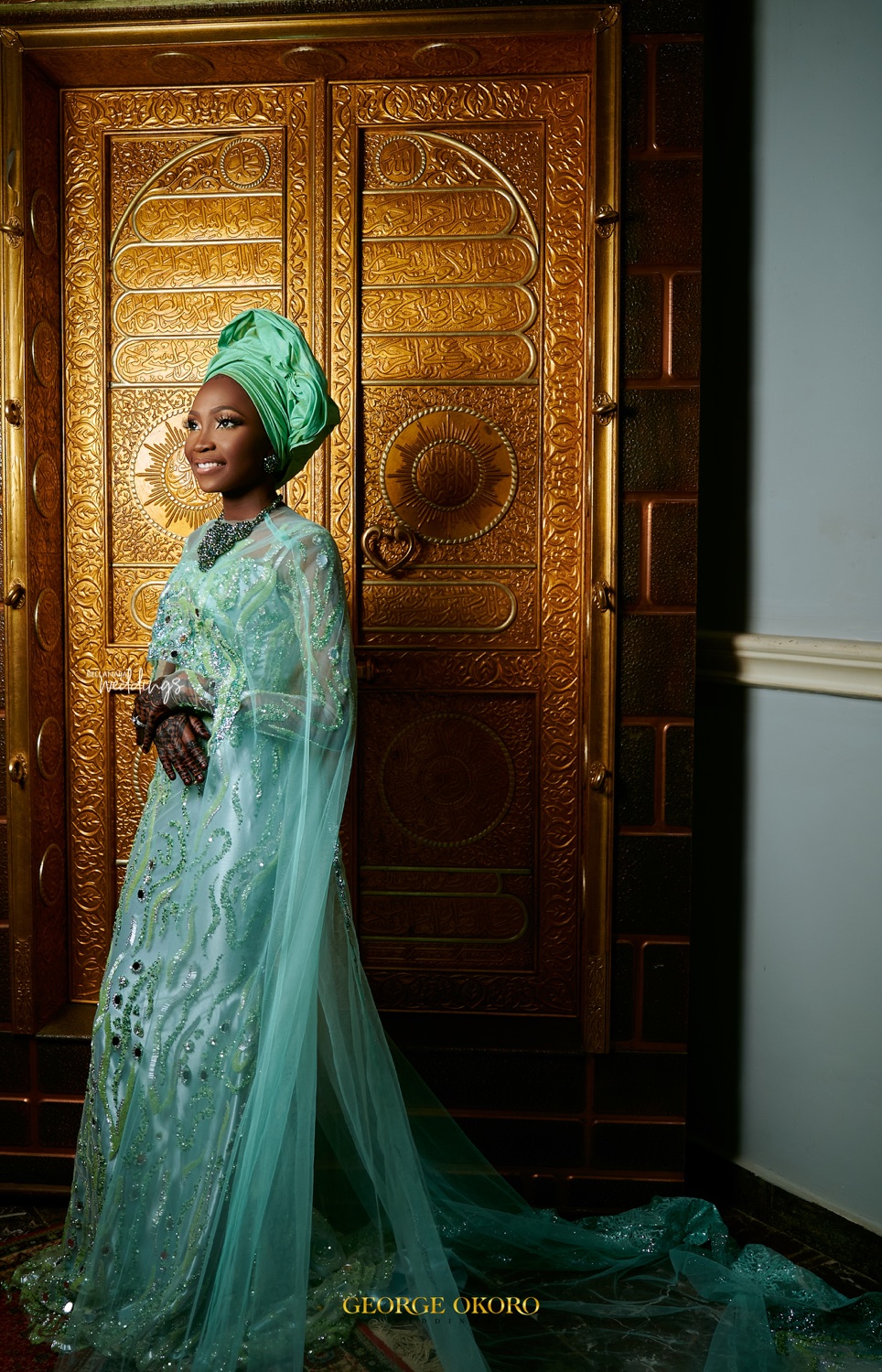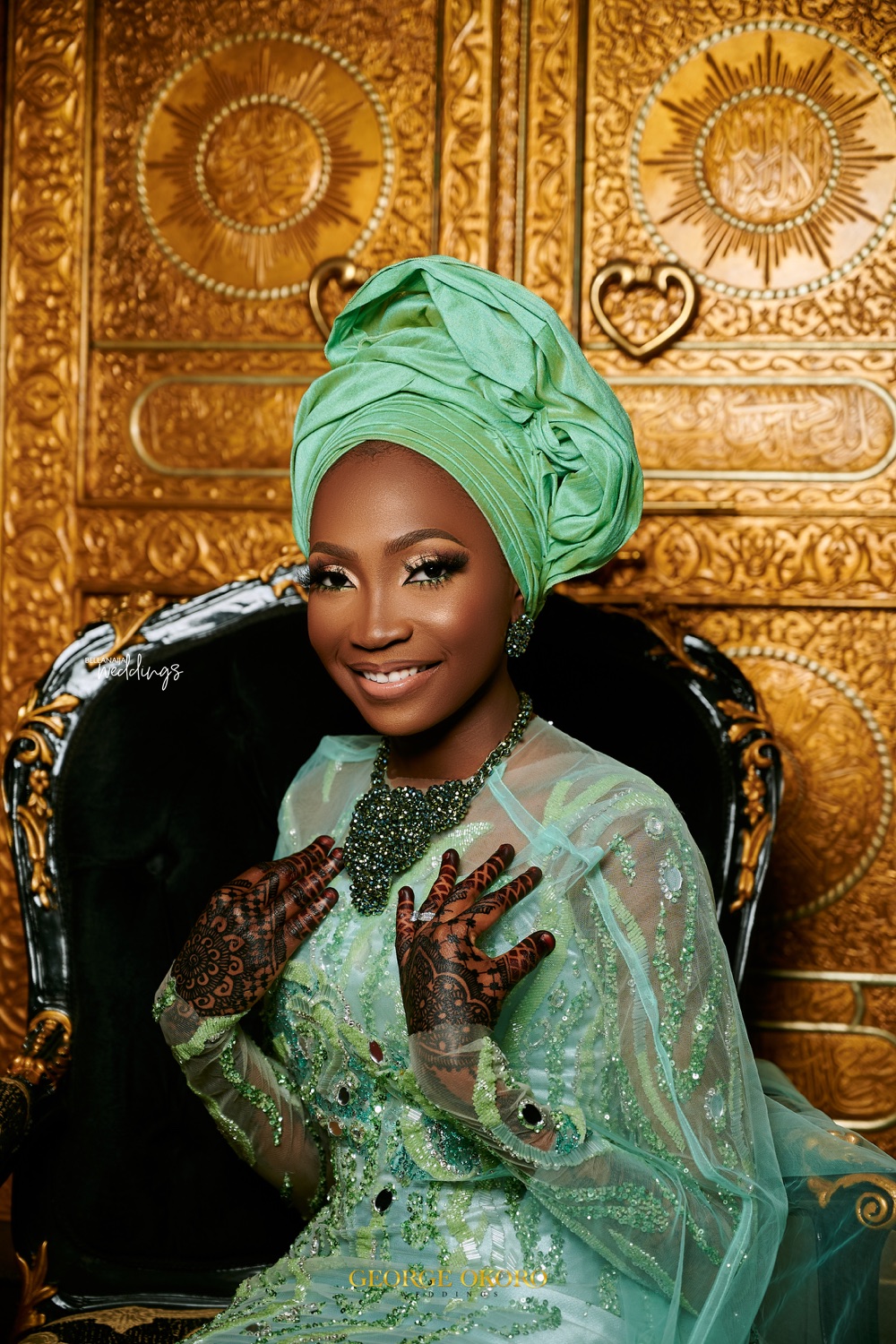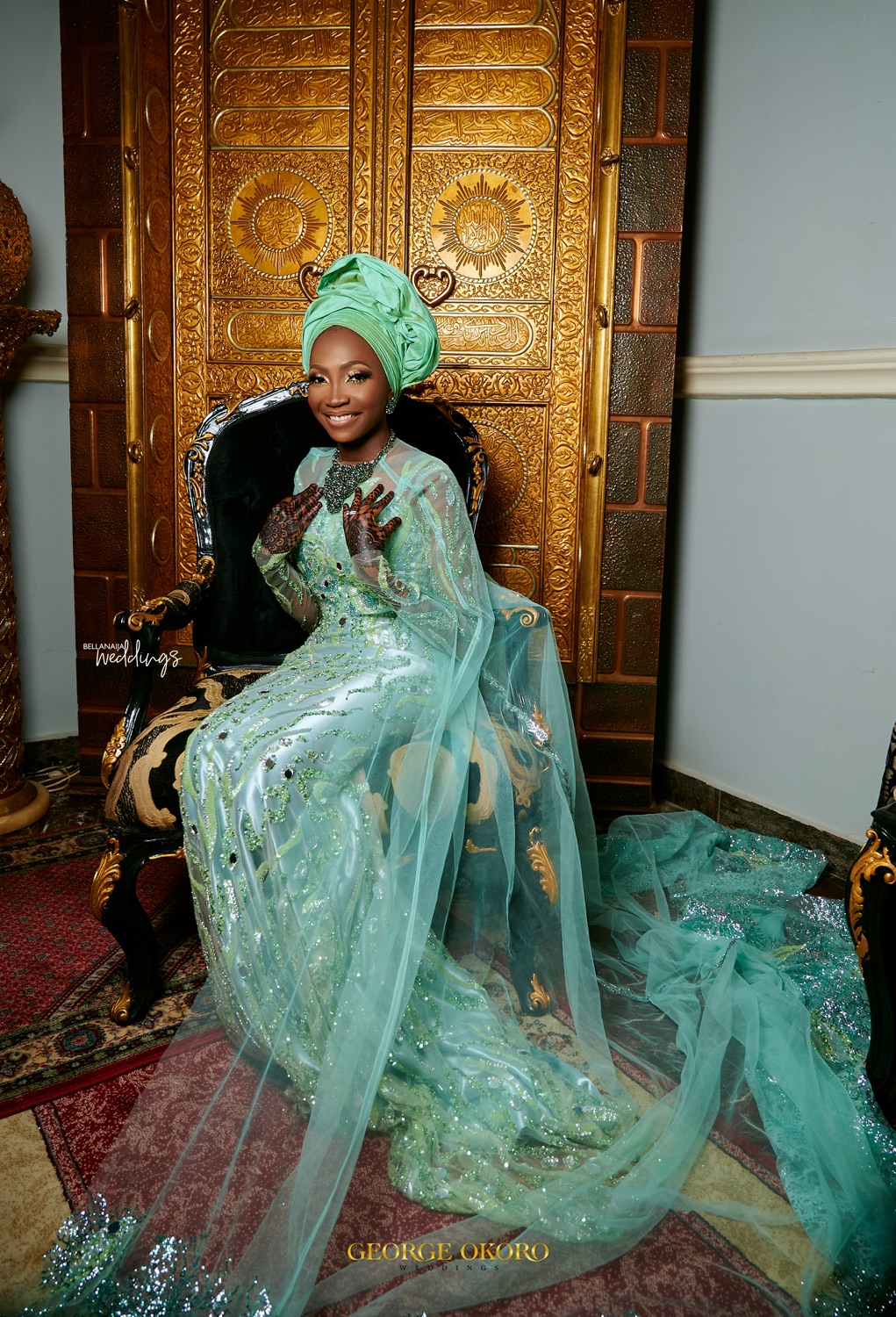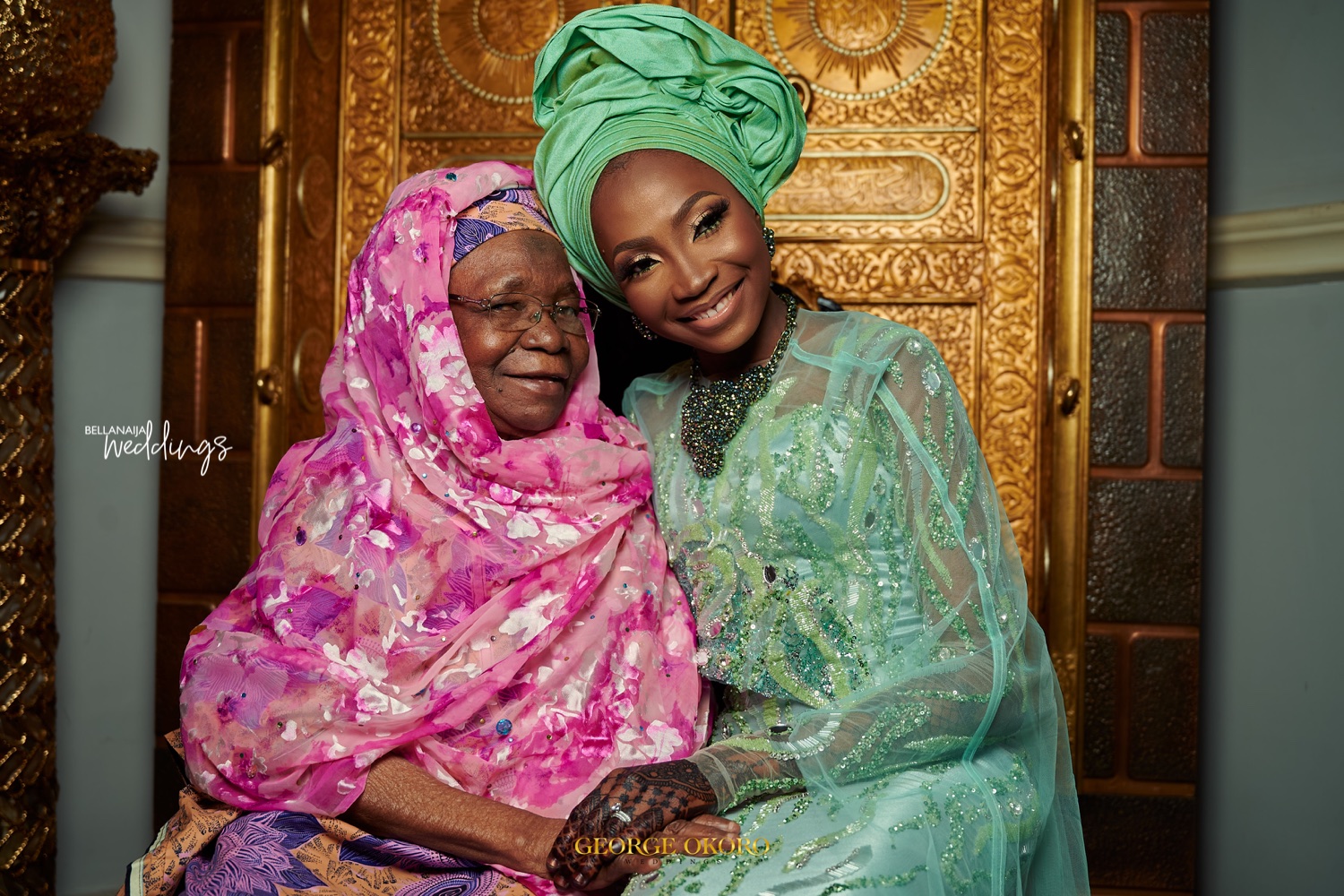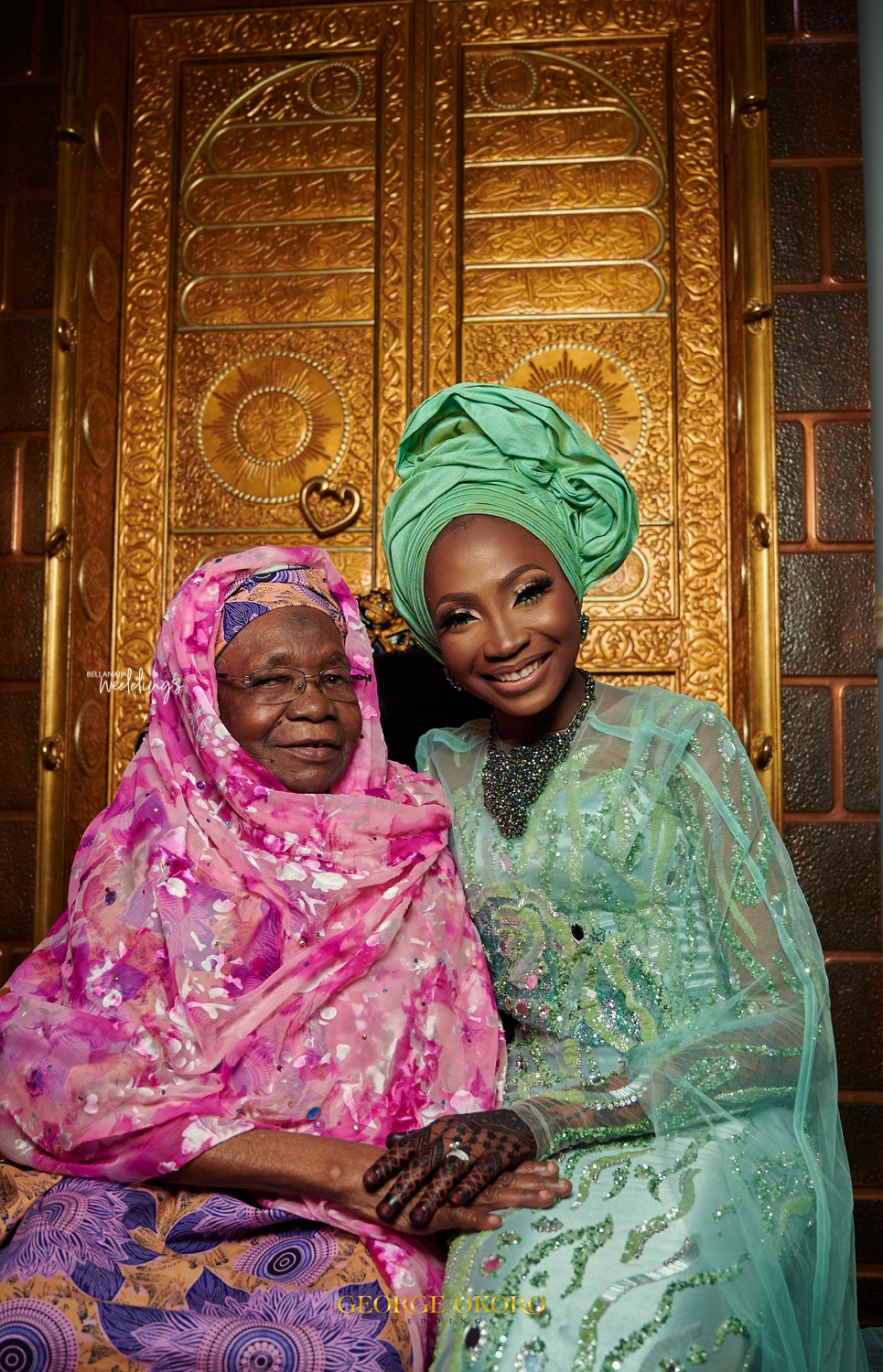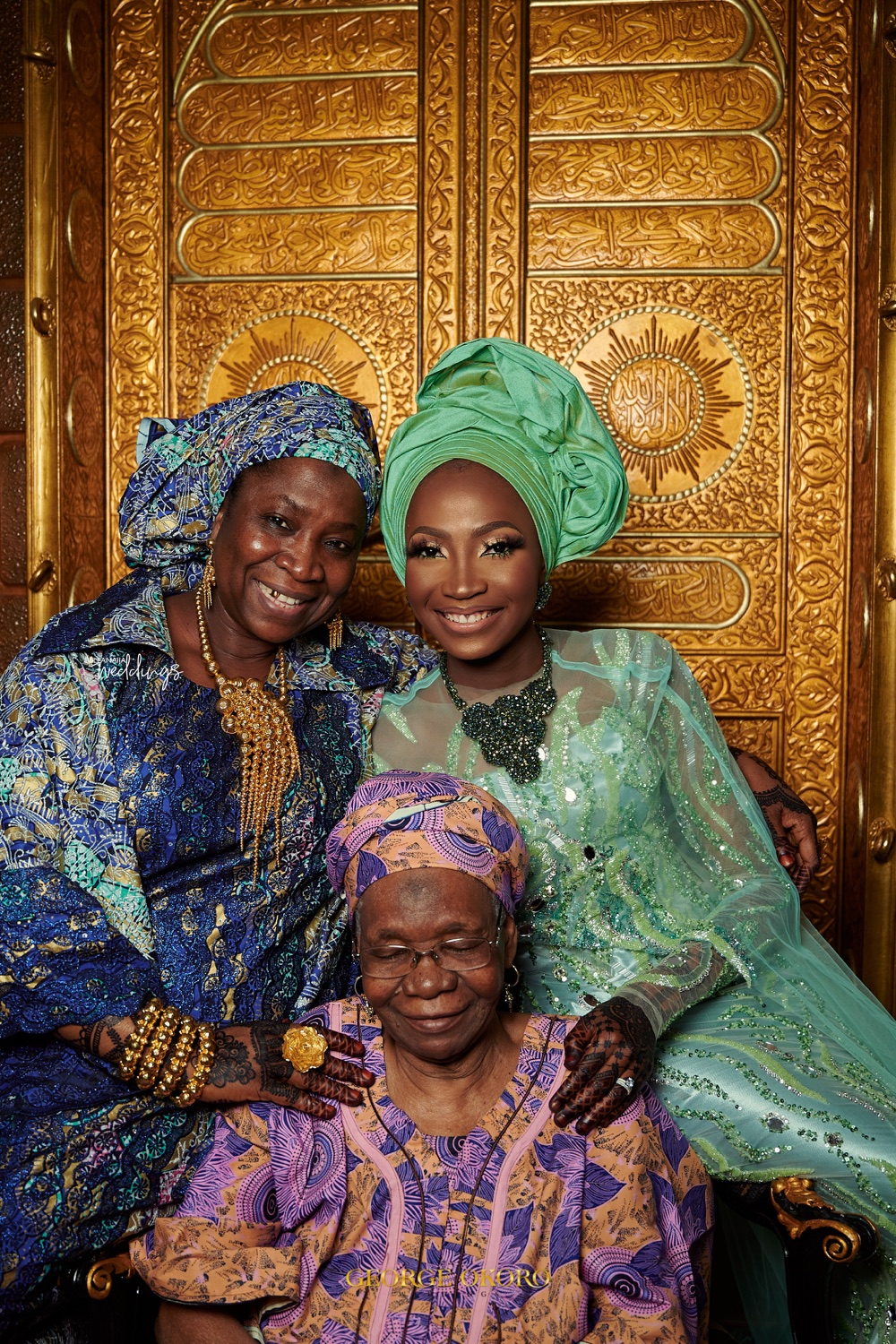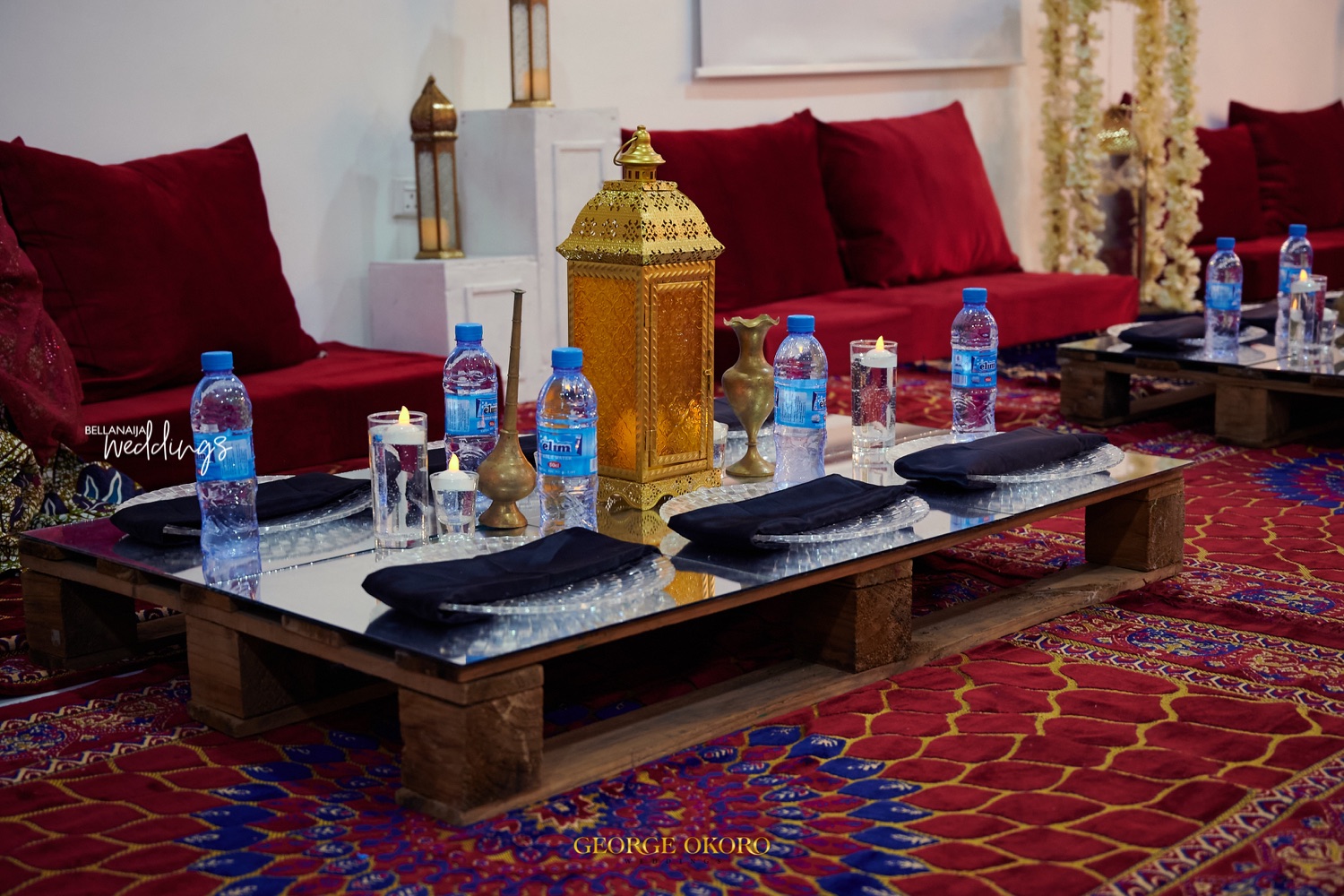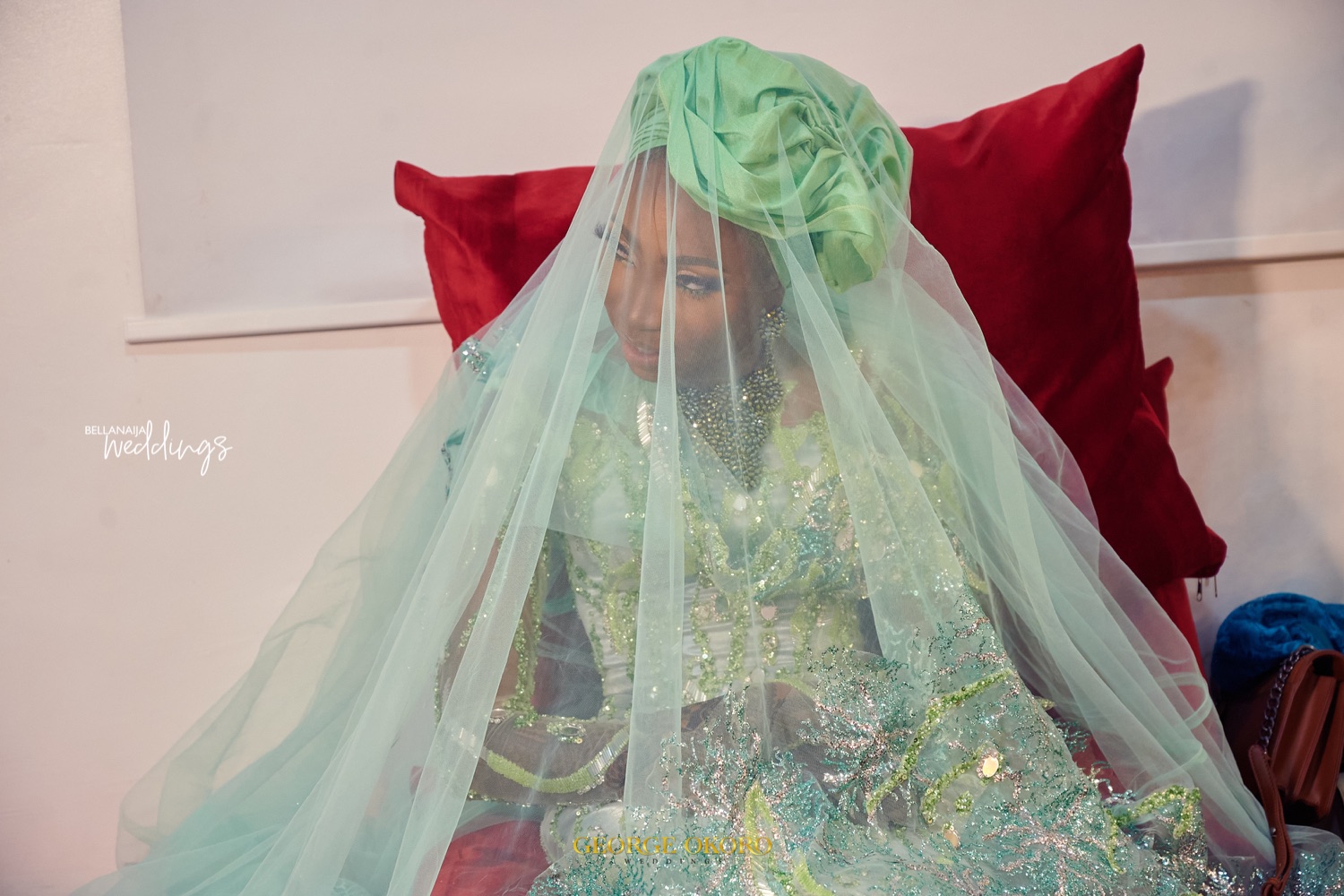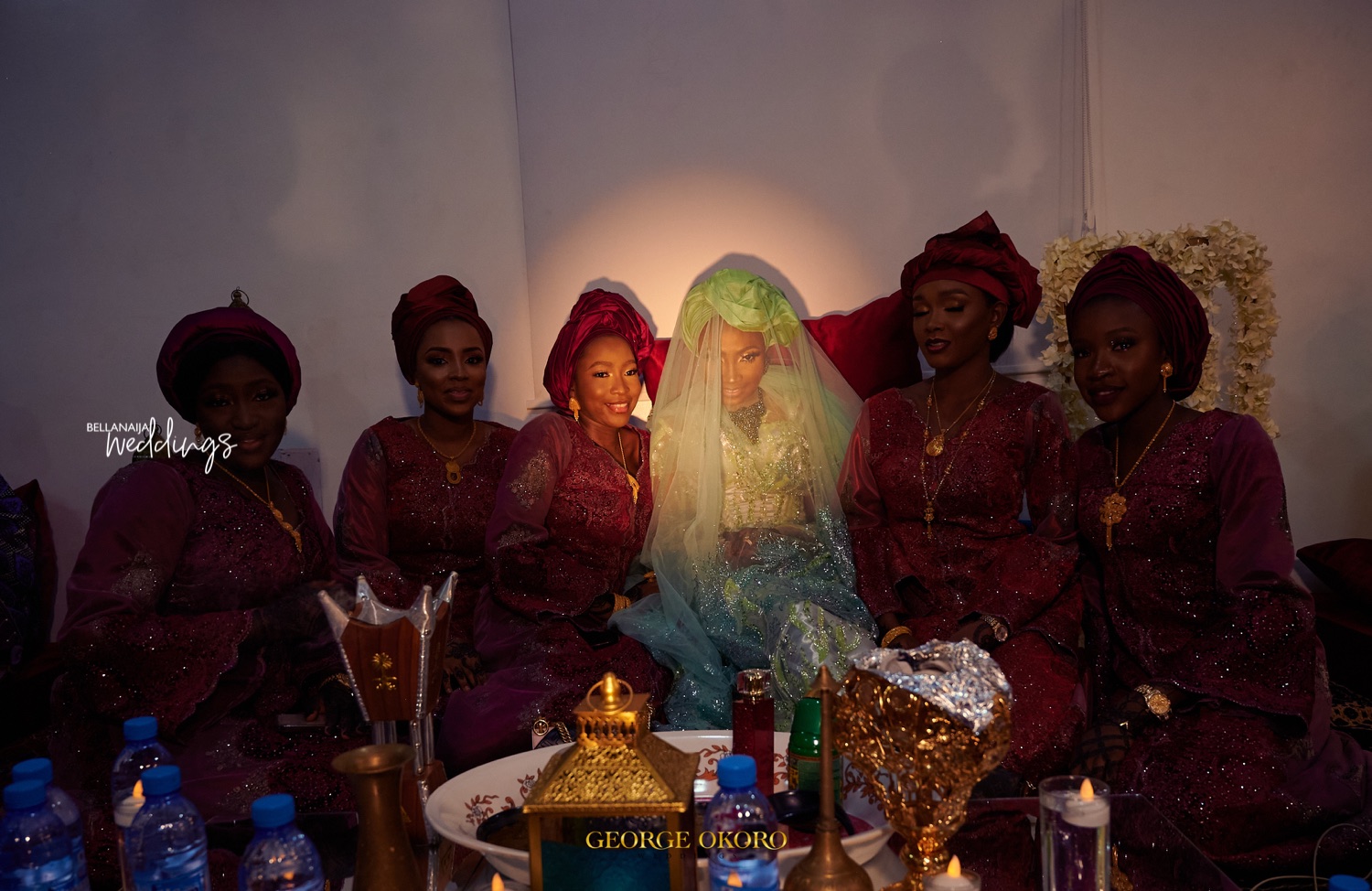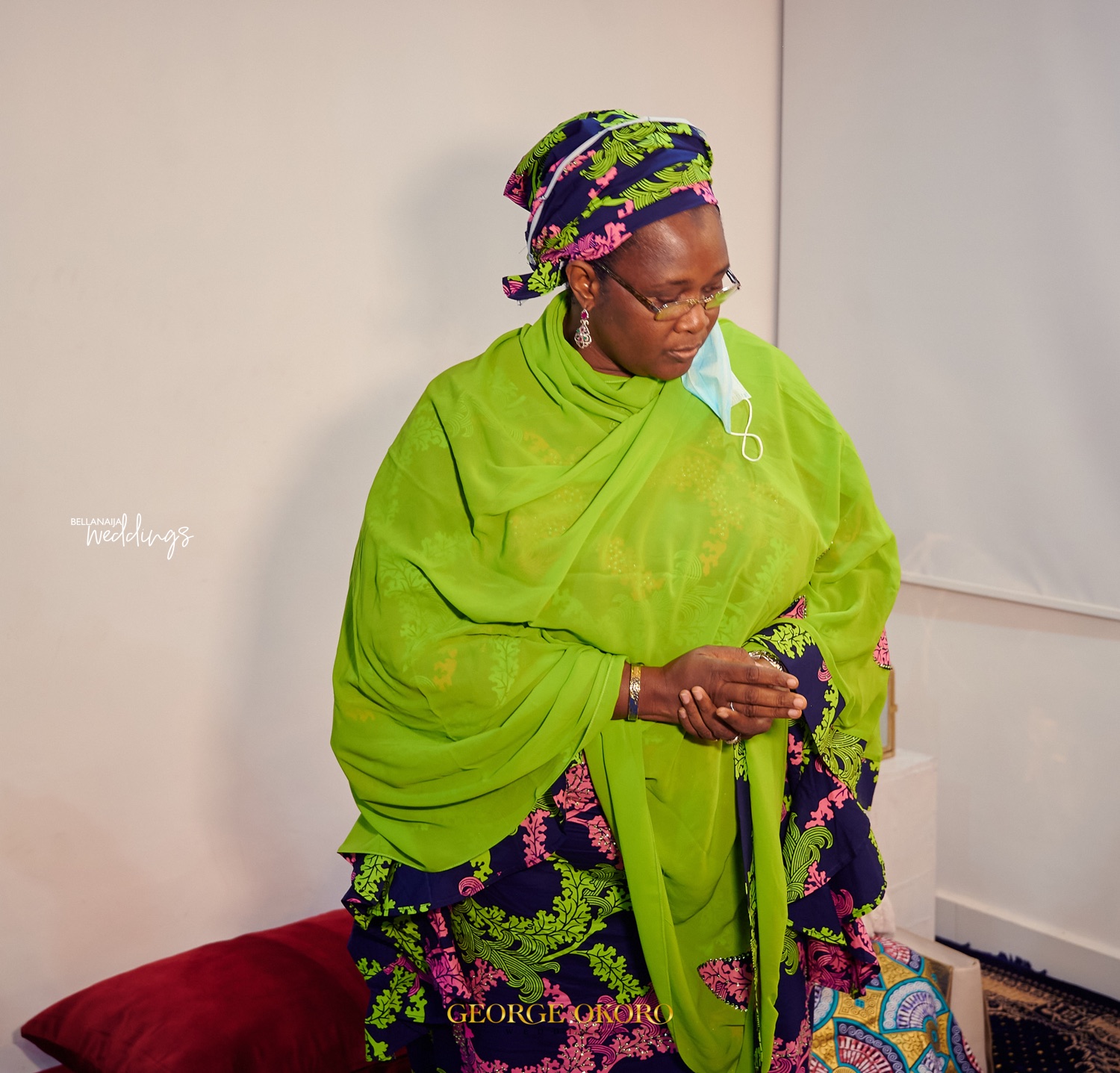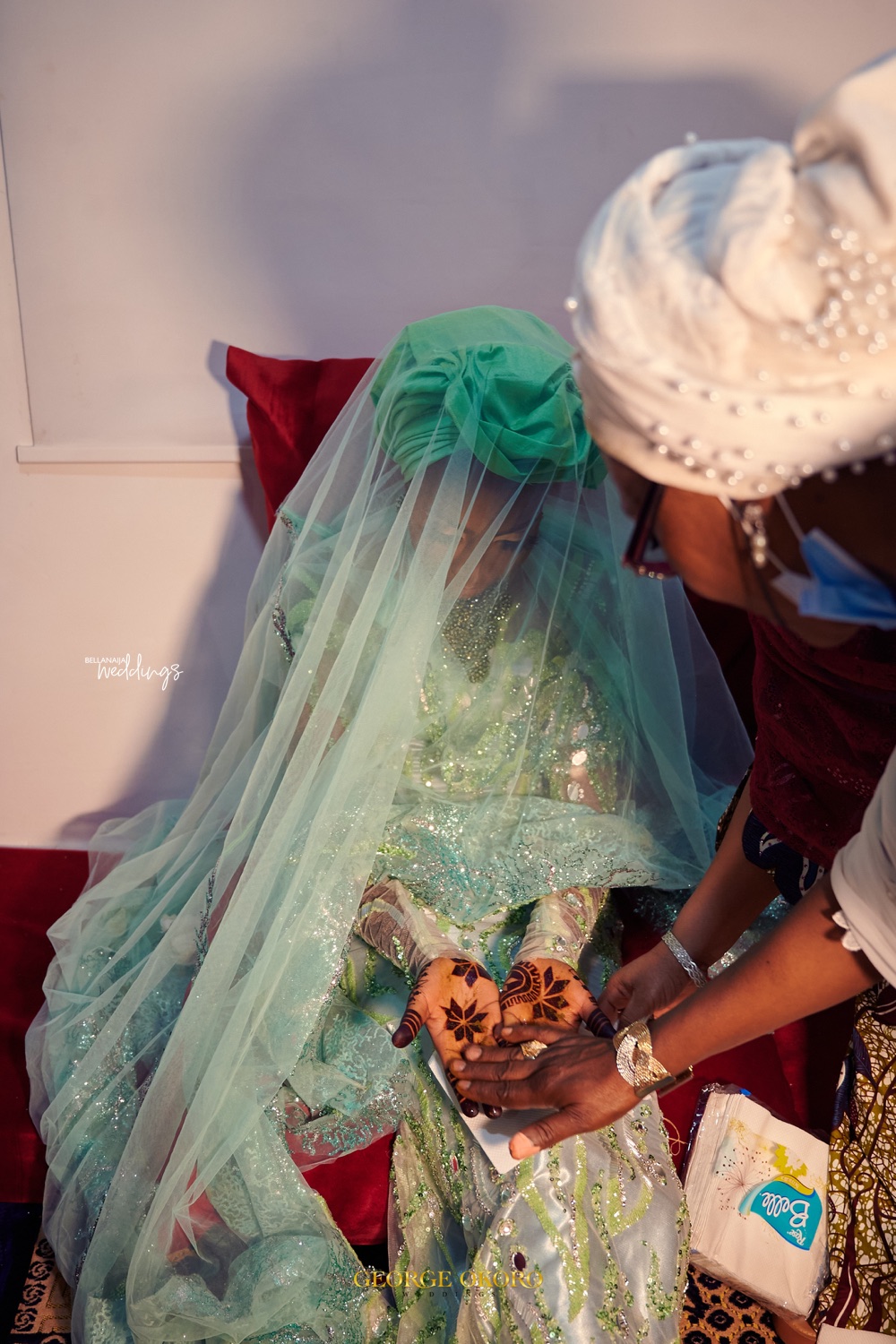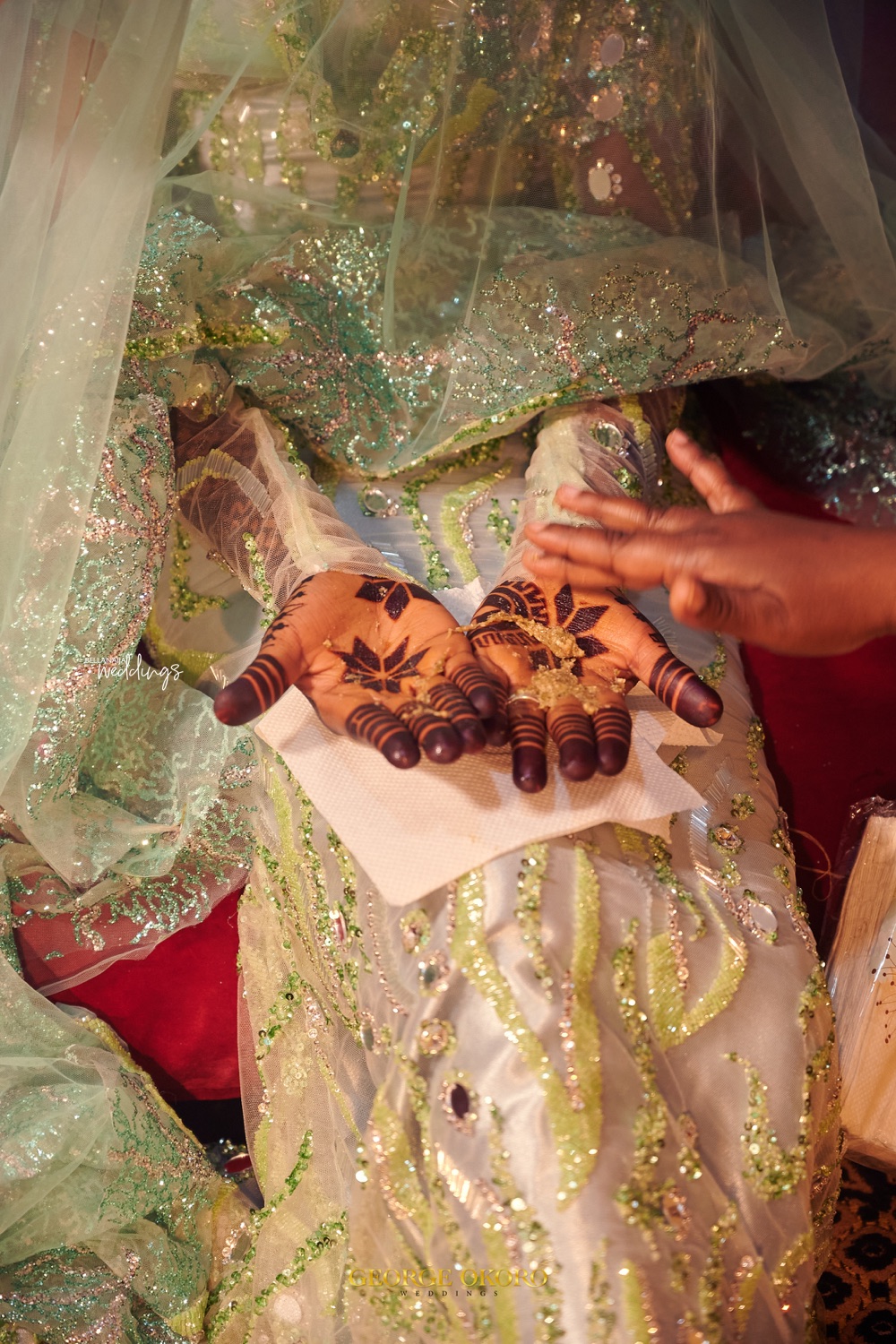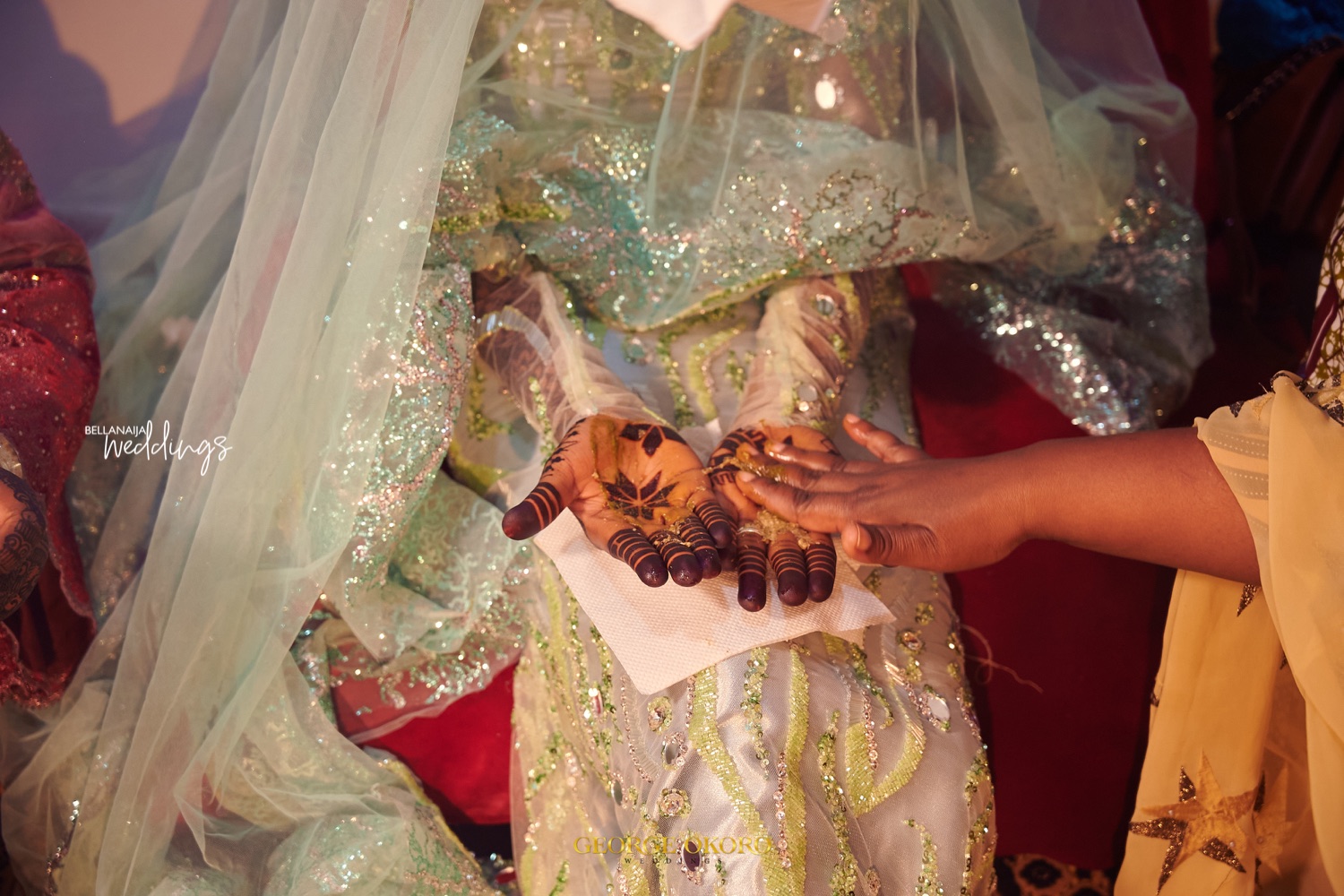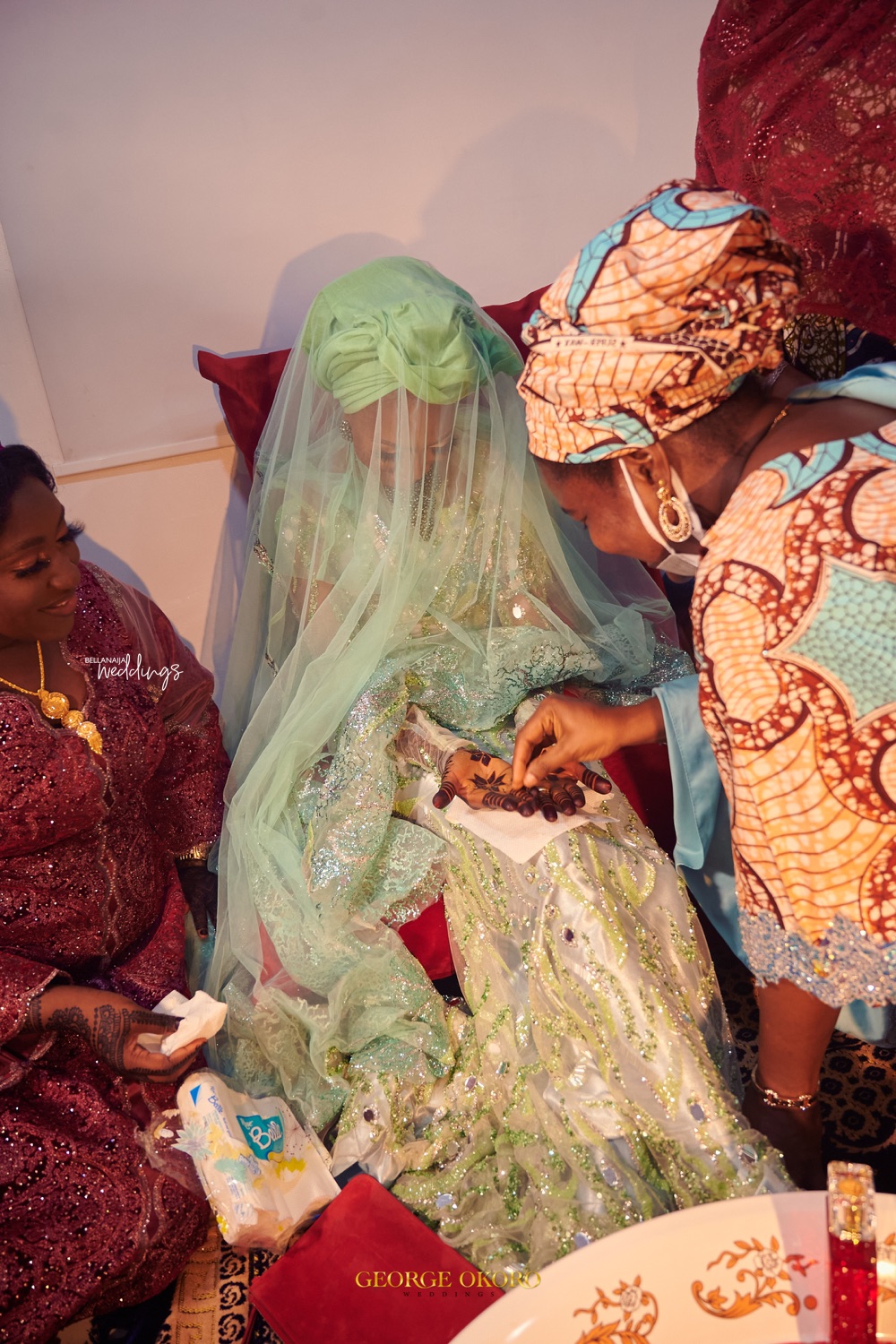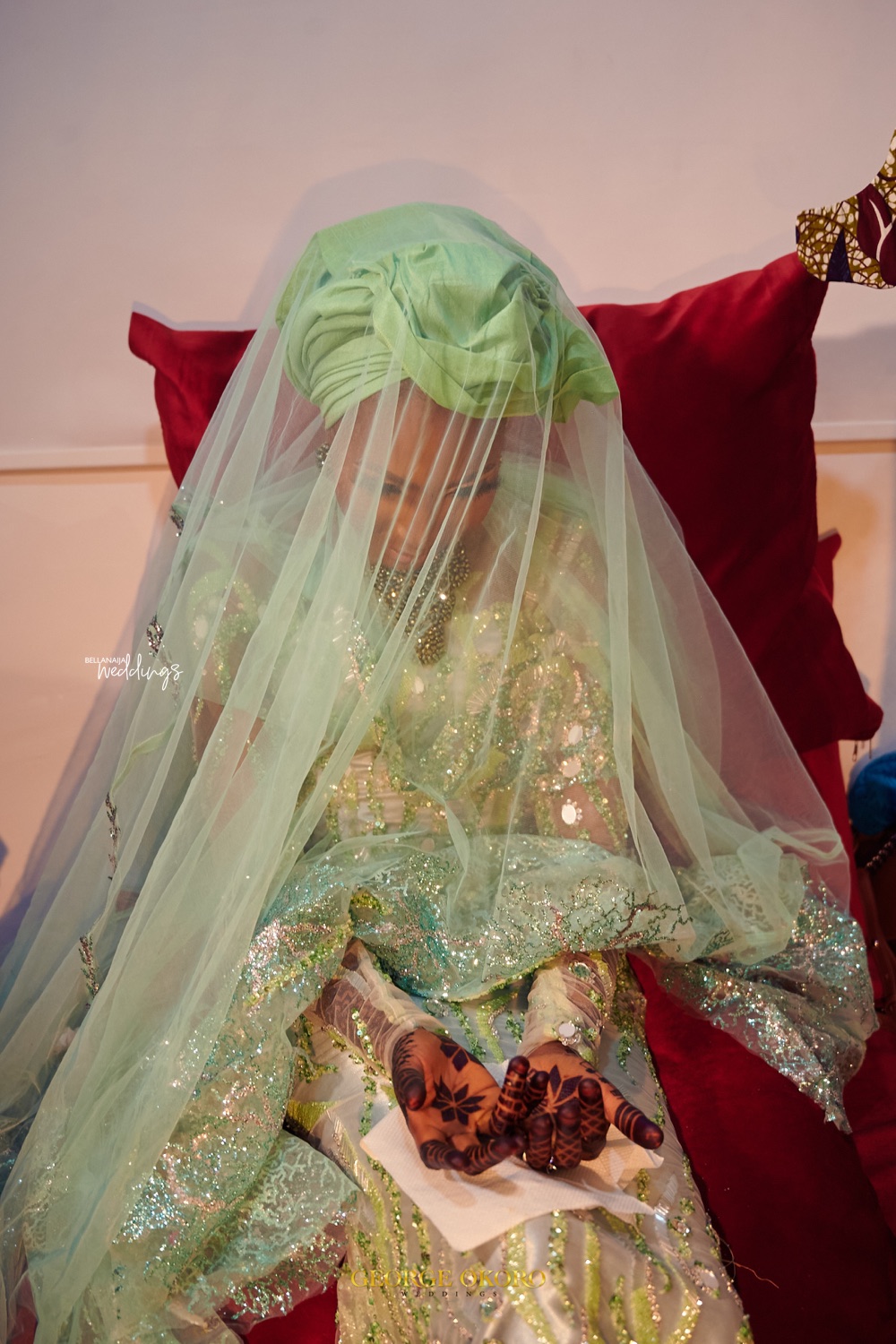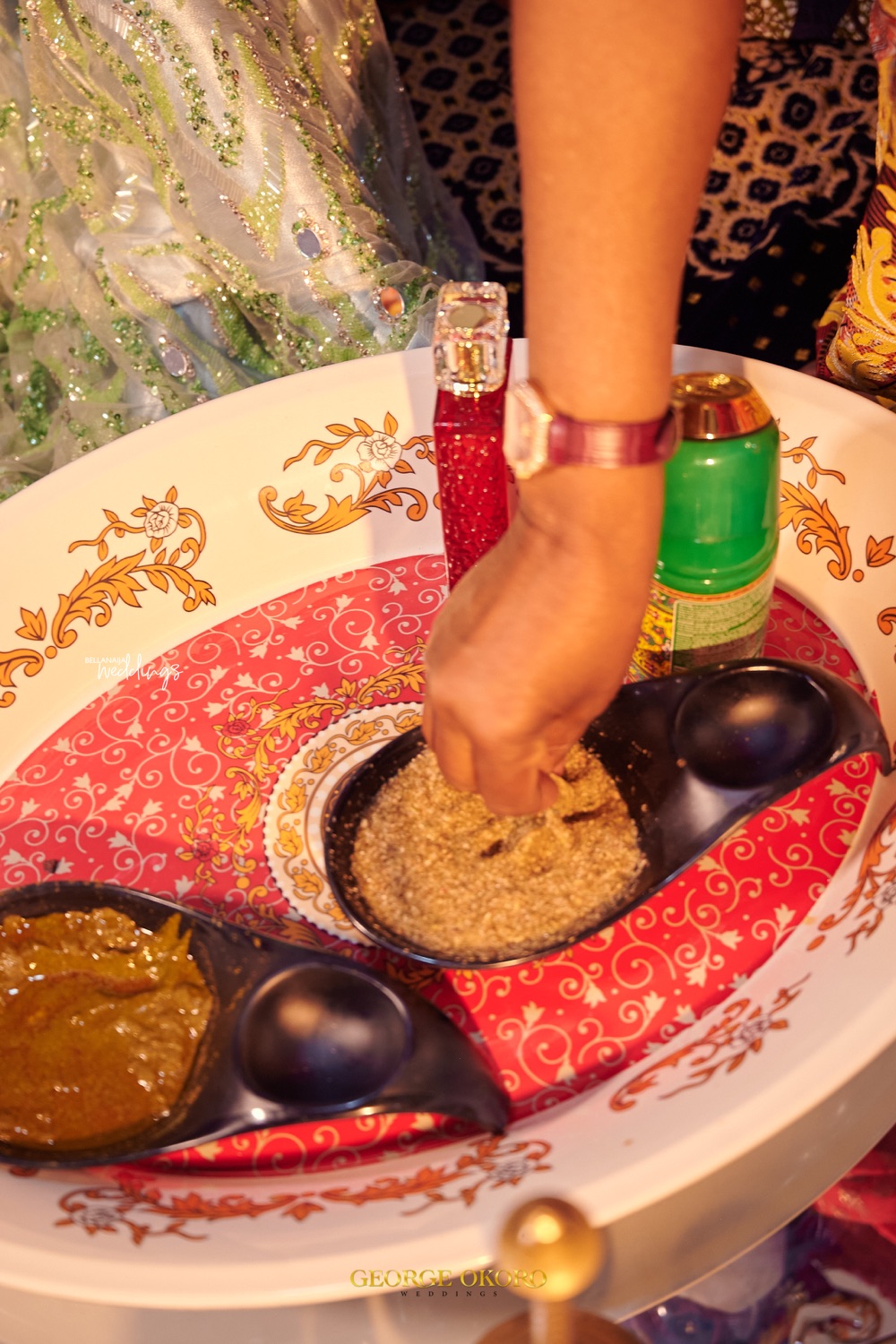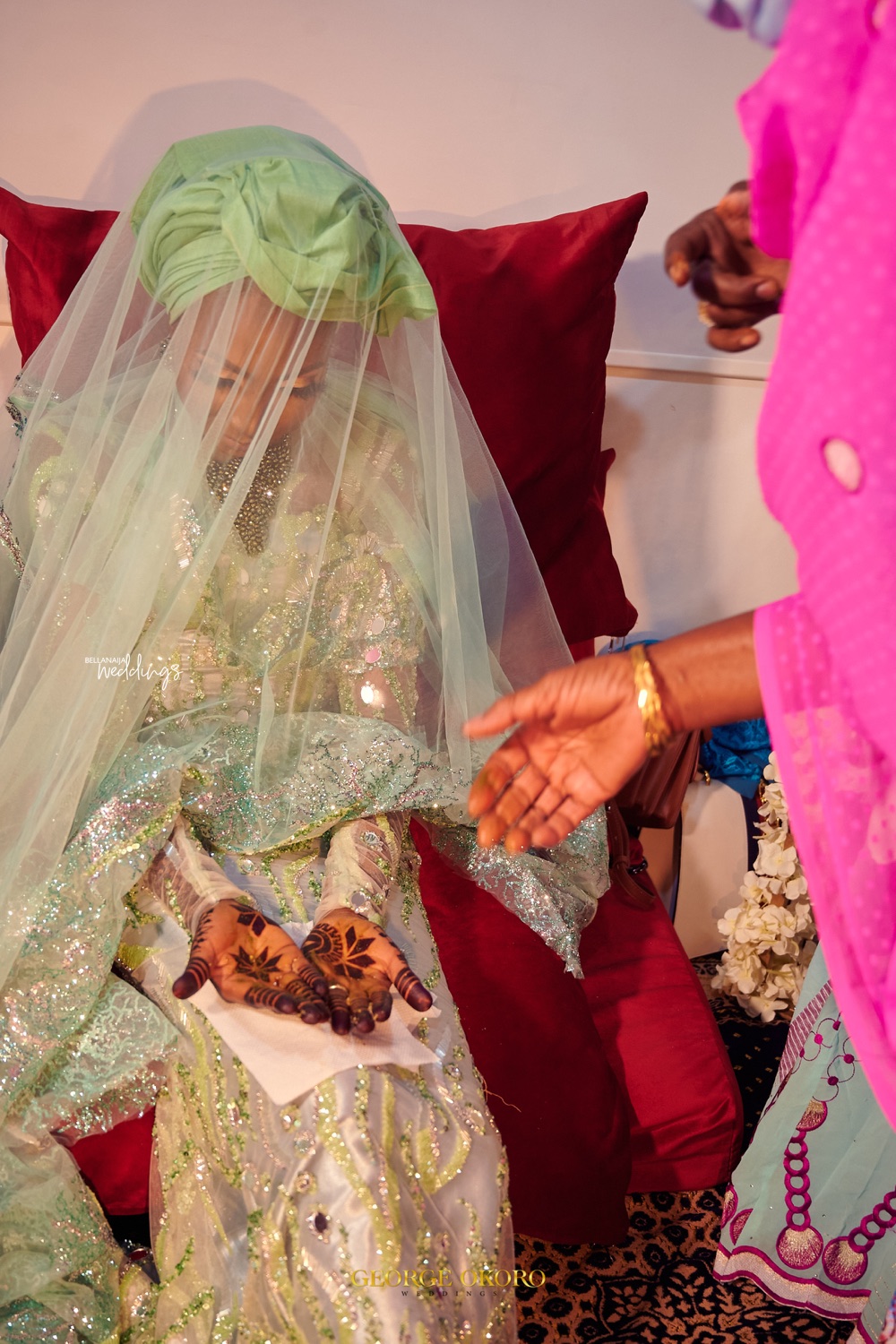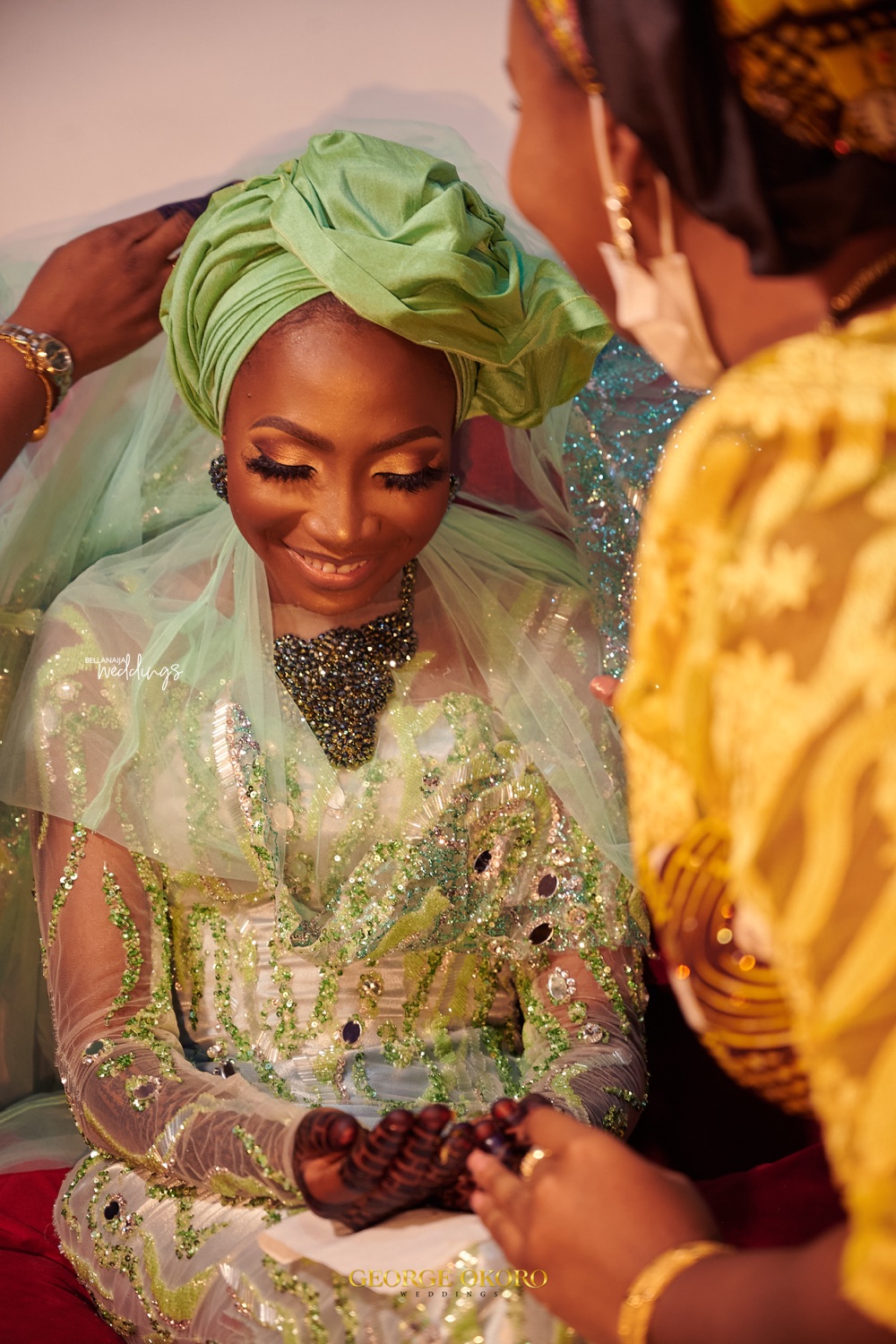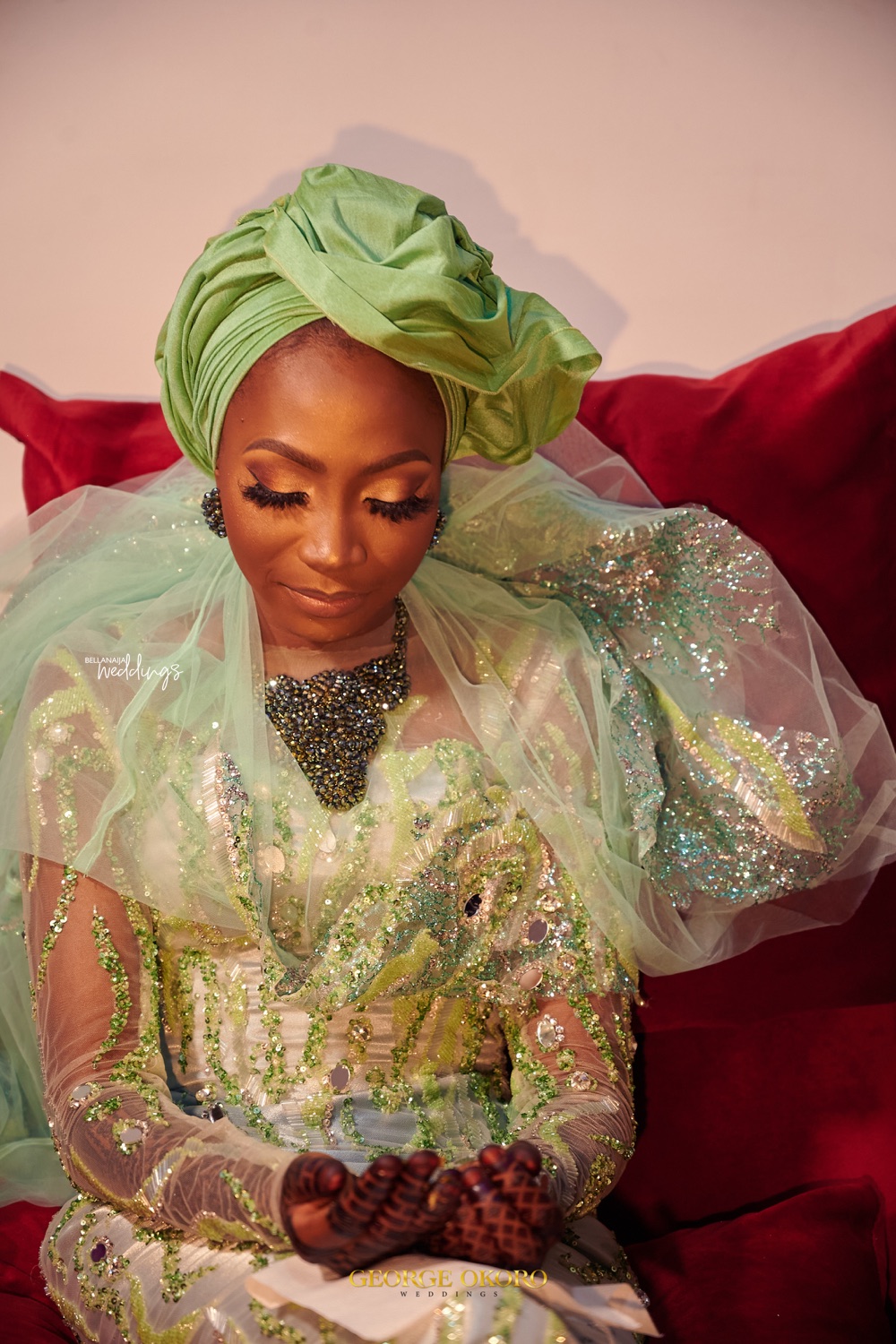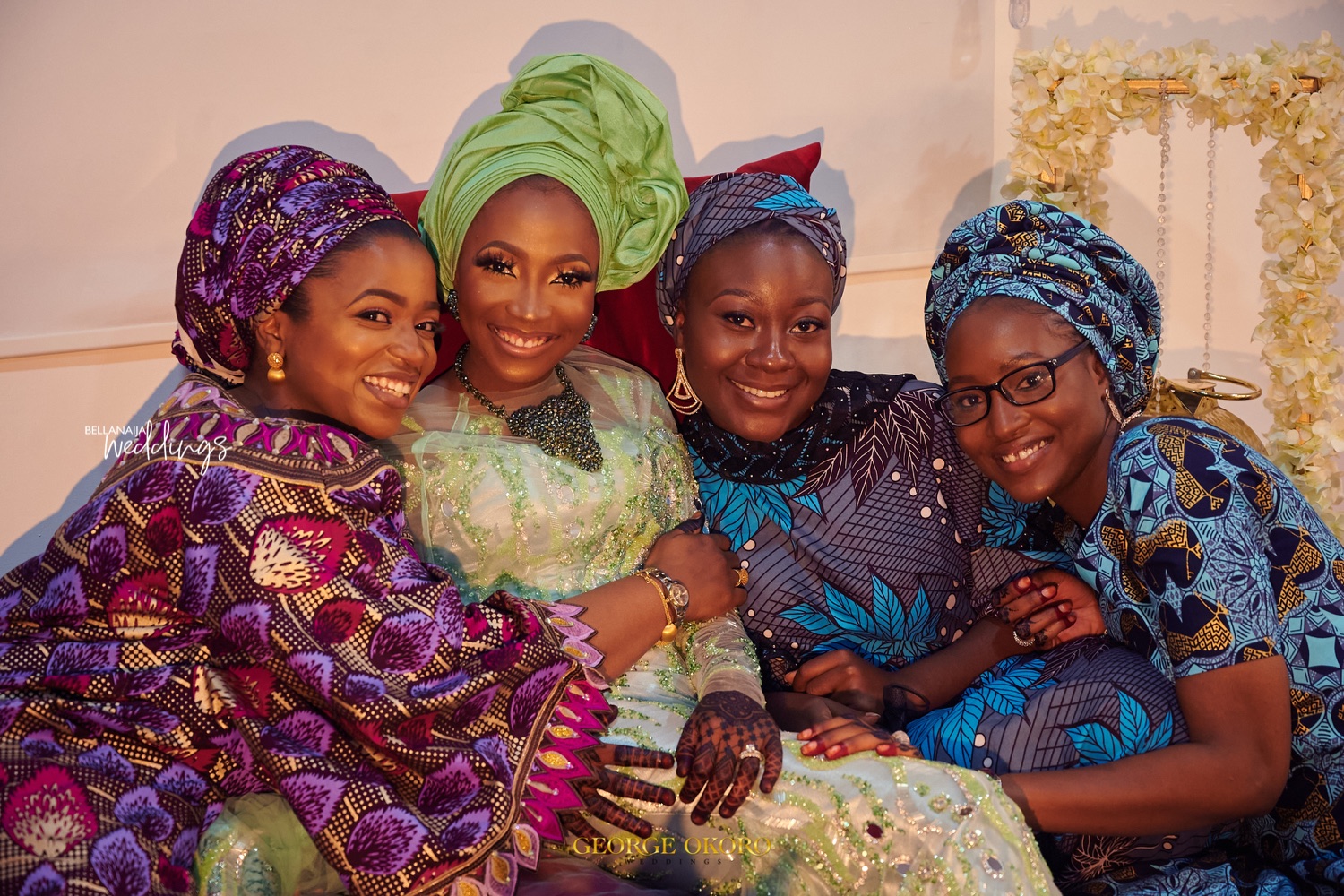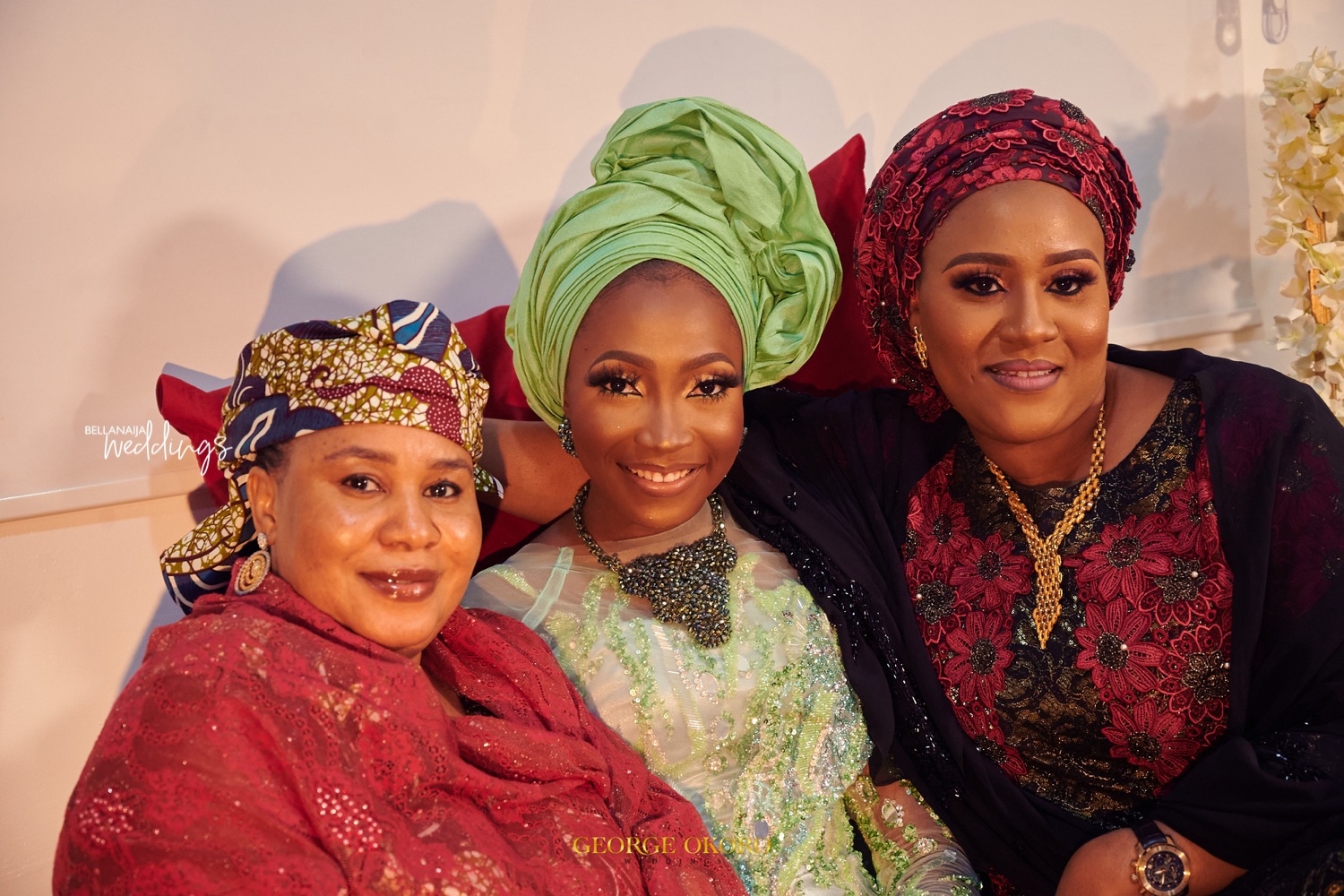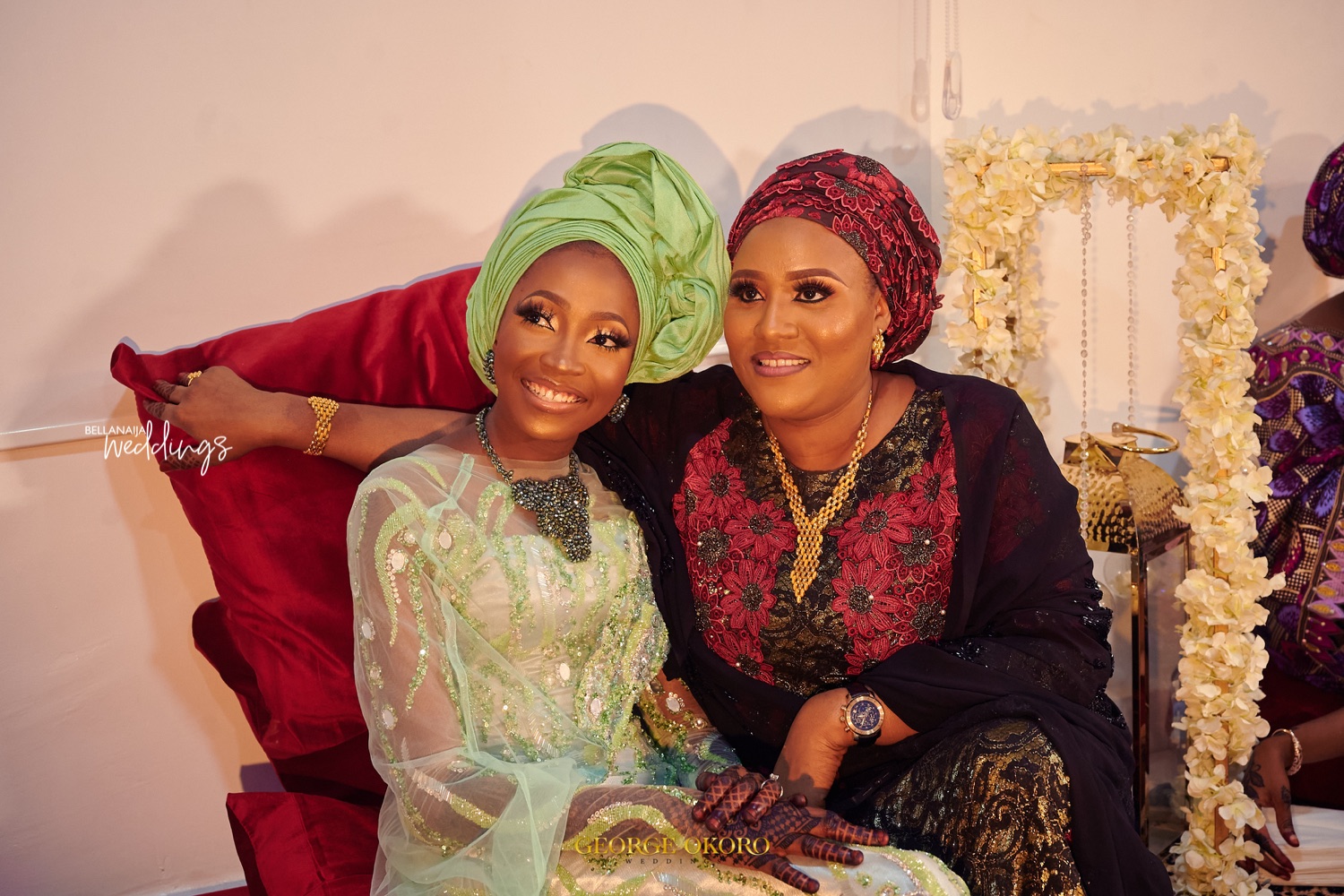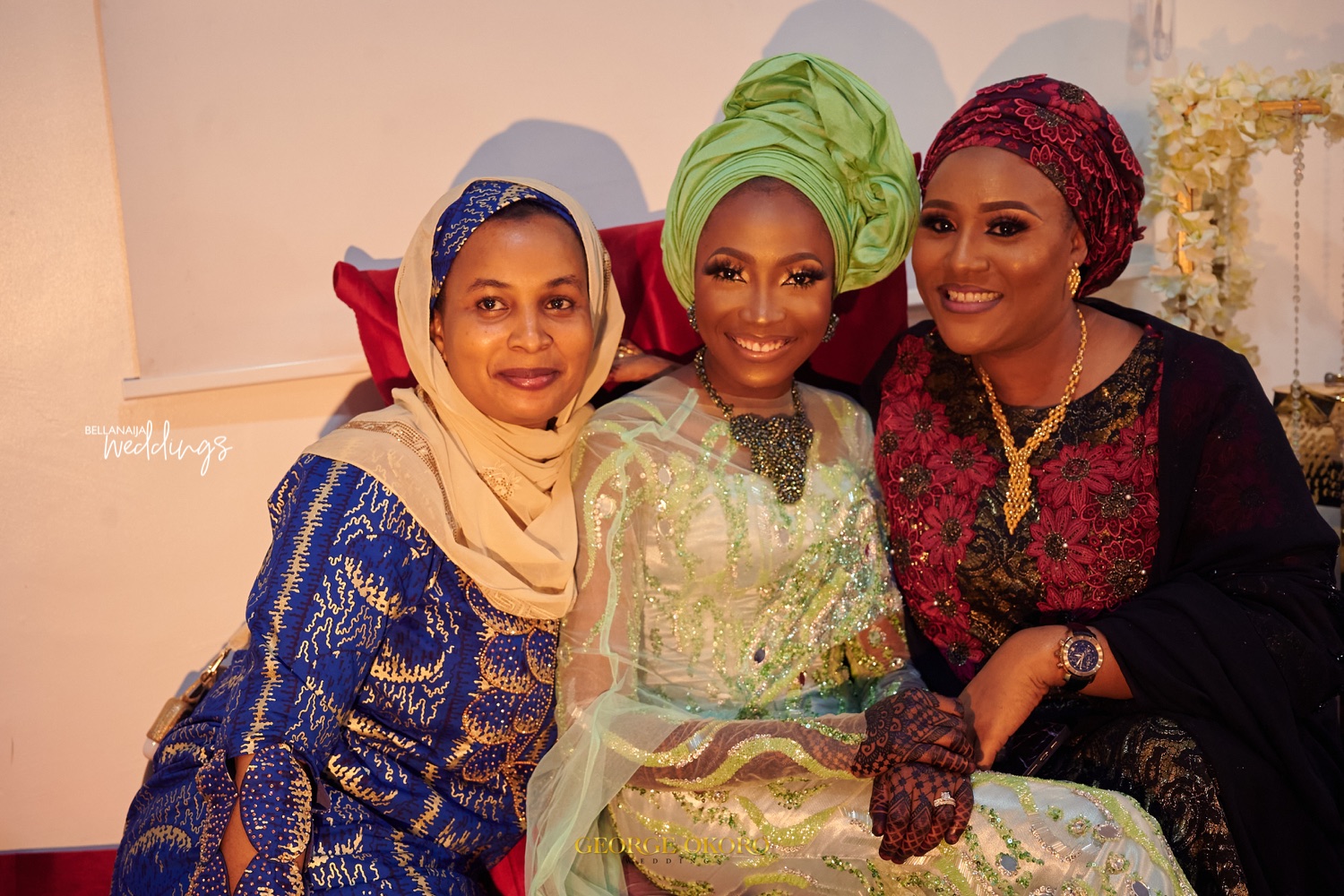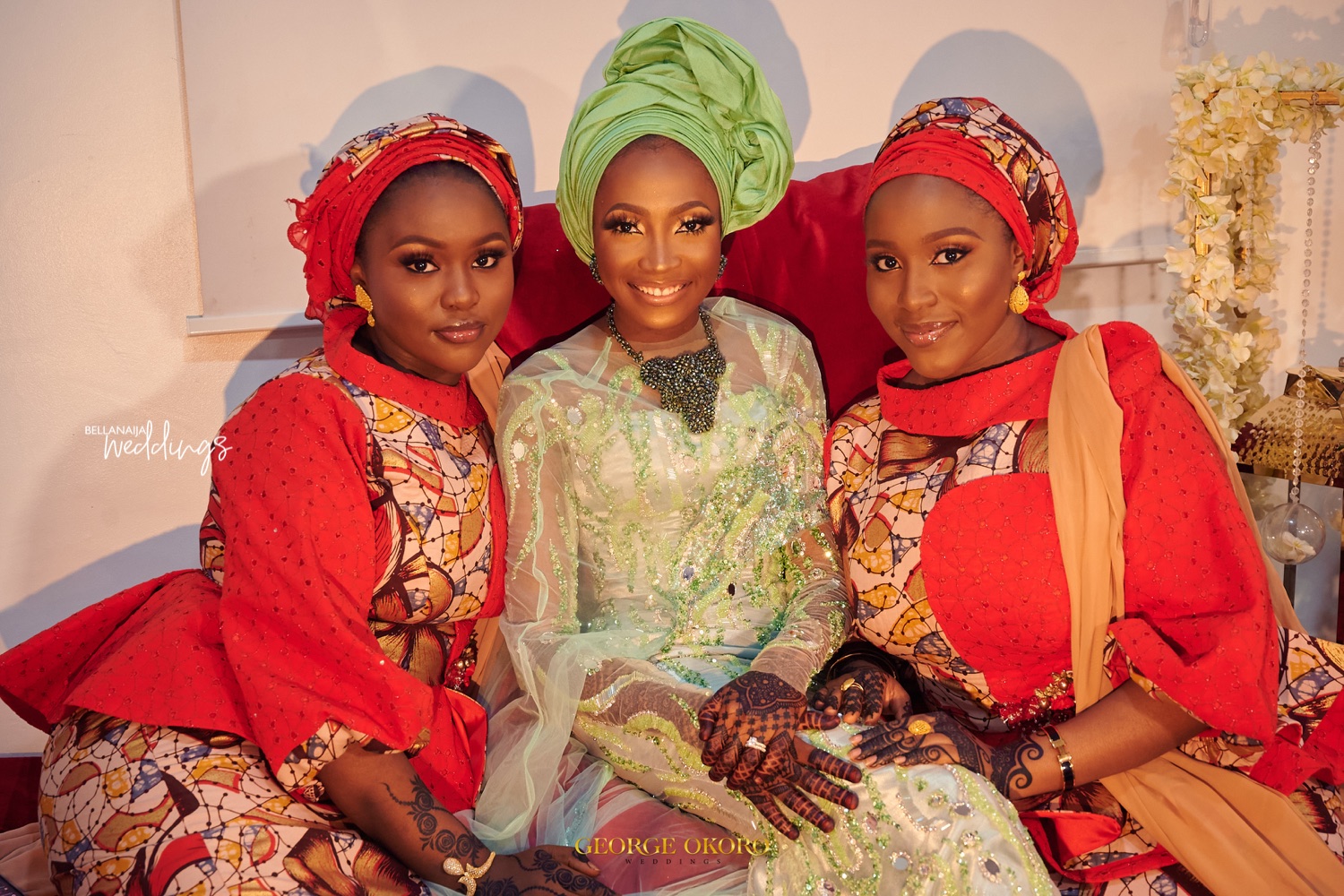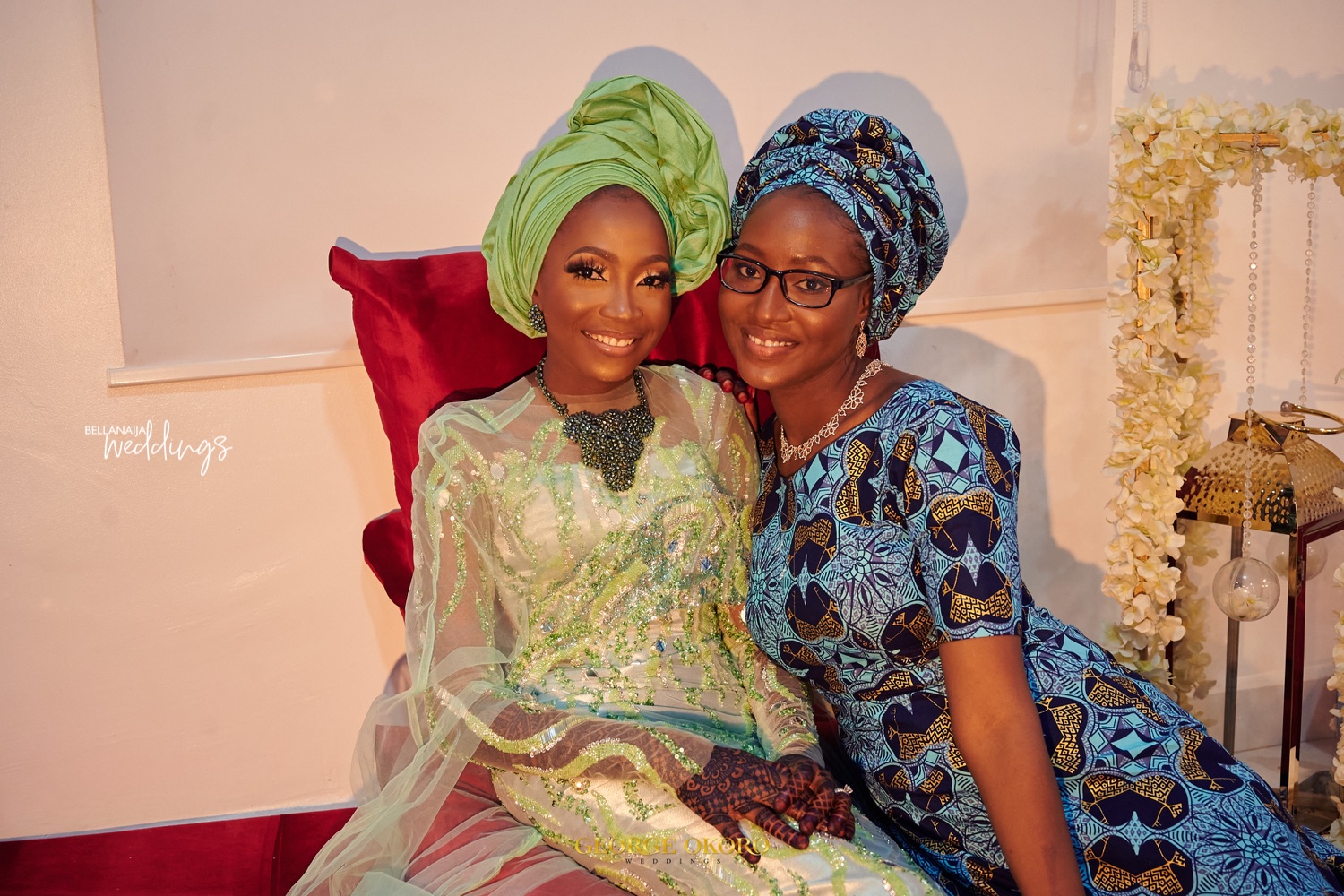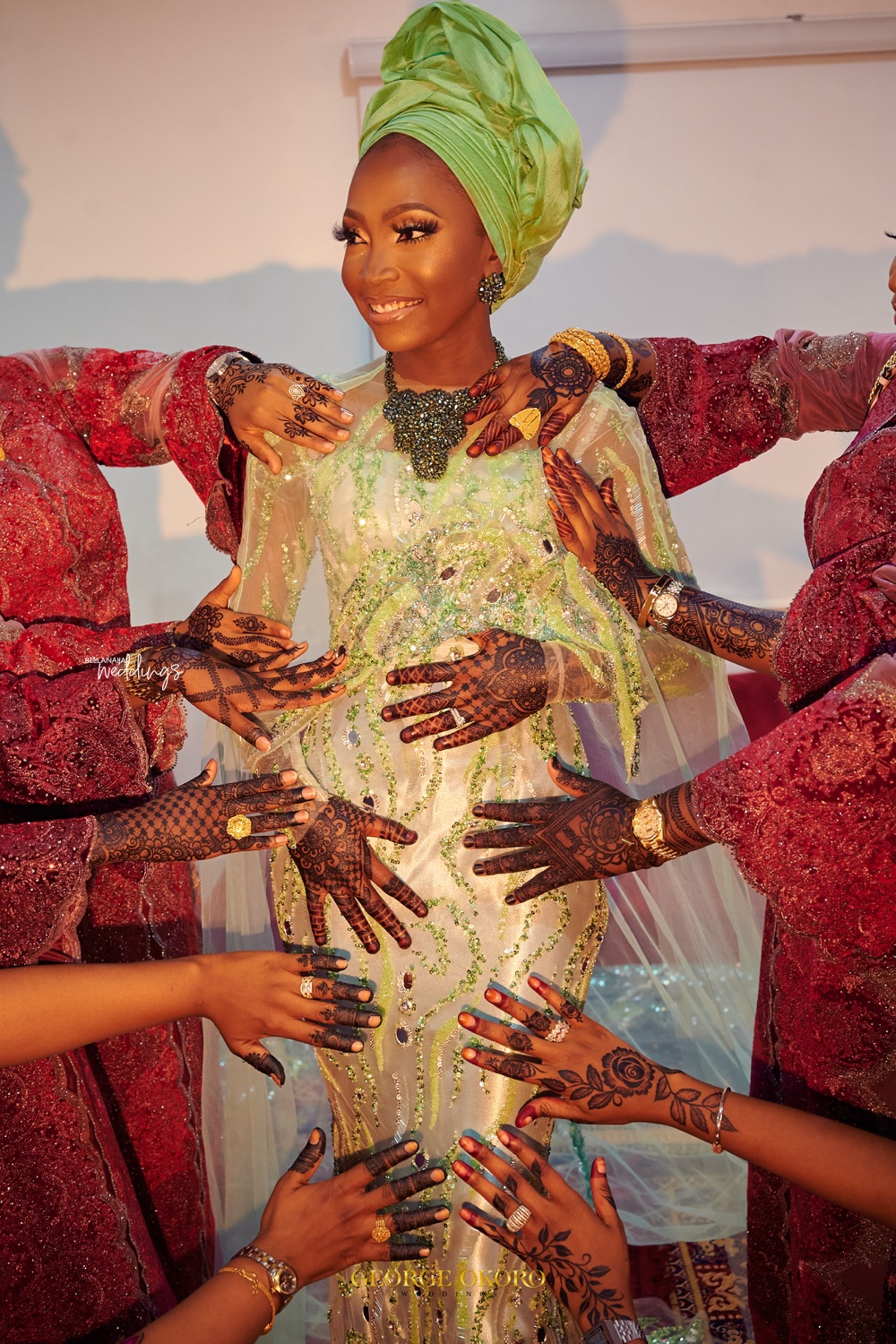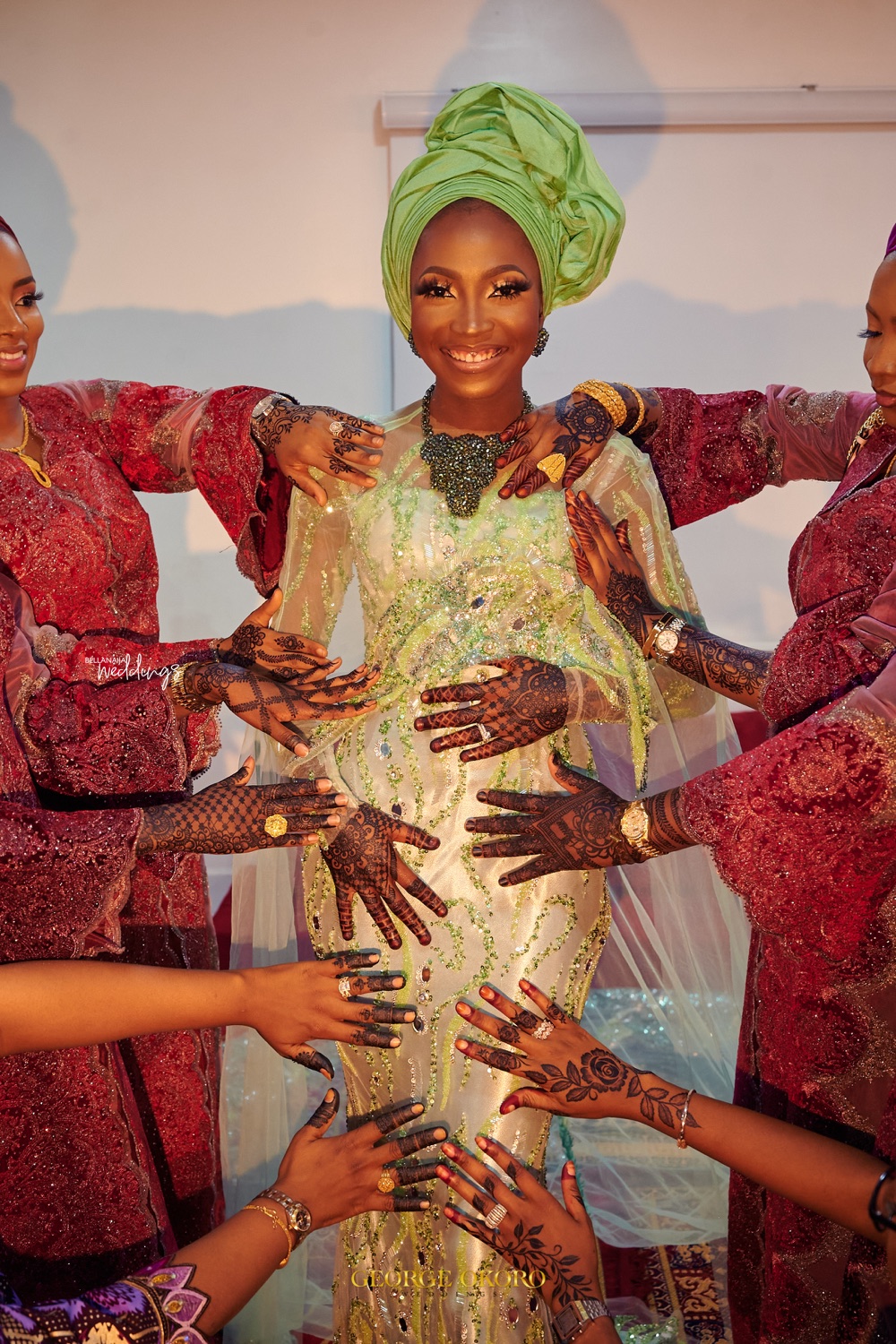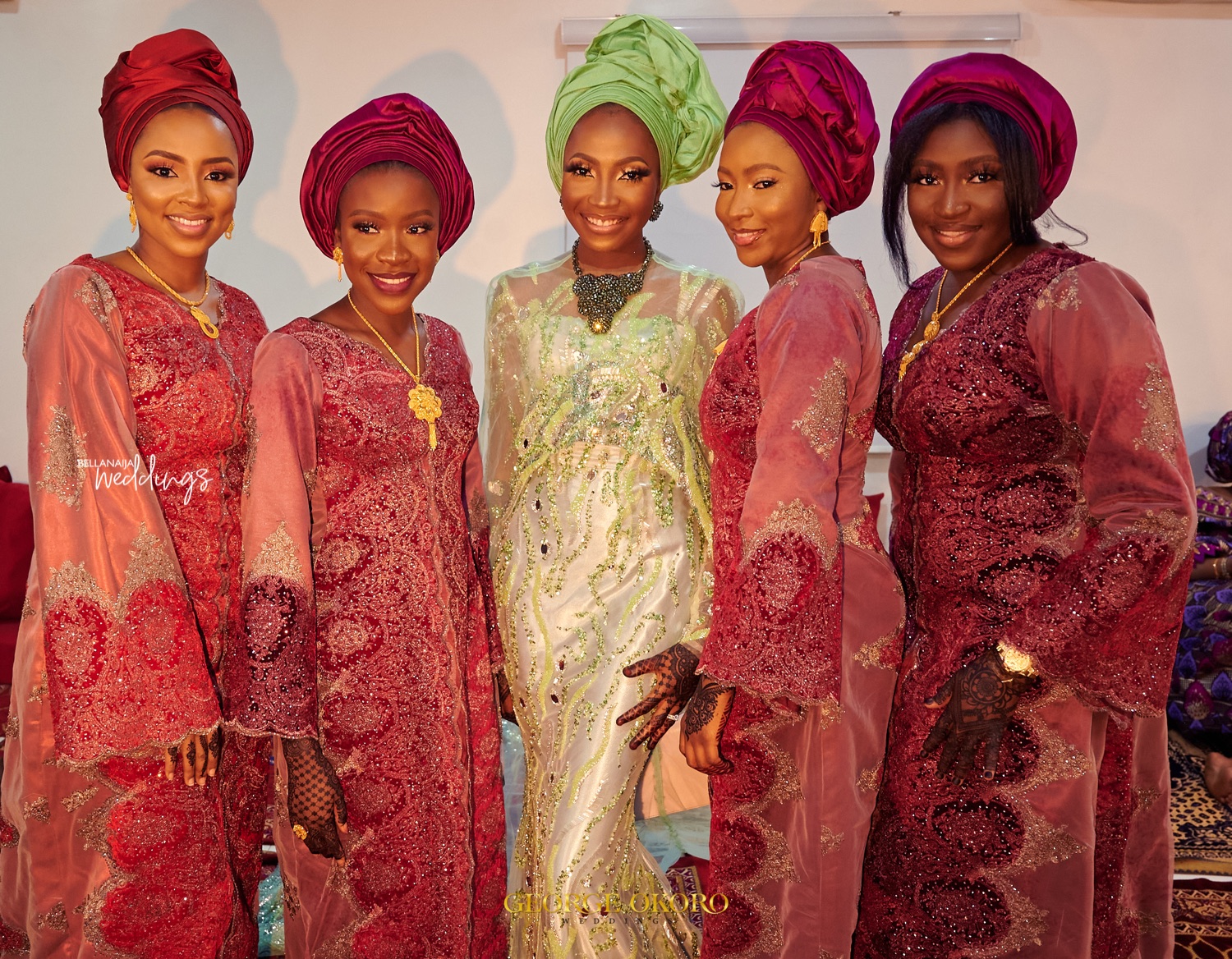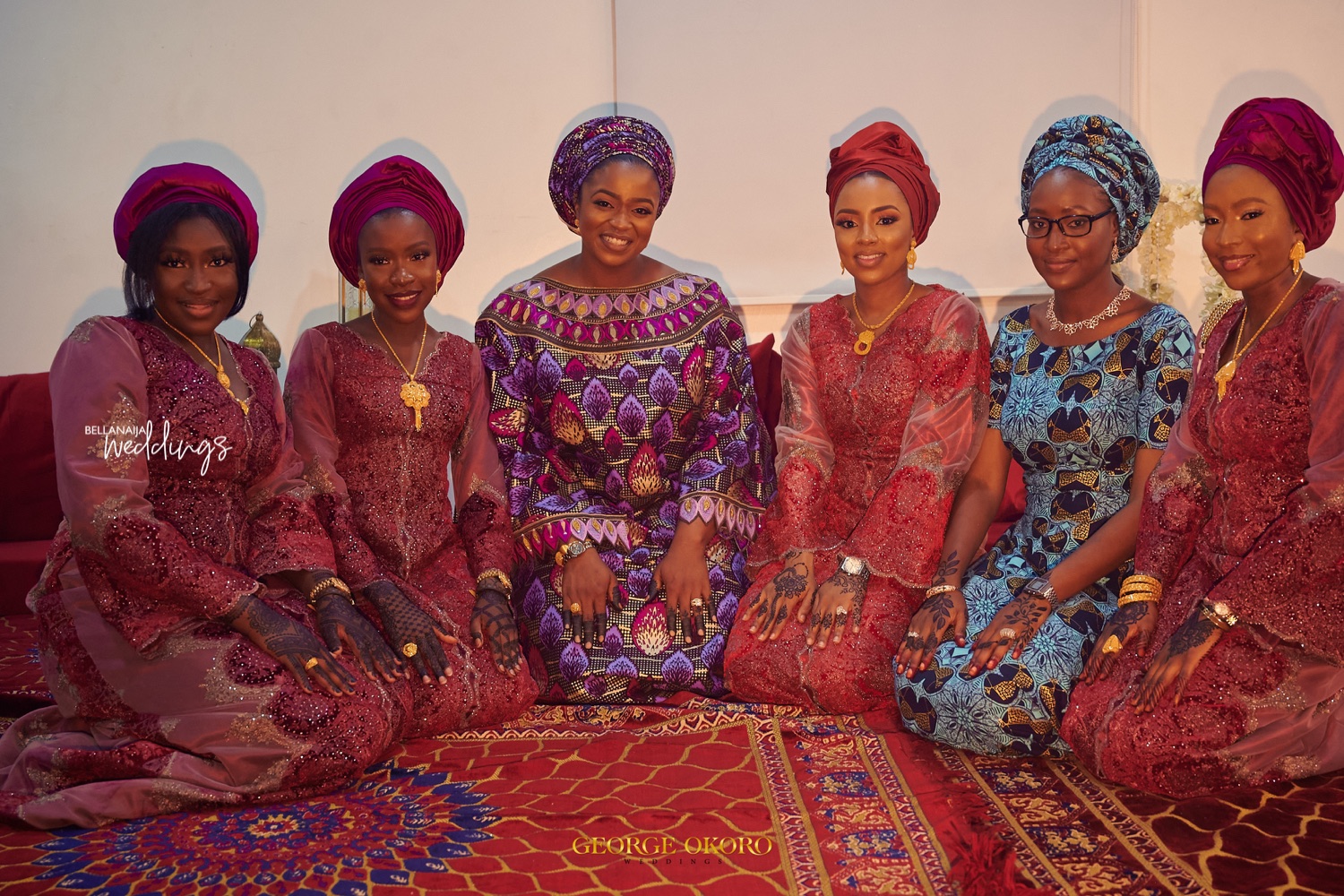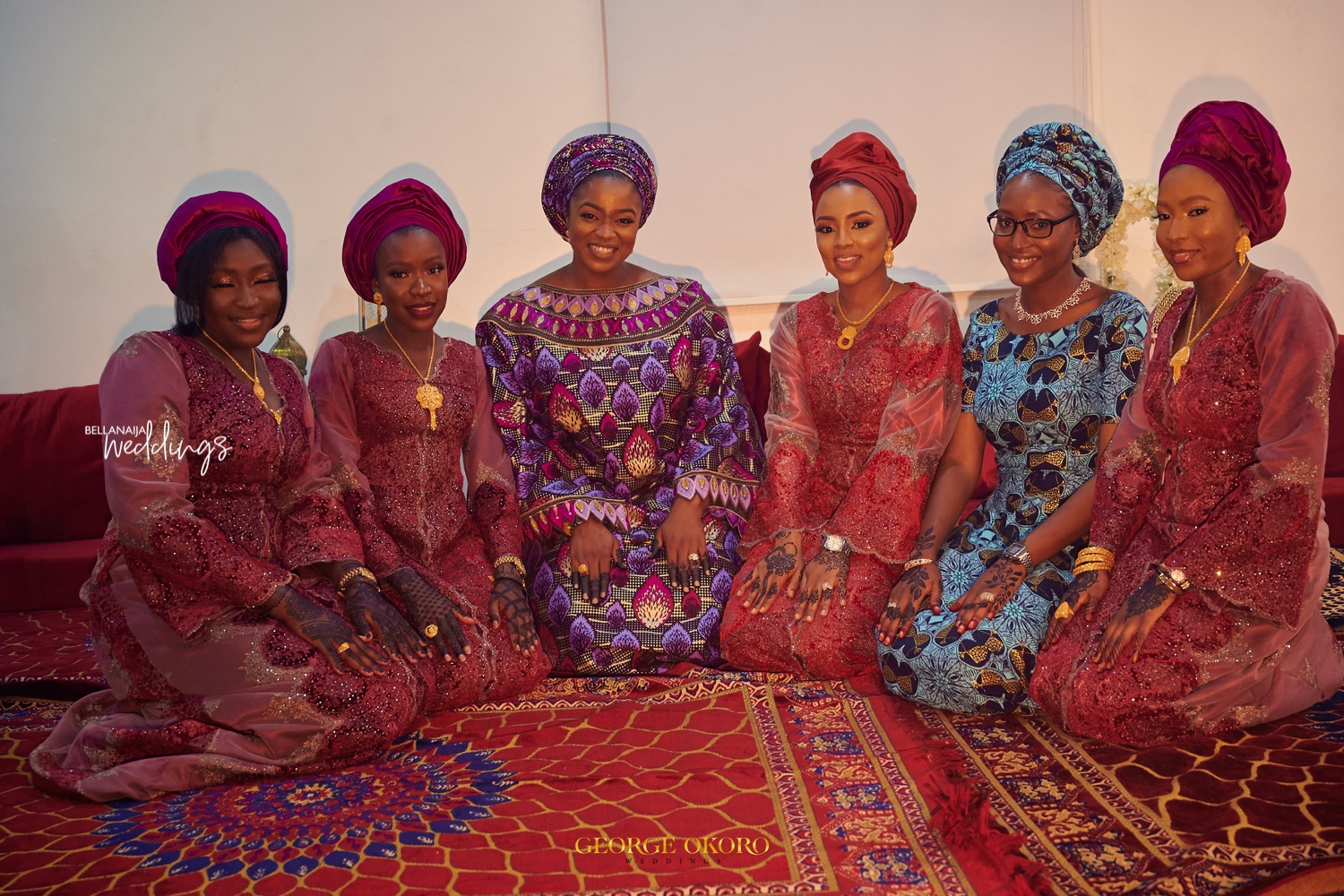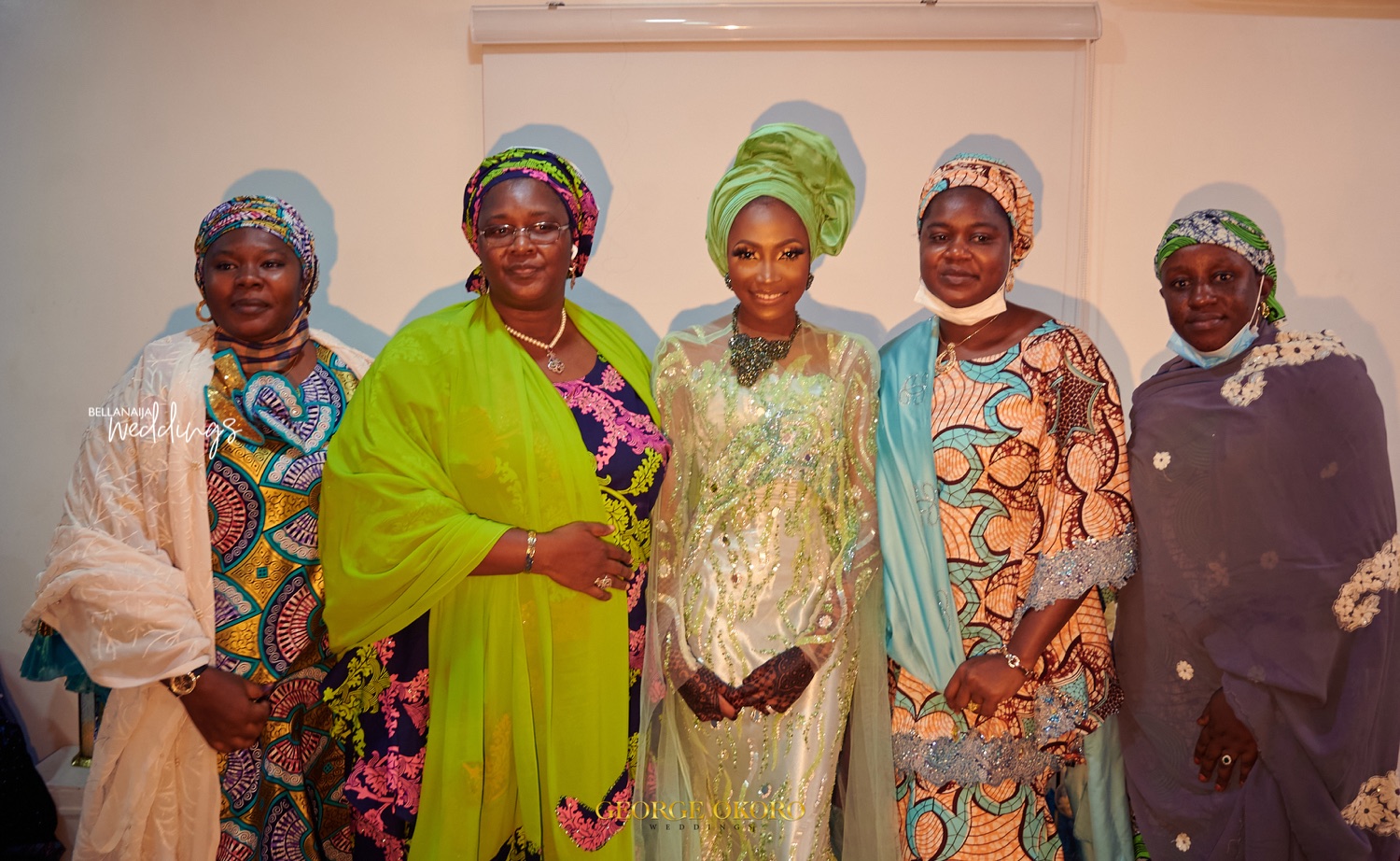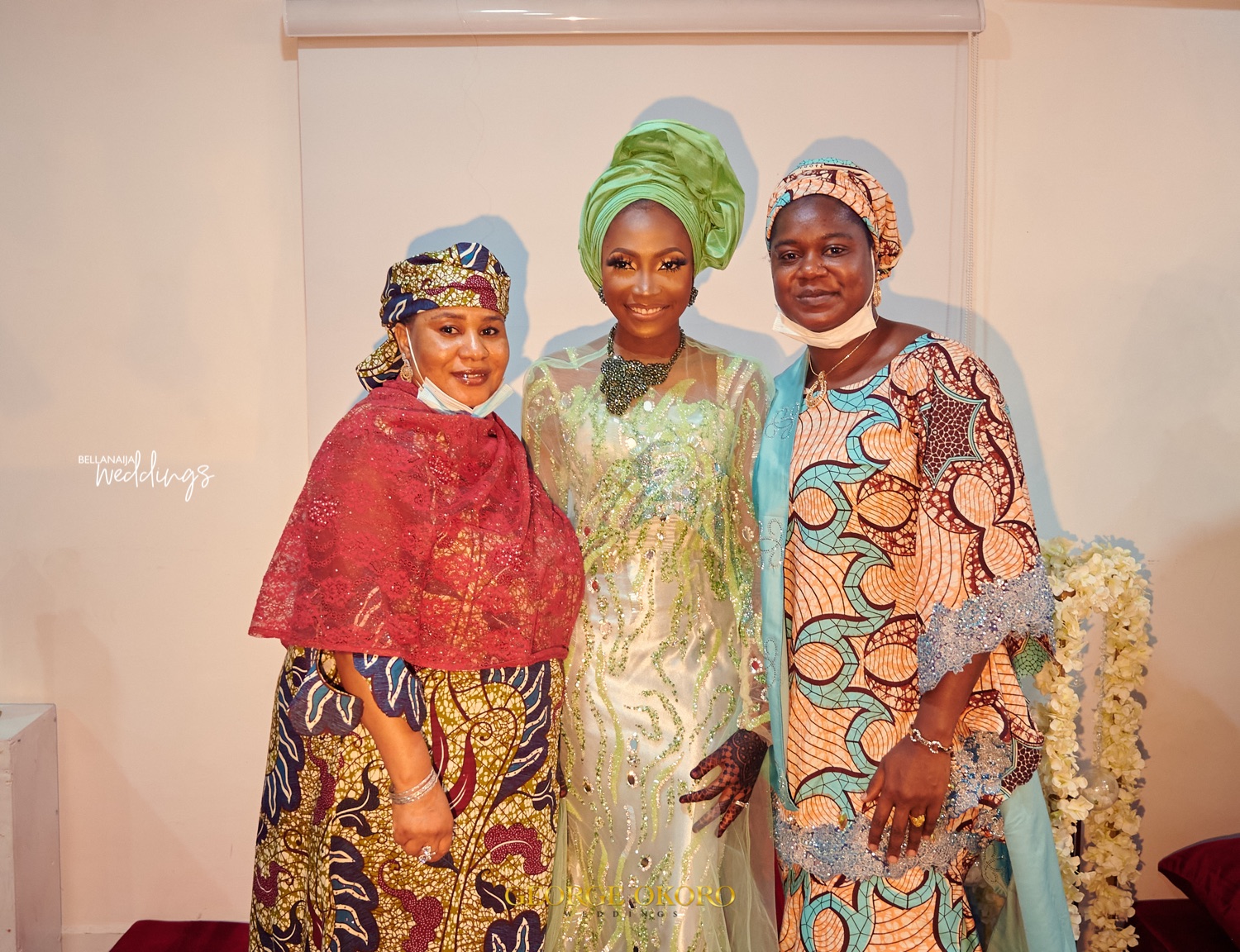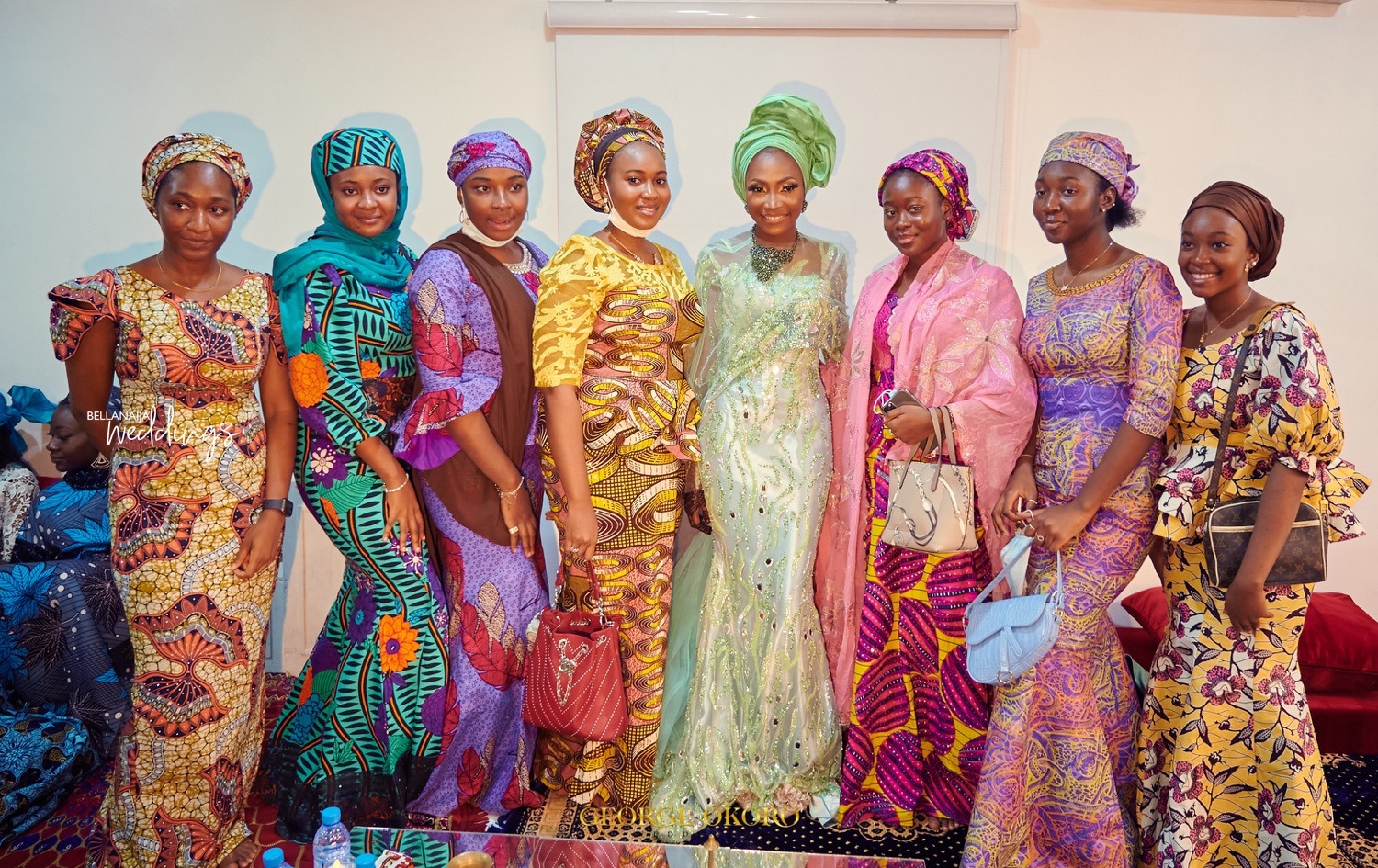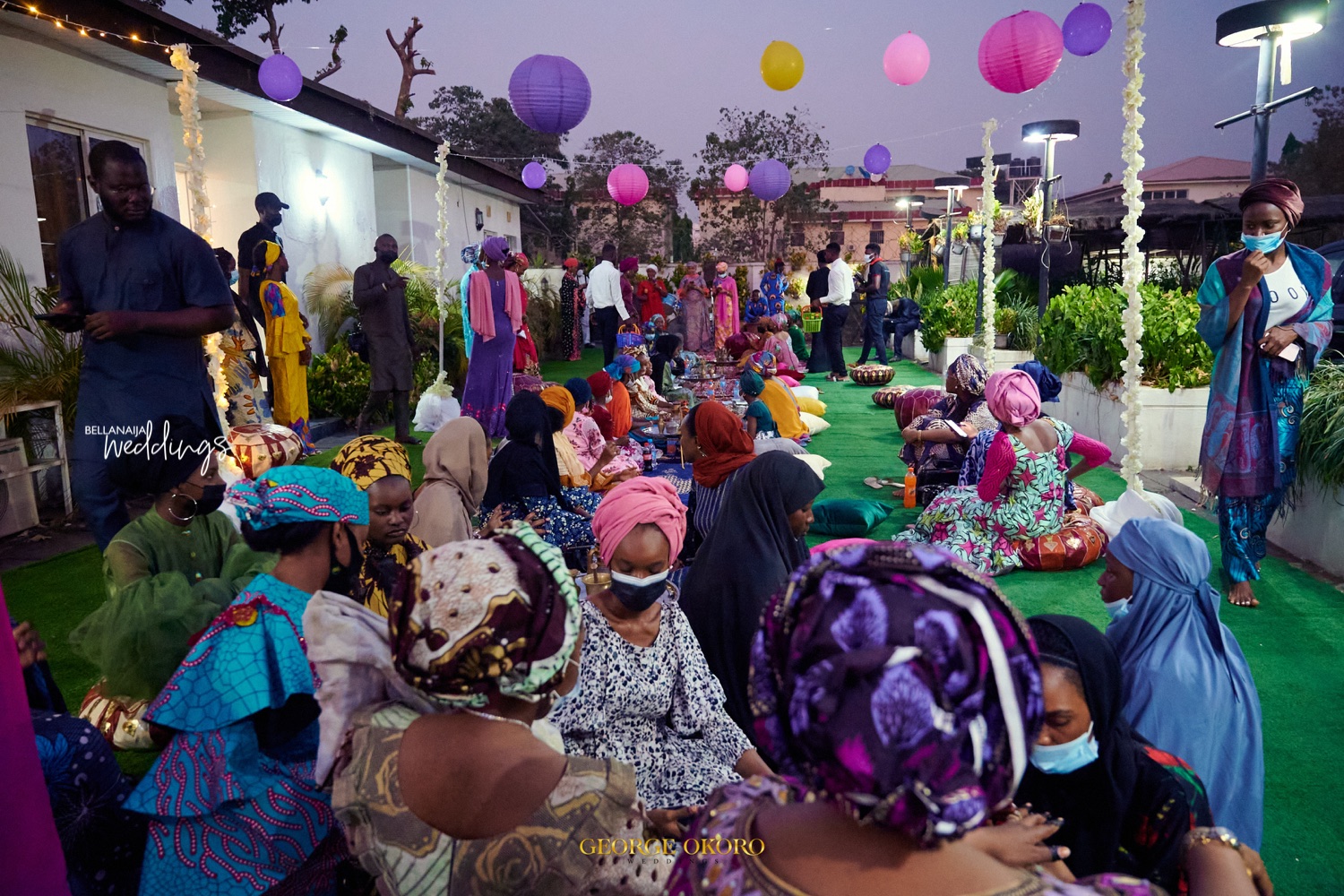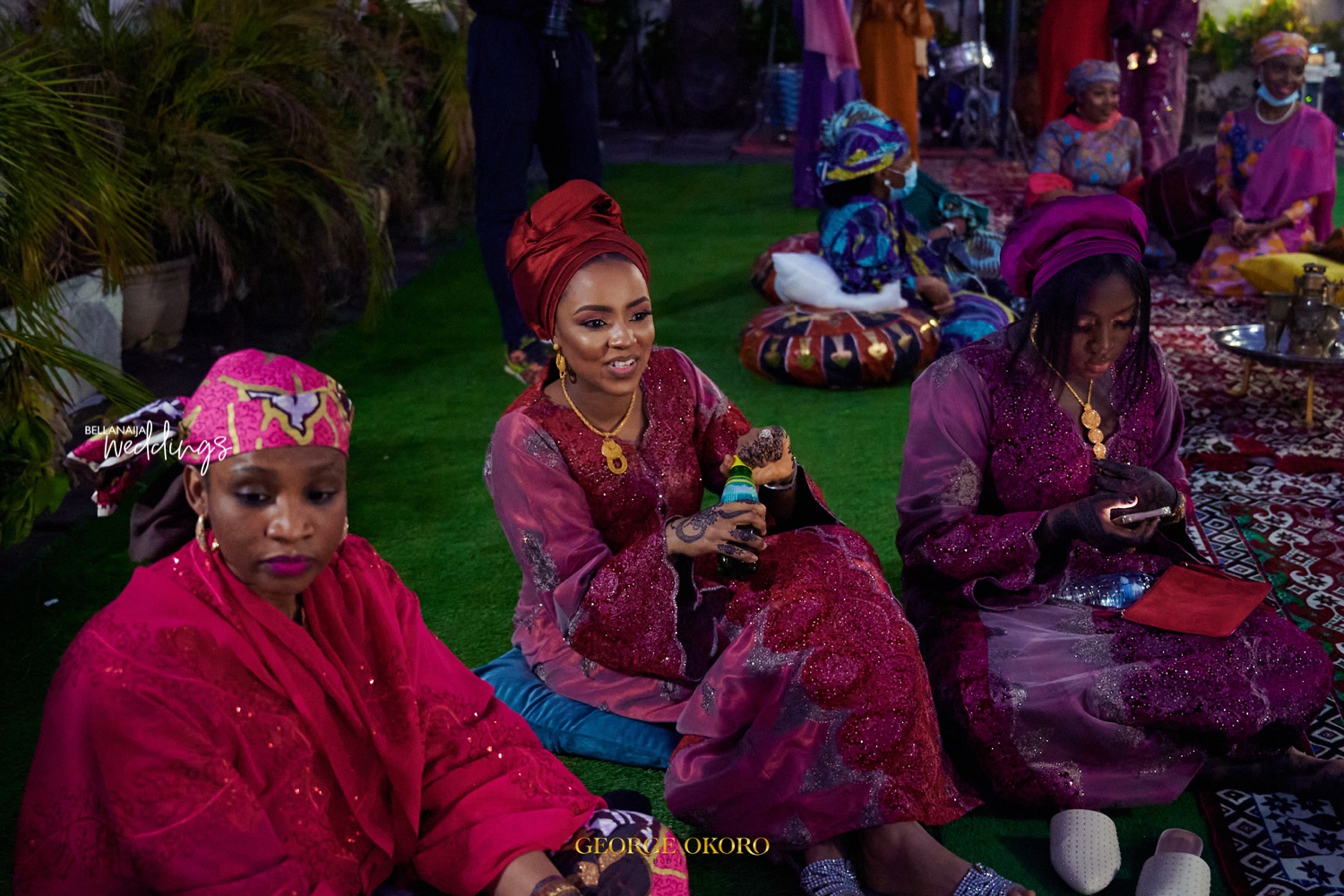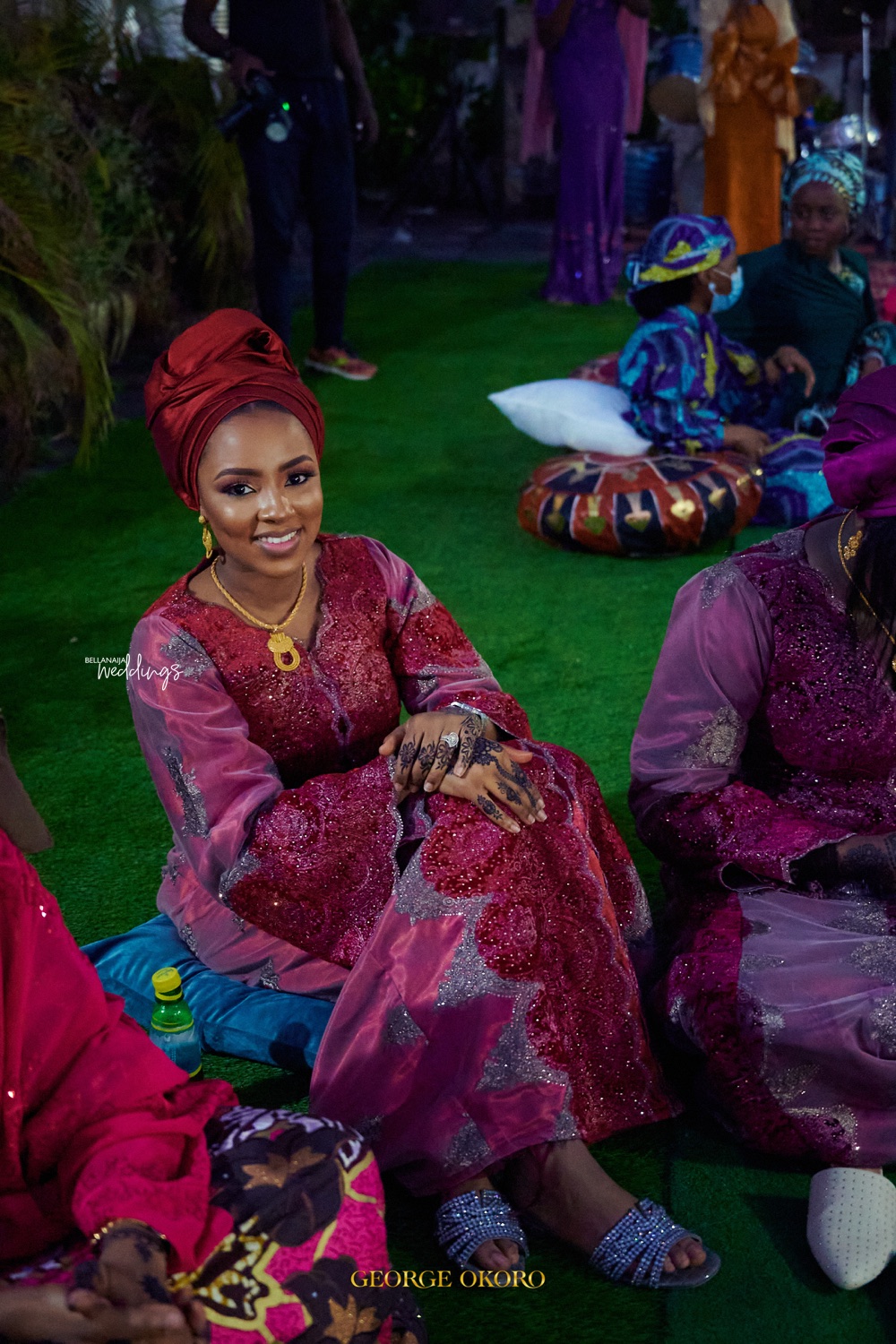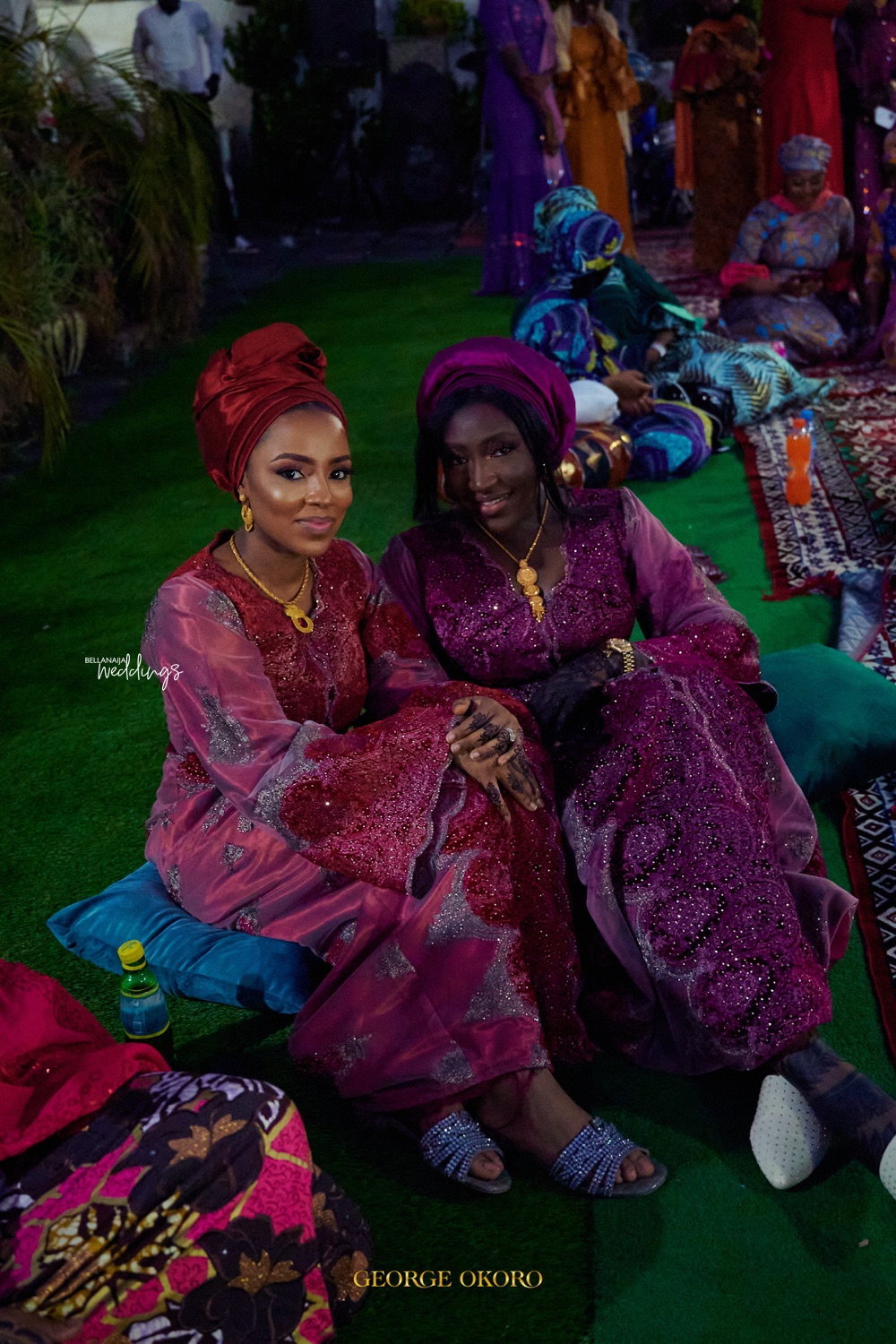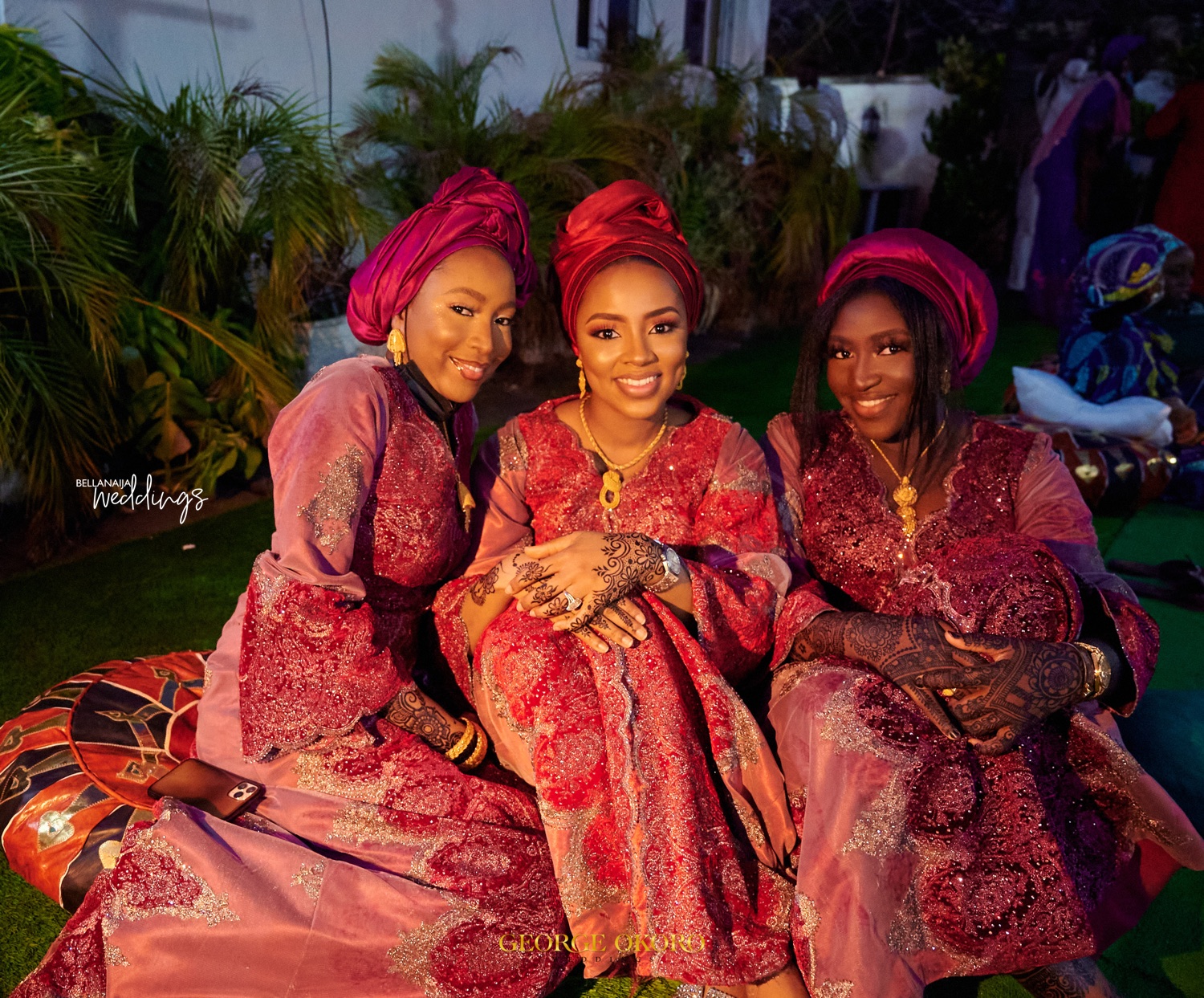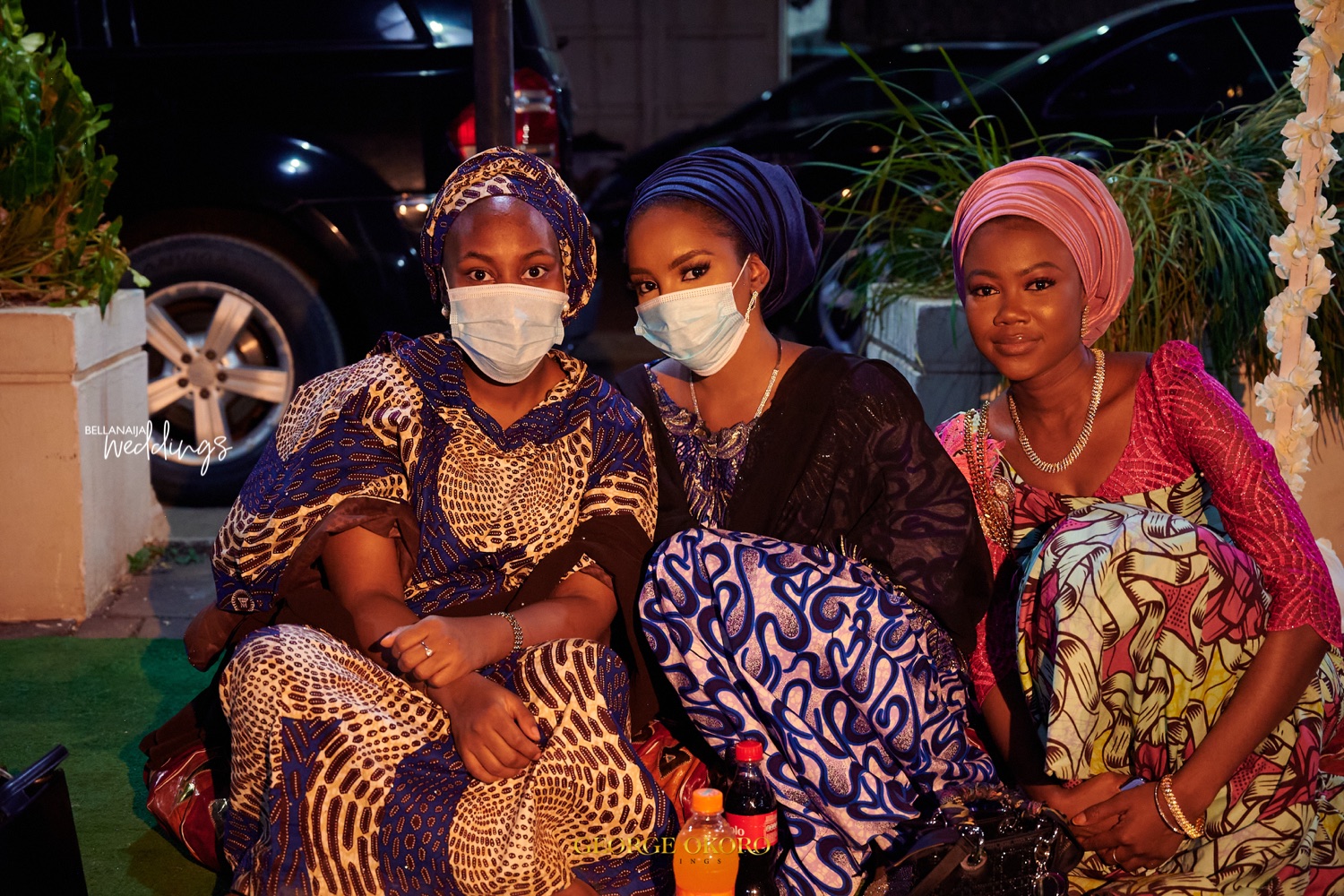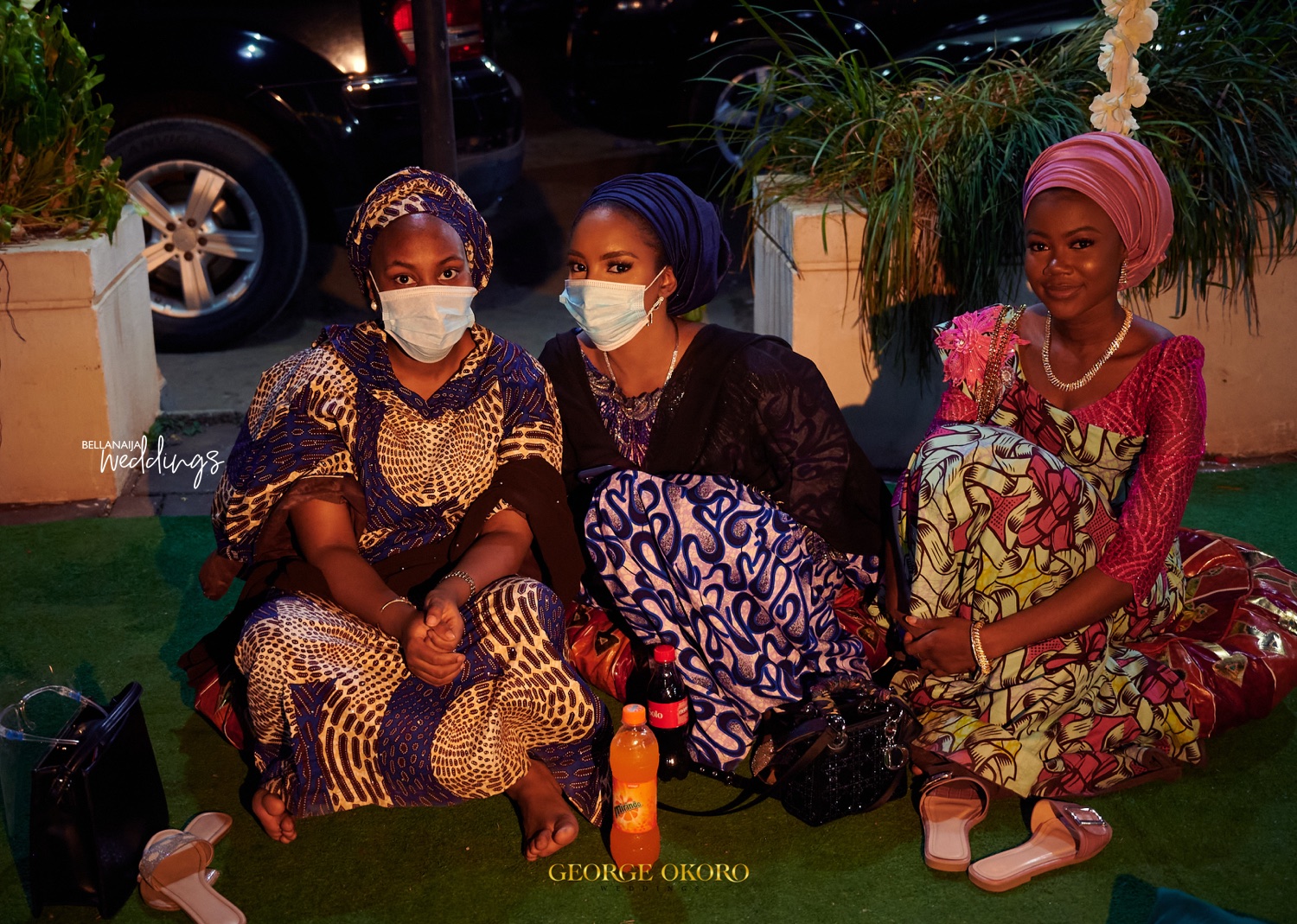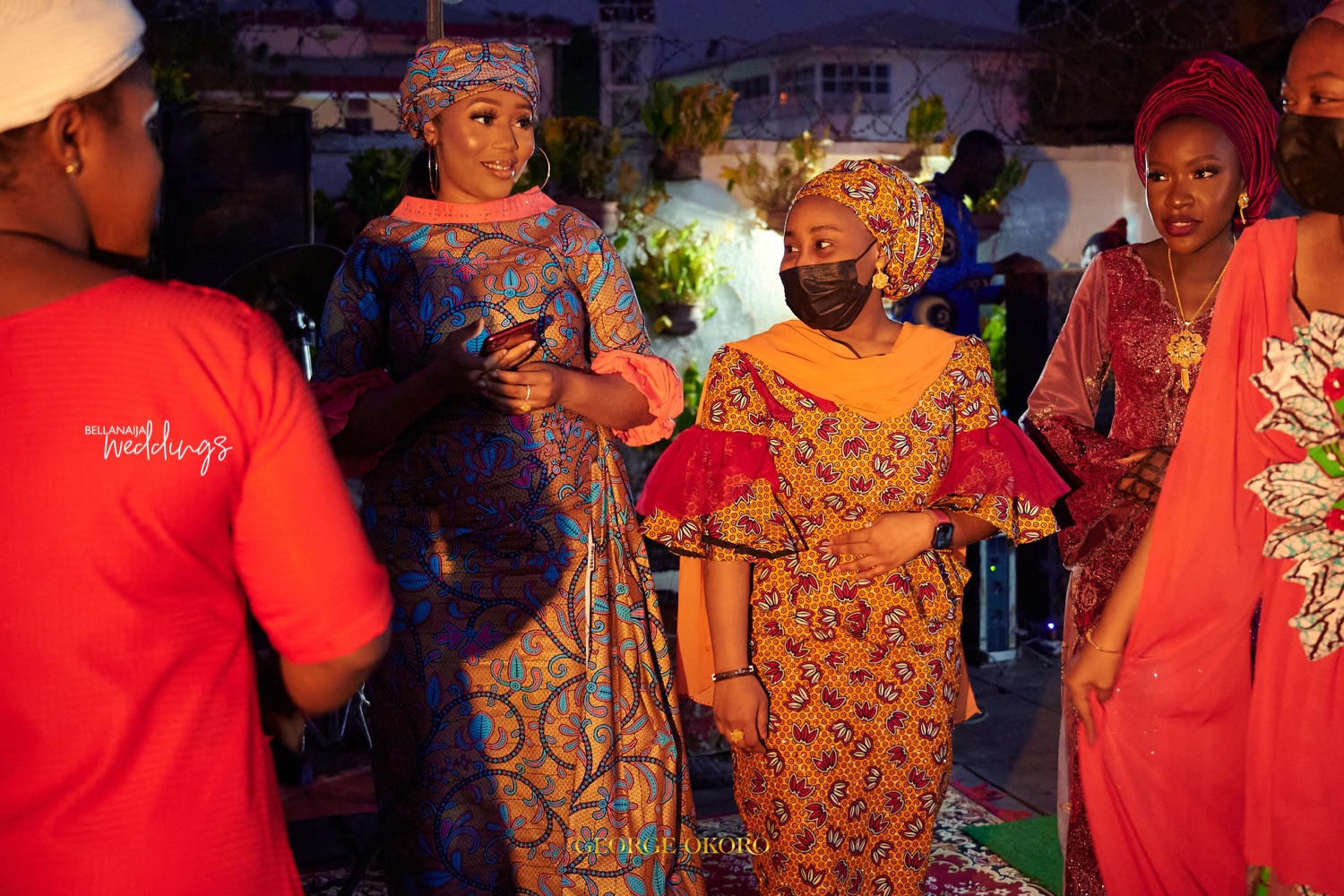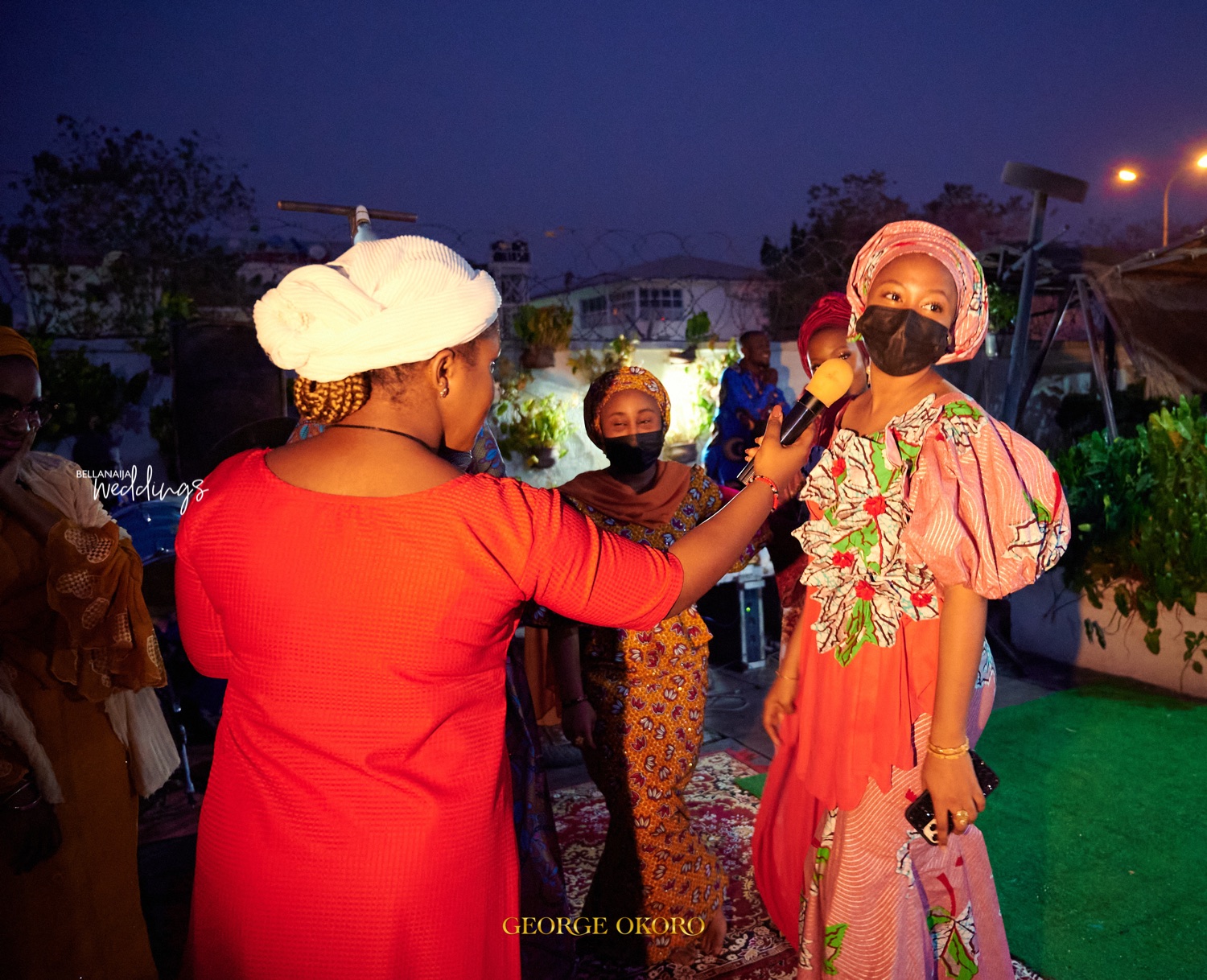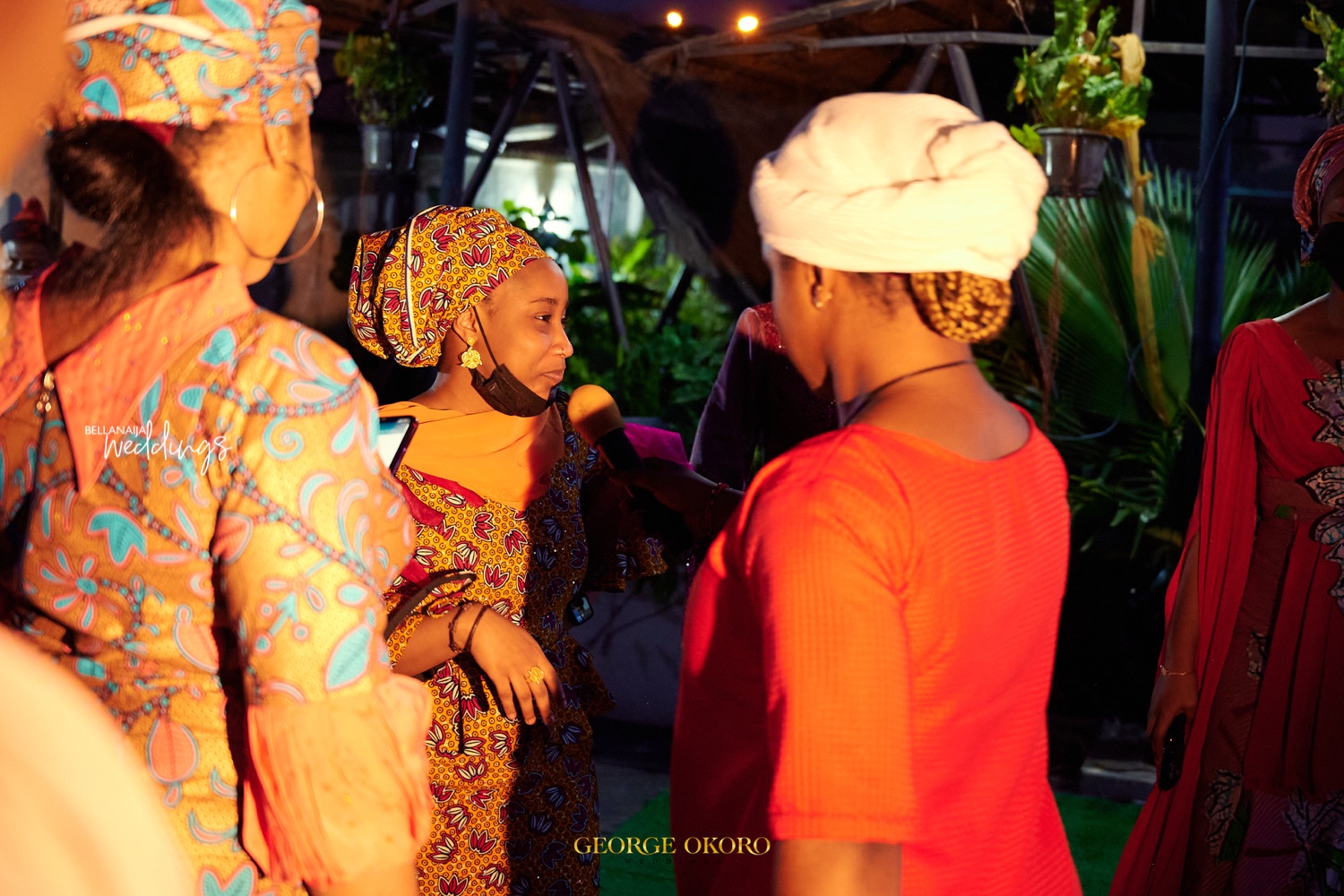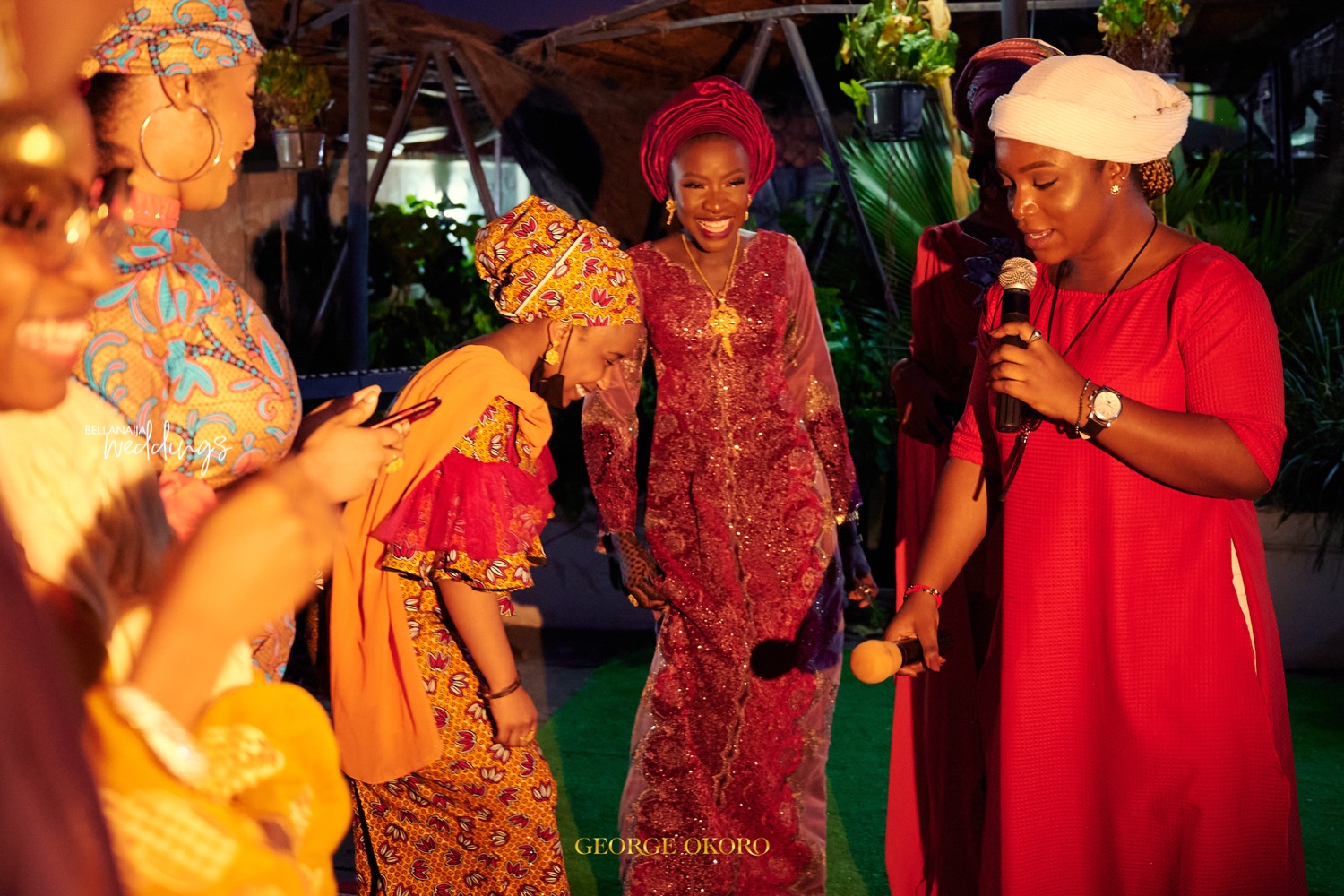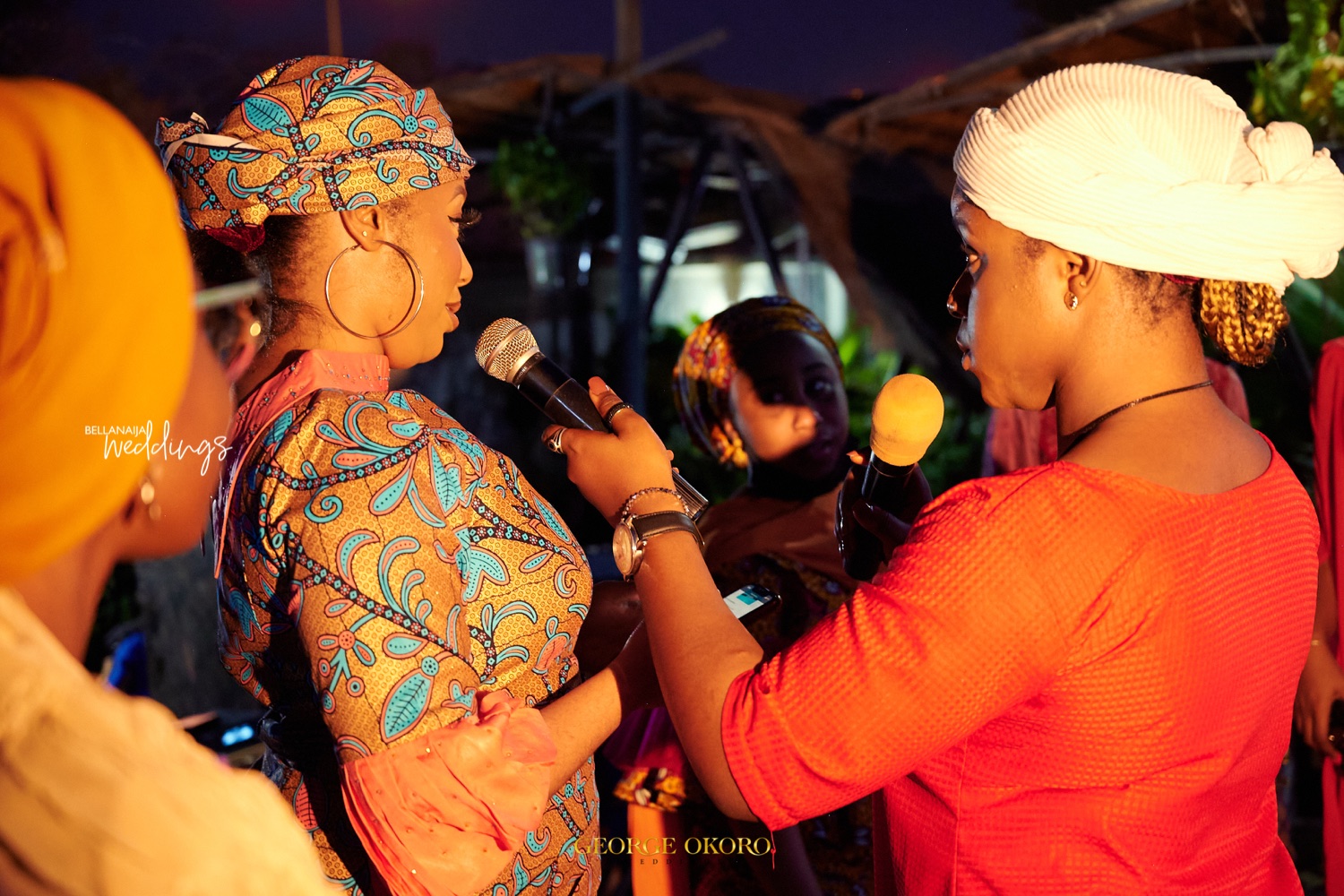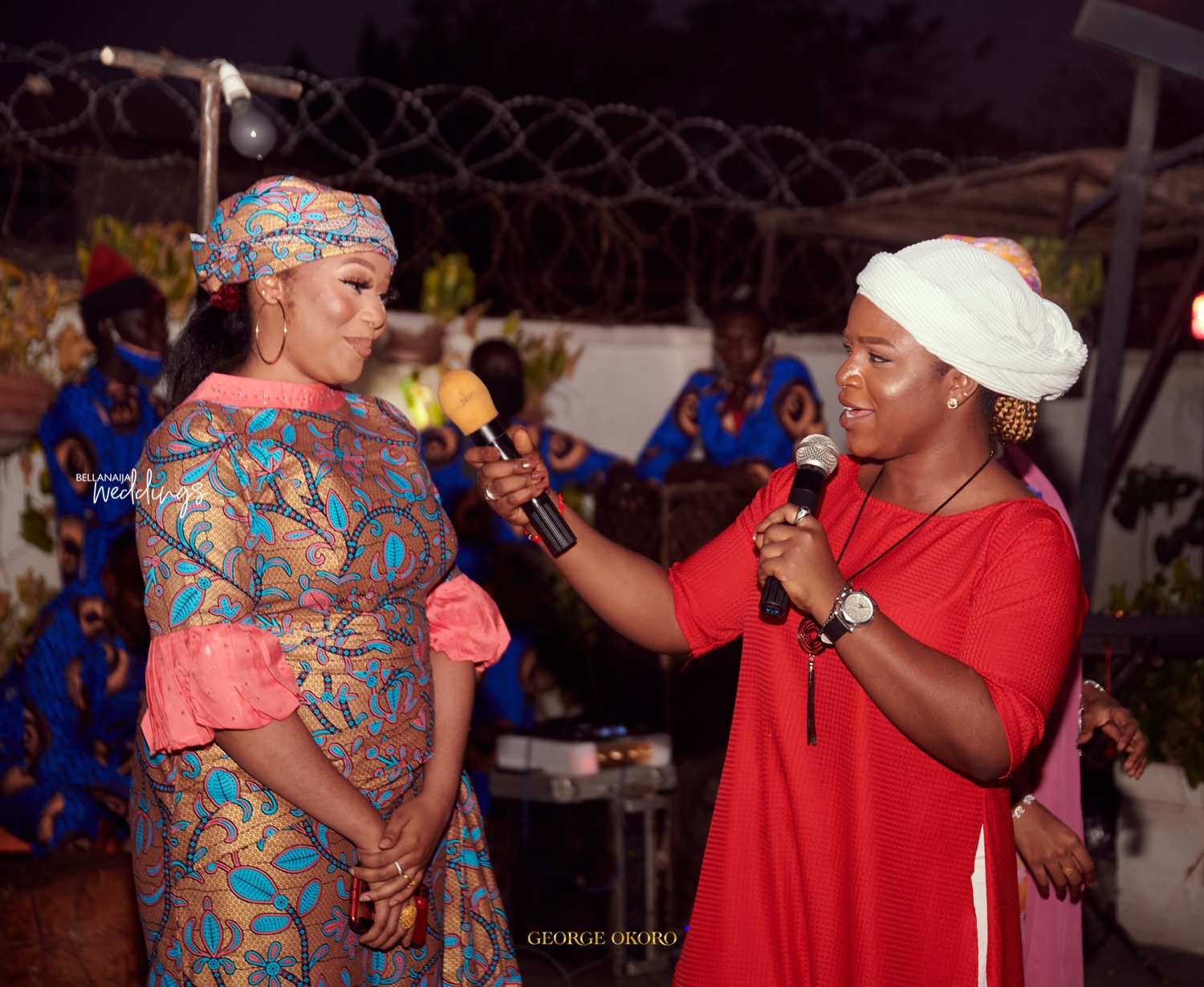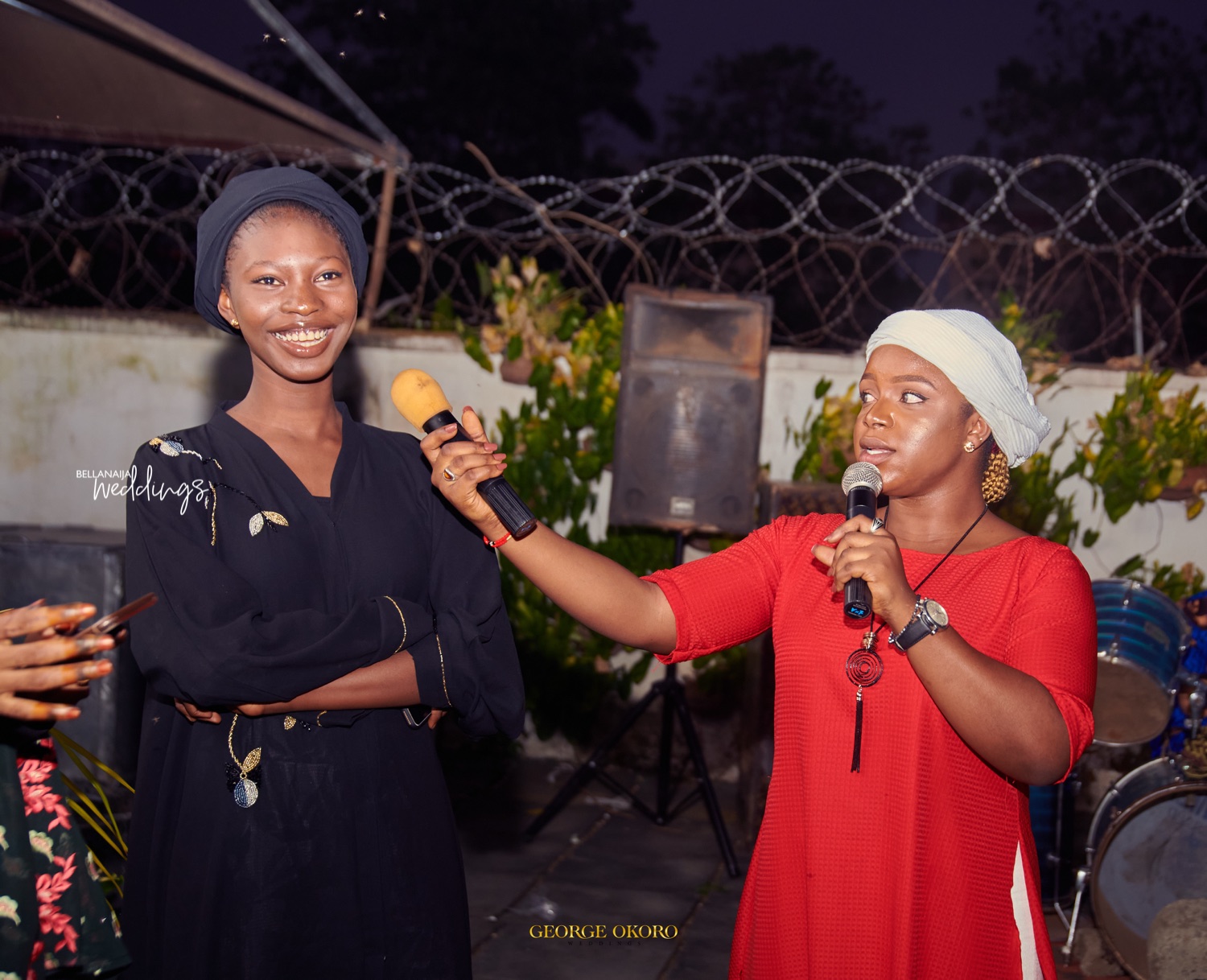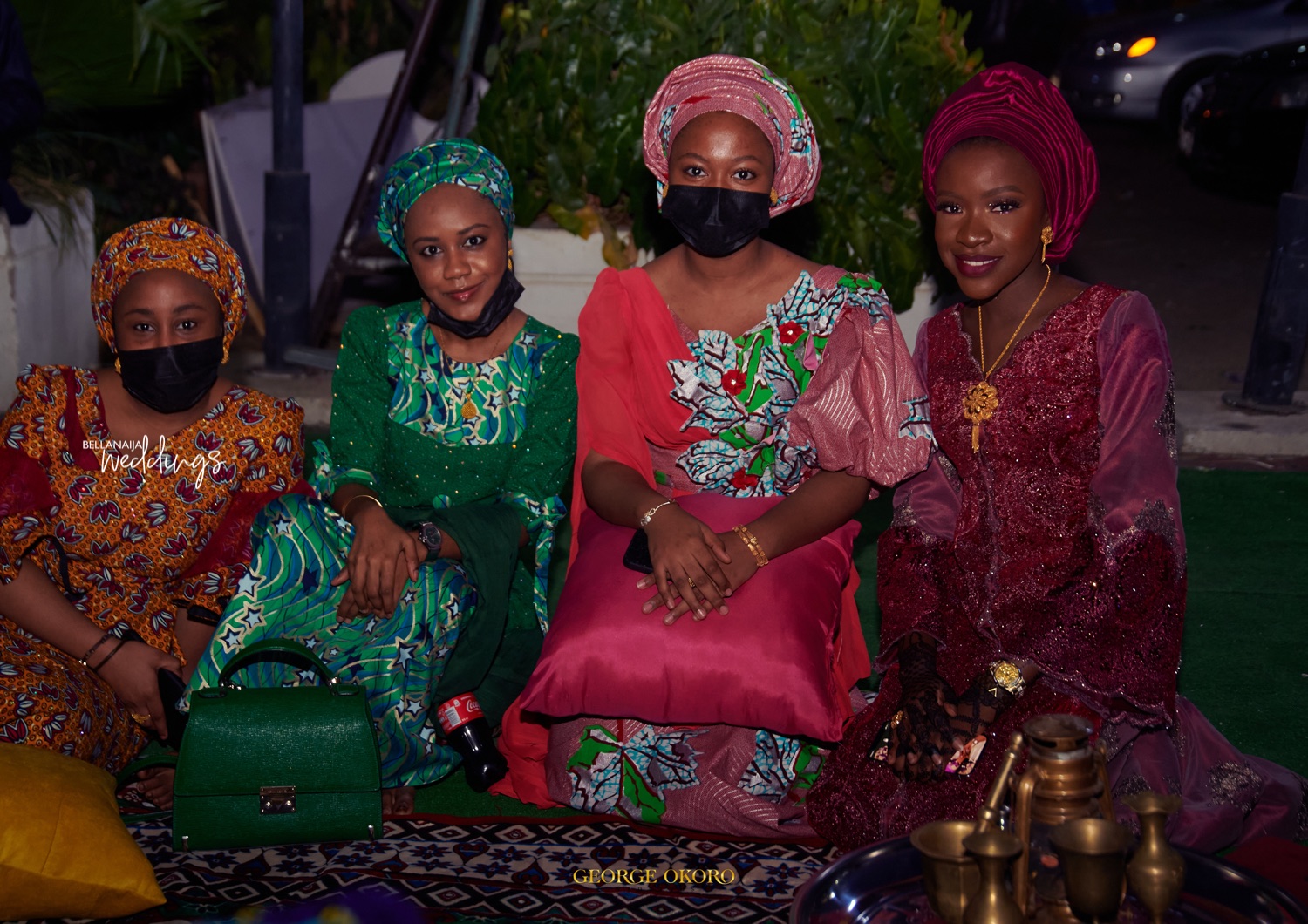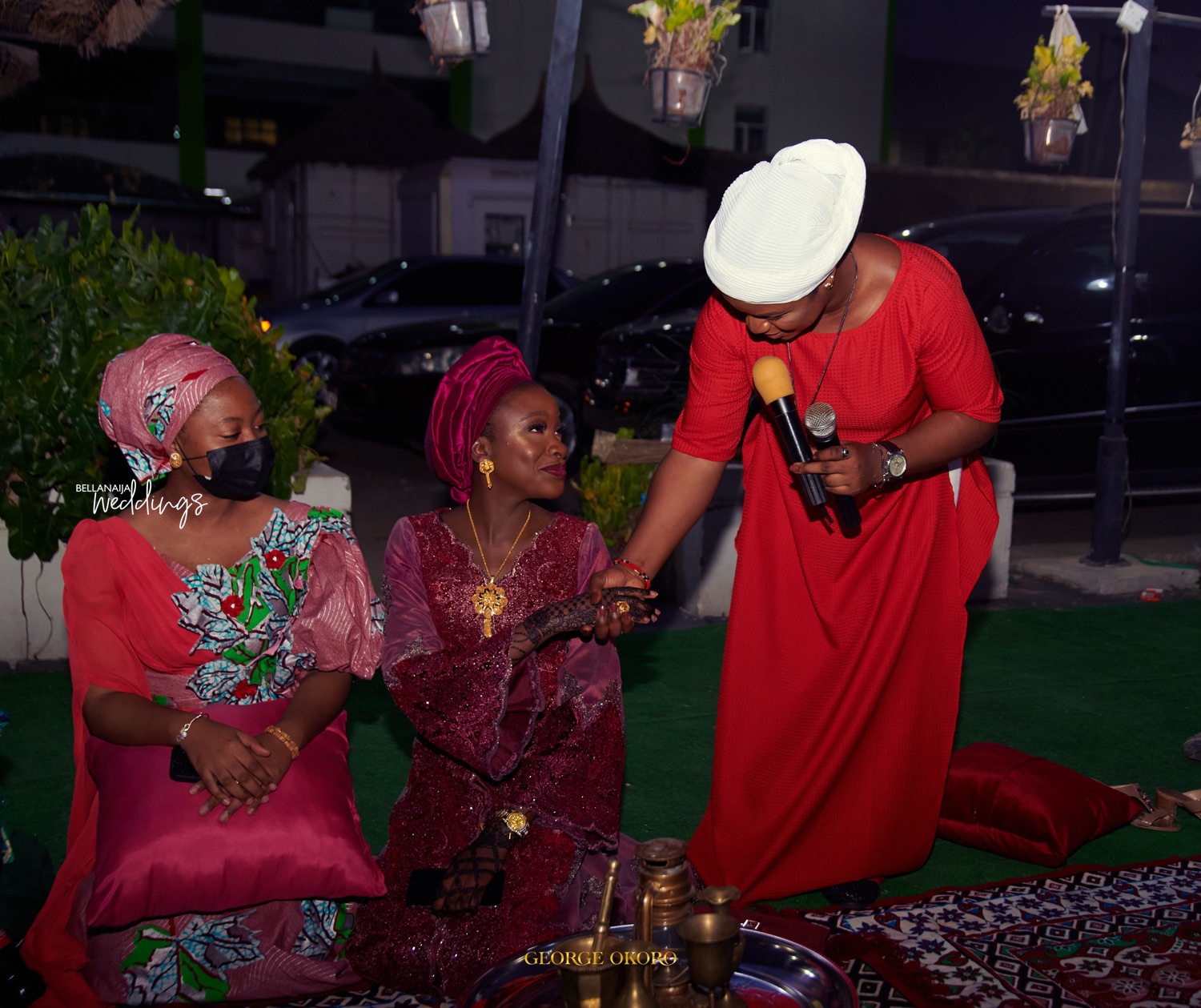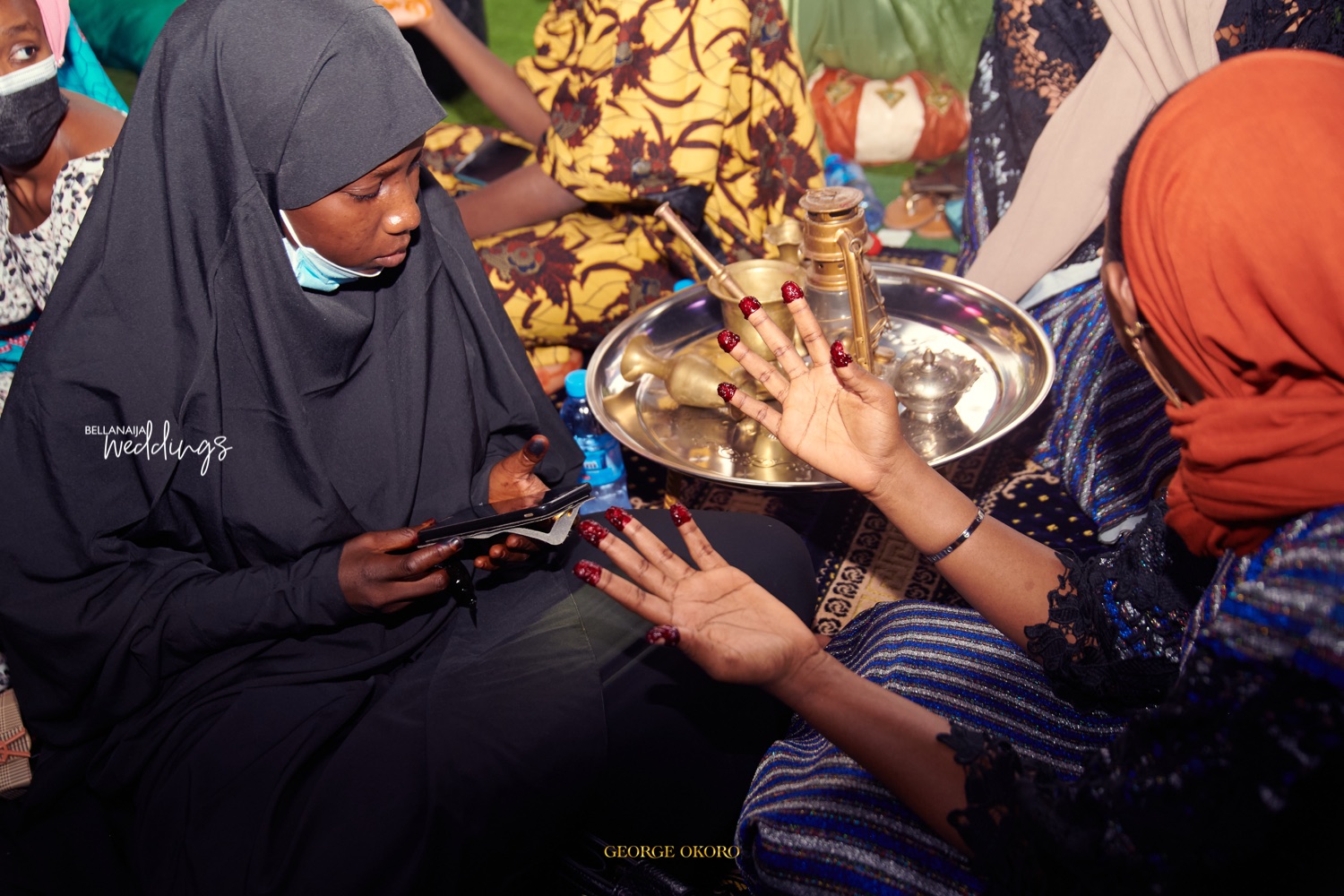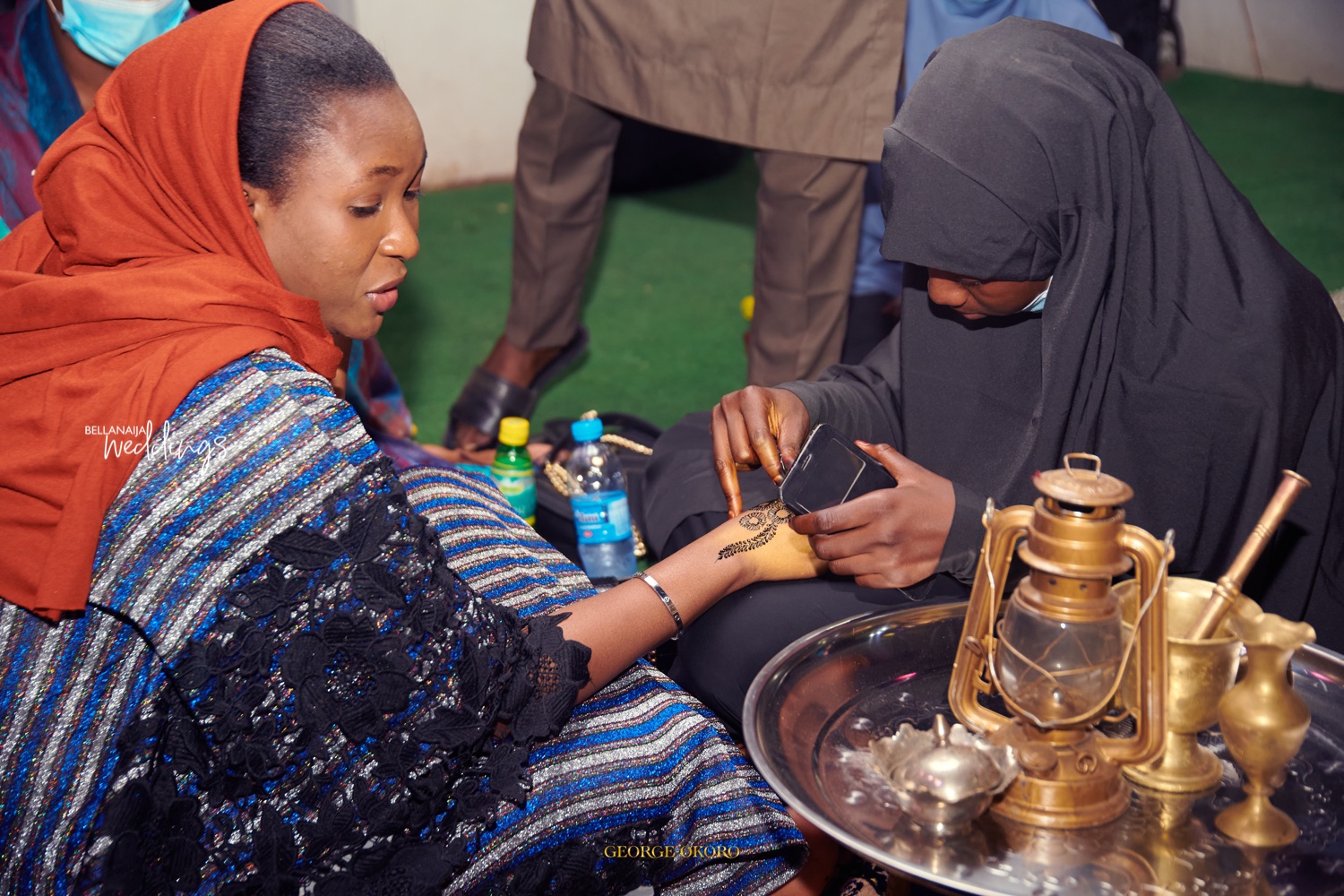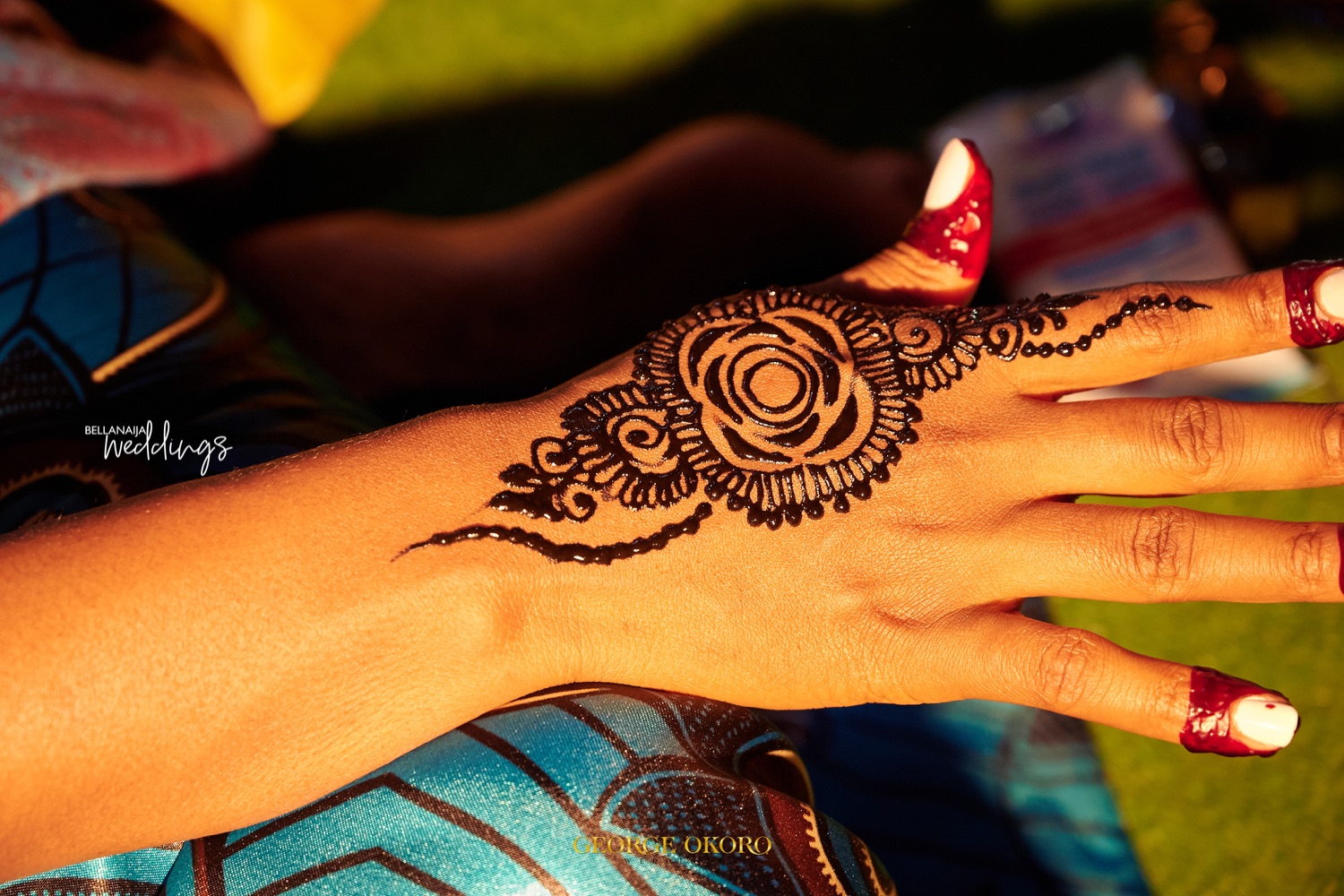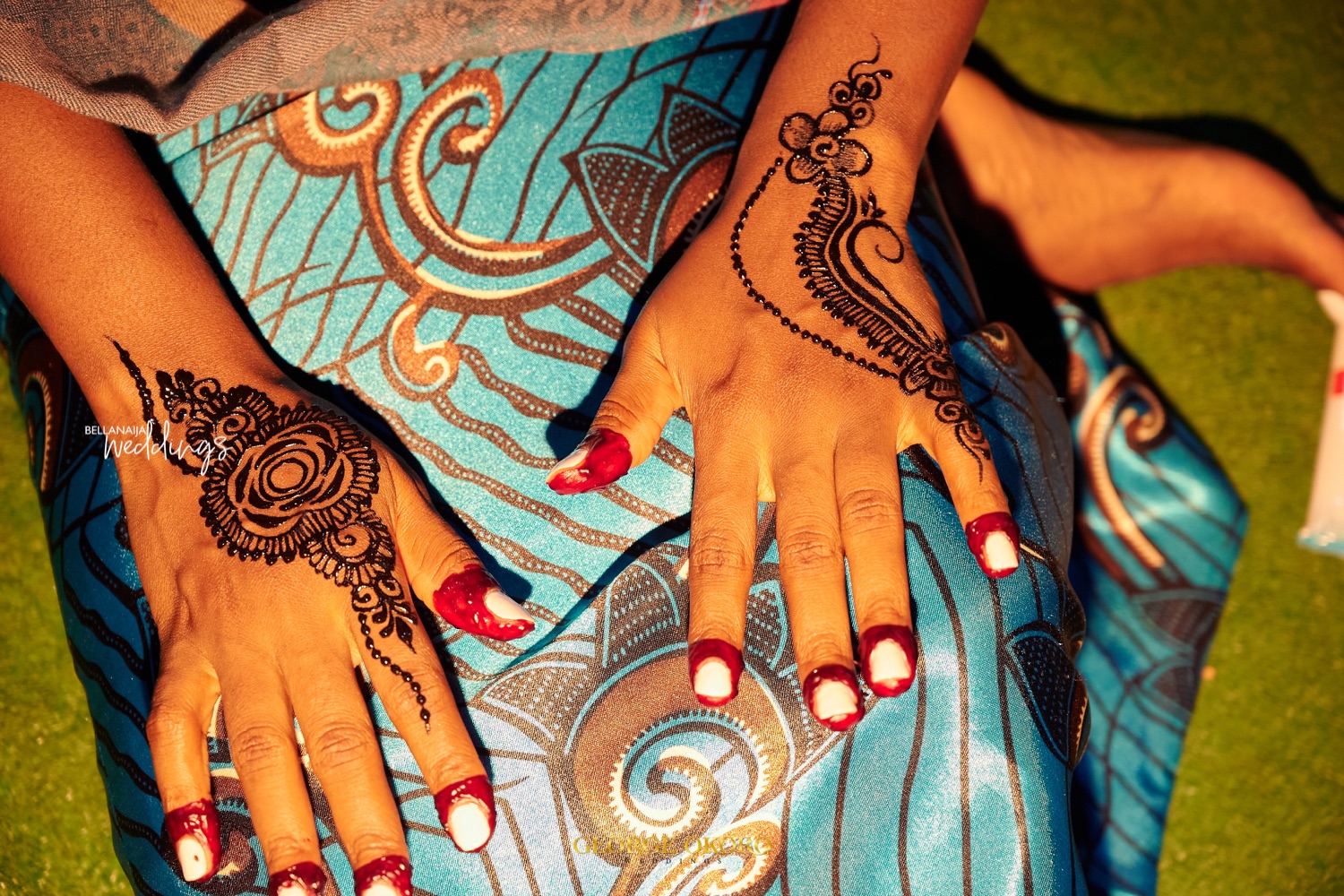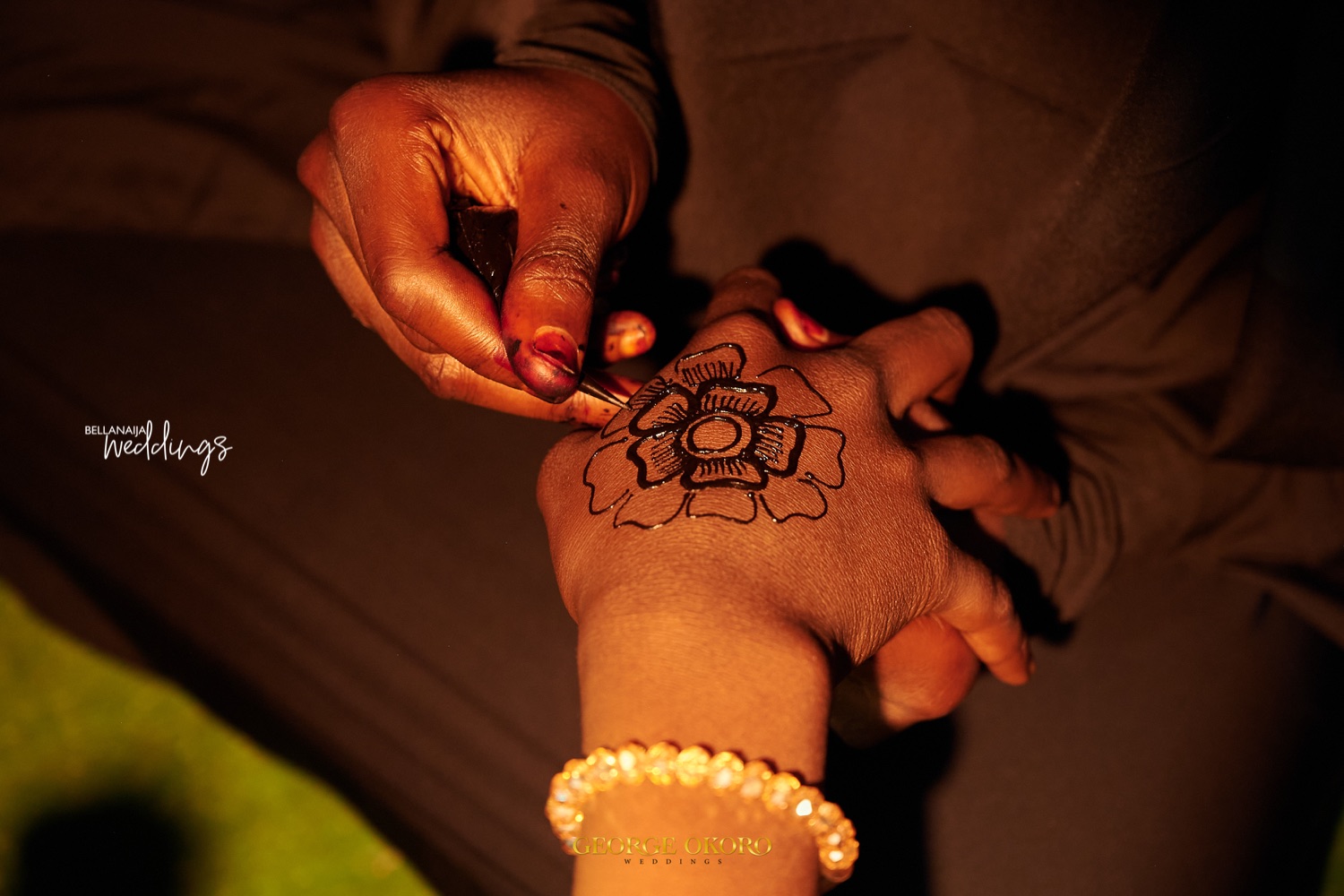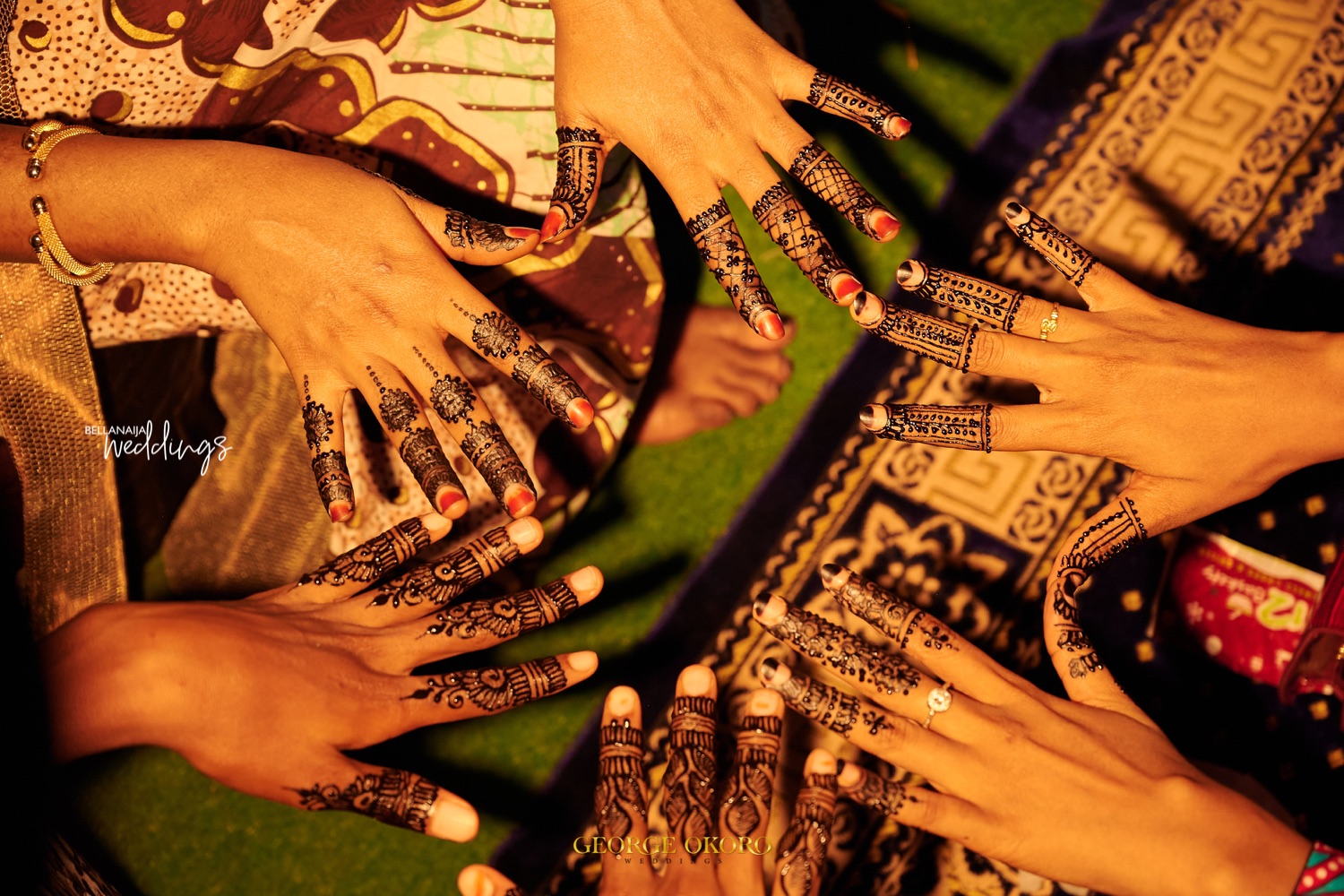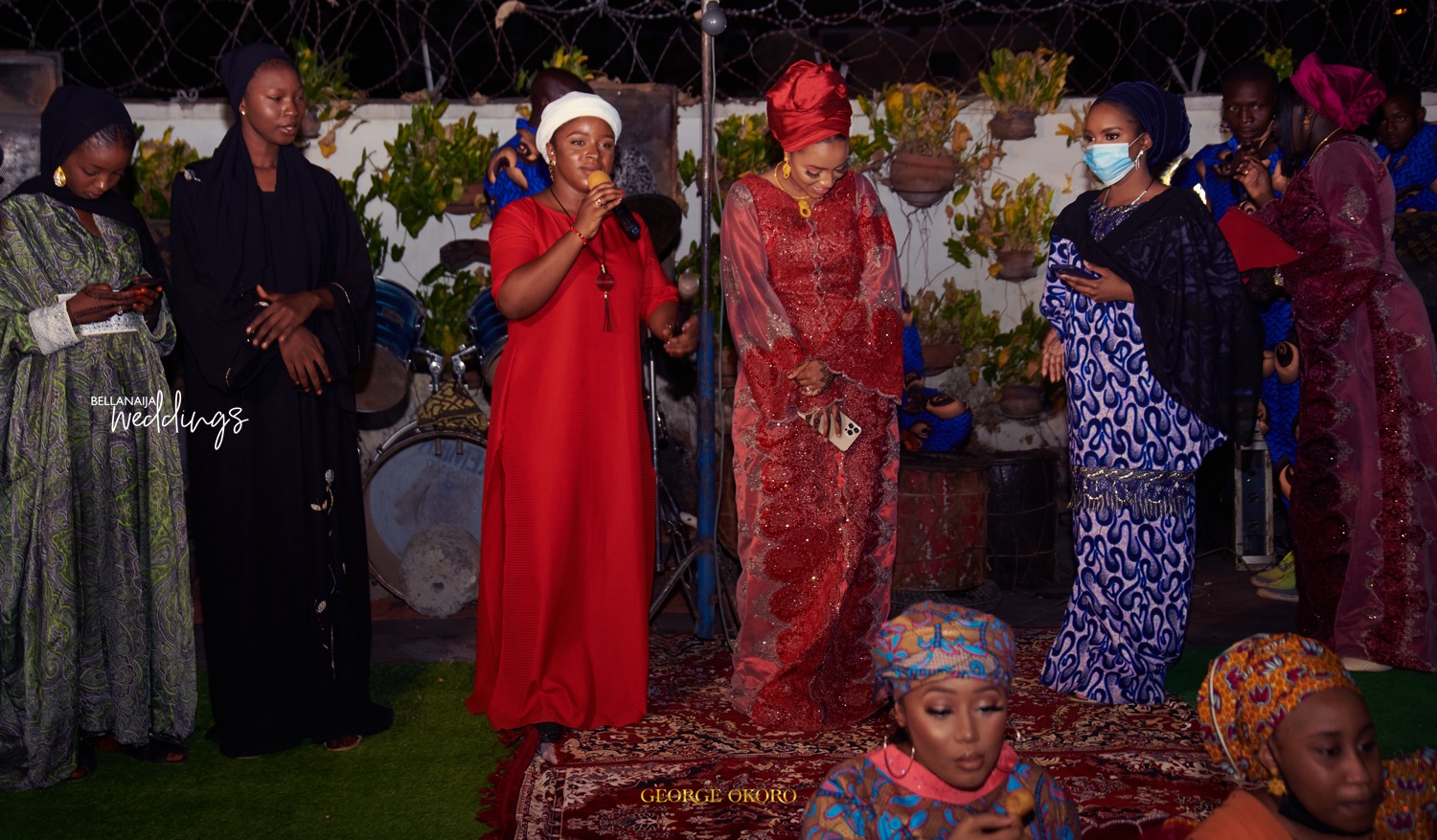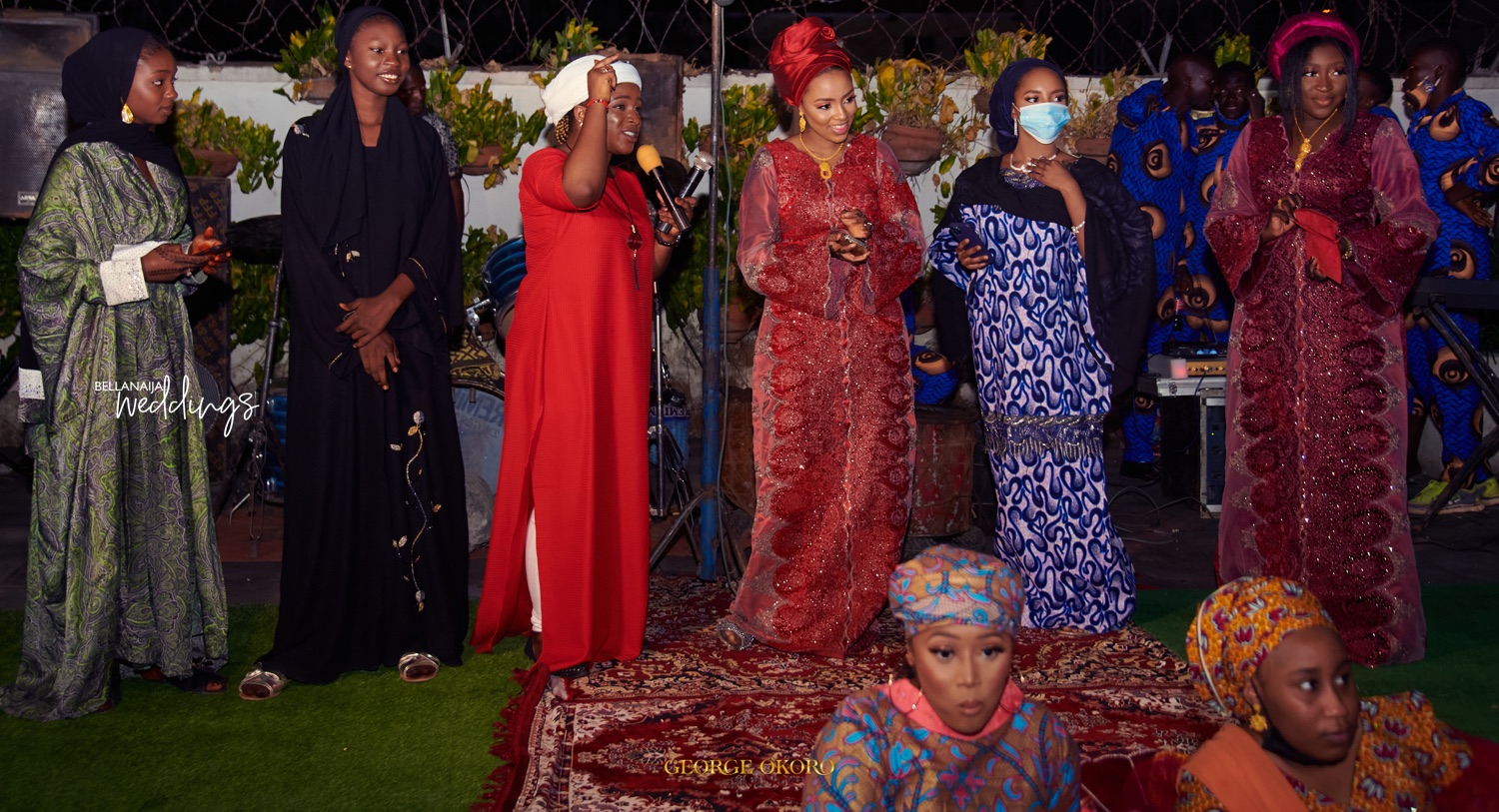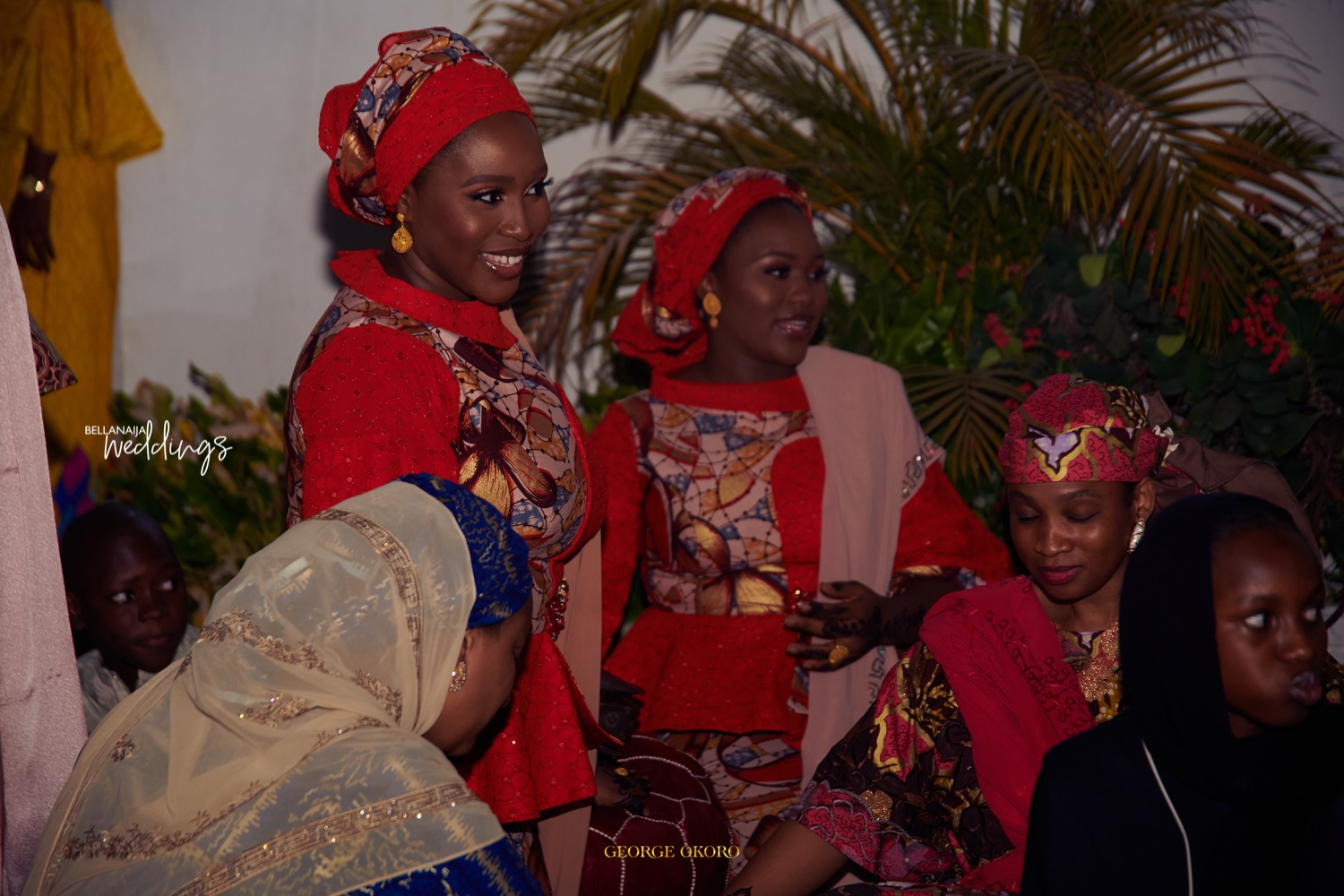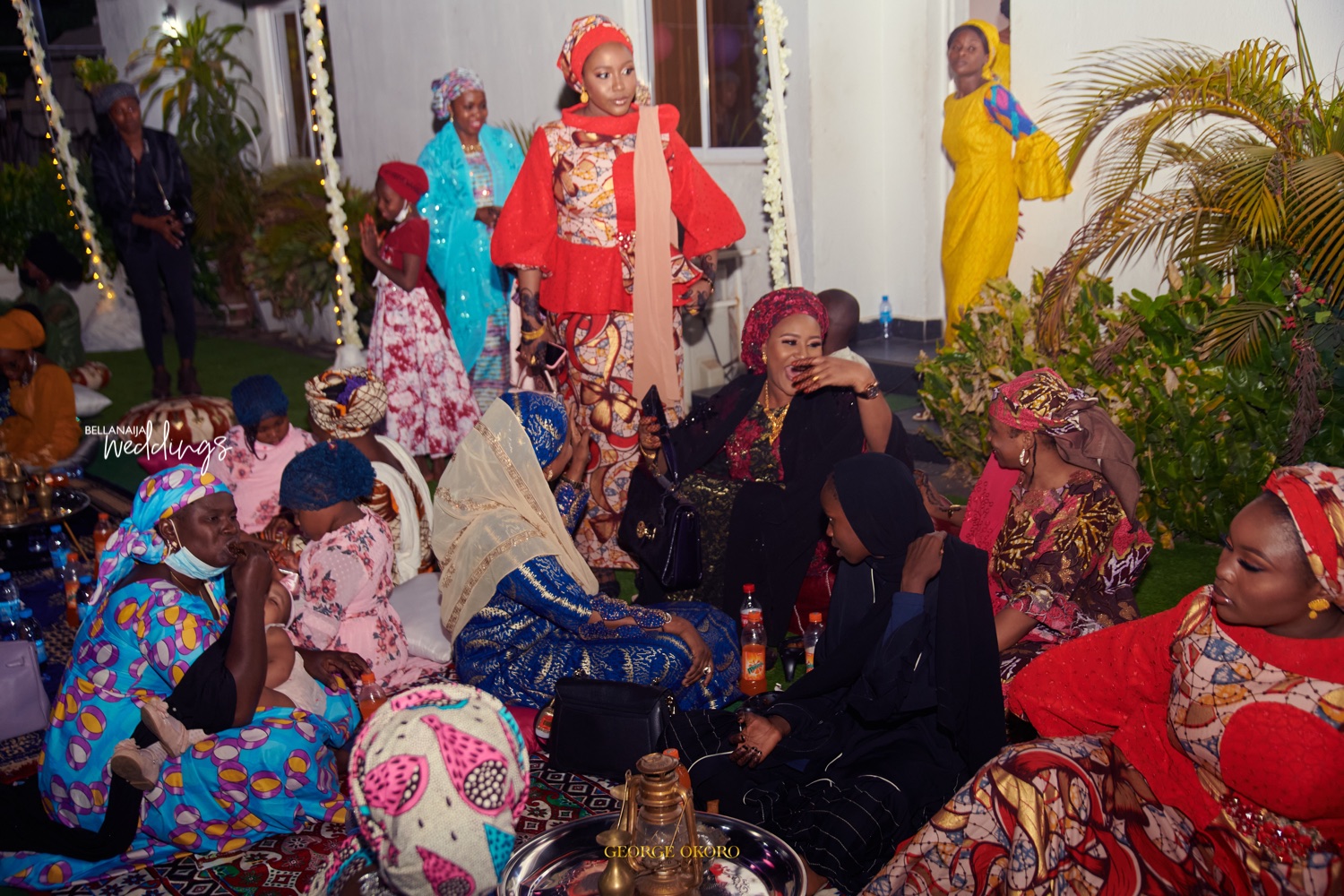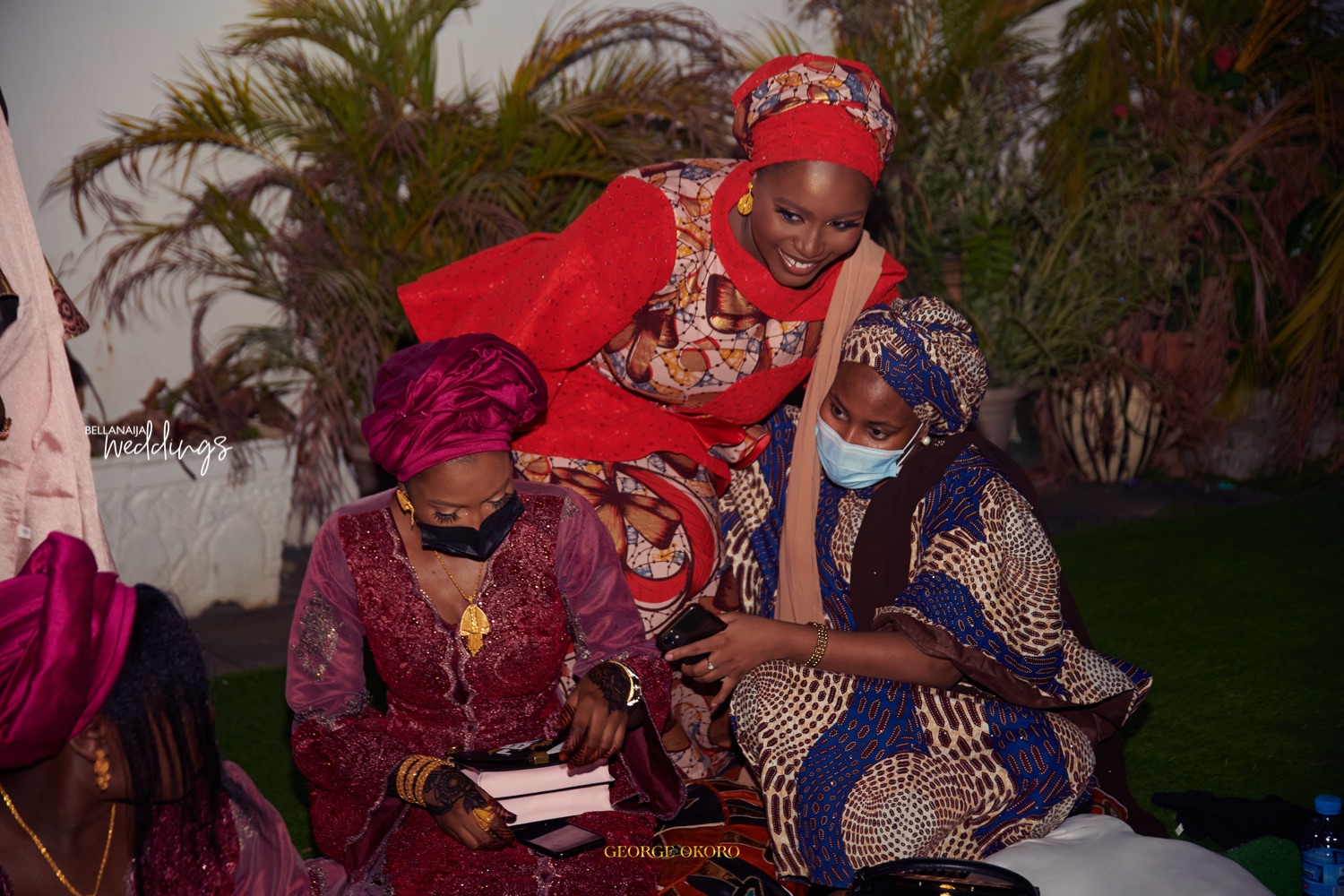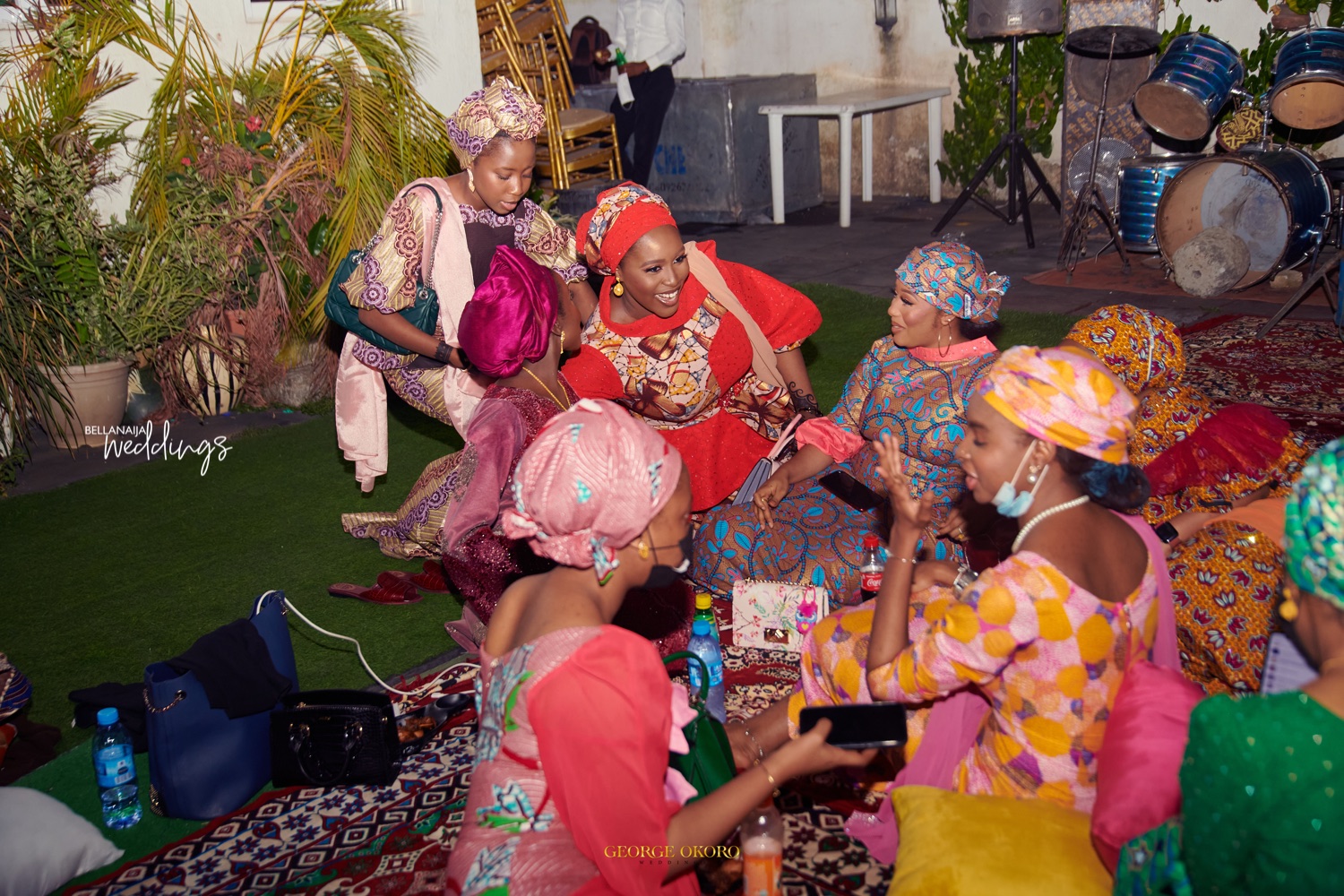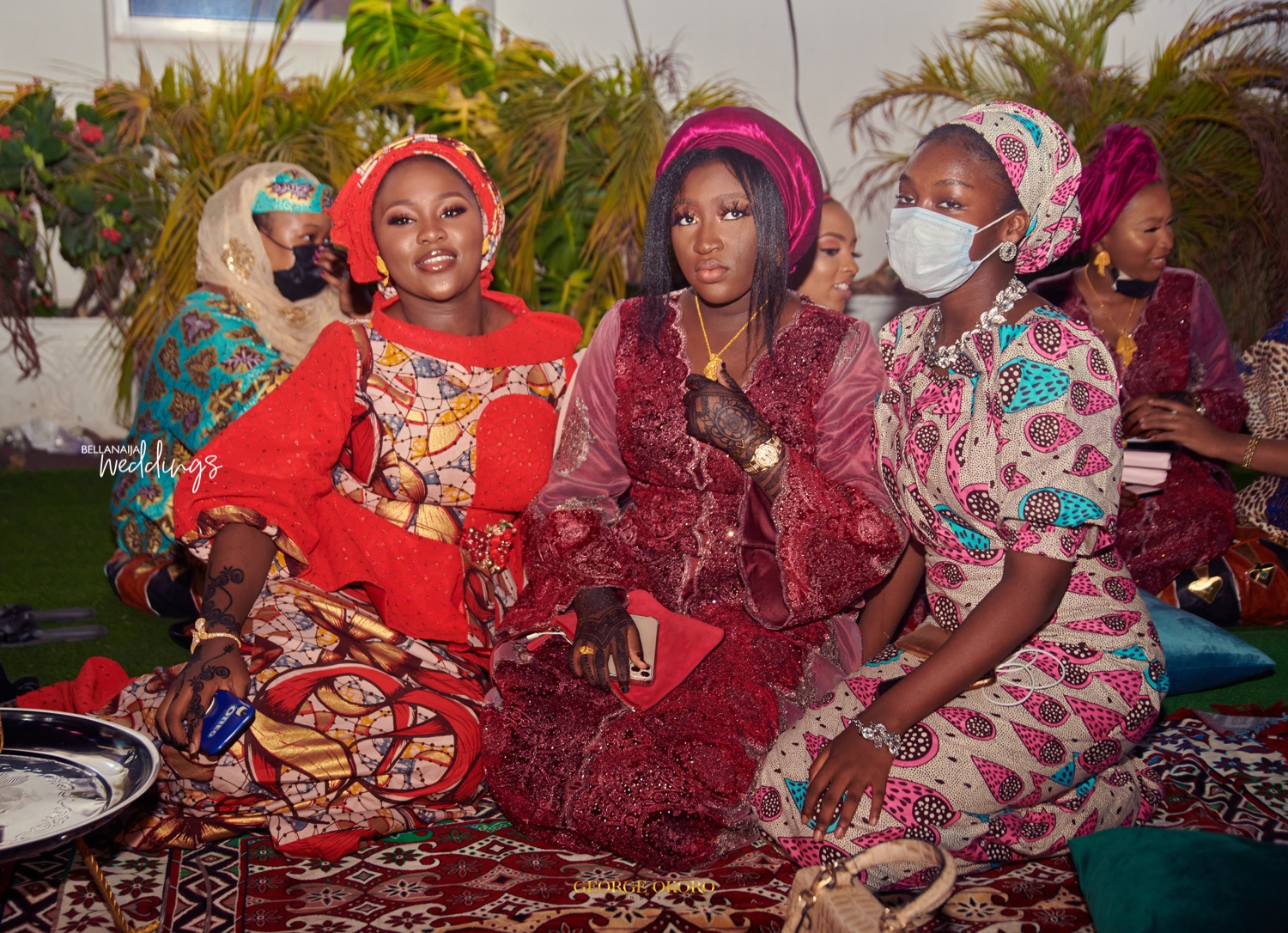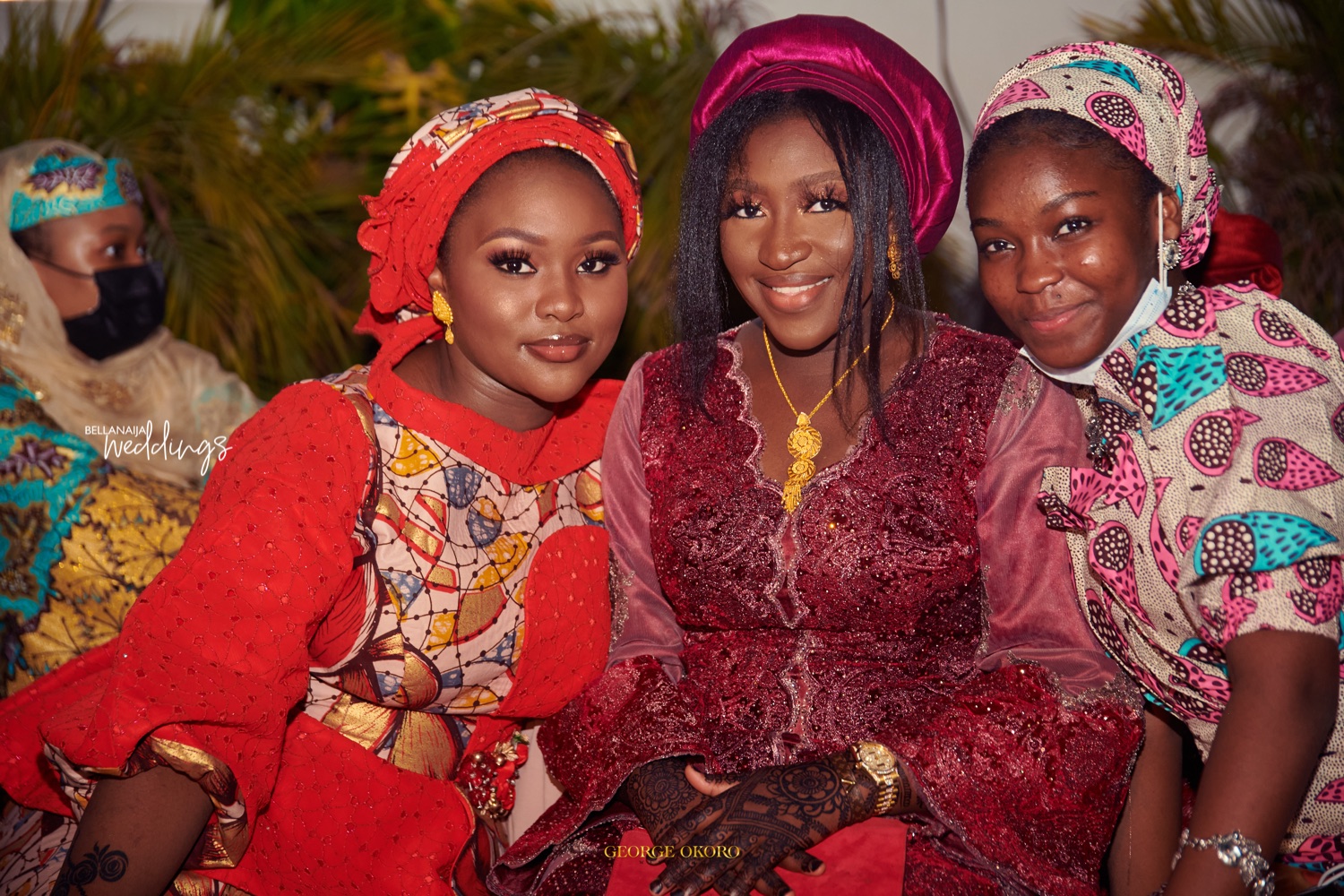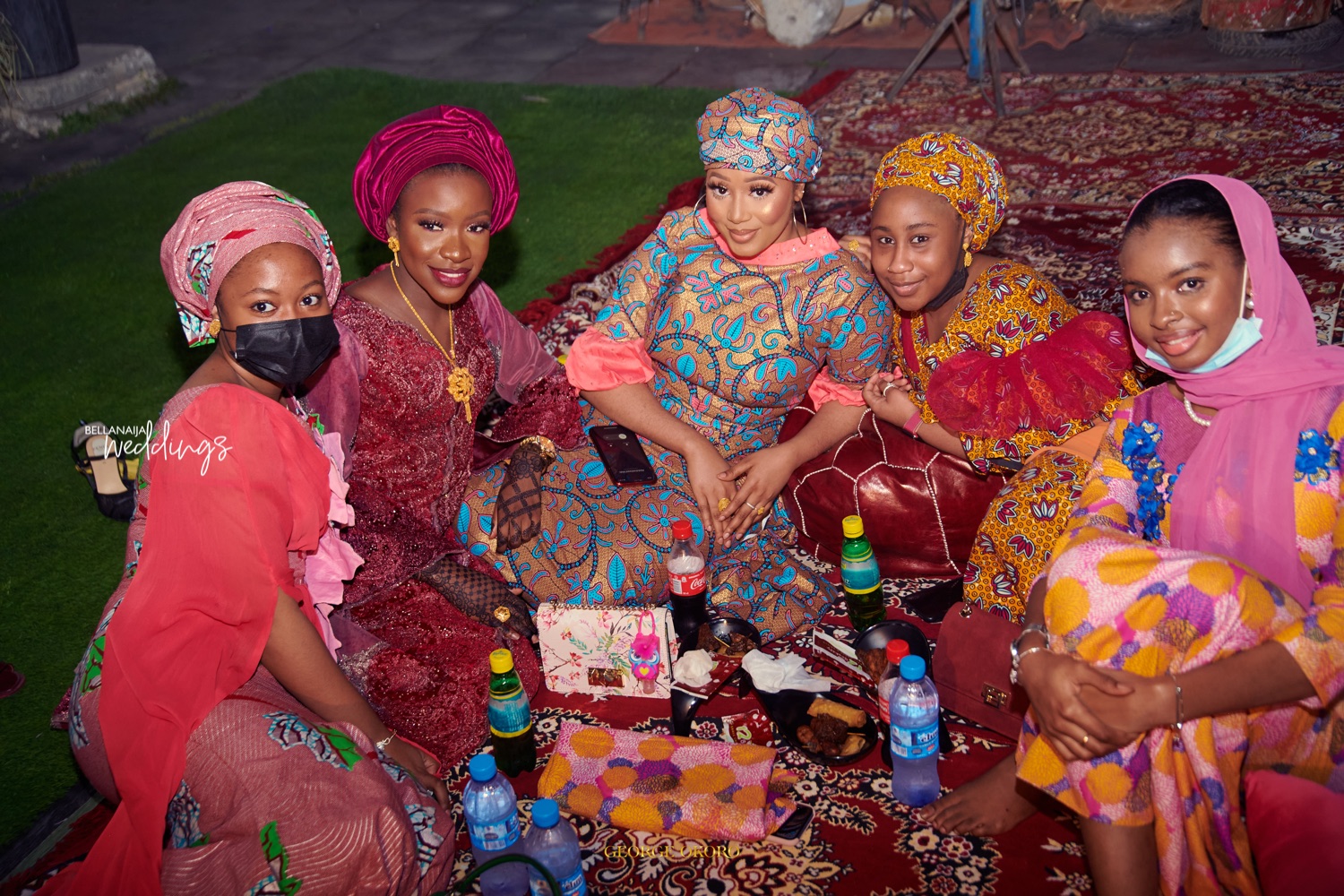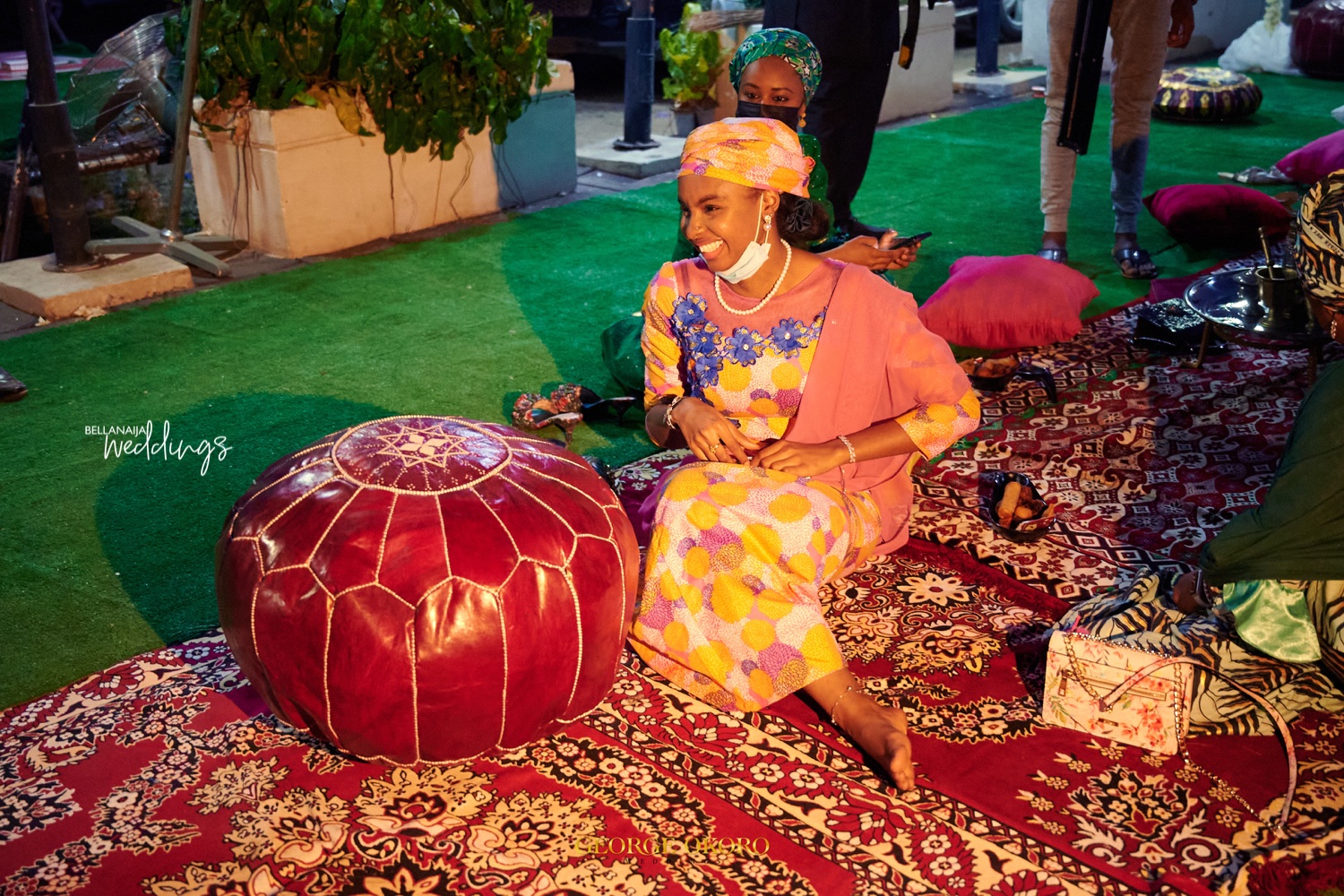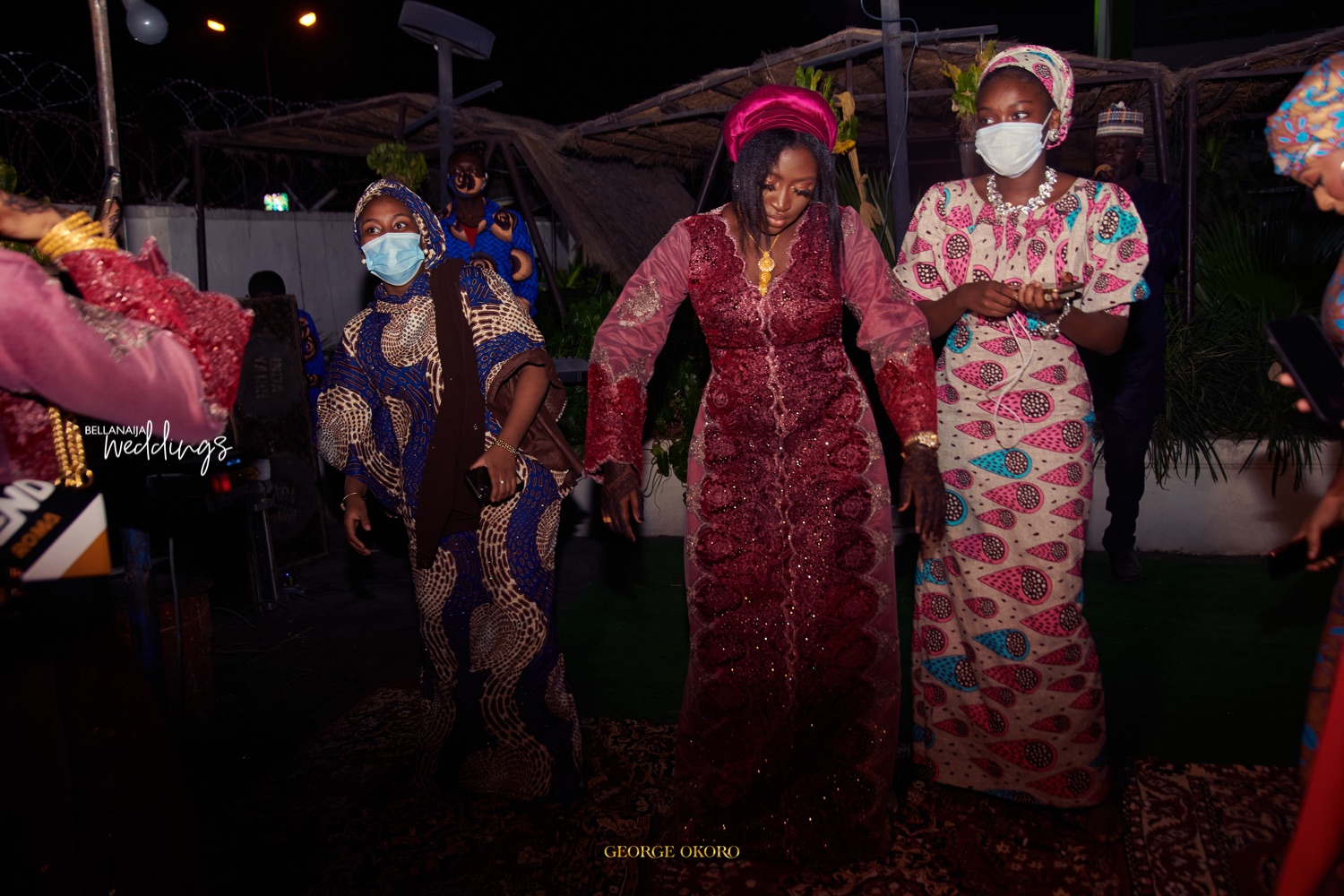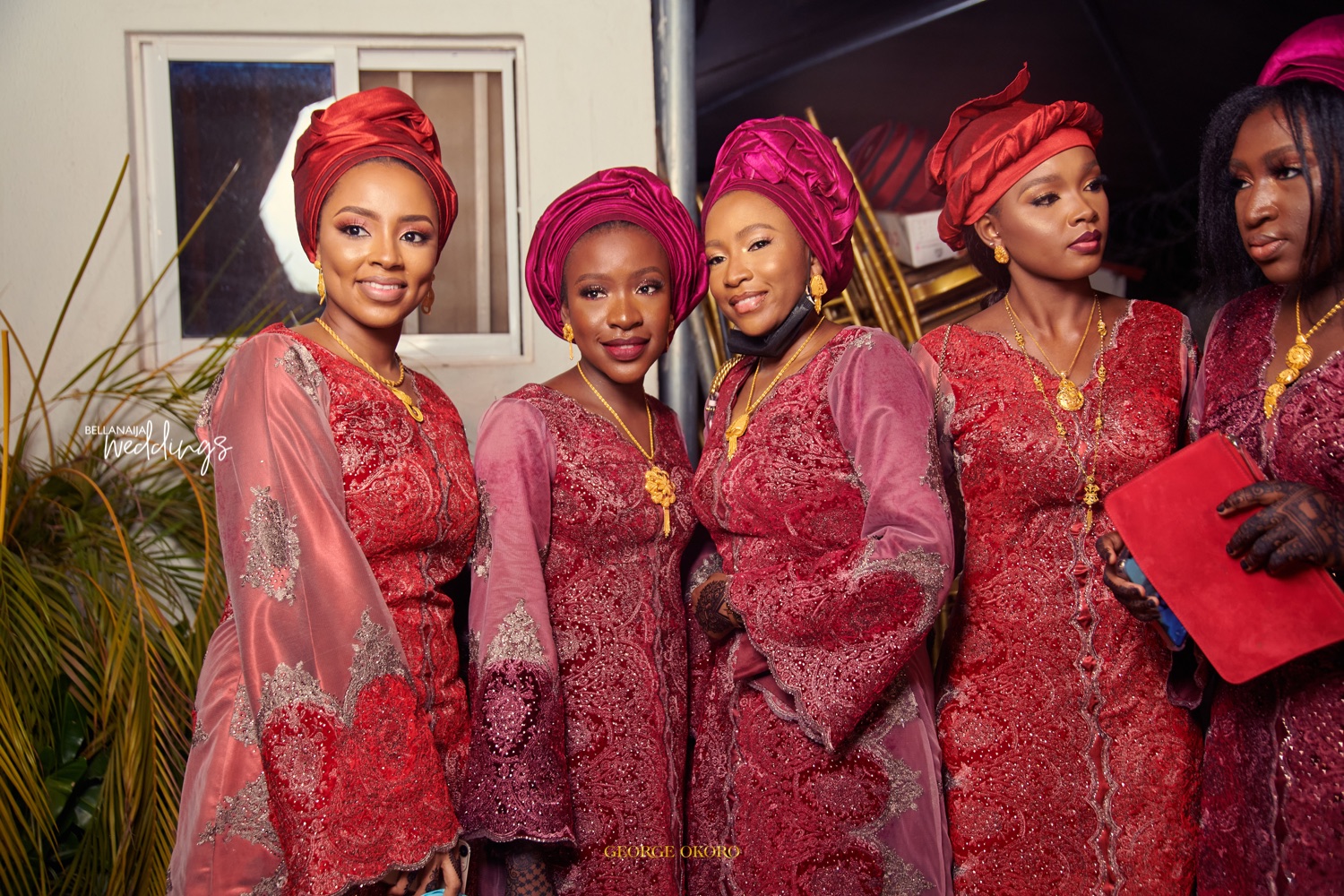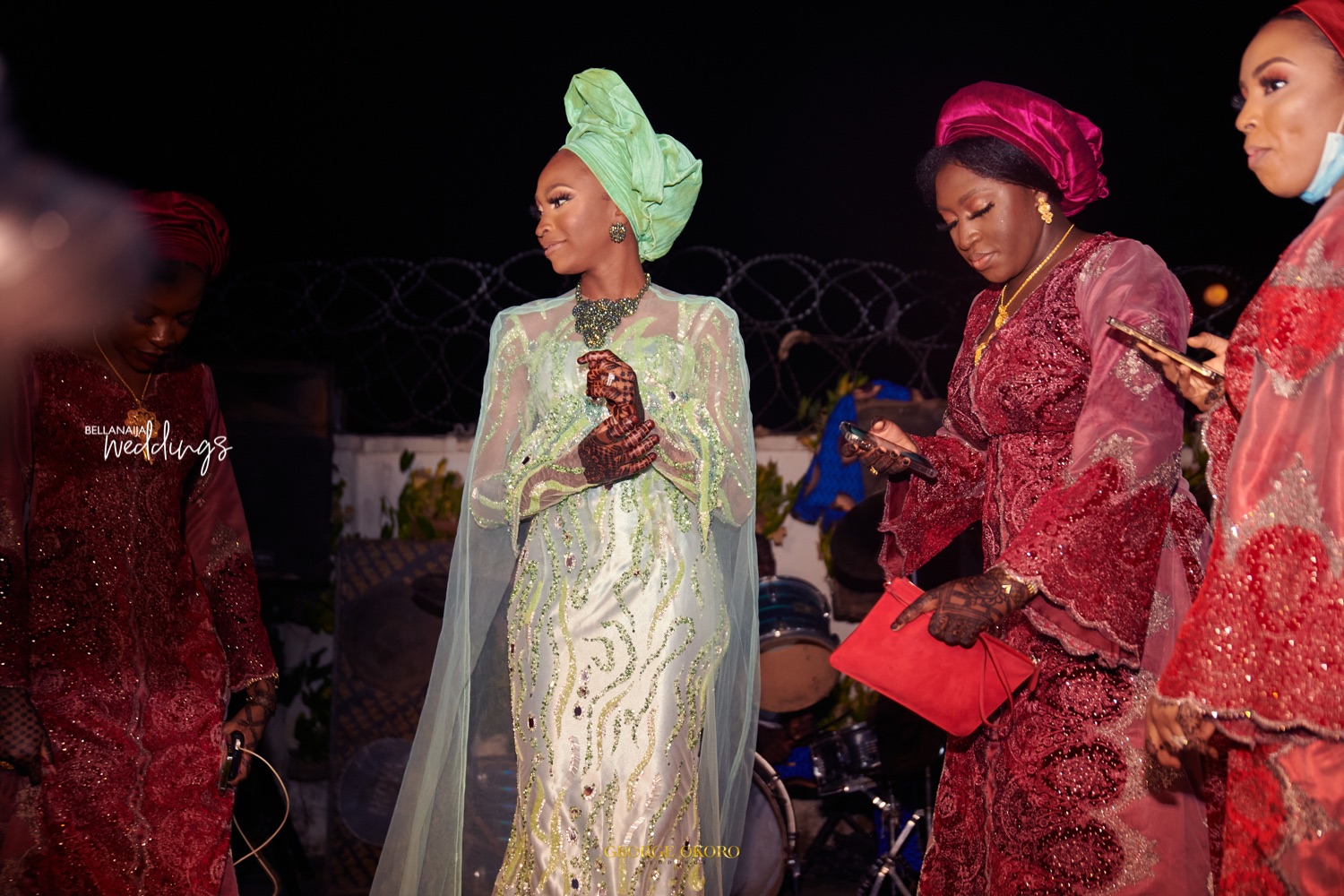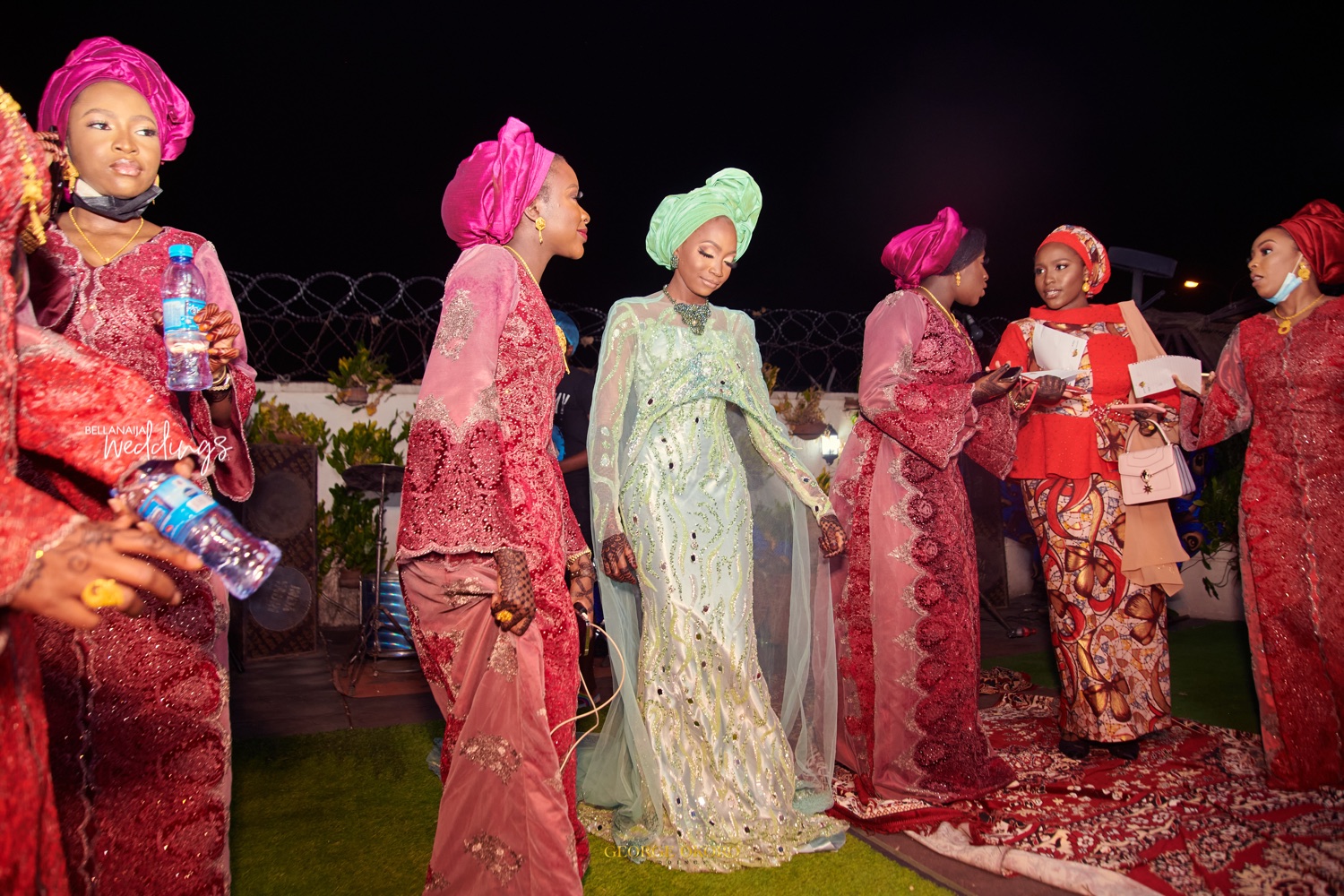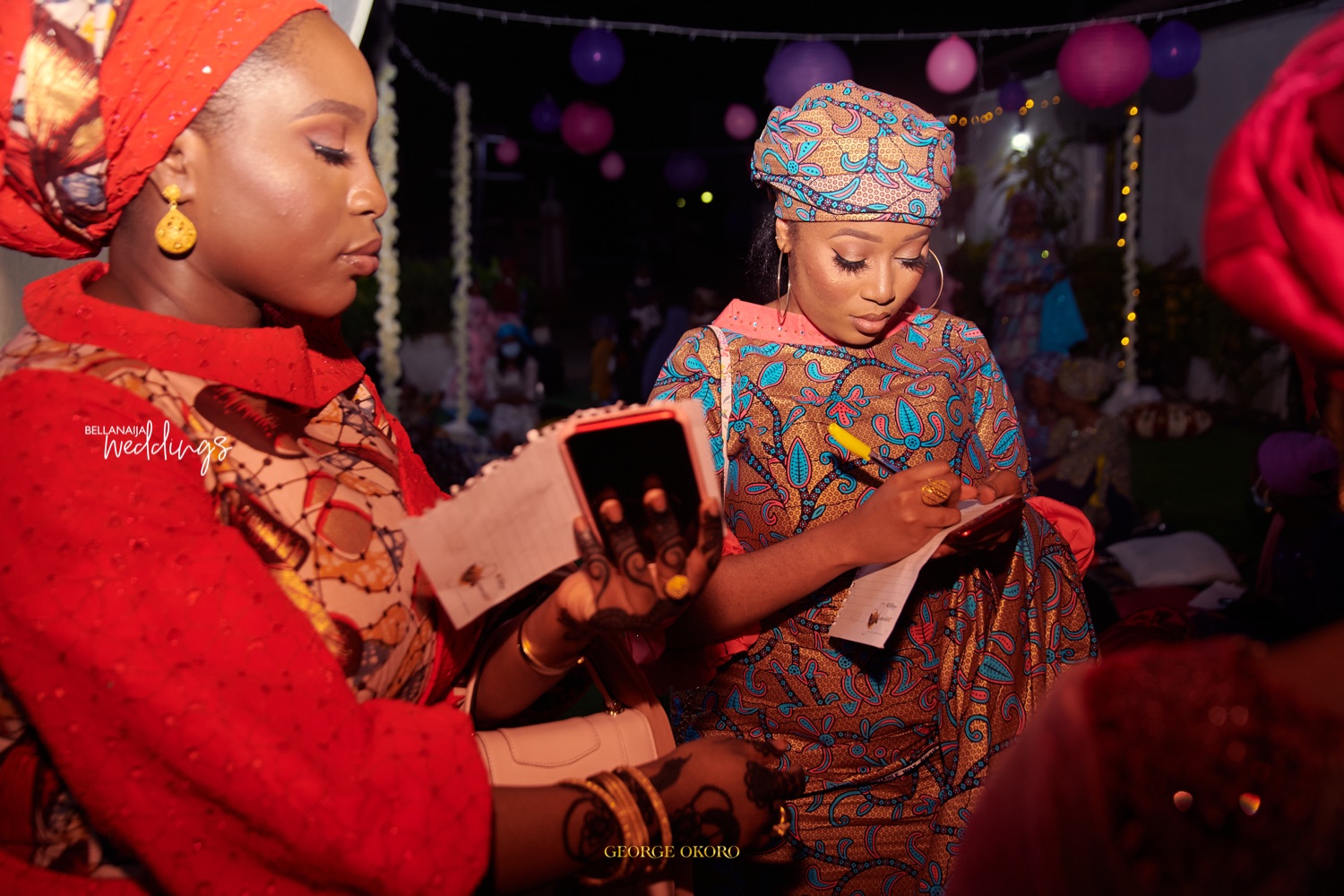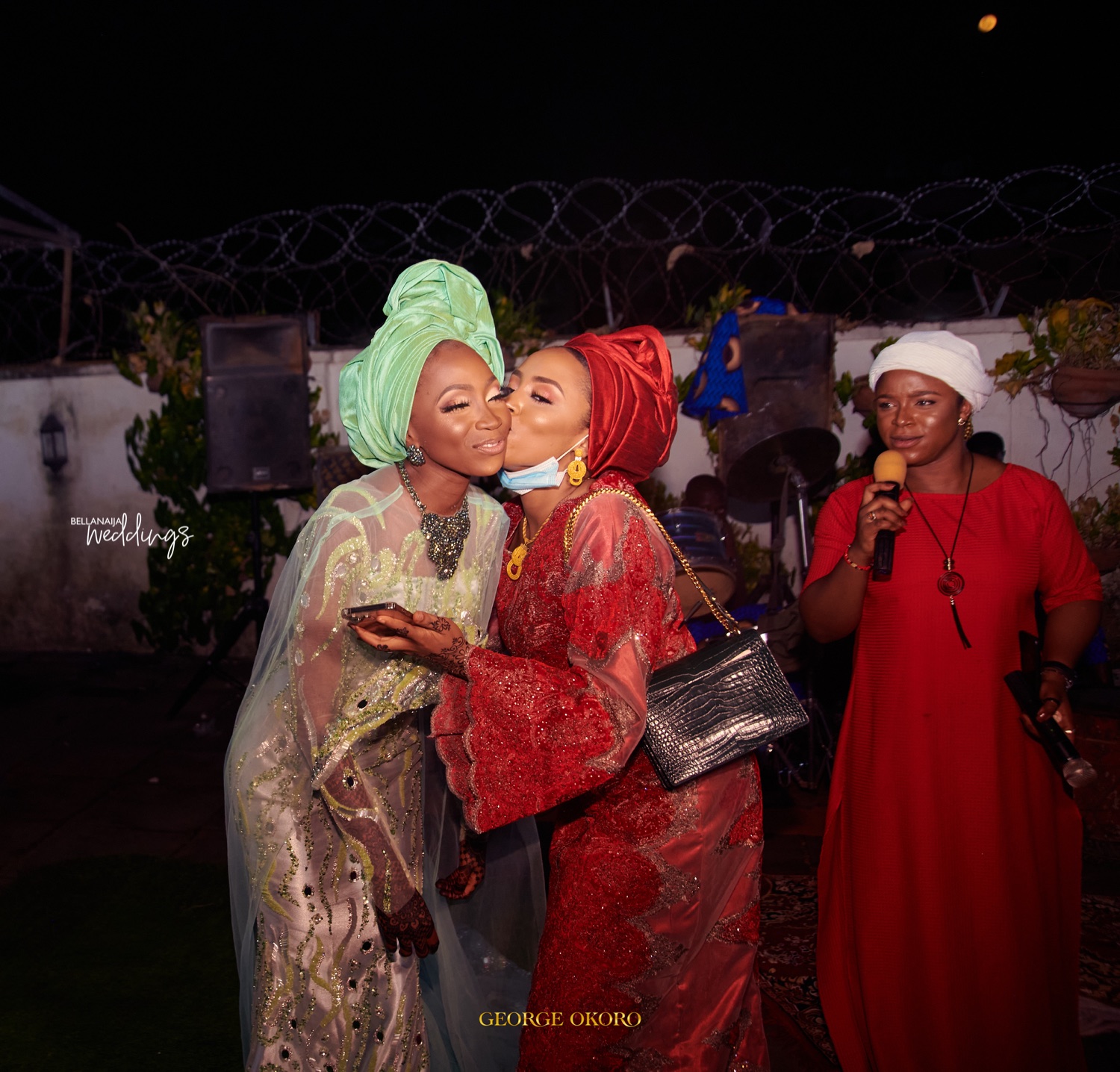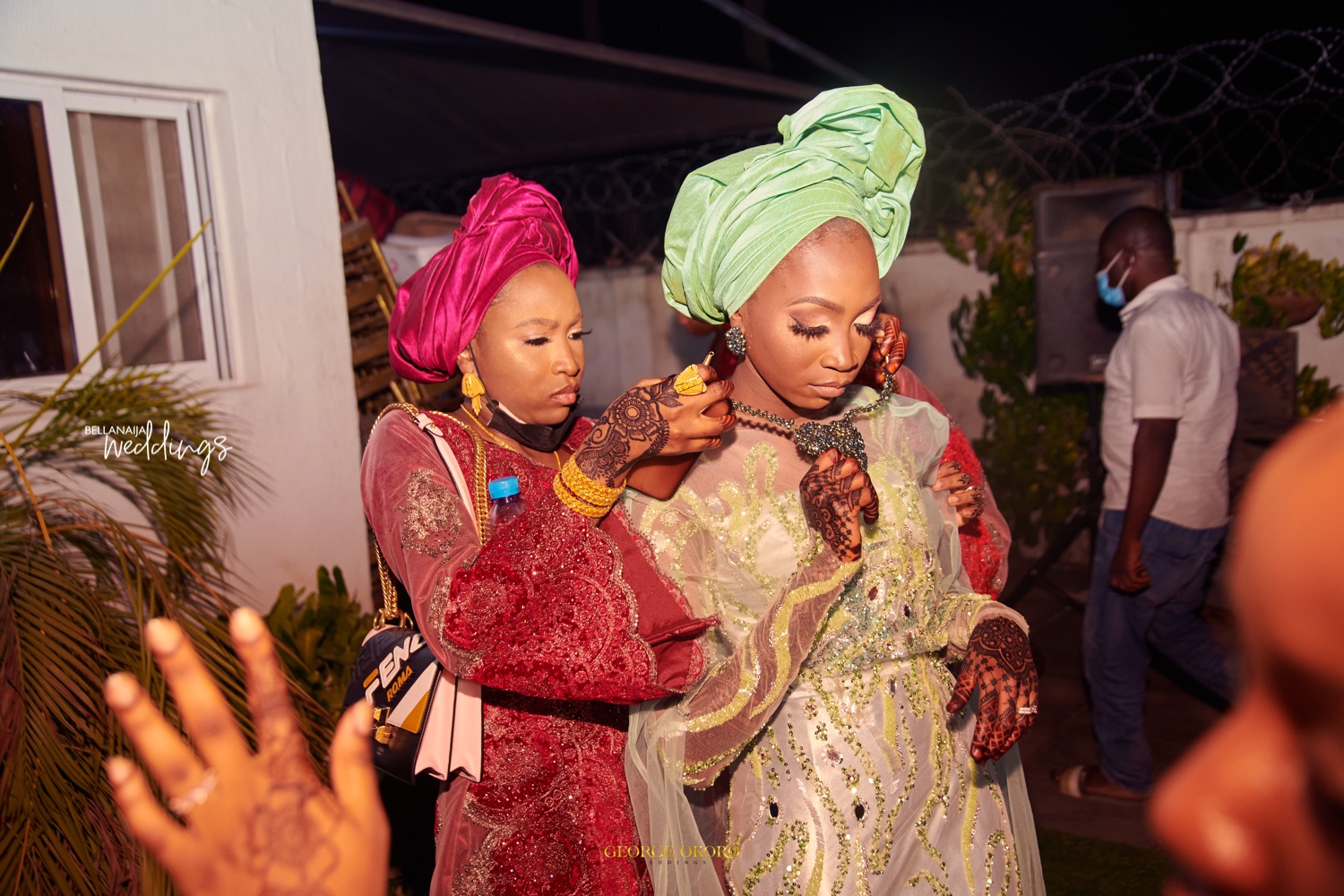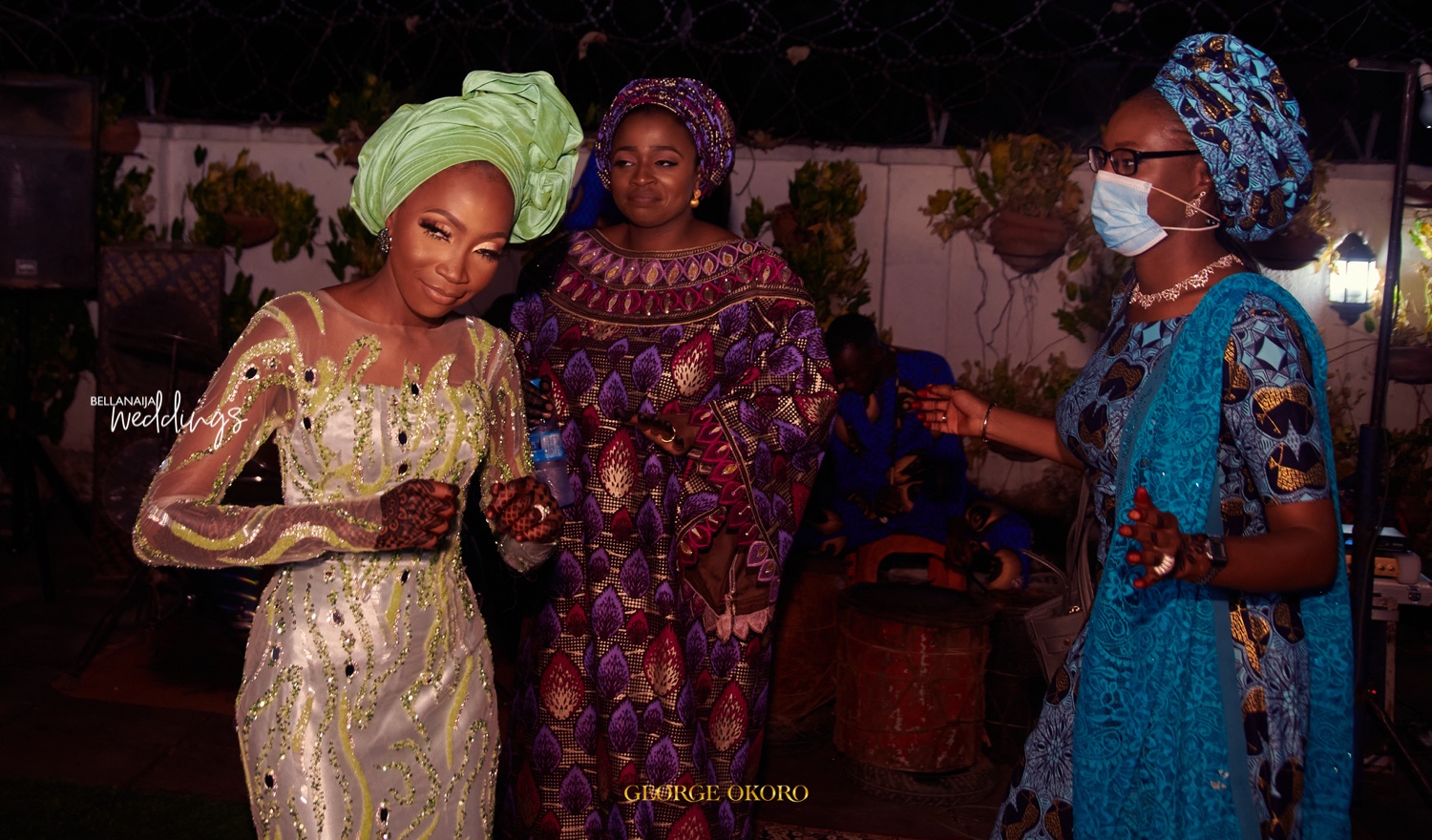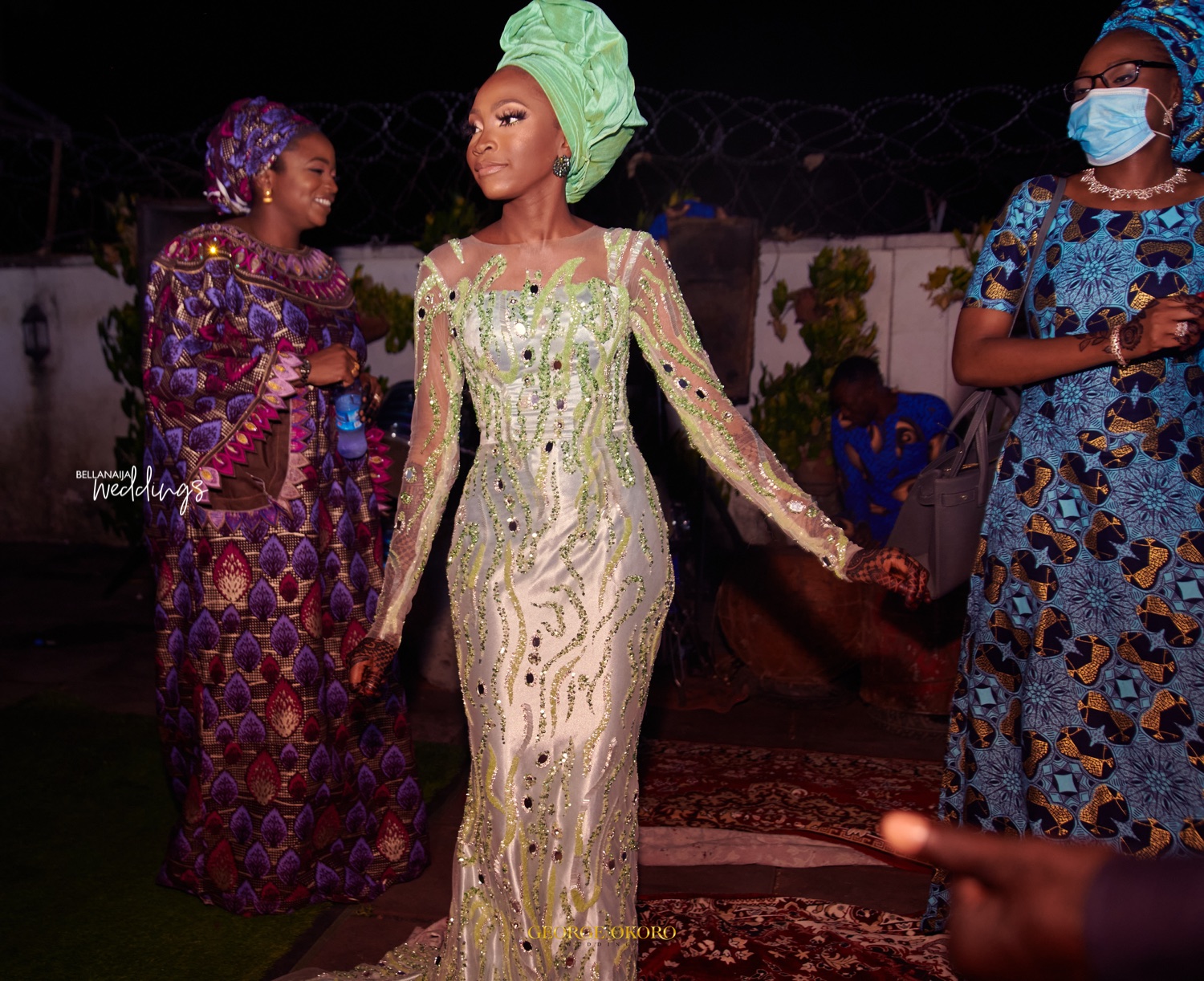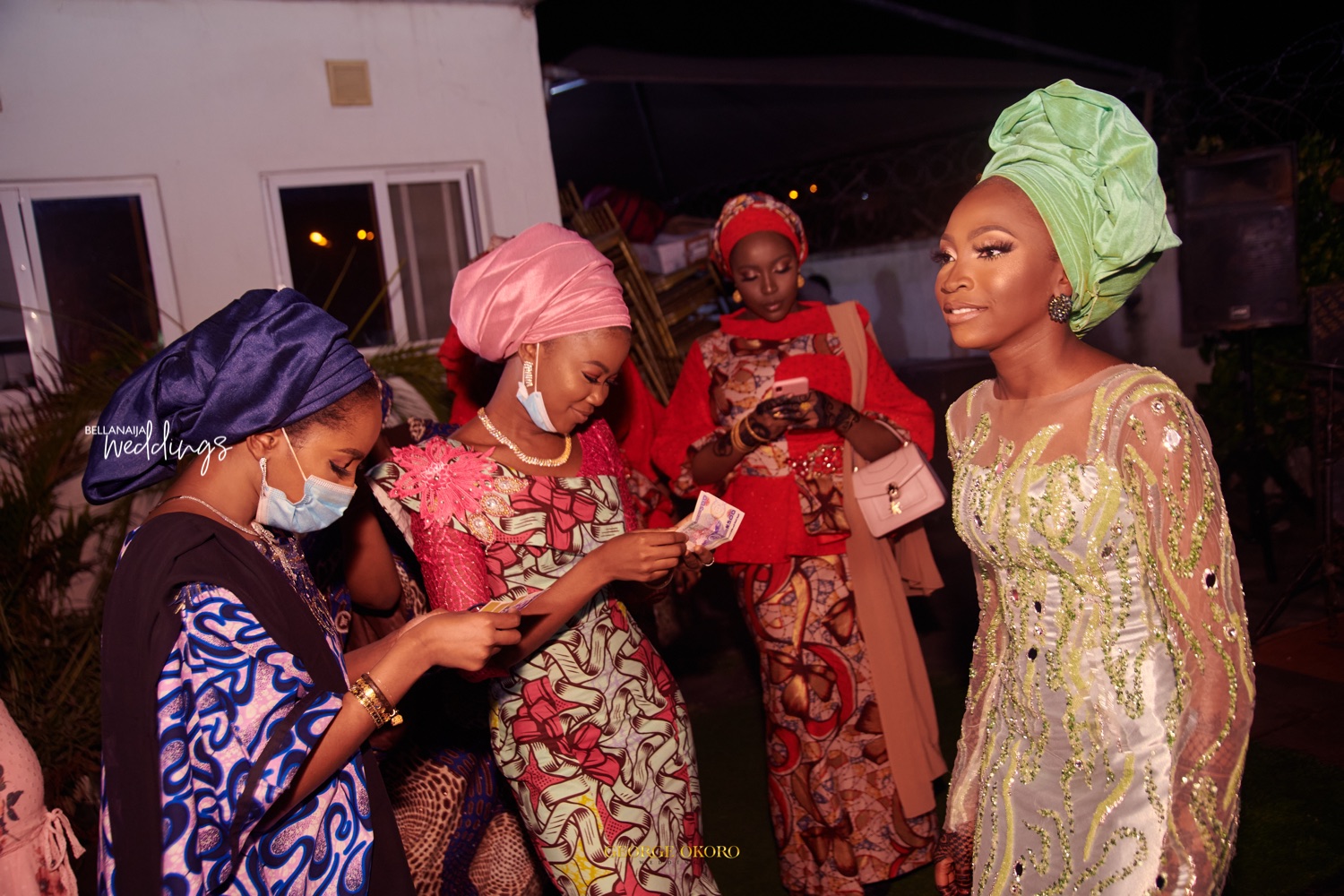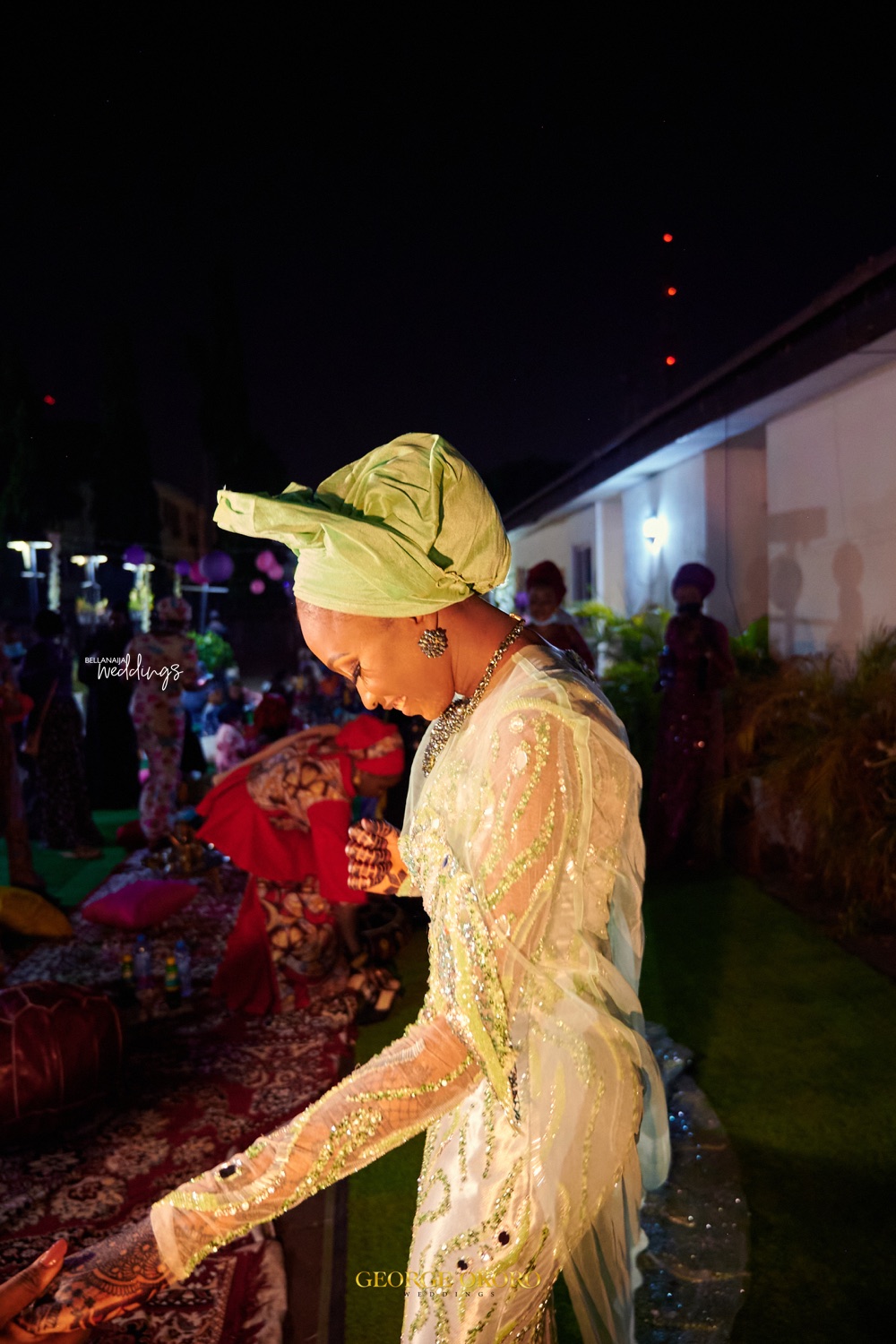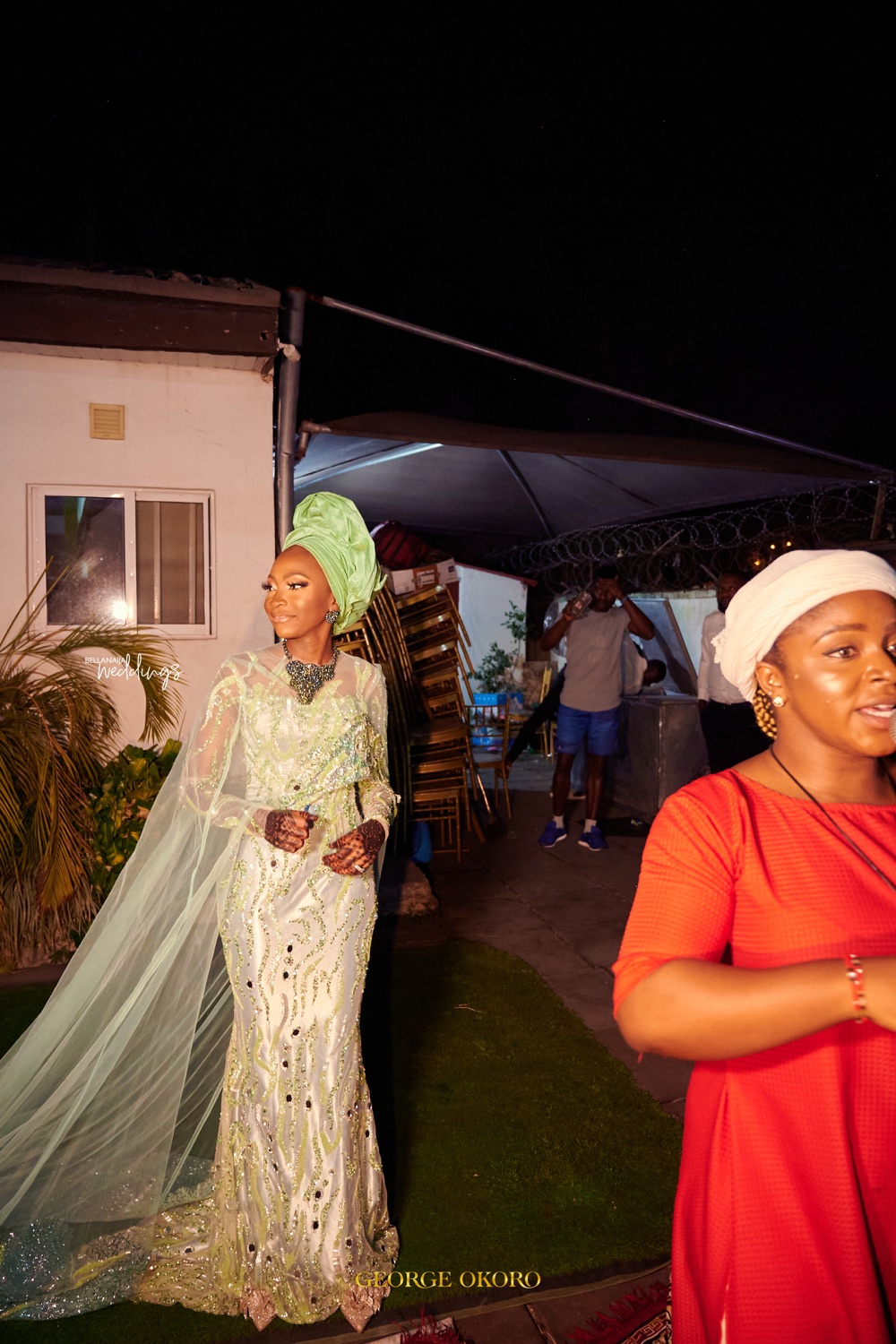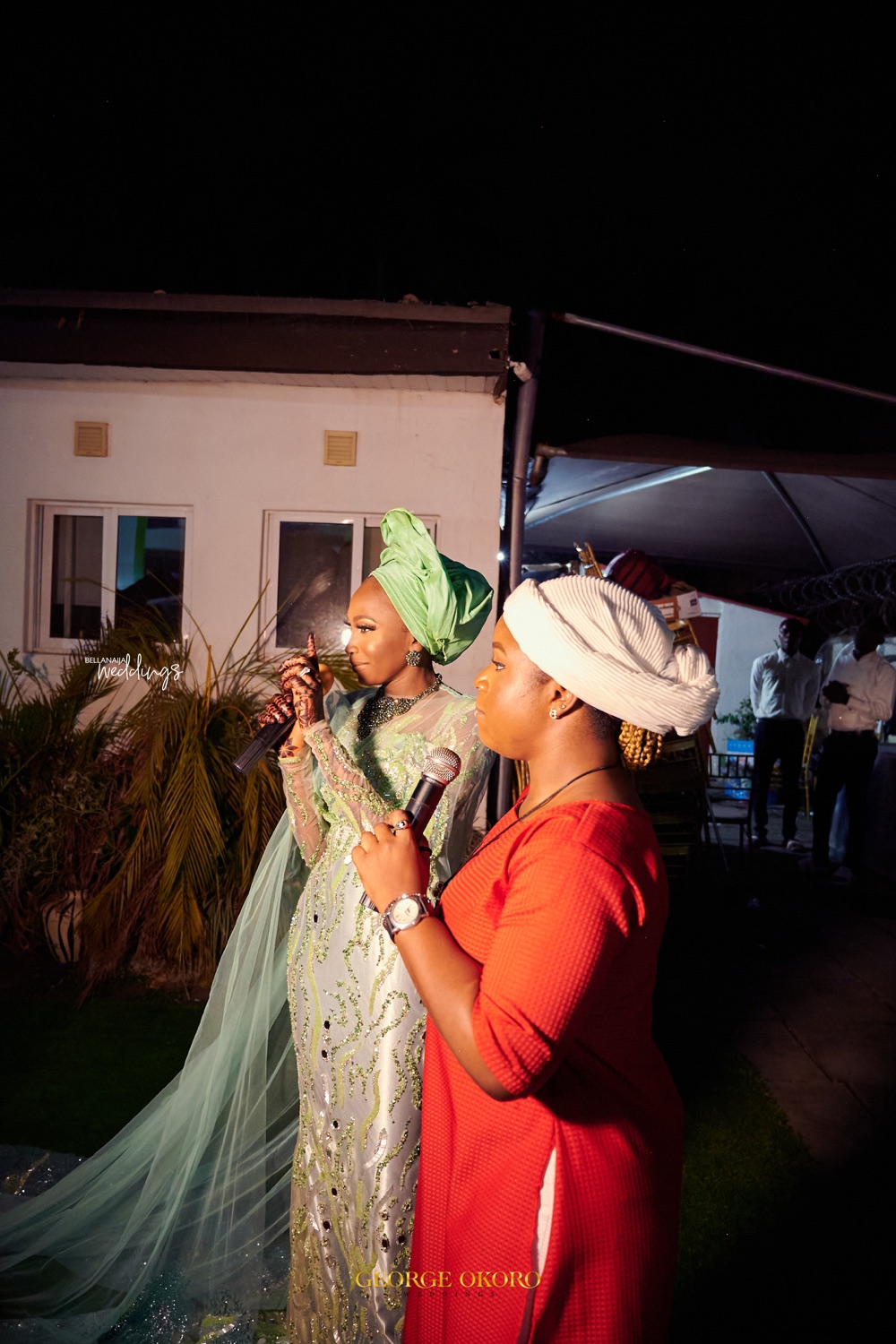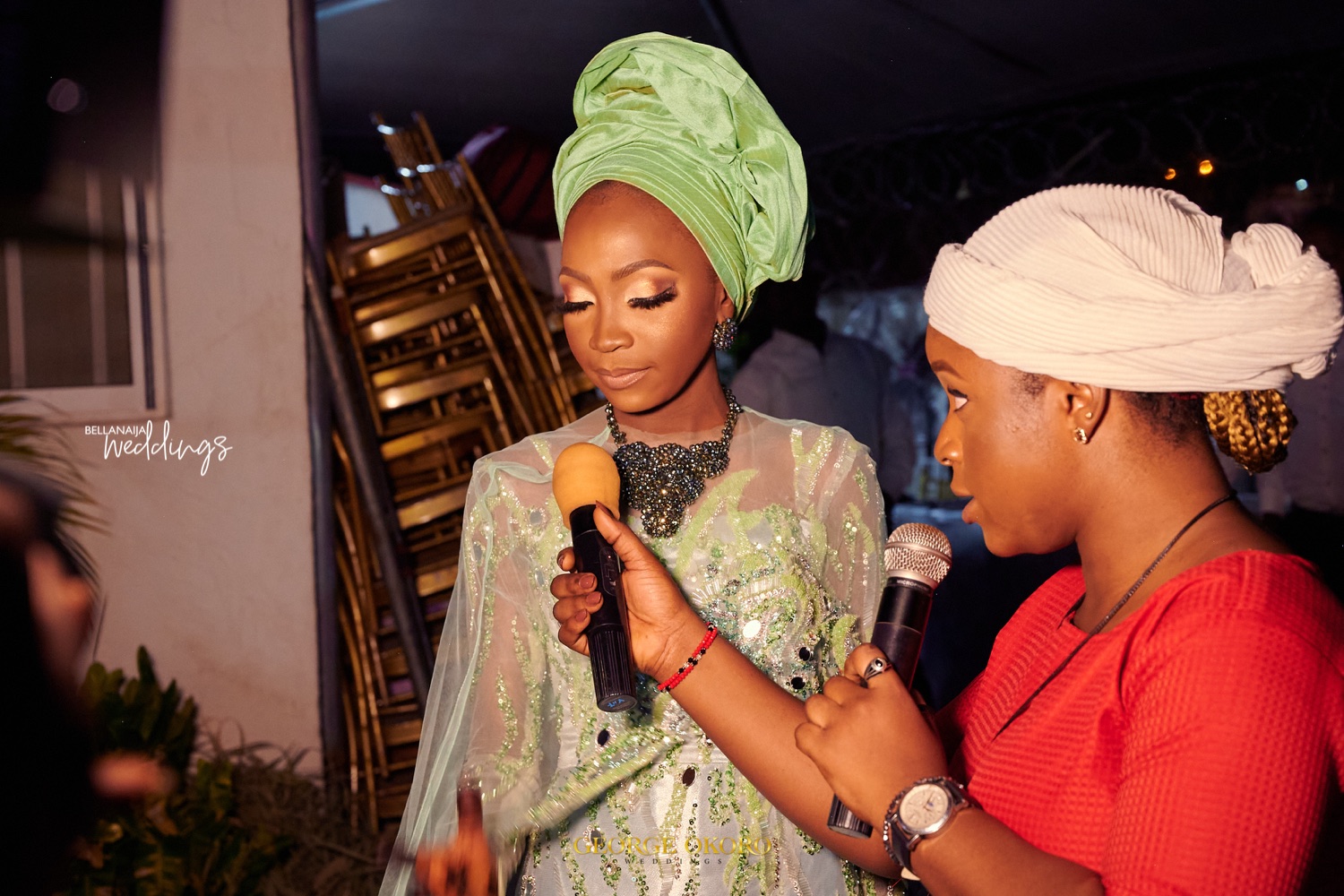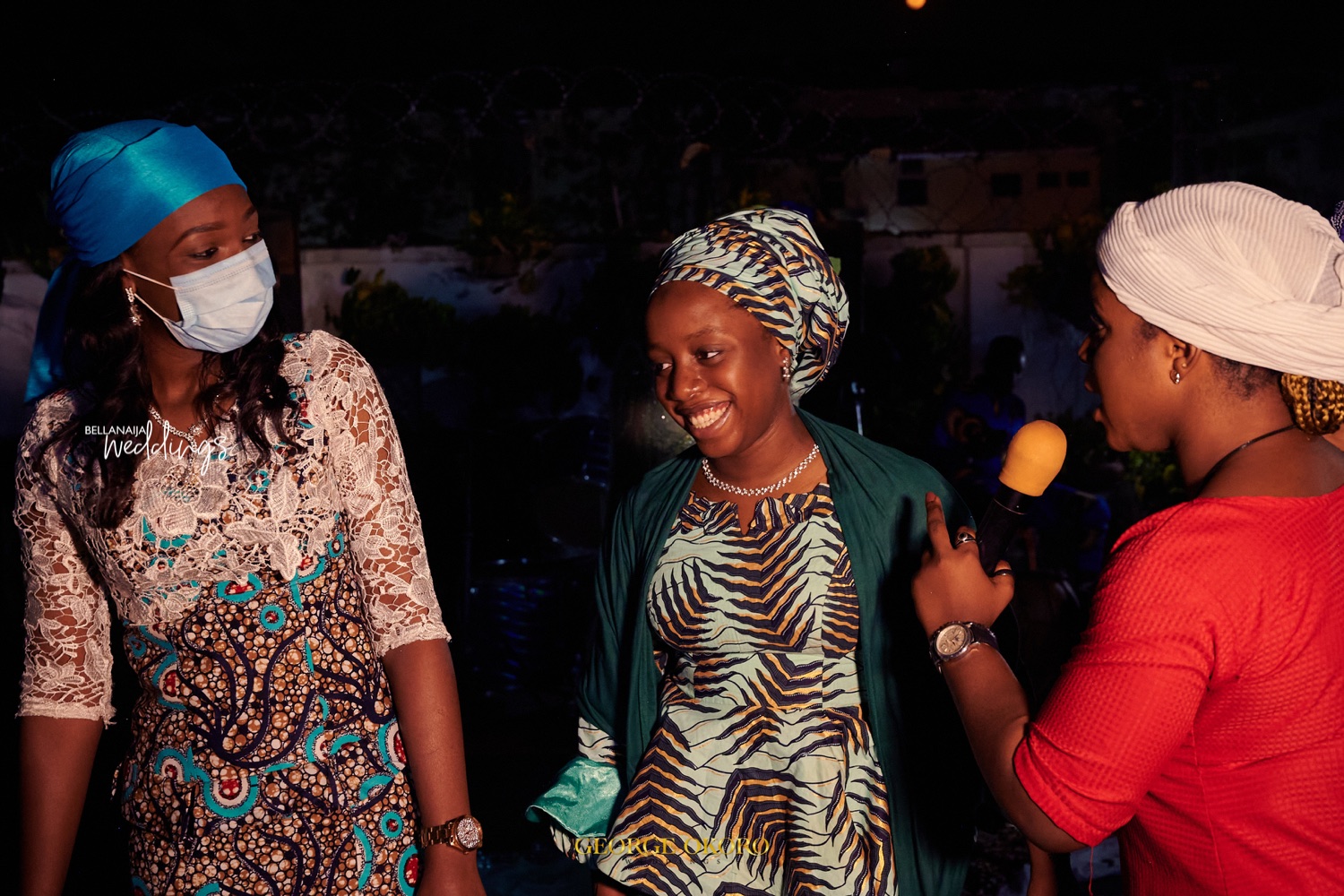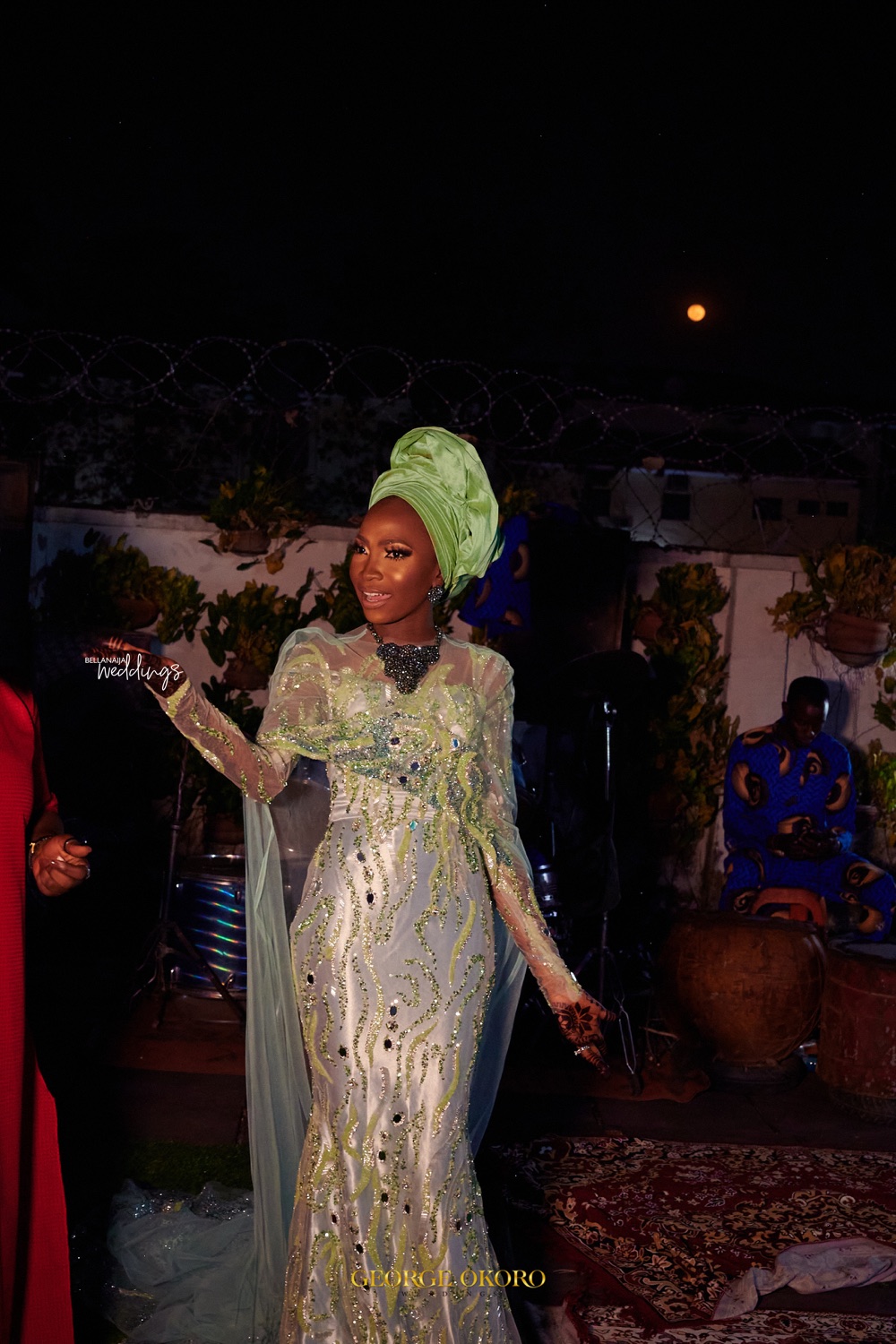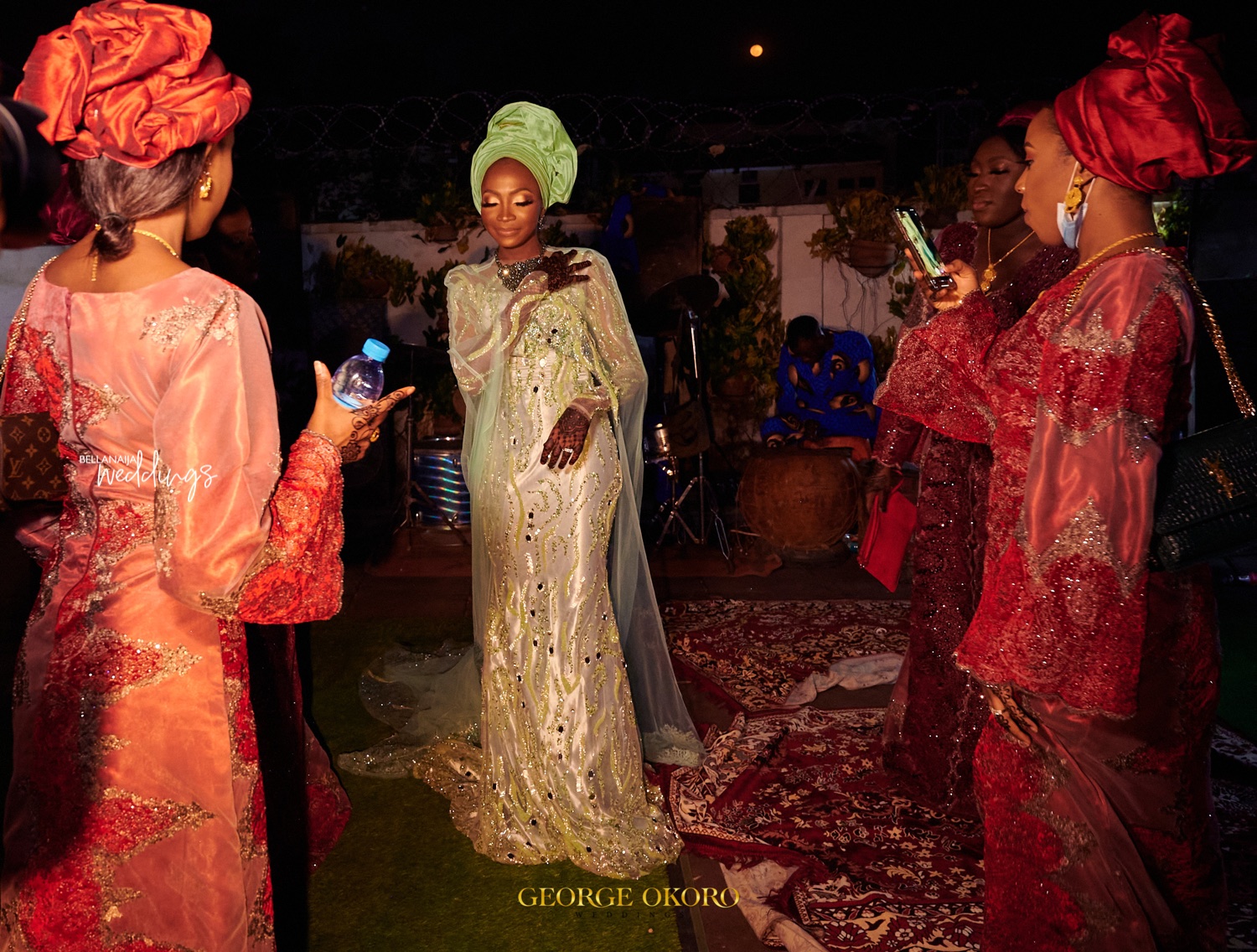 Now, we head over to the Wedding Fatiha (Daurin Aure)…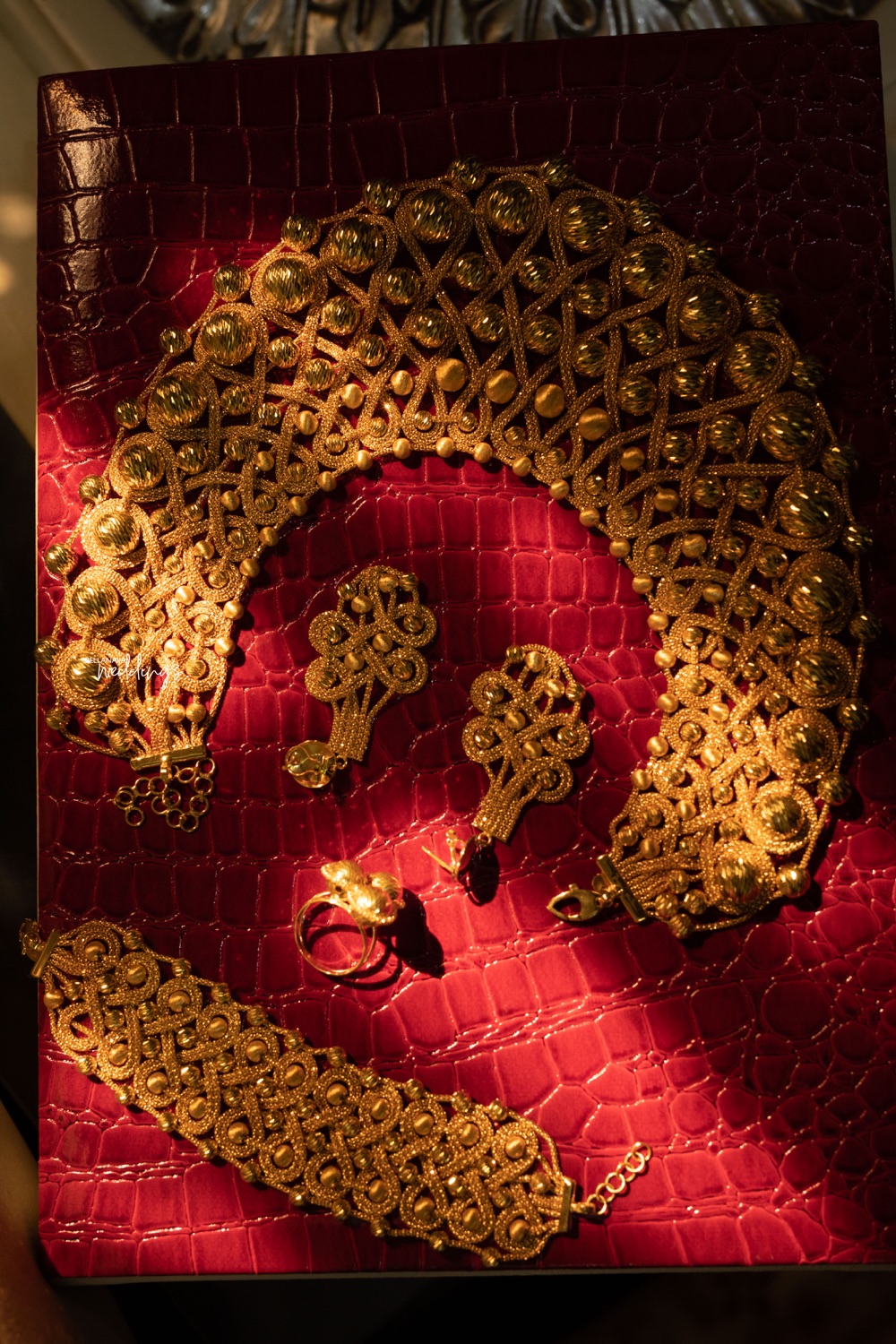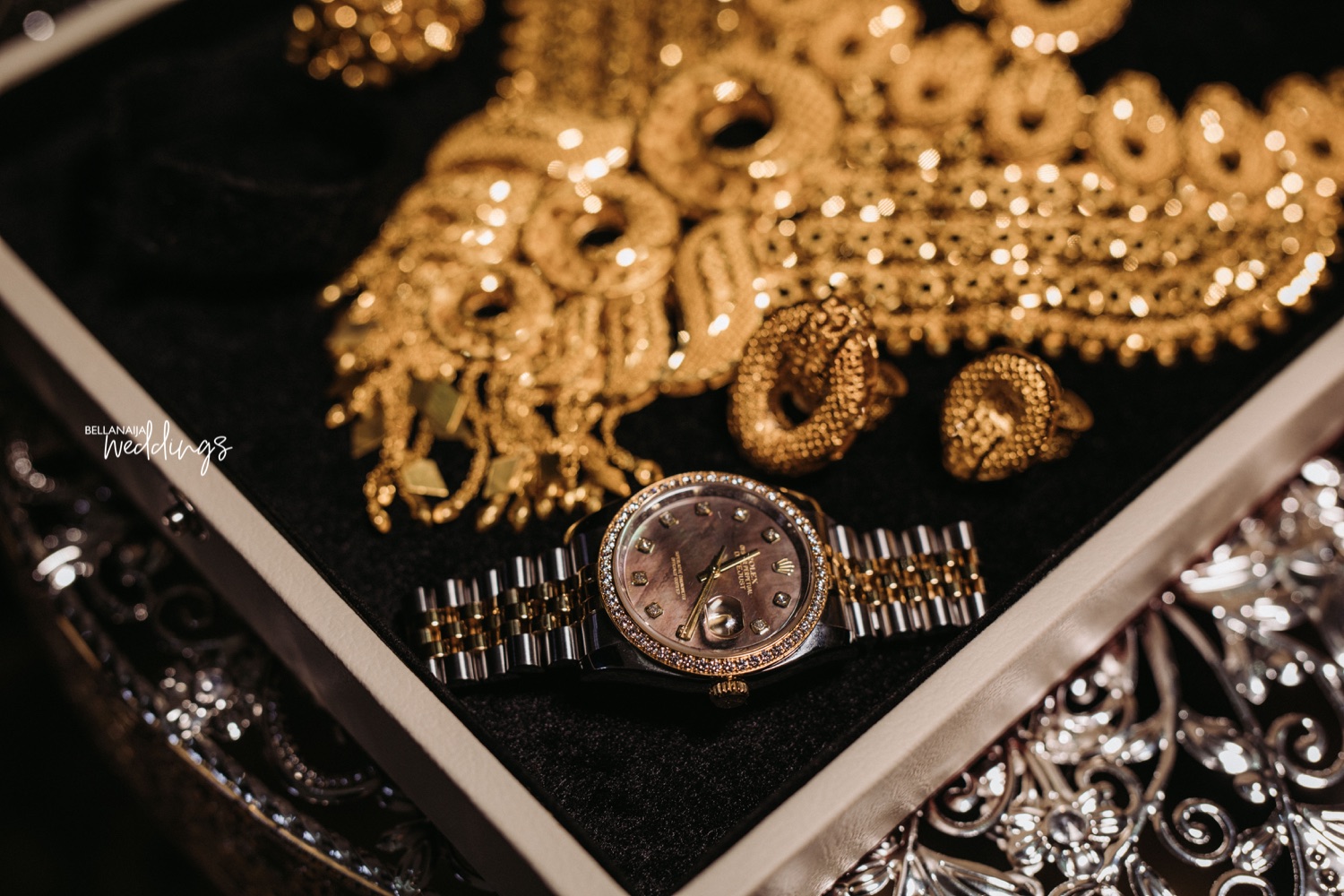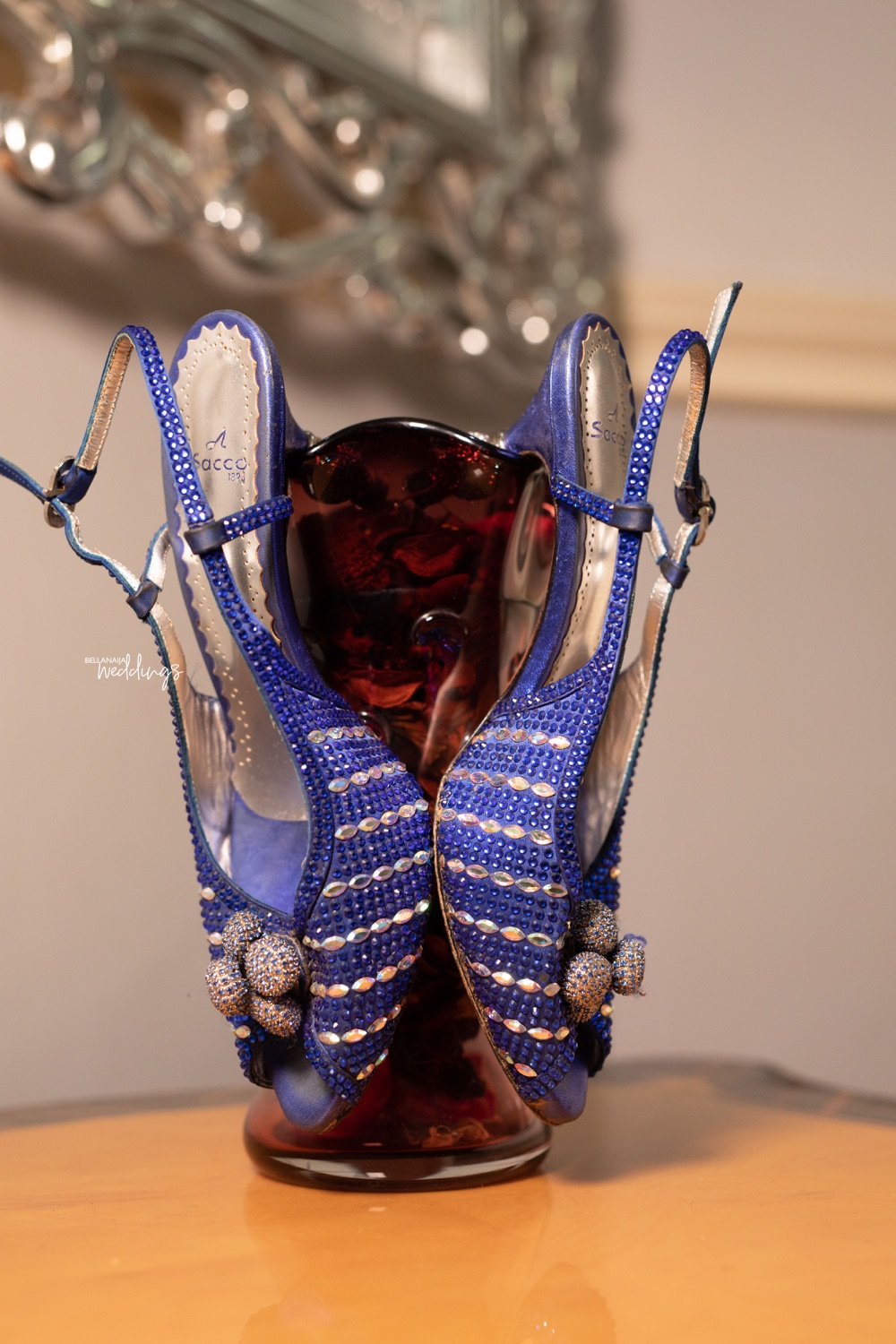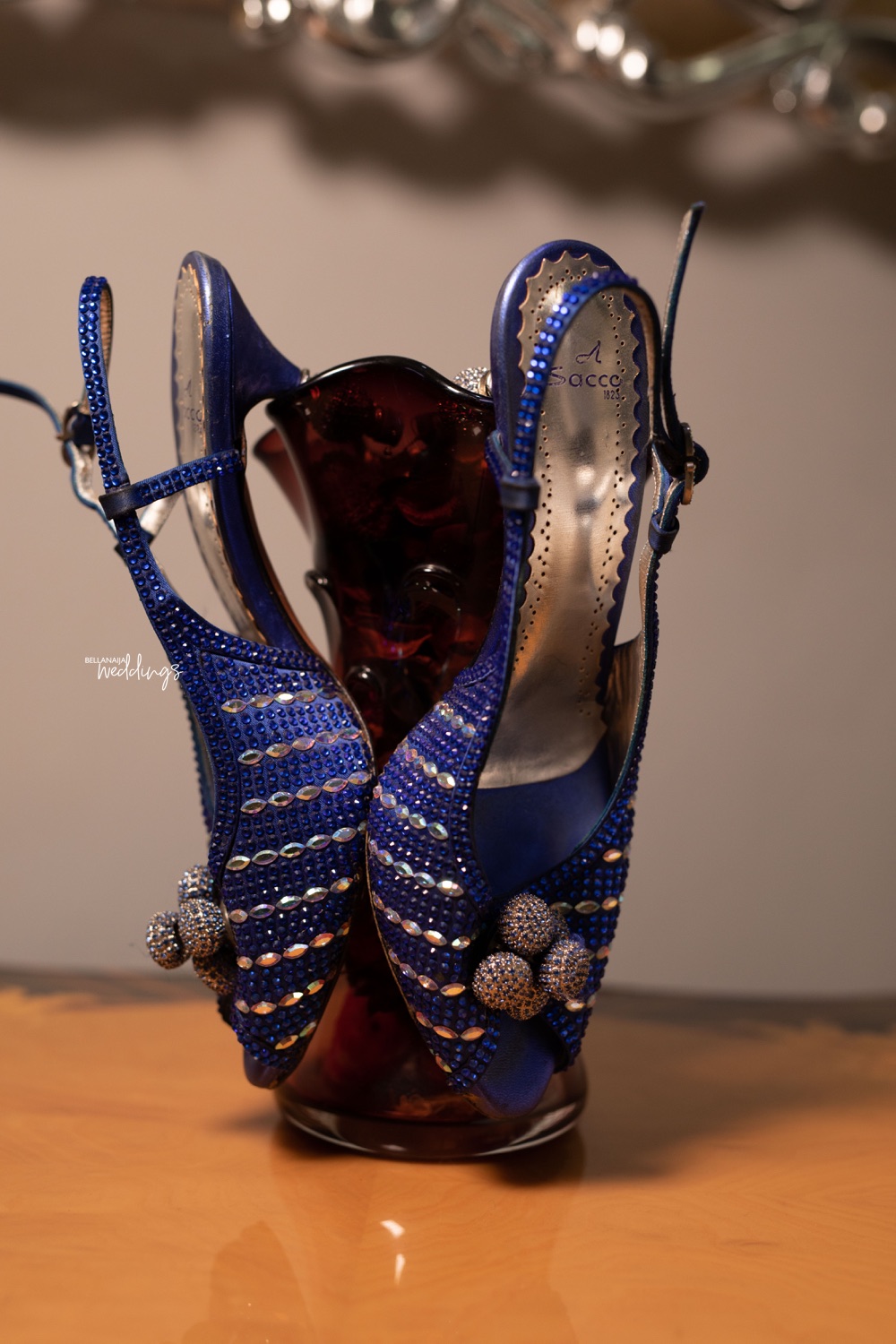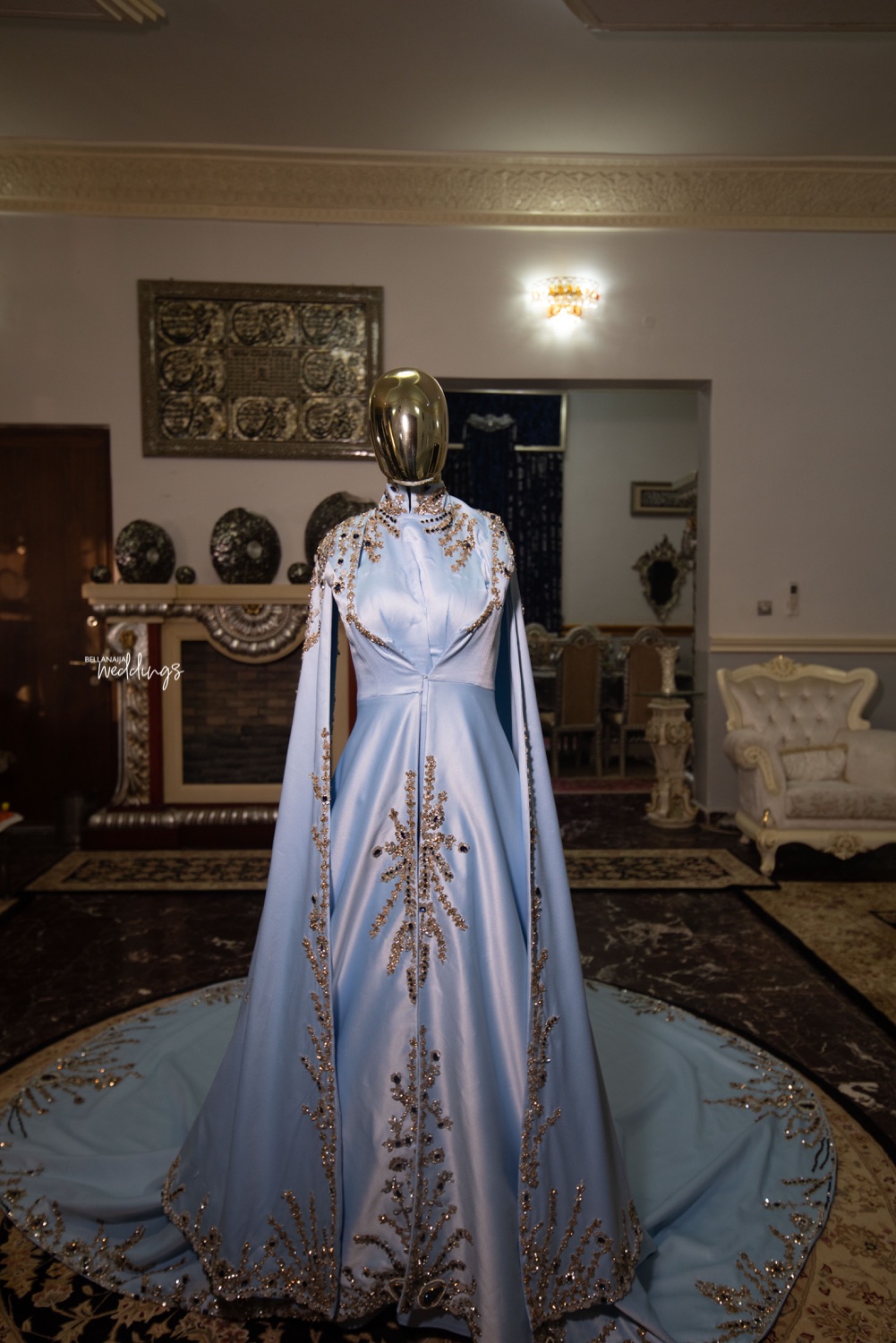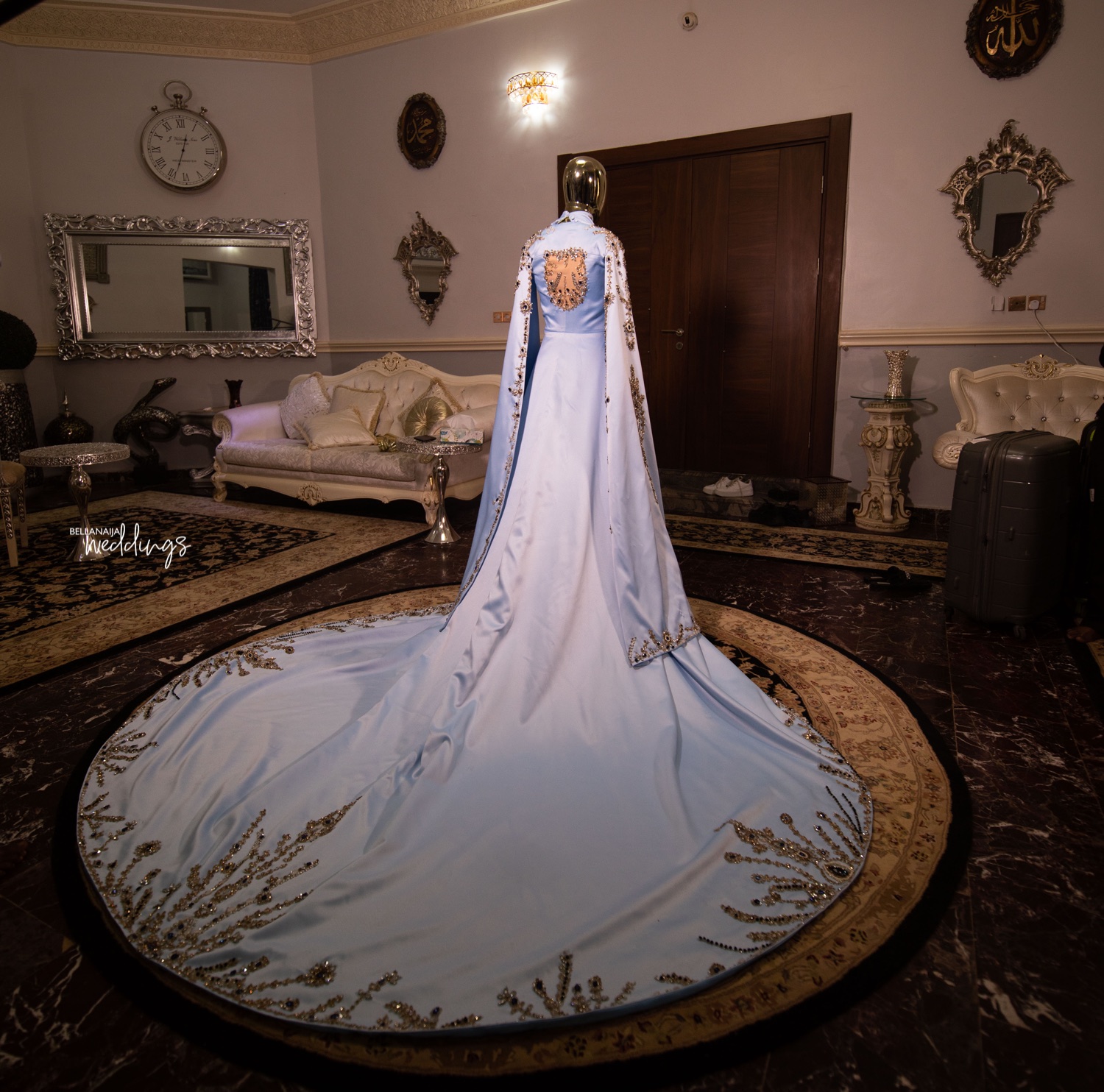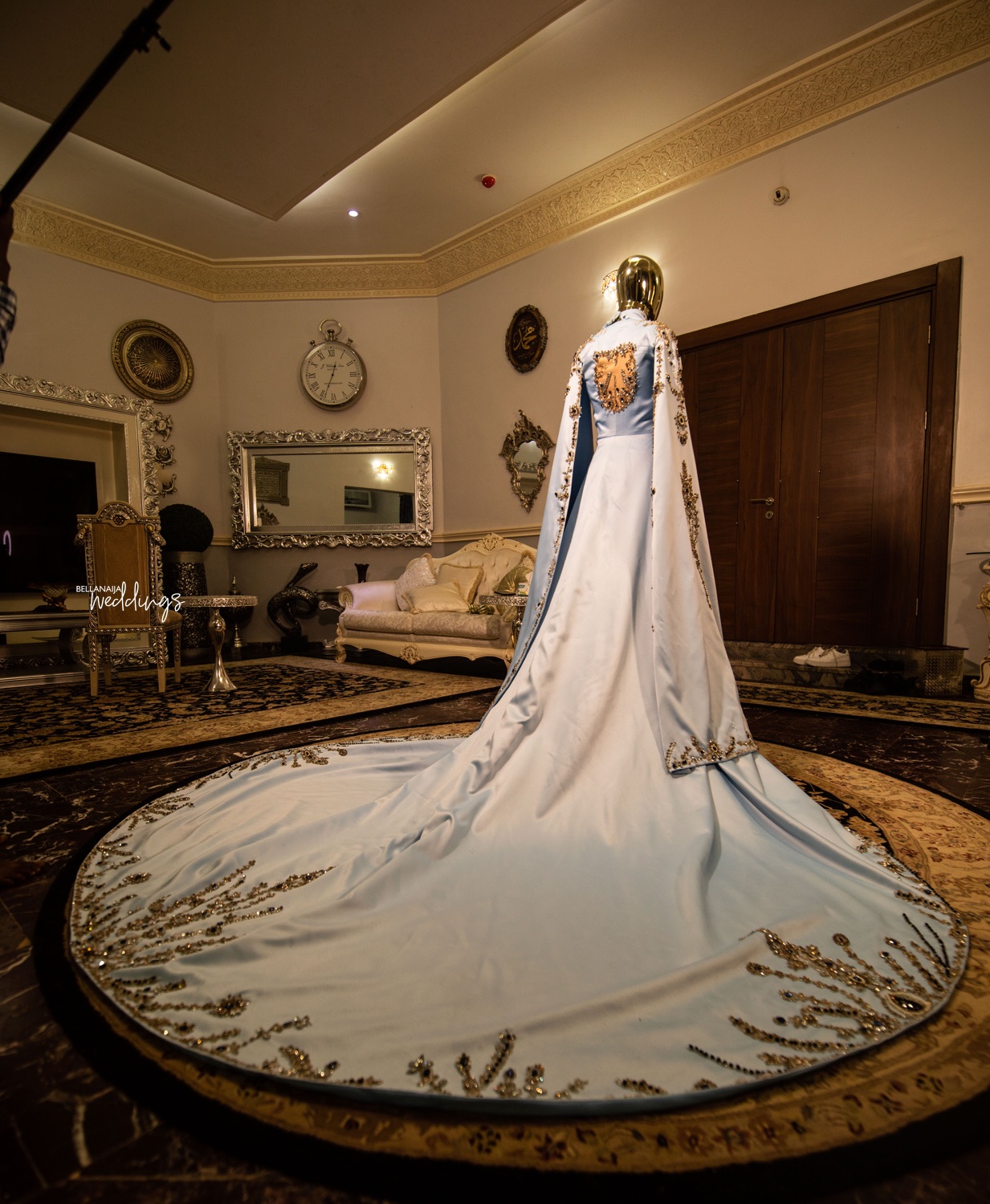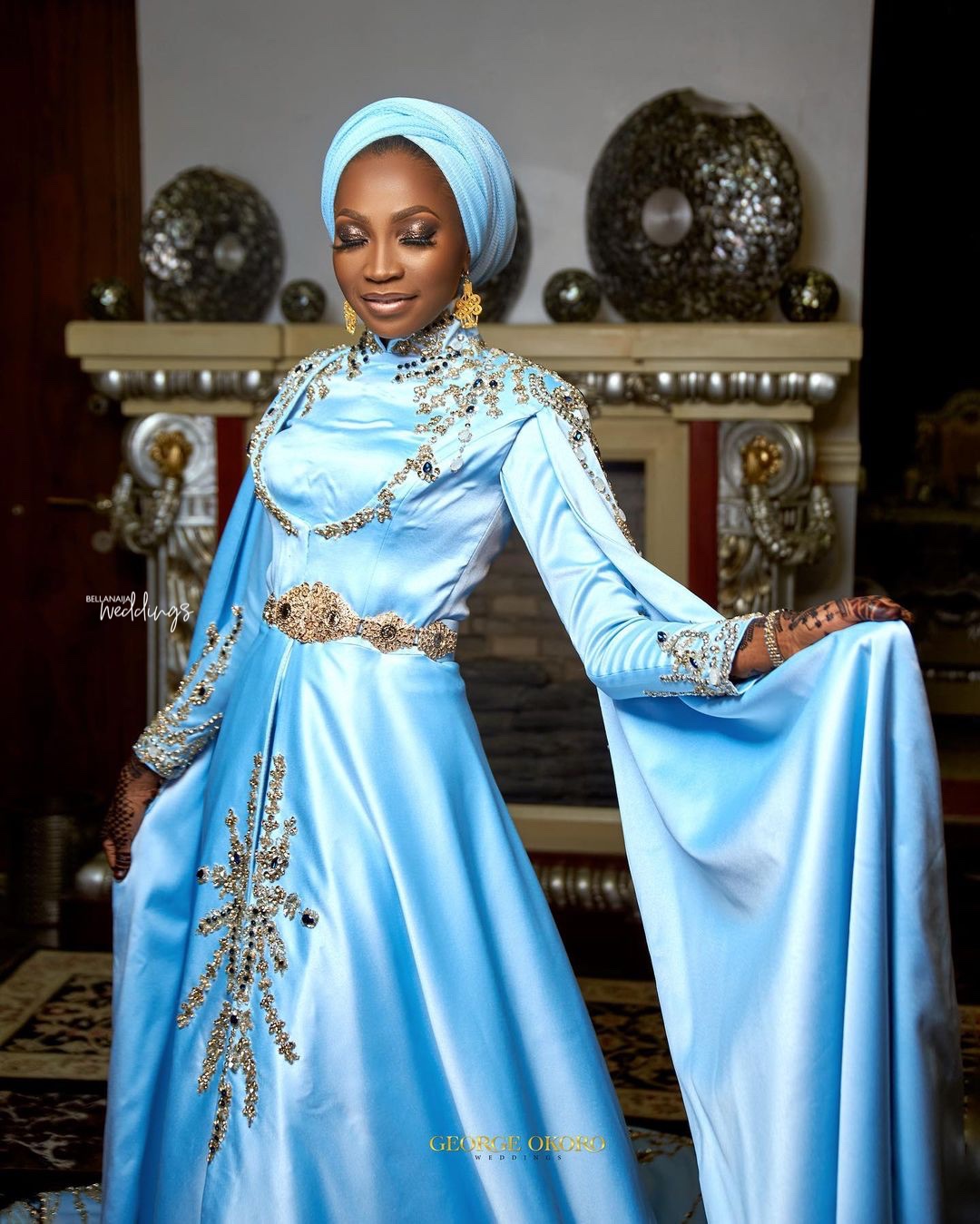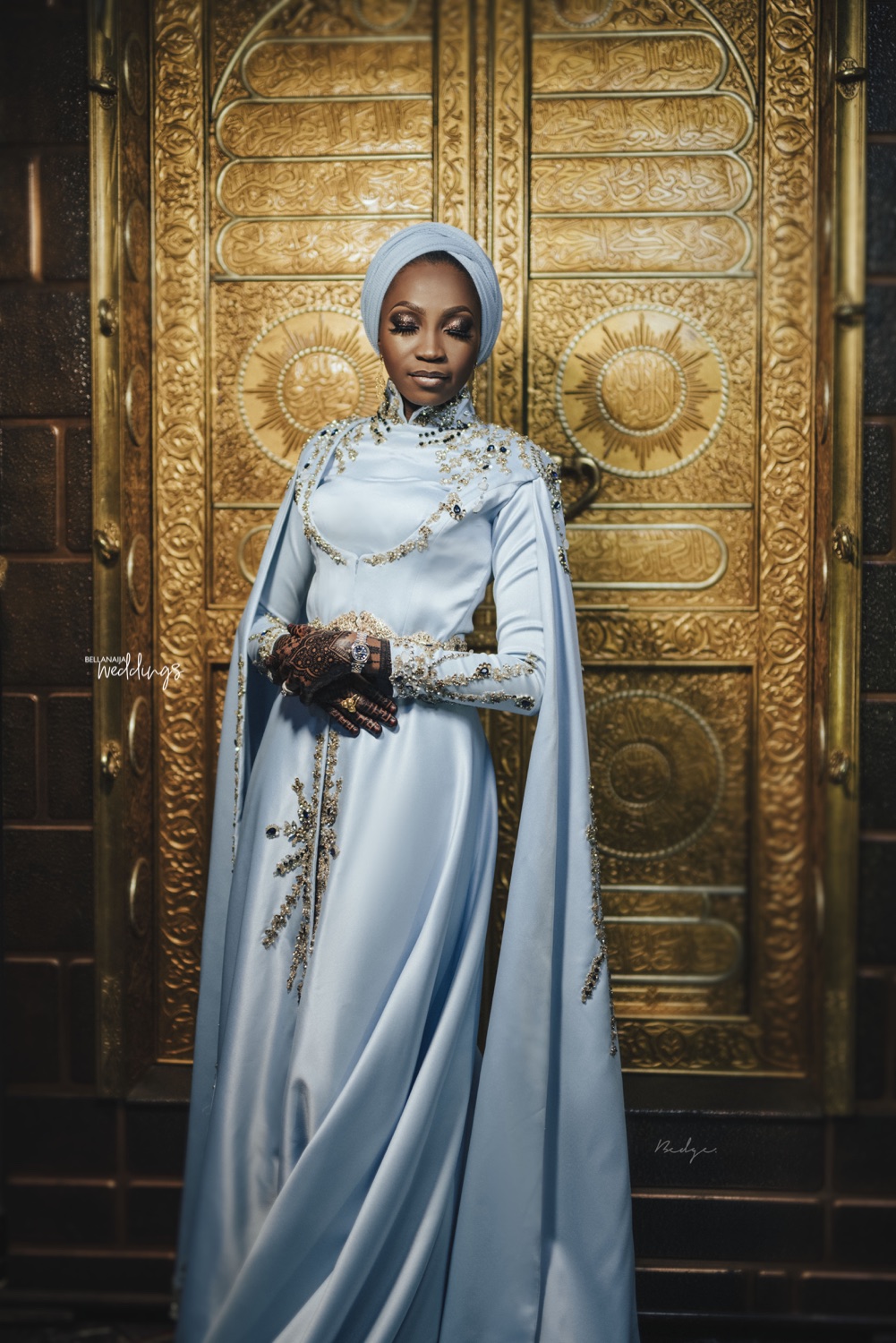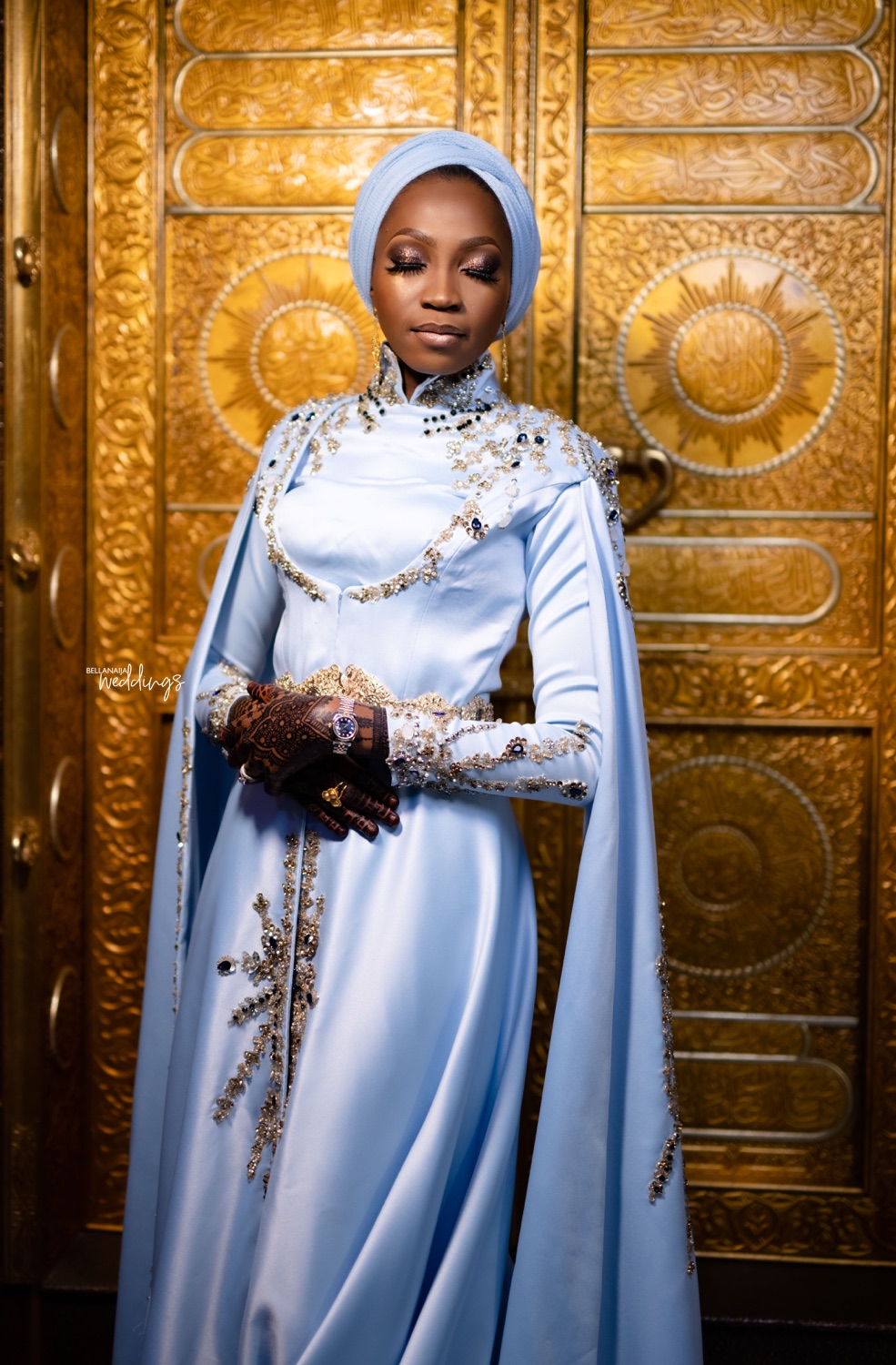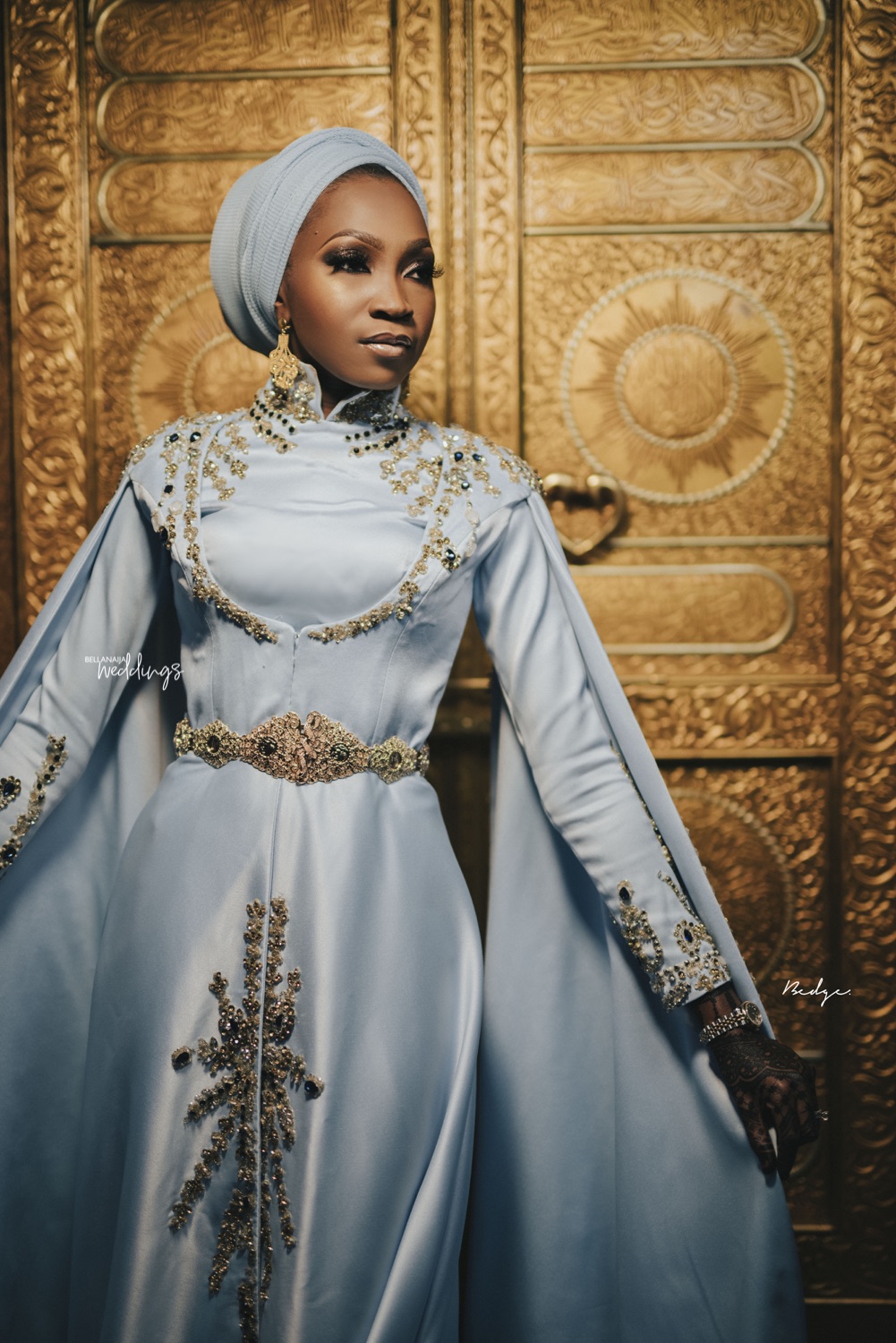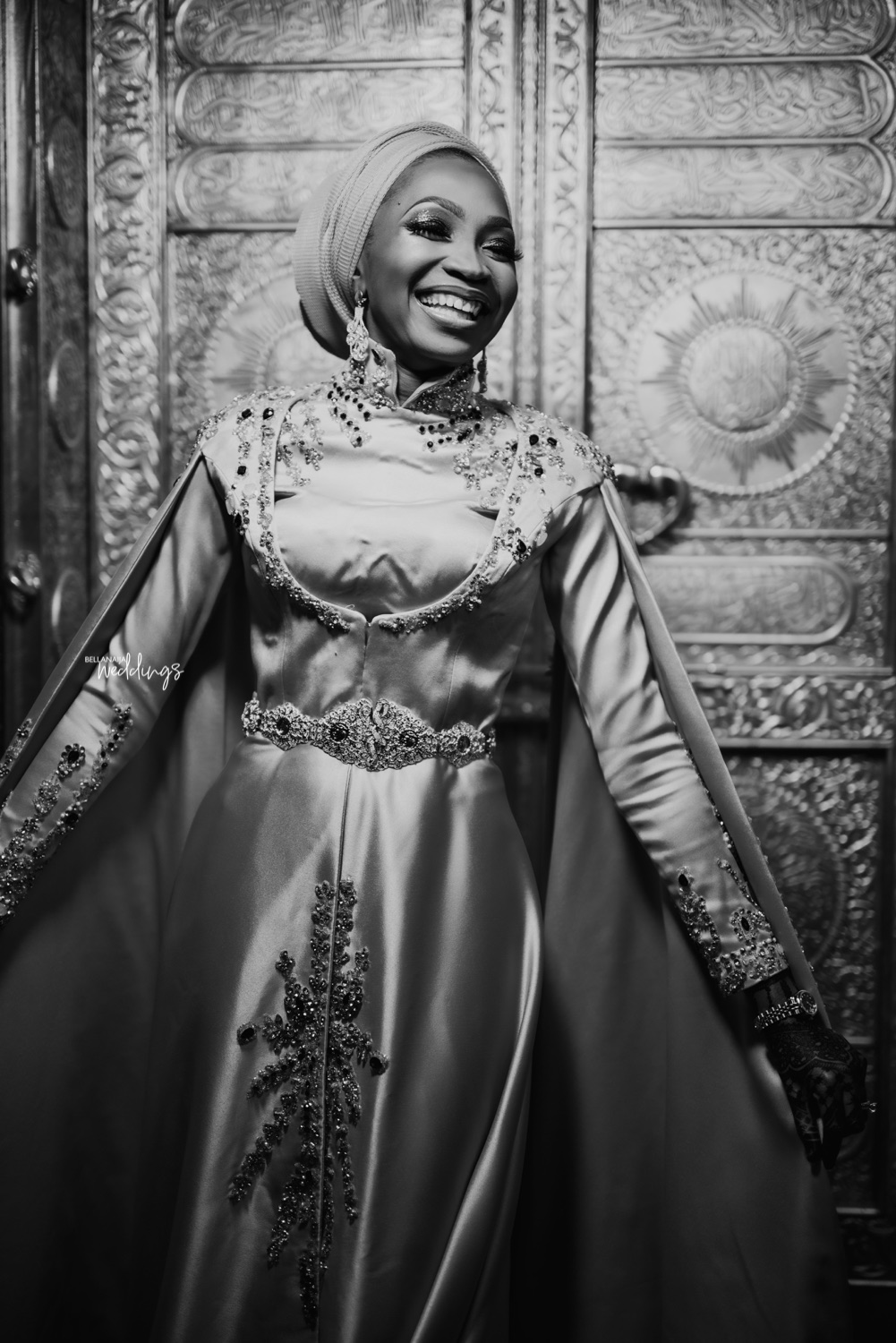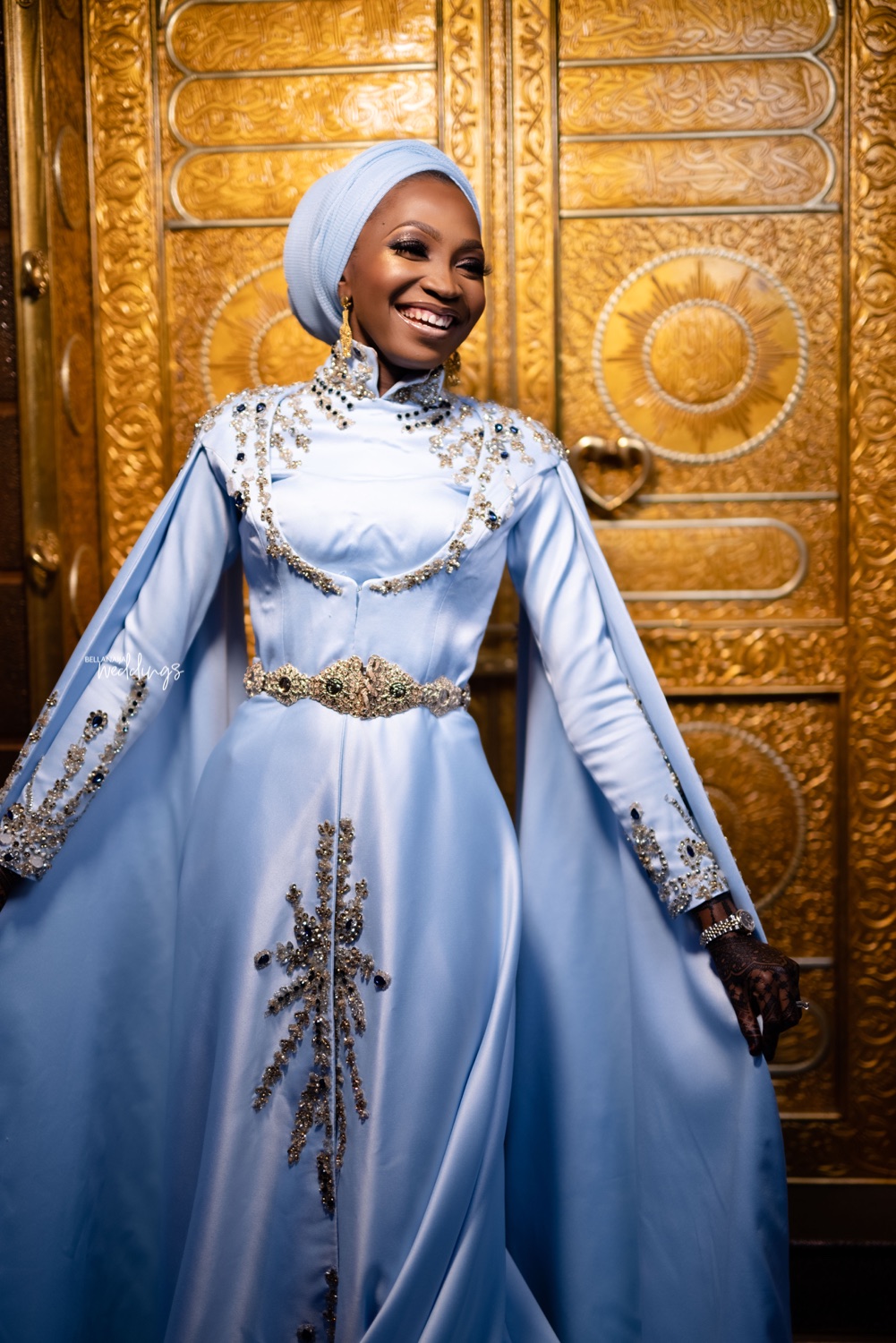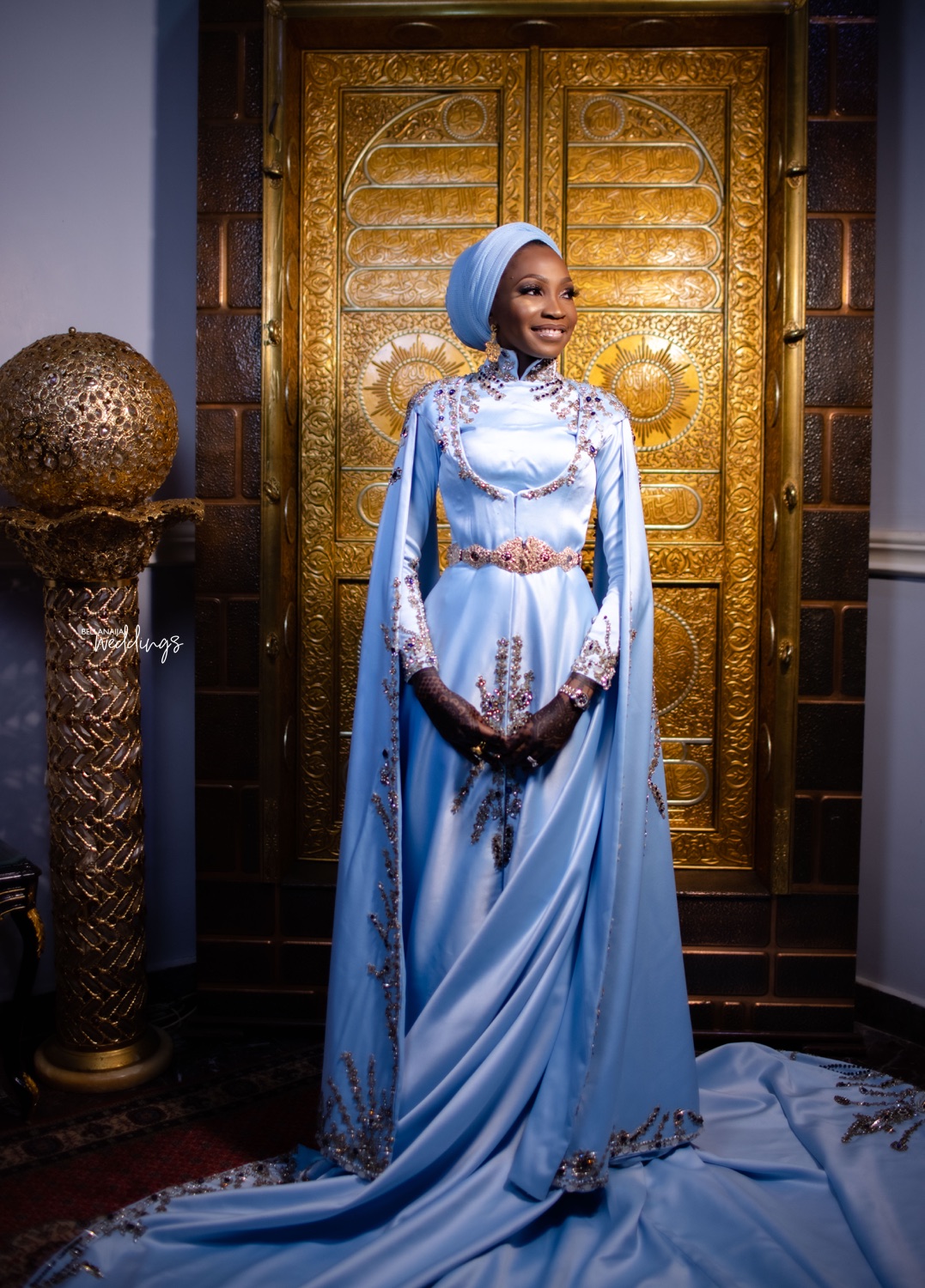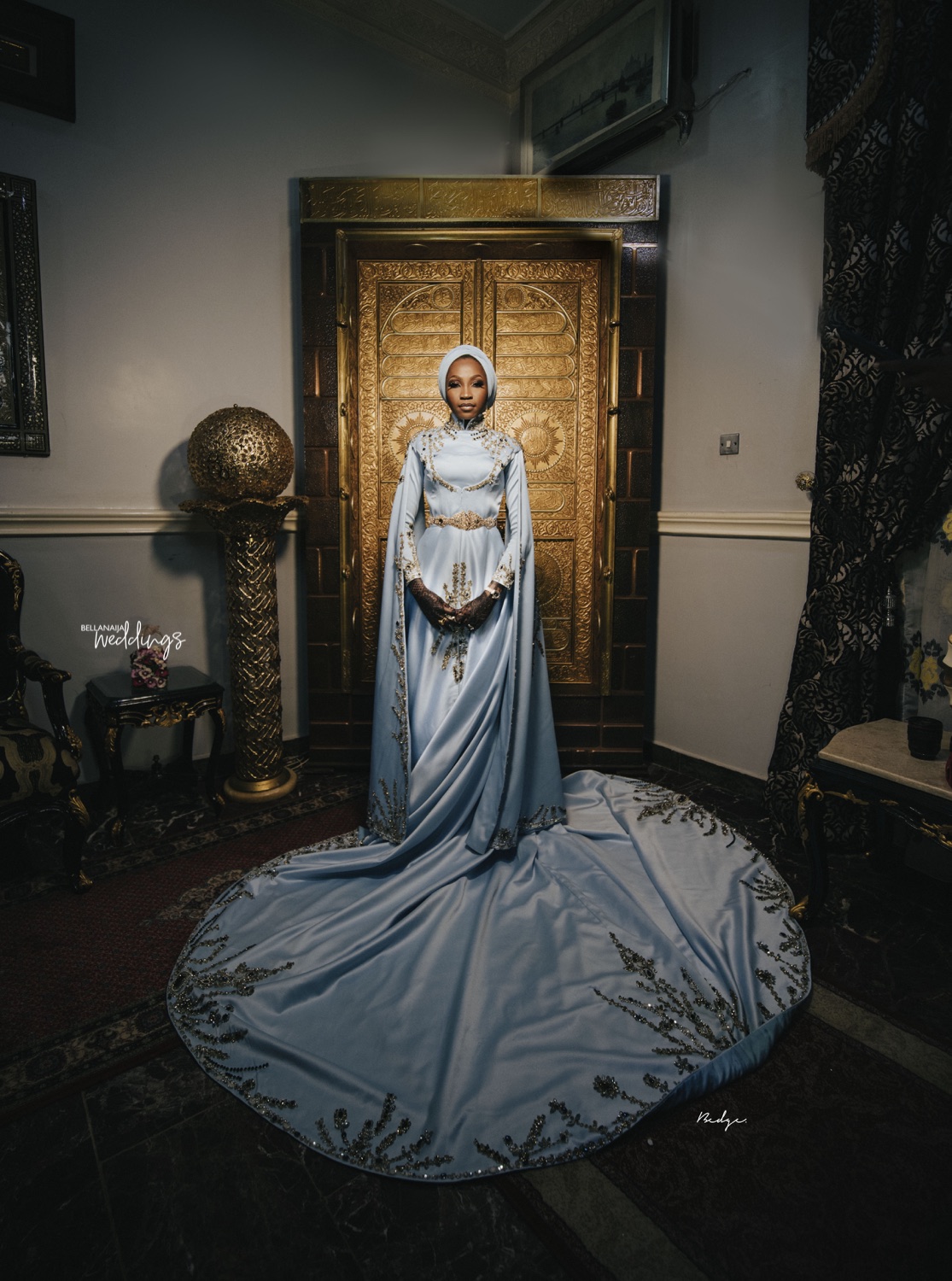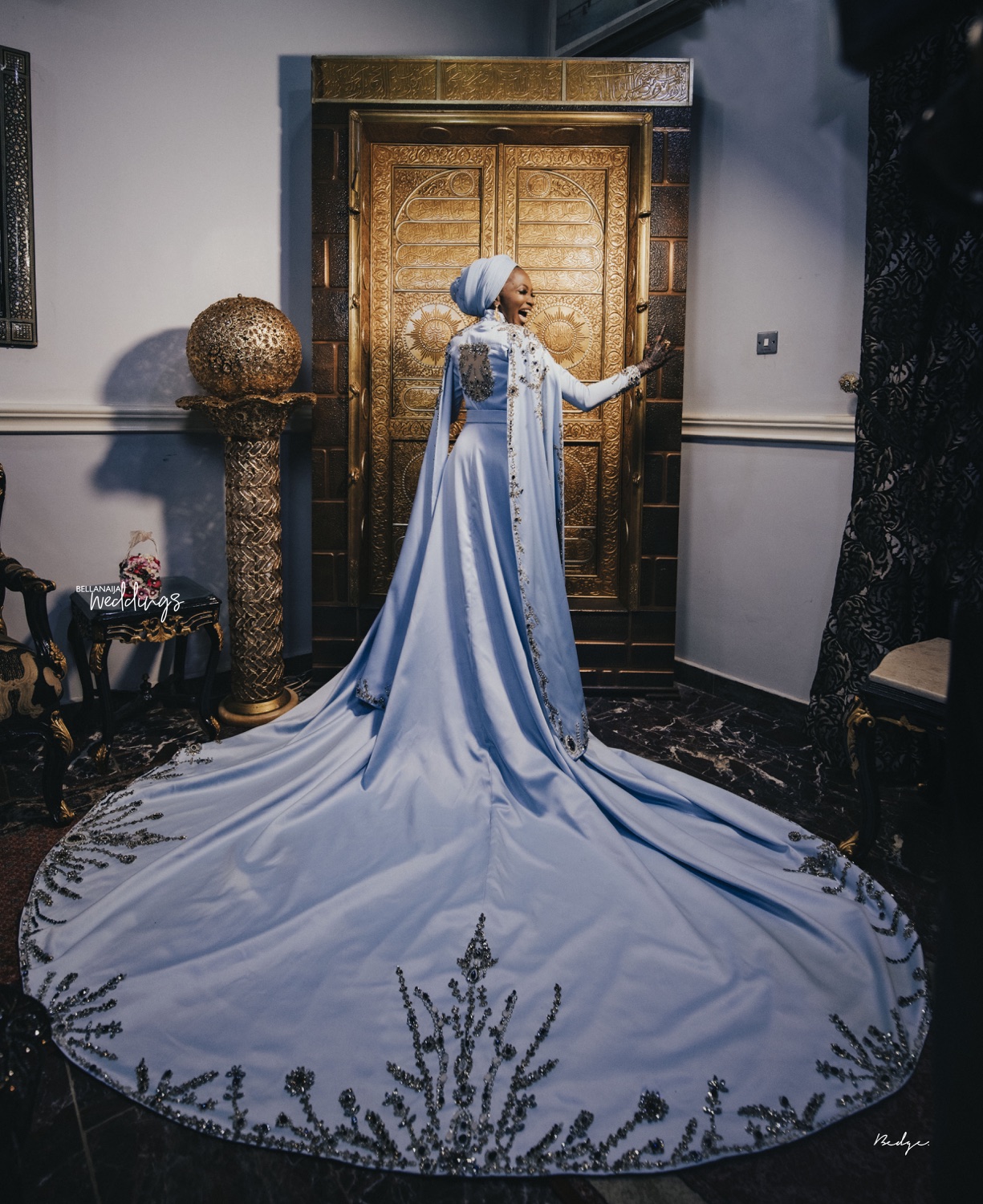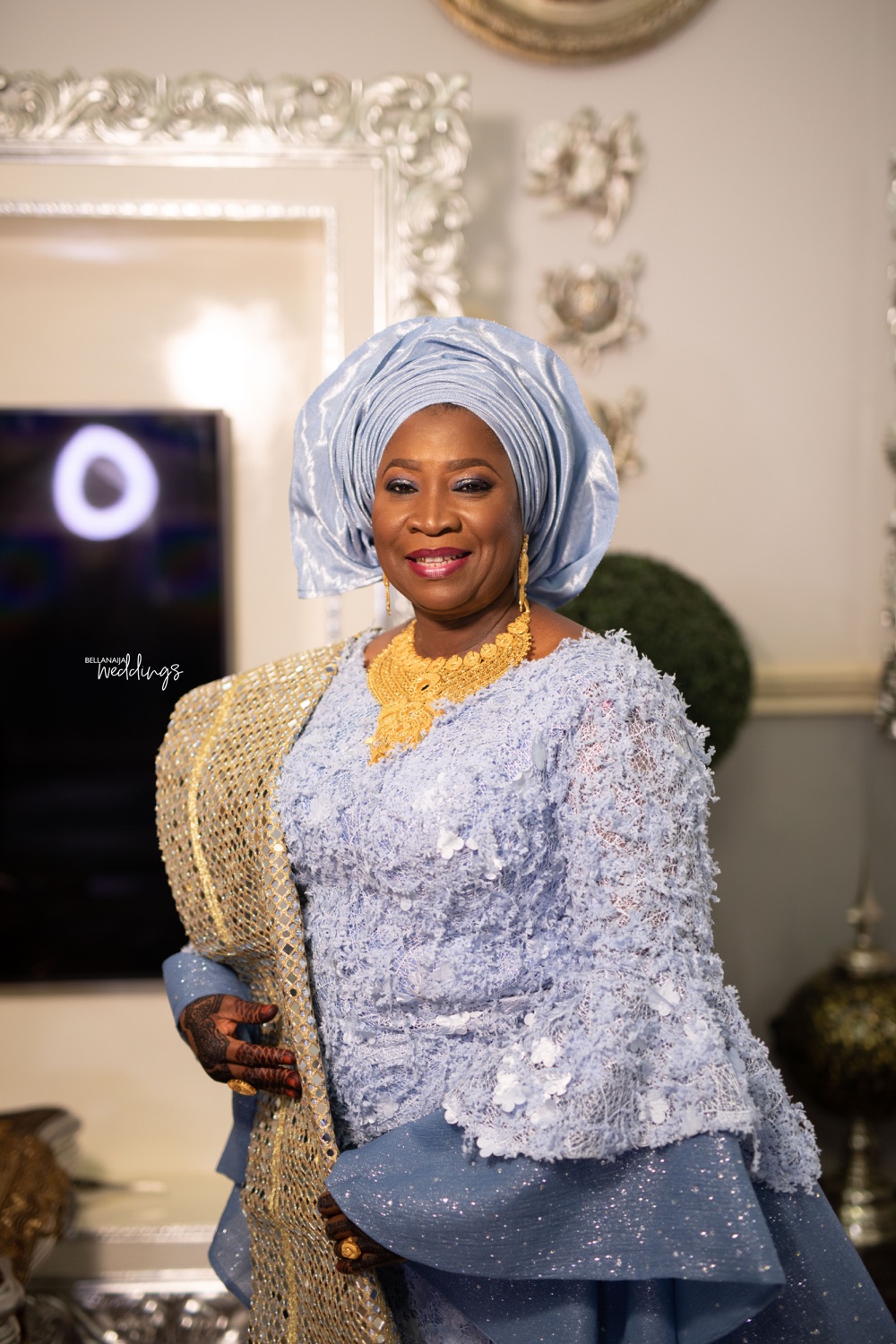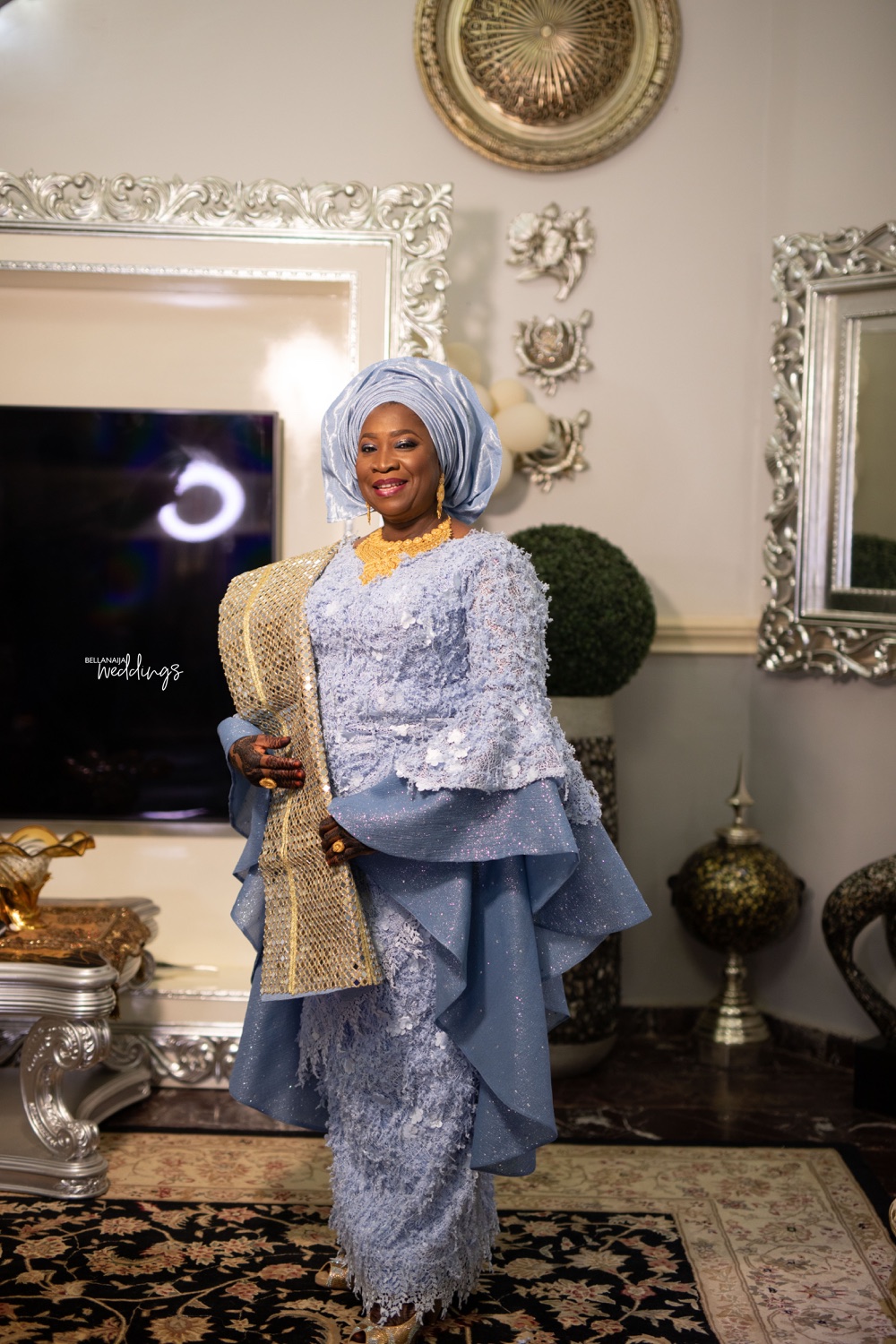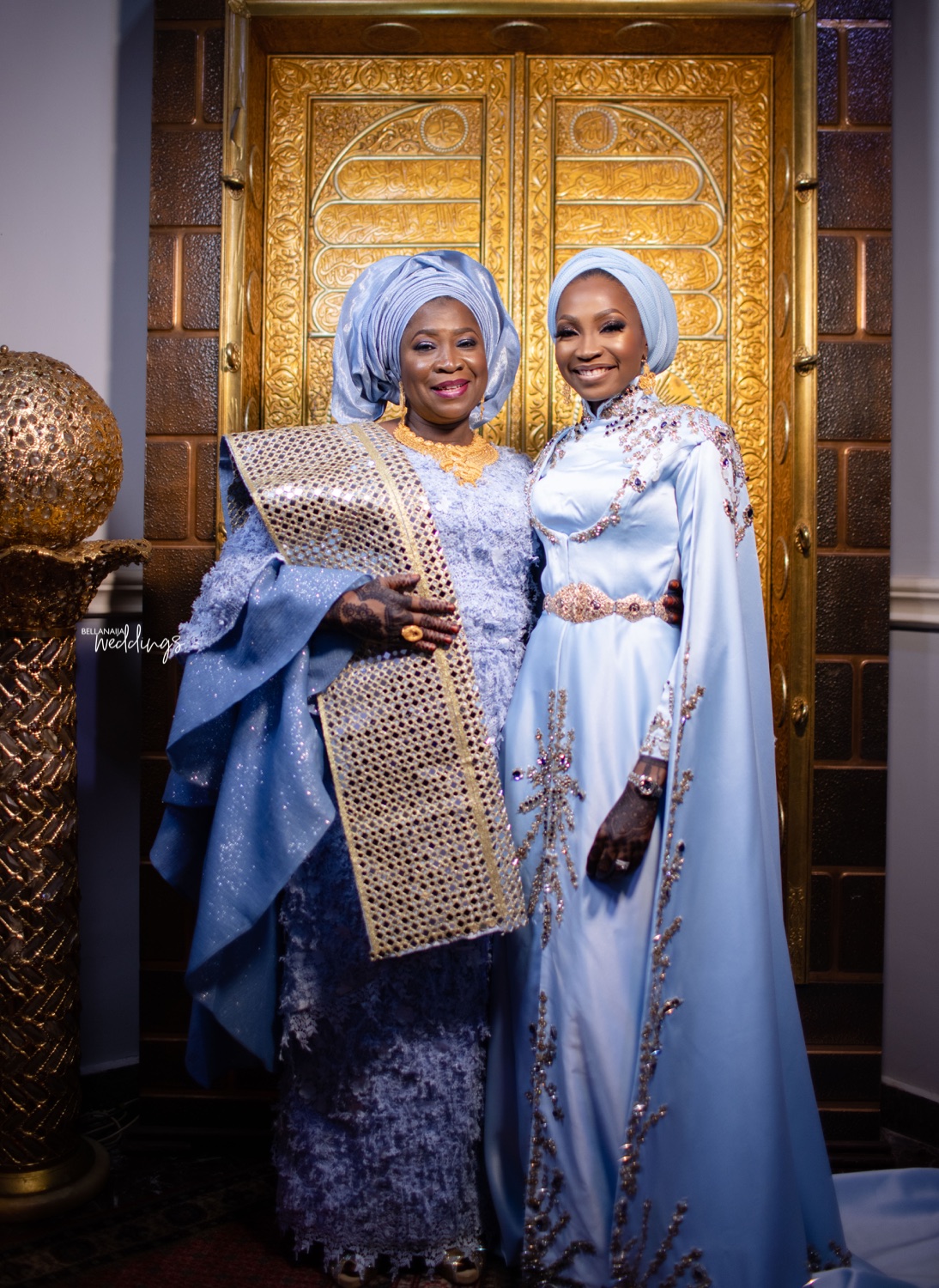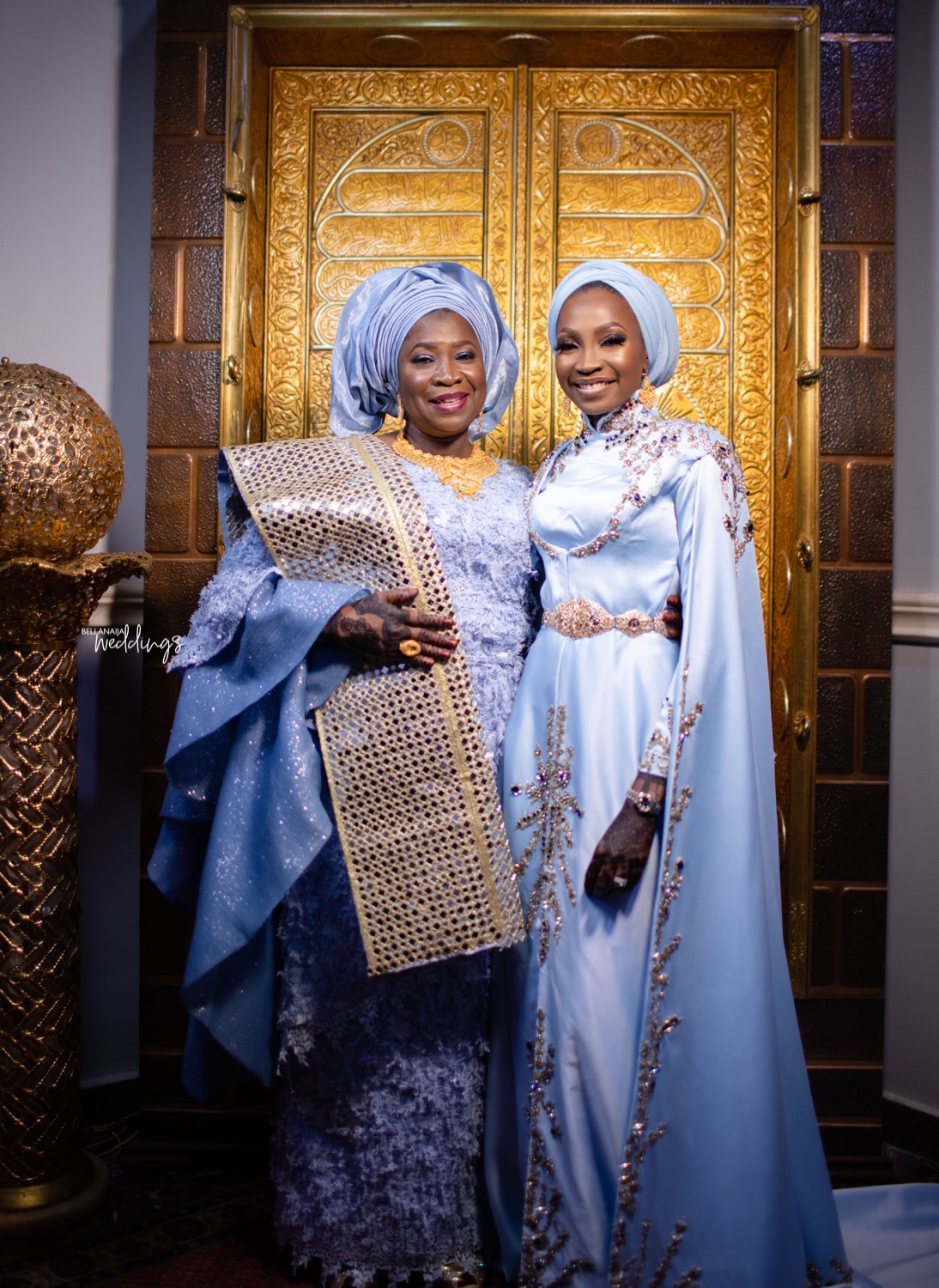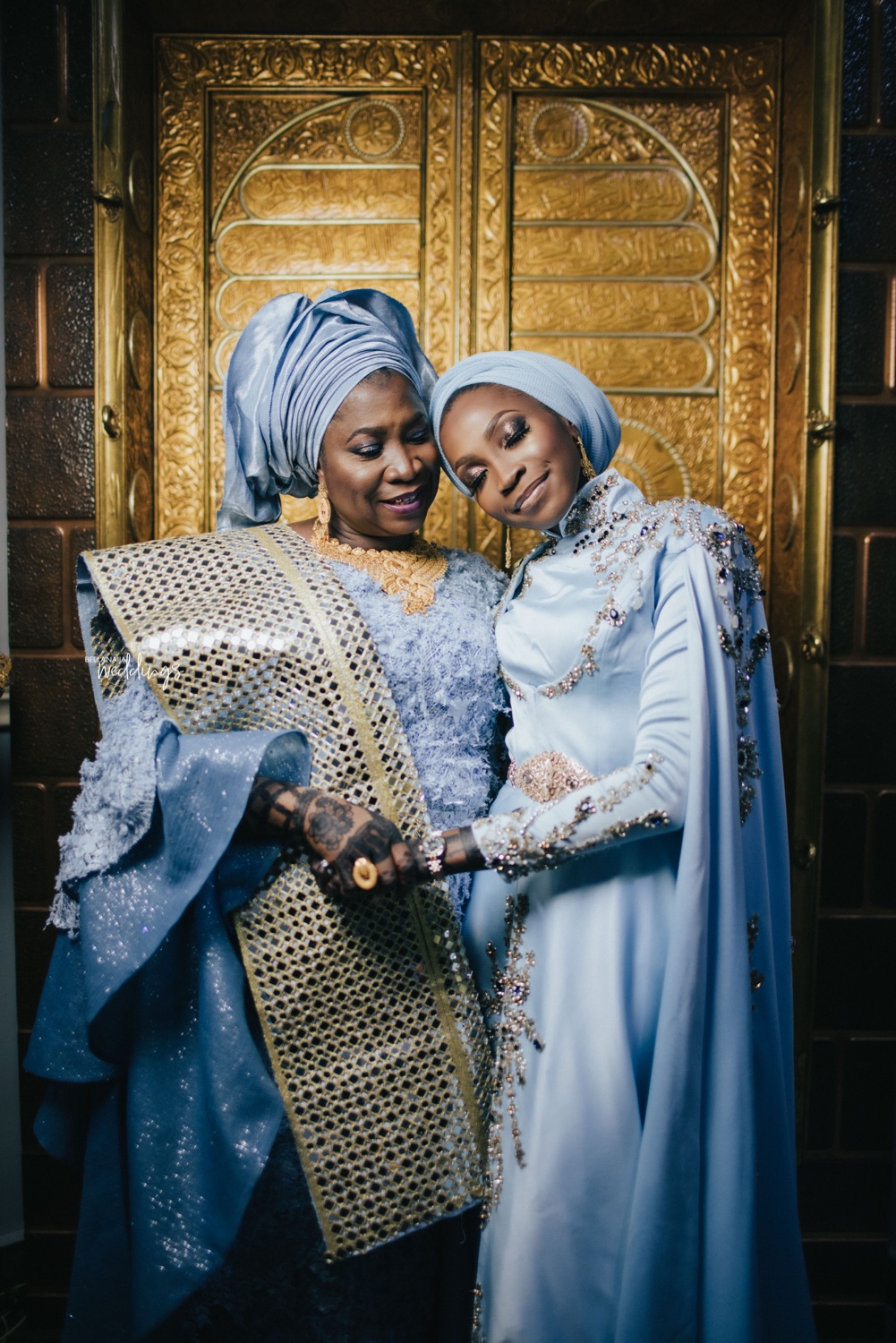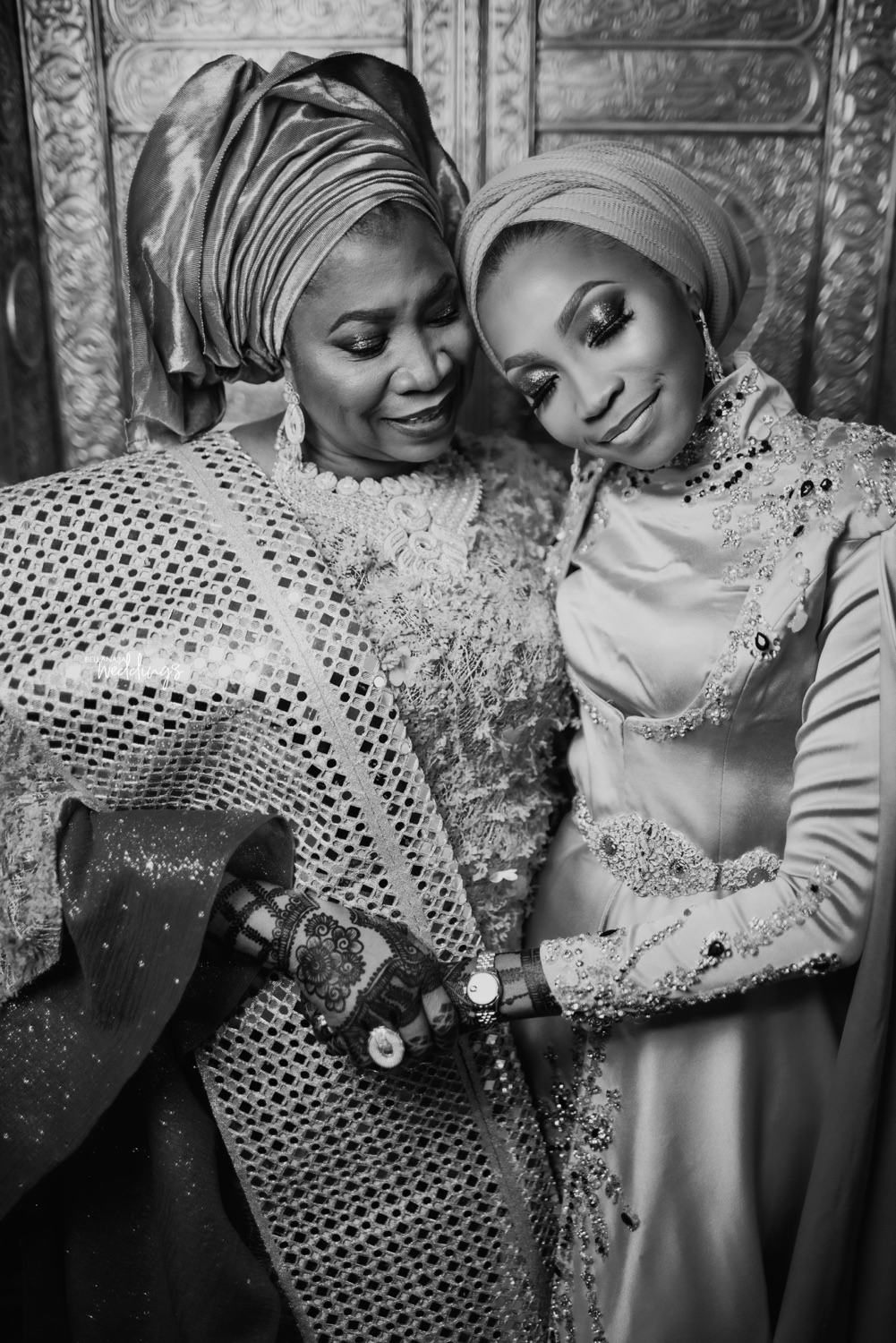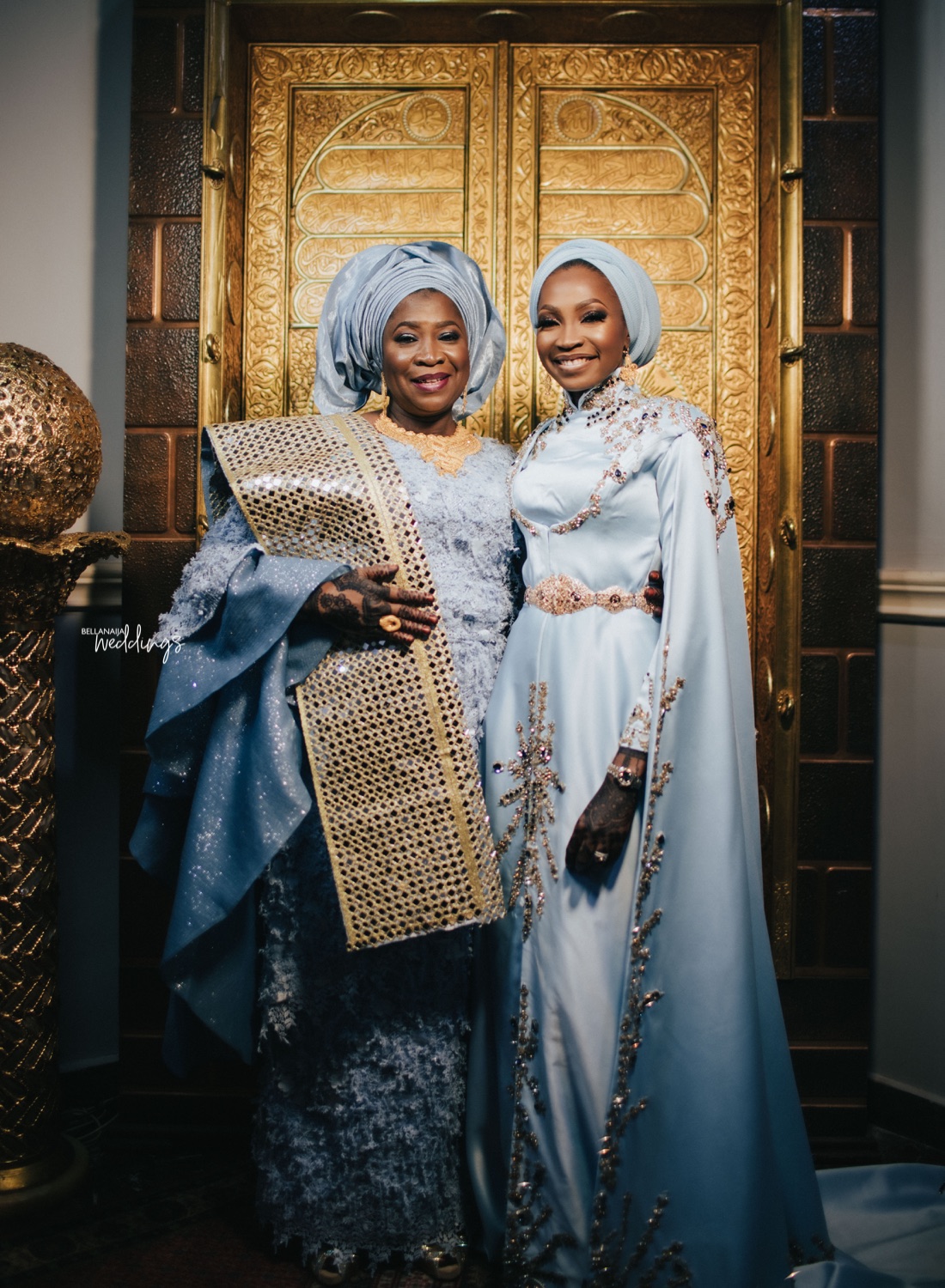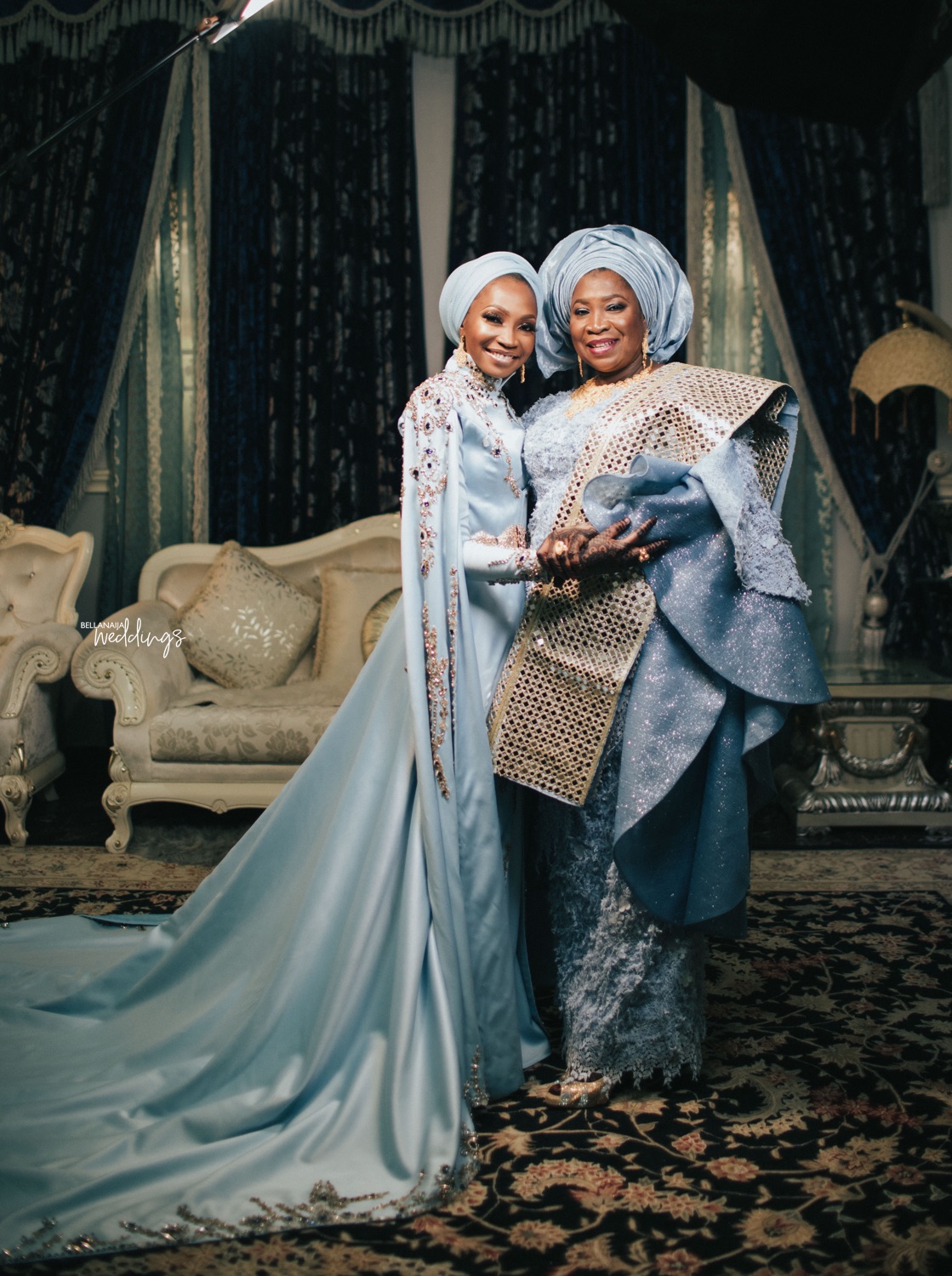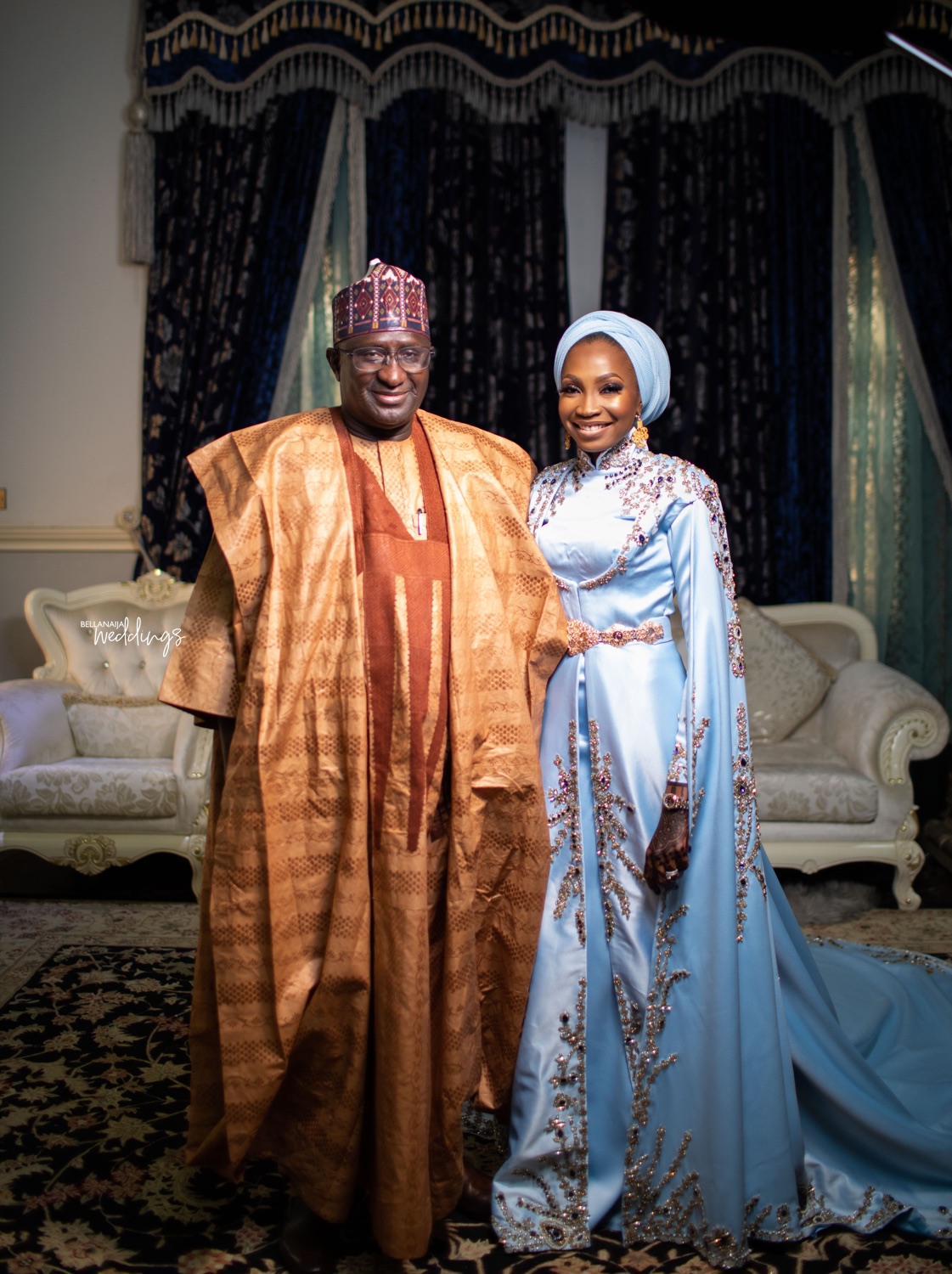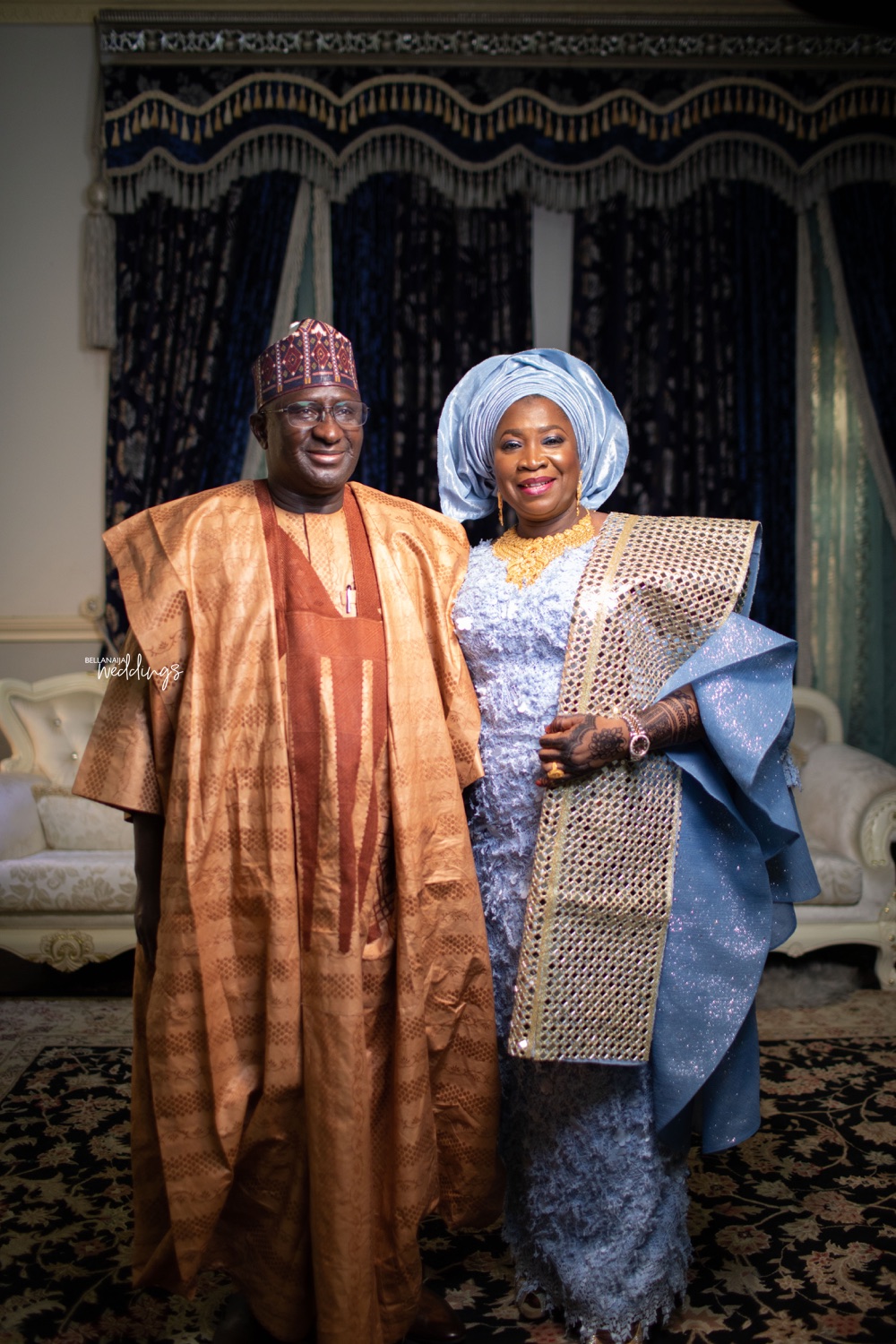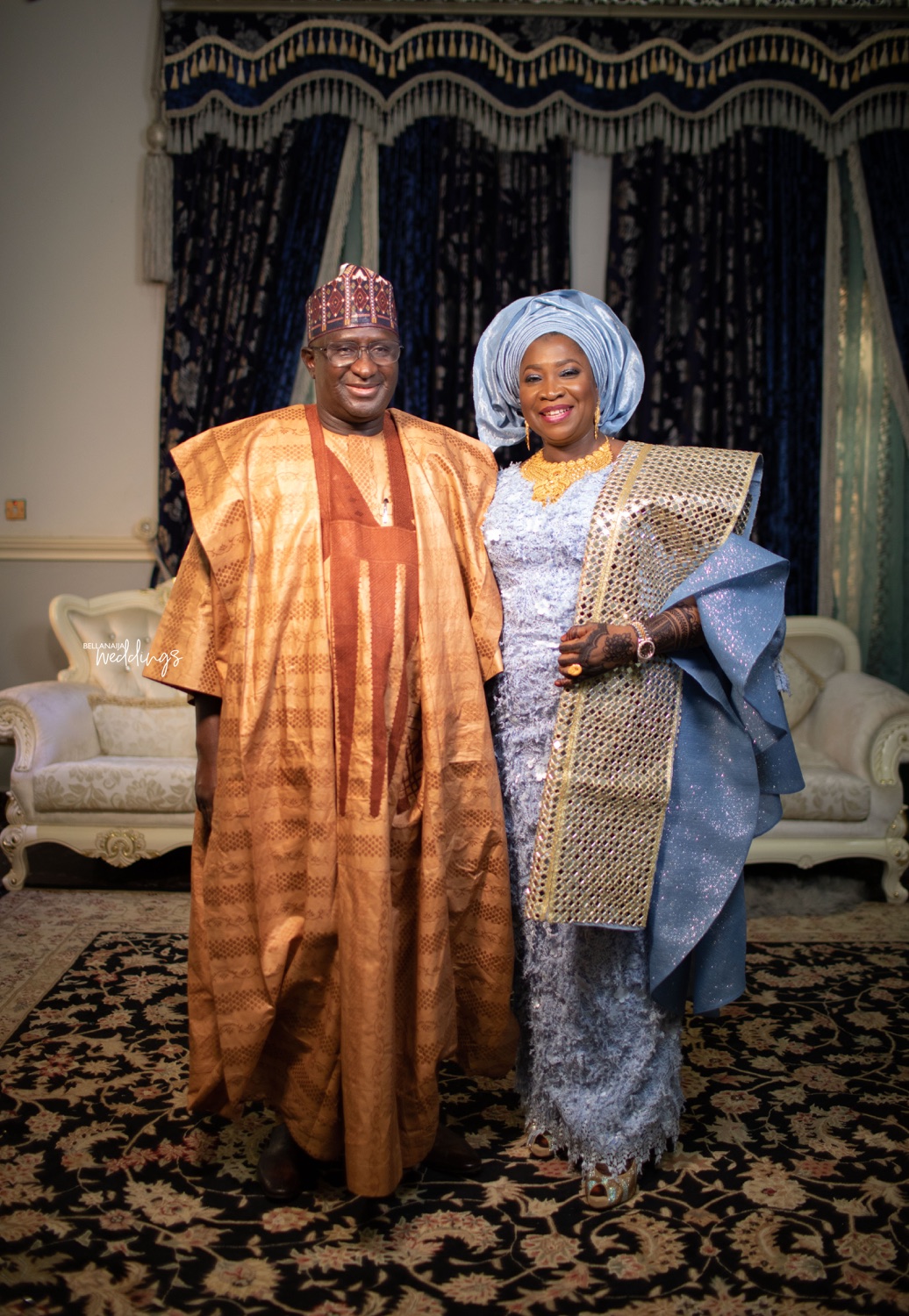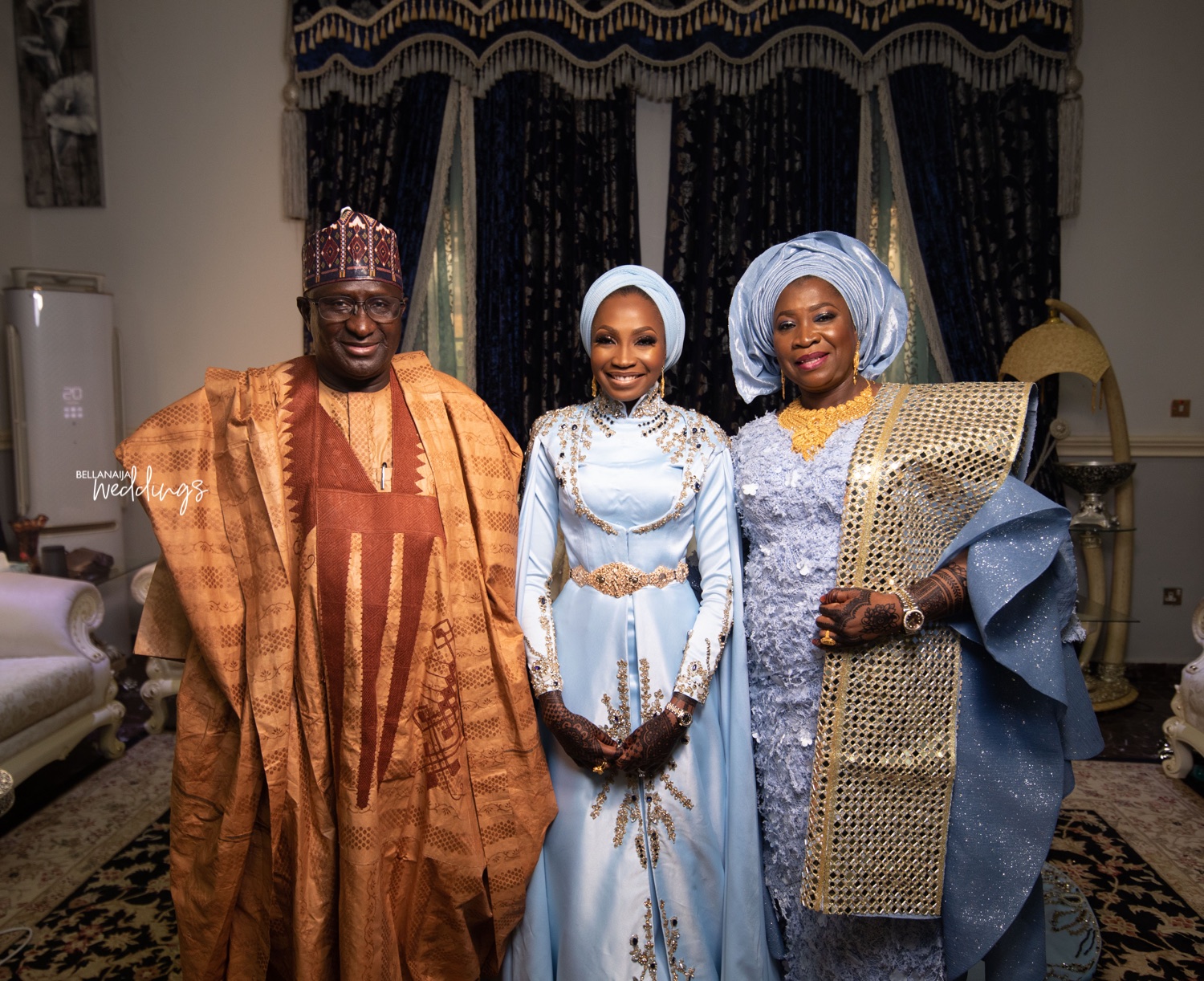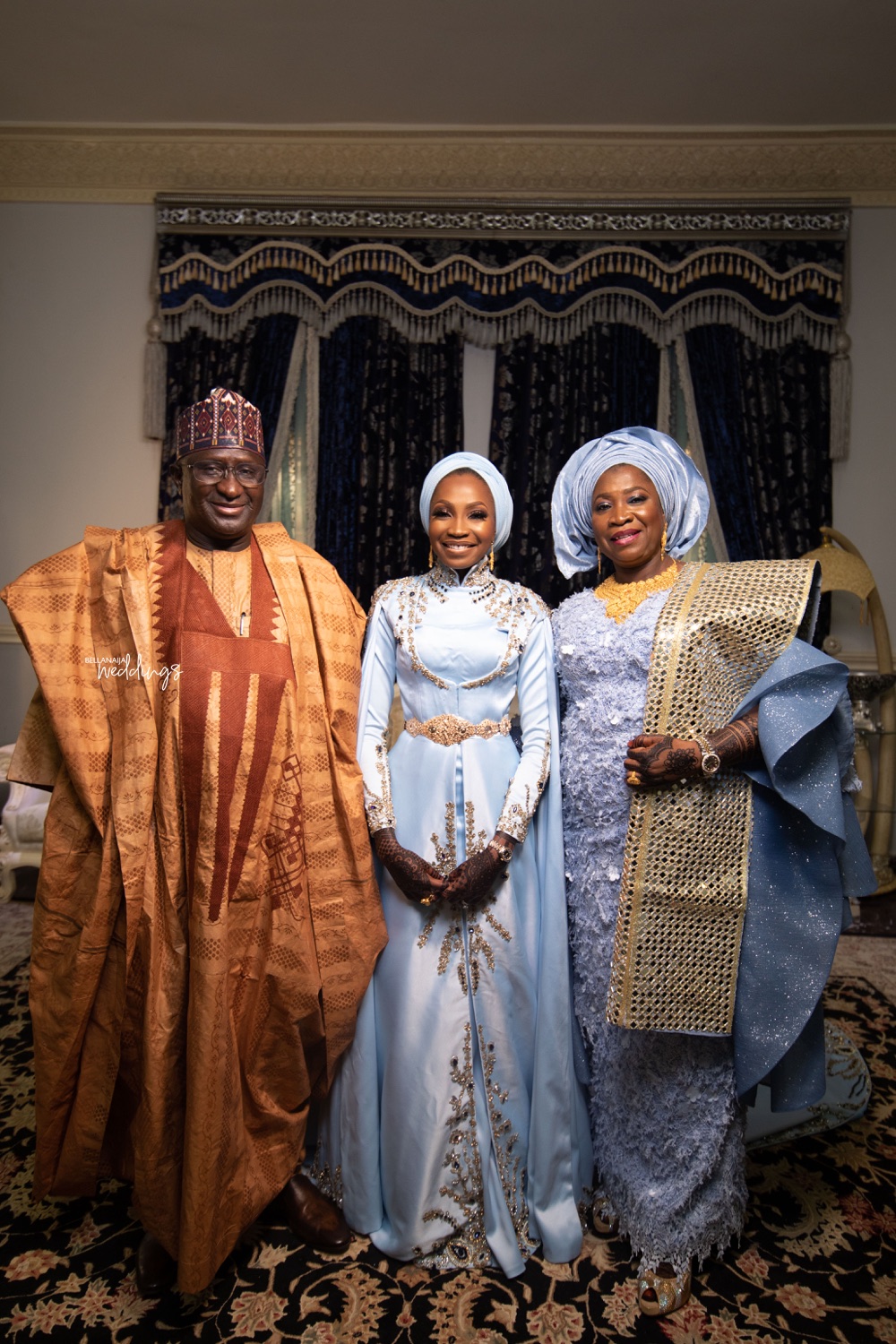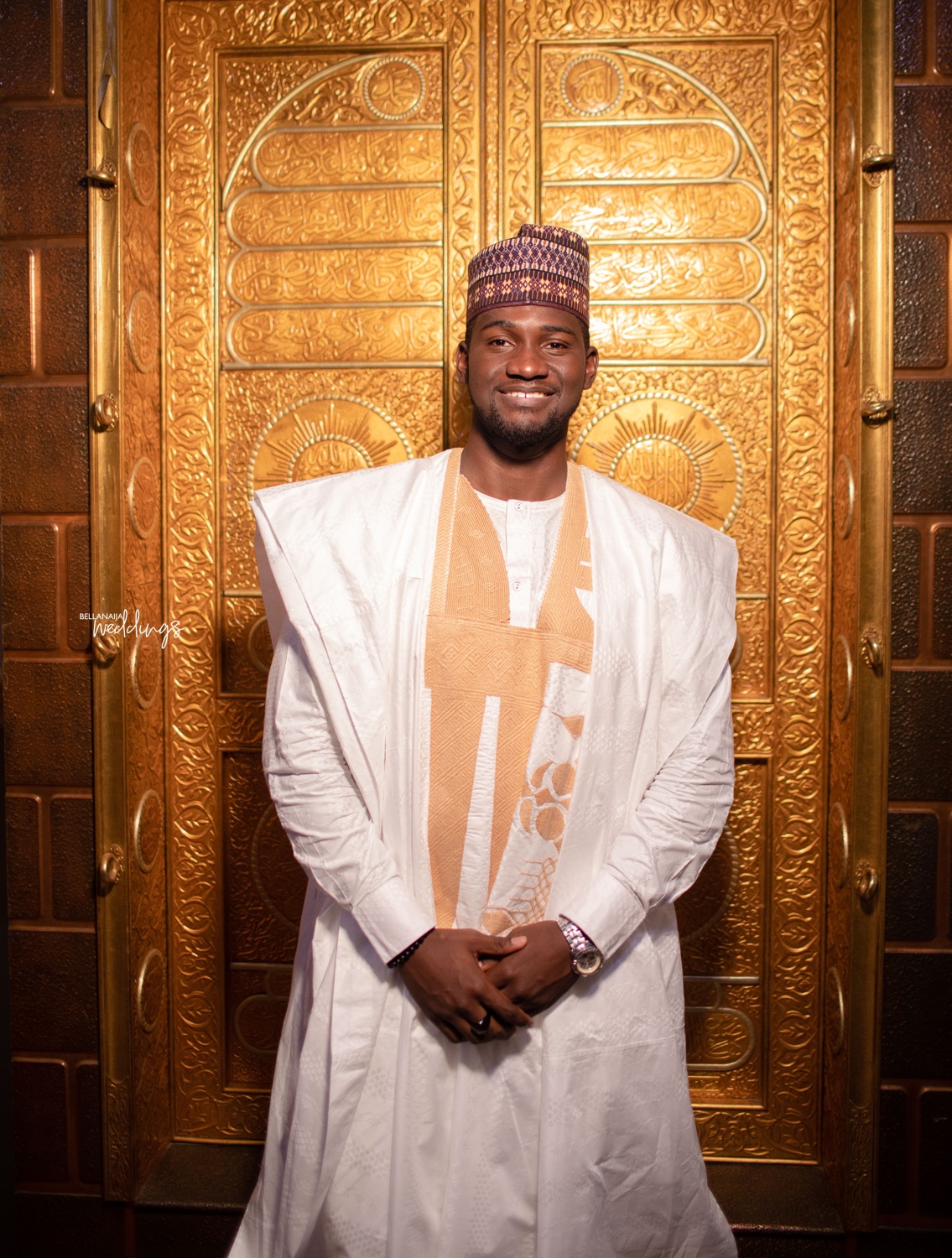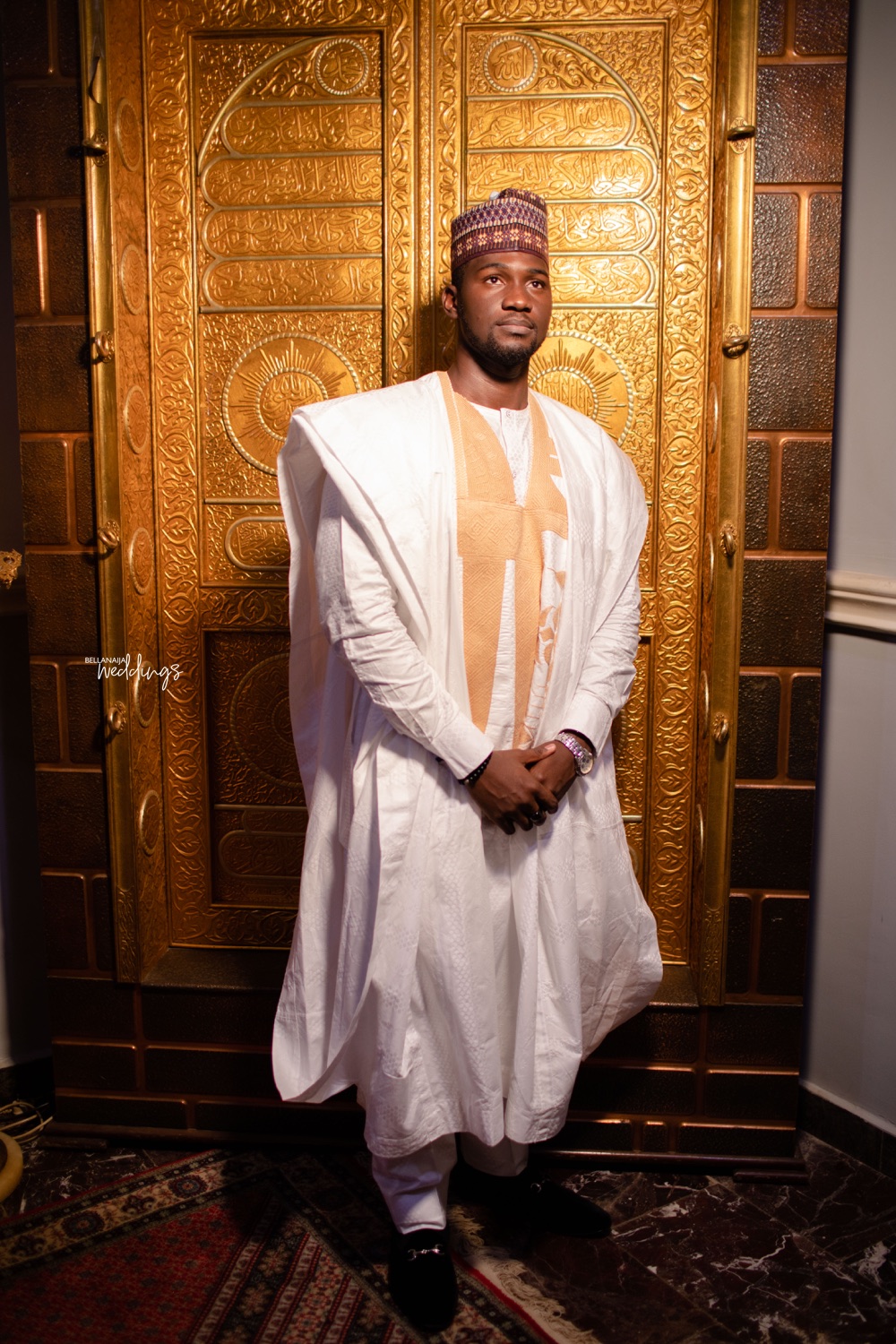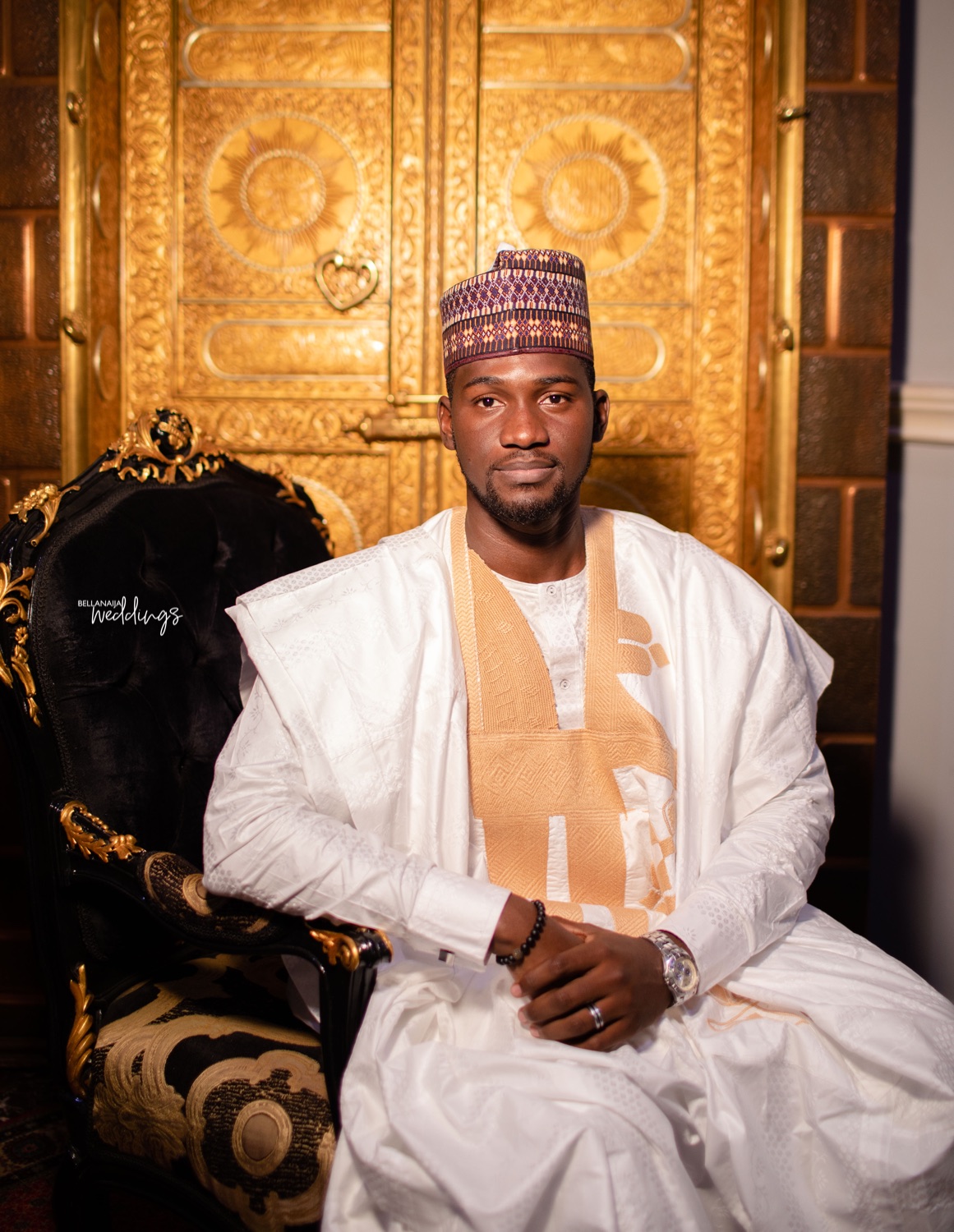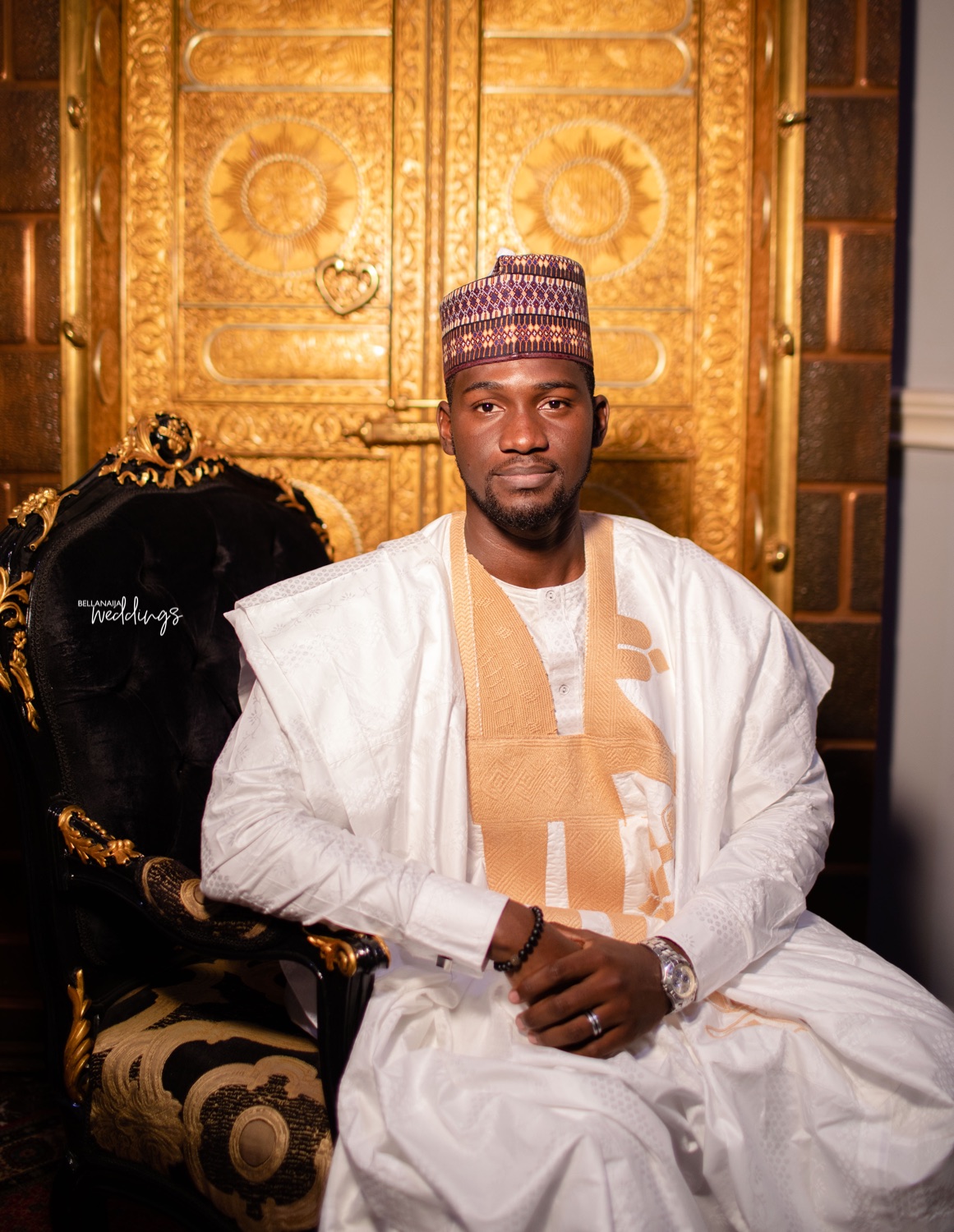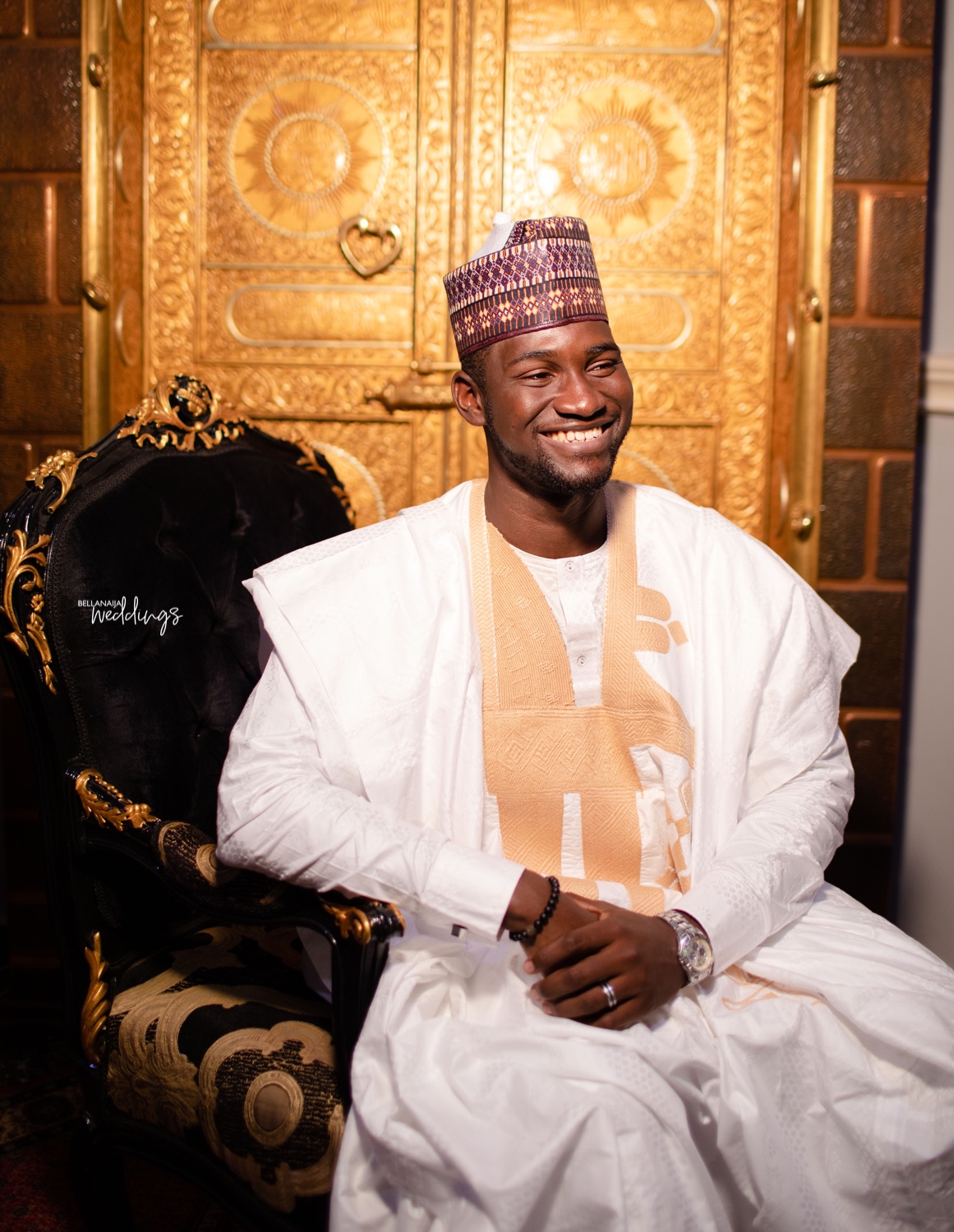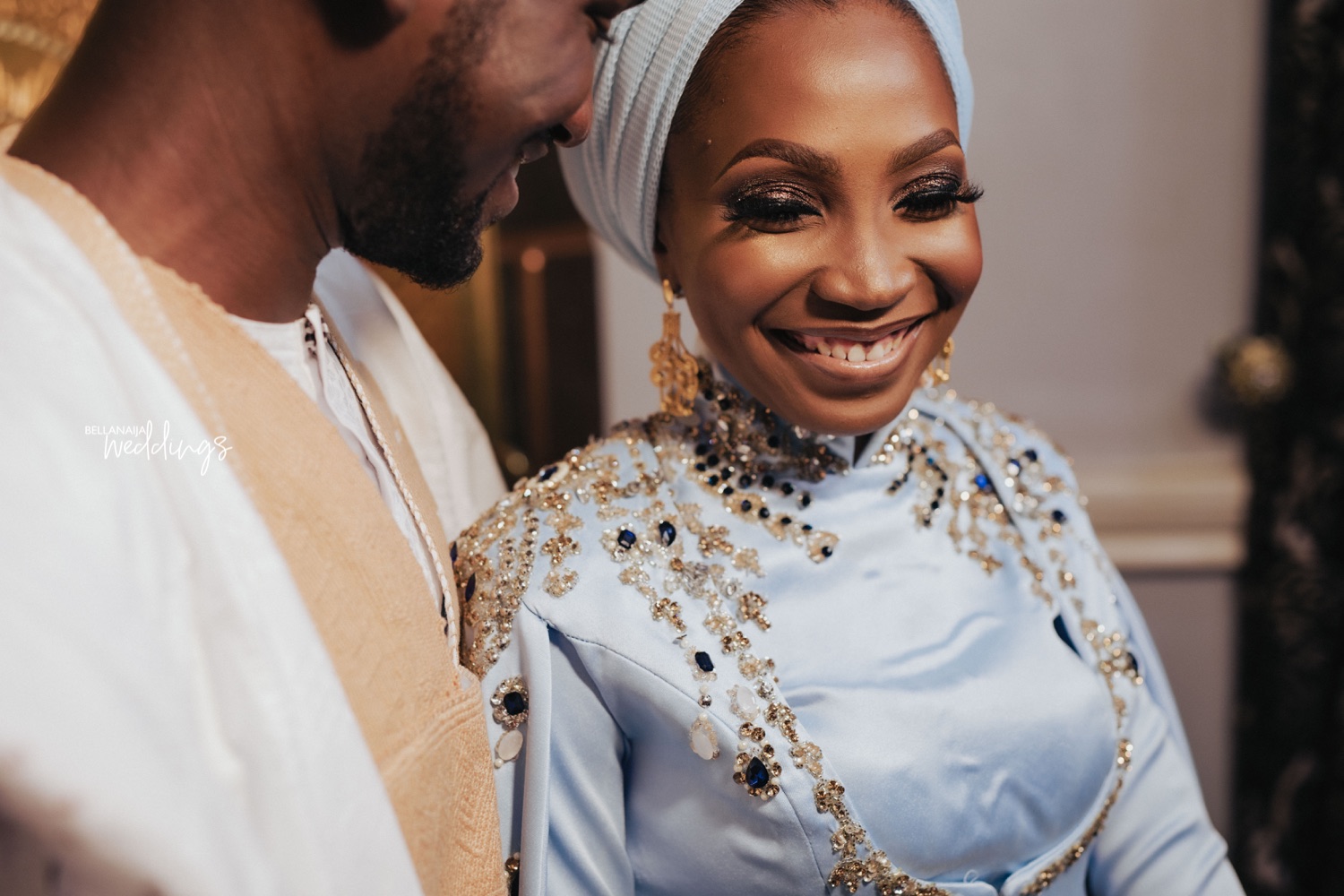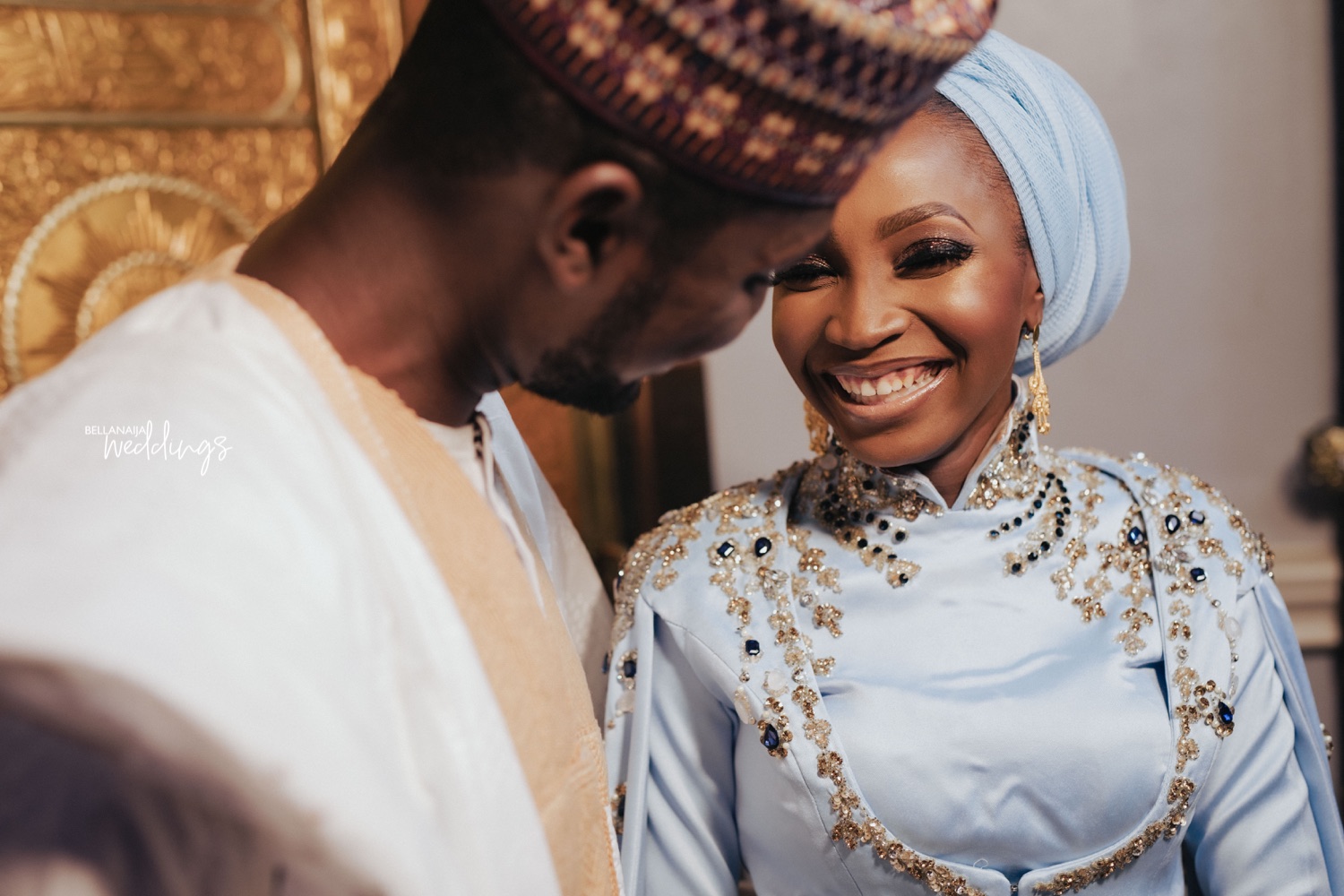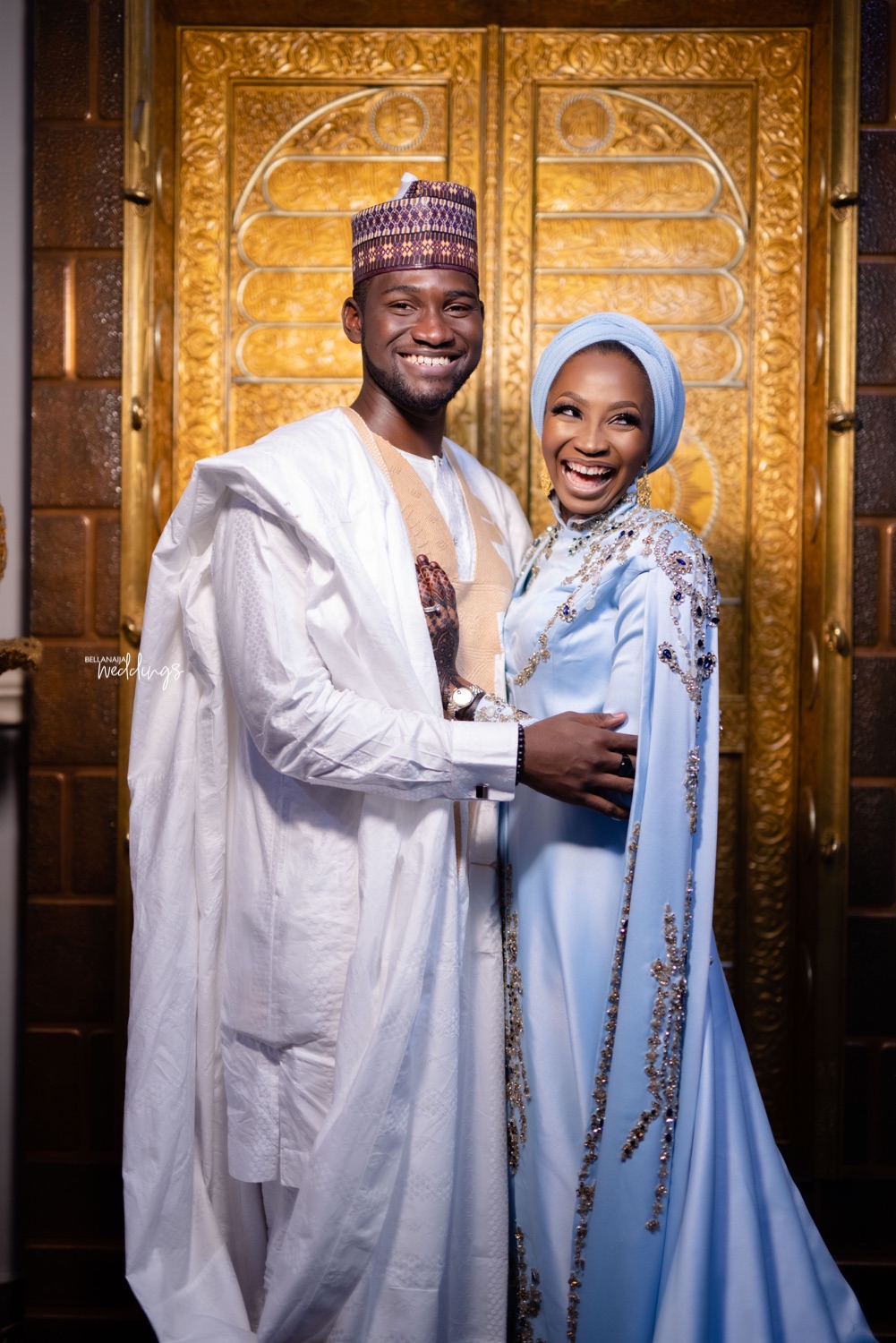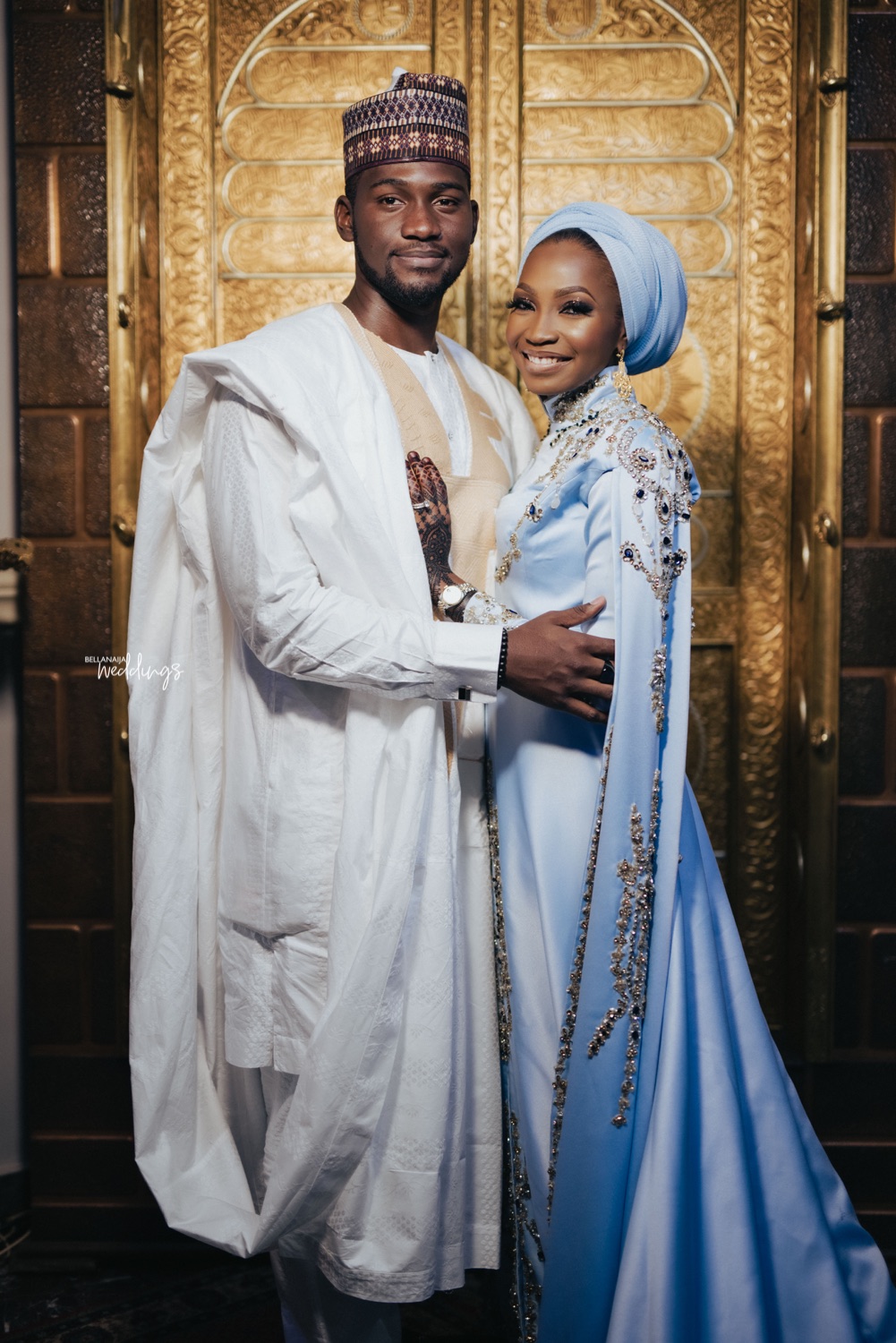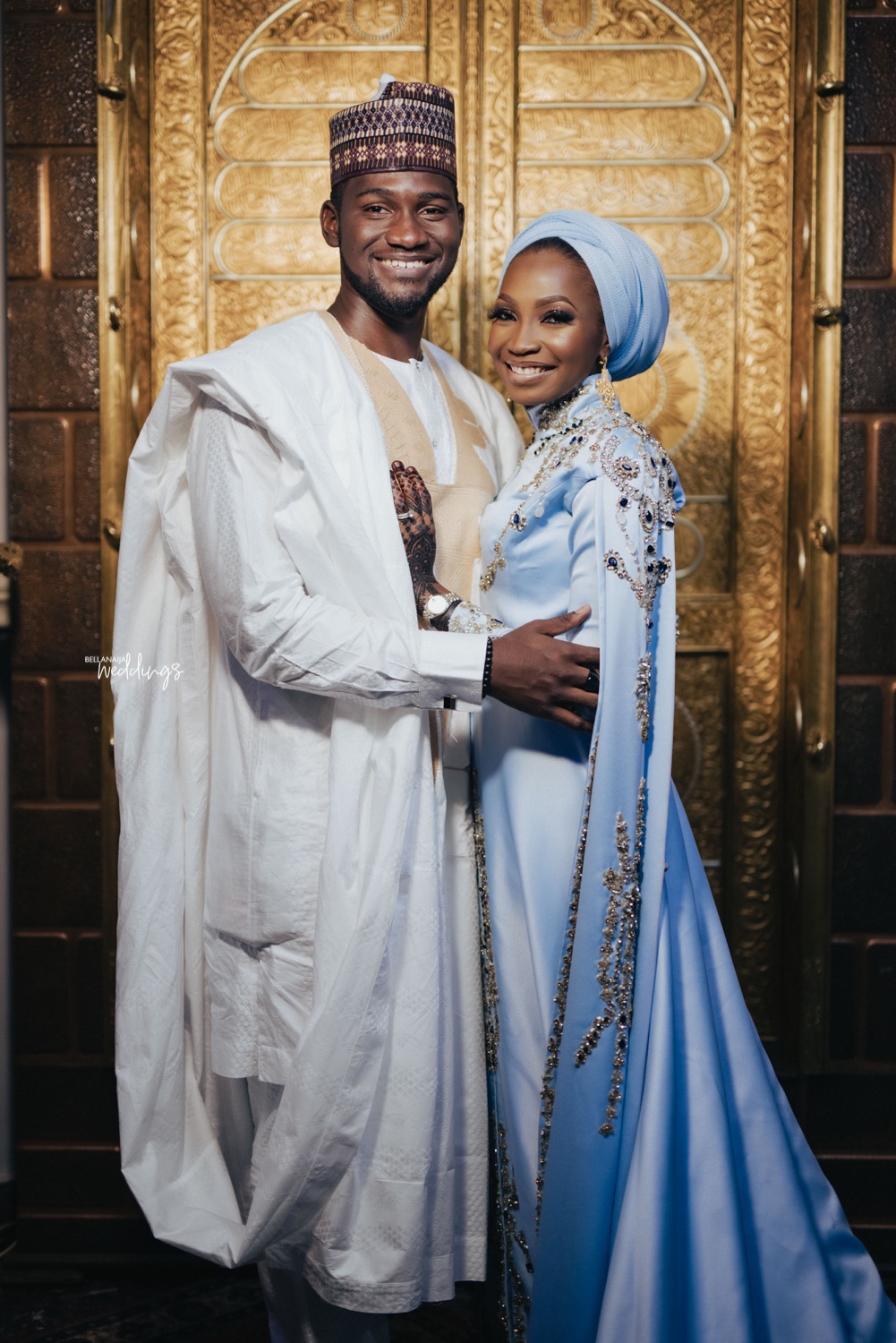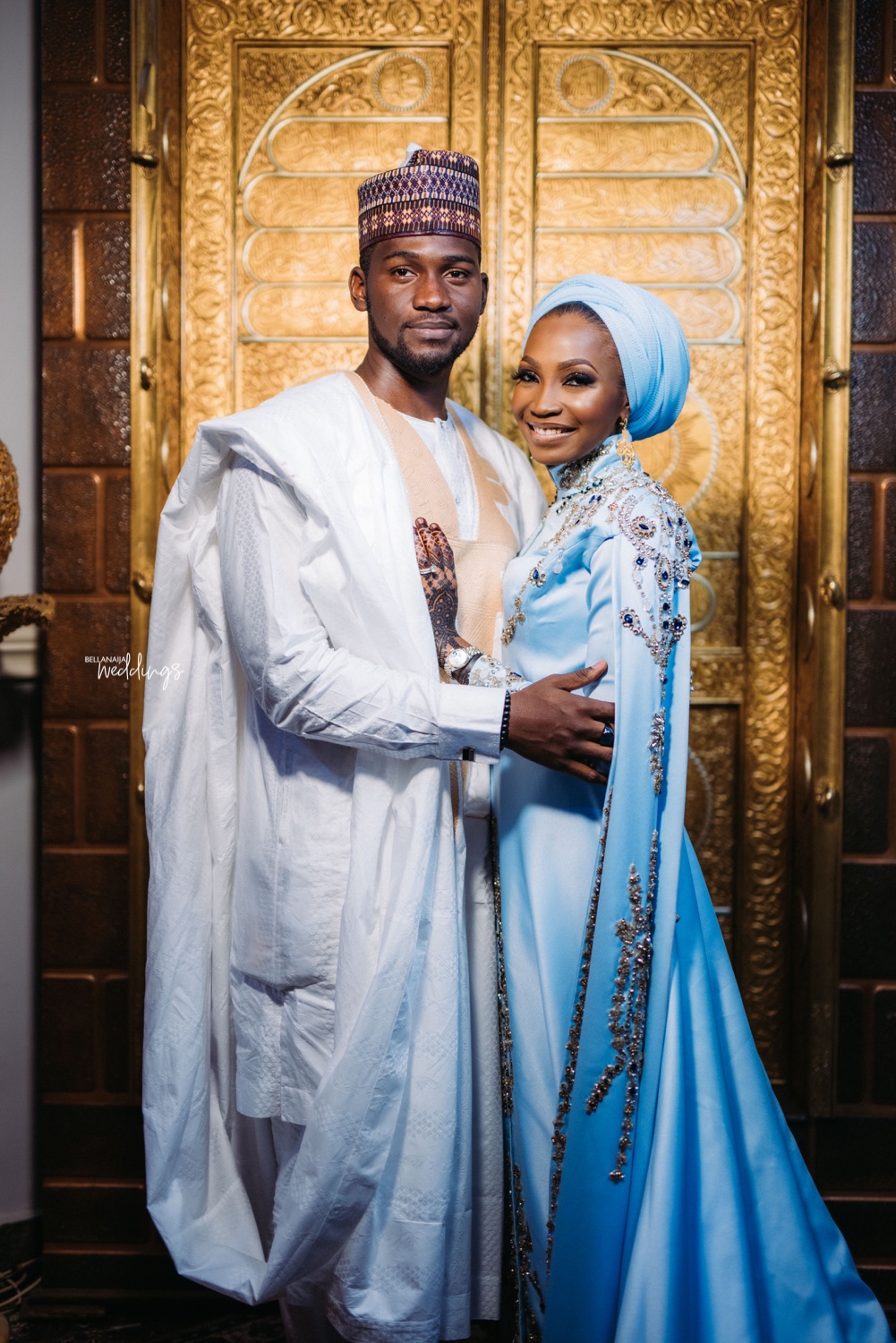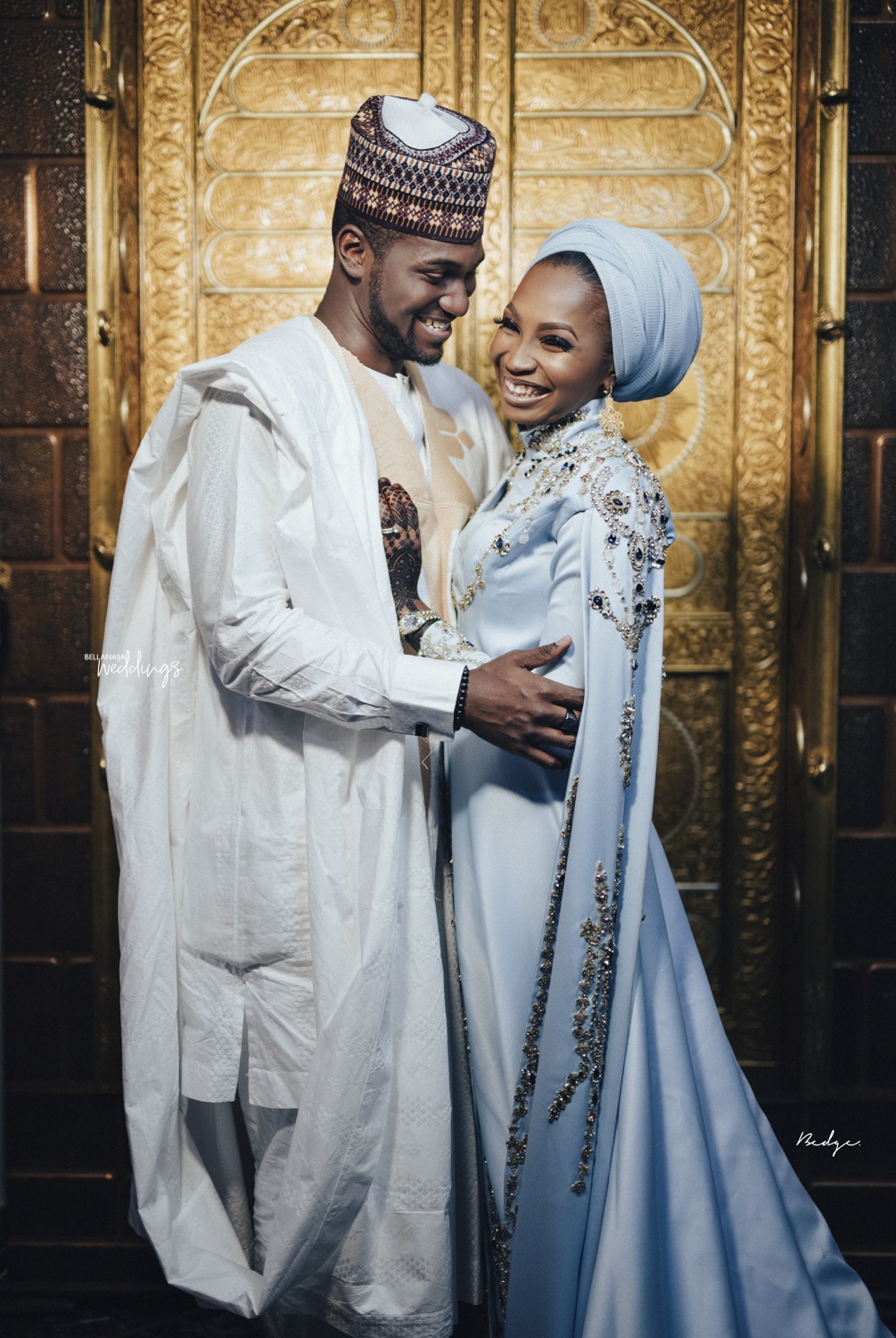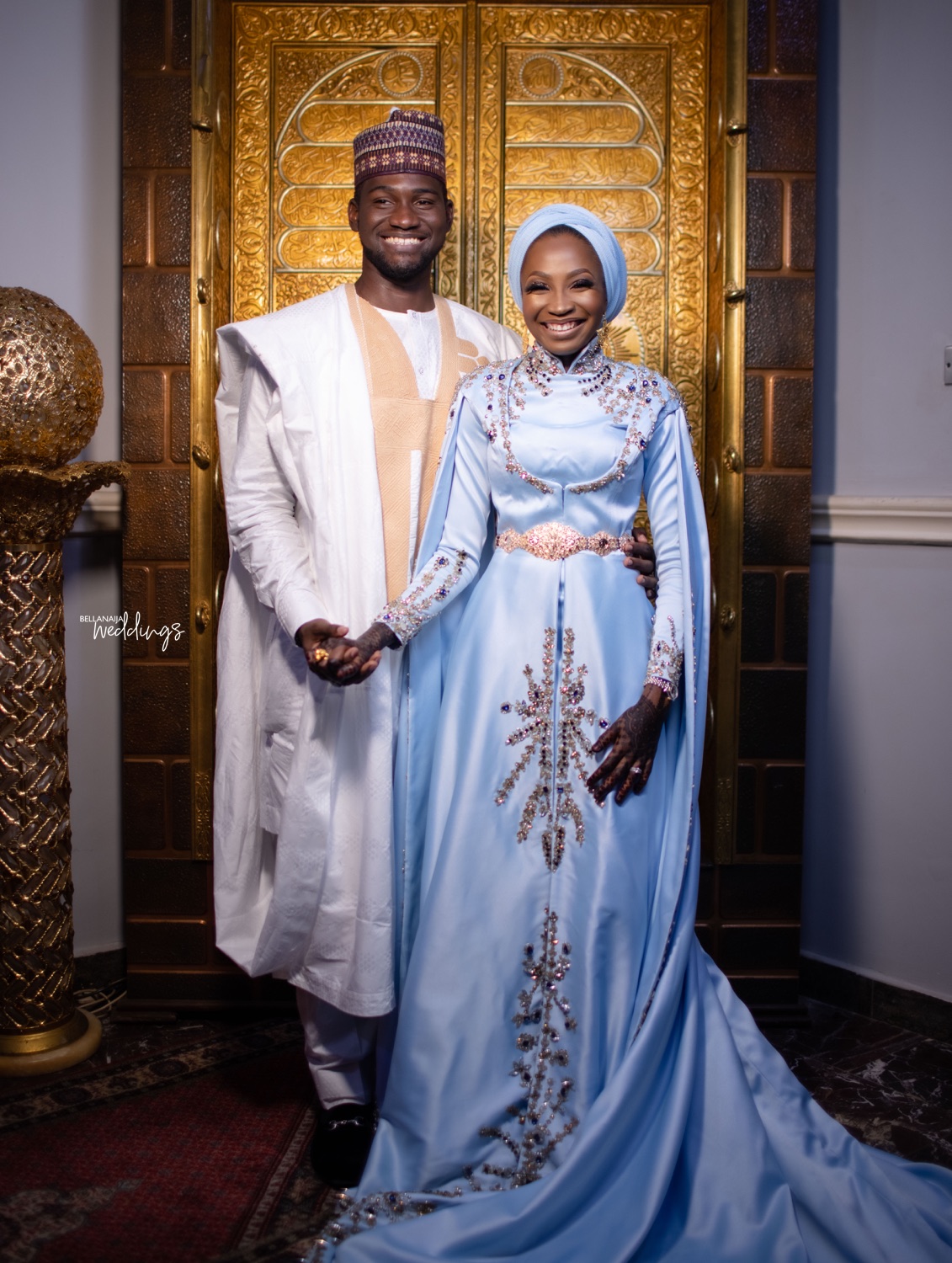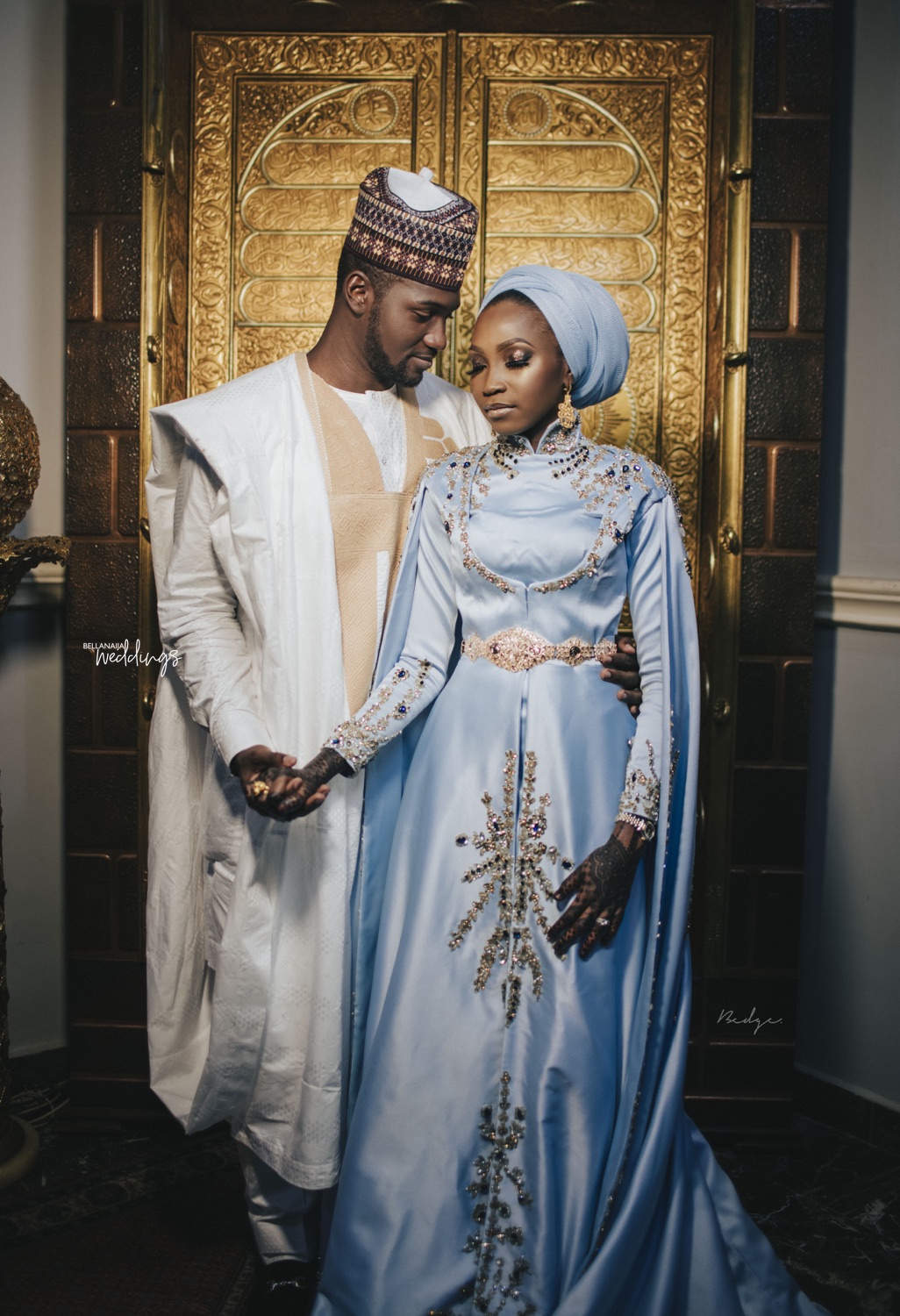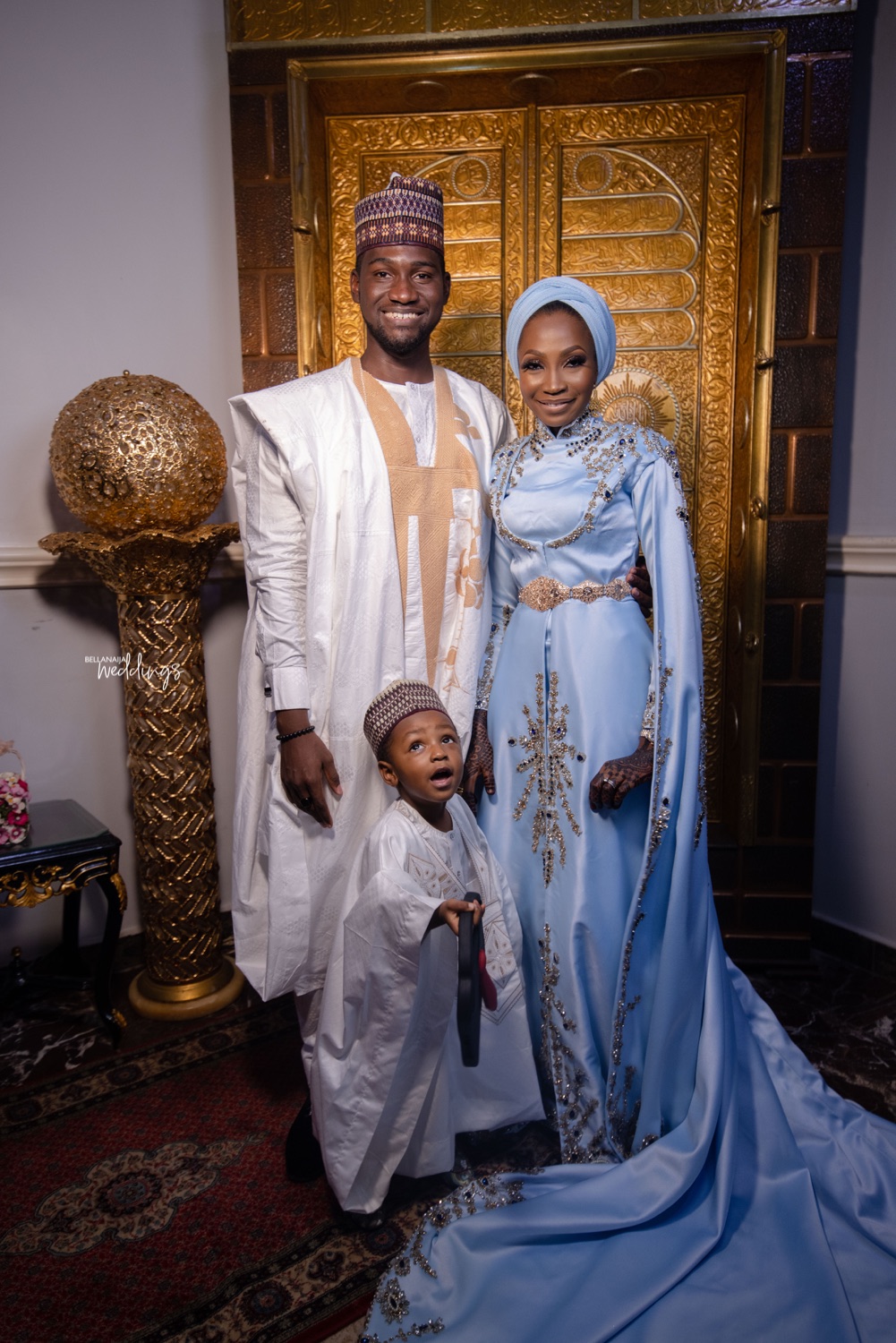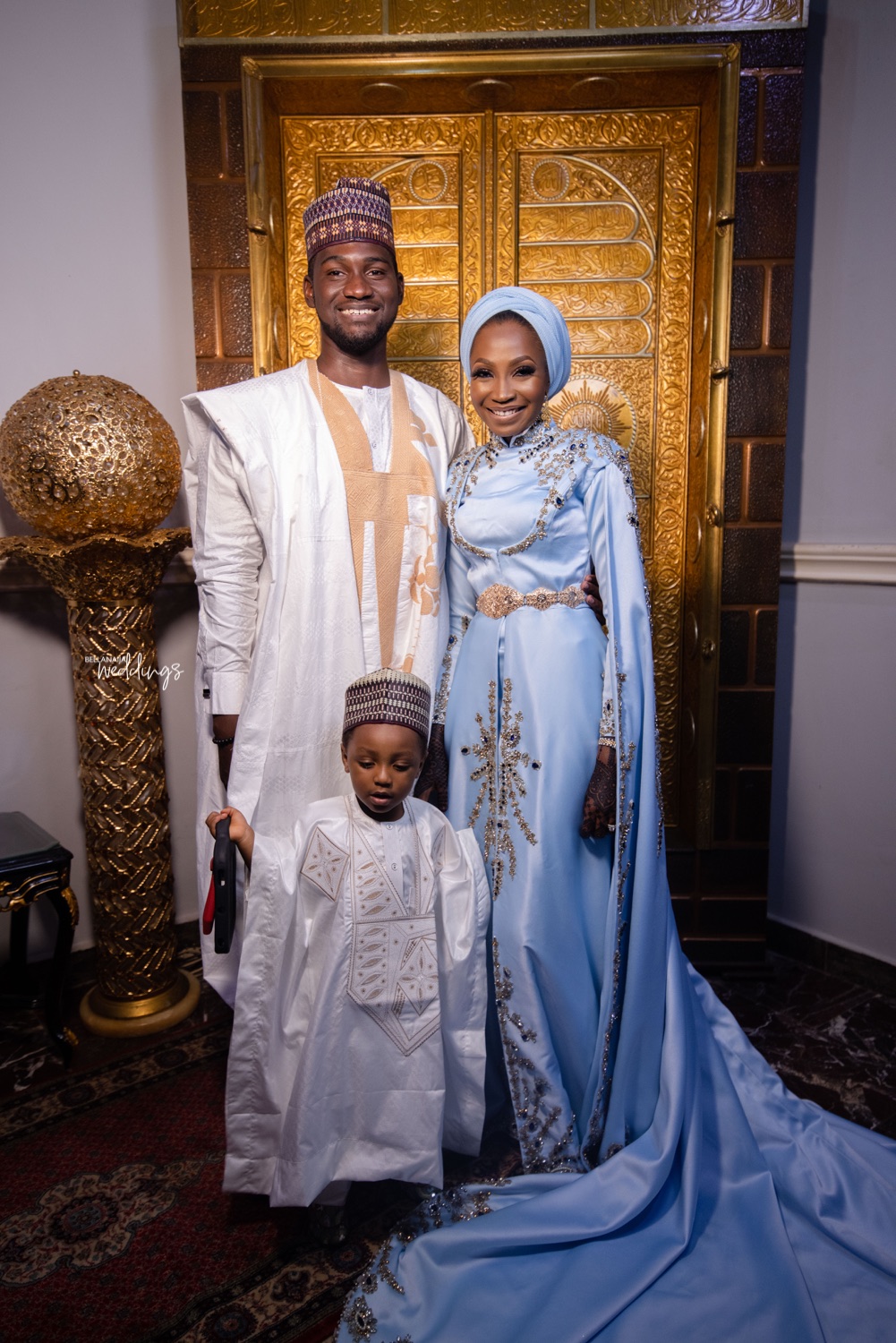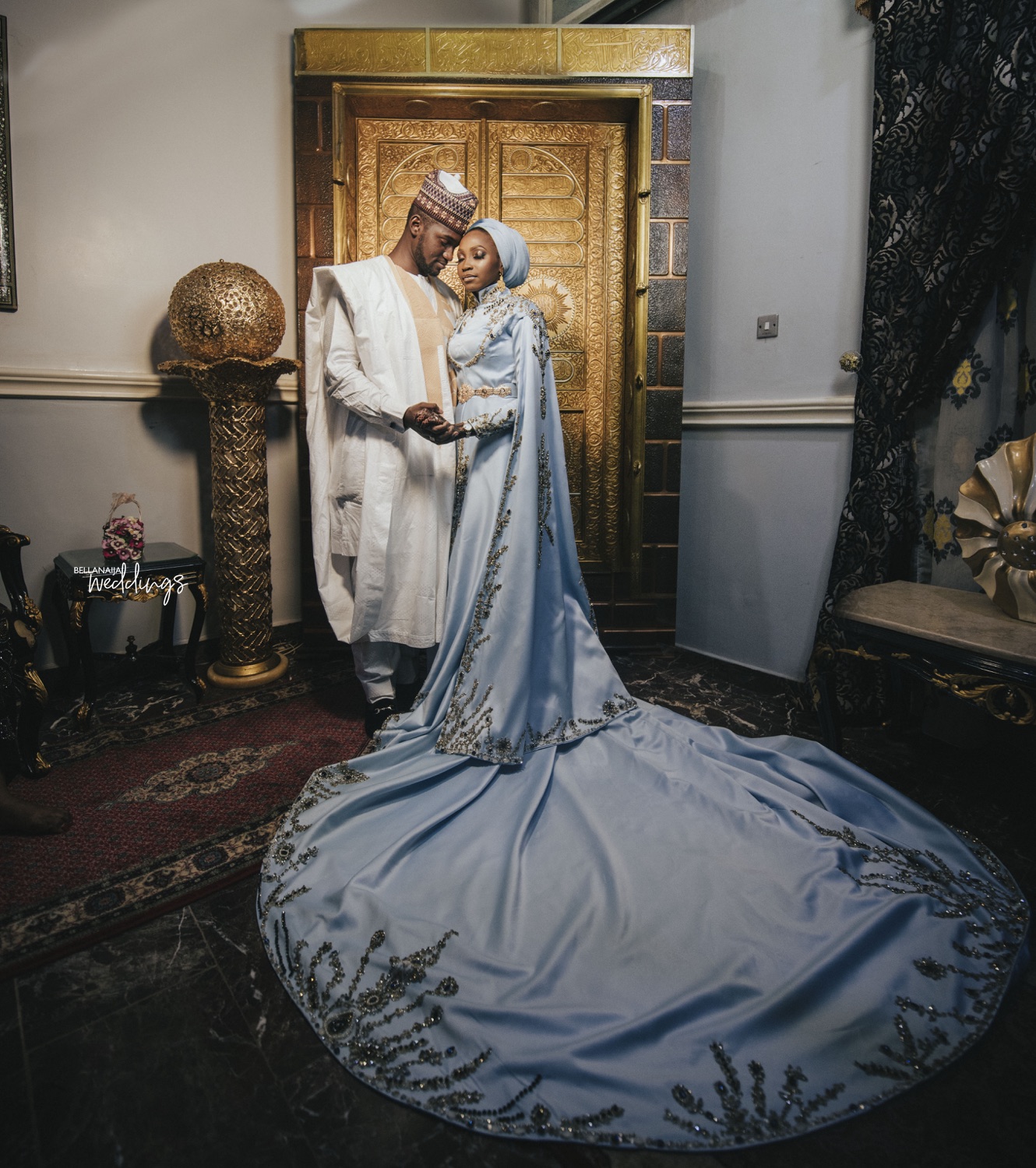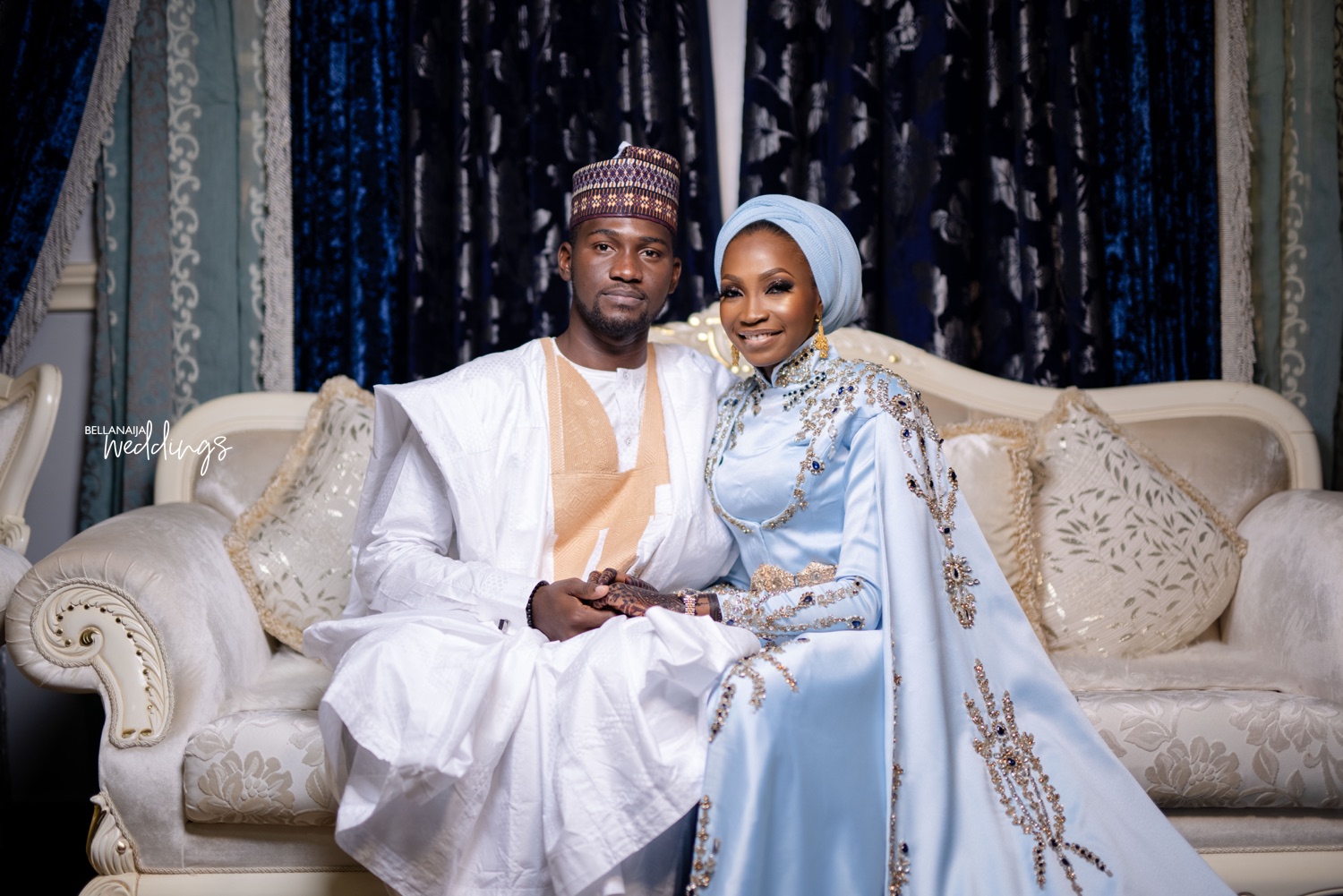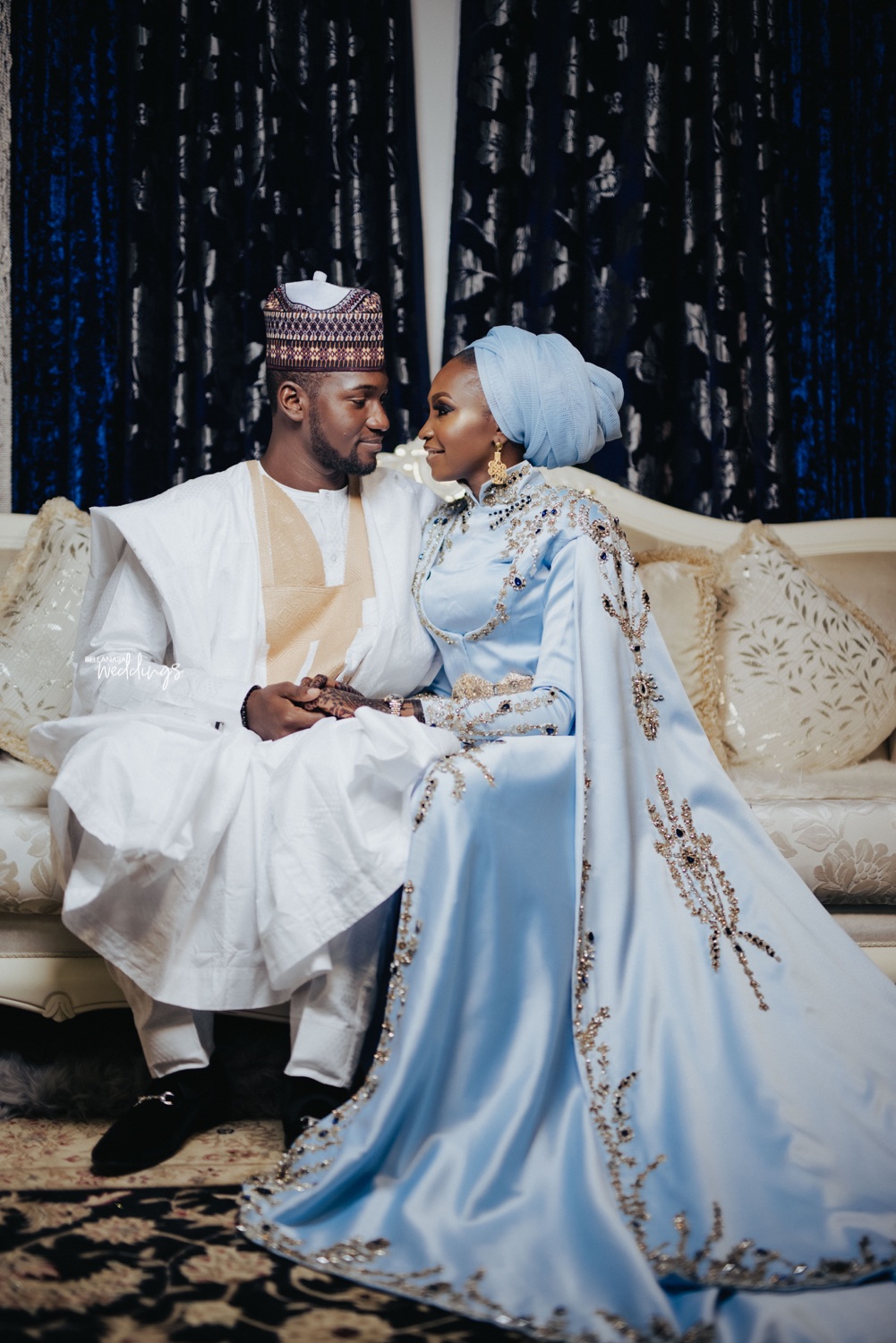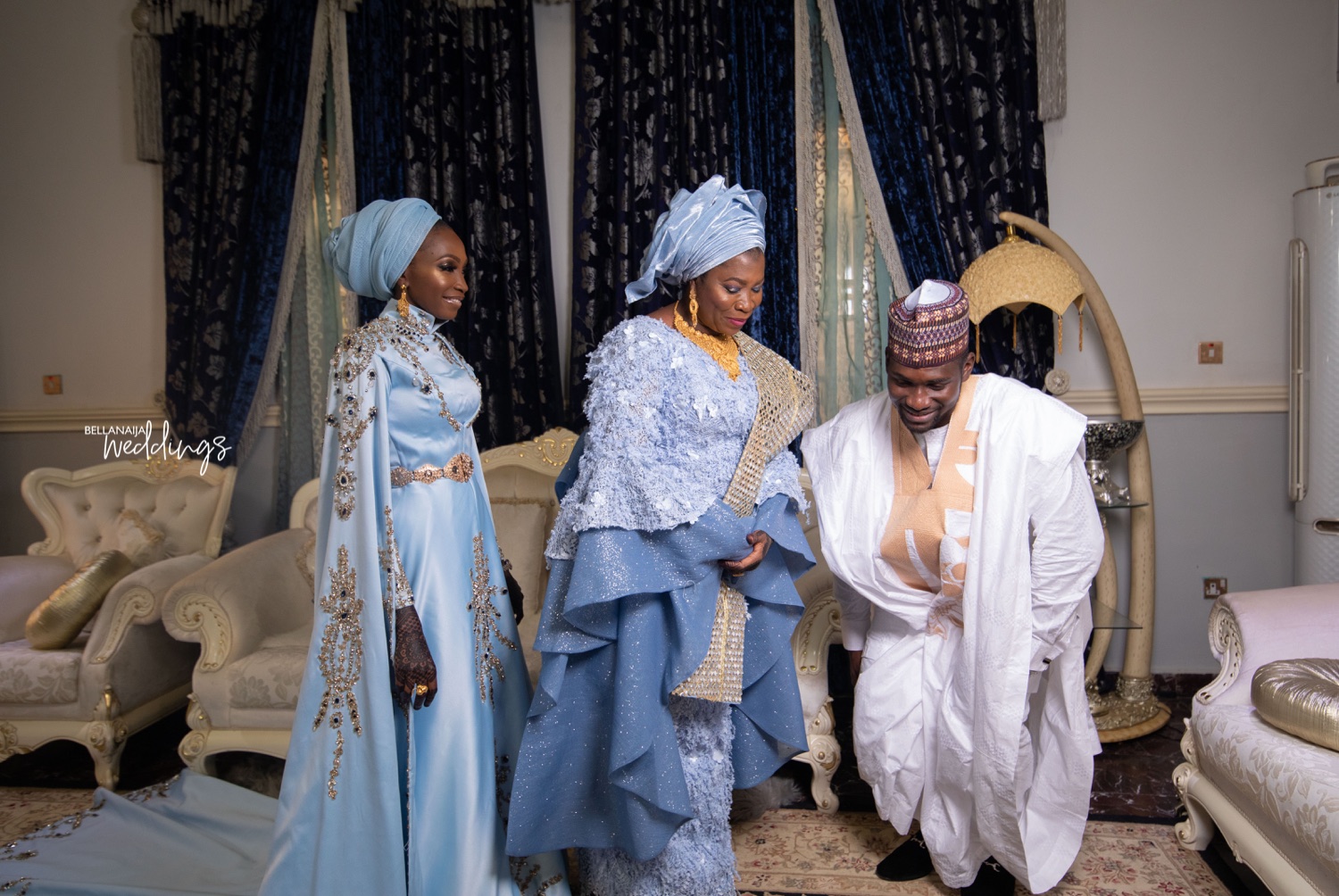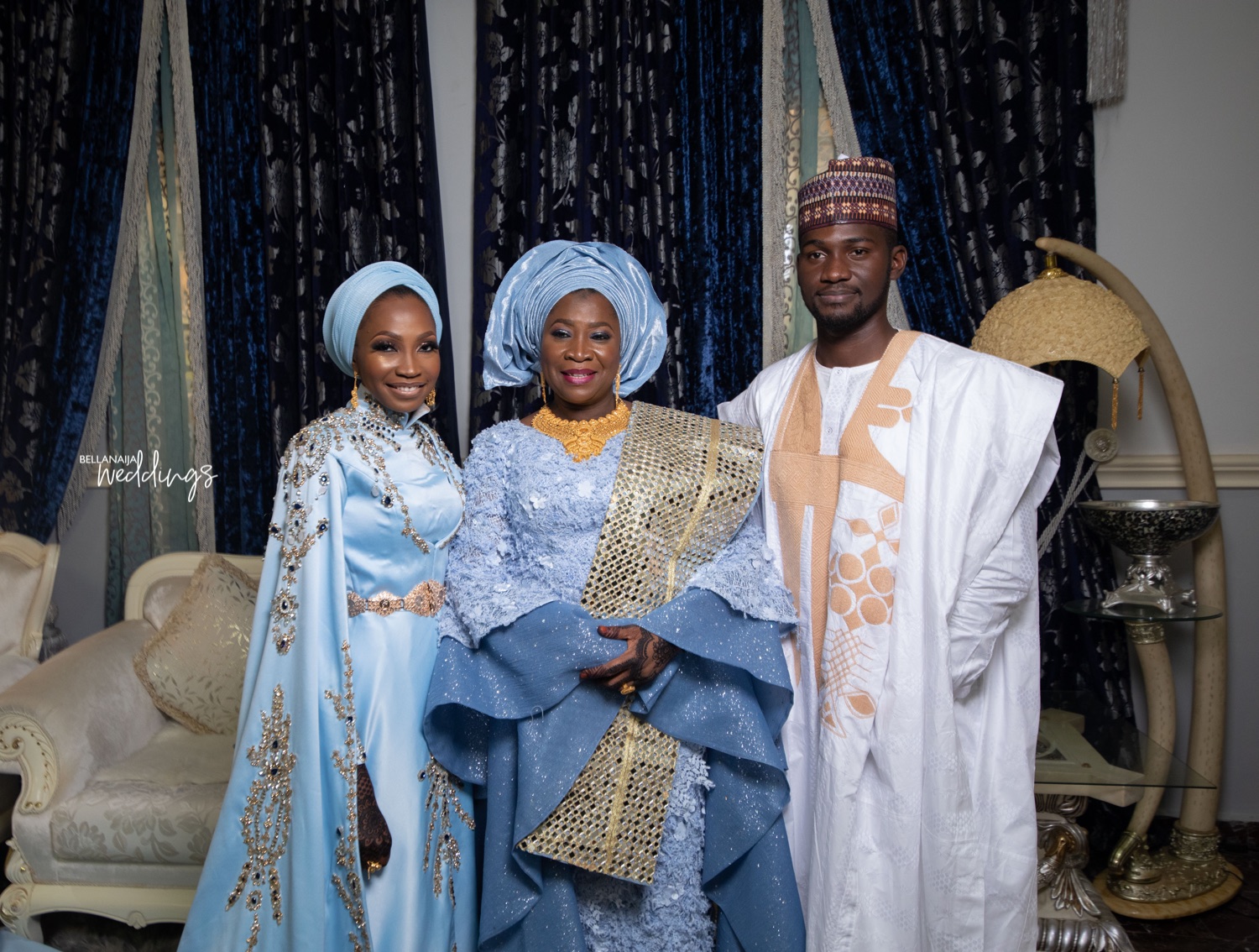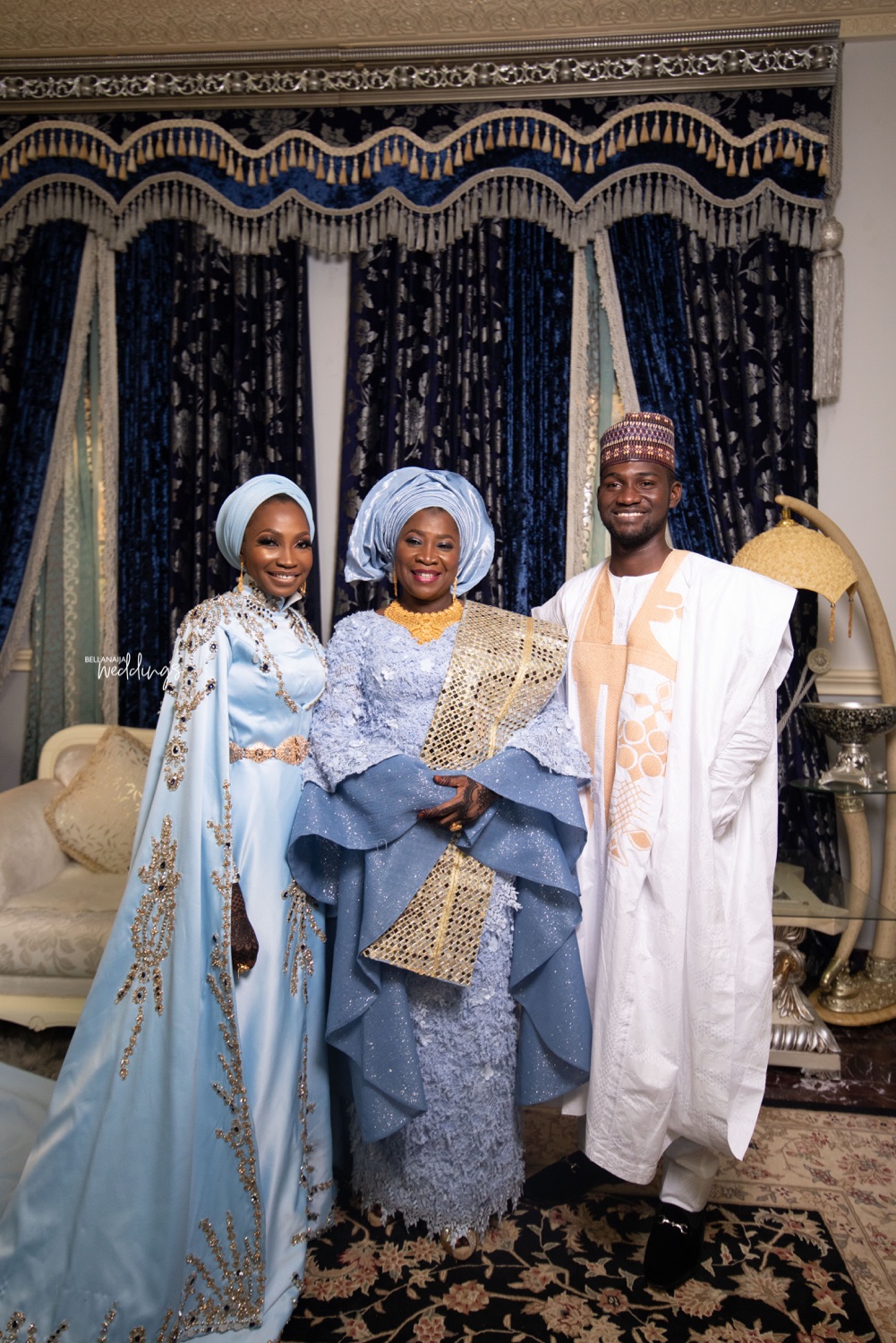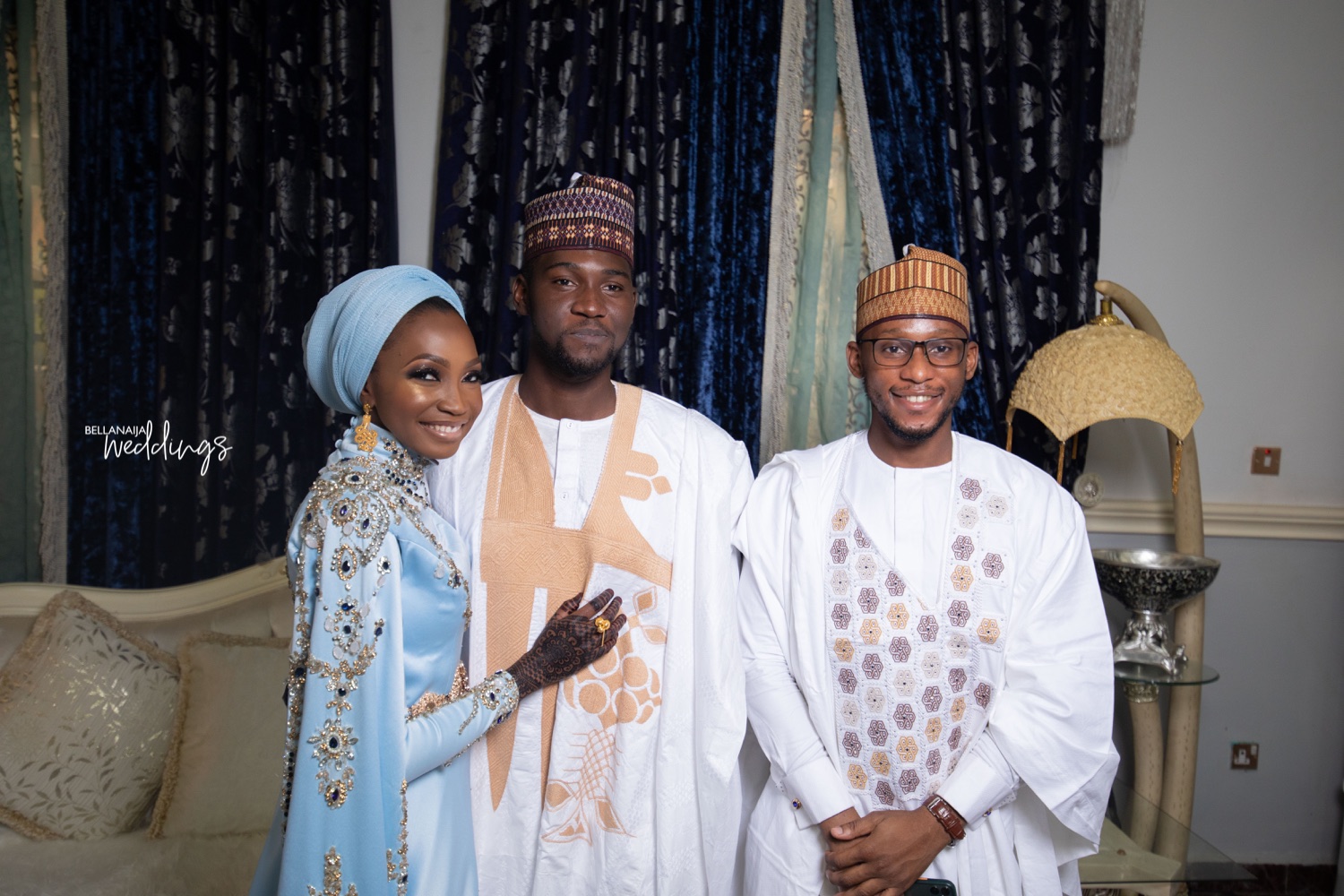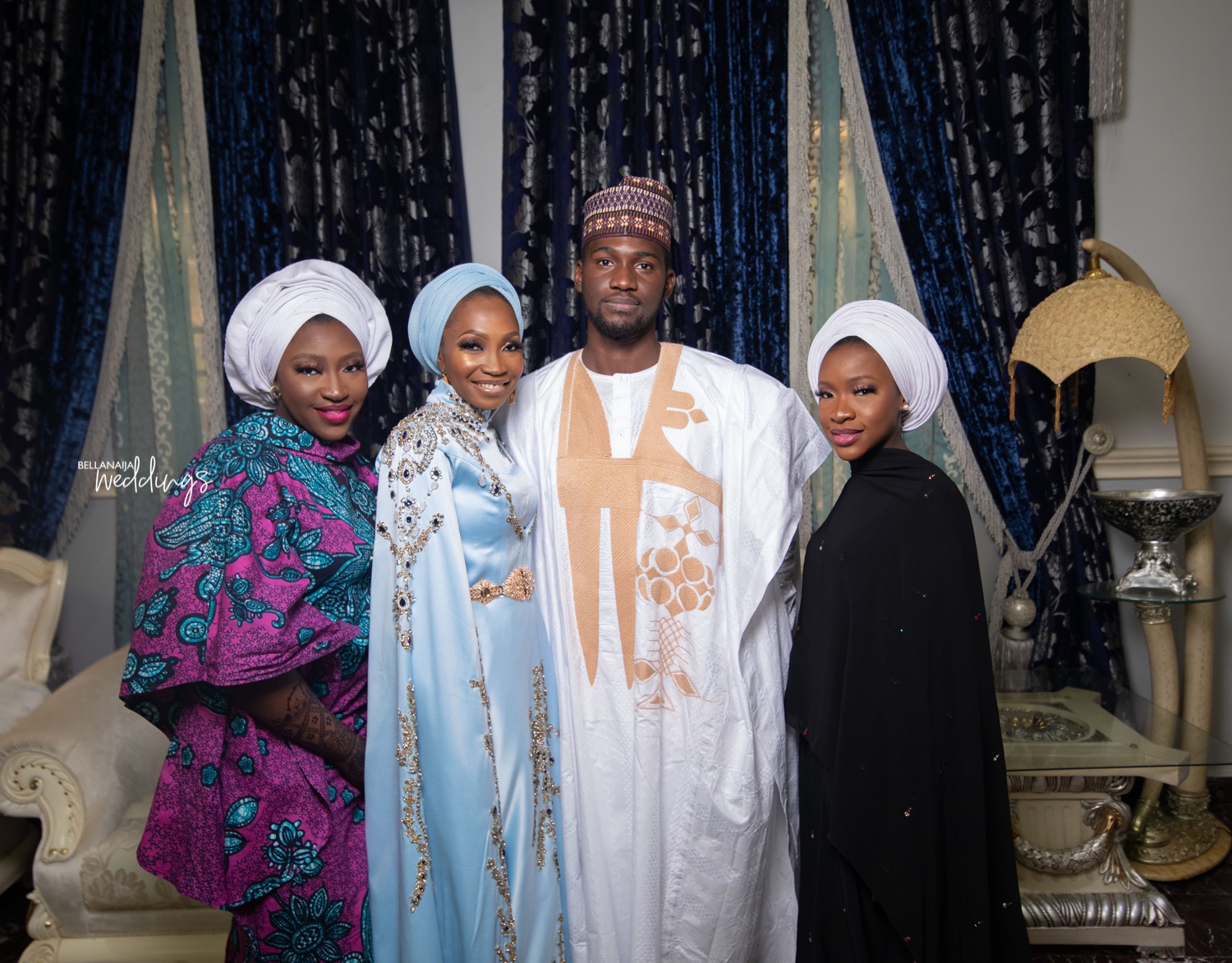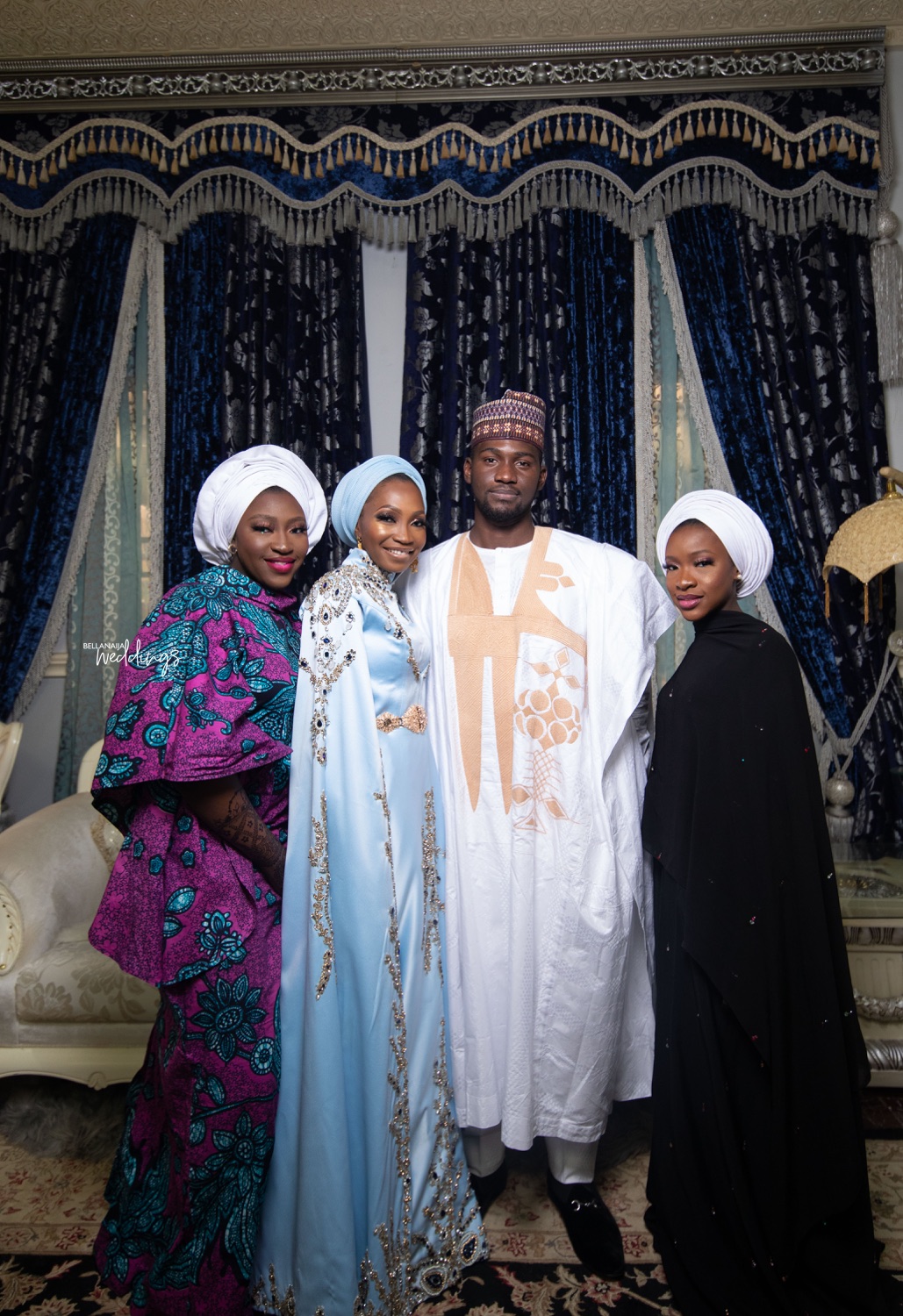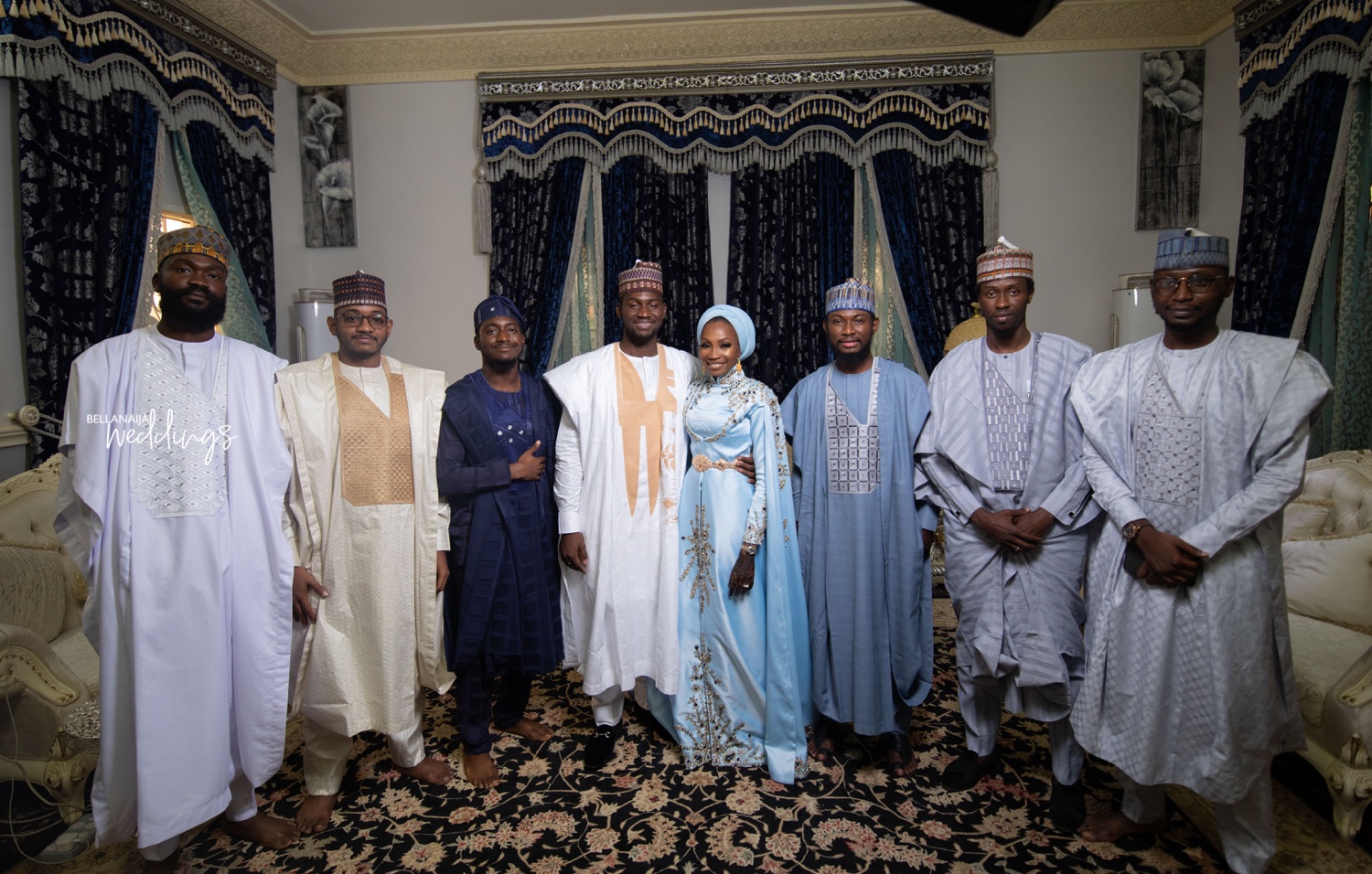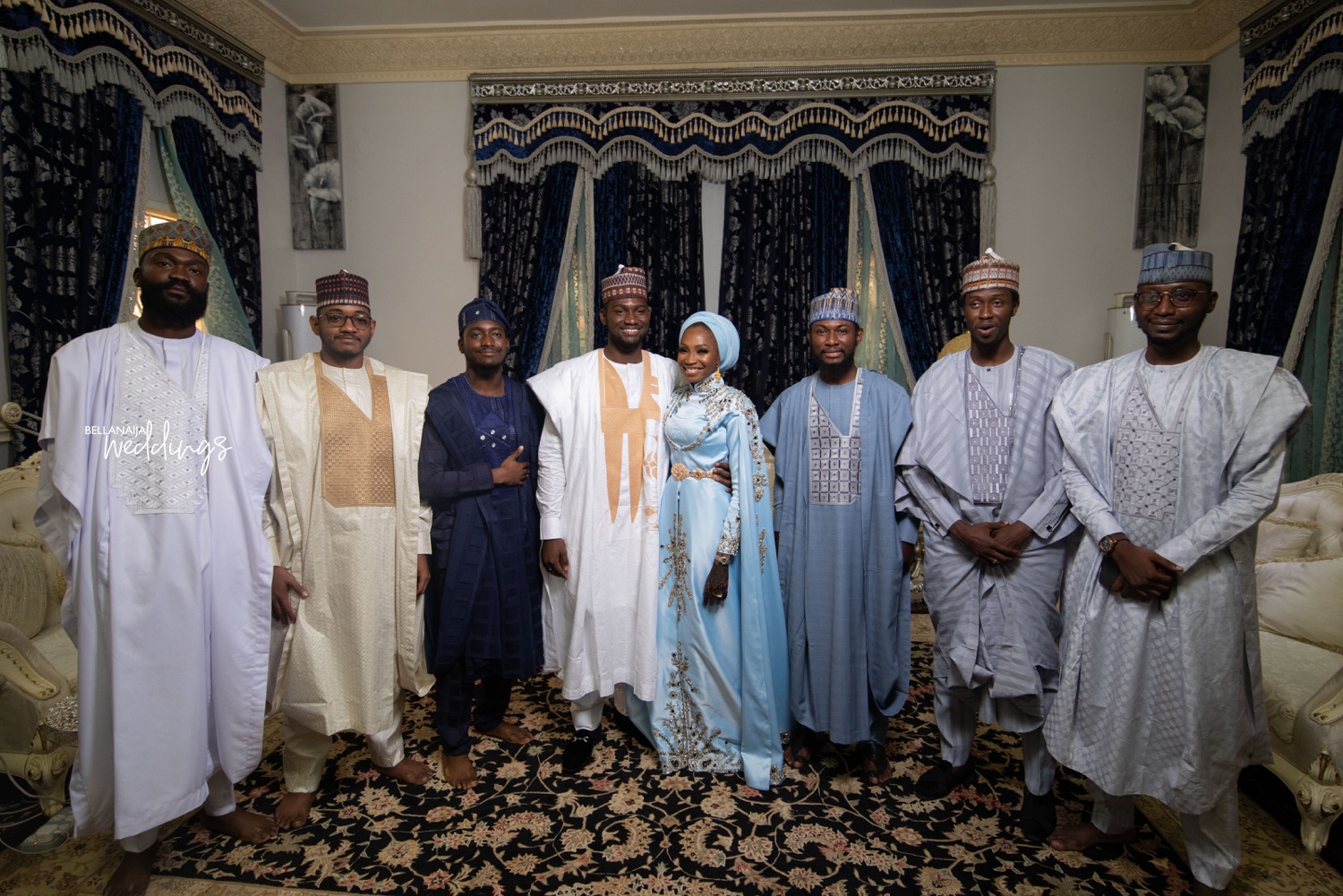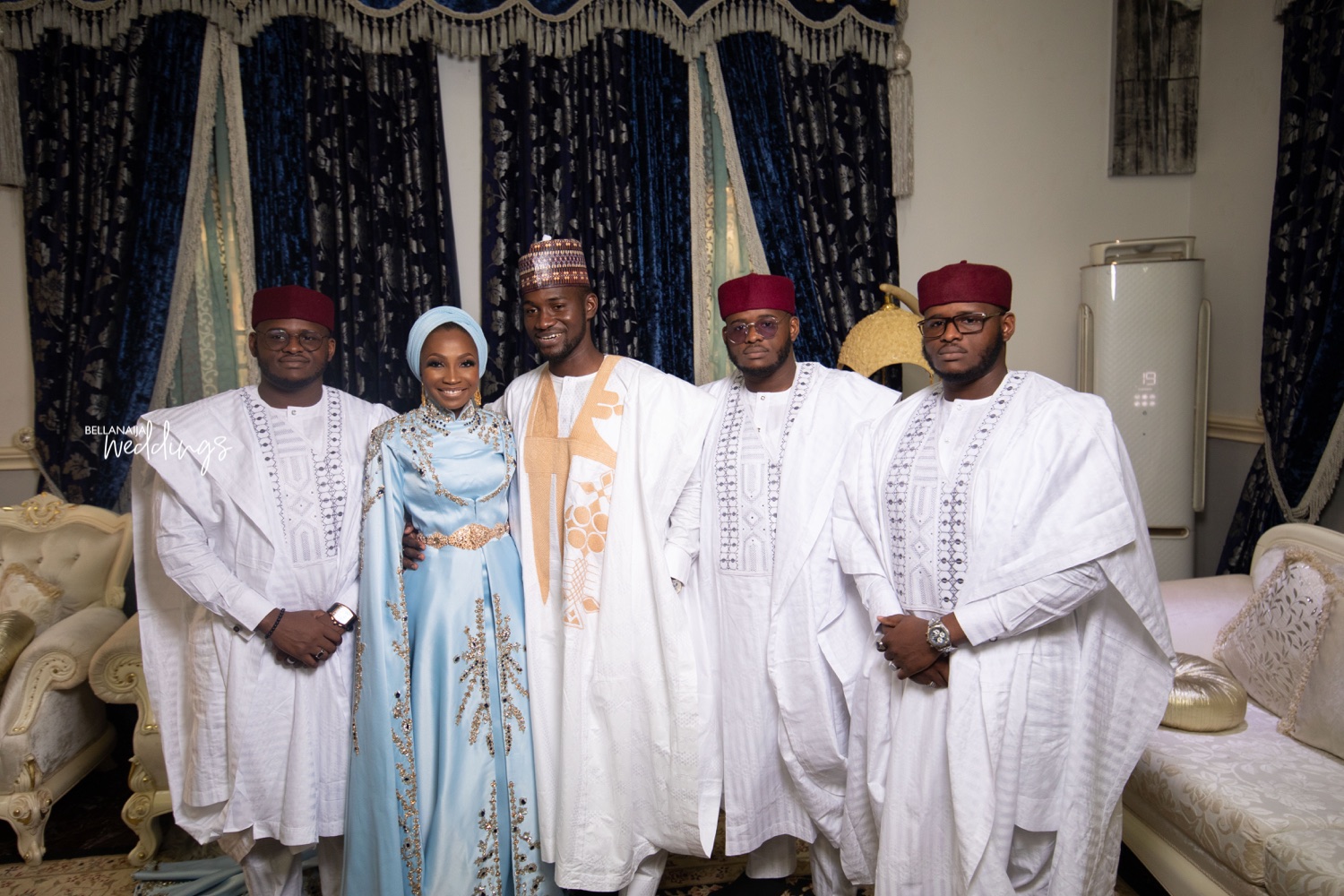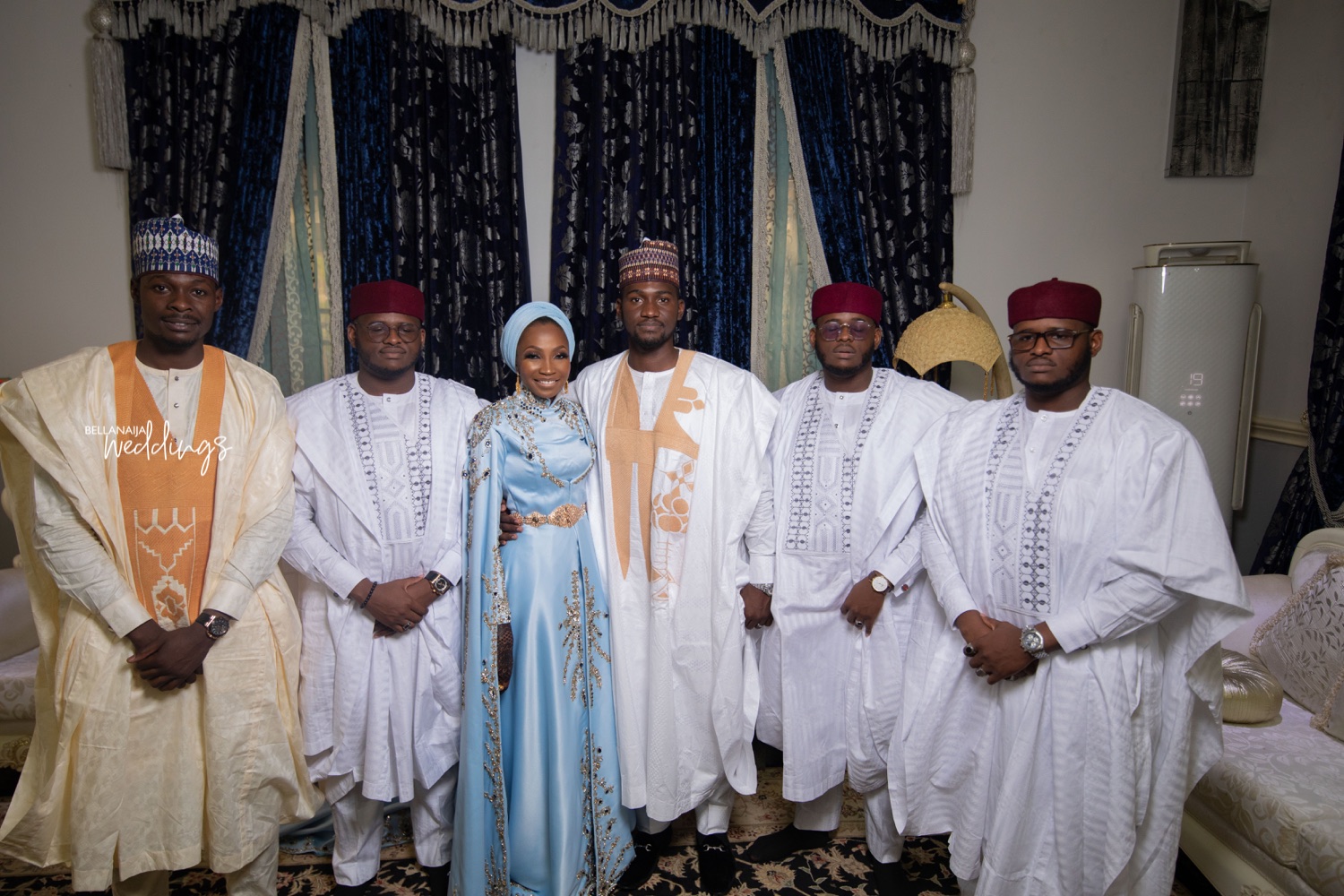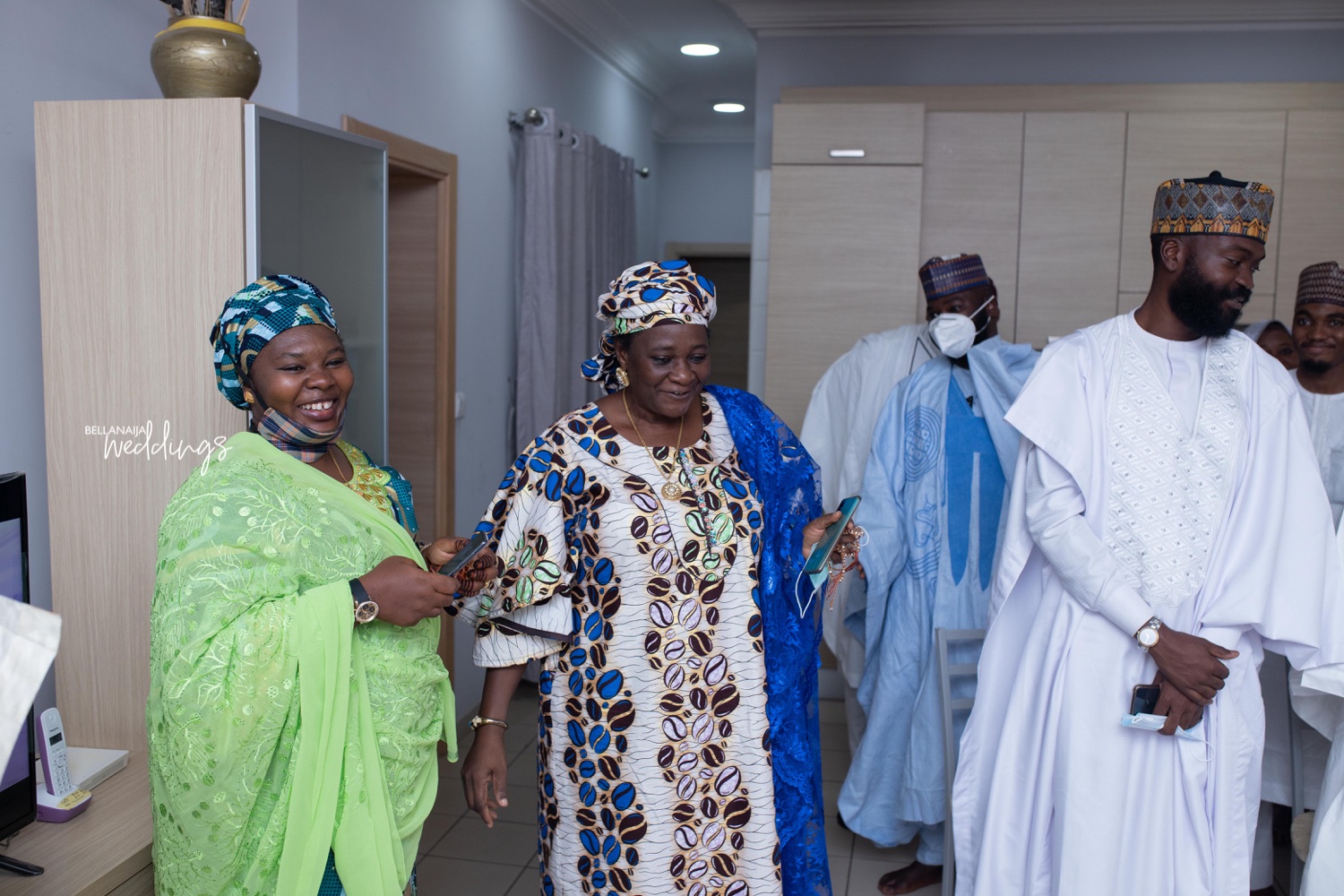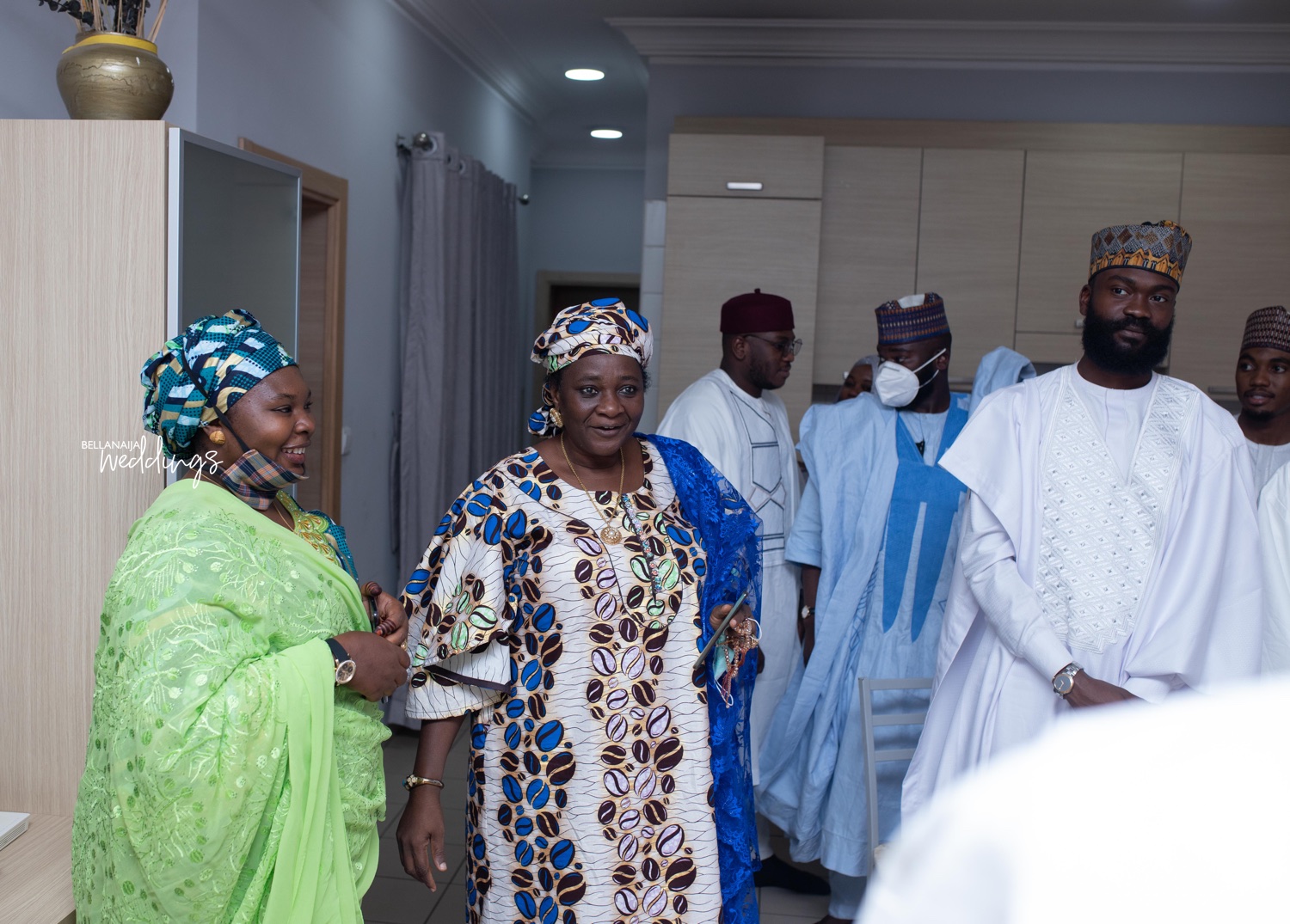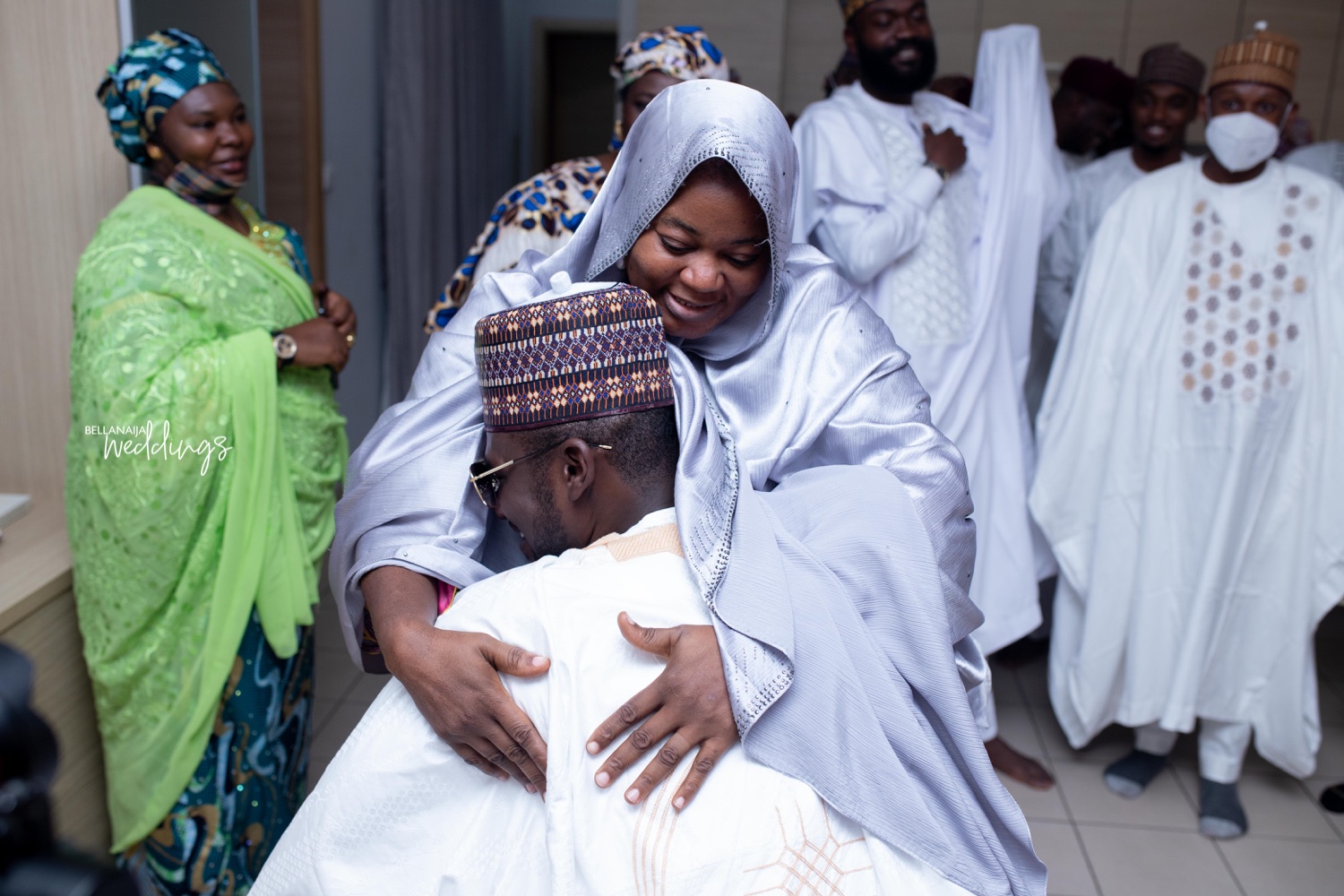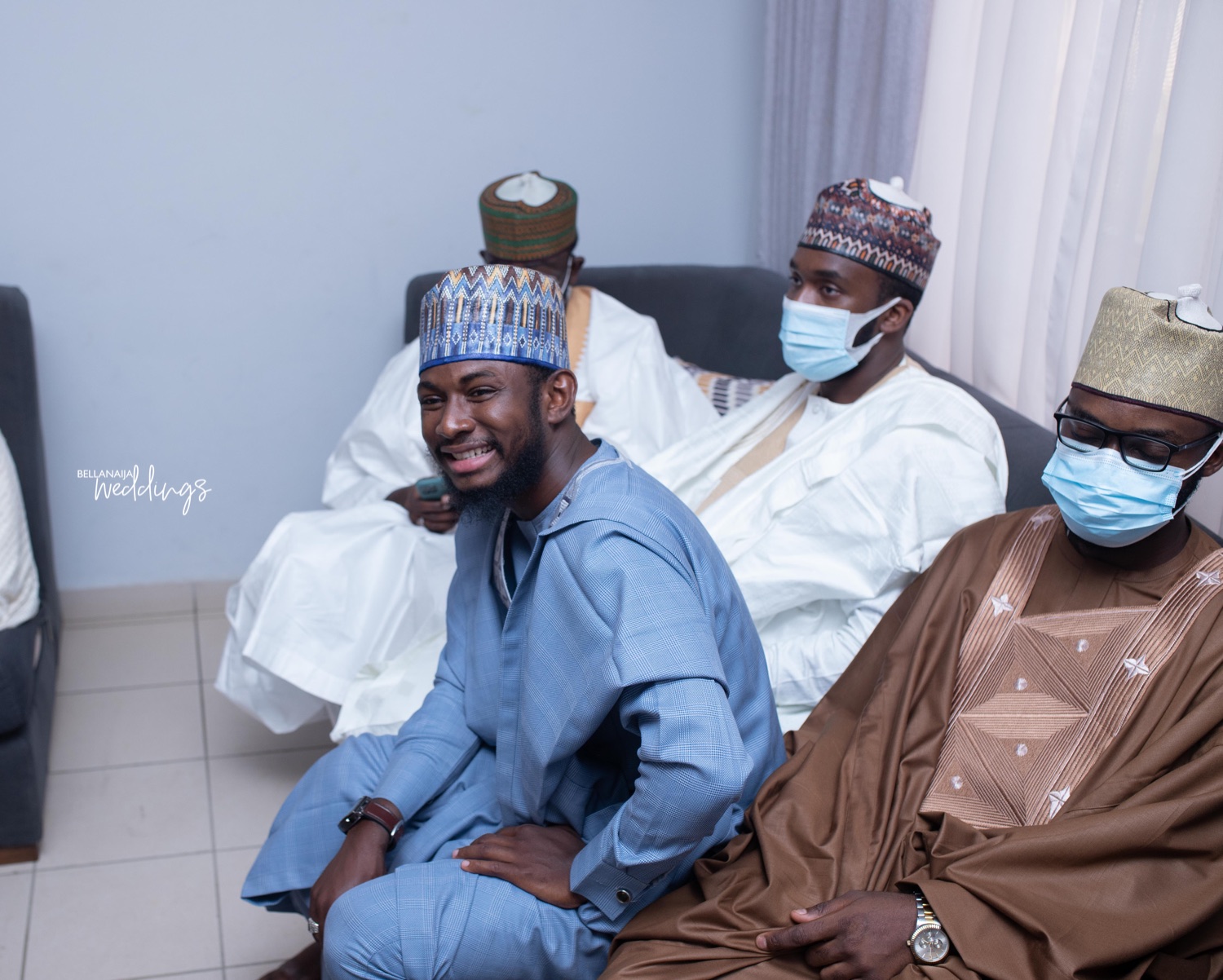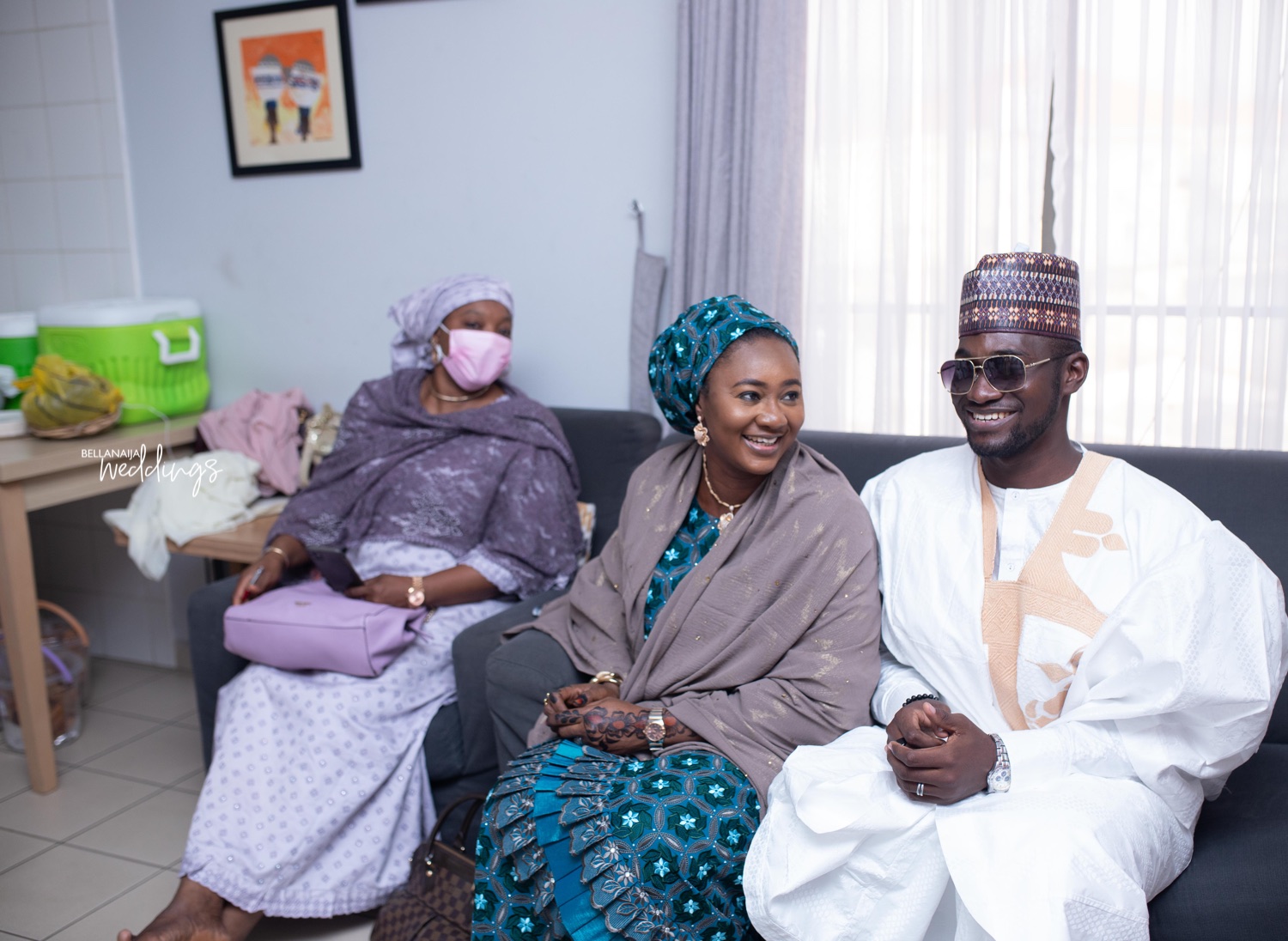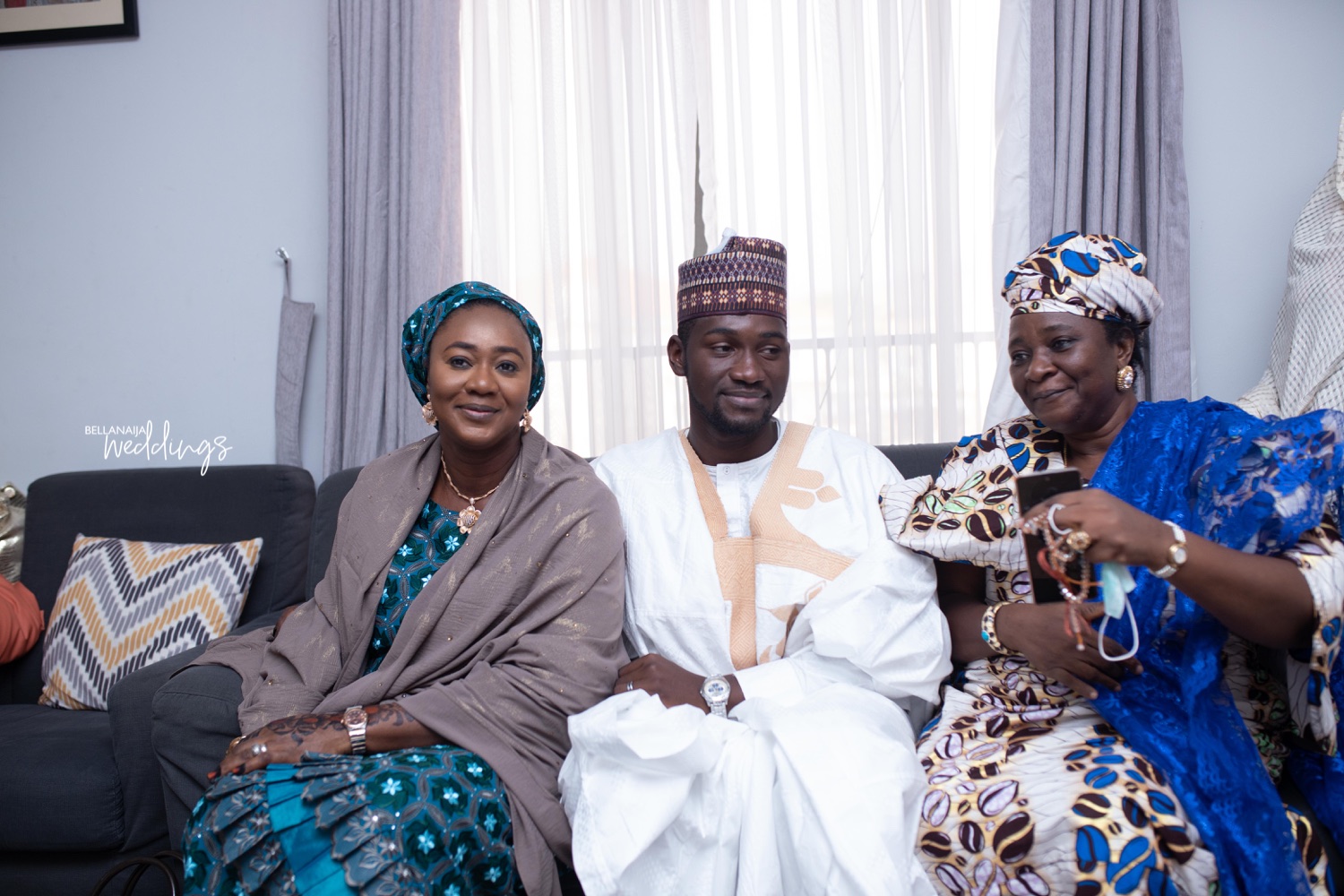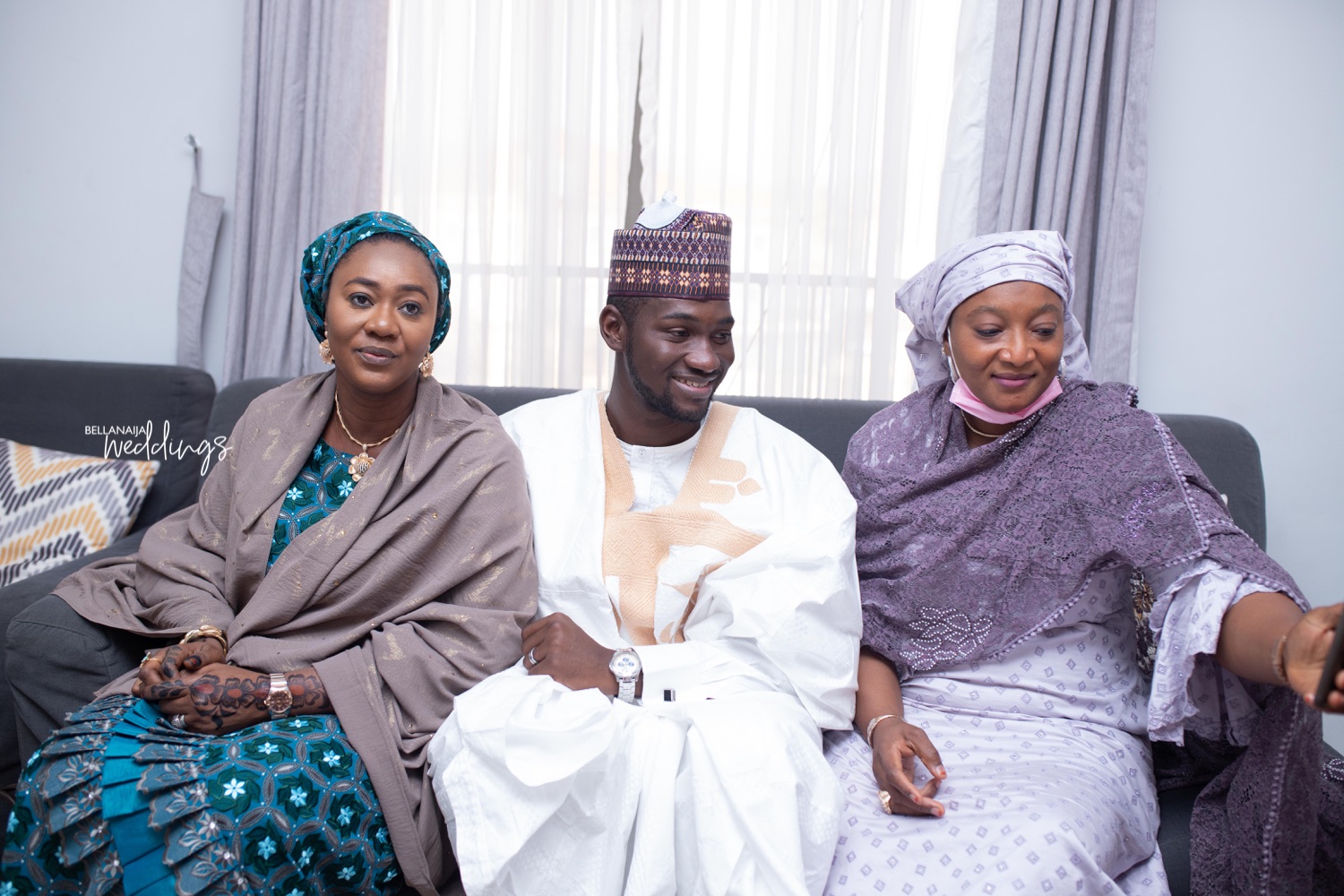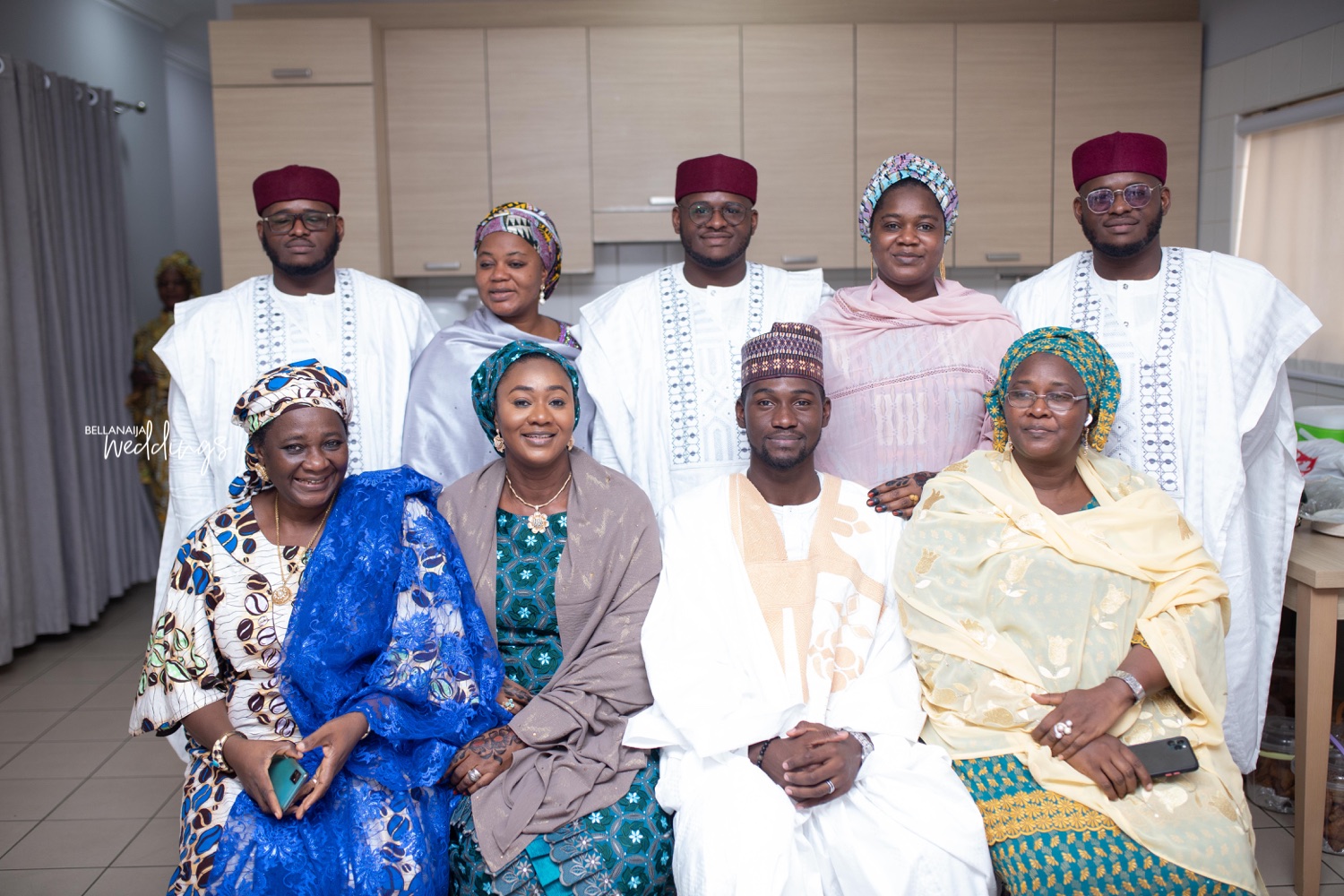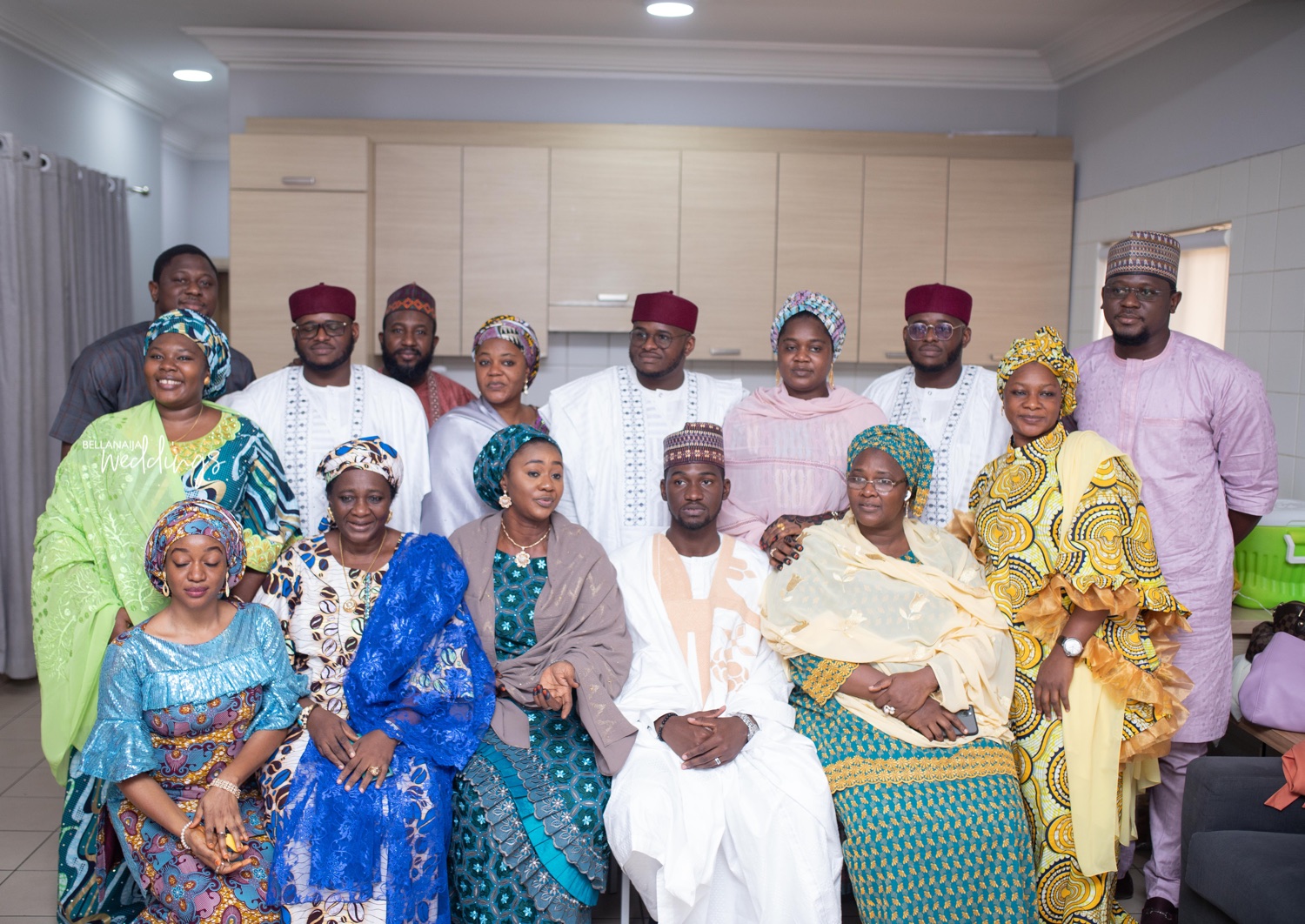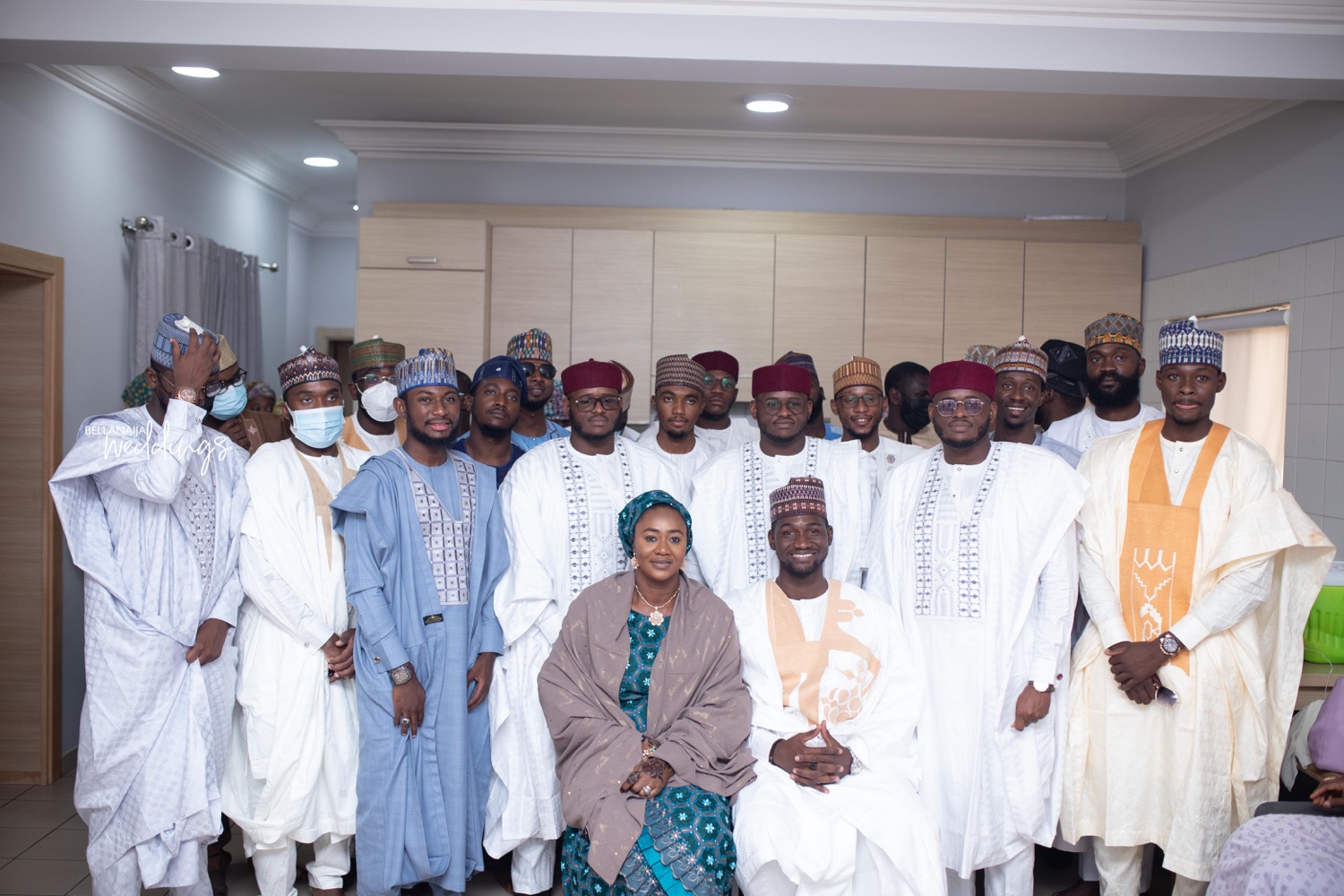 Now, it's time for the prayers.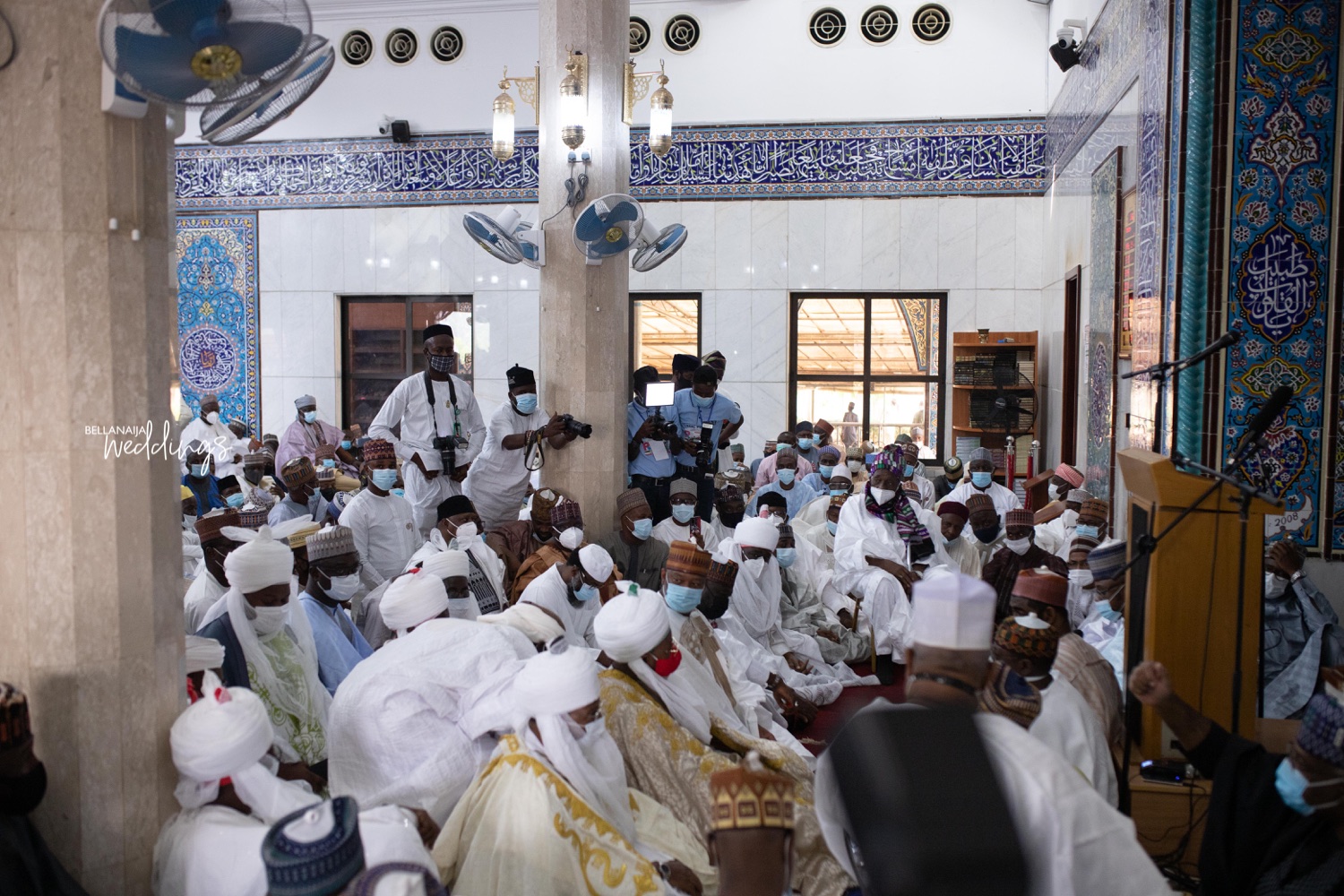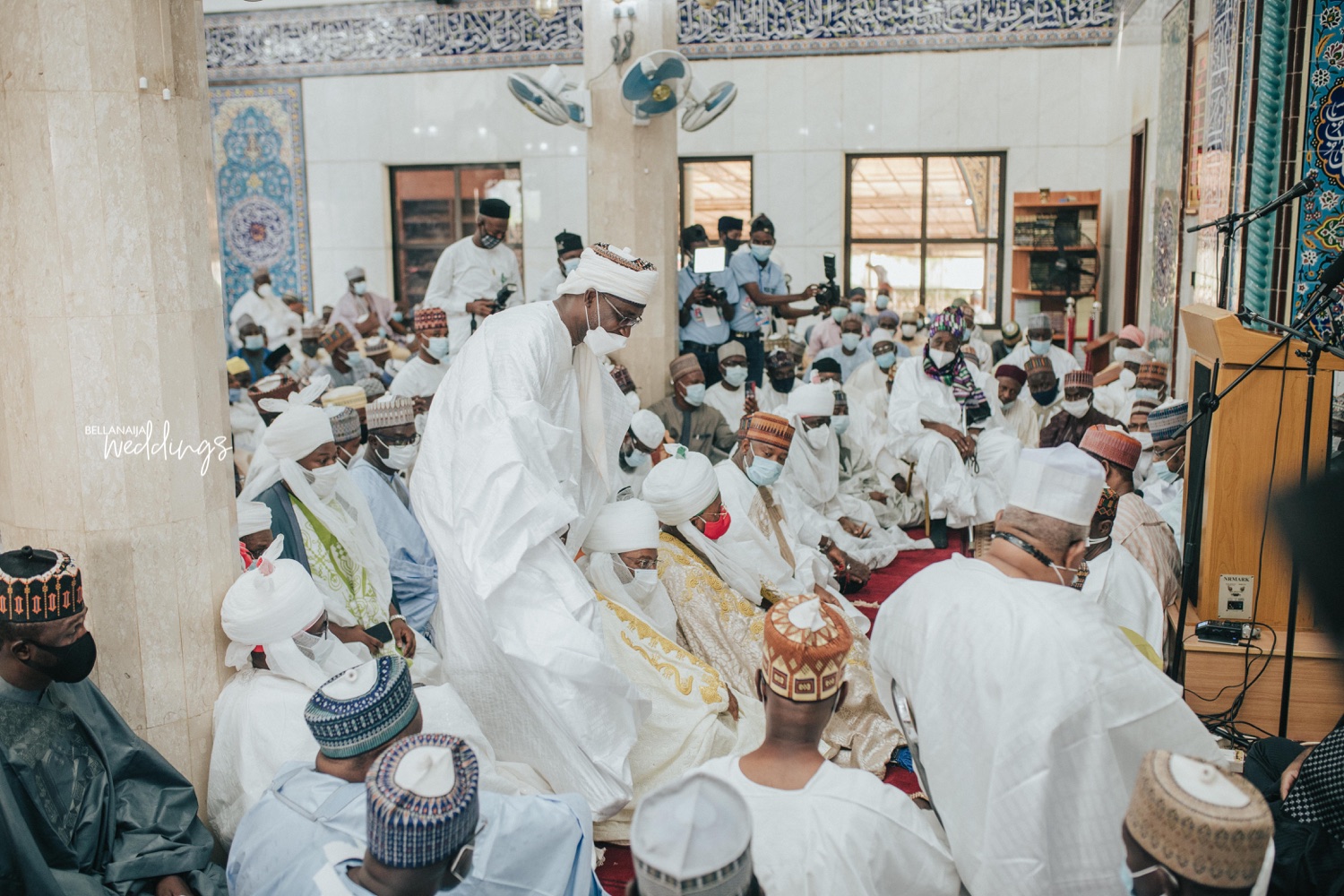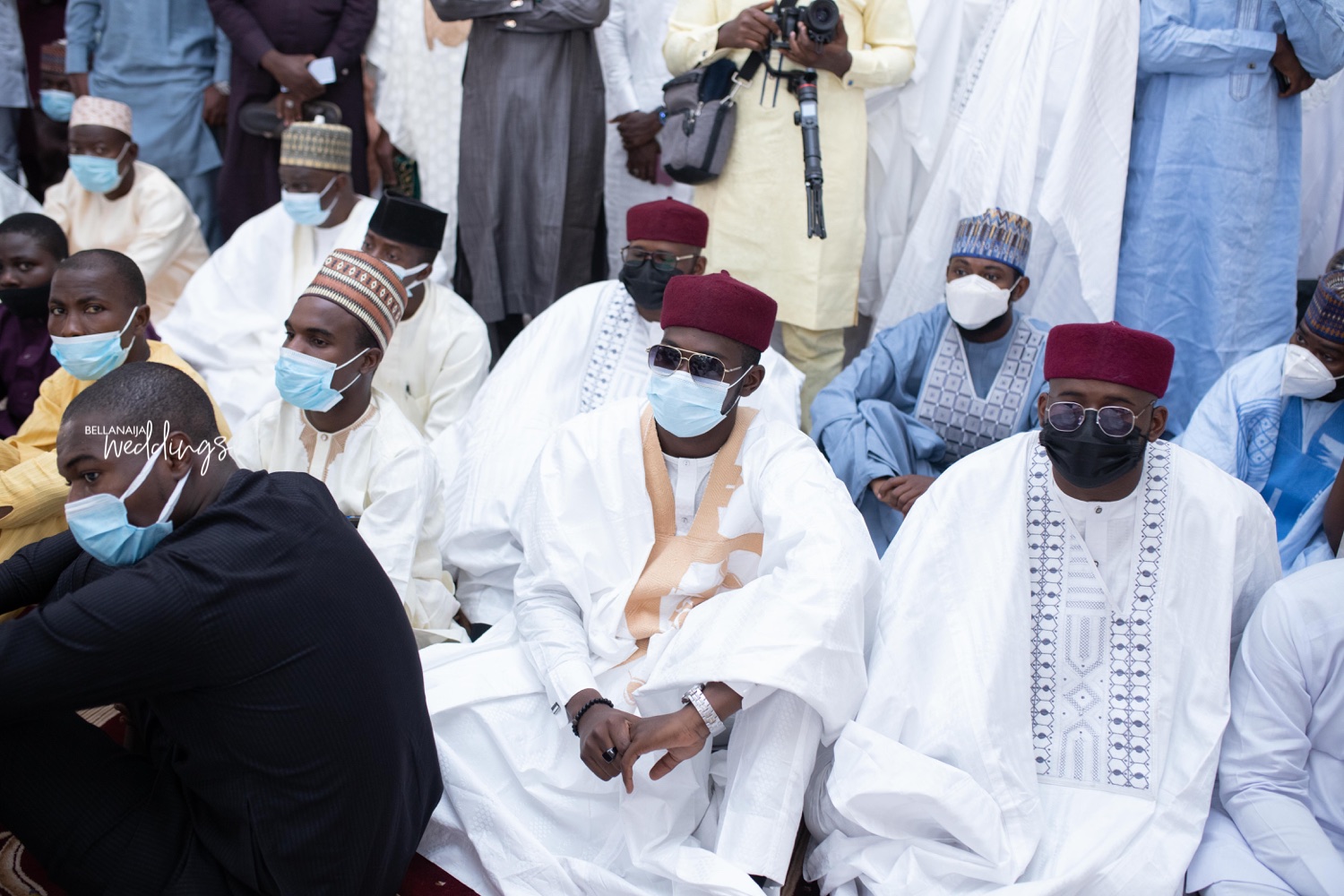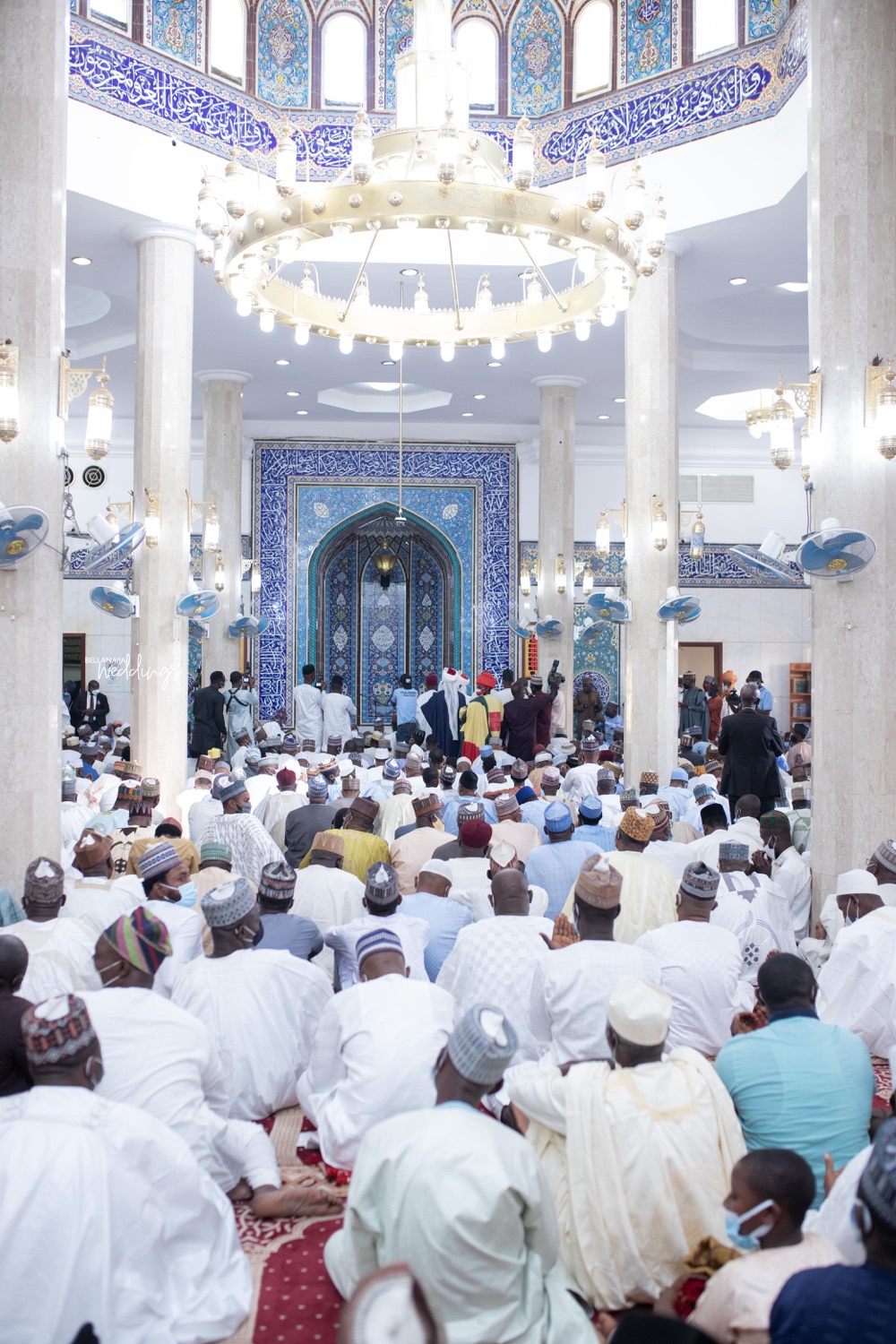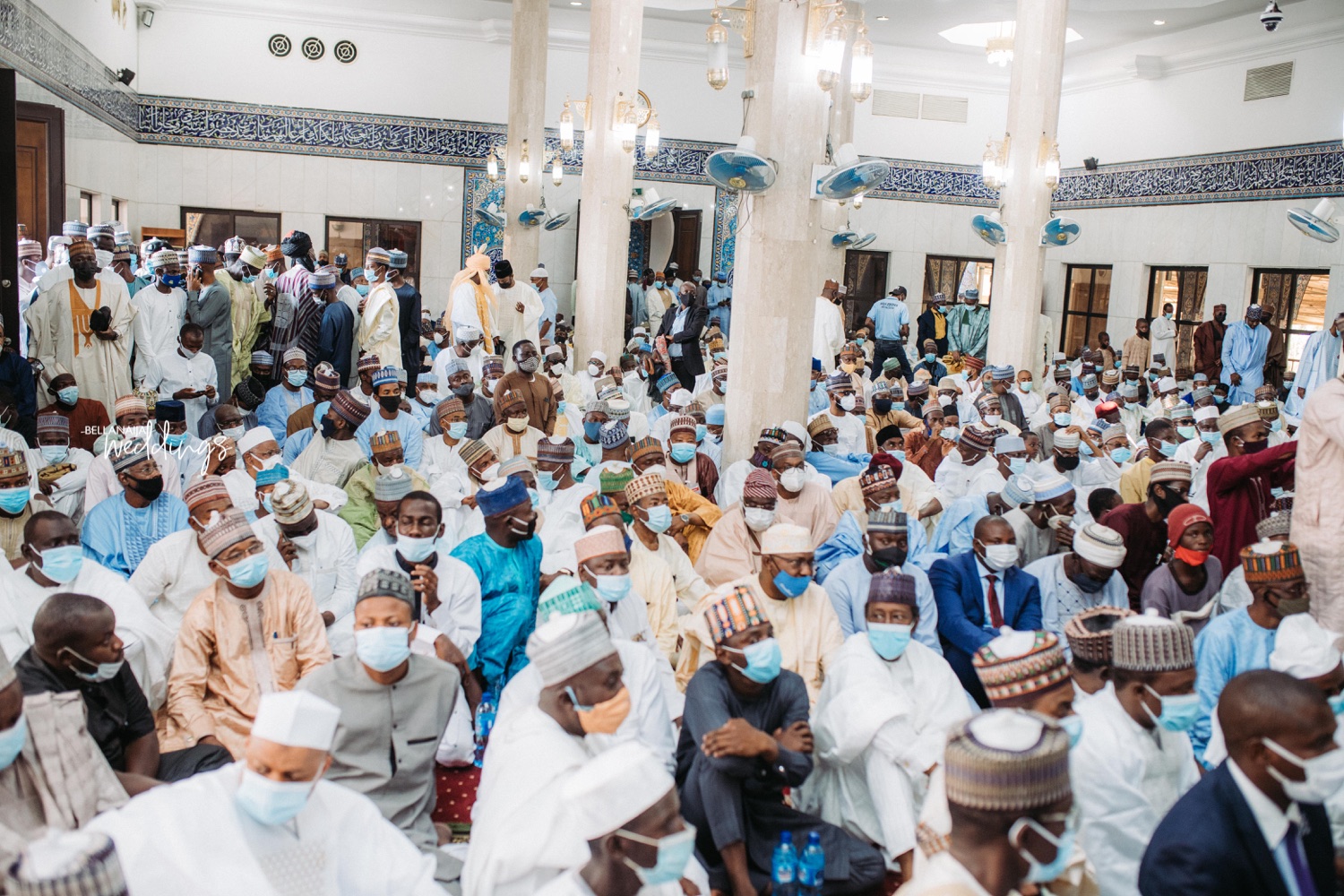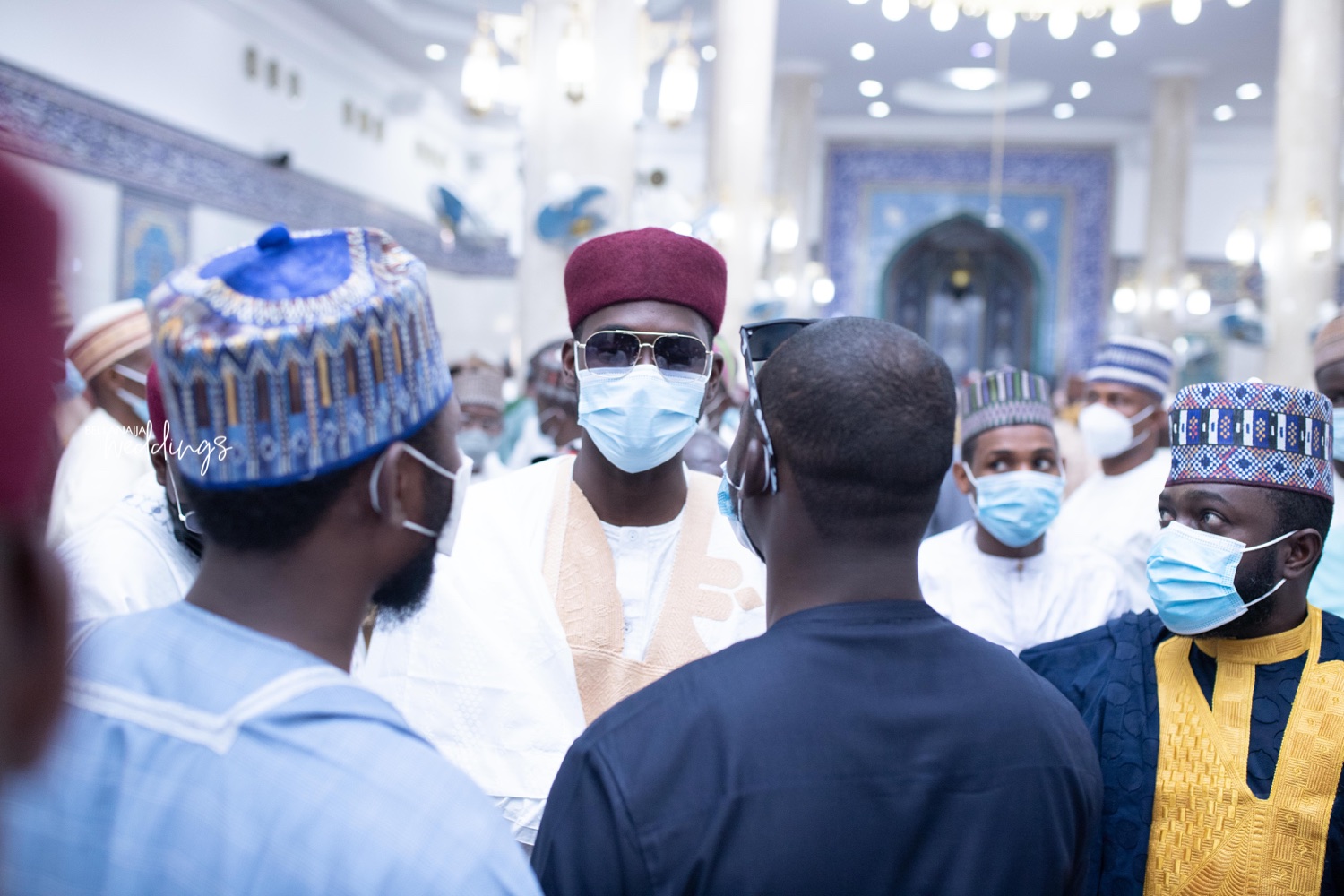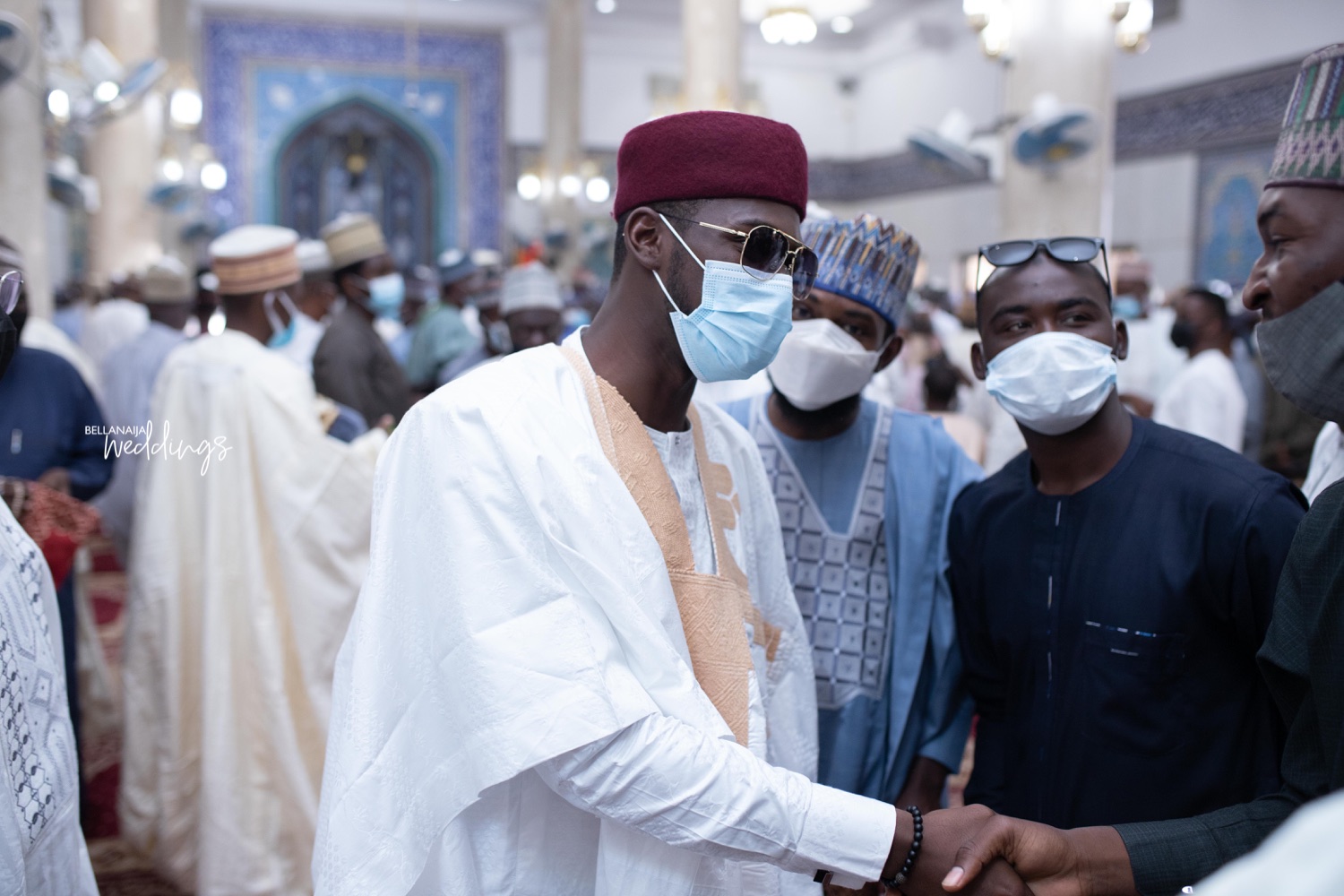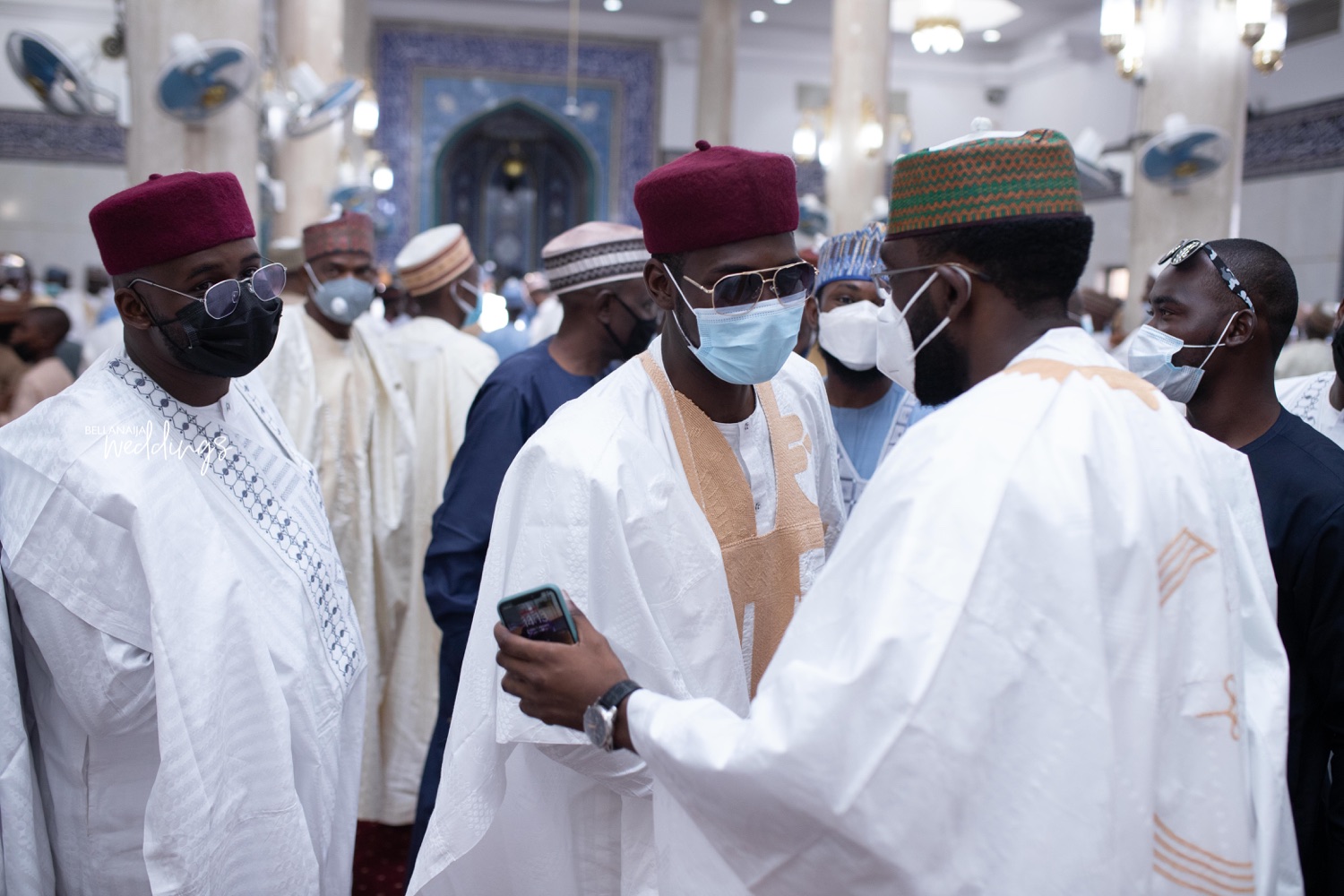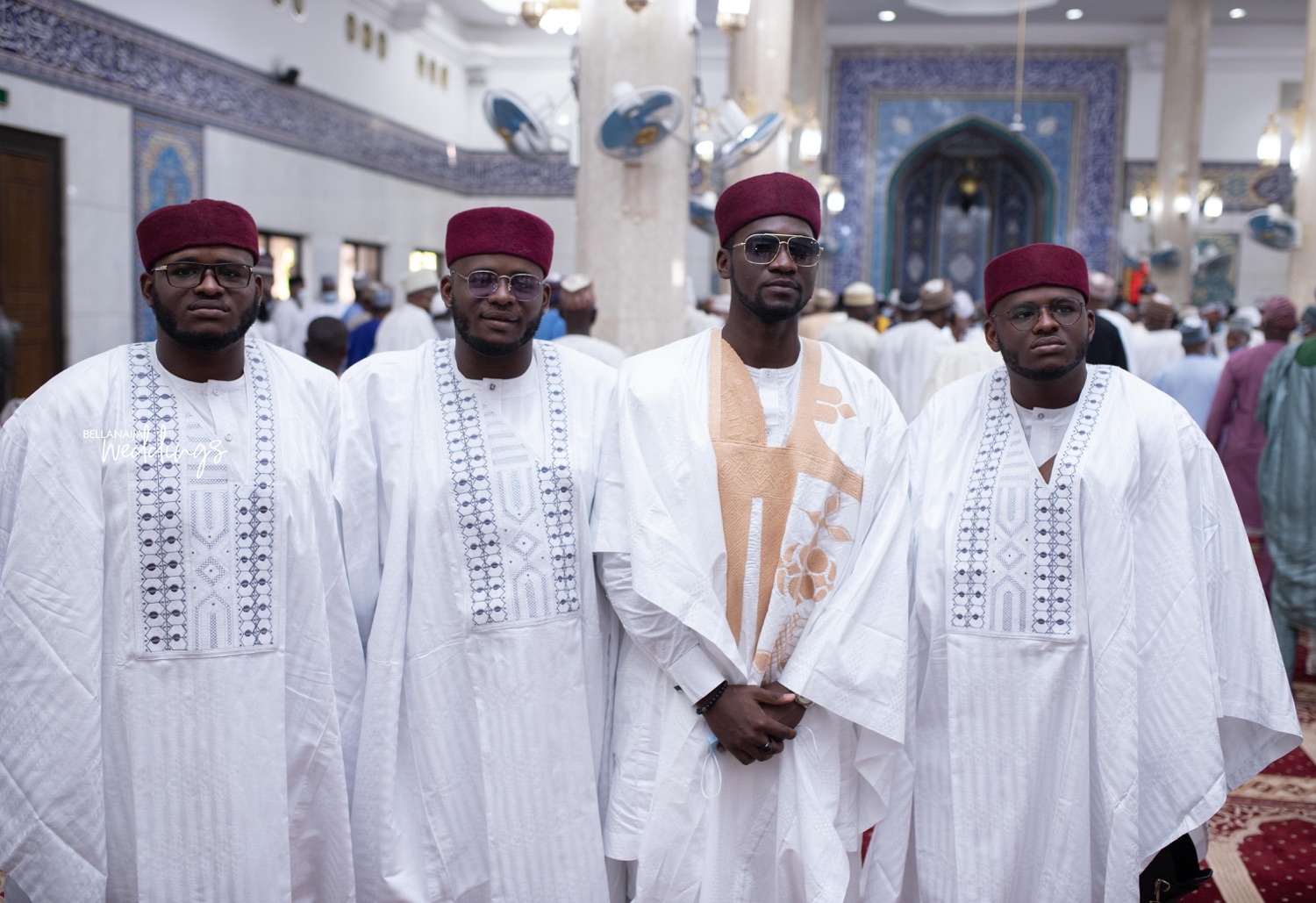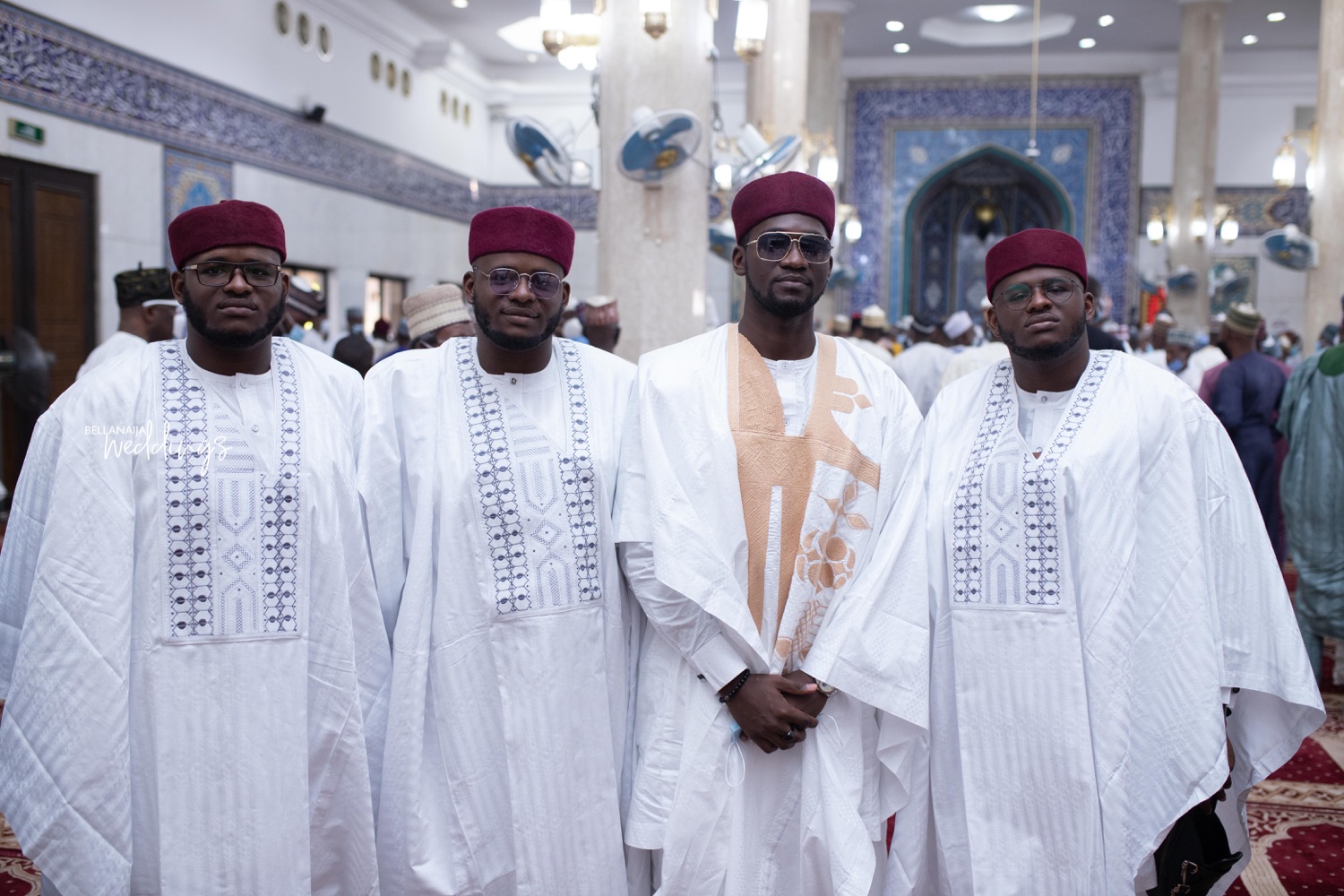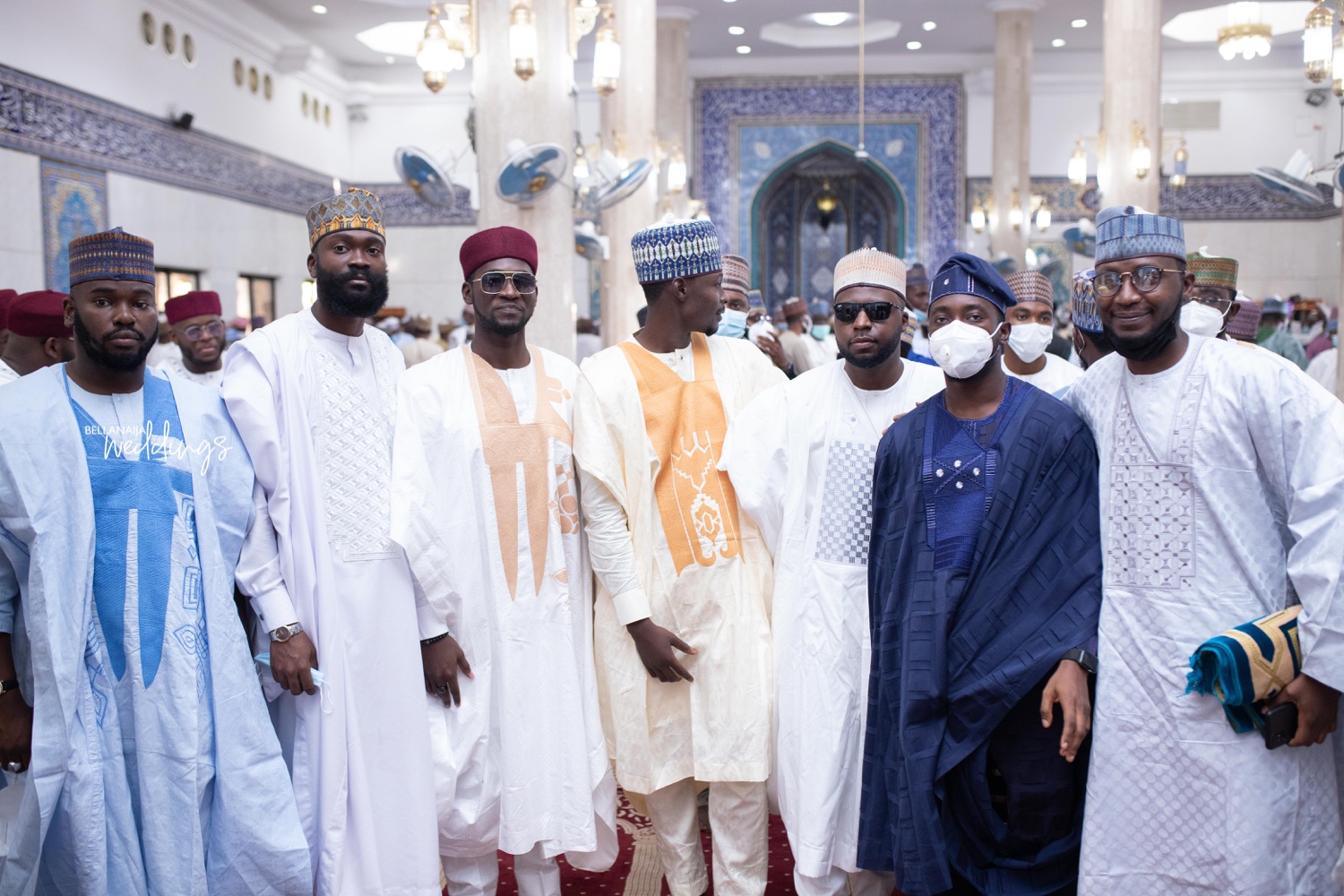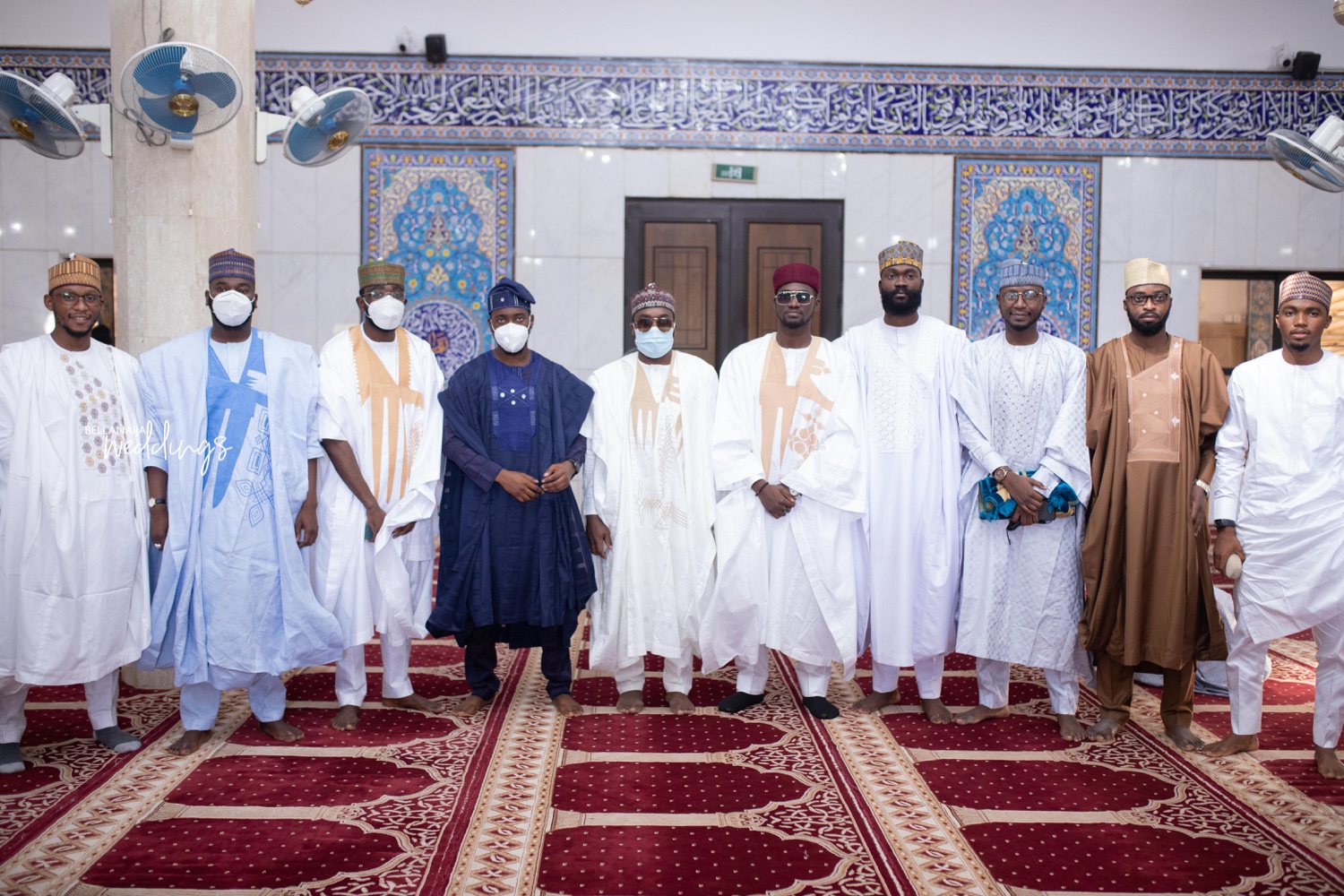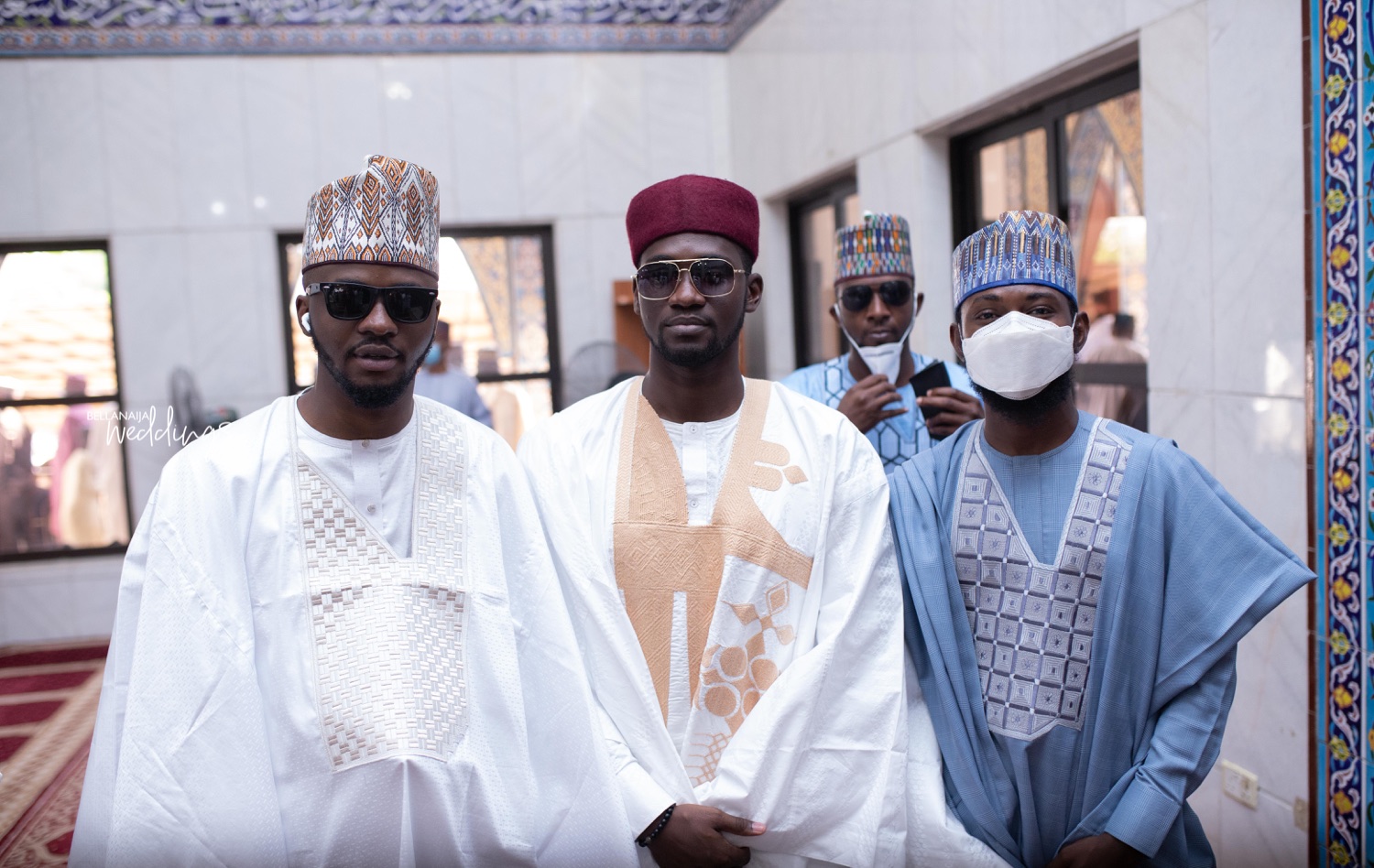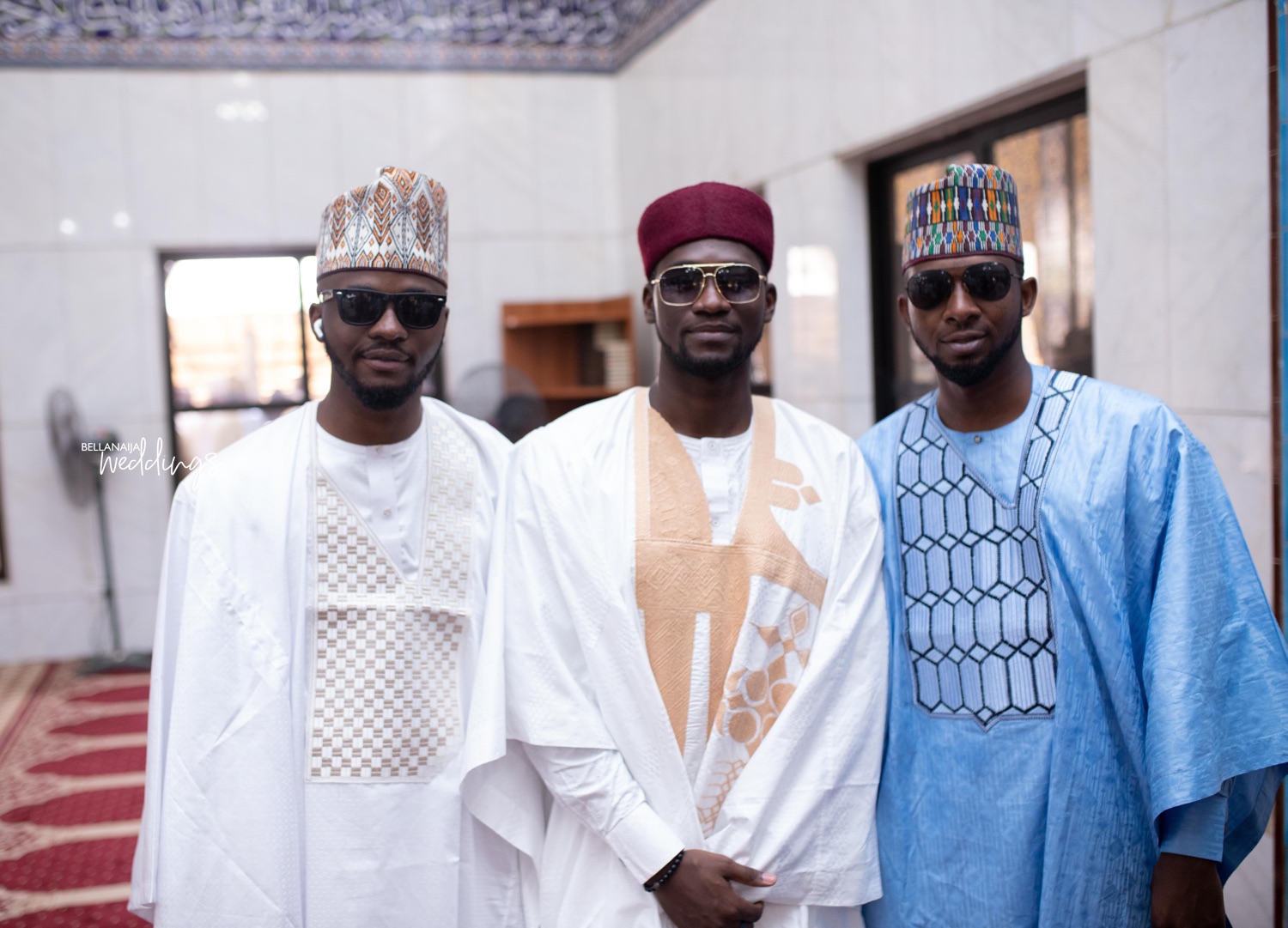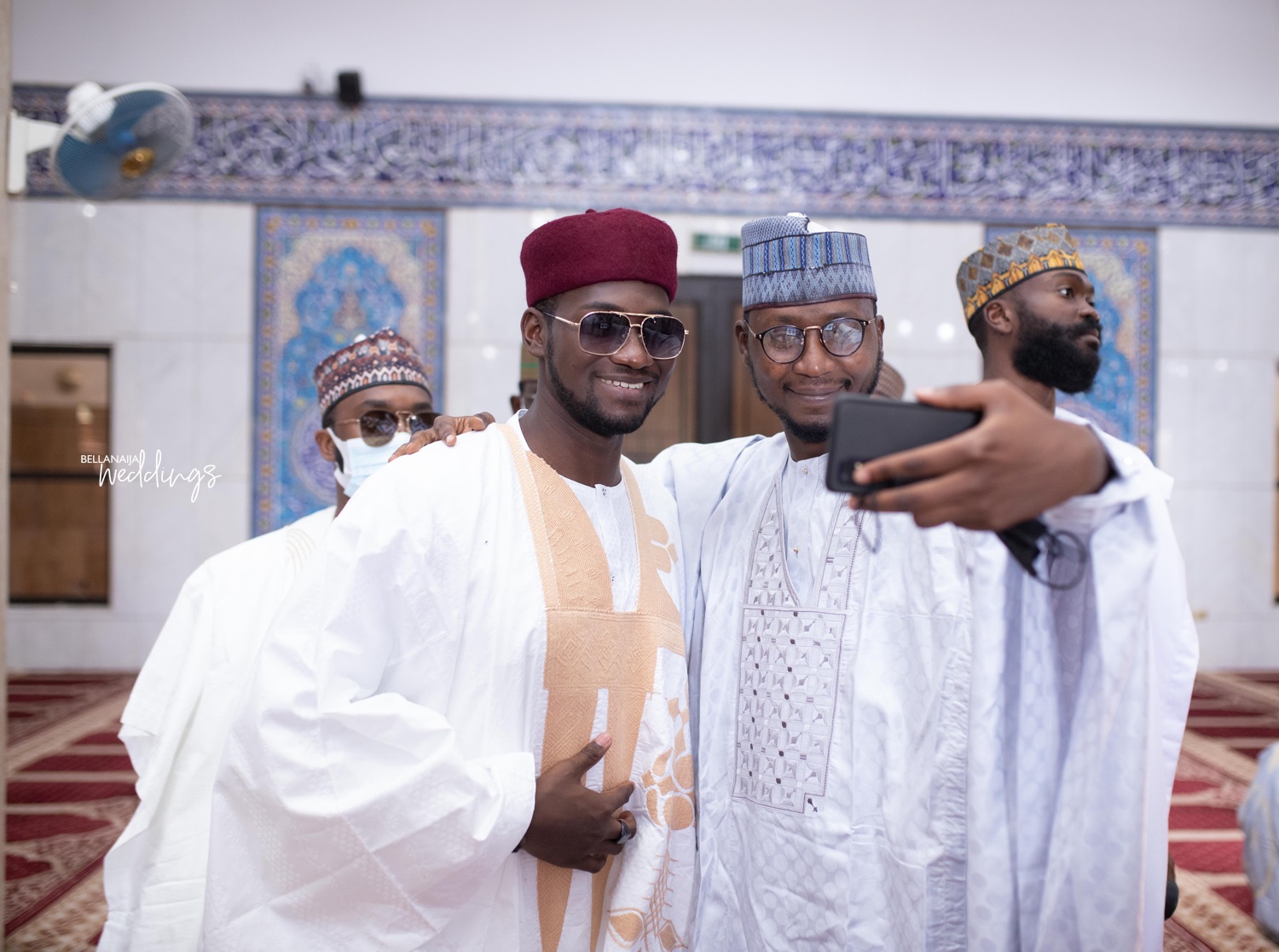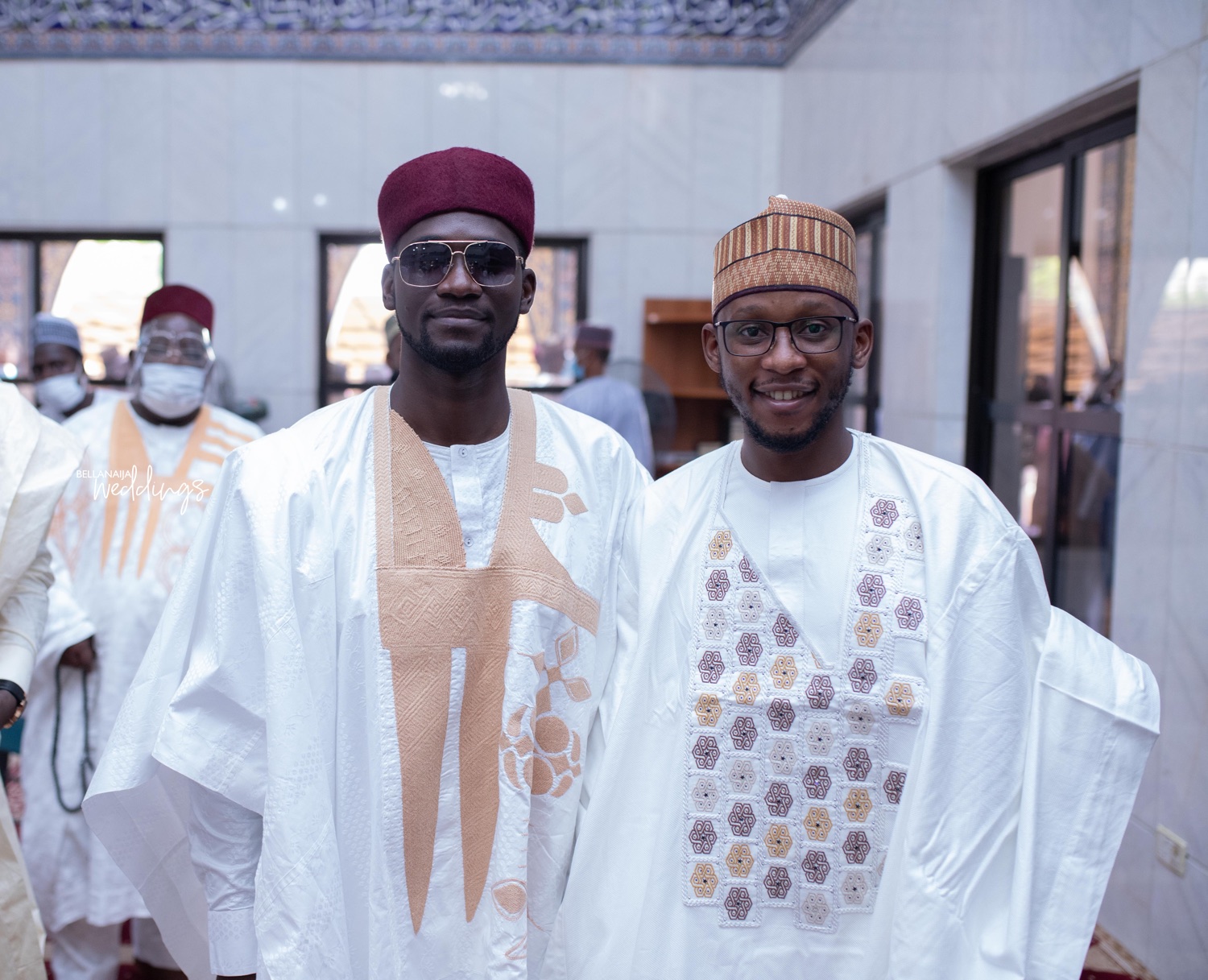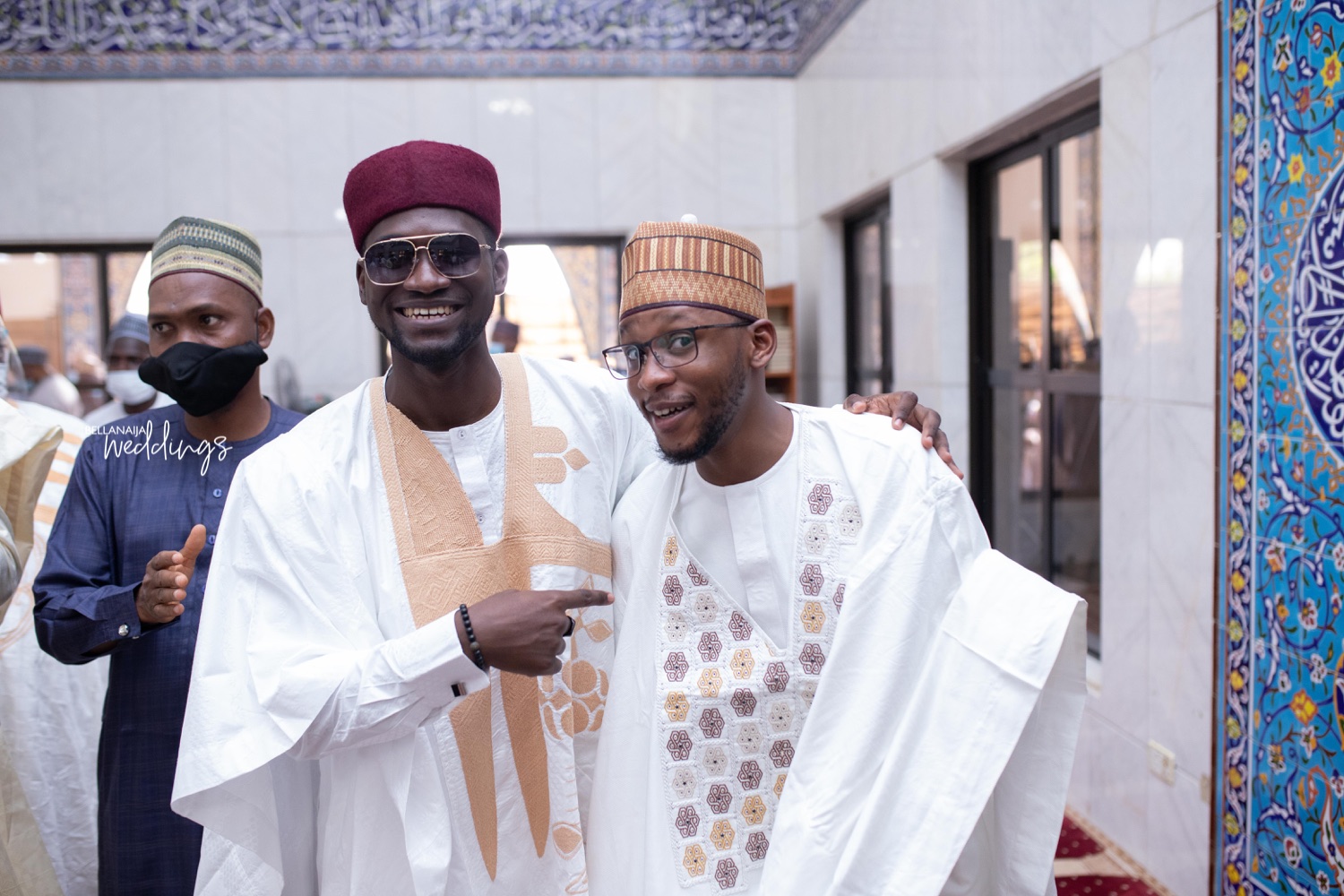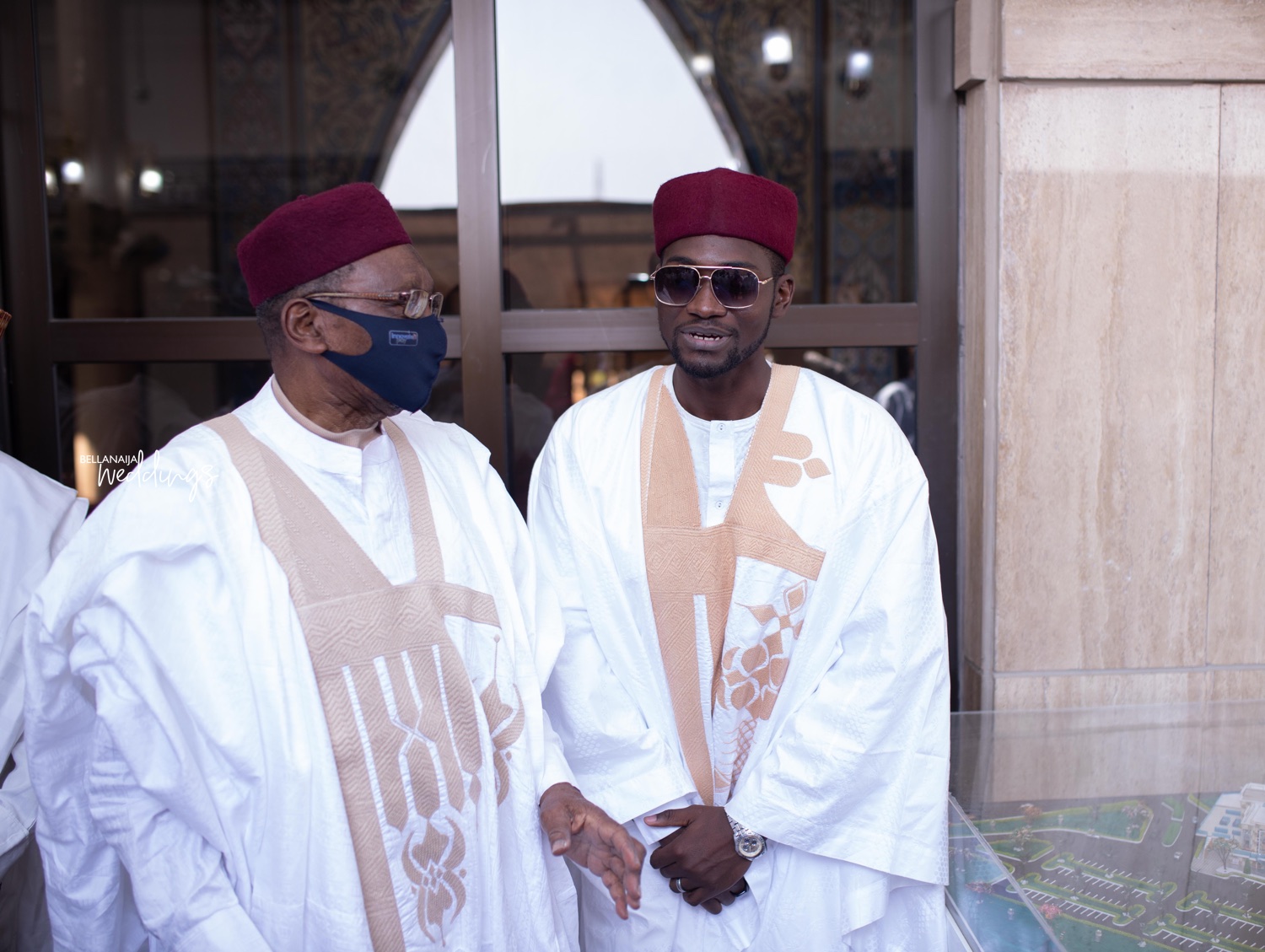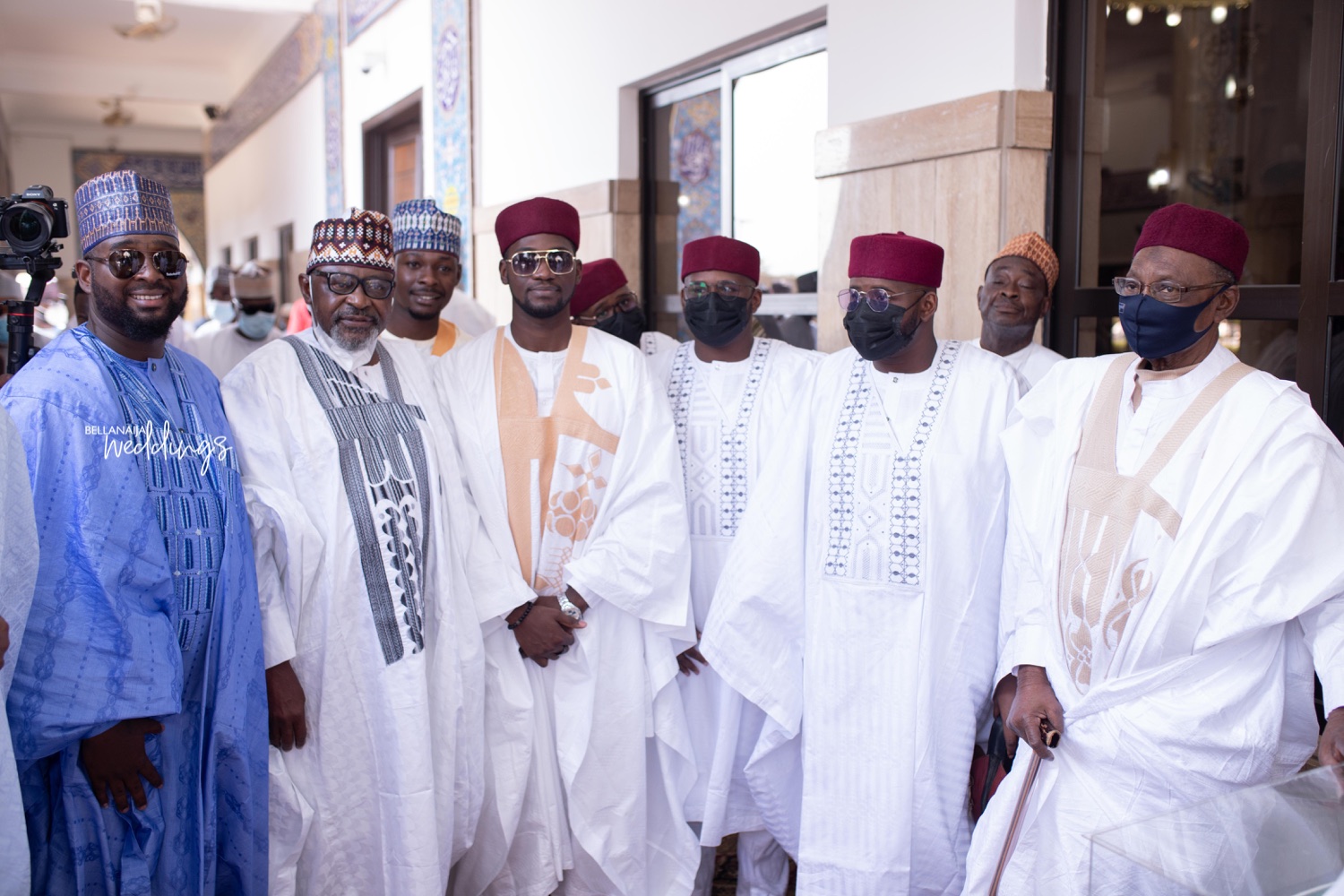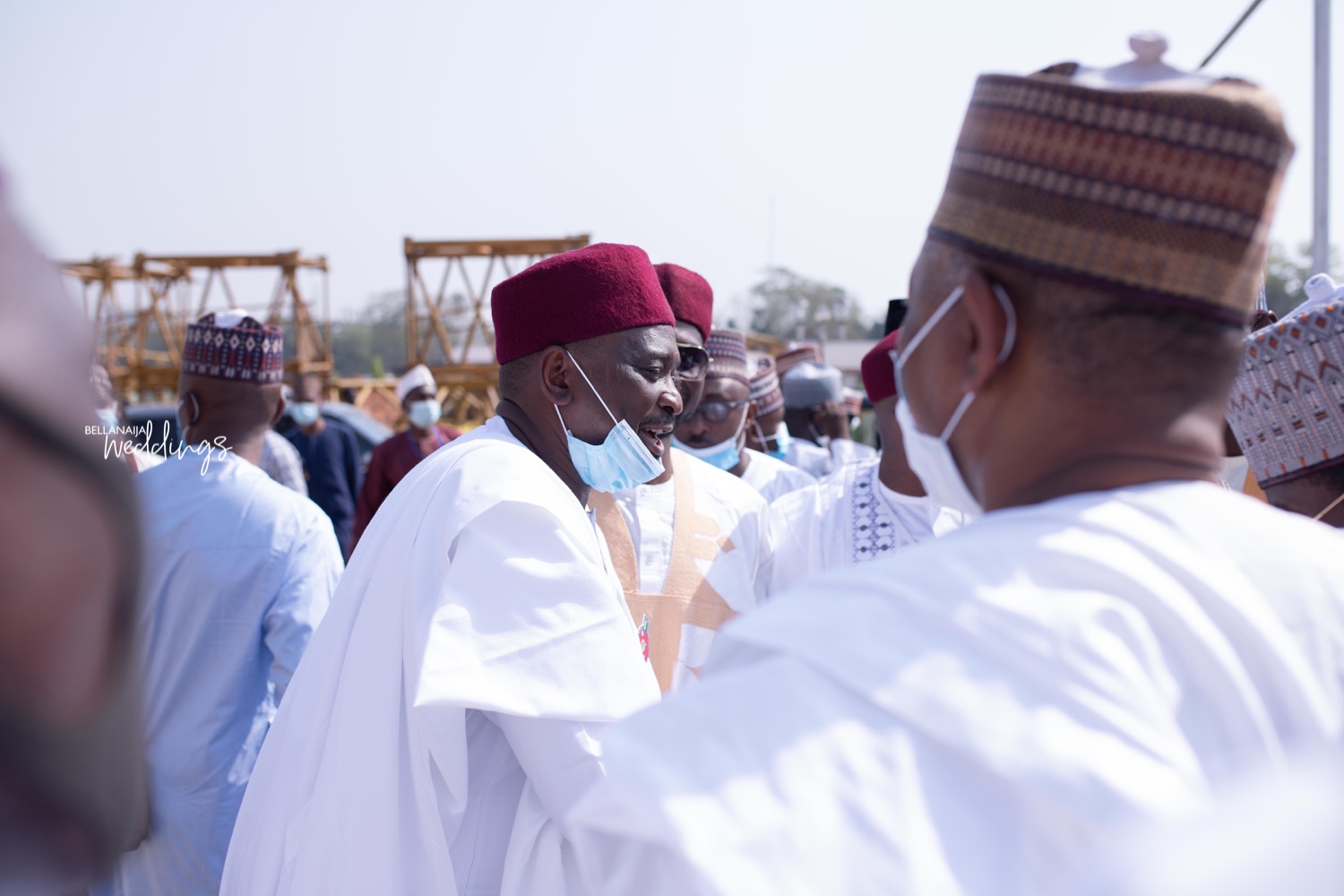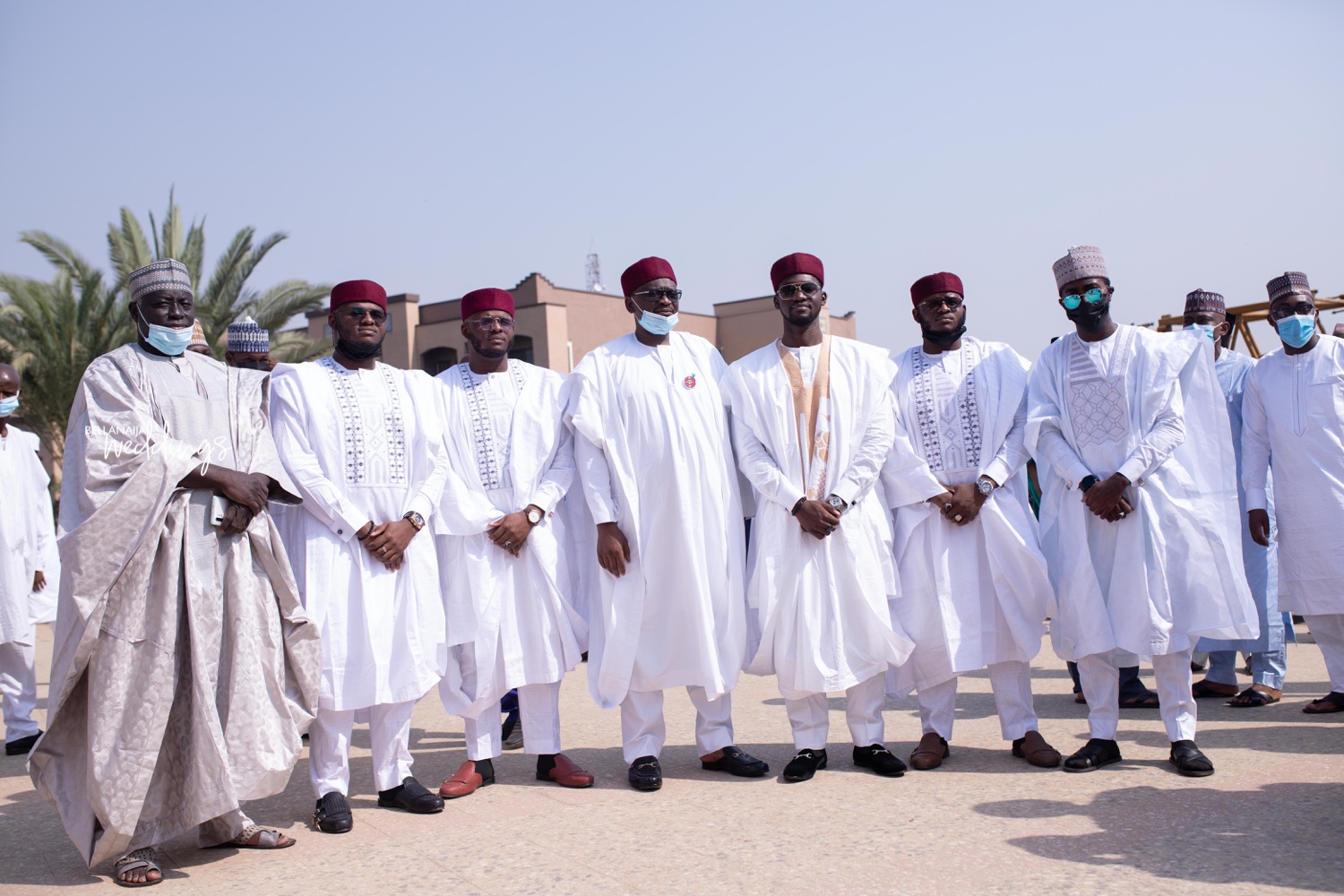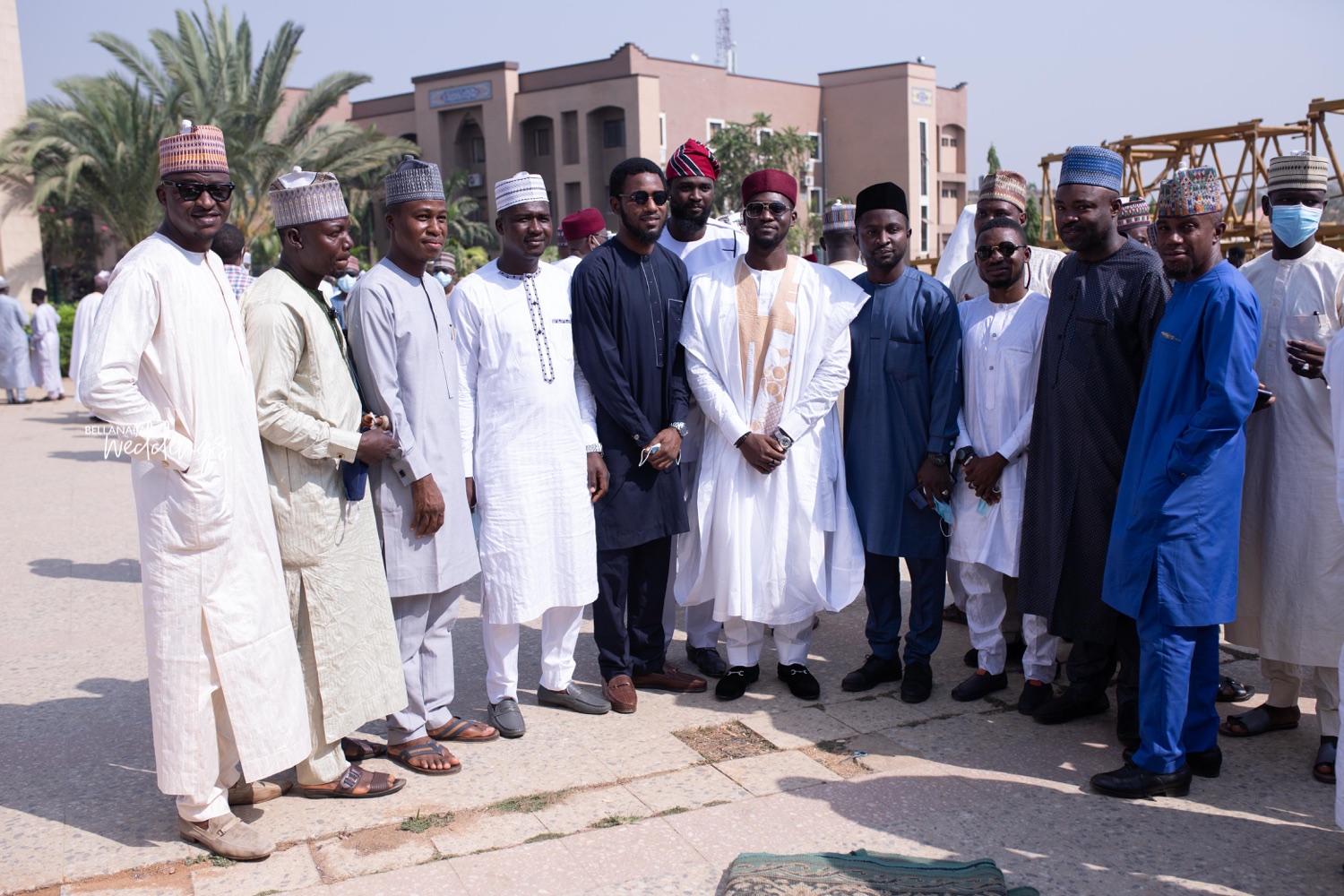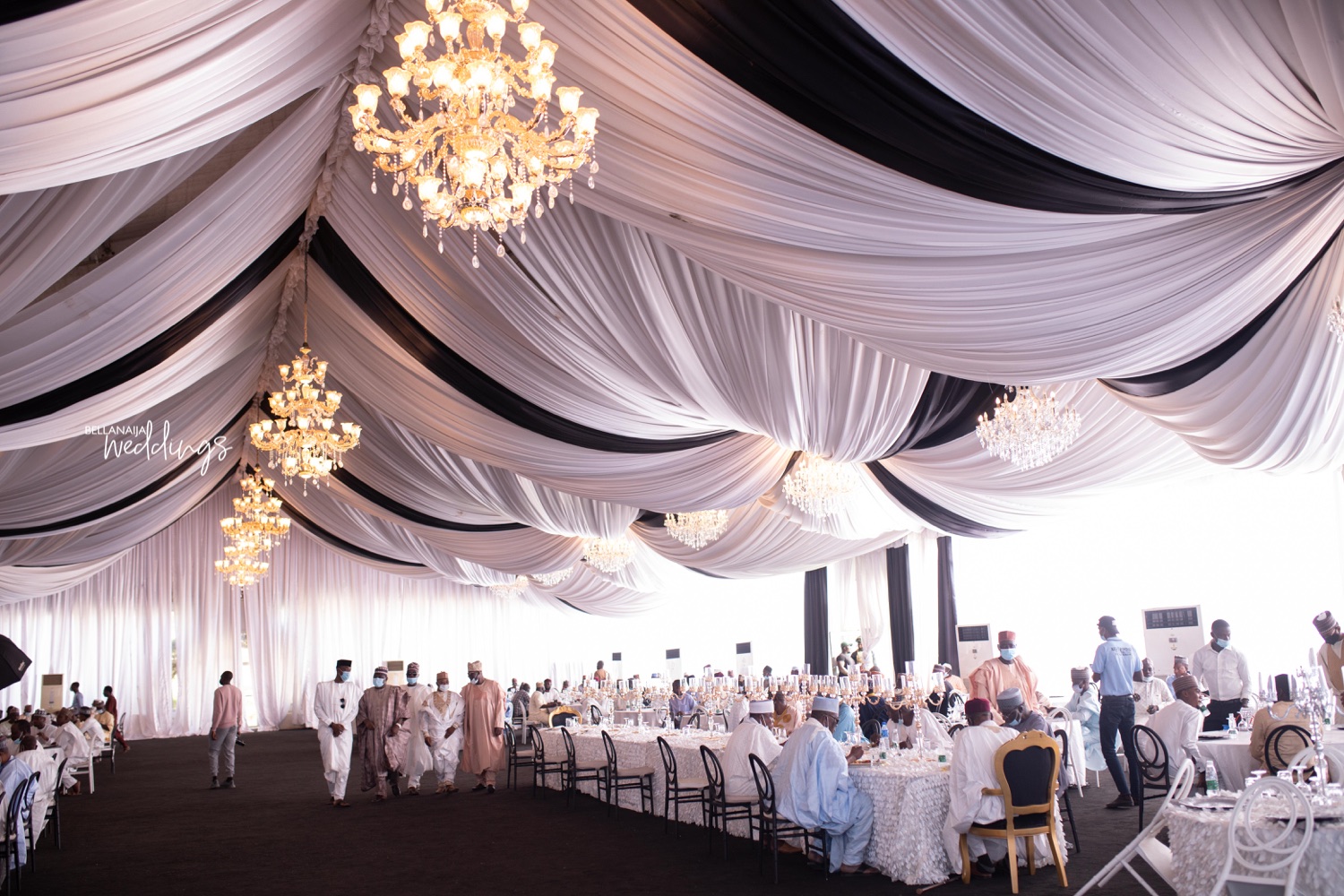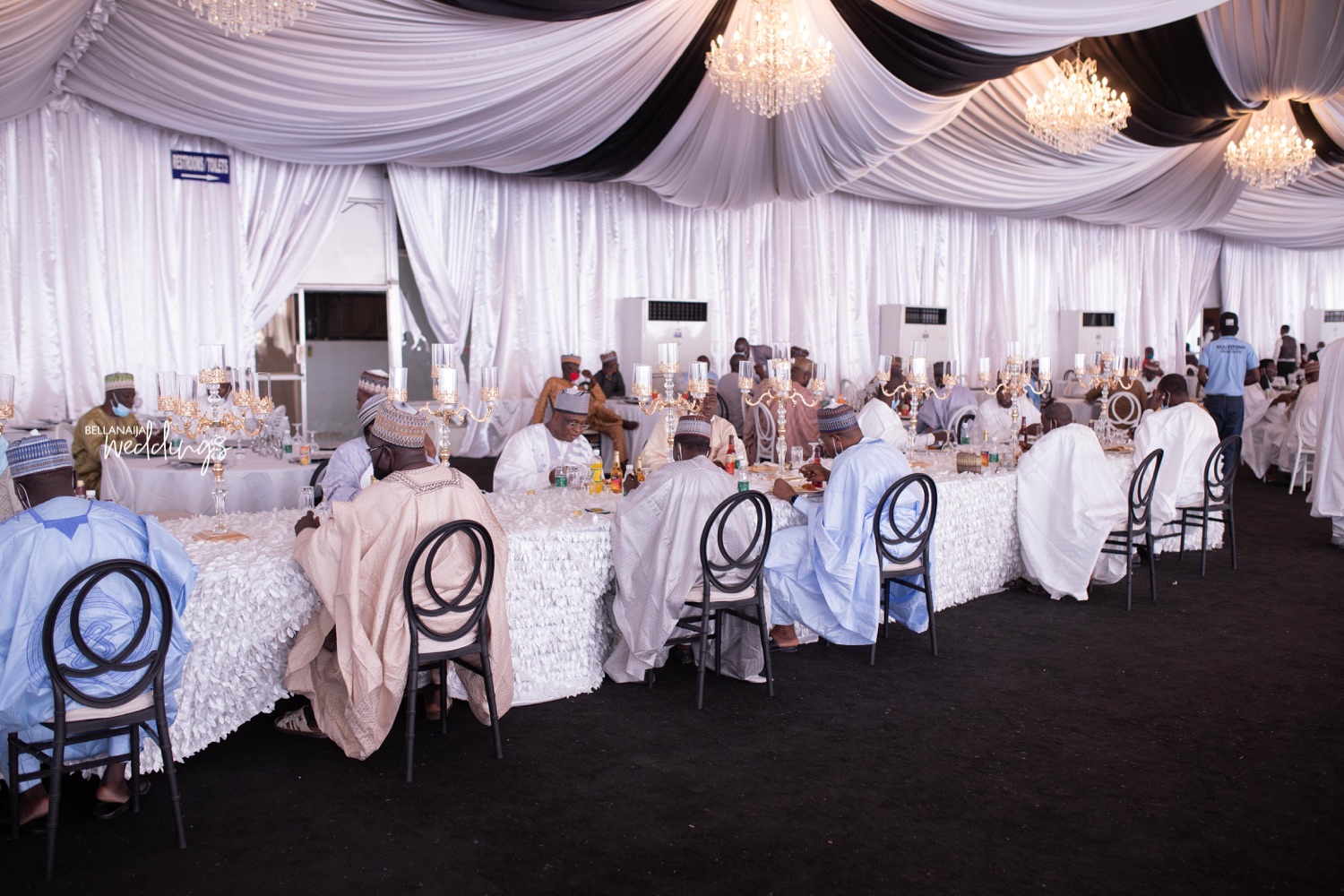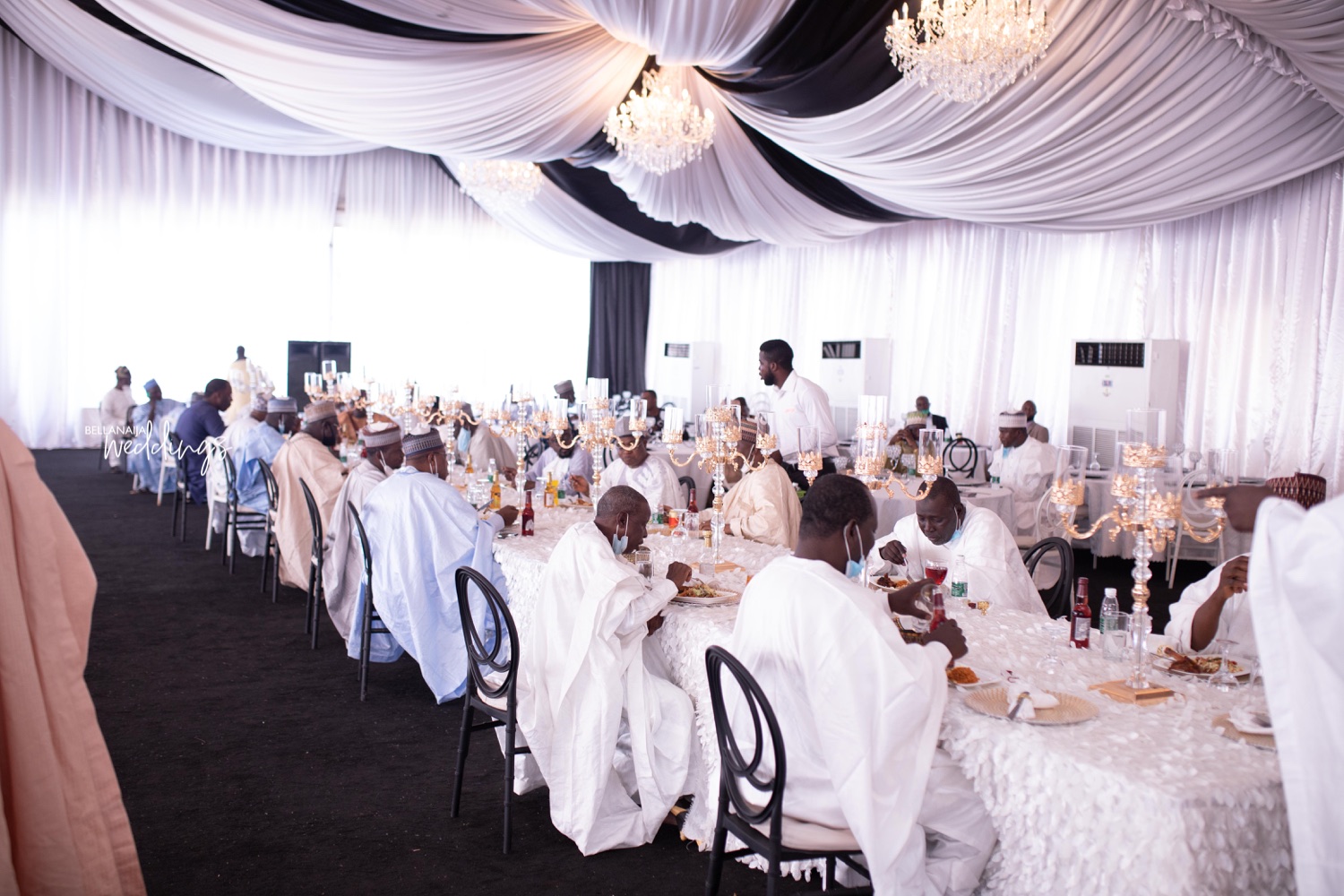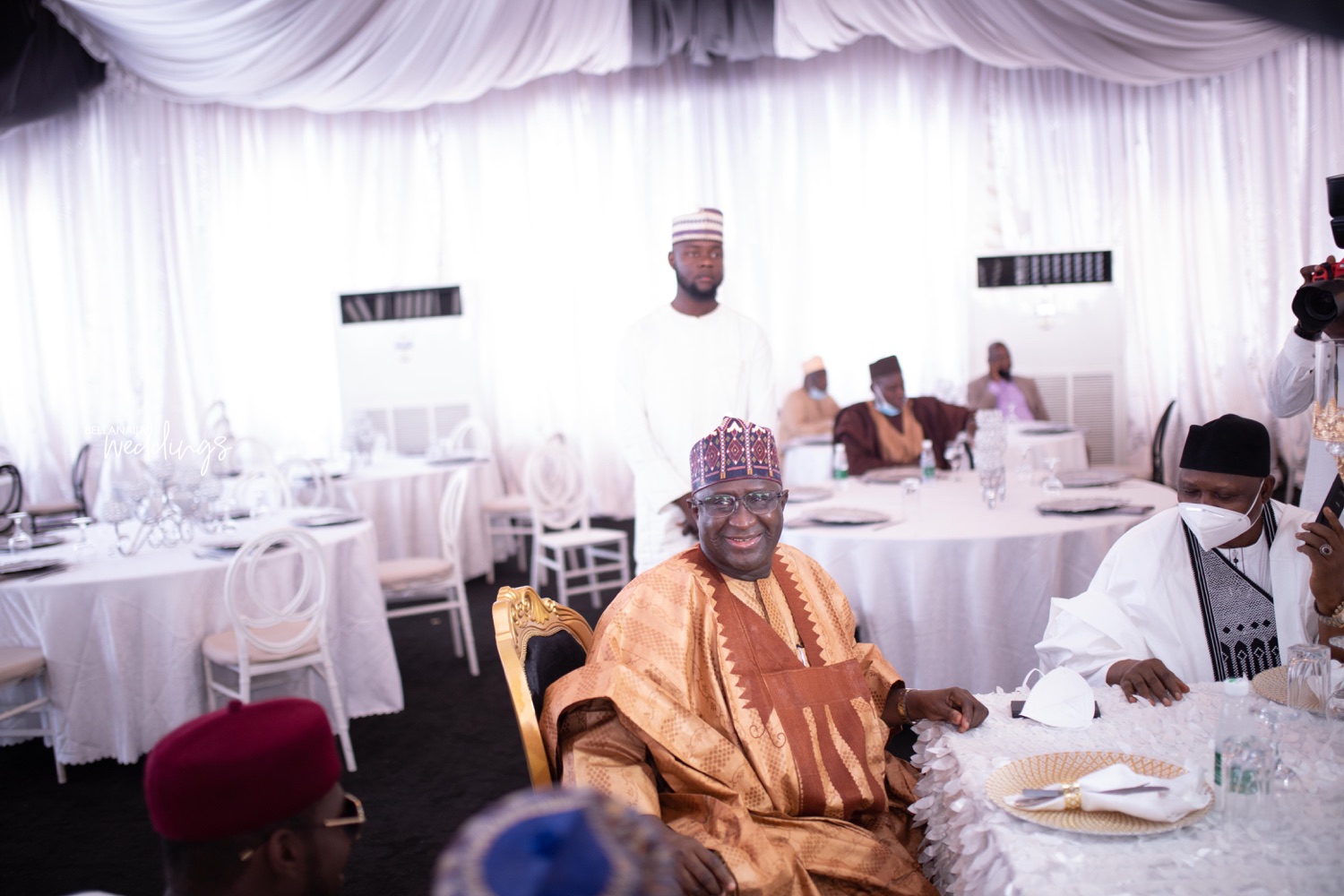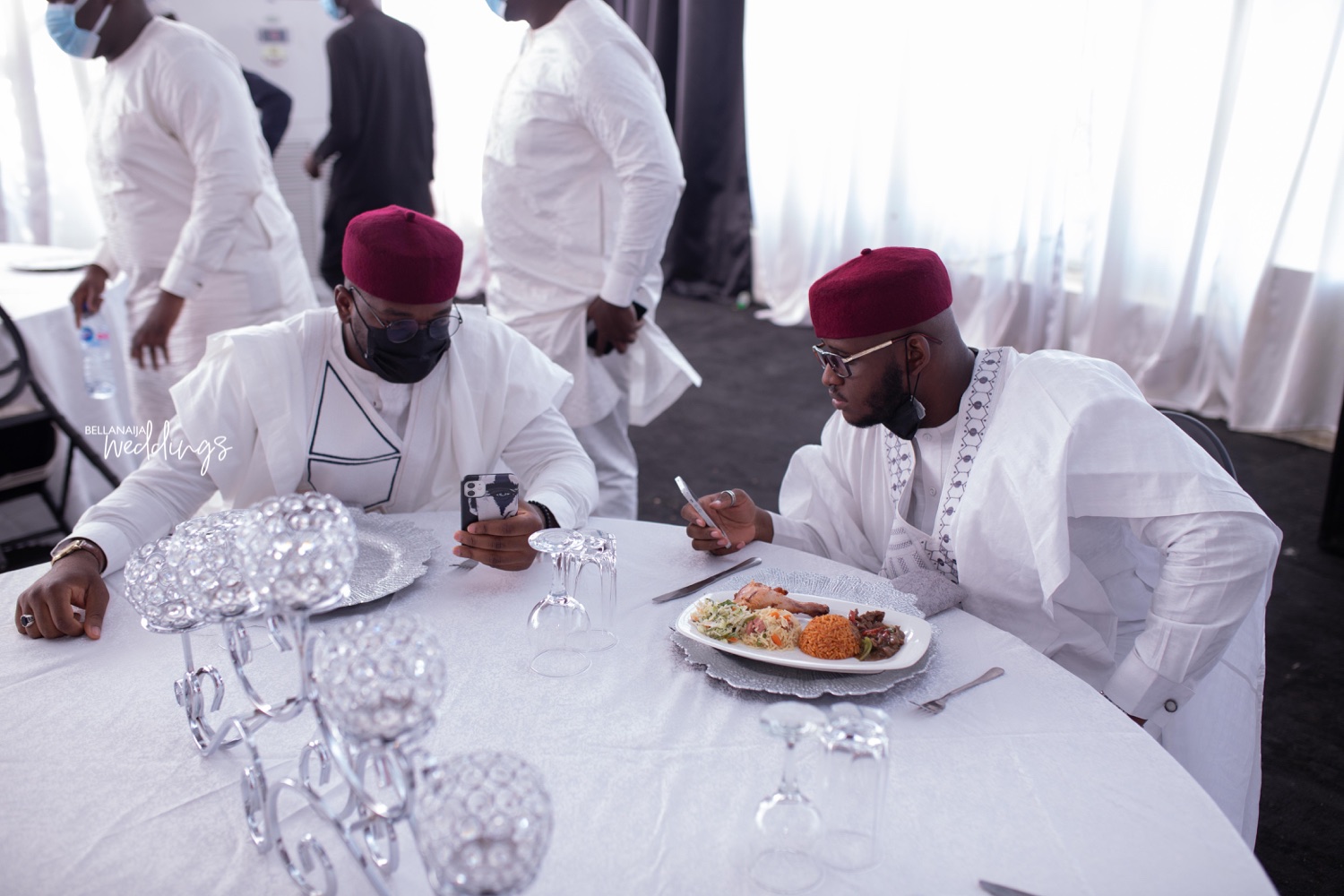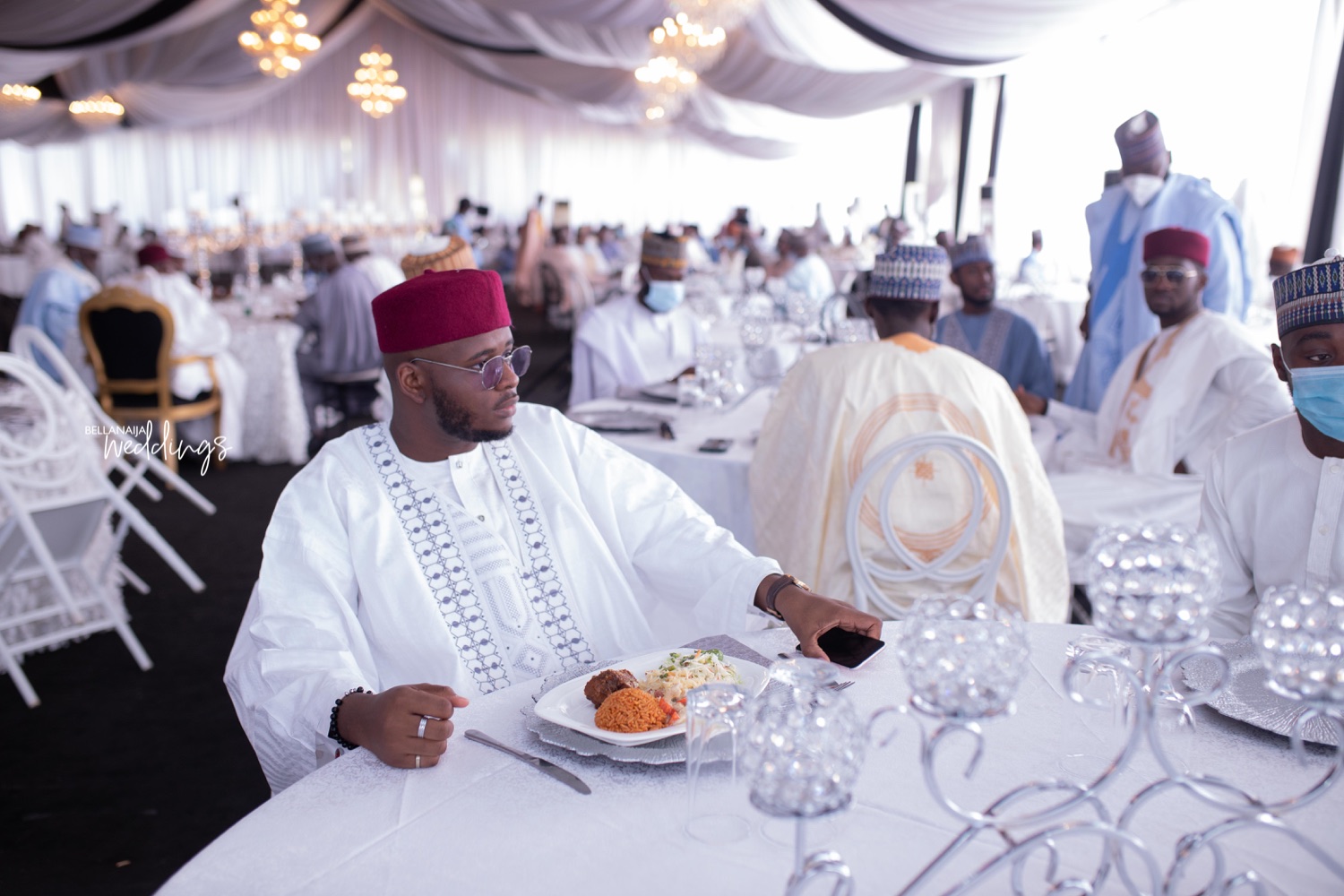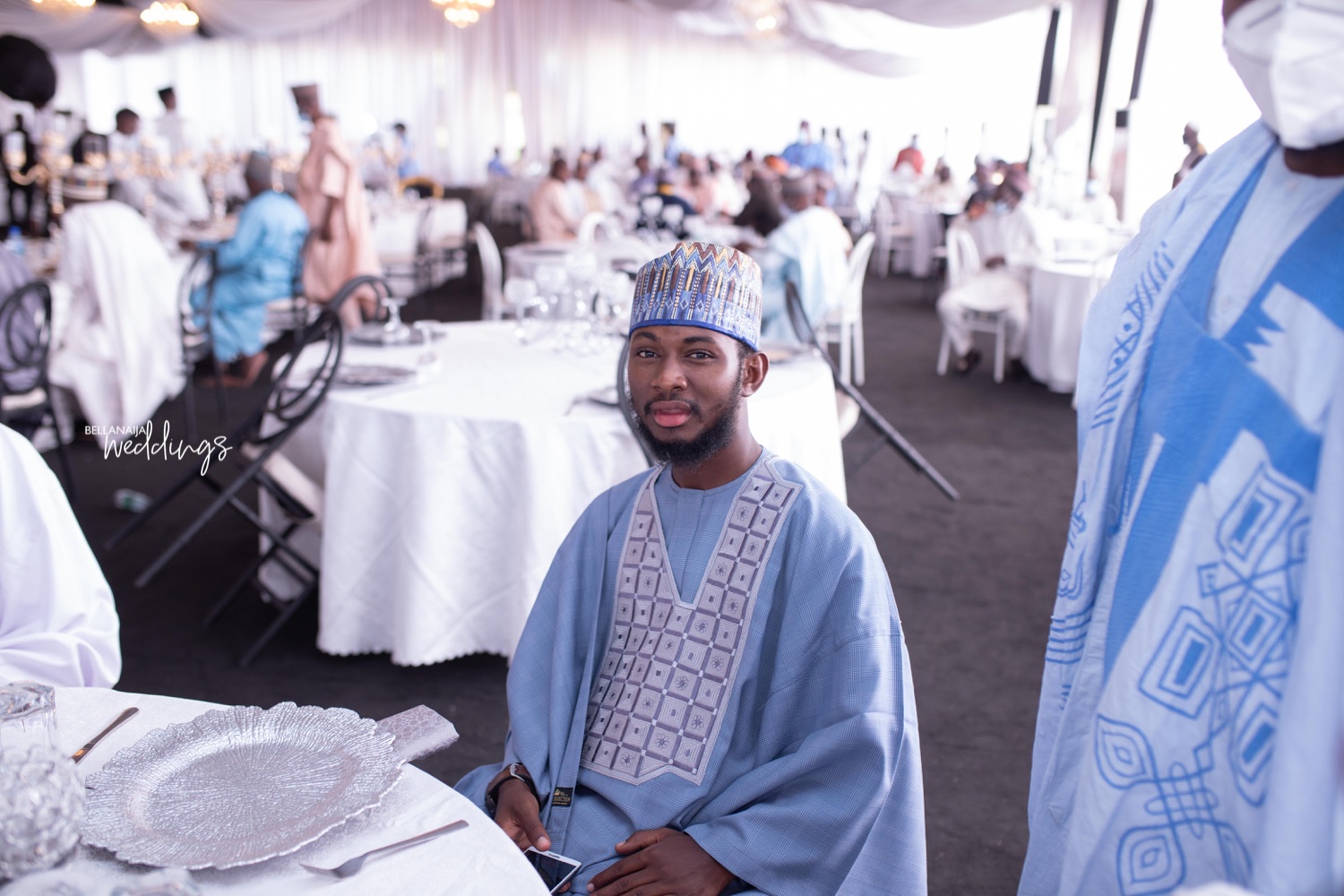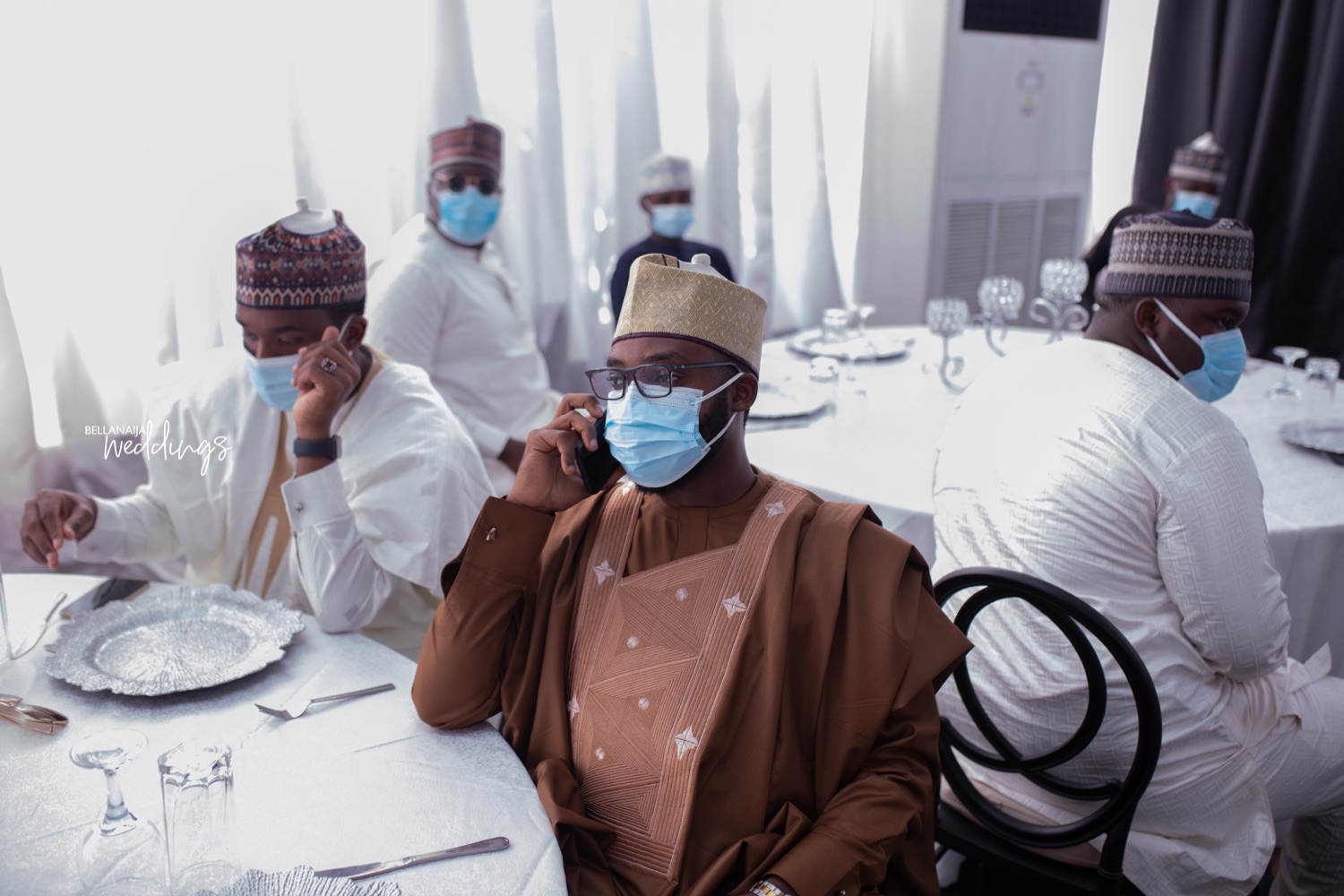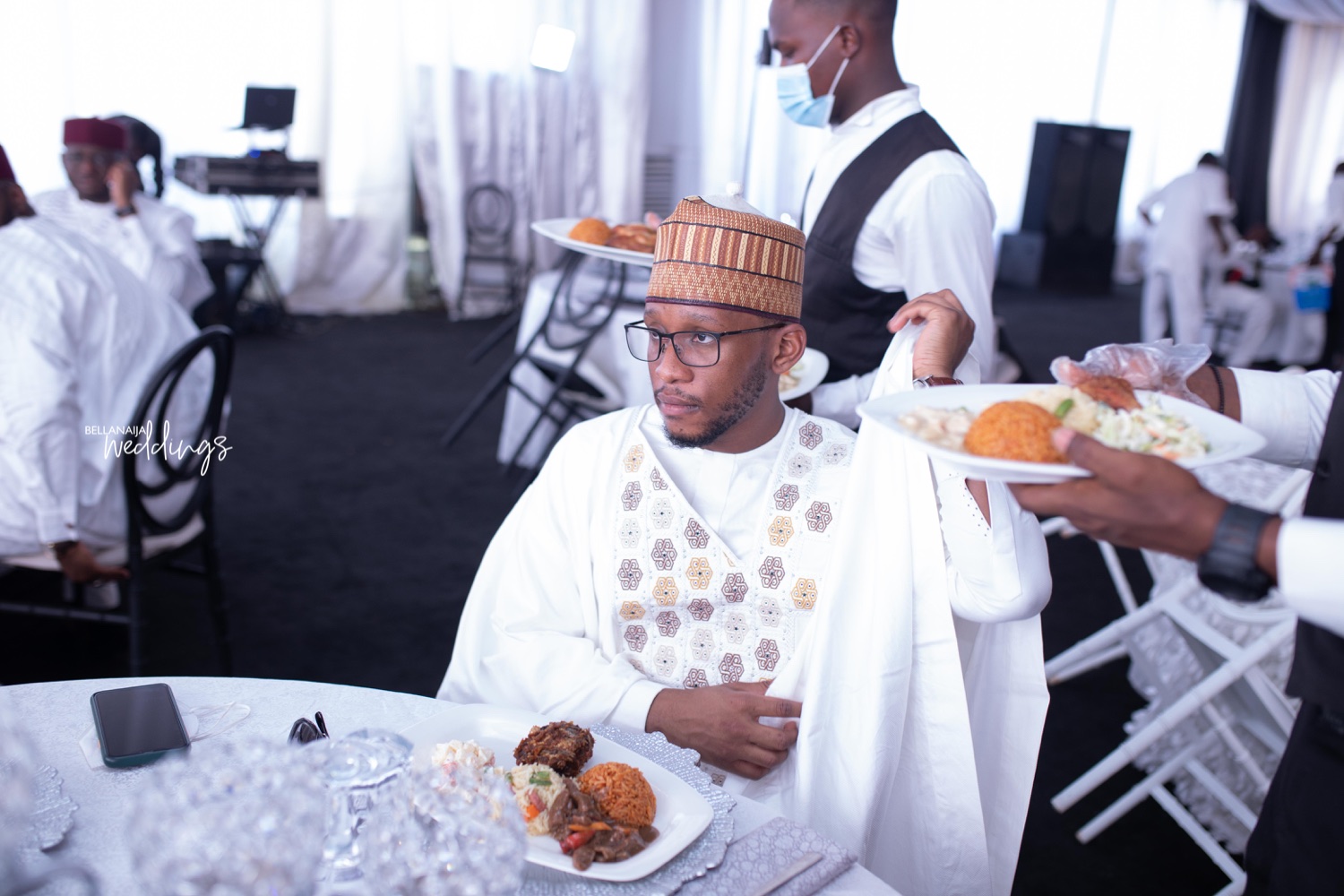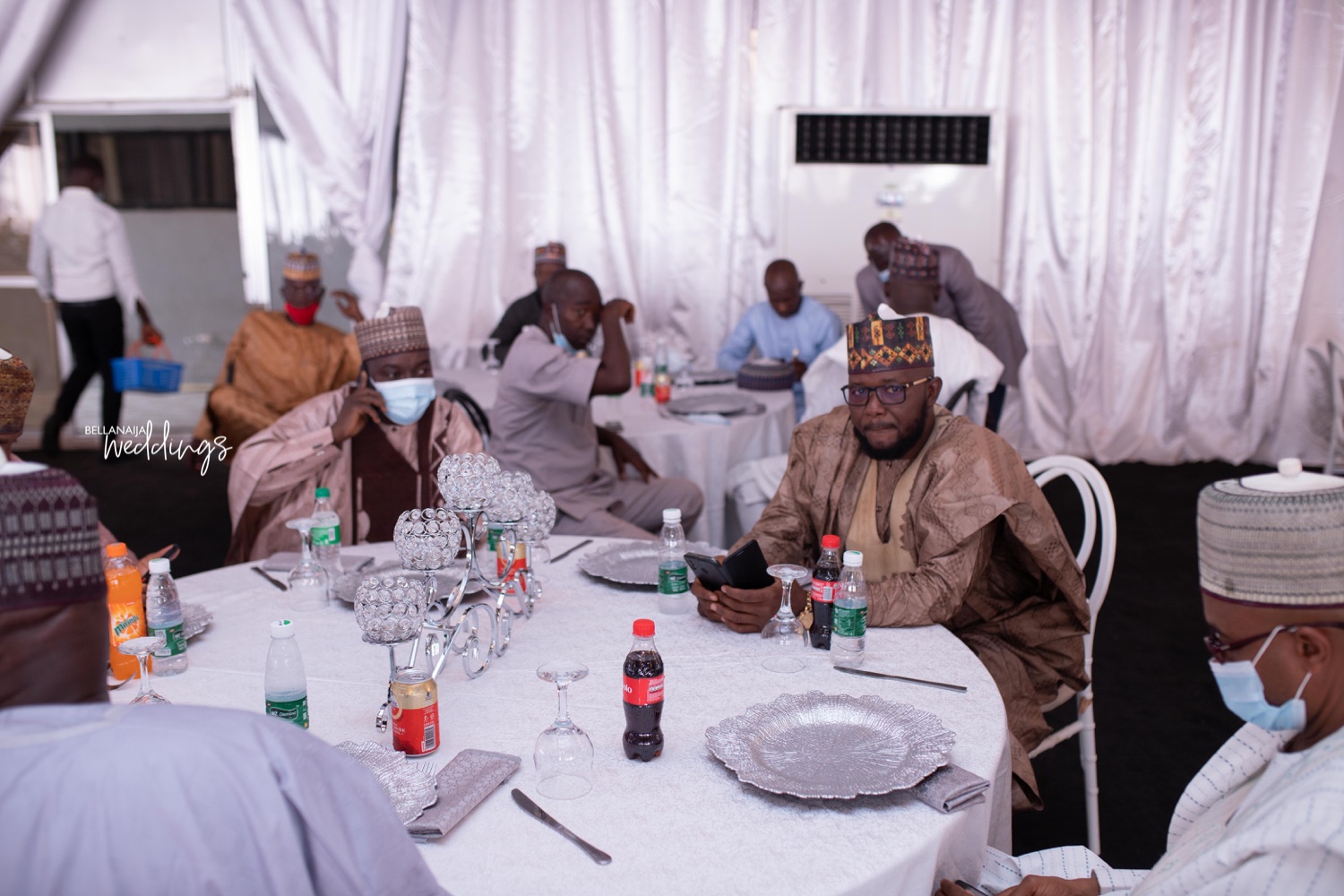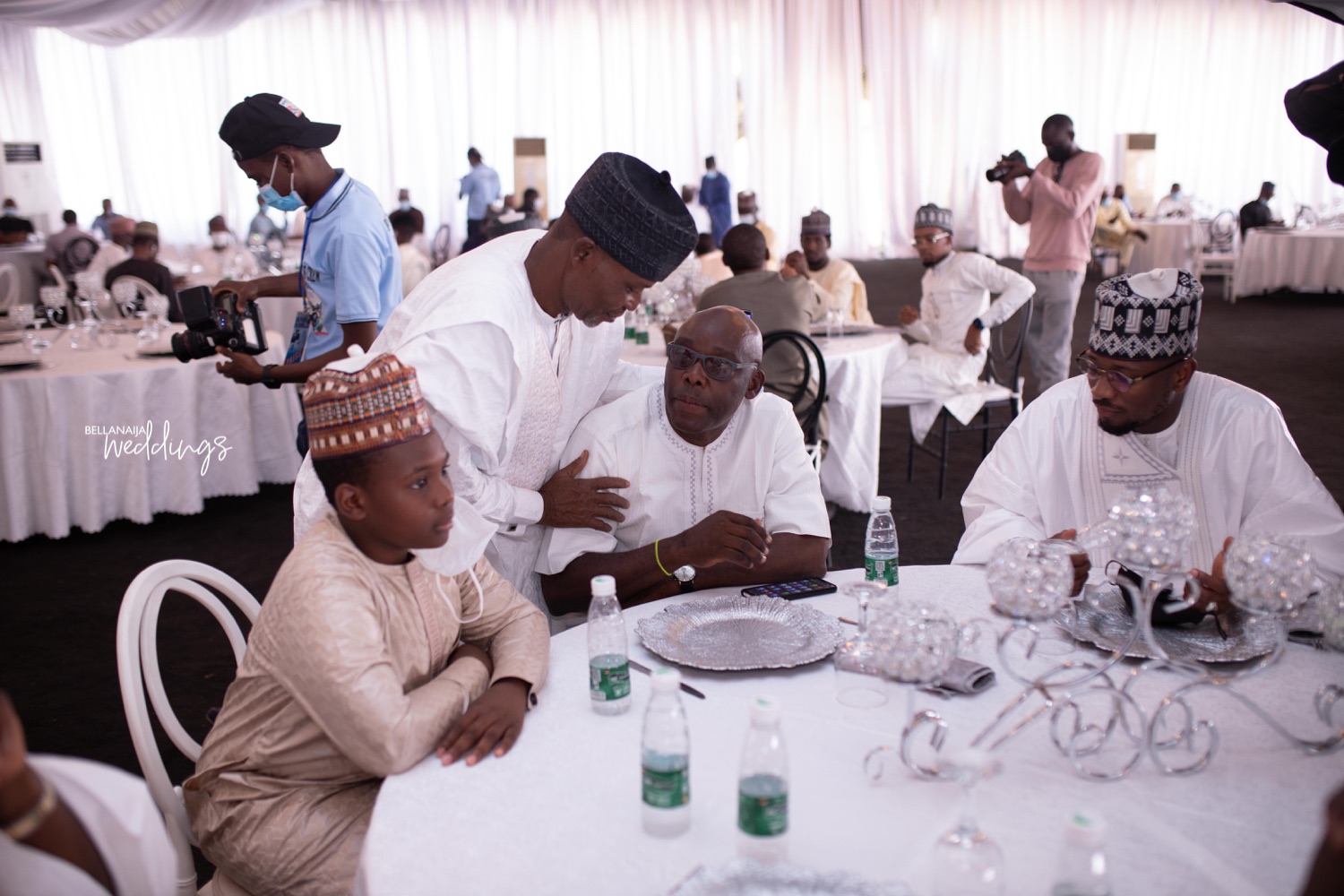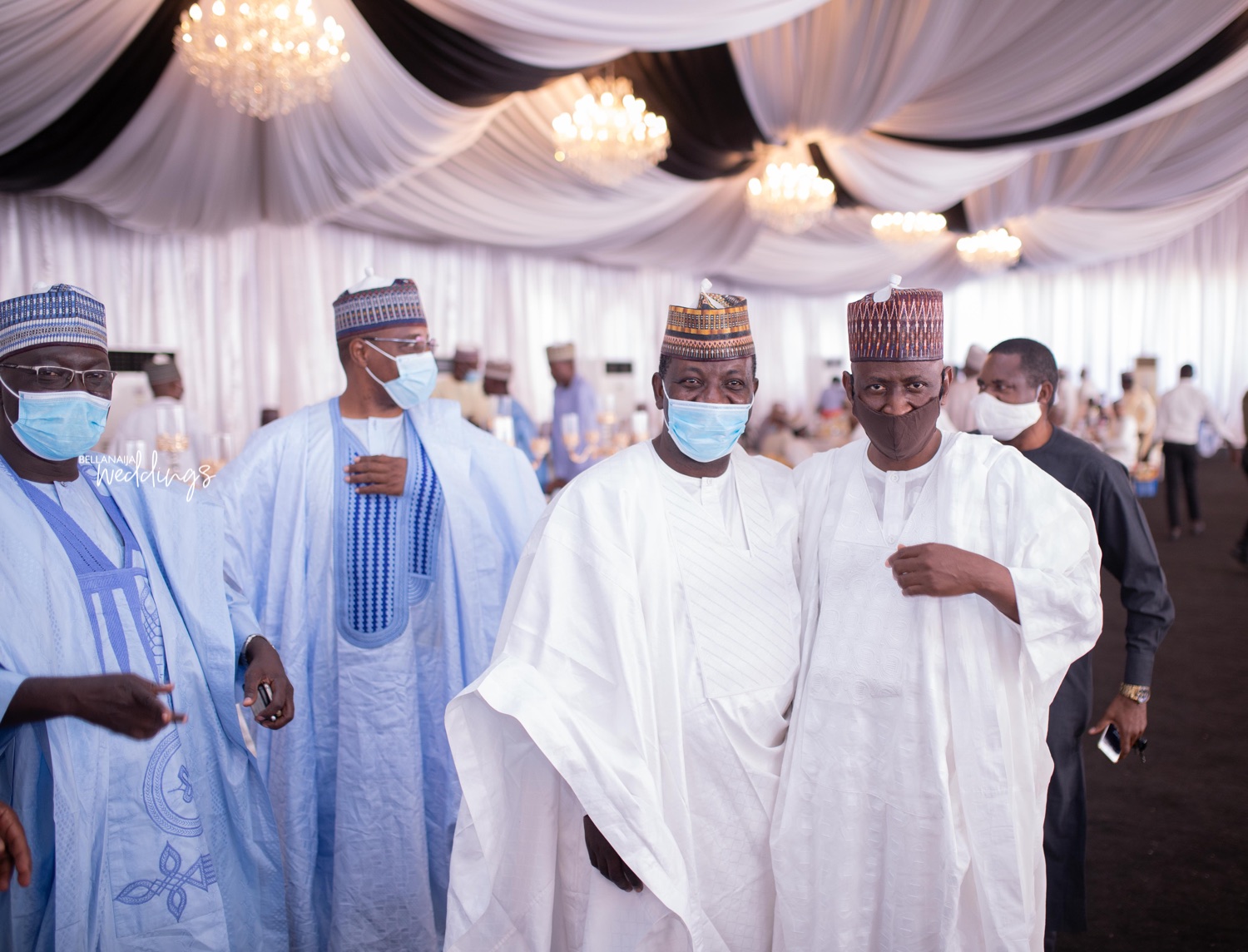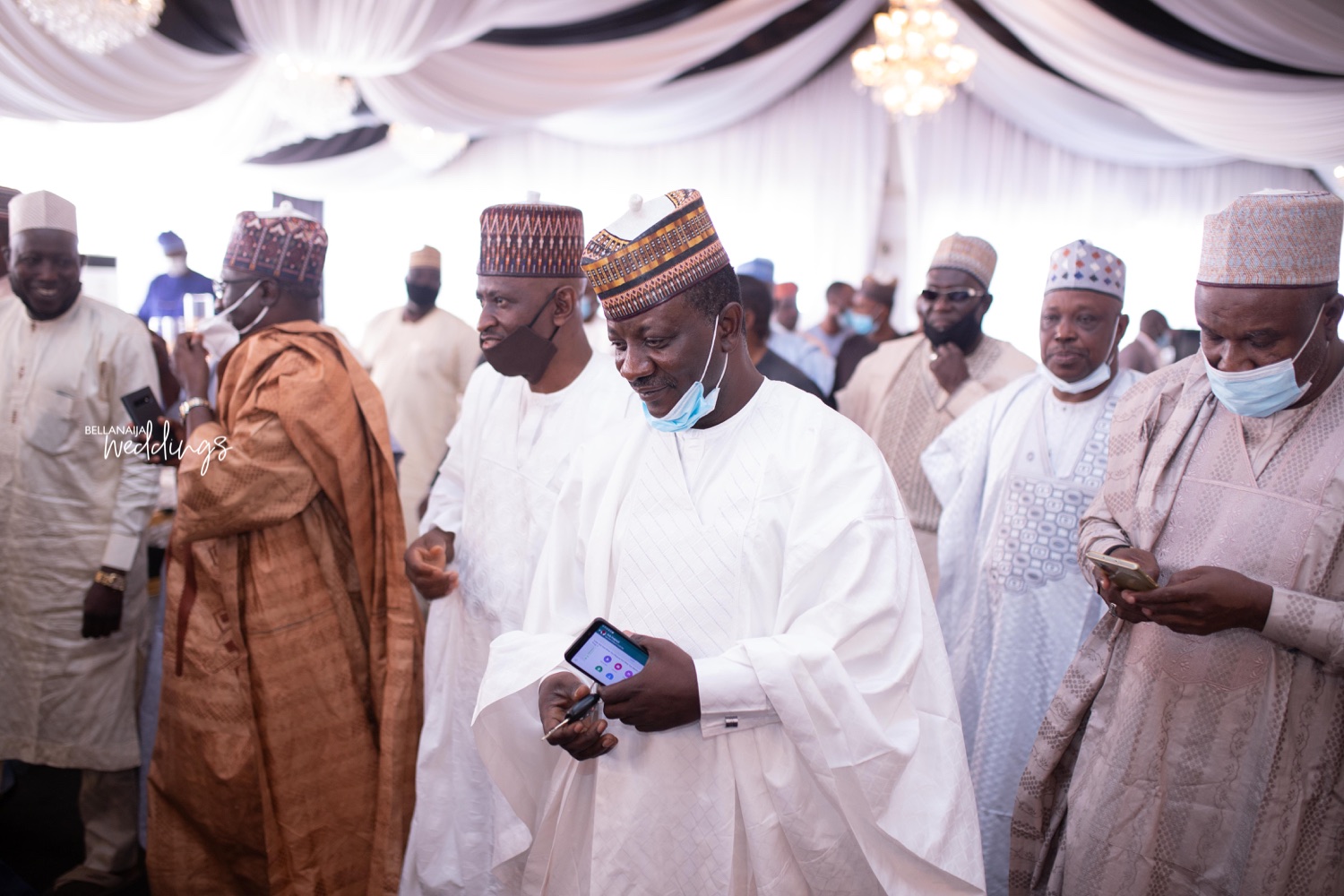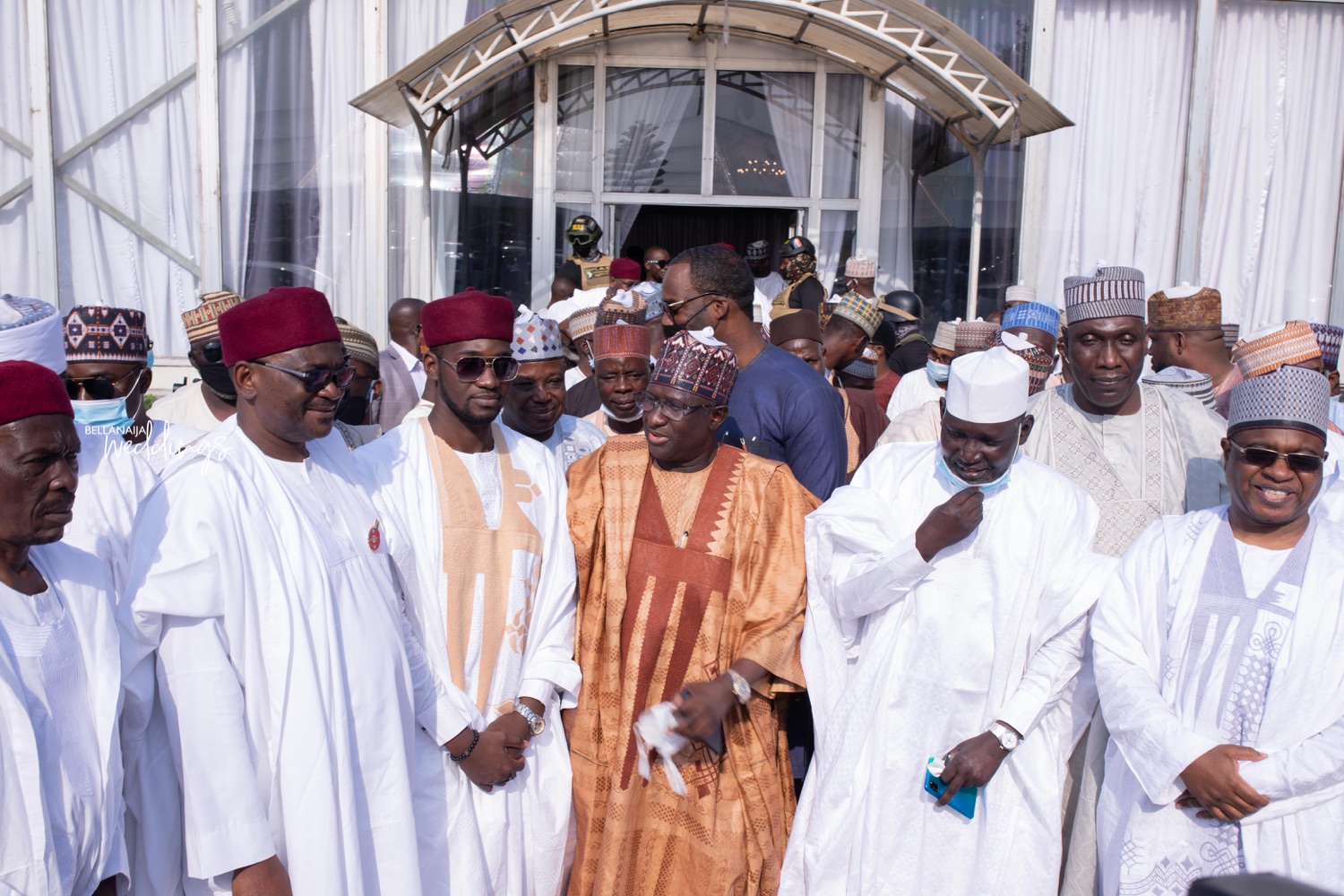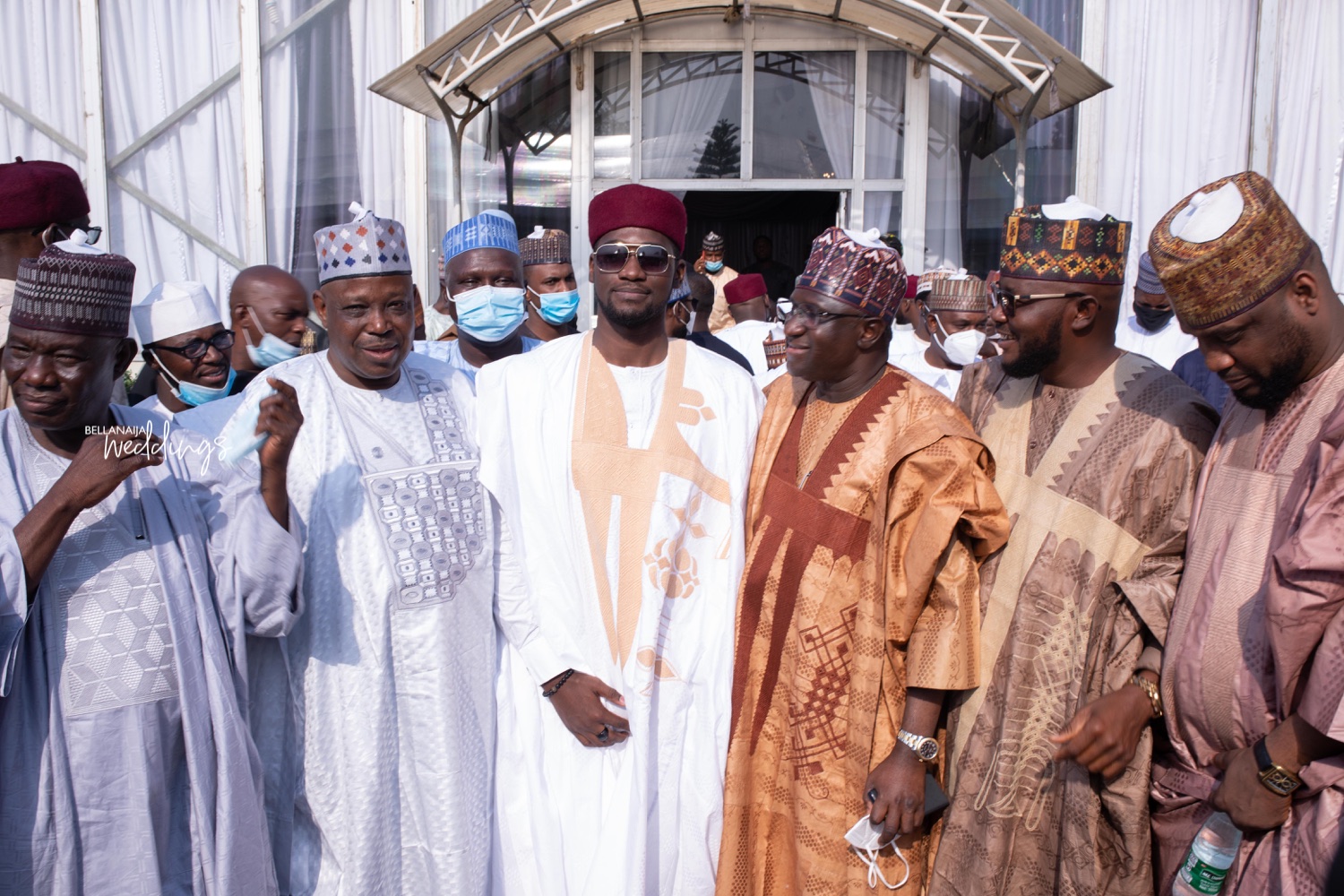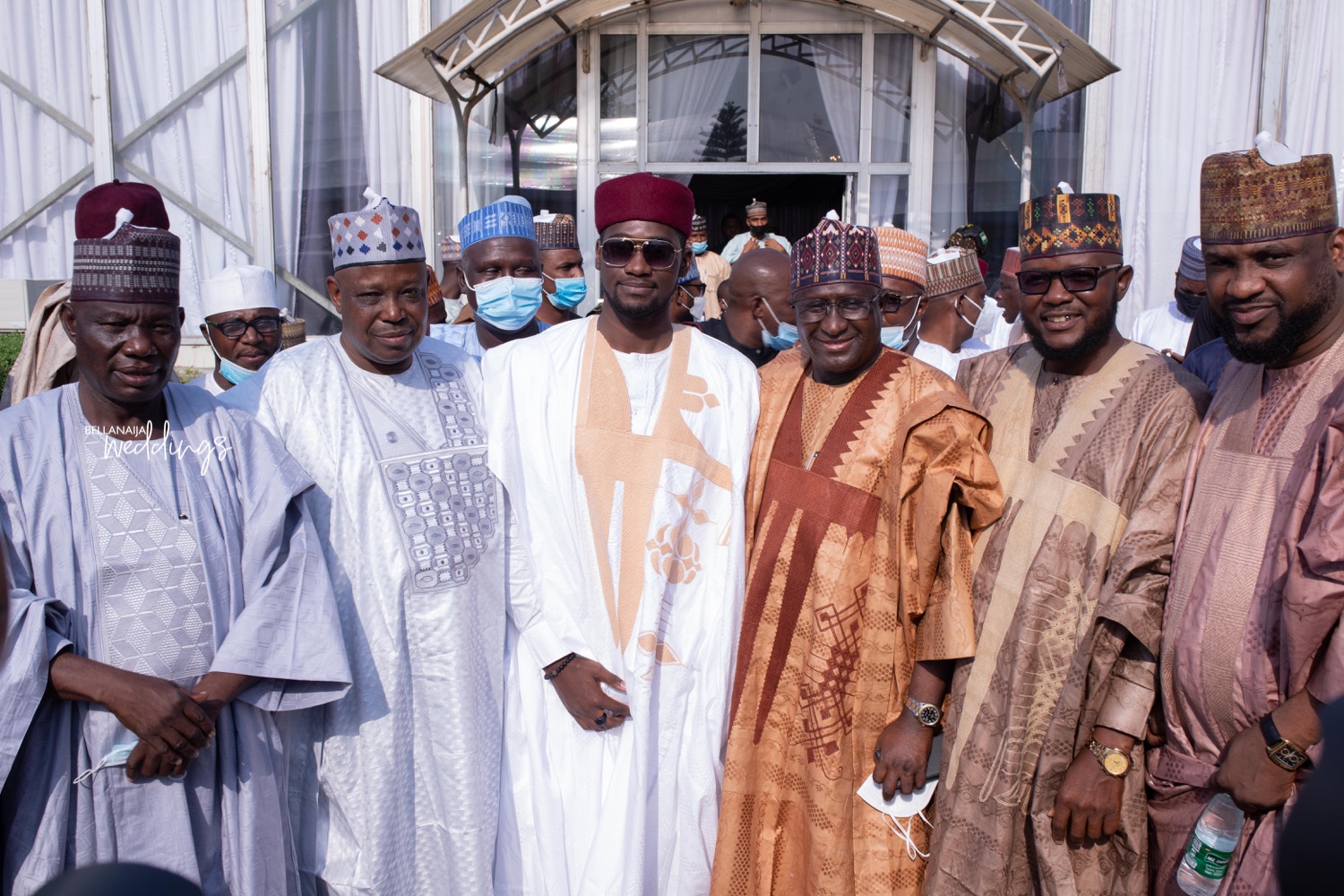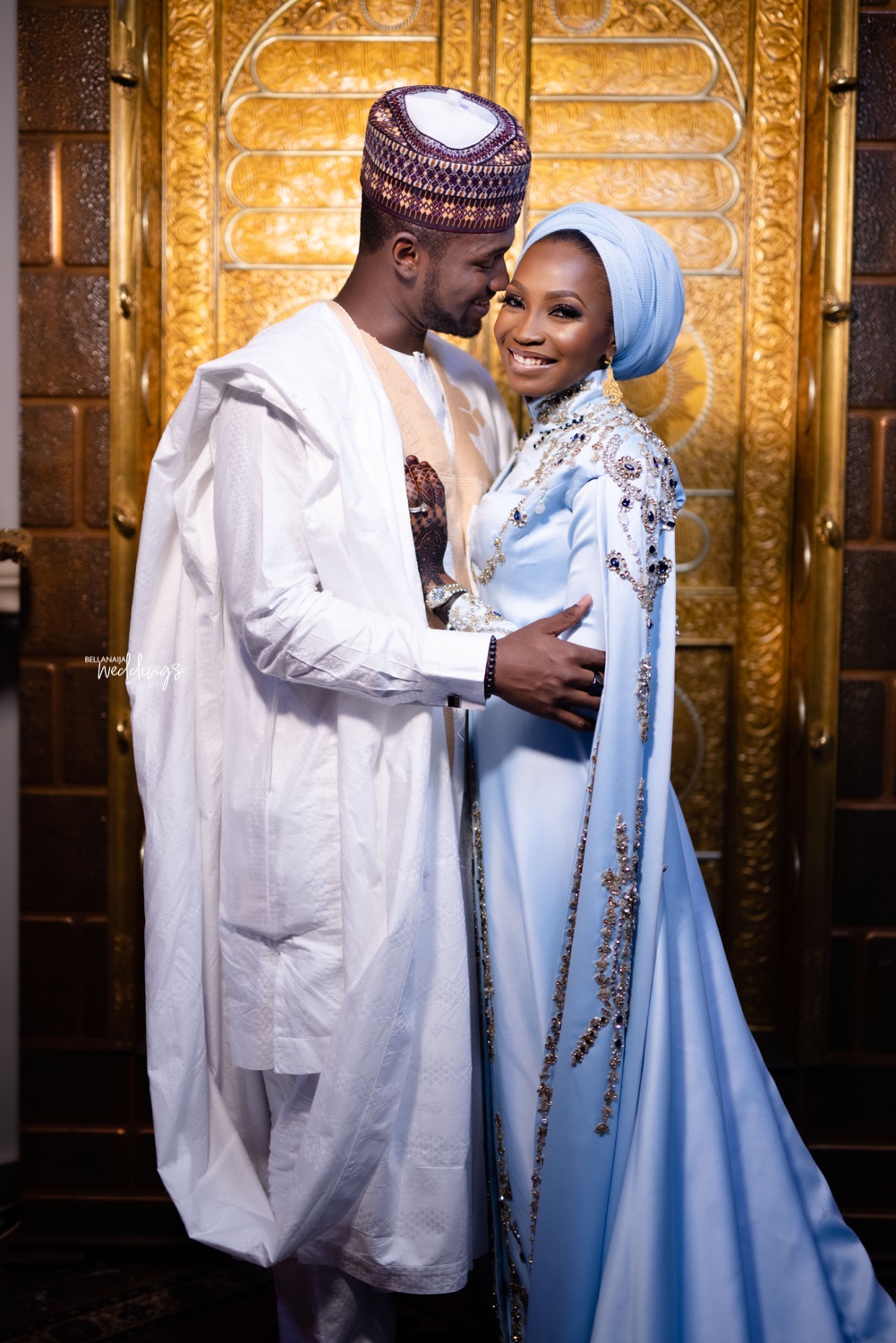 Credits
Wedding Fatiha
Bride: @beingbinani
Planner: @theplanningcomp
Bride's Makeup: @banksbmpro
Bride's Outfit: @valdrinsahitiofficial
Photography: @bedgepictures
Sa Lalle
Planner: @theplanningcomp ⠀
Bride: @beingbinani
Bride's Makeup: @ennieyapha
Bride's Outfit: @tubo__
Turban: @zeema_collections
Photography: @georgeokoroweddings
Bride's Fabric: @yrukar_fabrics