Love is such a beautiful thing and that's why celebrations of love are such a big deal to us. Today, we're all about Zainab and Umar's beautiful union. The #AllAboutUz wedding definitely has us relishing all the beauty of the Hausa culture. The lovebirds began a new phase of their lives in grand style and it was a rich blend of culture, beauty and style.
After Zainab and Umar's wedding Fatiha and Zainab's Sa Lalle, the sweet couple brought it all to a grand close with their wedding dinner. Zainab rocked a Gaurav Gupta "glow-in-the-dark" dress and held everyone in awe! The event was filled with so much cheer and good vibes that only love can bring. We can't help but notice the high spirits of all the guests as everyone came together to celebrate the beautiful couple. Just as the event implies, you definitely know the famous "item 7" takes would be in abundance. But that's certainly not the only amazing thing about Umar and Zainab's wedding dinner. Now, you're about to ask what else is? Here's the thing, there isn't just one amazing thing – everything about the wedding dinner is amazing!
Enjoy all the photos from the #AllAboutUZ wedding dinner below: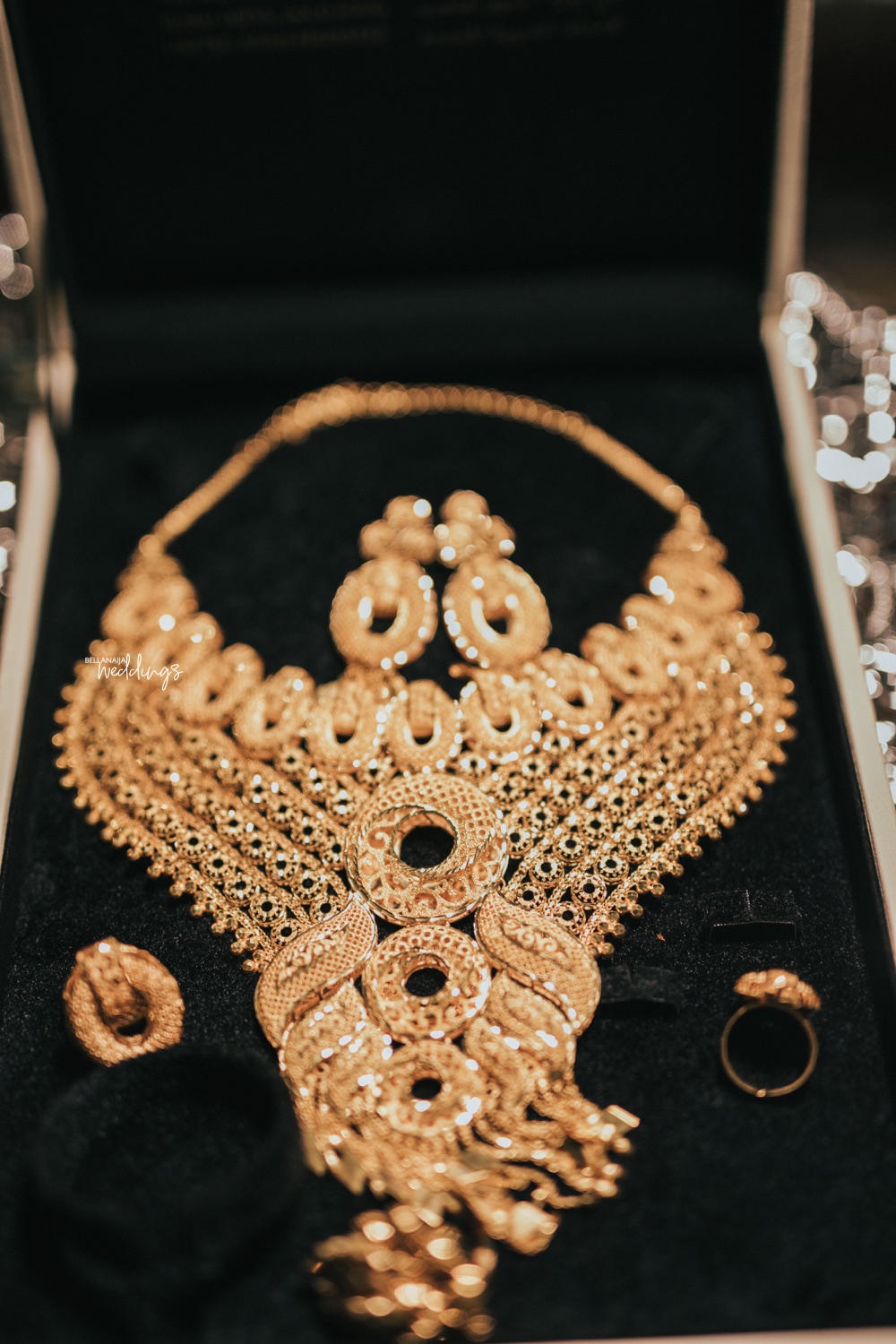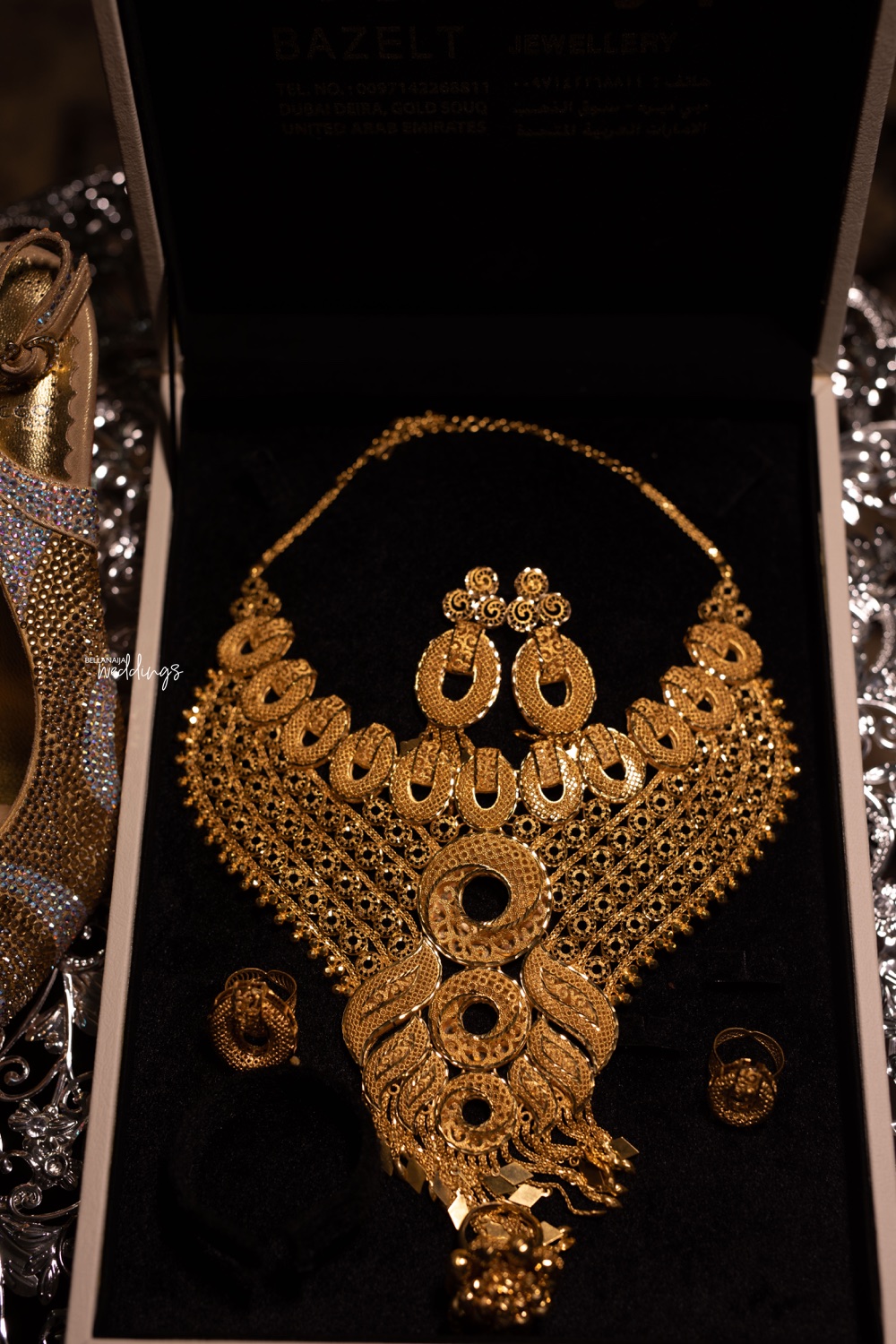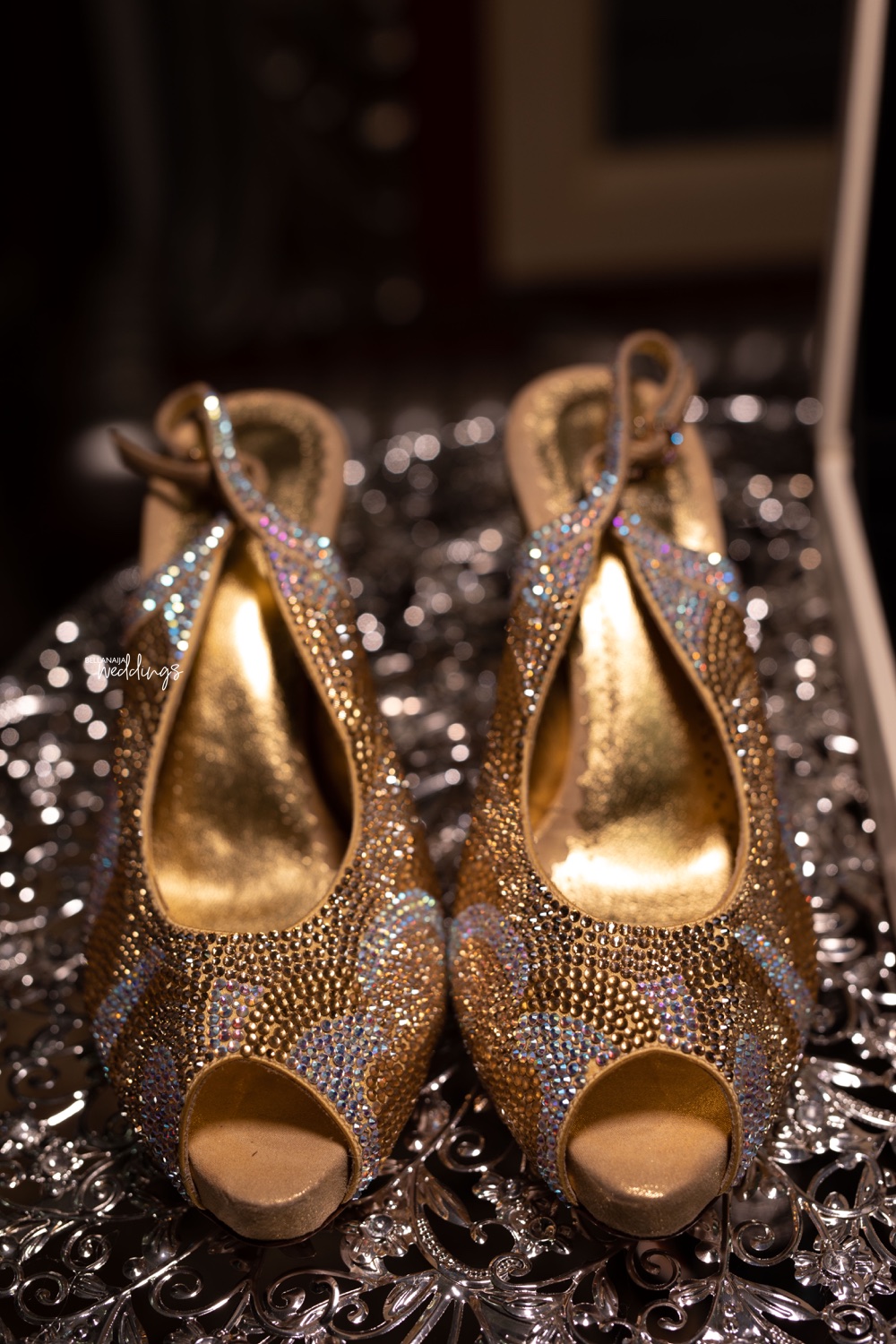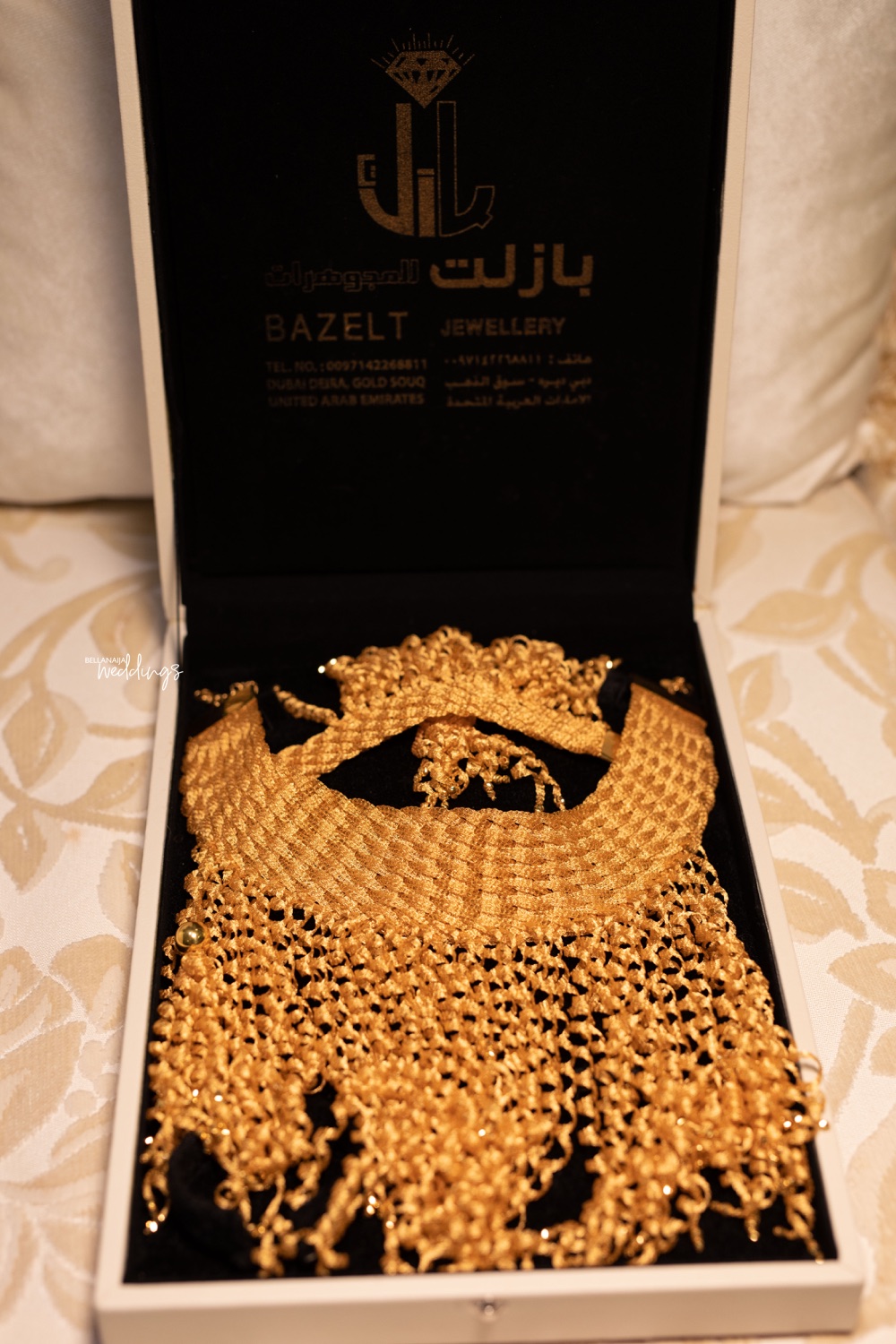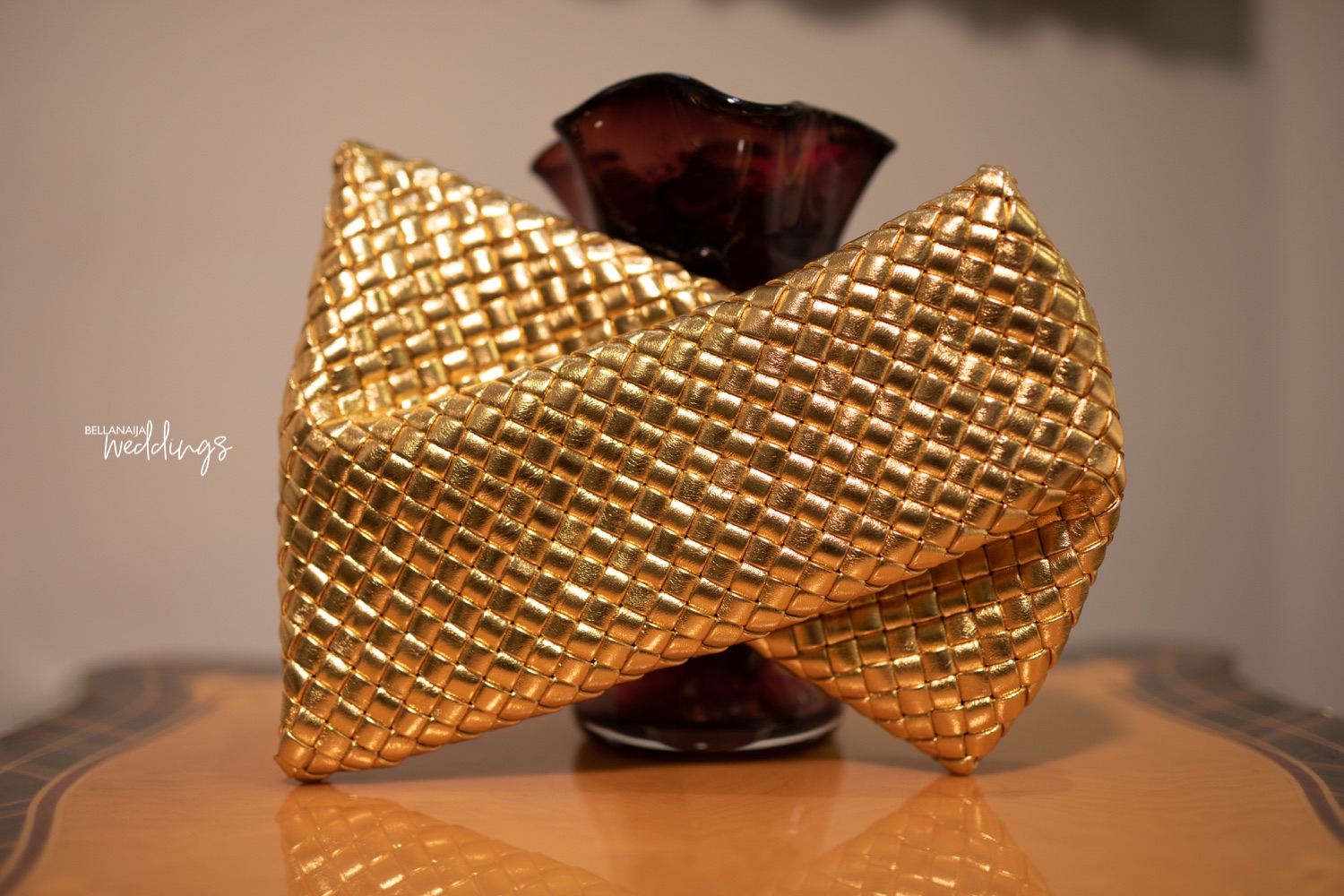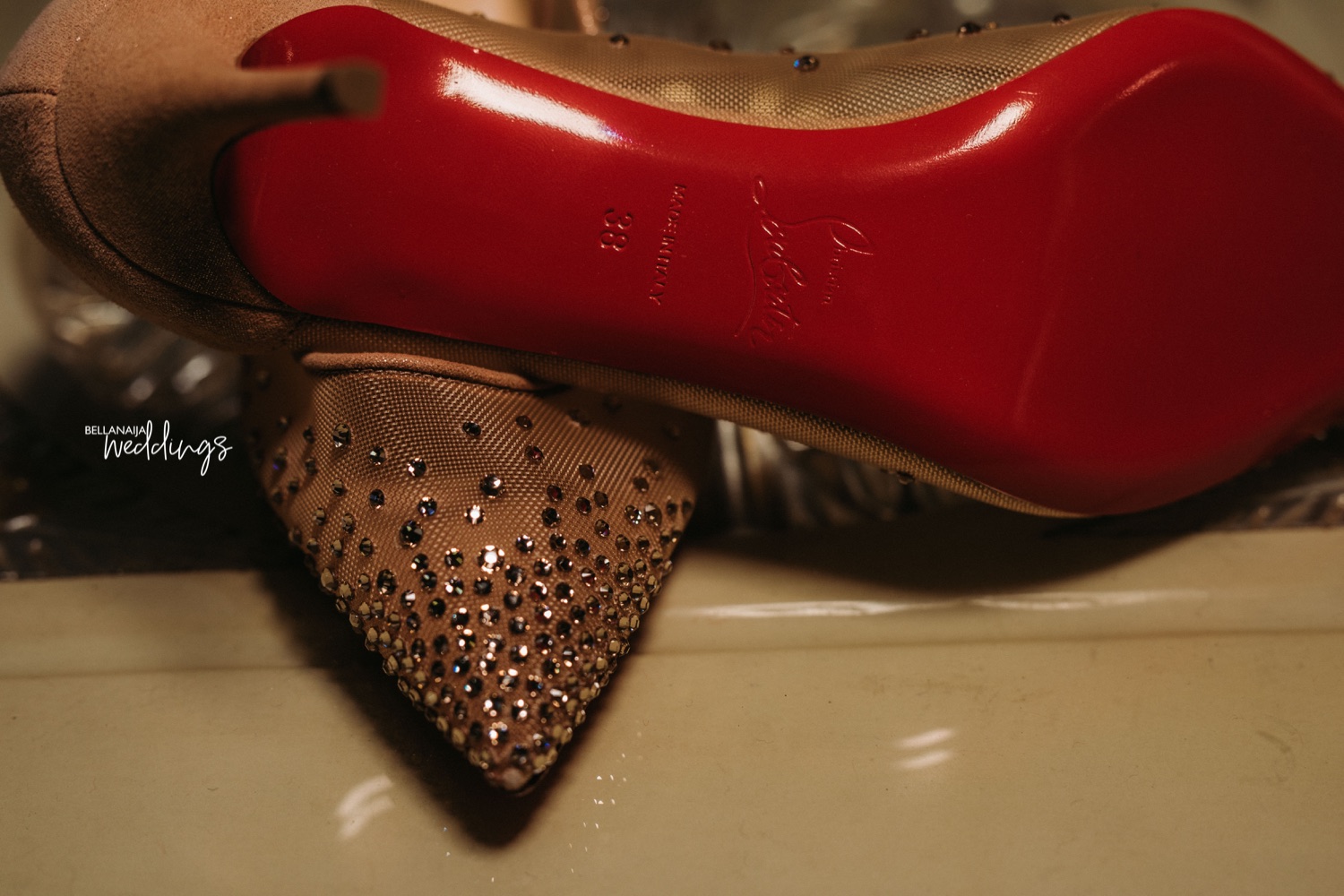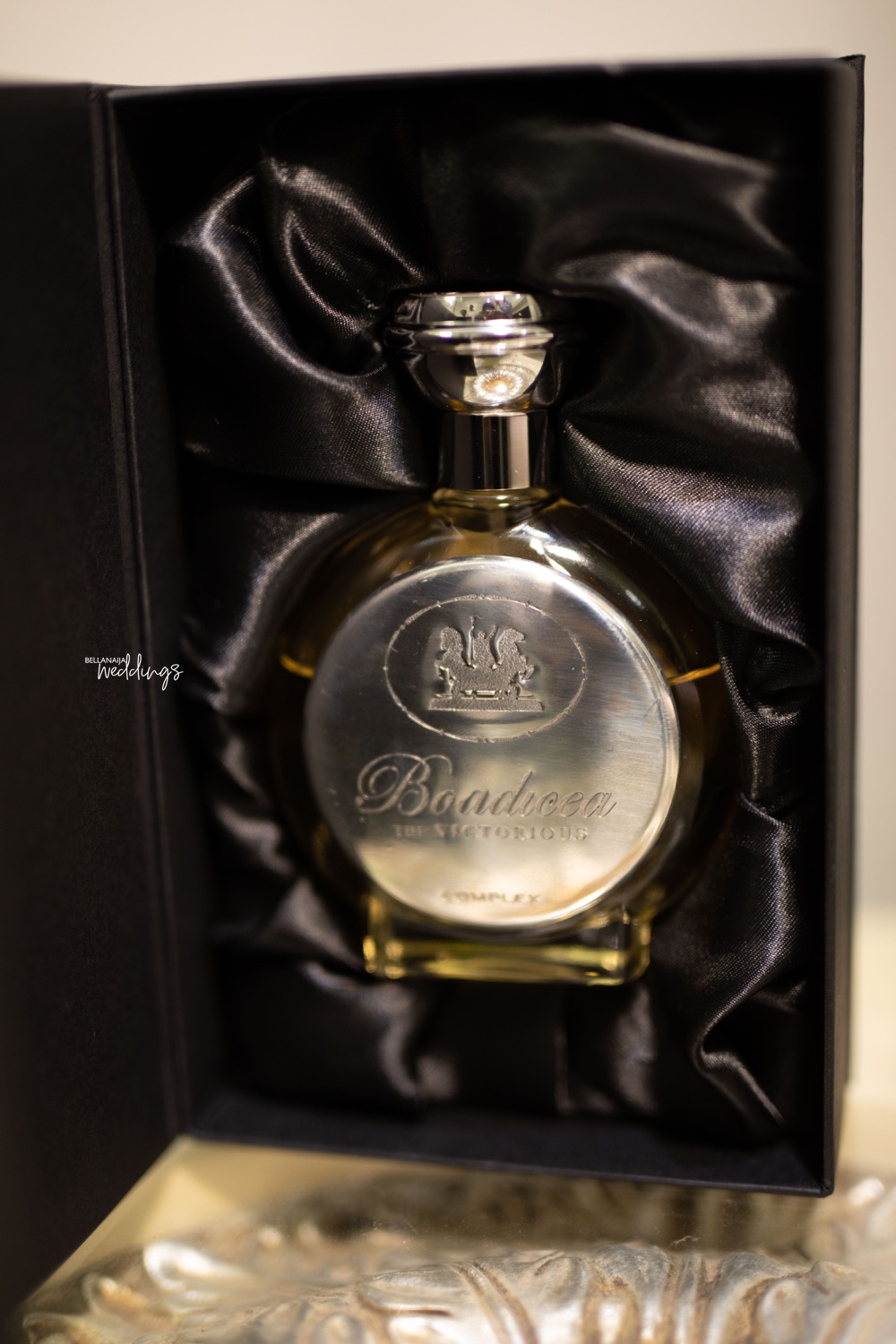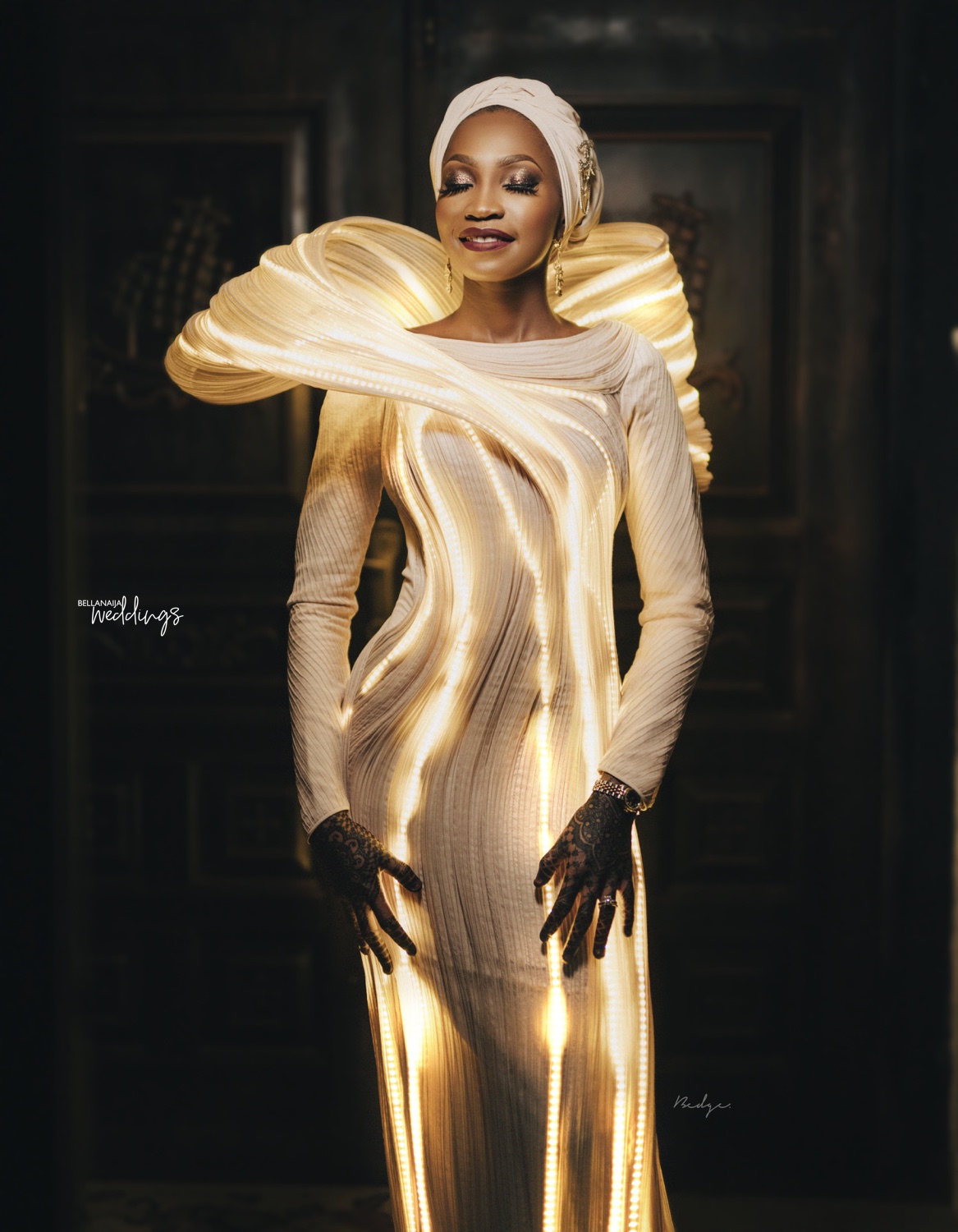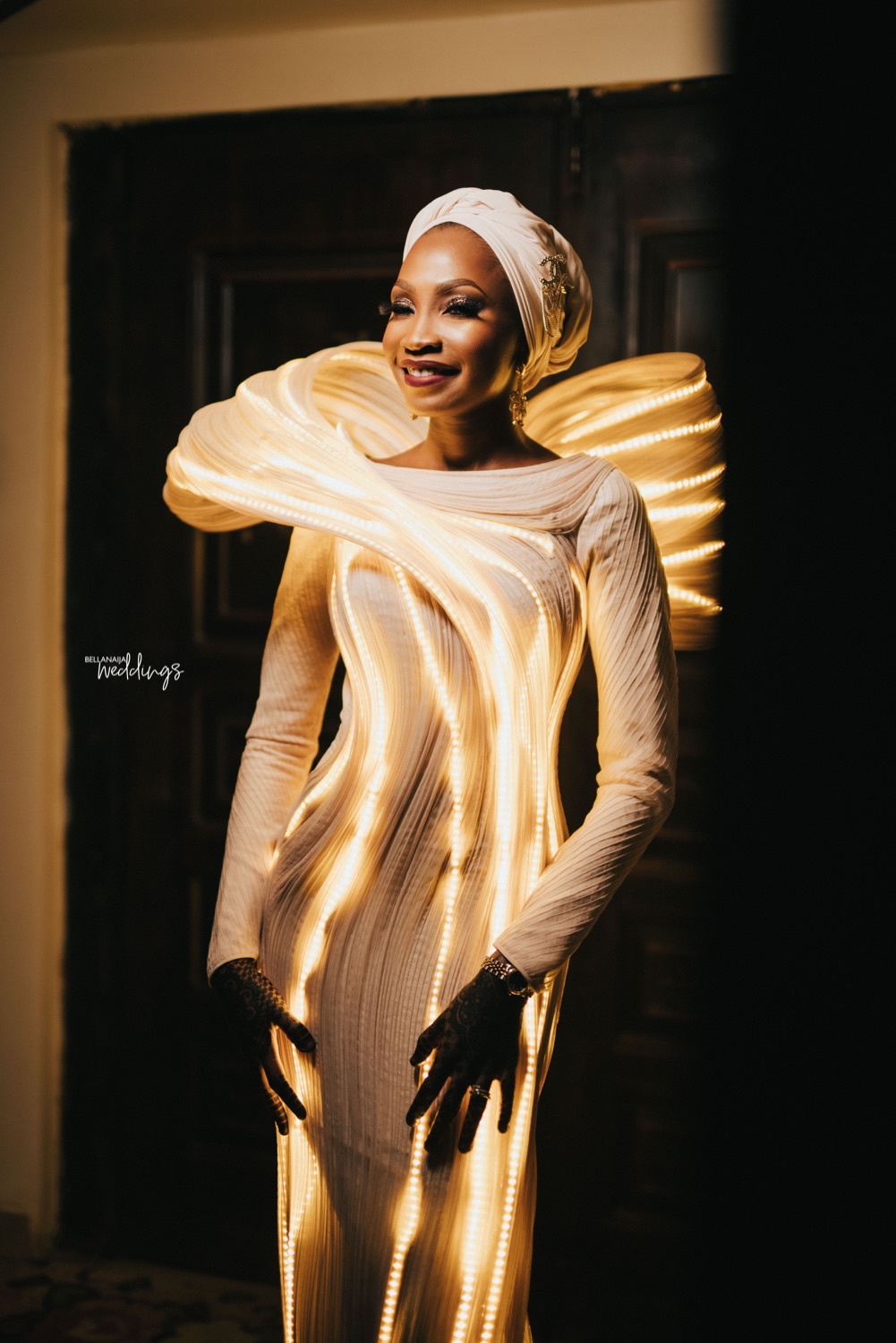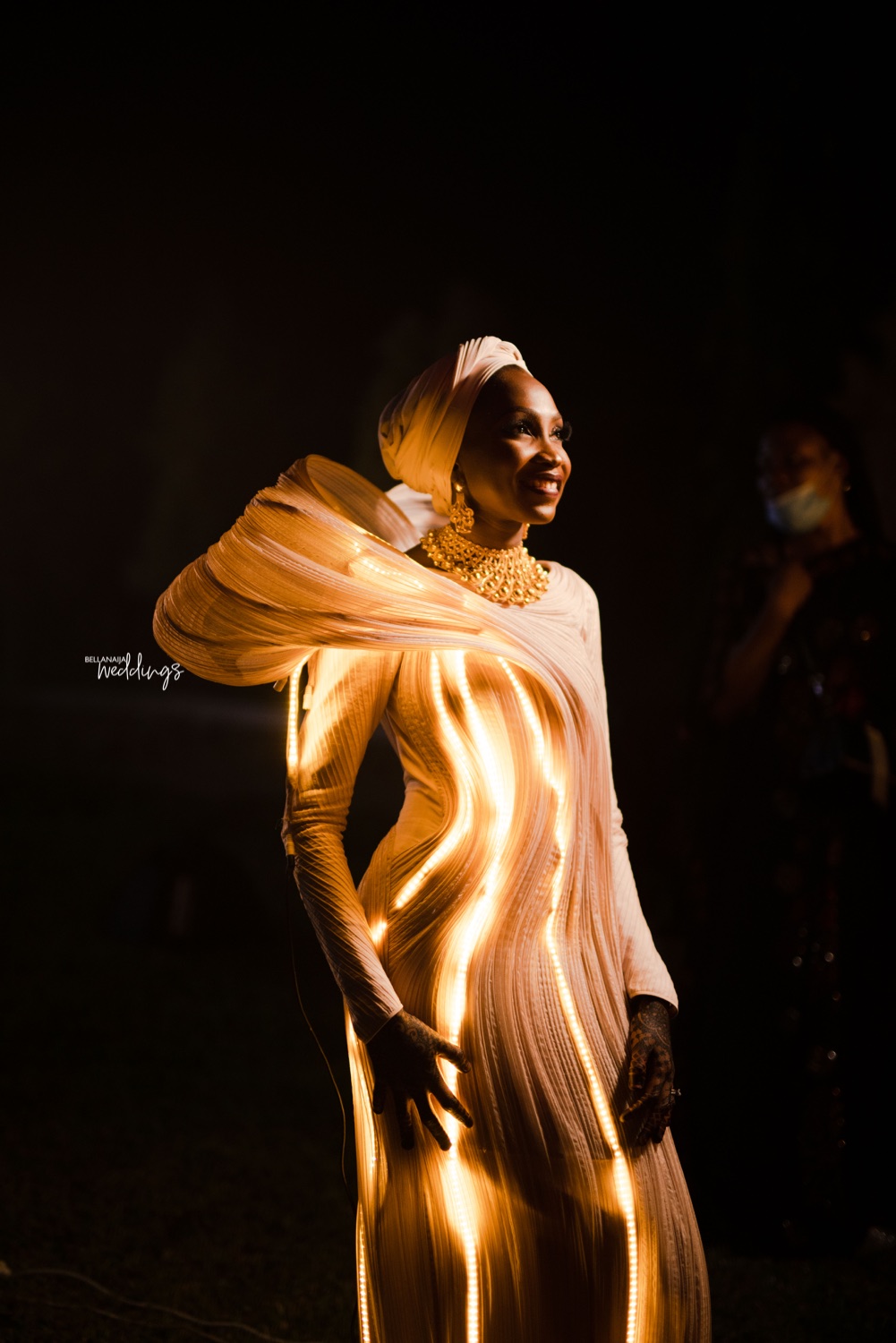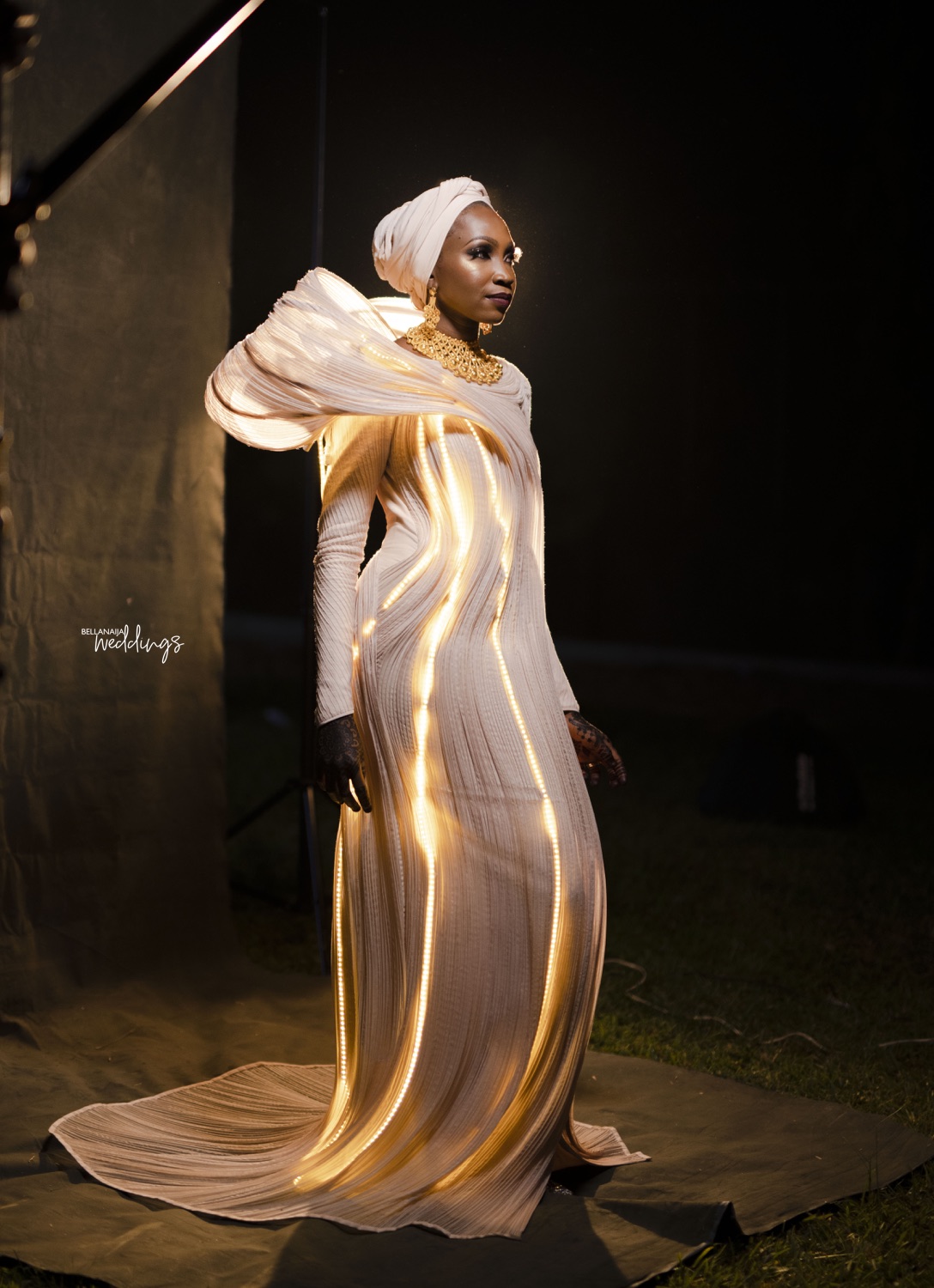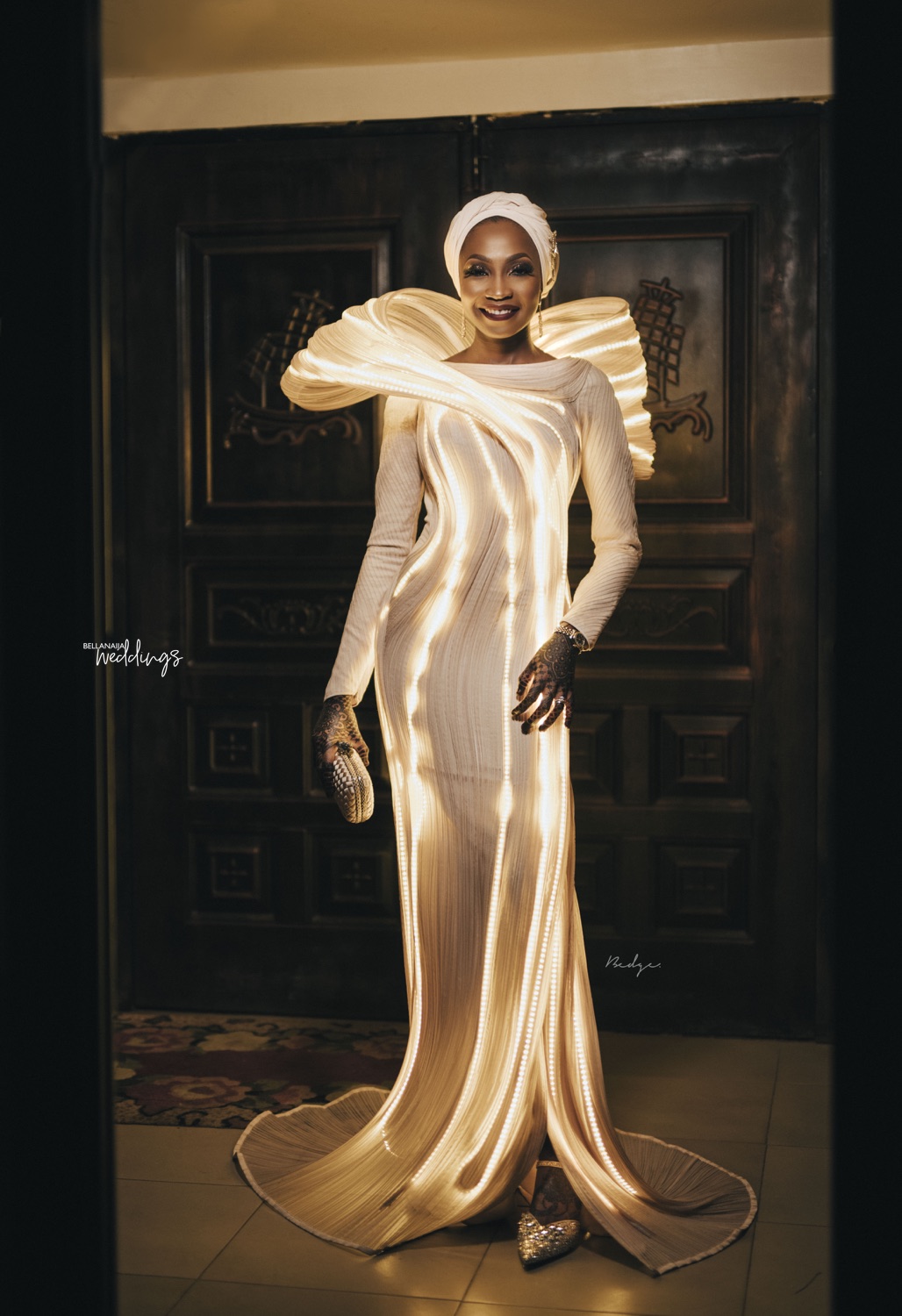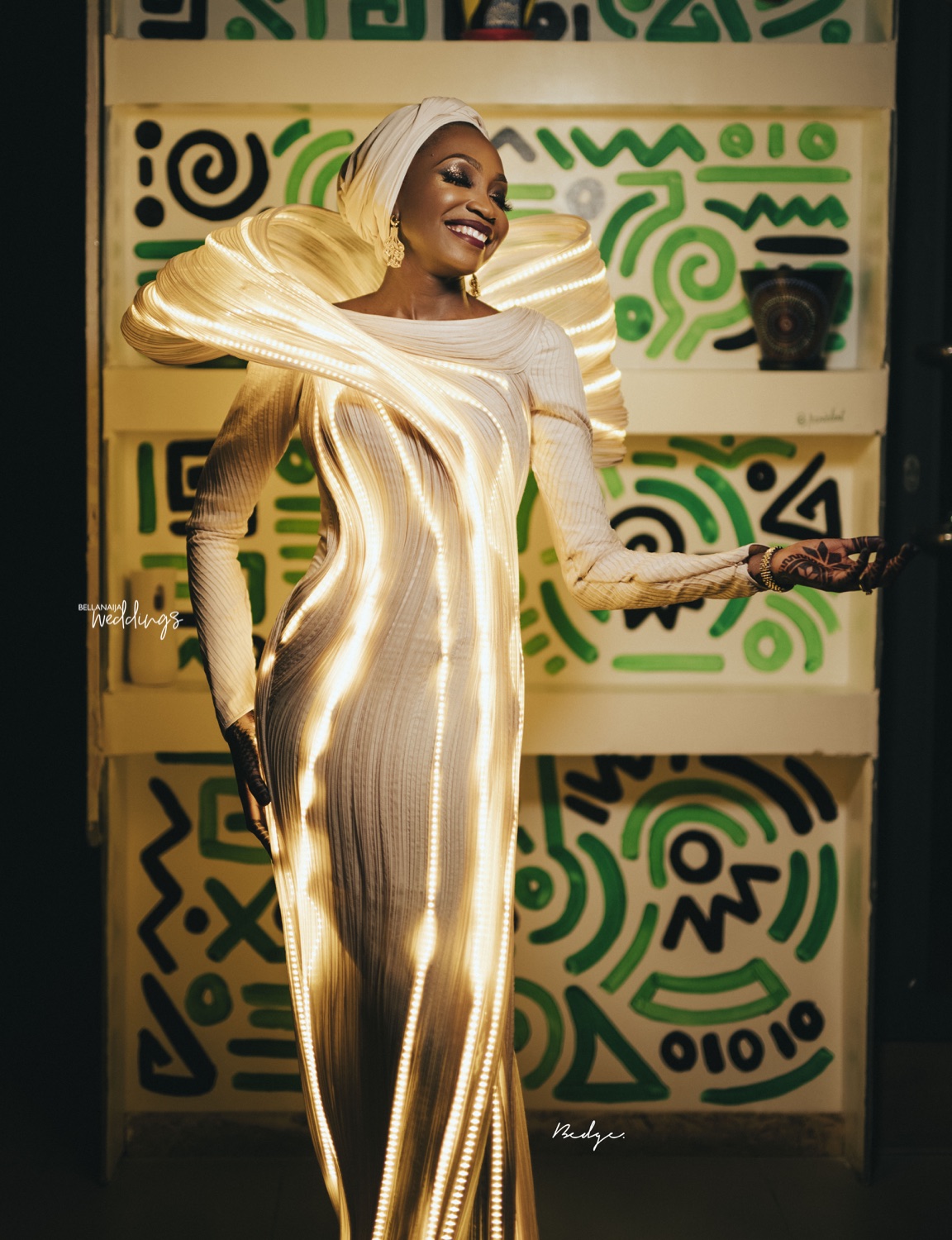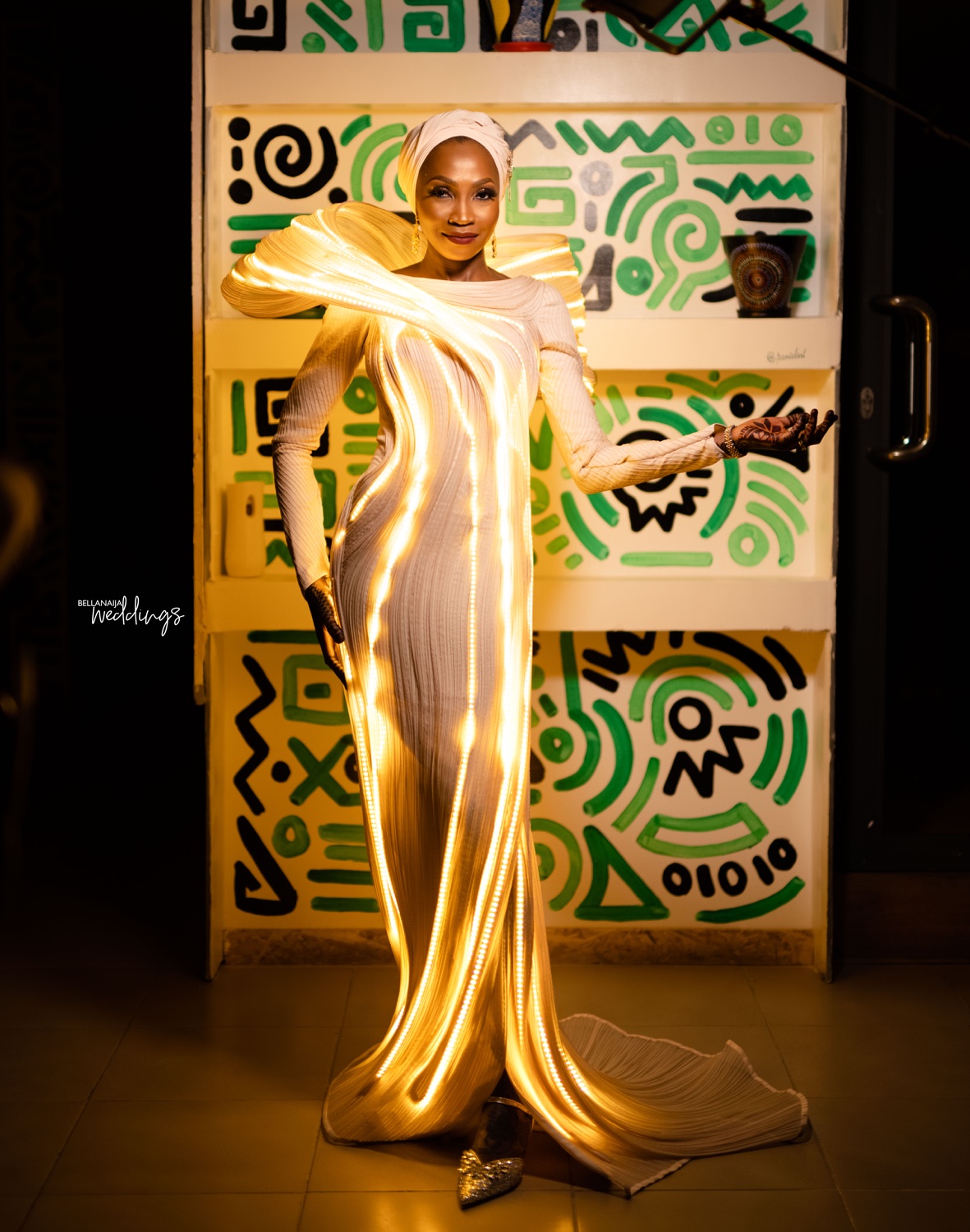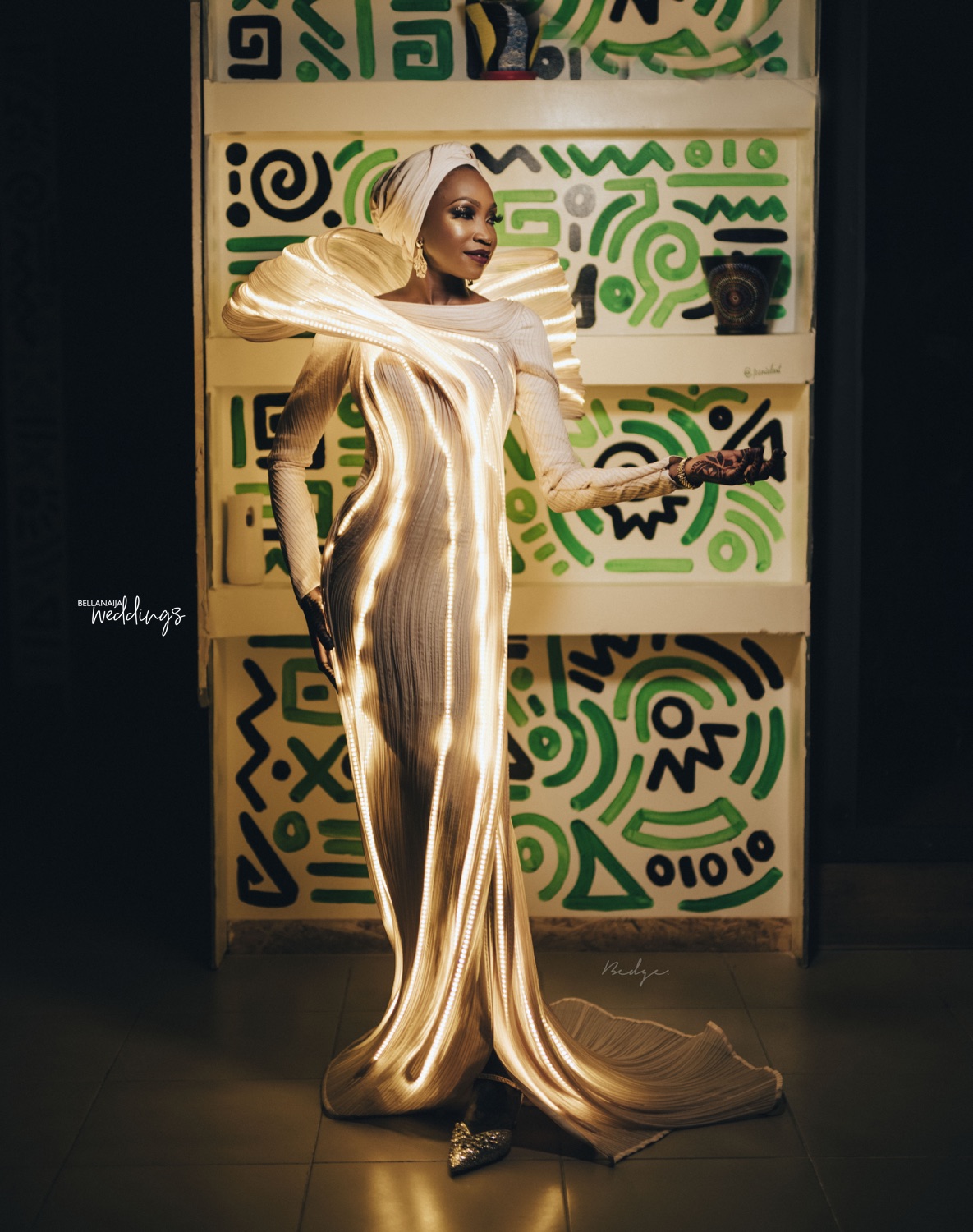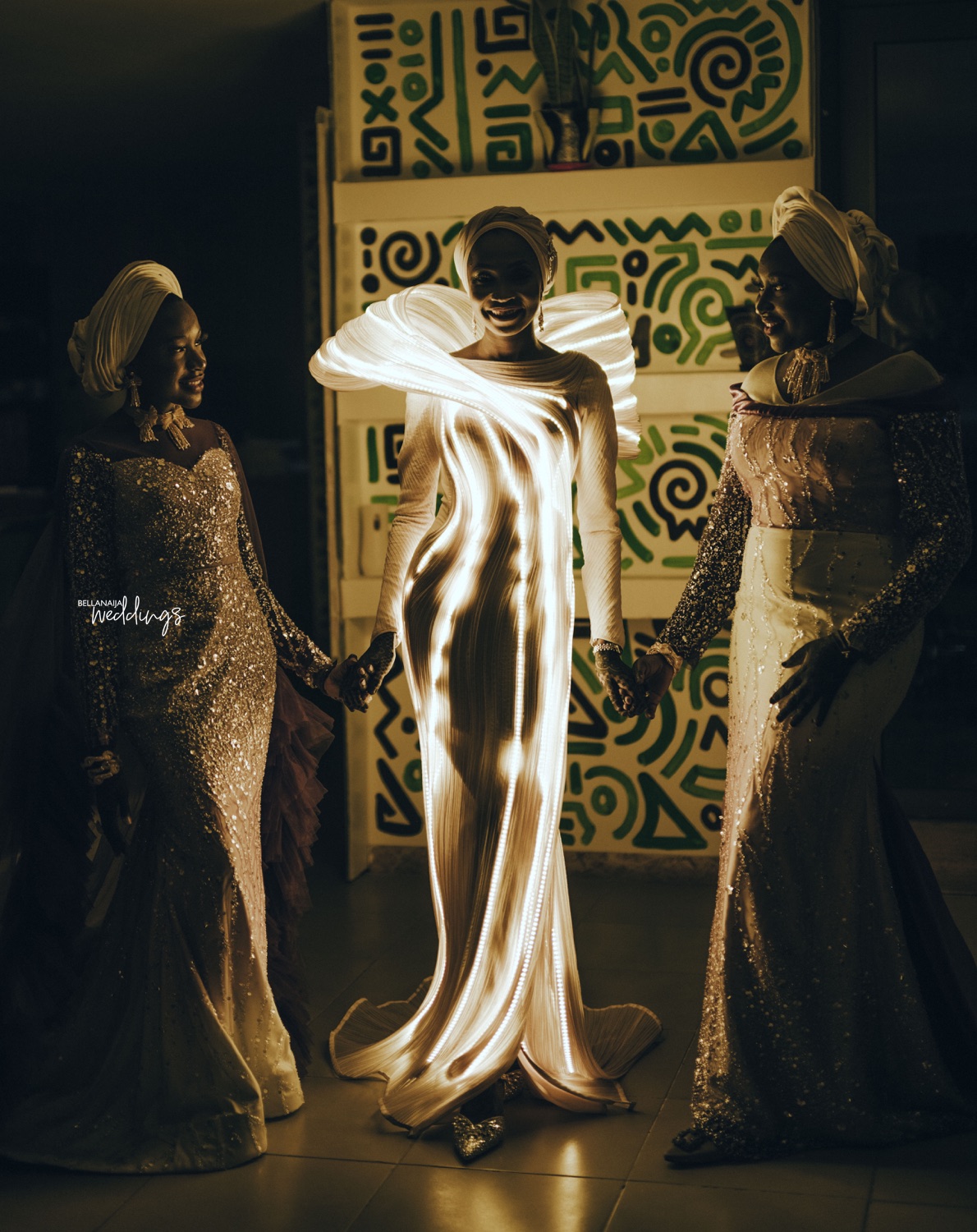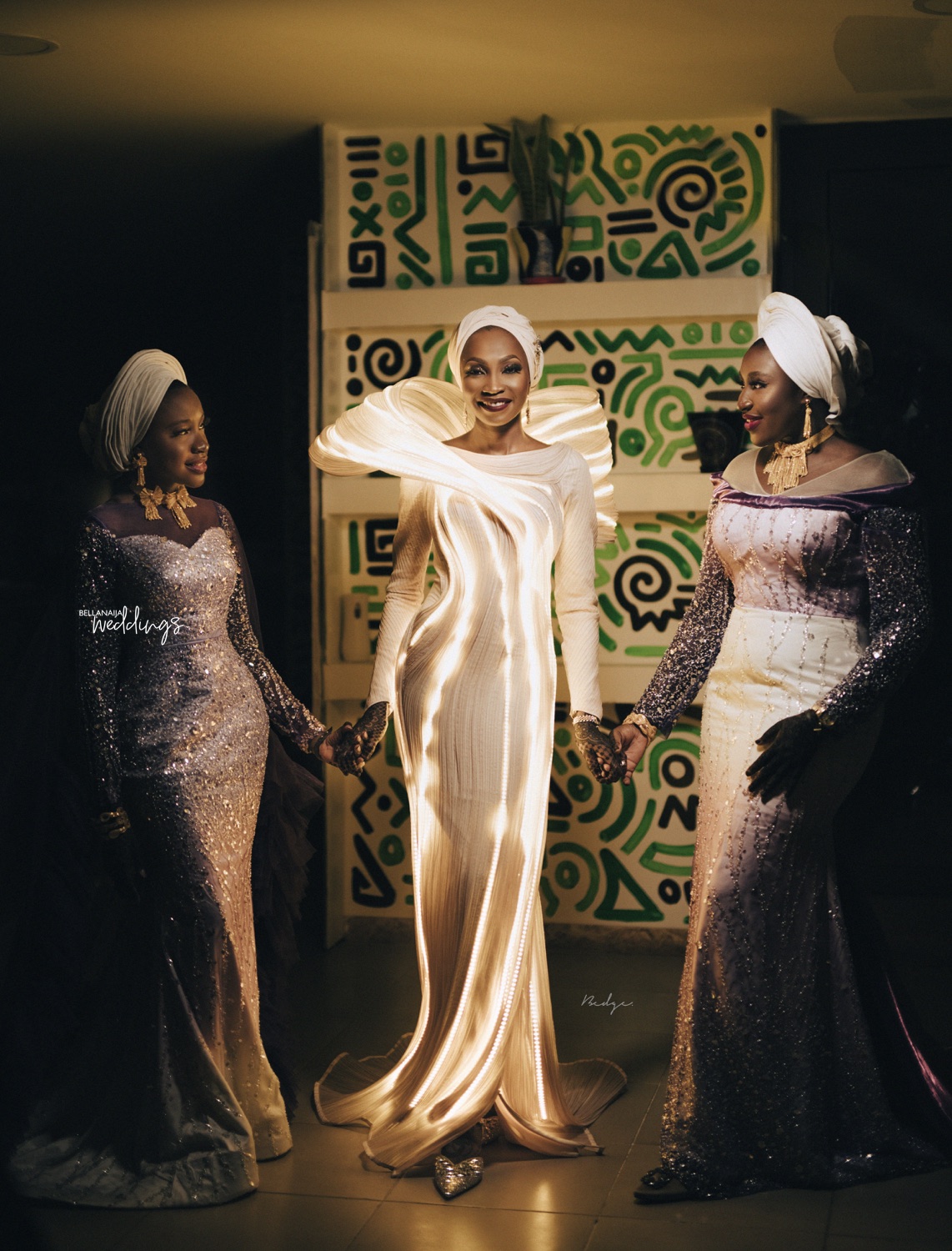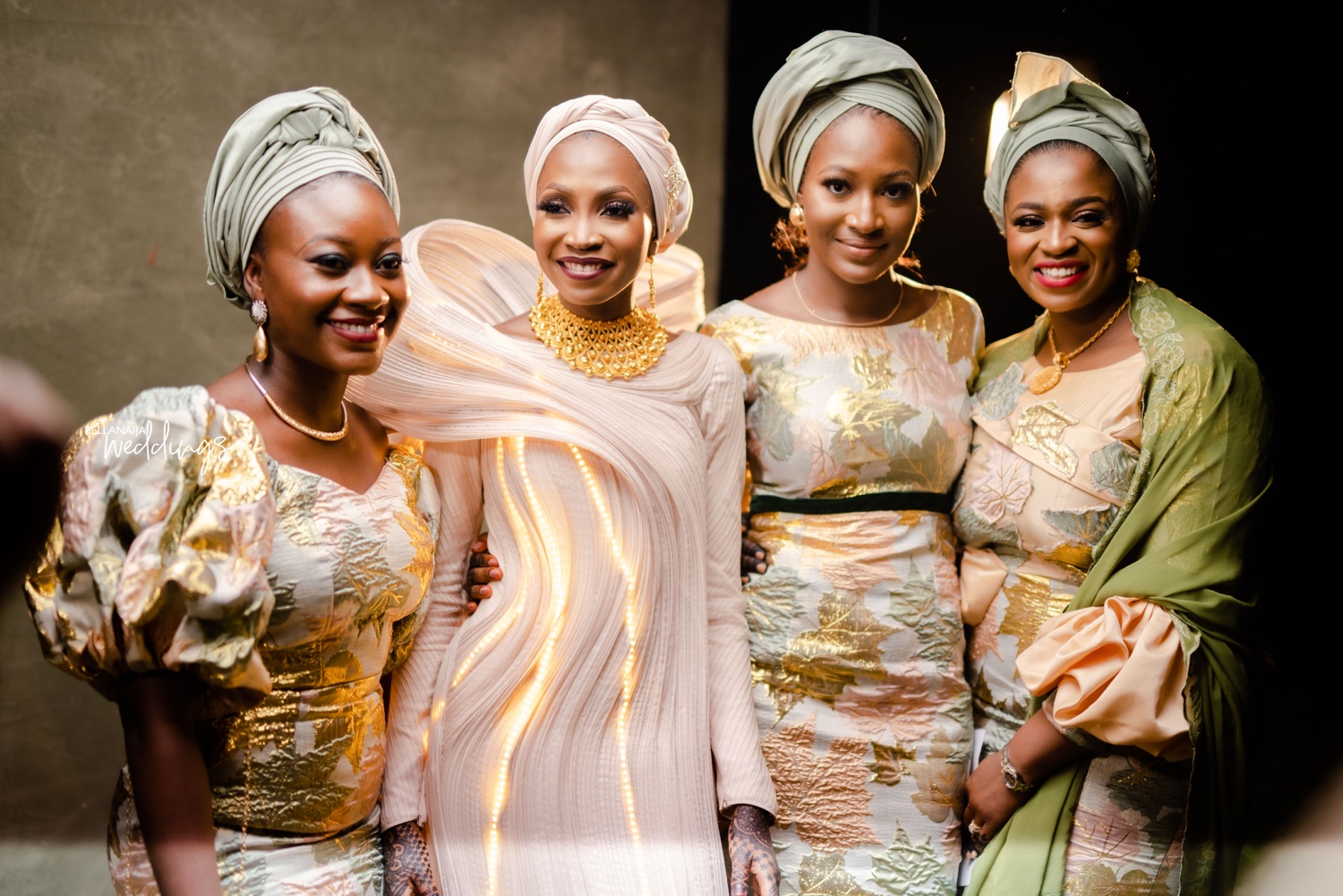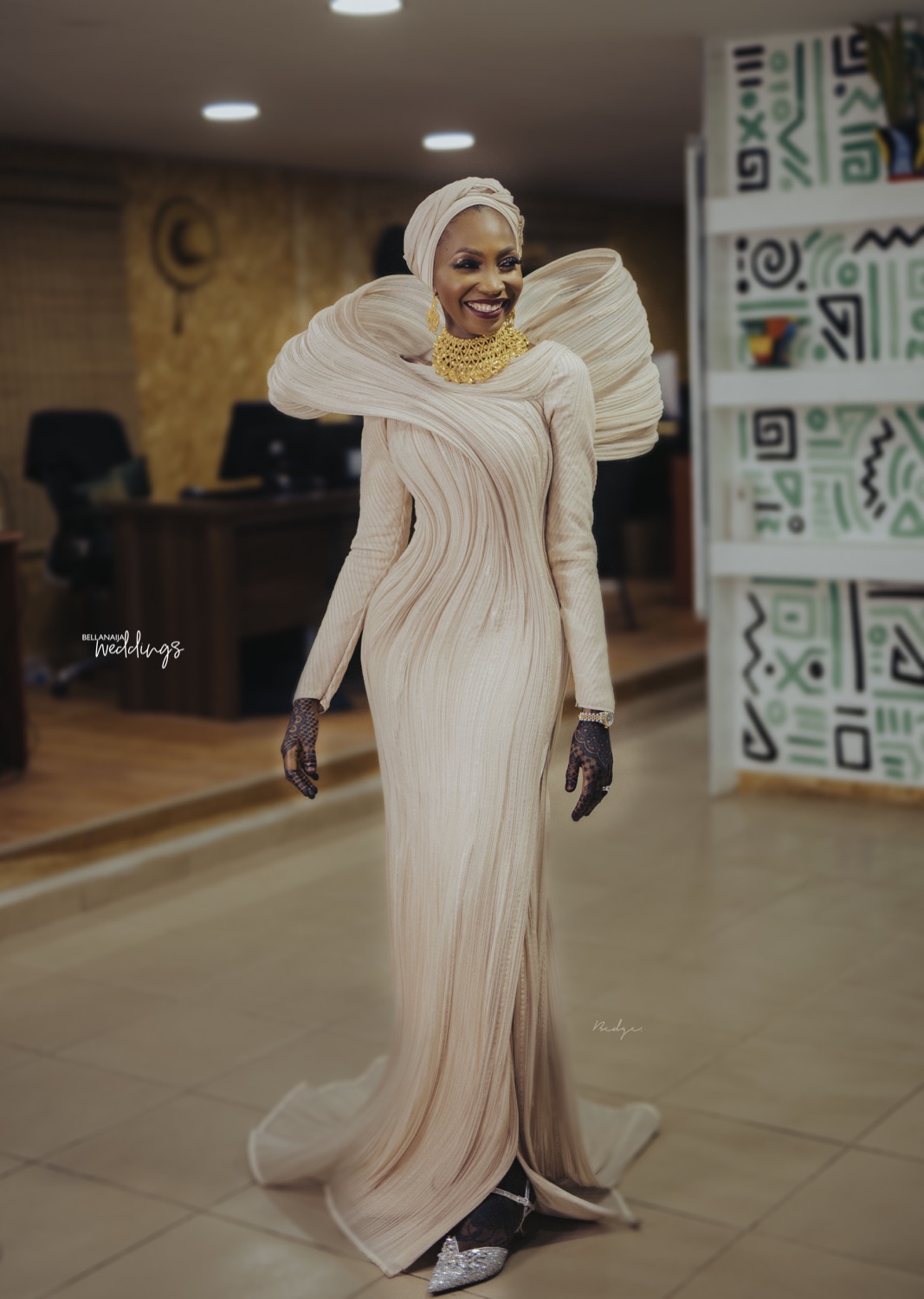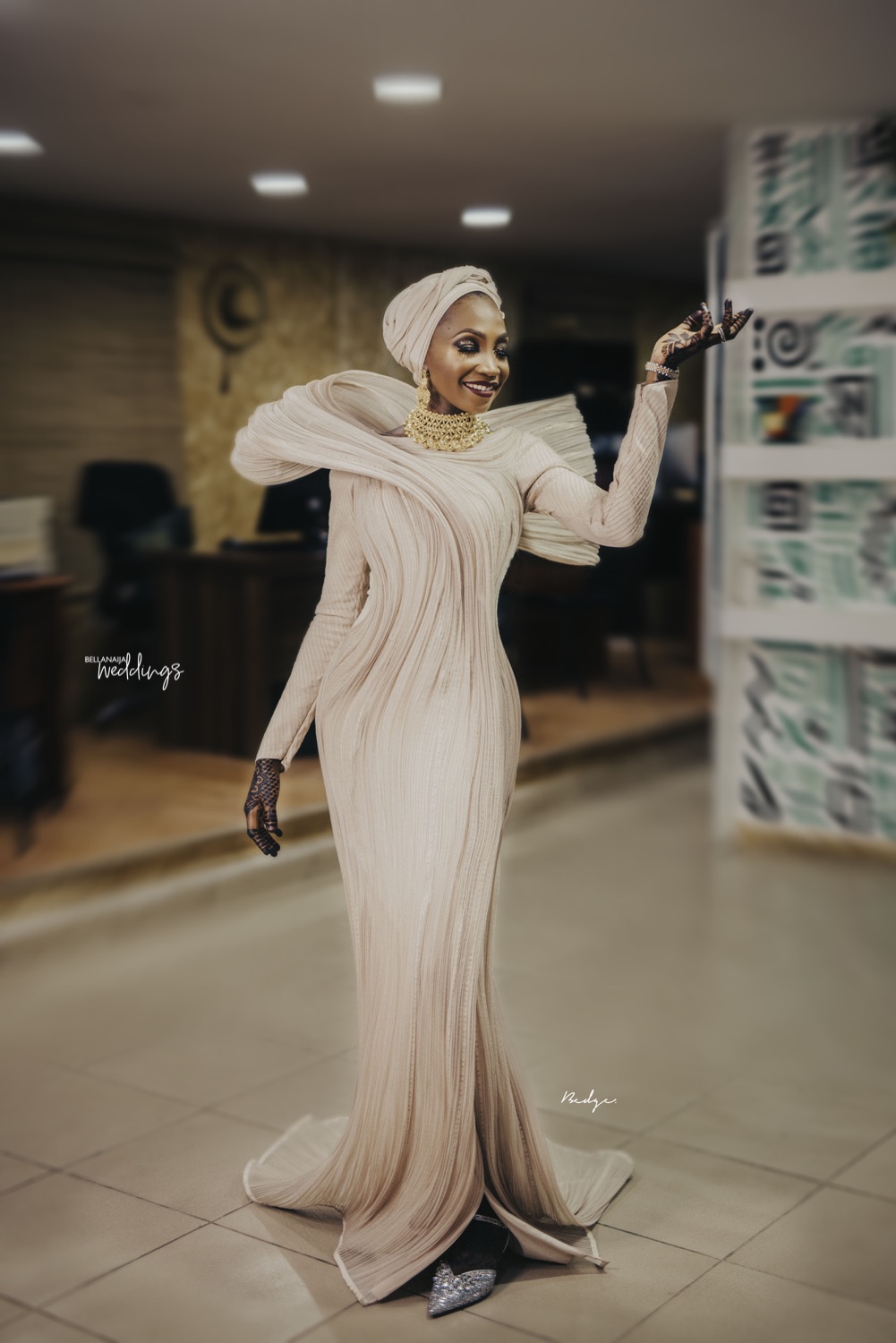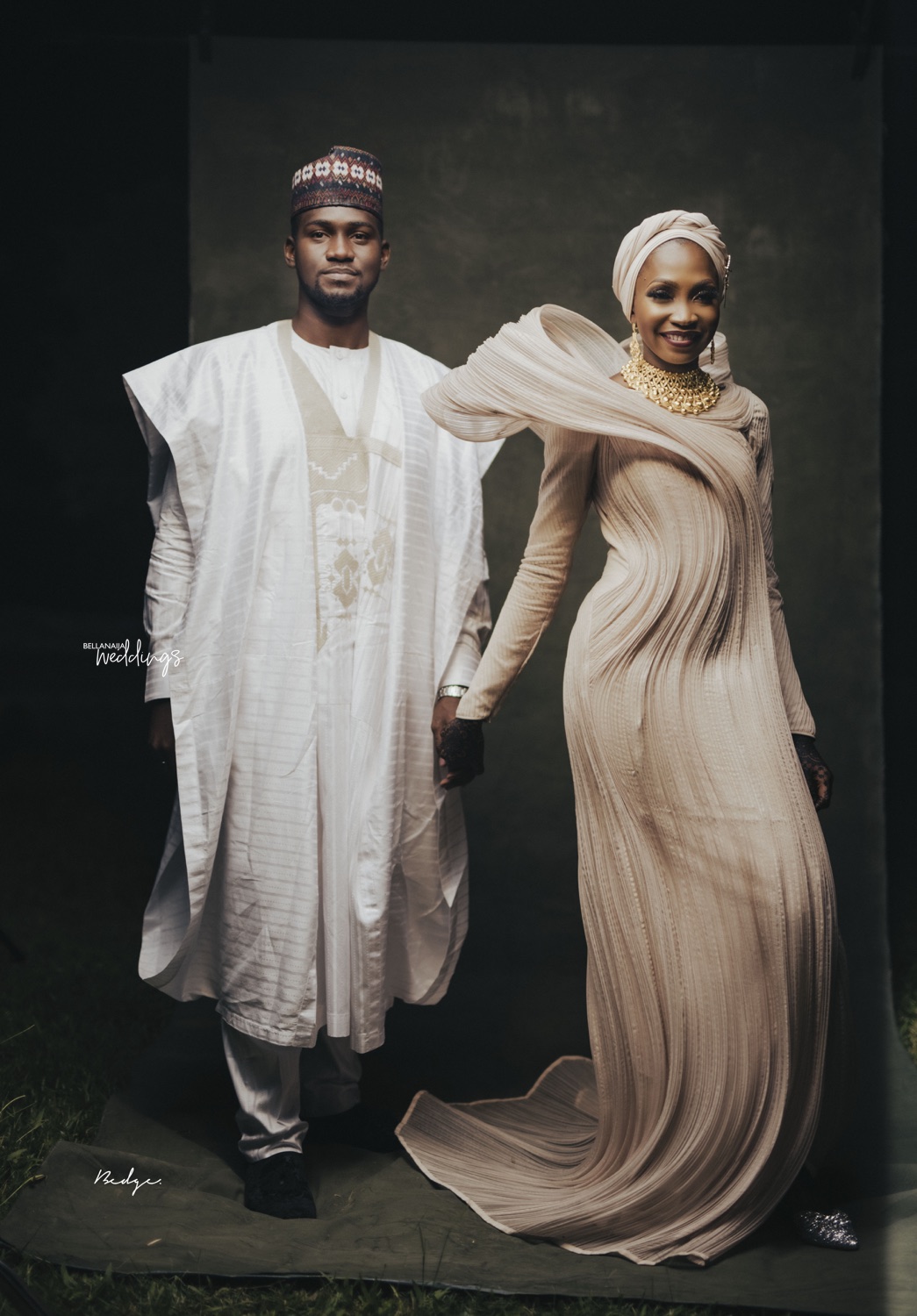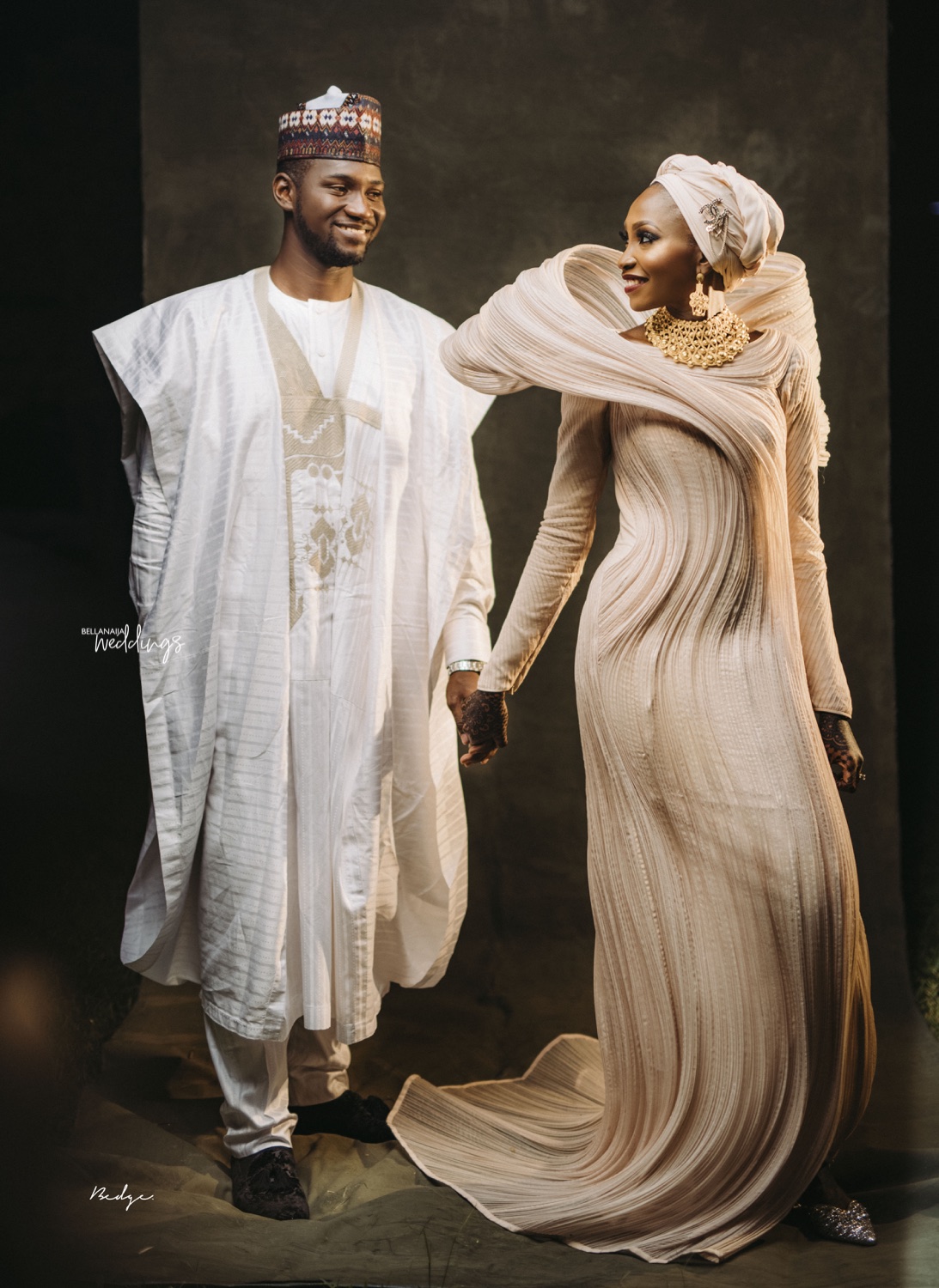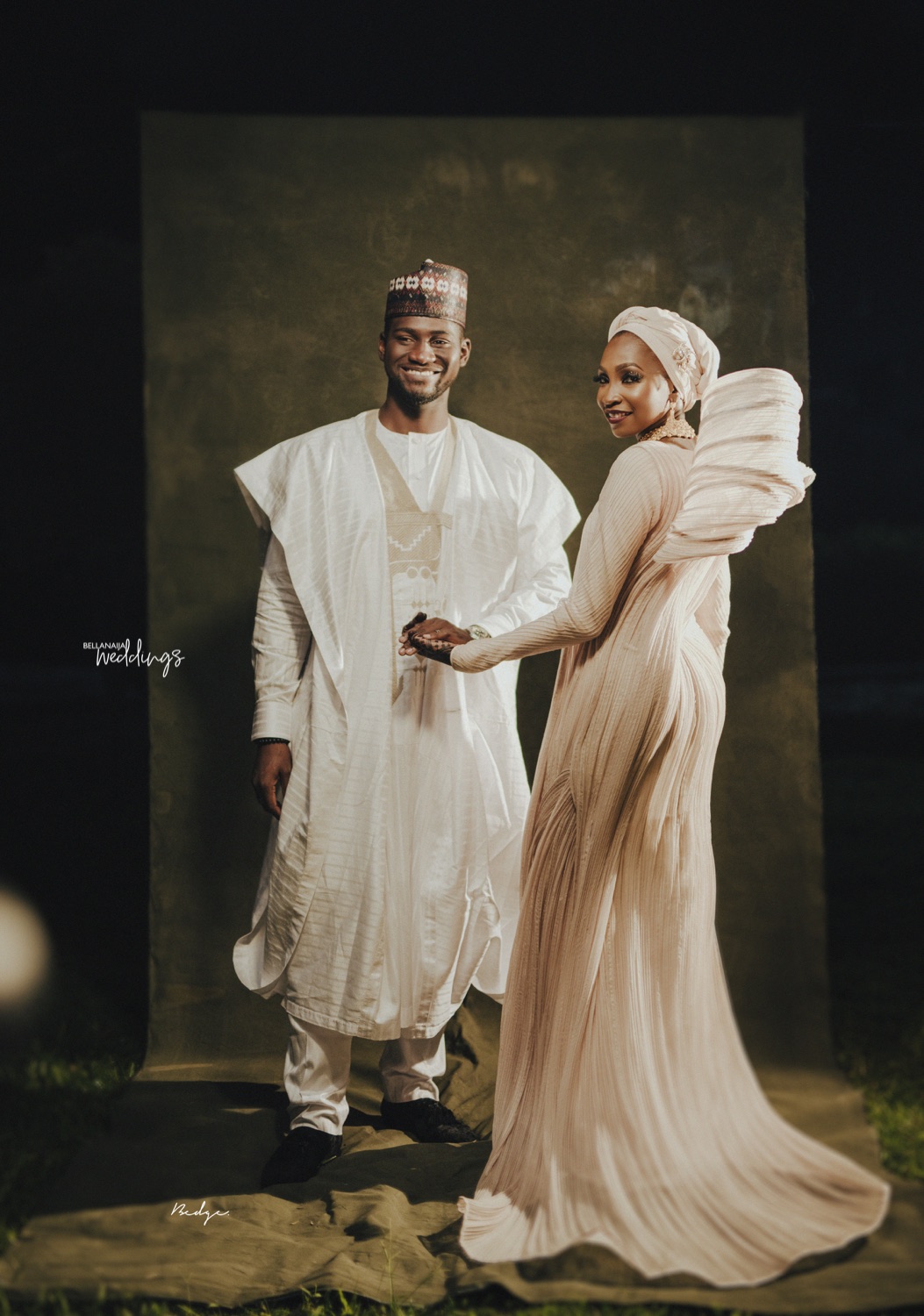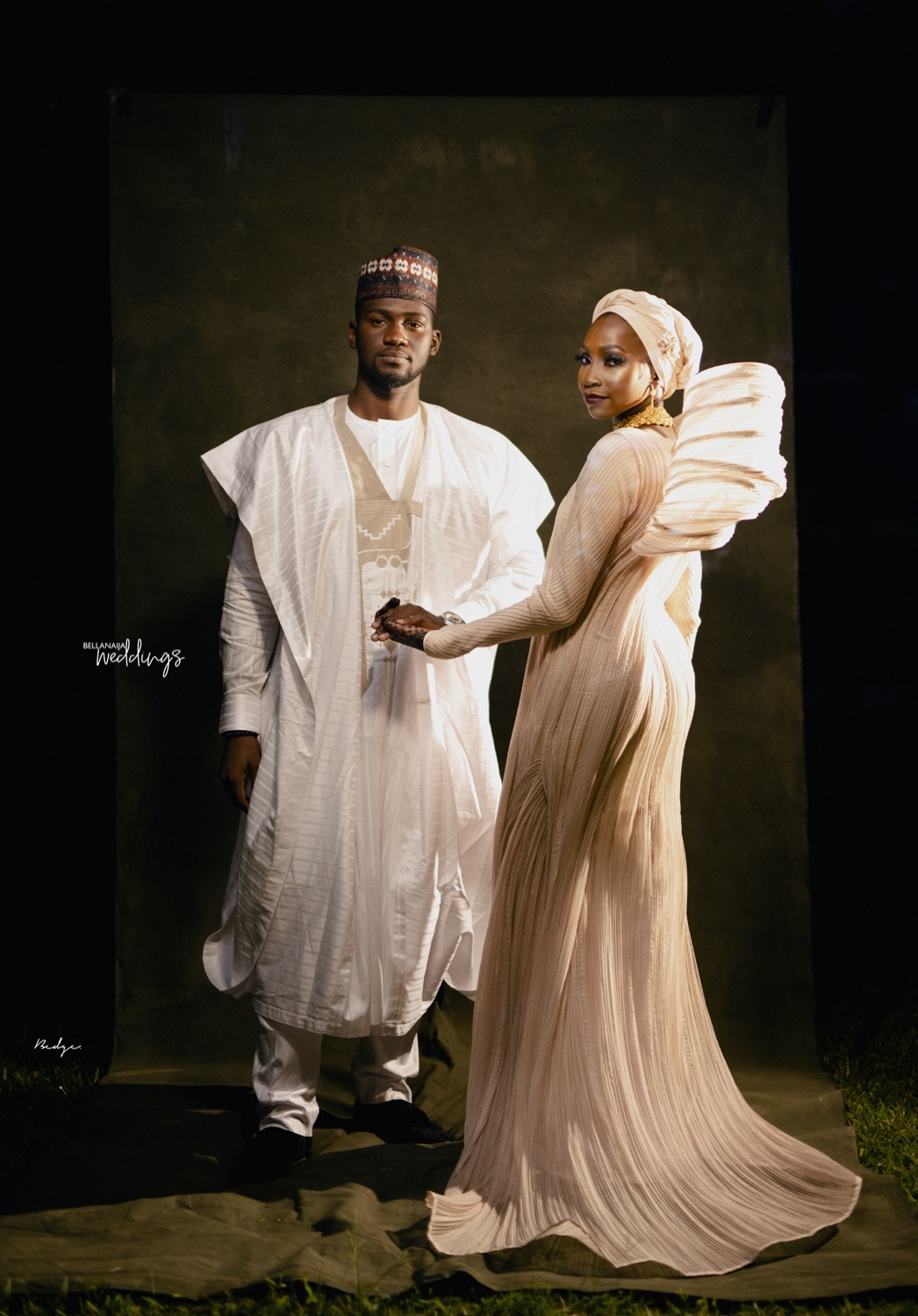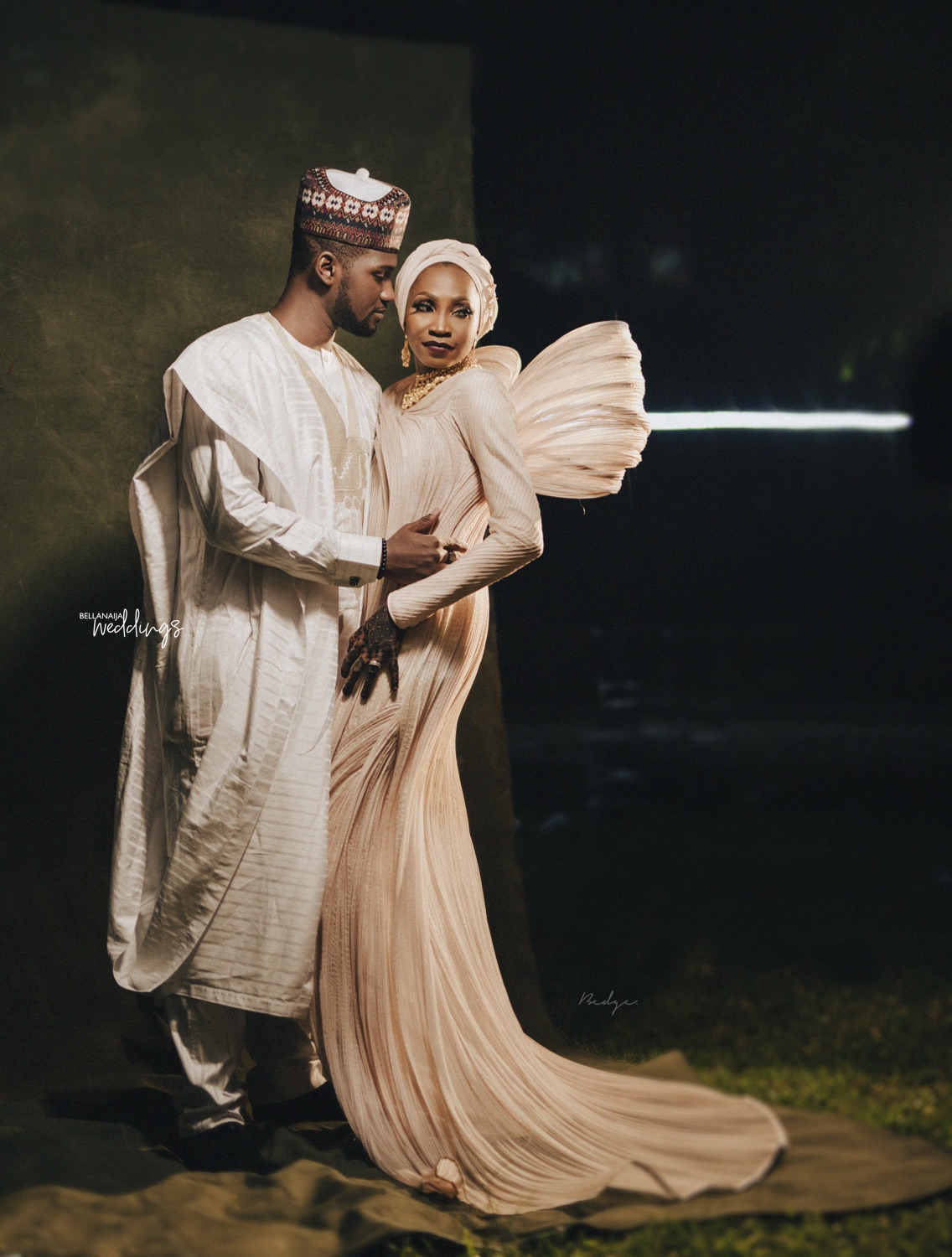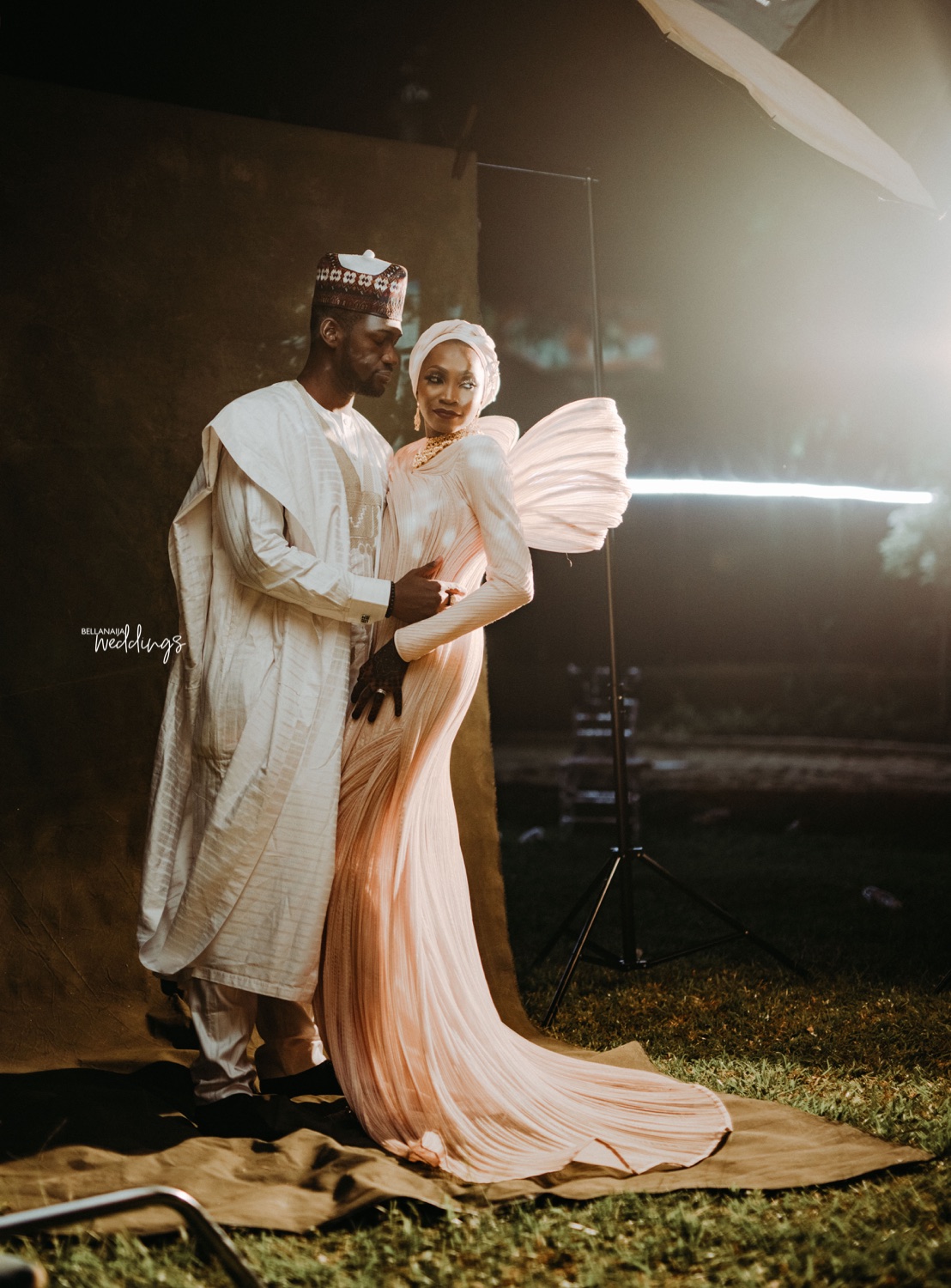 Let's take in all the beauty of this breath-taking decor.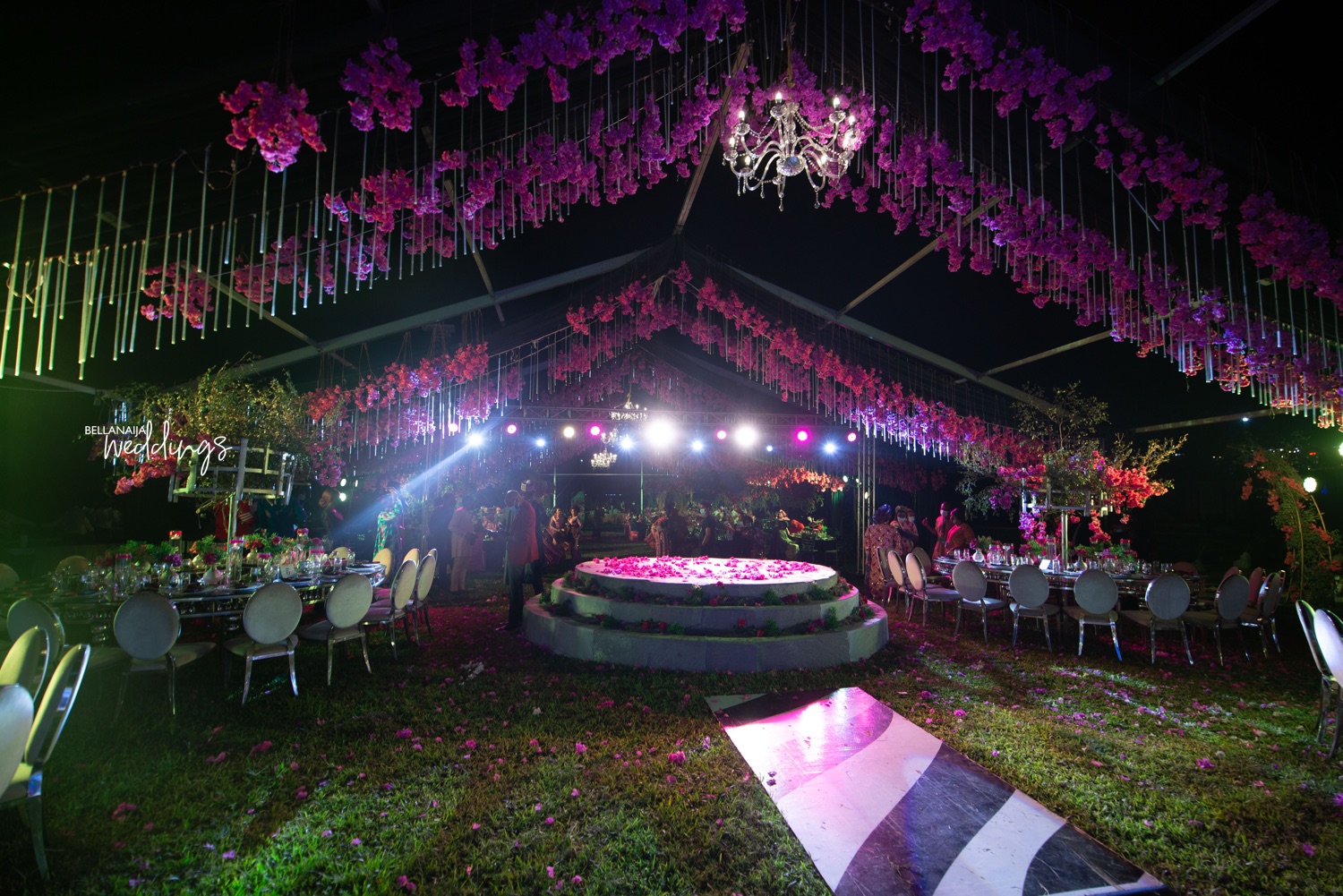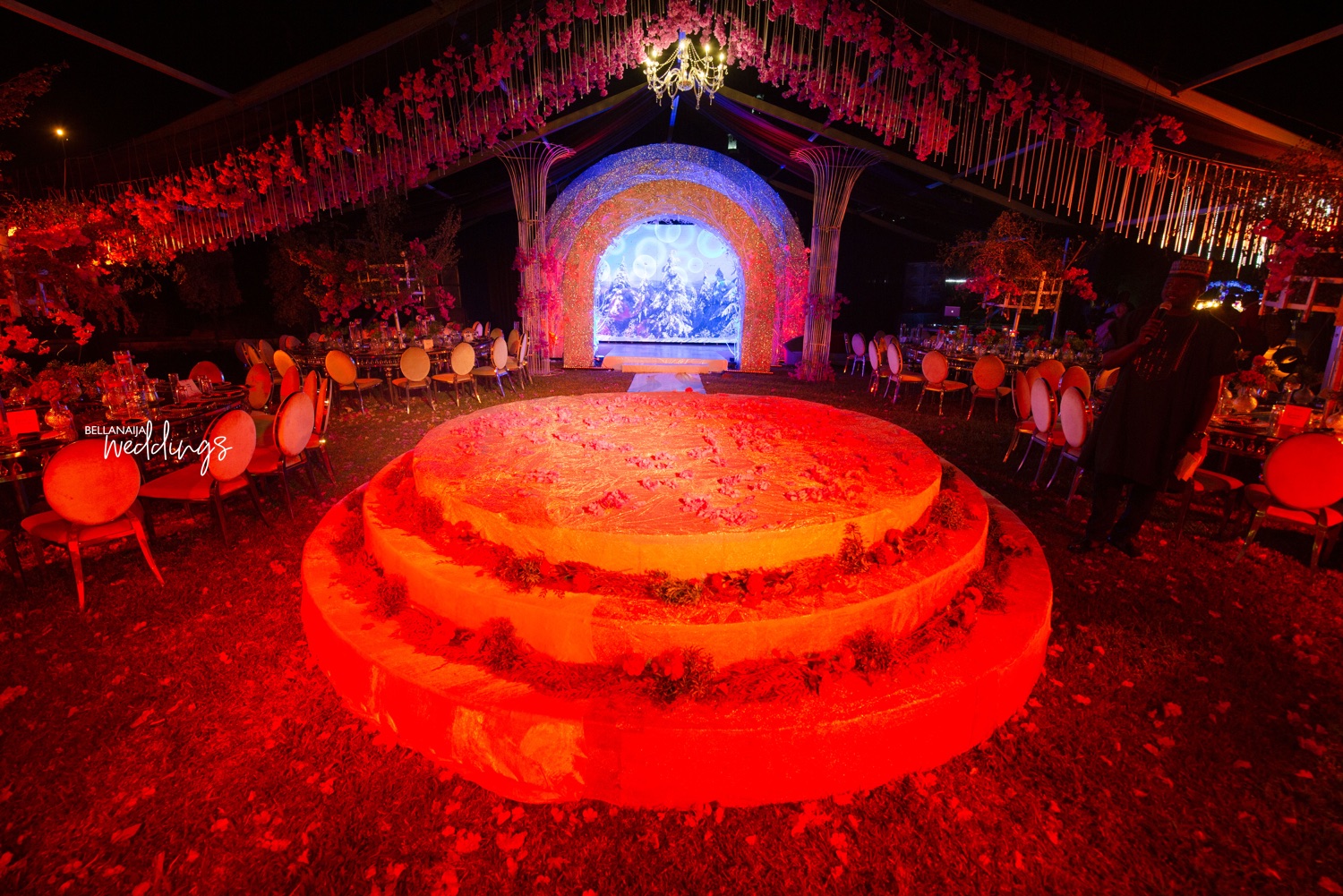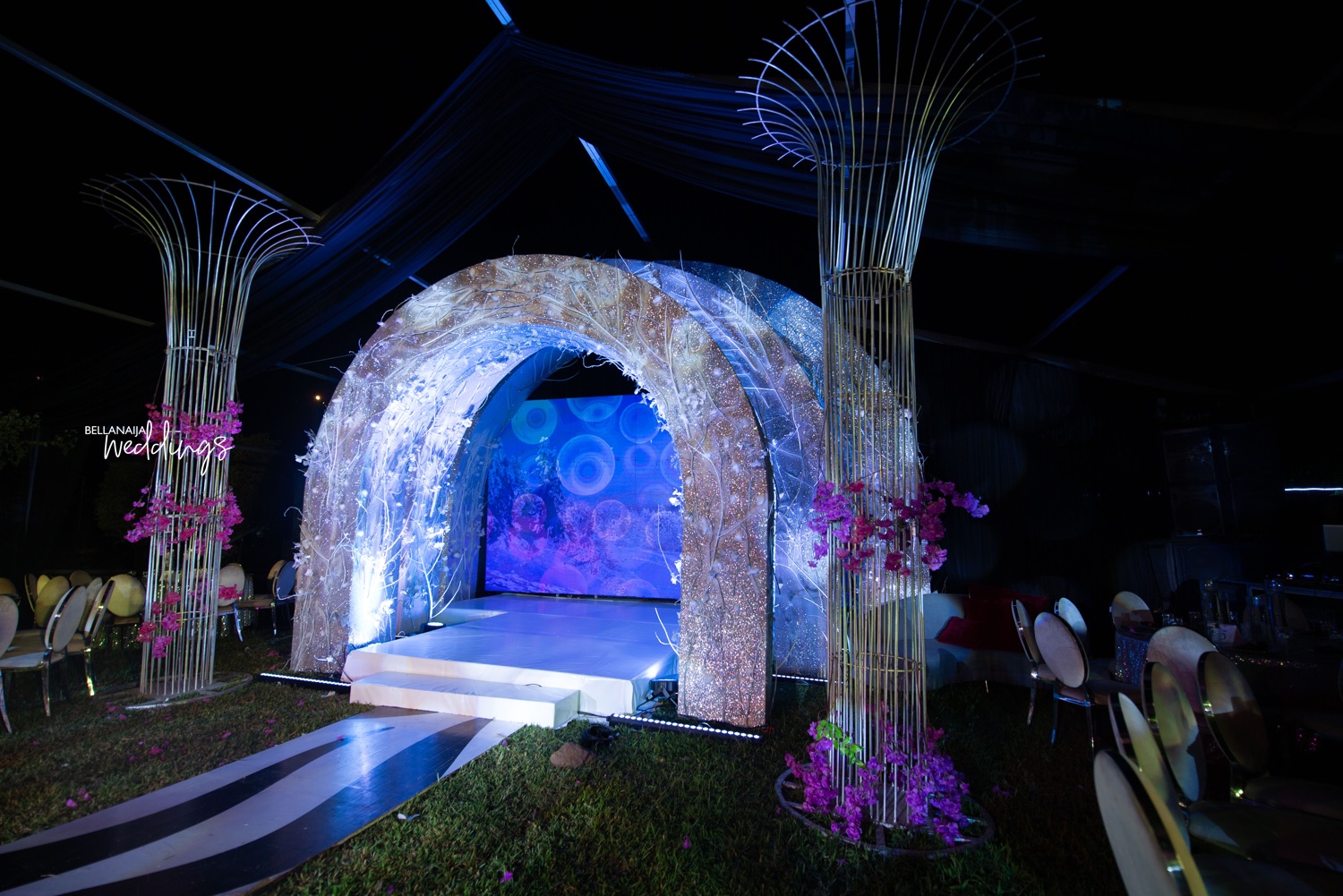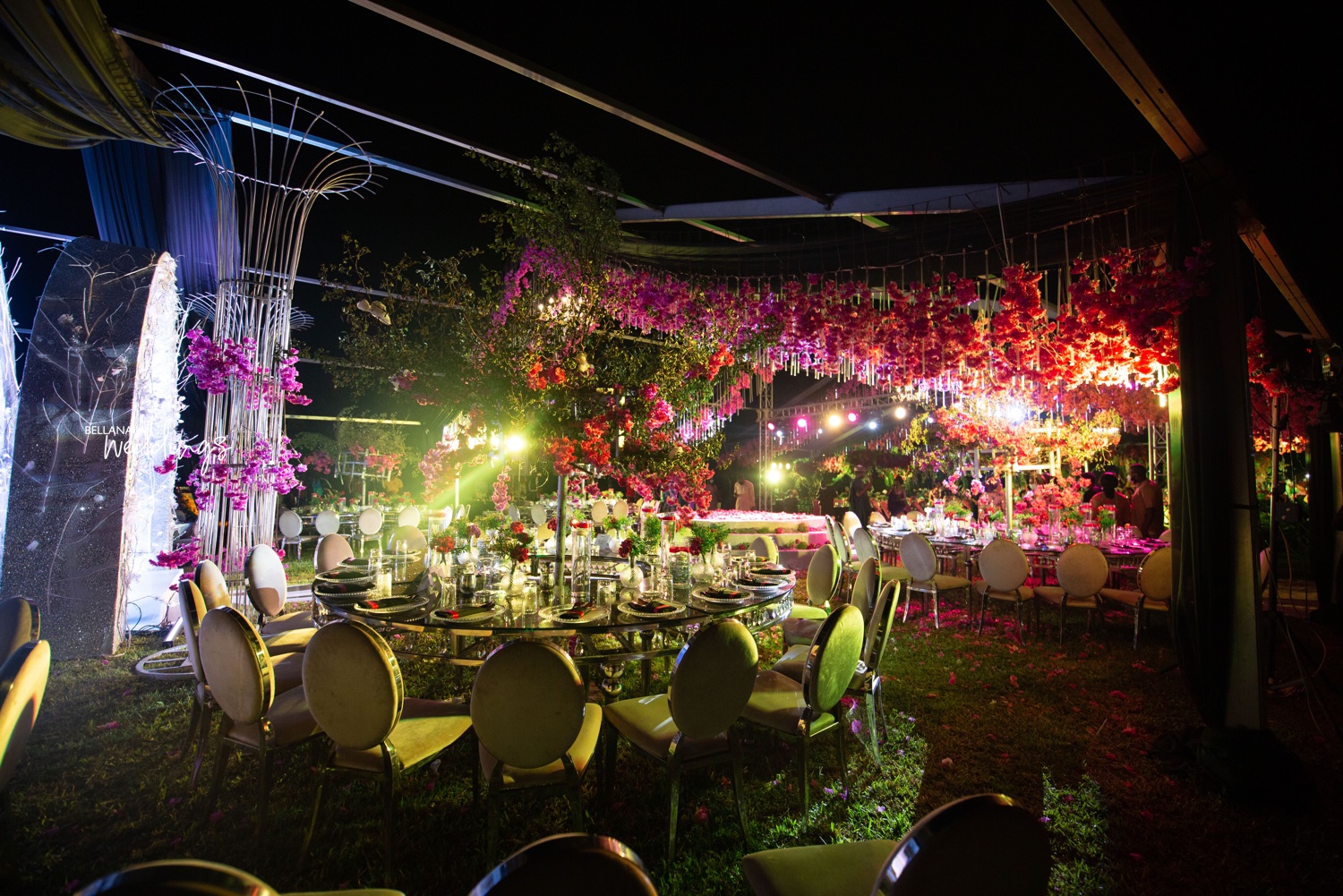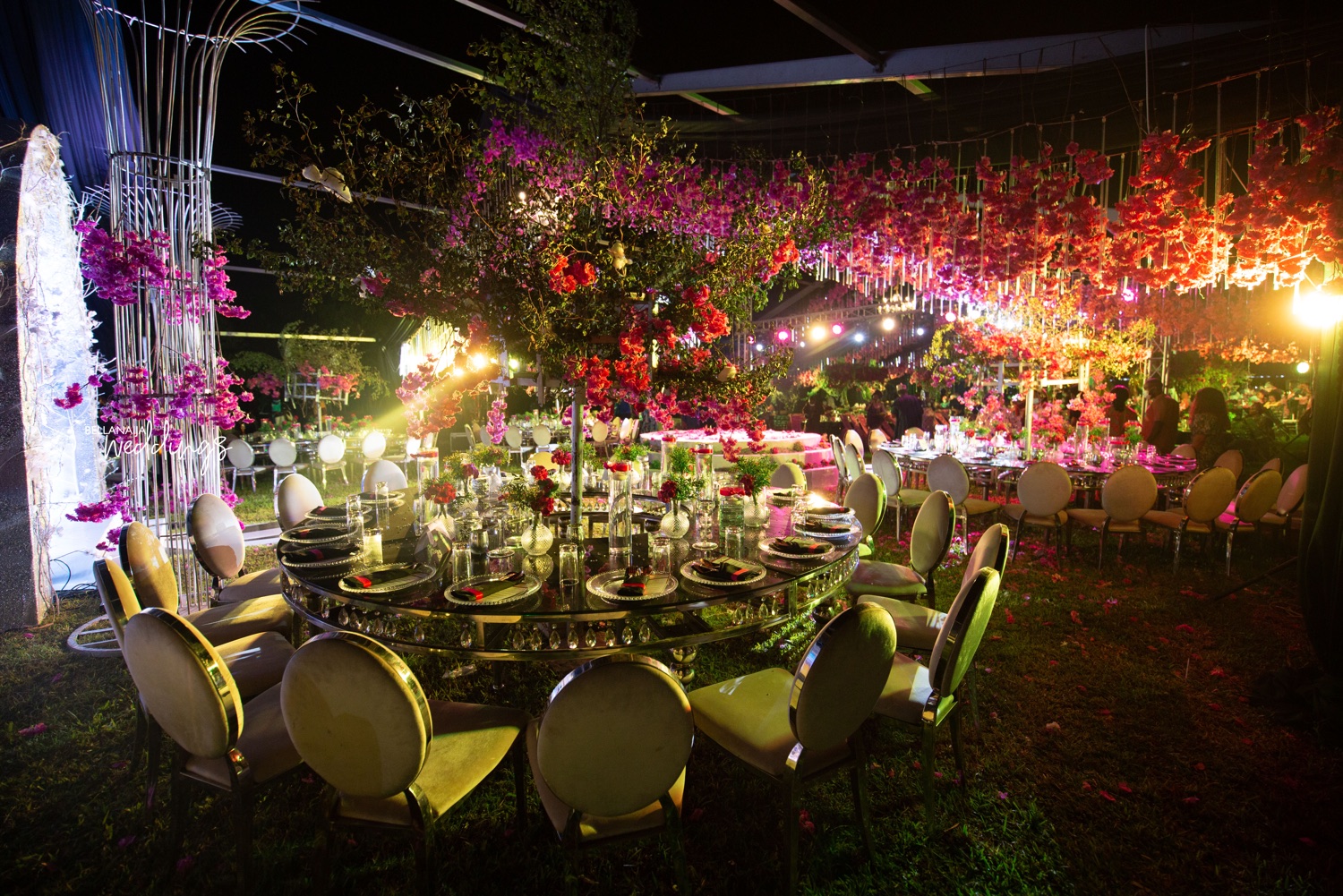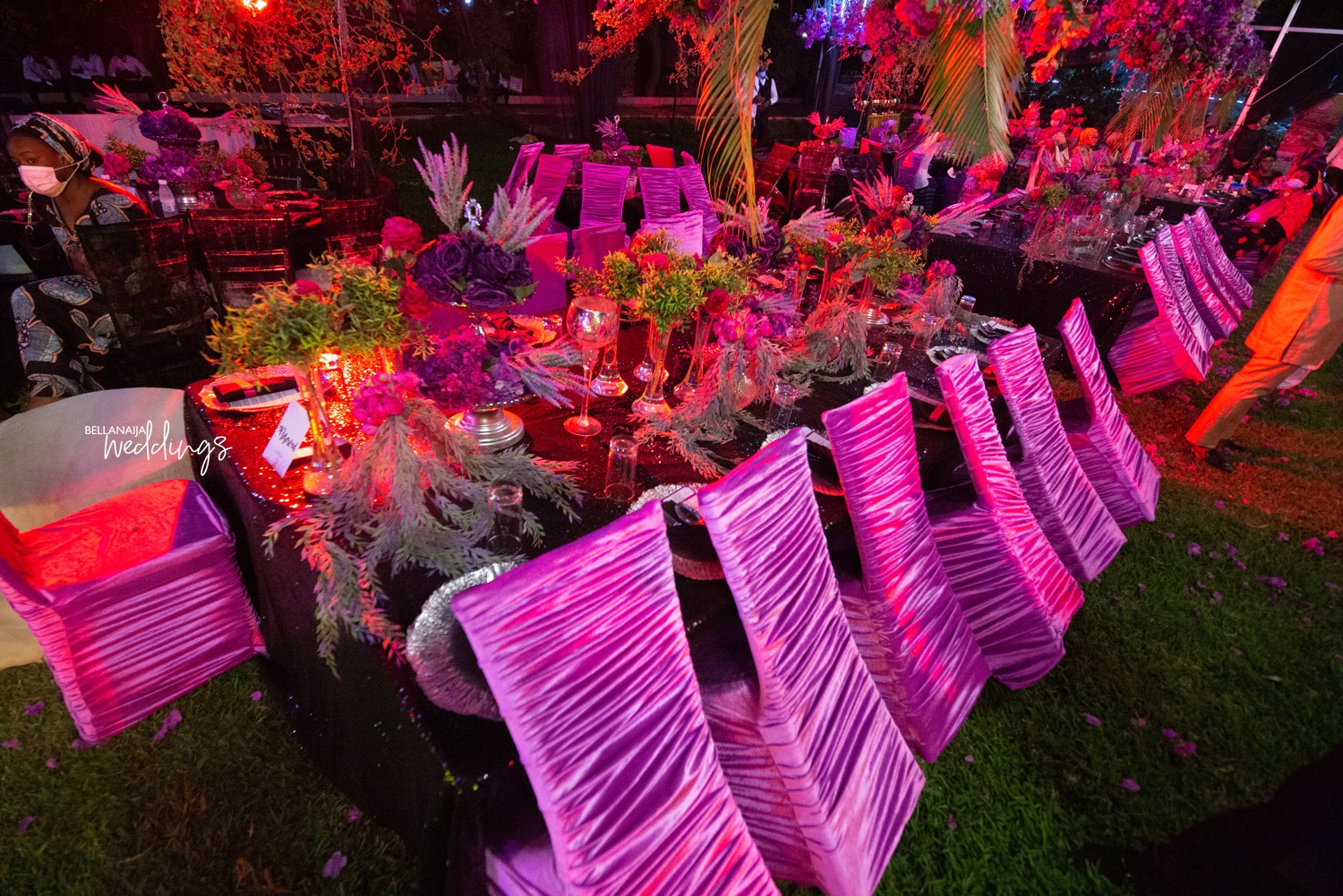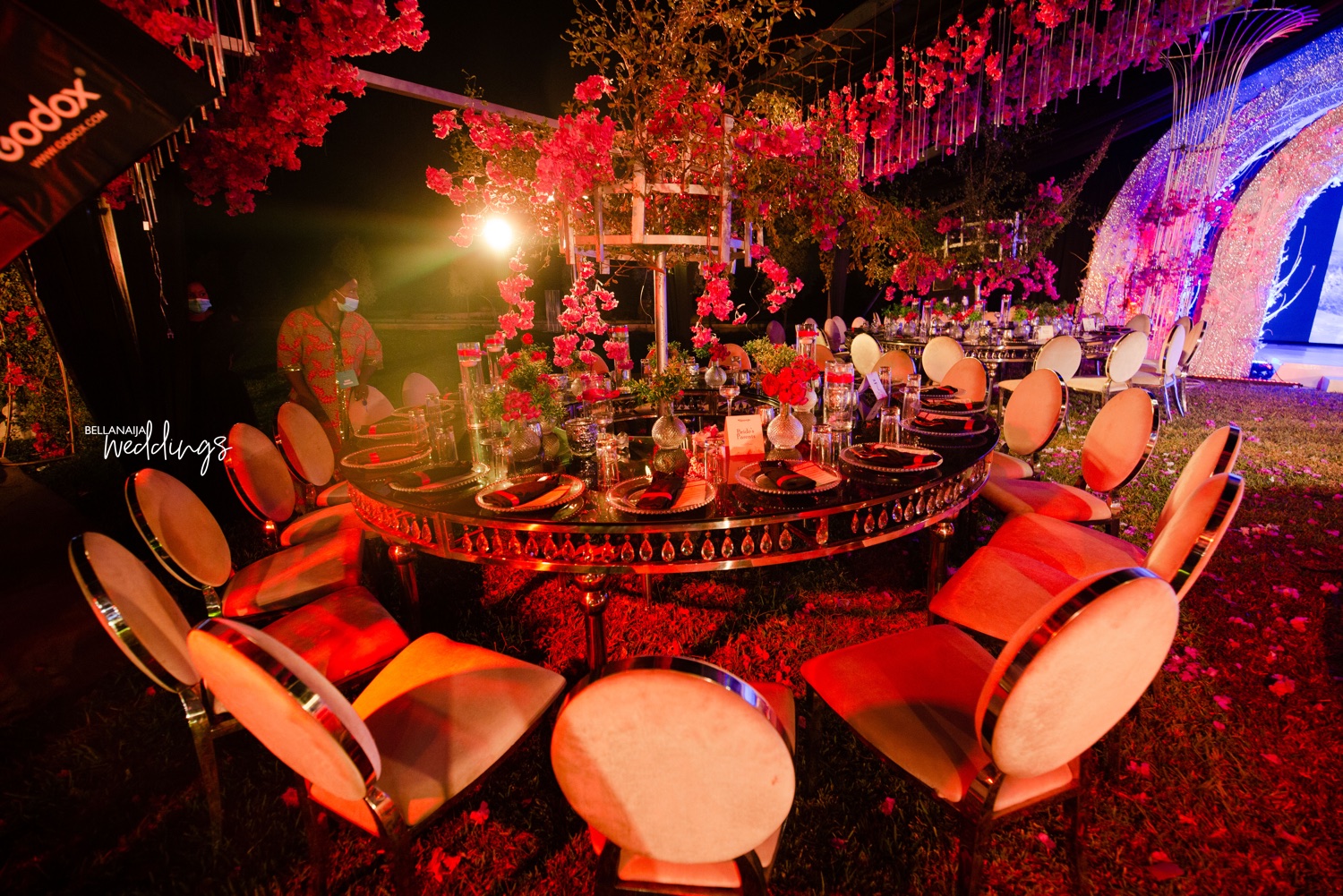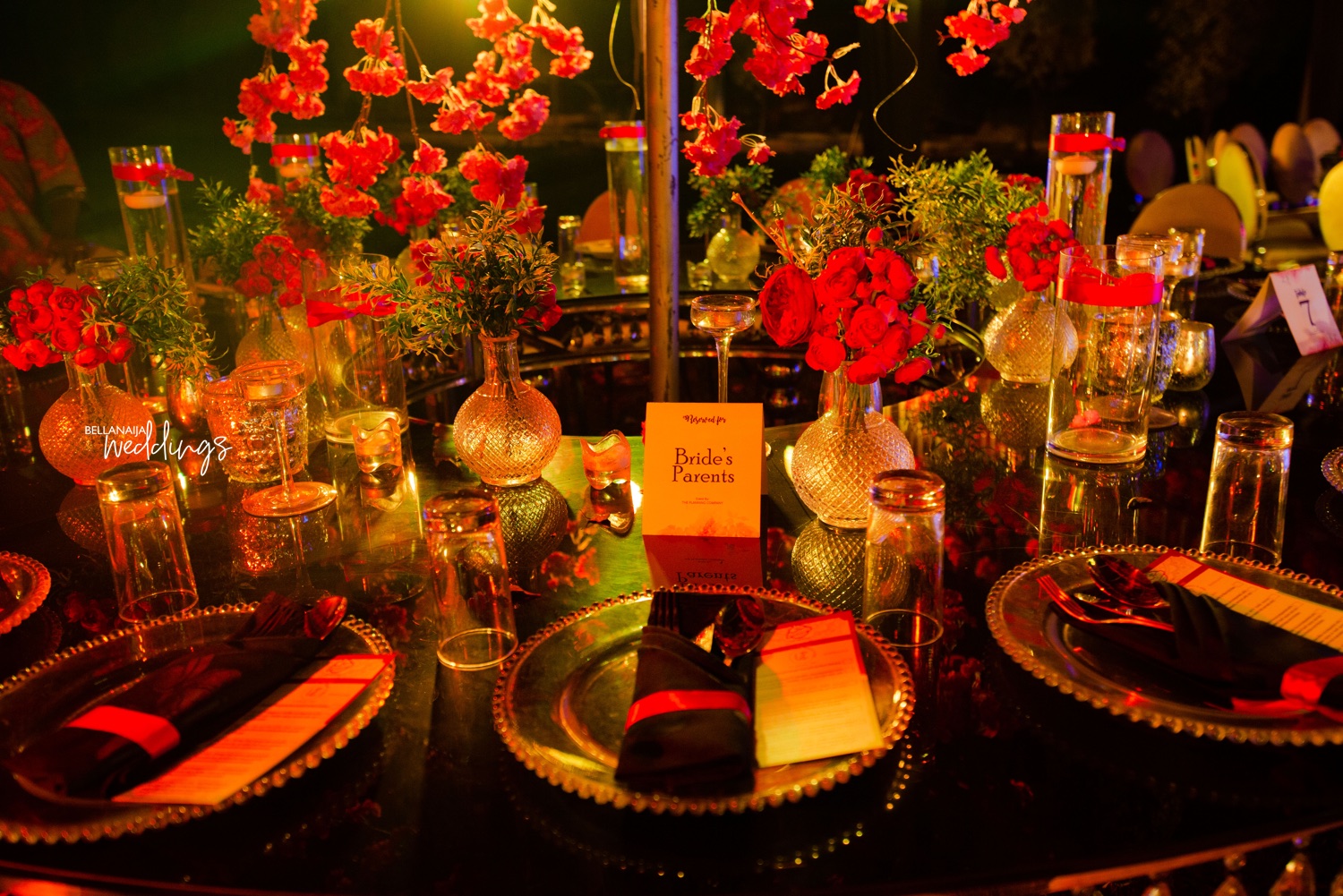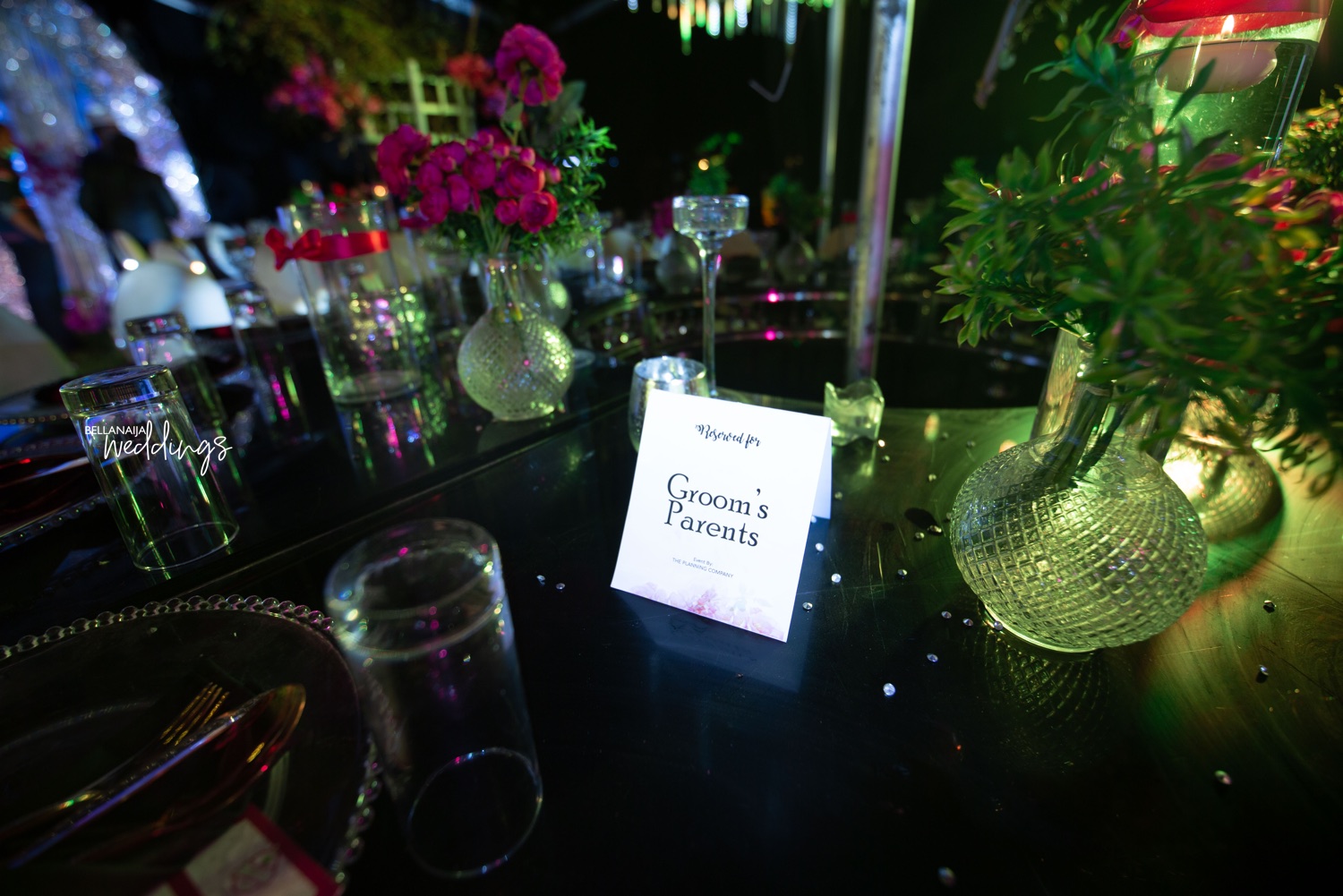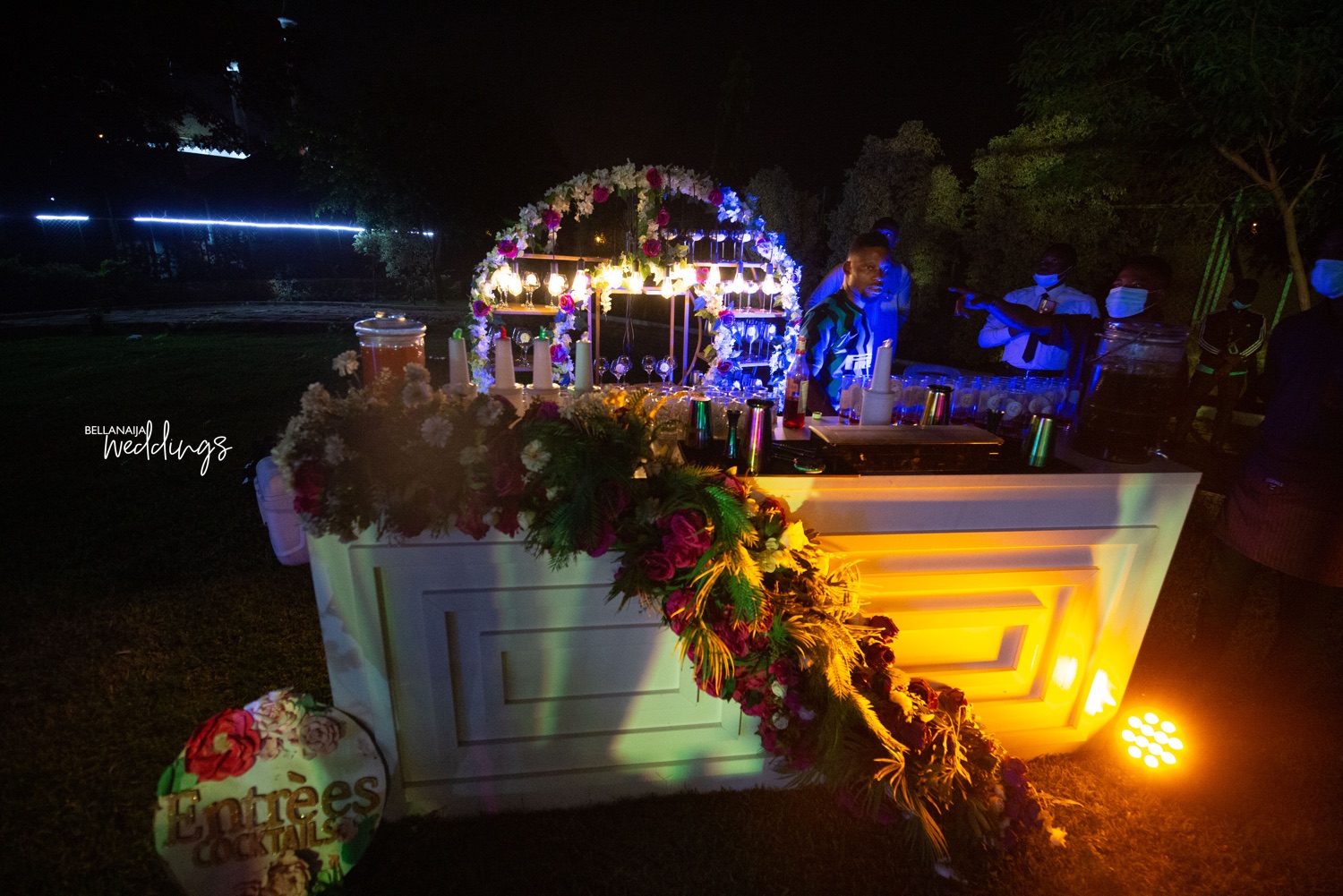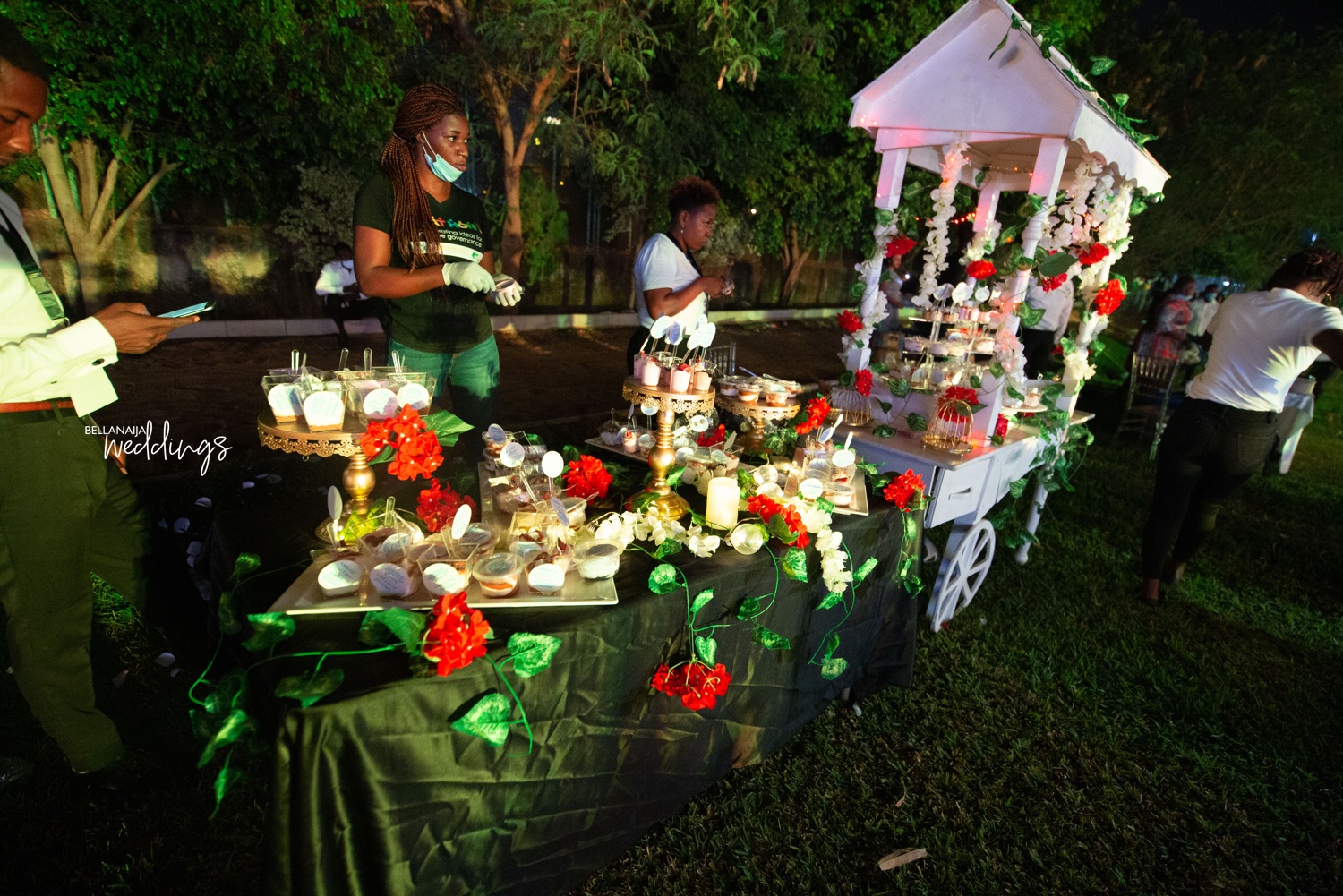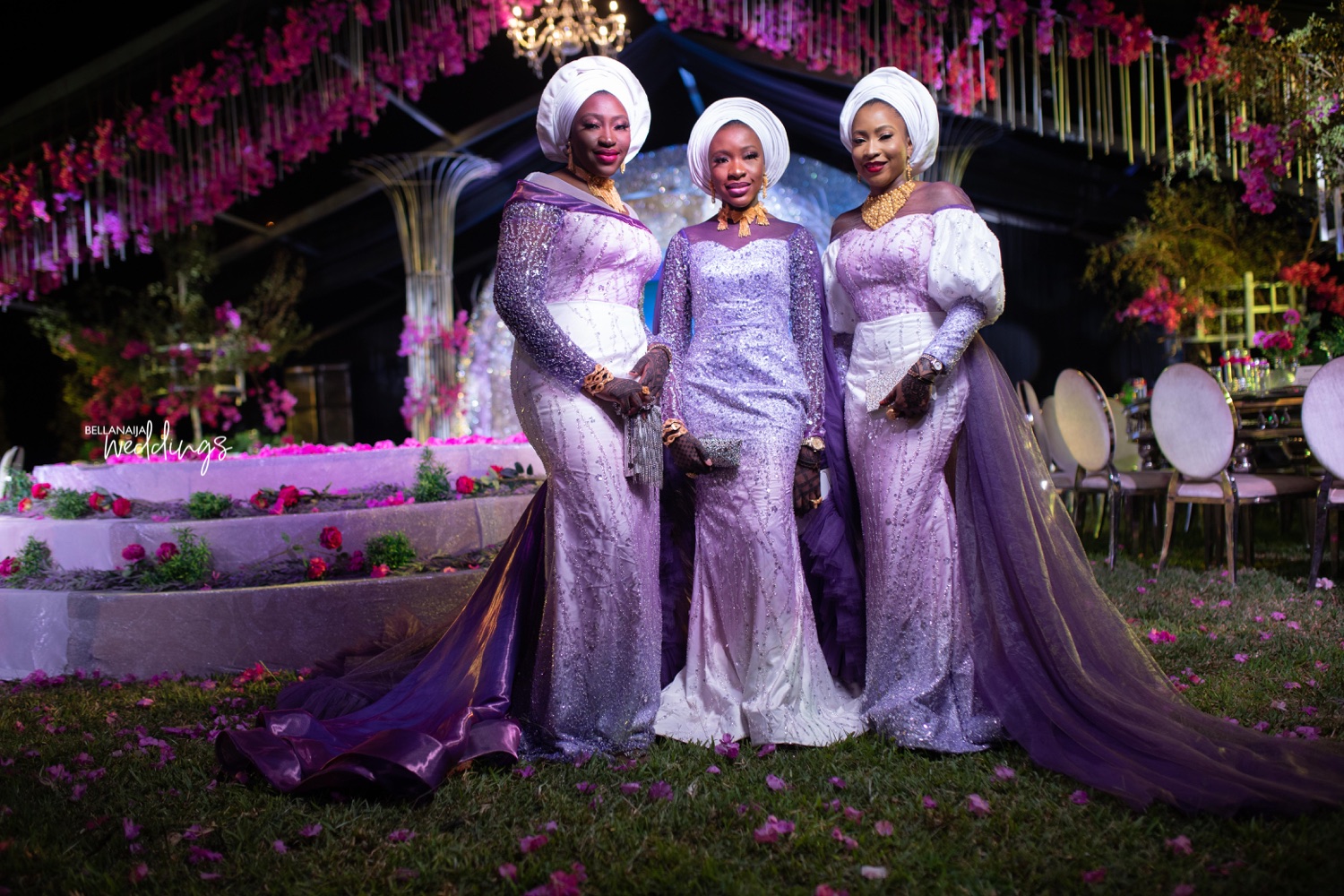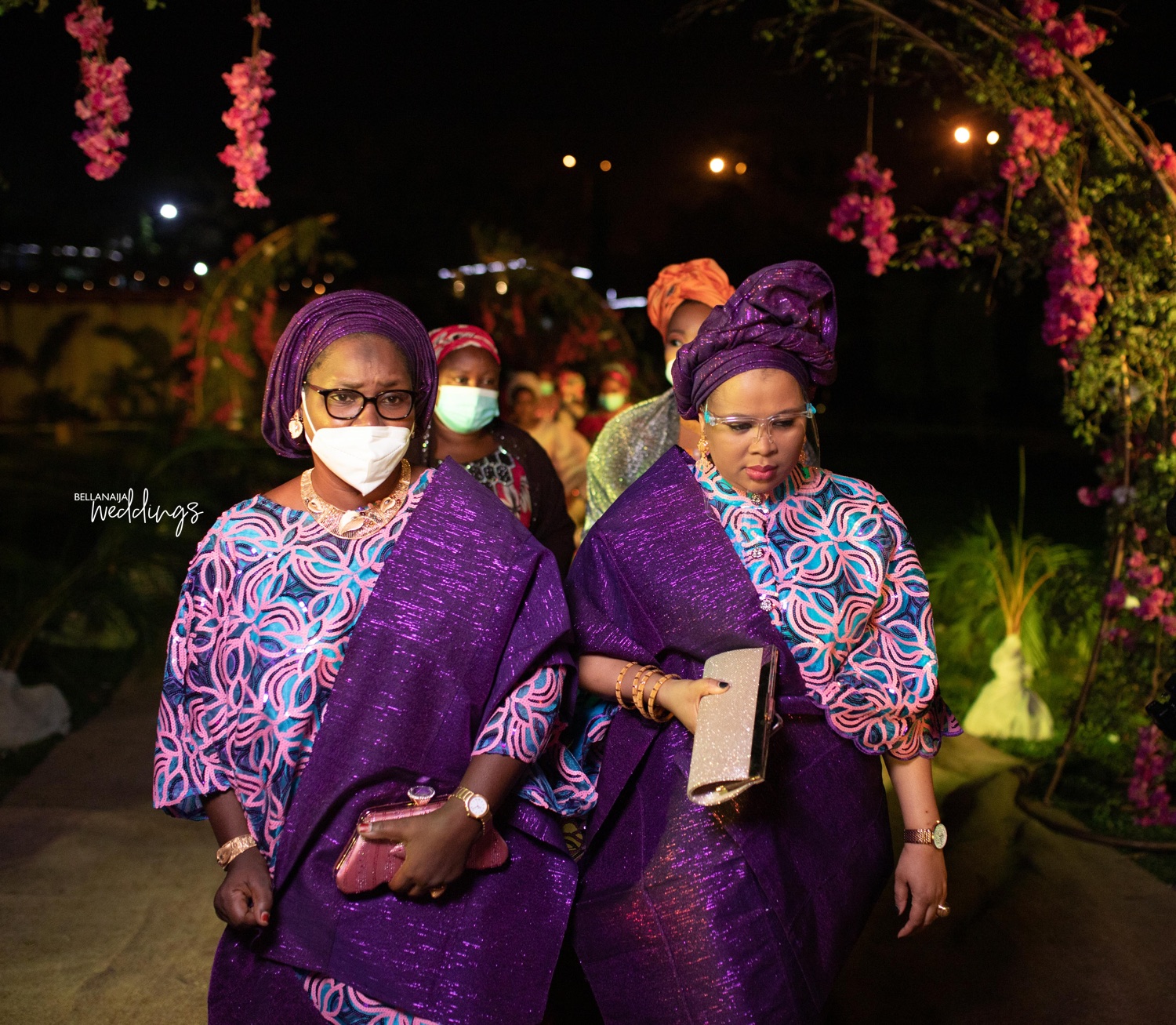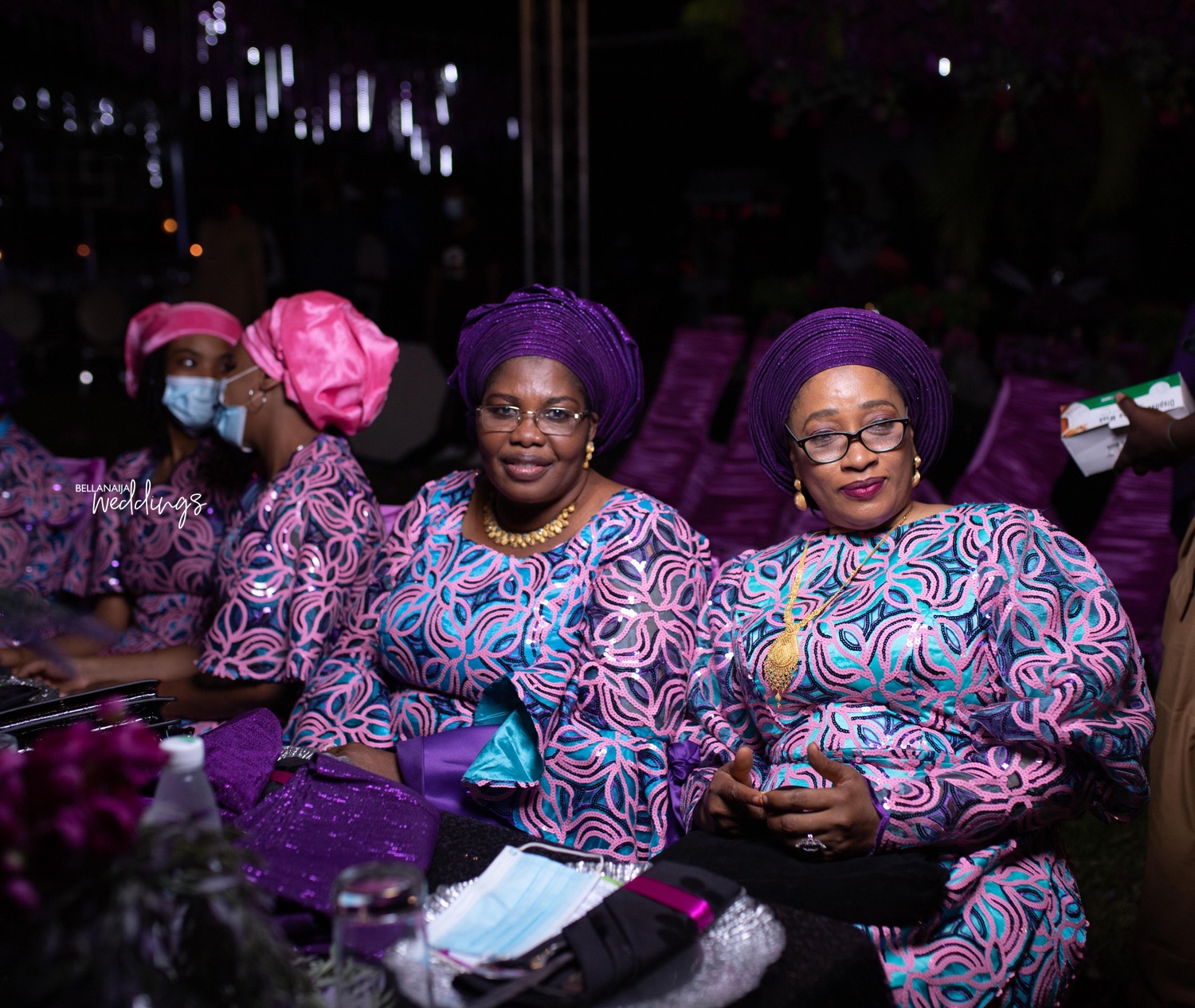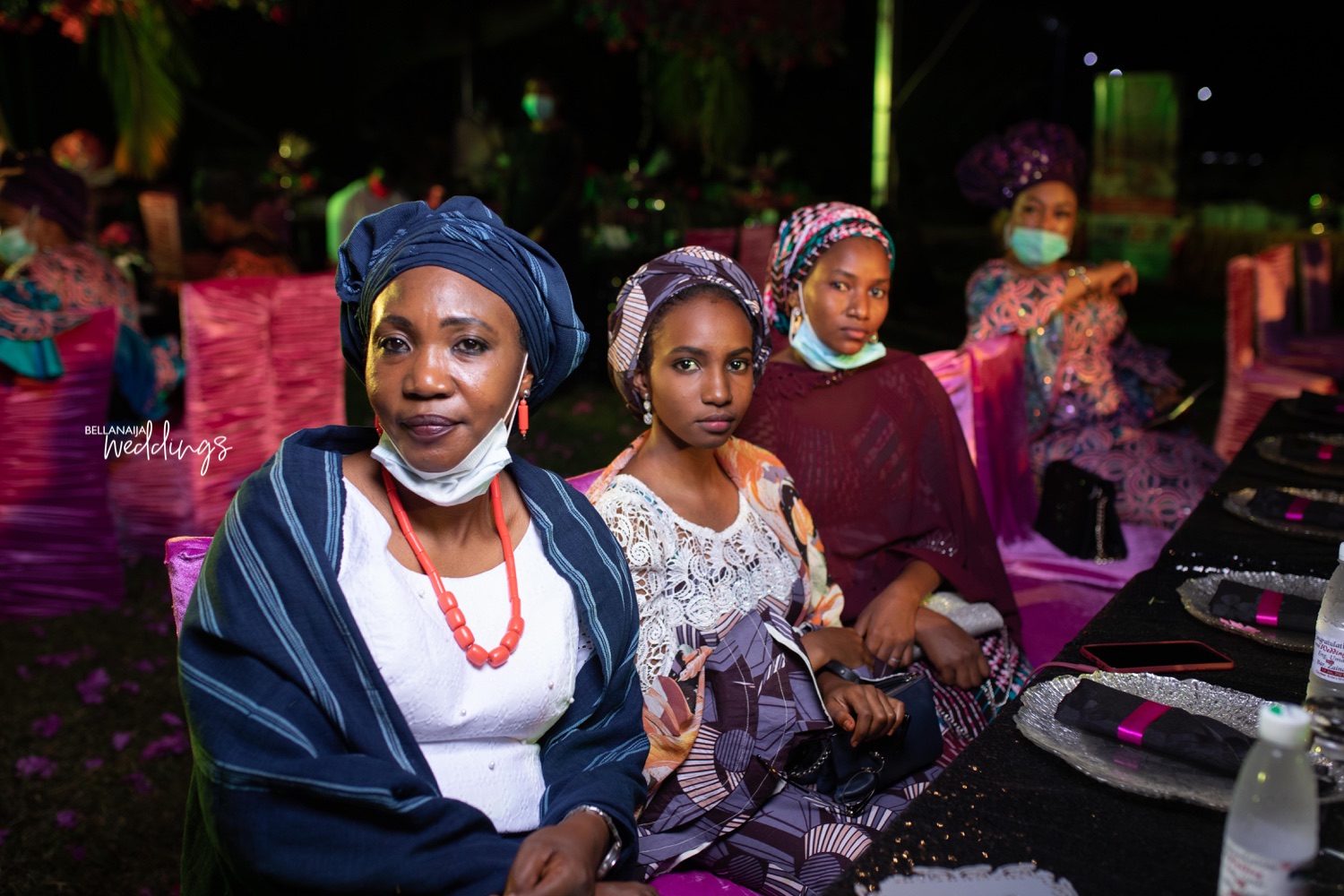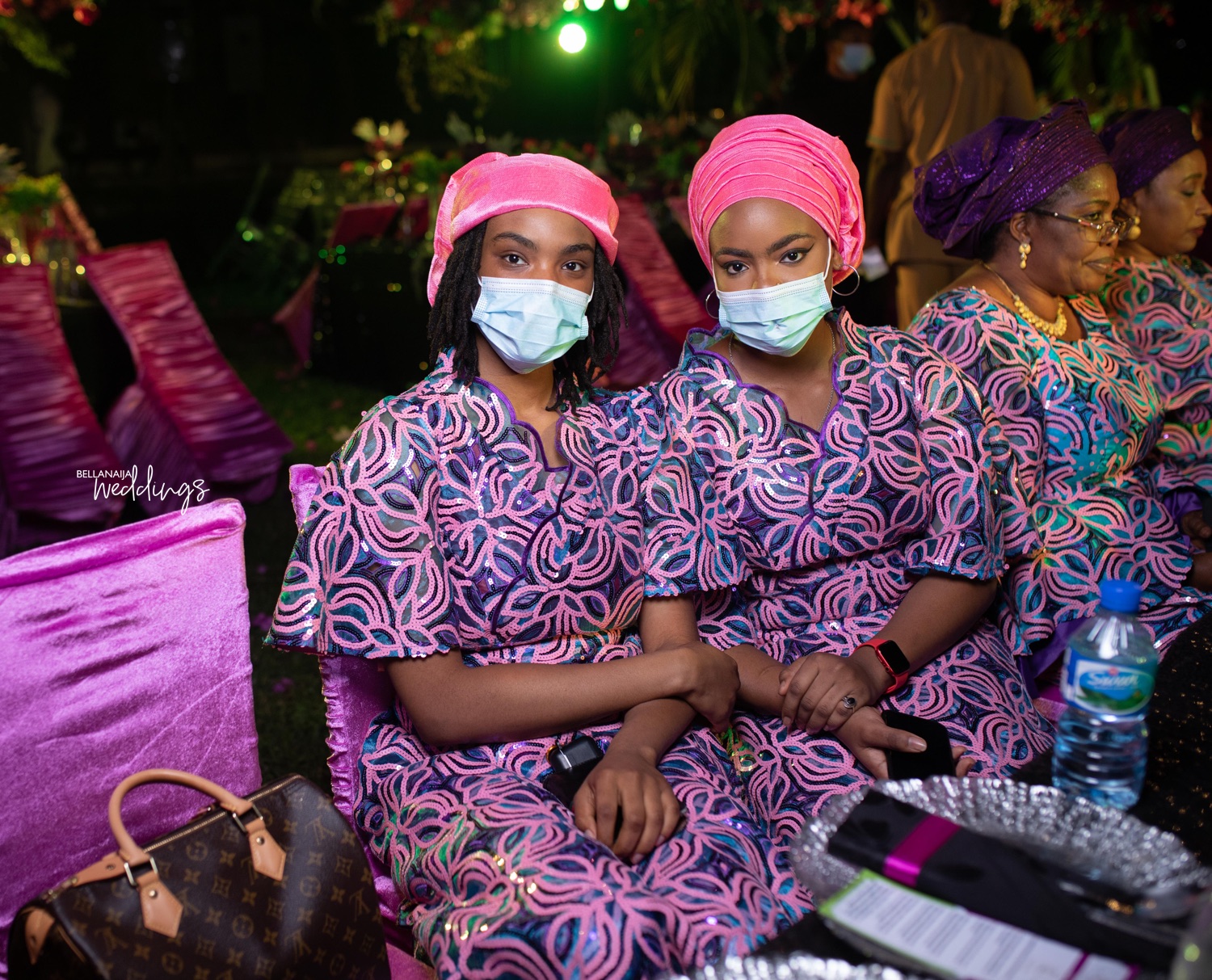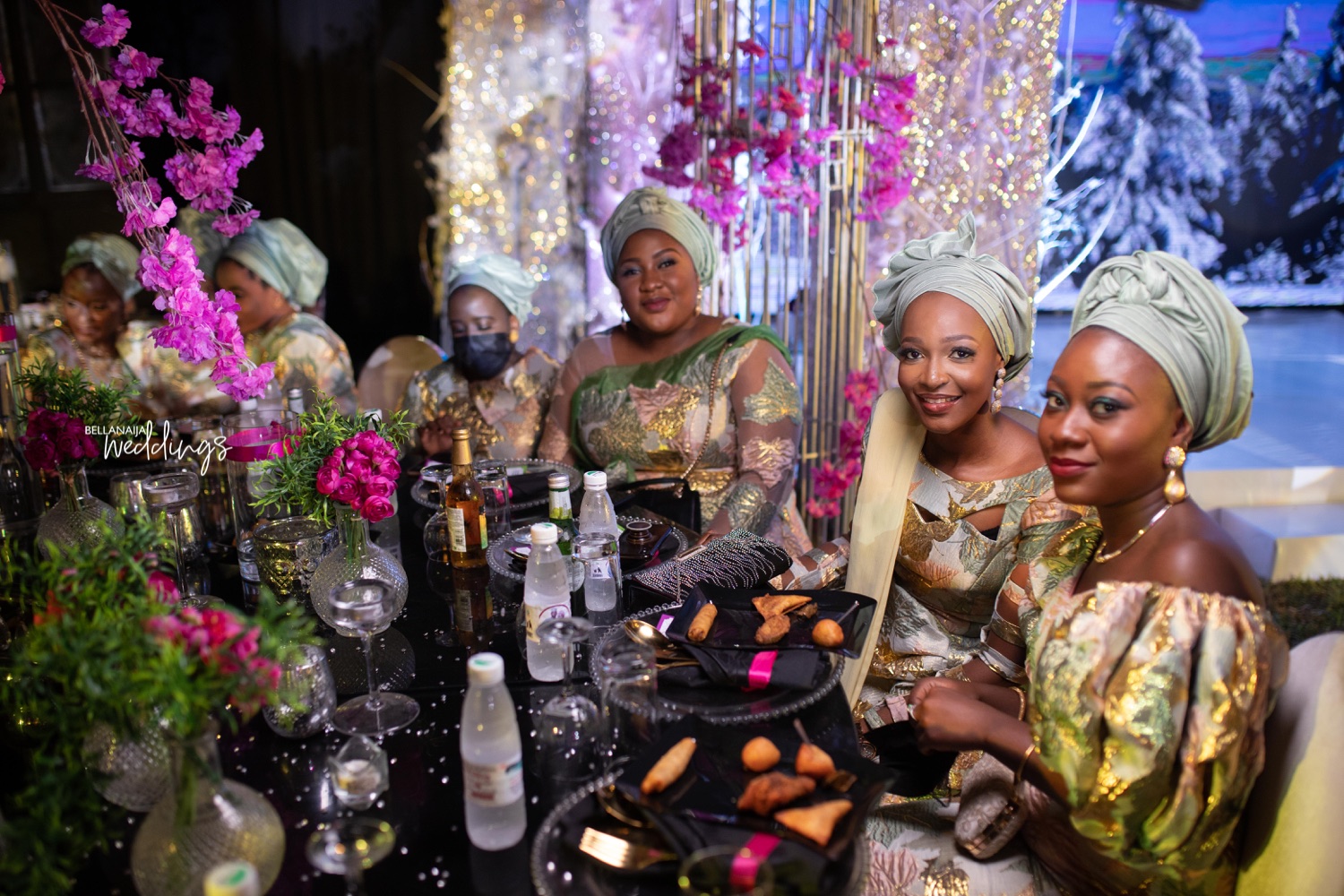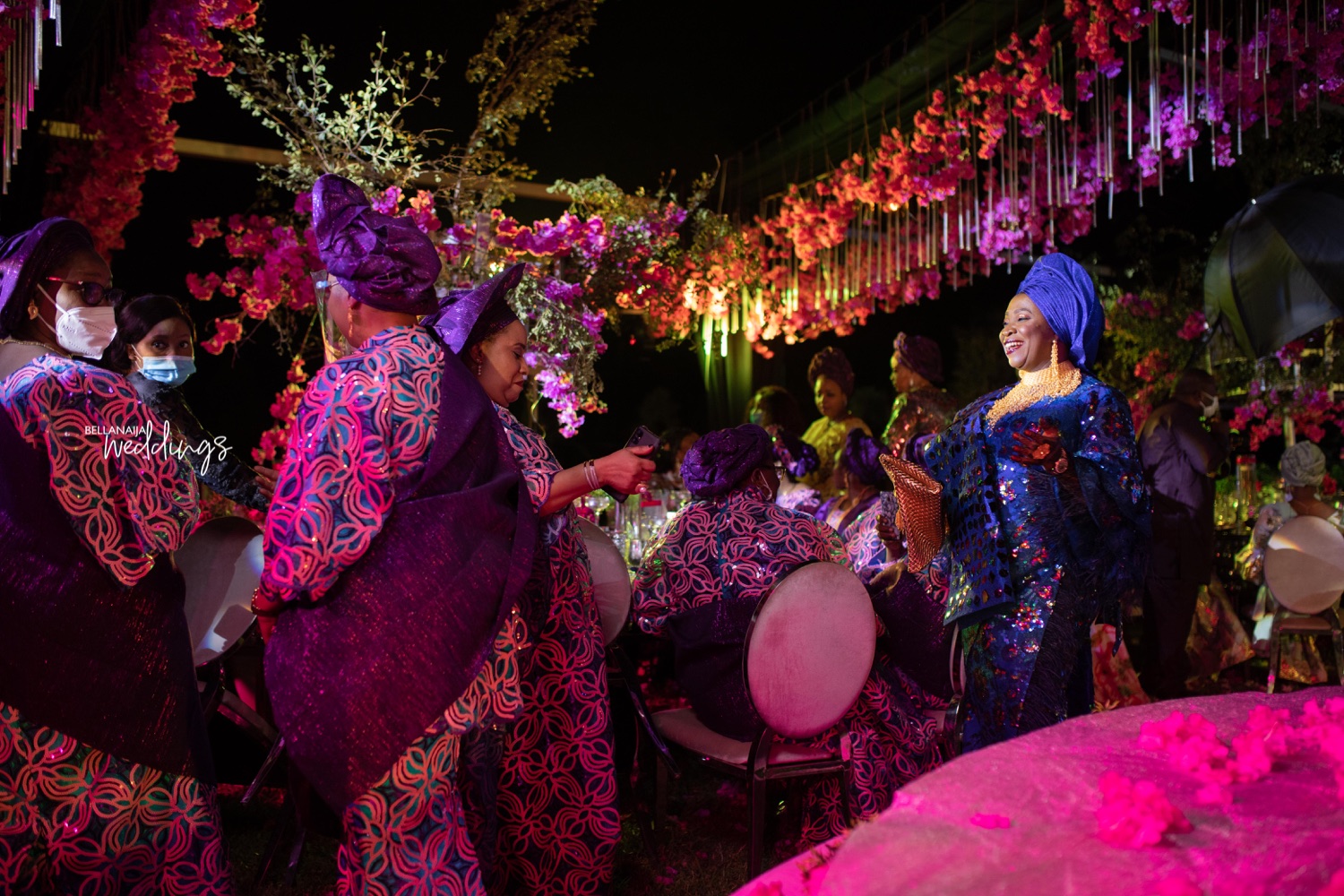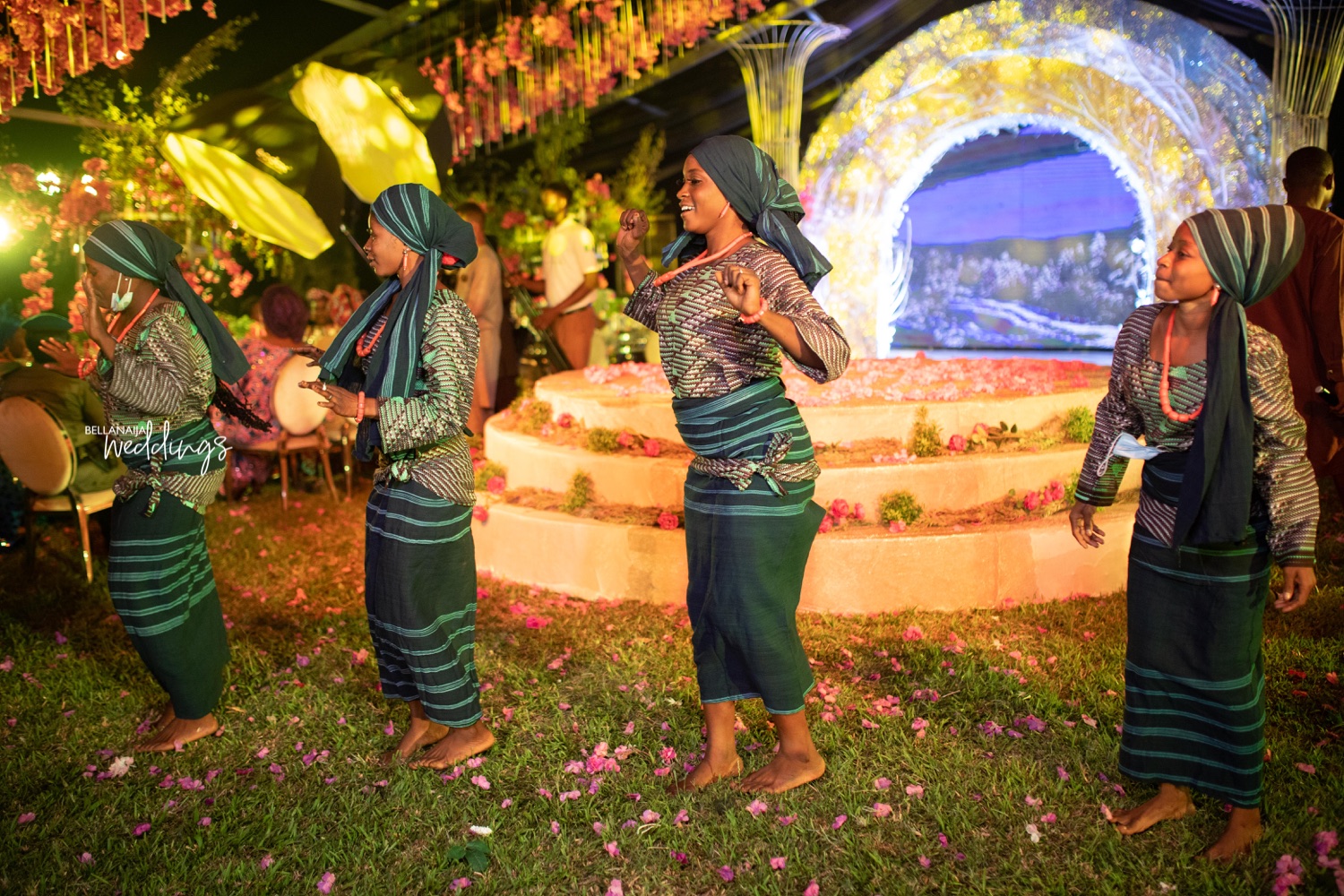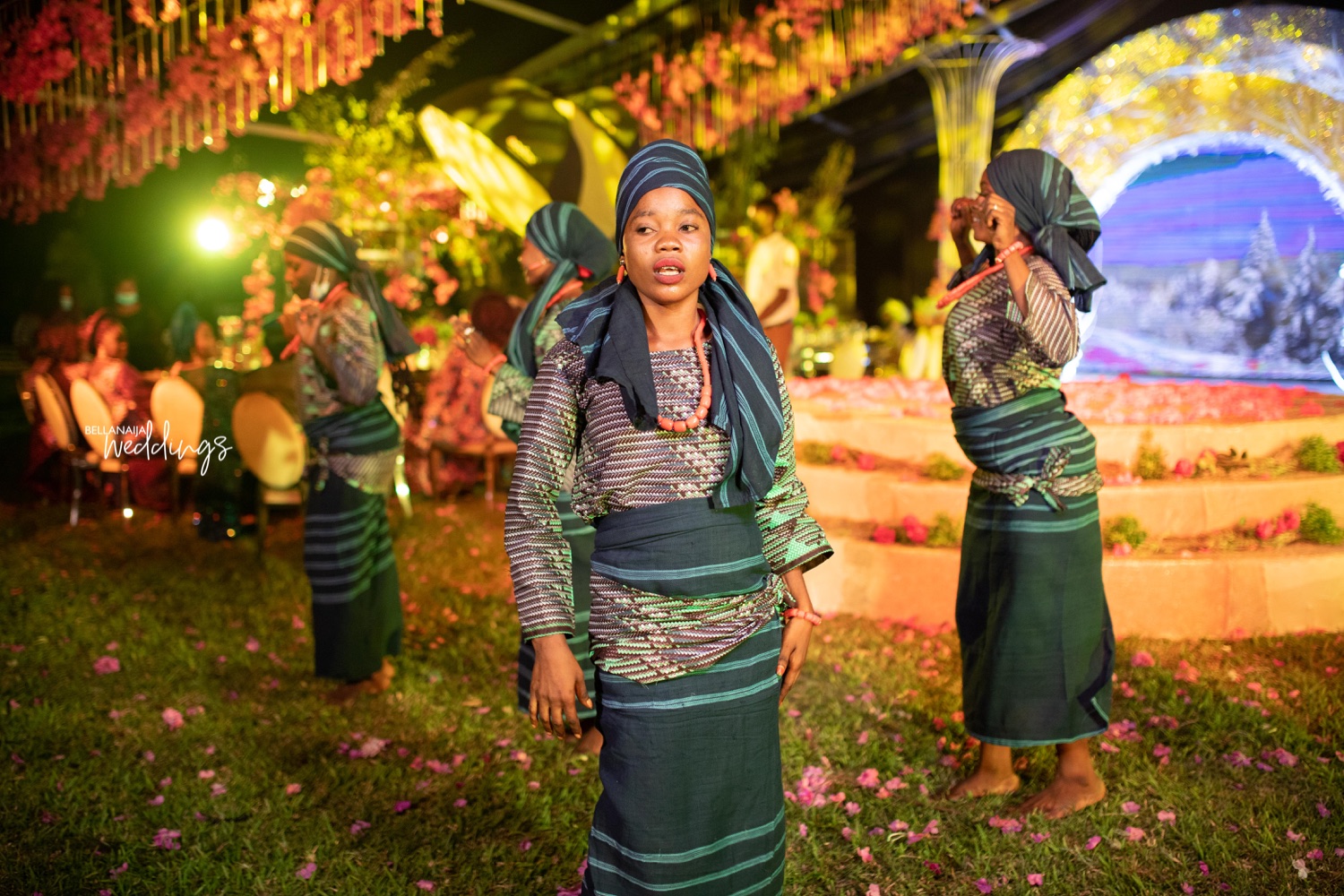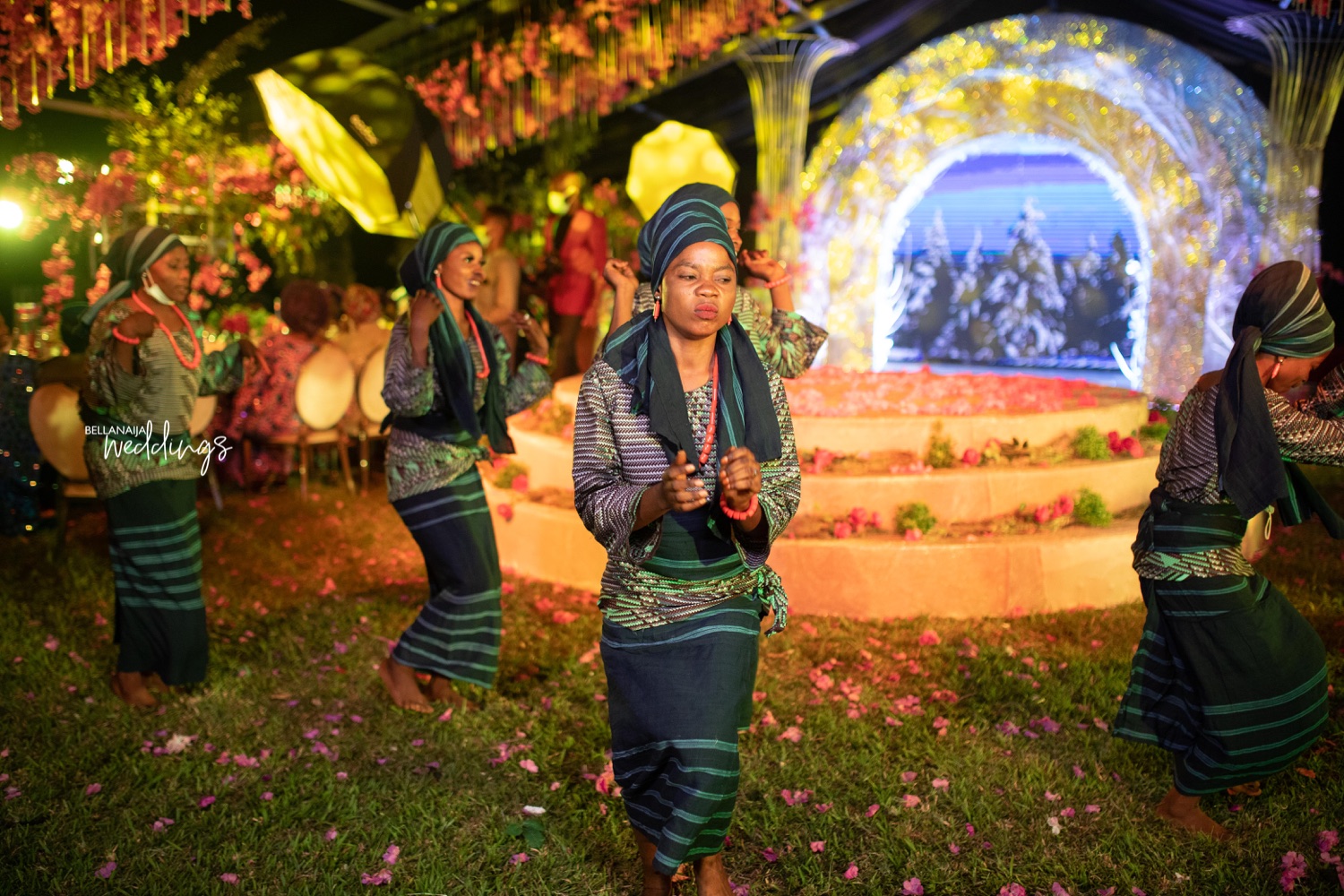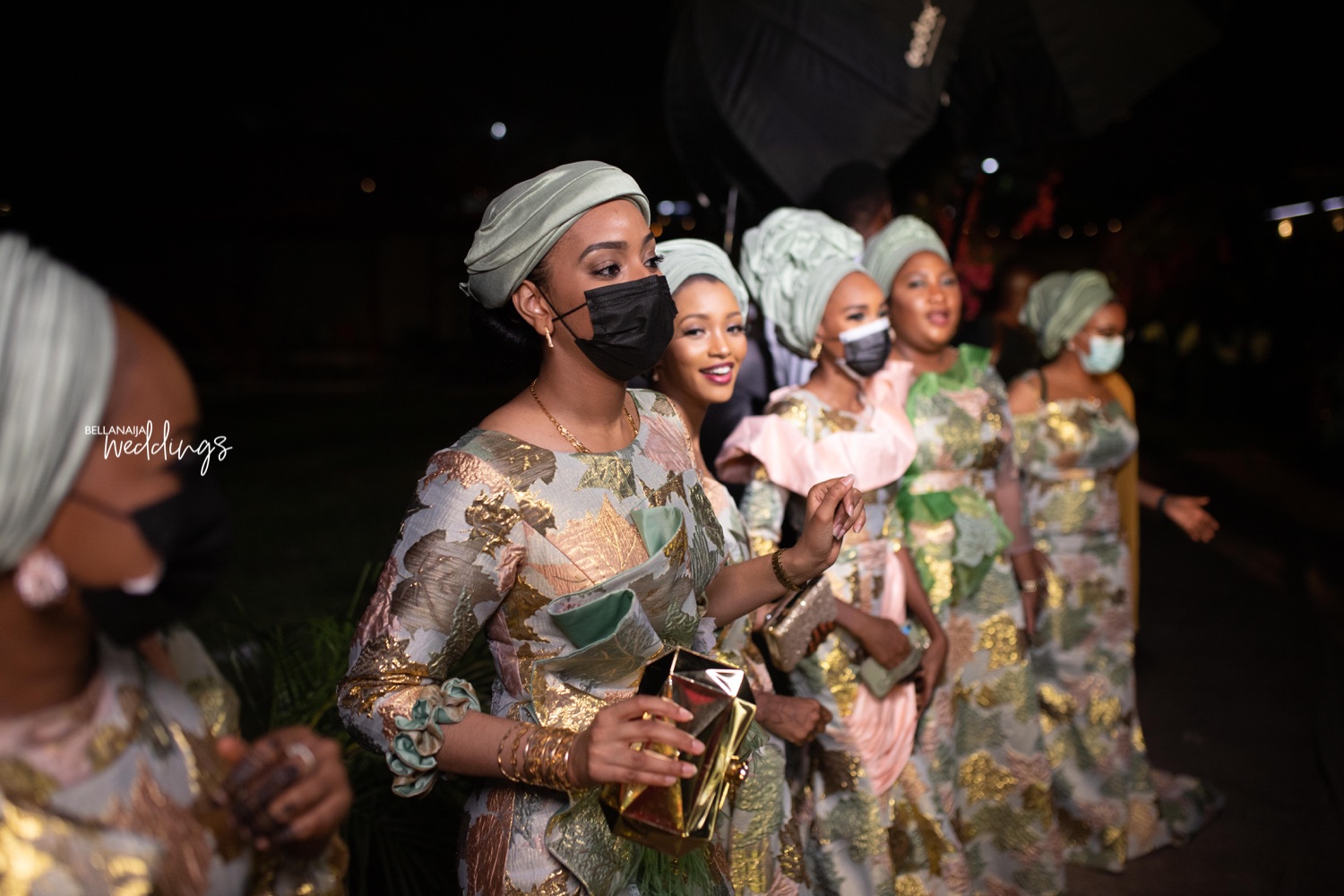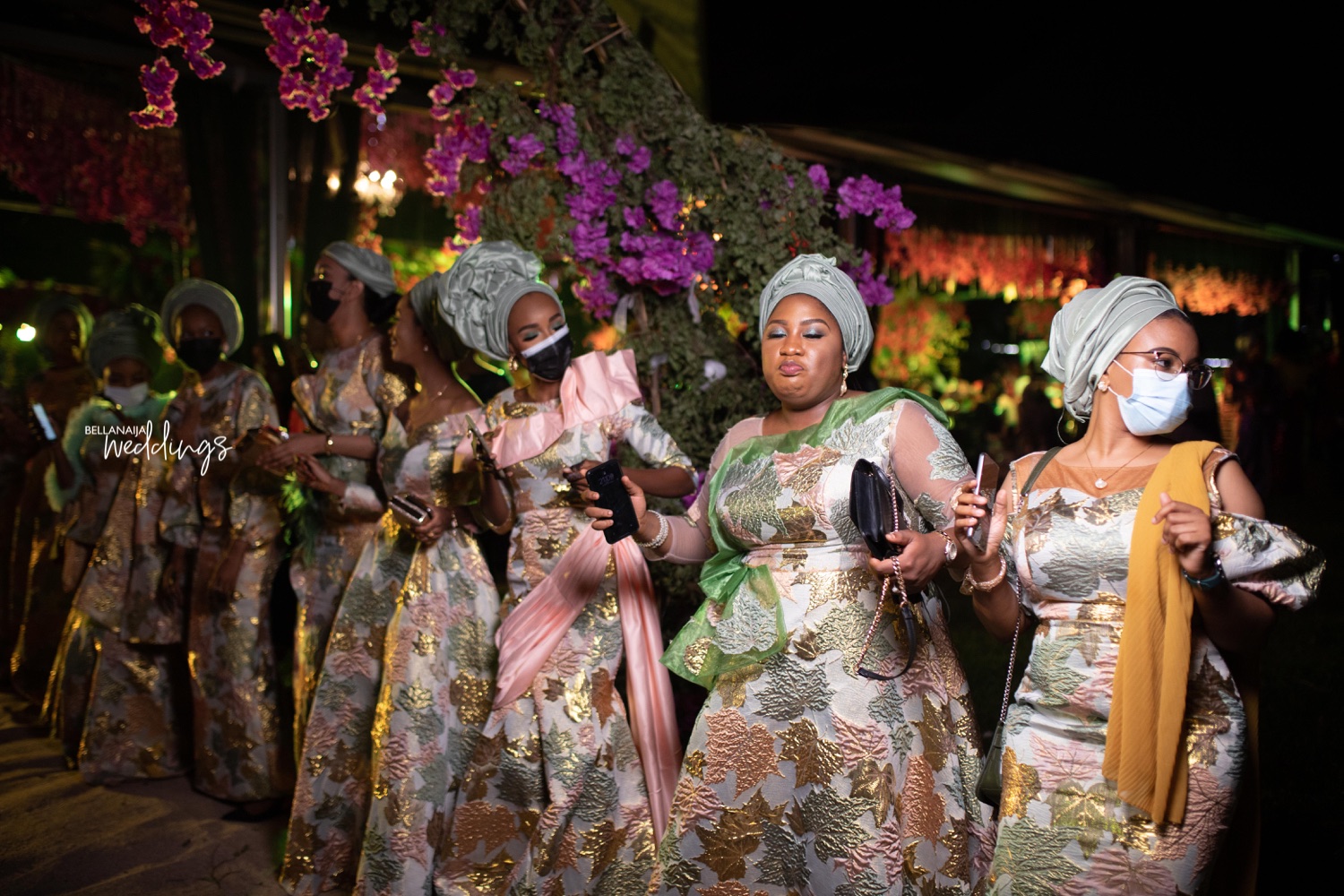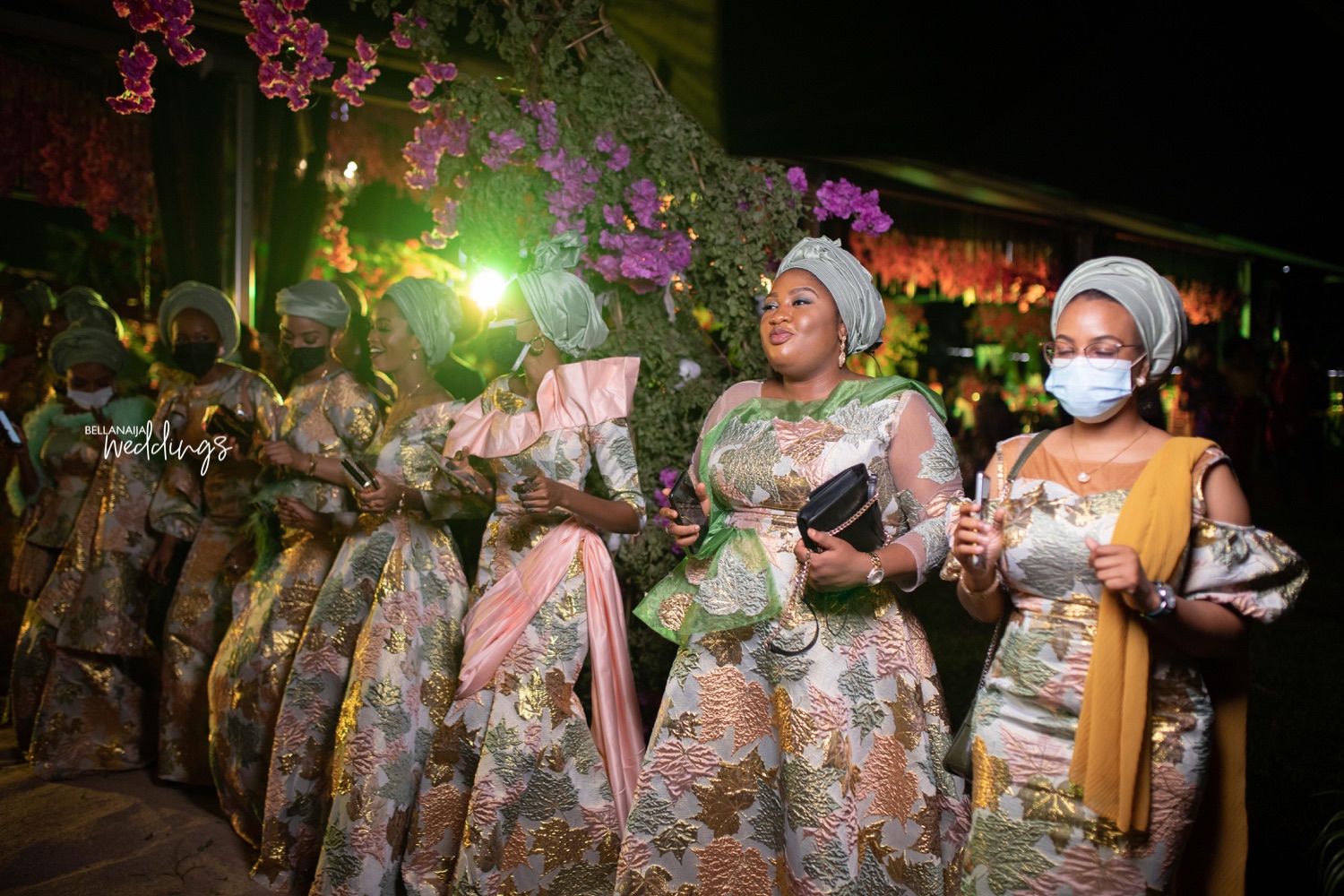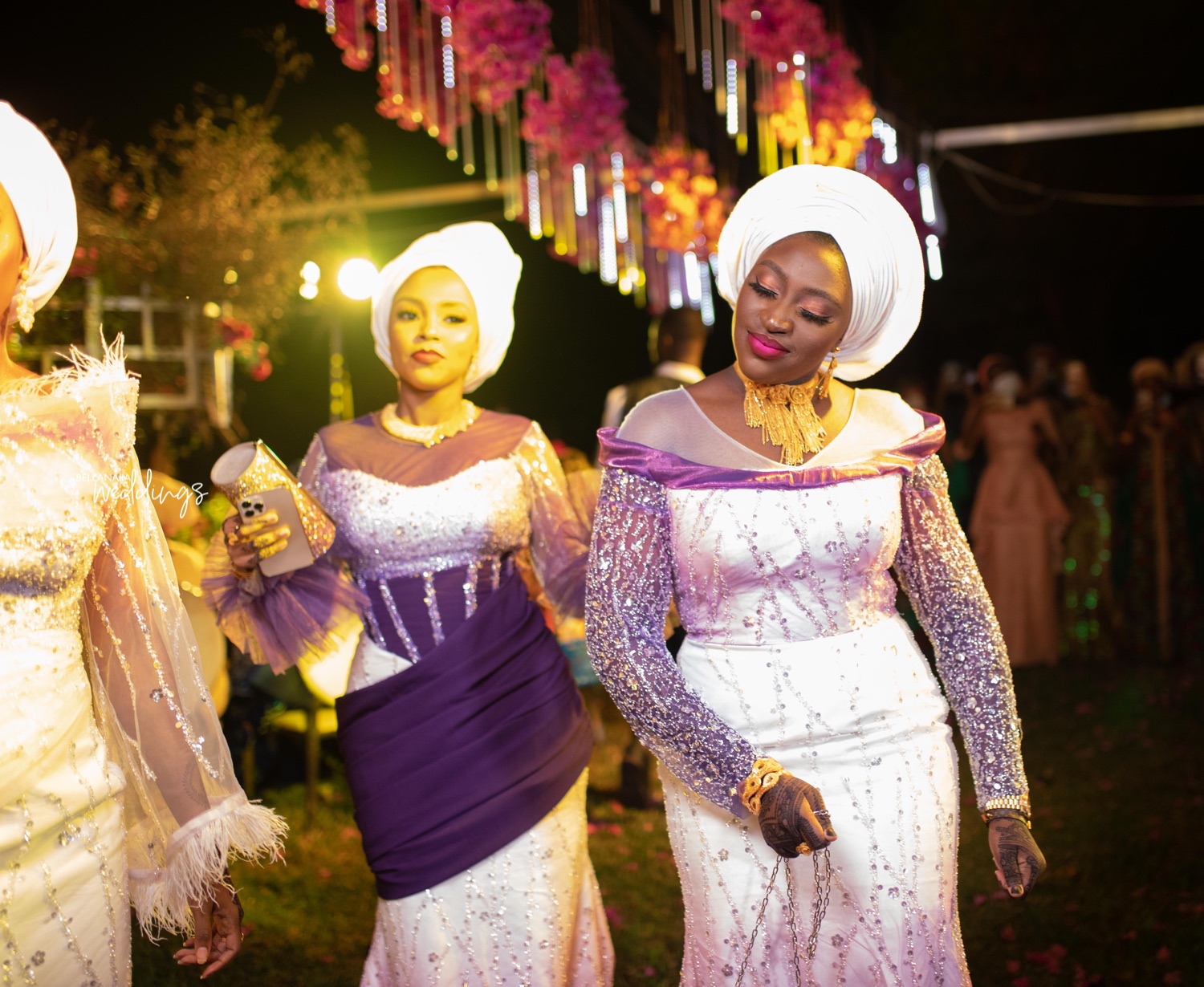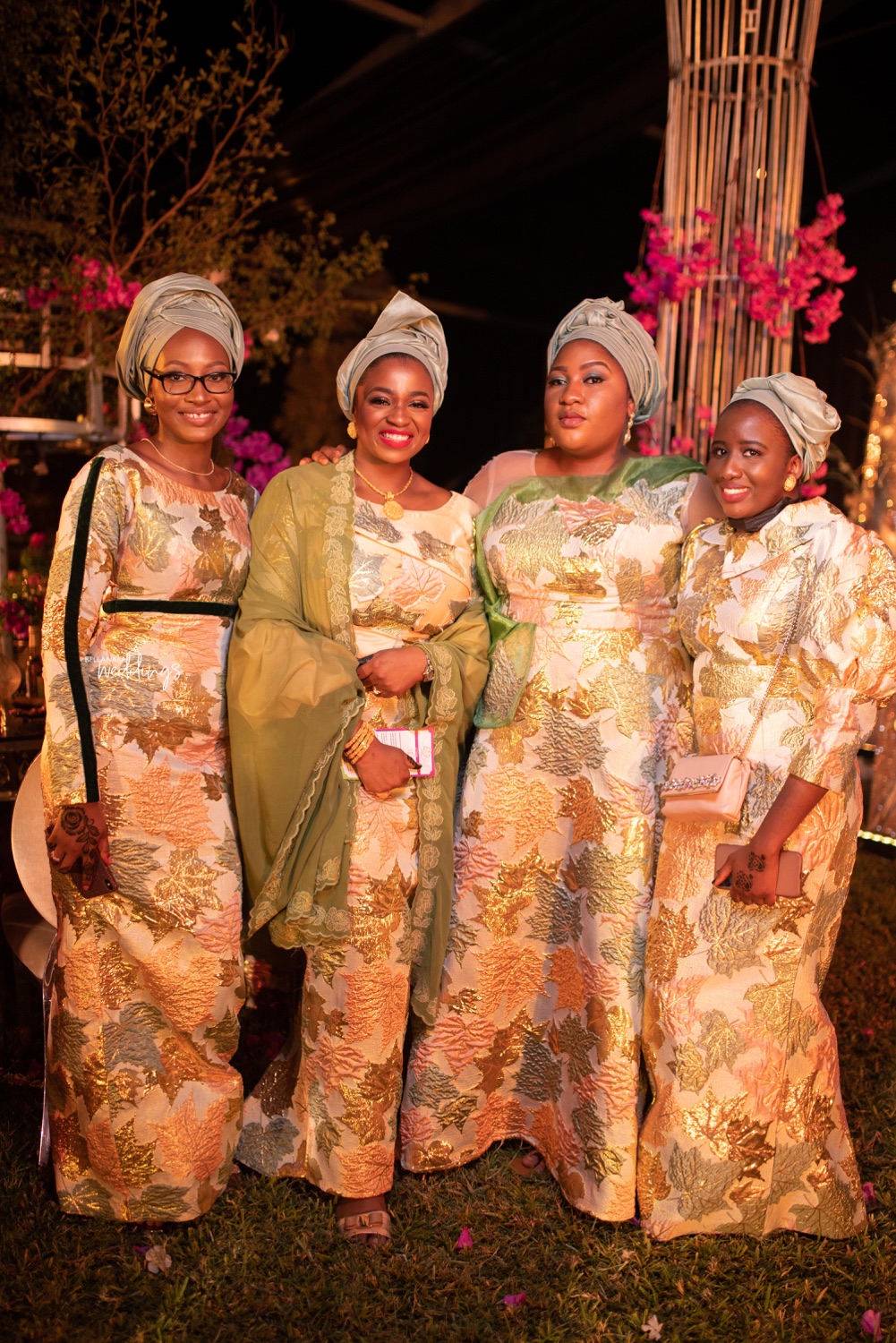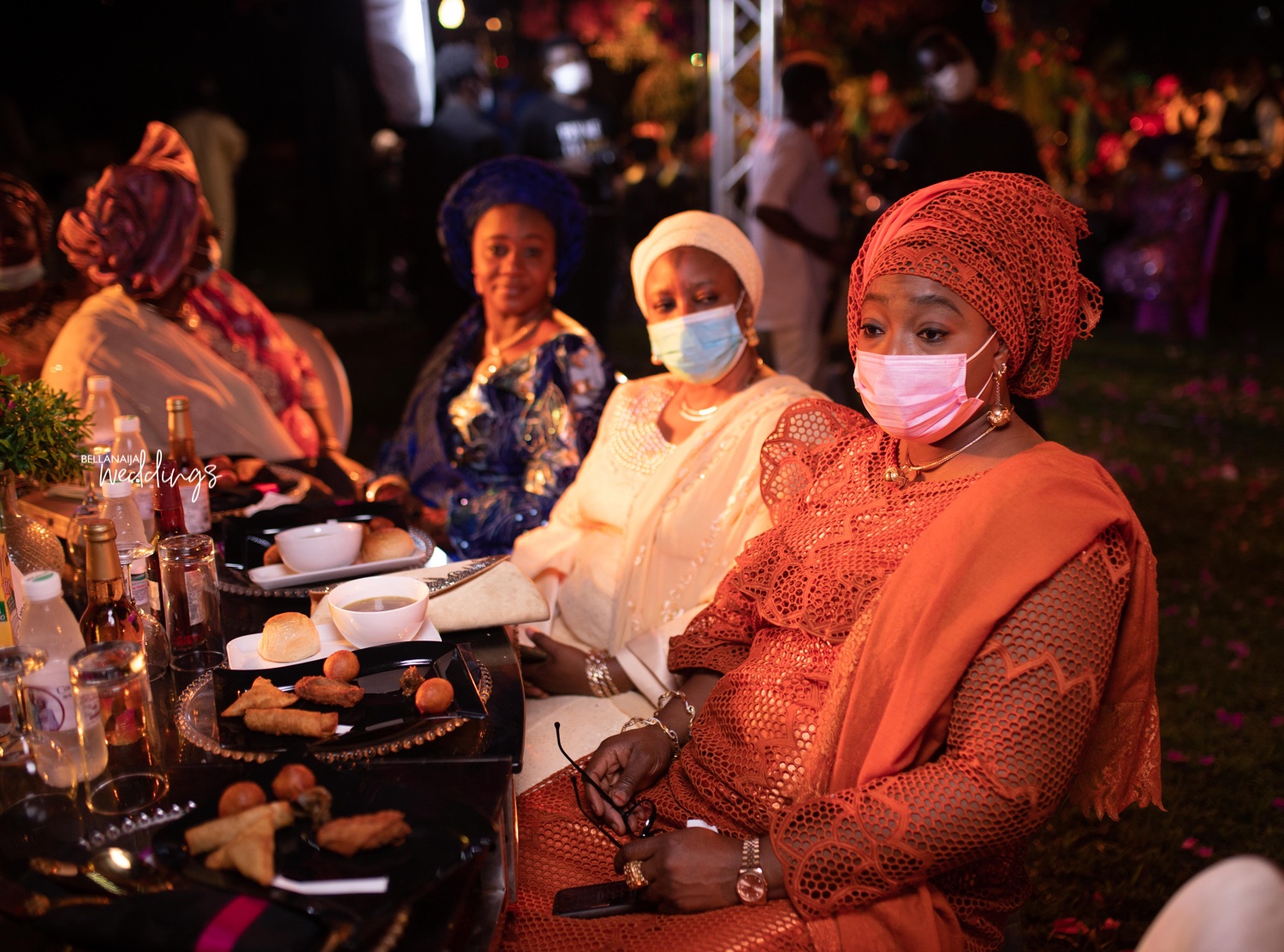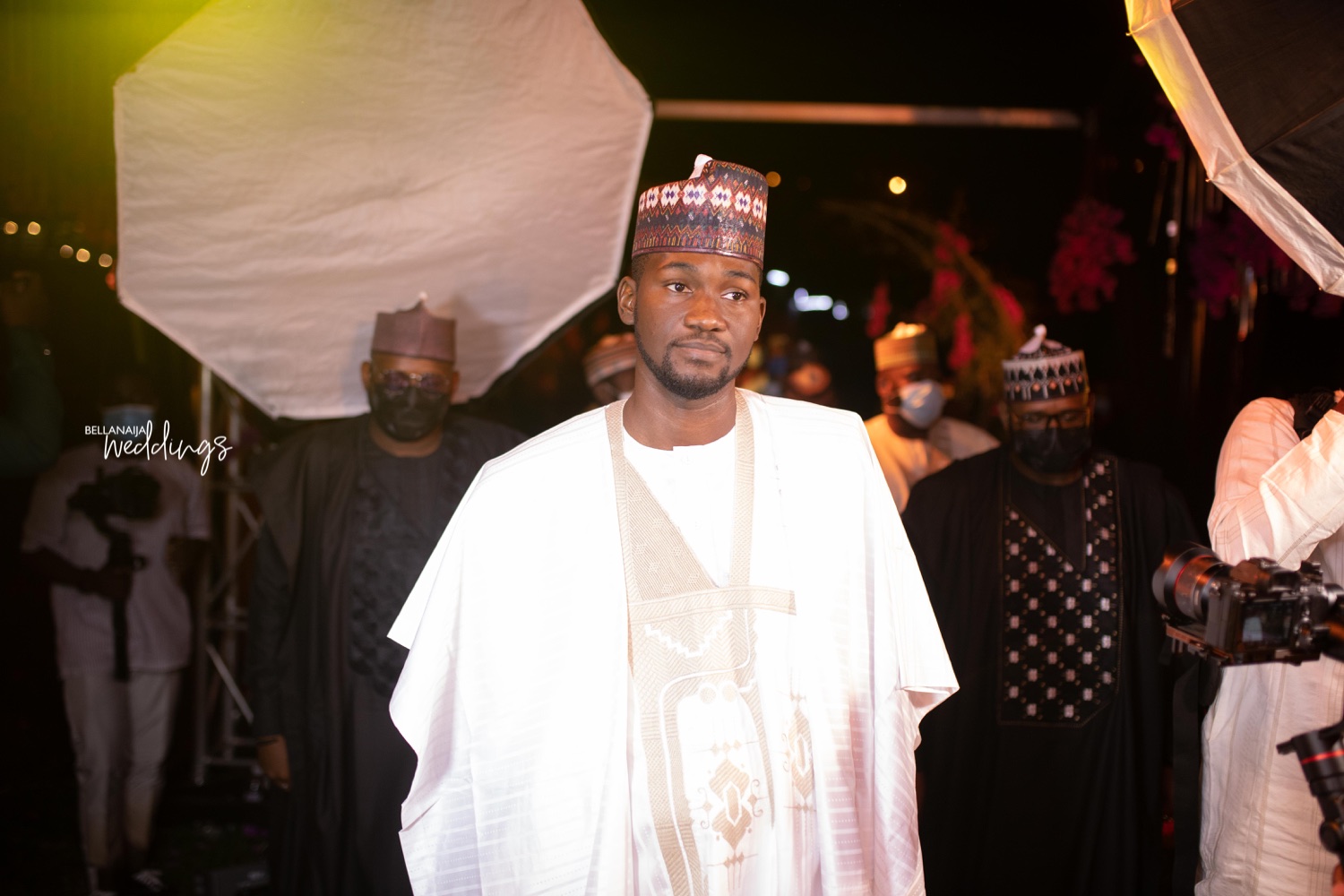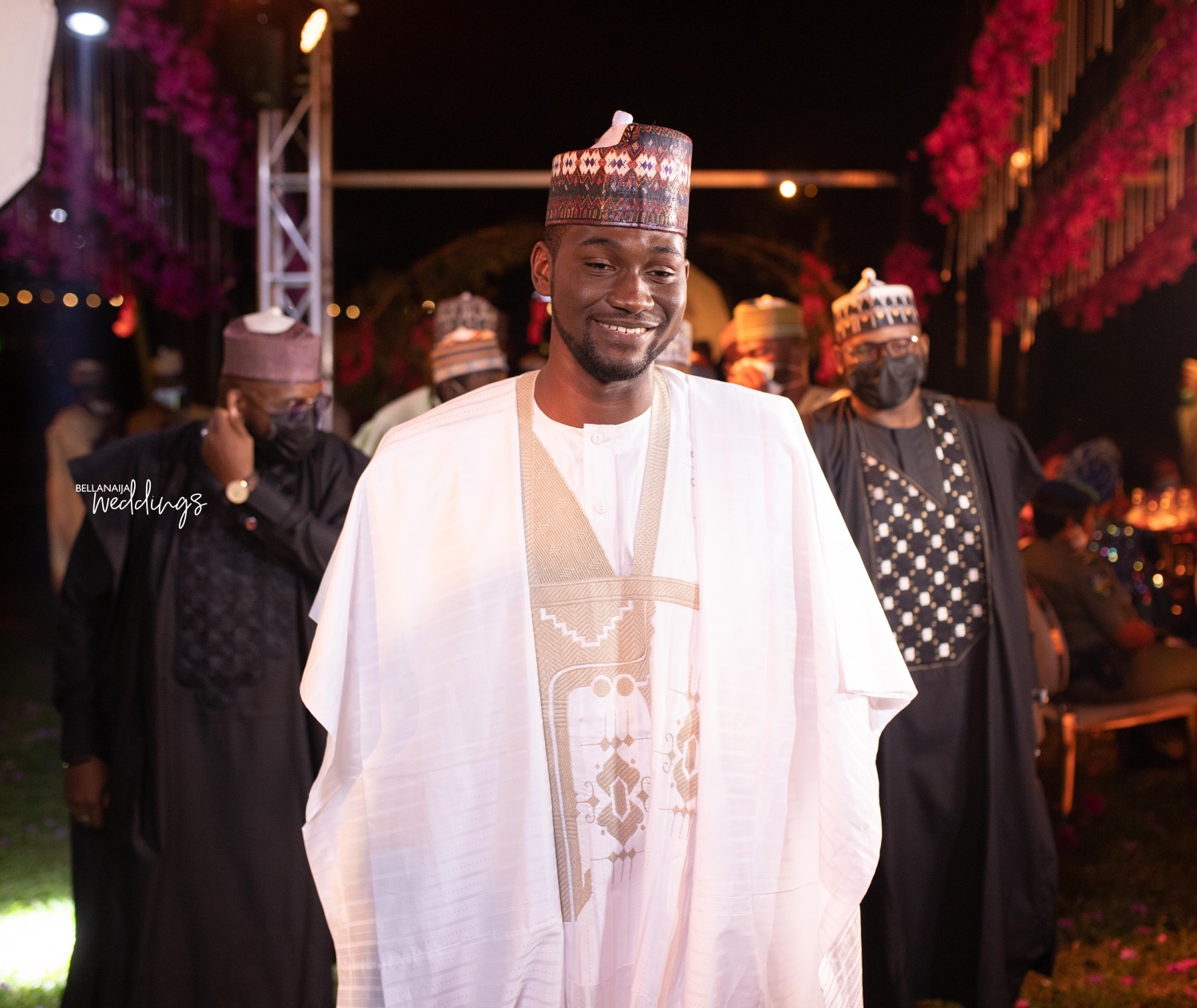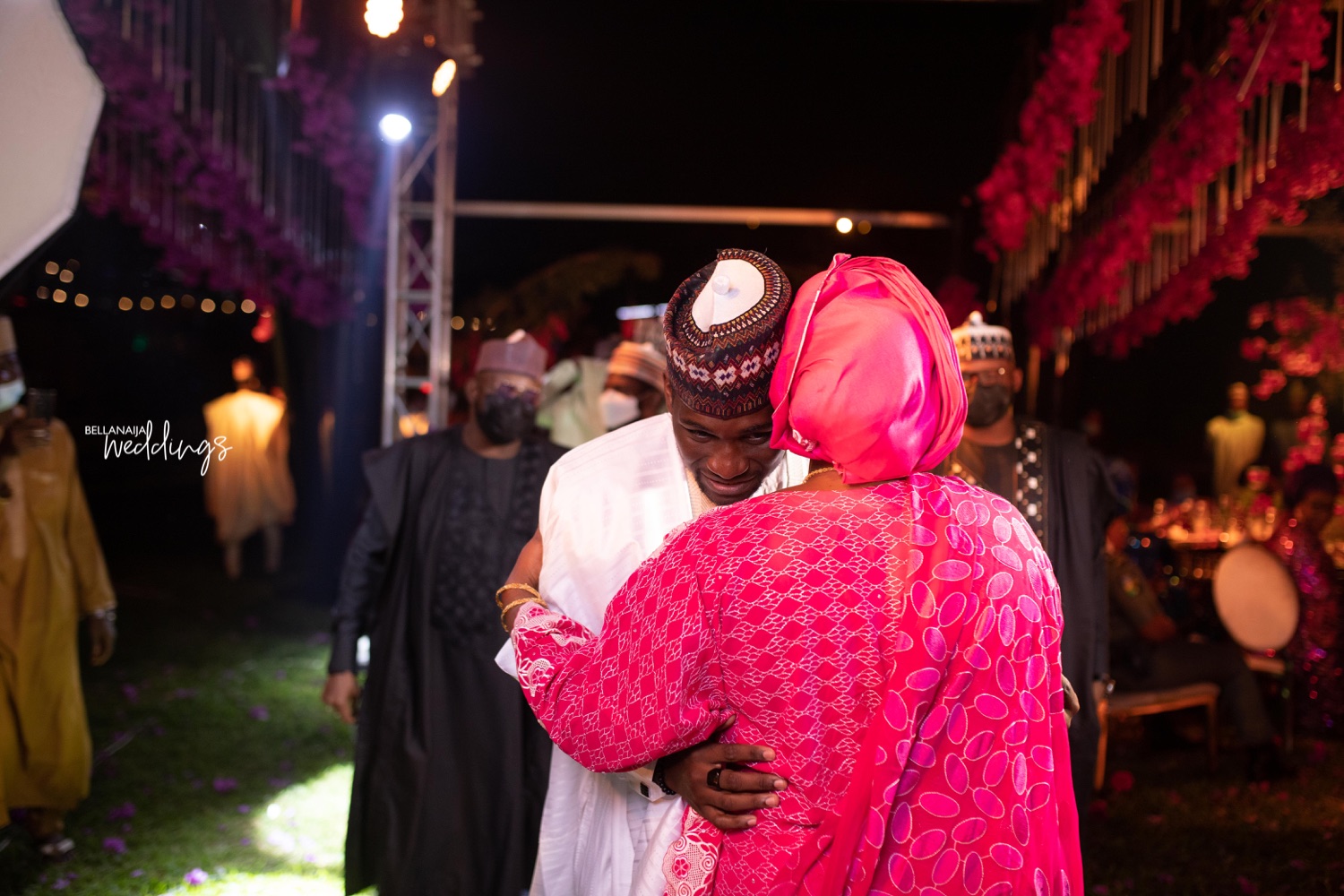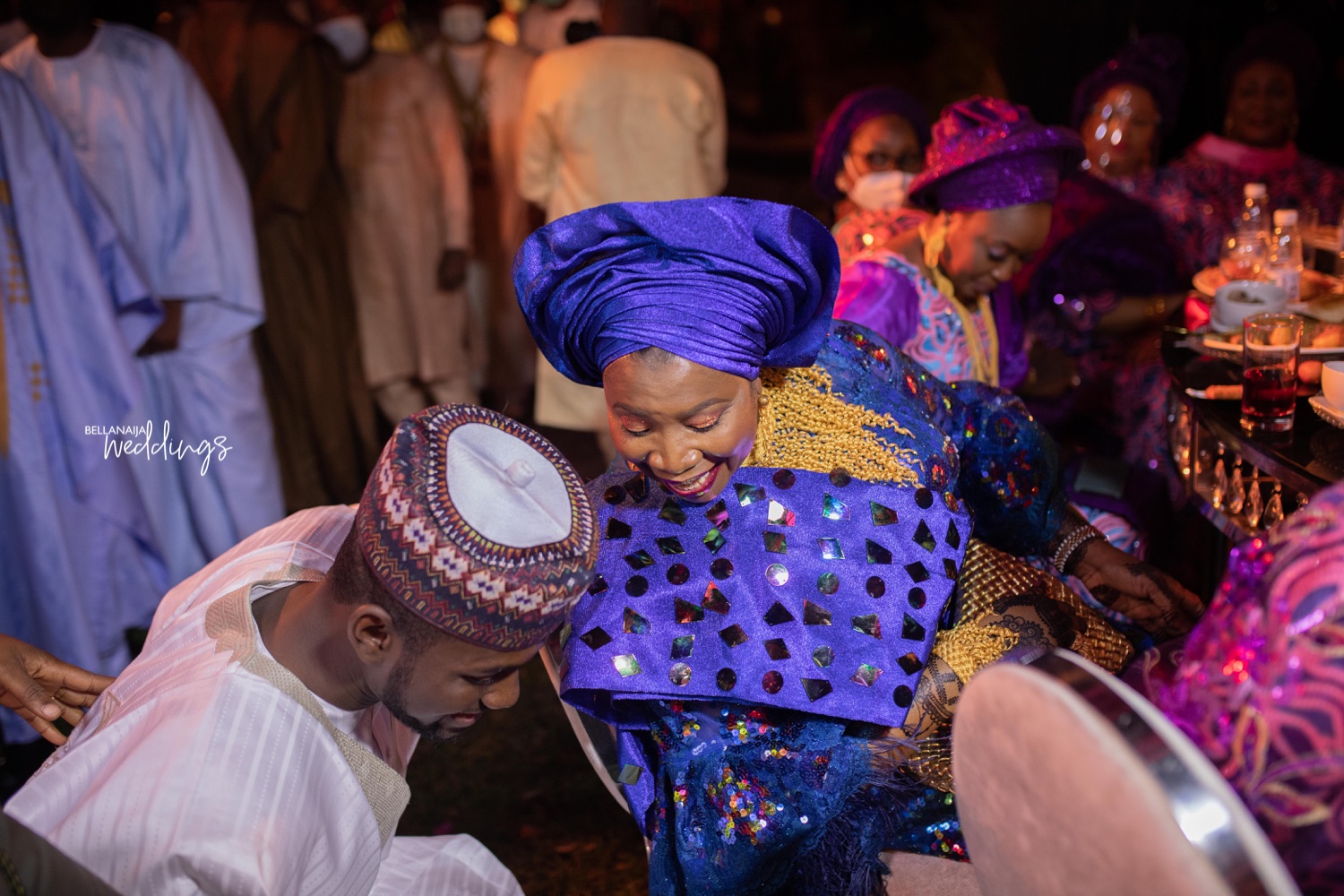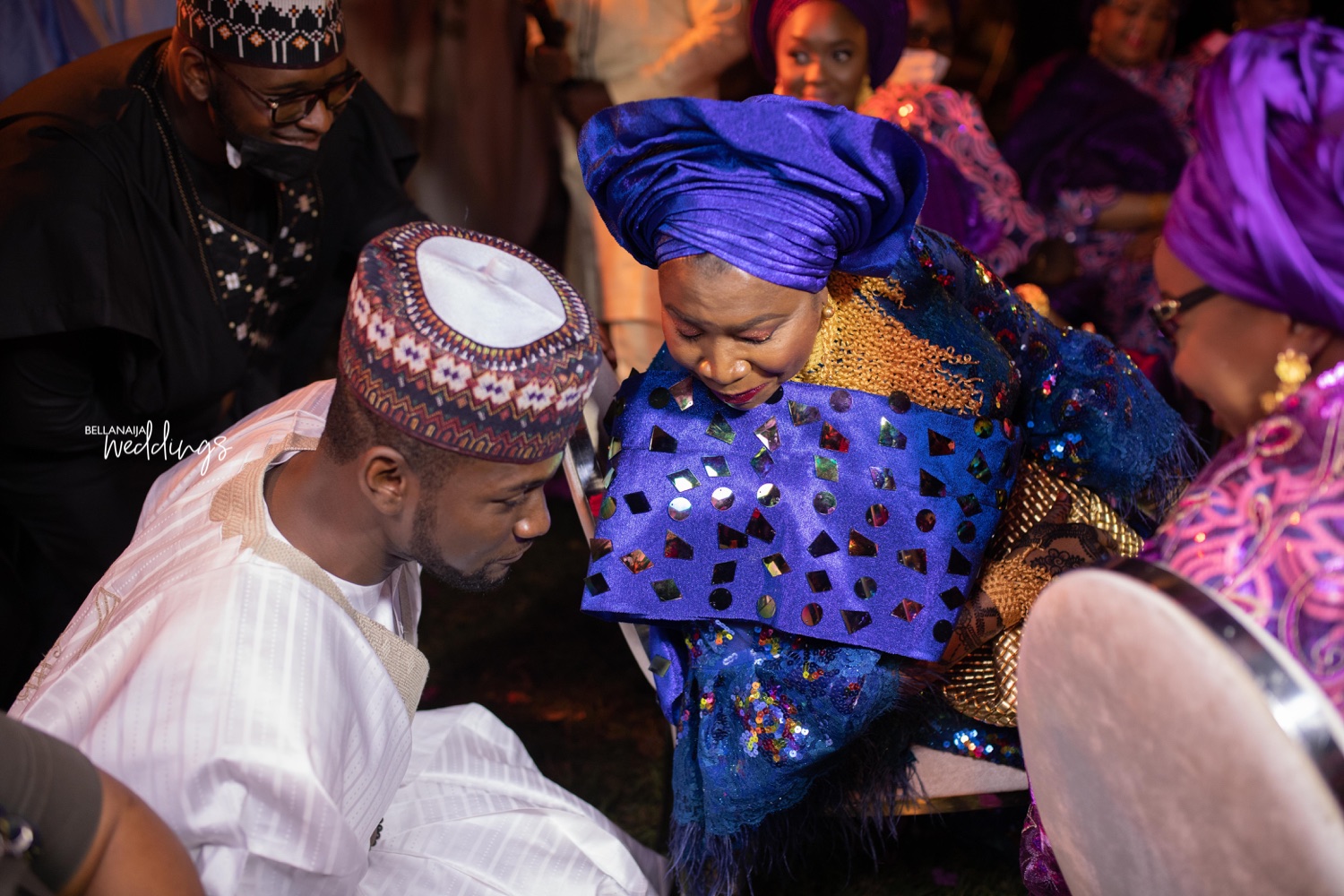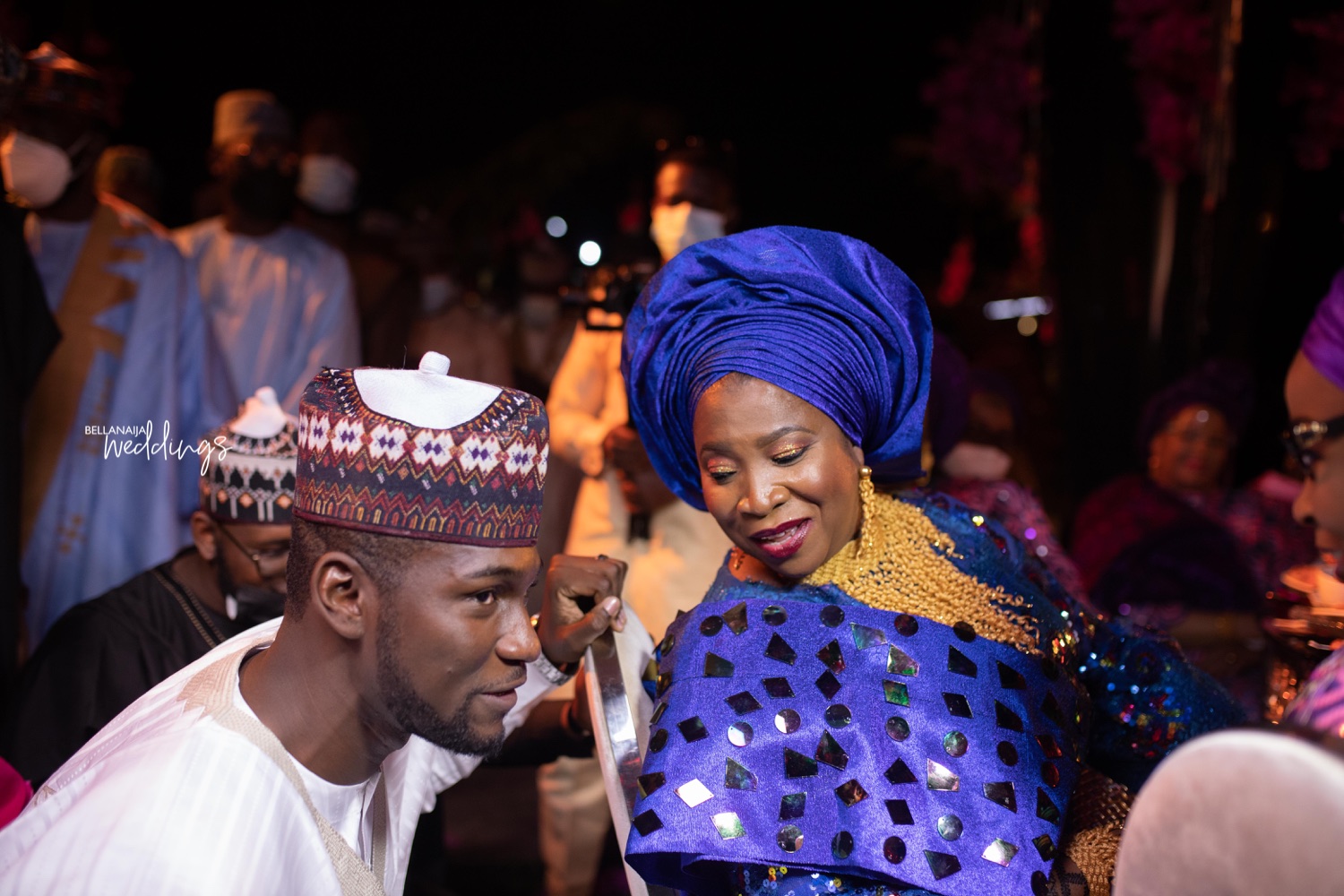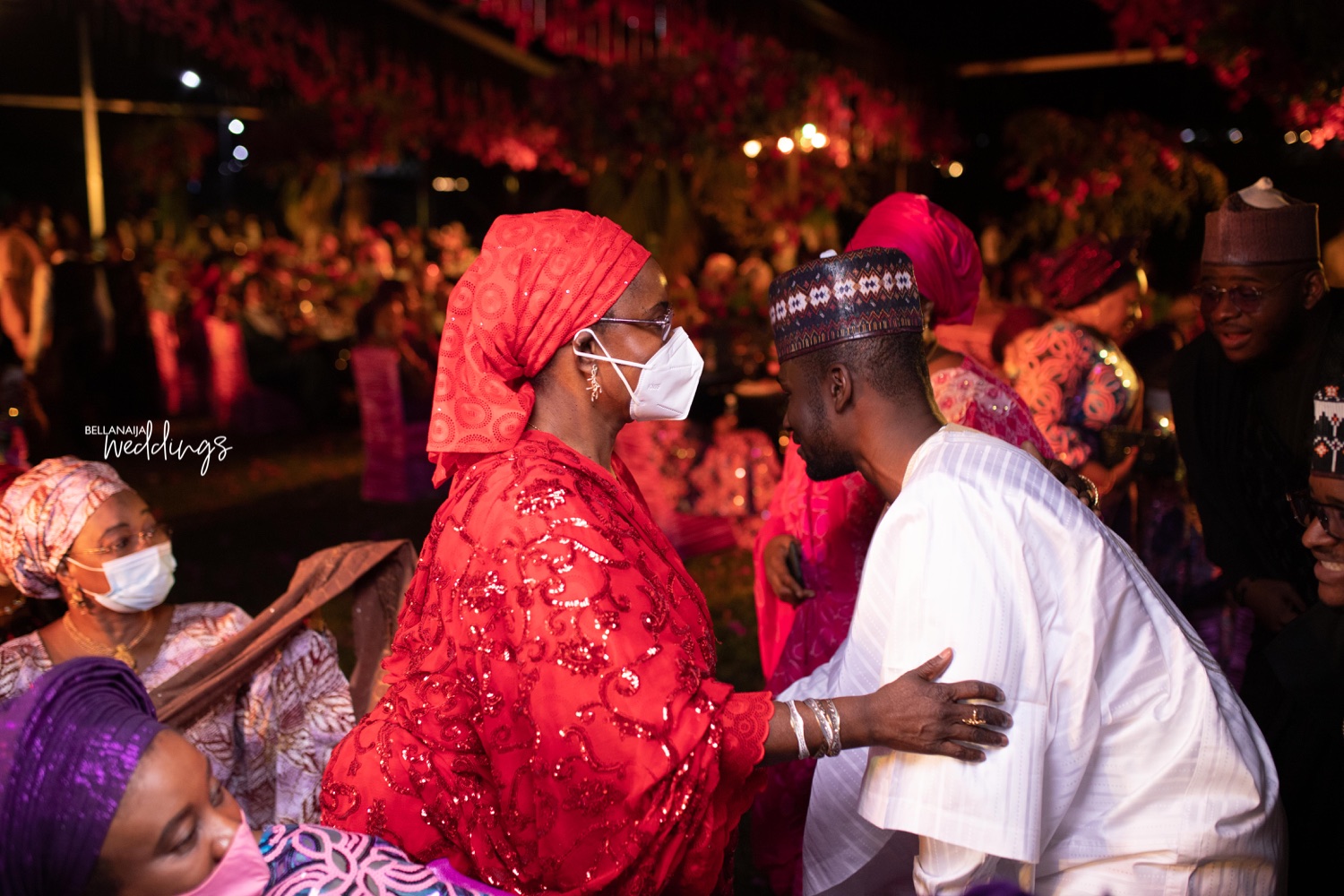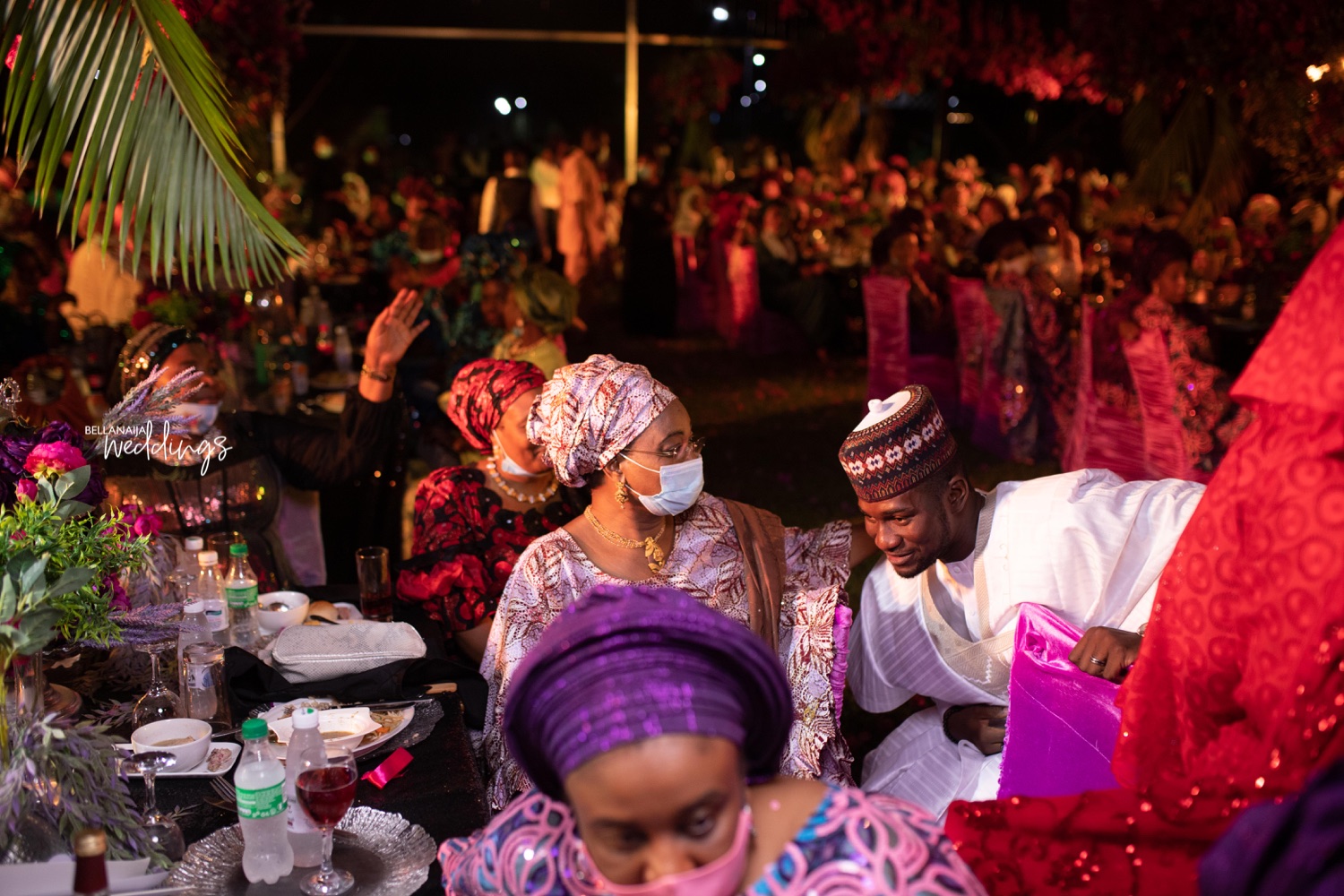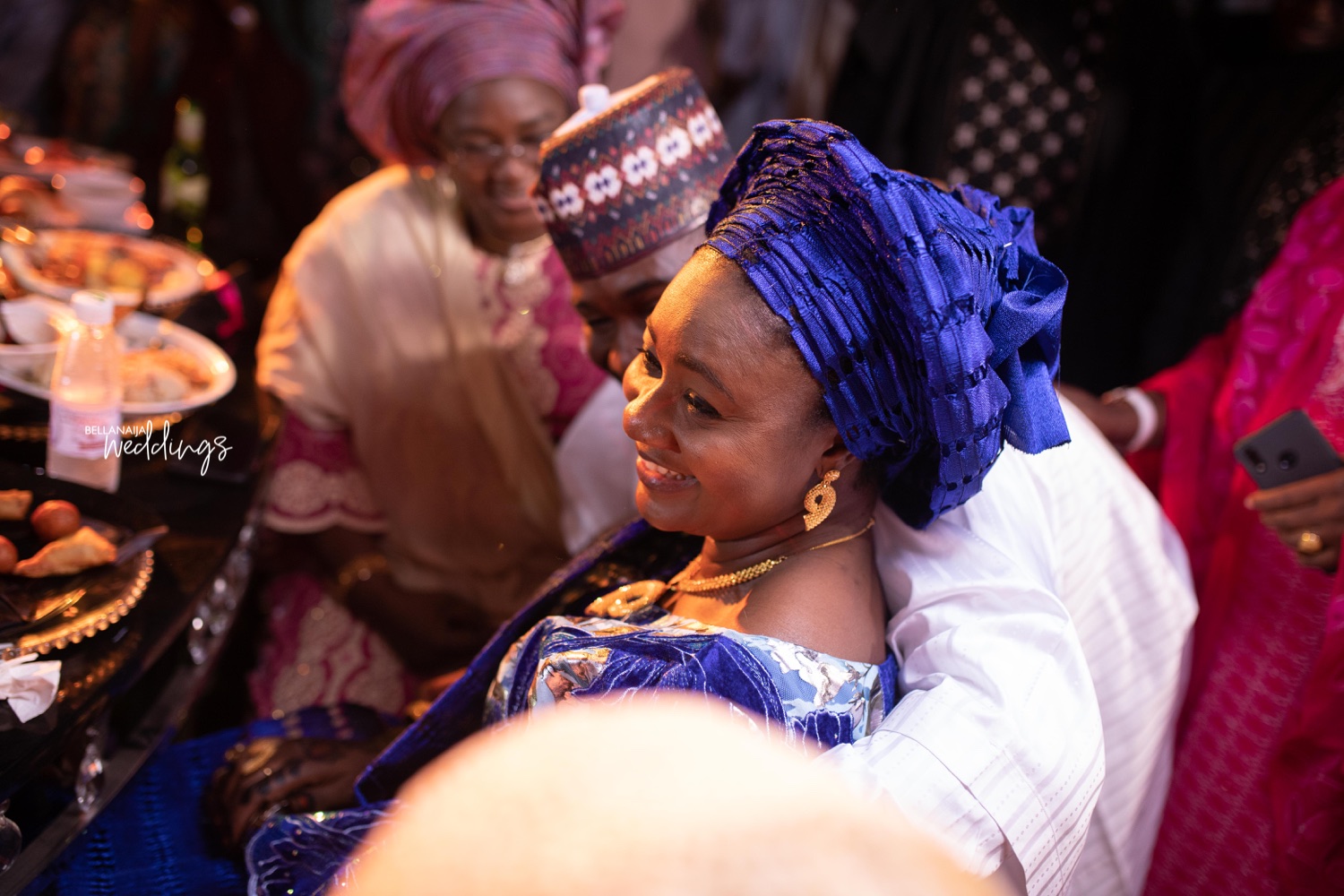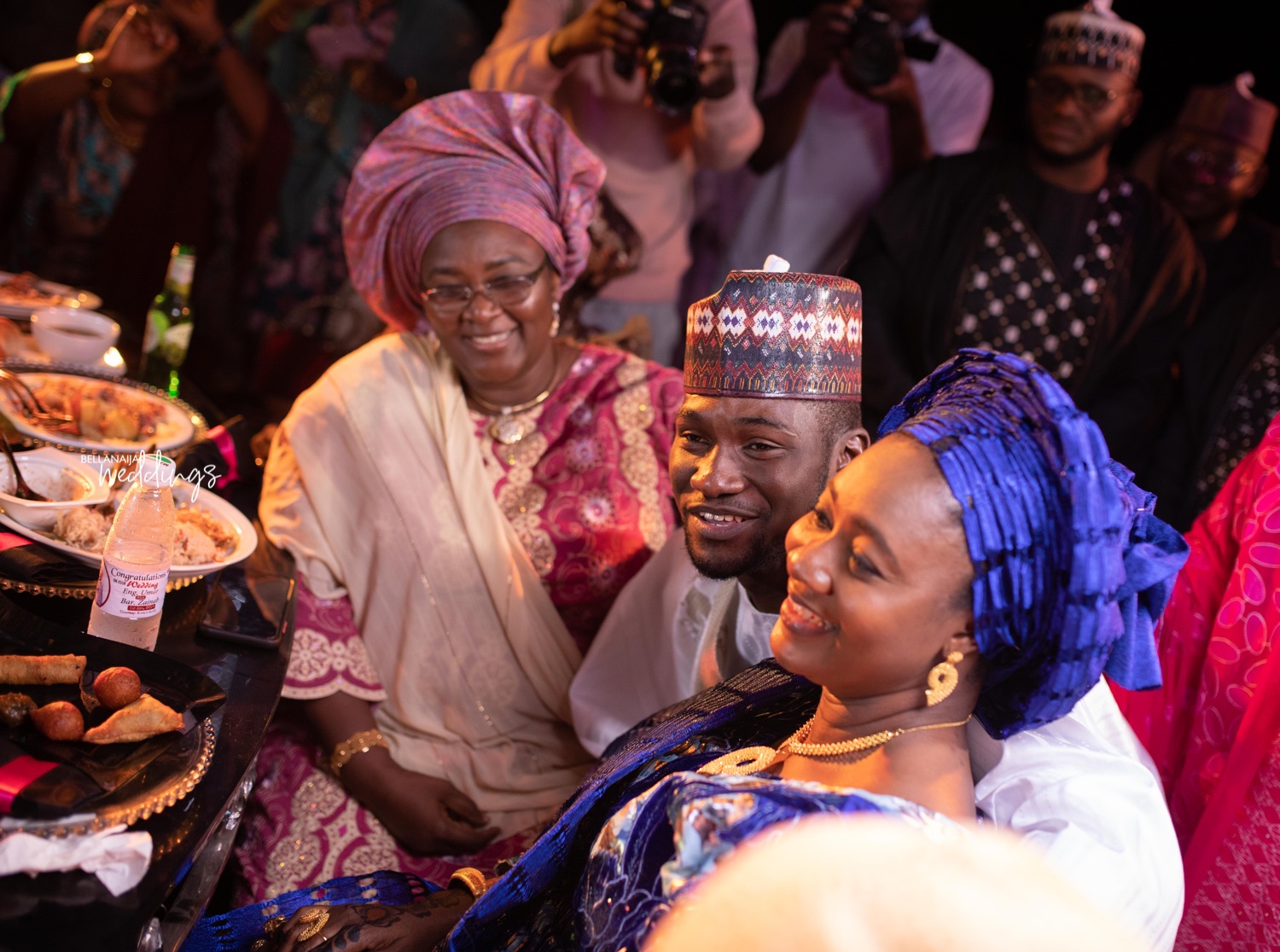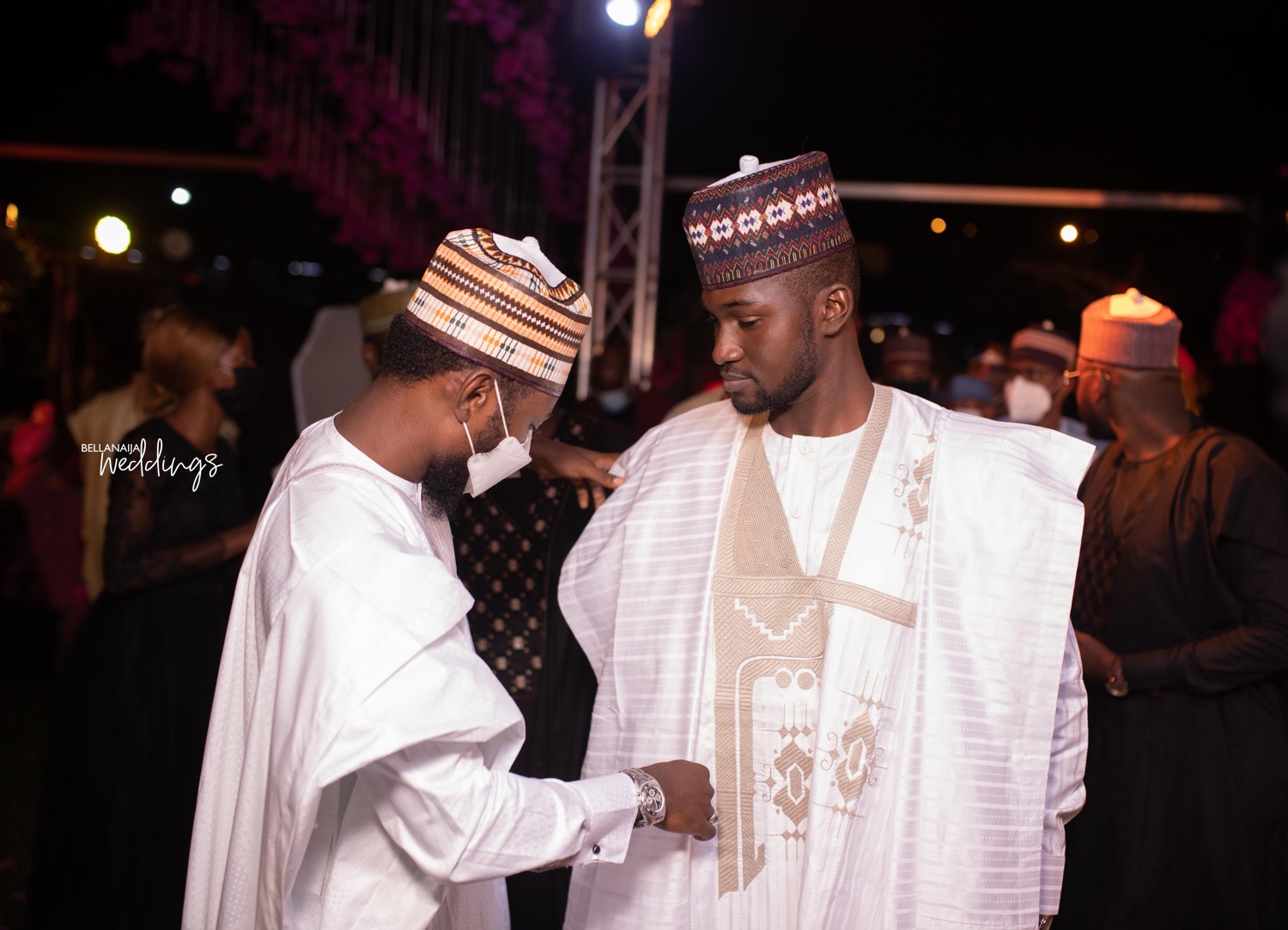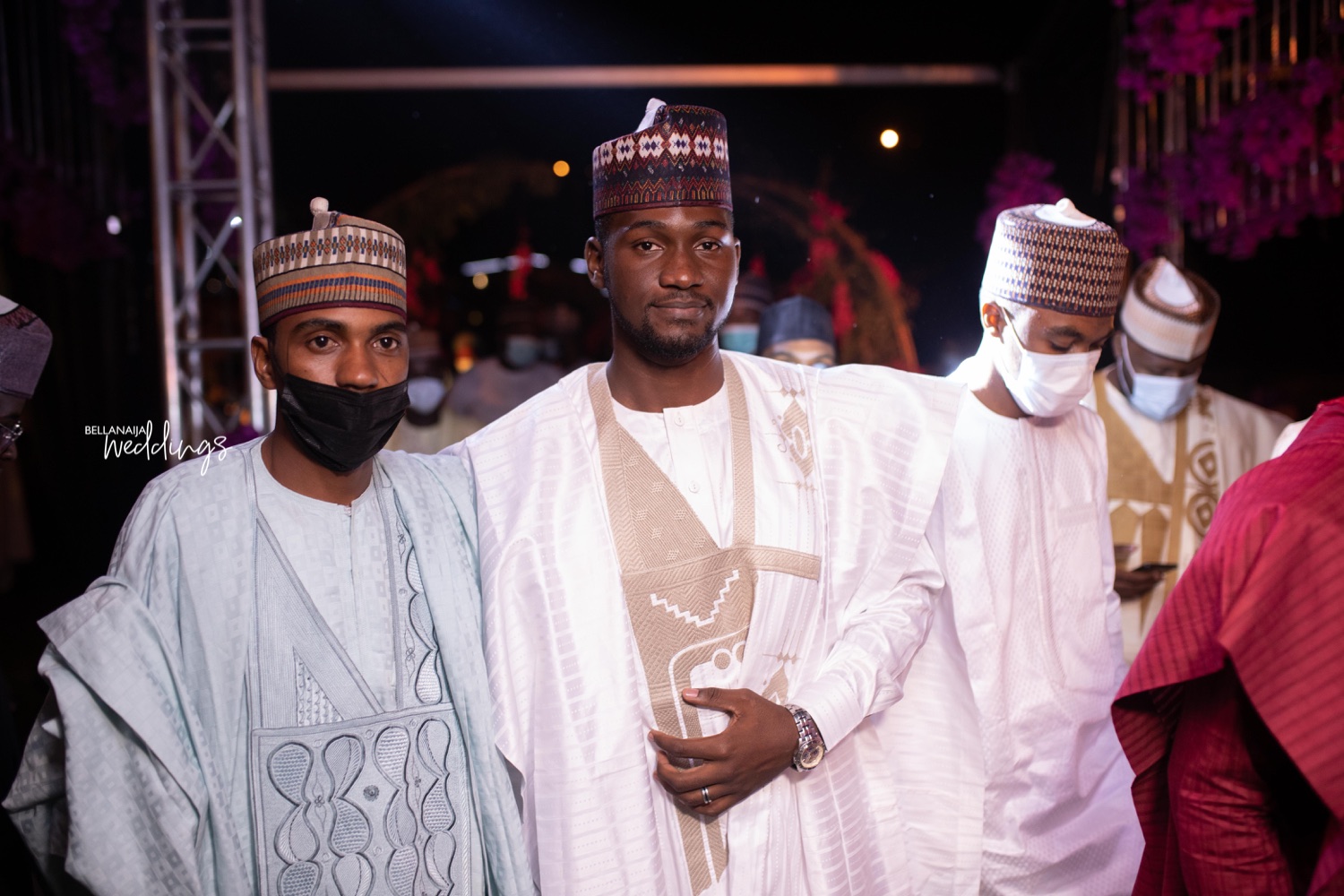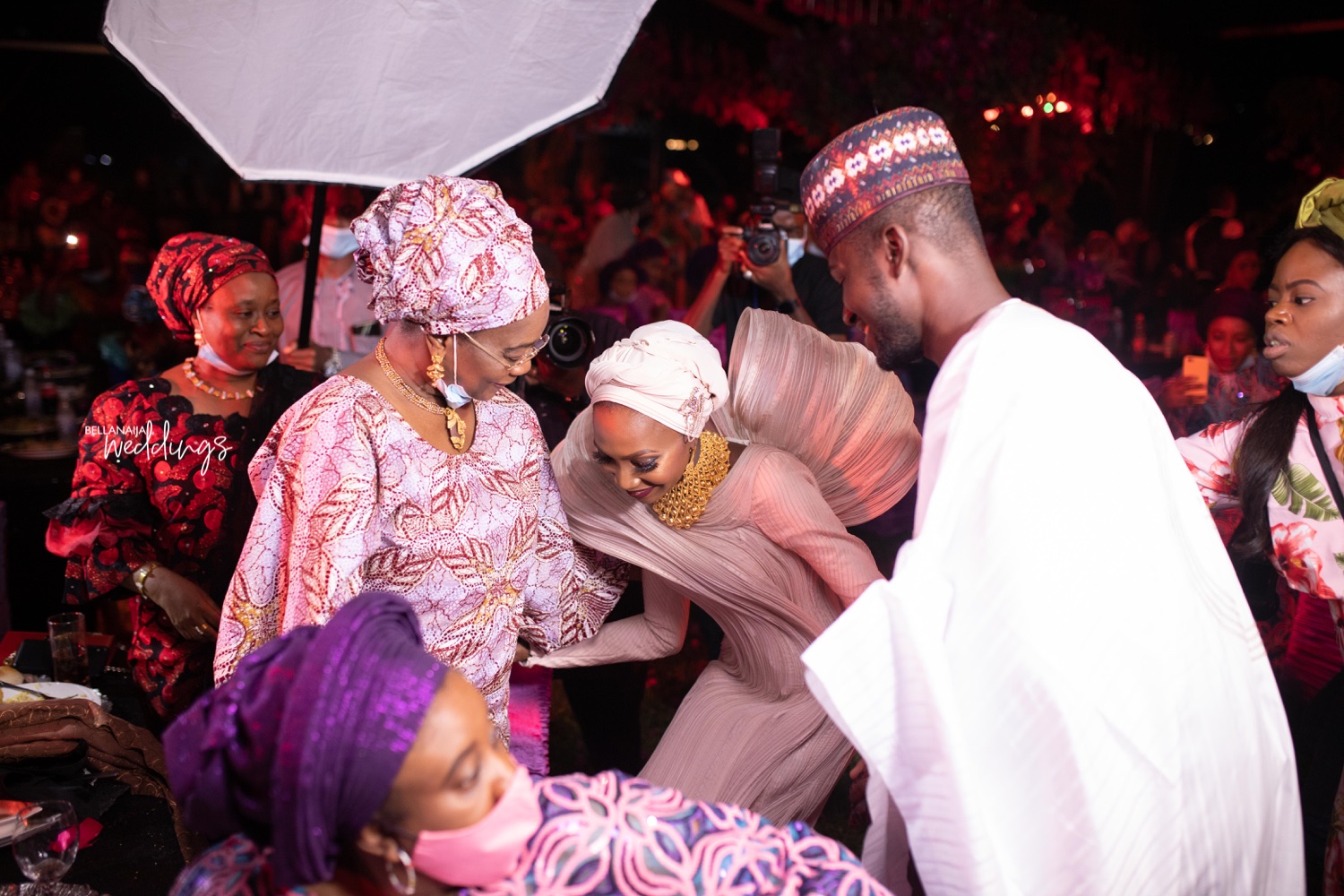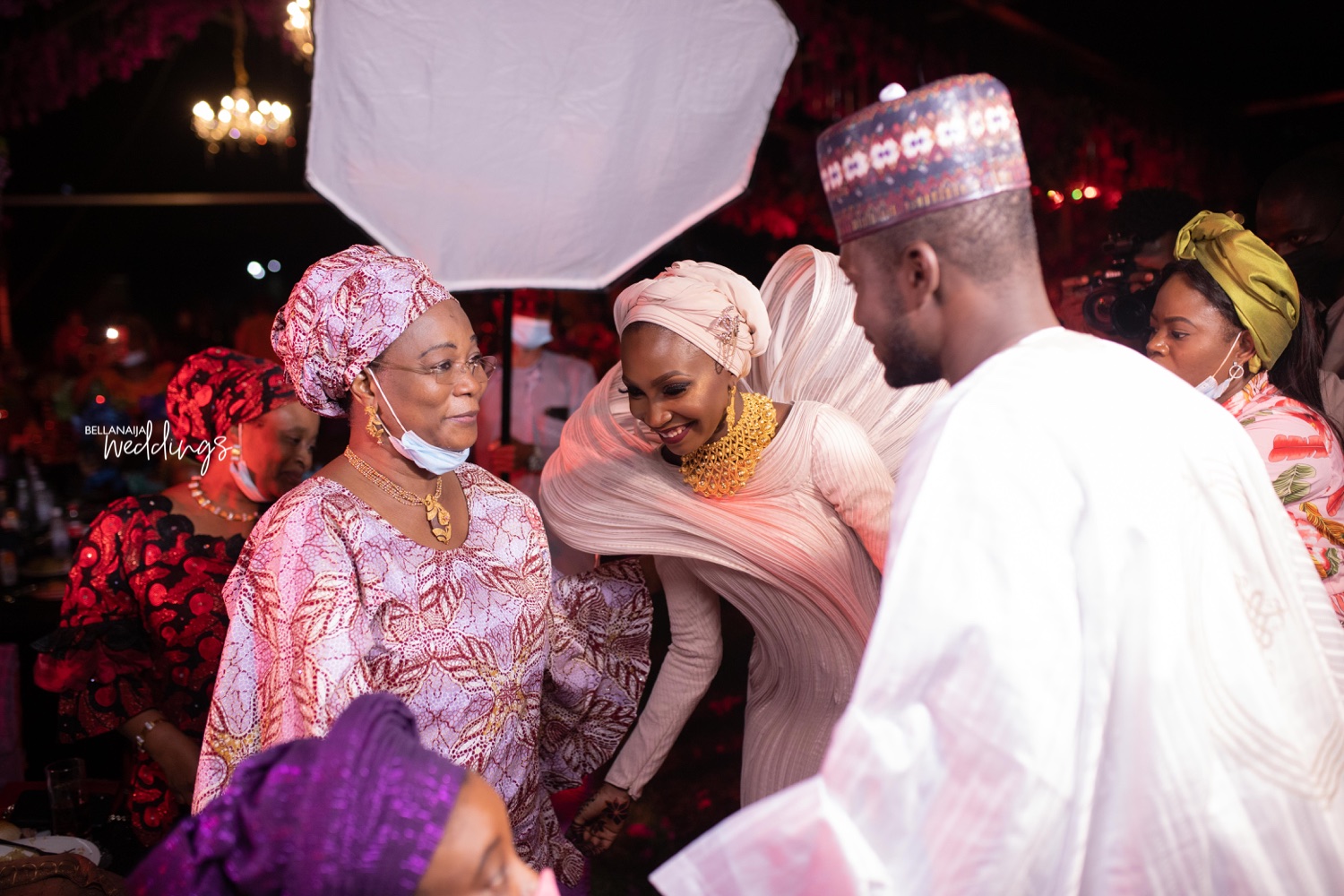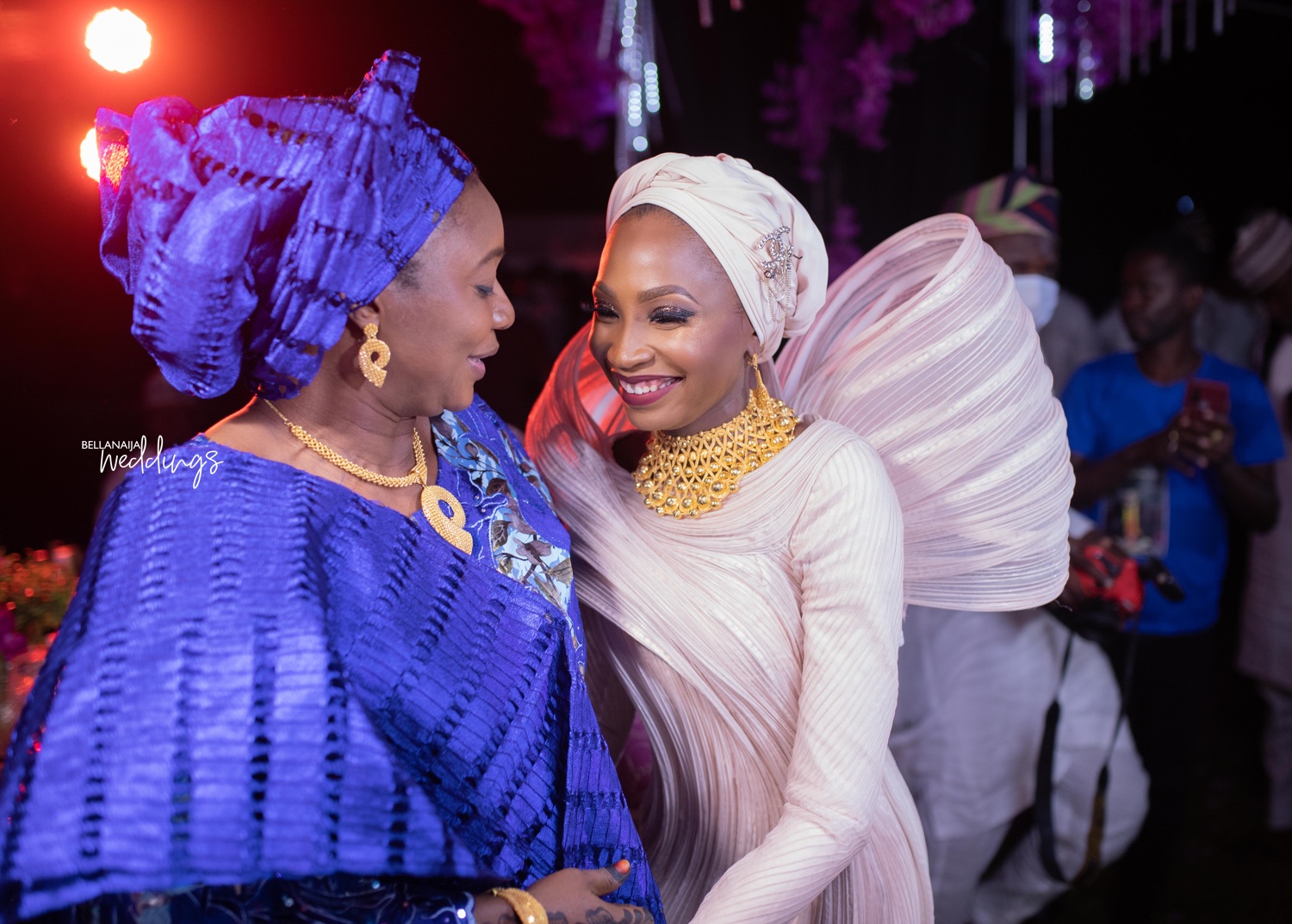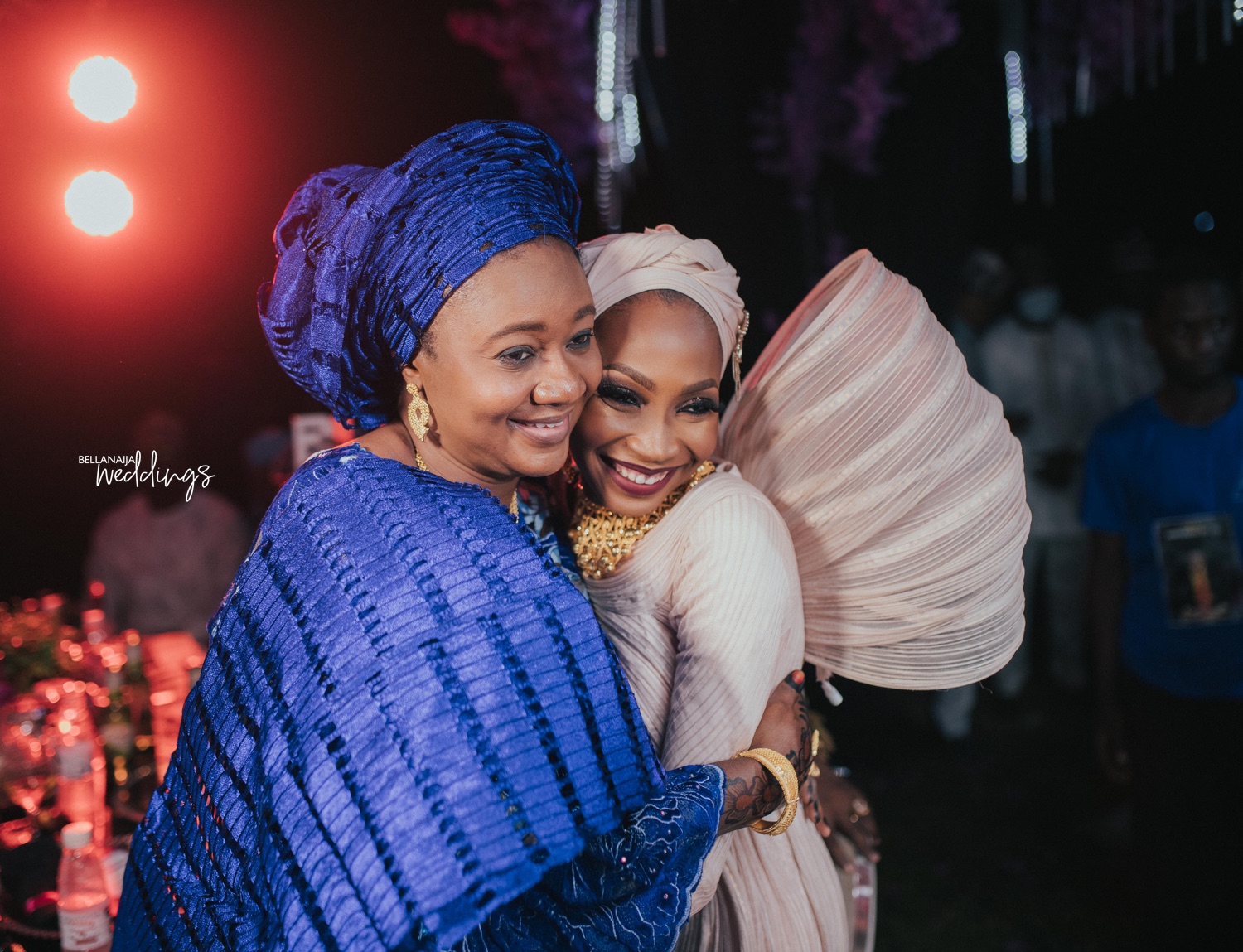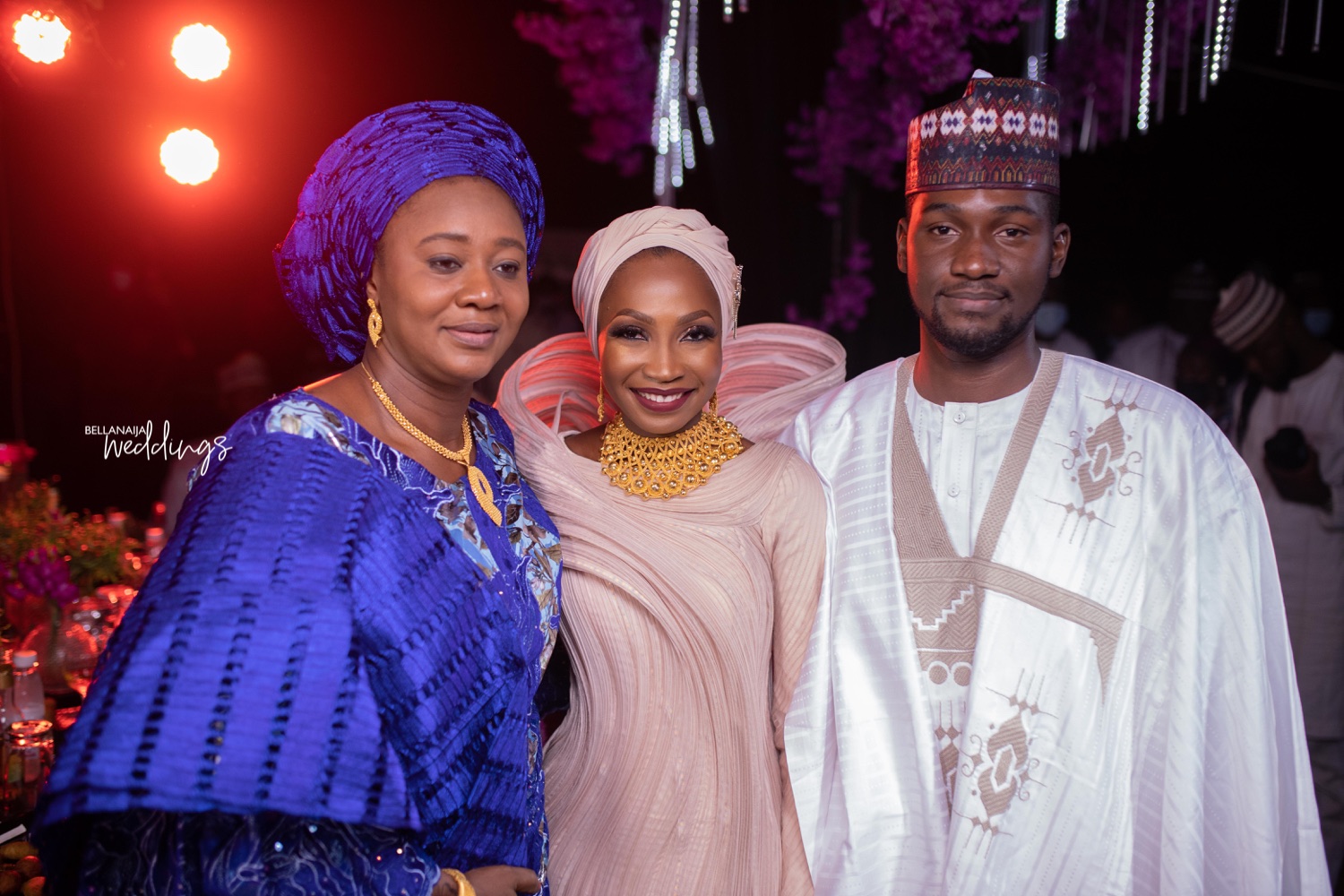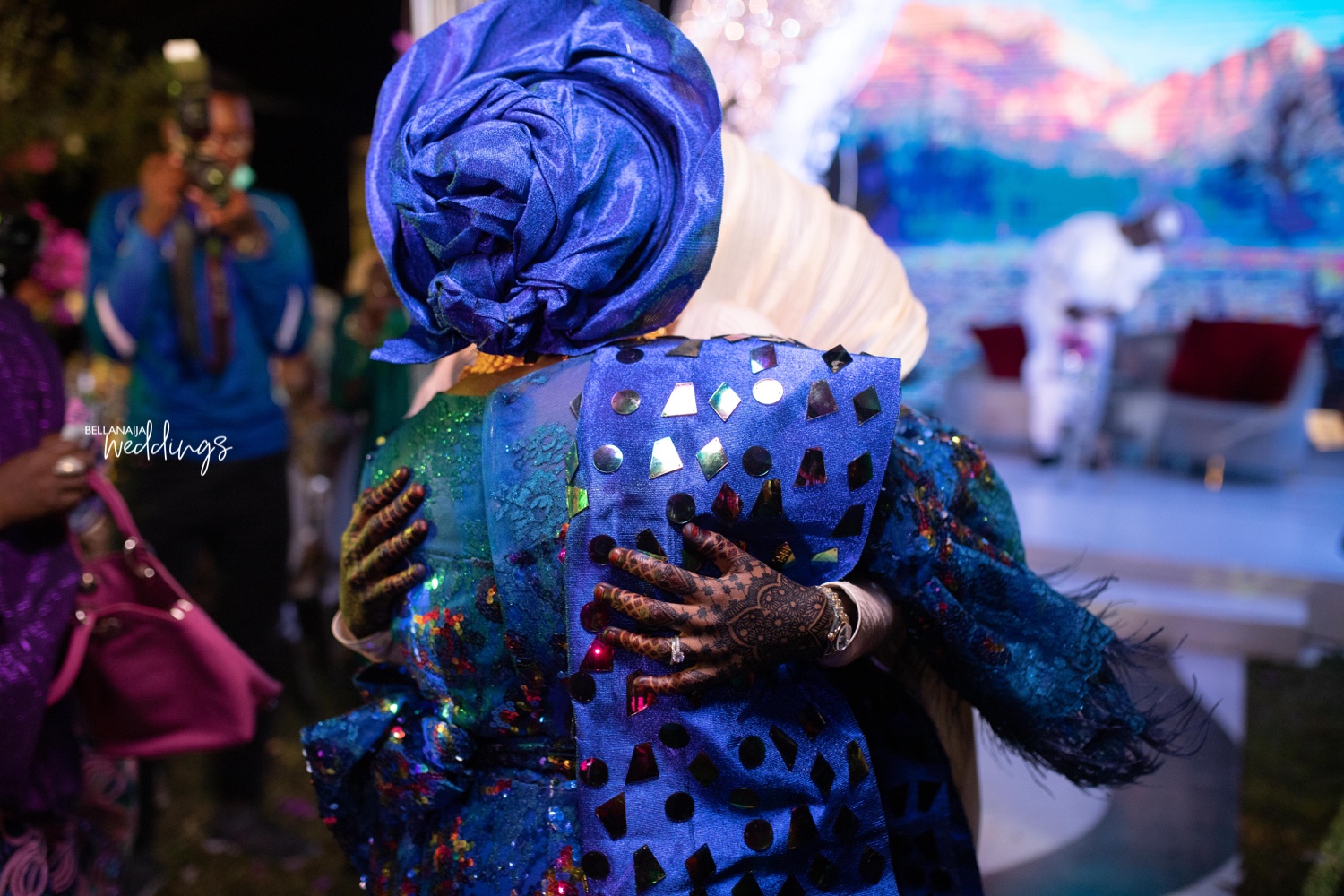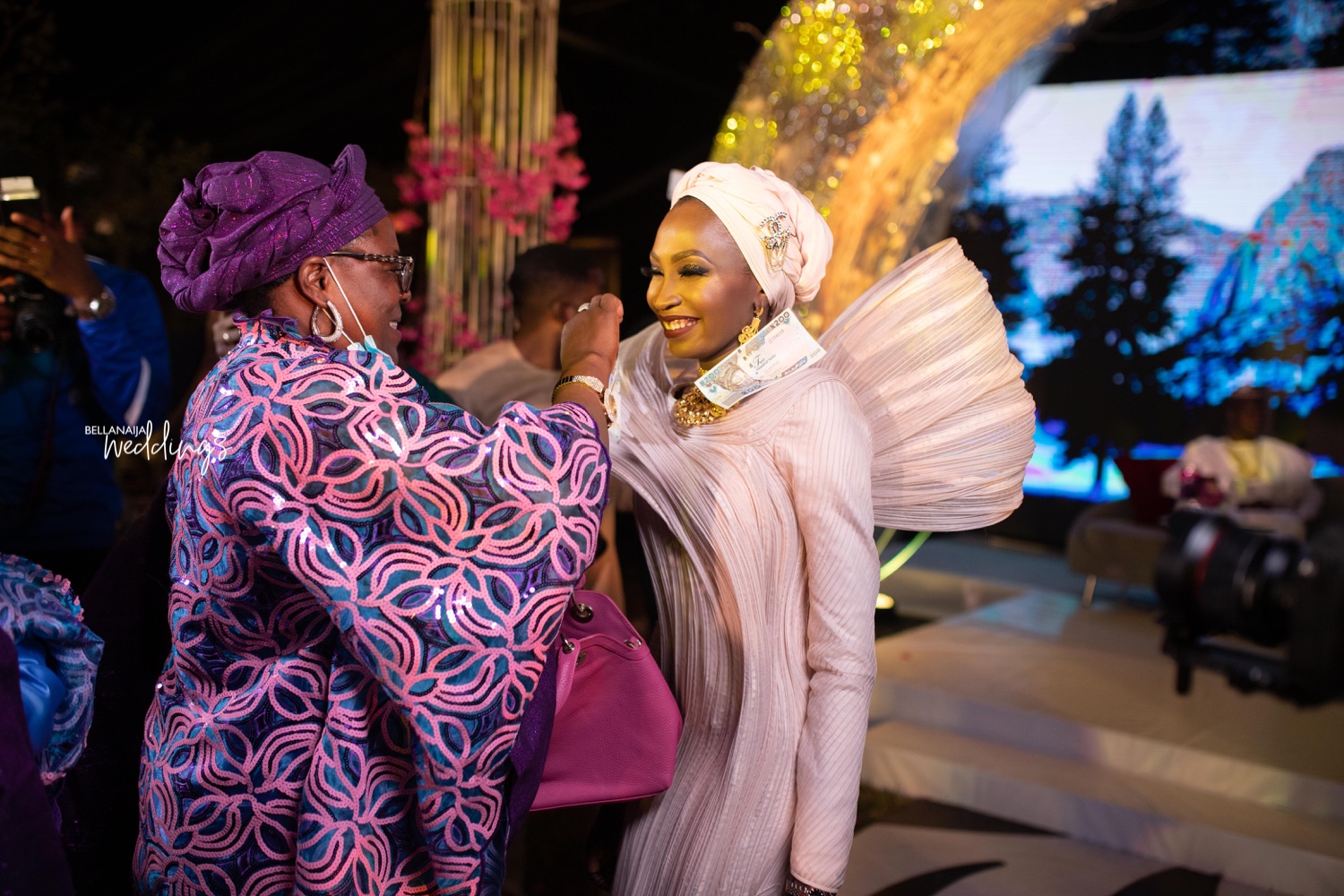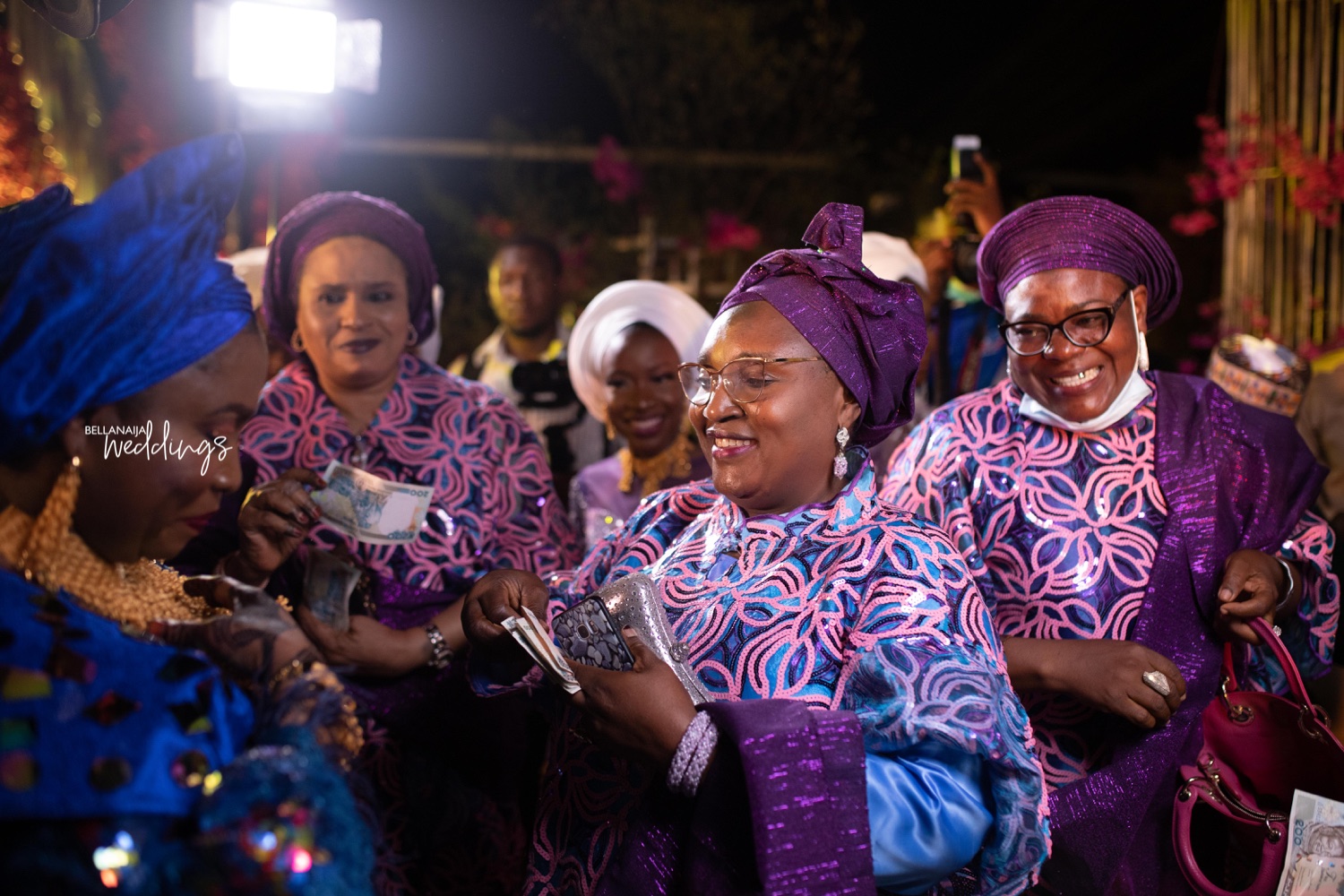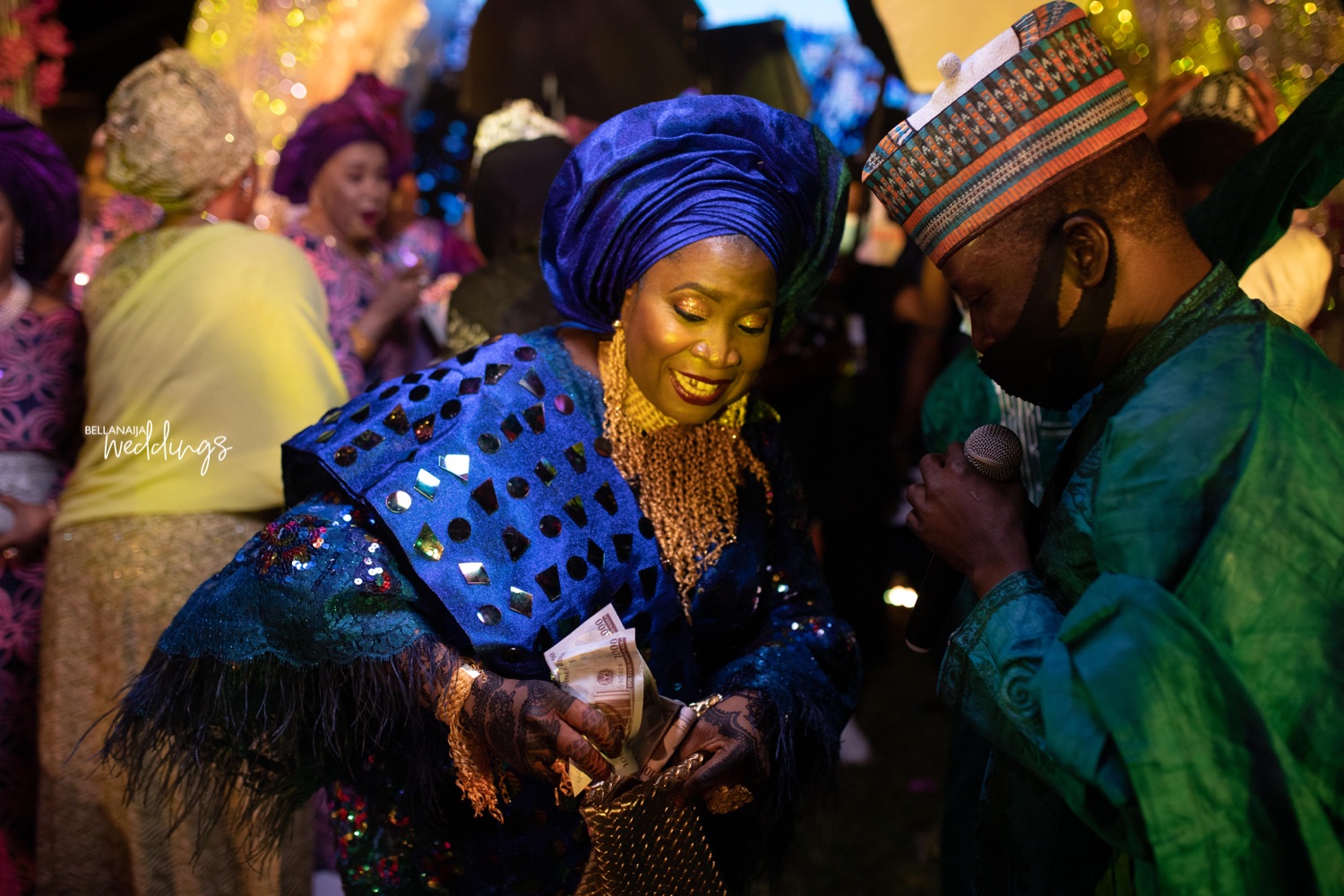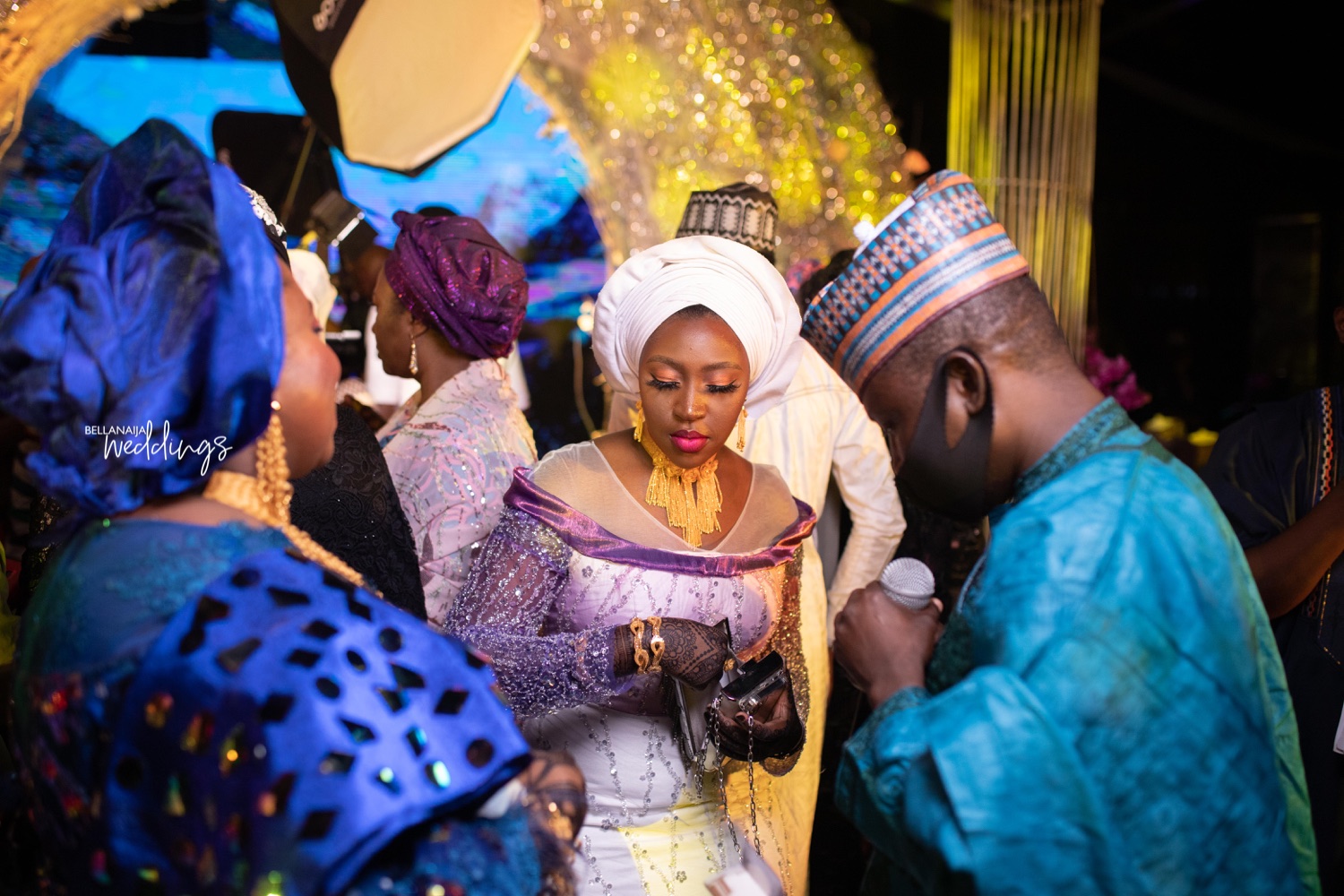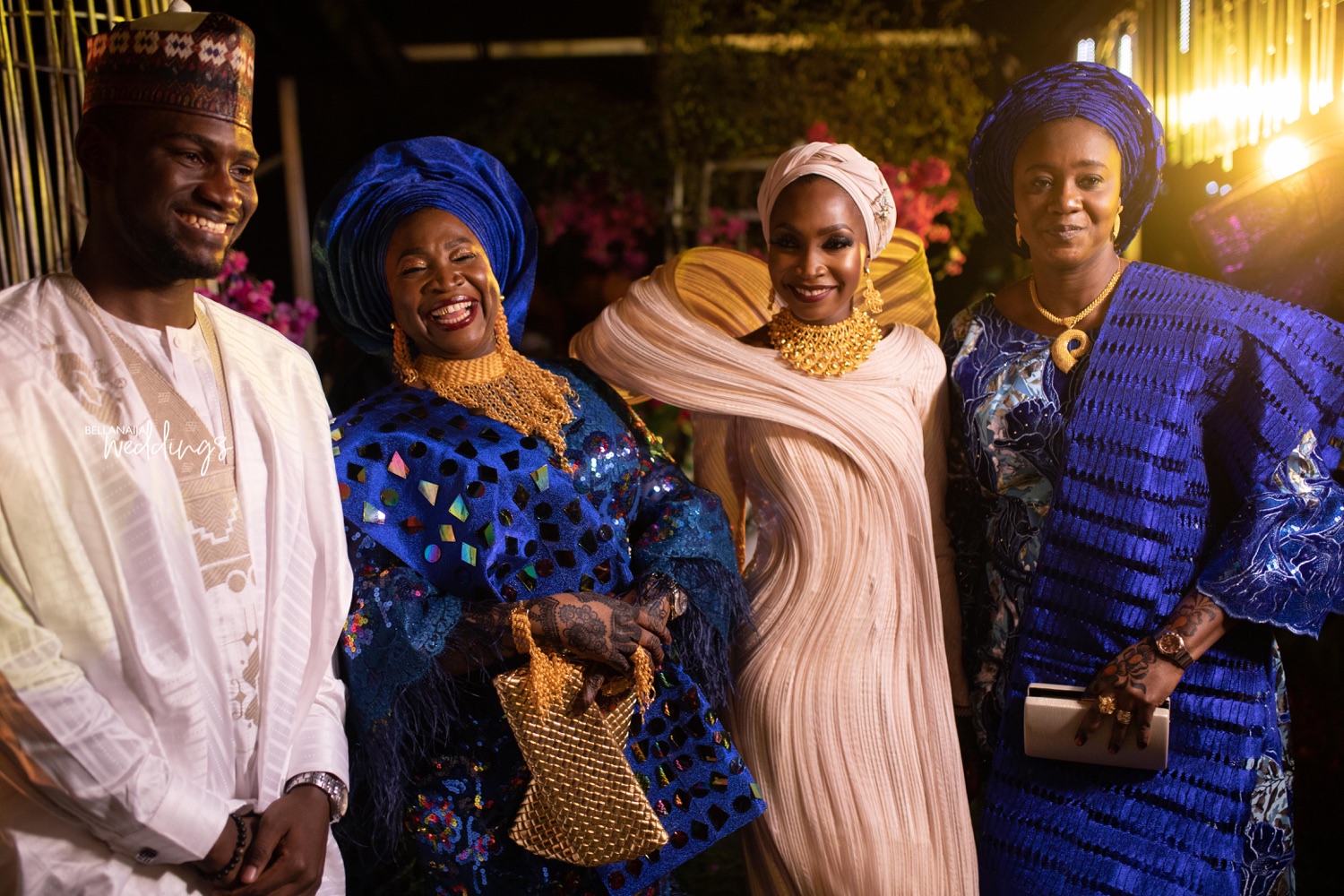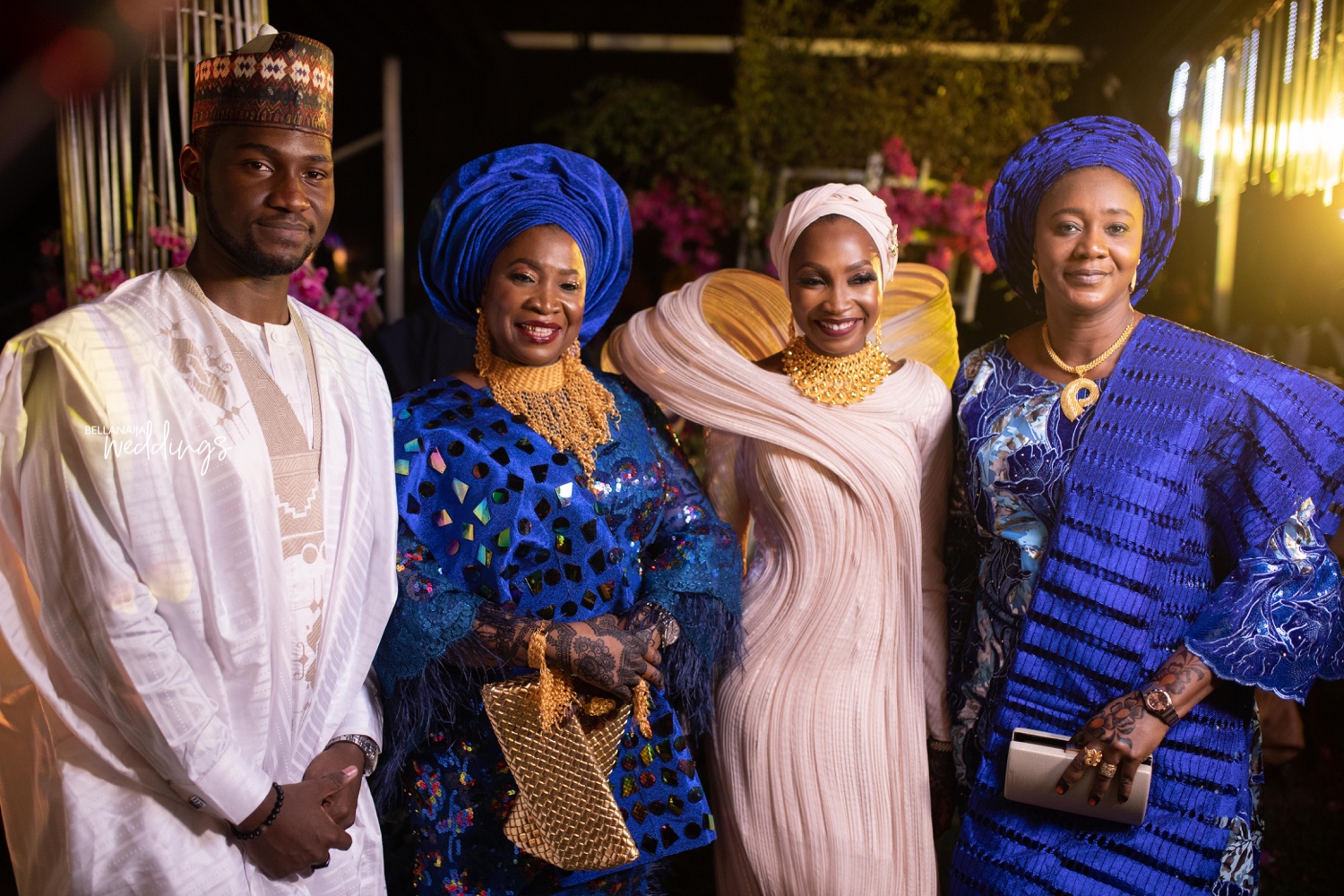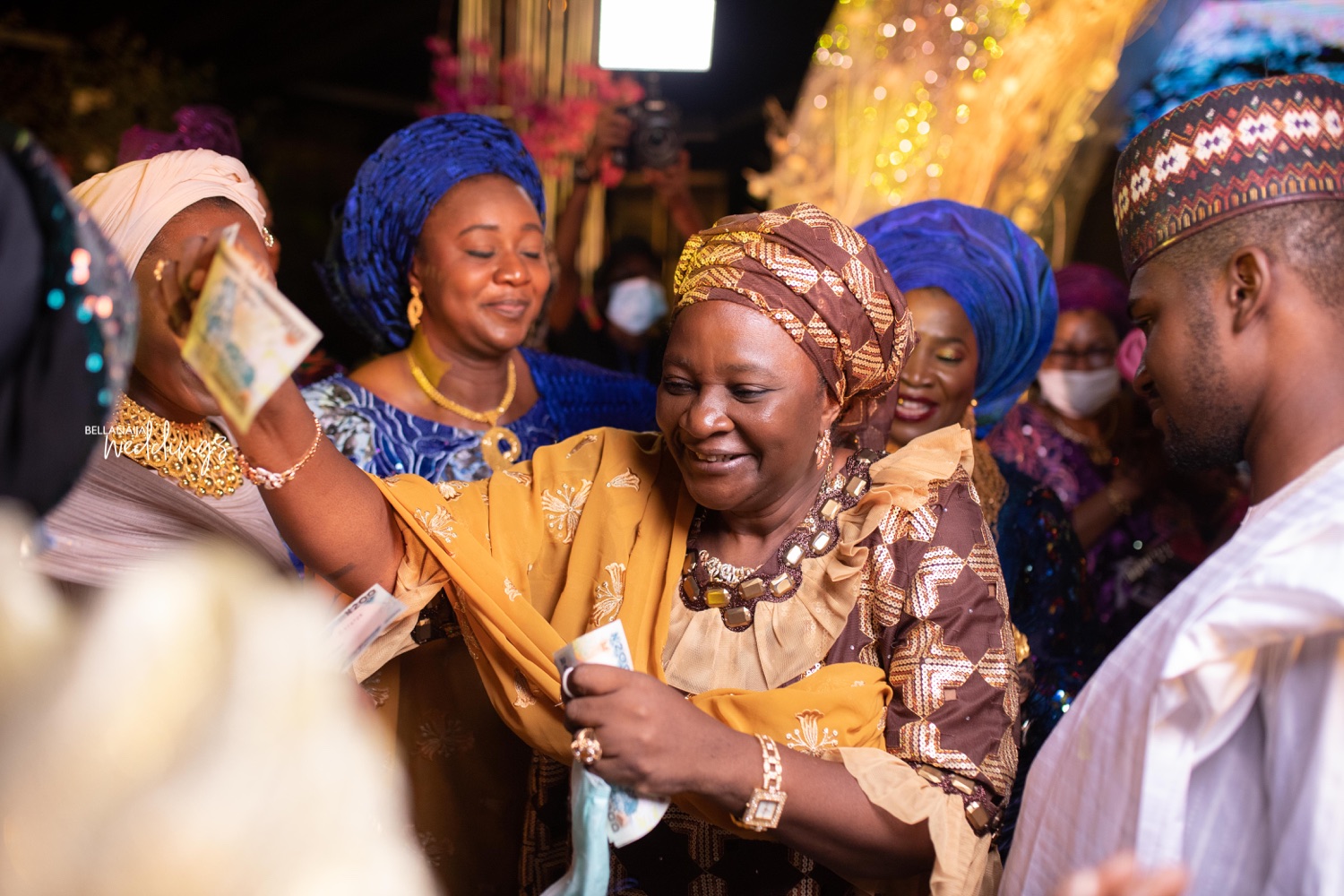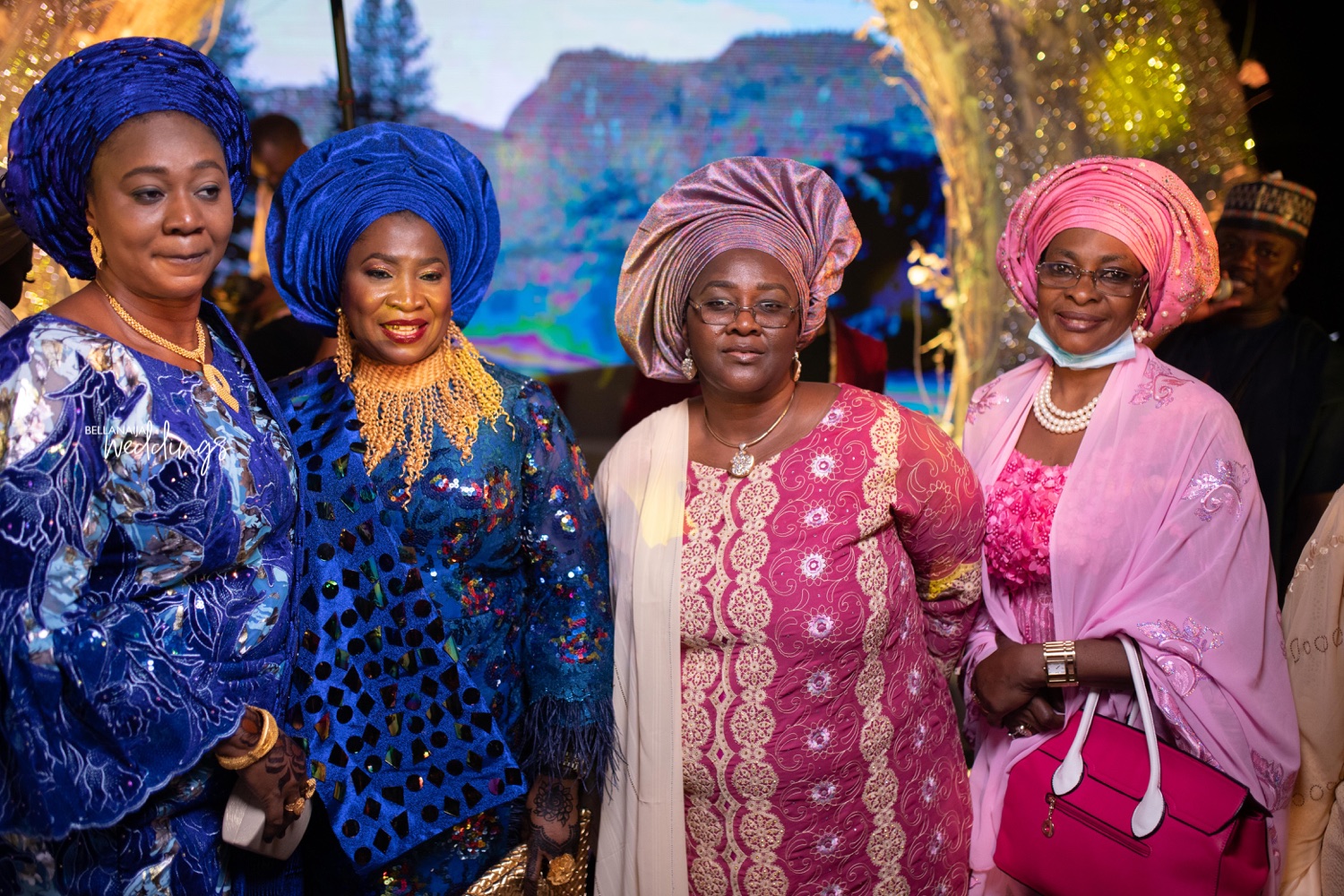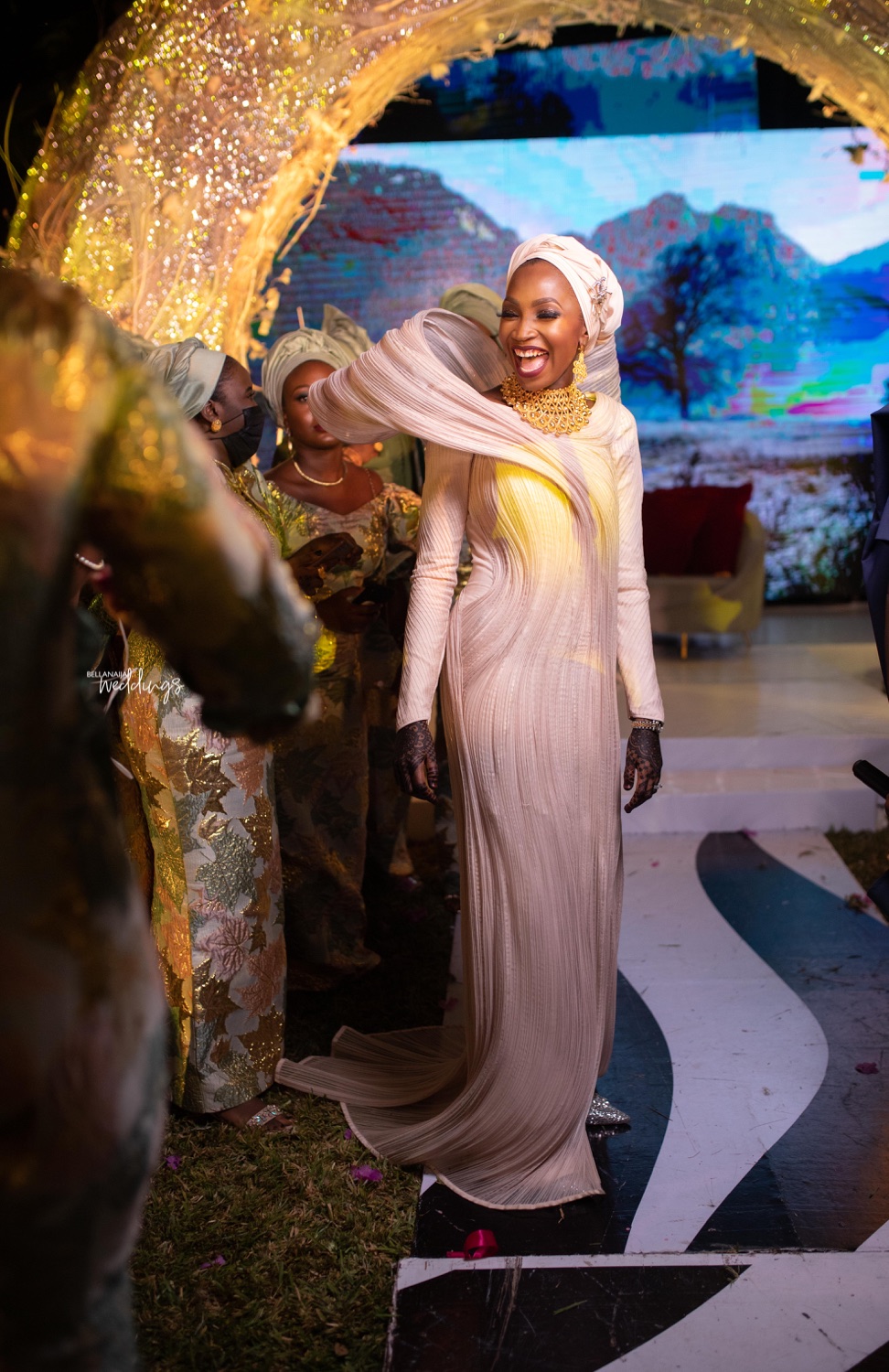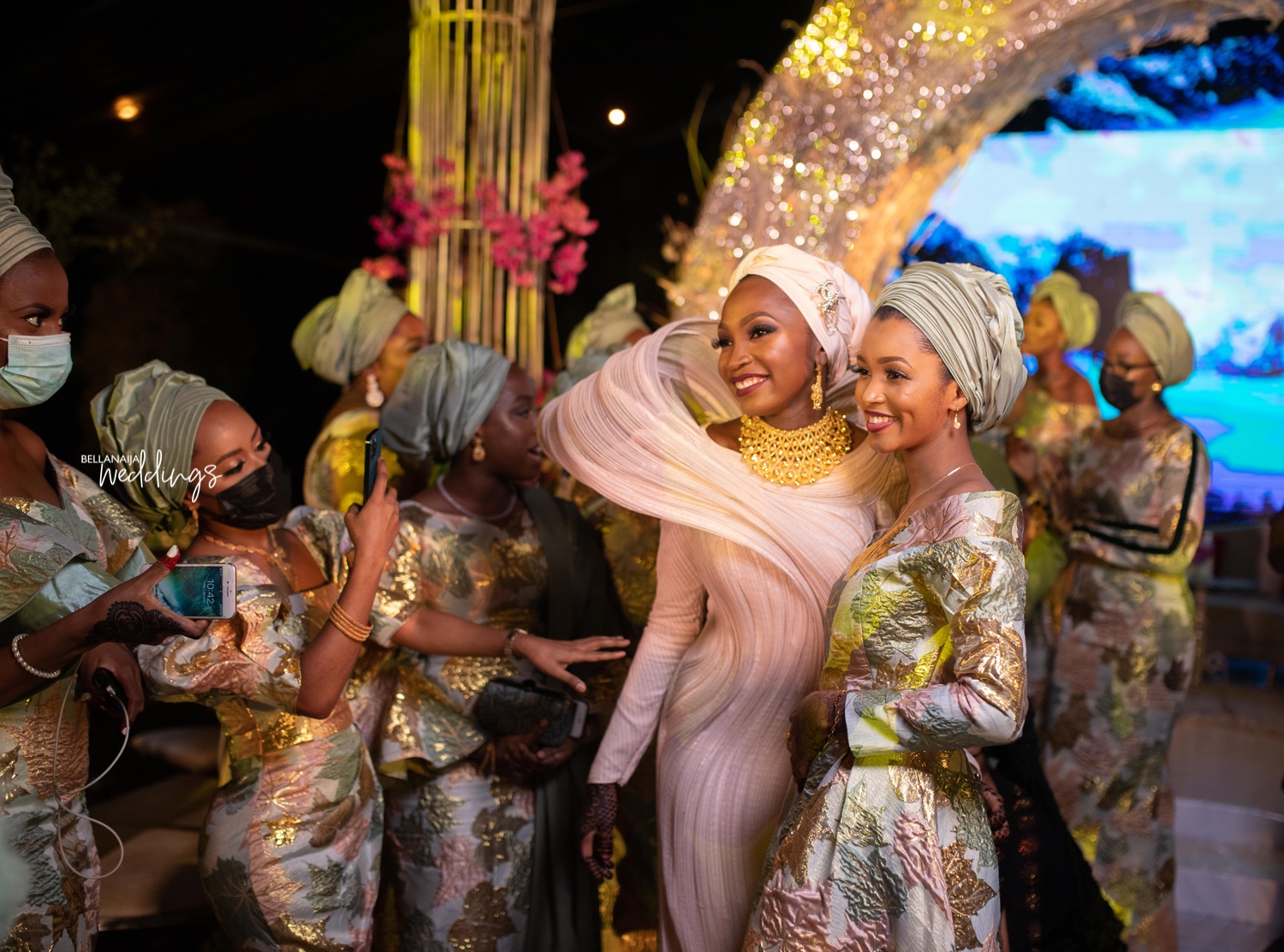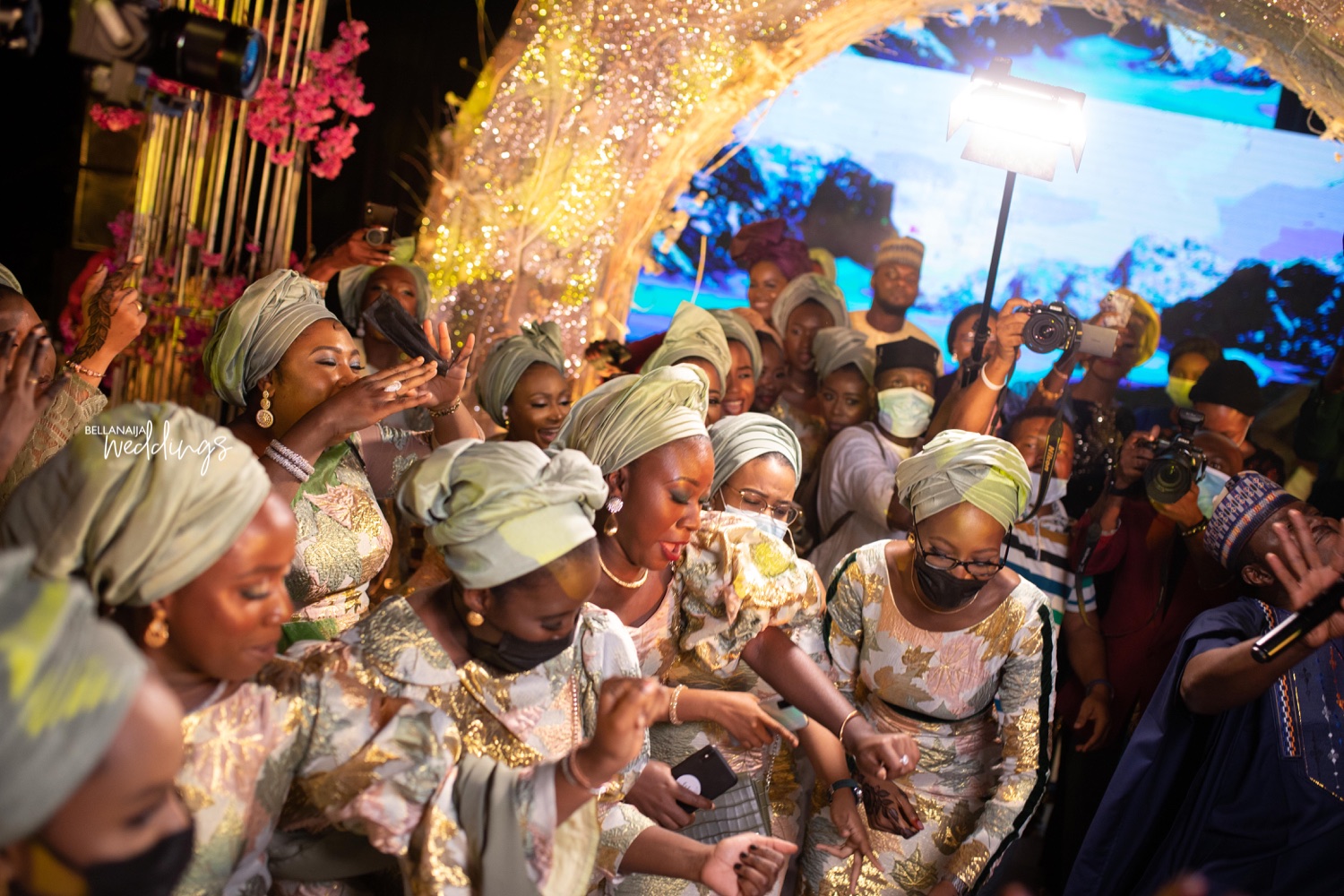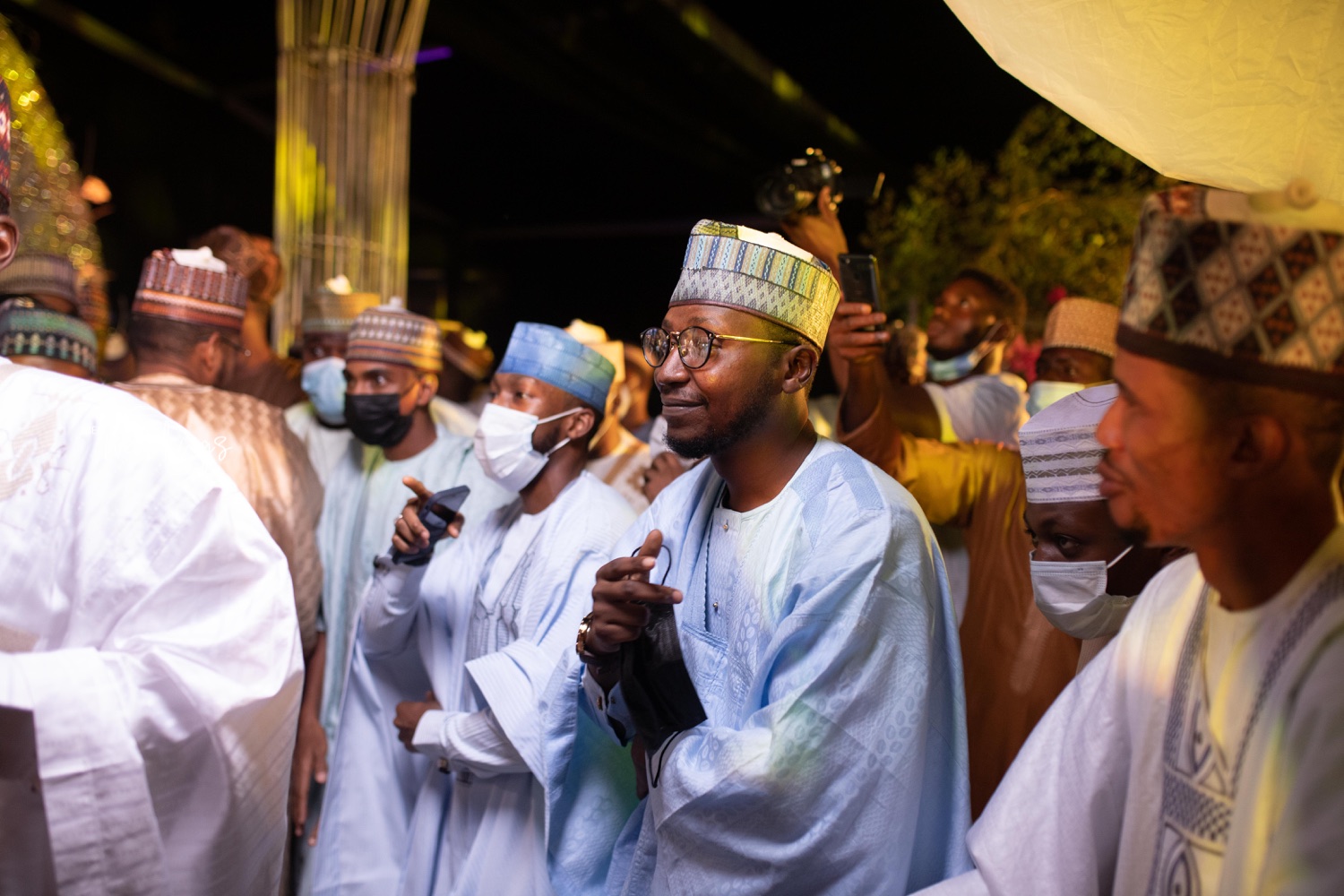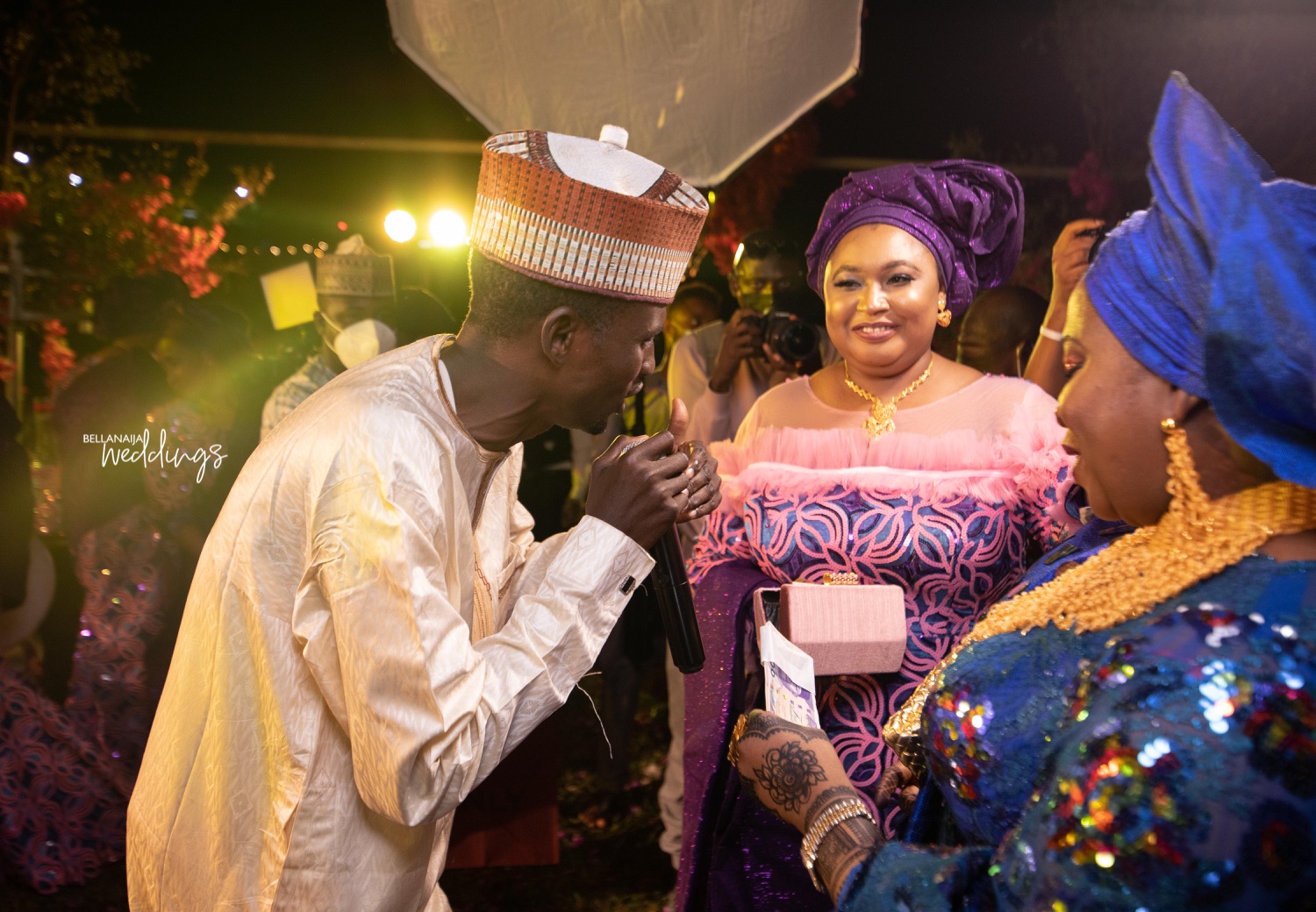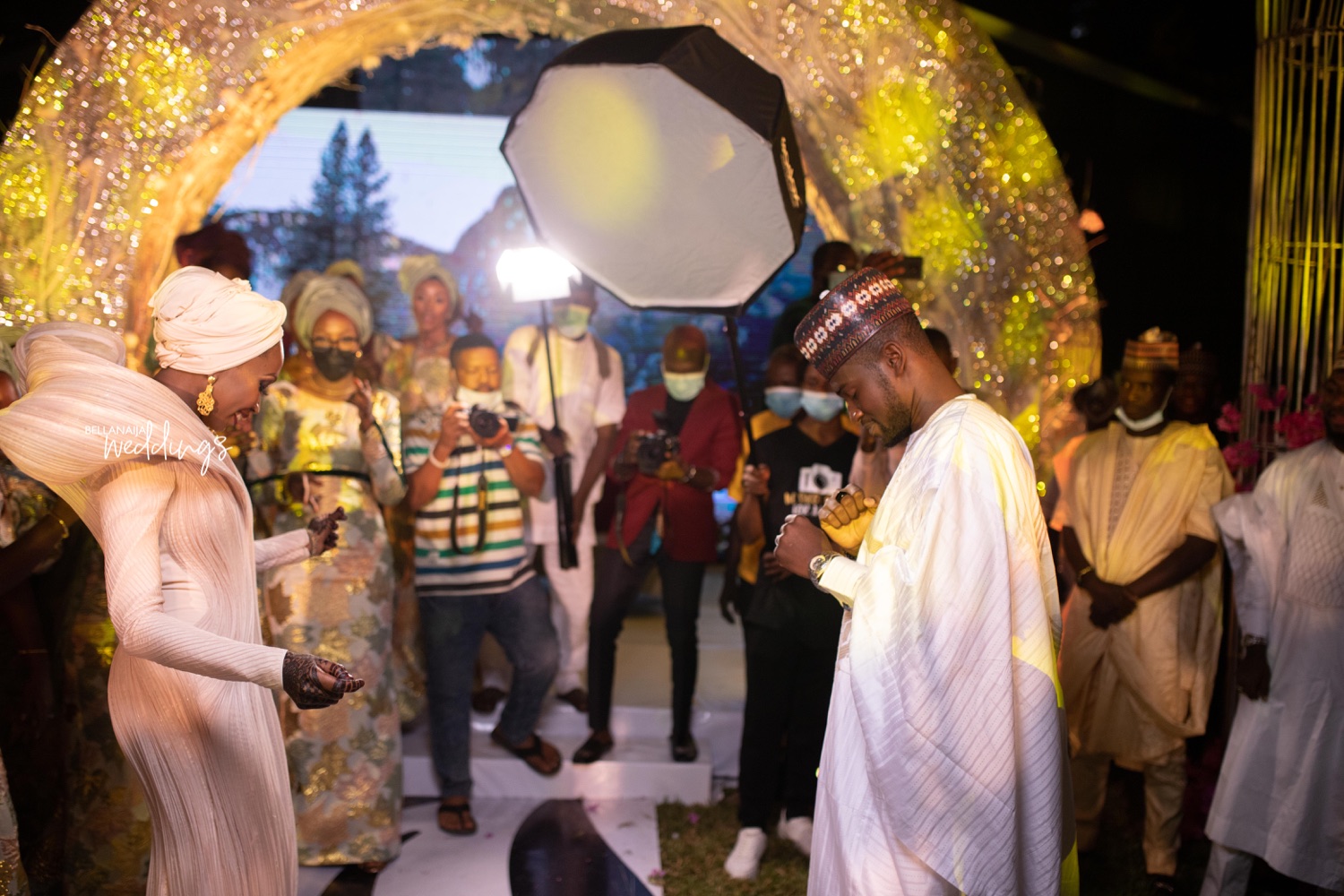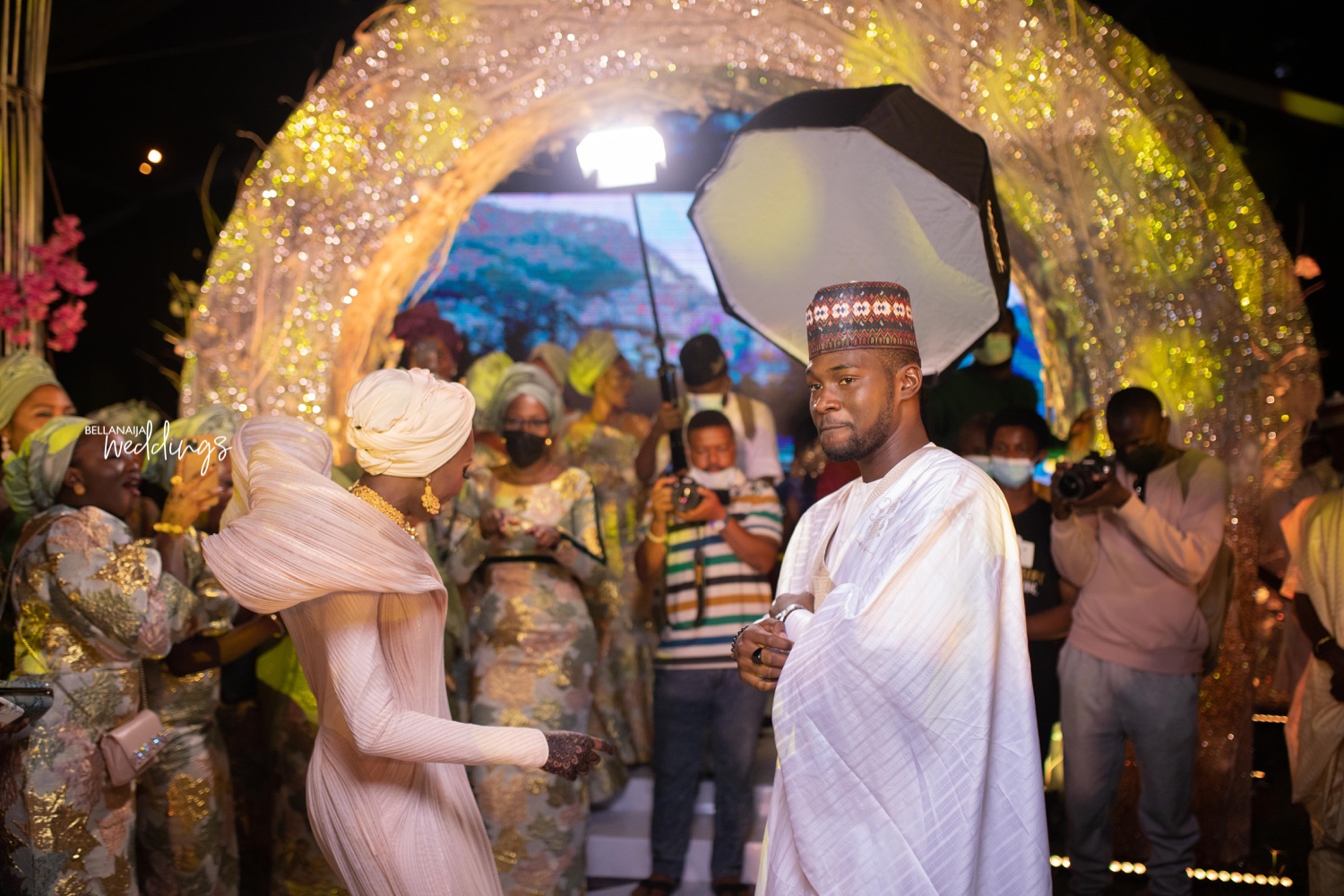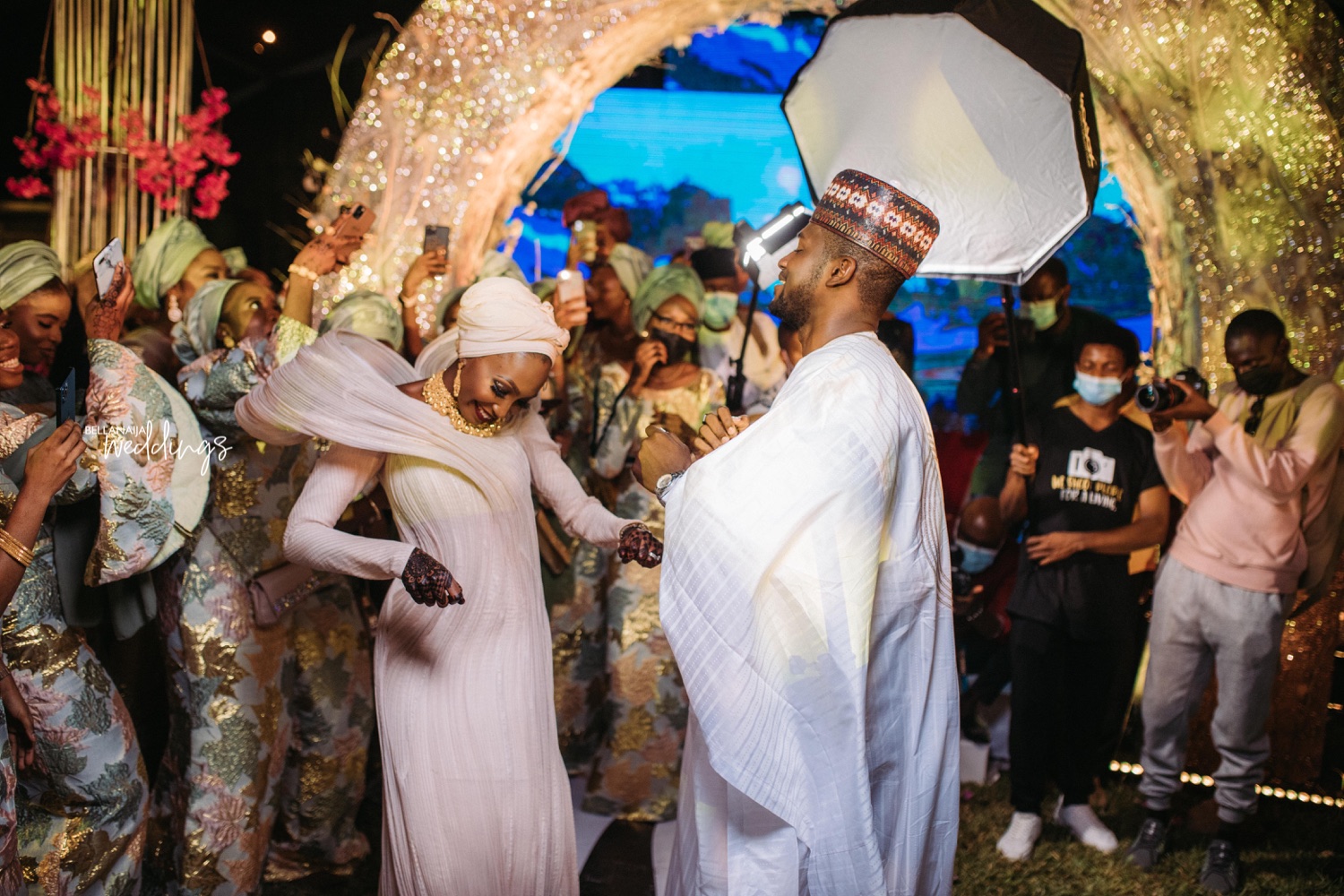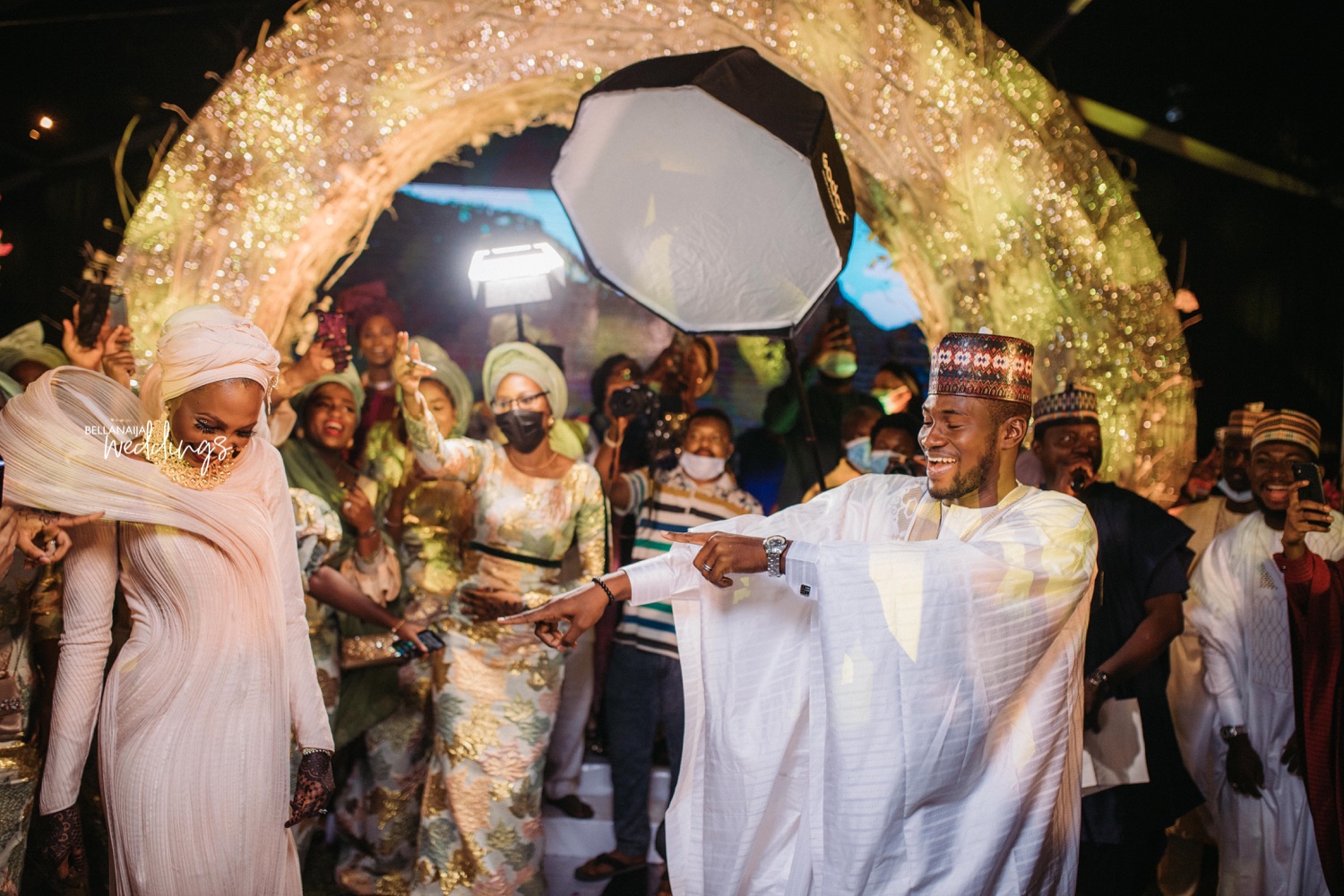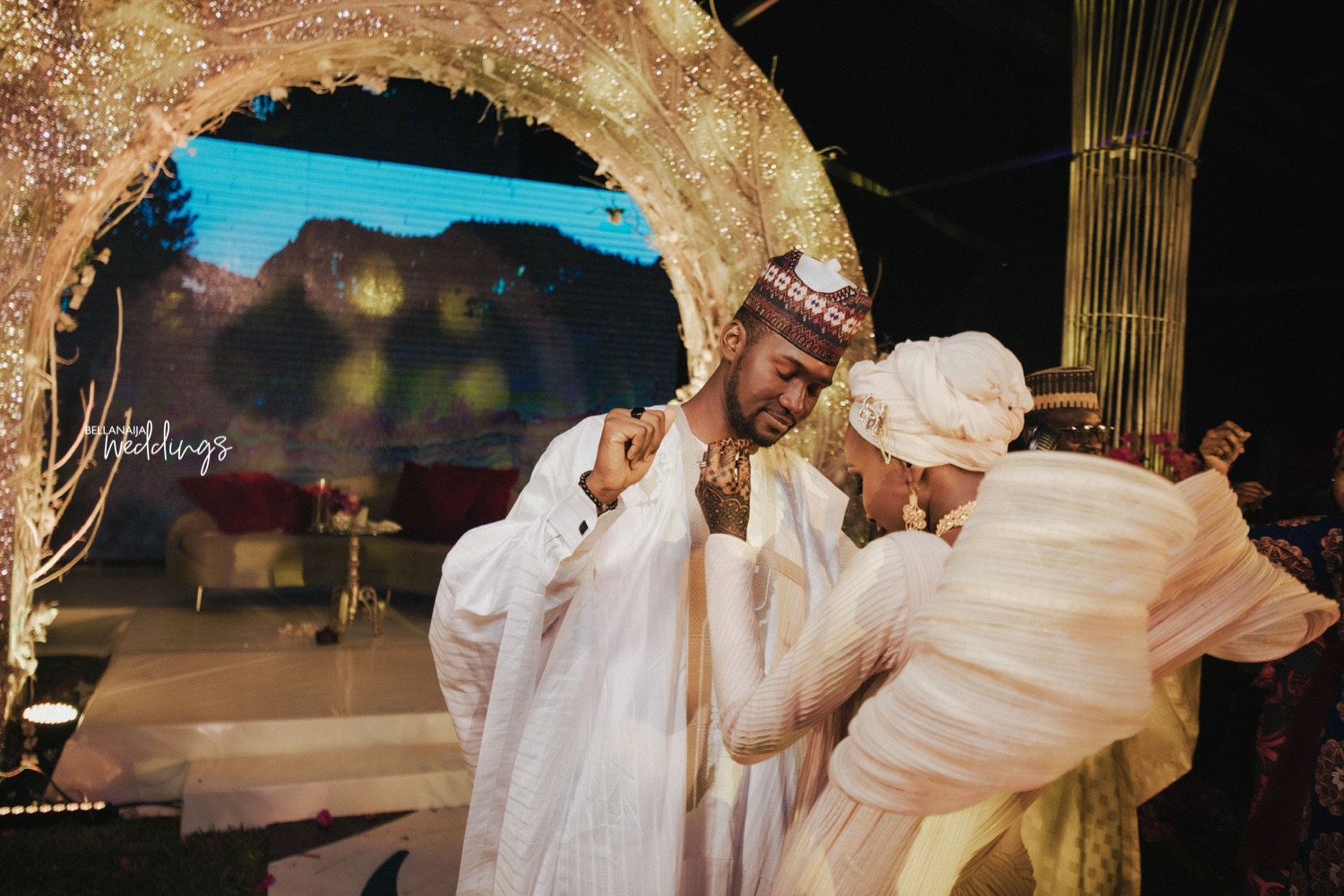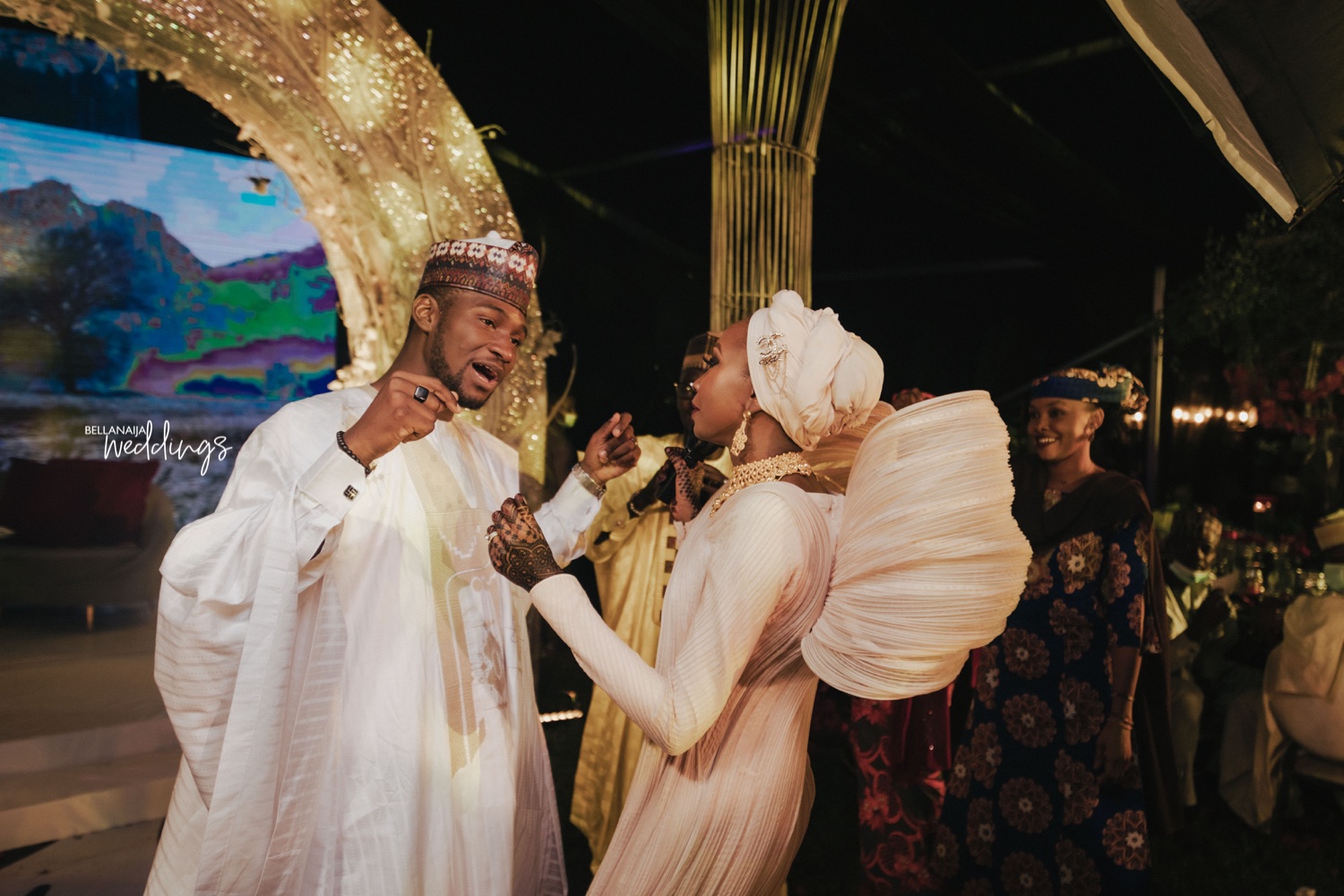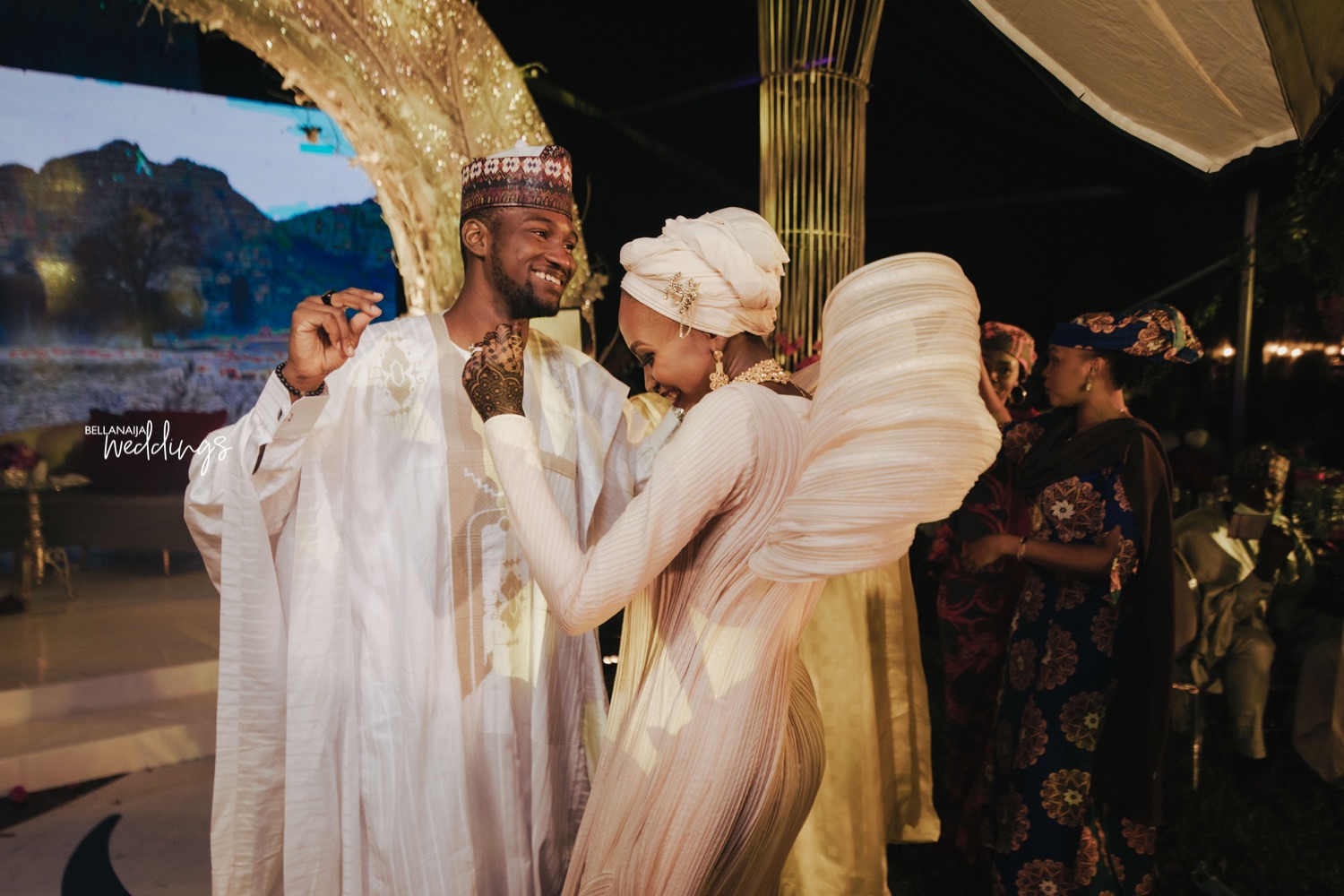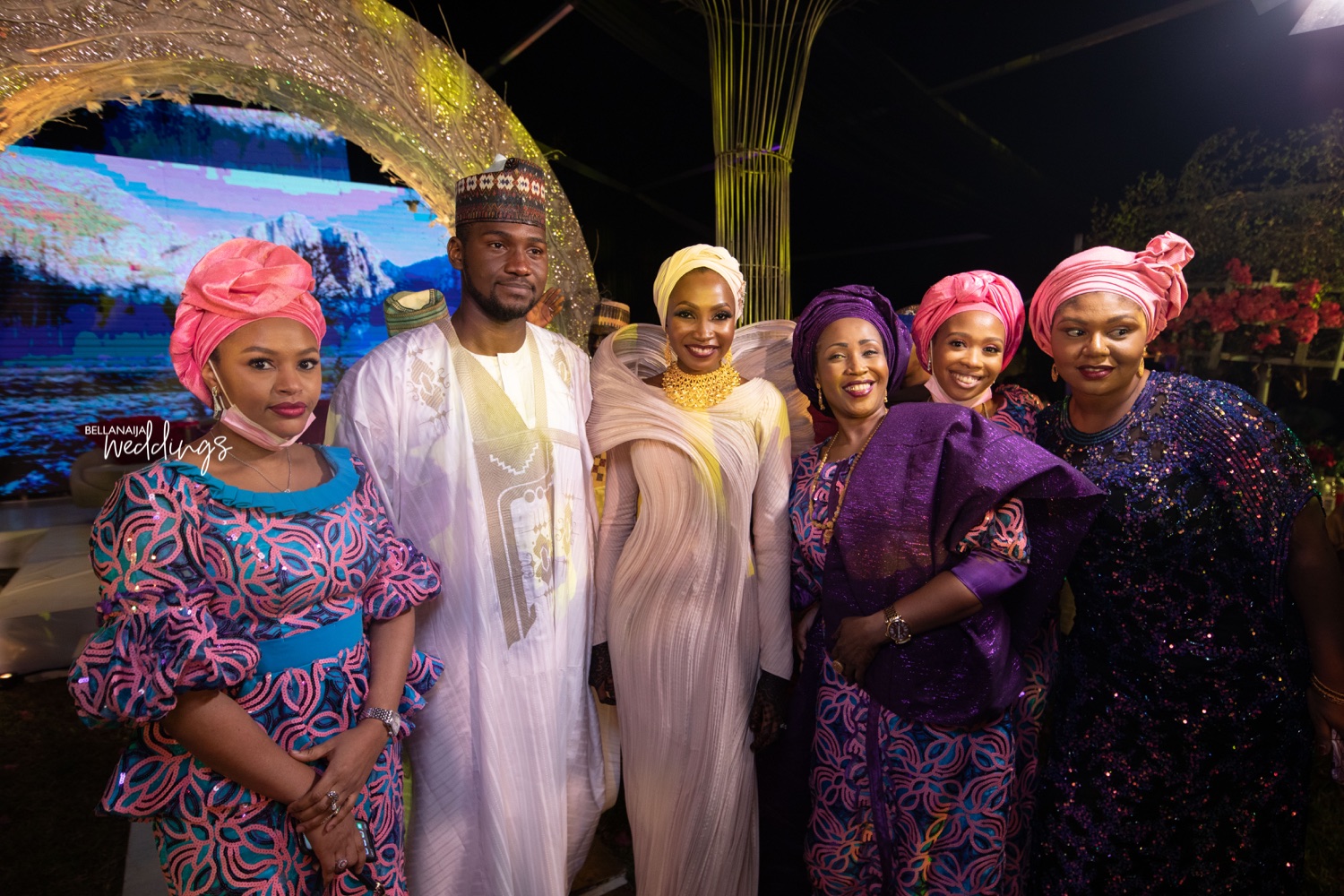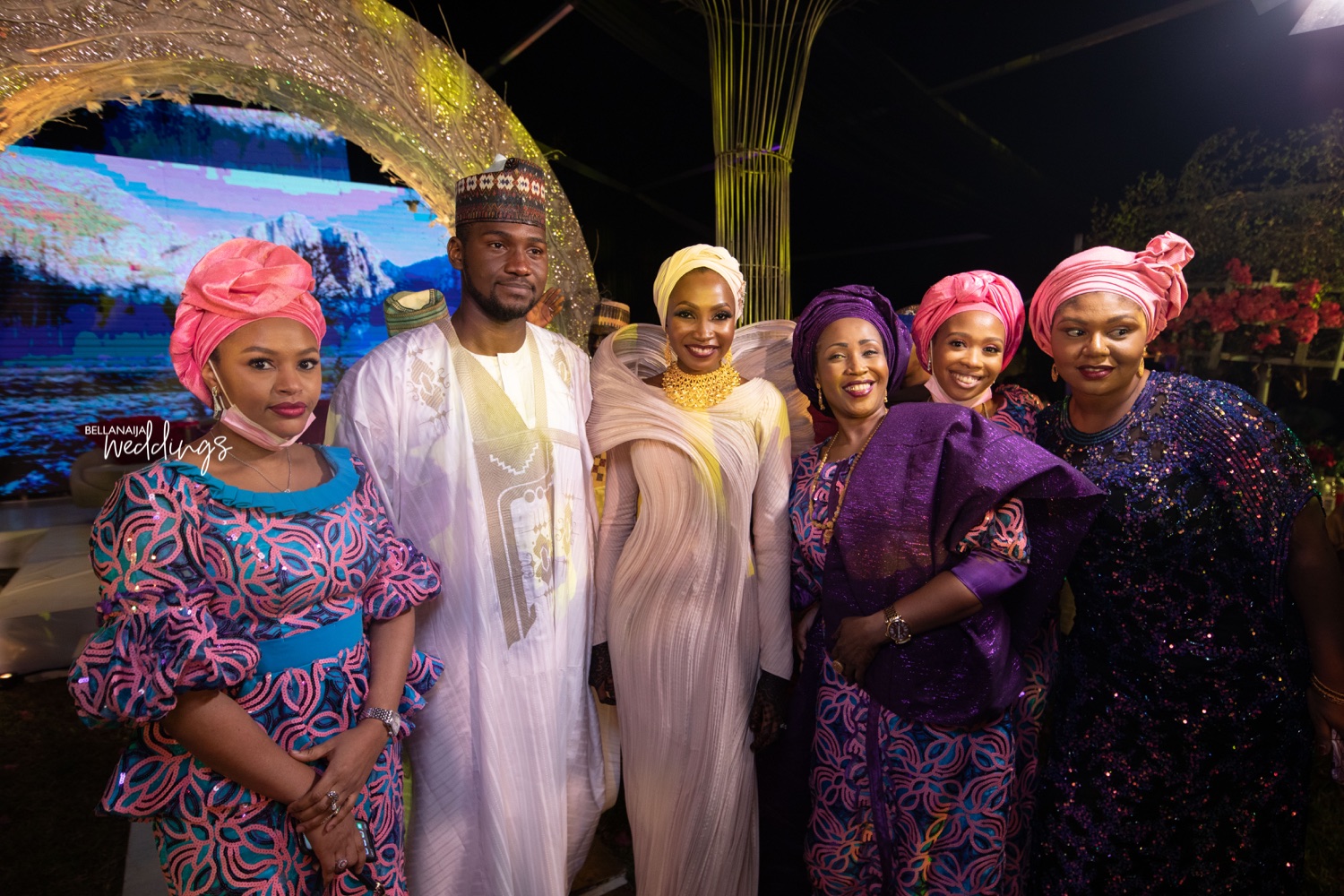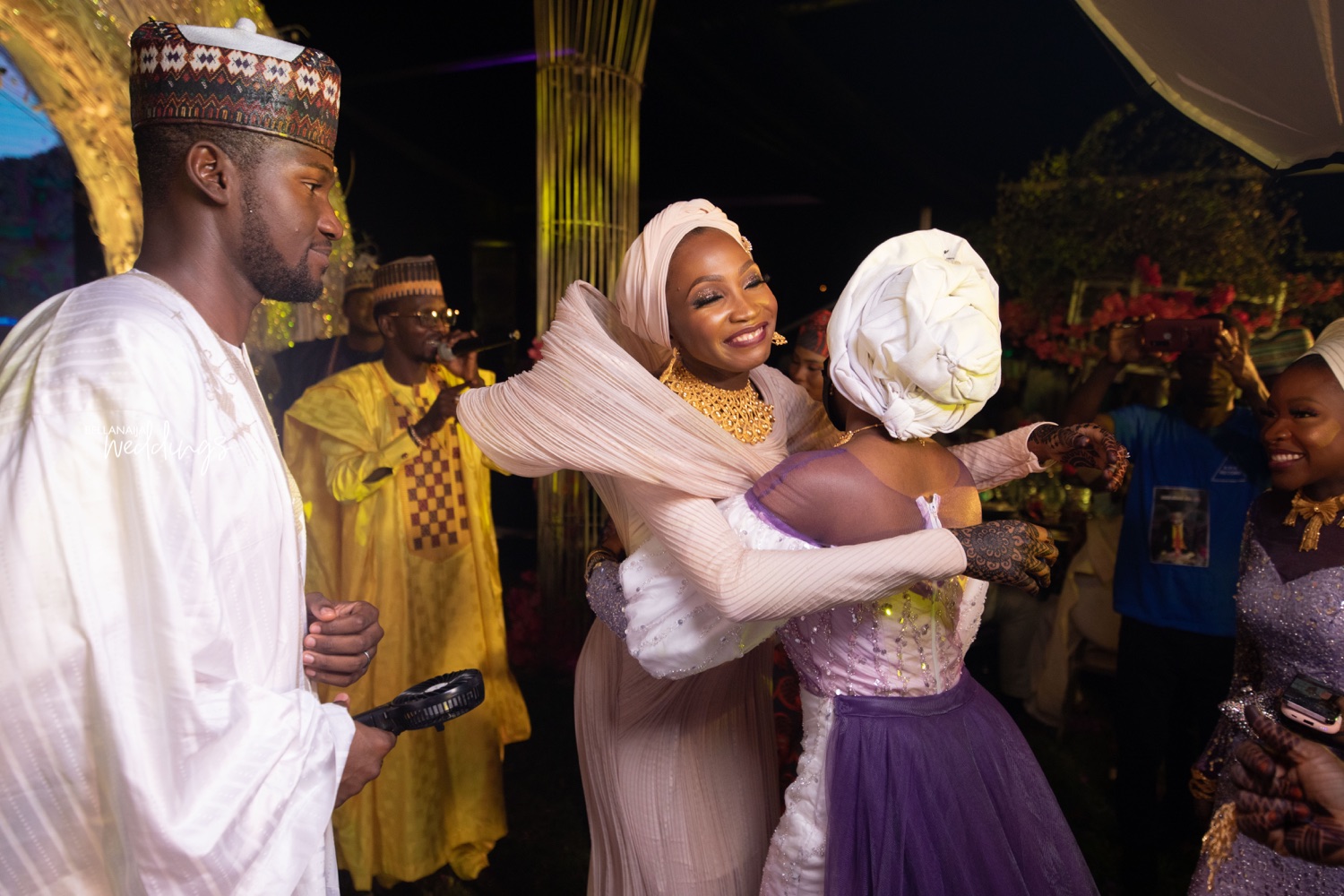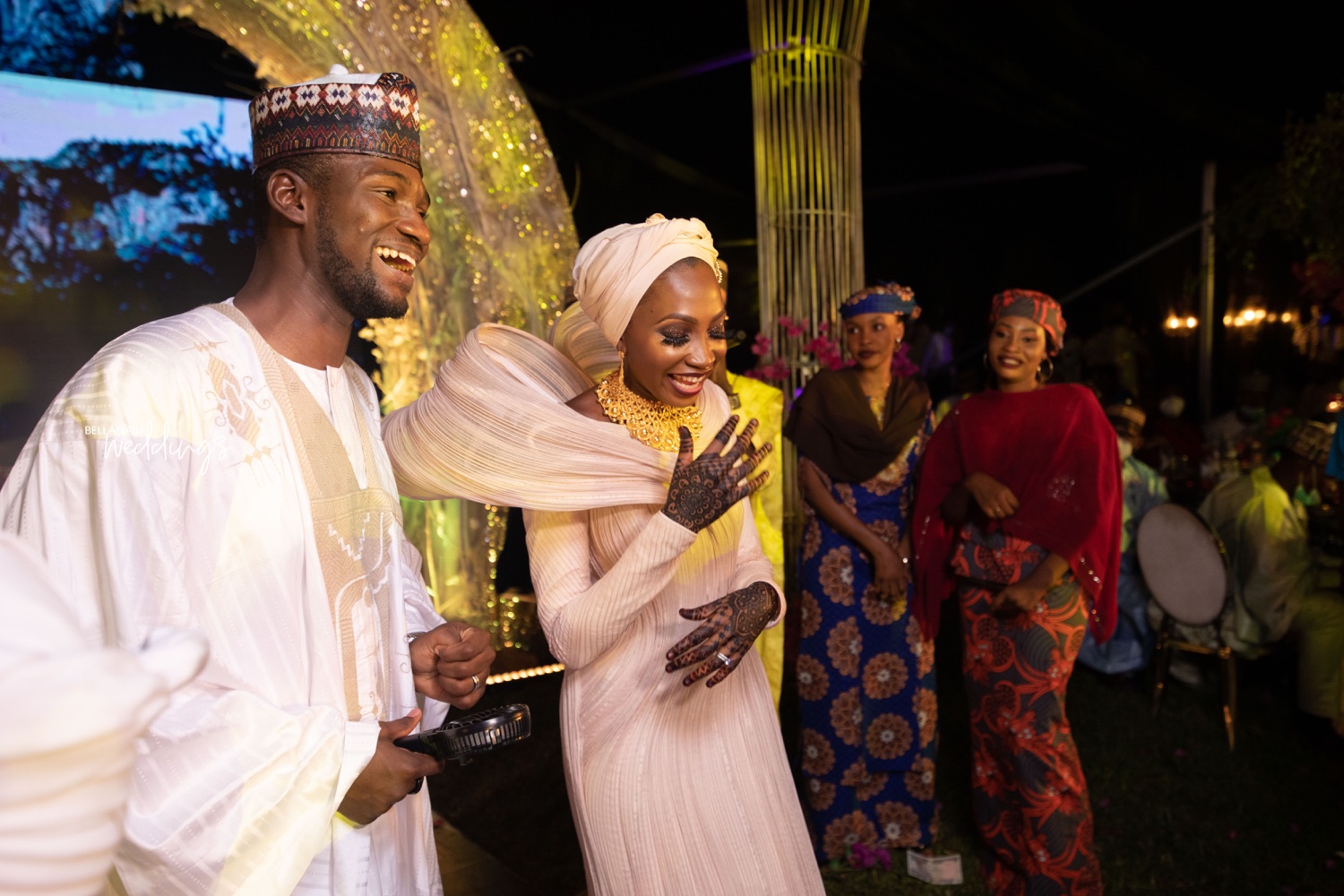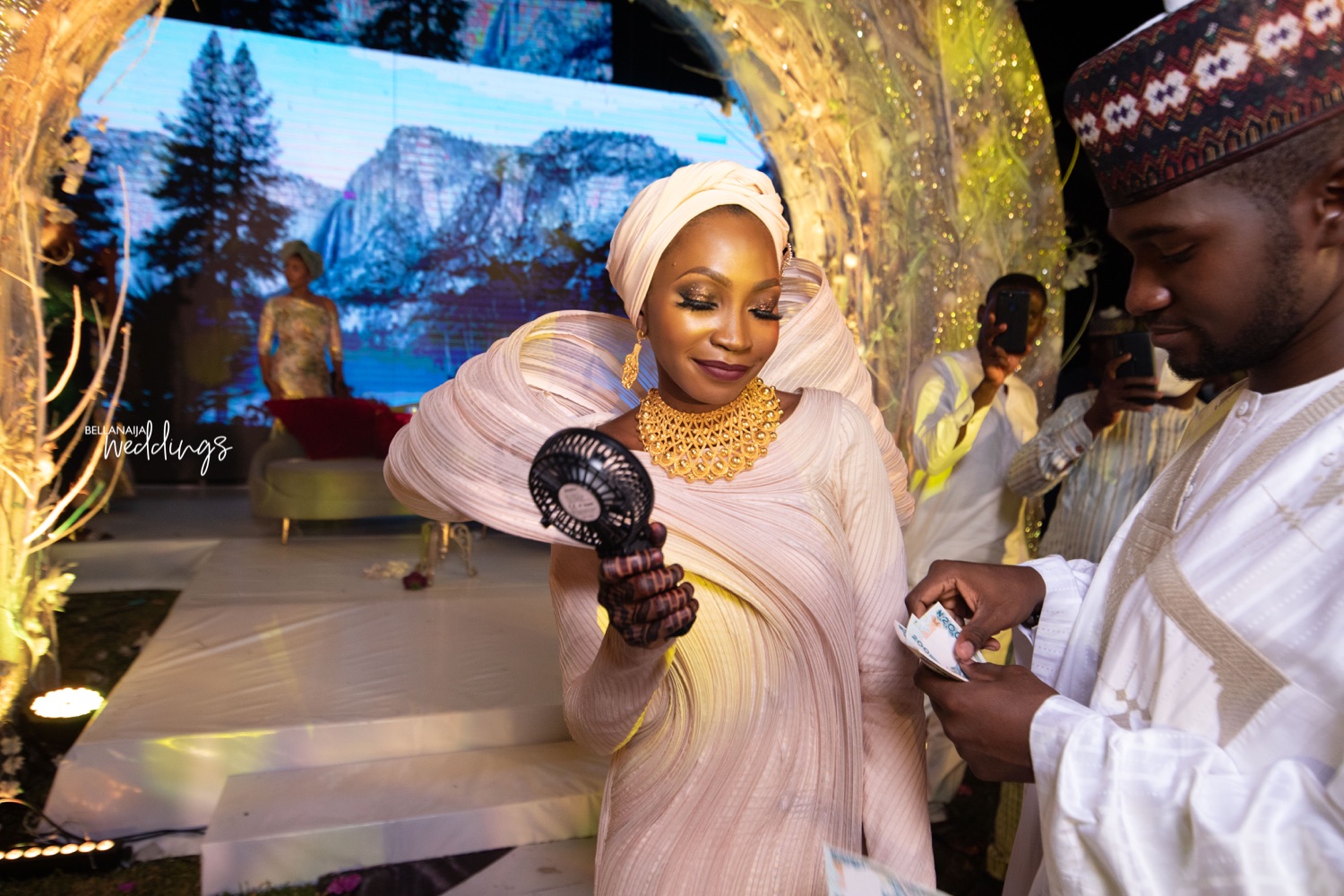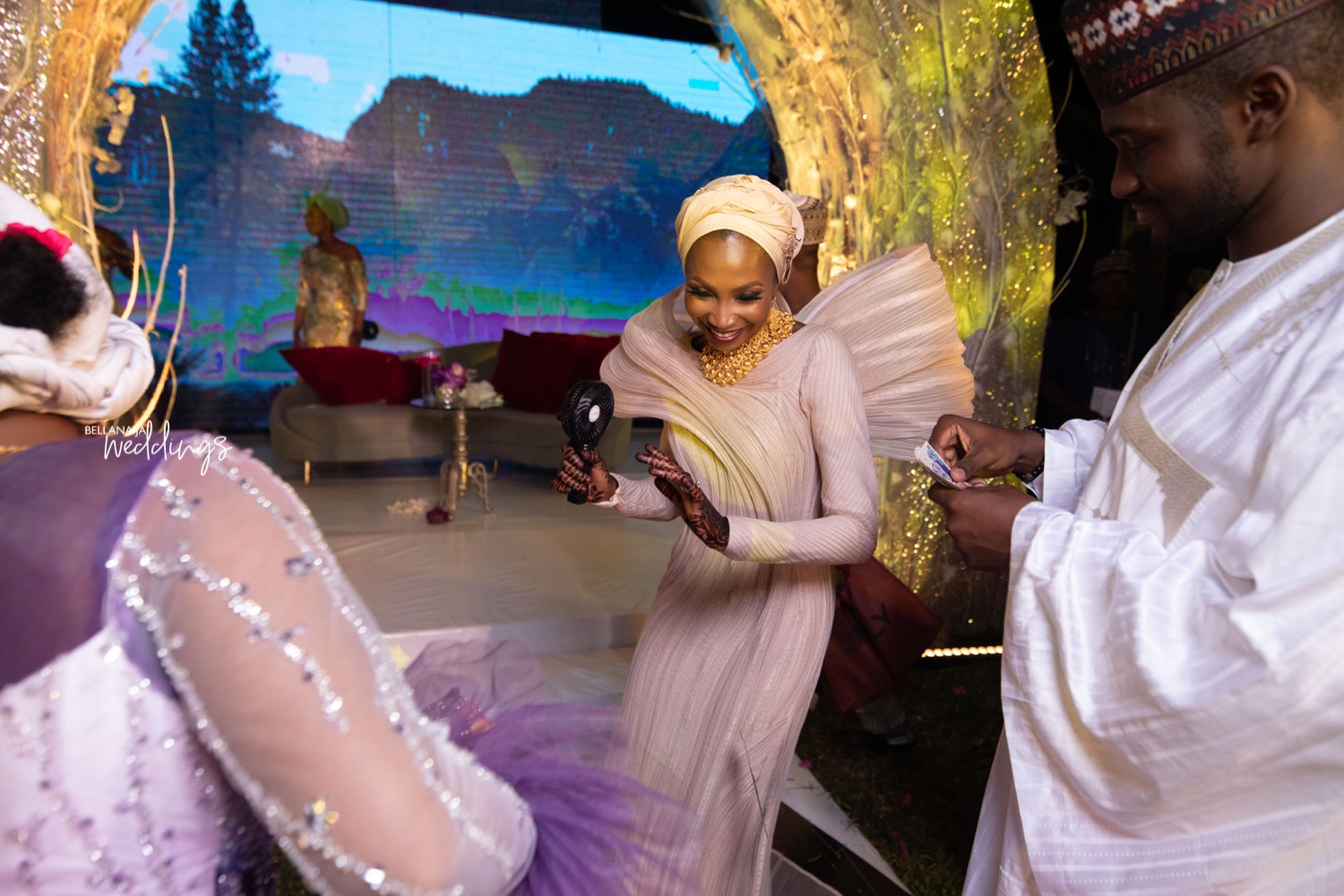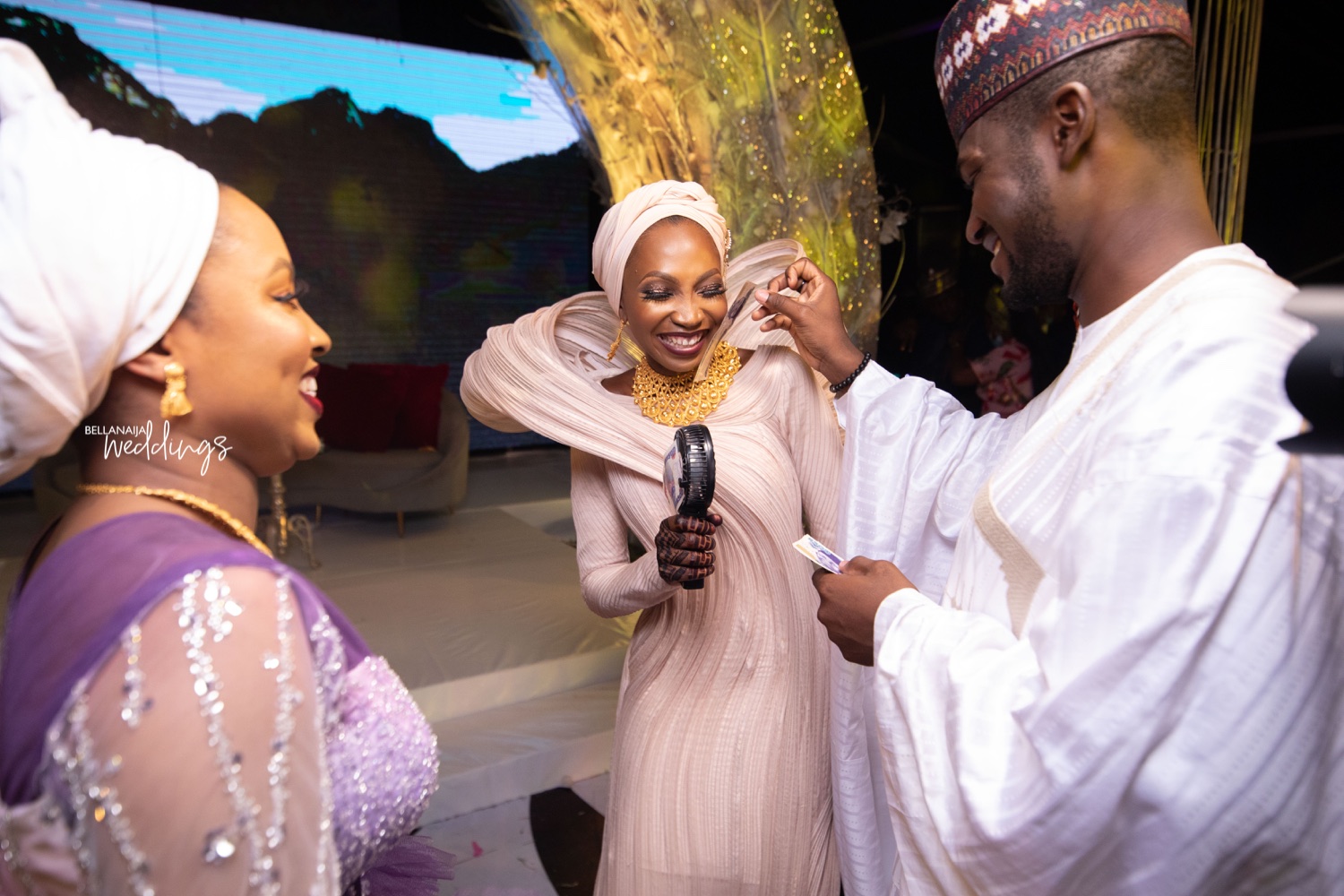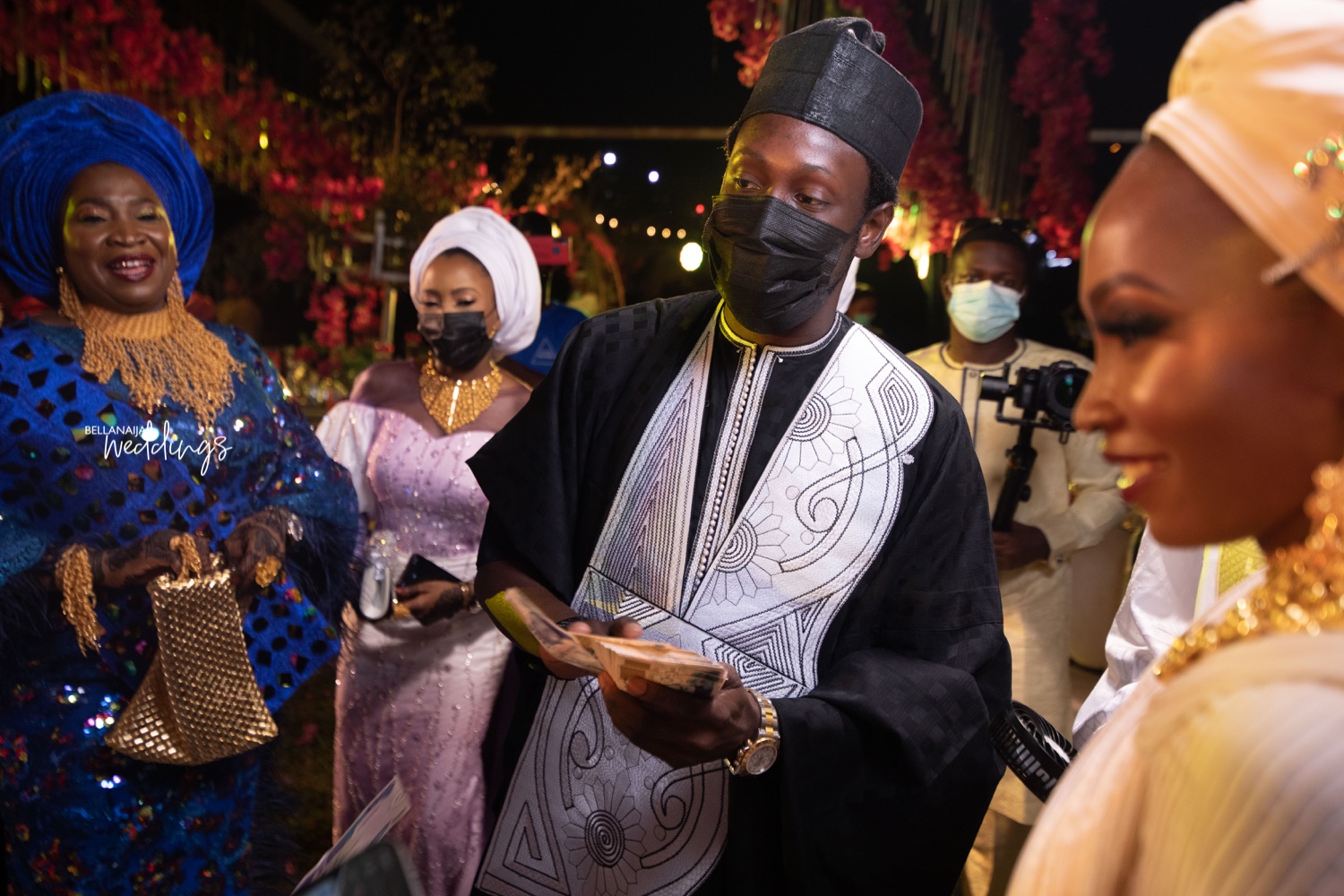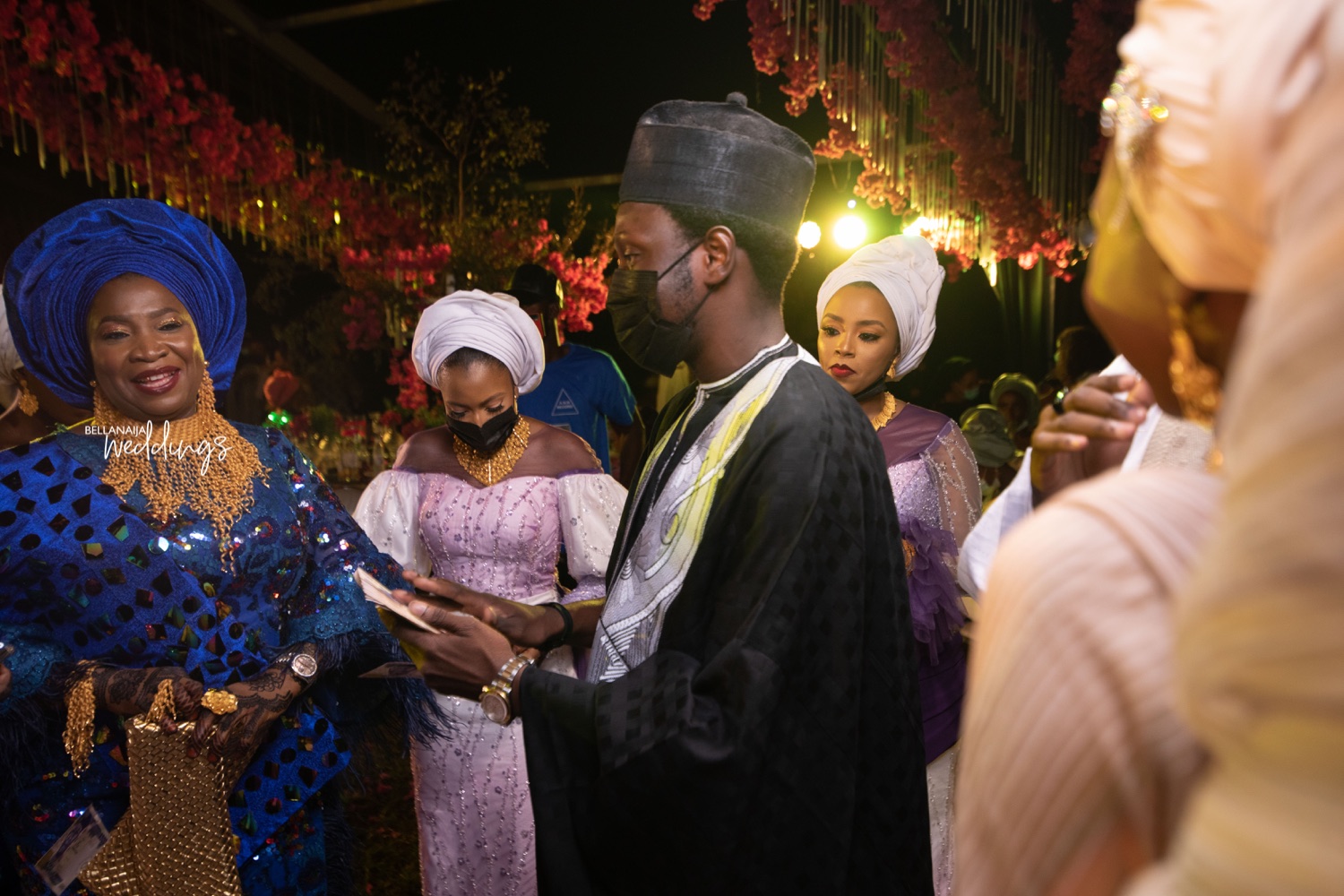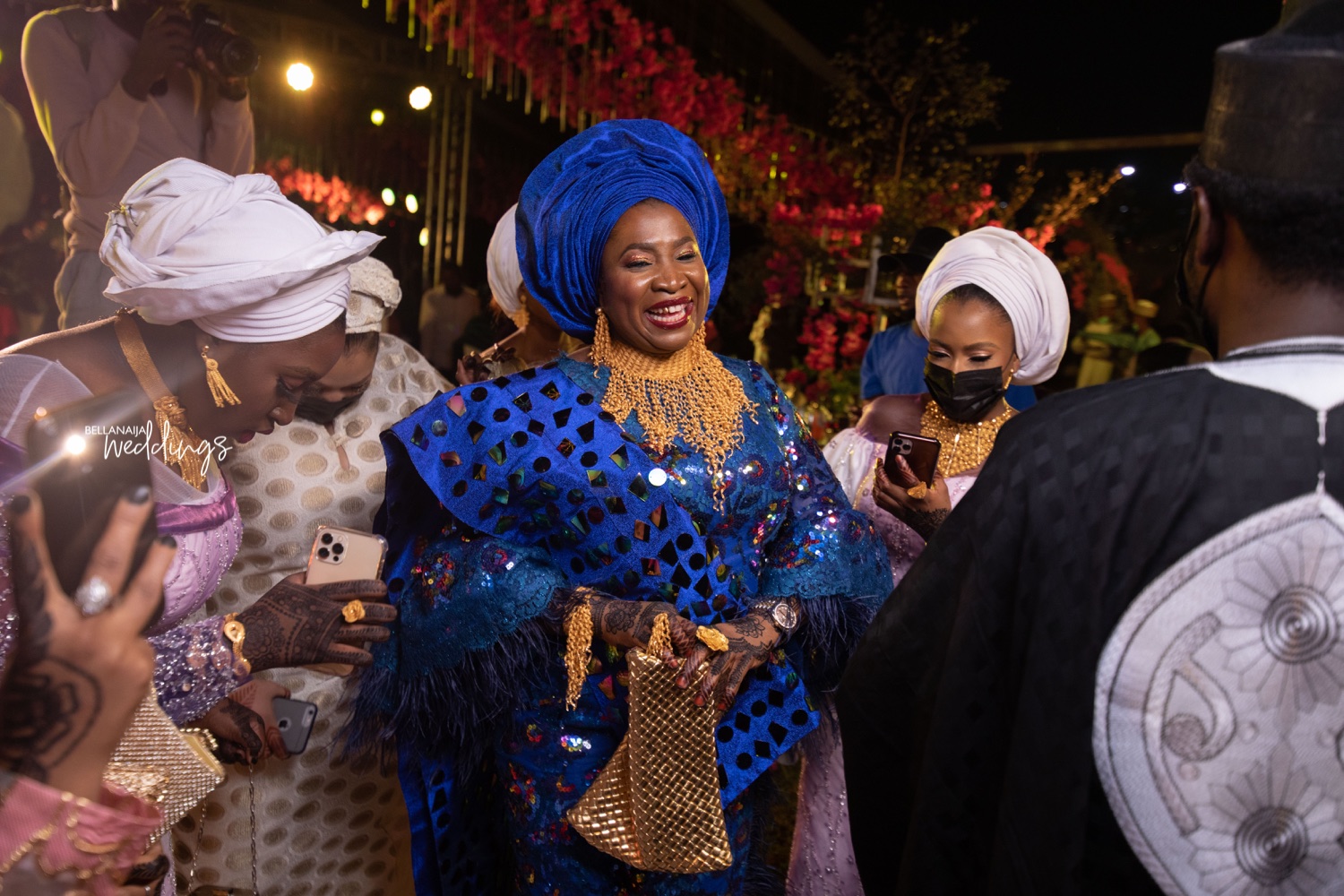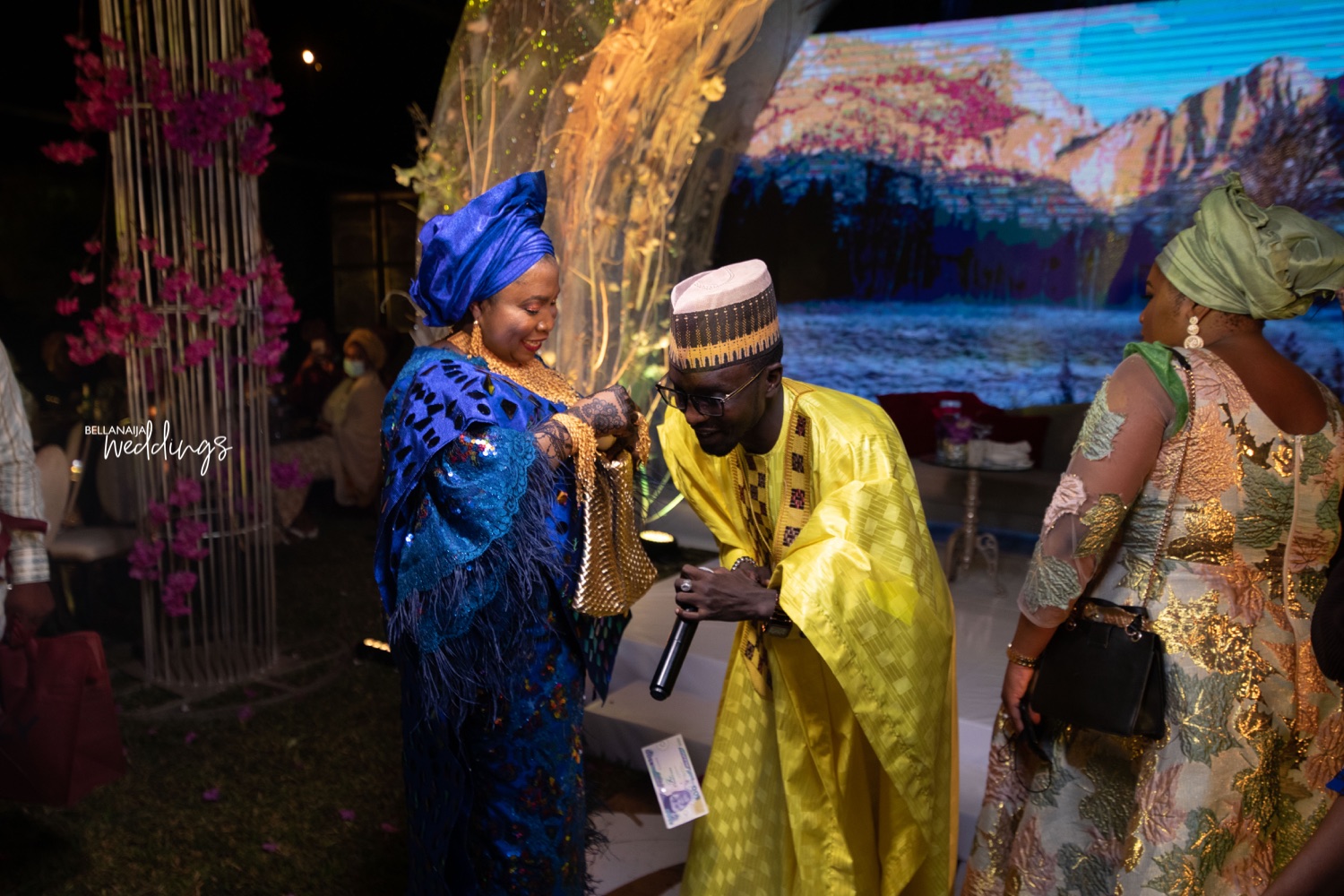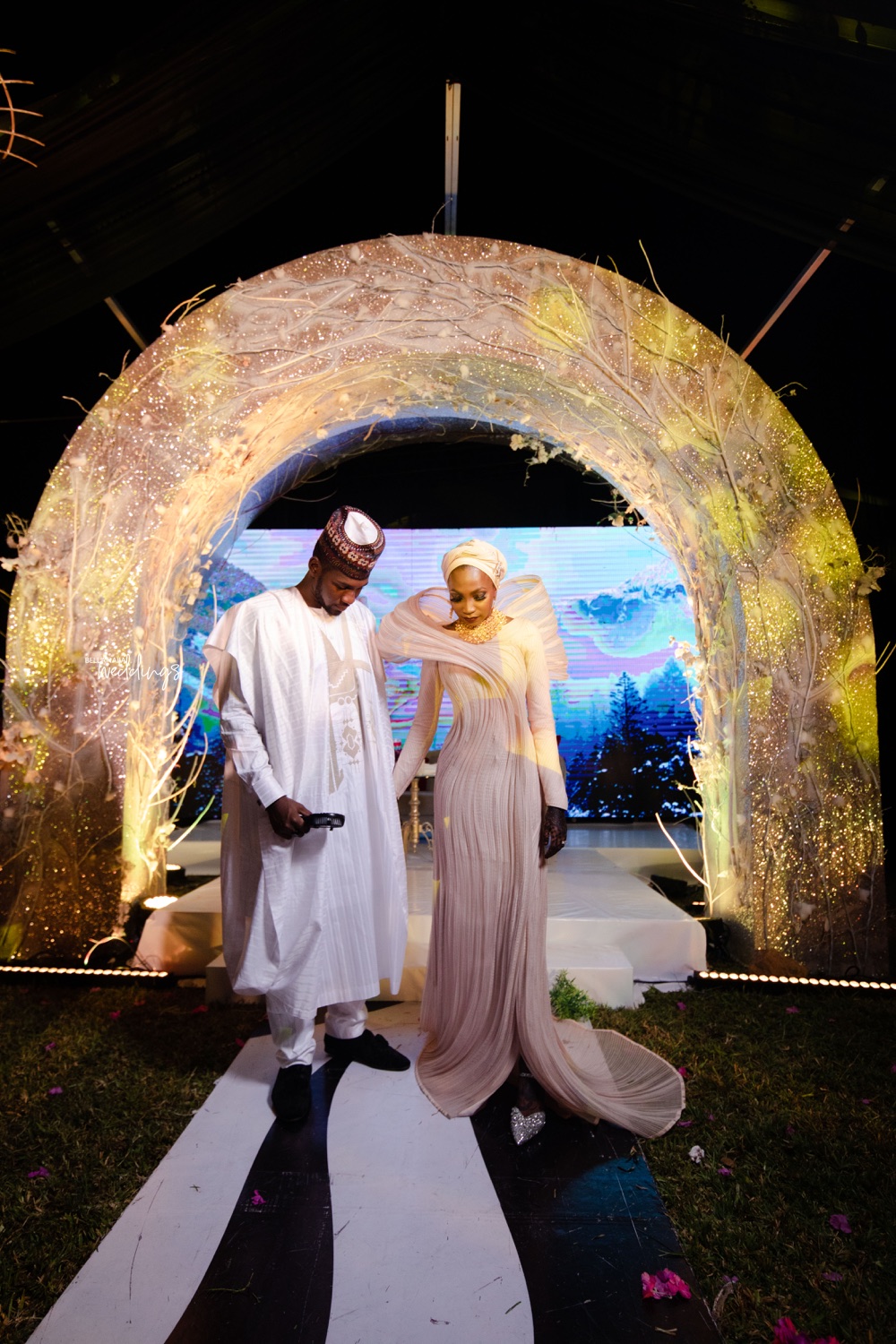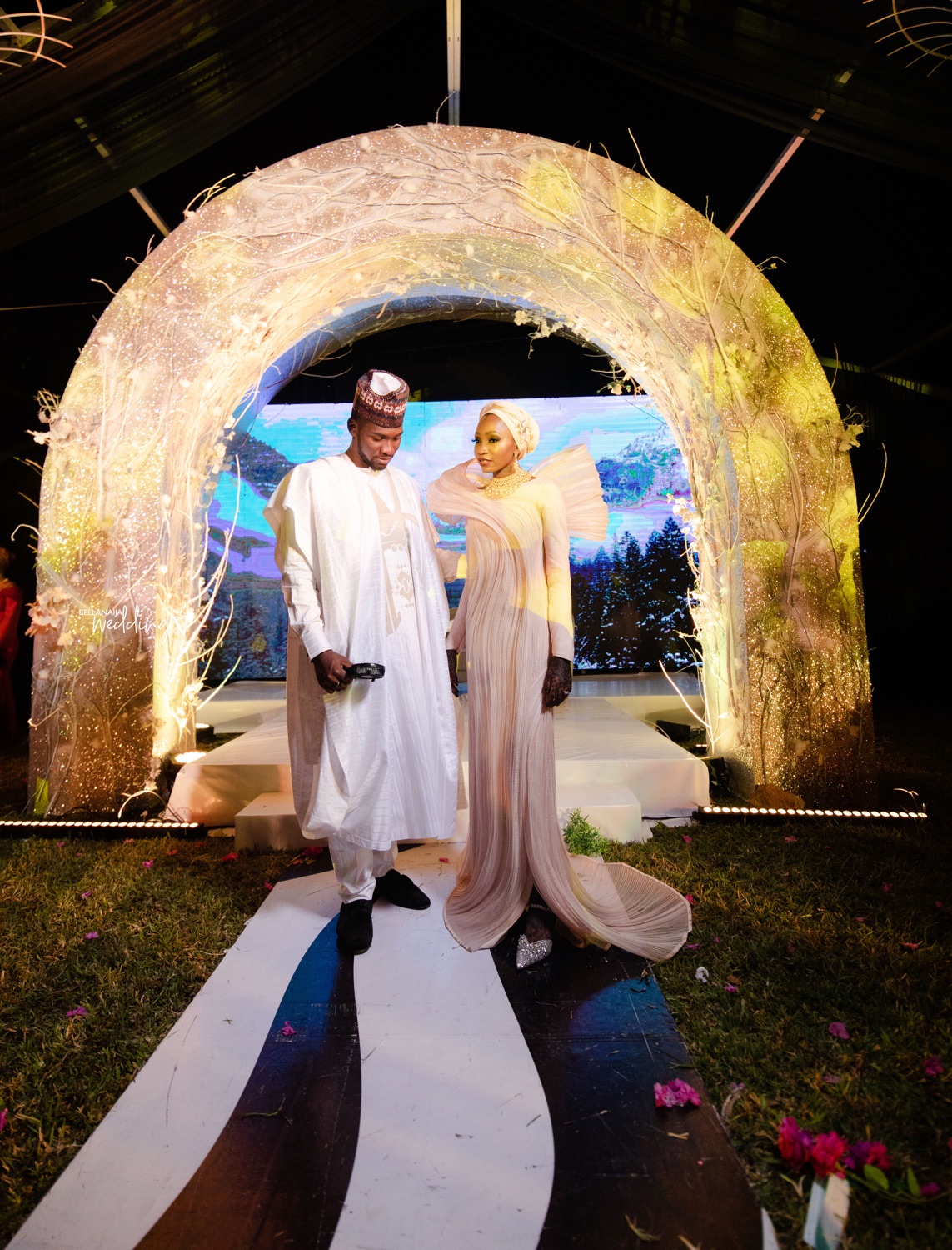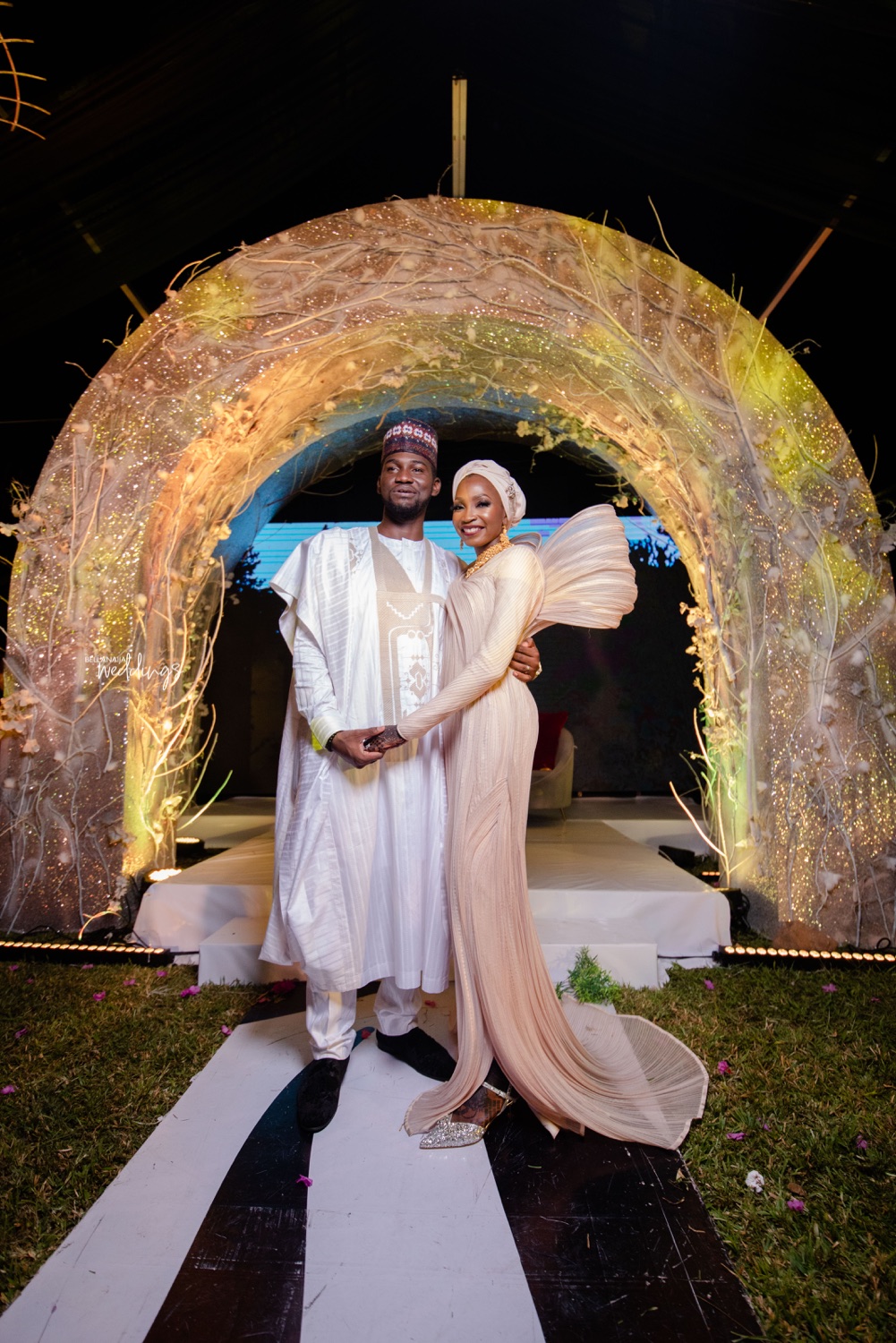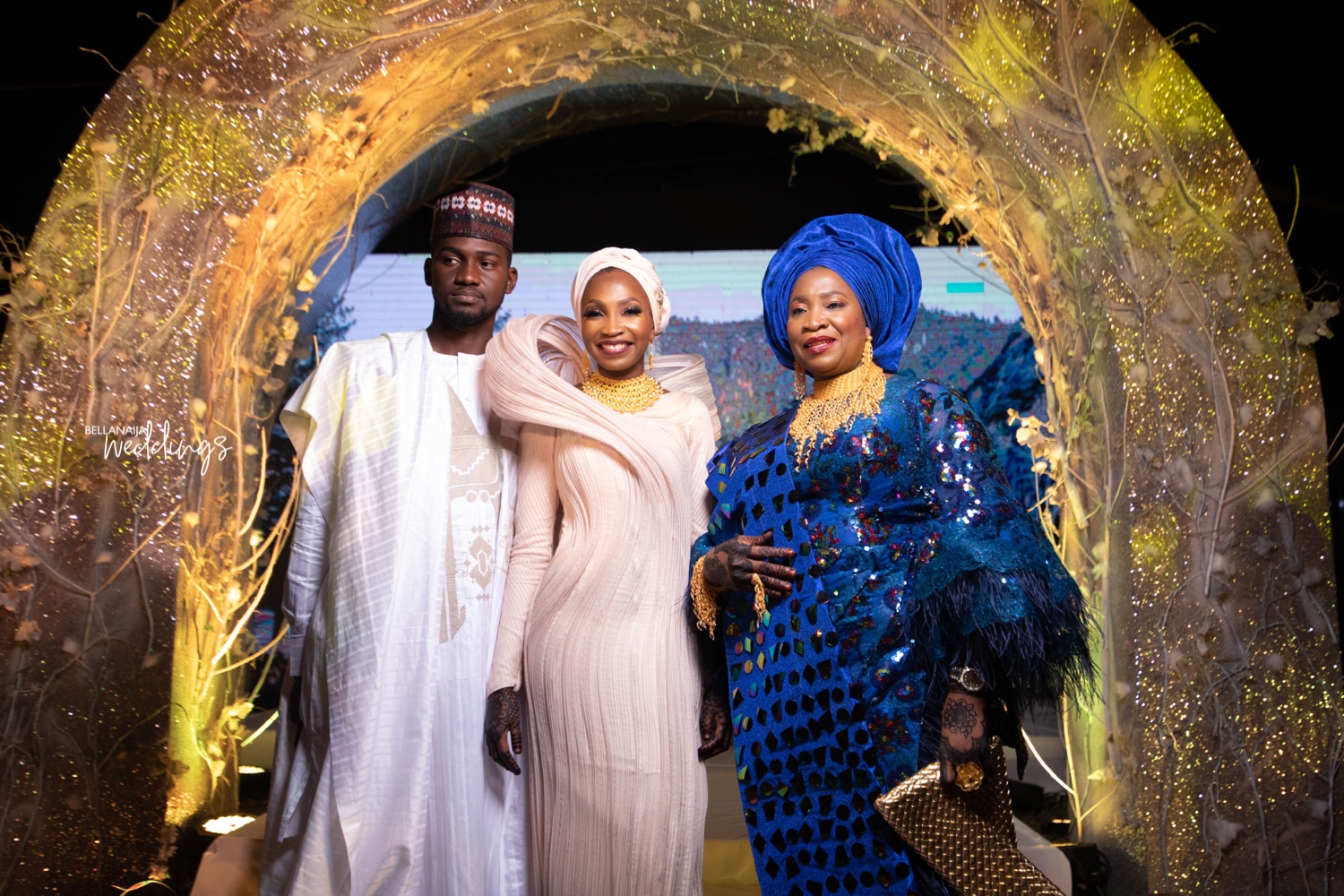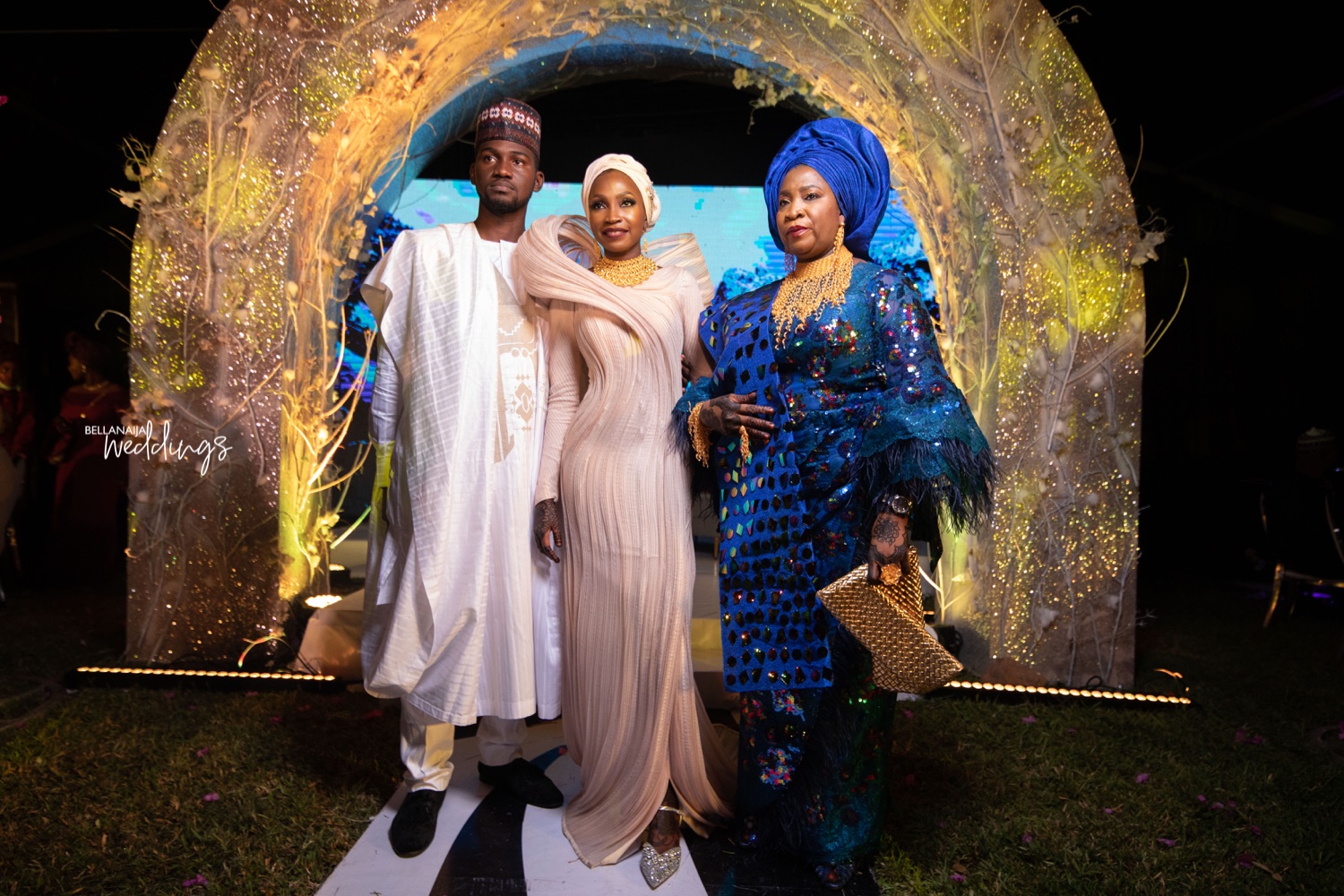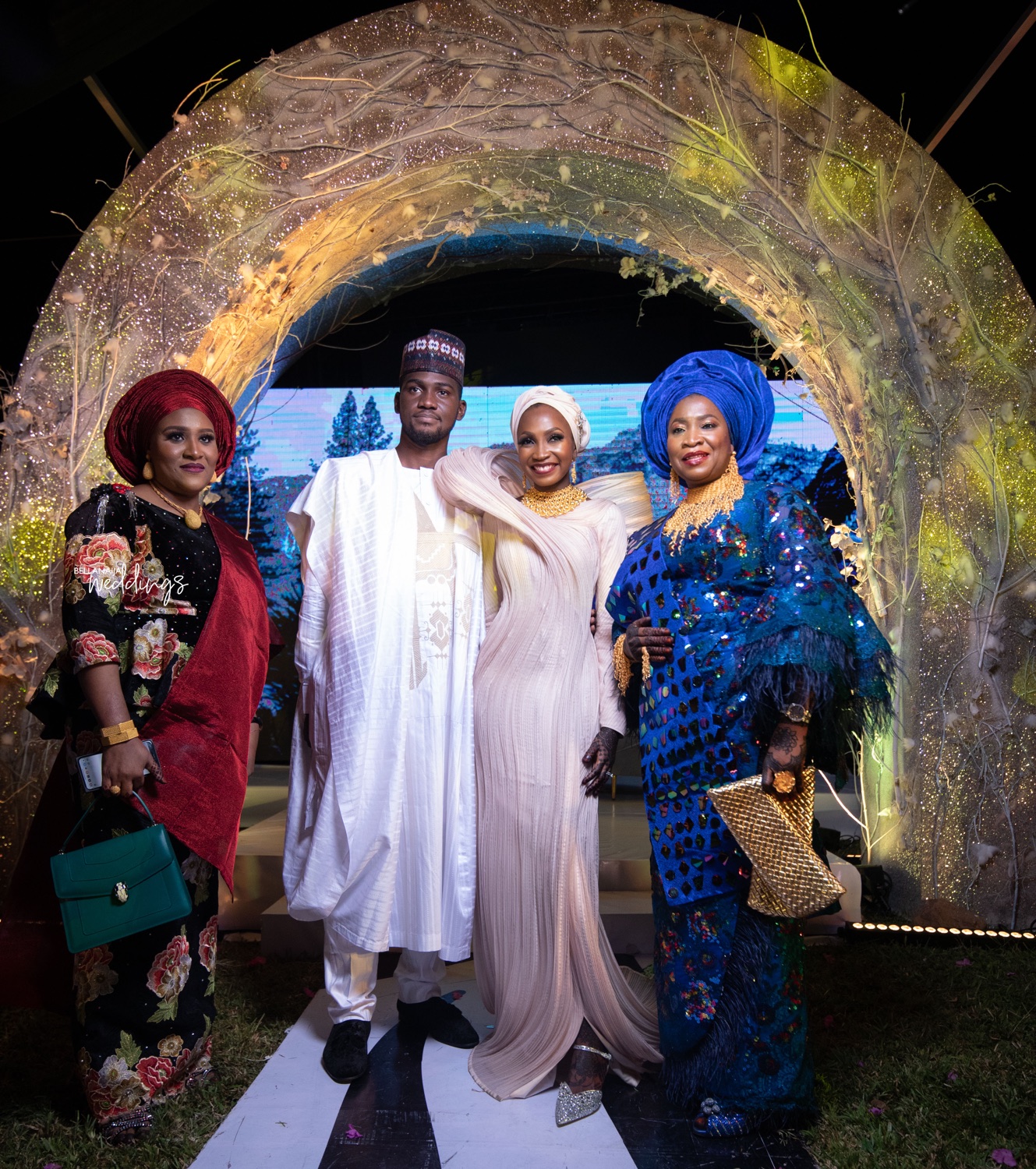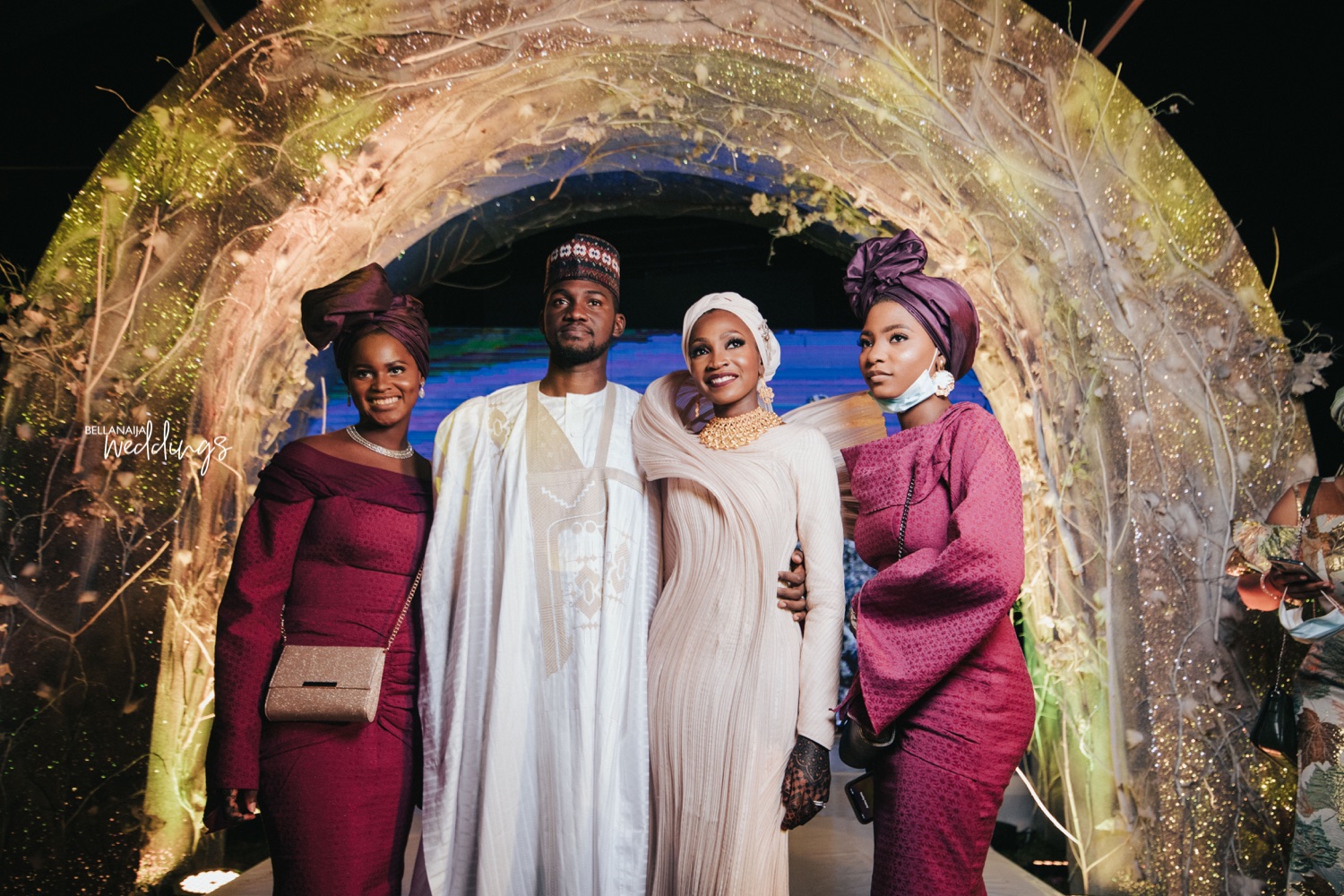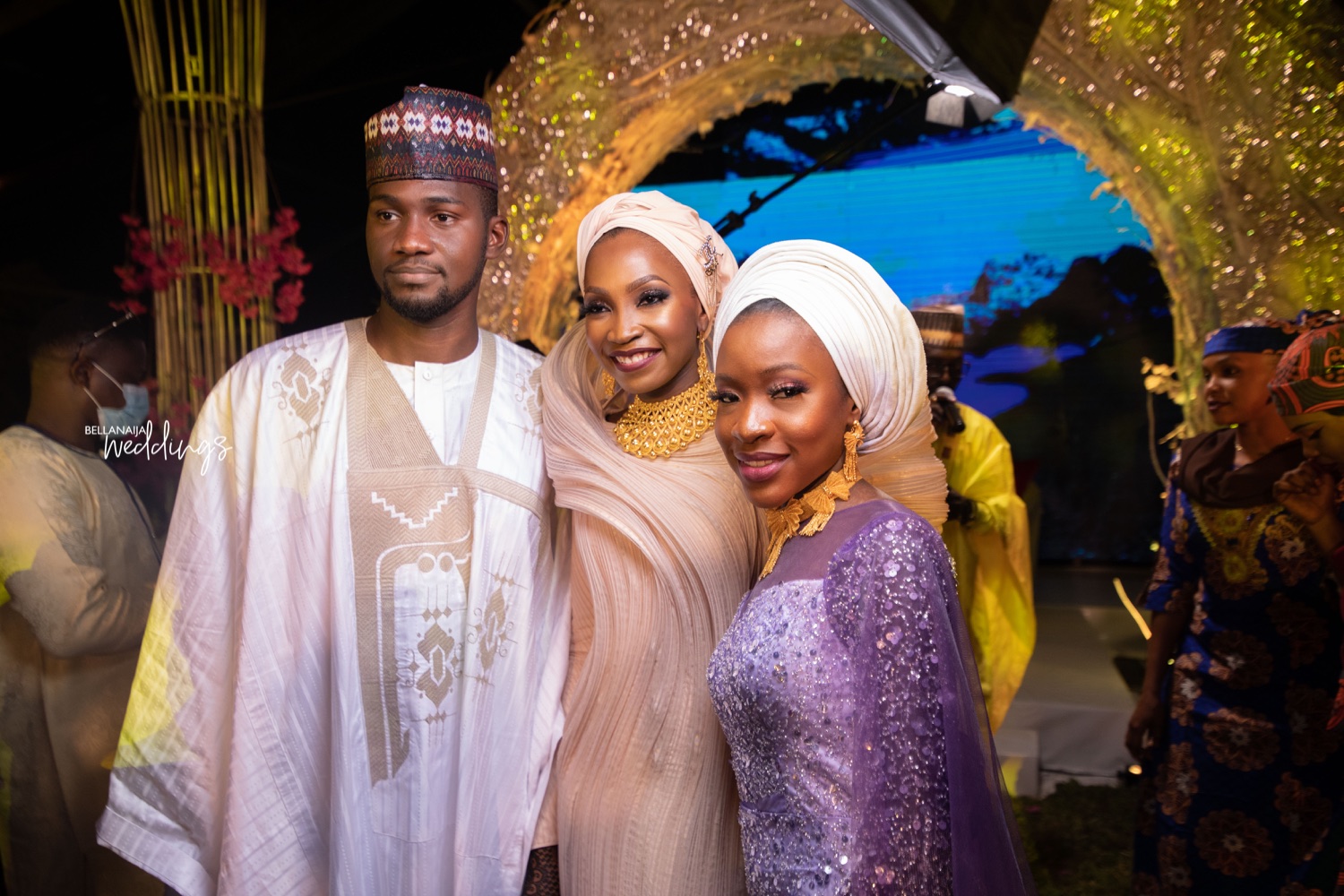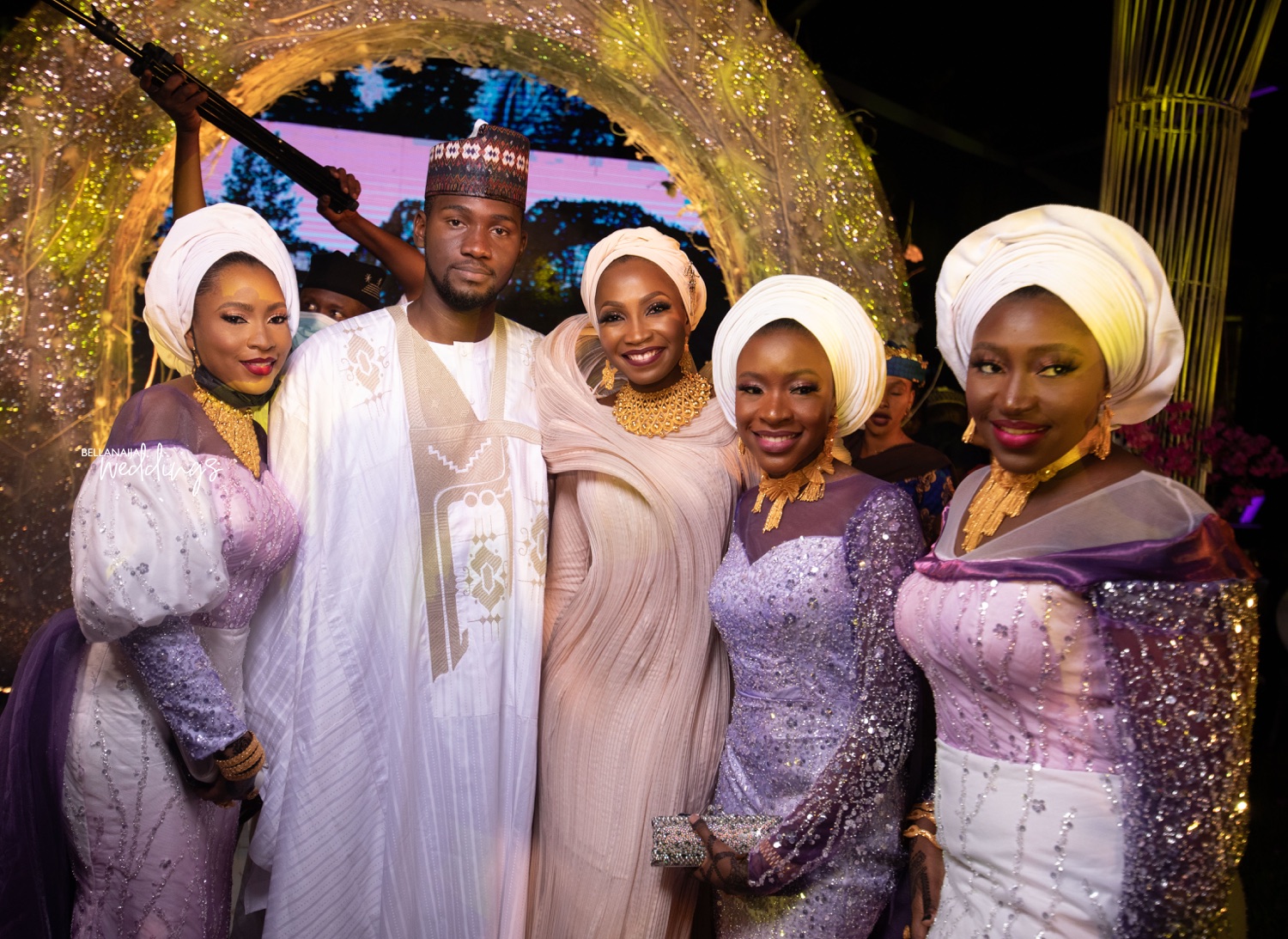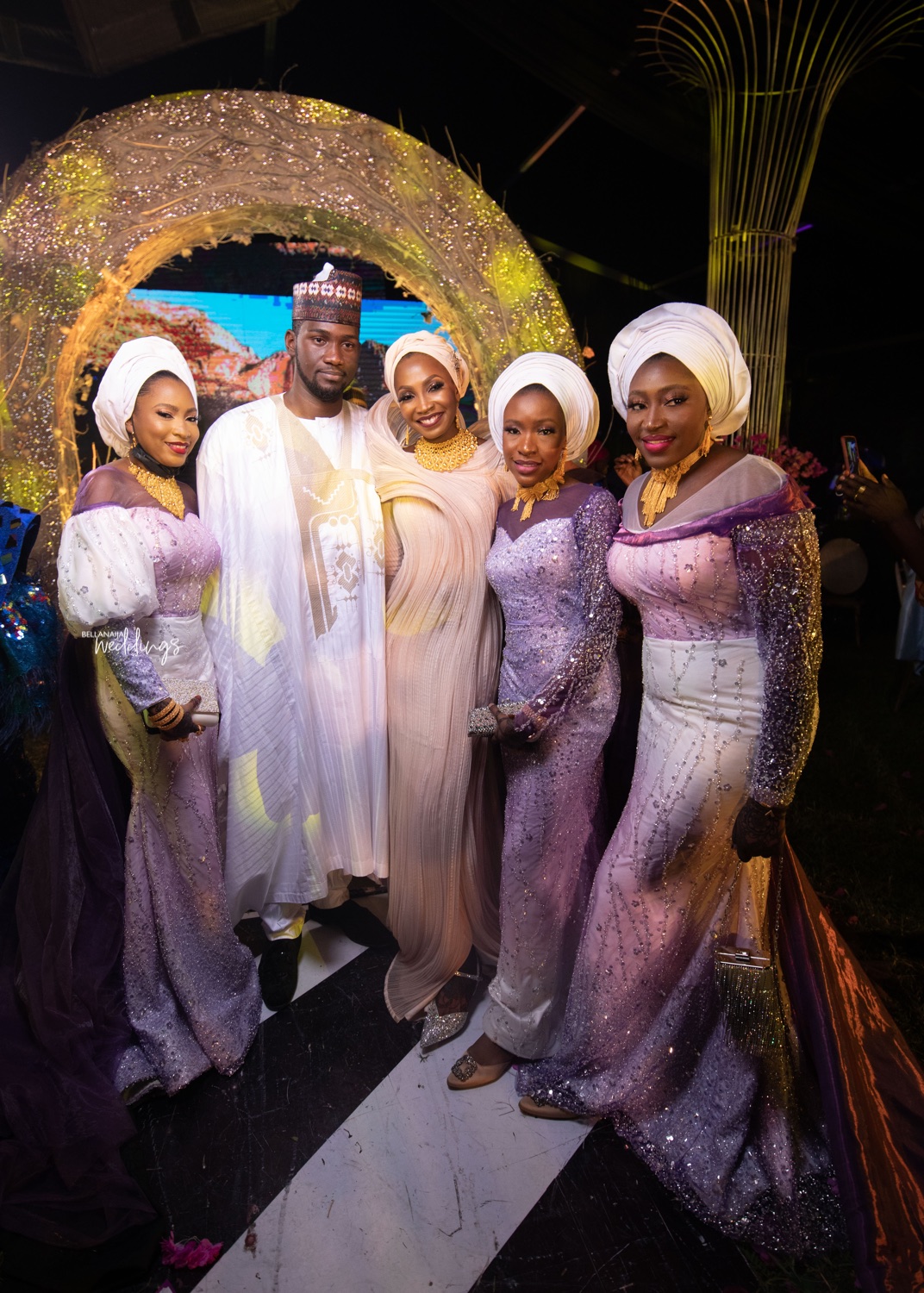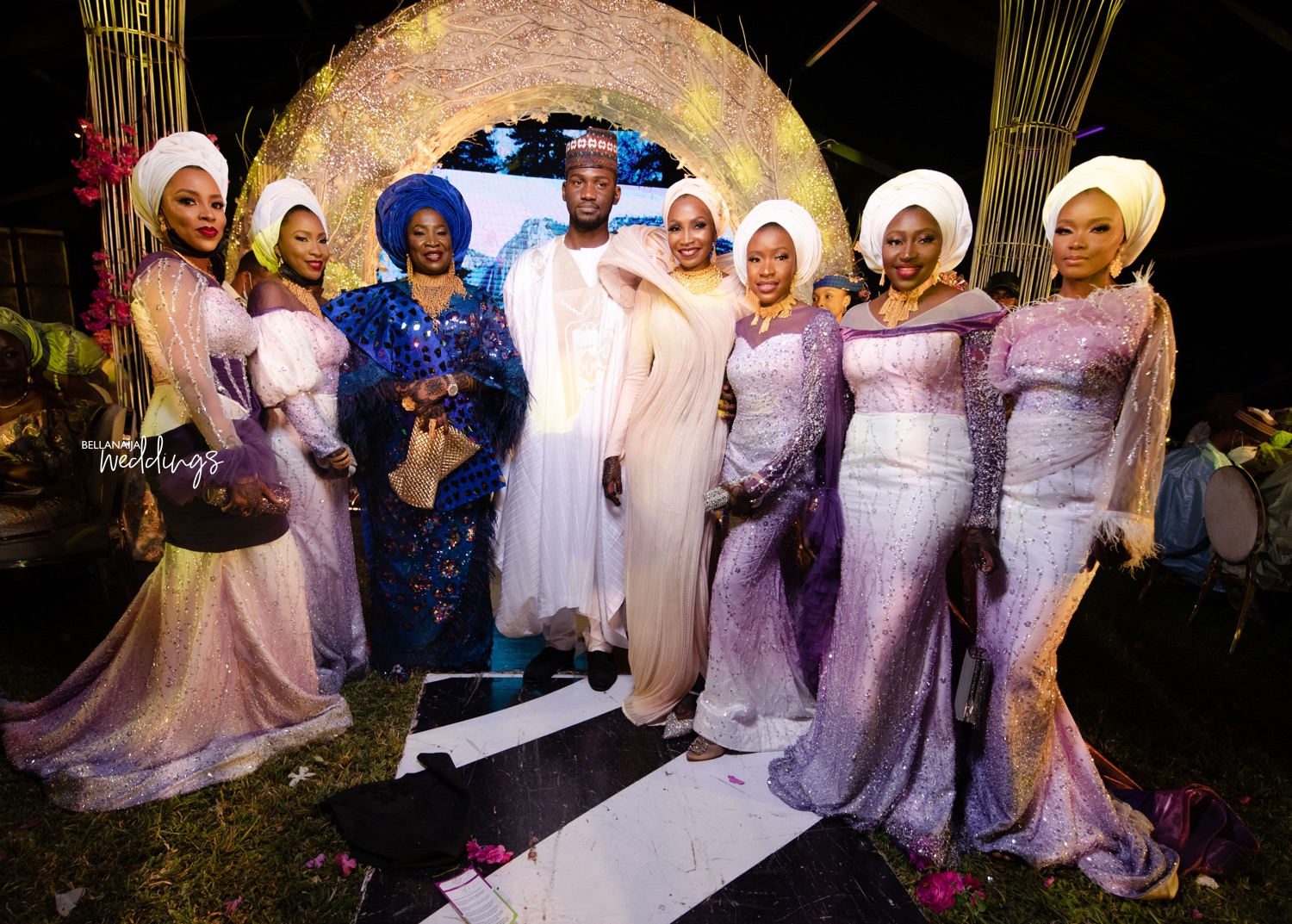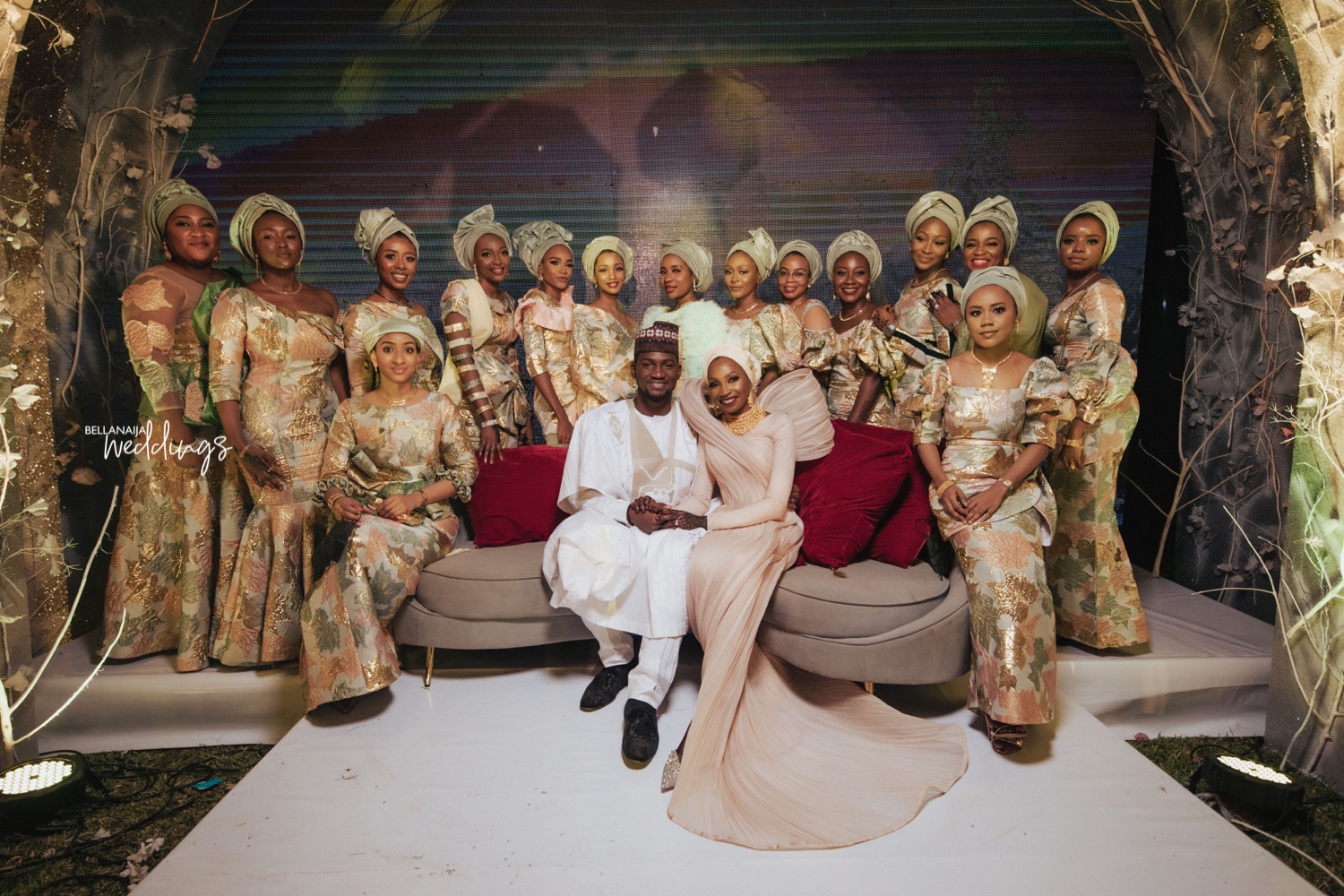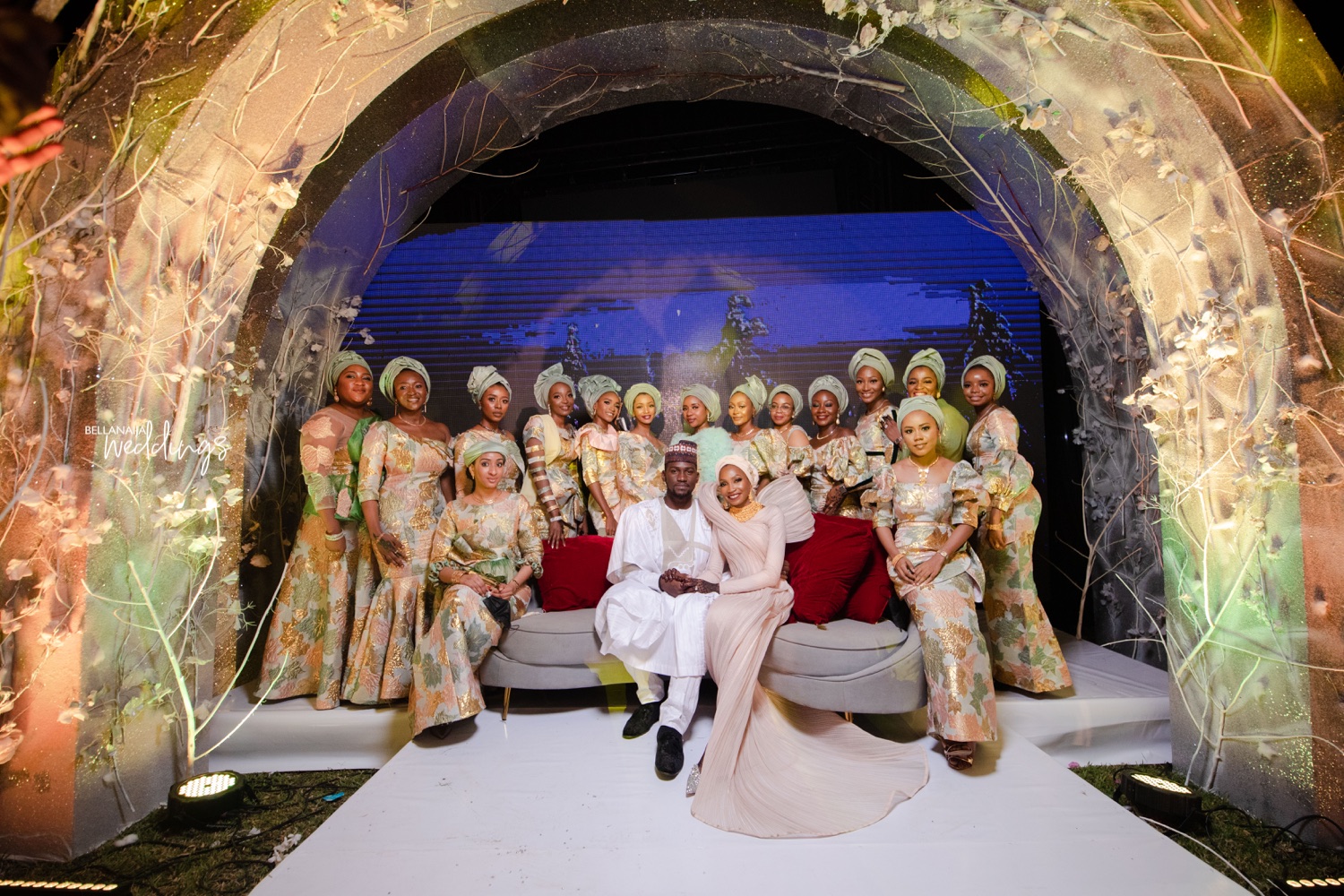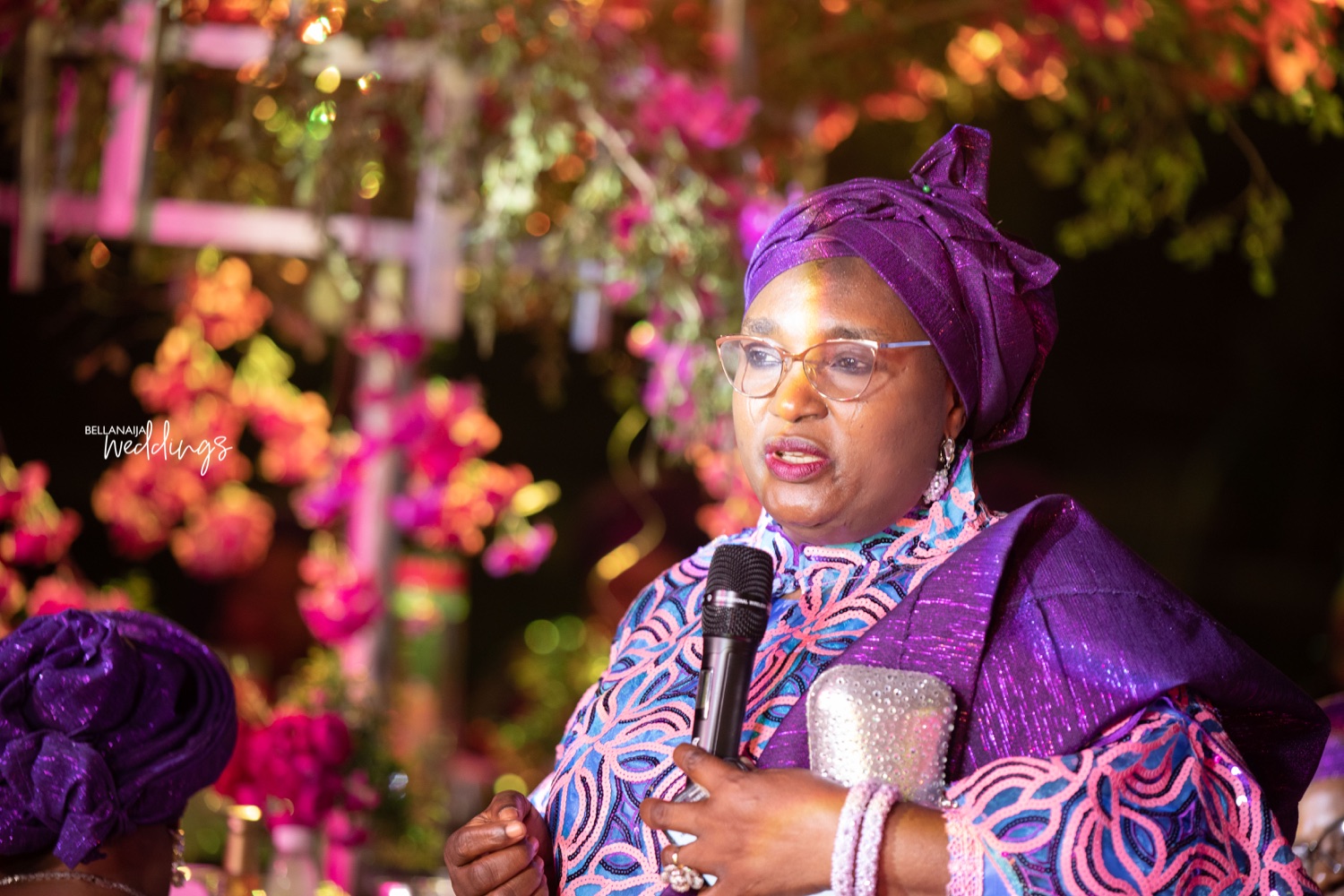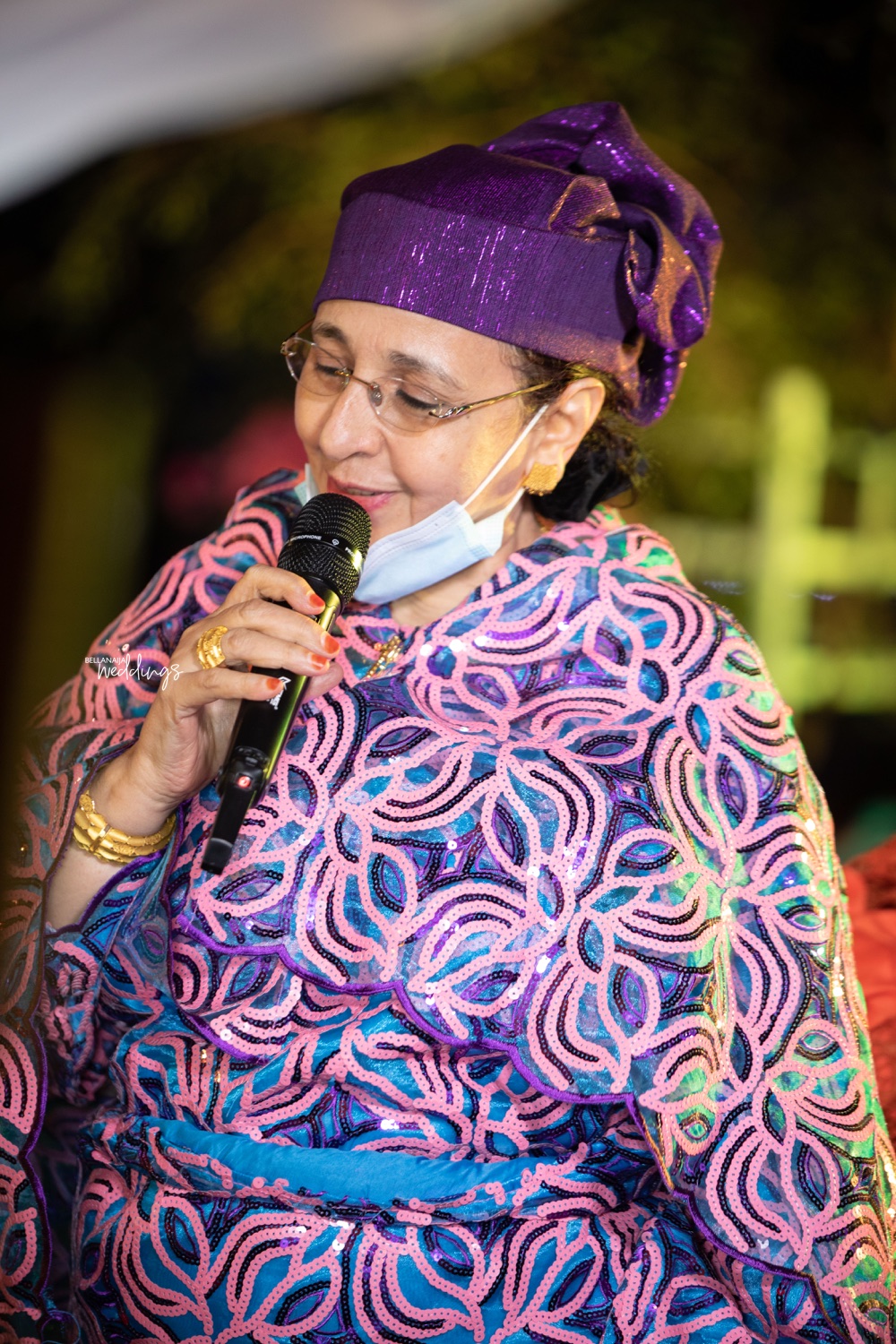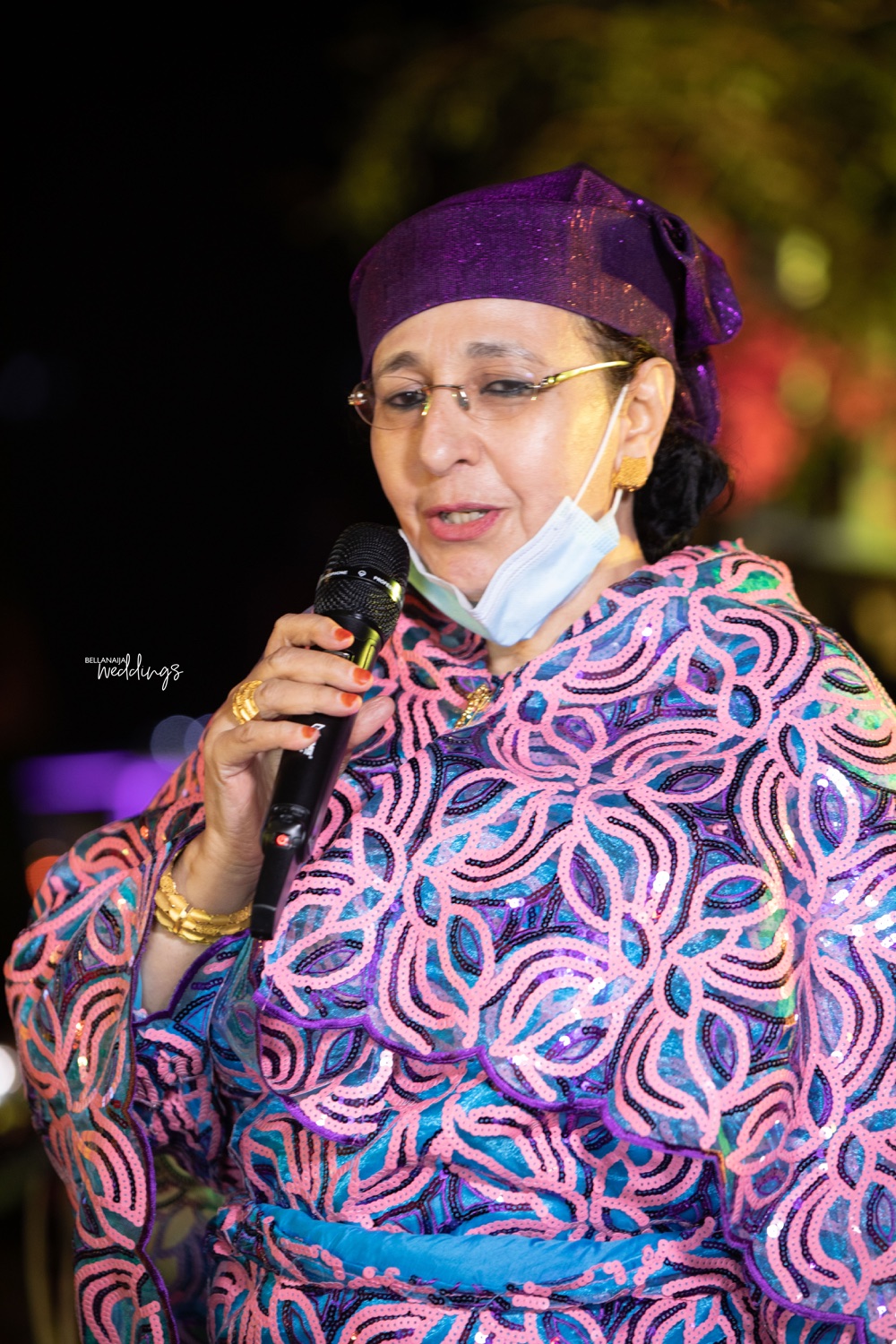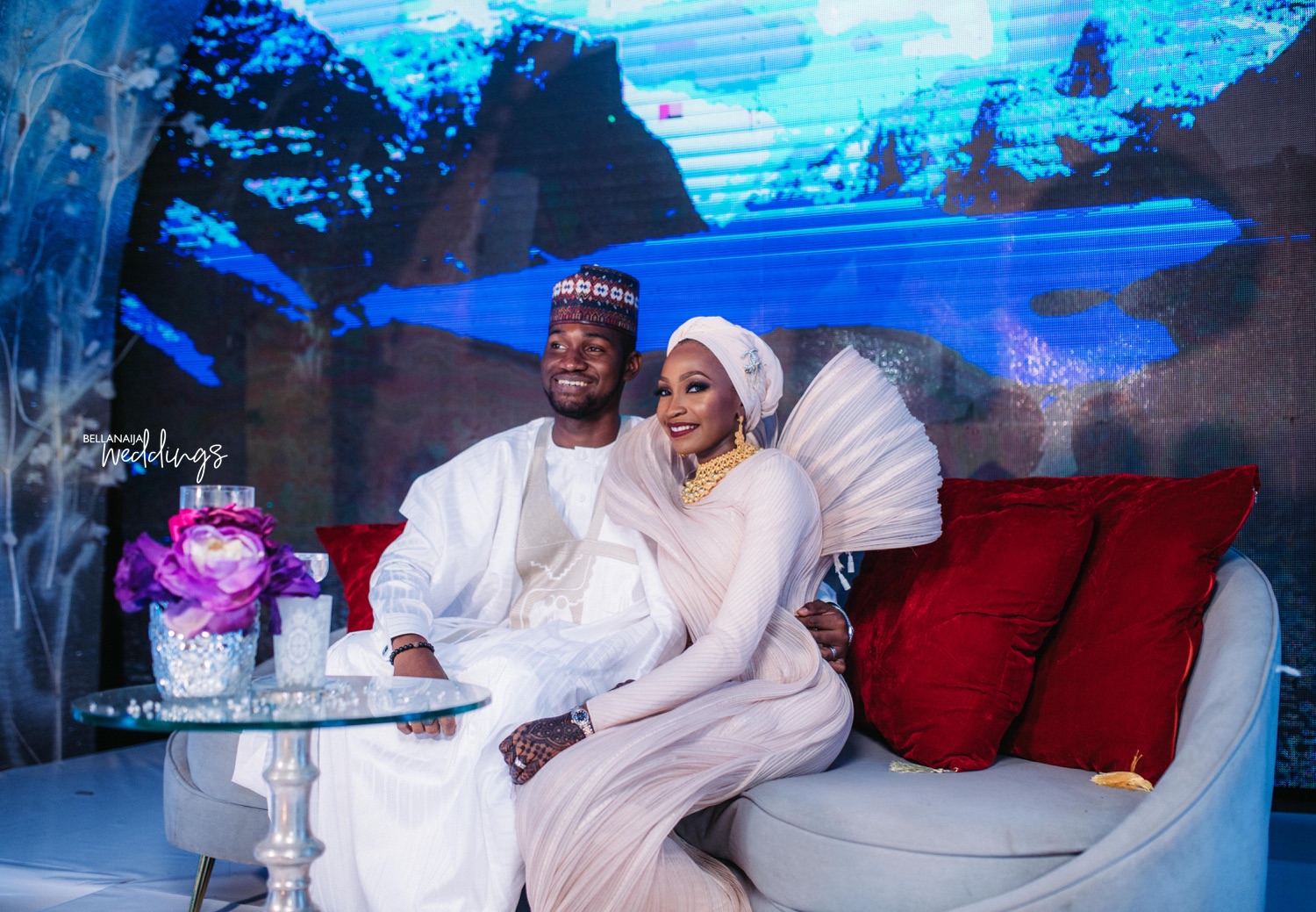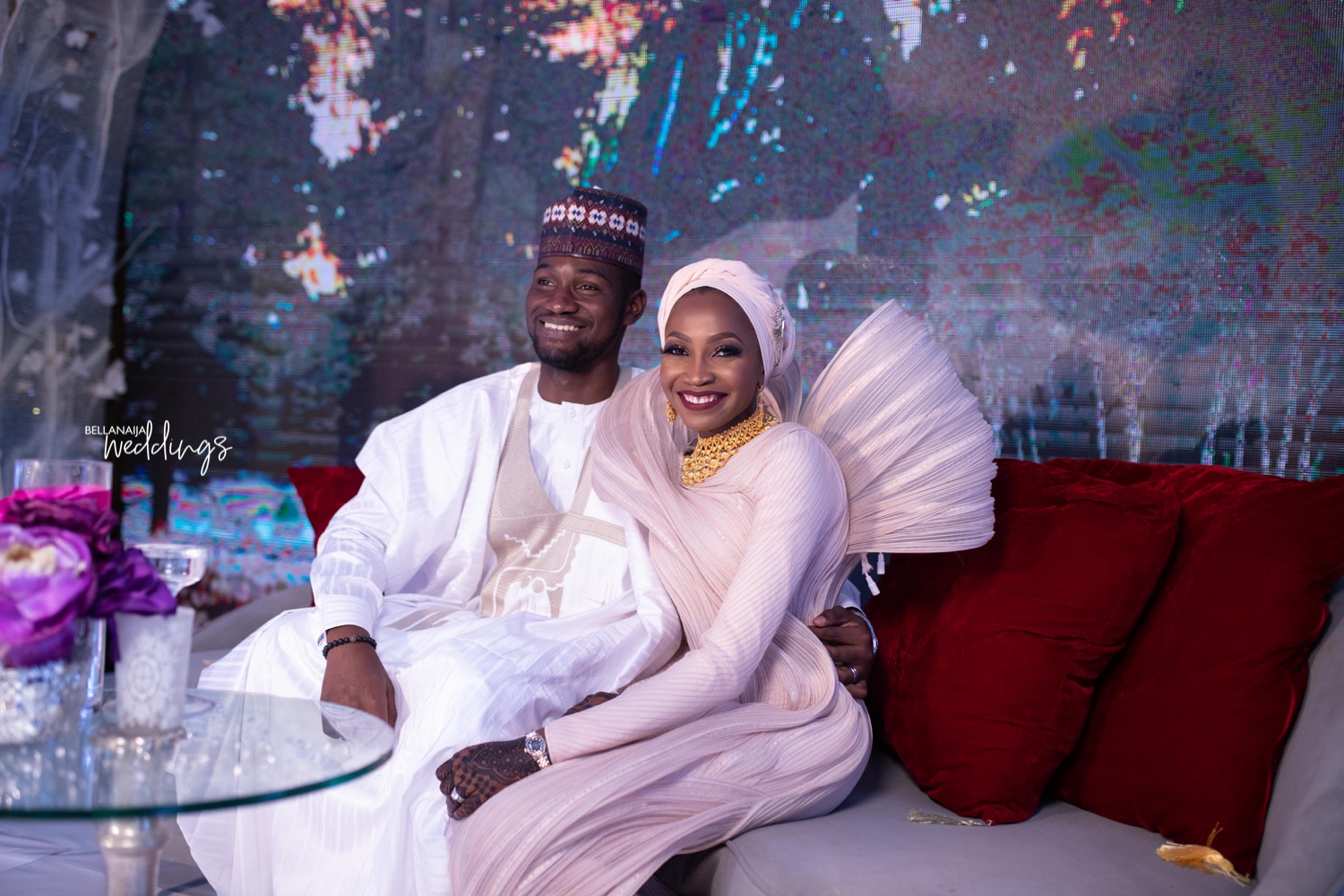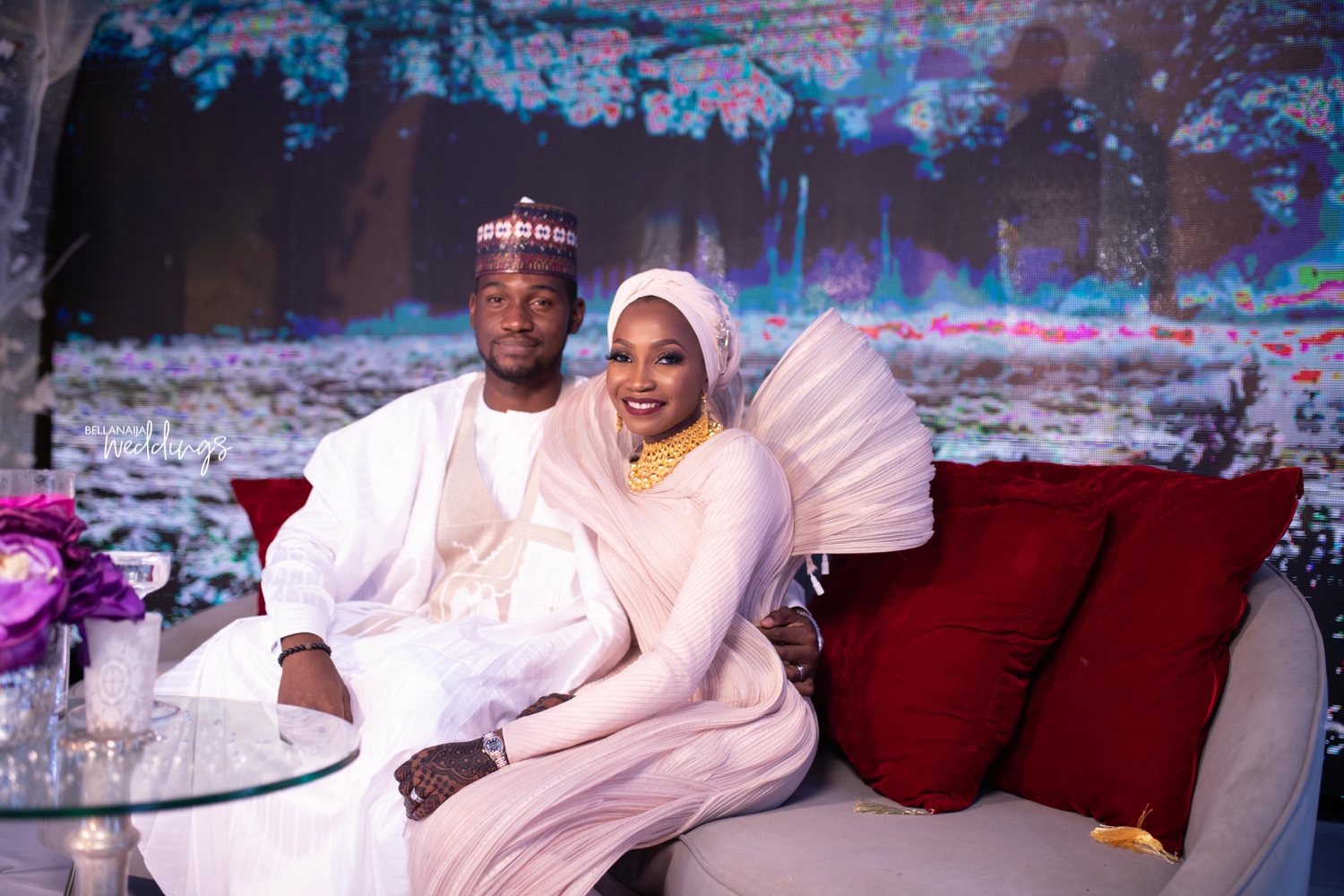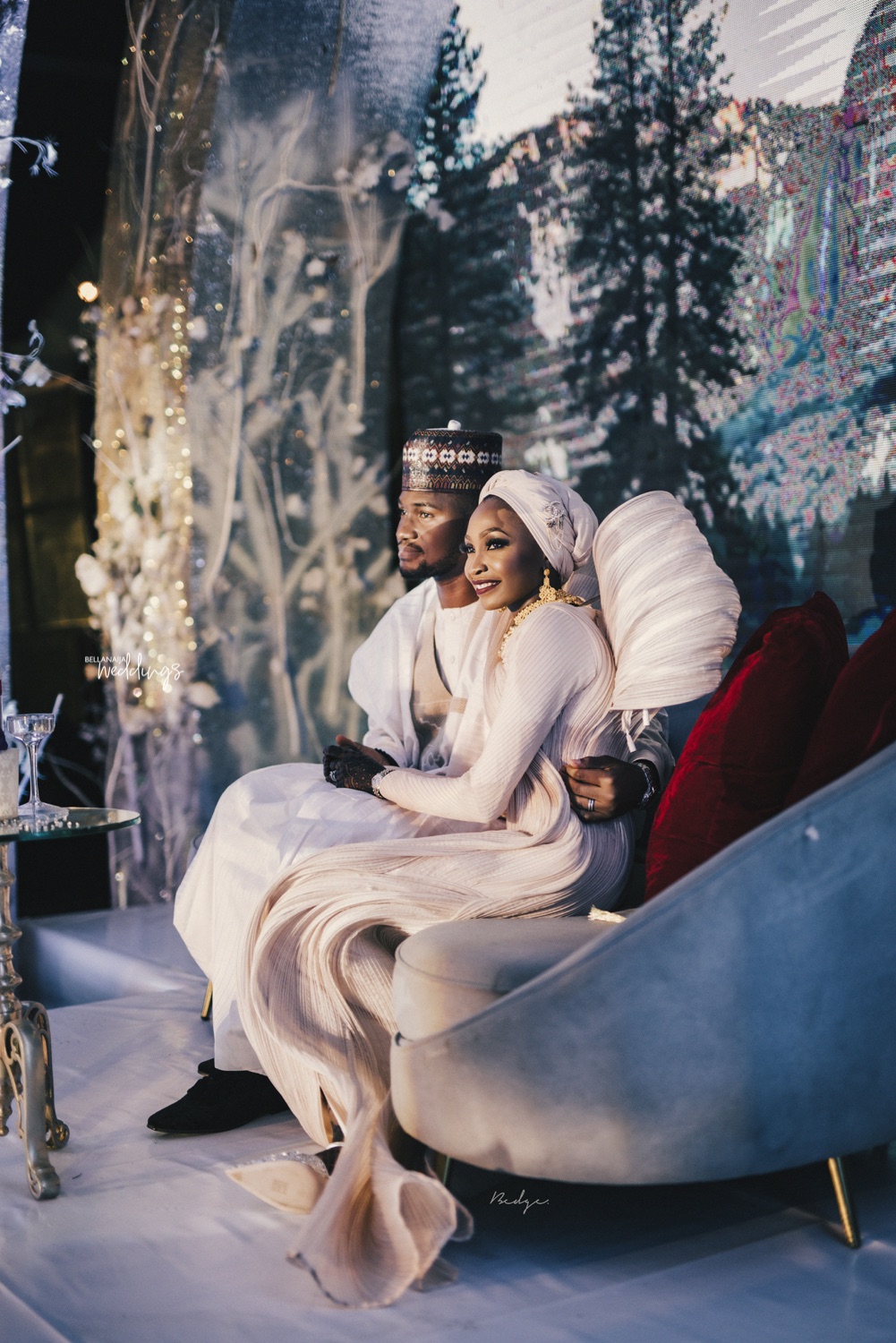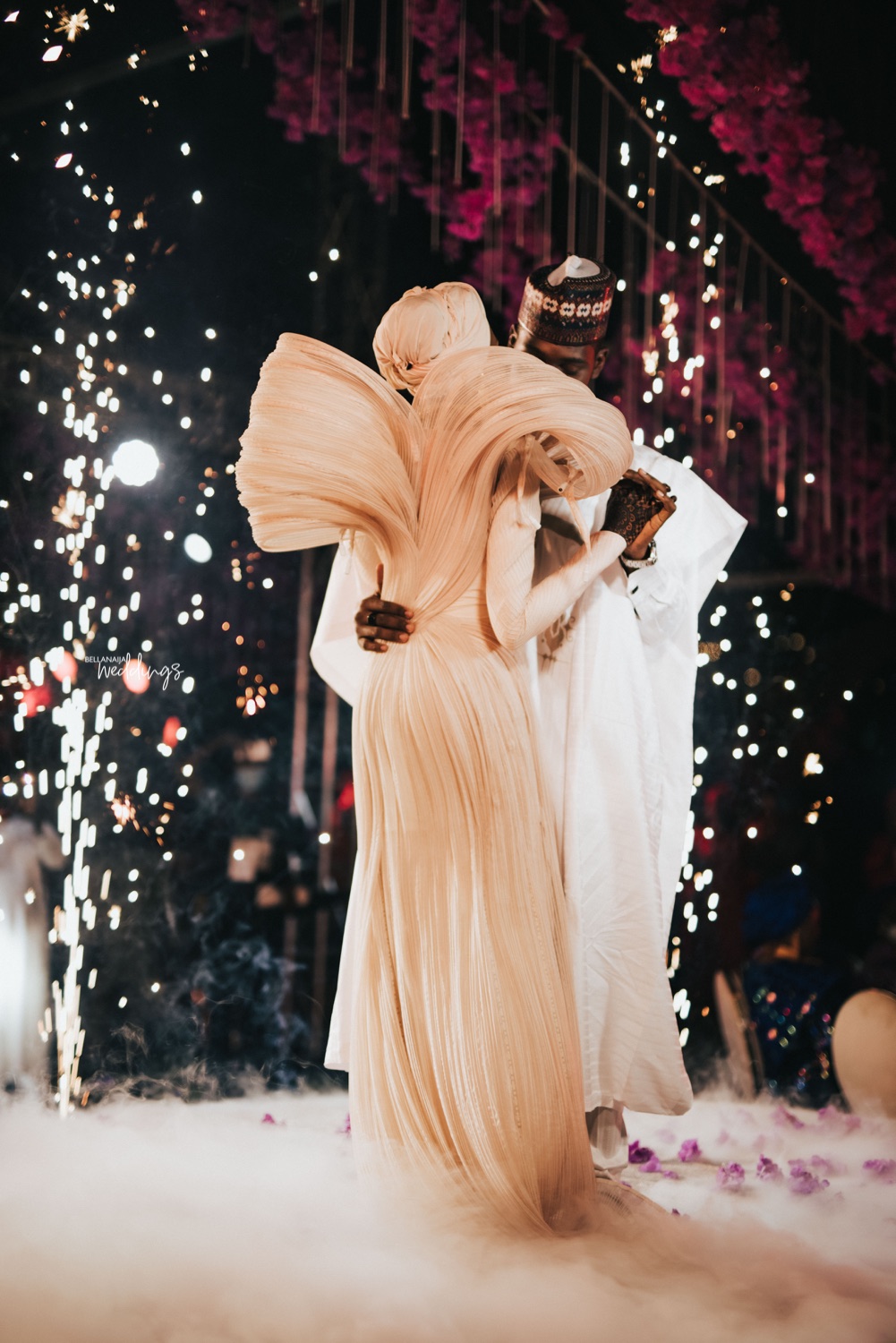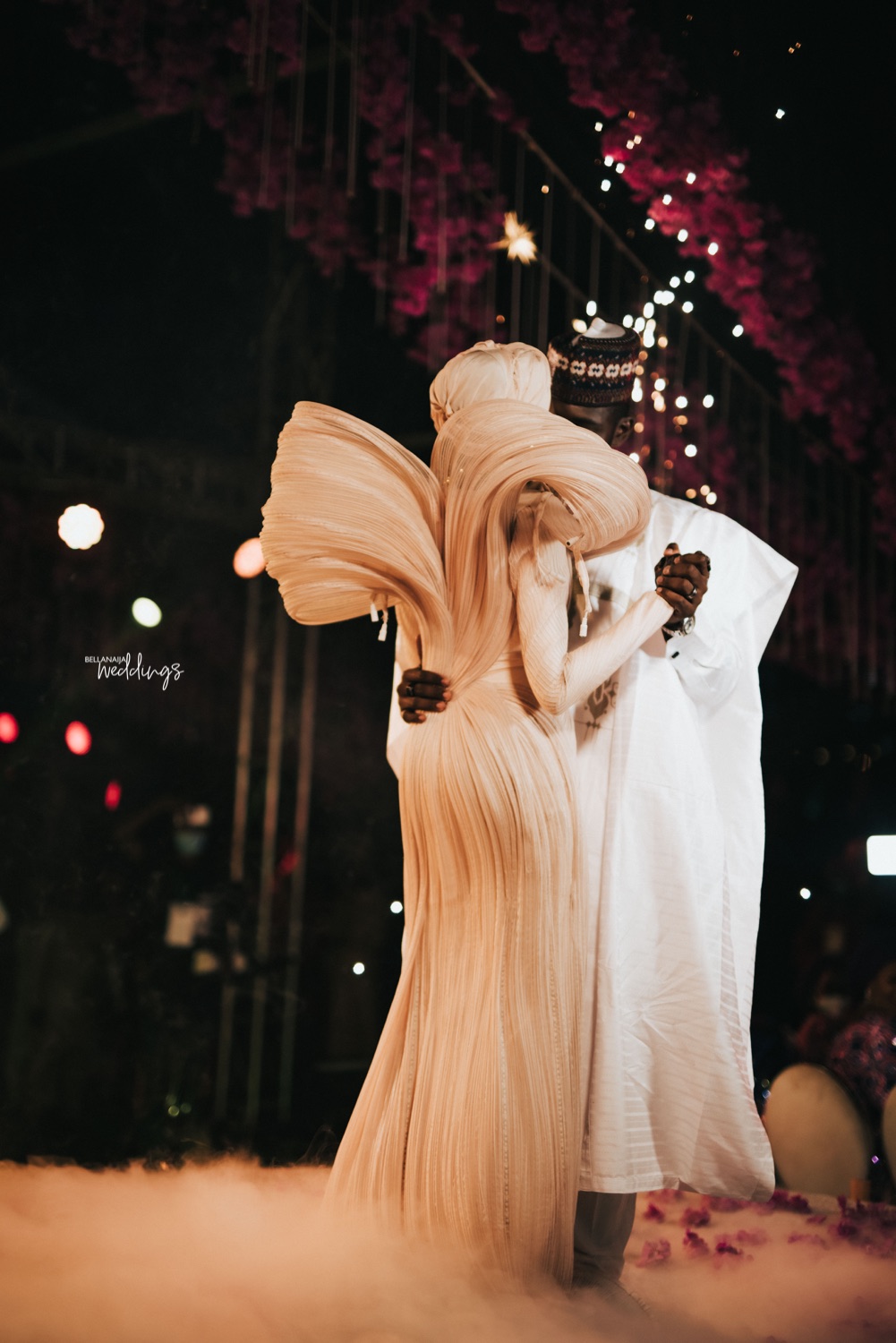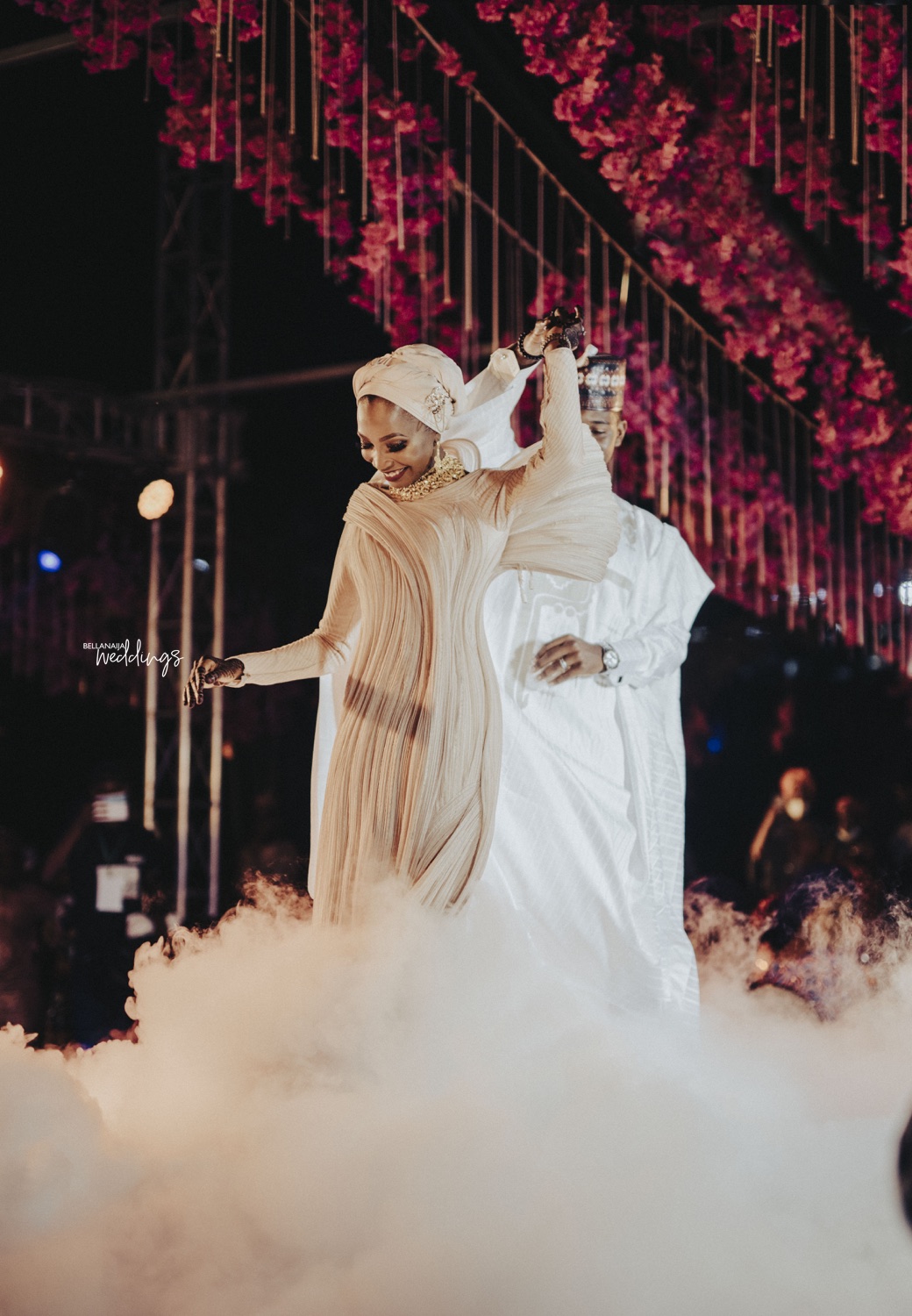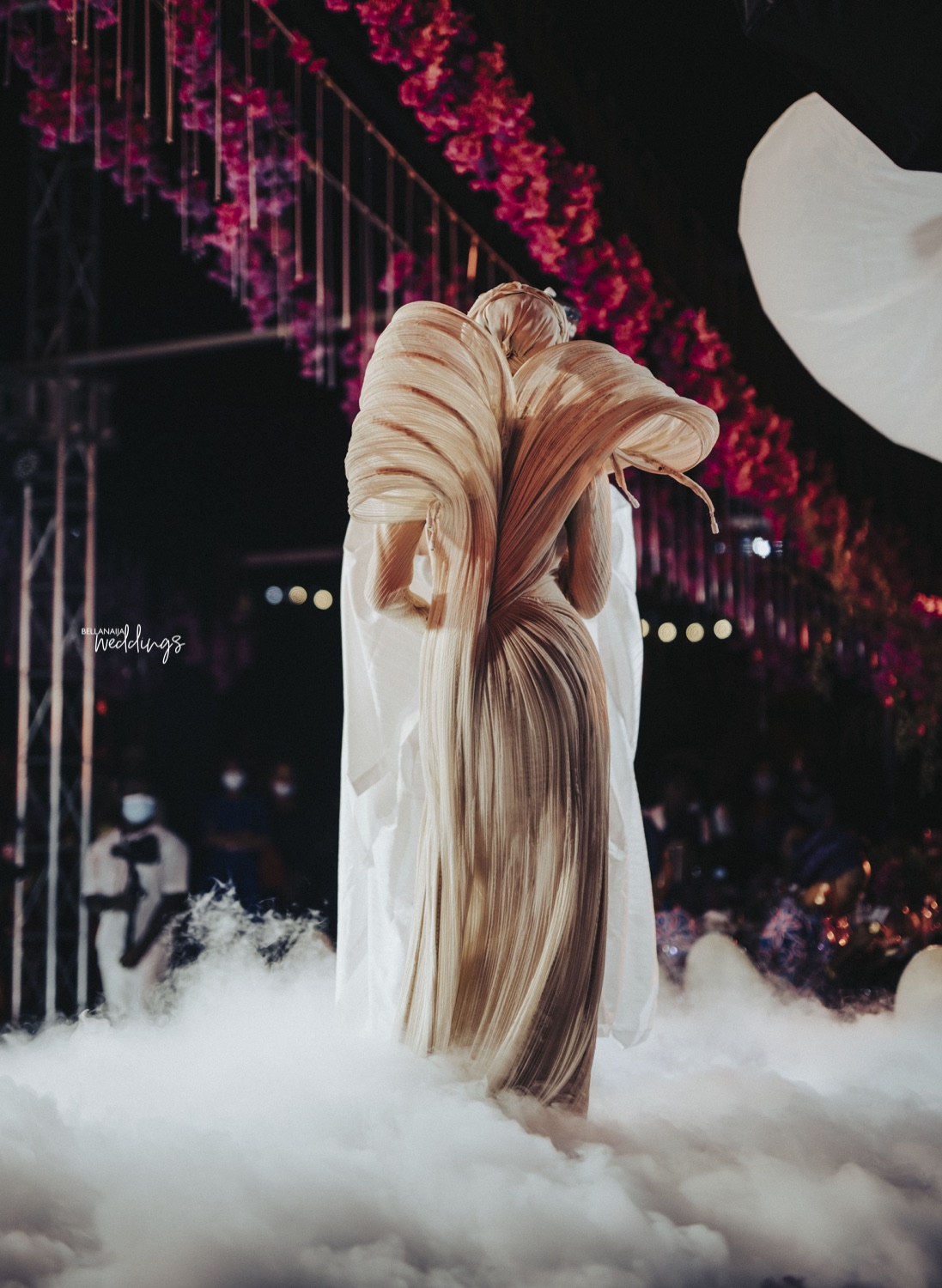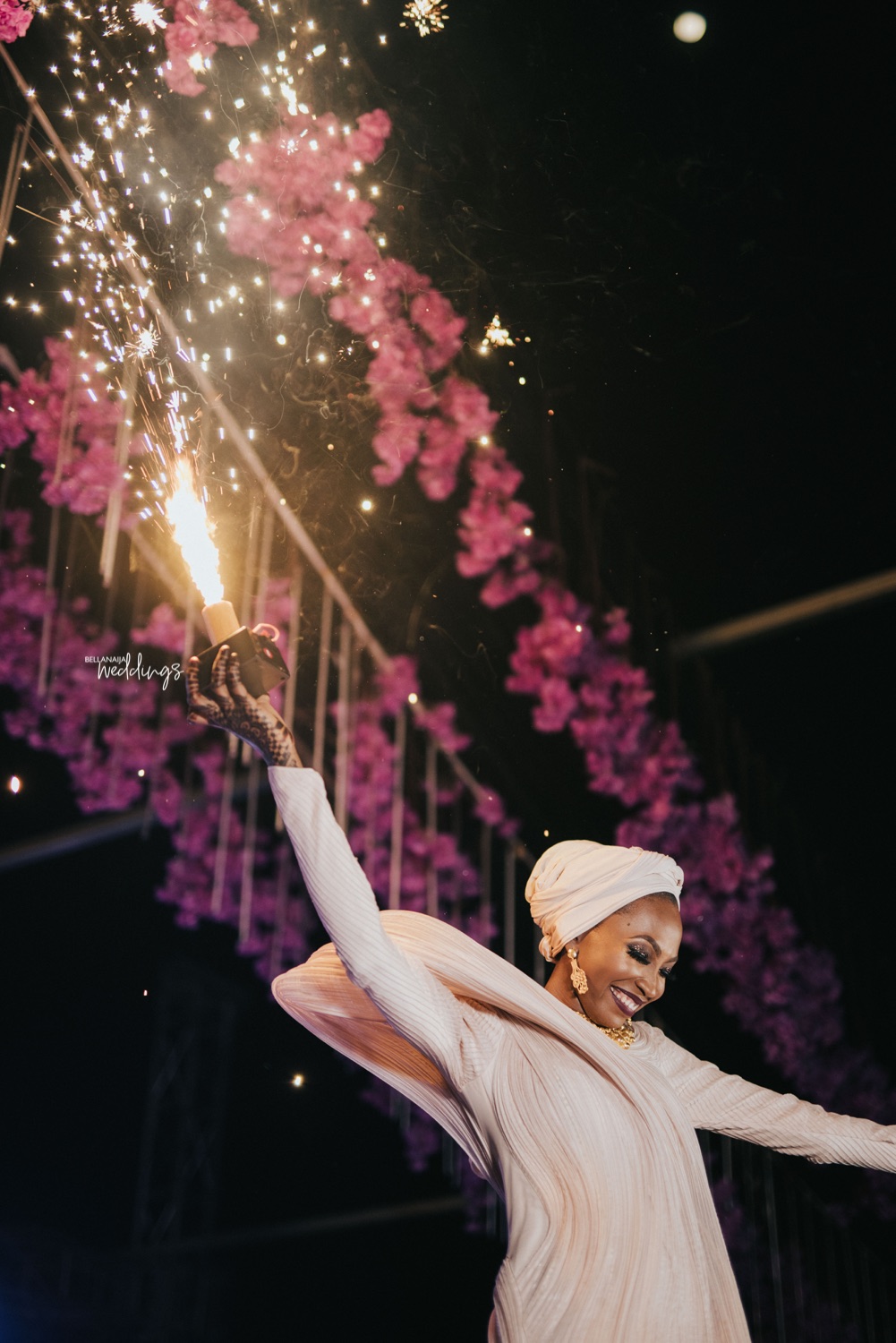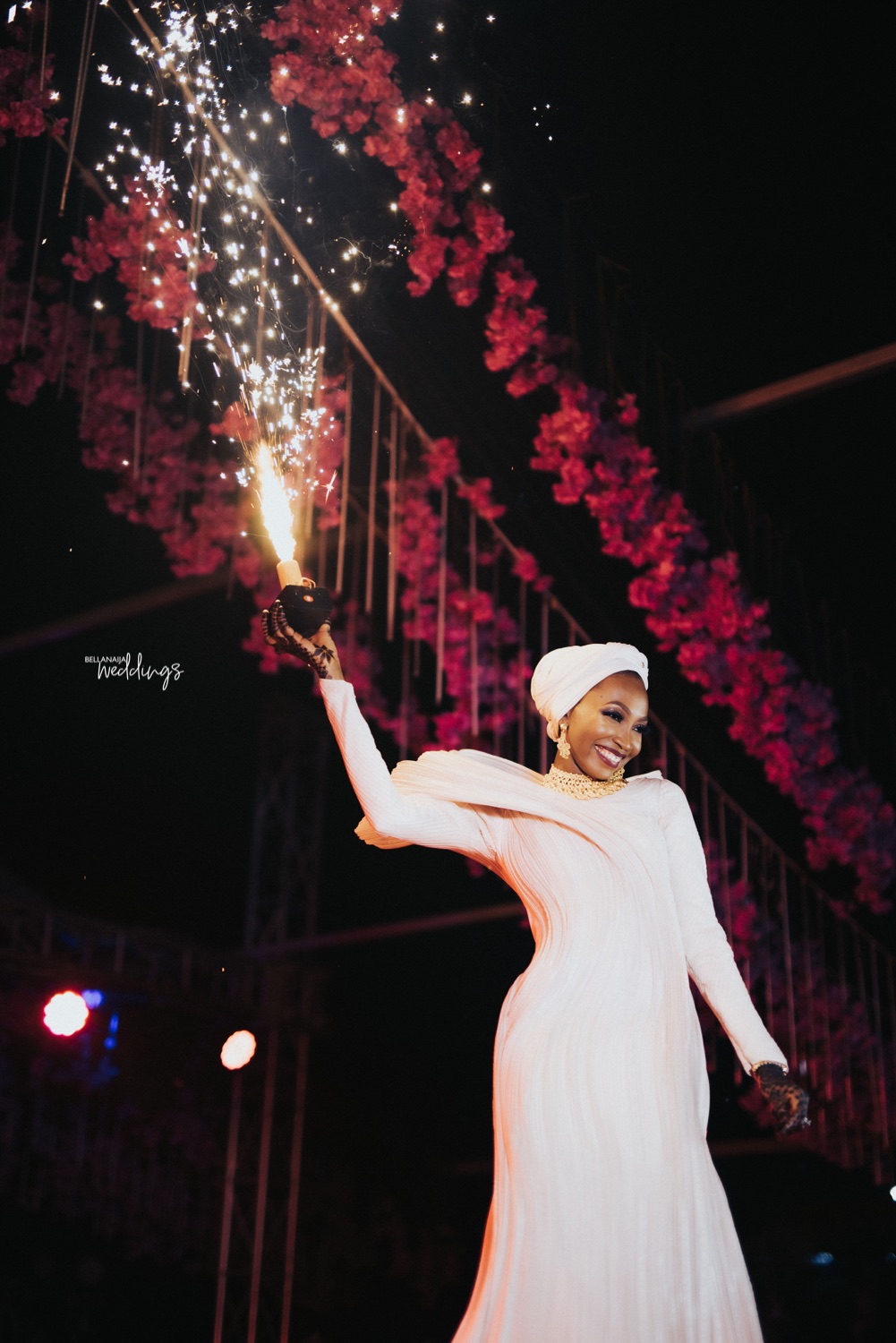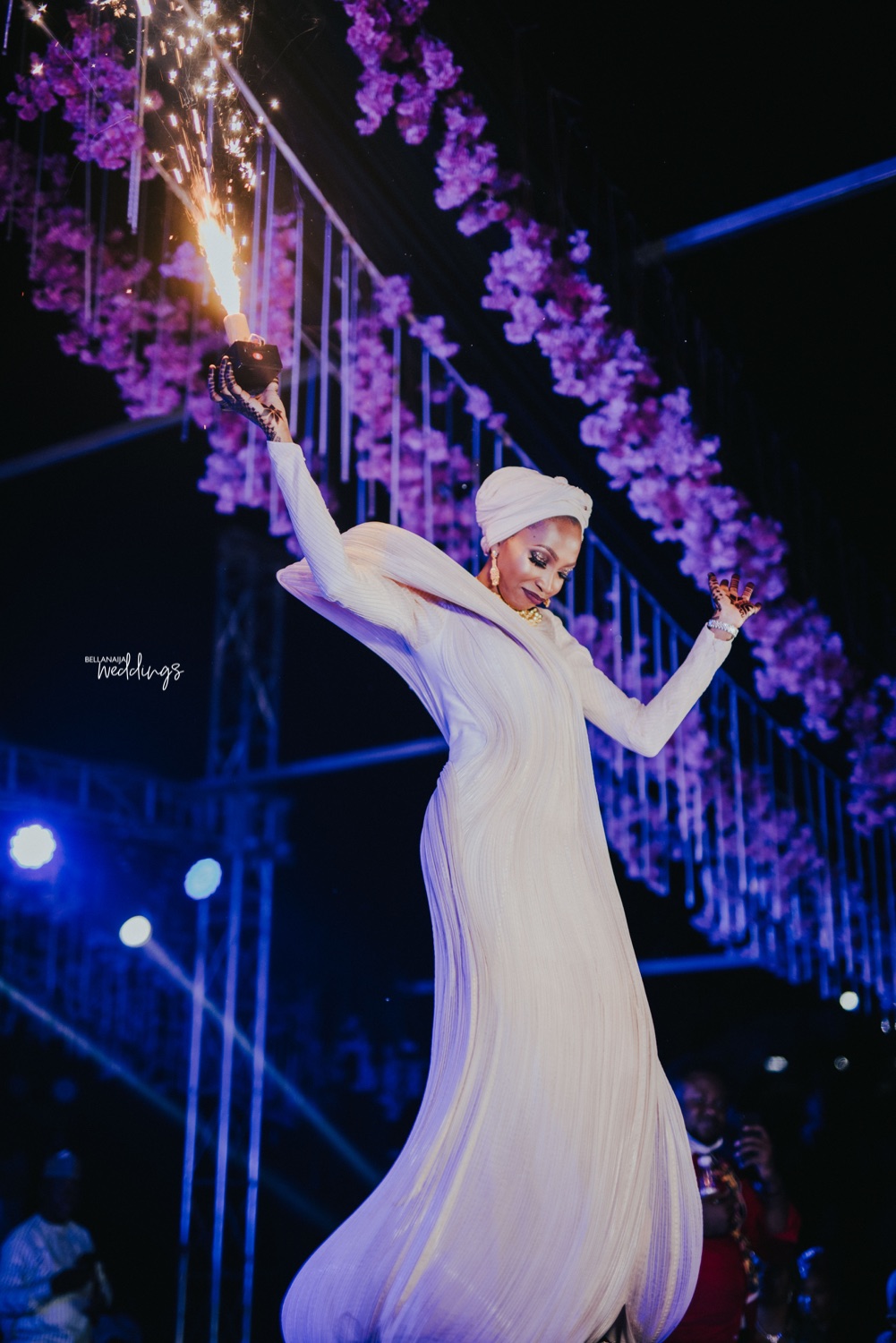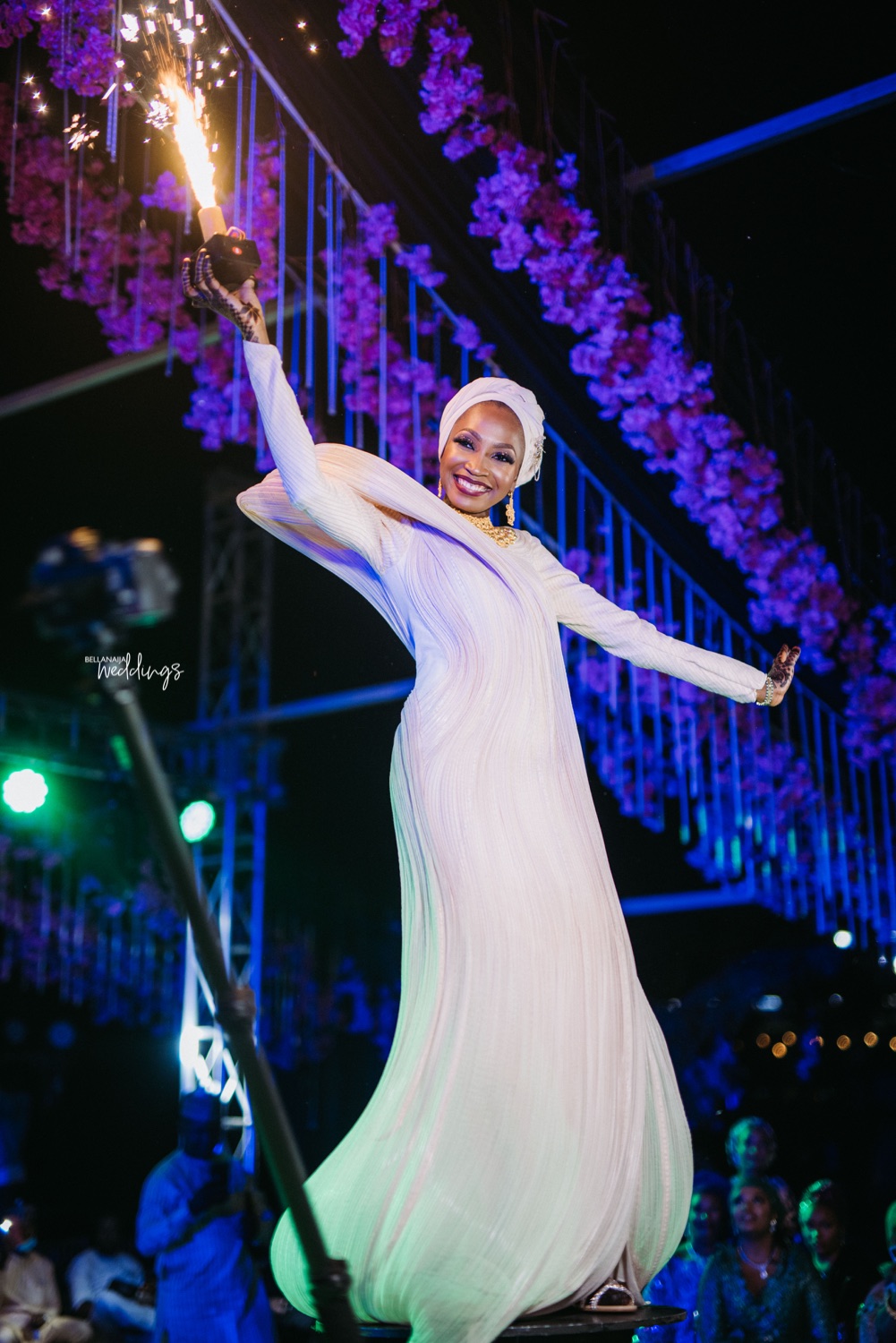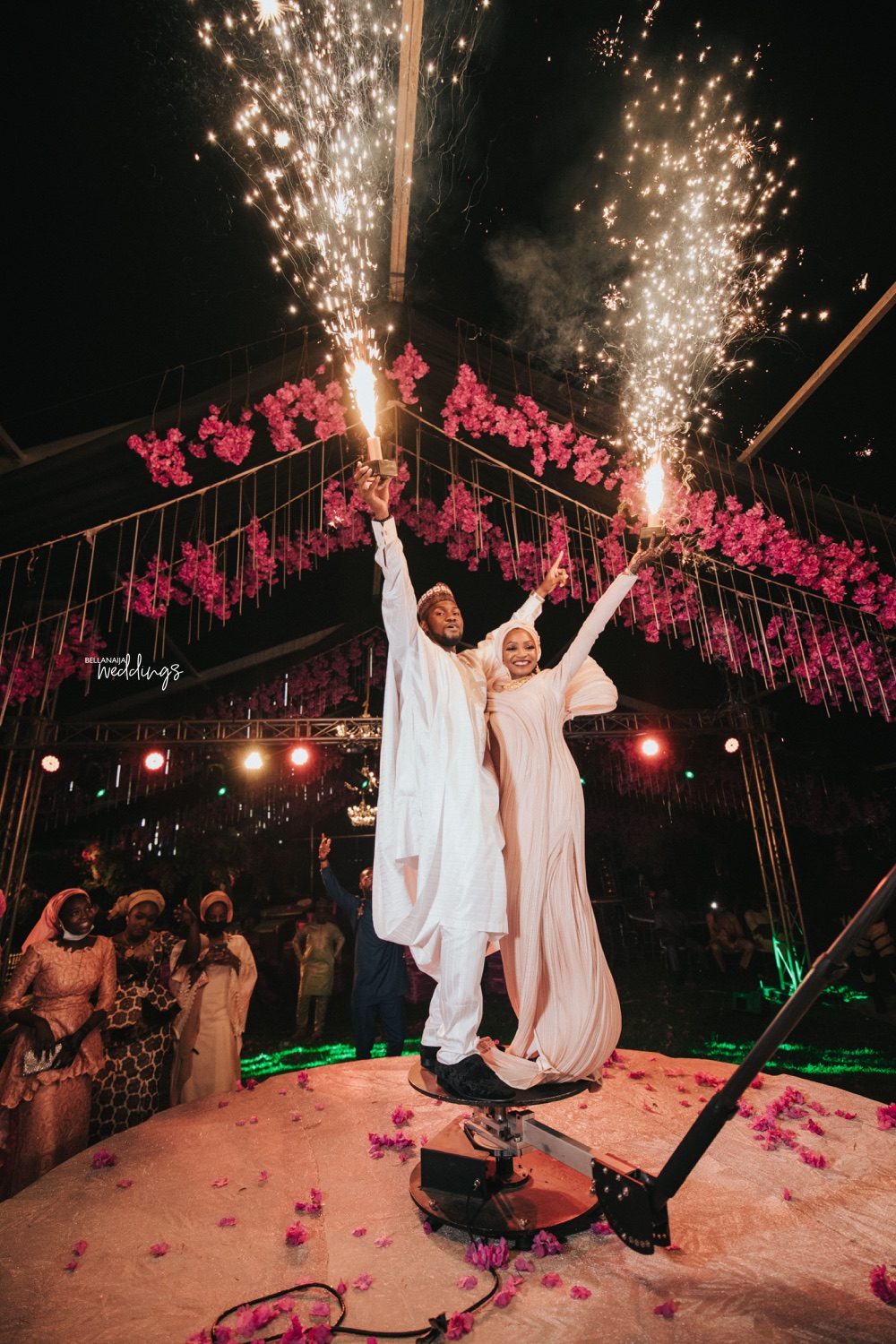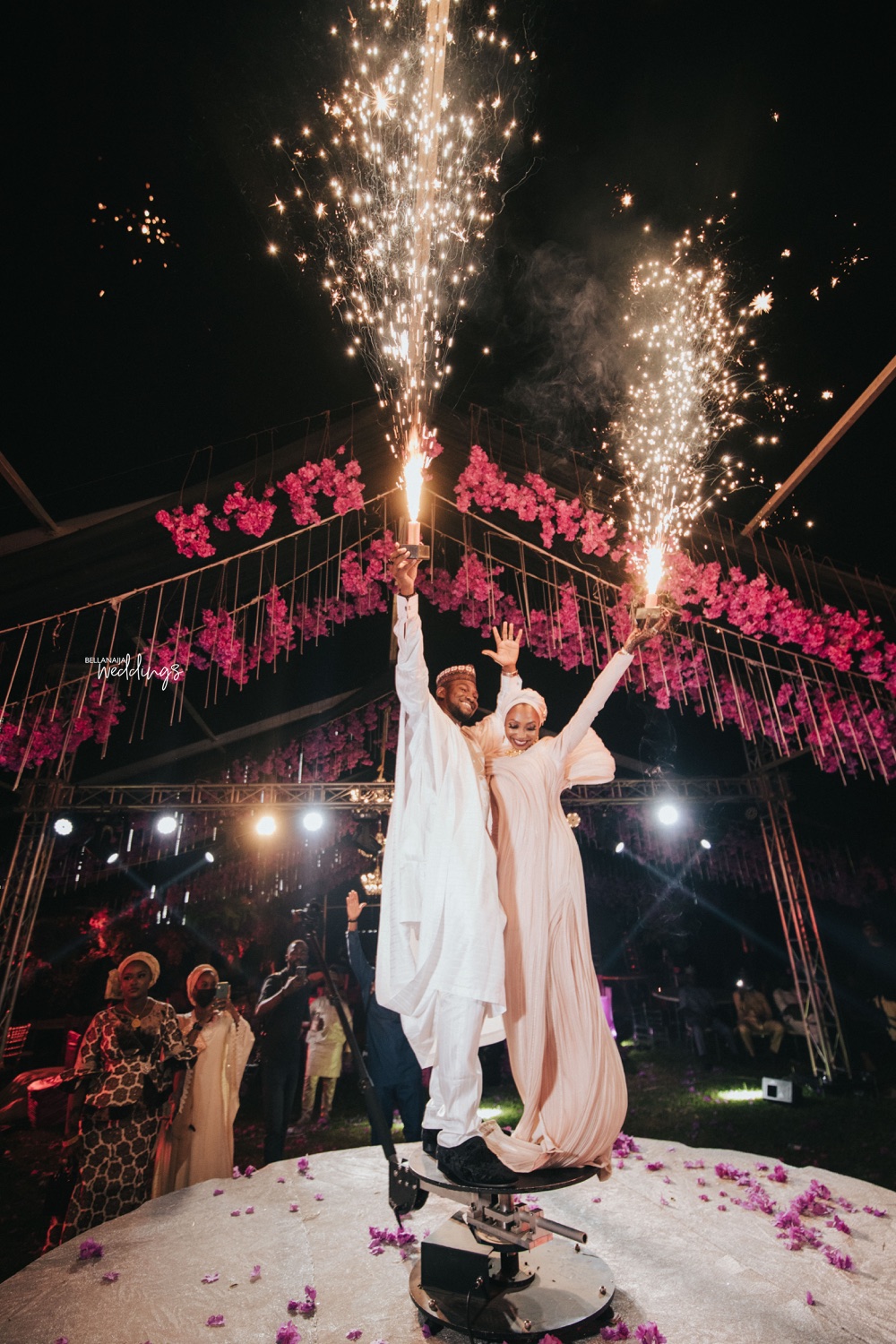 Credits
Bride: @beingbinani
Groom: @umarjnr04
Planner: @theplanningcomp
Bride's Makeup: @banksbmpro
Bride's Dress: @gauravguptaofficial
Photography: @bedgepictures | @georgeokoroweddings
Videography: @wrgoimagery
Dj & Sound: @iamdjdannymix
MC: @tujens
Venue: @centralparkabuja
Decor: @bluevelvetmarquee
Lights & Special Effects: @gabbyzconceptzx
LED Screens: @epic_stageworks
Small Chops: @good_eats_nigeria
Mocktails: @entreescocktail
Catering: @foodvillecuisines