No doubt, 2020 has been an interesting year. With the world dealing with a pandemic, weddings were greatly affected too. But this pandemic didn't stop some of your and our favourite celebrities and influencers from tying the knot. Love indeed was not cancelled.
We saw destination weddings this year, big weddings, and also small weddings as a result of the ban on big gatherings. Through it all, we certainly can't forget these 12 celebrities /influencers who through it all said a big yes to love in the most beautiful way. Looking back now,  all we can say is Aww!
So in no particular order, join us as we take look at the 8 celebrity weddings we will not forget in a hurry.
P:S– This list is in alphabetical order and in no way created as a ranking list.
As it is with Northern Weddings, this was a rich fusion of culture, colour, and beauty. We certainly cannot forget in a hurry, how the 2-day celebration in Maiduguri left us in awe. From the colourful blend of the Kanuri, Chadian and Ebira culture, to Adama's stunning bridal looks. This is a memory we don't mind reliving all over again!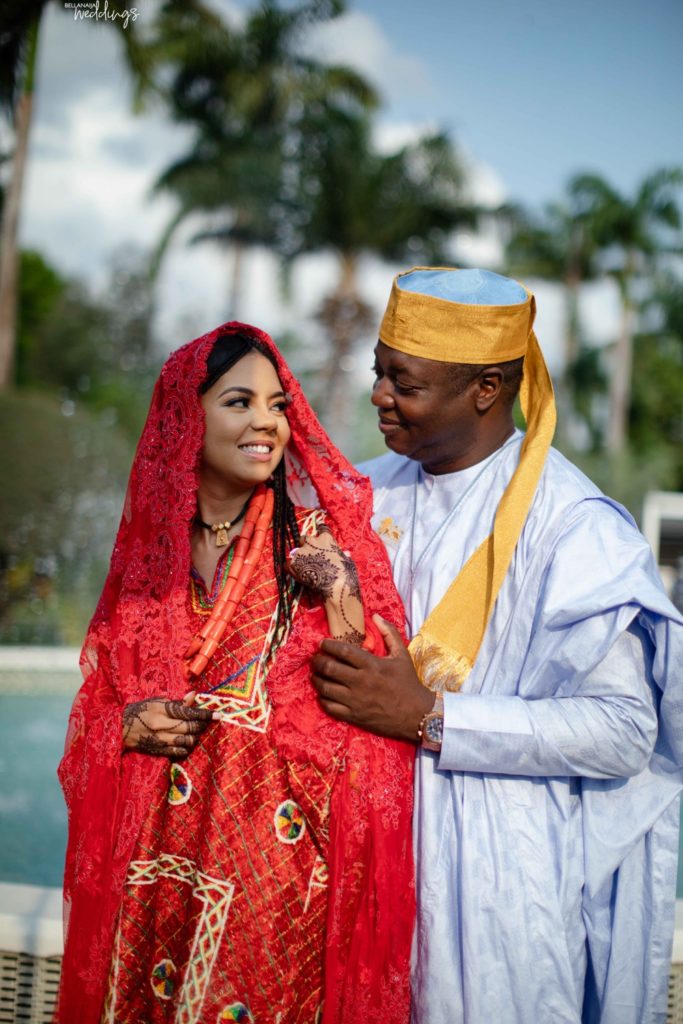 #SheSaidAdo | Photography: @bedgepictures
Media personality and founder of Amputees United, Adenike Oyetunde and her beau Lawal Sherif, tied the knot in a beautiful small wedding attended by close friends and family. The Joy was unmistakable and we couldn't help but gush. You should also go over their pre-wedding photos as well. How can we ever stop being suckers for love!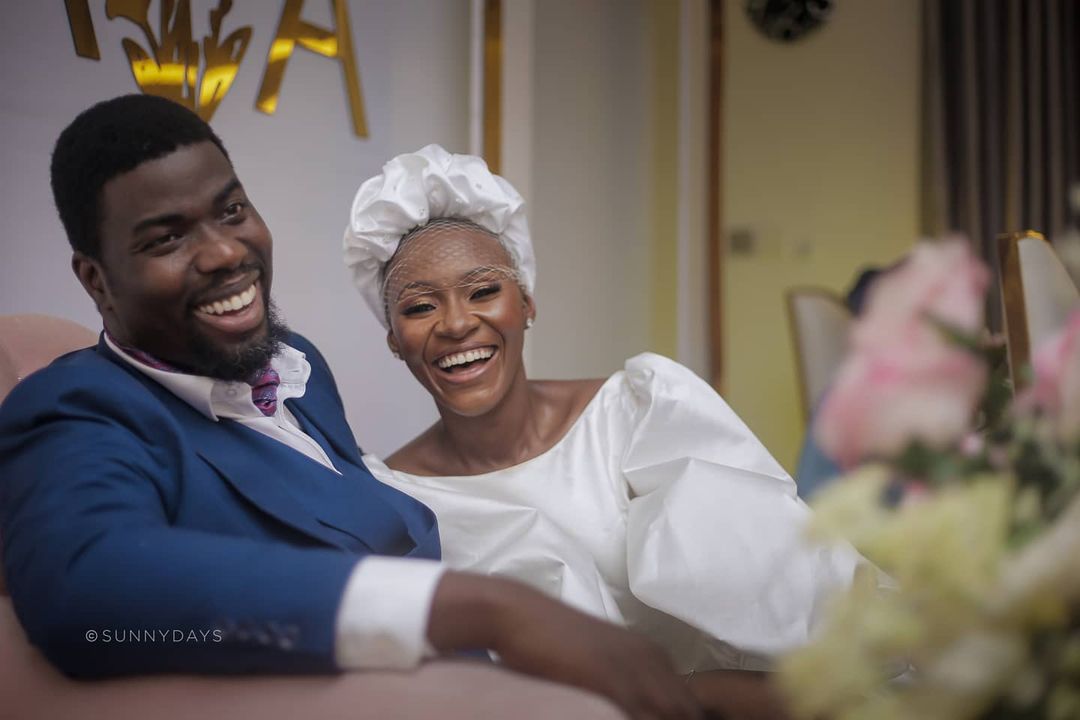 Adenike & Lawal| Photography: @sunnydaysmedia
After a glamorous double traditional wedding in 2019, the couple took all the fun of their white wedding to Abu Dhabi in February of this year, 2020. Seems like a long time but it definitely happened this year.  Remember Kani's perfectly snatched wedding dress, Davido as a groomsman, and of course, the jaw-dropping photos of their day? Yeah. You should totally drool on the wedding again.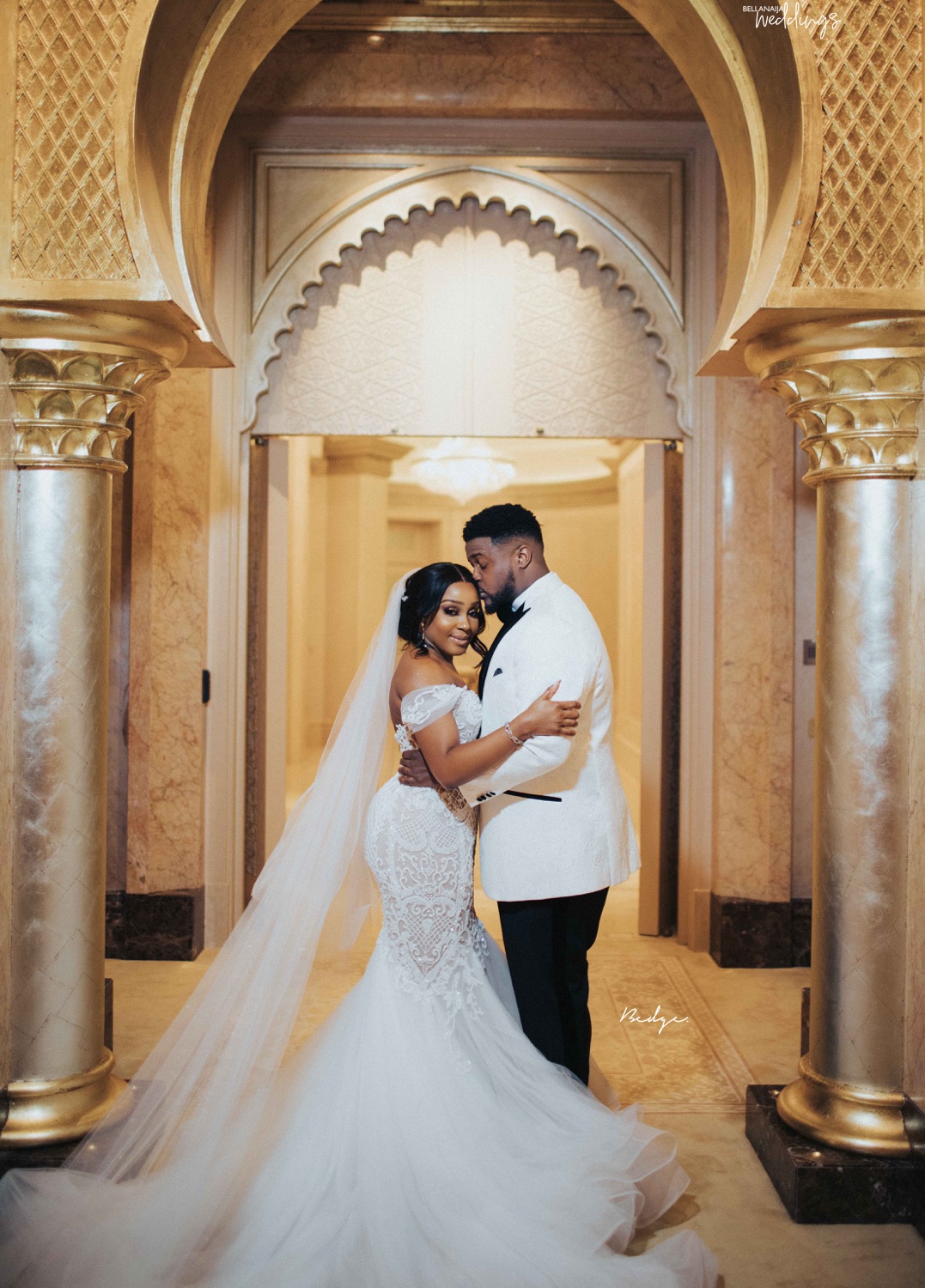 #Adekani | Photography: @bedgepictures
Award-winning make-up artist Anita Adetoye popularly known as Anita Brows tied the knot to her beau, Nollywood actor, Emmanuel Ikubese this year and it was so beautiful. Their traditional engagement which was held in Lagos was a beautiful mix of the Yoruba and Delta culture. Then they had their grand white wedding that was full of special performances by several celebrities and also attended by a number of our fave celebrities. So many moments to cherish from this day (see them here). You could also see their beautiful pre-wedding pictures.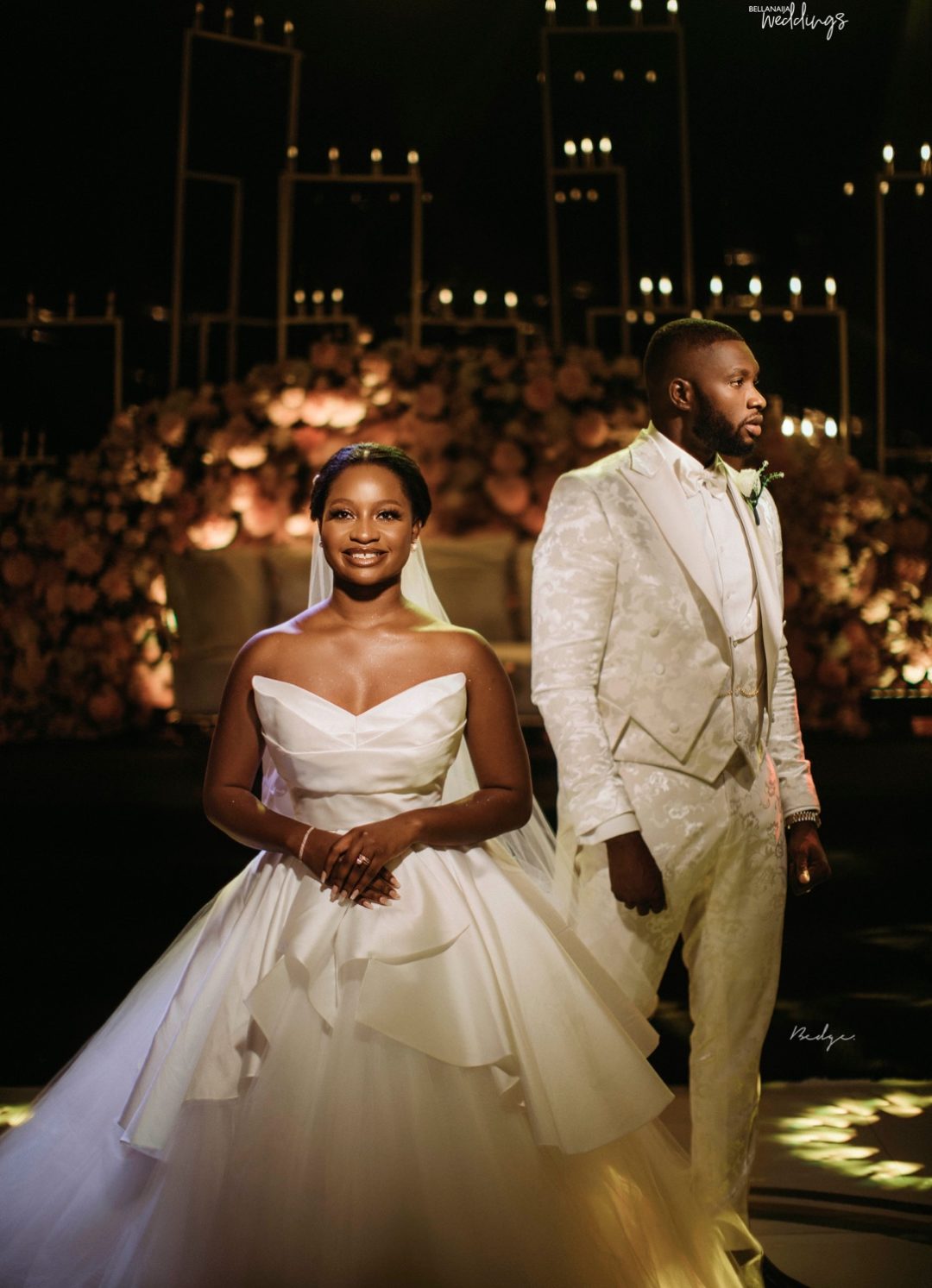 #RoadtoBae2020| Photography: @bedgepictures
Nigerian rapper Erhiga Agarivbie popularly known as Erigga and his love, Morenike tied the knot traditionally this year. The love birds announced their engagement earlier in the year and in October became officially married. We should know by now, cupid can't be stopped!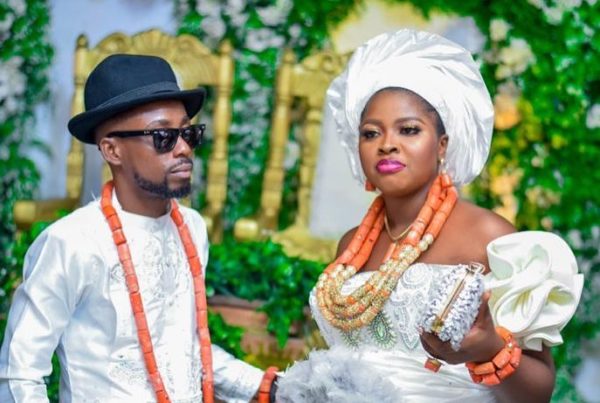 Erigga & Morenike| Photo Credit:@eriggapaperboi 
This wedding feature was the most exciting for us! Call it a double special! Our very own Ink of #AsoEbiBella said I do to her forever love, Kunle. Now, just in case you didn't know, Ink used to be the editor of BellaNaija Weddings!  Their love story also adds to all the joy as BellaNaija played a role in it. Although the big celebration was moved to next year, due to the pandemic. This civil wedding was all shades of beautiful. And you def want to check it out!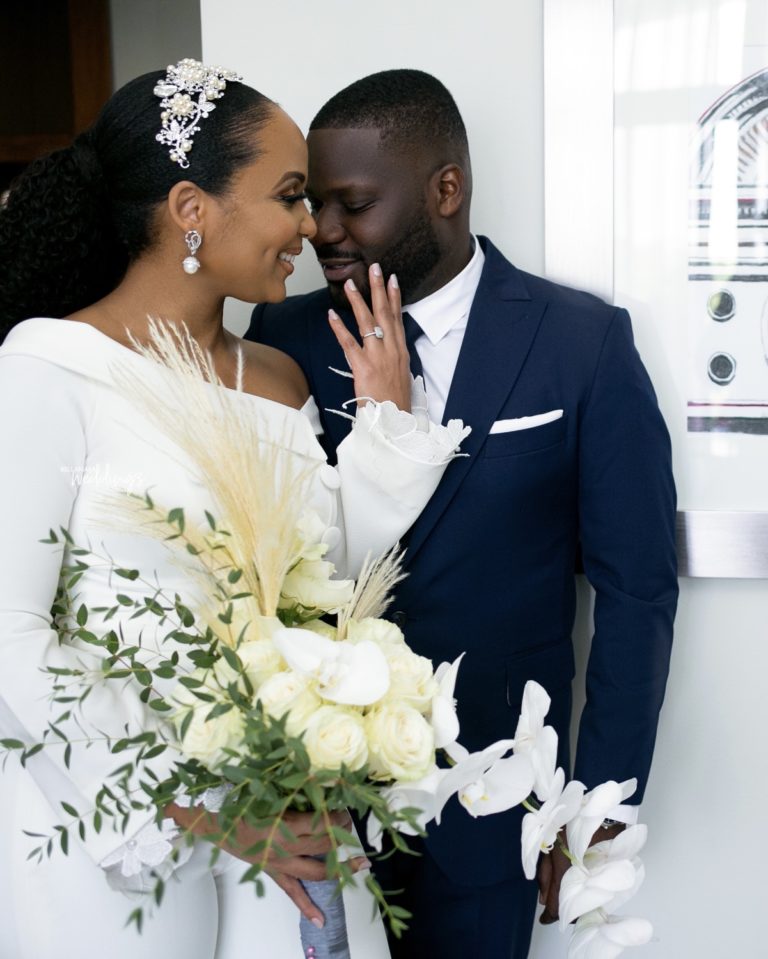 Ink & Dapo| Photography: @kunmi.owopetu
What better way to end the year 2020. We found out that BBNaija 2019 couple, Khafi and Gedoni tied the knot legally in a very quiet civil ceremony in September at the Ikoyi Marriage Registry. In her words, "It's simple when it's right". We didn't see anything stopping us so we went for it. My brother's death also made us realize that life truly isn't promised so we didn't want to wait. We have always known we wanted to spend forever together so we just kept on thinking, why delay forever from starting?". We agree 100% and look forward to the big celebration soon.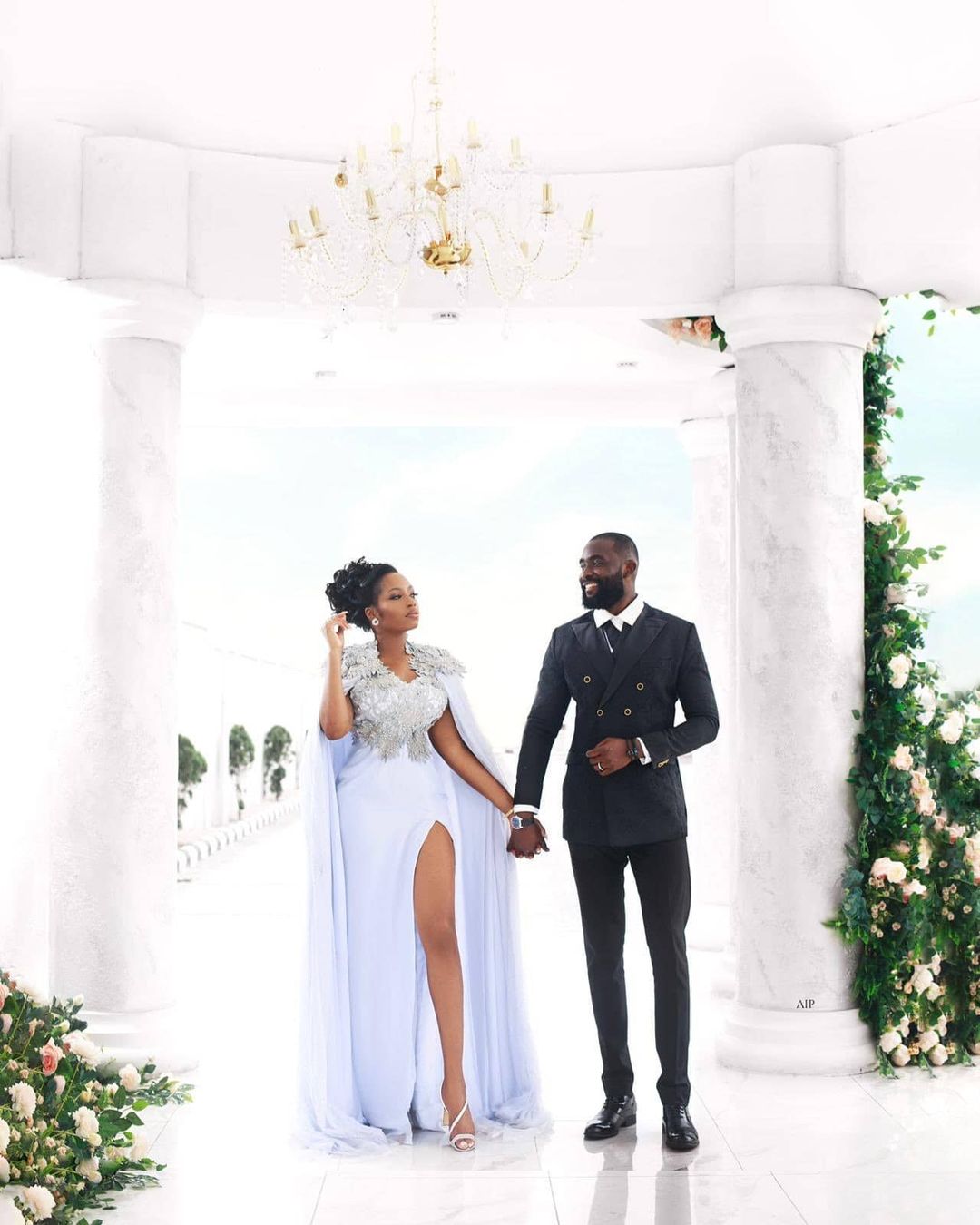 Khafi & Gedoni| Photography: @ahamibeleme
Sandra Adanna and Nollywood actor, Samuel Ajibola, popularly known as Spiff had the bells ringing a few weekends ago. They officially exchanged their vows and it was such a memorable for them. Of course, Nollywood showed up to support their very own. The fun part is we also got their love story and now is a good time to enjoy how they went from strangers on the same flight to lovers.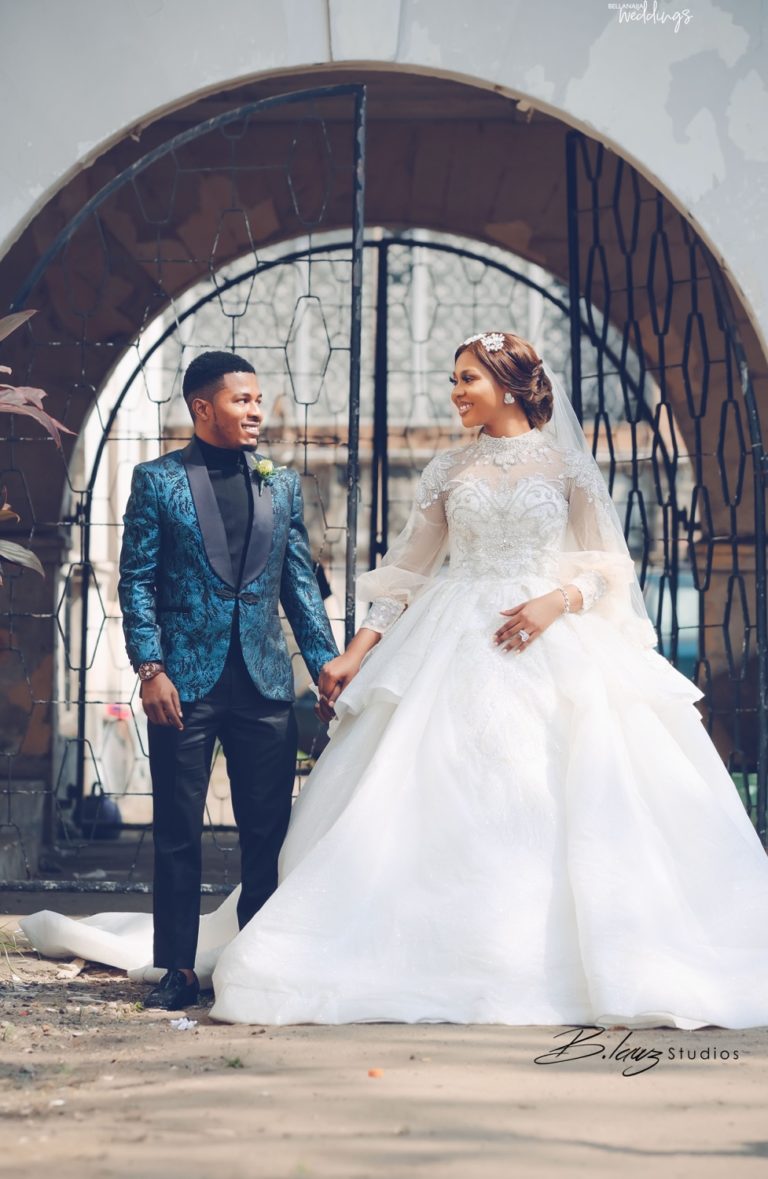 #AdaadeRoyals2020| Photography: @blawzstudios
Tobi Odukoya and Delta-Igbo groom, Oluchi Enuha, said yes to forever in the most beautiful way. Their friendship, love, and Joy were so evident all through the feature. And we know you would be greatly pleased as you soak it all in. Nothing beats genuine friendship between two lovers. And everything about this wedding resonates with this. Their pre-wedding shoot was all so adorable. We'd say, just go ahead and relish it all!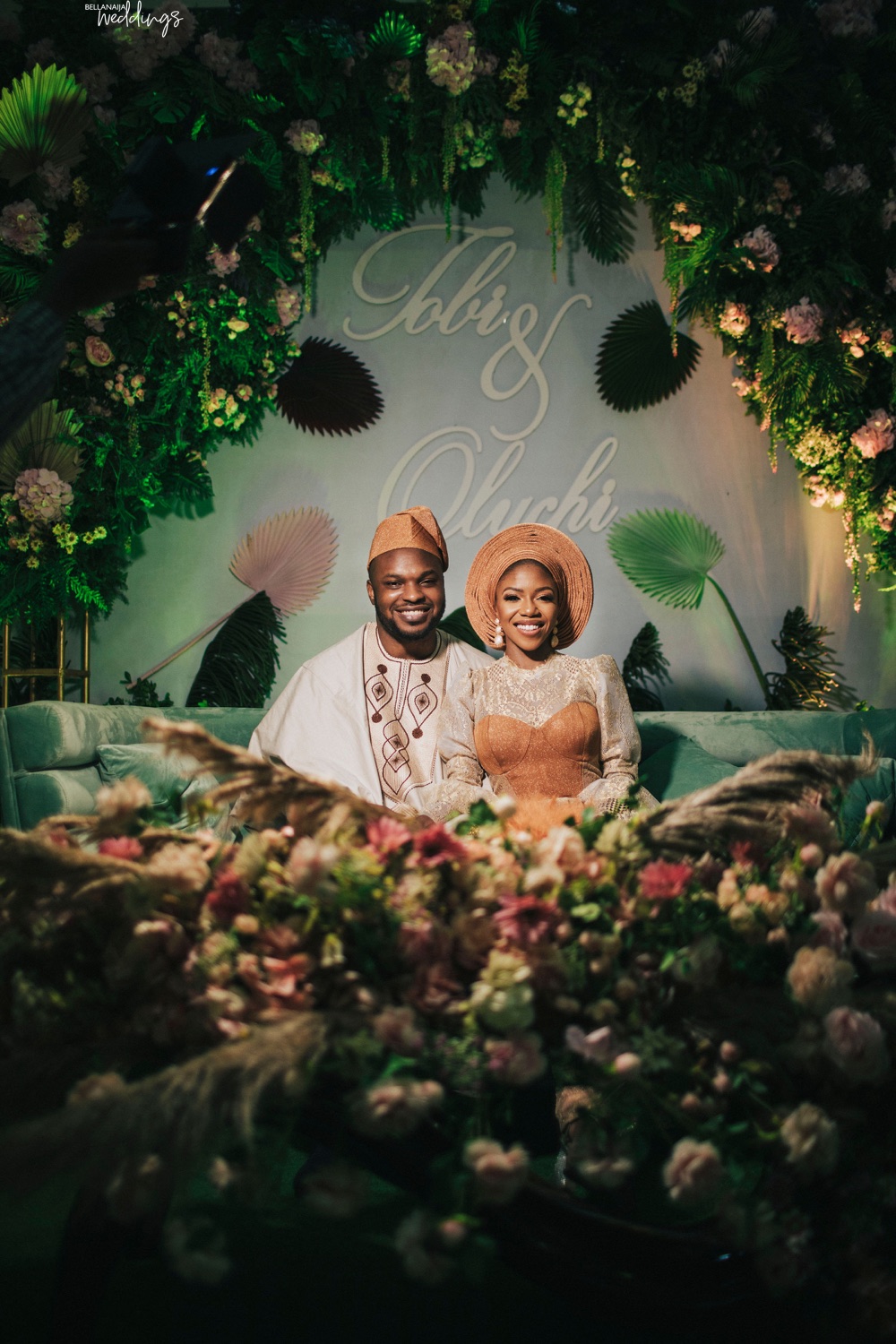 #OurBeginning | Photography: @bedgepictures
Zimbabwean actress and TV personality, Vimbai Mutinhiri and her longtime boyfriend, Dru Ekpenyong, had their beautiful court wedding in Calabar in May of this year. It was such a beautiful day full of laughter, love, and joy. The couple legally tied the knot with a few people in attendance, practised social distancing while a number of their friends and family watched on Zoom. Another proof that a pandemic has got nothing on love.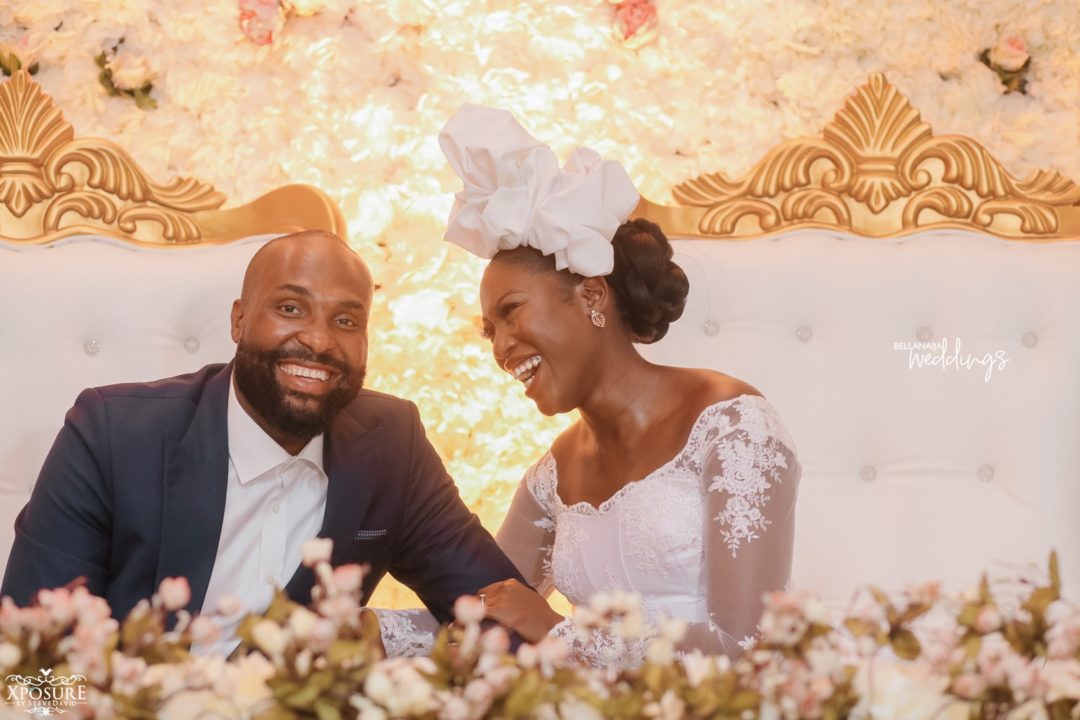 #ForeverYong2020| Photography: @xposurebystevedavid
Ghanaian beauty influencer, Vanessa, and her forever love, Roger, tied the knot traditionally, and everything about their Ghanaian ceremony makes us blush! Just like the hashtag- #Royalvintage2020, it was indeed a royal vintage Ghanaian traditional wedding. Plus their love story makes the feature all the more fun to read.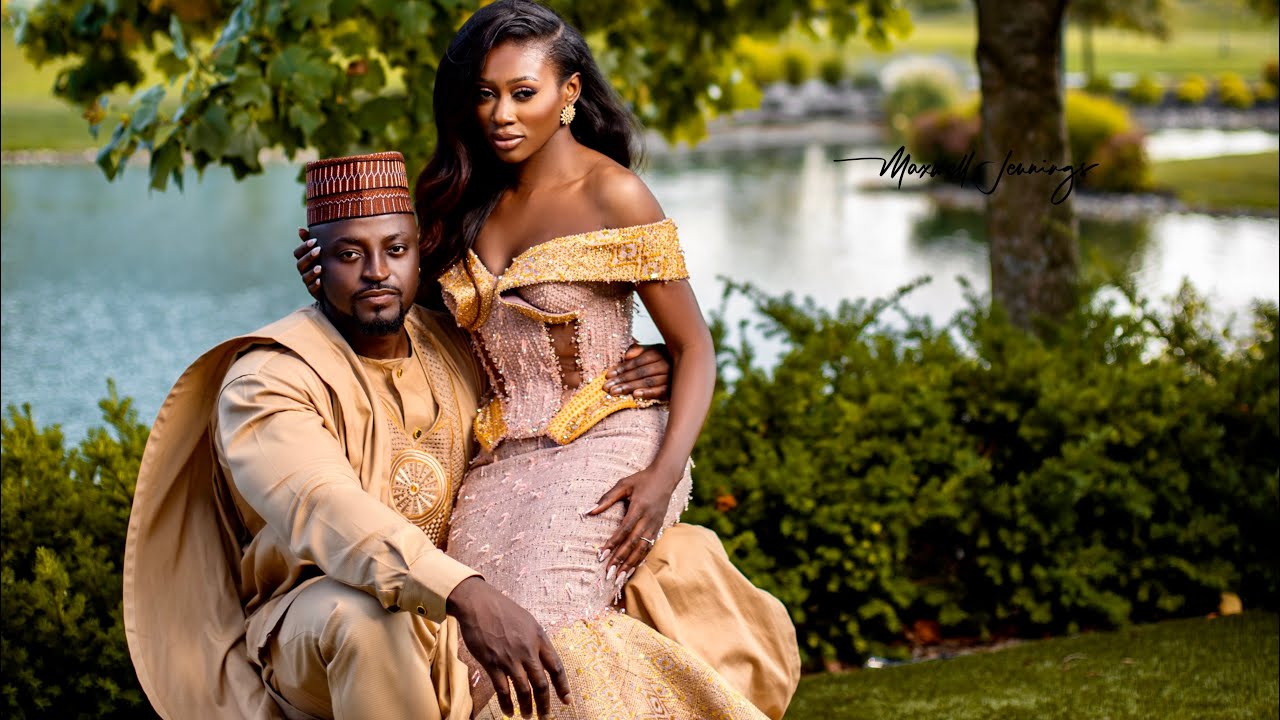 #RoyalVintage2020 | Photography: @maxwelljennings
In November, comedian and Nollywood actor Williams Uchemba, said I do to his gorgeous bride, Brunella. We certainly were in aww-mood all through! From their beautiful pre-wedding shoot, traditional wedding, and then the white wedding. It was a lit affair. They brought the beauty, fun, and all the sauce in full force. We certainly won't be forgetting them for a long time to come.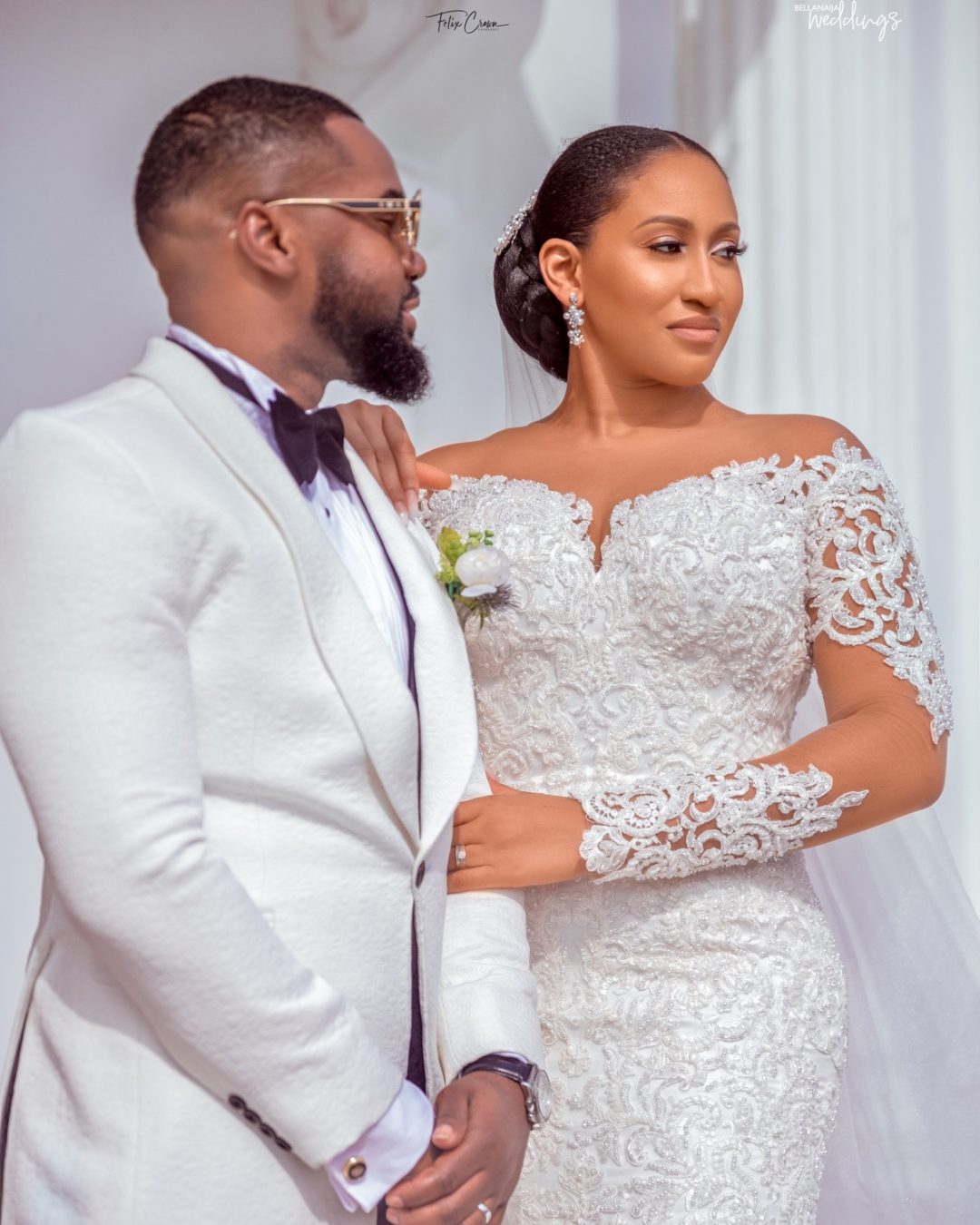 #WilliamsGotTheOscar | Photography:  @felixcrown