If there is anything worth celebrating, it definitely is love. Then when it is a union of love, it totally requires gathering friends and family to share in the beautiful moment. Bibi and TJ created one of those memorable moments when they walked down the aisle to begin this journey of forever love. With friends and family gathered to share in their joy, It was beautiful.
The bride, Bibi had us stunned with her three bridal dresses, so gorg! and her groom definitely was up to the task in his dapper tux. From the church ceremony to the reception, the #HeartBiT18 ceremony was a hit with lots of fun. Enjoy their love story from both sides as you scroll through. Read the groom's side of the story on their traditional engagement feature.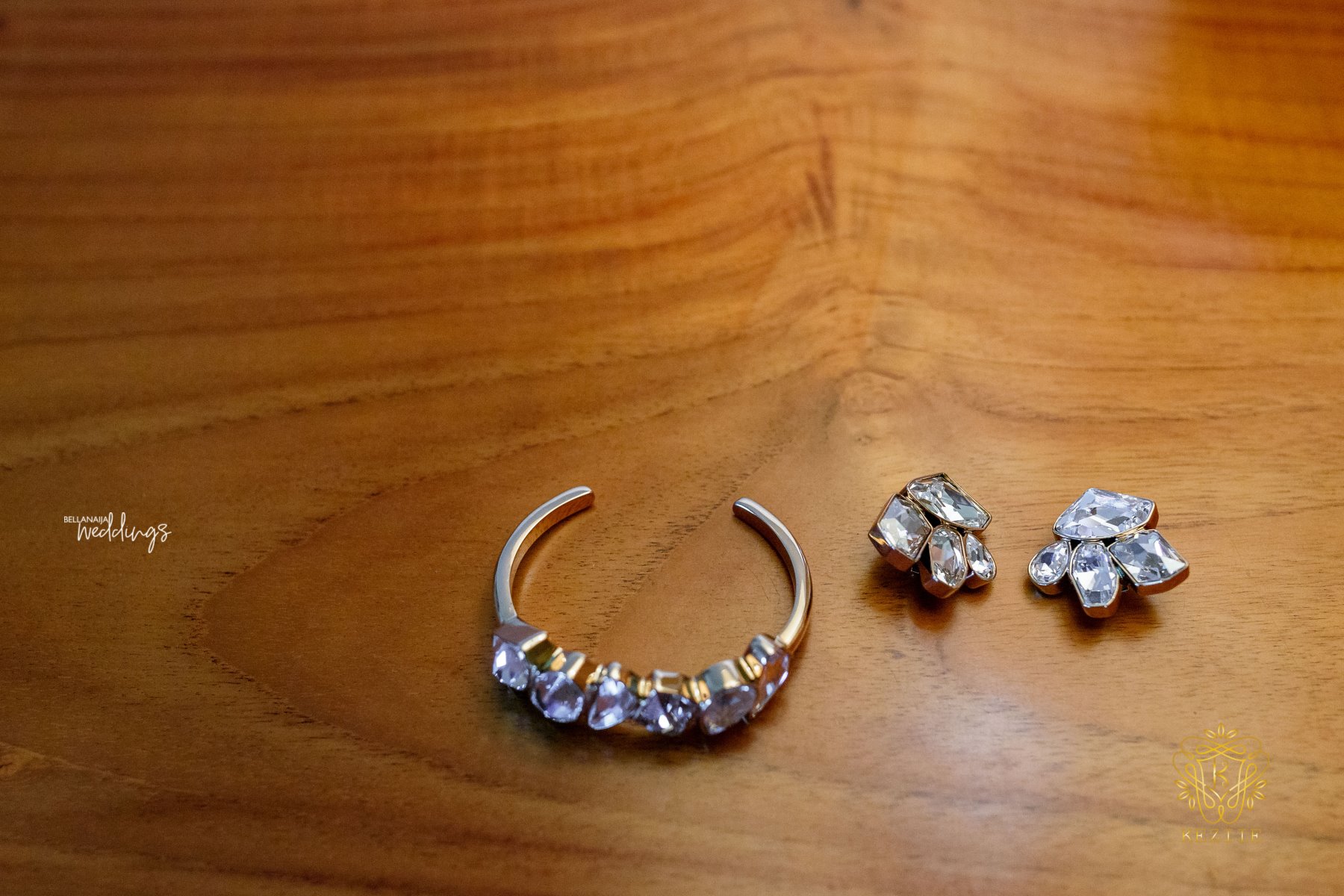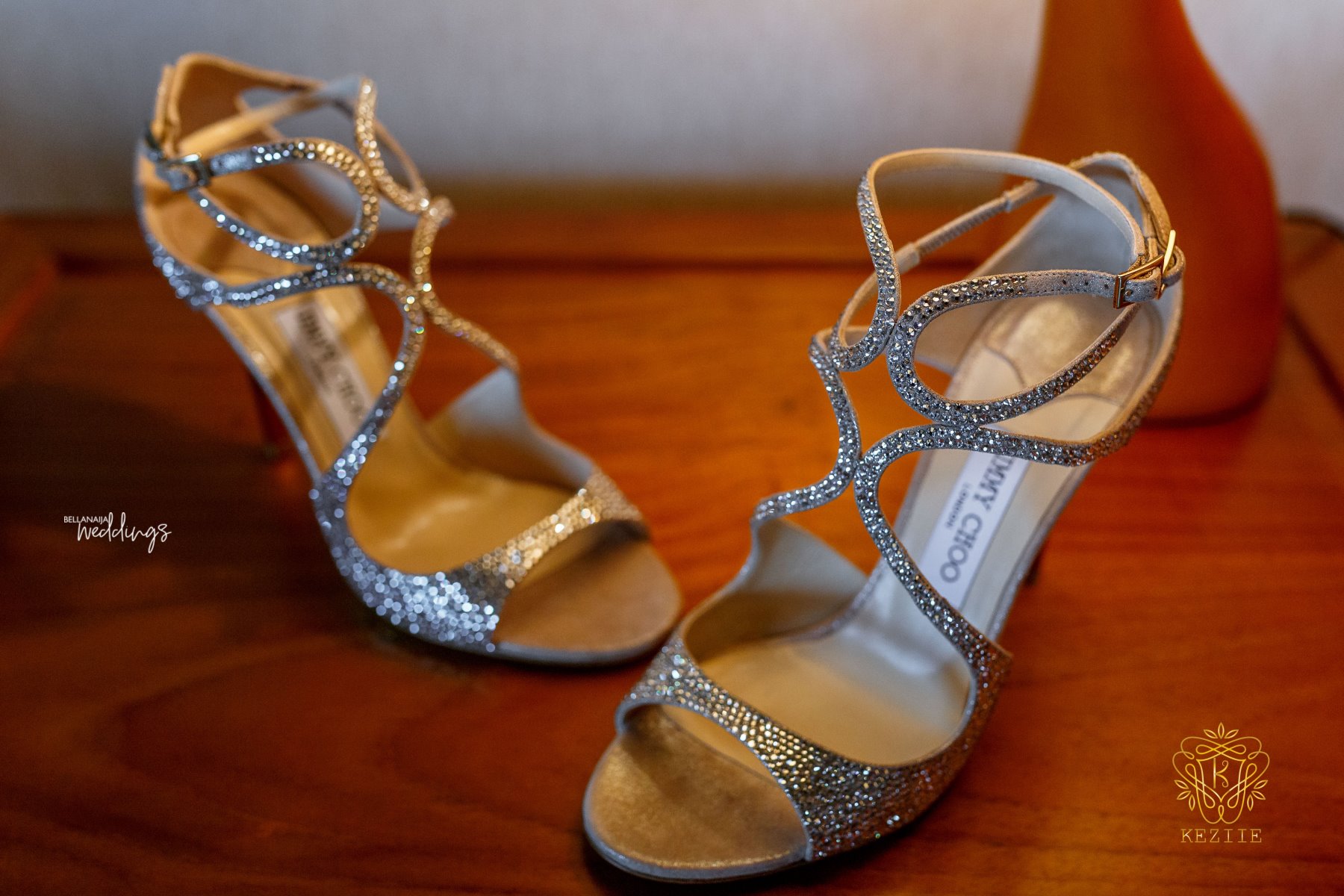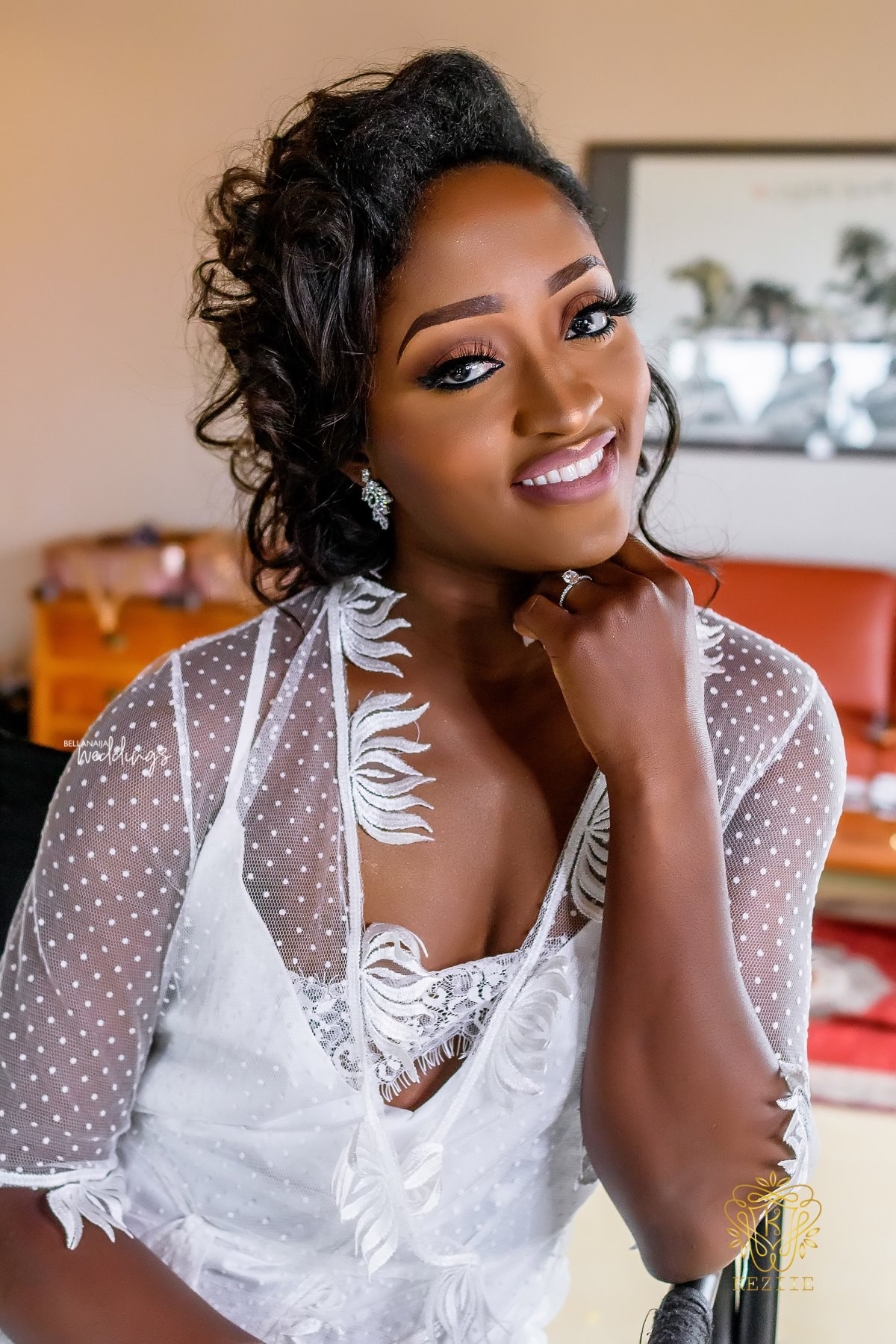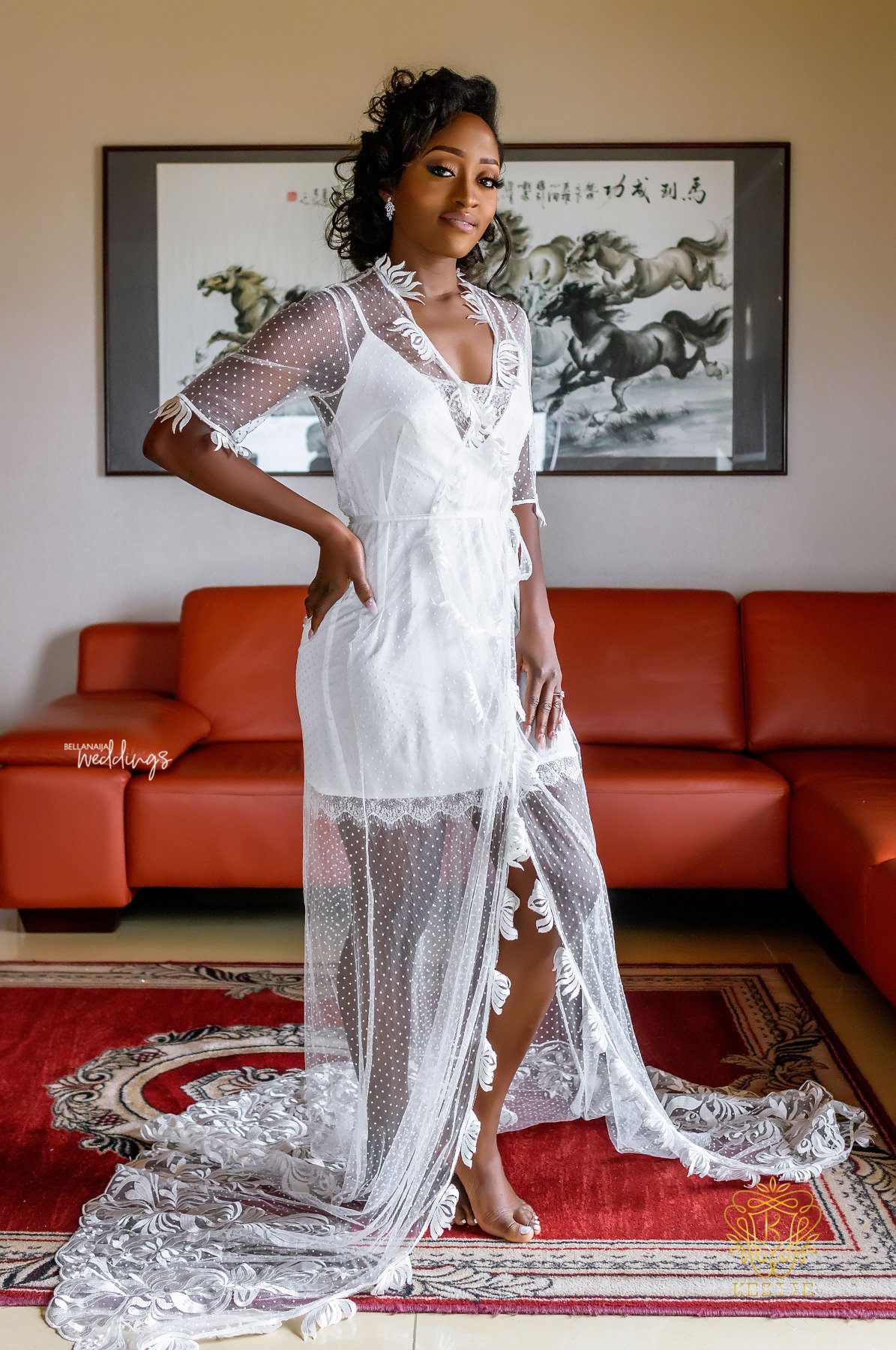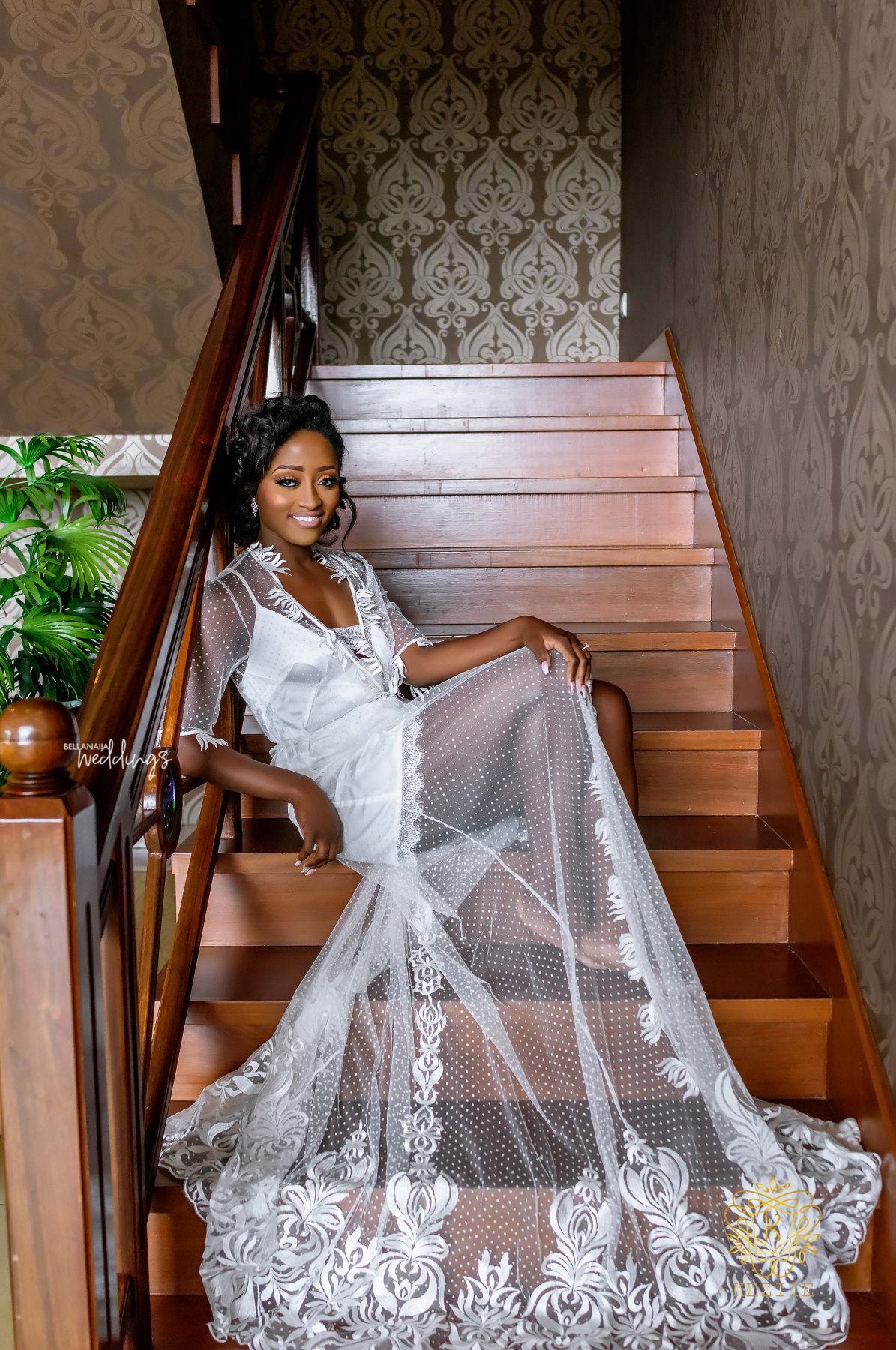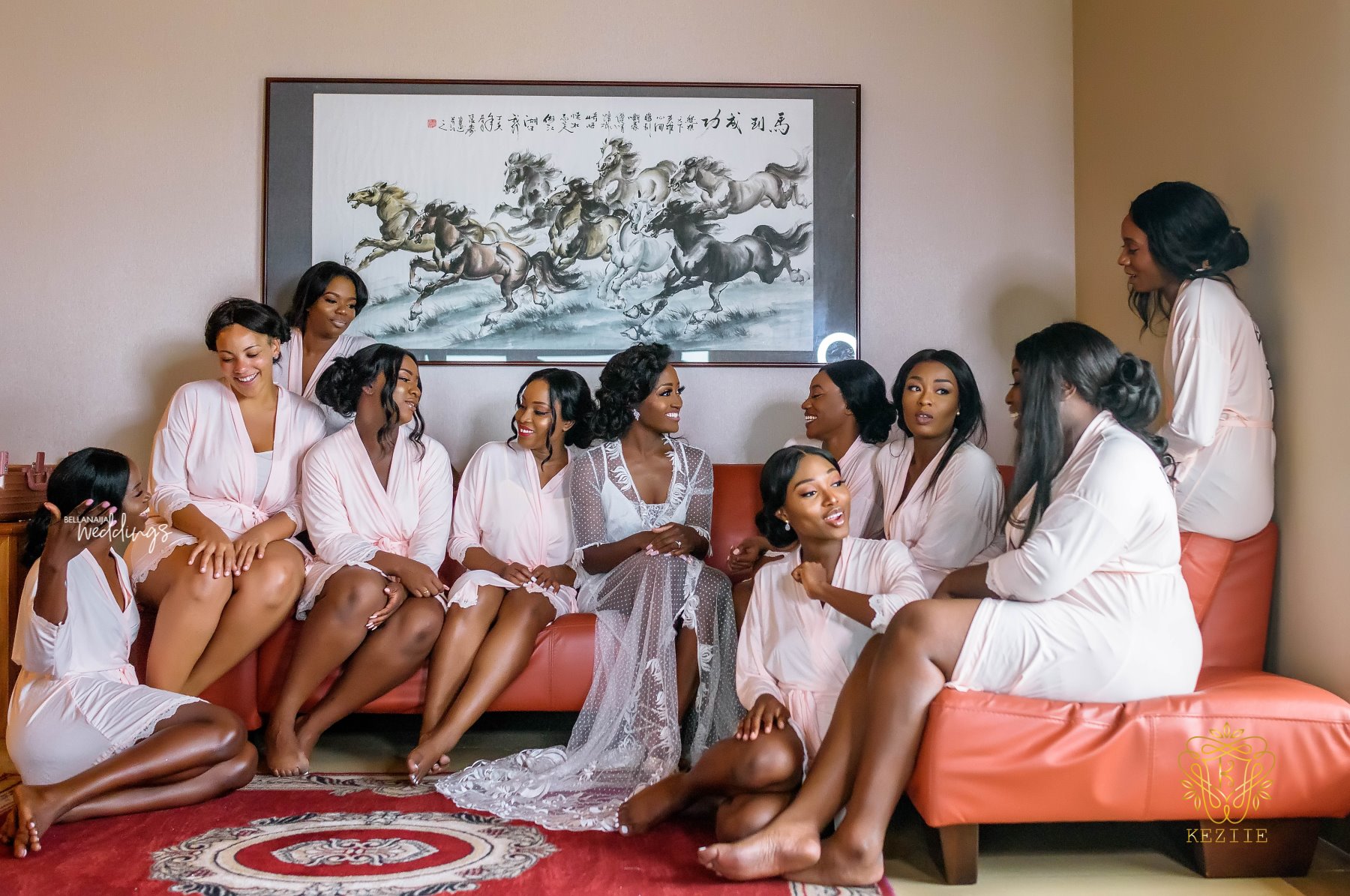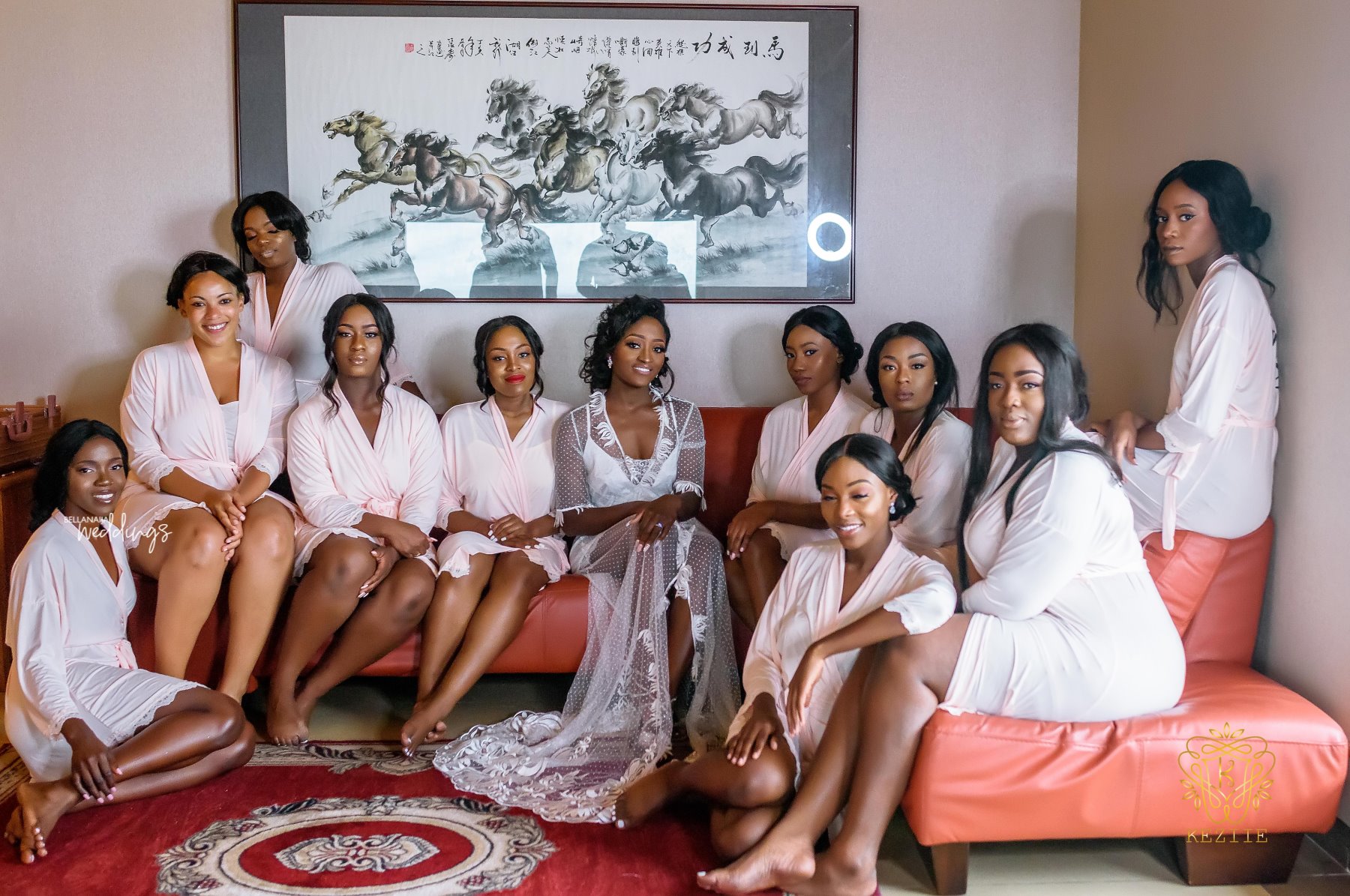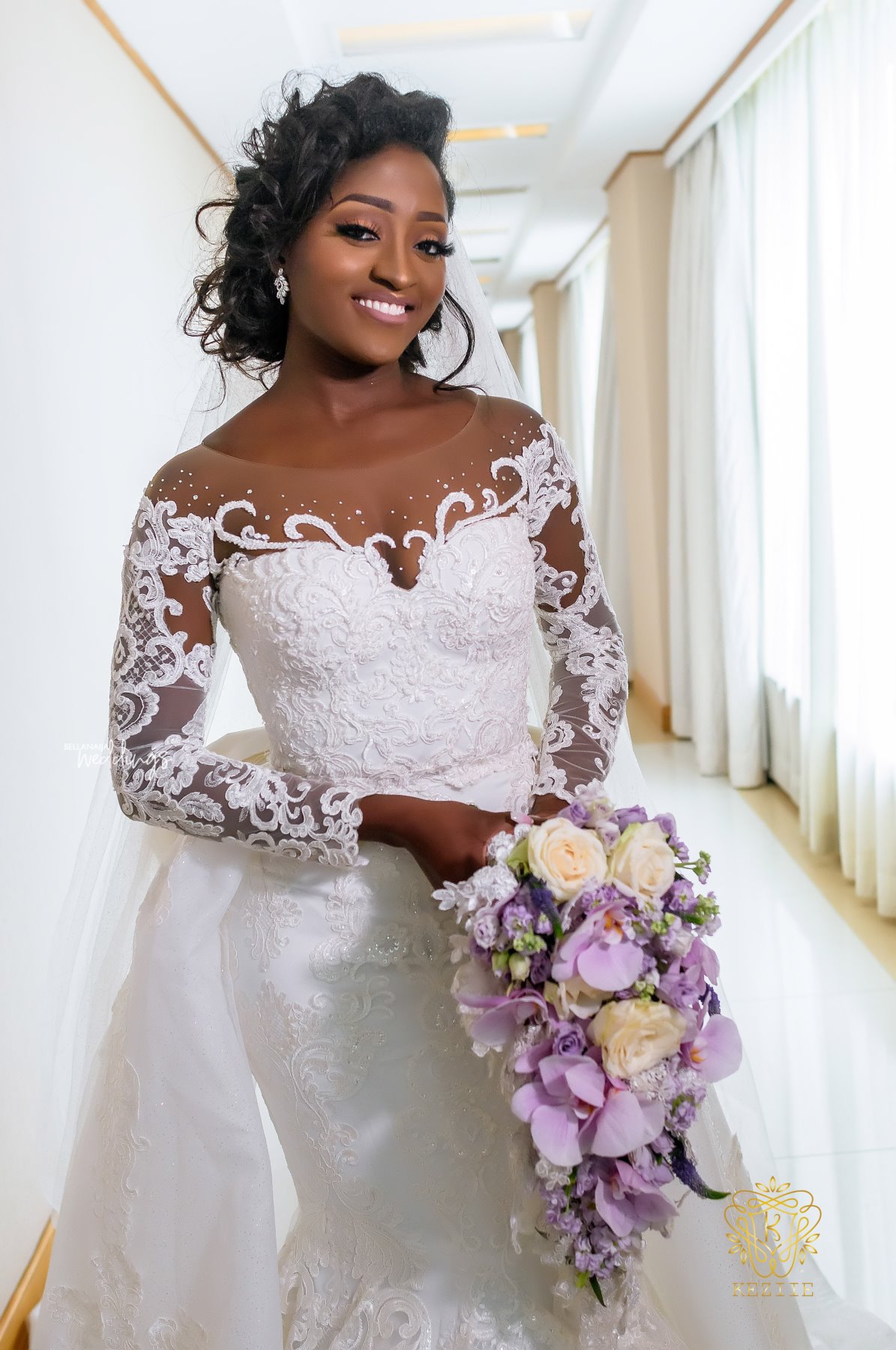 Their love story as the bride recalls:
The day that I met you was the beginning of the rest of my life. Who knew a silly Facebook message would turn into so much more? 6 years later and I just now owned up to you that I actually sent the first message after several years of lying. Welp!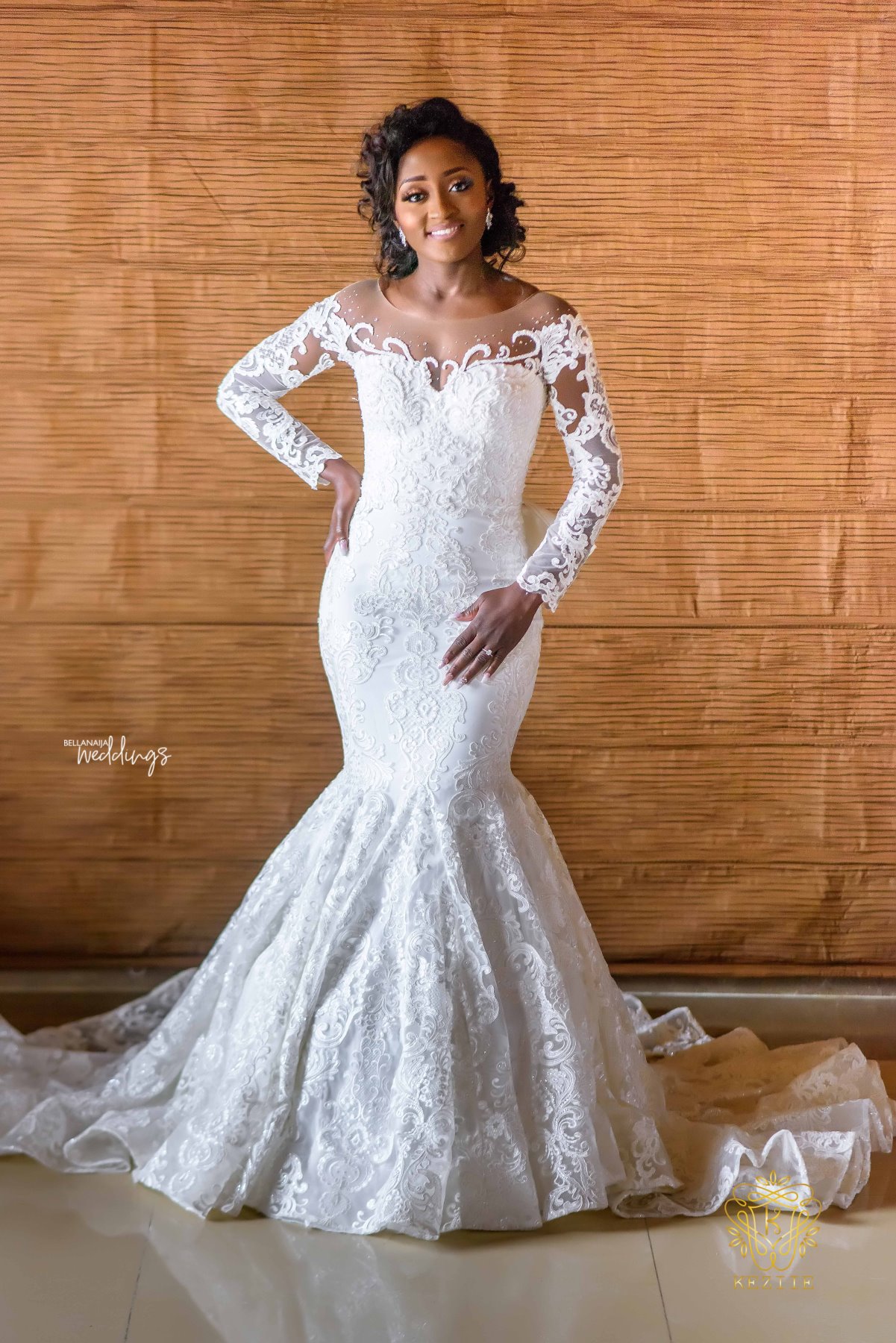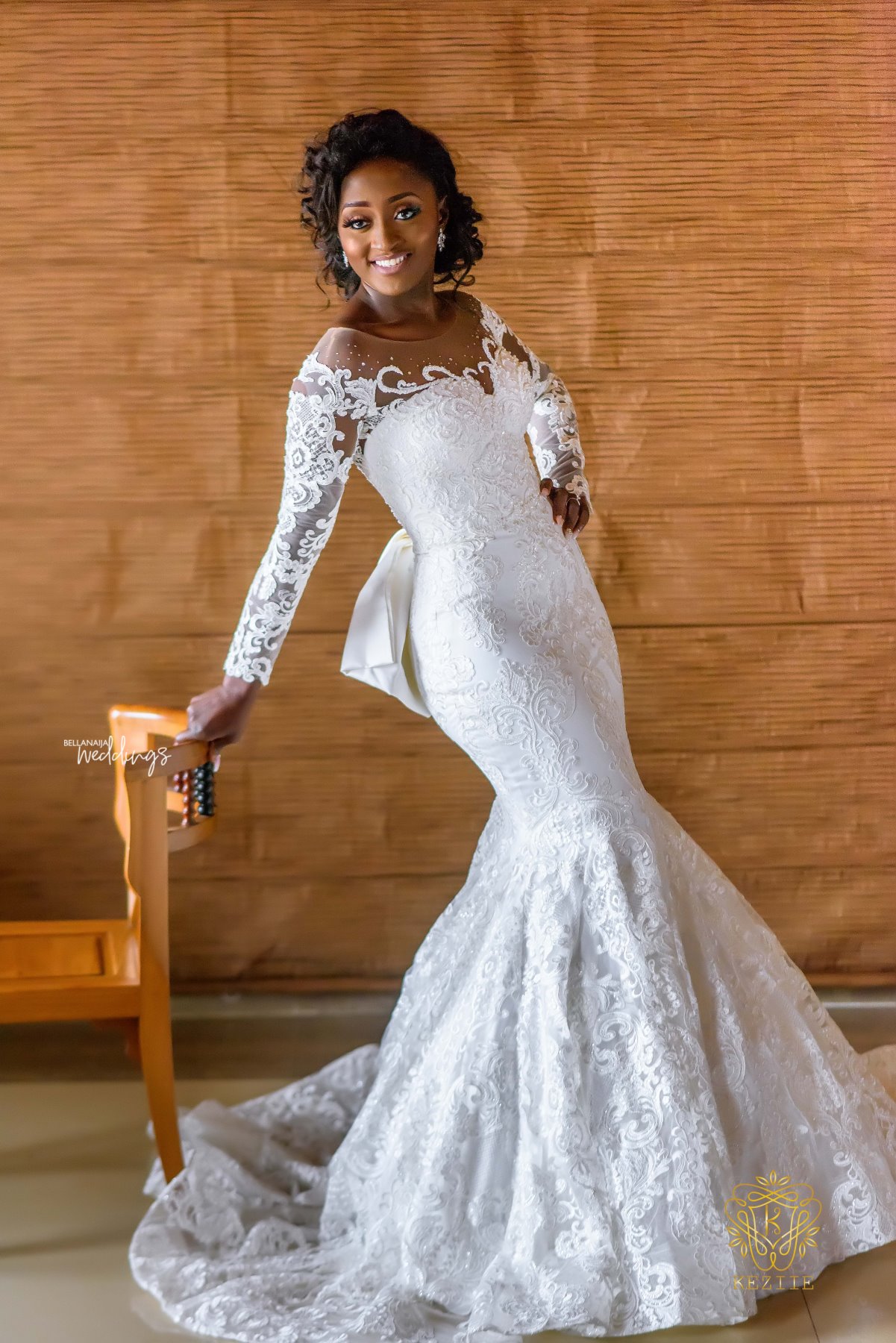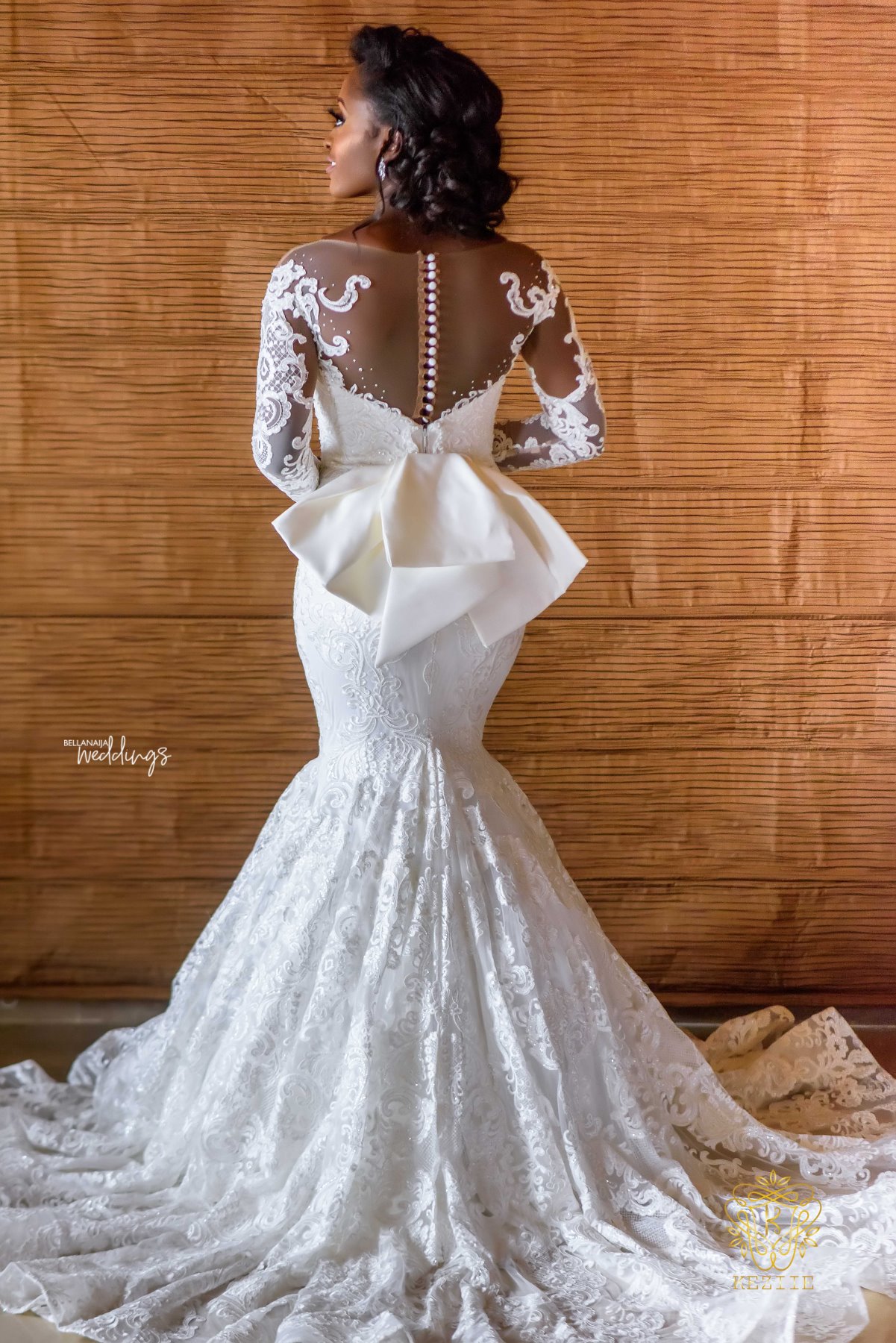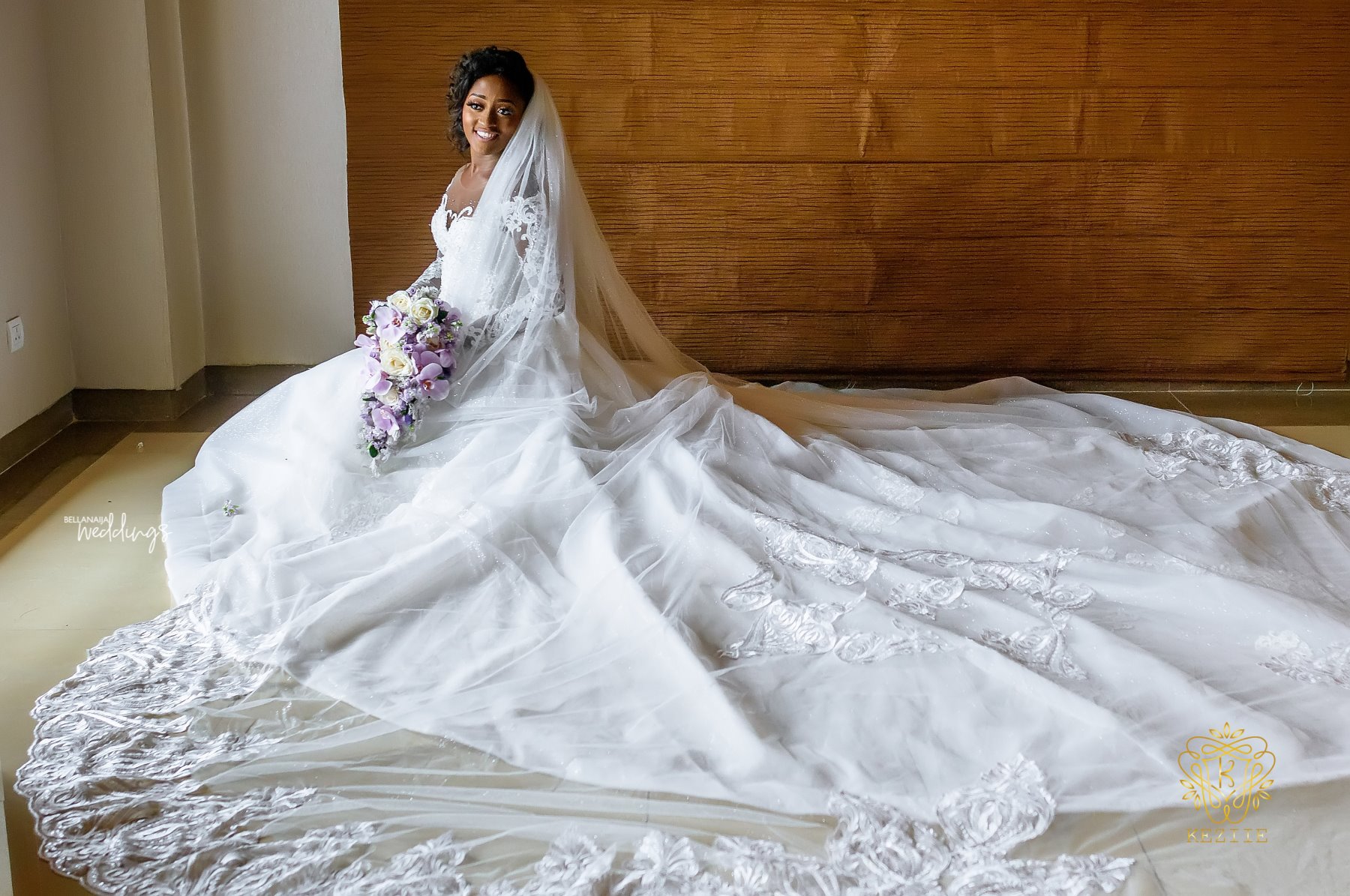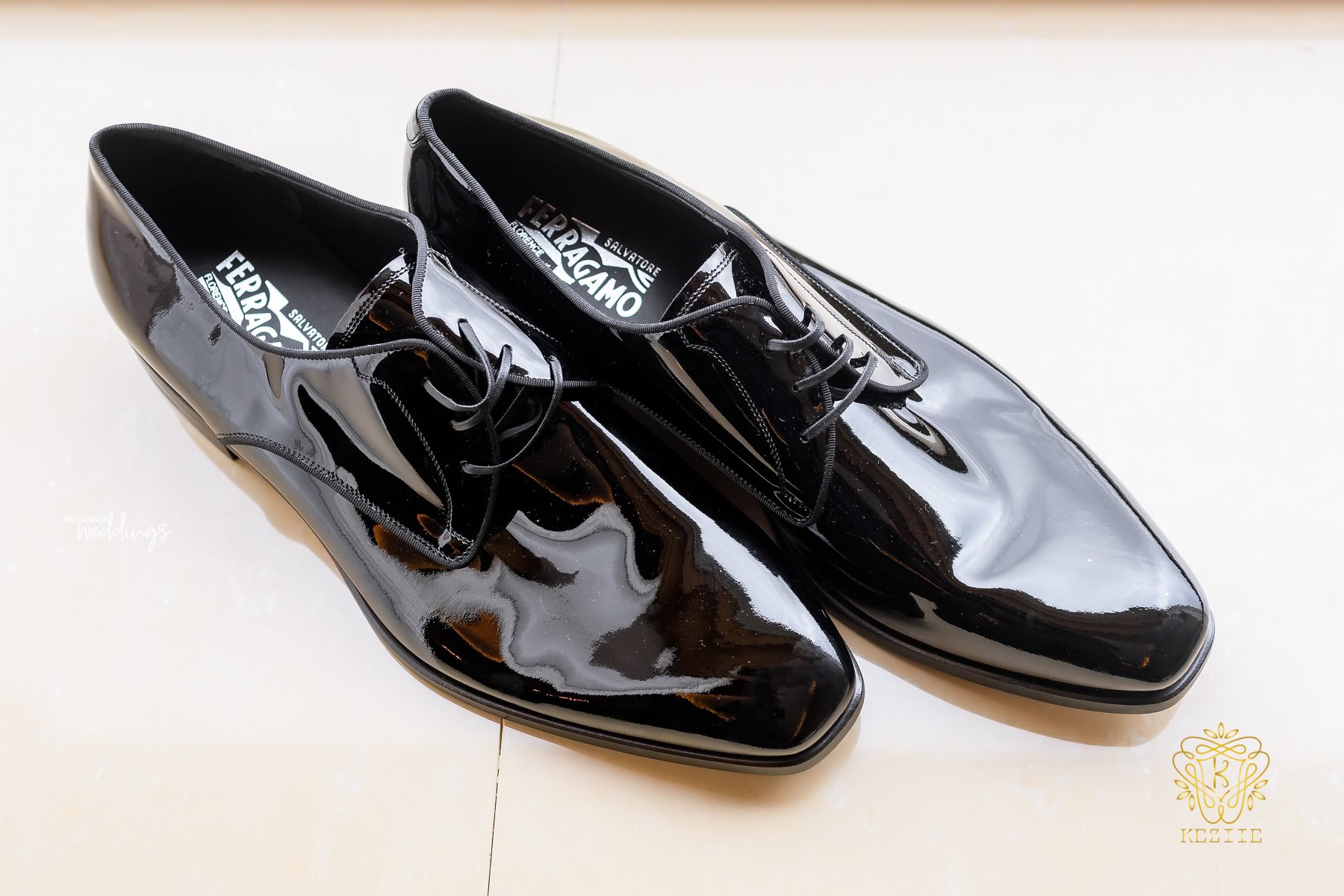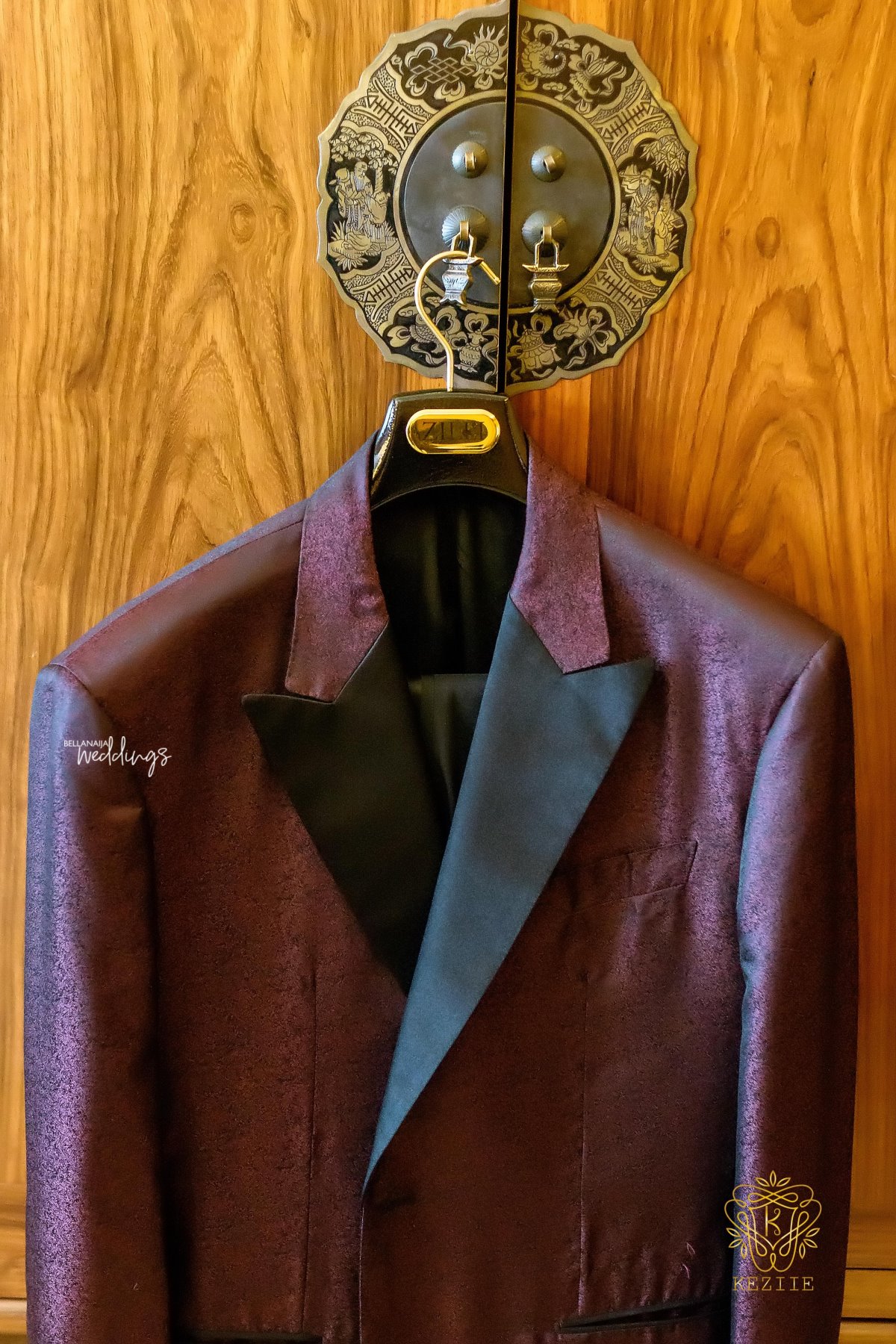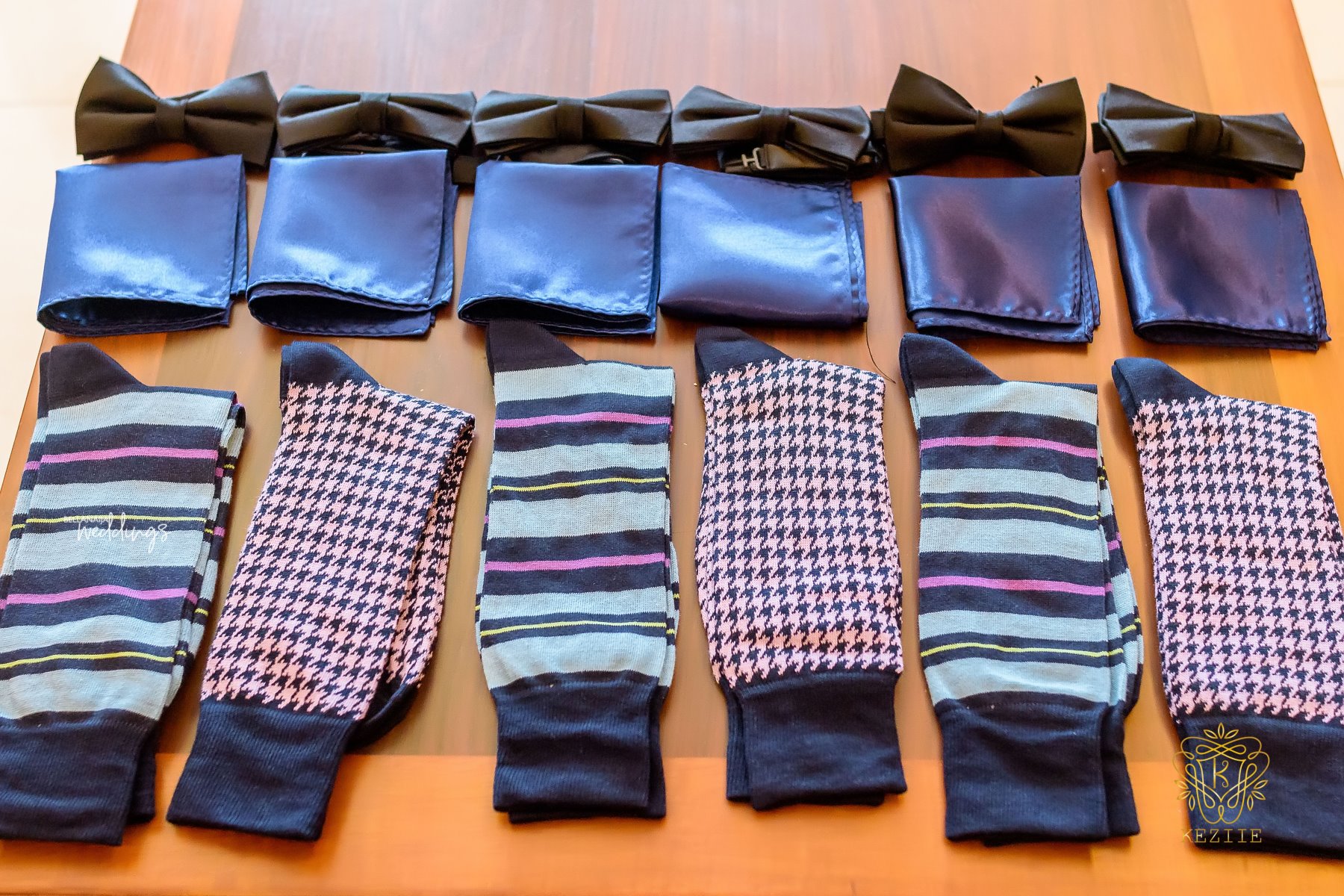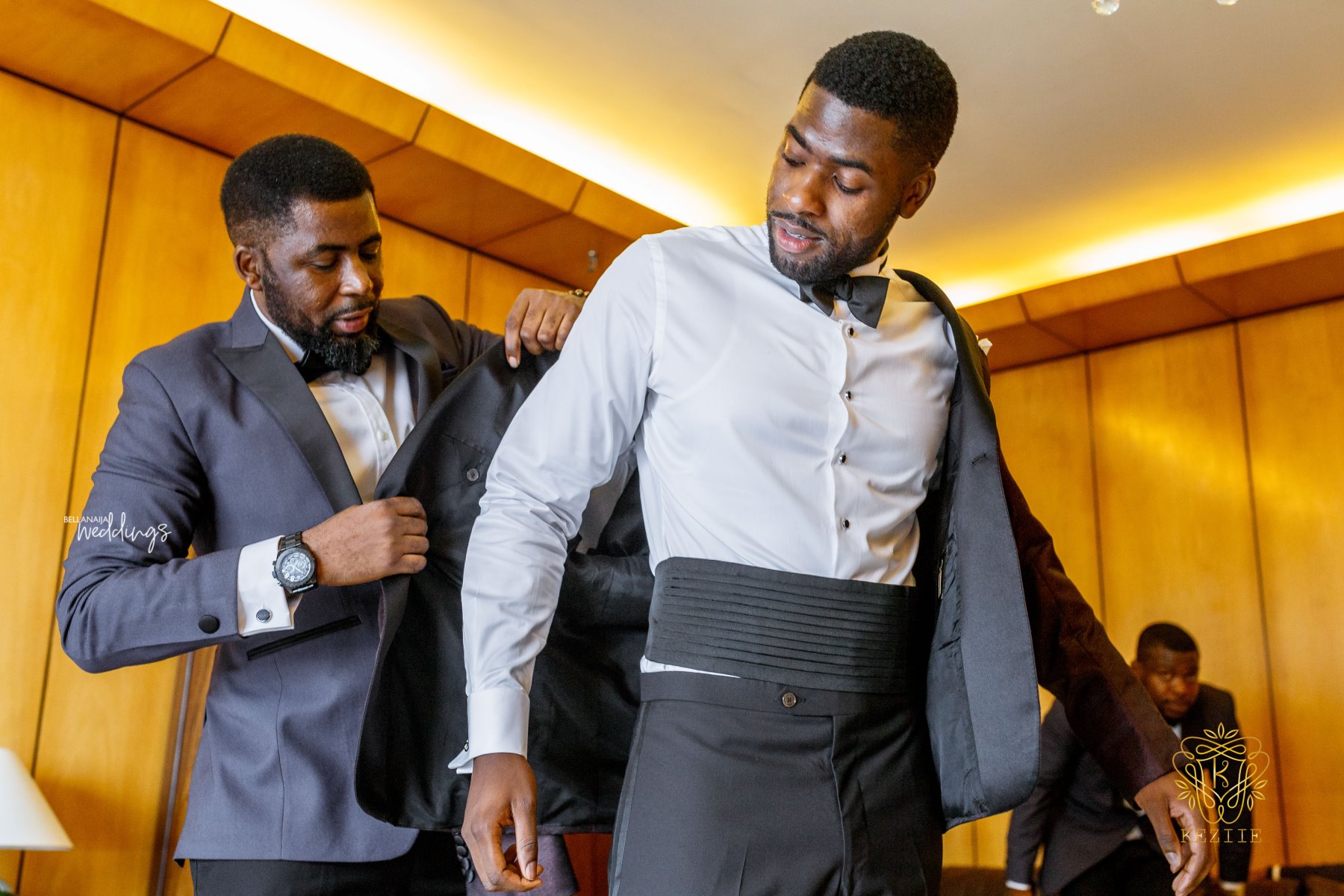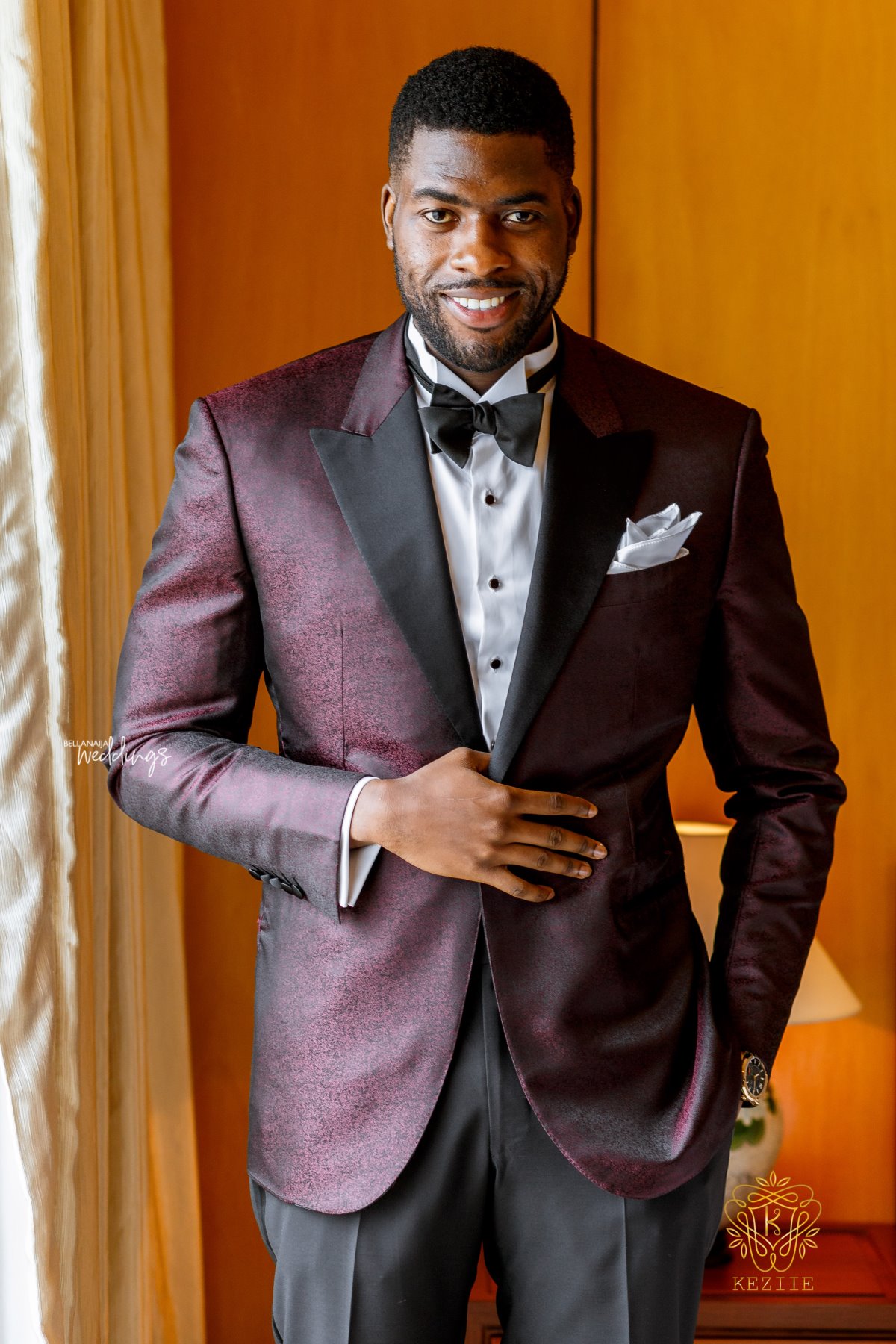 When I met you I didn't understand just how much you would come to mean to me, just how much we would become connected and inseparable. The funny thing about our beginning was that we began as friends, and it turned into much much more.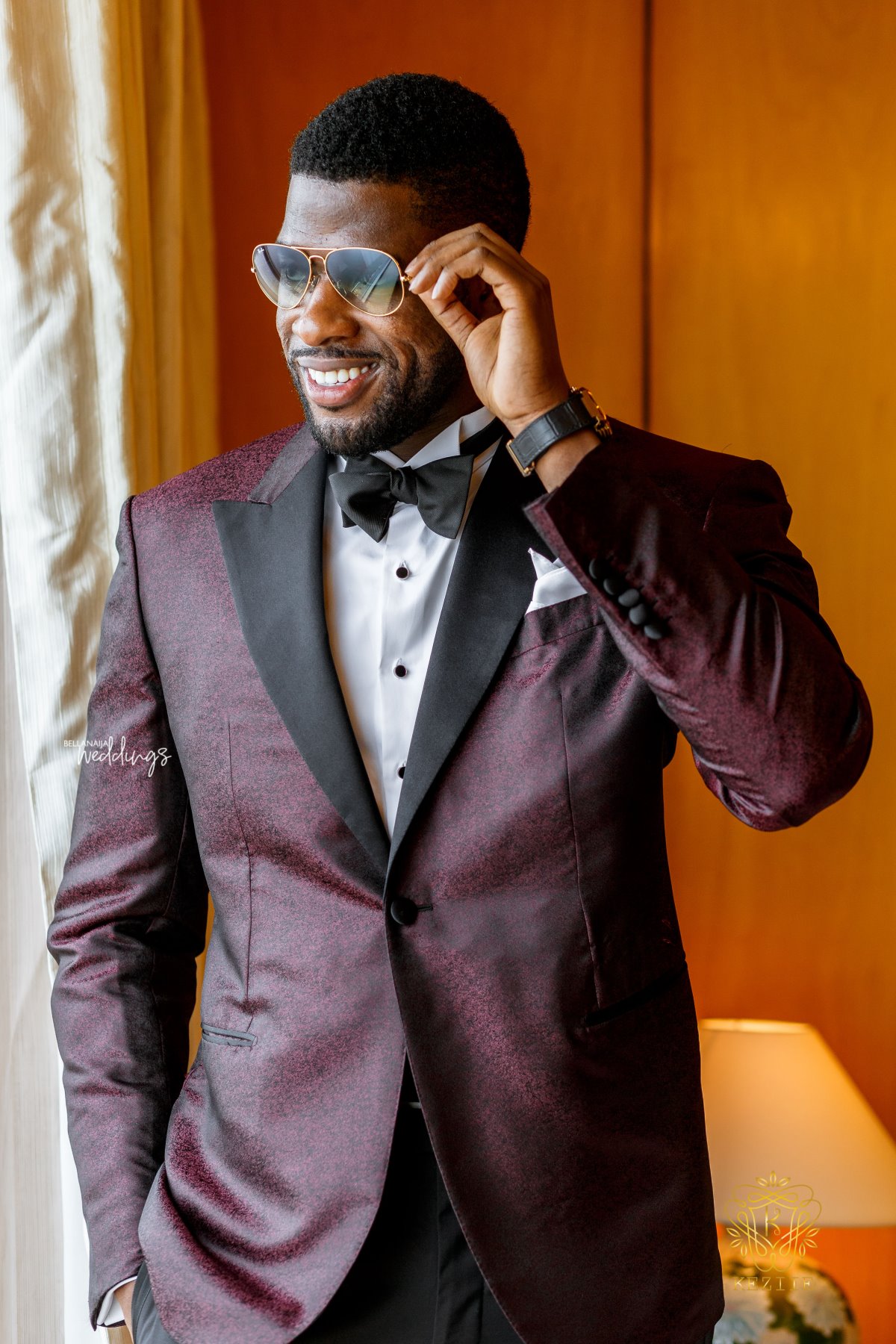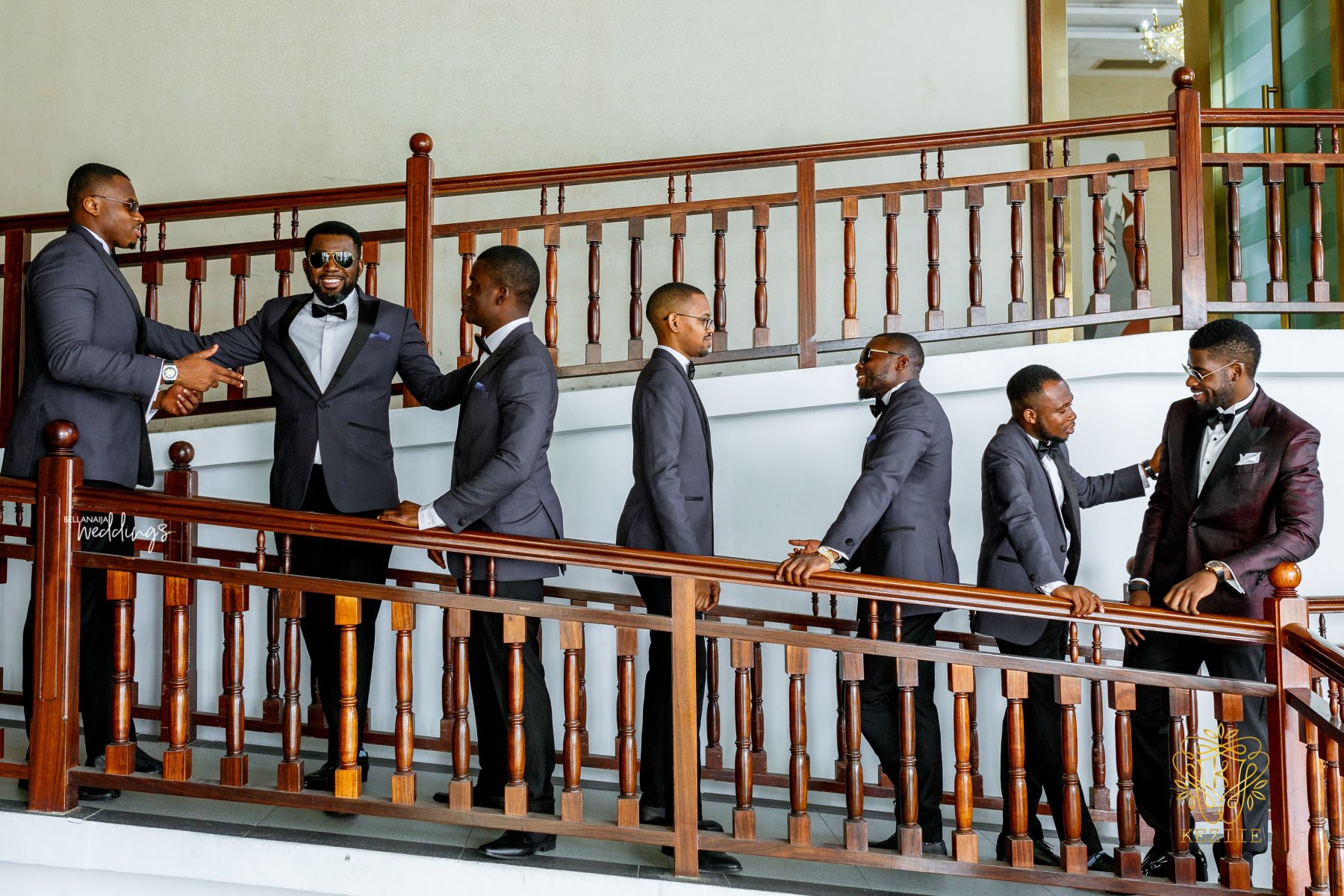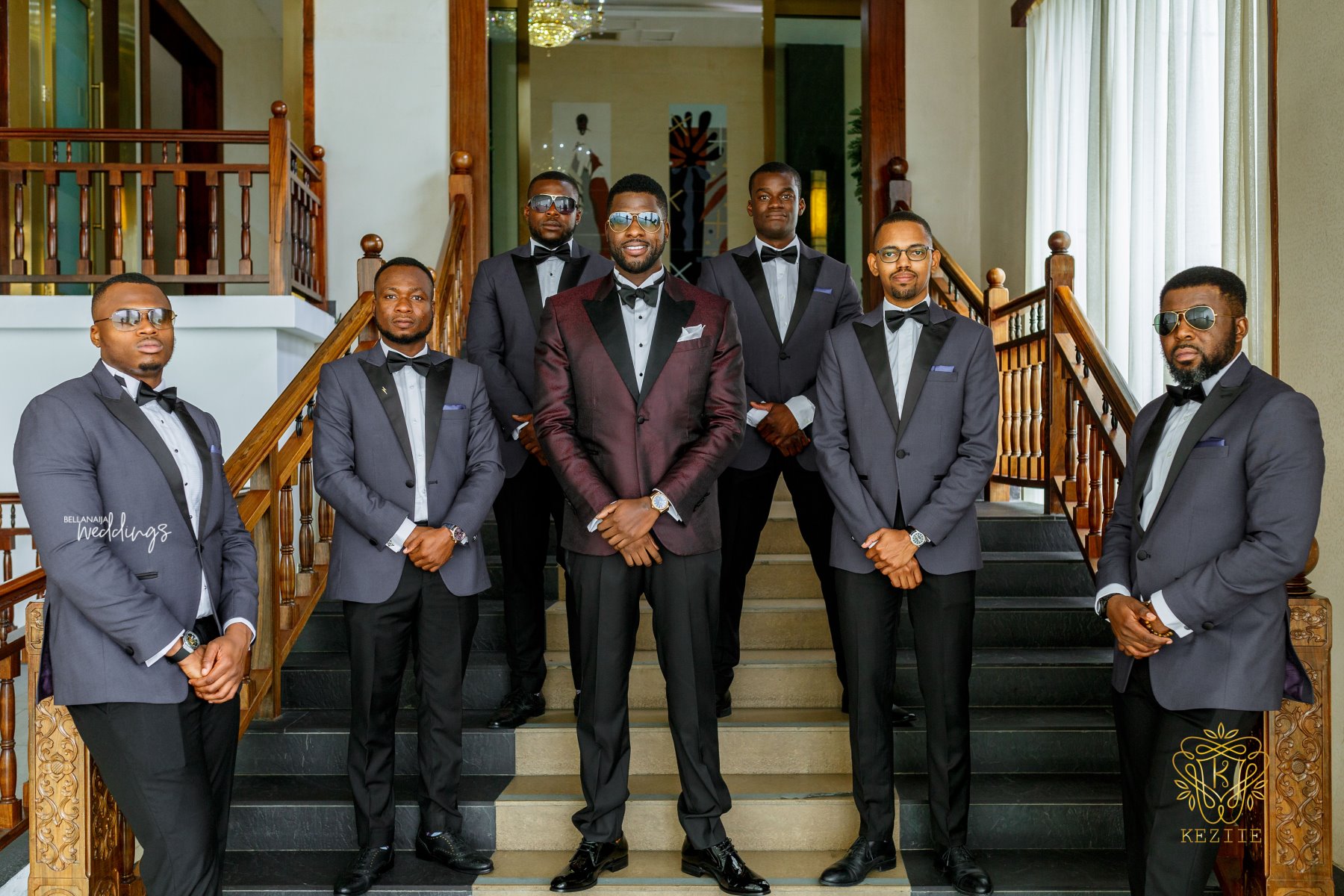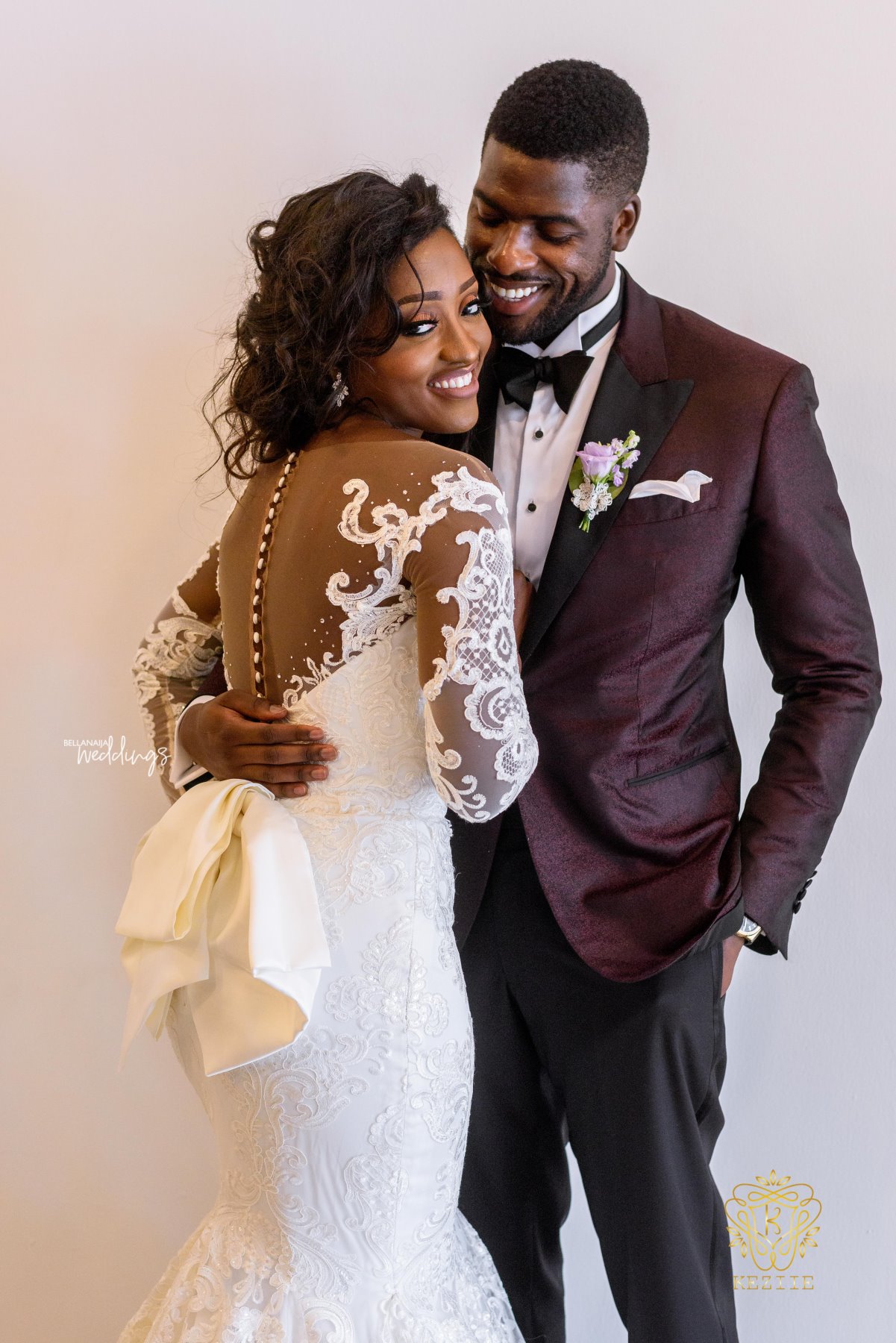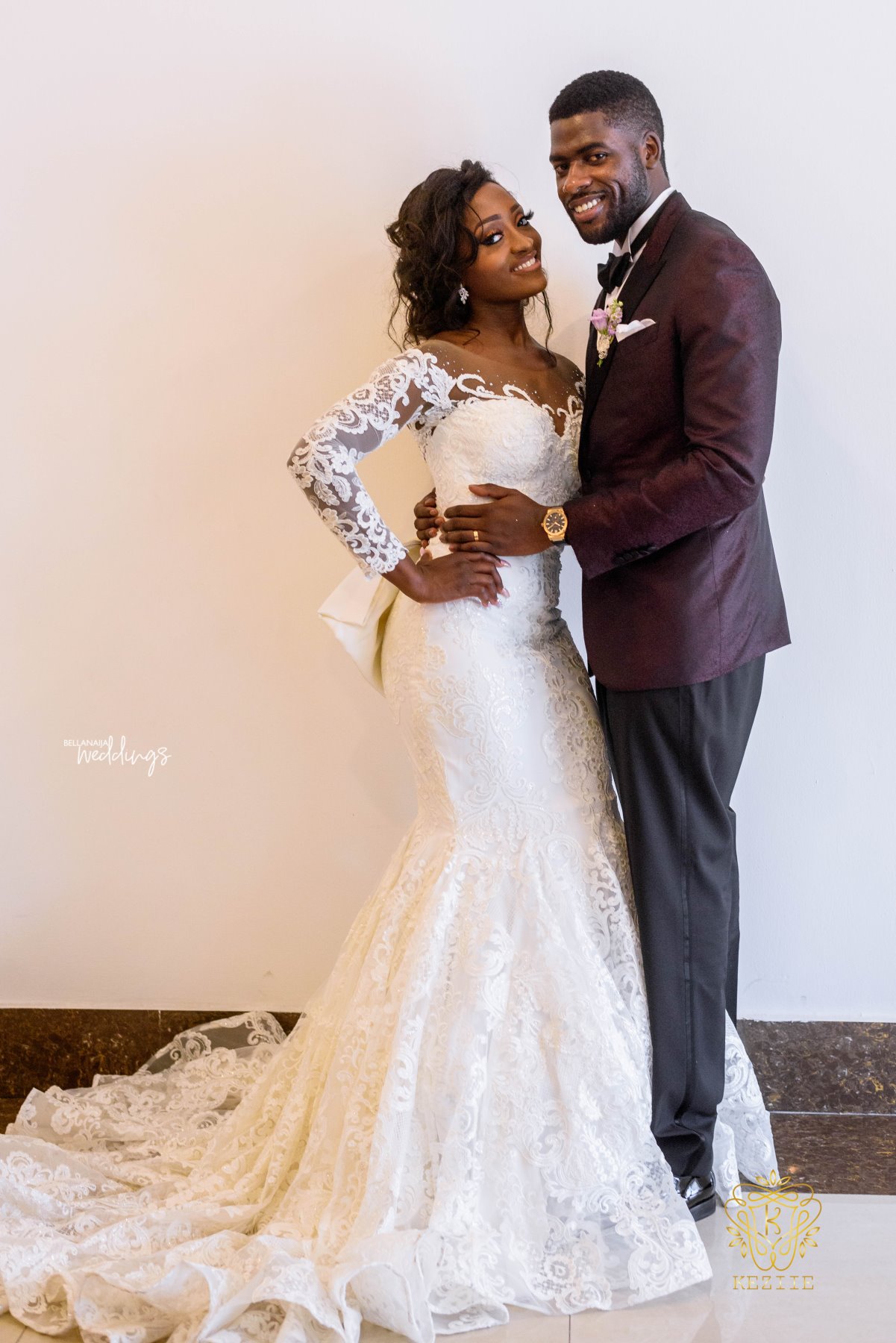 We were approximately  3,000miles and a 6hrs flight apart for more than 5years of our relationship and even that did not stop God's plan for us. People don't believe me when I say, there were times I only got to see you twice in a year. (College kid problems coupled with my overly protective siblings).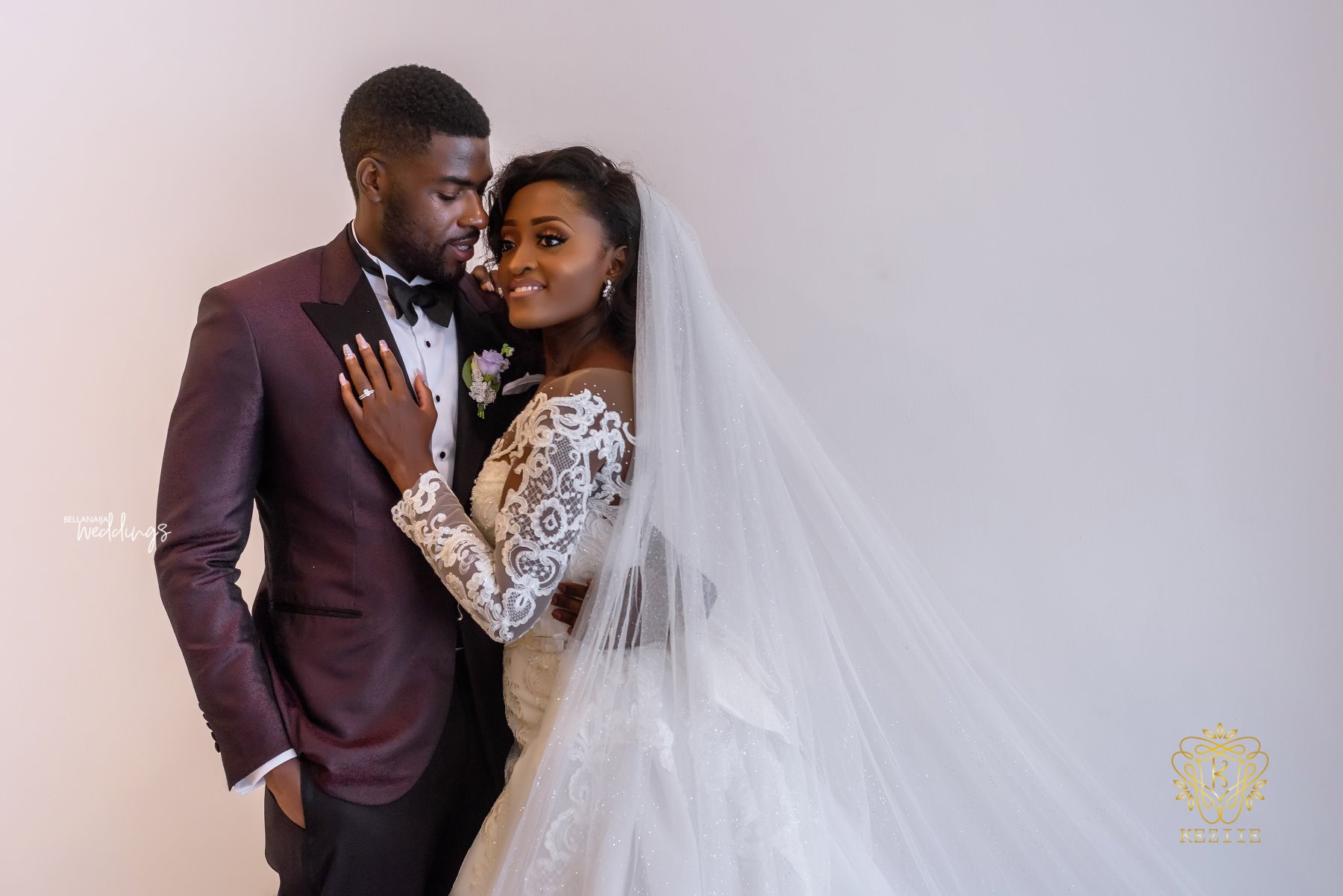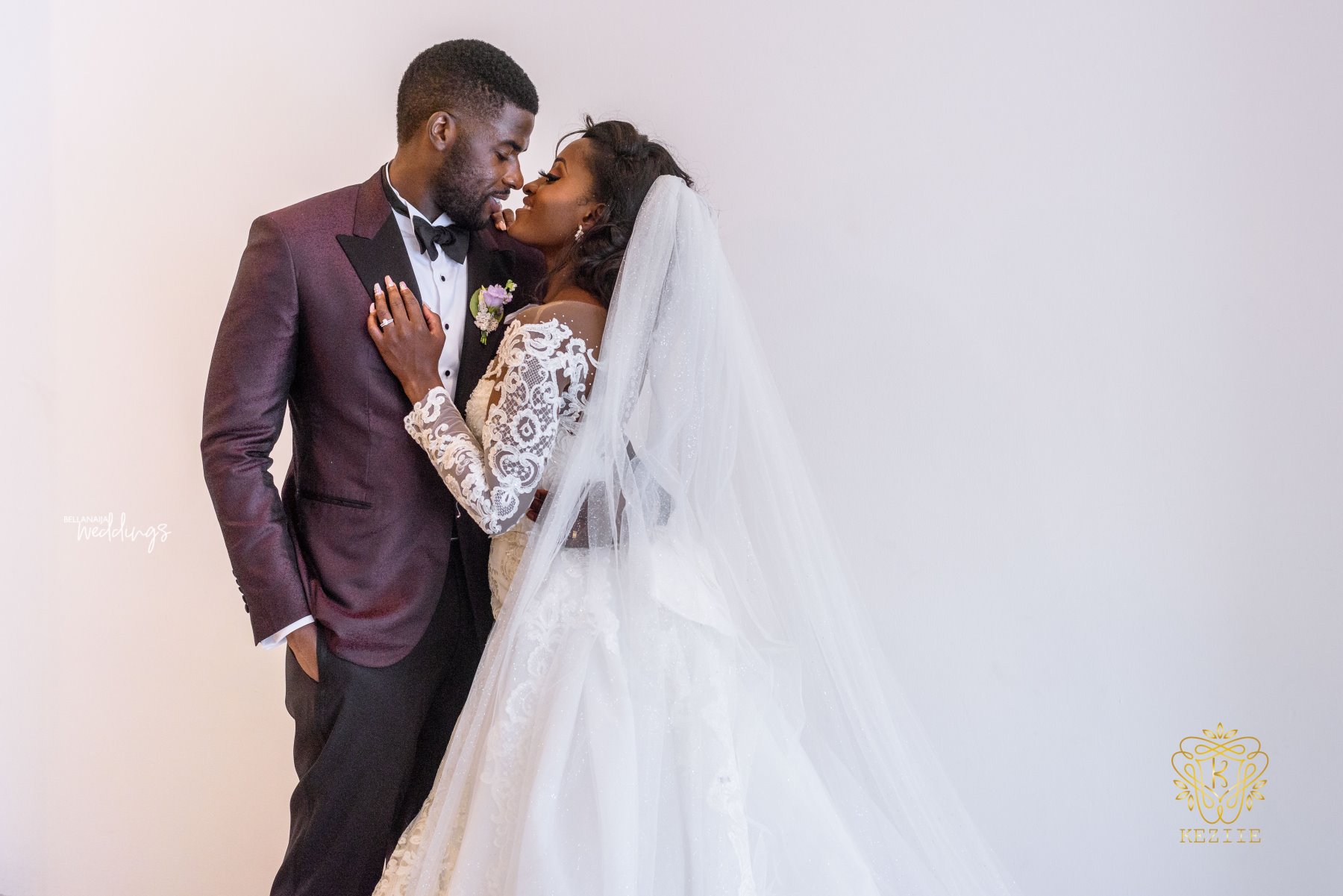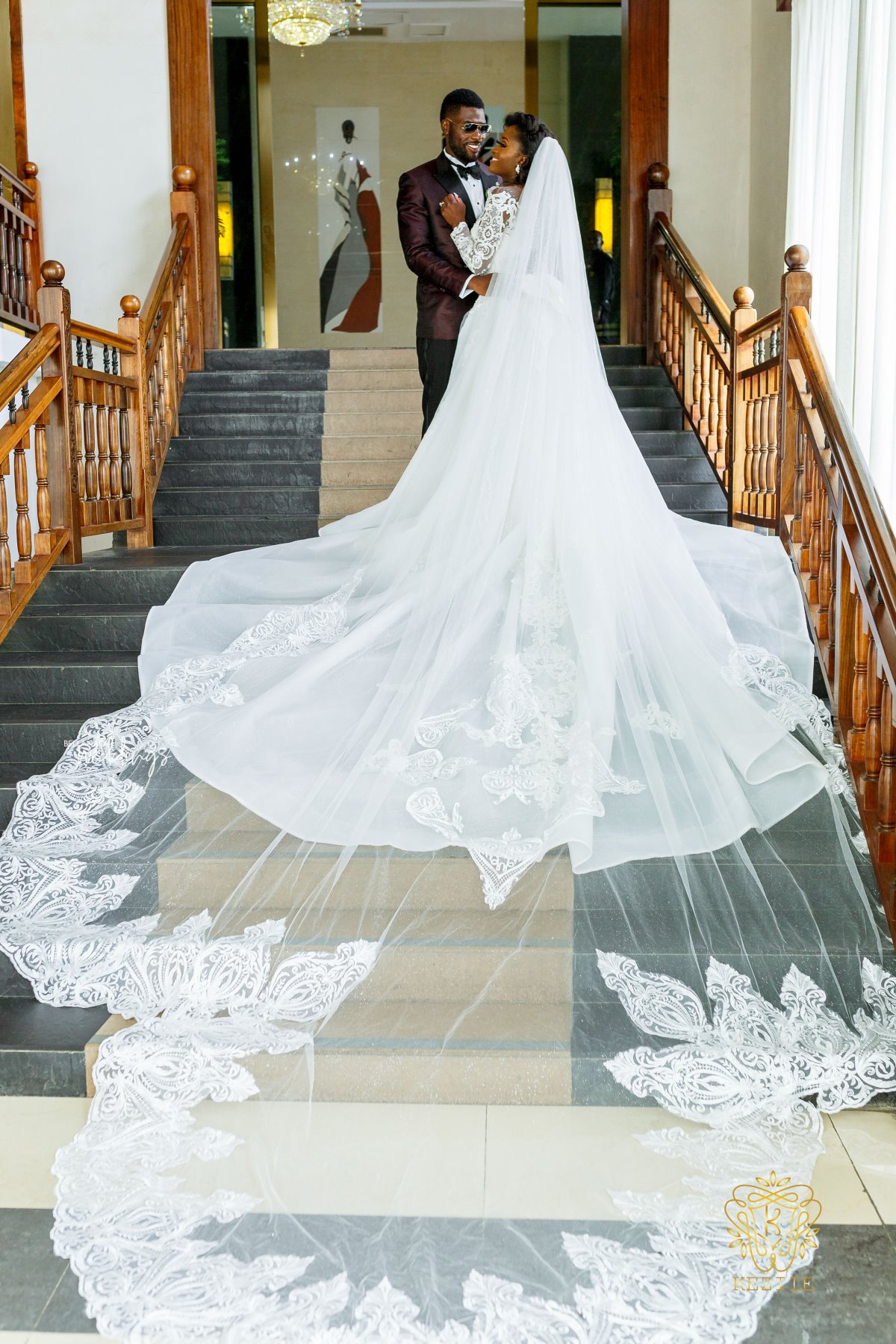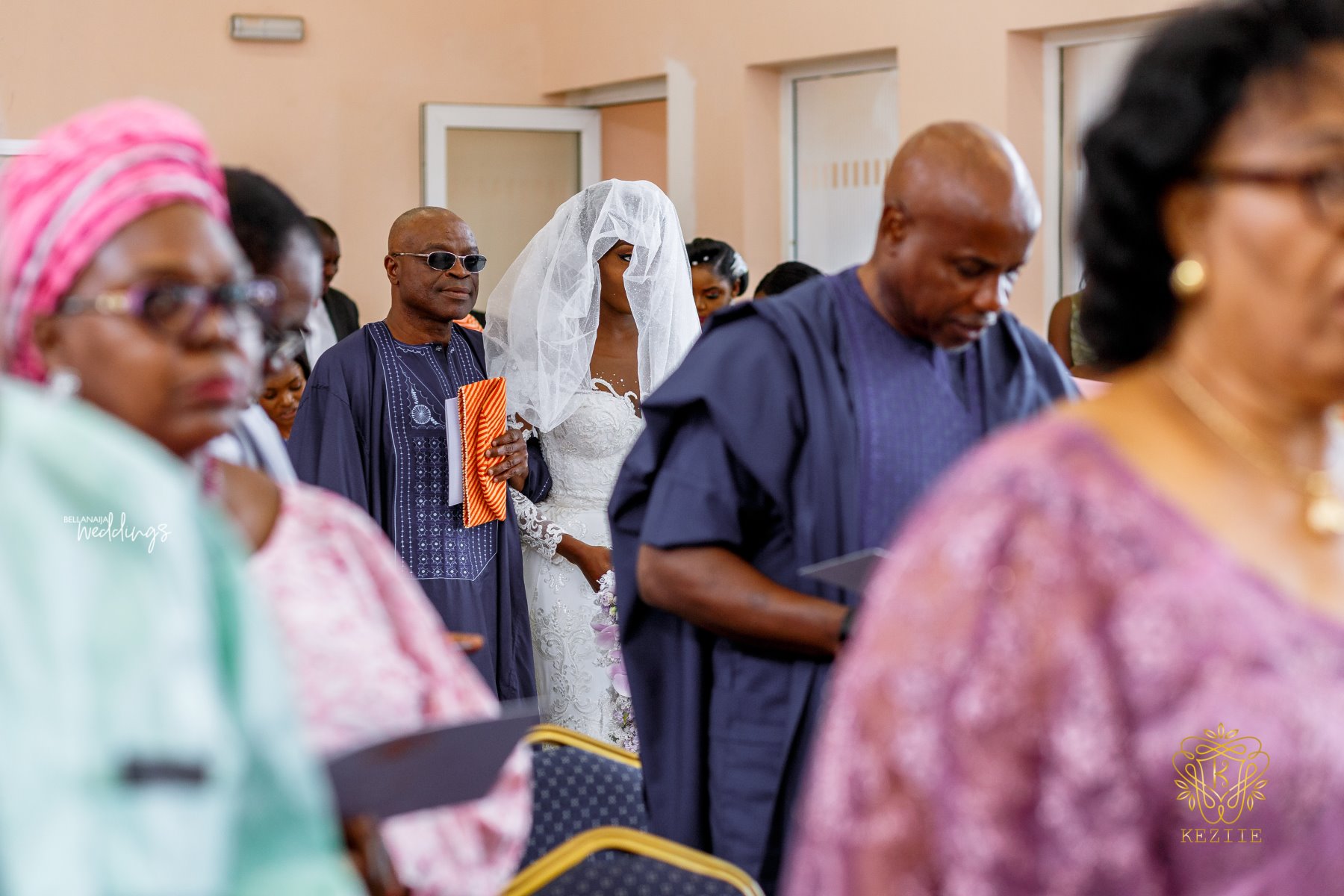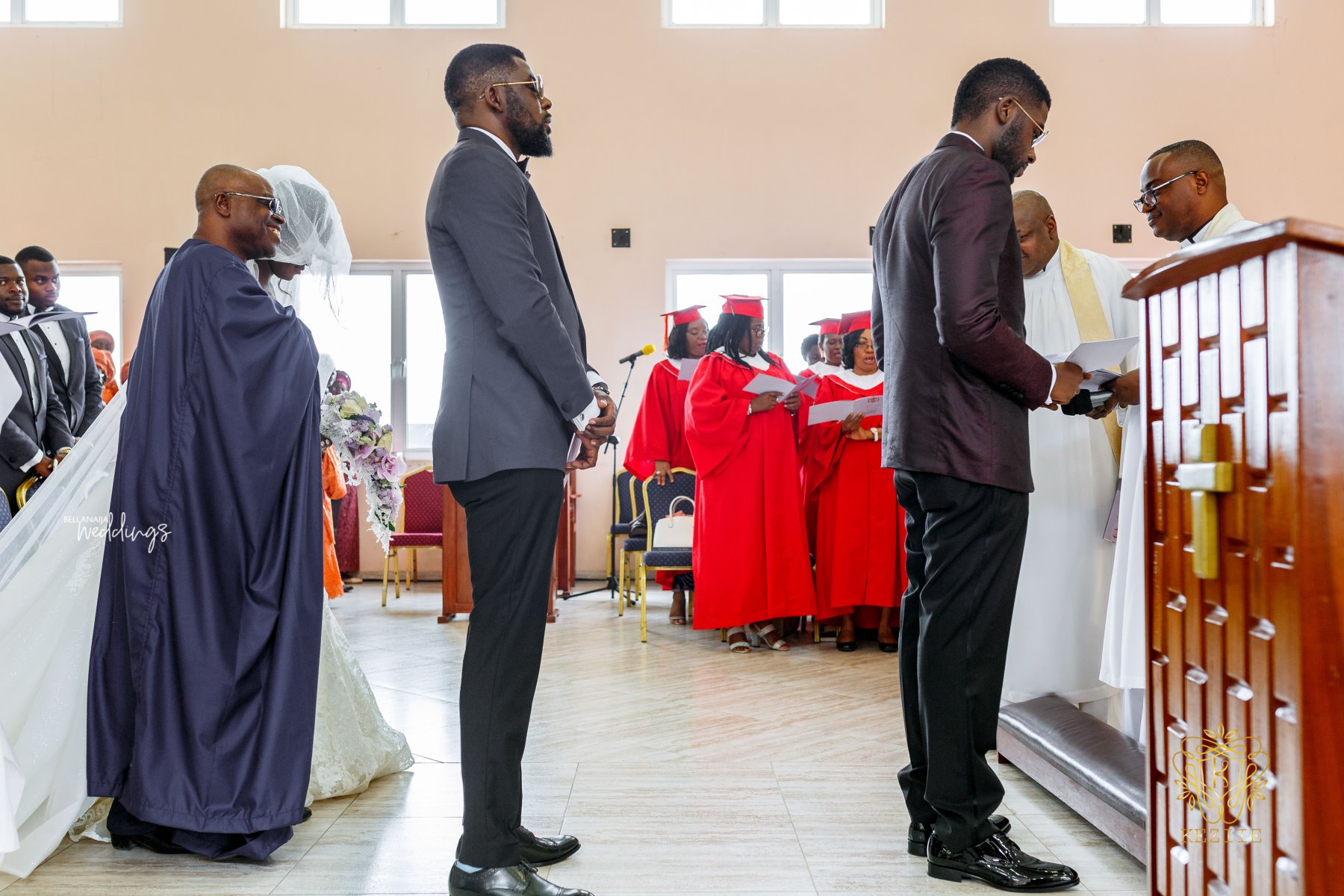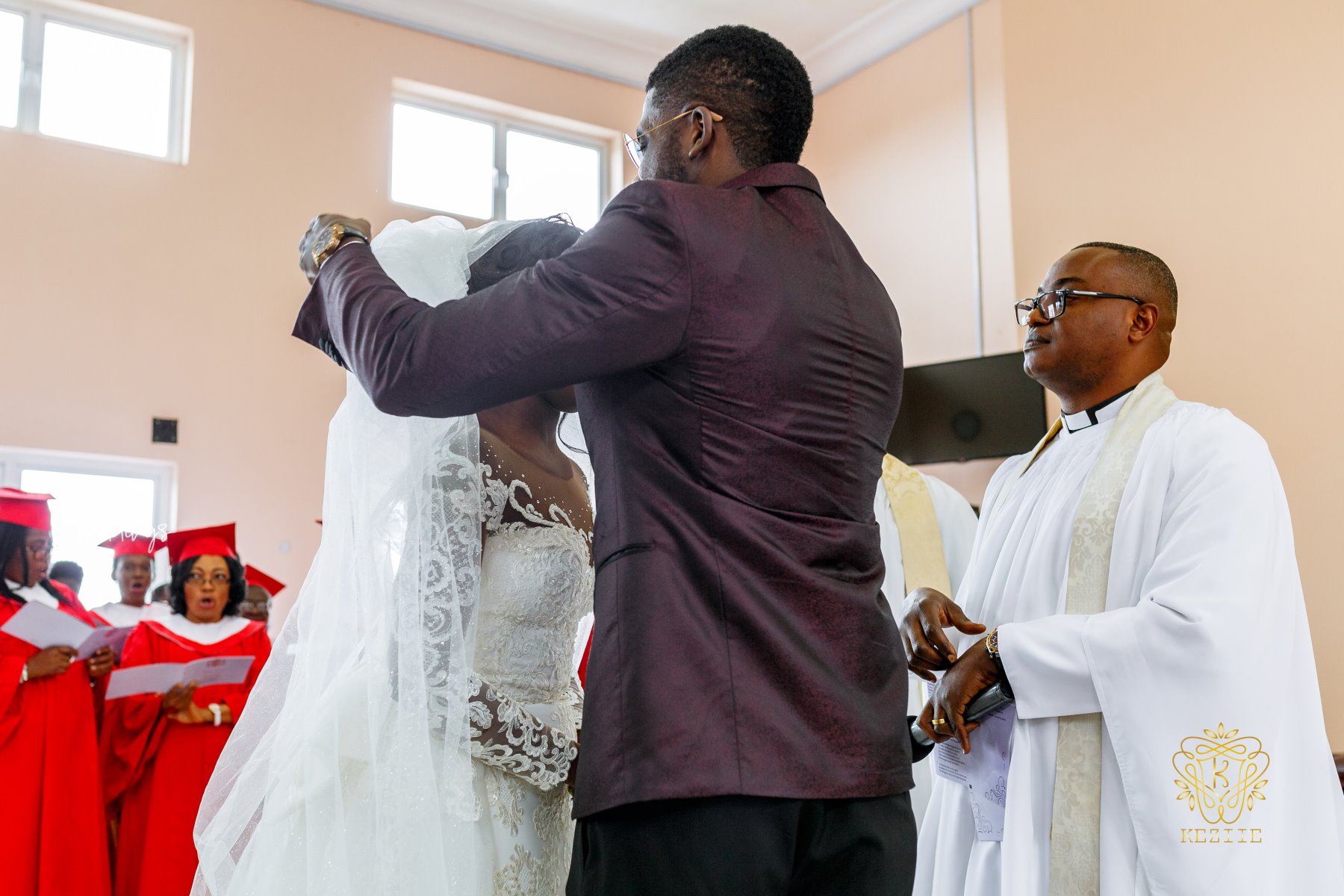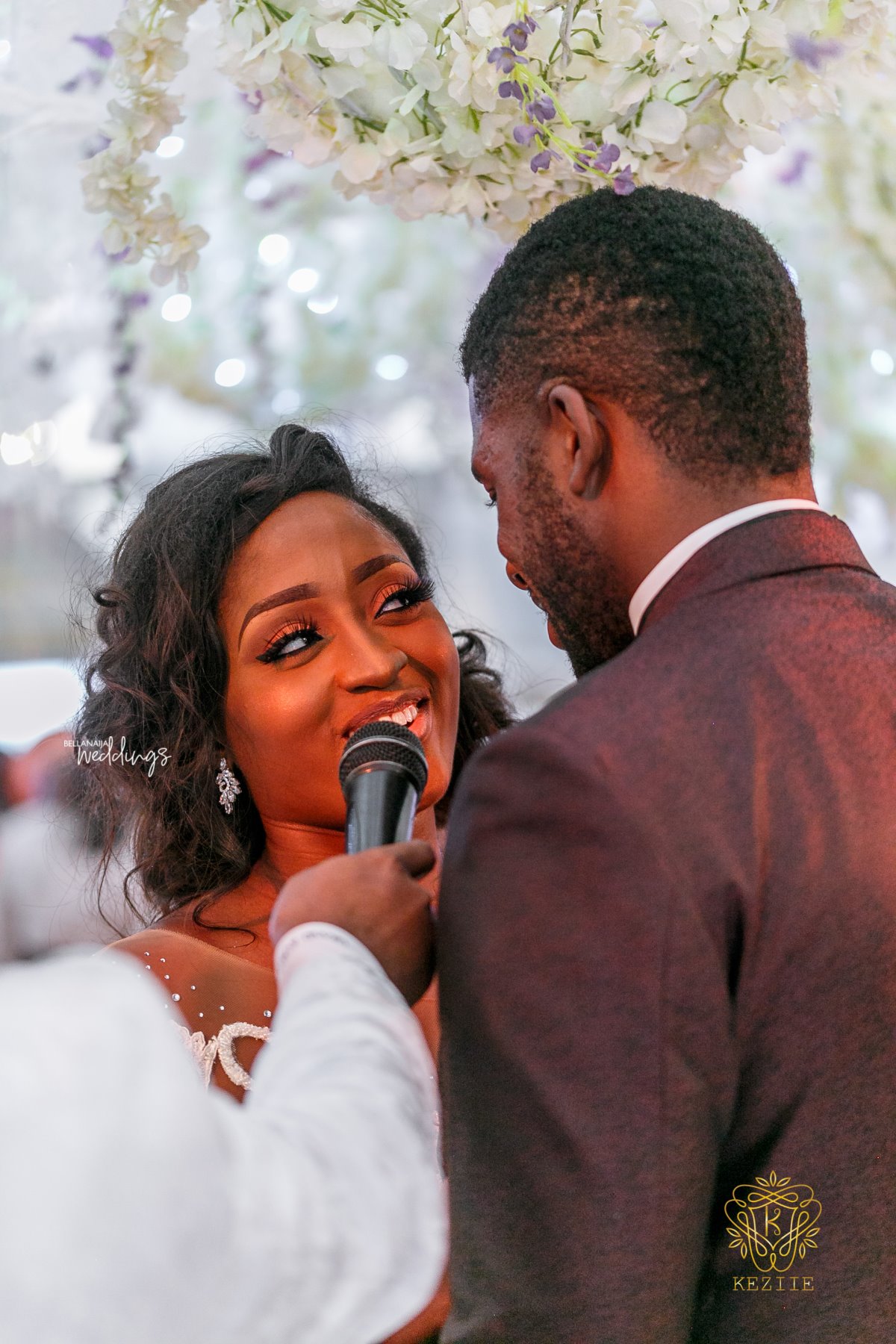 They always say that if you fall in love with your best friend that you are one of the lucky ones. I was never one that was up on my luck, but when I met you, I became one of the lucky ones.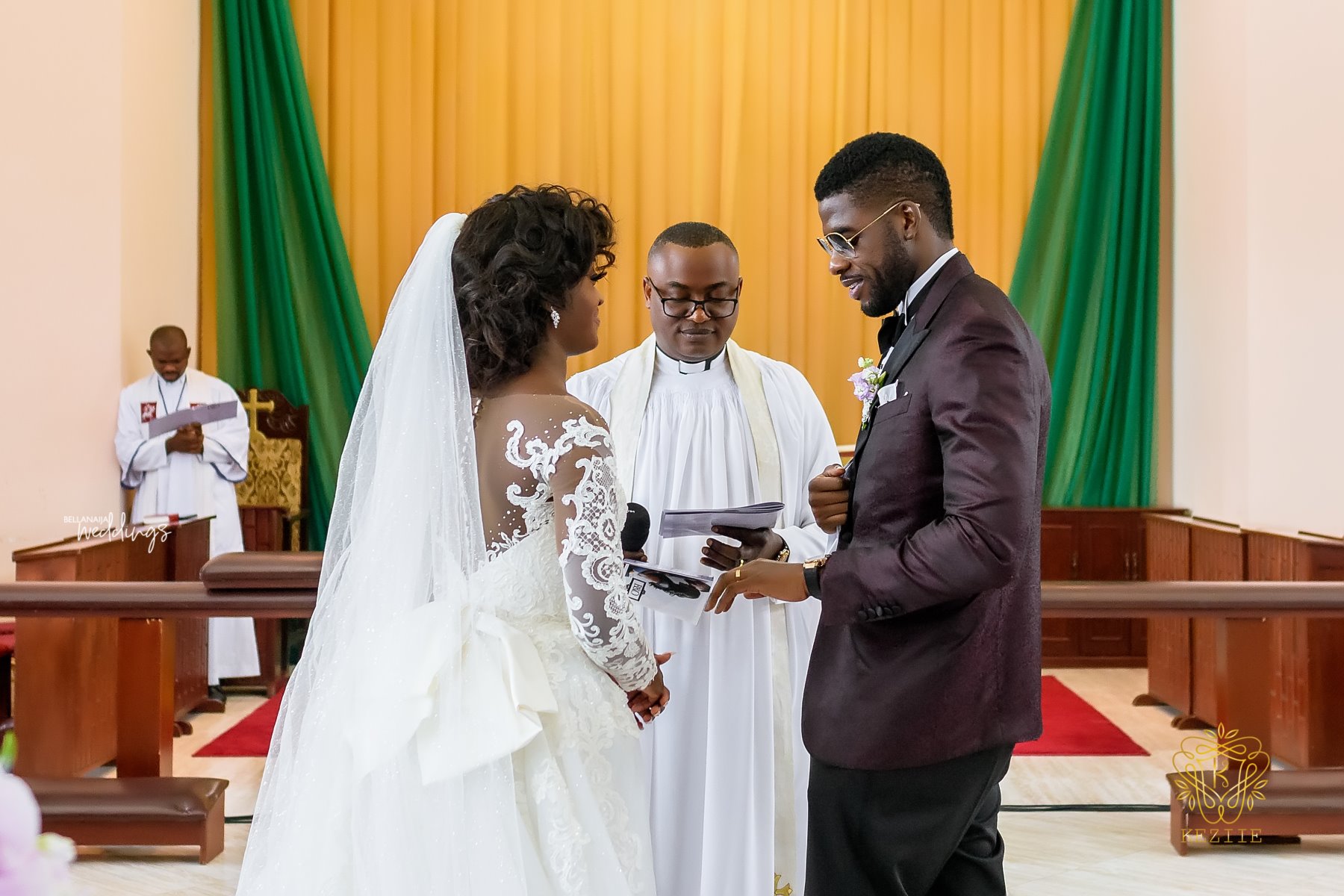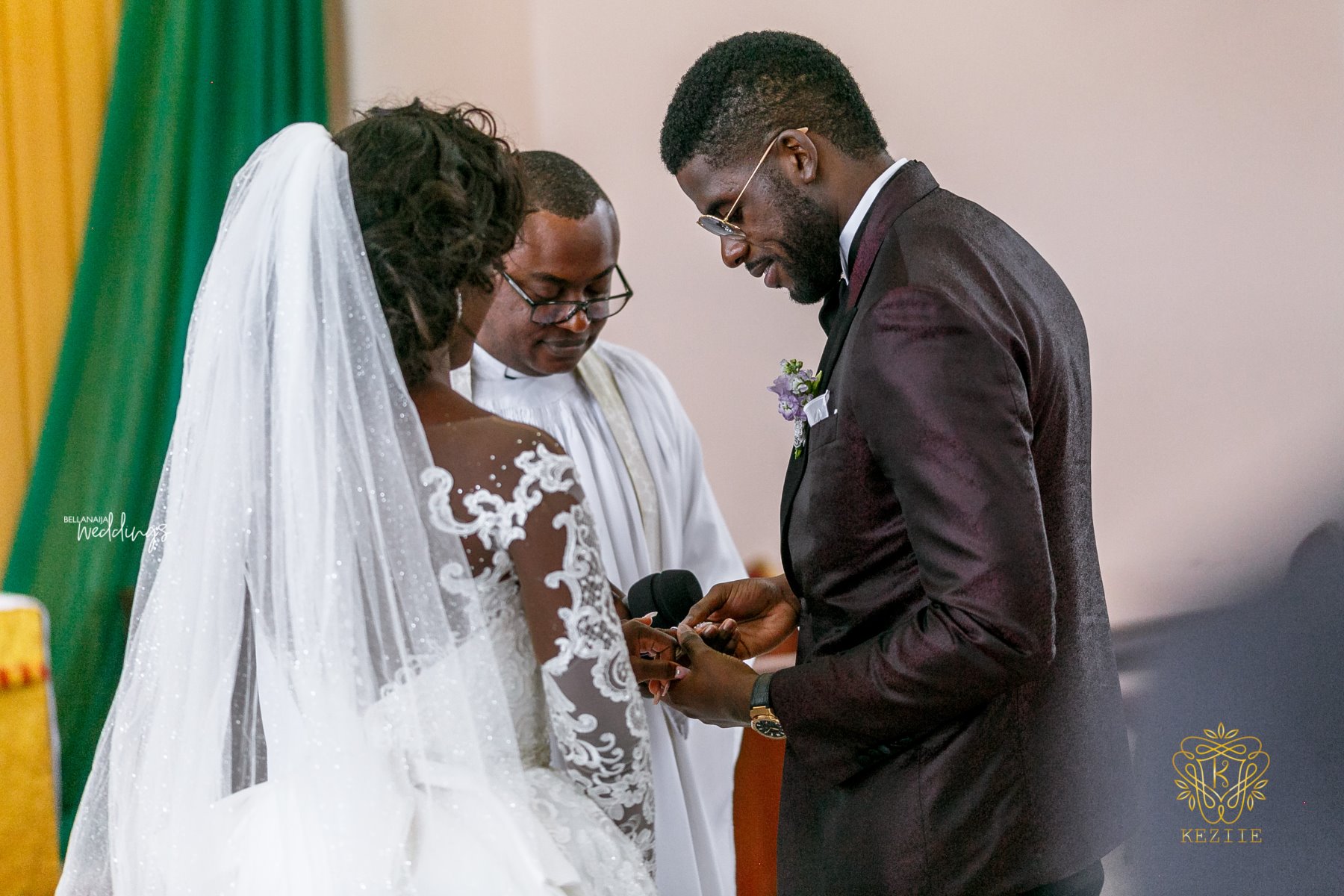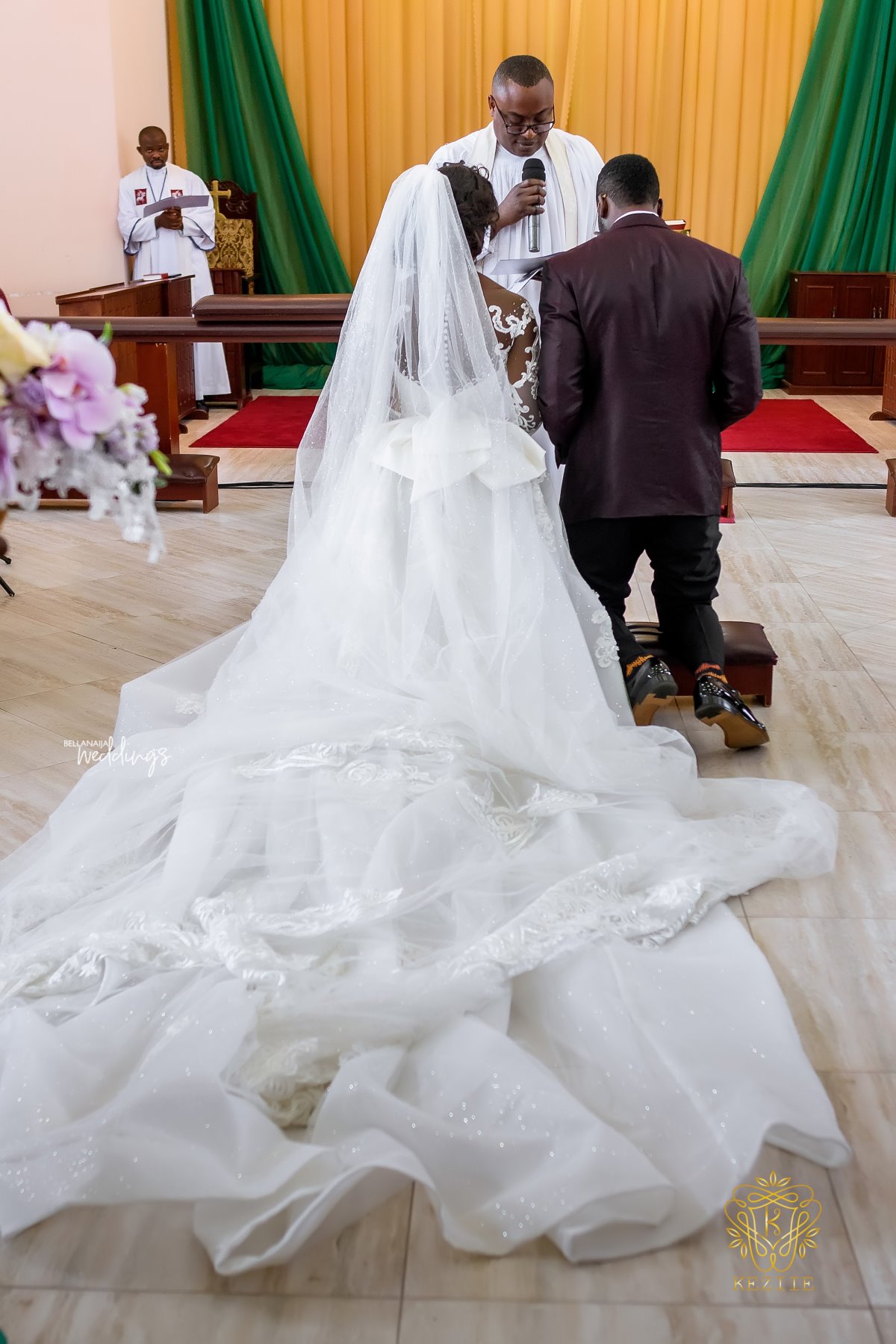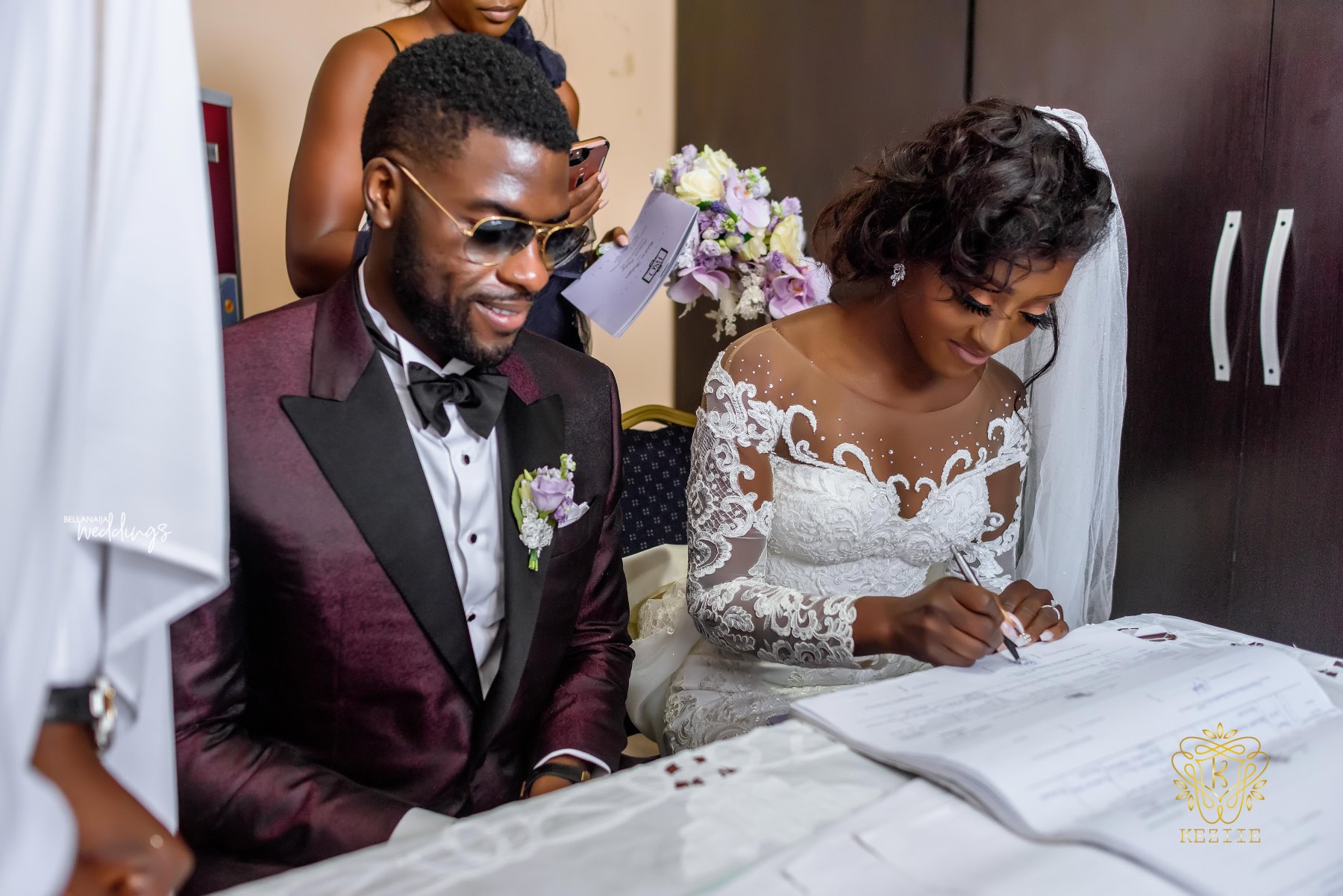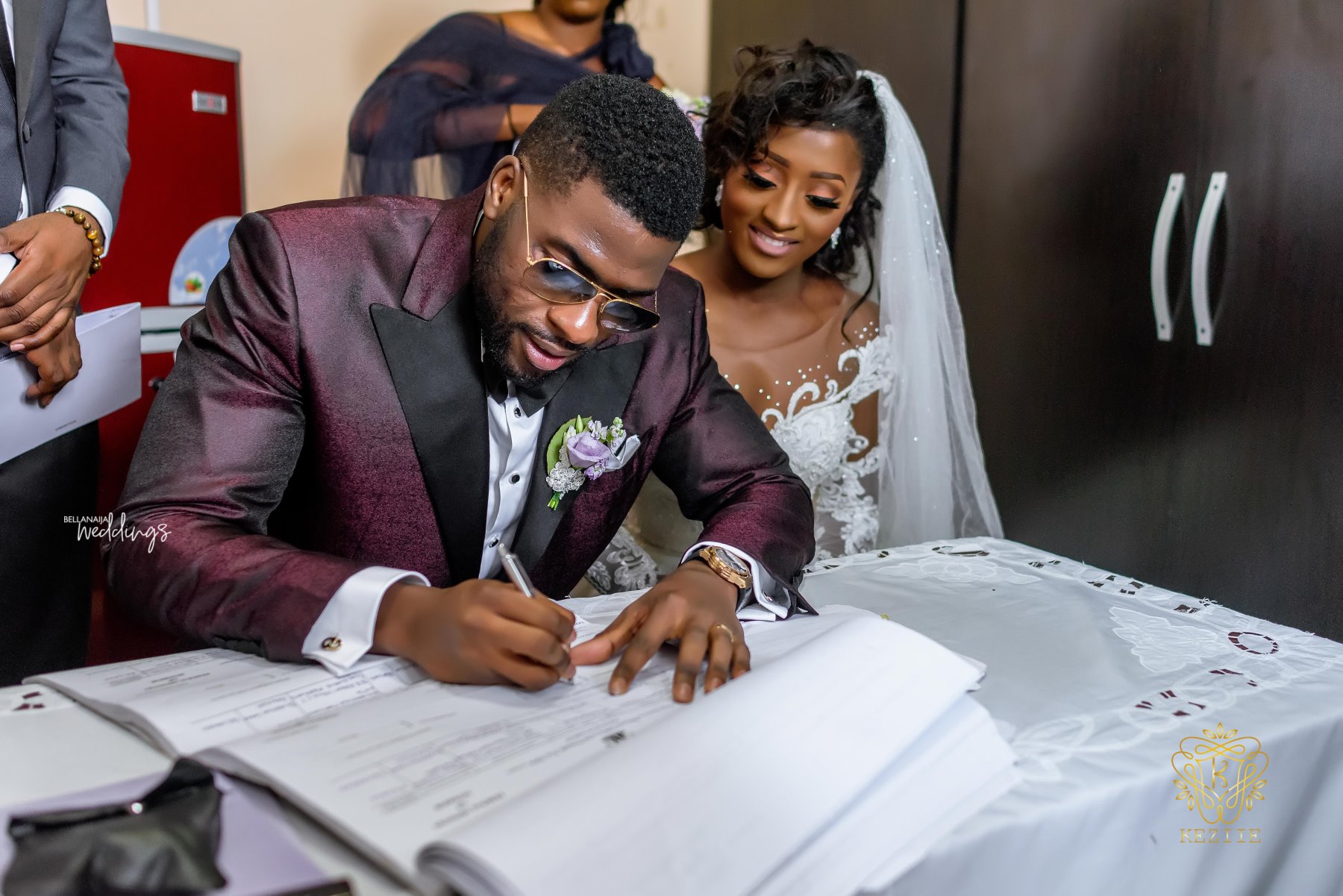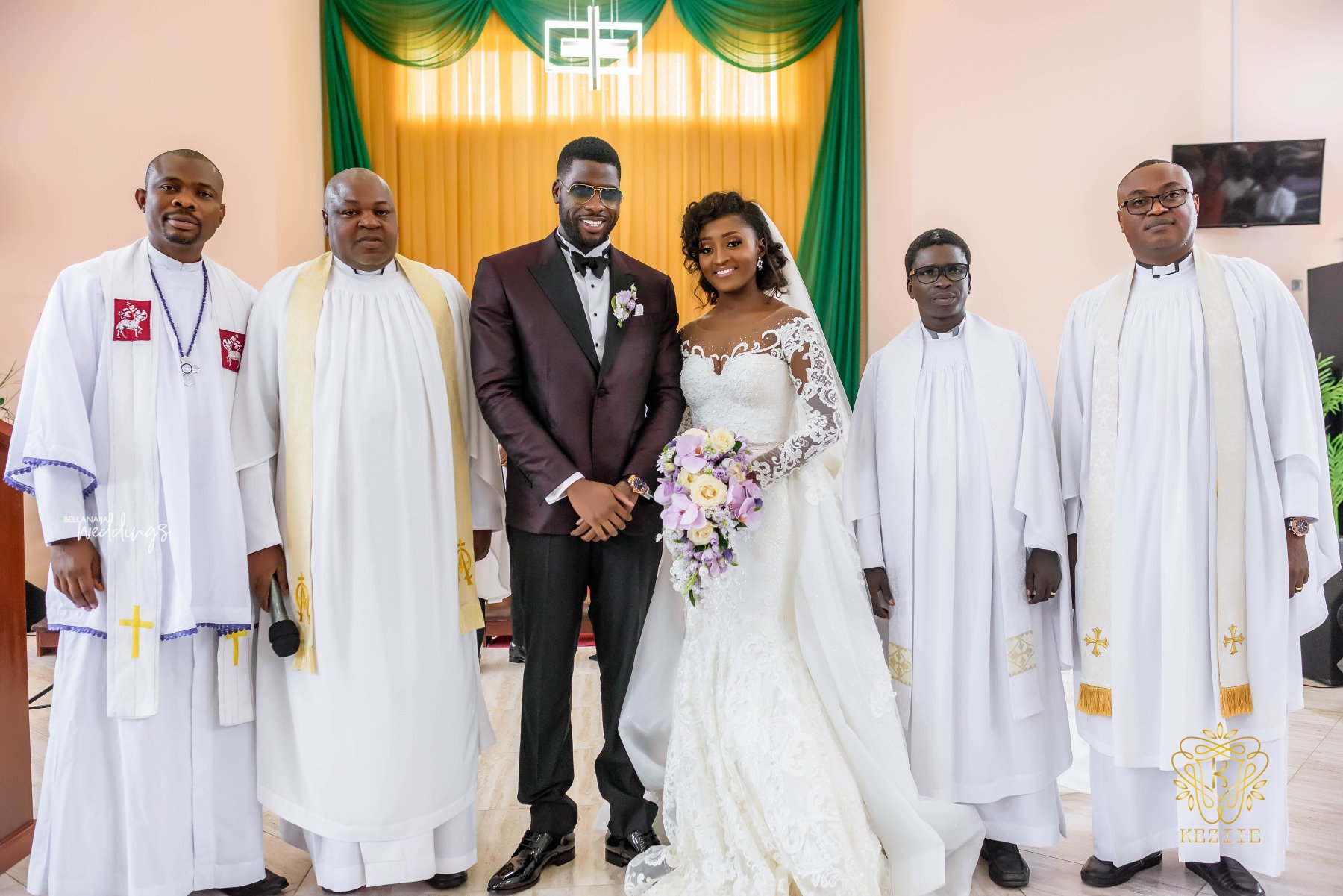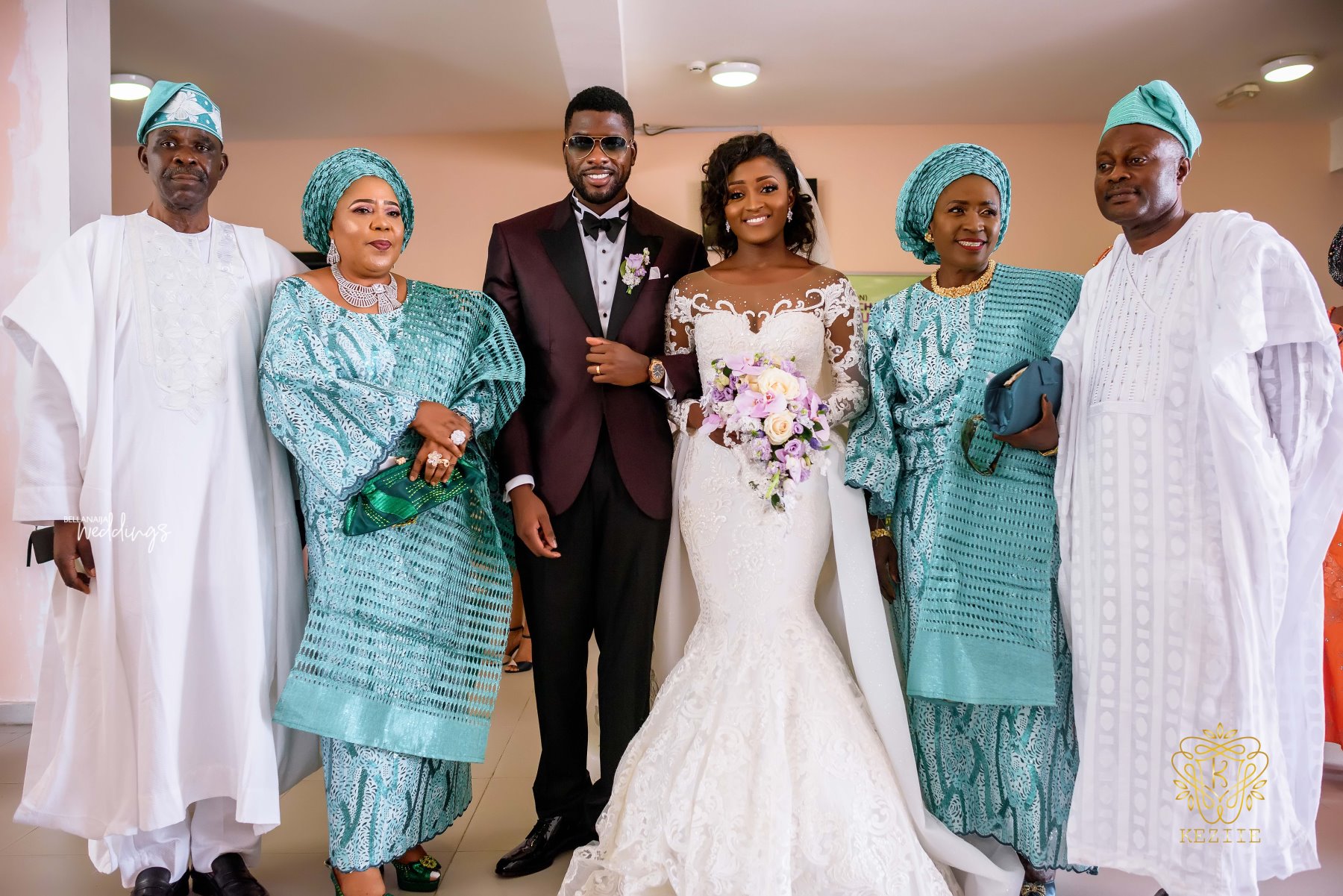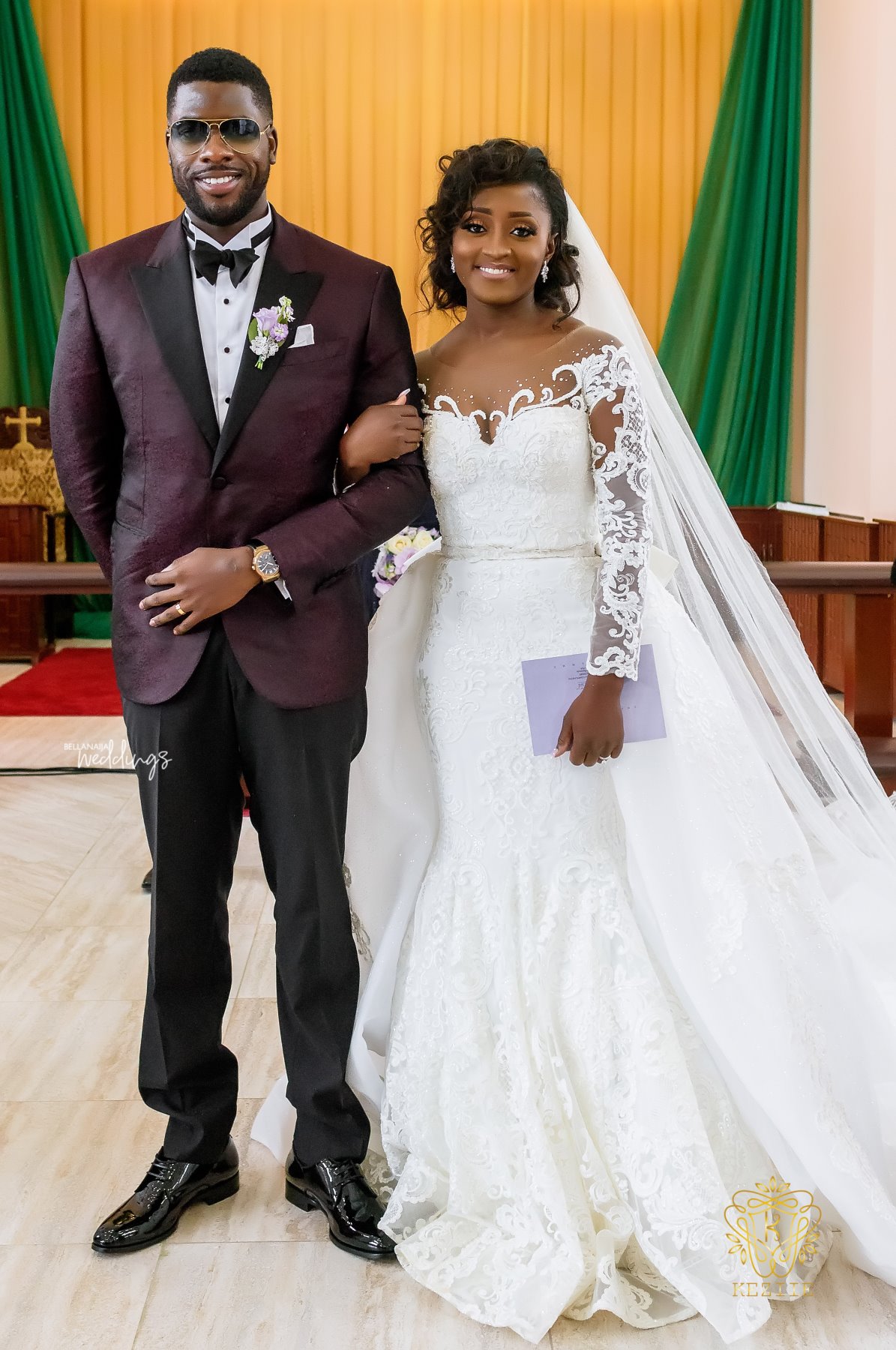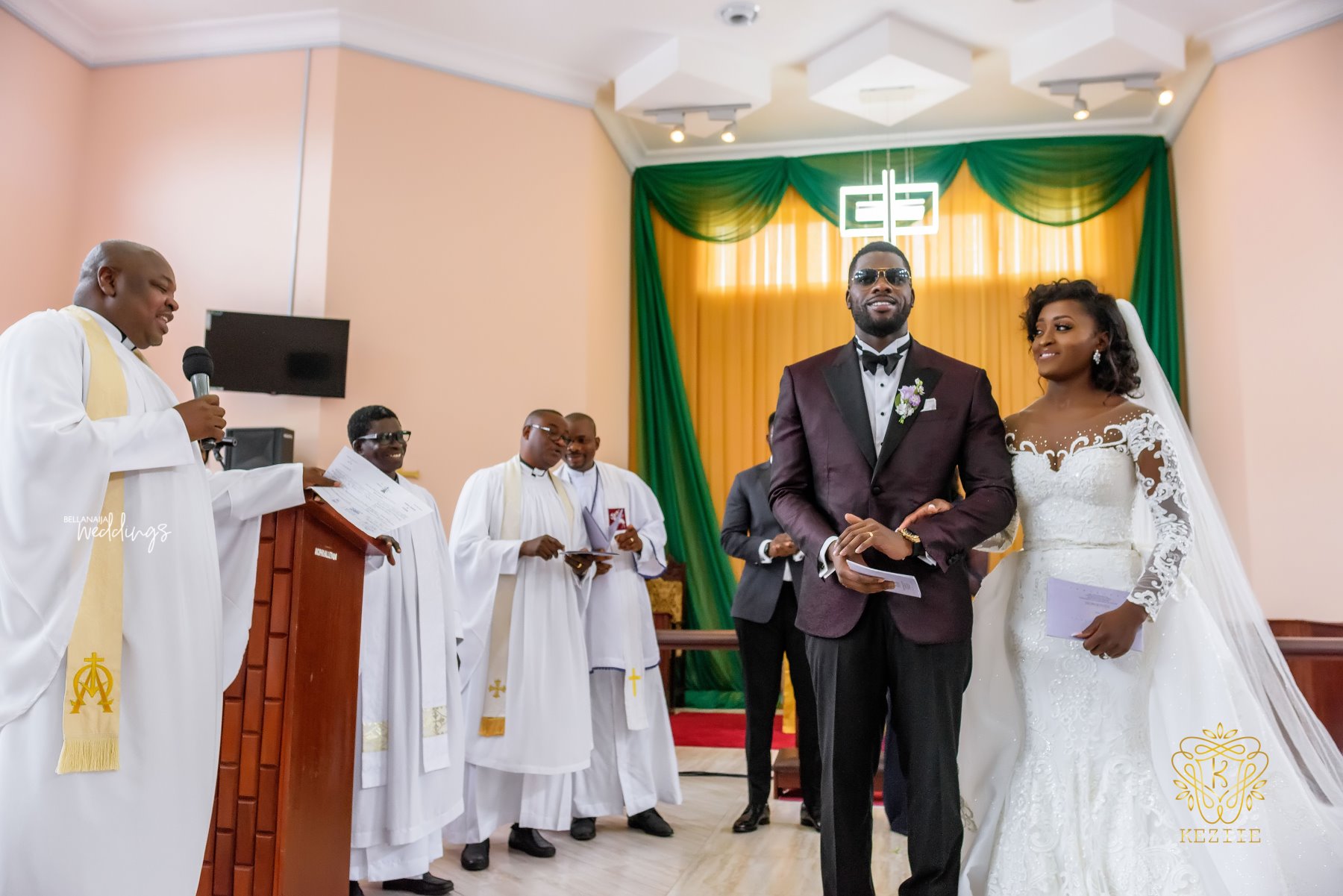 Guess what time it is, reception hour!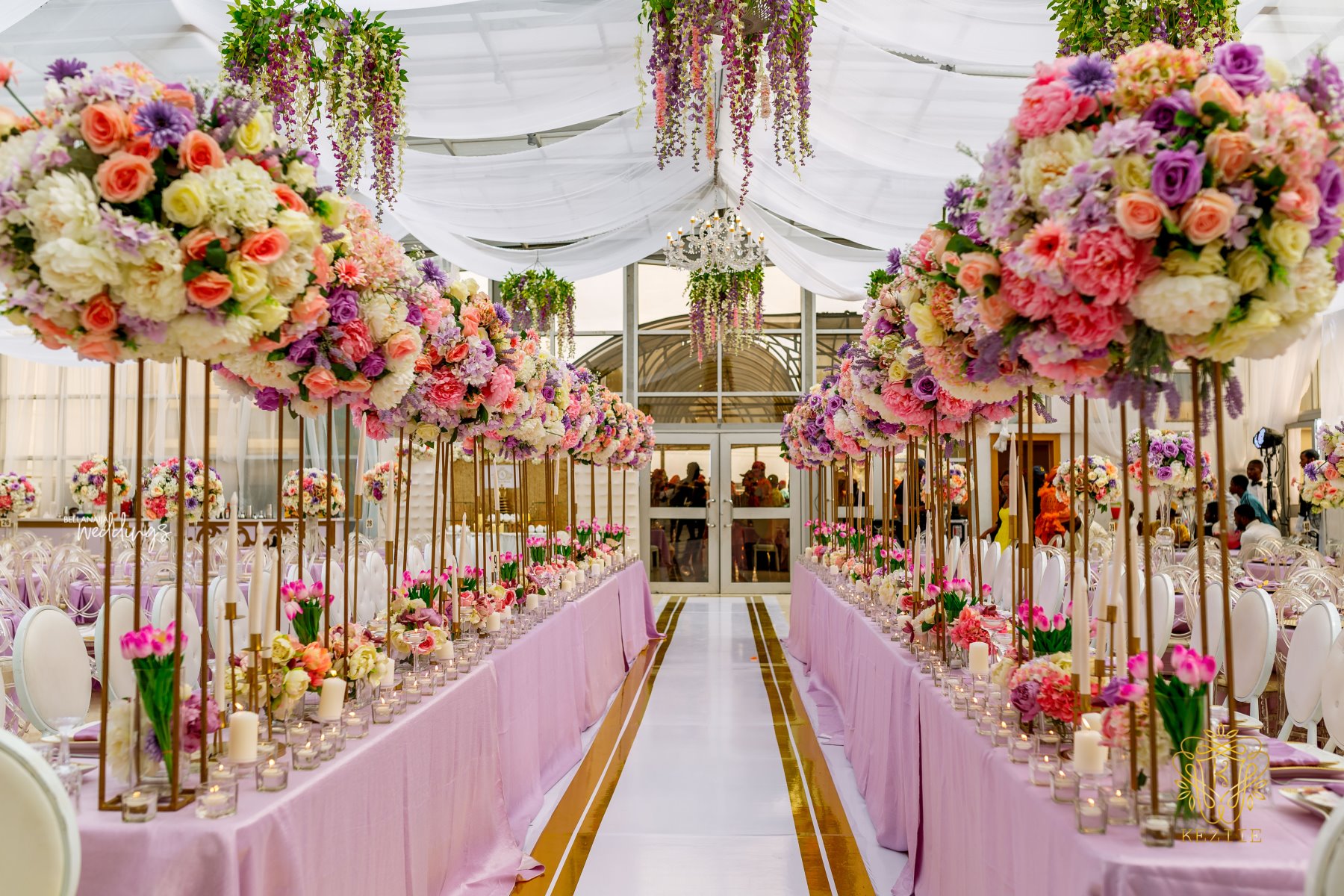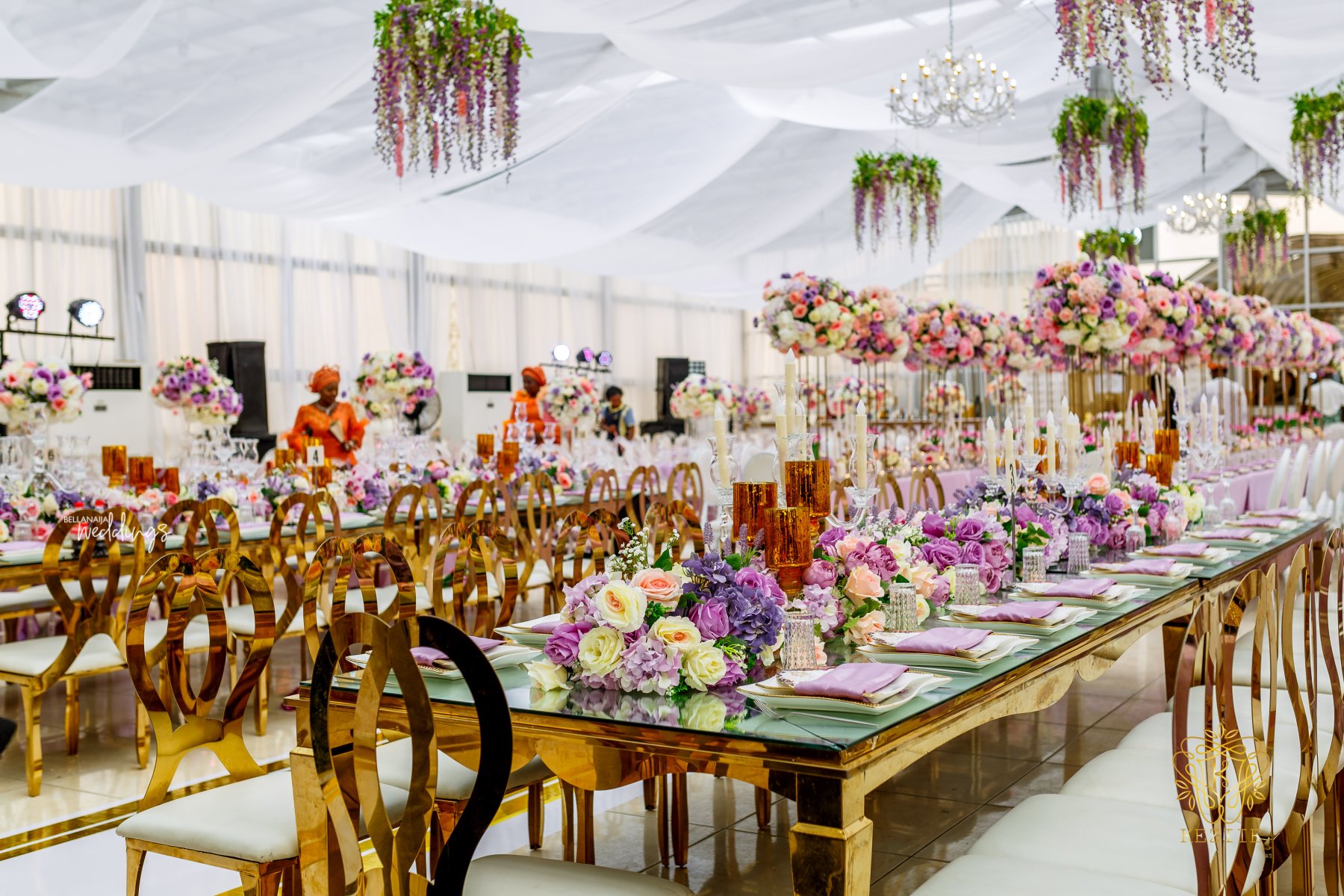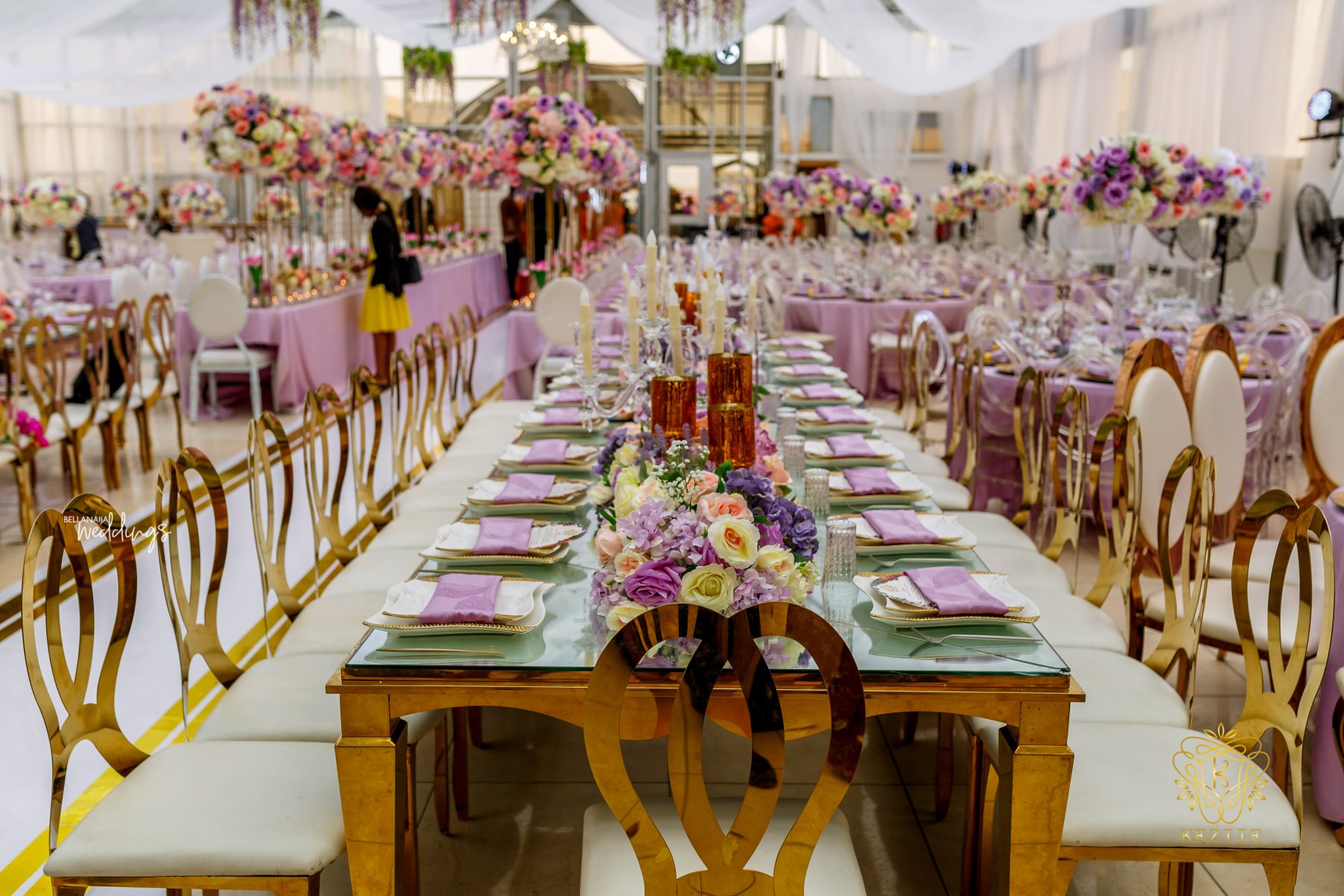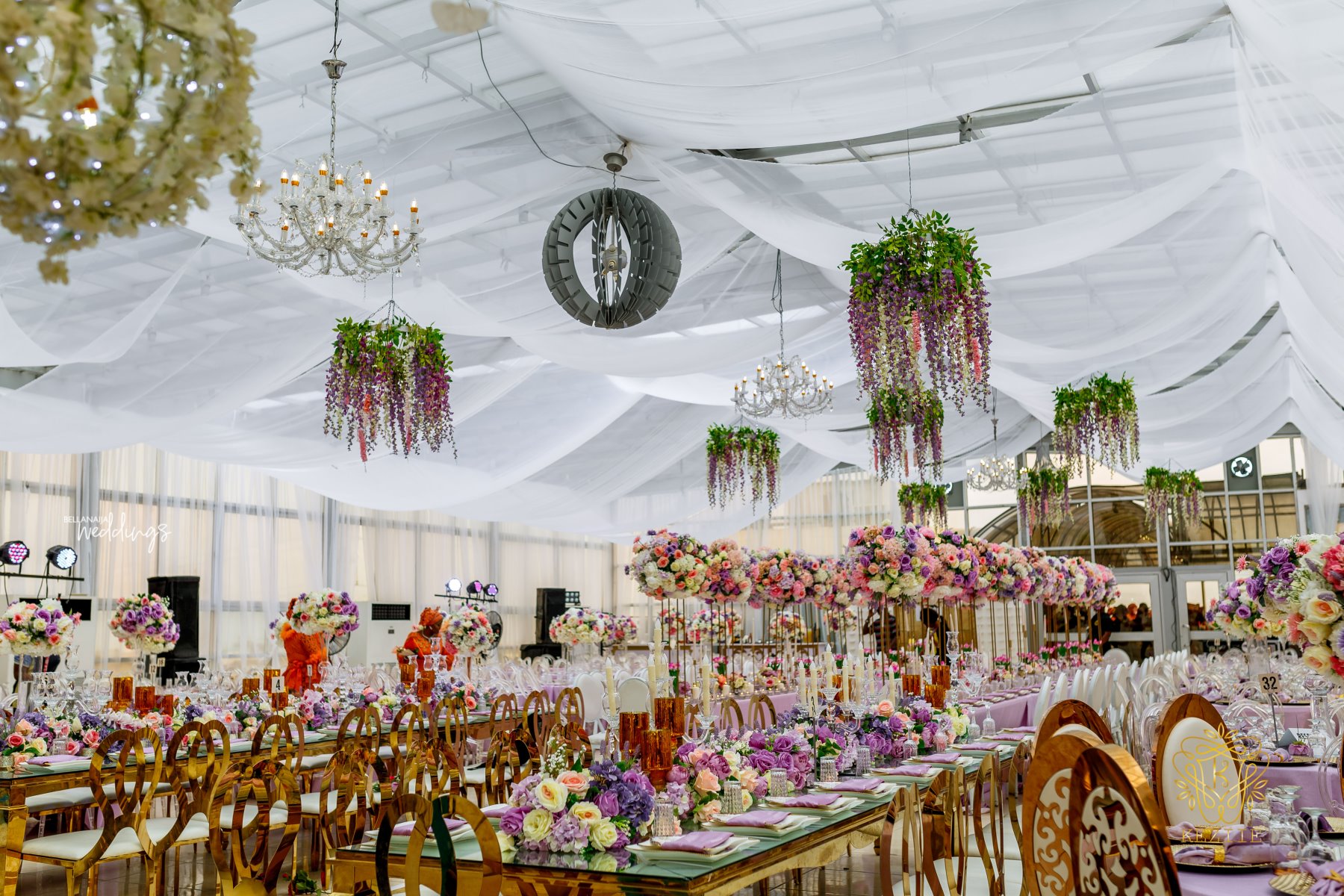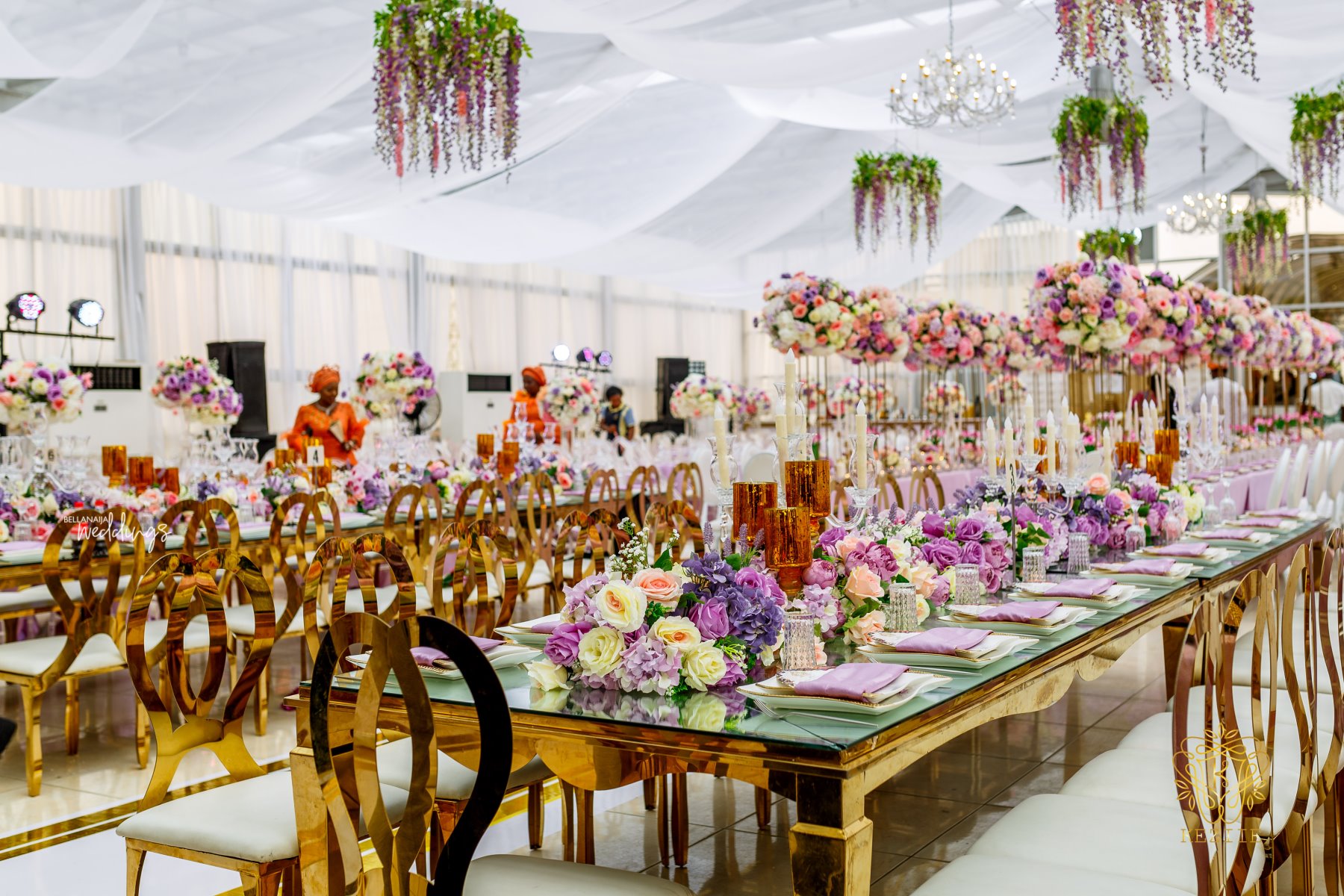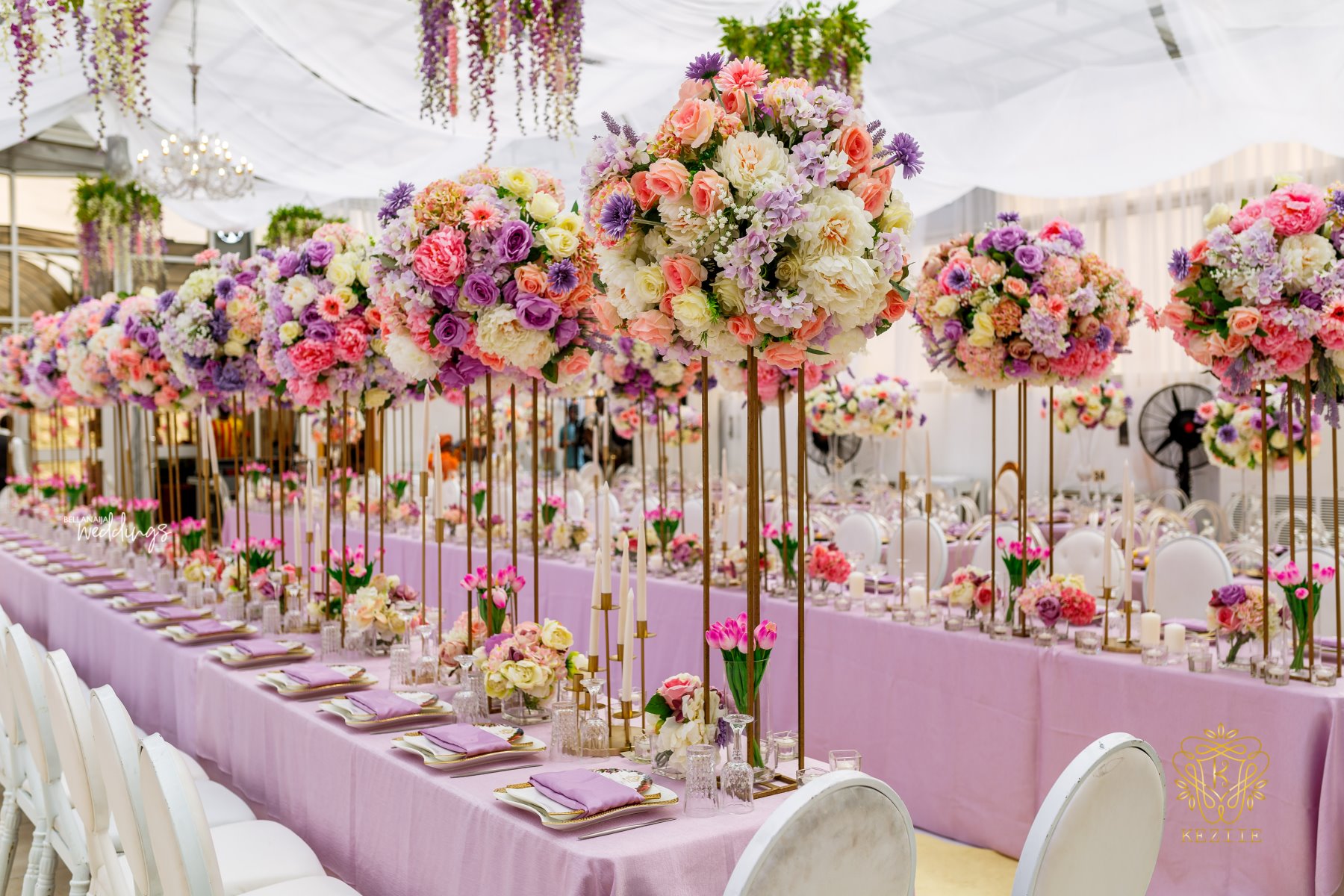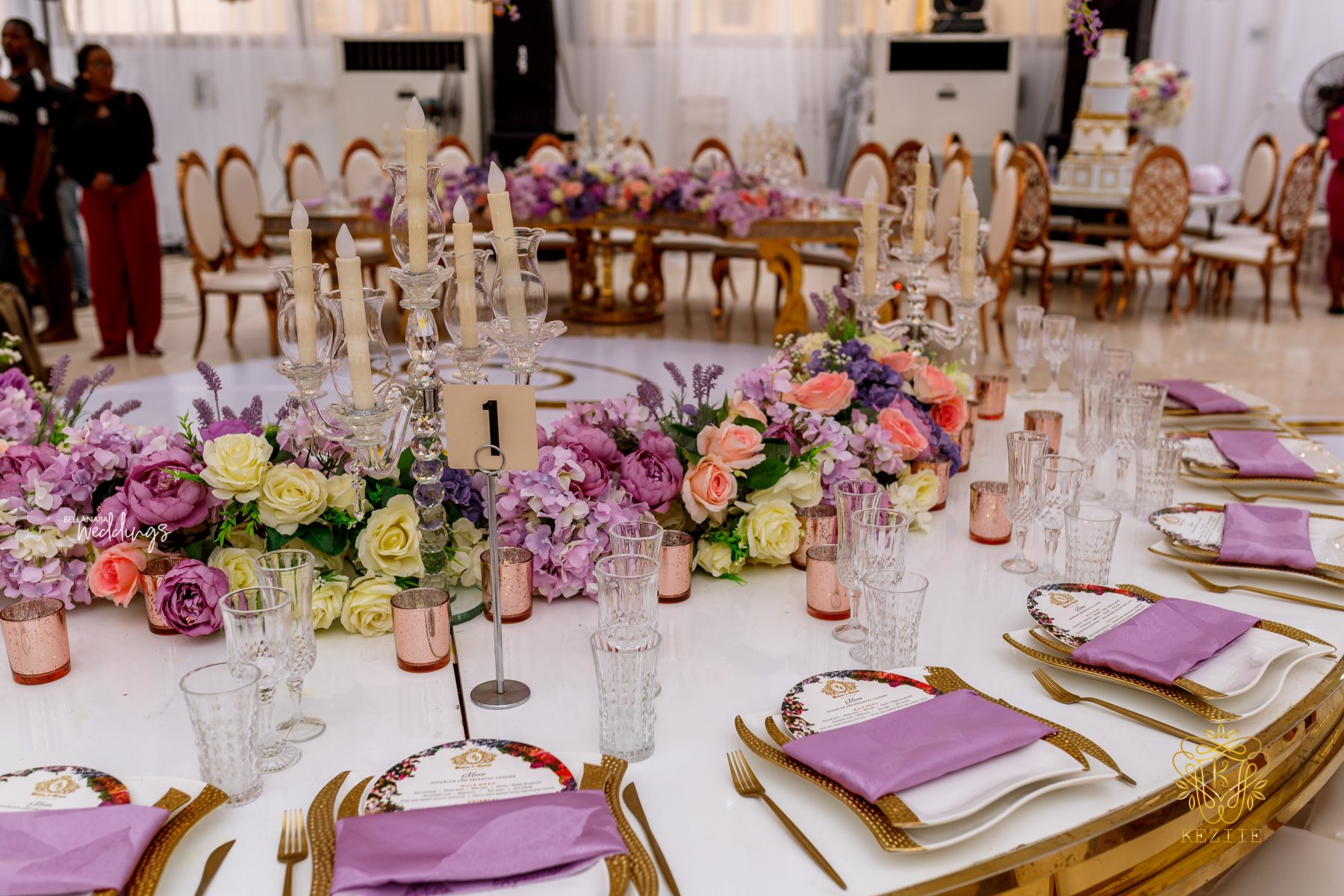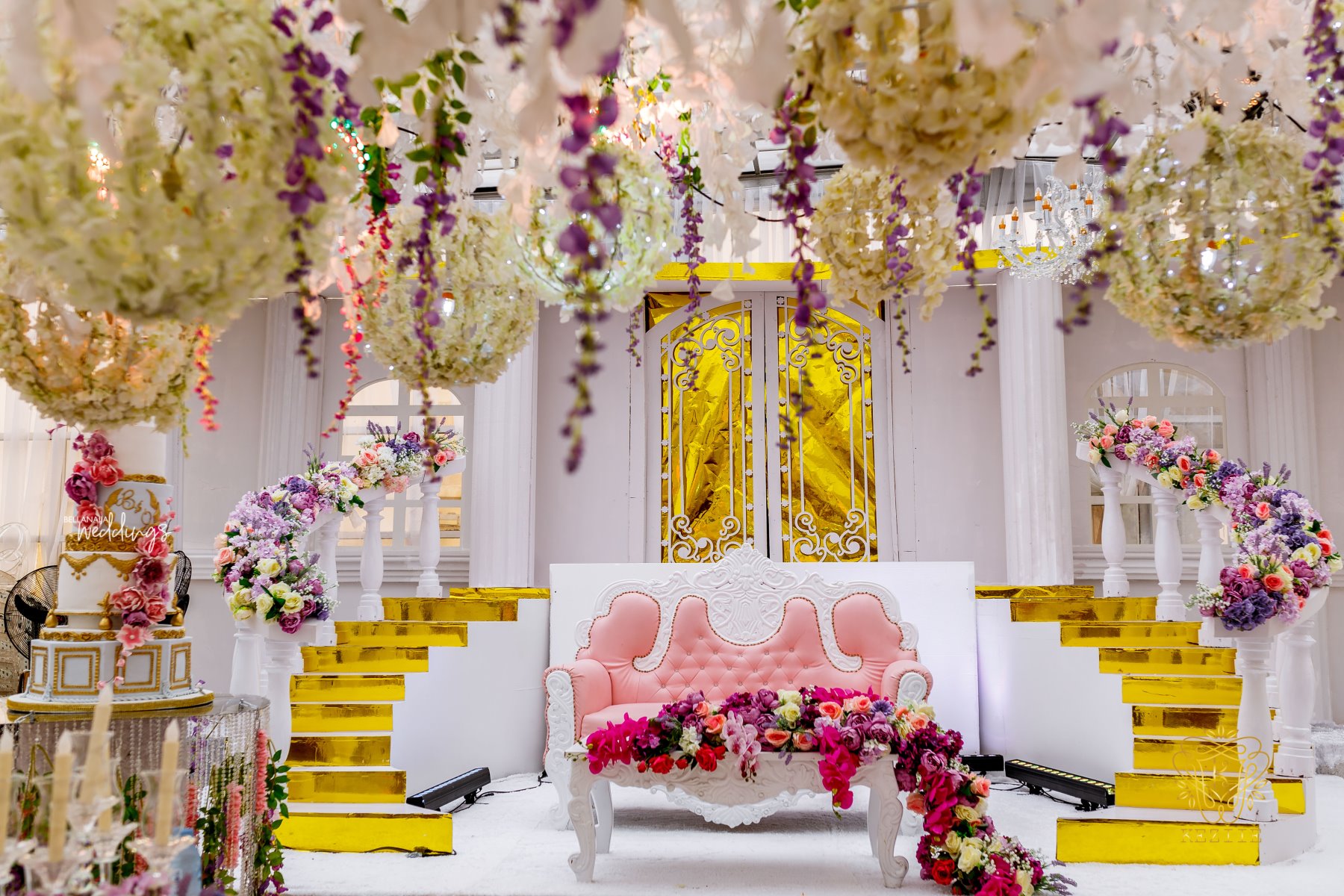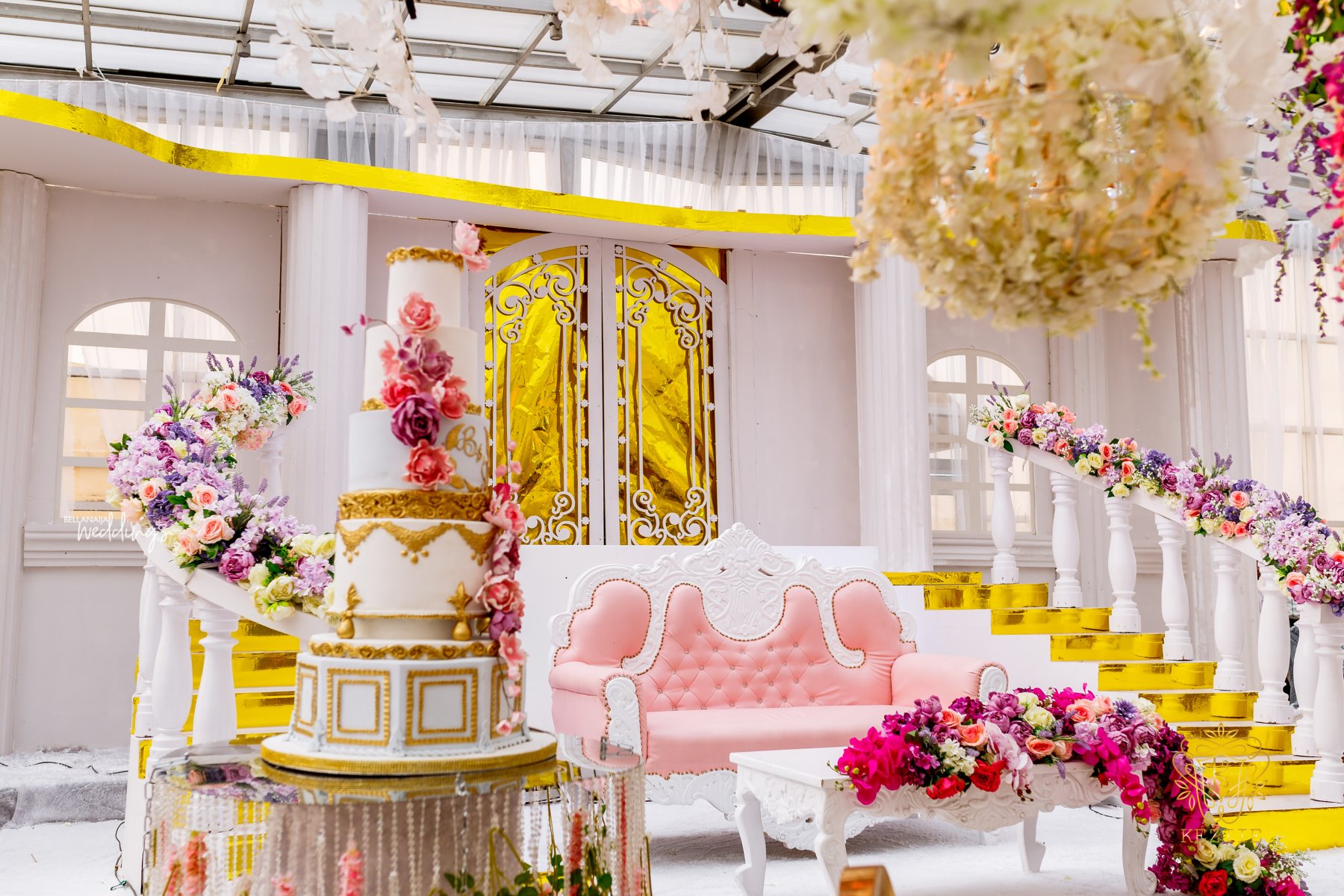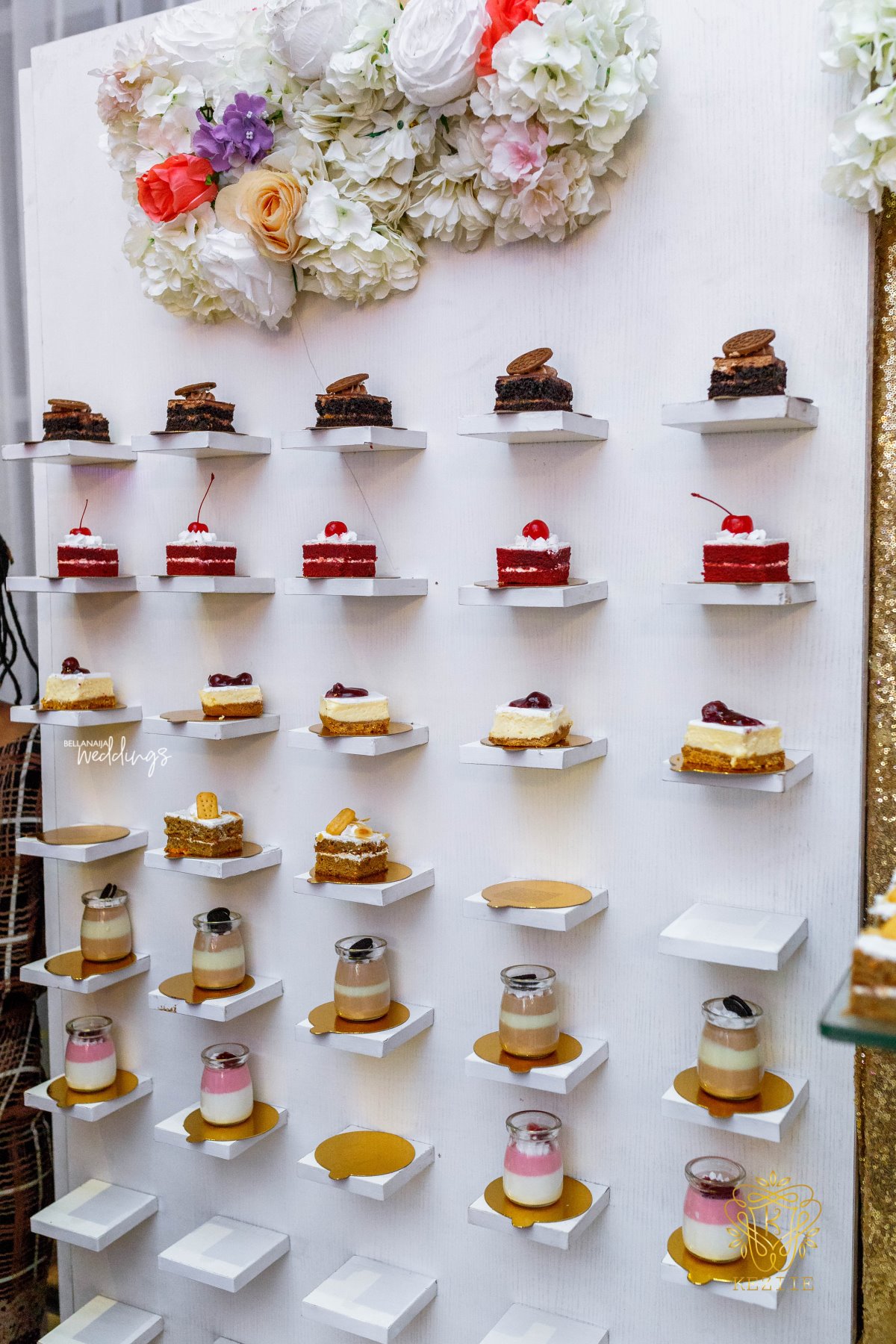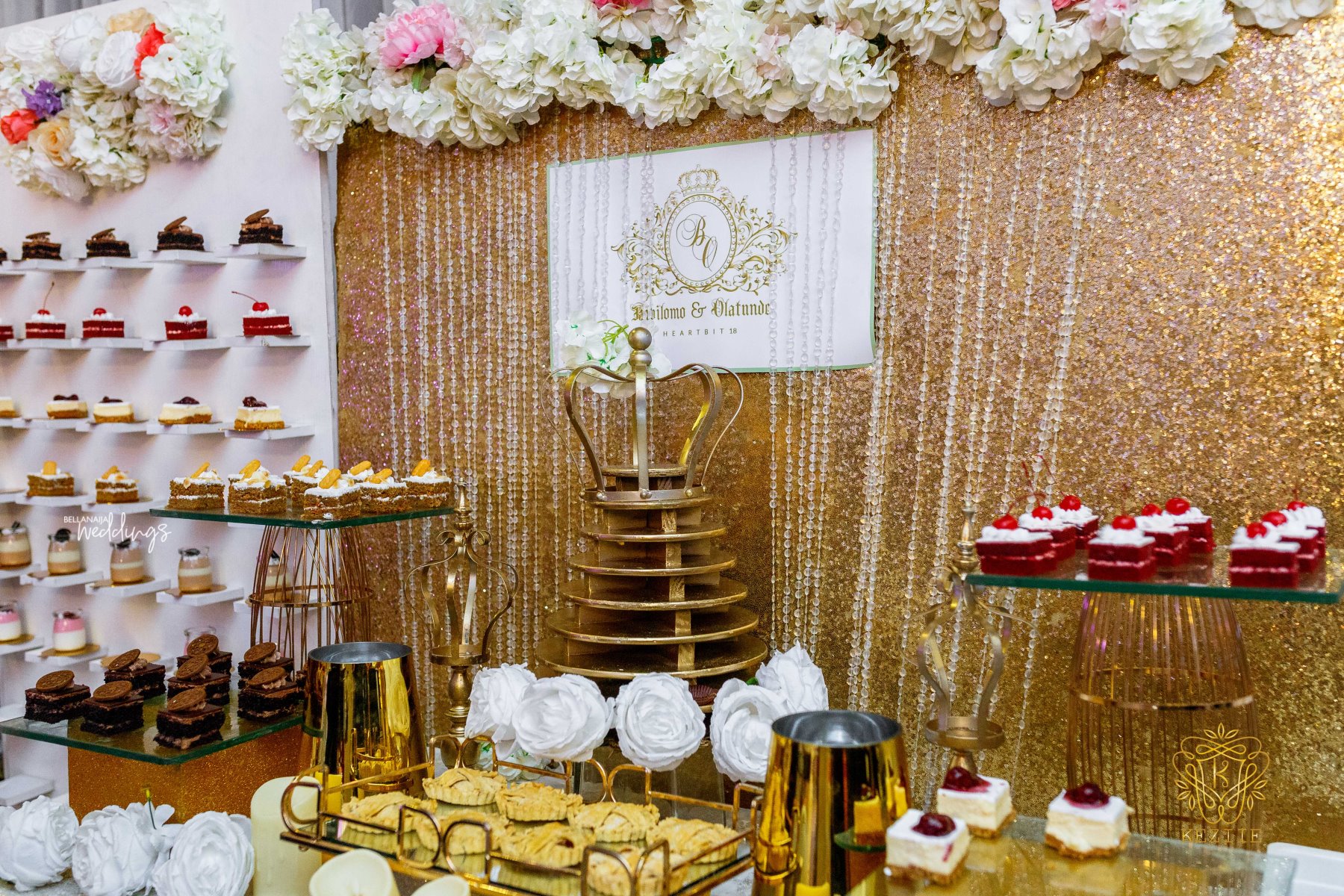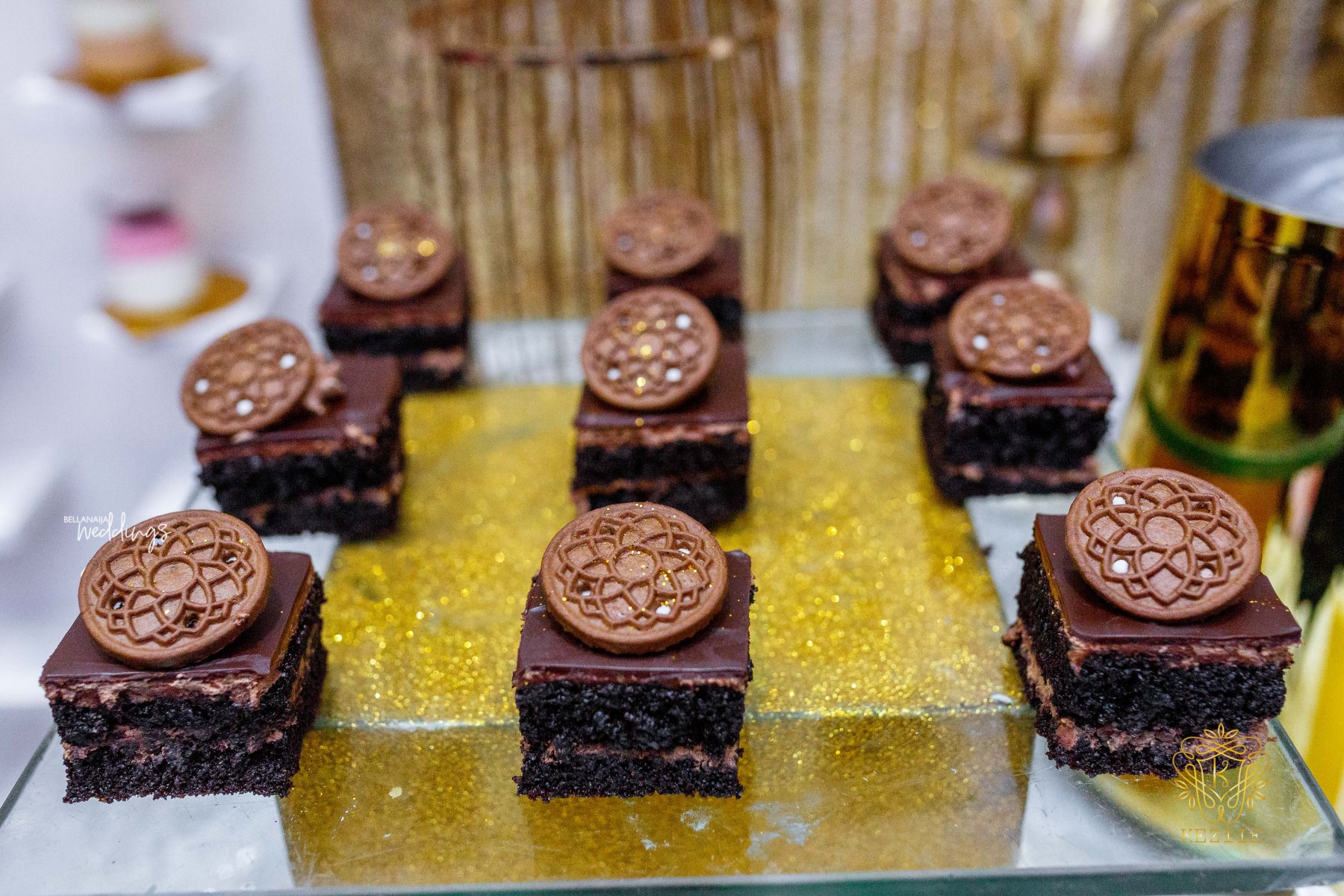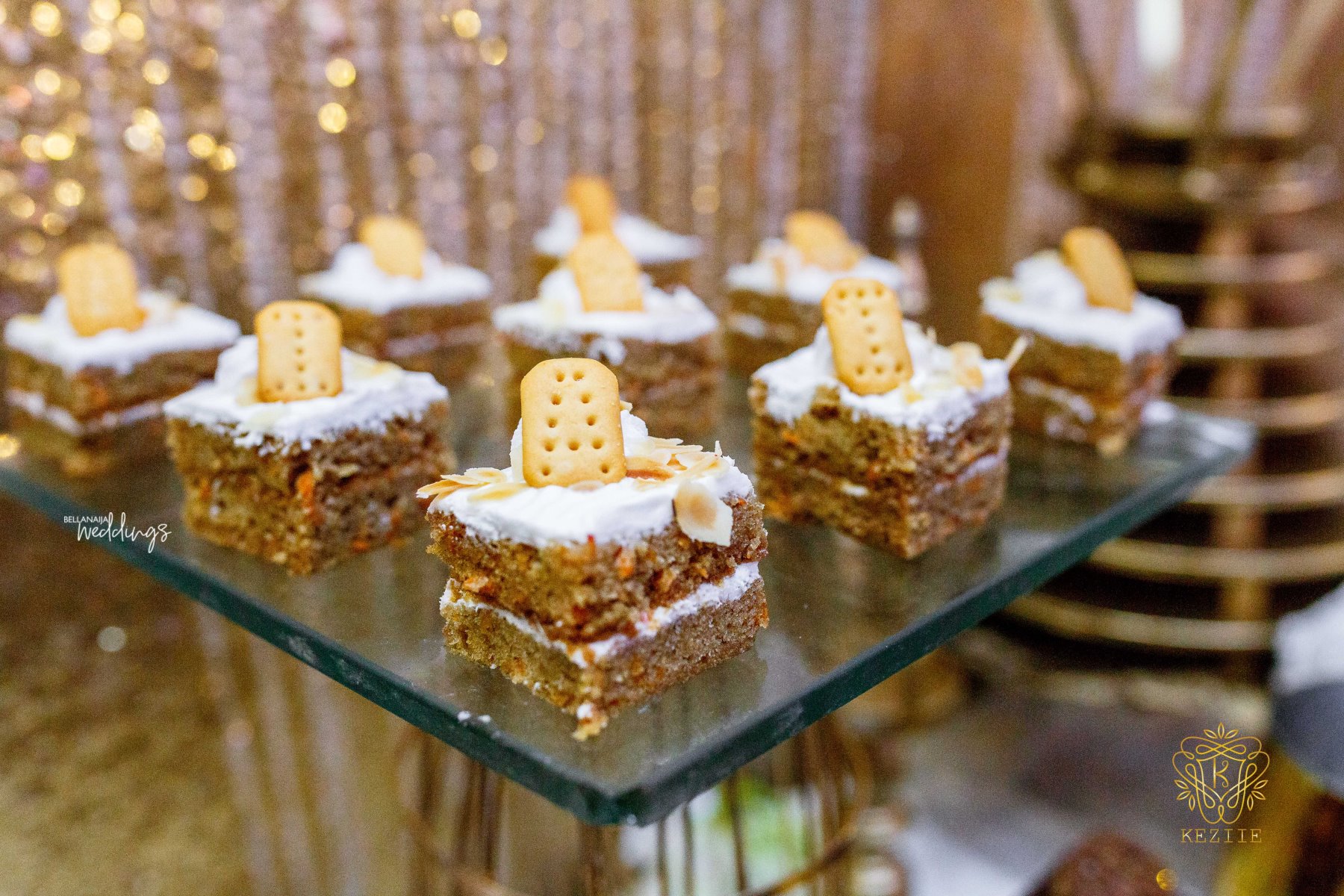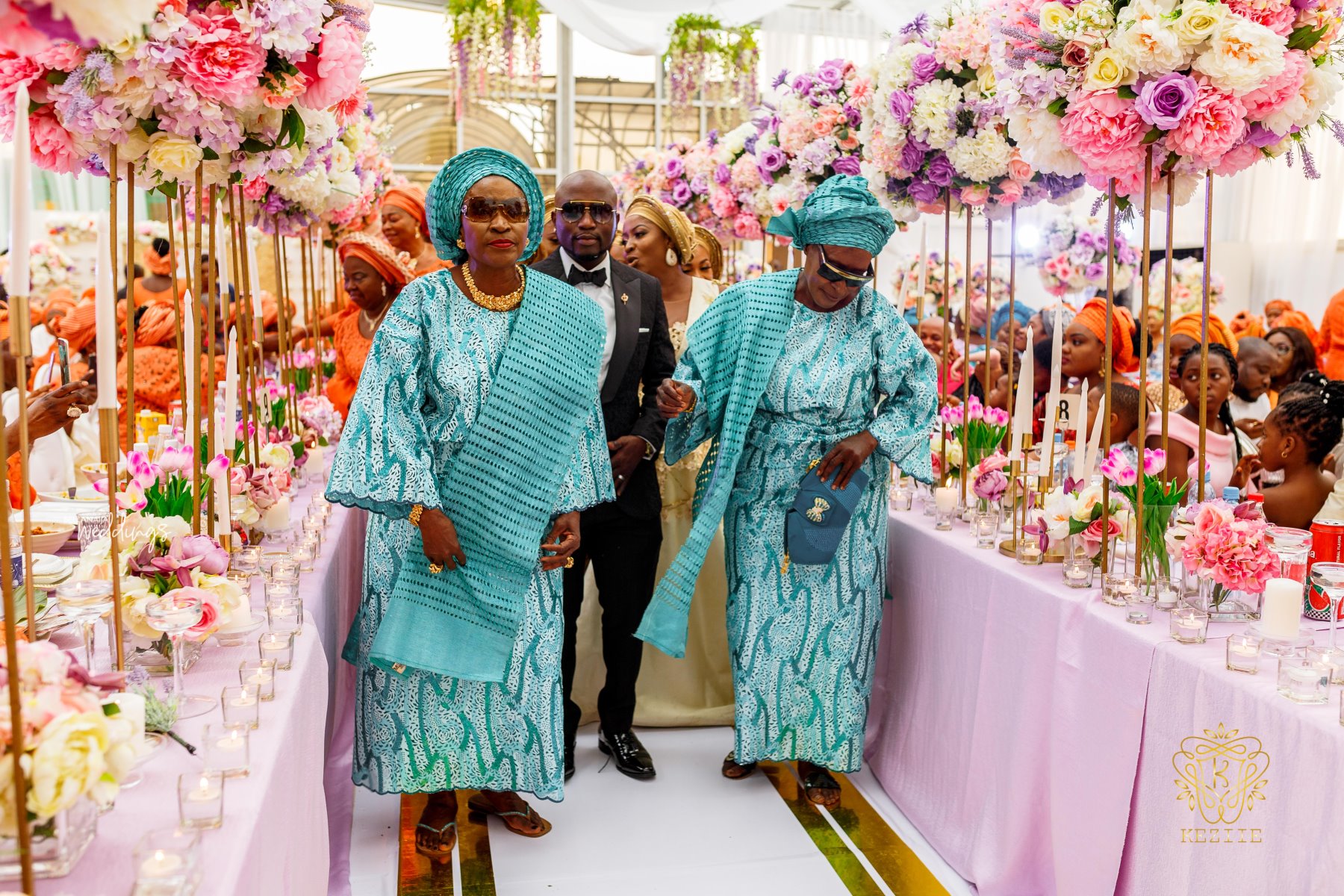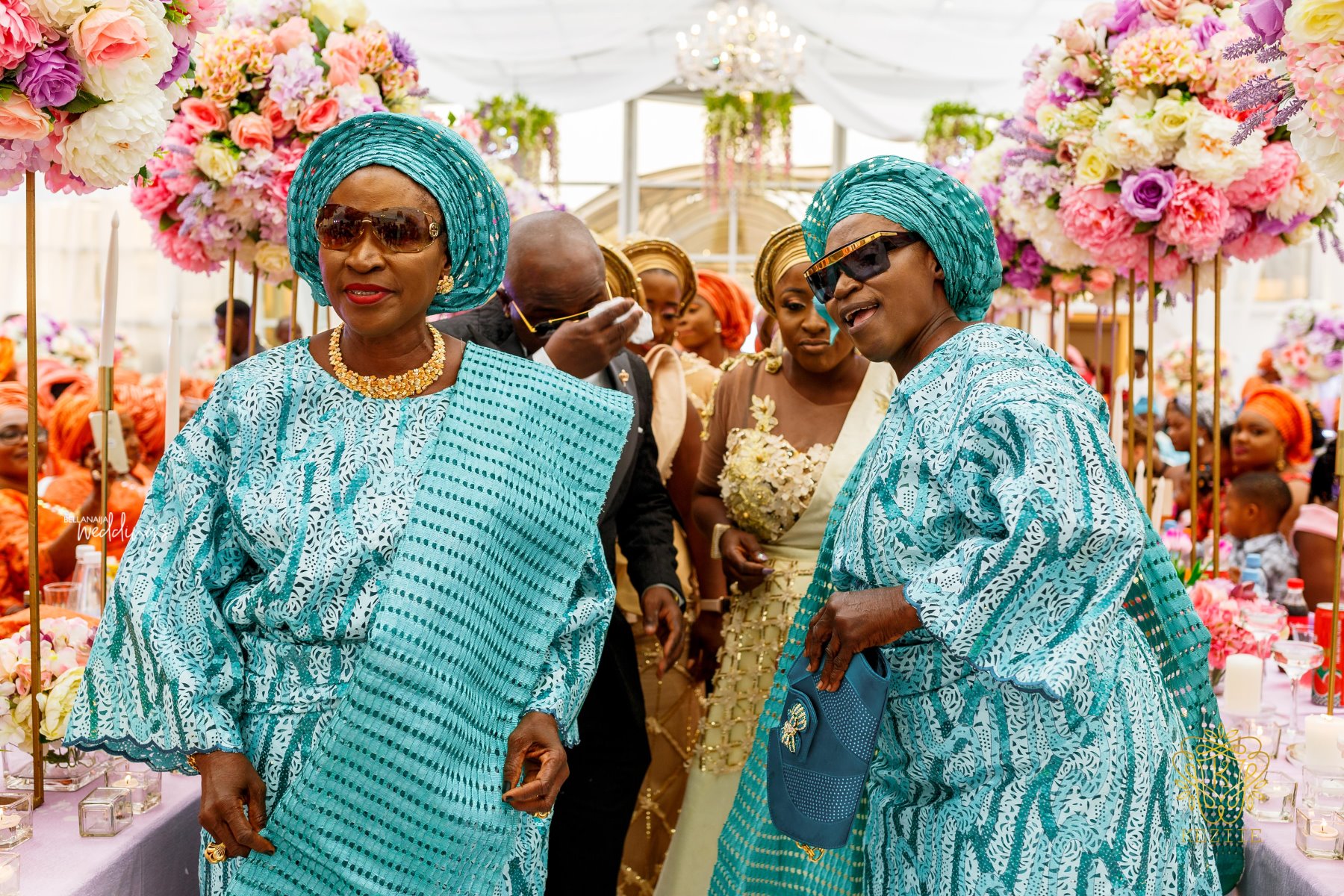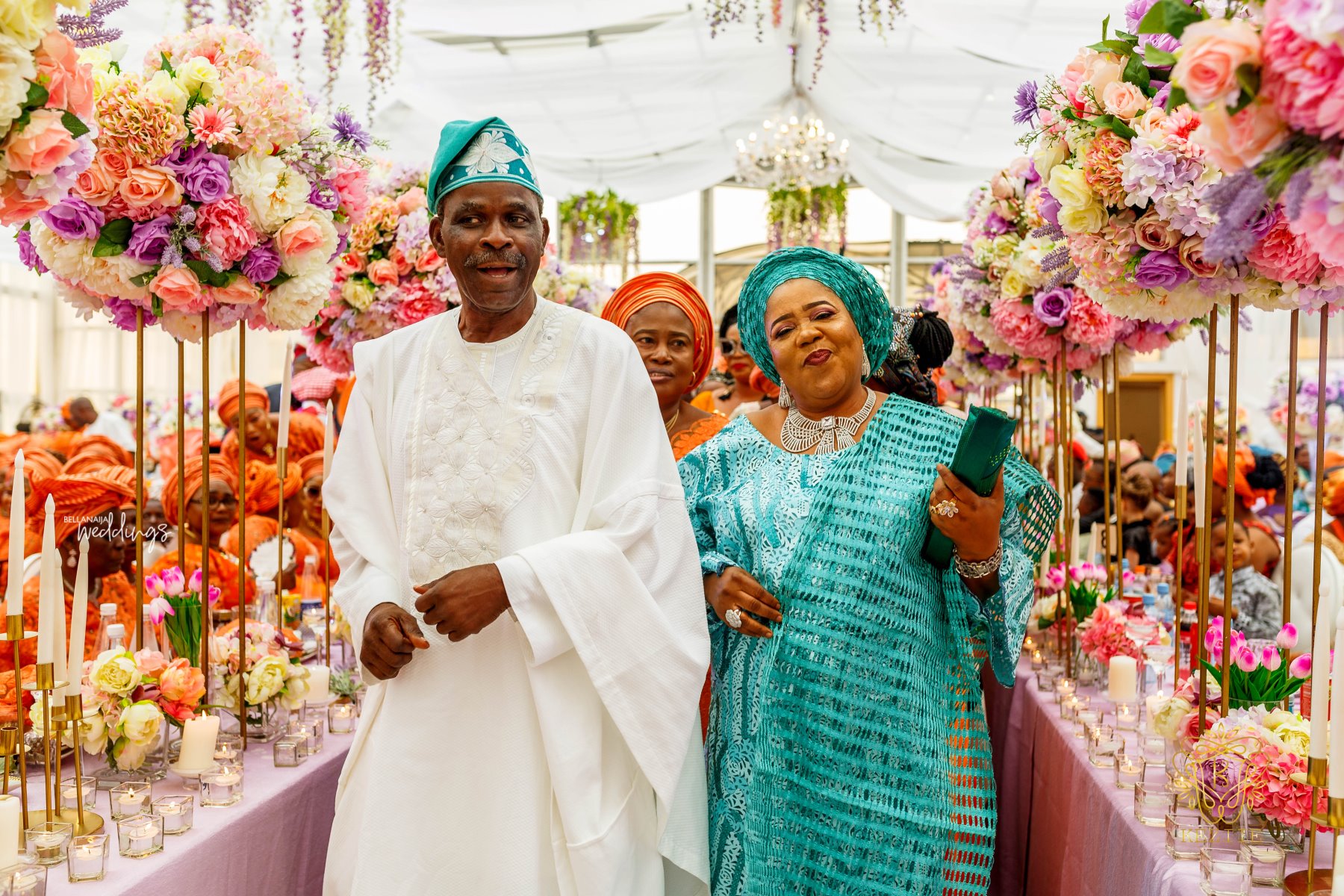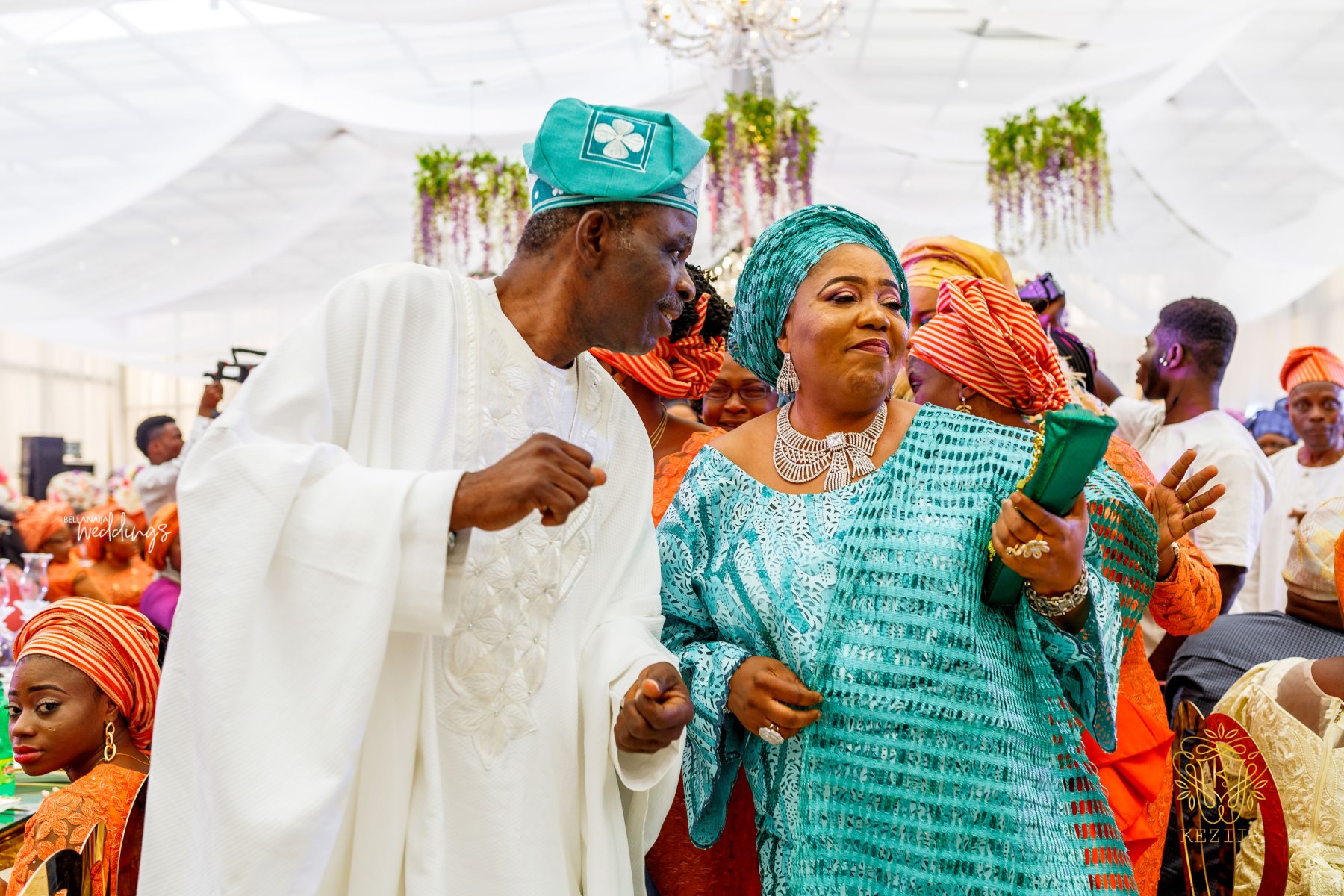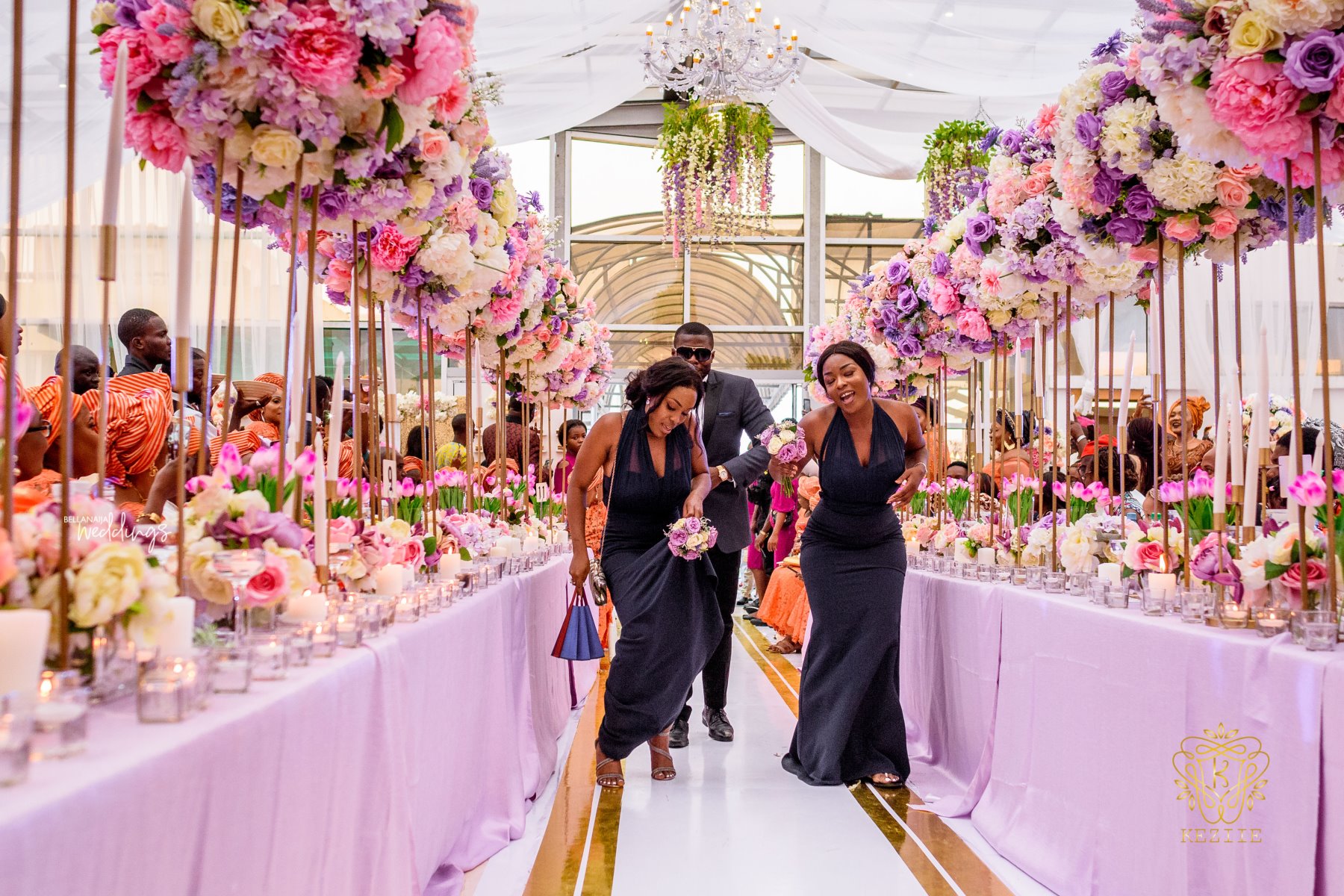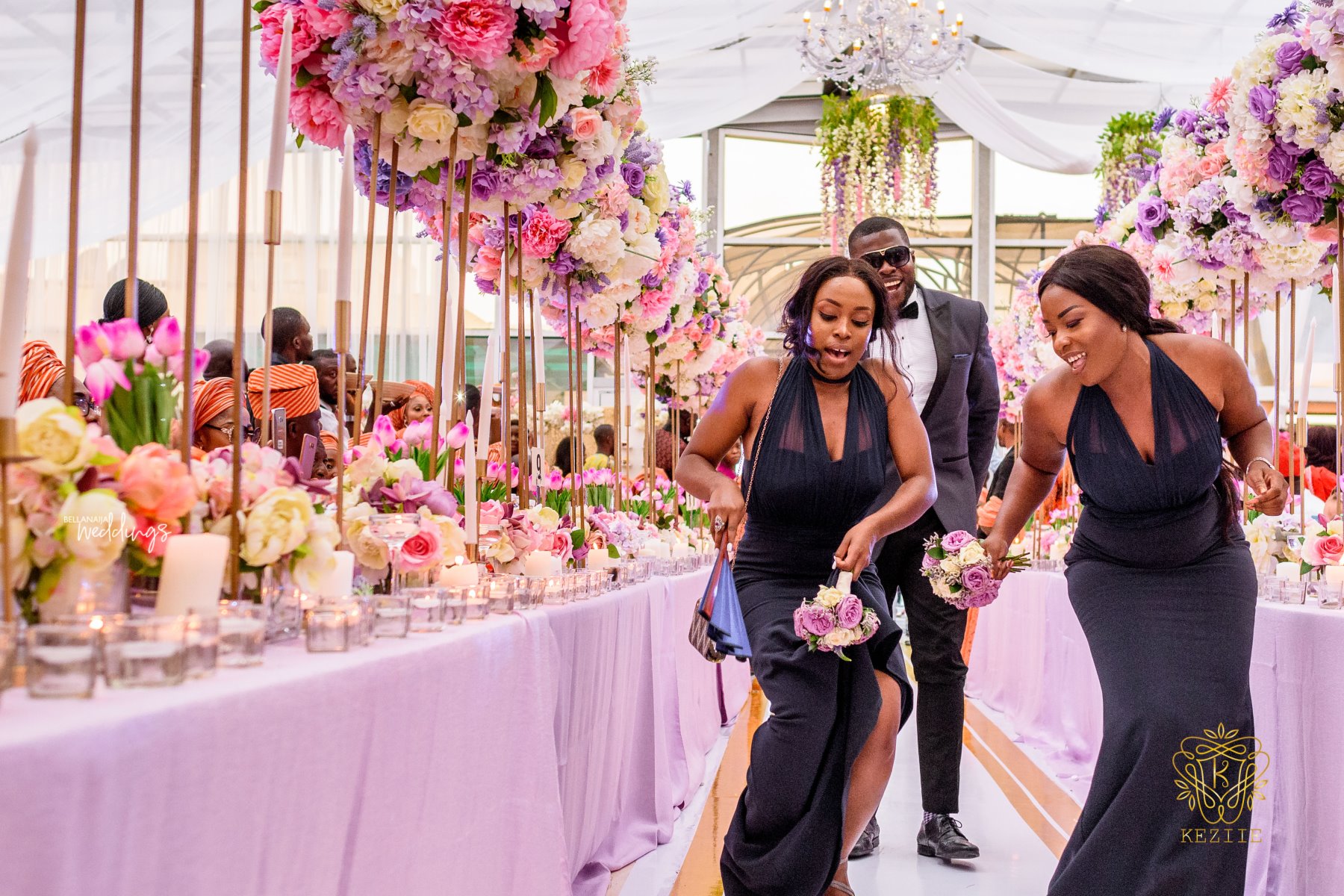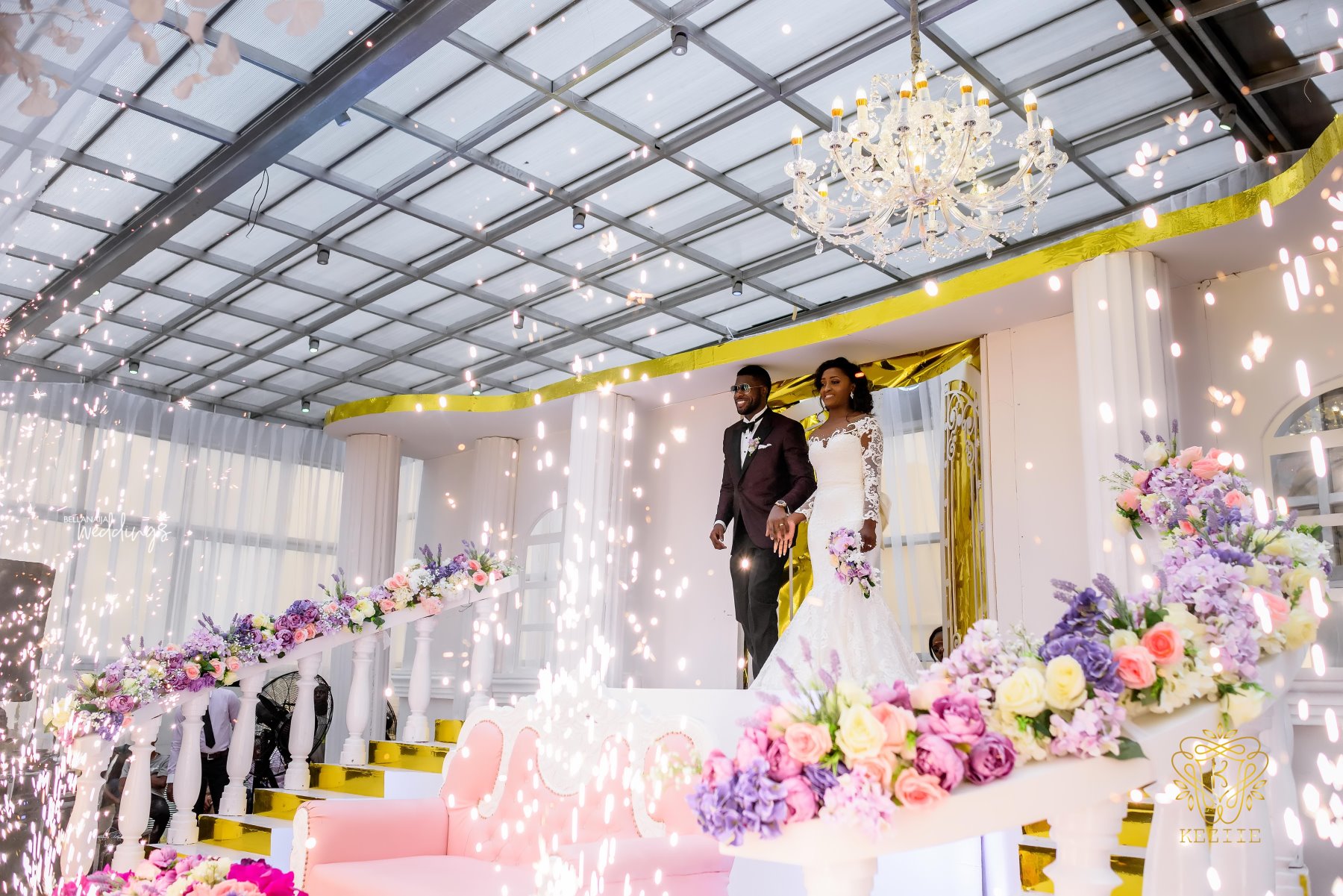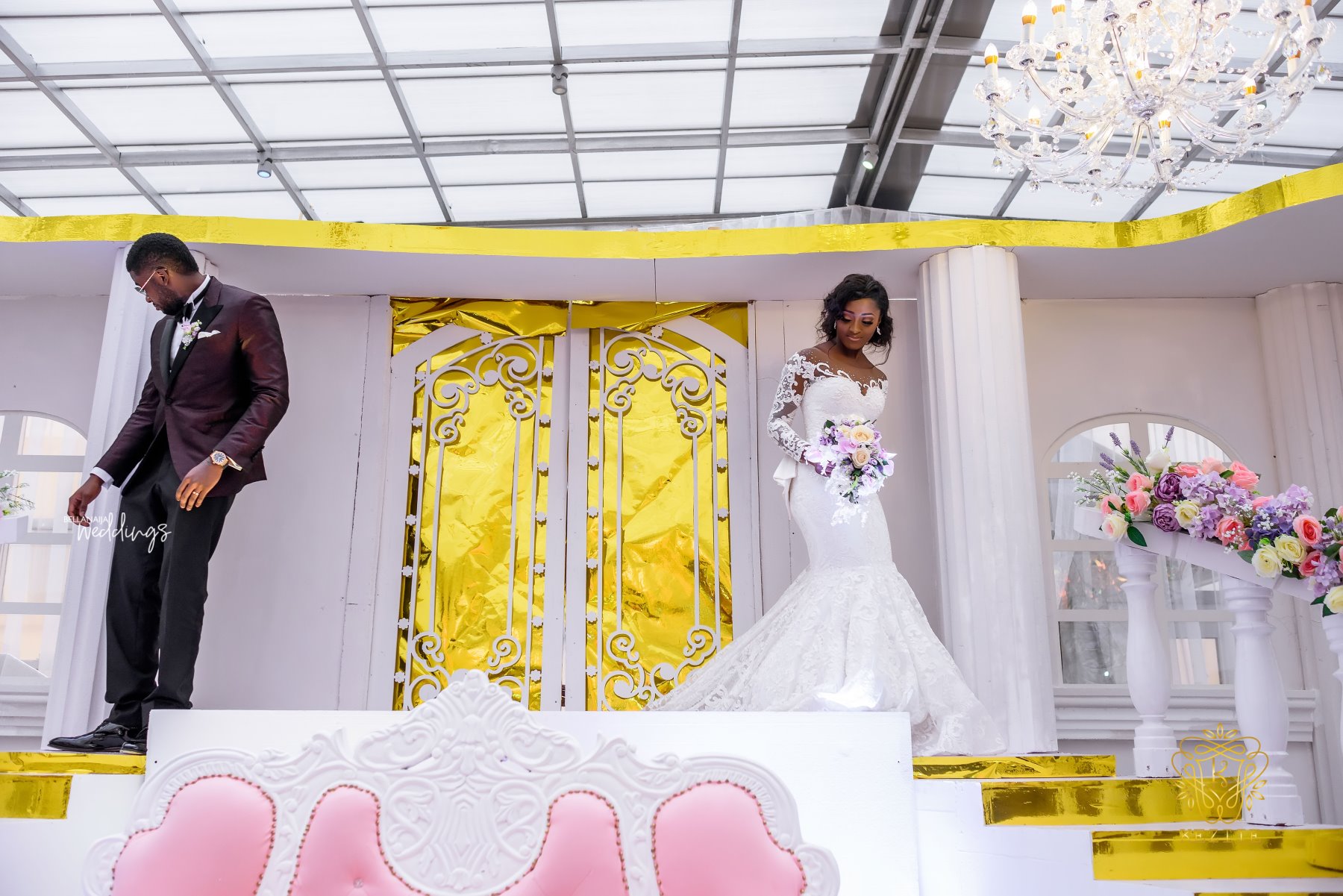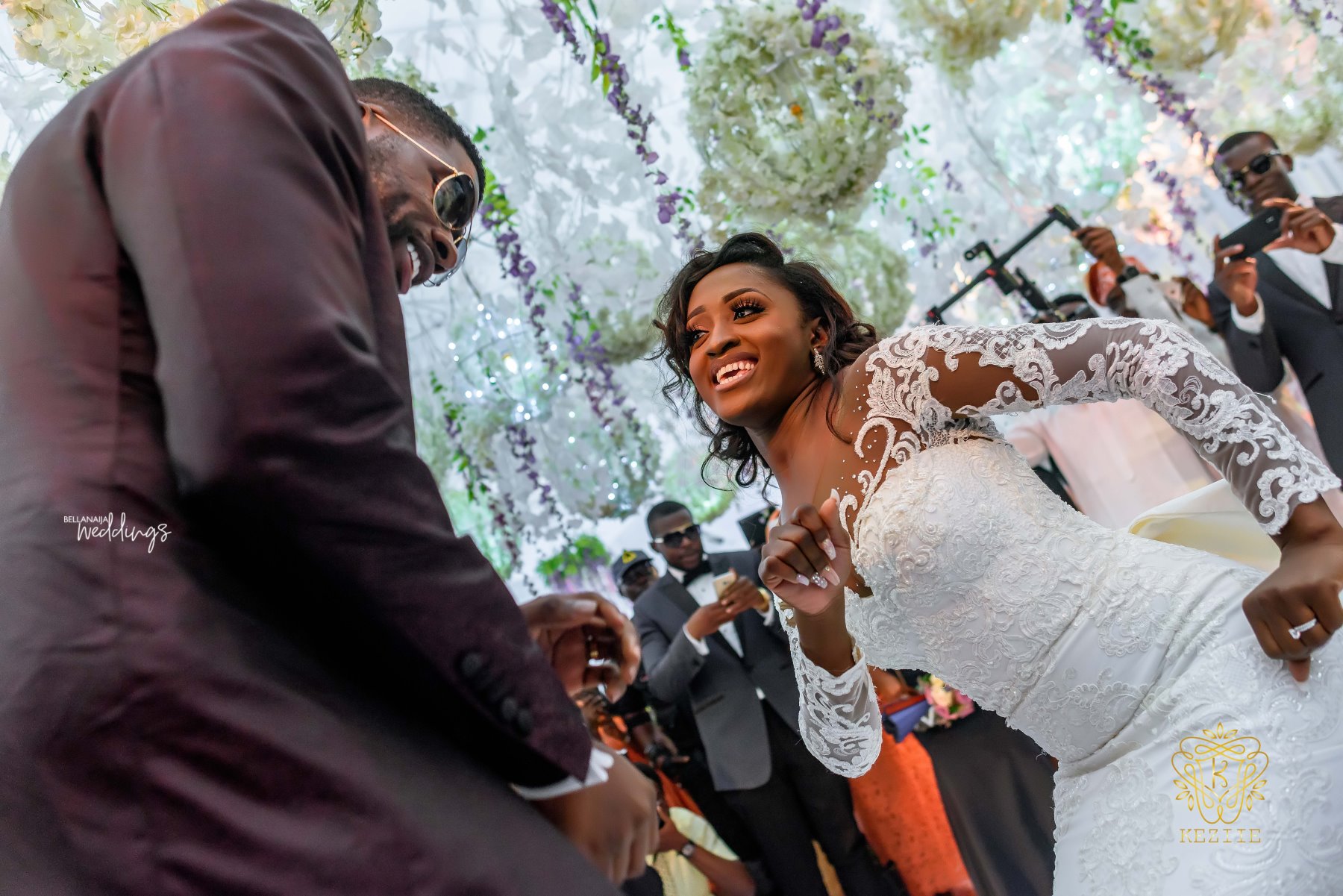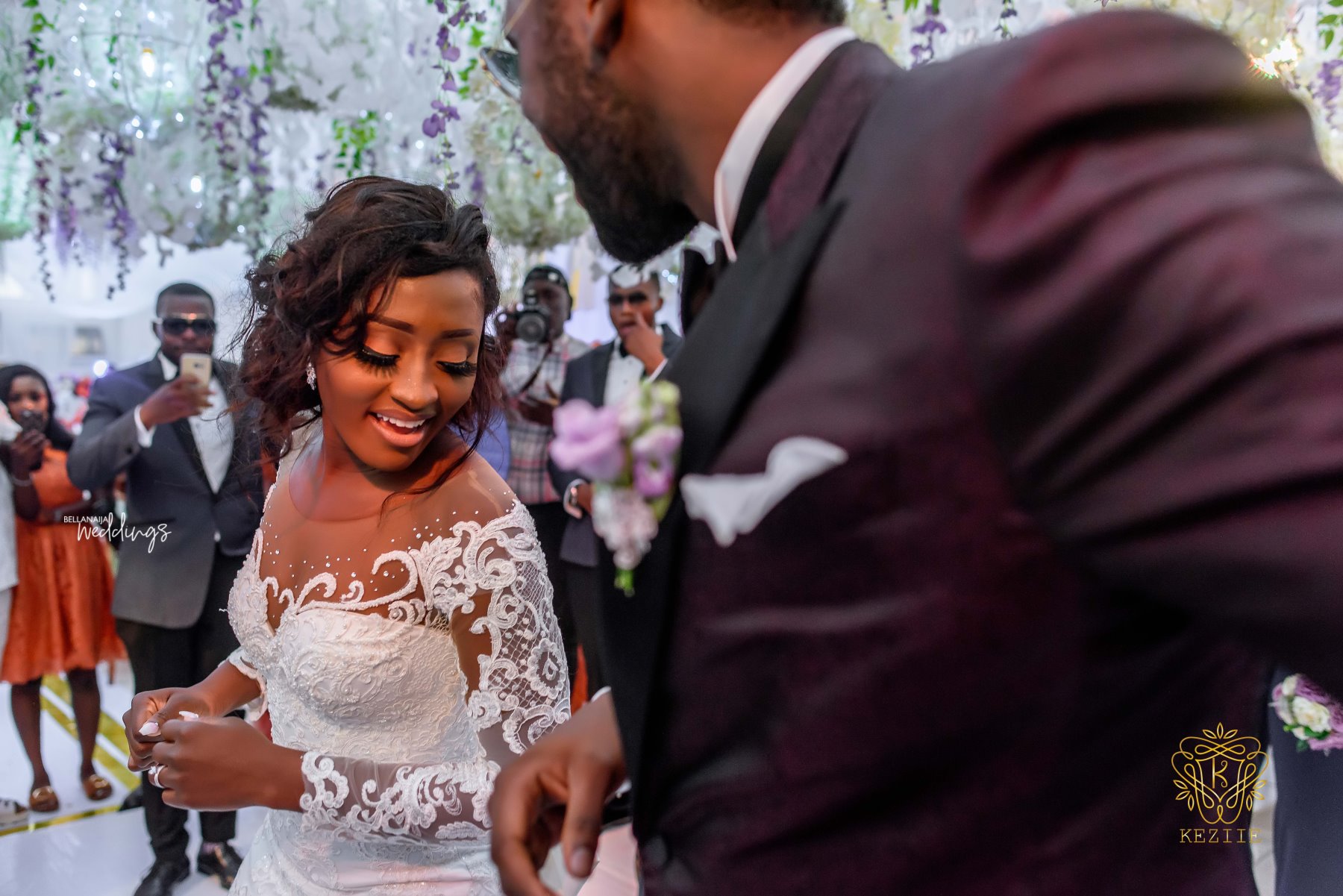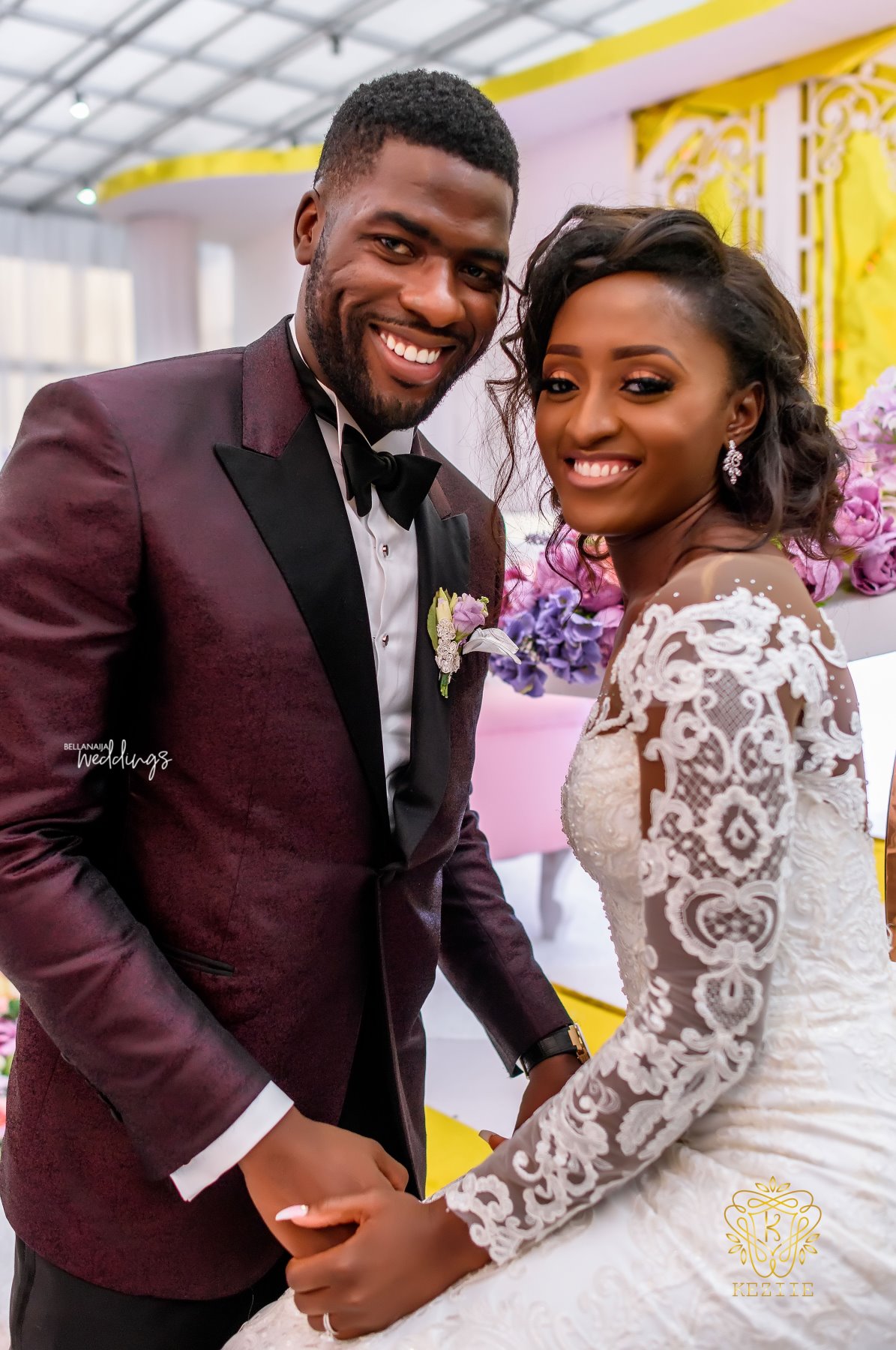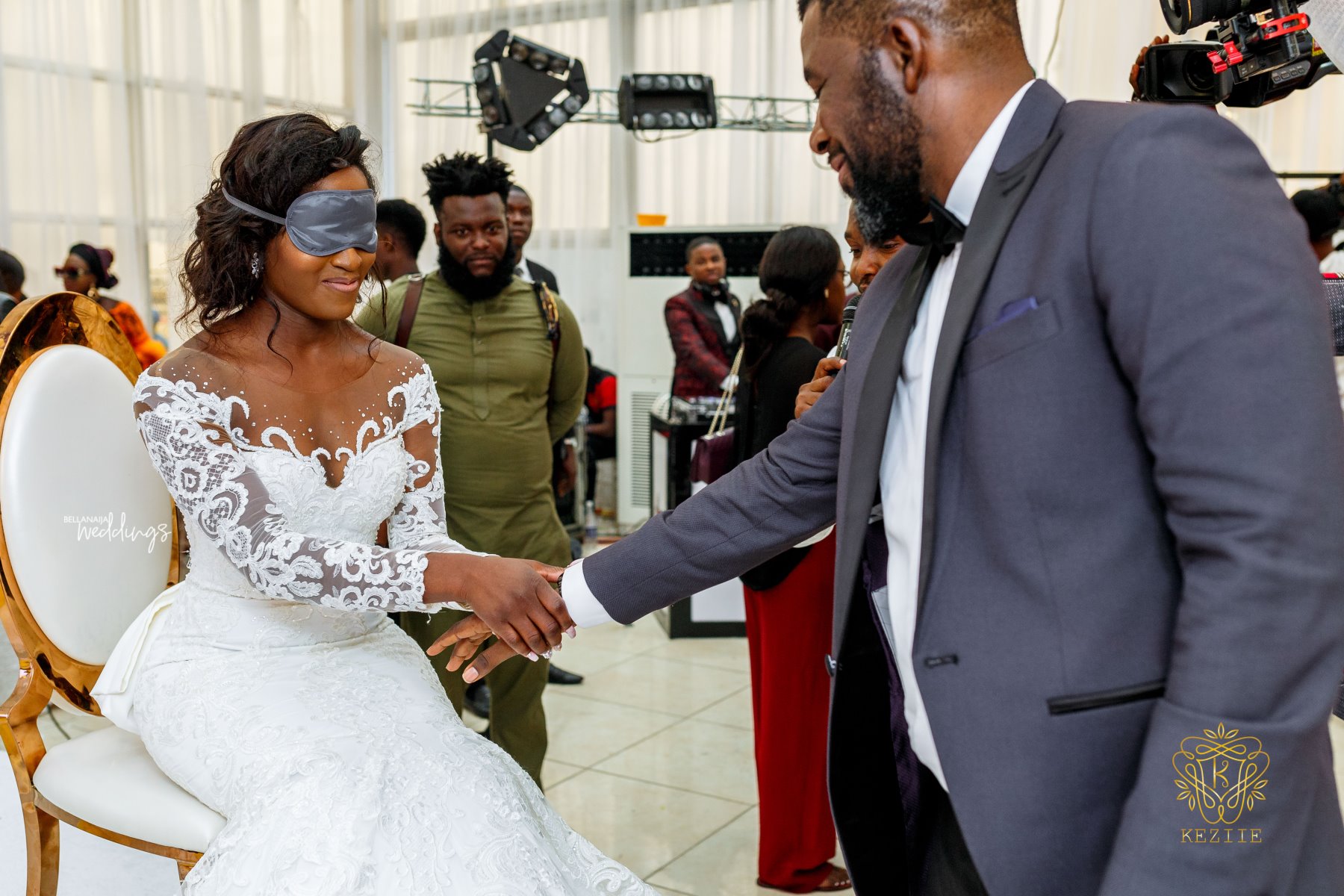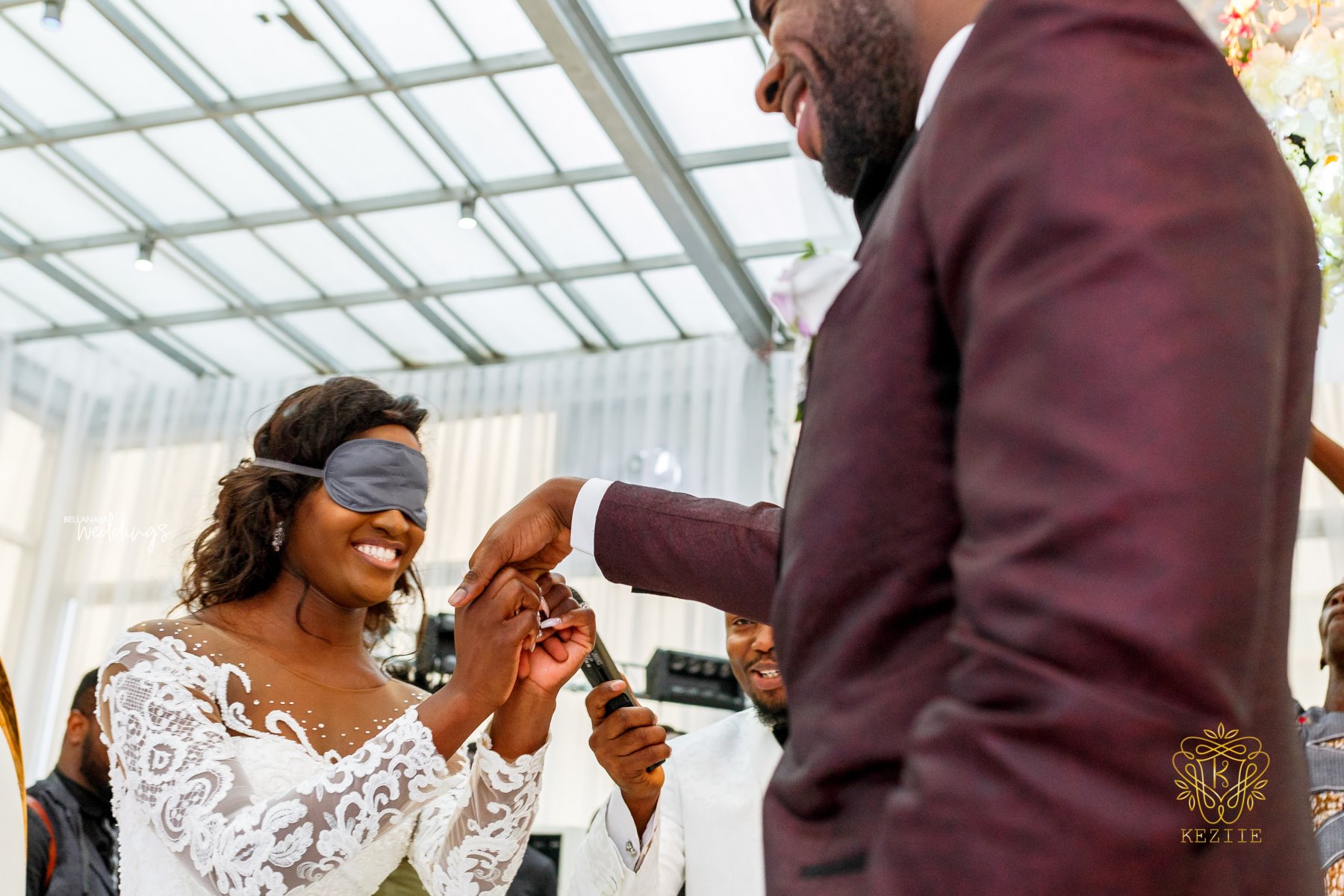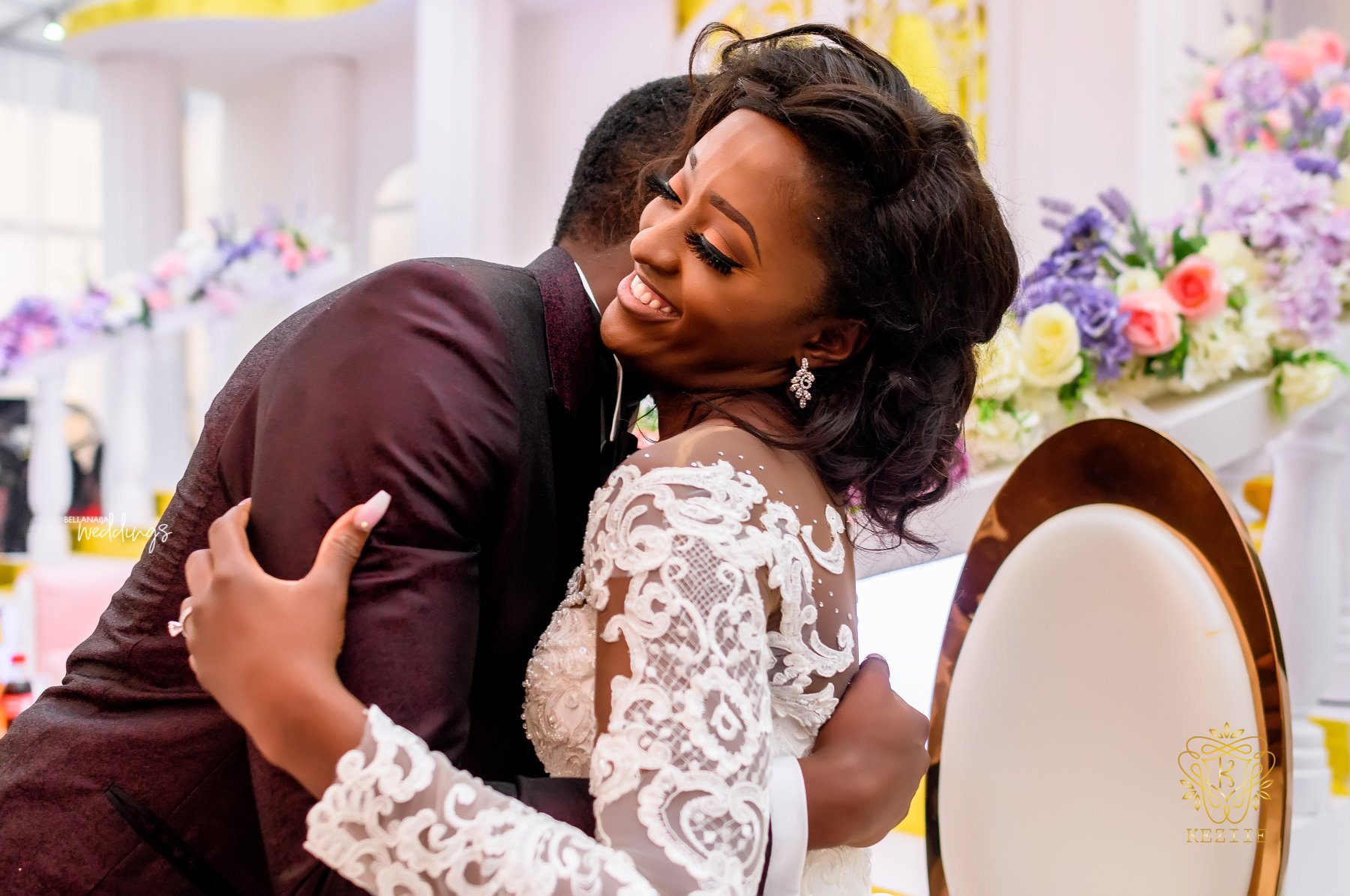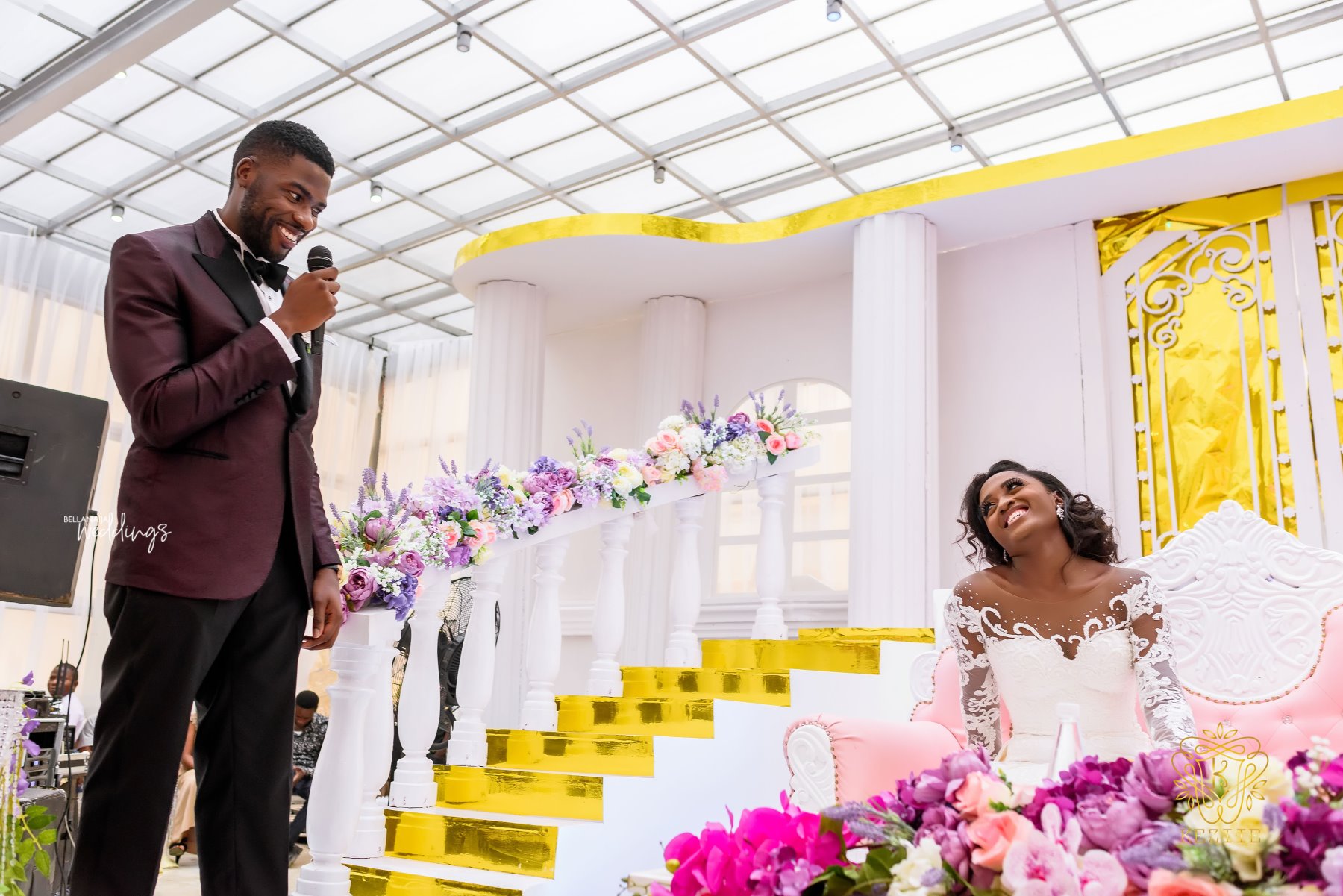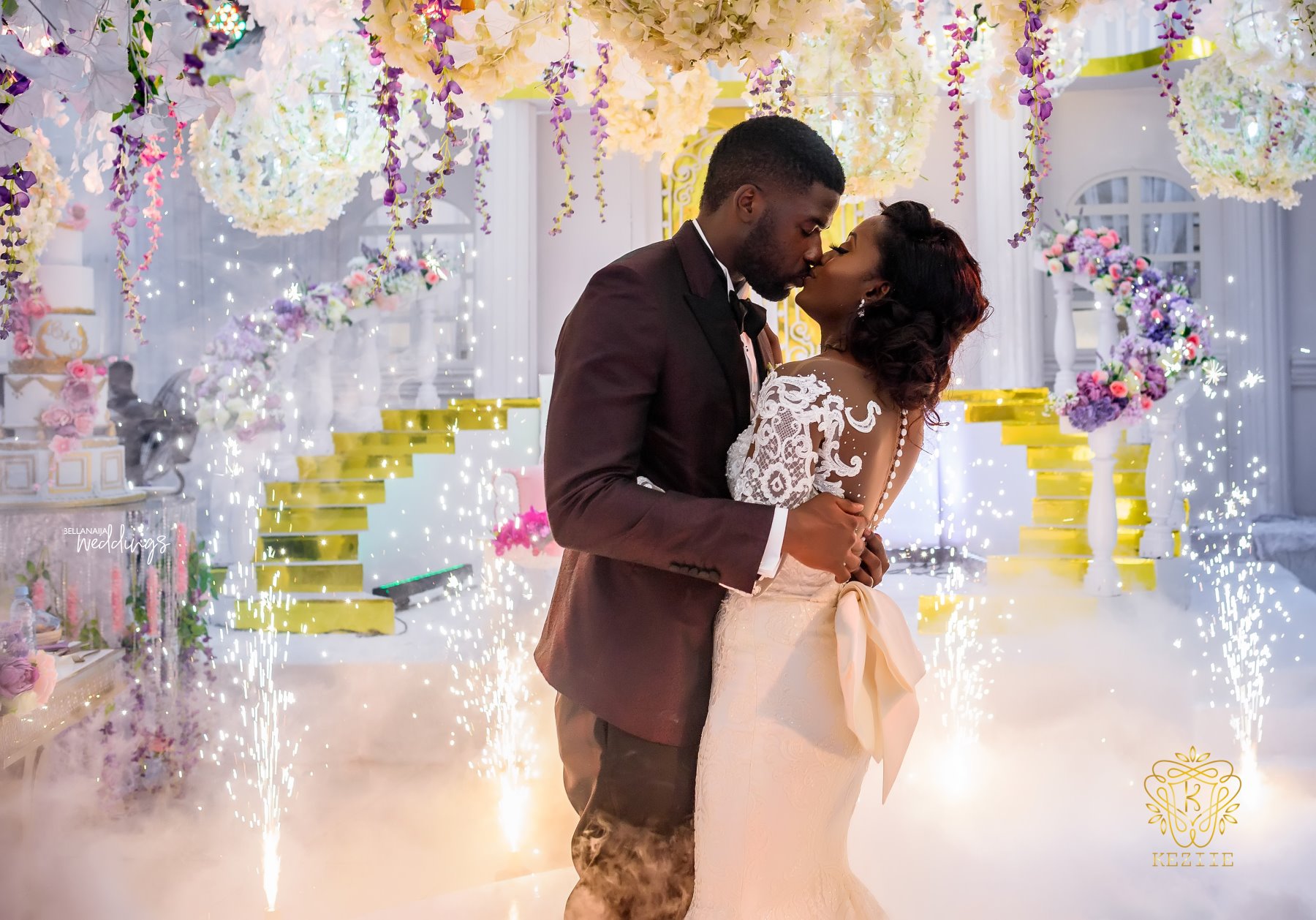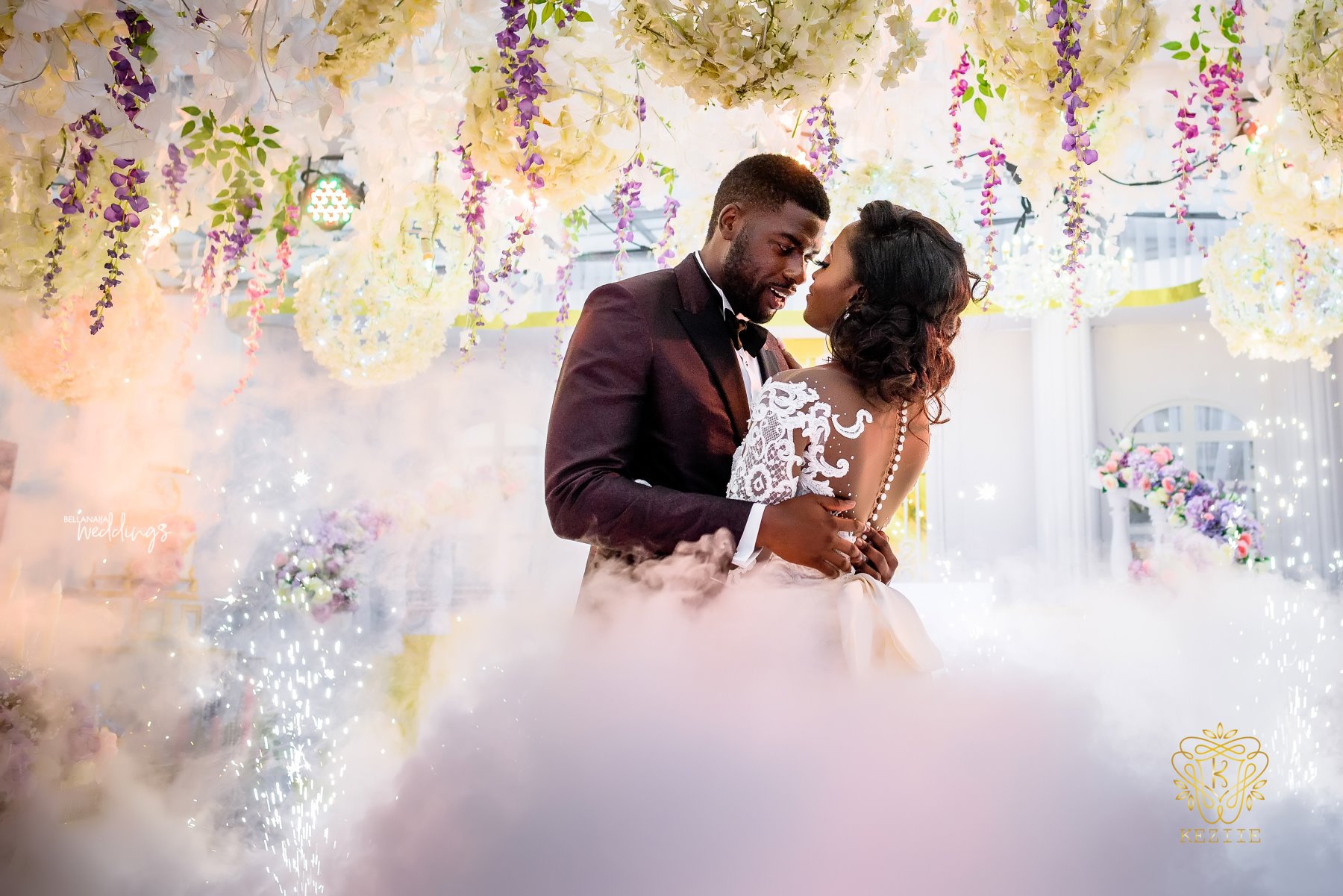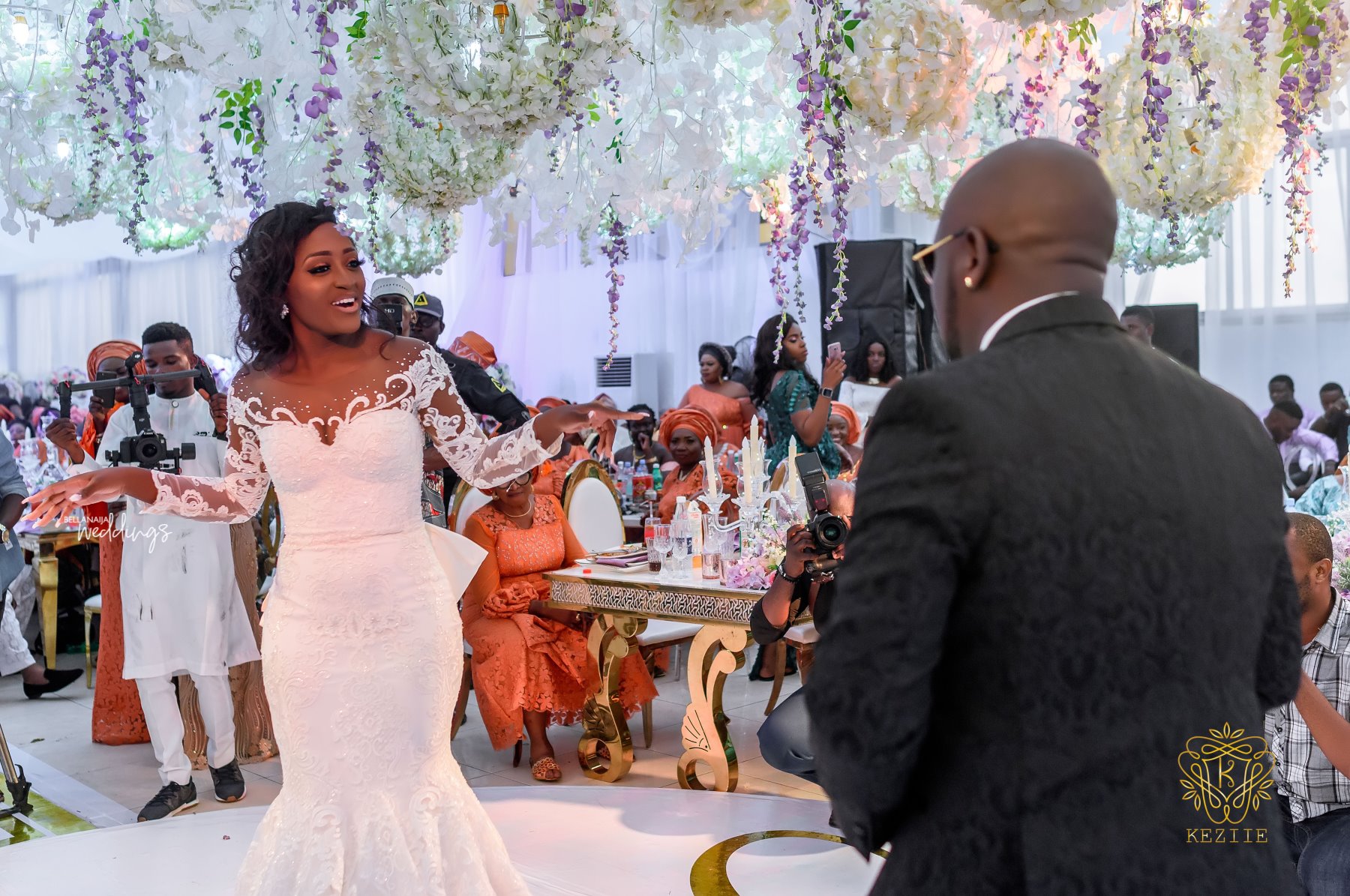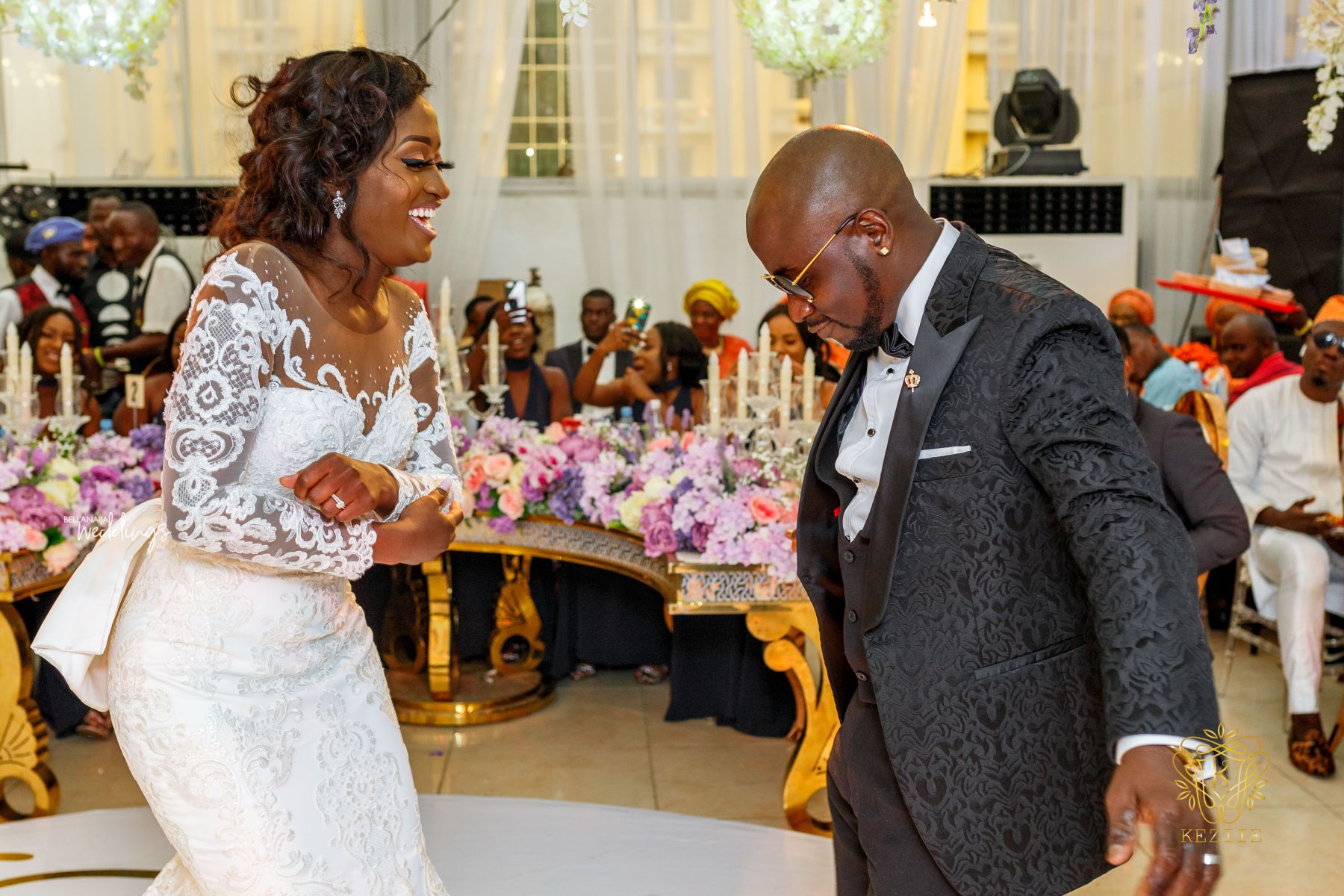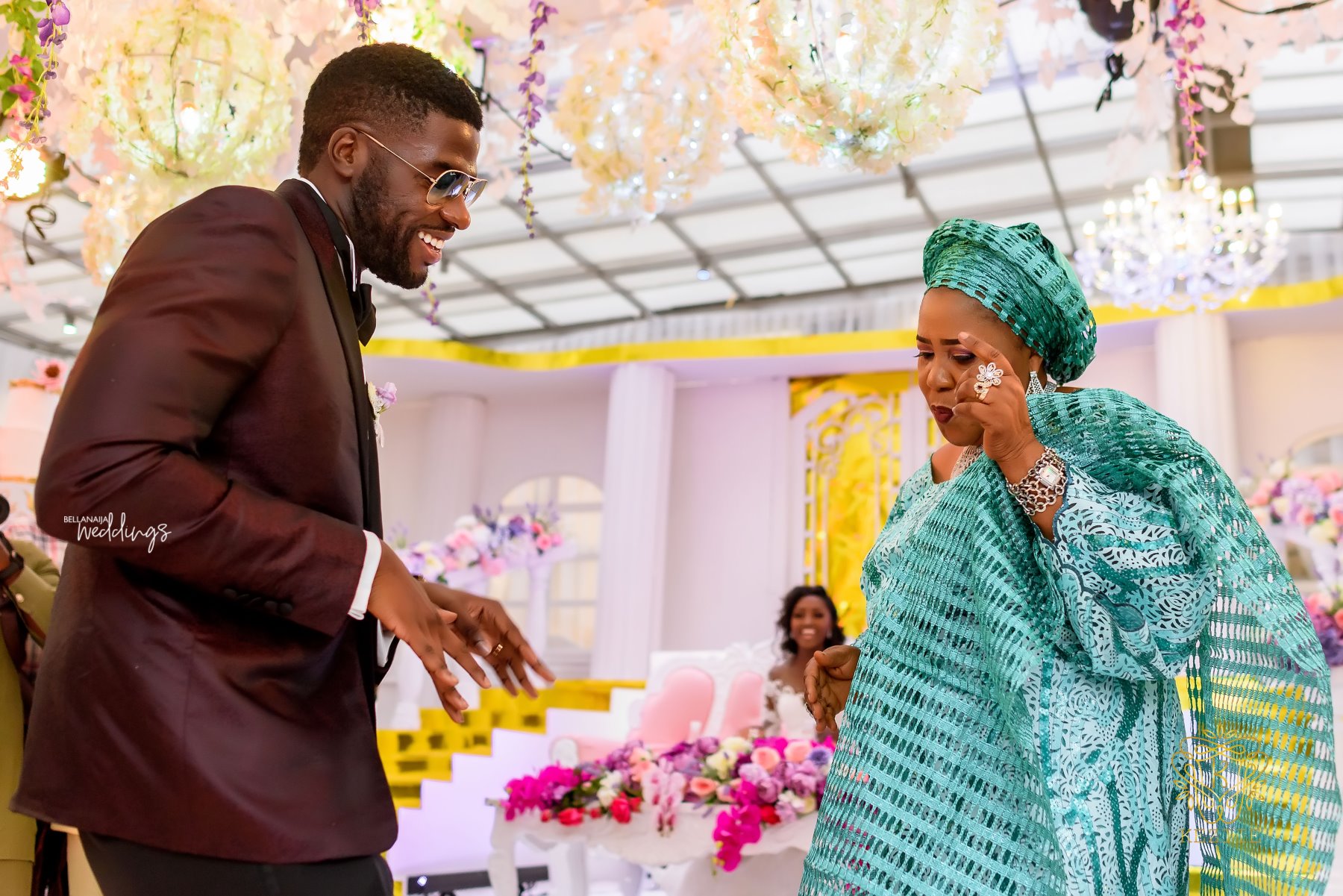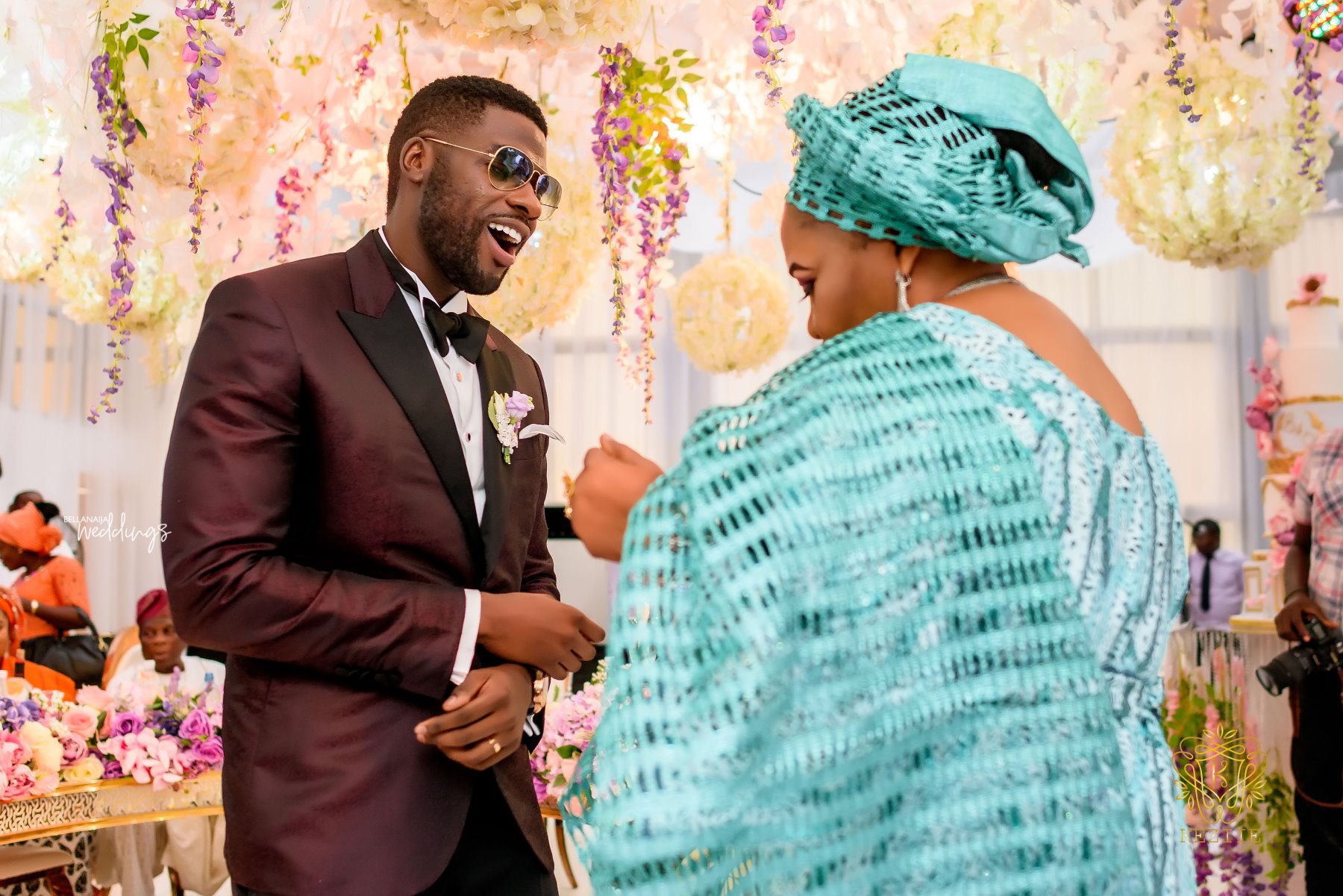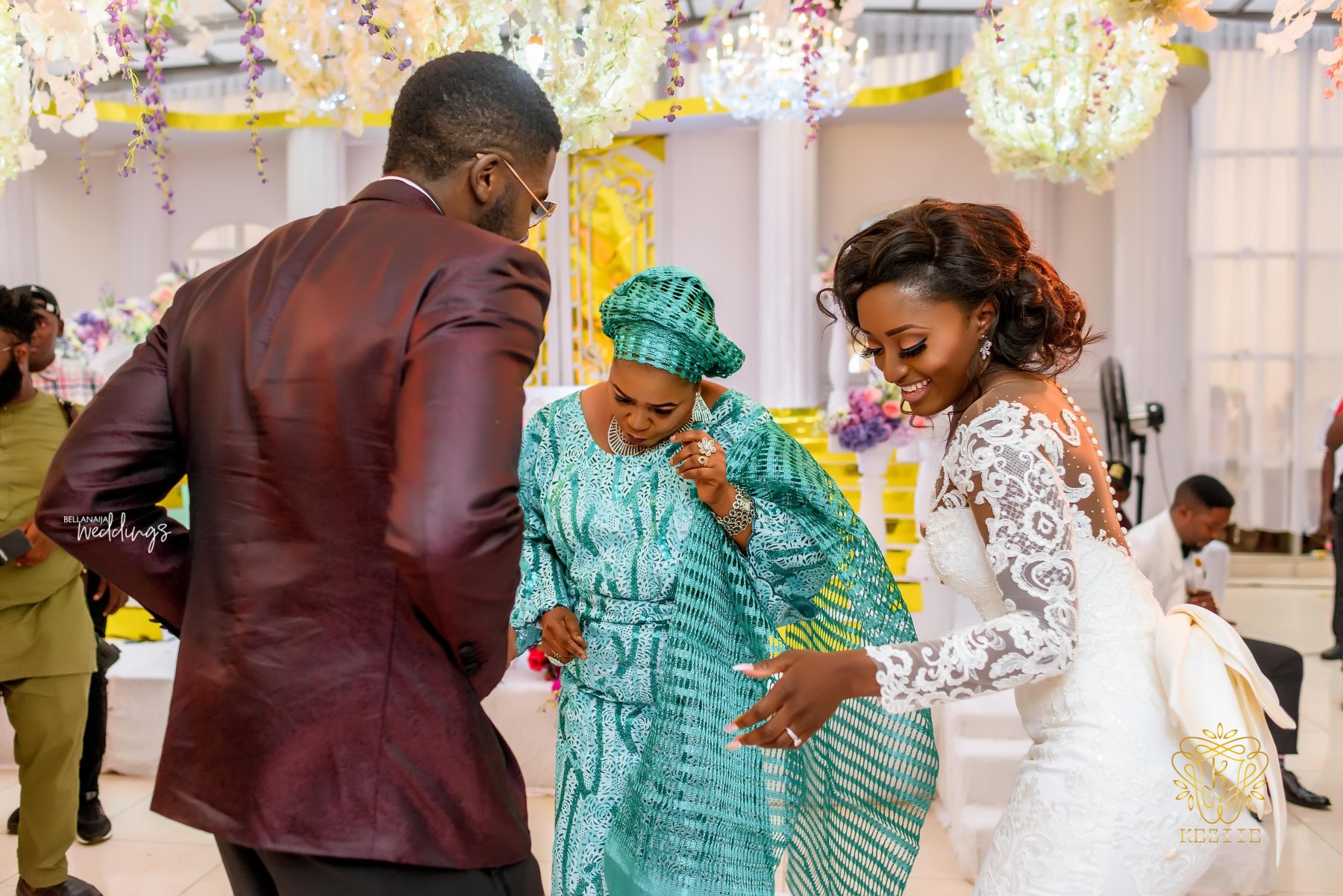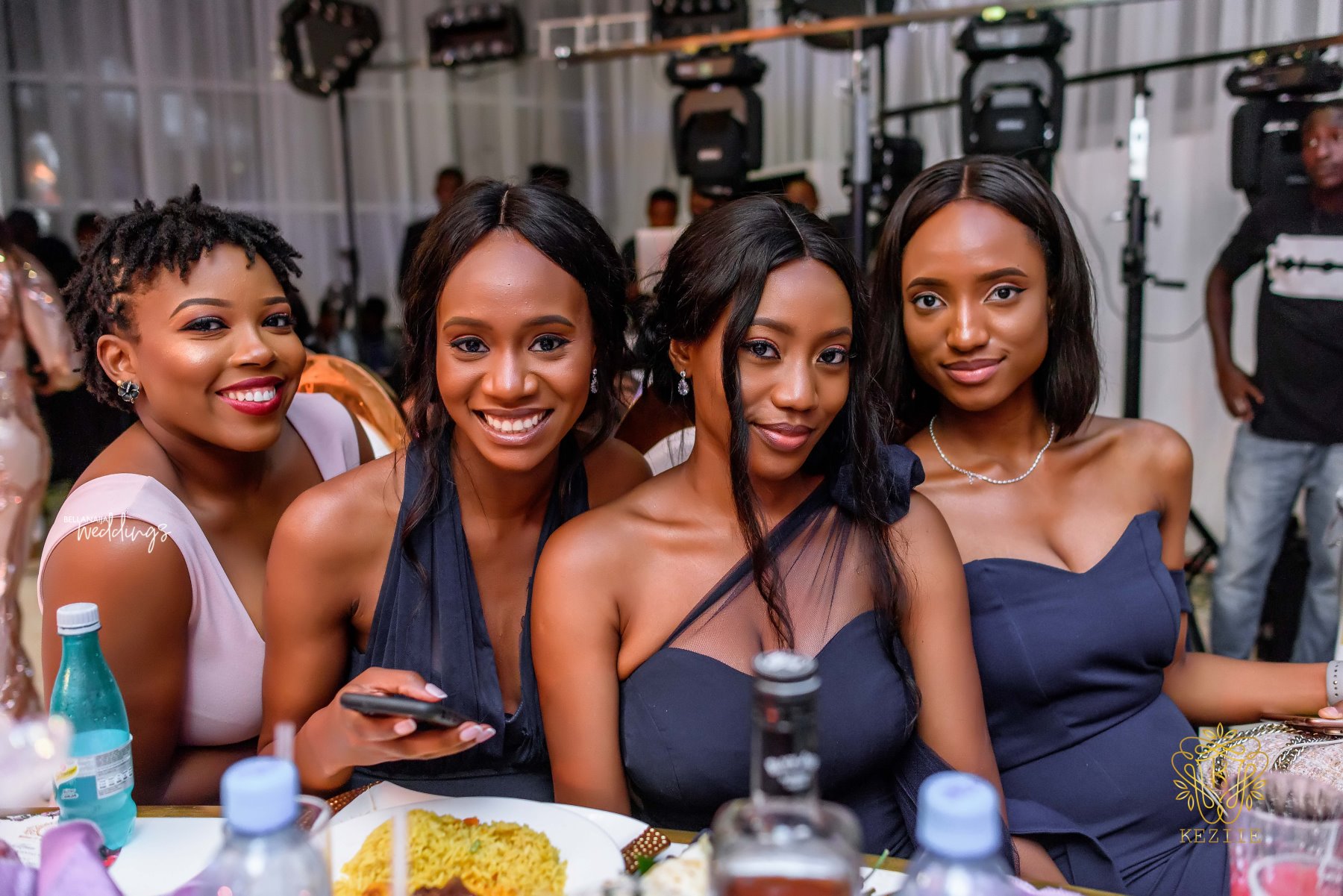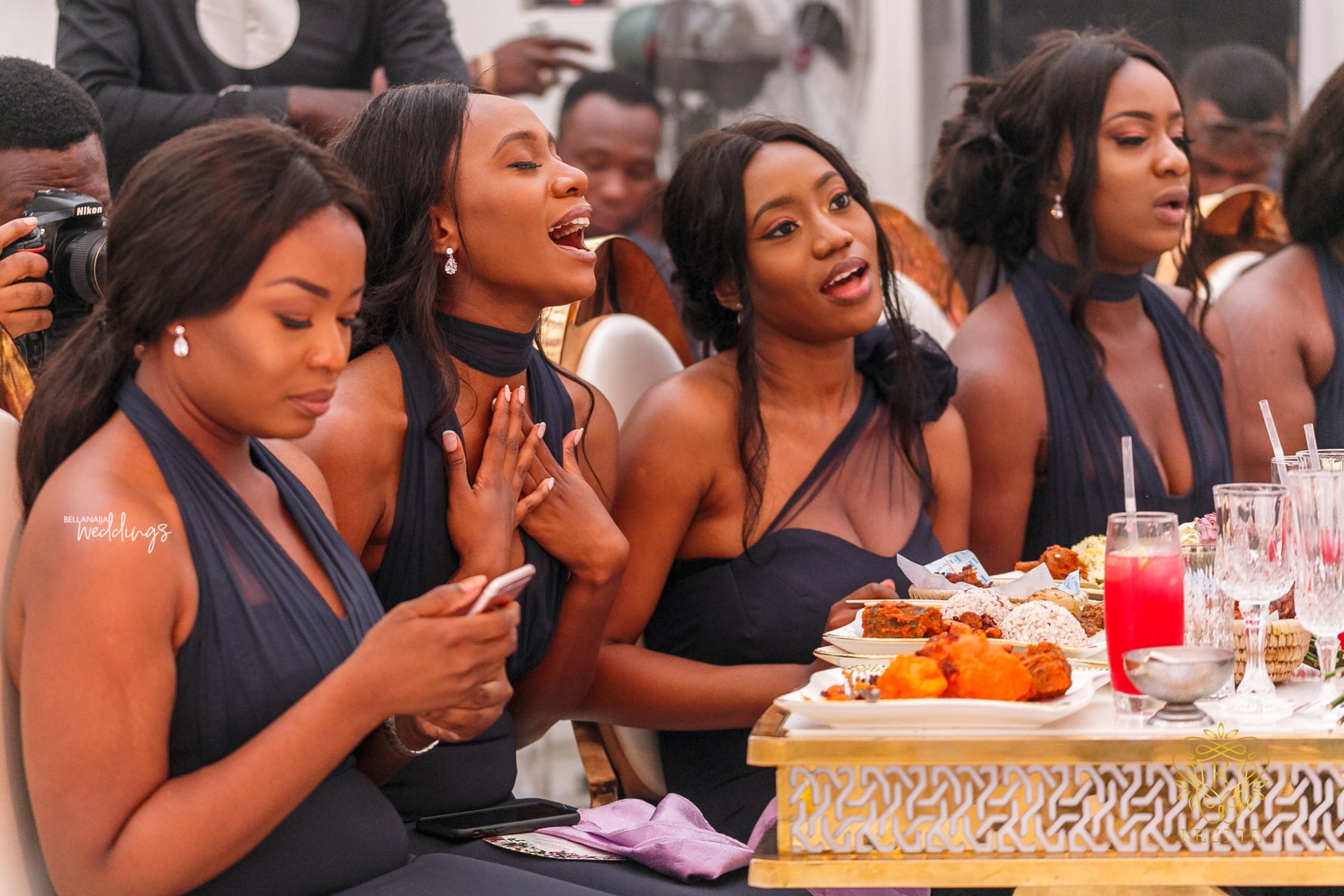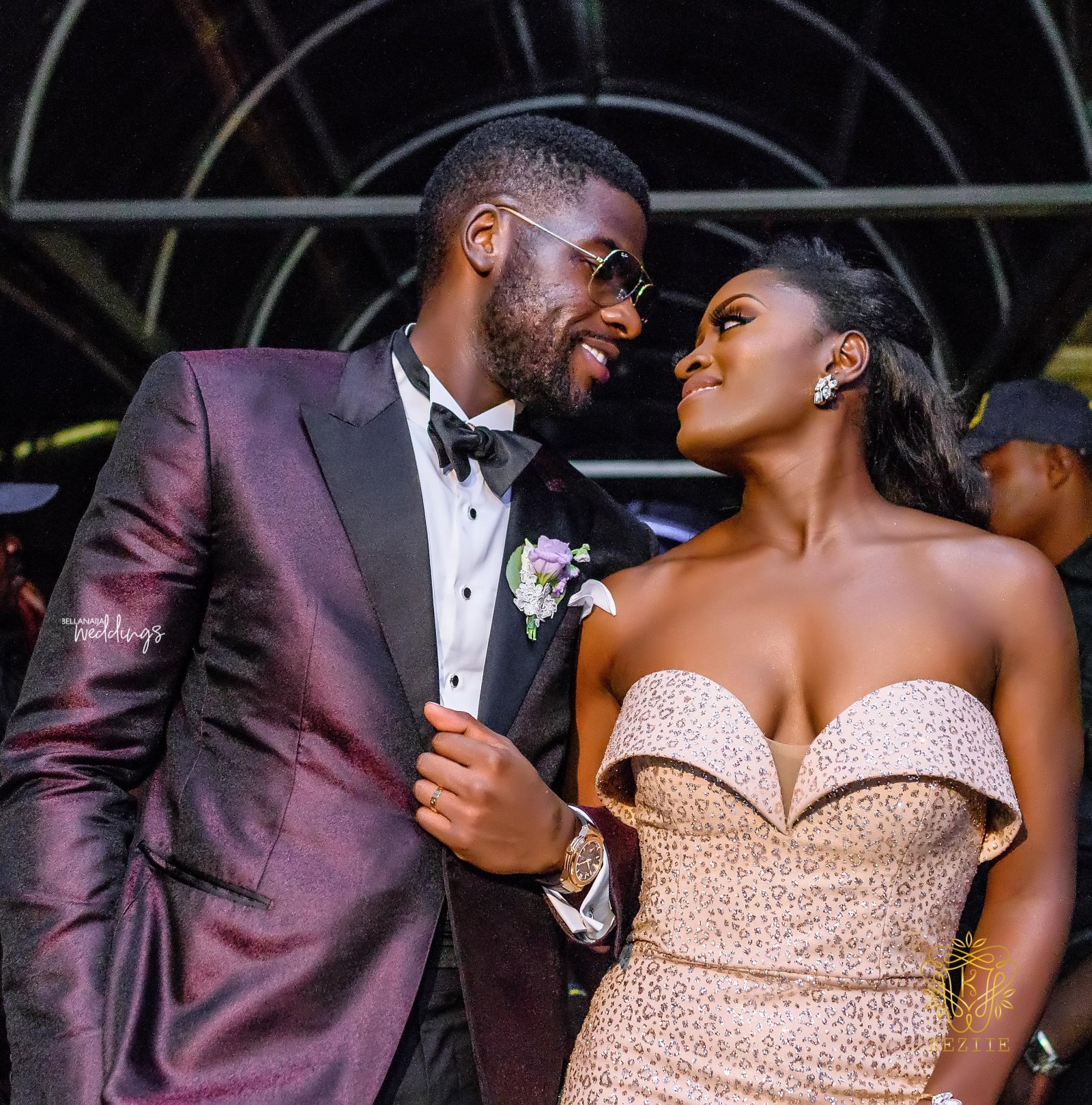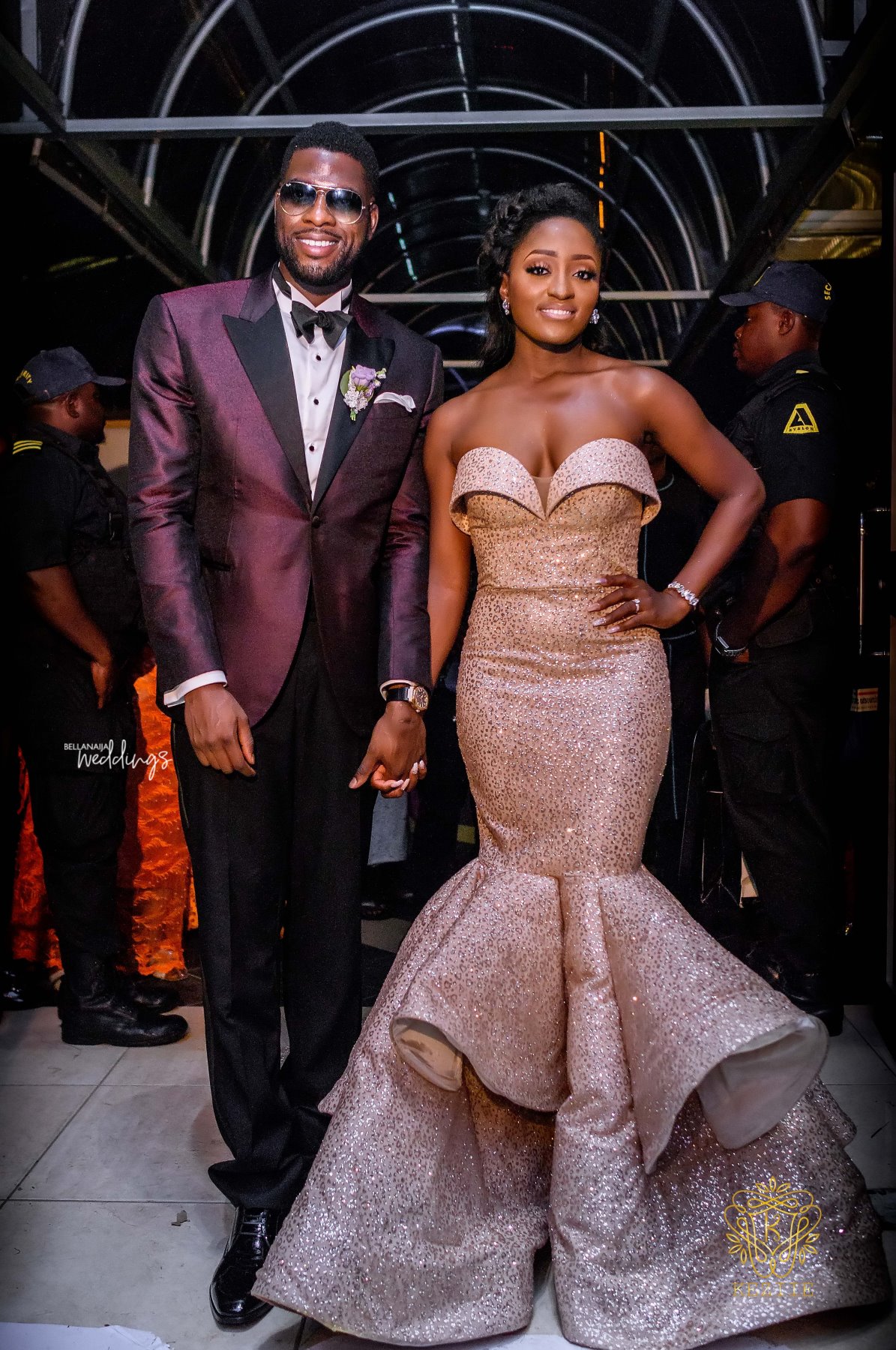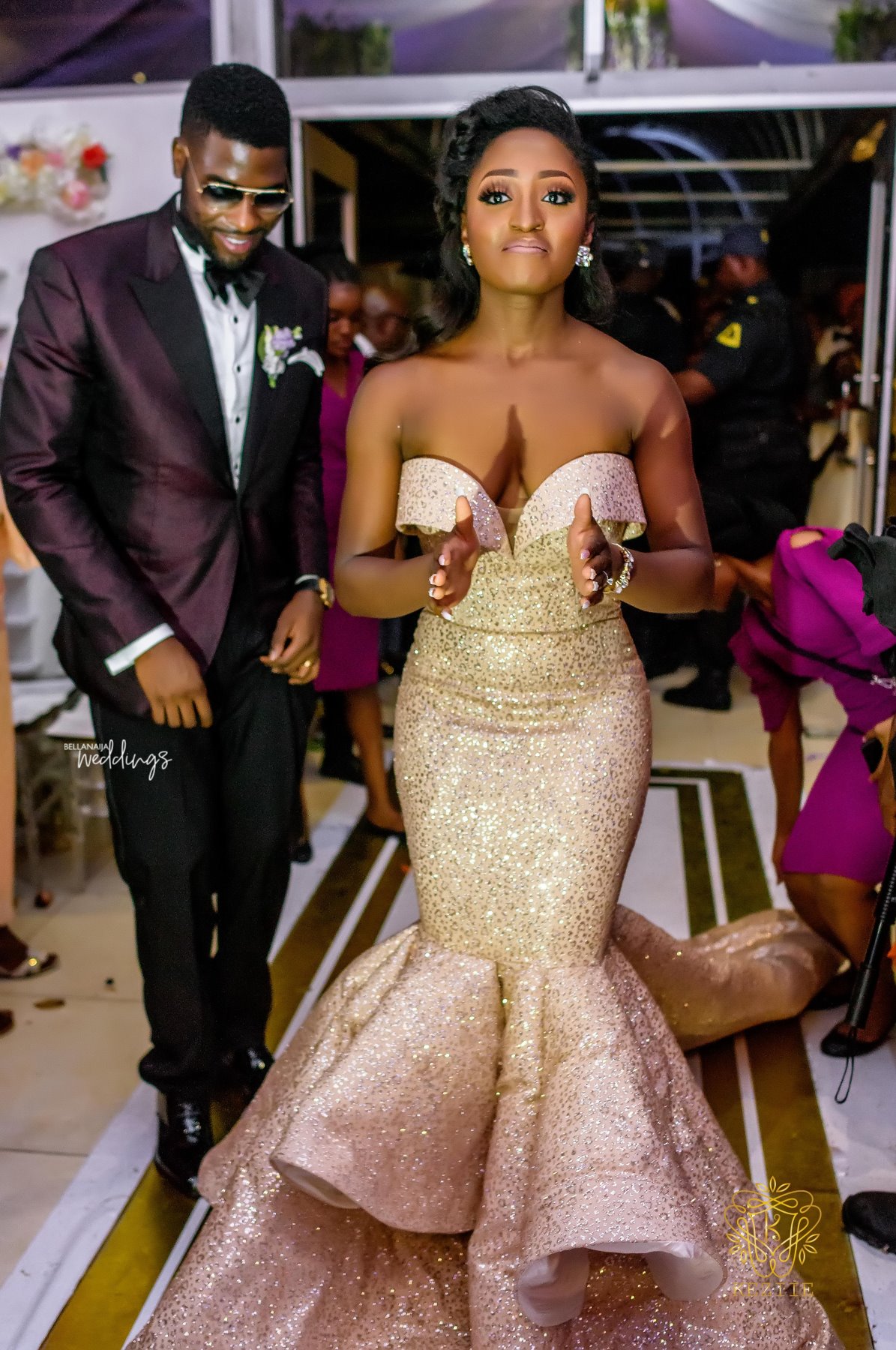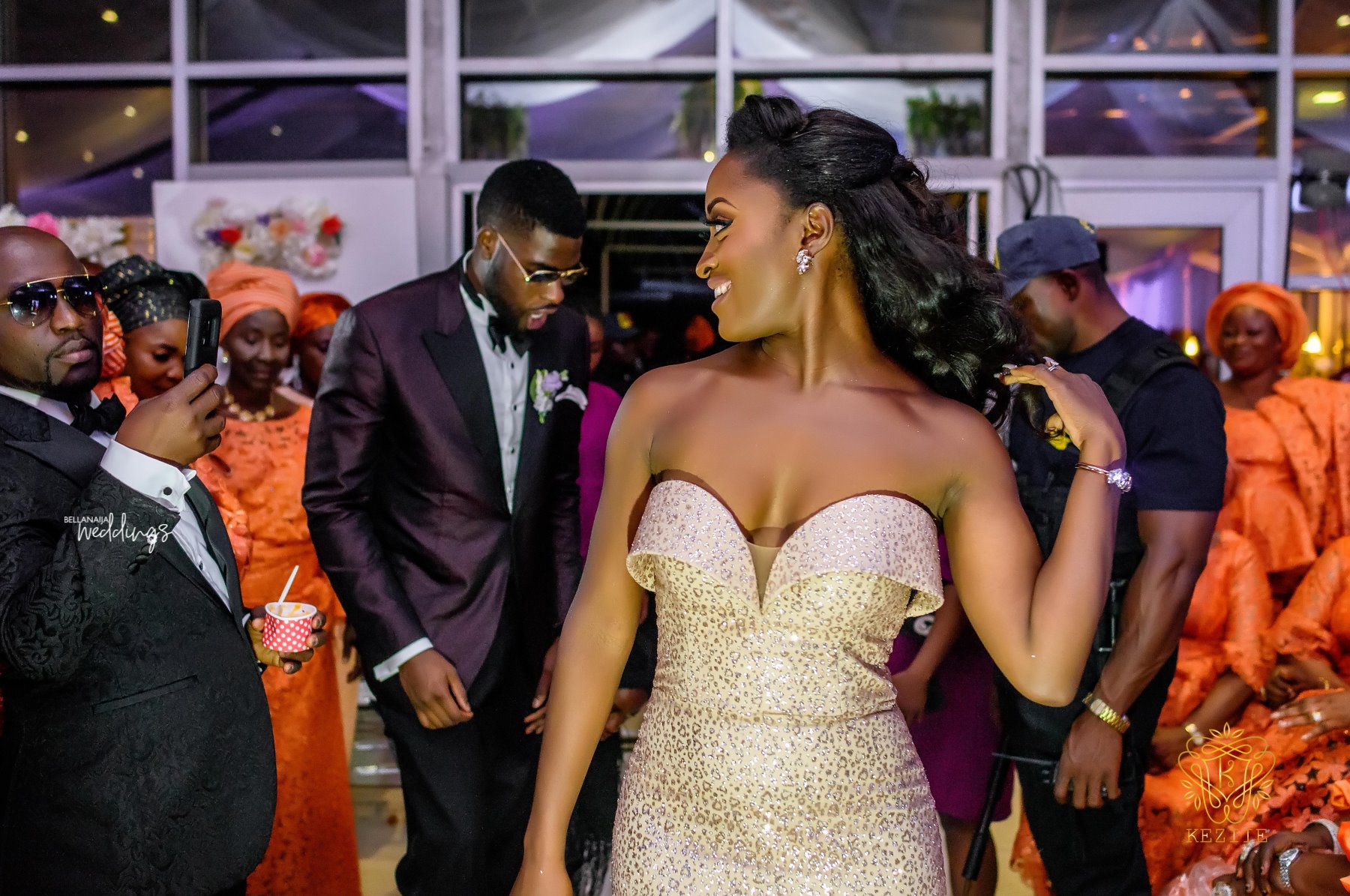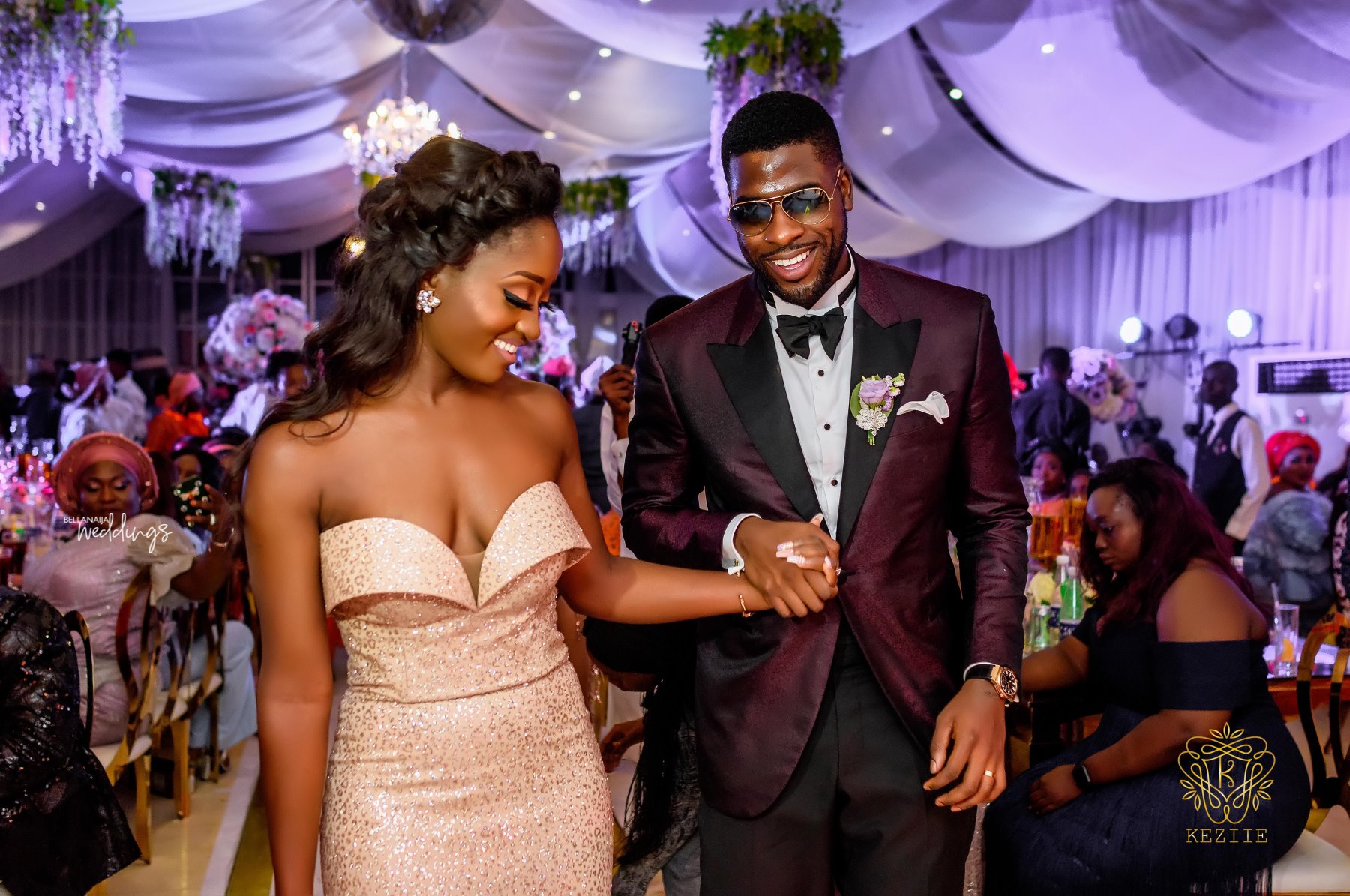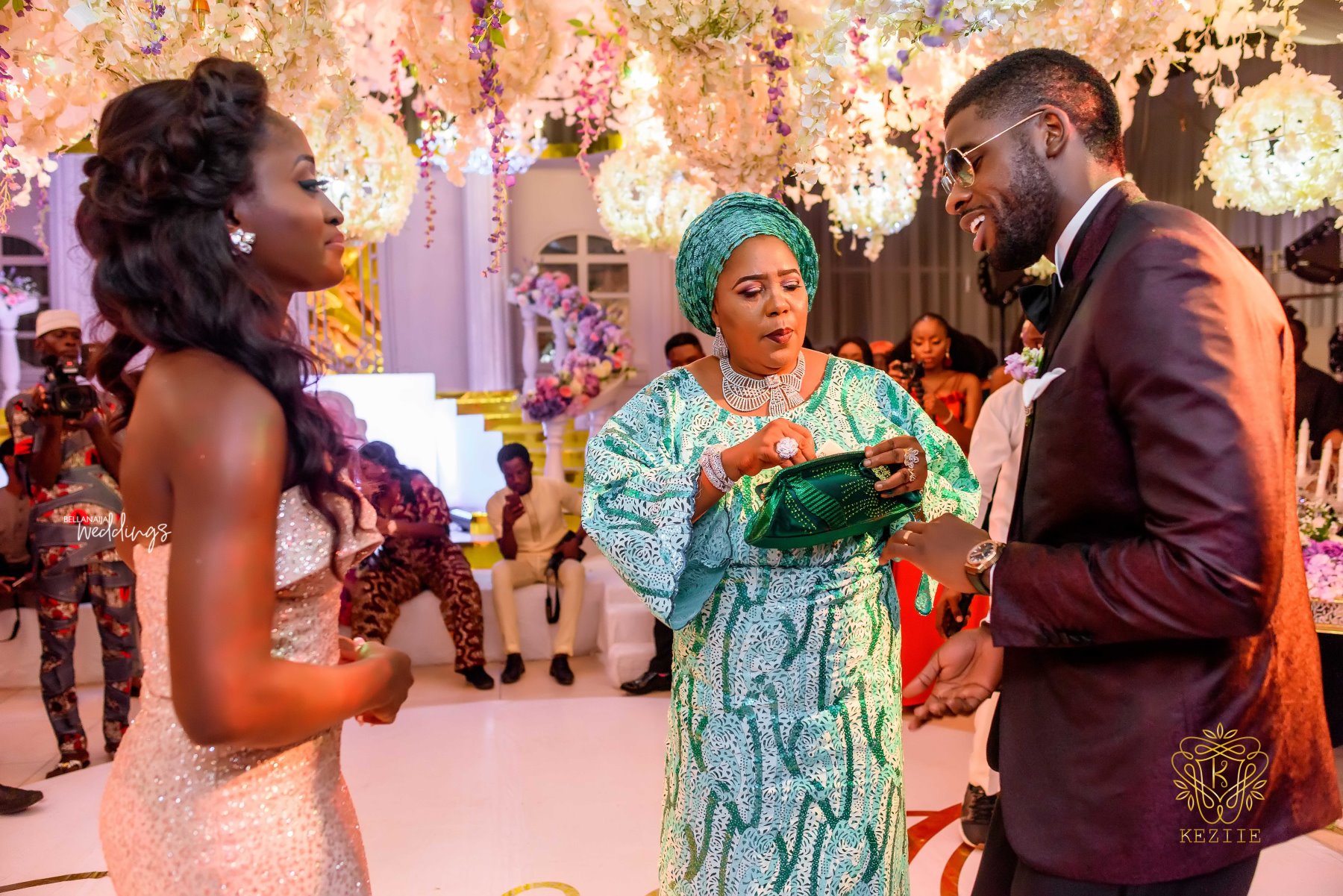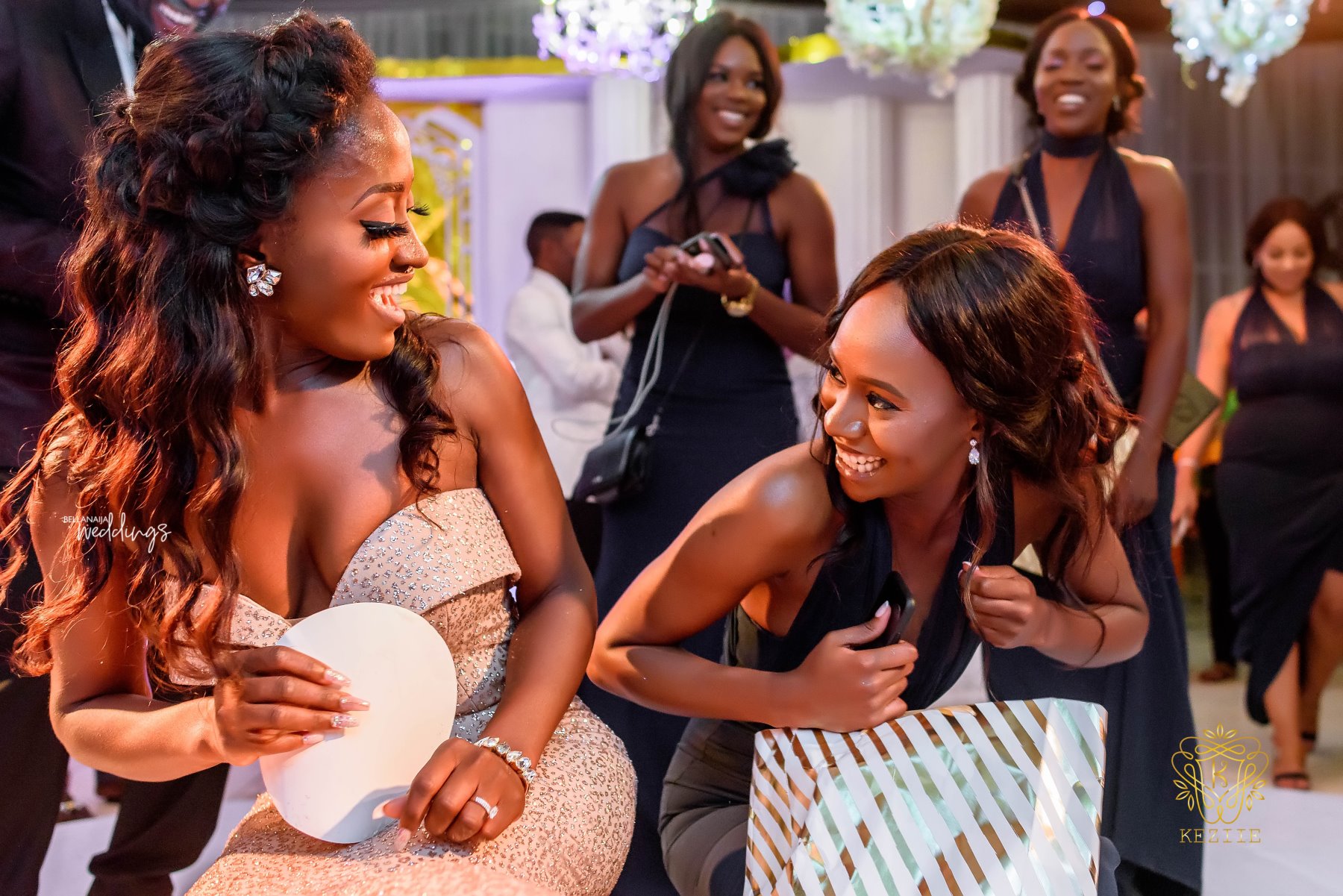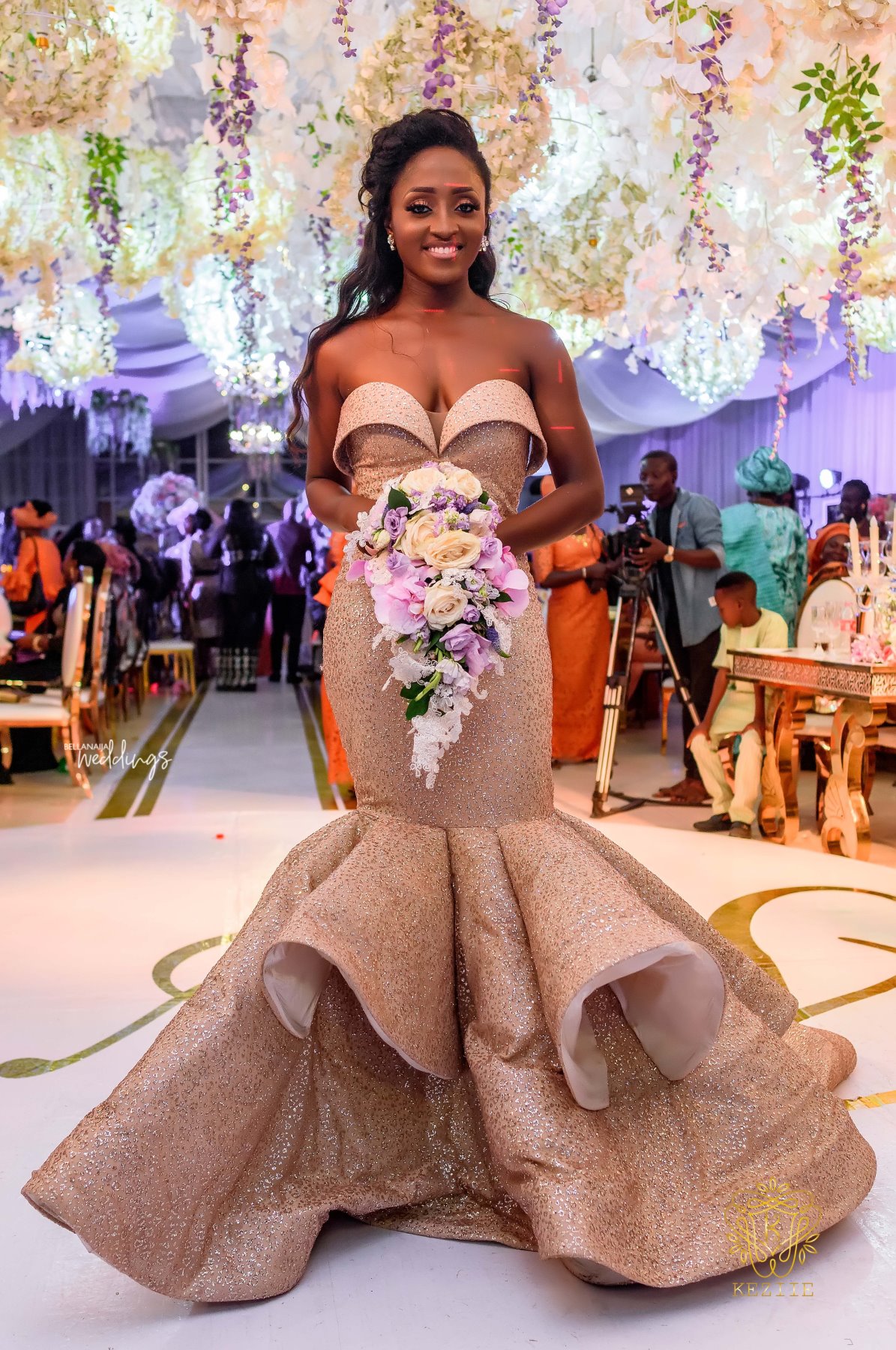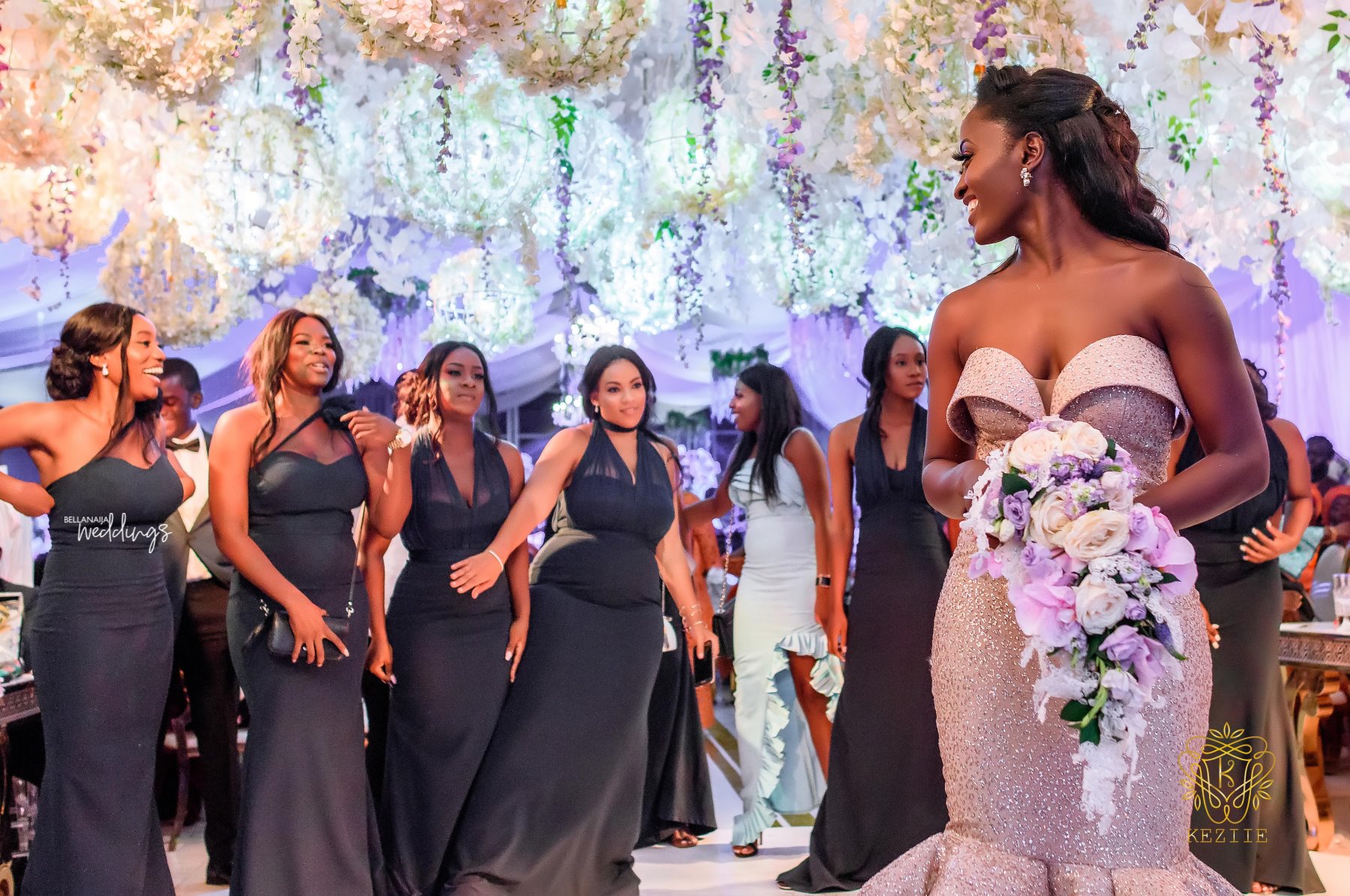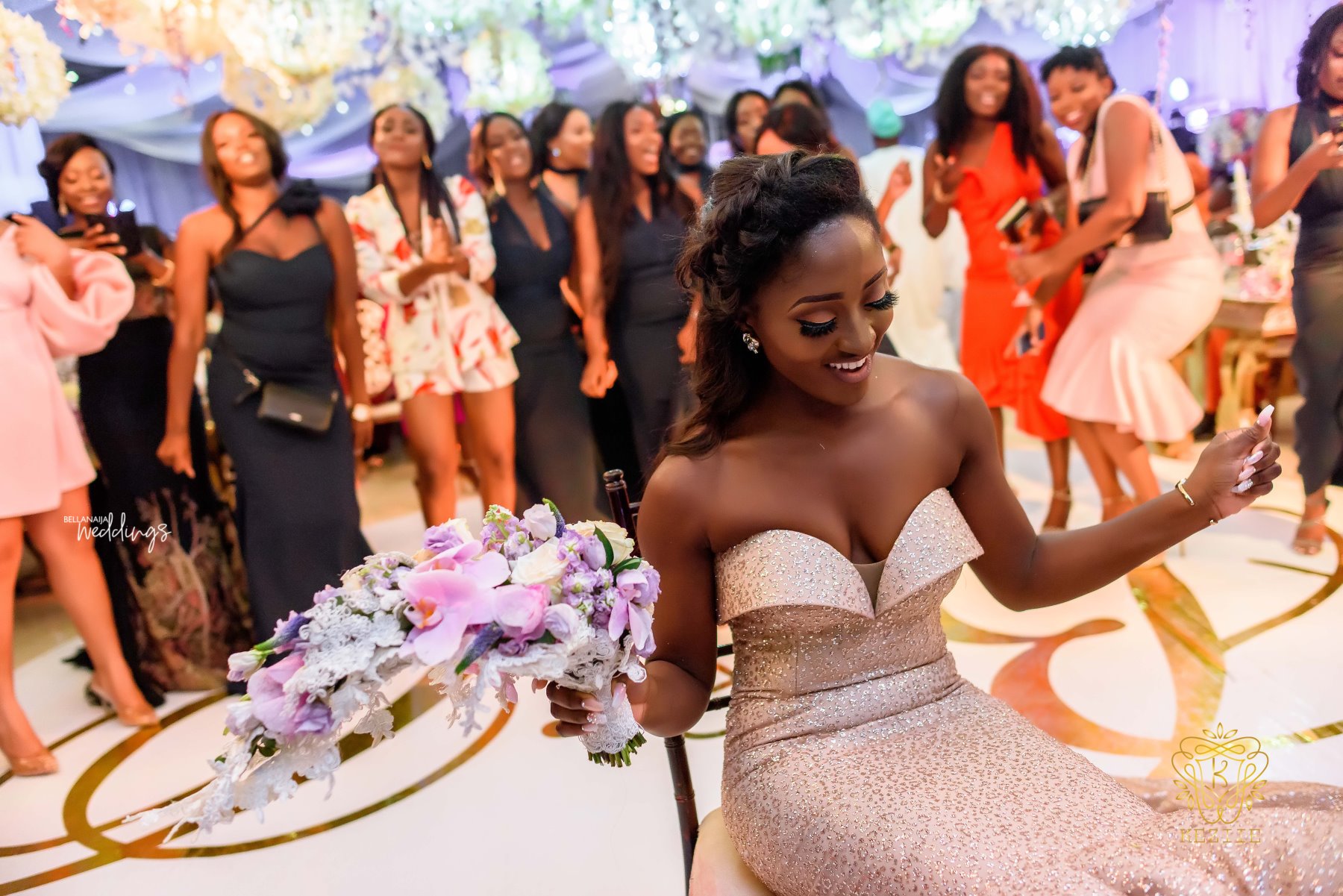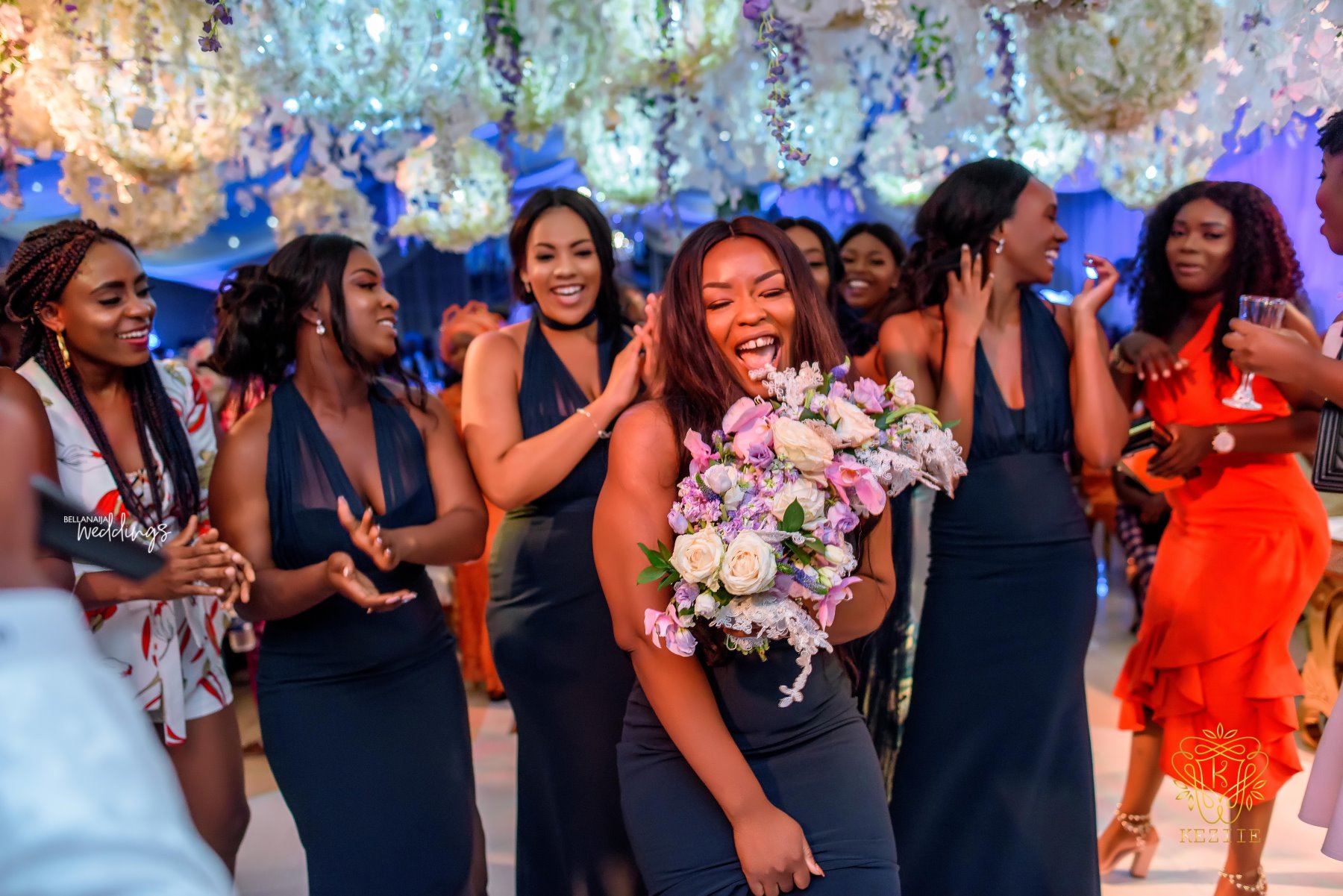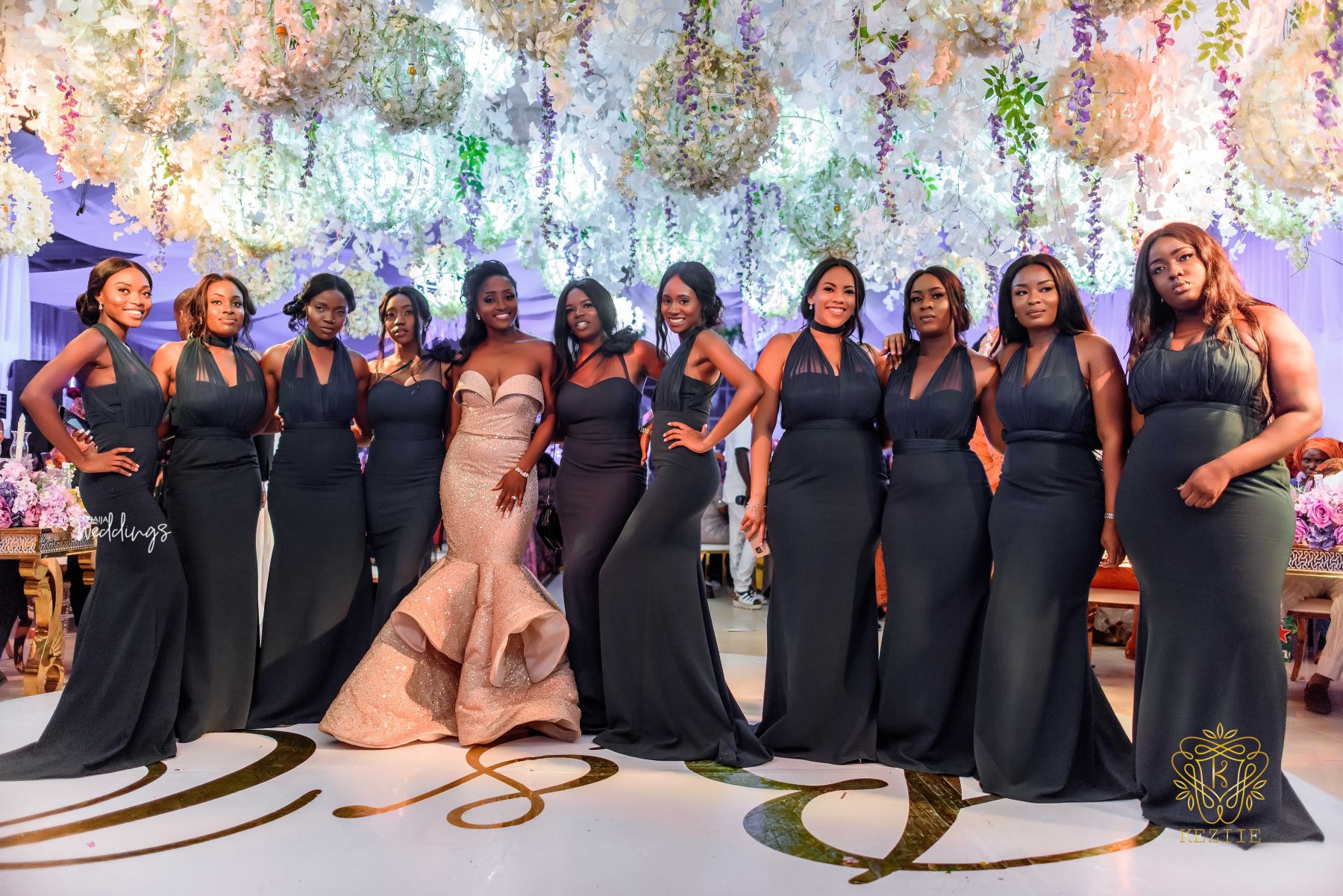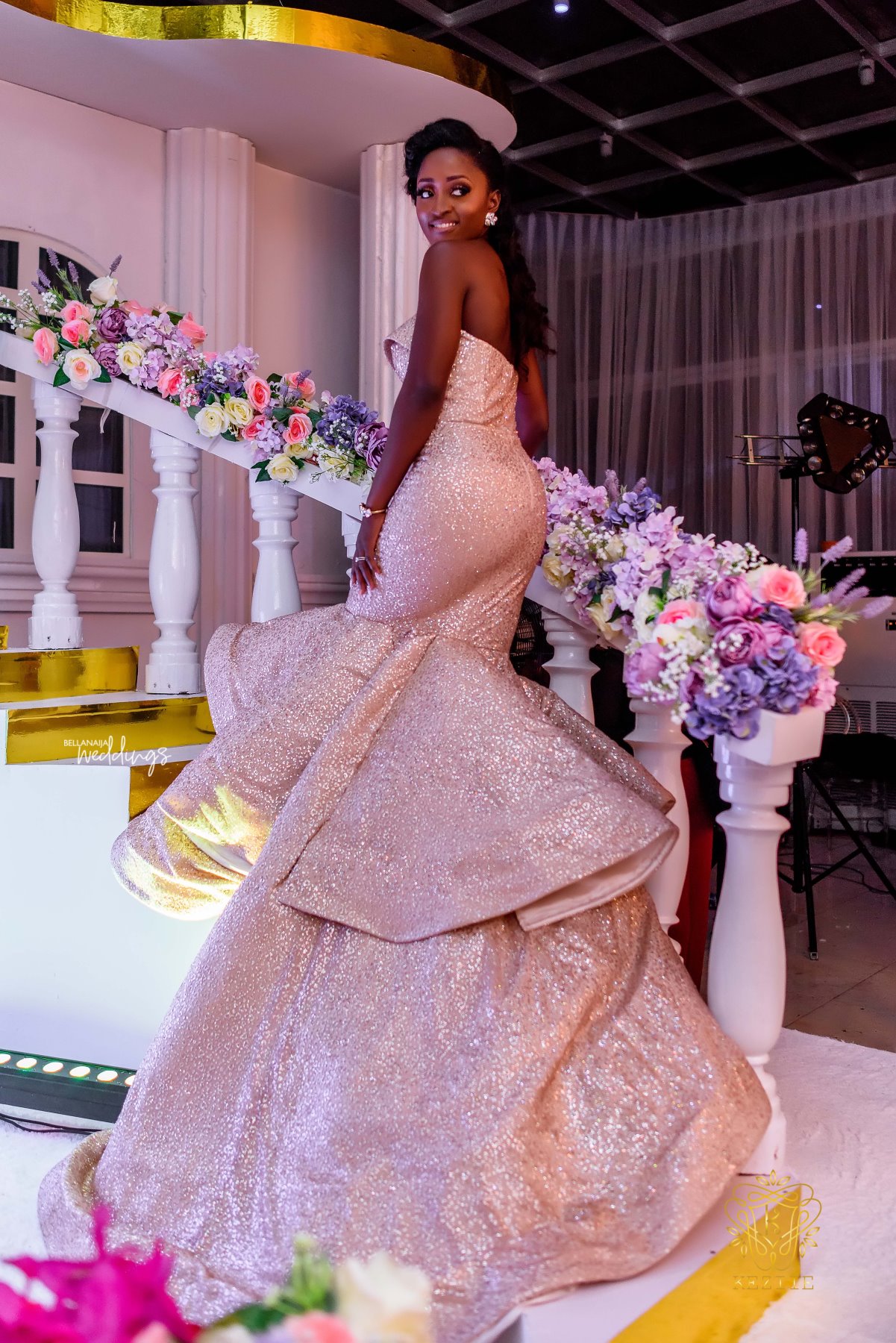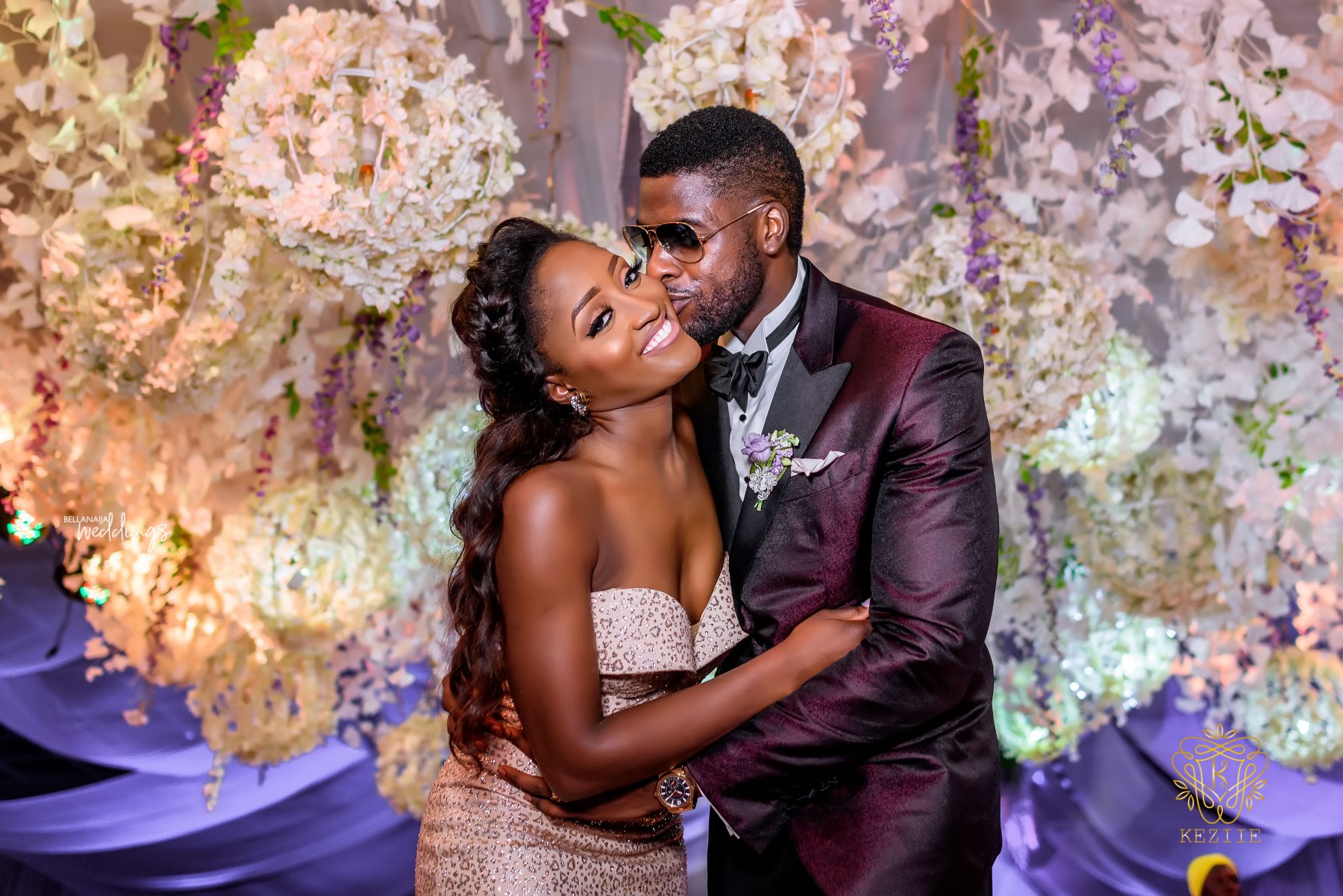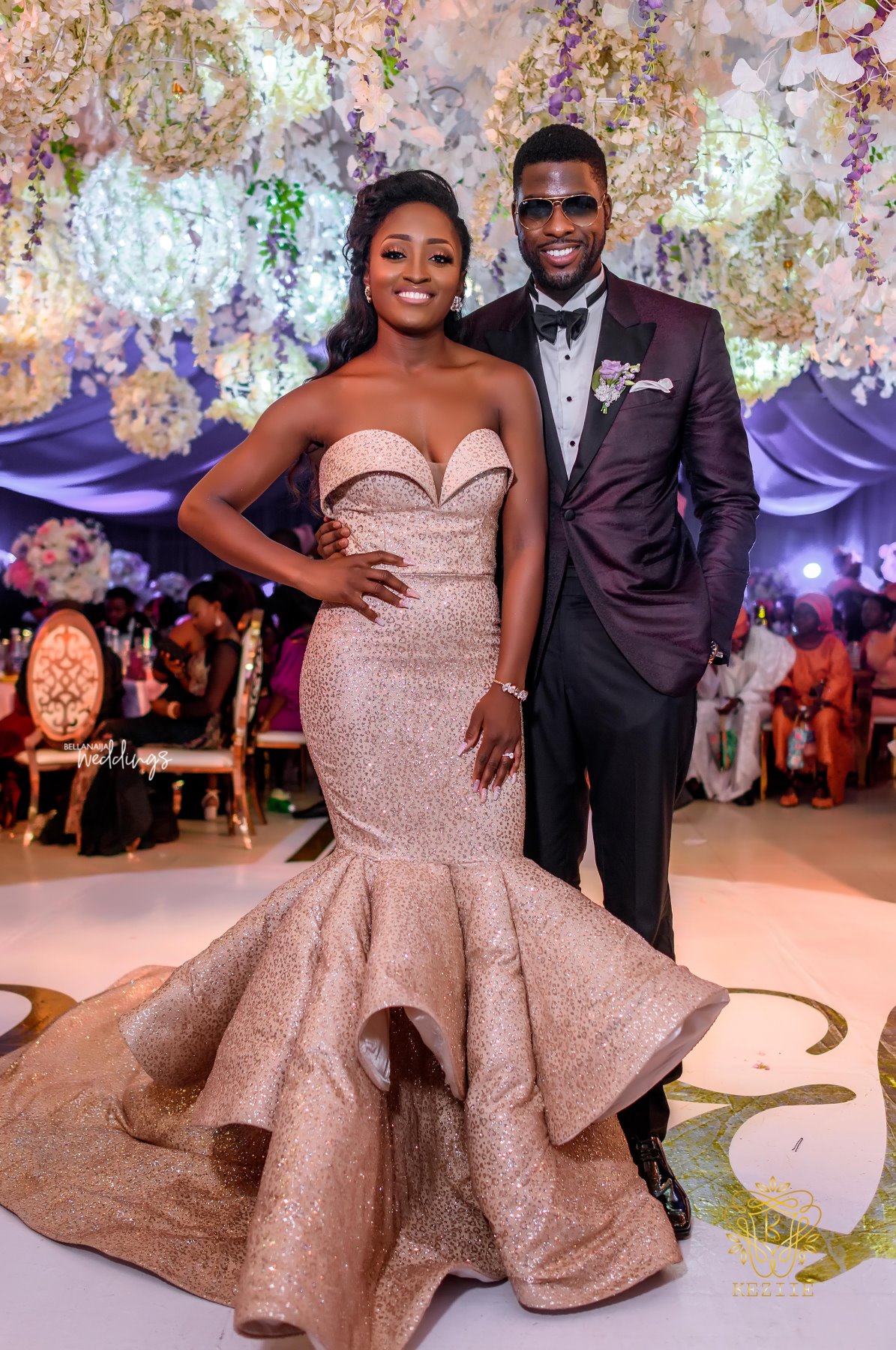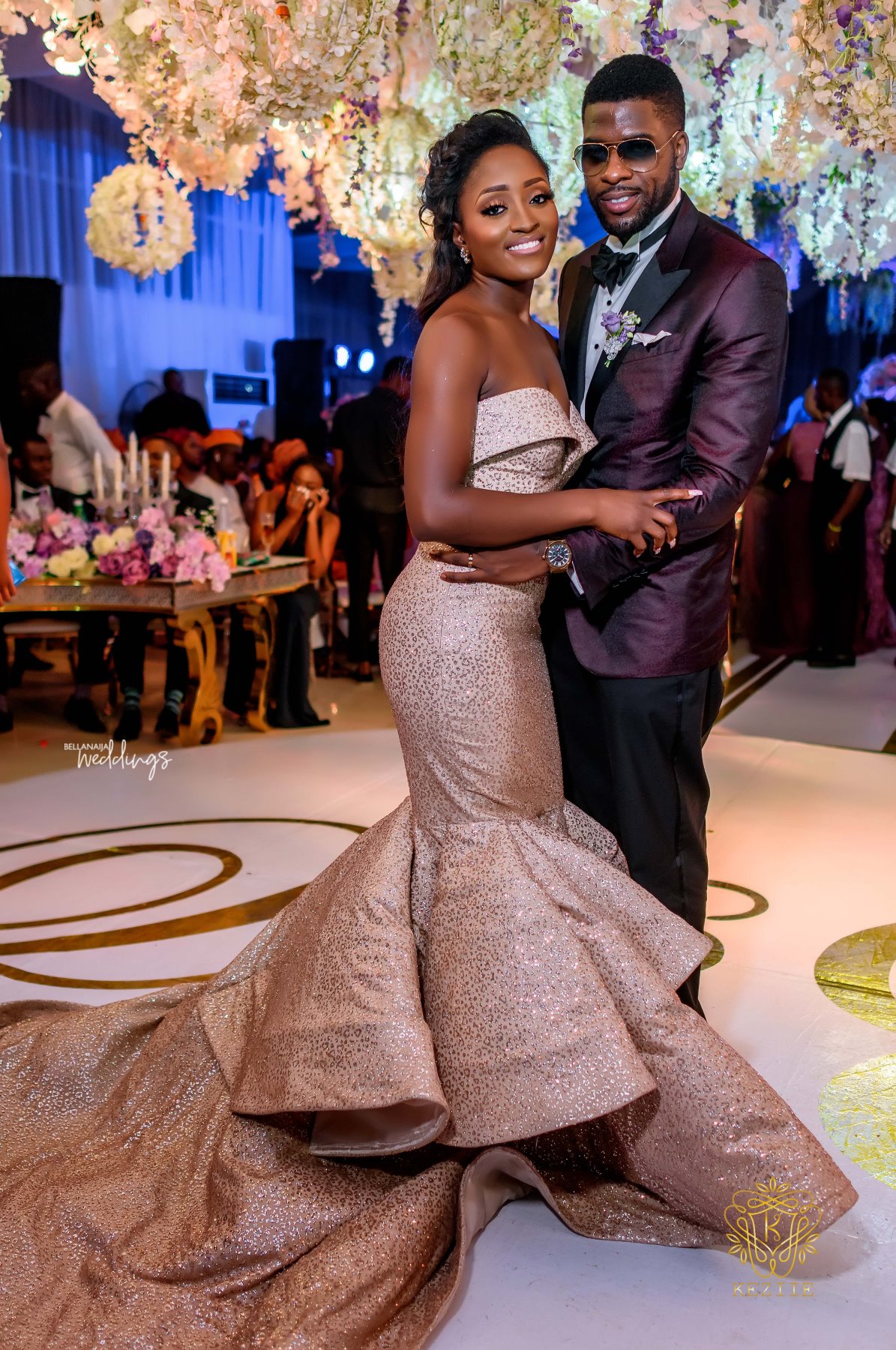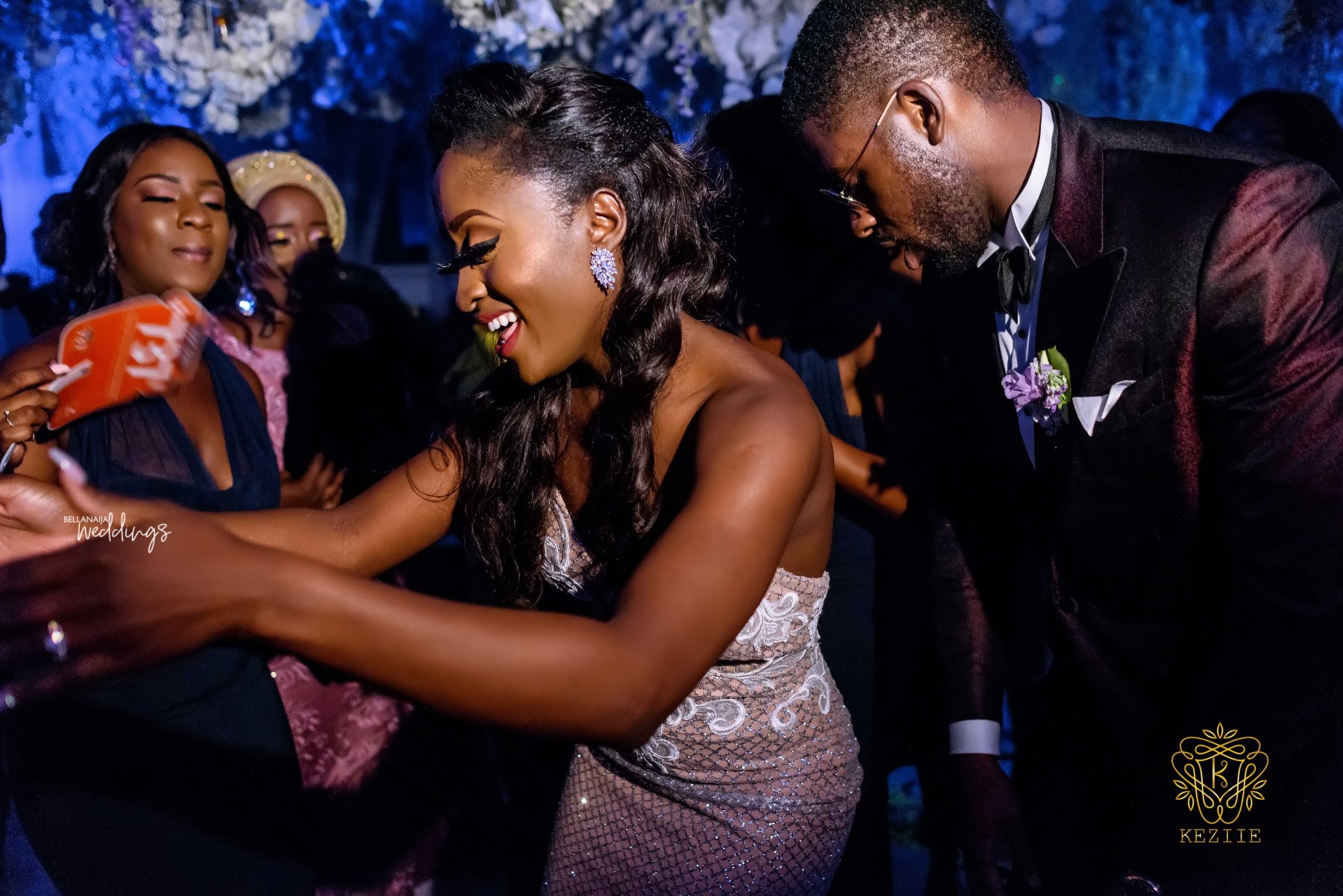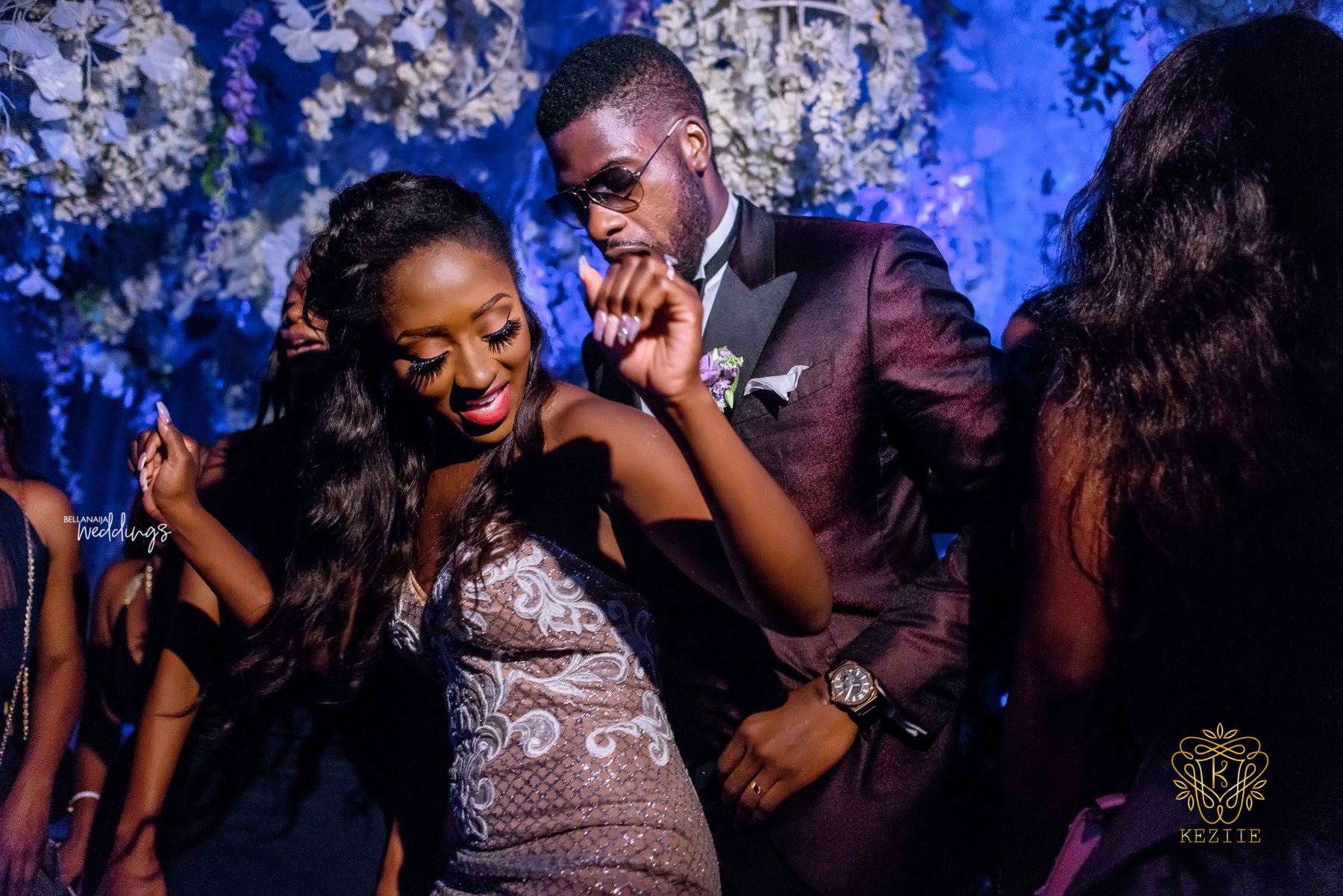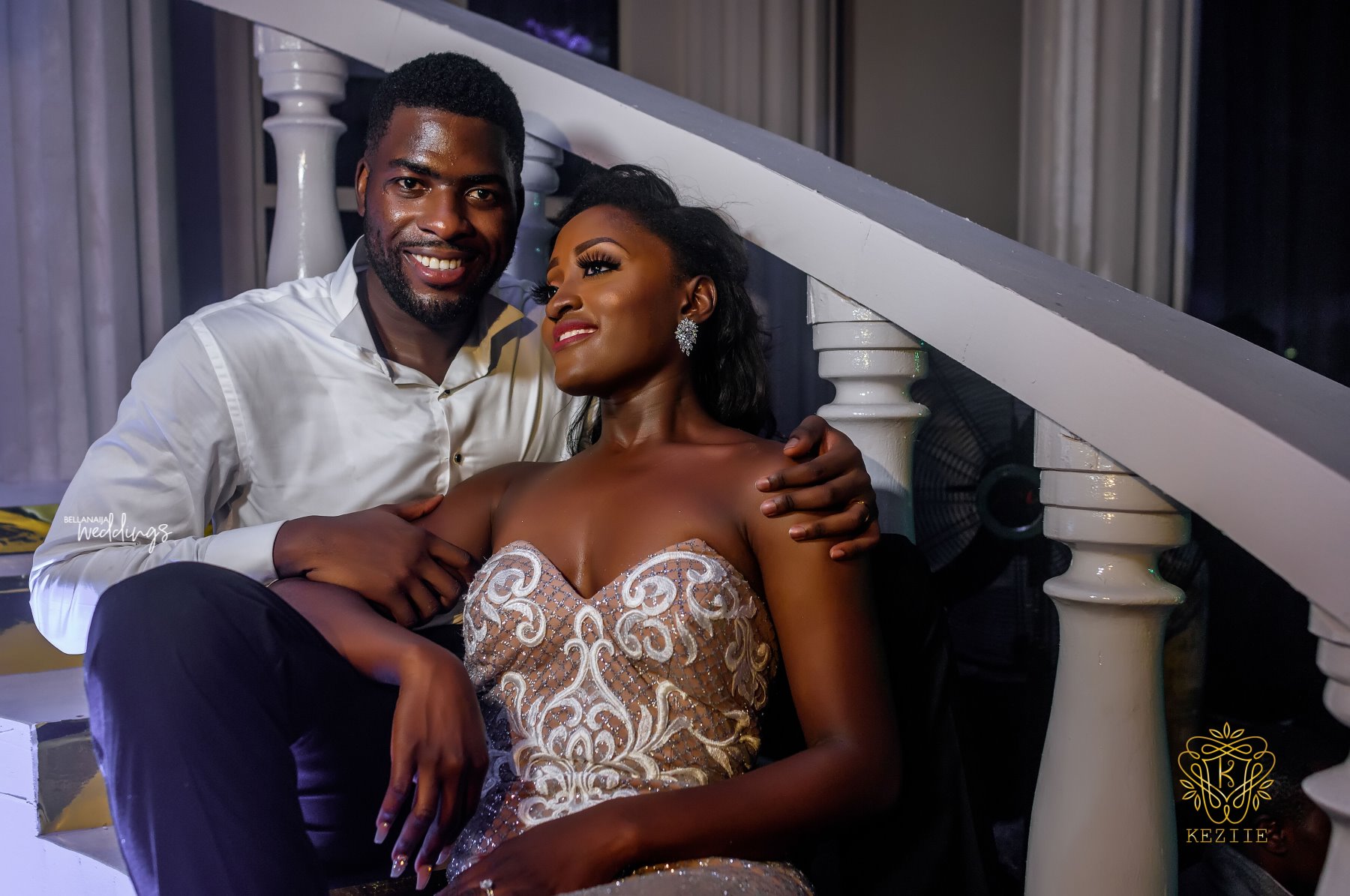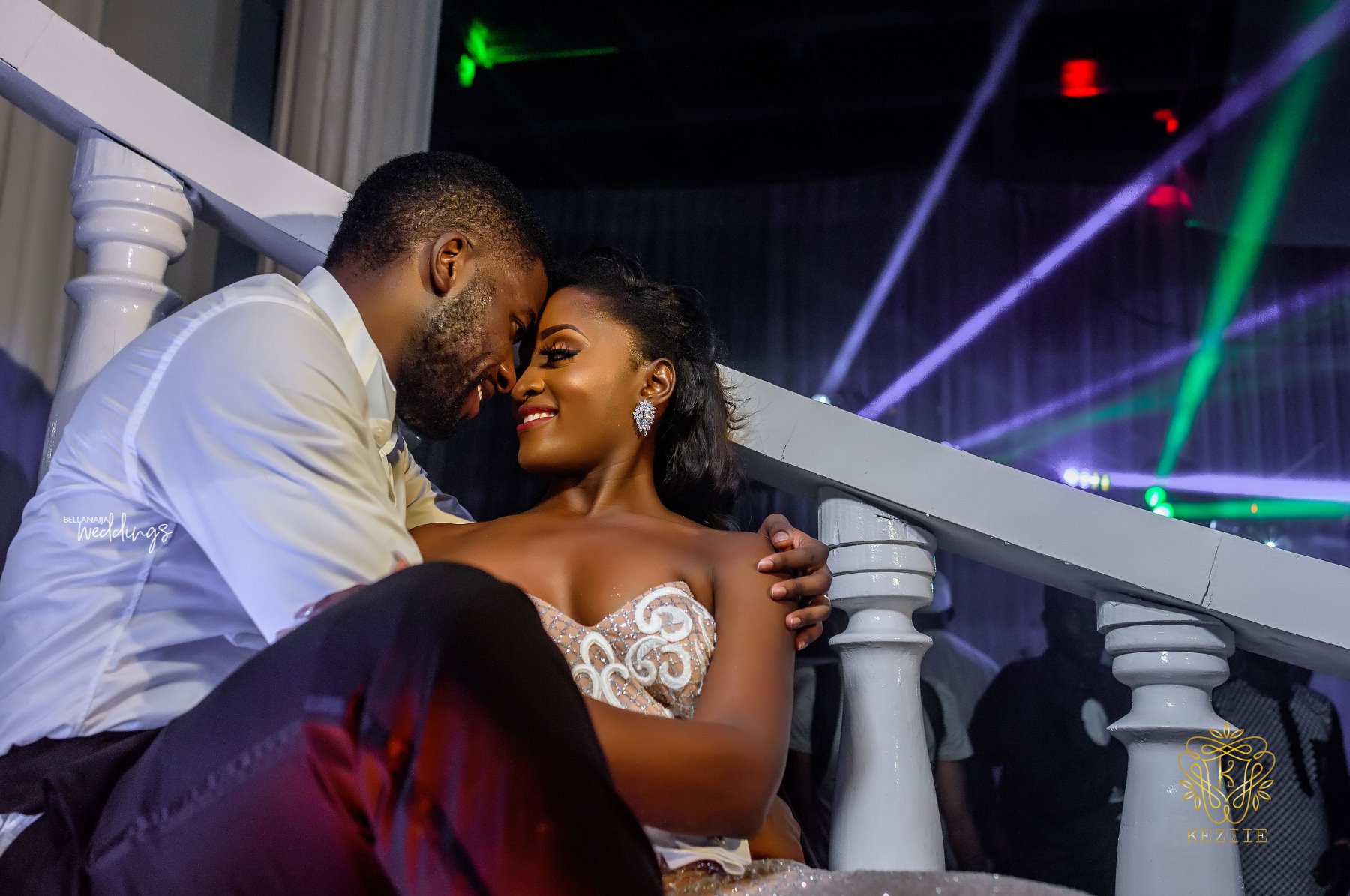 Credits
Bride: @bibibalogun
Makeup: @banksbmpro
Bridal Styling: @lavish_bridal
Hair: @tobbiestouch
Dress: @lena_berisha
Gold dress: @valdrinsahitiofficial
Silver dress: @portiaandscarlett
Shoes: @jimmychoo
Accessories: @ninashoes | @swarovski
Photography: @keziie | @dawreyelphotograhy | @thedetailacompanyng
Planner: @etaleventsng
Decor: @diamondinkeventsdesign
Stage Design : @eventrade
Bouquet : @gideonhermosa
Bridesmaids bouquet : @adelasflowers
Special effects: @sydeninteractive
DJ: @iamdjskillz
MC : @grandkomanda
Videography : @stormblastmedia