You guys, what's not to love about the Edo traditional wedding. The culture when related to weddings is so distinct and regal! Over the years, many brides have told us "I am not Edo but I would love to dress like an Edo bride on my traditional wedding day". How cool is that! So what exactly draws many to this beautiful culture, is it the beautiful attire alongside the coral beads of the bride or just the vibrant pop of colours that the ceremony projects.
We will definitely get our answer with this vibrant traditional ceremony from the gorgeous couple Nosa and Ekan. The couple traditionally tied the knot in the beautiful city of Lagos and it was indeed a blast. I mean a blast from back to back and back!  So when love and culture mix, a  magical union is born and that is the catch with Nosa and Ekan (they are both so good looking!). They showcased their culture so perfectly and we have no doubt that you will love it.
Just before, we get into the ceremony, see their white wedding here.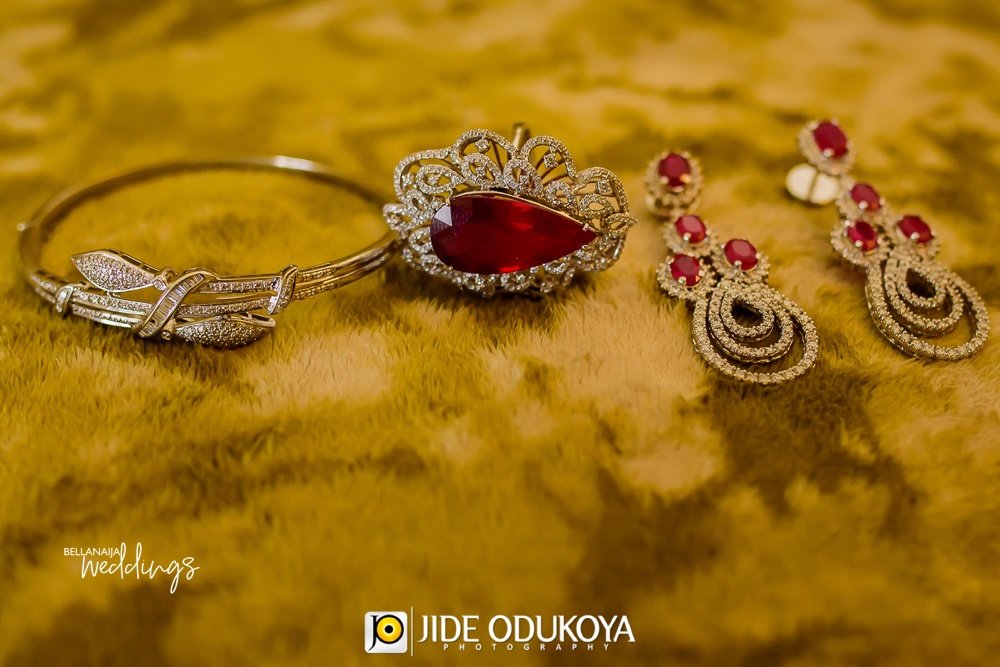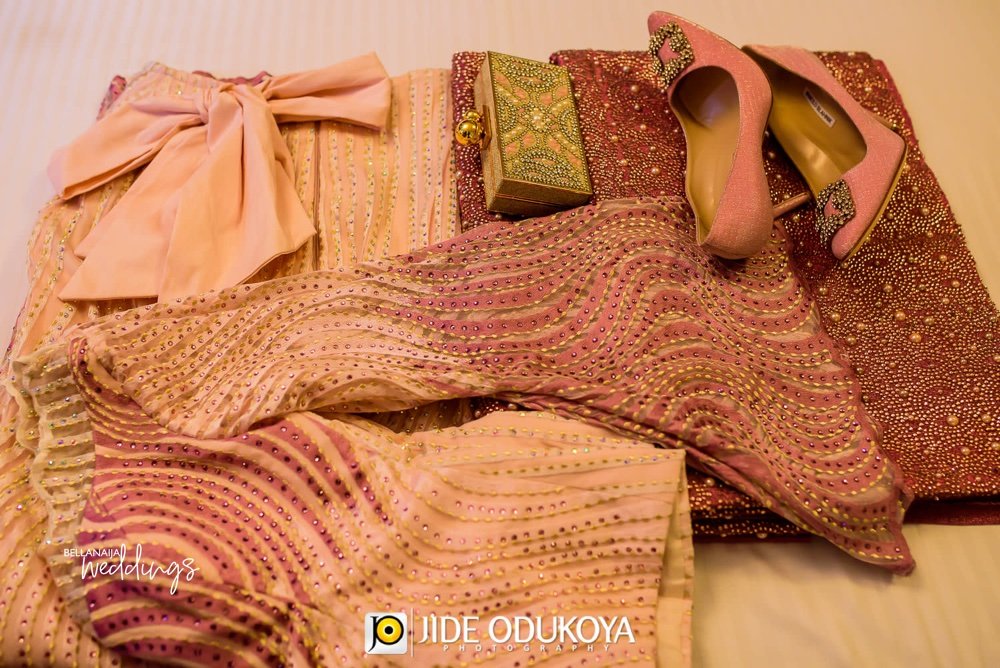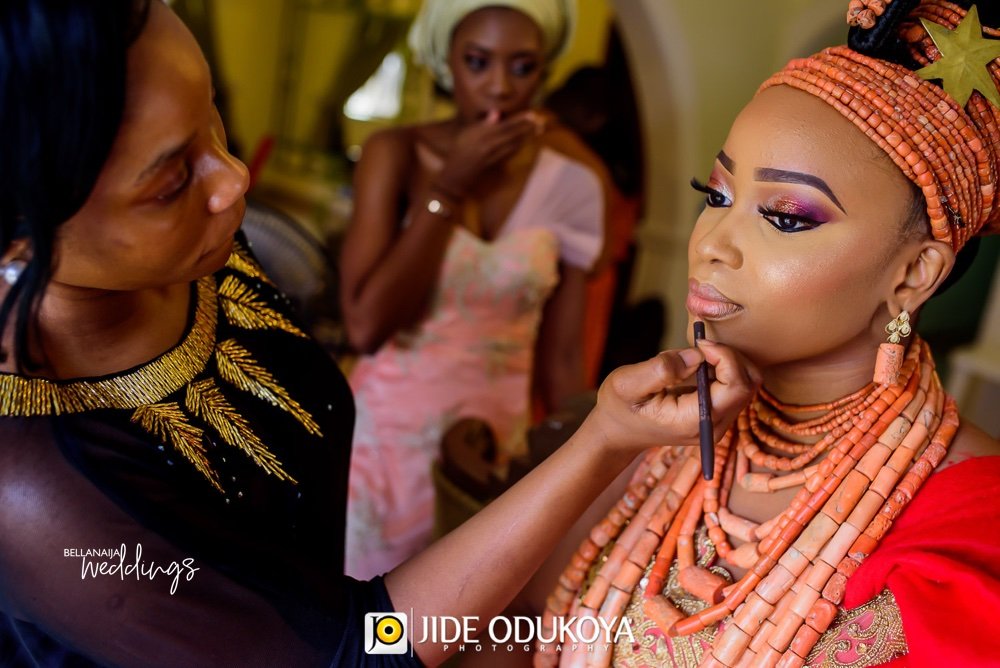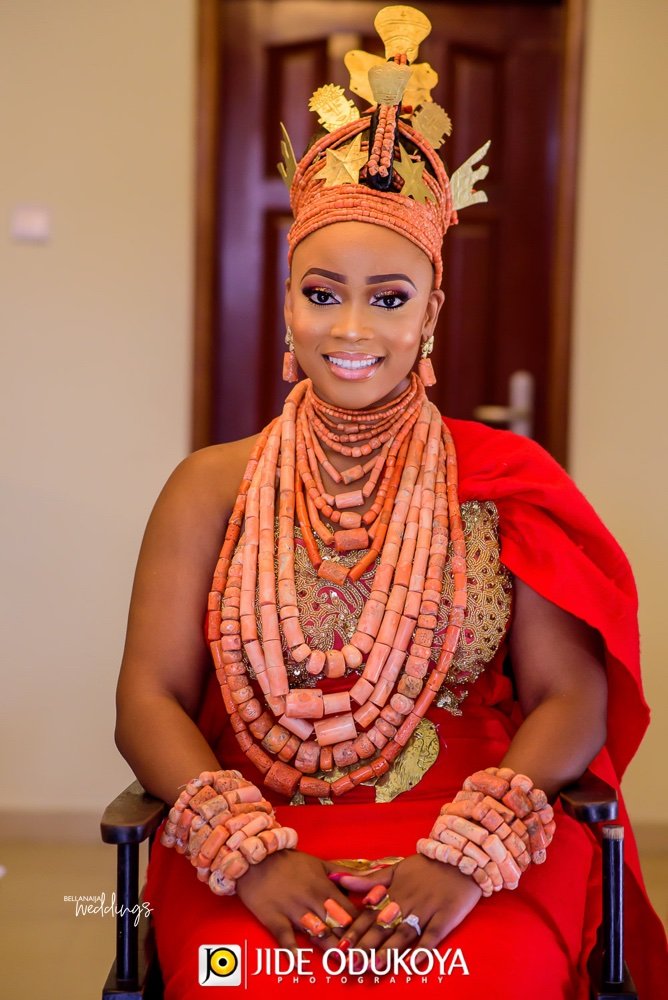 The beautiful Nosa in the traditional Edo bridal cultural attire, she sure looks like a queen.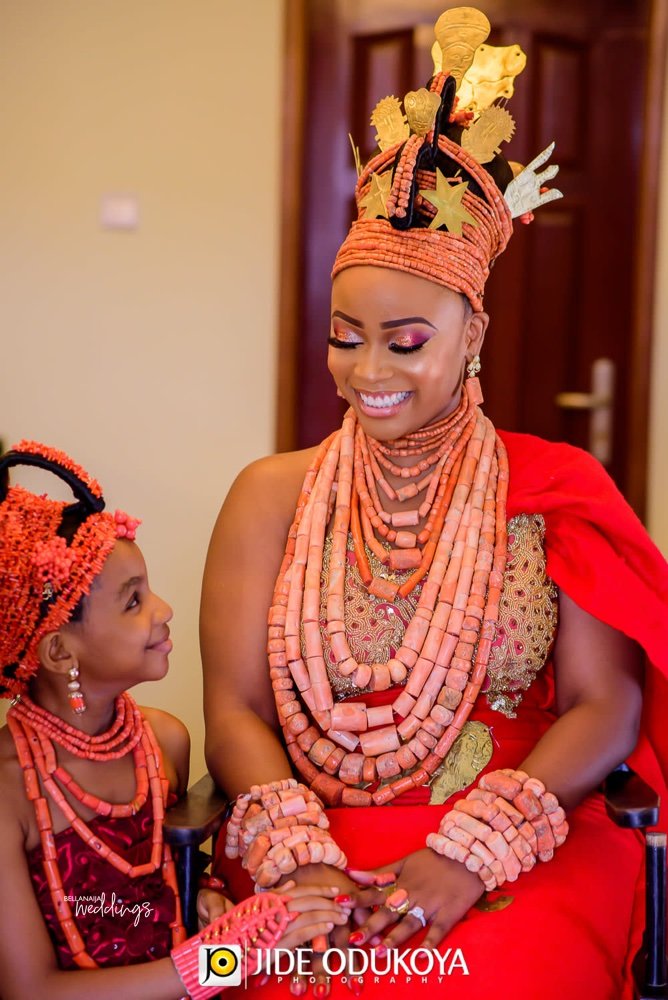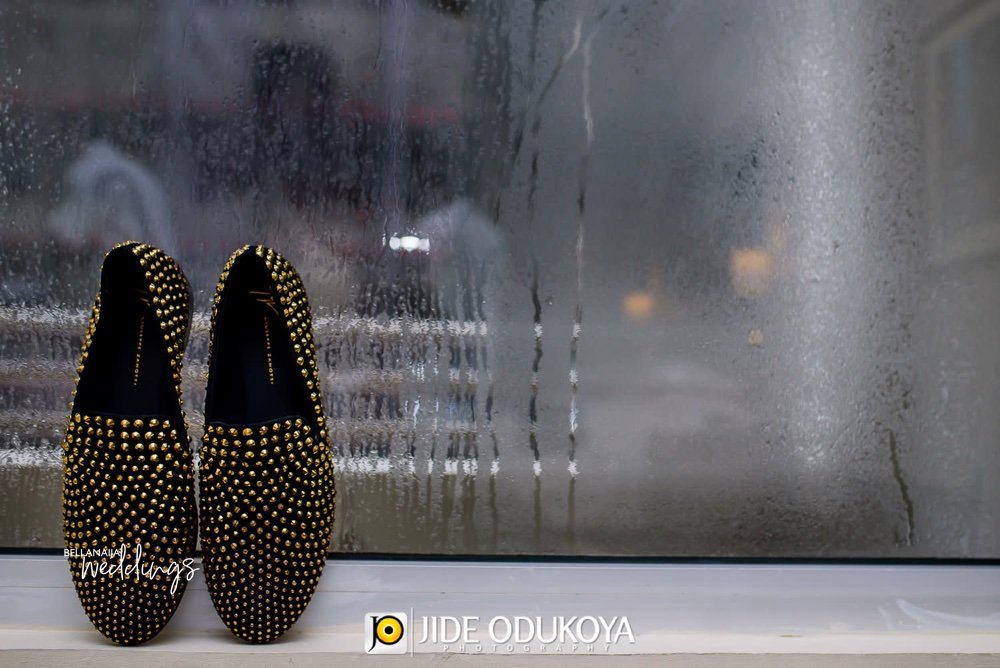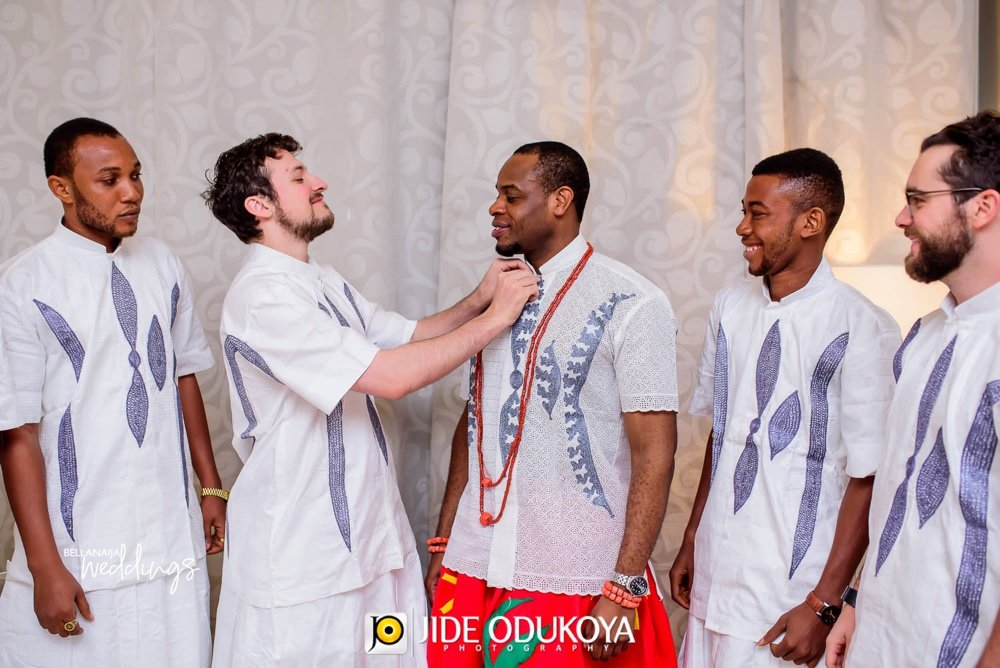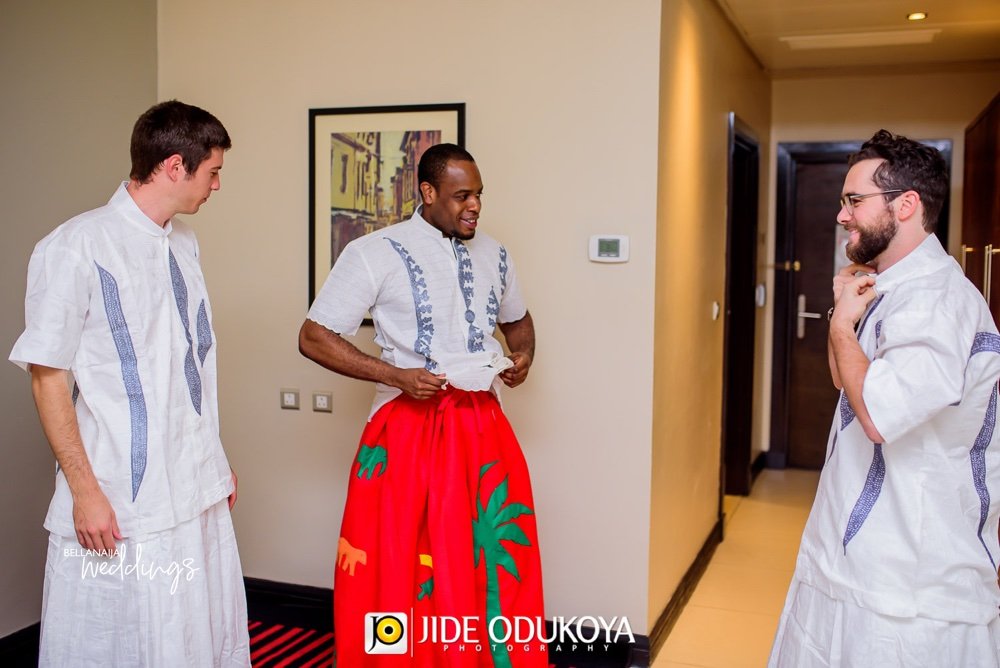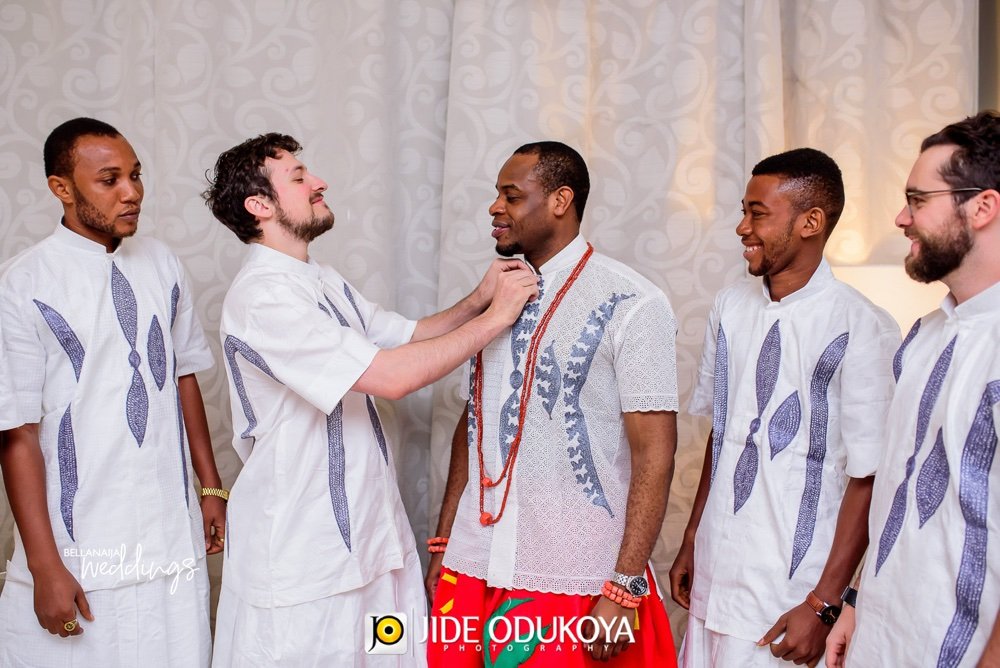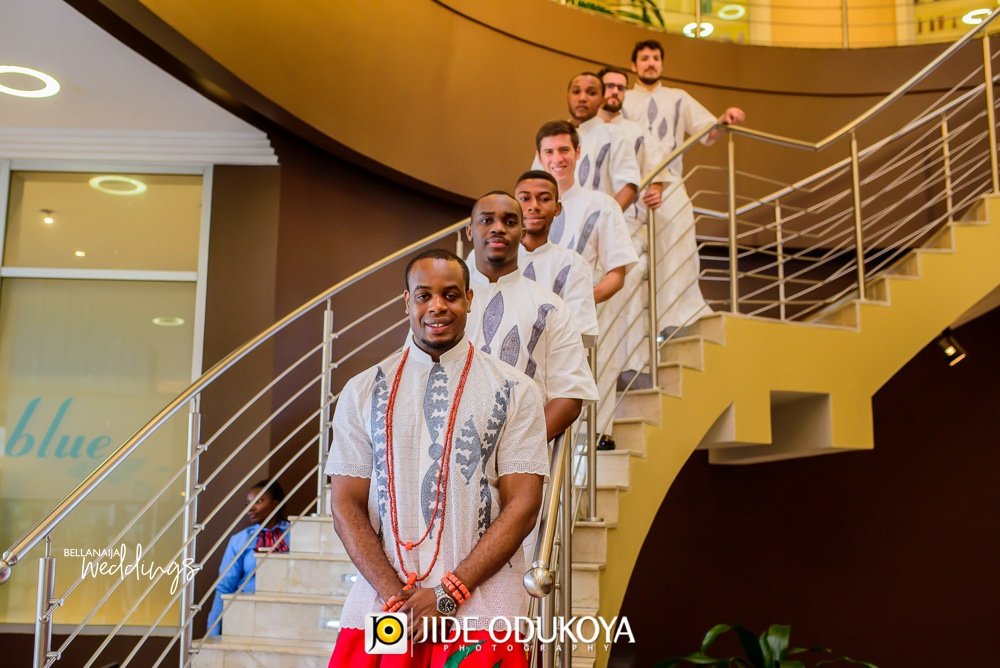 The traditional ceremony held at the Landmark Centre, Lagos.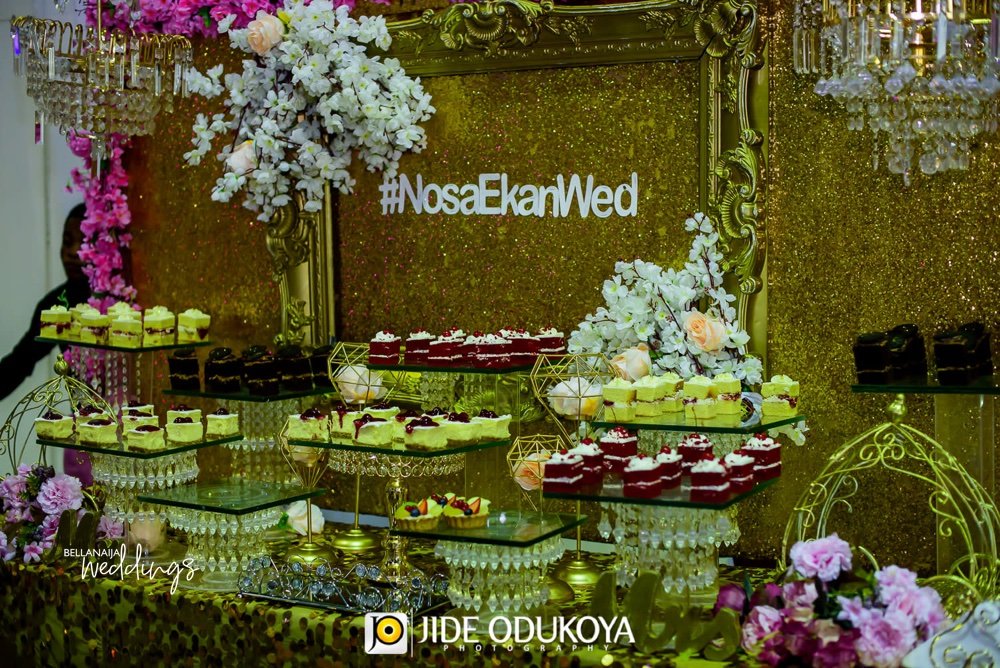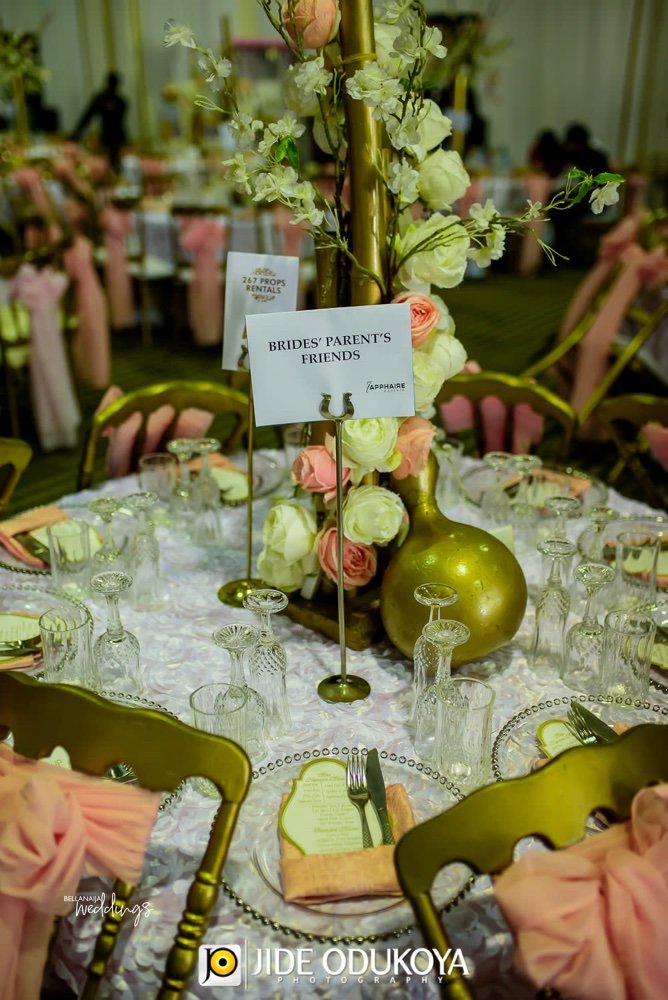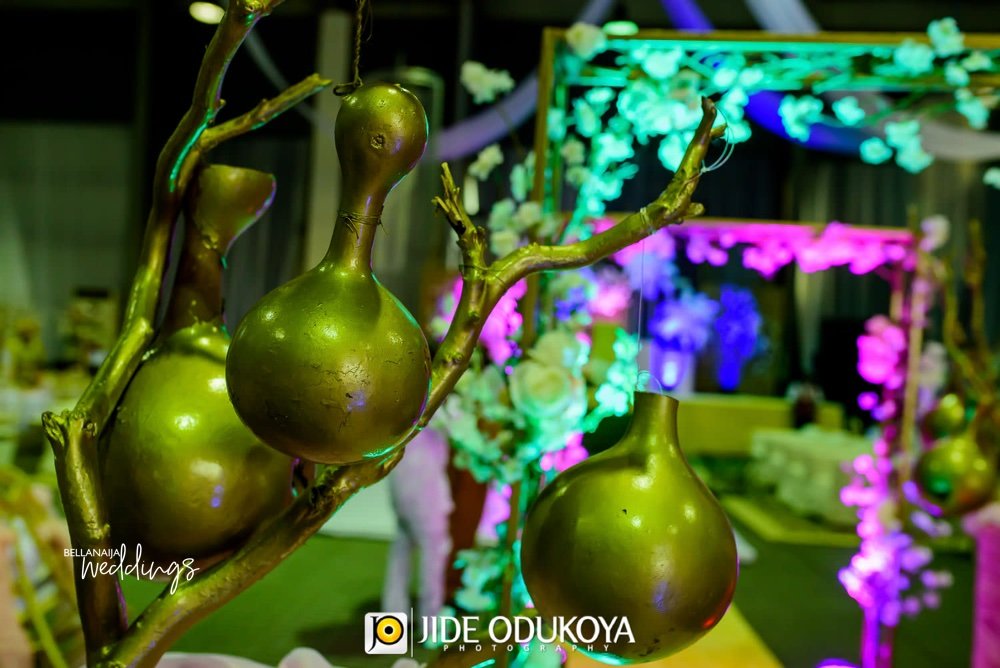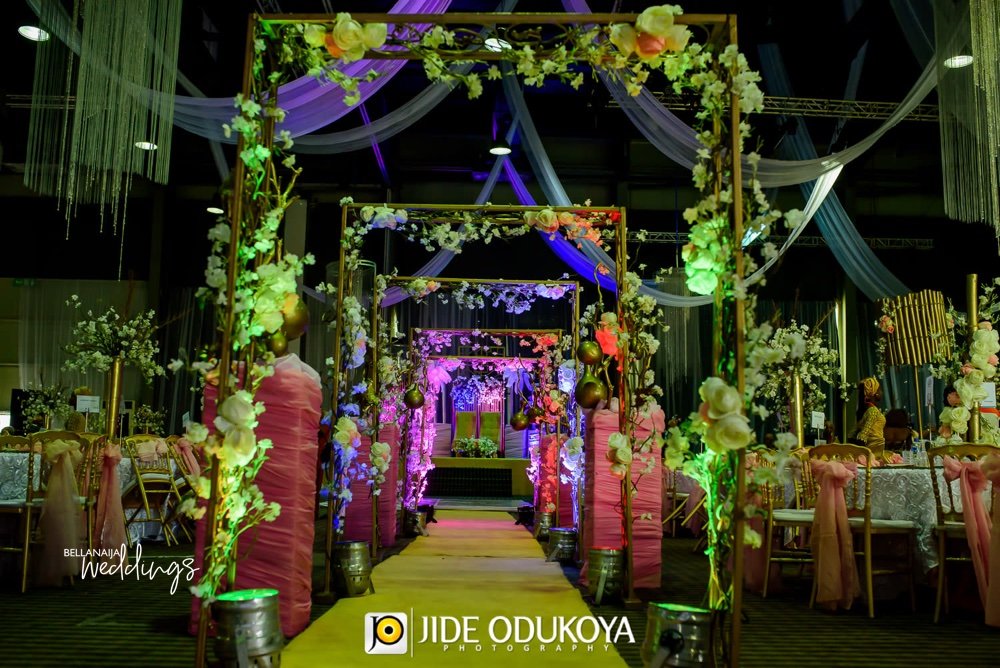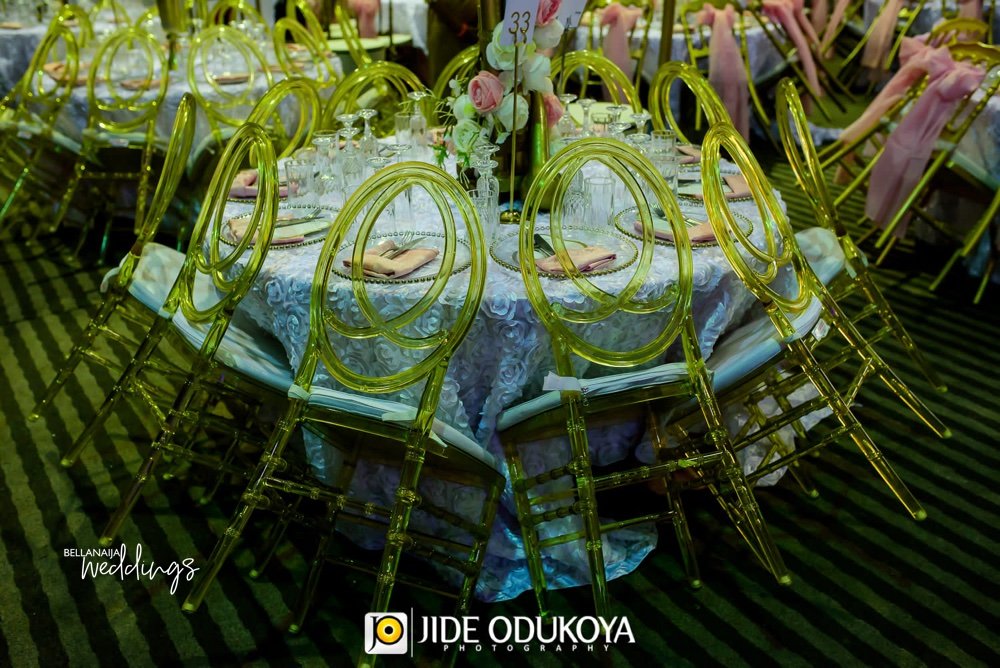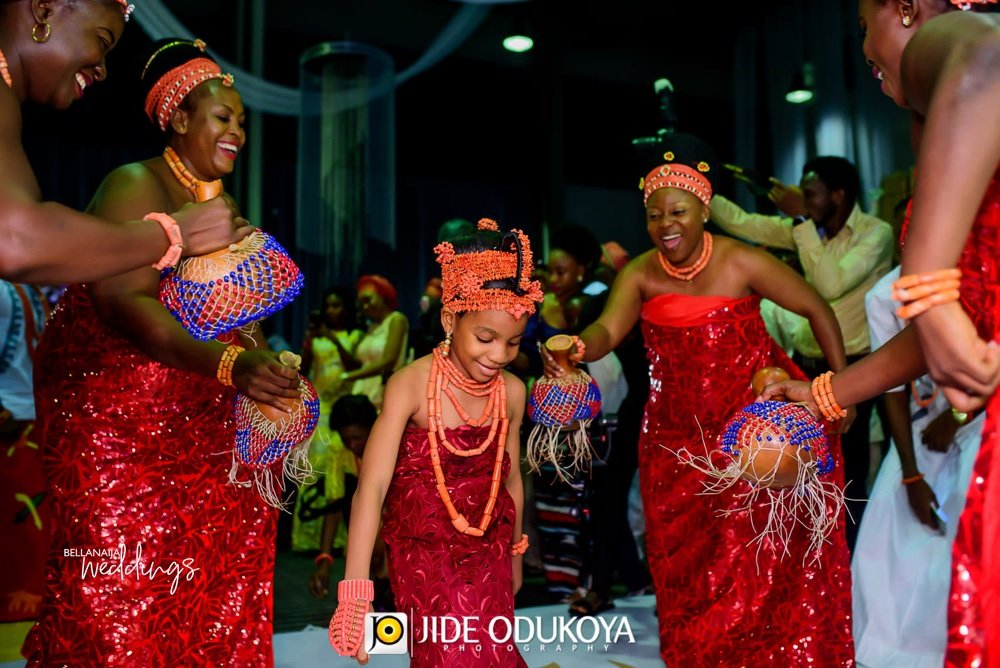 Here's how Nosa made her way into the engagement ceremony, surrounded by the cultural dancers and her the little handmaiden.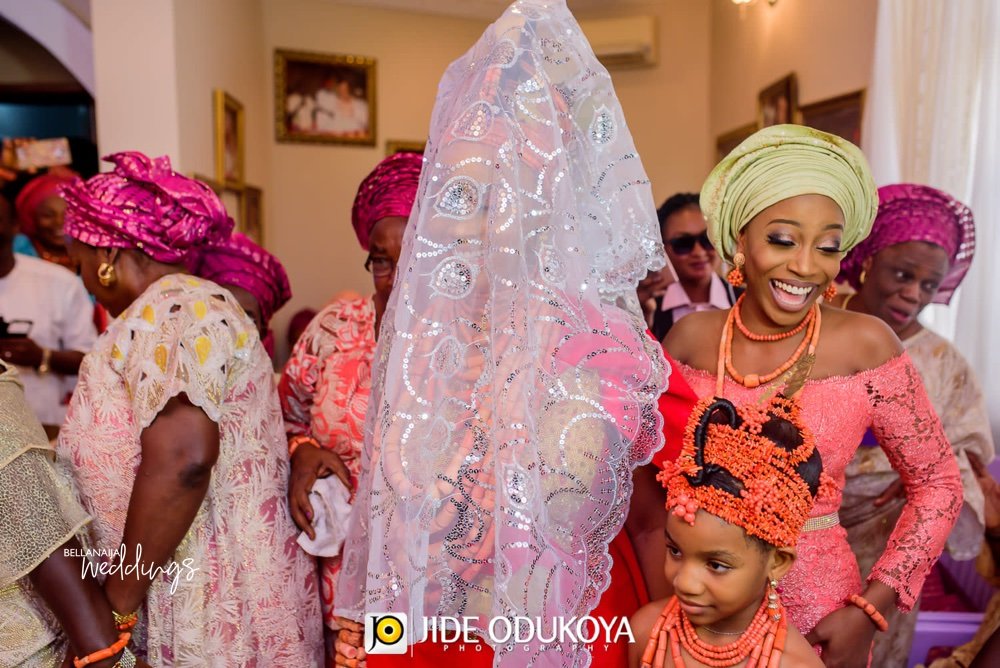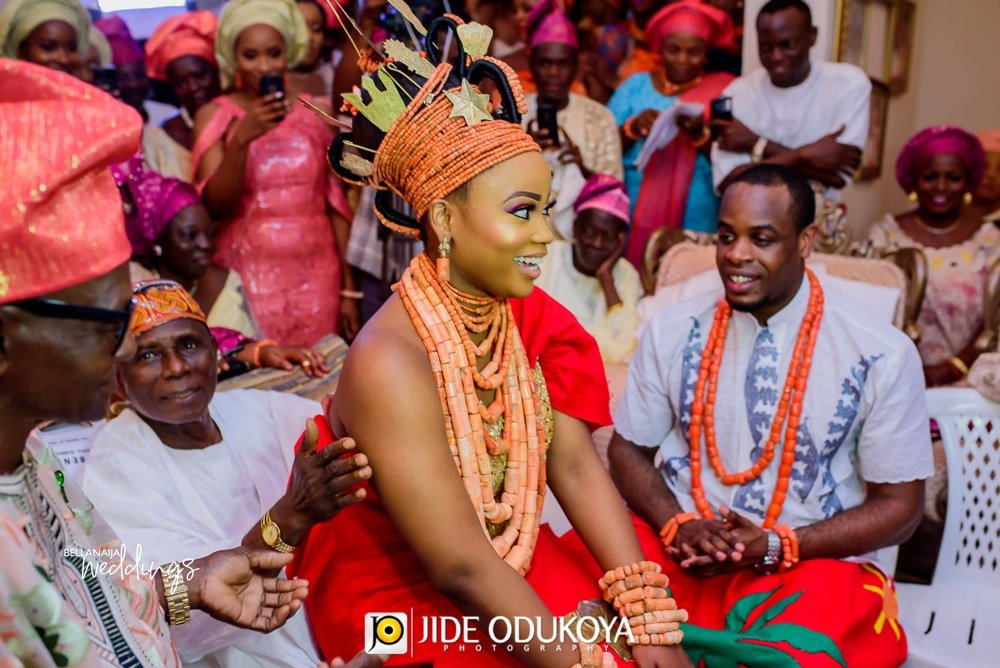 The lush look of the Edo culture as seen in the outfits of the couple was a beautiful sight to behold. The rich display of tradition added to the overall ambiance.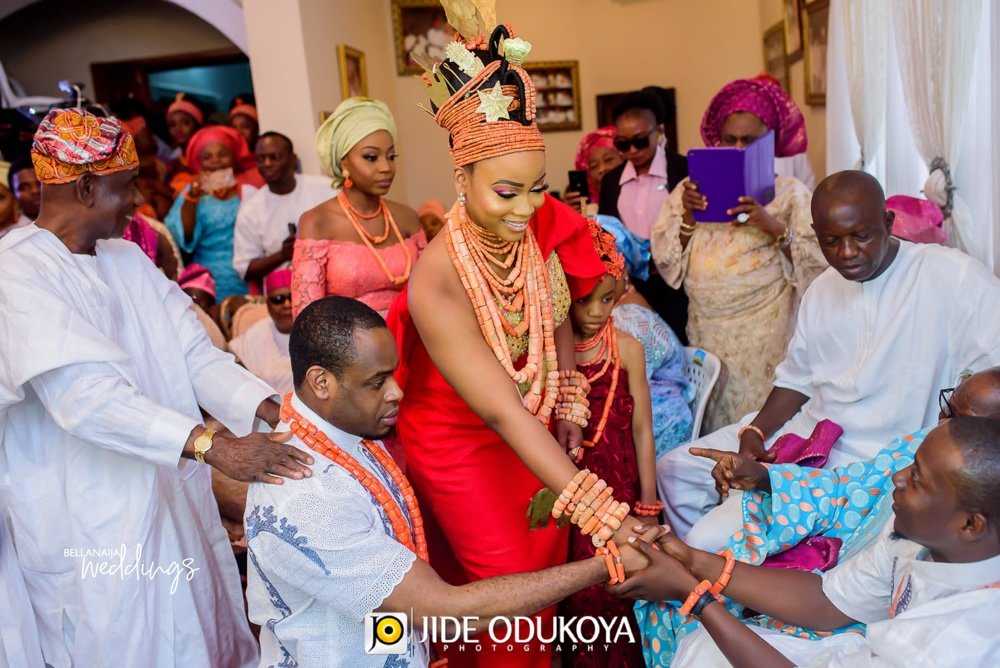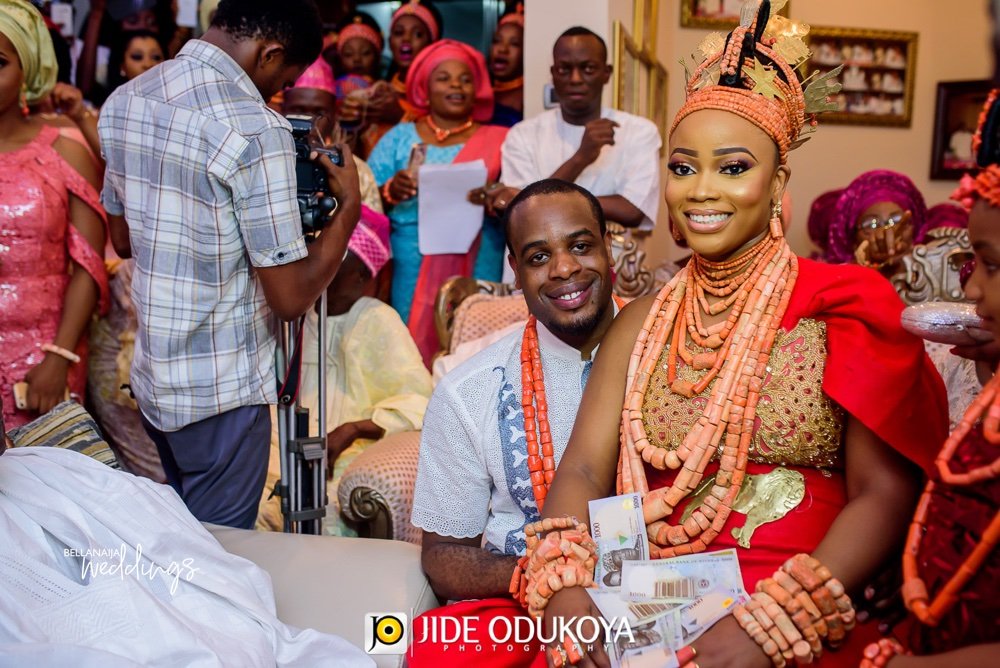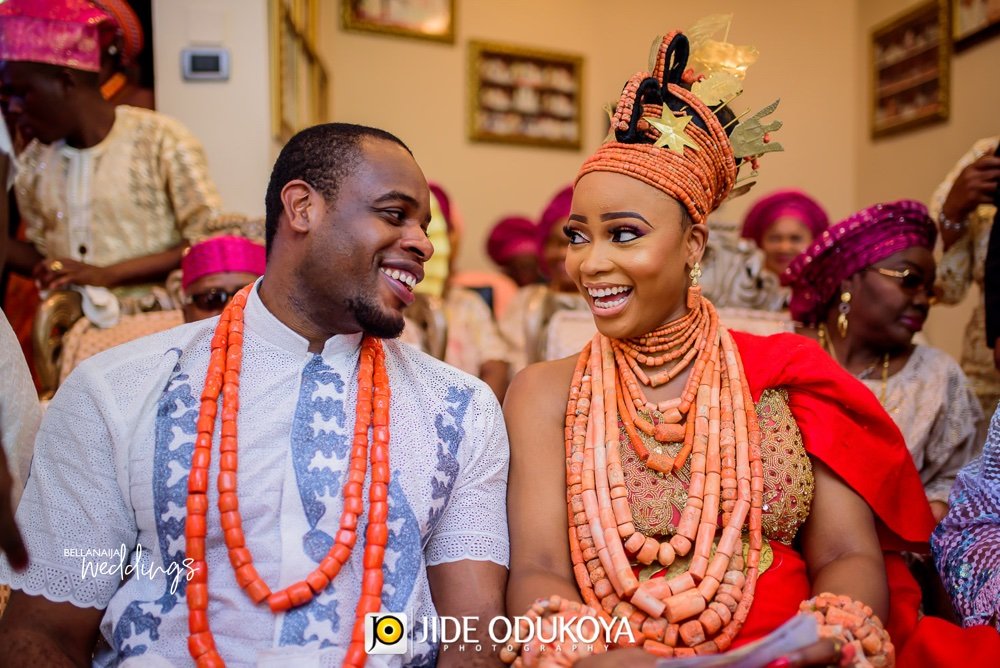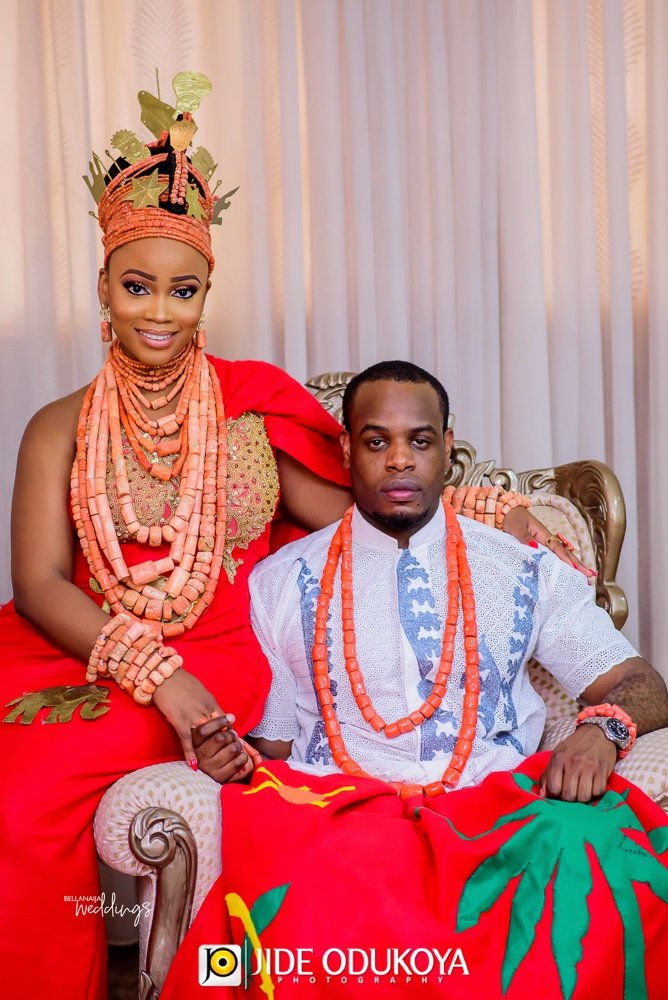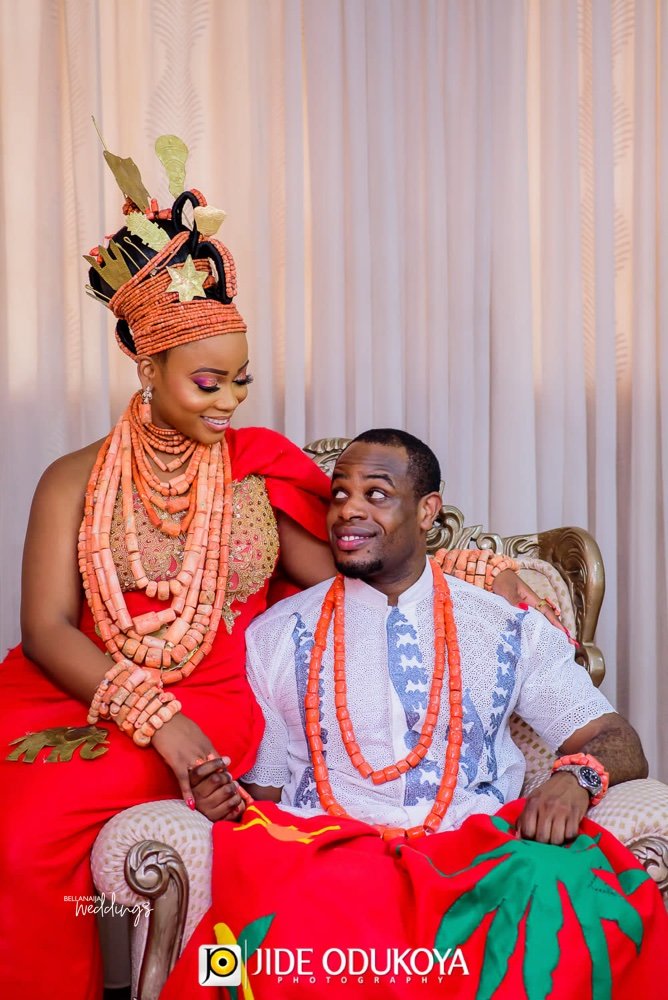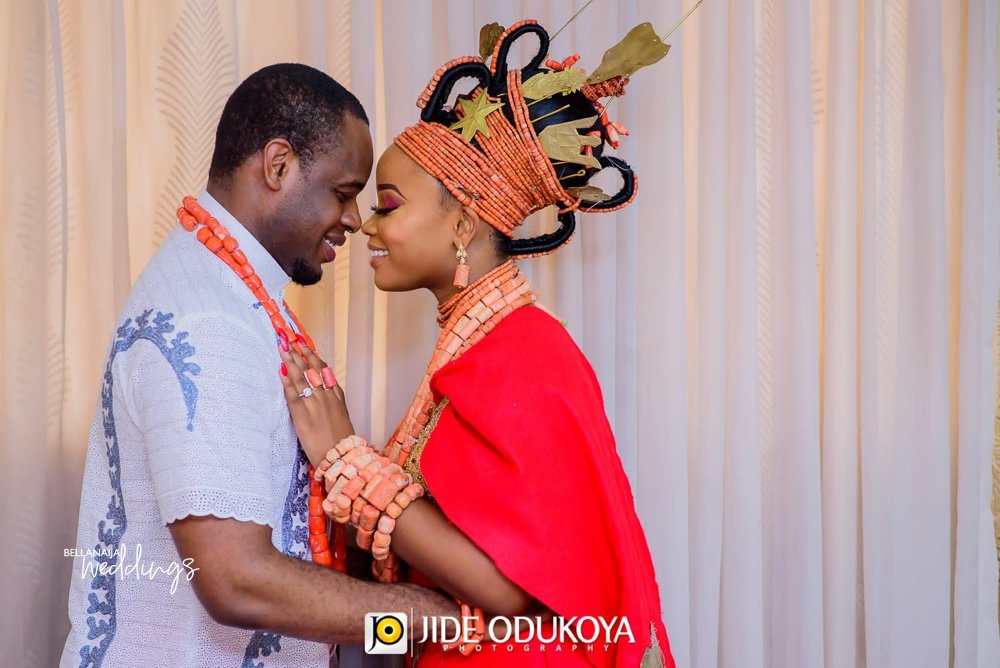 Time to switch up the look, the beautiful couple in their second look for the ceremony.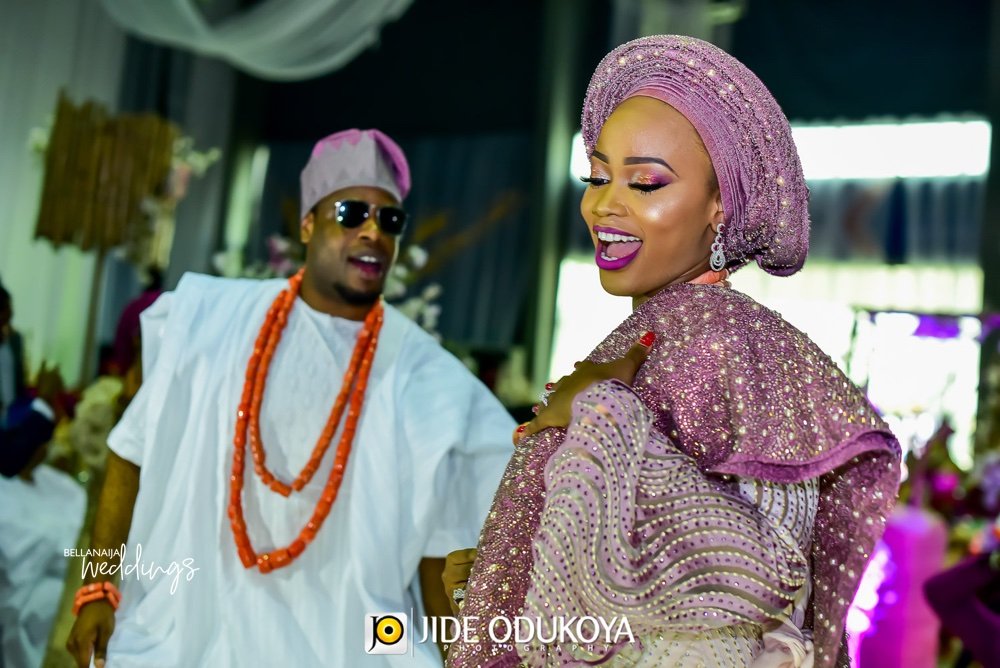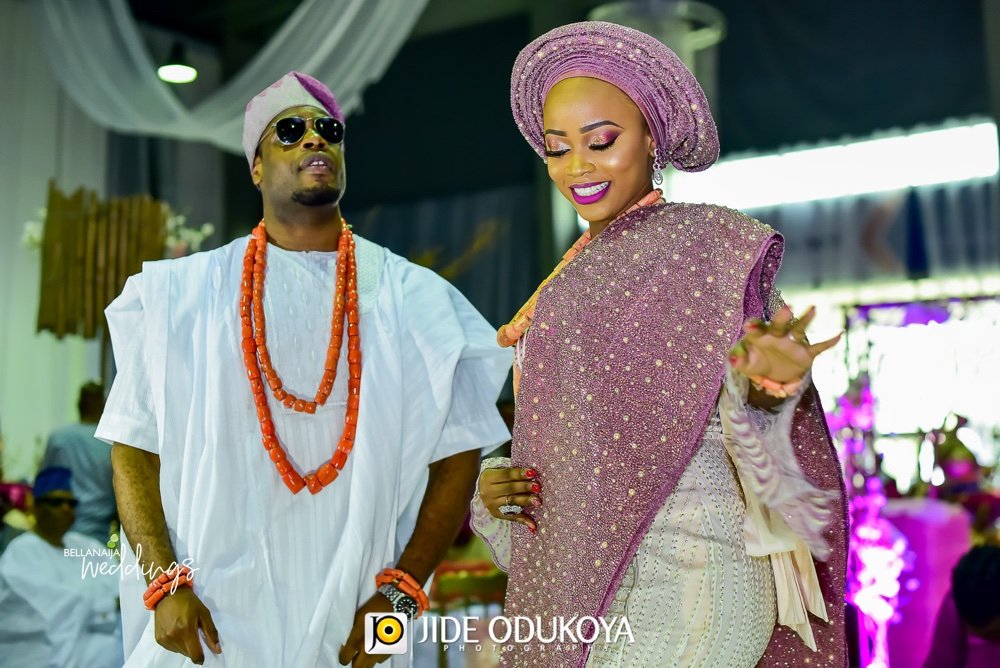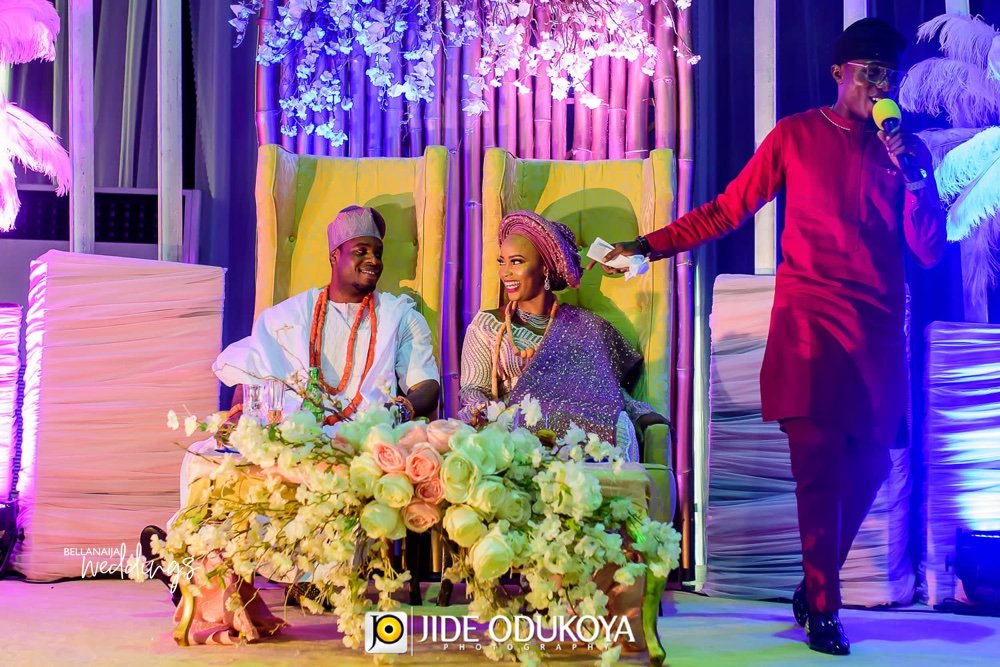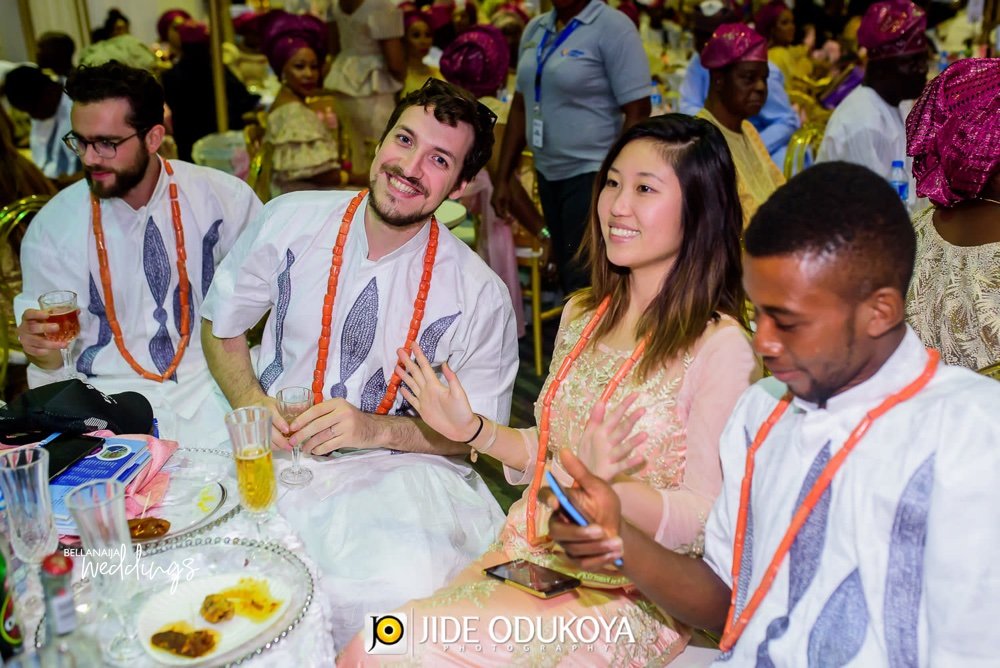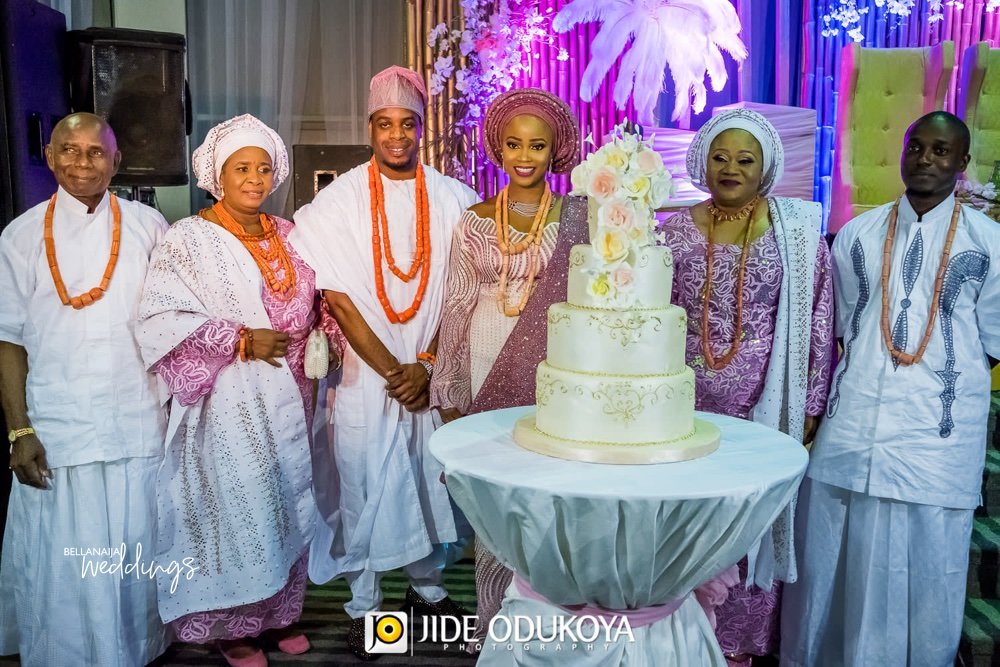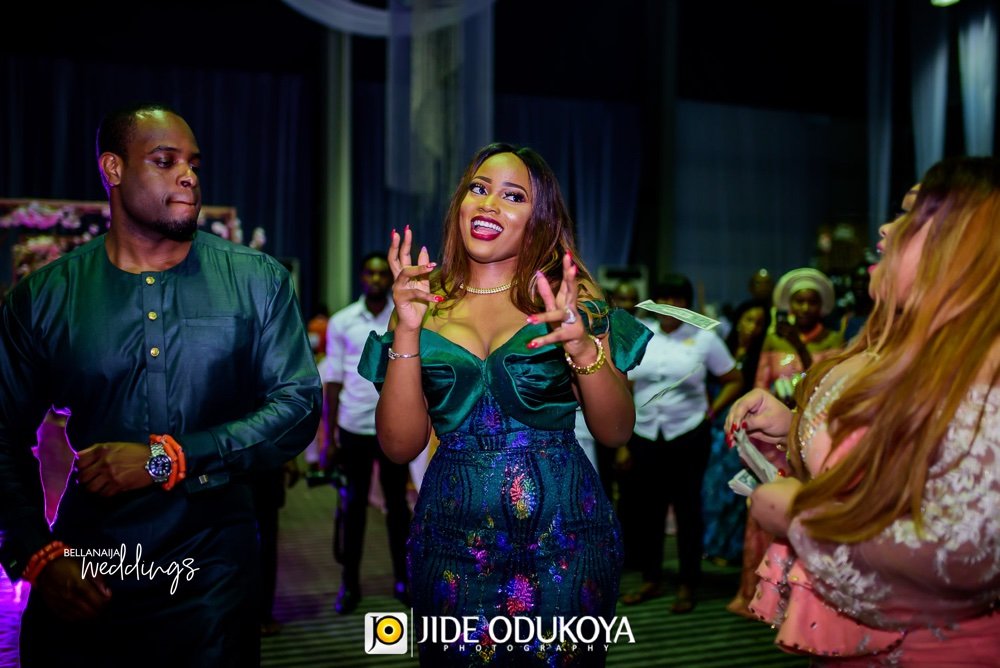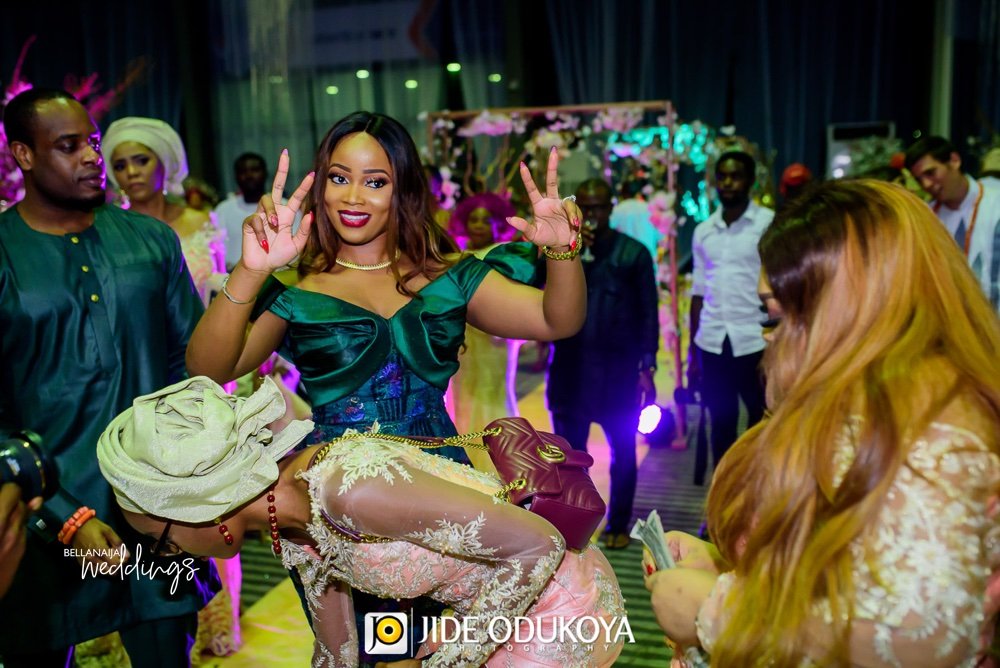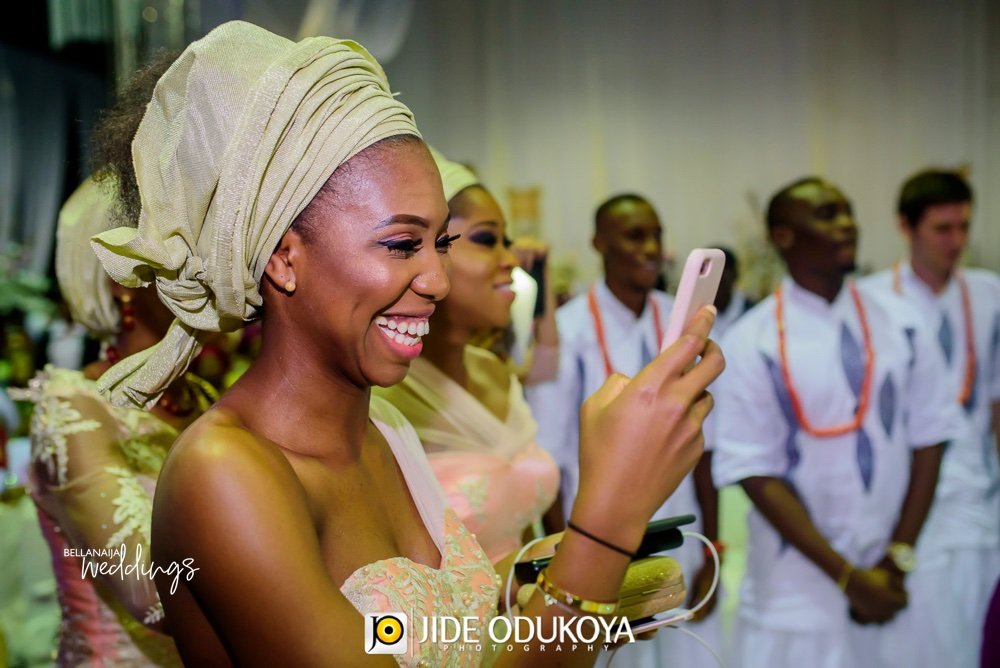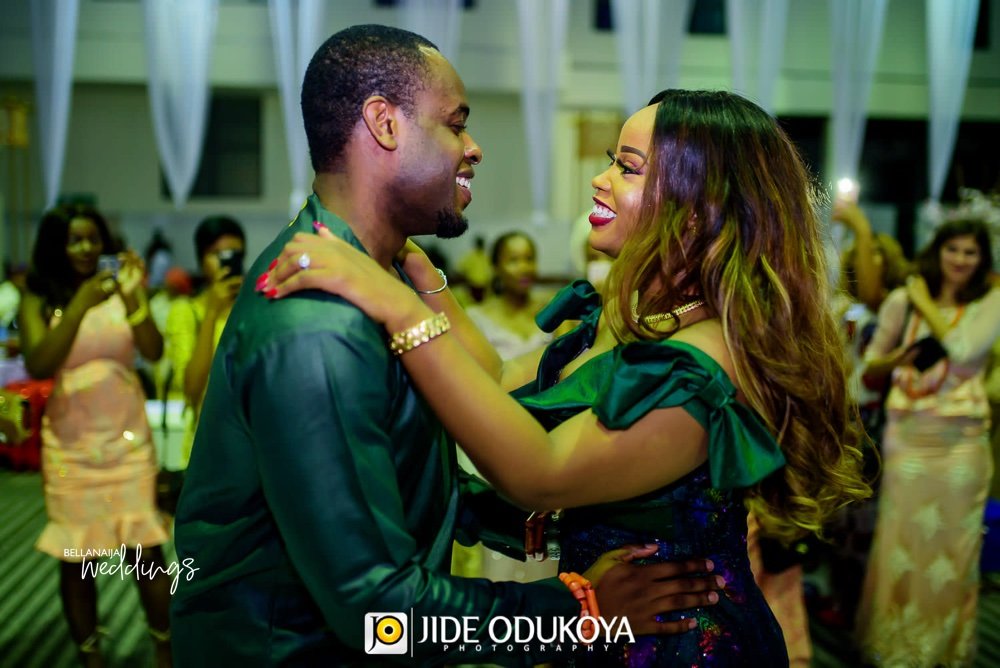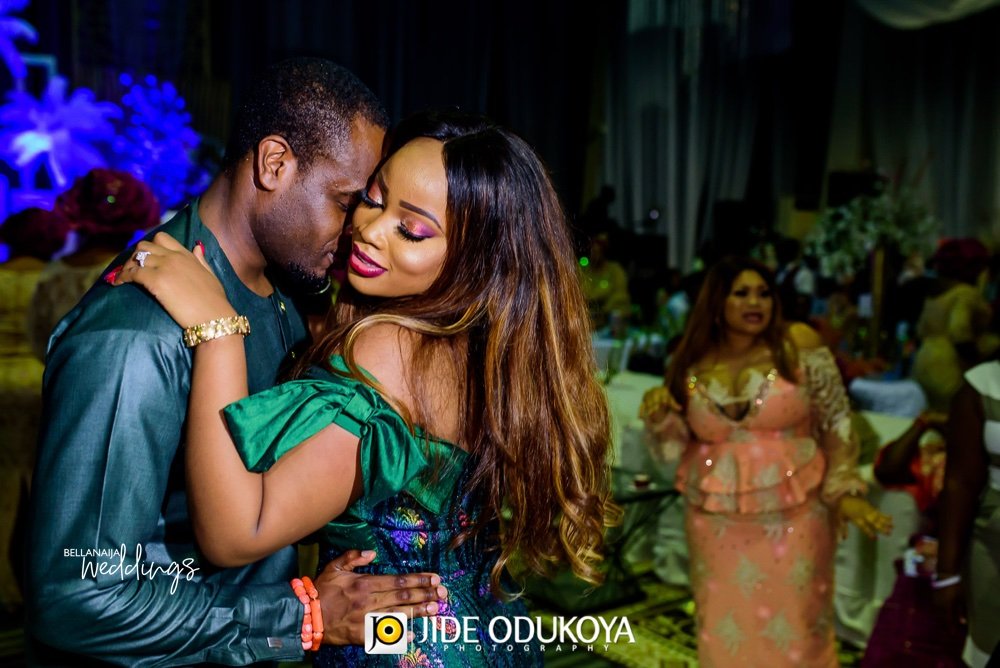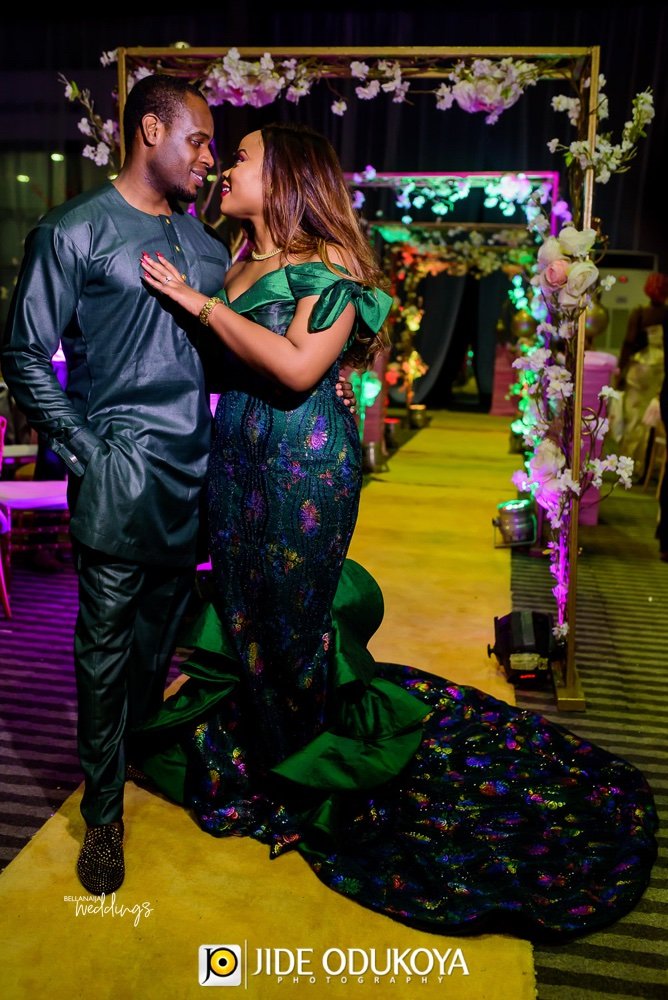 Credits
Bride: @nosaogbemudia
Planner:  @zapphaire_events
Decor: @267props
Band: @shugaband
DJ: @iamdjskillz
Bride's Makeup: @_beautybyqueen
Bride's Okuku: @famen_wini
Photography: @jopstudios
Videography: @stormblastmedia
Wedding reception: Landmark, Lagos.