Thinking of taking a Nigerian Wedding to London, then this feature will point you in the right direction. You know the saying, no party like a Lagos party? Well, this time, you will agree that there is no wedding like a Nigerian wedding worldwide (wait, it's not up for a debate). Regardless of where it happens, trust the Nigerian wedding to deliver.
#NosaEkanWed was definitely a turn-up situation! After a captivating cultural traditional engagement ceremony, Nosa and Ekan switched things up in London and trust us… it was LIT!
Feels like I am saying a lot, so let's get into the wedding and enjoy all the incredible highlights from #NosaEkanWed.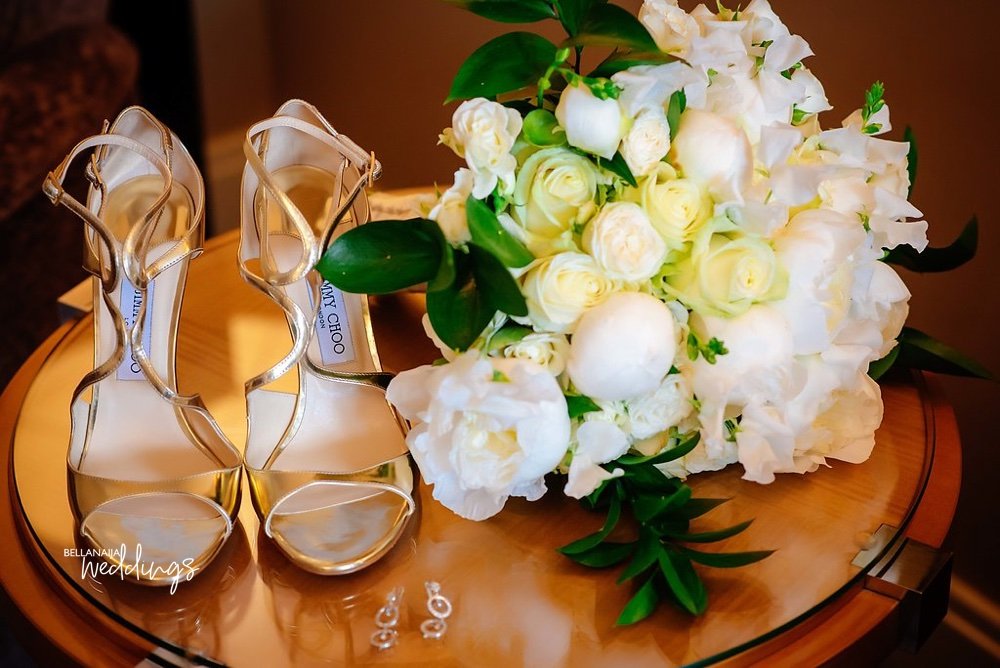 The couple first met in 2009 while studying in London. "I was at KCL and he was at Imperial. We were just friends at the time but we kept in touch once in a while. A few years down the line, Ekan asked me out on a date in London and everything really just took off from there." The bride recalls.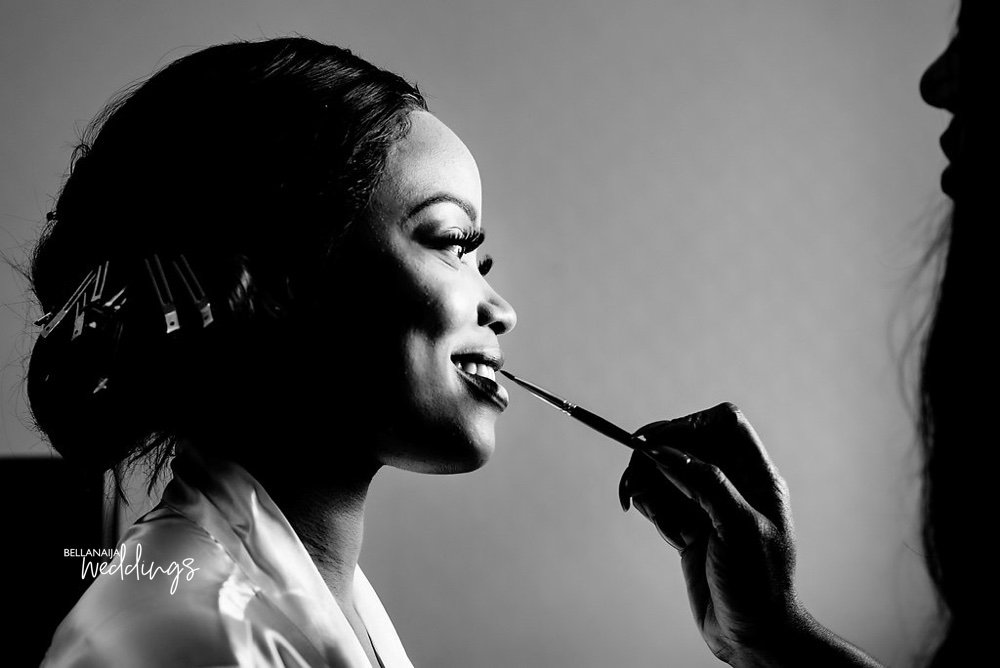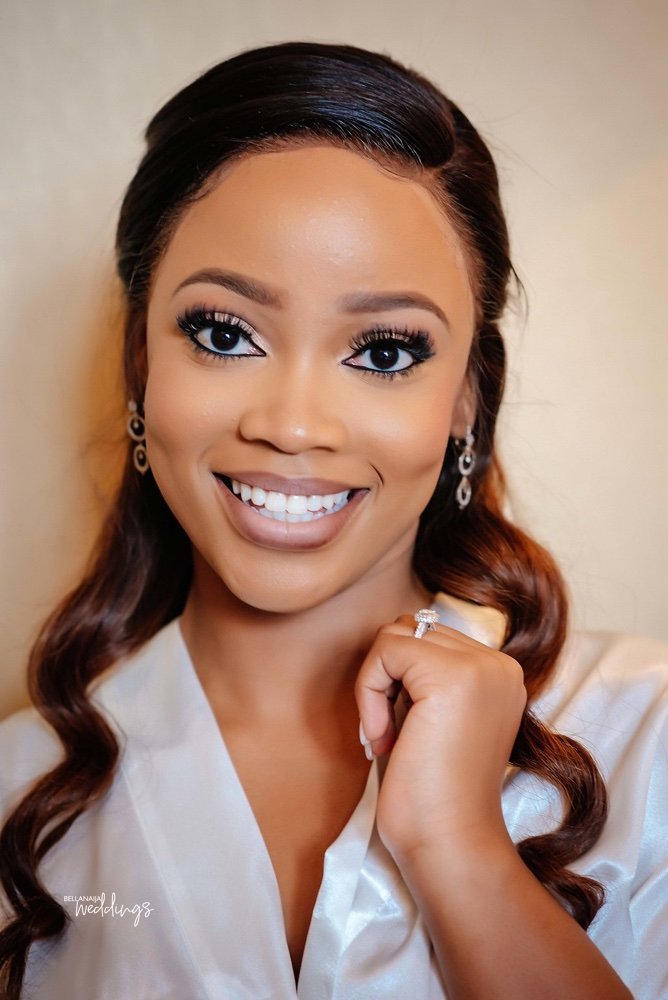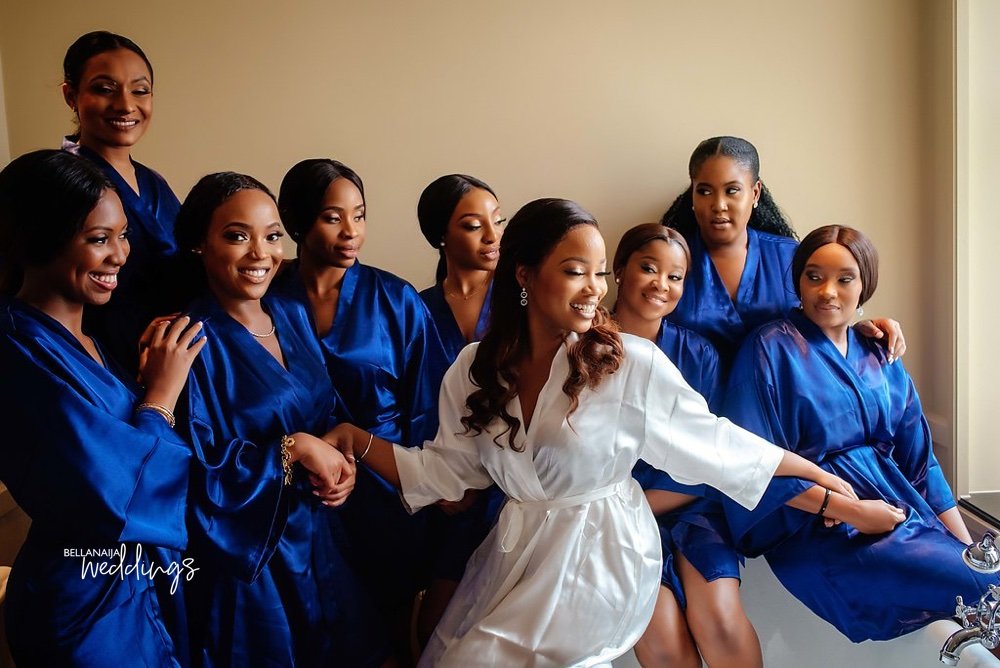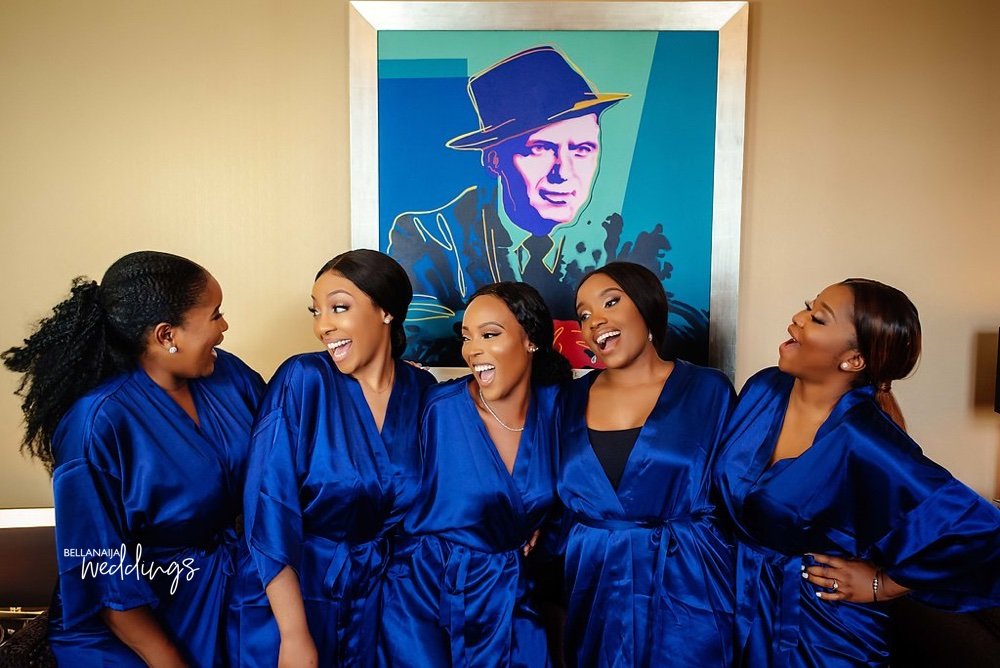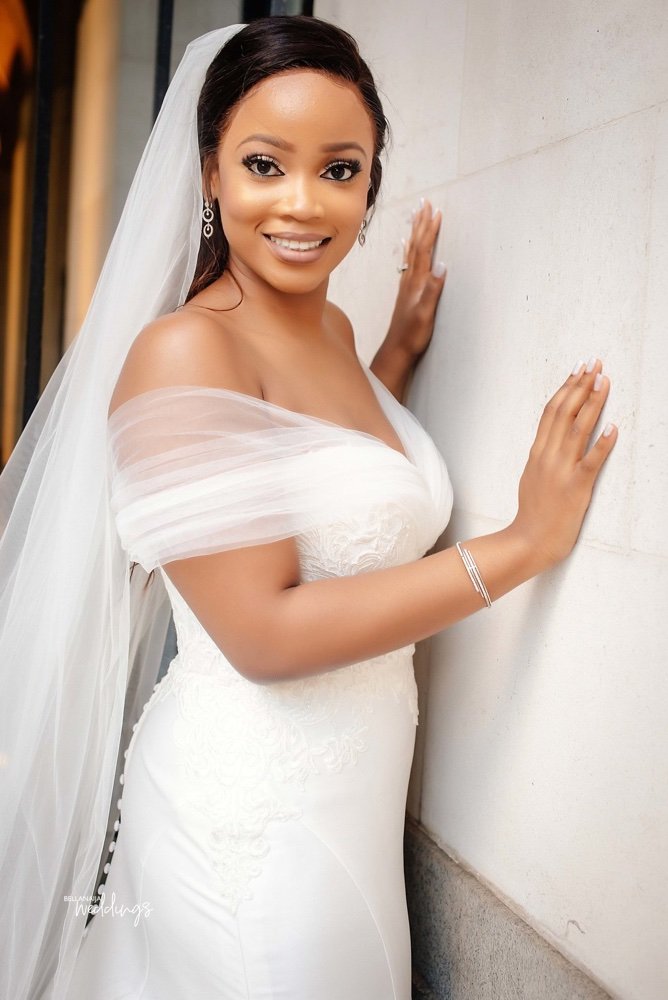 A beautiful part of Nosa and Ekan's love story is that they knew they were meant for each other. "It all just felt really natural and I remember thinking during our first date about how my life just seemed to align so easily with his and I really did think, maybe he is the one," Nosa says.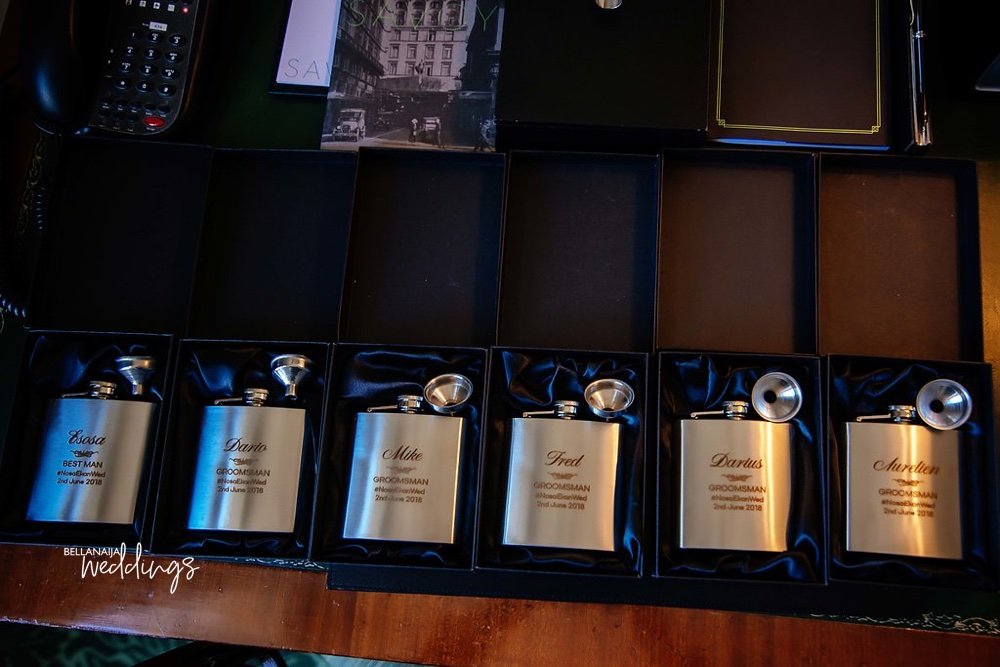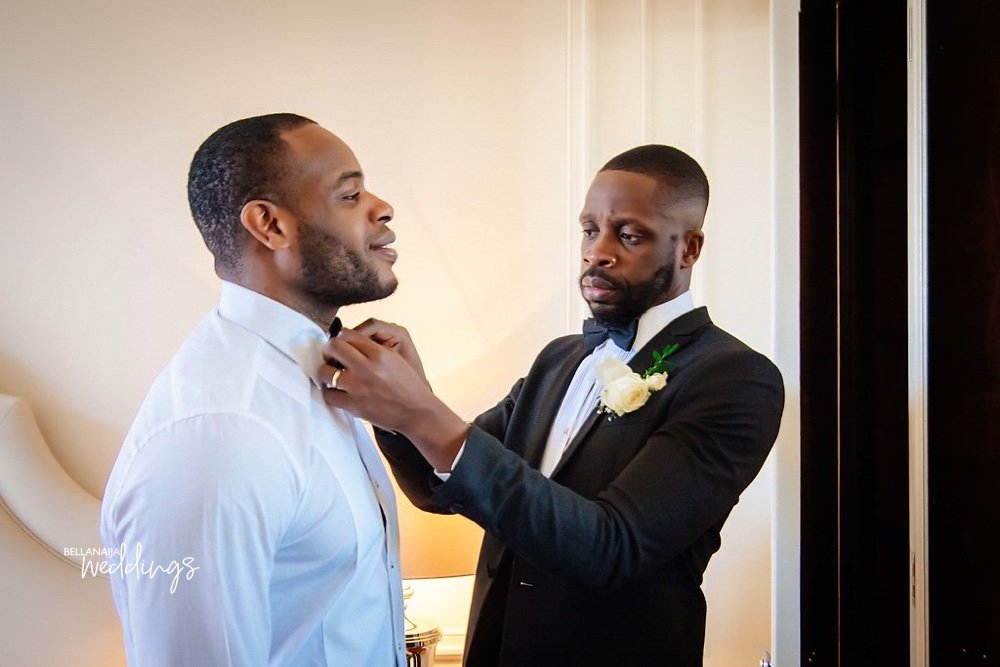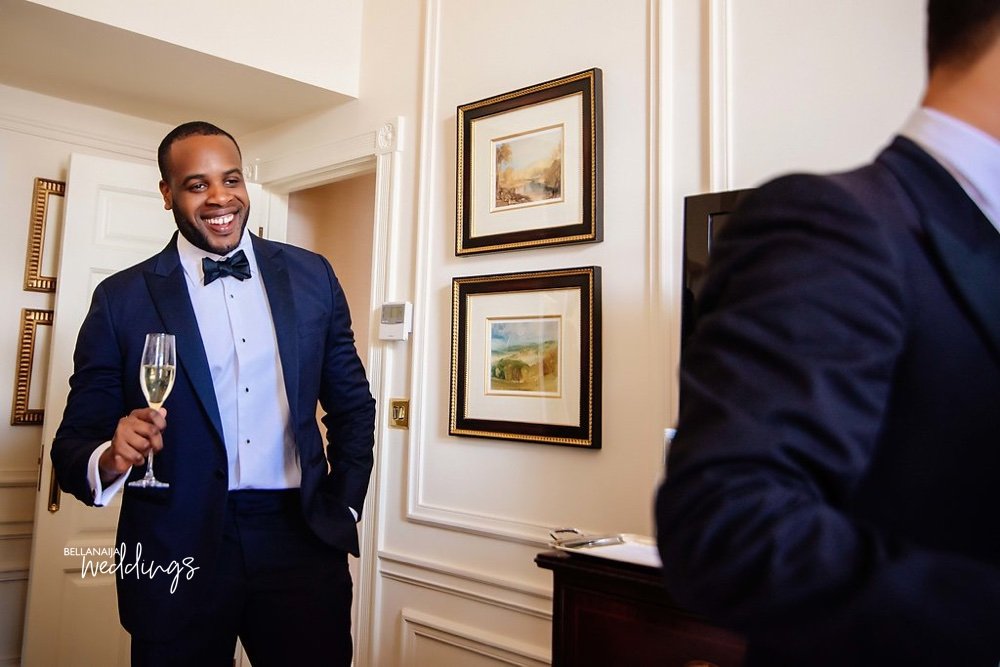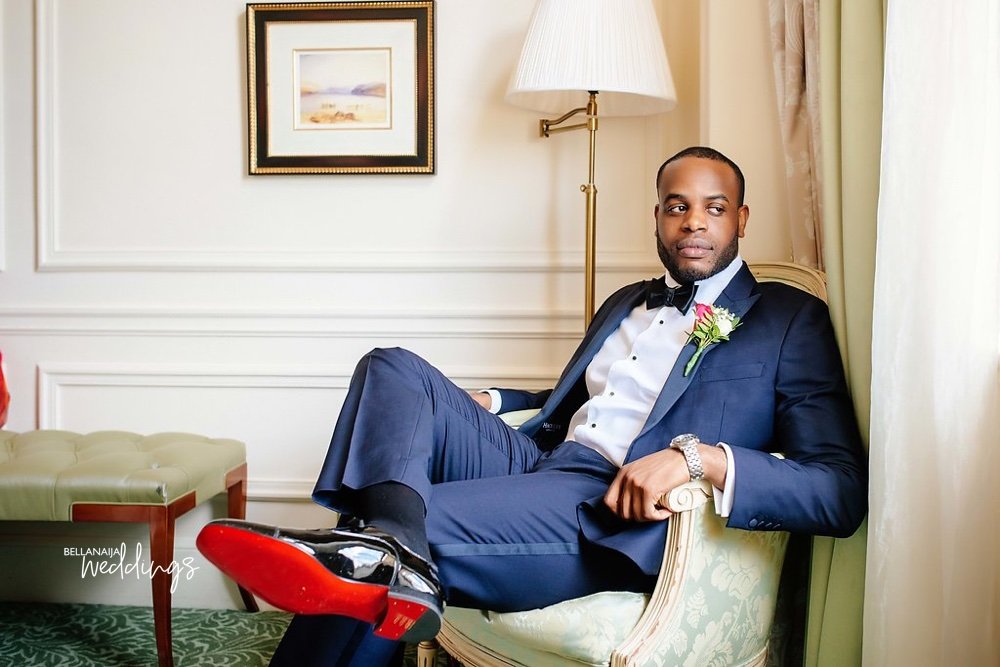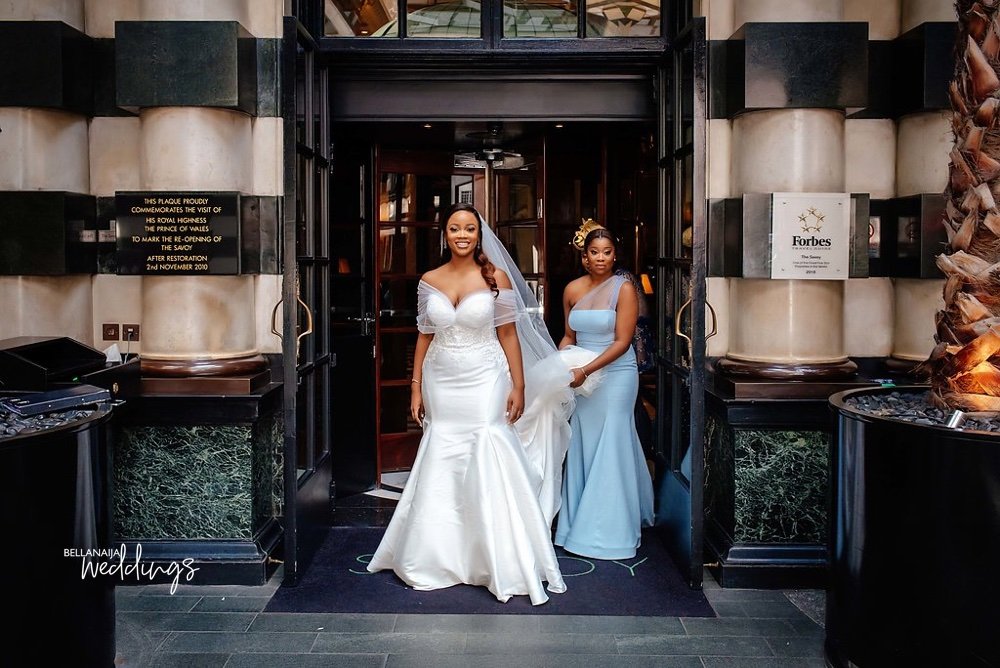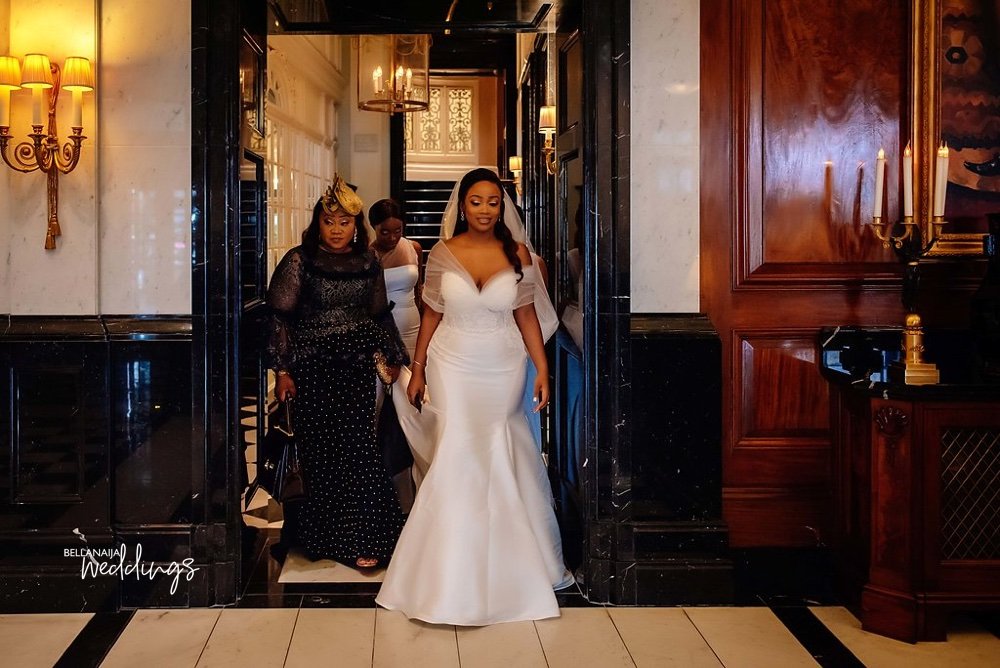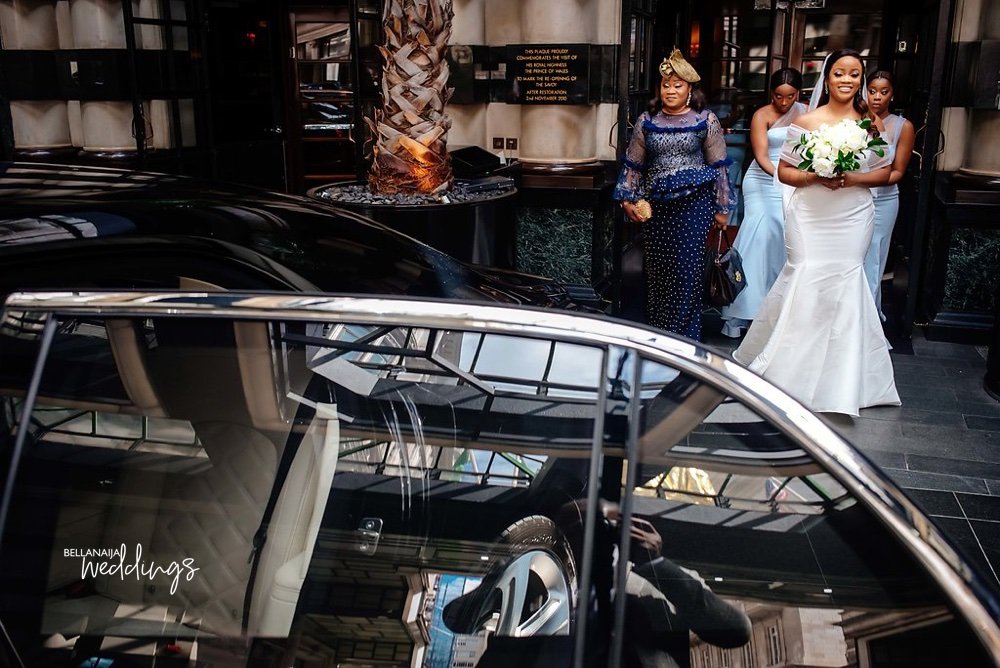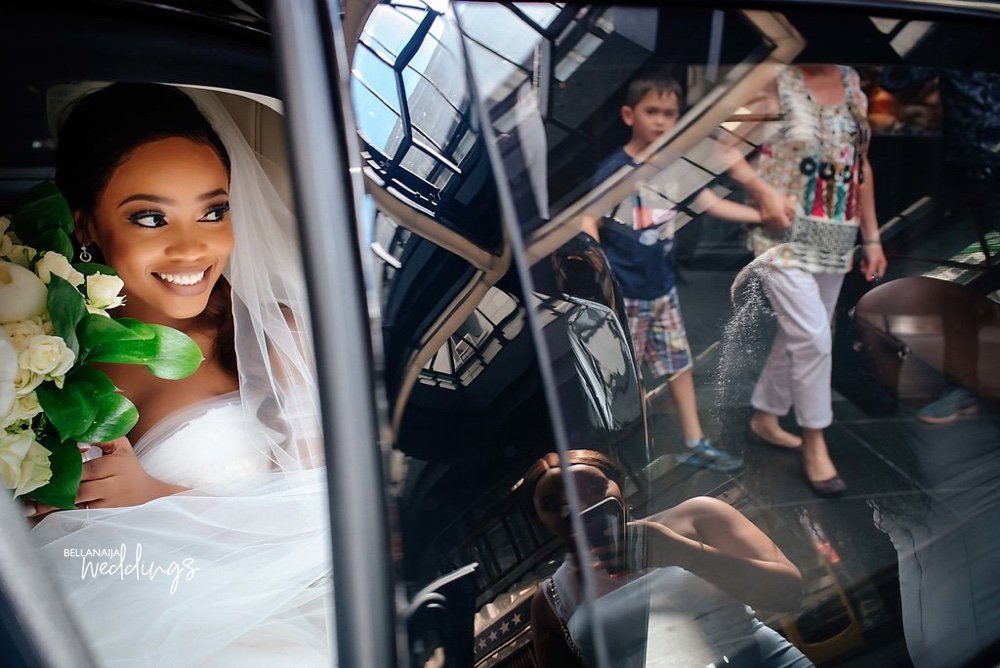 The couple tied the knot at Church of our lady, St. John's Wood, London.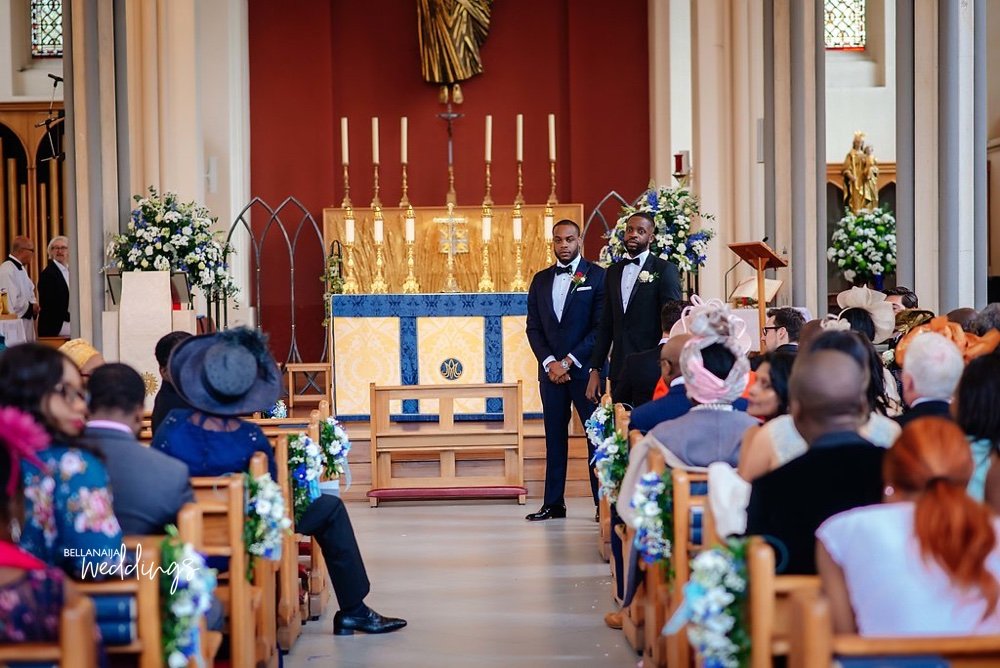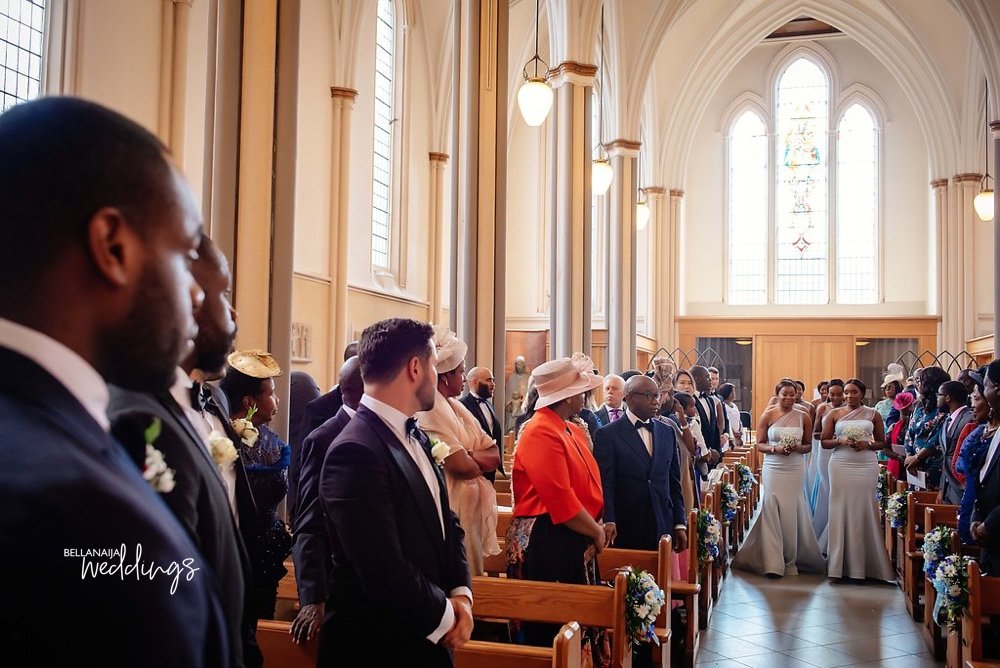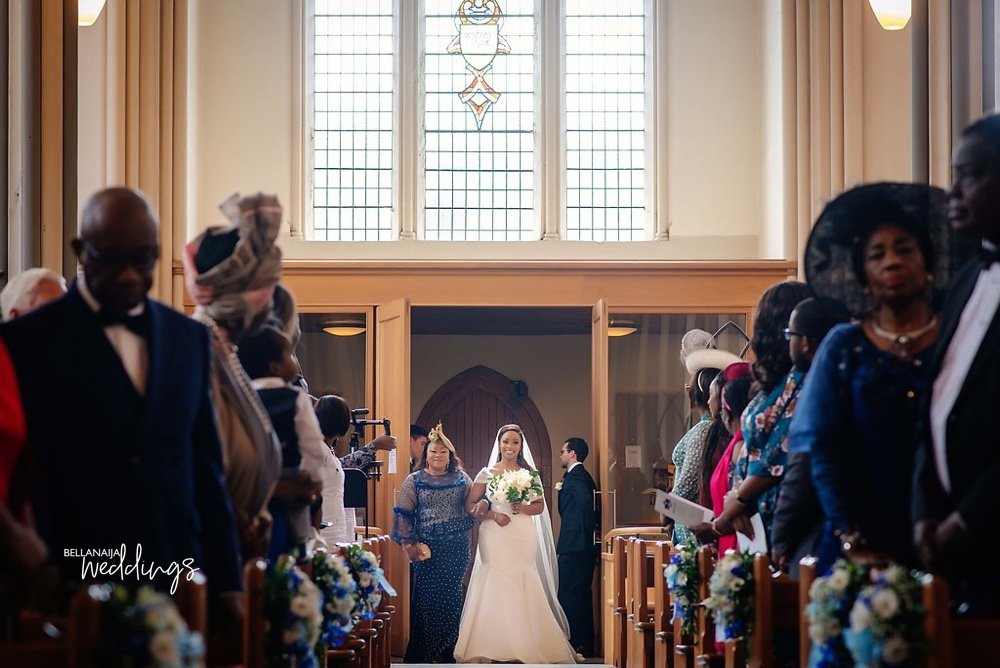 Here comes the bride!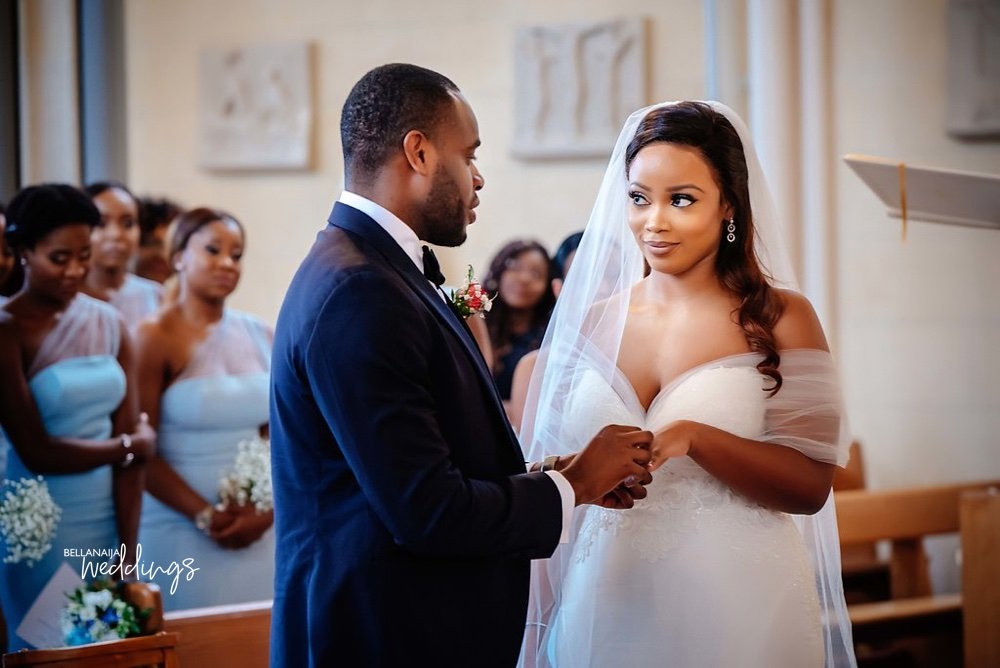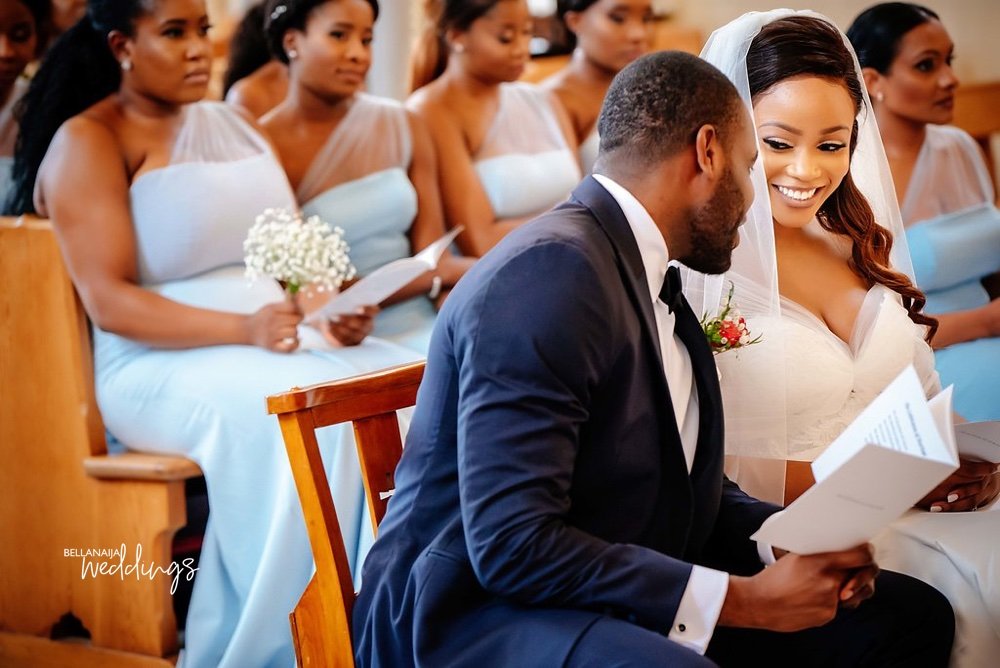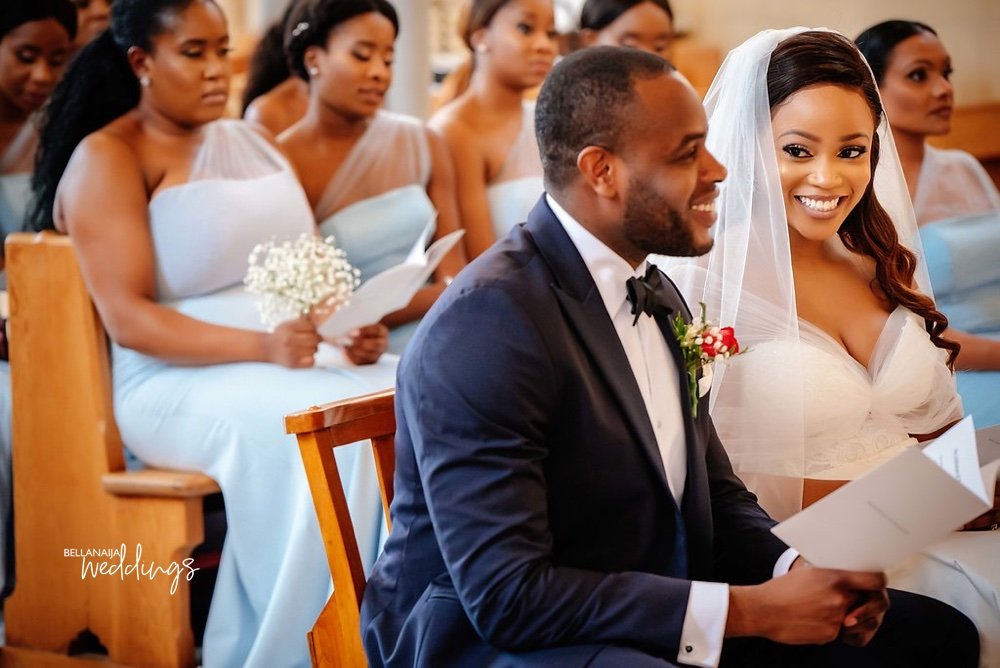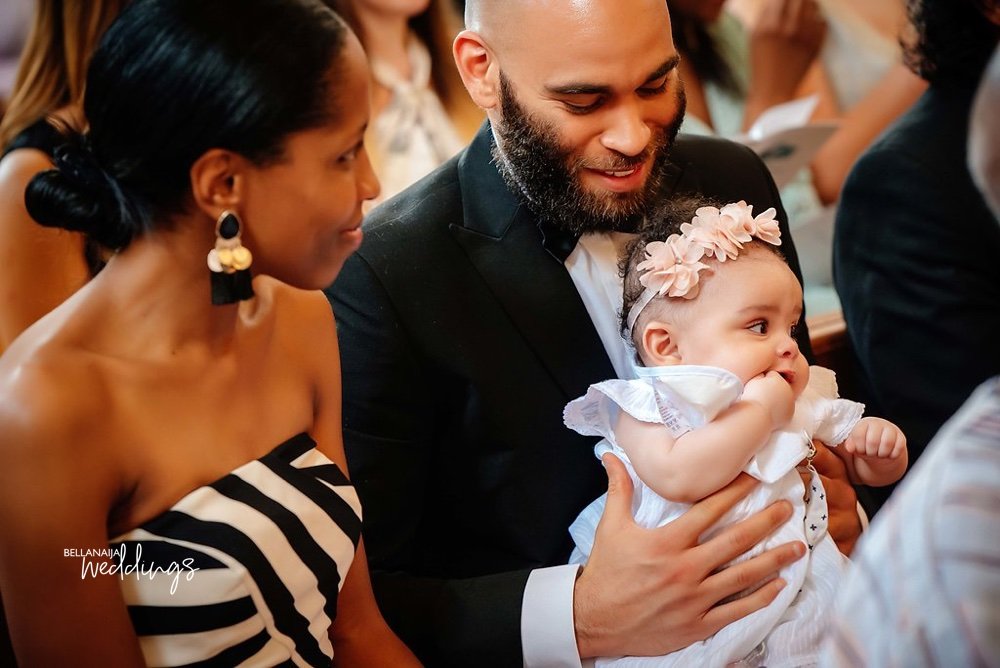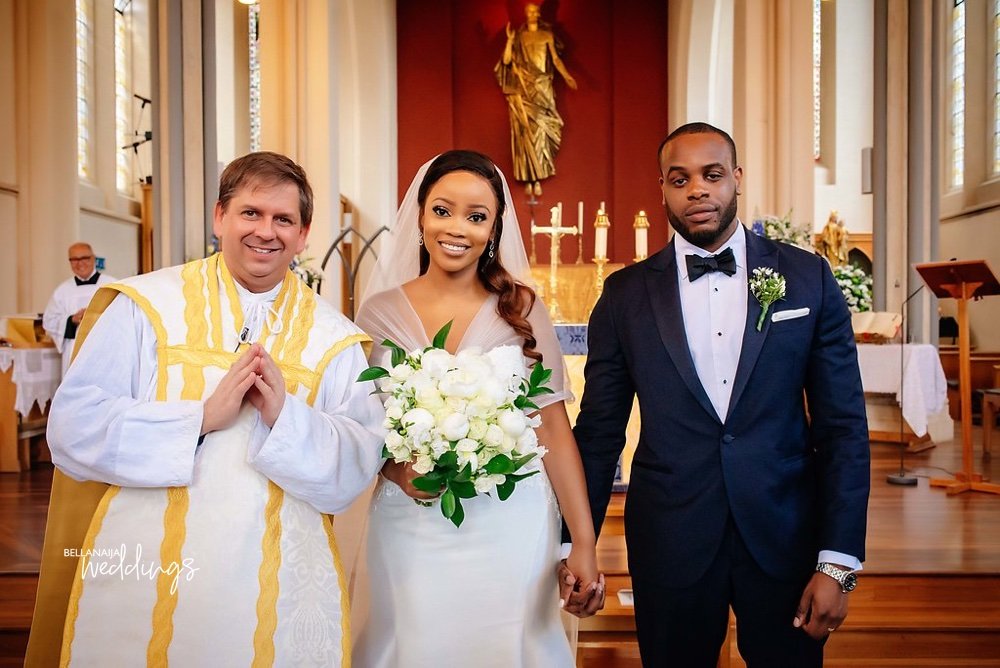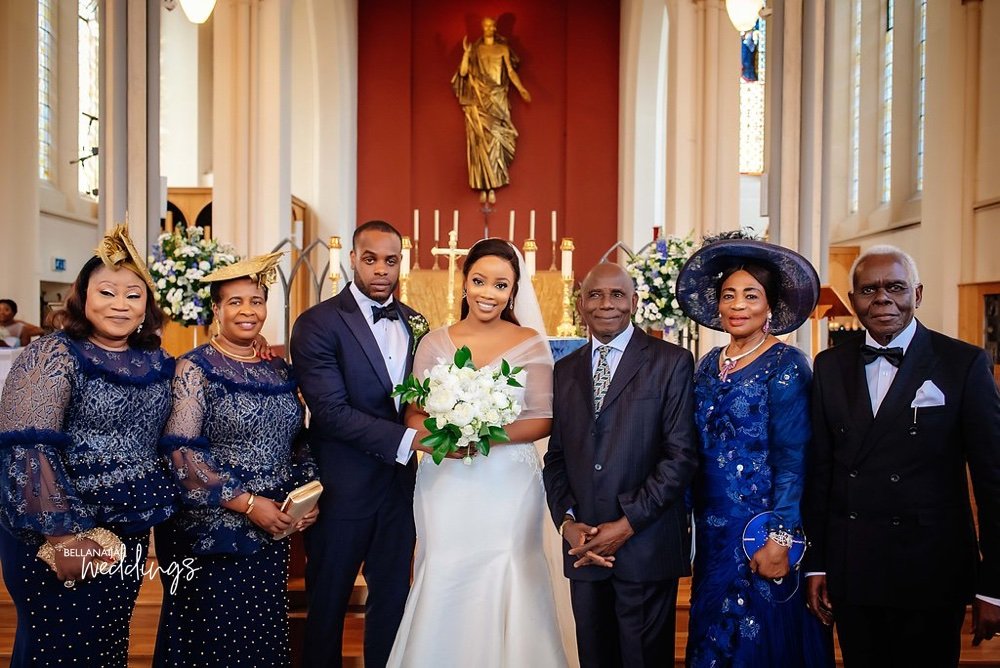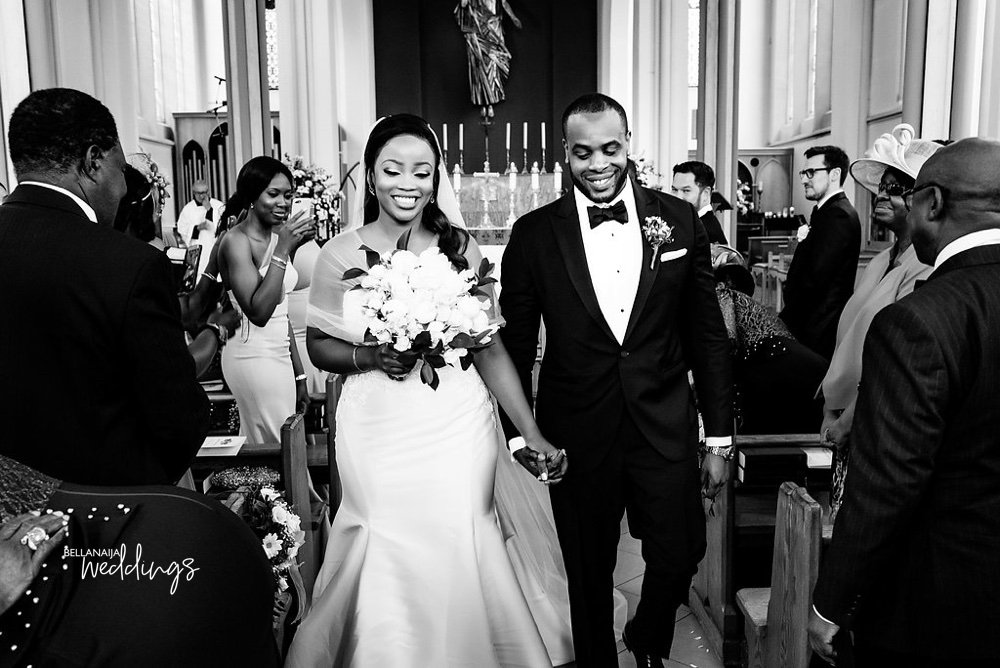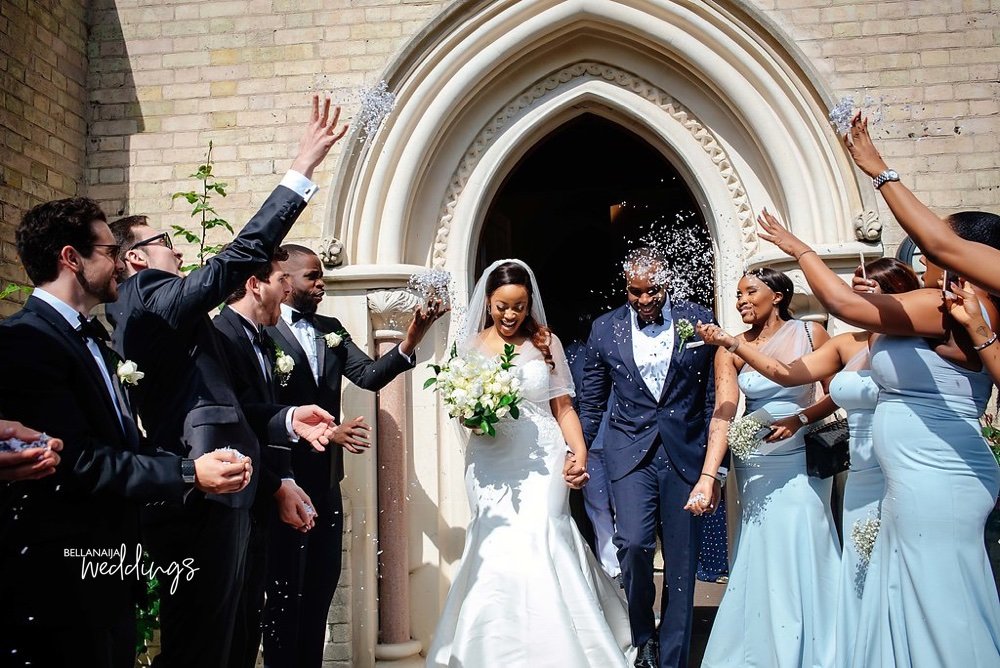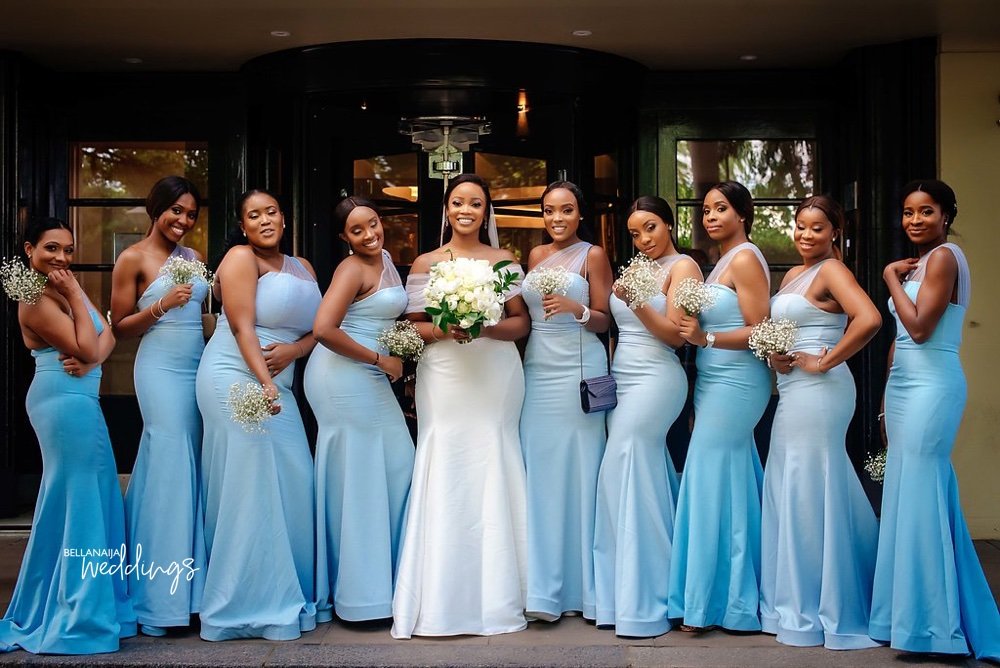 The bride looked gorgeous in her mermaid cut dress, while her bridesmaids looked lovely in their powder blue outfits.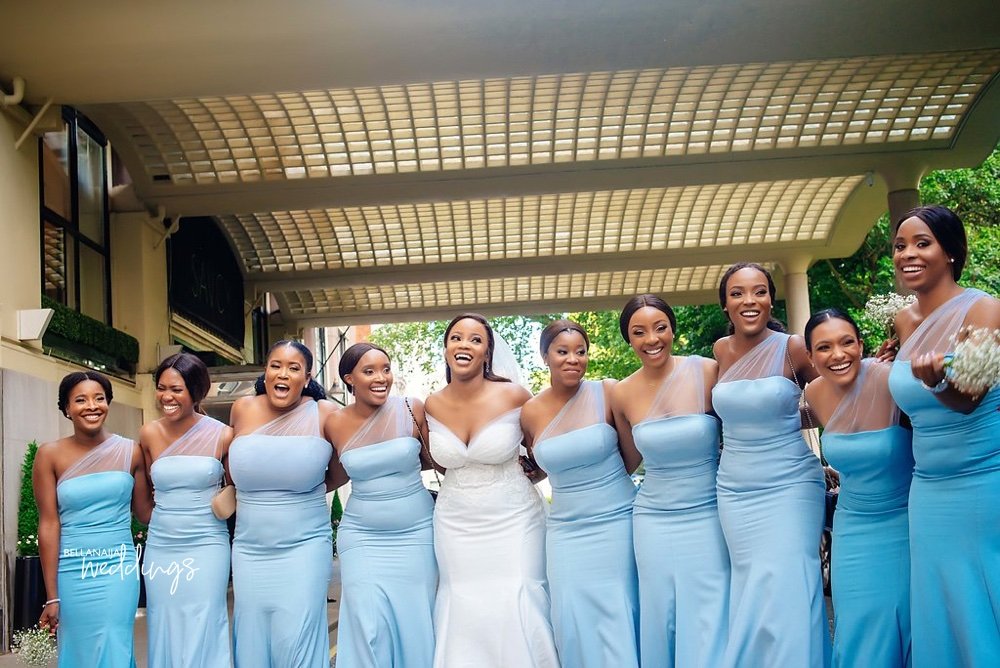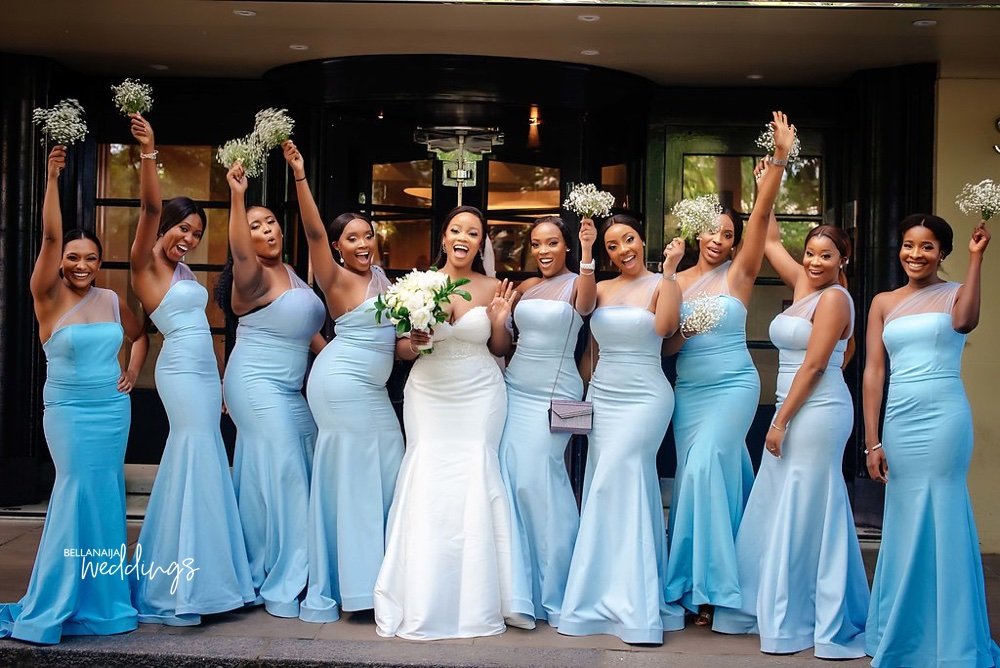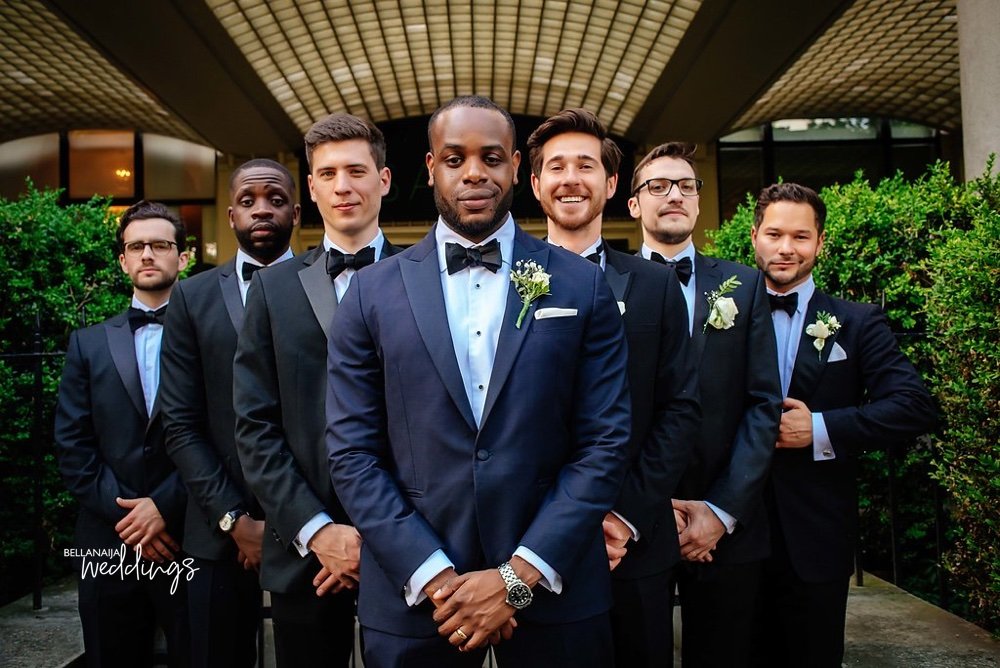 The groom Ekan and his men all looked dapper. Love their uniform bowtie.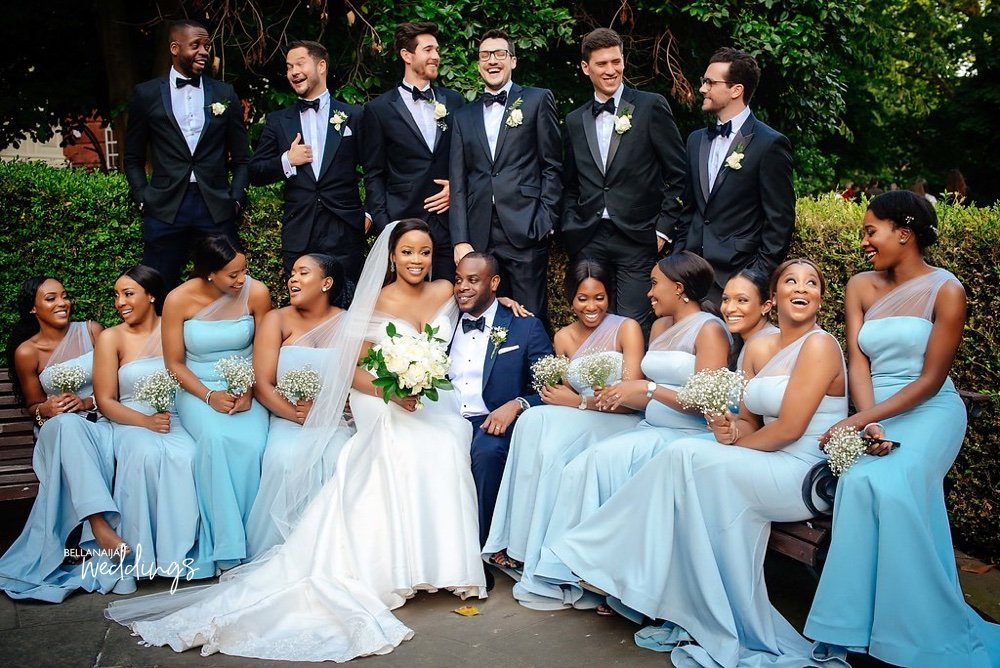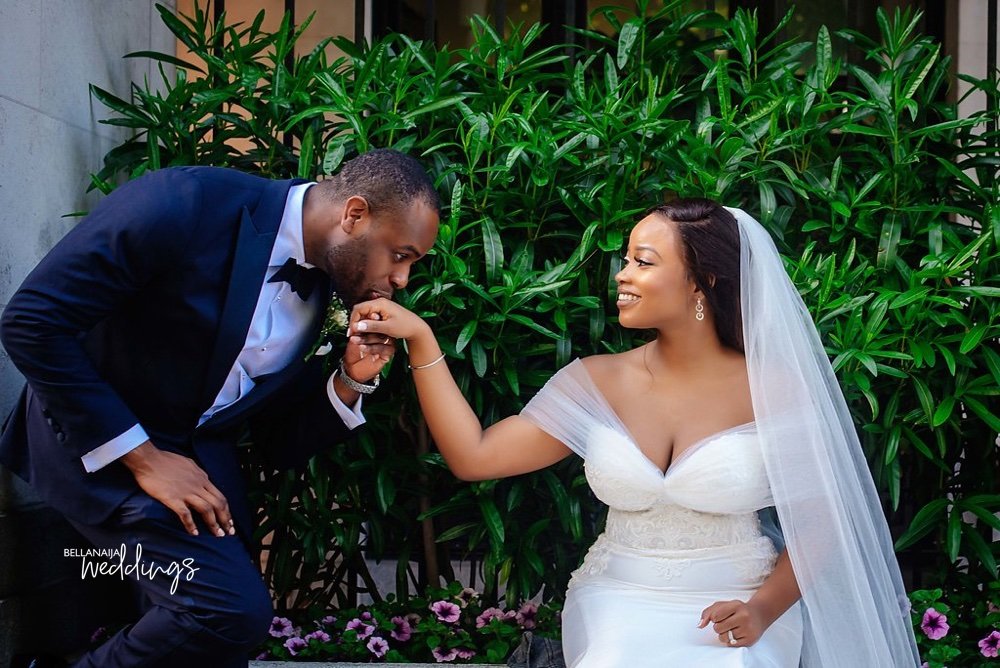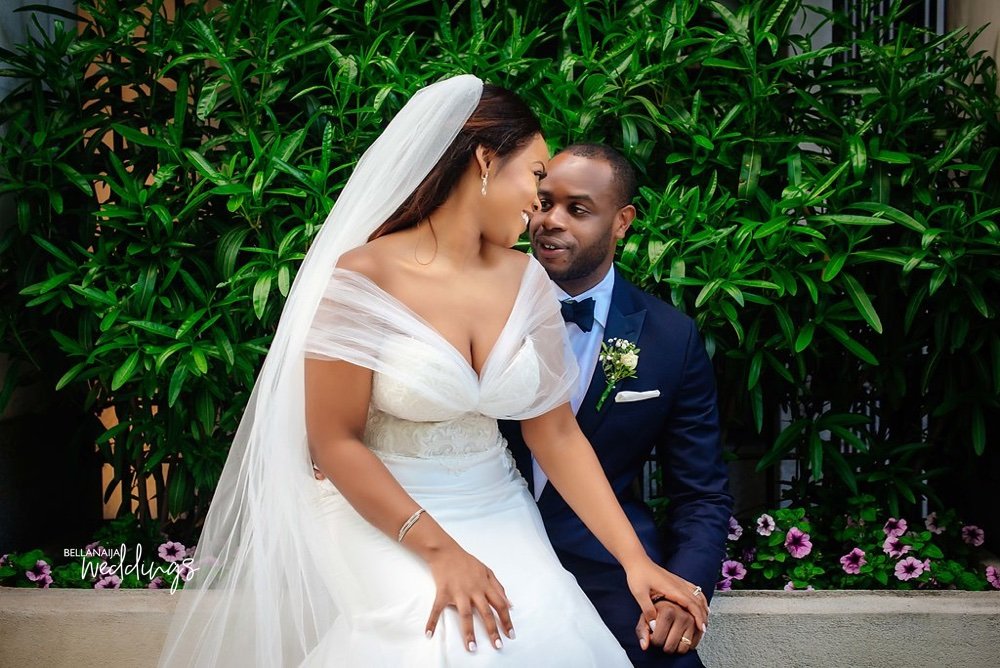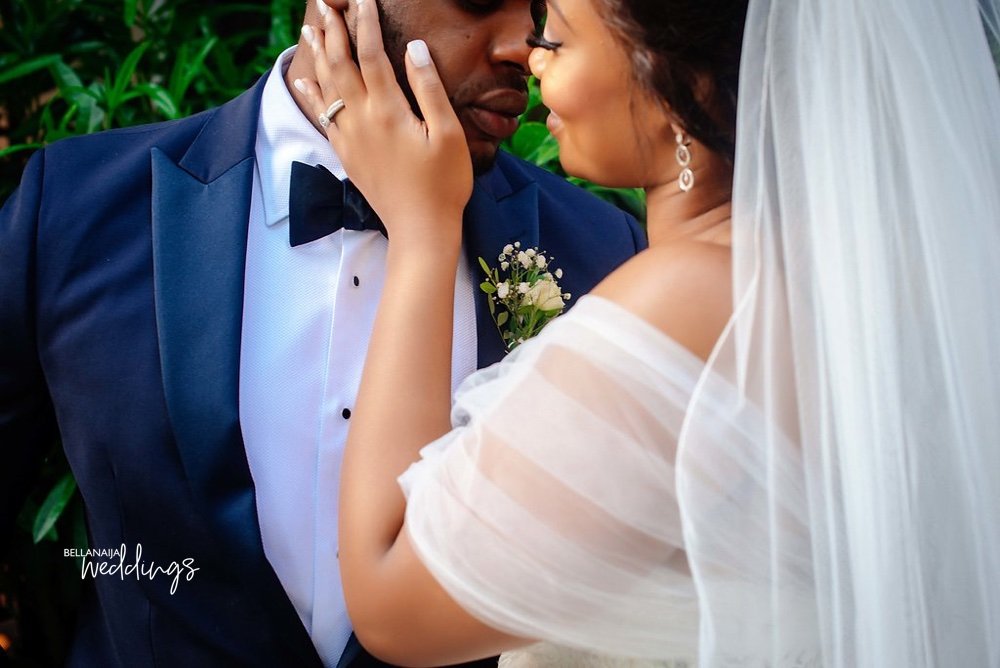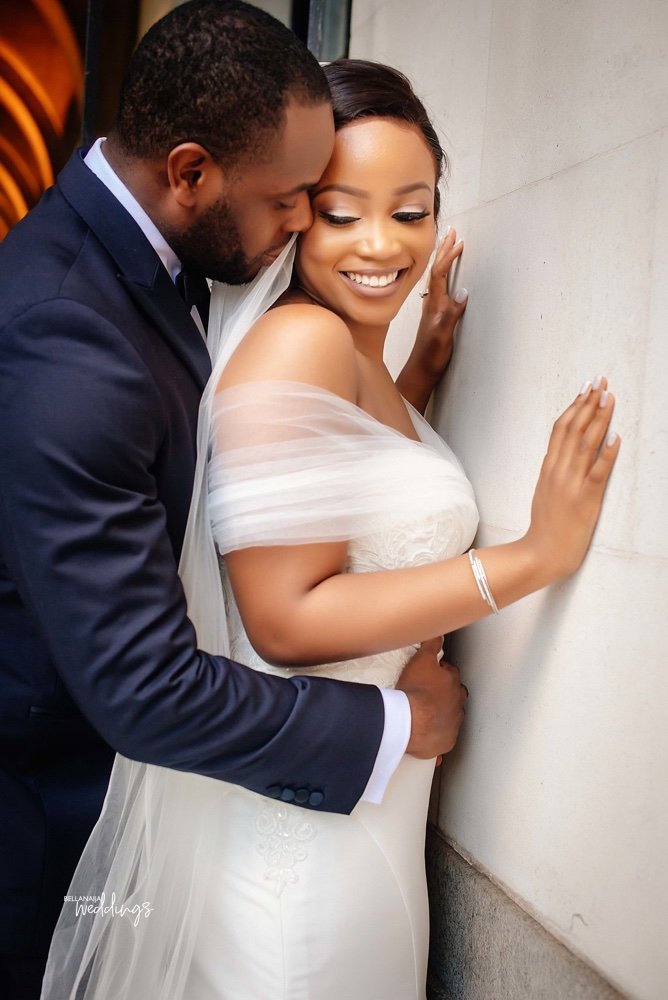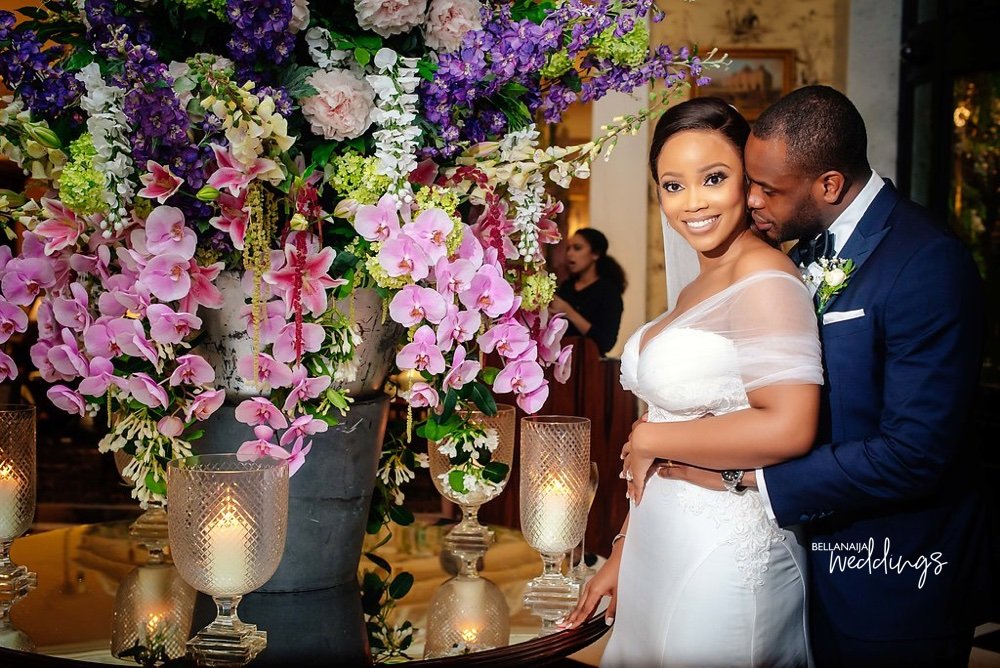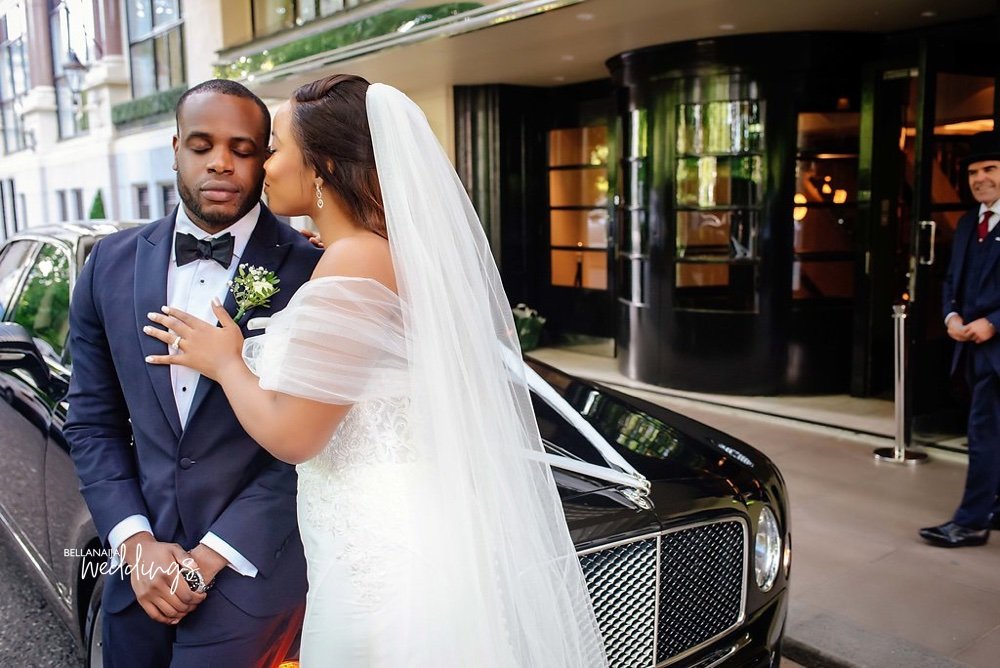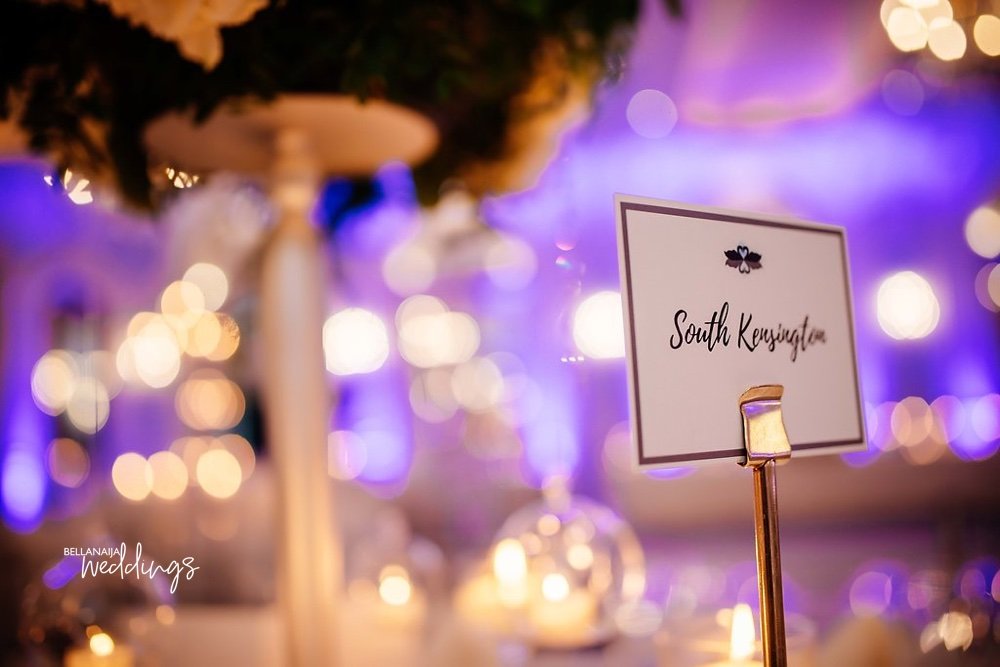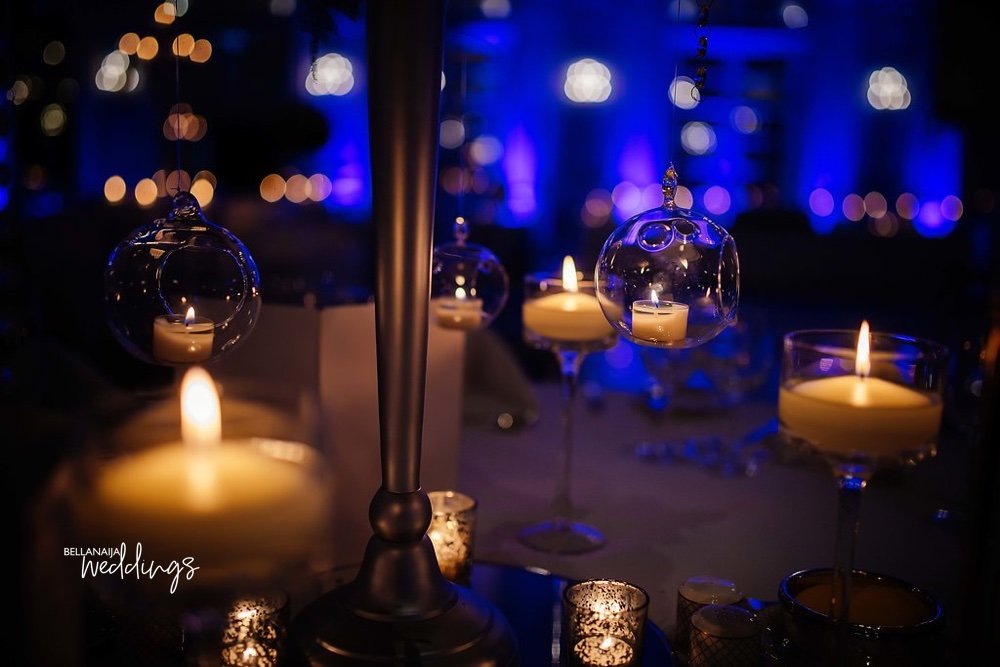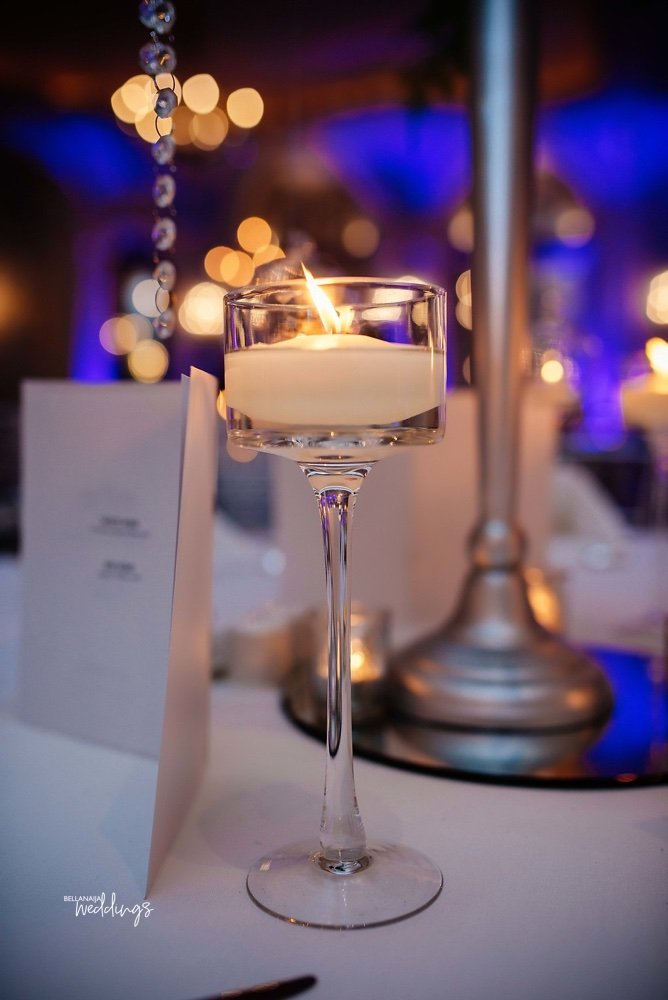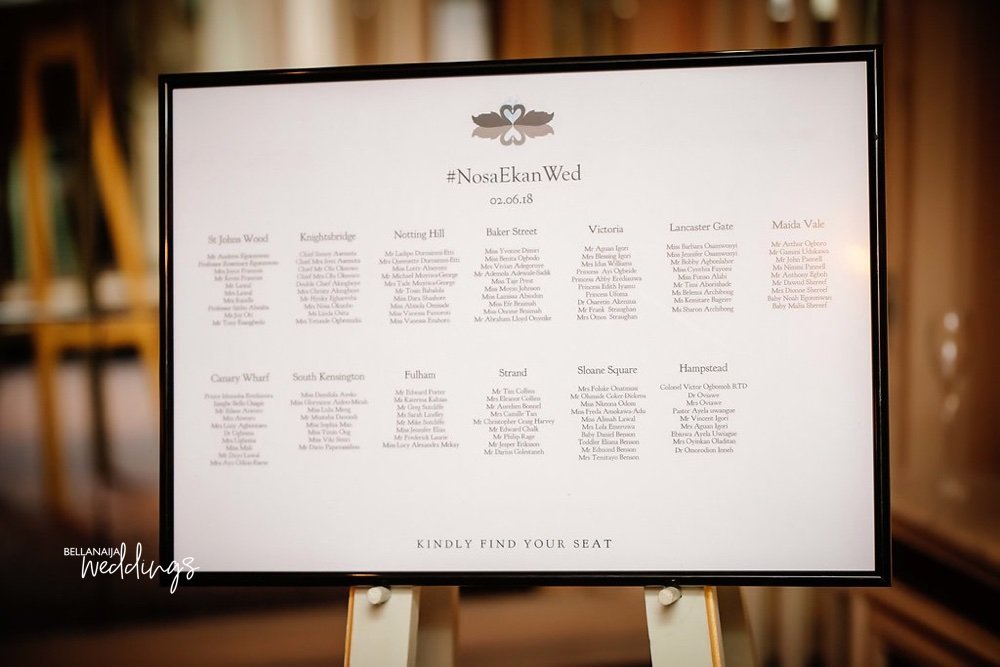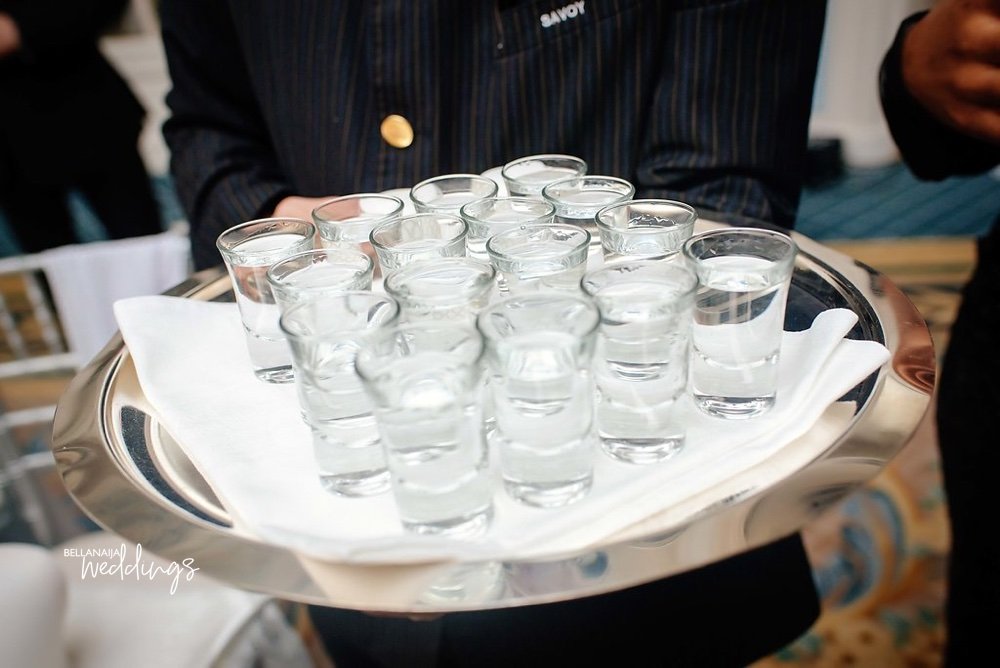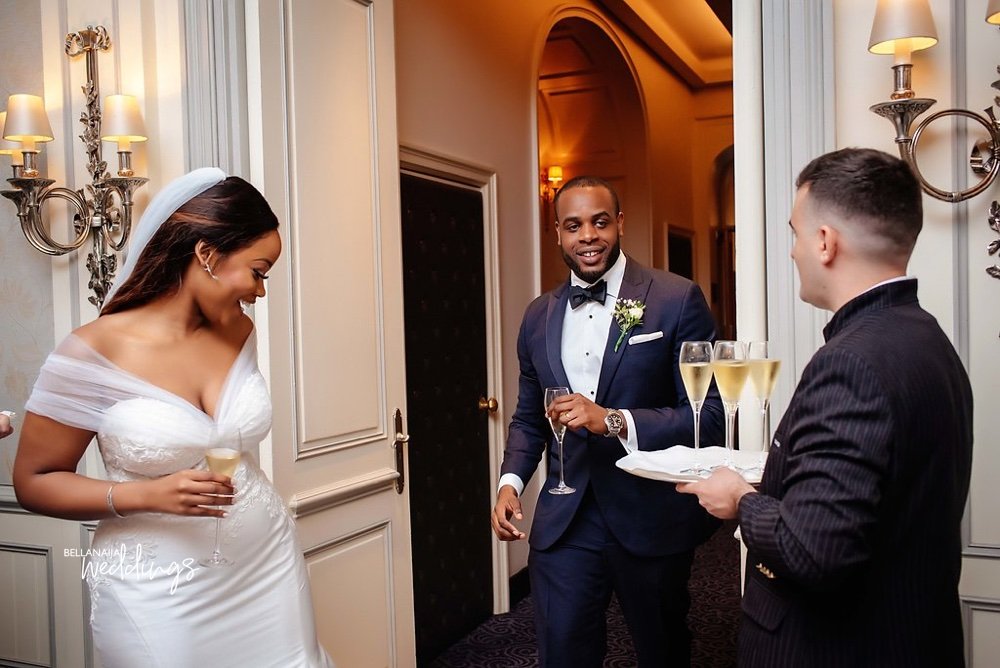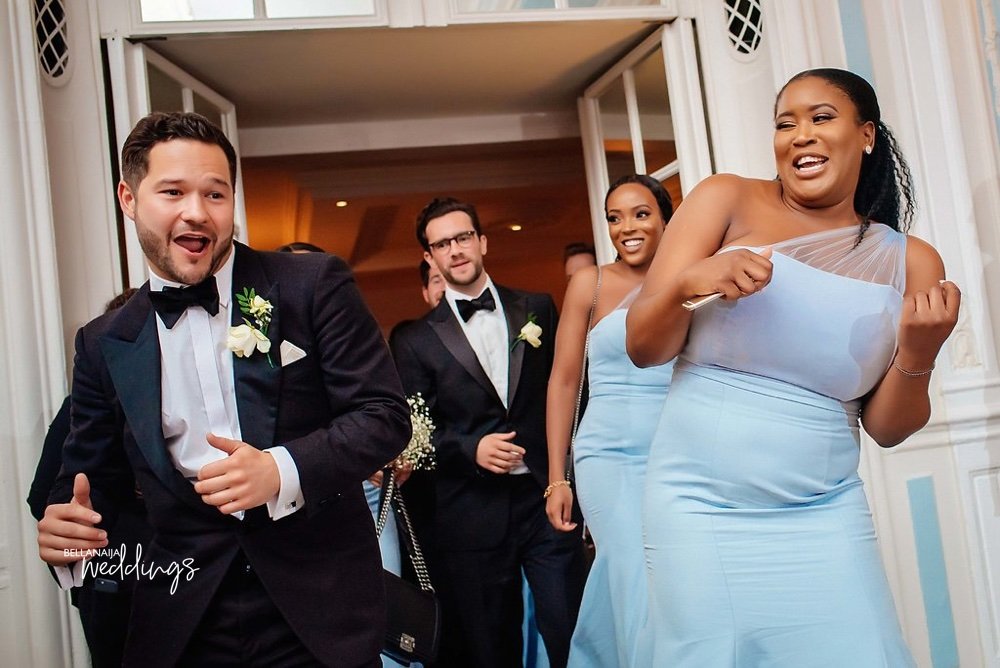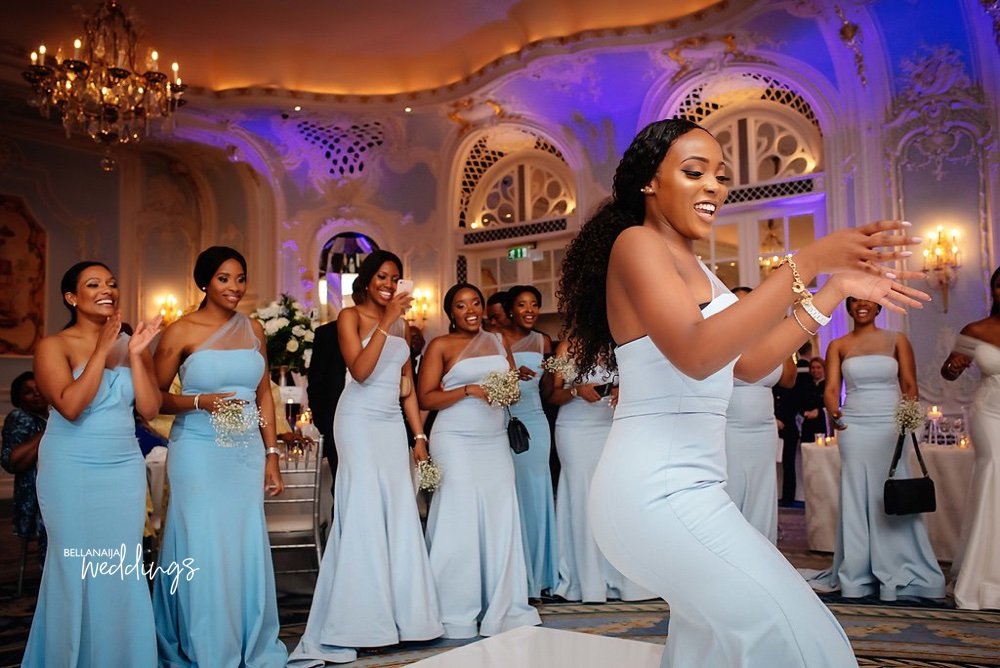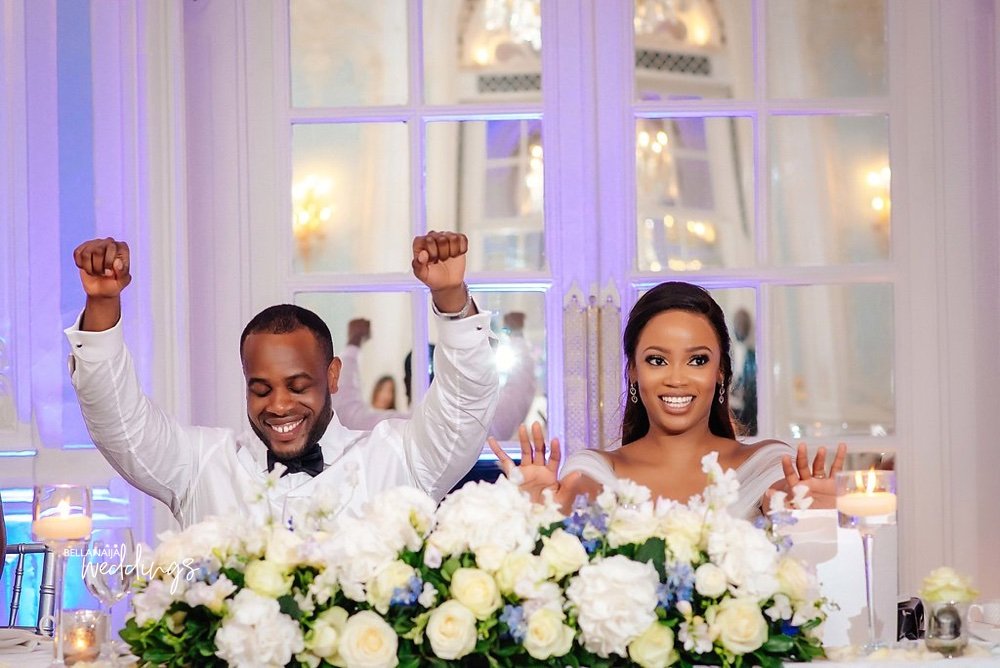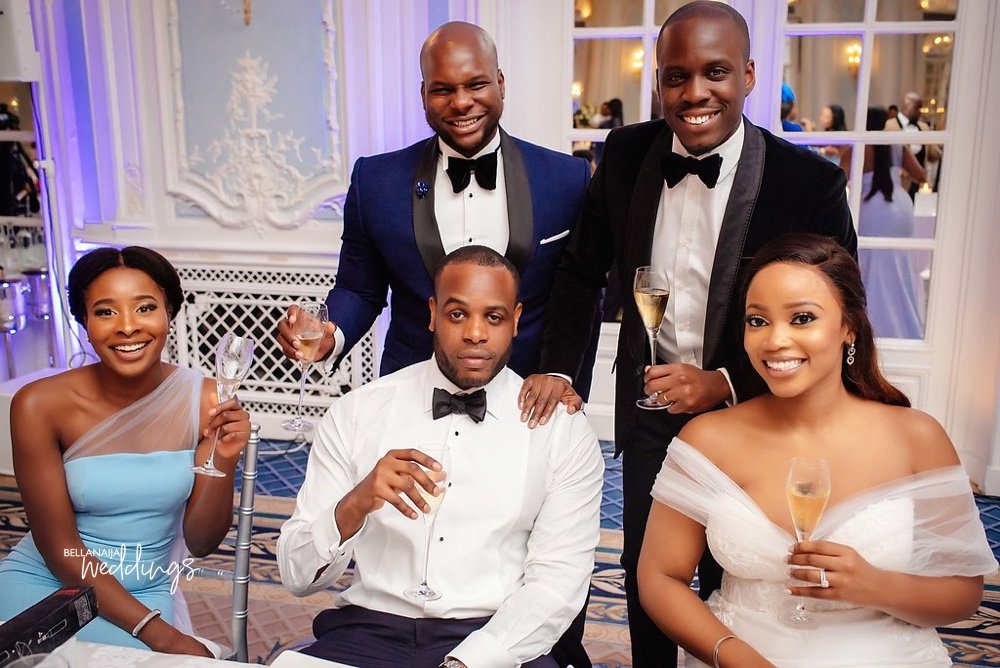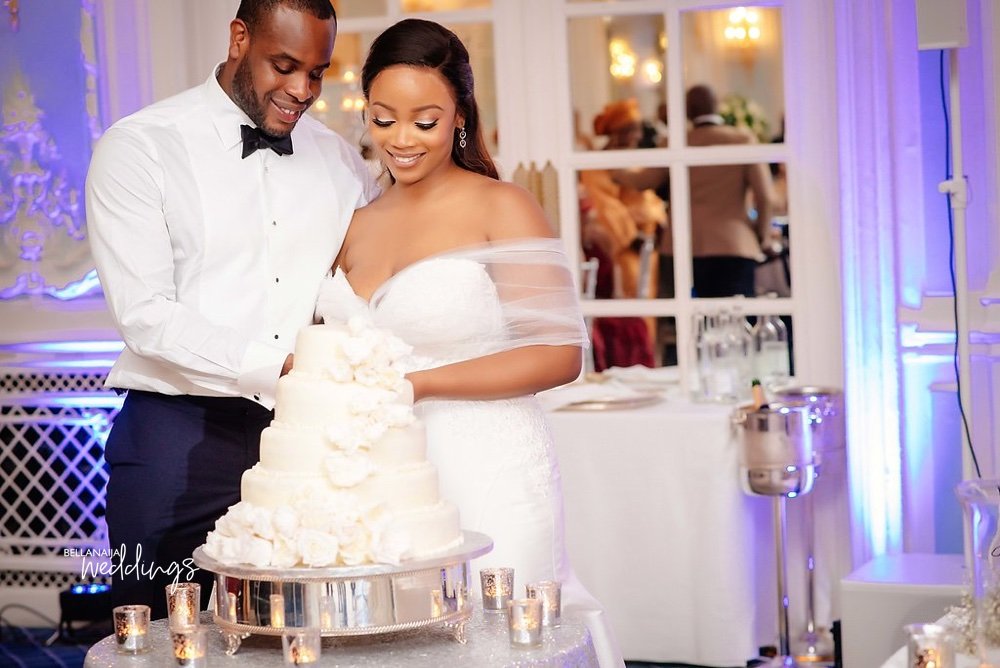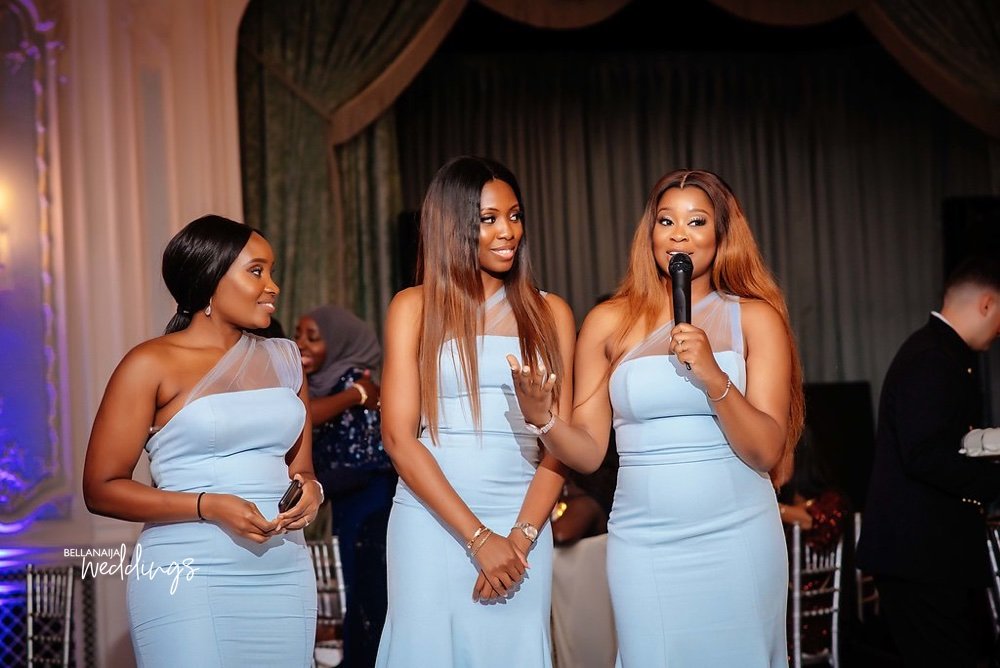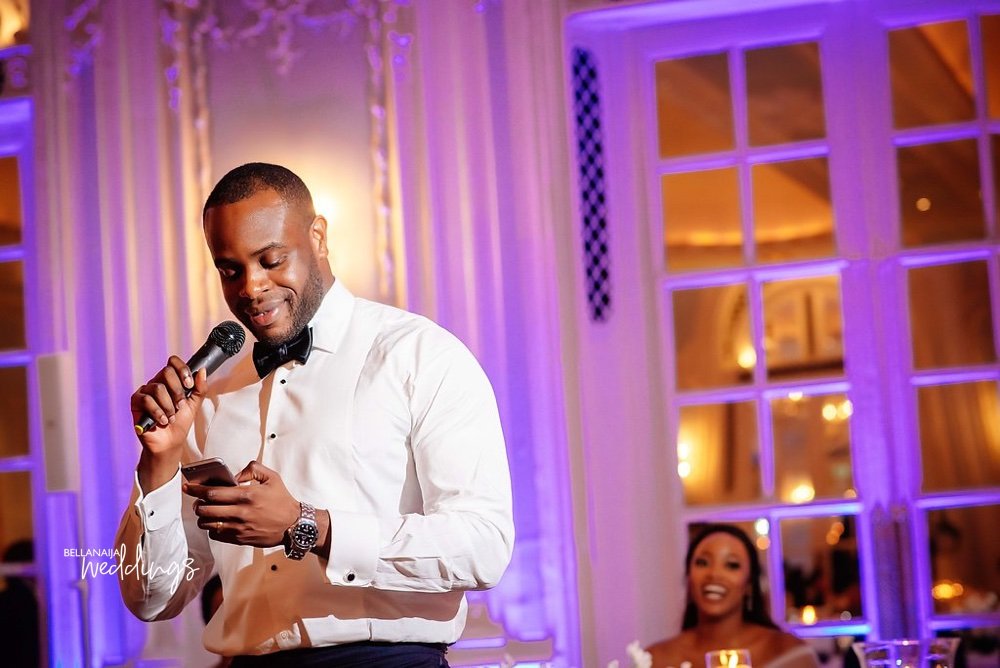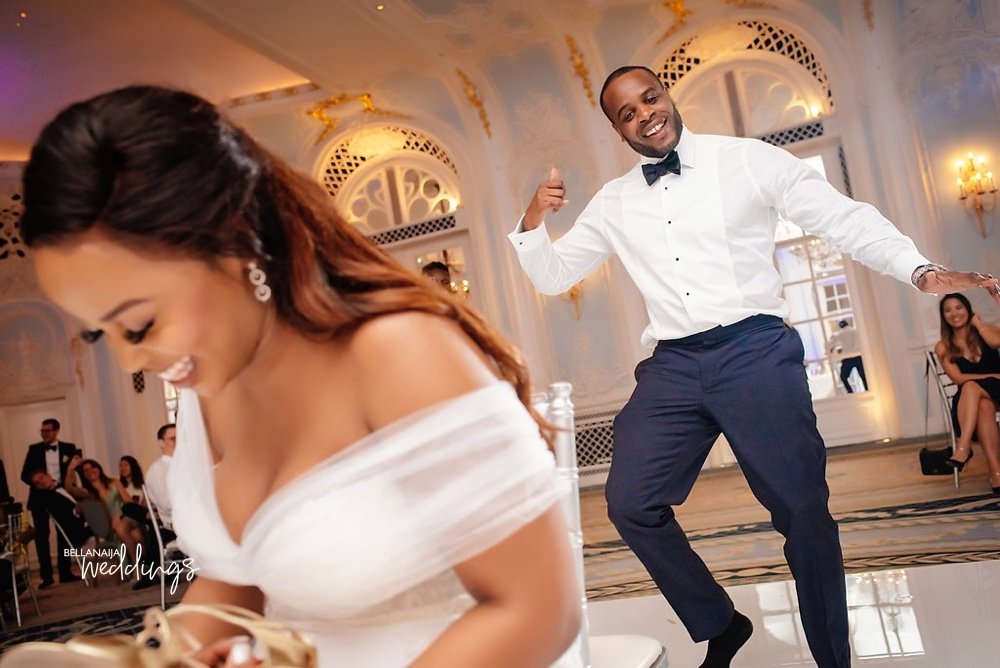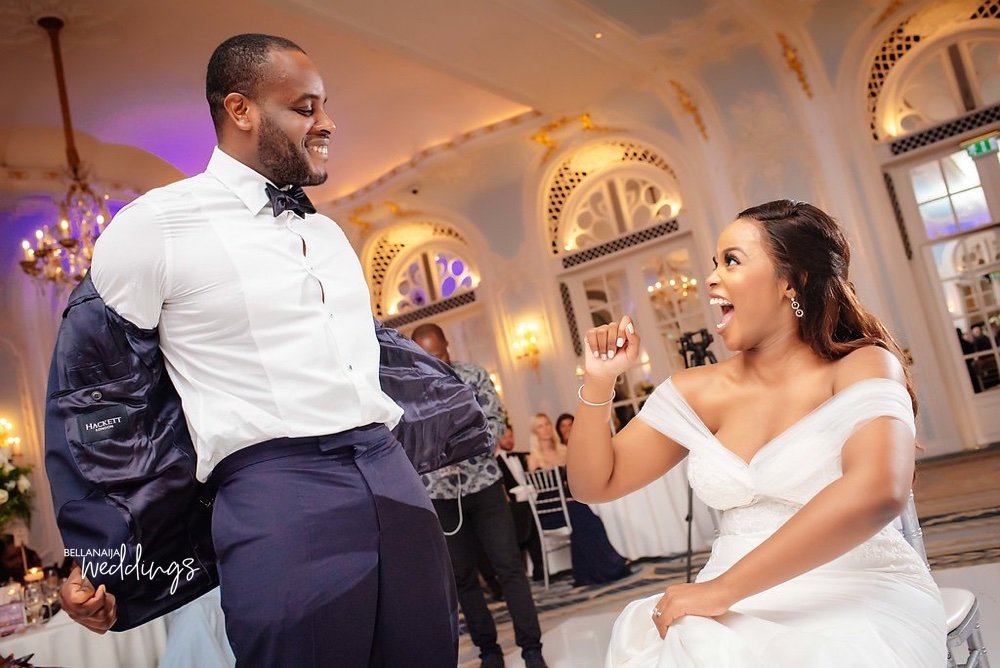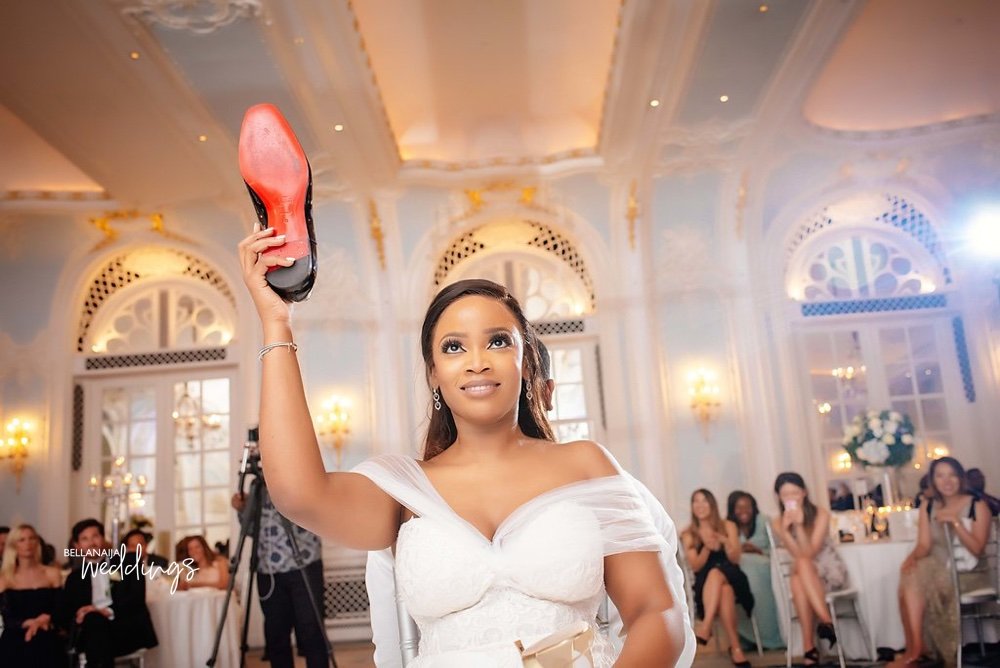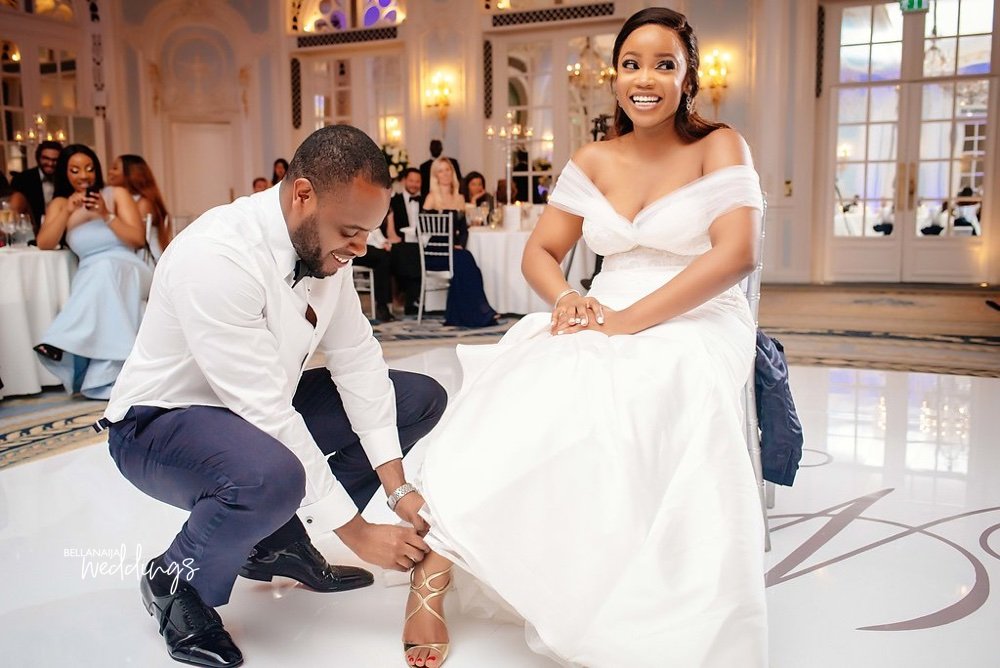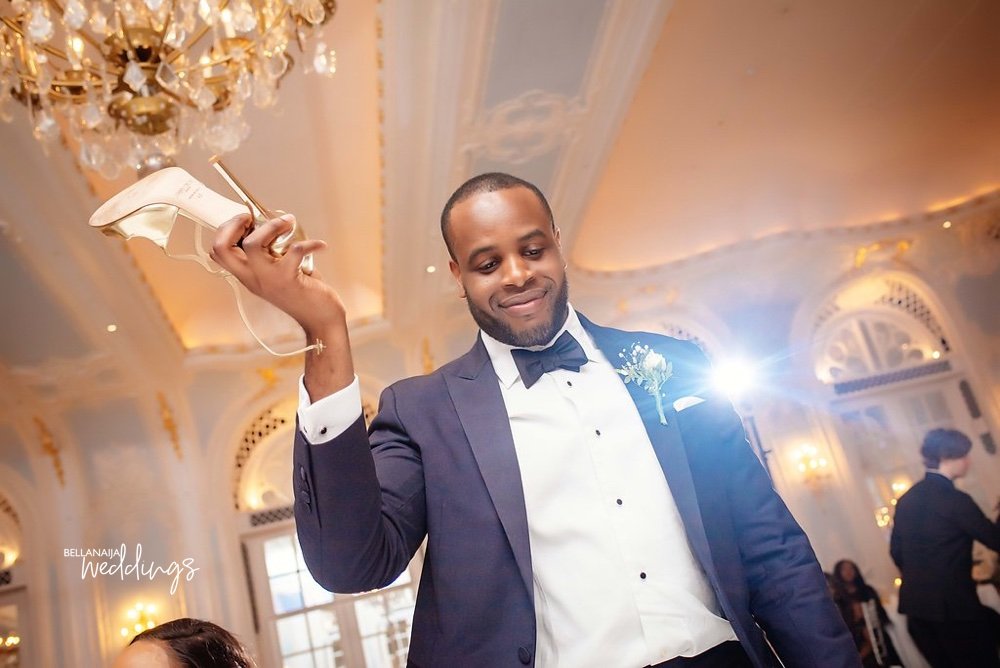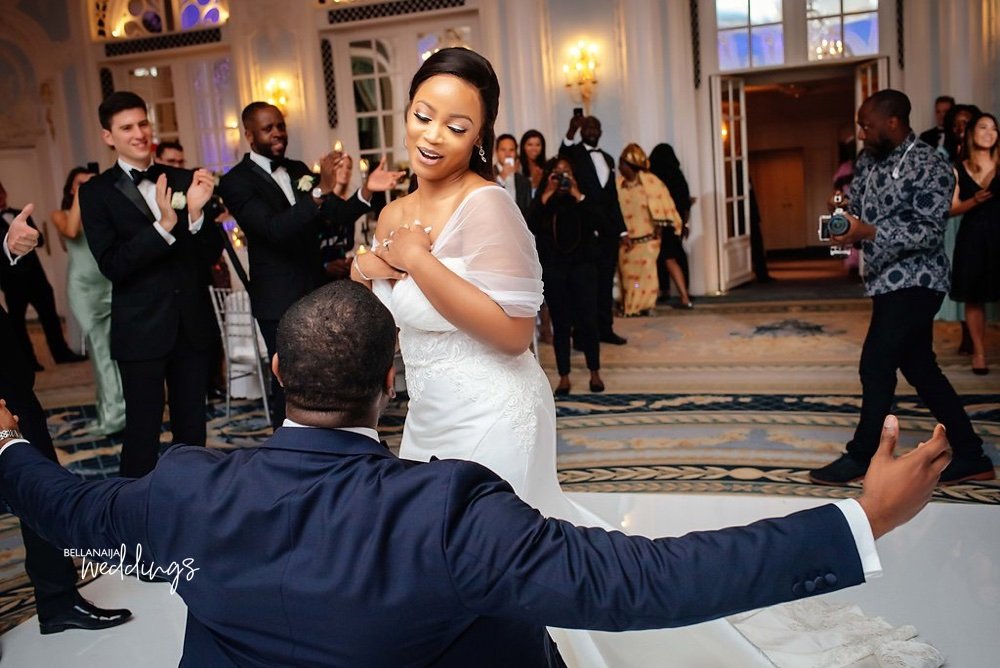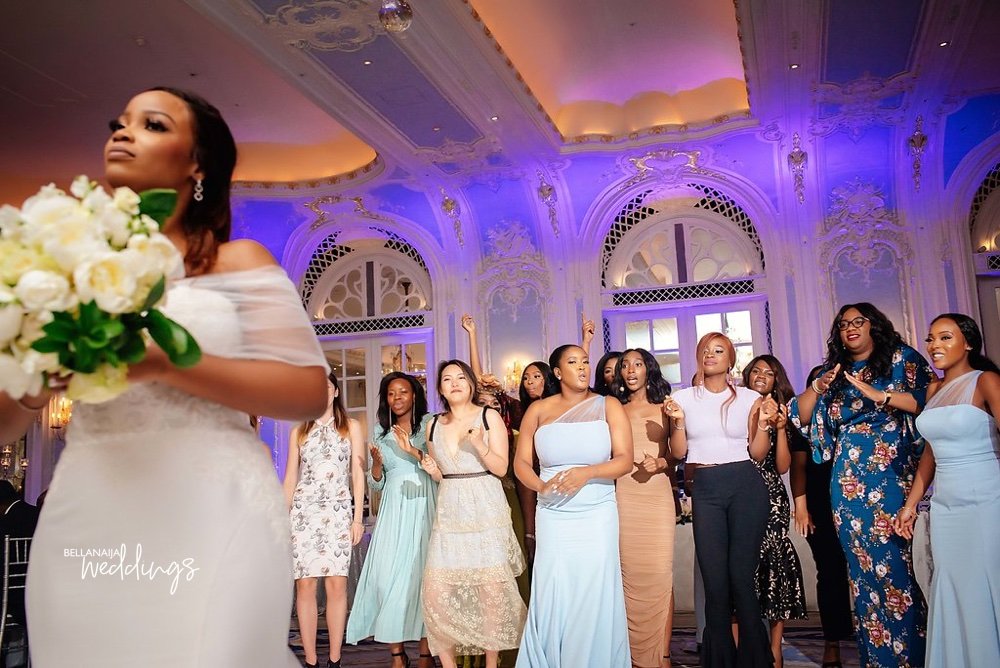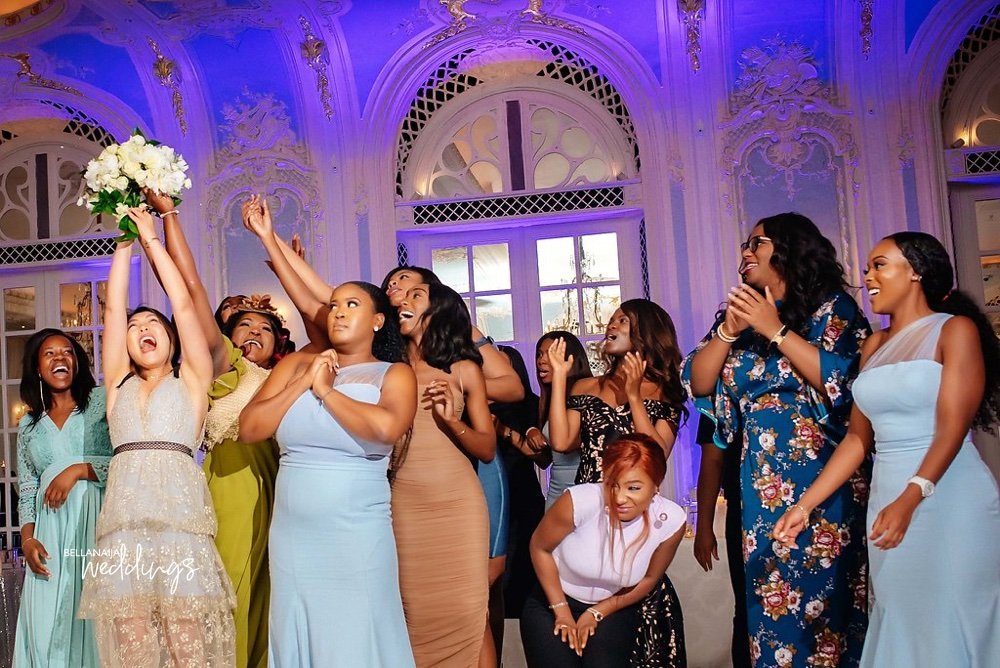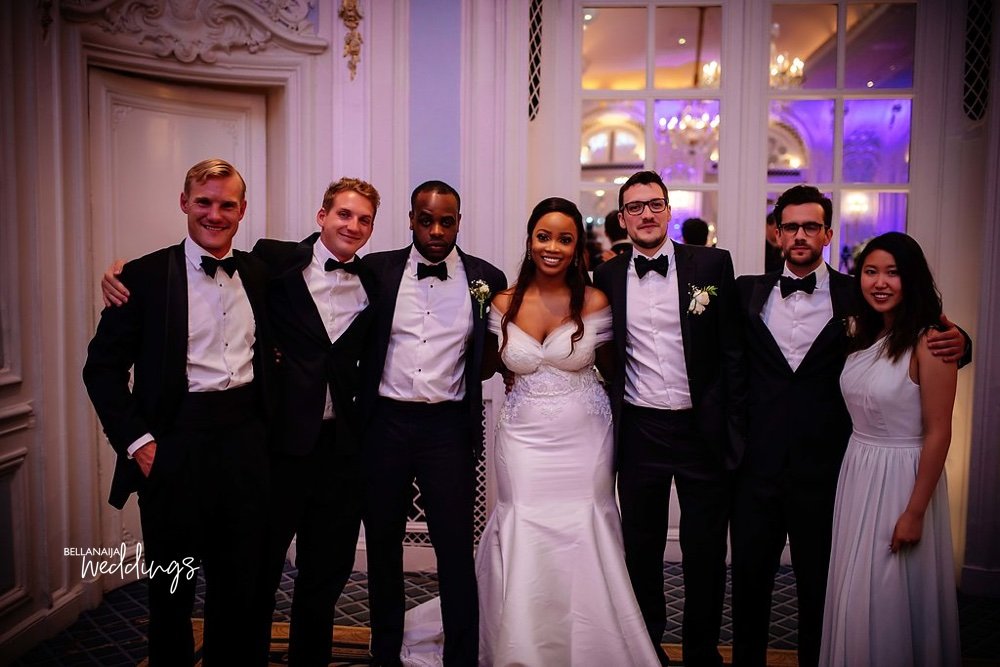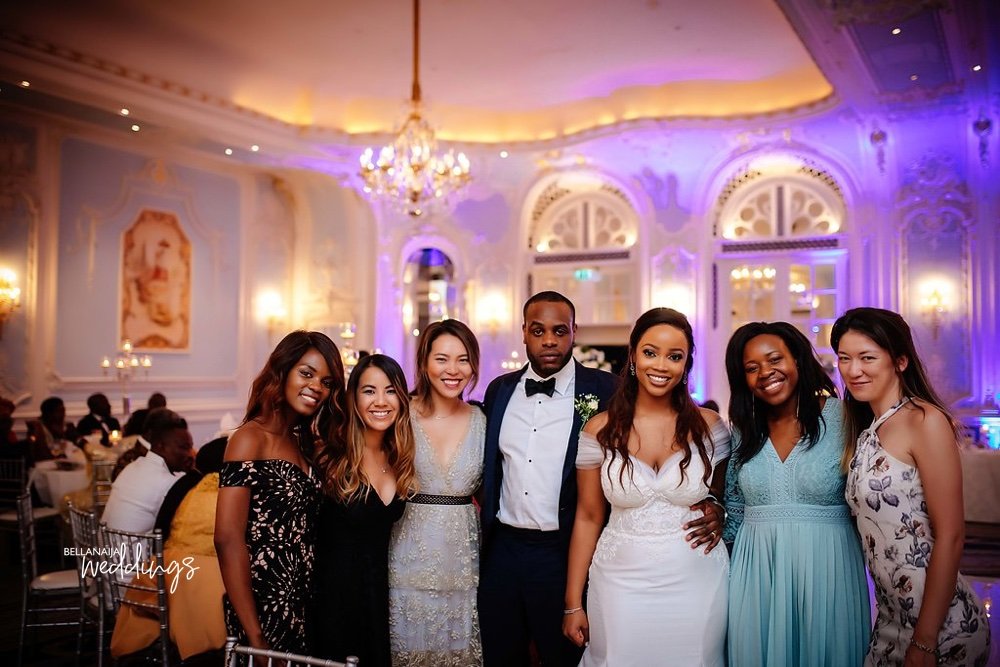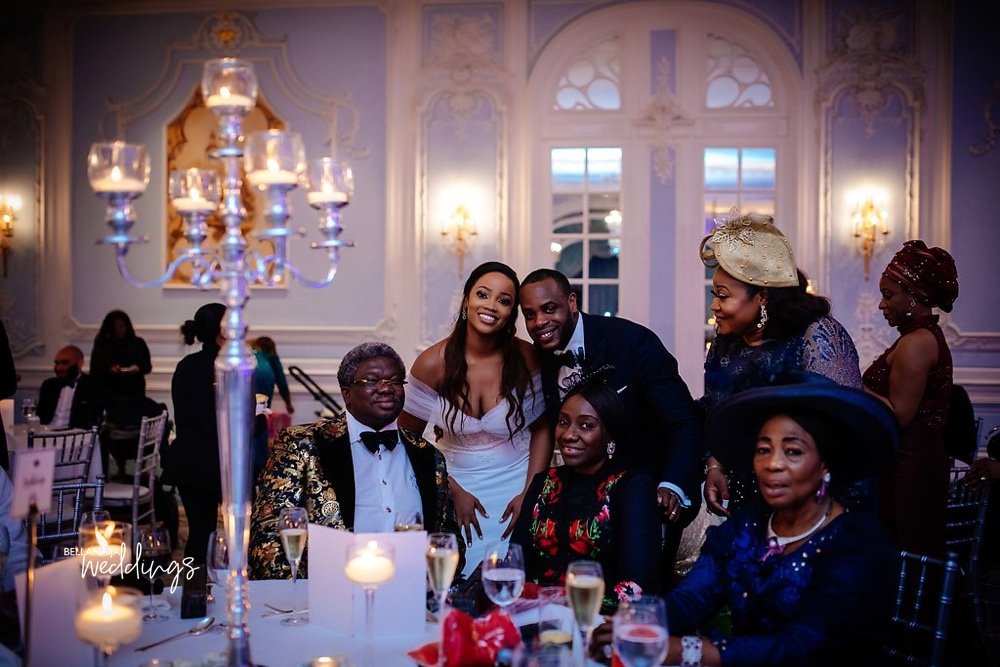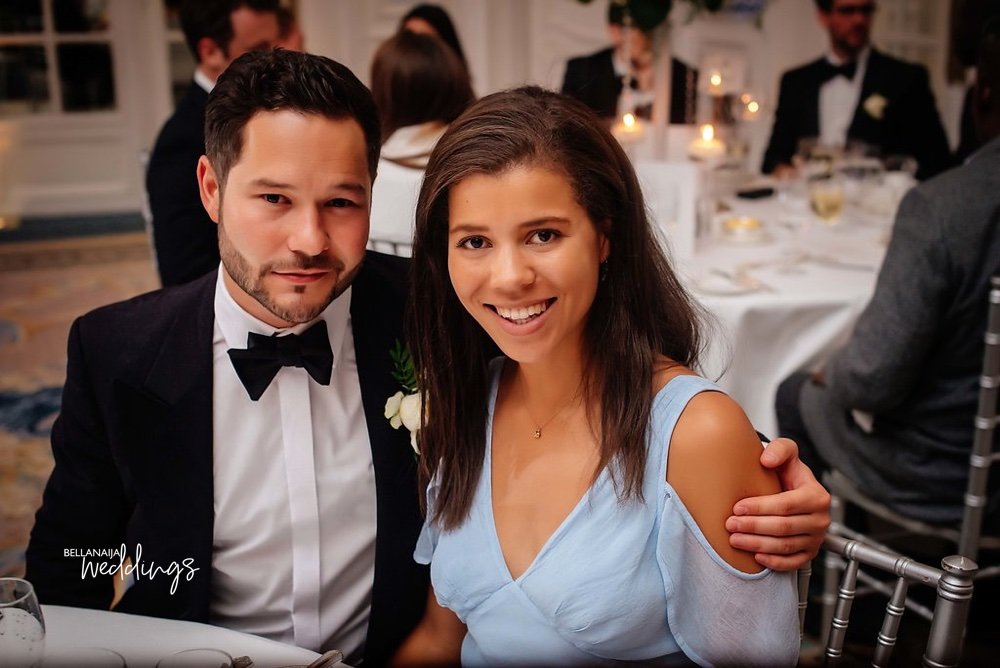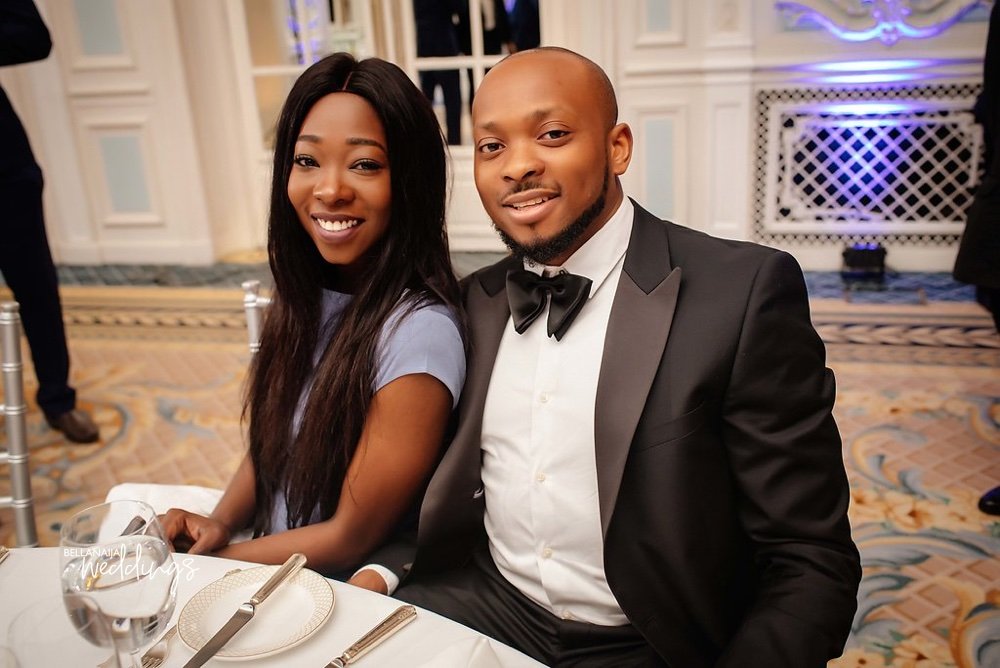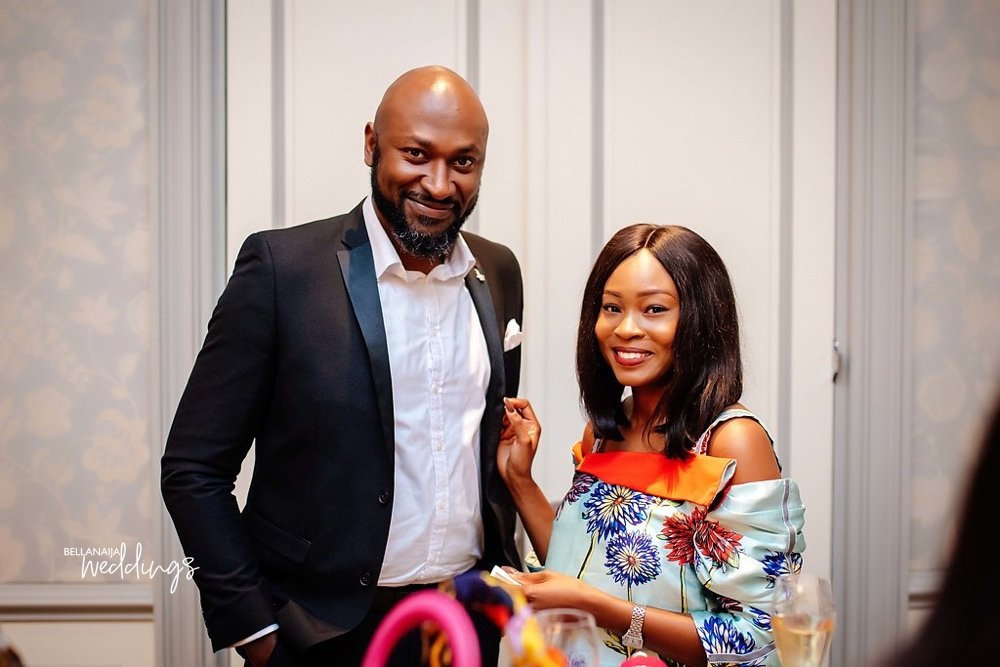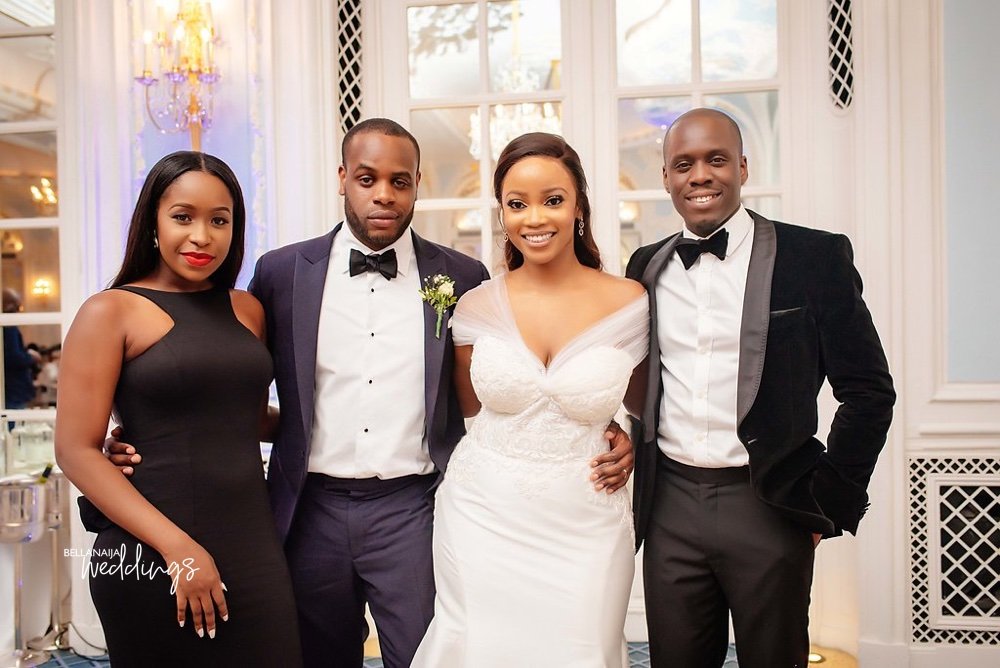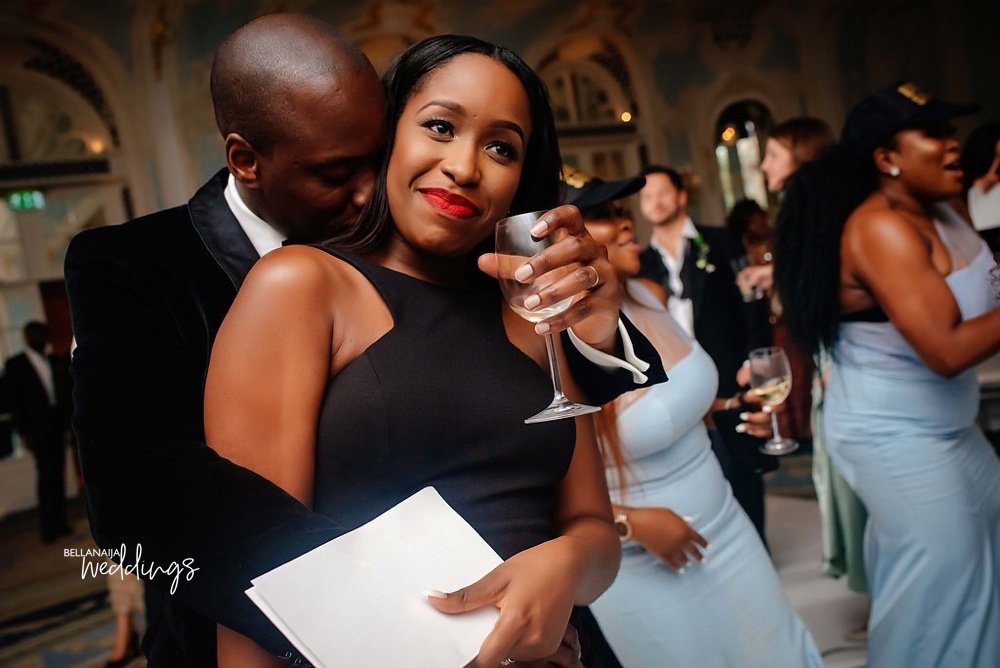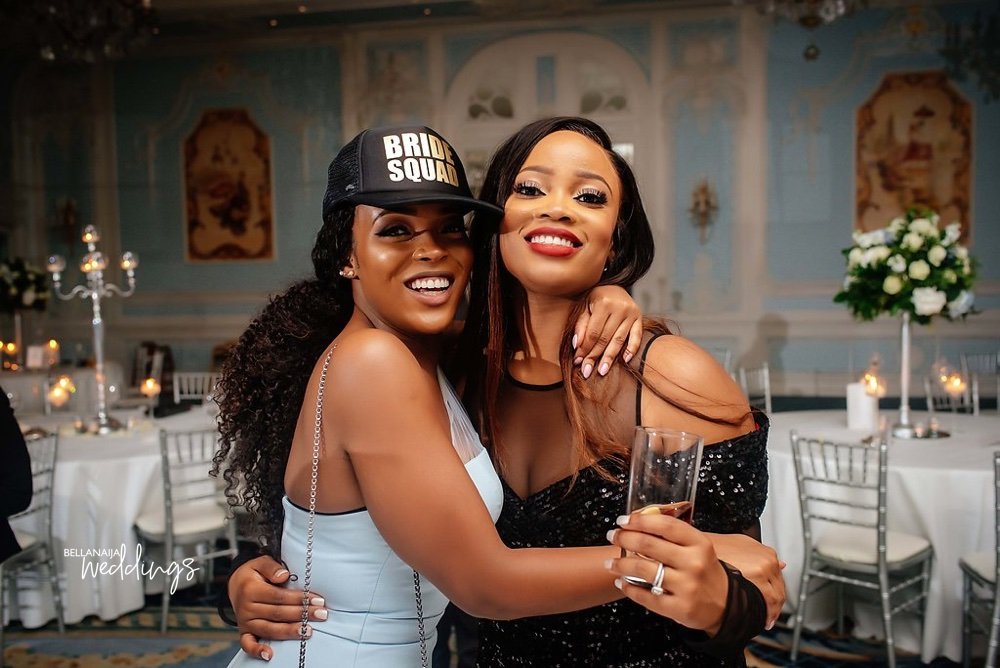 The code for the reception was definitely Turn Up as the couple, friends are family sure had a great time celebrating. We are raising a glass in celebration of the couple. Can you hear our glass clink?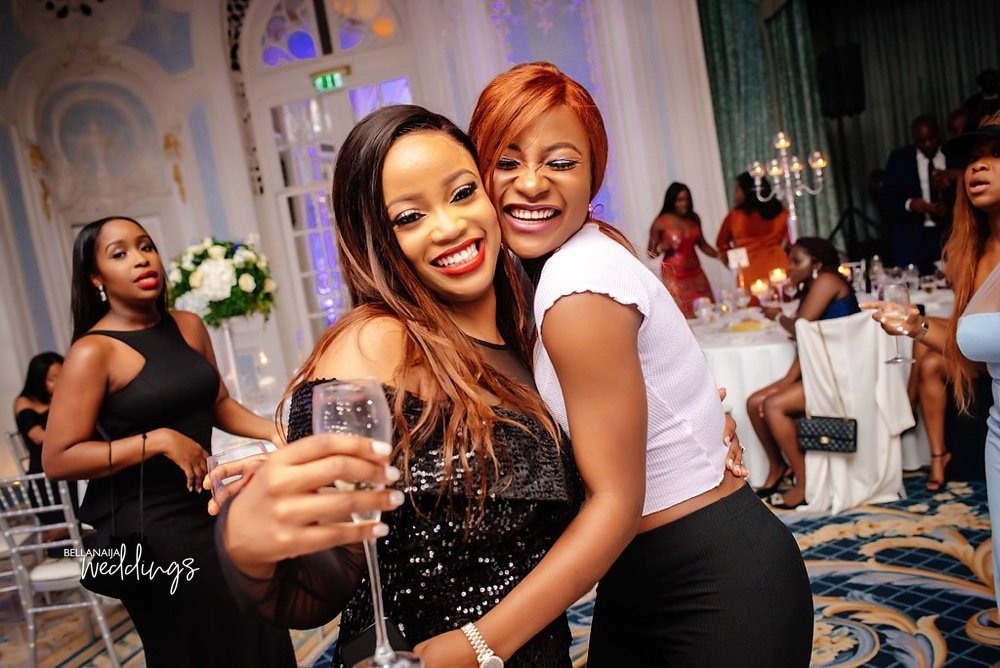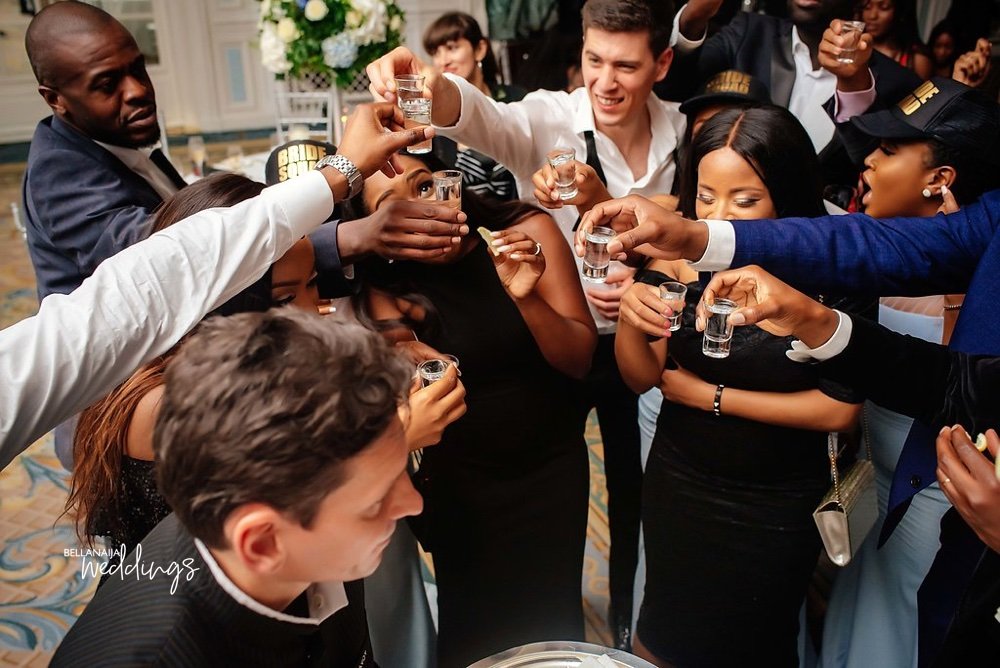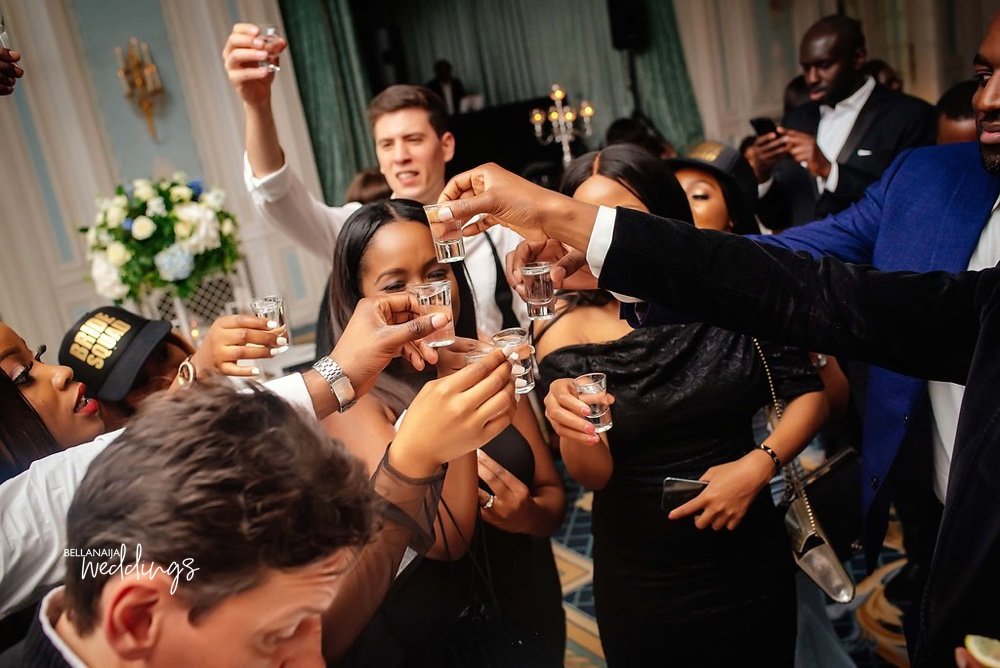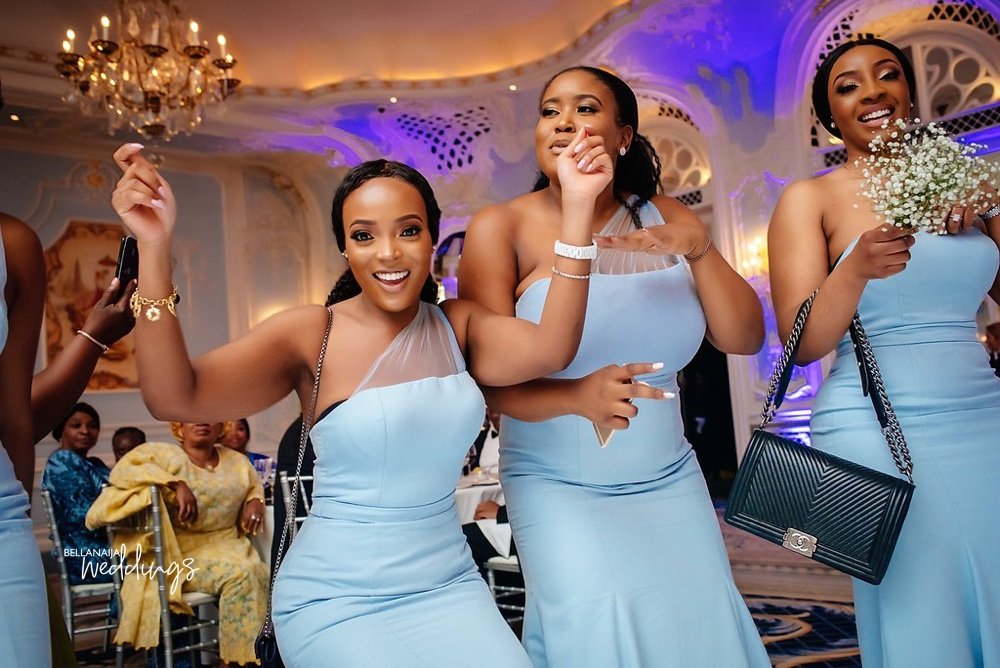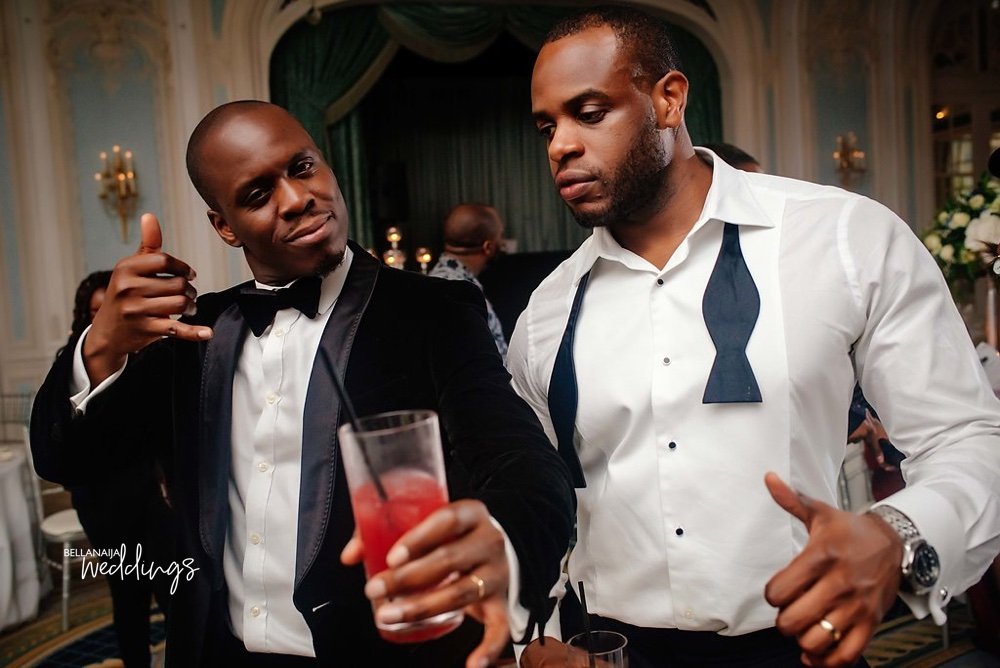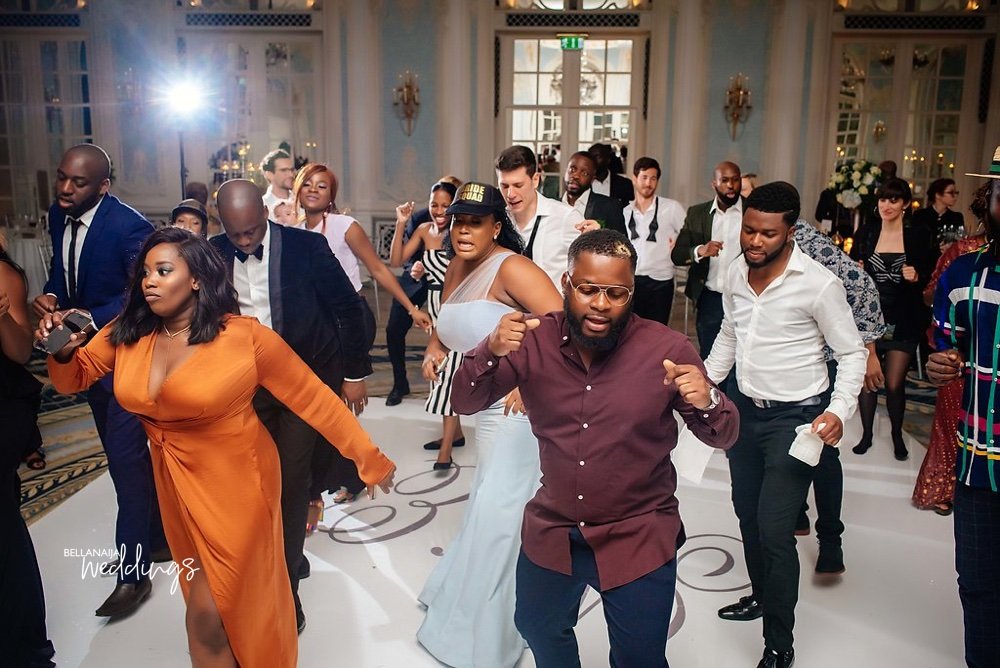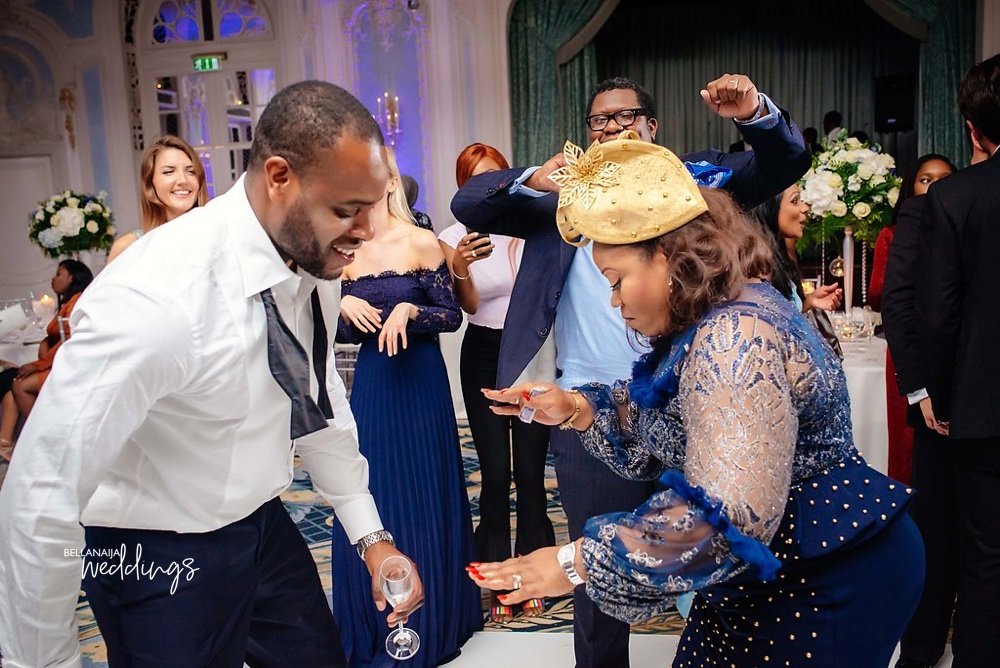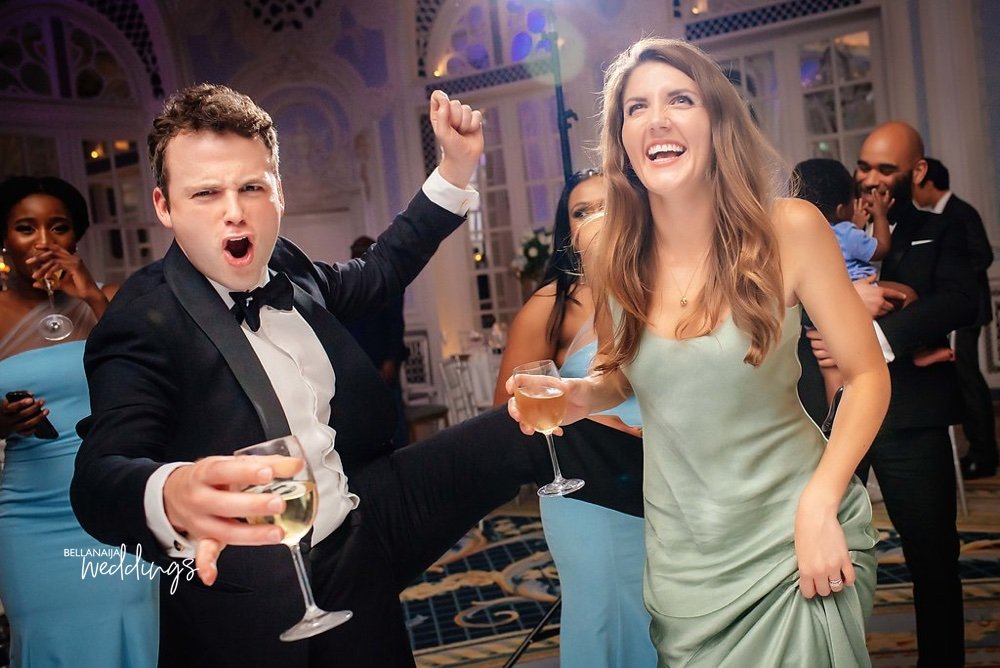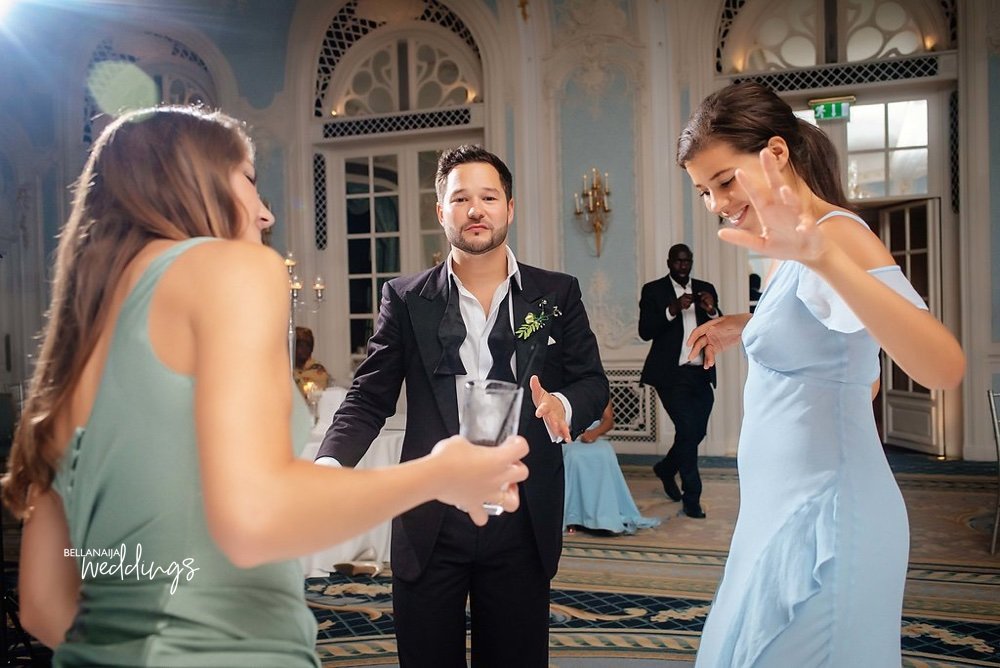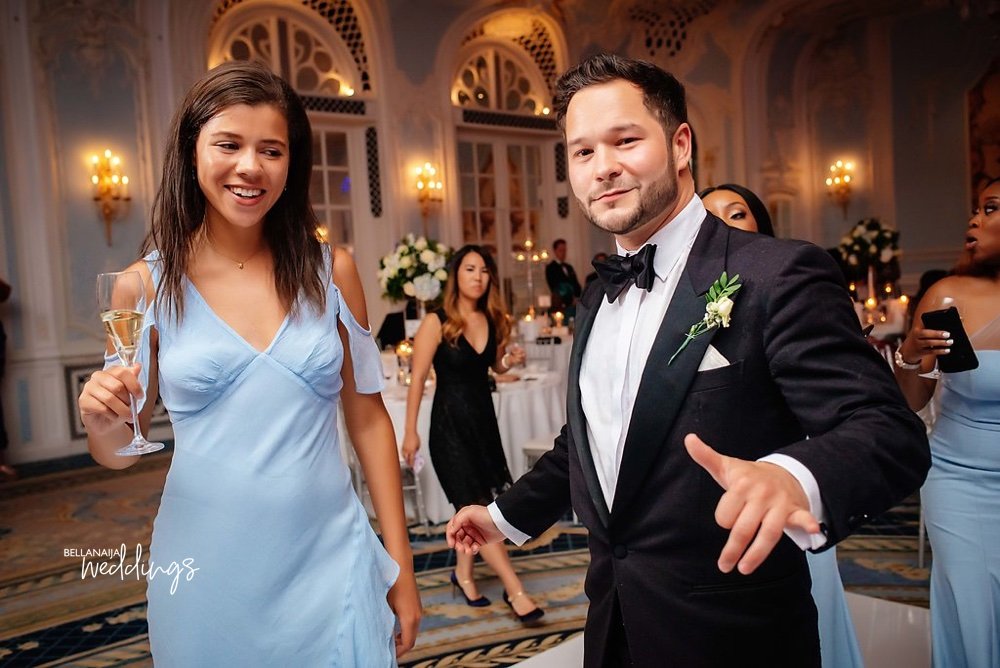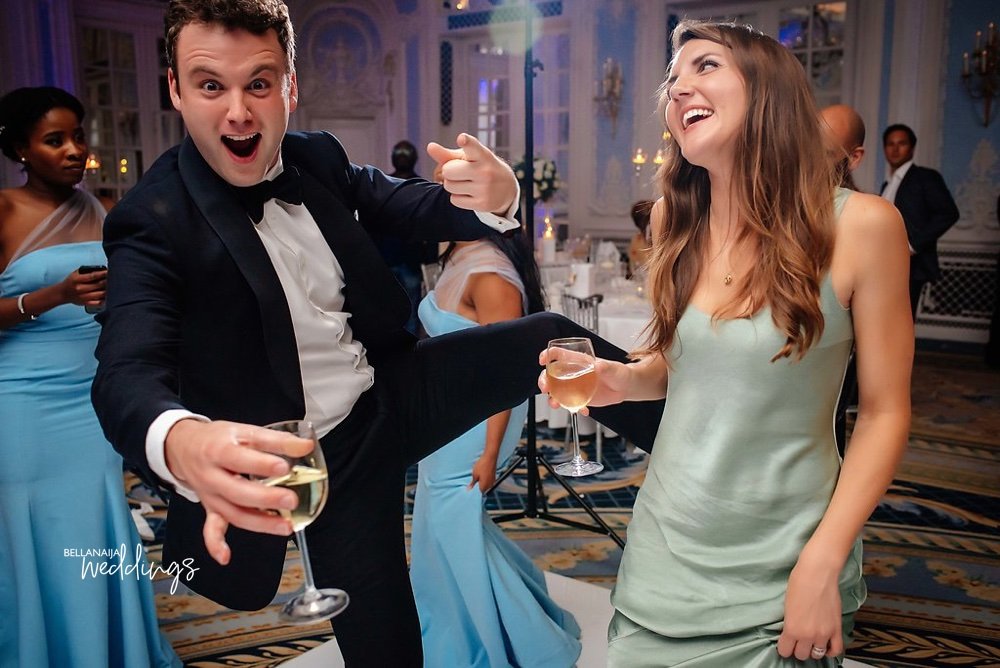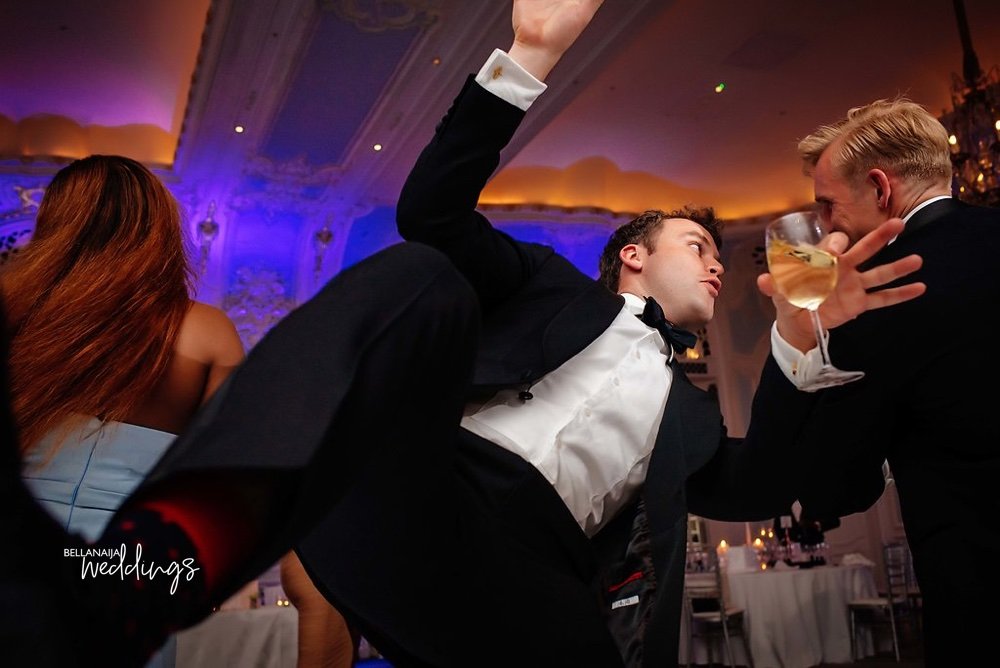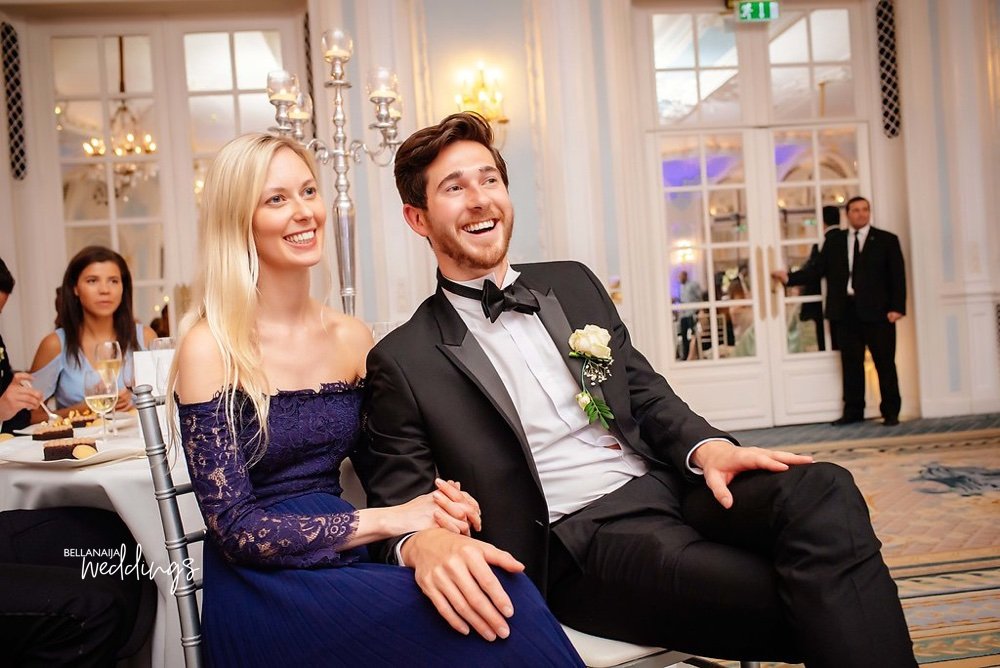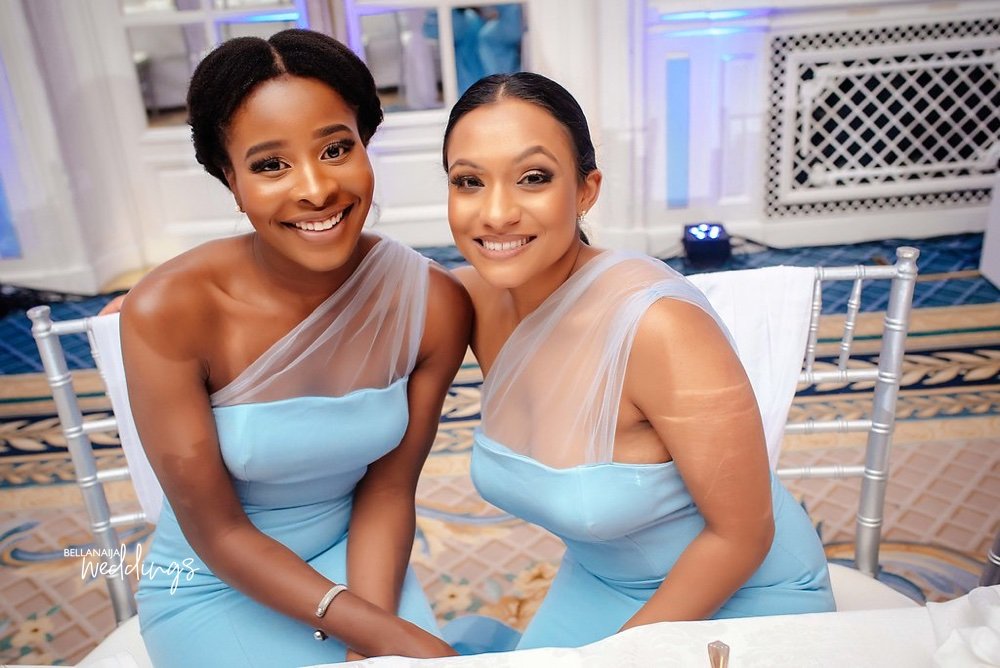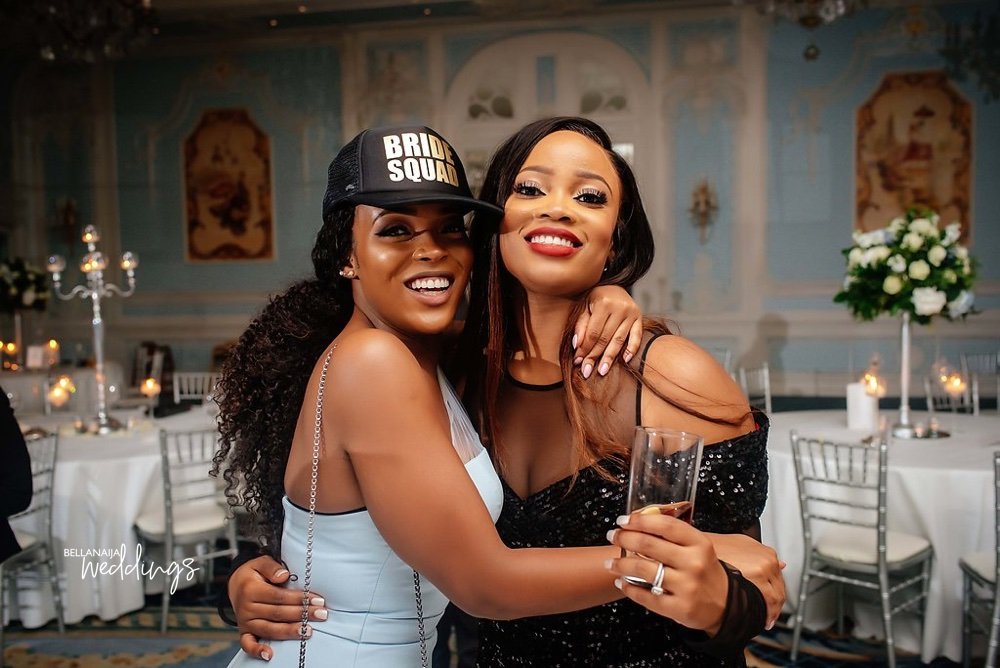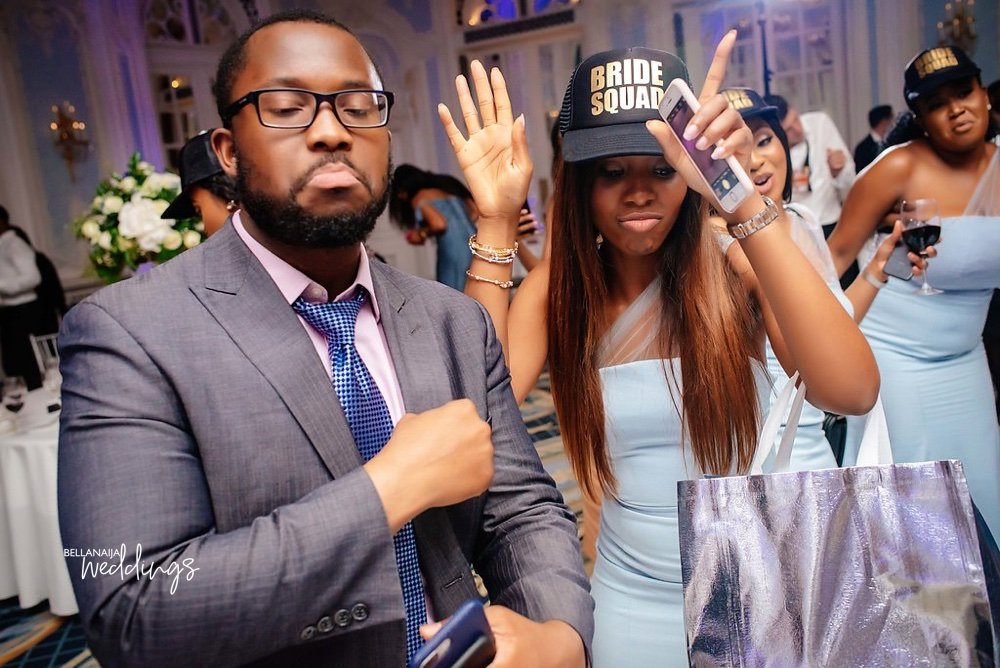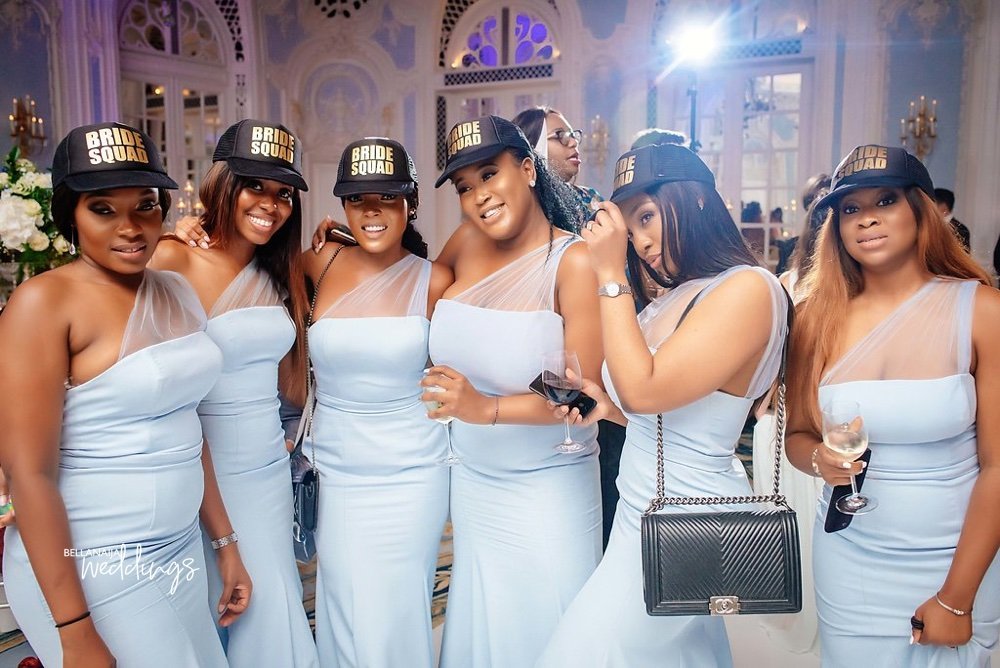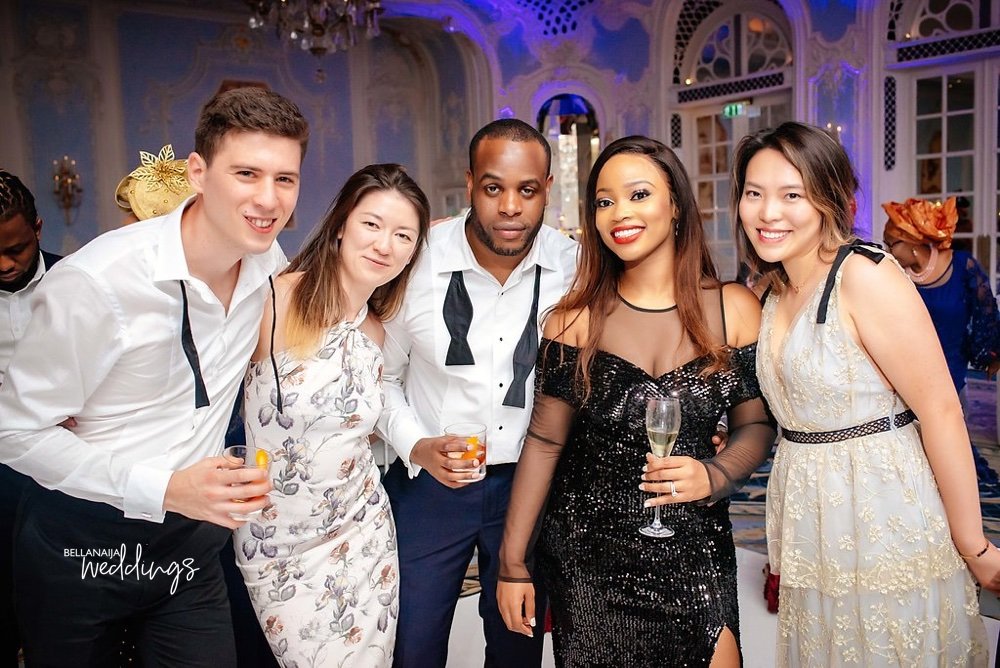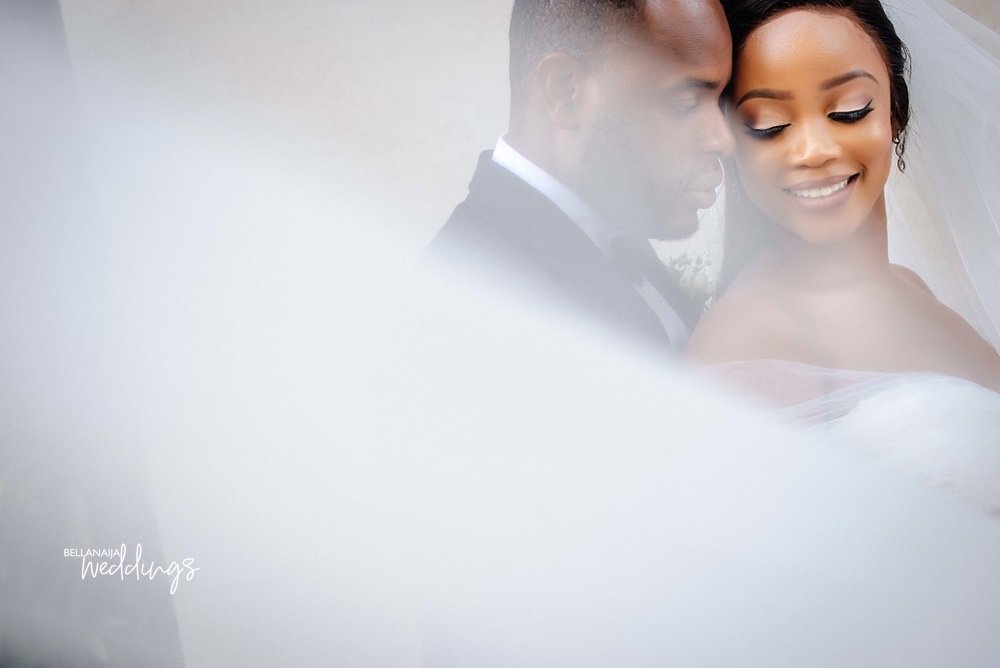 If you think they only brought the sauce at their white wedding, then catch up with their vibrant traditional ceremony here.
Credits
Bride: @nosaogbemudia
Bridal car: @starrluxcars
Planner: @manolaluxe
Decor: @designerchaircoverstogo
Dance Floor: @goodworksentertainment
DJ: @sombodi
MC: @iamandysarfo
Bride's Makeup: @kemikingsmakeup
Bride's Hair: @gtwigs
Photography: @bigg_ayo
Videography: @bmsfilms.co.uk
Church venue: Church of our lady, St. John's Wood.
Reception venue: The Savoy, Strand, London