It is everything fun and exciting at the #Foreverputput18 white wedding.
The beautiful Jennifer and her heartthrob Samuel tied the knot in such a beautiful wedding. Have you ever been to a wedding with a theme of black and a touch of purple? If not, get ready to scroll and pin so much as you got through.
The bride, groom and the bridal party were a total vibe. From the bride and bridesmaids first look to moments at the church and then the turn up at the reception, you have to see how much fun it was. Then when it was time for the special performance by Niniola, the entire party went into full turn up.
See all the highlights of the day and also check out their traditional wedding here.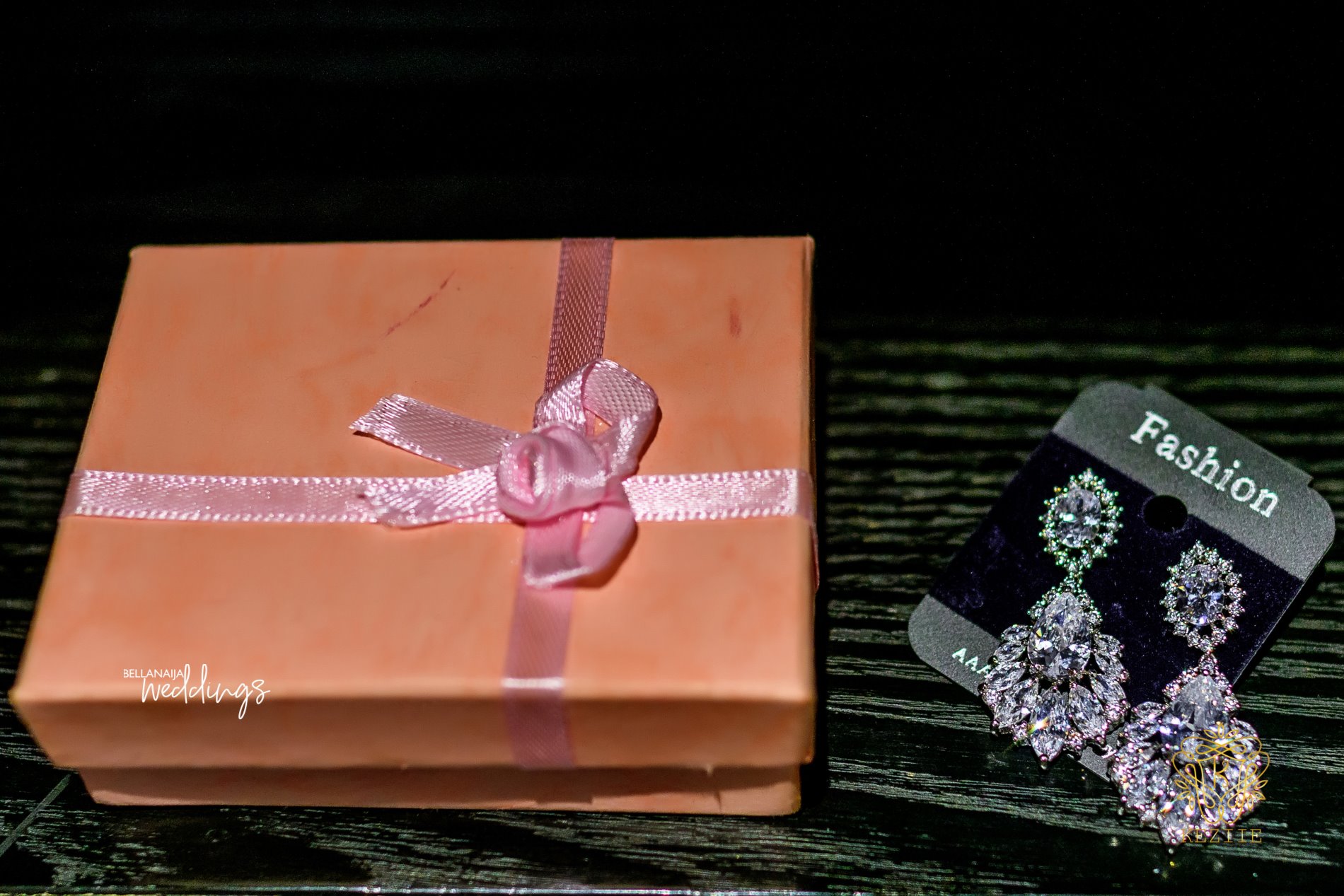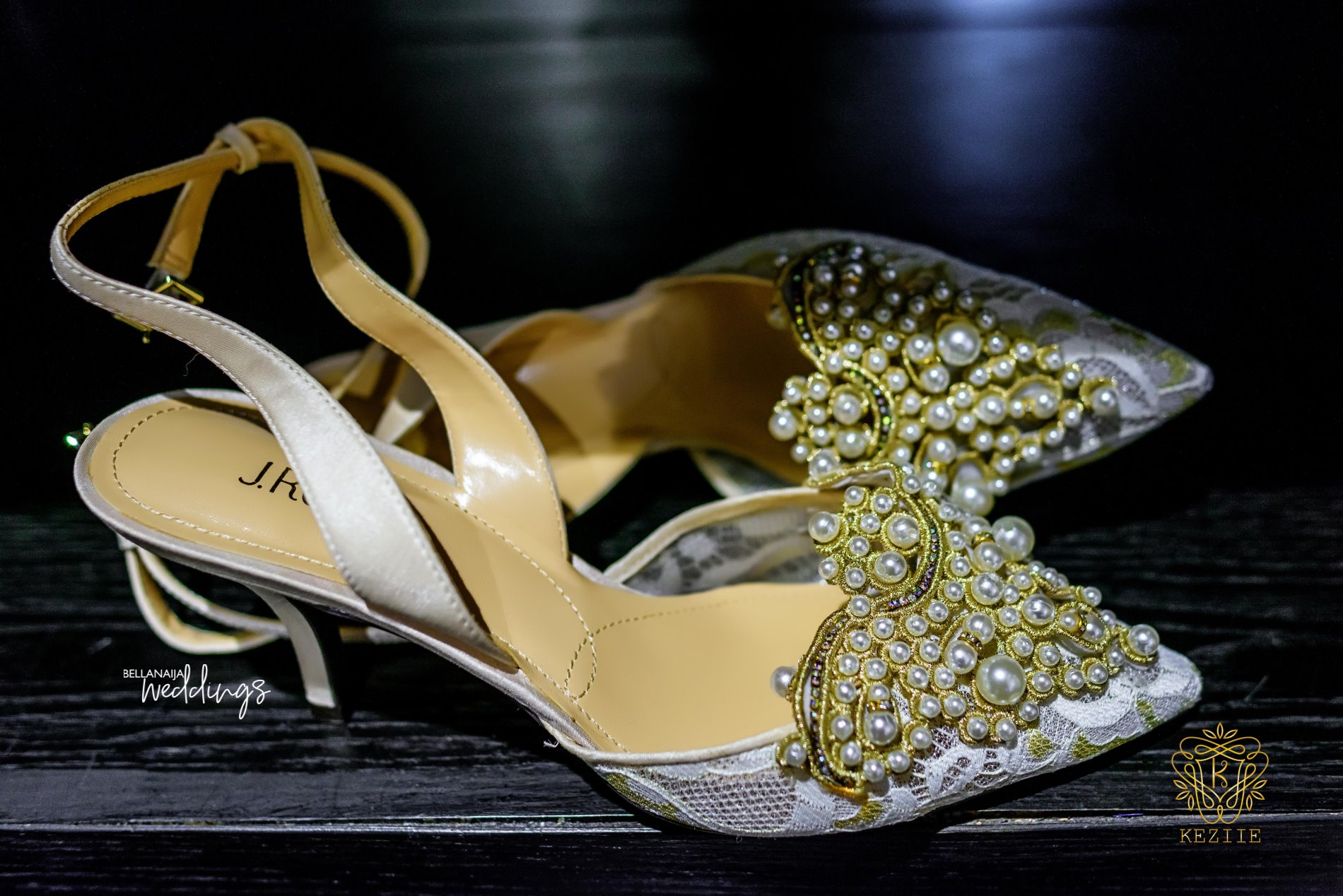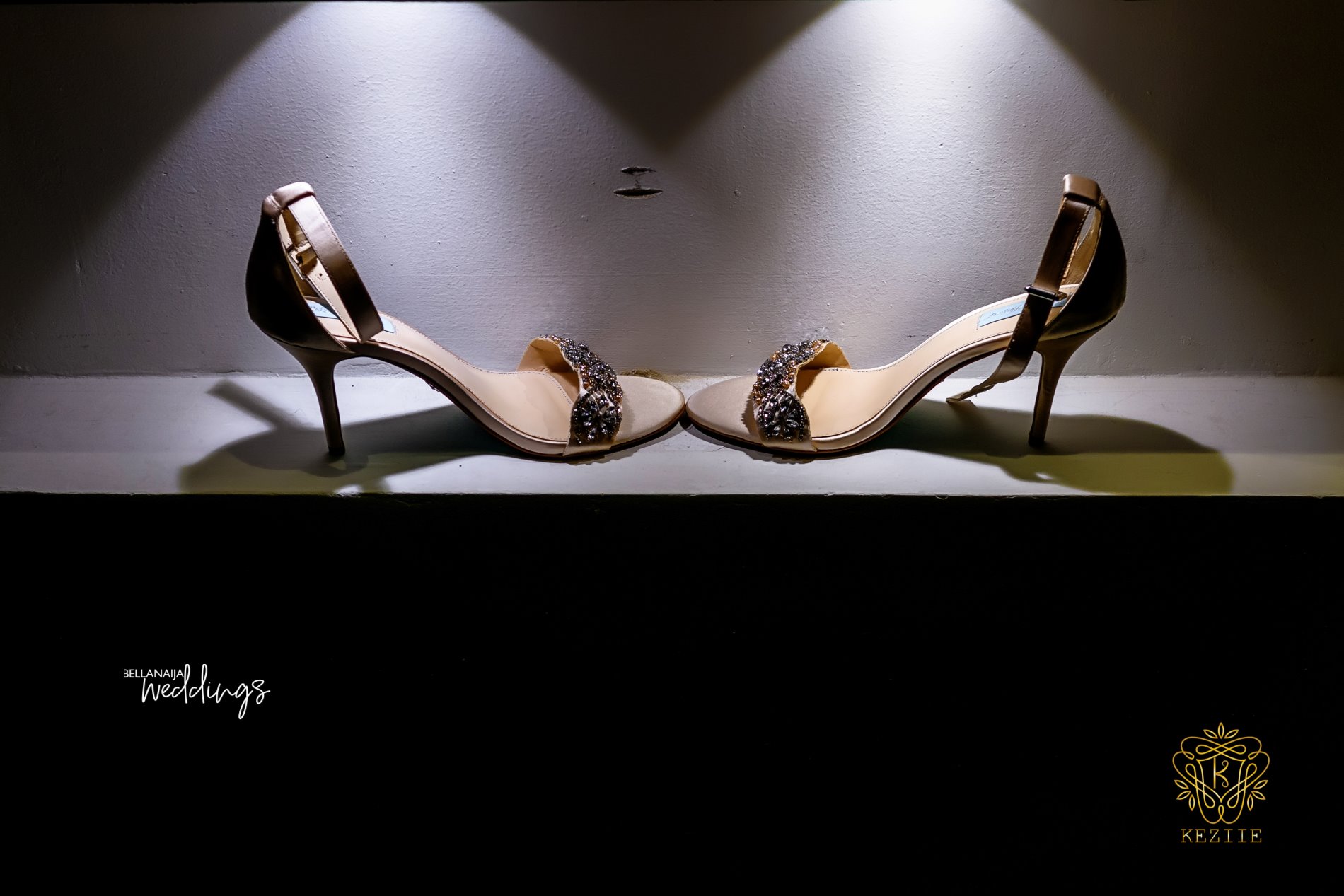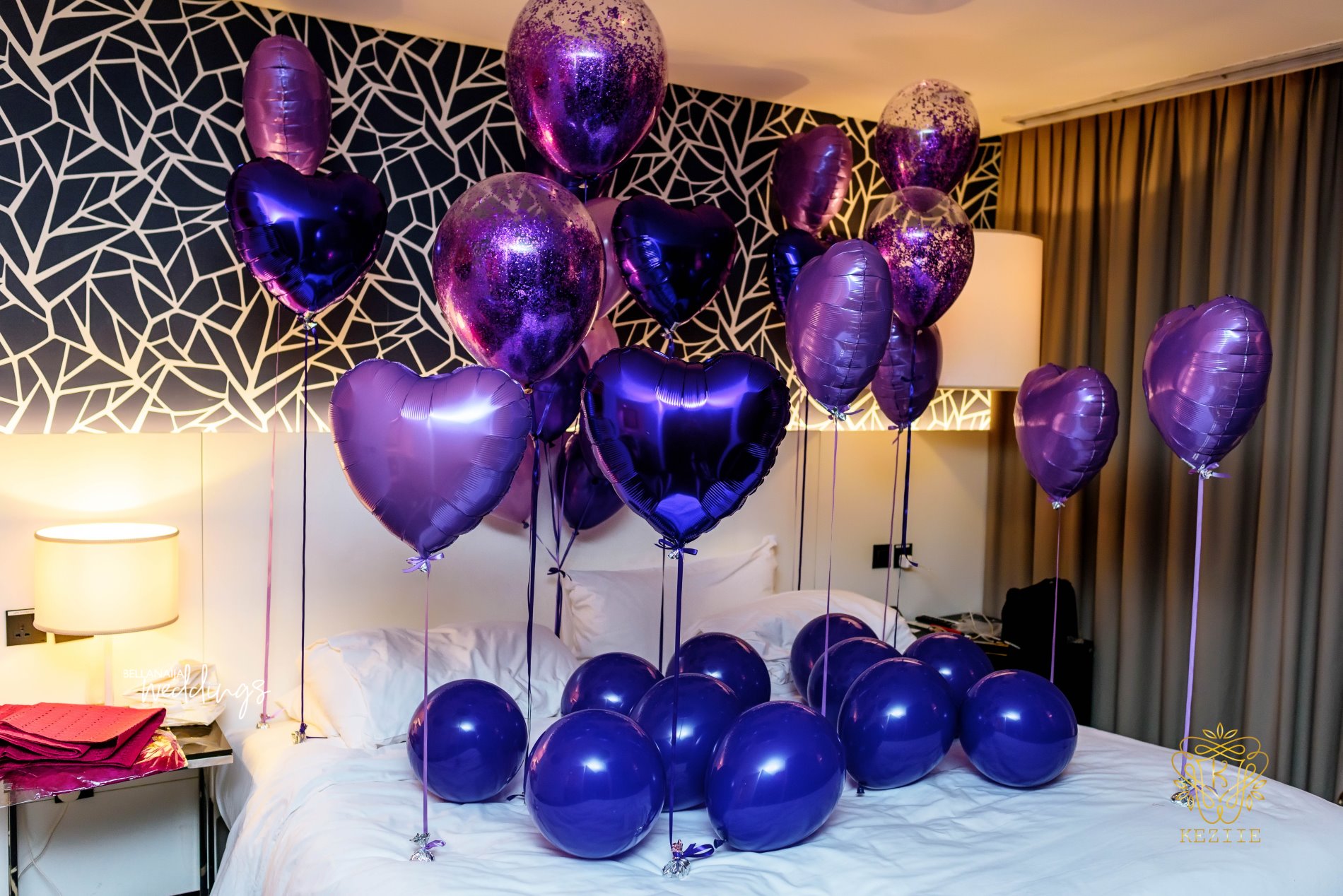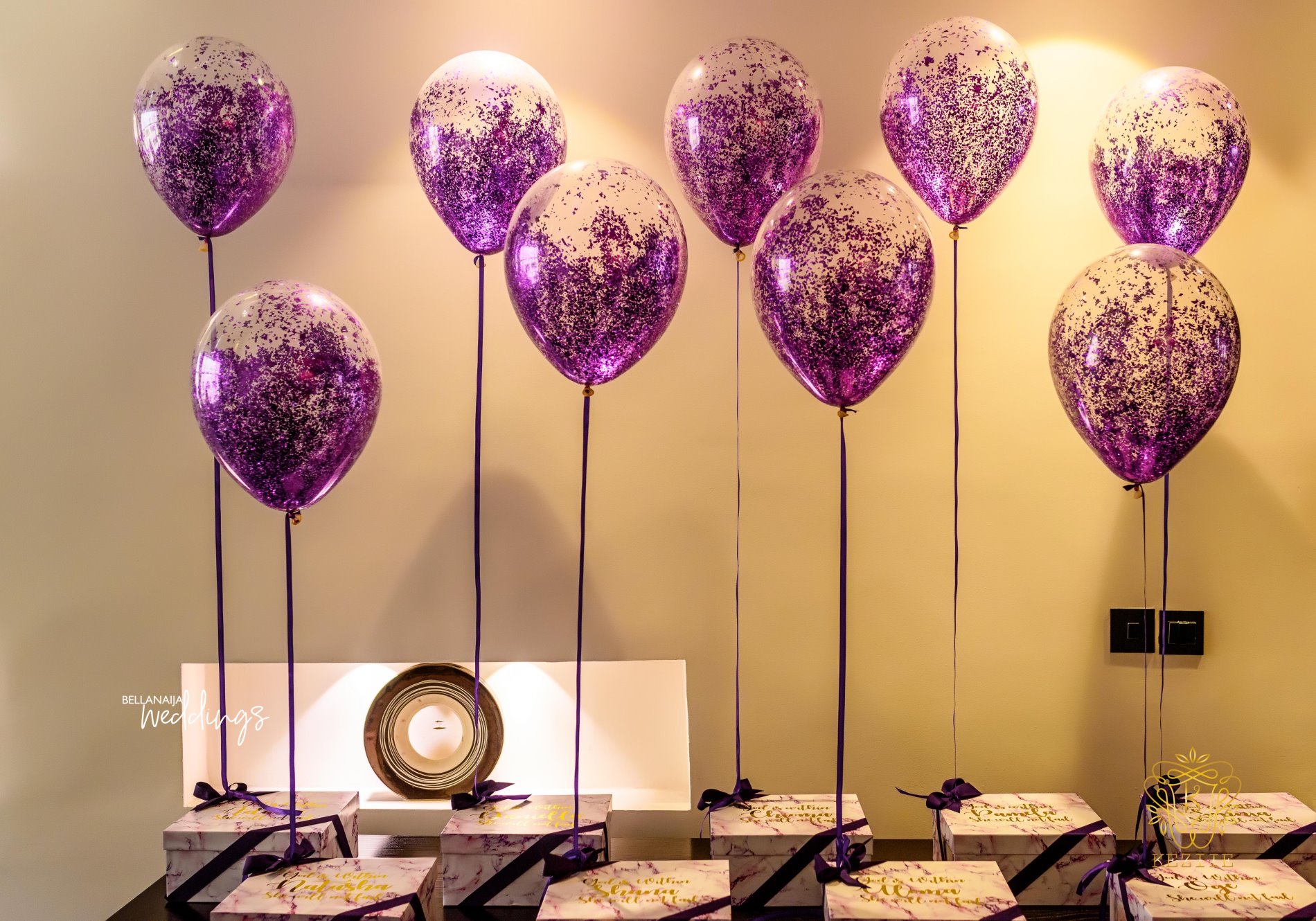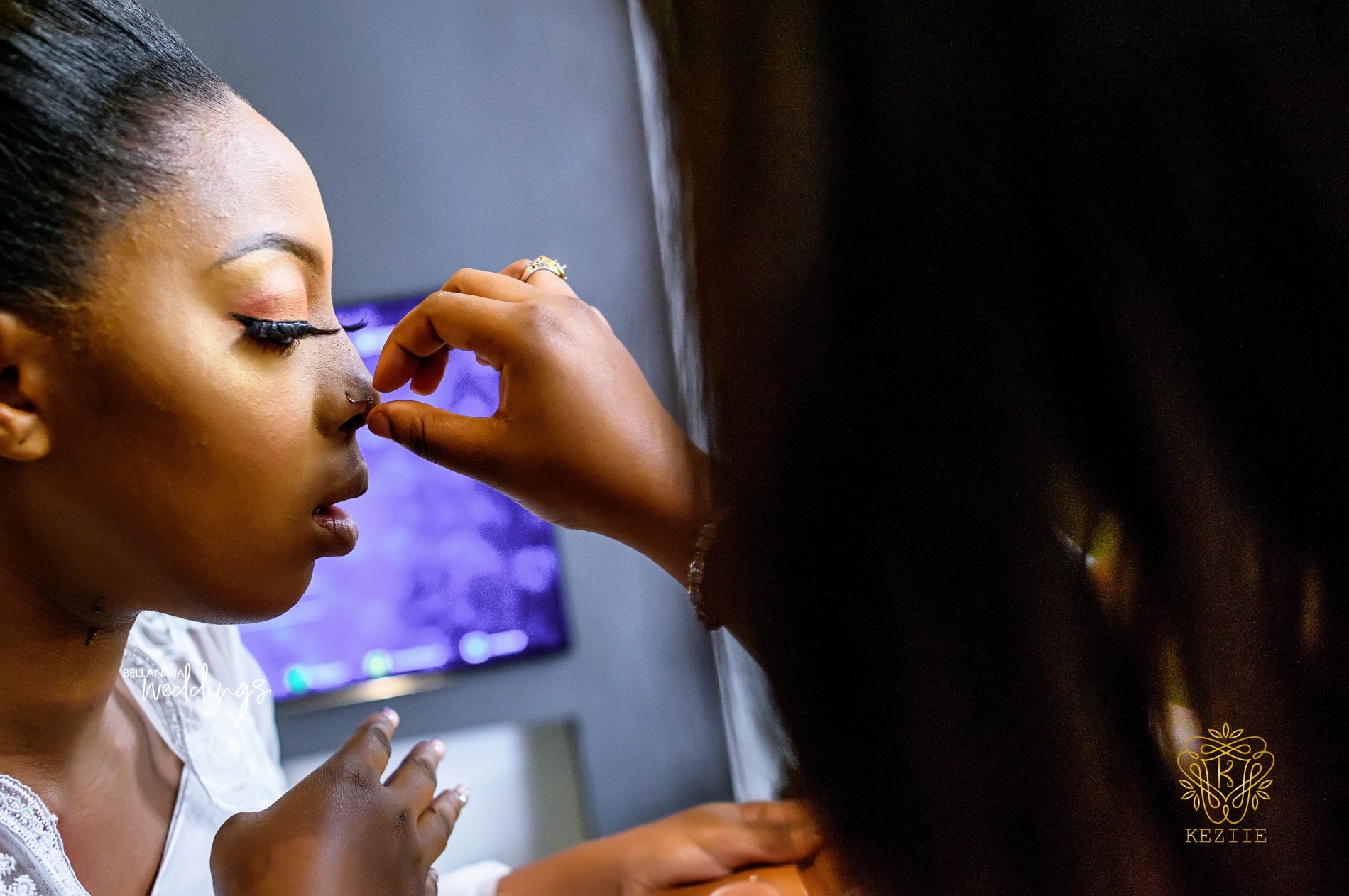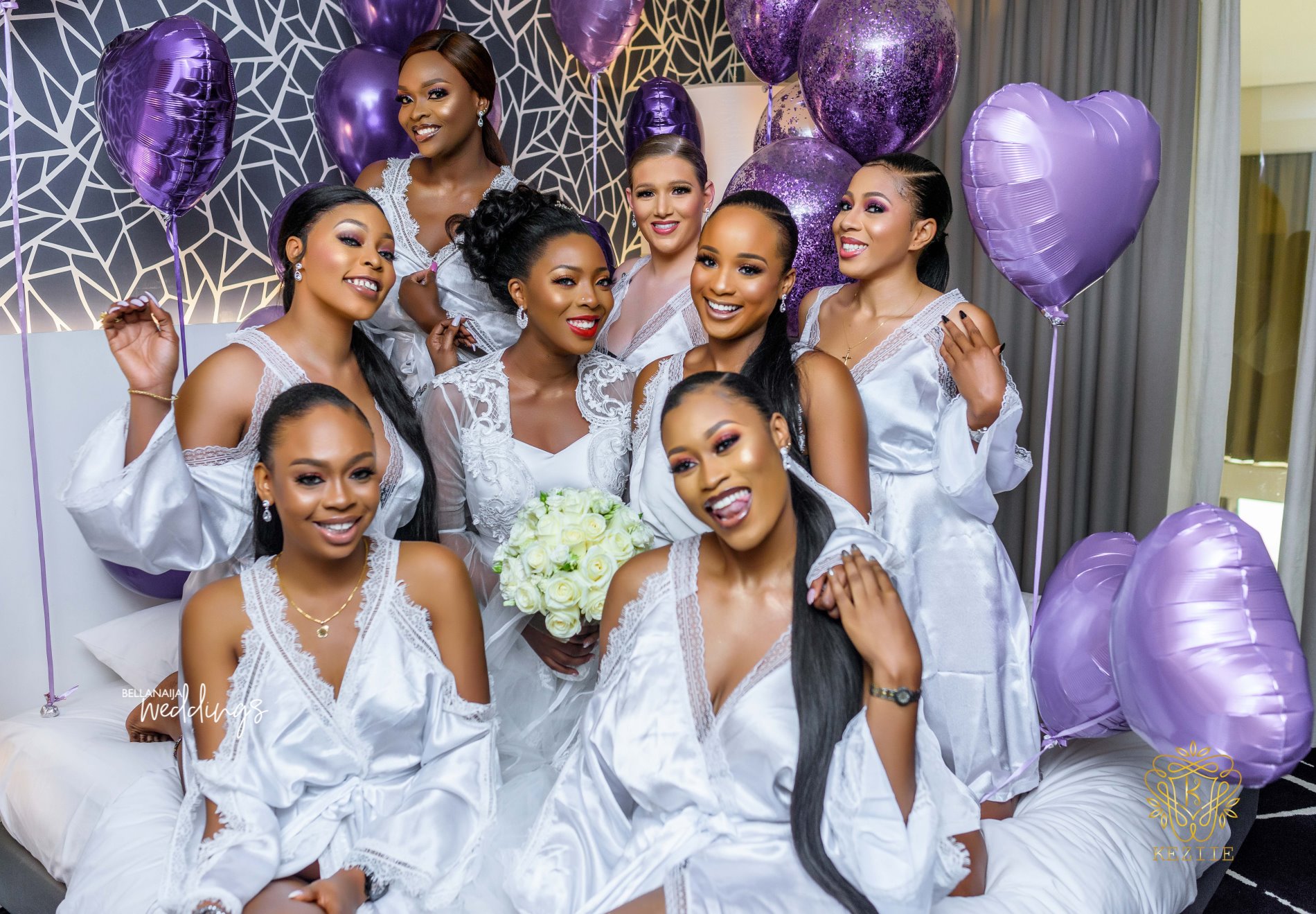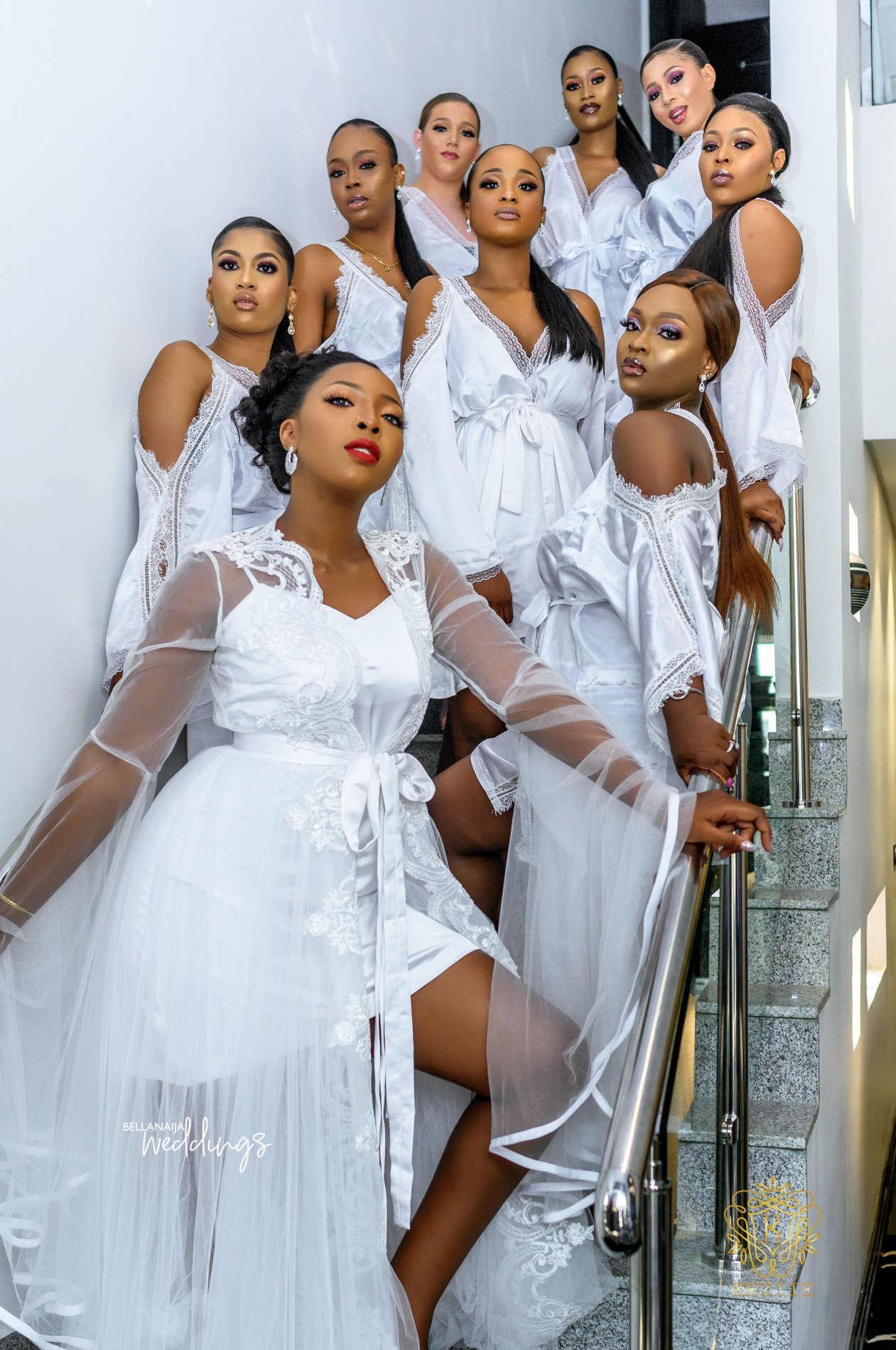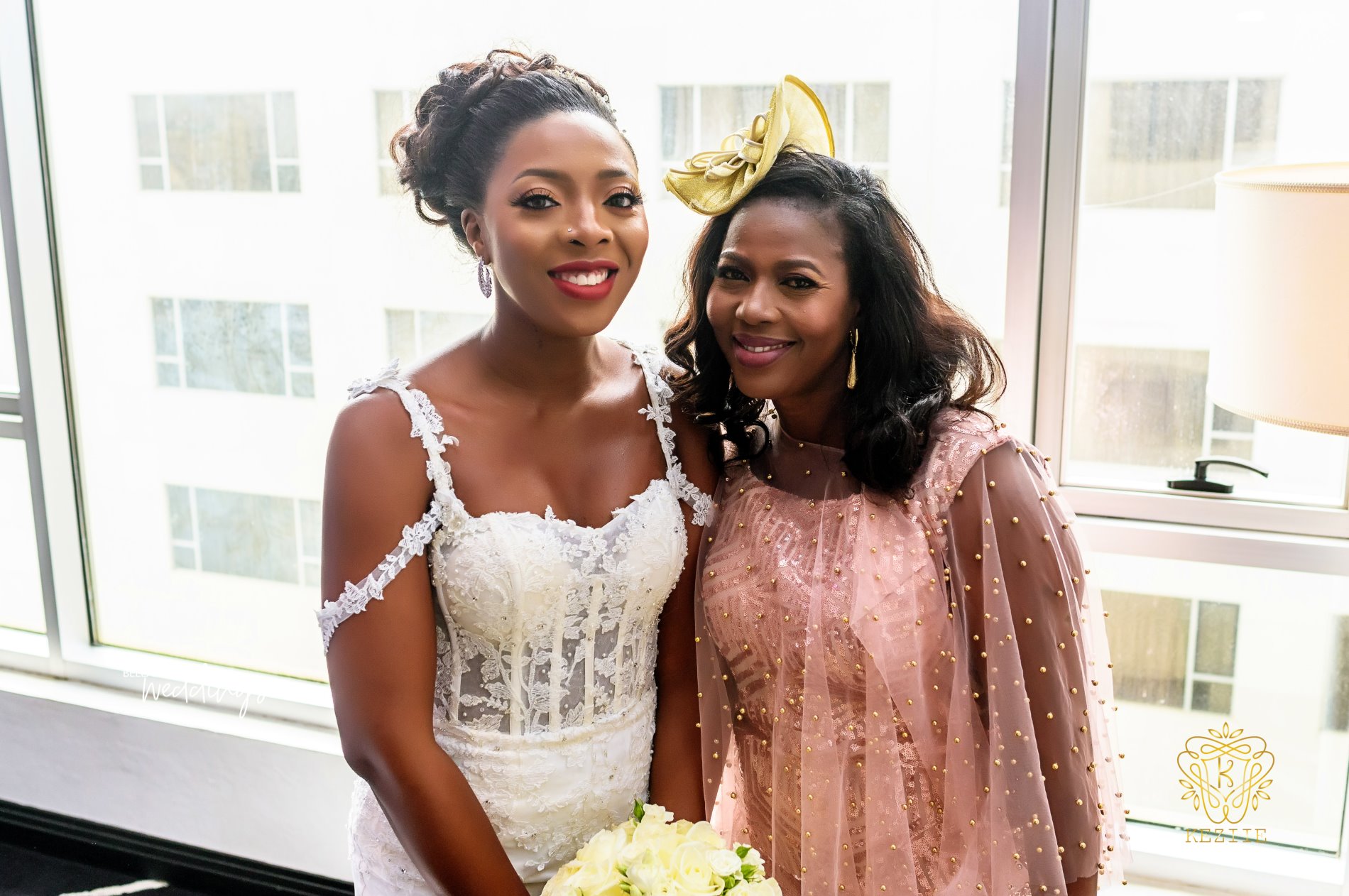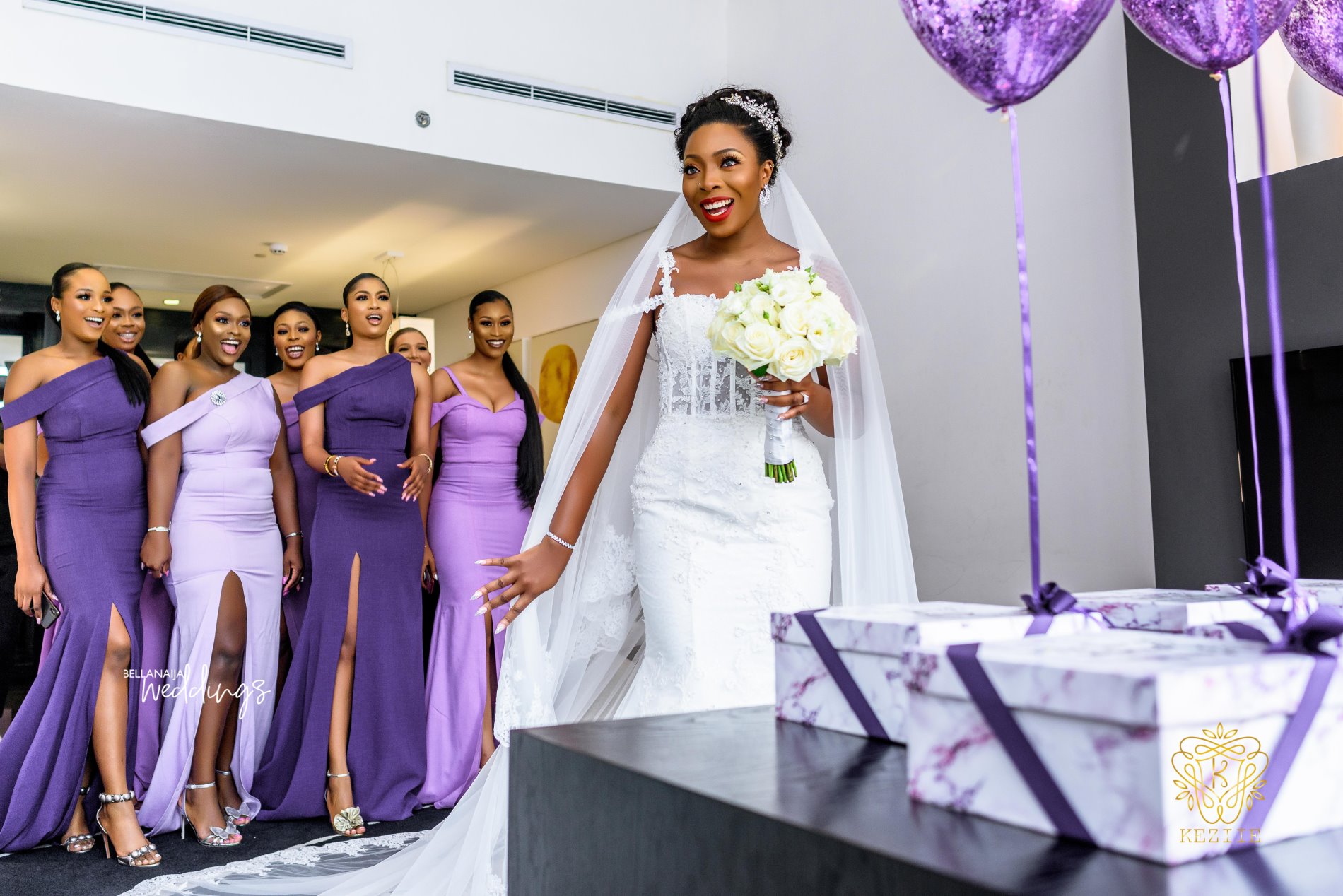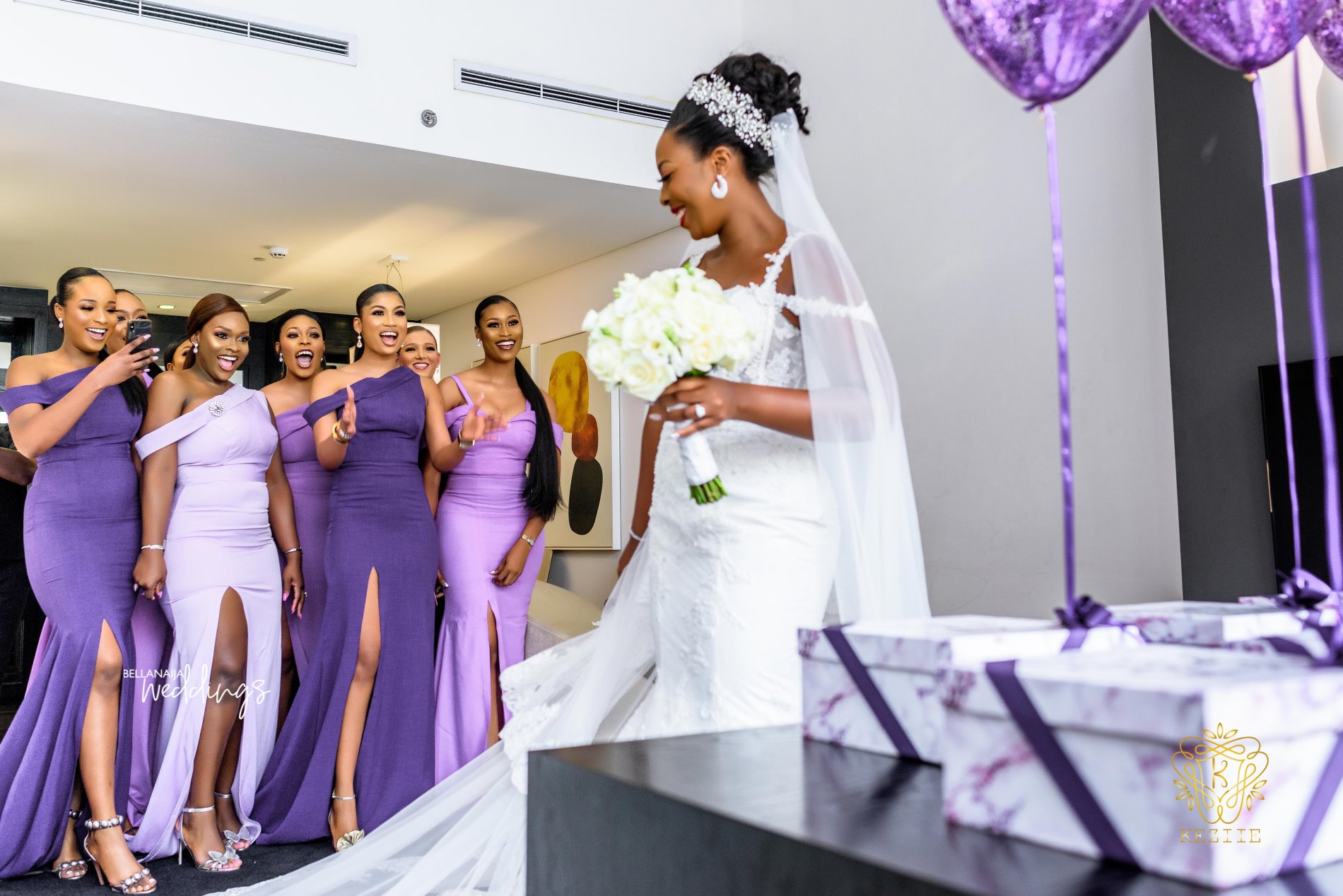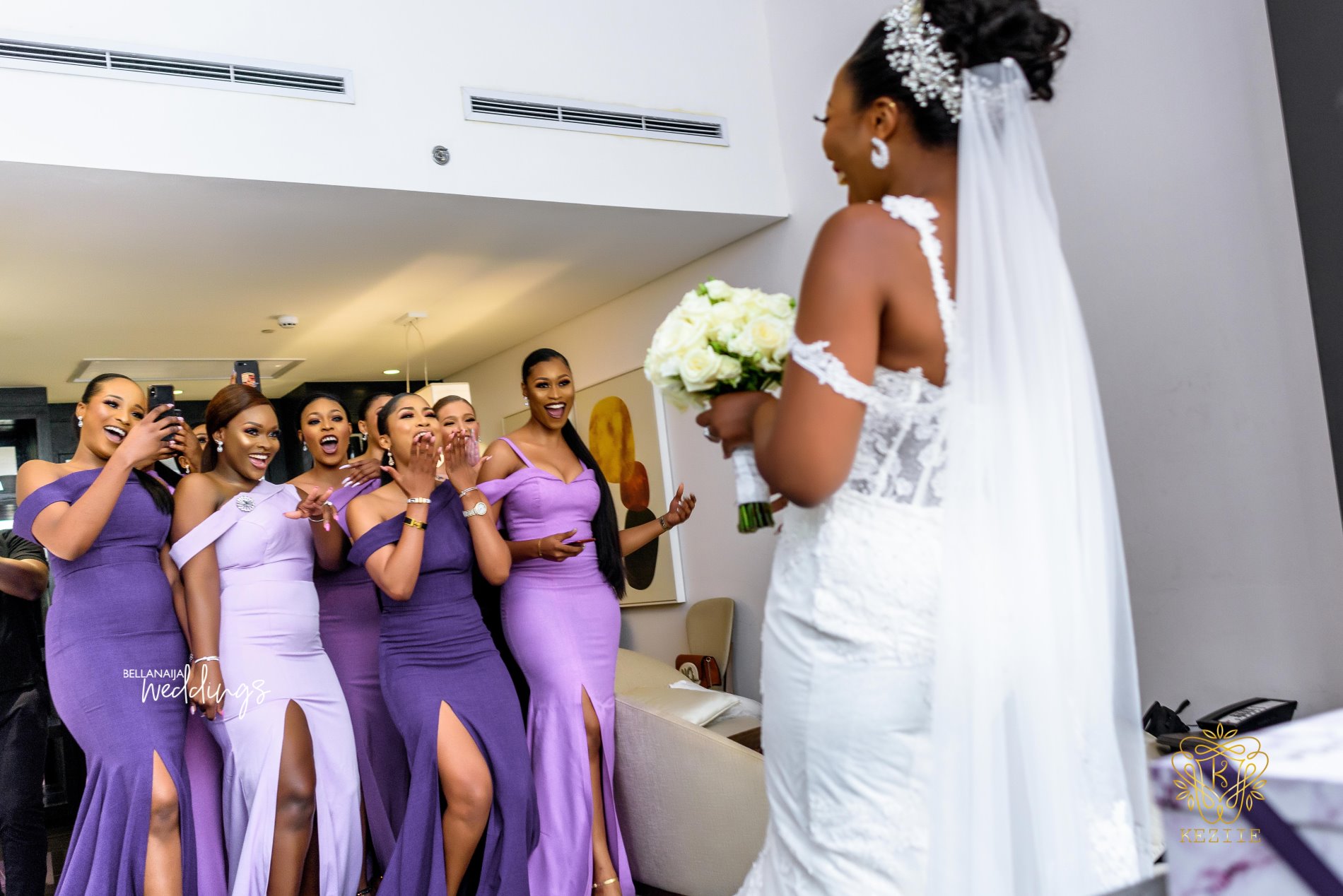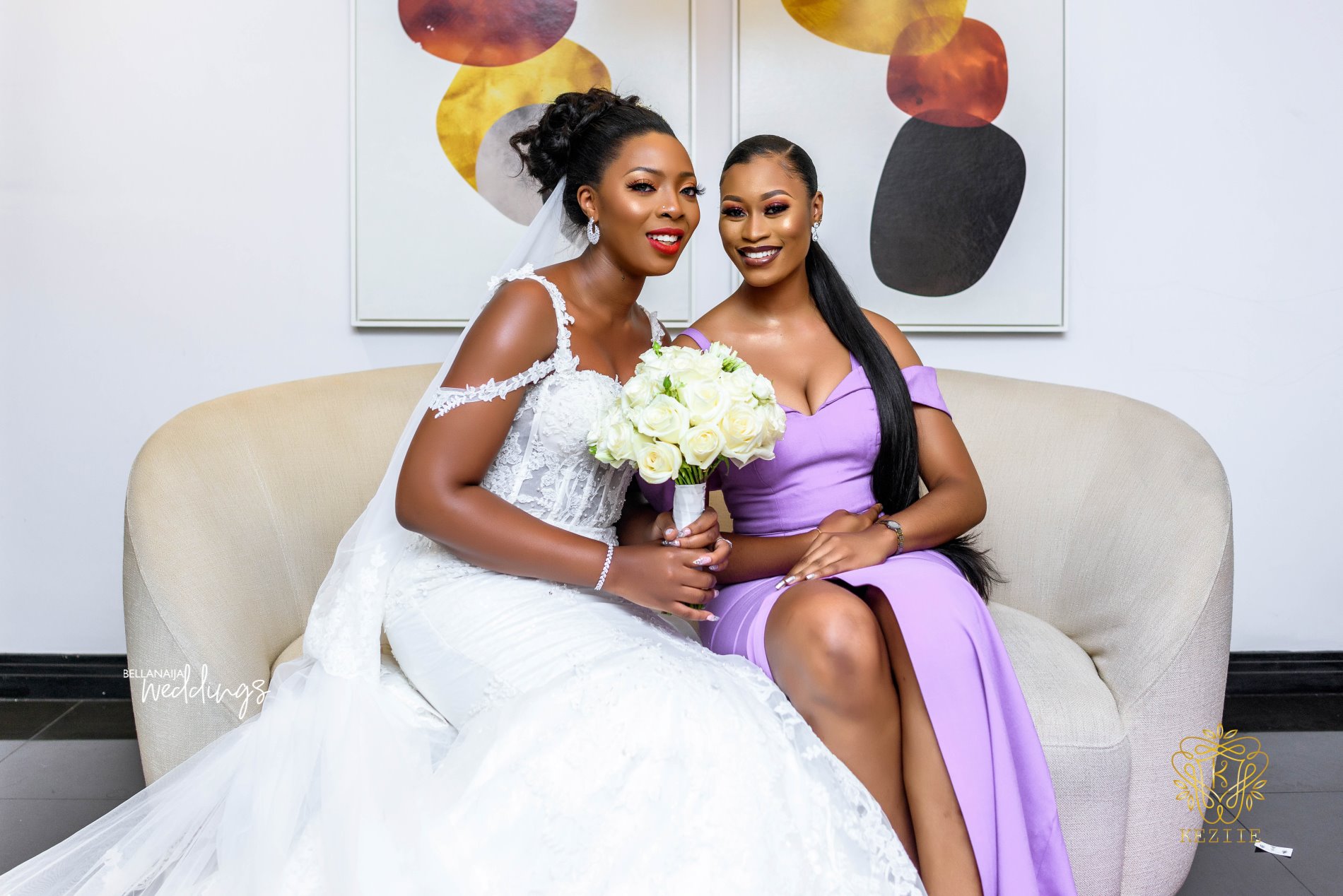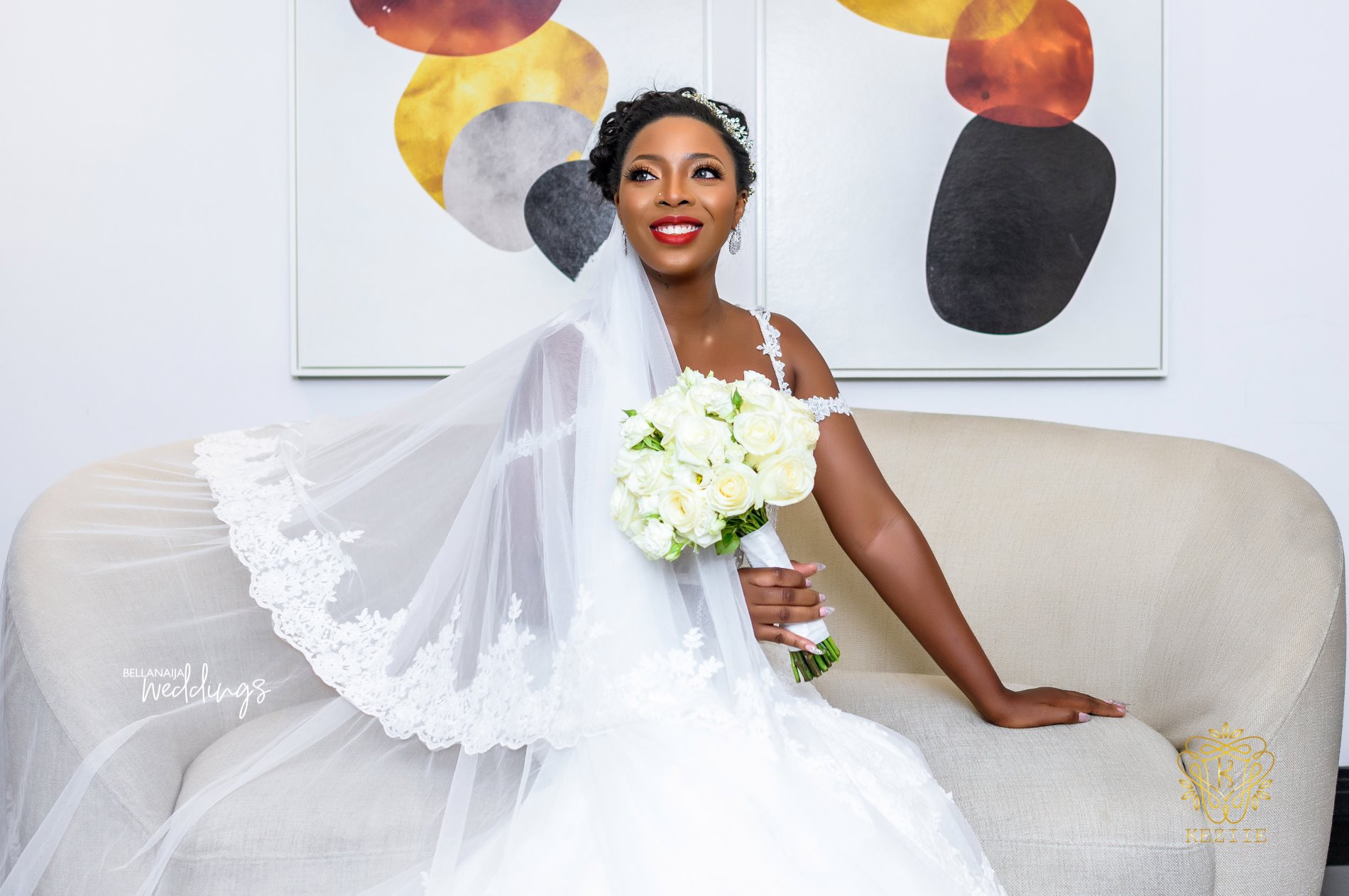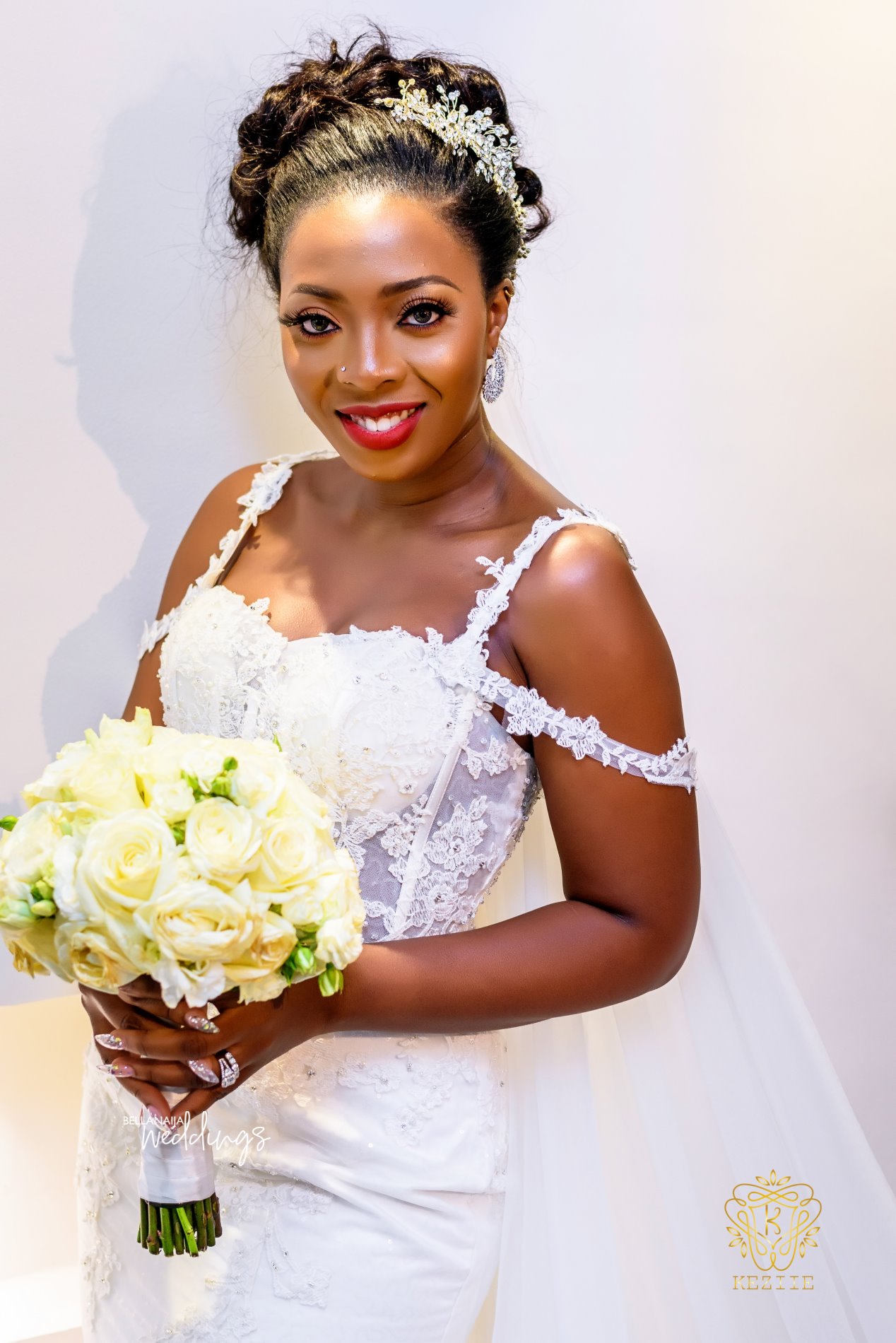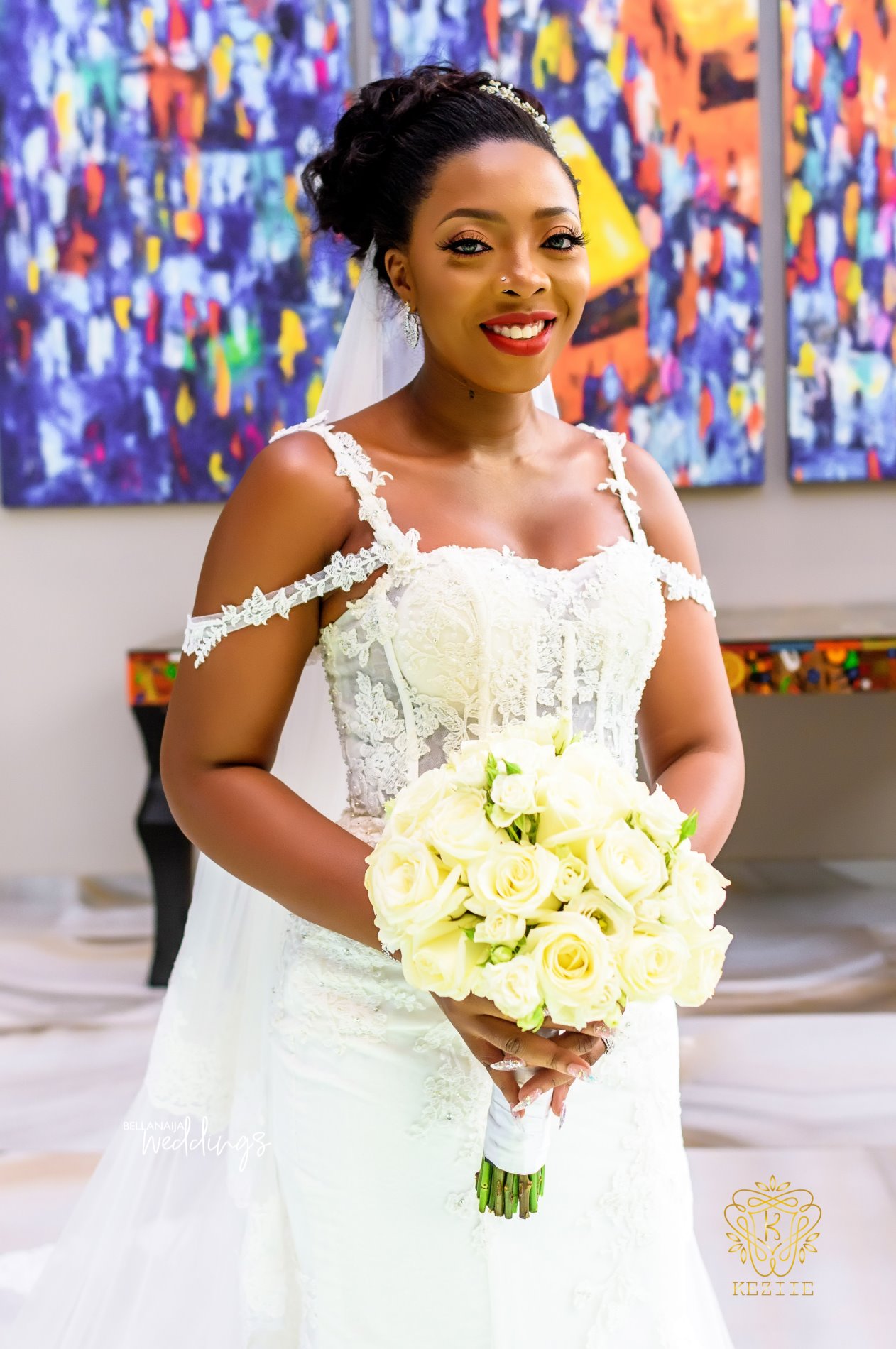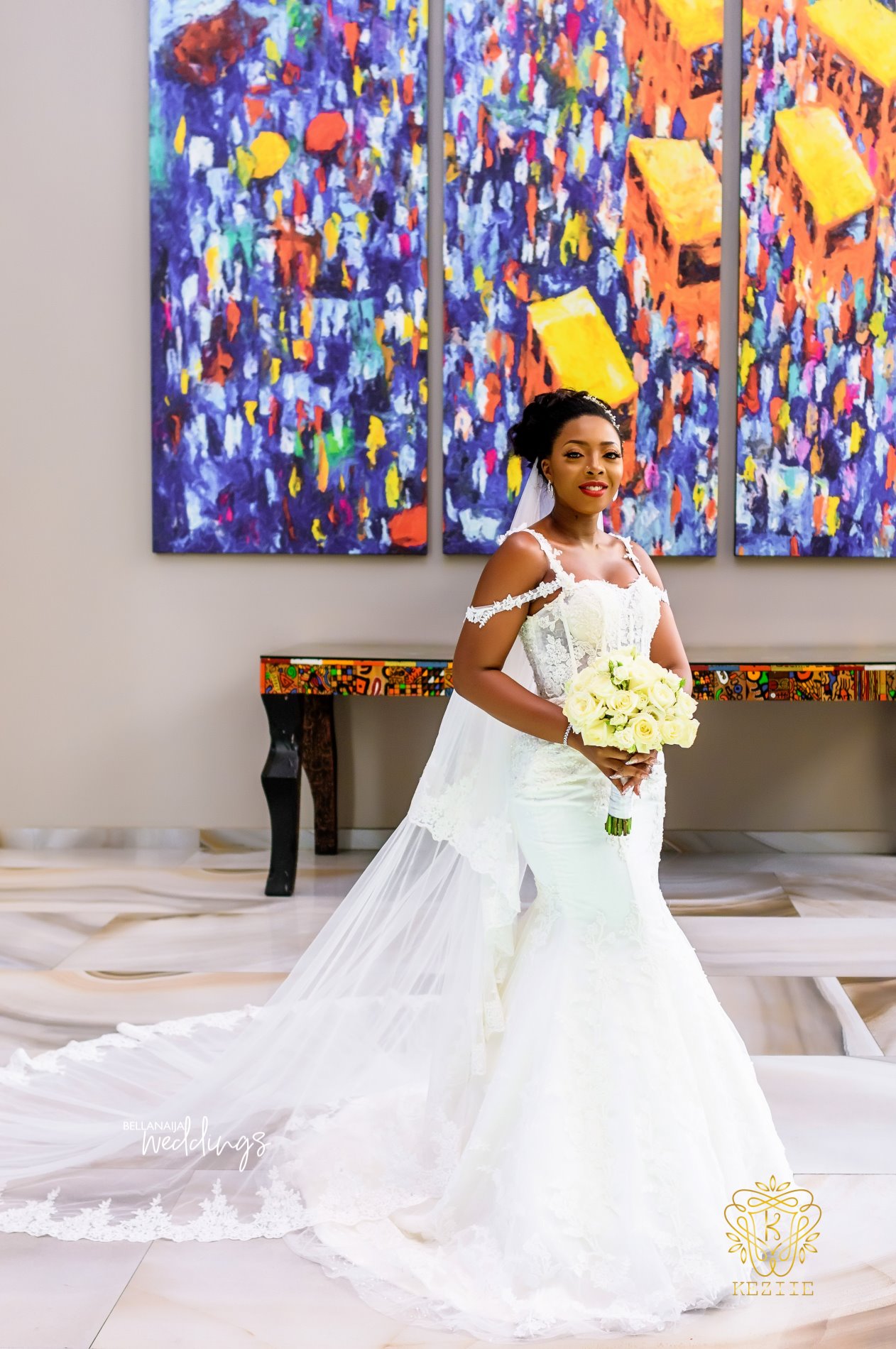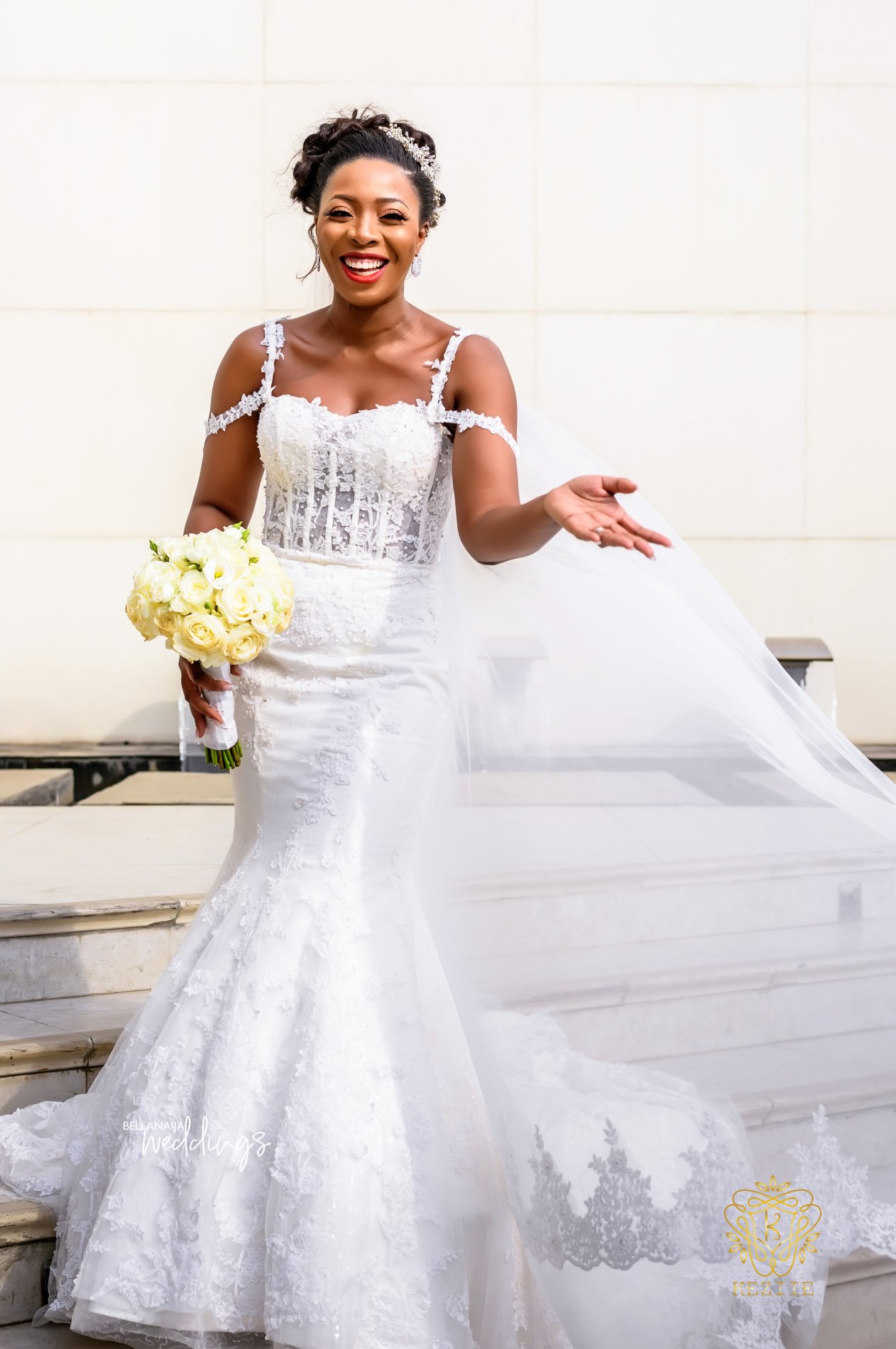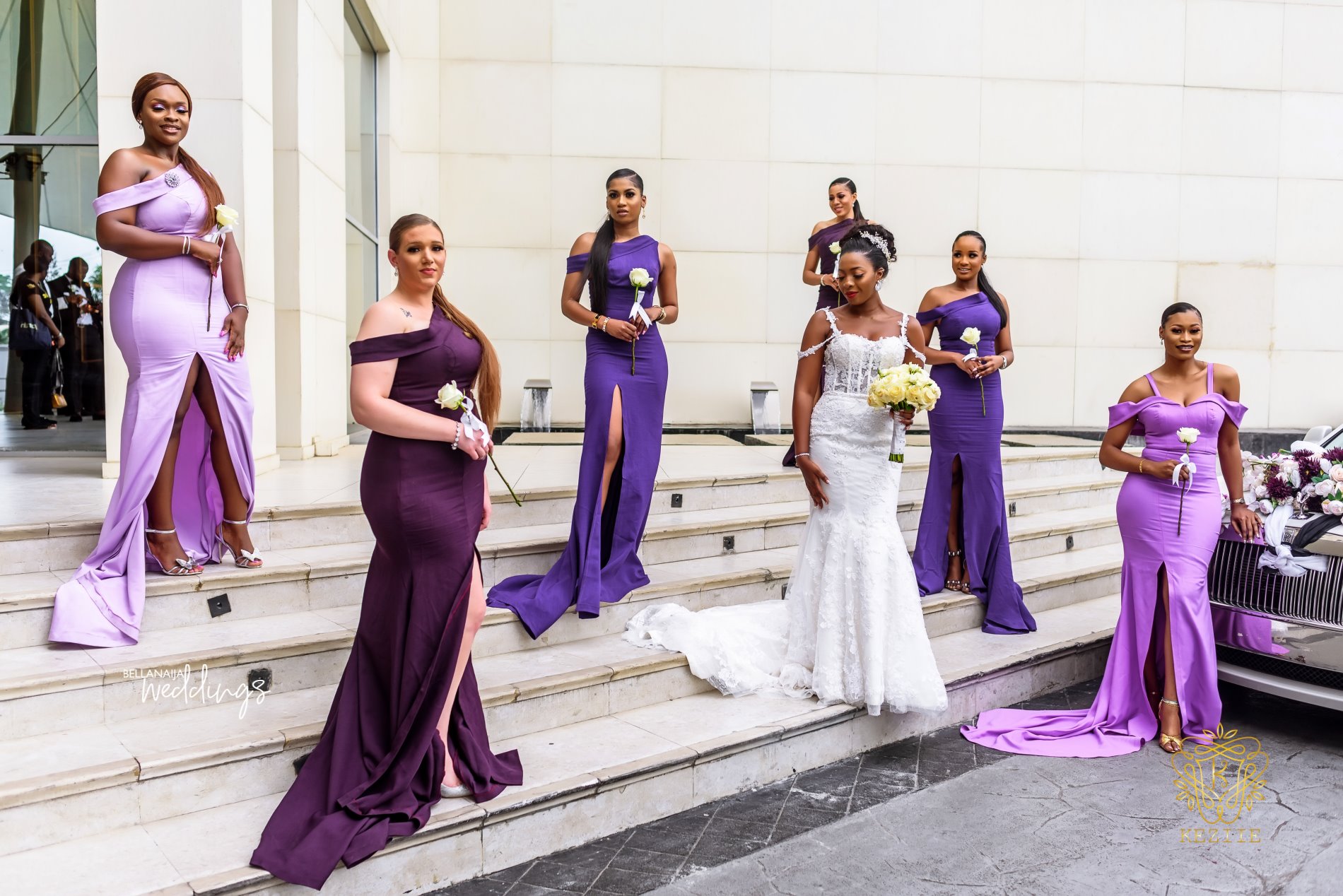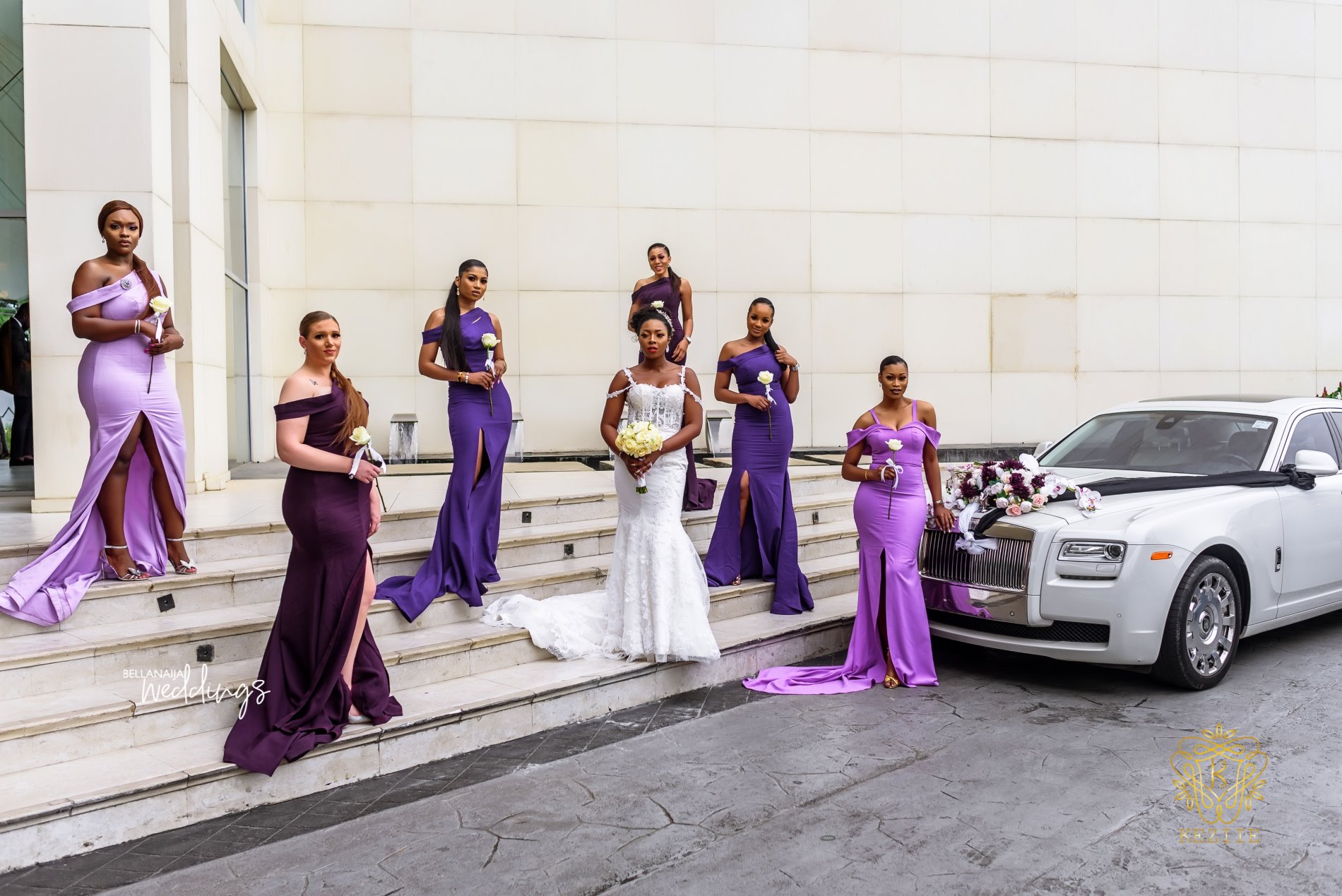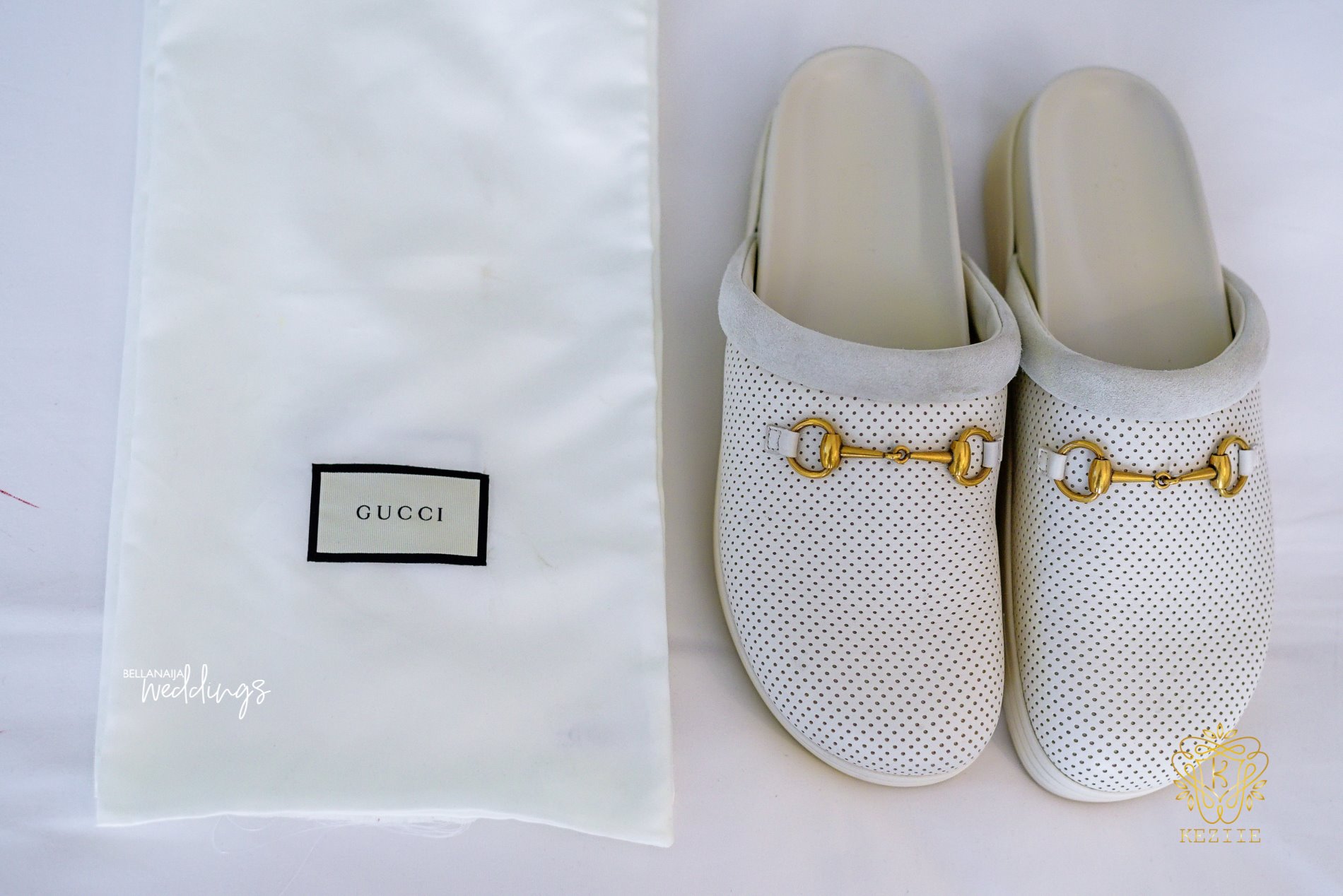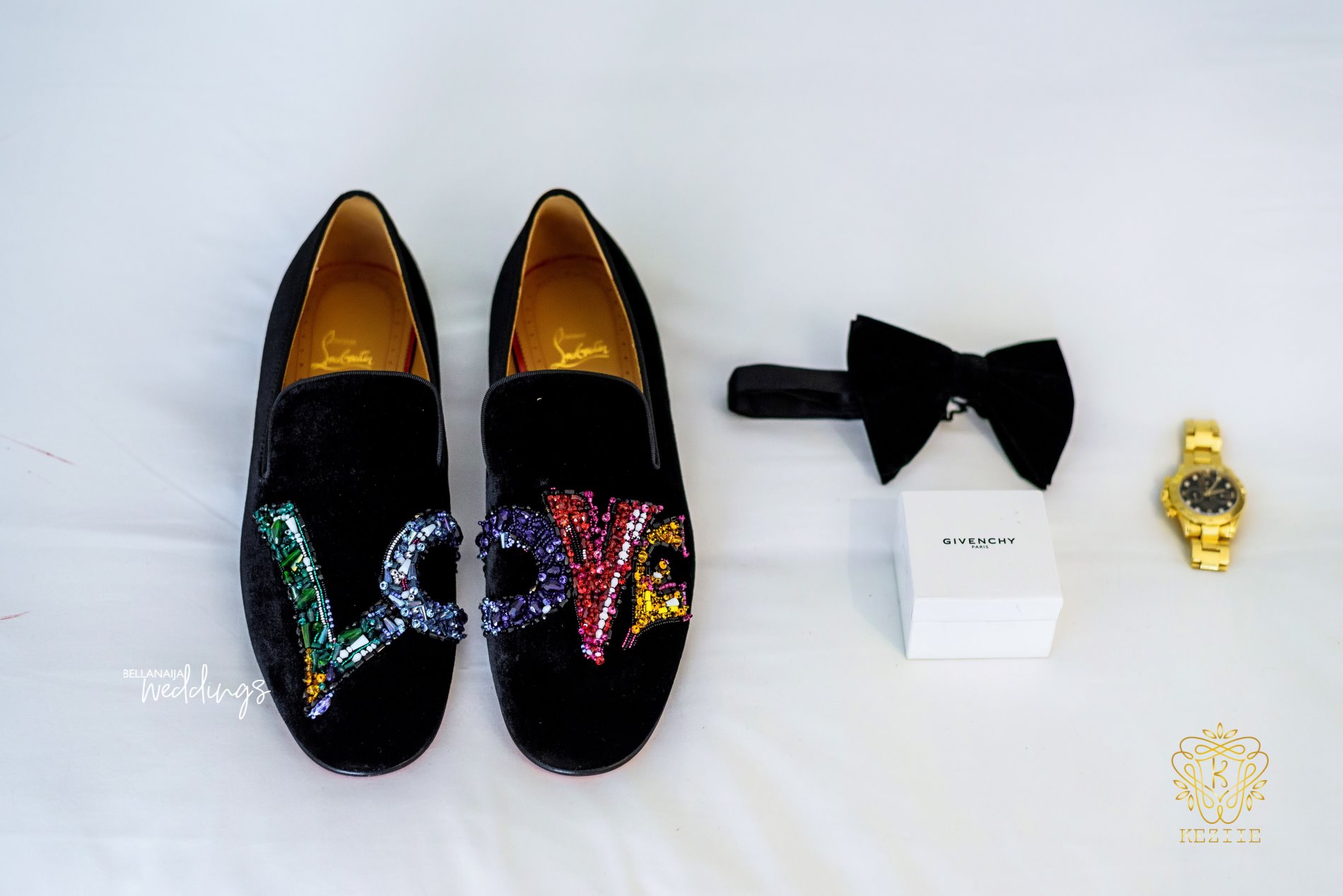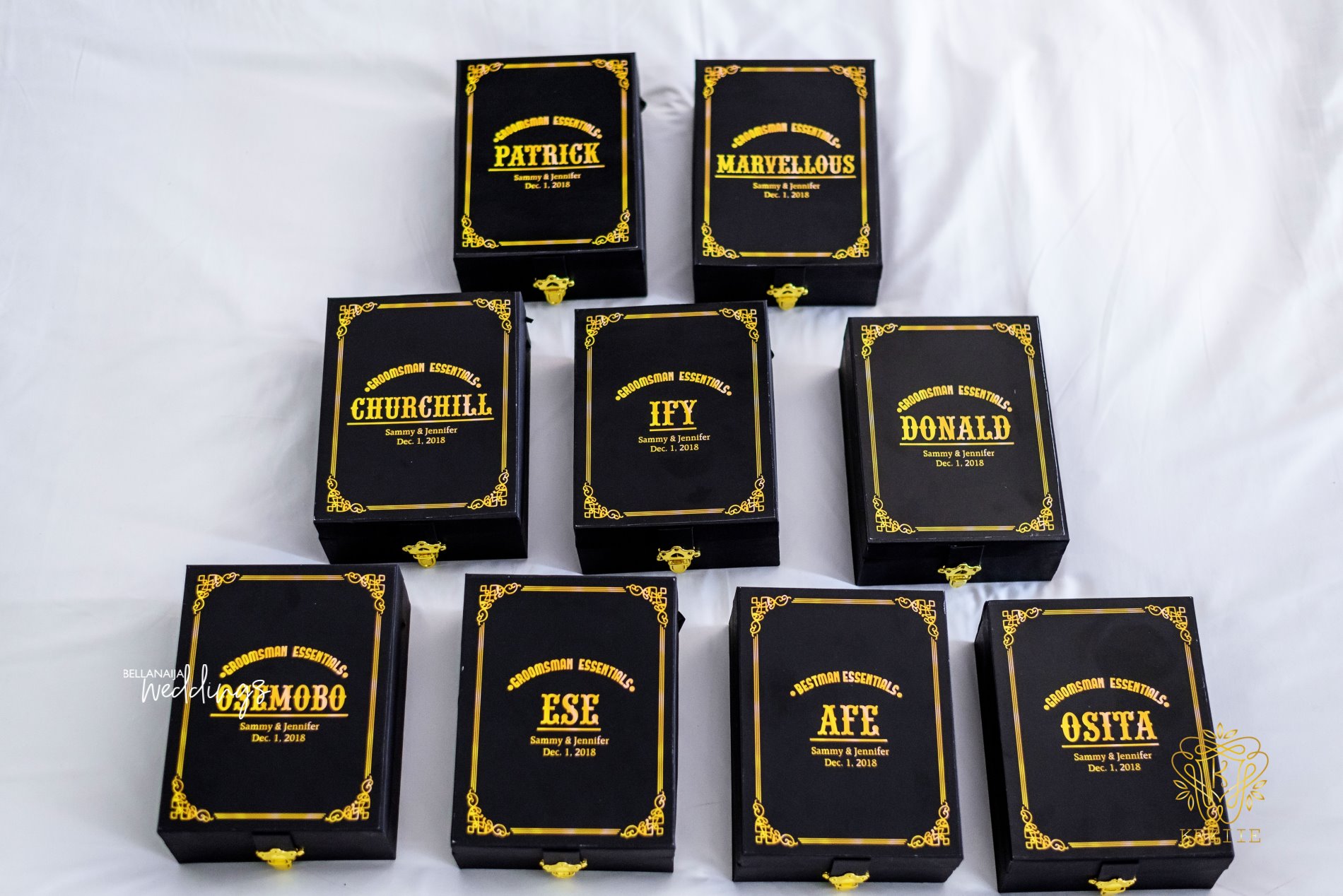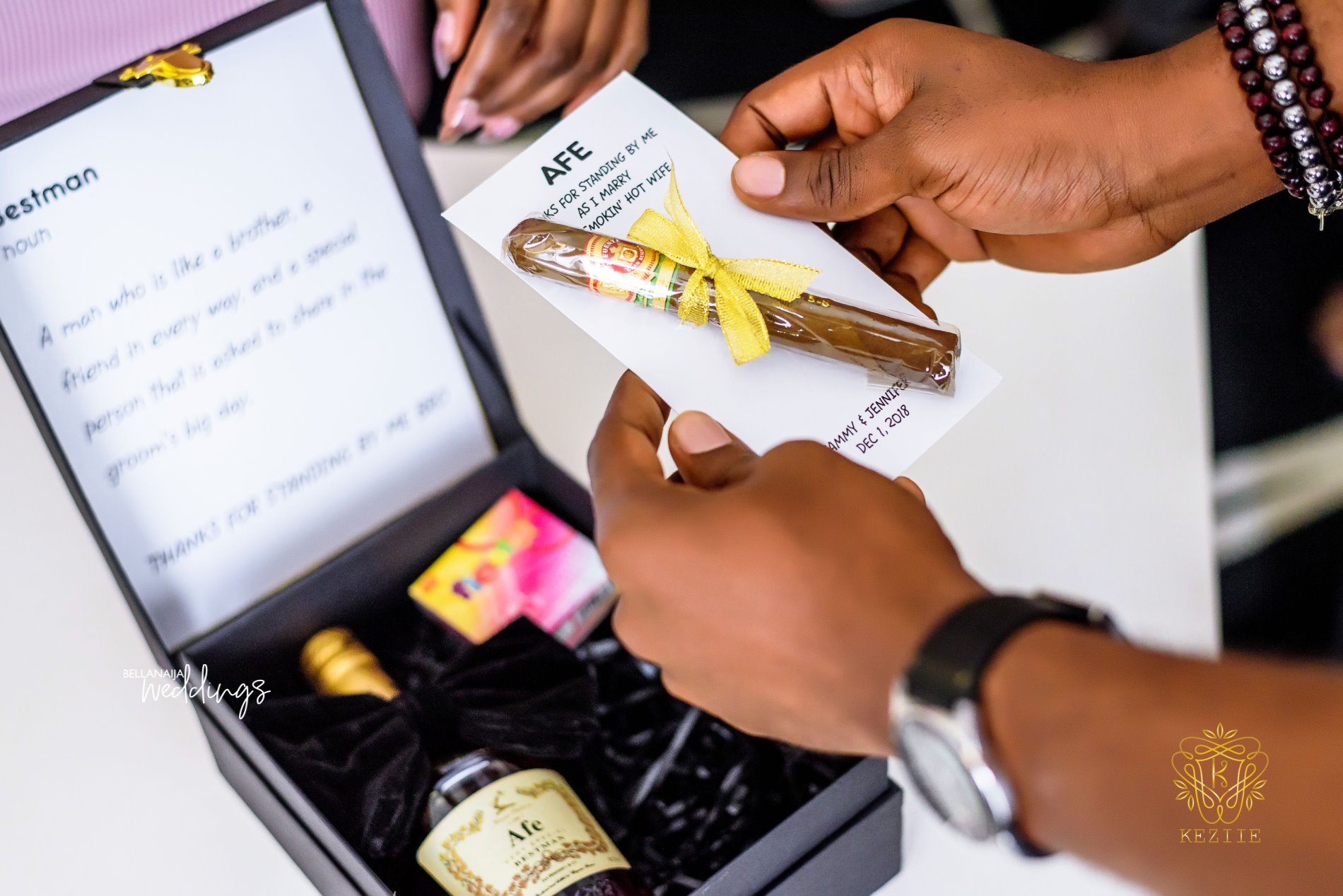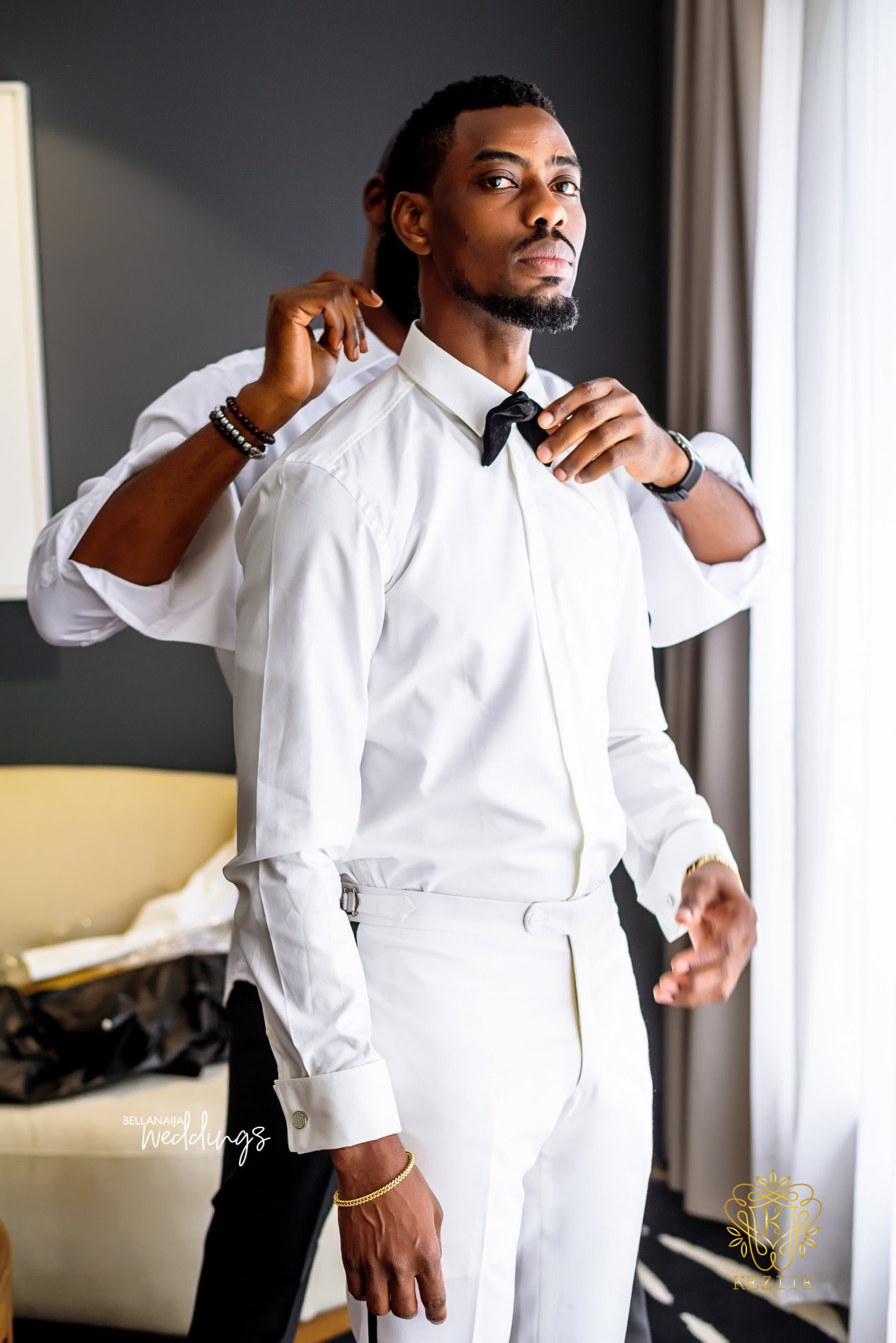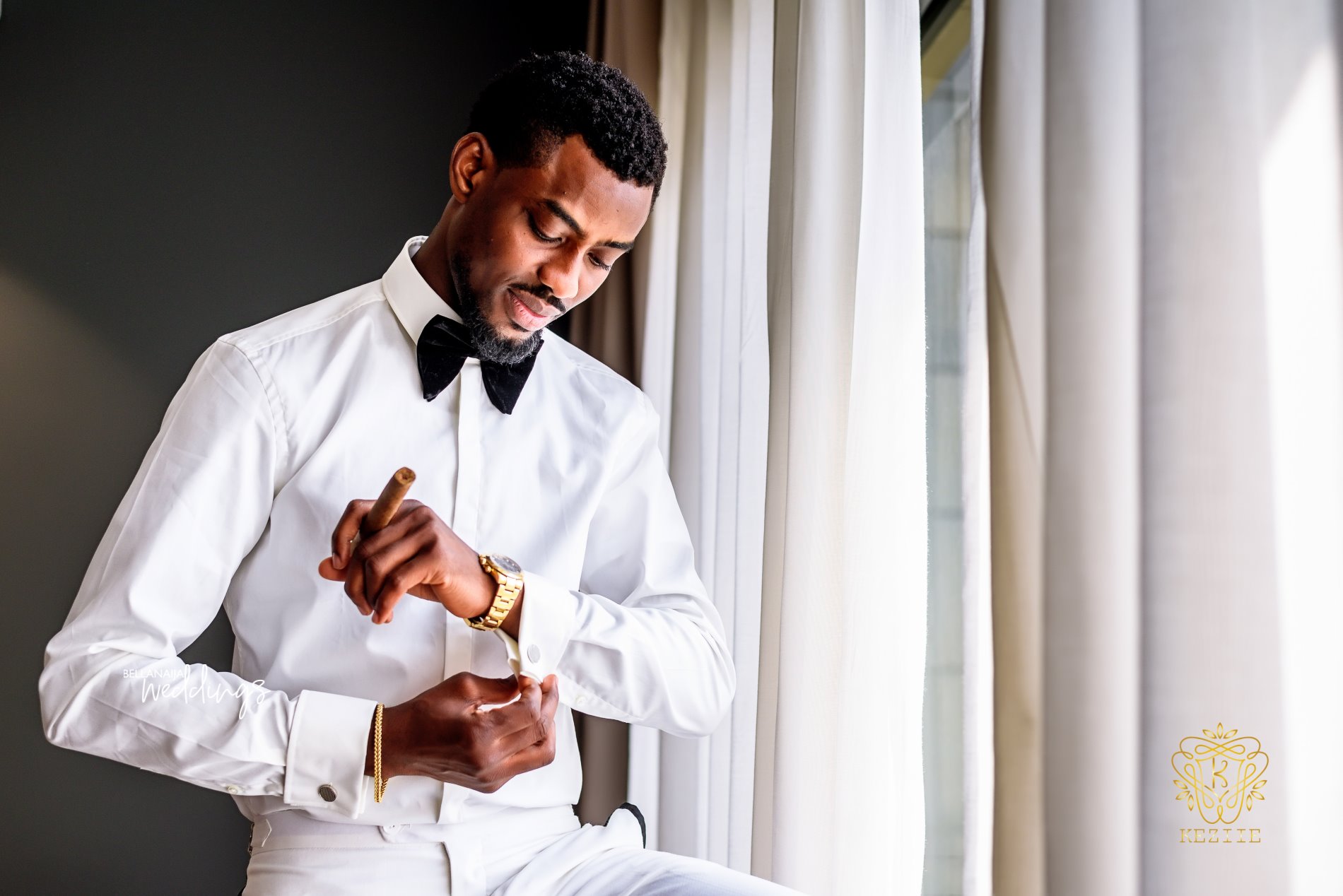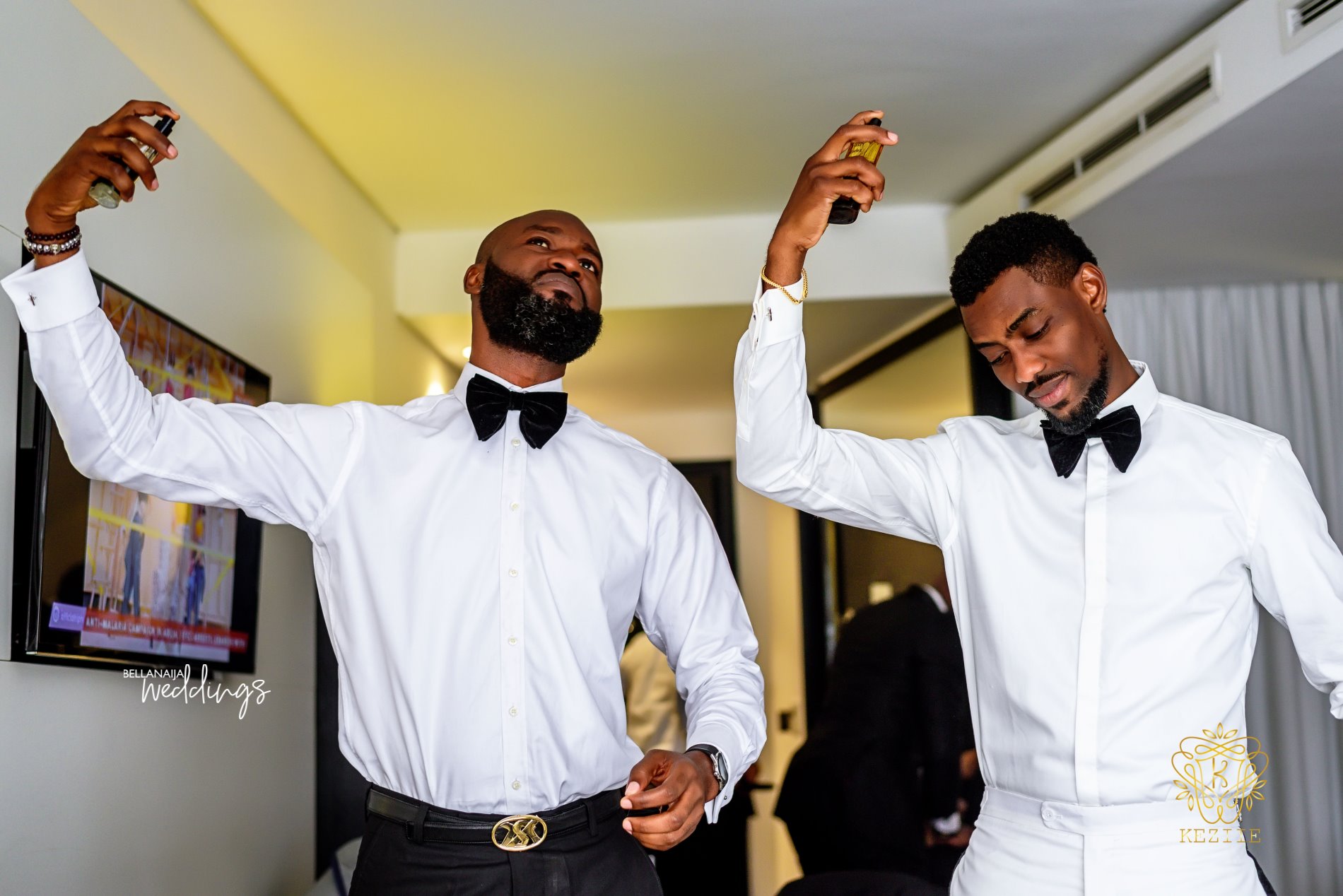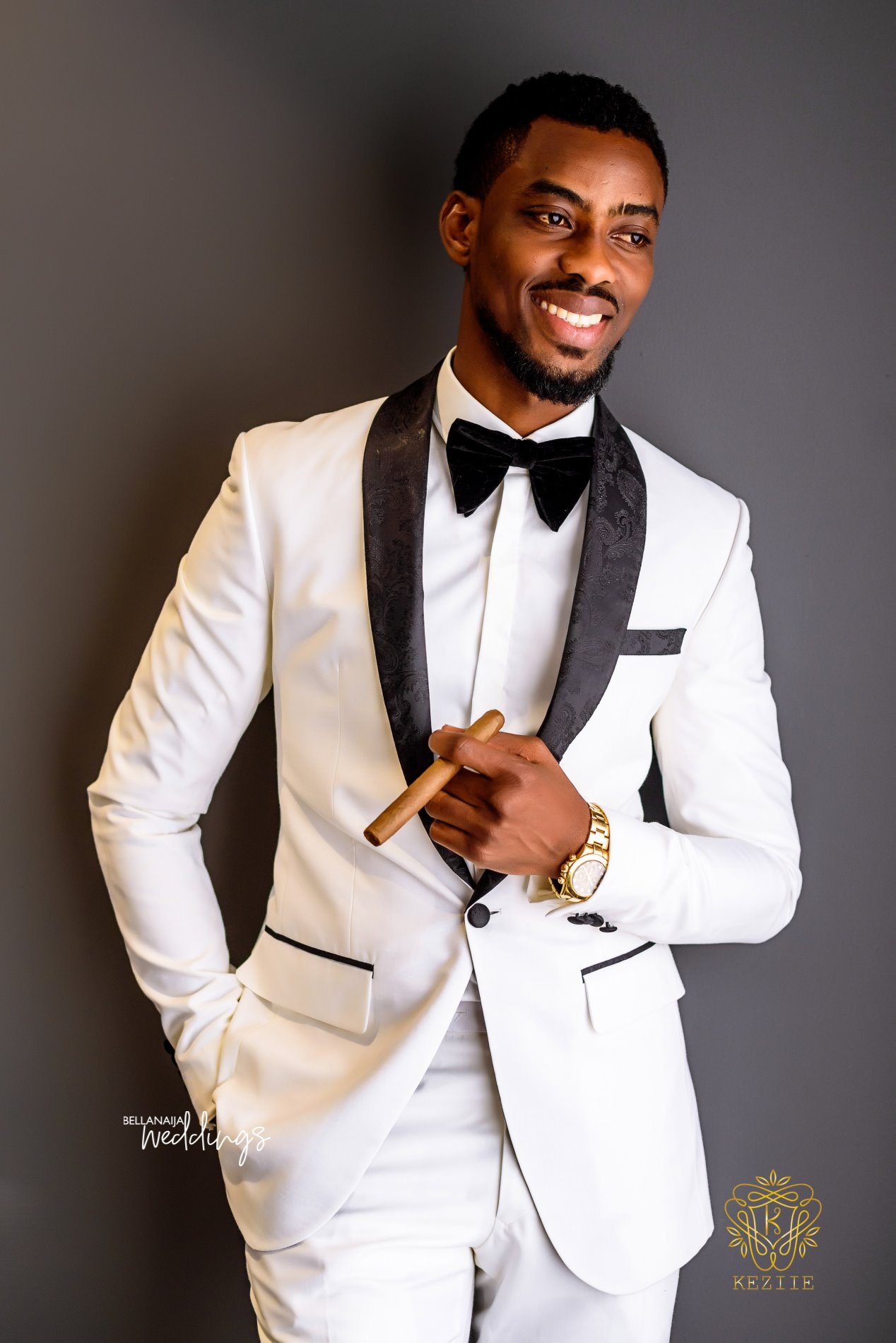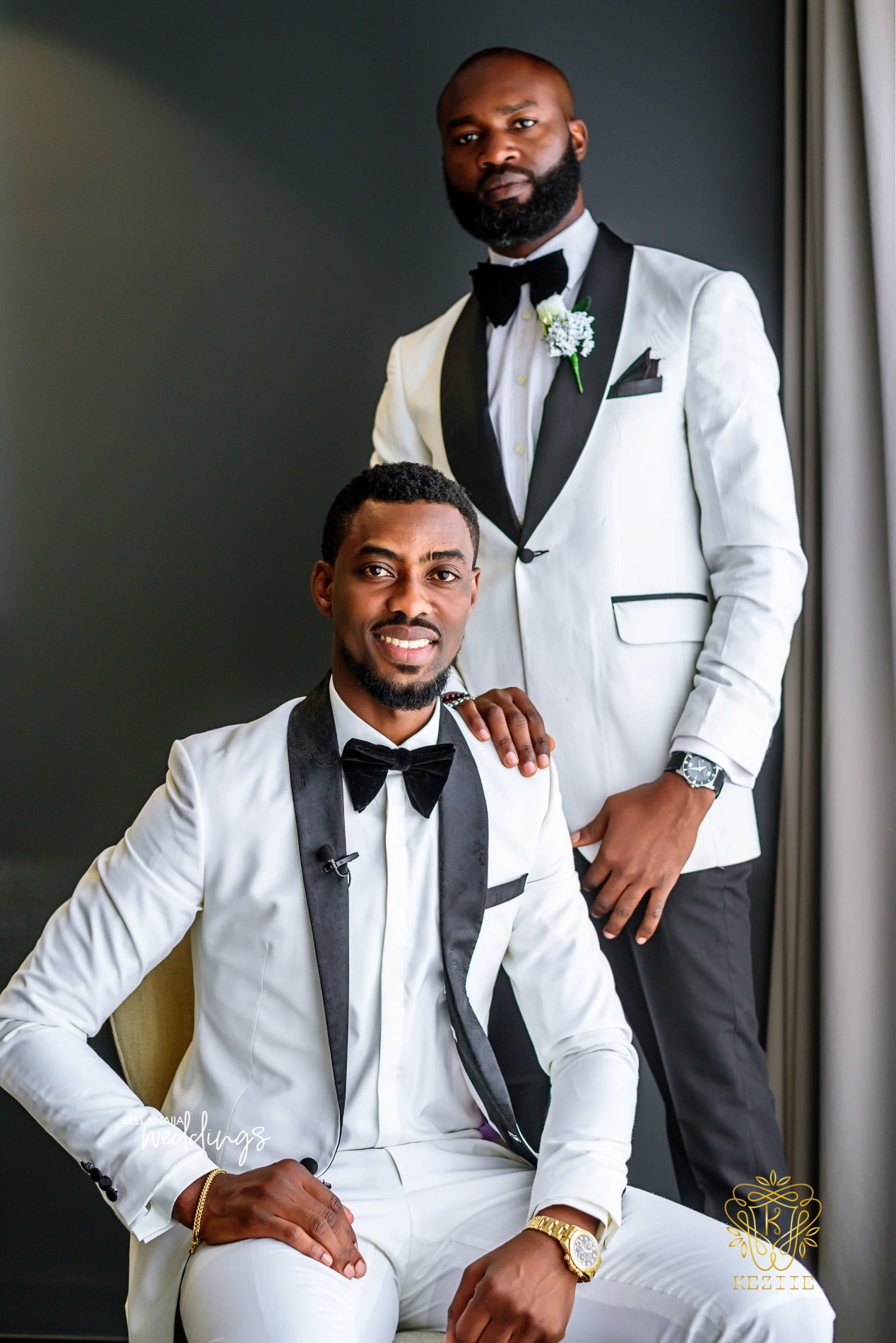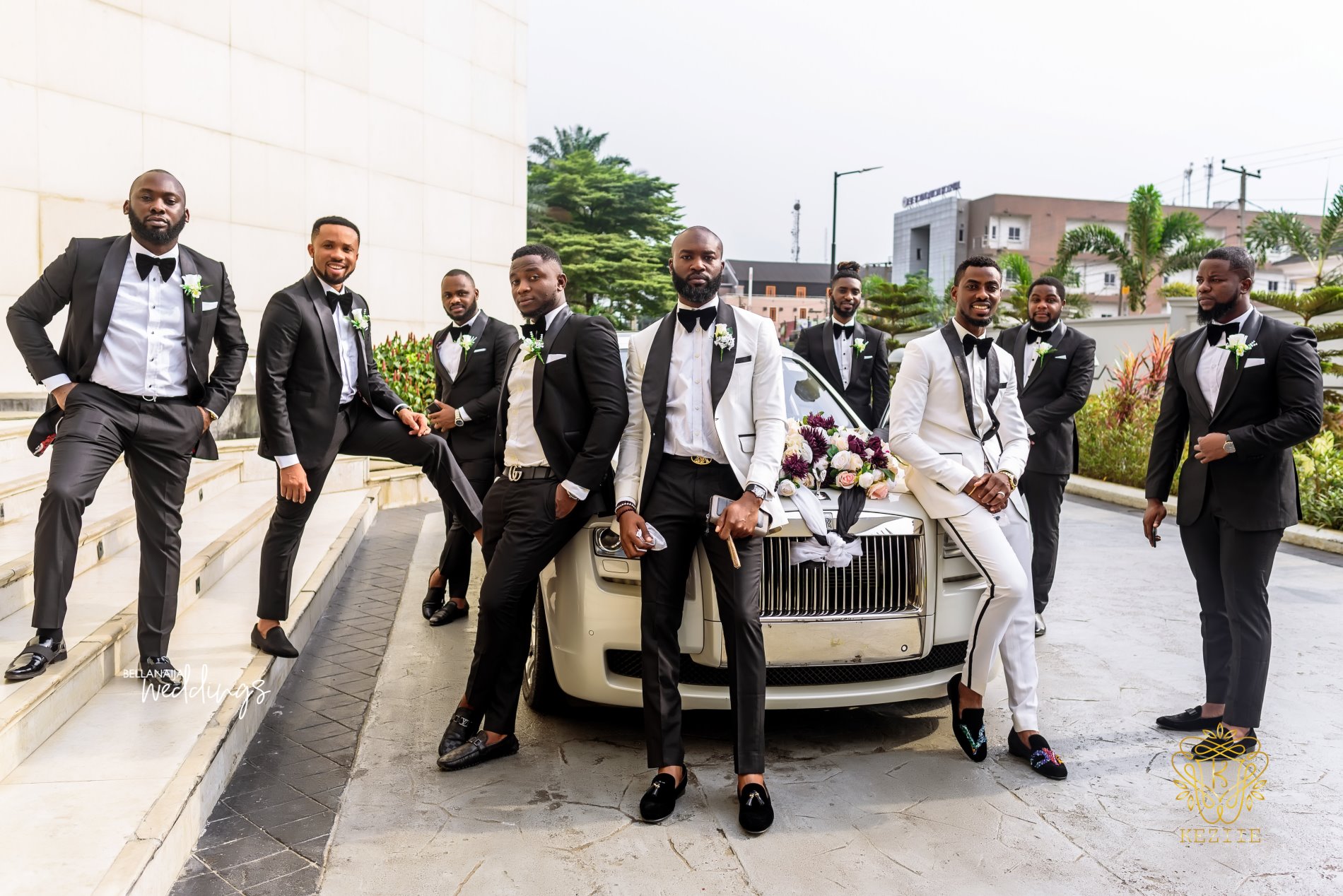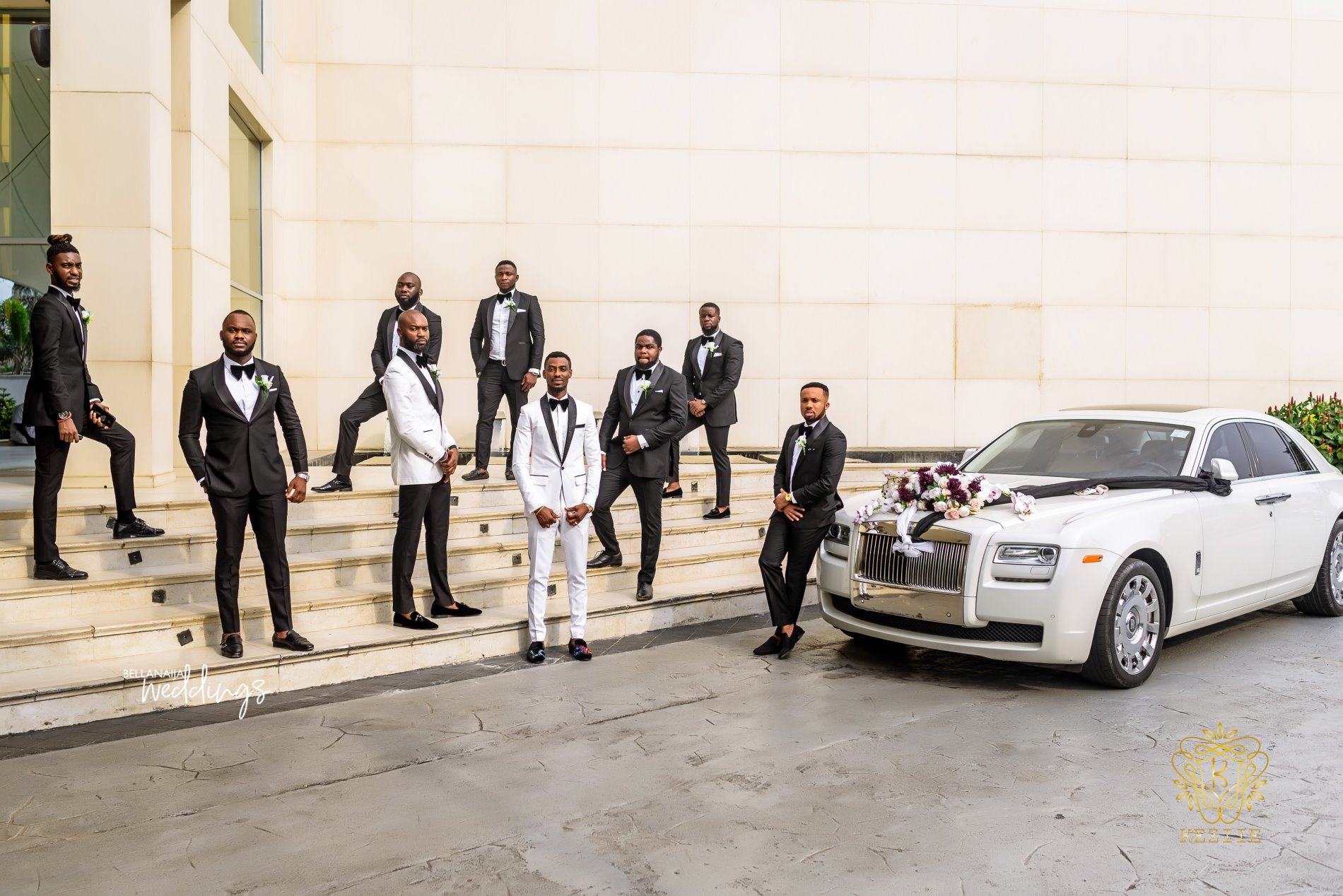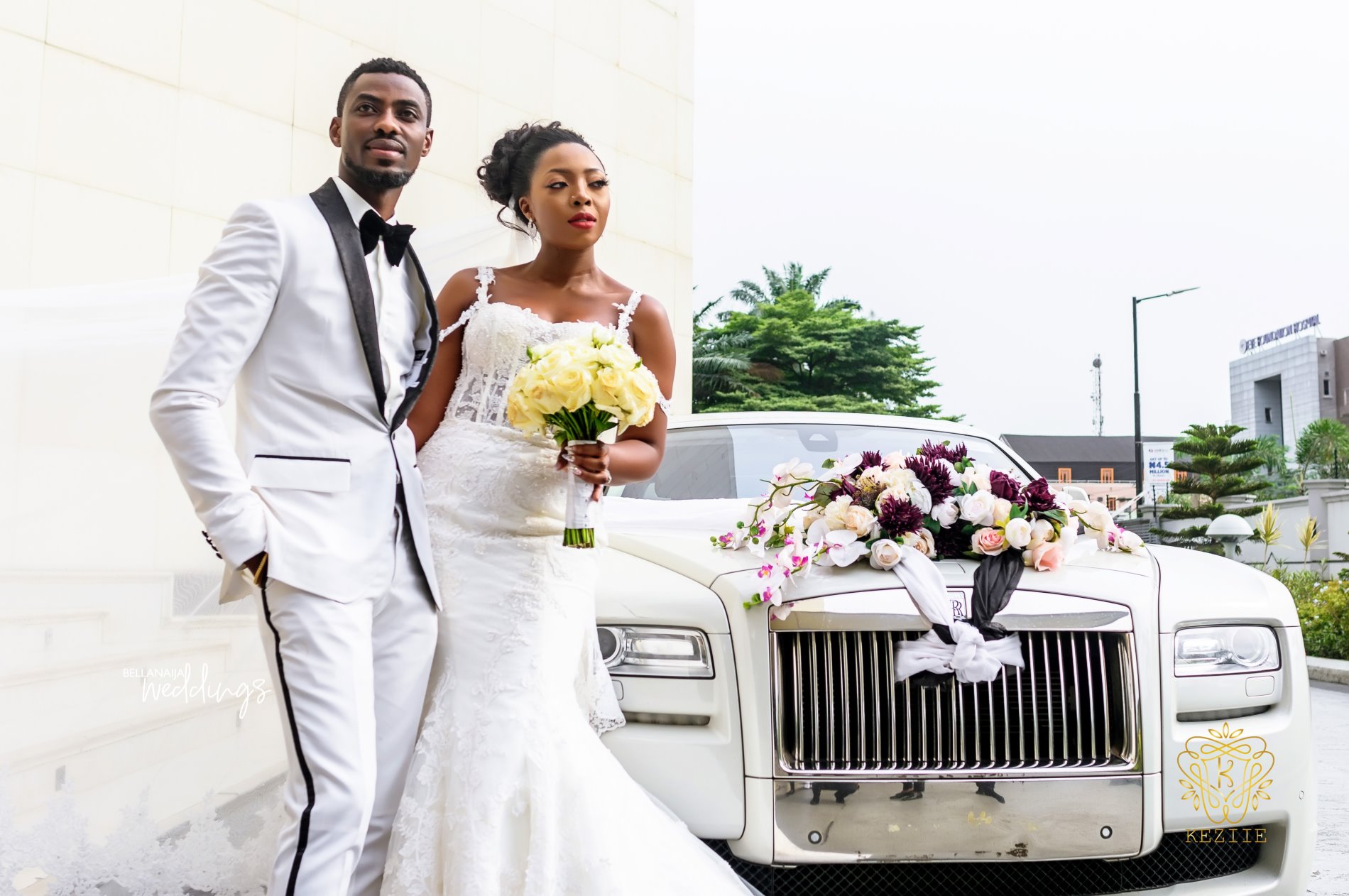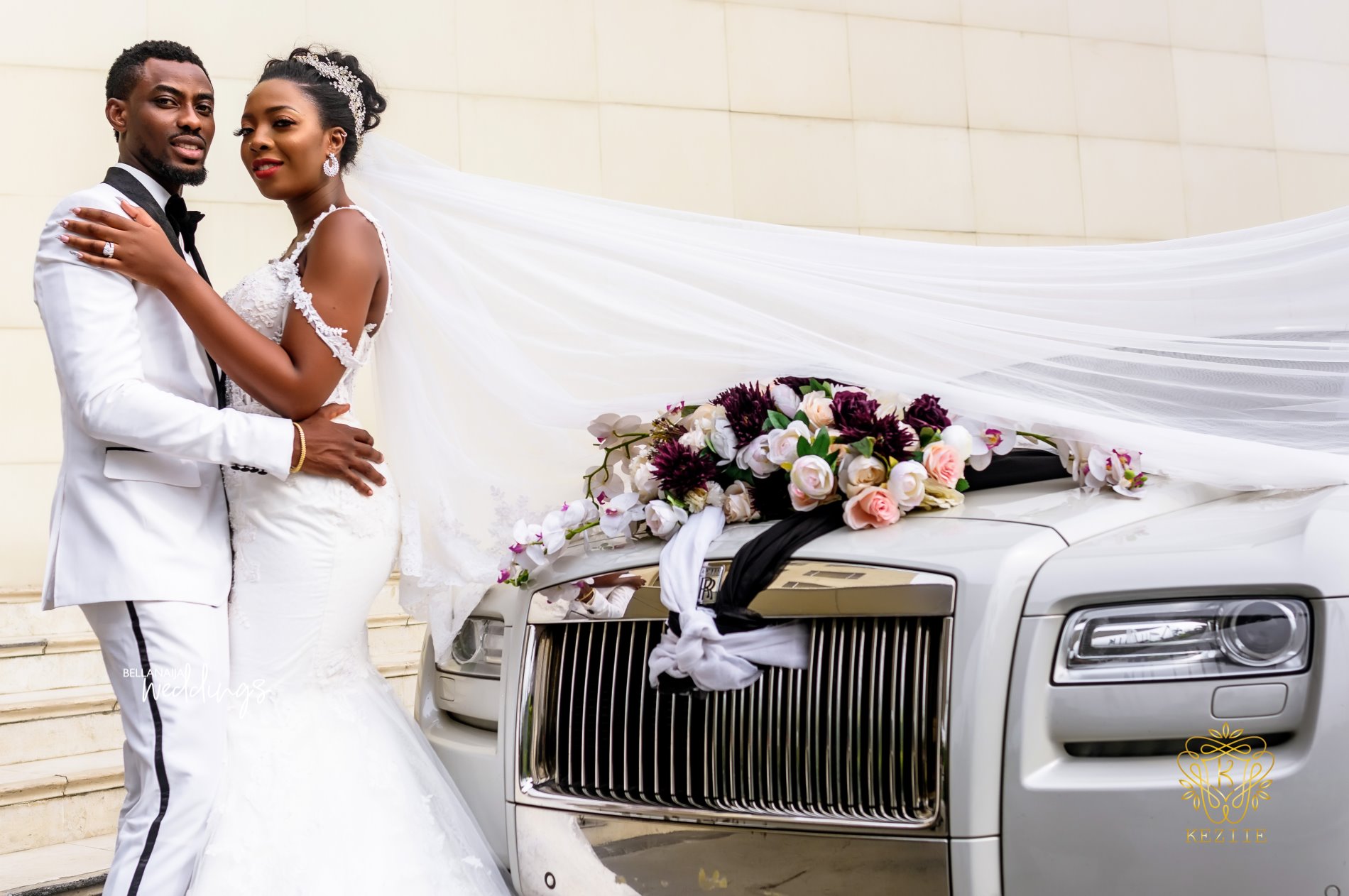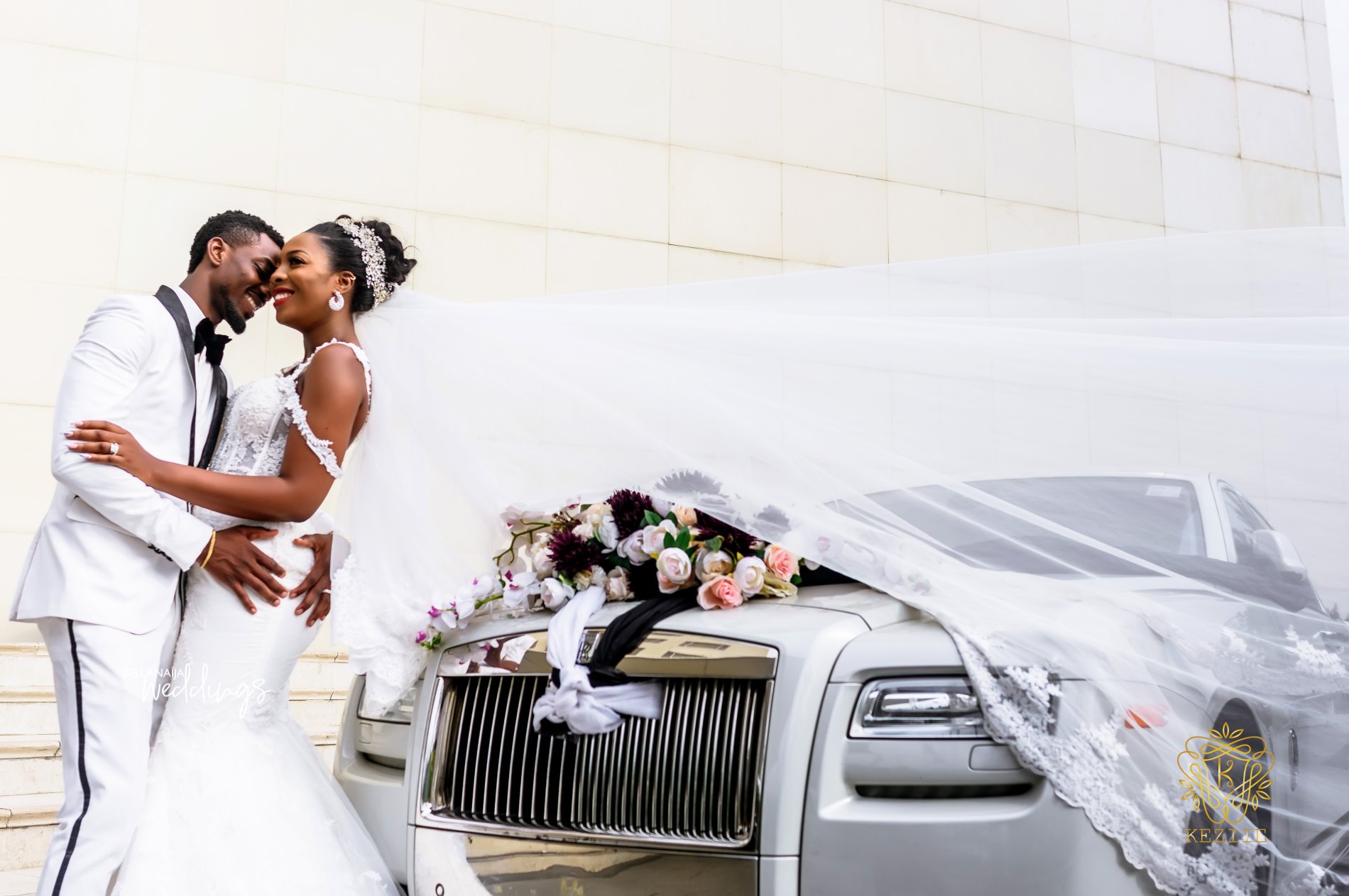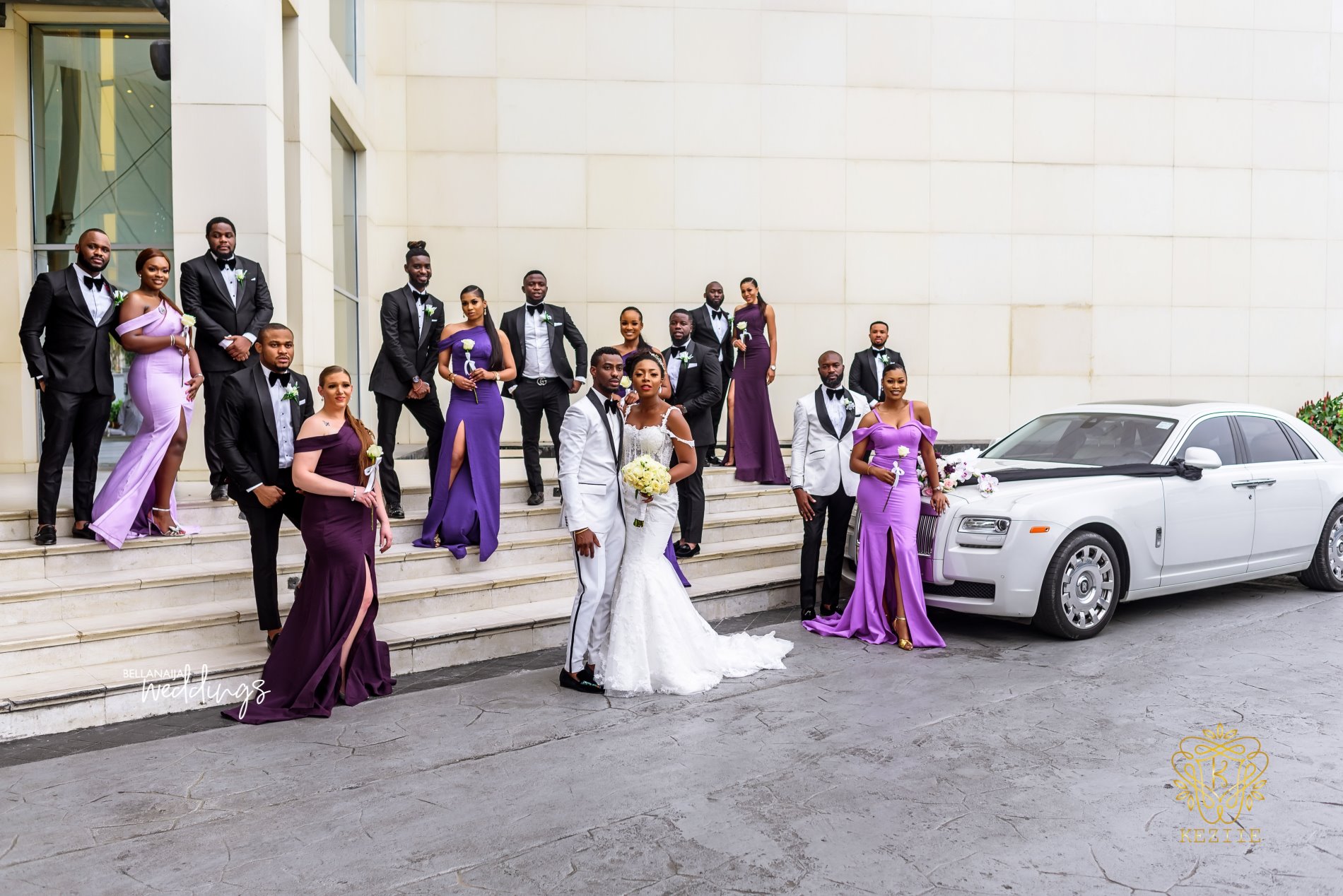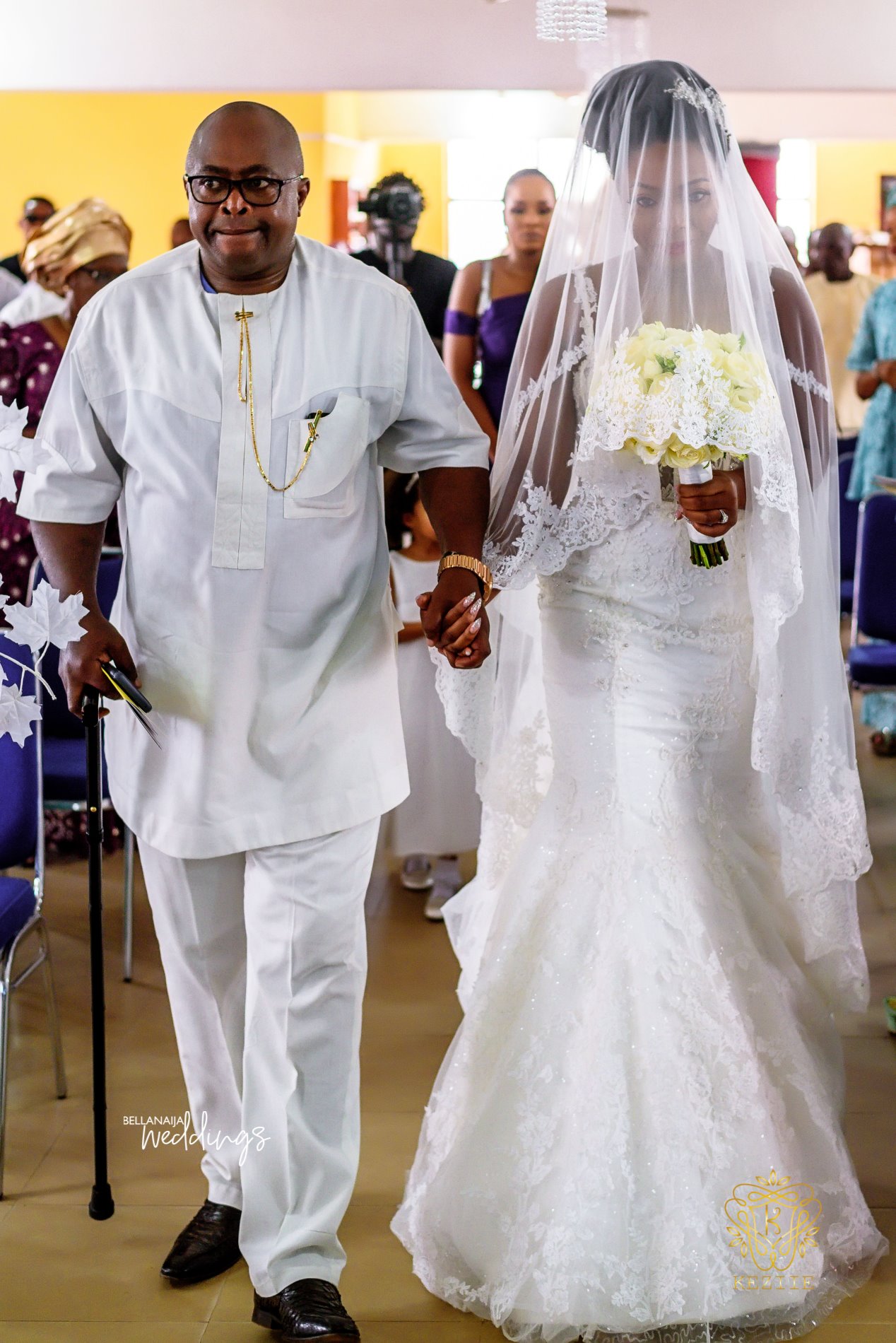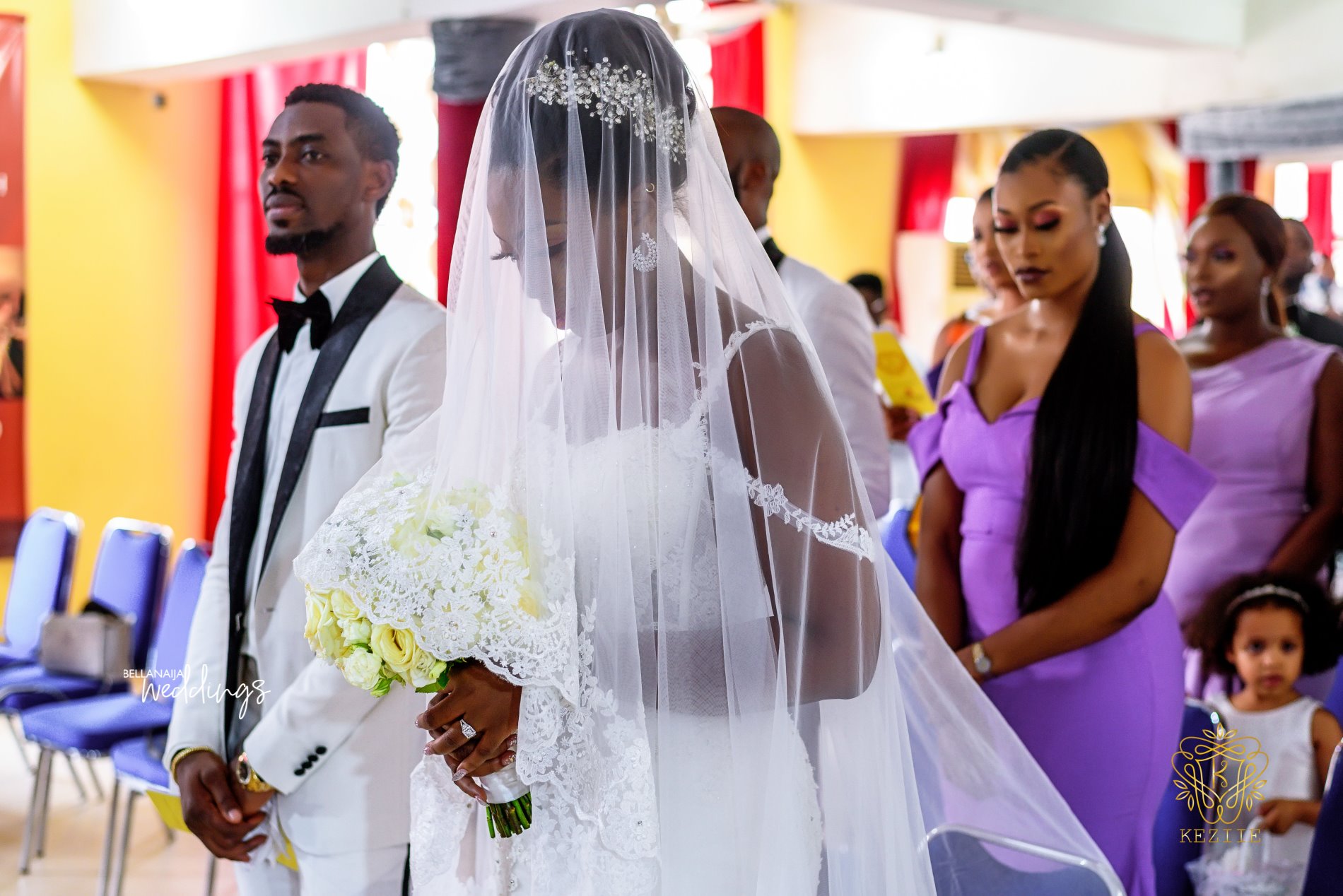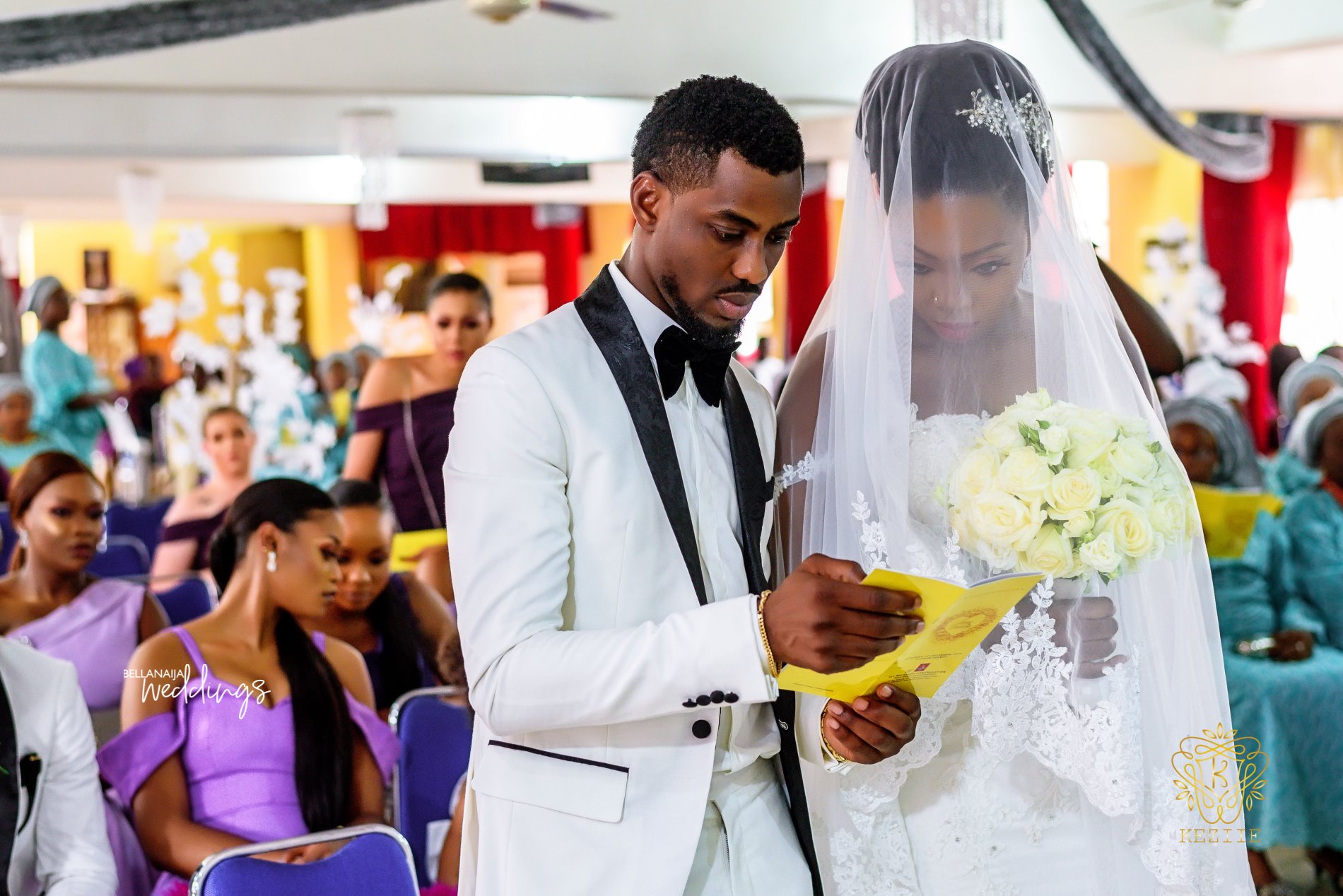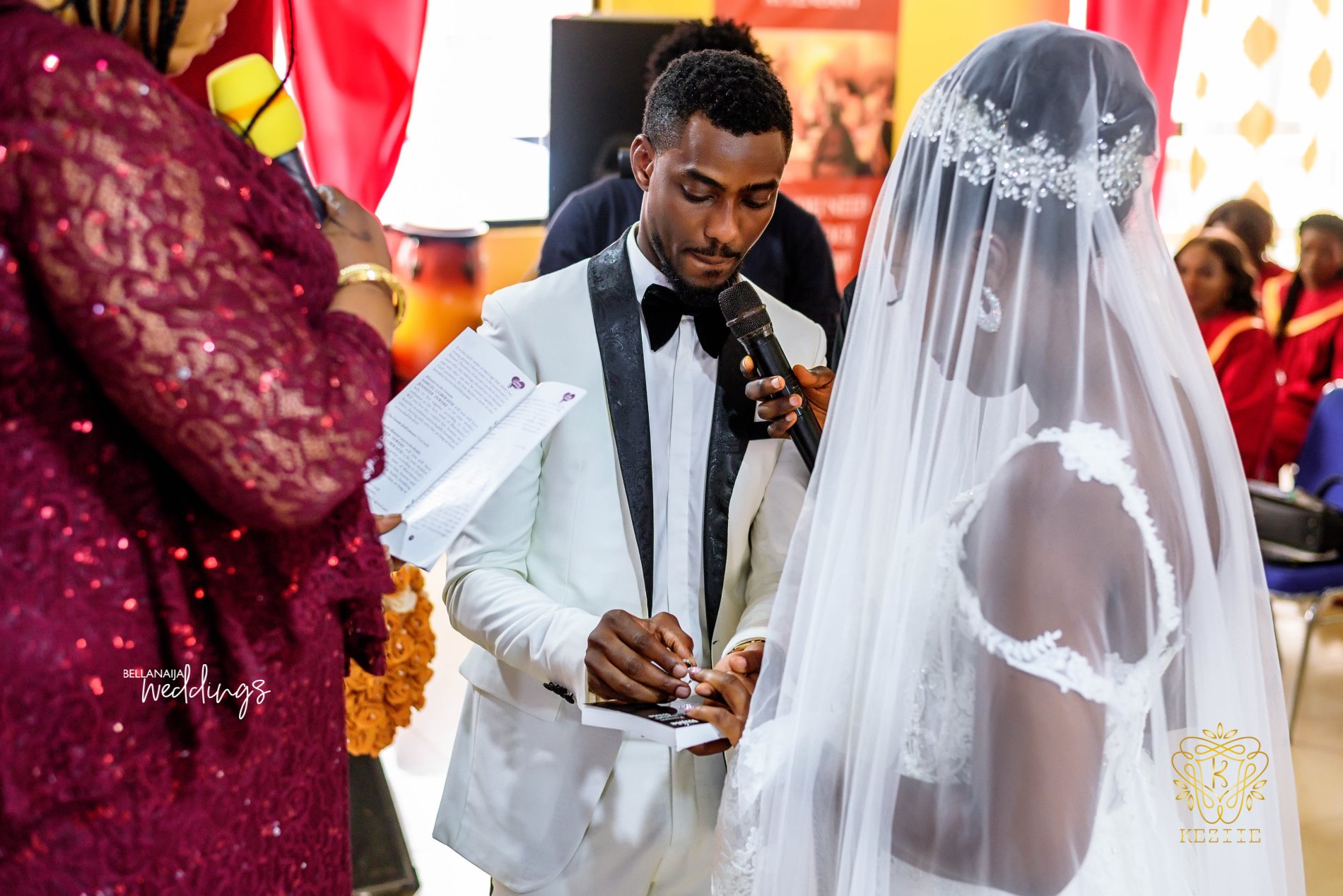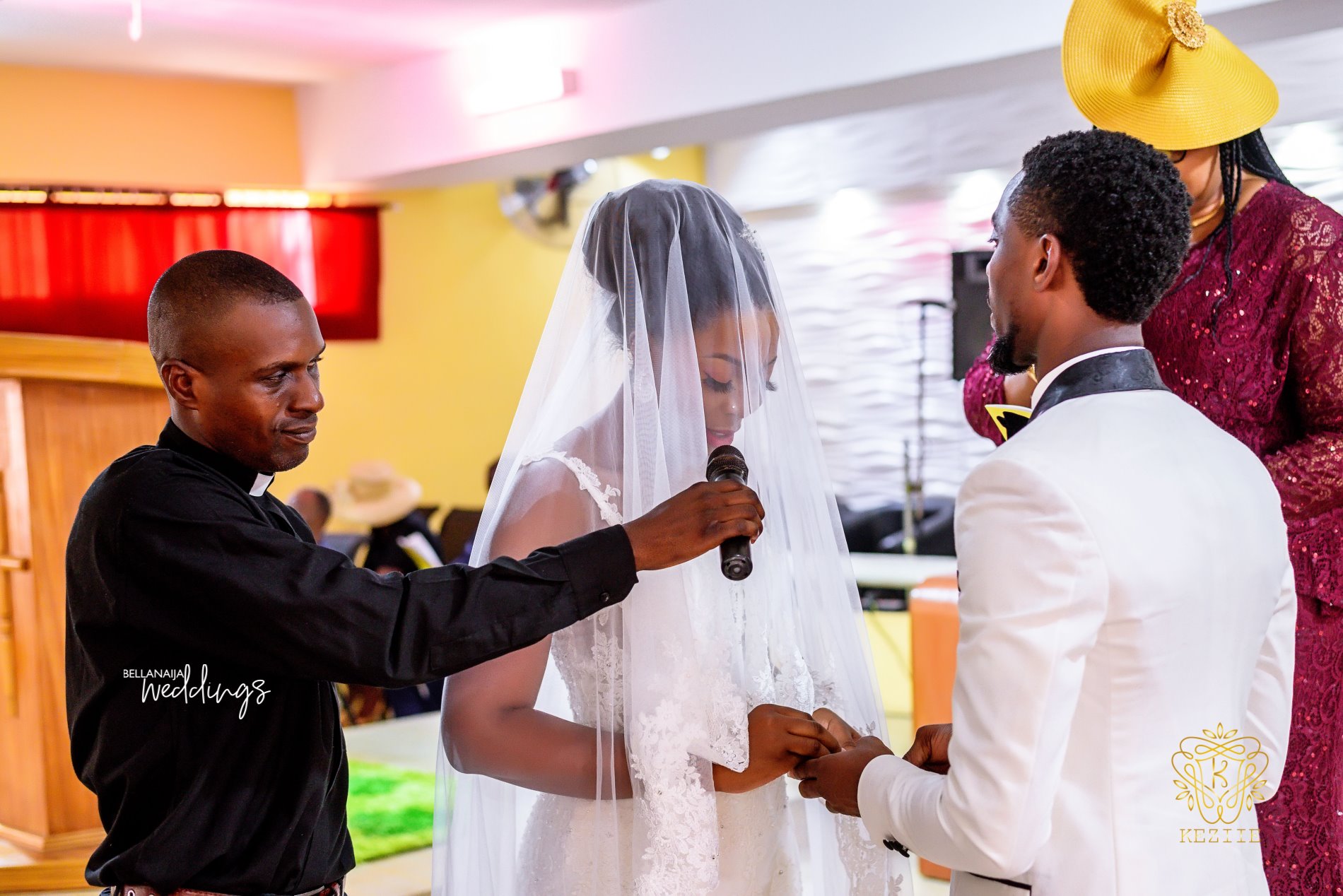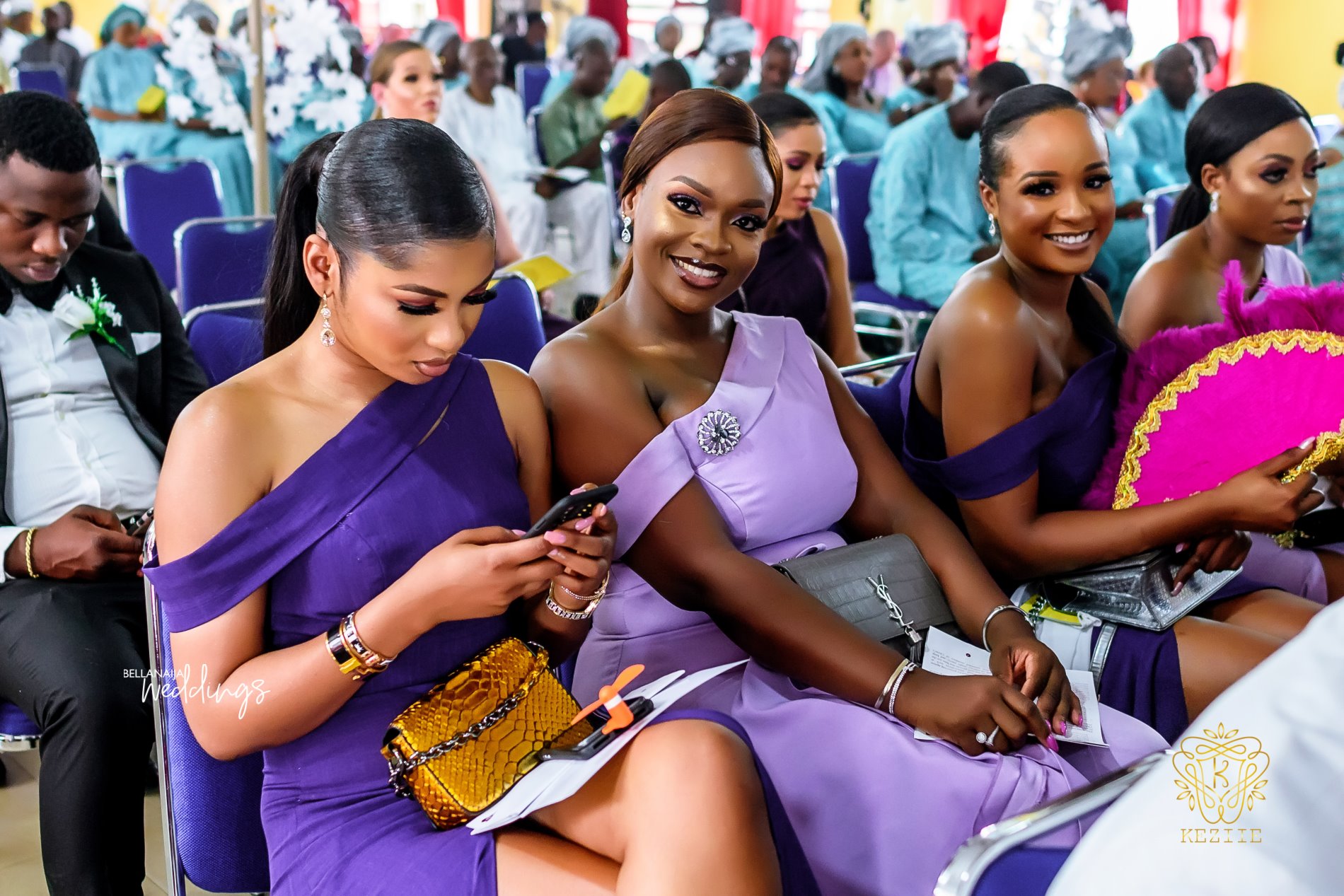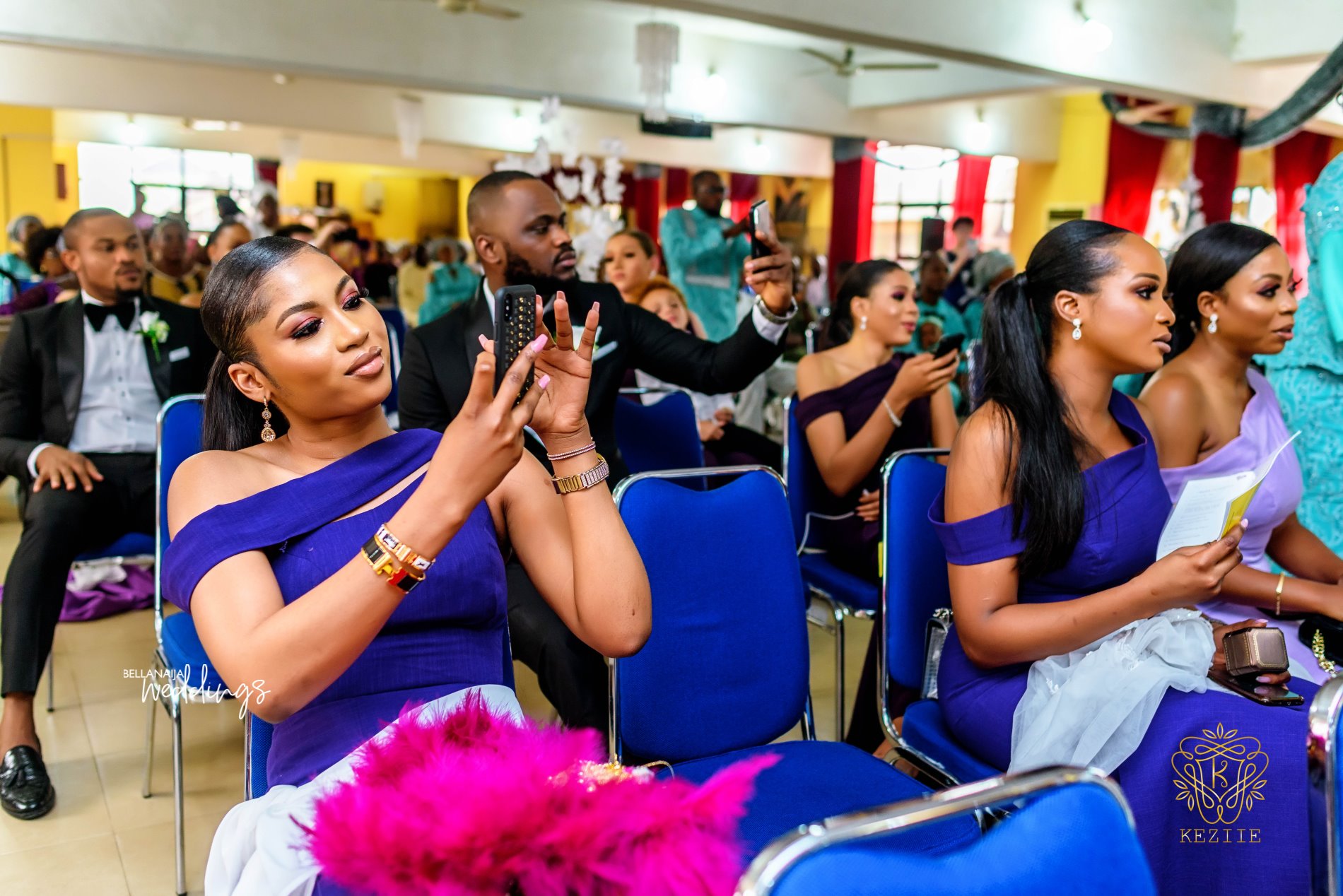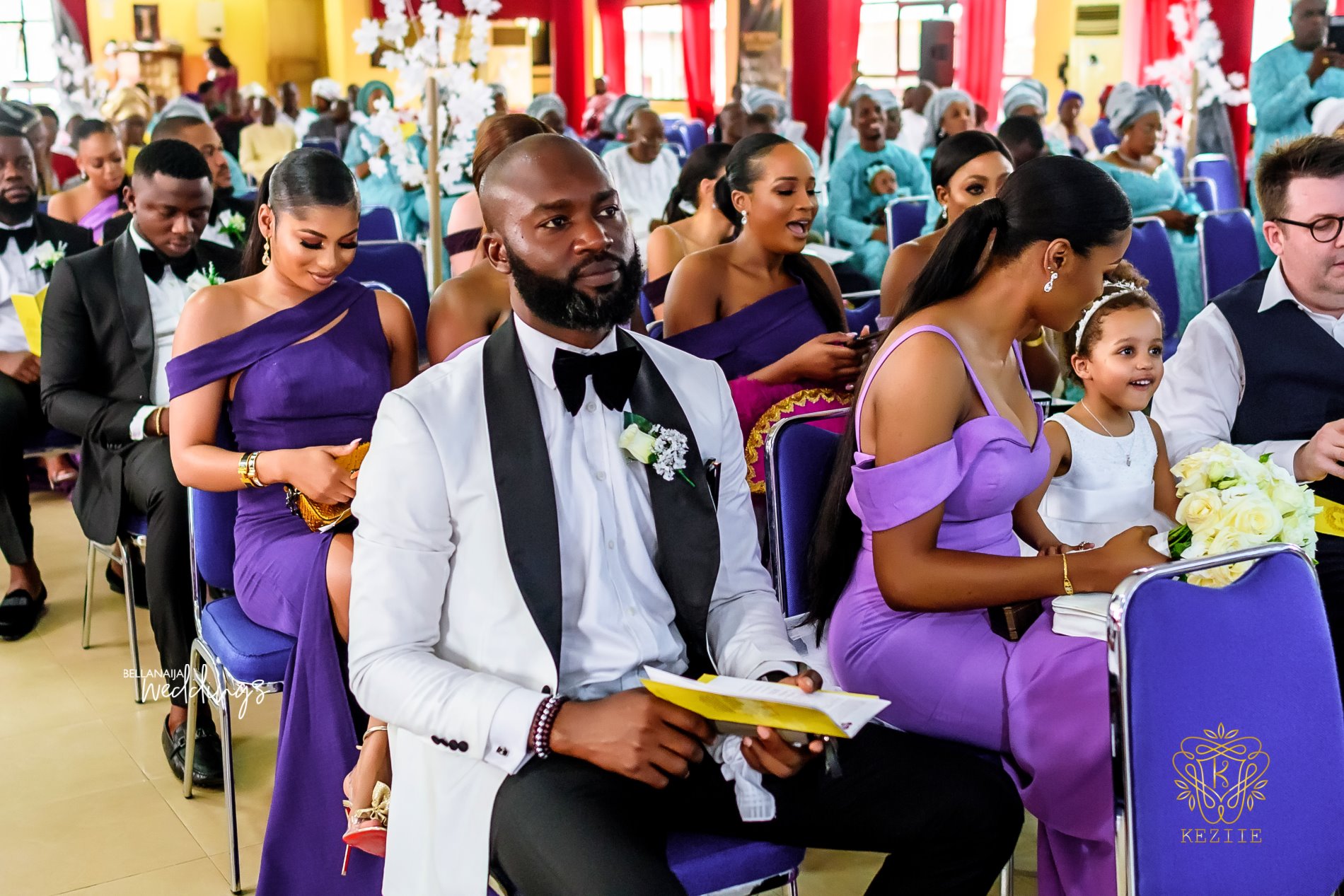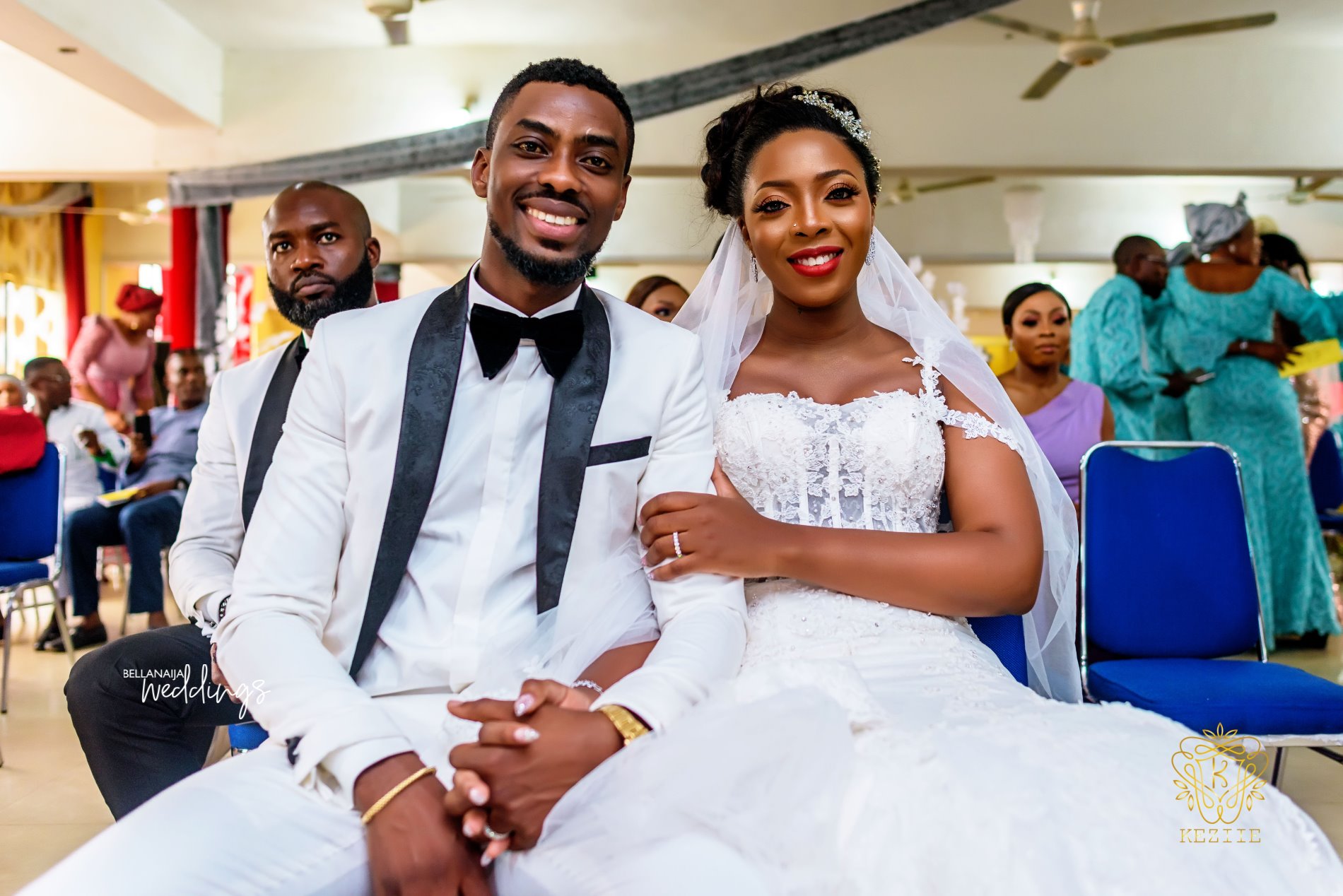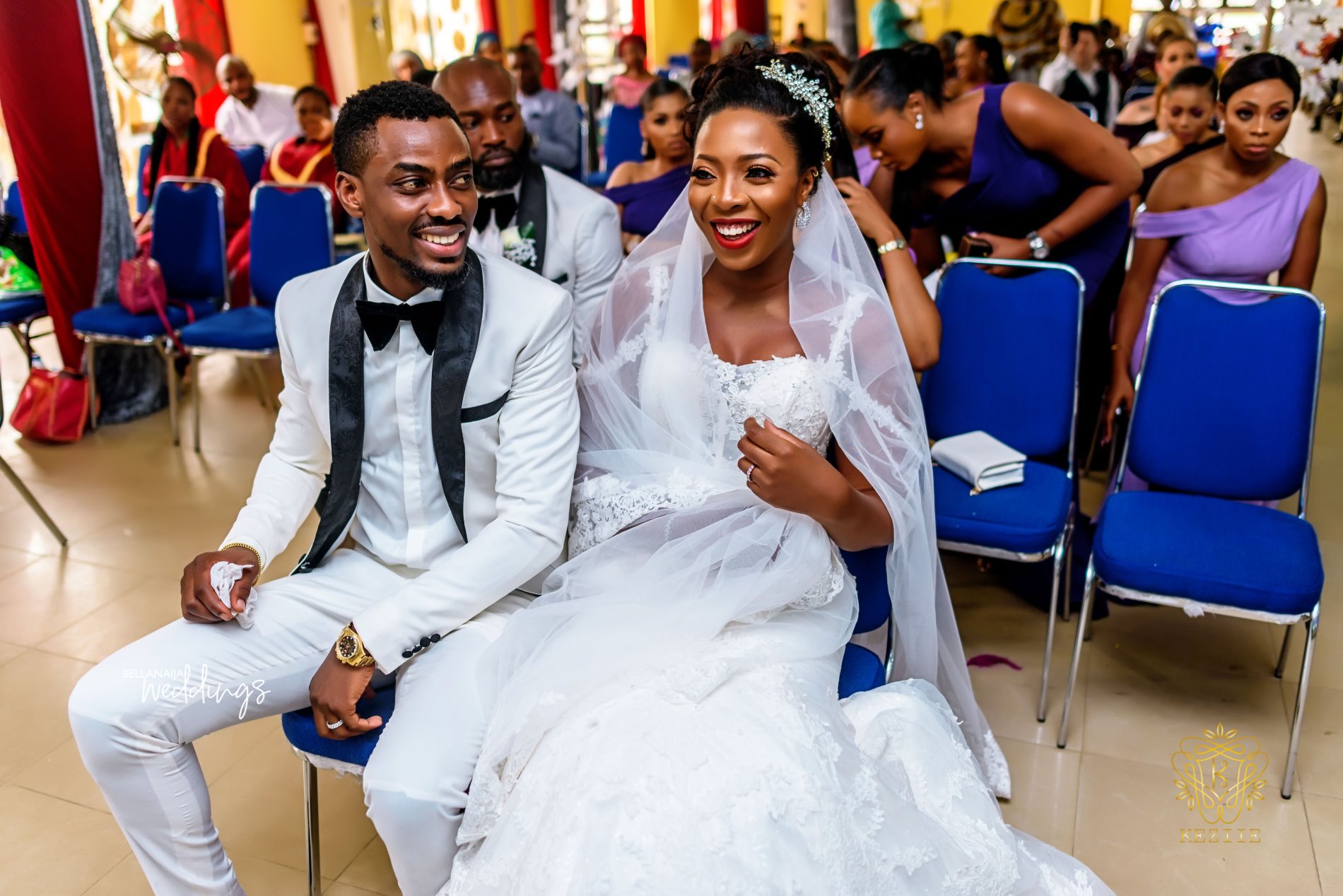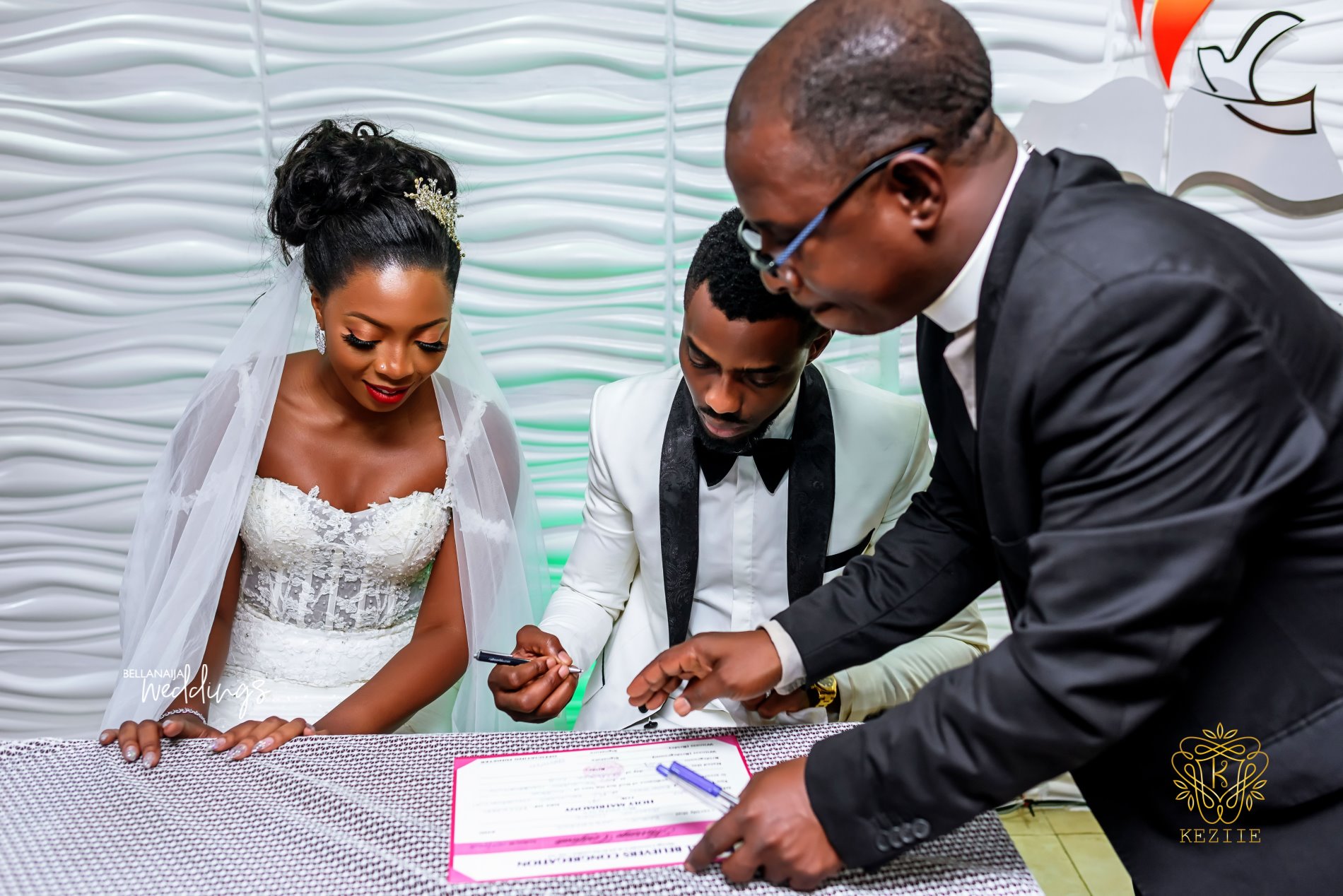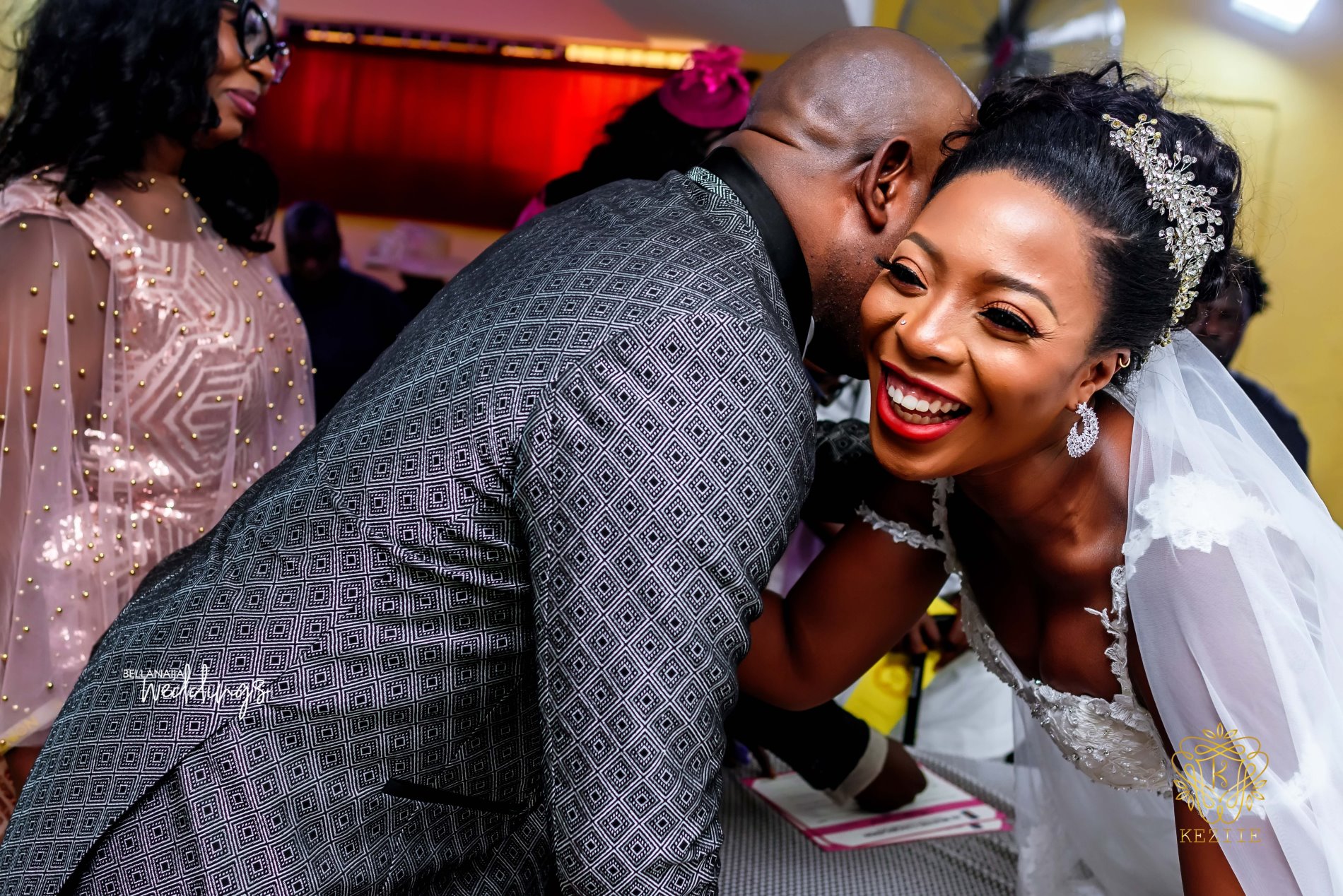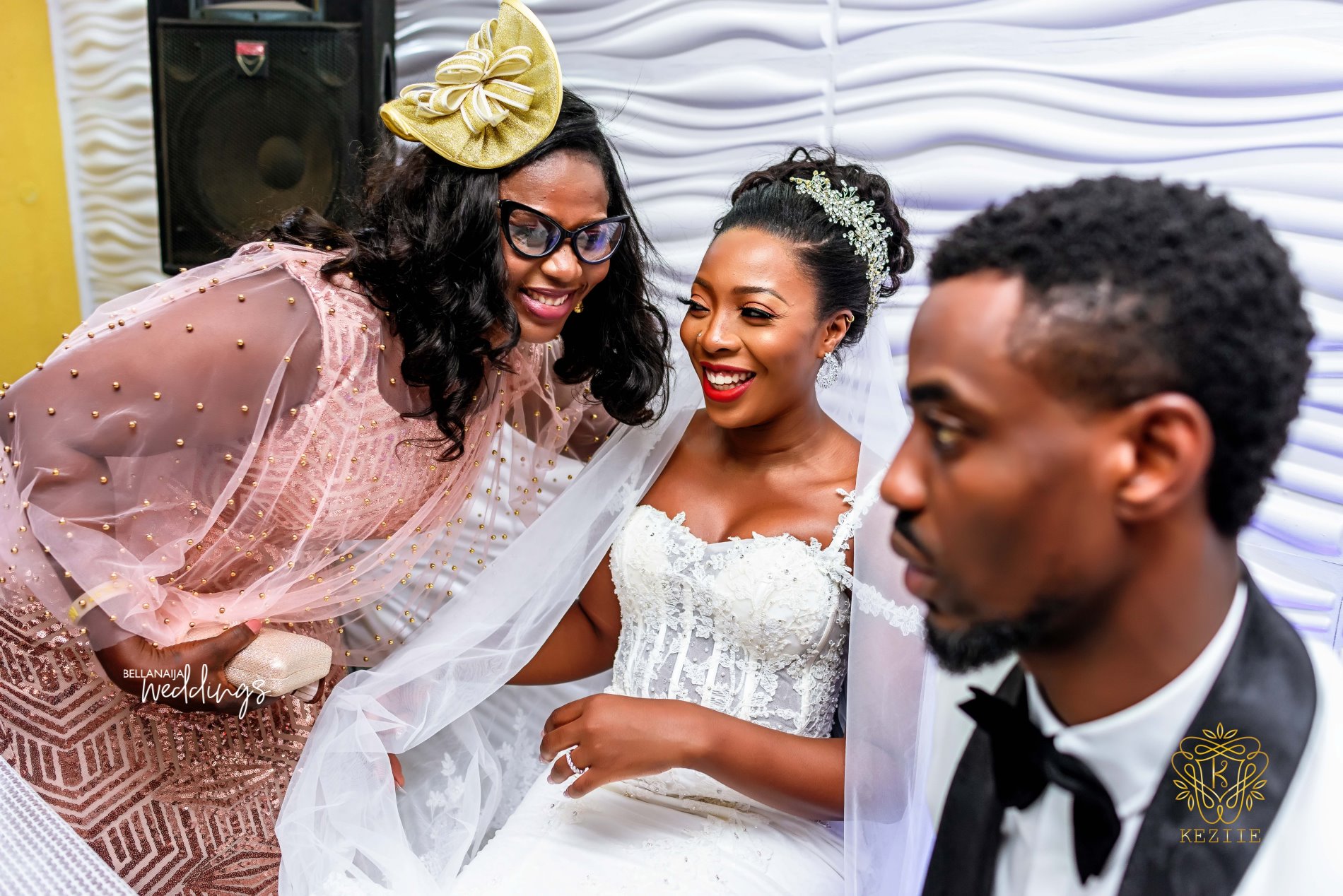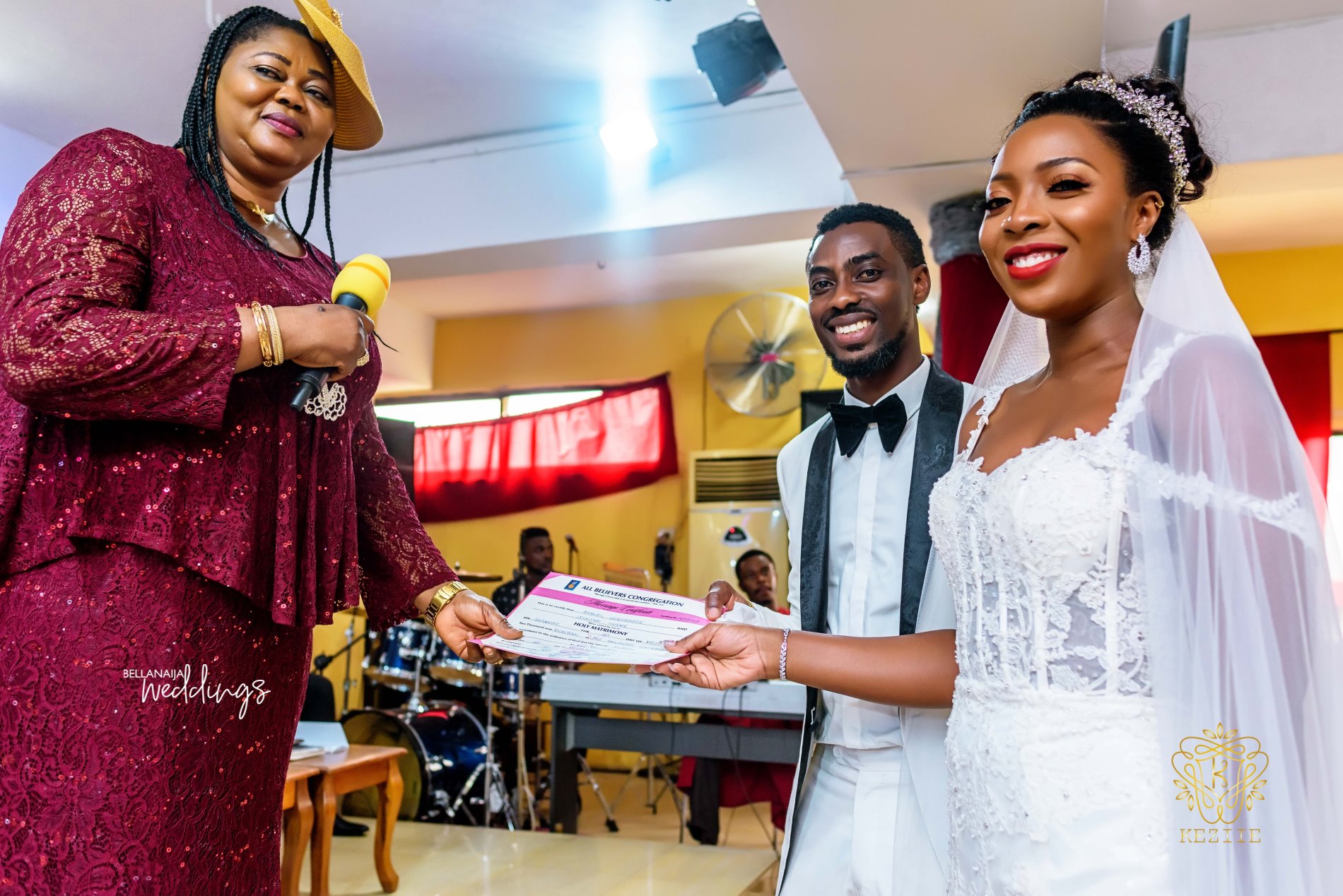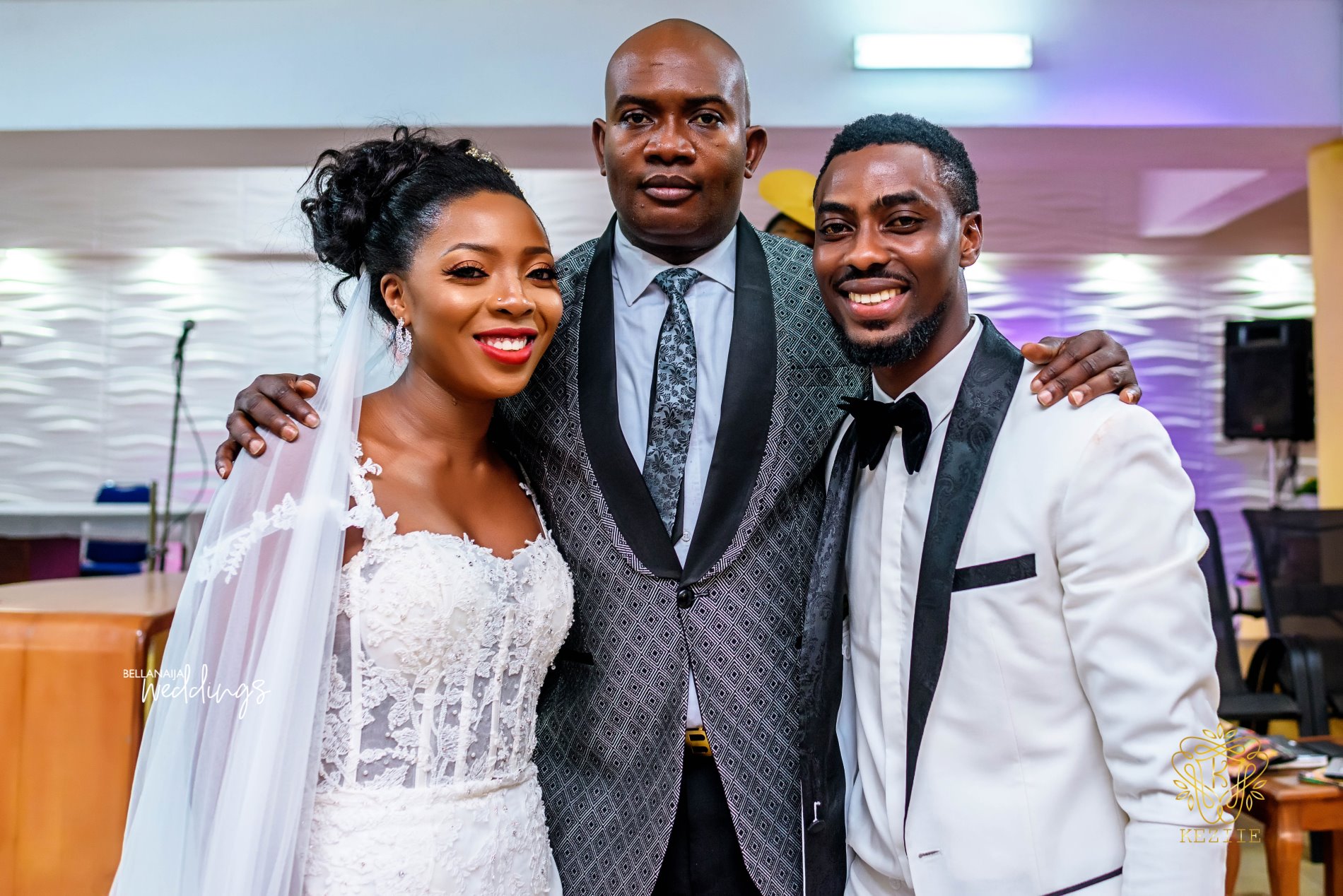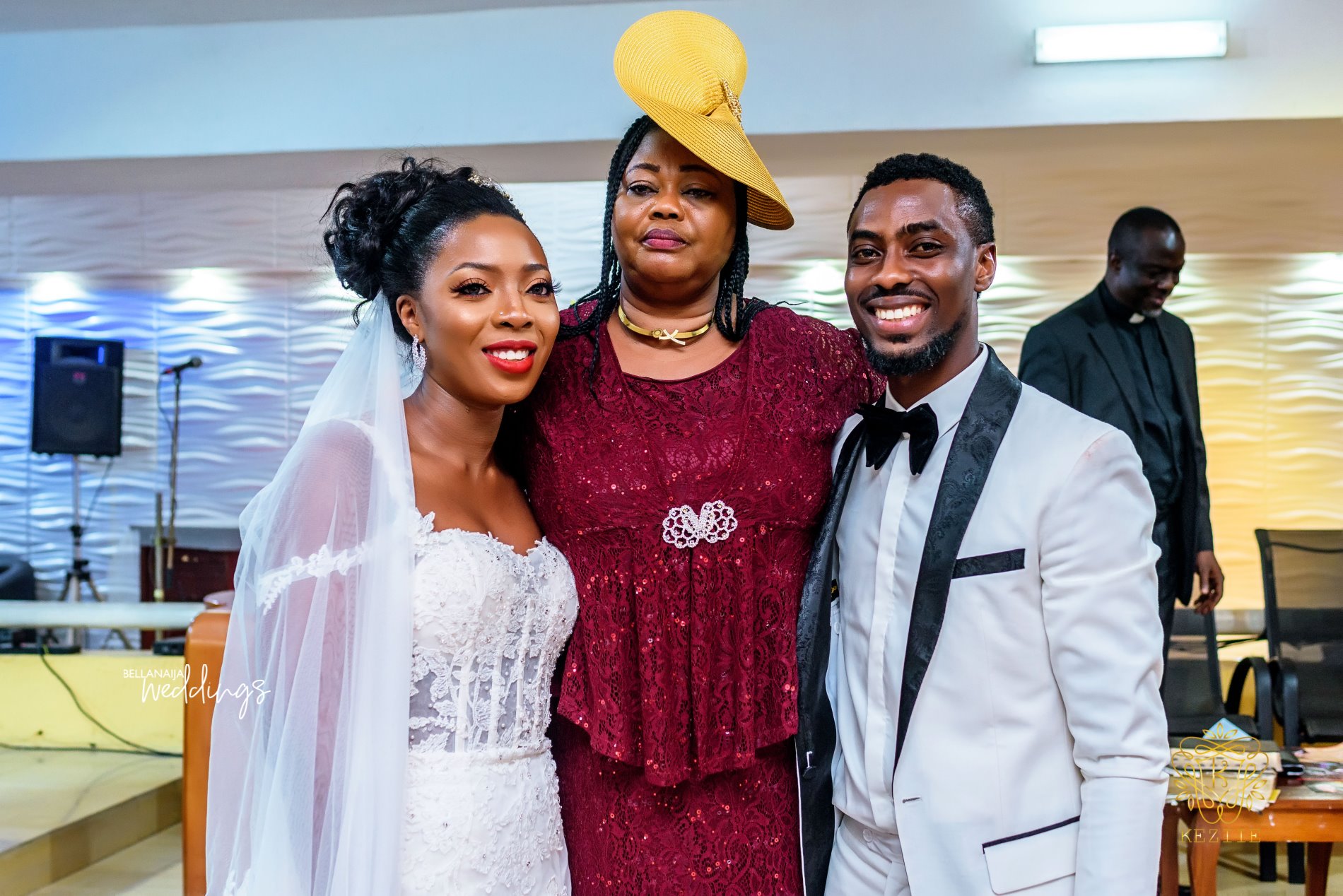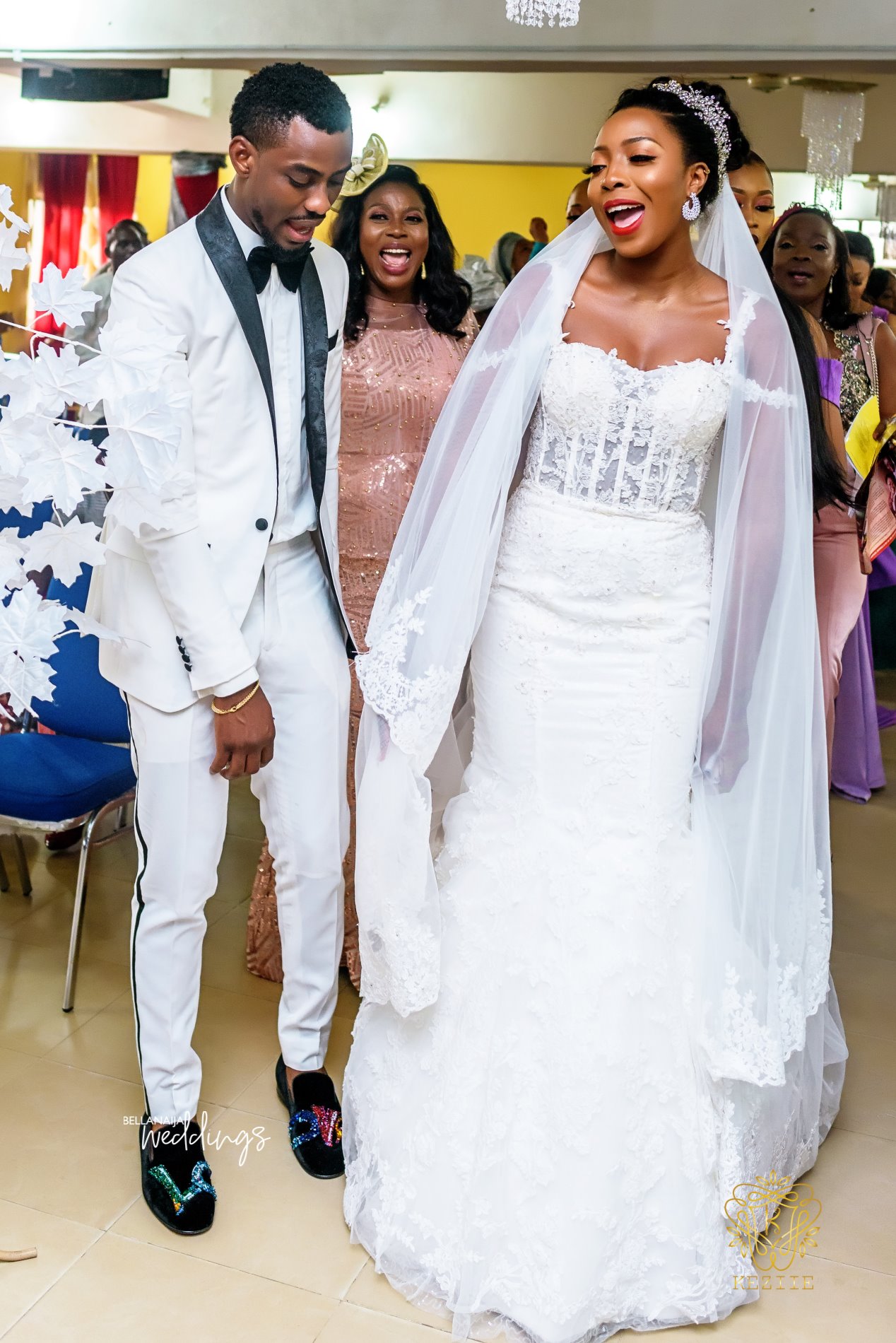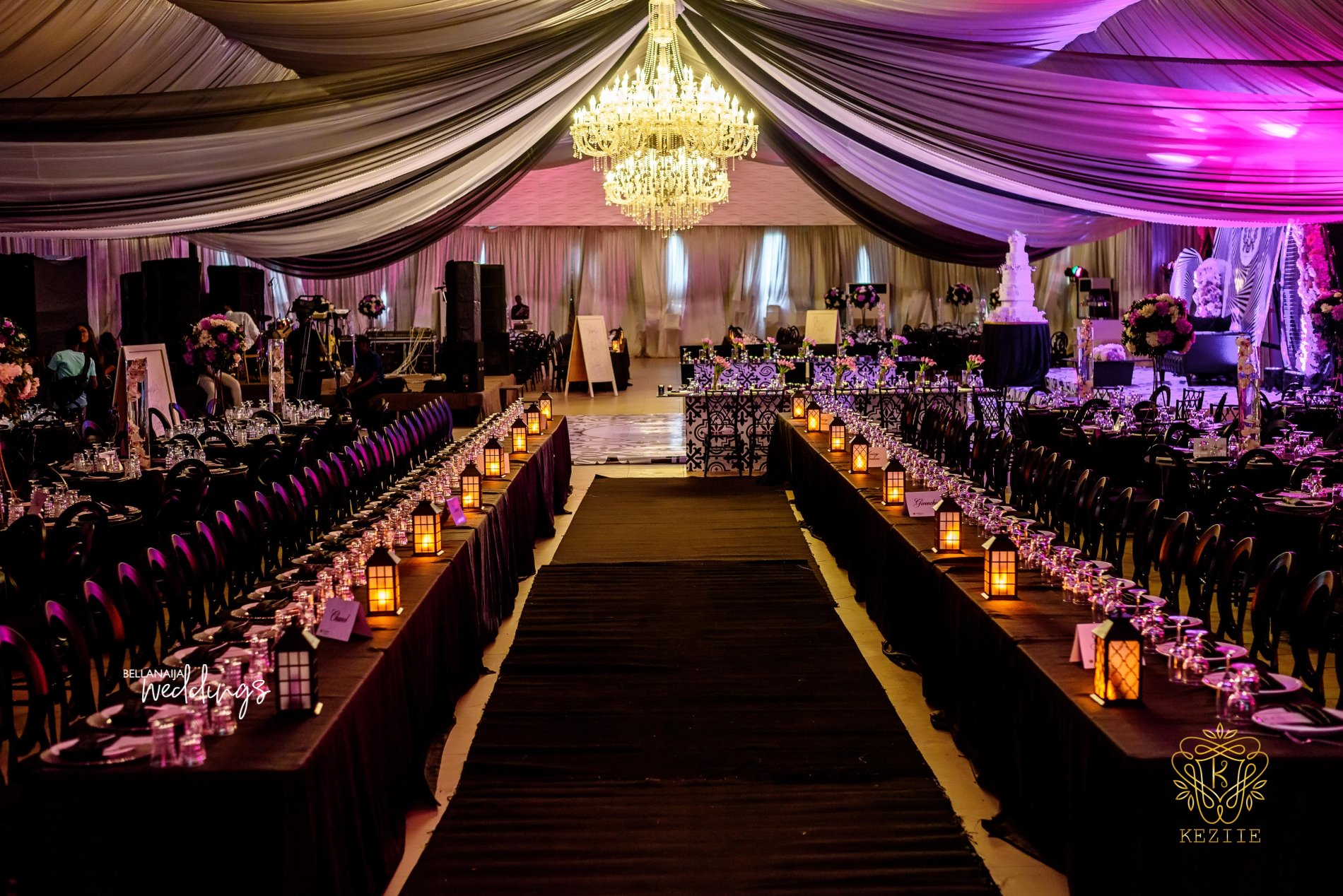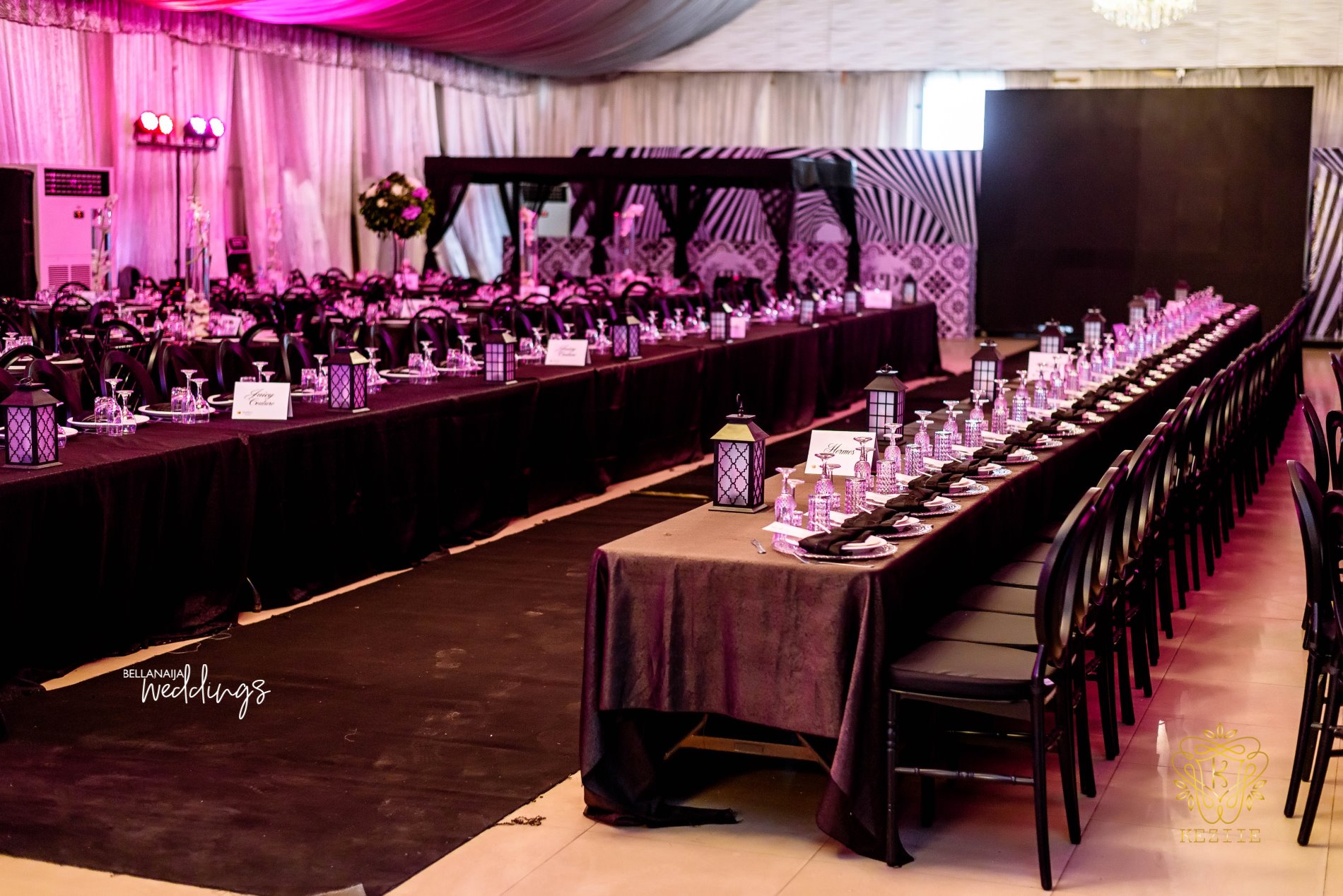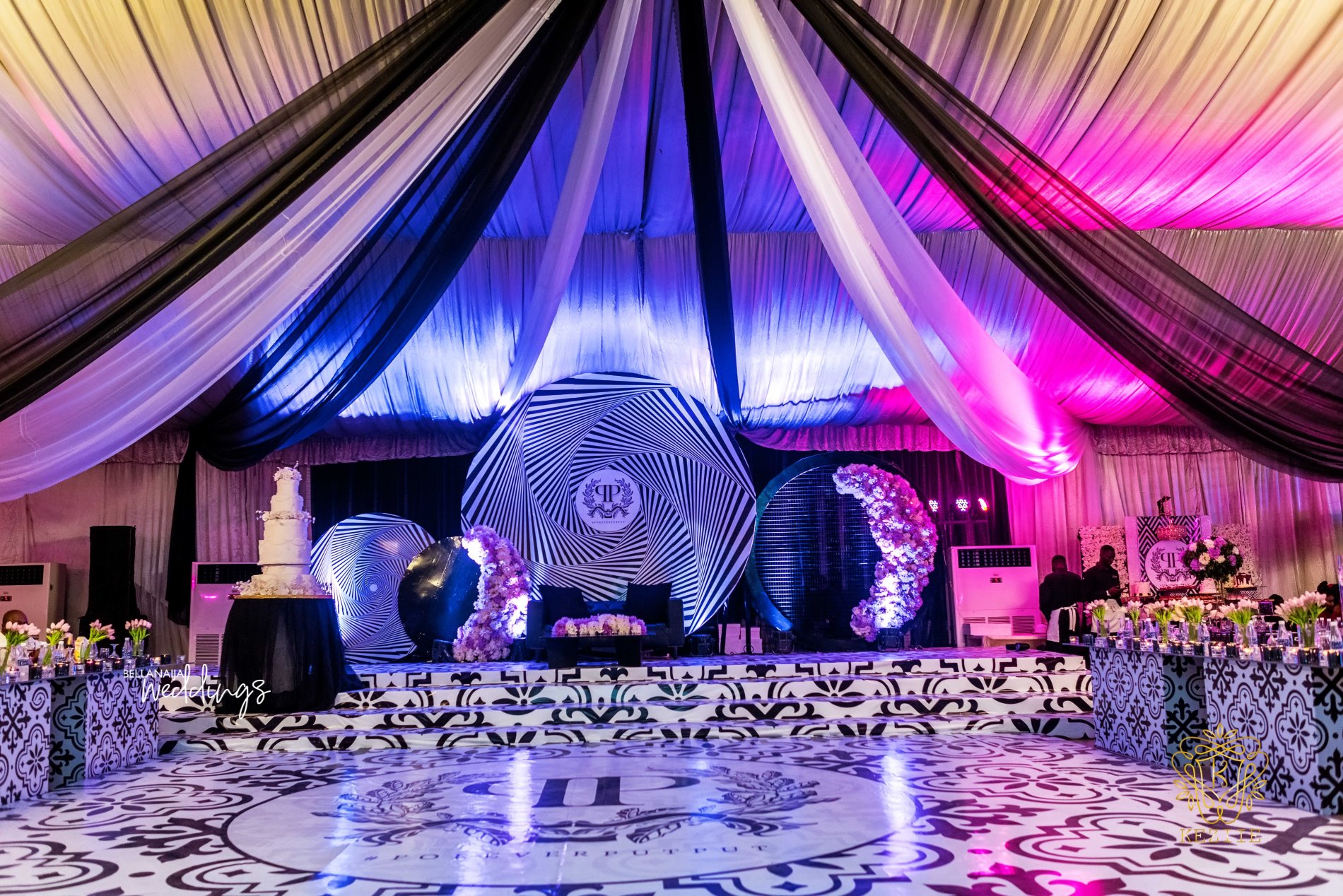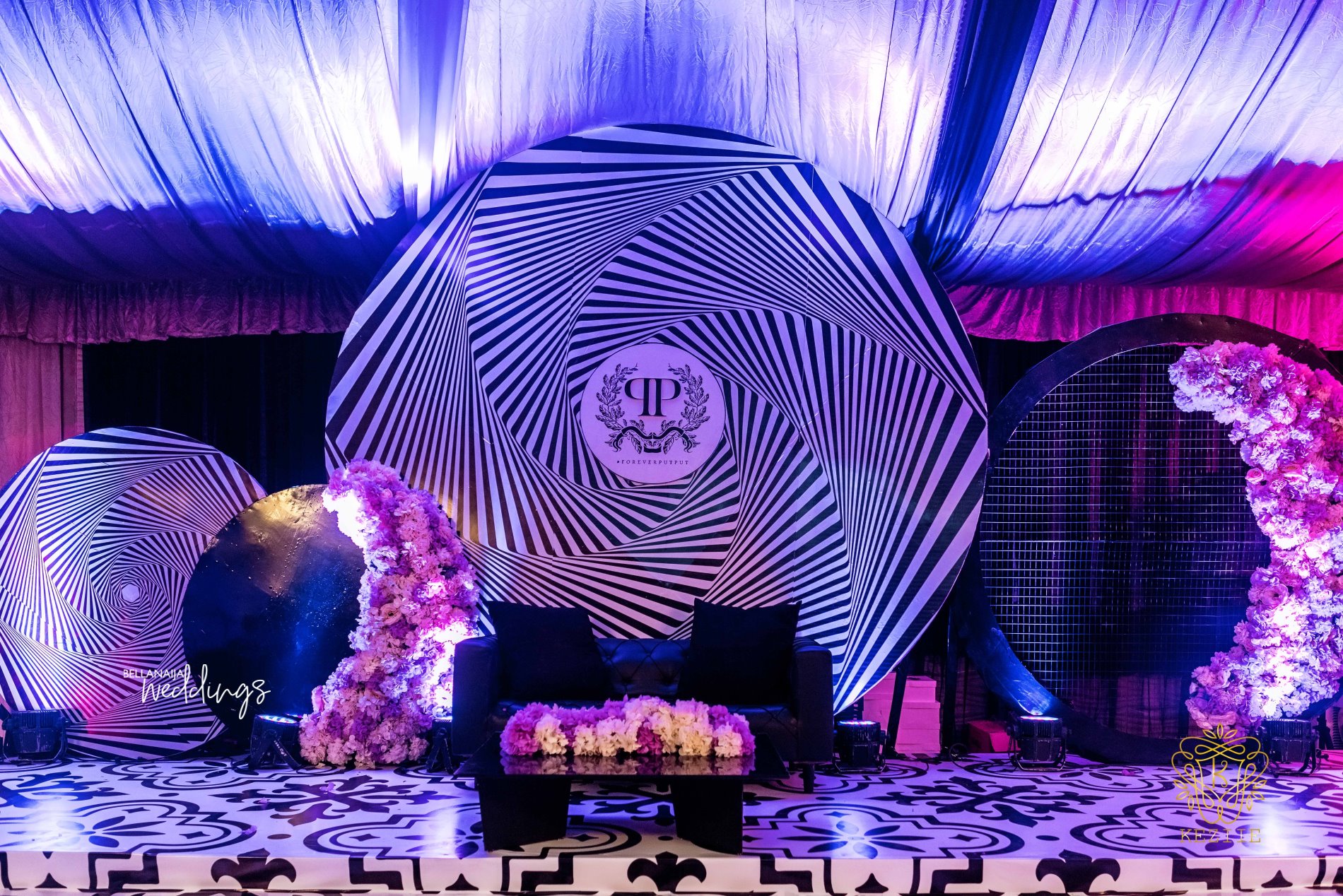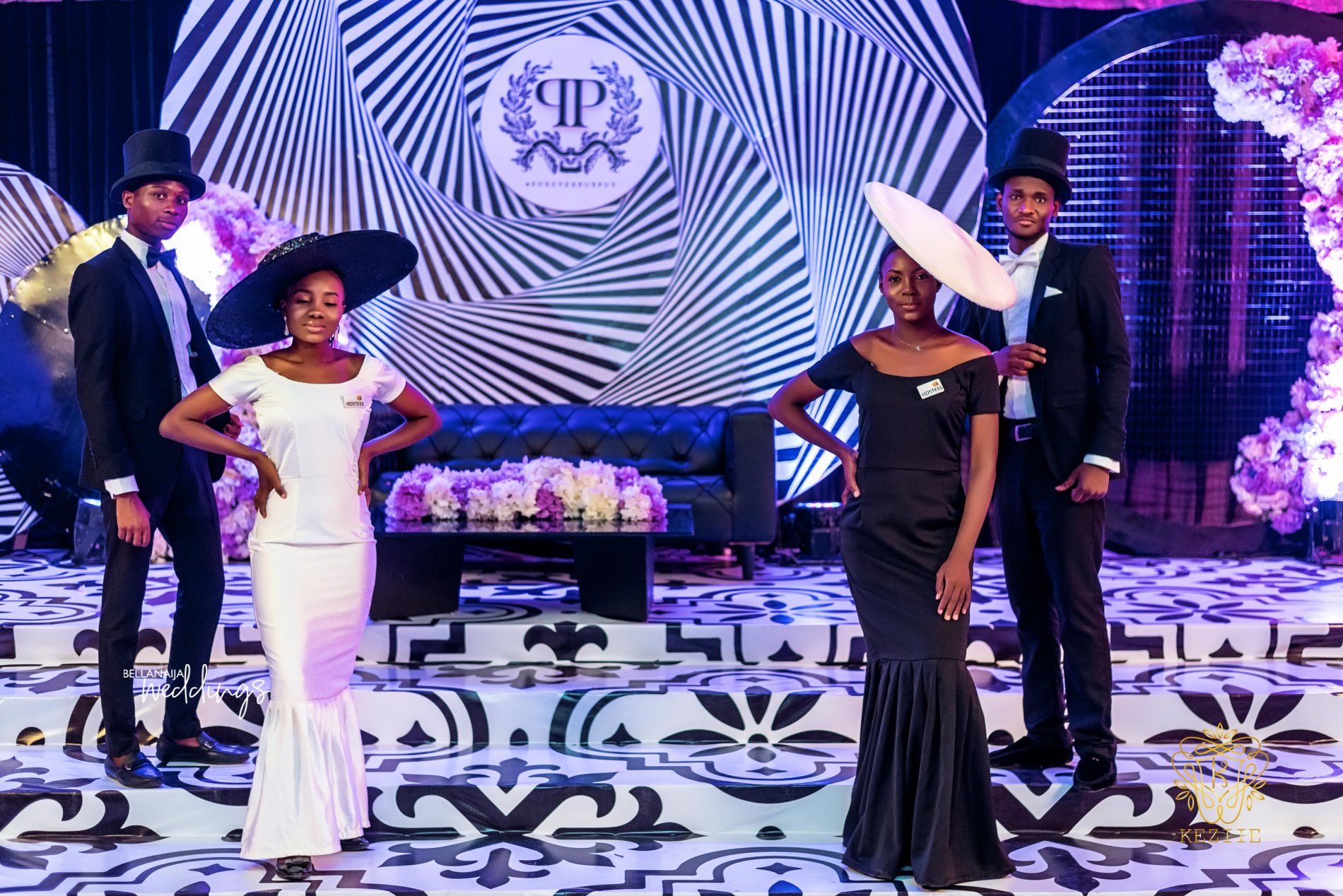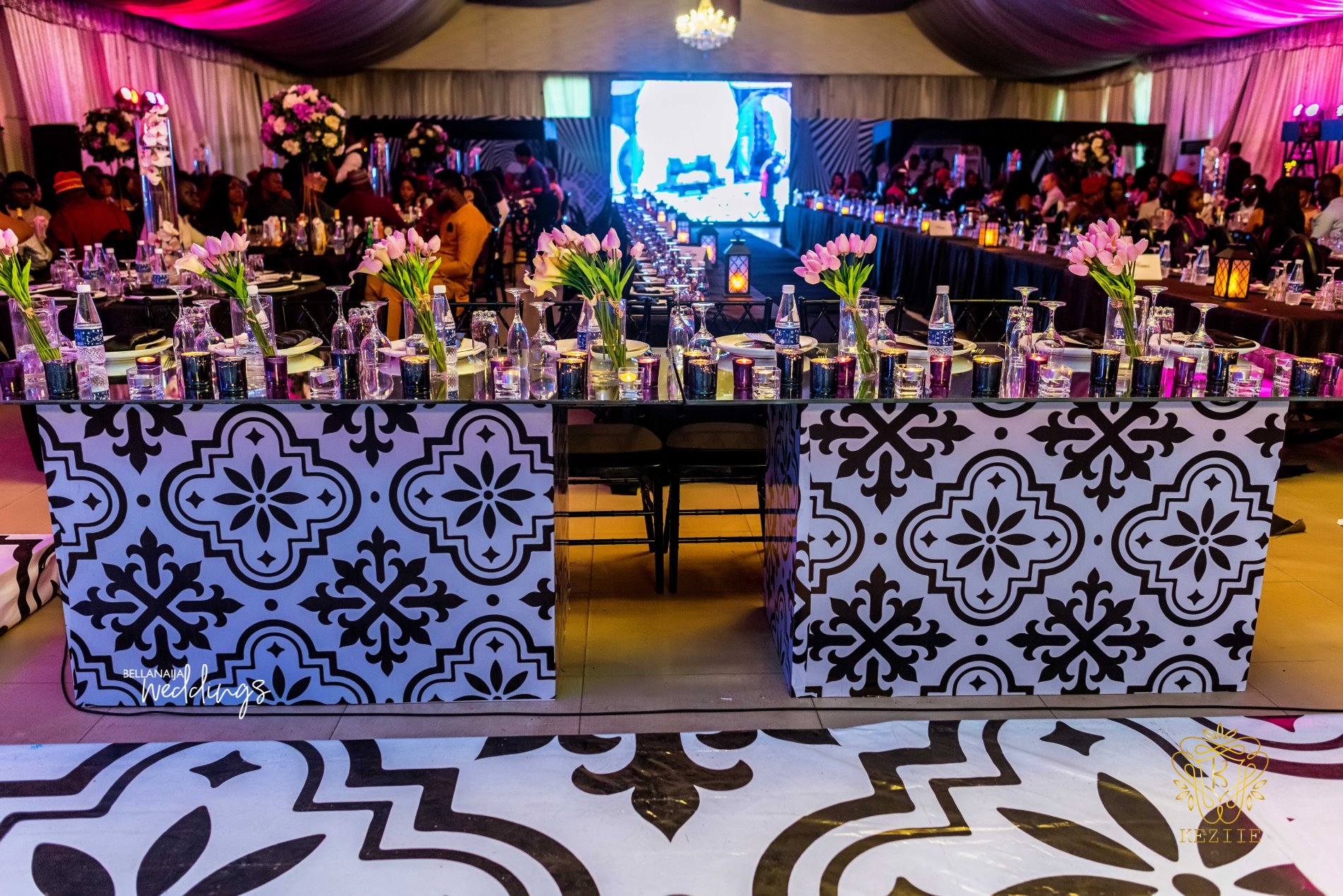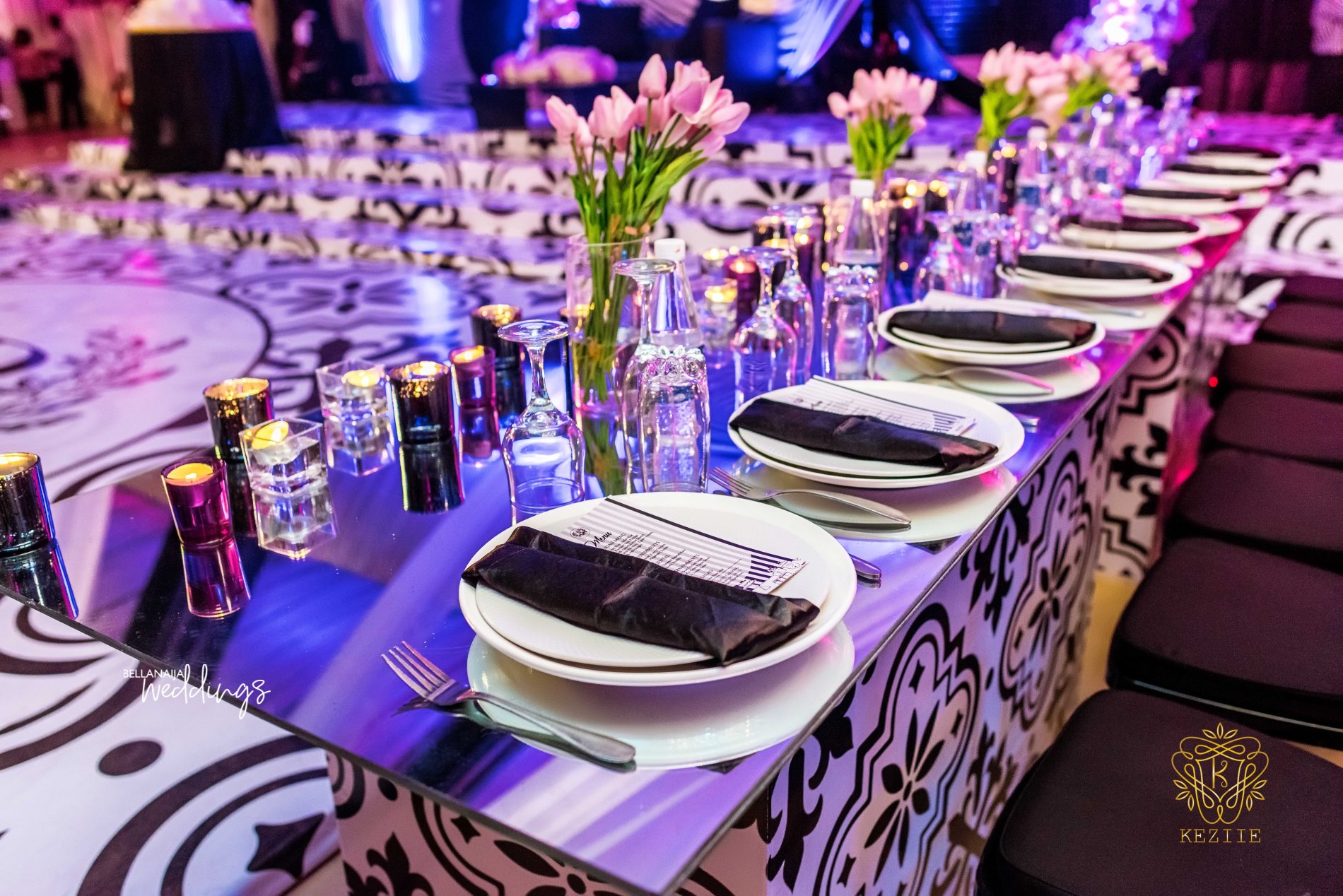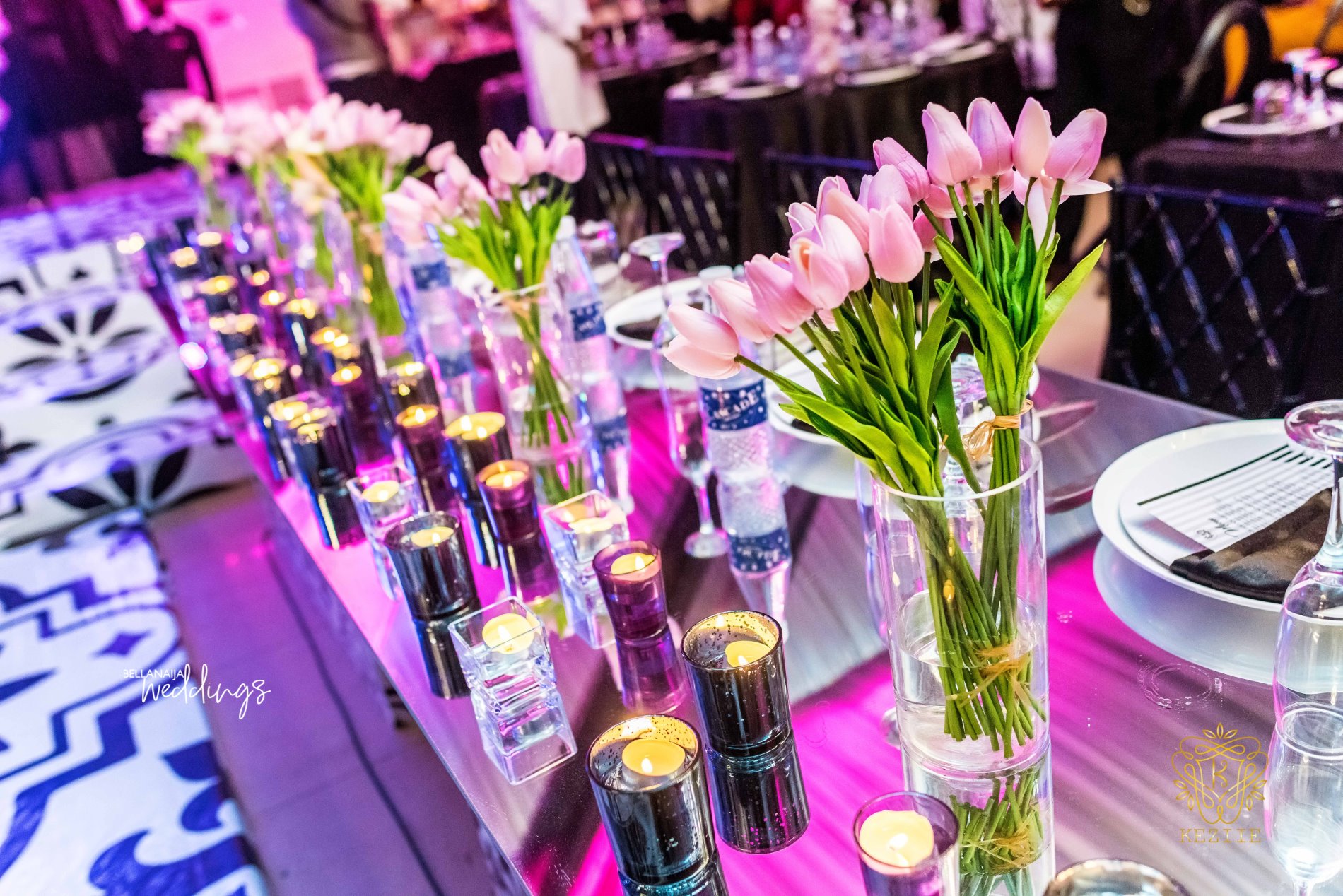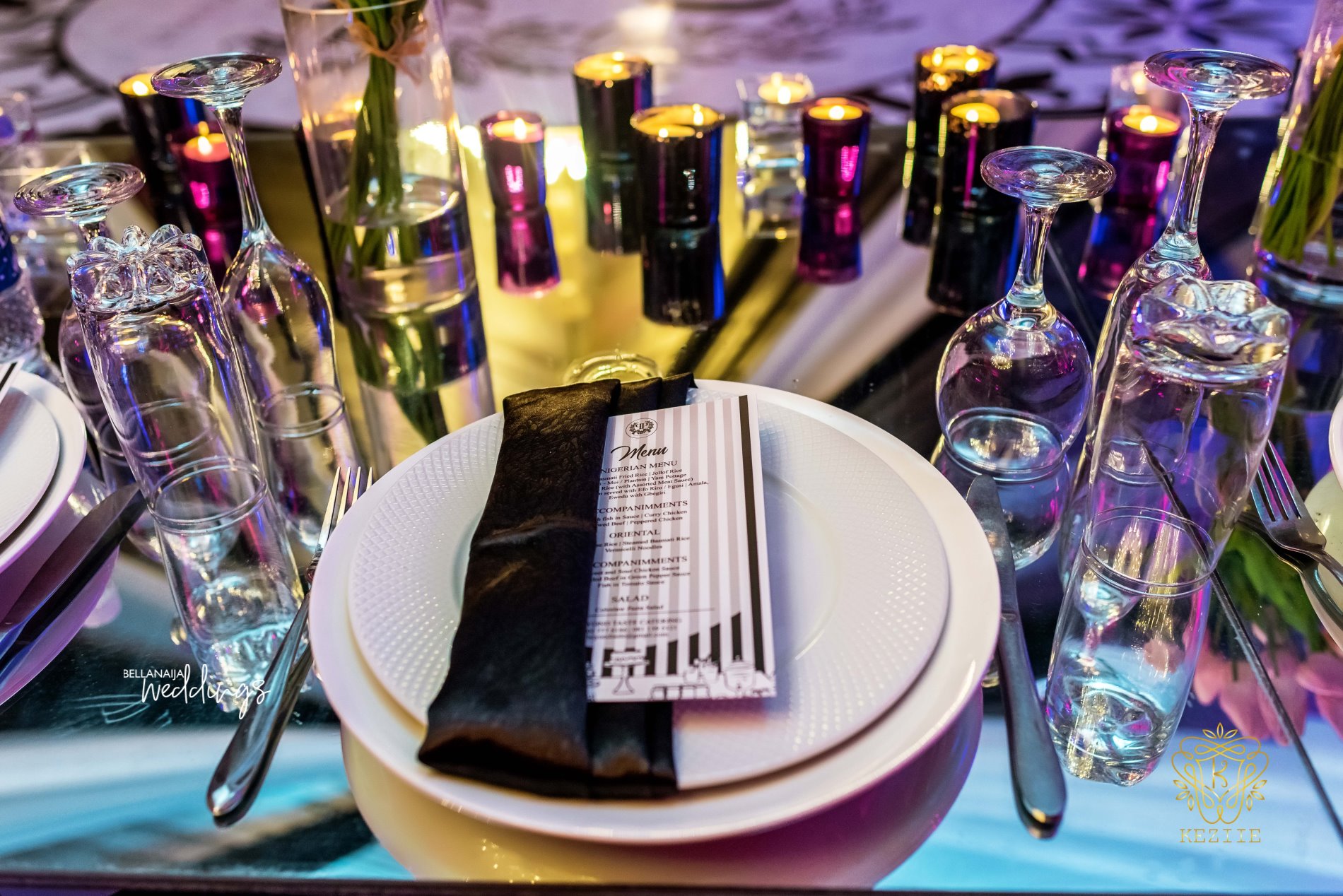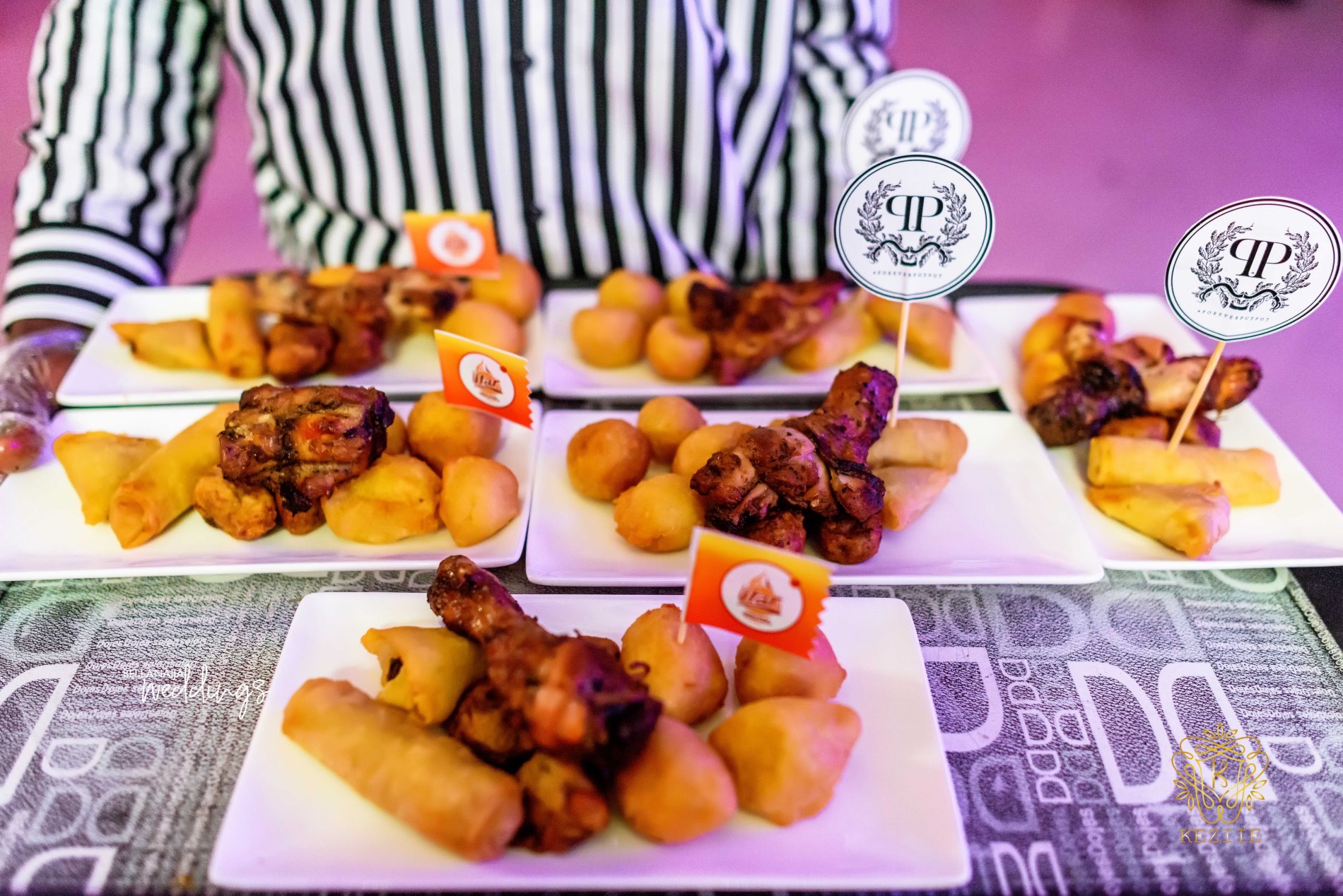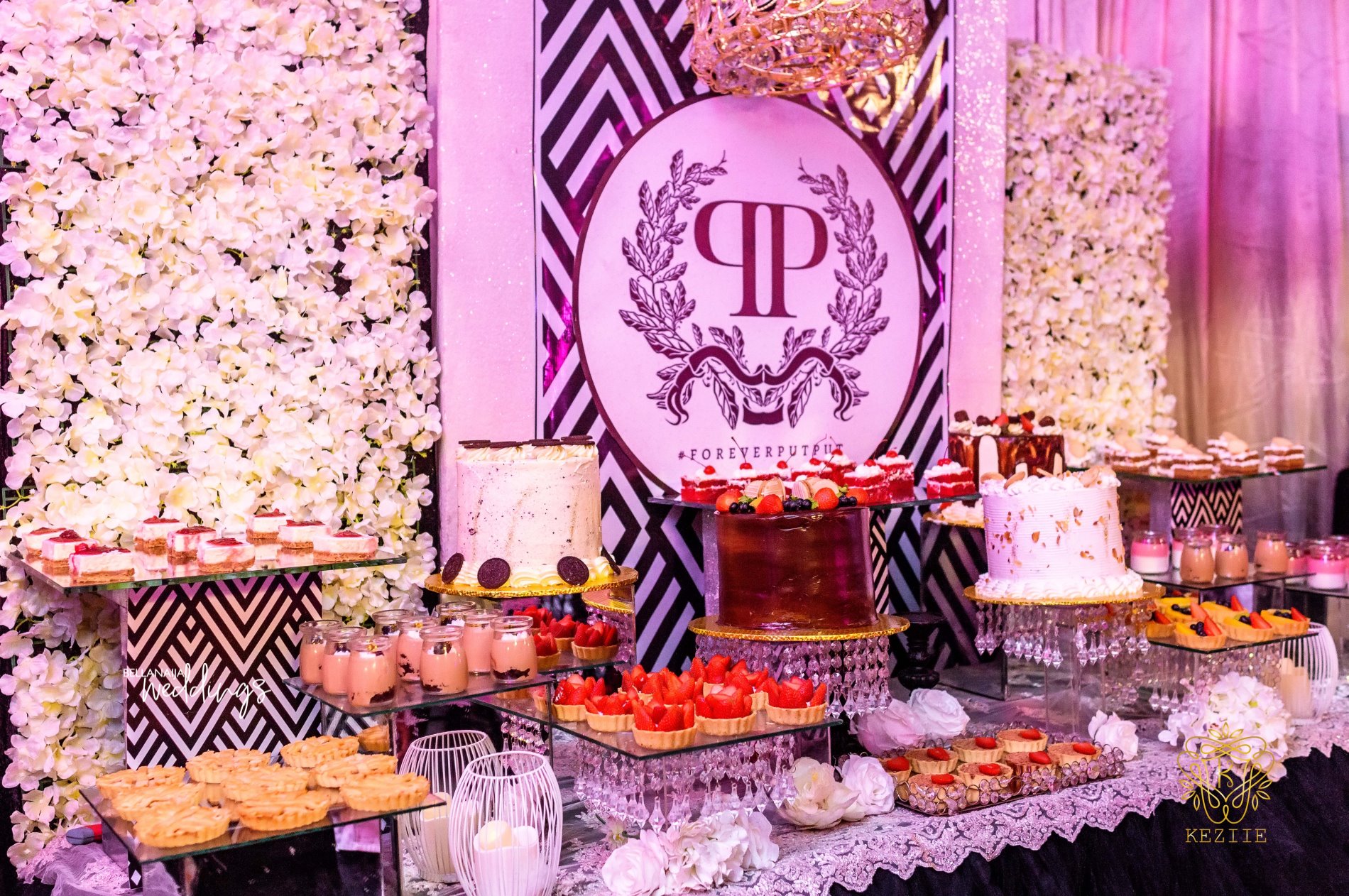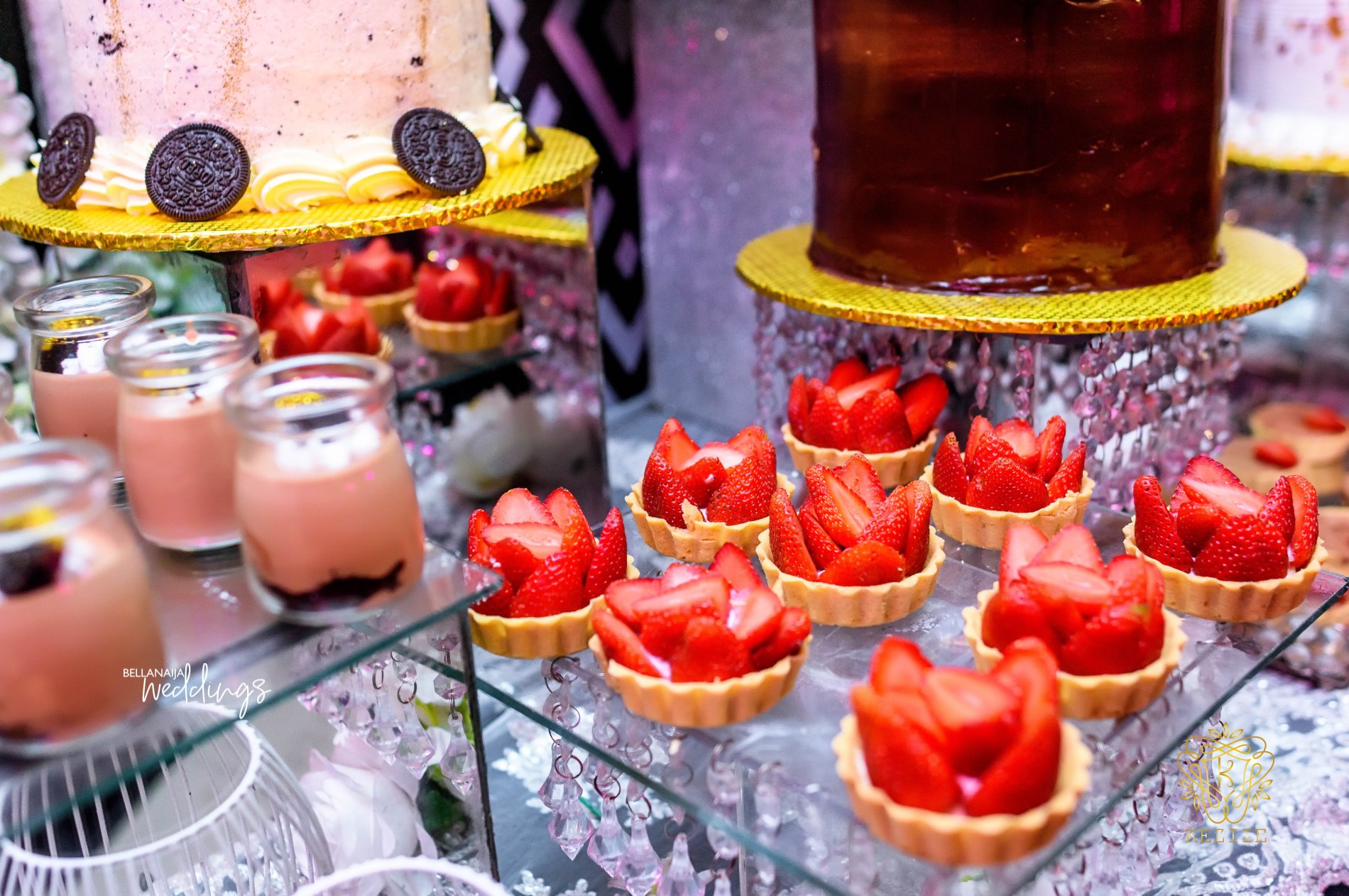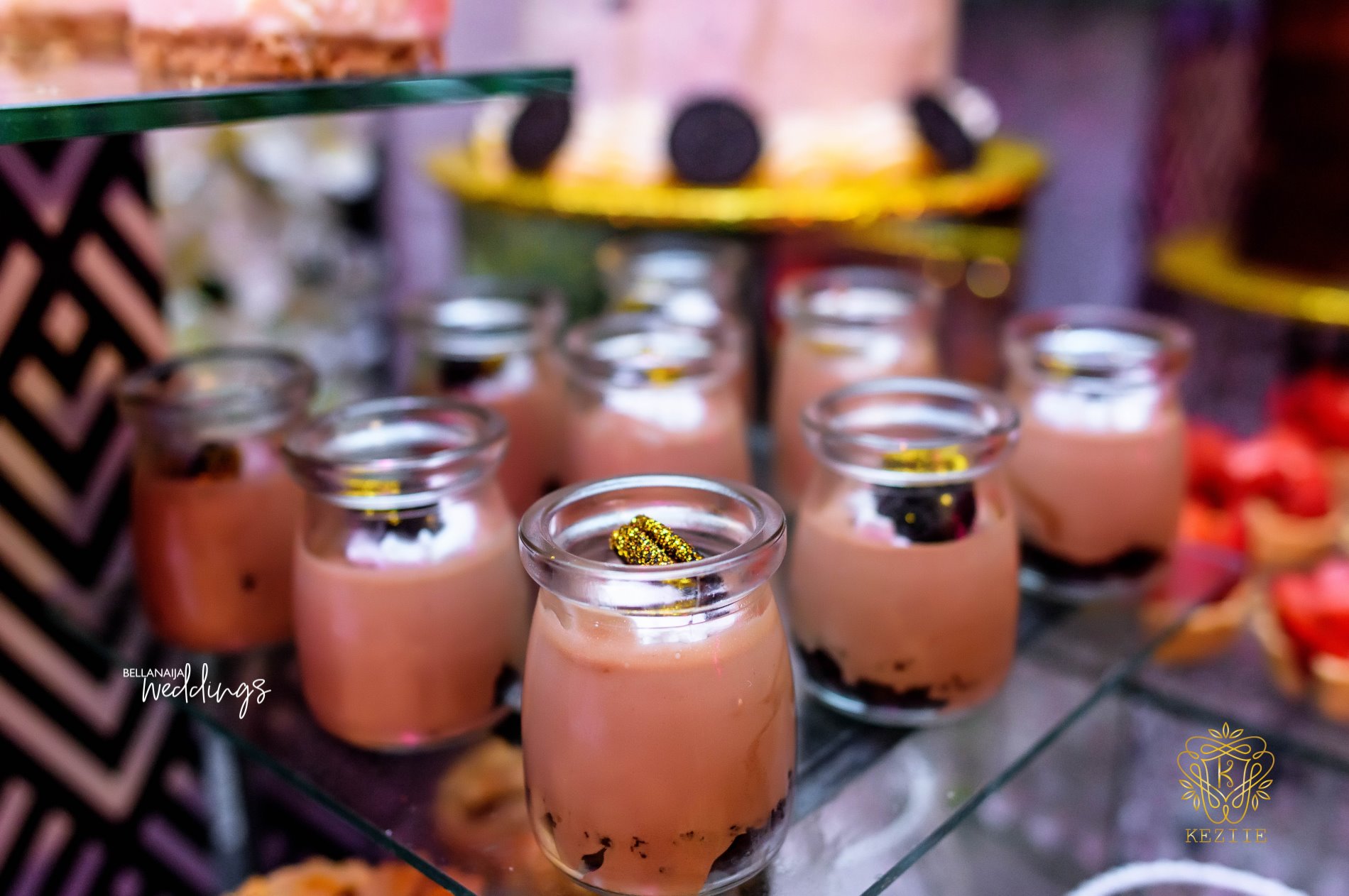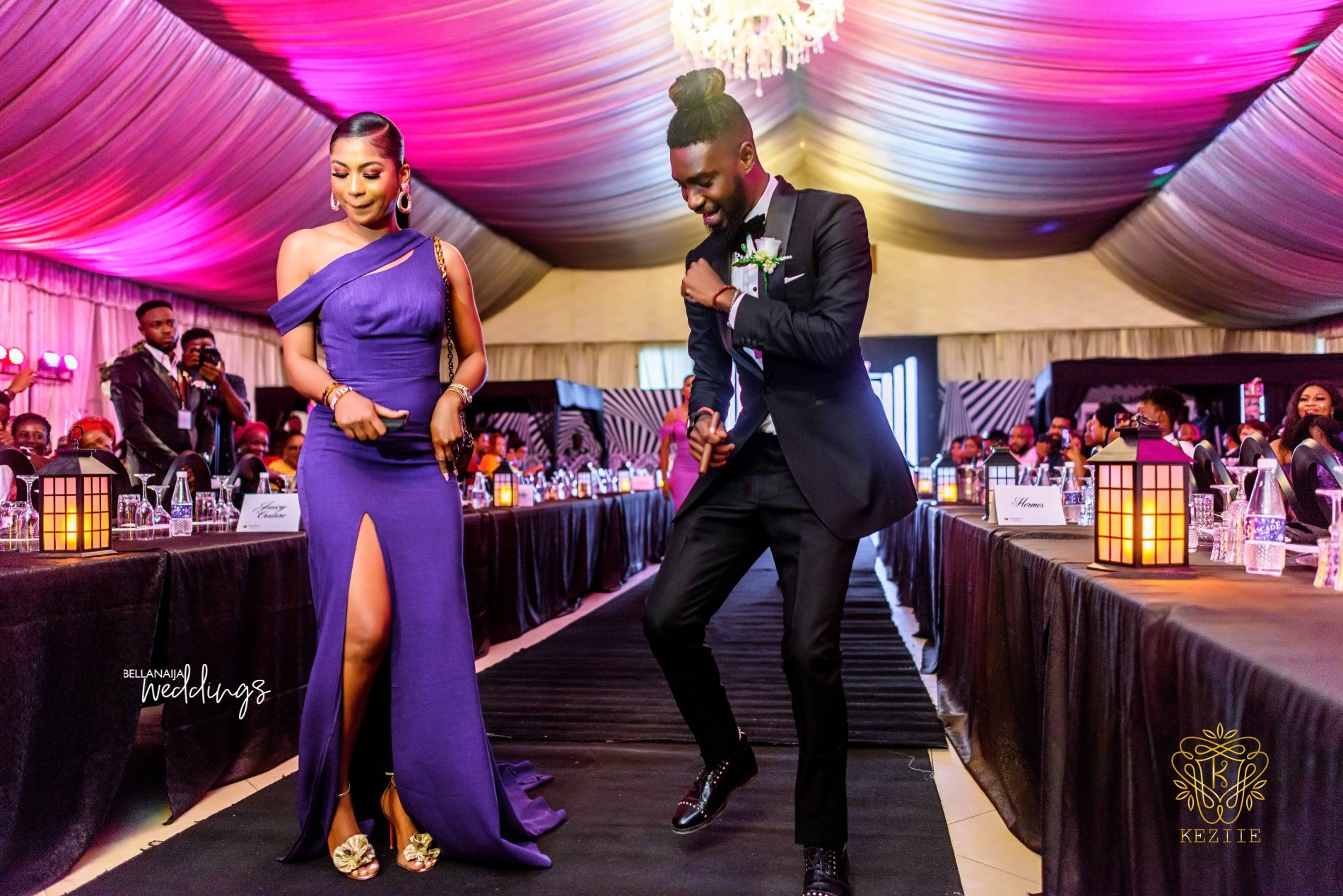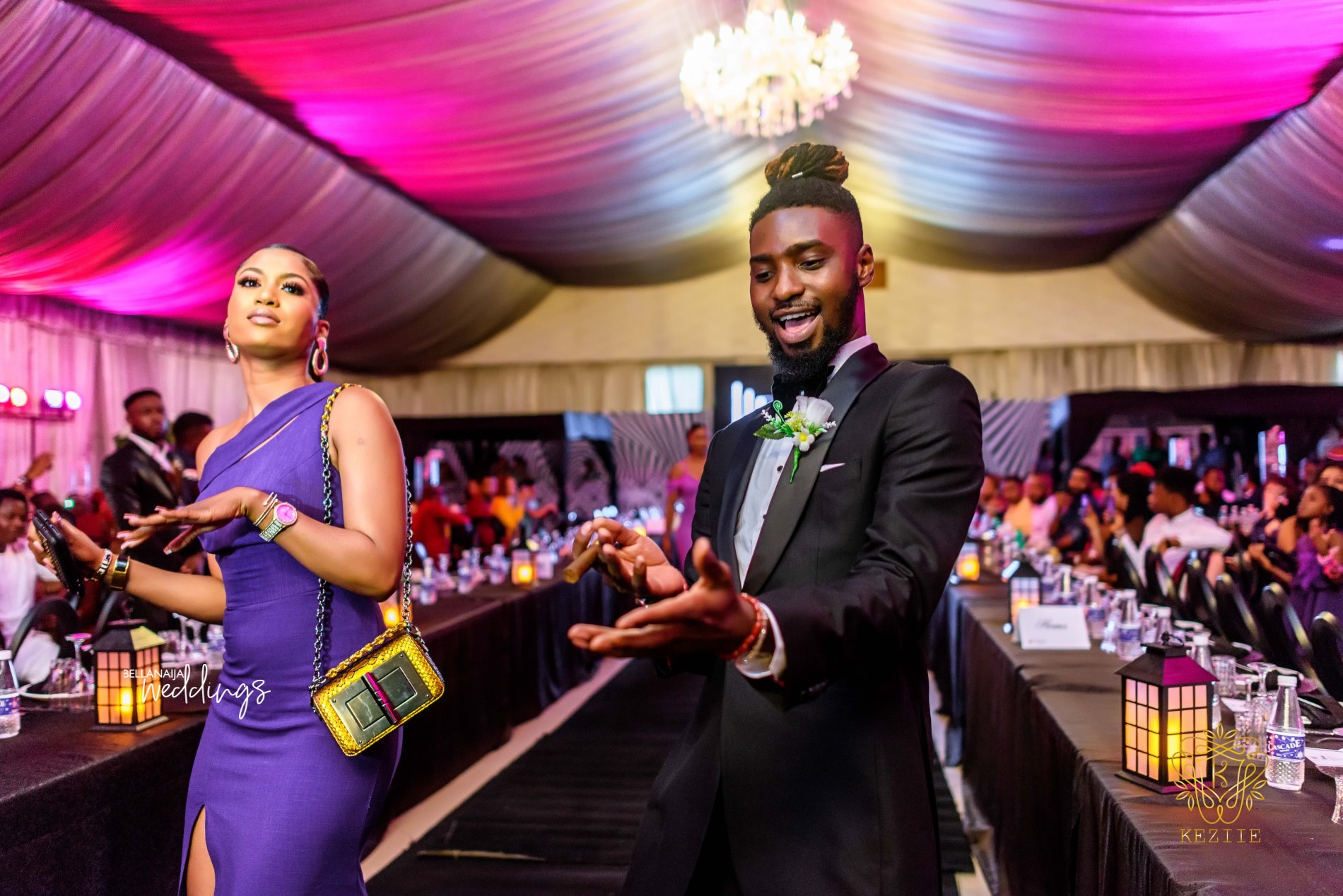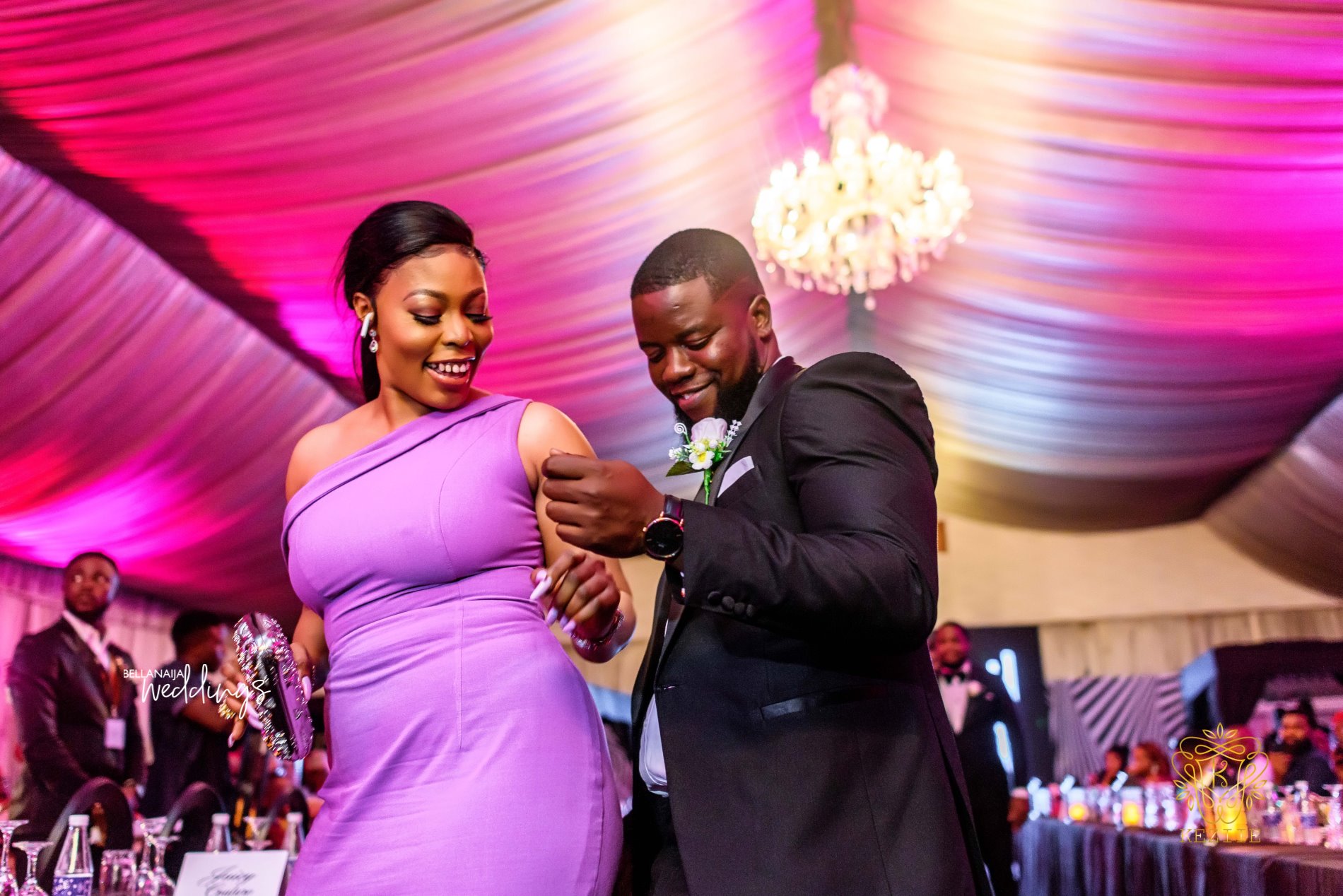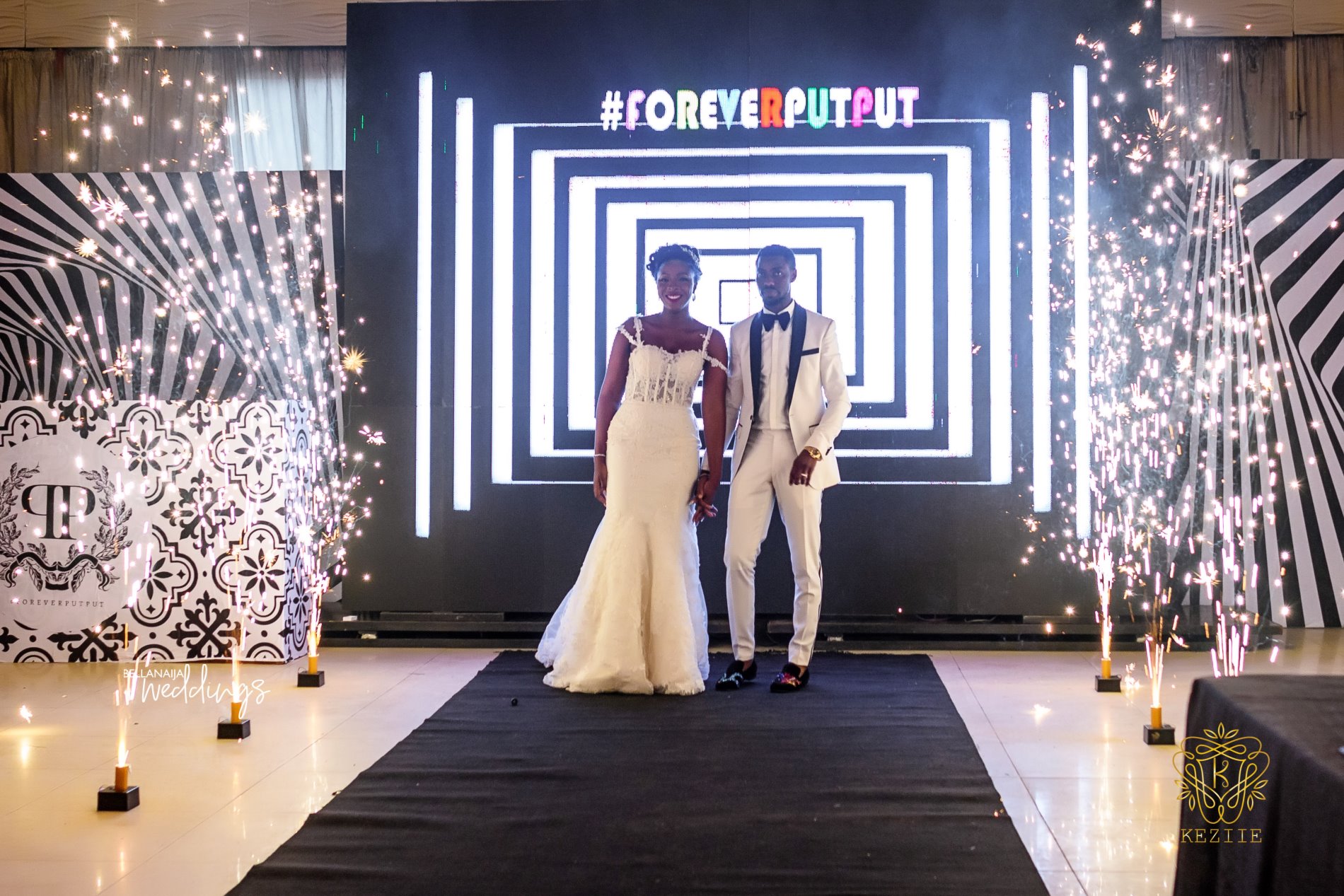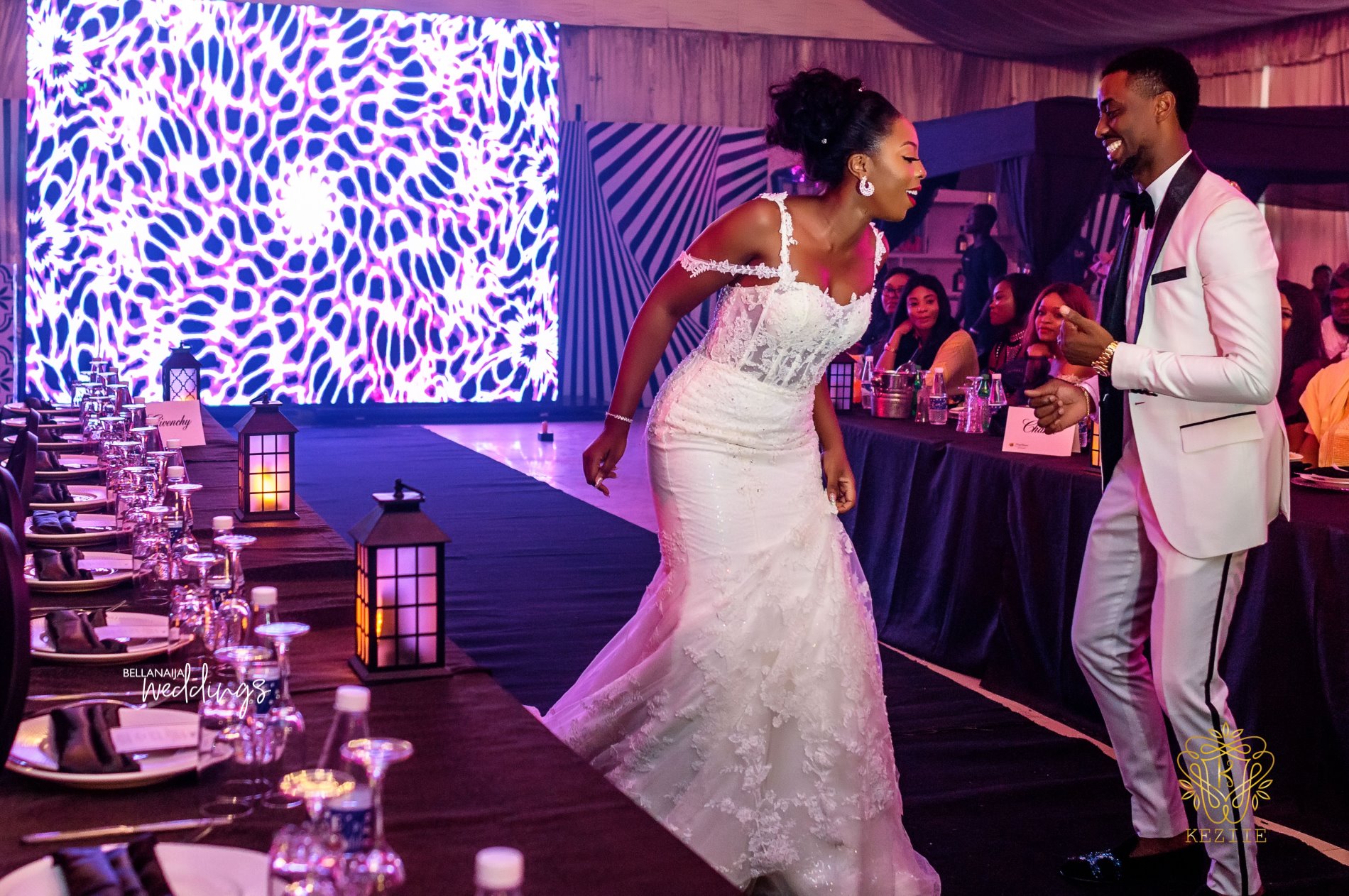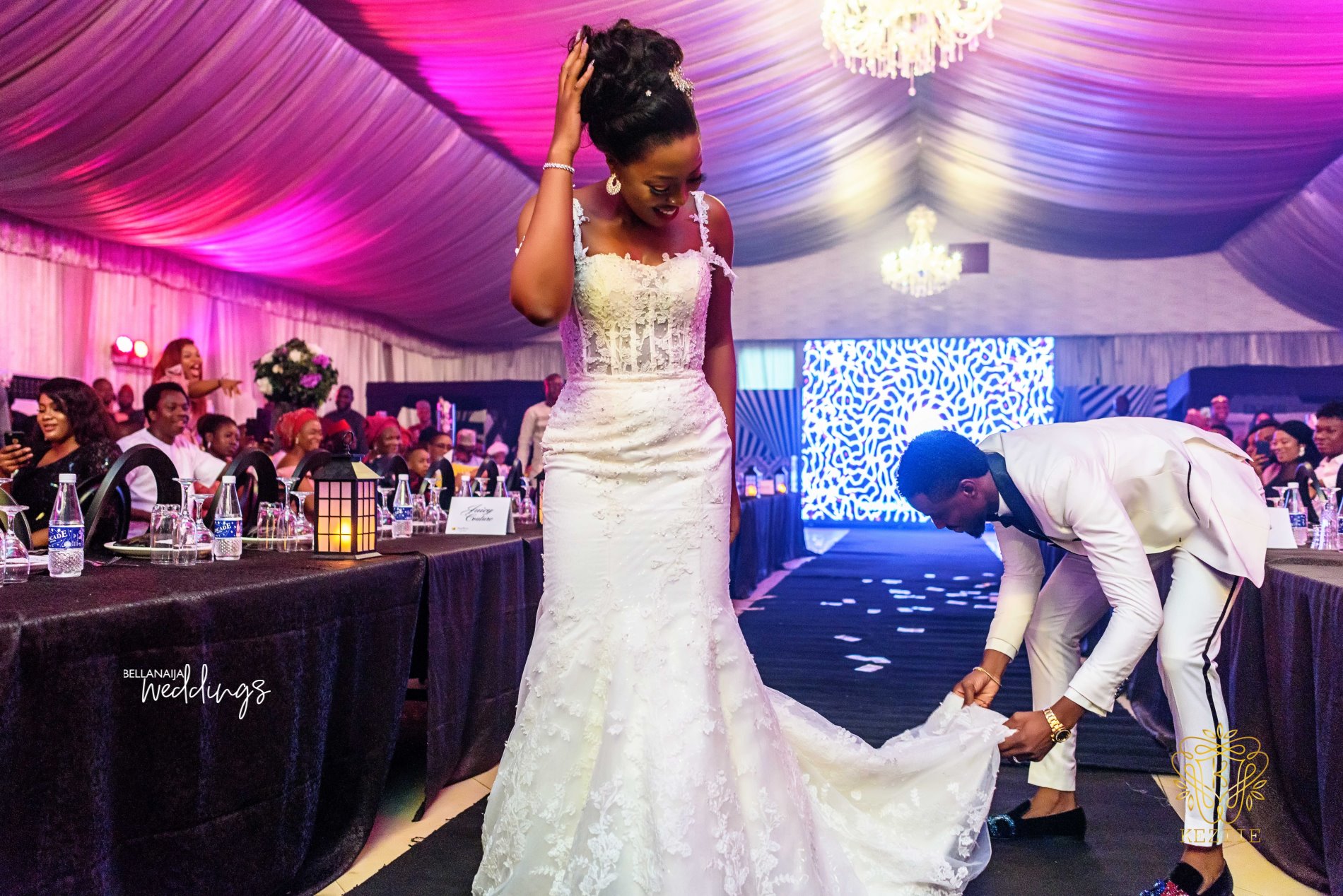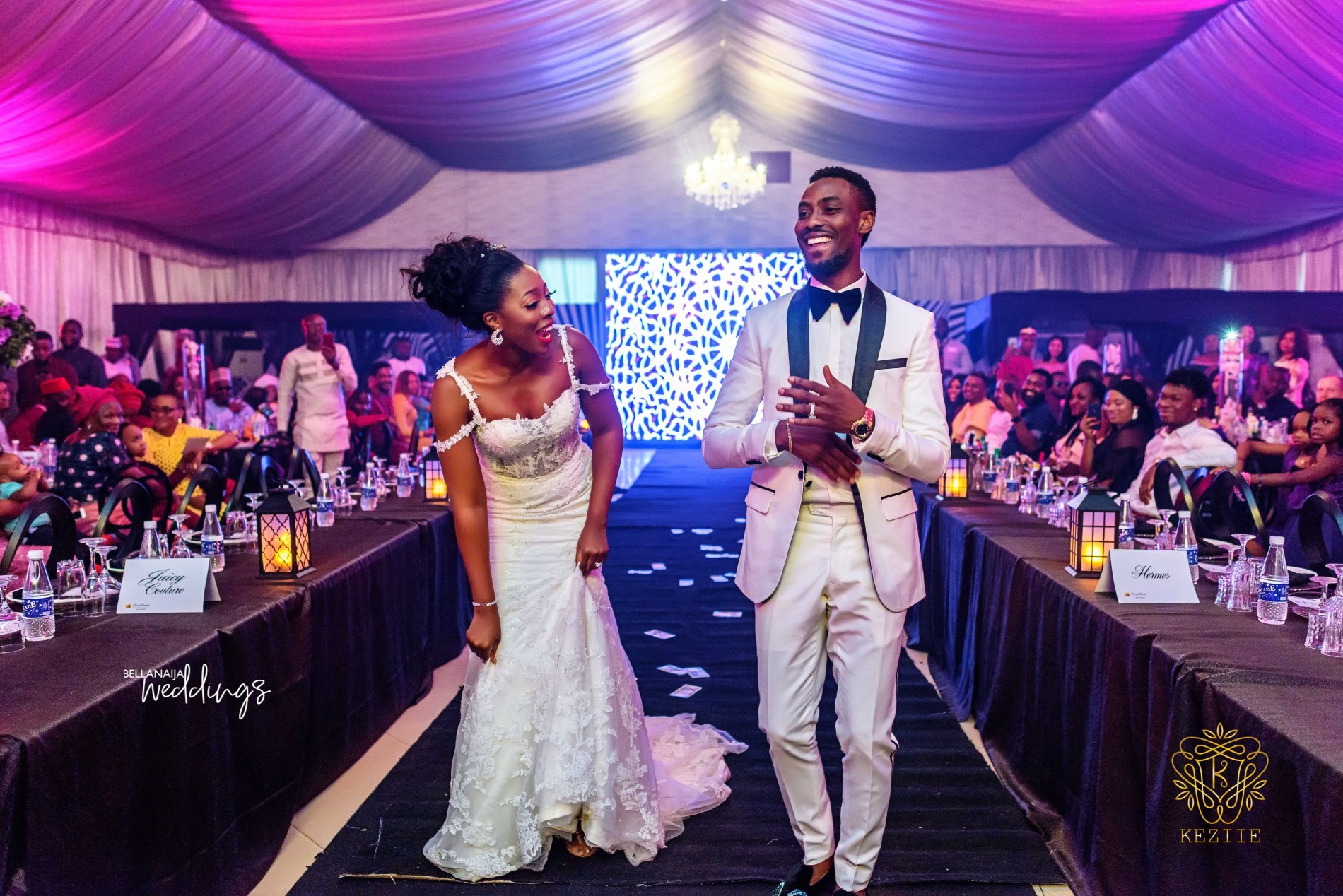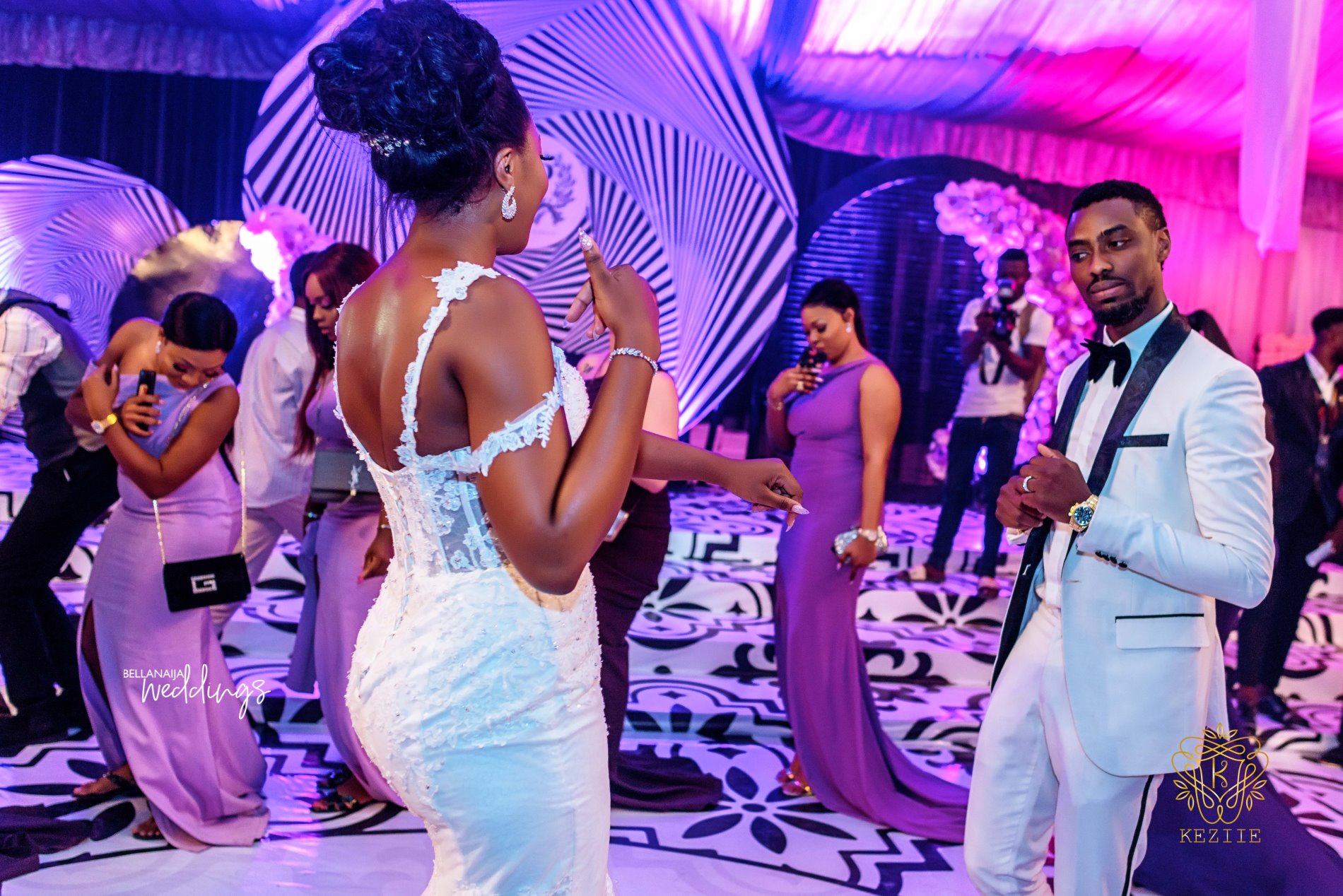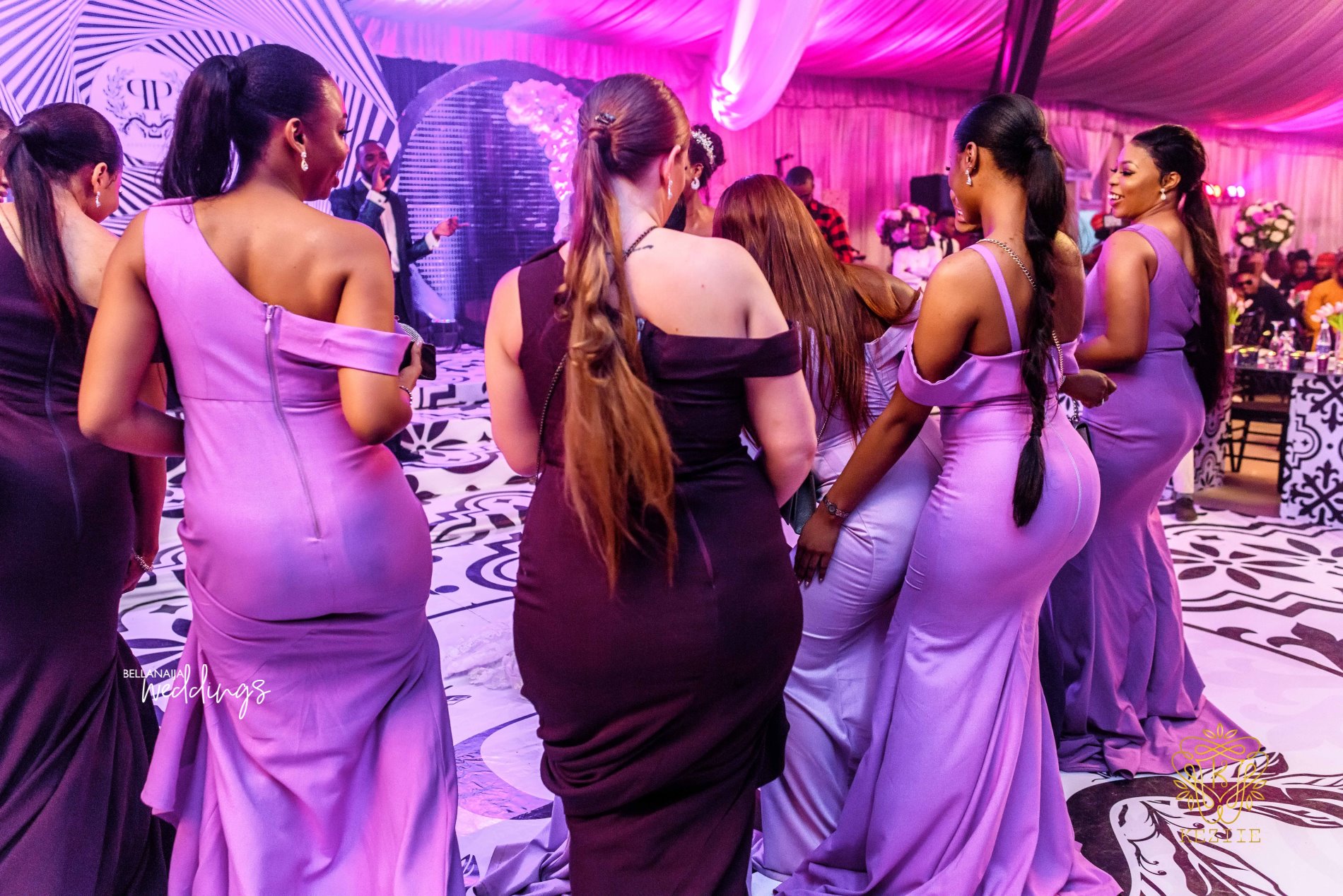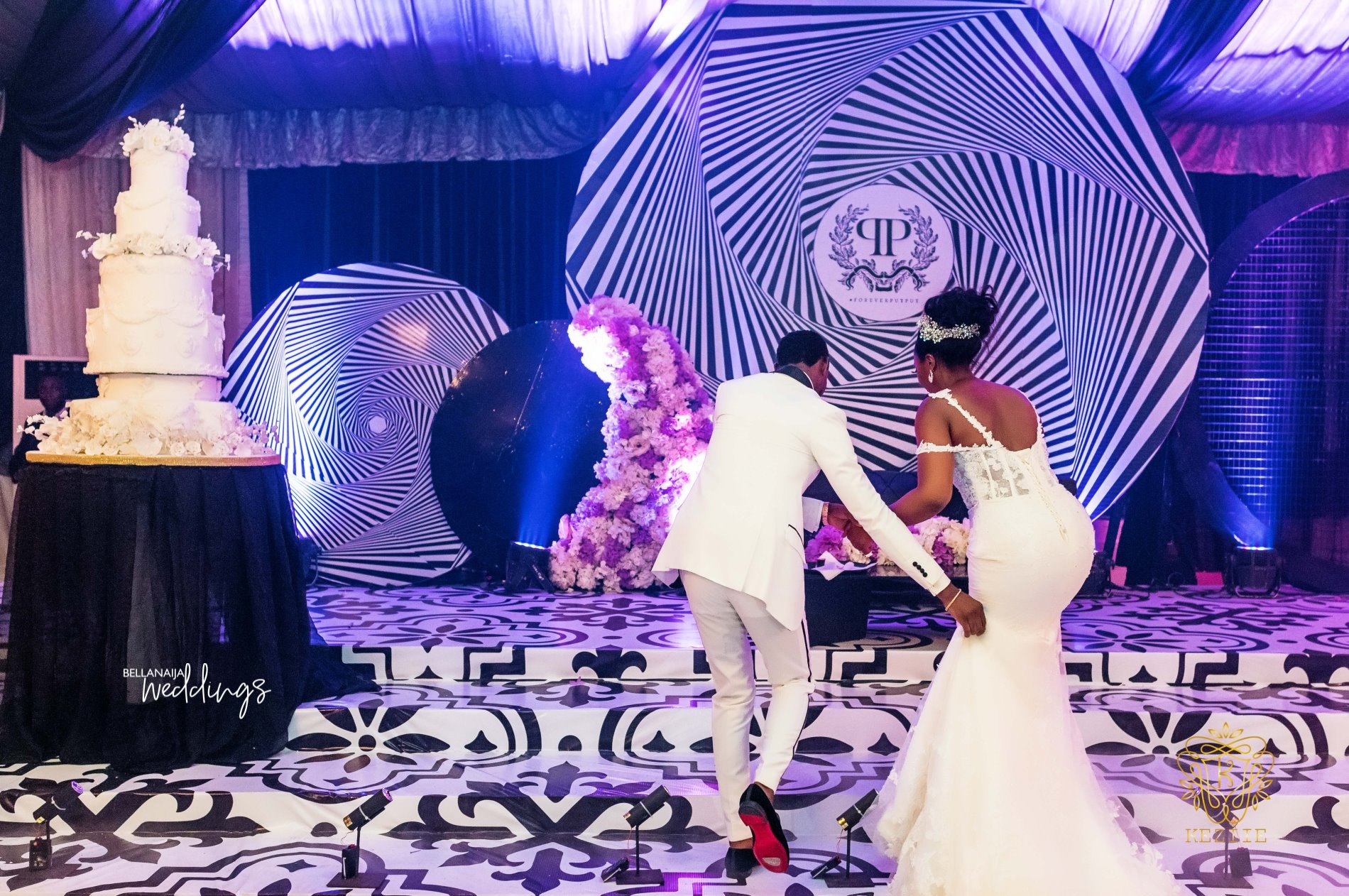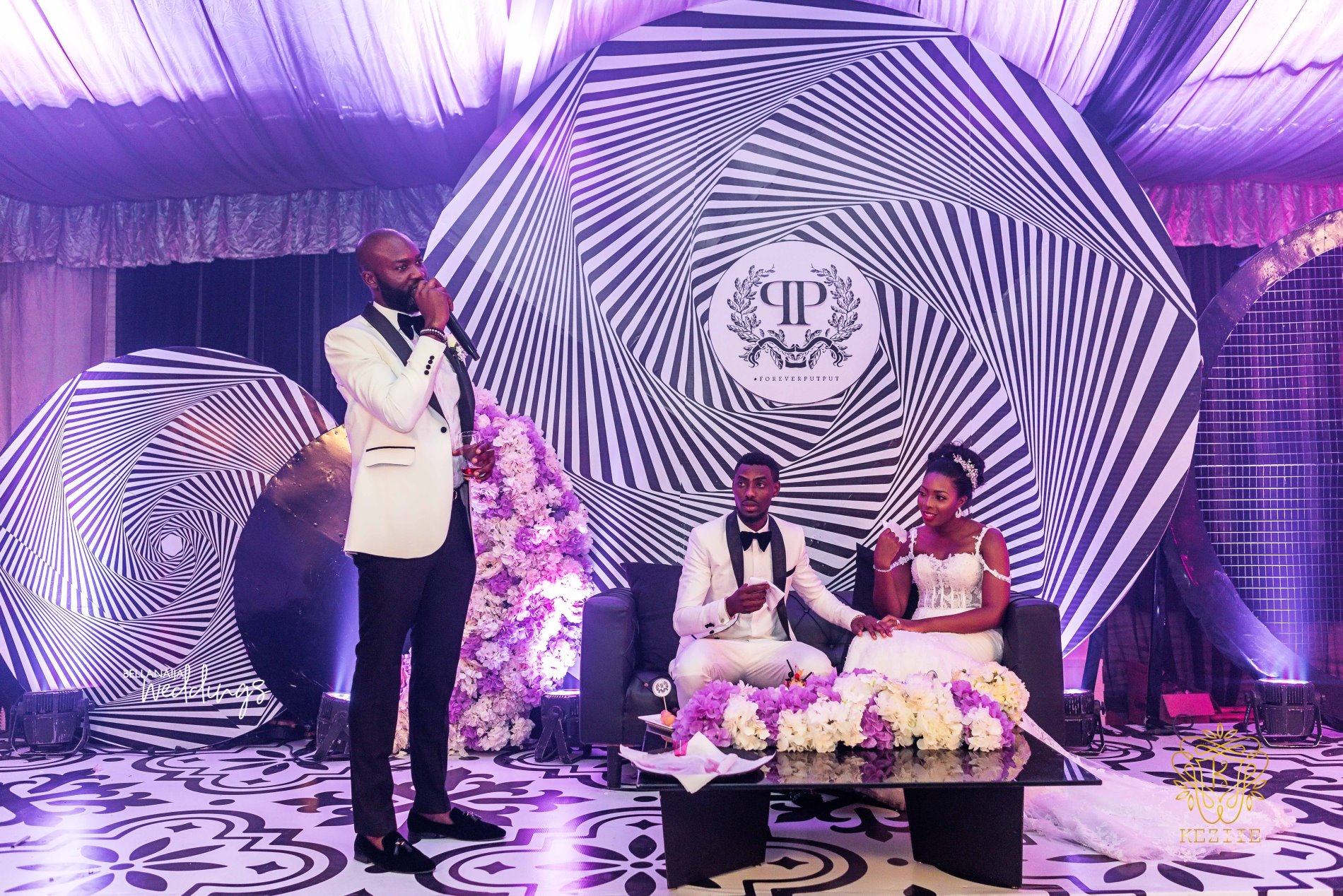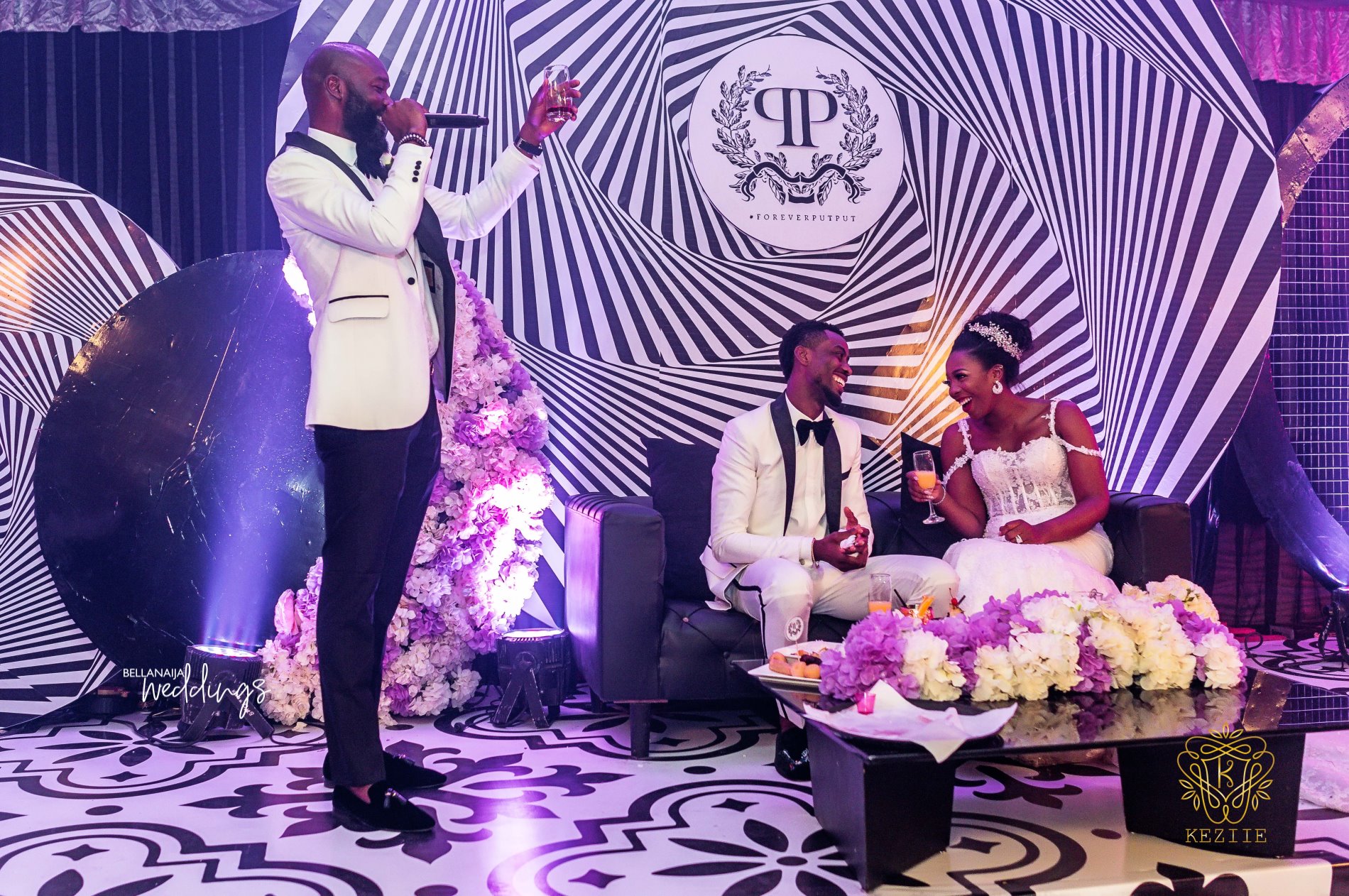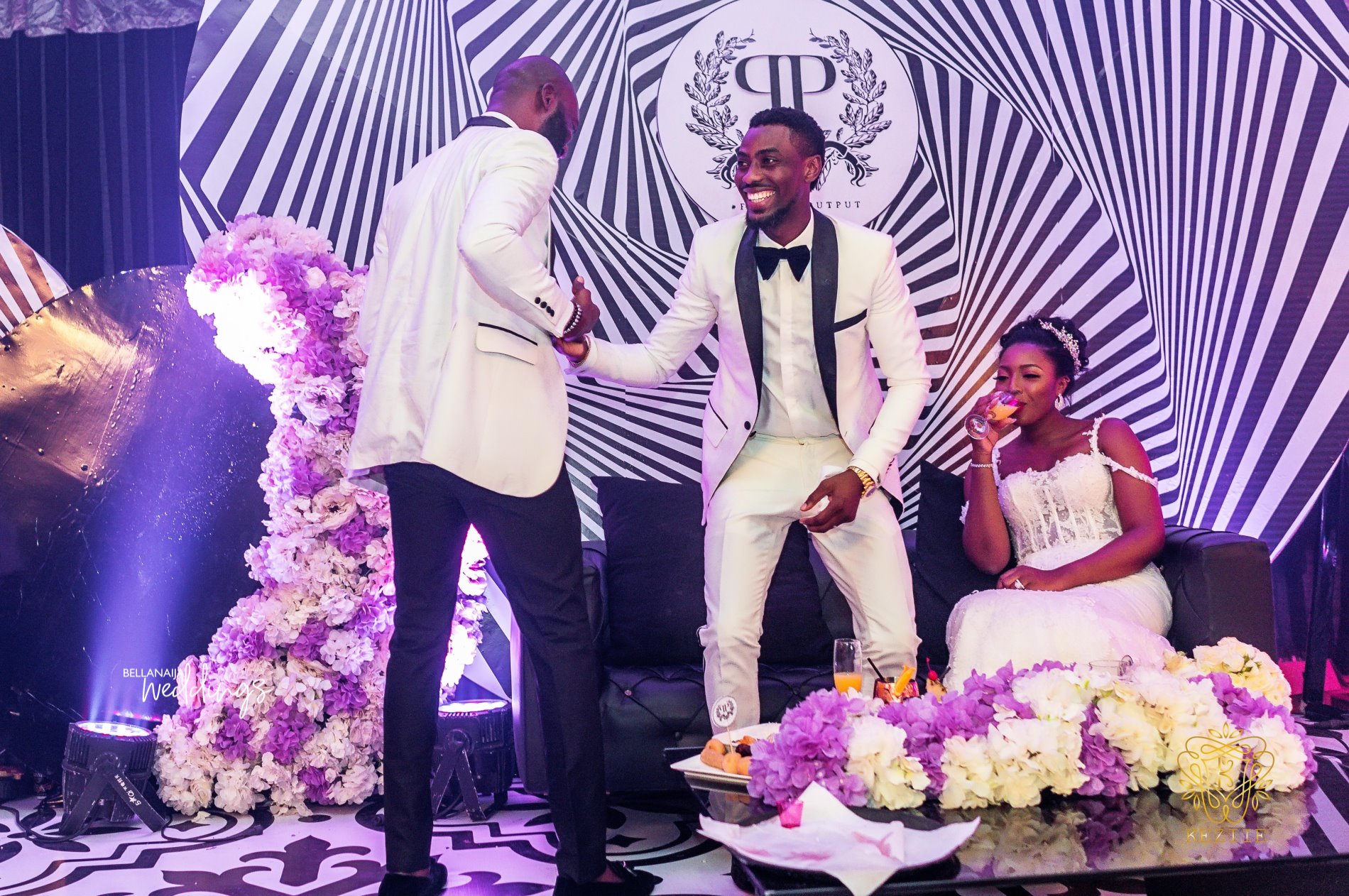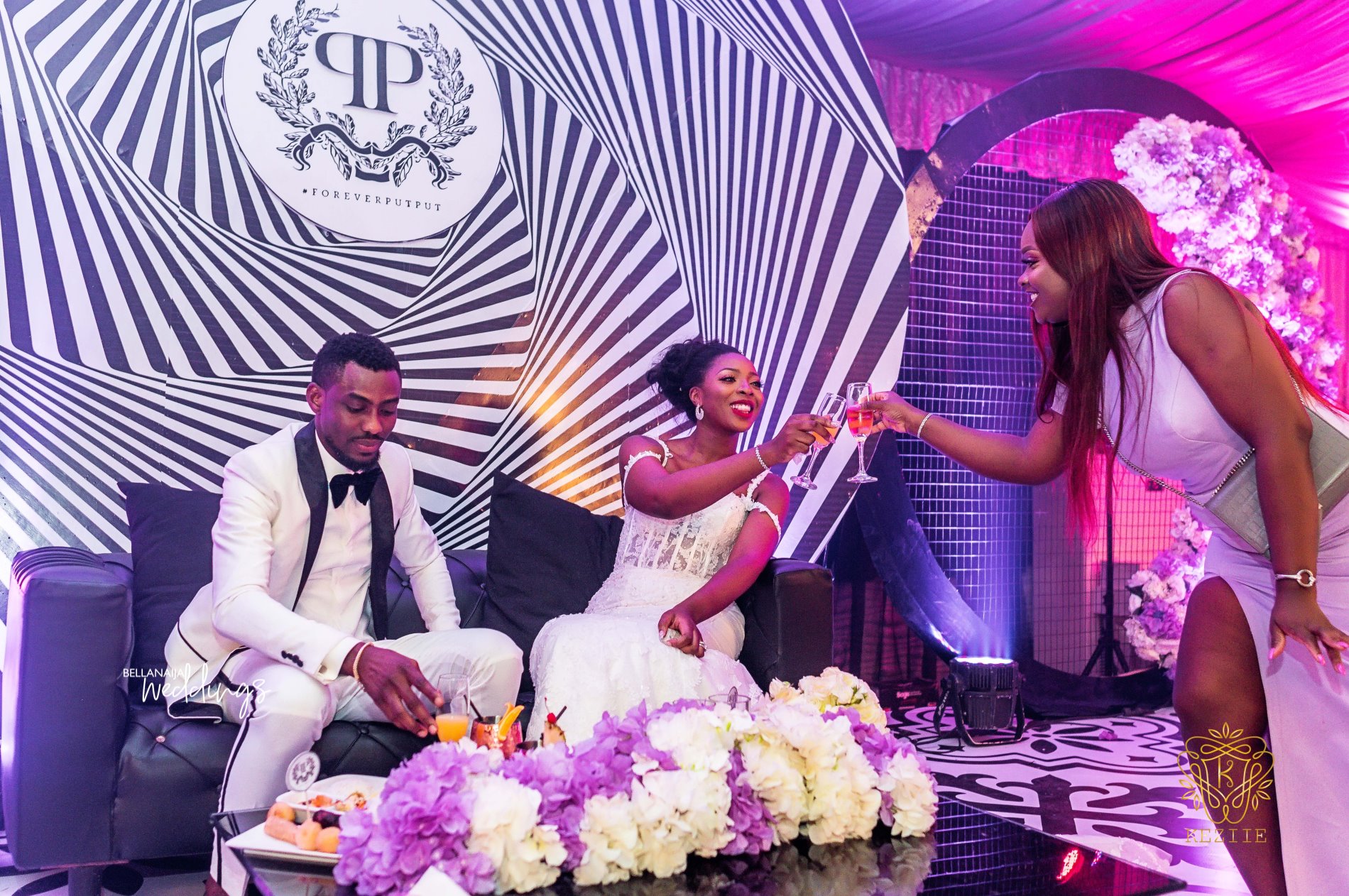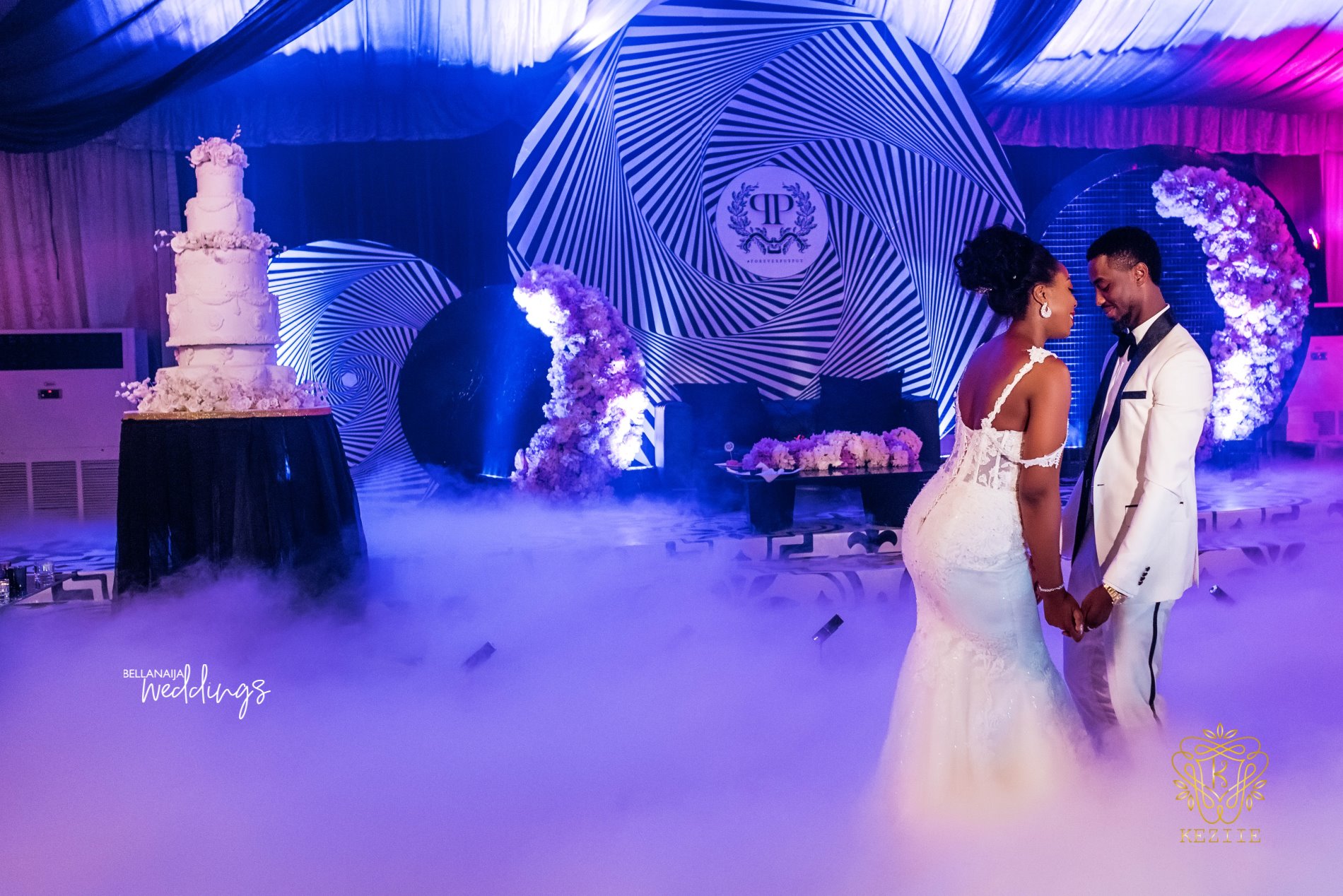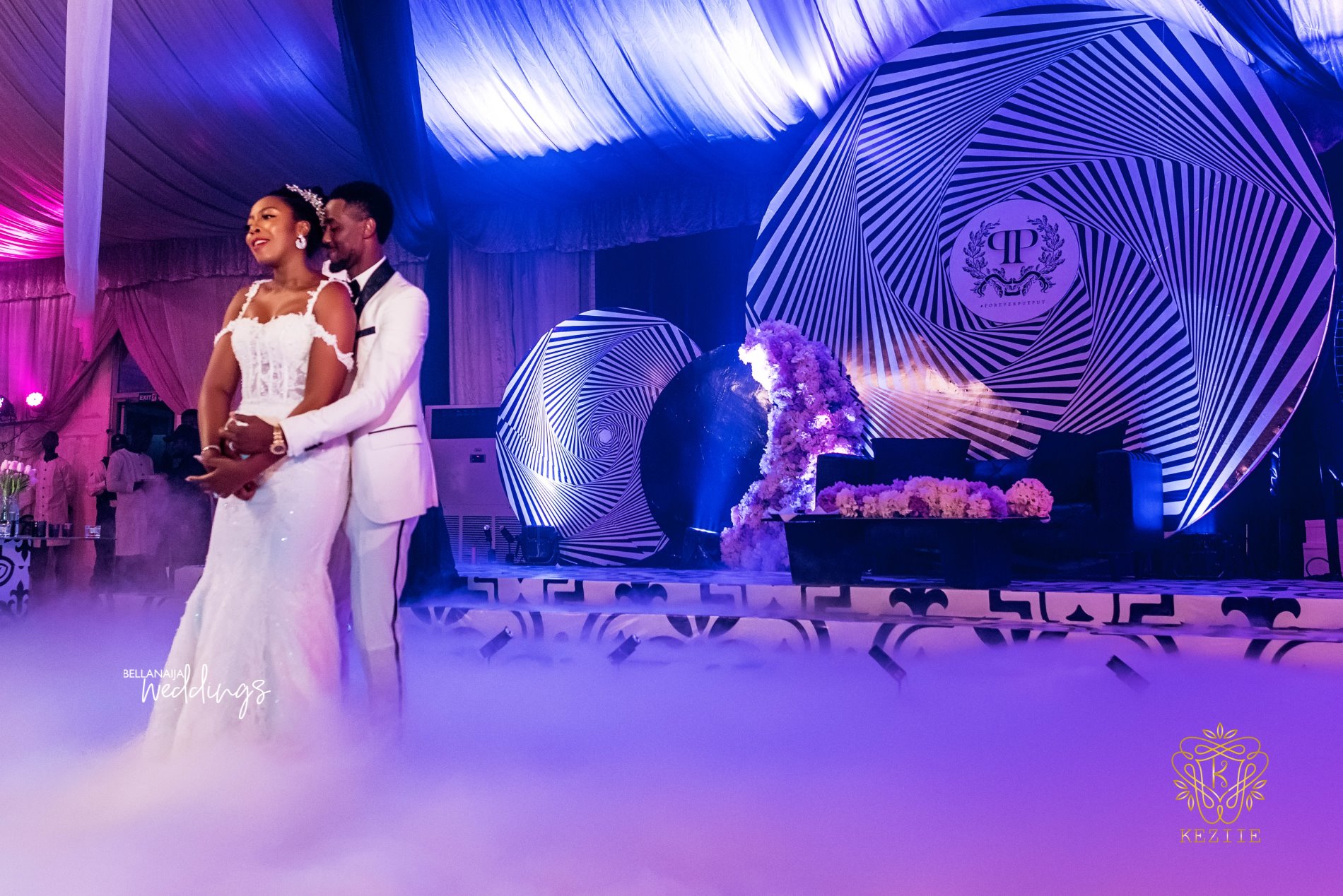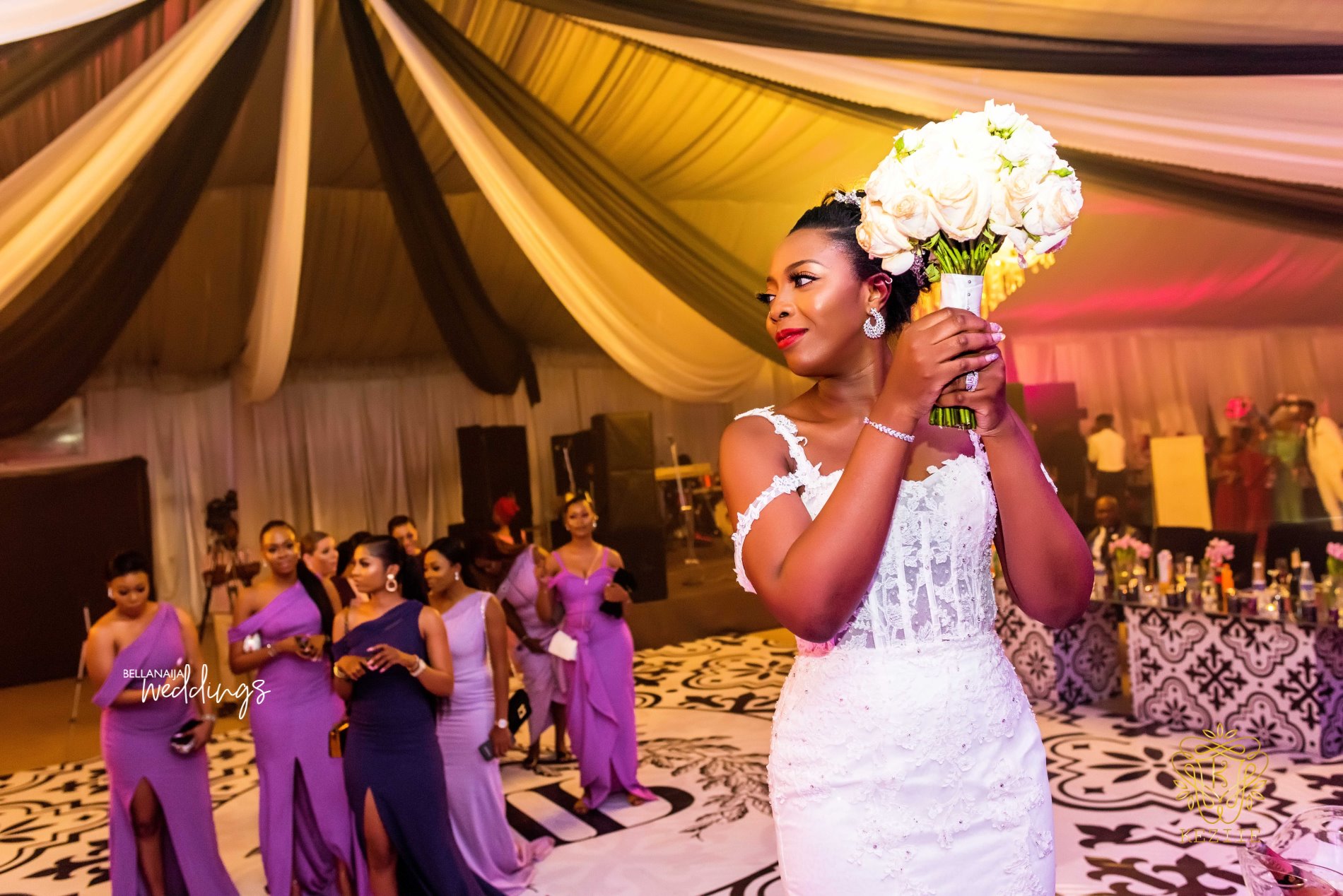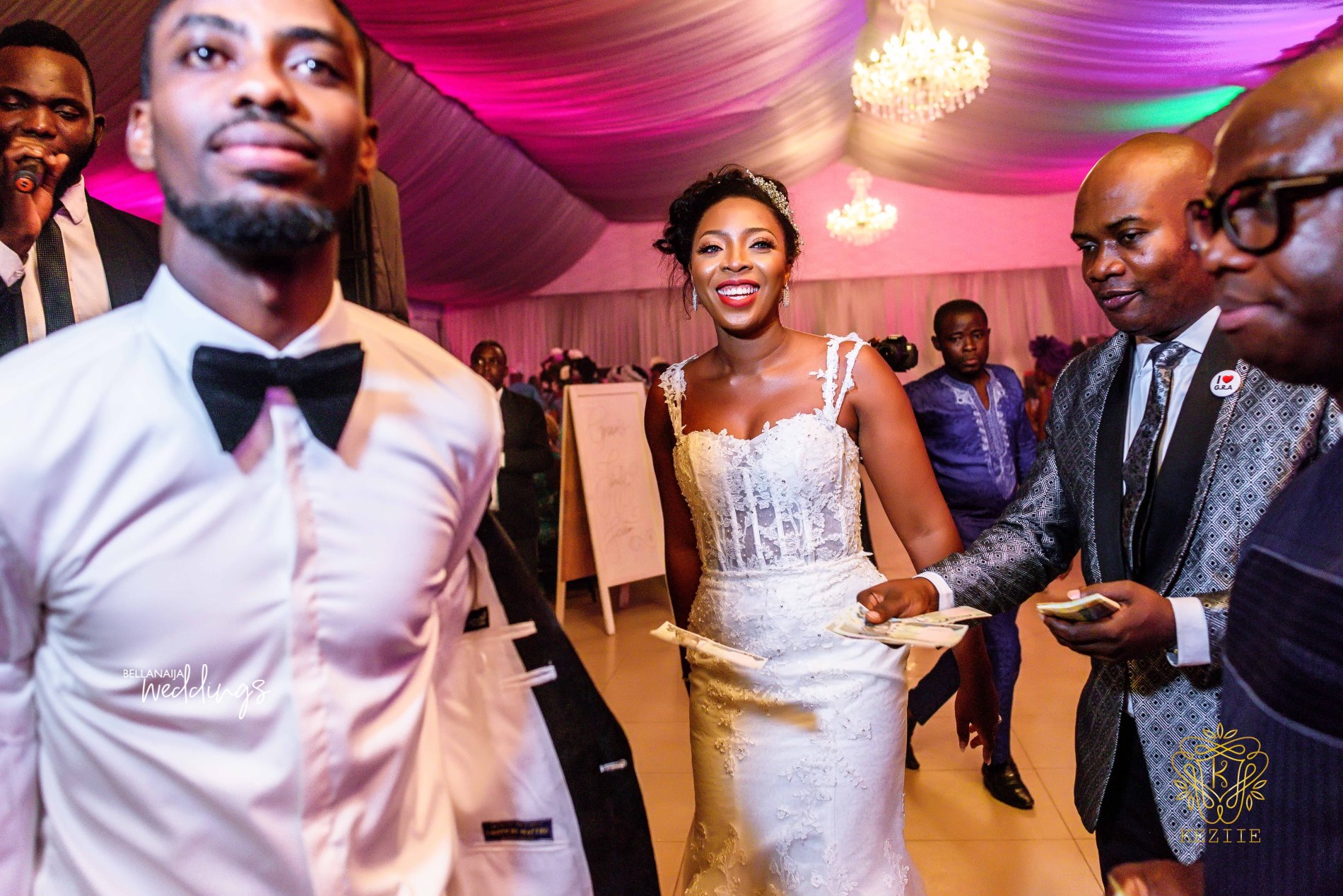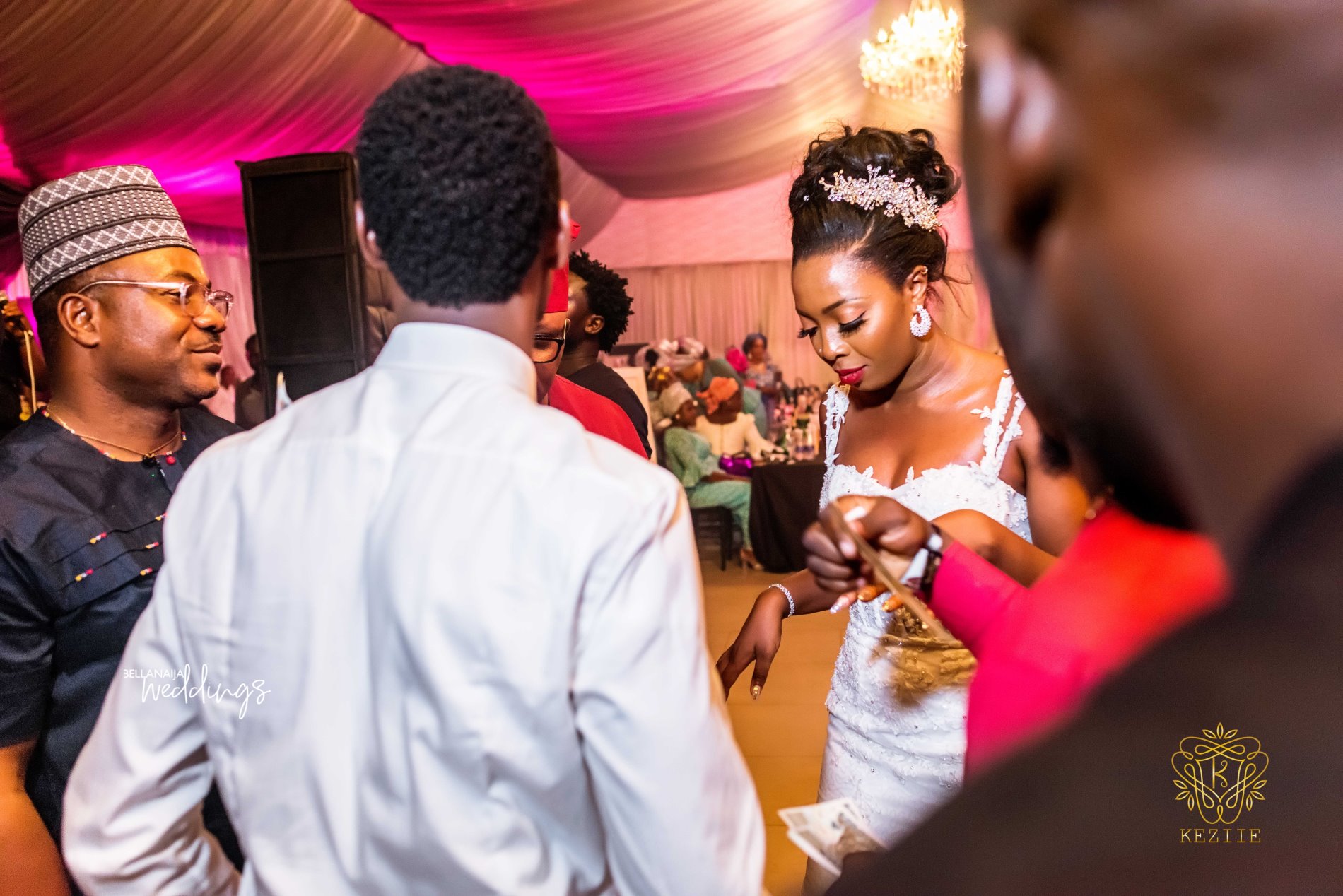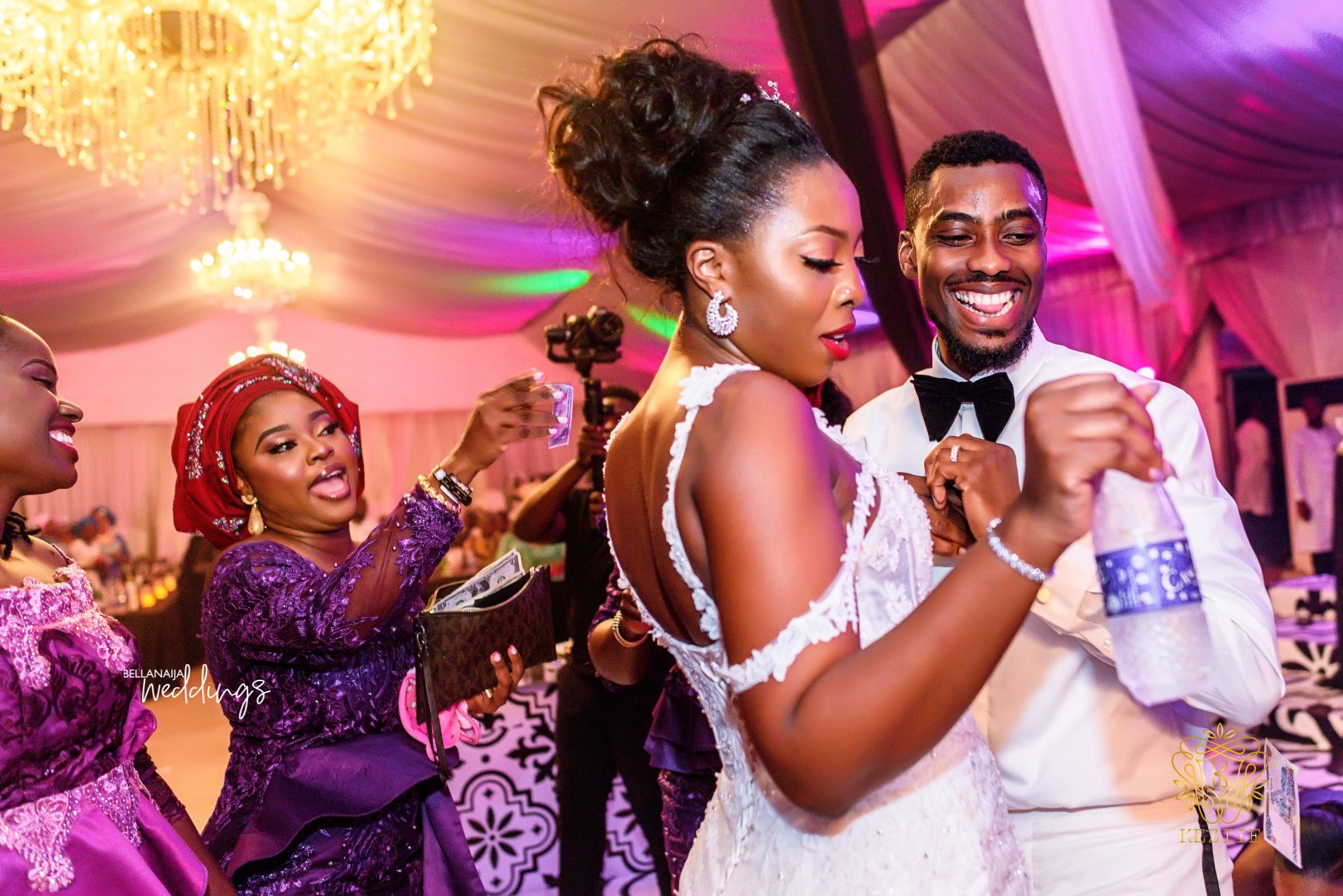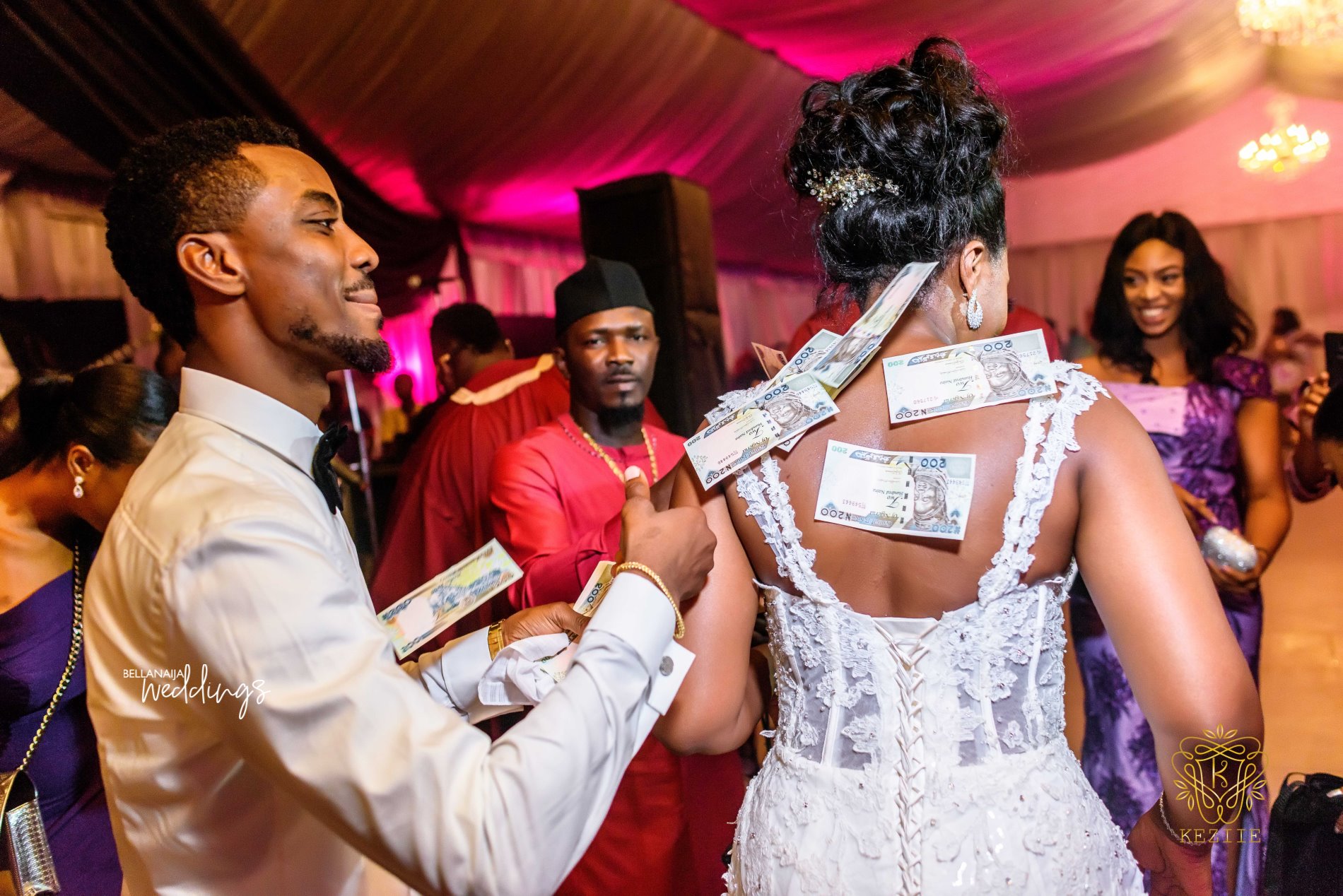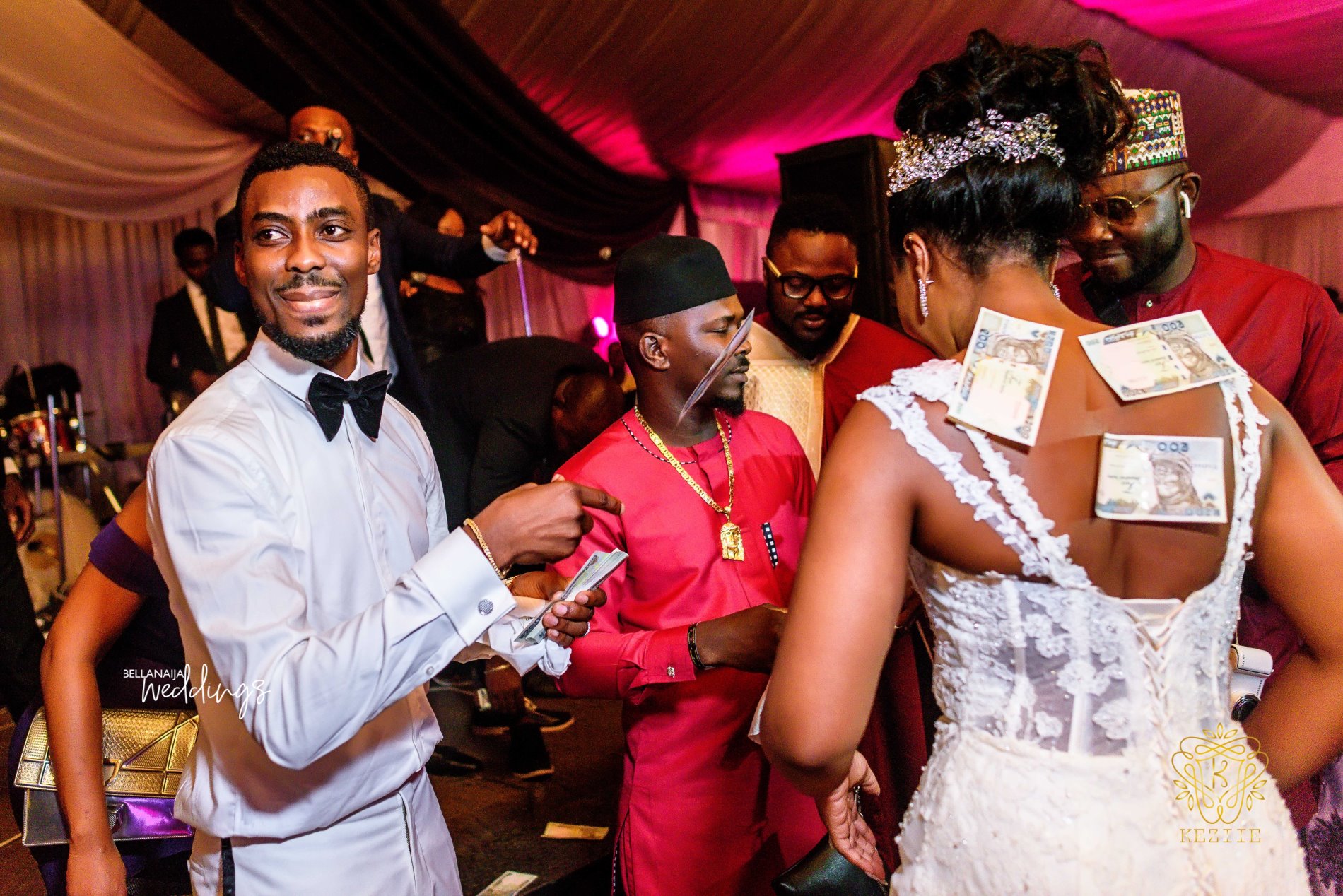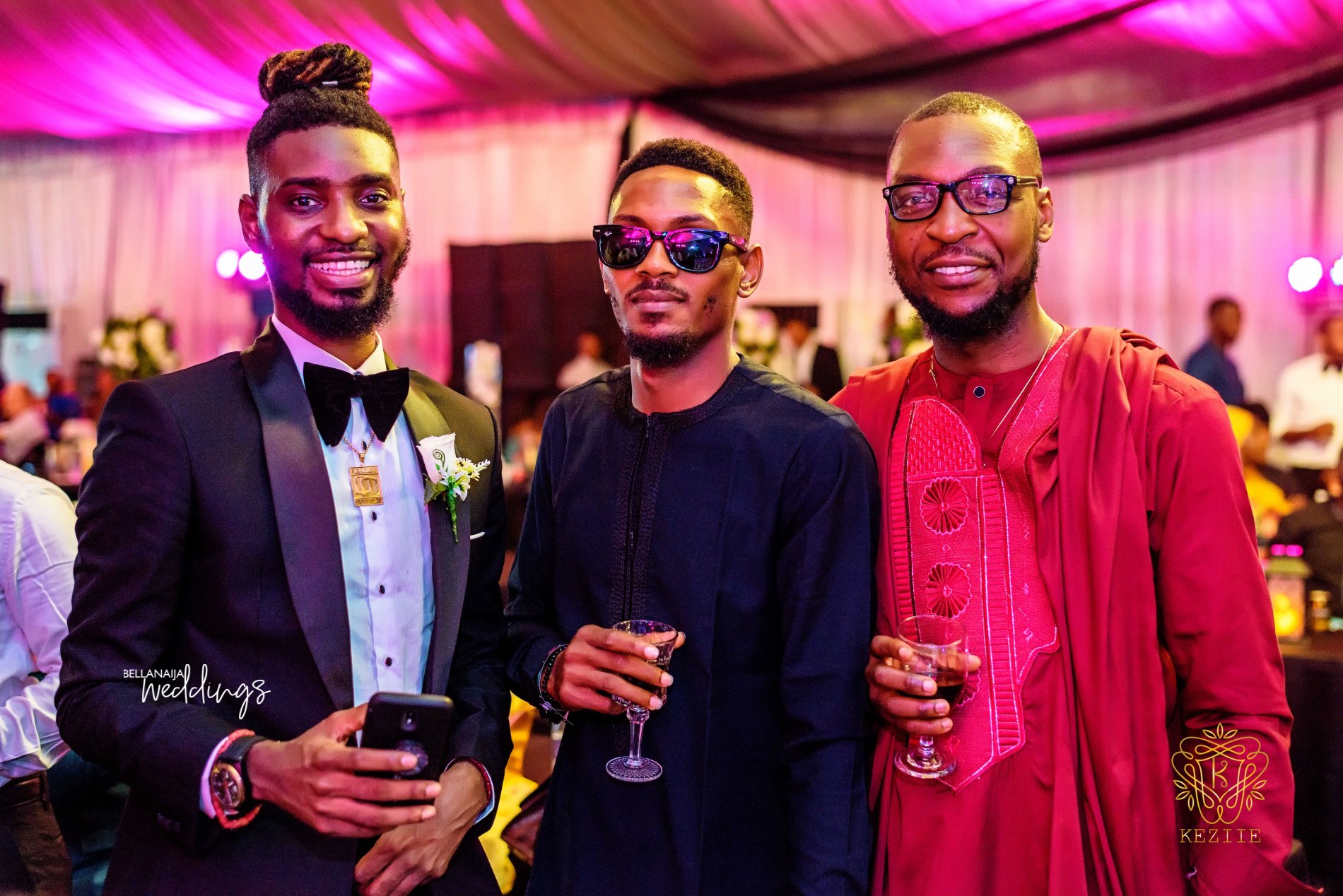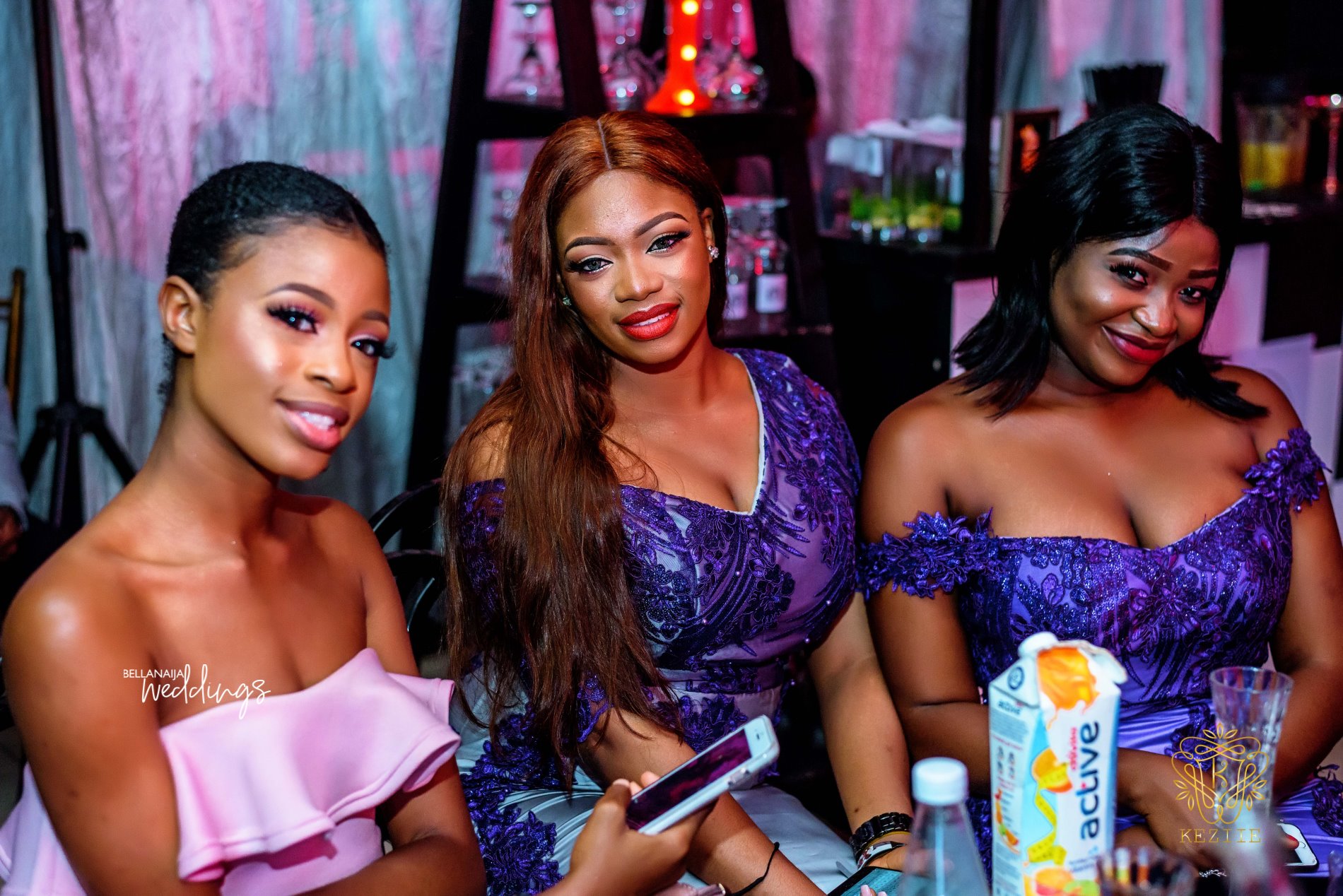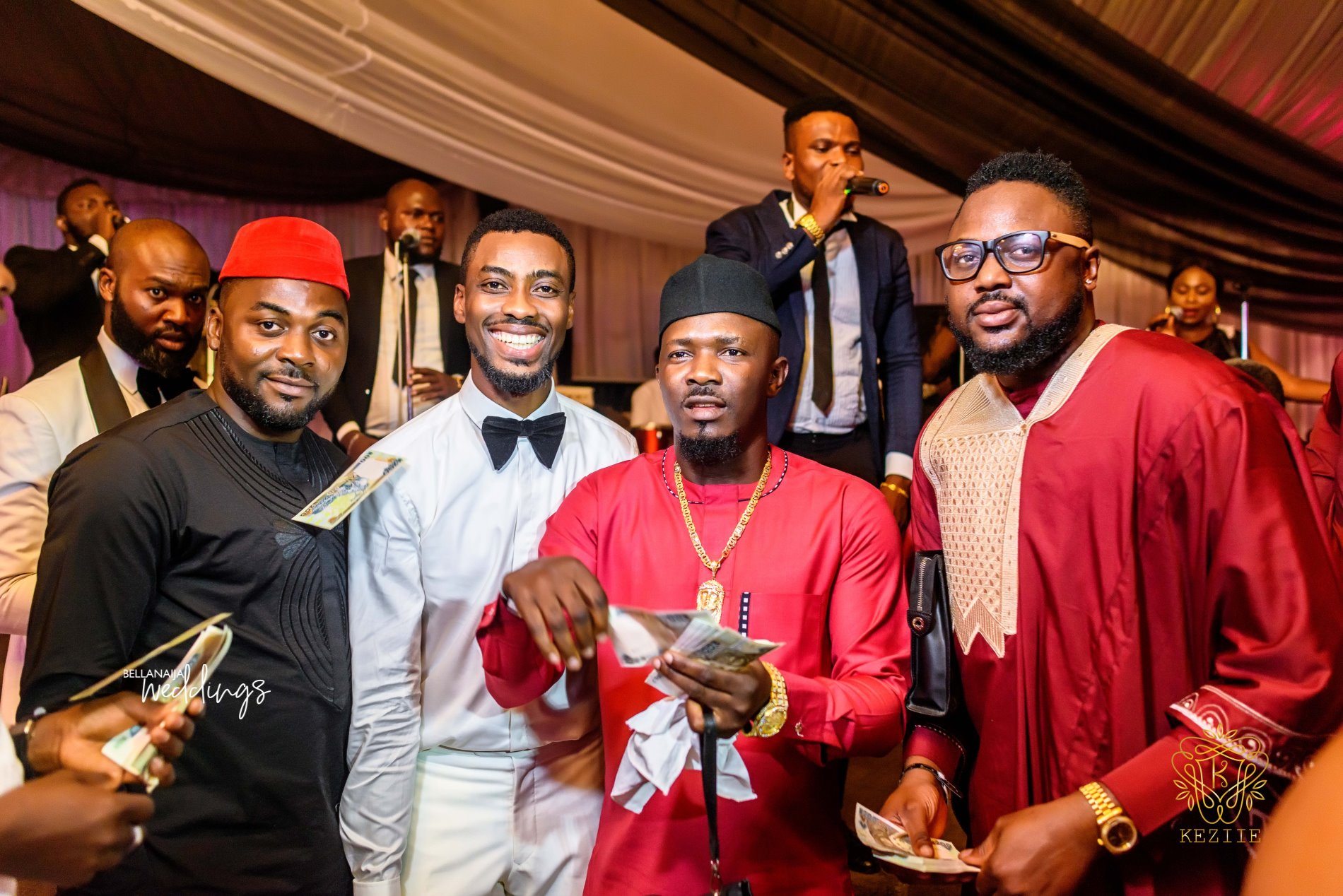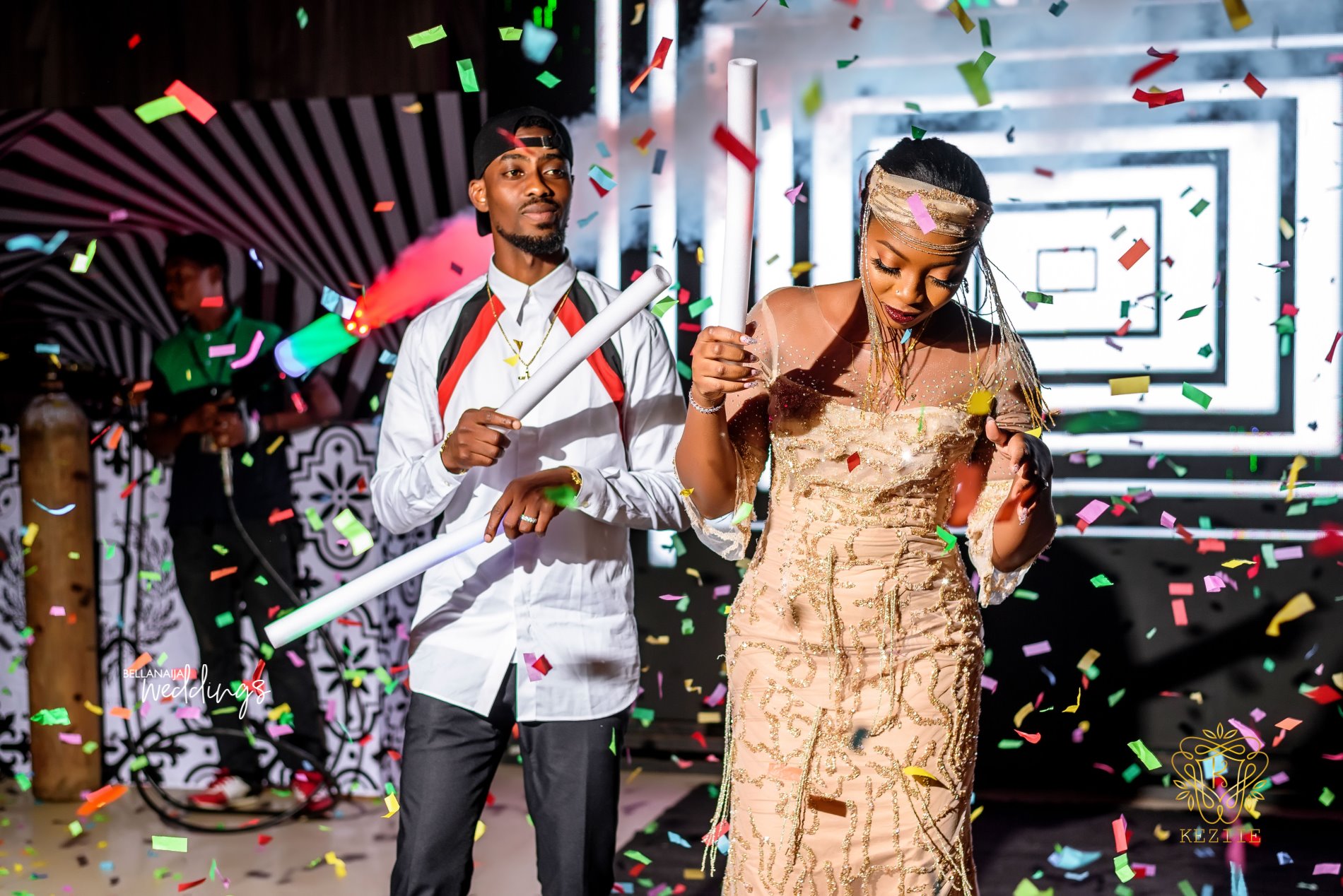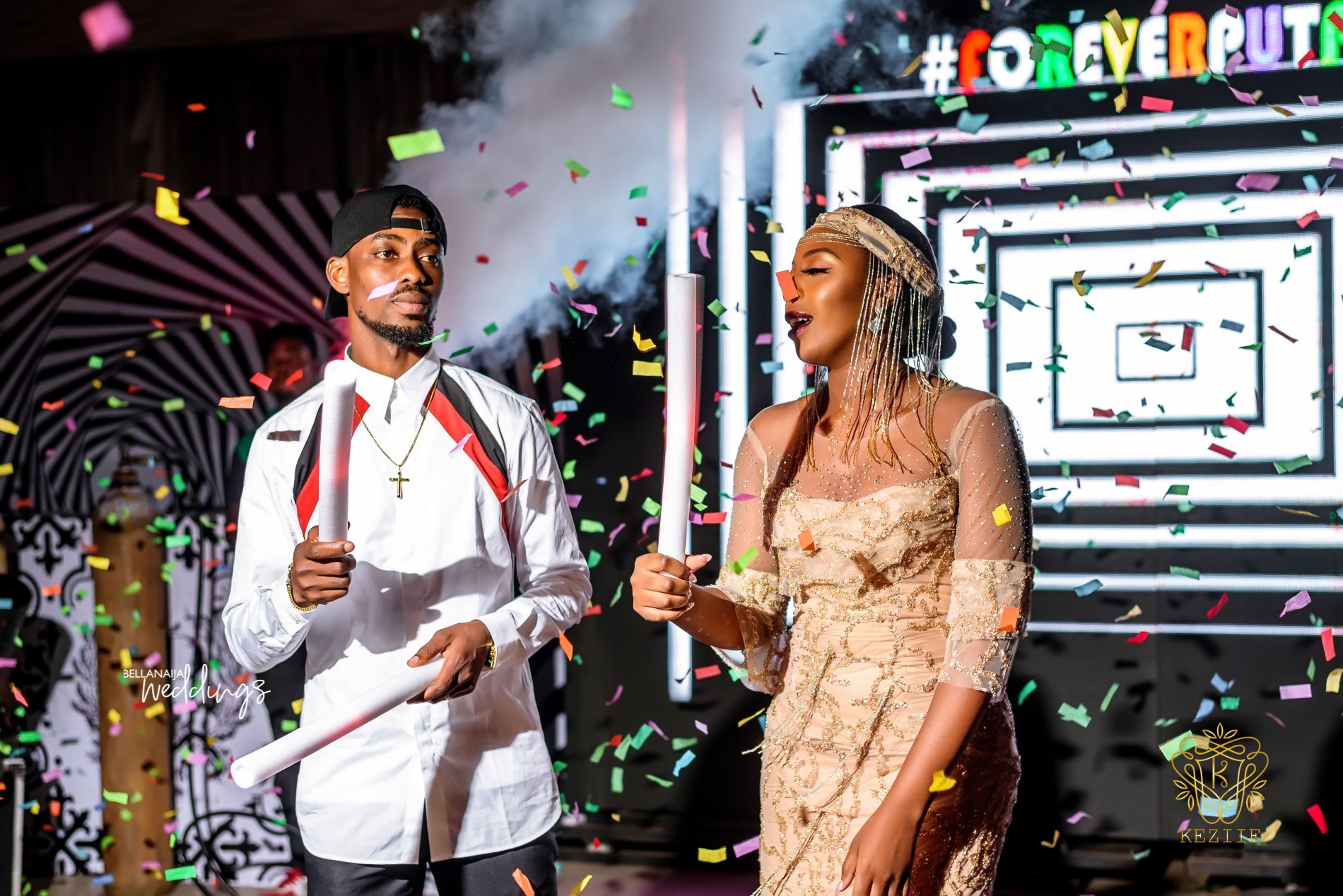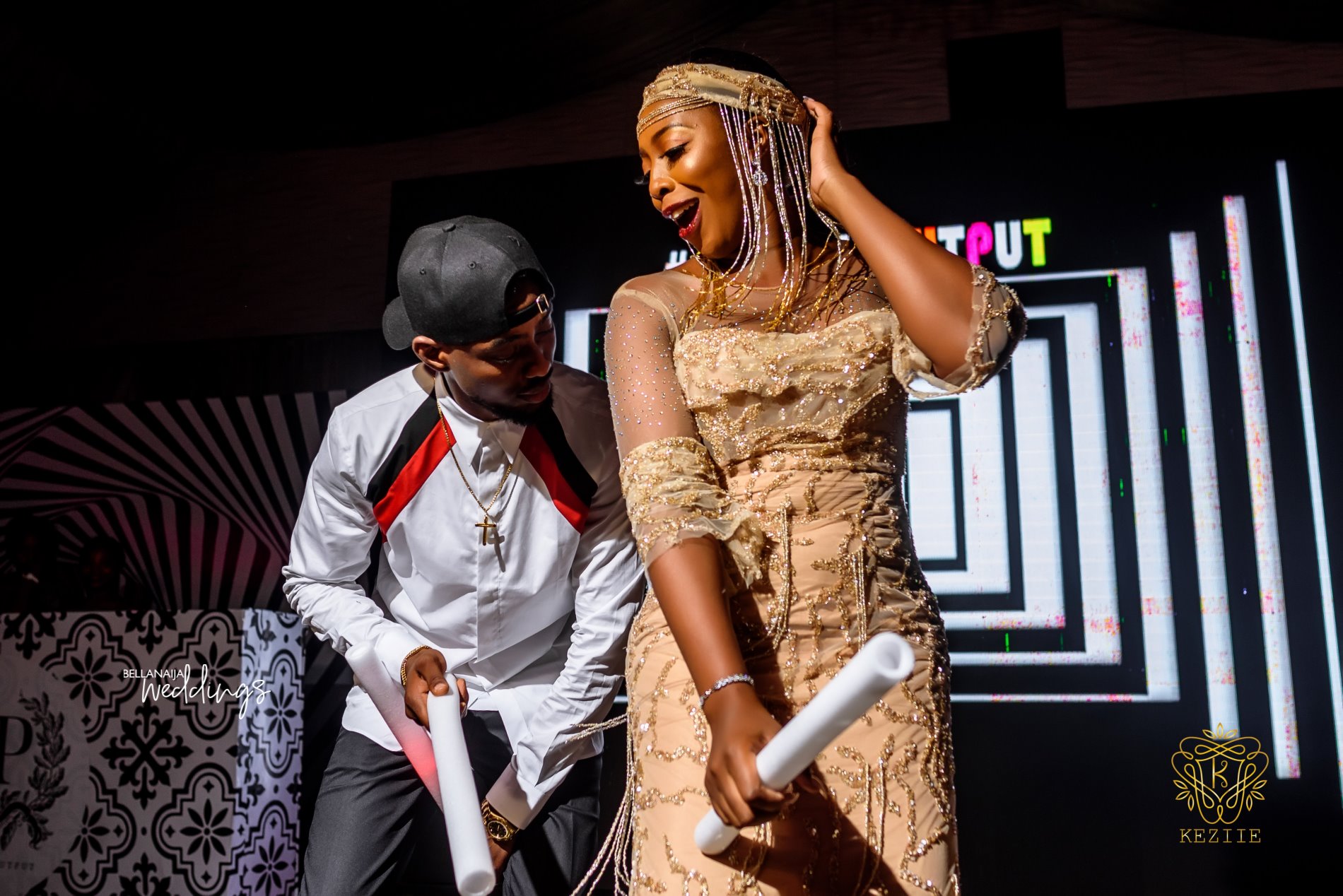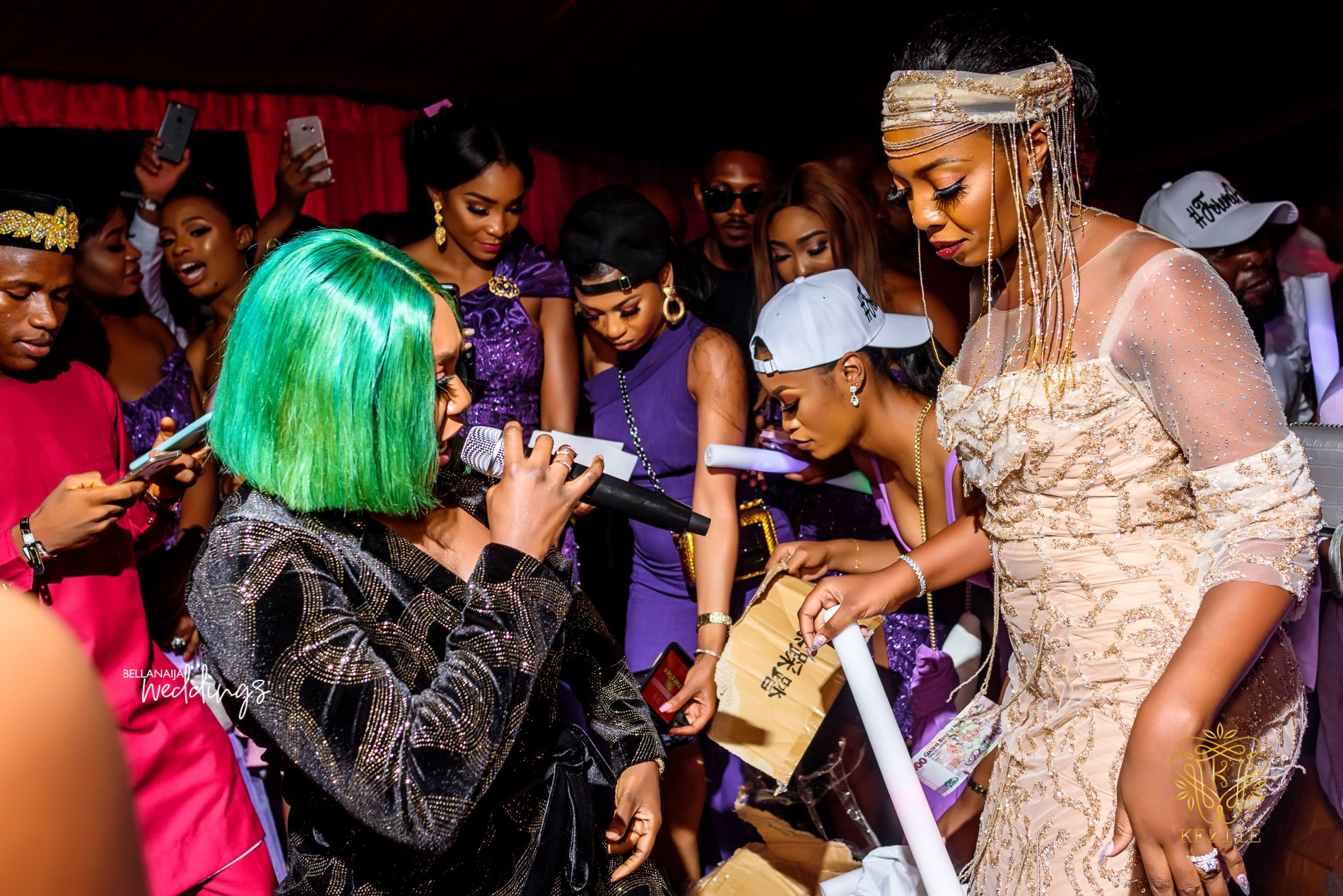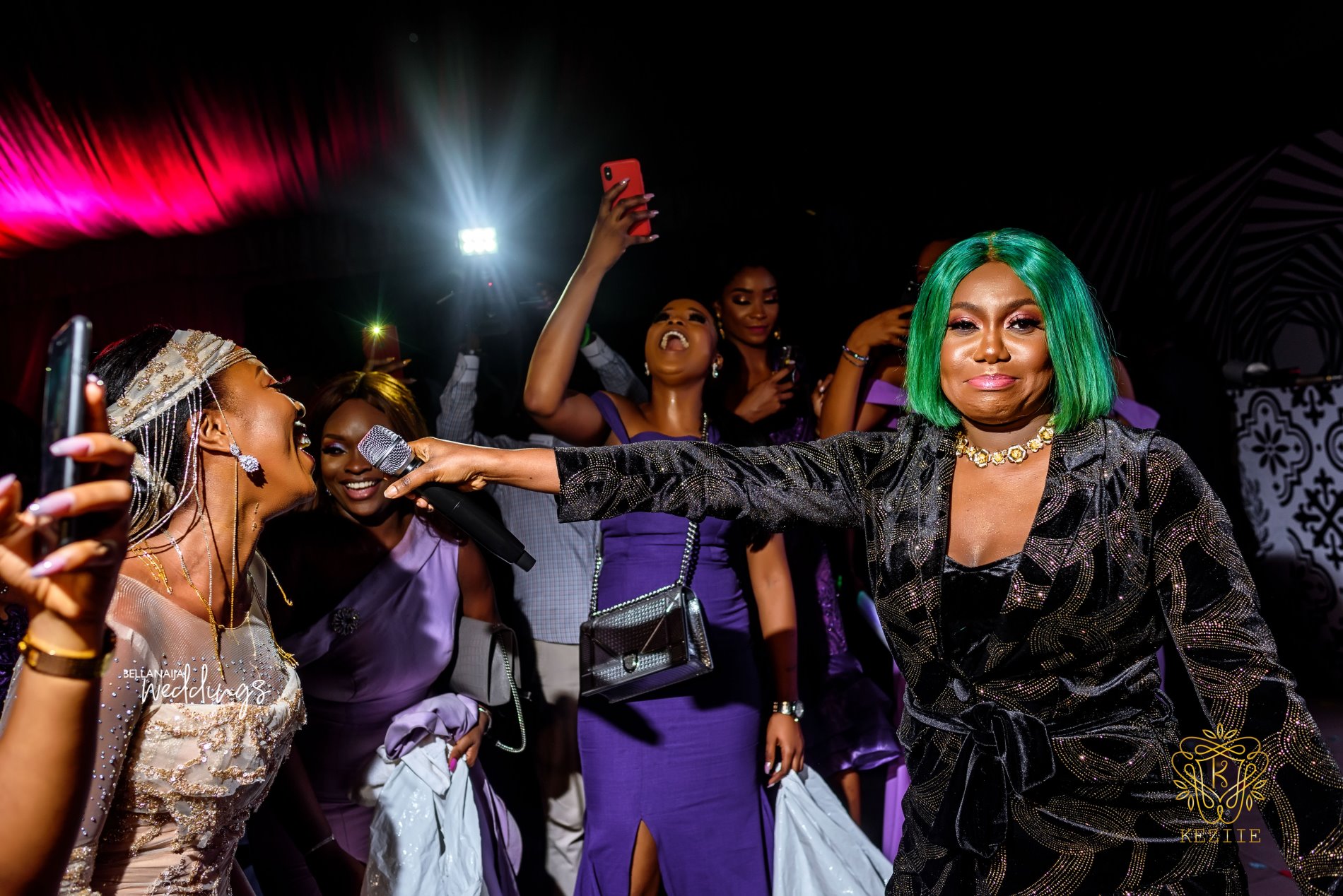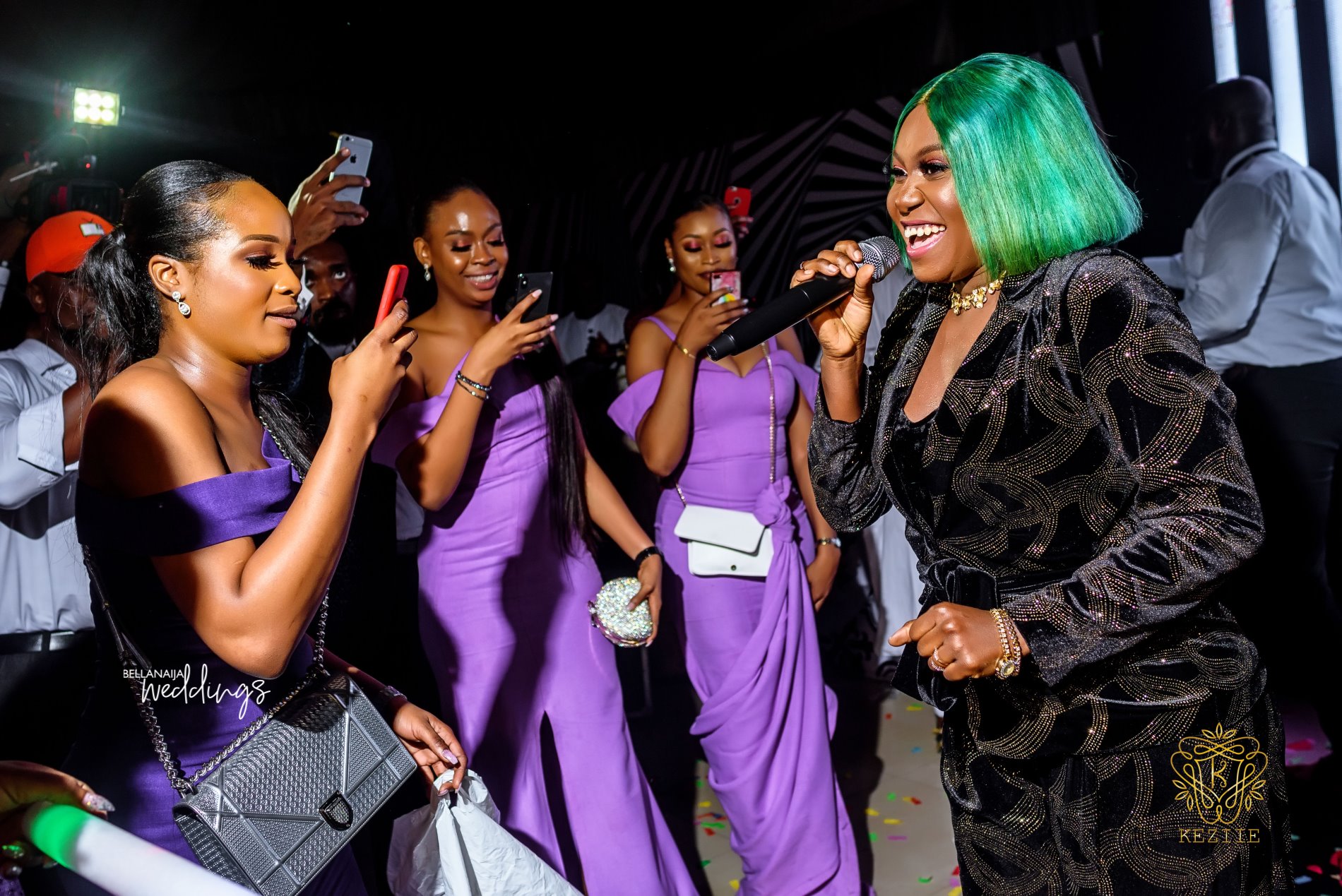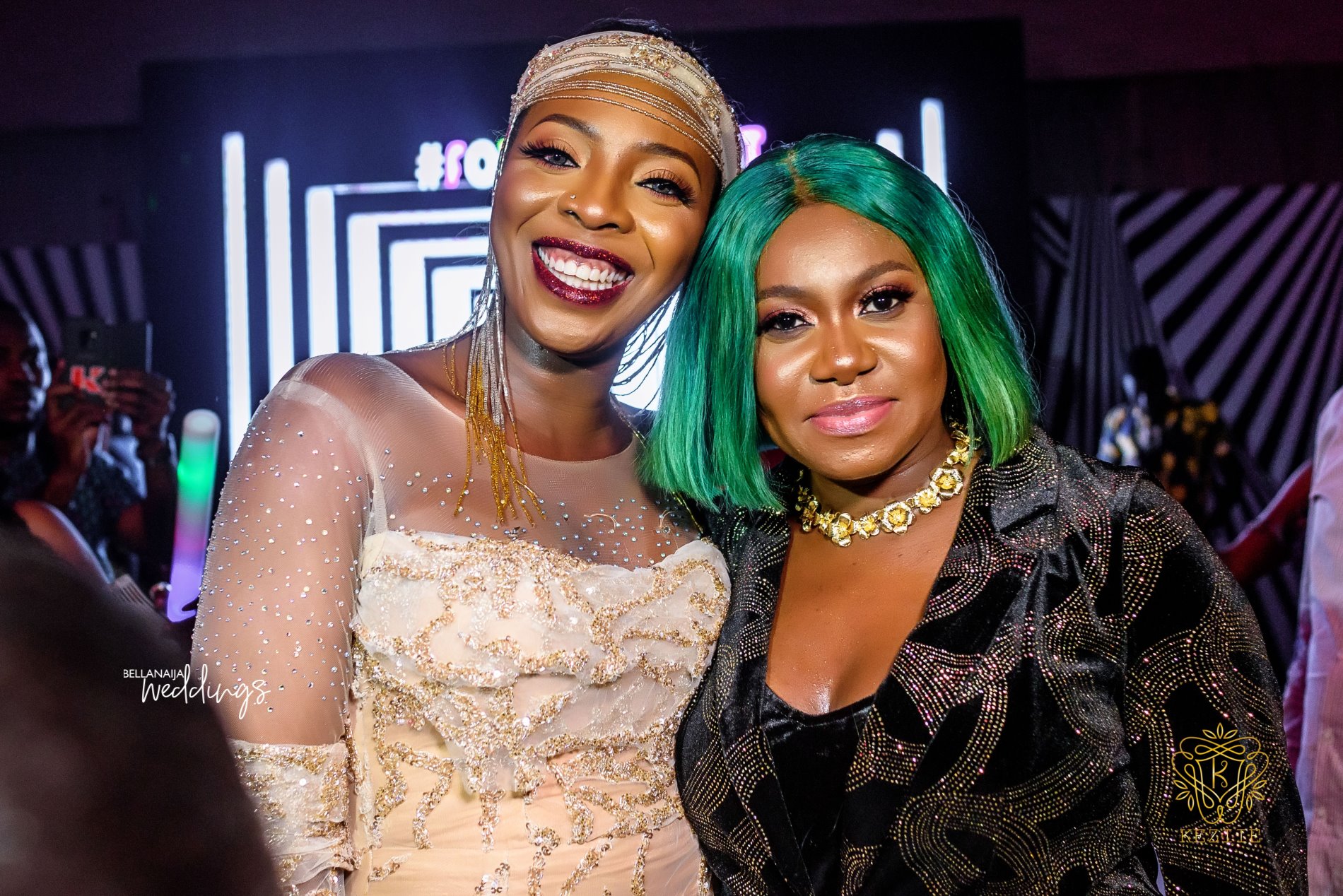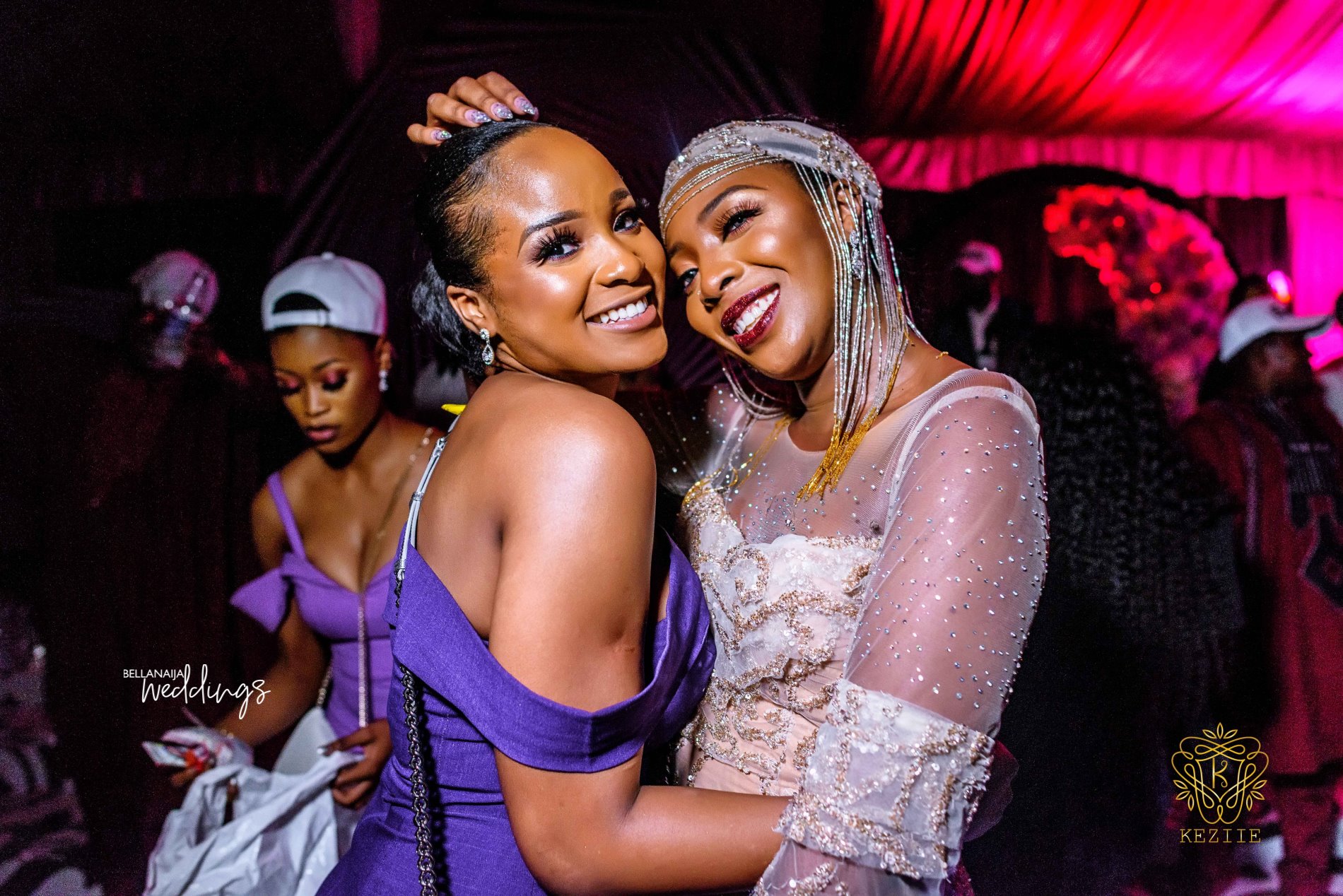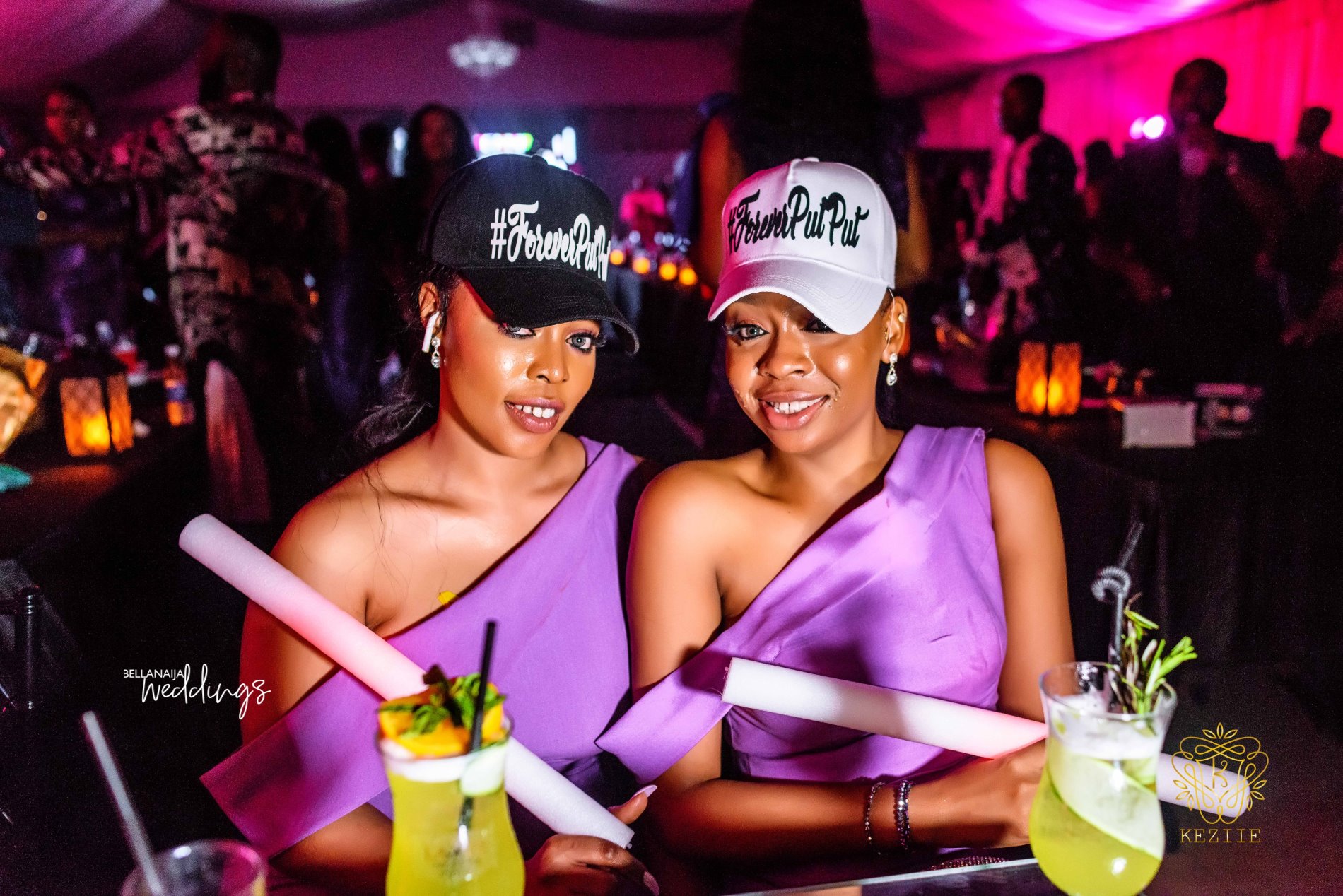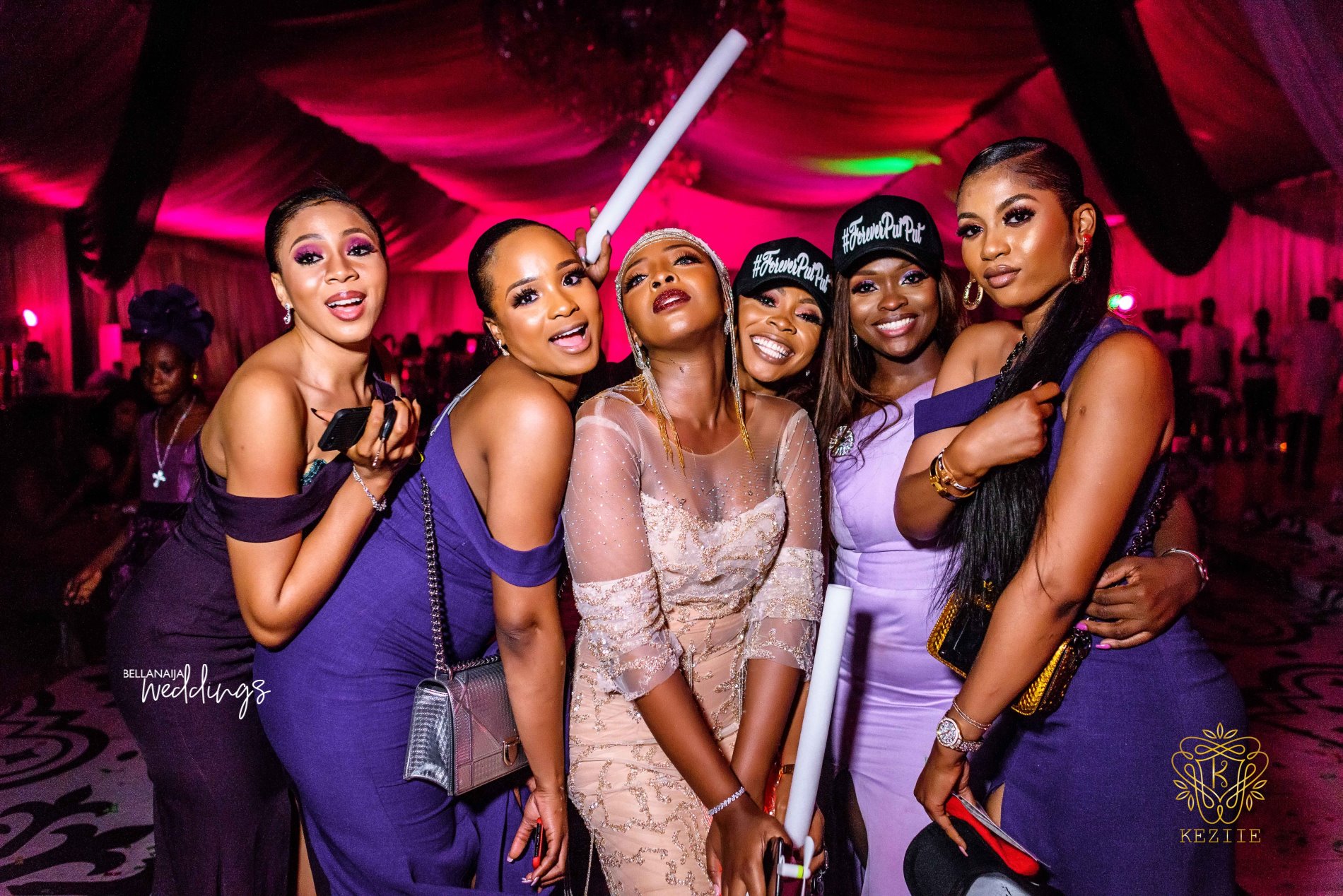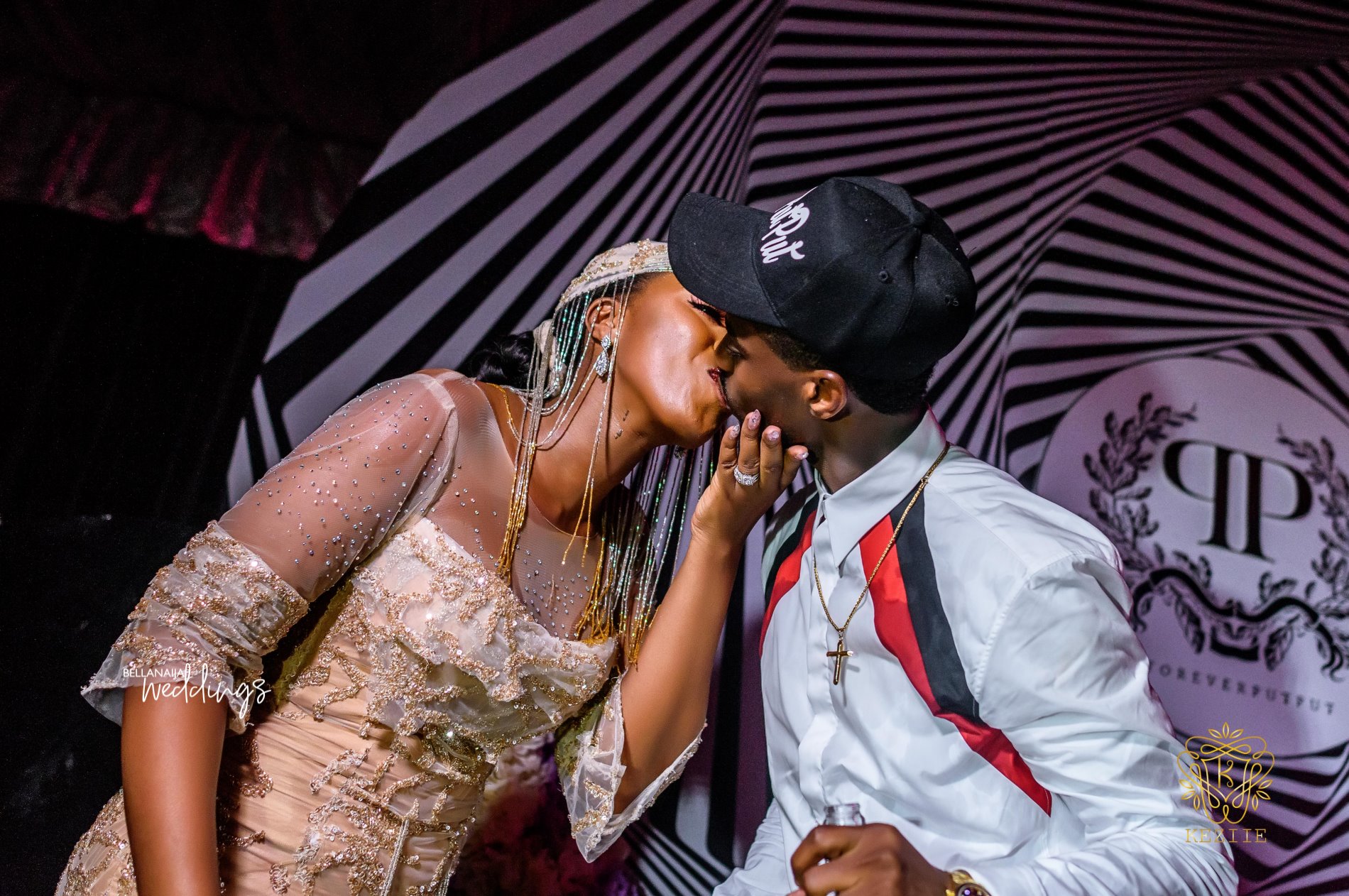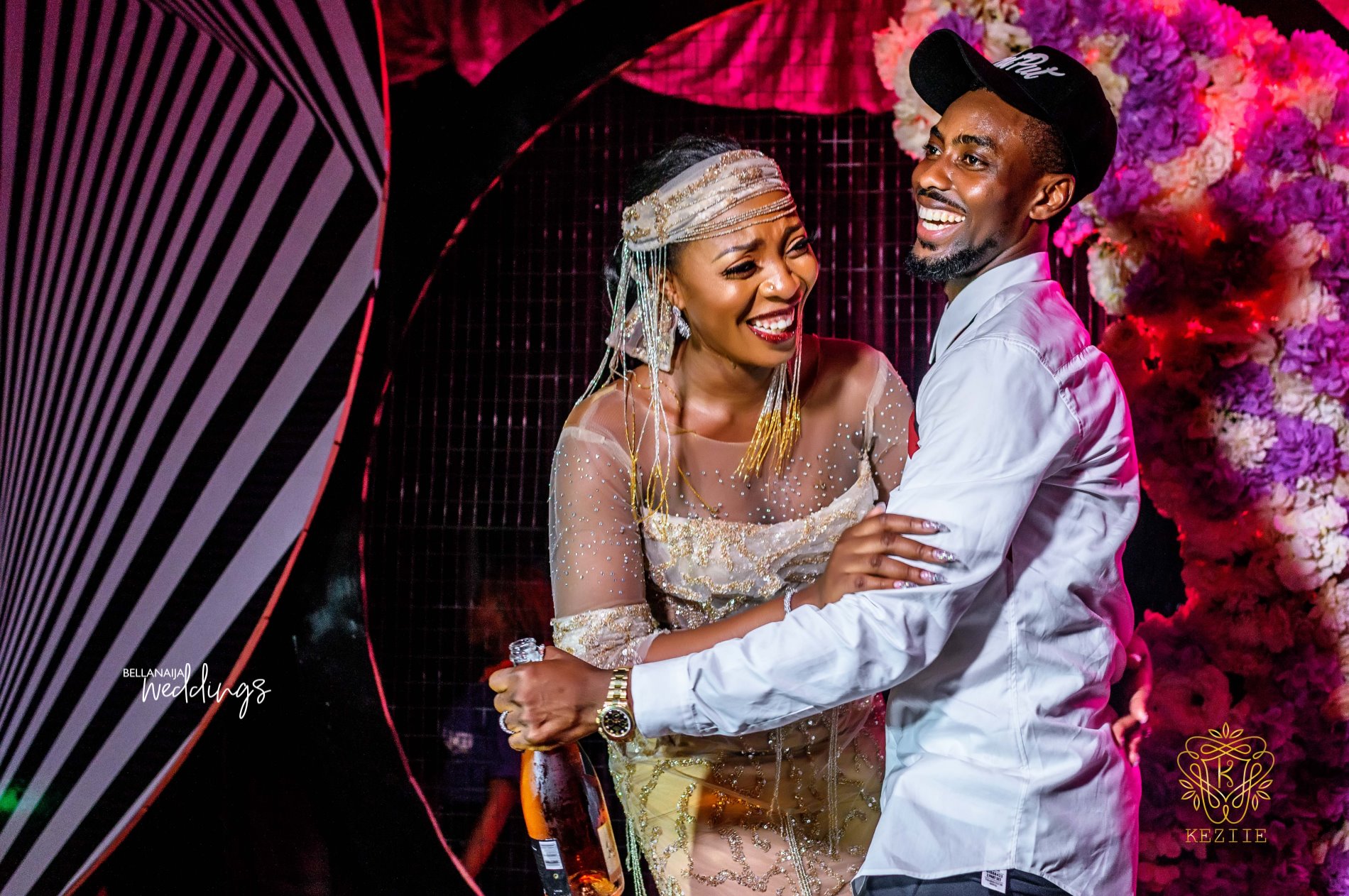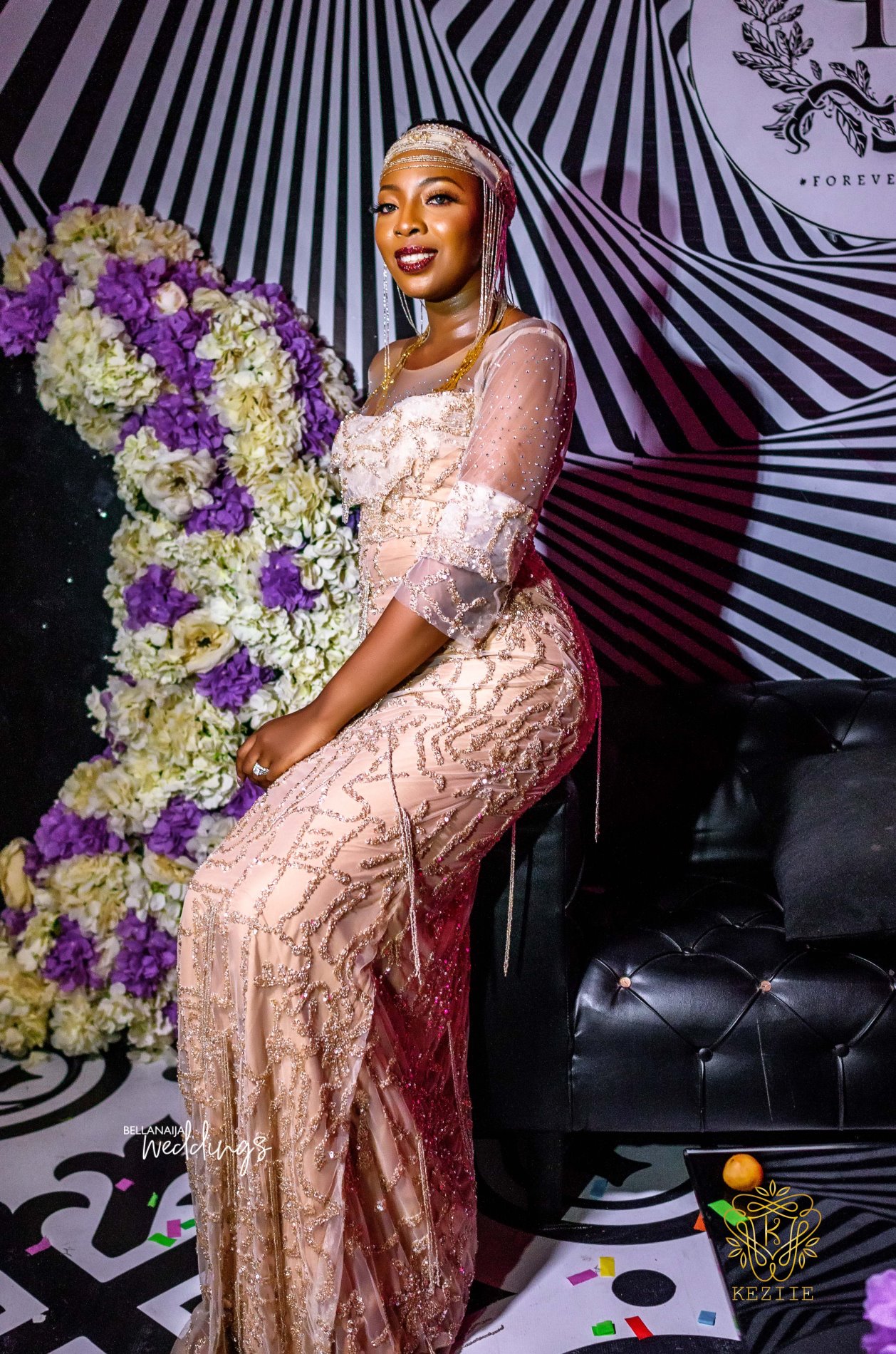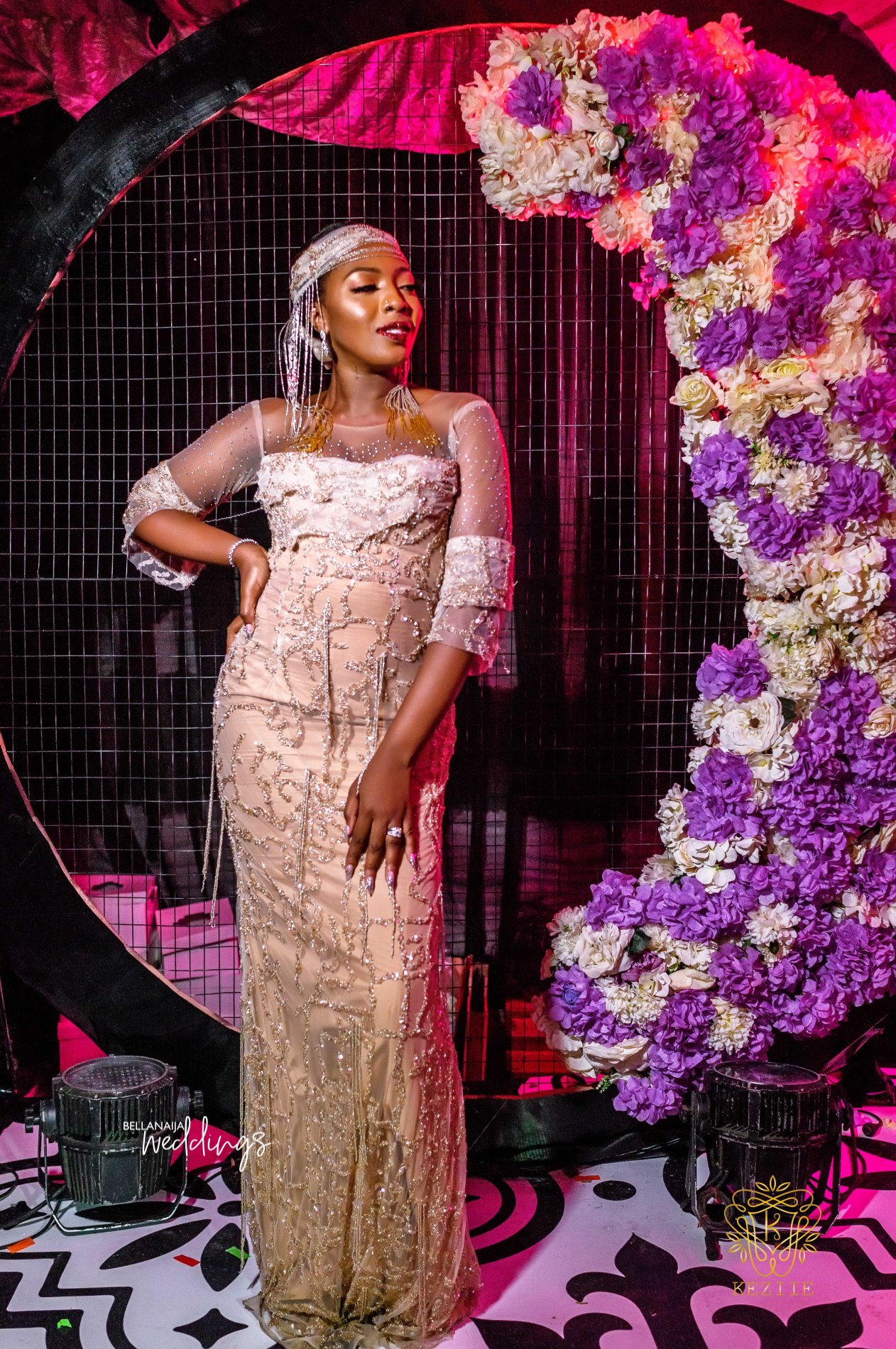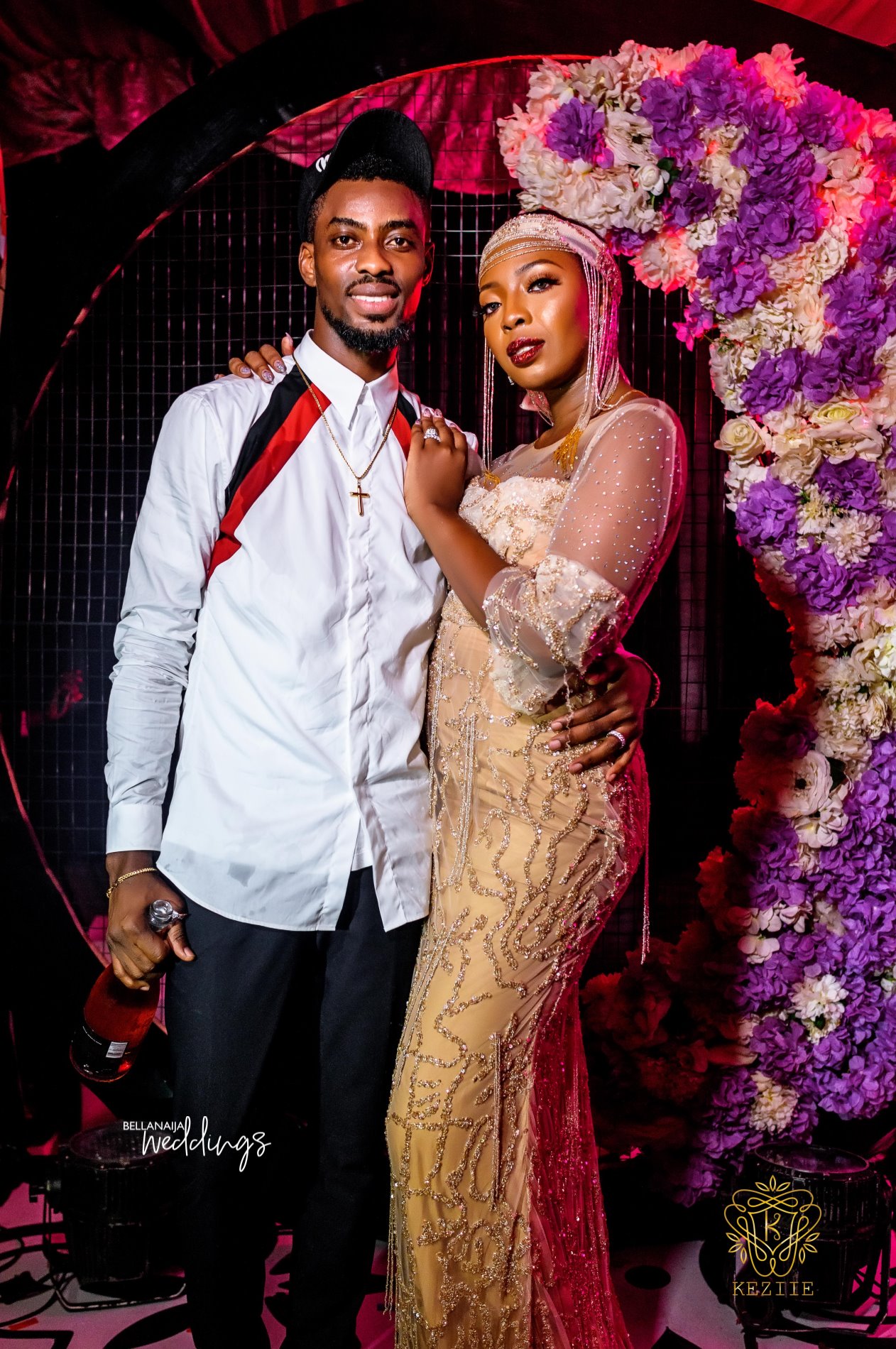 Credits
Bride: @candieperfumegirl
Groom: @putsammy
Photography: @Keziie
Hair: @tobbiestouch
Makeup: @flawlessfacesbyjane
Planner @trendybeevents@bisolatrendybee
Balloons: @ribbonroom.ng
Gift boxes: @Cerisenoireng
Bride's dress: @bridesandbabies
Bride's Second dress: @bandoraonline
Hair accessories: @velvet box
Bouquet:@lovebugflorist
Videography: @fedworks
Couple coordinator: @pamelatrendybee
Lead: @iketrendybee
Special effects: @sydeninteractive