Editor's Note: Hey guys, we are super excited about our #BellaNaijaWeddingsFreshersWeek! It is day 5 and we've got this feature from hairstylist, Hair Flair Chan. She'll be sharing  5 quick and easy hairstyles for #BellaNaijaBridesmaids to rock. Remember to take notes and let us know how helpful this is in the comments. 
It is unarguably true that 80% of church weddings come with the bridesmaids in attendance. In most cases, the bride picks the dresses for her bridesmaids but allow them to choose a hairstyle for themselves bearing the theme of the day in mind. One of the reasons most brides give her bridesmaids the privilege of choosing their own hairstyle is to get them involved in the whole wedding preparation and also because there are different hairstyles for different face types hence the need to deliberate amongst themselves on the style to settle for.
Bridesmaids hairstyles should always be classy, simple and quick which must also compliment the bride's look. These hairstyles can be using just bobby pins and combs only.
Tucked Chignon Bun
This is an easy-breezy style for bridesmaids who would love to keep it simple yet dramatic. The sideswipe gives it the drama and will be perfect for your #BellaNaijaBridesmaids.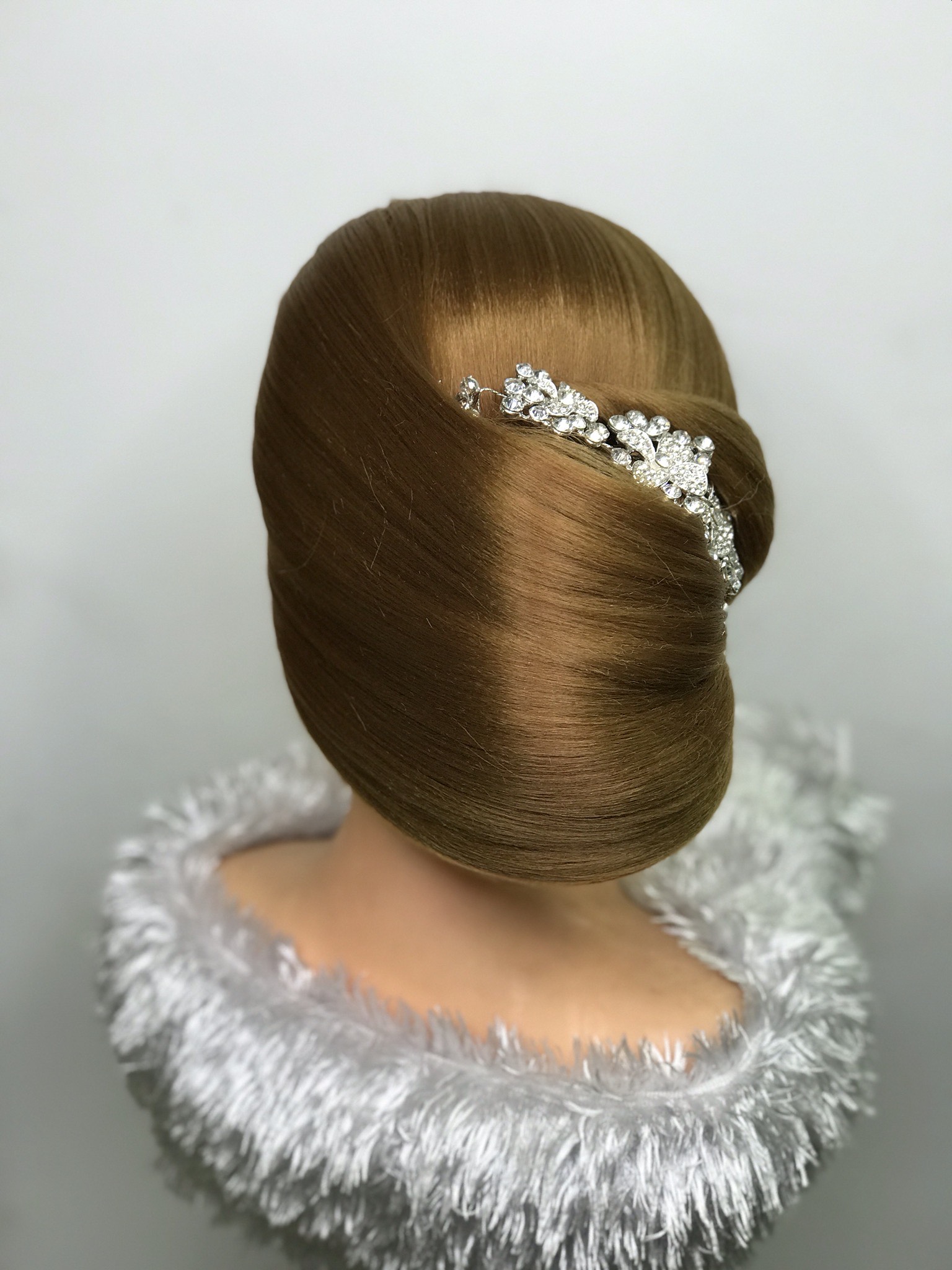 Pinned Back Braids
We created this by putting all the hair in a ponytail, braided all into sections and pinned all of the braids to the back, hence the name "pinned back braids". It Can be worn for both outdoor and indoor weddings.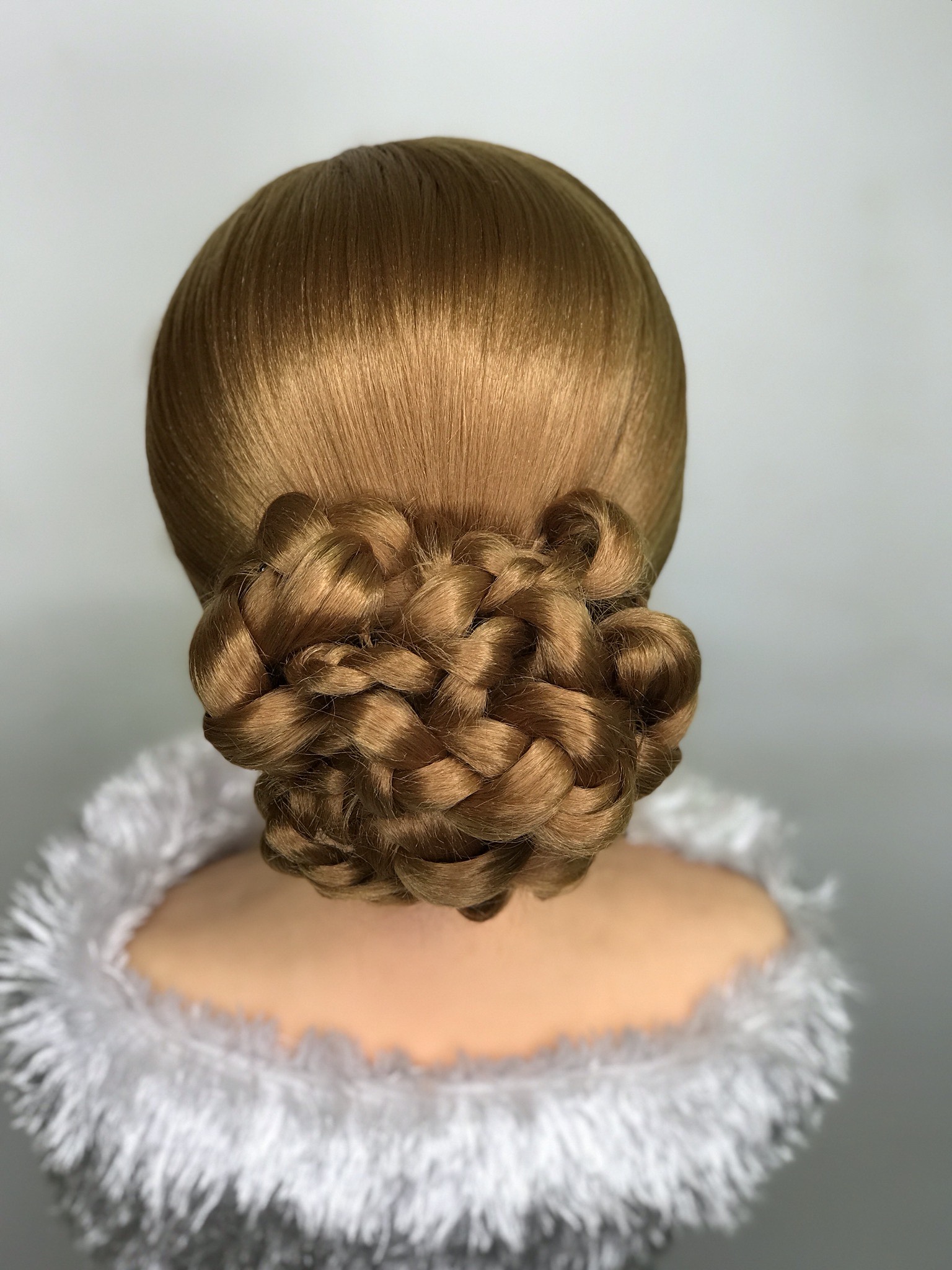 Messy Bun
Just as the name implies, little attention is paid to the neatness of the style. We sectioned the entire hair into 8 sections, followed by rolling and pulling (to create the messy effect ) of all the sections and then created a mini bun using the entire sections. This style is beautiful for a garden wedding.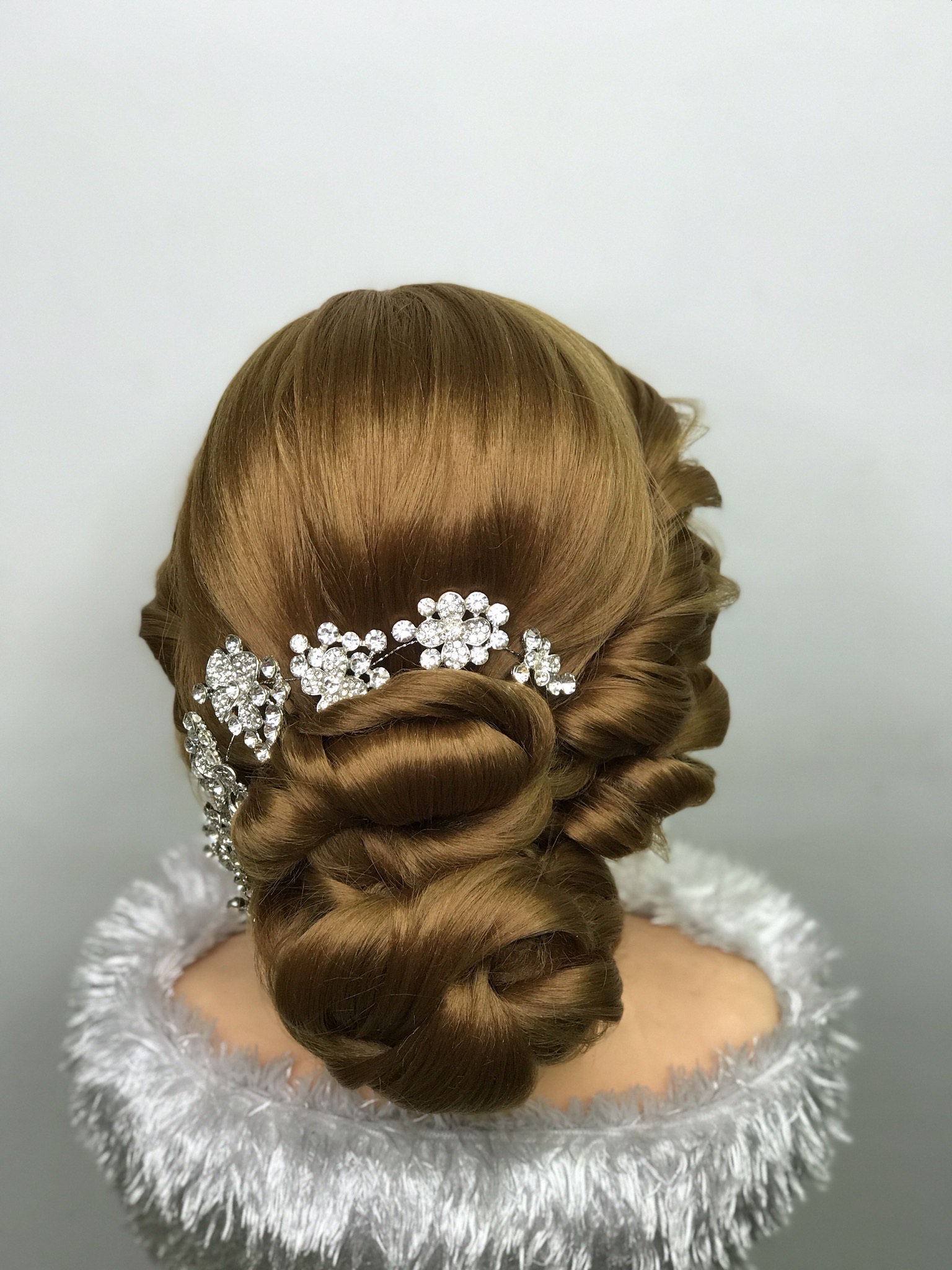 Tucked Band Twist
This hairstyle was created using tiny black rubber bands. We sectioned the hair into about 5 sections, held each section with the rubber band then proceeded to turning and knitting each section. This then done repeated until the desired style is achieved. It is perfect for the #BellaNaijaBridesmaids with love for that "statement glam".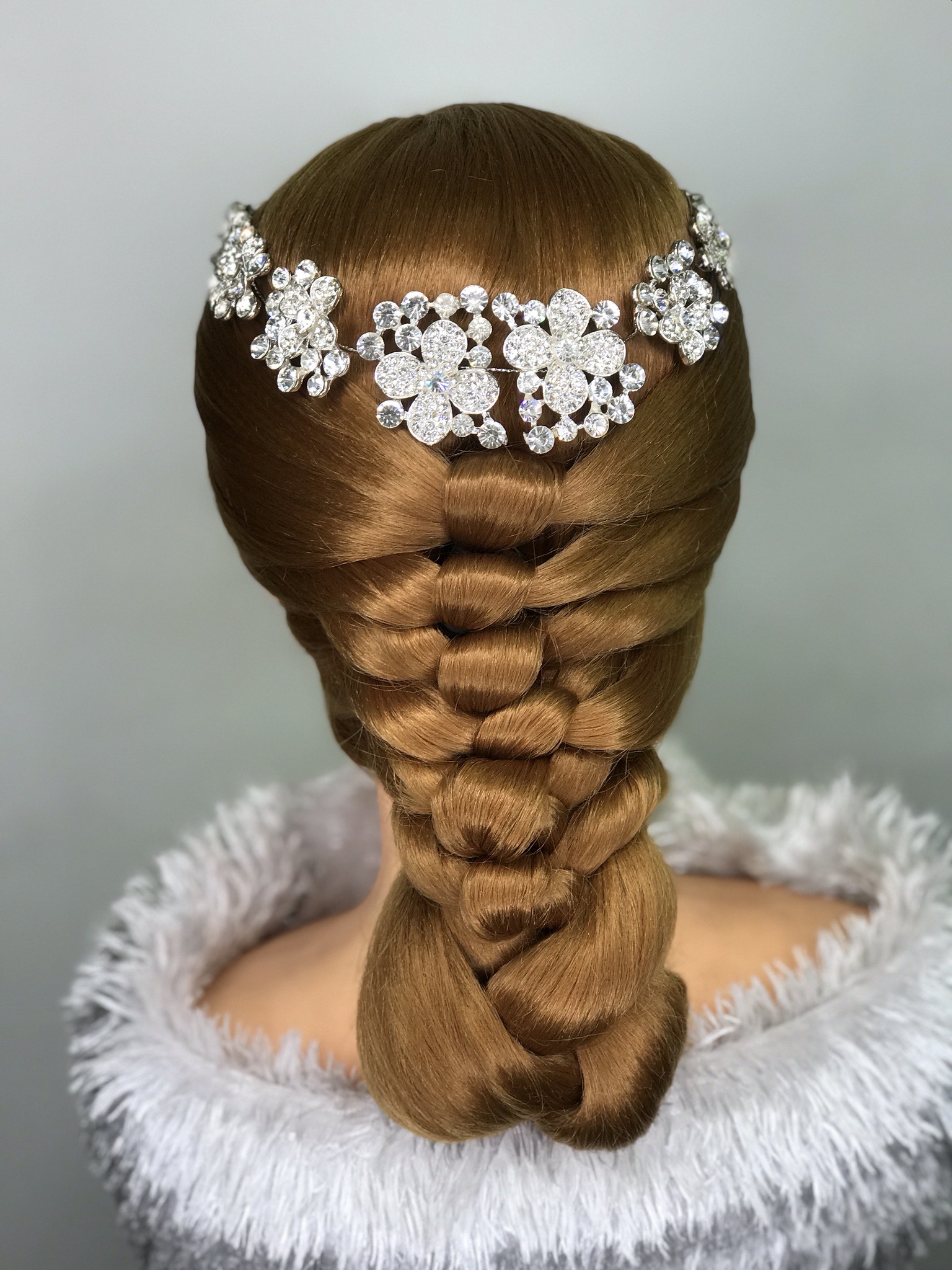 Sidebraided Low Bun
We achieved this style by sectioning the entire hair into 2, ratio 95:5. 95% of the hair is put into a bun while the remaining 5% was braided and gently placed across the already created bun.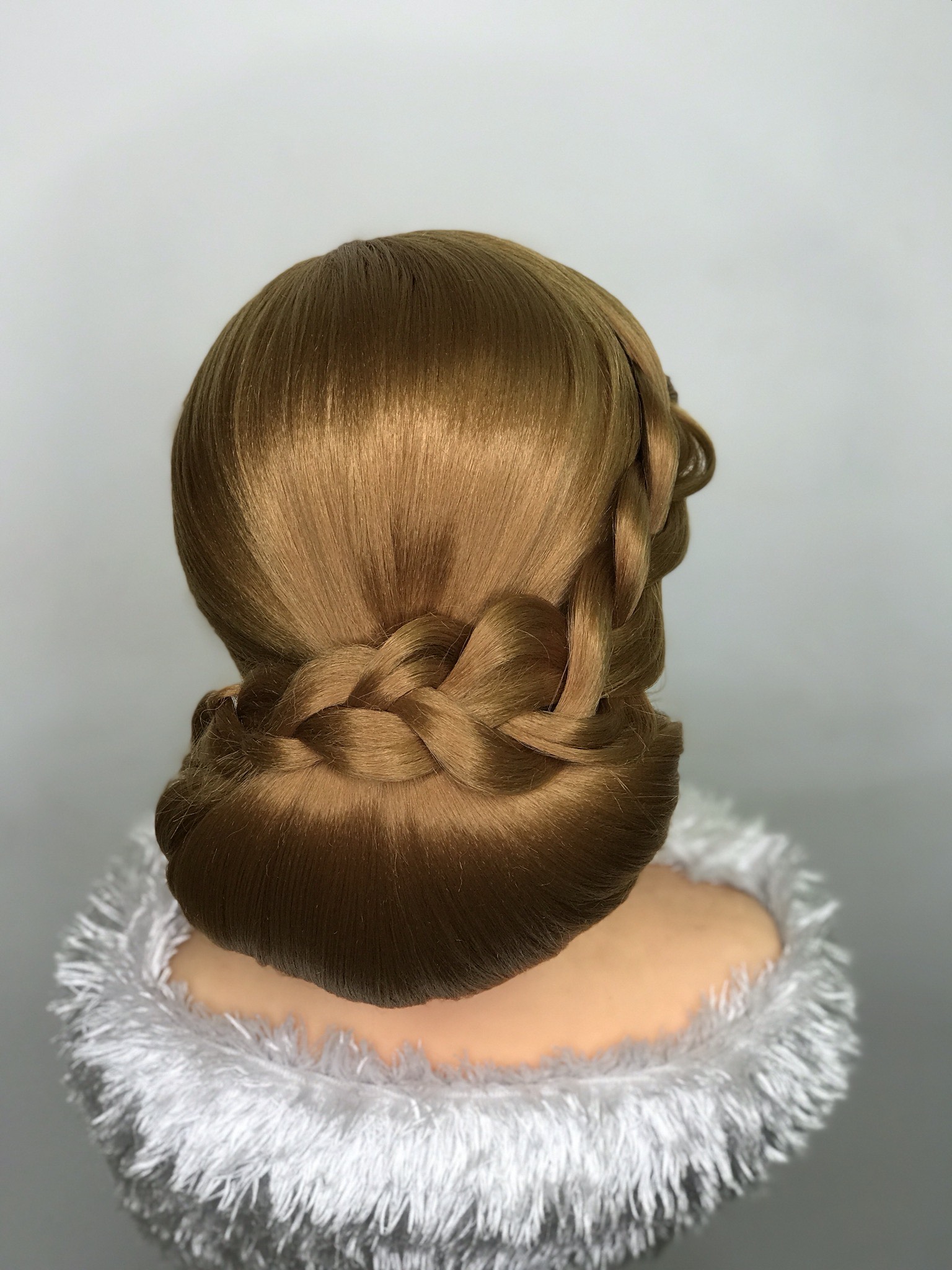 These five hairstyles are quite easy and perfect for your #BellaNaijaBridesmaids to rock.
Credits
Hairstylist: @hairflair_chan