Editor's Note: Hey fam! We are back. Trust you enjoyed the first part of the amazing Tuke Morgan's feature on what every bride-to-be should know. Just like we promised, we have part 2 here, if you missed part 1, it's okay,  I've got you covered, catch up here. Super glad to have you back, and of course enjoy!
As I previously mentioned, I was a wedding vendor before I became a bride. It was a totally different experience being a client during my wedding planning process. Thus, I decided to share some of the things I would have done differently and I hope that it helps all brides-to-be as you all plan.
Continuing from part 1, more lessons I learnt through my wedding planning process. Enjoy and do comment if you agree…
16. Have a makeup and hair trial
This will ensure the makeup artist and hairstylist nails the look perfectly so time isn't wasted making adjustments on the wedding day.
17. Rest
If your traditional wedding is on Thursday and the White Wedding is on Saturday, ensure you get adequate rest on Friday and get a massage at home so your legs and muscles are ready for the big day which involves a lot of dancing, standing and smiling.
18. Prepare your mind, soul & body for the journey
Get a wax, body polish/scrub, facial, massage. Pack your bag for the wedding night at least 4 days before so you don't forget essentials like your charger, lingerie, deodorant, swimsuit, etc
19. Set time aside to de-stress and bond with your partner
Watch movies, go out and have fun. Don't let all your conversations revolve around the wedding, remember there was life before it and there will be life after the day.
20. Listen to people's opinions but make your decision when you have considered all your options properly.
21. Don't forget the tiny things that are easily forgotten
Order of photography in the church programme, reception programme, types of pictures/poses you want for yourself & your bridal party (send this to the photographer weeks in advance to ensure he or she captures those crucial shots you desire)
21. A makeup touch up is necessary
This is because you are going to be dancing and sweating. If you can't afford the cost of having your main makeup artist come back when you change to your second outfit, get the MUA doing your bridesmaids makeup or someone more affordable to handle the touch-up.
22. Your network is so important.
You would realize no man is an island and it is important to maintain relationships and treat everyone kindly. Don't be afraid to ask for help when you're stuck on what to do. I reached out to many of my past clients and older friends I hadn't spoken to in a long time and they were all so sweet and willing to share their experiences and tips.
23. Have a budget
In some cultures, the bride's family pays for everything, in other cultures, it is the groom. The couple and parents should discuss and decide who is handling what as early as possible, it might be an awkward conversation but it needs to be had so resources can be allocated, this also affects the guest list.
24. Do your research & due diligence
There are many alternative vendors for every service you require and many vendors to fit your budget. Have a meeting with vendors you haven't used before, visit their office, talk to their past clients, ask them questions, if your spirit isn't at peace/doesn't gel with them, let them go, trust your gut.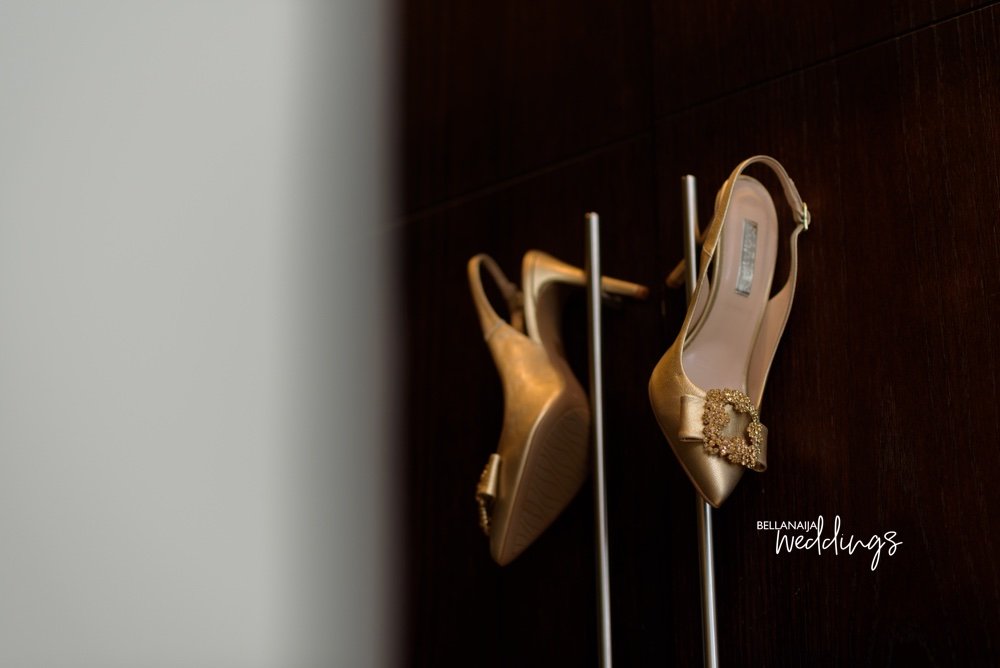 25. You don't have to buy or order everything from abroad/spend a fortune to look great
I got my wedding shoes from Mobo's on Awolowo Road, engagement shoes from Kasabella in Surulere and Introduction clutch and shoes from Balogun. The Jewellery I wore for my introduction ceremony was from my mum's wardrobe. I know people who ordered their wedding hair and earrings from Ali express.
26. Do things on time
Send out save the dates early enough especially if you have family/close friends coming from overseas. Give them time to find cheap tickets and get days off work. Take your pre-wedding shoot pictures on time. Order your asoebi on time to reduce the pressure. If you are an expert at procrastination, now is the time to squash that habit.
27. Manage your Expectations
People make promises they cannot keep. If someone has said they would like to shoot your pre-wedding pictures for free or make a dress for you as a present, don't be shy to call them up and tell them you're ready. If it seems like they aren't so keen on fulfilling their promise, let them be.
28. Attend wedding fairs and bridal events to meet vendors and other brides
You can take advantage of the show's discounts. You are able to save time that would have been spent visiting each vendor at their office and you get to see a sneak peek of their work. The Lagos Bridal Fashion week which started this year is such a perfect opportunity to discover designers and see how their clothing's fit and feel.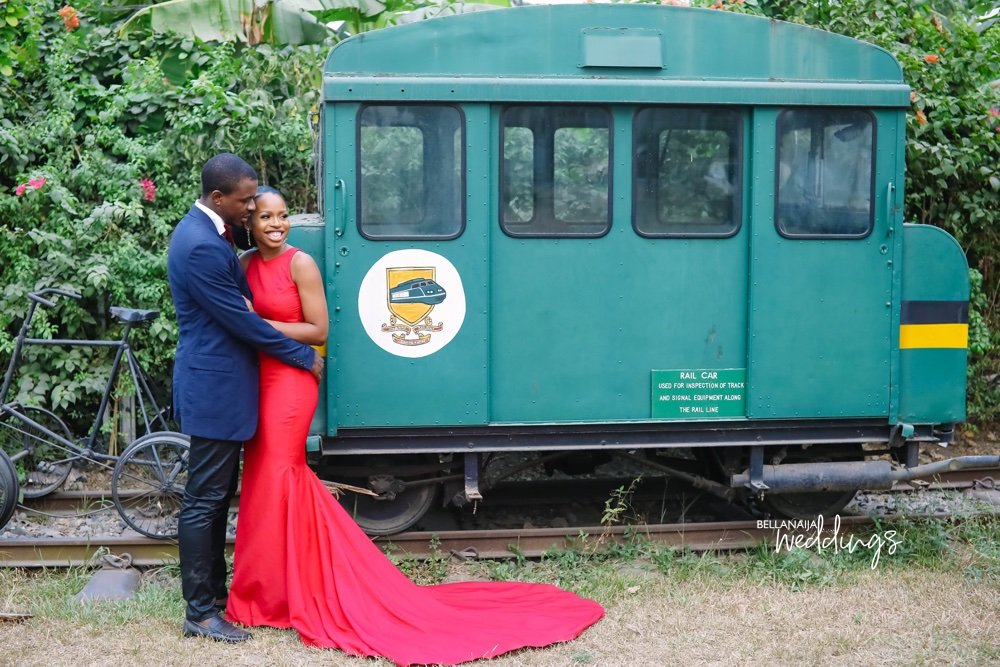 29. Take advantage of sales, giveaways, and promotions
The 2 dresses I wore for my pre-wedding shoot were bought from April By Kunbi for N25,000. The red one was N5,000 and the Green one was N20,000. You can save money when you book vendors when they are offering discounts or running anniversary promotions.
30. Remember that life is unpredictable and things can go wrong
You can catch a cold, your veil might get stained, your MC could get involved in an accident, it might rain or your dress might not fit right. Regardless, enjoy the day and stay happy remembering that you are about to begin a new chapter of life with your favourite guy! Remember that once the day is over, the planning chapter is closed and you can now enjoy life as a wife.
The wedding is only one day, your marriage is forever.
Let me know in the comment section if you learnt anything new and if there was anything you wish you knew before the big day.