Editor's Note: Hey guys, we are super excited about our #BellaNaijaWeddingsFreshersWeek! It is day 3 and we've got this feature from Stella Naiye of Chillis Kitchen. She'll be sharing  5 must-have traditional foods at an Edo traditional wedding. Remember to take notes and let us know how helpful this is in the comments. 
Have you ever attended an Edo Traditional wedding before? The word that best describes this ceremony is epicˌ from the rich colourful displays of fashion attires and headgears to the tantalising soups that are displayed for your pallet's pleasure. One taste and you want some more of that delicious combo. Each food has its own unique taste and has different varying roles in the body. While some are found strictly in Edo state as their native soups, some others are dispersed in other areas but Edo people cook theirs with a style that you just have to love.
Take a peep with me into some of the soups you can find in Edo state.
Owo Soup
While it is also a staple in some other states, Edo people cook owo with style and it is called Oghwo in Edo. Rich in vitamins, Owo soup has a defining ingredient that separates it from the others and that is Akaun(Potash). Akaun is the main colour determinant for the owo soup. It also has other accompaniments for the soup, popular among them are smoked fish, crayfish and Dawa Dawa among others. Give your guests some starch at the party with Owo soup and you'll be friends forever.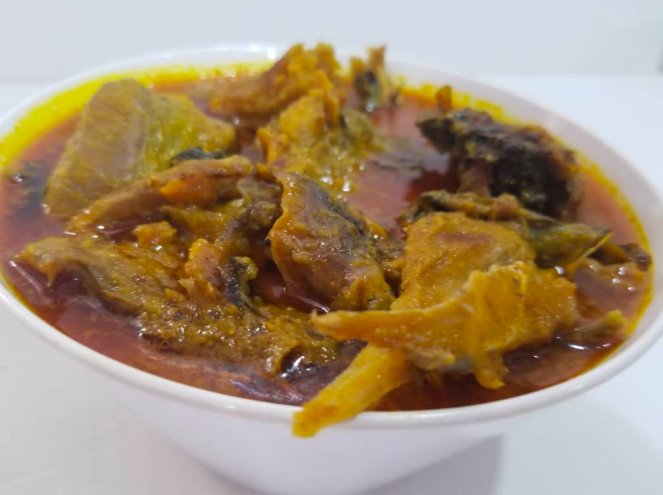 Black soup (Omo Ebe)
This is your ideal soup to the T. It also serves also as a weightloss soup because of the vitamin properties in it. Black soup is a delicious fusion of Scent leaf and Bitterleaf and very popular among the Ishans. Good for the bowels, great for the skin, perfect for a traditional wedding and it goes really well with 'Poundo' but any swallow would also suffice. Black soup is bae.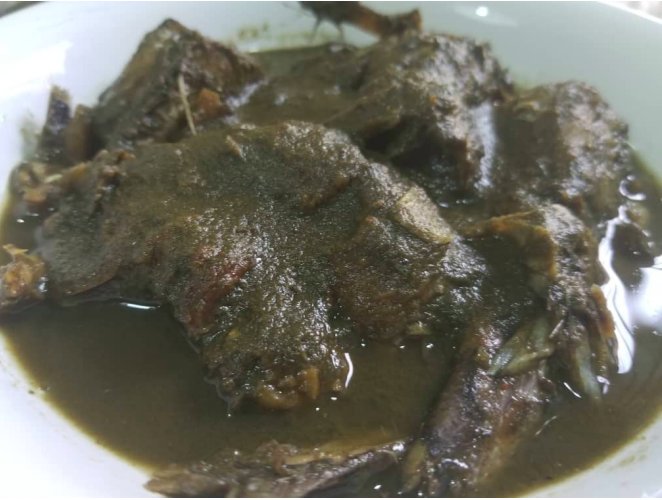 Ogbono Soup
Ogbono soup is also found at the traditional wedding ceremonies of the Edo people, thick, delicious soup blend. Have you tried Ogbono with bush meat at an Edo wedding before? Mmmmmmˌˌˌ just find a corner and to relax, Oh and when you have it with freshly pounded yam topped with palm wine, you will have a slice of heaven. Some of the ingredients that will be found used in making this soup are stockfish, dry fish, crayfish, Dawa Dawa, pepper and palm oil. If vegetables are added, they're used sparingly so that the taste will be more pronounced, either way, it is very delicious and irresistible.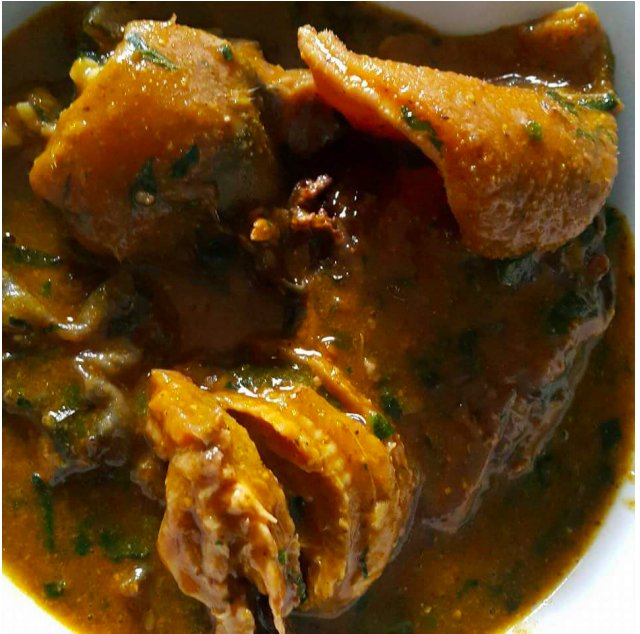 Egusi
Yes,  Egusi is one of the soups served at traditional weddings in Edo state. The melons are deep-fried to give it a smokey aroma and the flavours all come bursting forth. Egusi is popular in Africa and its usually the choice of vegetable used that defines each person's pallet, the Edos love it with bitterleafˌ sometimes Ugwu is used. You know you want to try this anywhere with 'Poundo' of life, yes it makes super sense.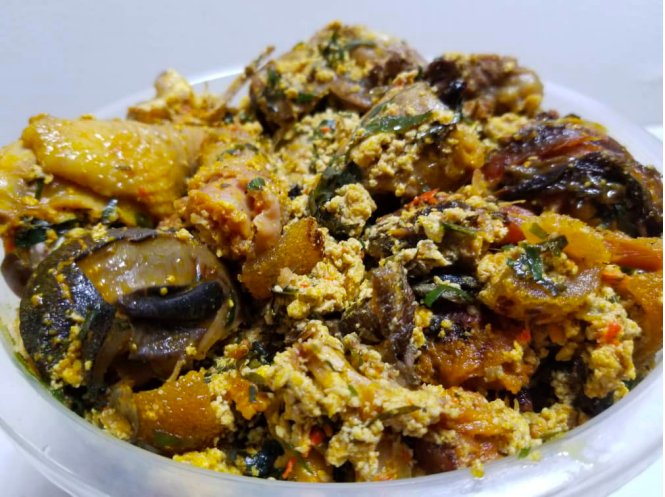 Groundnut soup
This is popularly called Omisagwe and it is famous among the Etsakor people of Edo state. Its a tasty soup and its main ingredient is groundnut or peanut. It can be taken with a lot of things at Traditional weddings because of its unique flavour.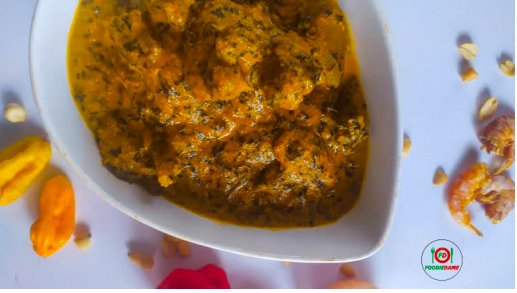 Photo Credits
Ogbono soup:@chillis_Kitchen
Black soup: @chillis_Kitchen
Owo soup: @chillis_Kitchen
Egusi soup: @chillis_Kitchen
Groundnut soup picture: @foodiedame