Don't you just love surprises? Particularly when they involve something as adventurous as a hot air balloon ride. Yeah, I just said that.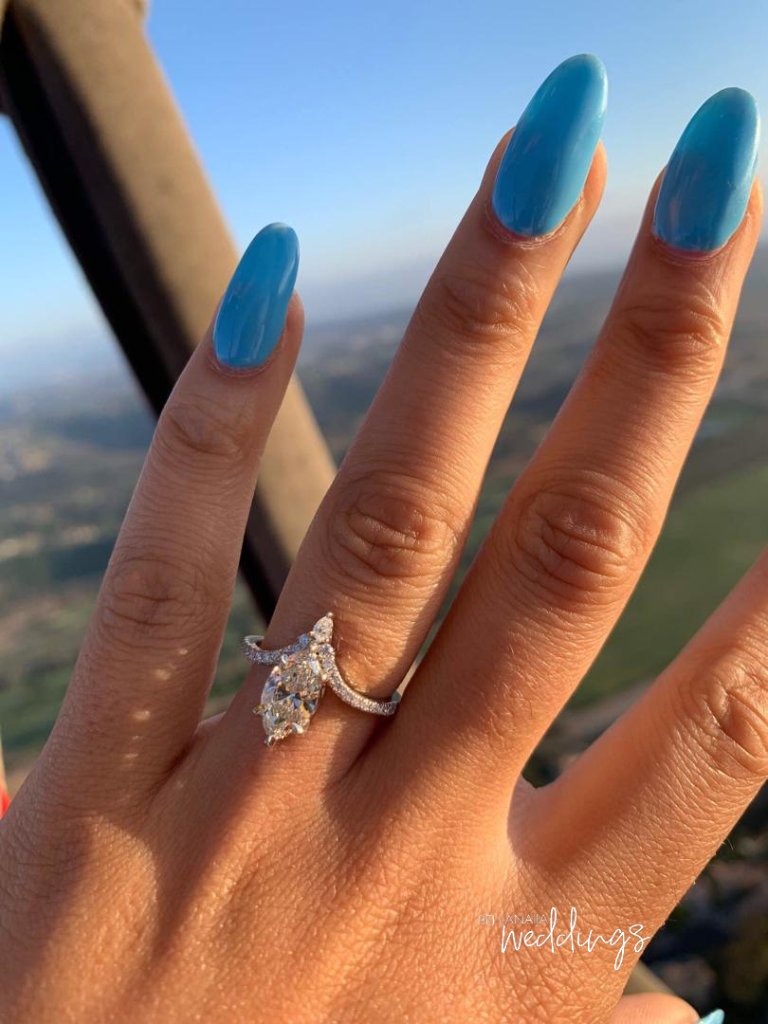 Ade took his beautiful fiancee Olanma, also called Crystal by friends and family, off the ground, on a hot air balloon ride where he popped the question that would determine the next phase of both their lives. As if that was not enough, an airplane banner with the words "Olanma, will you marry me? Ade" circled the hot air balloon adding a grand gesture to an already romantic proposal.
You know what happened next!
She said YES!!!
And as if that was also not enough, he then brought her to a surprise gathering of close friends and family, some of whom she was super delighted to see, to celebrate the engagement with her.
Watch the sweet proposal video below and read more wonderful proposals stories here.
Credits
Hashtag: #meettheadesanyas2020
Bride: @ola_belle
Groom-to-be: @ade_adesanya1