Do you believe in love? No matter how many times we're asked this question, the answer will always remain the same. YES! We absolutely believe in love!
Love has, time and again, proven itself so true and beautiful. And this time, it's with Lovebirds, Adebisi and Daniel –Winners of Destination Weddings Africa Getaway at LaCampagne Tropicana. The pair had won themselves a destination wedding with their uniquely beautiful love story. They met through Adebisi's boss and an innocent offer to get her boss's friend food brought us to this very moment. Love really just has it's own ways! ?
As the sweethearts go on to enjoy their one-week getaway, let's take our time to drool over their lovey-dovey photos as well as their love story! Keep scrolling to enjoy!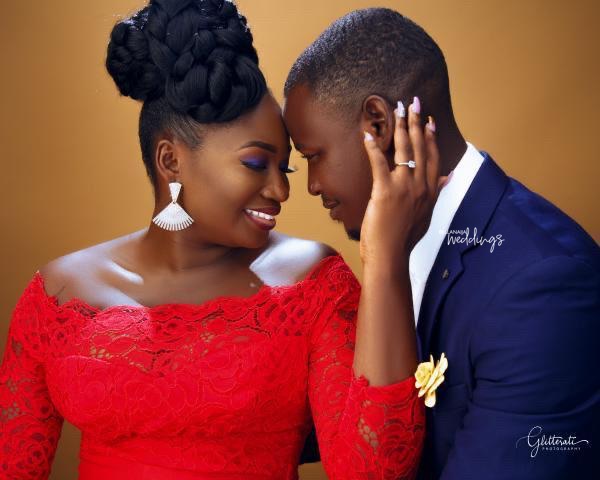 Their Love story according to the bride-to-be, Adebisi:
We met in 2017 while I was learning to tailor. His shop was just around the corner (apparently he was my boss' friend). One 'lucky' day (I say lucky cause I probably would never have spoken to him). He walked in, I greeted him like I would my boss and after some time he said he was hungry. I offered to buy him food, he looked at me, smiled, and said he was joking. I just locked up. In my mind, I was like 'who sent me message o'. Some days later we met at the market, and after I greeted him with all smiles he asked for my number. I obliged like 'shebi you were forming before' lol.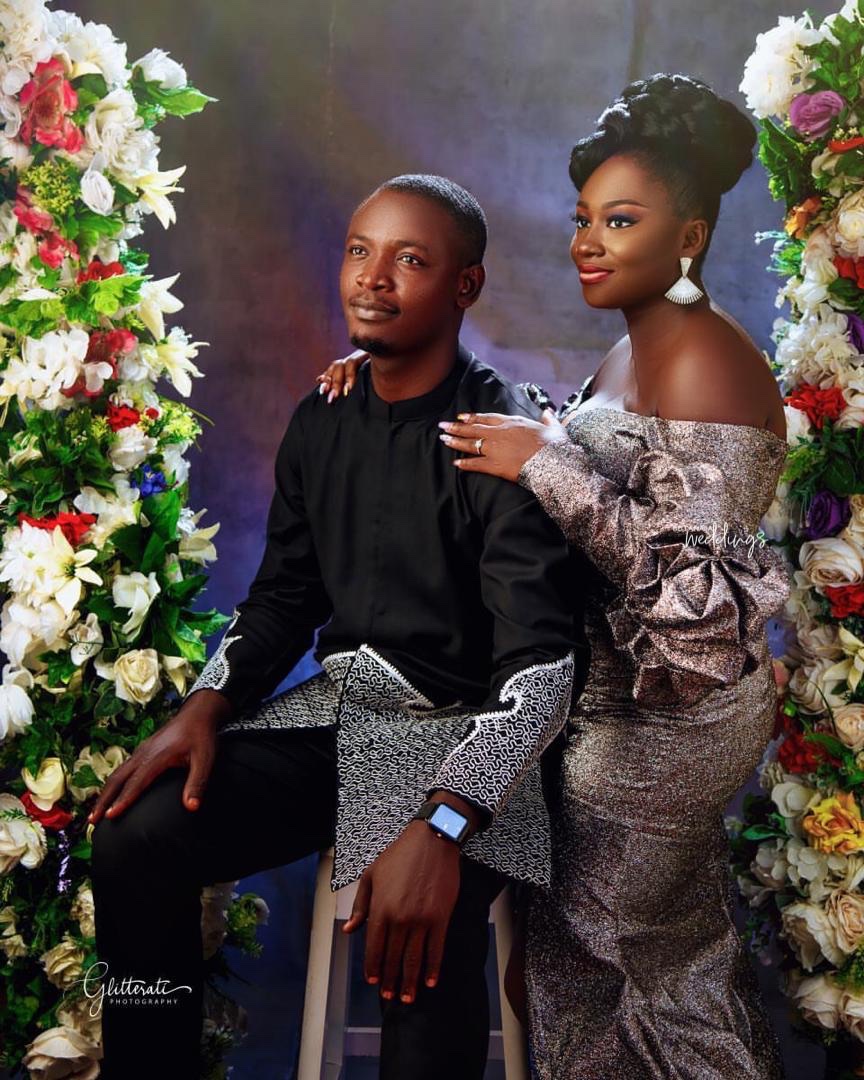 Not long after that, we had our first date and spoke majorly about our first meeting. He said part of what attracted him to me was me asking to buy him lunch because no-one has ever offered. Initially, I asked that we just be friends but as time passed we both realized we wanted more with each other. We sort of had the same visions and plans and agreed to make it work somehow, someway.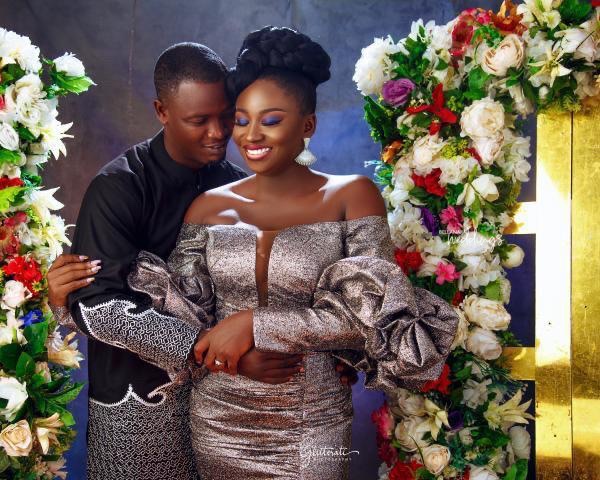 Fast forward to April 14, 2019 – his birthday. I intended to throw him a surprise party but he eventually got wind of it and we had dinner with a couple of friends at Hardrock café instead. I stood up to take a stroll with one of his friends and on getting back, a friend of mine seemed to be in a hurry to leave. As I was about rushing my drink I noticed something shiny mixed with my ice. I looked up and camera flashes were in my face with my friends screaming and of course, I said "YES!!!"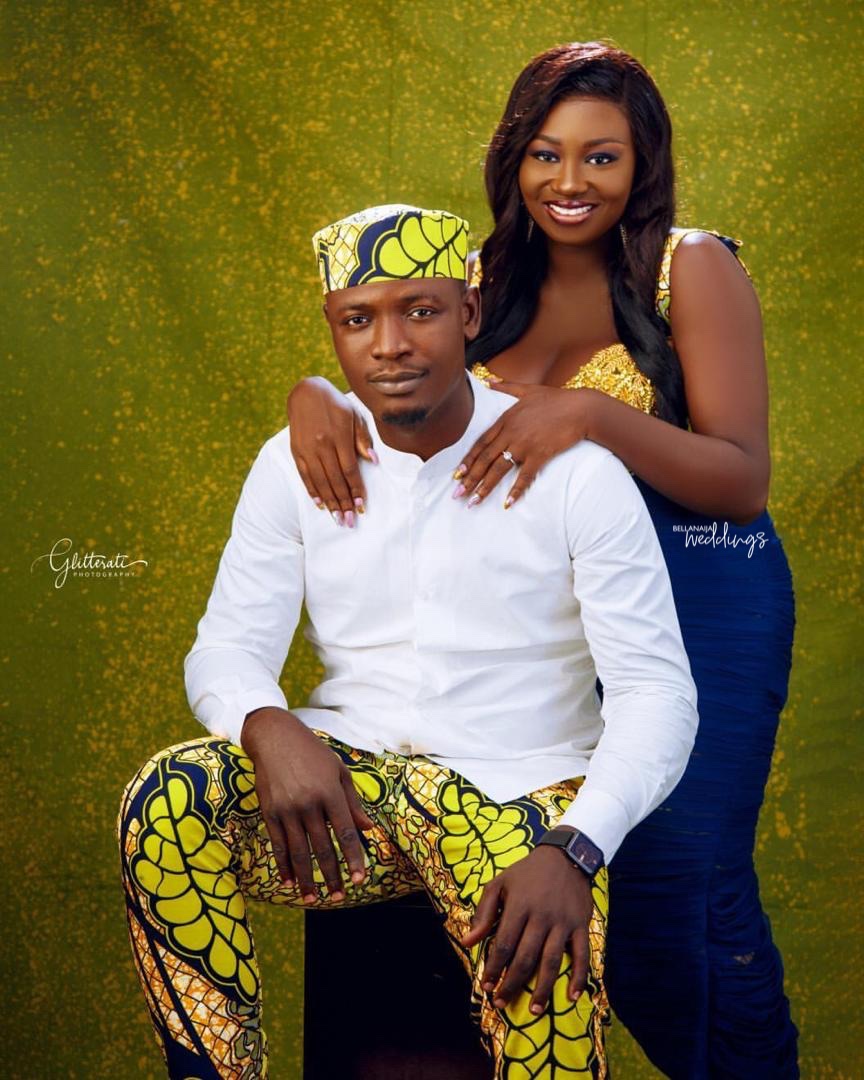 November 28, 2020, will forever remain a memorable day for us as we both wedded traditionally and in Holy matrimony before friends, family, and Christ. Even though we didn't have as much time as we'd have loved to dance we're happy we have each other because that's all that matters to us❤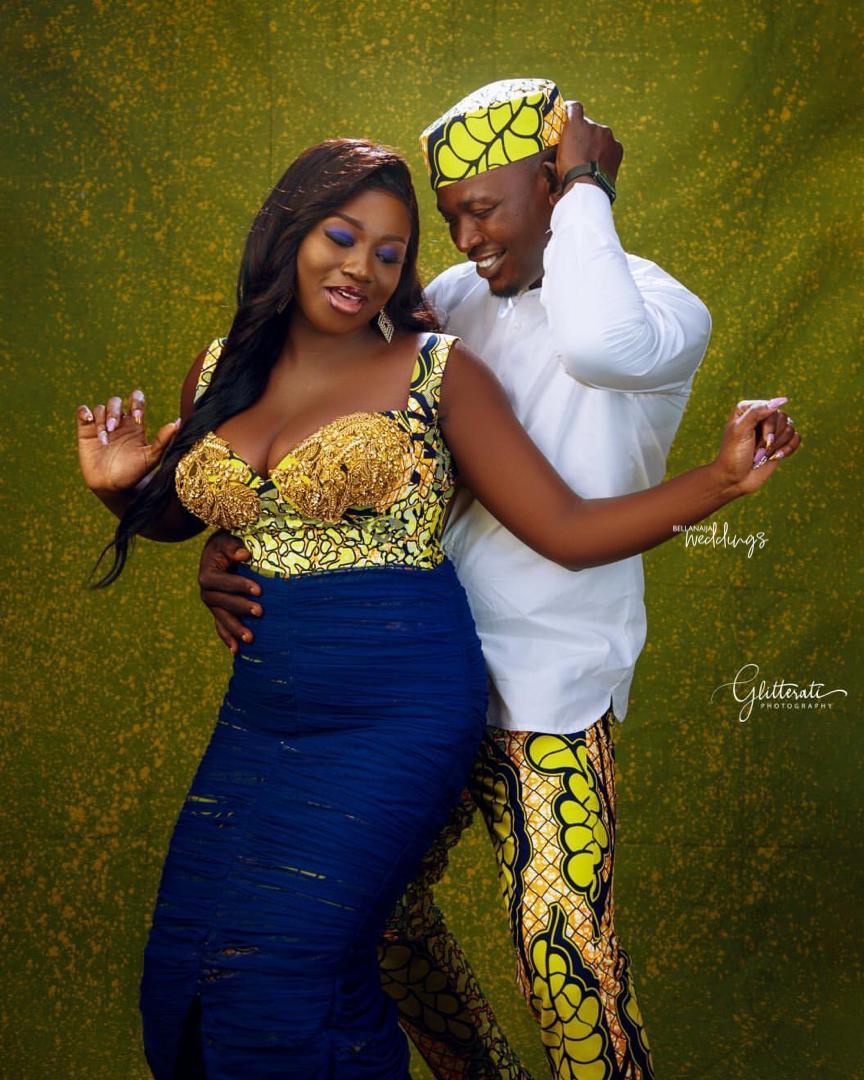 Credits