One thing about Edo brides? They've got to slay! Thankfully, the Edo bridal fashion makes it smooth for brides as the bridal look is one that encourages rich style and elegance. As an Edo bride-to-be, one thing you're concerned about is to not drop the ball! Now, not to worry, we've got you covered.
This beauty look is reflective of the heritage of the Edo culture – one of class and style. Aisosa Glam came correct with the face beat and we love to see it. The Okuku and rich coral beads are a significant part of the Edo bridal style and this look totally nails it. If your traditional wedding is on the way, then you definitely want to pin this look.
Check out the photos below and let us know what you think.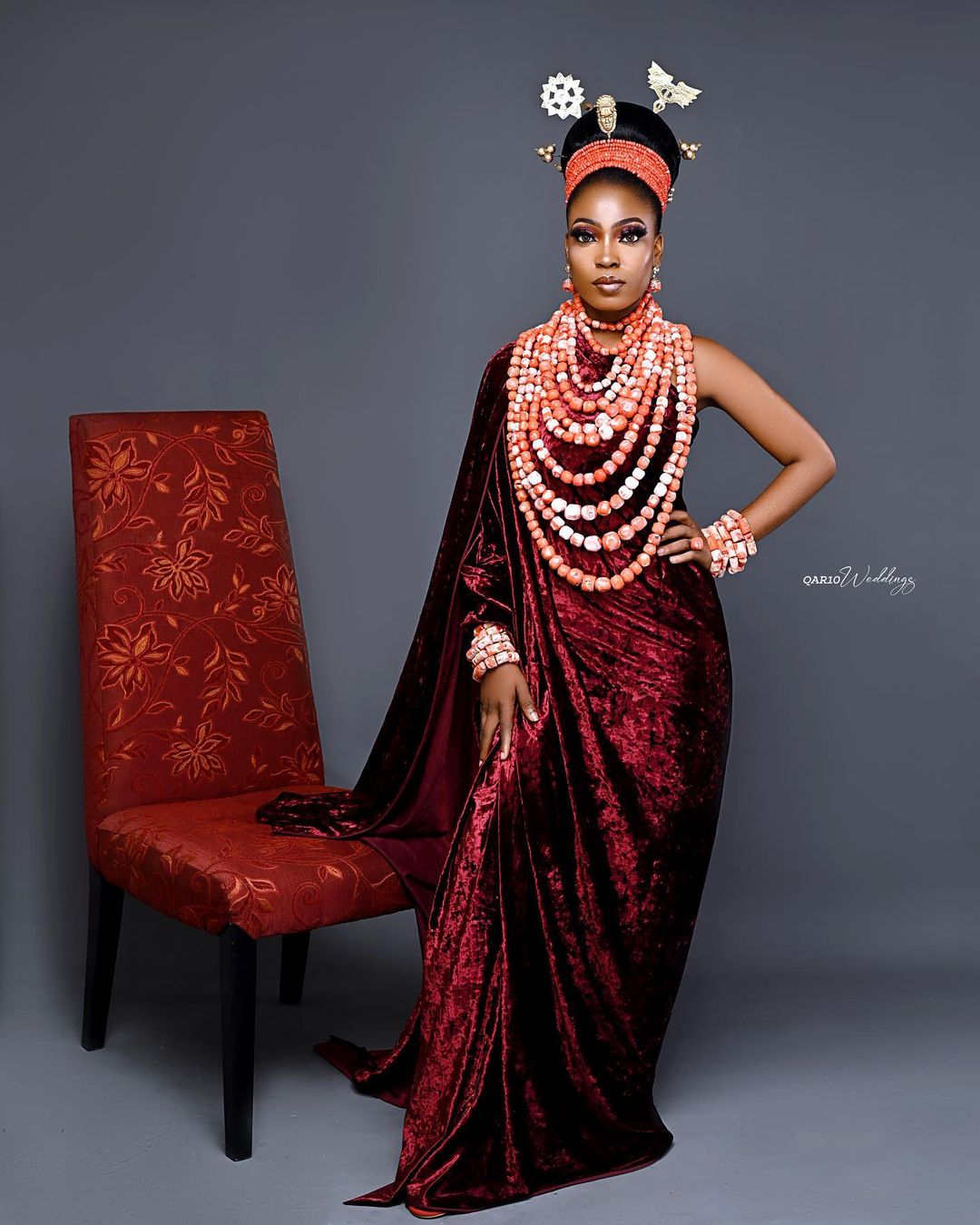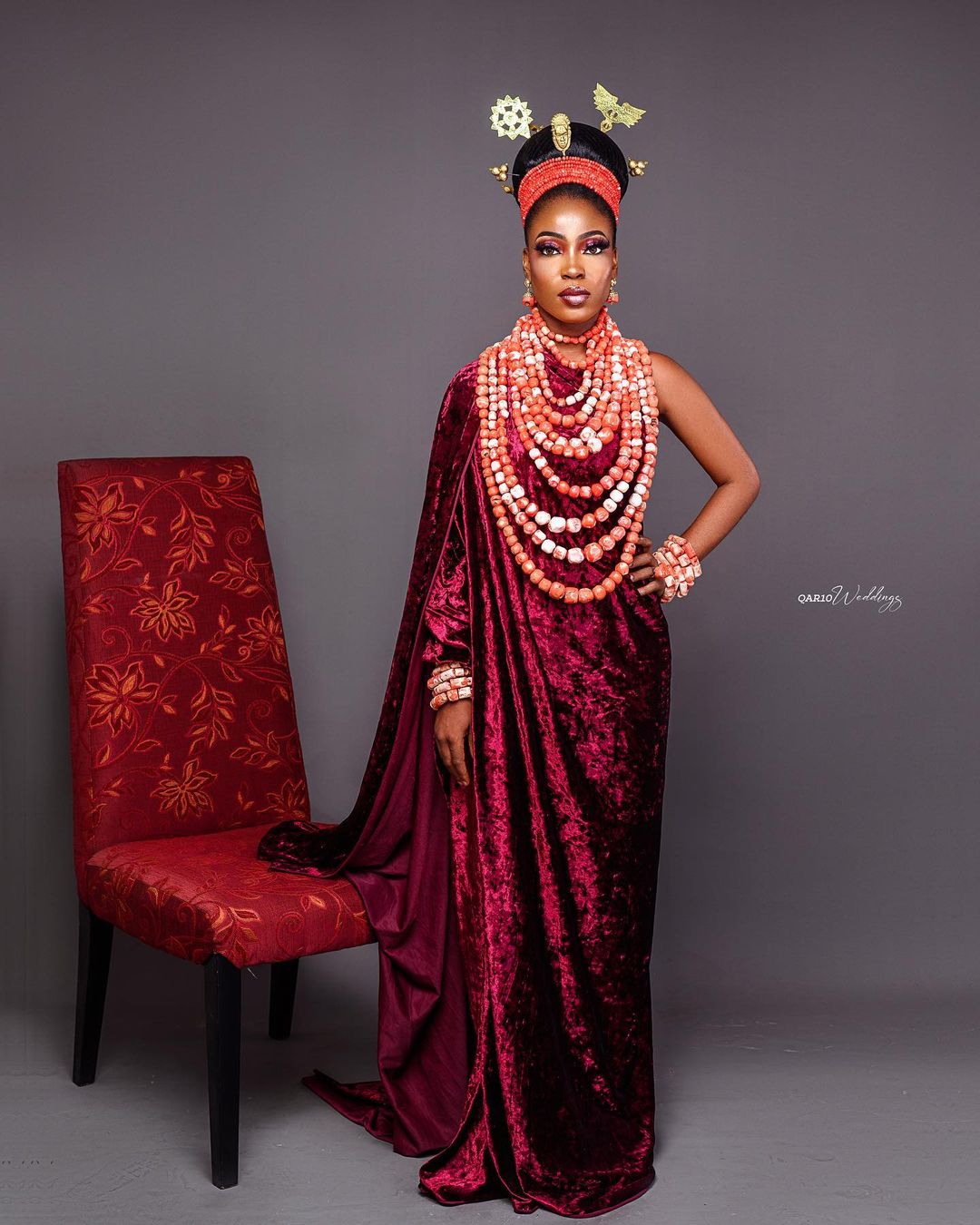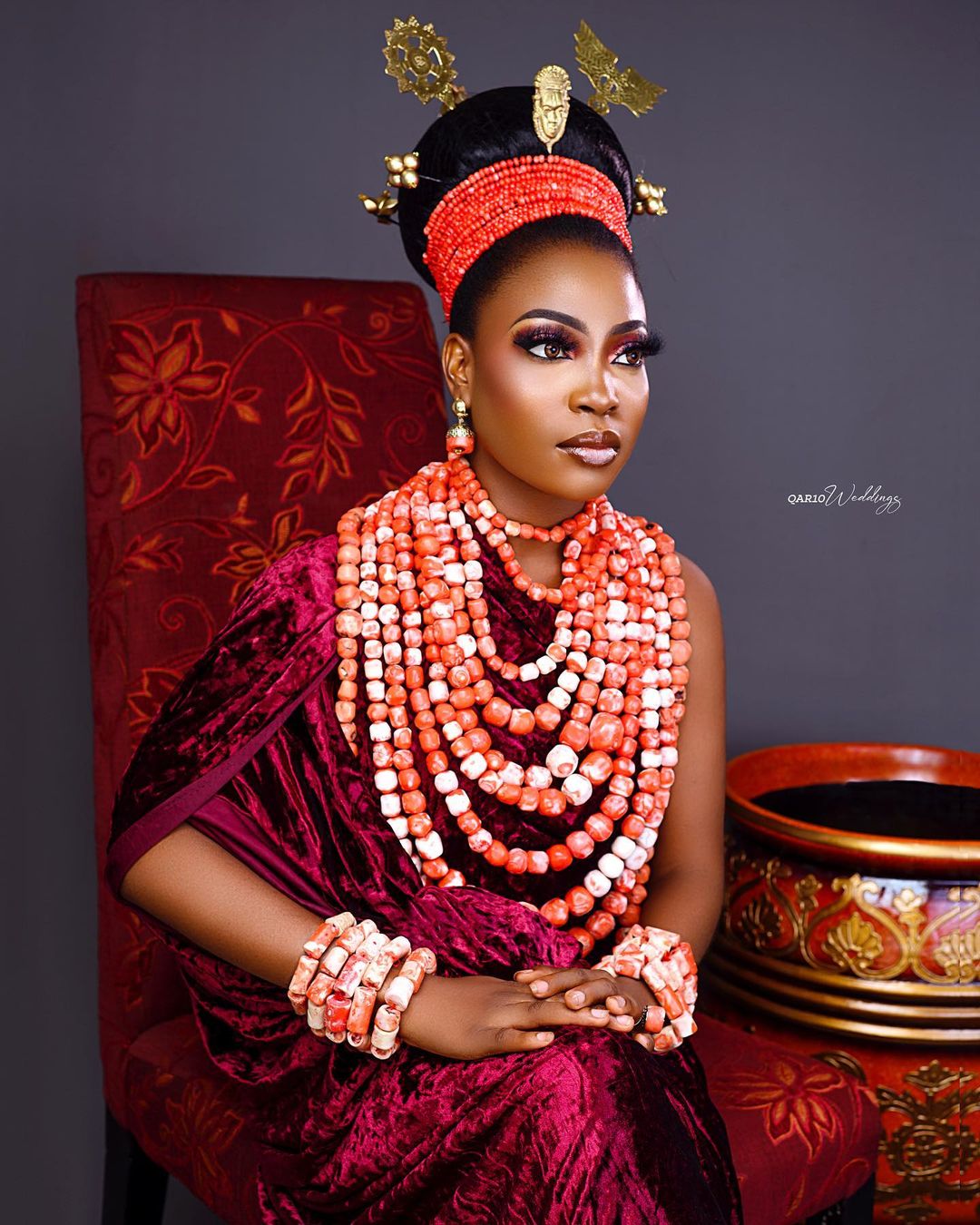 Credits
Okuku & Makeup: @aisosaglam
Photography: @qar10creations for @qar10weddings