There are so many beautiful ways to meet the love of your life and every one of them are made special by the sweet concept of love. However, there's something extra sweet about finding love at a literal celebration of love! Amaka and Arinze can definitely relate to this.
Amaka was not expecting to meet anyone new, not to talk of a lover, when she attended a friend's wedding. However, love had other plans for her as Arinze showed up and now, it's their own wedding! 😅 The lovebirds tied the knot in a colourful Igbo traditional wedding ceremony and it was all shades of sweet.
The #LoveLikeArima Igbo trad will have you appreciating the beauty of love, culture and particularly, the Igbo cultural heritage. We absolutely love how smoothly Amaka blended the classic Igbo bridal look with the modern styles. You totally want to take in all the beauty of this lovely wedding.
Enjoy their trad photos and full love story as shared by Amaka below.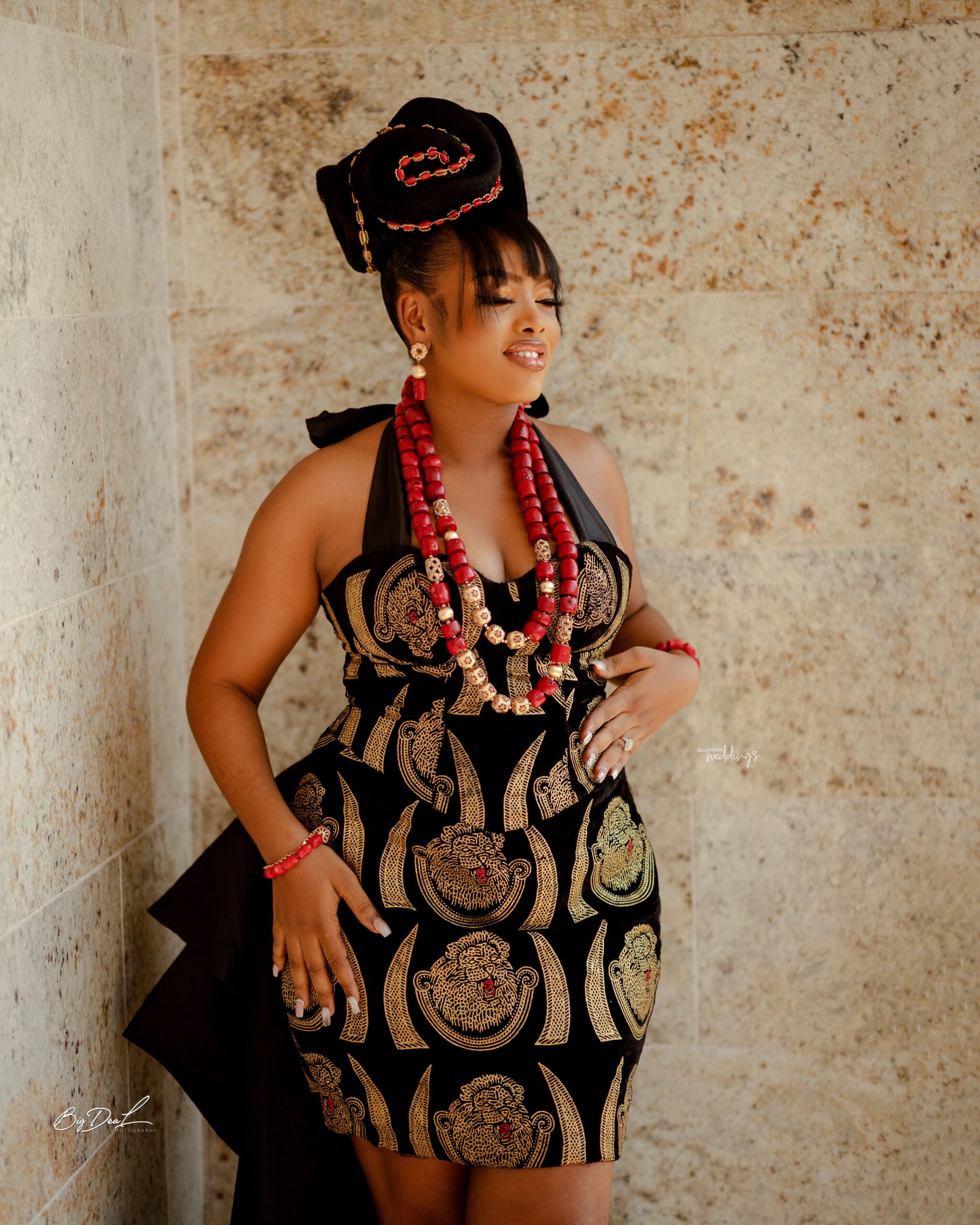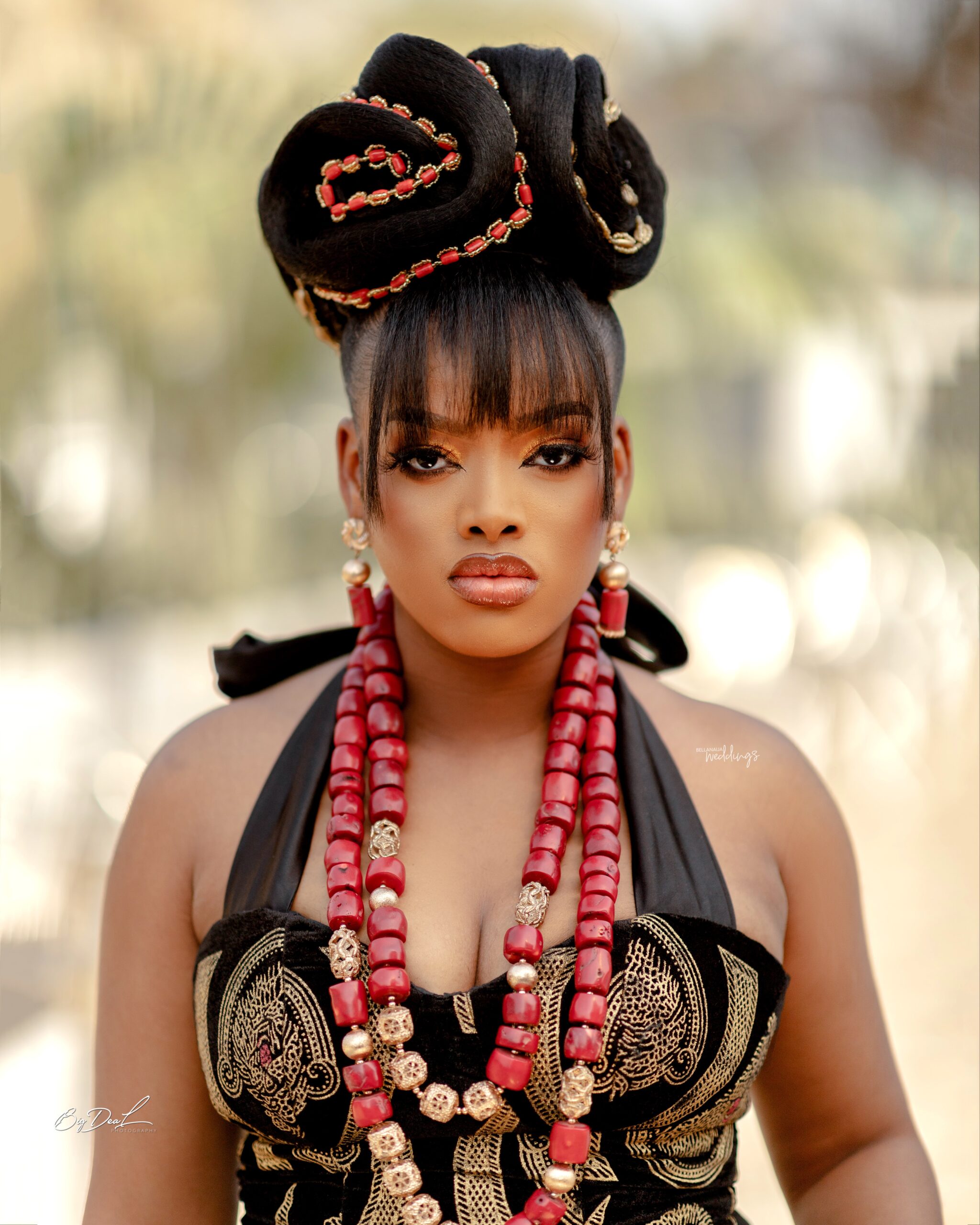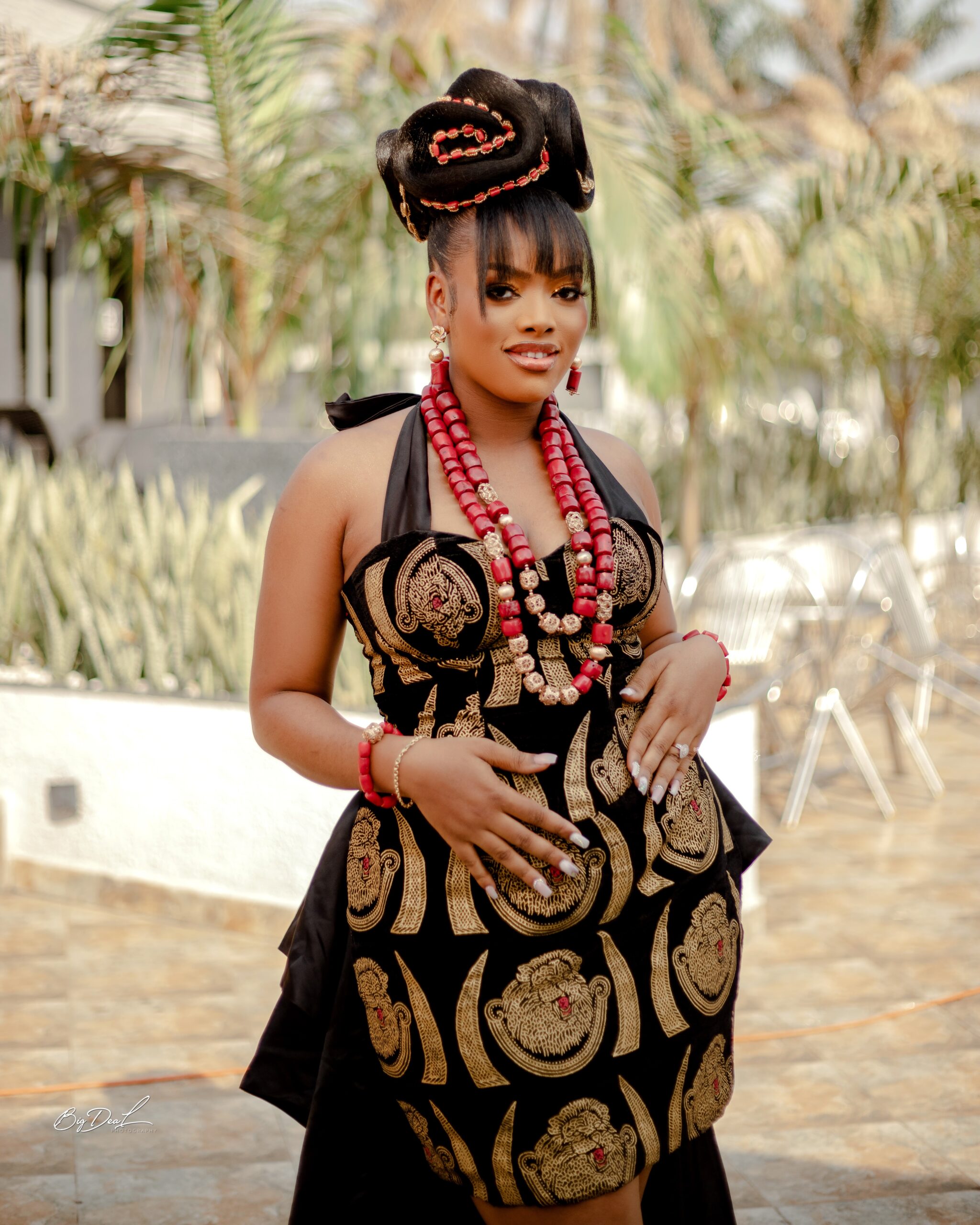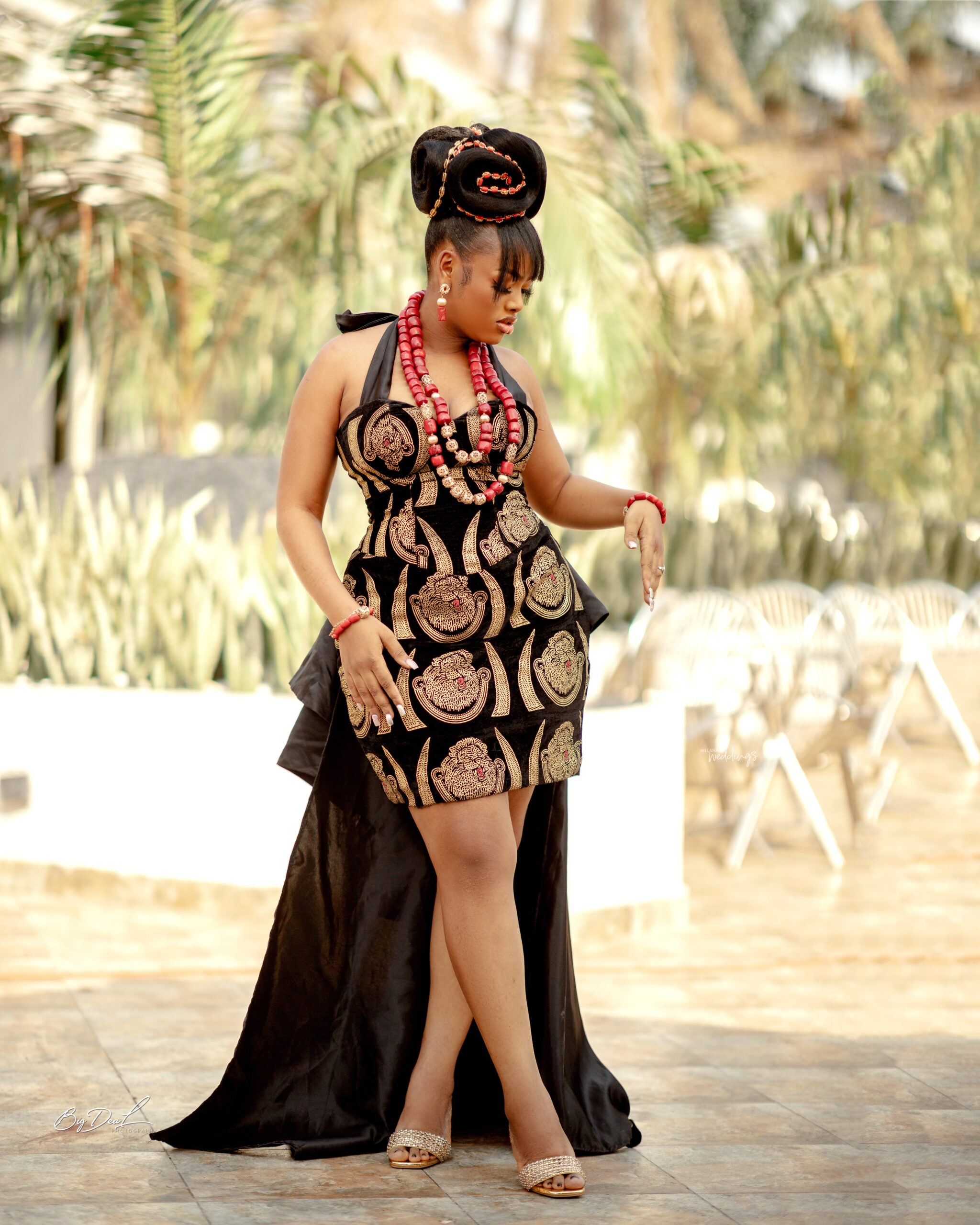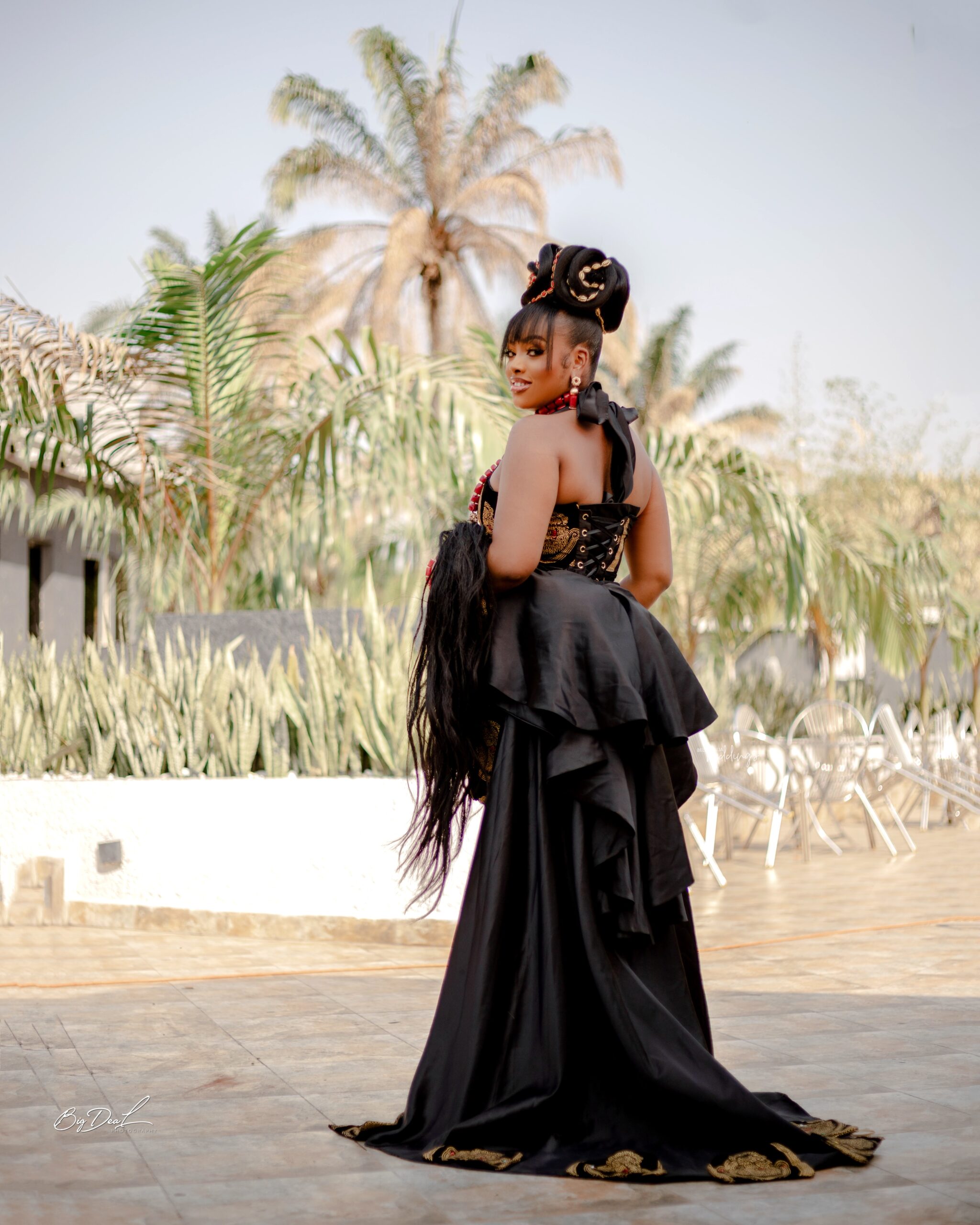 Their love story as shared by Amaka:
I went to a wedding in January 2020 with no hope of meeting anyone literally and this really handsome dark guy approached me. I wasn't really interested to be honest because I was still stuck on my ex!
Arinze is a dapper gentleman in black!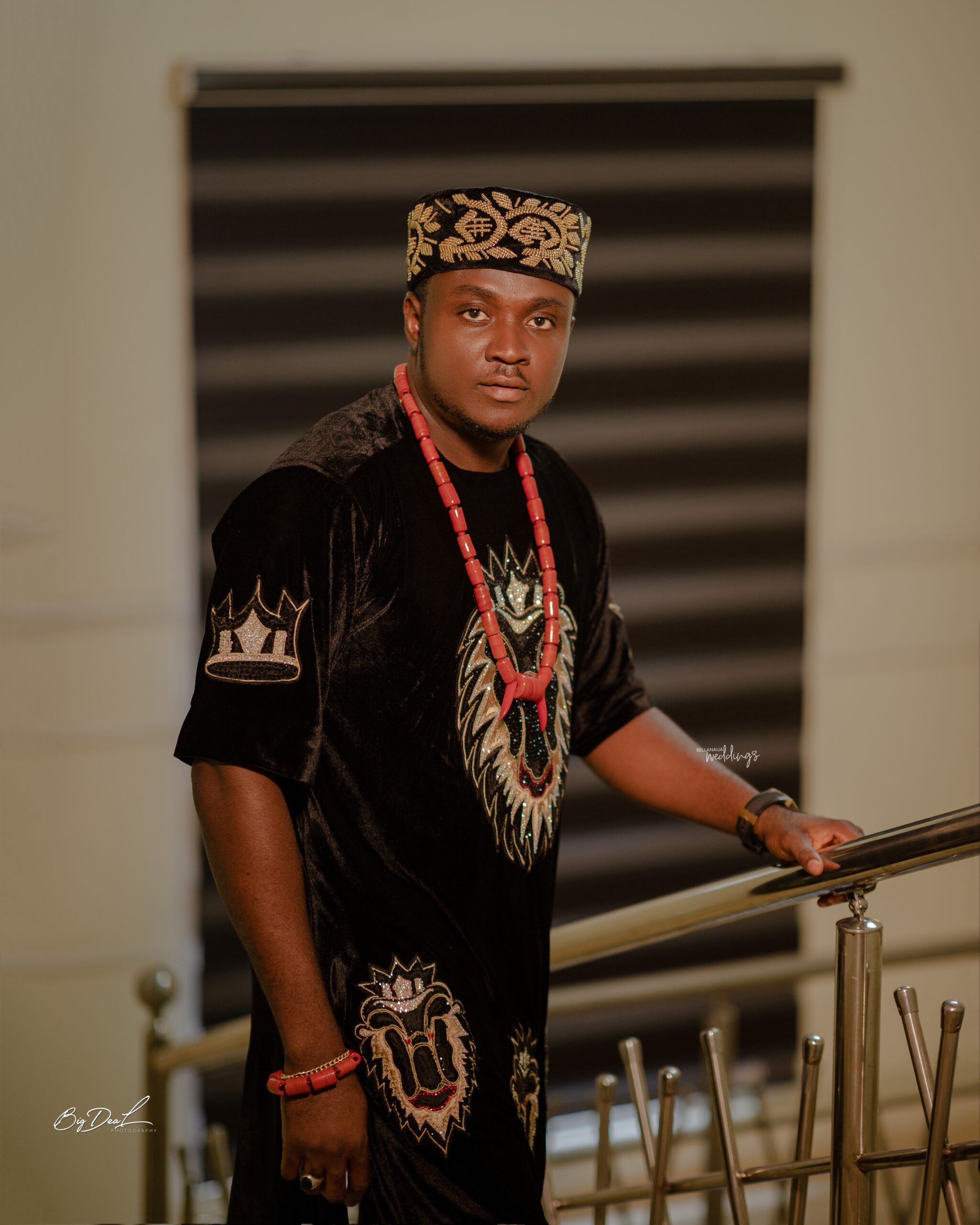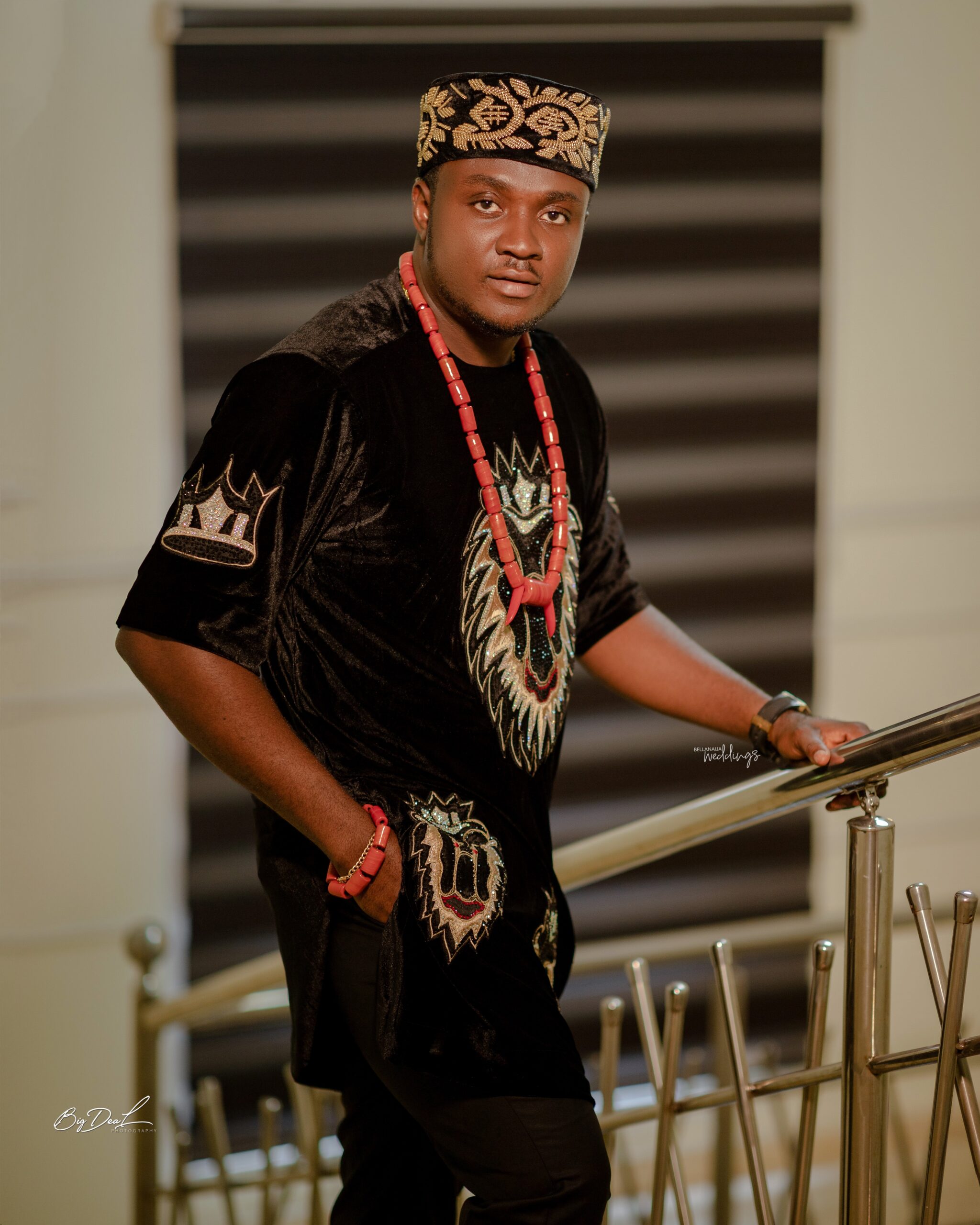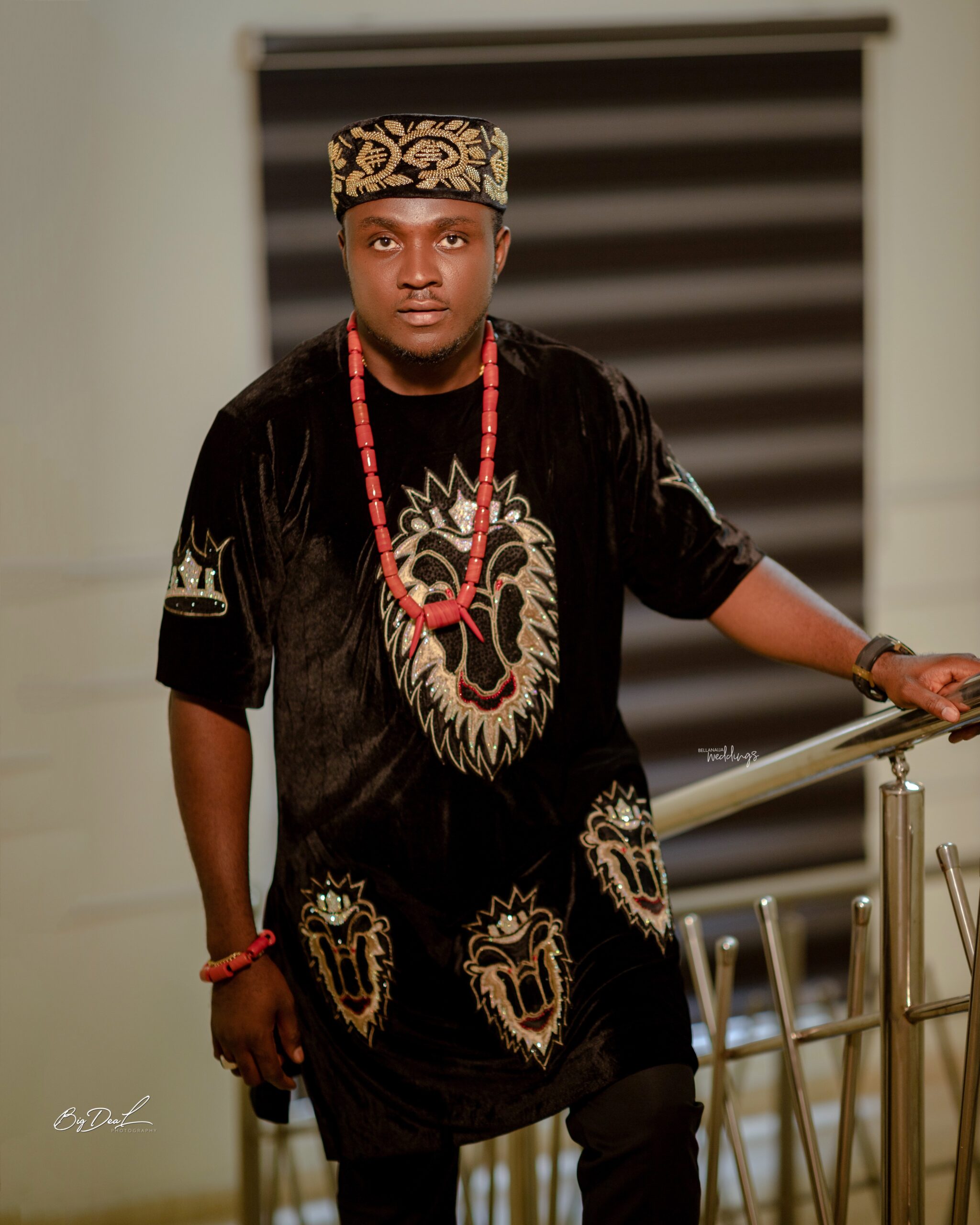 But this sweet guy offered to take us out after the wedding and I followed, and he started talking to me. All being the hurt lady I was, I told him about my situation with my ex and he offered to help talk to my ex. Thank God he didn't 😂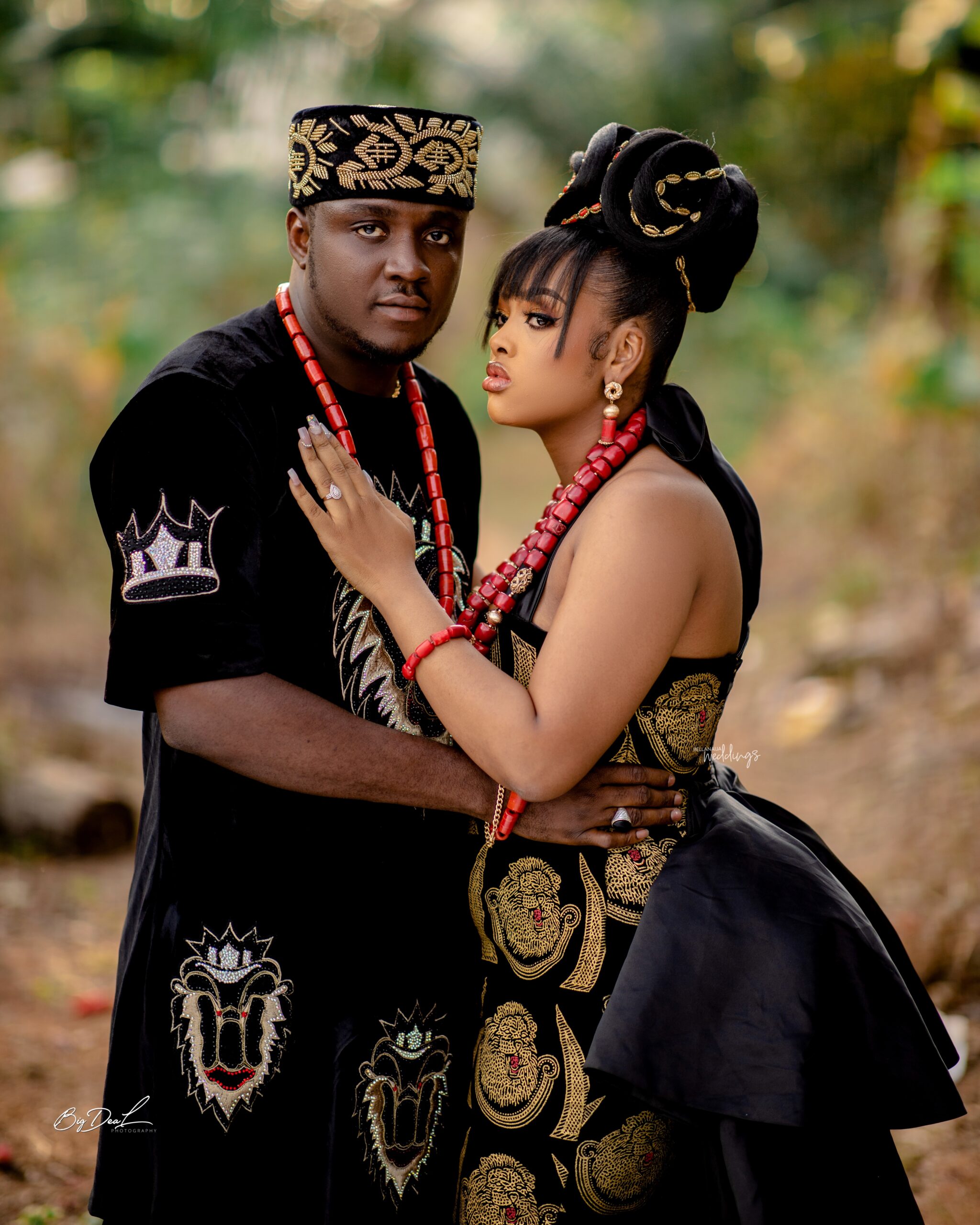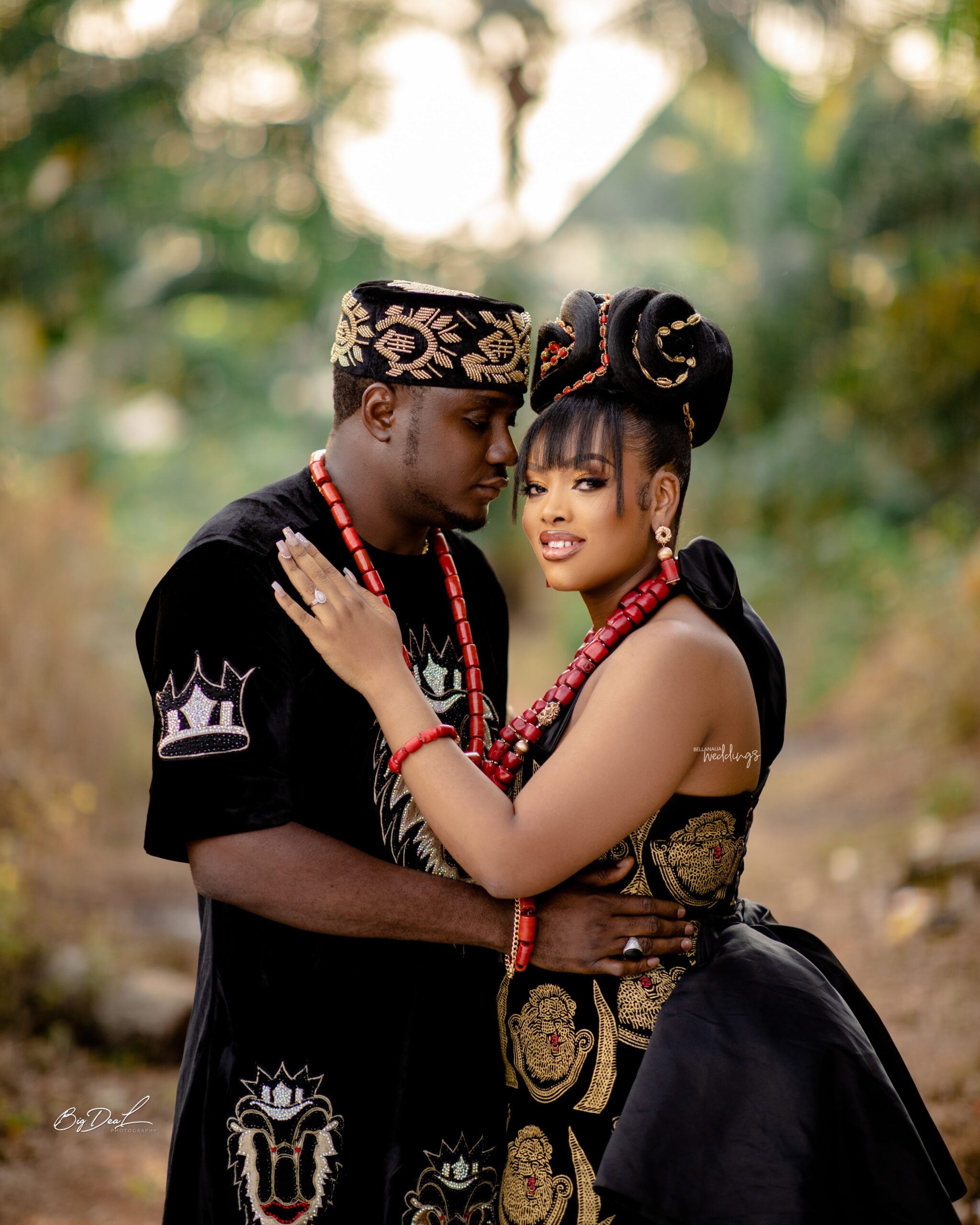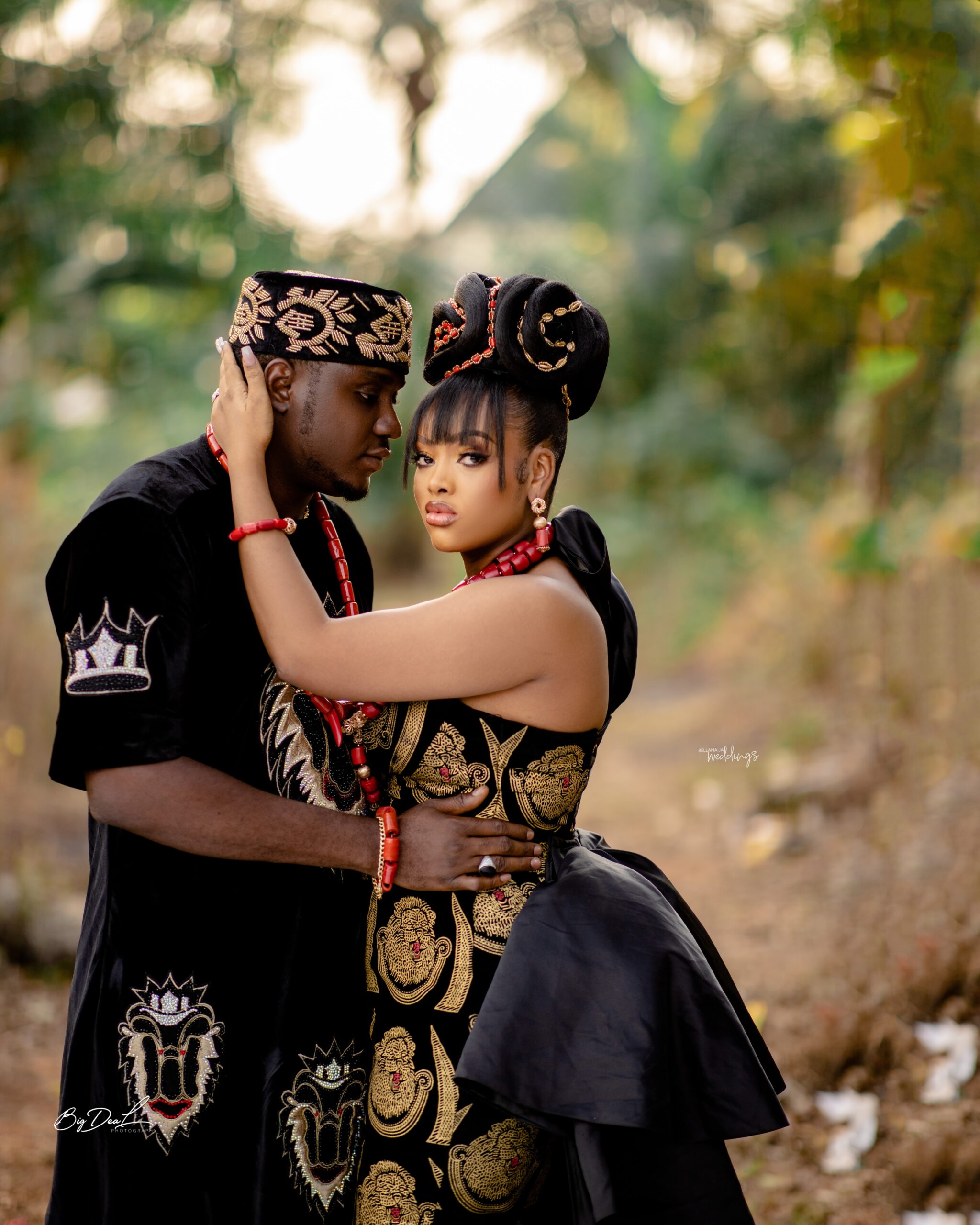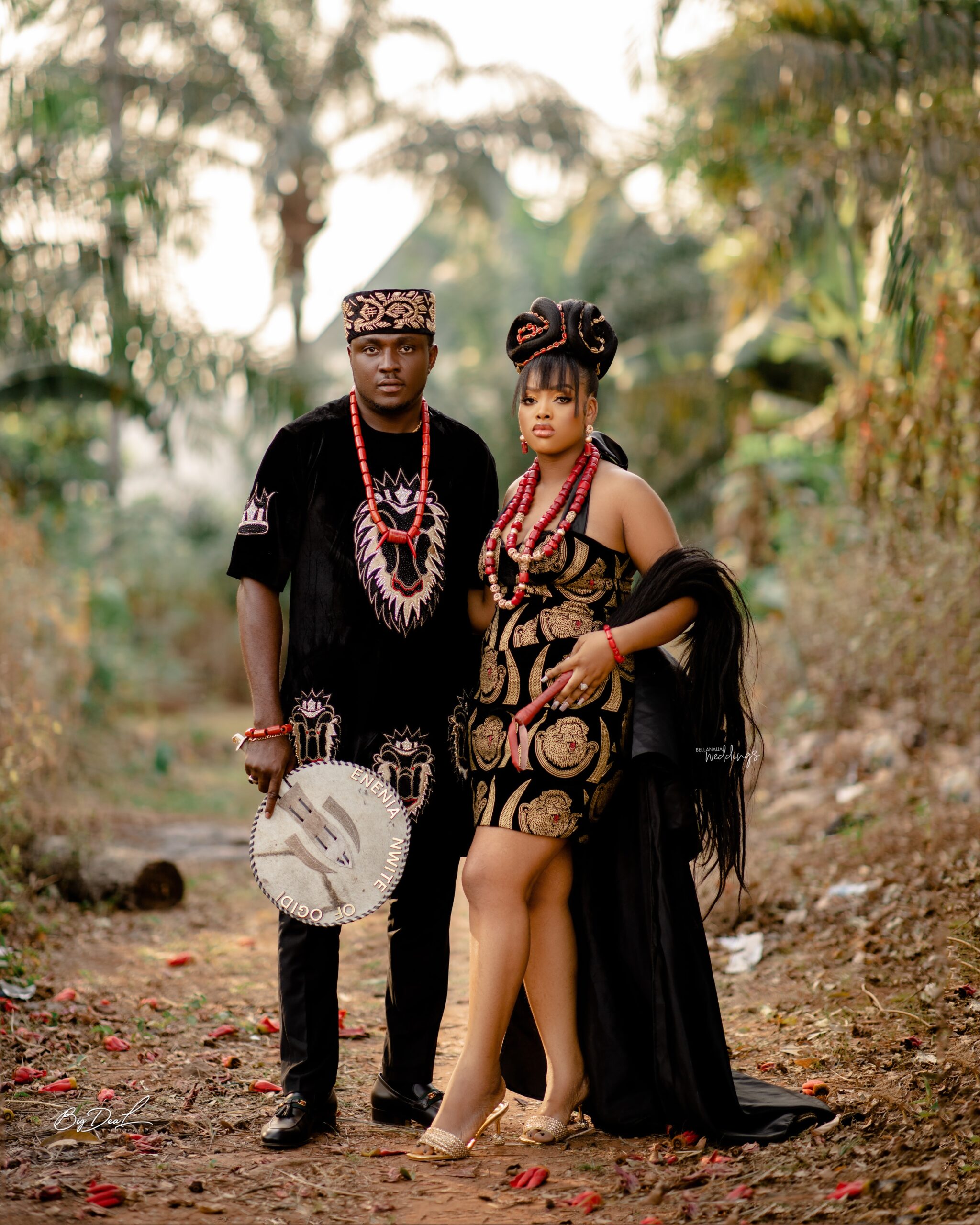 Fast forward, we became friends we talked a lot, made good memories and boom Uncle said He wanted to marry me. I was laughing so hard cos these things can be so unbelievable. He proposed to me a year after in January 2021. Boom! We are married. 💃🏼
Let the ceremony begin!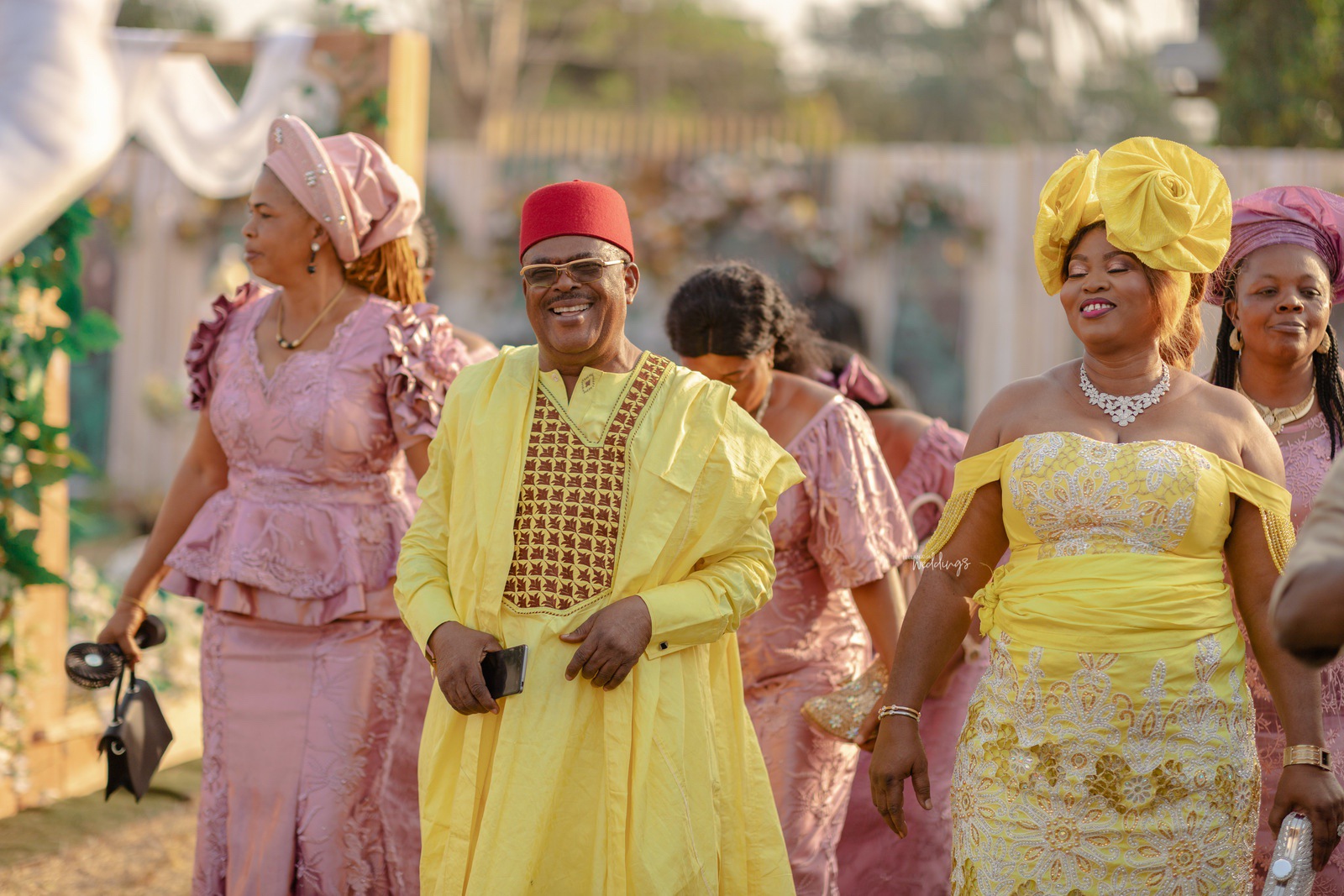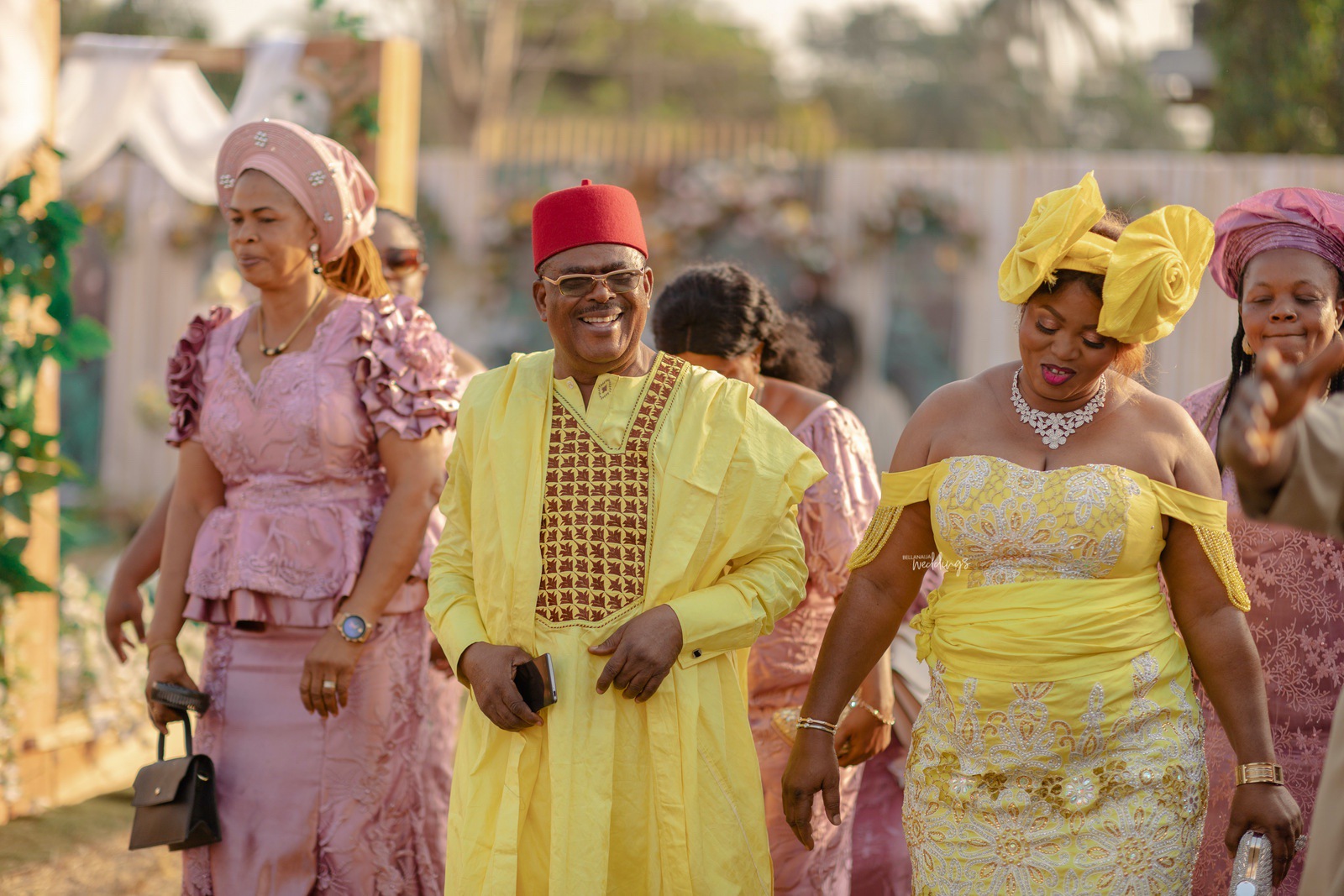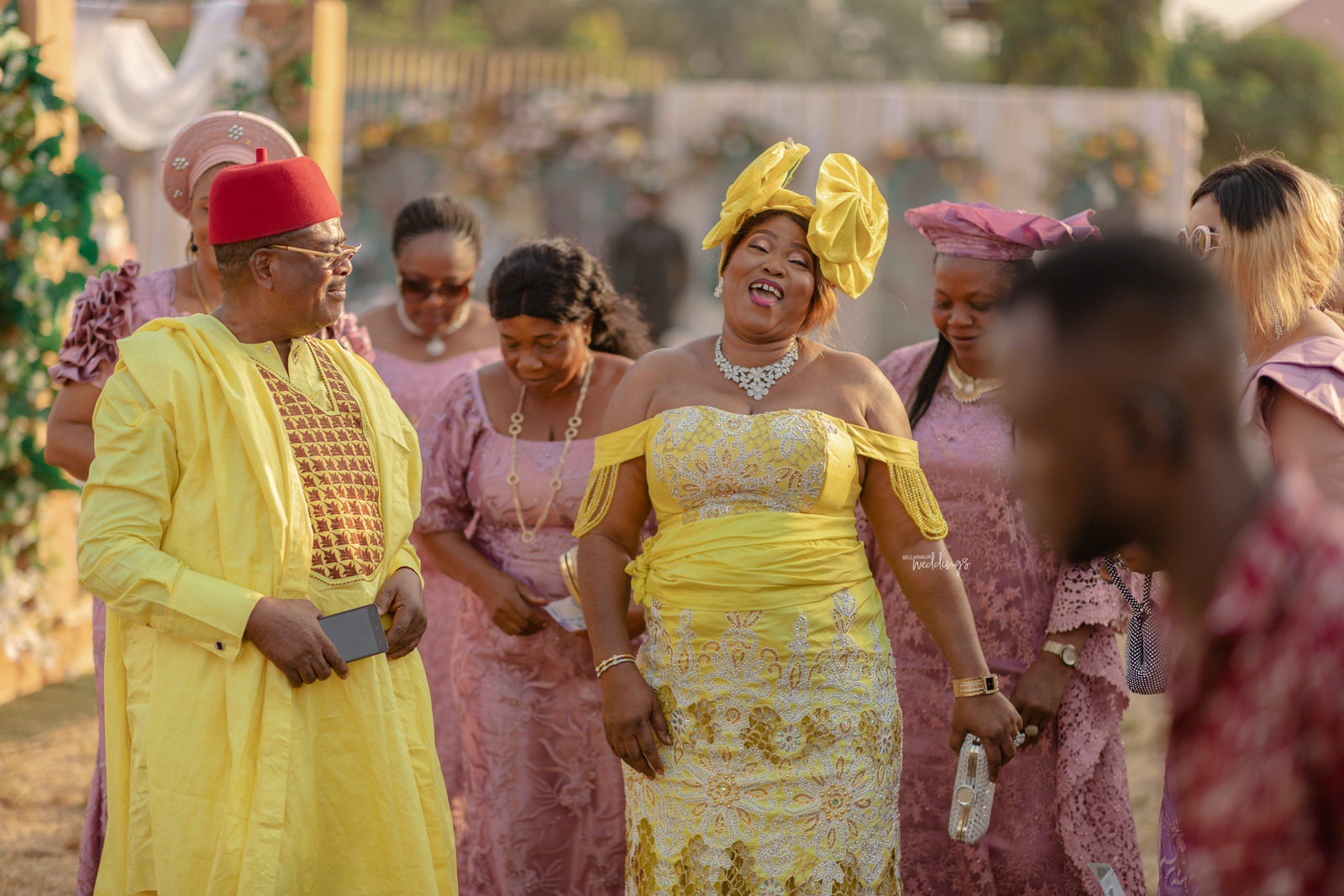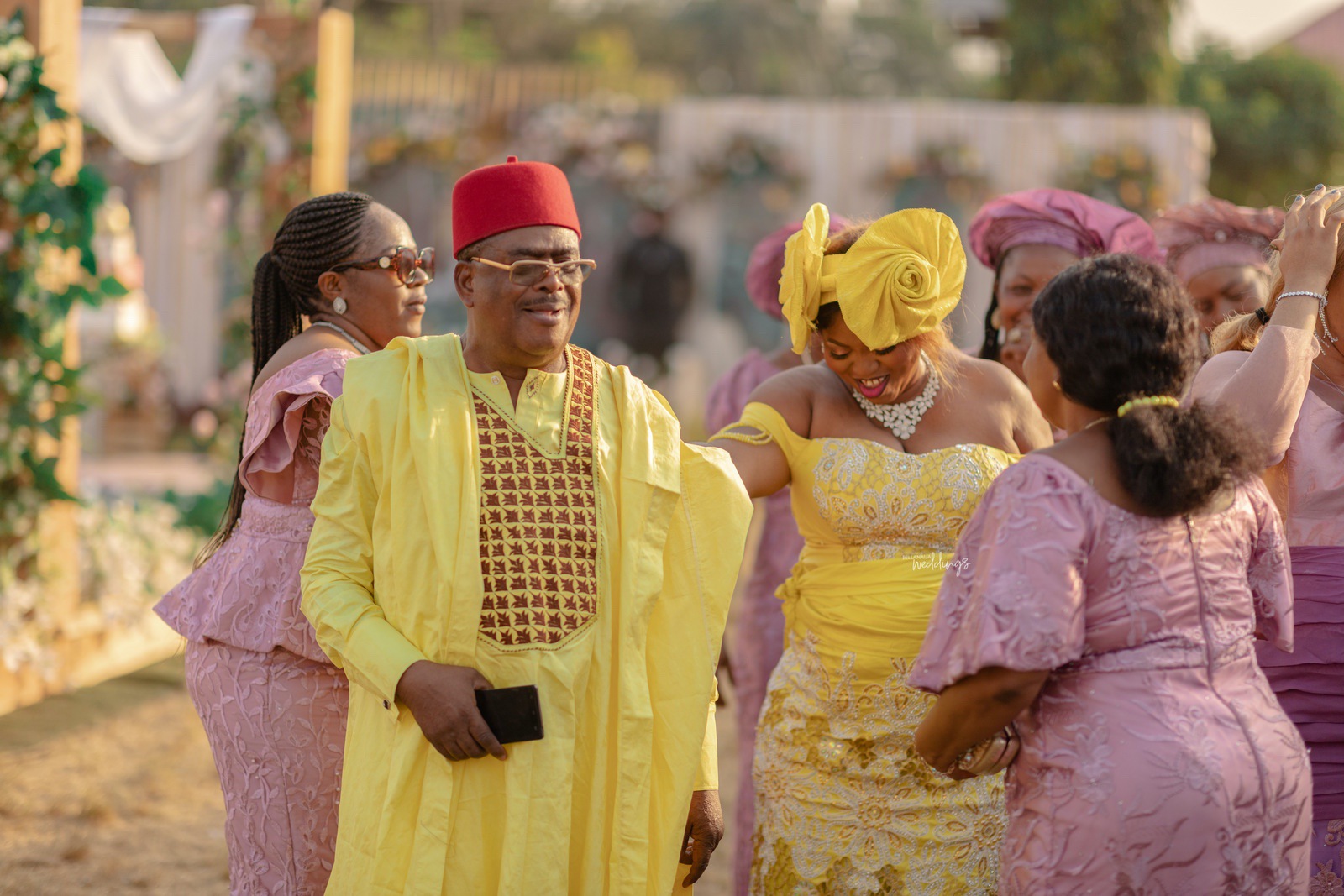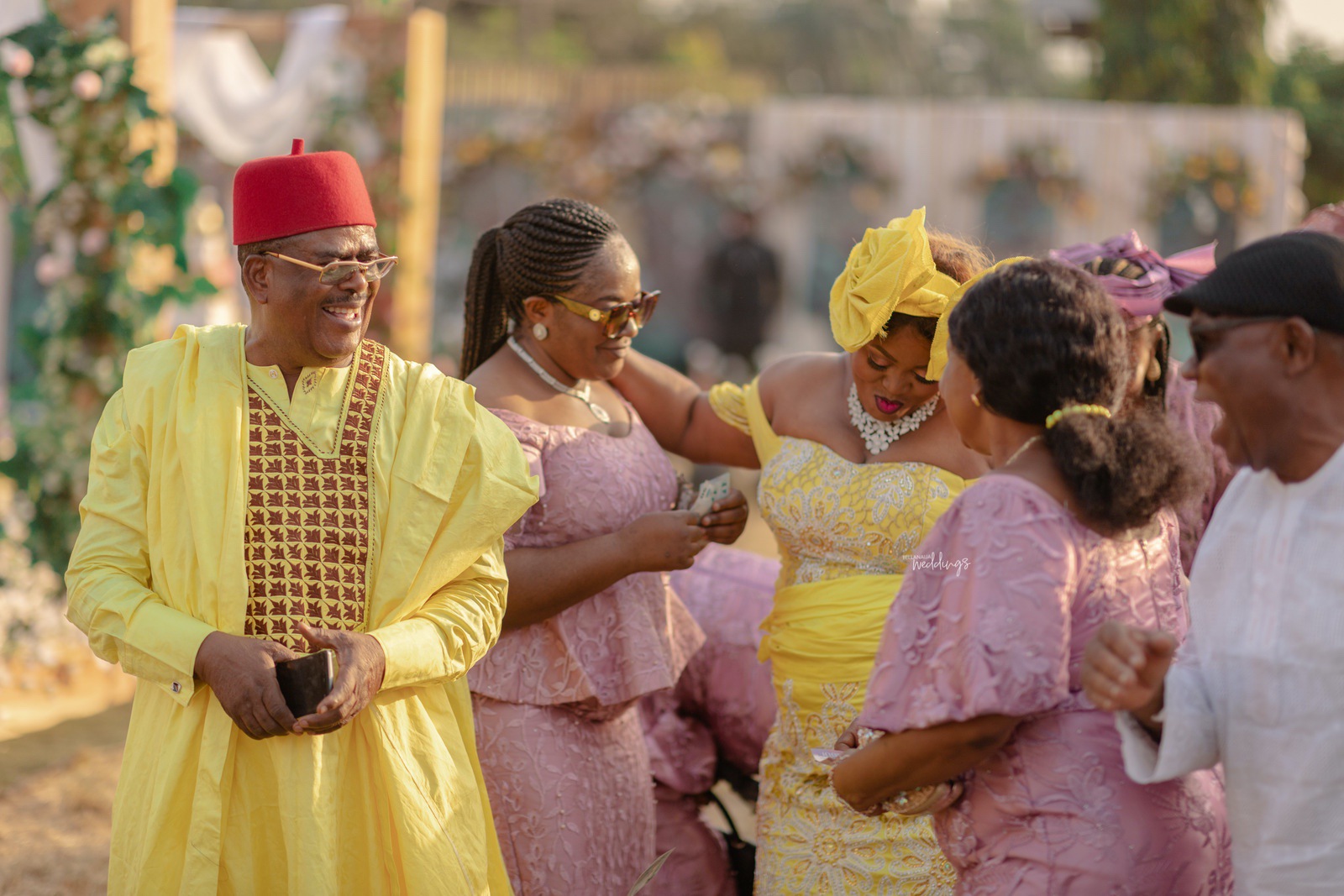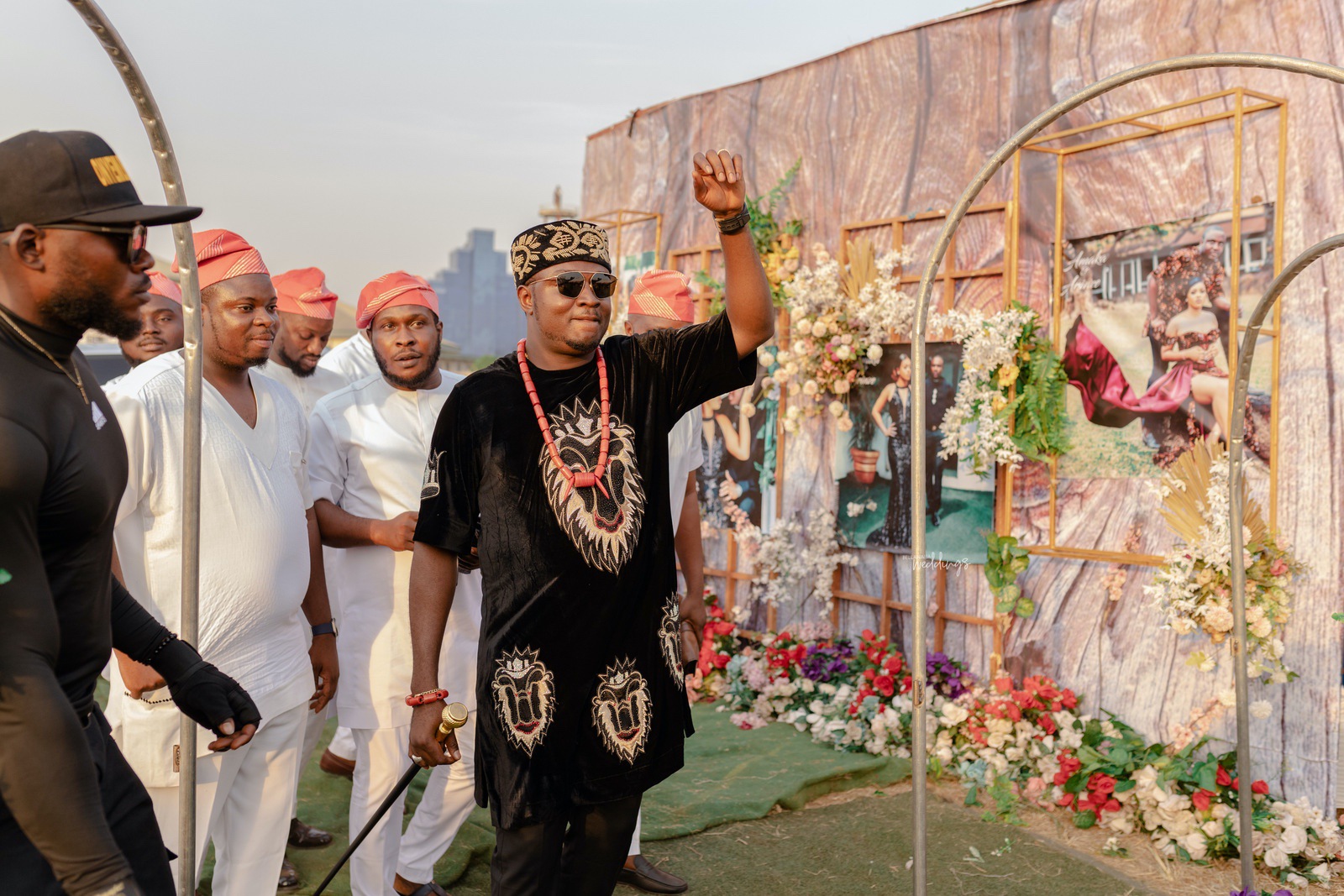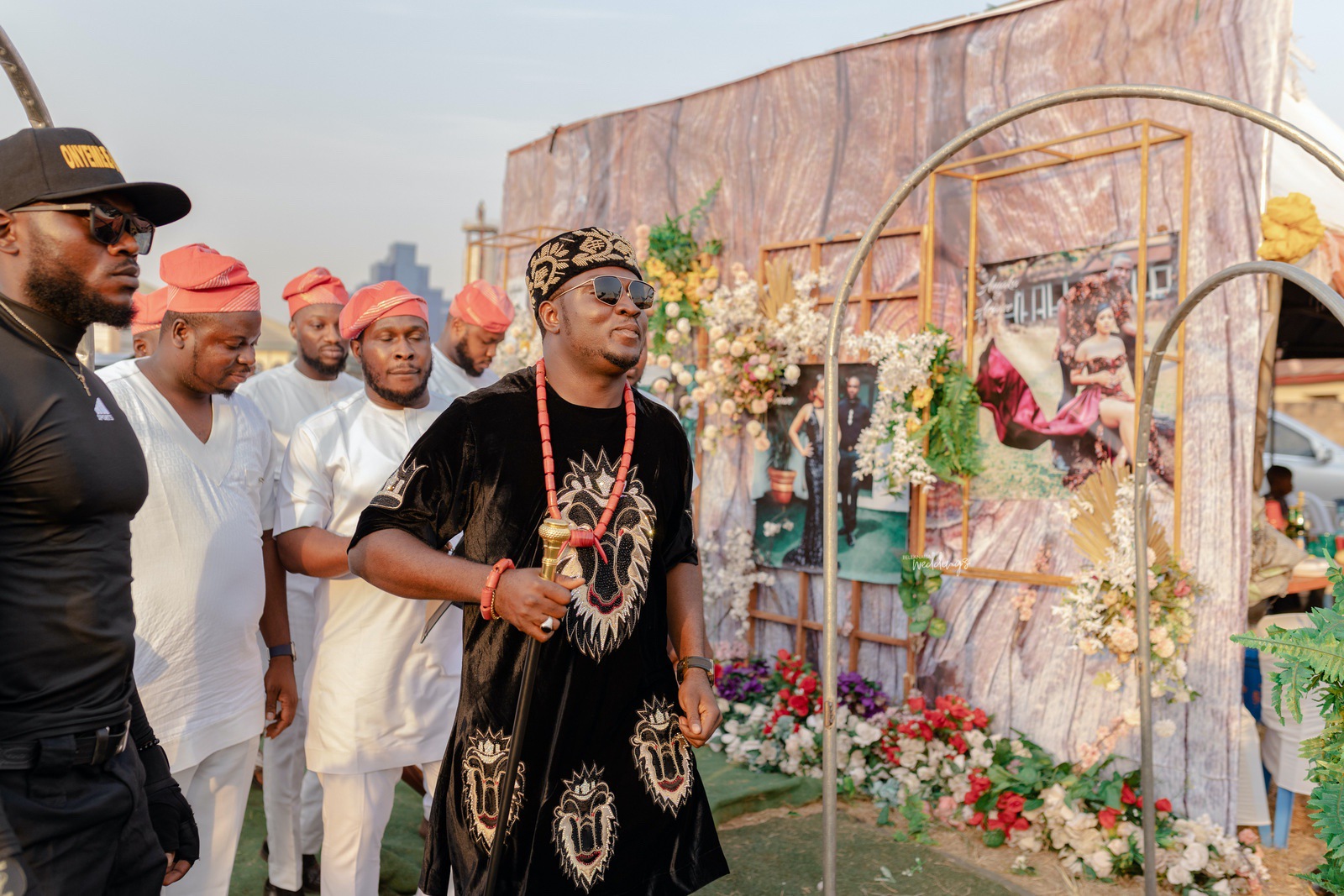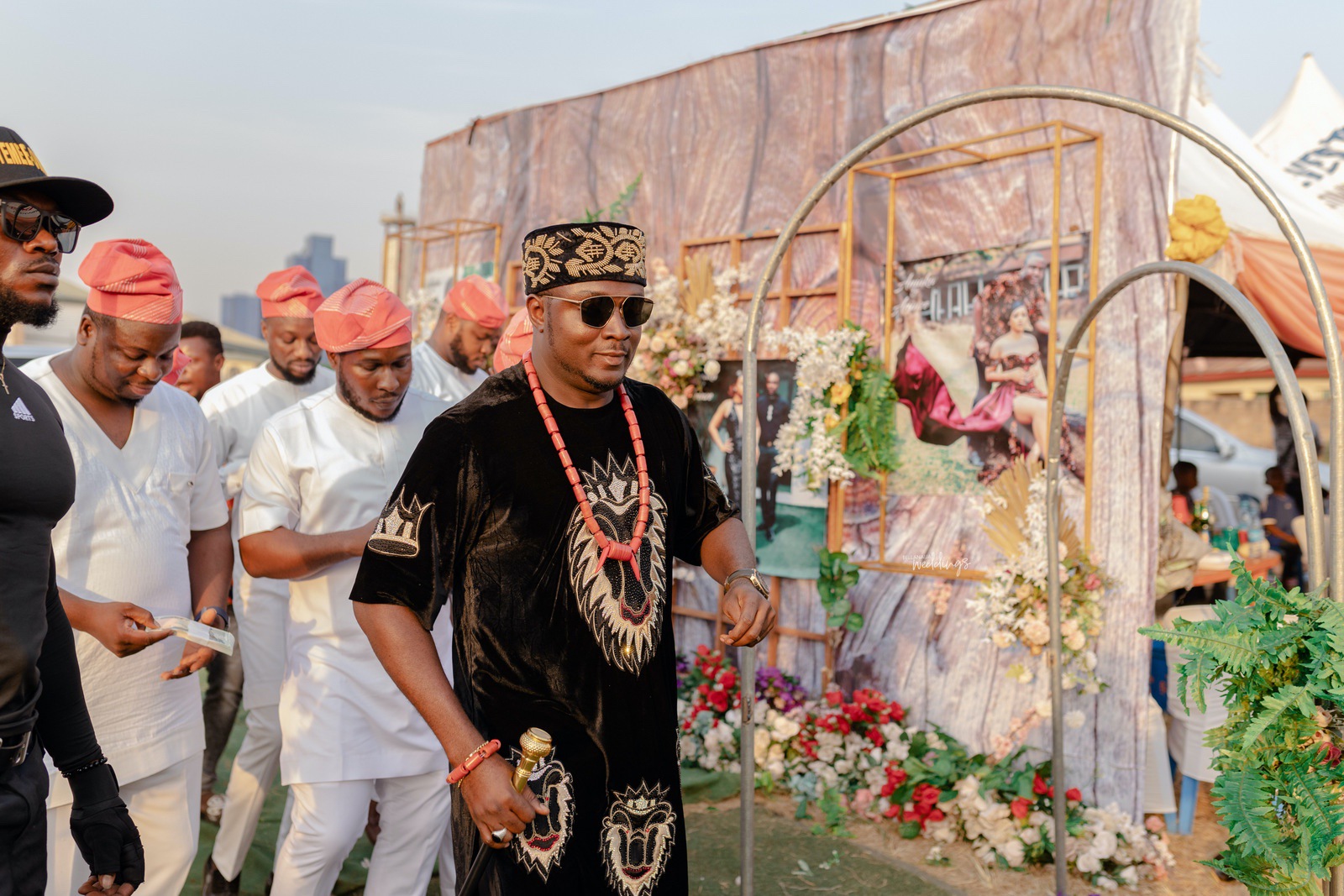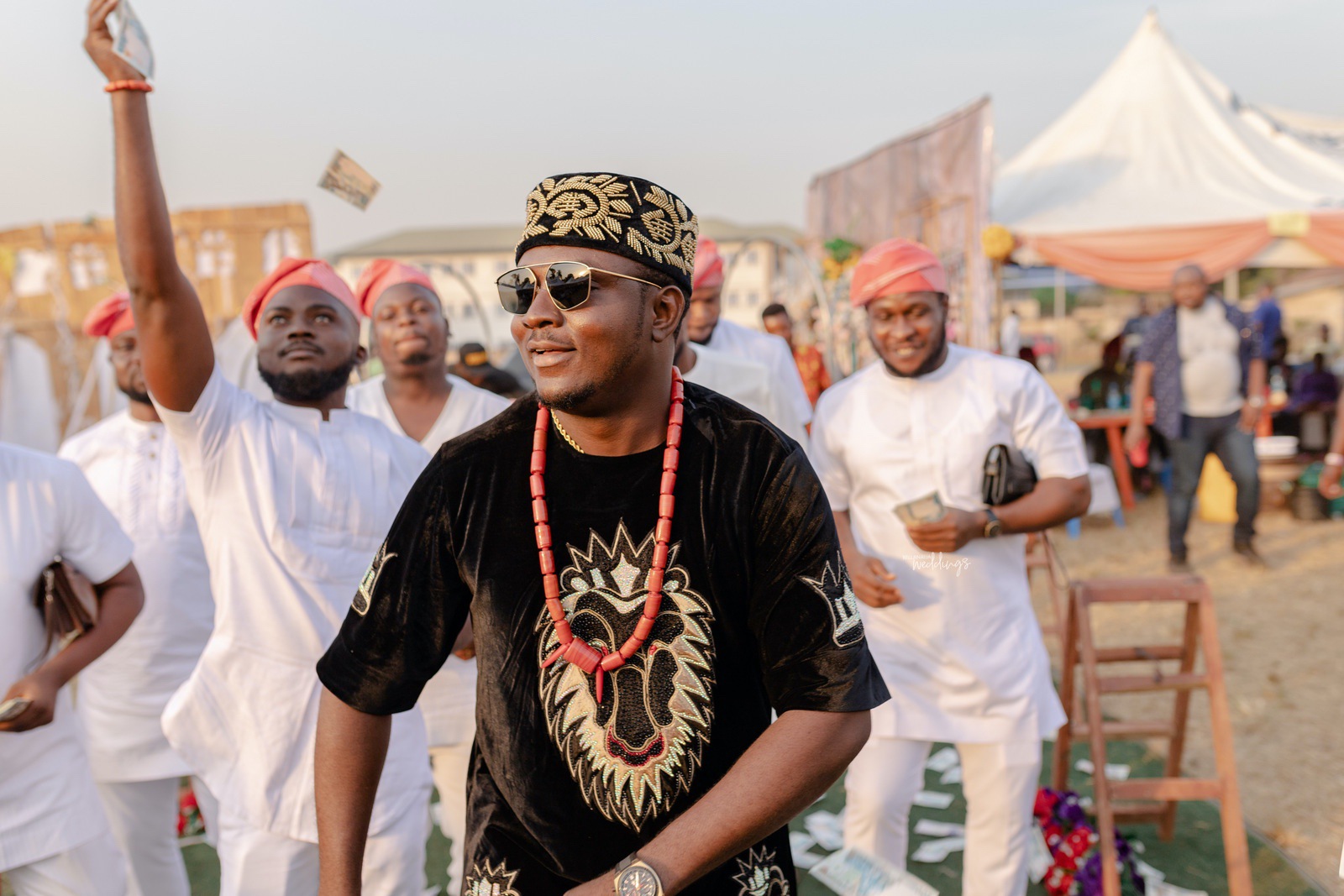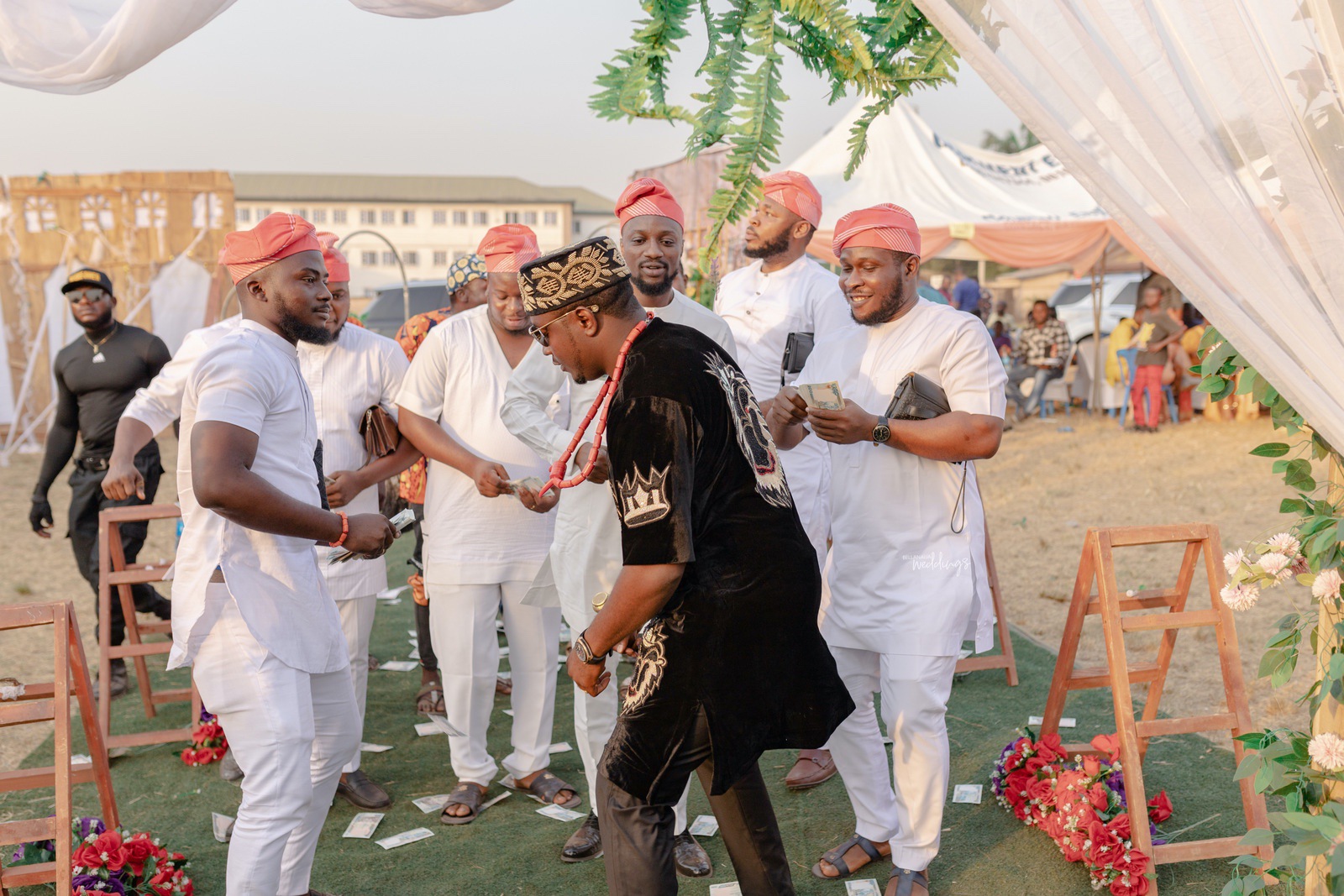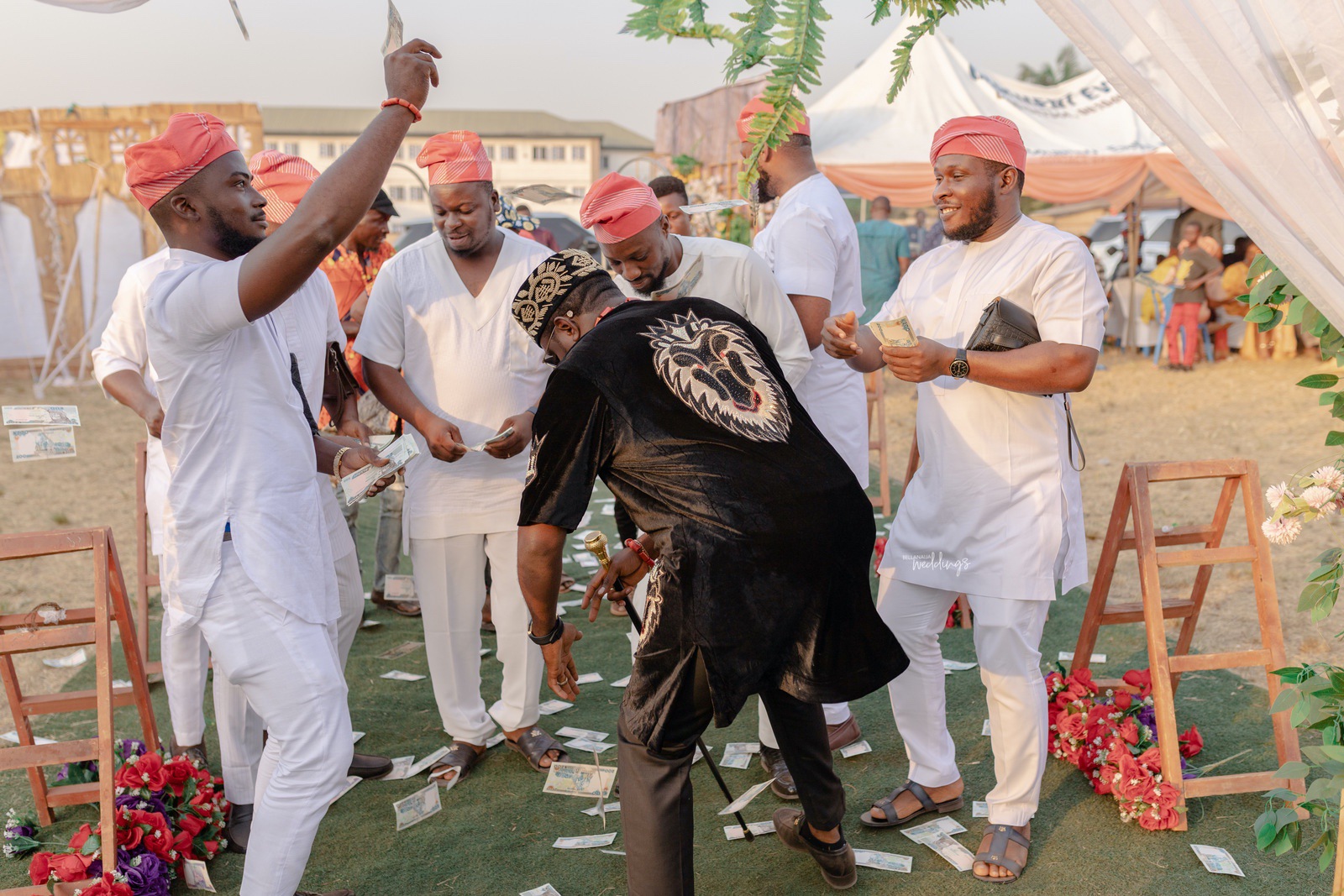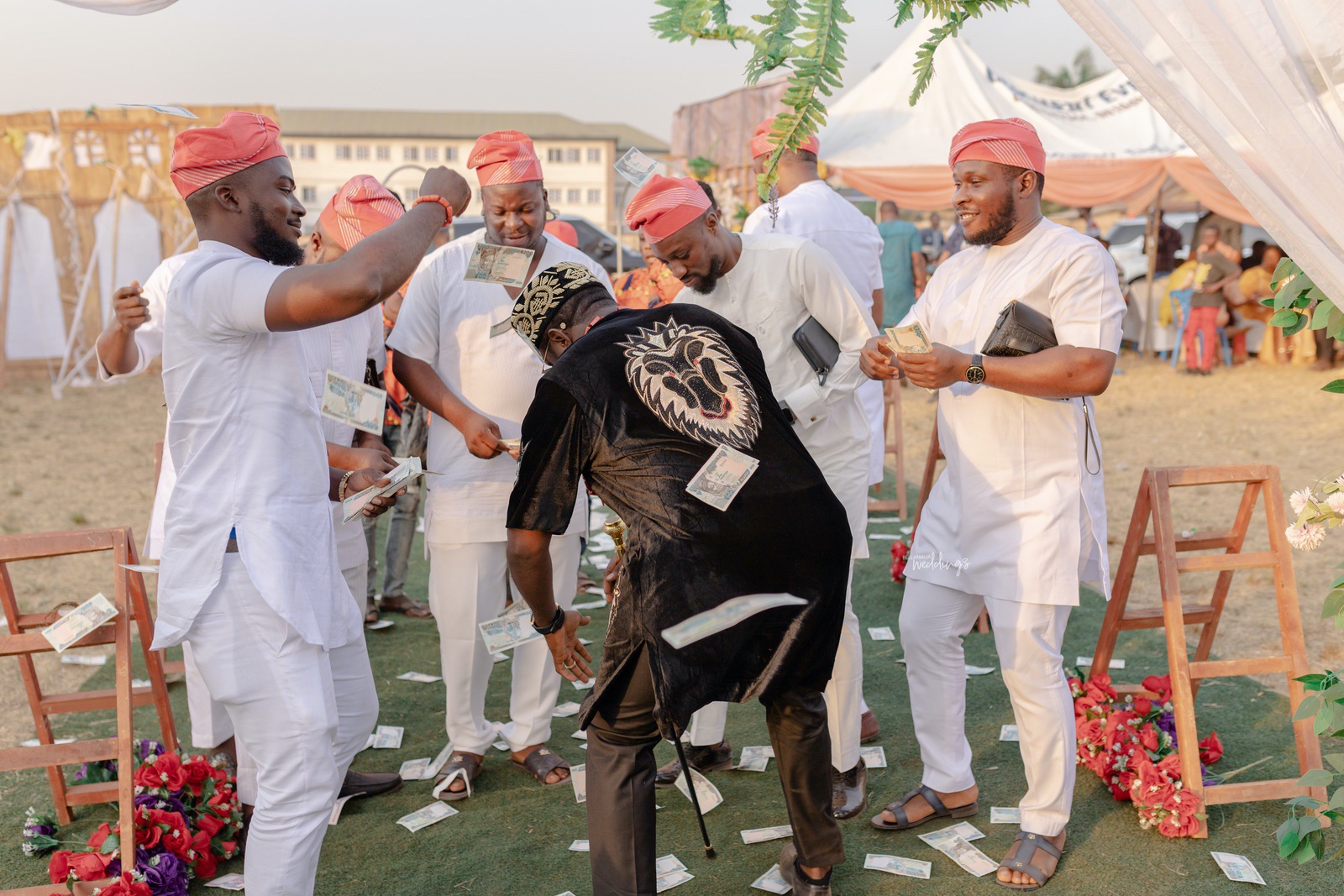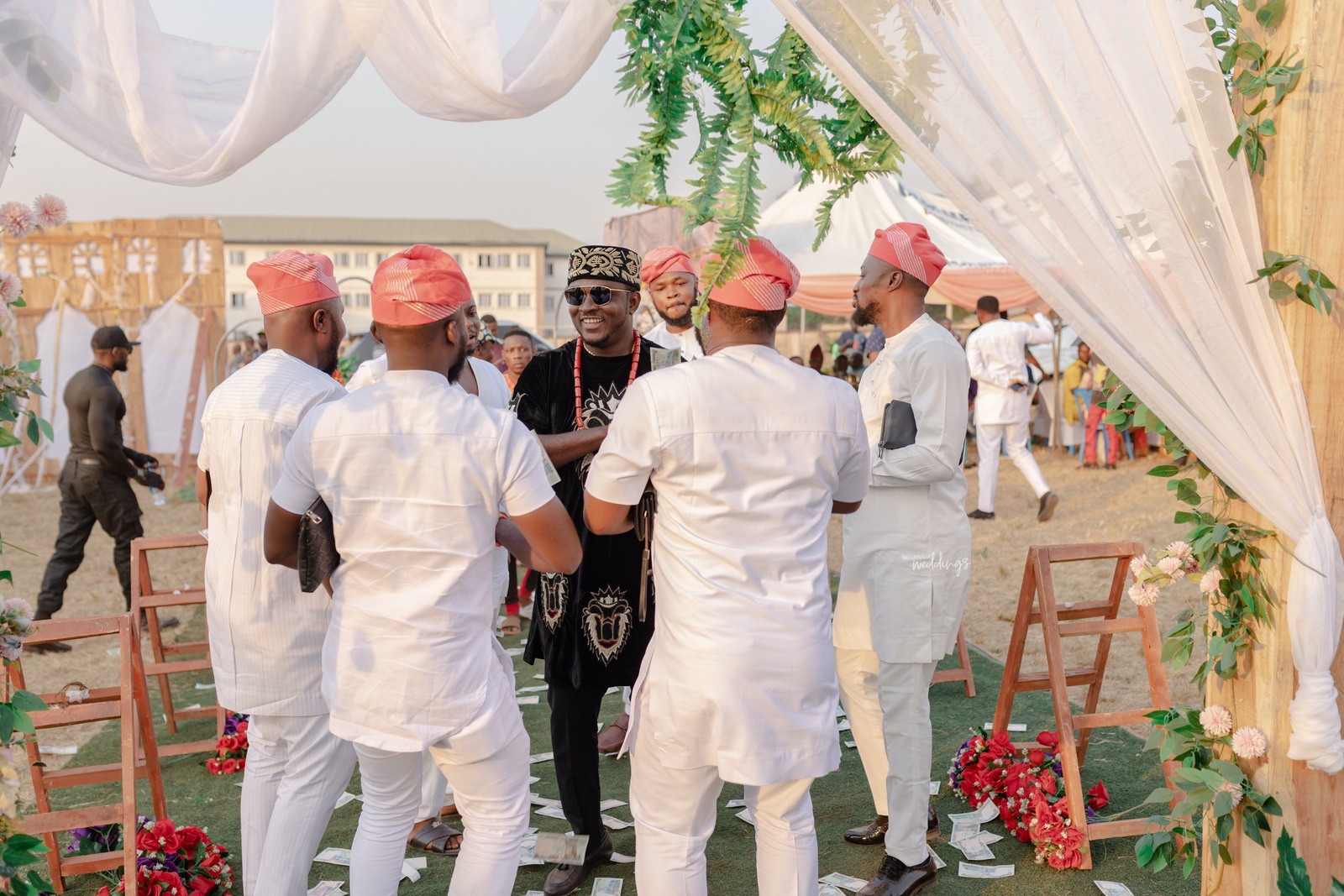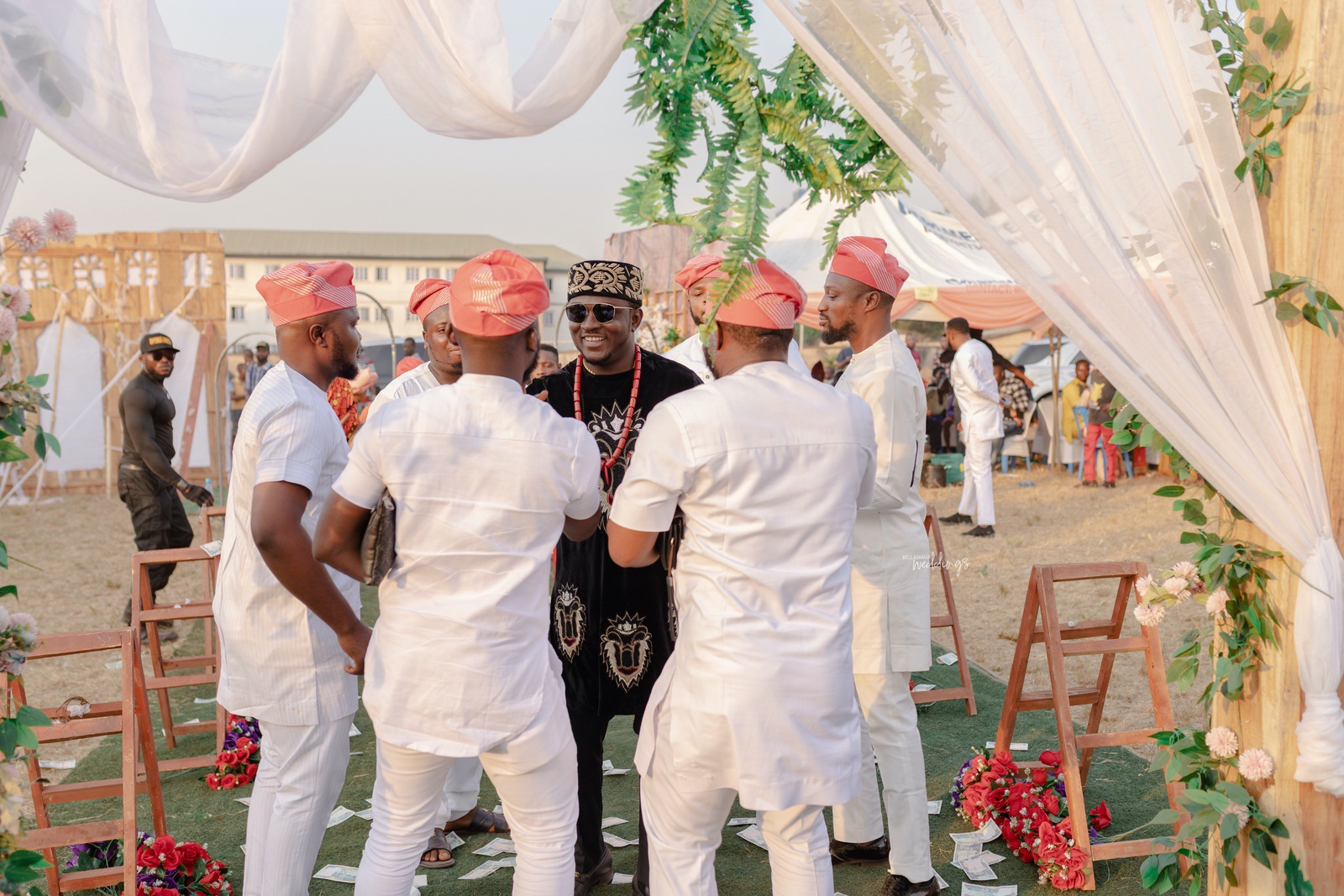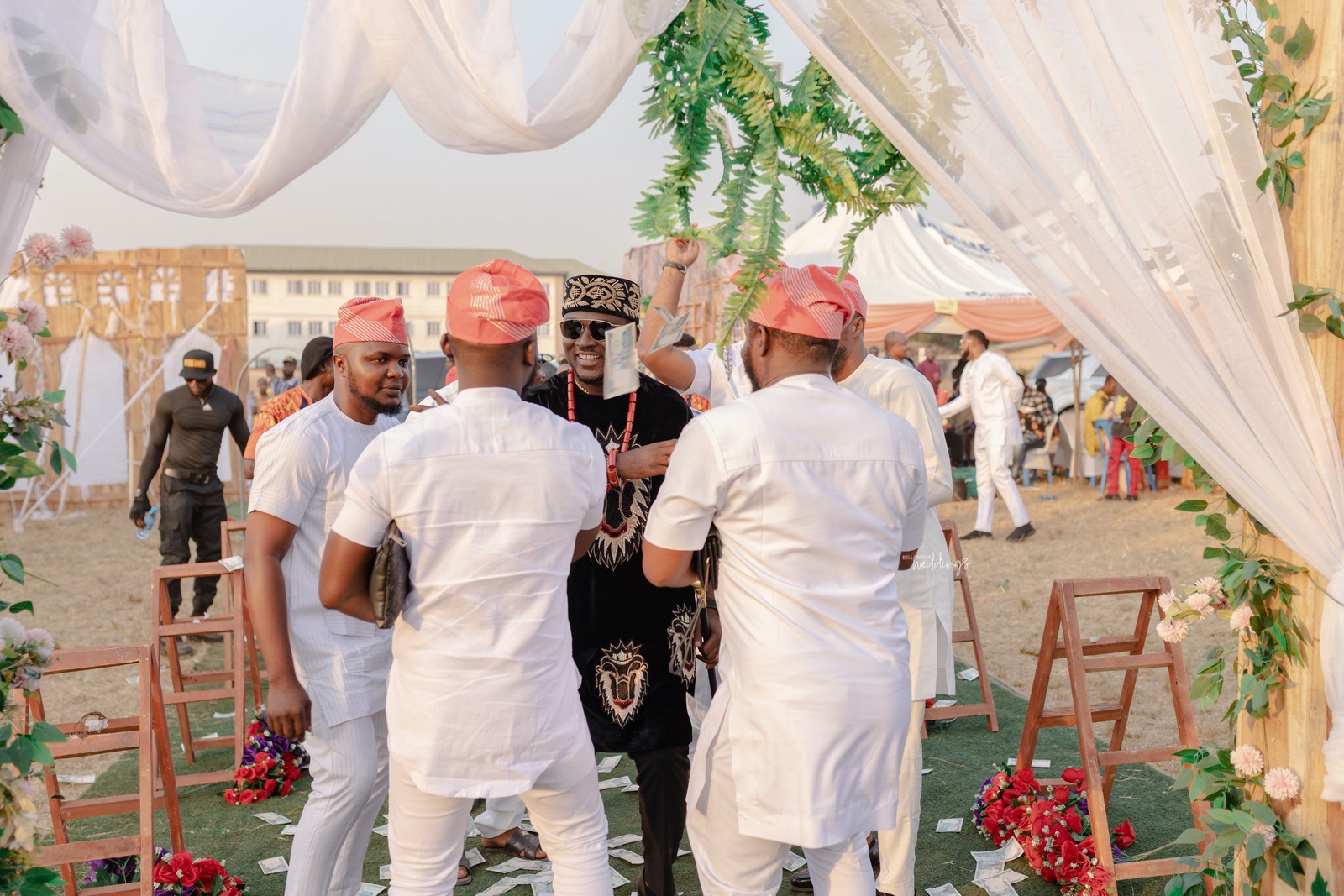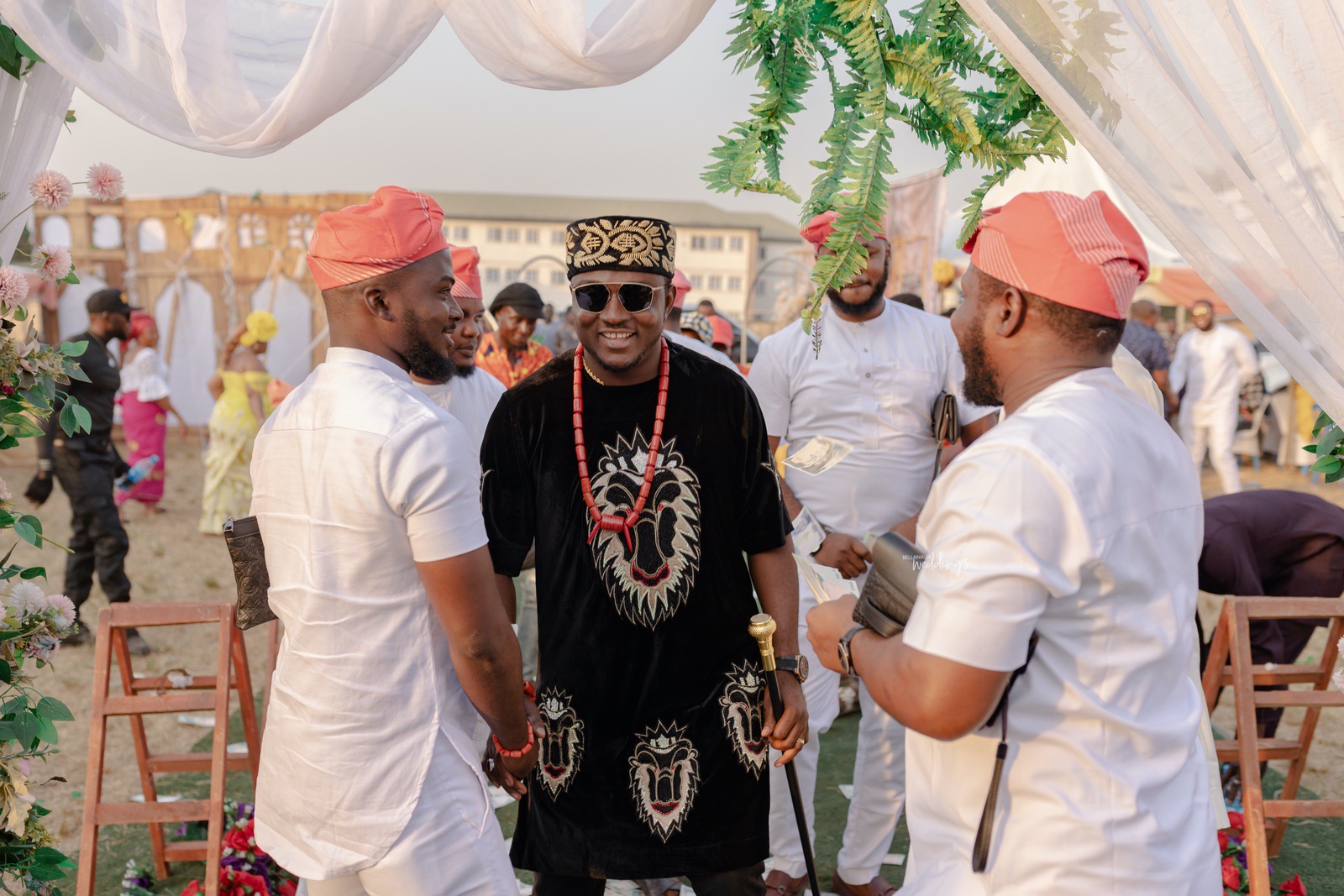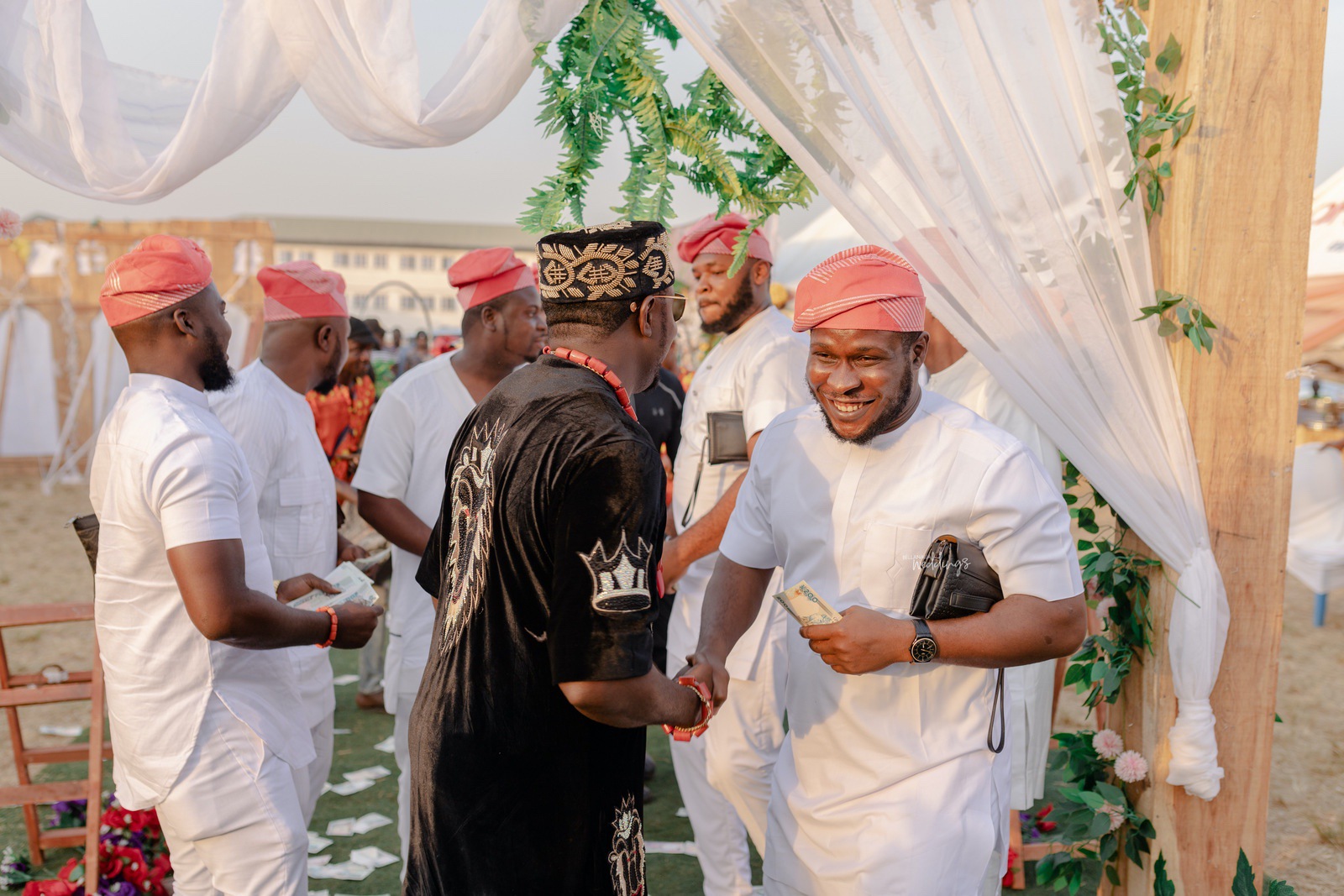 Here comes the bride…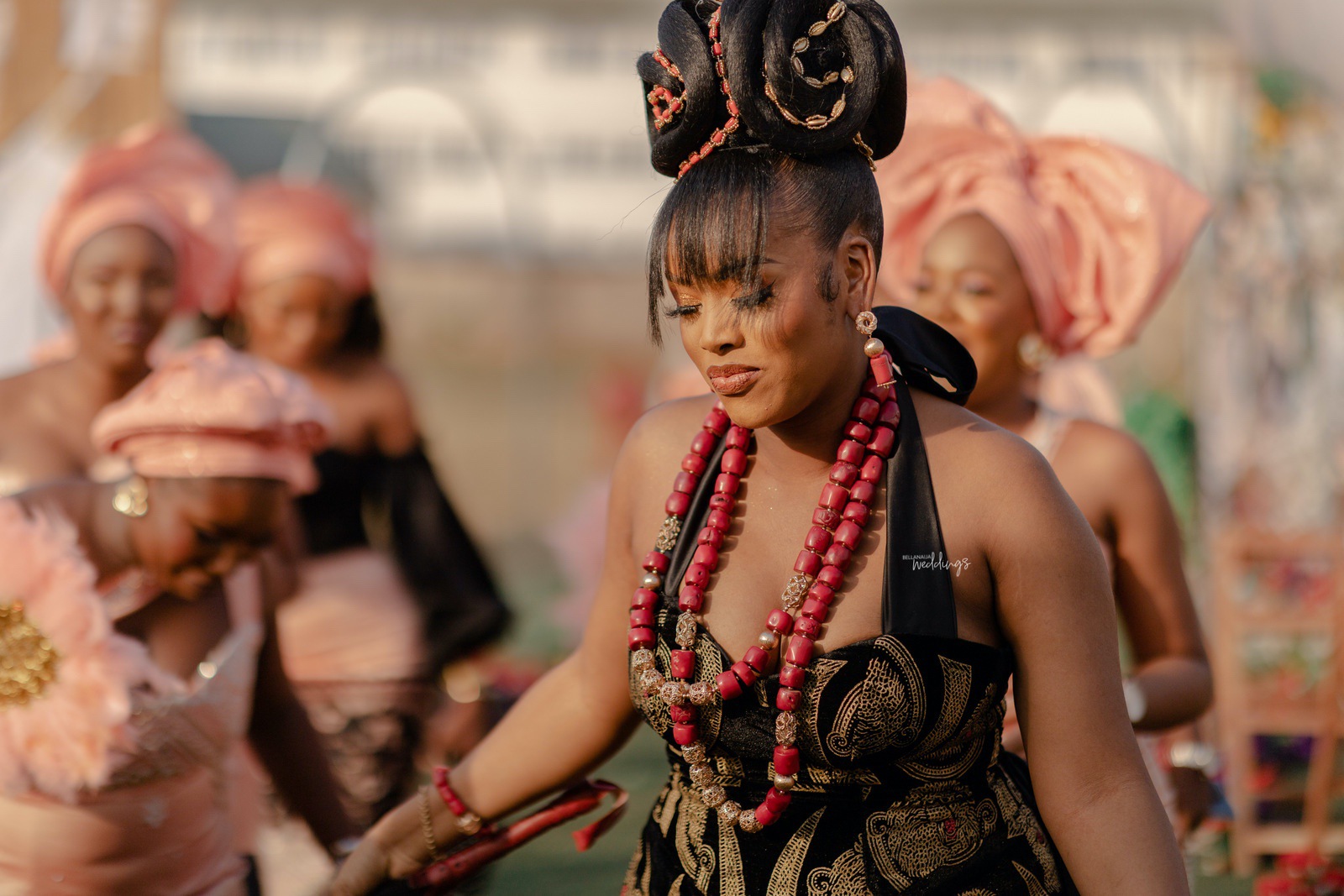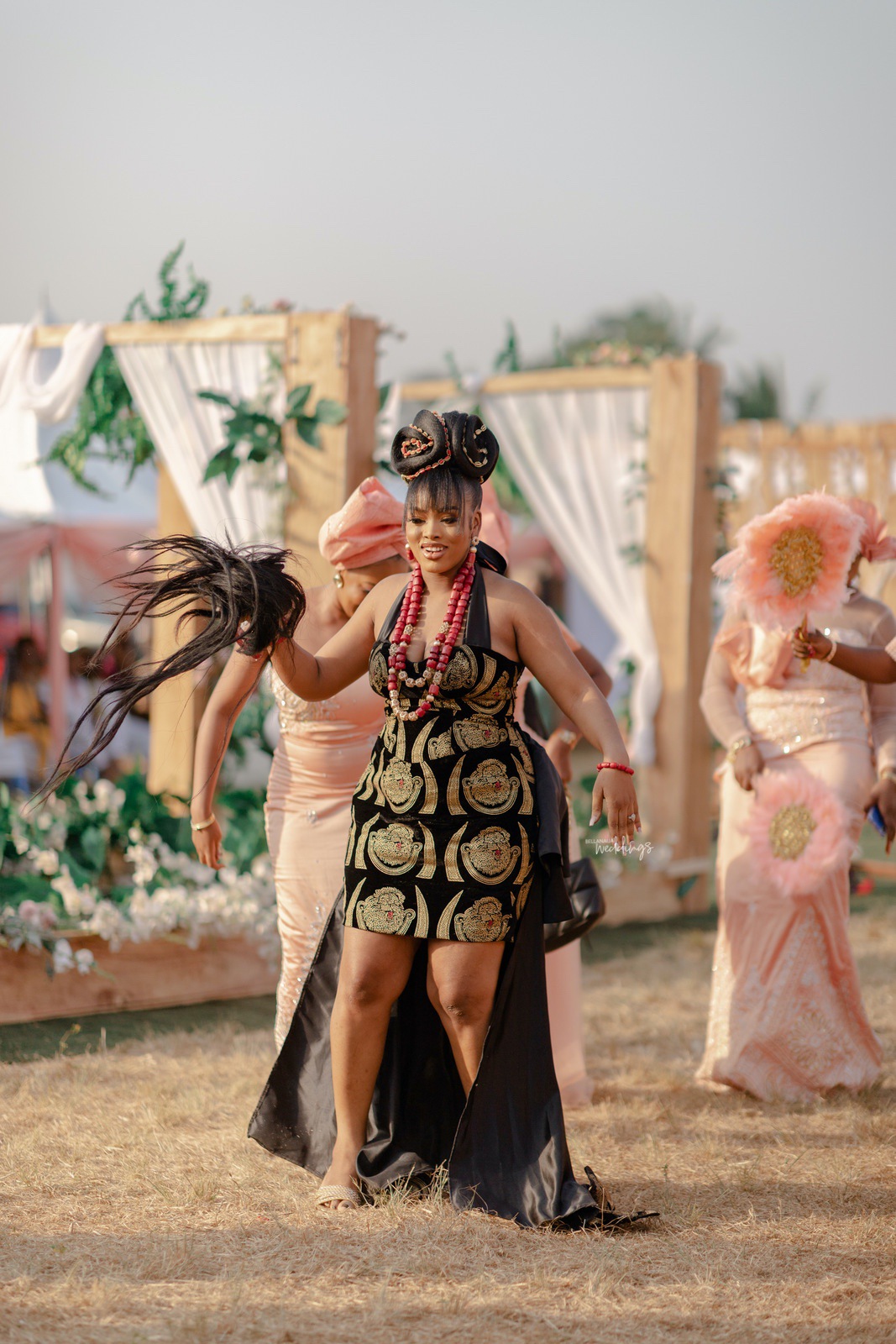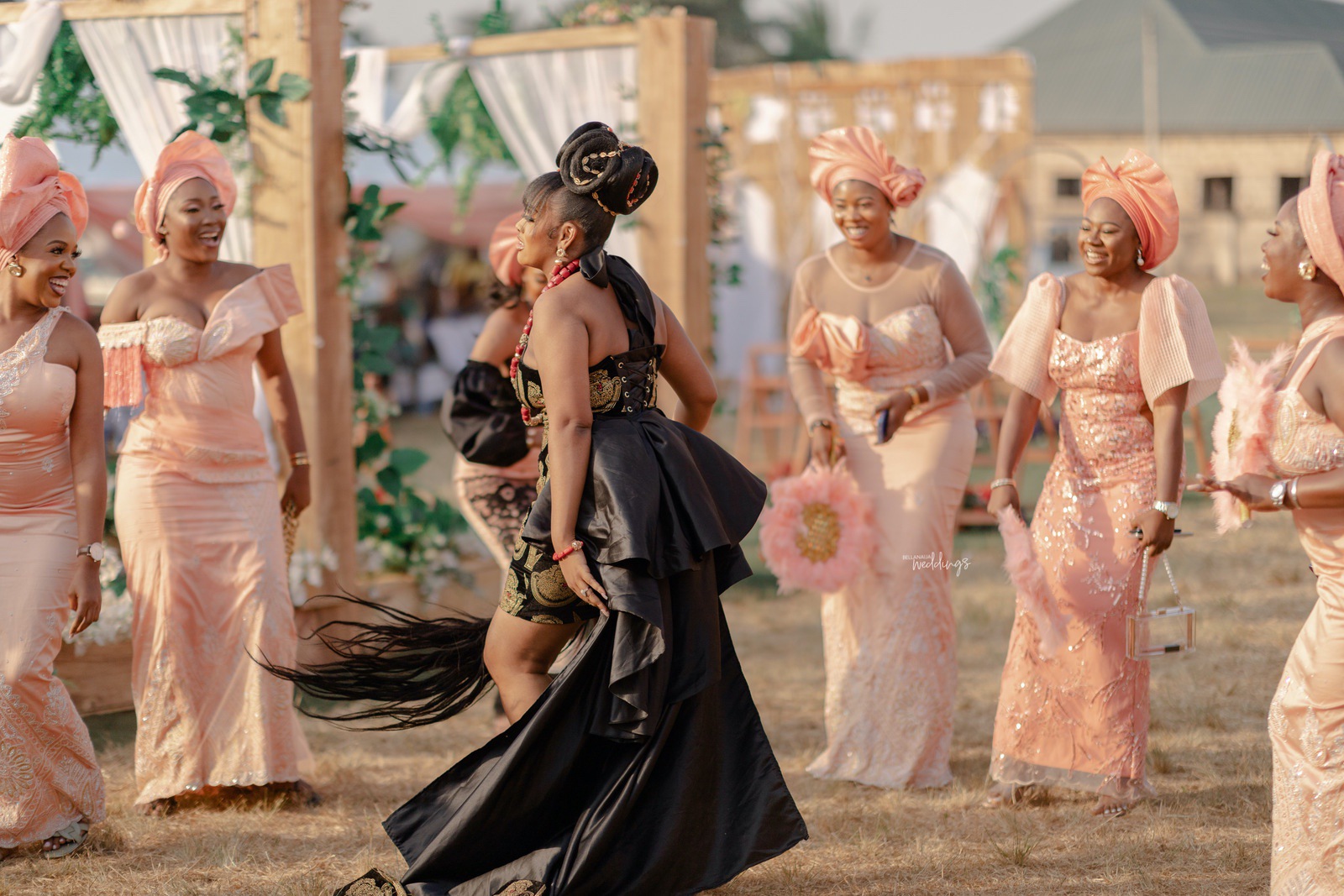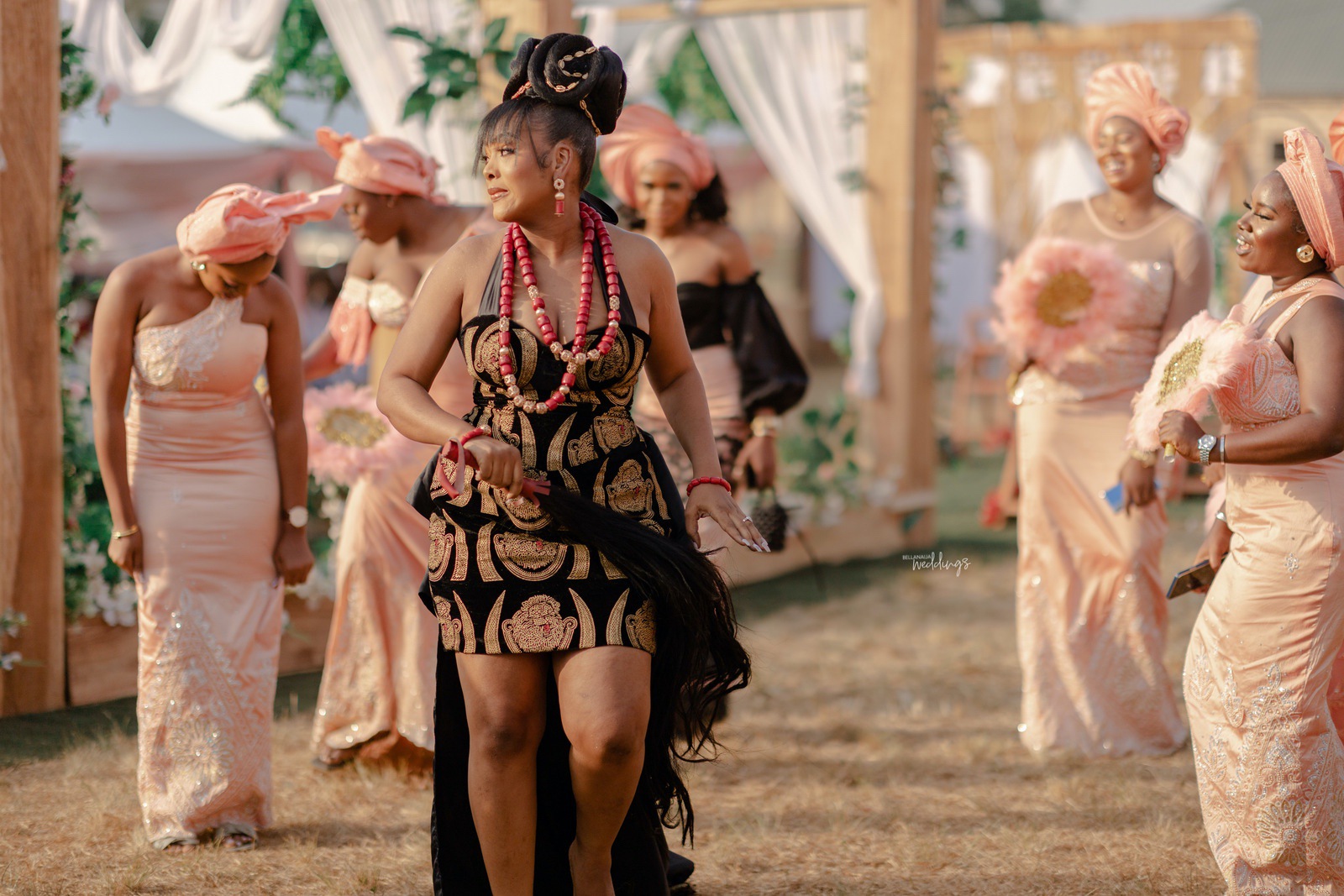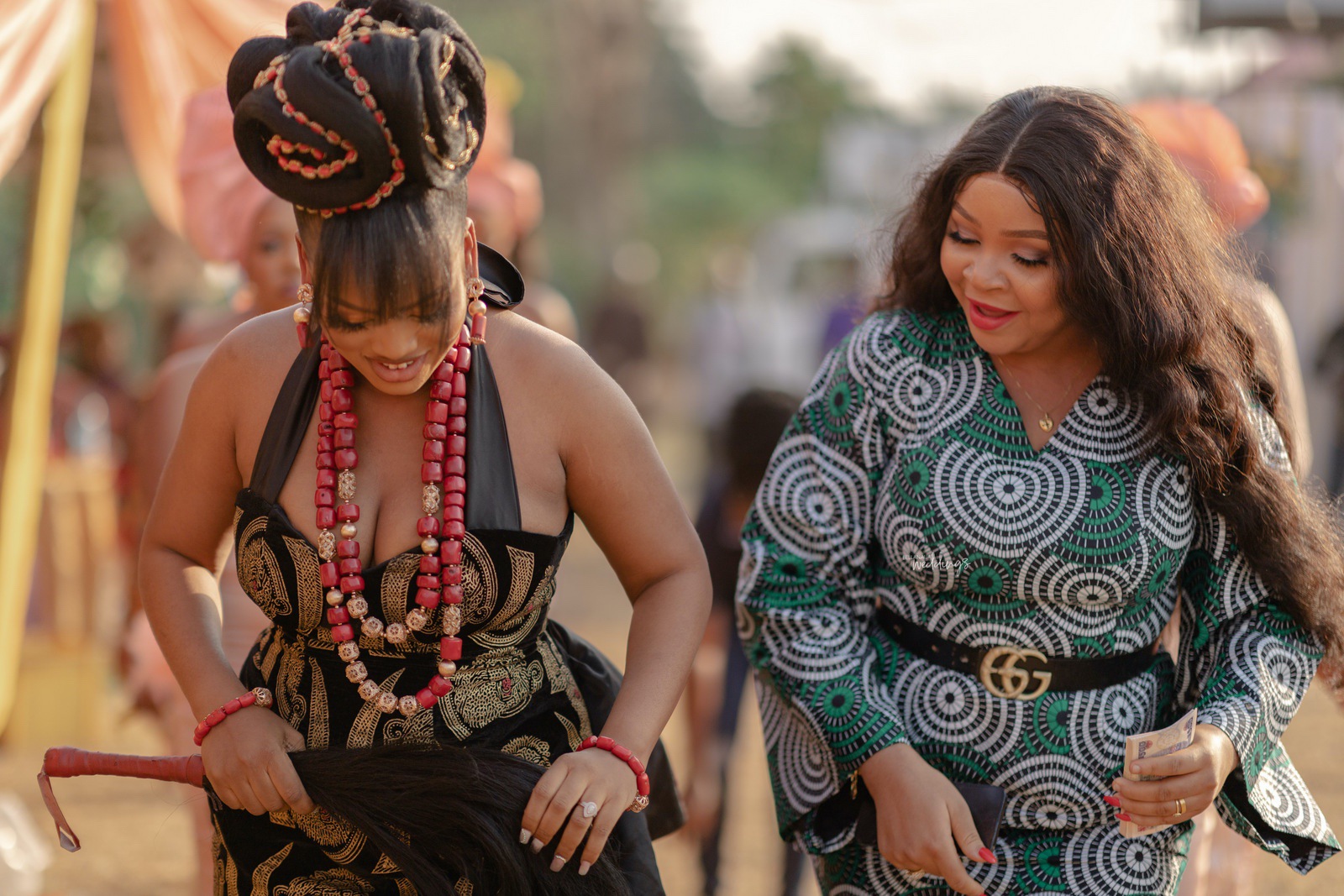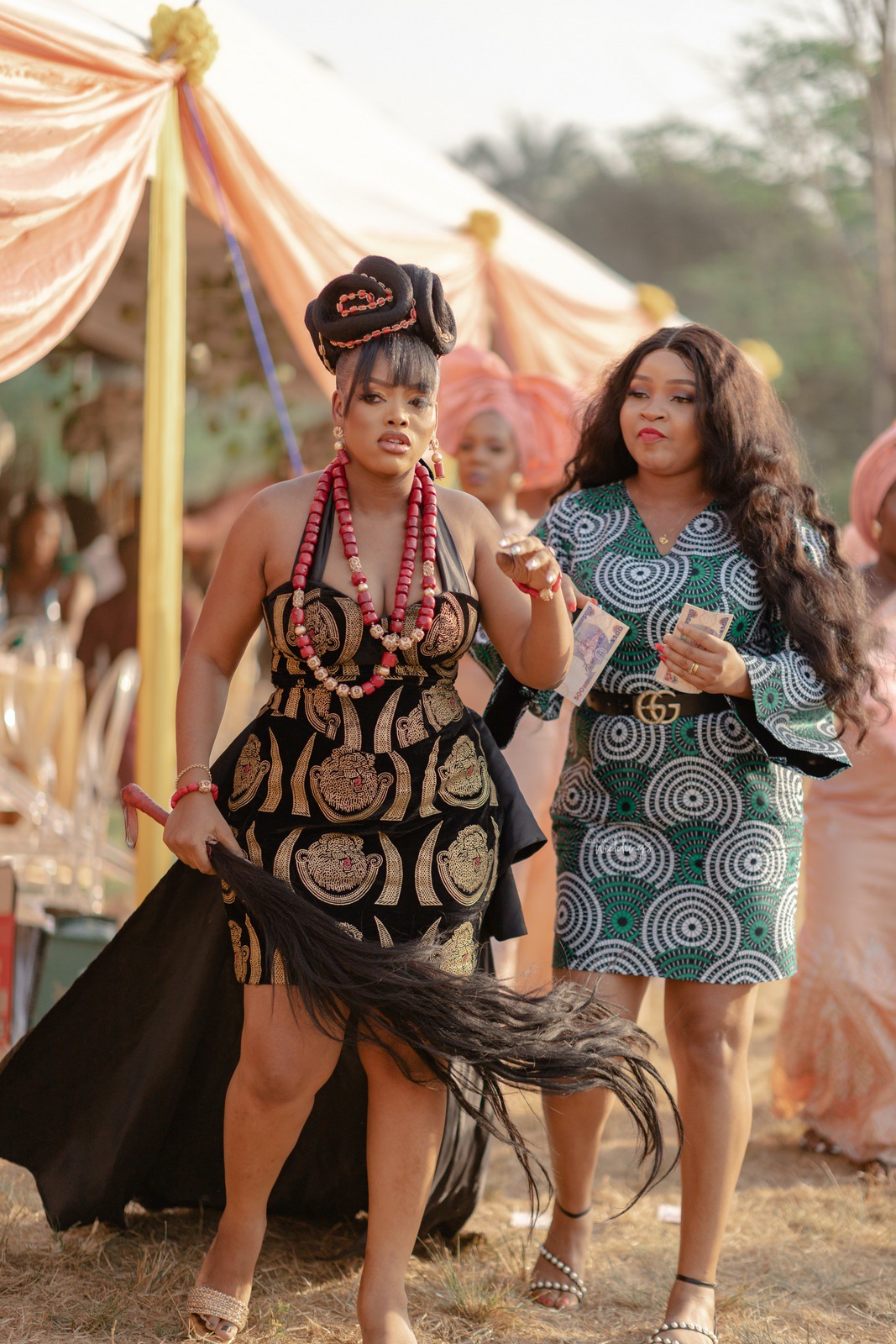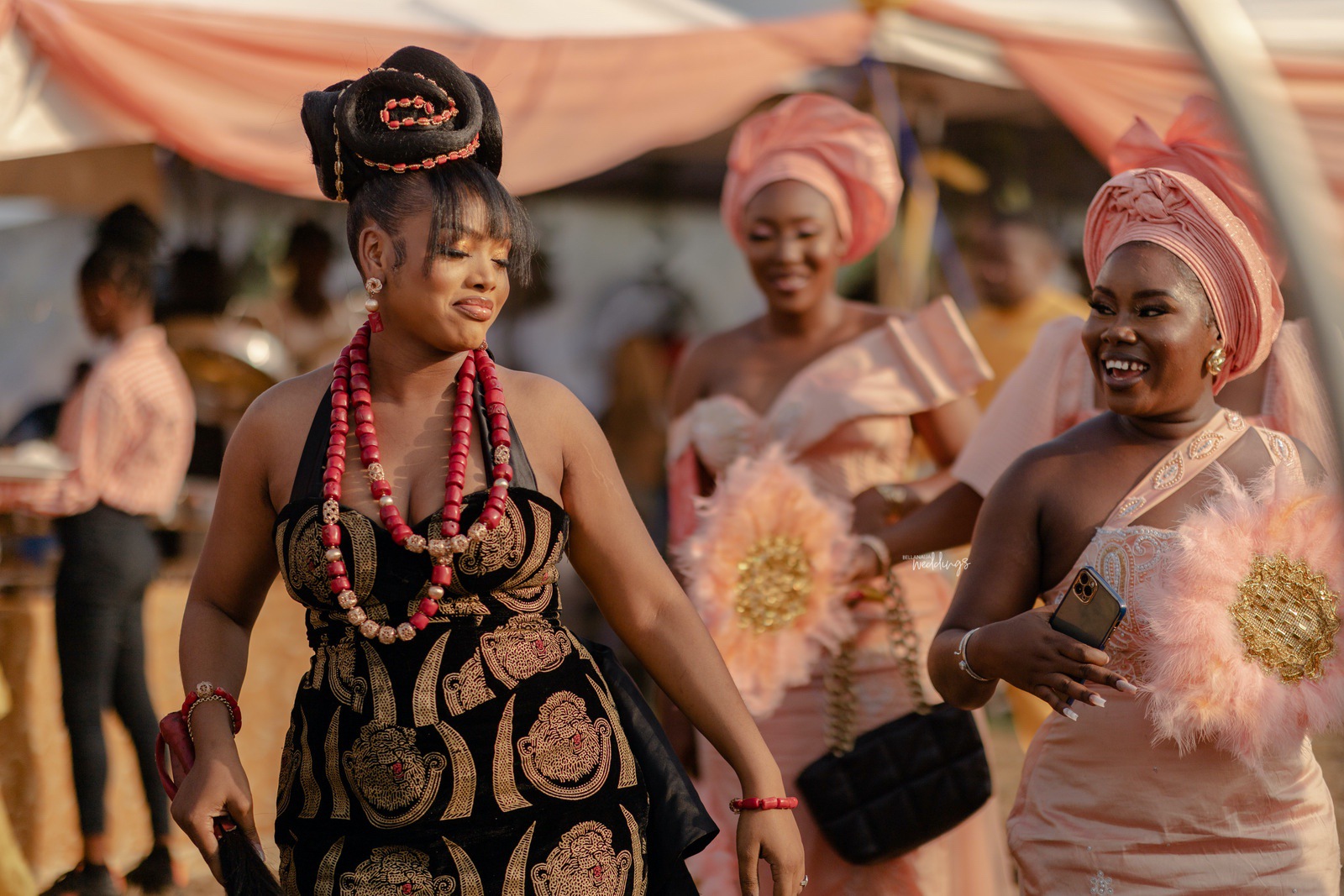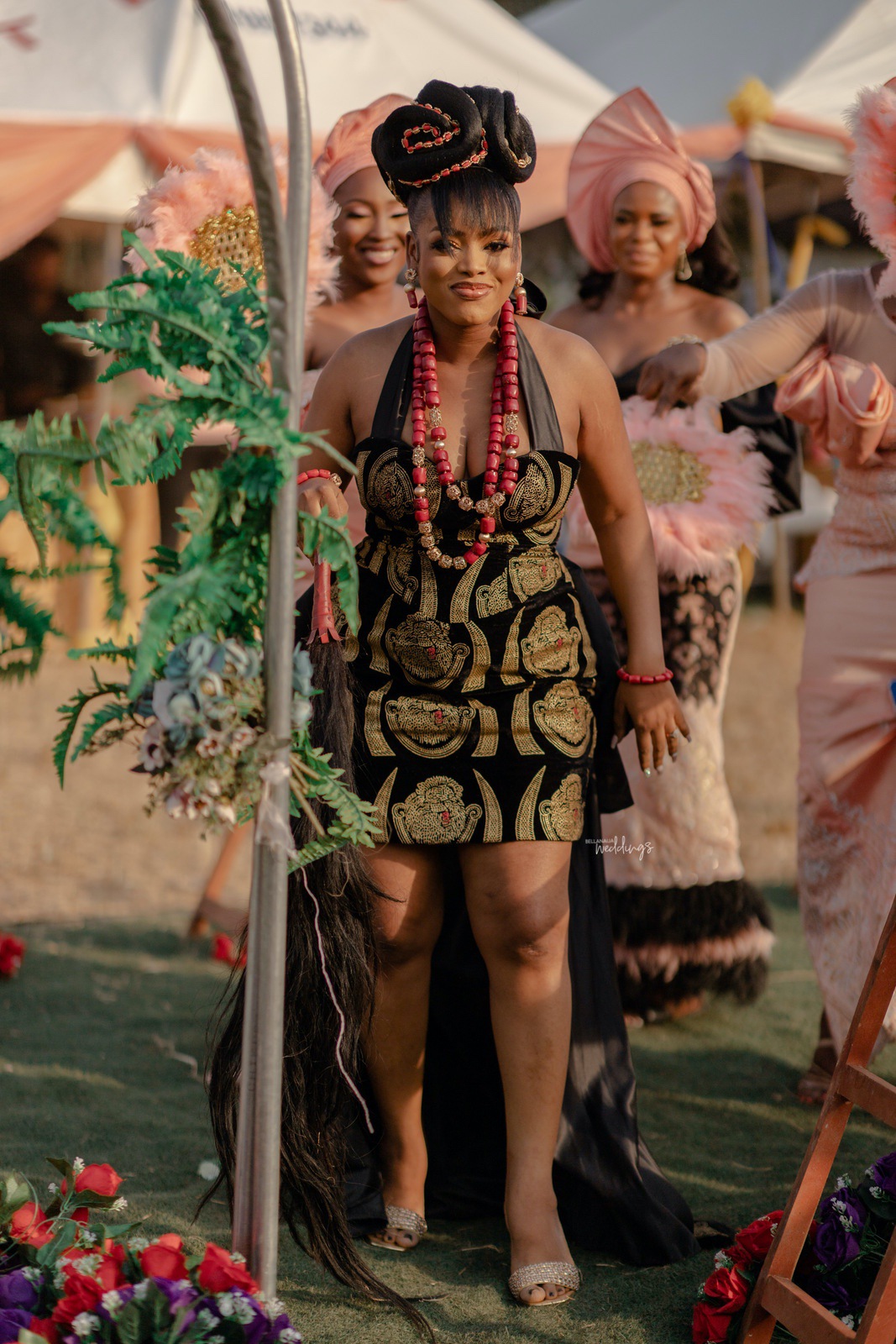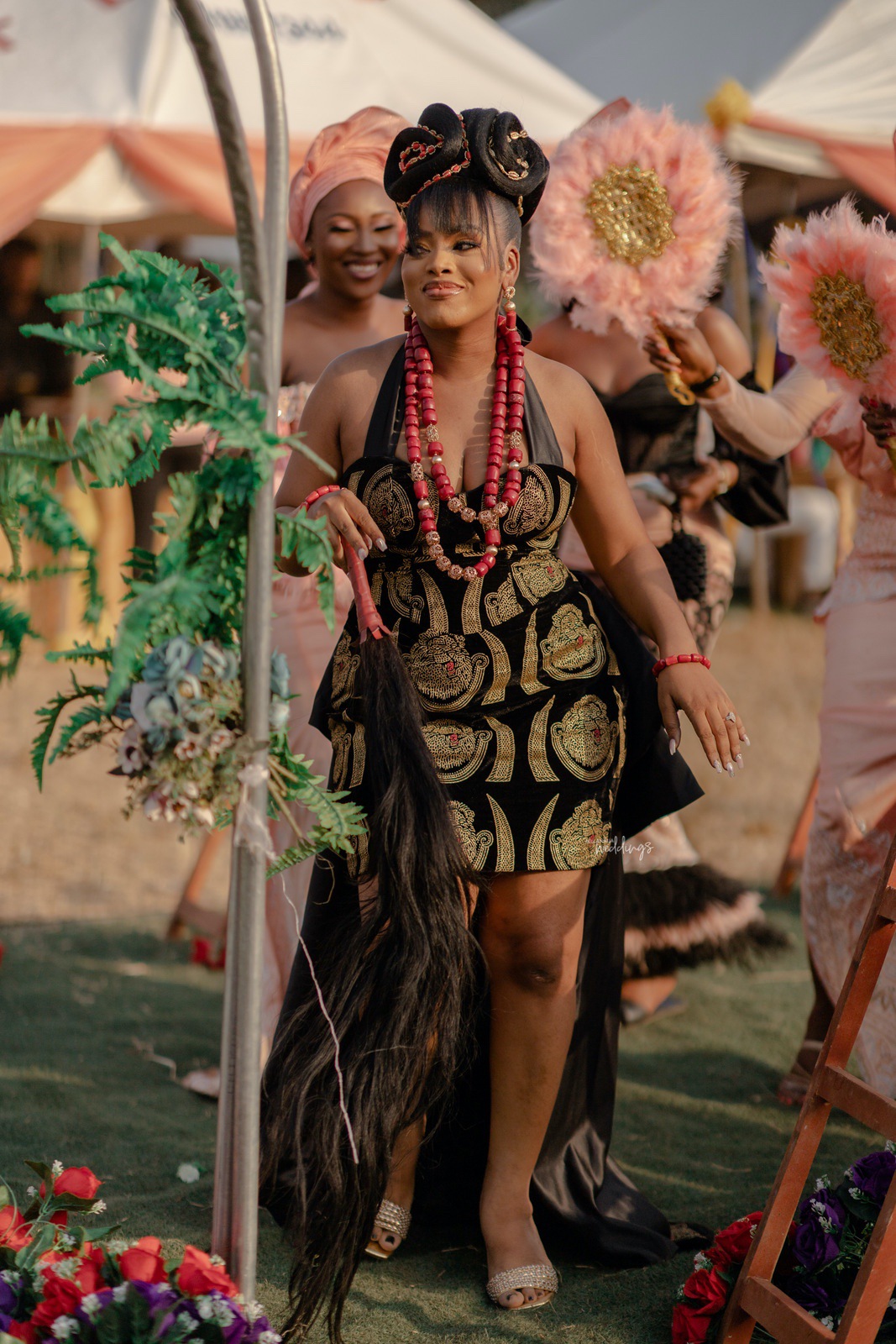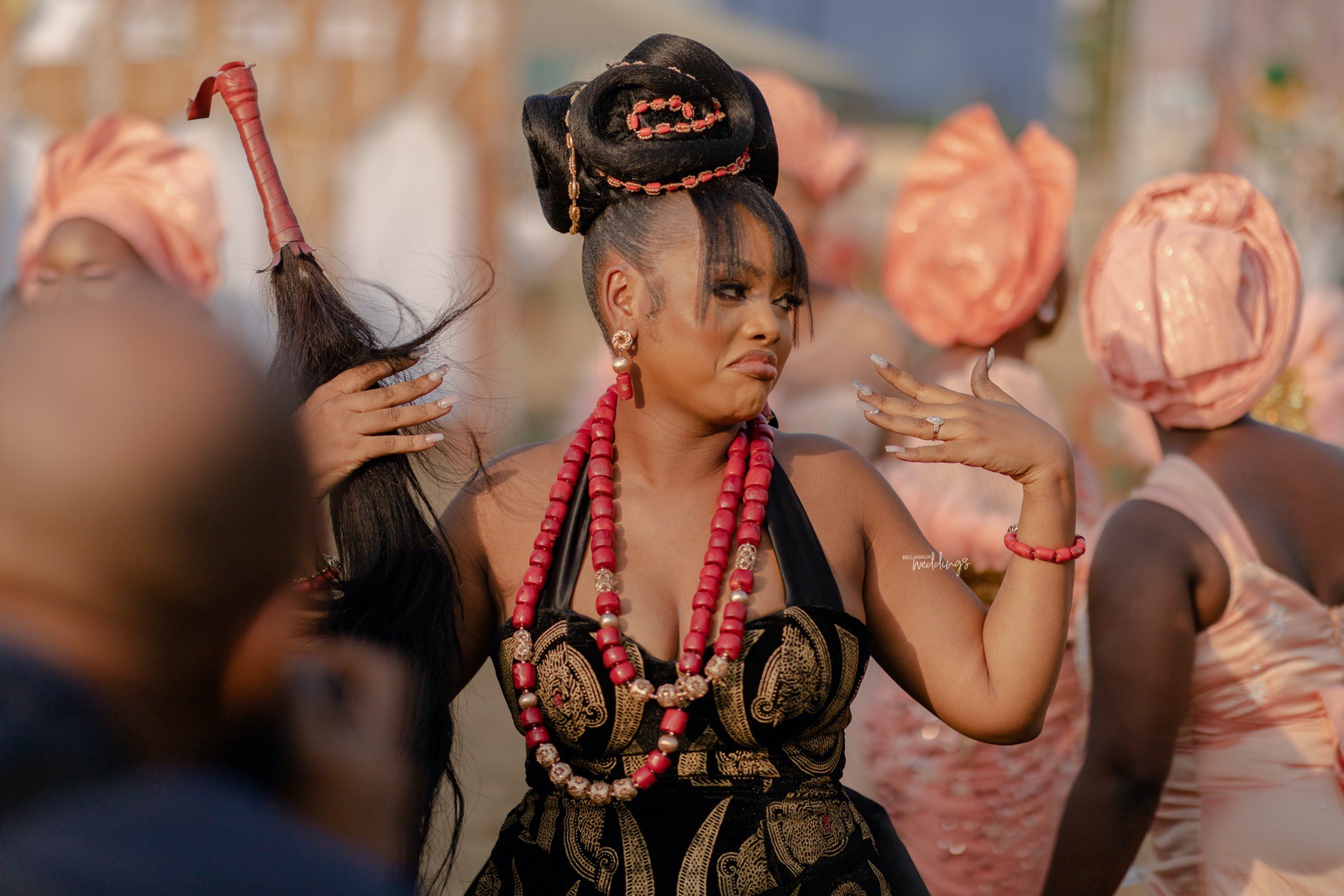 After her first appearance, the beautiful Amake stepped back out in a sizzling hot red outfit and we absolutely love it!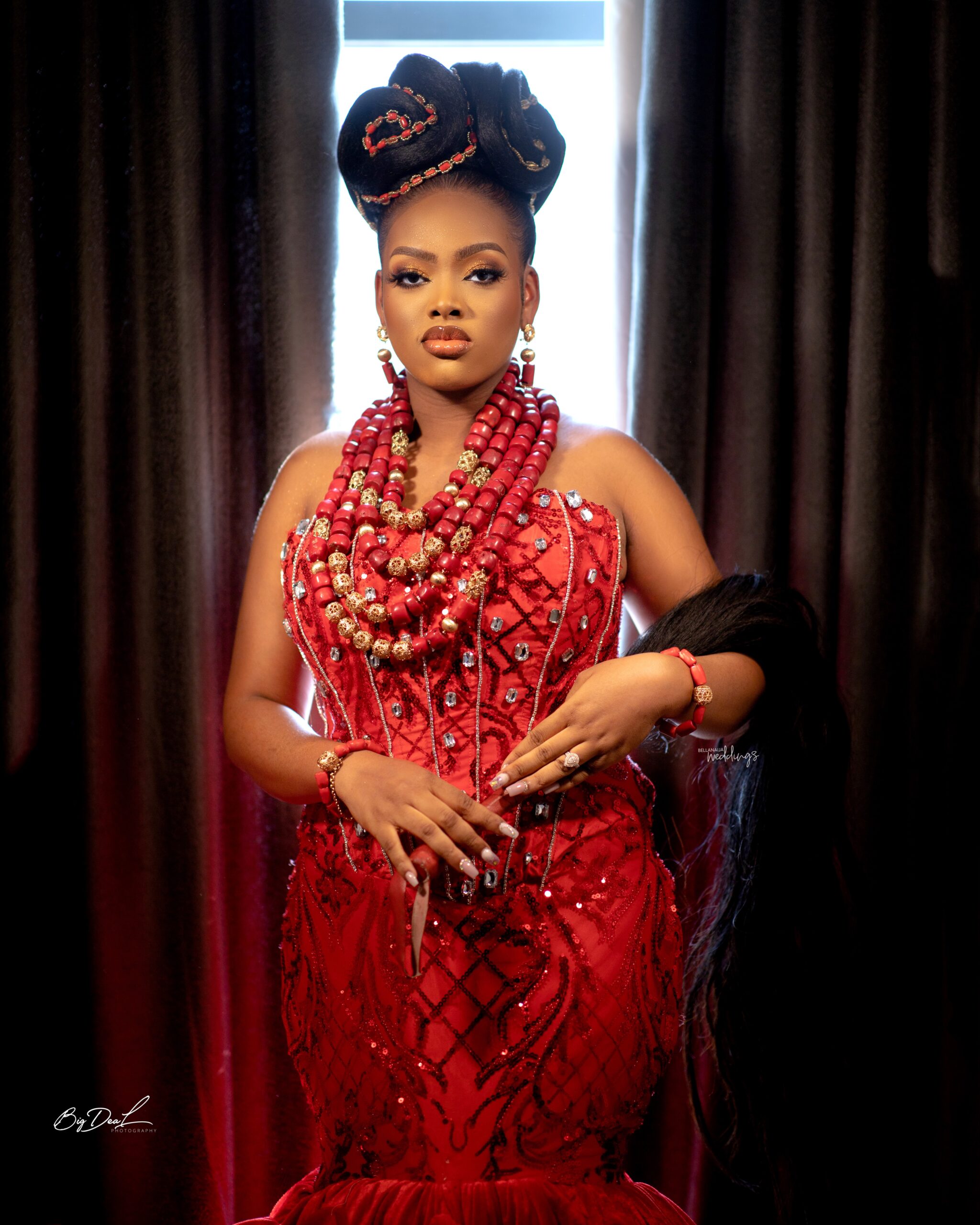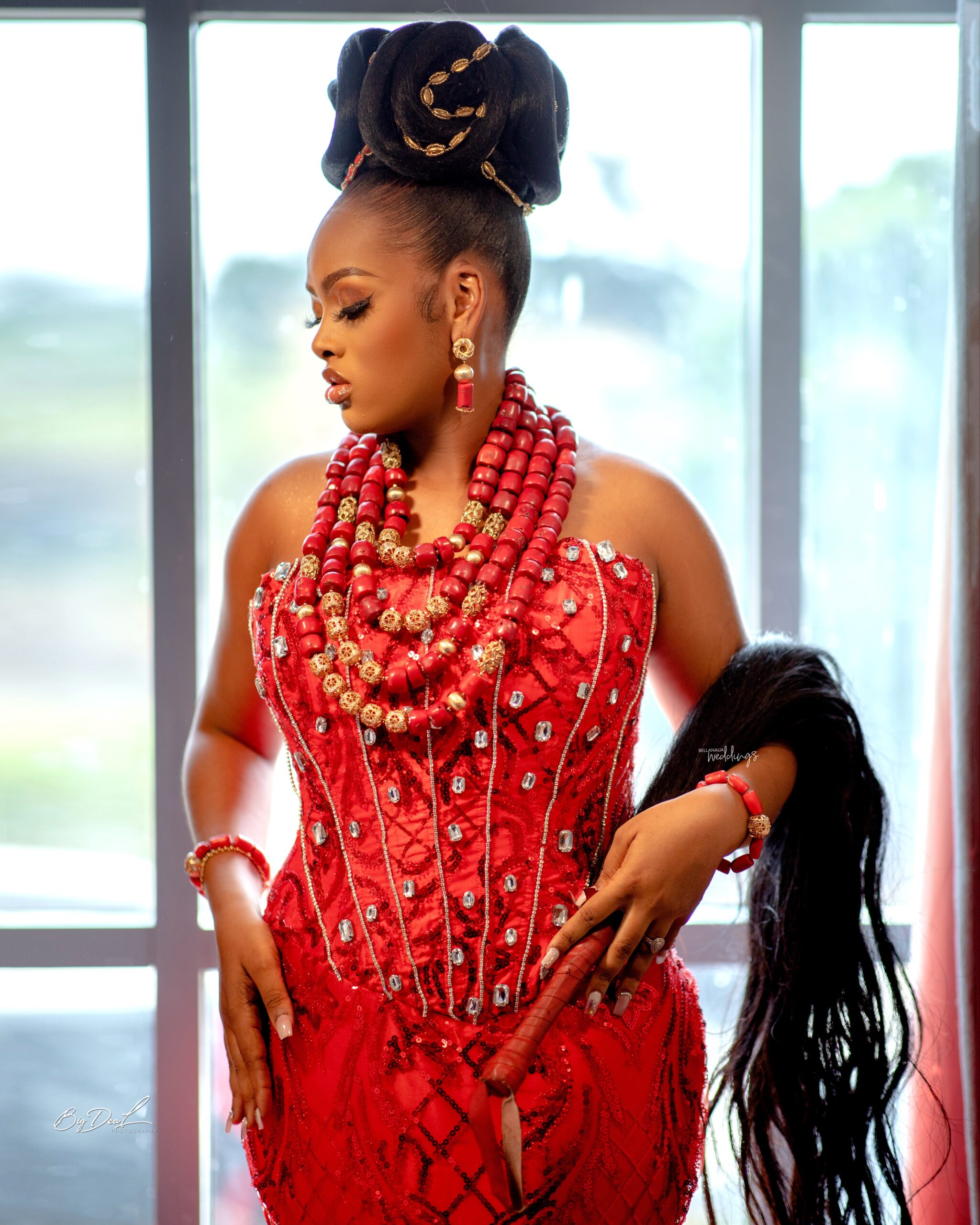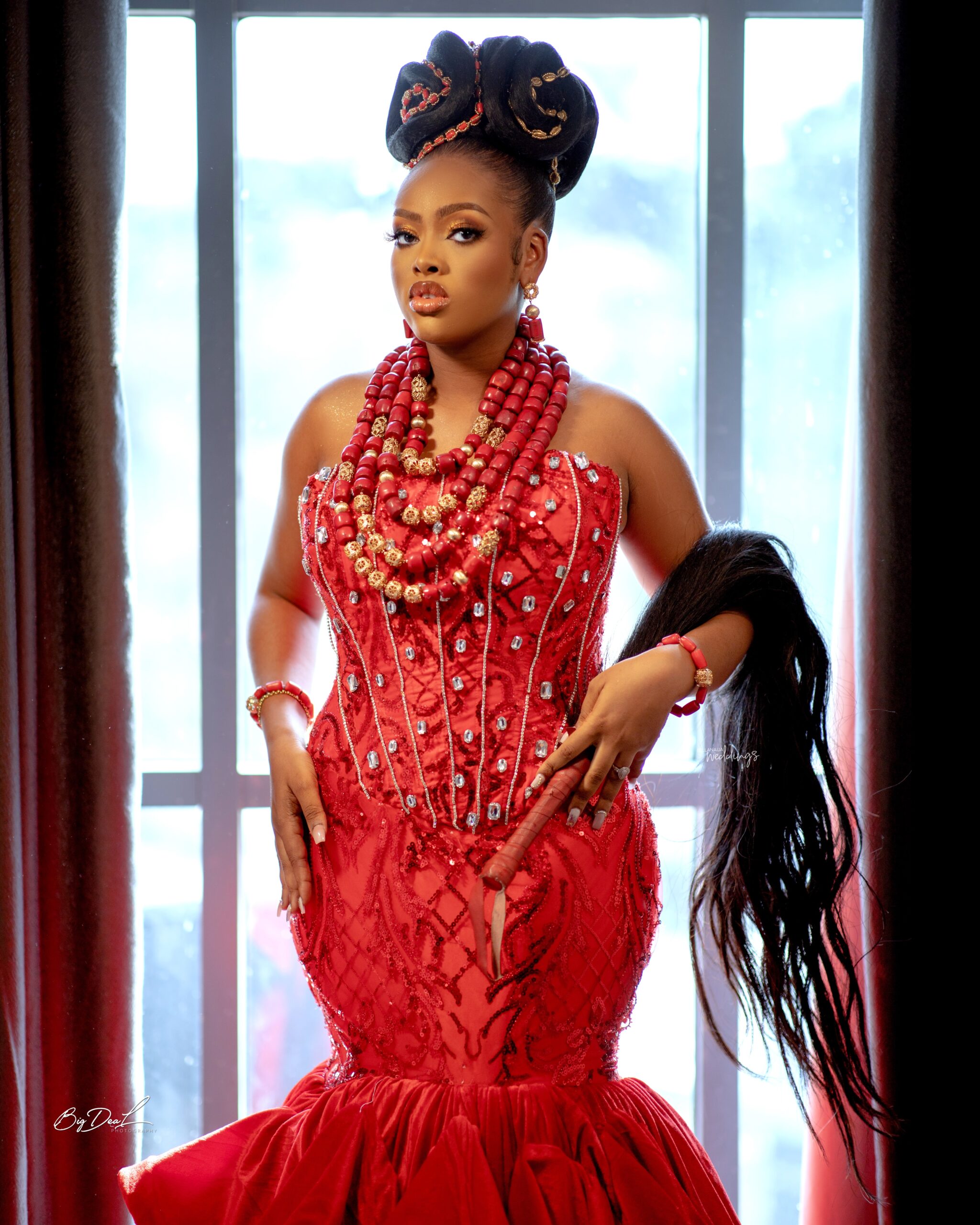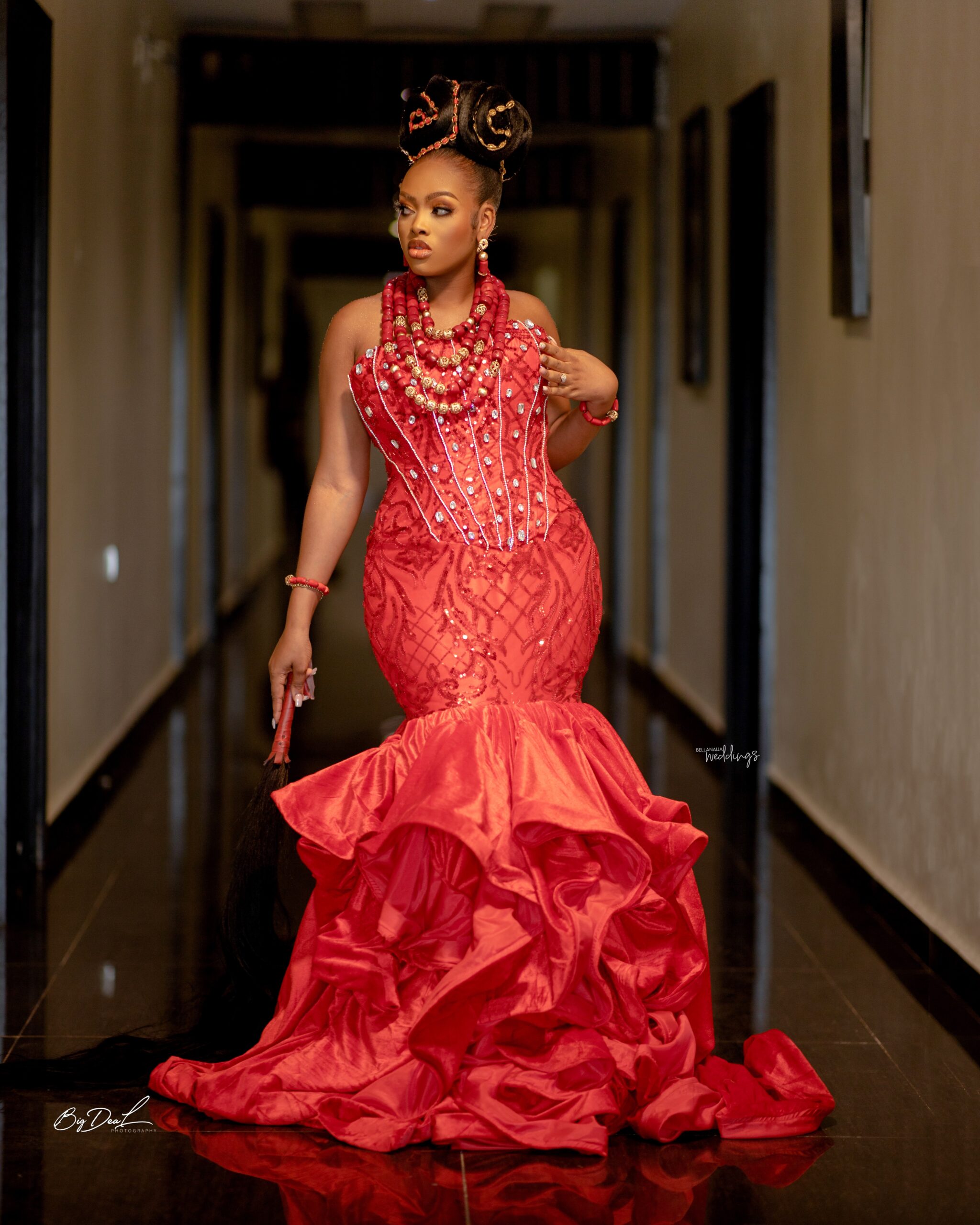 Arinze also came through sauave and smooth.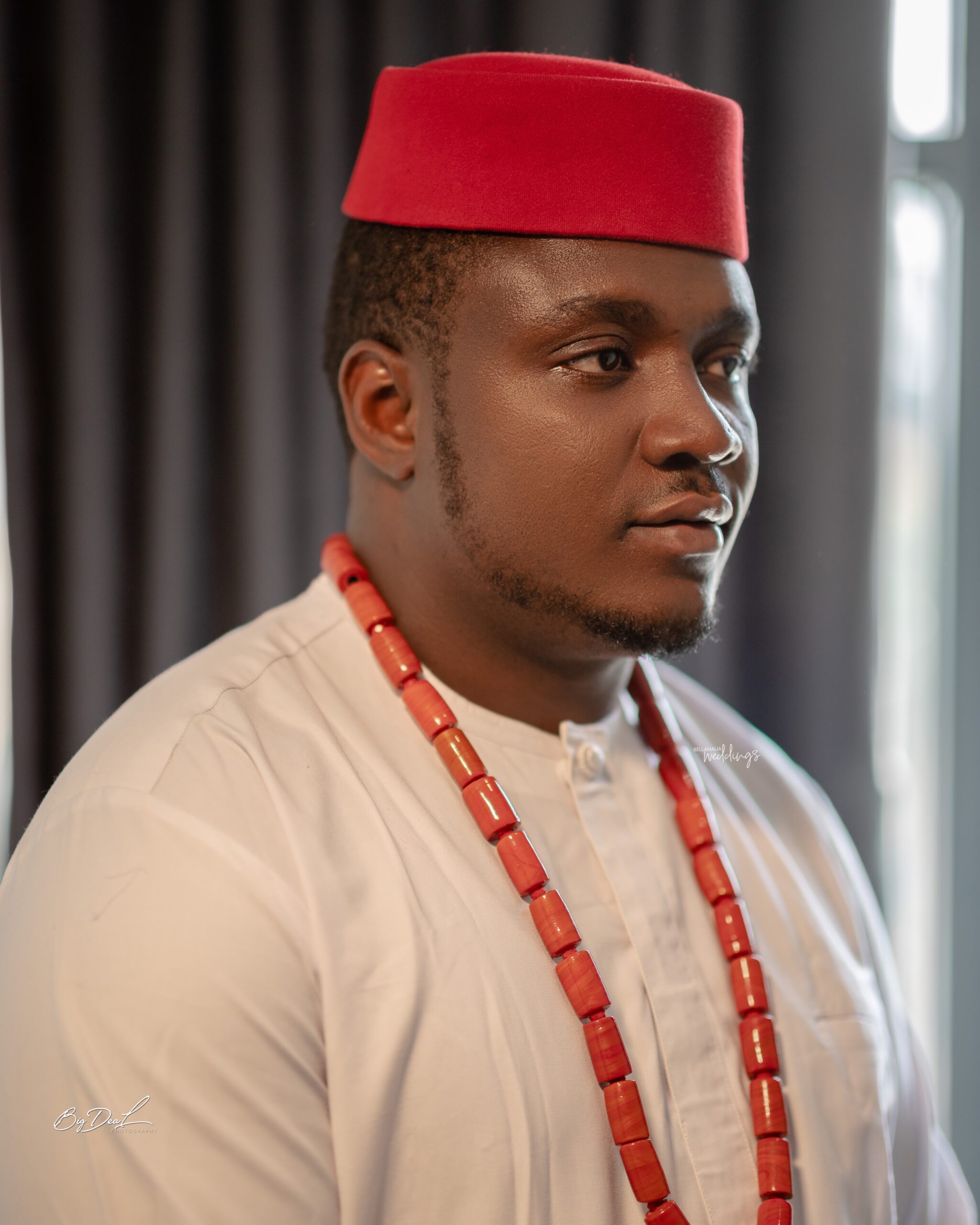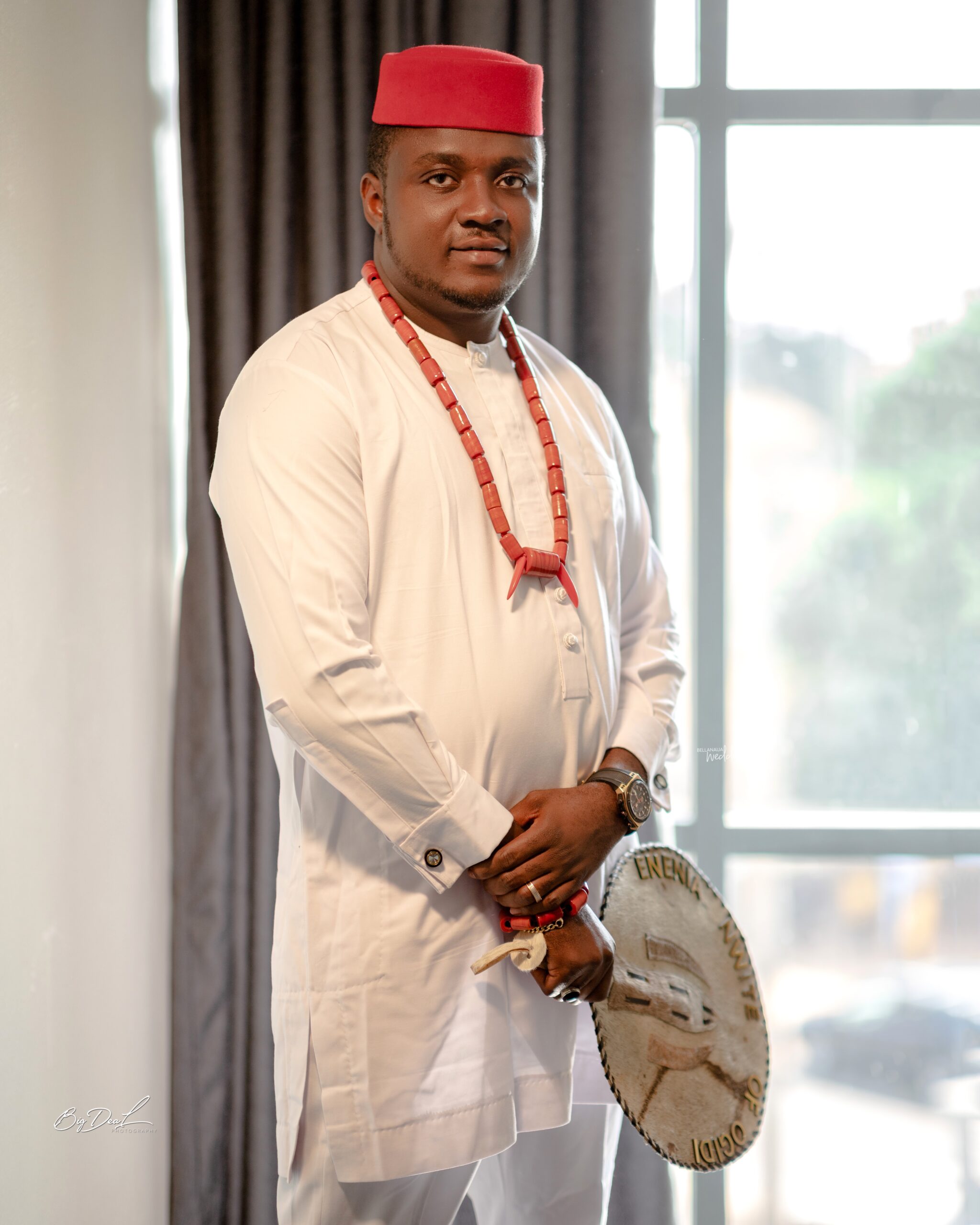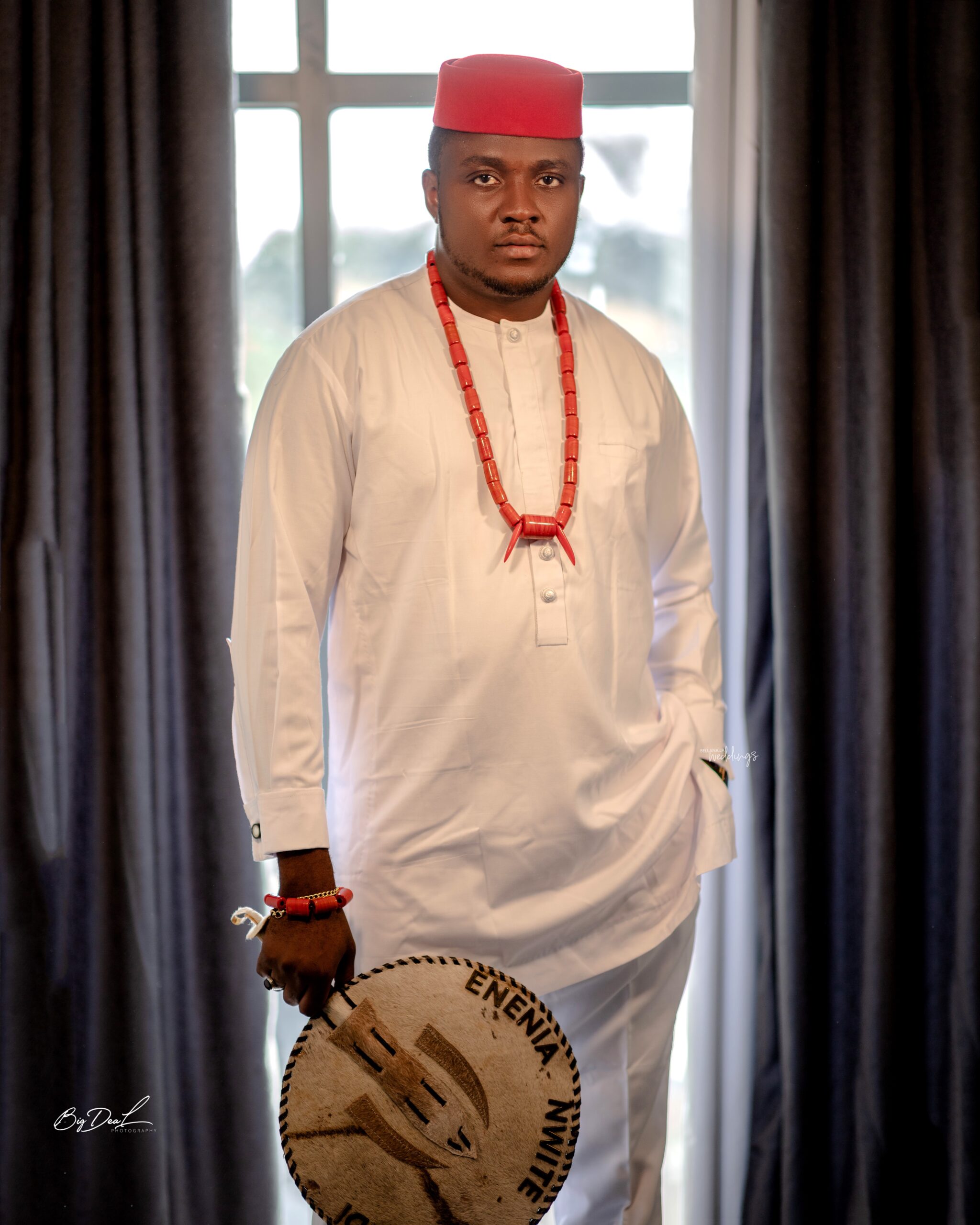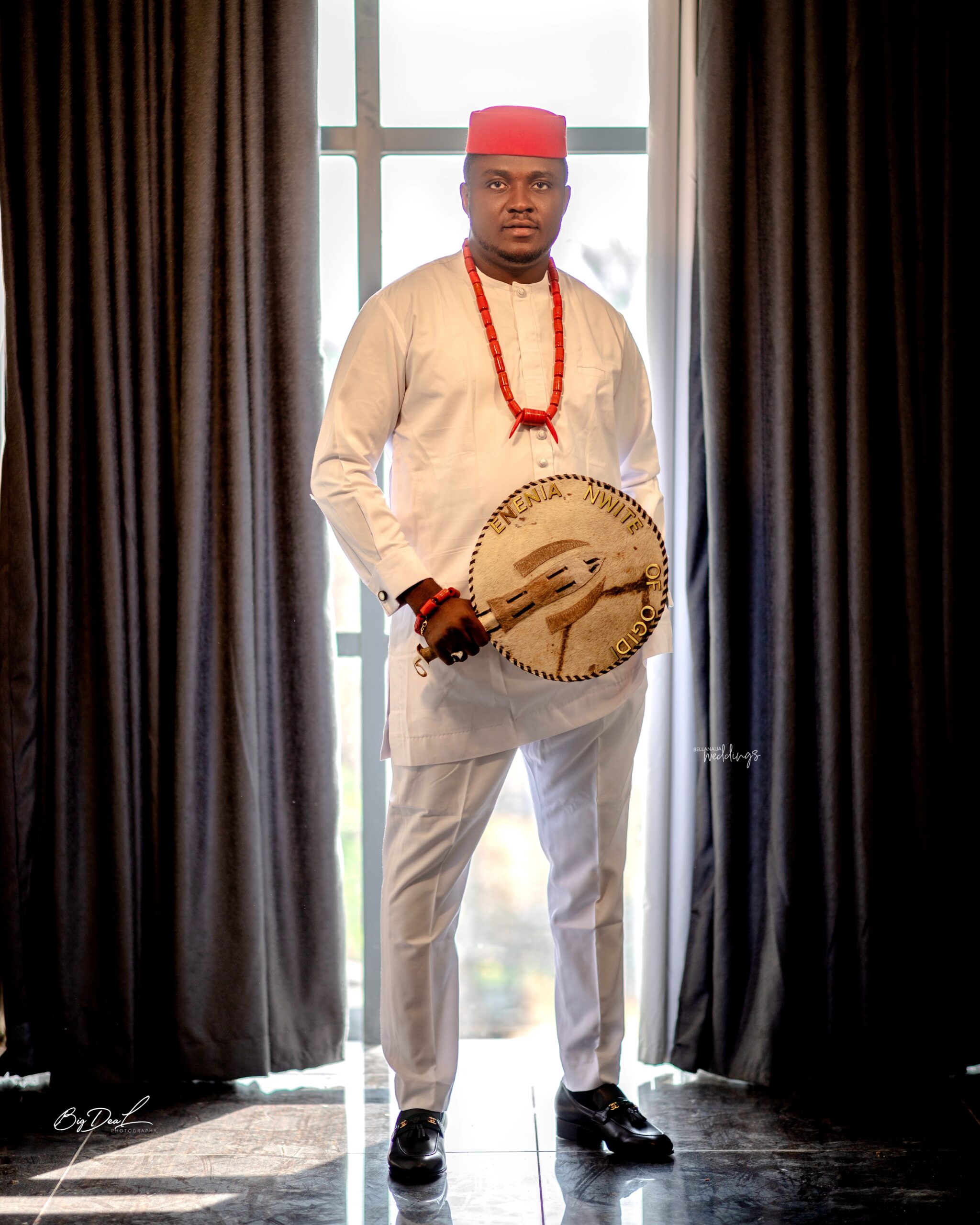 Love, sweet love!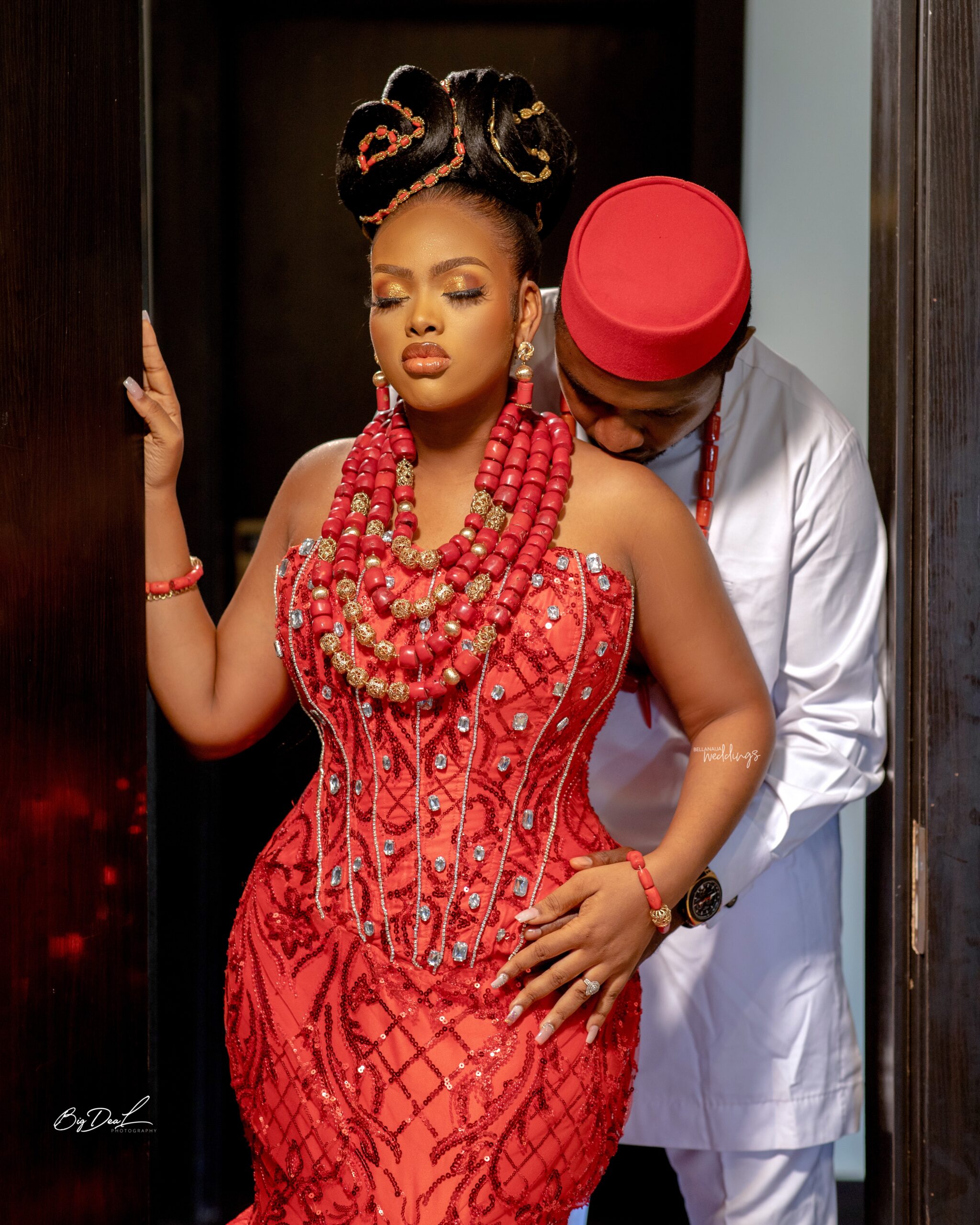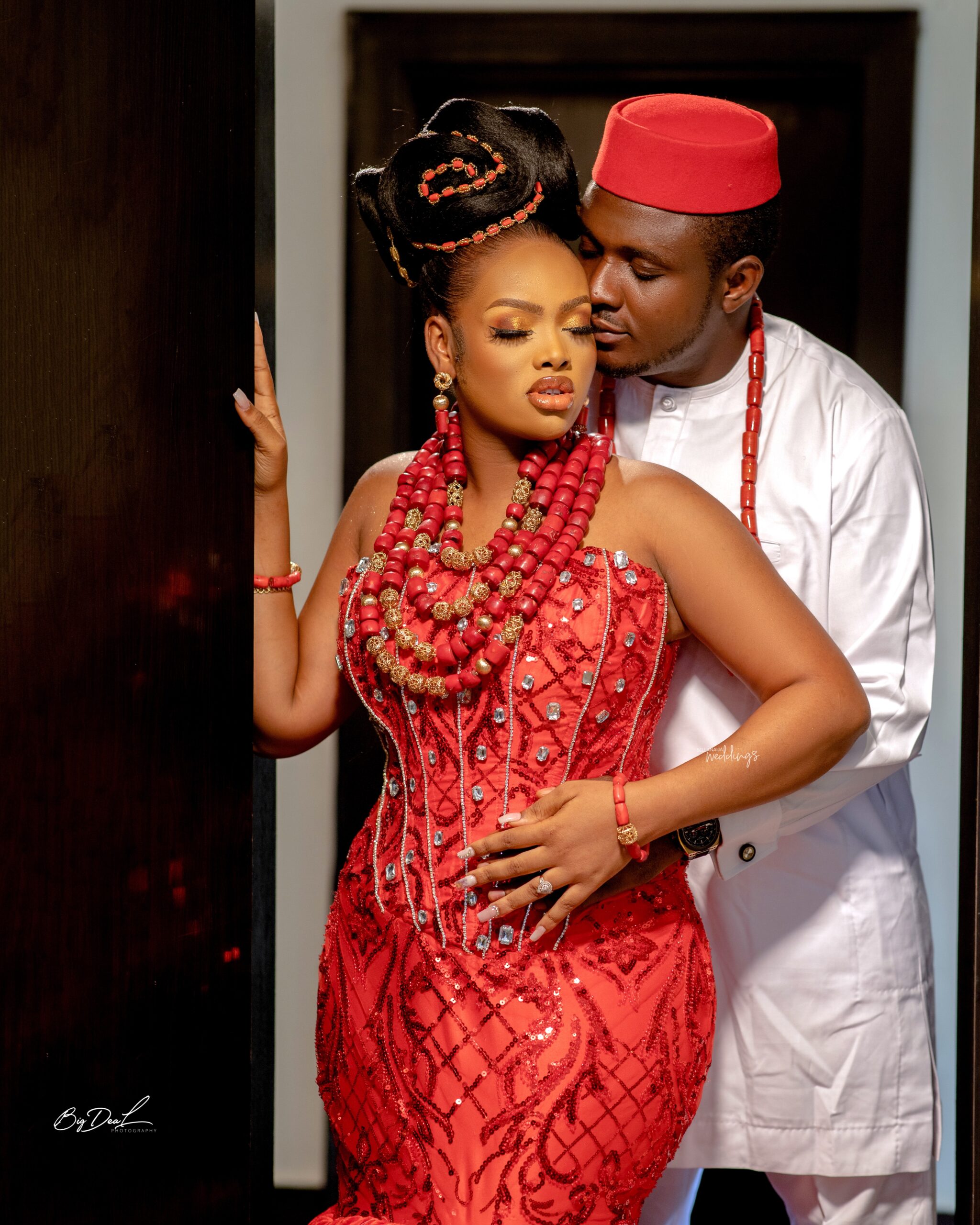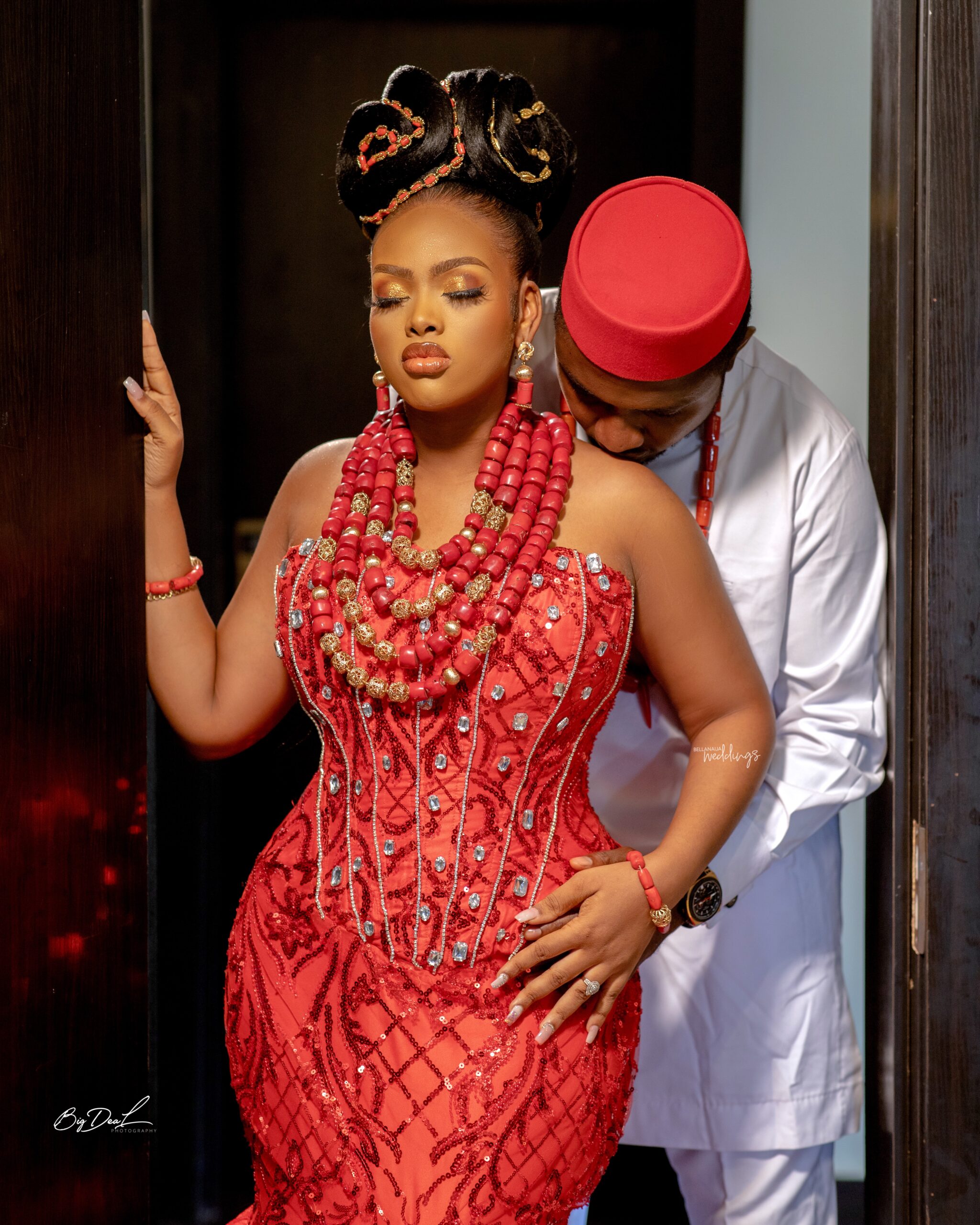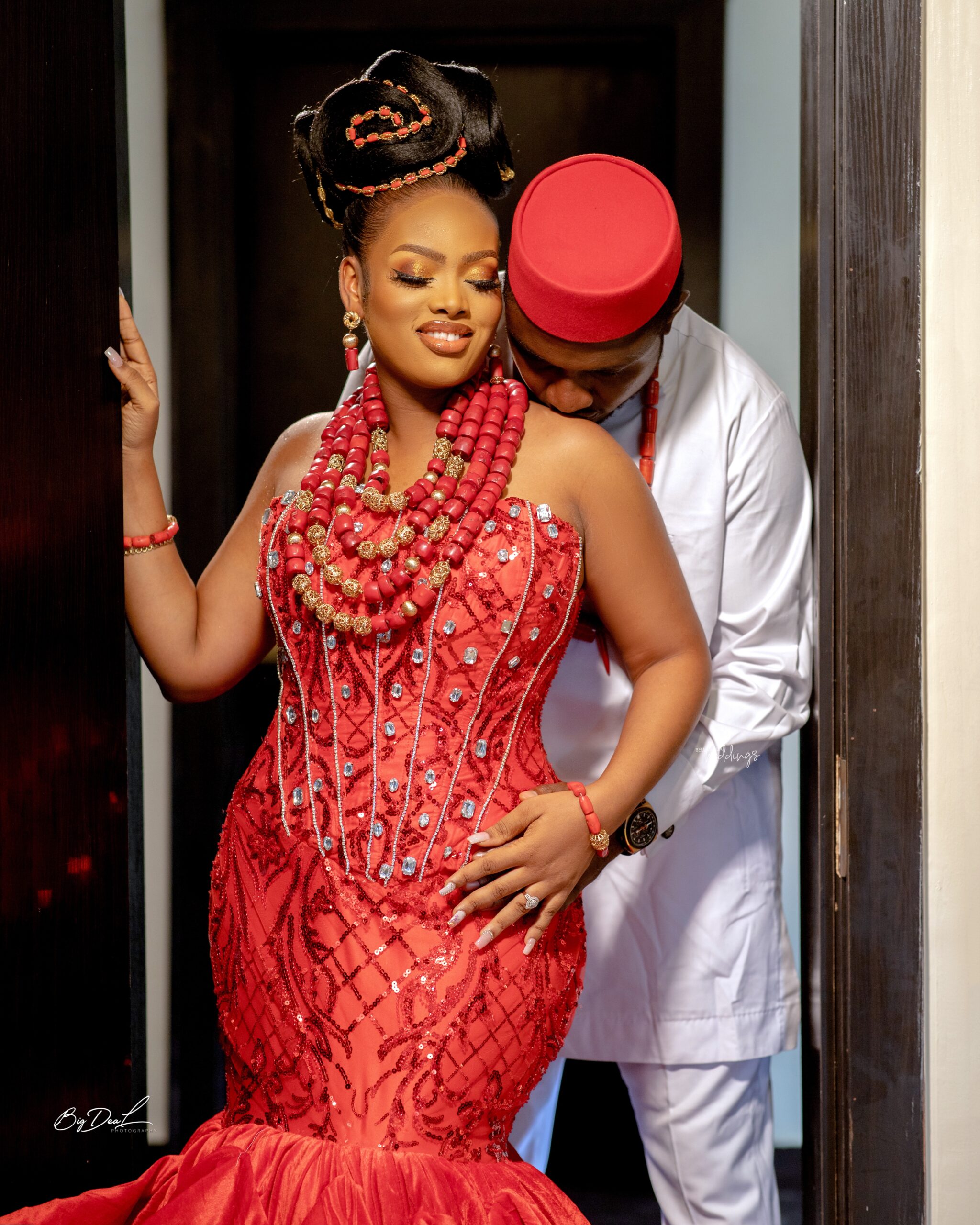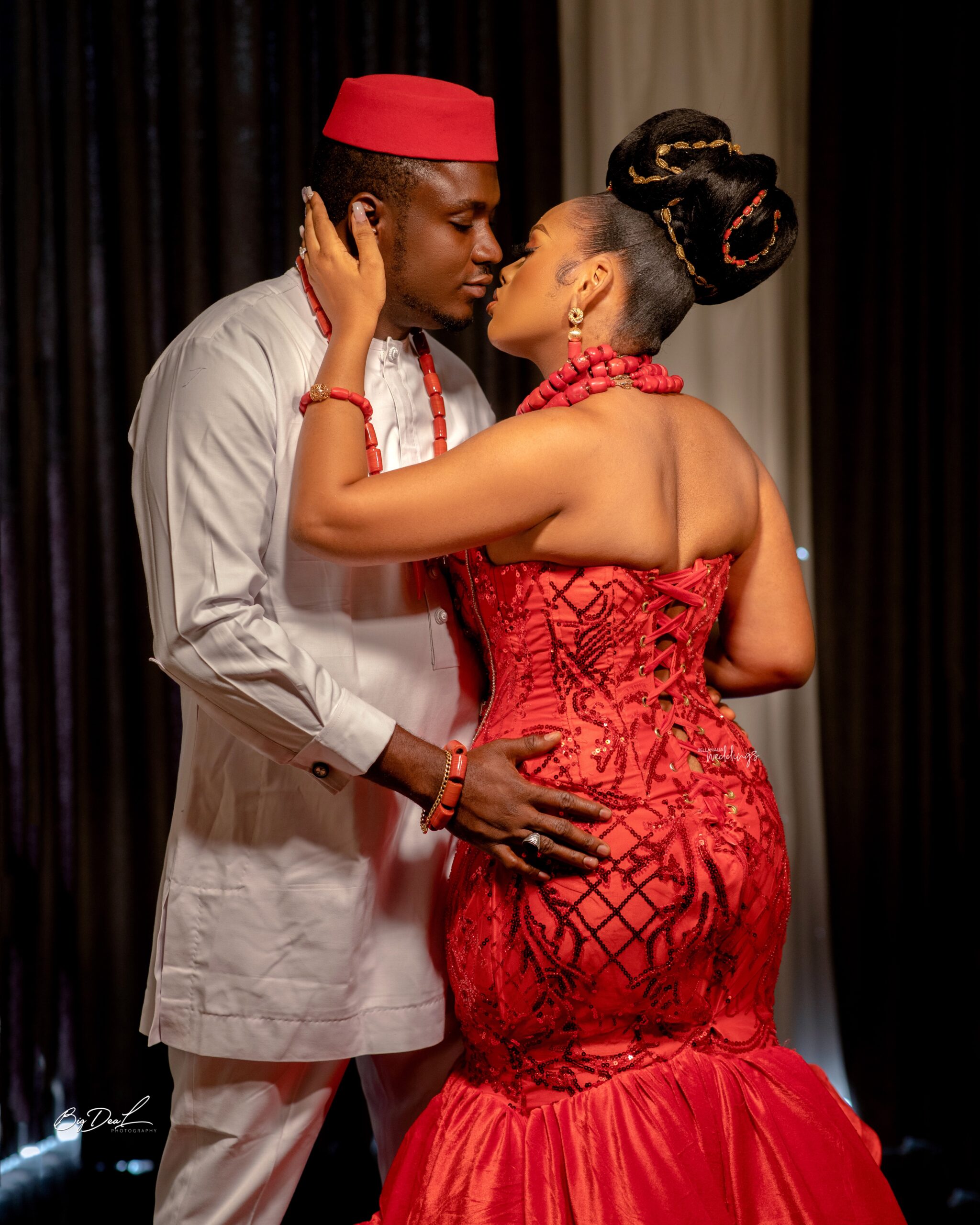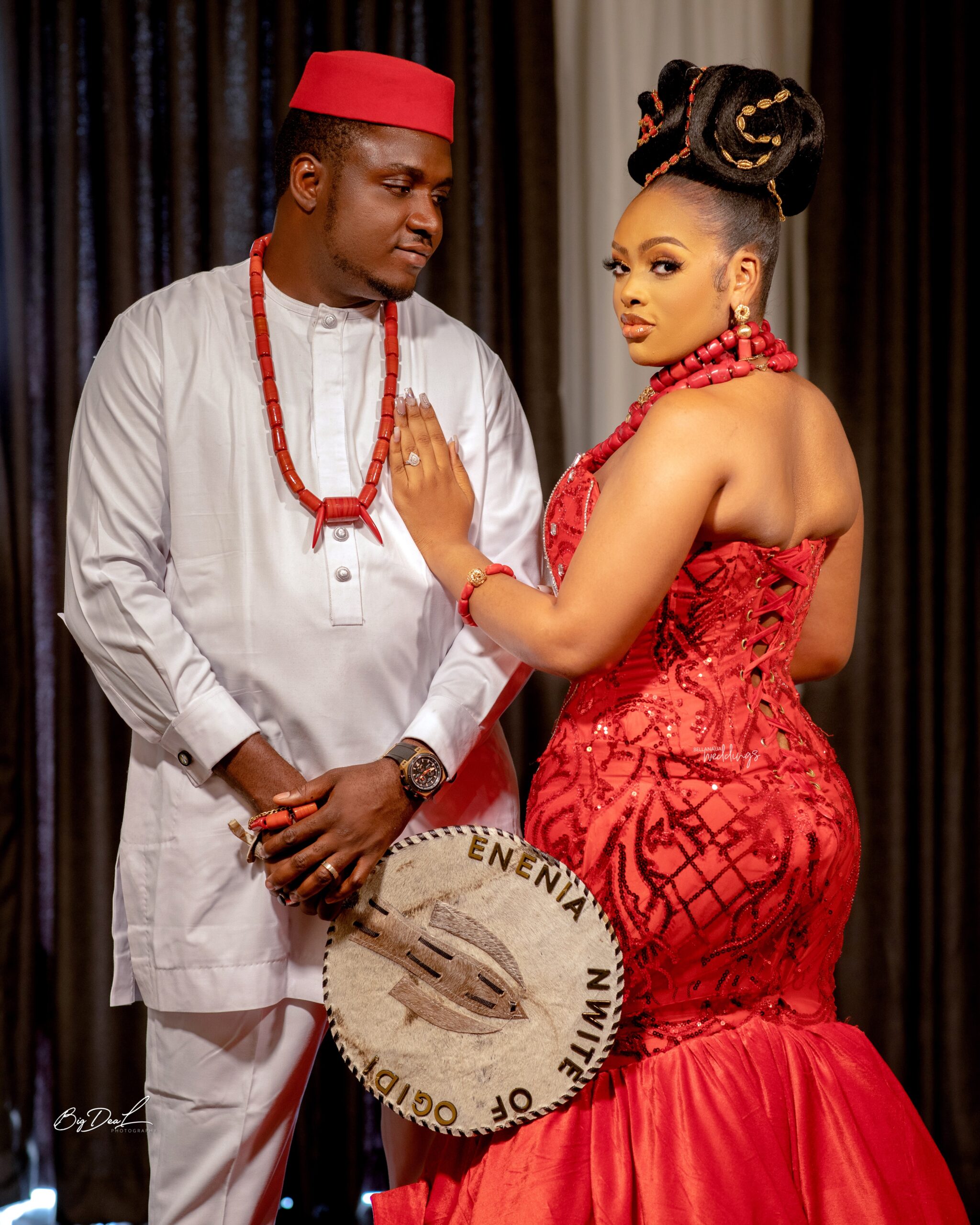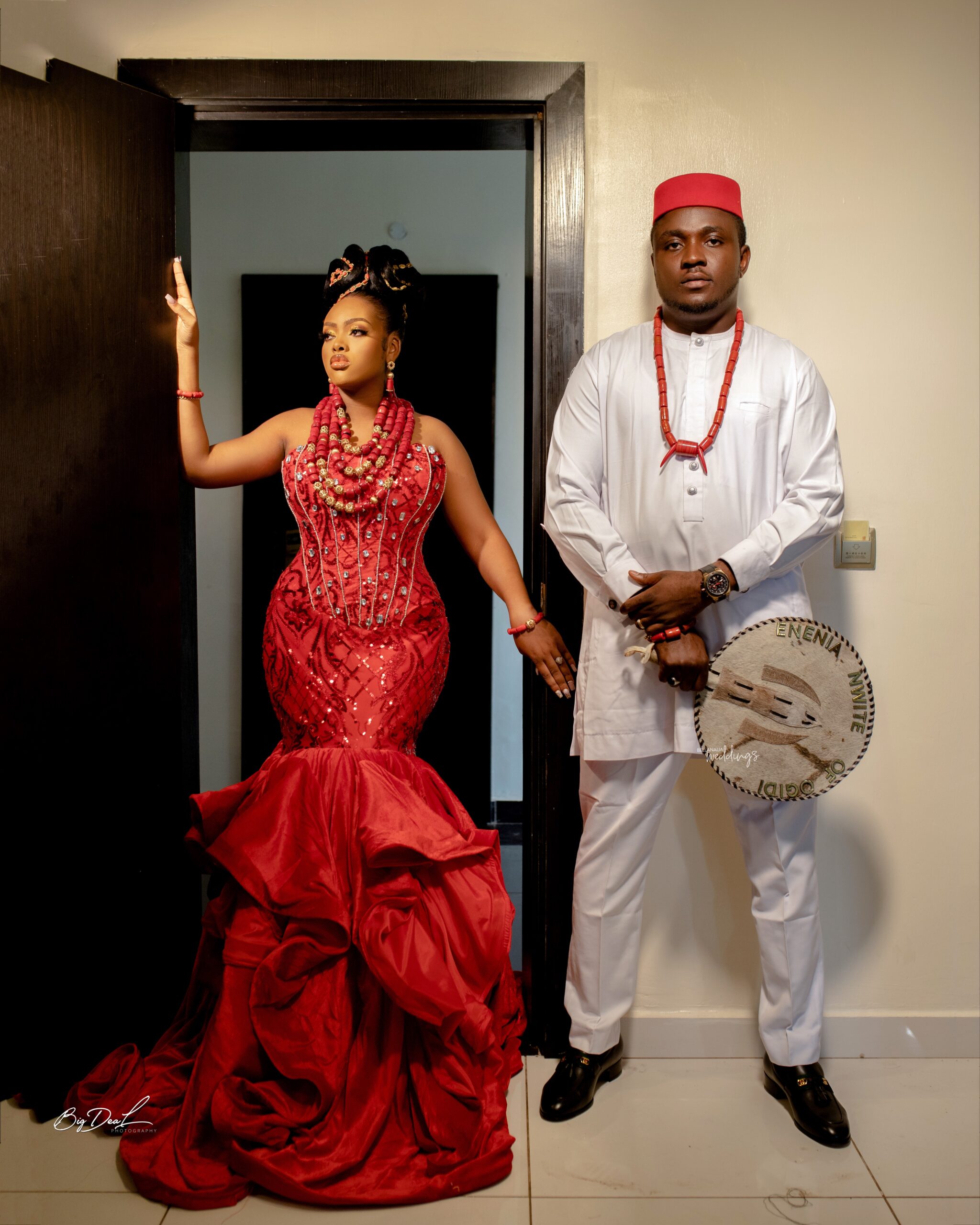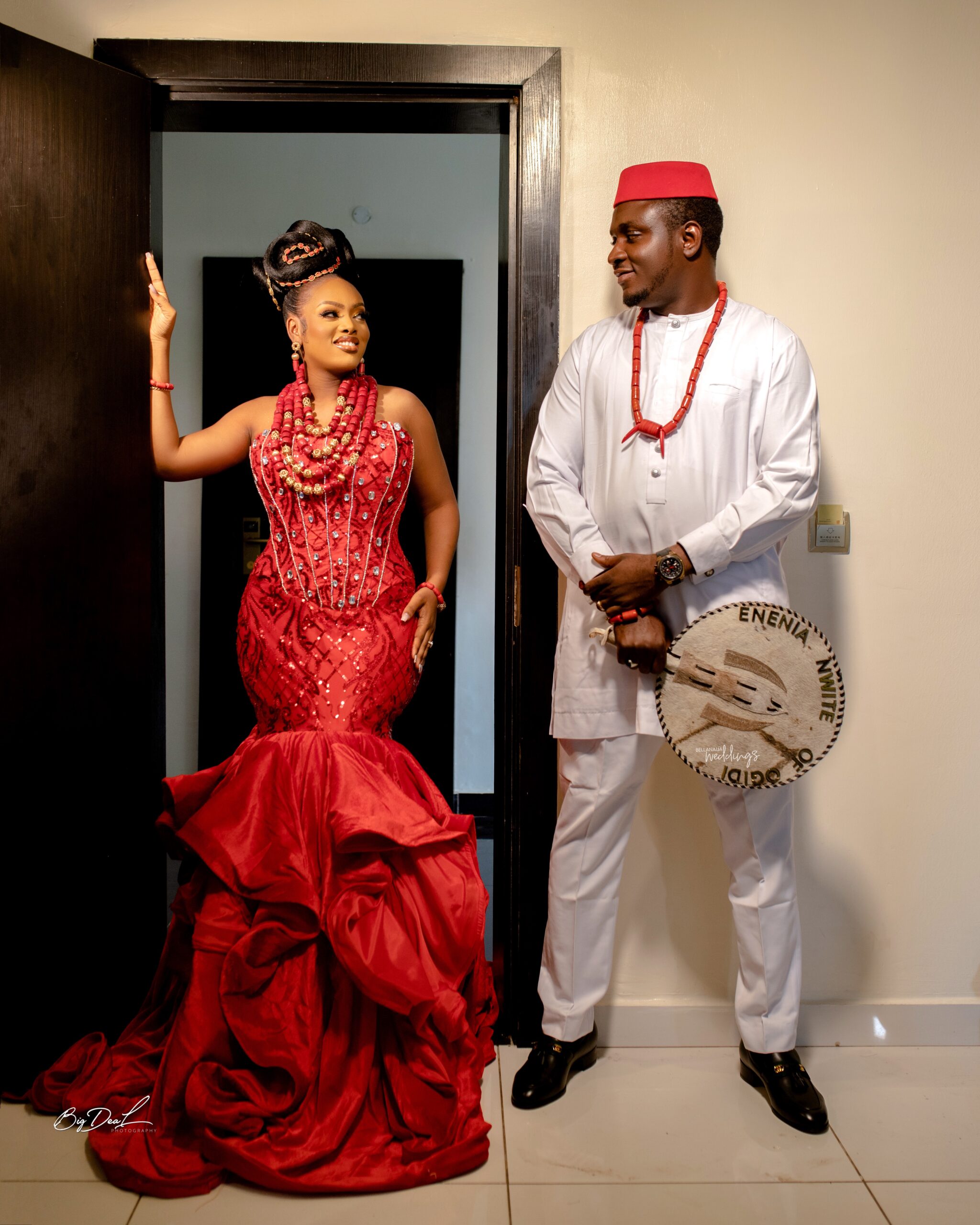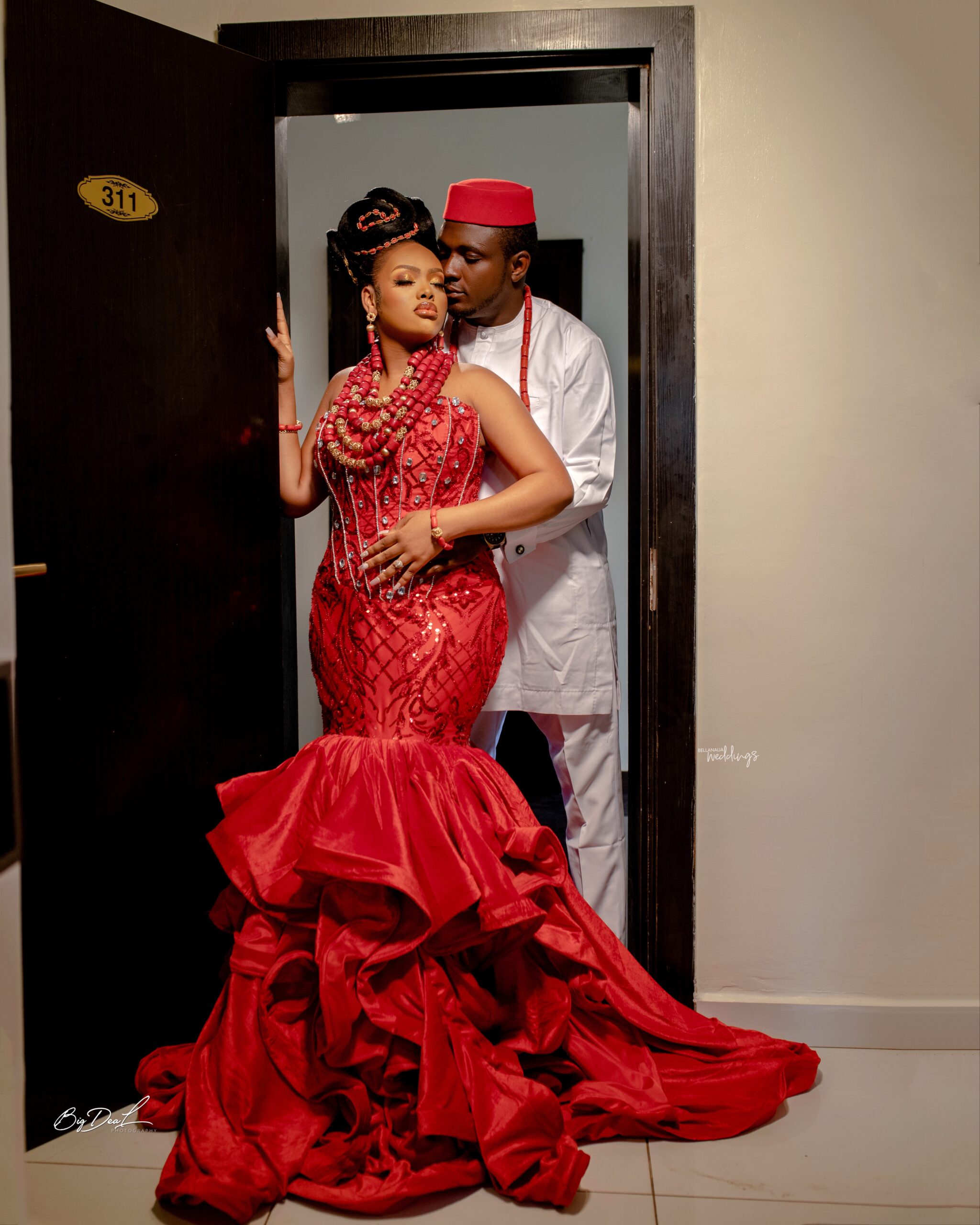 Now, it's time for the wine carrying ceremony.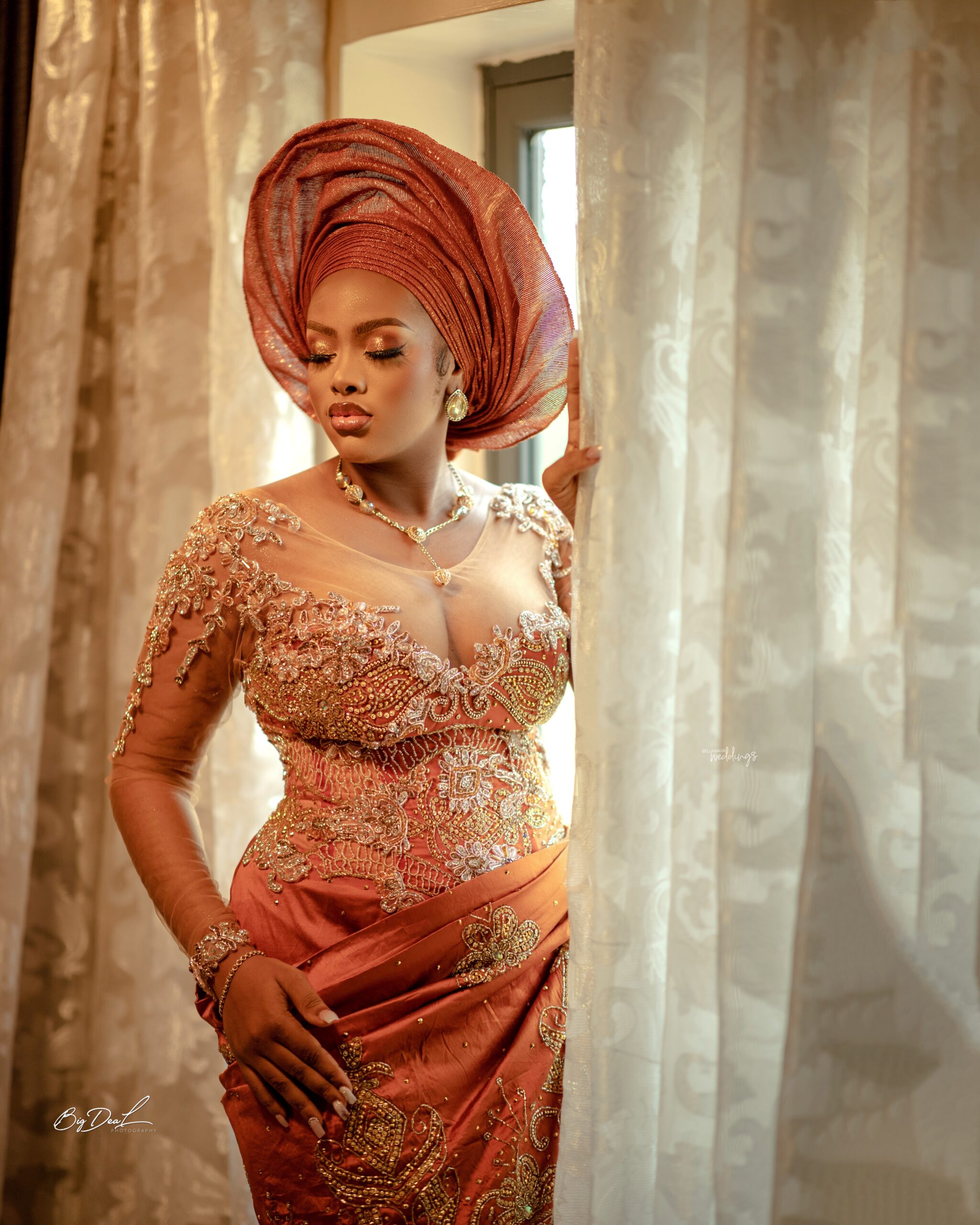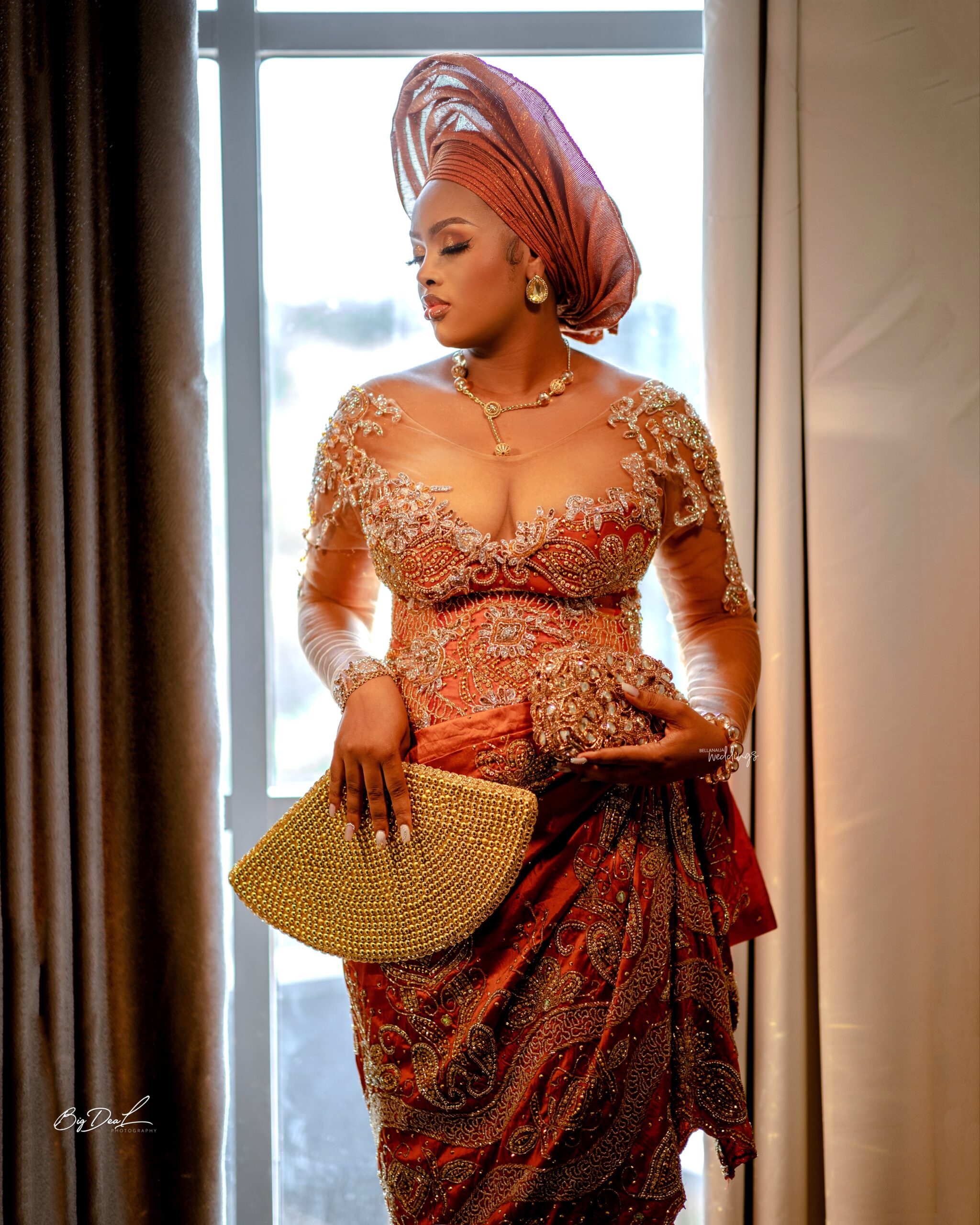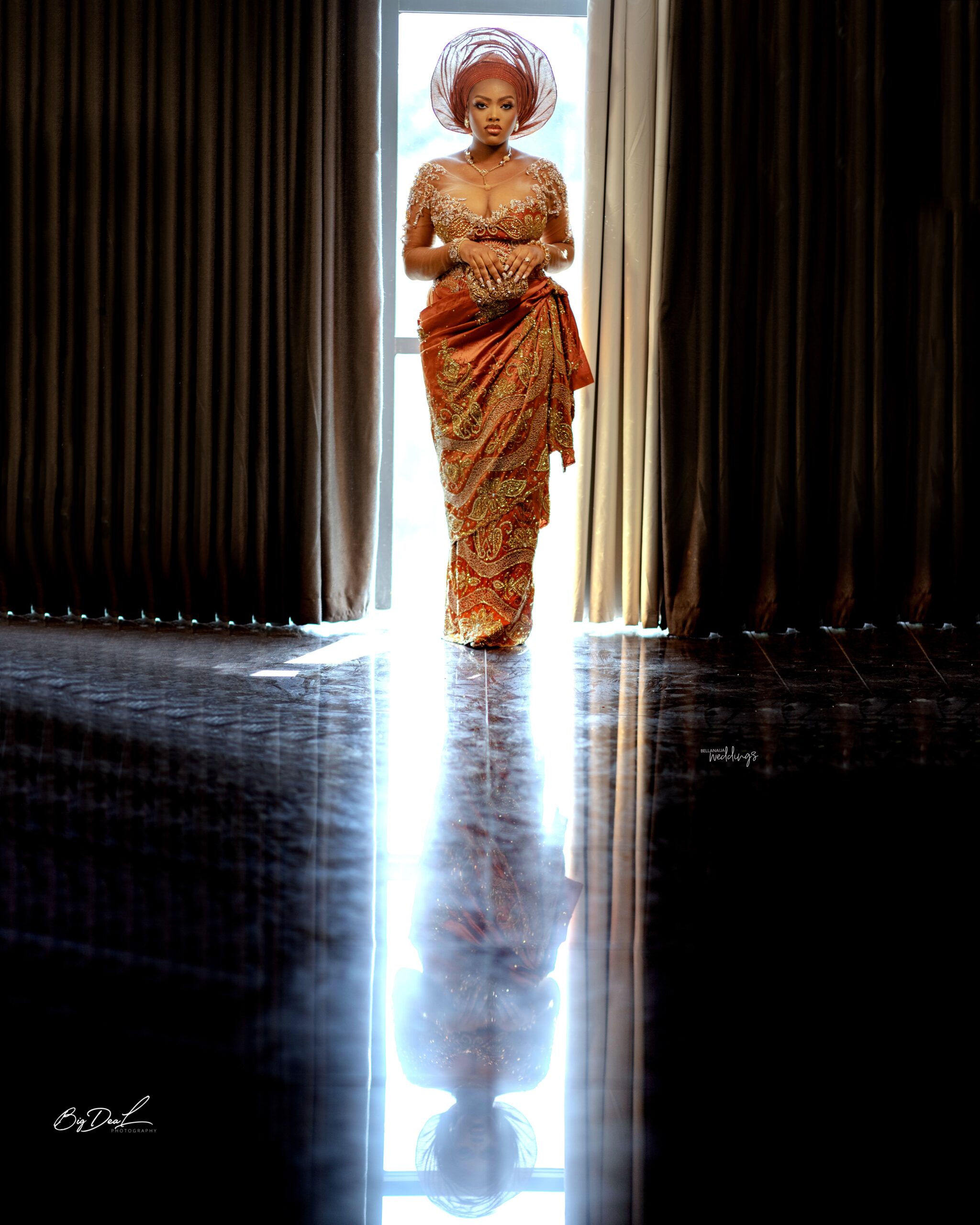 Make way for the gorgeous bride!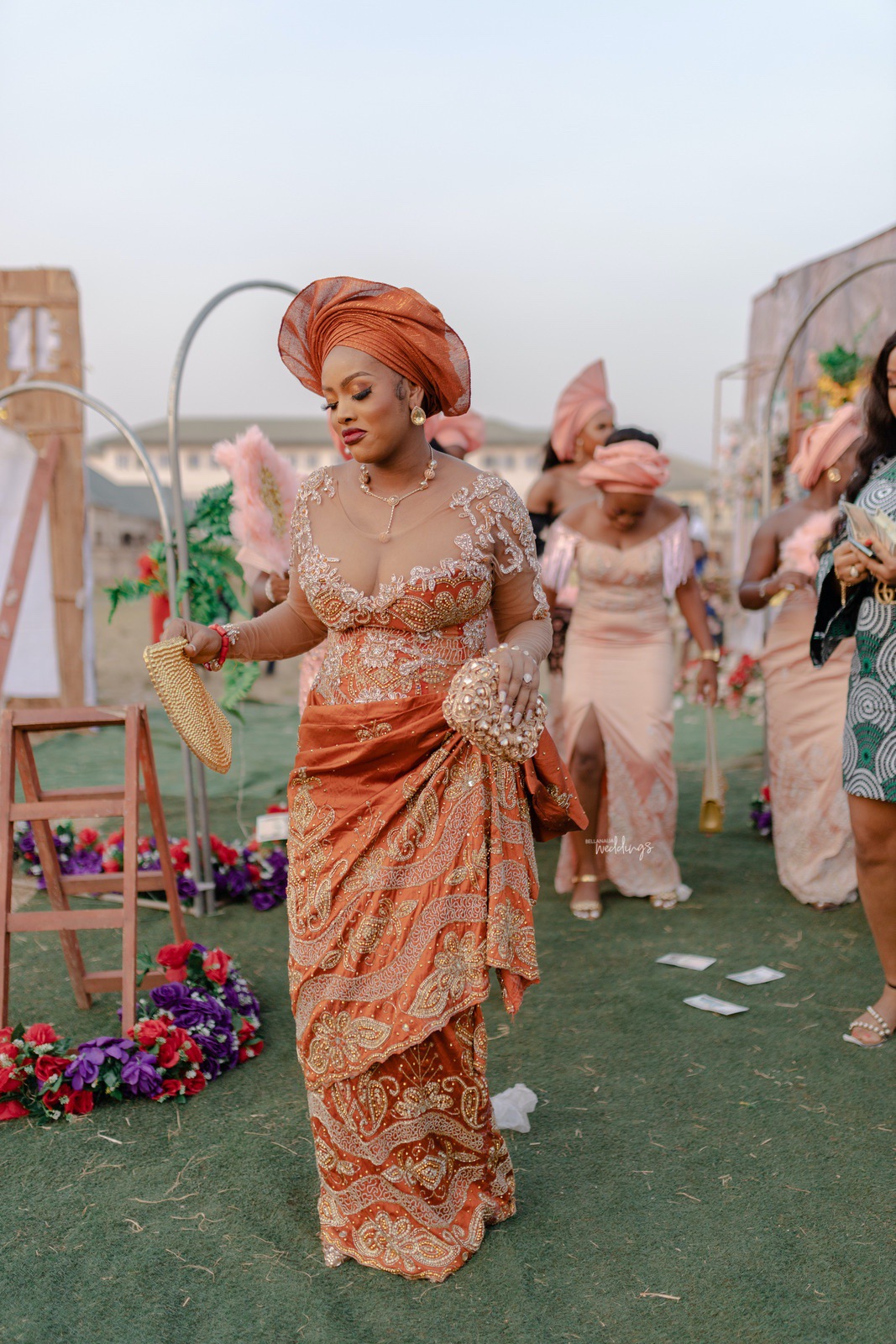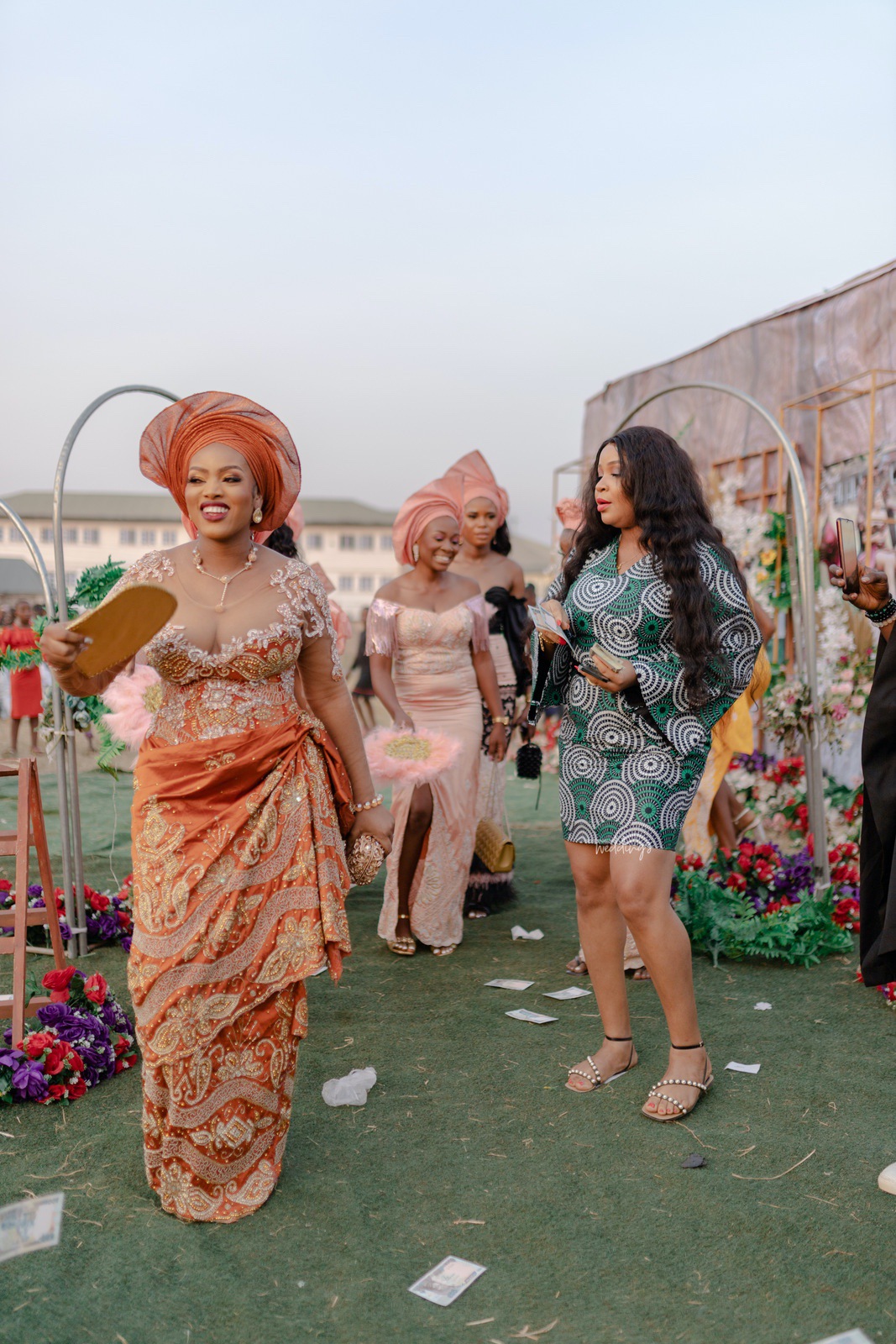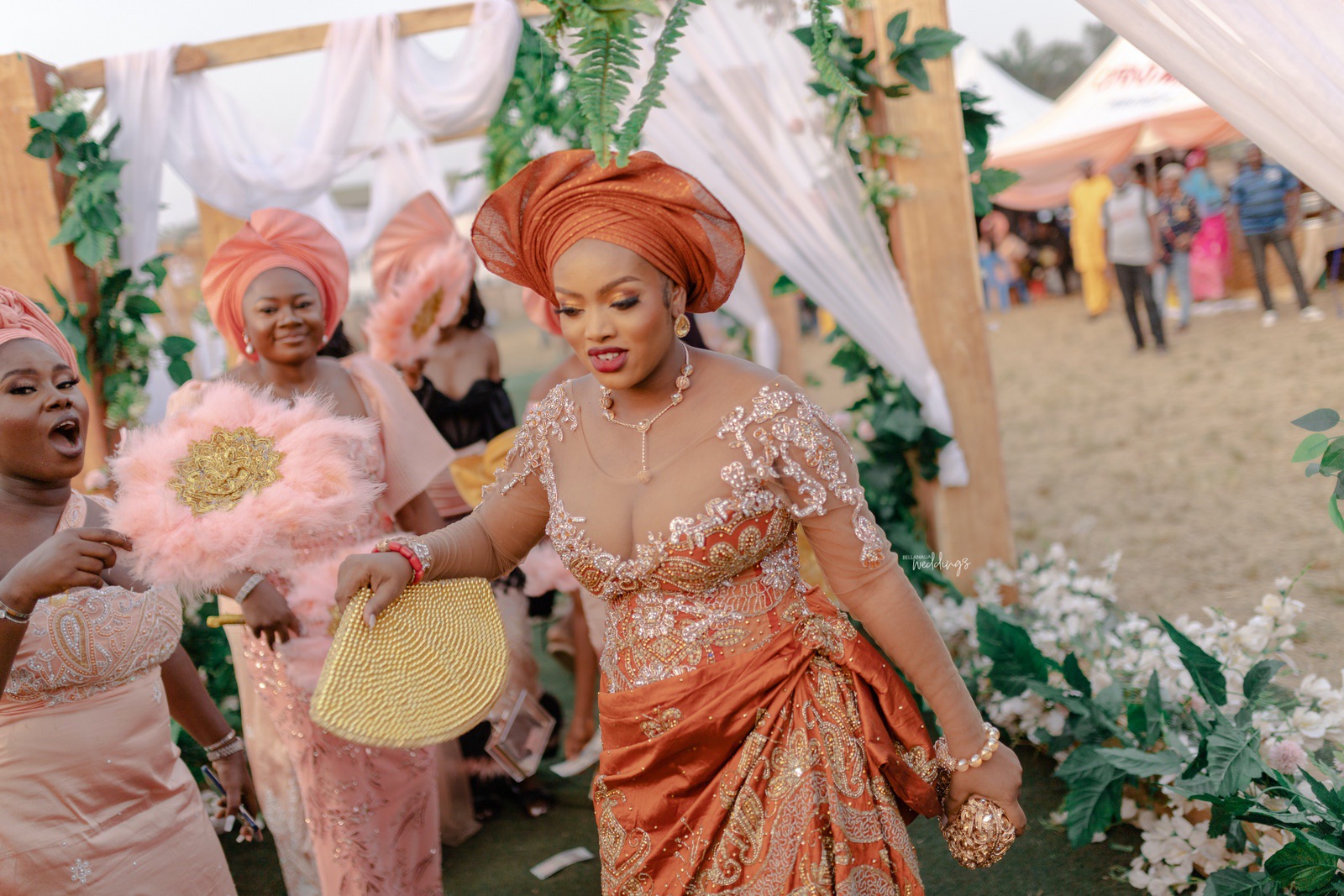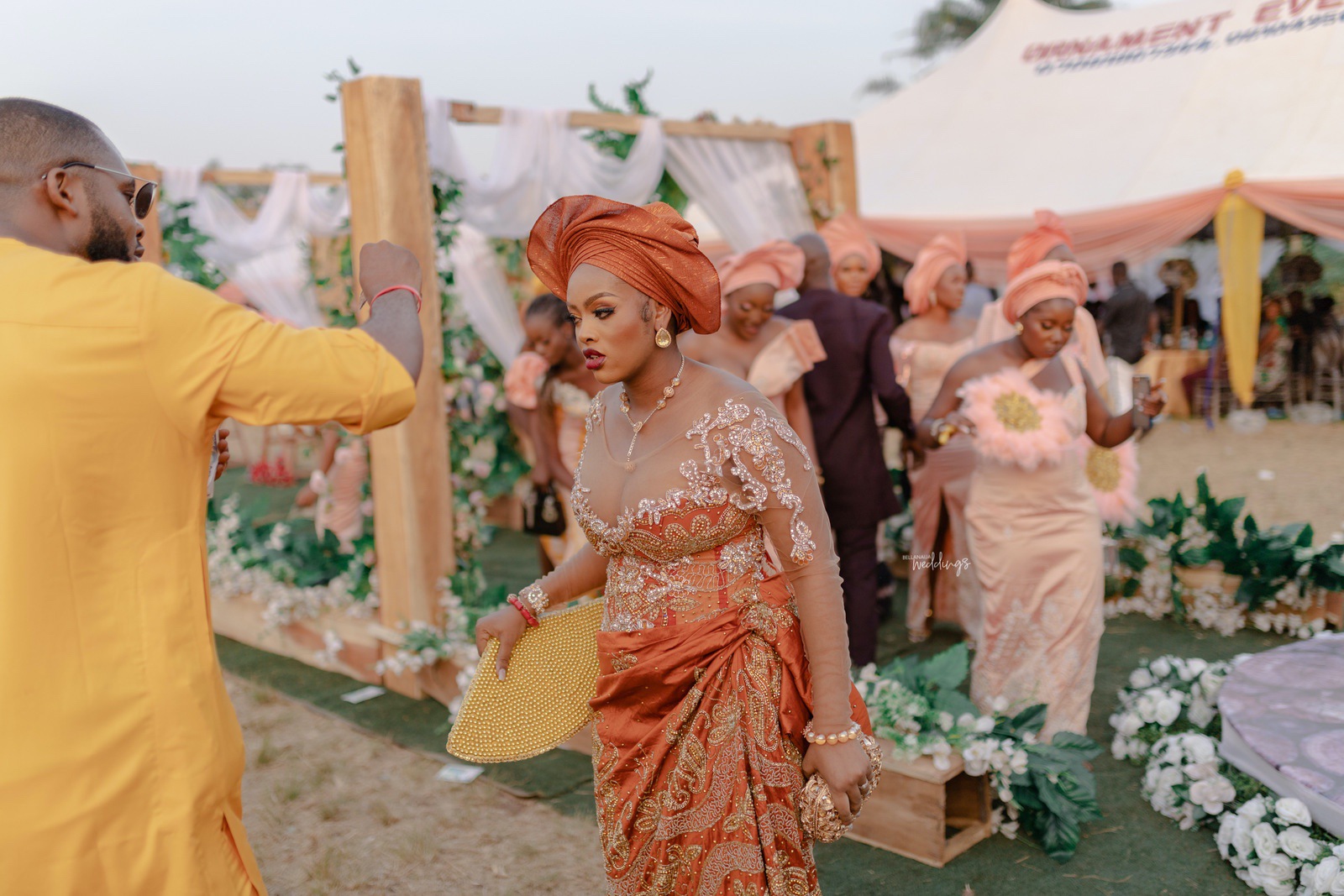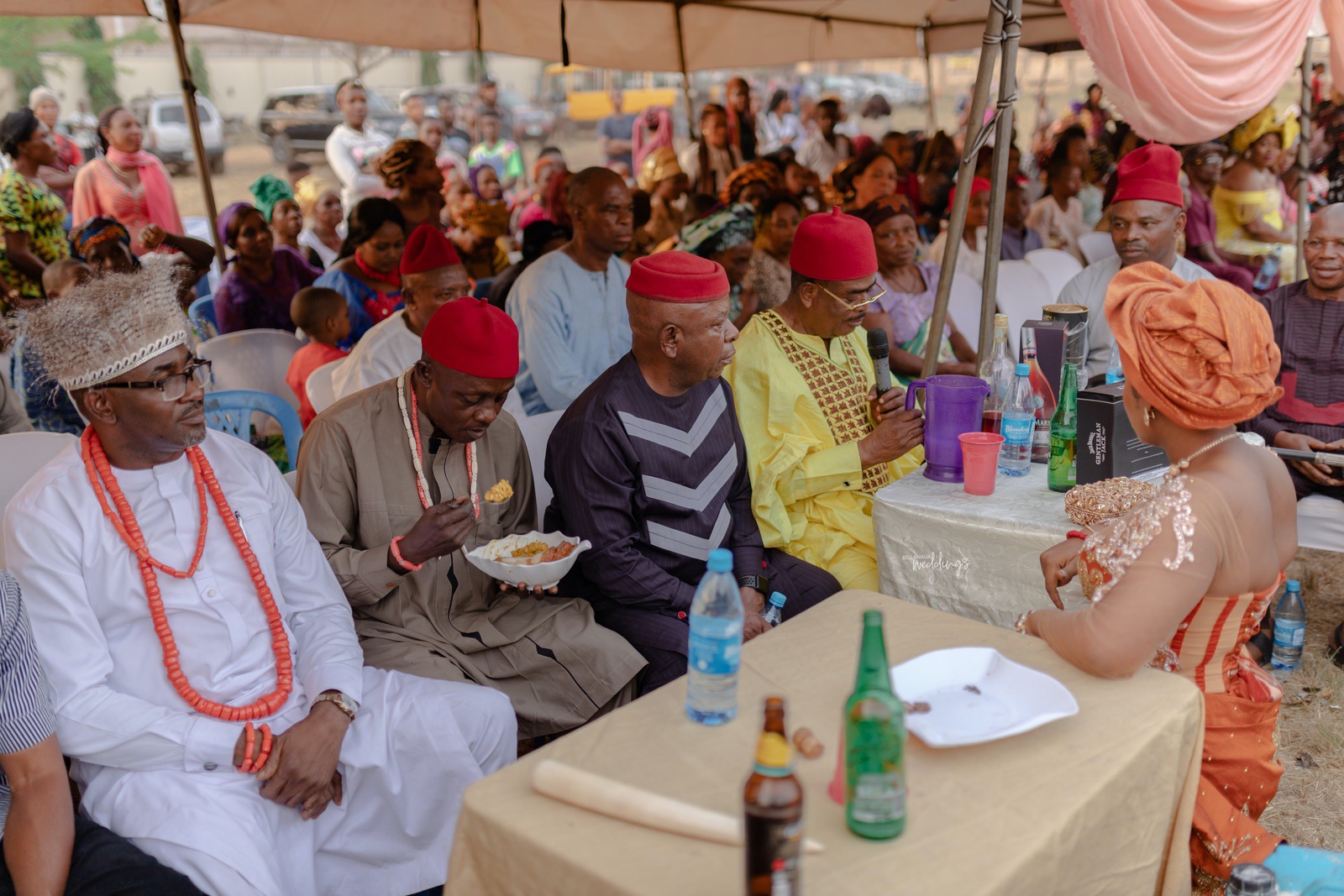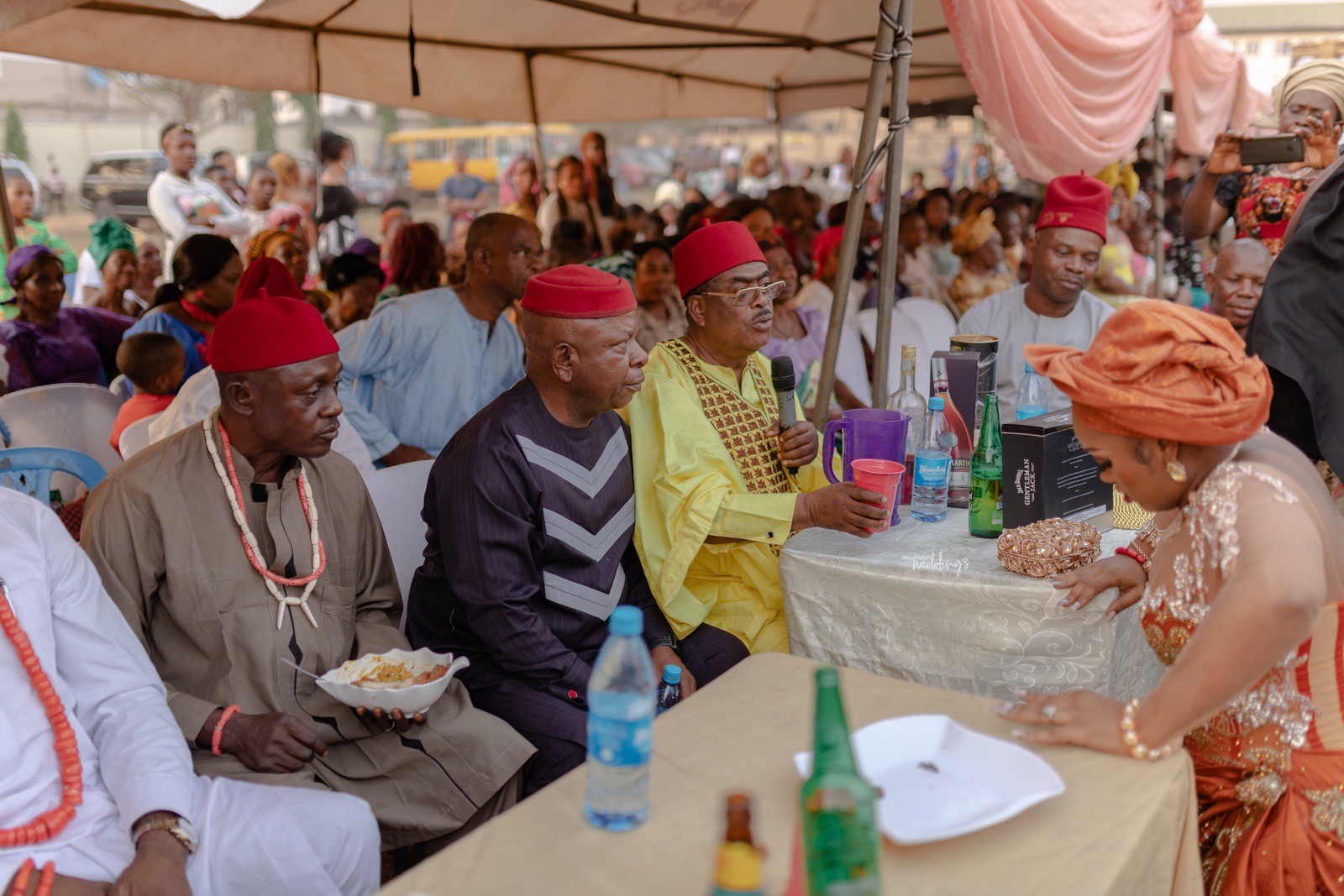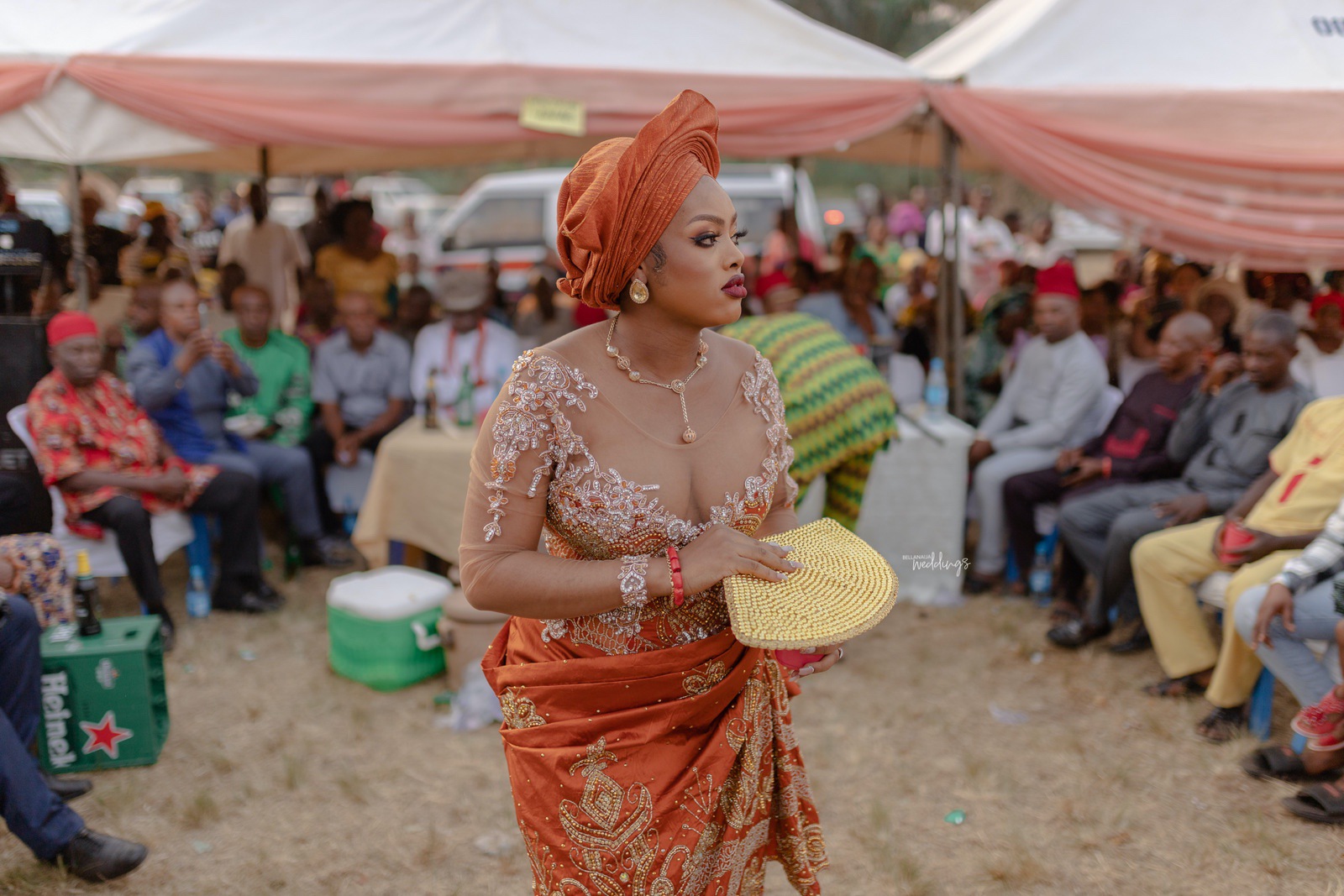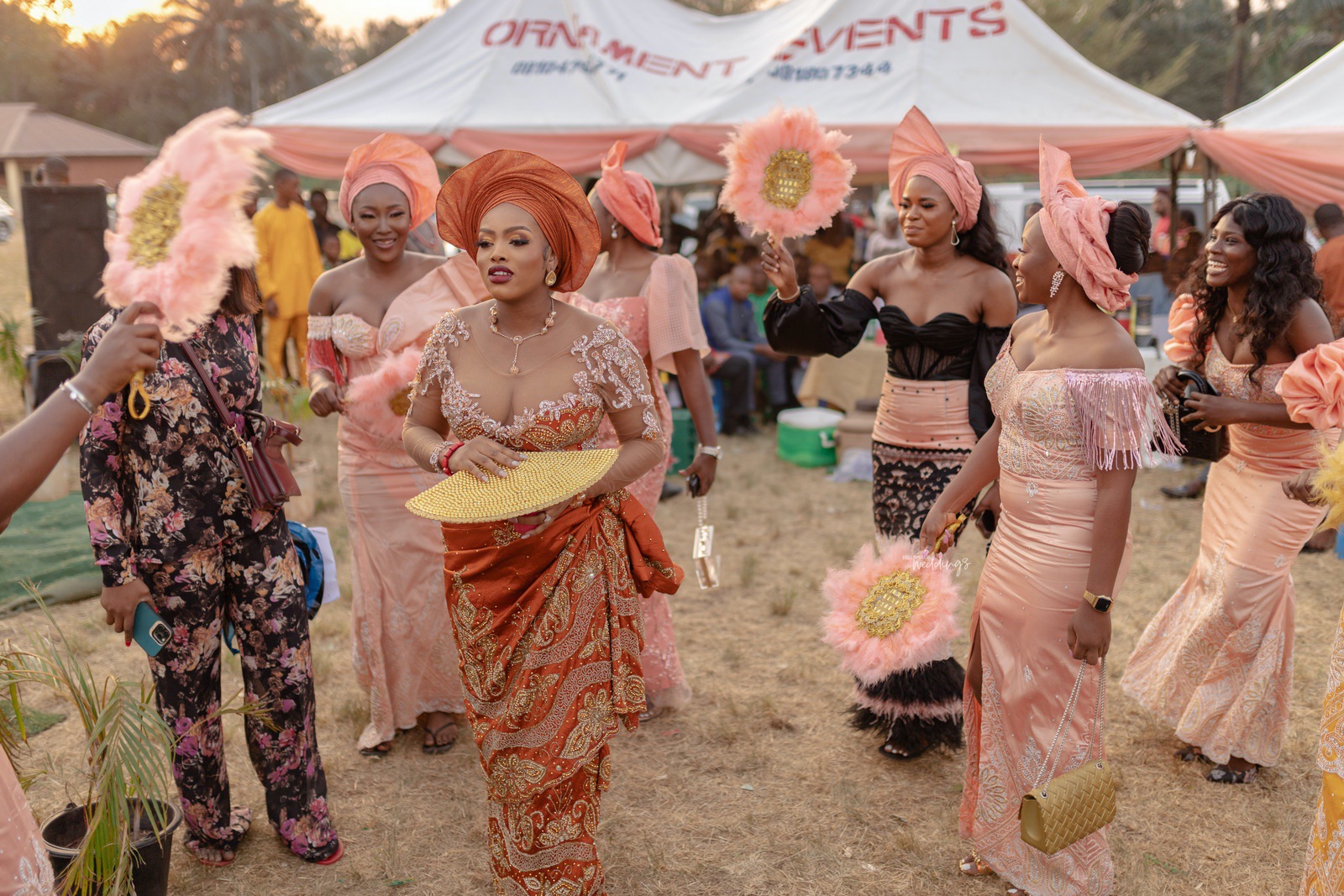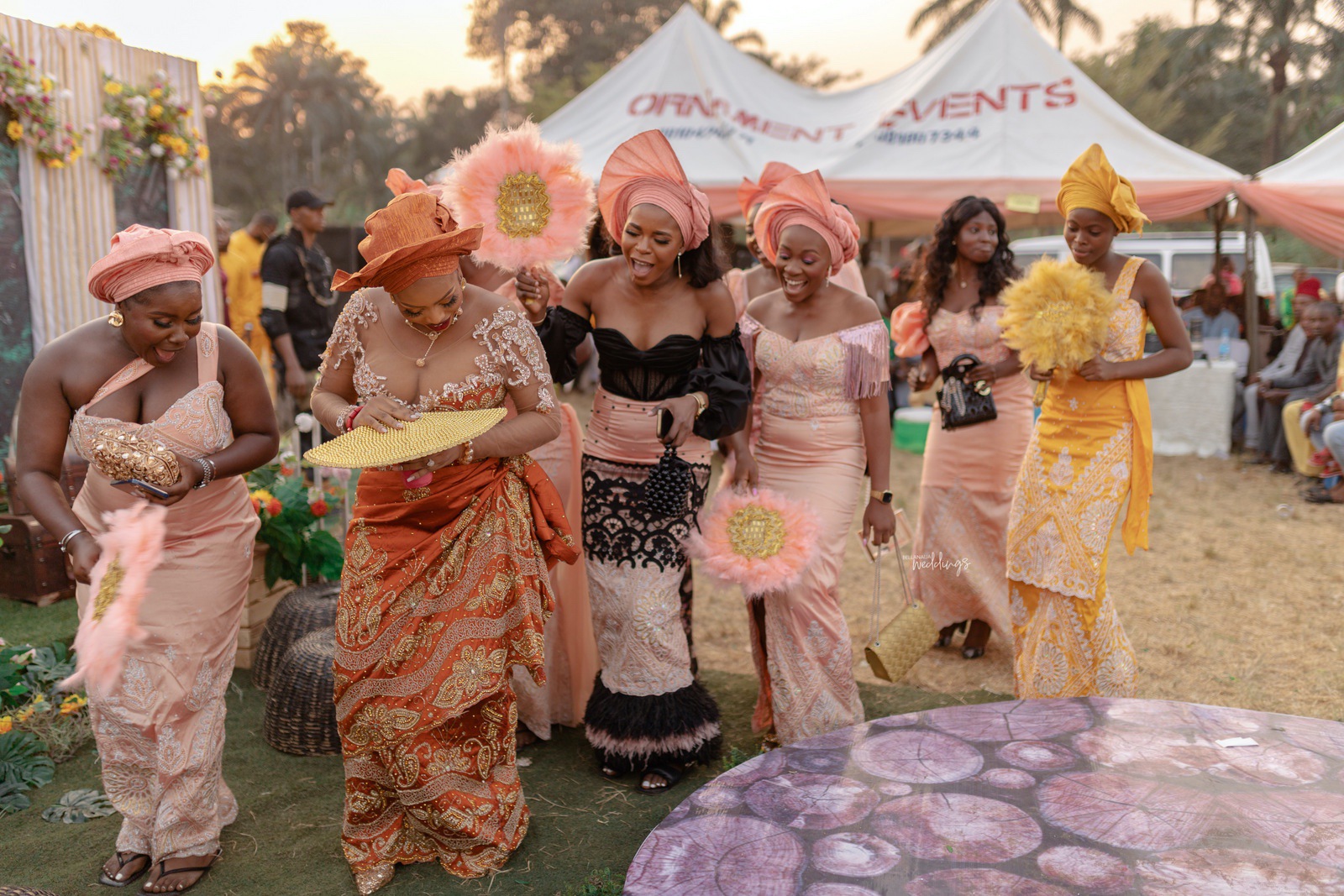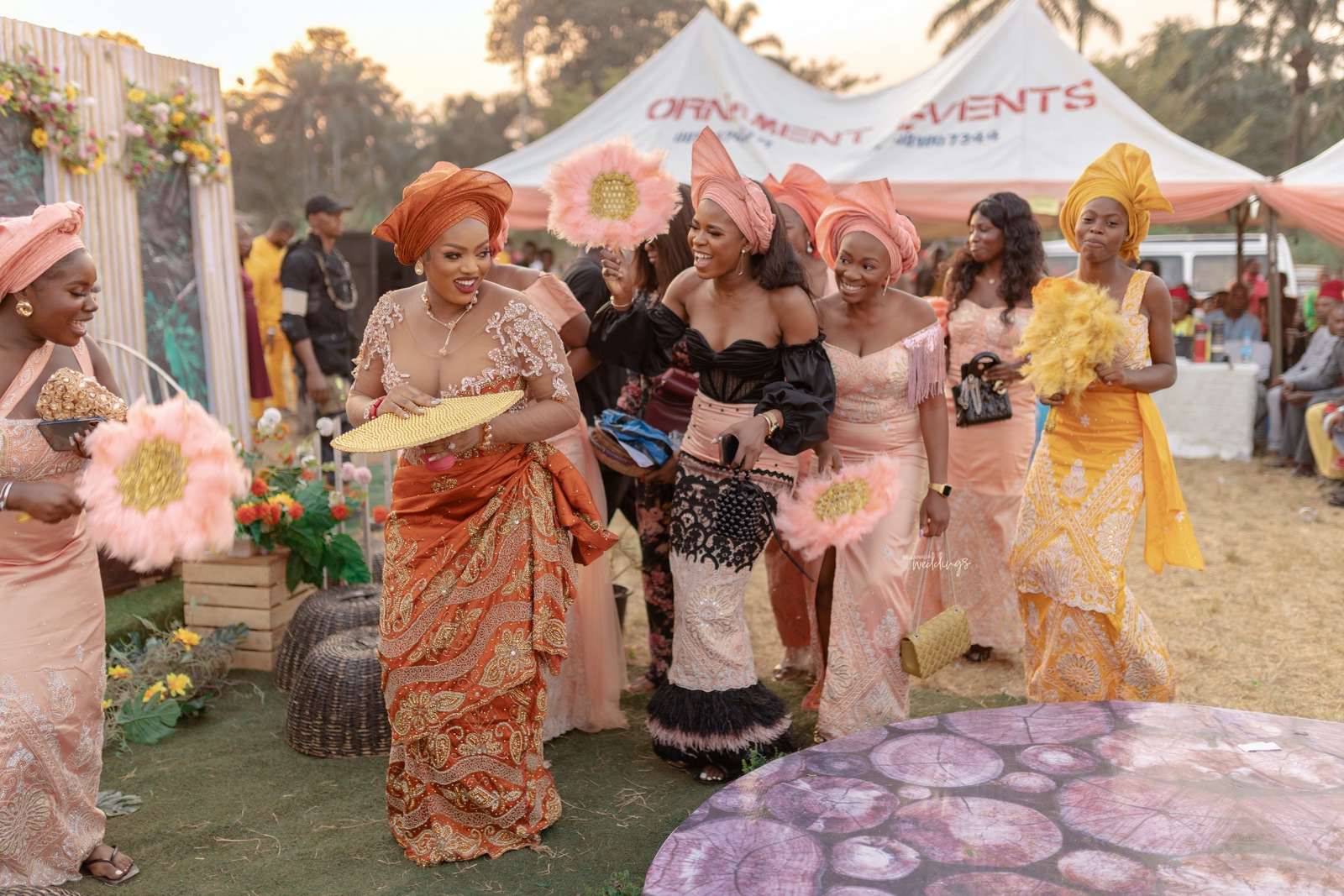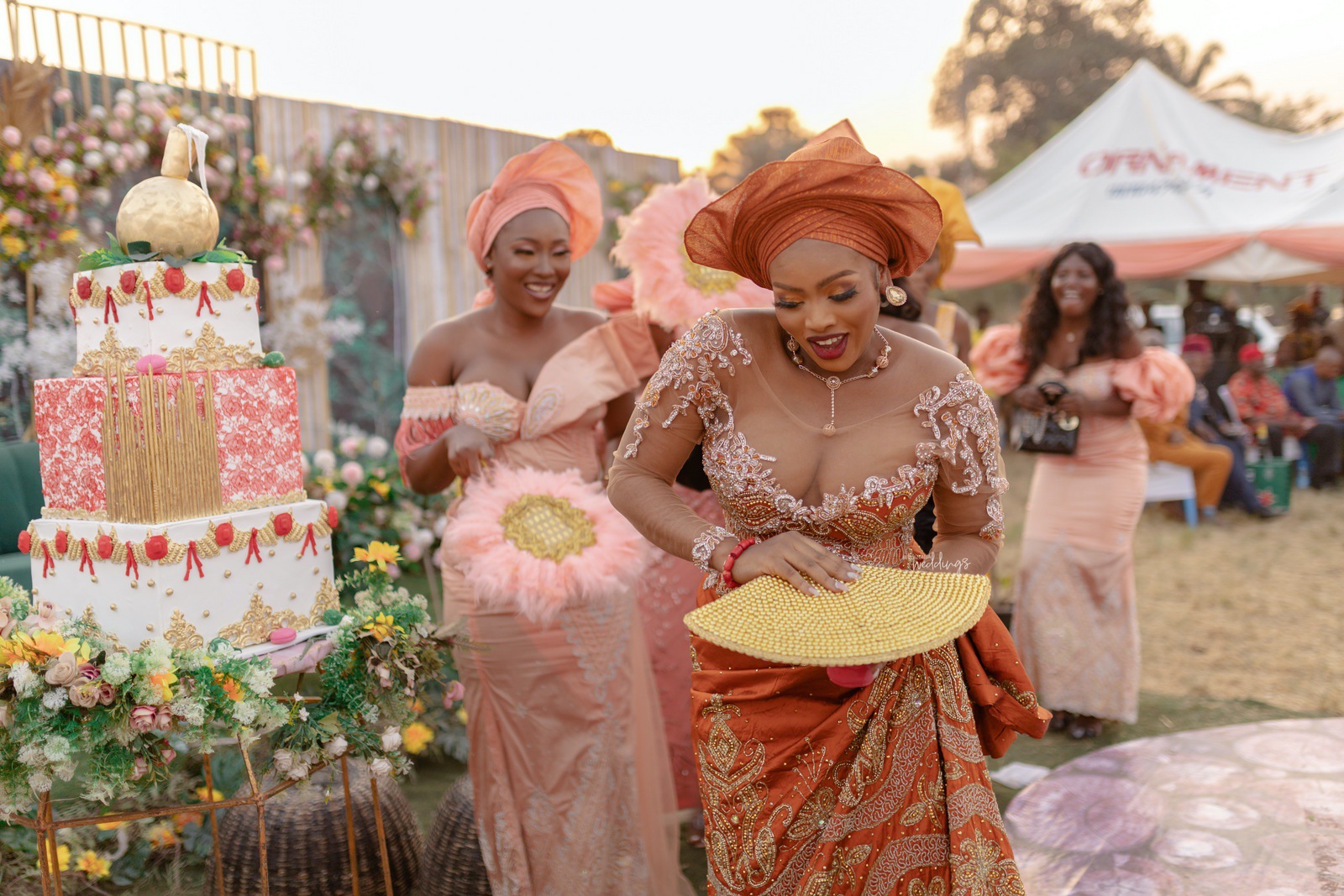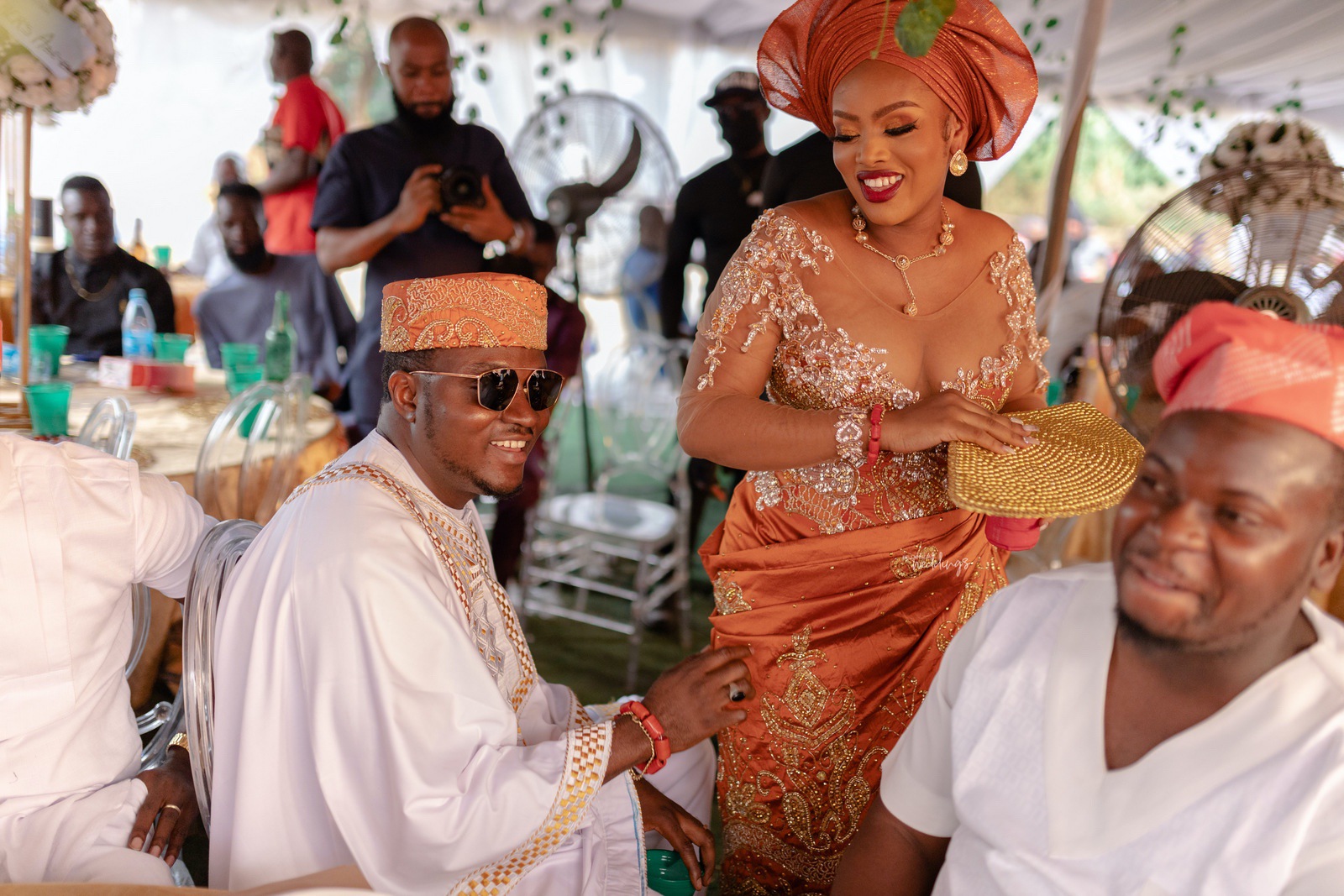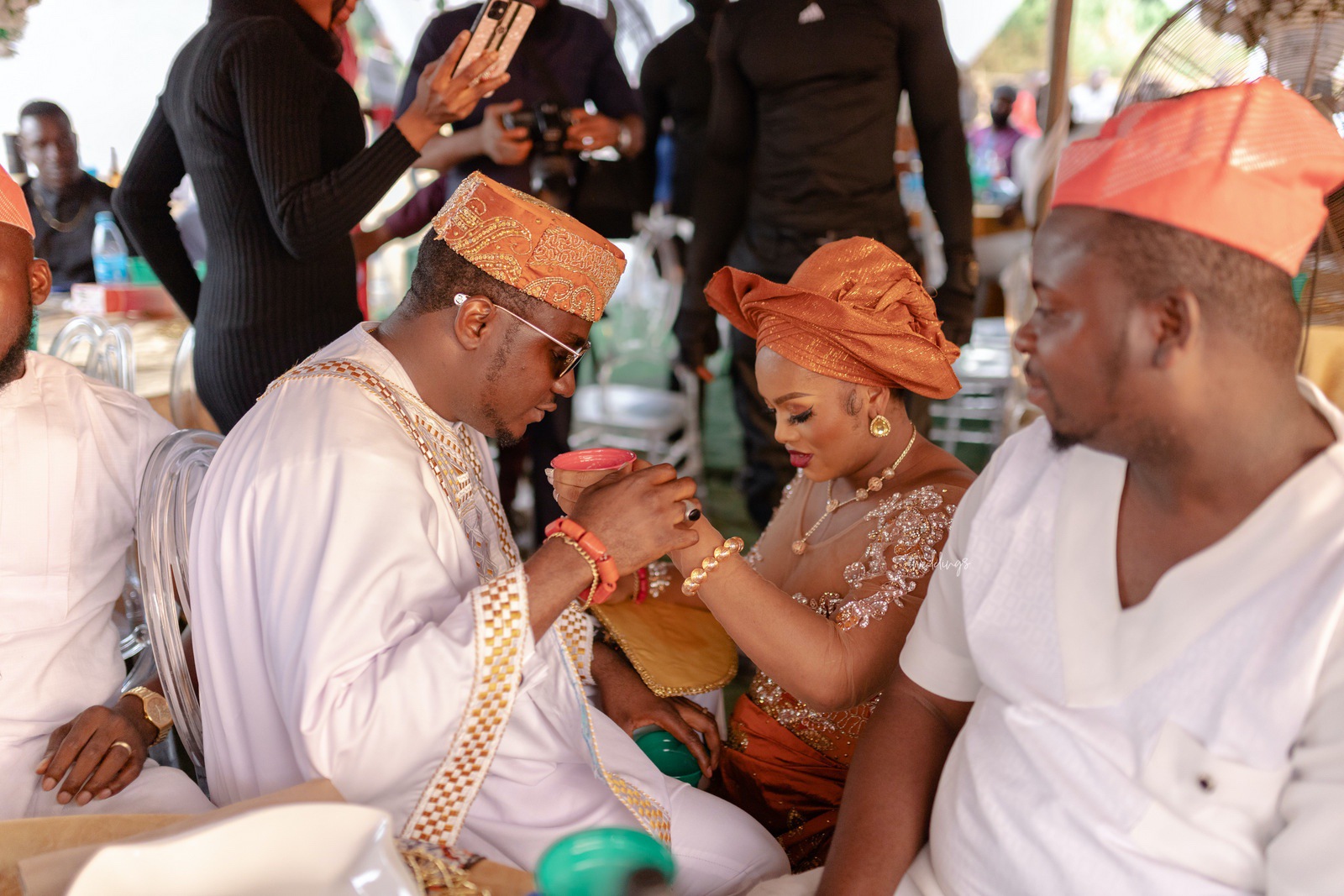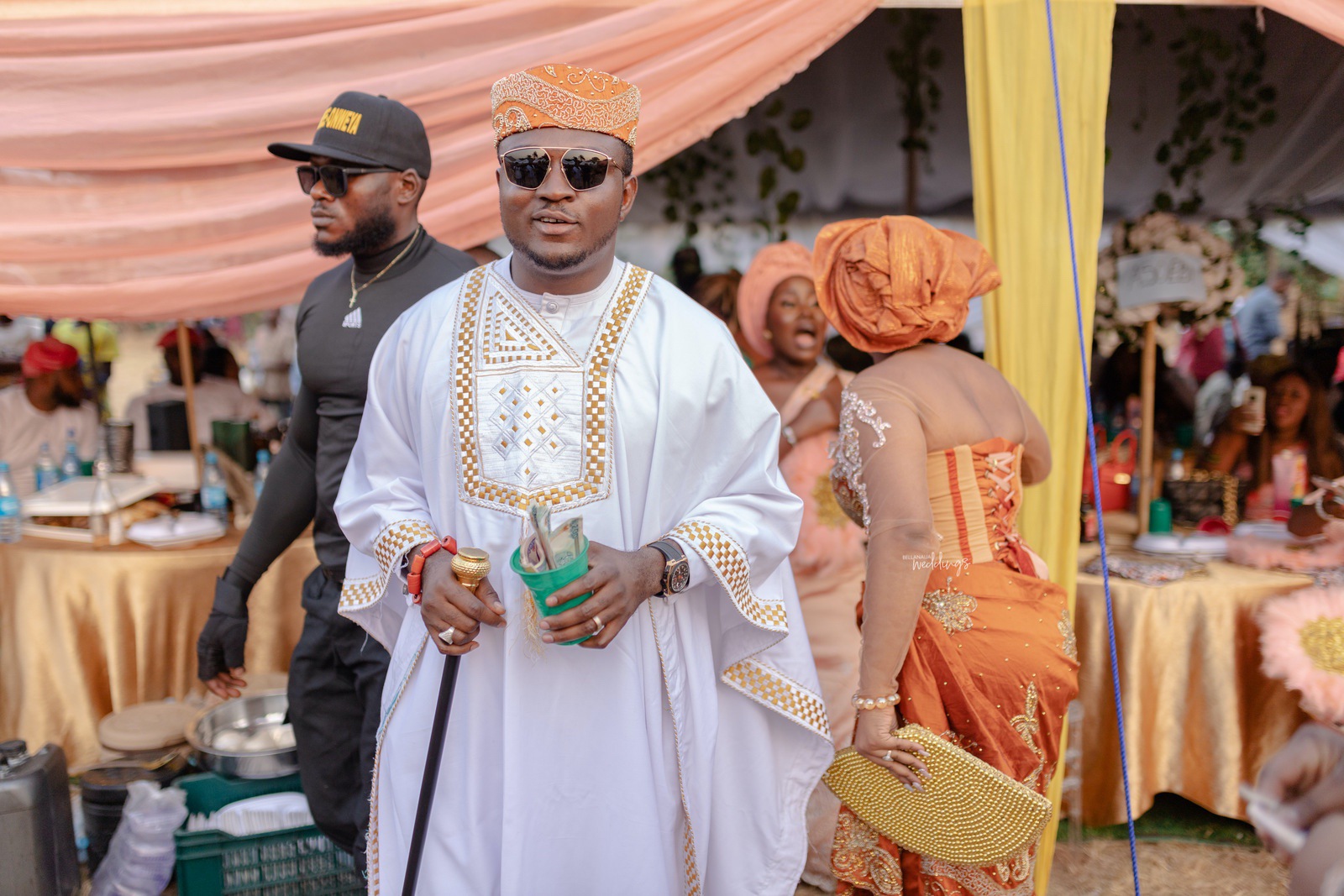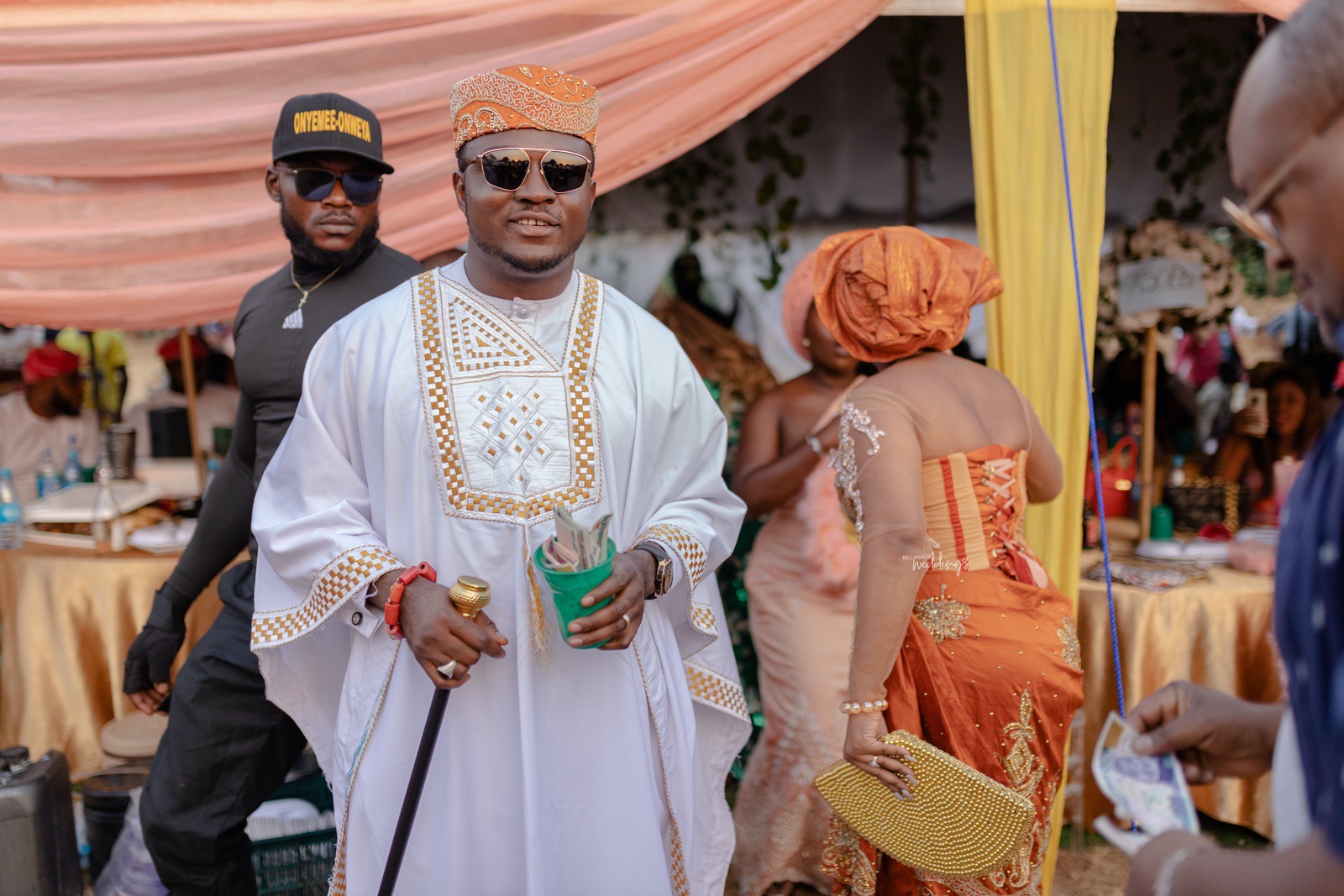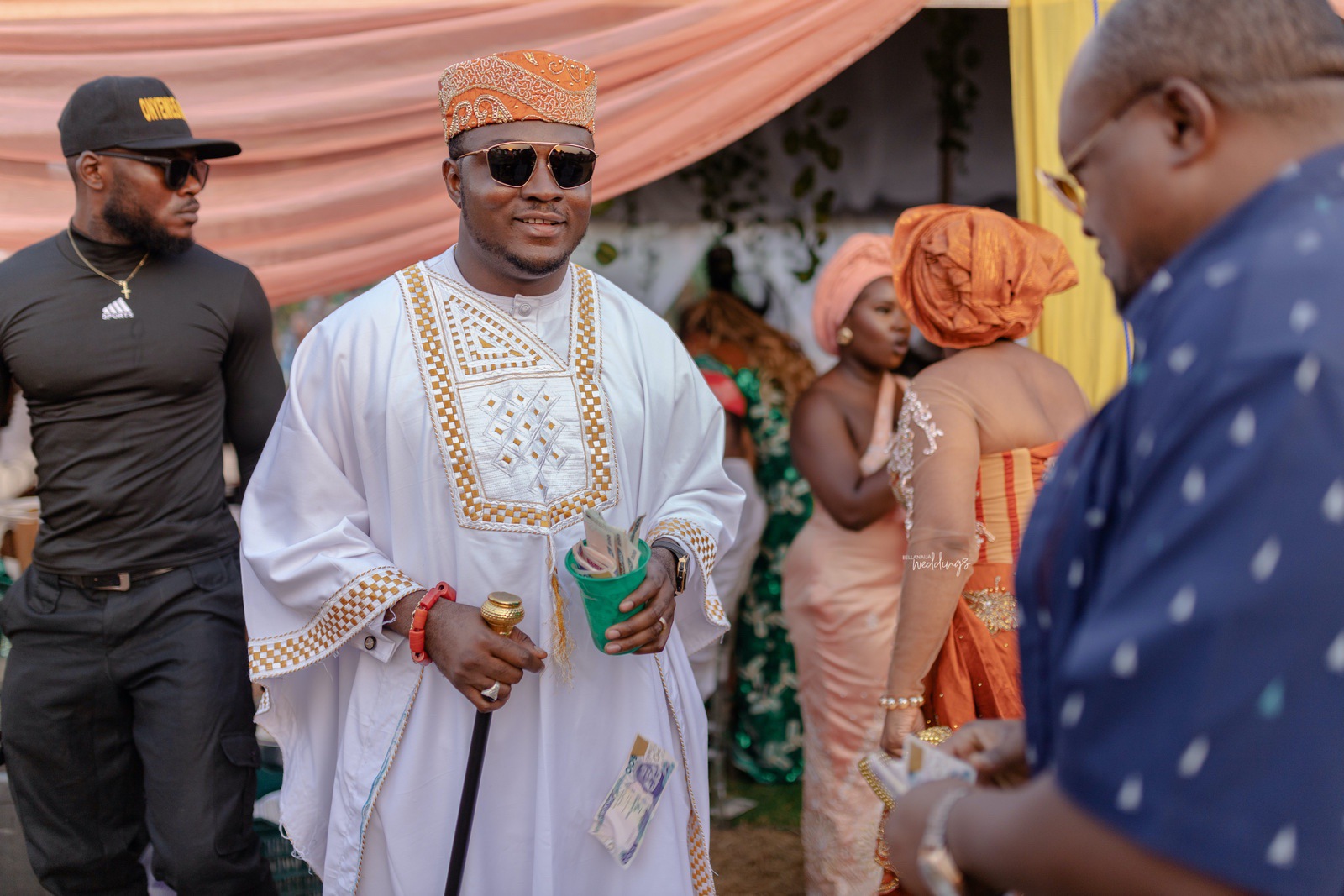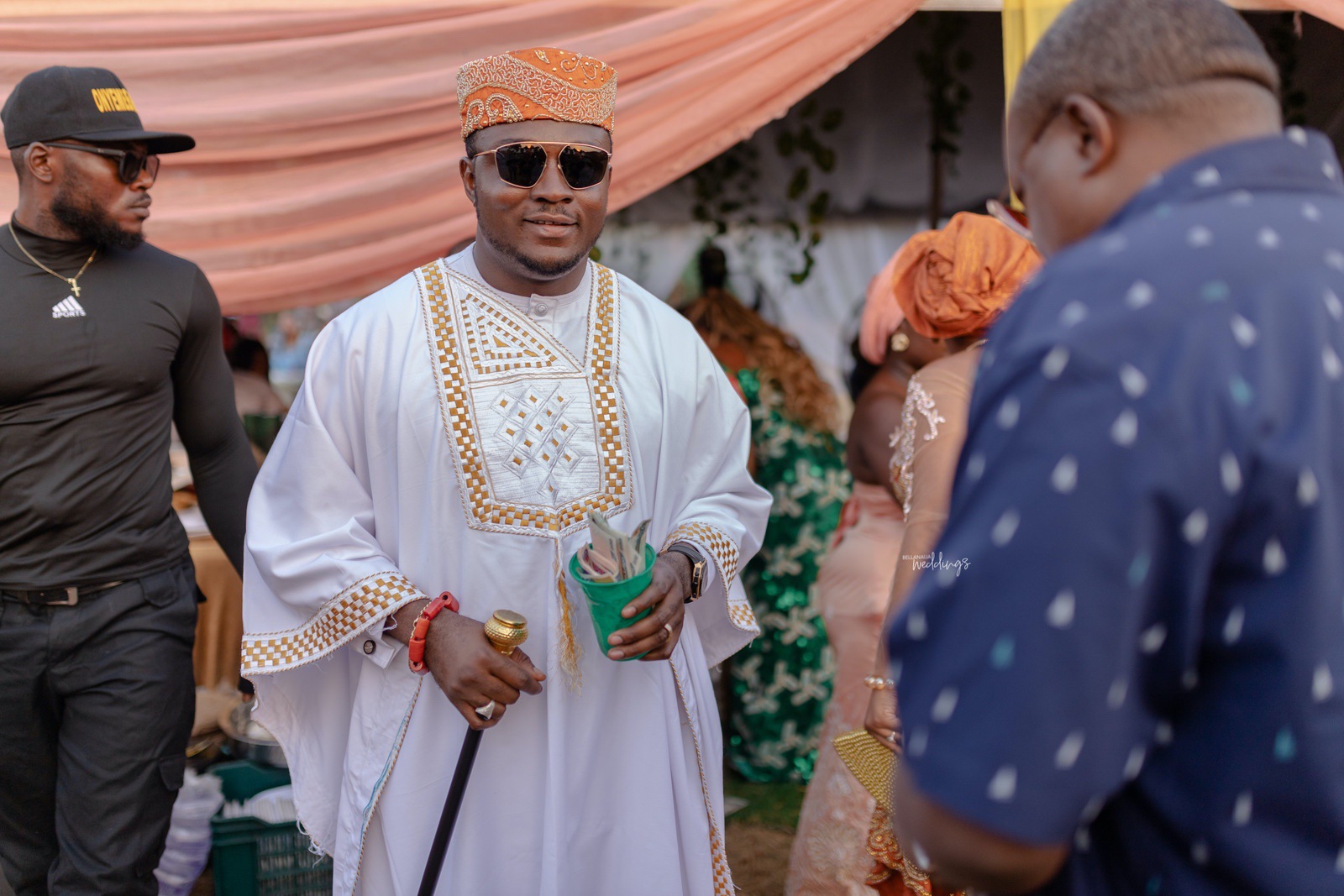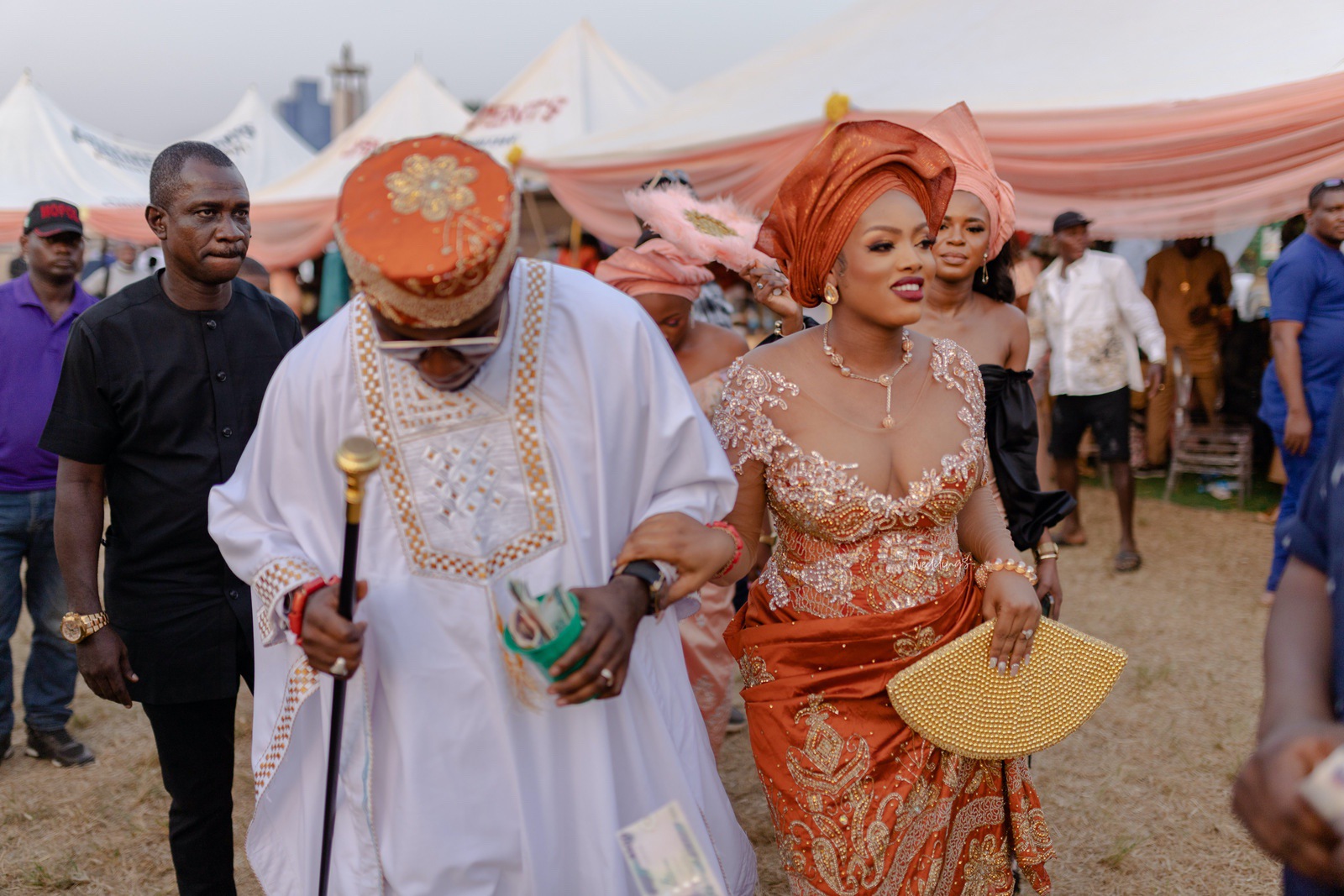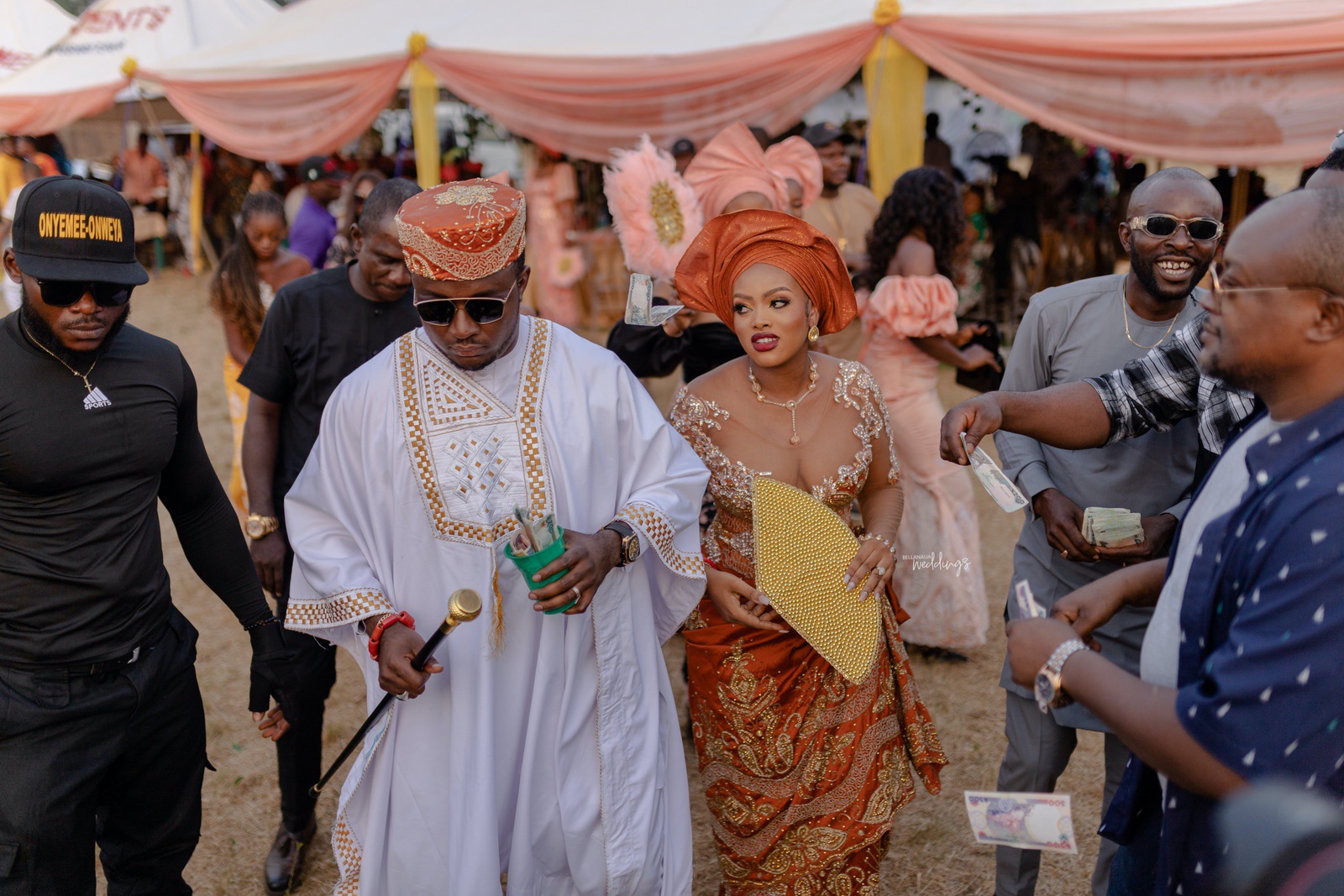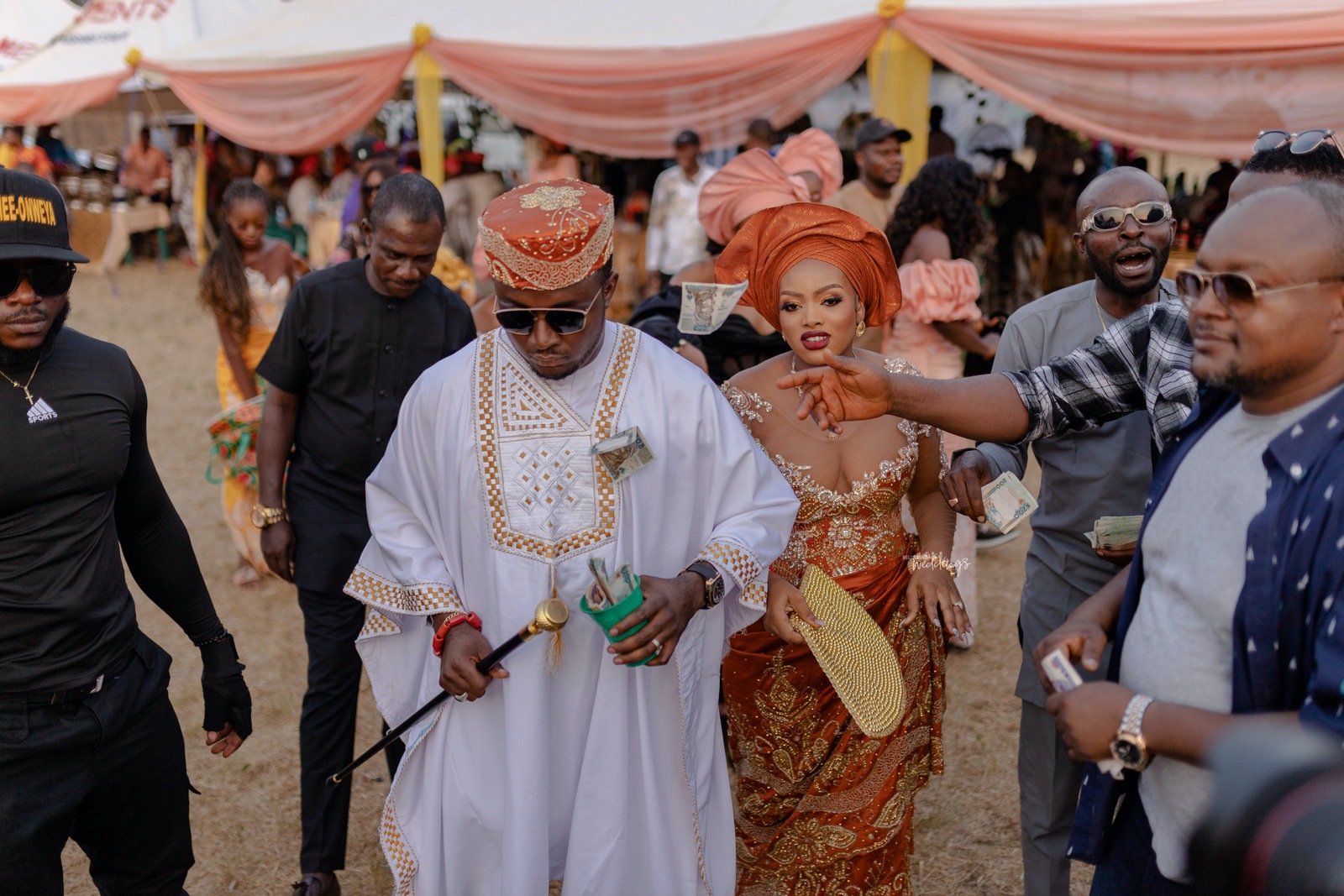 Now, receiving the blessings on their union…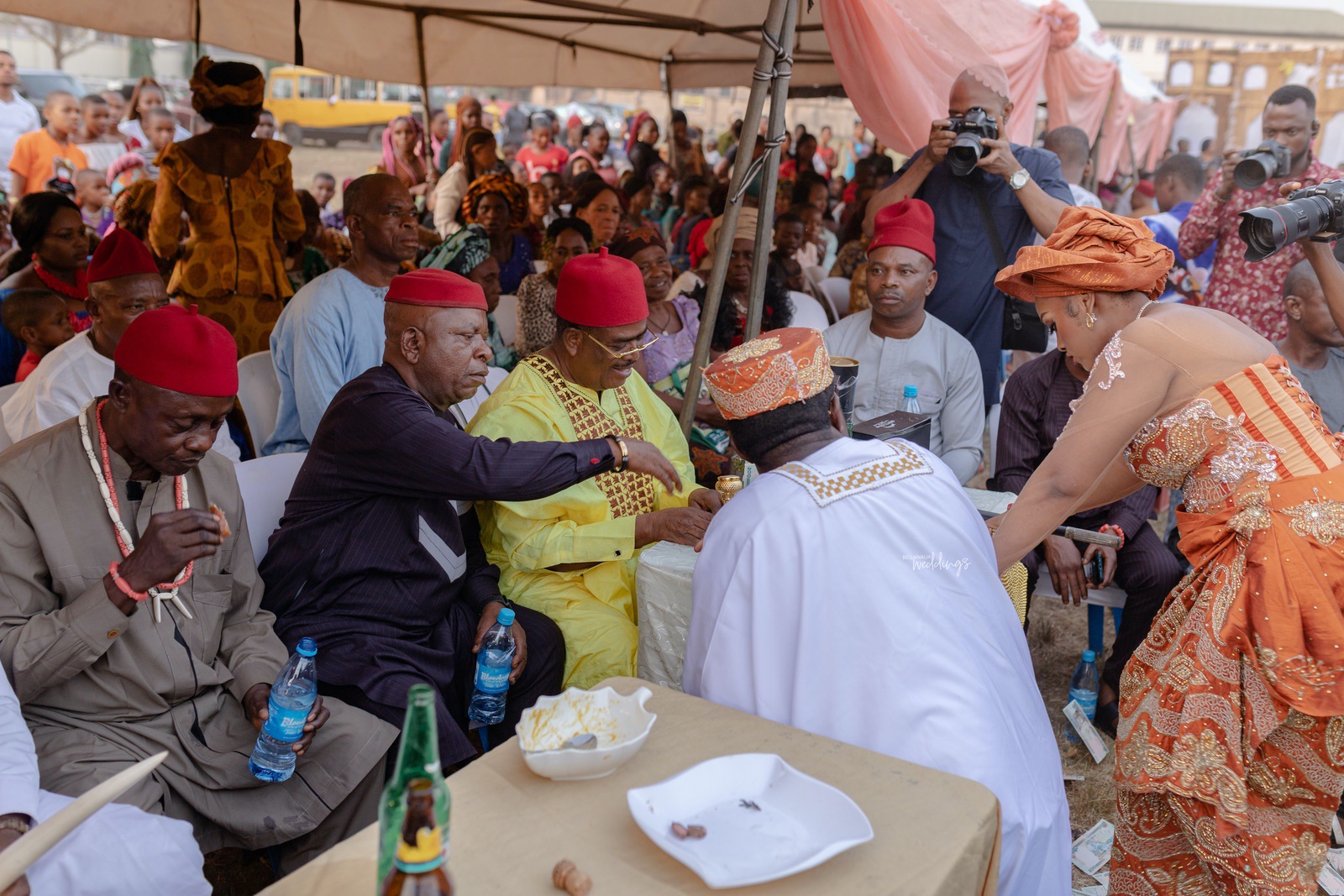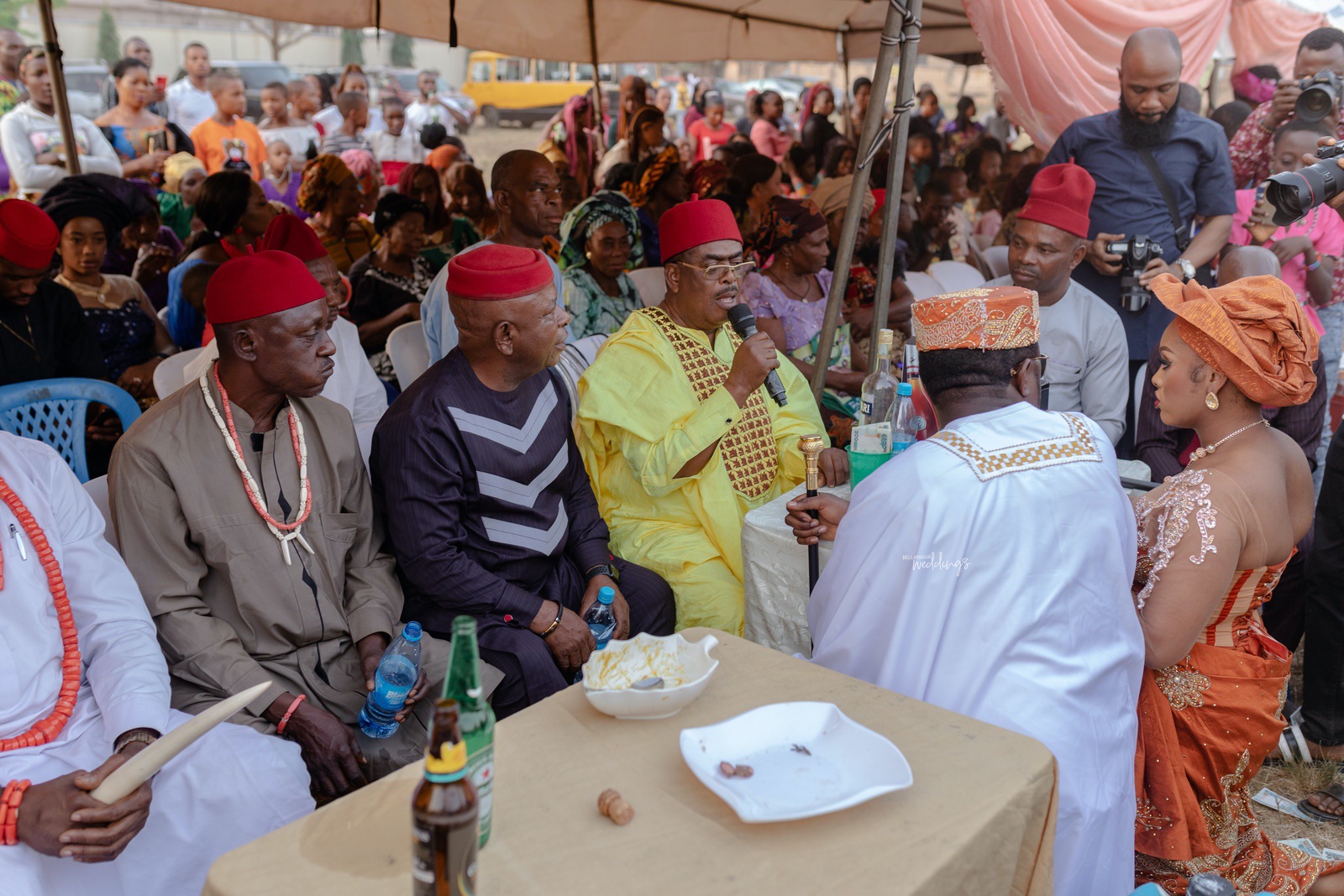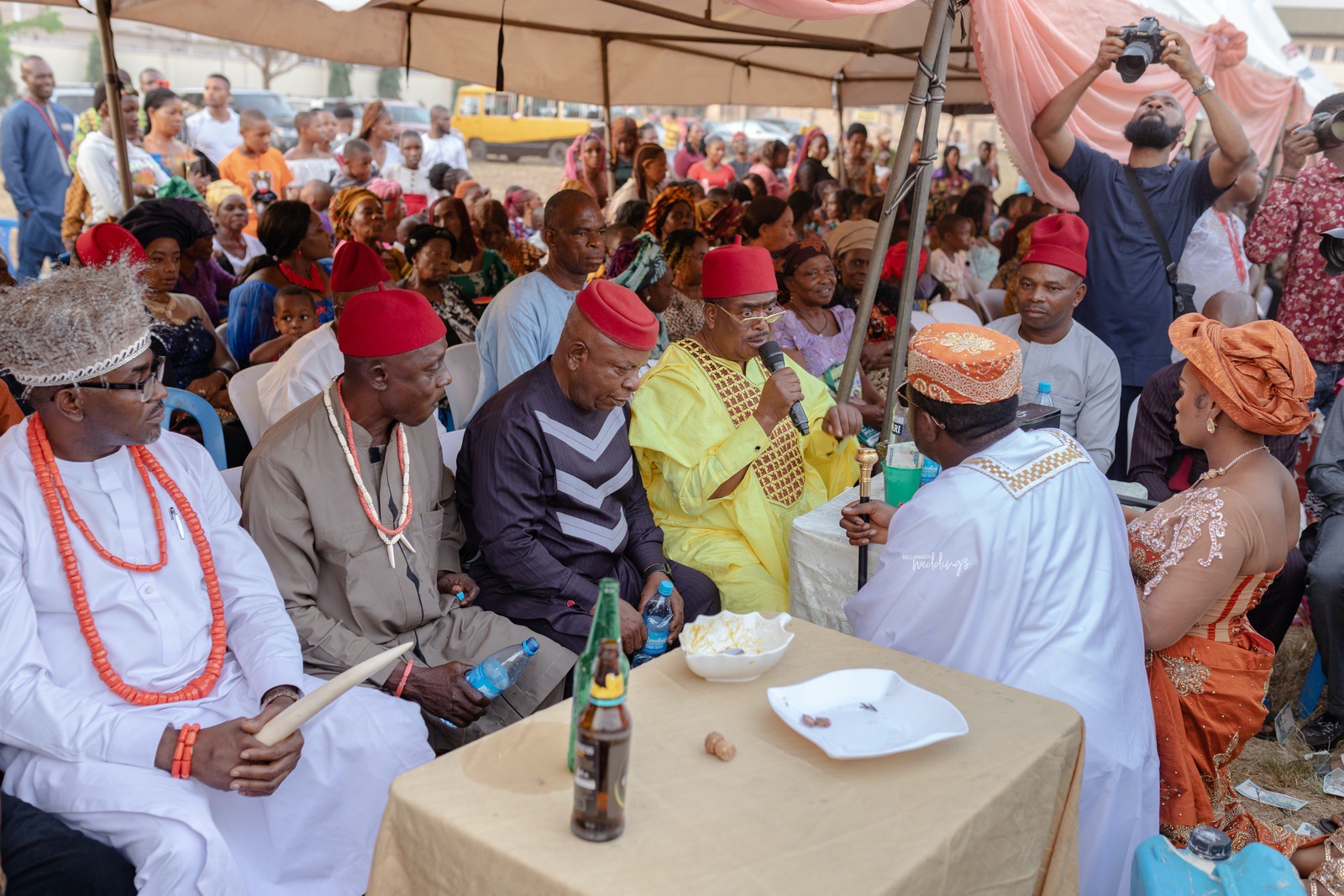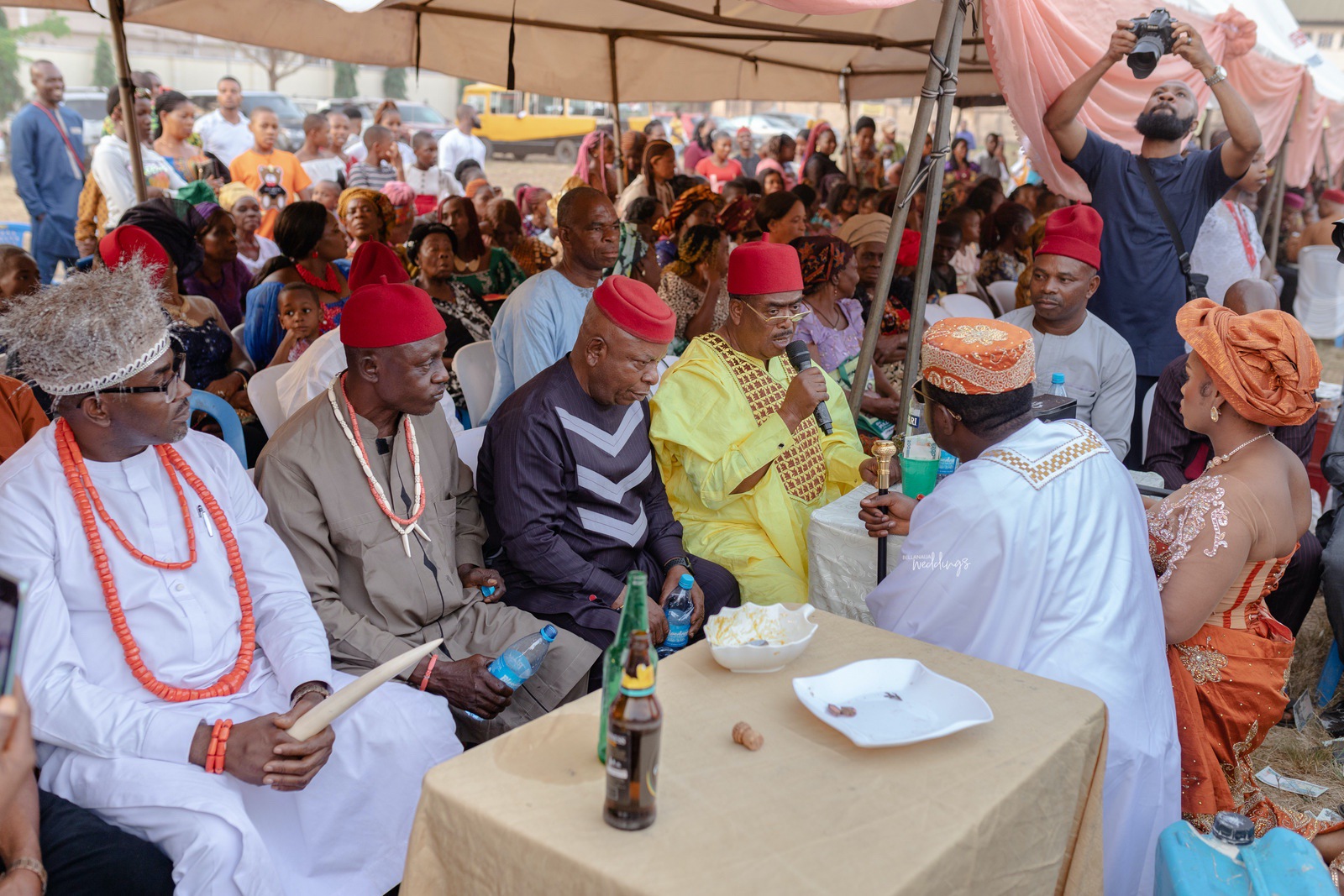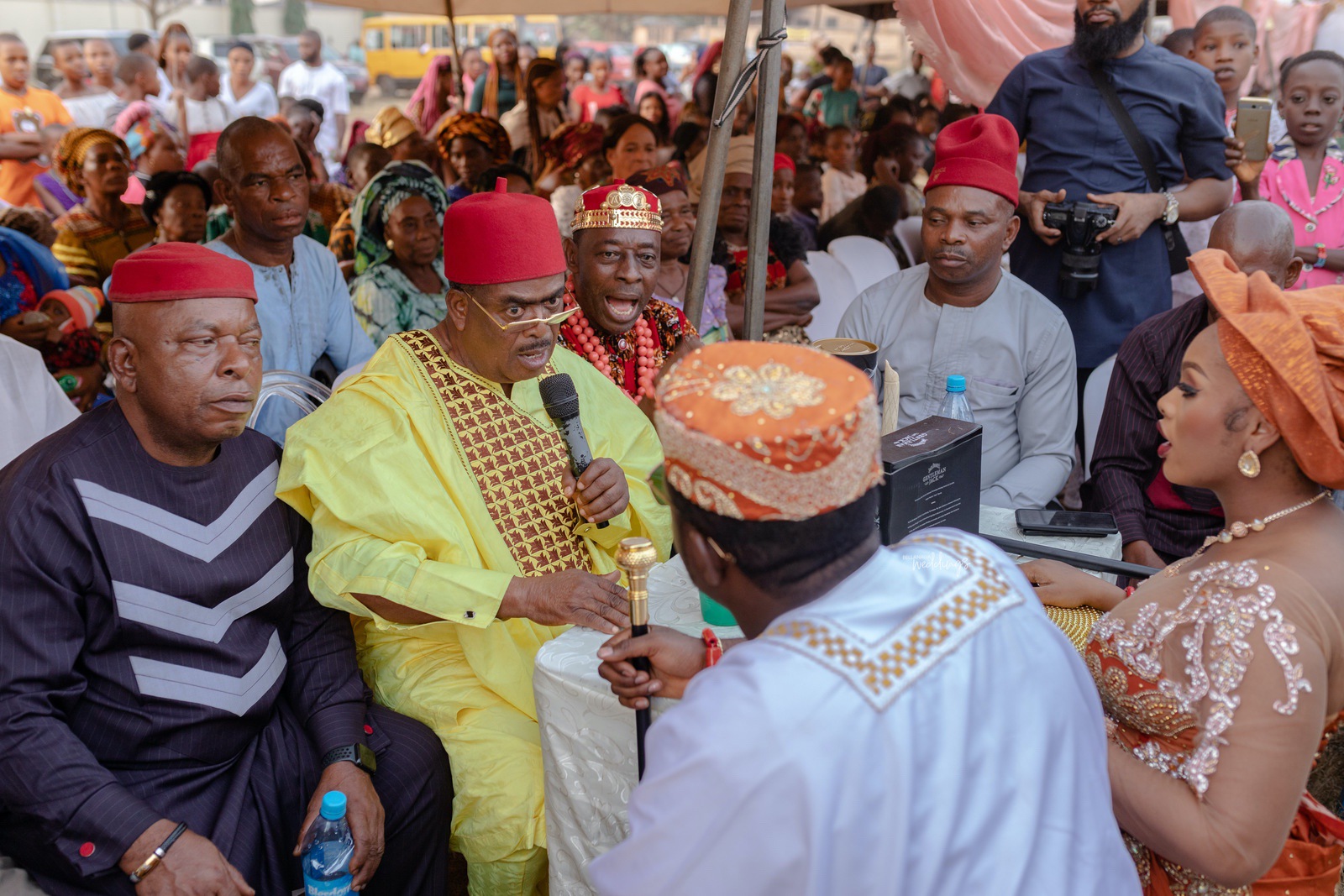 What better way to celebrate a new phase than with cakes!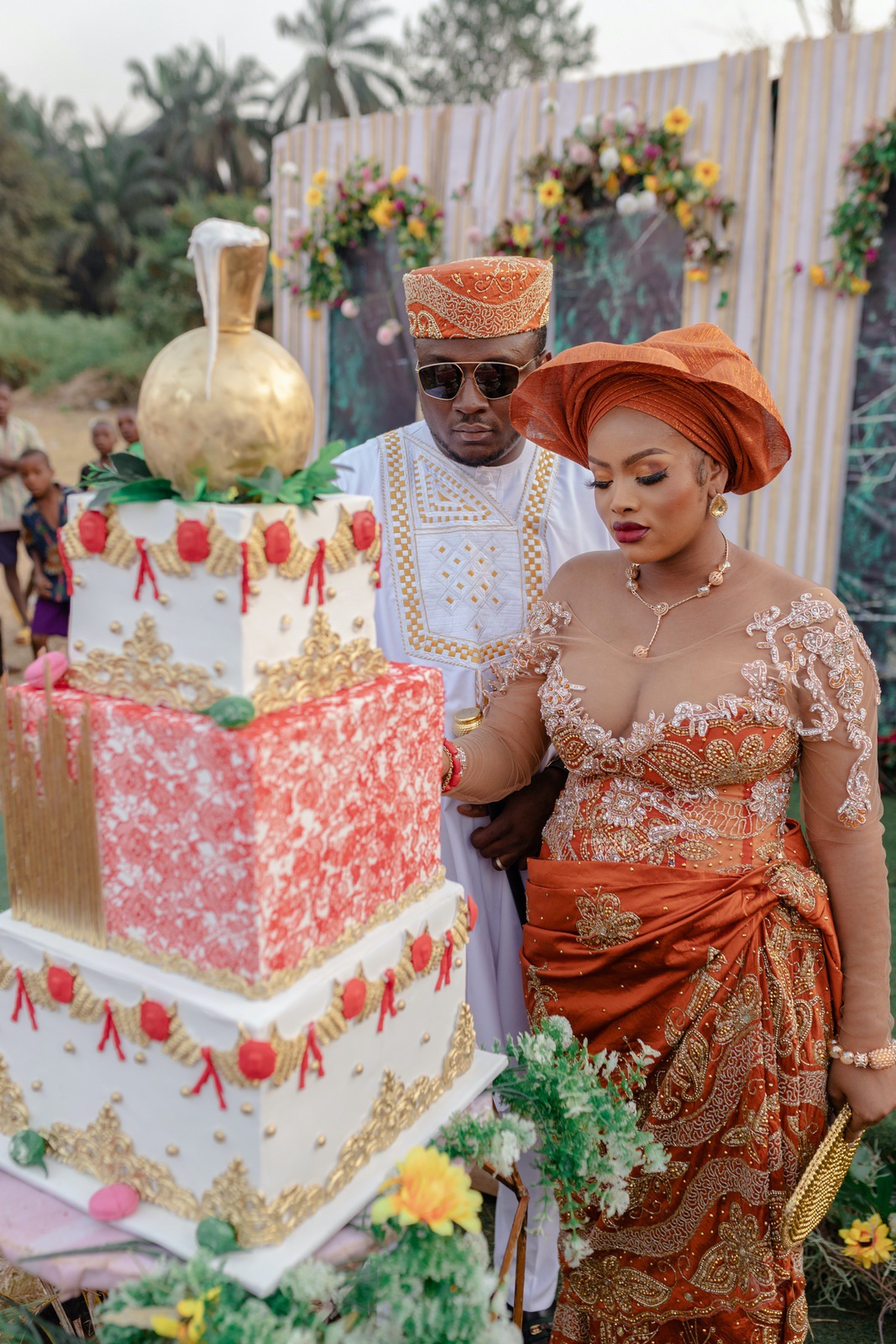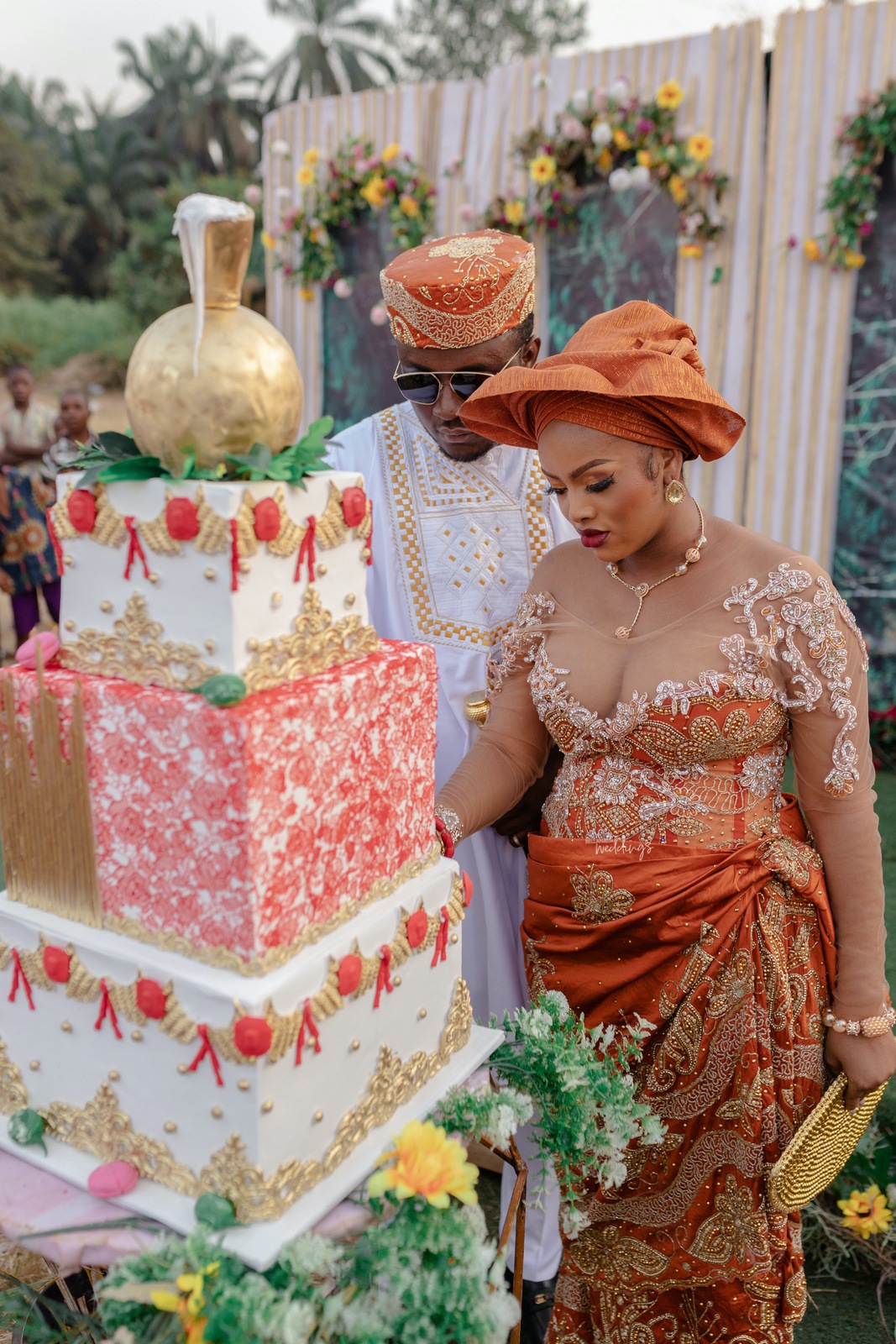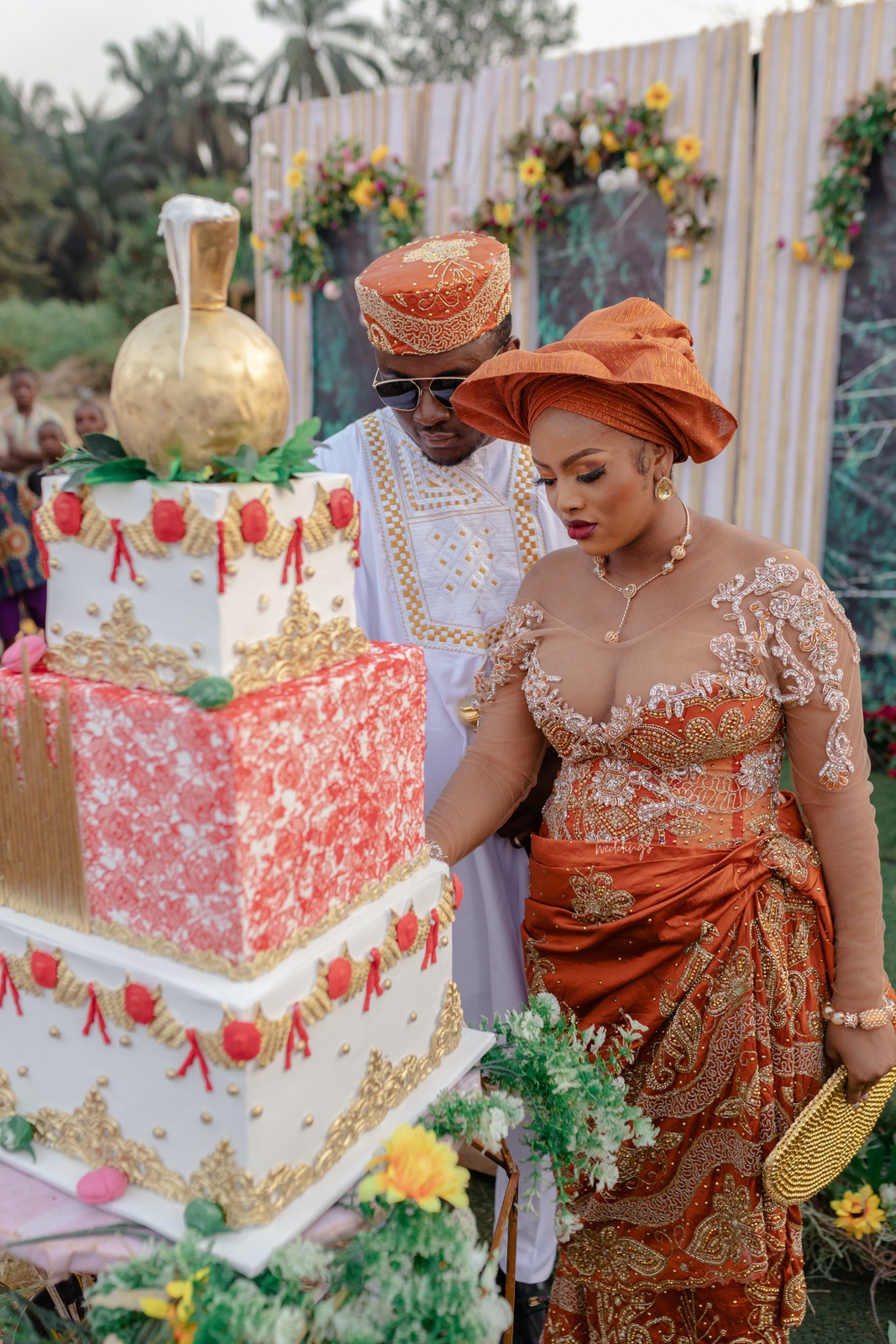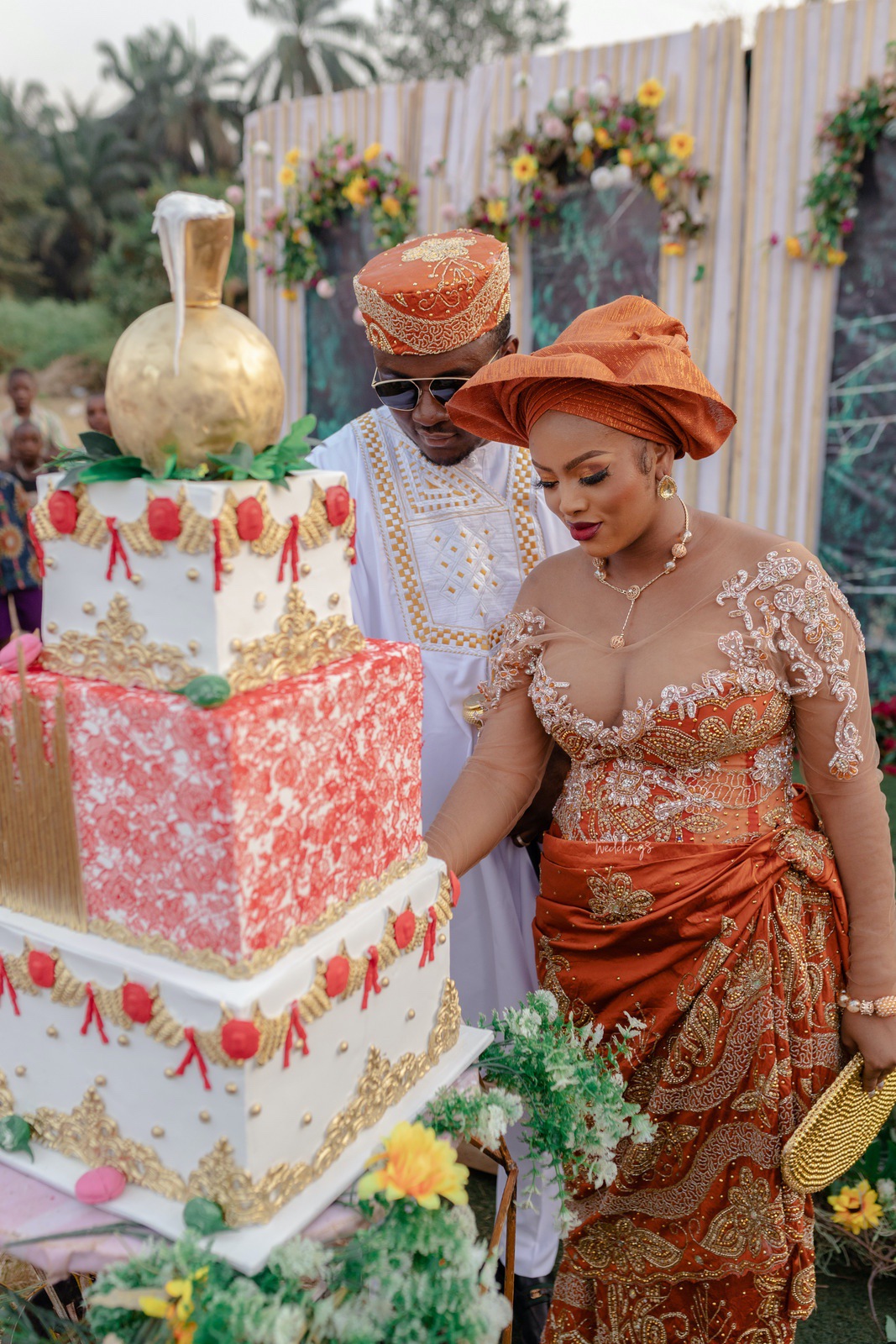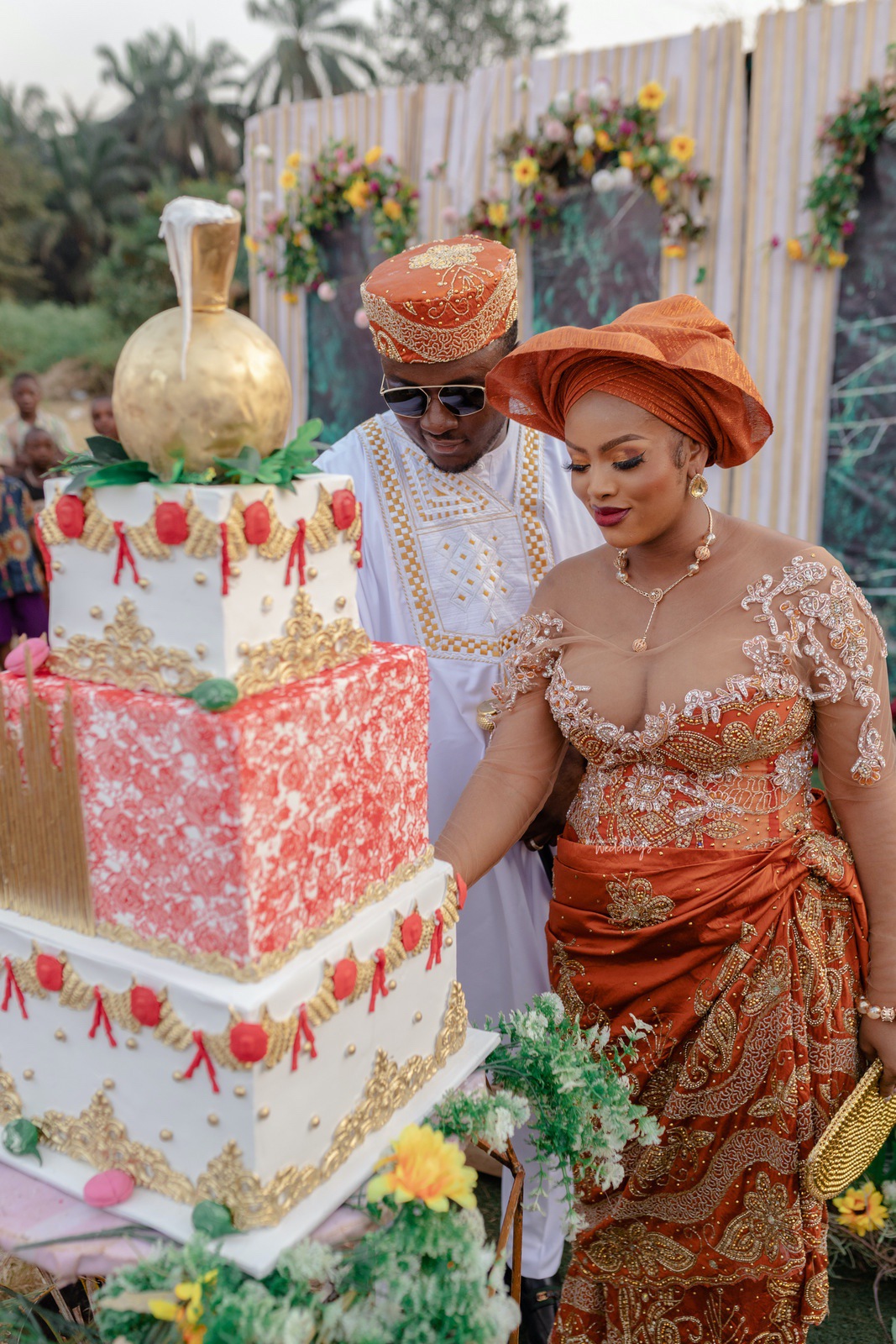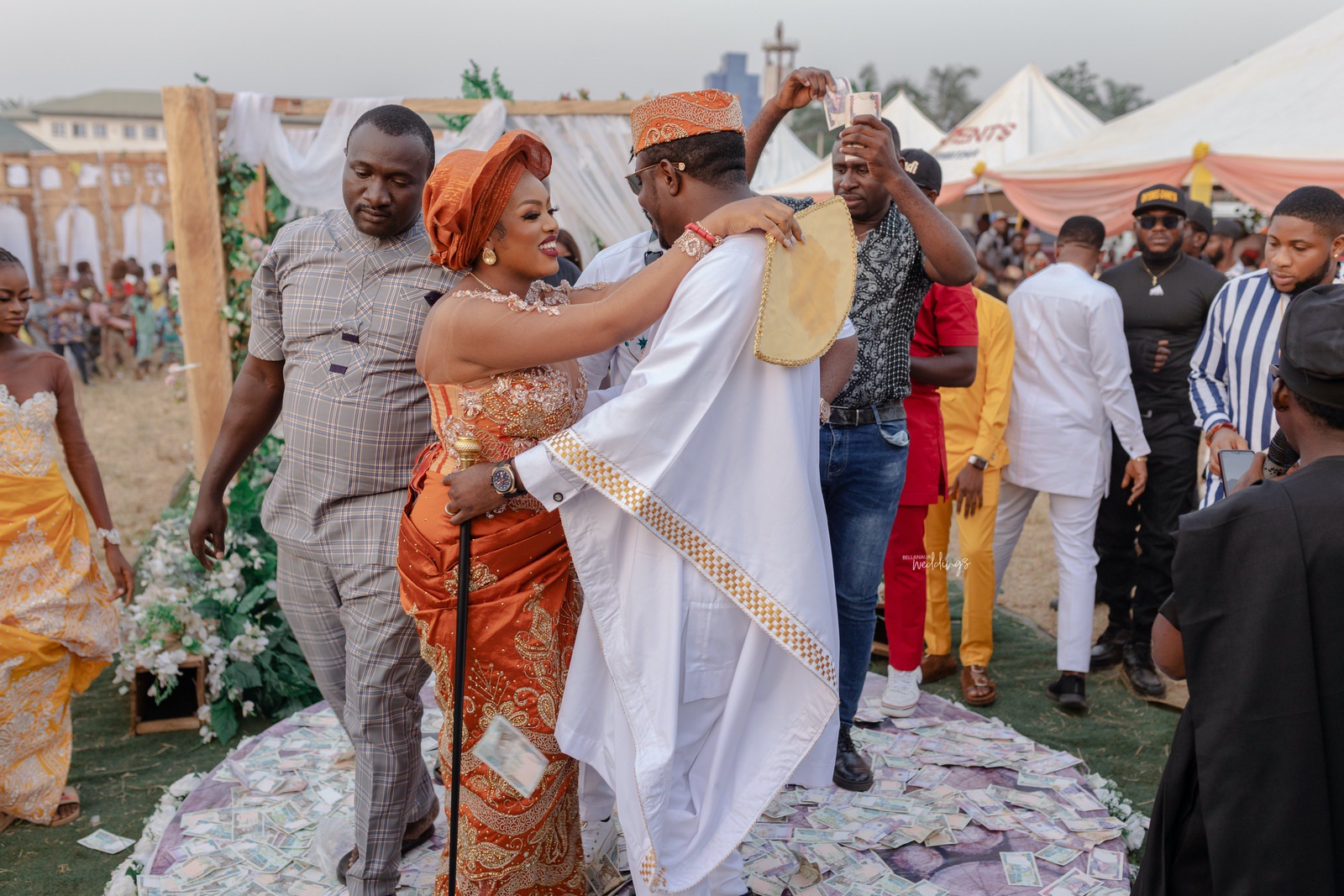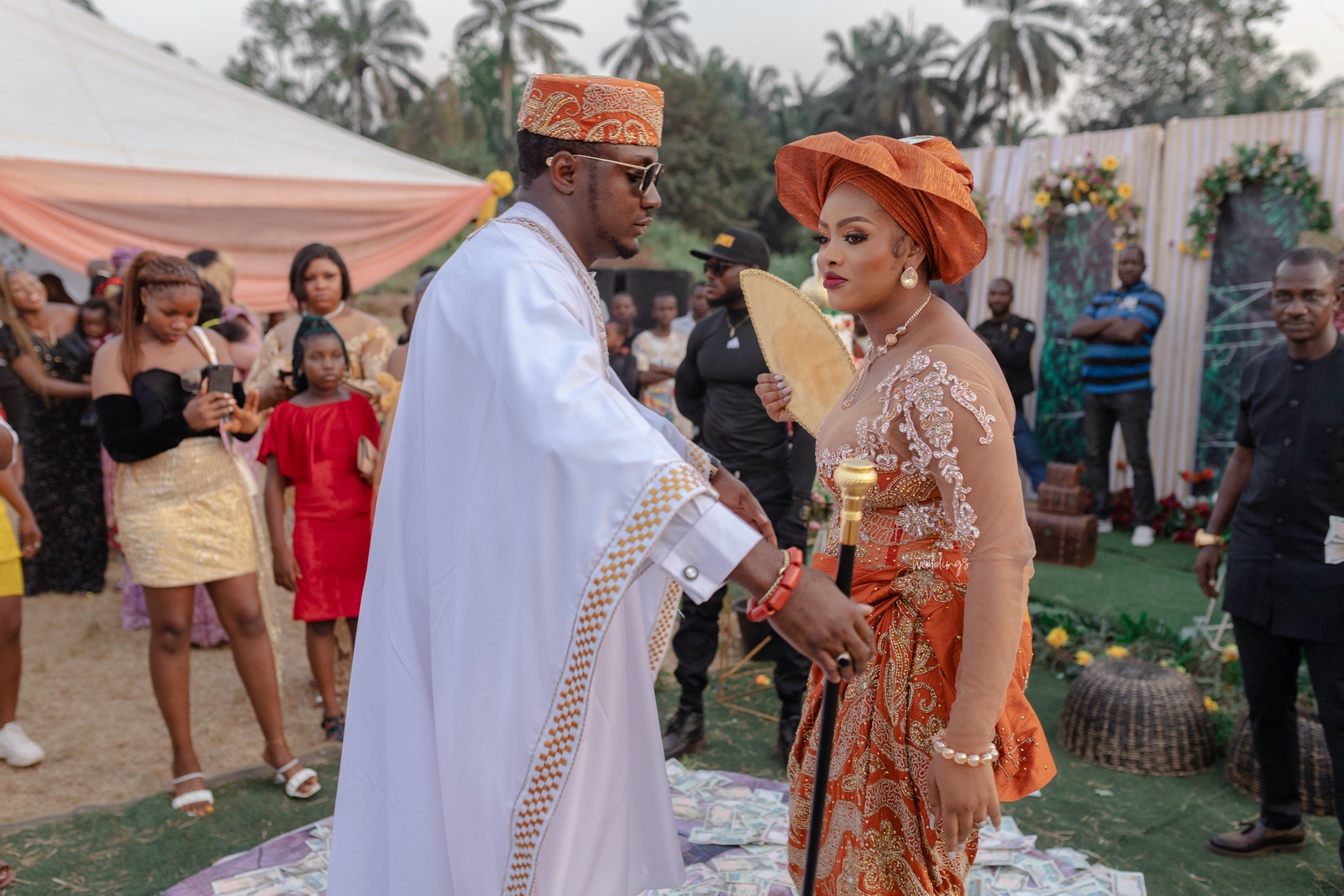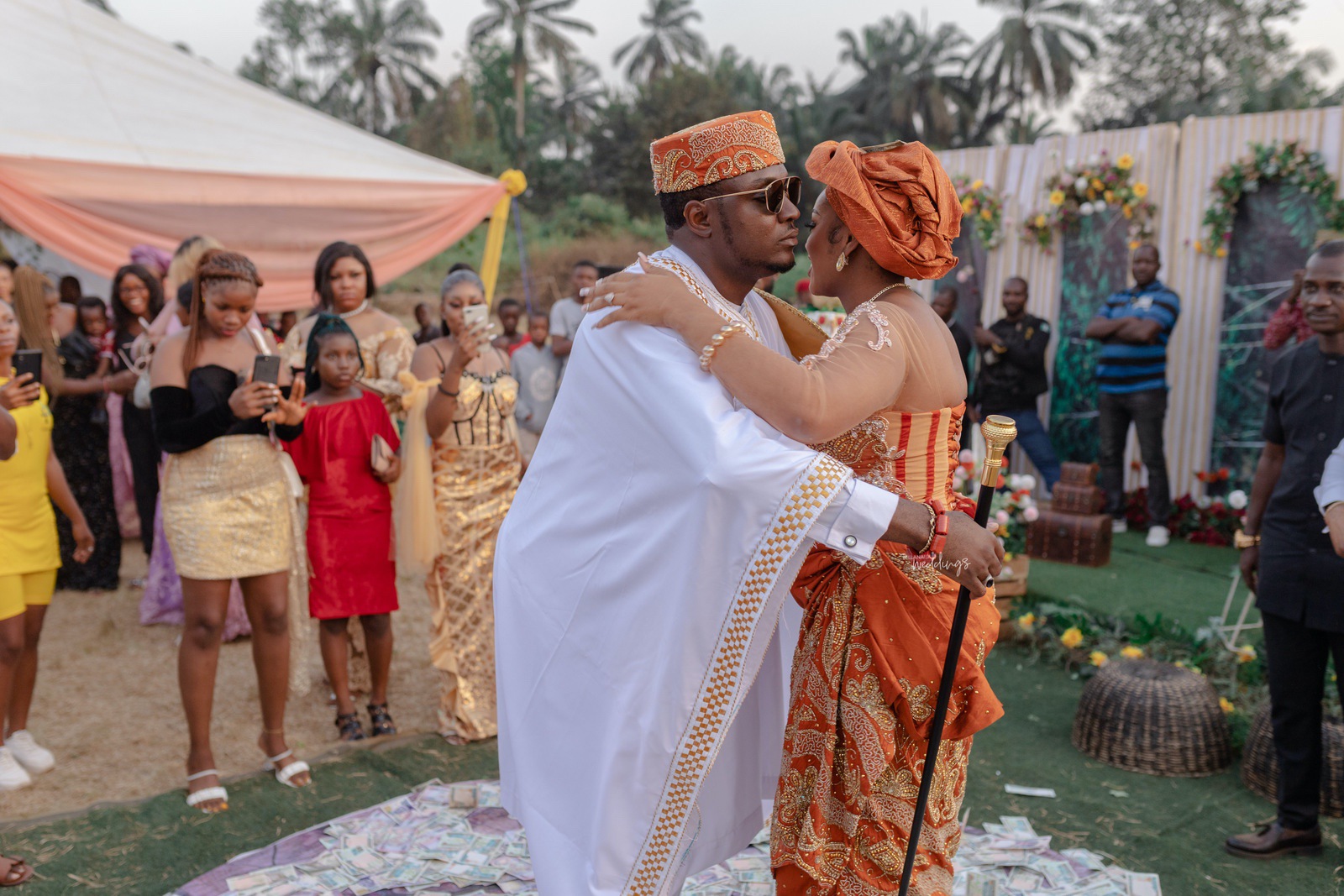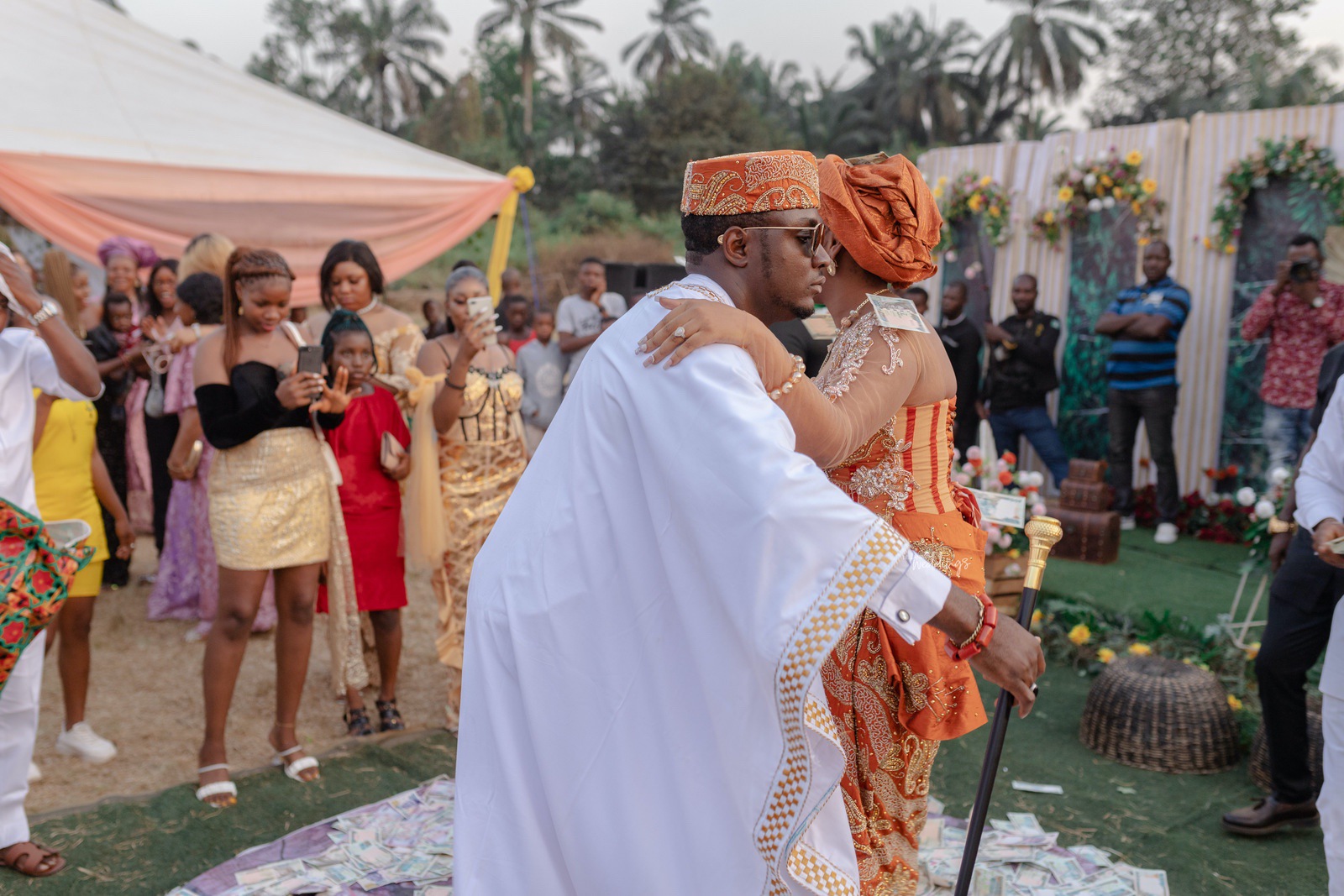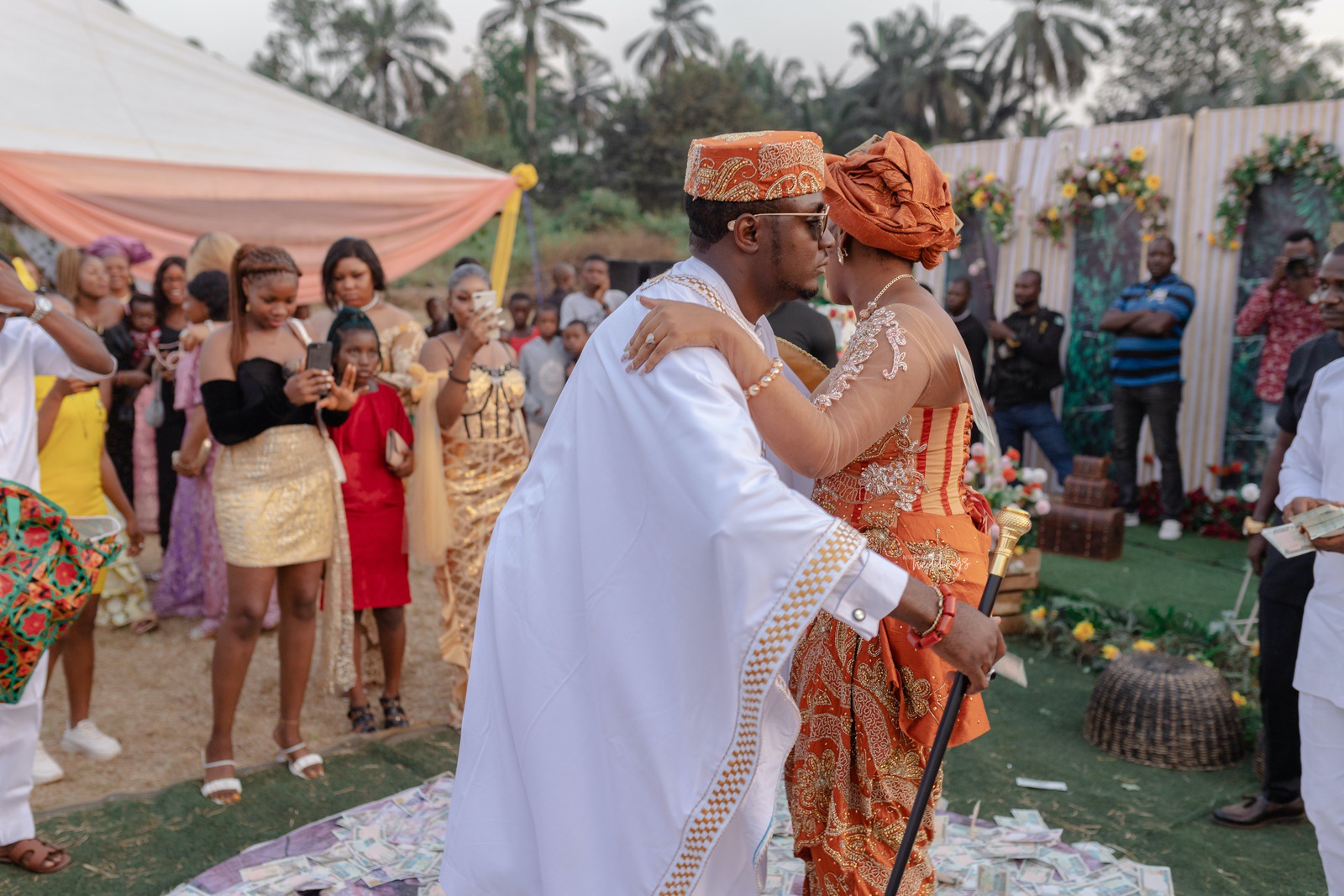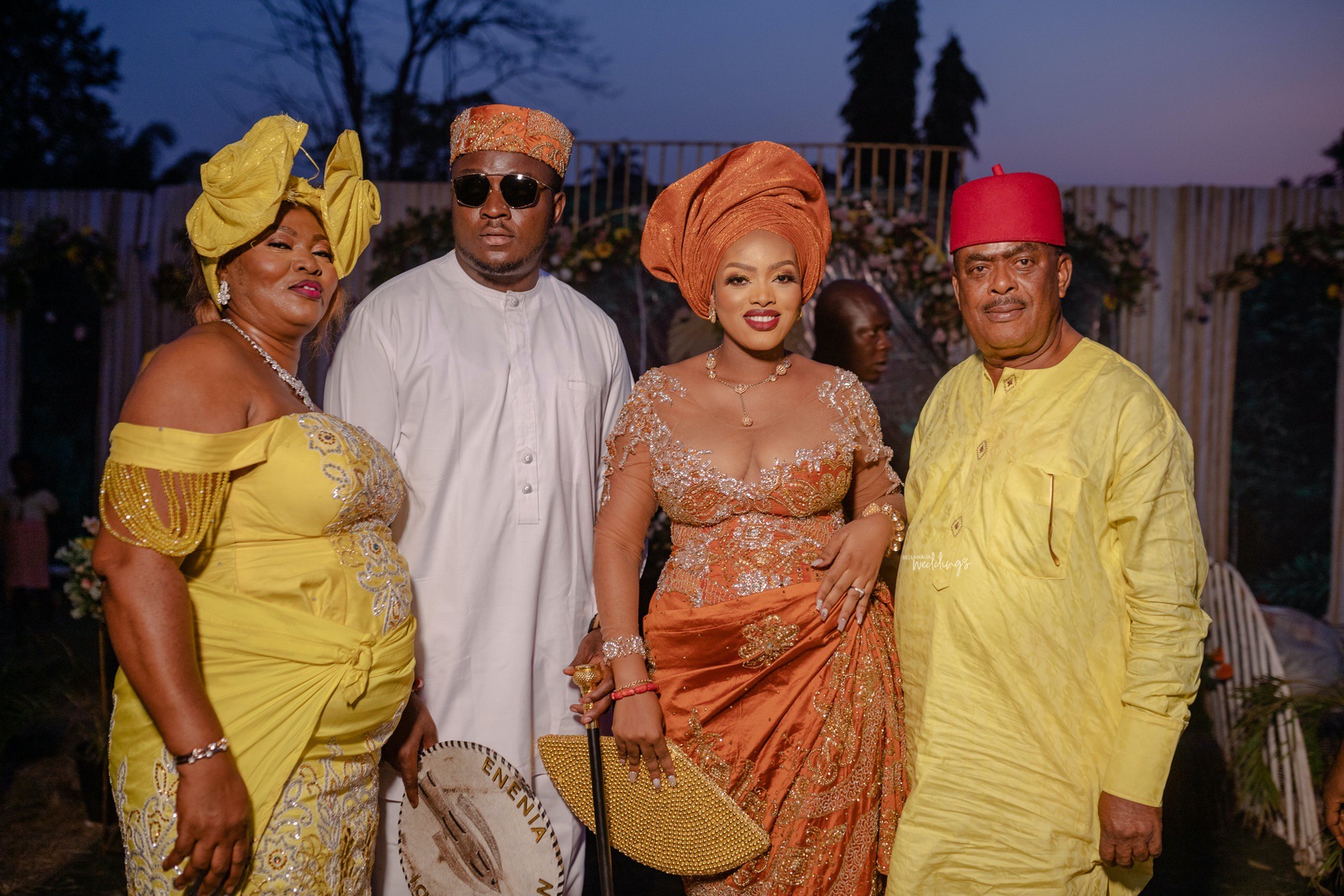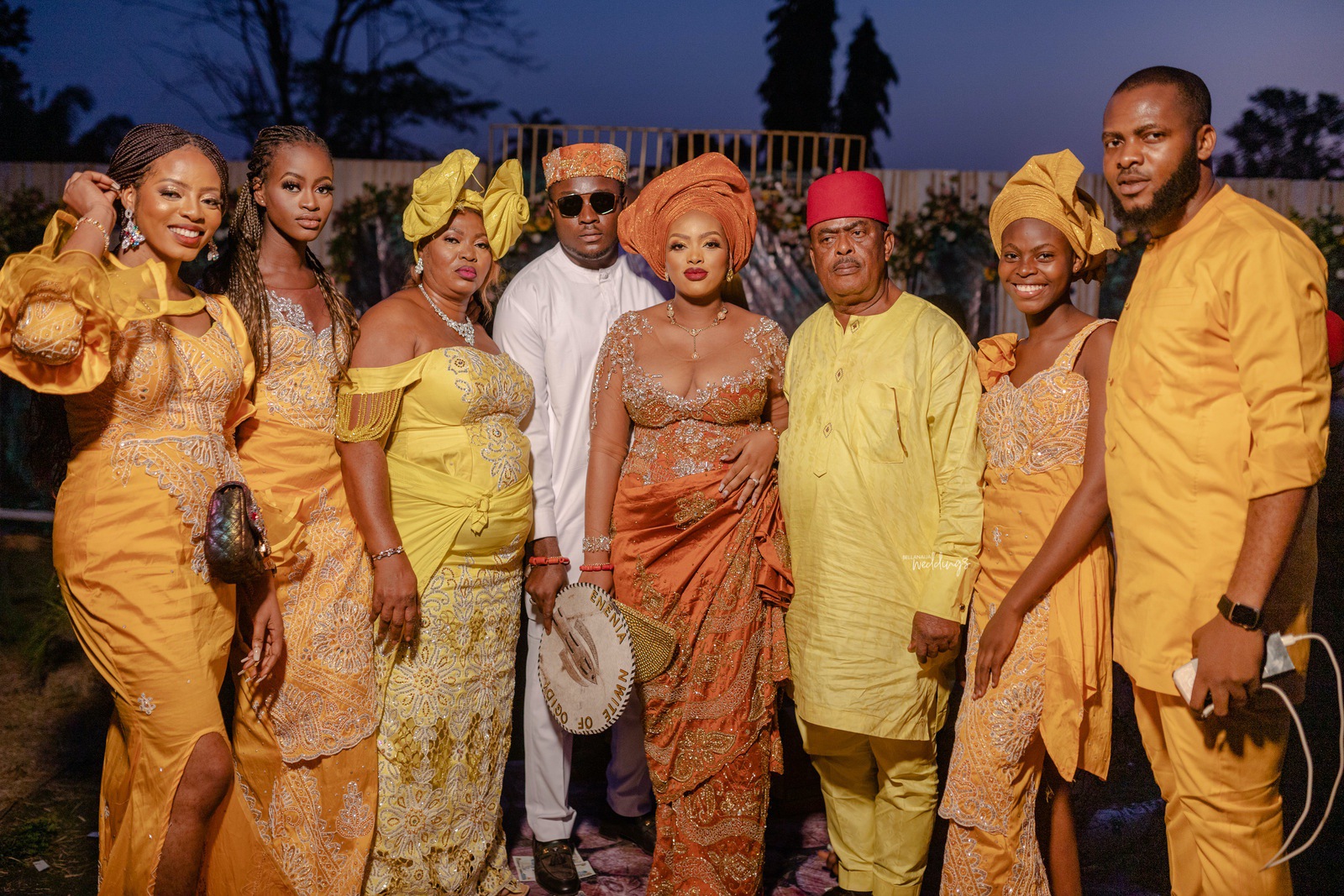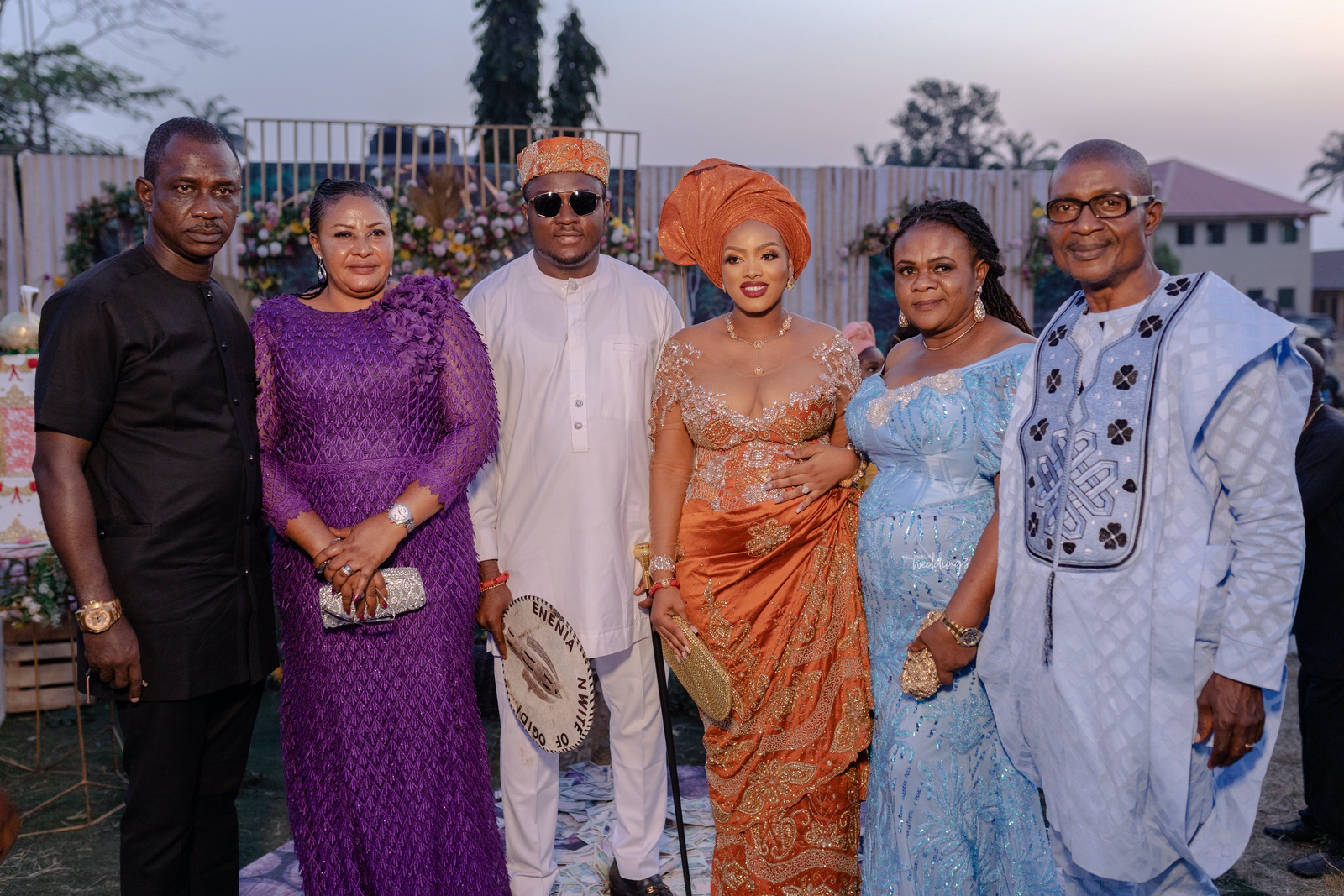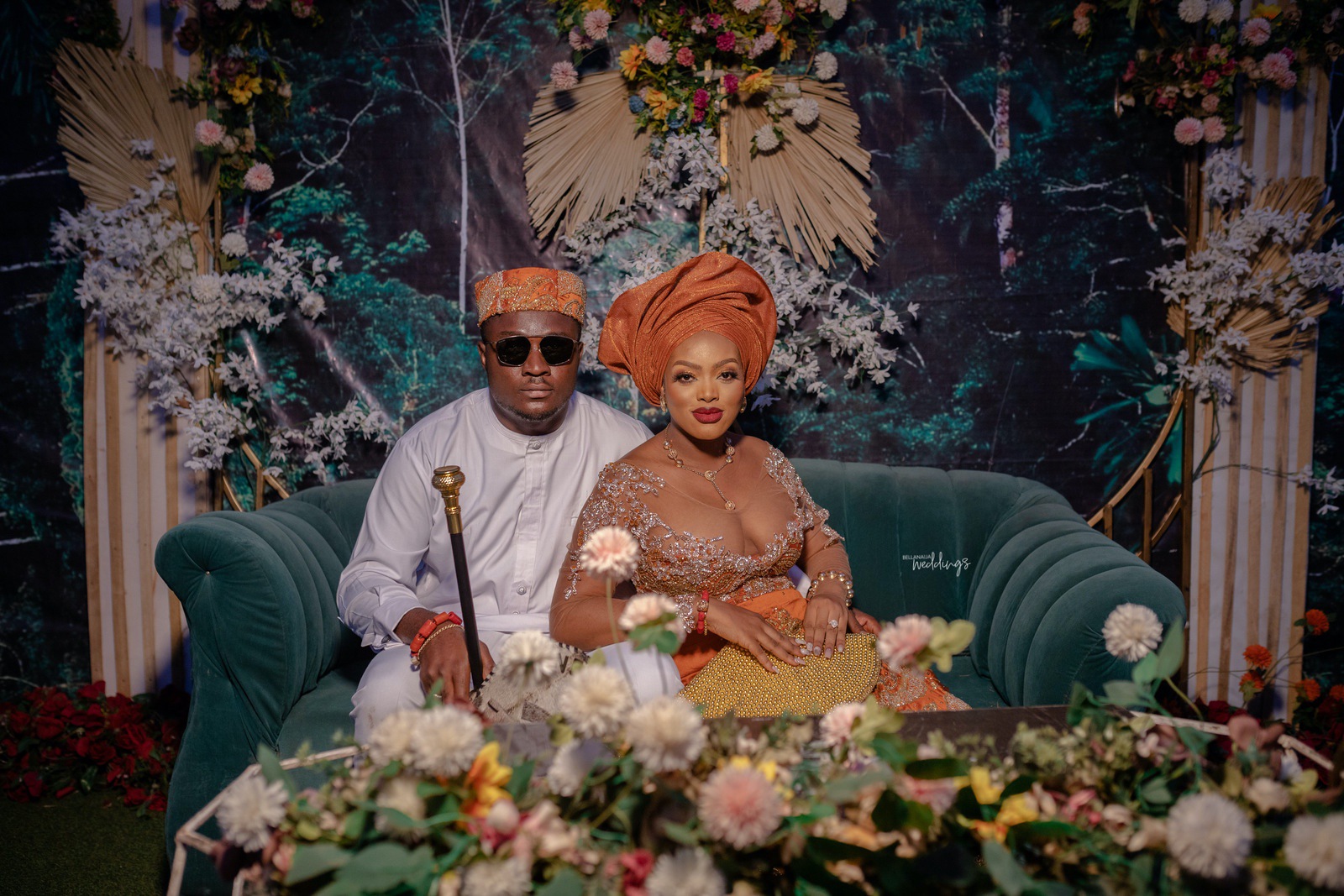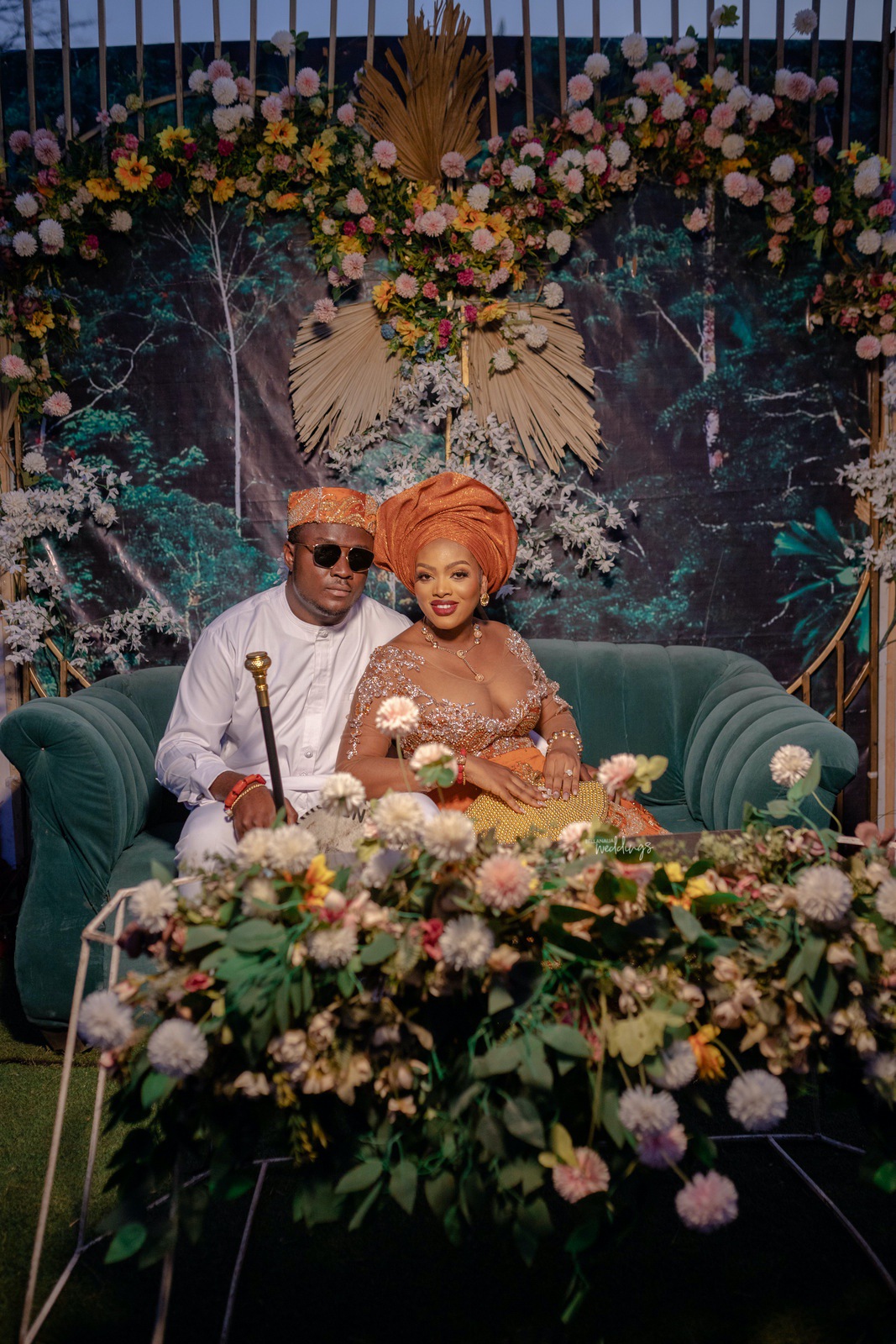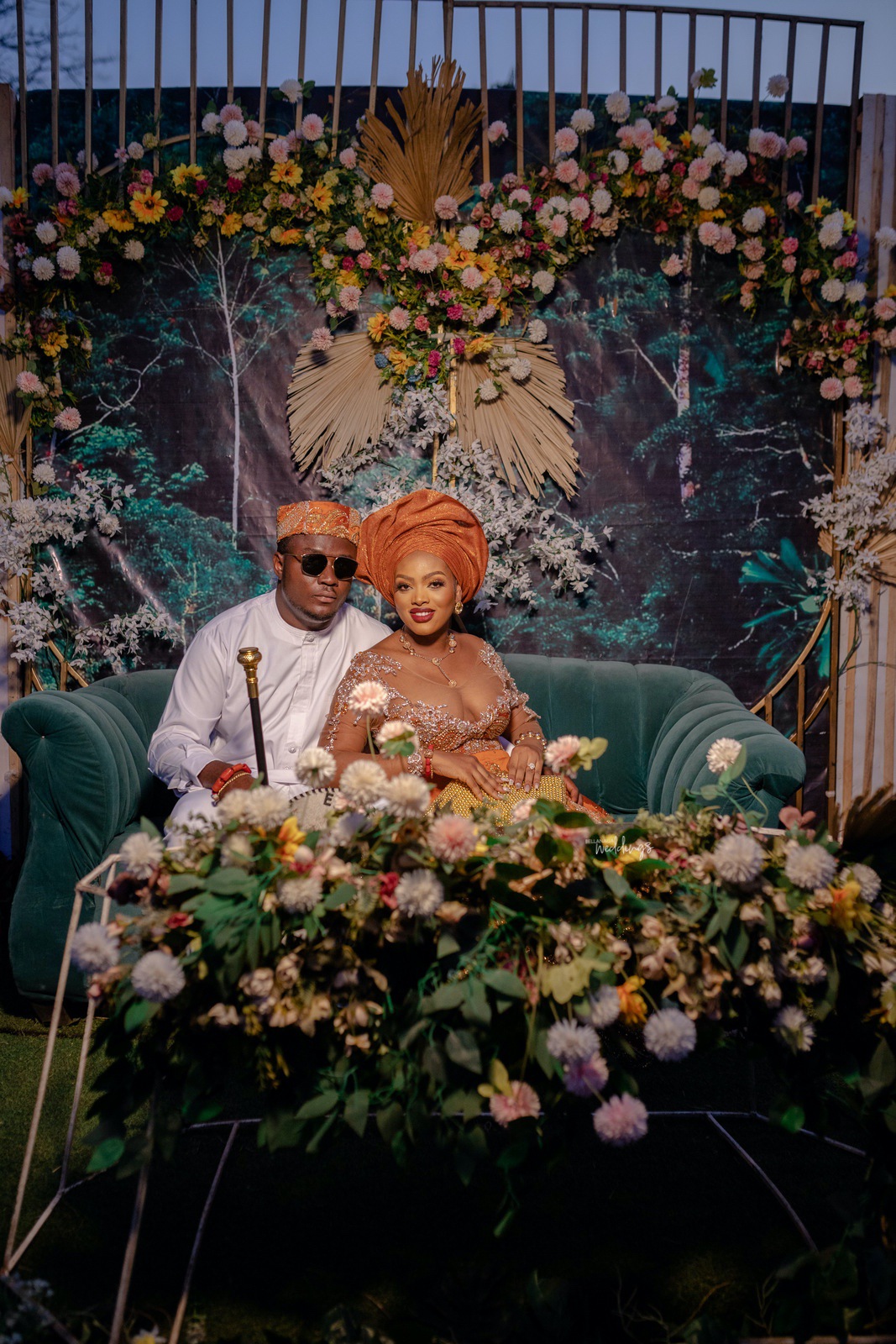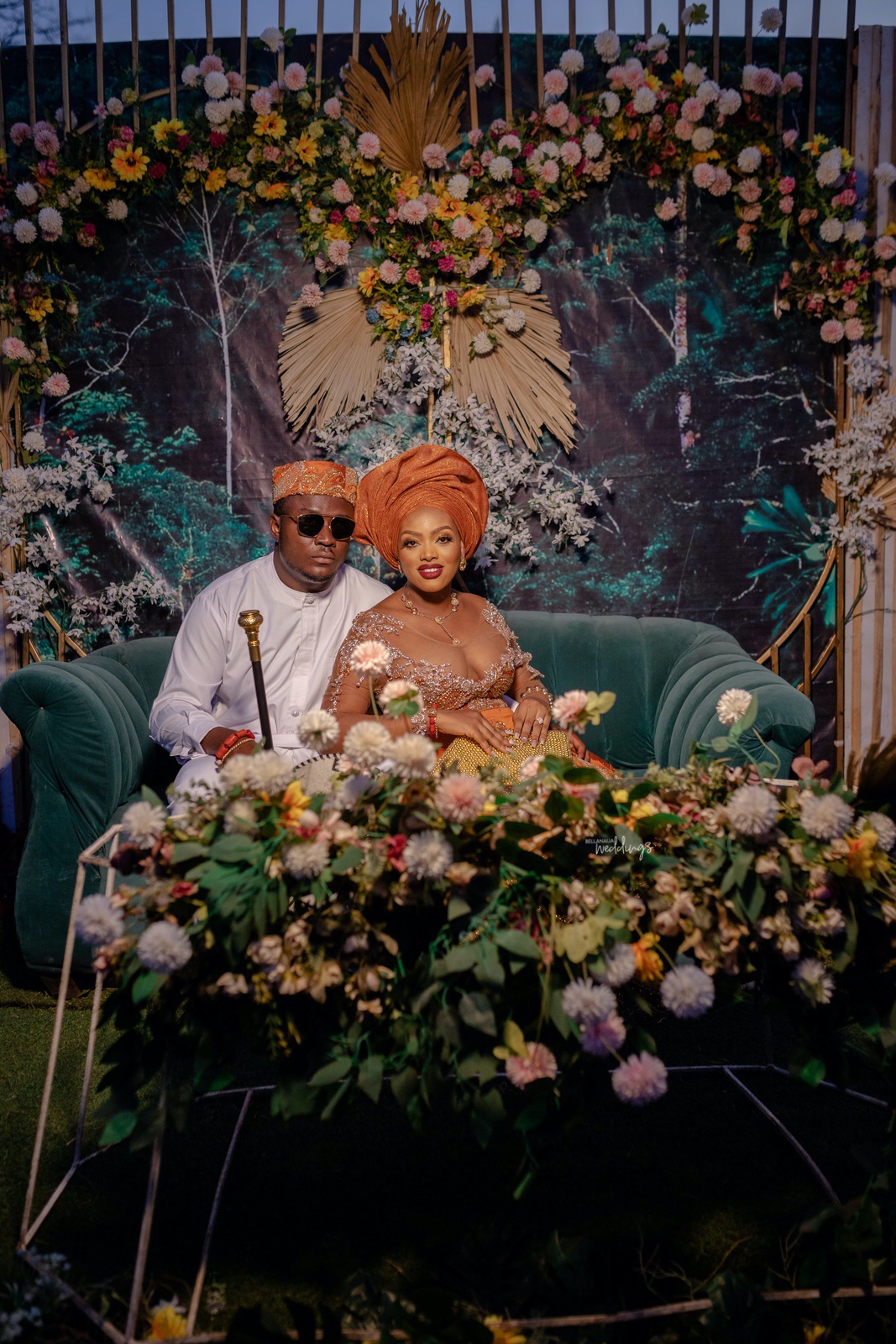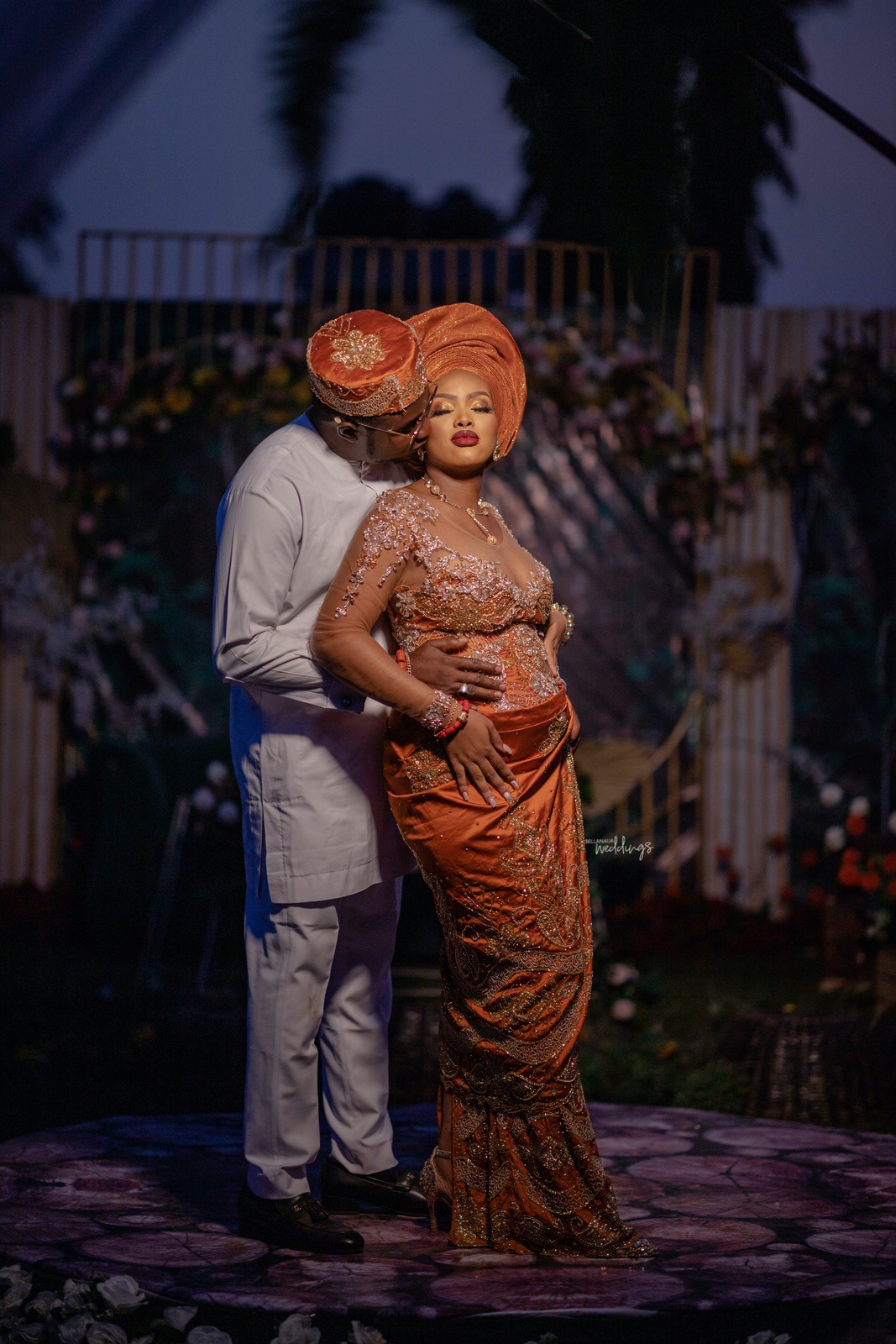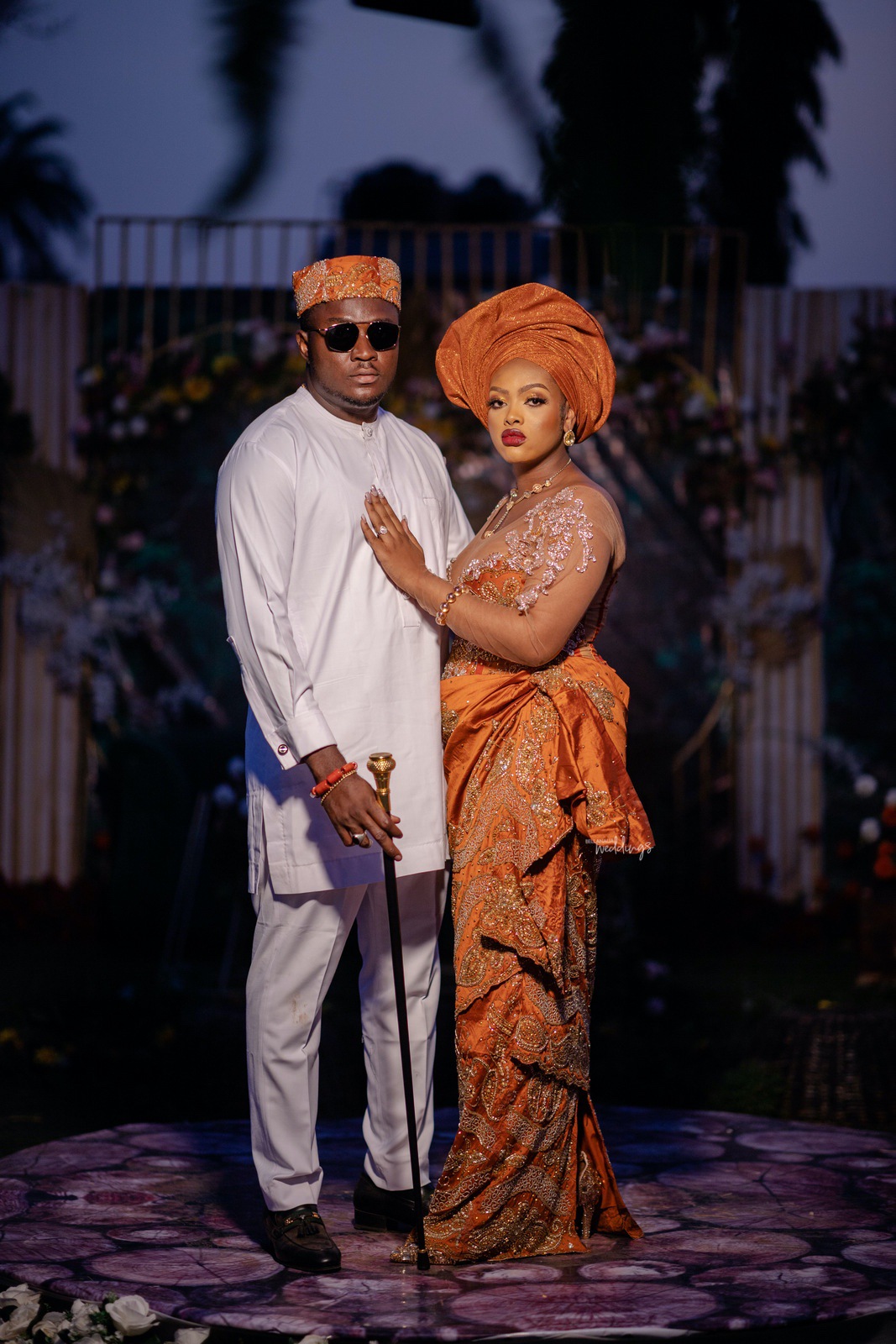 Credits
Planner @moonstoneevents
Makeup @fineone_
Hairstylist @evansthehairguru
Photography @officialbigdealweddings
Videography @bigdeal_films
Groom's Outfit @gifted_pearl01
Red Outfit @suited_by_mukoo
George @george_by_ruverodesigns
Gele @nedumgele
Handfan @nicacorals_and_accessories
Beads @godsgiftbeads
Outfit @ogenoraa
Decor @officialdonnydave_eventplus
Rentals @ornament_events
Cake @plumberry_cakes
MC @popelawz_wedding_experience