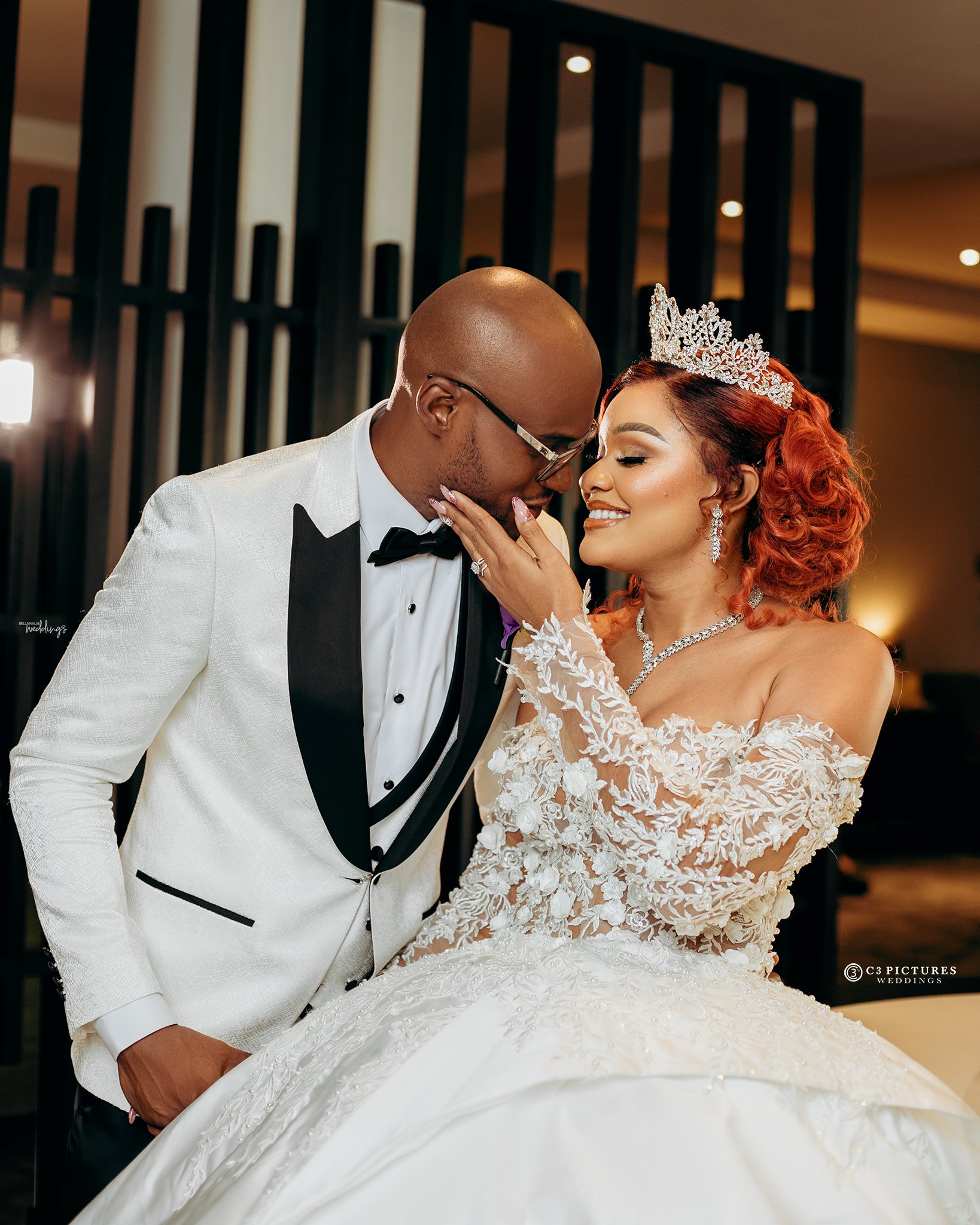 They say no one knows you better than your family and how can we disagree? Amy and Marvin are family friends and even though they had never met before, everyone around them knew they would make a perfect match!
At first, they were reluctant to give it a try but everything changed after their first phone call. They formed a connection and their daily conversations since that day made their bond grow stronger. Now, it's all sparks and butterflies as they exchange their vows in a lovely white wedding ceremony. Amy made a gorgeous red-haired bride and Marvin came though dapper. The beauty and love from their wedding photos will absolutely make your day.
Enjoy their wedding photos and love story below: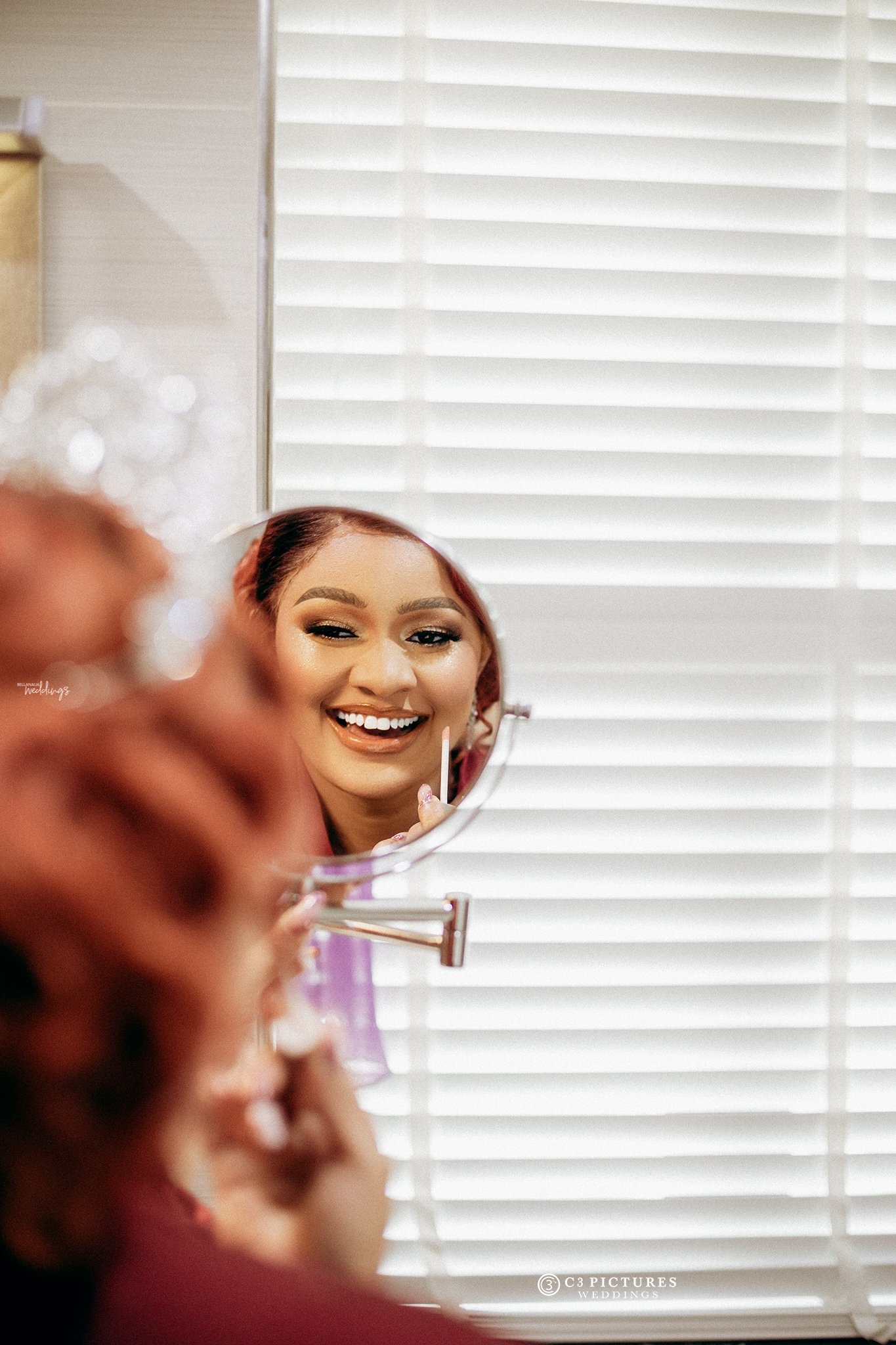 Their love story as shared by Amy:
Our families have known each other for a long time, but we had never actually met. He returned to Nigeria in 2017, following the completion of his studies and people kept saying how we'd make such a great couple but I wasn't having any of that (I get coconut head). He was a bit reluctant to call me as well but eventually caved in (Thank you, sweet Jesus). I remember the evening he called and I heard his voice. I can't fully explain it, but there was something about it that drew me in.
Mirror mirror on the wall, who's the fairest of them all? 😍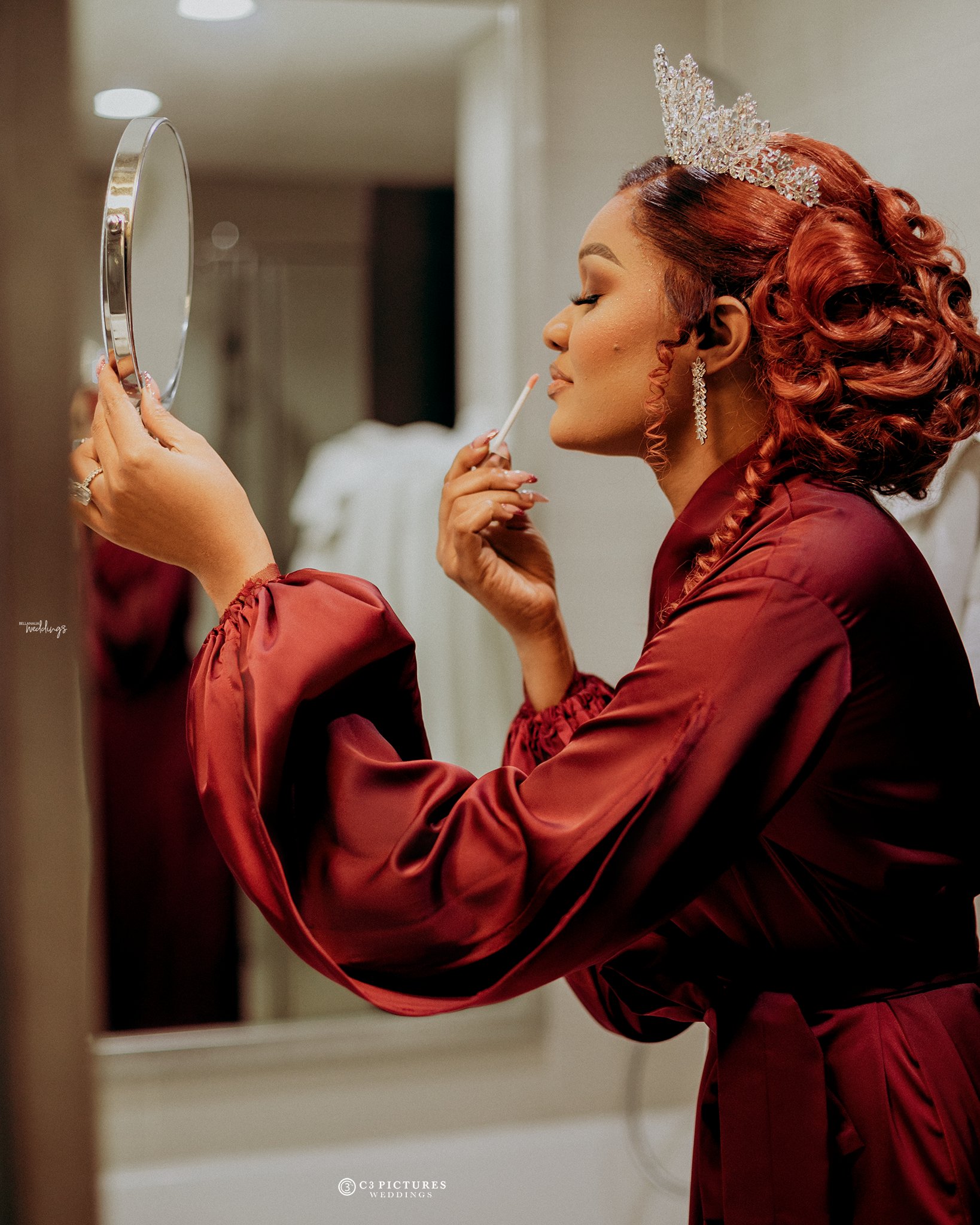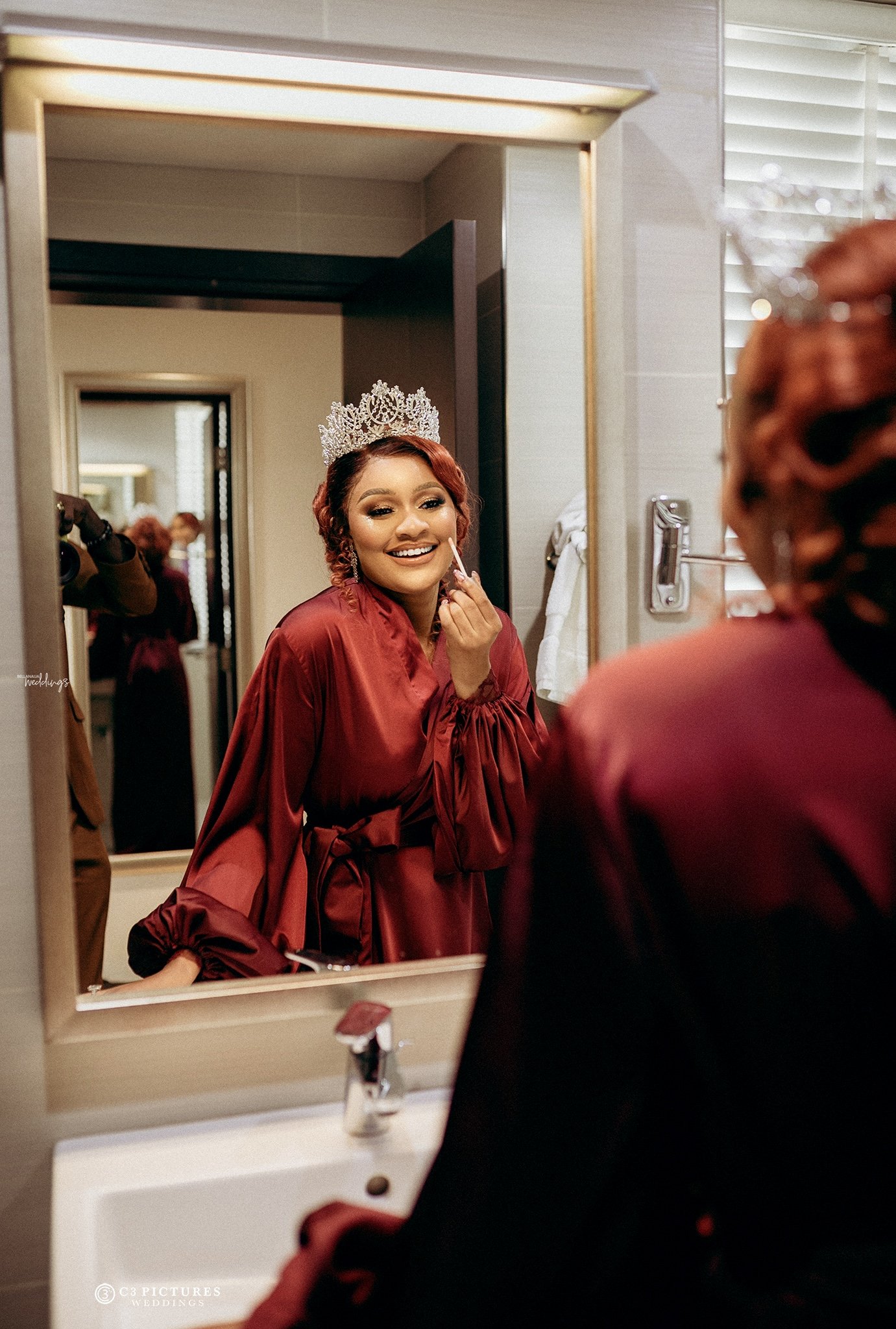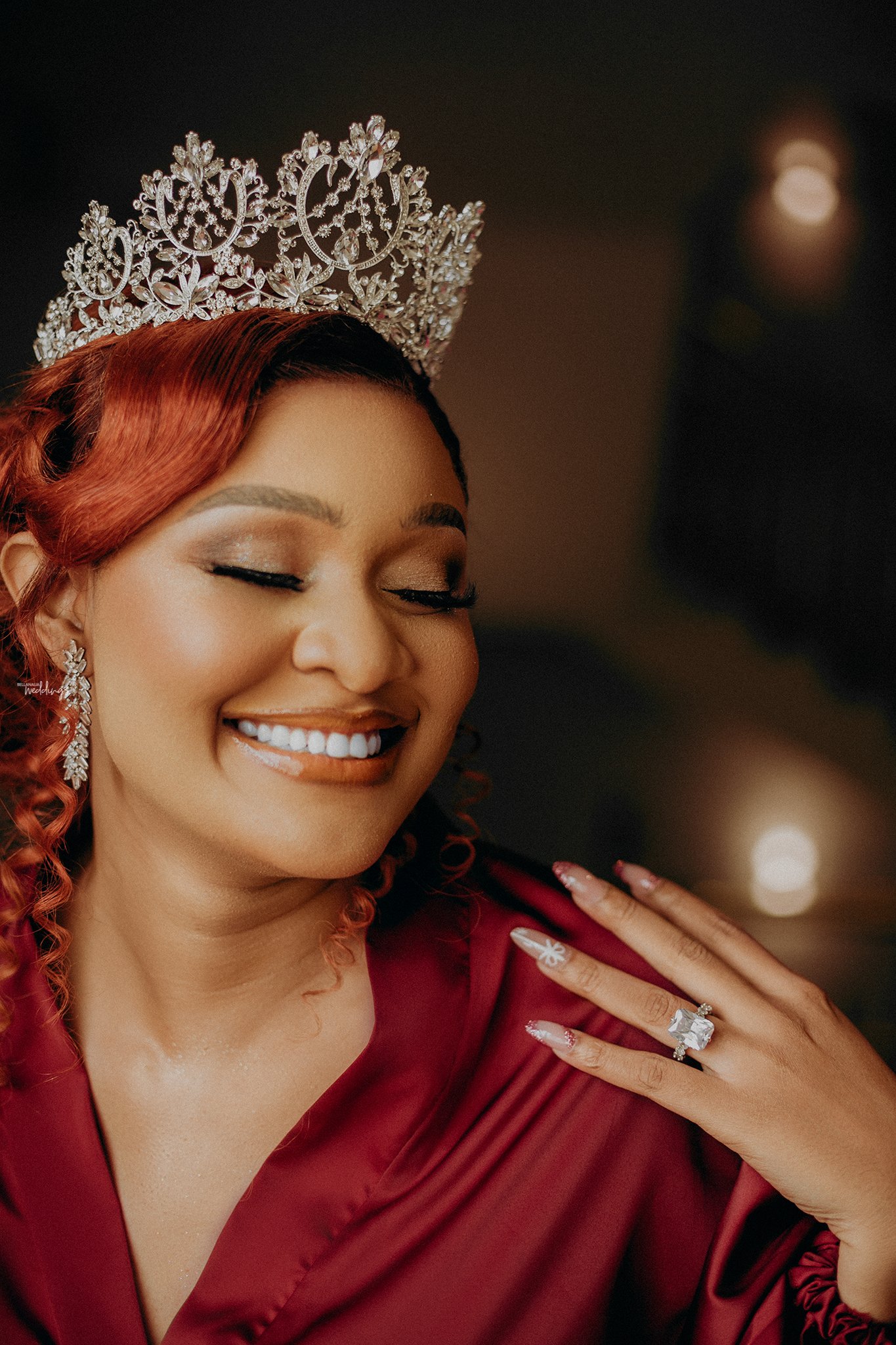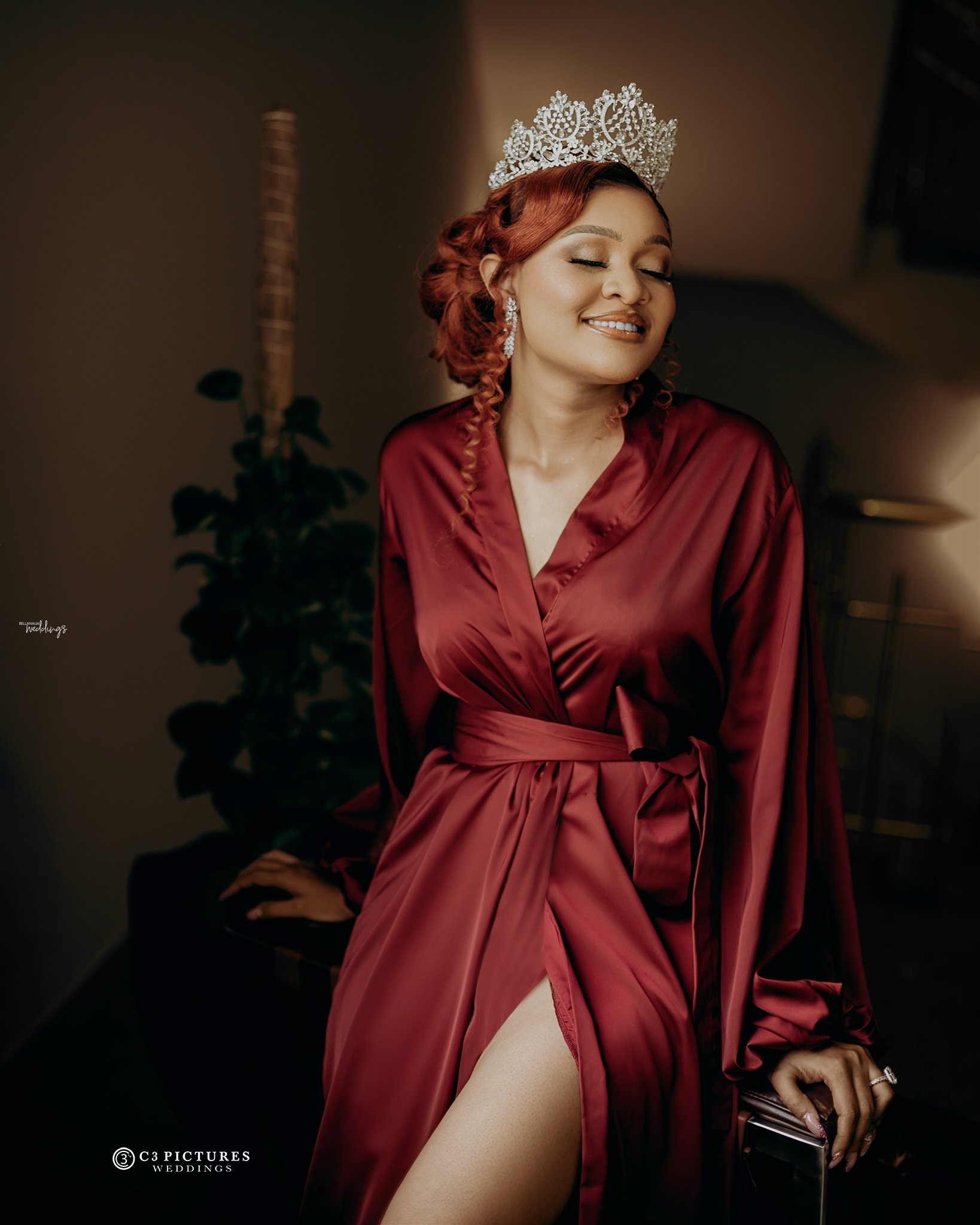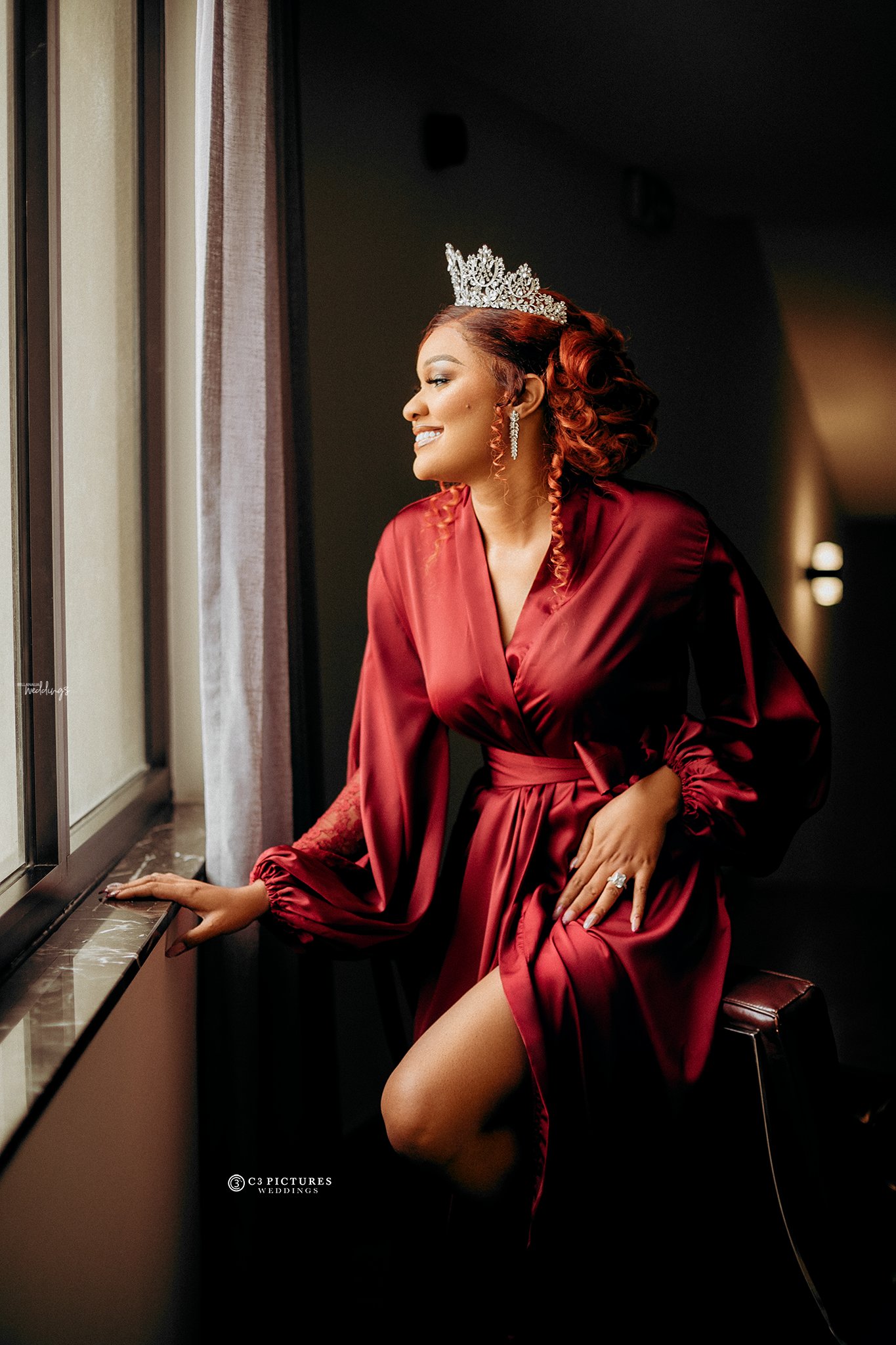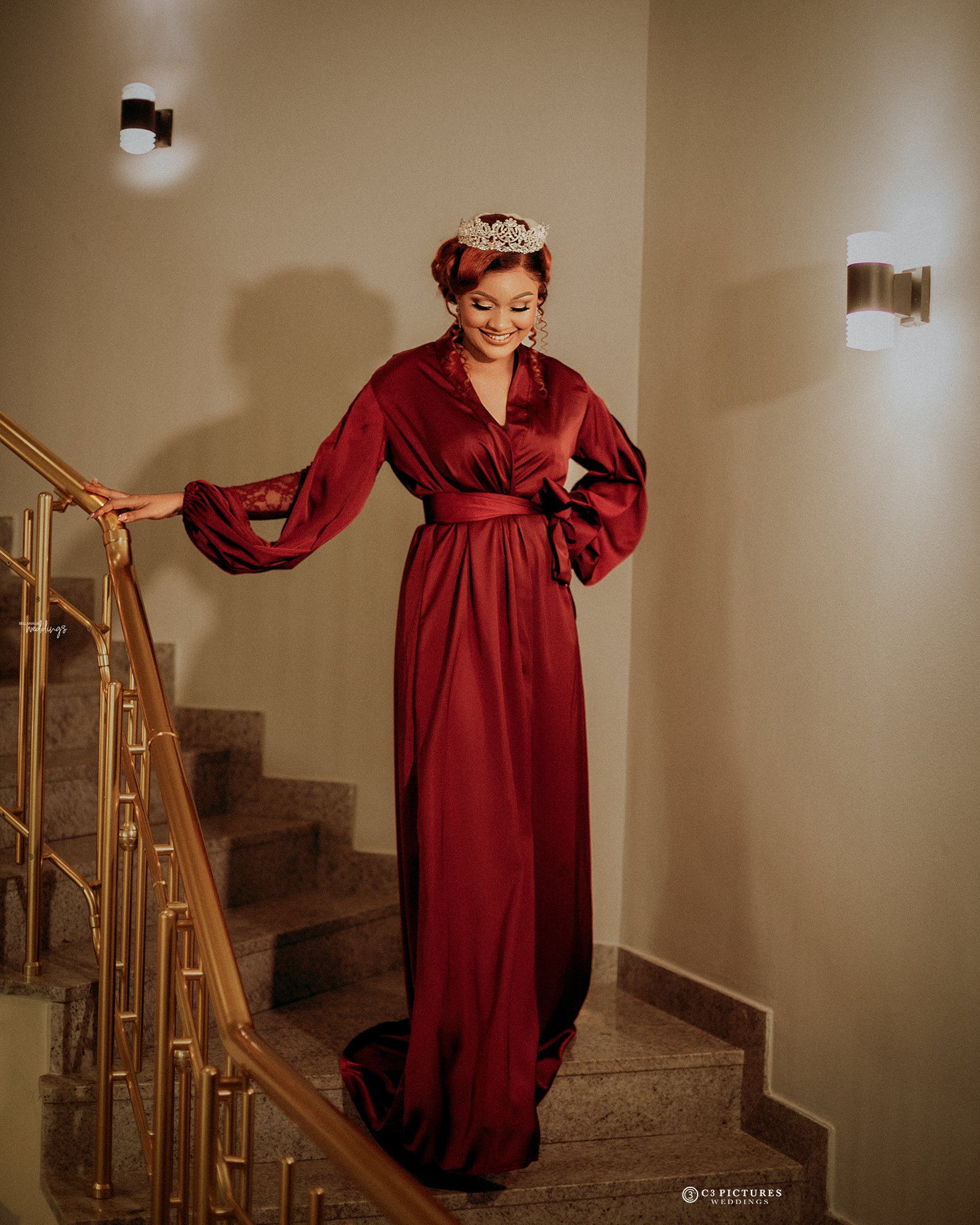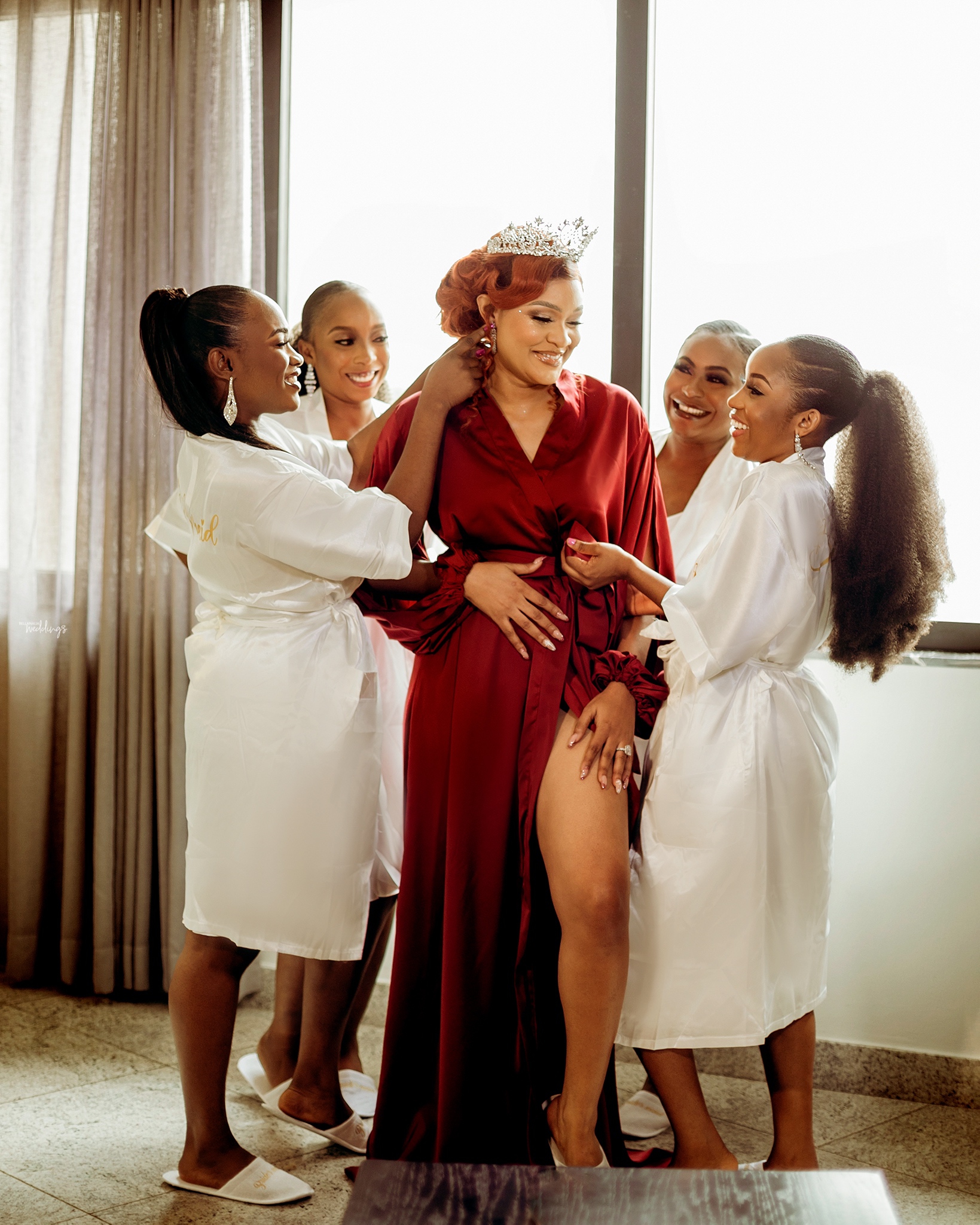 He sounded calm, confident, sexy and so warm. I wanted to know more about him but unfortunately, about 5 minutes into our conversation, my phone battery went off. There was no power to charge it and my generator refused to start (Village people 1: Me 0 😩). The following evening, thankfully he called again (Be rest assured, my battery was fullll) and we spoke for about an hour and thirty minutes. After hanging up, I was so giddy. My interest had peaked even more and I was totally feeling him. He lived in Lagos and I, in Calabar. I've never been a fan of long-distance relationships but we spoke every day for more than two months… I started thinking, when will this young man ask me out??
Amy in all her beauty! 😍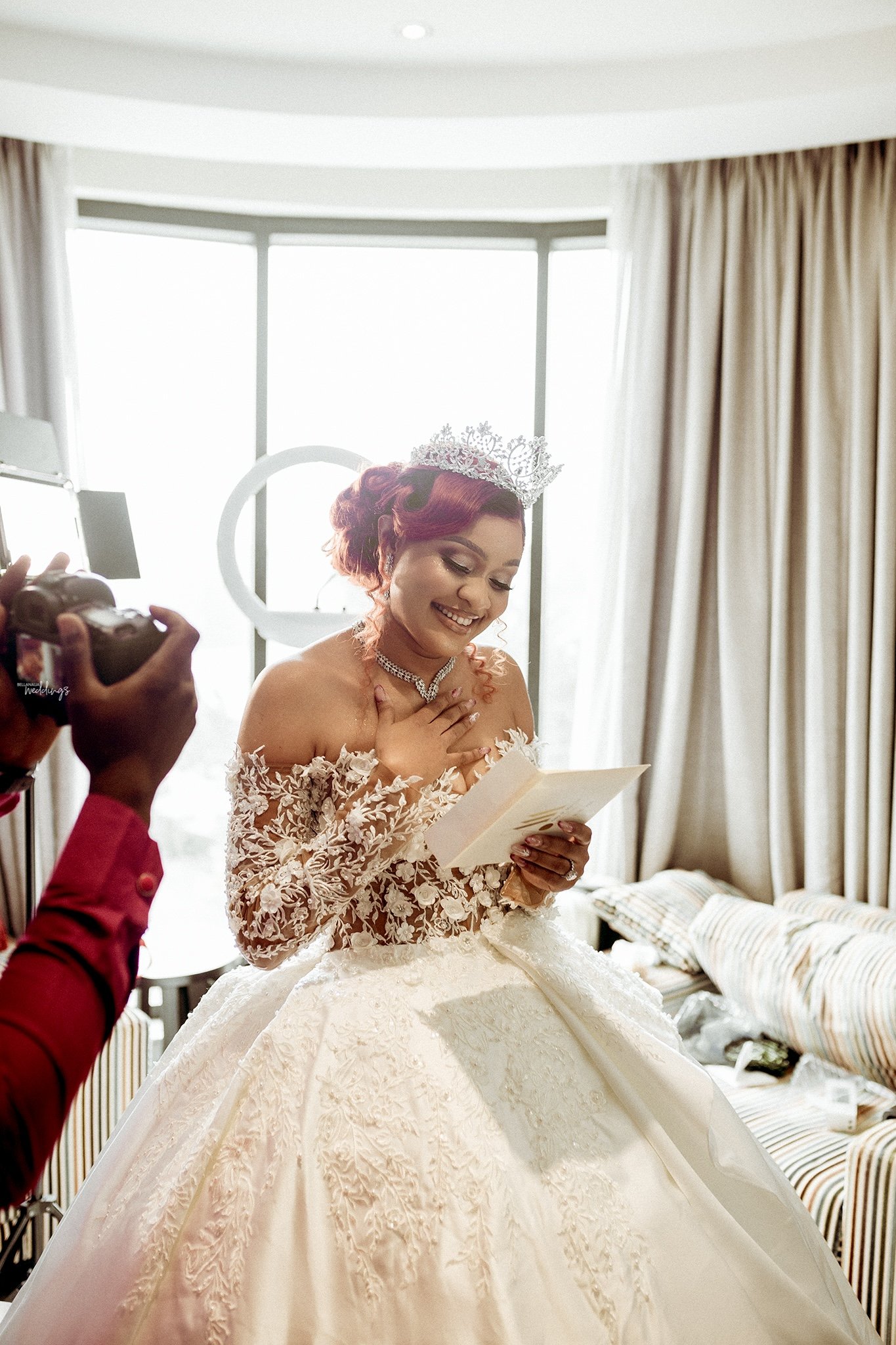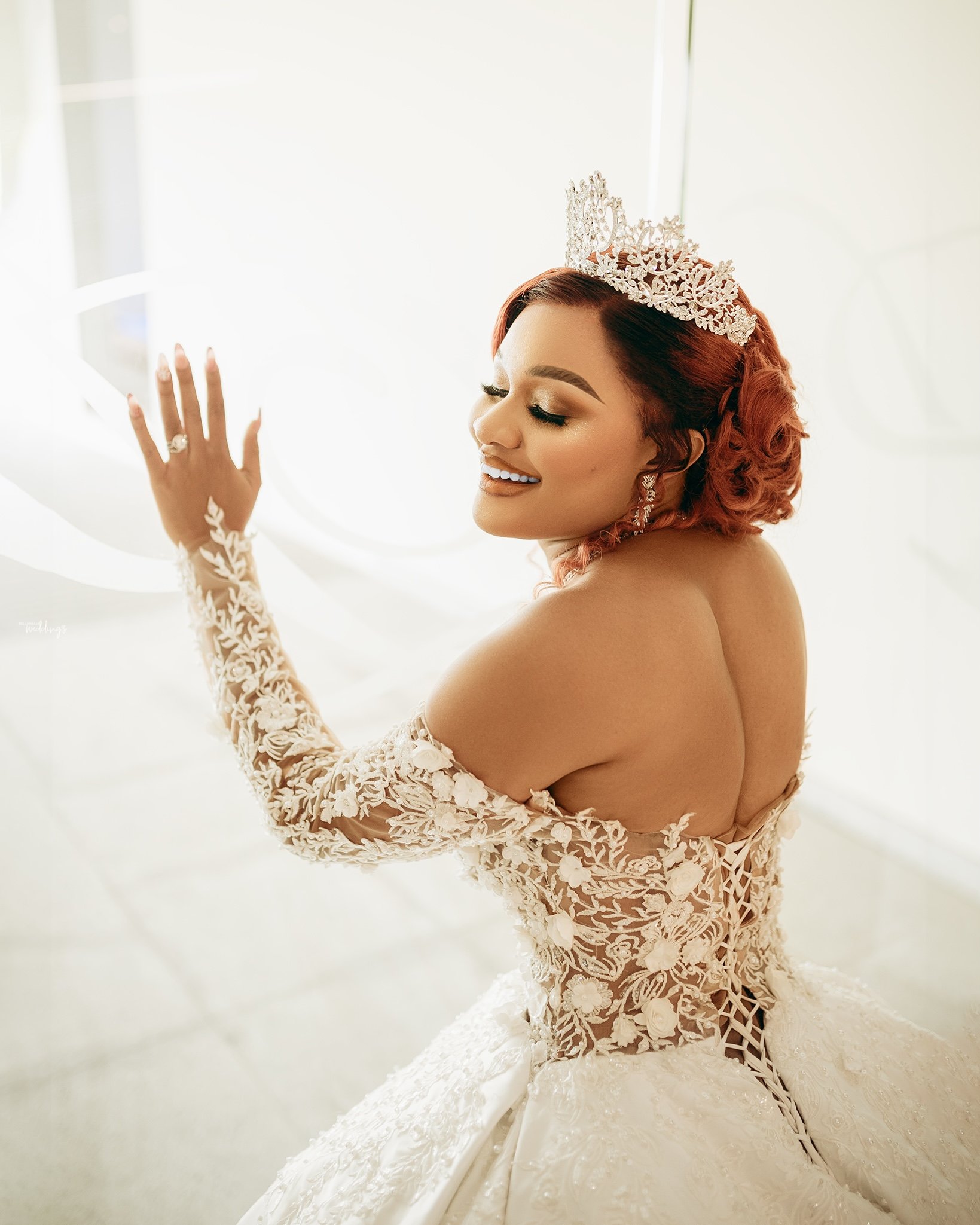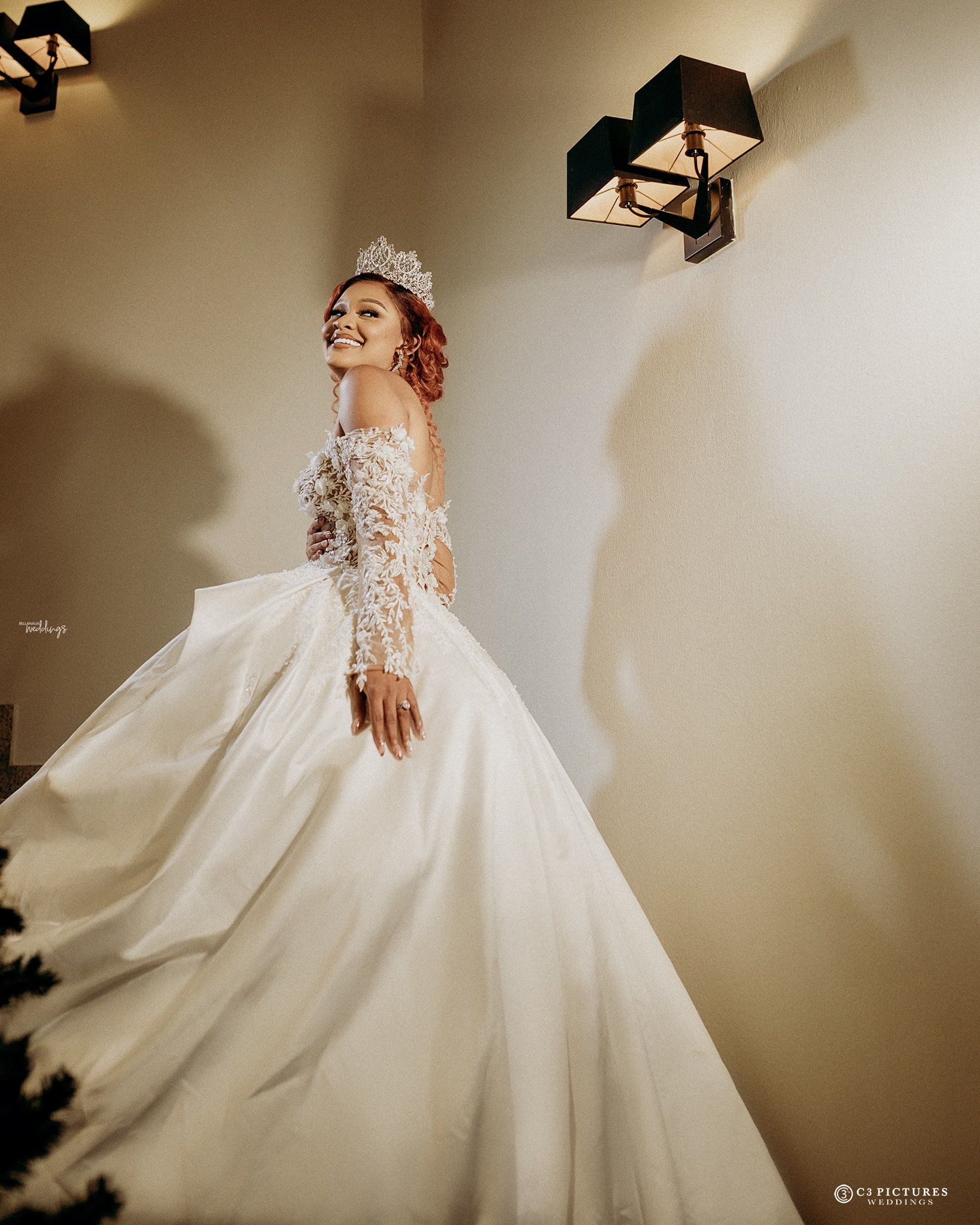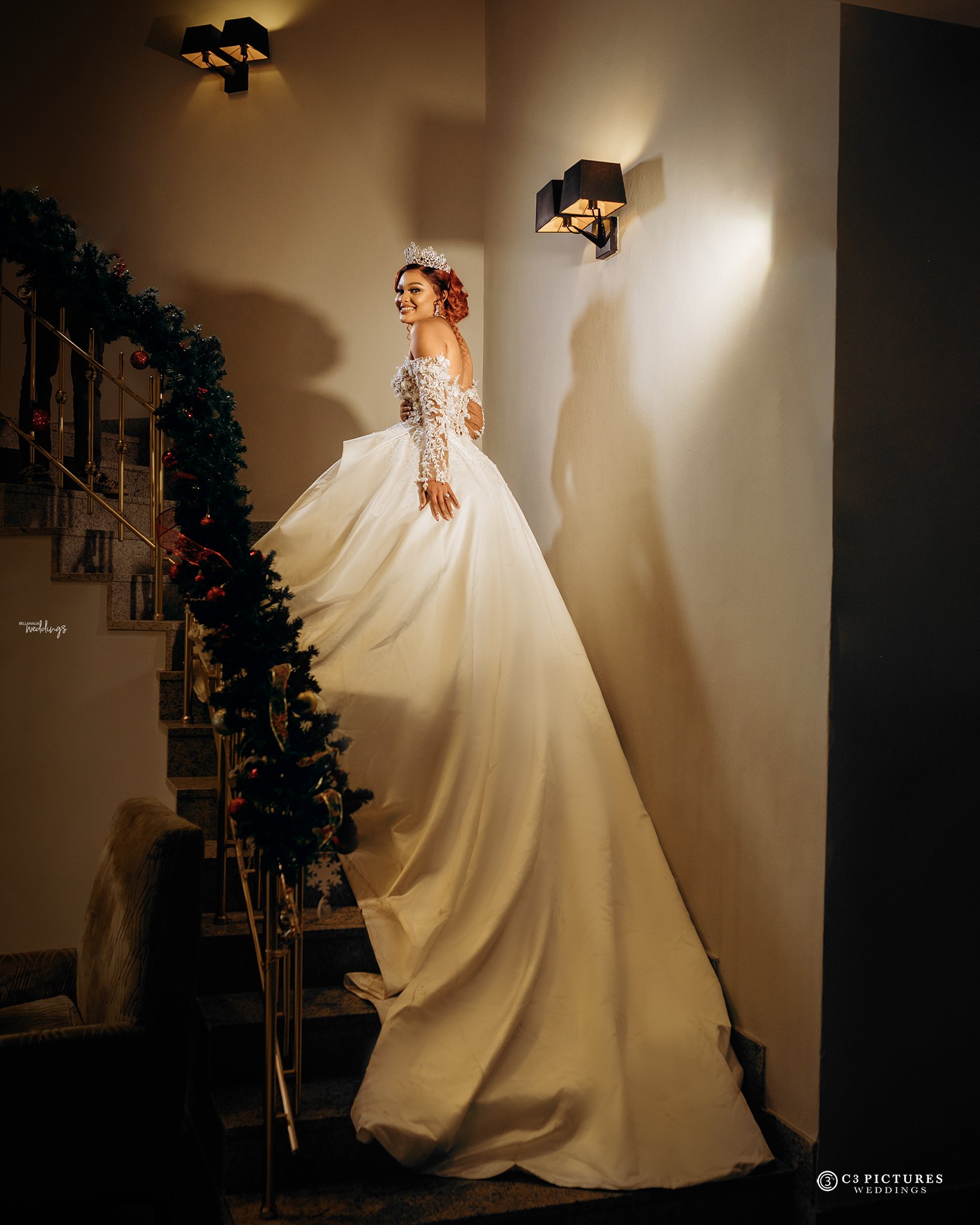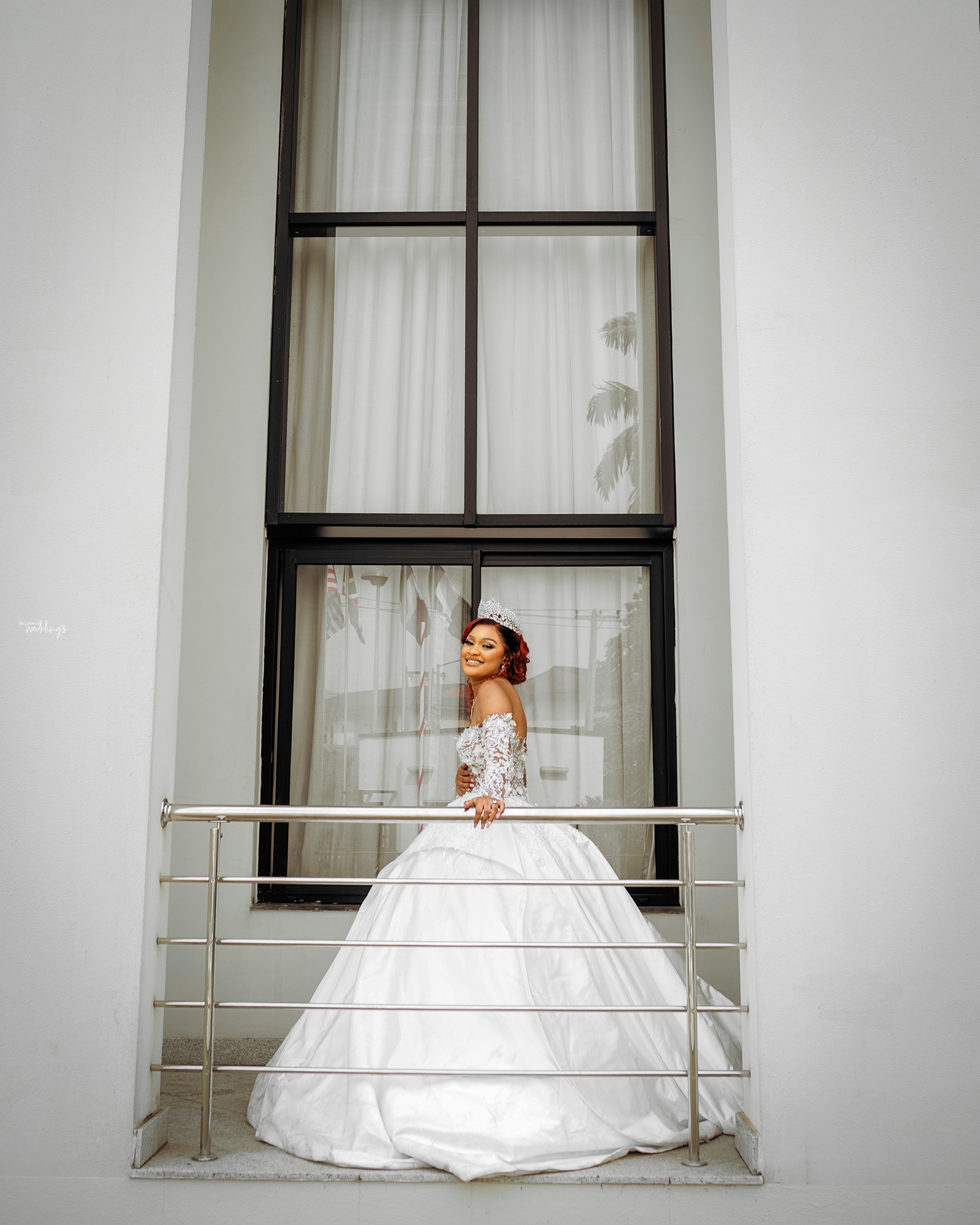 At this point, he had already gotten under my skin and our convos were literally the highlight of my day. As it turned out, my guy just wanted to do things the 'proper' way and ask me out in person. I'll never forget when he came into Calabar and we met for the first time. The chemistry was undeniable. You know how people say when you know, you know? Well it's true. I knew!  Amidst all the butterflies and goosebumps, he finally asked me out in the sweetest way (it was so emotional and definitely worth the wait). He's the absolute best human and I'm so glad that 3 years and 8 months later, we get to say our vows to each other. Life has never been more beautiful!! 🥰
Let's check out the dapper groom!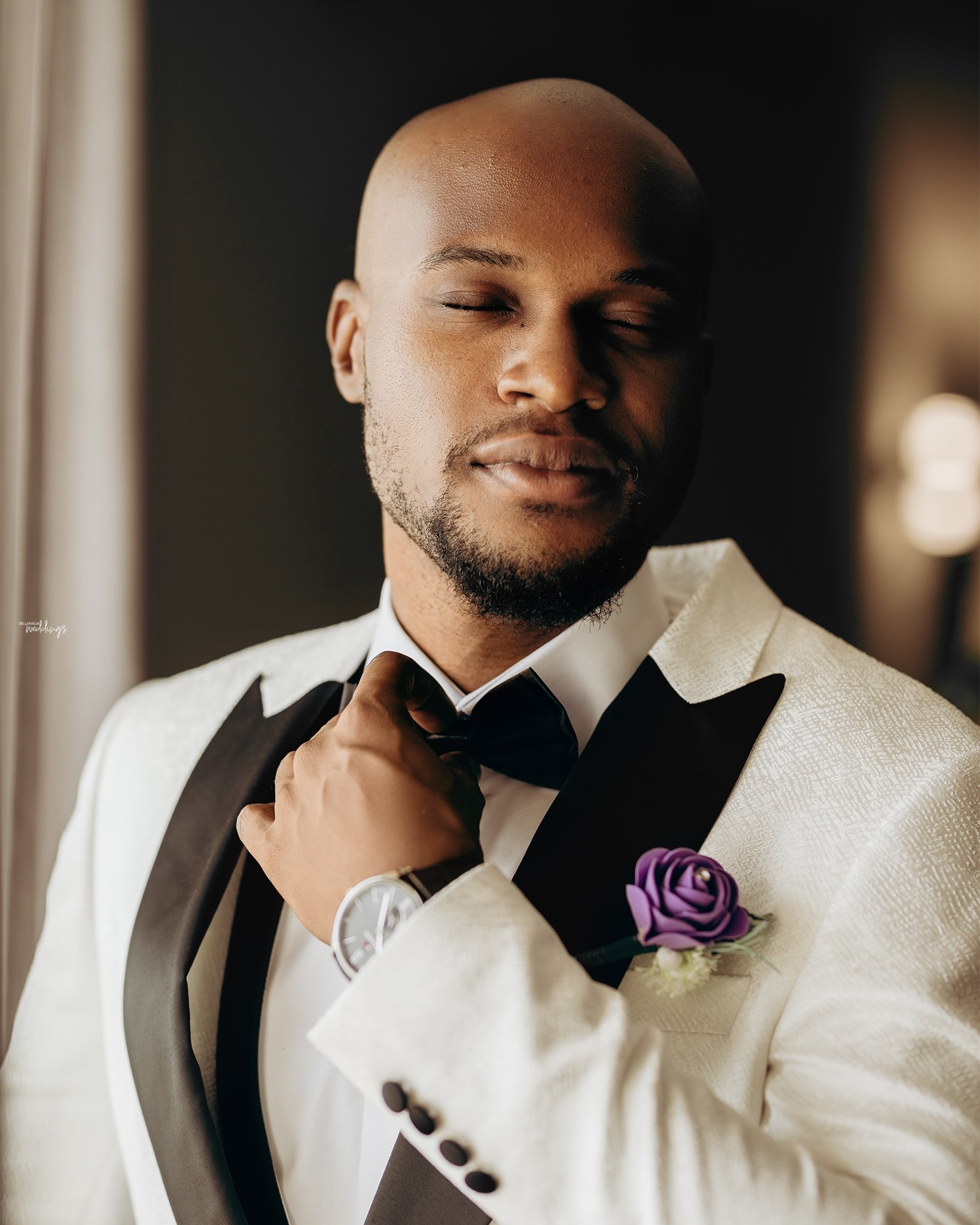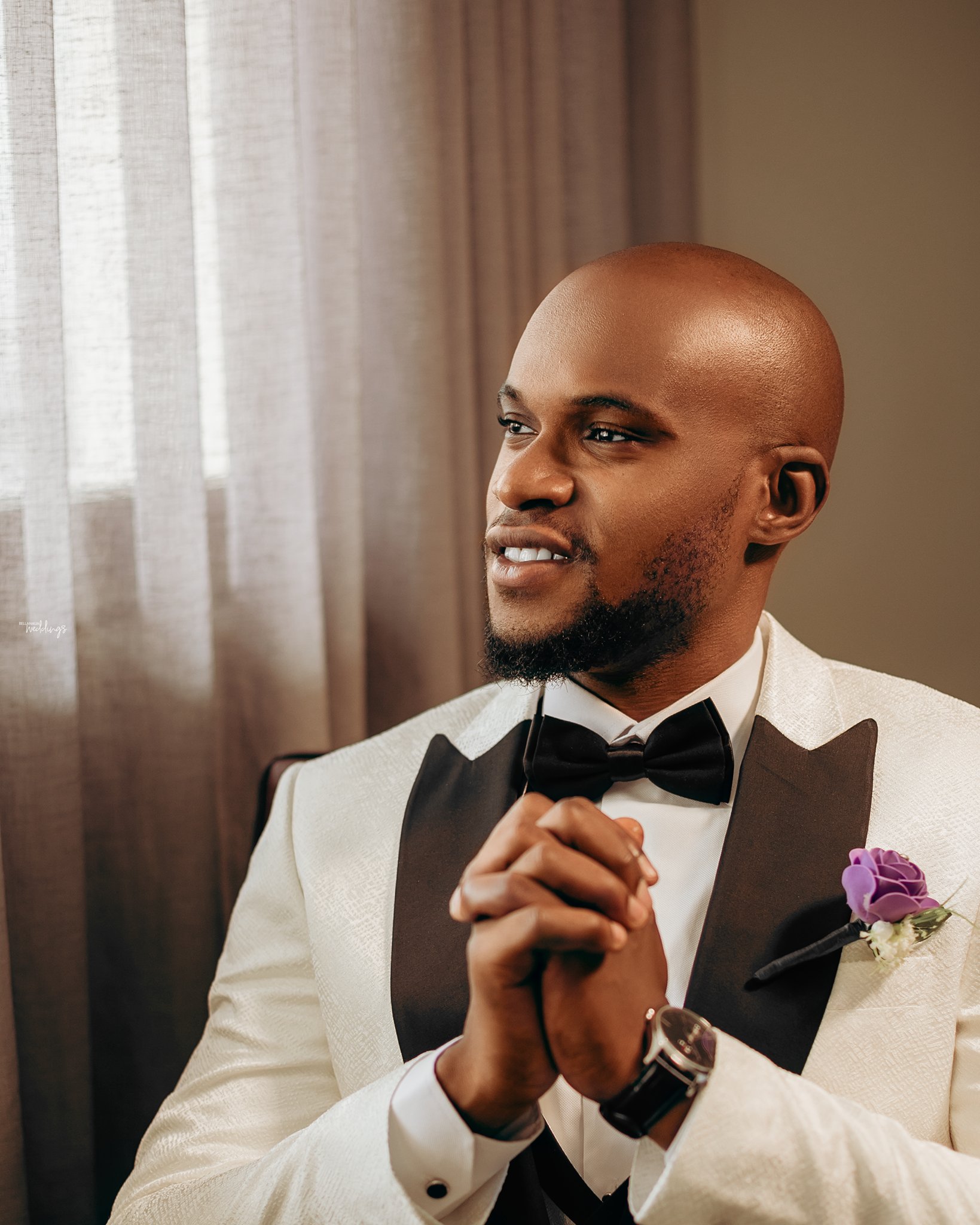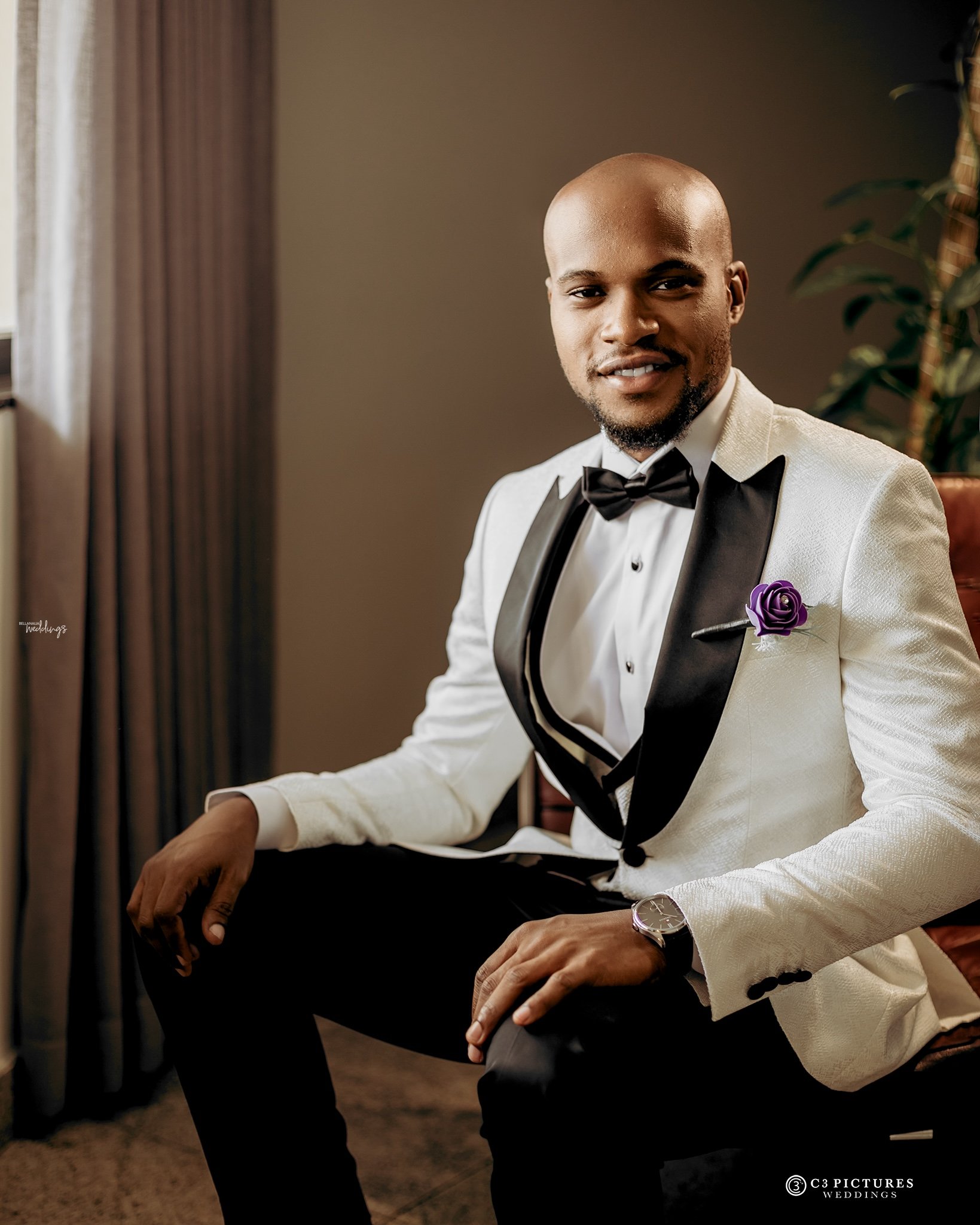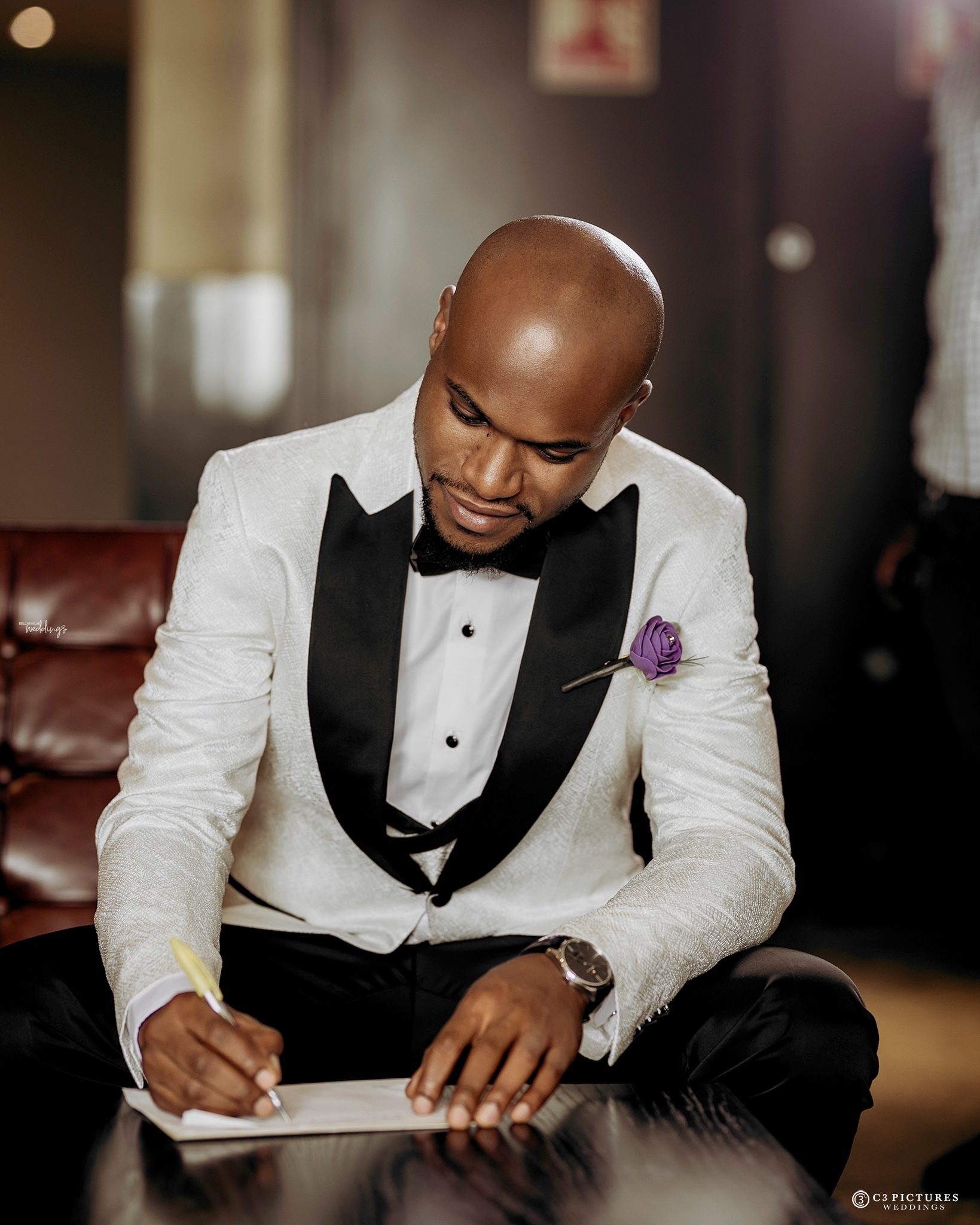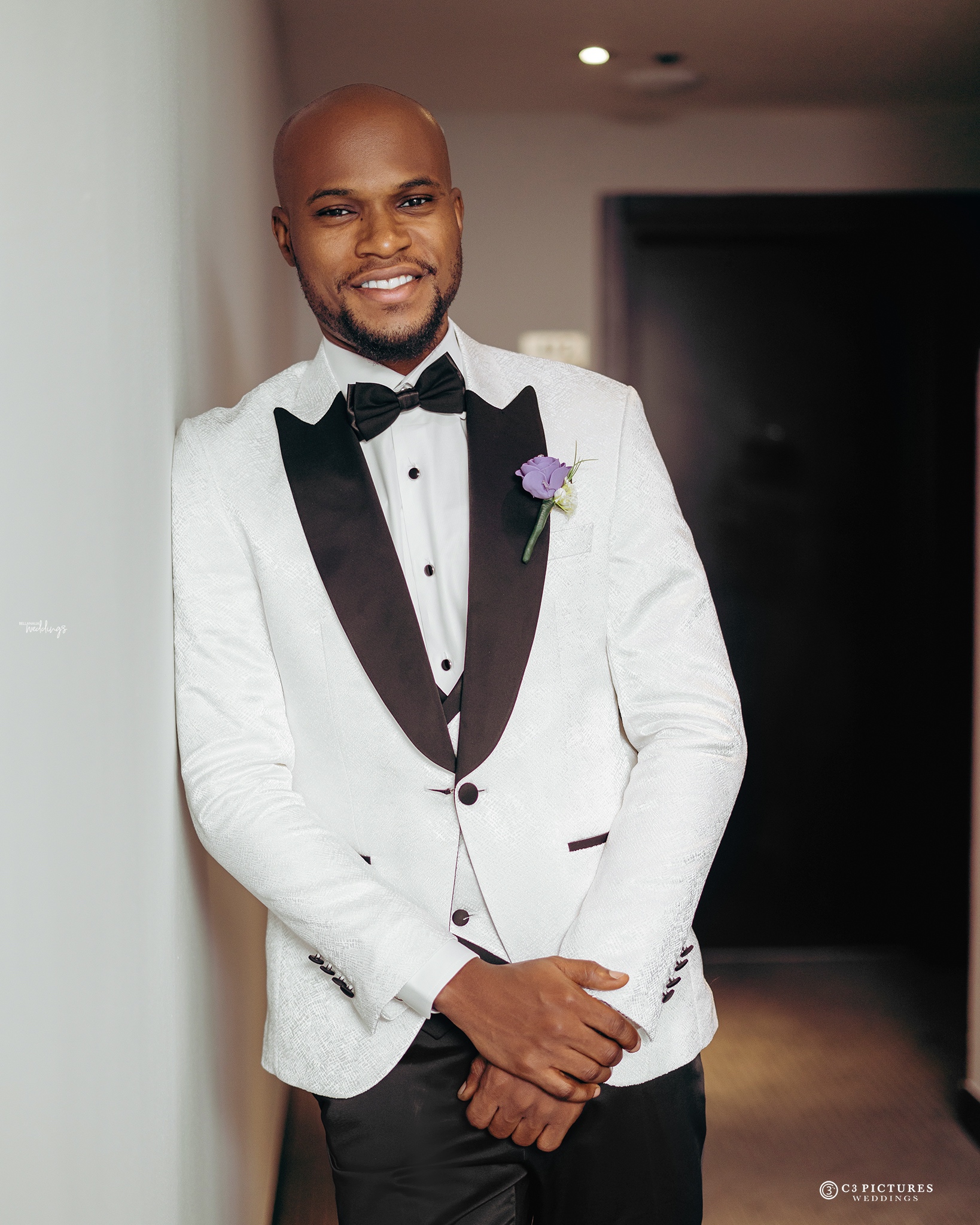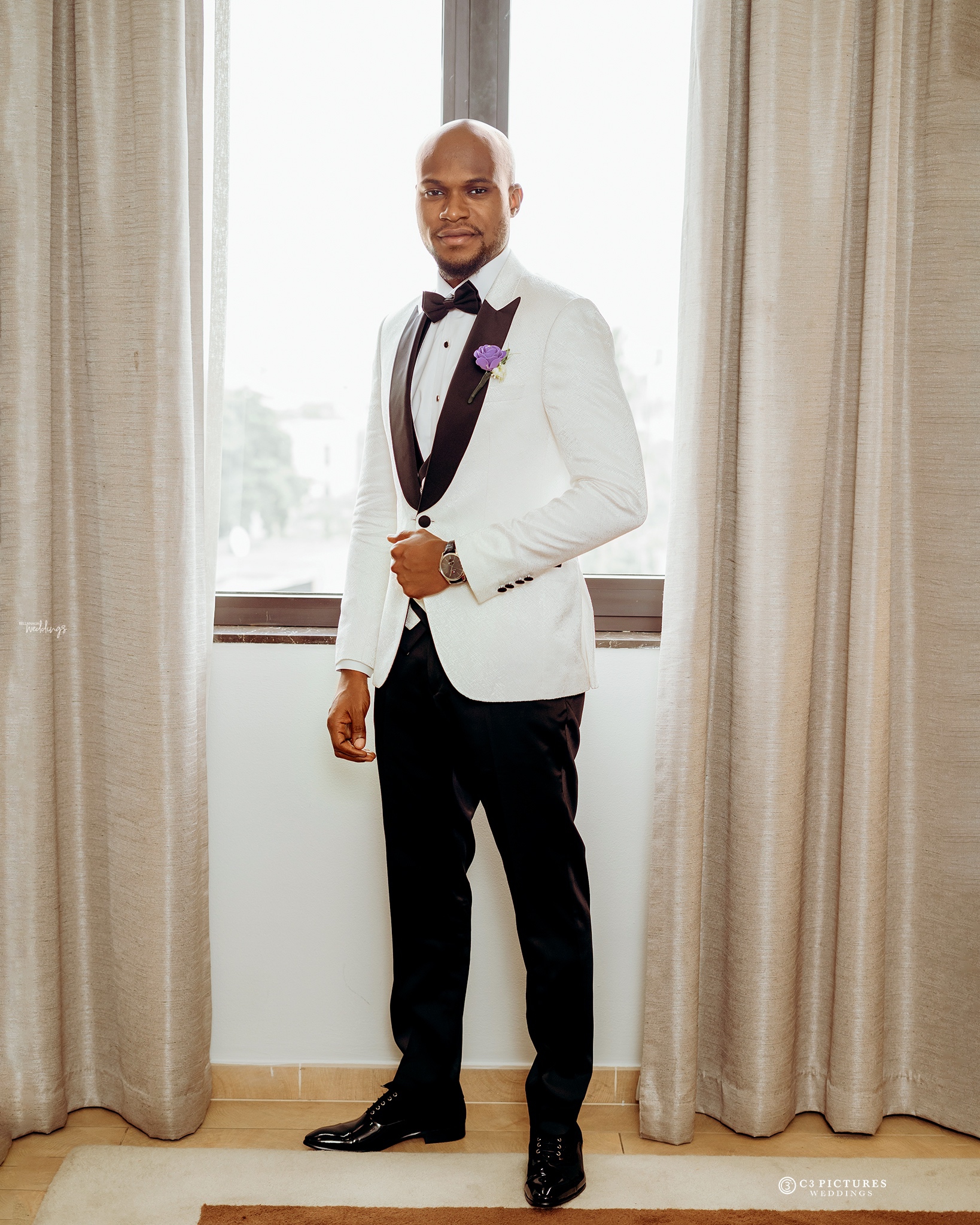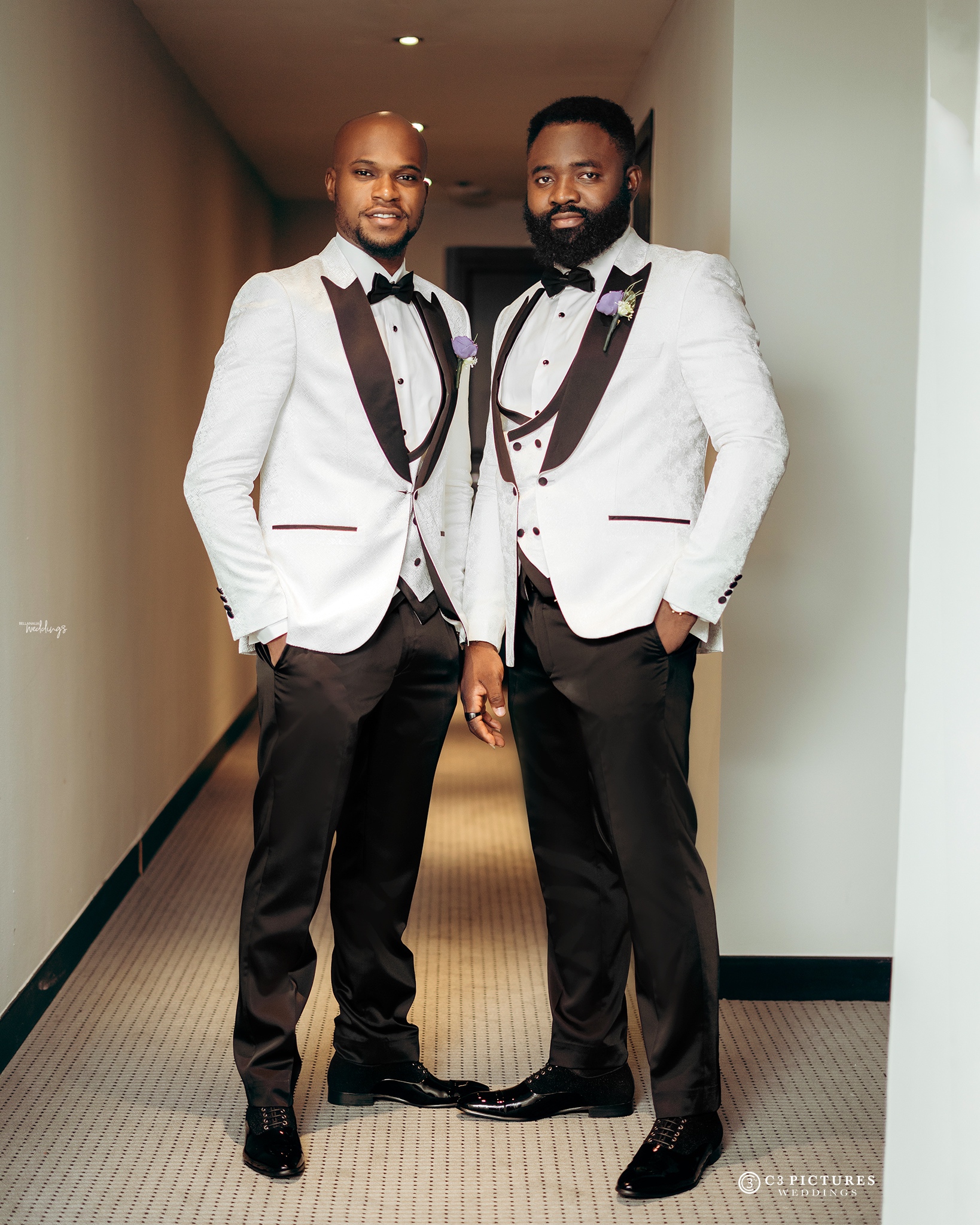 We are here for all the love and beauty!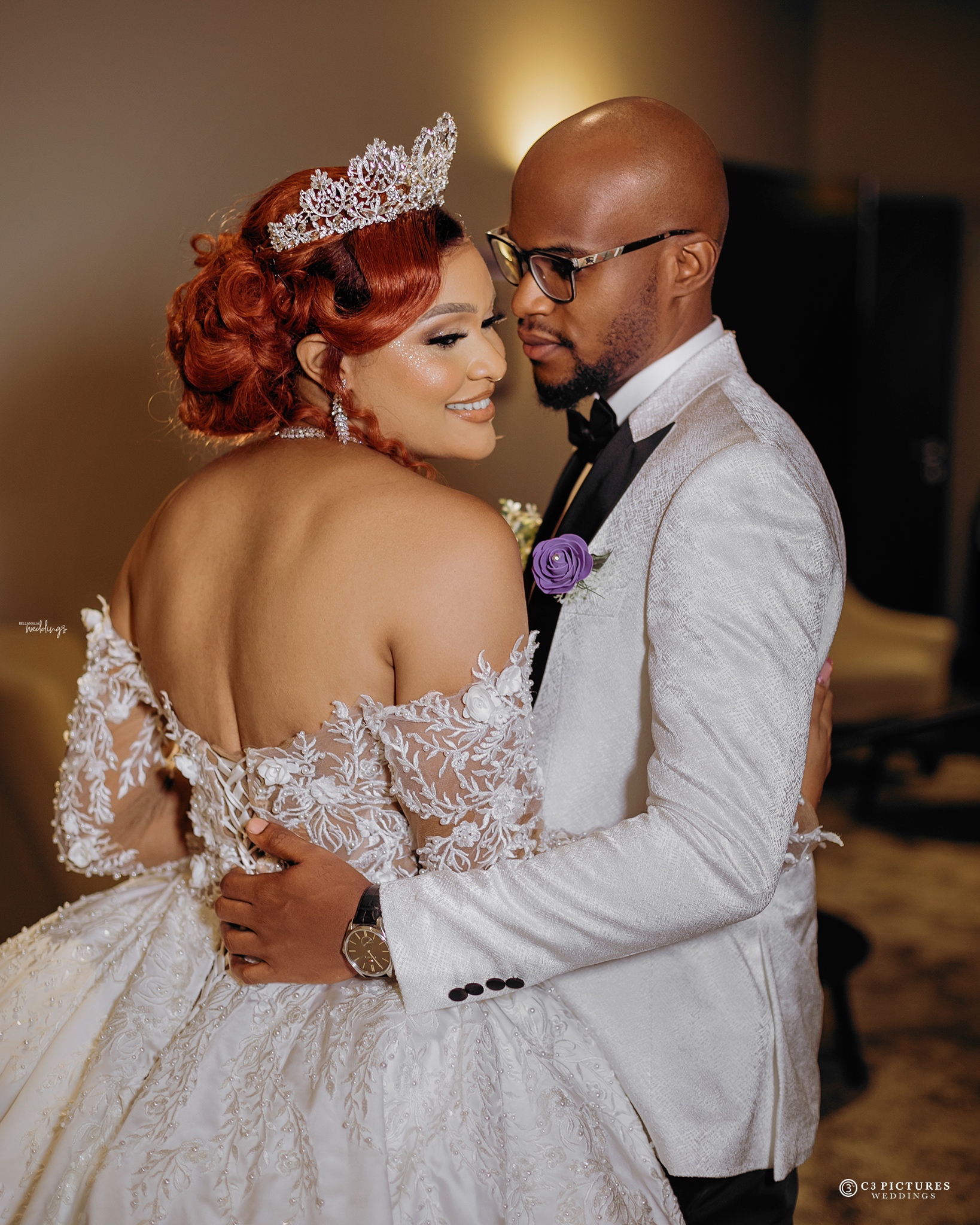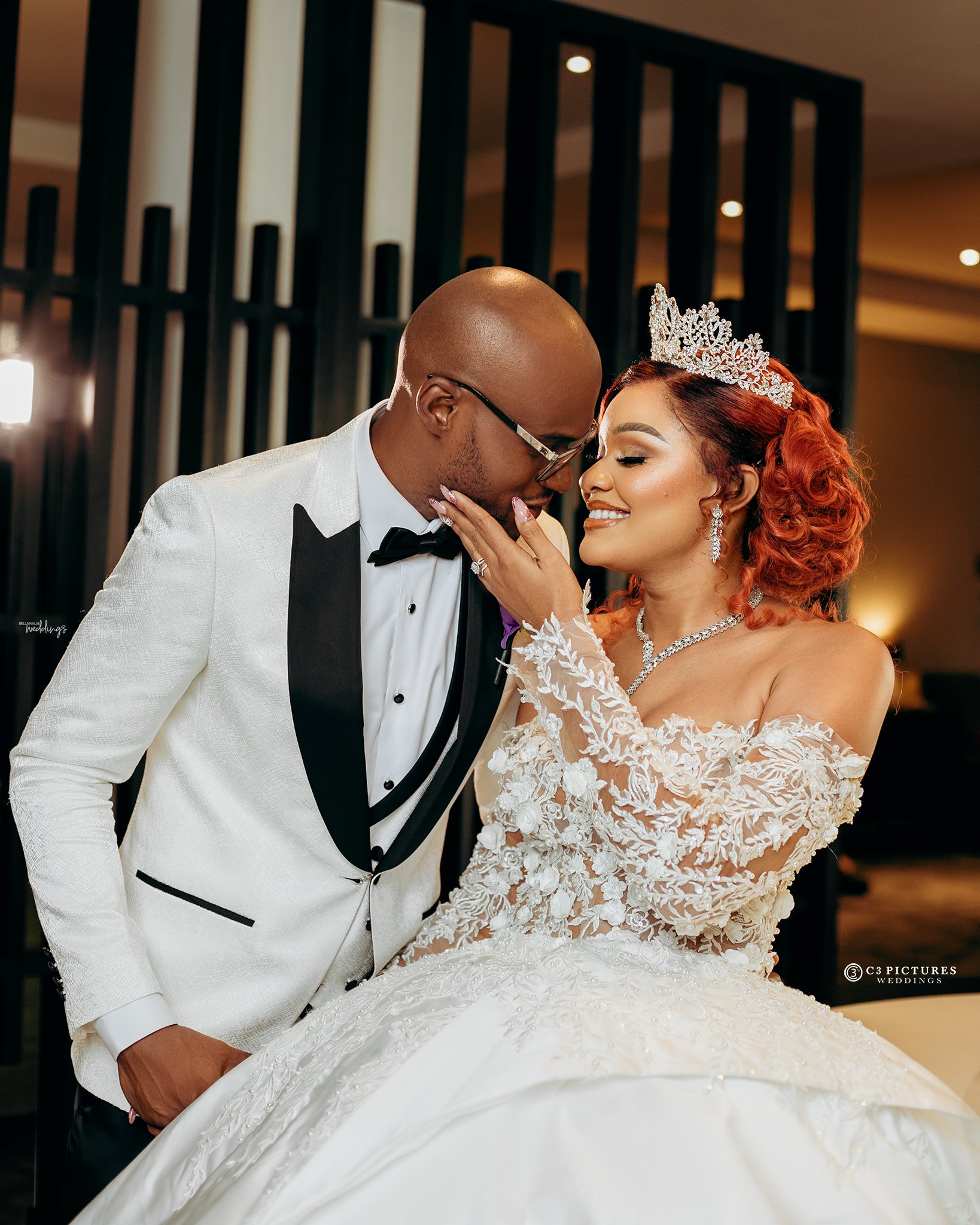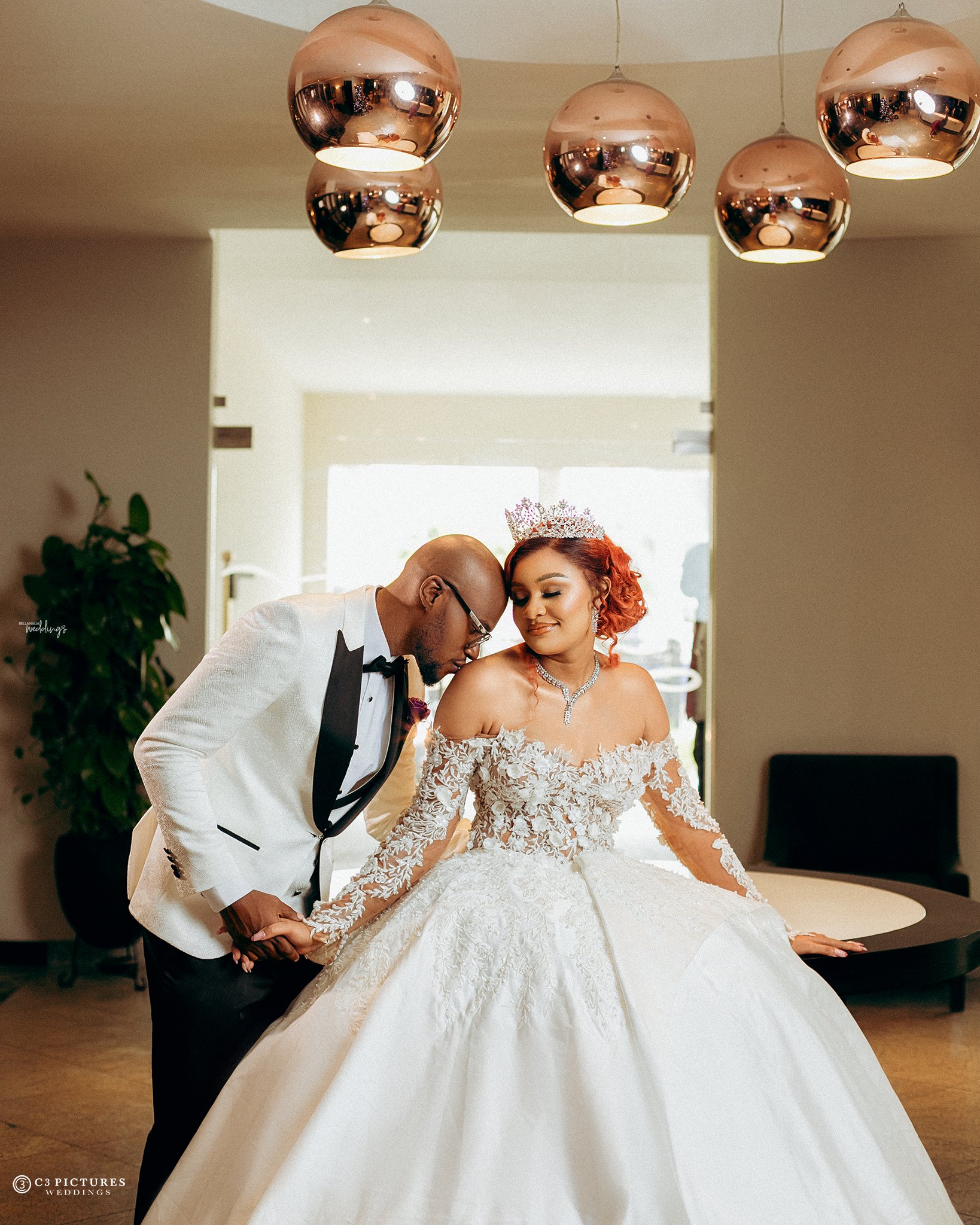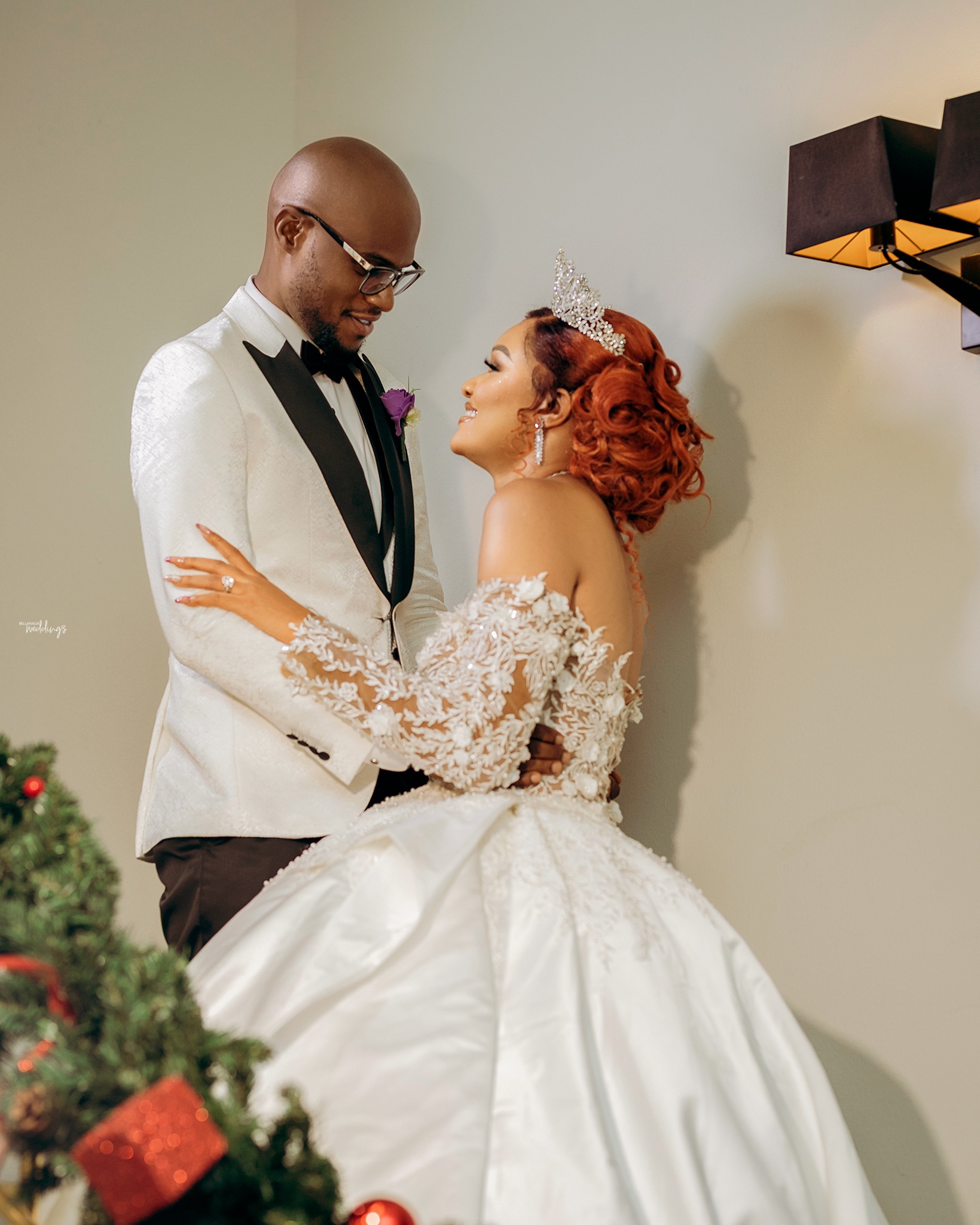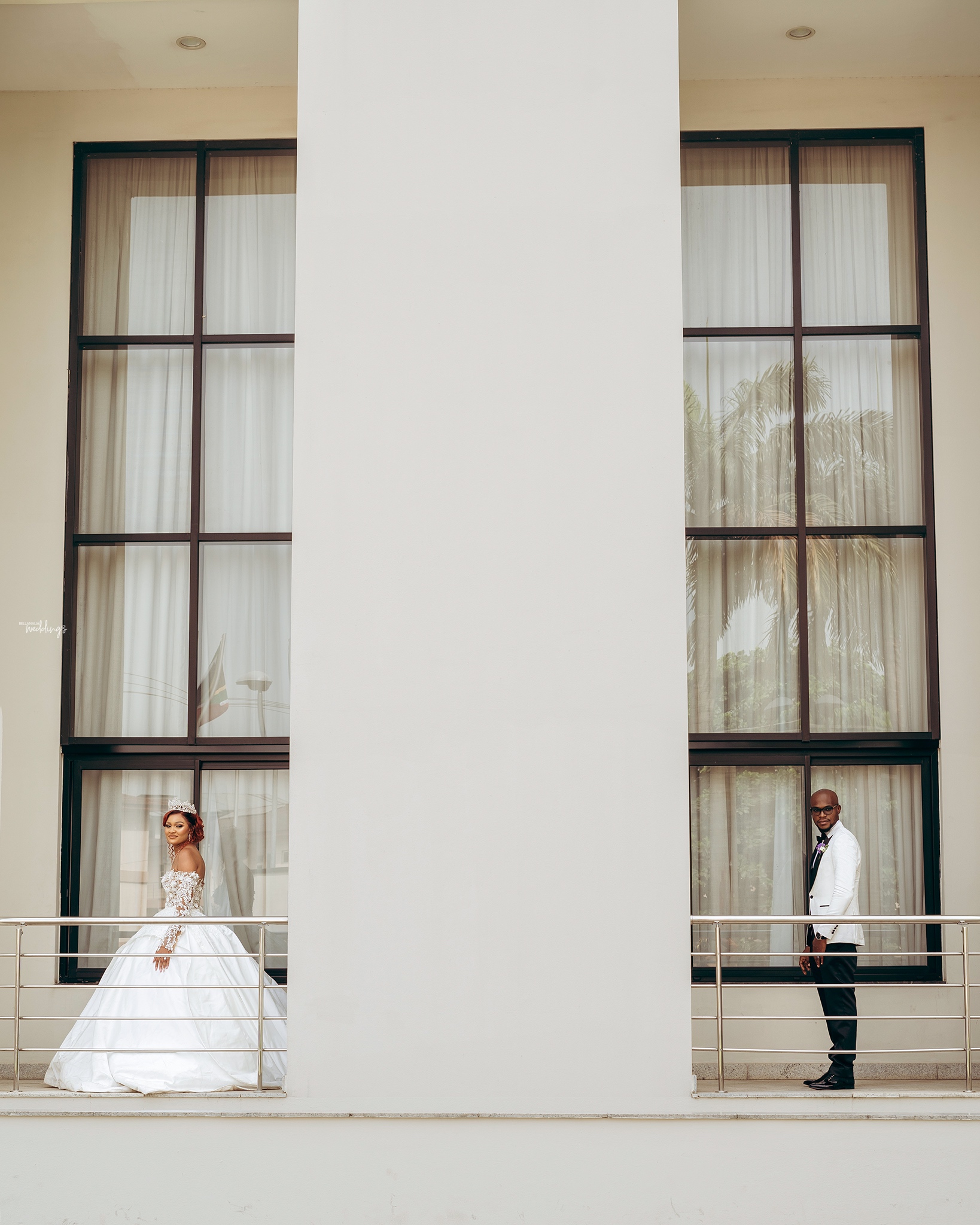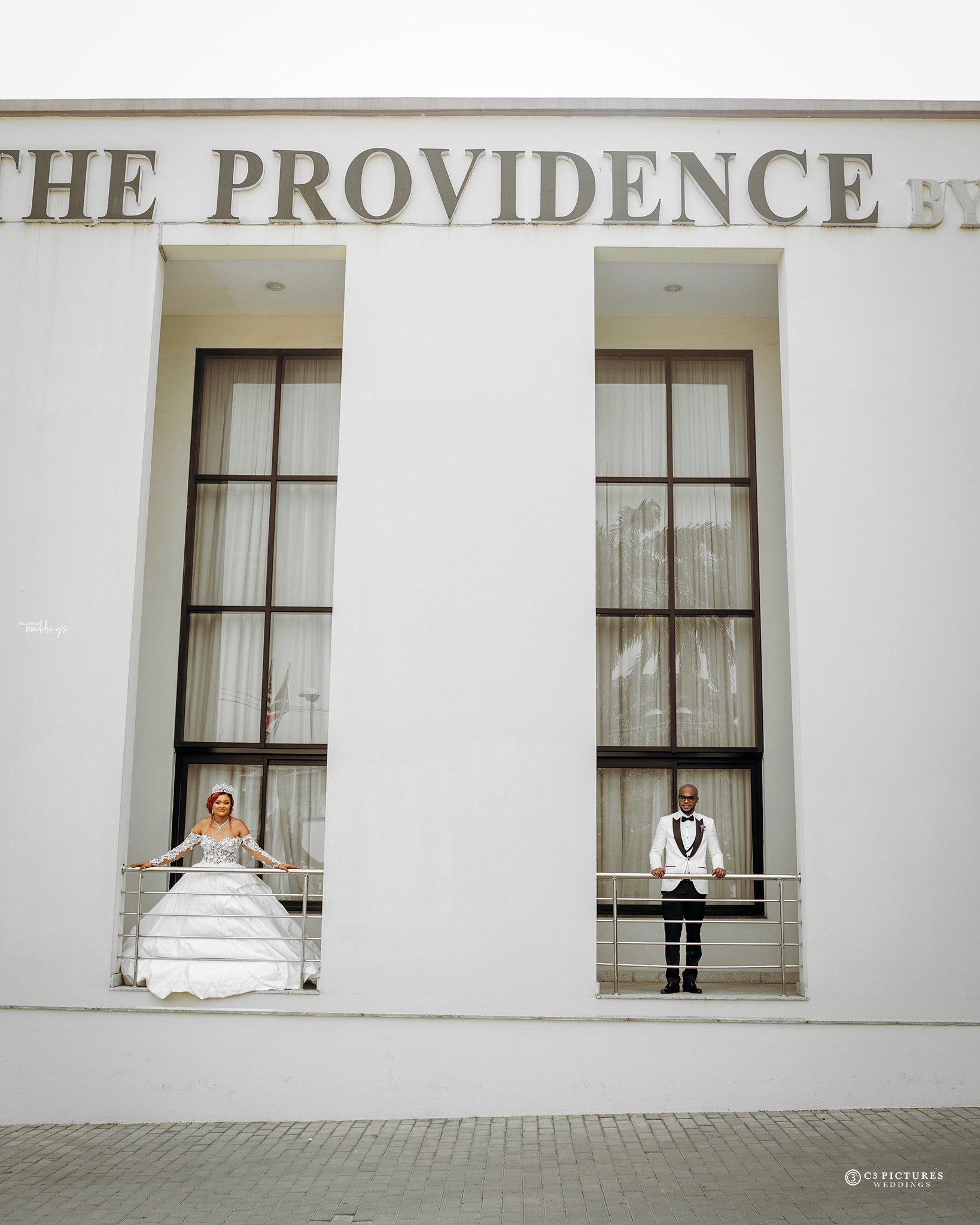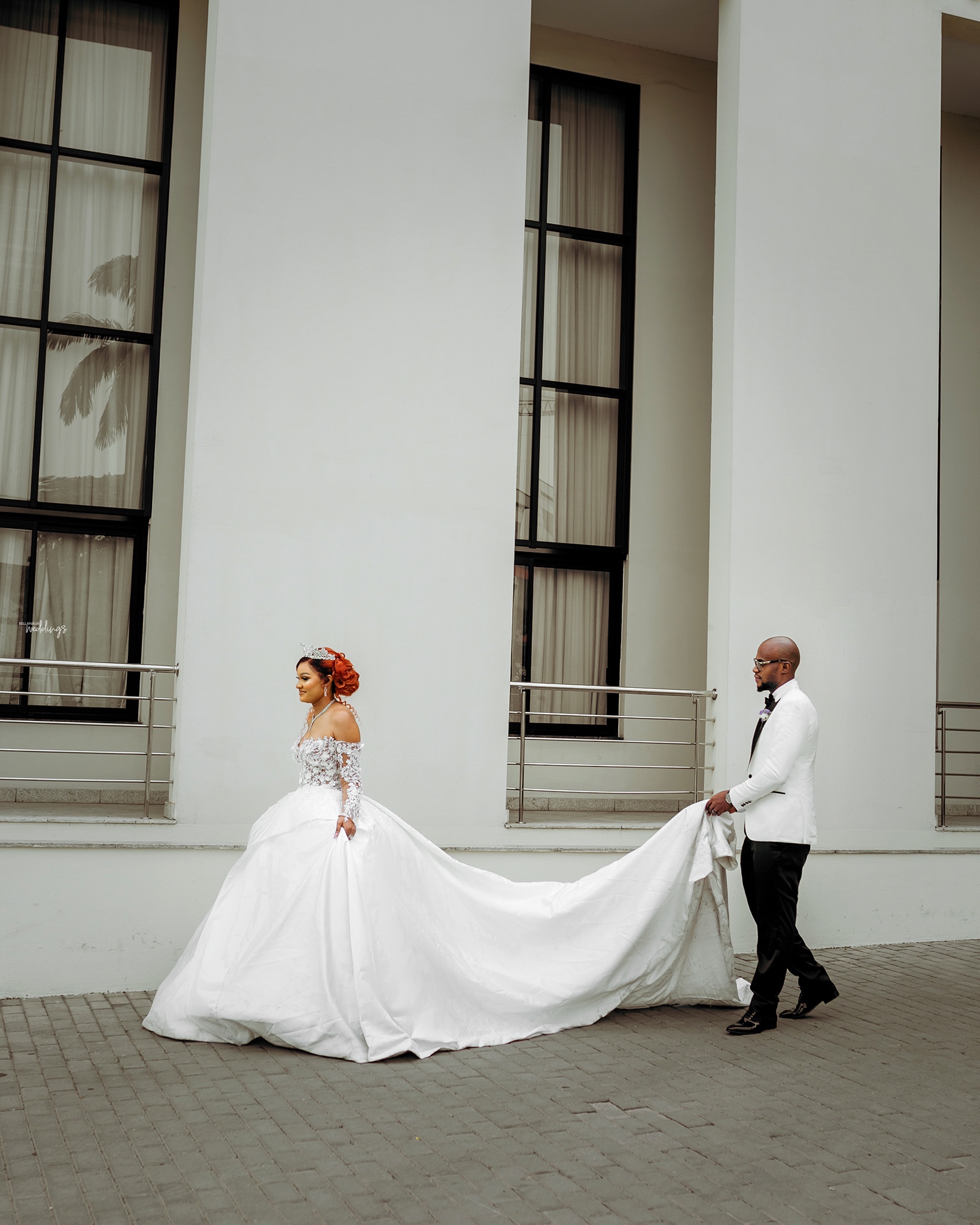 Time to be joined in holy matrimony!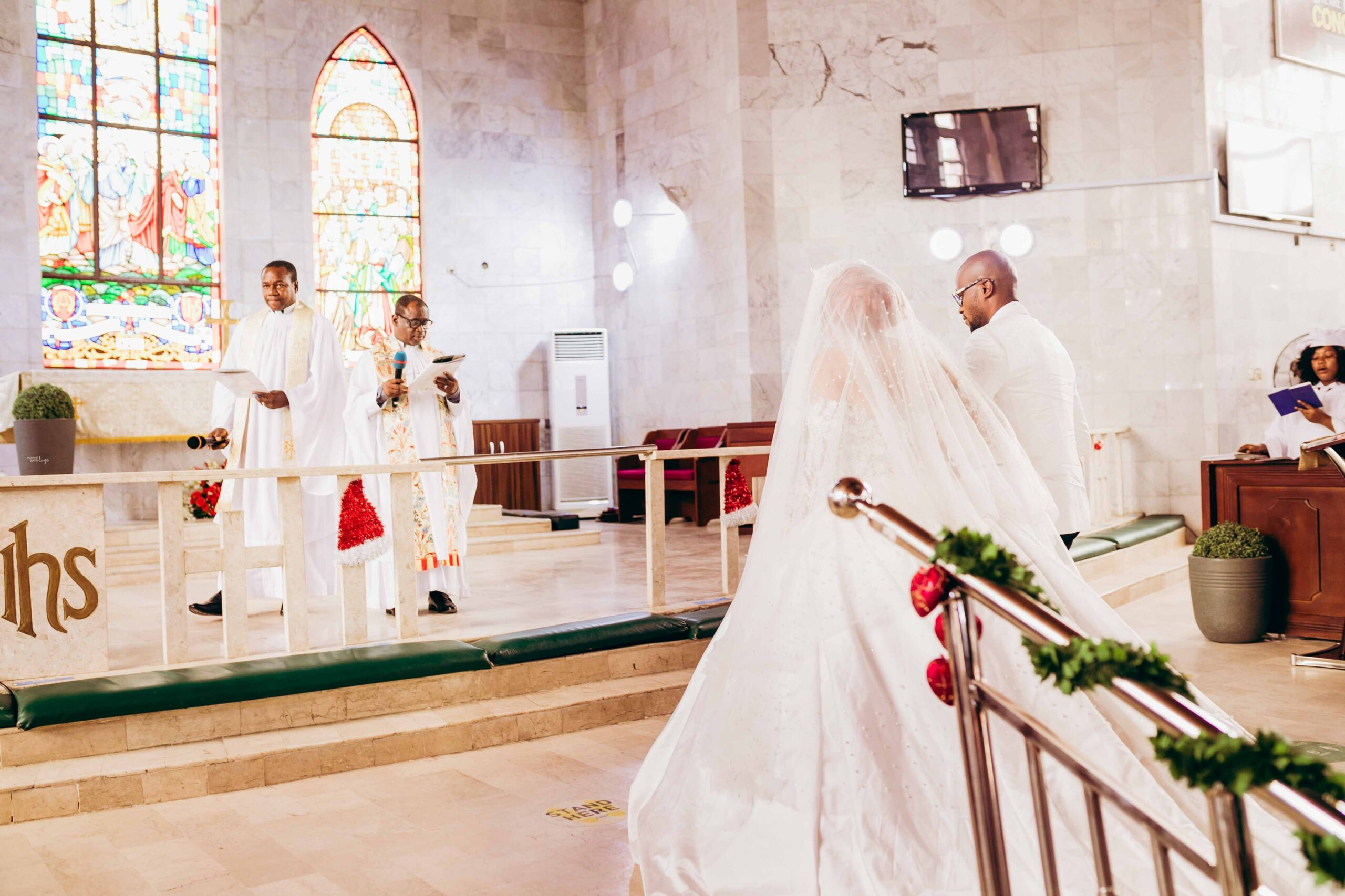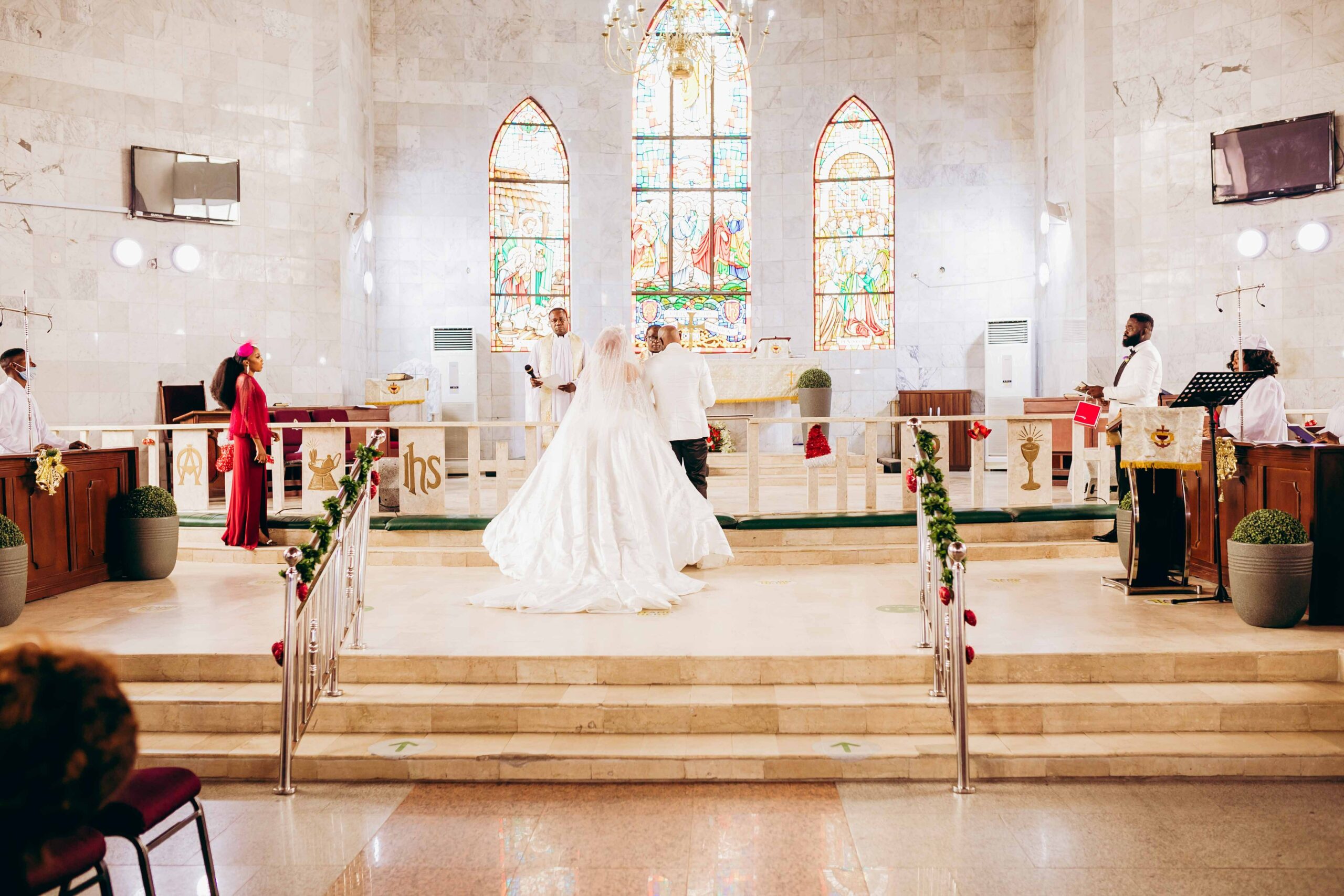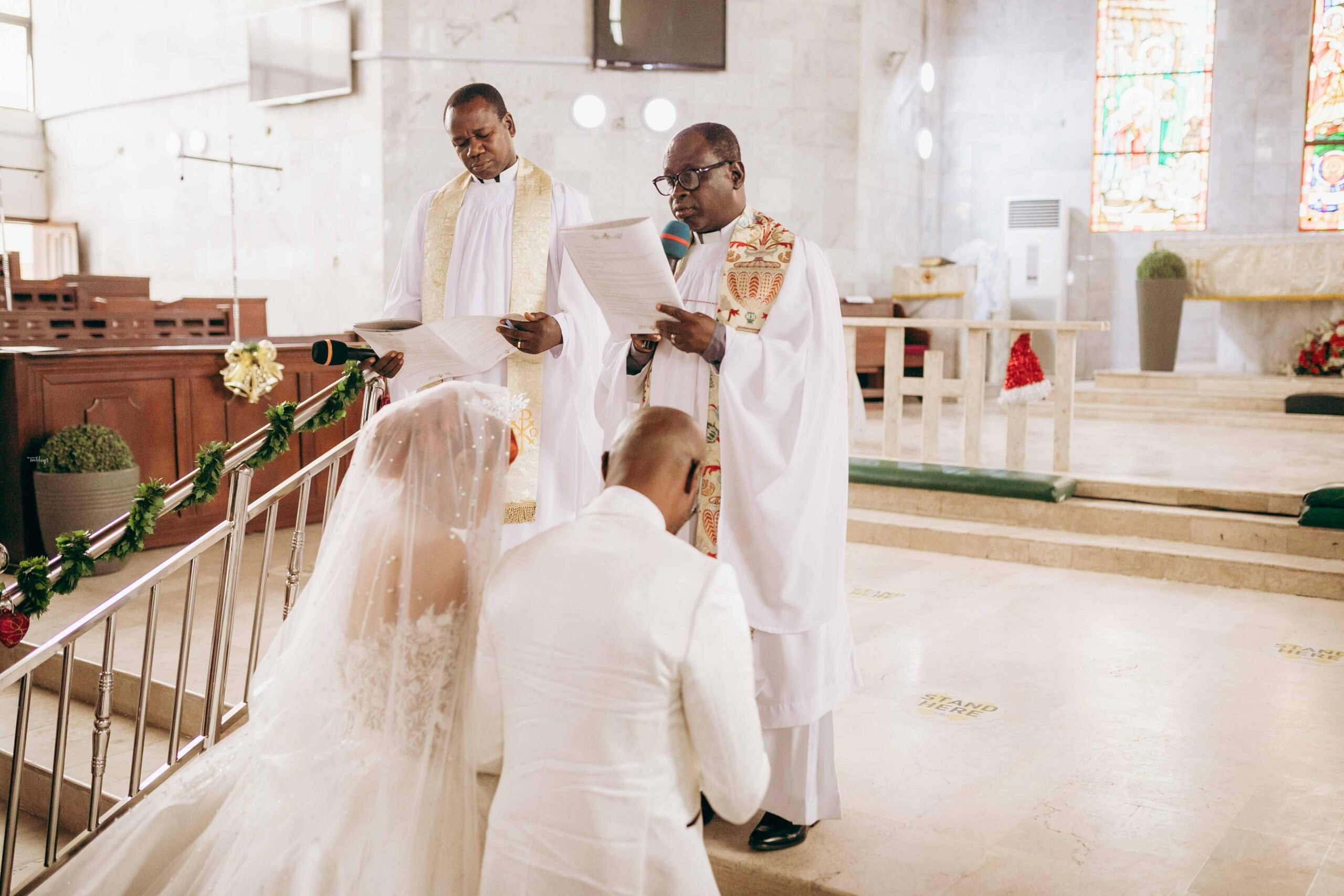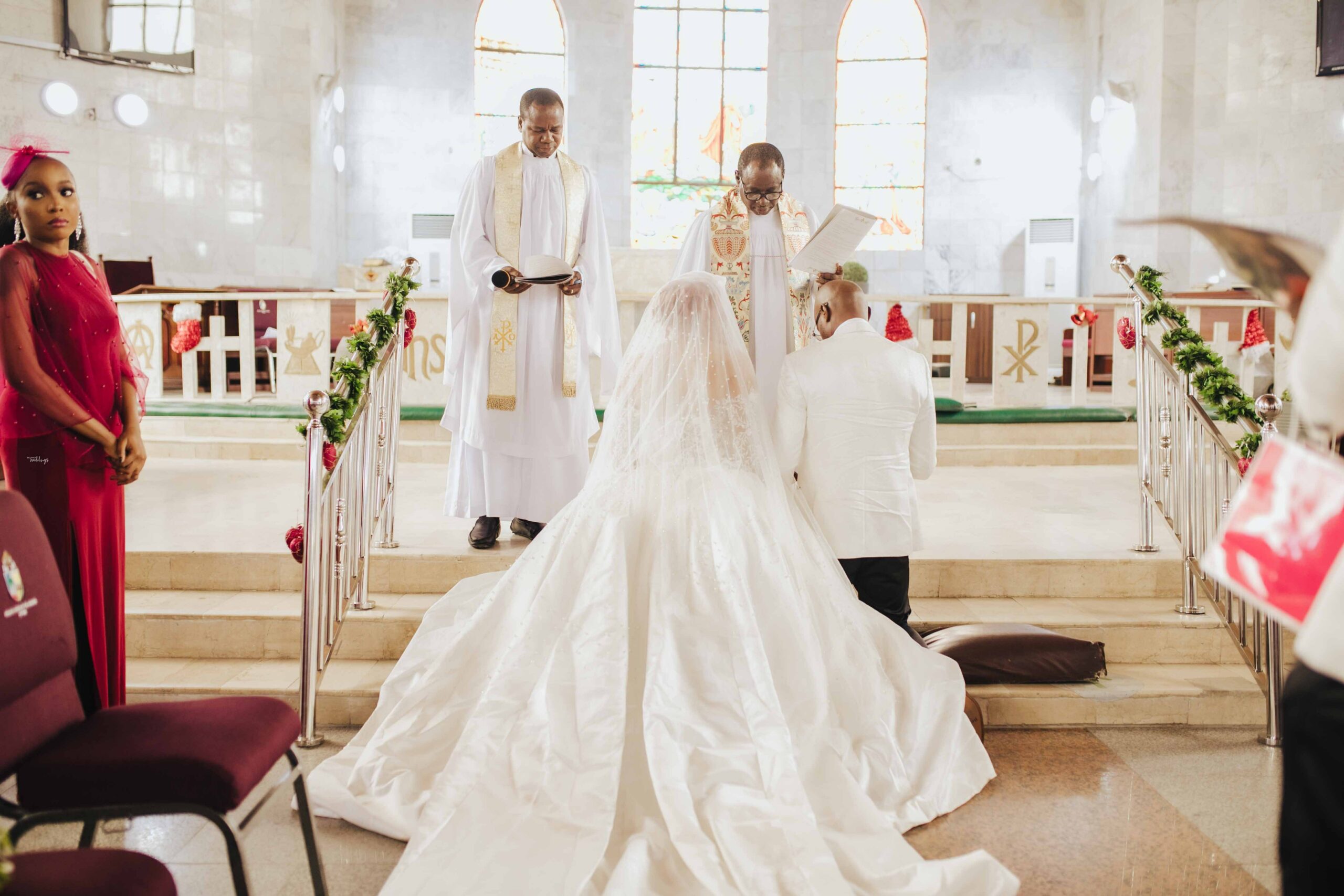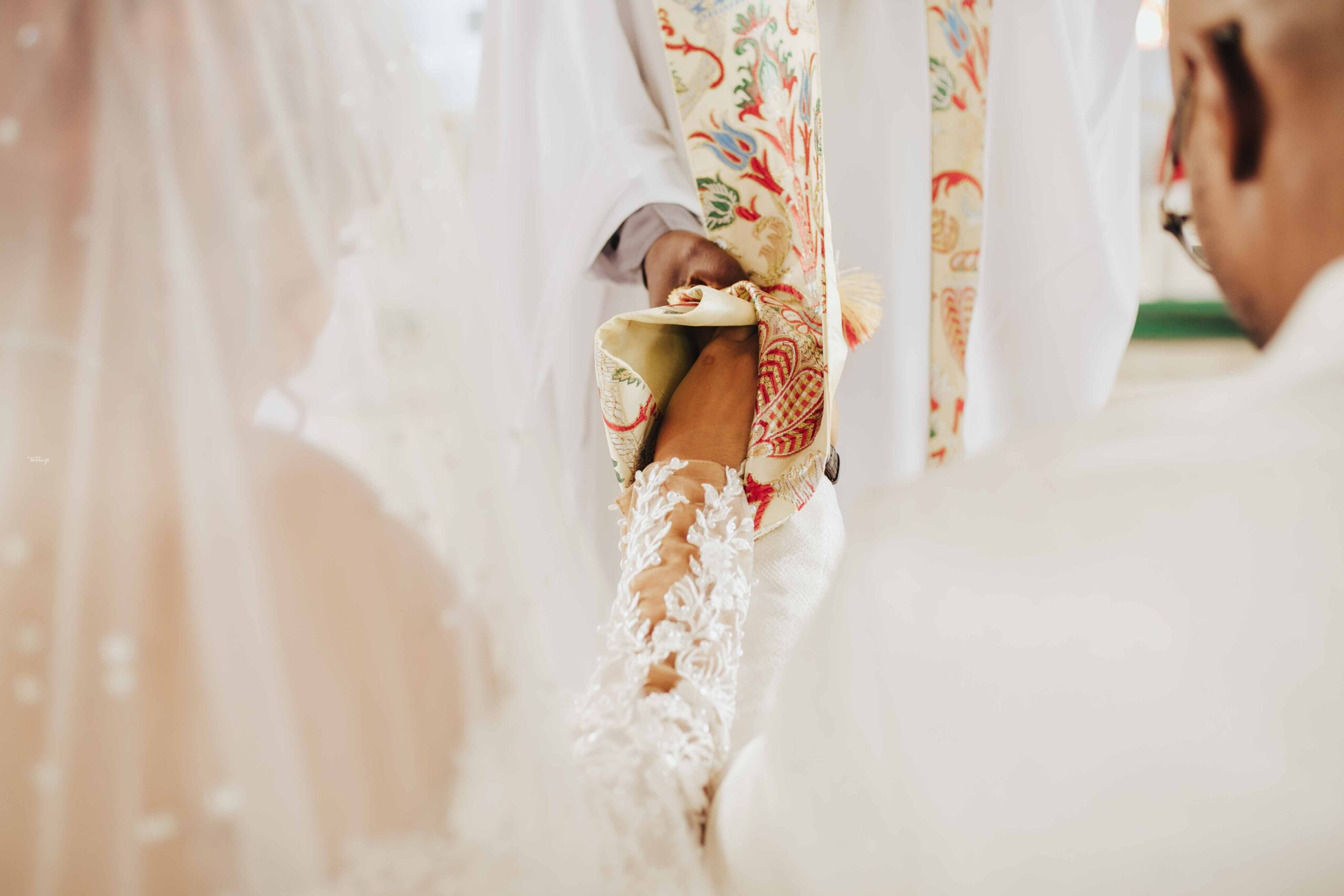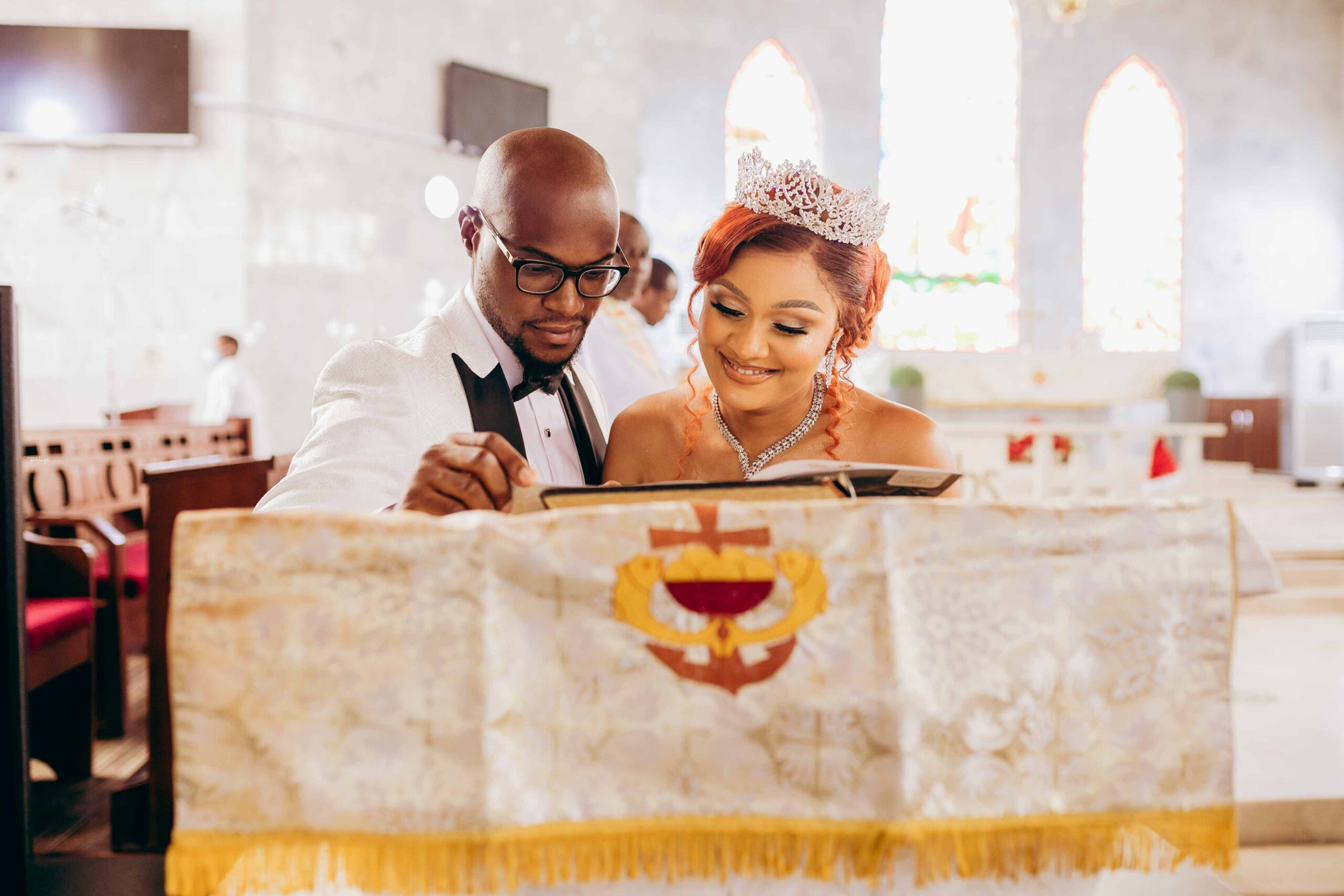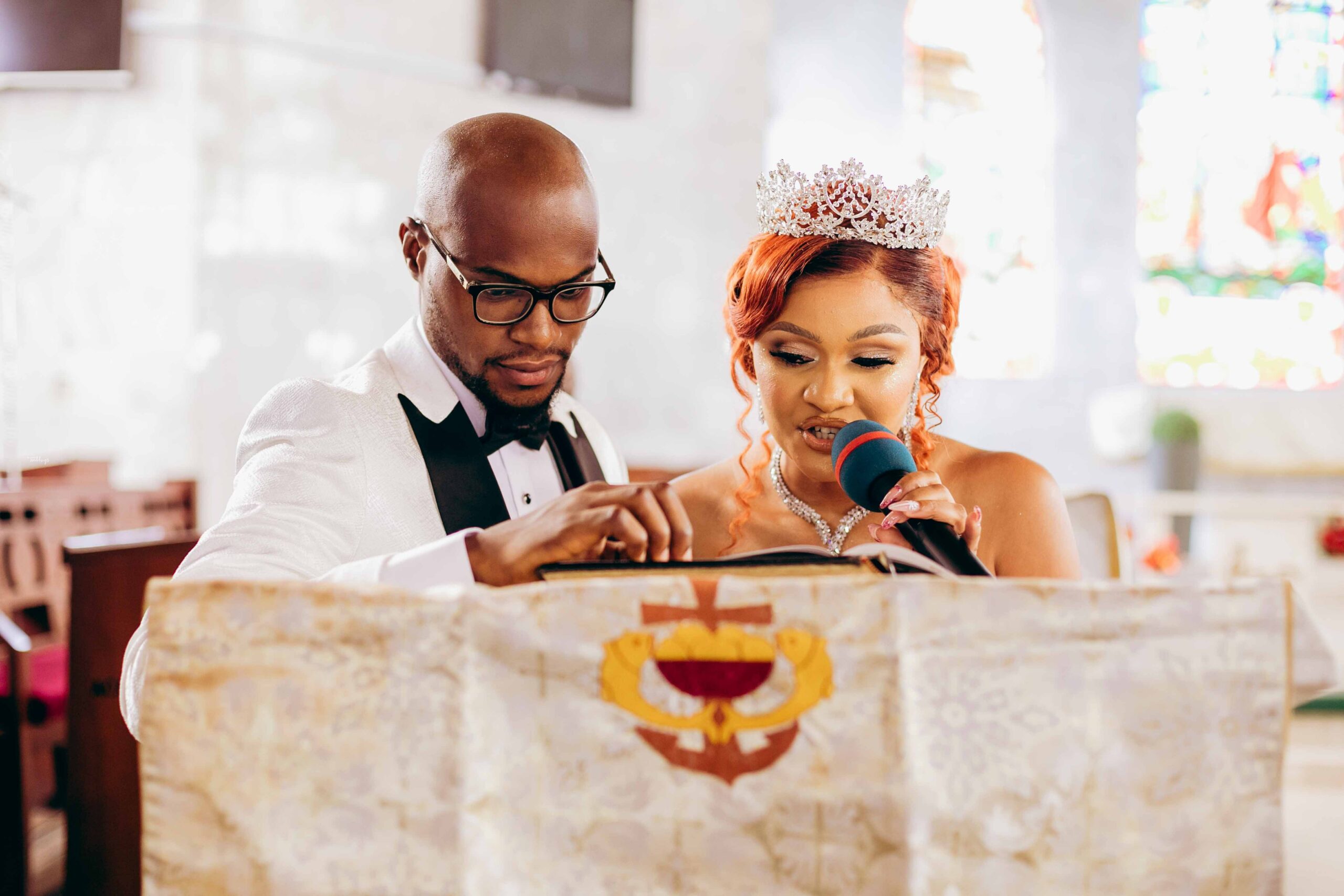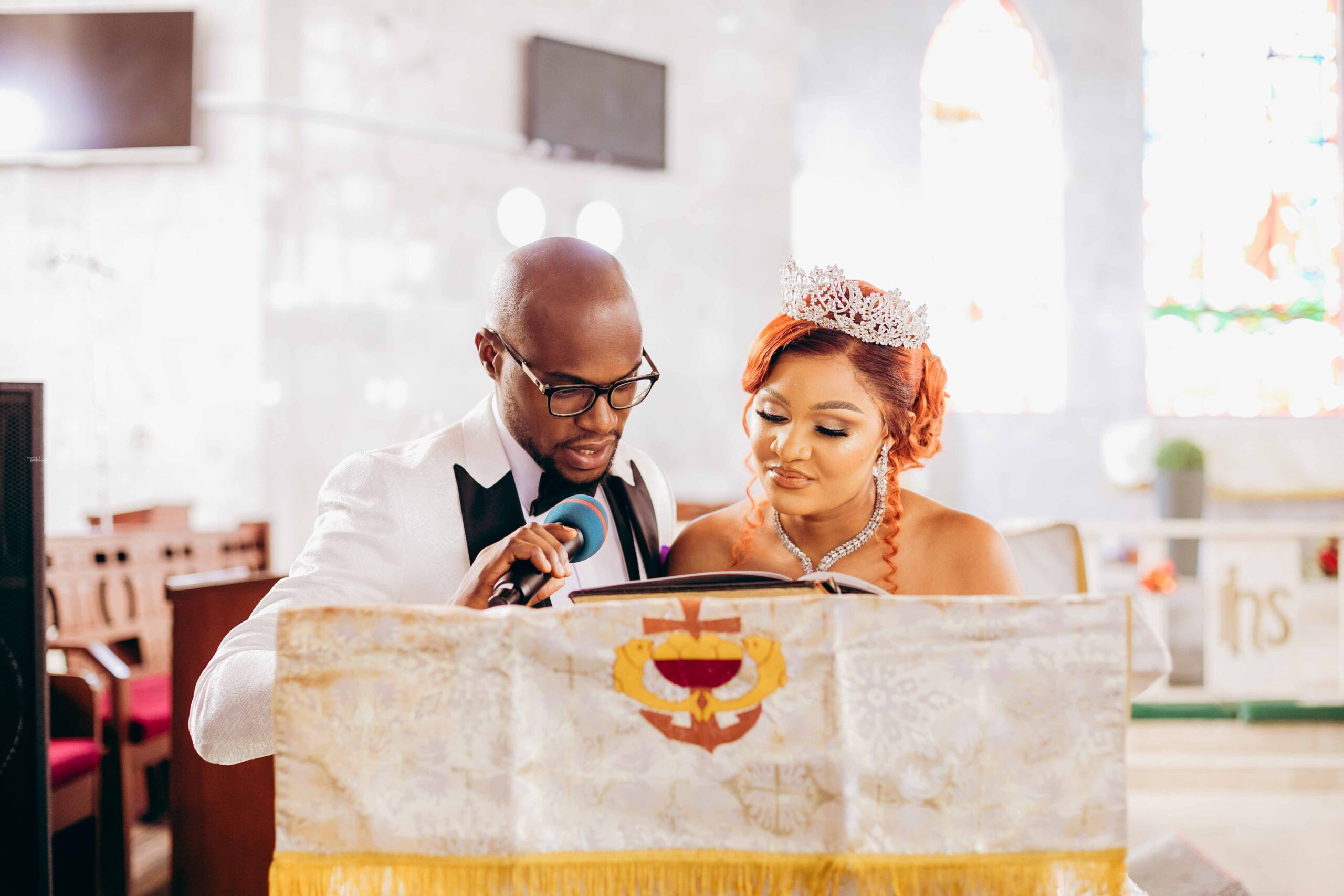 Signed and sealed!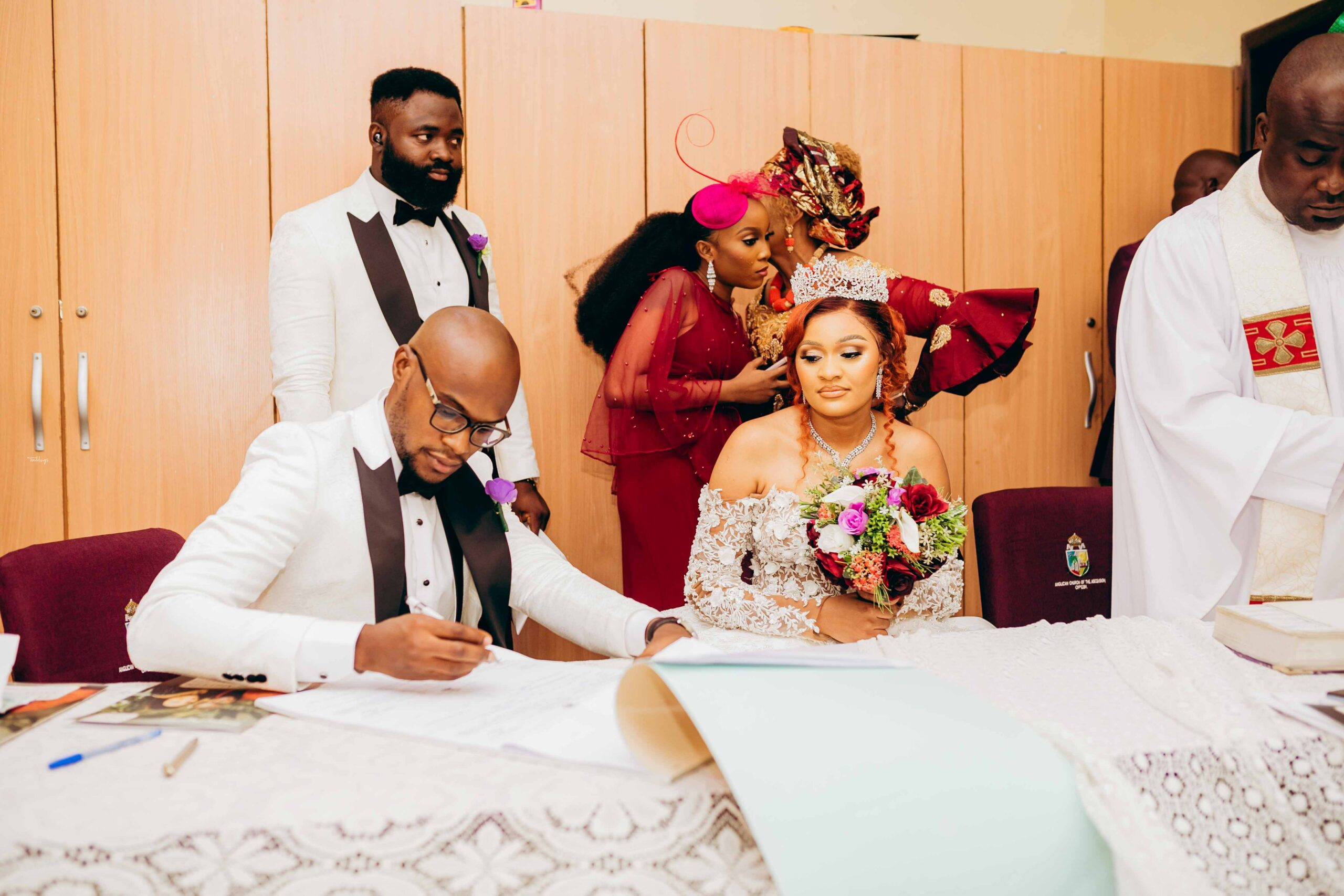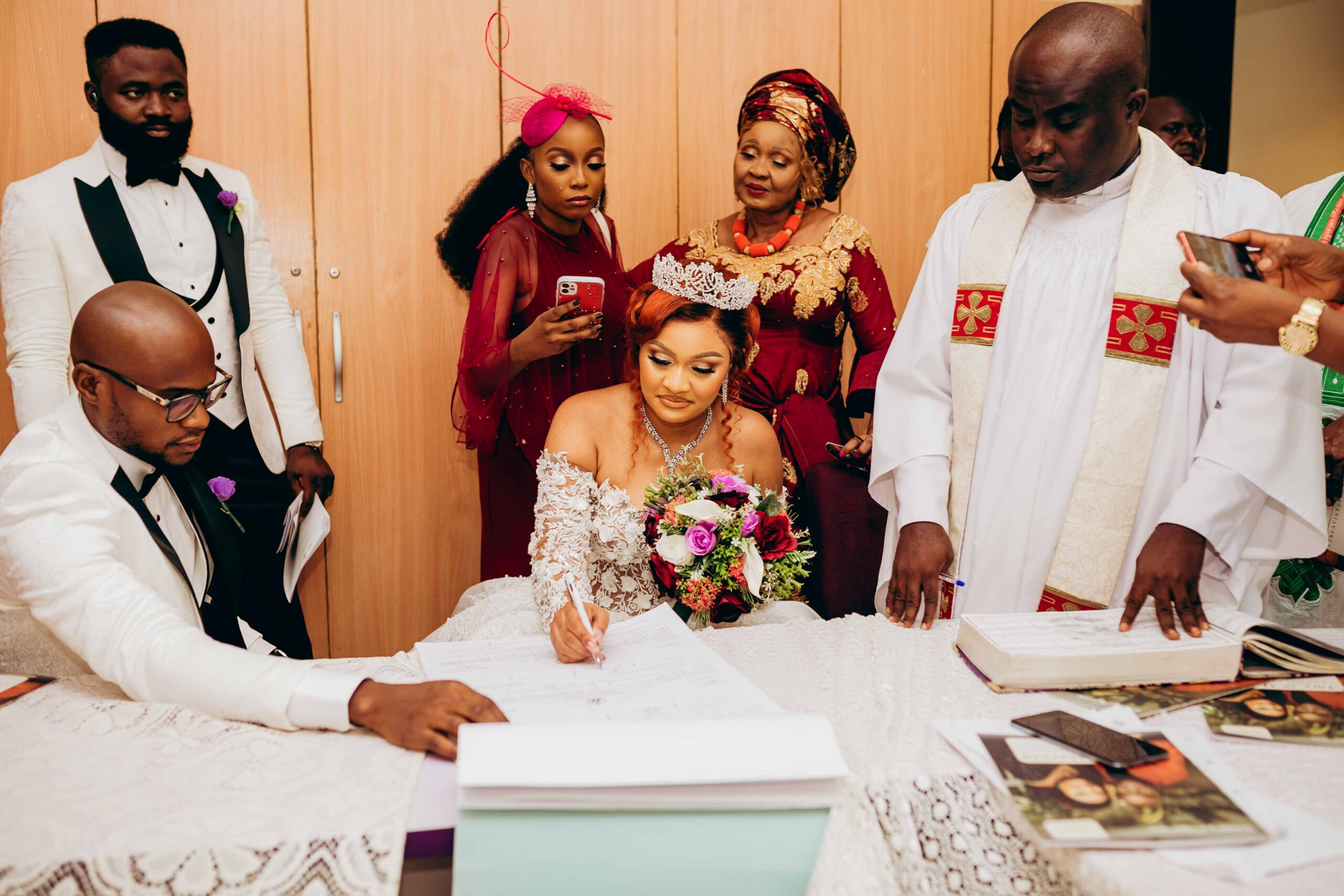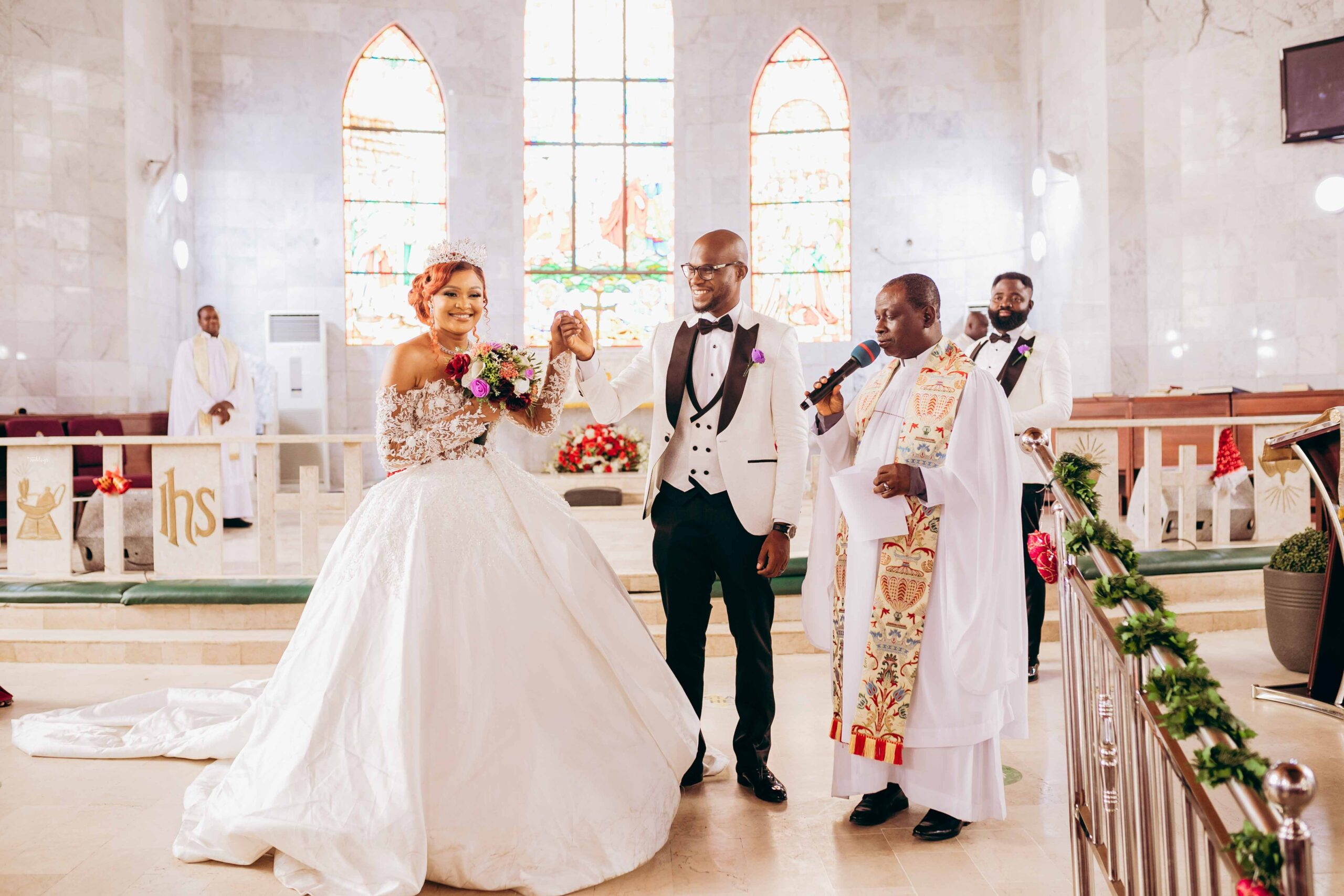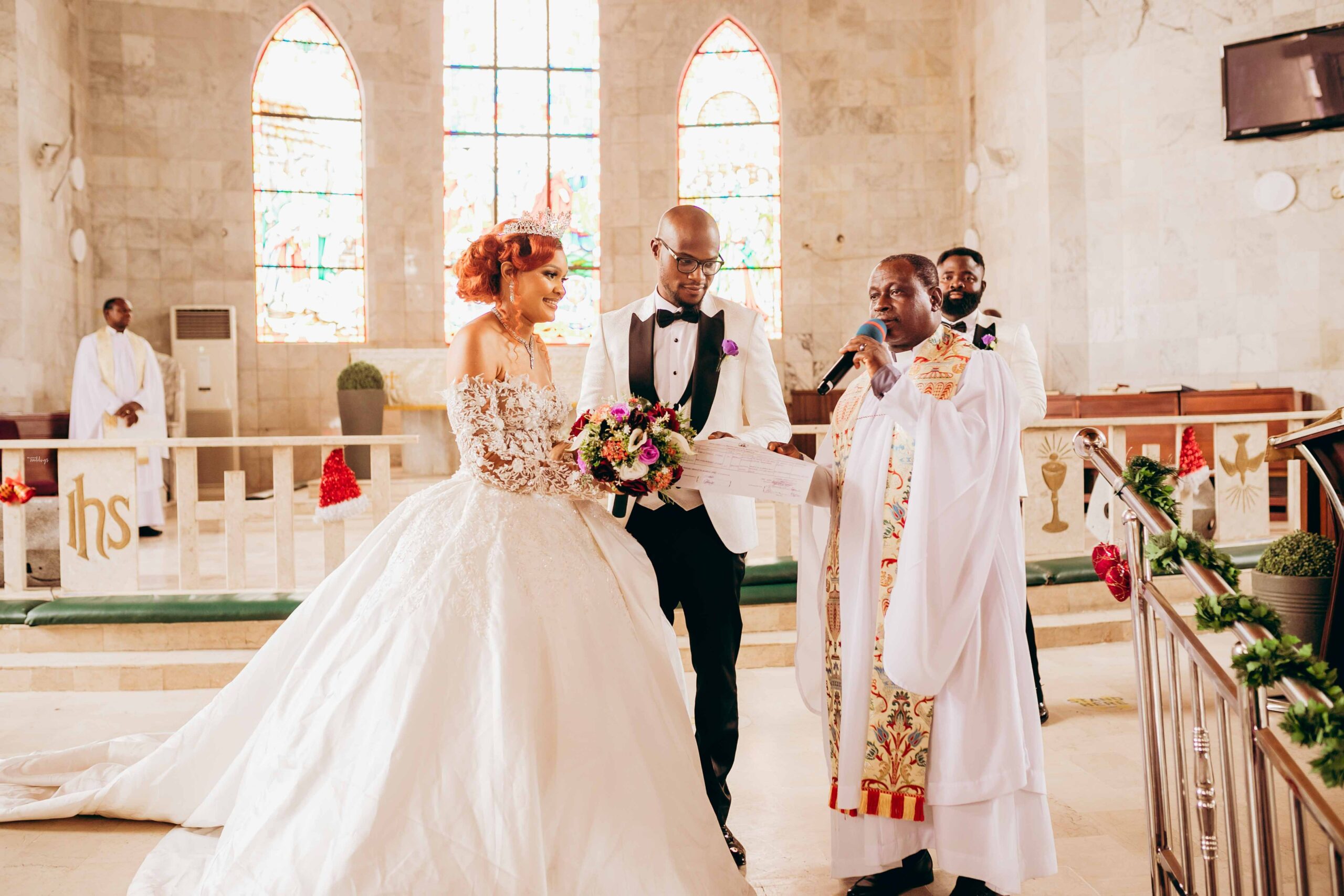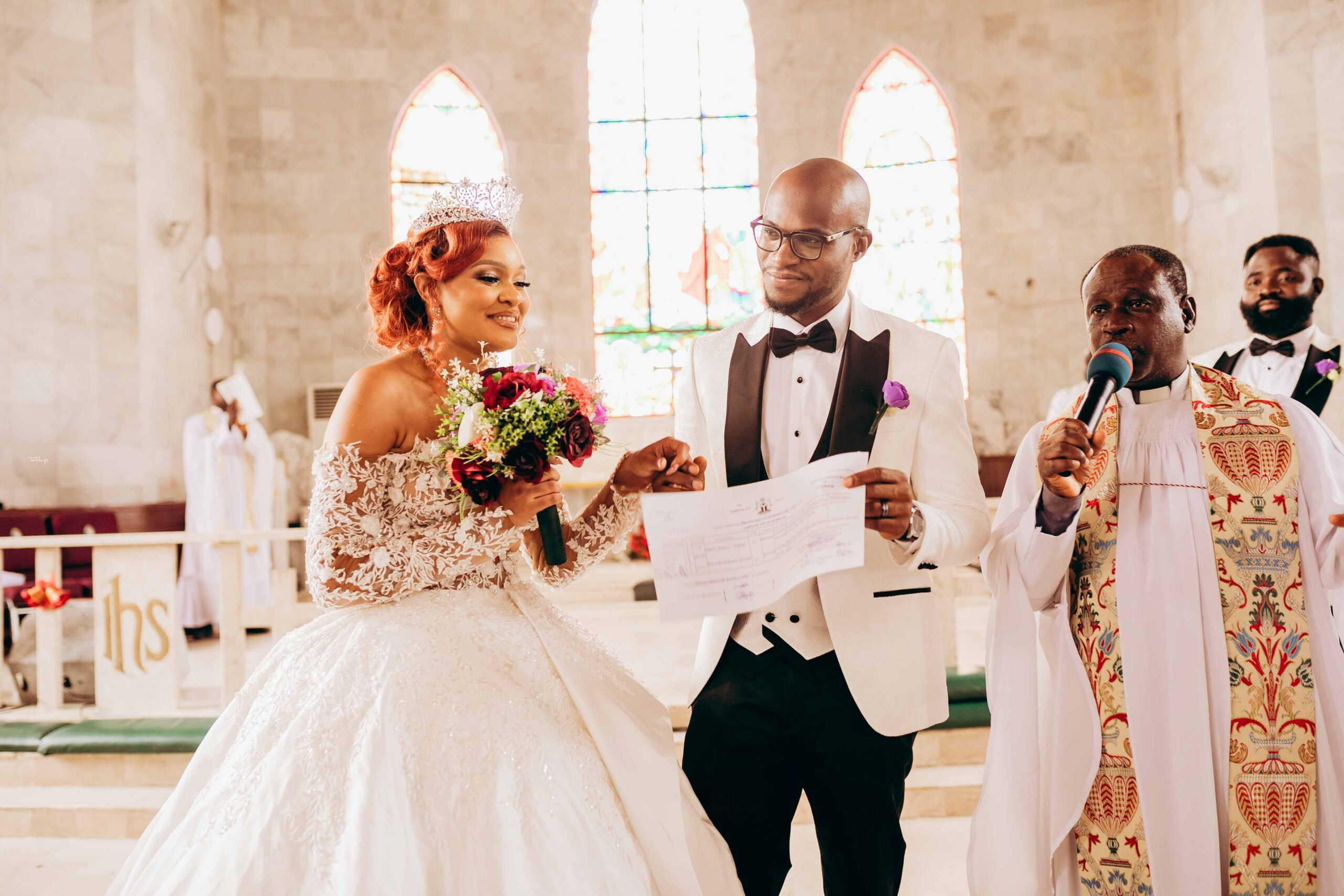 Now Mr and Mrs!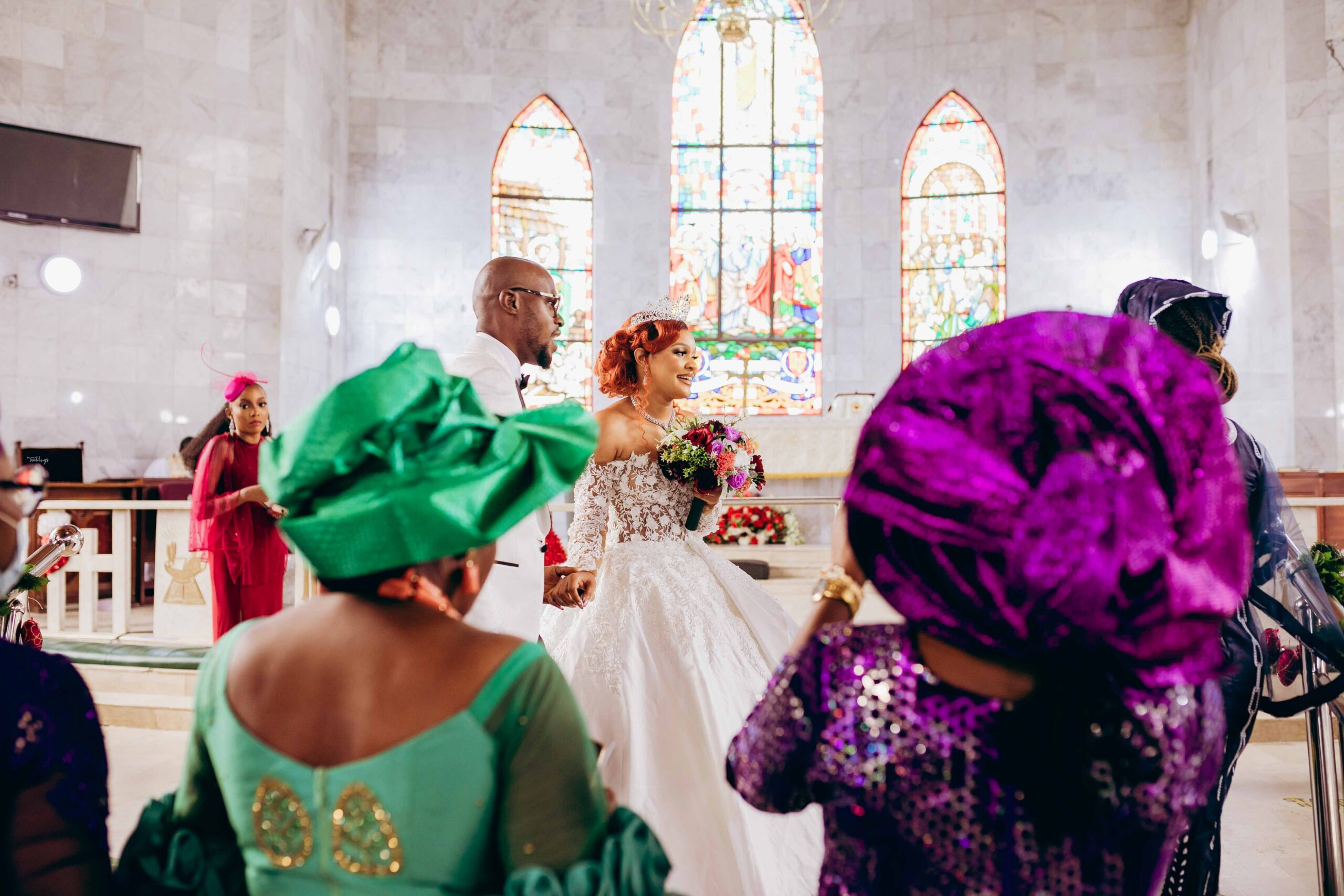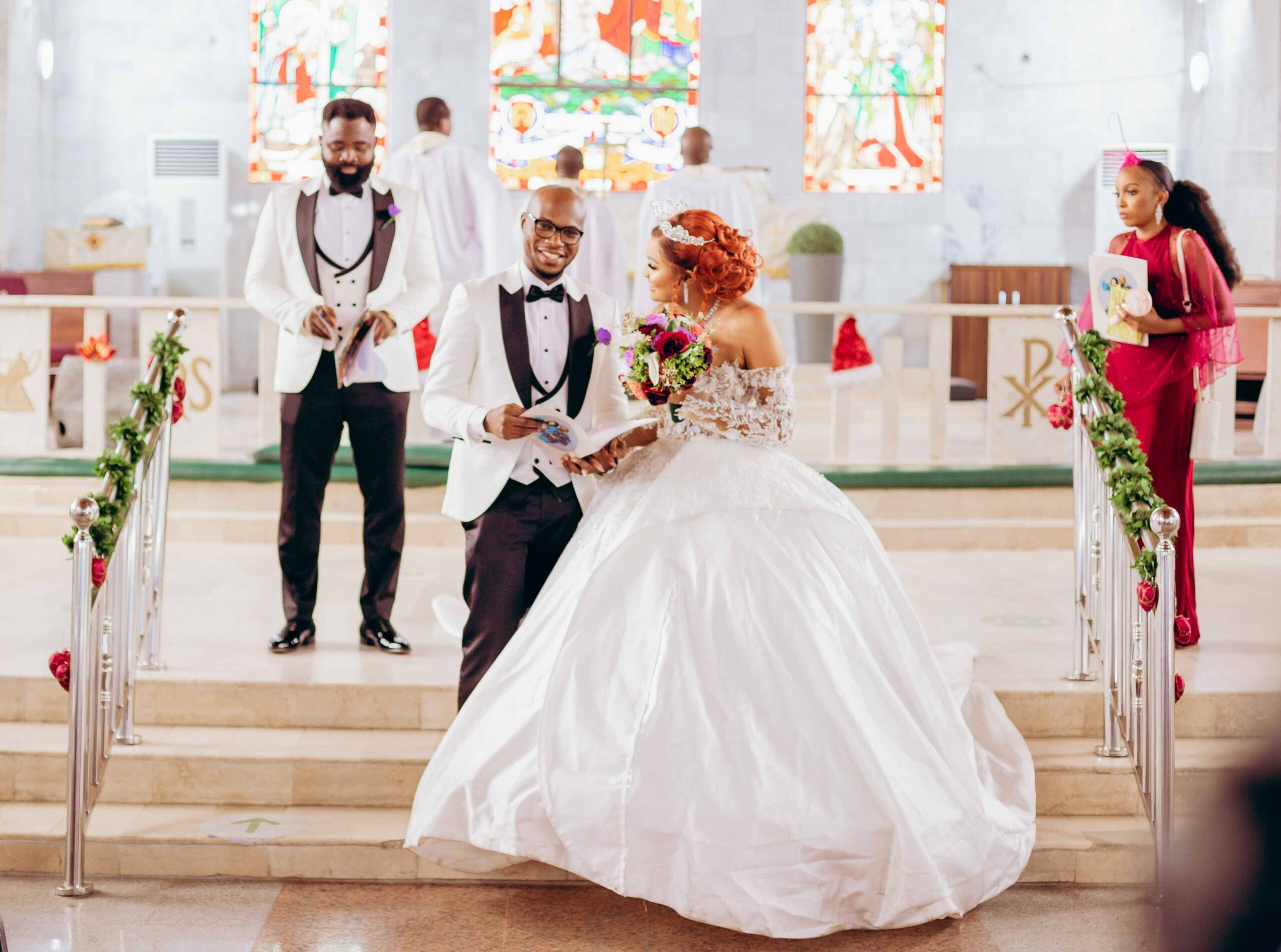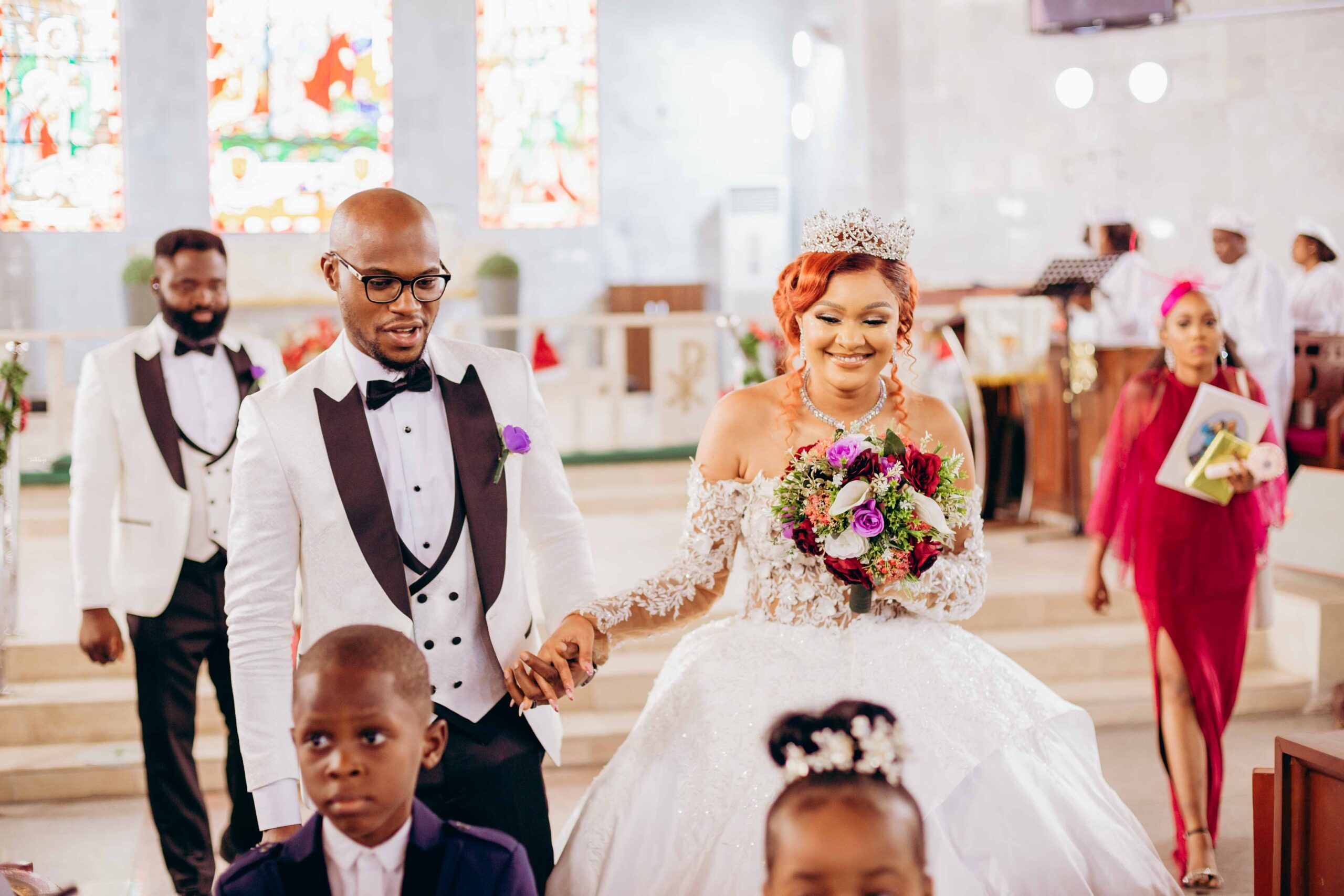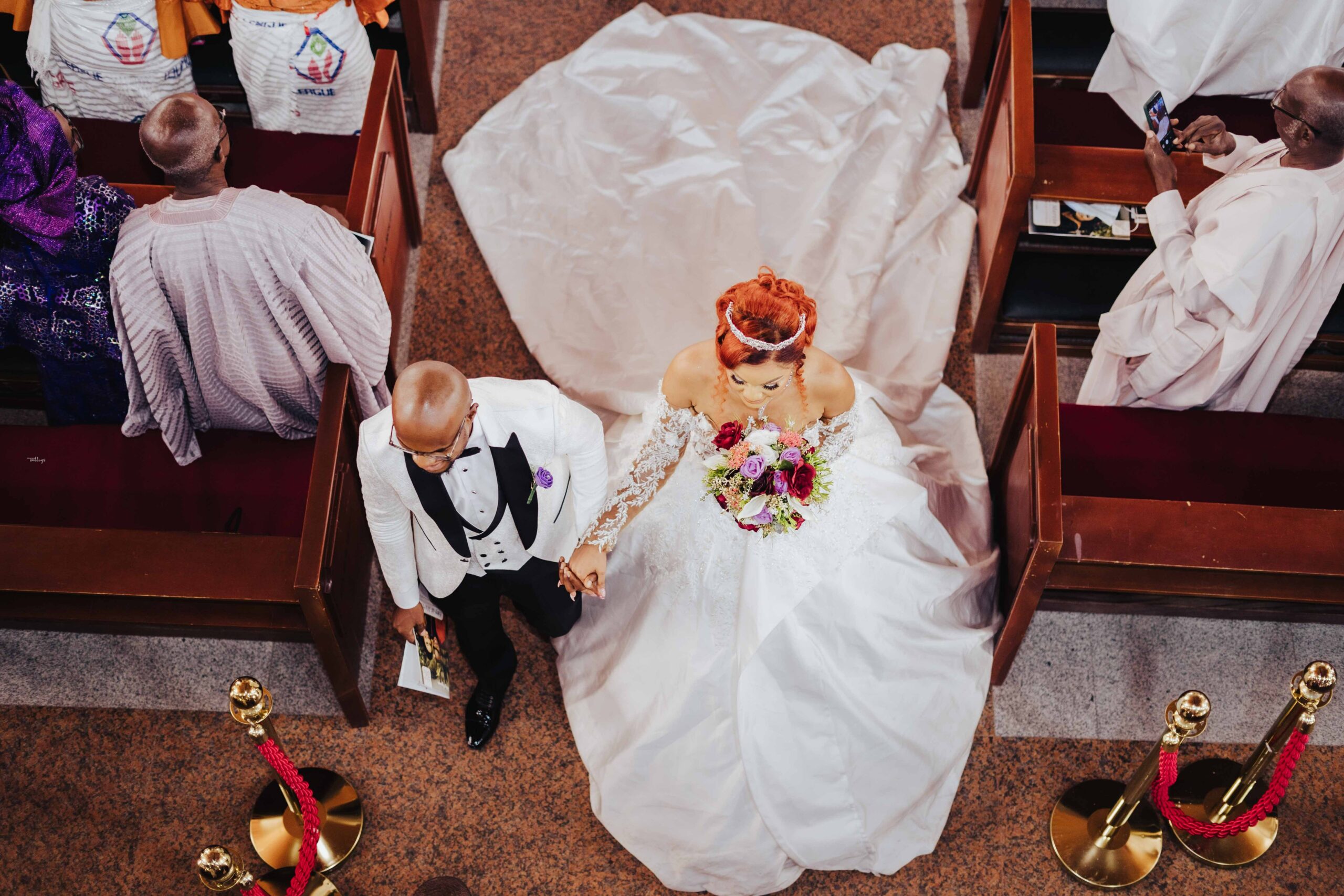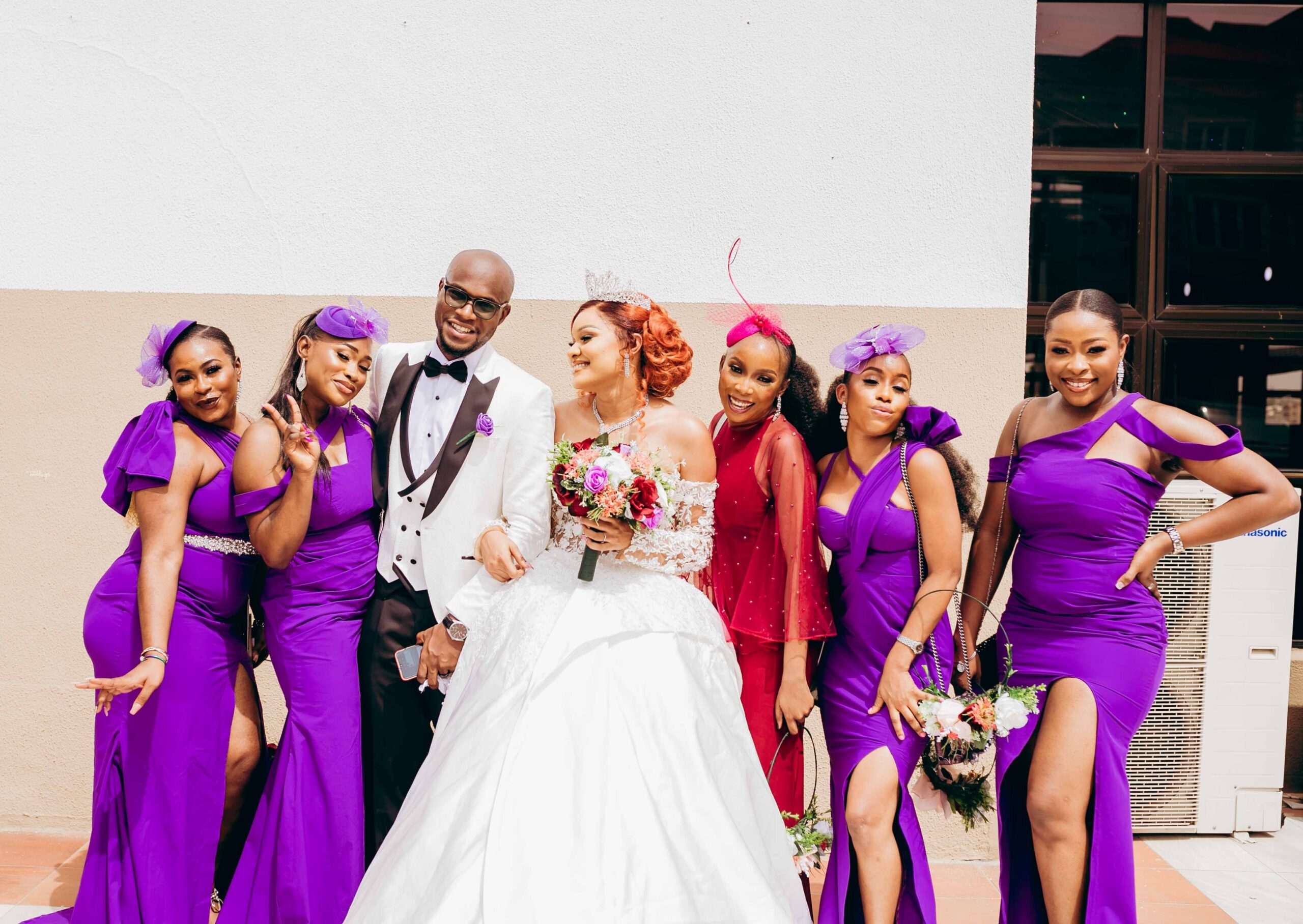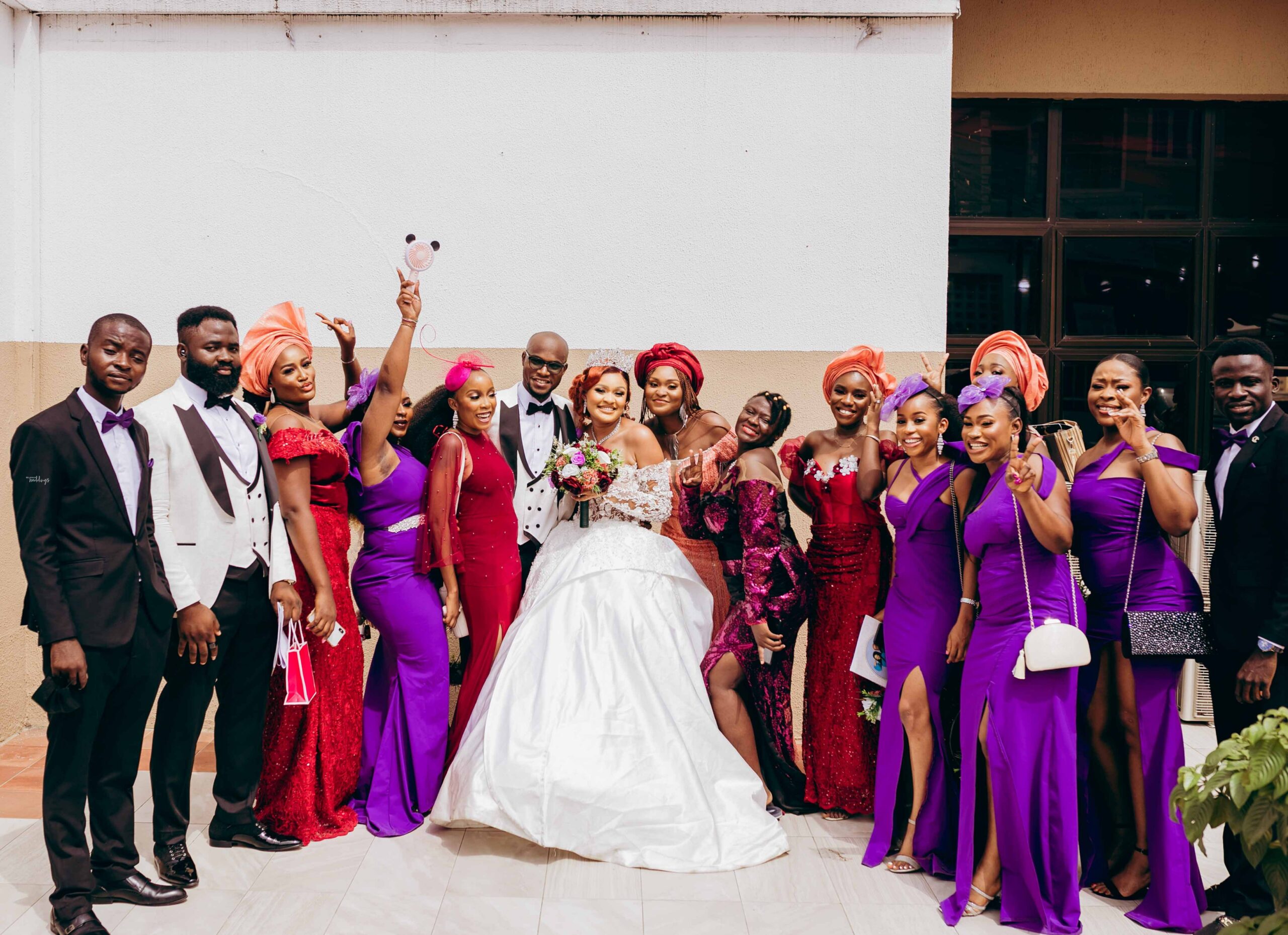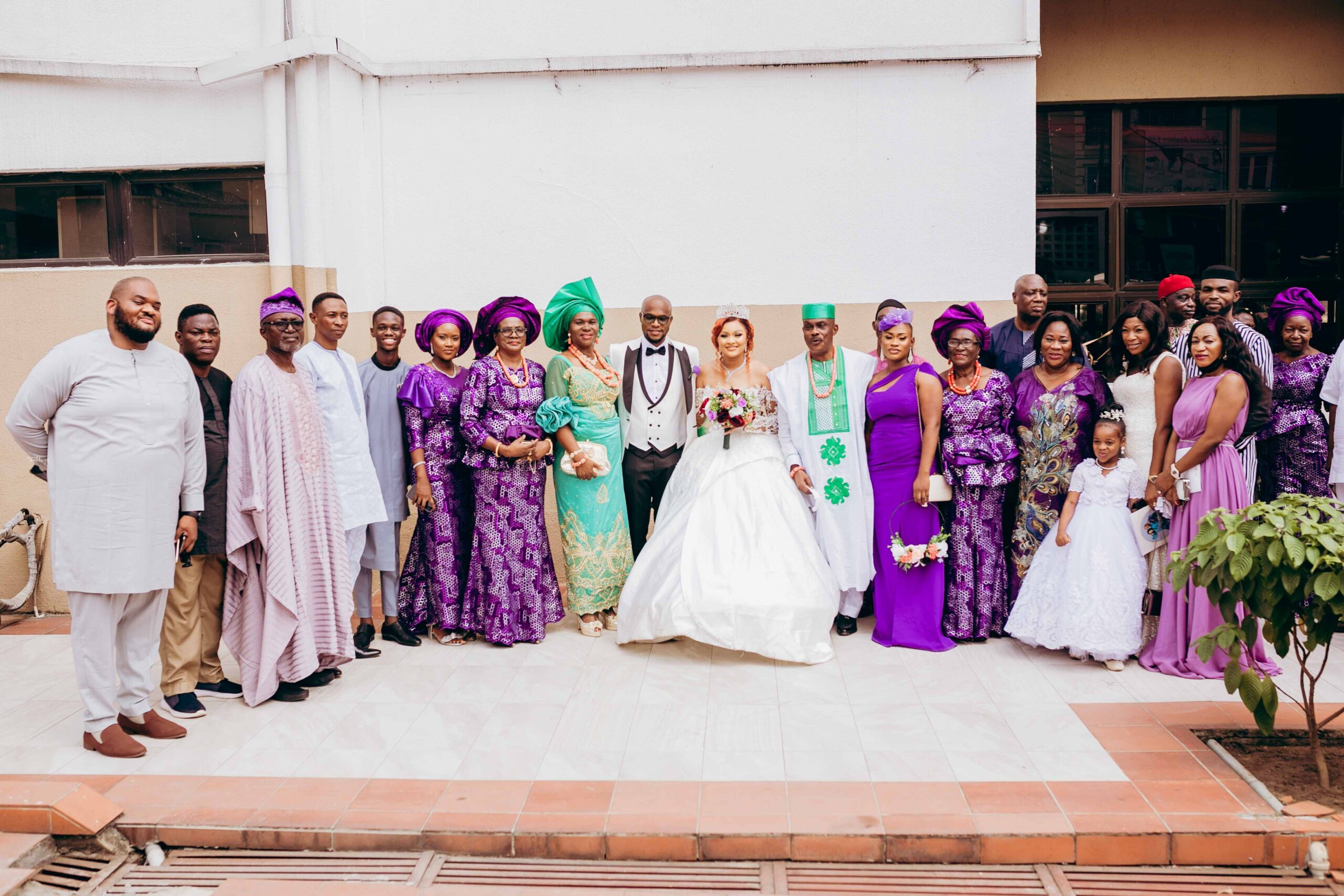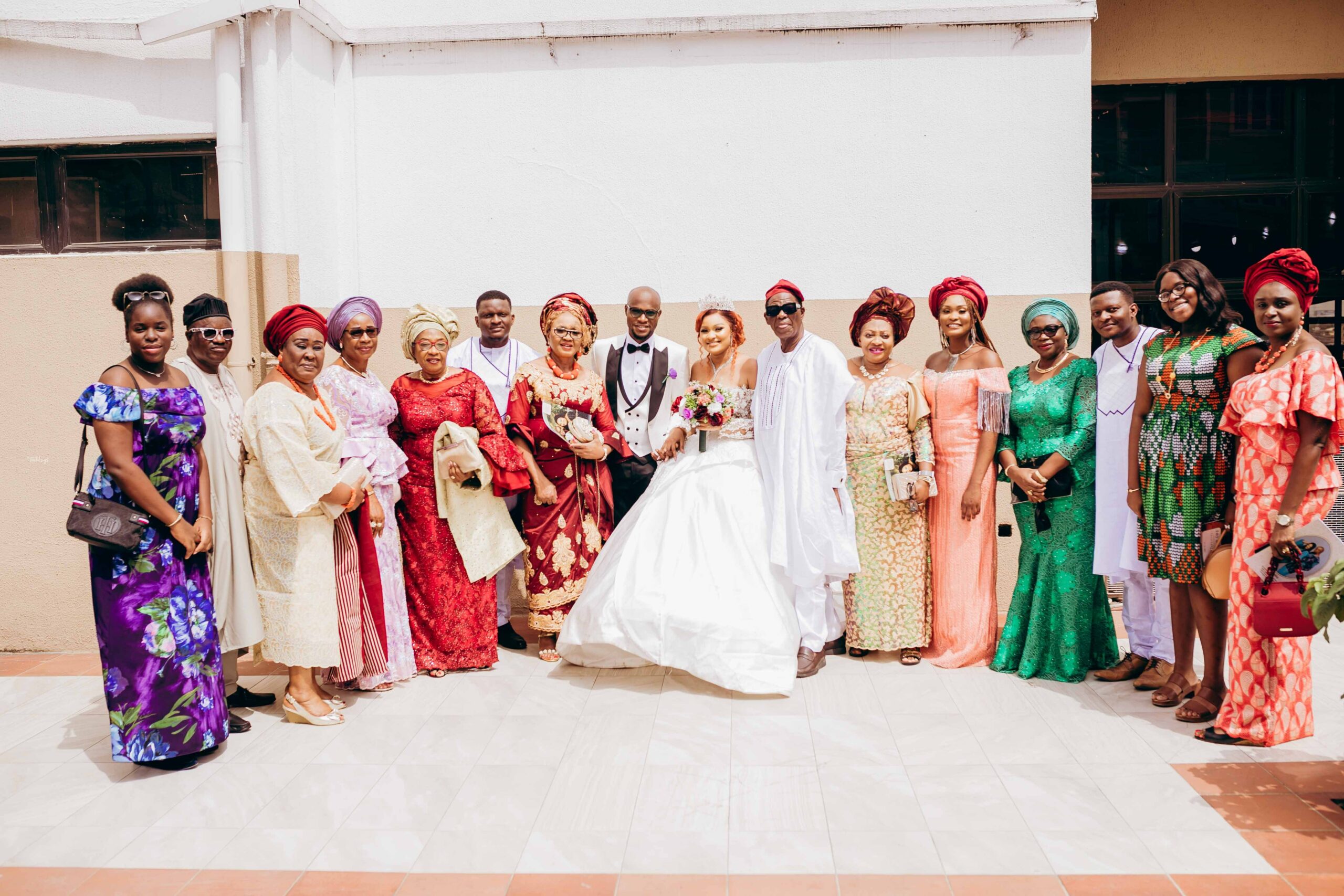 Let's take in the beauty of this lovely decor 😍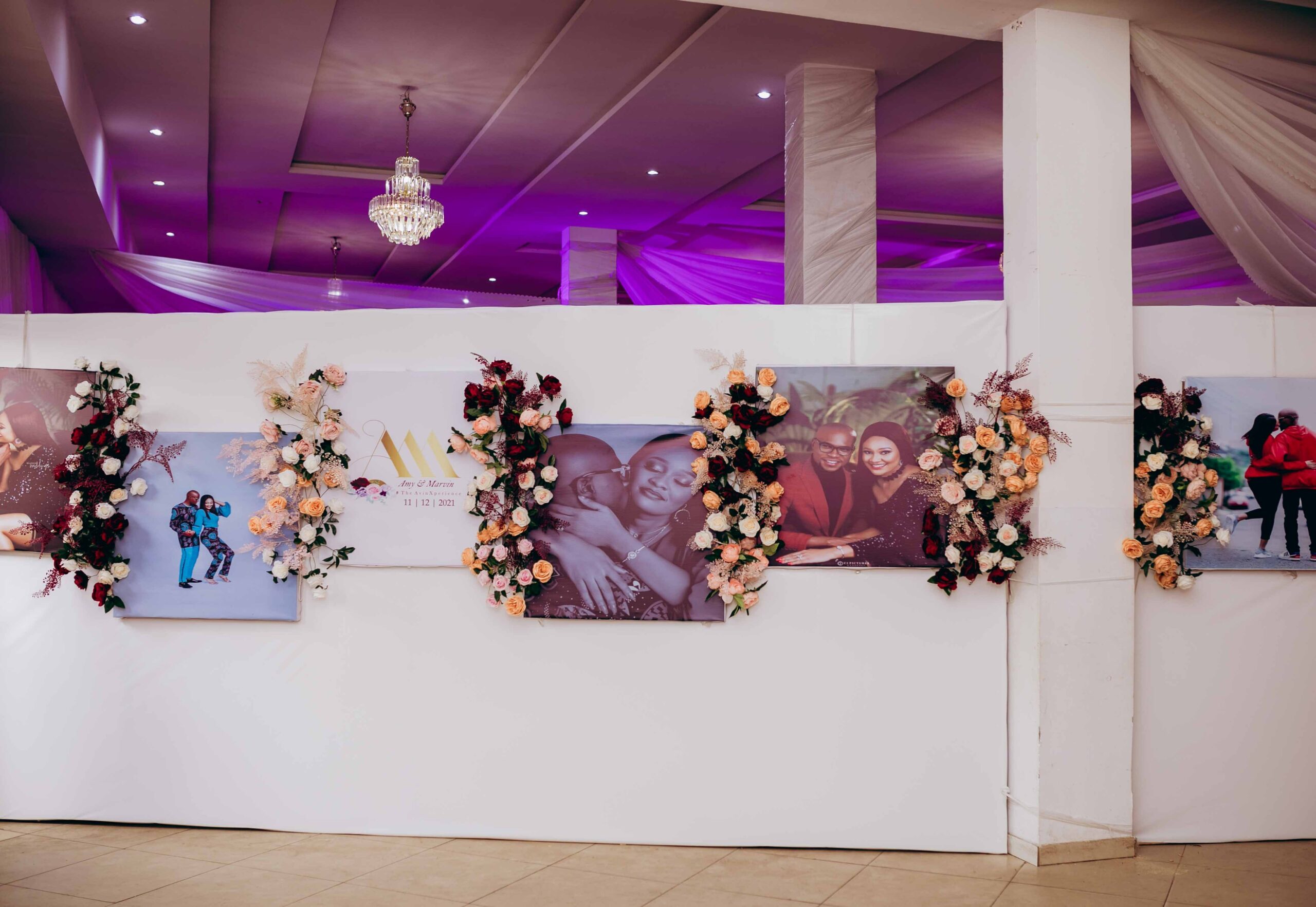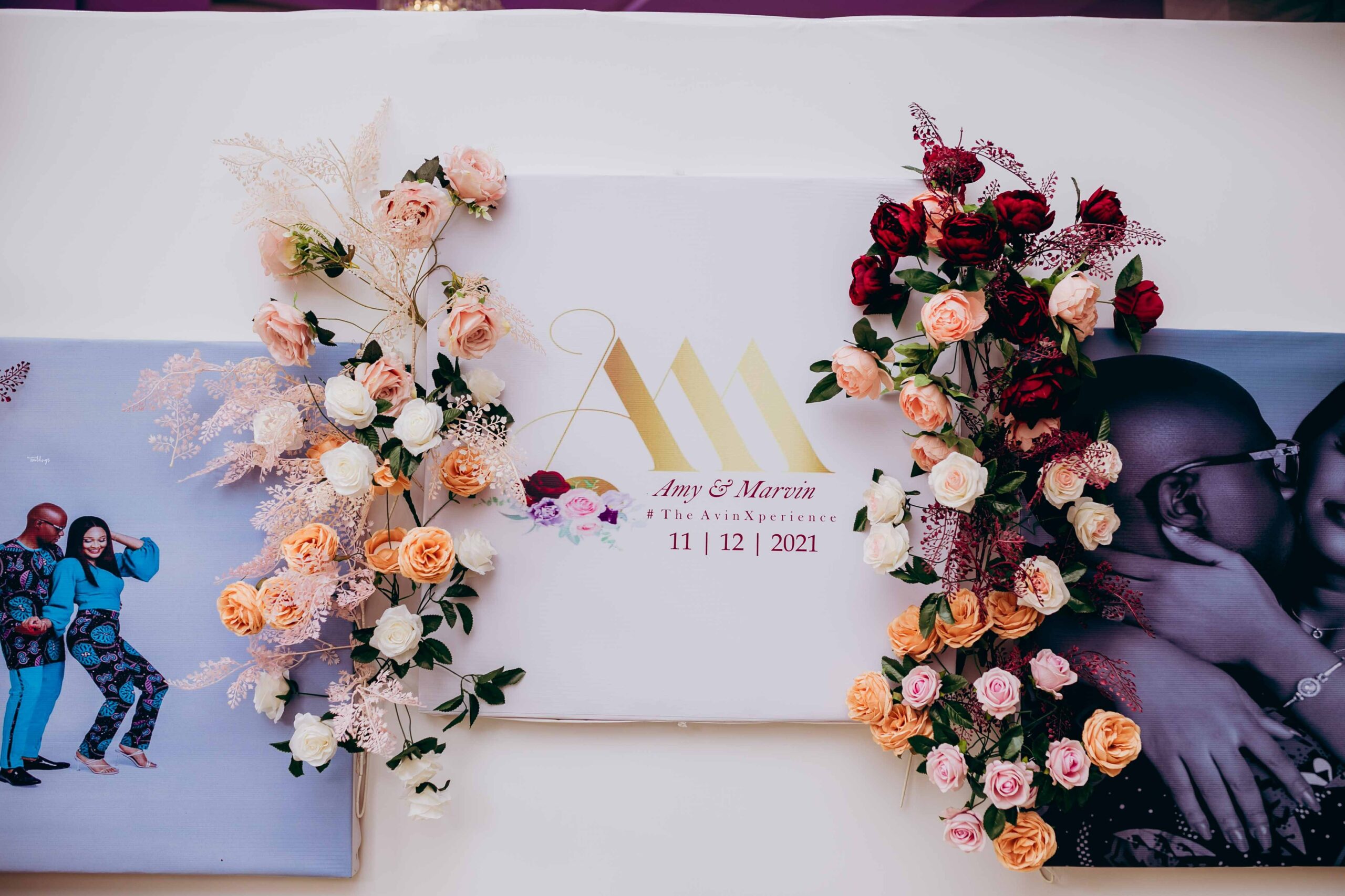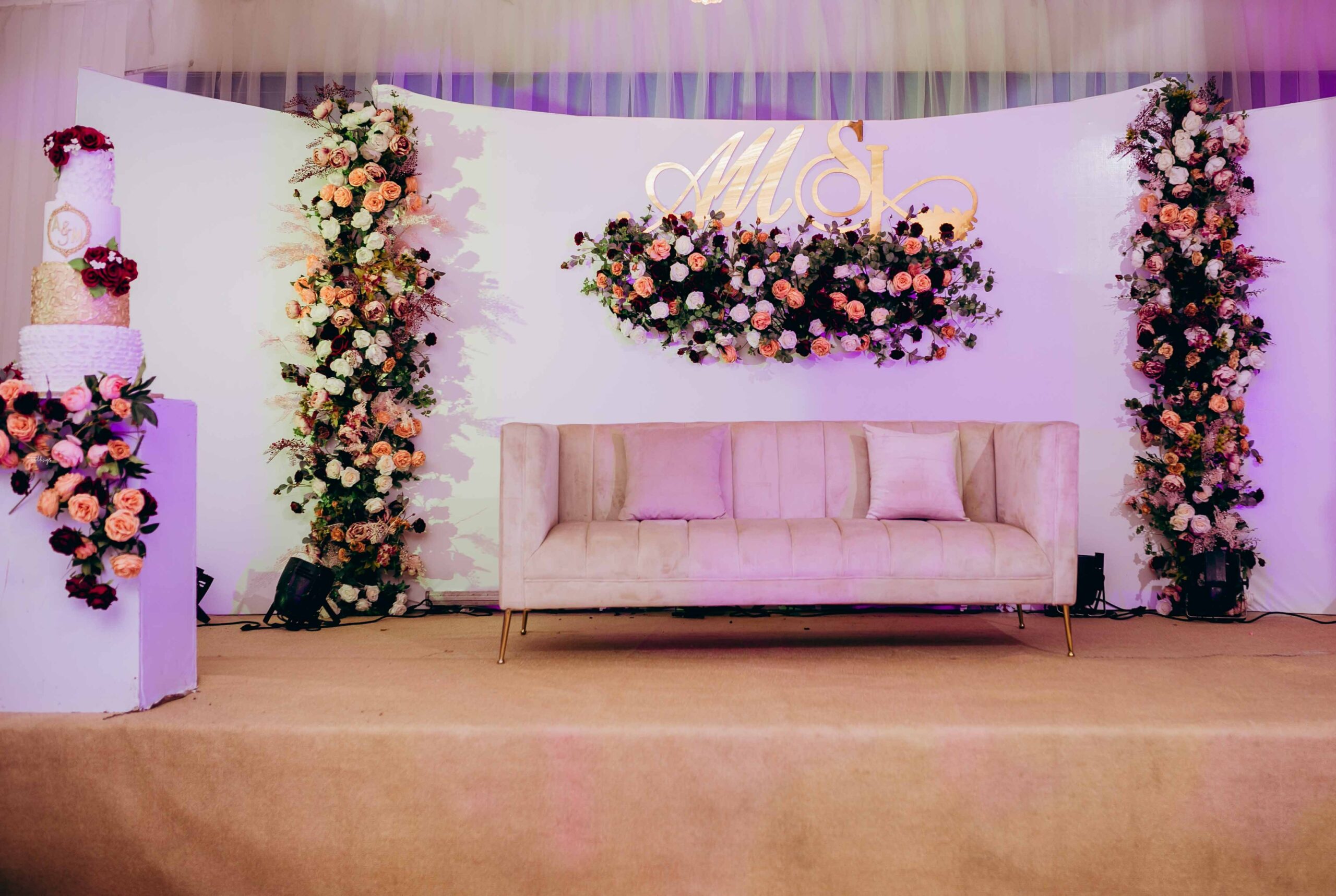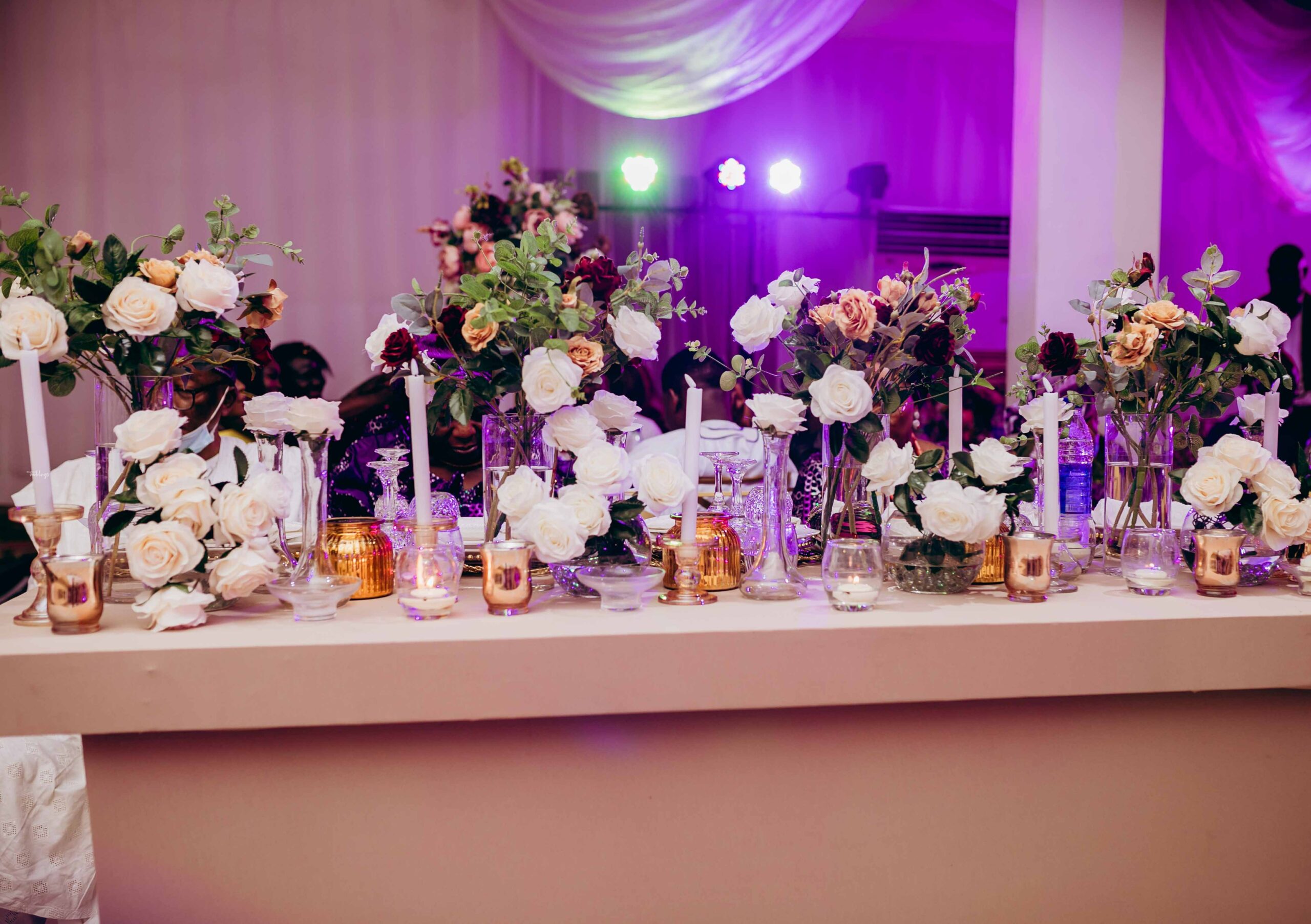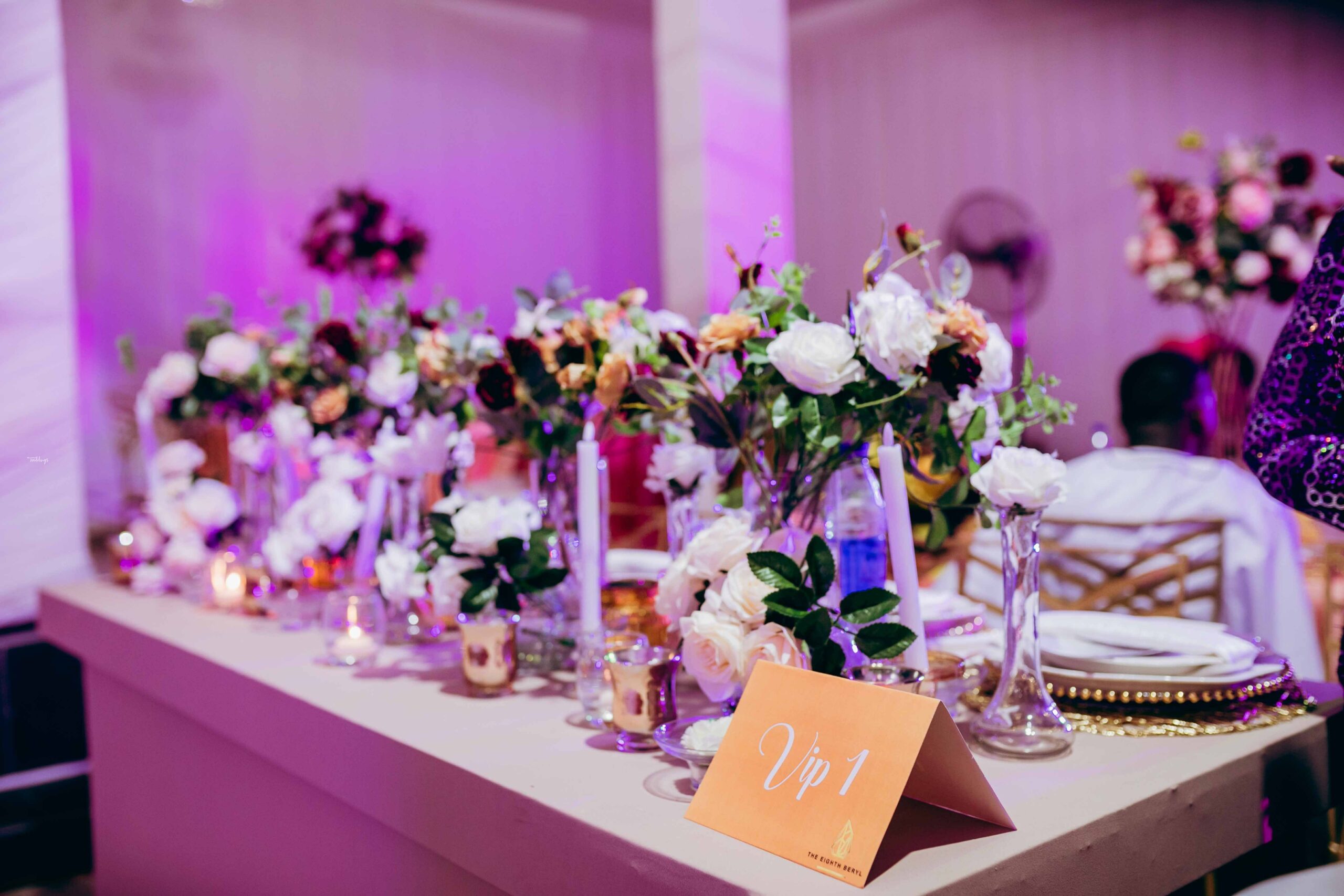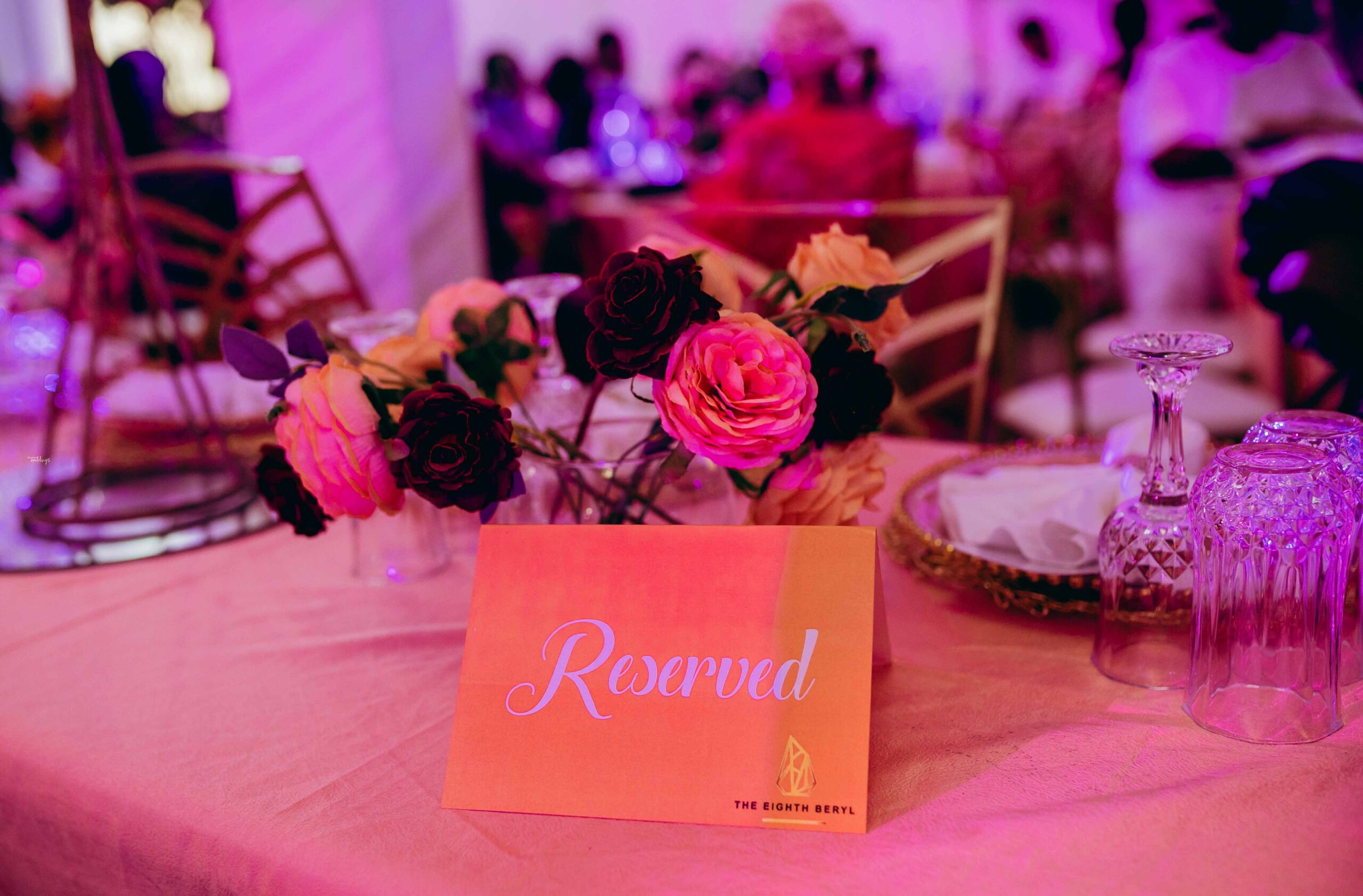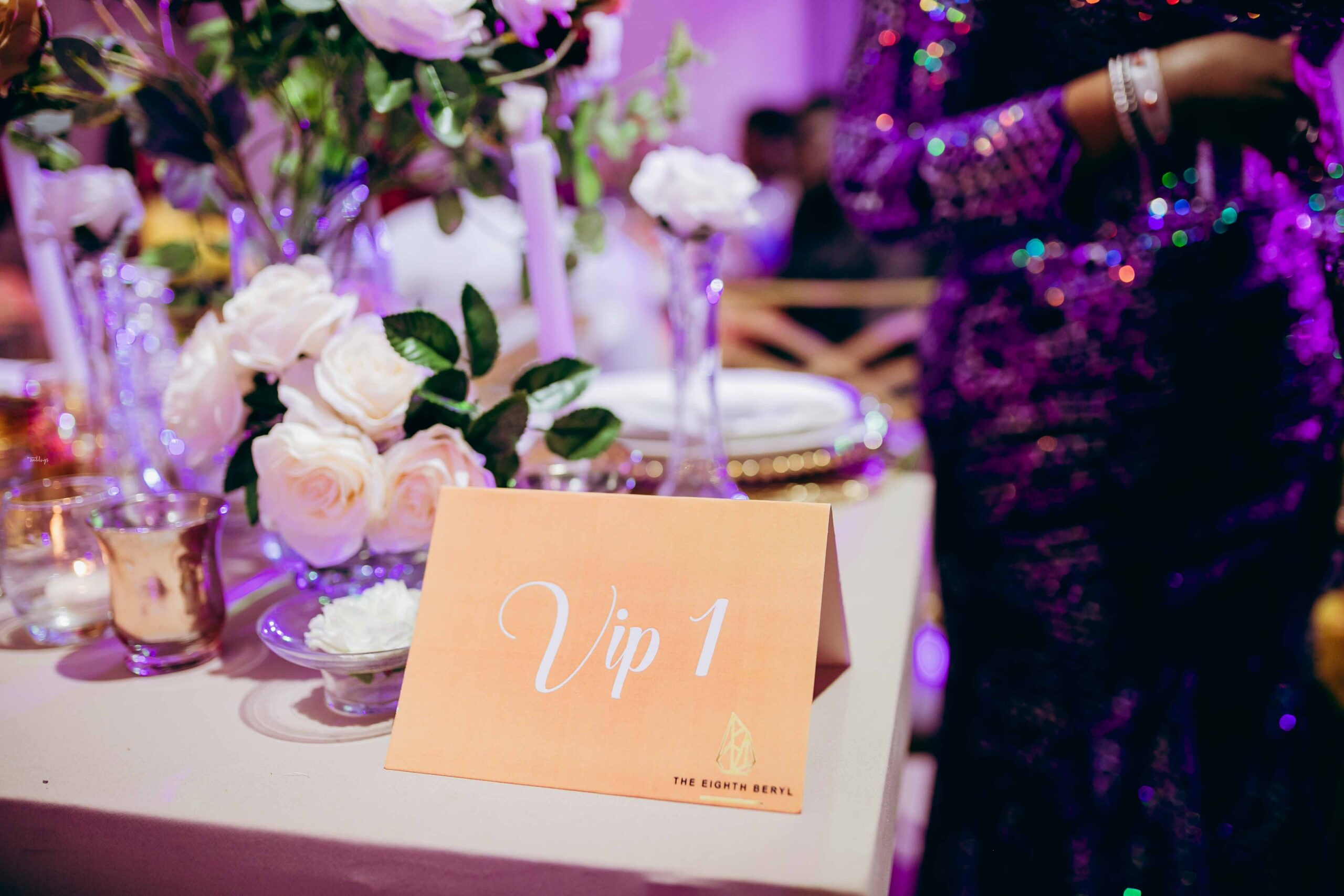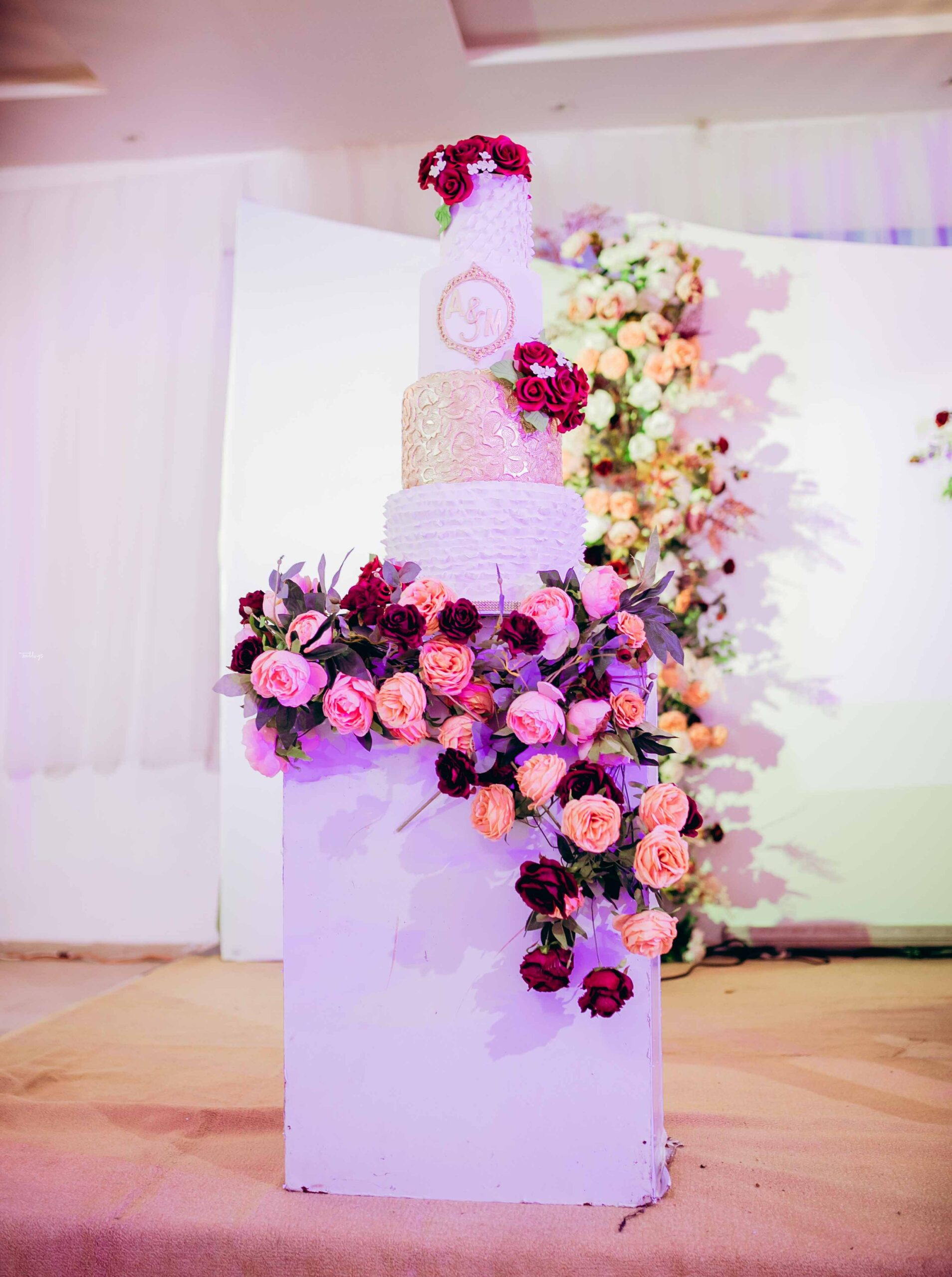 Let's get the reception started!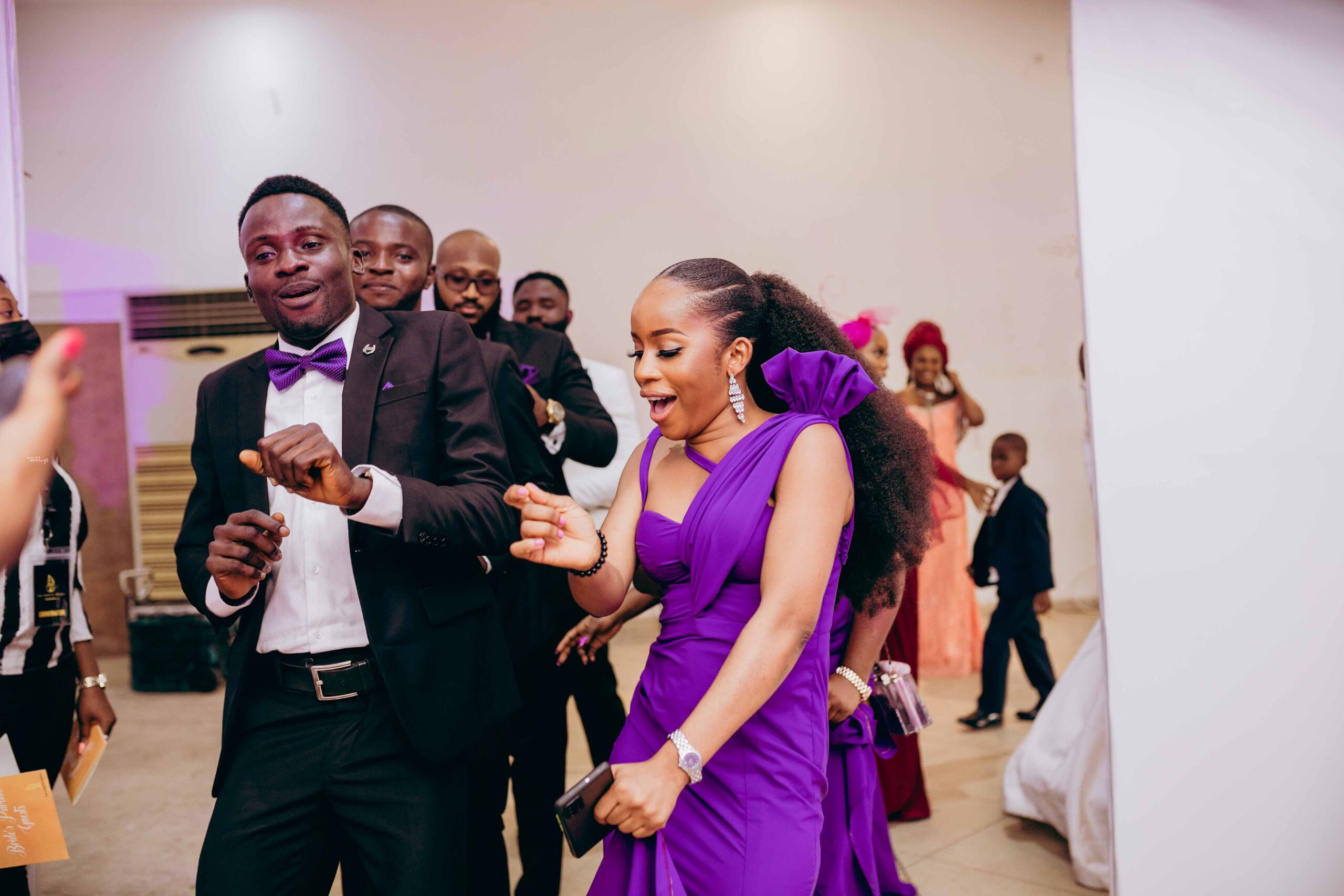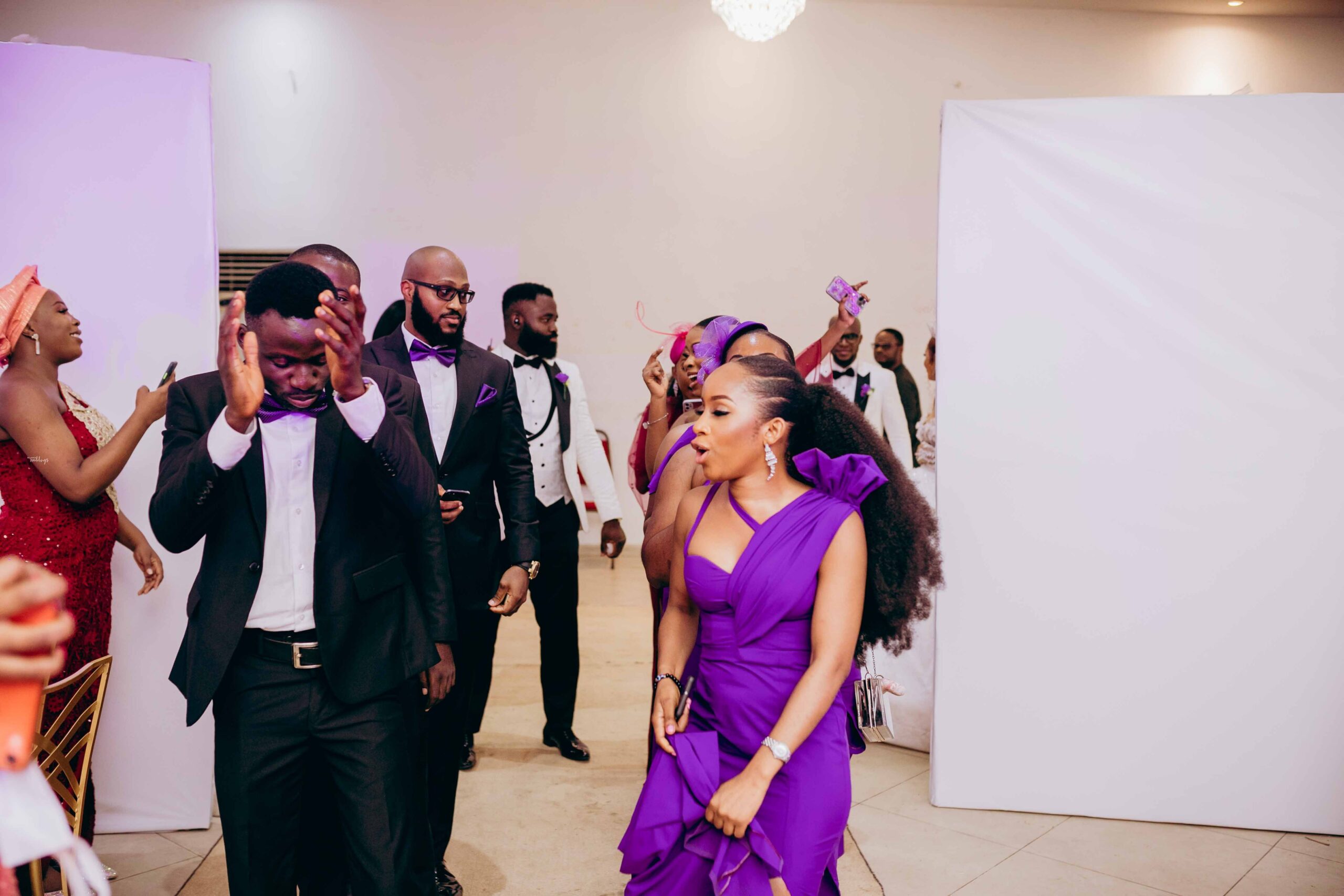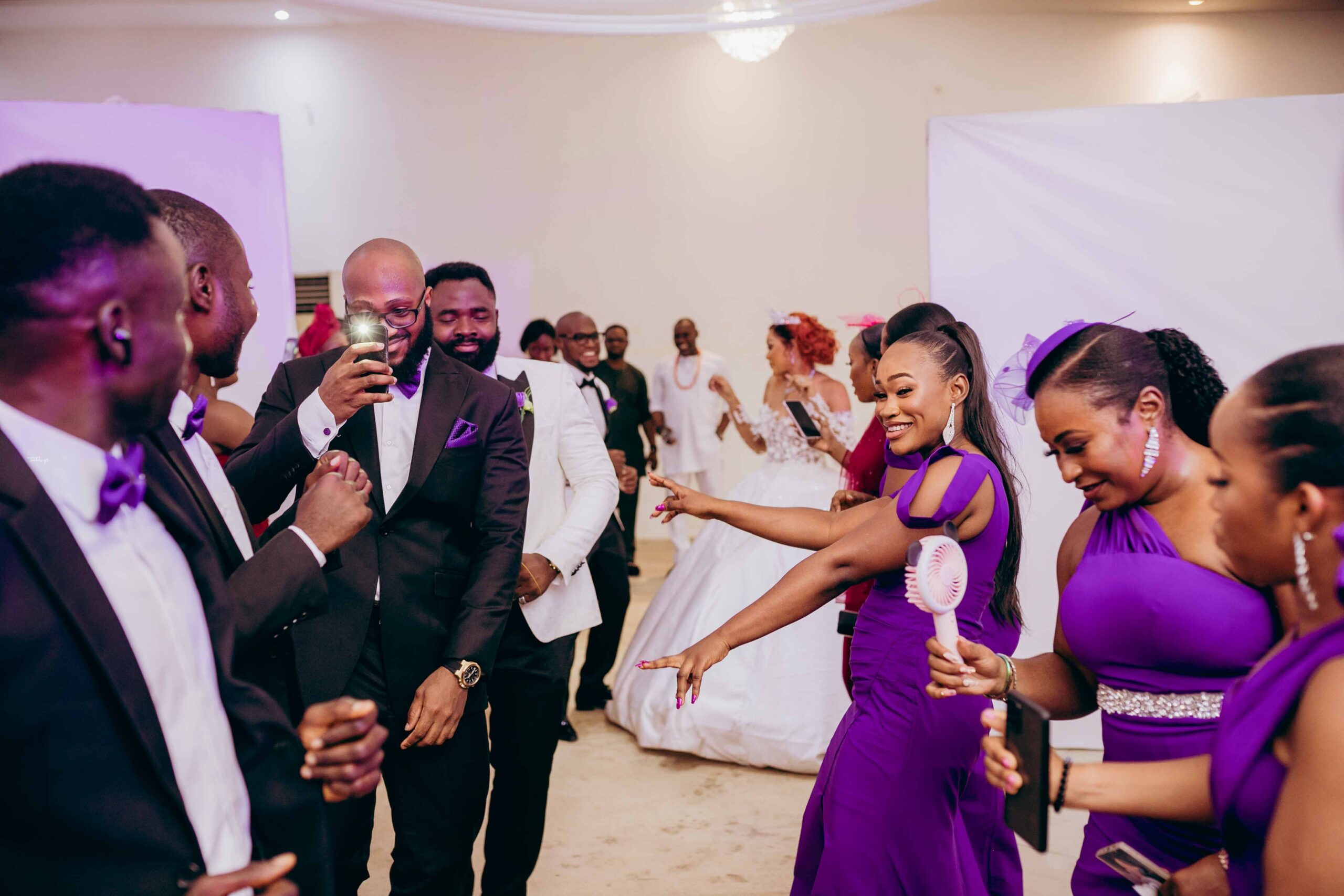 Lovebirds coming through!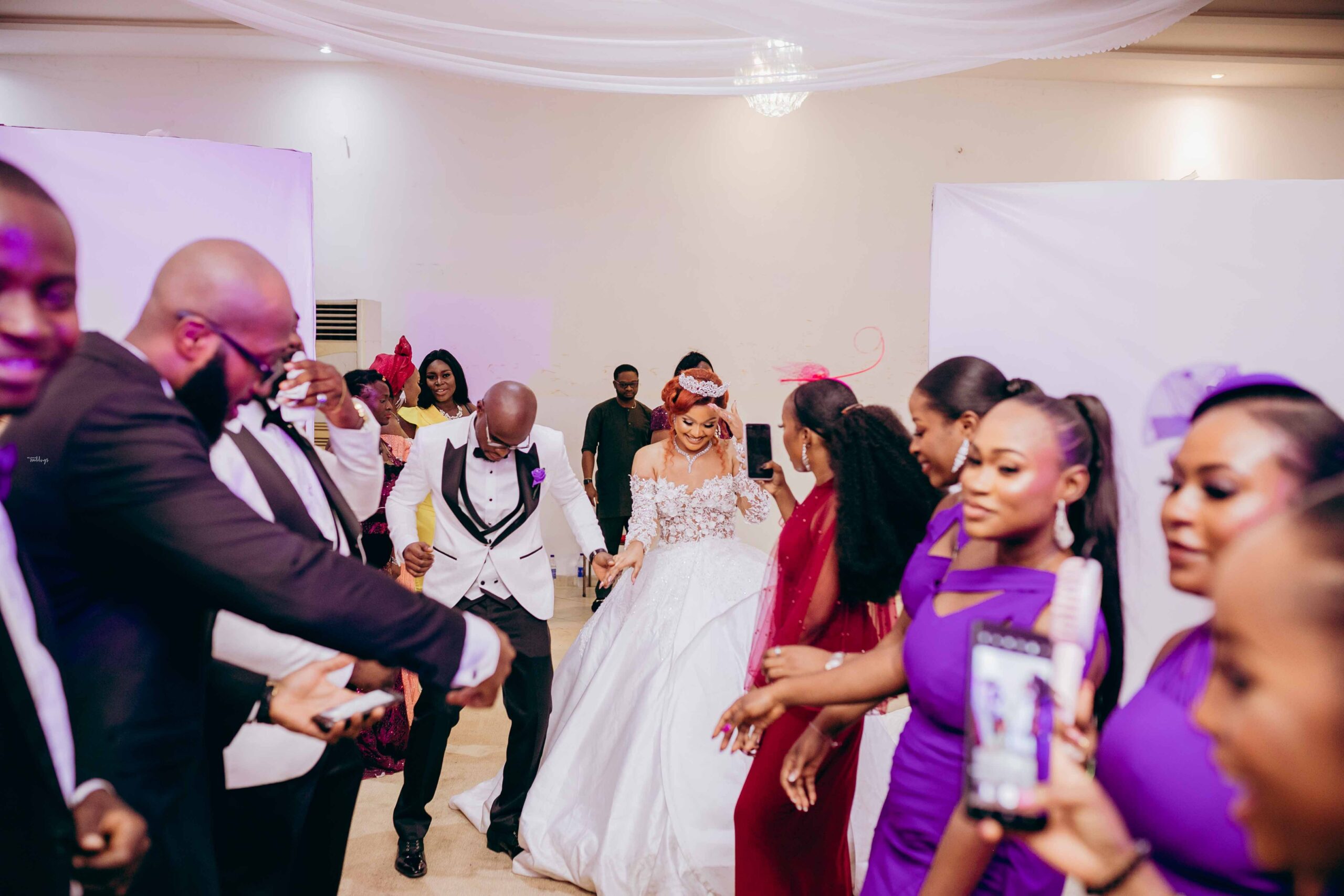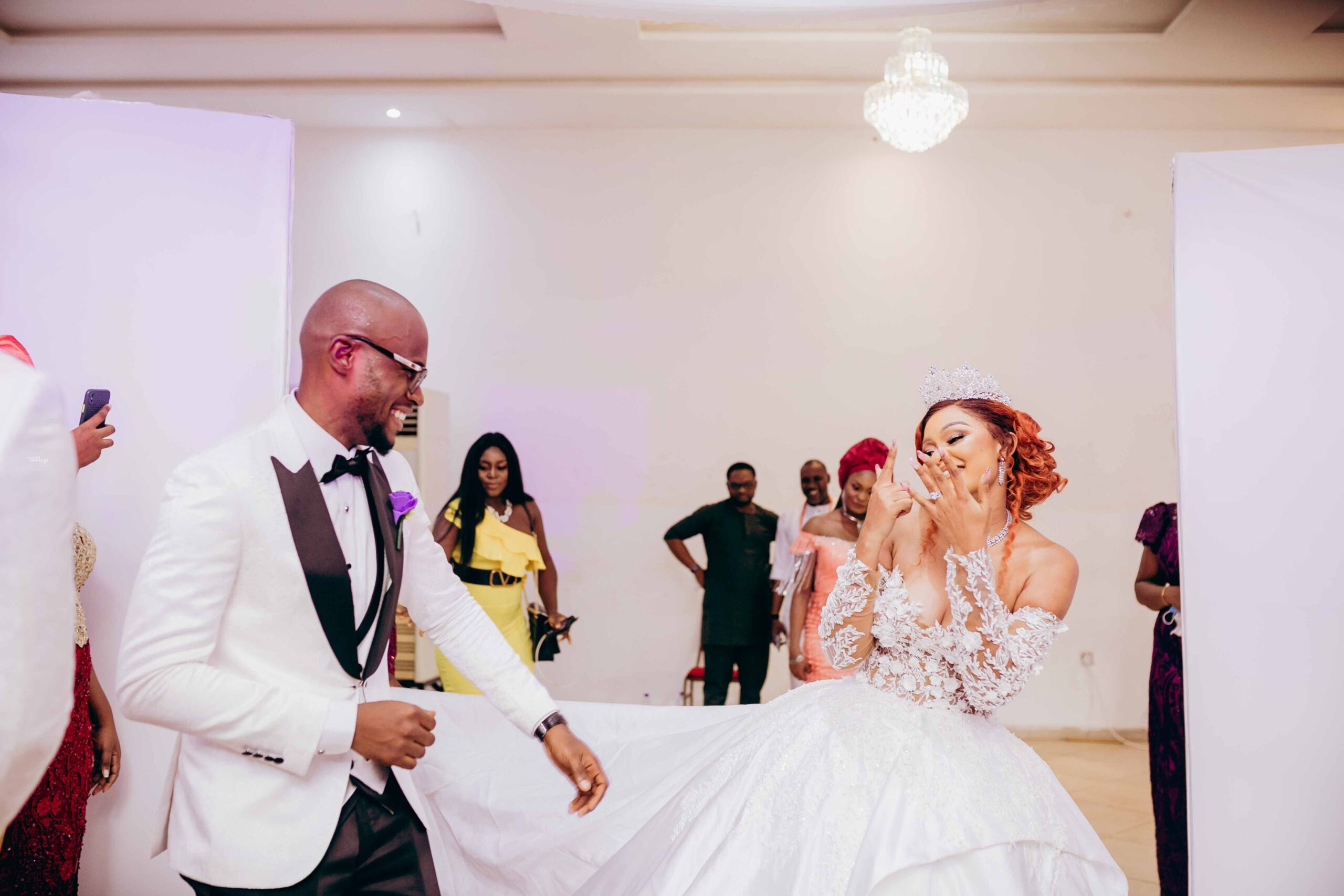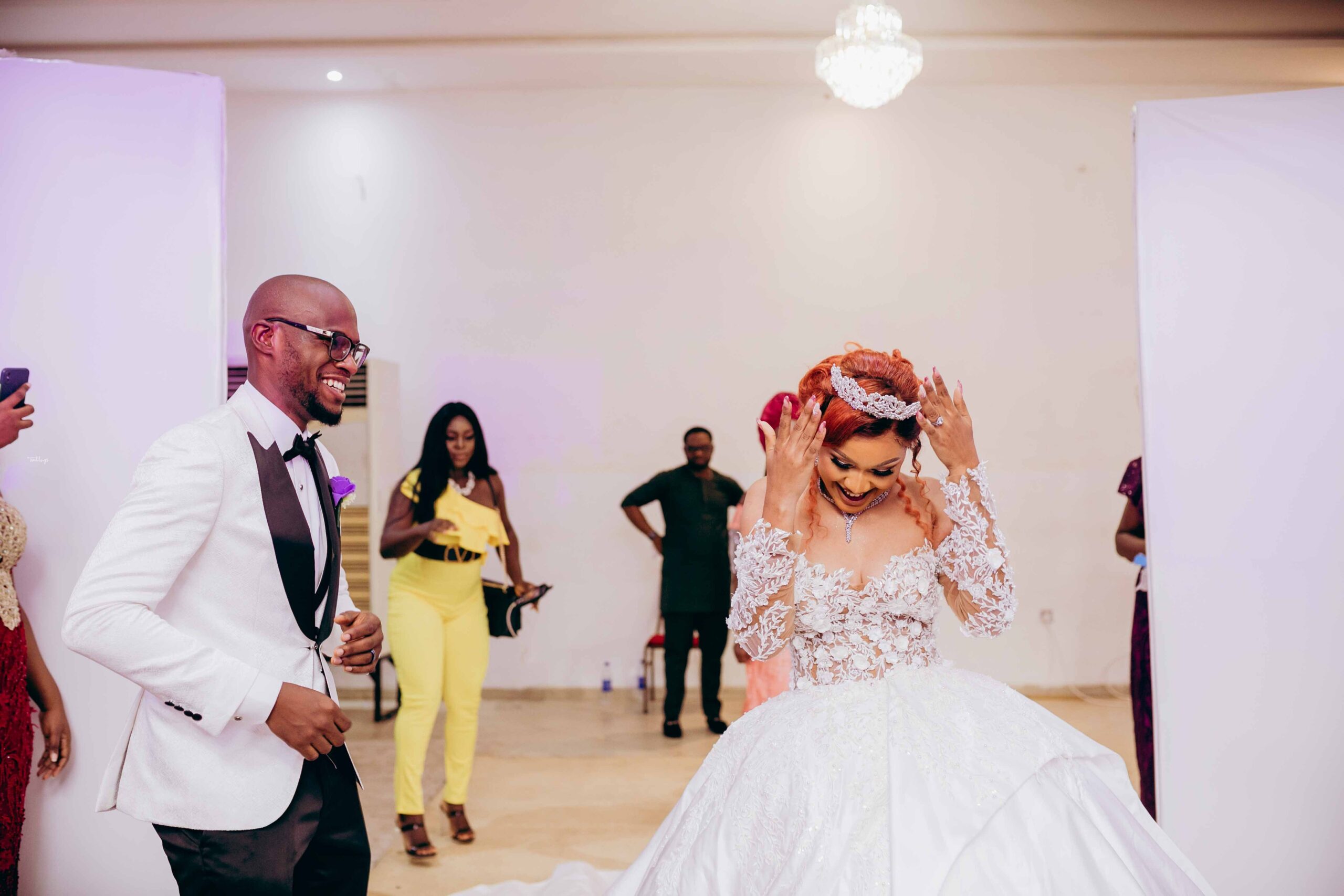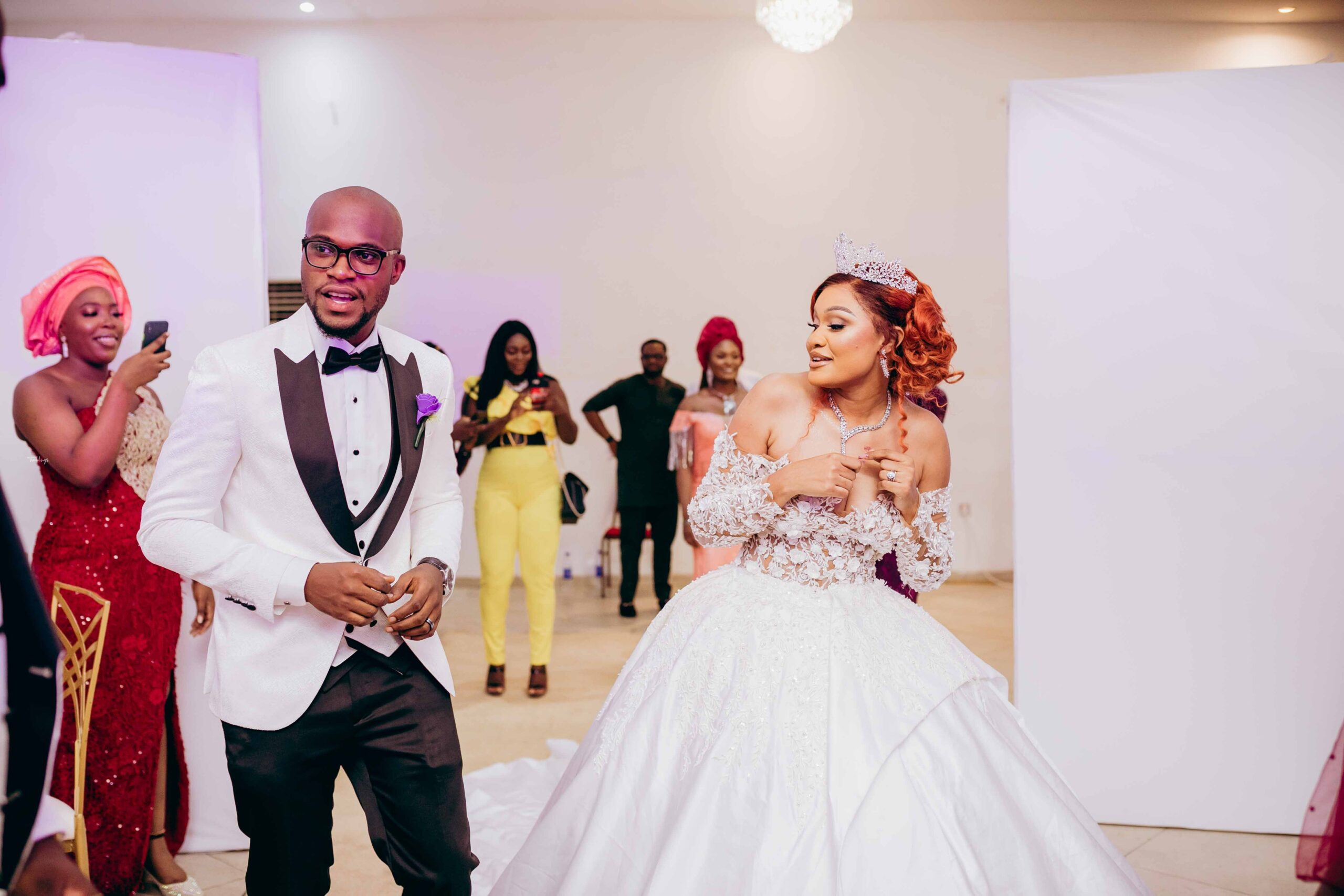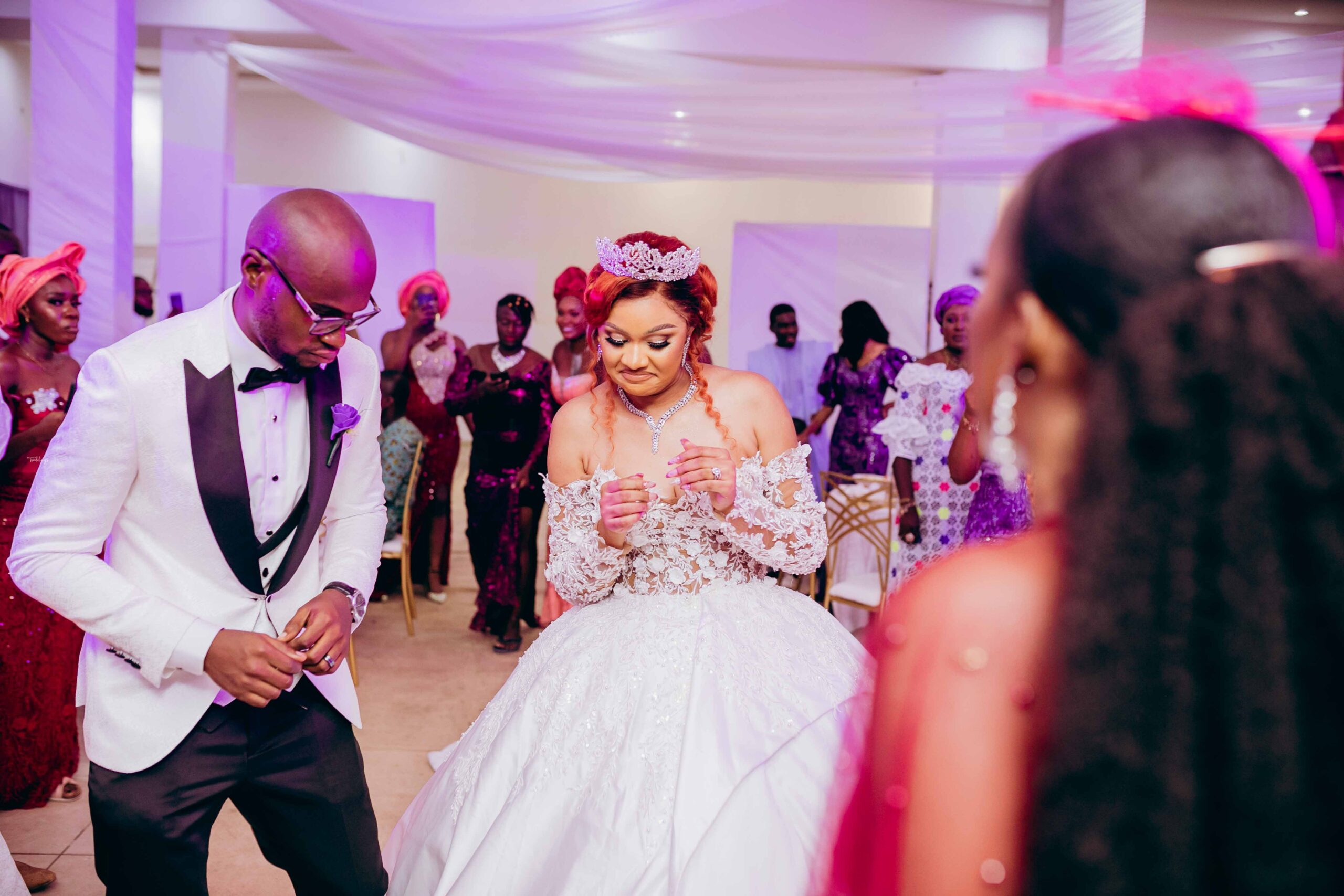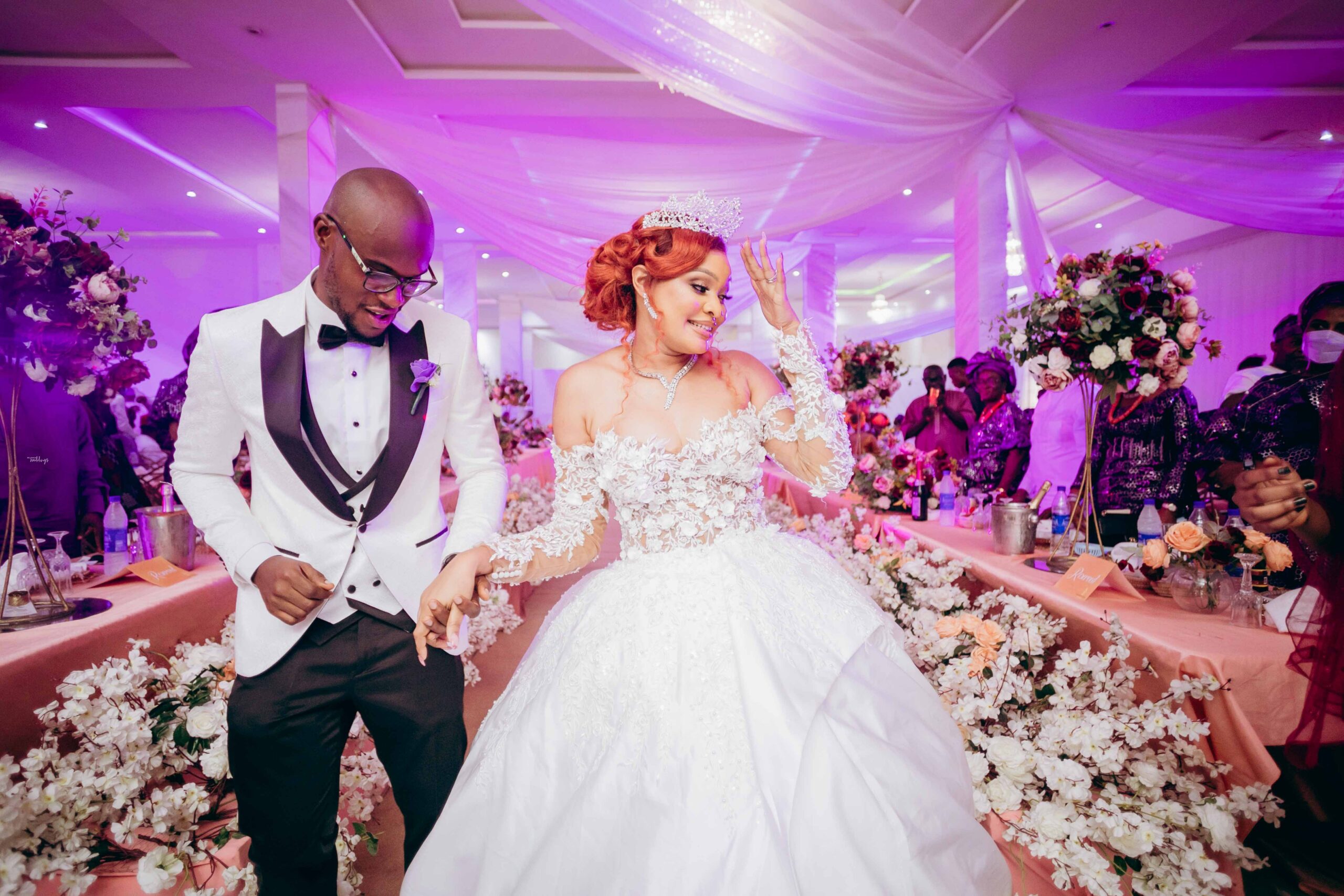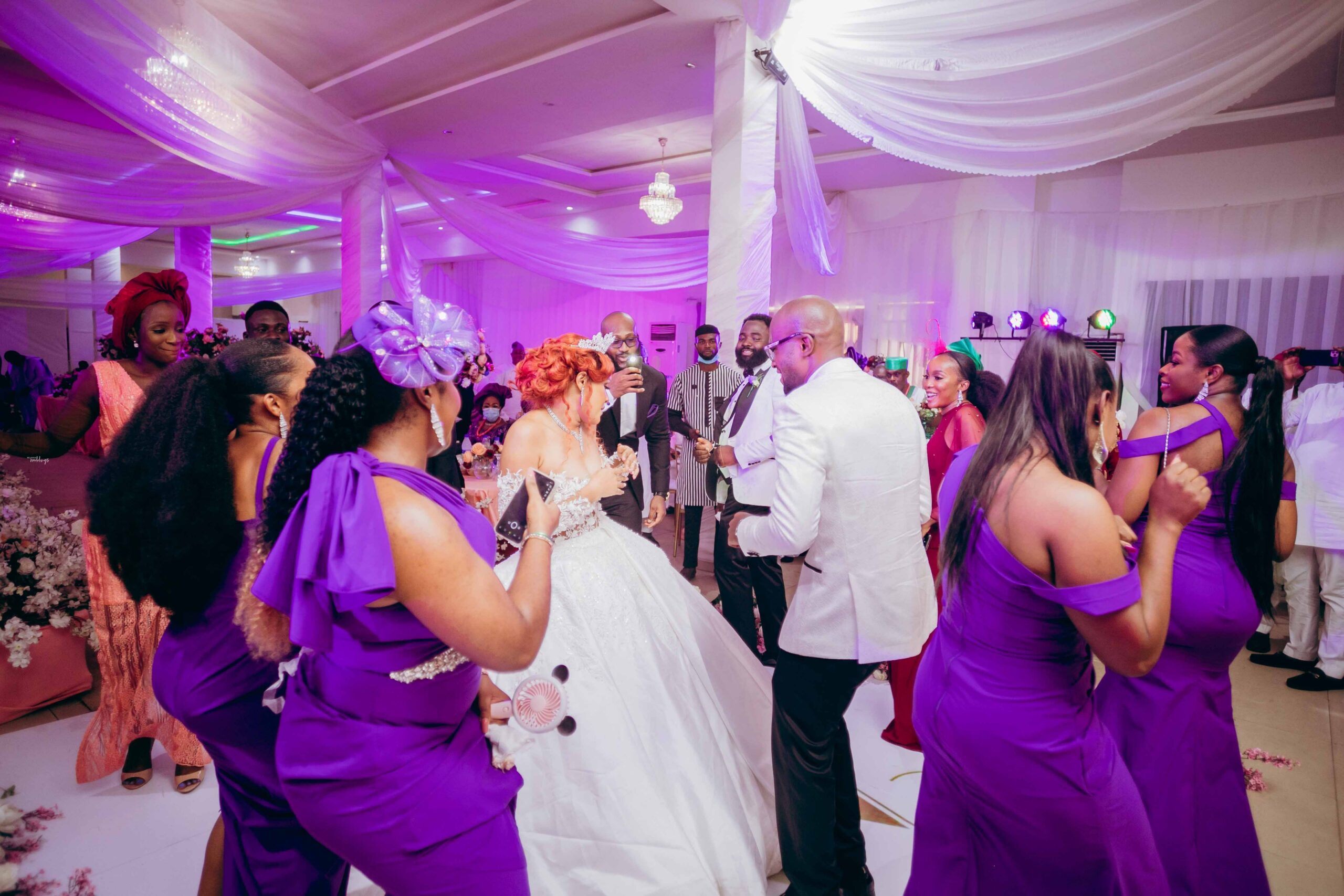 Cake as sweet as our love!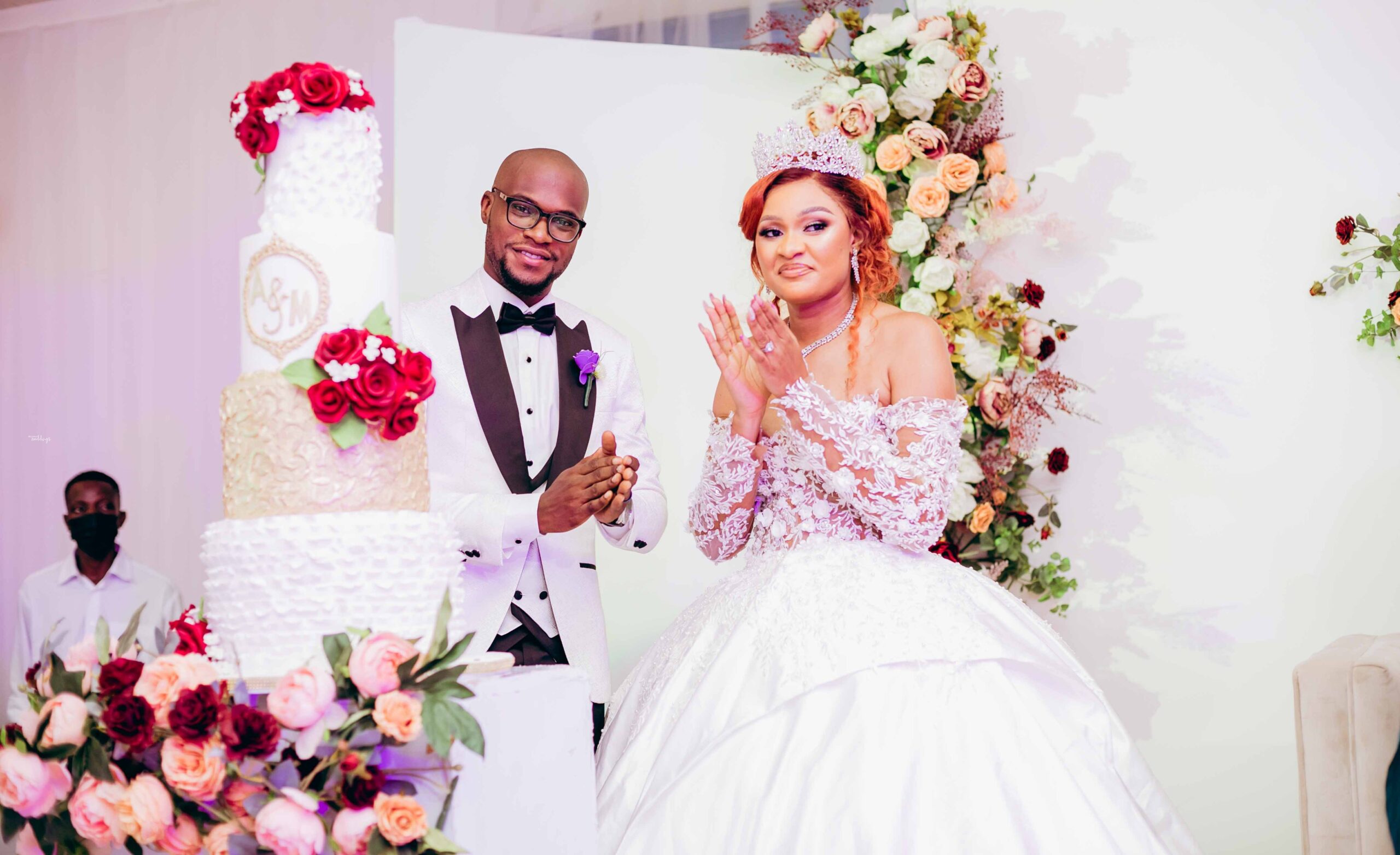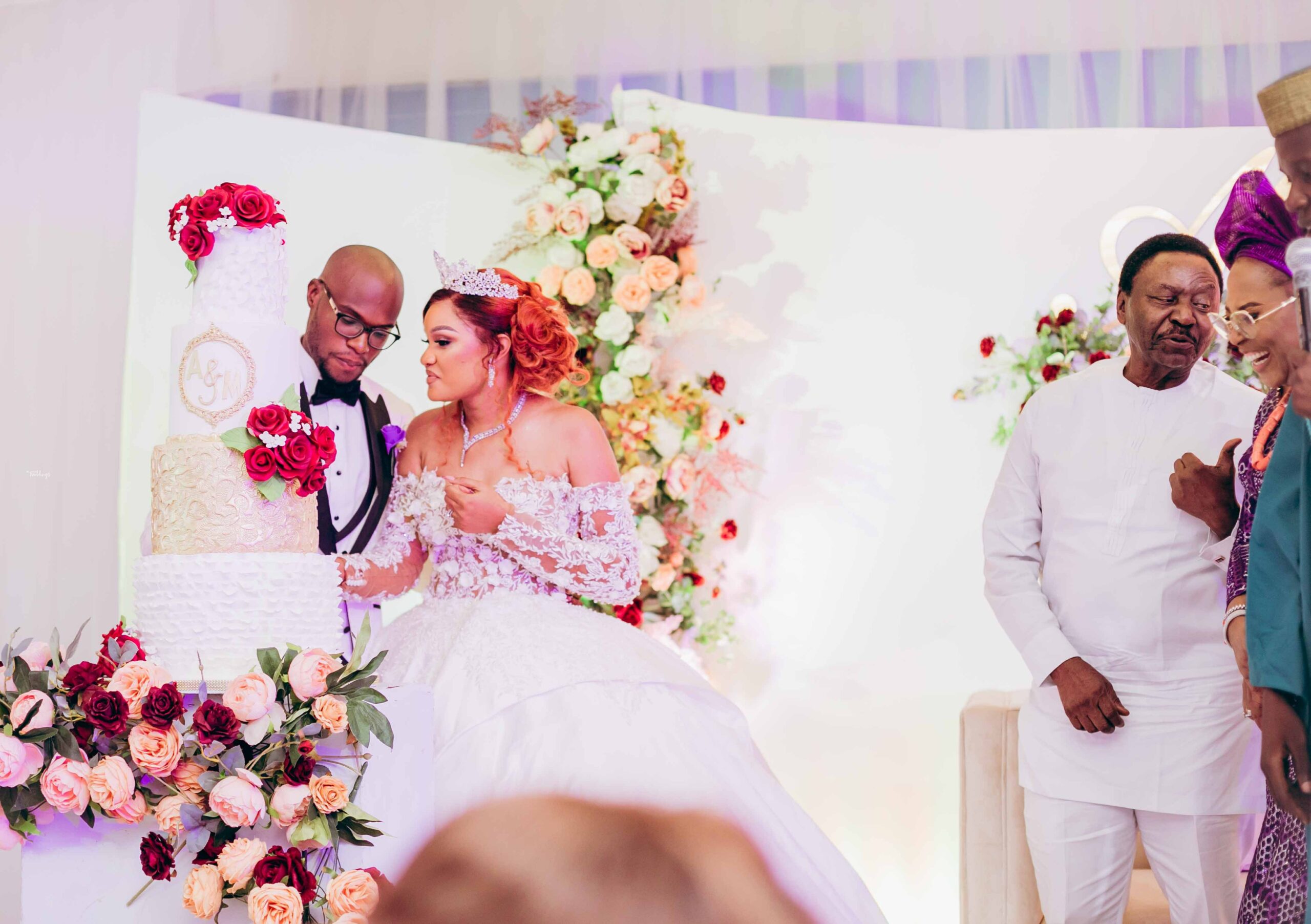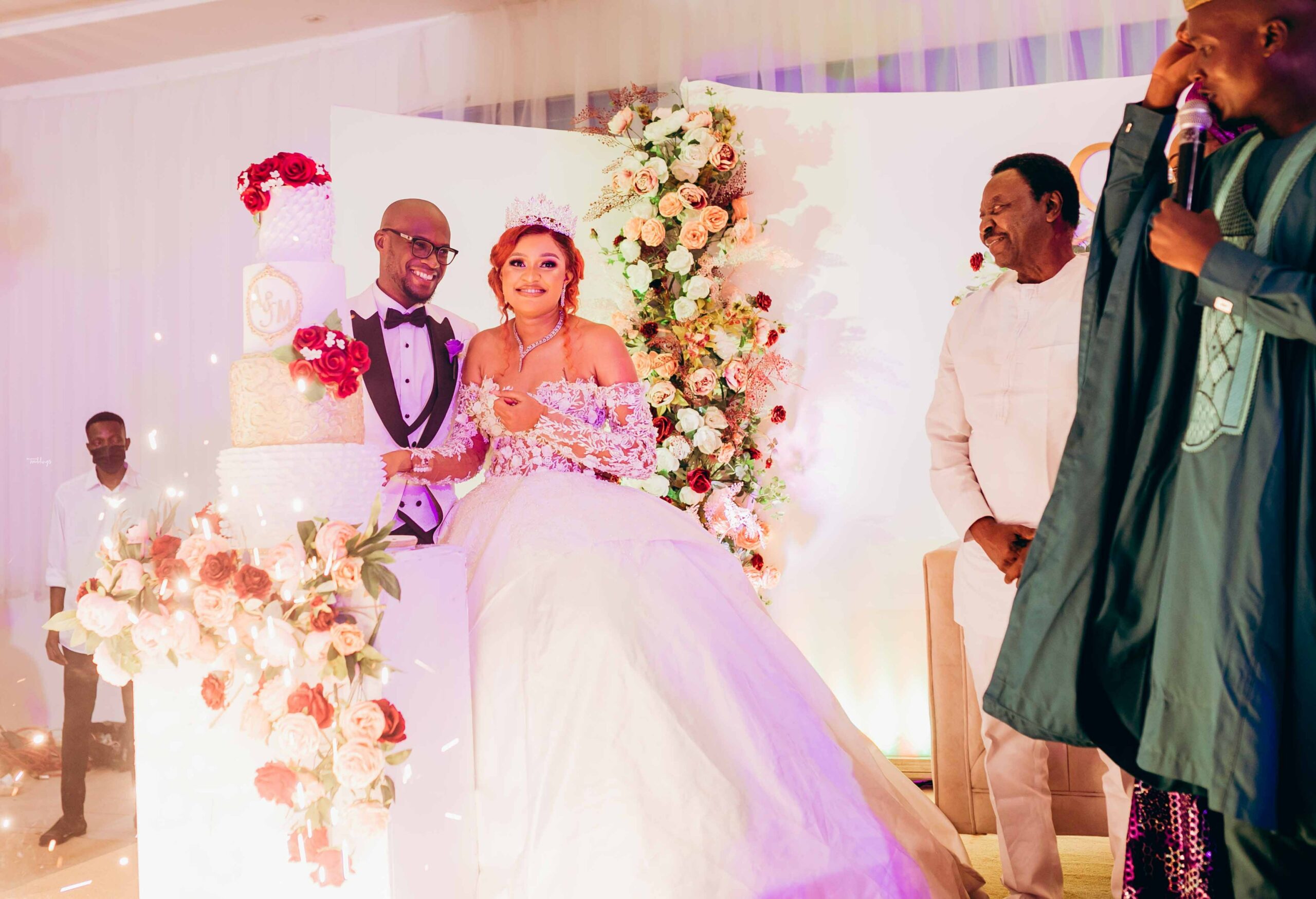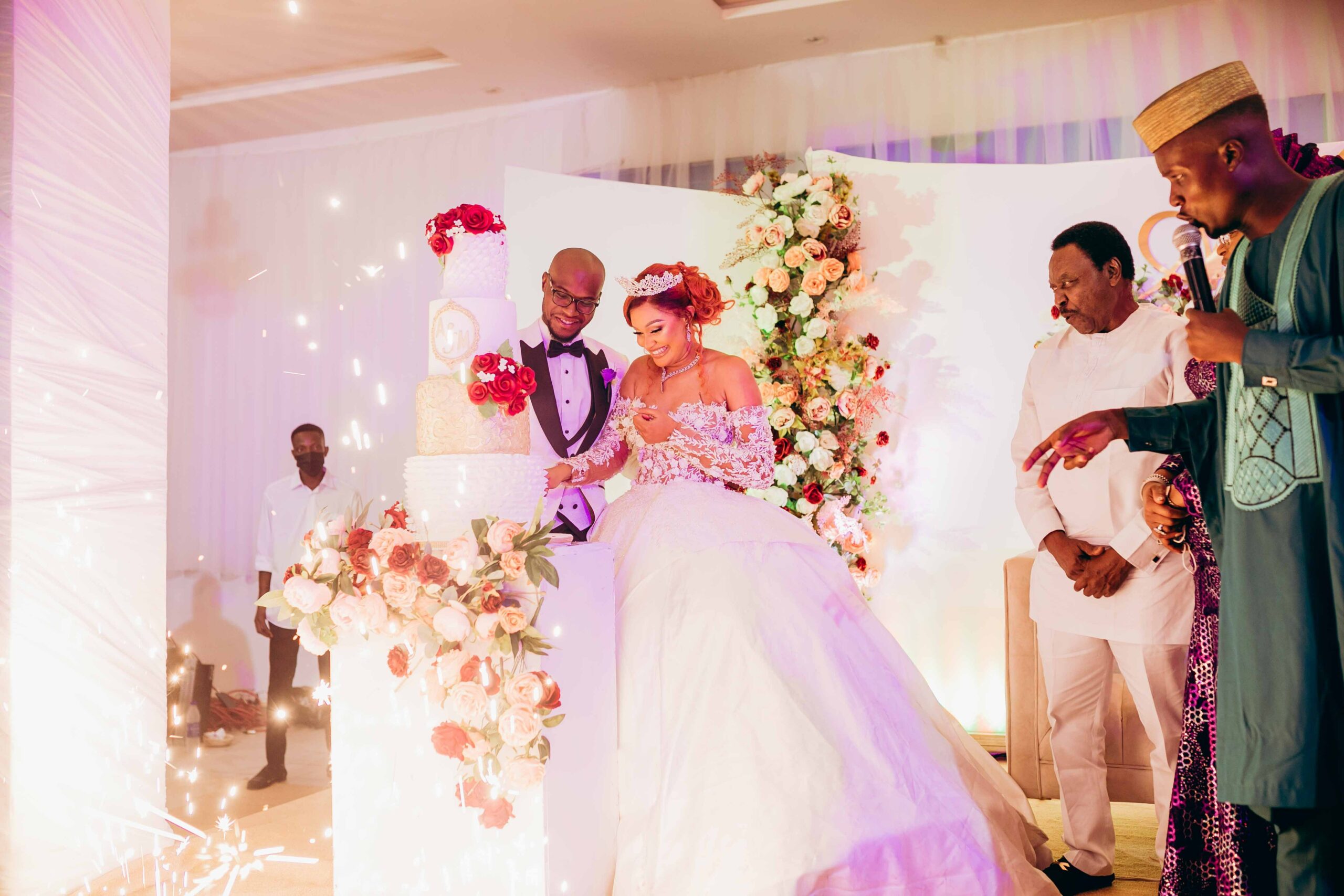 Dancing into happy ever after!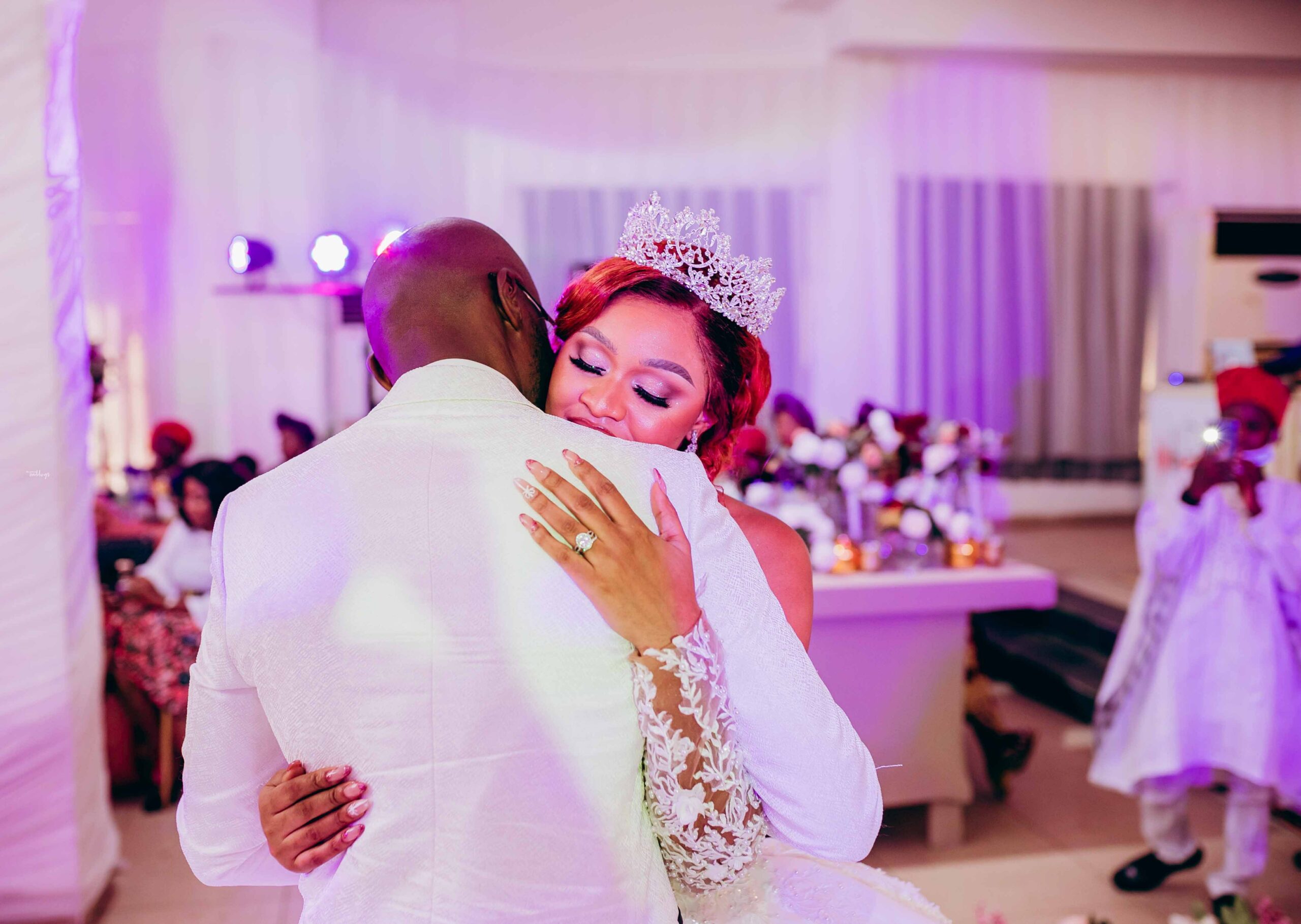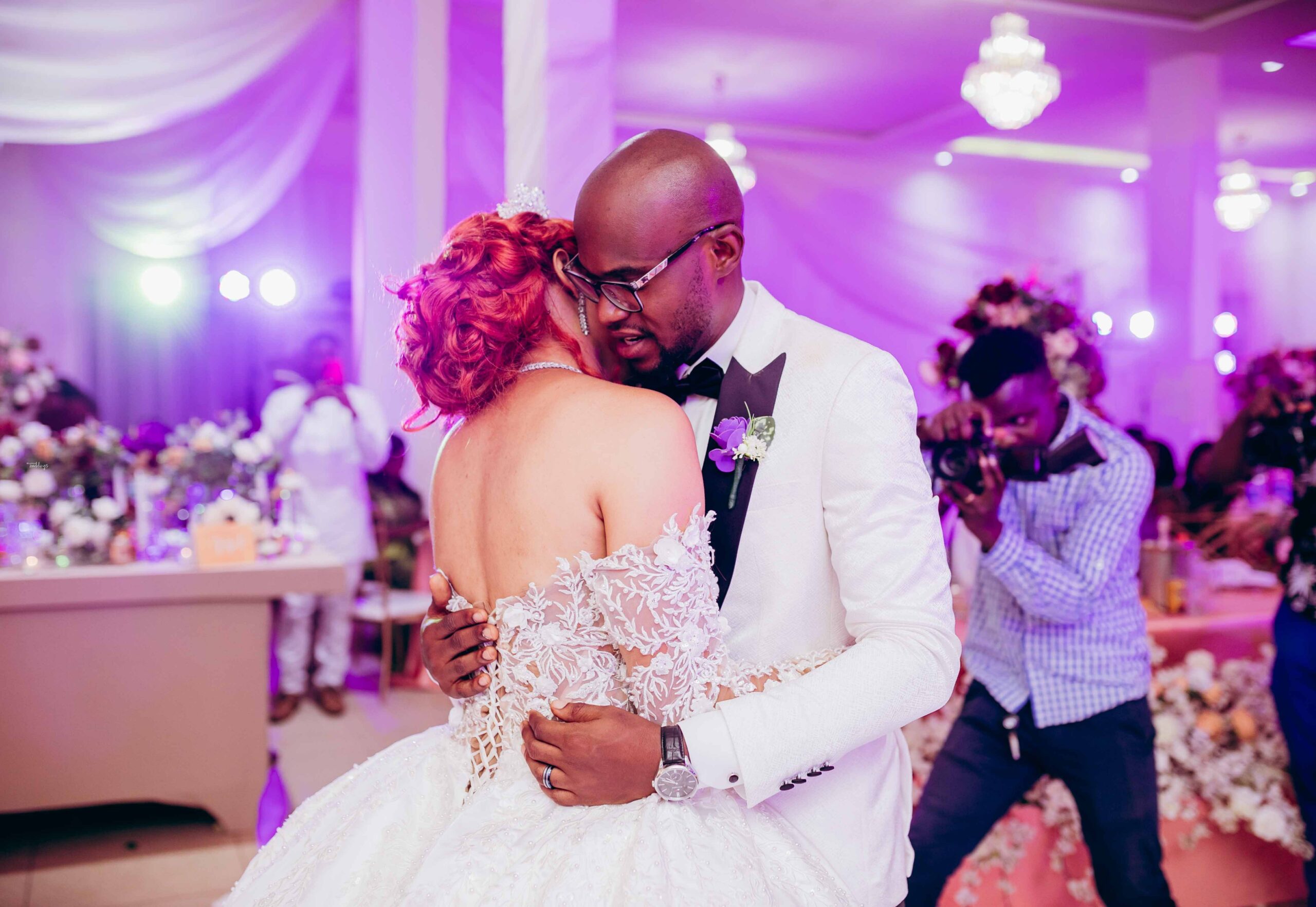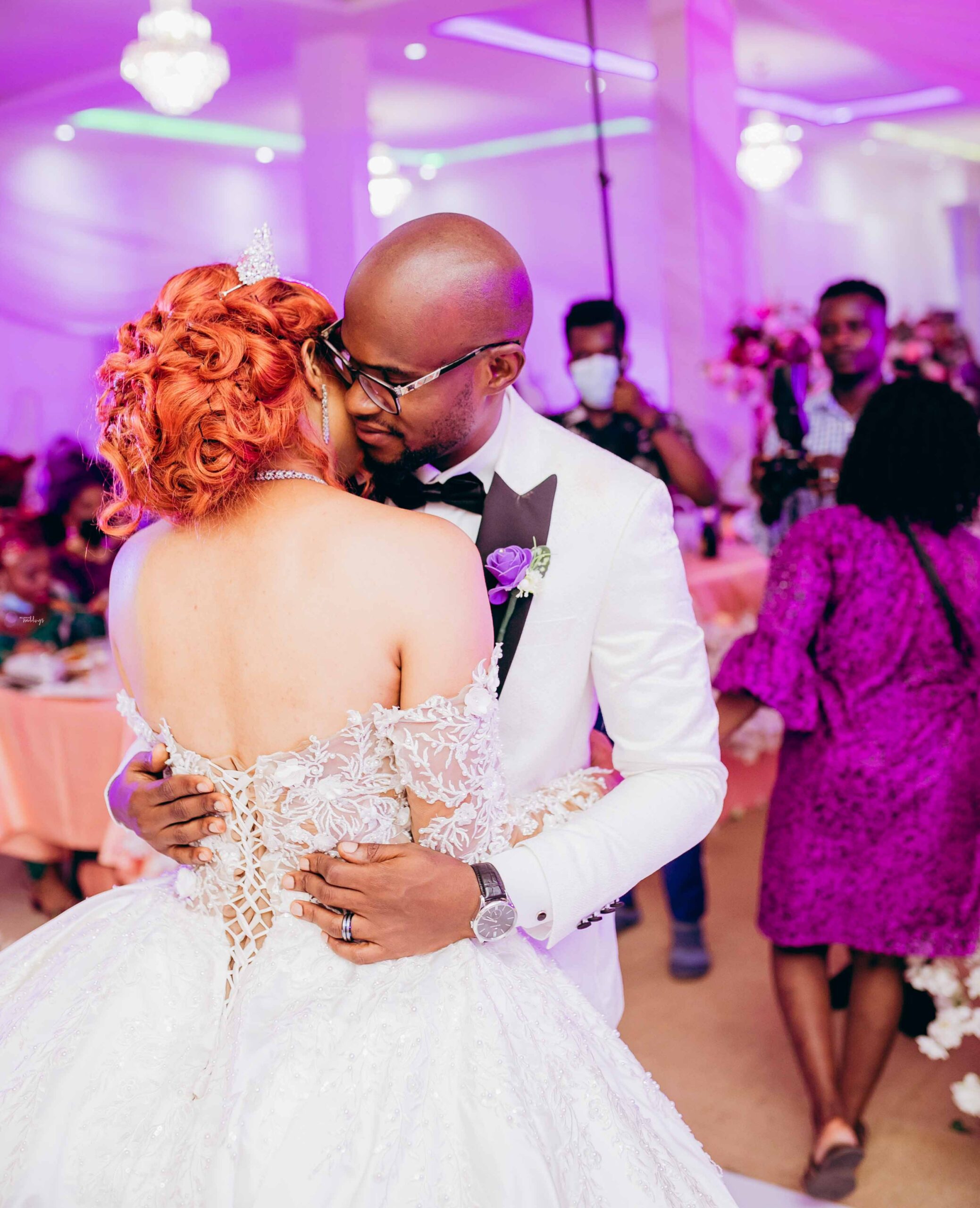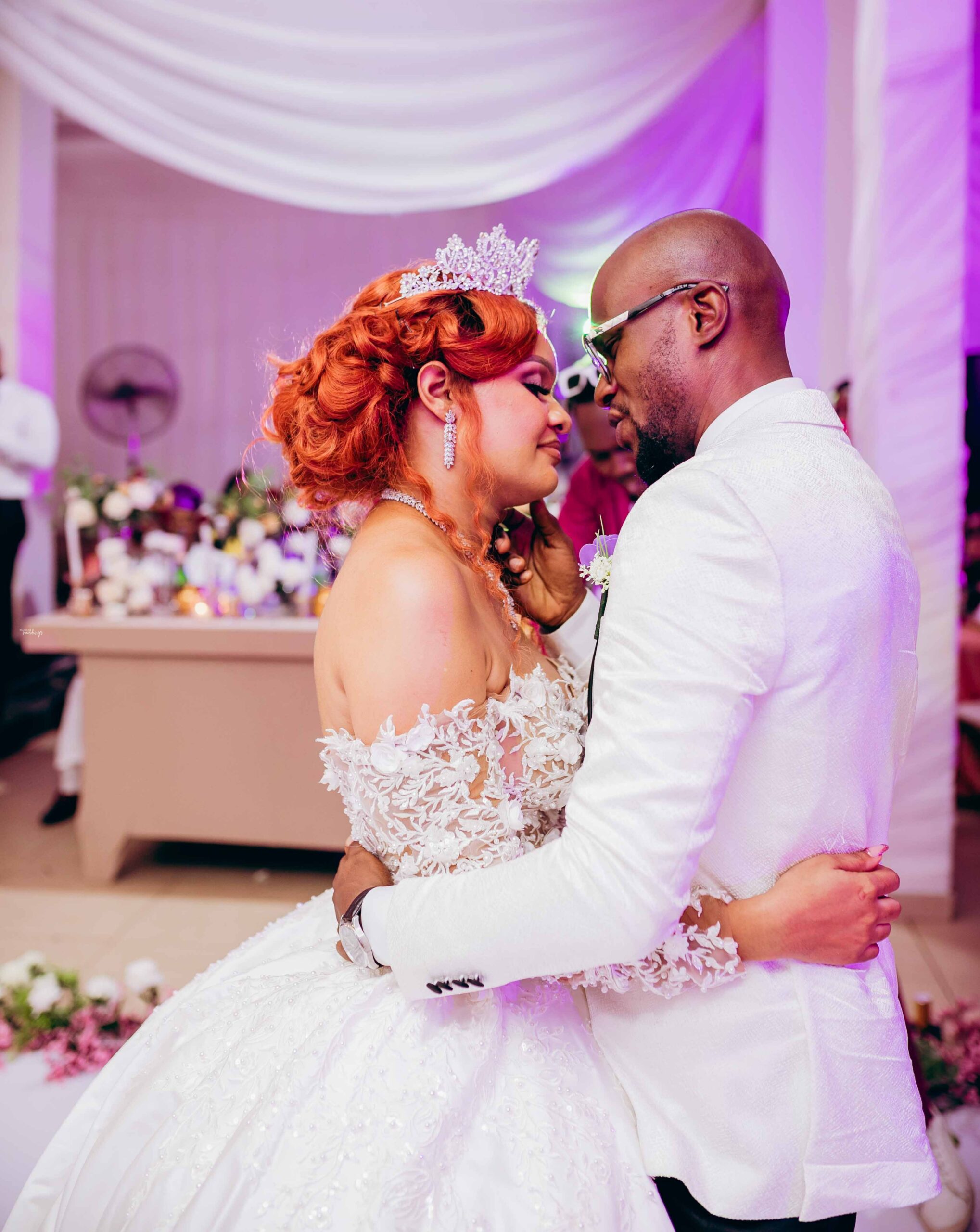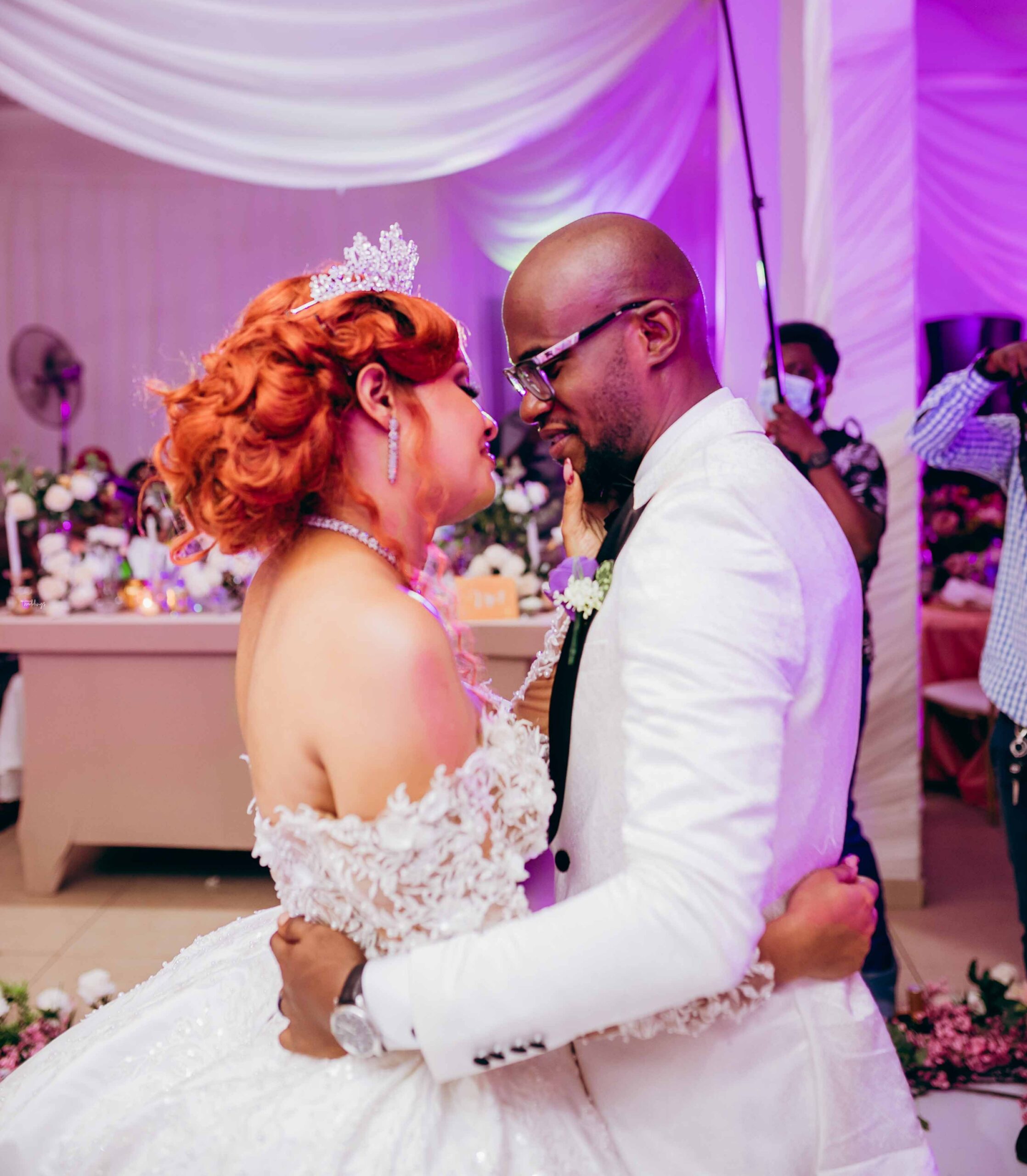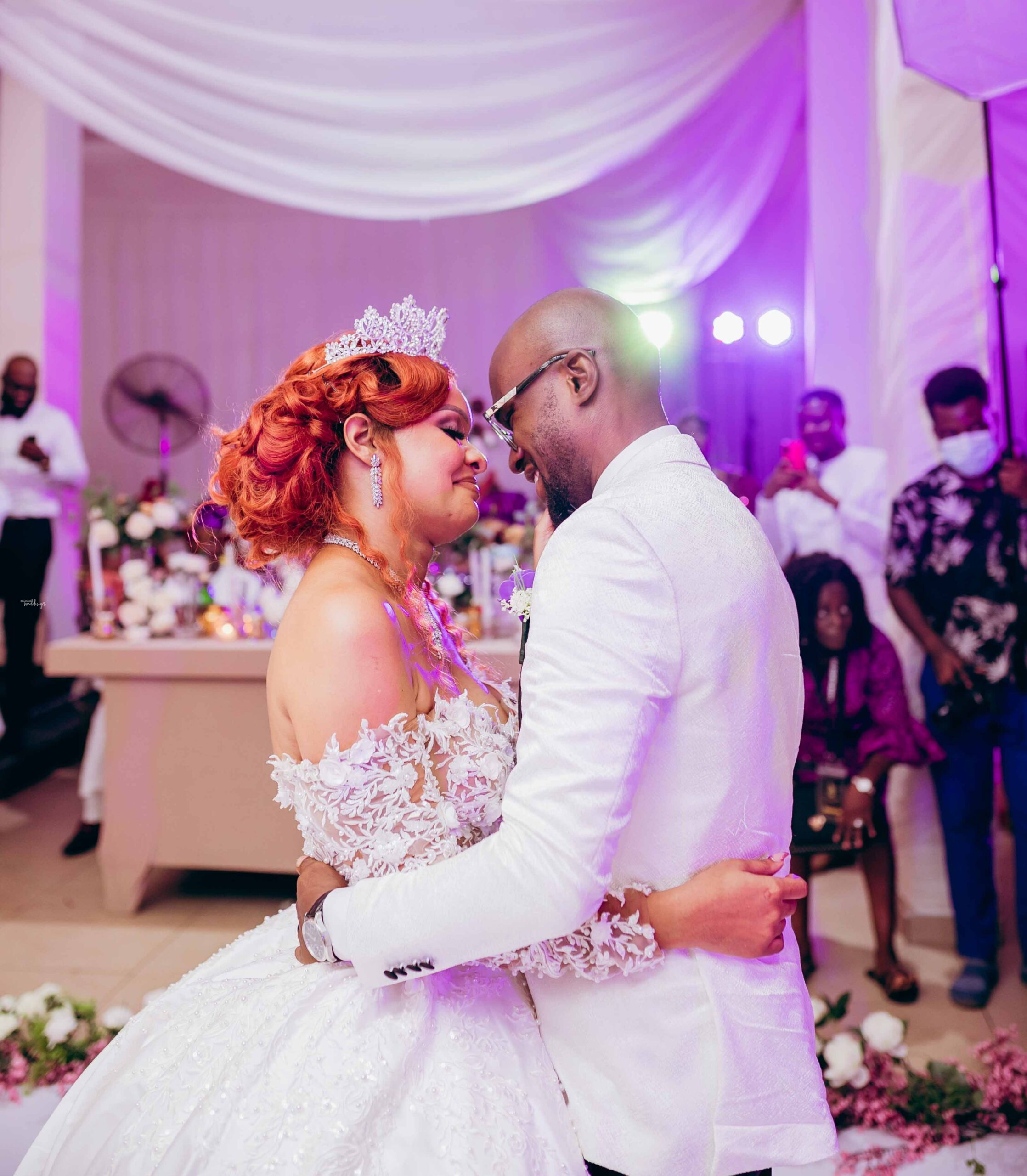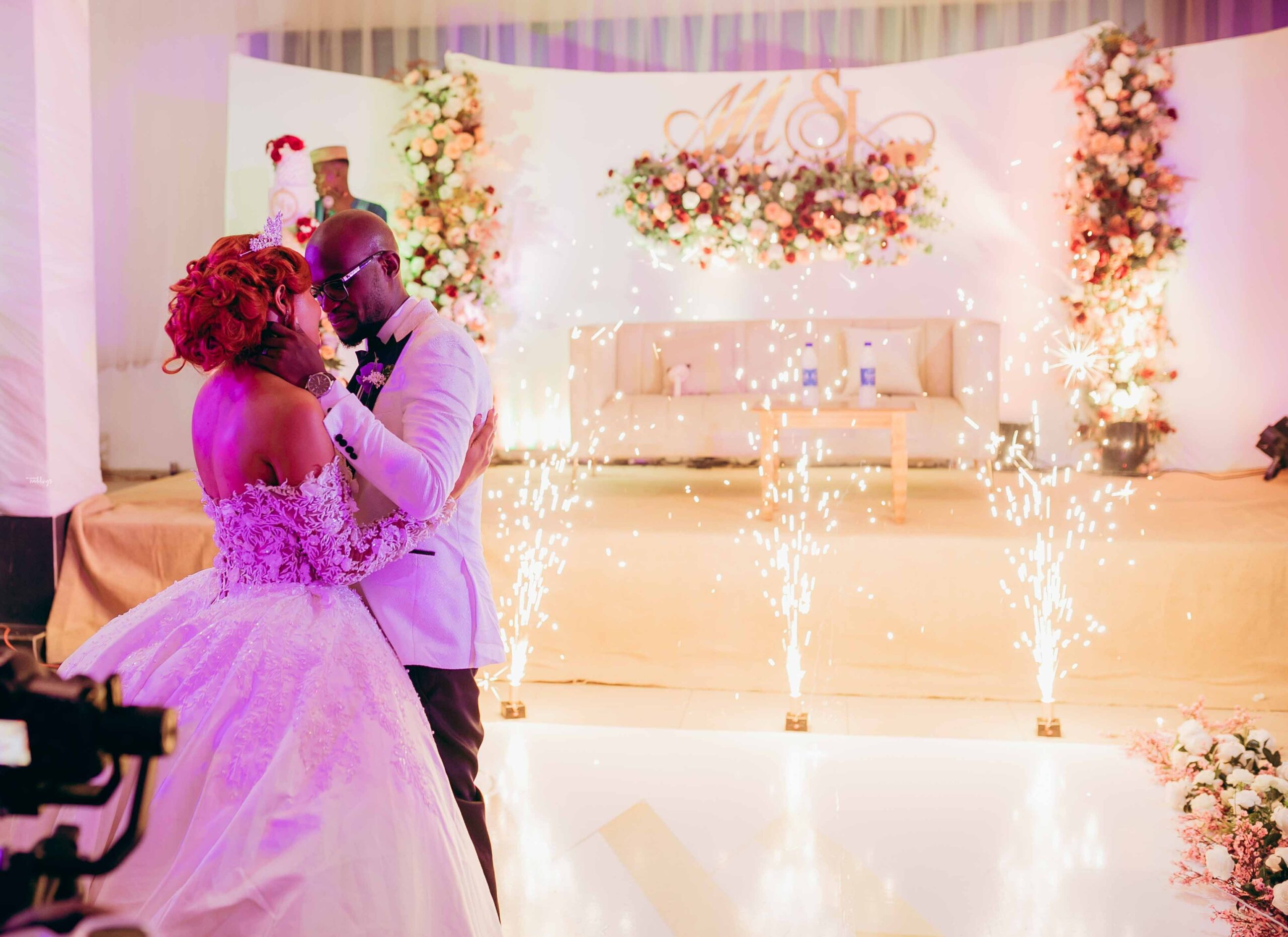 A lit second entrance!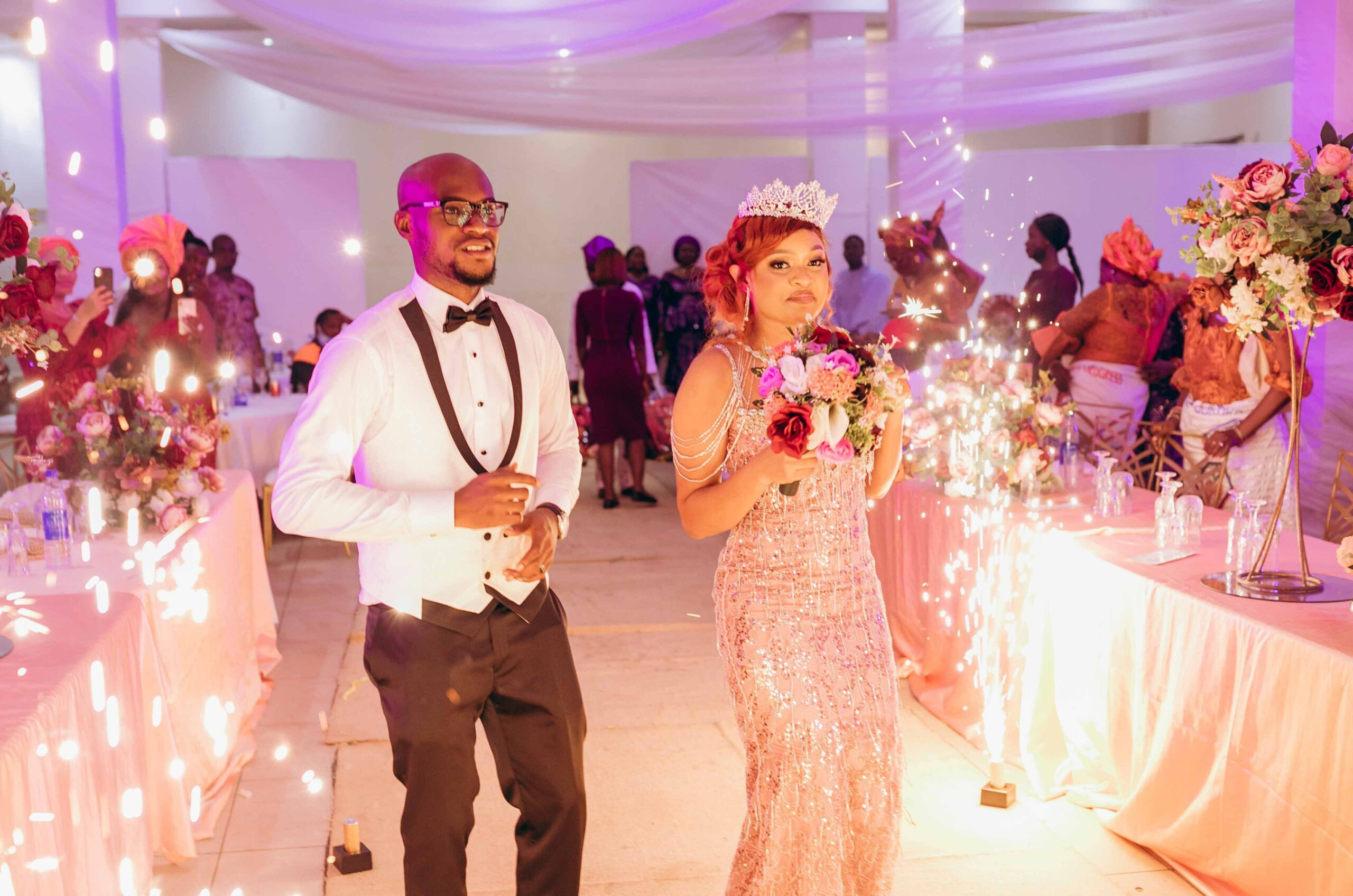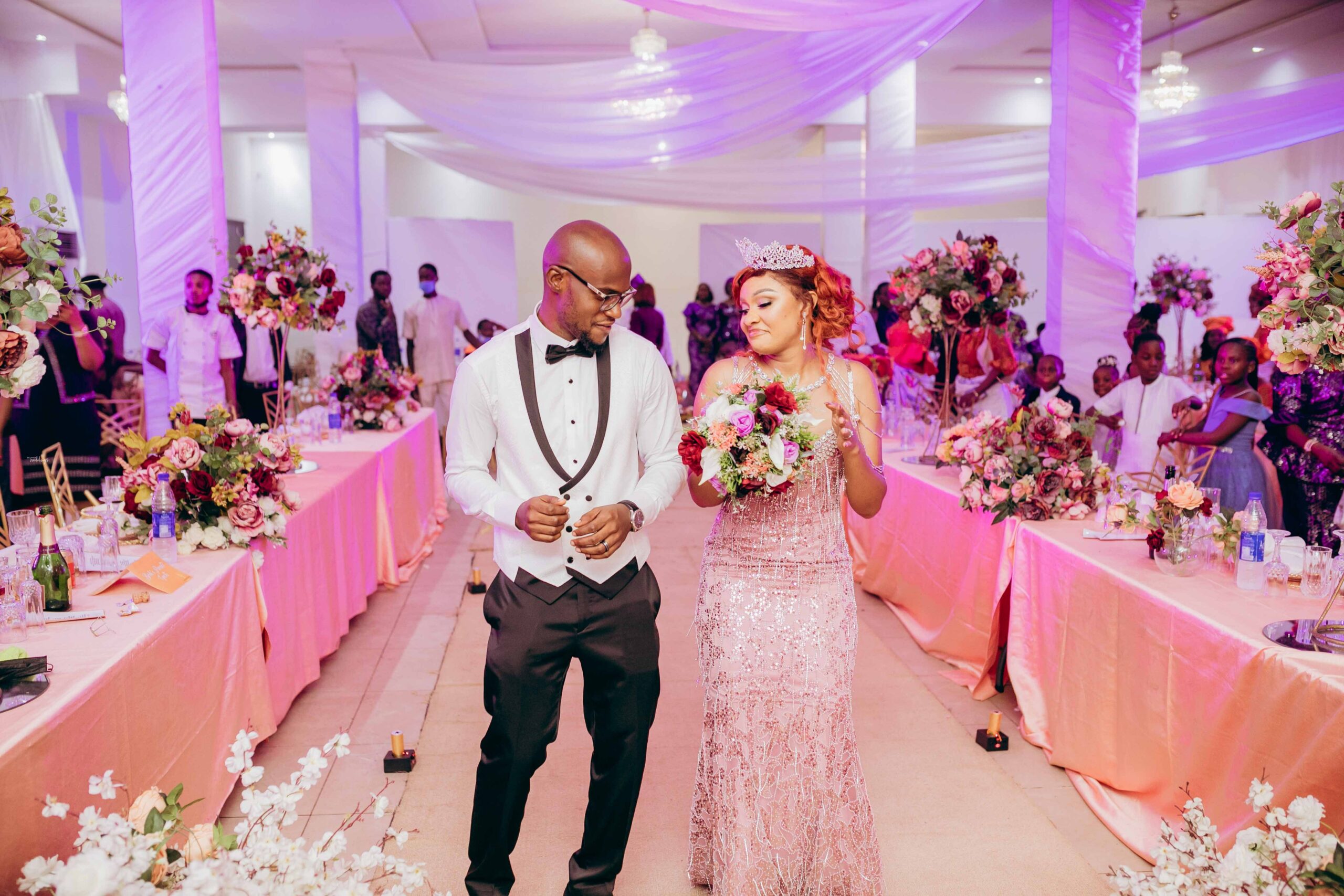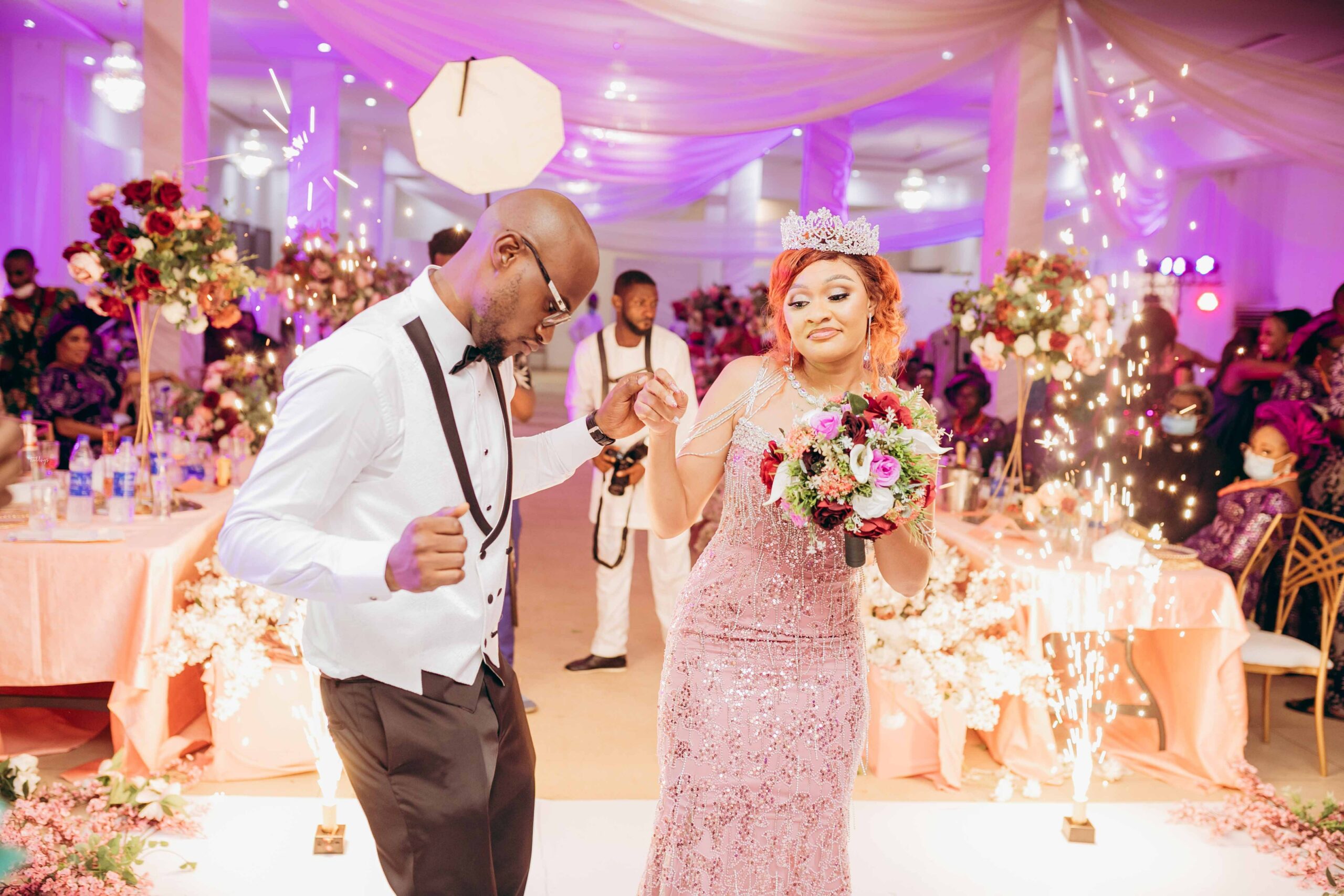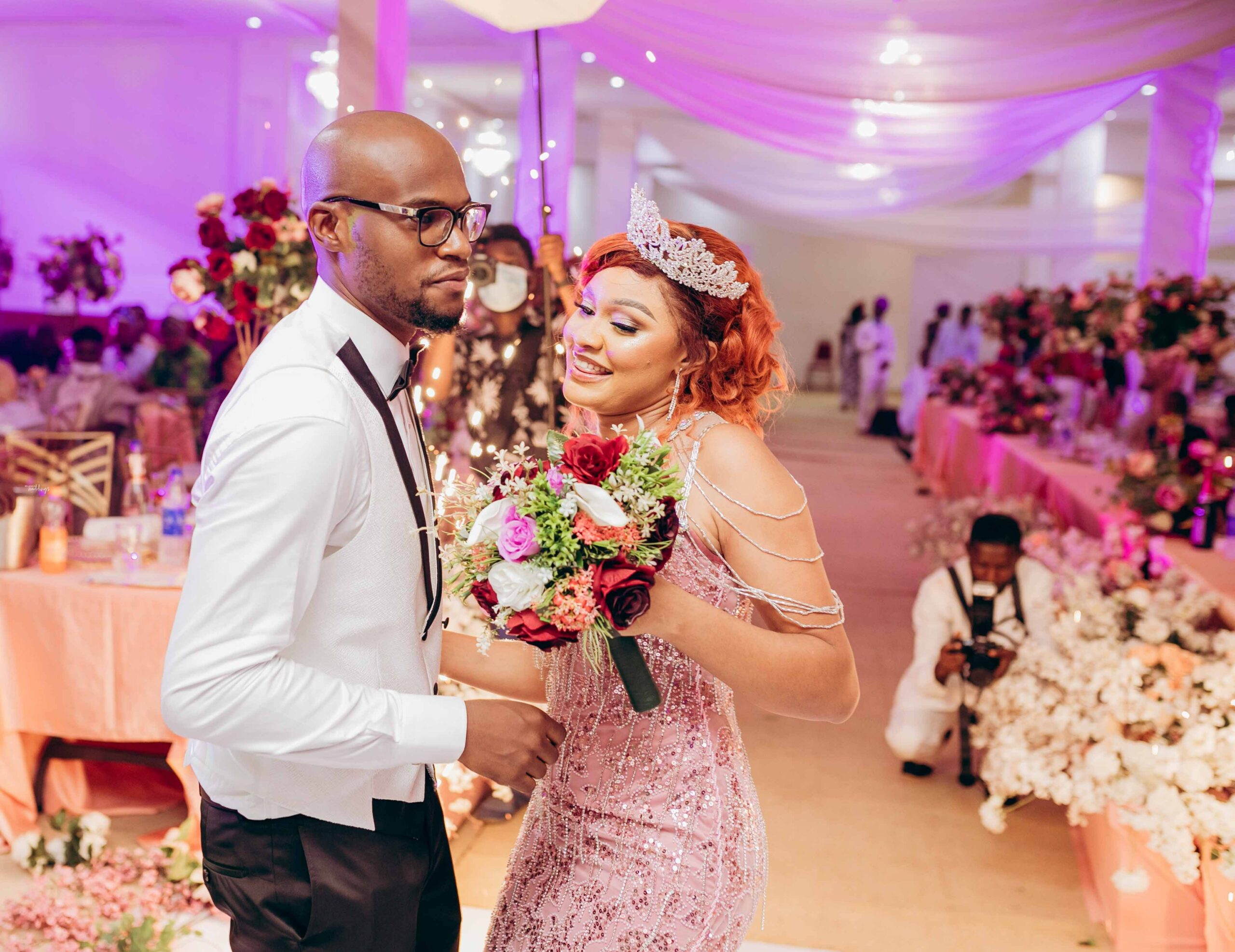 How about something sweet and yummy? 😍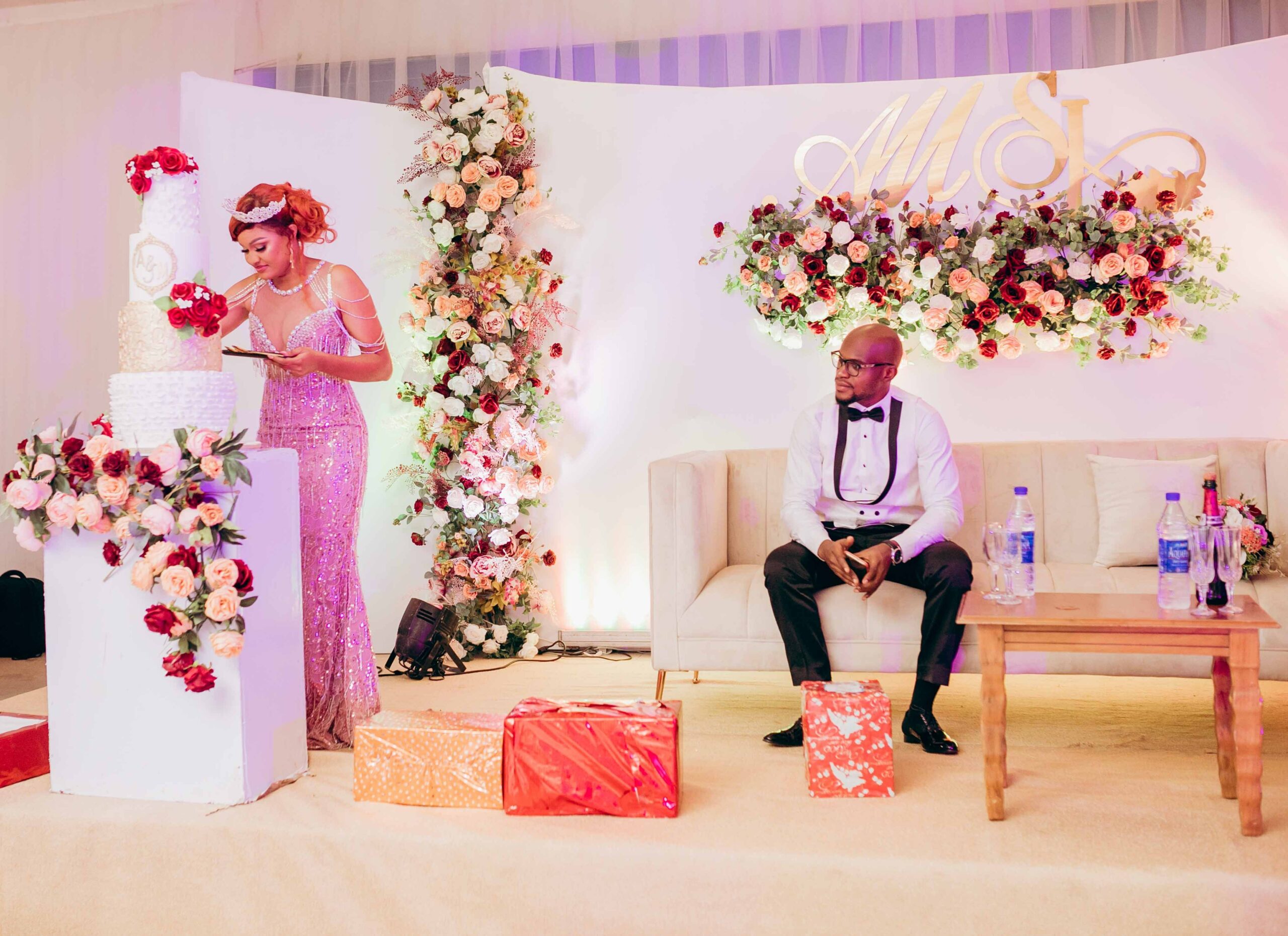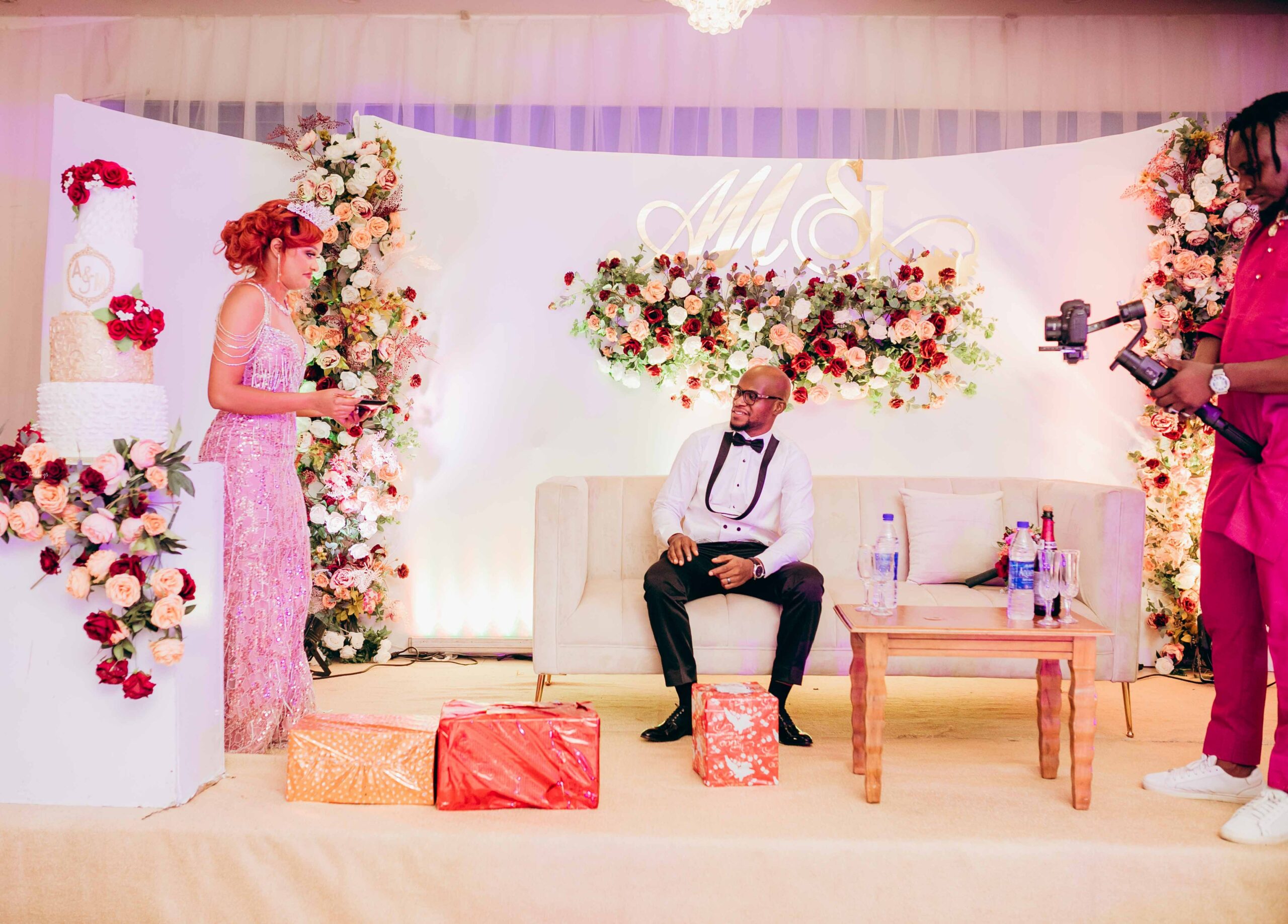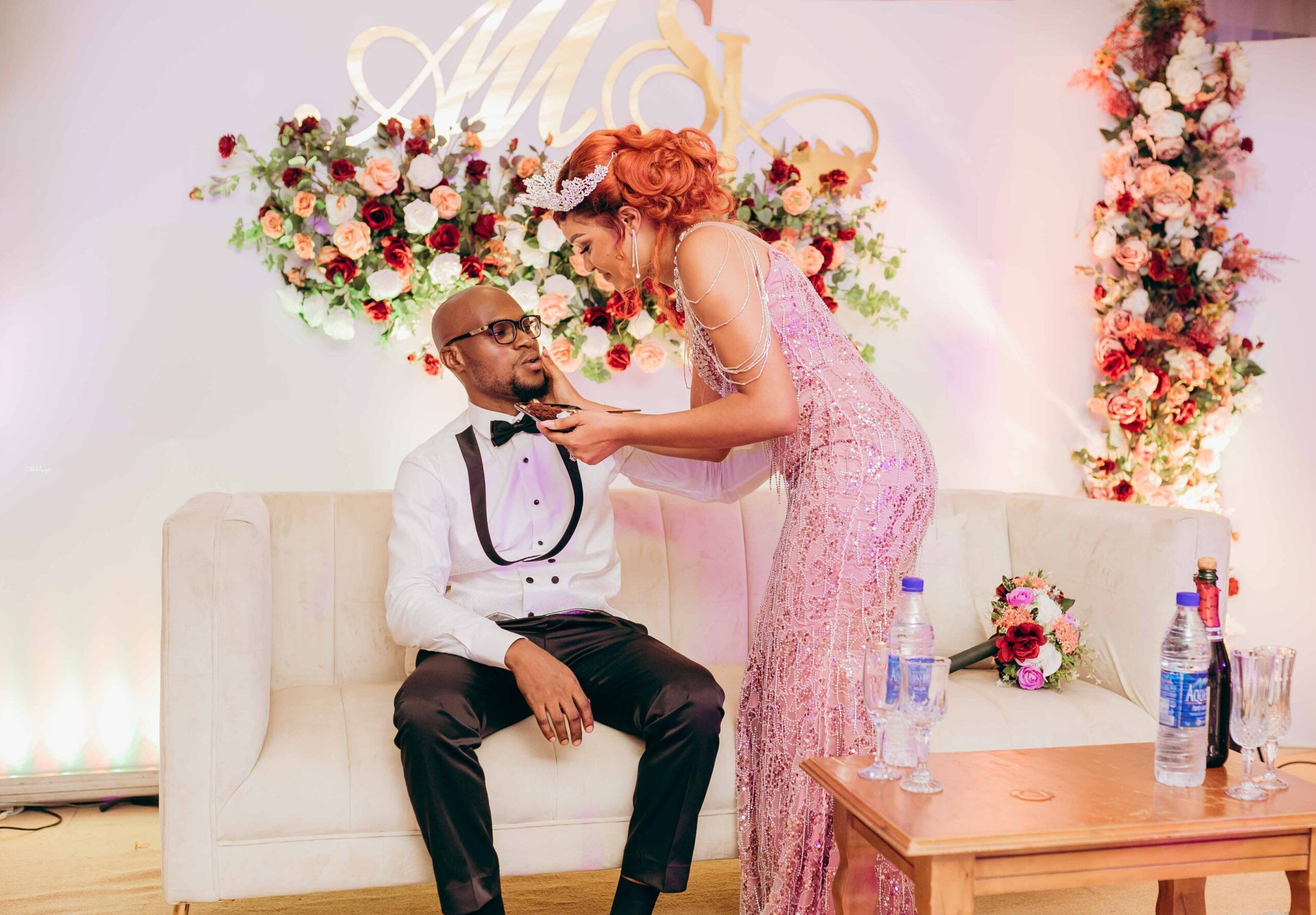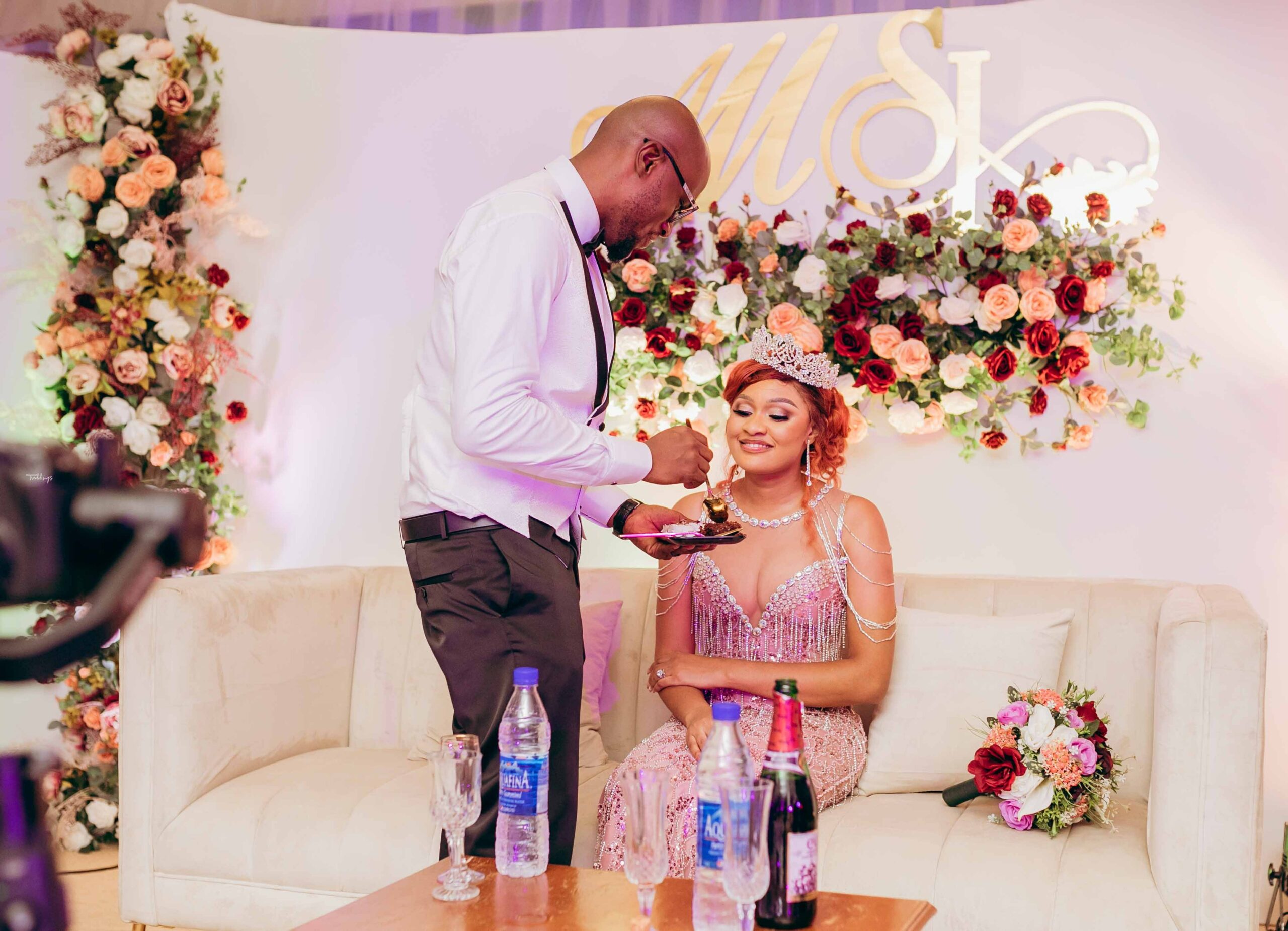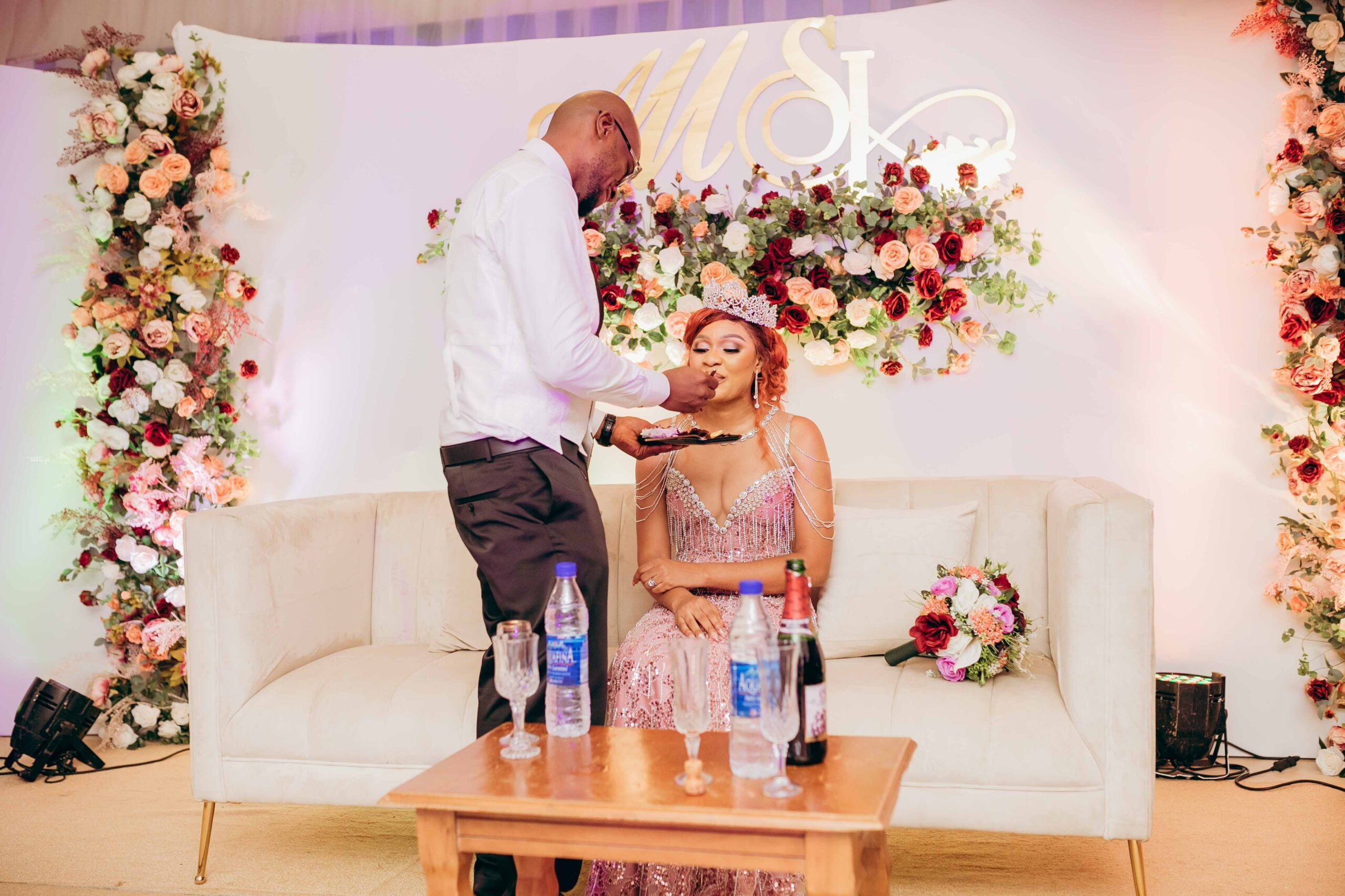 We can certainly feel the love!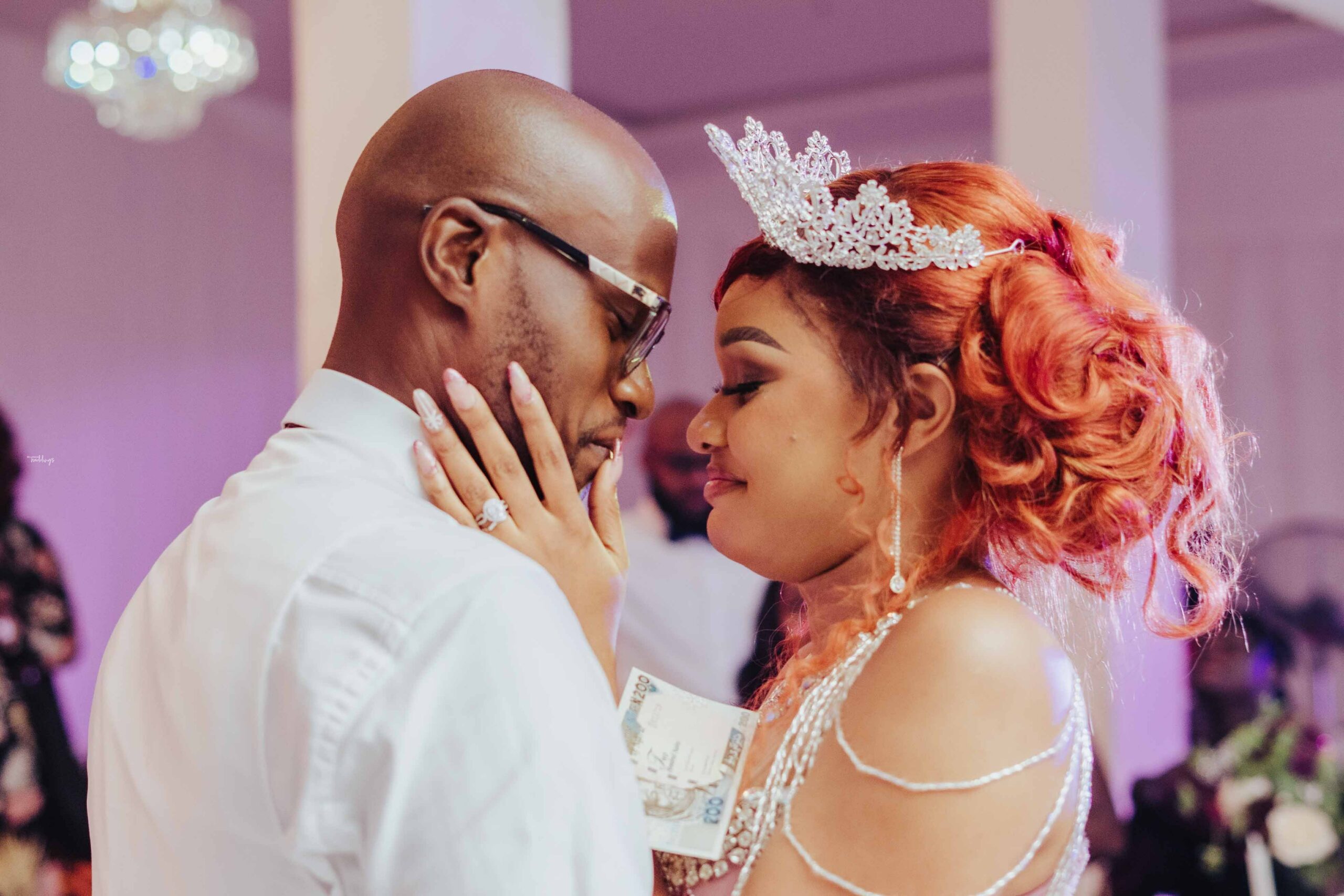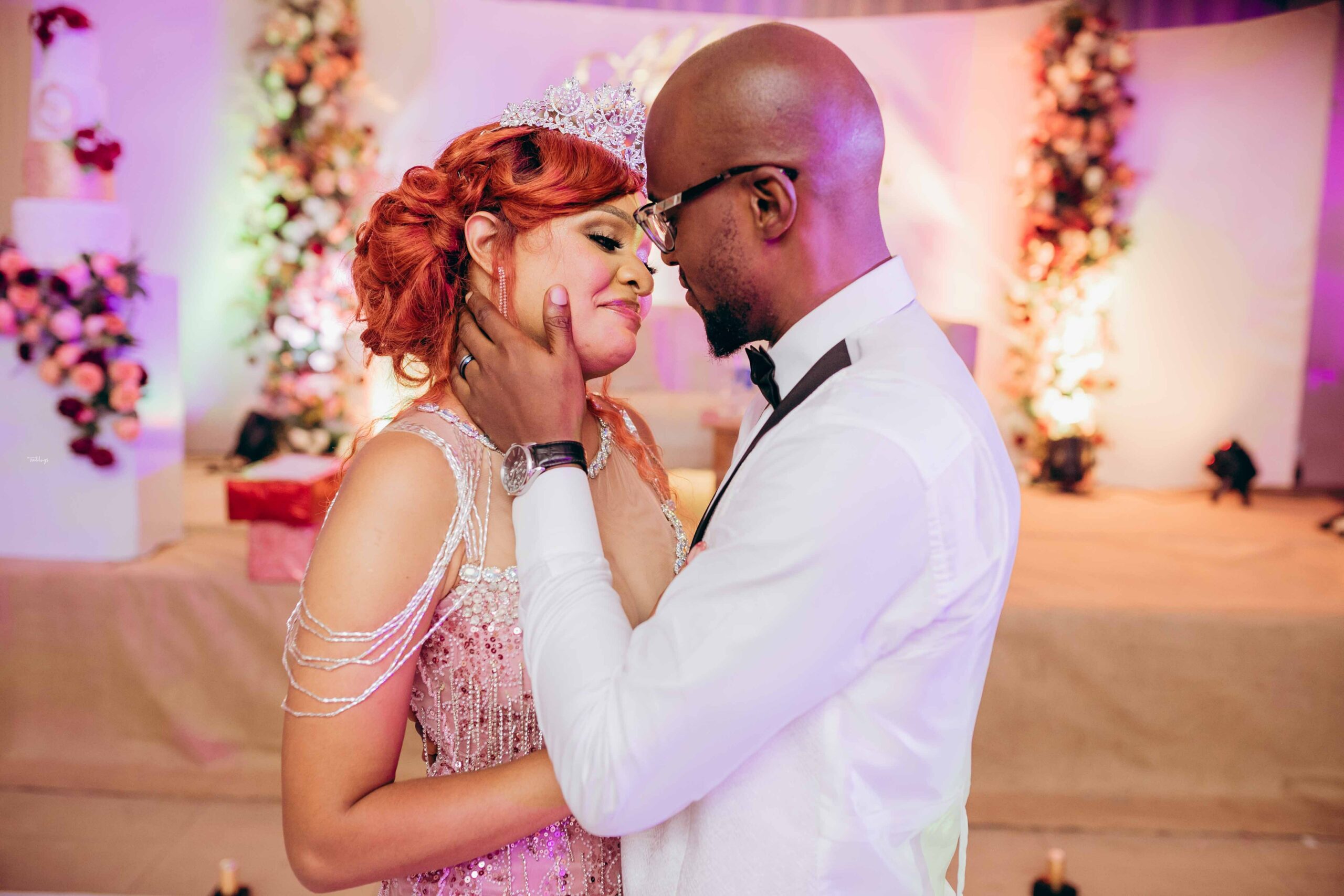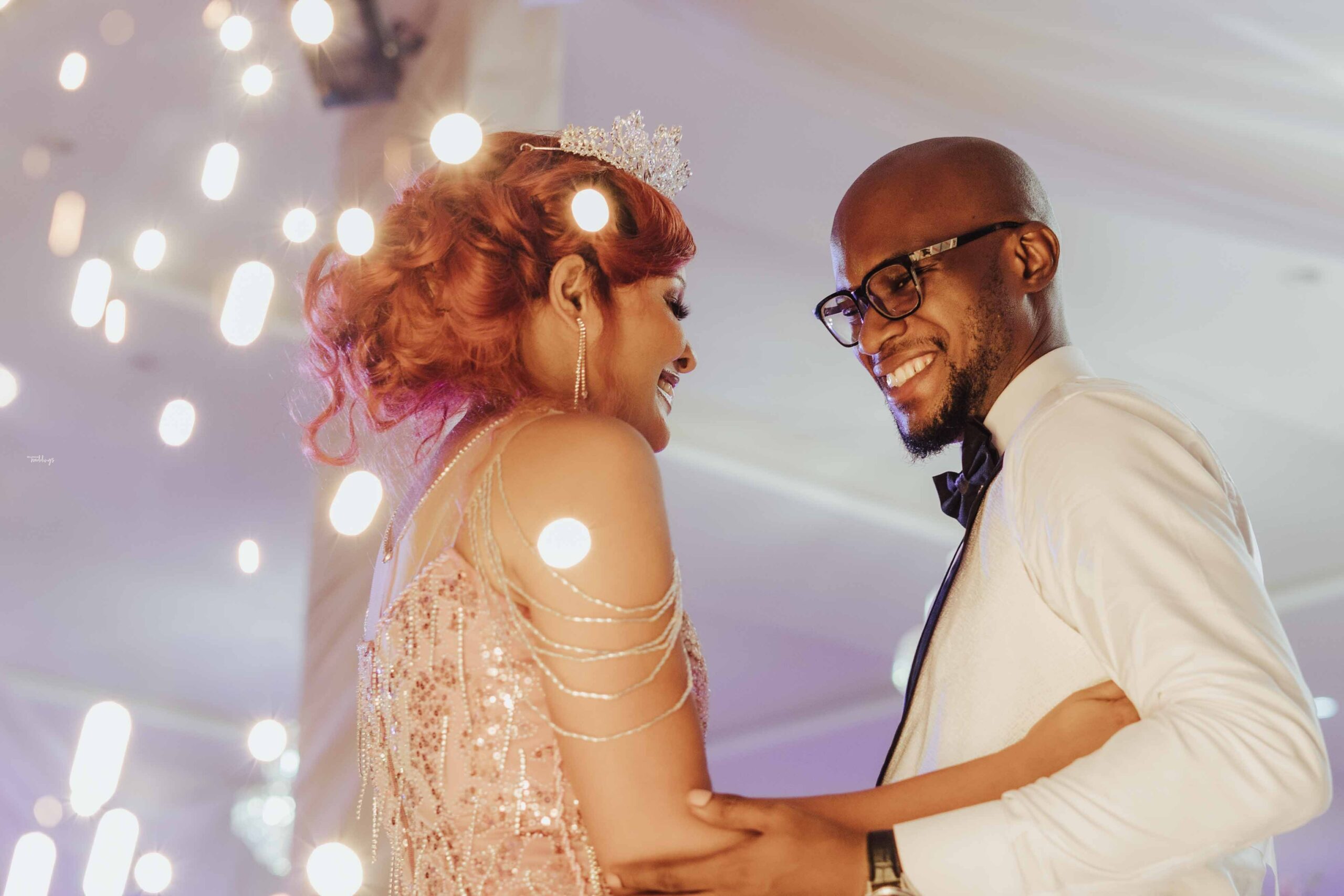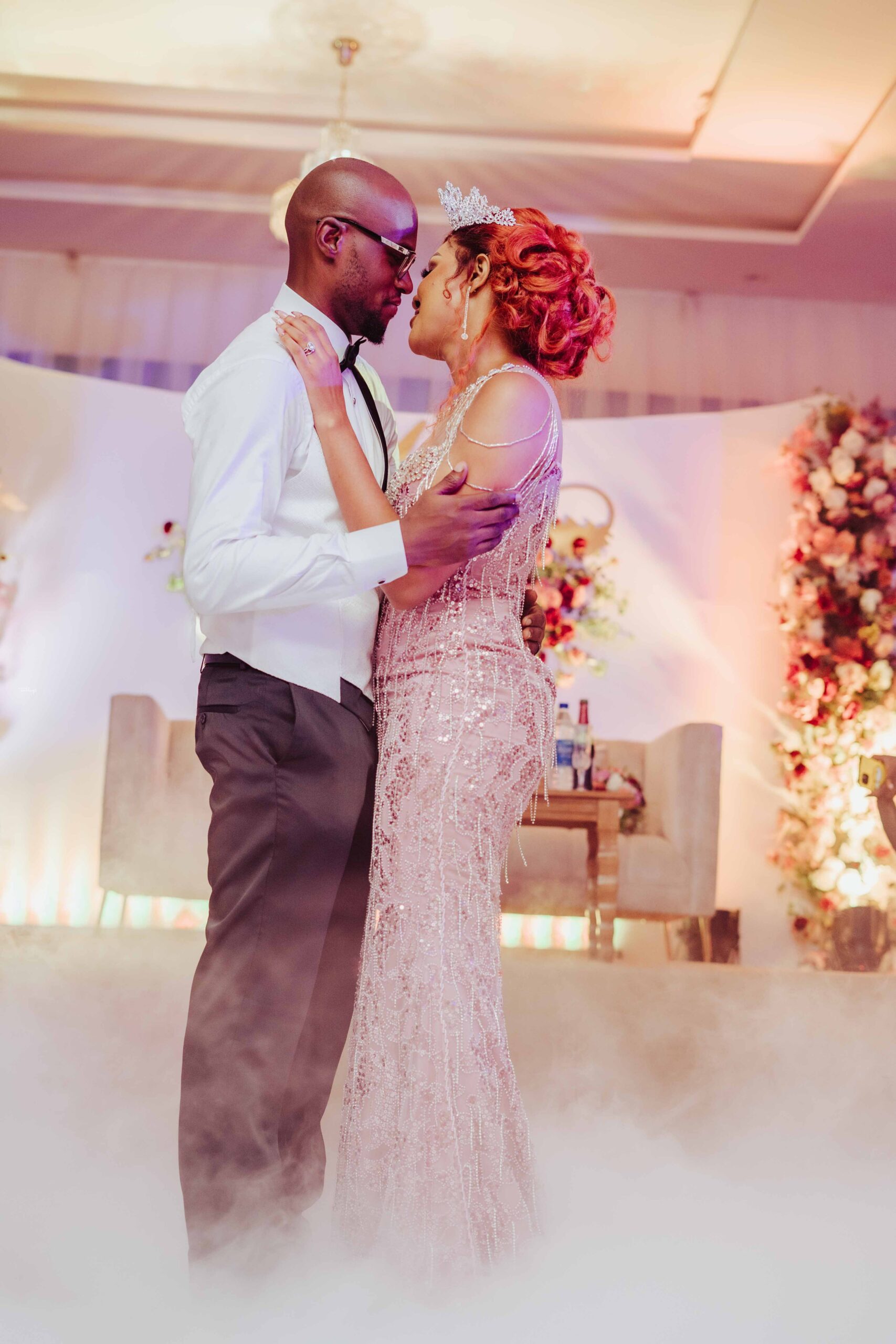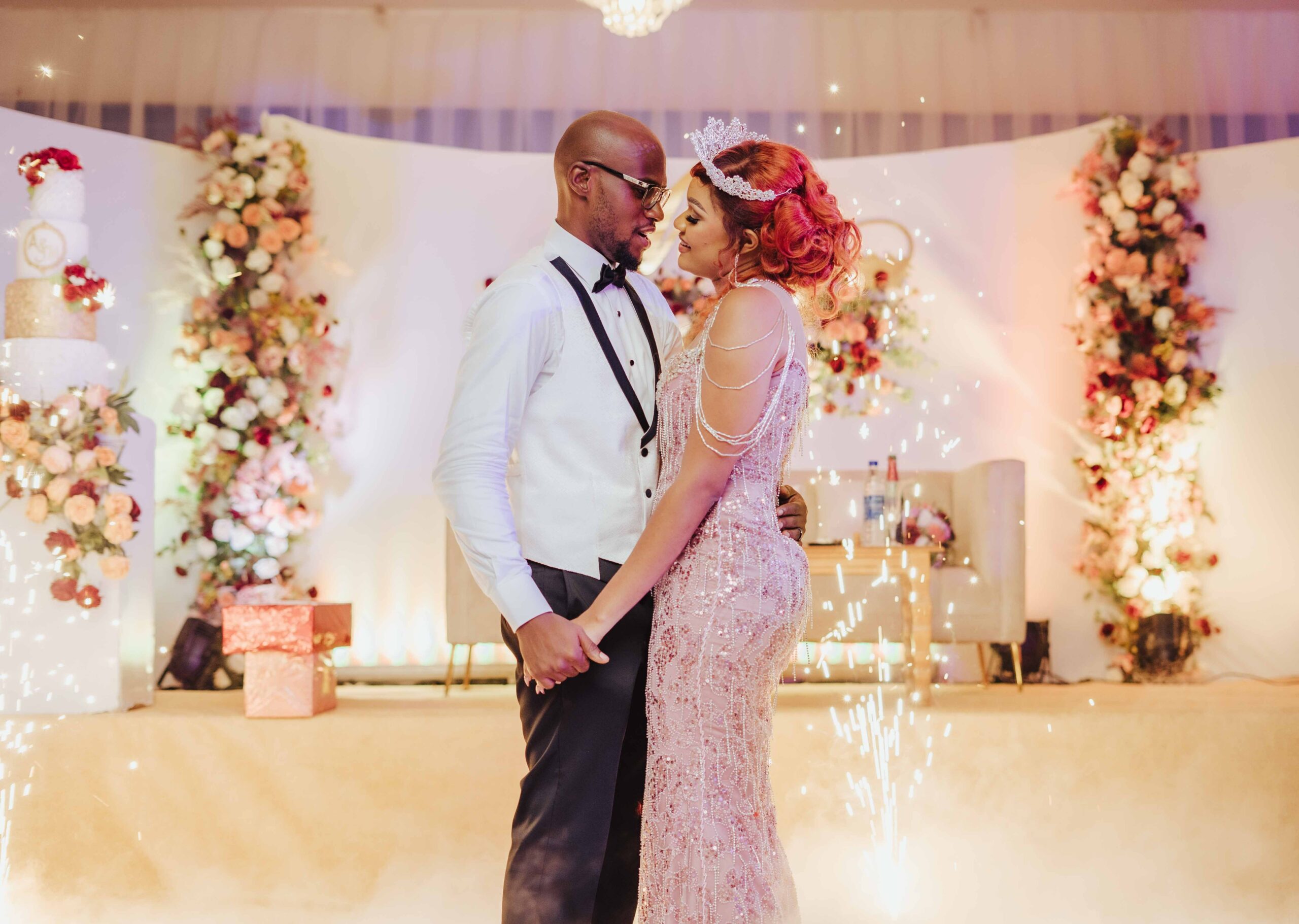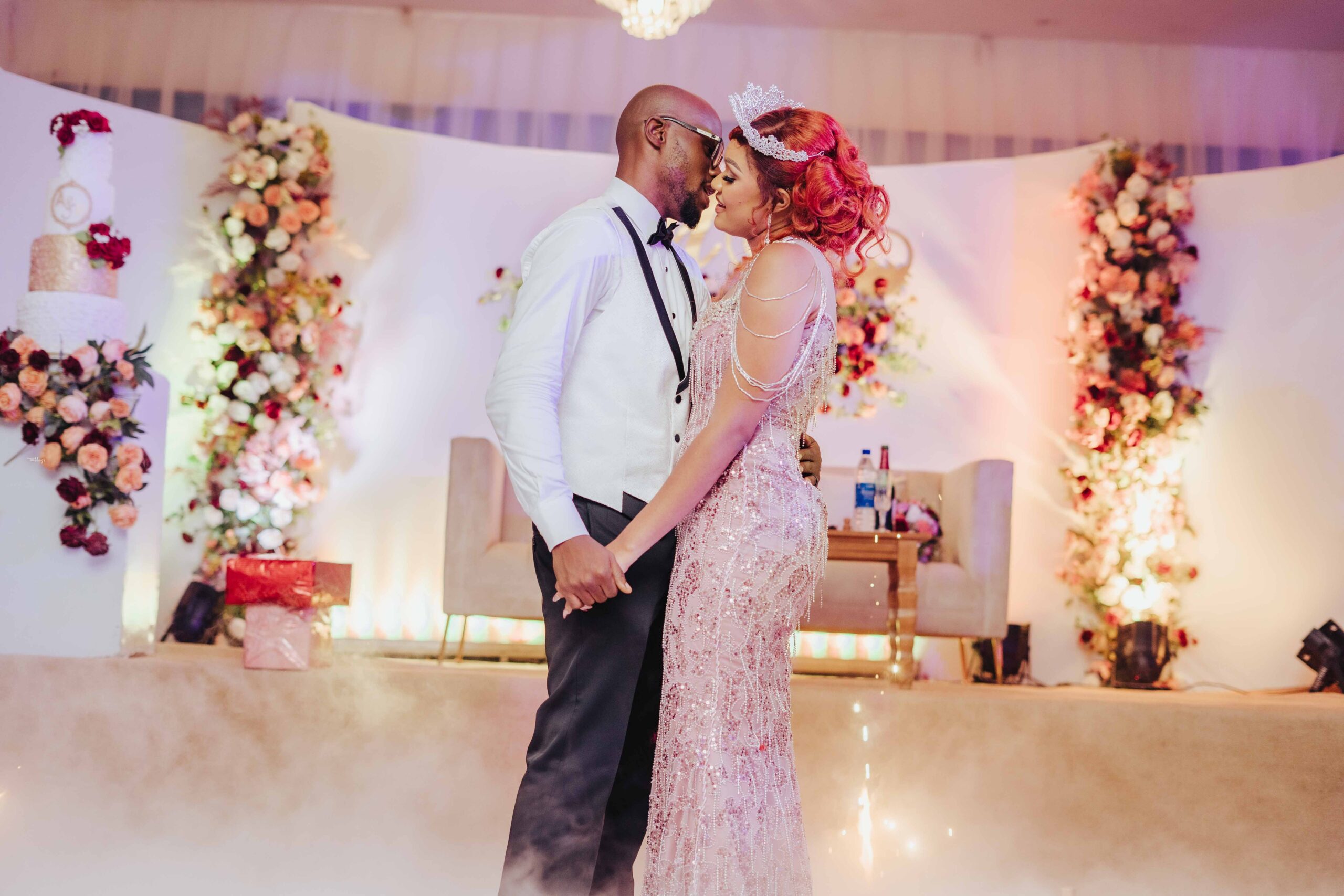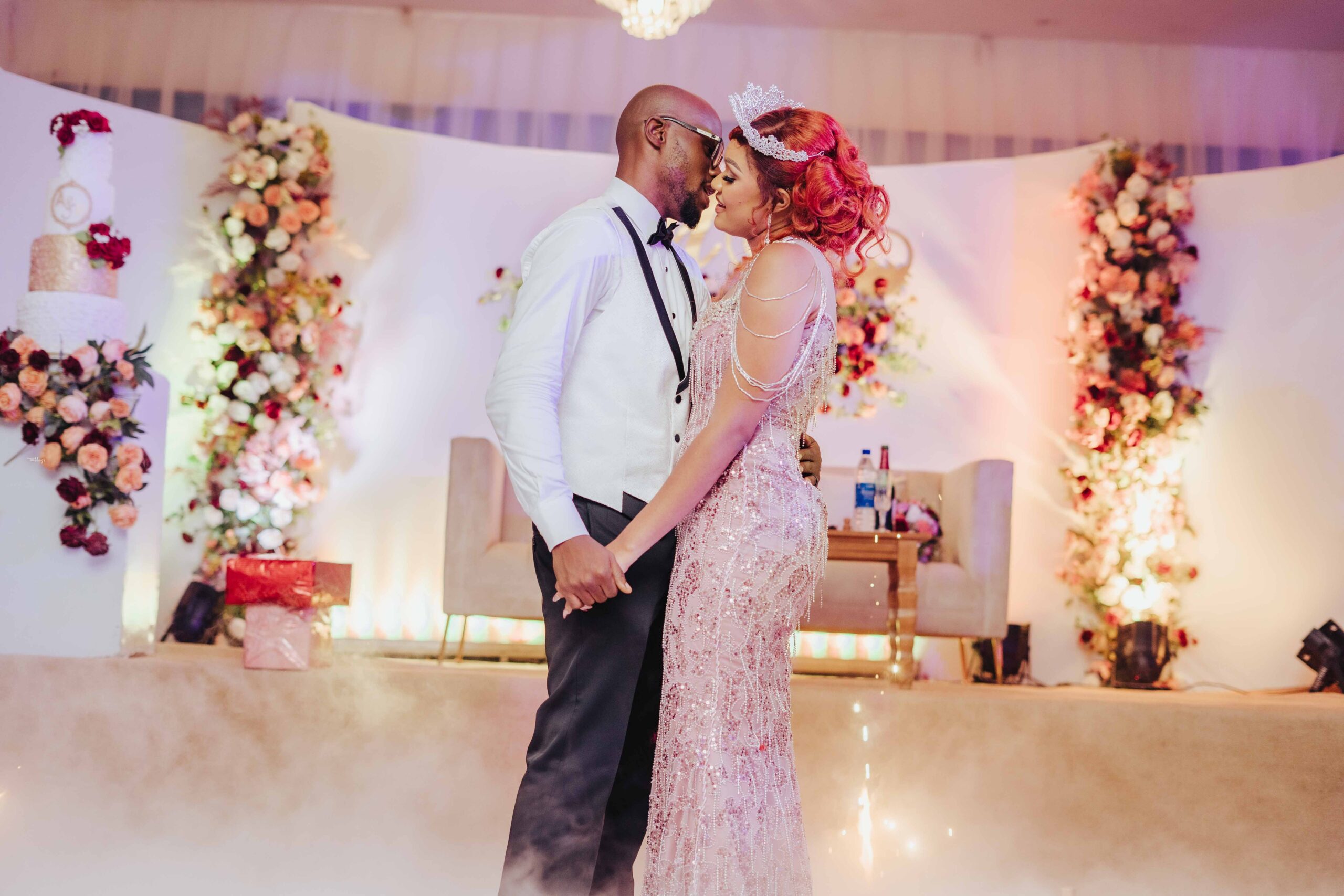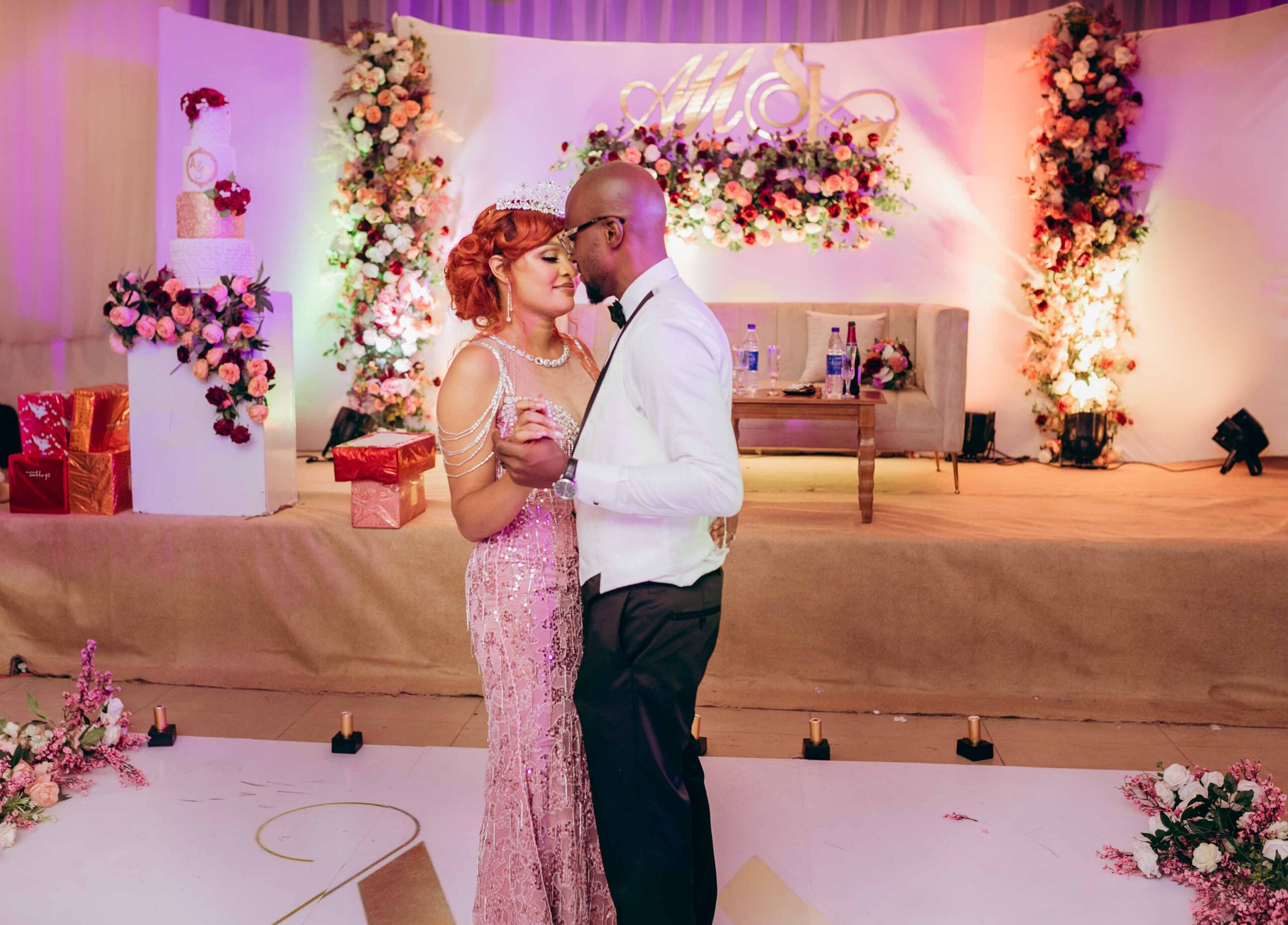 Time for the bouquet toss!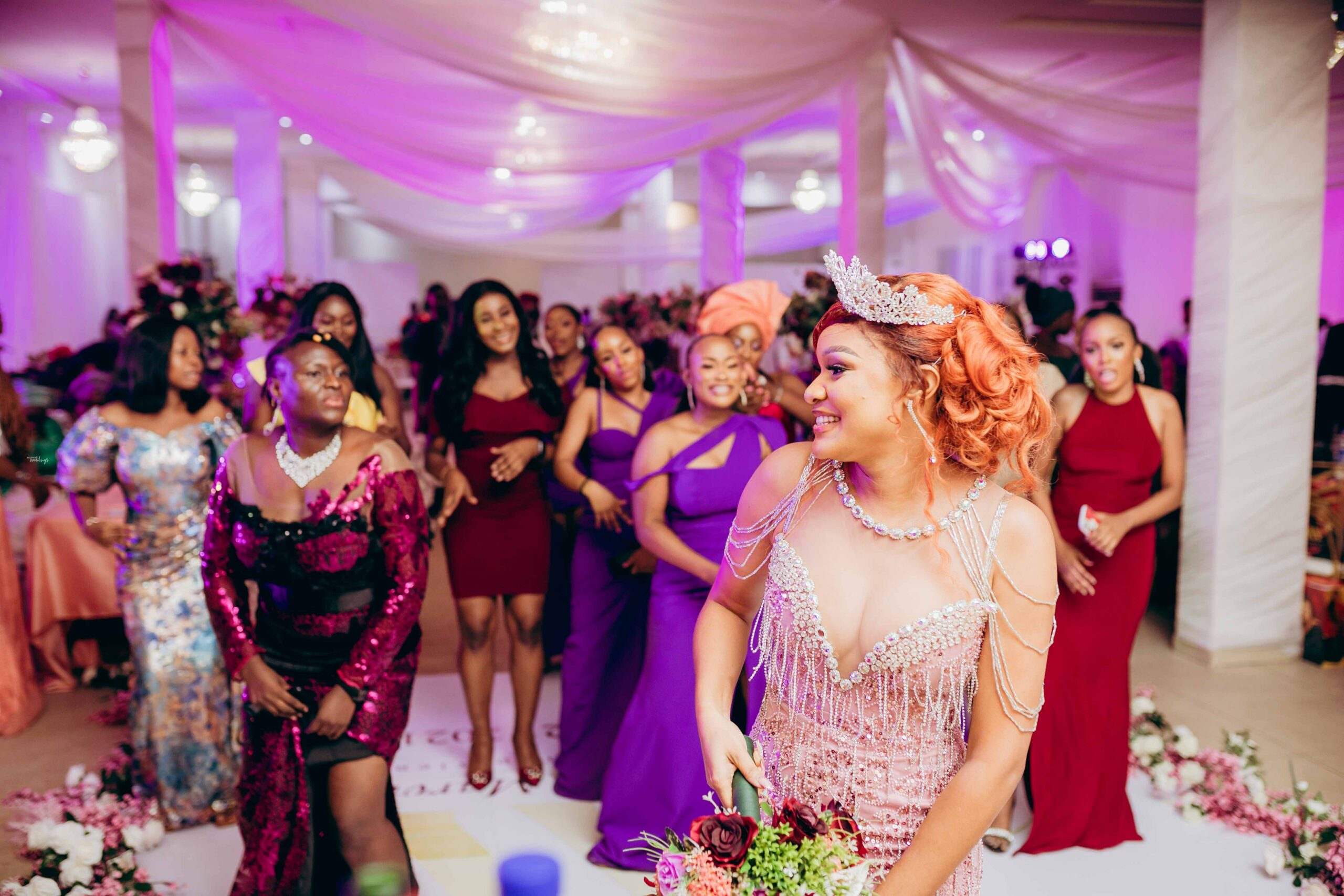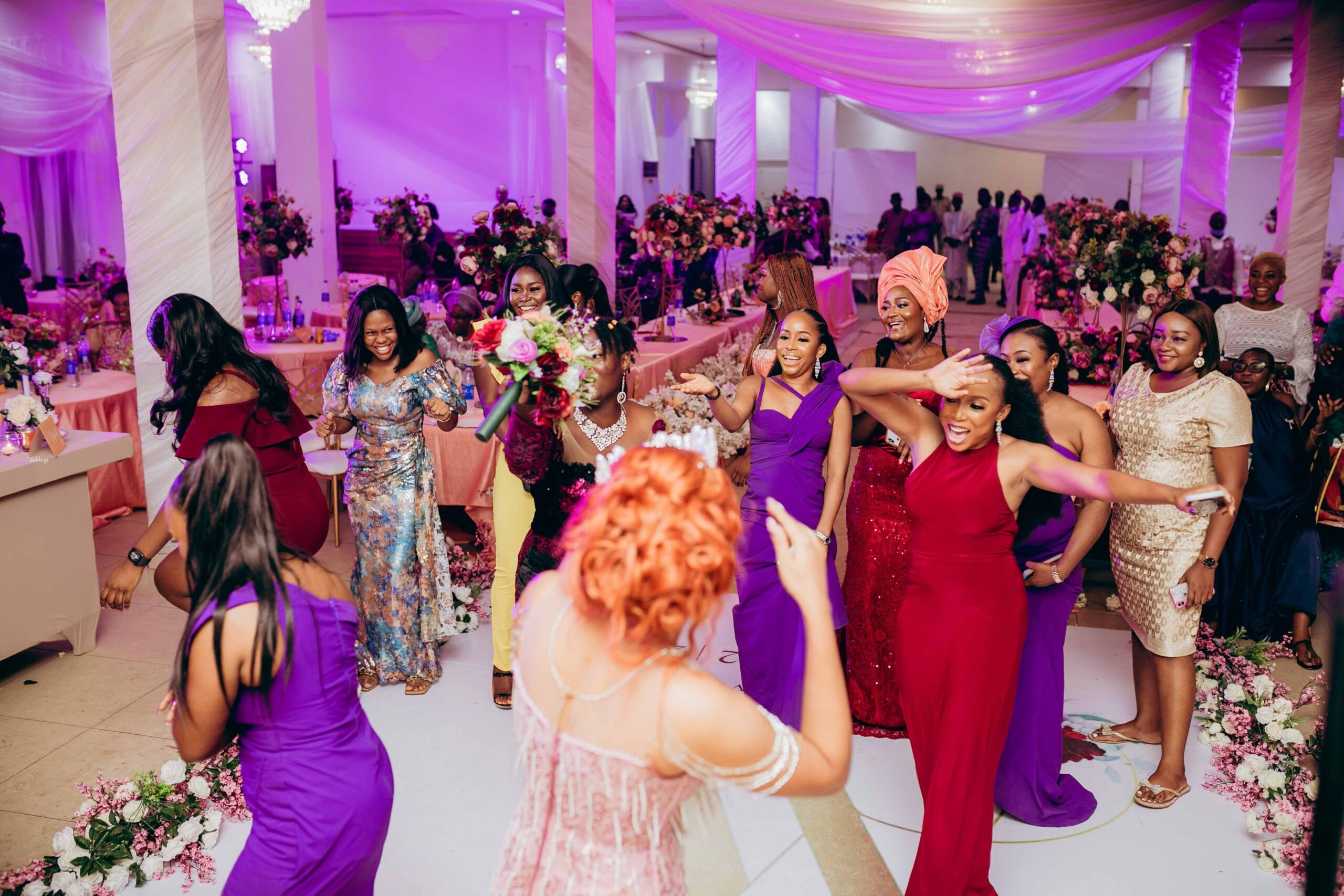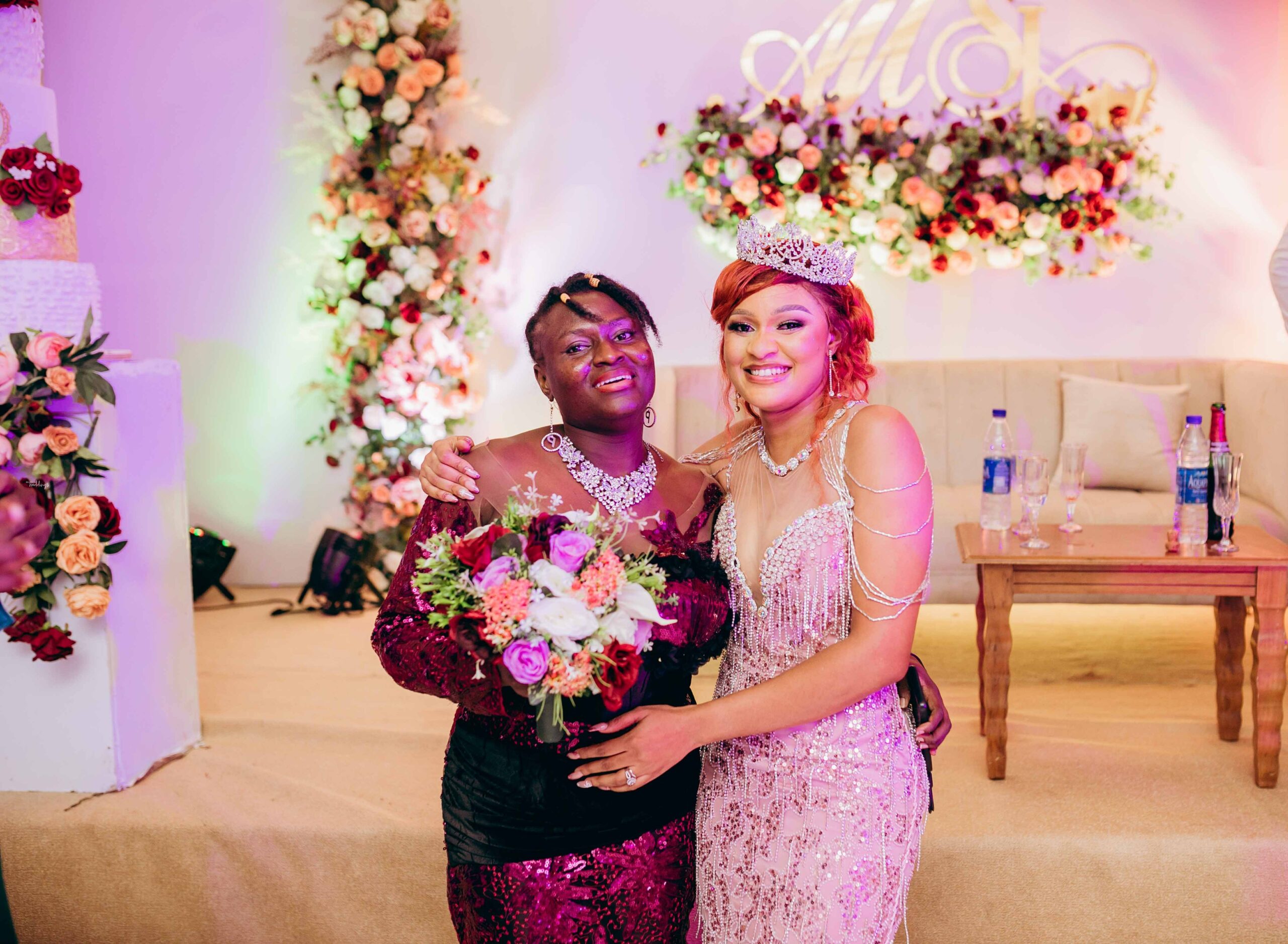 It's all fun from here!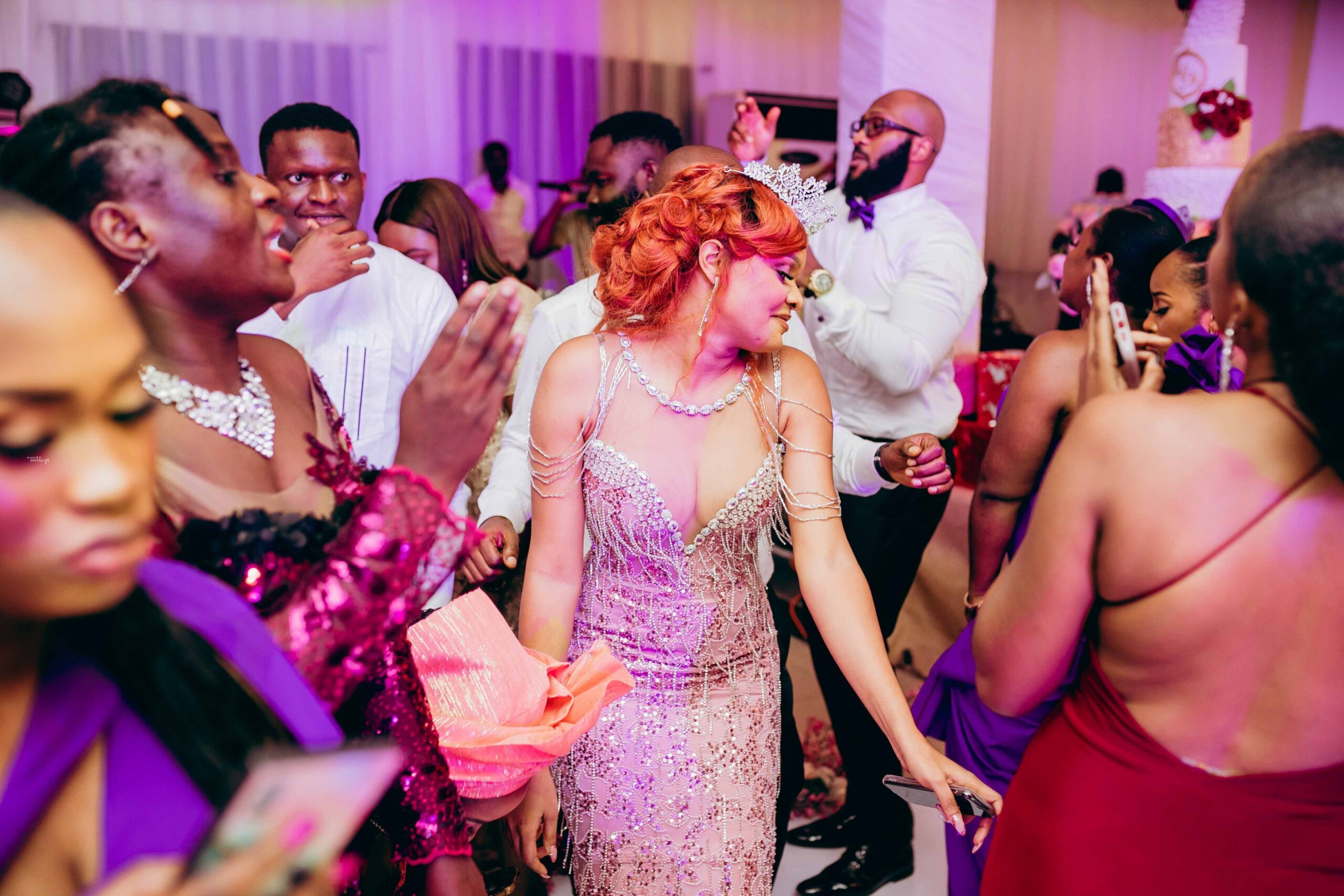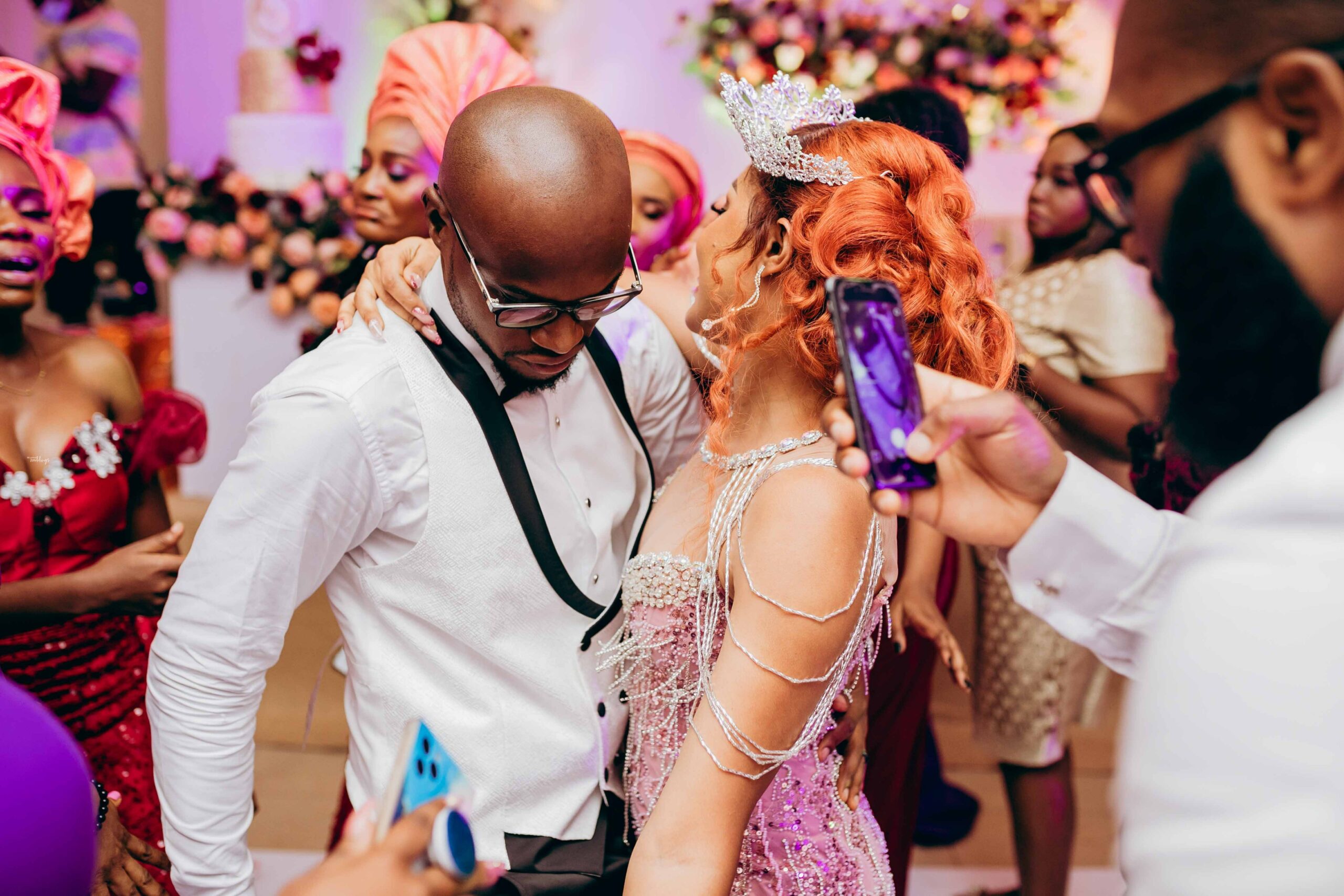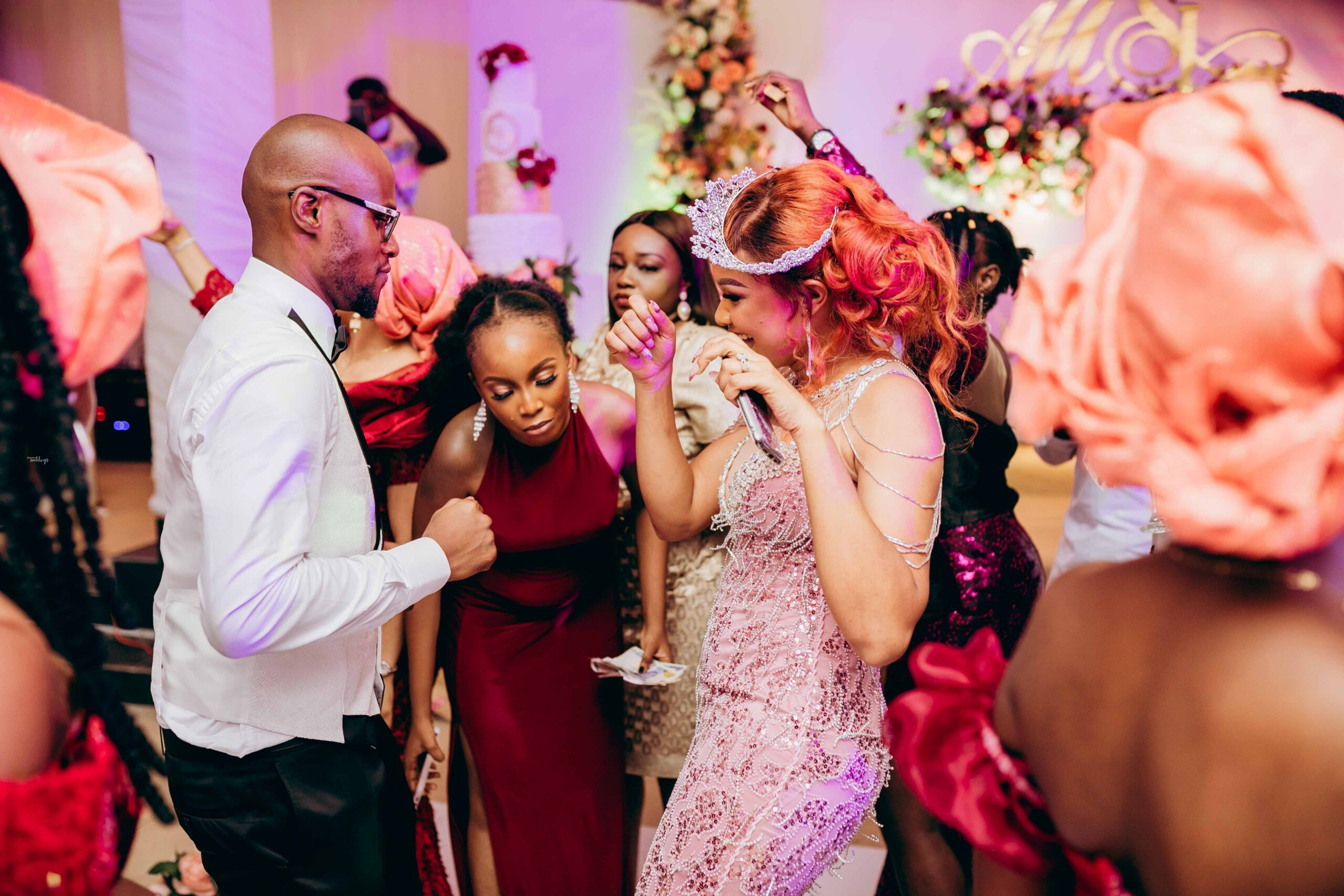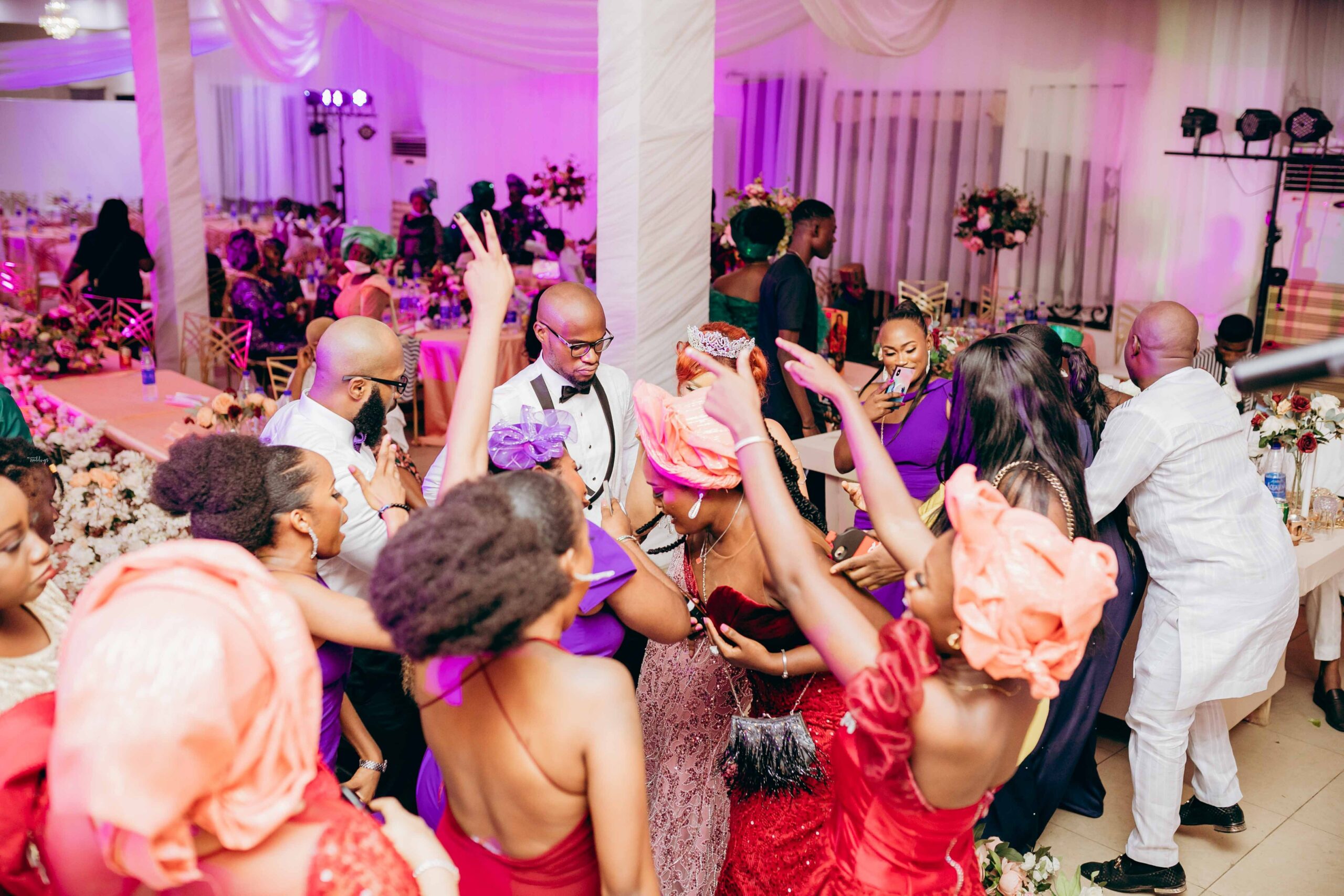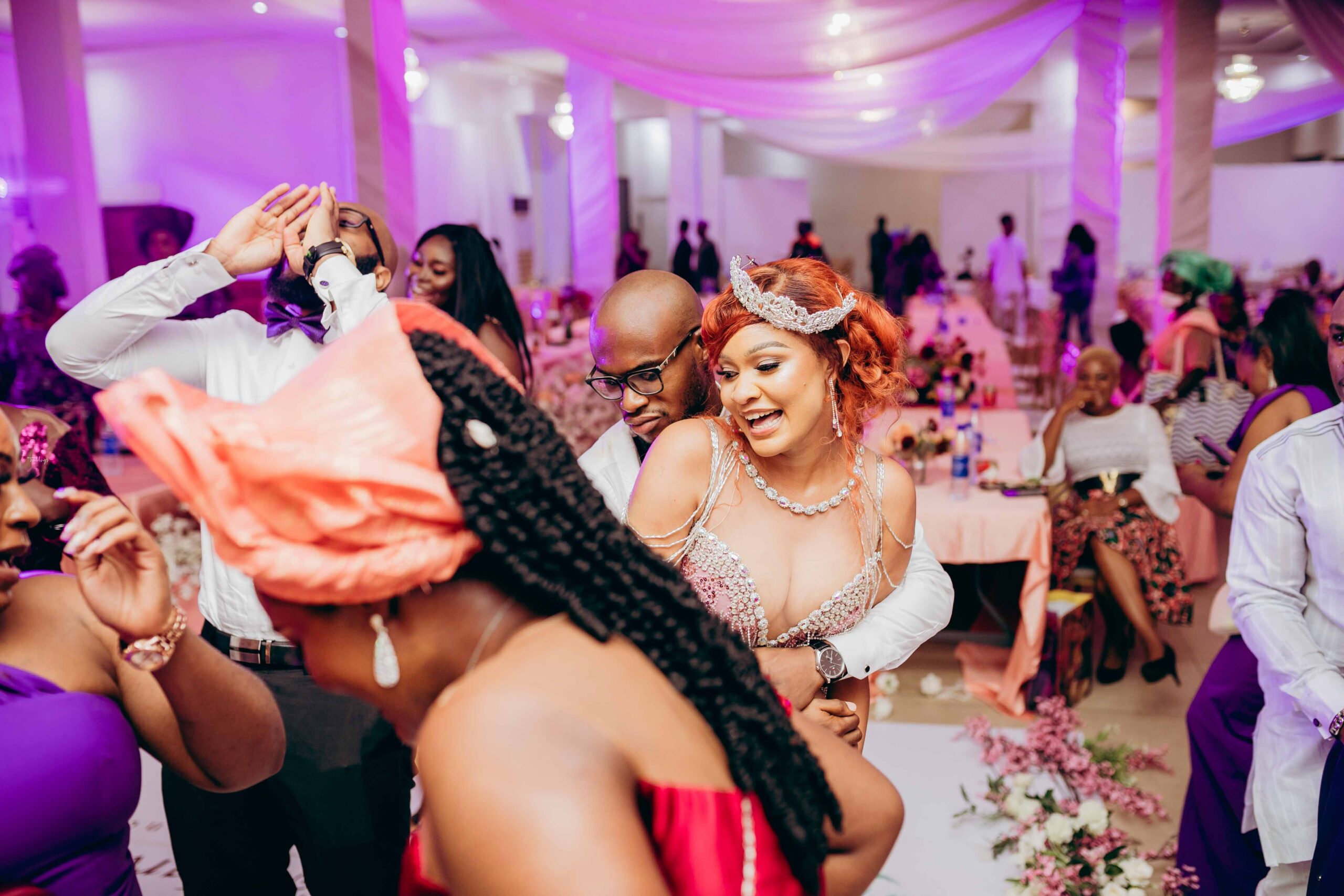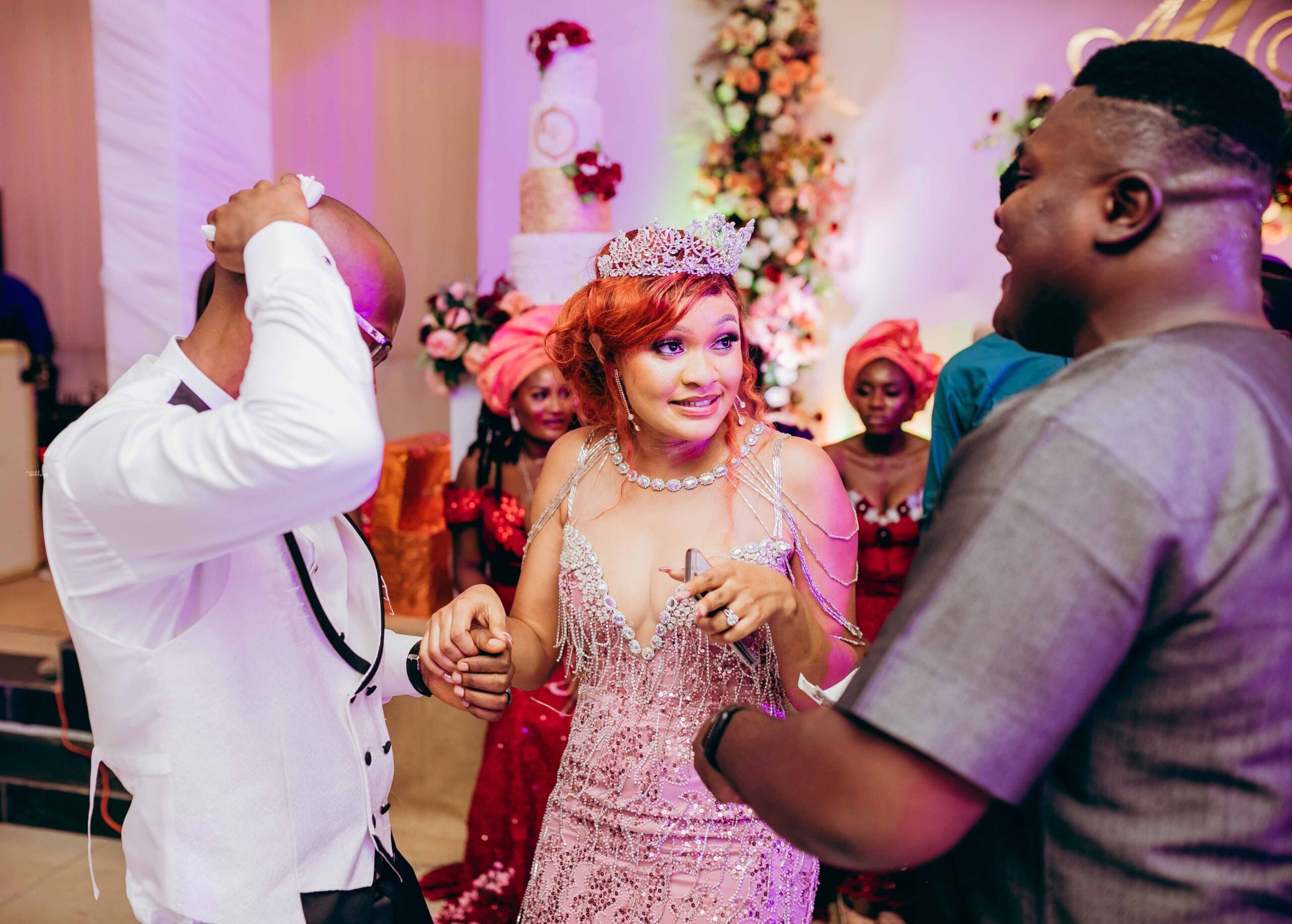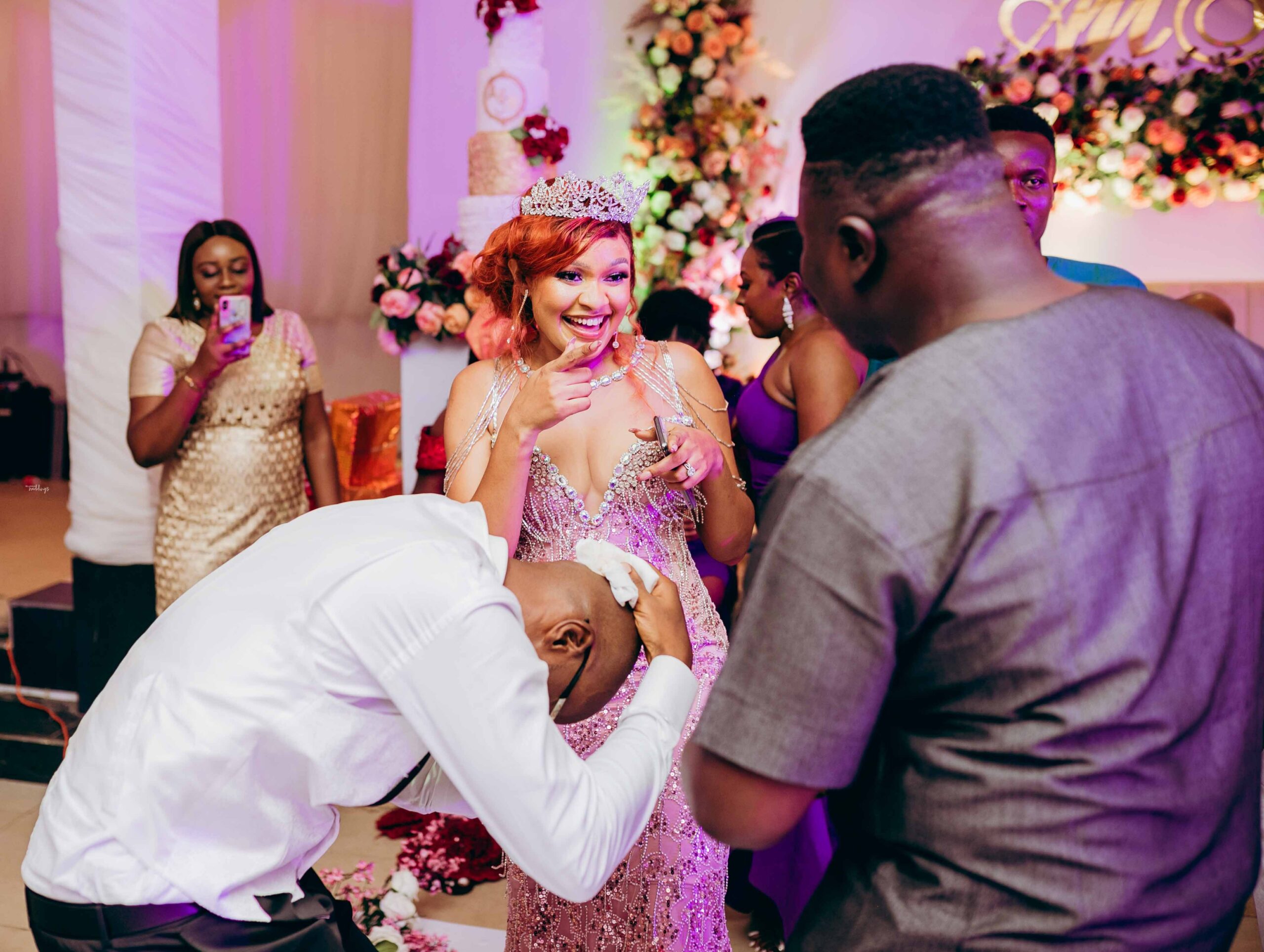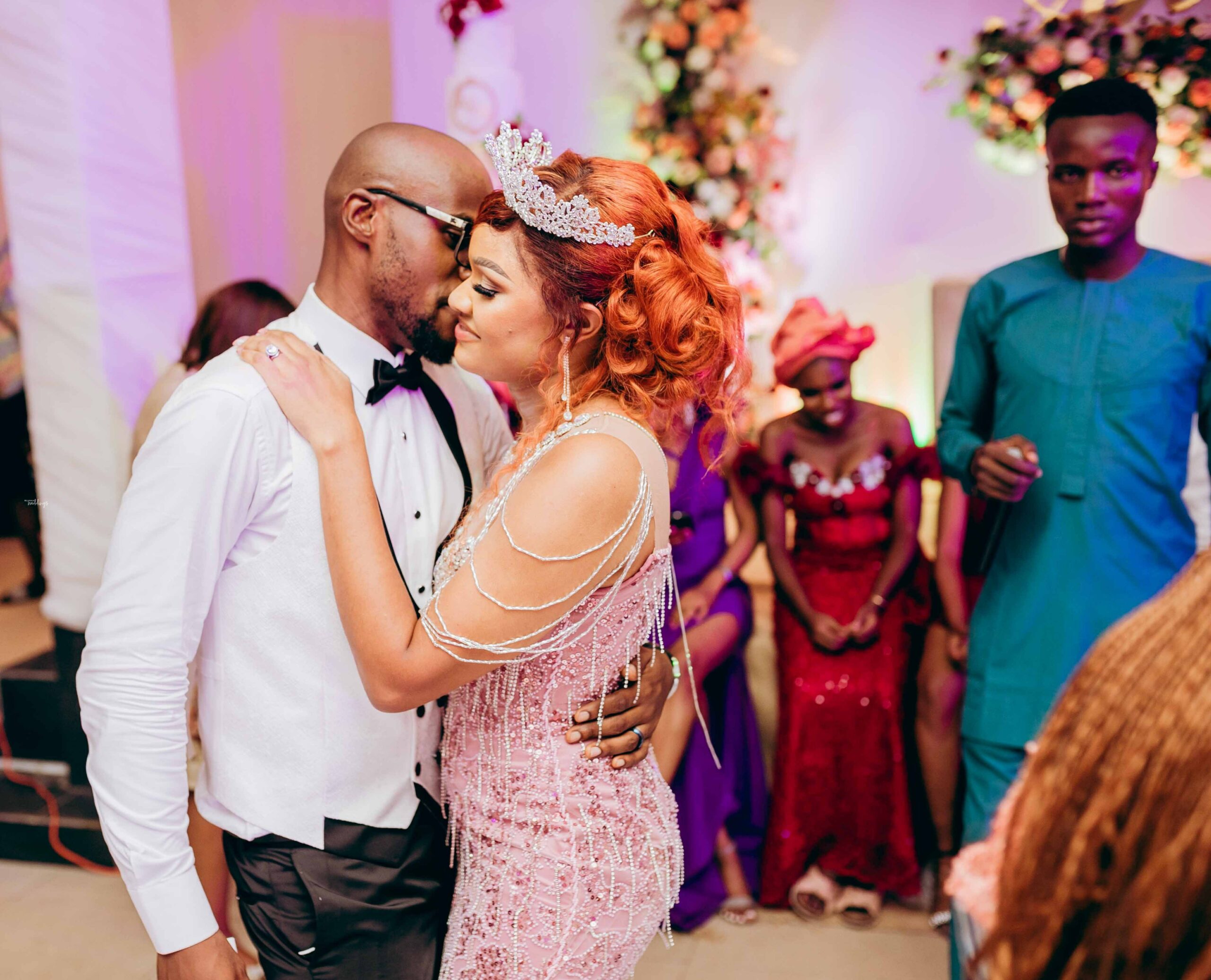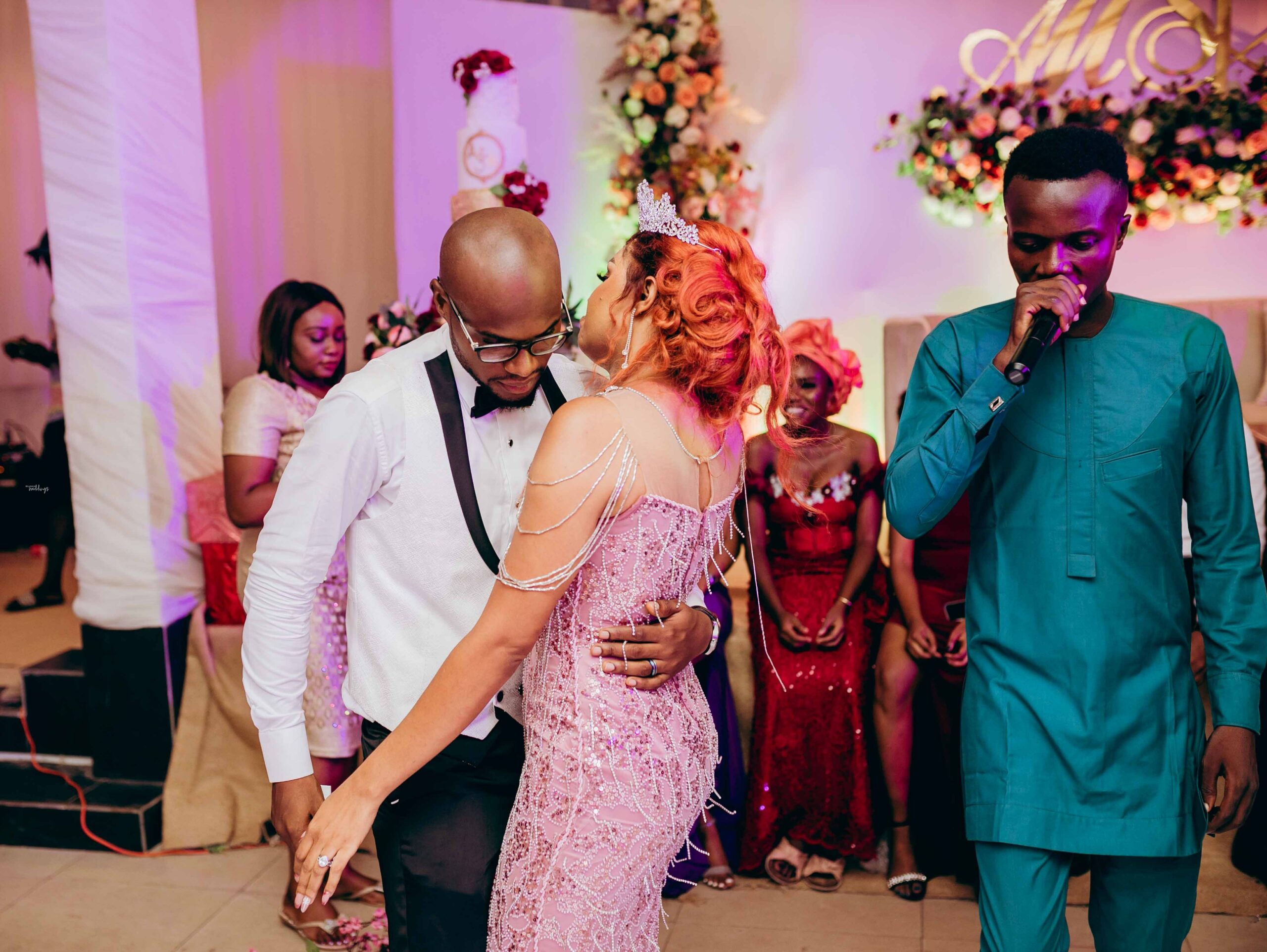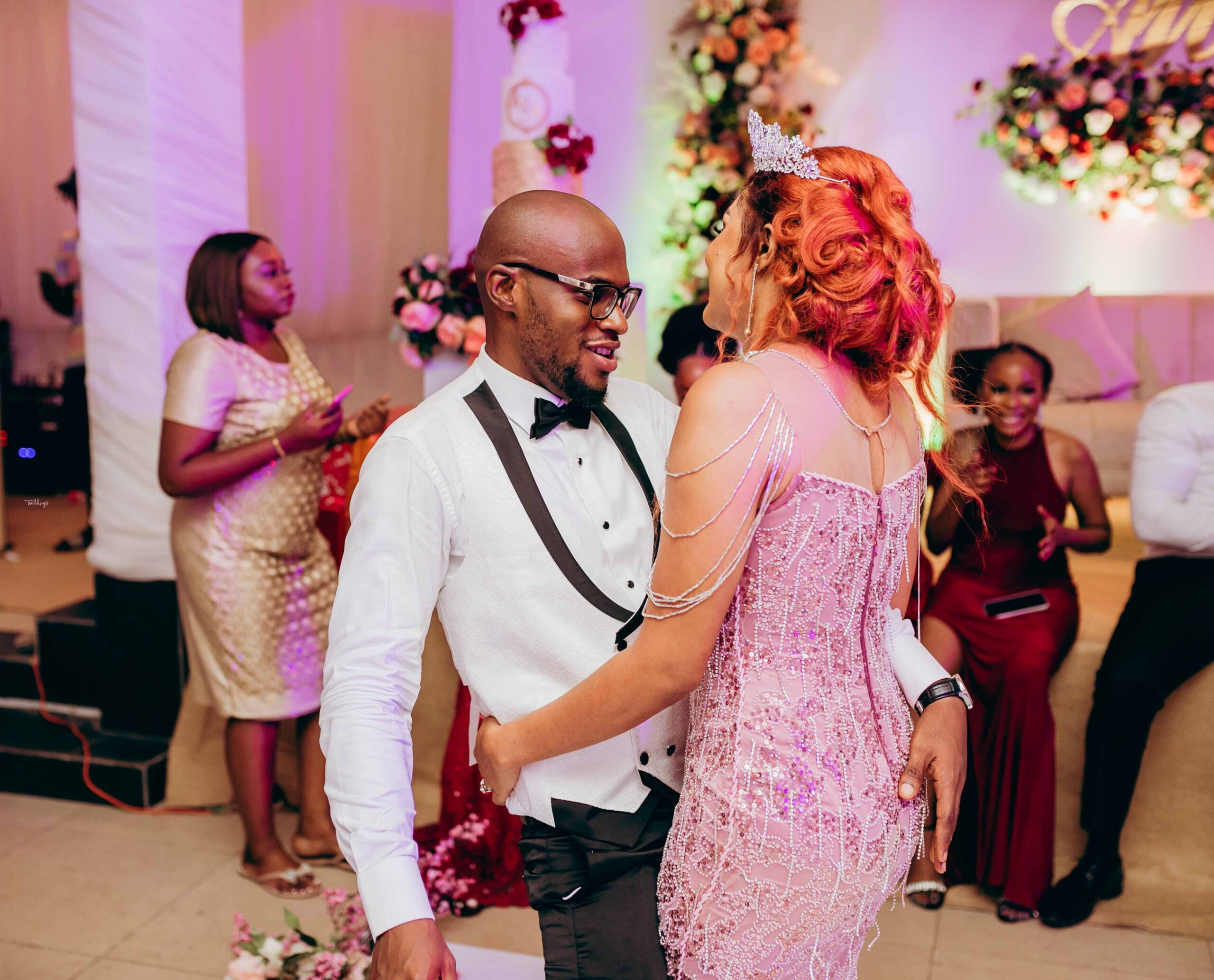 Credits
Planner @the_eighthberyl
Photography @c3pictures_gallery
Videography @shotbymaxmedia
Makeup @bare2beauty
Hairstylist @jbhairways
Wedding dress and tiara @lacharisnigeria
Bridal Robe @lihanna_
DJ @djconteh
MC @tclassic
Location @etalhotelsandhalls
Rental @ohrentals
Venue styling @allurebylumarie
Place settings @boladdynamics
Cake @eventsbyteg
Drinks @go2drinks
Food @boladdynamics
Grills @Savoryspoon.ng
Usher's outfit @ushersfinery