This is love and love is beautiful!
The #Steeleinlove2020 couple are getting ready to walk down the aisle and we can't wait. But before we couldn't help but show you their picture-perfect proposal and sweet love story. Antioneya and David met at a meet up, she didn't even know was happening until that night. But when she saw his smile and his dimples, that was it! She was lovestruck and the #Steeleinlove2020 love story began.
You know just read the story as told by the bride-to-be, Antioneya below. You can catch up on more love stories here.
It was literally two weeks after my birthday, January 18th, 2014 to be exact. I was so tired from celebrating my birthday that I didn't intend on going out for the rest of the month! One of my girlfriends knew that I had been single for a while, so she added me to a chat on GroupMe and on that same night, everyone was meeting up at Avery's Bar & Lounge. Again, I didn't intend on going out for a while but I ended up getting there right before midnight just to get out of the house.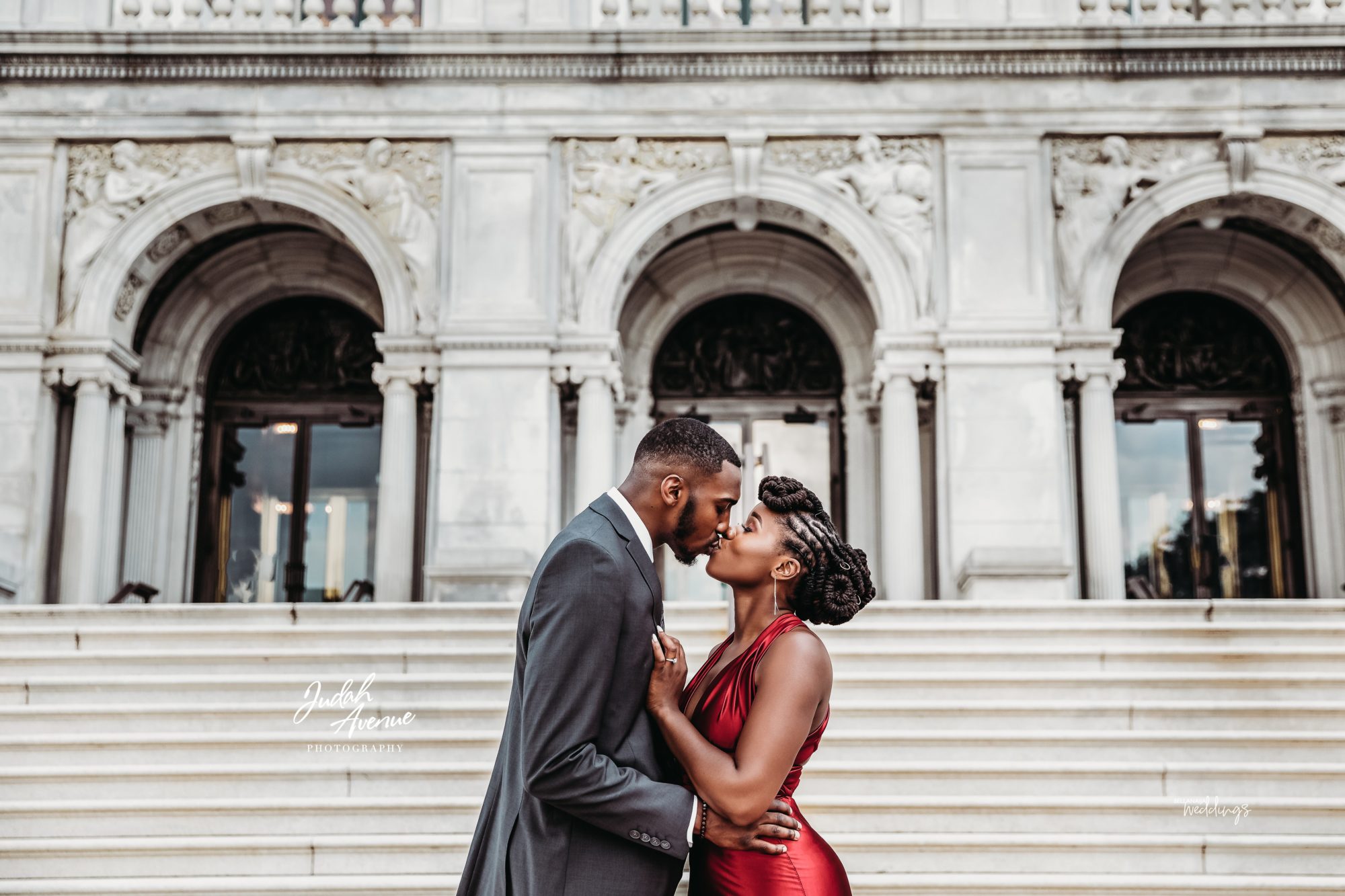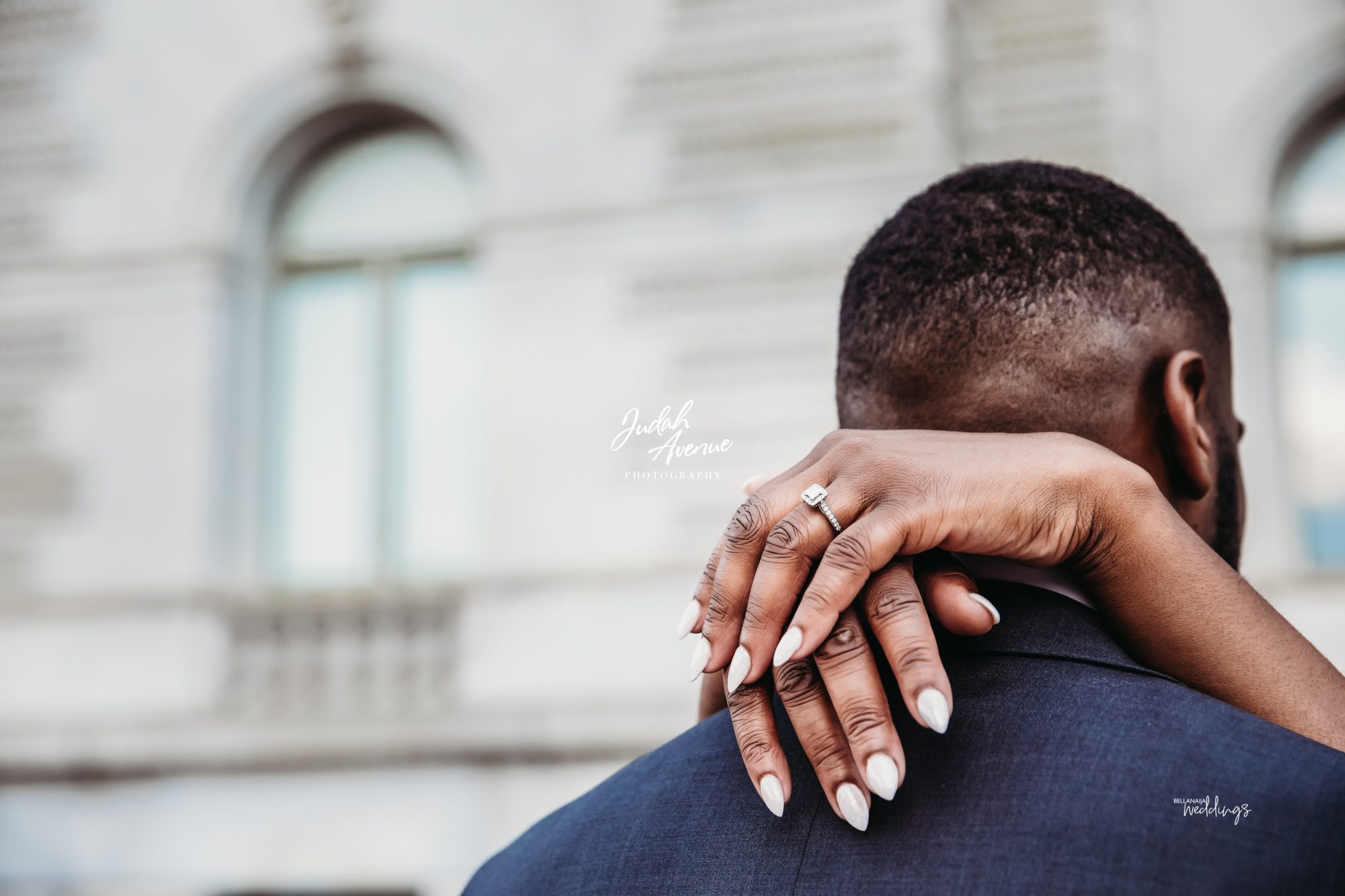 As I arrived, I saw him standing near the bar talking with his friends. I saw HIS smile and those dimples but pretended that I didn't. I started talking with my girlfriend and her friends. Somehow, I eventually made my way to the bar without looking desperate but I was! I ordered a drink and danced a little by myself and then he walked over and asked if he could buy me a drink, I smiled and said "No I'm fine" but I was literally screaming on the inside!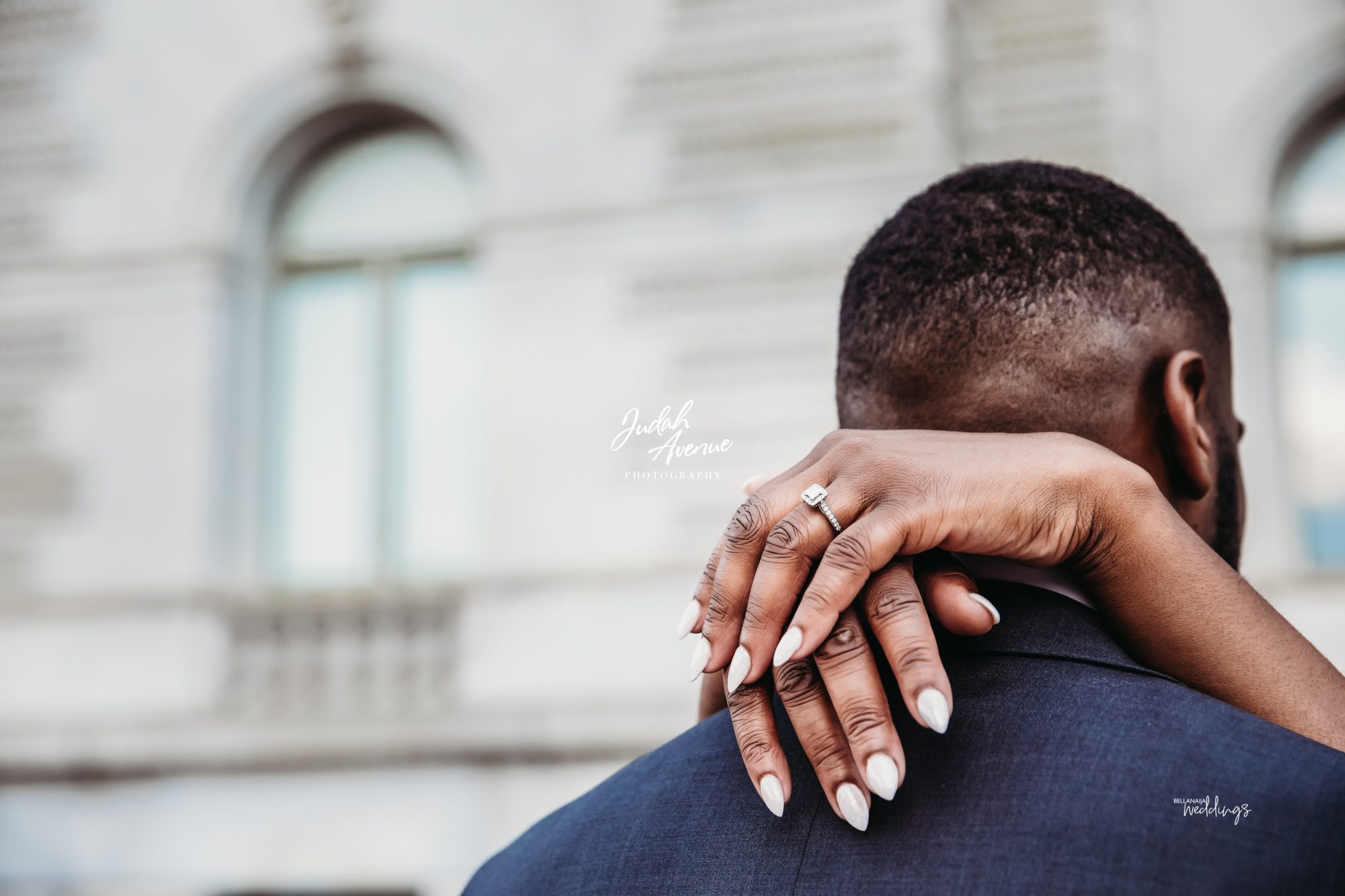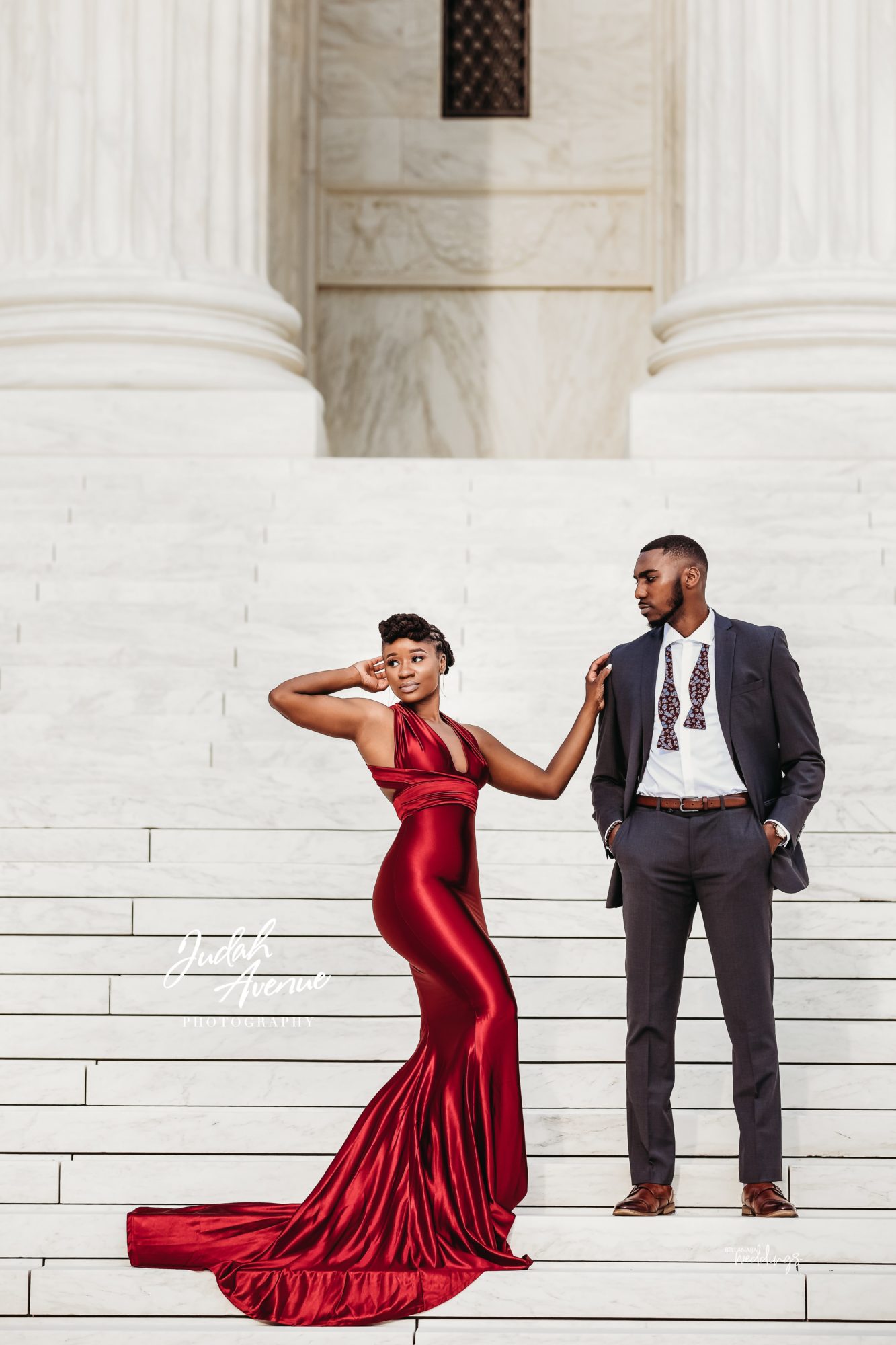 We started talking and getting to know each other more and during that conversation, he bought me a drink and then the DJ started playing Reggae and if you know me, then you know that I love Reggae music! We literally danced all night together! I felt so comfortable around him as if I had known him forever! Everyone from the group chat was there staring at us but we didn't care— it was almost as if it was just me and him. At the end of the night, he put his number in my phone and walked me downstairs and watched me get into my Uber to go home.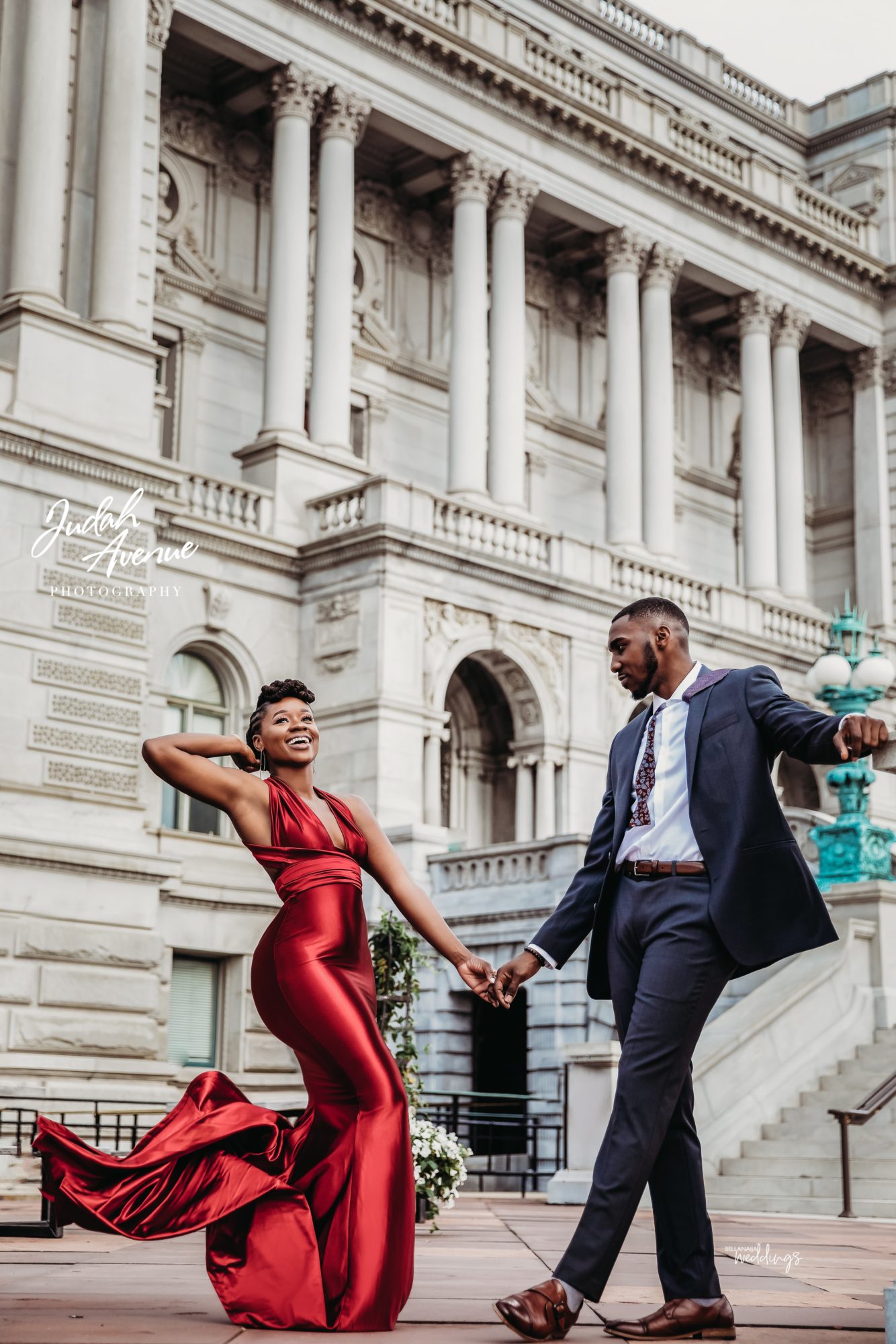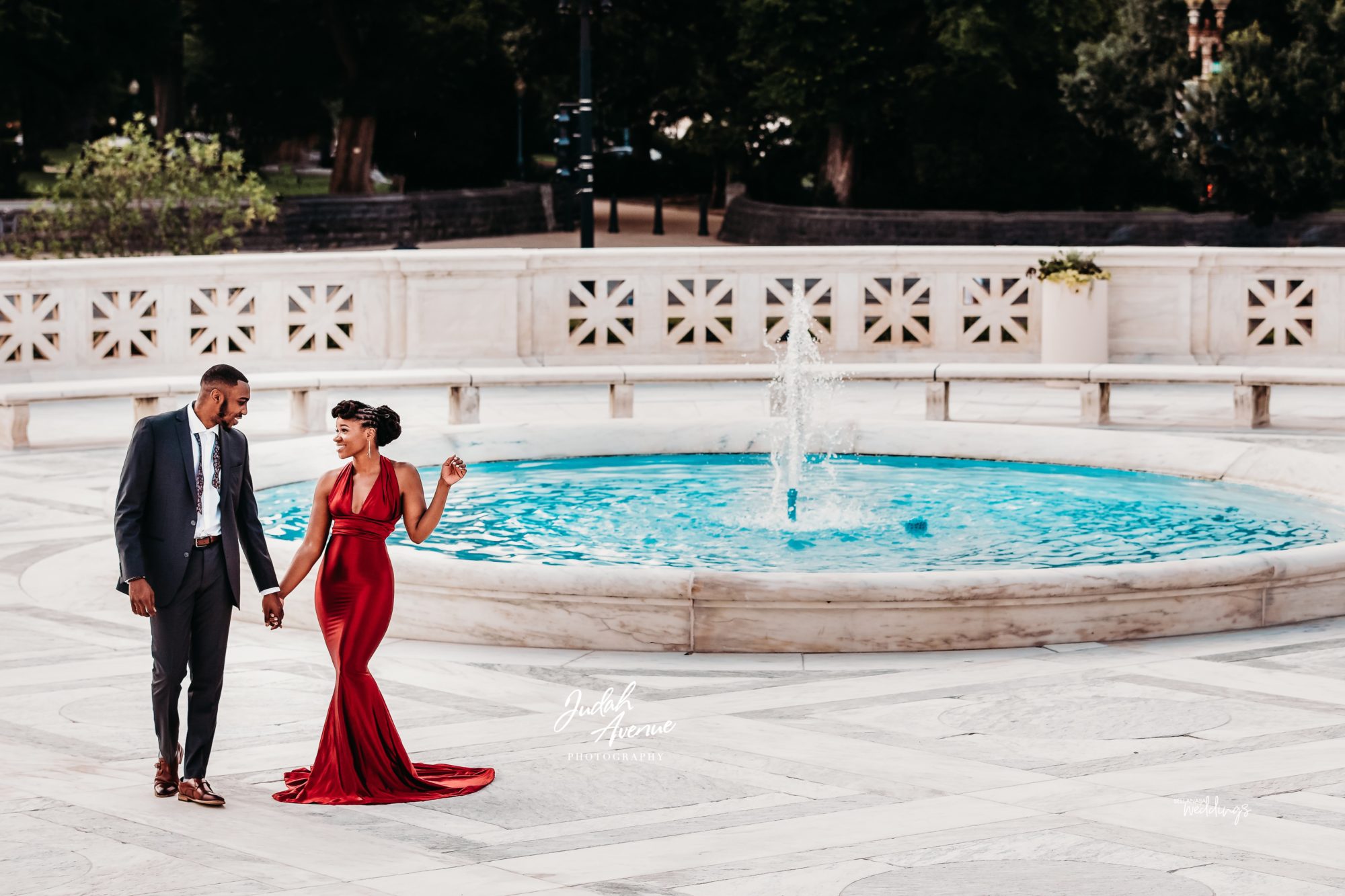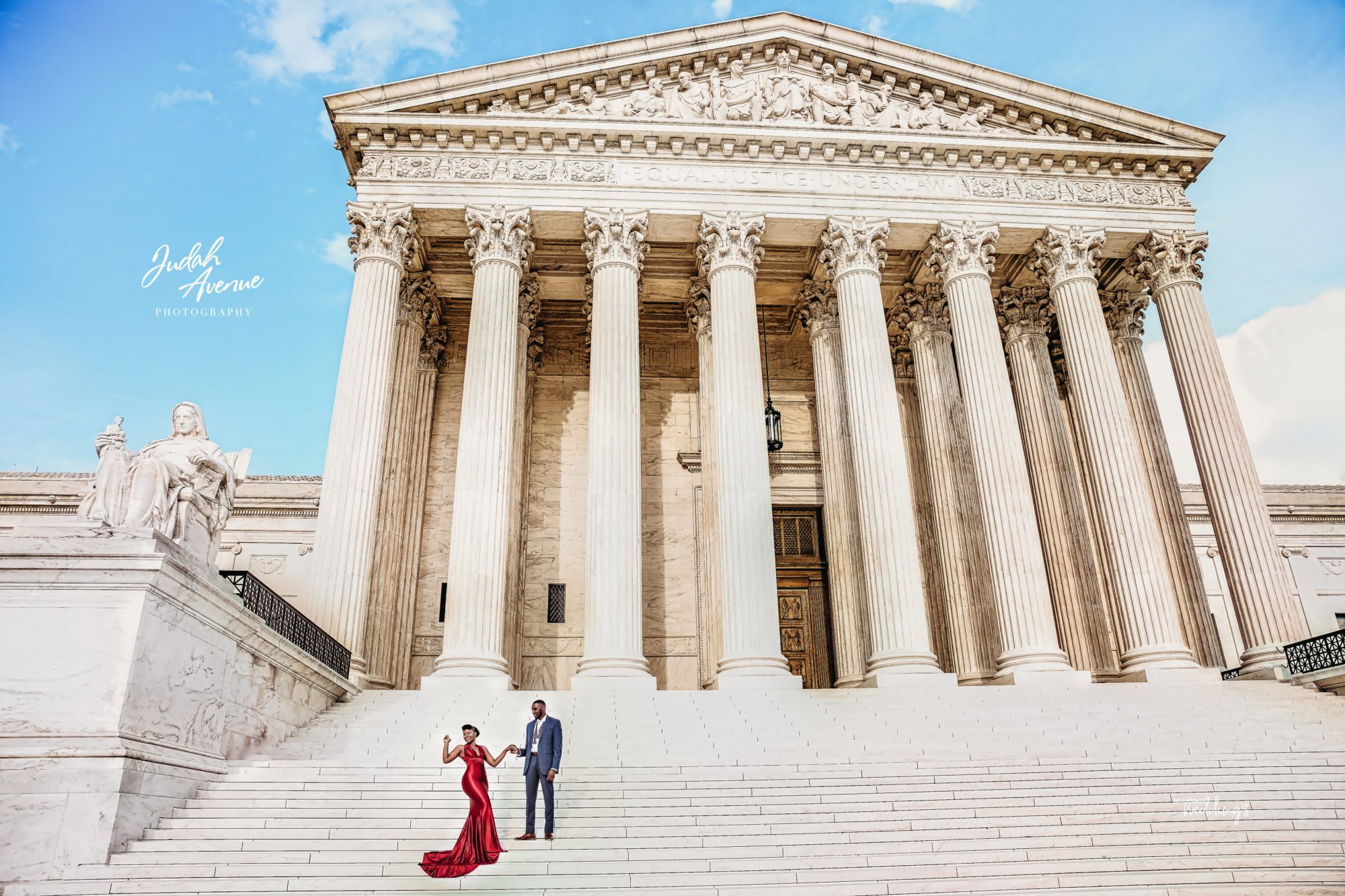 A couple of days later, we started texting each other and going out on dates. Within a few months, we were almost inseparable! We didn't mention anything in the group chat but everyone started to put the pieces together and knew that we were dating and again, we didn't car, we were just focused on the next time we would see each other! Four months into the "friendship", he invited me to take a road trip with him to meet his family as his girlfriend and I was so elated! That trip literally marked the beginning of our forever! His family loved me and I loved them back! What's better than that?!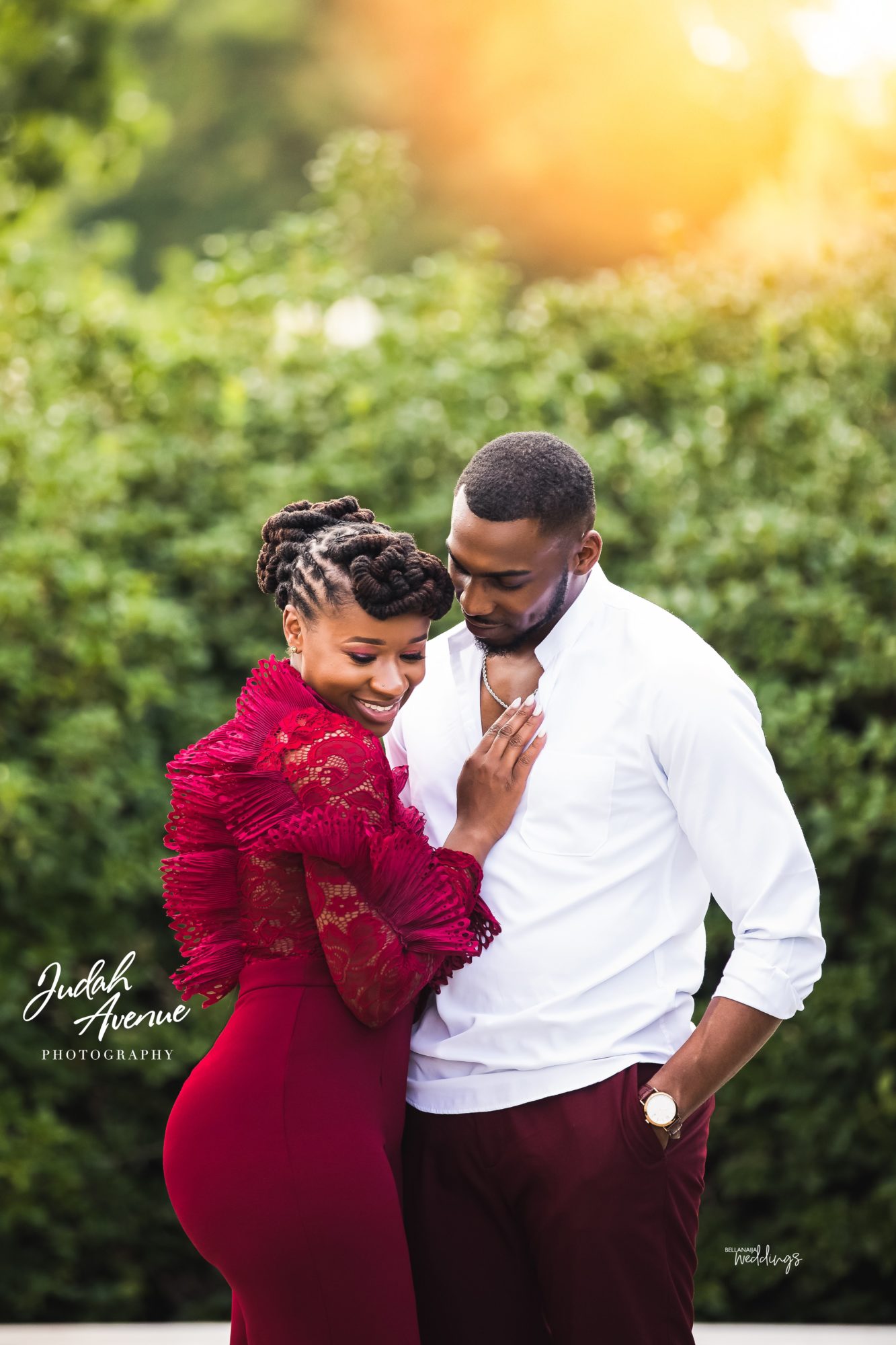 As time passed on, we got our own place together and welcomed a beautiful baby boy in 2016! Becoming parents together deepened our love for each other in such an indescribable way and I knew that I wanted to spend the rest of my life with him. And he better had wanted to spend the rest of his life with me… OKAY?!? We continued to grow together as a couple and as parents! Our love and relationship became stronger throughout the years and we were able to get through the rocky times together and remain standing strong!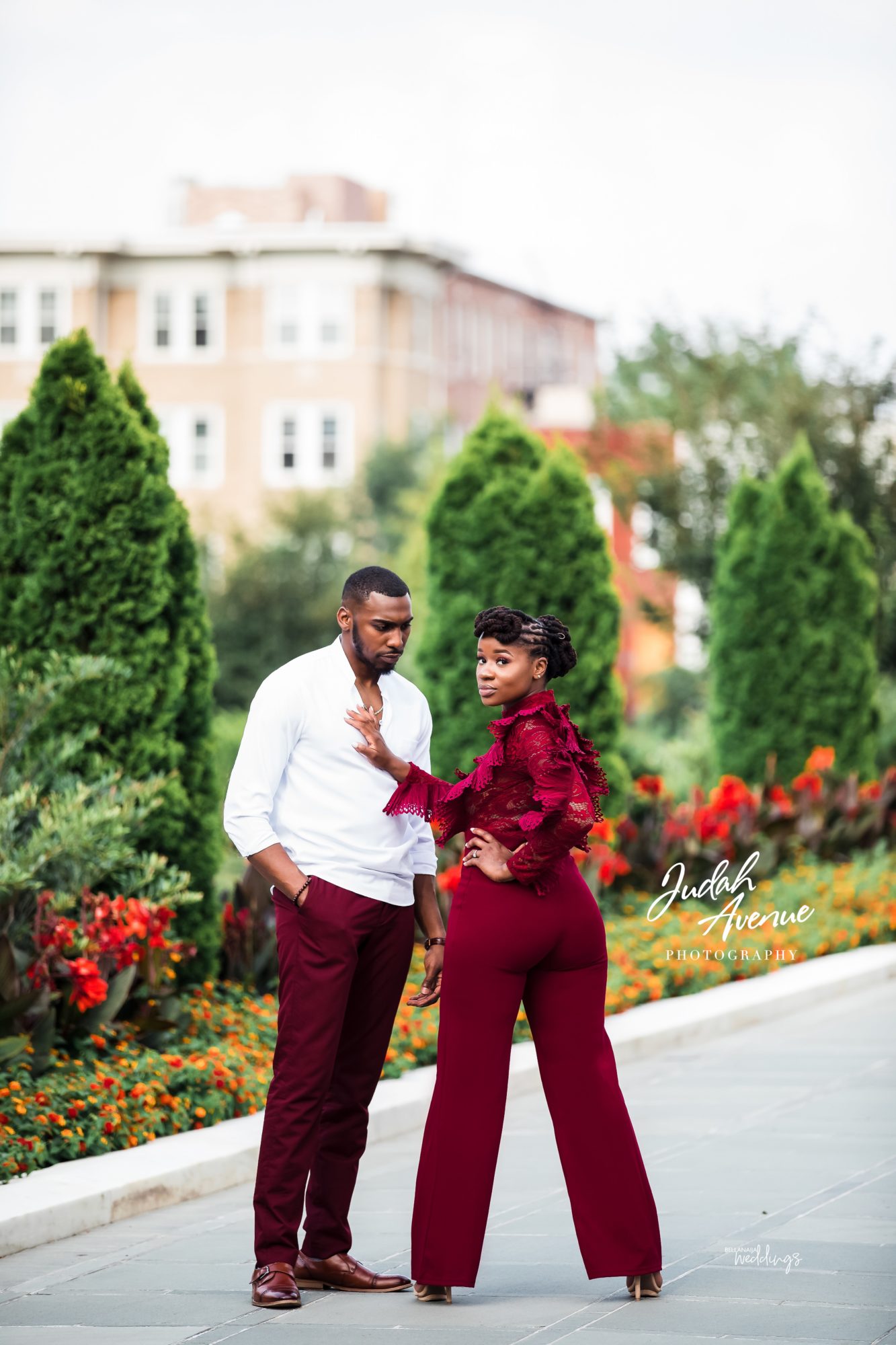 Fast forward to March 27th, 2018, he told me that he would take me out on a date right after work and for me to get "extra beautiful!" So of course, I did my hair, got my nails done, and picked out a sexy dress! As I was leaving work that afternoon, he was standing outside with roses and balloons. I didn't think anything of it because he has done that before for our lunch dates but when I saw my friends hiding on both sides of the building , I just knew something was up!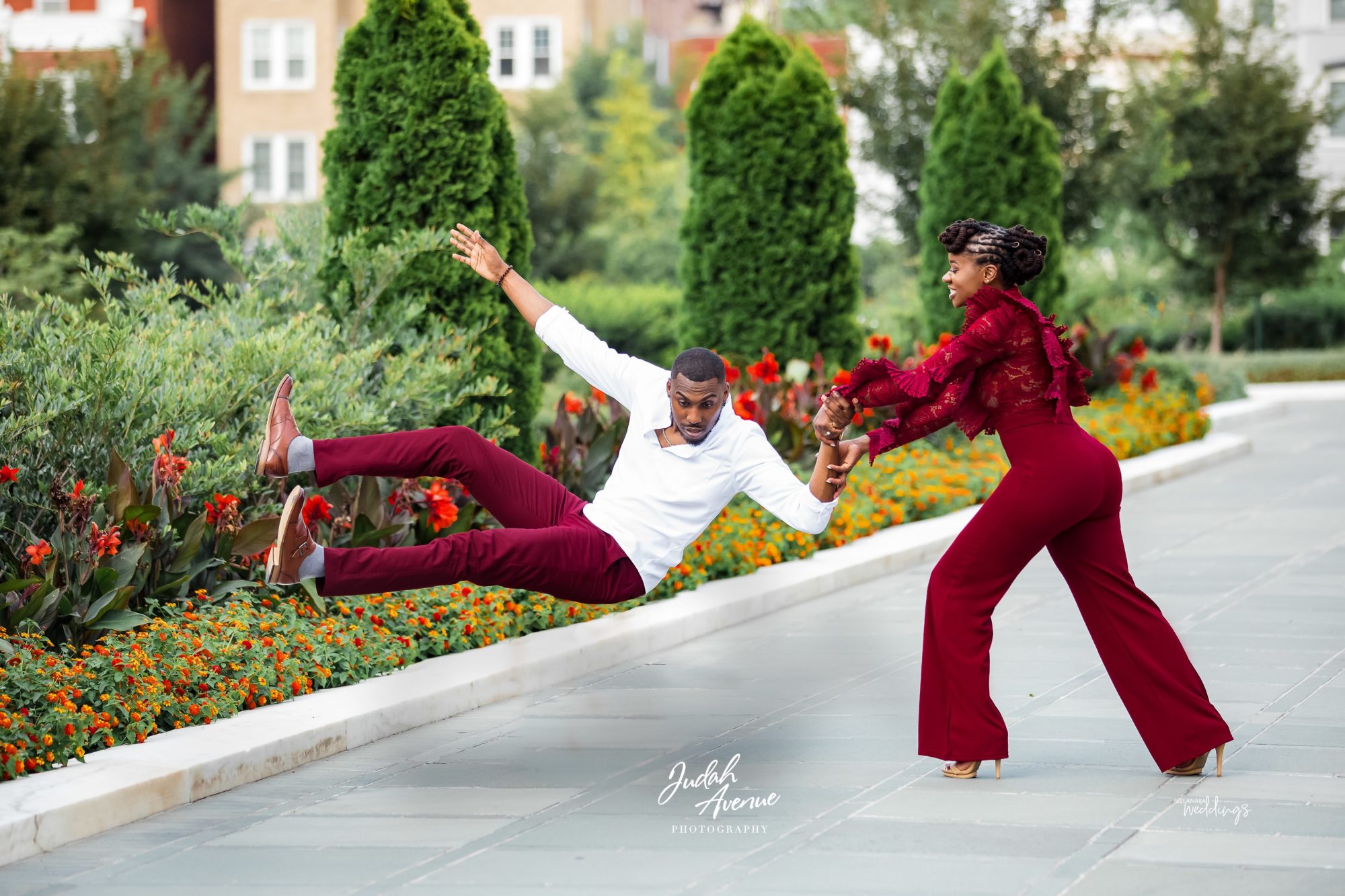 They all ran out towards me saying "surprise" and so did our son! He gave me direct eye contact and told me how much he loved me as he got down on one knee! My friends threw rose petals in the air as he knelt and it was the most romantic thing ever! I was so nervous that I couldn't even give him my finger at first to put the ring. I just kept saying "oh my gosh! Oh my gosh" and those "oh my goshes" eventually turned into "YES!" That day has started the beginning of a new journey for us and I can't wait to become MRS. STEELE!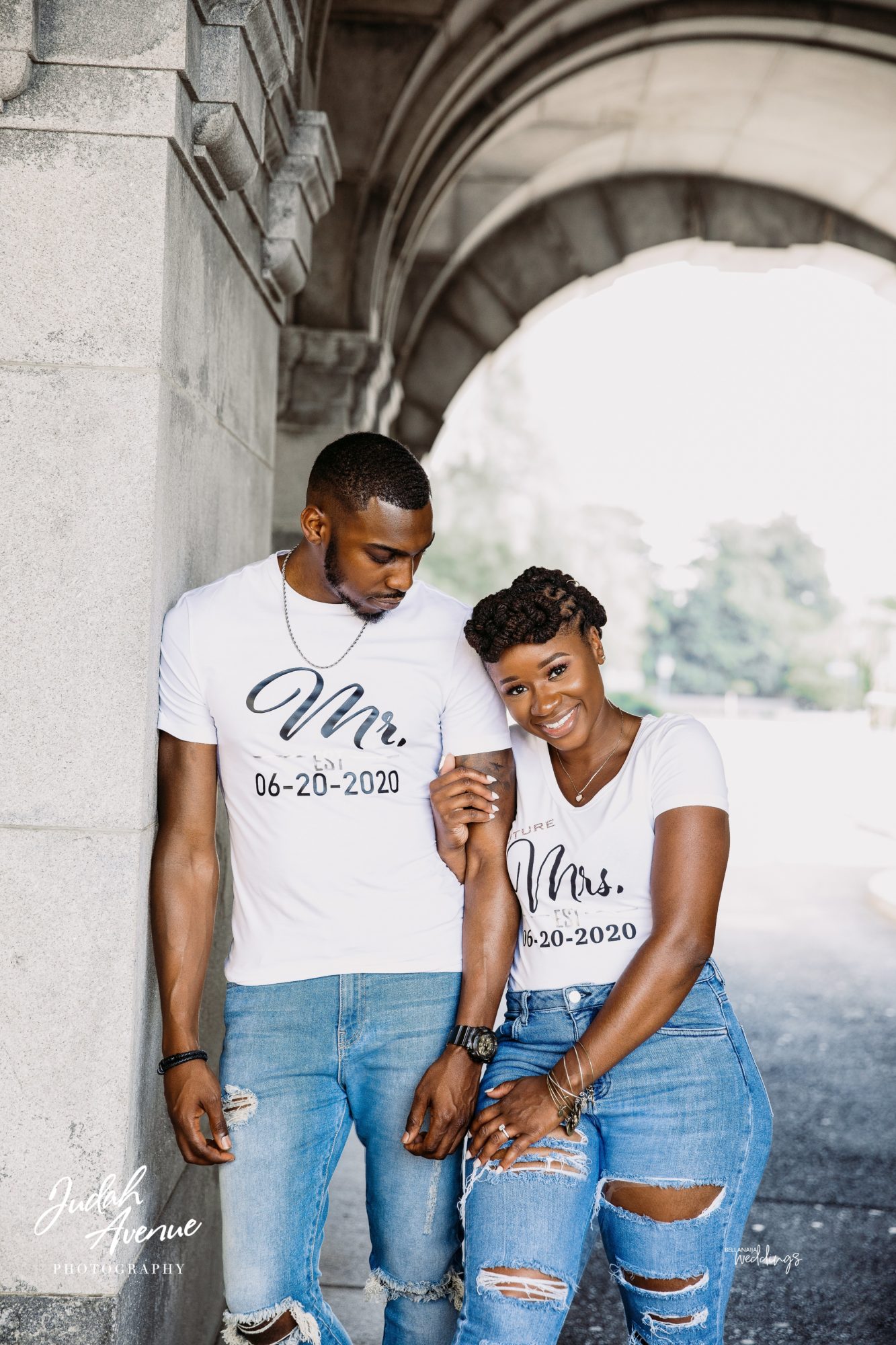 Credits
Photography: @judahavenue
Dress: @sharonrosecustom