Ten years and going strong!
Entrepreneur Familusi Akin Babajide, popularly known as Mr. FAB, and his lovely wife, Damilola Familusi are celebrating ten years of love, marriage, and commitment. While they went on to celebrate this major milestone in Seychelles, they blessed us all with super adorable pictures of themselves and their beautiful daughters.
With the pictures also came cute messages. We love how they gave us the Zamunda royal family in one session and then the sweet loving family portraits.
See all the pictures and read  the lovely messages below: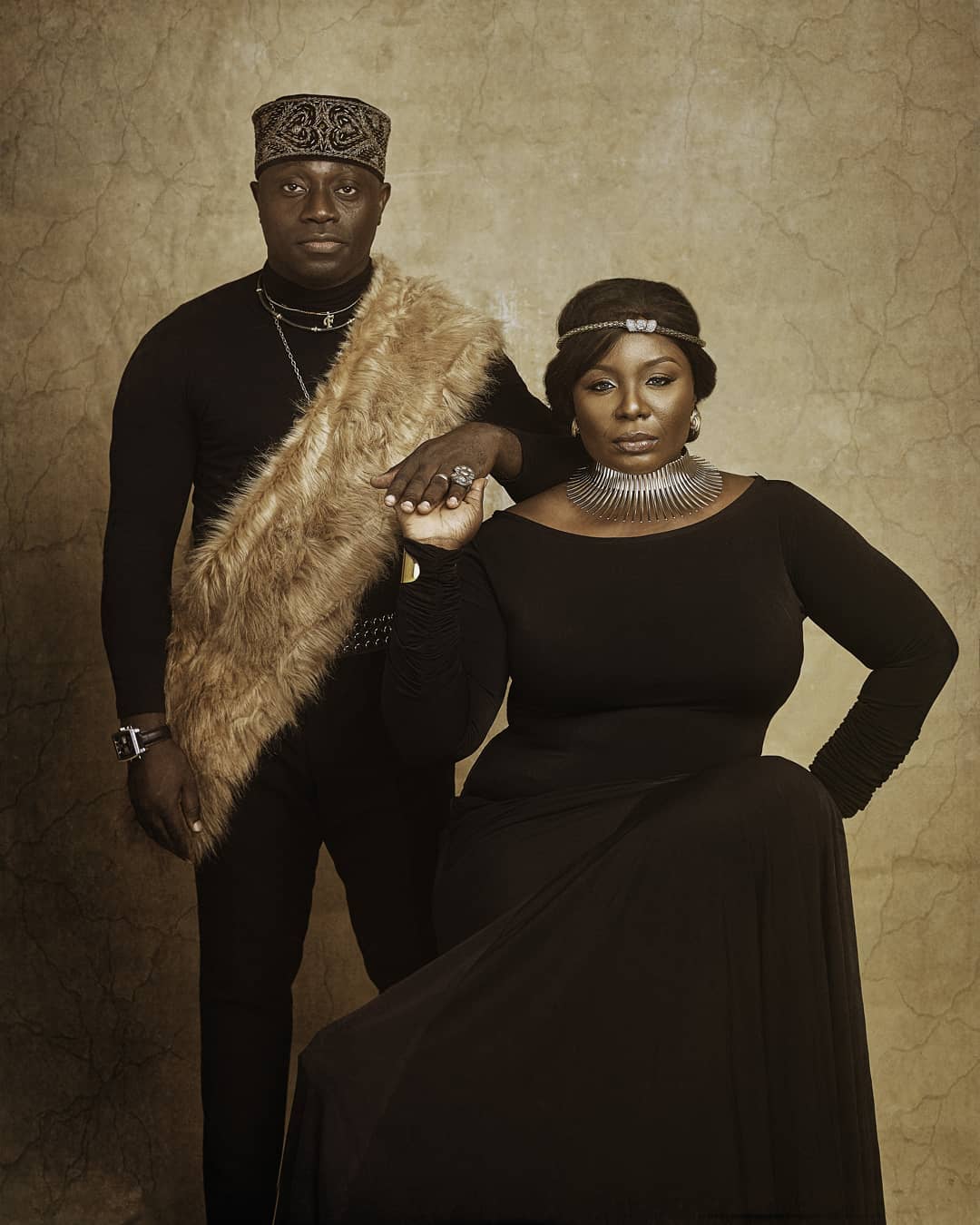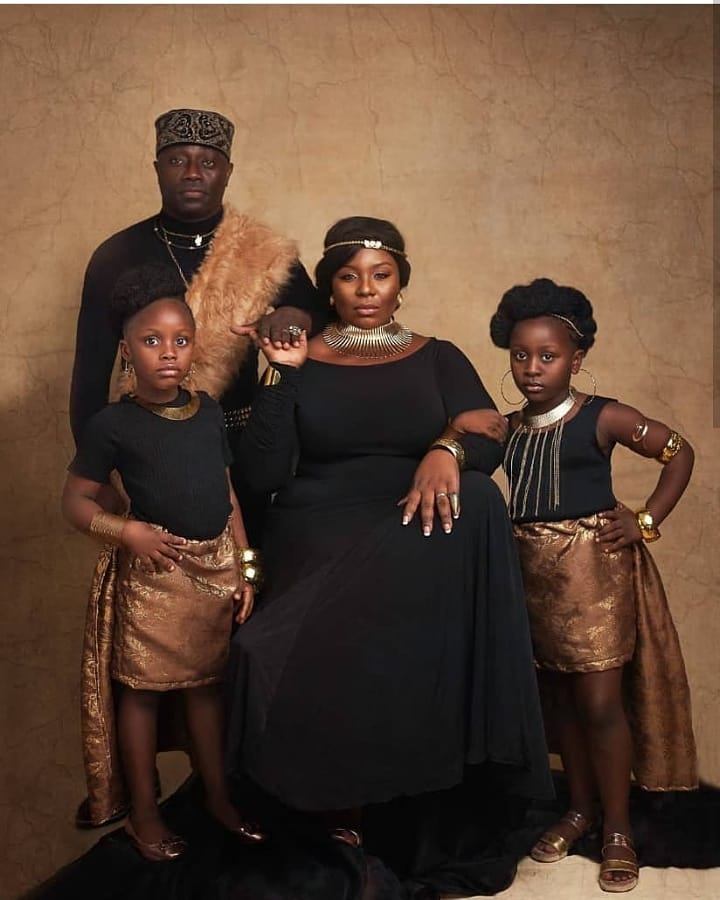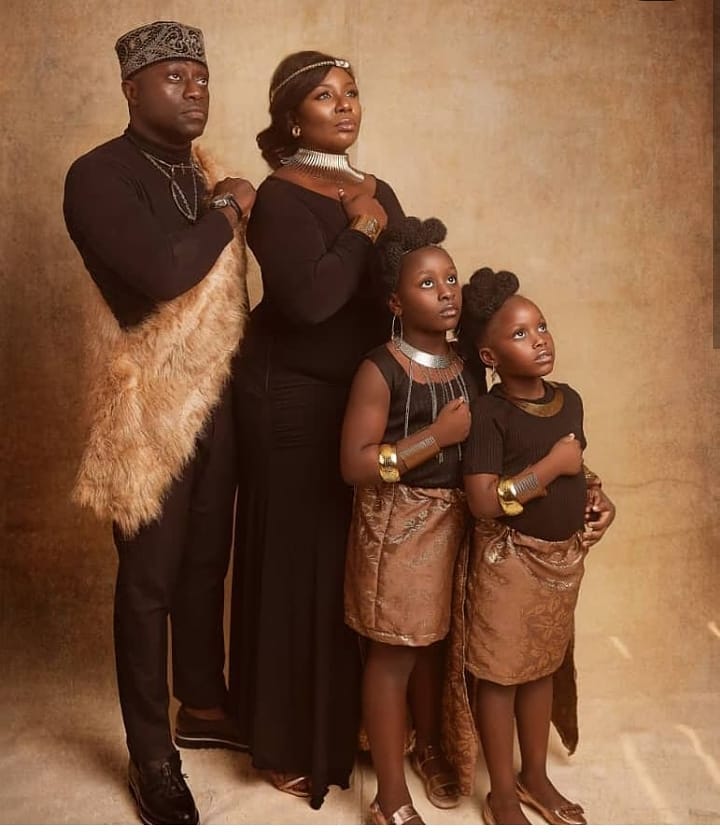 Mr. FAB wrote:
On this day 10 years ago we got married! You asked me how we were going to make this new thing called marriage work and I sincerely had no clue beyond all the marriage counsellors had taught us. However, I looked in your eyes and said – we will take it one day at a time. Look at us baby, 3,652 days later! God did and is still doing it!

Sweetheart, I would be lying if I didn't say this – you've made it easy to do "marriage." Thank you for loving me unconditionally. Thank you for being my support and backbone. Thank you for all the sacrifices you've made and continue to make. I'd have to write a whole book to fully establish all you are and appreciate you for who you are.

Know this sweetheart – I'm excited about the many more decades ahead of us if the Lord tarries and there's no one else I'd rather spend it with. I love you darling, more than I could ever let you know 😍😘❤💋🤗 Happy anniversary to us🥂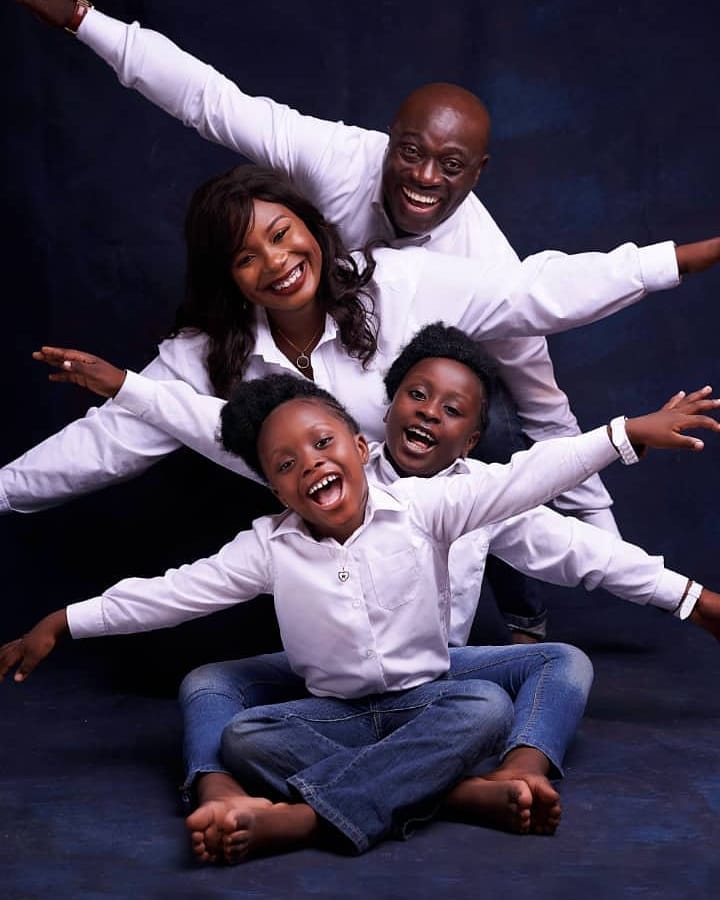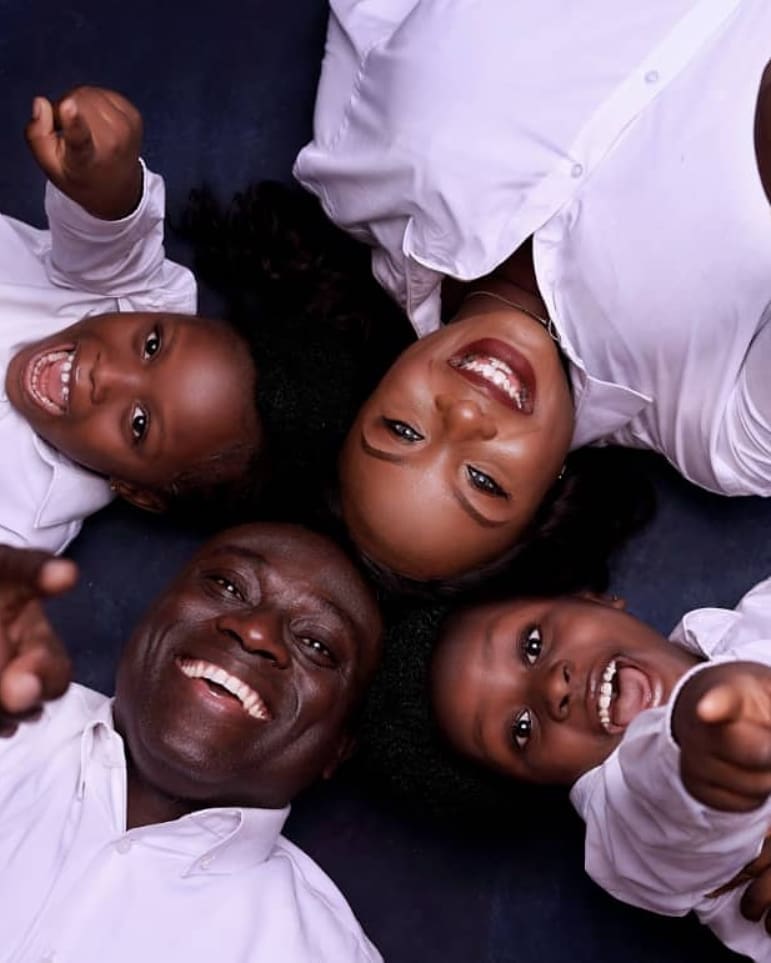 And she wrote:
@hisfabness My heart is filled with gratitude to you and to God.
I want to say thank you.
Thank you for the late night laughs and the early morning kisses.
Thank you for holding my hand through this life and proving that good men do still exist. Thank you for your love and friendship.
Thank you for always creating different ways to express your love, for the many music videos created for me, songs composed and all. Thank you for your many sacrifices. And most of all, thank you for the pleasure of being your wife.
Thank you for choosing me😍😘❤💖💞❣ A decade of love, joy, peace, sacrifice, forgiveness, reconciliation, making up, laughter and much more. My partner in life's journey 💏👫. "If you have love in your life it can make up for a great many things you lack. If you don't have it, no matter what else there is, it's not enough" Ann Landers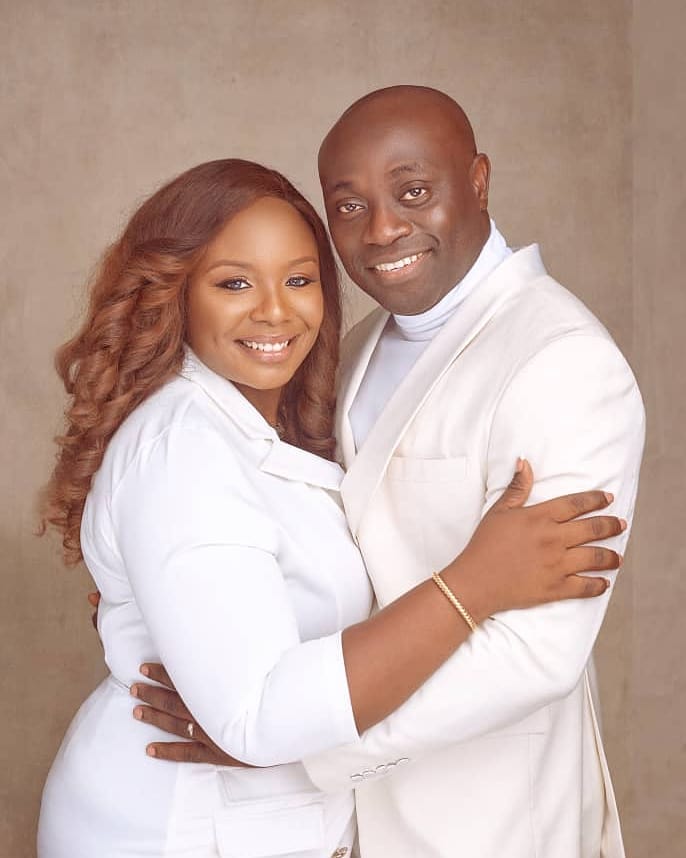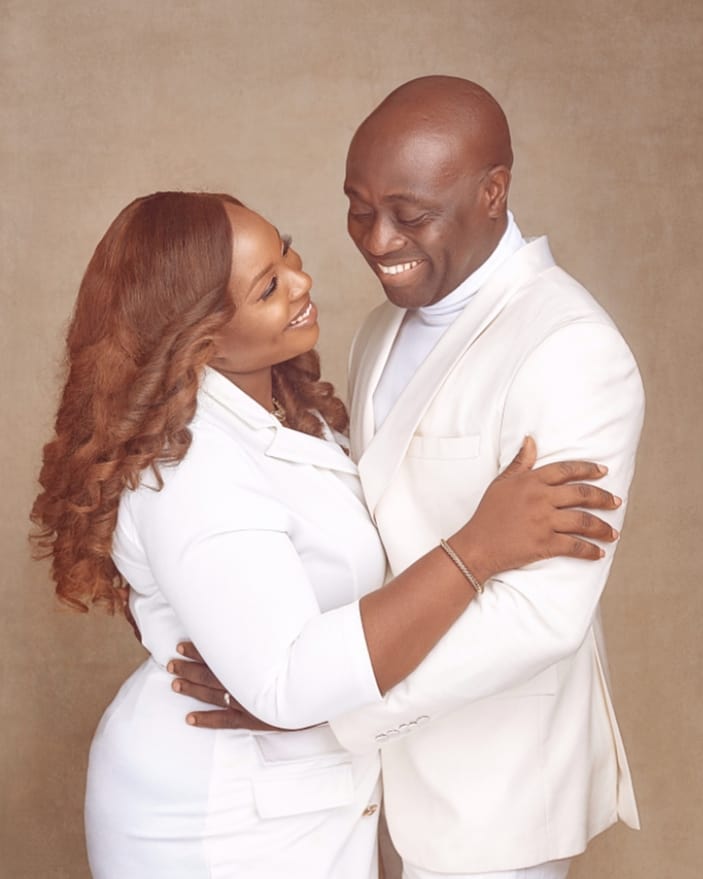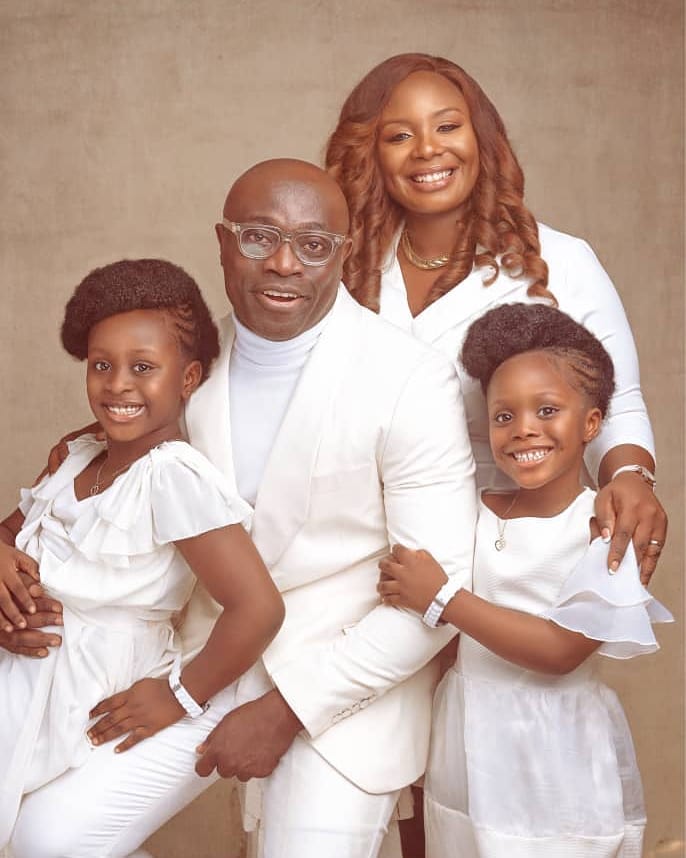 Credits
Couple: @hisfabness & @mrsdamiefab
Photography: @sena.luce
Makeup: @solaadeleke for @bmpromakeup
Dress: @onyeka.nwobu