Reality has hit for former Big Brother Nigeria season 2 housemates and couple, Bambam and Teddy A, but it is not the reality most people expected. It's BETTER!
Bambam and Teddy A are engaged!!!  Teddy A posted a photo of Bambam's hand with a dazzling ring on her finger and captioned it "love for life", then tagged Bambam who posted same without the caption and also tagged Teddy A.
Since the two were one couple most people did not think would work outside the Big Brother House, this comes as a very pleasant surprise to all and lays to rest every speculation of their relationship being fake. In a lie detector test at the reunion, Teddy A confirmed that Bambam  was indeed 'the one' for him and also that there might be a wedding in the works.
So yeah, we saw this coming and are we are so glad it's here!
Take a good look at the rock below.
To read more proposal stories, click here.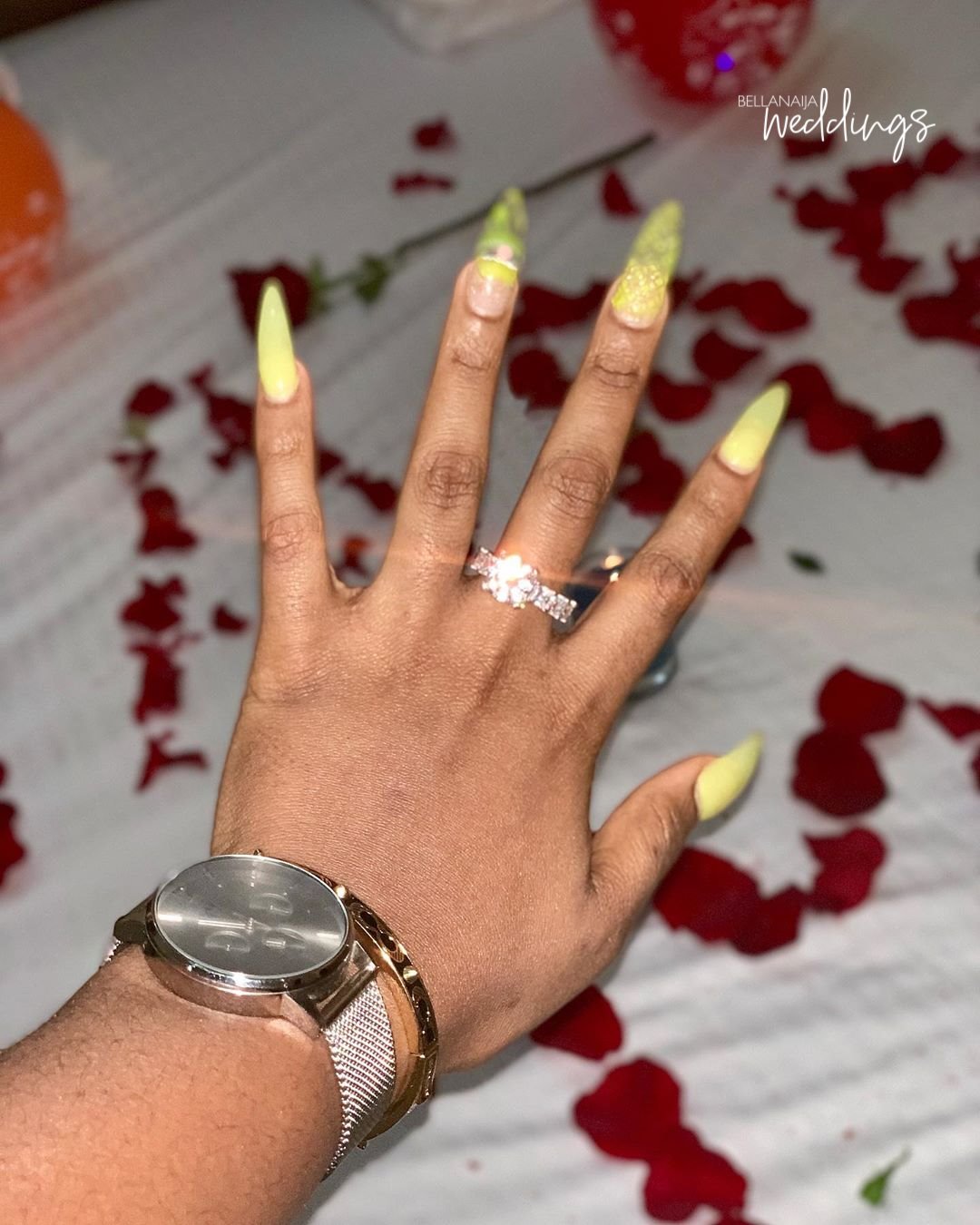 Credits:
Bride-to-be: @bammybestowed
Groom-to-be: @iamteddya
Photo Credit: @iamteddya