Editor's Note: Hey guys, we are super excited about yet another bridal beauty deep-dive. Yes! we are going into the behind-the-scenes of creating this flawless yet stunning bridal look.  On this feature, it is the amazing talented Makeup Artist, Bimpe Onakoya. She will be sharing how she created this look- with us the tricks, hacks, and secrets, literally everything you want to know about this look. Catch up with the previous features on this series here.
Before the Wedding
Doyin reached out to me the day her wedding date was fixed, She said she wanted to look like herself on her wedding day. In her words: "I knew no one else could give me what I wanted. It had to be you!".  She wanted me to just enhance her beauty and not transform her face to look like someone else. She told me She's a simple person who always goes for a clean look- "I don't like a lot of makeup, less is more." Then we had a trial session where I got familiar with her face and her features.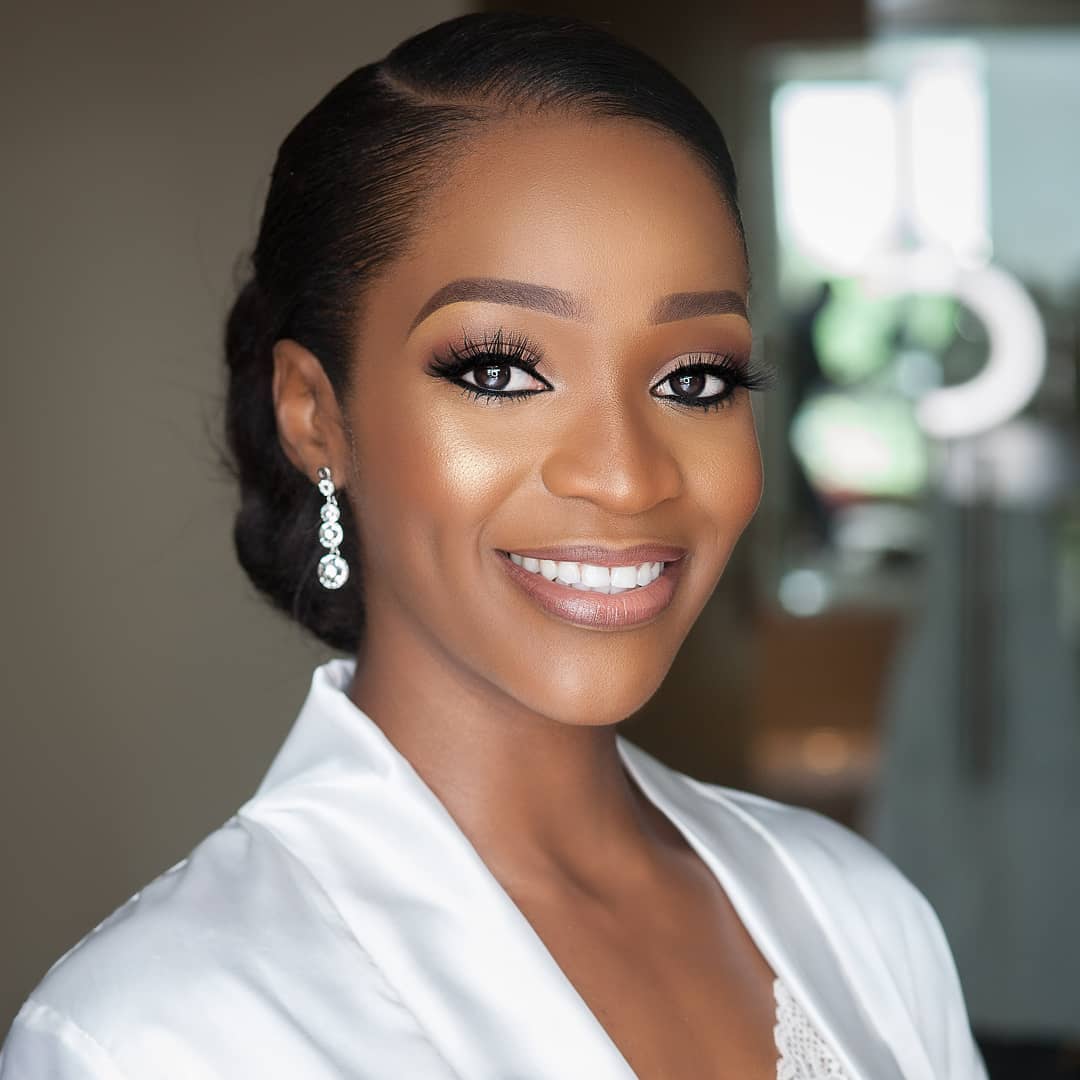 So for her white wedding, she was lodged at Radisson blue, Victoria Island. I went in to meet loud cheers from her friends and families. They obviously loved her engagement makeup,  so that sort of dictated the day with Doyin. The goal was to create a minimalist classic glamour on her skin which was so youthful and fresh.
Makeup Process
Step 1
I started by creating the perfect flawless canvas by Dousing Maybelline Master fix all over her face and neck and then massaged Baby Pore Eraser, Master Prime 200 and Embryollise into her skin while the face was still wet then I mattified Tzone with Super Stay primer.

Step 2
I brushed her brows with Great Lash Clear Mascara then filled them to perfection with Brow Precise Micro Pencil in Dark Brown and then gently defined around the brows with Fit Me concealer in 45.
Step 3
Her eyes were amplified with Fit Me Concealer which was used as a base, I played with nude eyeshadows from The Blushed Nudes Palette all across the lid and blended with Cacao powder. I then traced out her water lines with Colossal Kajal and Lasting Drama gel eyeliner and rounded up the eyes by applying two coats of Rocket Volume Mascara on both upper and lower lashes before fixing falsies.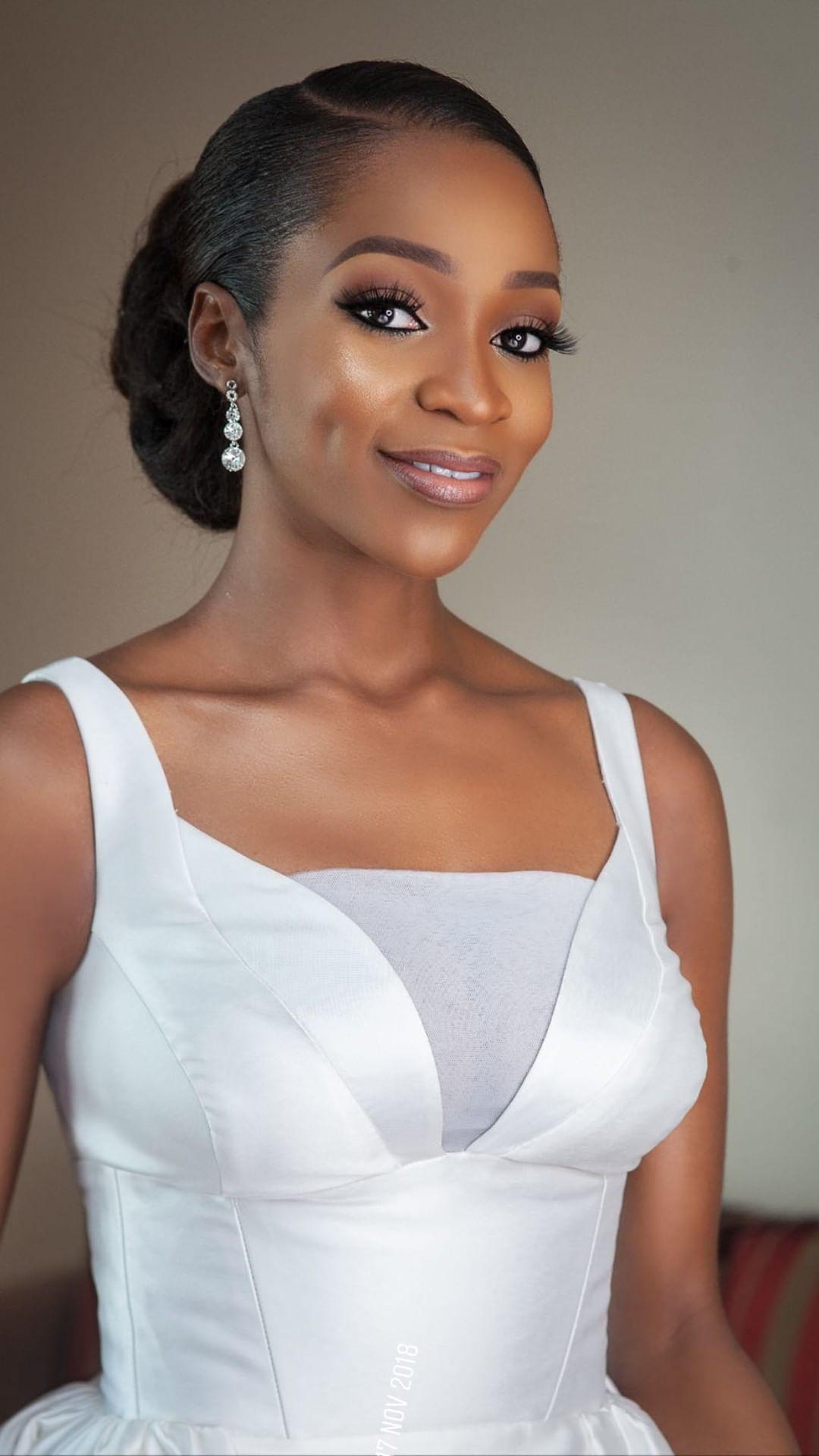 Step 4
I warmed her skin with Super Stay Foundation in Hazelnut and highlighted her under eyes and T Zones with Fit Me Concealer in 45 to brighten and minimize shadows.
Step 5
I defined clear angles and shapes of her face by applying highlighter across high planes of her face: the bridge of the nose, forehead, chin, cheekbones and Cupid's bow, followed by contouring with Cacao on the cheekbones, outer brow along the sides of the nose and outer edges of the face. then I drenched her cheeks in Master Chrome.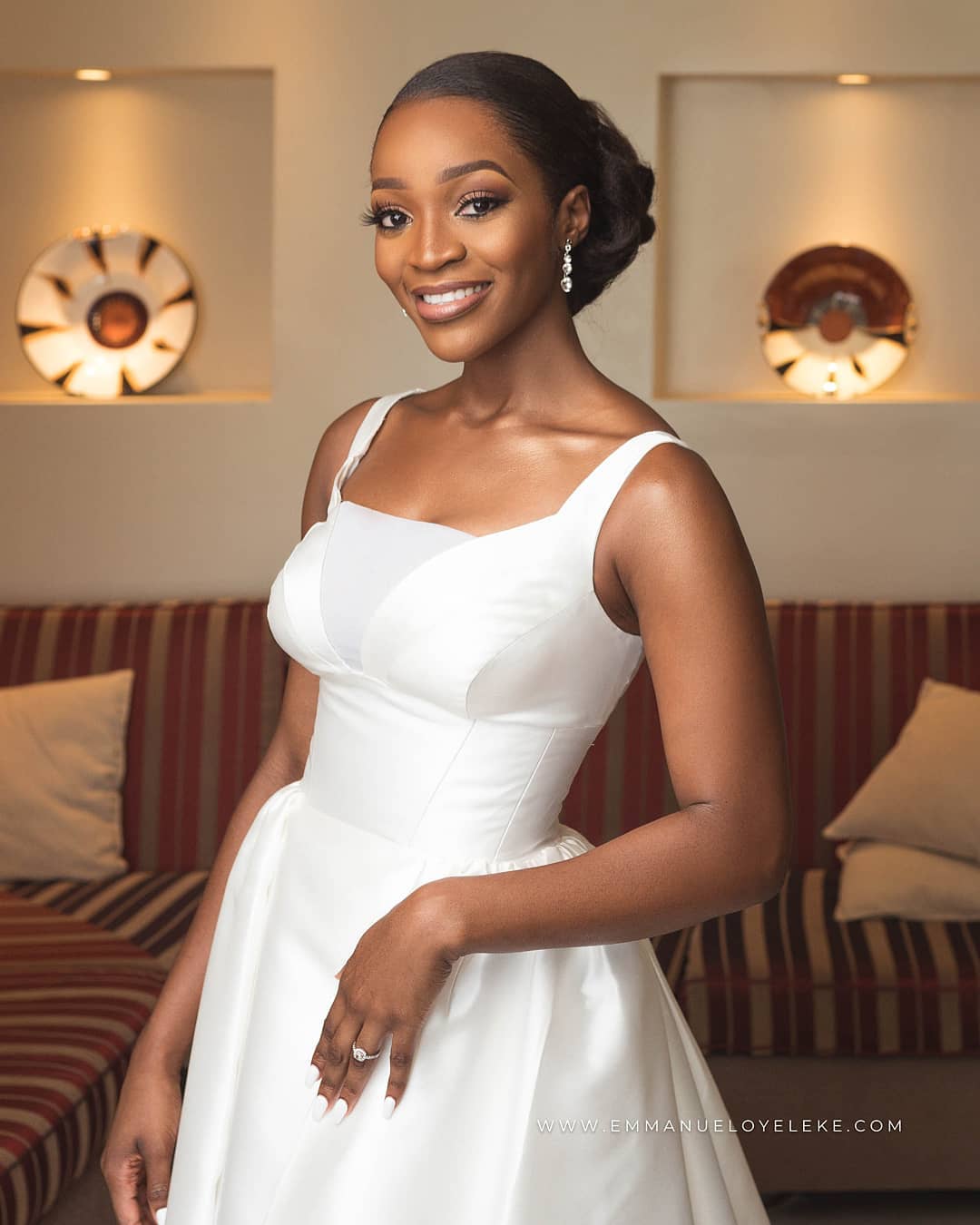 Step 6
Her lips were lined and filled up with Color Sensational lipstick in Nude Nuance then glossed with Lip Lacquer in Charmed.
Step 7
I rounded up by locking in the makeup with Master Fix setting Spray.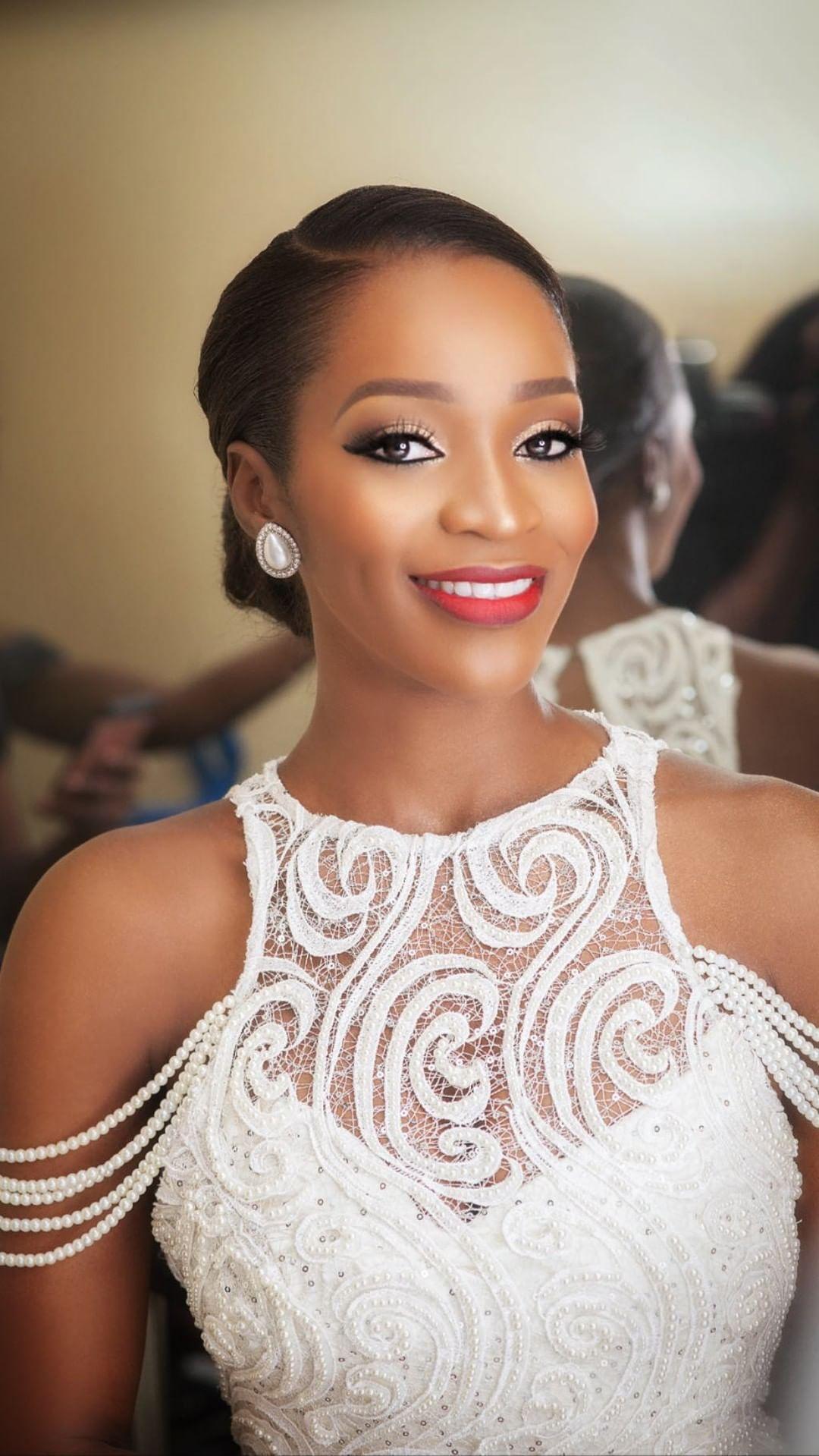 Now that's all it took to create this effortlessly beautiful bridal glam on Doyin. Want to see more glam looks, check out @bimpeonakoya on Instagram.
Credits
Bride: @doyinodutee
Makeup: @bimpeonakoya
Dress: @kwhbridal
Hair: @sirmonahair
Planner: @cokercreative
Decor: @saraoevents
Location: @radissonblulagos