Editor's Note: Hey, fam! We are super pumped to bring you our new series called "12 Conversations With 12 Incredible vendors Across 6 Cities". For the next few days, we will be featuring talented wedding vendors from Lagos, Accra, Toronto and the United Kingdom on different aspects of the wedding industry. Today, we will be talking to the incredible Accra-based planner/decorator/coordinator, Bryan Tachie-Menson of WHITECHALK.
Meet Bryan Tachie-Menson
Bryan Fafa Tachie-Menson is a giant in the events planning industry in Ghana, West Africa and beyond. Born and raised in the city of Accra, he excelled in school and got accepted into the prestigious Mfantsipim School. He then proceeded to acquire a bachelor's degree at the University of Ghana, Legon. His passion for service and attention to details led him to found his own events planning, decor and coordination ensure known as WHITE CHALK. He, together with a team of determined and resilient individuals made a mark in the then-burgeoning events planning industry in Ghana. Seven years down the lane and with over 1000 spectacular weddings under his belt, his company, WHITECHALK is a sought-after brand, known for creating unique and memorable weddings in Ghana, Nigeria, Dubai and in many other grand destinations. Bryan currently heads his own production company, MAGIC HOUSE, and is a lecturer at Learn on the Job, a school he set up to train young entrepreneurs.
In 2019, WHITECHALK was awarded the Best coordinator of the year by the Events Industry in Ghana and was honoured for their immense contribution to the growth of the events industry in Ghana. In that same year, they also nabbed a nomination for Best planner of the year by the Event Vendors Association of Ghana. His outfit has also received critical acclaim in several magazines including the widely popular Dream Magazine Africa. Bryan is revered as a trailblazer and trendsetter in the events planning and coordination and the décor space in Ghana. He spends a lot of time sharing his knowledge and expertise with colleagues and young hopefuls at various conferences and speaking engagements. He was recently invited to speak at The Event Experience Africa (TEXA)2019 held in Nigeria. He also spoke at the School of Planners UK virtual event in 2020. As his way of giving back, he, through WHITECHALK, organizes a plush wedding dubbed "My fairytale wedding" for couples who may not be able to afford it for free, the first of its kind in Ghana. In spite of his enviable accomplishments, Bryan continues to remain a humble and devout Christian who is poised to offer more to the world.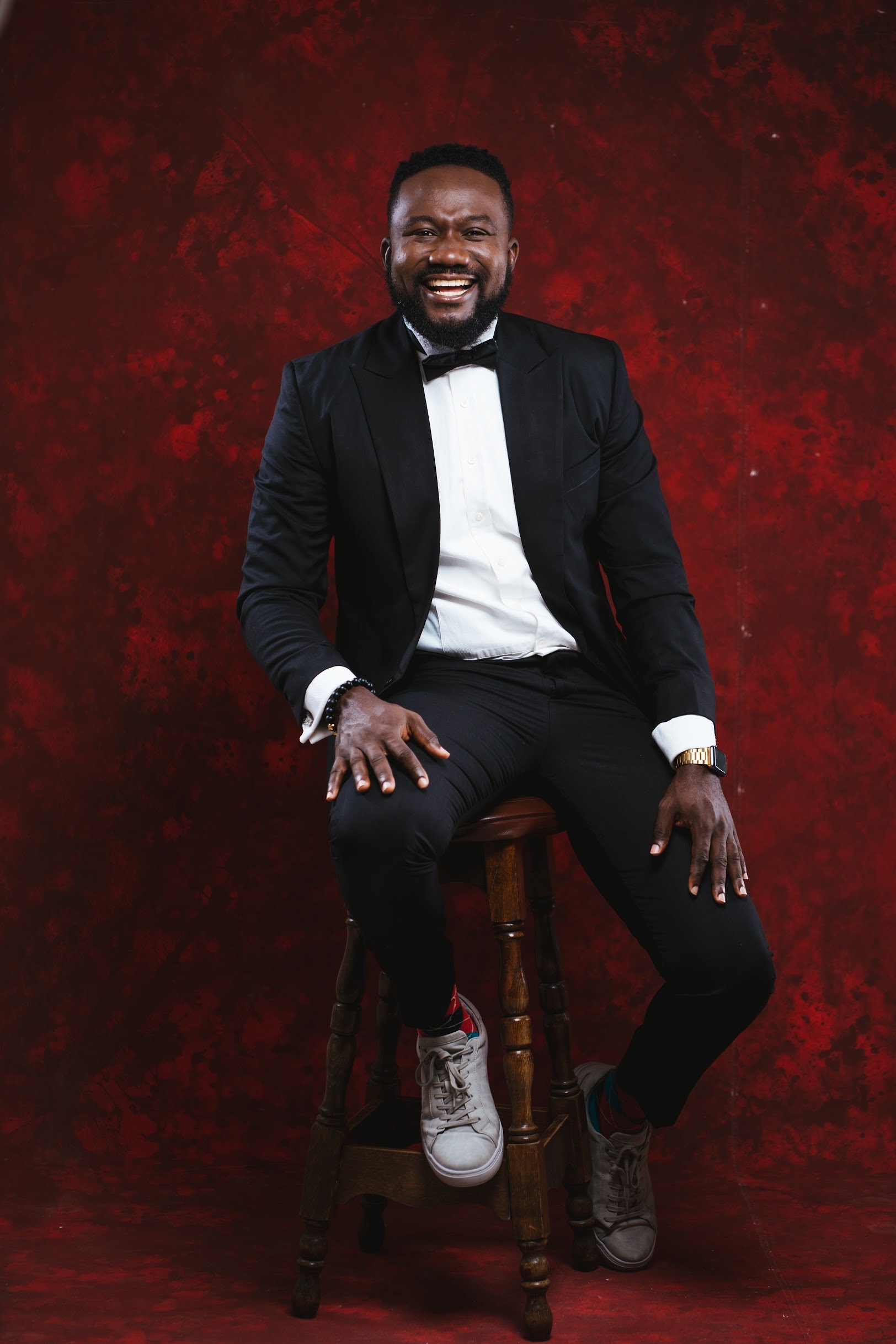 We asked Bryan a couple of questions, keep scrolling to find out his answers.
How long have you being in the business?
It has been 7 years of building amazing memories and experiences. We have enjoyed all the moments and they remain etched in our minds and heart. Most importantly we recognize that a lot of Grace and goodwill has brought us this far and we remain grateful to God and to all our stakeholders and clients.
How has your work influenced/transformed the African wedding space/around the world?
We are blessed to have distinctive recognition in Ghana, being our base, as a result of the unique trends we have set over the period. We are appreciated for being original and authentic in representing luxury without compromising class, elegance, relevance and/ or functionality. This has extended to the African events community and our work has inspired many decorators, event designers and planners across the continent. We have remained open in engaging with many across multiple channels and honoured with highly respected platforms like TEXA in 2019 where we shared experiences on collaboration among others. We have demonstrated consistently that working hard at what you believe in is the most effective recipe for success and recognition.
What are the 5 things a bride-to-be/couple should know and do before their day?
1. Select your planner carefully and settle on one you are certain will go all out for you, and having done that, have confidence in your planner, their competency, experience and mutually beneficial intent.
2. It's your wedding, Be you and do you, that is the most unique thing there can ever be and that will give you the fulfilment you dream about for your big day.
3. Pace yourself in the planning process and have a lot of rest. You will need the energy for the big day. Part of this is to eat well and work with a qualified nutritionist if you want to lose weight. Don't just starve yourself, it can get you 'ugly'.
4. Involve your key decision-makers from the beginning to avoid last-minute major changes which can get frustrating and affect your experience.
5. Pray, pray and pray and be positive. Marriage is more spiritual than we make it but don't get overly superstitious.
 If you were to give a couple one advice about the entire wedding planning process, what will it be?
Your wedding day matters too much for you to allow others to determine how you feel on the day. Take charge of your own experience, decide to and allow yourself to have fun; NO MATTER WHAT. Rain or Shine, Salty or Saltless food, Ghana Jollof level or Naija Jollof level and even decor enjoy the moments, dance freely, smile abundantly, live the moments and have all the fun you can. That is what will show and be immortalised in the videos and pictures and that is what you will remember long after the day itself.
What are your top 3 planning tricks a bride should know while planning her wedding?
W – 1. The planner is your best friend on this journey and will give you their best when you give them room to operate. Micro-managing your planner will only deny you of their best output. Suggest or say no clearly based on your dream and at the same time be open and listen to their ideas for you.
2. Let your vendors feel good and appreciated, and they will put themselves on the line for you. It is true they are vendors and you are paying for their service, however, what is another job for them is a once-in-a-lifetime for you. See your vendors as human beings before as vendors, it will overcompensate for itself to you; this is even truer of creative people.
3. Be absolutely honest with your planner, especially on your budget. Your honesty will get them in your corner and find creative means of achieving your goal with you.
 Tell us 3/5 things about that people don't know about you?
Hahaha… I'm a Jesus lover, I love God and I'm very spiritual. Secondly,  I went to drama school and the goal was to be an actor. Then when I started events I was not so keen about weddings so being here and noted for that is very amusing to me. I'm a very good cook, I know you'll never guess. I might be a chef one day. I love kids so much, they bring me joy and warm my heart. Finally, I love to hear the minds of people. Hearing their thoughts on issues delights me. Oops, that's six.
What's your Favourite vacation destination spot?
I once saw a movie shot in Greece and it has stayed with me and I'd love to vacation there someday.
One word that bests describes you and your work?
I am very Creative, with a capital C. hahaha
We are pretty sure you found out some things you didn't know about the award-winning Bryan Menson today. We kept our conversation short just so that you can check up on them and their work. To see more of Bryan Menson of White Chalk, do check @whitechalkplanner  on Instagram.