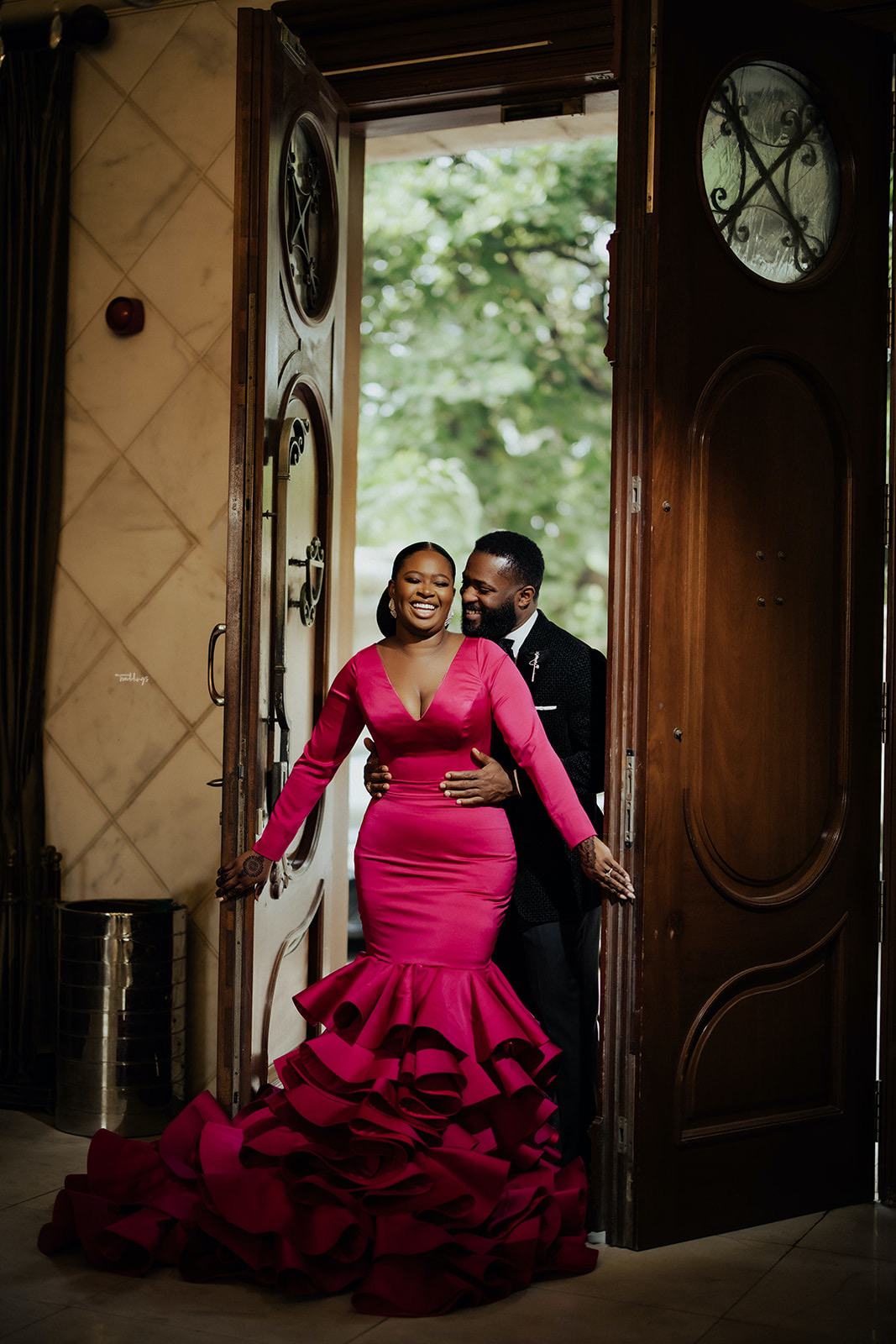 You've probably heard of the saying "opposite attracts". However, in Brittney and Tolu's case, their similarities brought them together in the most magical way.
After their meet-cute at a Mexican restaurant, the remaining chapters of their fairytale have been such a beautiful adventure. As they explored their shared interests in travelling, fine dining and music, they realised that their sweet love was meant to be. Today, we are taking in all the love and beauty with their pre-wedding shoot. Each frame leaves us in awe of the beautiful love that these two share. They make such a perfect pair and their chemistry is unmistakeable.
Enjoy their pre-wedding shoot and love story below: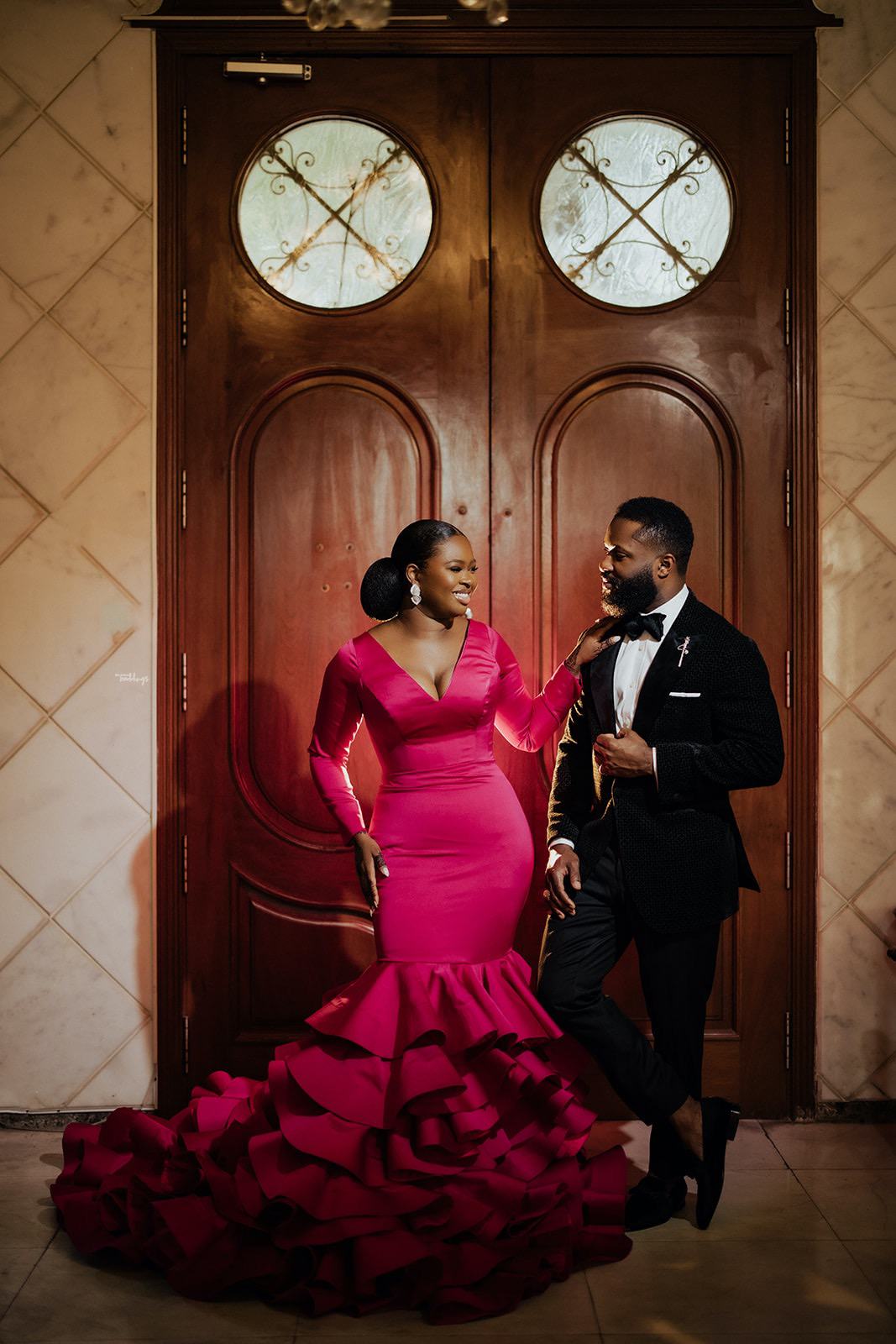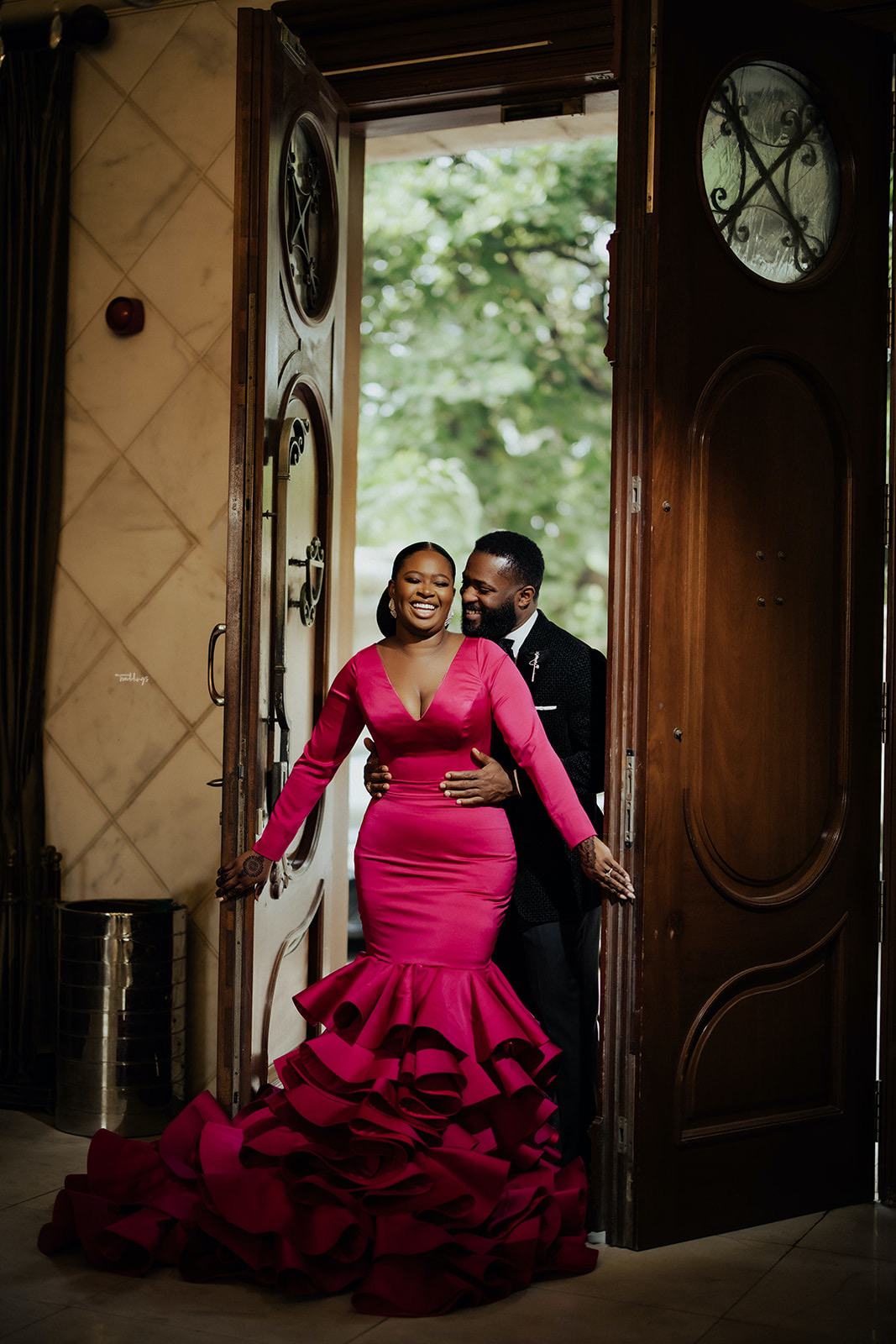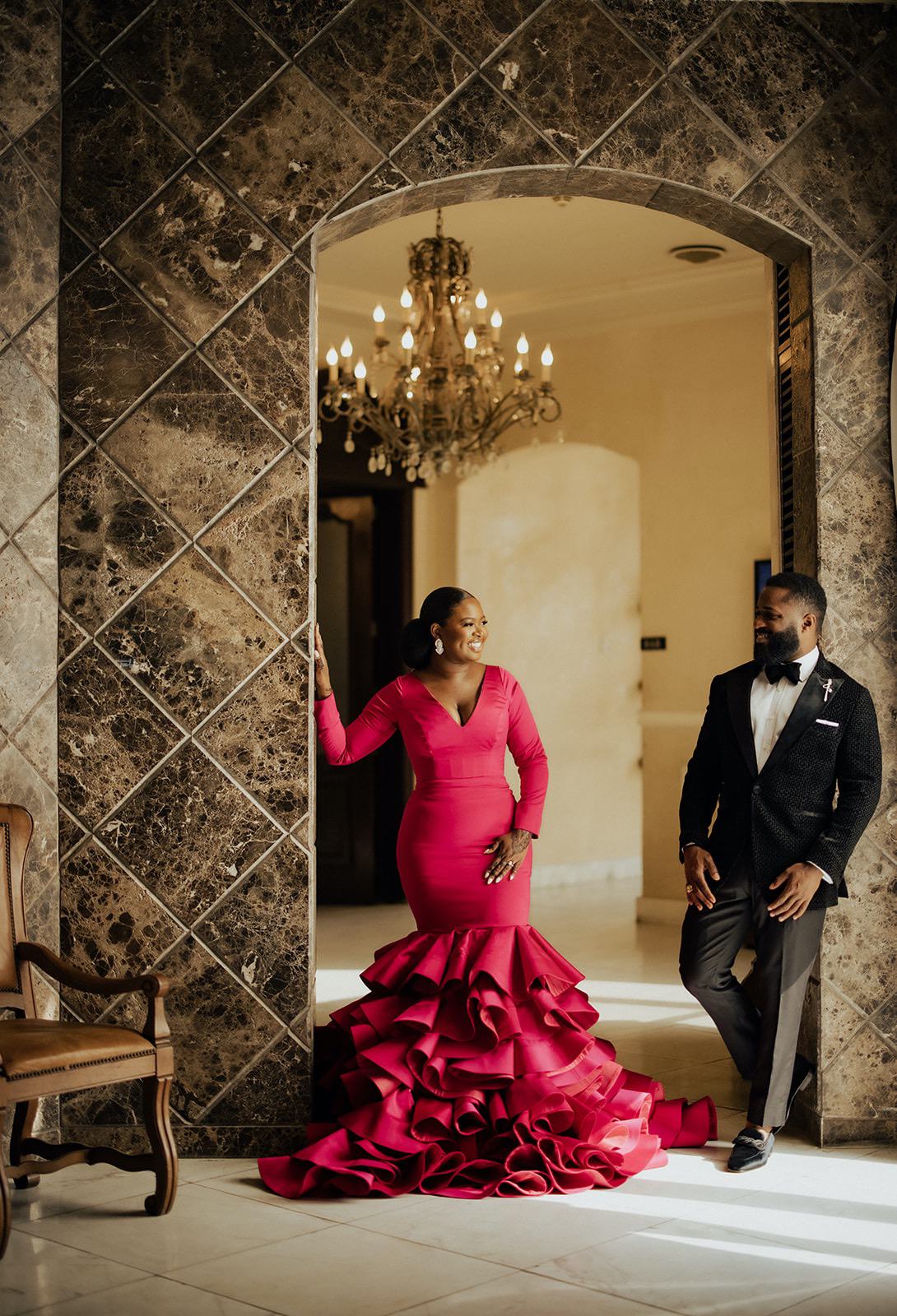 Their love story as shared by Brittney:
We met in Houston for the first time over drinks at a Mexican Restaurant. We bonded over our shared interests and similarities and soon after, our adventure began. We took trips to the mountains, and beaches, and even enjoyed the rainforests of Belize and Costa Rica amongst our many adventures. We would spend countless moments, hours, & sometimes days talking about the future we wanted professionally and personally. We also spent our time together growing in love and doing what we enjoyed most which was traveling, enjoying live music, and trying new restaurants and cuisines. Throughout our years together we actively focused and supported each other's endeavours.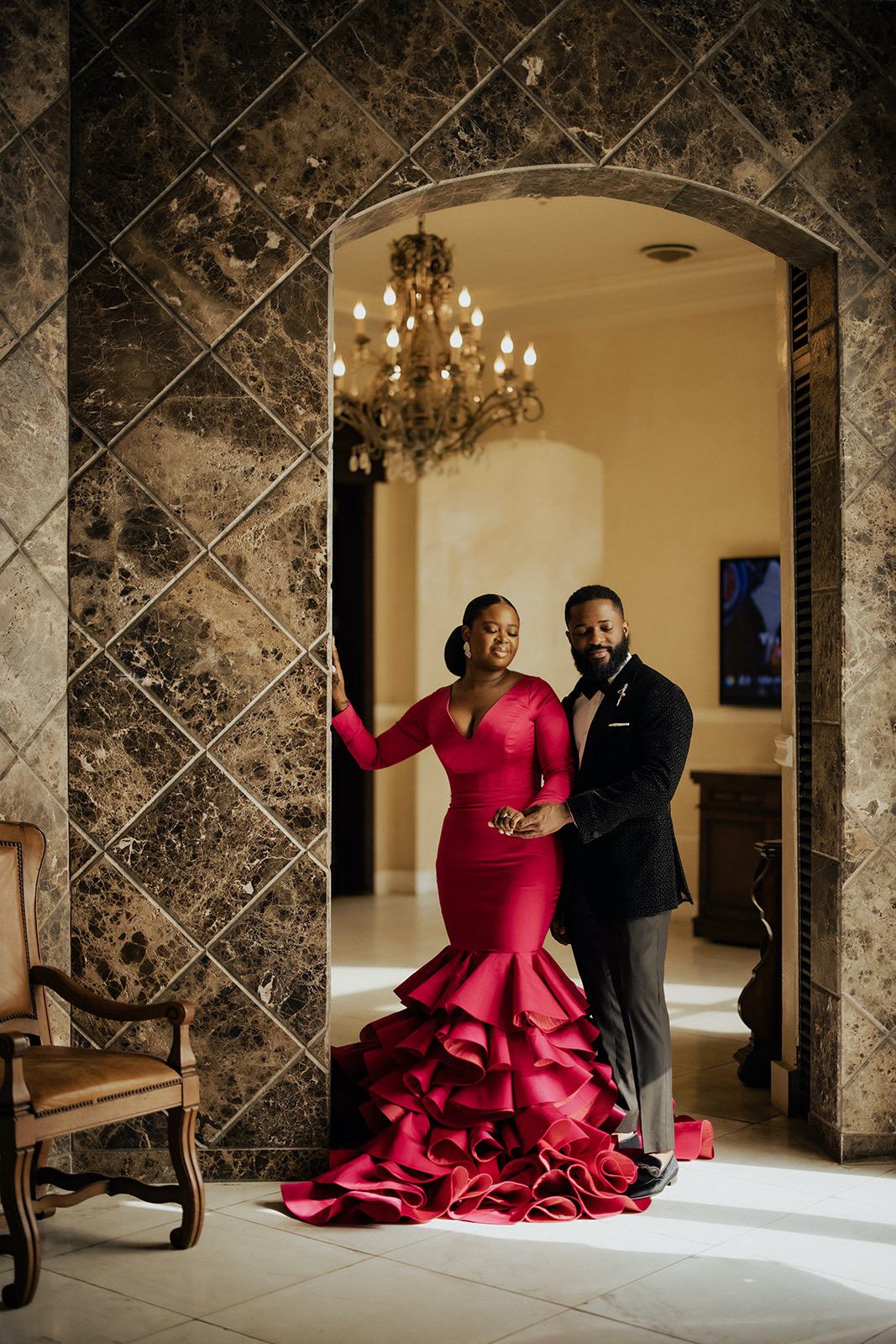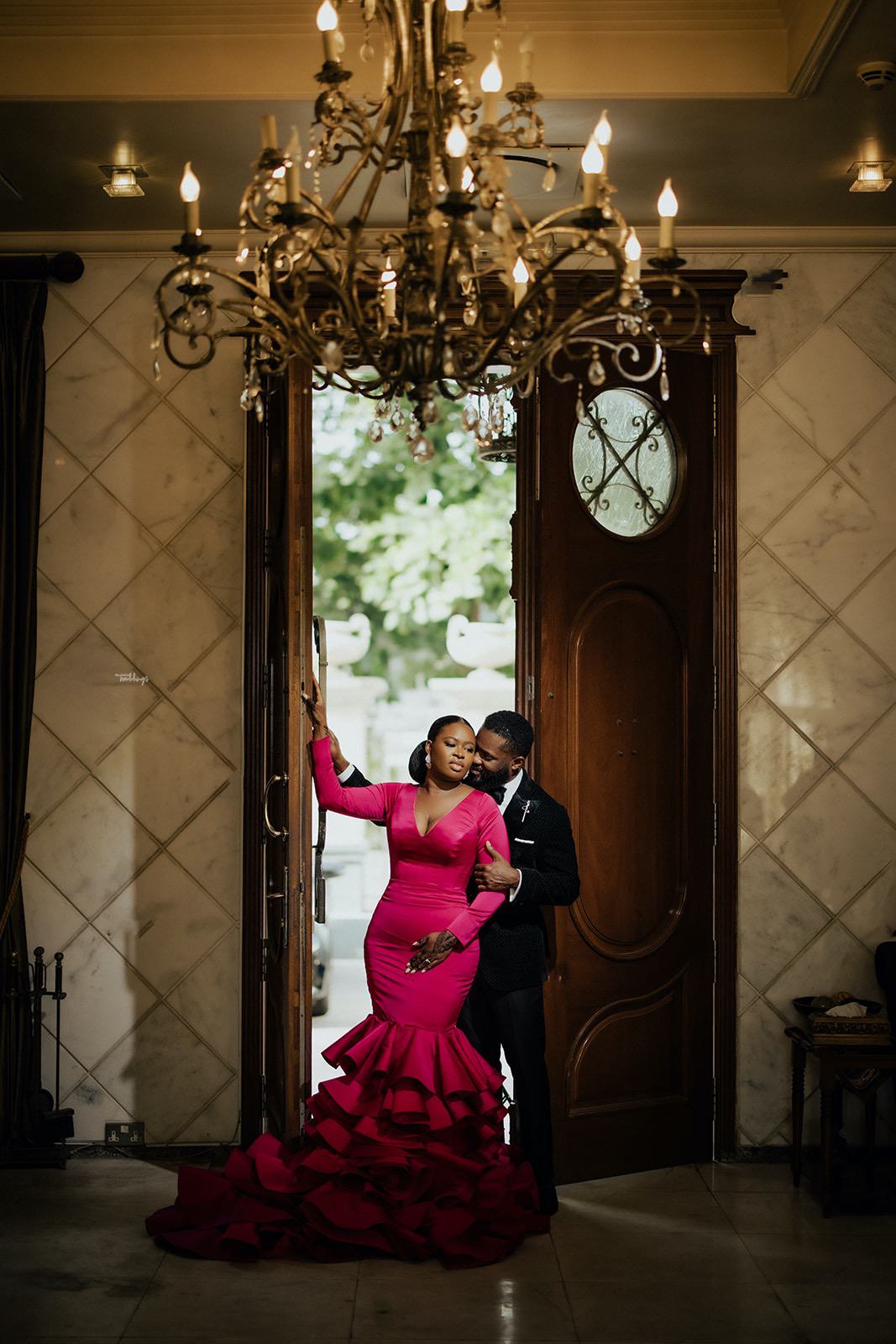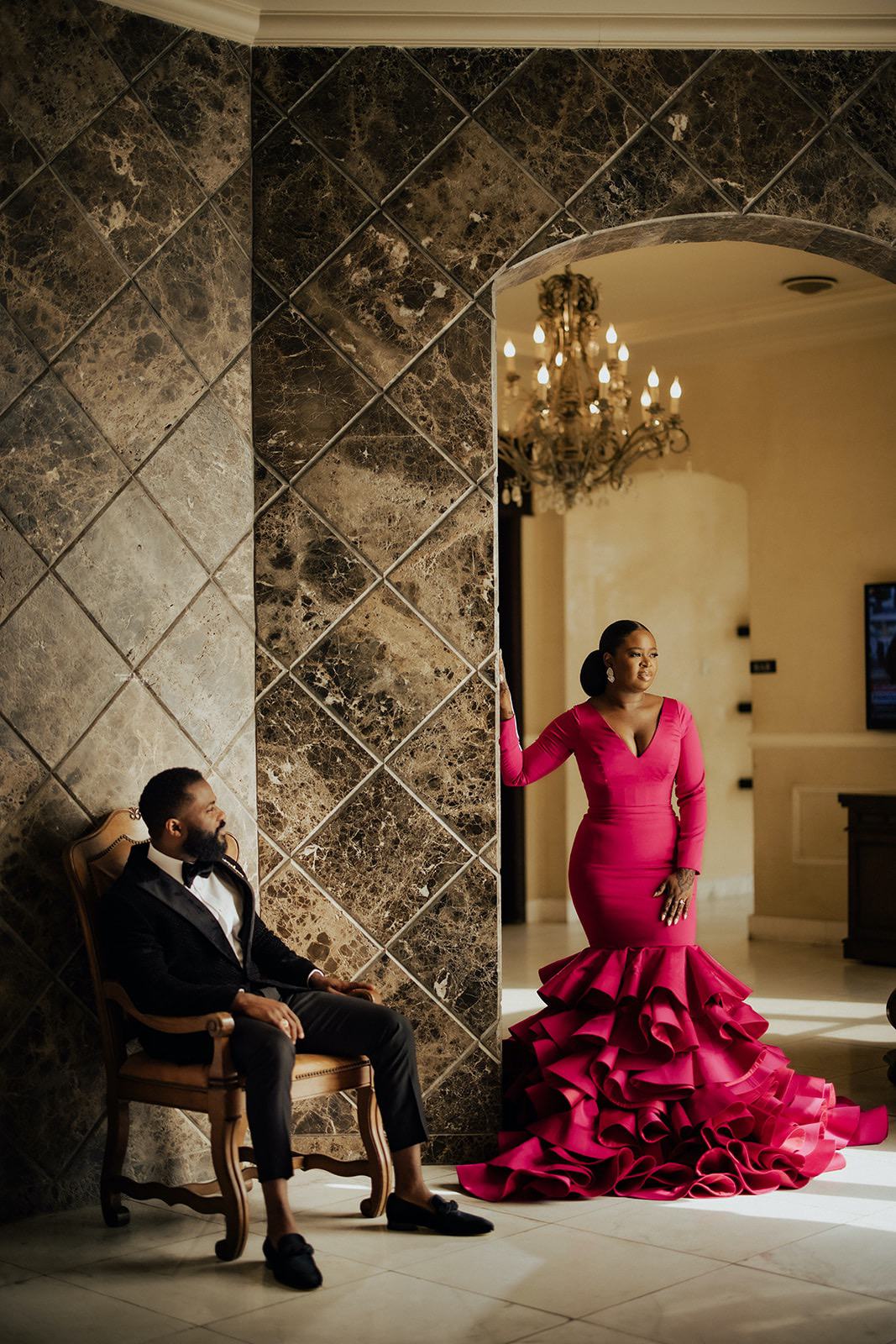 Their love story as shared by Tolu:
Brittney took a special interest in getting to know the Yoruba culture as well as embracing the beauty of it all. From its rich and delicious cuisine to the music and love that it entails. Her Southern American upbringing added a level of comfort and familiarity to the warmth of it all. It seemed only right that when things came full circle on a trip to Mexico while visiting my cousin and celebrating new life in 2022, I proposed to my true love. Later that year I took Brittney to Nigeria for the first time to experience my culture and family for the holidays. Based on the experience of that trip, the wedding only made sense to happen in Nigeria.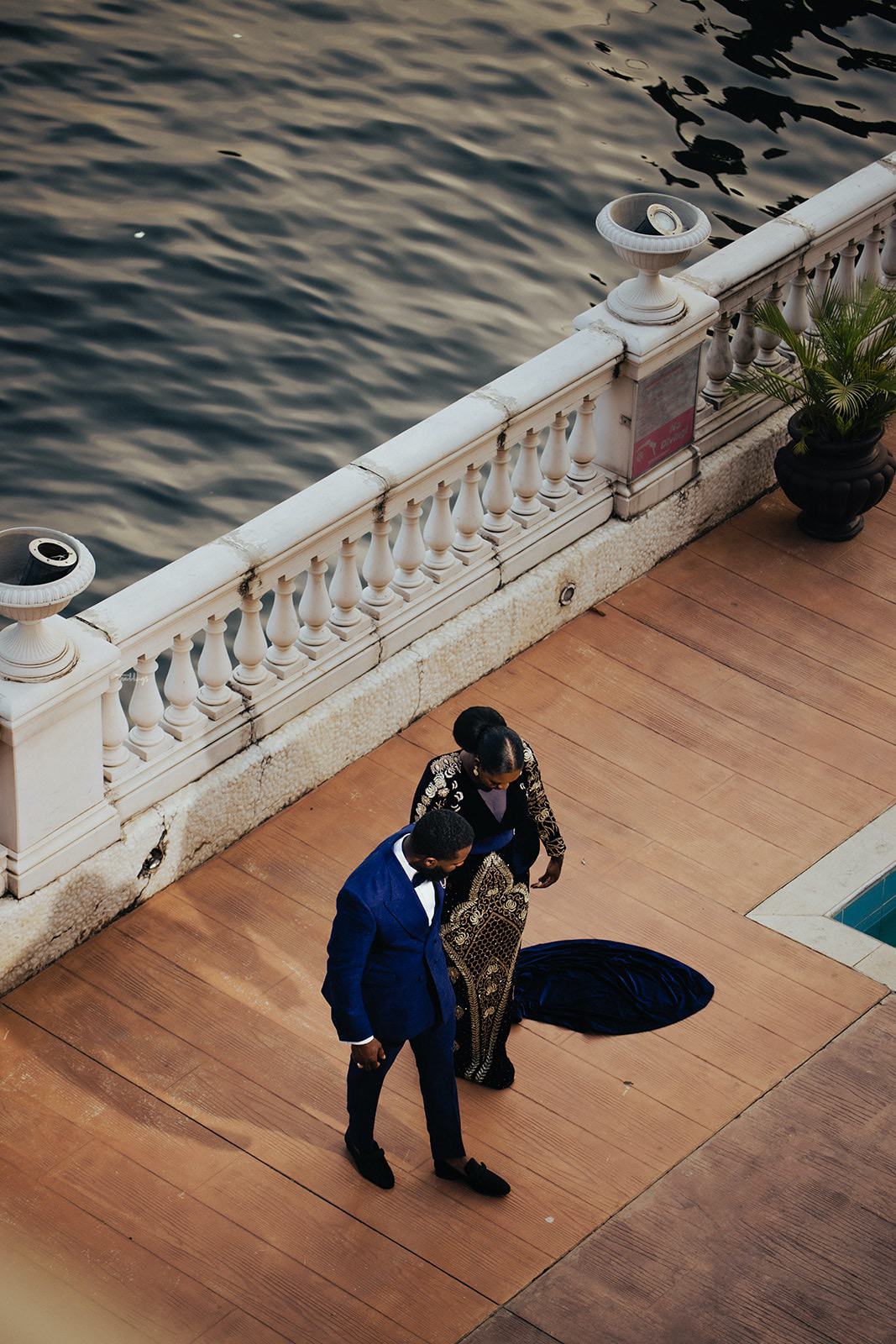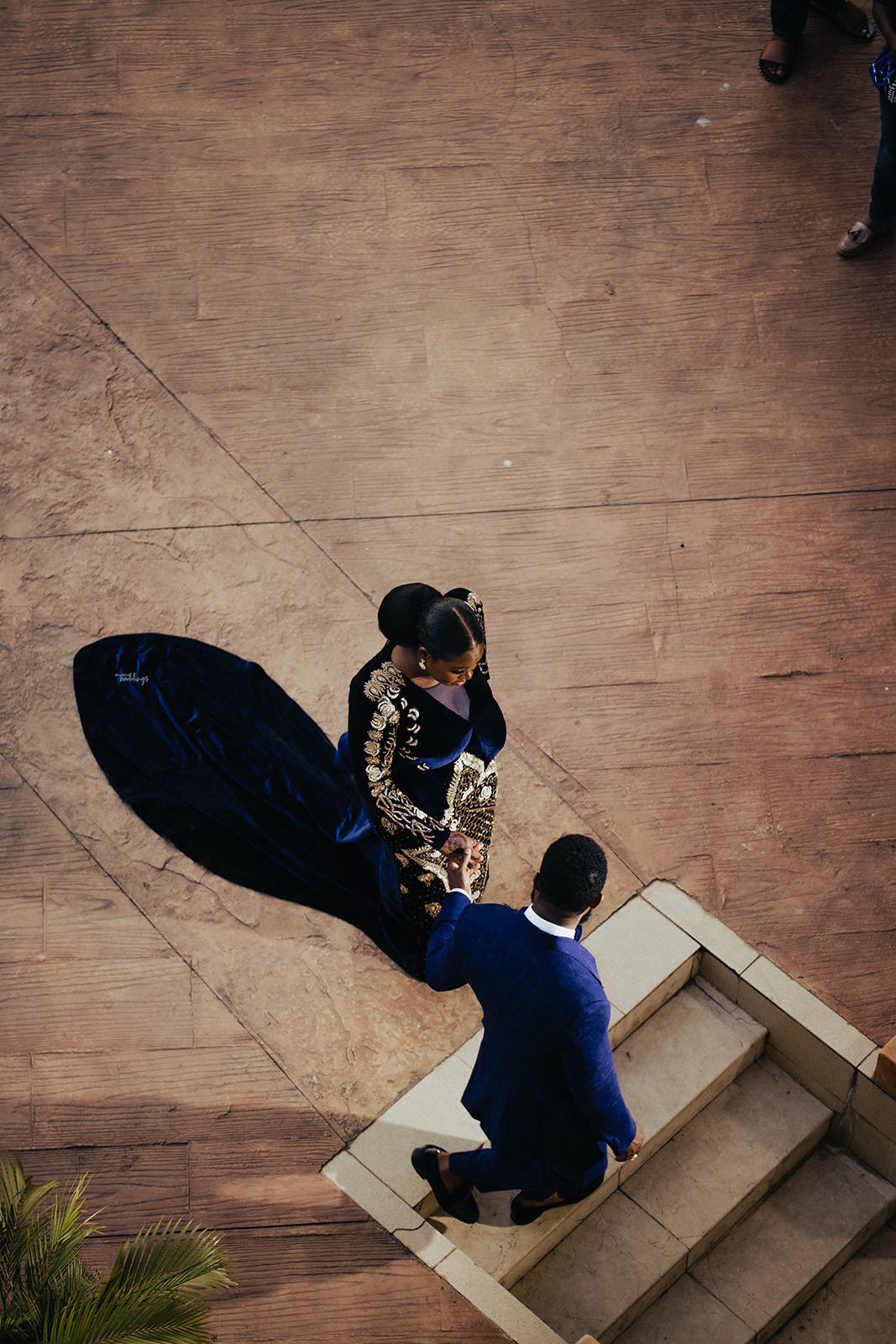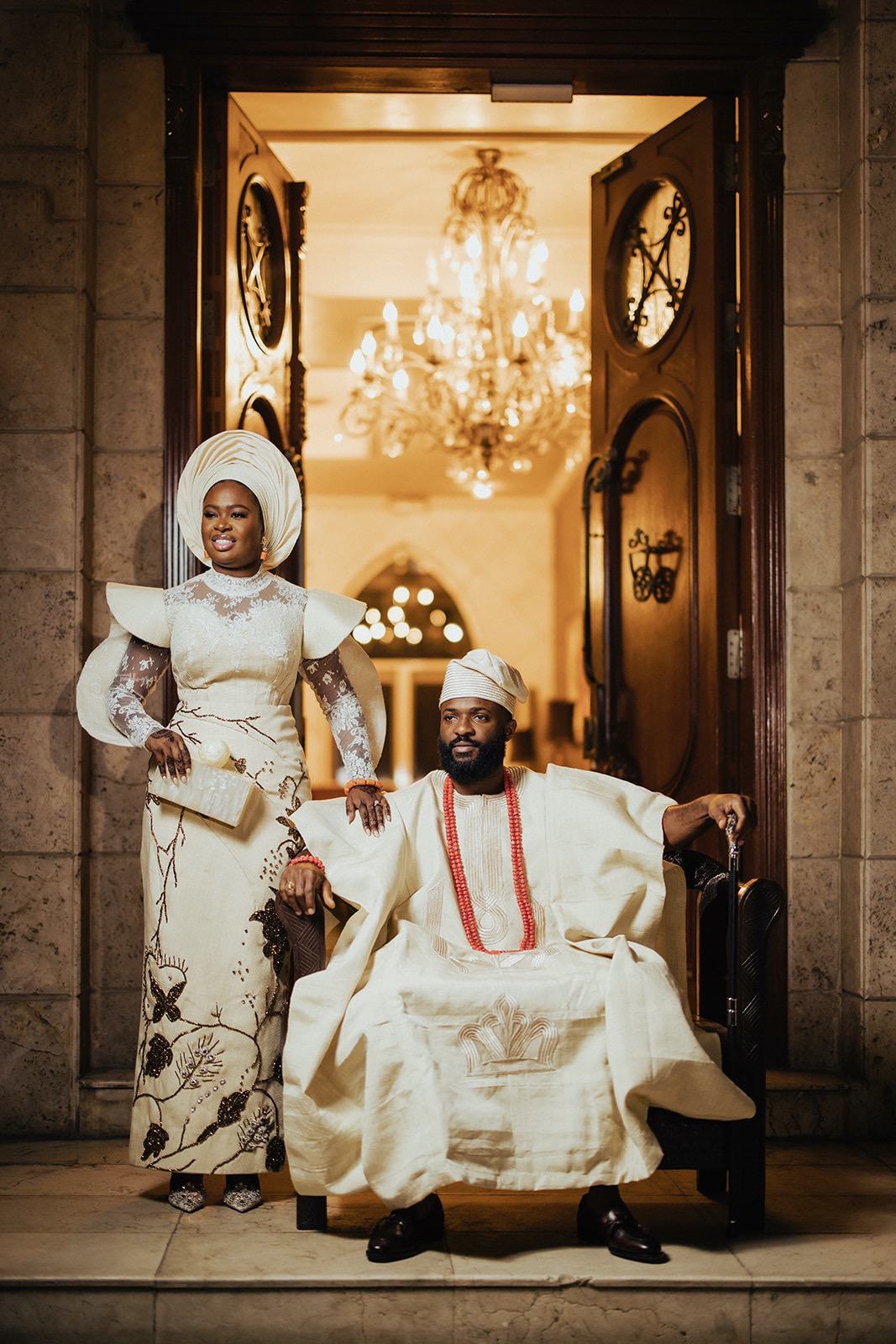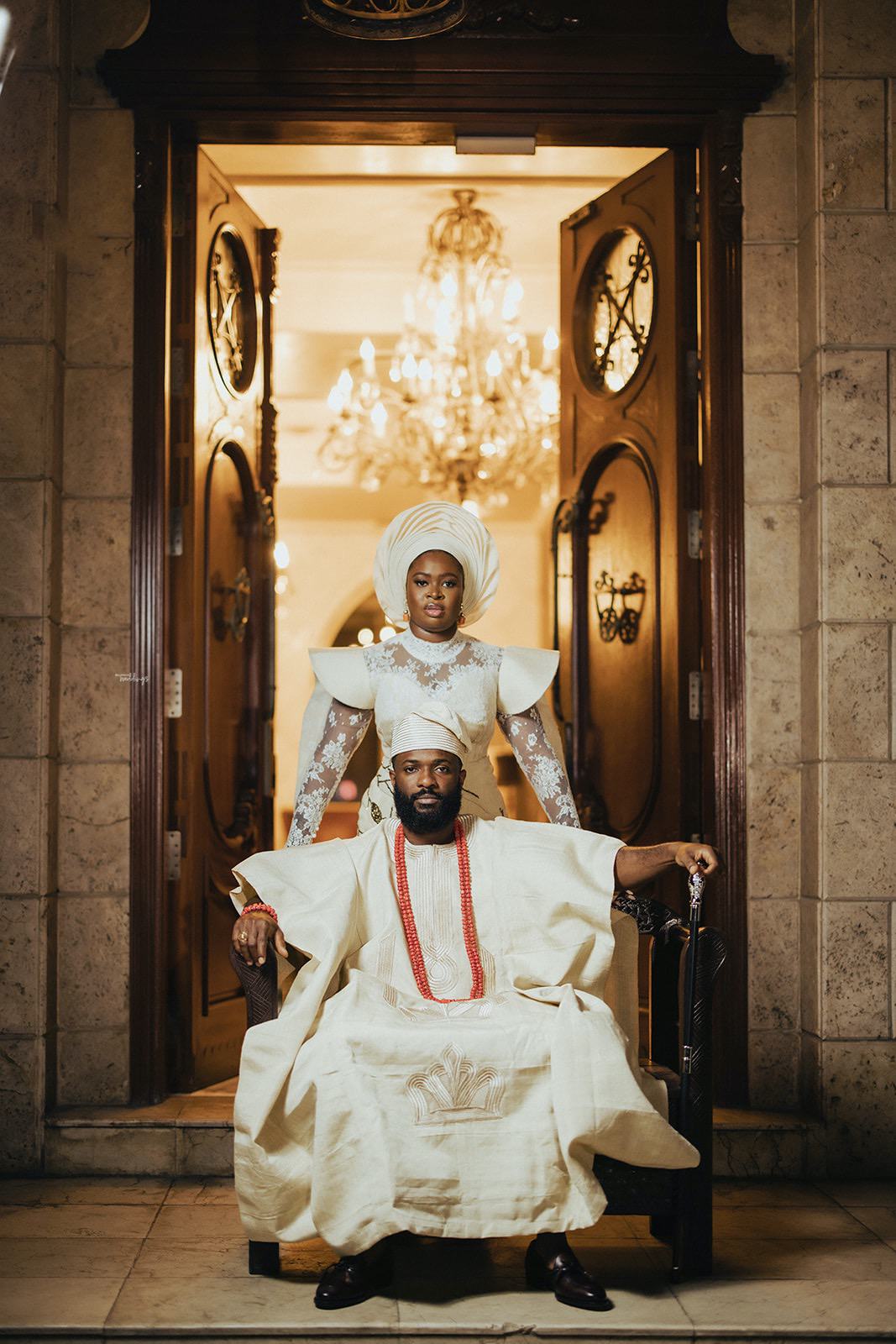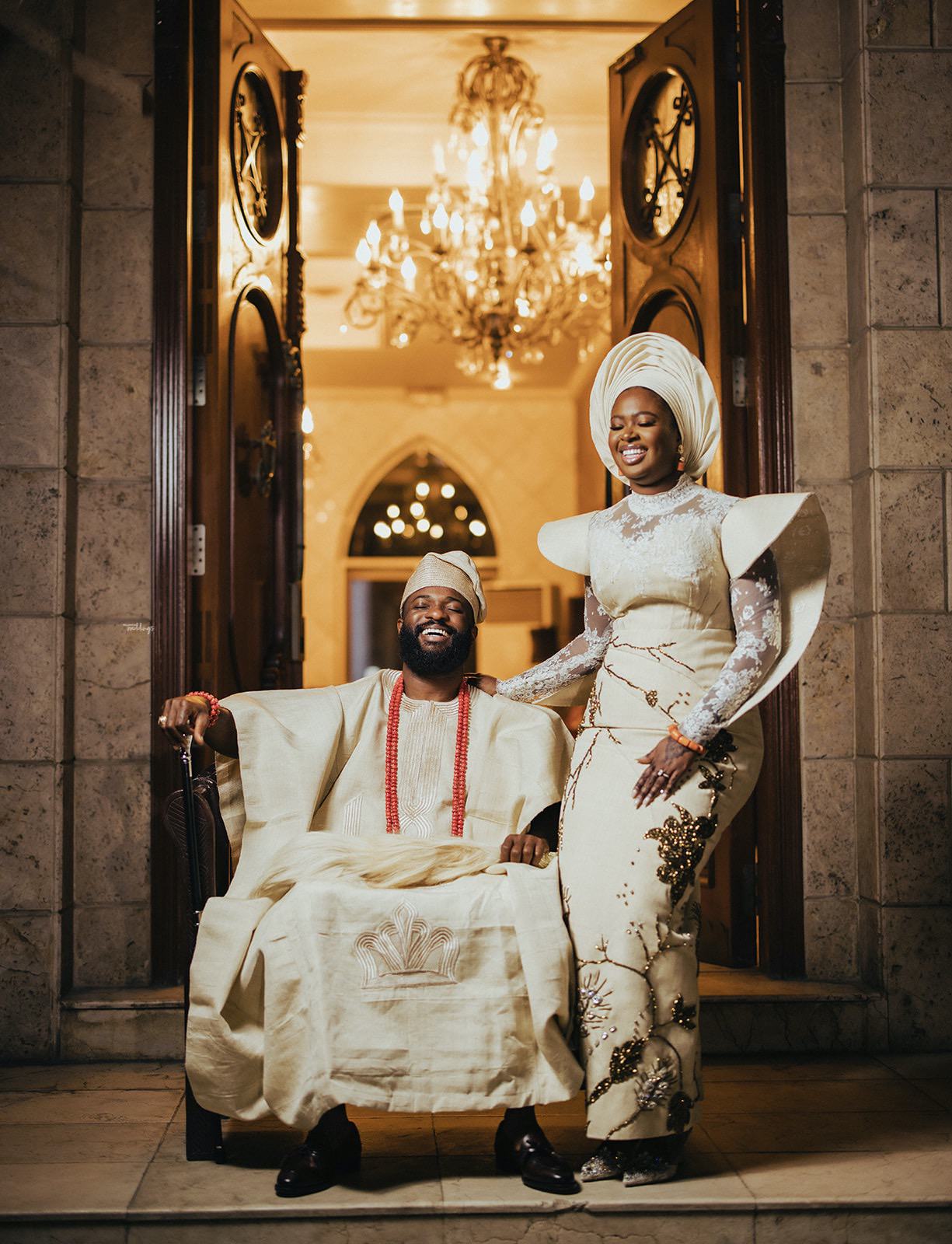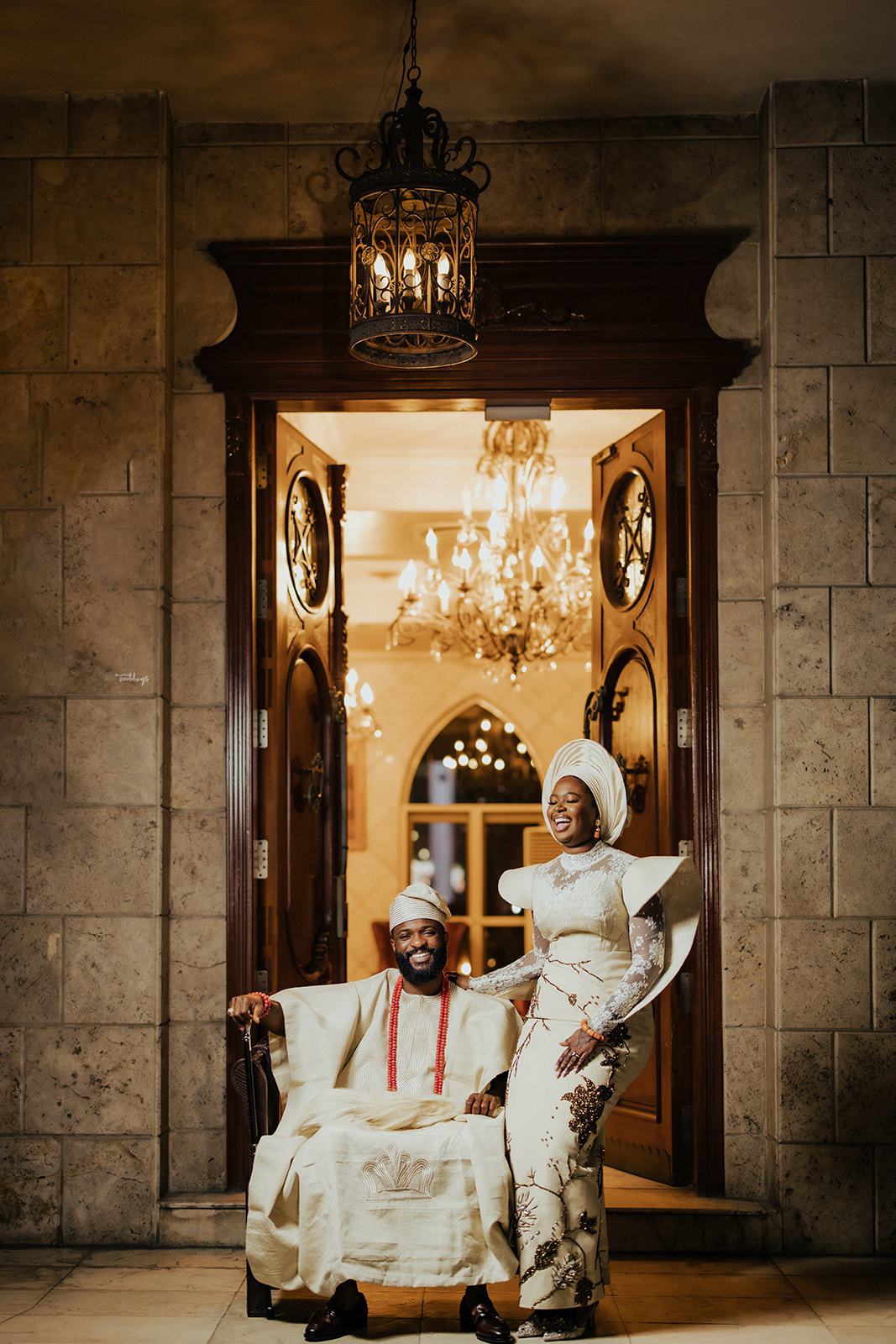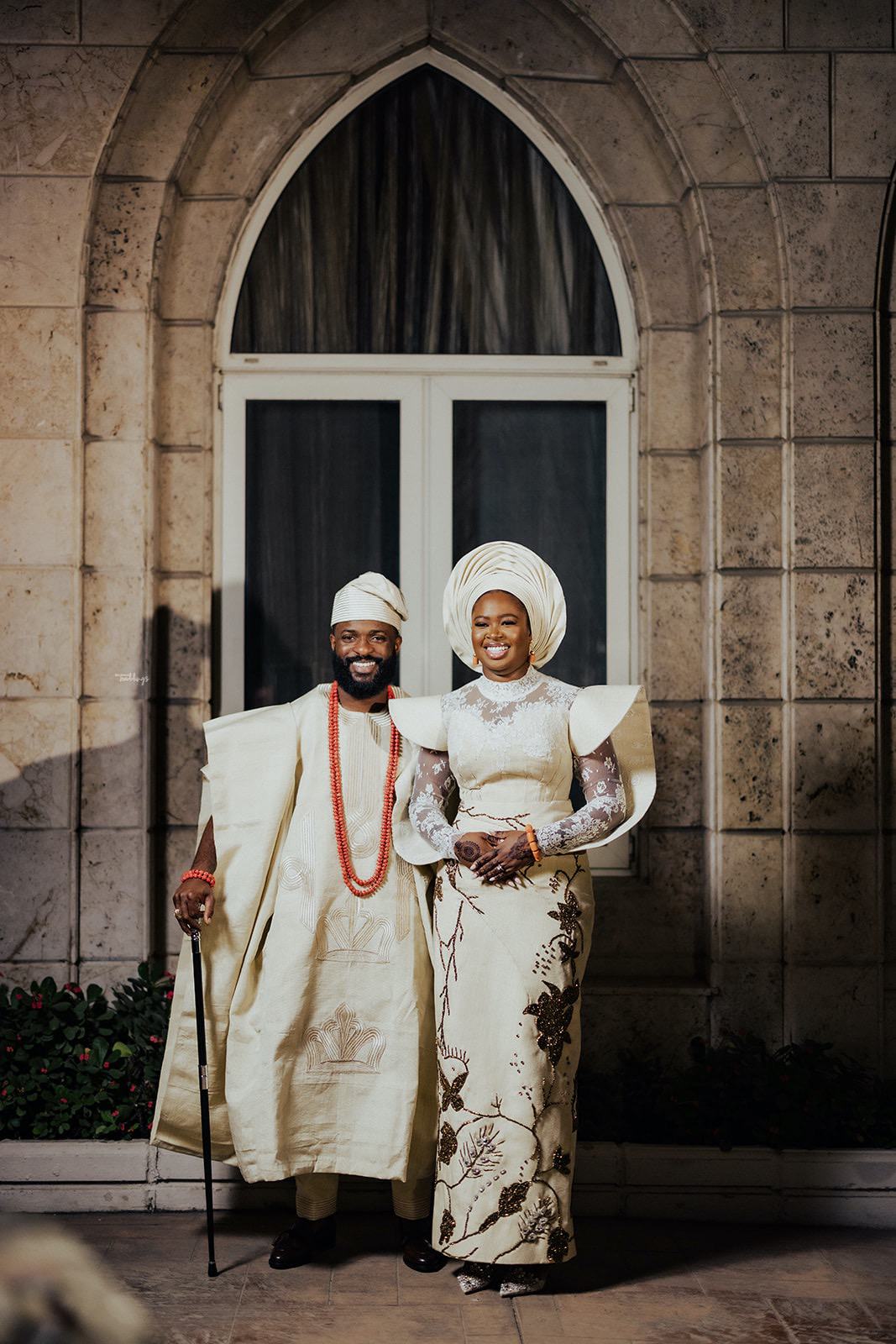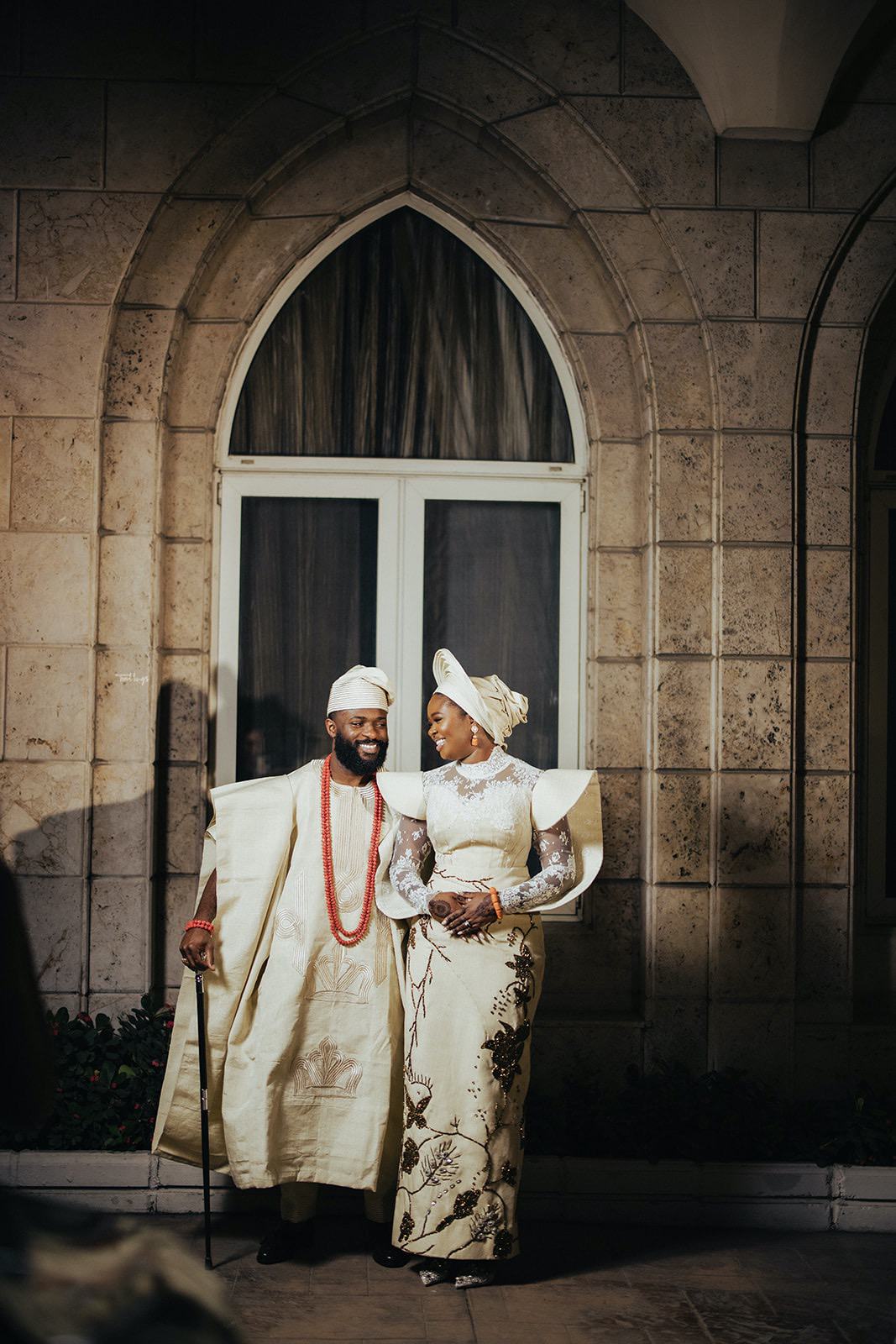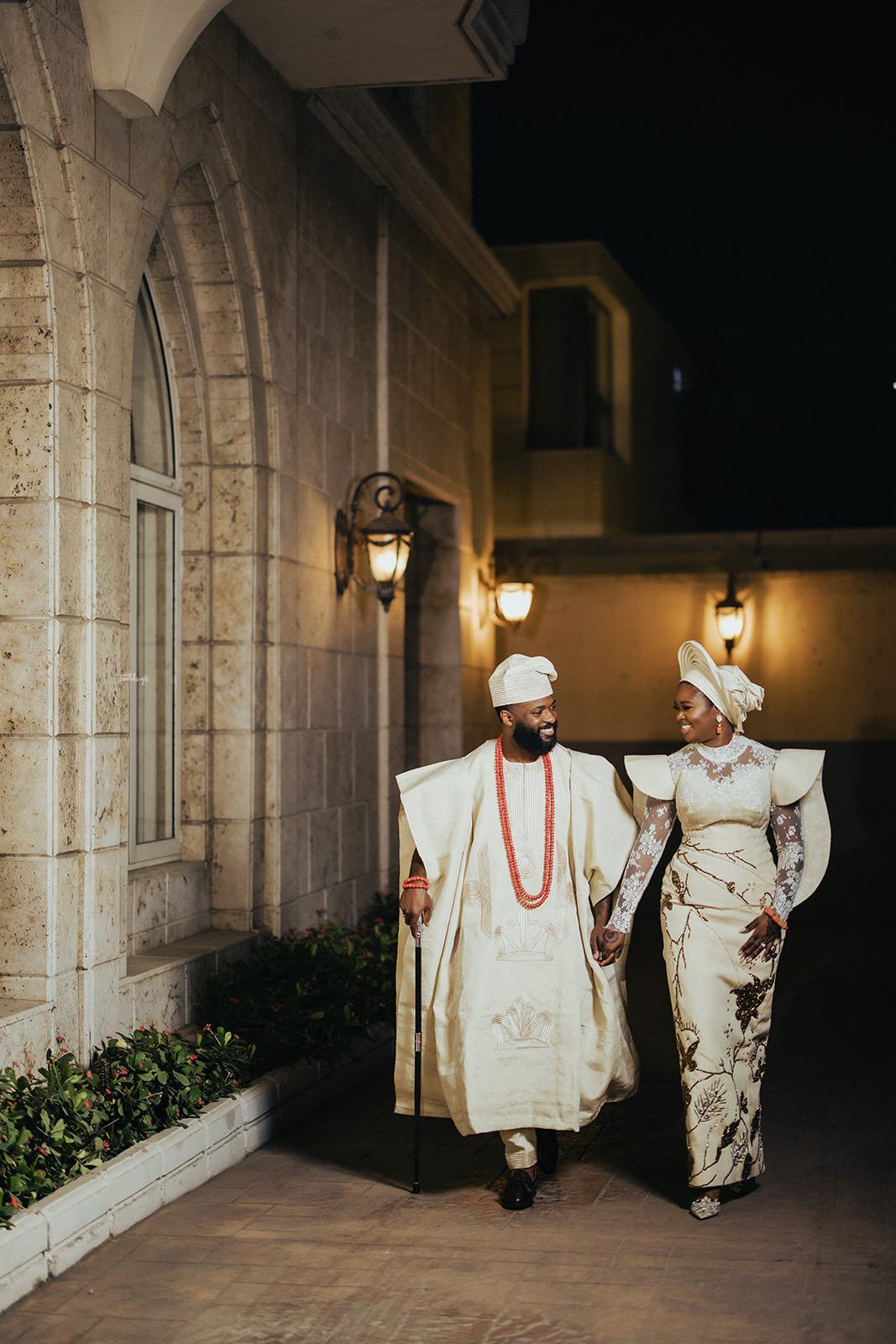 Credits
Bride @mizbritt_is_it
Groom @salatoslah
Planner @wellingtonevents_
Makeup @peaceibadin_mua
Hairstylist @teastyles
Pink Dress @sheyeoladejo
Bridal stylist @saobyrami
Groom's Stylist @kuartz_
Blue Dress @xtrabrideslagos
Black Tuxedo @kimonokollection
Shoes @loluesq
Bride's Coral @tavinstore
Blue Tuxedo @dejiandkola
Agbada @tdacouture
Shoes @aristocrats_luxury
Coral beads @justbeadit_ng