When love happens to the fashion designer and the celebrity hair stylist, it births #Adam19.
The beautiful Busola also fashion designer at Soignee by Busolaa and her sweetheart Patrick of Patricks Beauty Zone met in such an interesting way. Even on their first meeting, Busola had a not so great impression about him. But it took another meeting which led to a solid friendship between them and now here they are sharing their happily everafter.
P.S: Did we mention that by the second meeting, Patrick went home with her by the end of the day.
You should just enjoy the #Adam19 love story as told by the bride, Busola.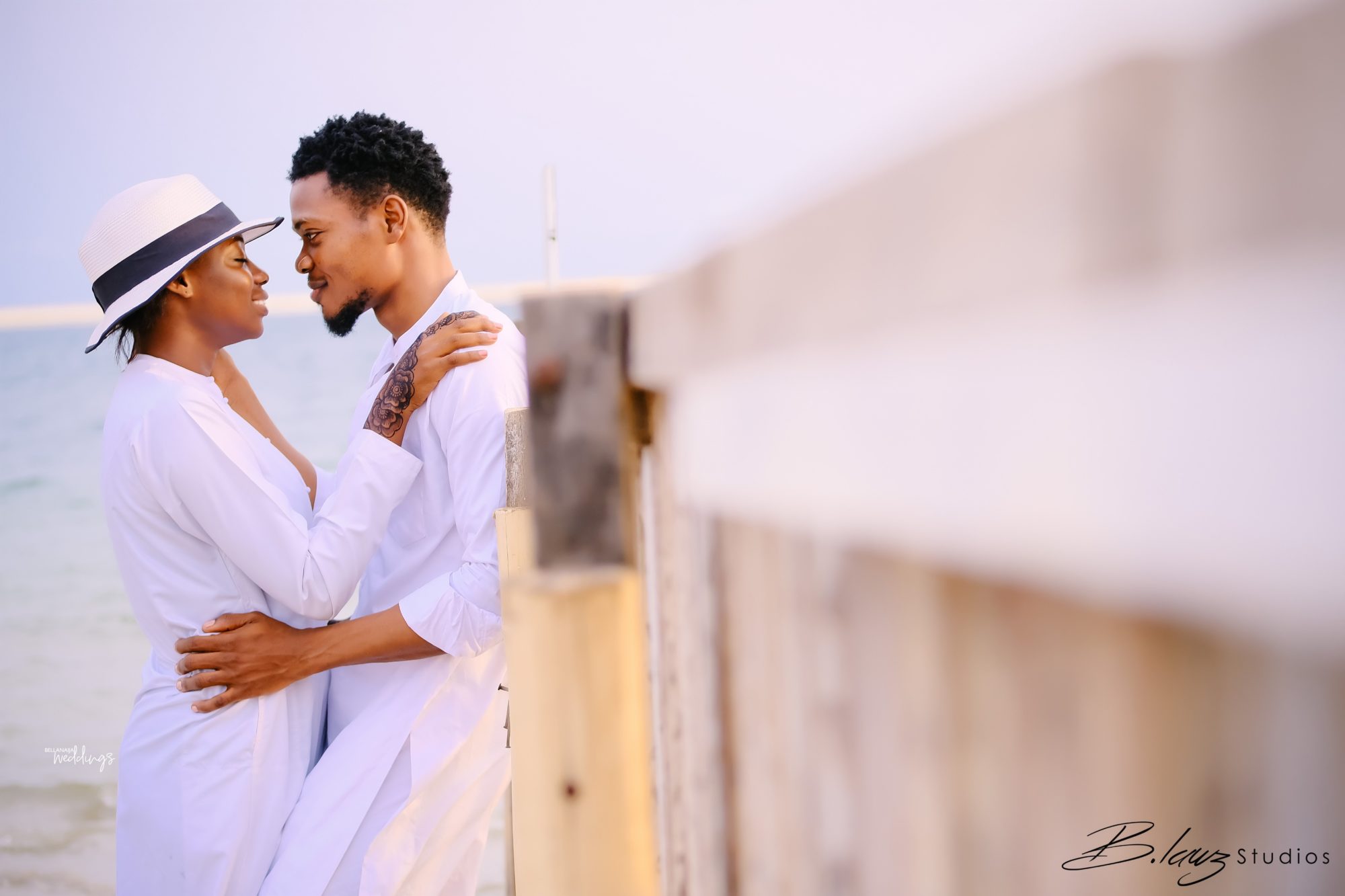 Here's how they met according to the bride, Busola:
I met Patrick at a prospective clients house (now my mom-in-love) on a  Sunday afternoon. She was going to order a dress from us @soigneebybusolaa but was scared of doing business with whom she doesn't know which is only normal because the street of IG is lonely. So, I took her number, called her and assured her she's safe with us and also promised to visit her at her place so that she can be very sure about us. We fixed a date and time when we met and she was convinced, so we sealed the order, and I took my leave. I was in my uber out of the estate when I saw her call, so I picked up and she goes " Busola, have you gone far? Can you please come back? I want someone to see your hair".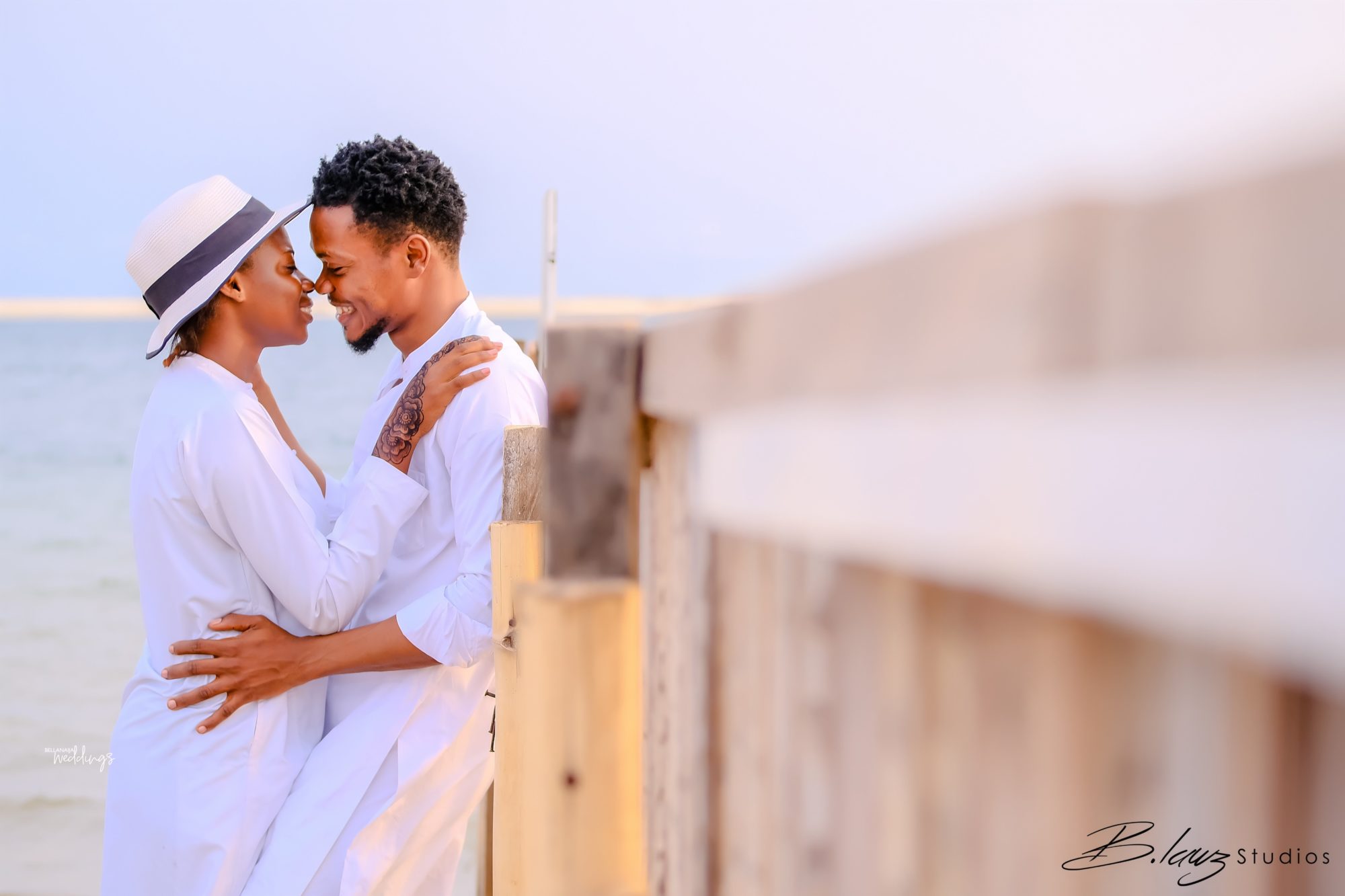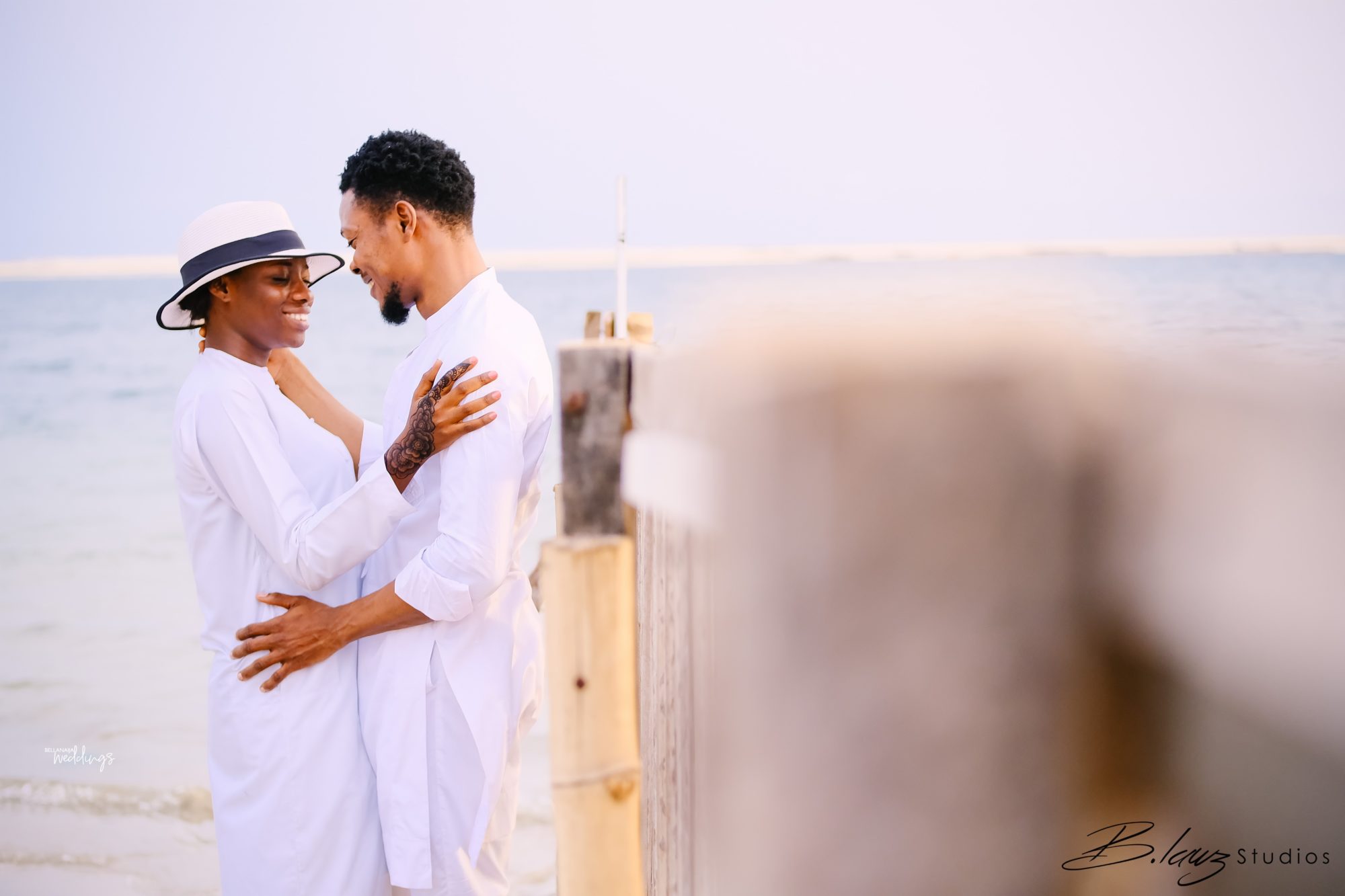 So I turned back to her place. On getting there, she was like " Please, I'm sorry. I want my son to see your hair". She called him out and did a formal introduction "Busola meet Patrick. He makes nice hair and Patrick meet Busola, she's a fashion designer too." We said hello to each other and exchanged cards. Then she said to him look "look at her hair, I want to achieve something like that " Then he looked at my hair and asked to touch it. I go no problem, go ahead. People of God, he did and was like "it is a wig jor" then he started laughing and right there in my heart I said, " This guy is rude"(red flag). Then his mum said thank you and I left.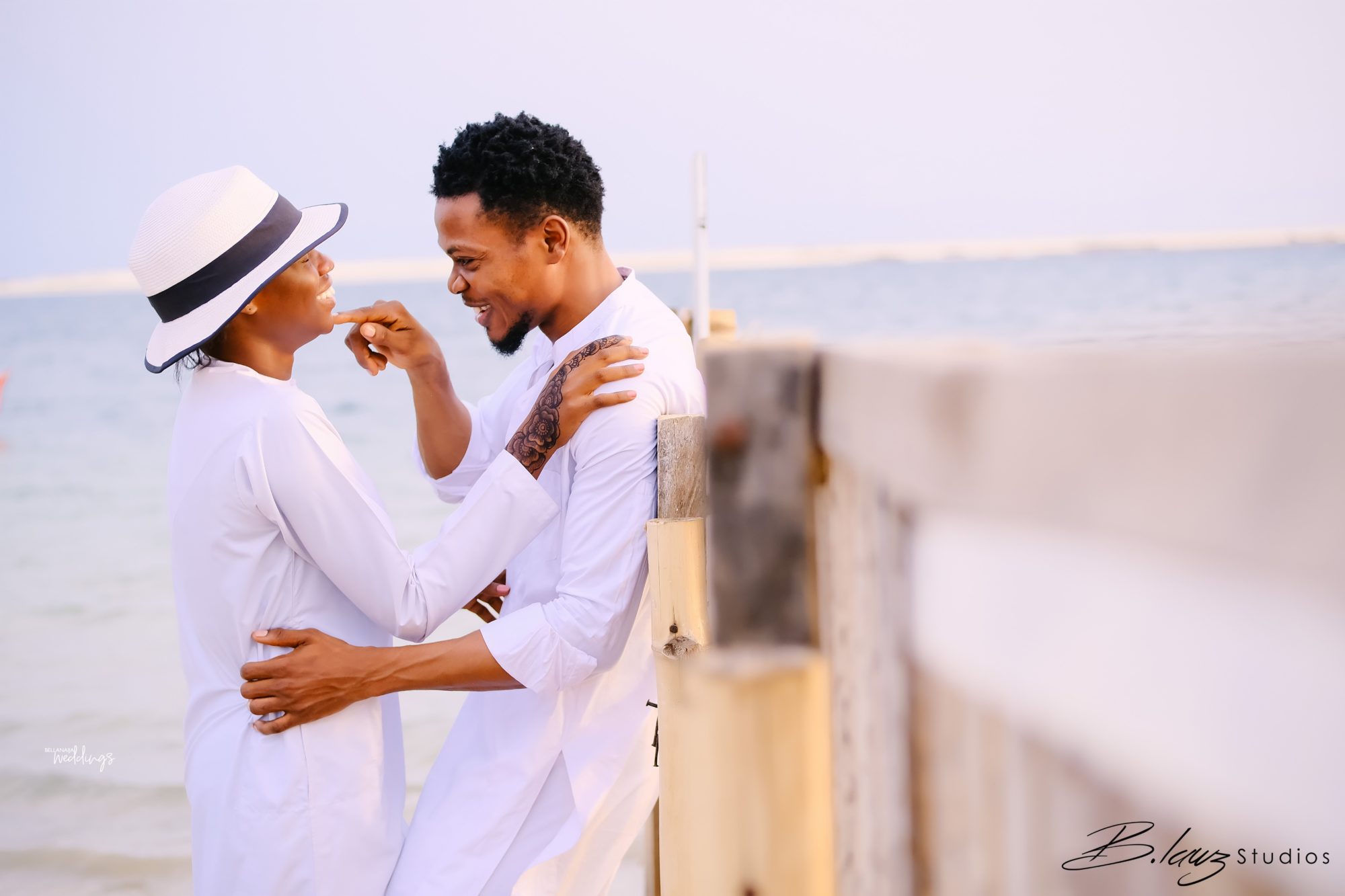 Fast forward to 3weeks after we saw, she loved her dress it and that she had another owambe fabric to make. We decided to meet on the Sunday of that week. Then in the space of 5 minutes, my phone rang and it was her again. I'm like did I miss anything? So I picked the called and her voice was a bit loud this time and was all joyful. Then she said a shocker. She was like "Busola, my husband wants to marry you" I paused then looked at my phone screen again to be sure it's not a wrong number kinda scenario ?.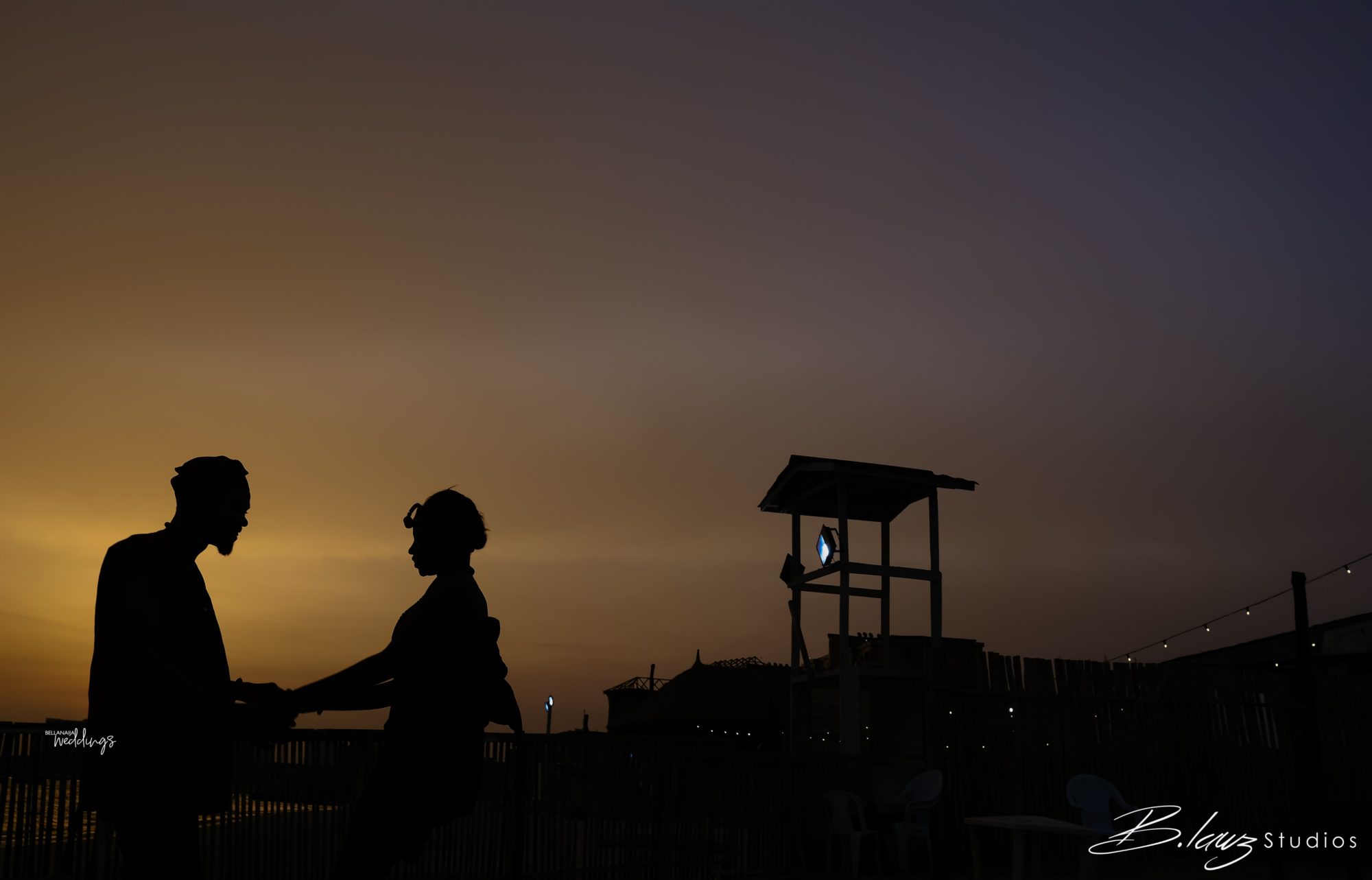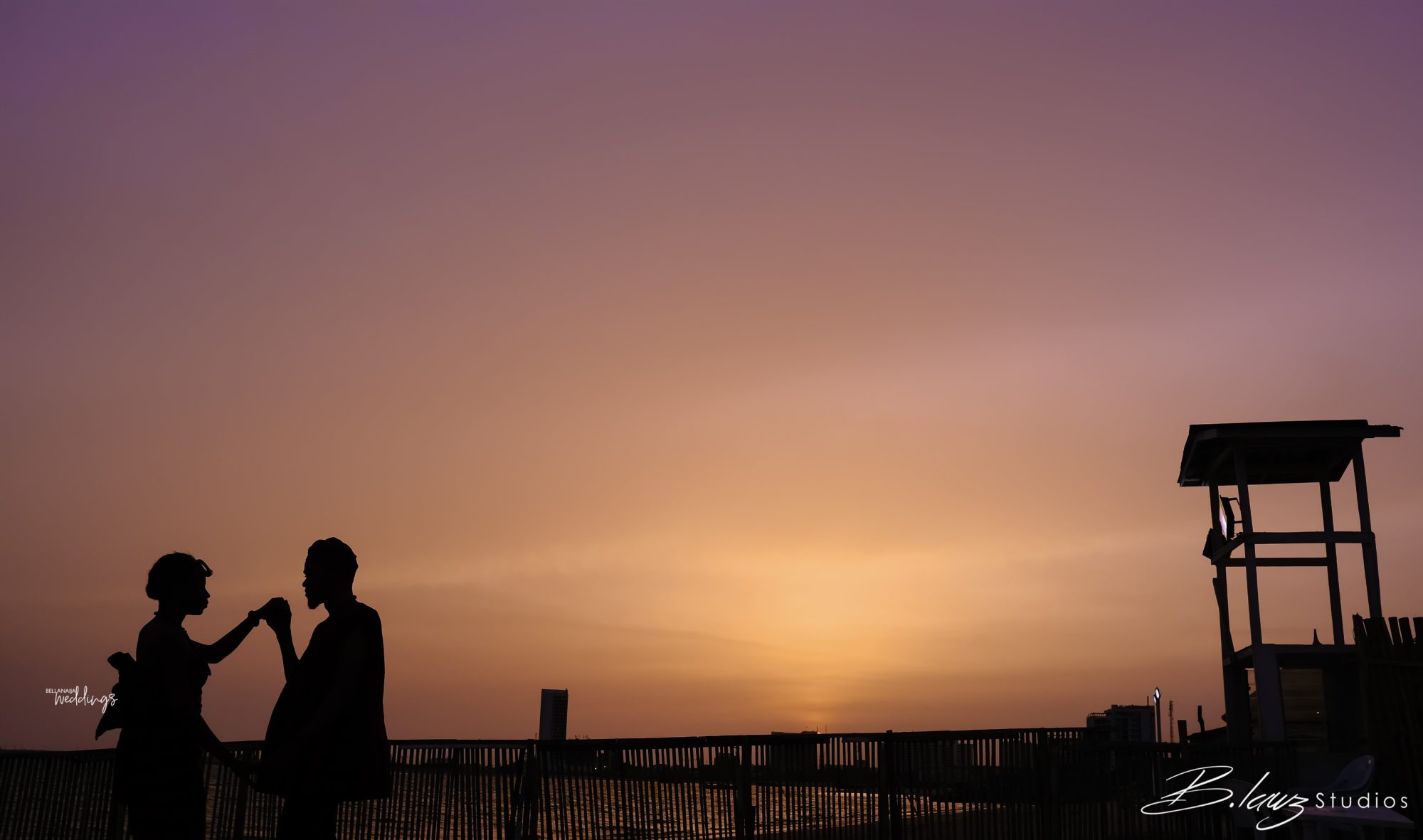 I blushed and then she gave the phone to her husband and he said " Busola, mofe fe eh, mio de sere o, mio se boyfriend or girlfriend. Mofe fe e nisu loka ni."(meaning Busola, I want to marry you, not boyfriend and girlfriend play. I want to marry you). At this point I was laughing hard I had tears in my eyes like what kind of joke is this one again. Then he said, we have a party at the house on Sunday, I would like you to come, then his wife interjected that we already had an appointment and I will be there.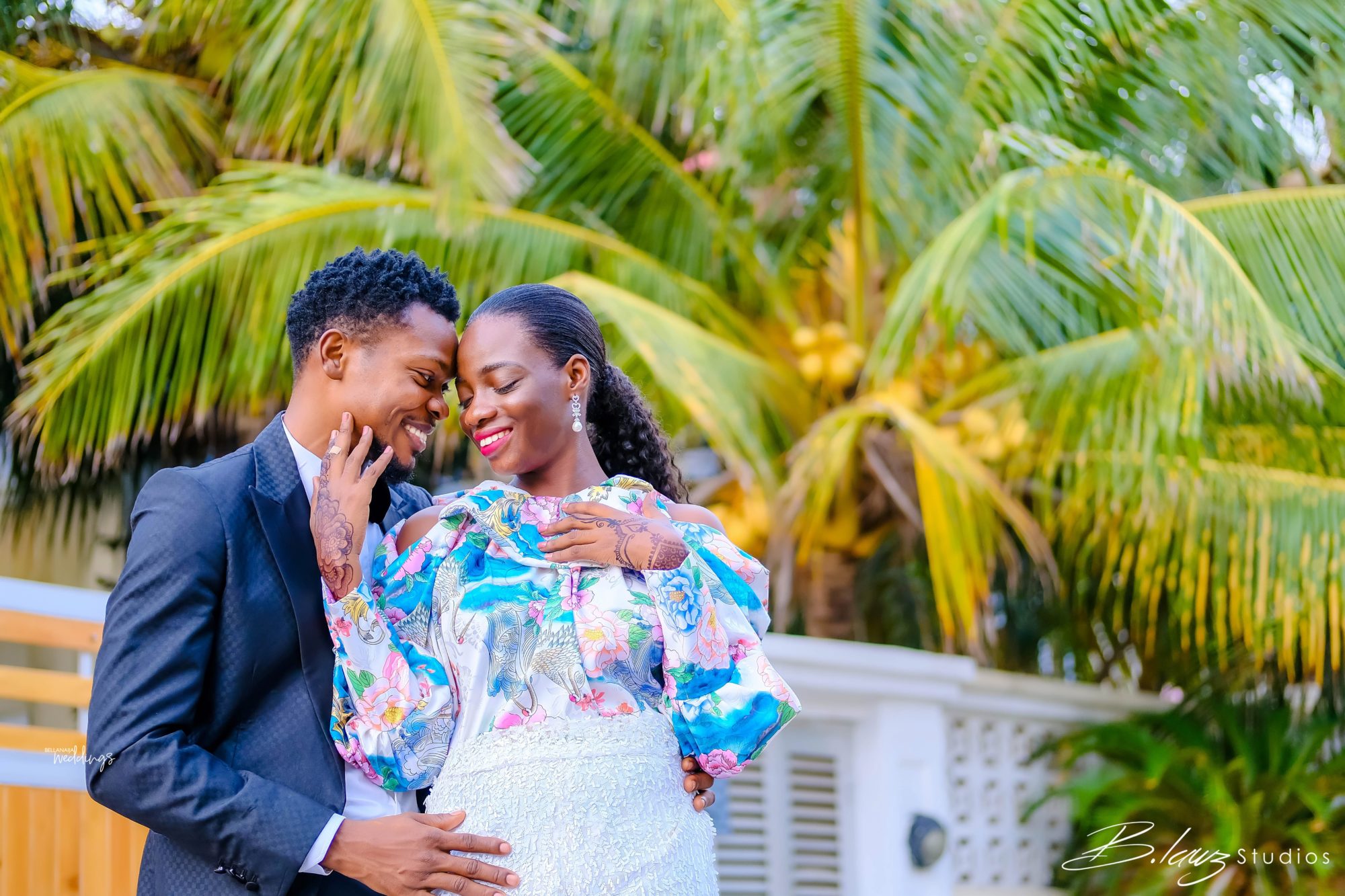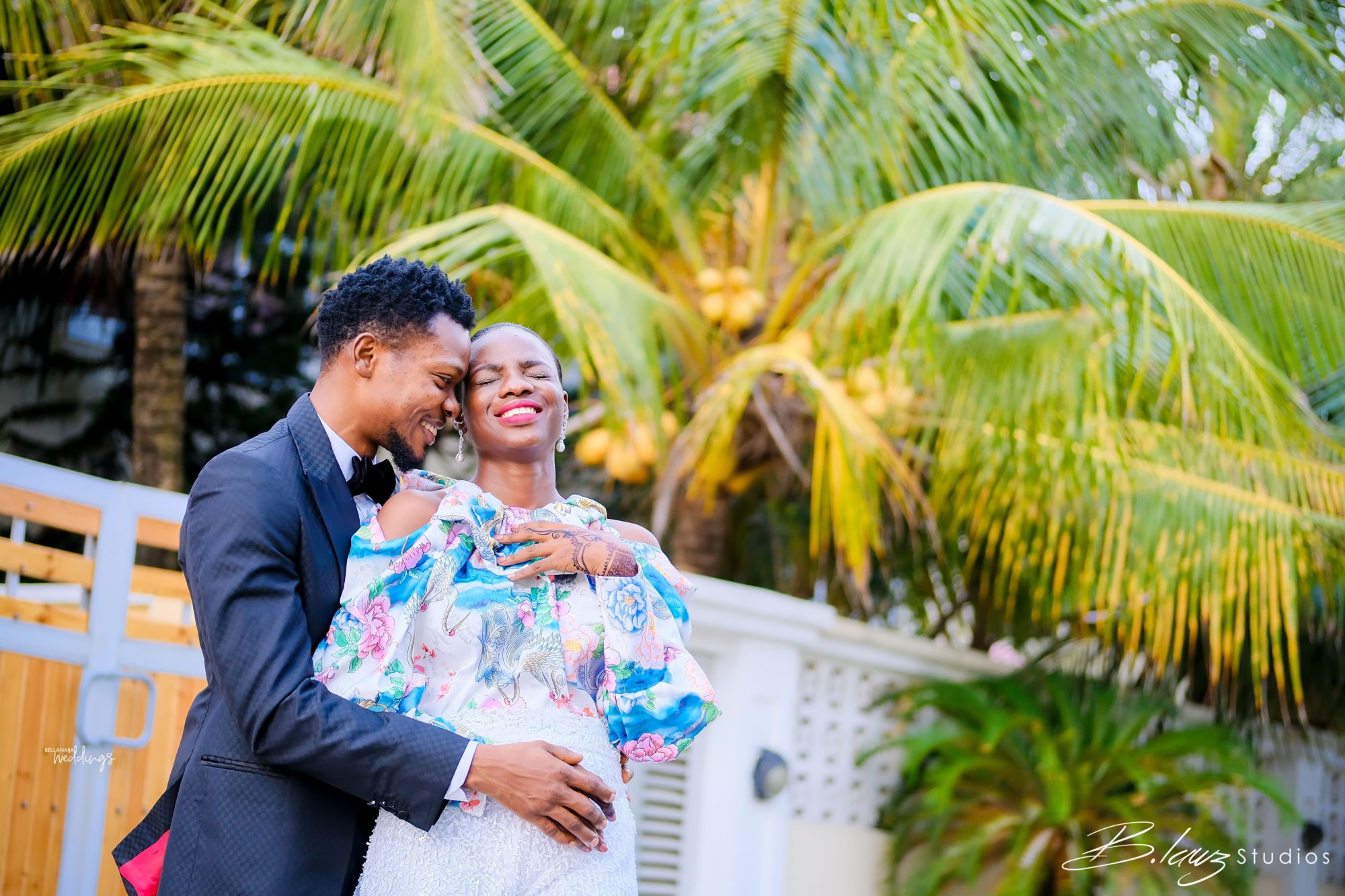 Sunday came and I went as agreed, met her husband, greeted him, we talked and he was like my son will join us soon. Then this "Son" walked in and it is "the rude boy",  I said again in my heart "No way" full stop. I kept my cool, then his dad goes handsome meet Busola, Busola meet handsome, we exchanged pleasantries, He kept saying " Hi Busola" at intervals and I had to remind him like " Patrick, this is the umpteenth time of you saying 'HI' to me already.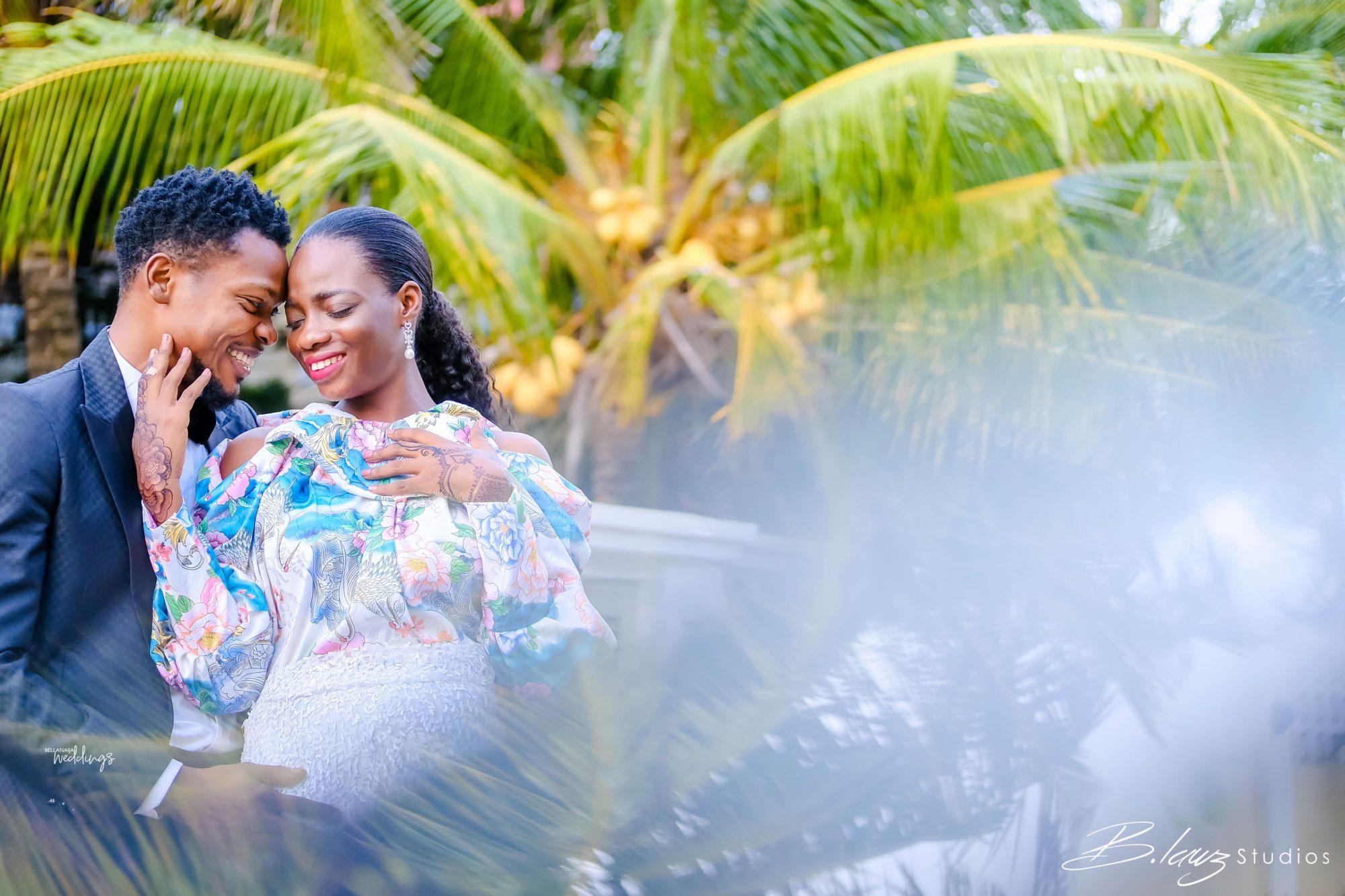 Little did I know he was a shy guy. He came close to me, we shook hands and that was magical. He felt more comfortable, we got to know each other and we could not stop giggling and blushing till this guy followed me home that night, it was such a beautiful first meeting and here we are today. We can't wait to enjoy our lives together.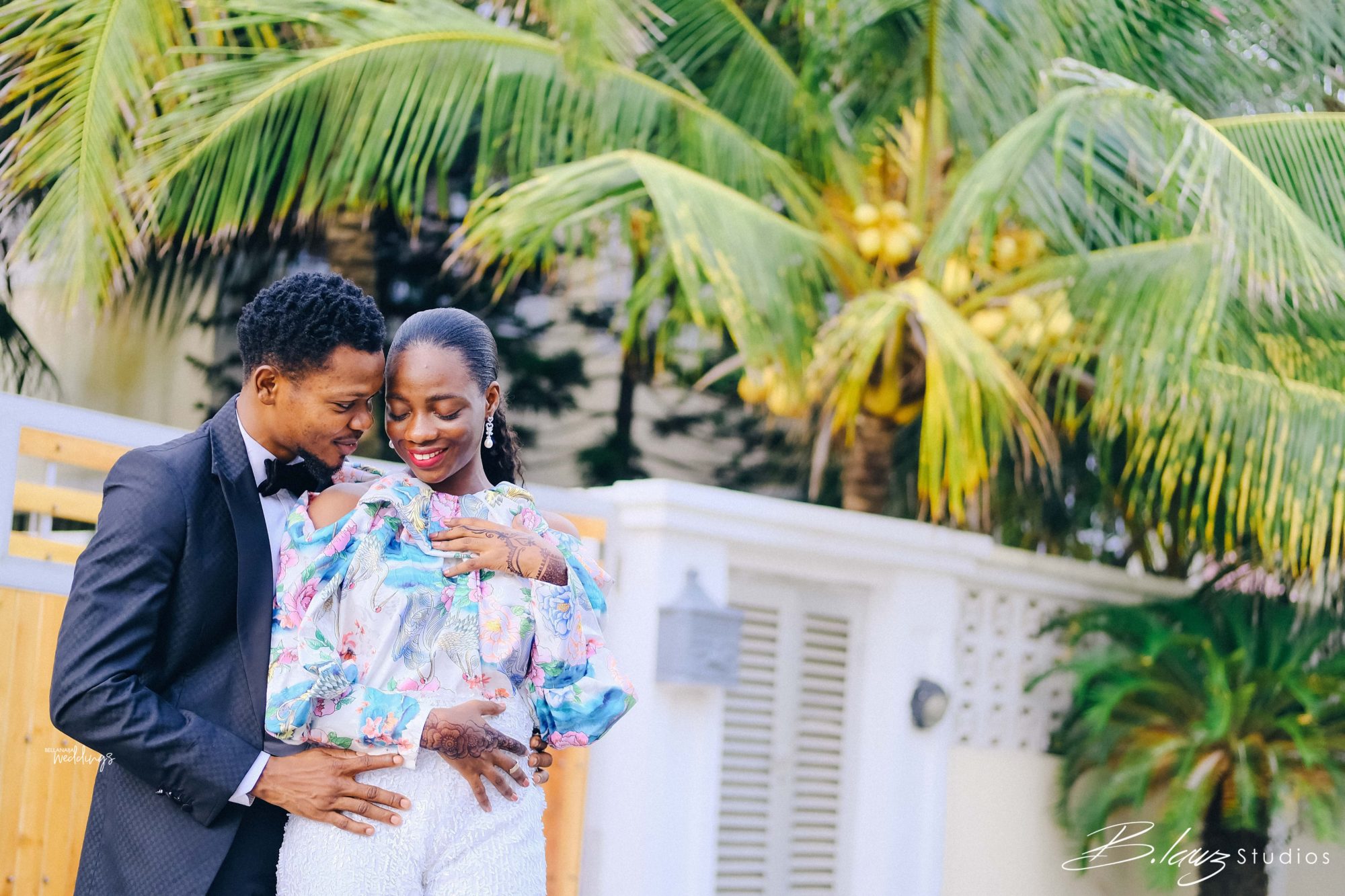 Credits
Bride: @deut14.2 | @soigneebybusolaa
Groom: @thatidomaboy8 | @patricksbeautyzone
Photography: @blawzstudios
Planner: @toshevents