The word "forever" carries so much power. The depth that the word holds goes without saying that the promise of forever is not an hour's decision but a continuous lifelong one. It simply is to continually choose one person, over and again.
Chinasa and Uzoma chose each other years ago and 10 years down the line, they continue to do so. The love birds held a beautiful Vow renewal in honour of their love and commitment to one another. Everything about the event was simply beautiful! Also, Chinasa and Uzoma made use of the same vendors from their wedding, 10 years ago – how intriguing!
Watching Chinasa and Ufoma's adorable children take active parts of the ceremony will surely melt your heart. After exchanging their vows to reaffirm their love, the celebration was moved up a notch as they proceeded to the reception. Food, drinks and ultimately, great vibes were the prevailing ingredients. An amazing highlight of the all so fun event was the legendary Indigenous rapper and musician, Phyno performing to the lovebirds. We've got to mention also, how much we absolutely love Chinasa's outfits. From her wedding dress to the reception dress, the only goal was evidently to slay – and slay she did!
Chinasa gives us the full gist all about how this beautiful love journey started. Keep scrolling to enjoy it as well as all the lovely photos of their big day. Cheers, to love! ?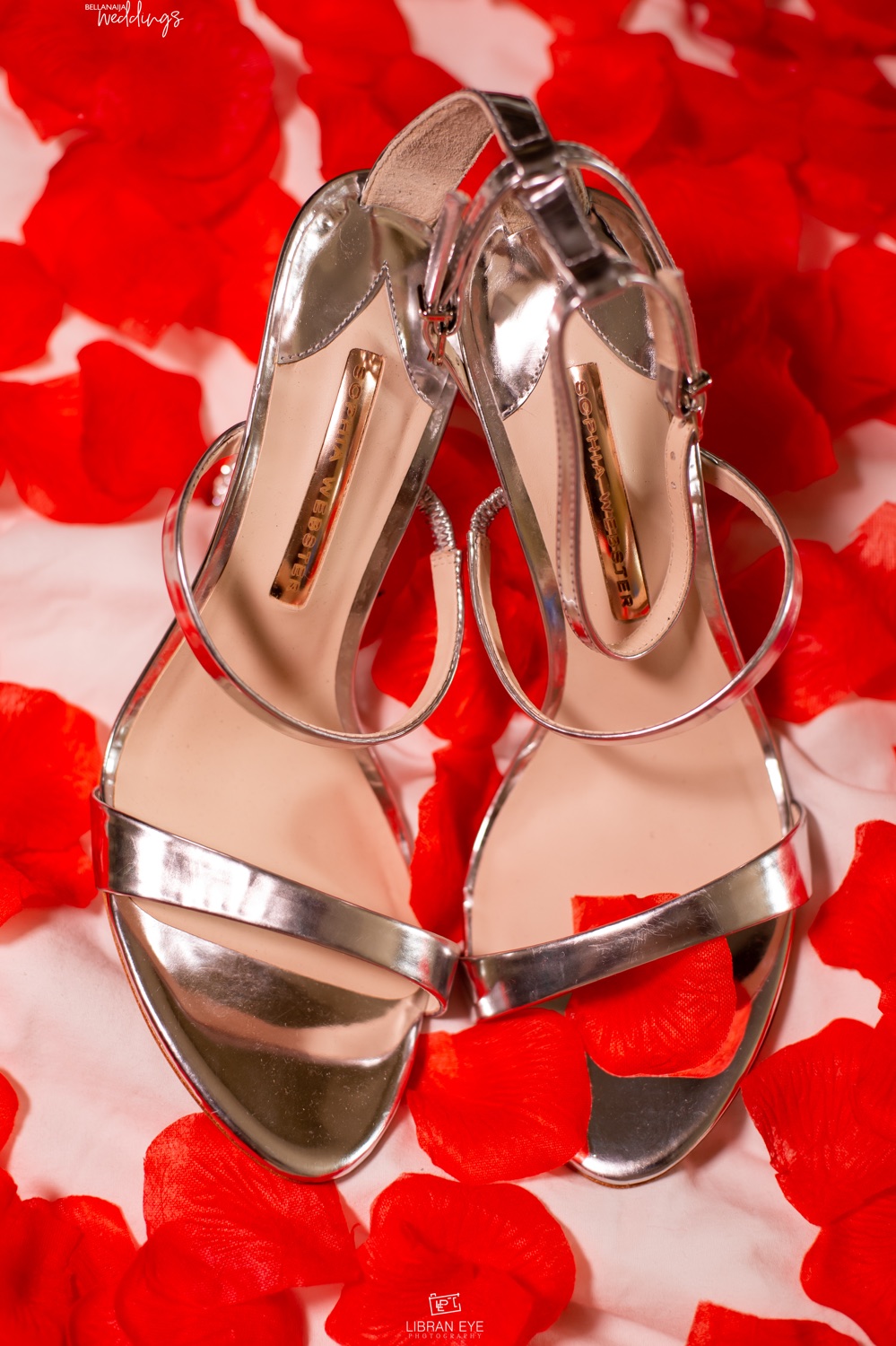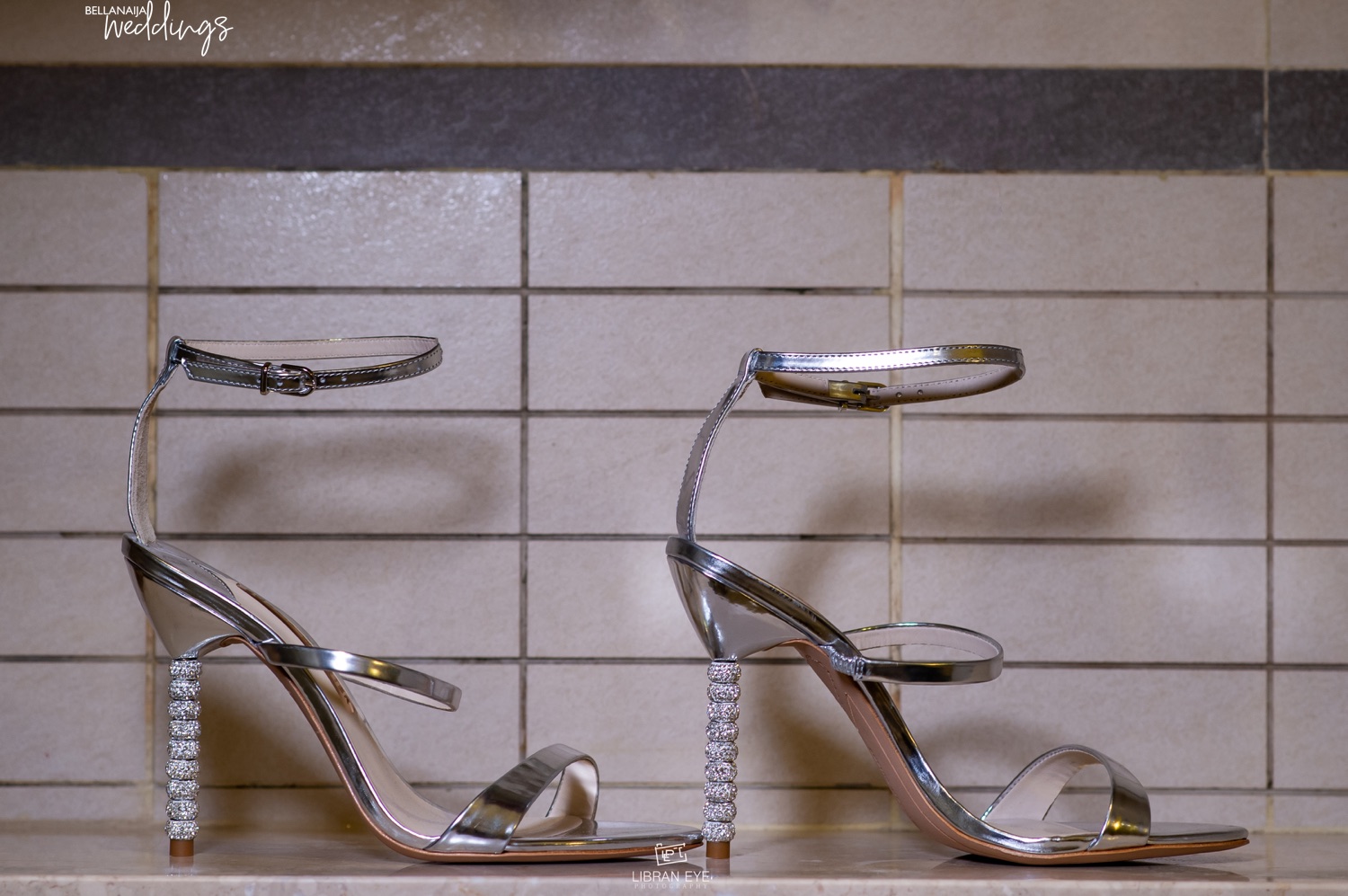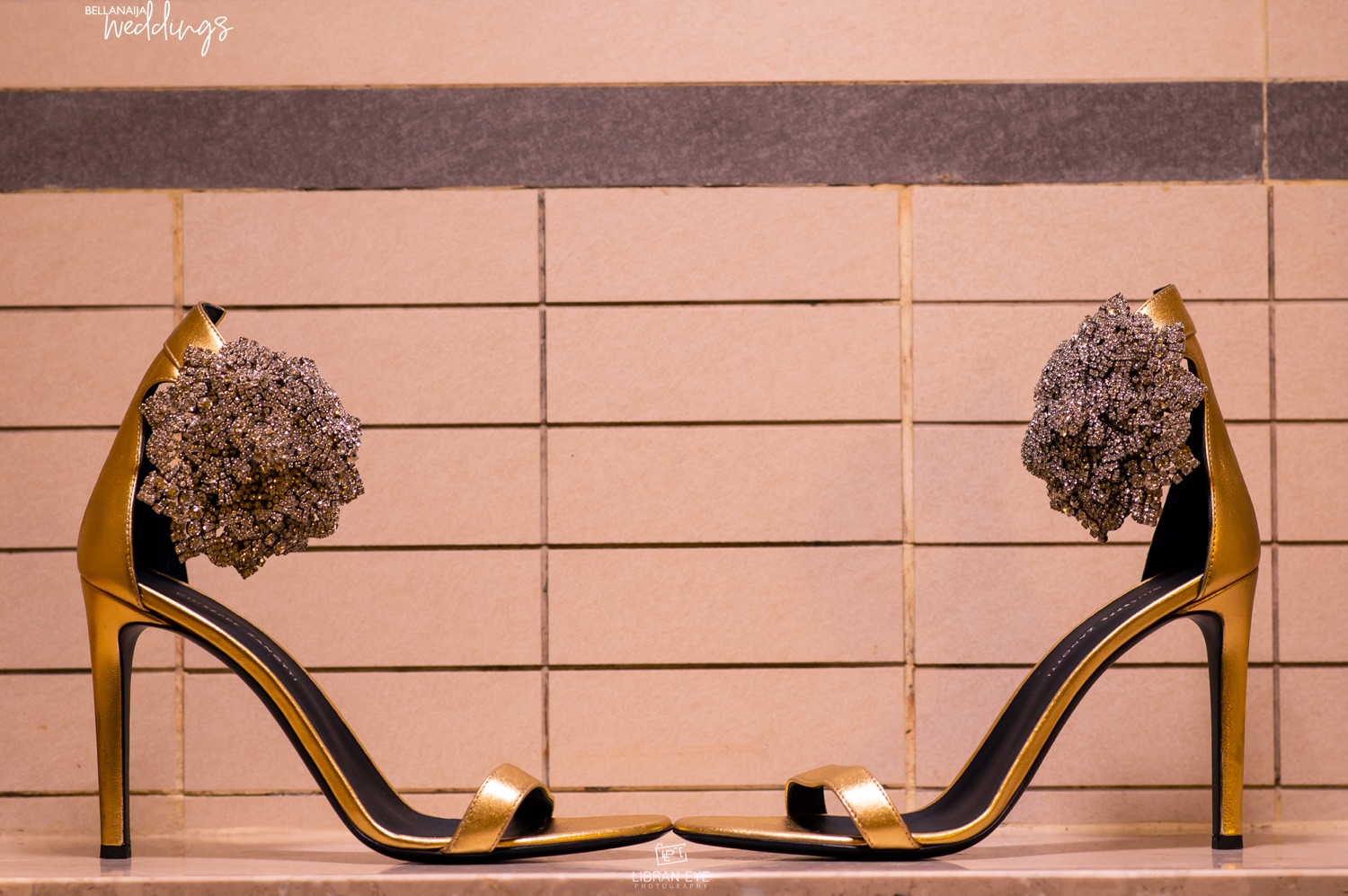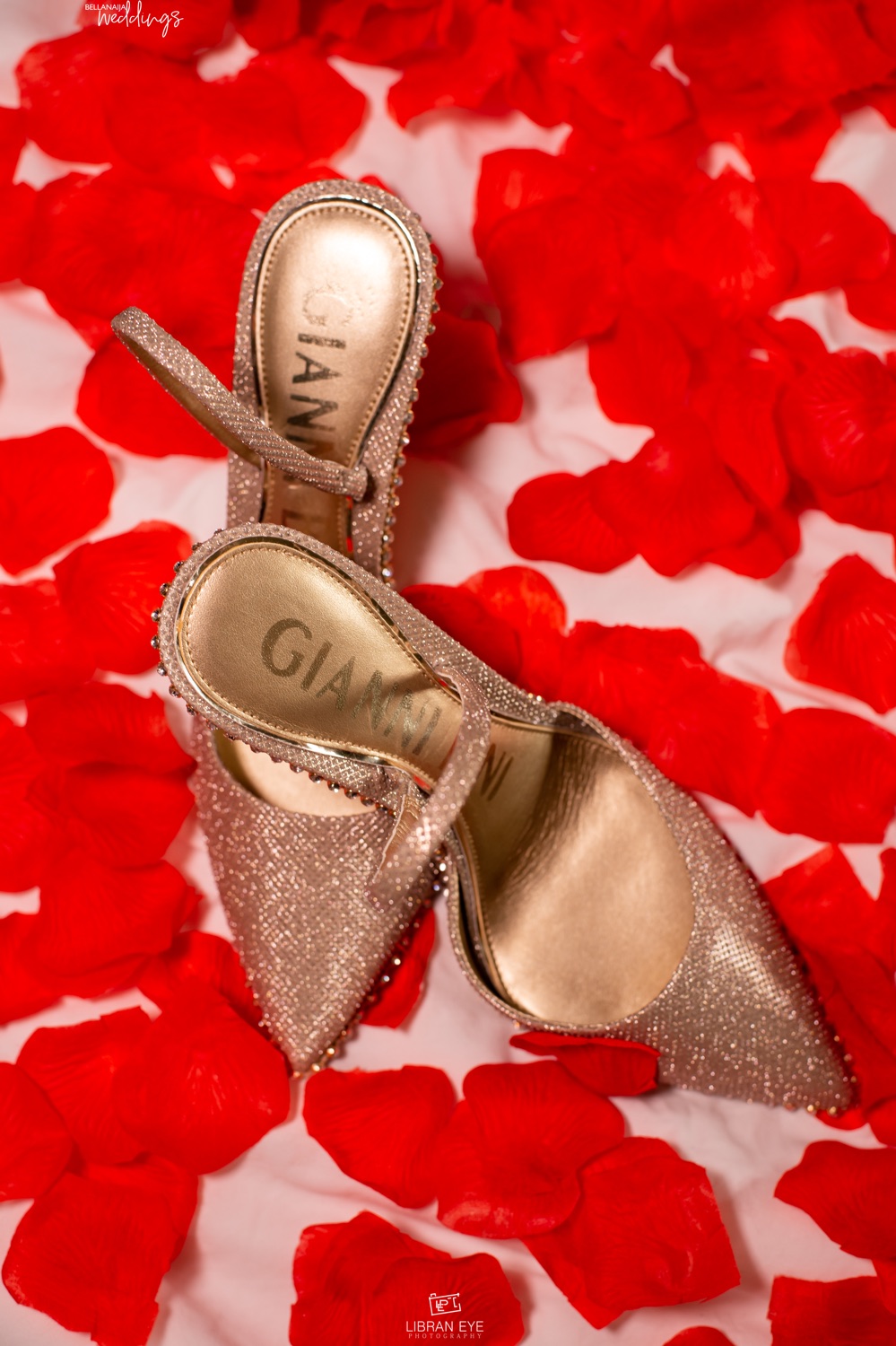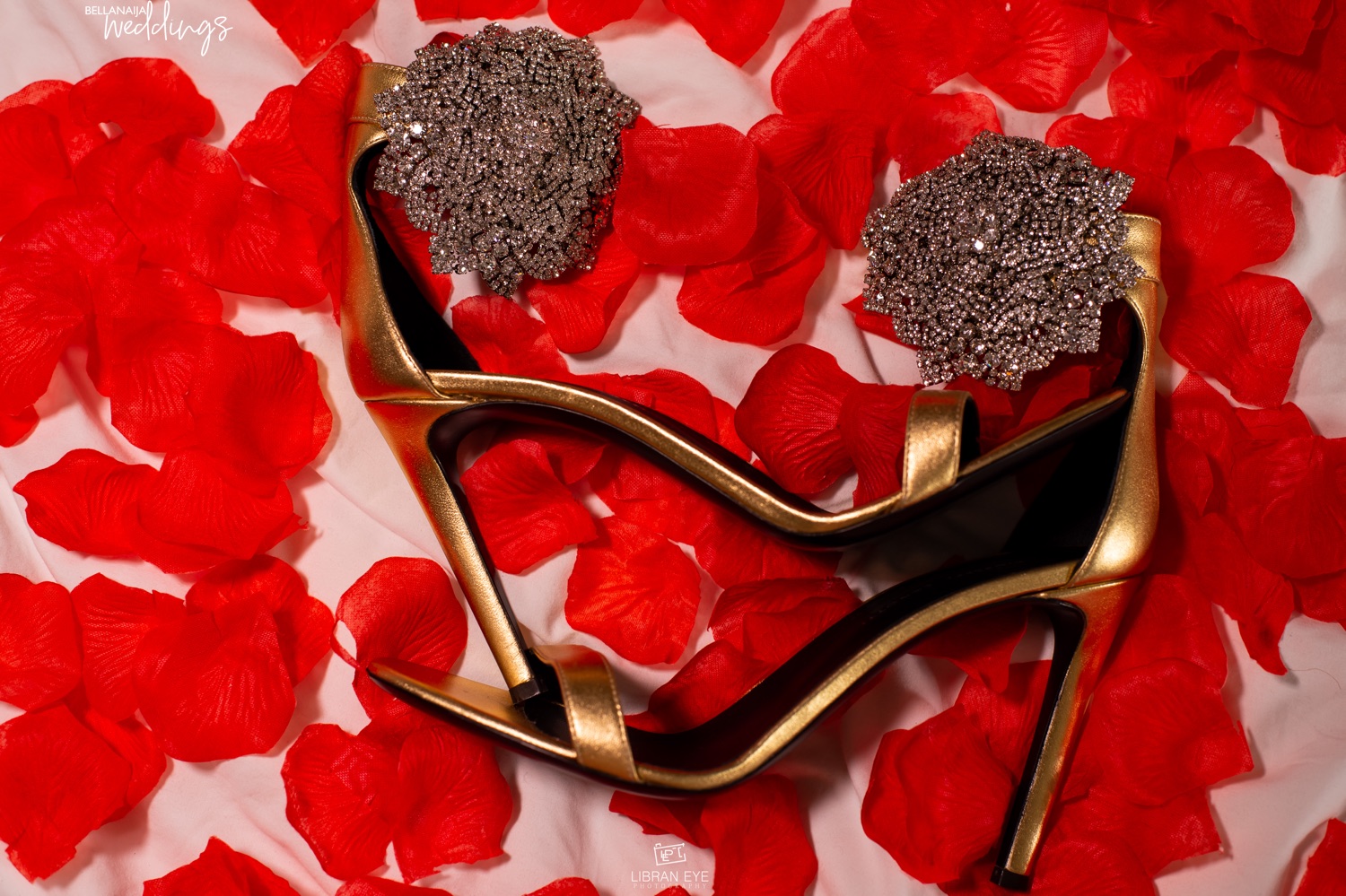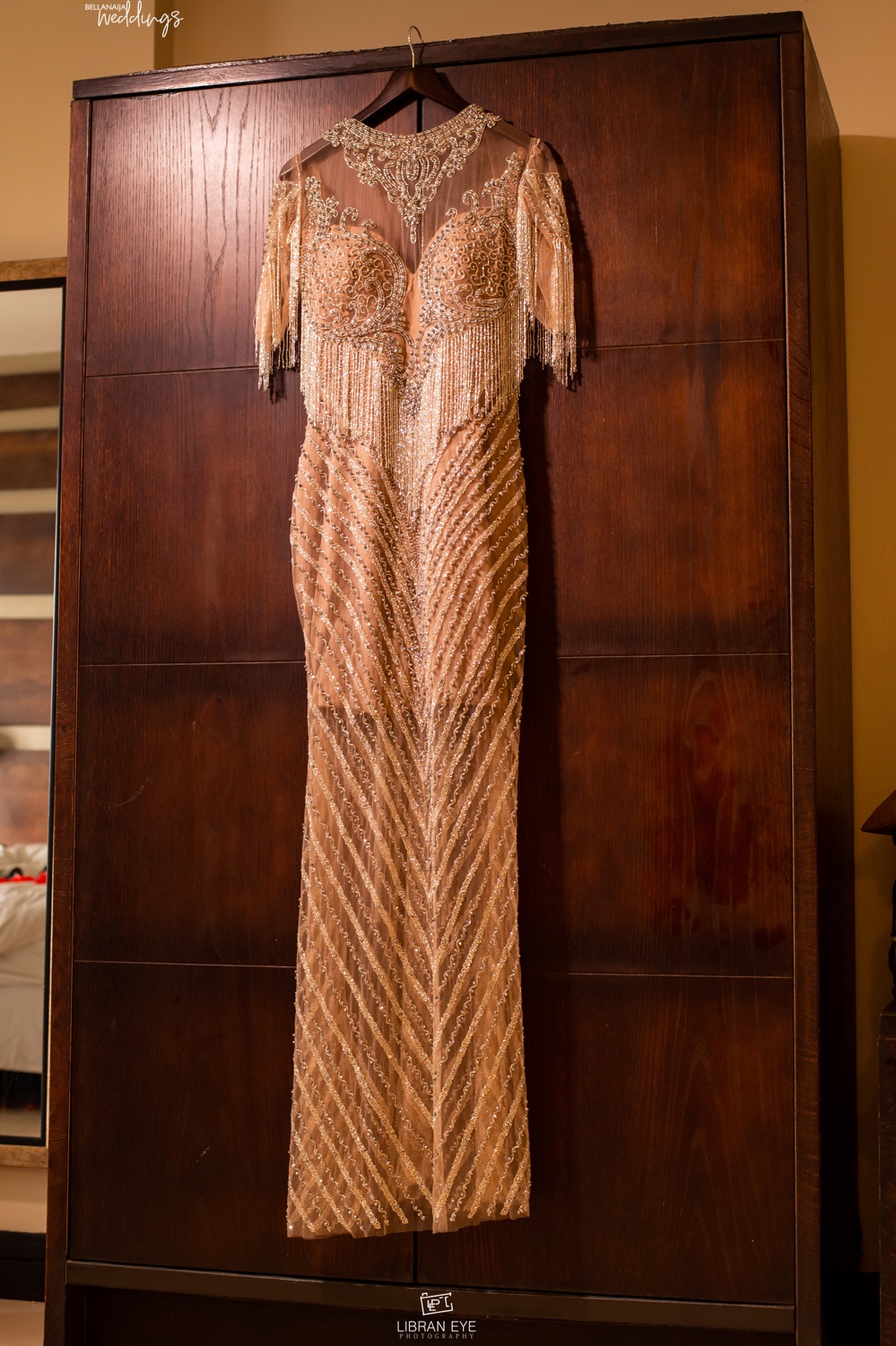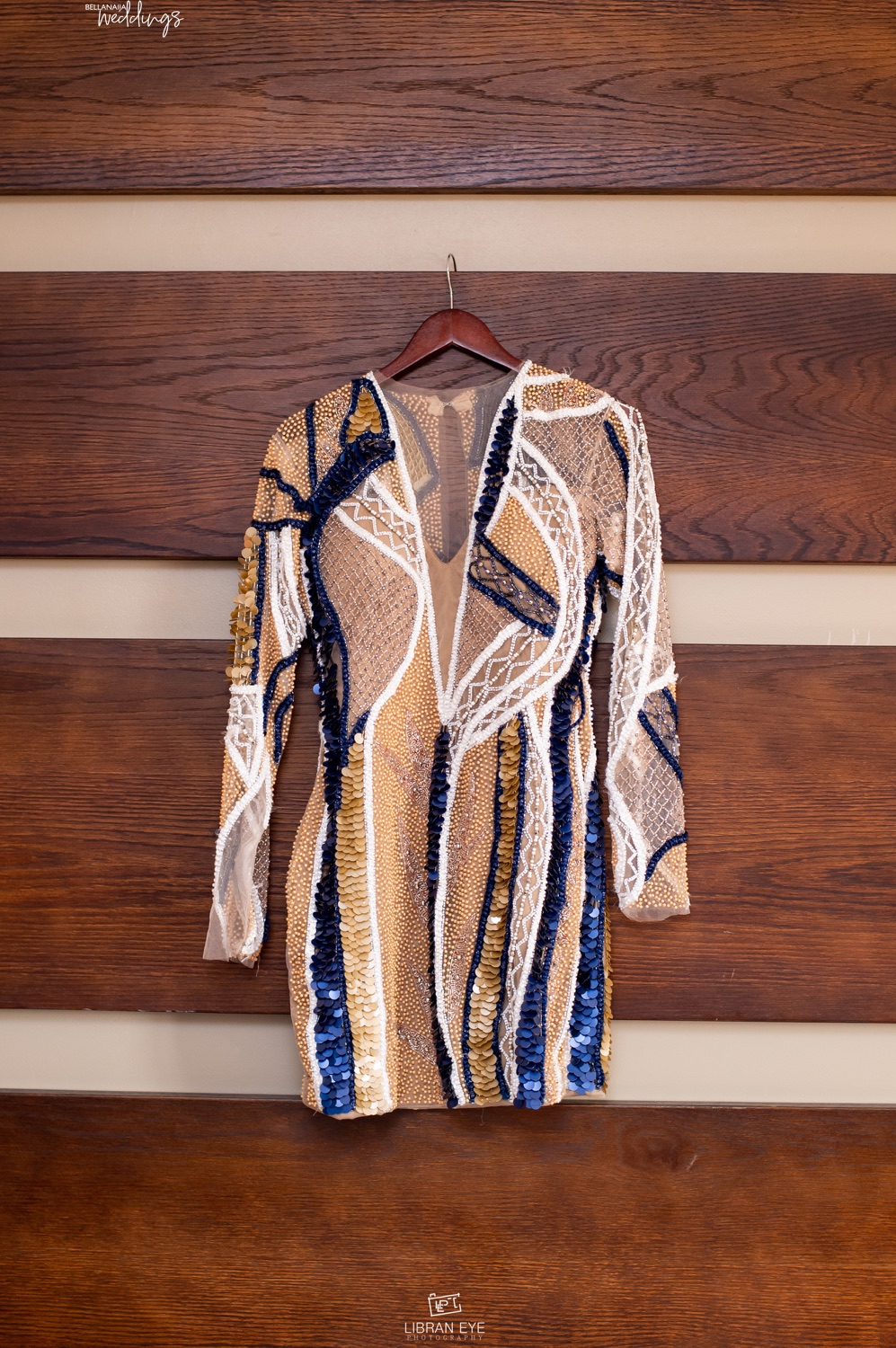 Chinasa & Uzoma's love story as shared by Chinasa:
It was the year of my sister's wedding when I first met the man who would turn out to be my entire world. I was in the heart of Port Harcourt City running sister-of-the-bride errands when I ran into an old university buddy of mine; who would later become my brother in law, who I then extended an invitation to attend my sister's wedding.

At the time of inviting him, it never crossed my mind that he would be bringing a plus one, let alone a male plus one. I went through the entire wedding focused on doing my bit to ensure the success of the wedding and never gave mind to the absence of my invited guests. As it turns out, he turned up at the after-party with my future, Uzoma as his plus one – this was our first meeting.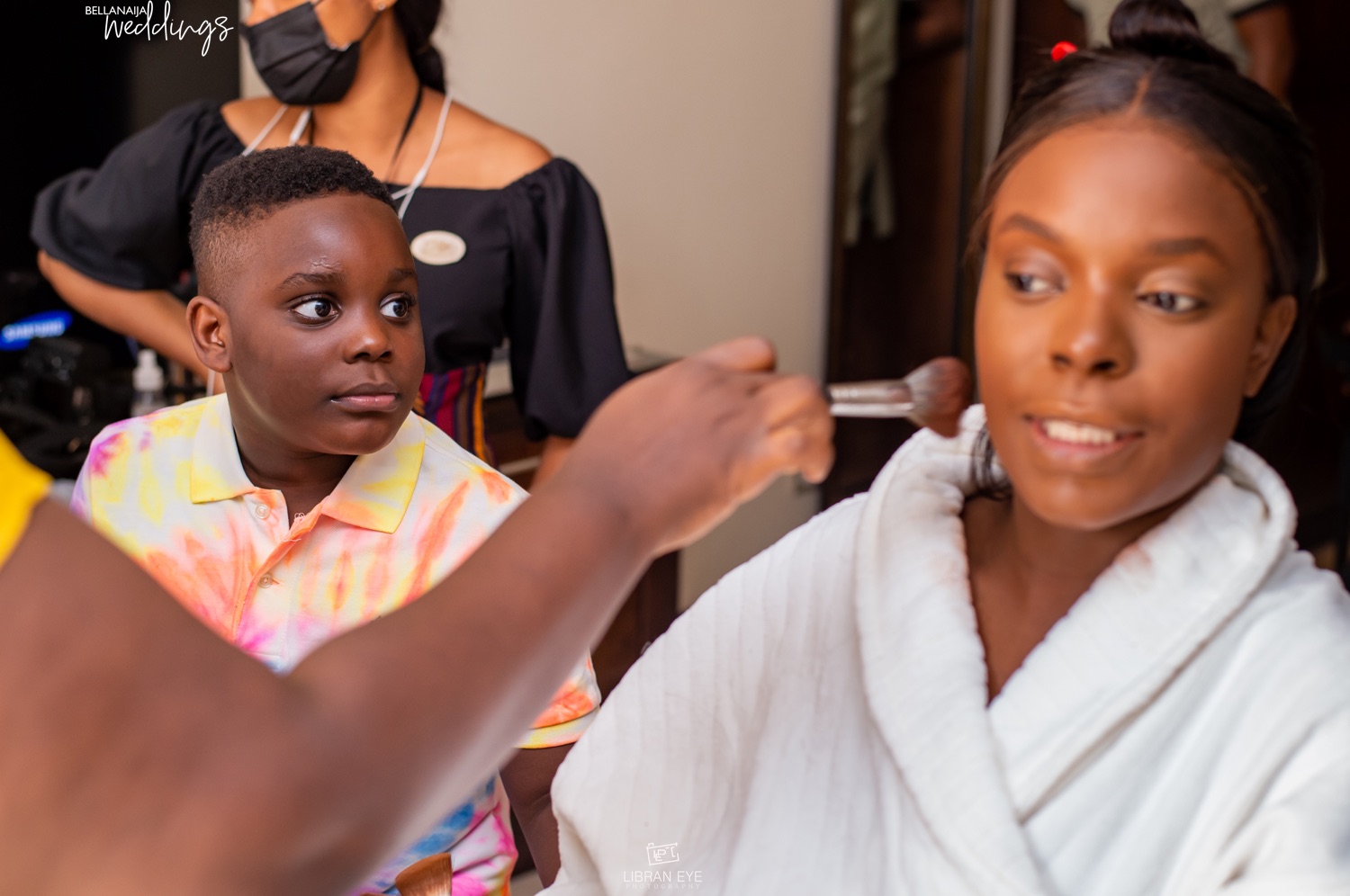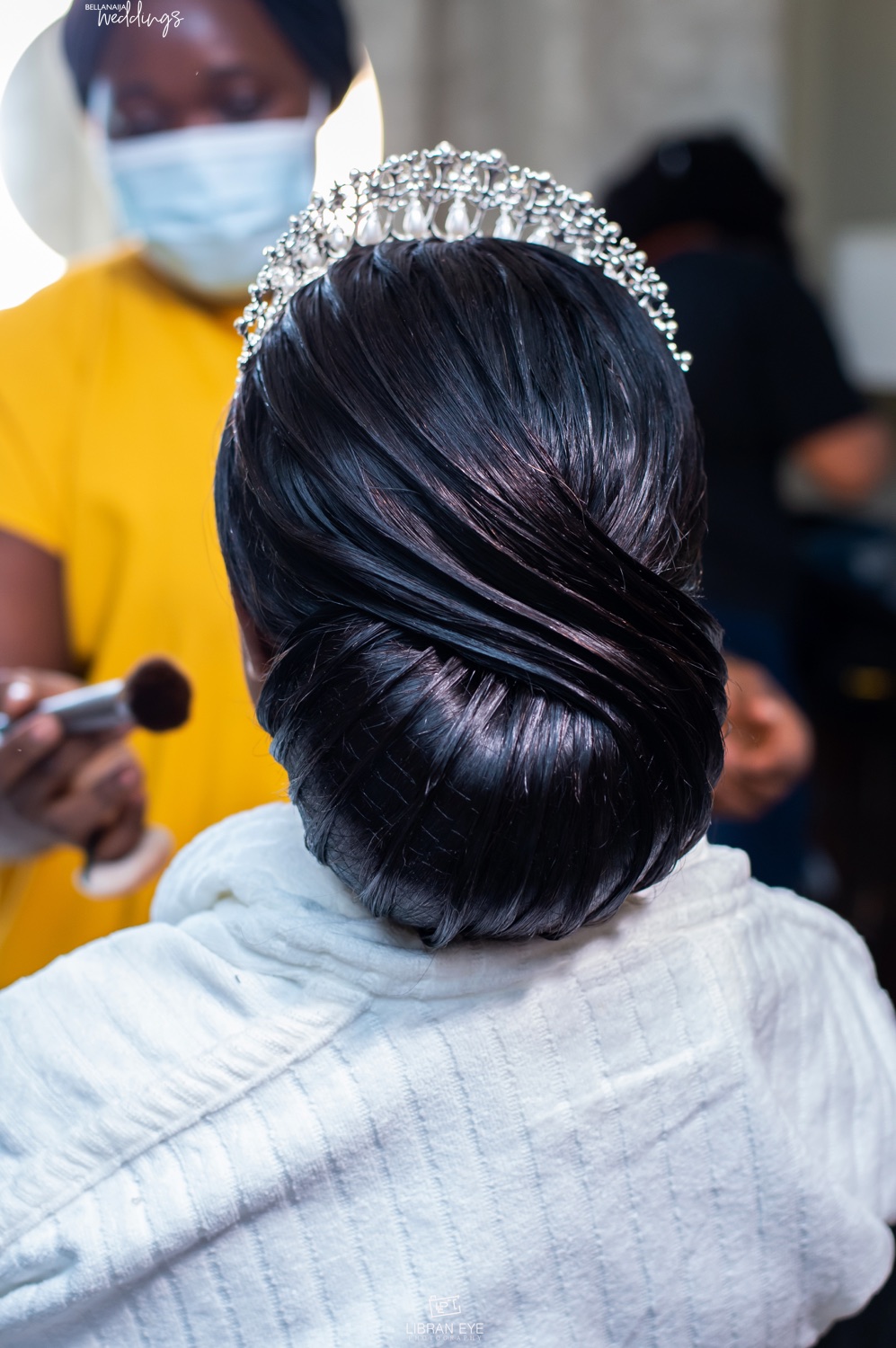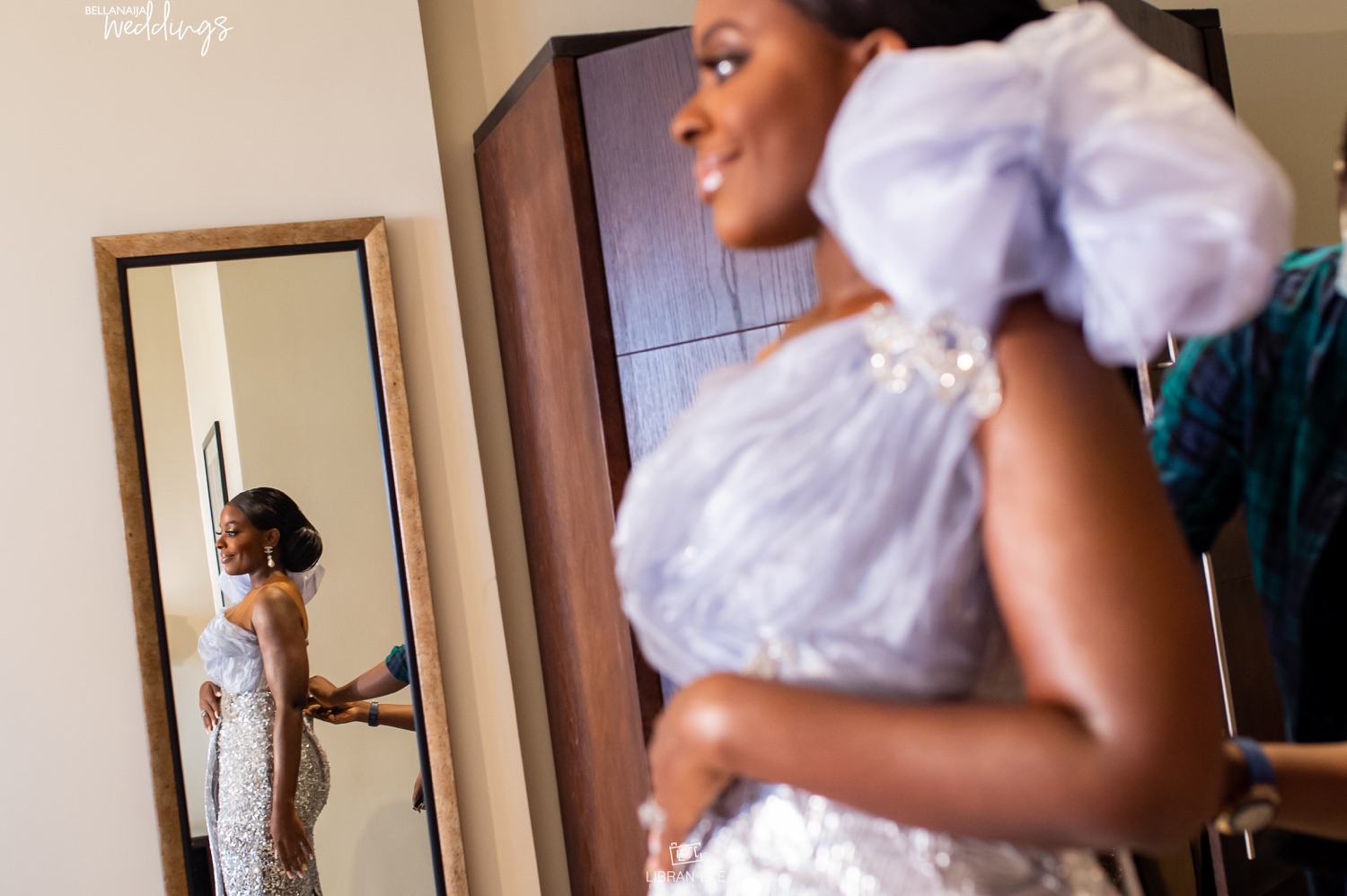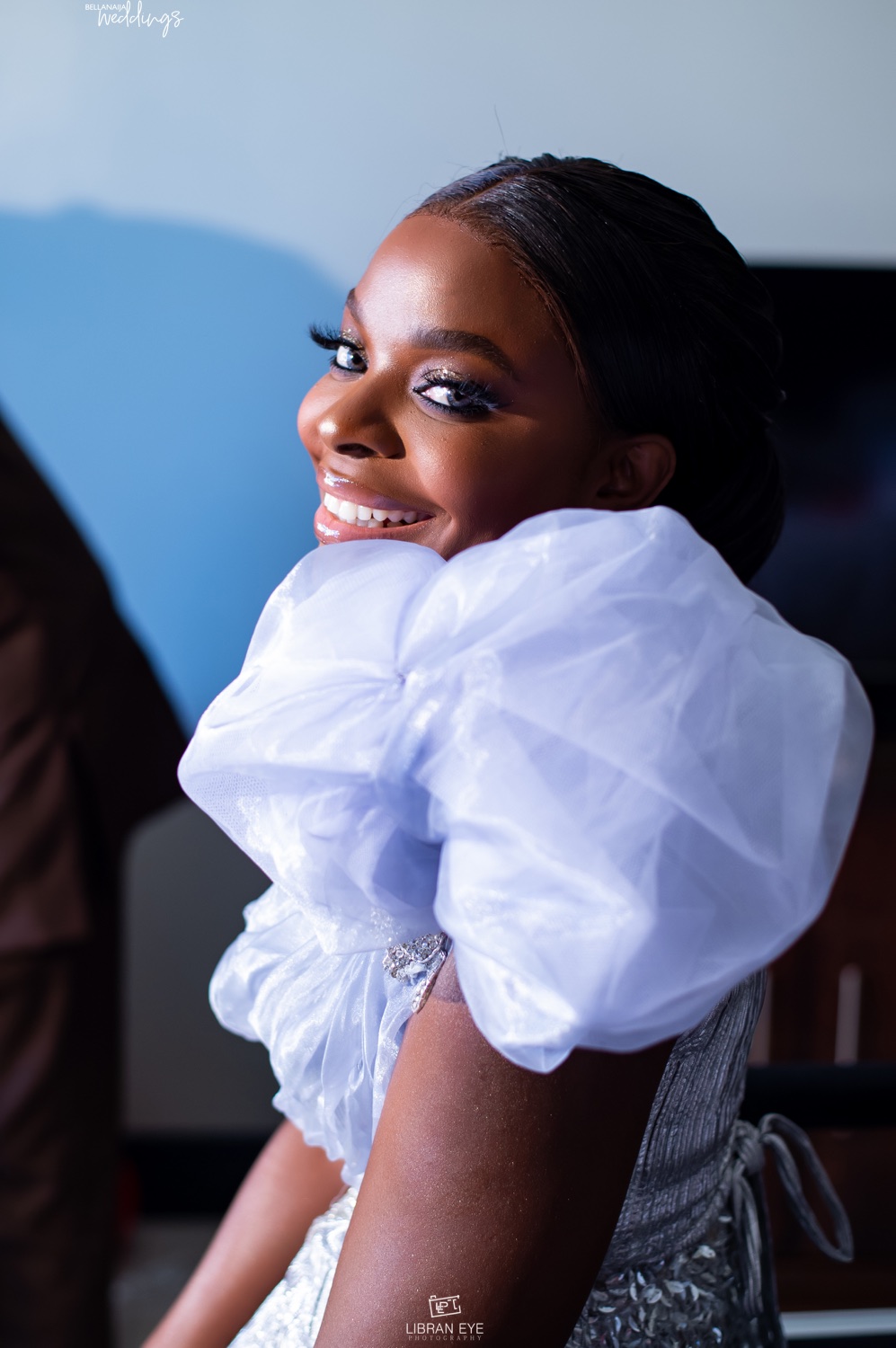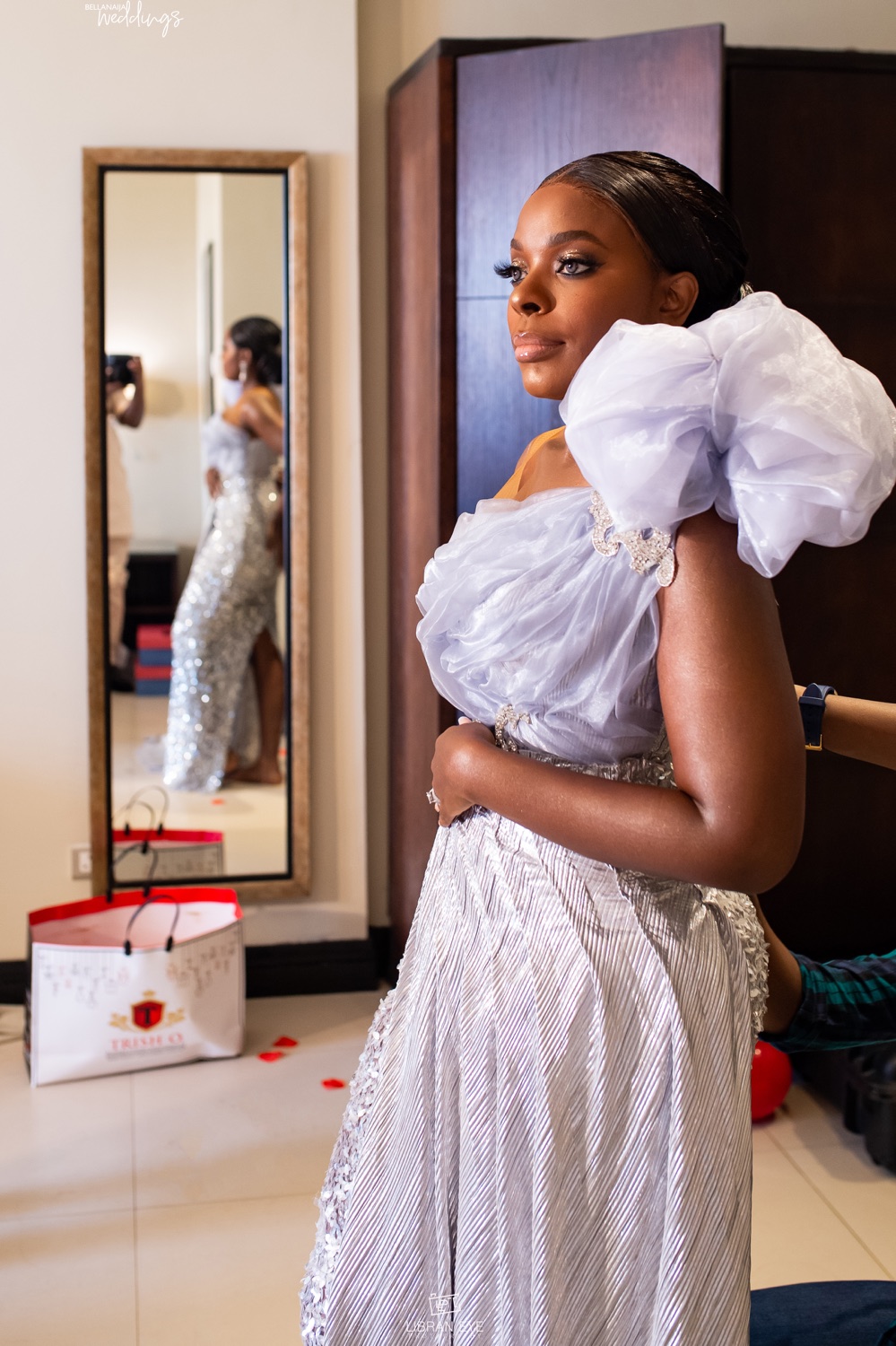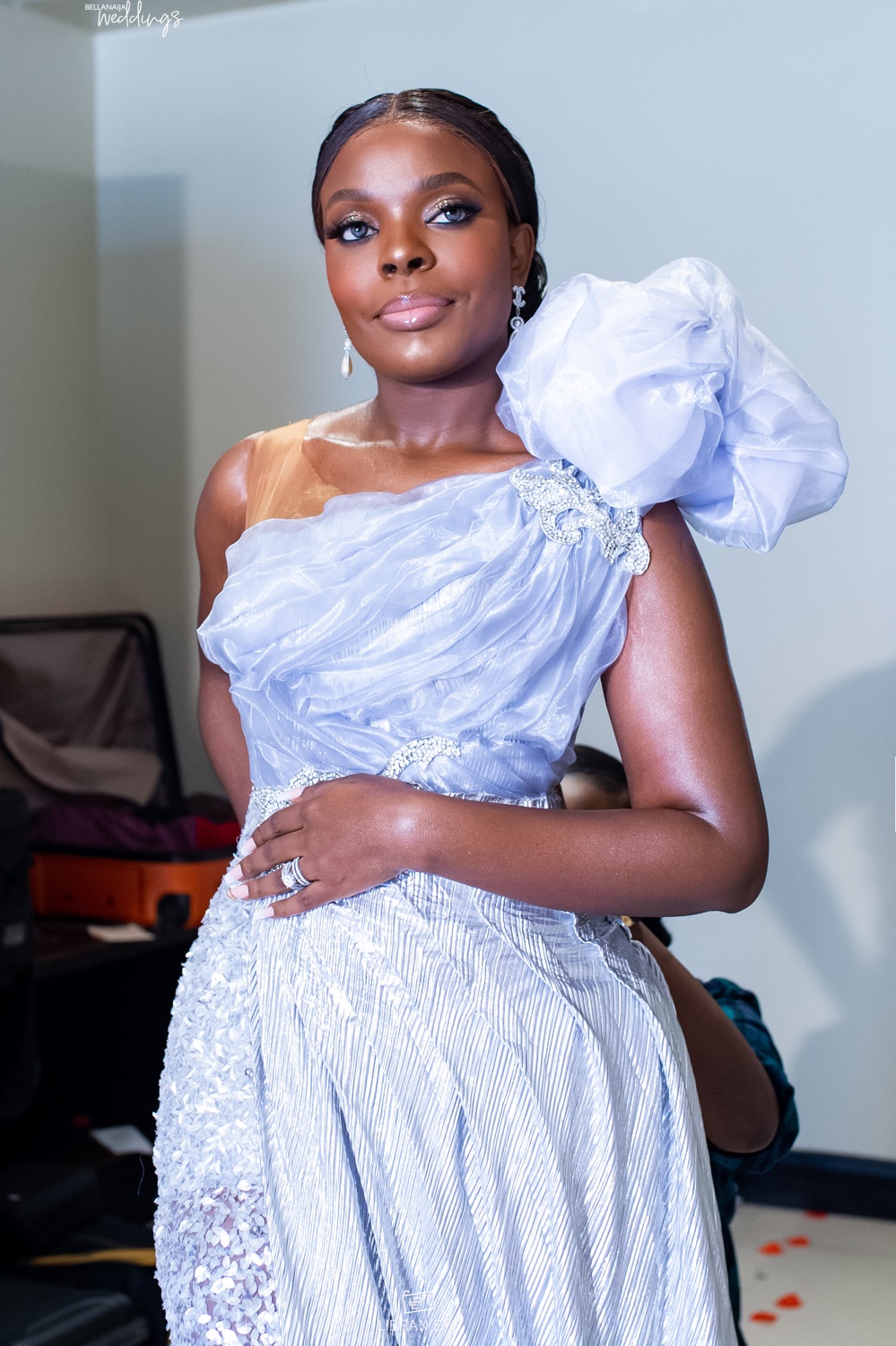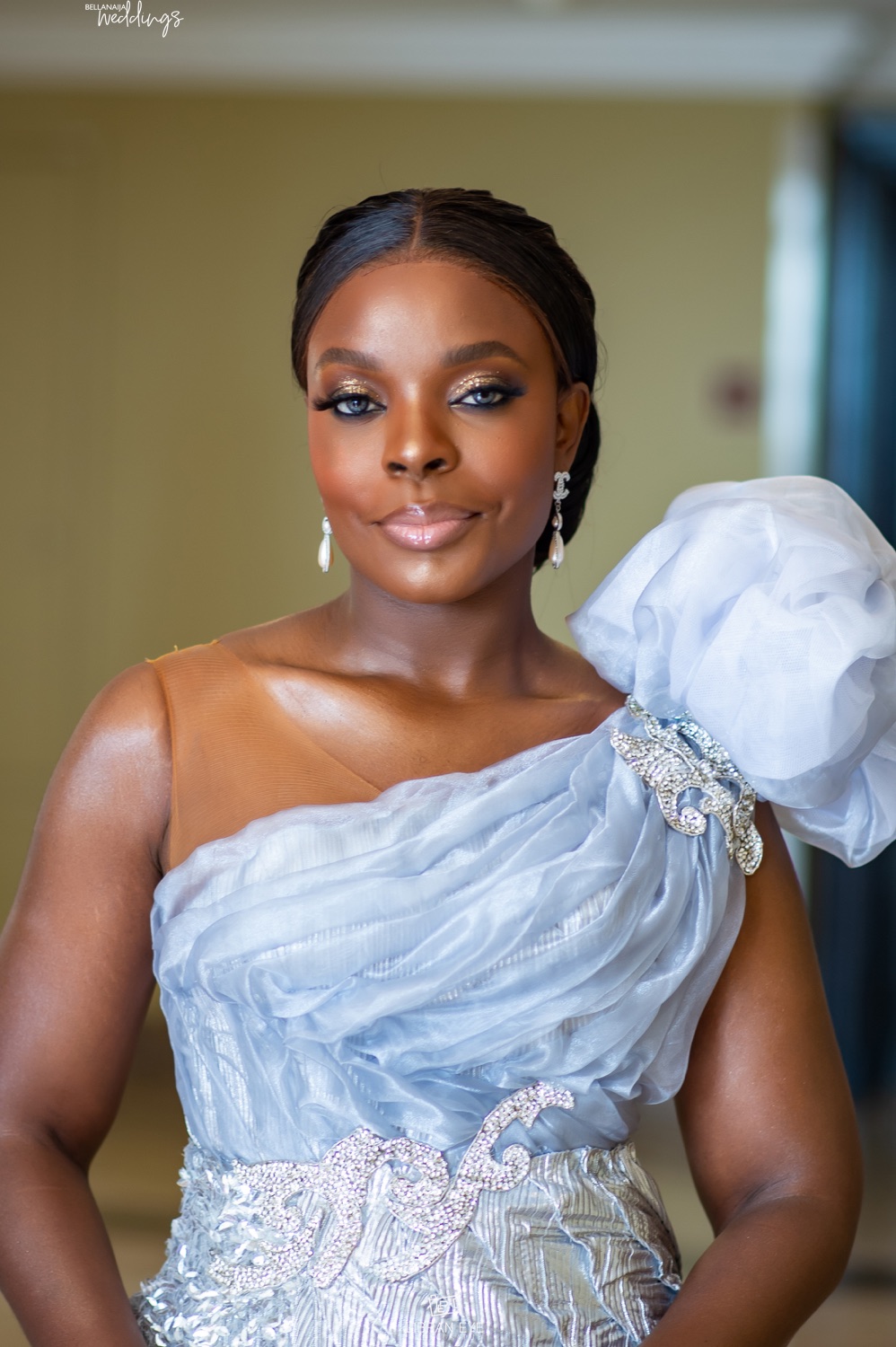 Shortly after my sister's wedding, the time had come for me to resume at NYSC Camp. So I had to go and purchase a ticket for my trip to Lagos, where I was posted to. Just like the series of events that occurred to make our first meeting possible, another rite of passage as a young Nigerian was about to occur. I had to run an errand in the heart of Port Harcourt, as part of the process.

You cannot begin to imagine my surprise when serendipity struck once again and I ran into Uzoma. He was in town with a good friend of his. He then extended an invitation to me to come and hang out on the grounds that his brother, my friend would love to see me. At the time, I did not even avert my mind to the possibility of "us". I was too focused on what would become my imminent relocation to Lagos State and so, I declined the invitation.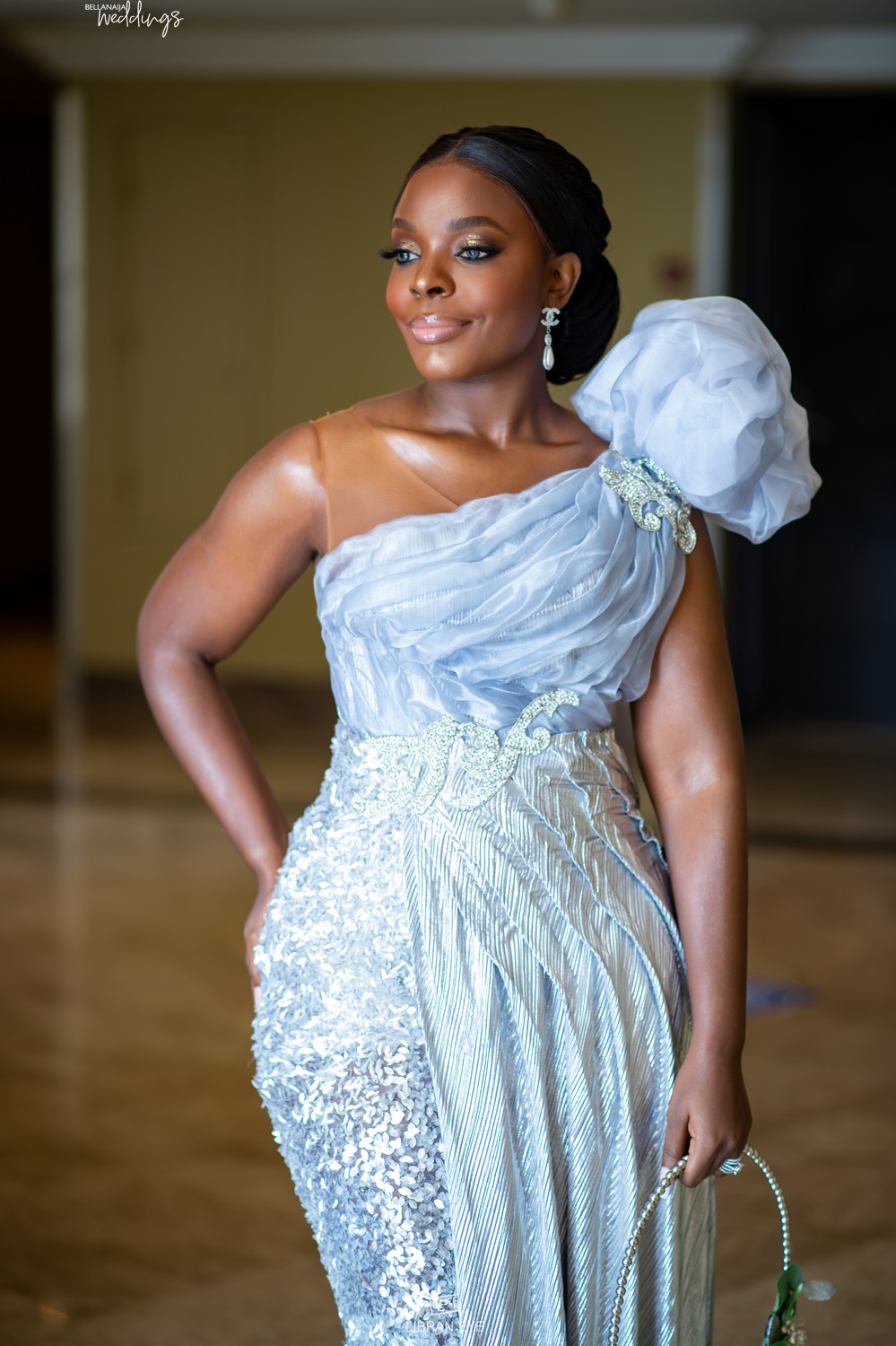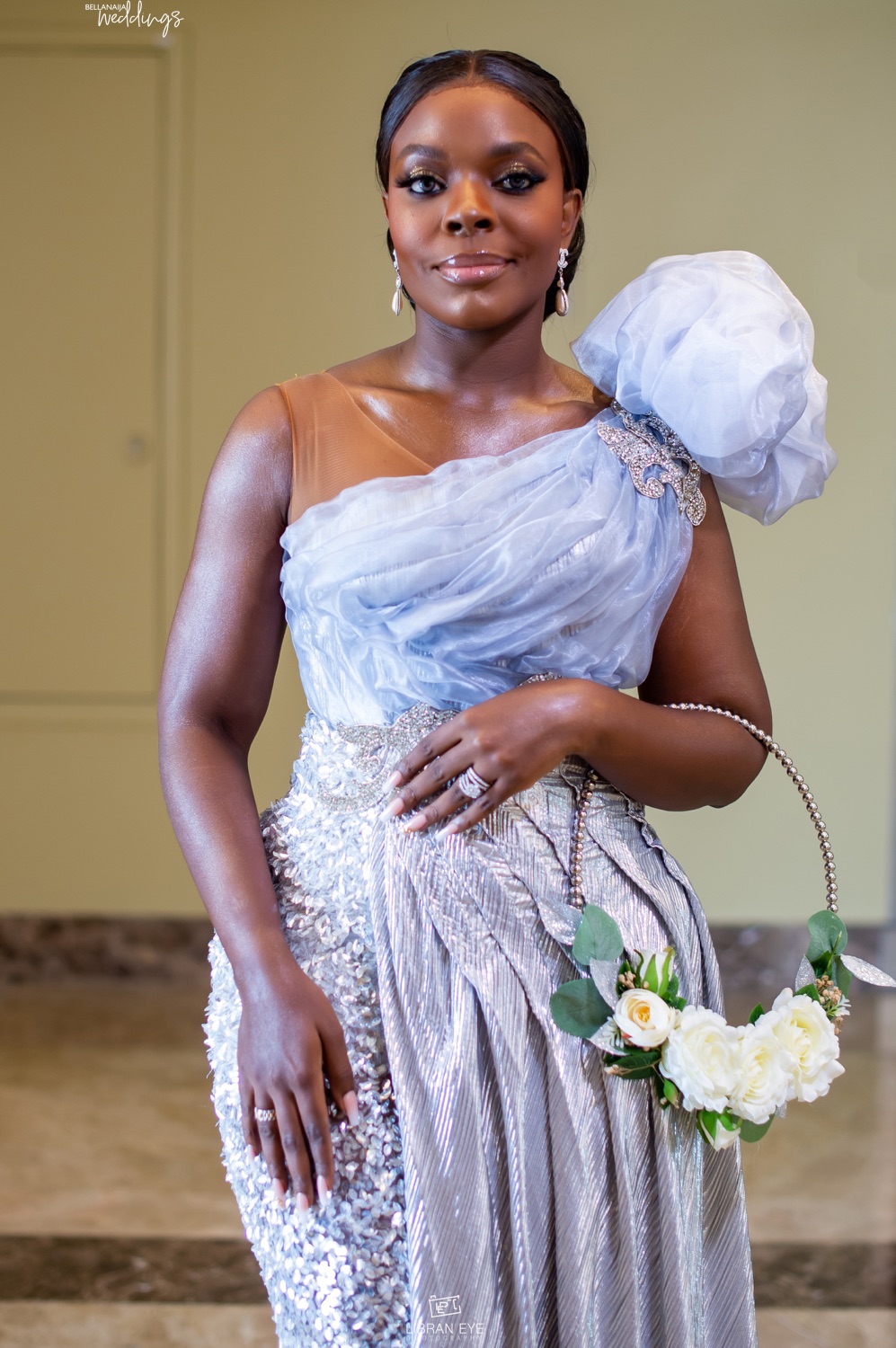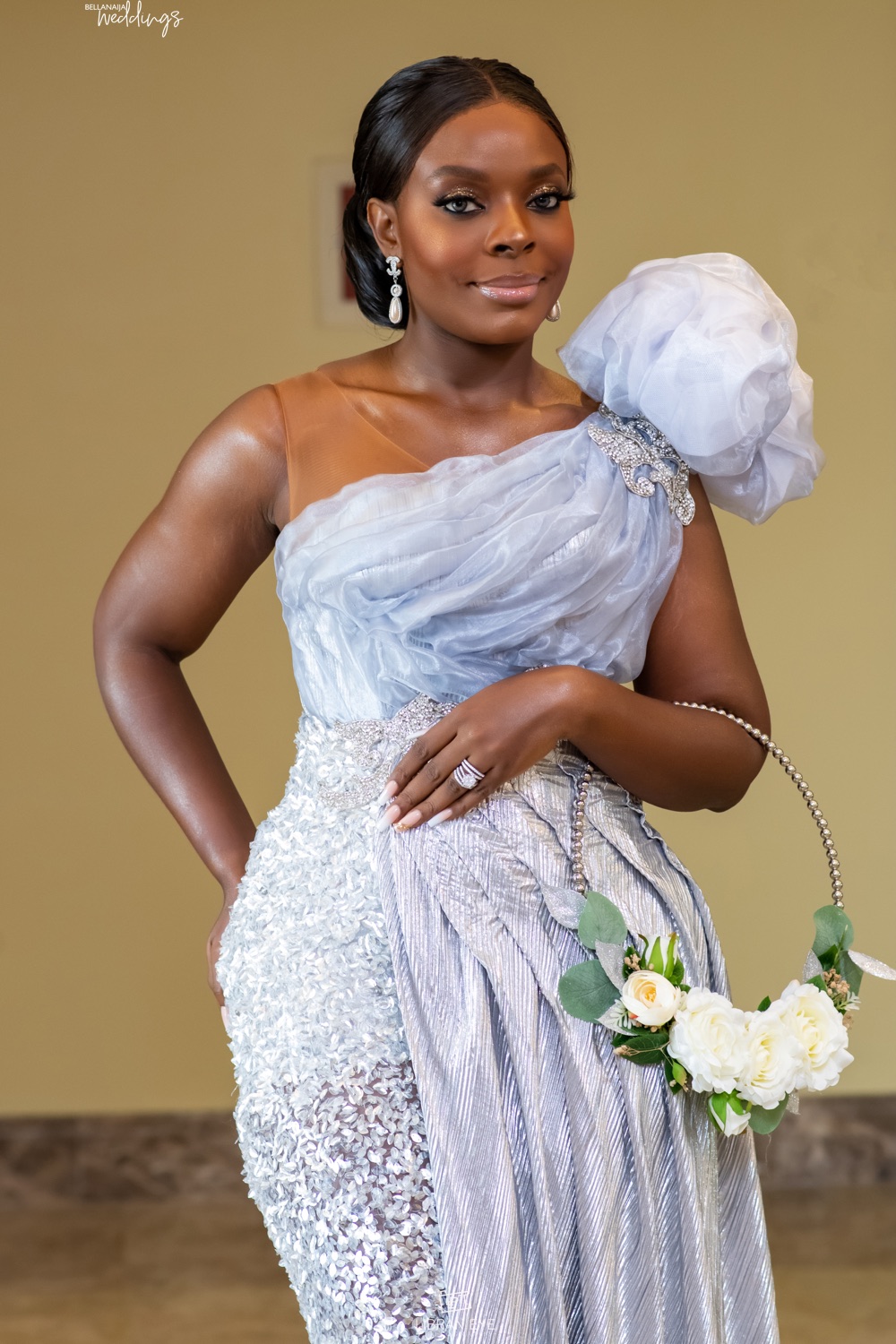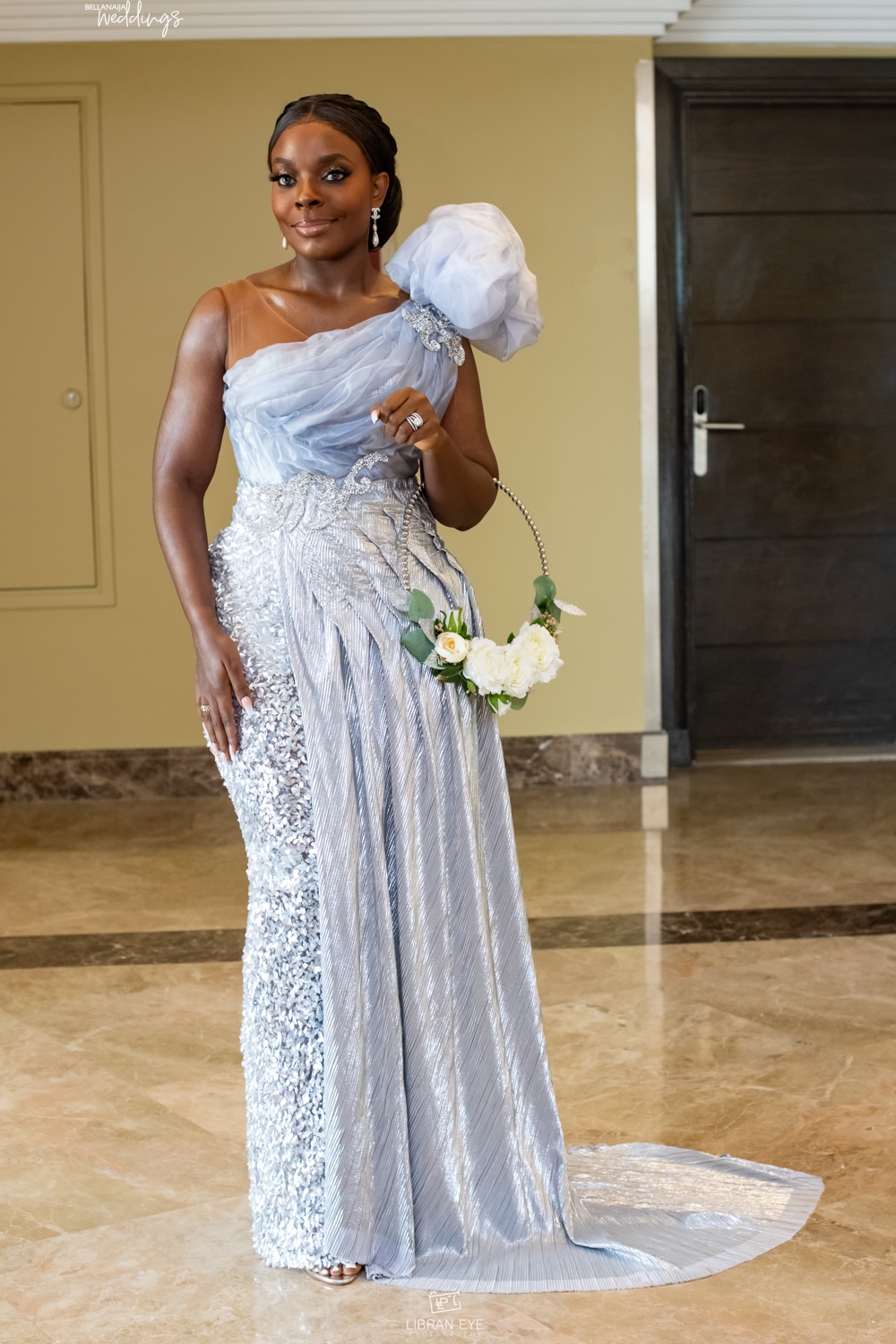 My man, Uzoma persevered in his own quiet way. Uzoma then extended another invitation to celebrate my end of NYSC Camp when I got out, in Lagos. Although during all the times we met, my head was not really in the relationship zone. I was figuring things out, trying to understand the patterns in my life and what my future held.

However, there was something about Uzoma's aura that called to my deep. It was this aura that had me accept to hang out when I was done with NYSC Camp, even before I could fully form the response in my head – this was our second meeting.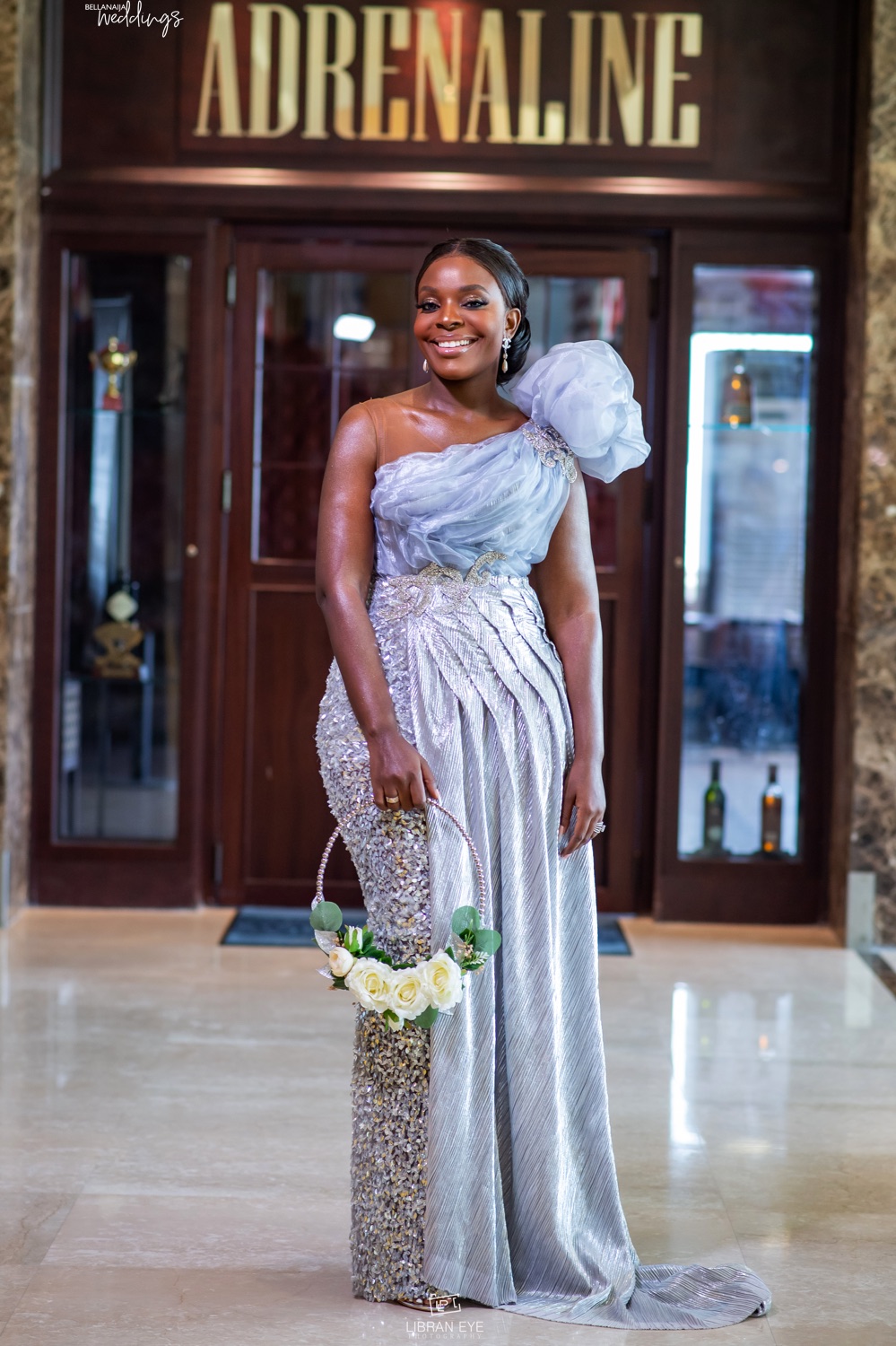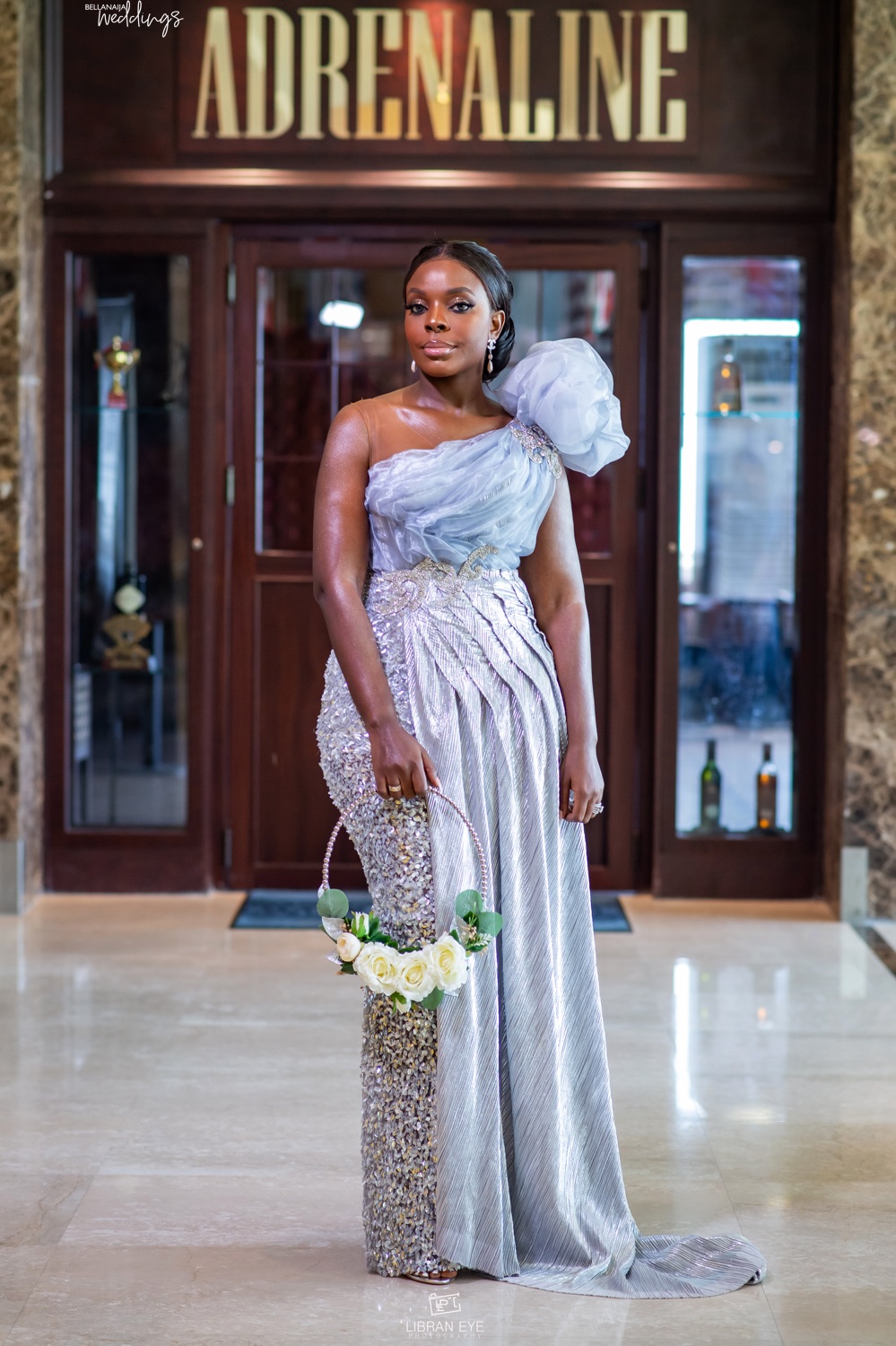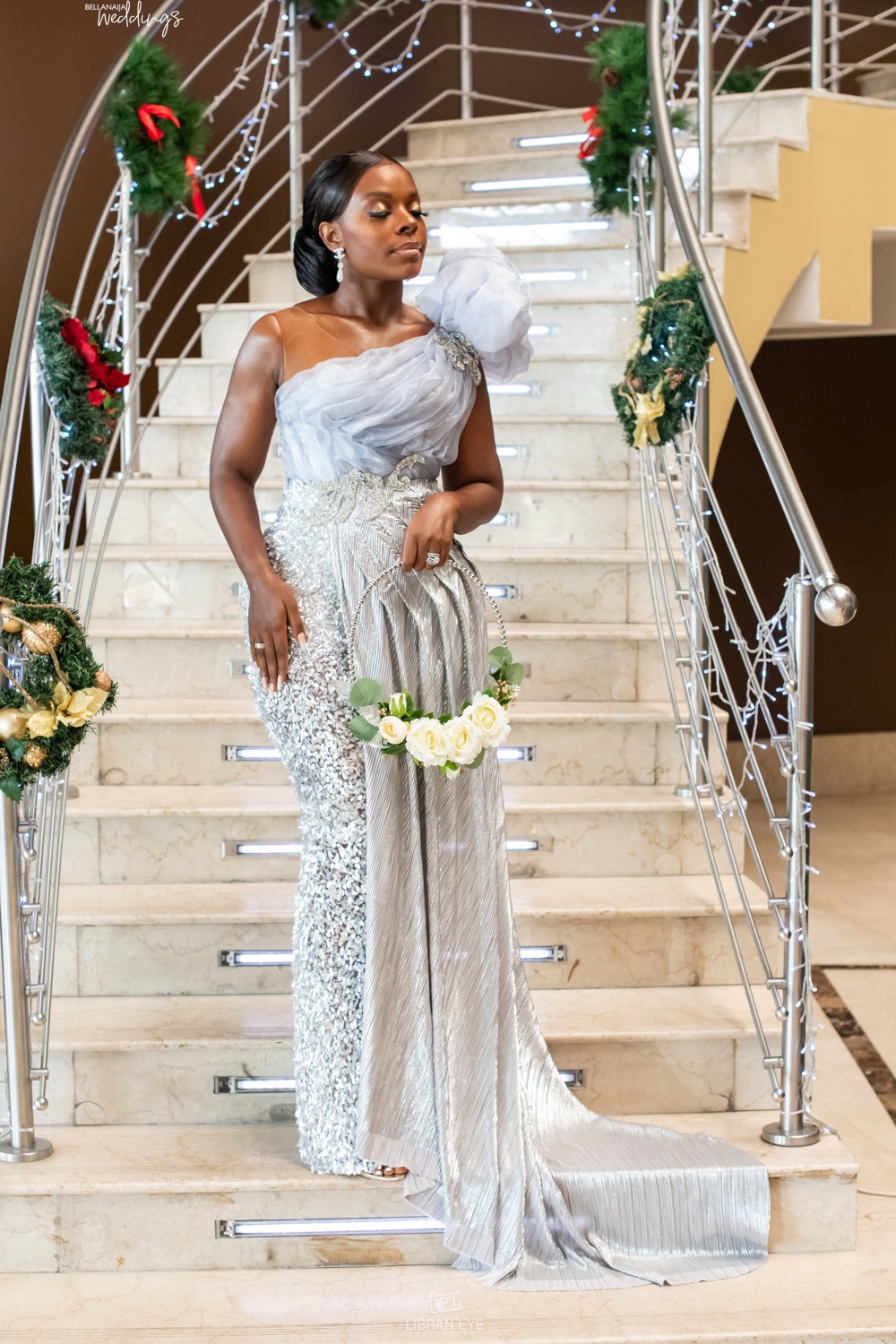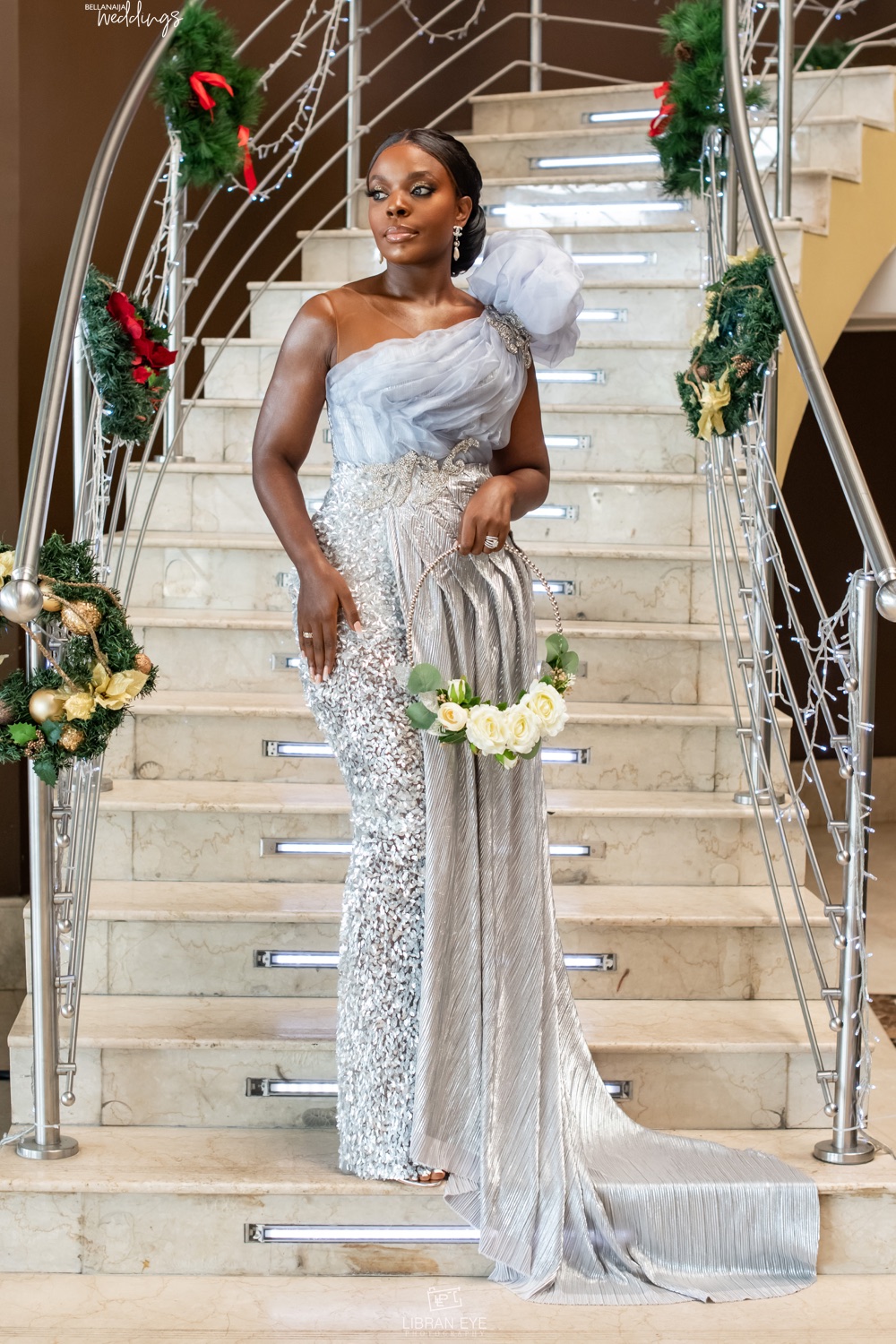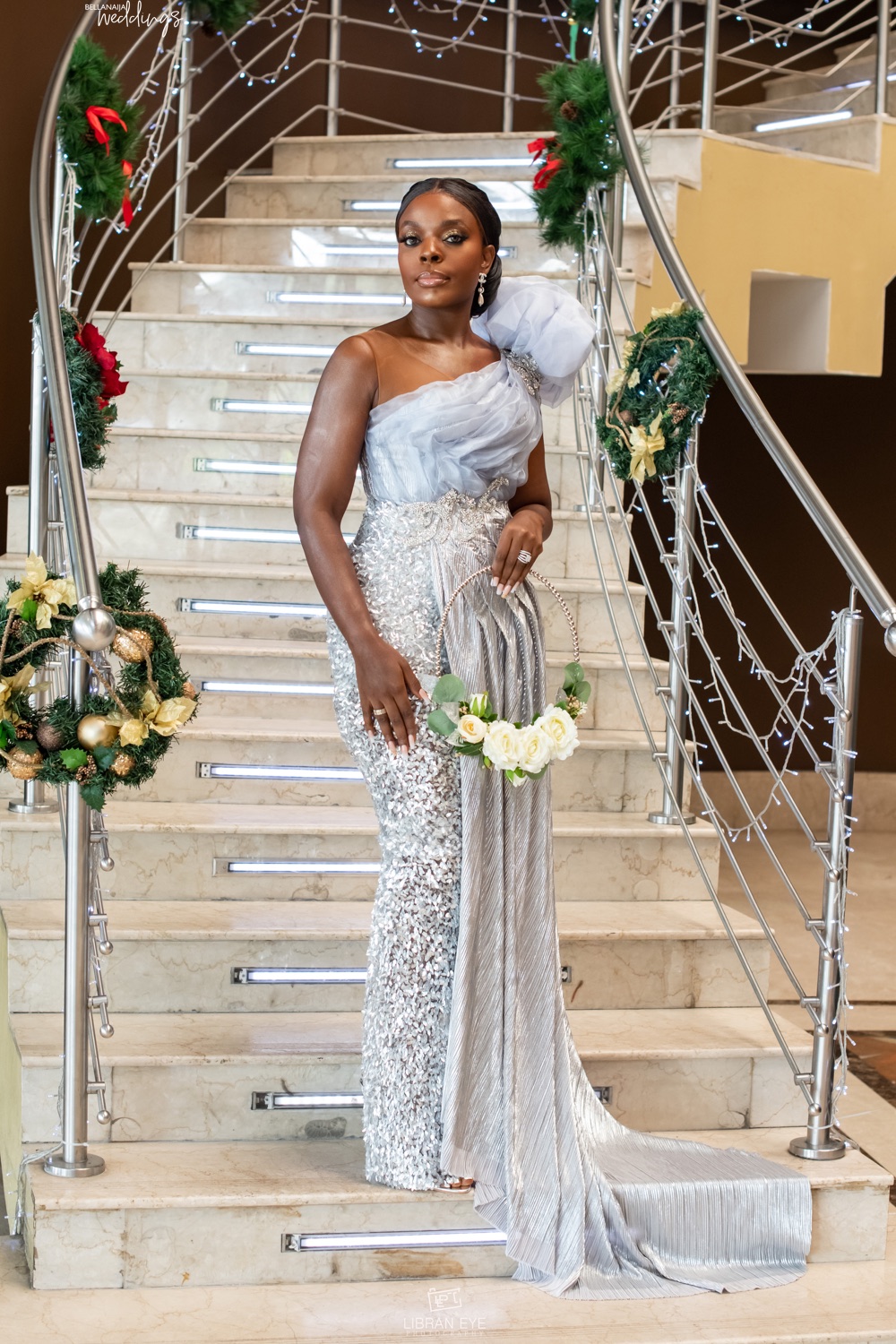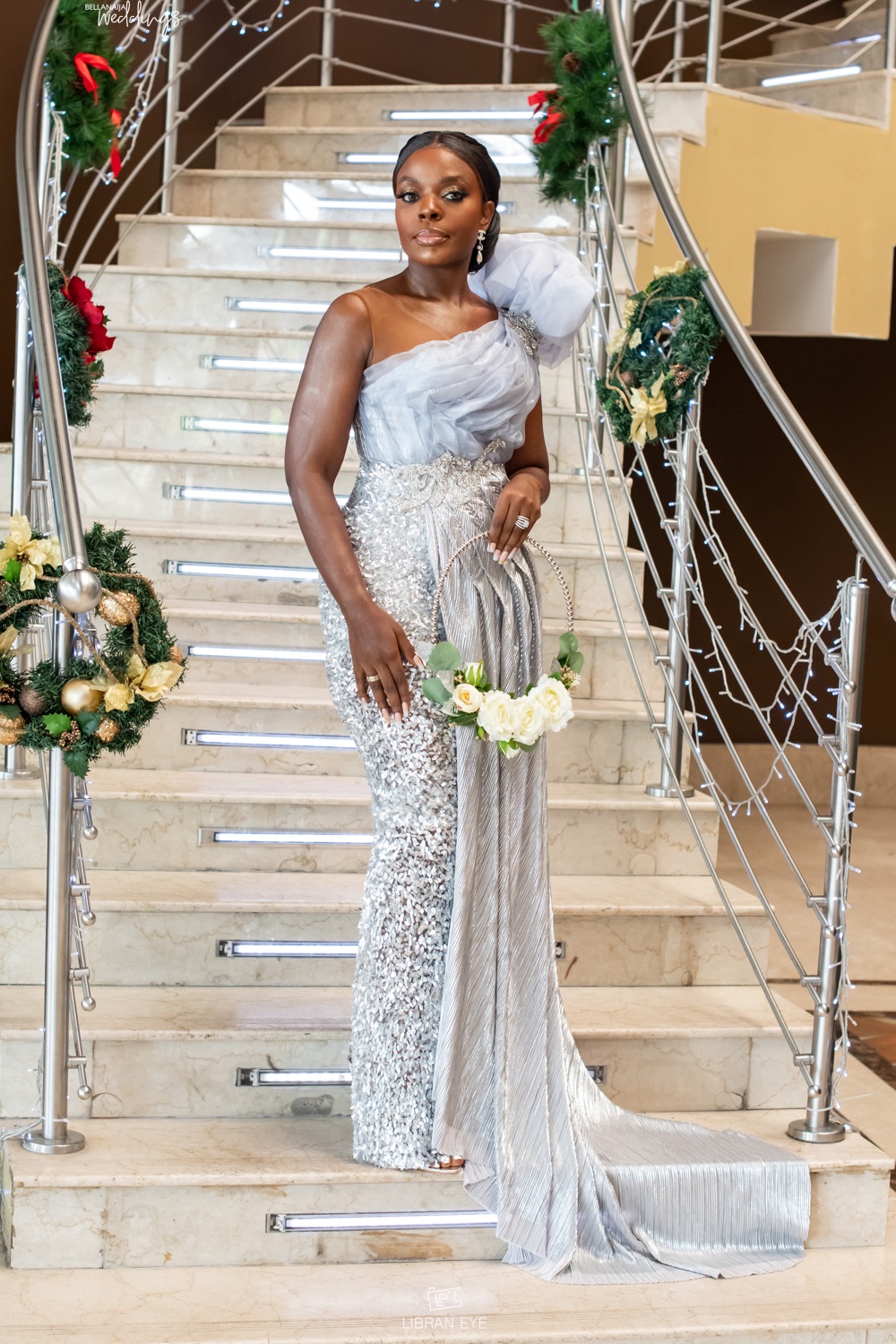 The 3 weeks of self-reflection, imposed by the Nigerian Government would not end fast enough and the speed at which I called Uzoma when I got out of camp compelled me to
call my trusted sidekick to accompany me for the hangout that would officially start the journey of Uzoma and Chinasa – A girl could do with a little backup. ? That night was not long enough, as I had never enjoyed the company of any human like I did Uzoma, and I never wanted the night to end.

In the typical way of most men, there is no start to the relationship and as a lady, you wait till you get the green light, as you would not want to be caught dead claiming a man, as Boo before he claimed you – I mean what if he does not claim you back? The horrors!!!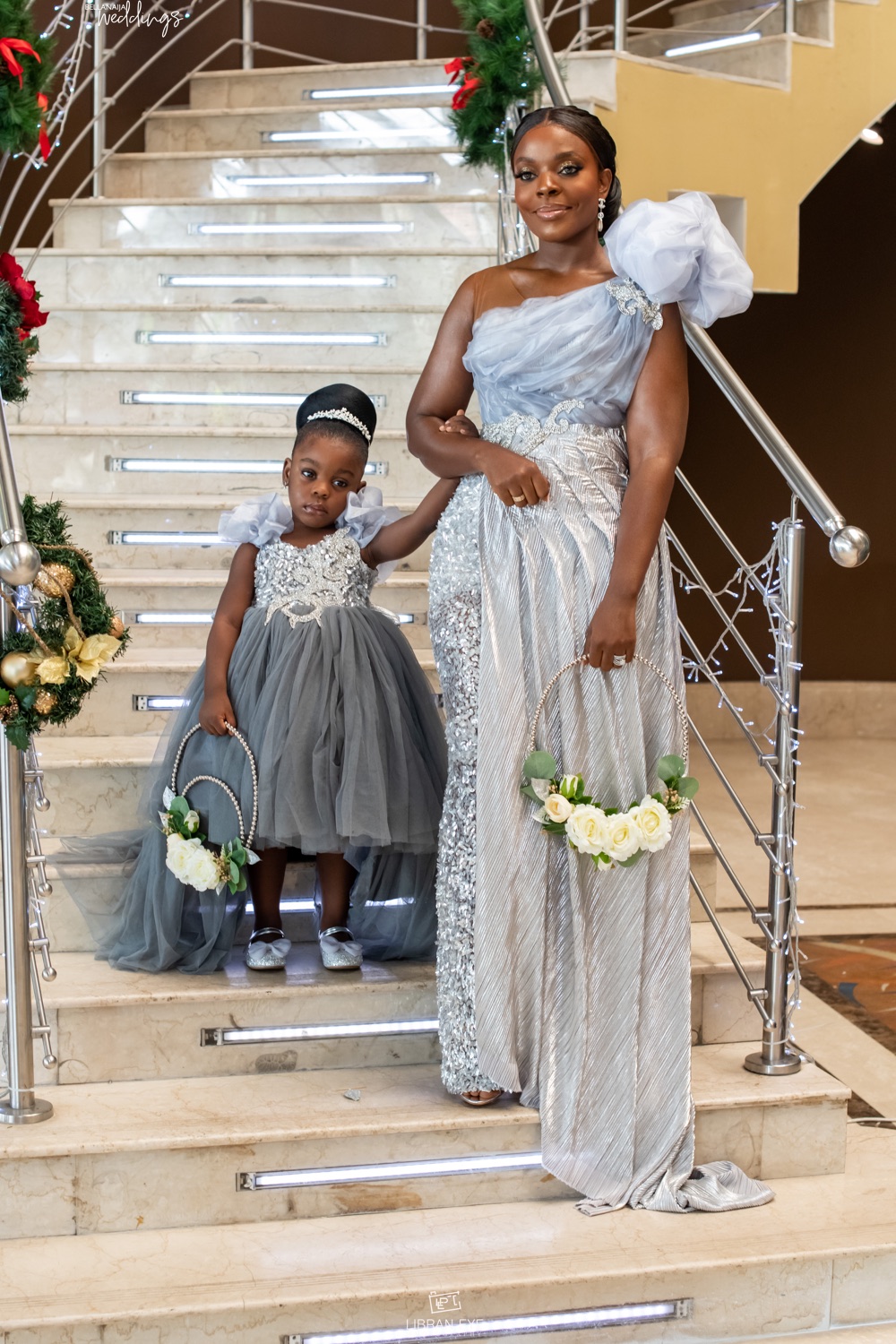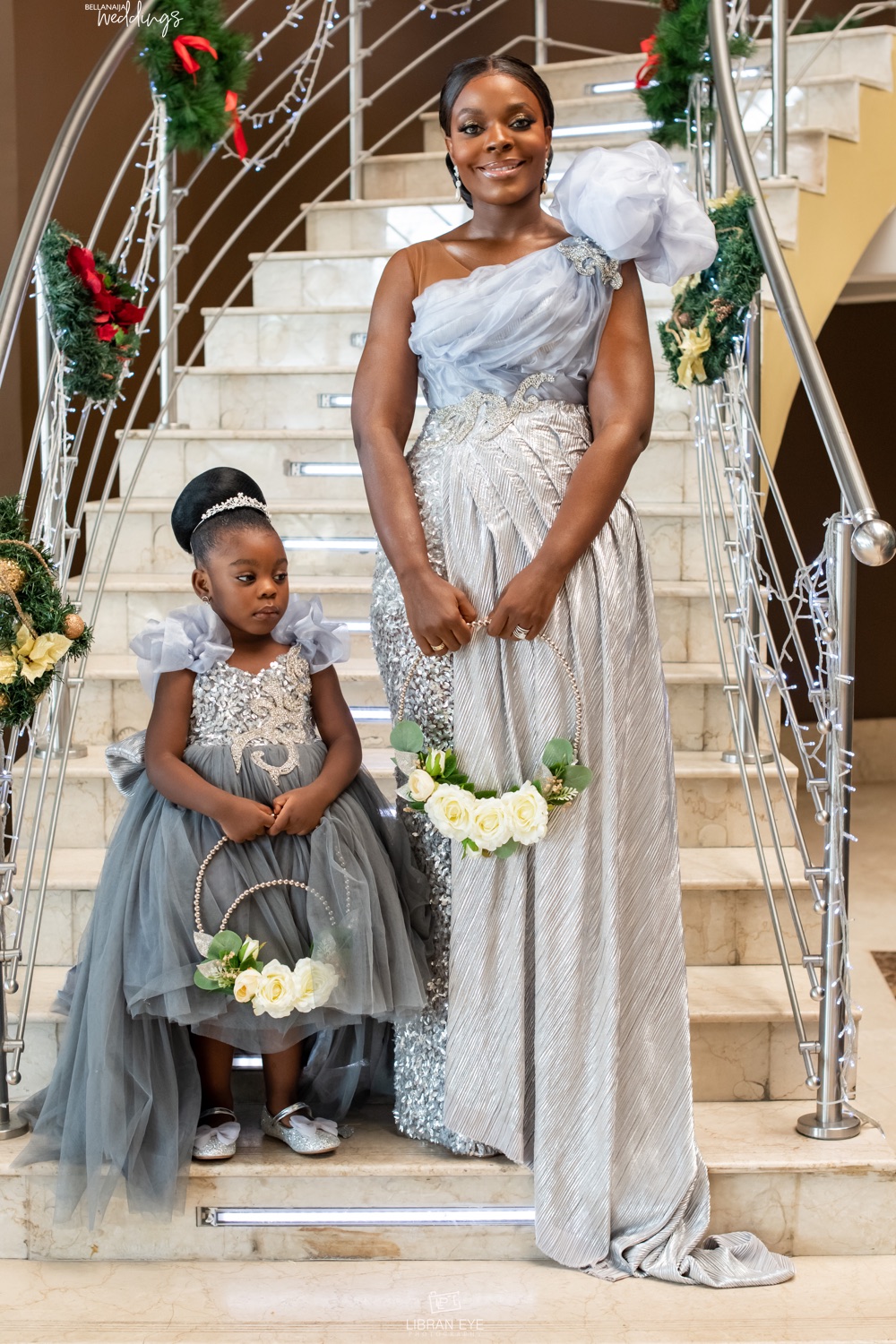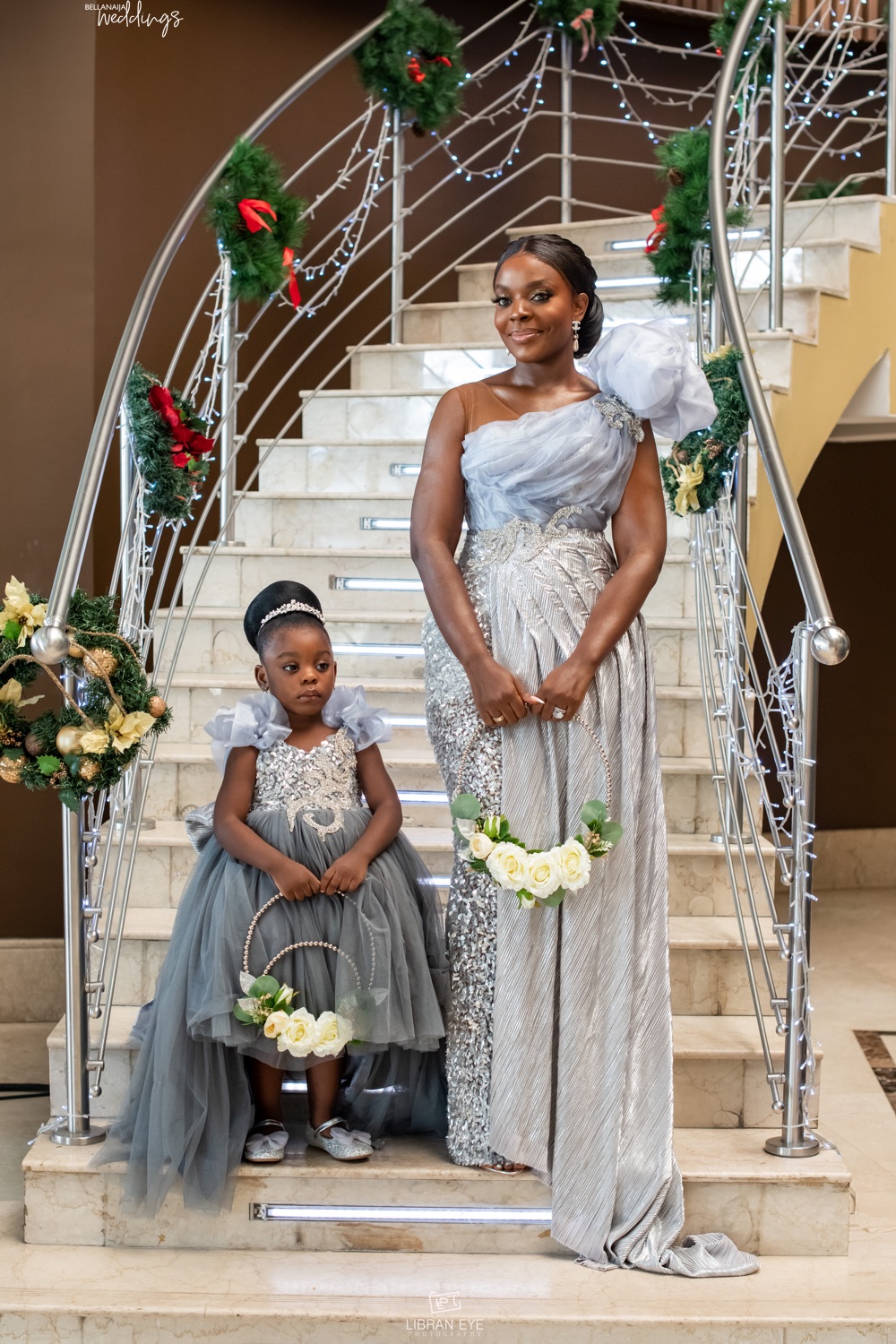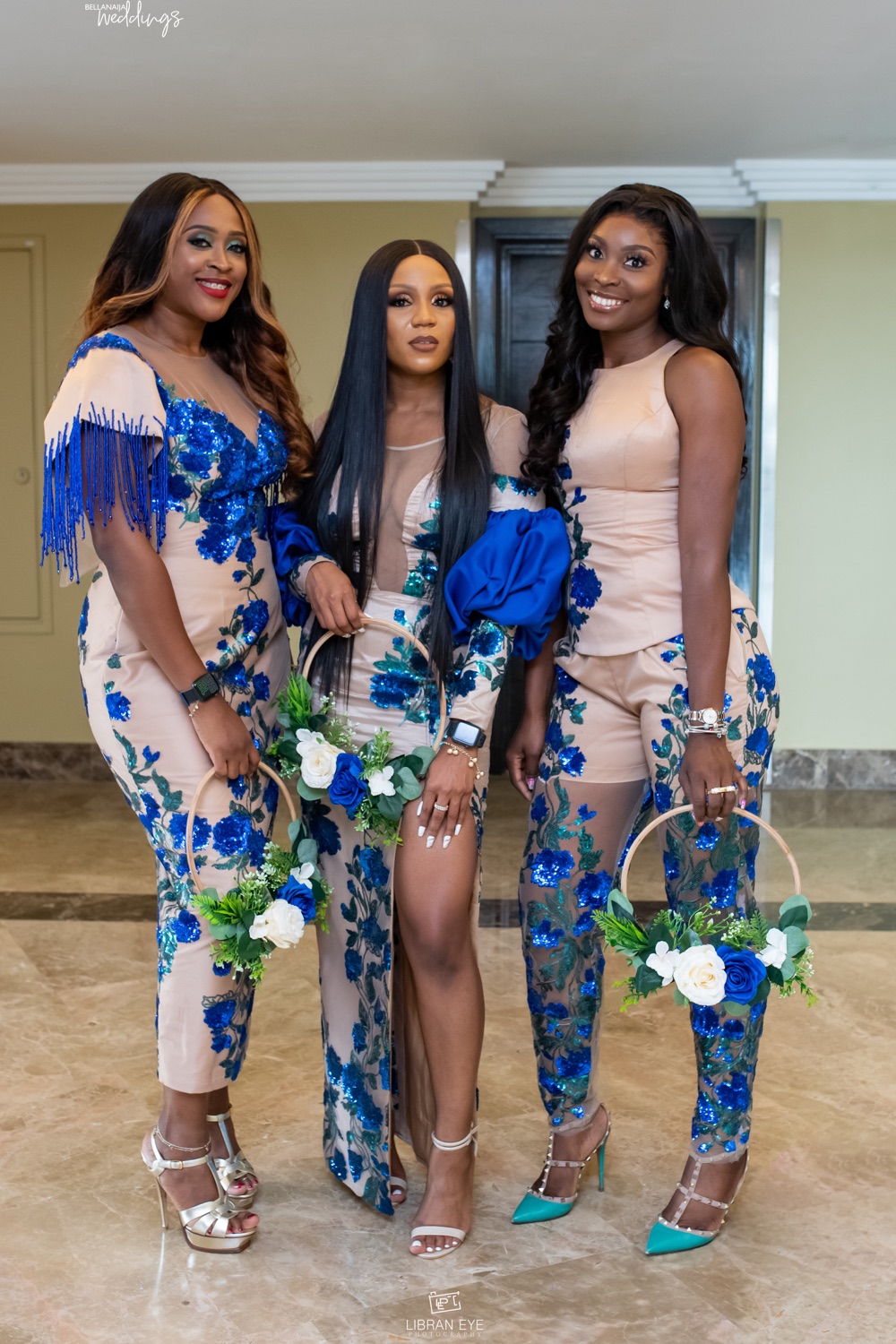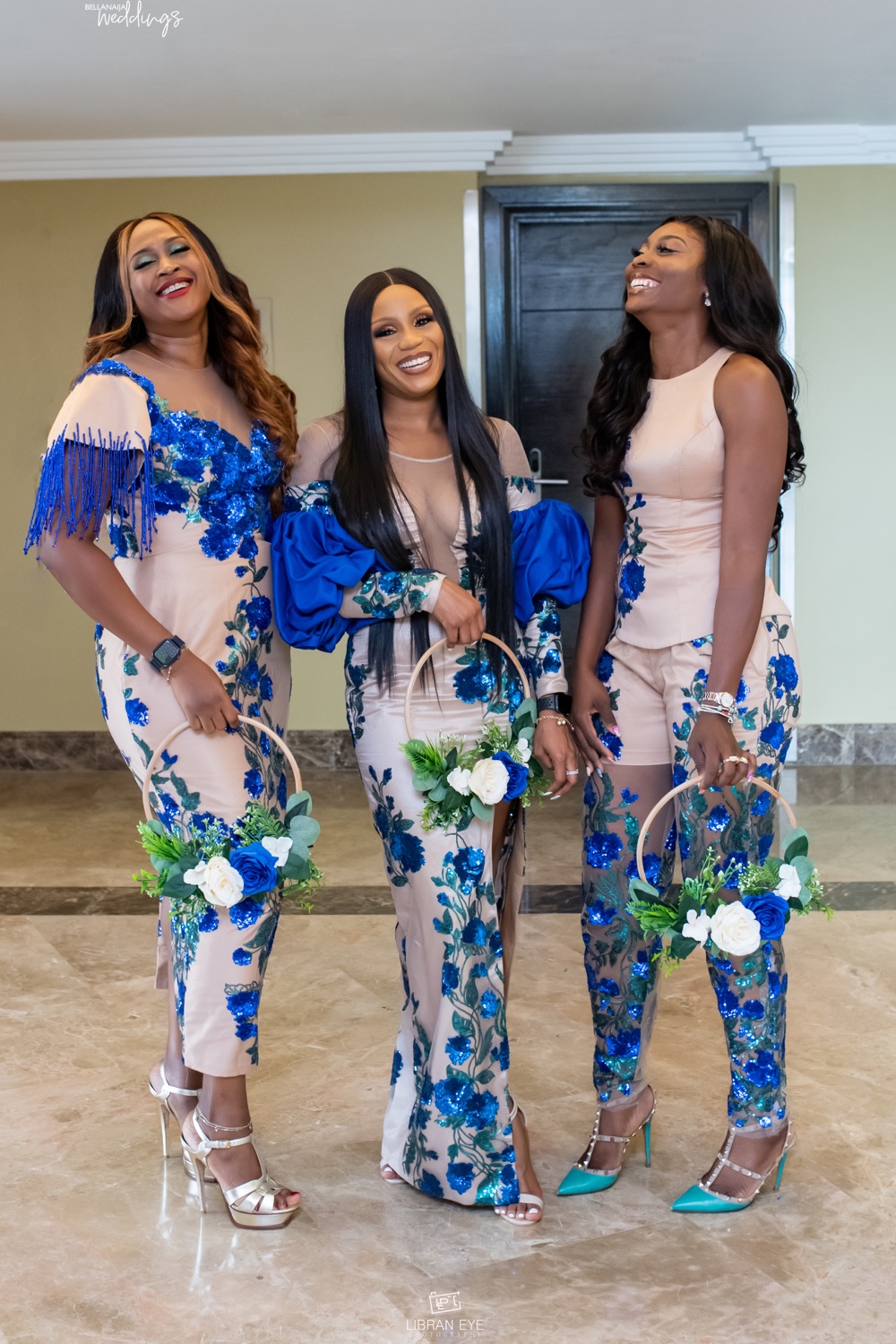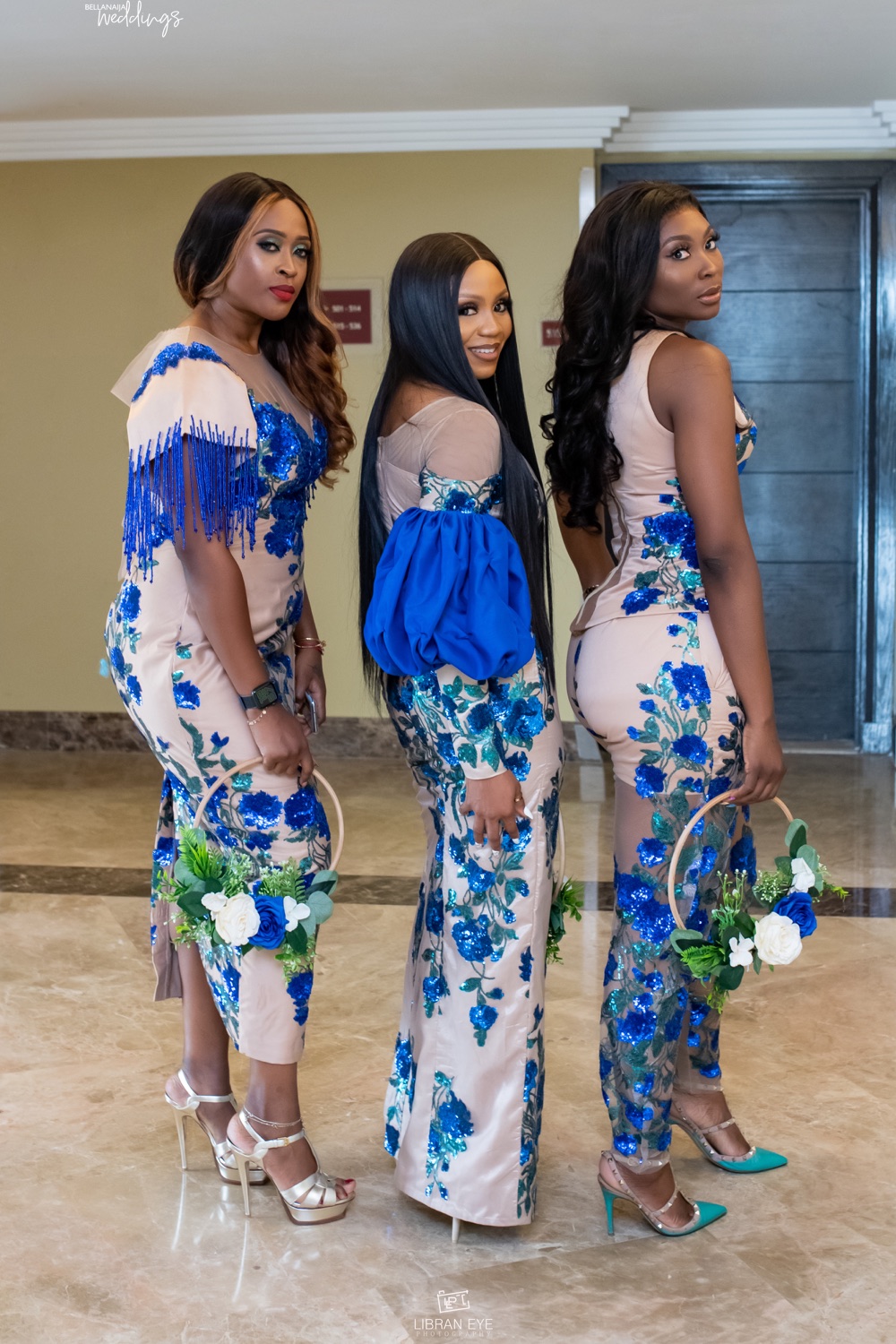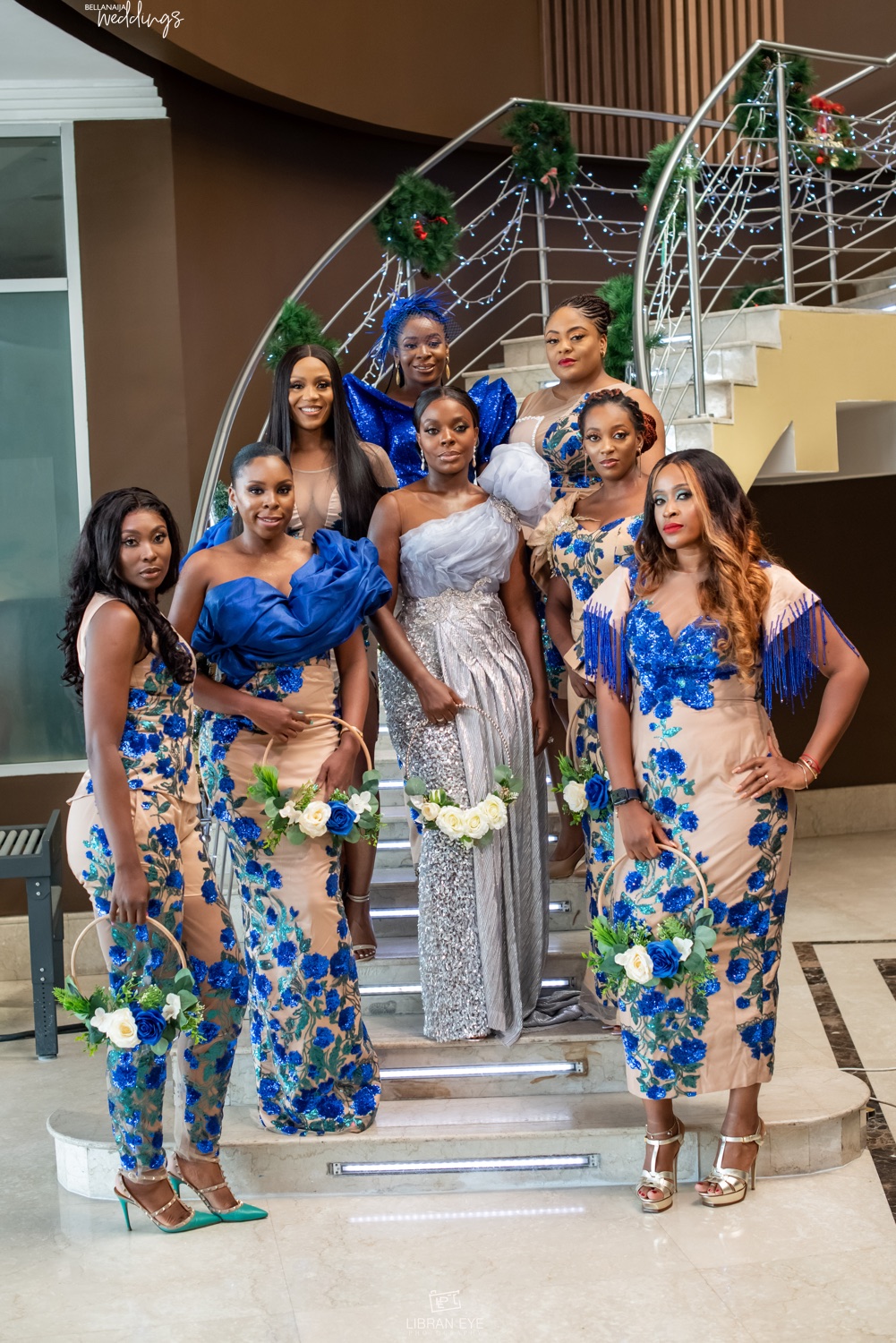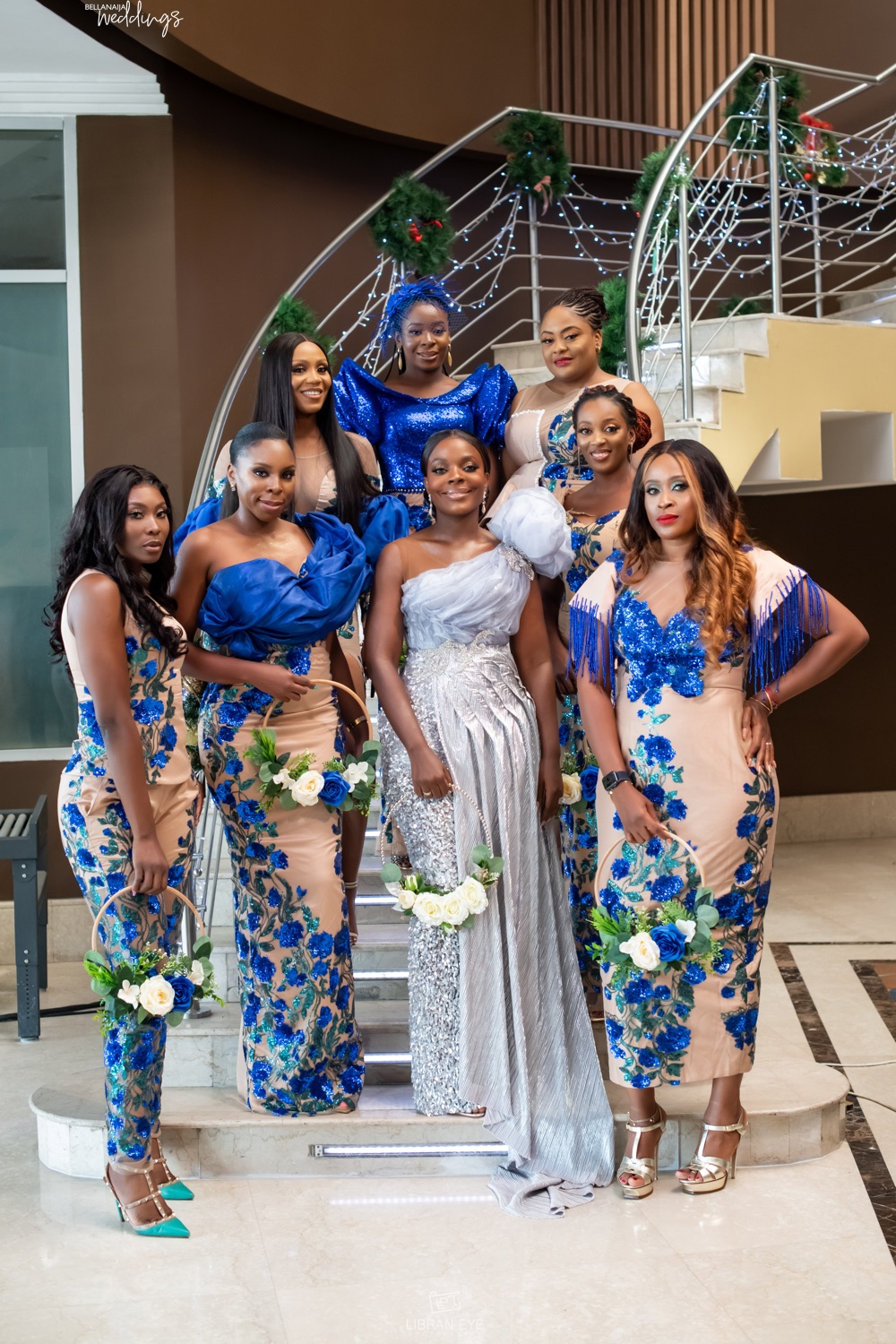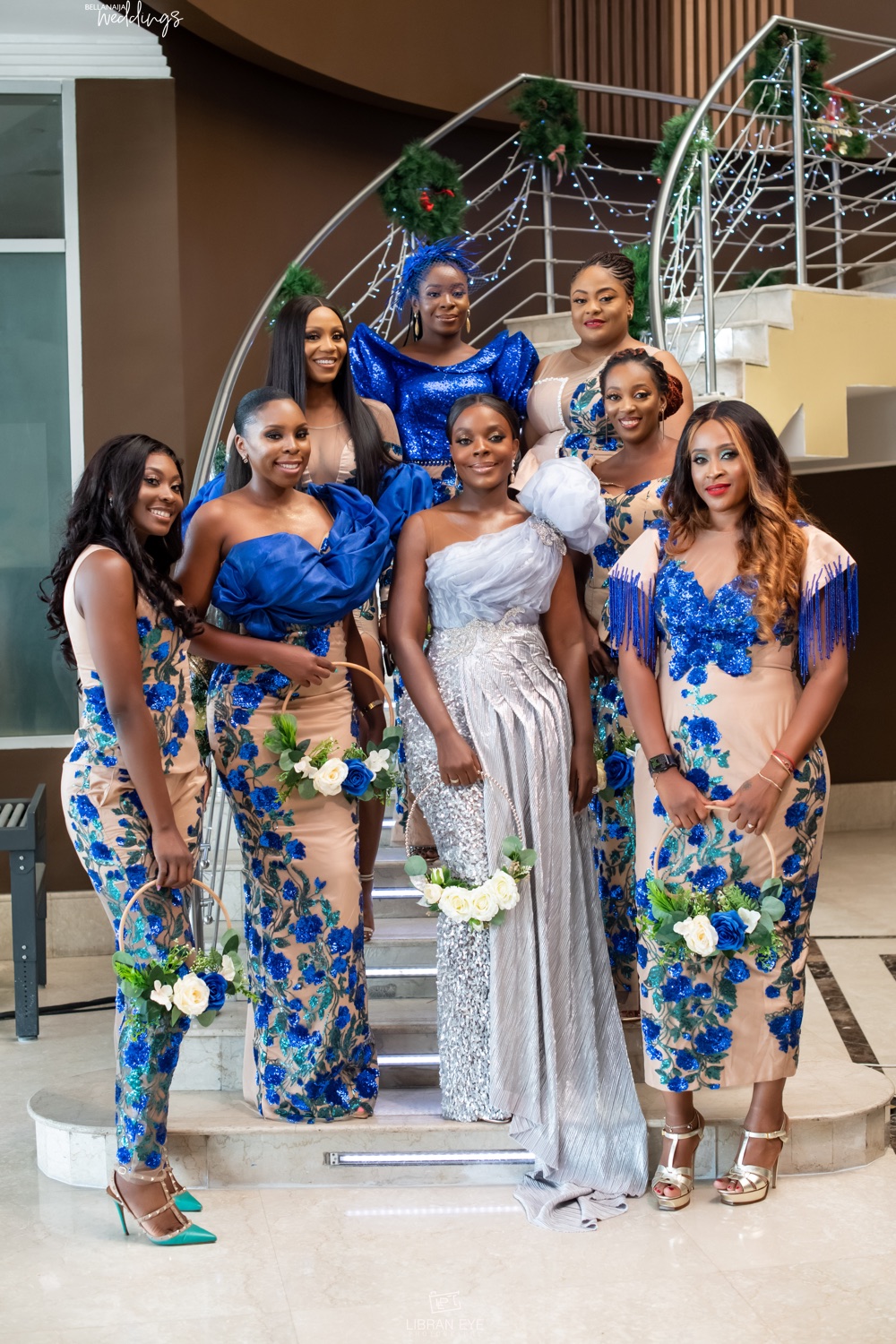 In that waiting period, we took out time to place each other first. Every plan was woven around each other, so much so, that whatever existed before us faded away as we melded together into one consciousness. Unconsciously, while waiting for the official label we had begun to form the very foundations of our marriage that turned out to make us a super team, who consciously chose "us" every time, above all else and did not let third-parties dictate our tune.

Uzoma and I came to understand what works for us, and instinctively understand that as a team, we play for our side above all other sides. We became the couple that complete each other's thought processes and build upon each other's thoughts to achieve what our hearts and minds ultimately desire.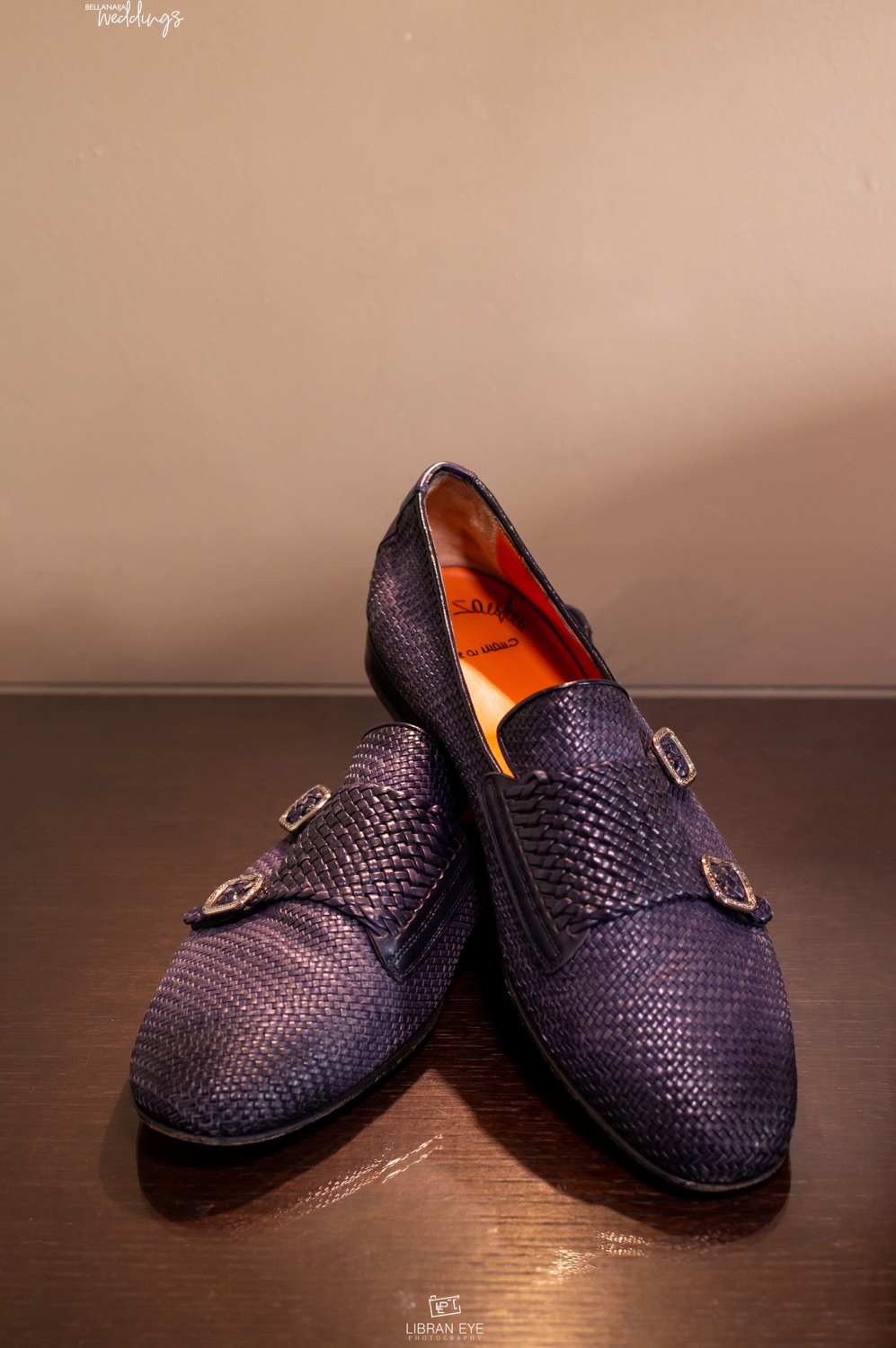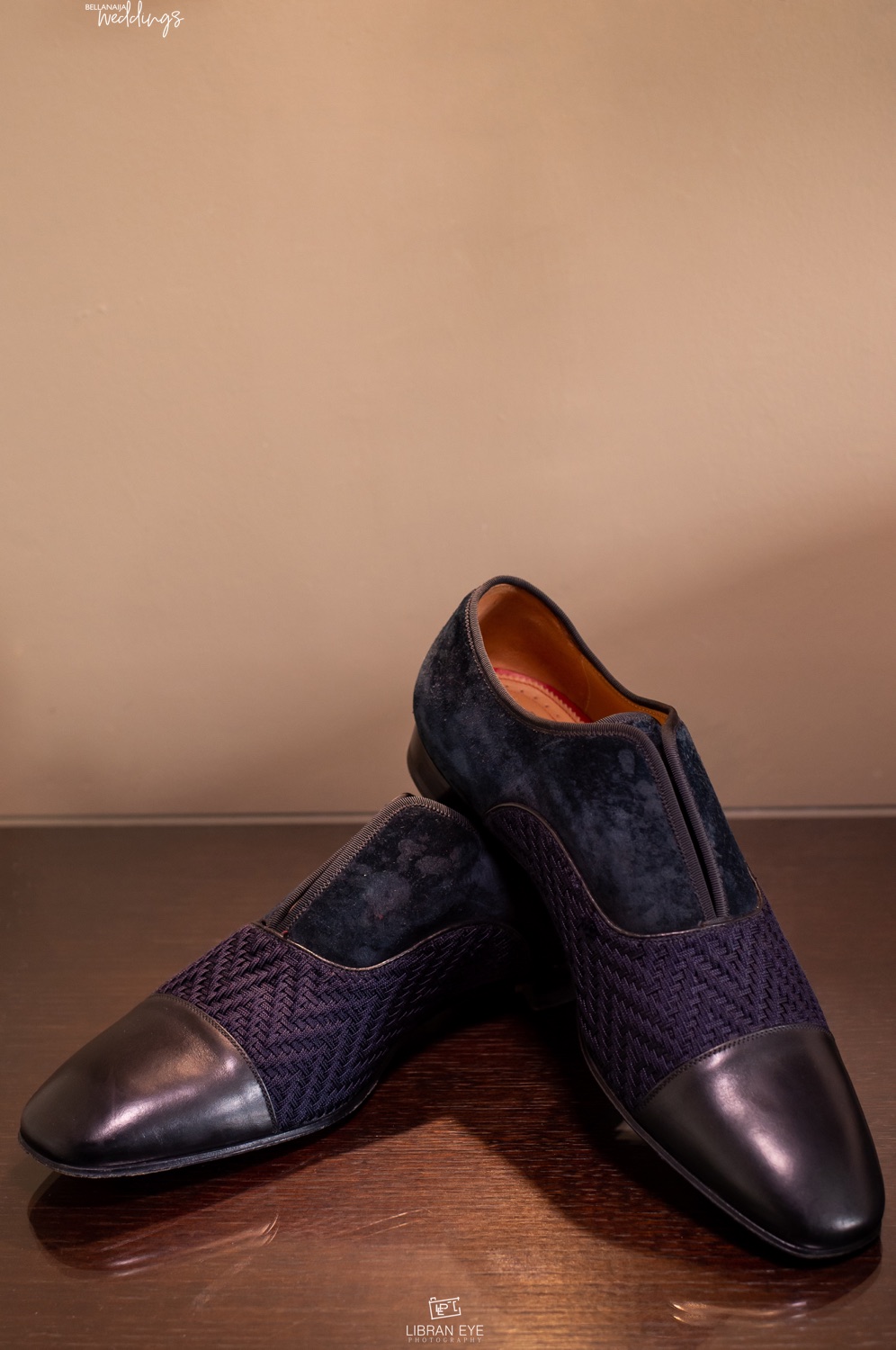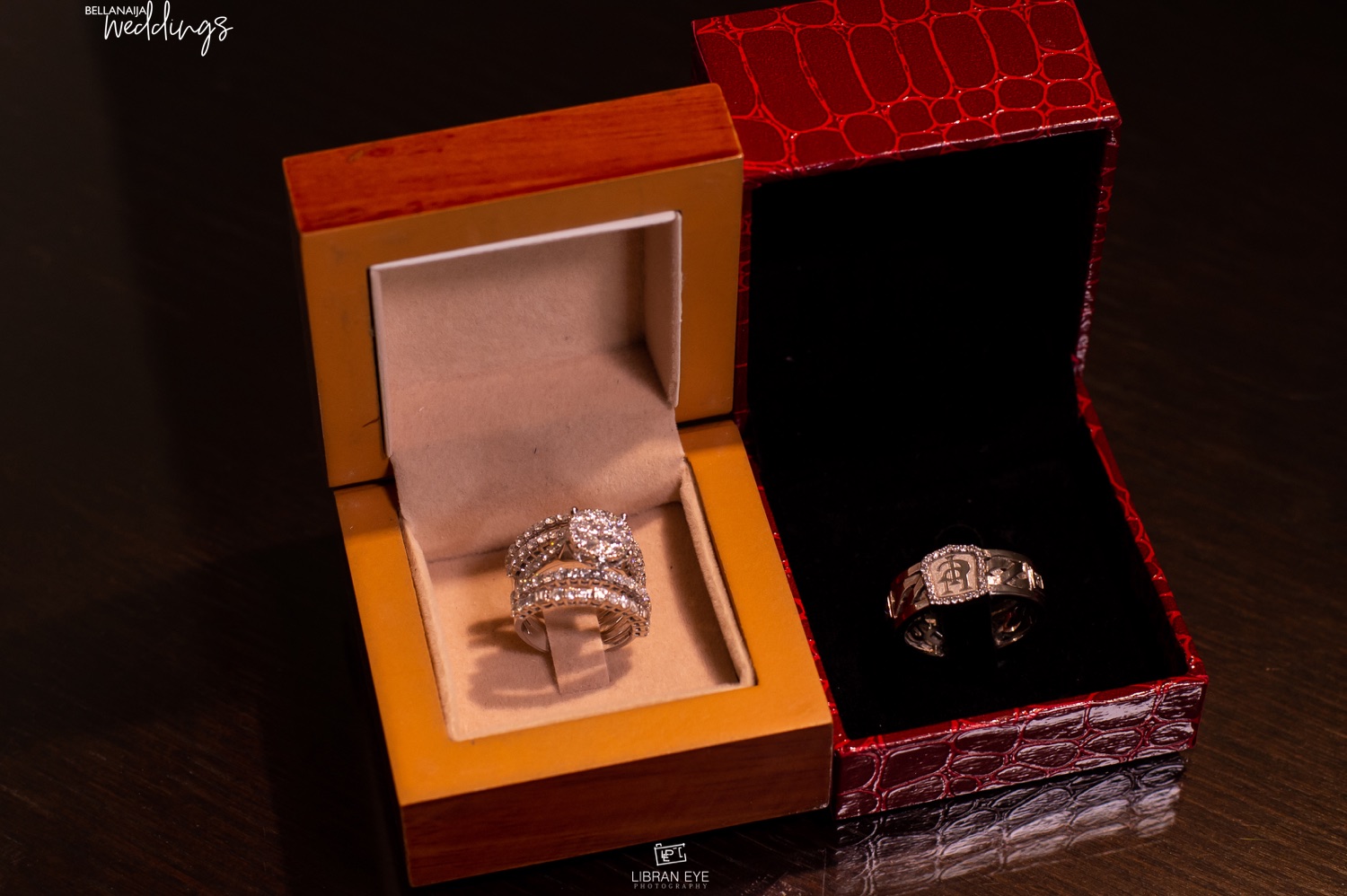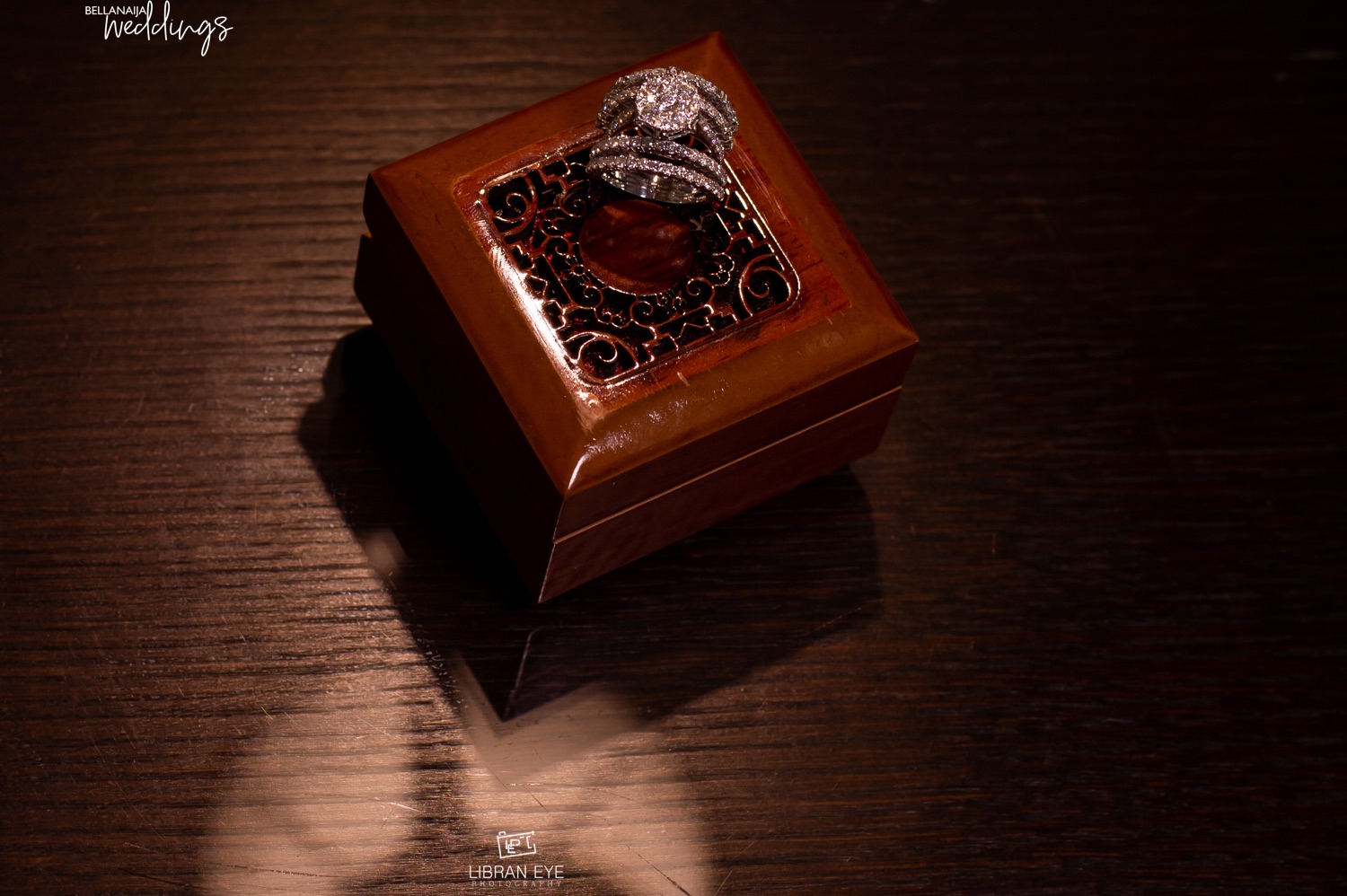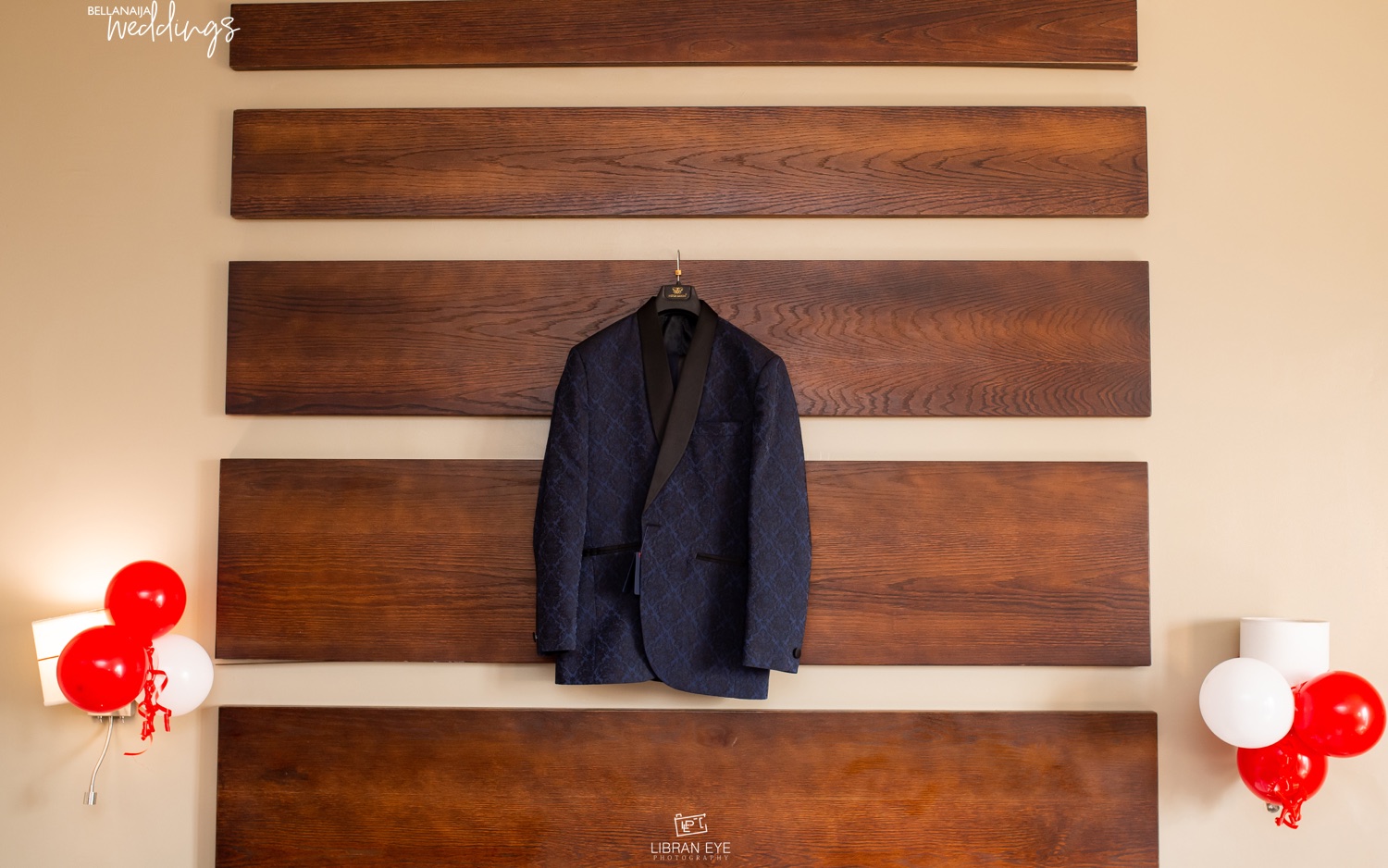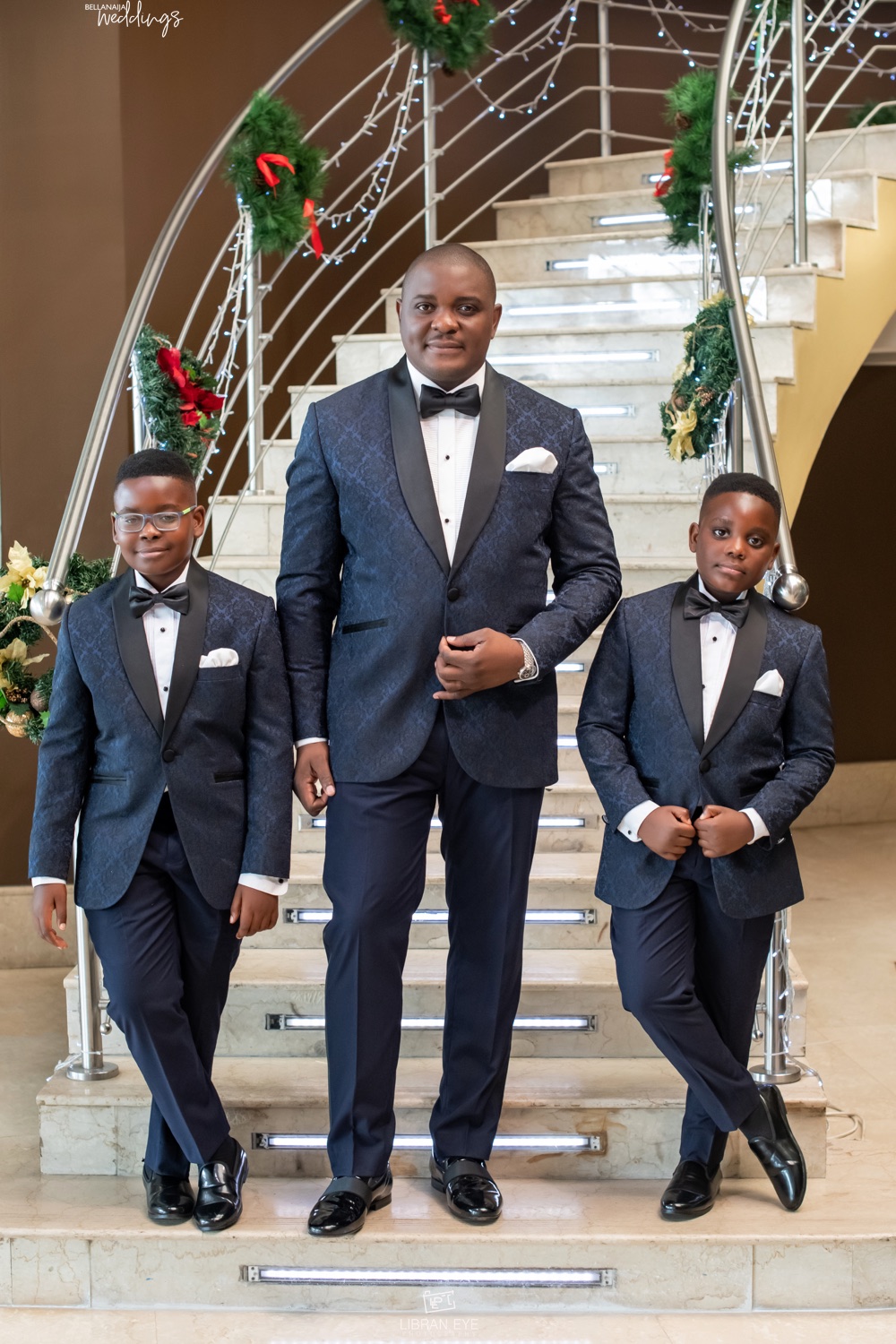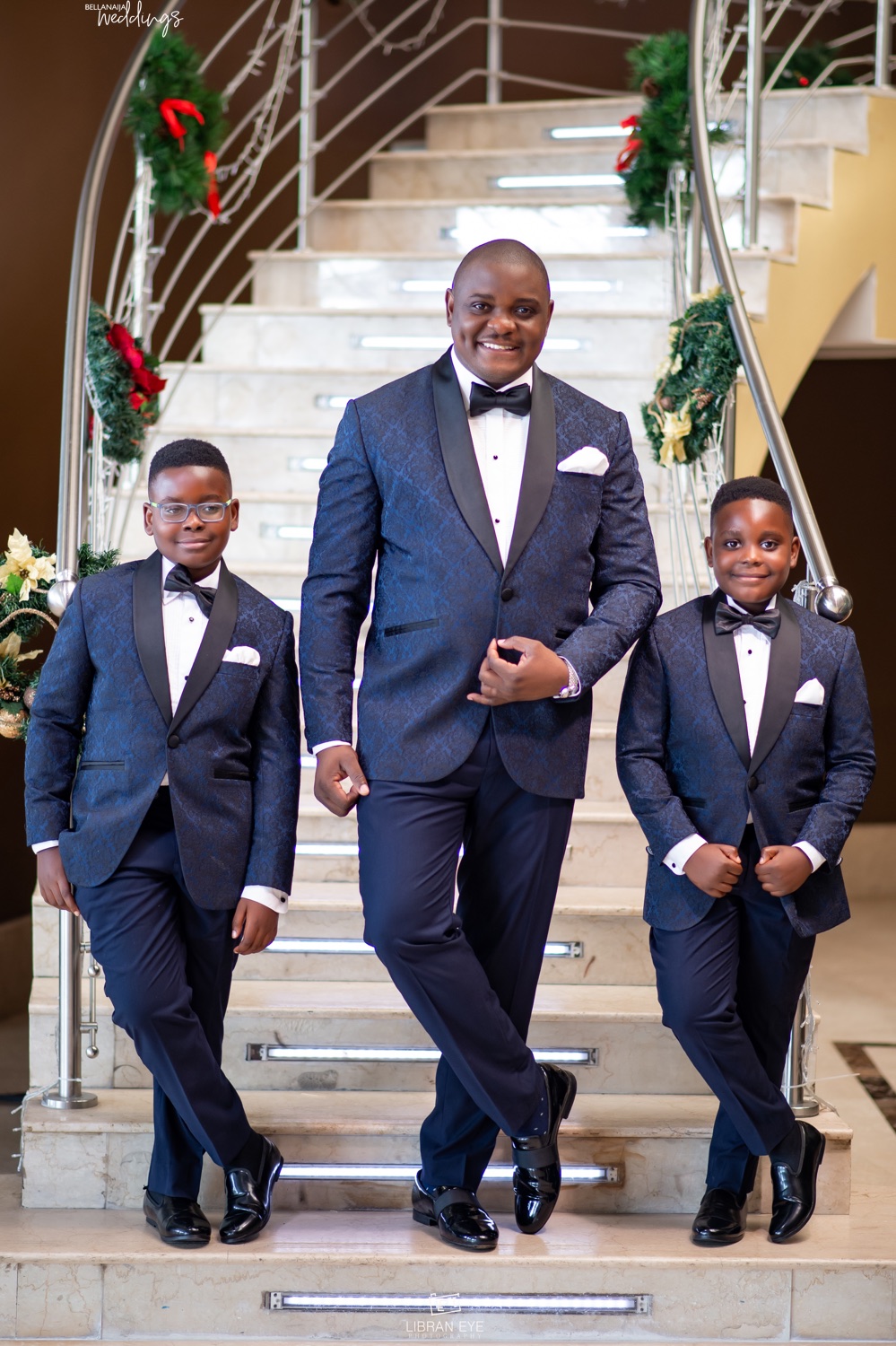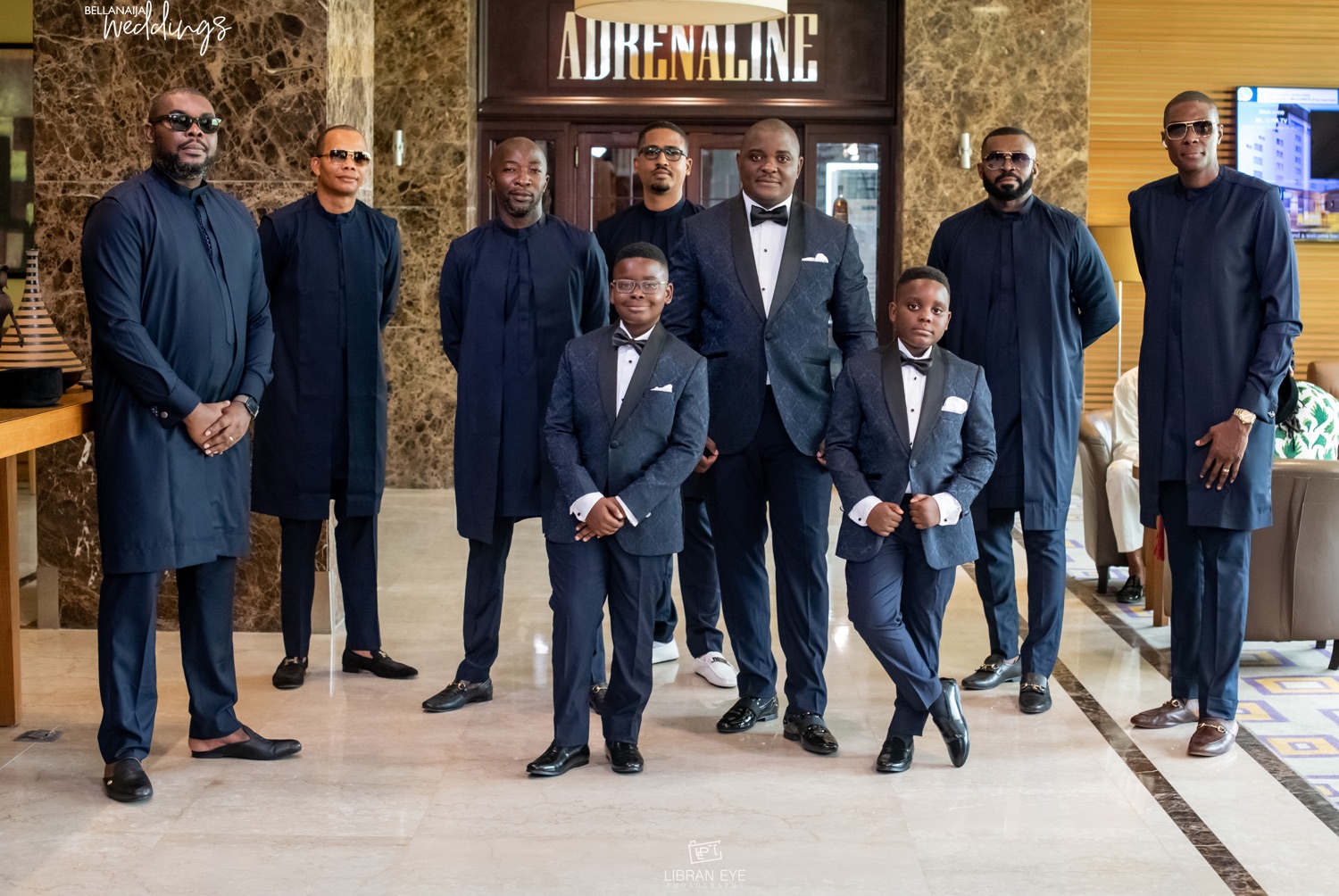 Lessons and Gratitude…
I must acknowledge that it has not always been smooth sailing. There are aspects of our personalities that on the face of things, are not naturally meant to go together. My sweetheart is the strong silent type, who is quick to move on, leave all issues behind and is back to best friend mode with me while I am still processing our drama. I am the high energy, effervescent and ebullient type, who thrives on talking things out and is not so quick to move on without a much-needed conversation. Uzoma had me with his peaceful nature. His preparedness to apologize when wrong and even when I am wrong.

I even got so used to this wonderful aspect and felt I hit the jackpot. But boy was I wrong! It was a huge shock to find out that I would have to sometimes do the apologizing. I learnt the subtle art of female powers aided by the Gucci Rush Perfume. A power I wield on occasion, sparingly and carefully. Uzoma learnt that the power of the Gucci Rush Perfume is like a  siren call and is simply irresistible.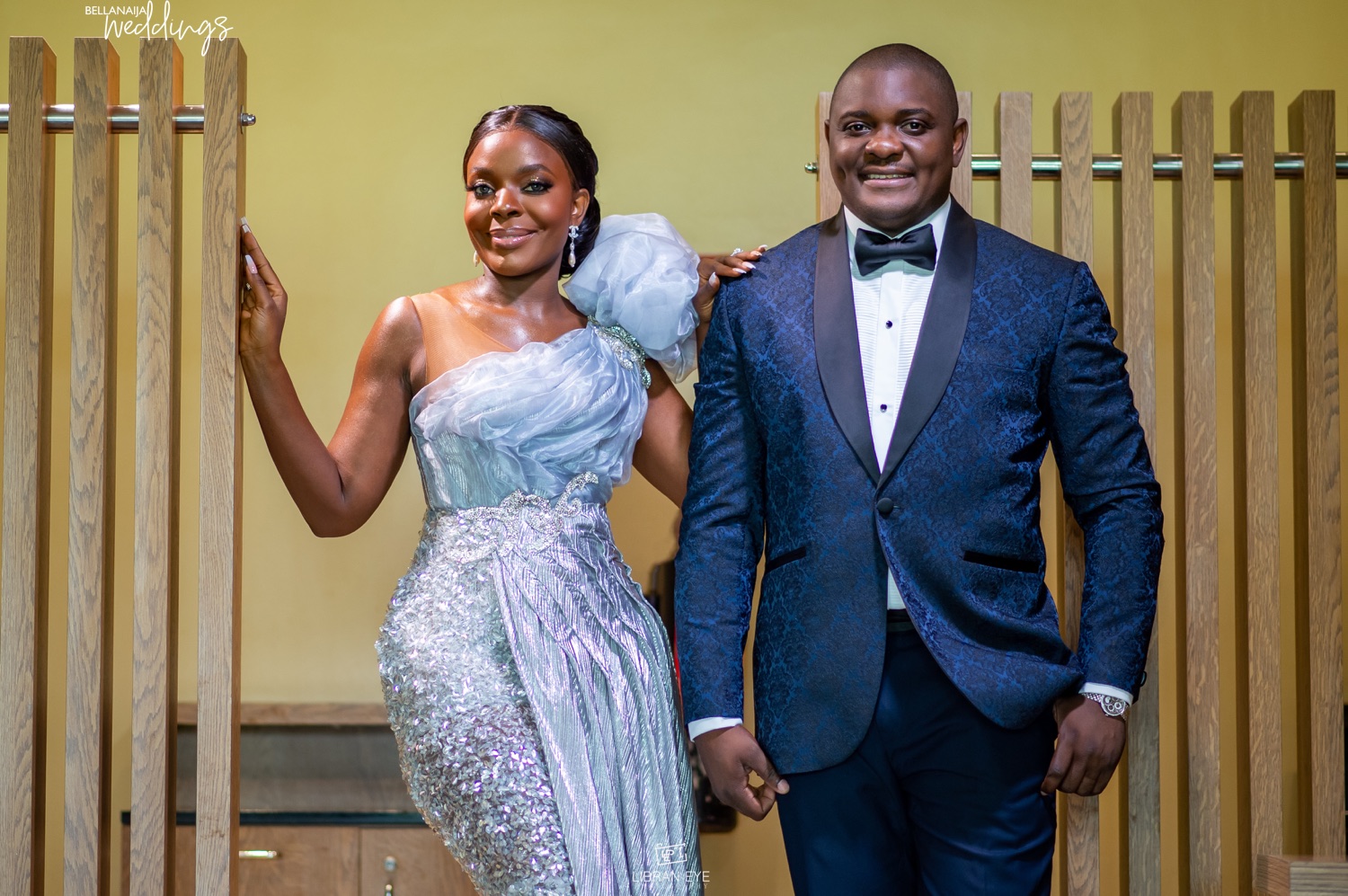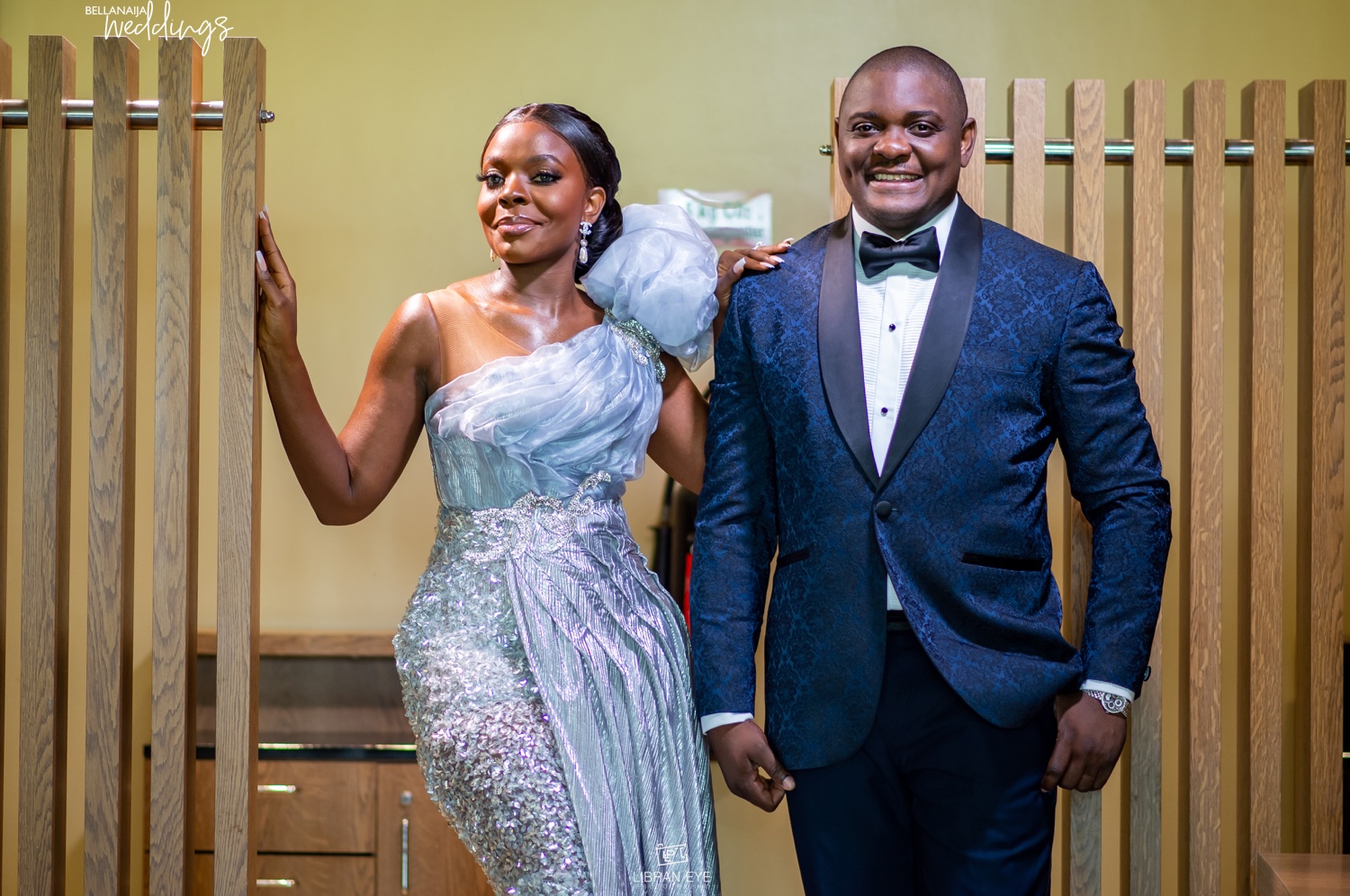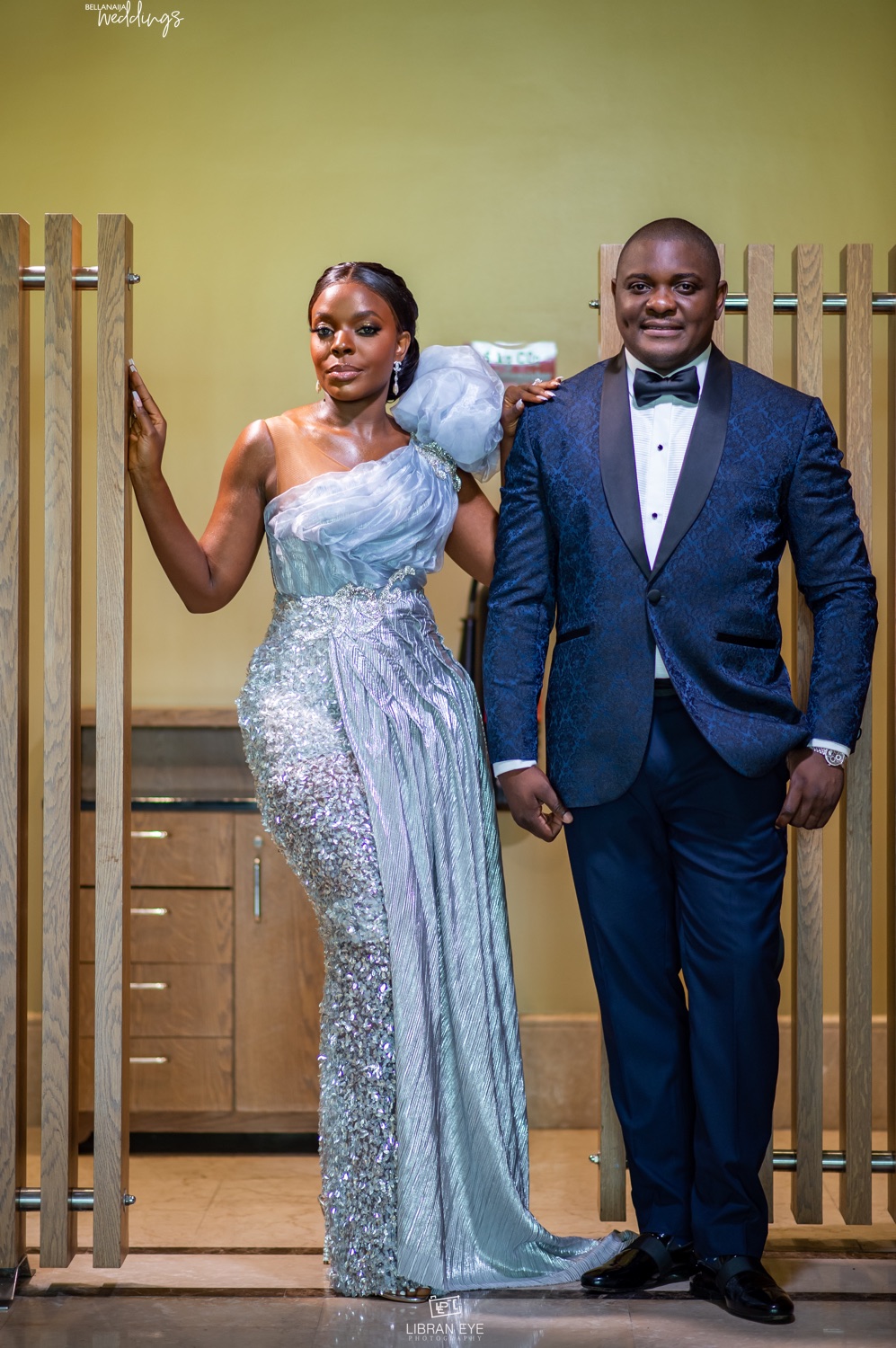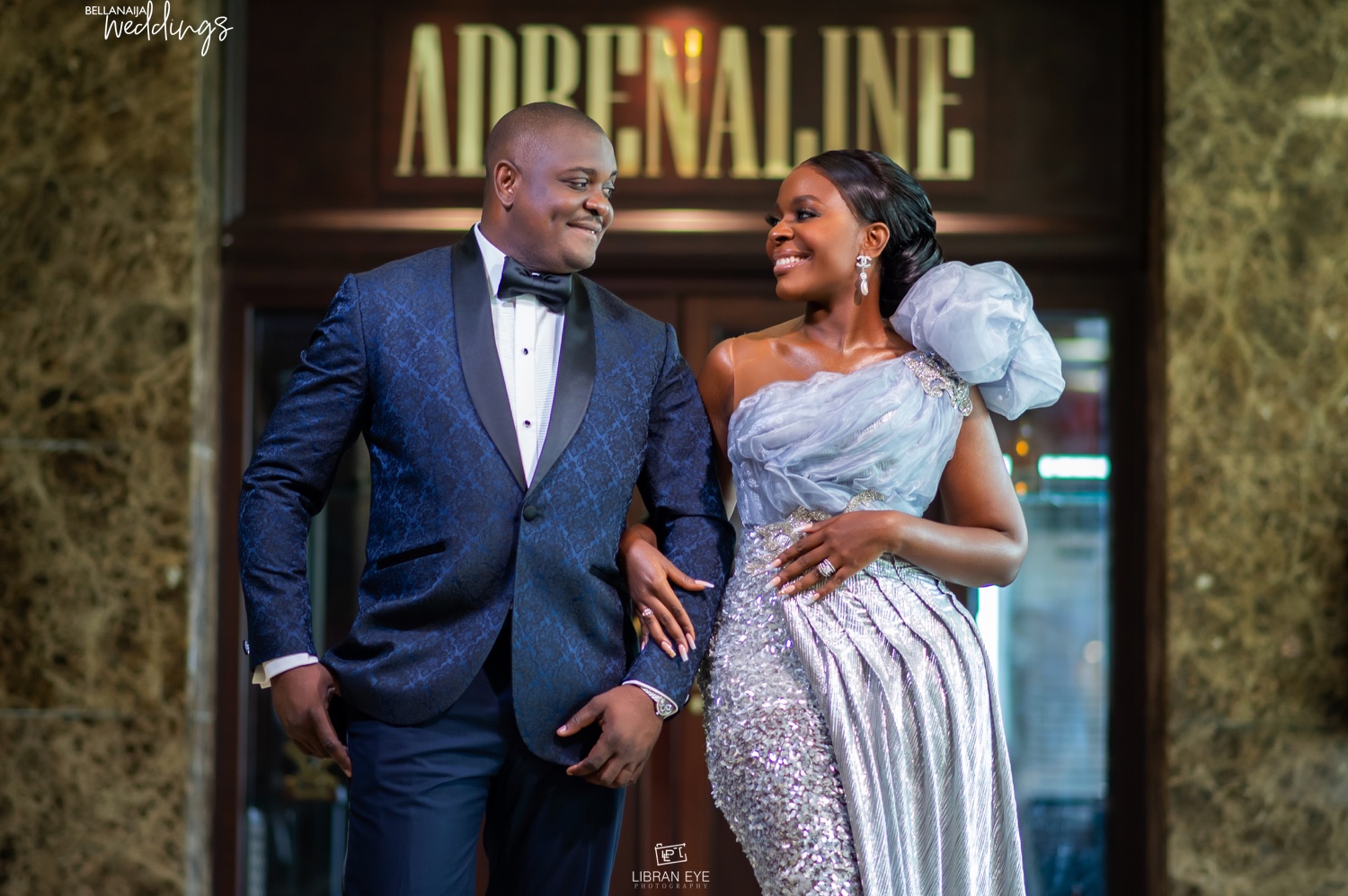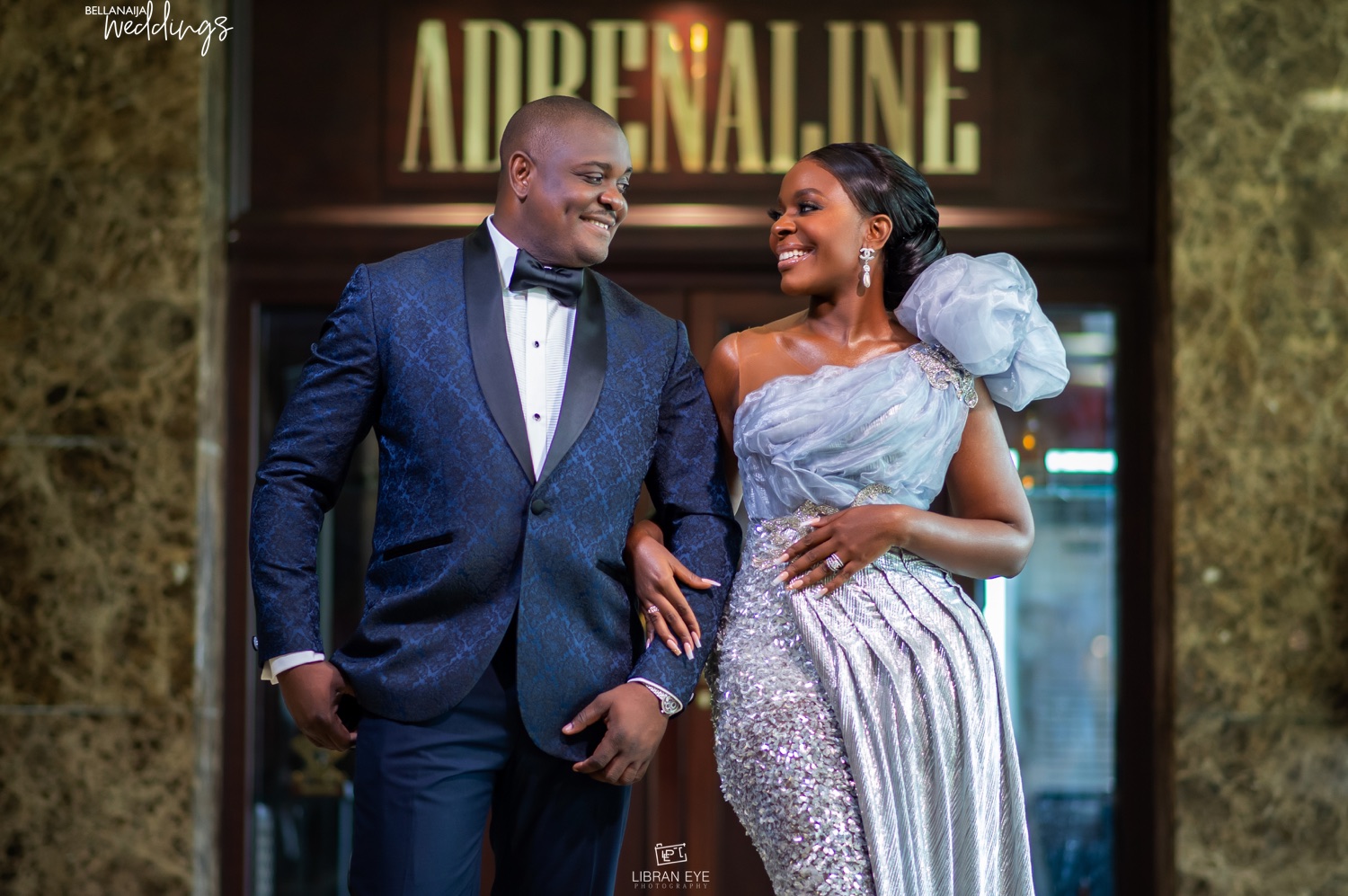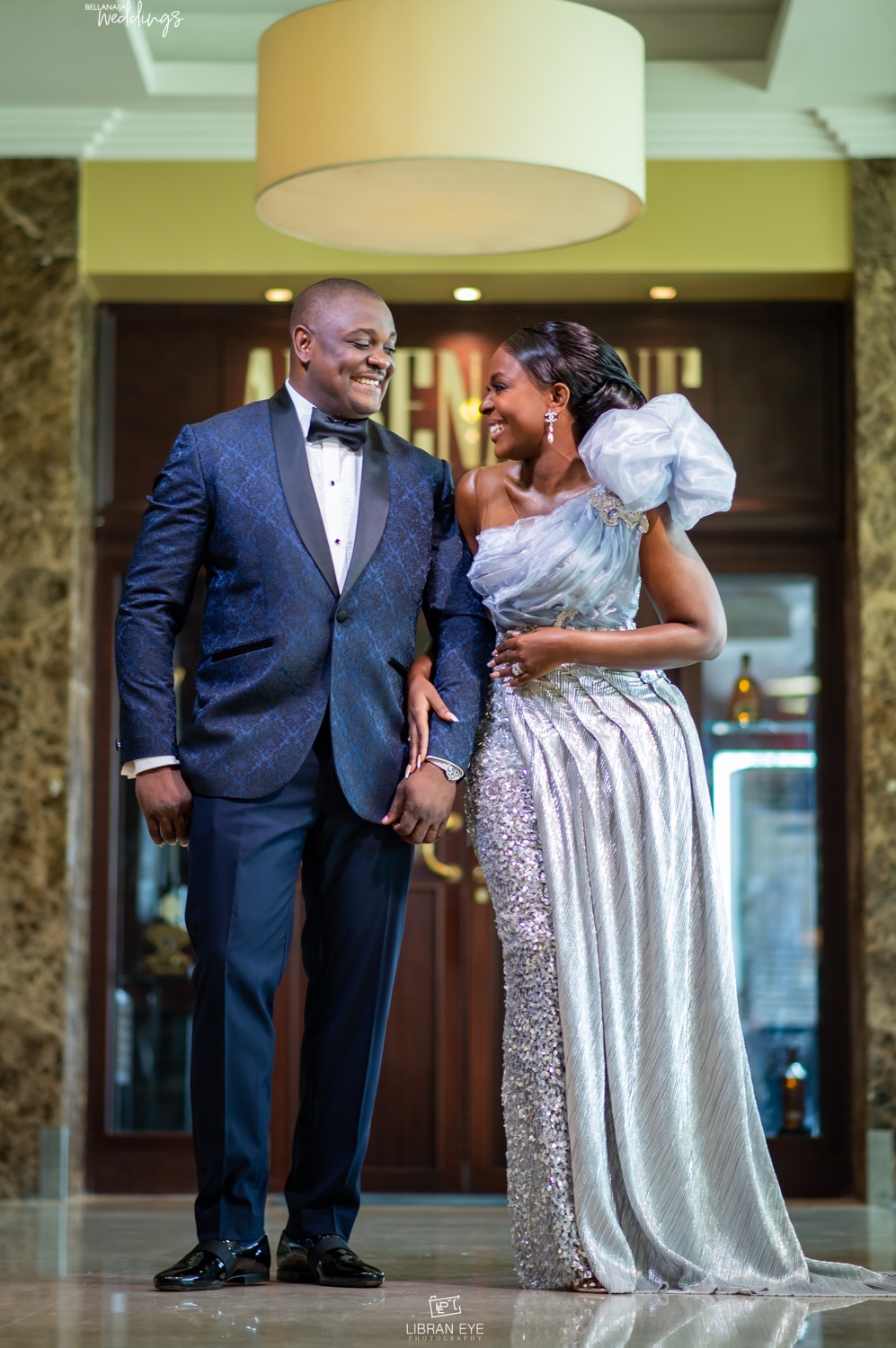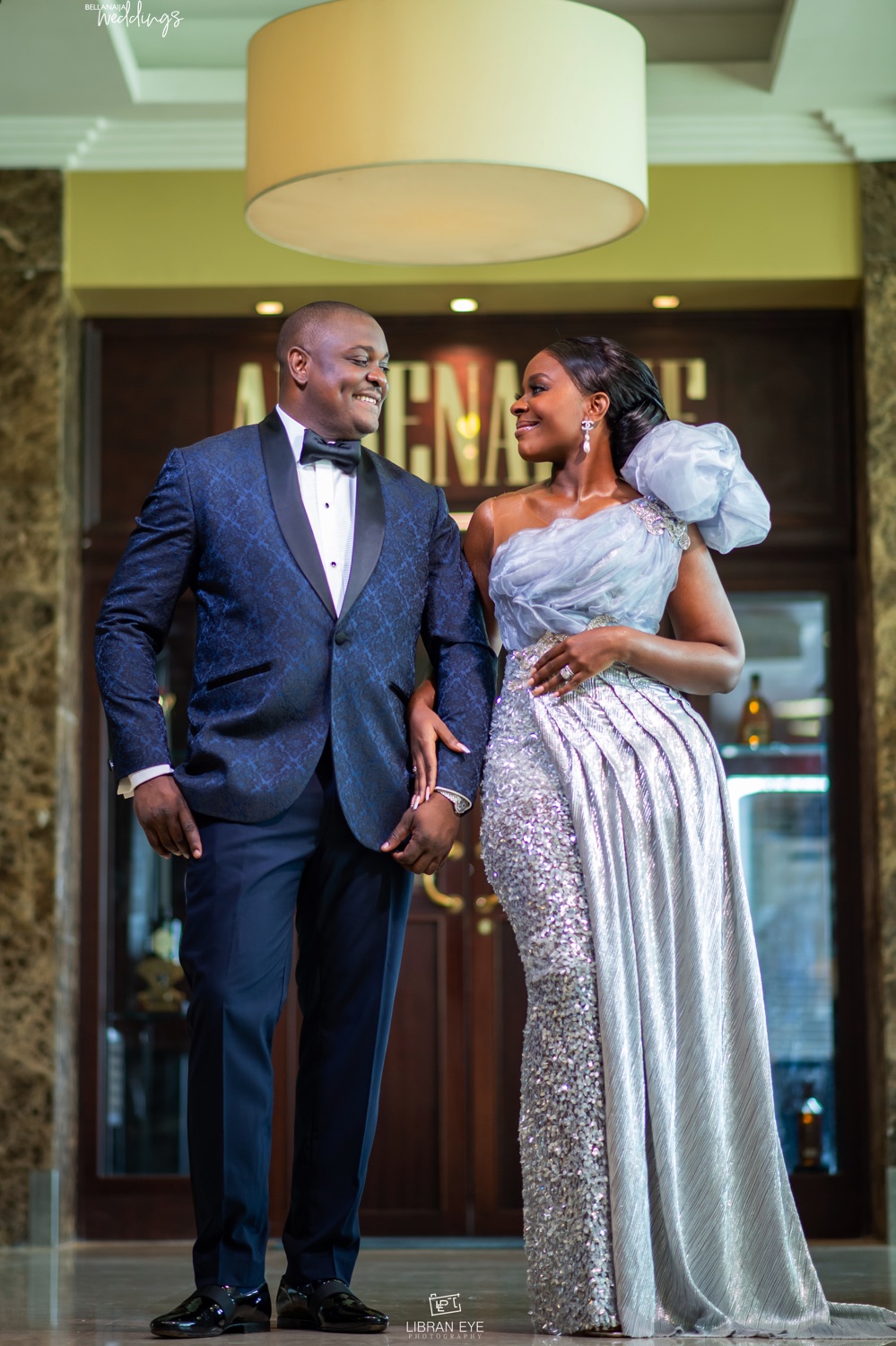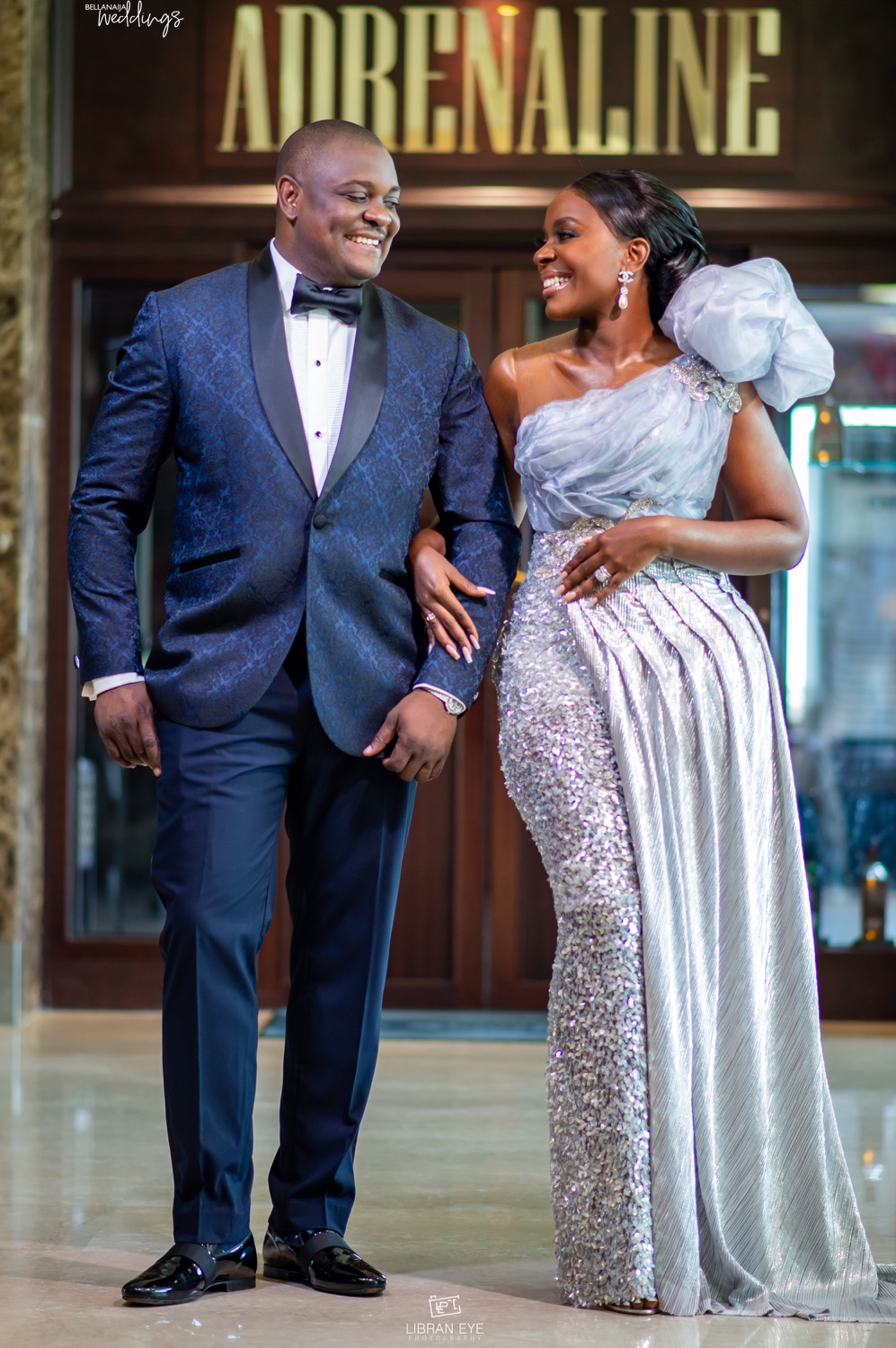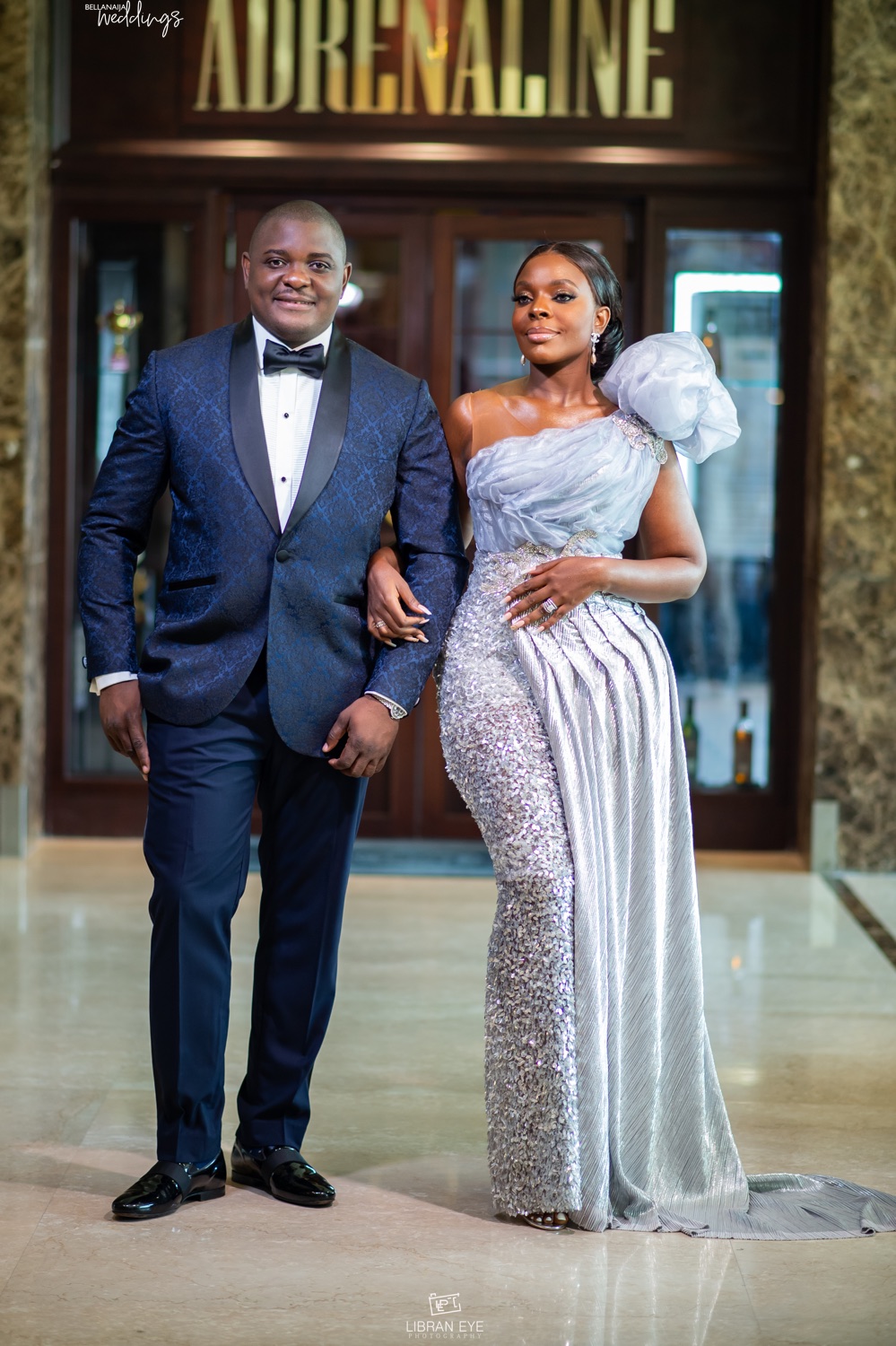 Through it all, we learnt that we are each other's person, cheerleader and equal partners, that we are only great because we choose us, over and over and over again. That our contentment does not come from the external; no matter what may come our way, we will do just fine because we have each other and third parties are not allowed into our union of forever. To 10 more years and more!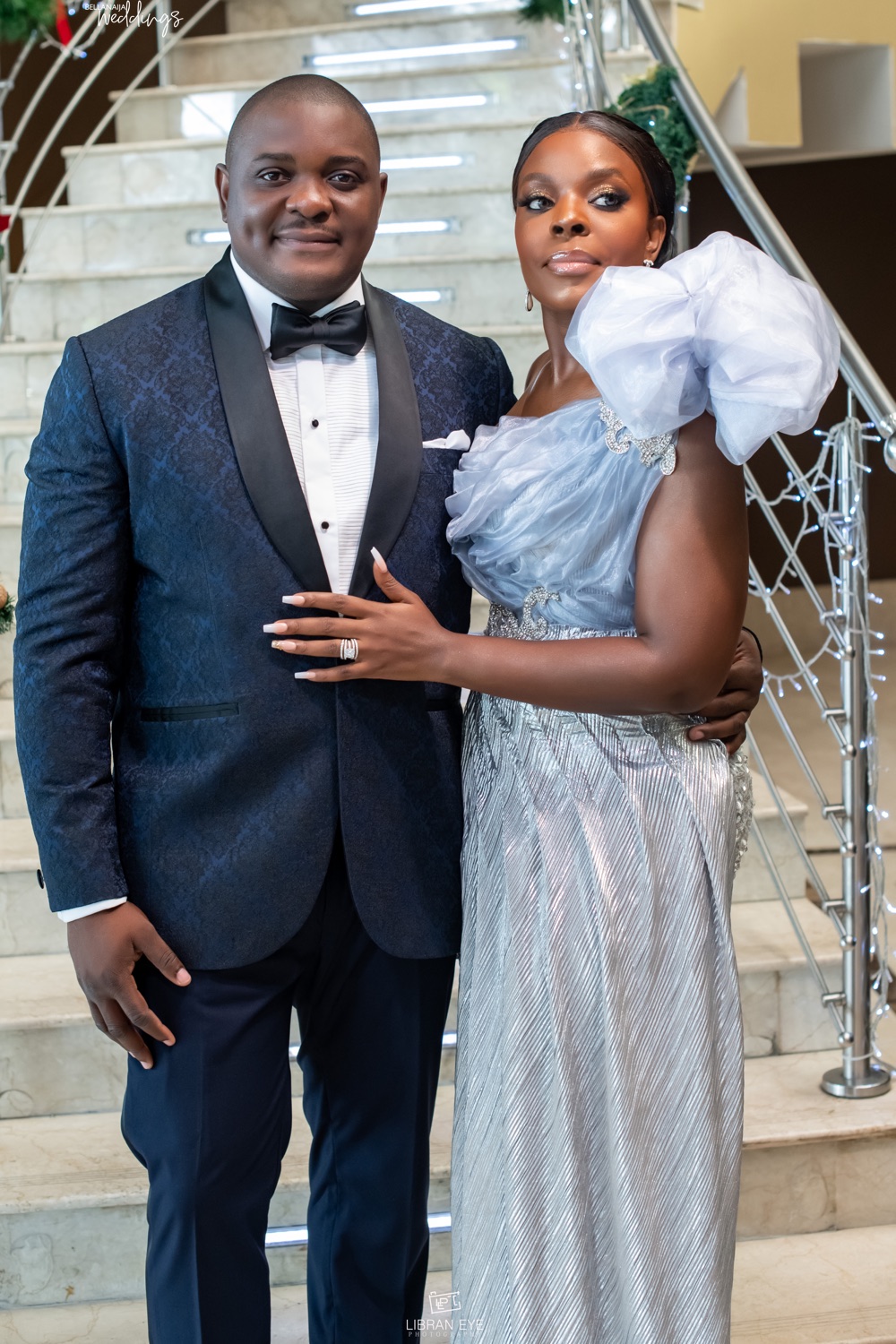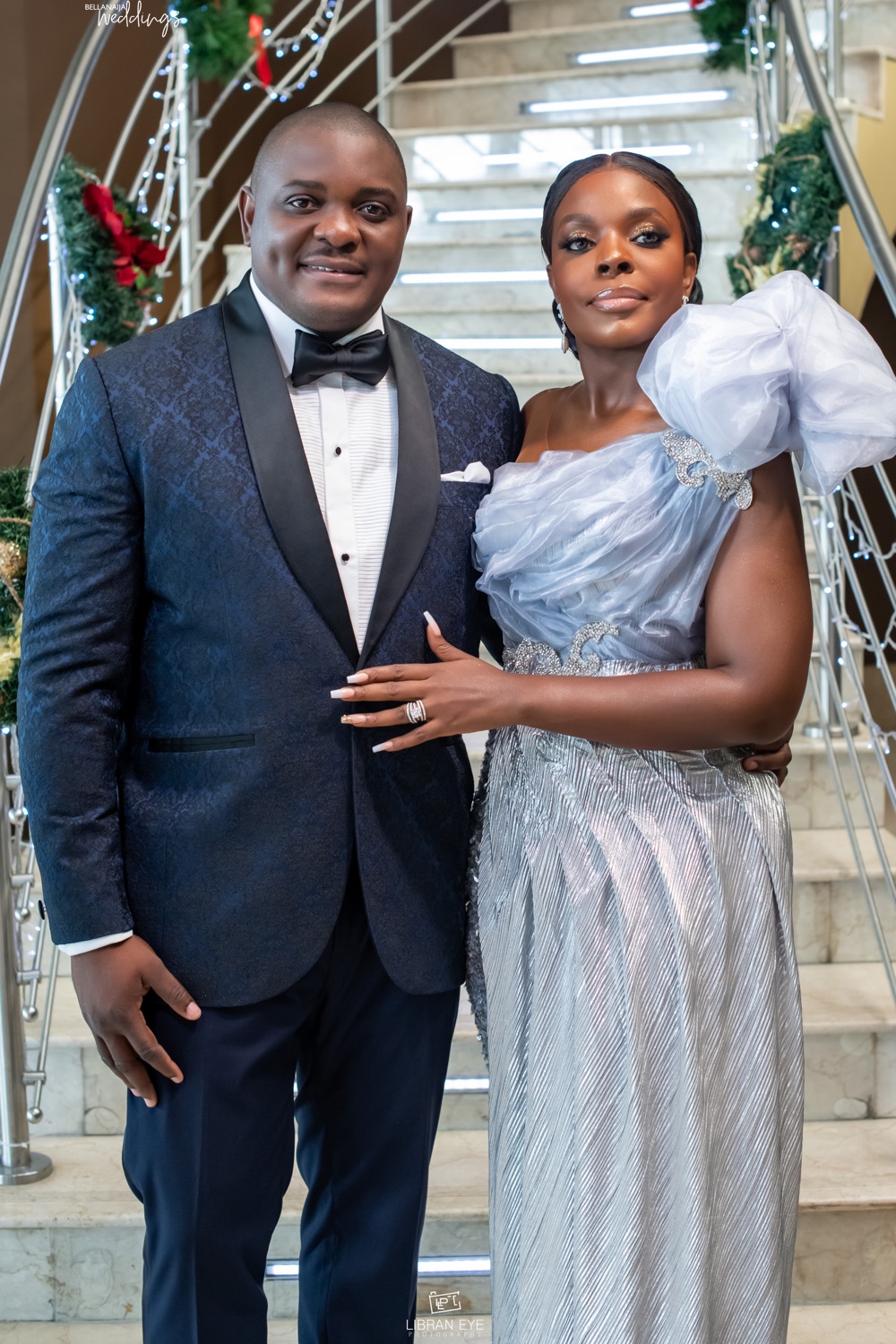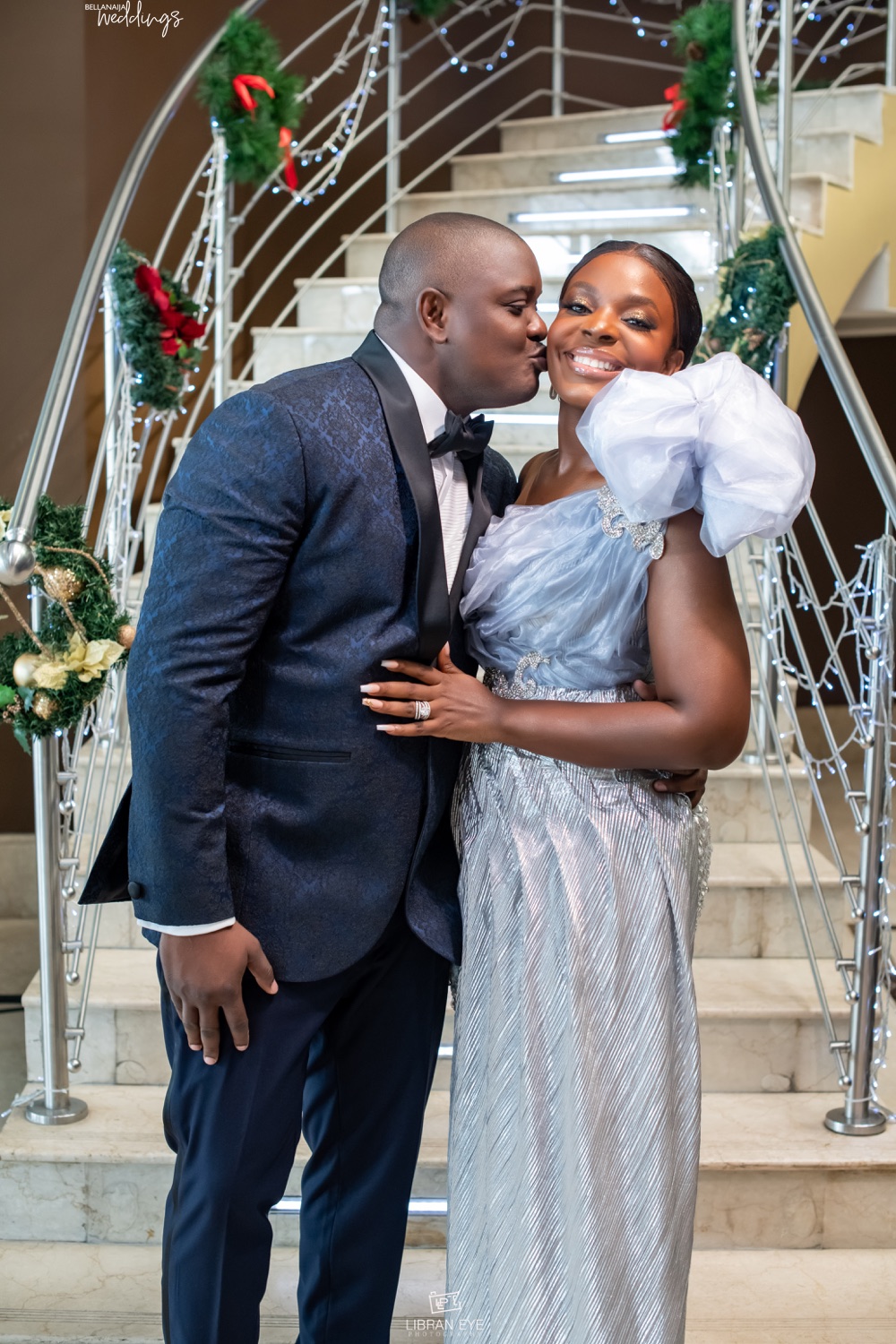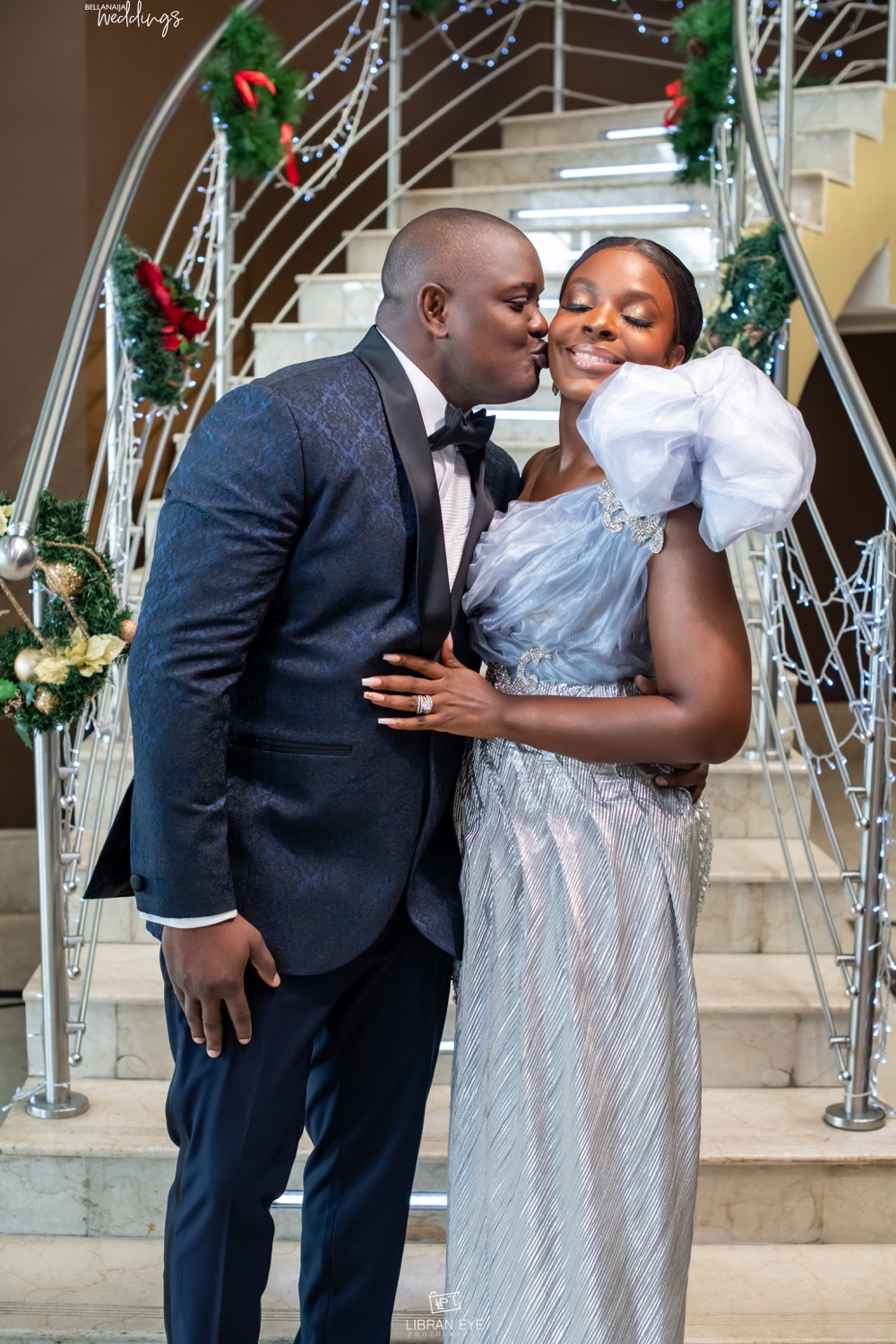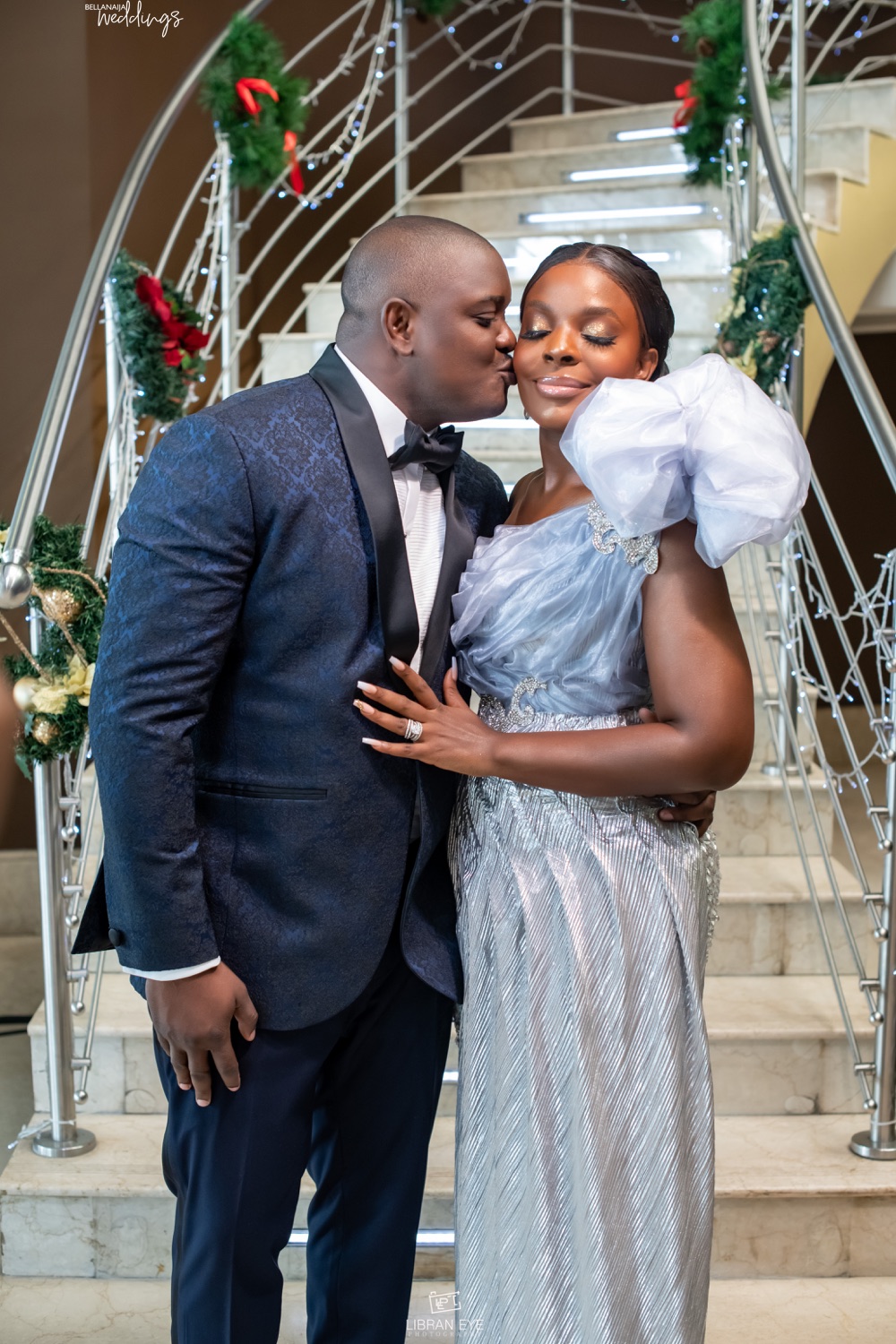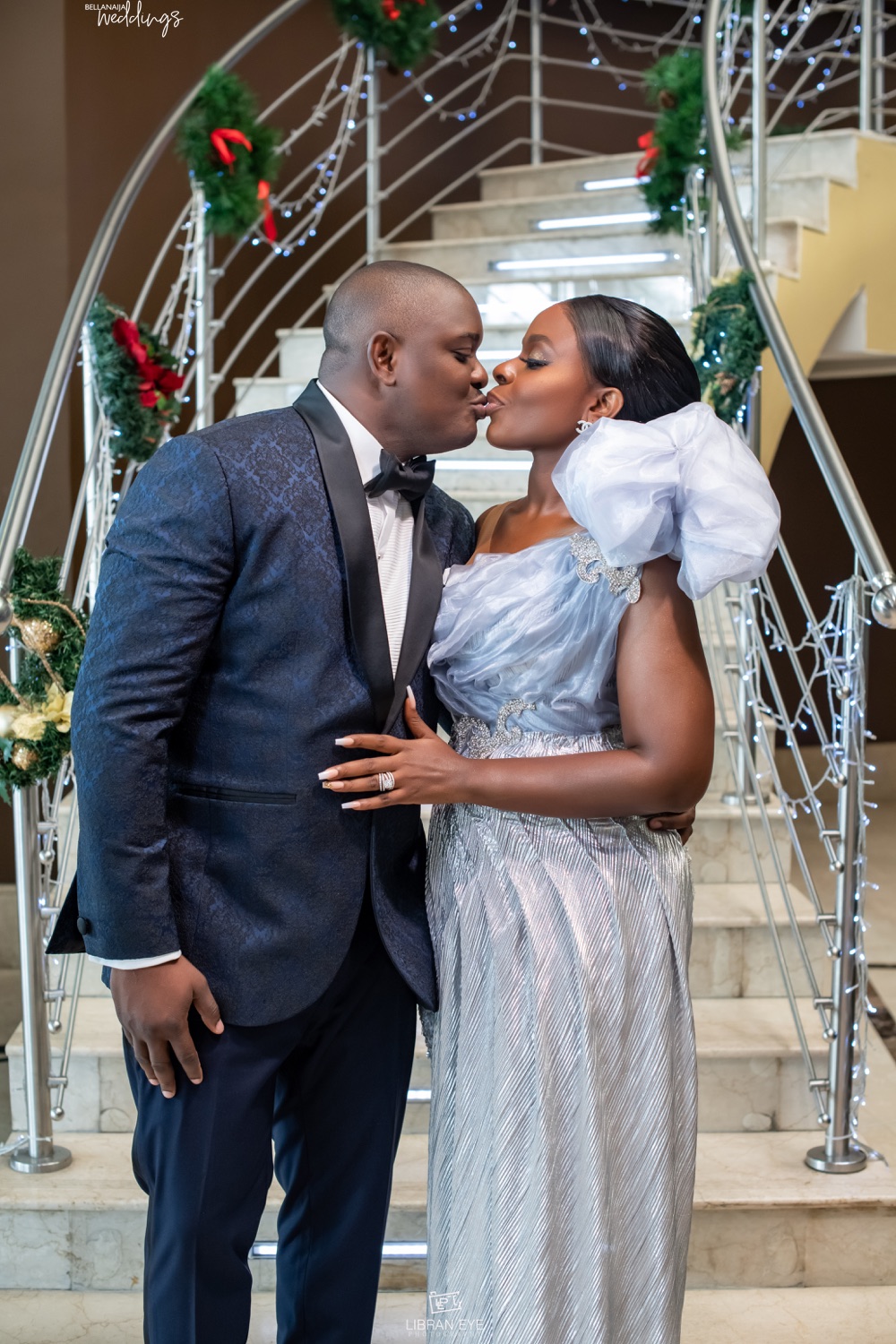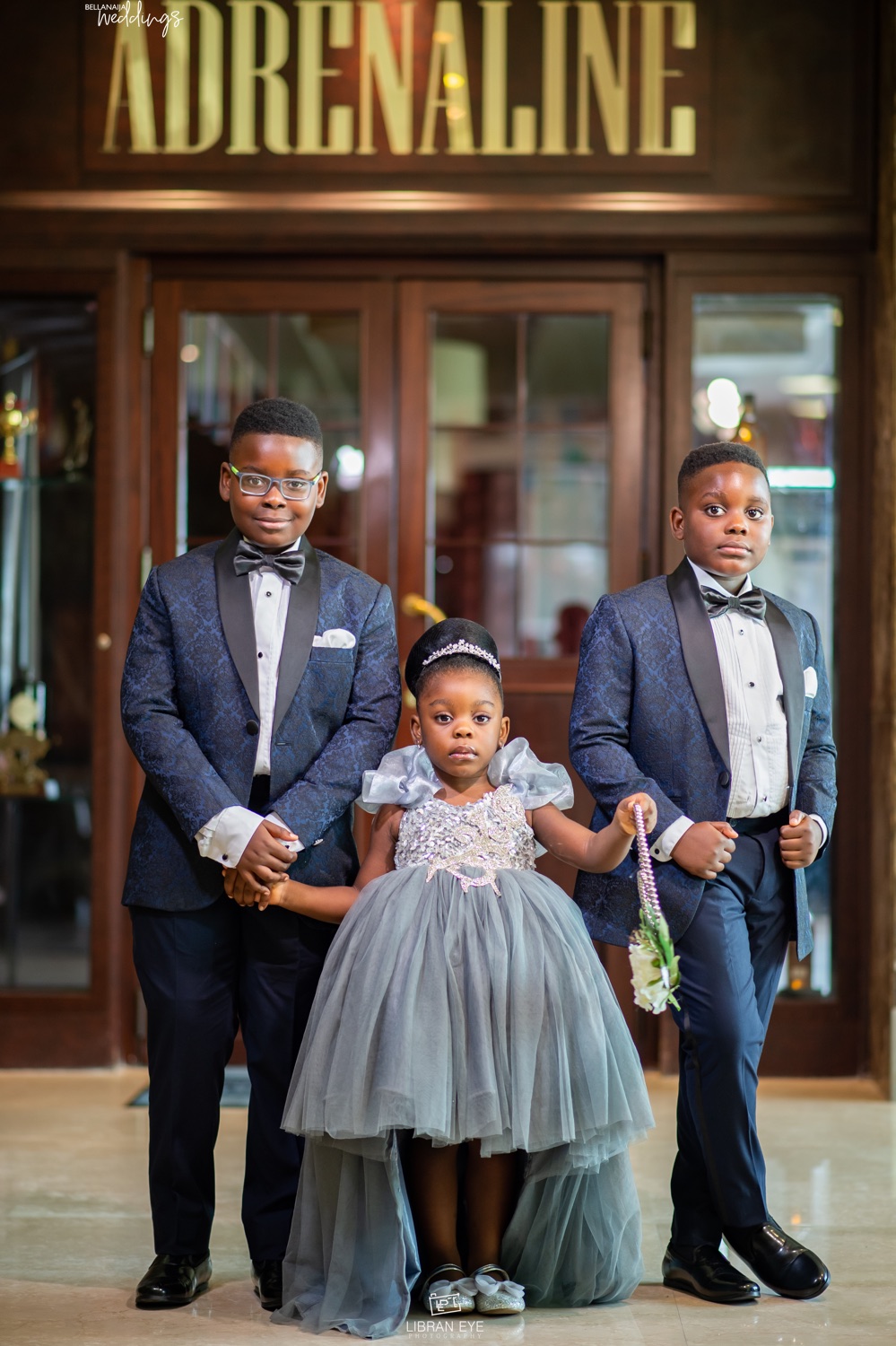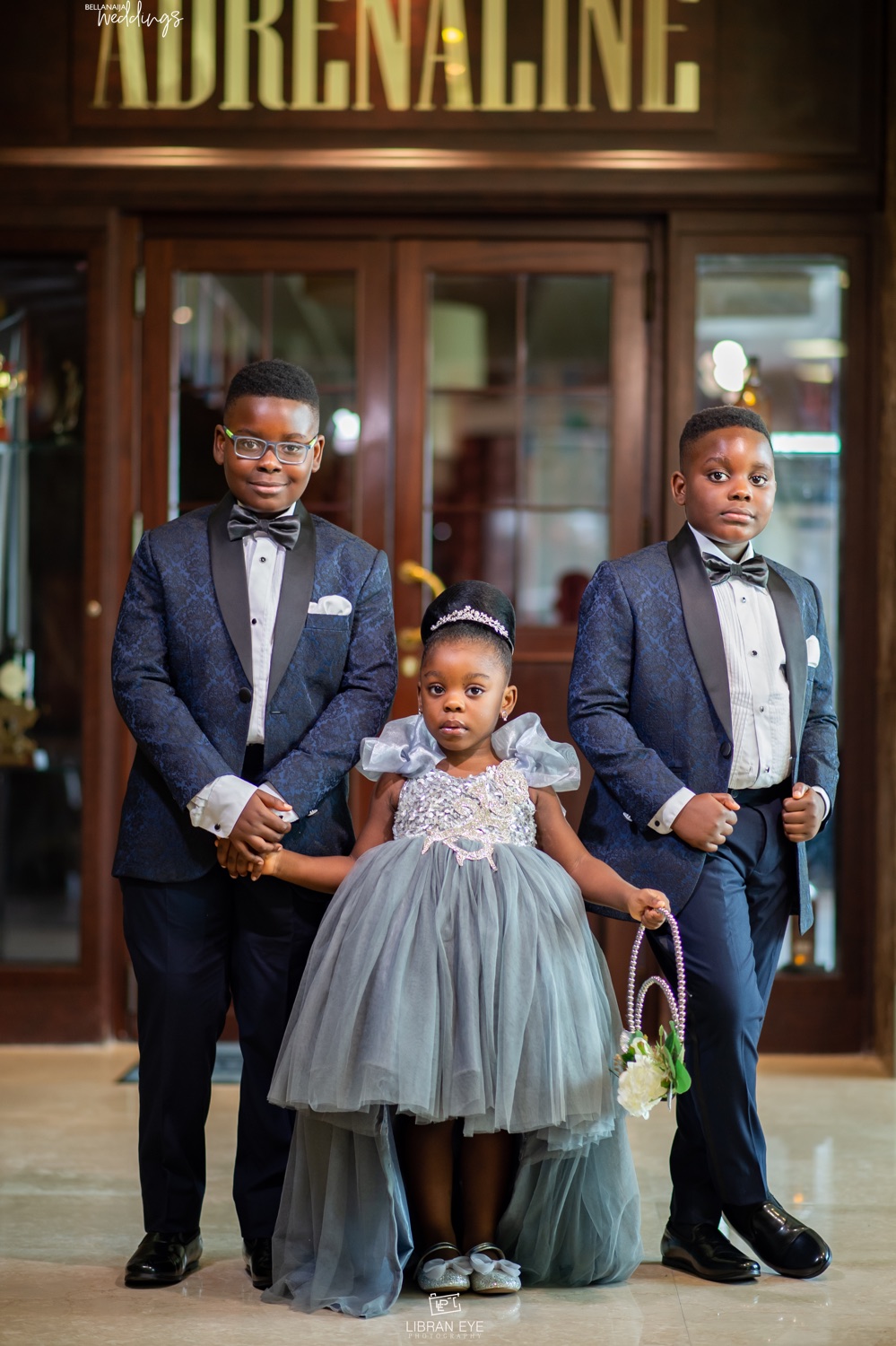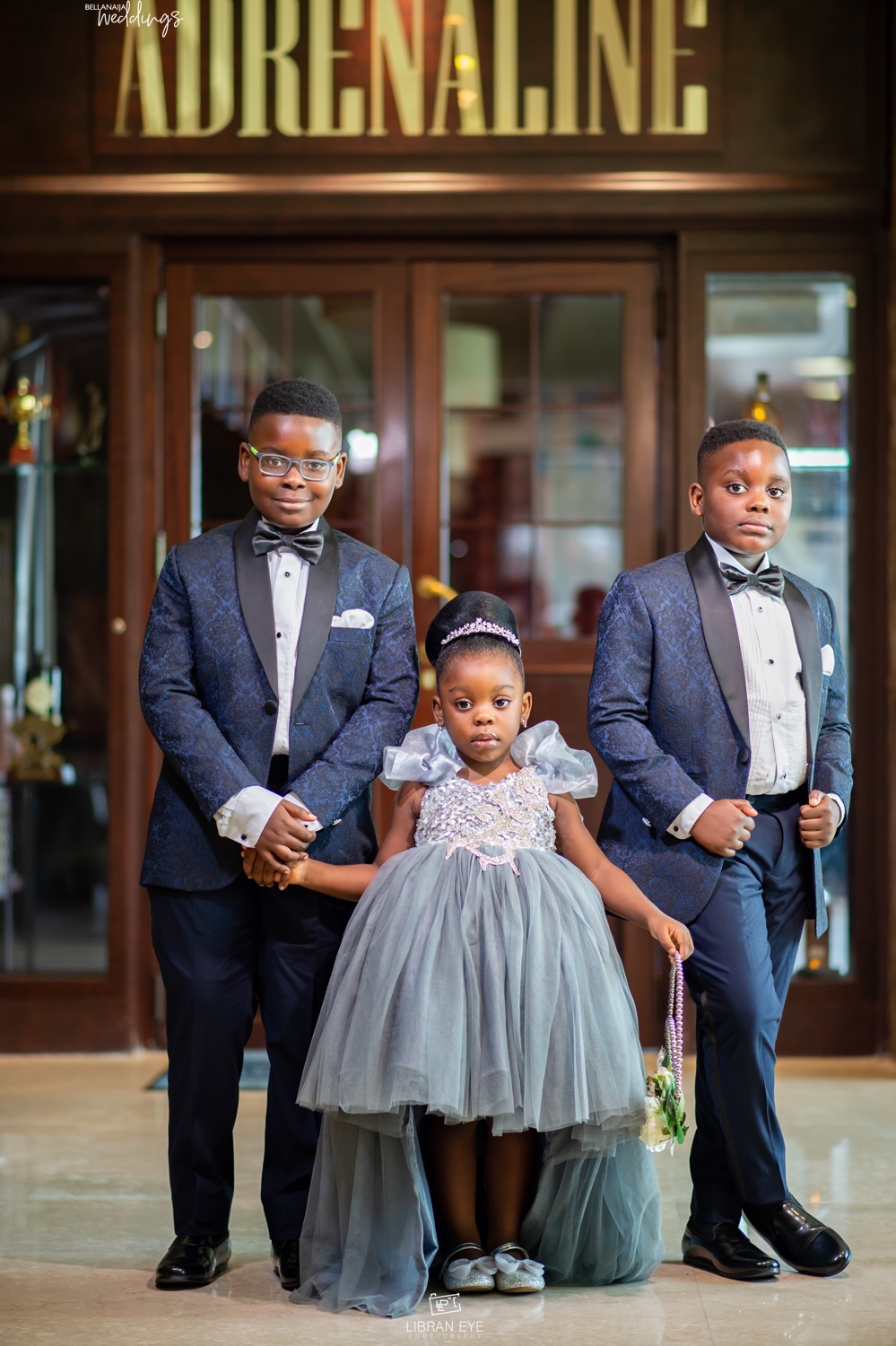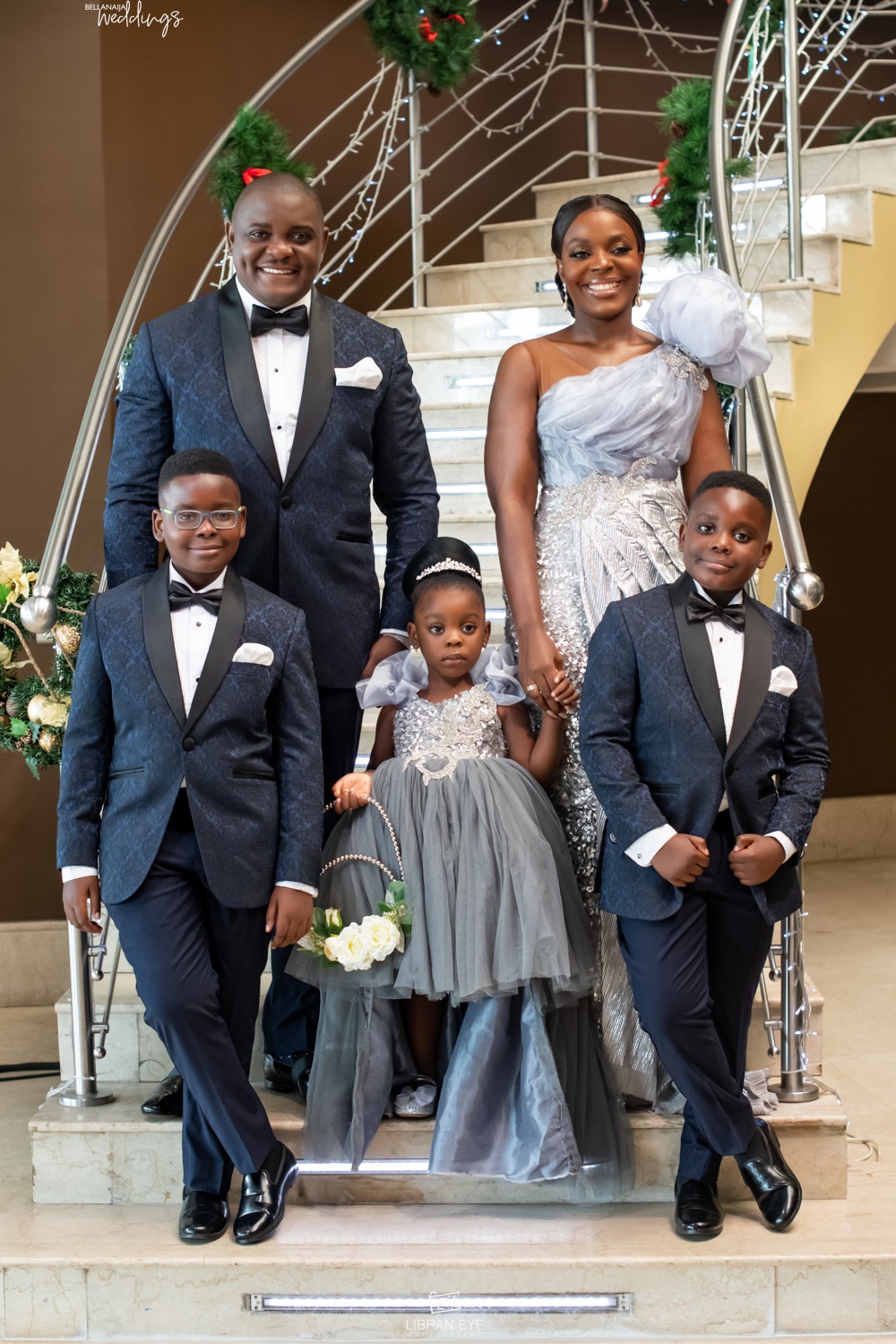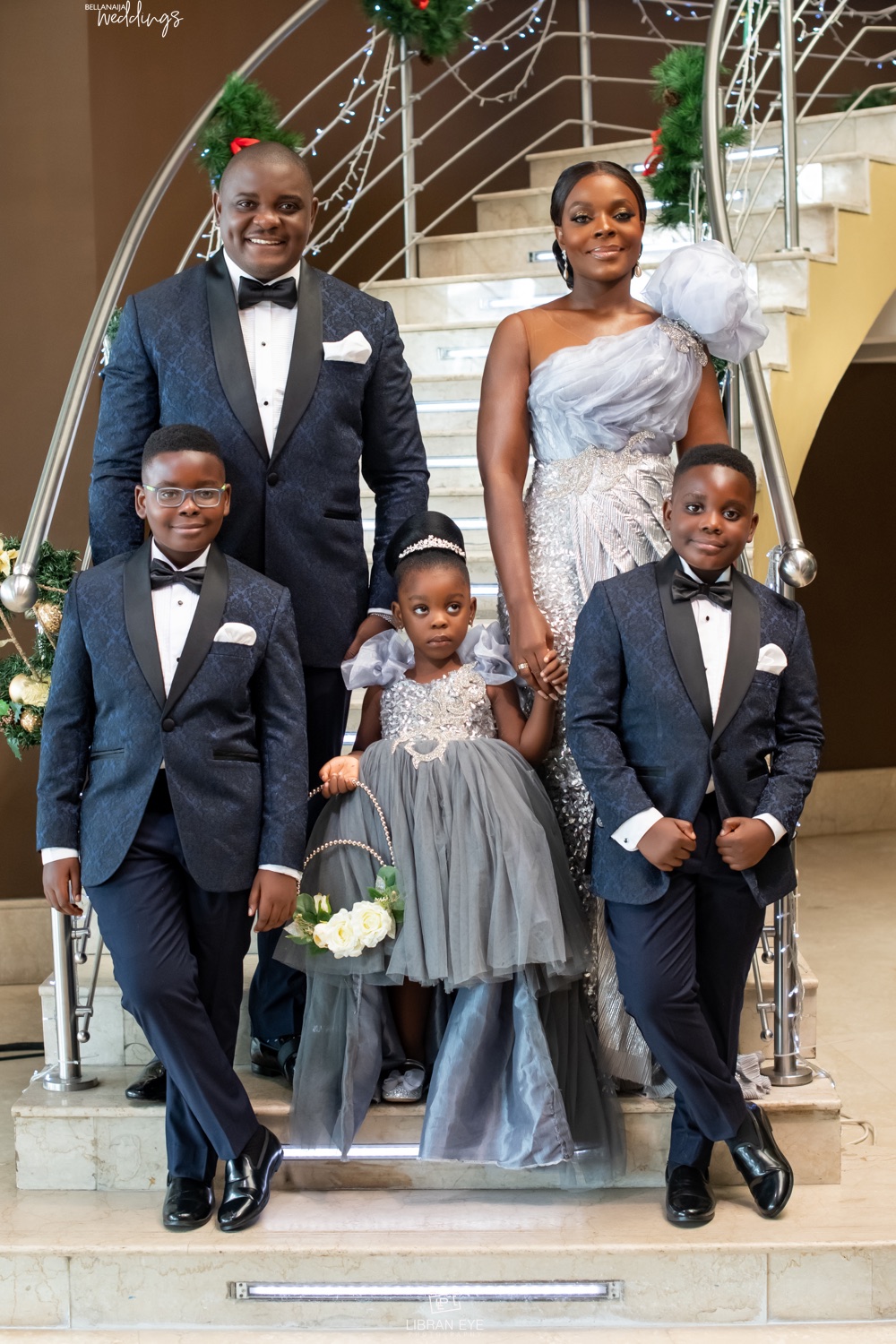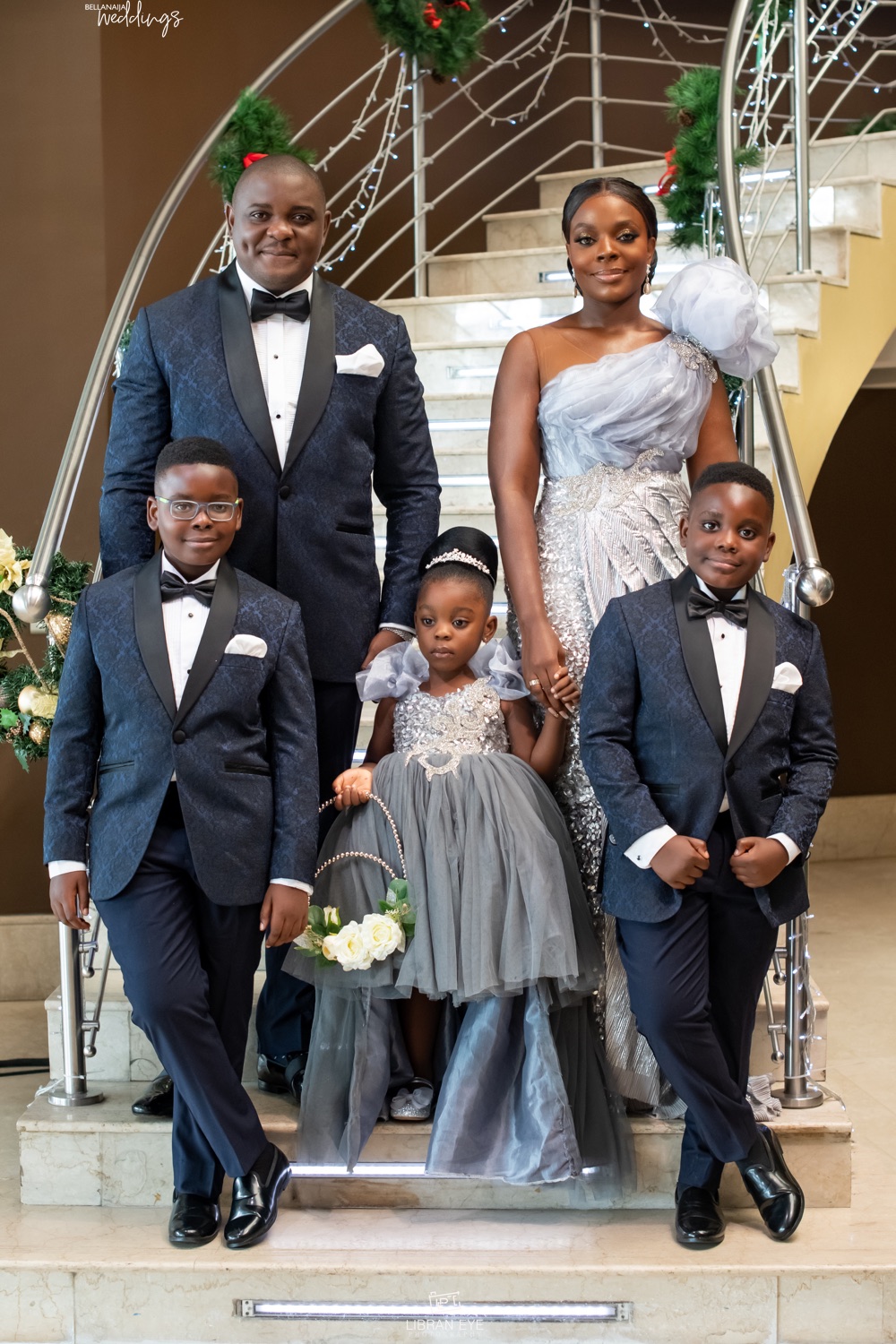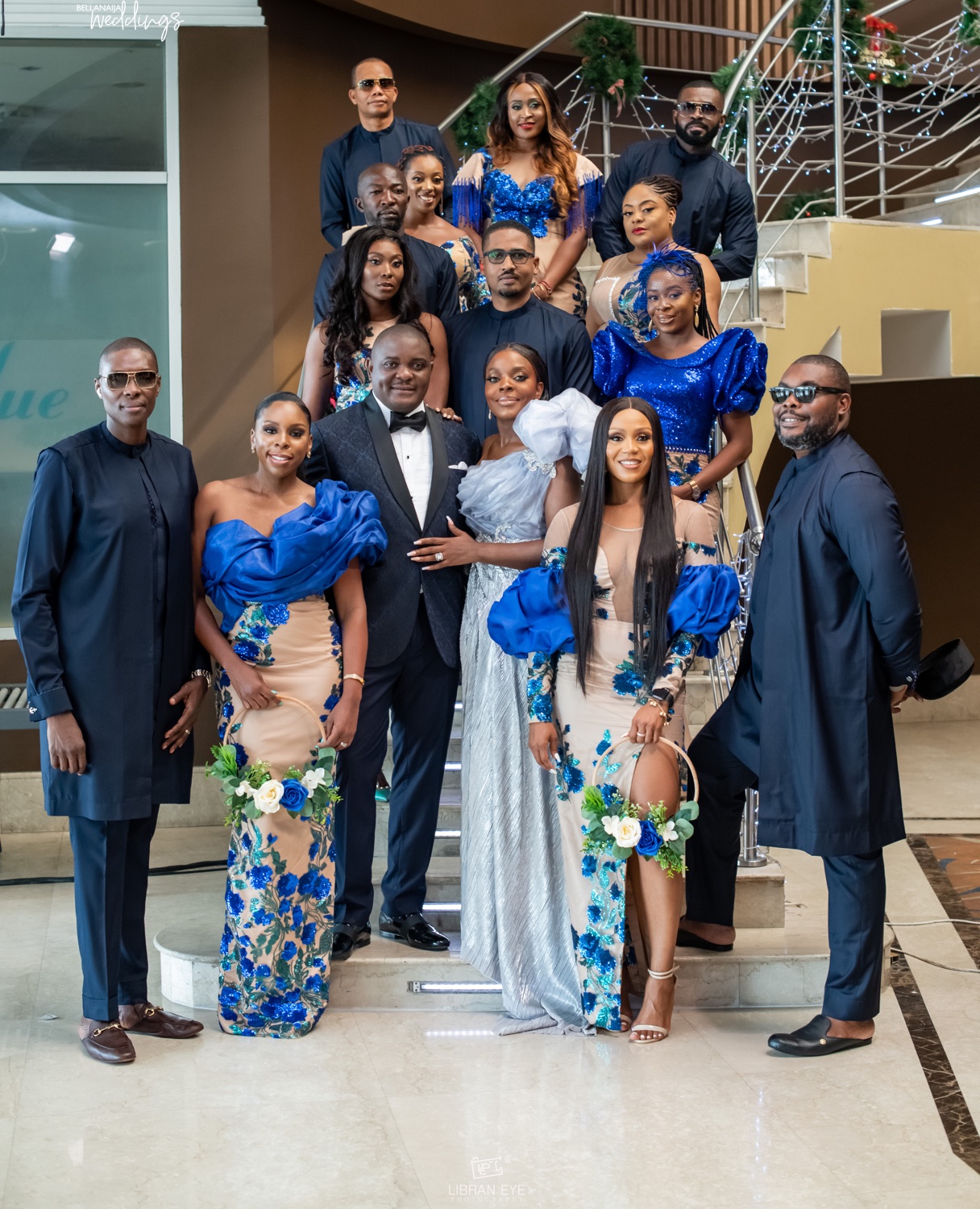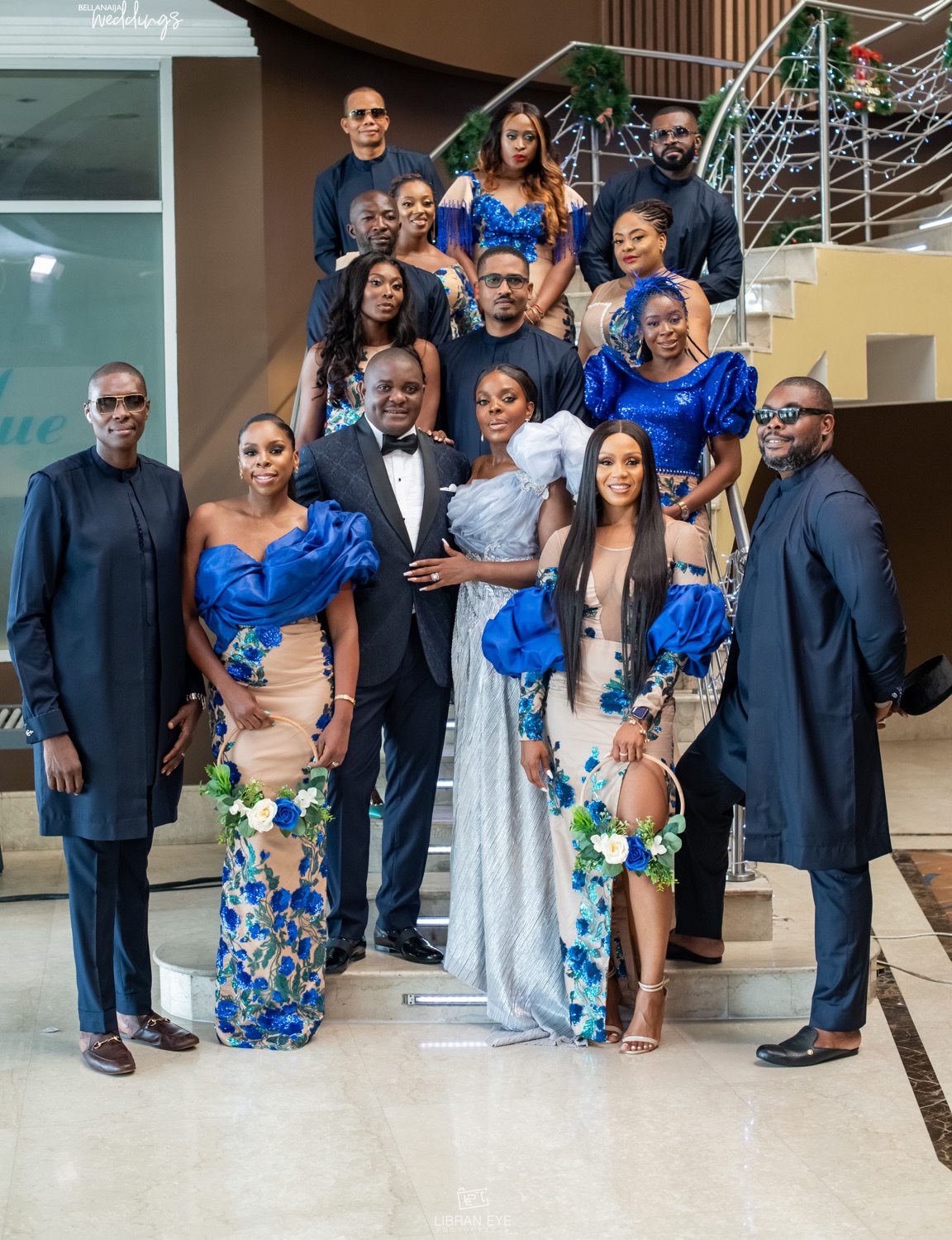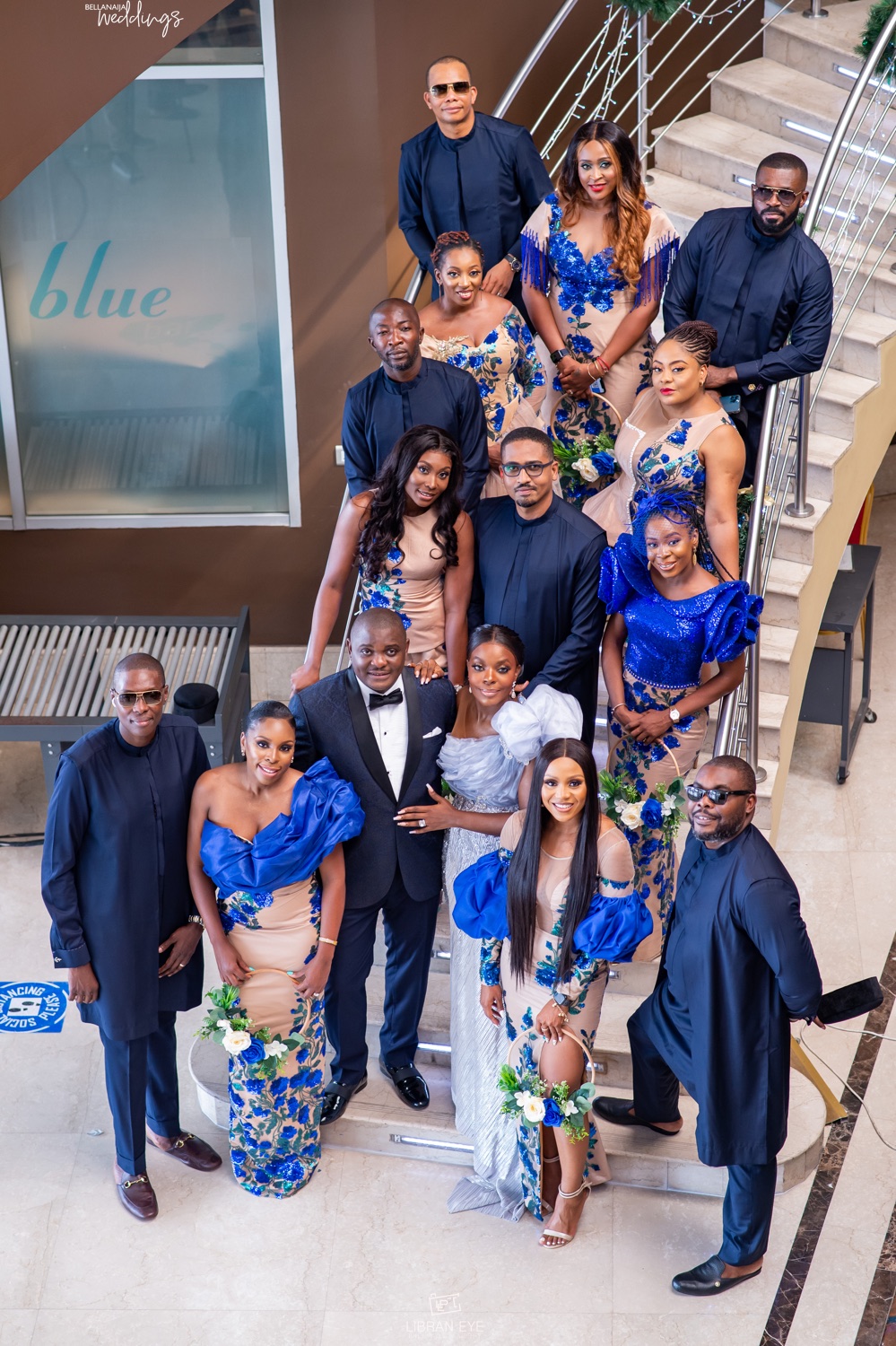 Now, time for the ceremony…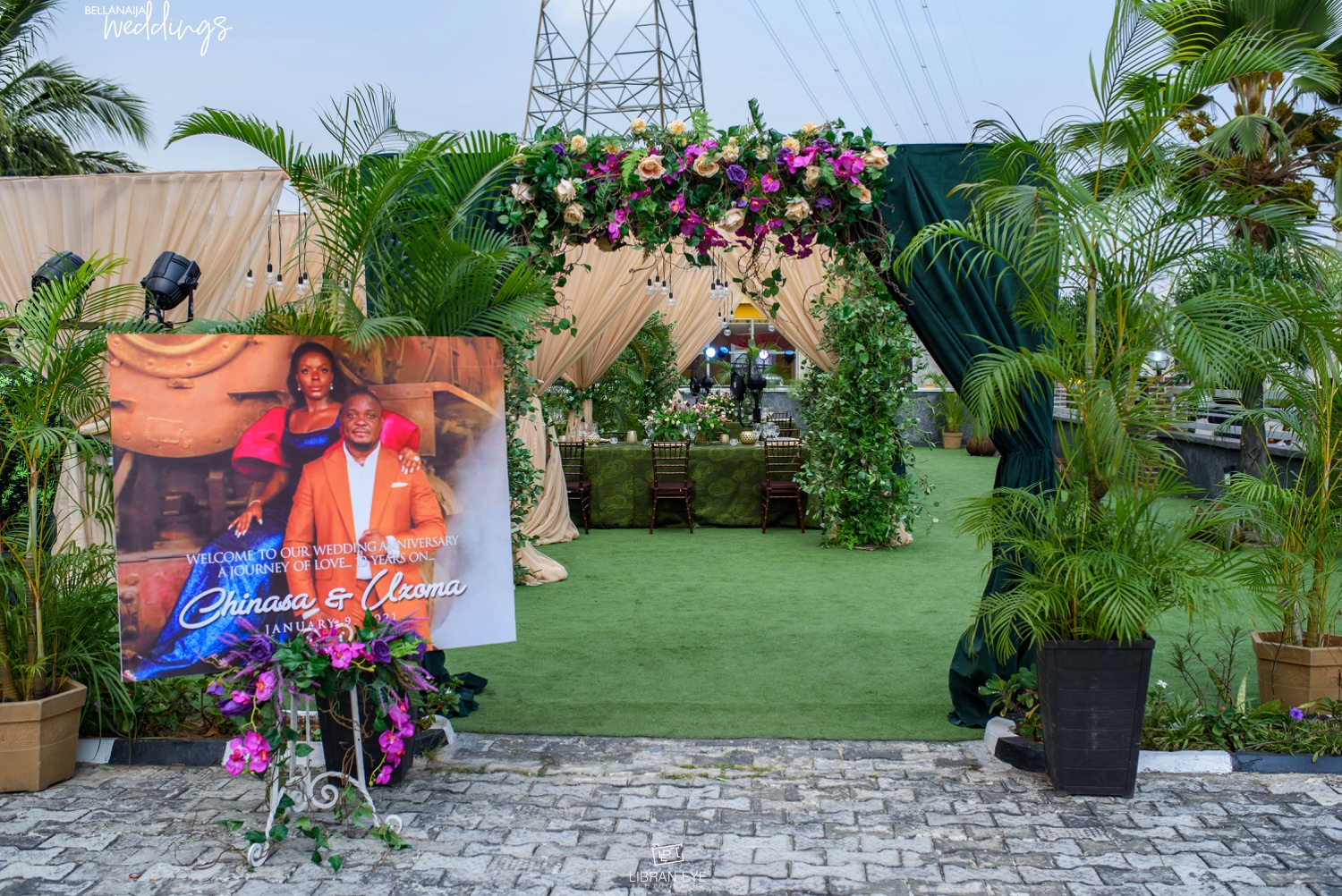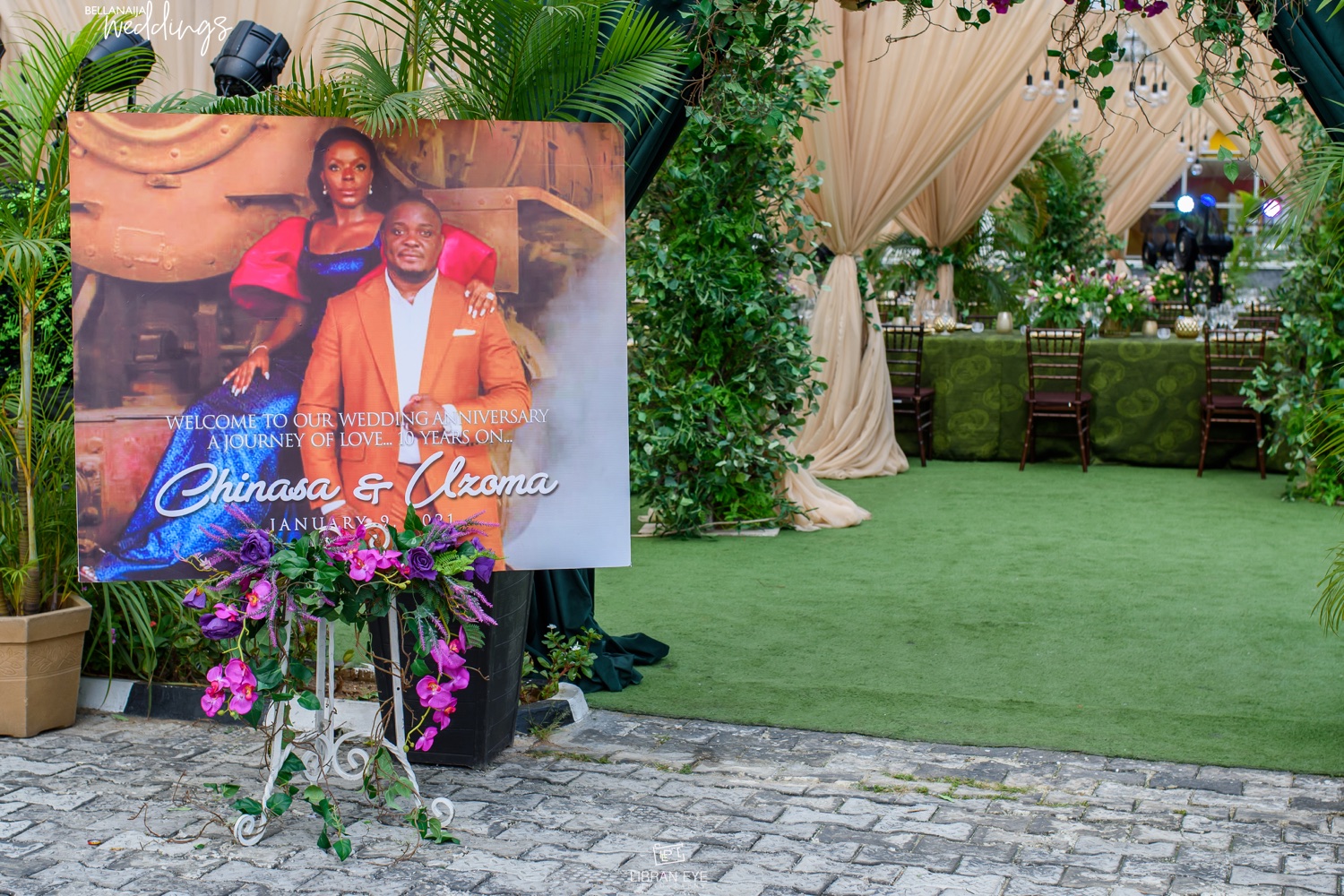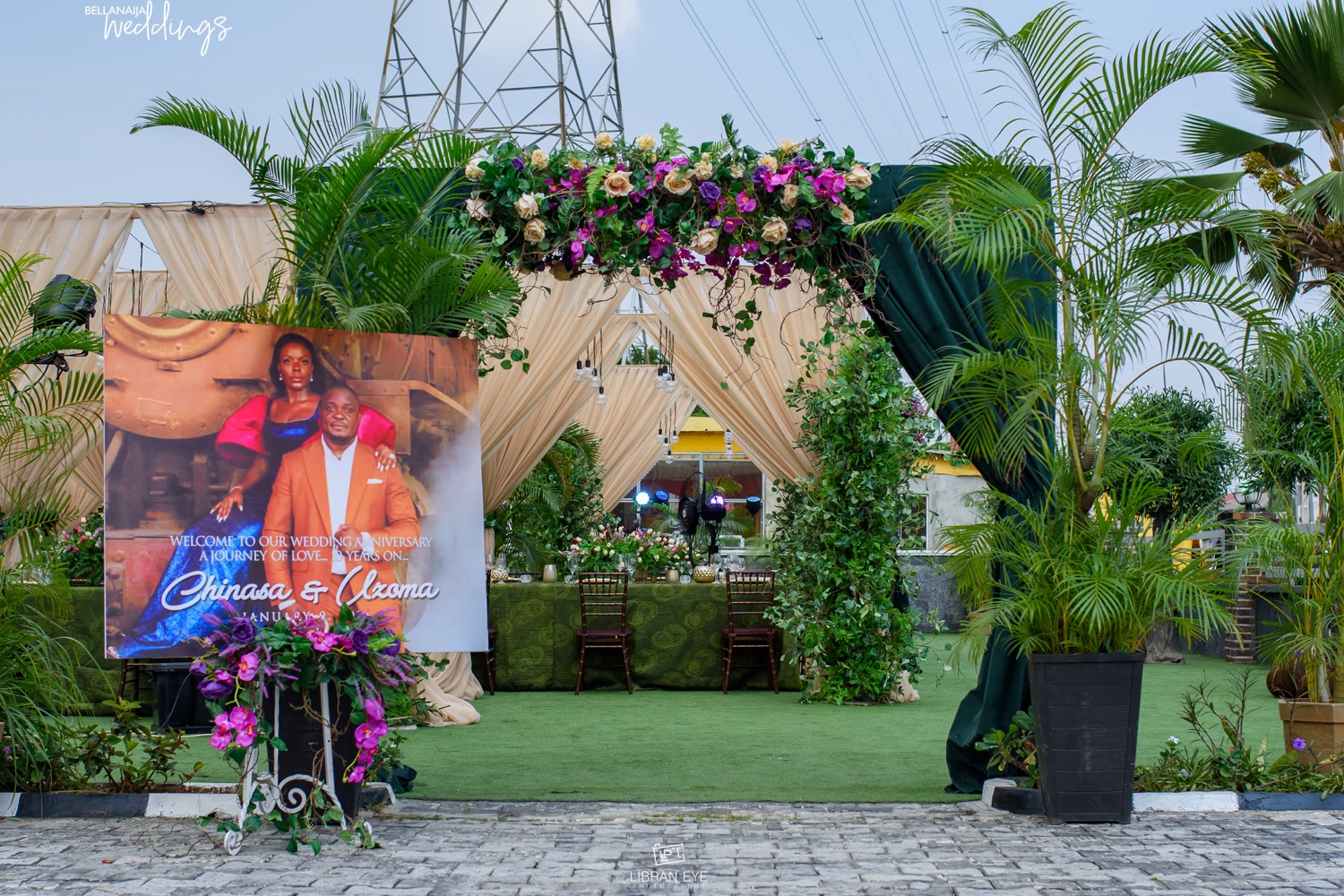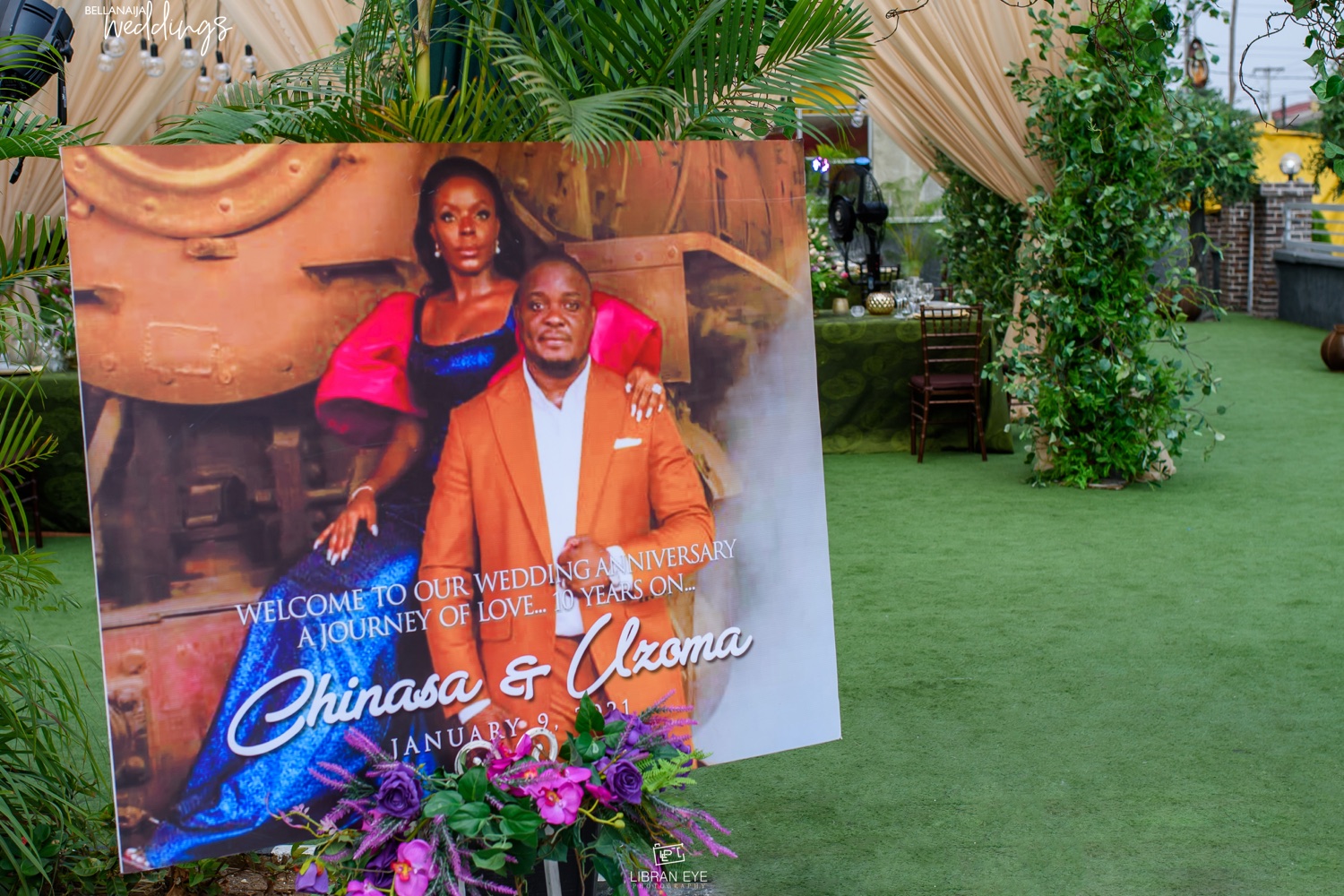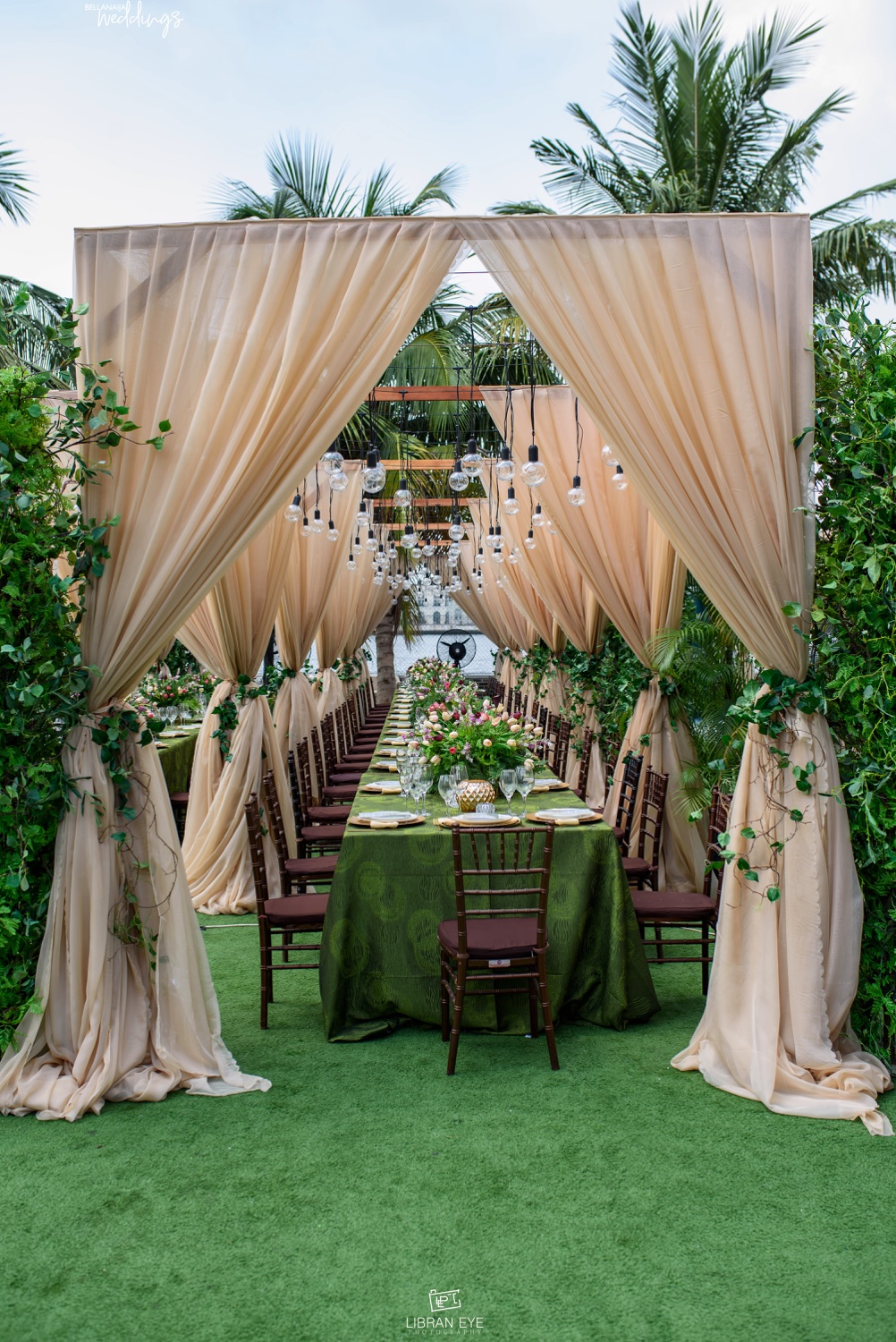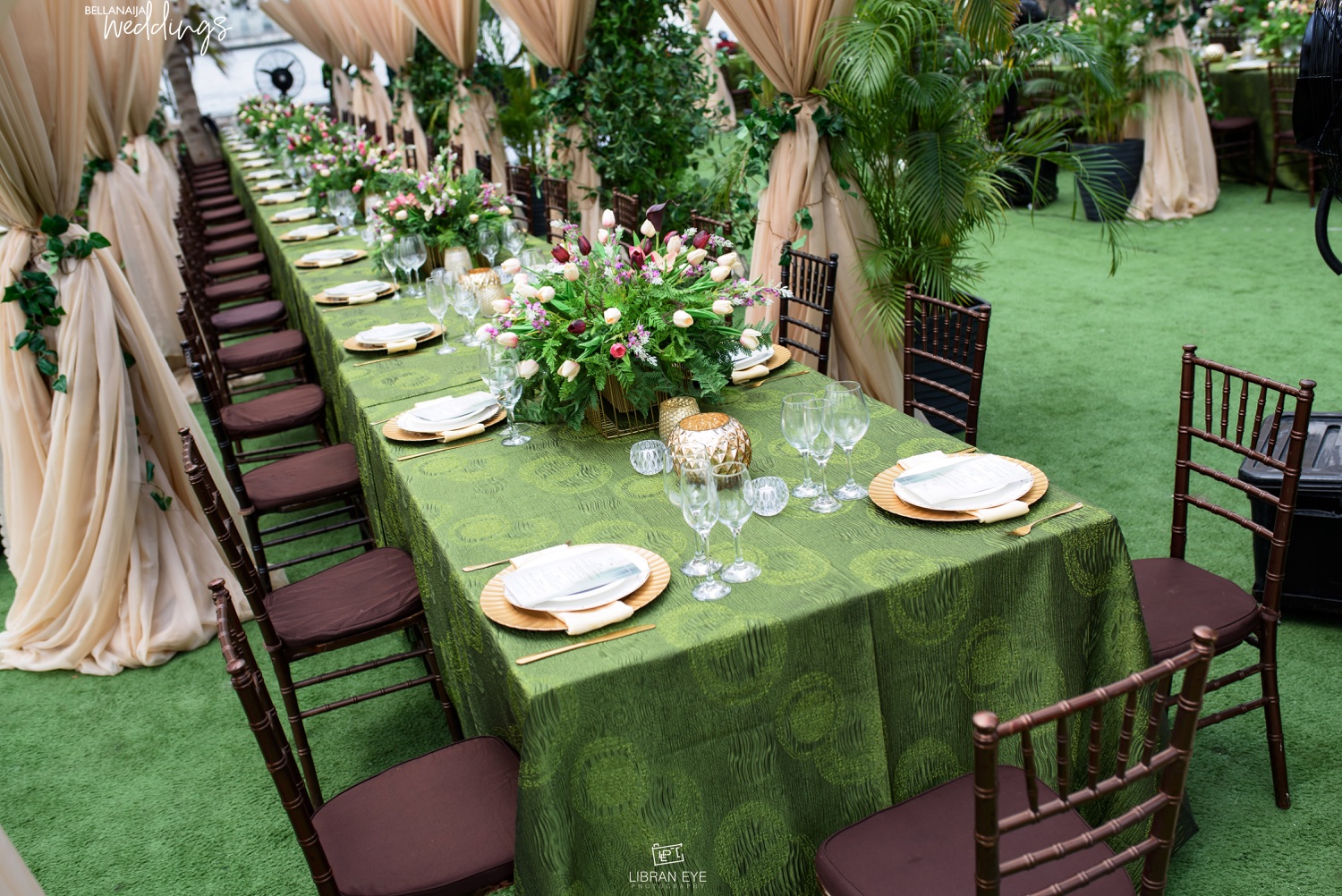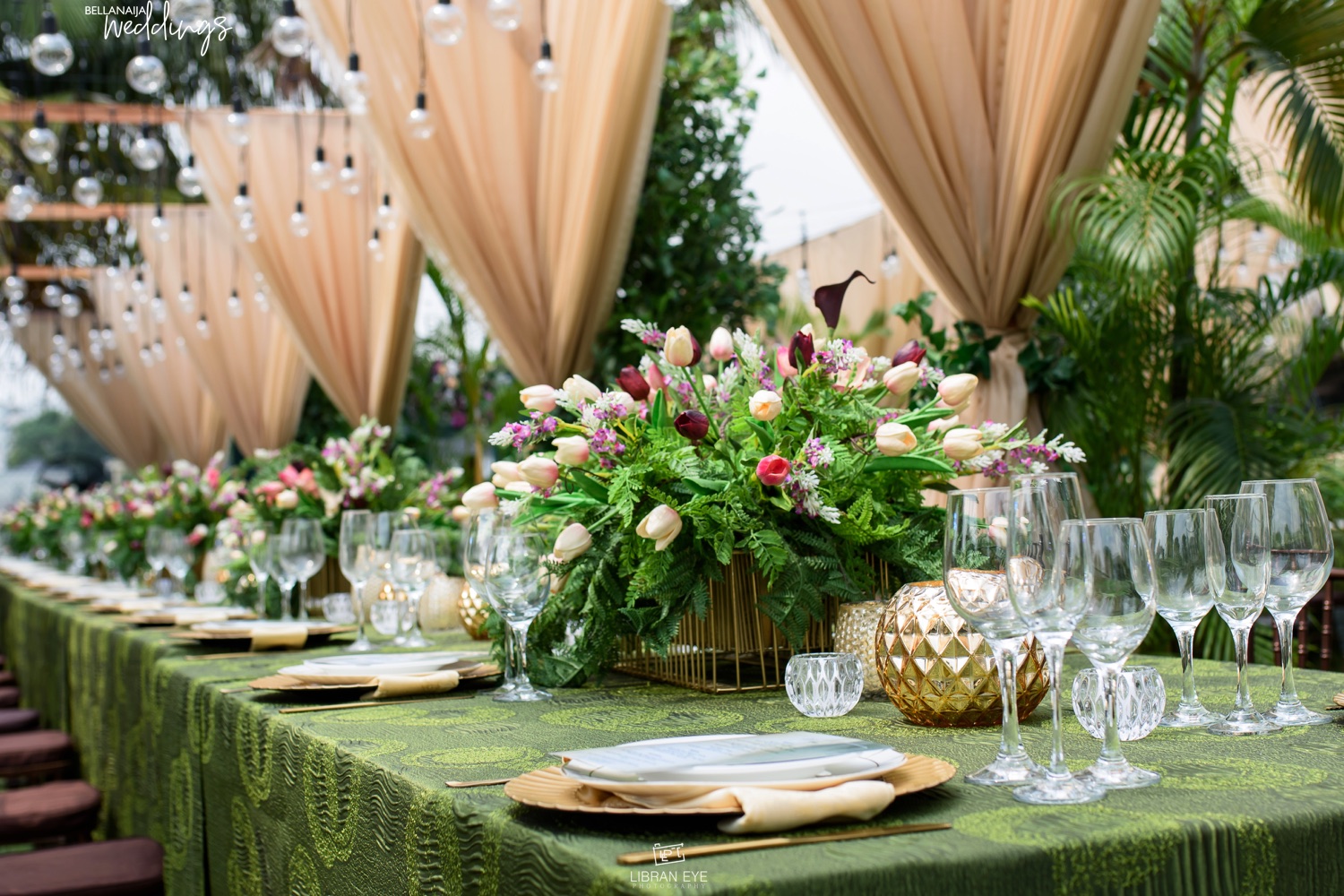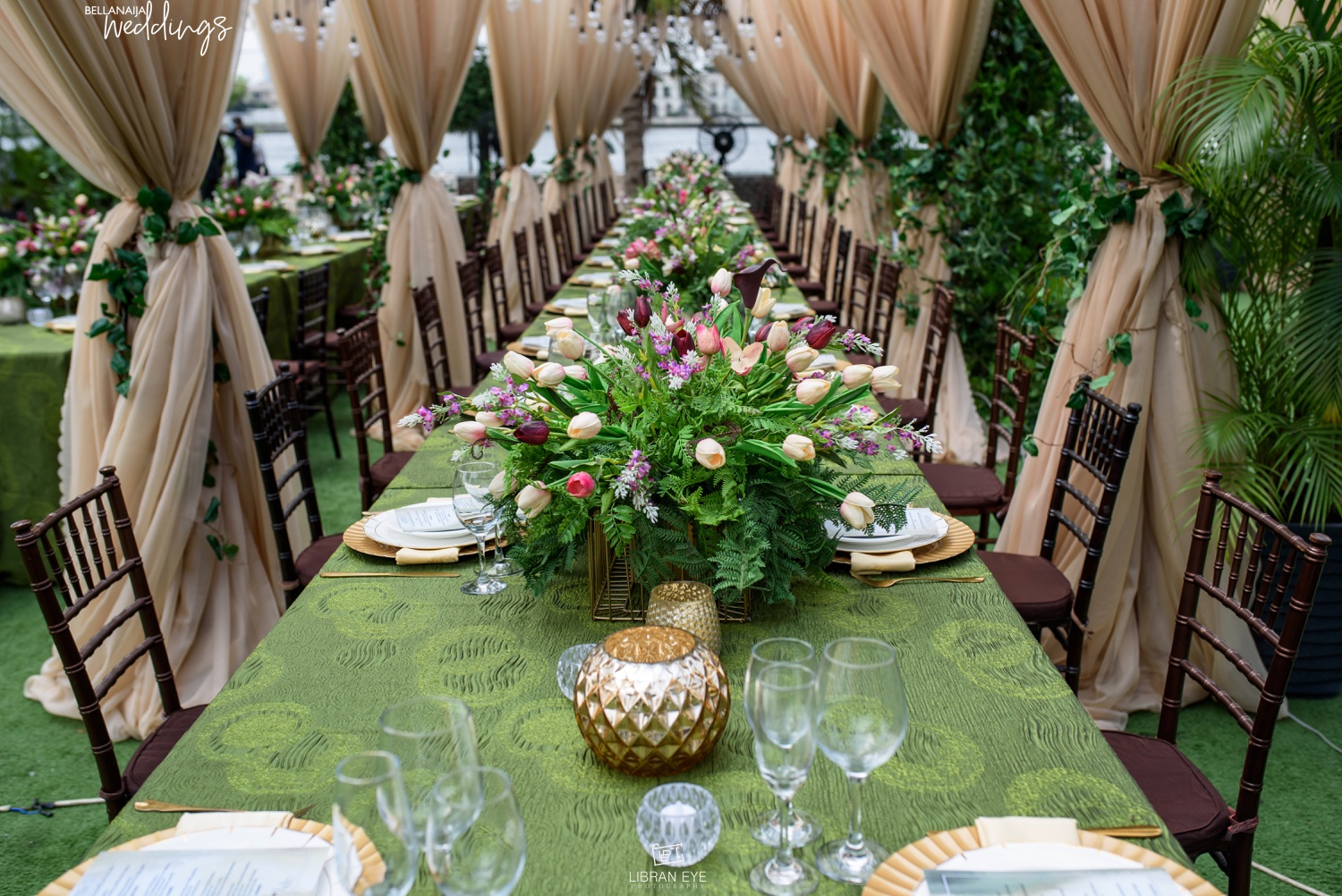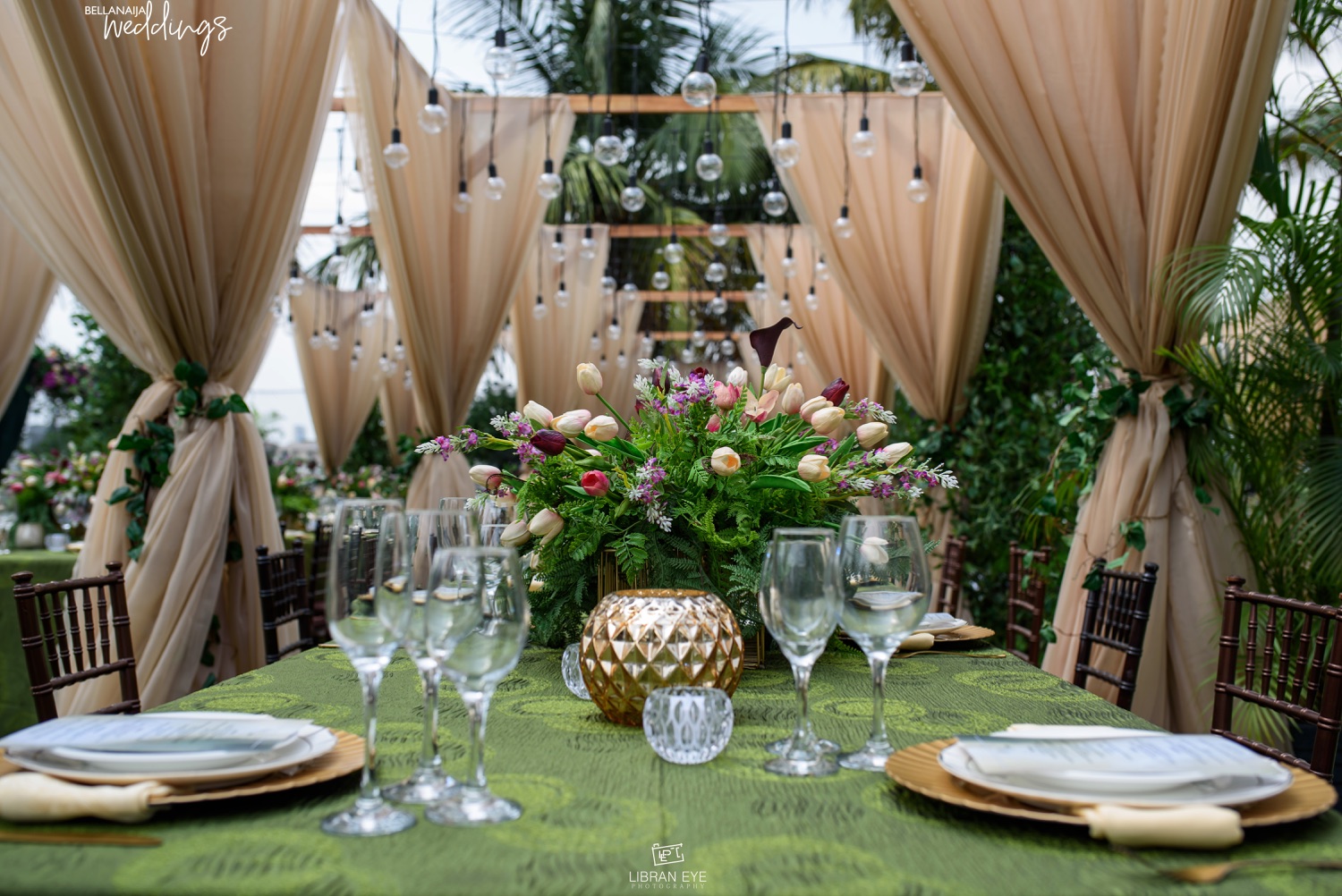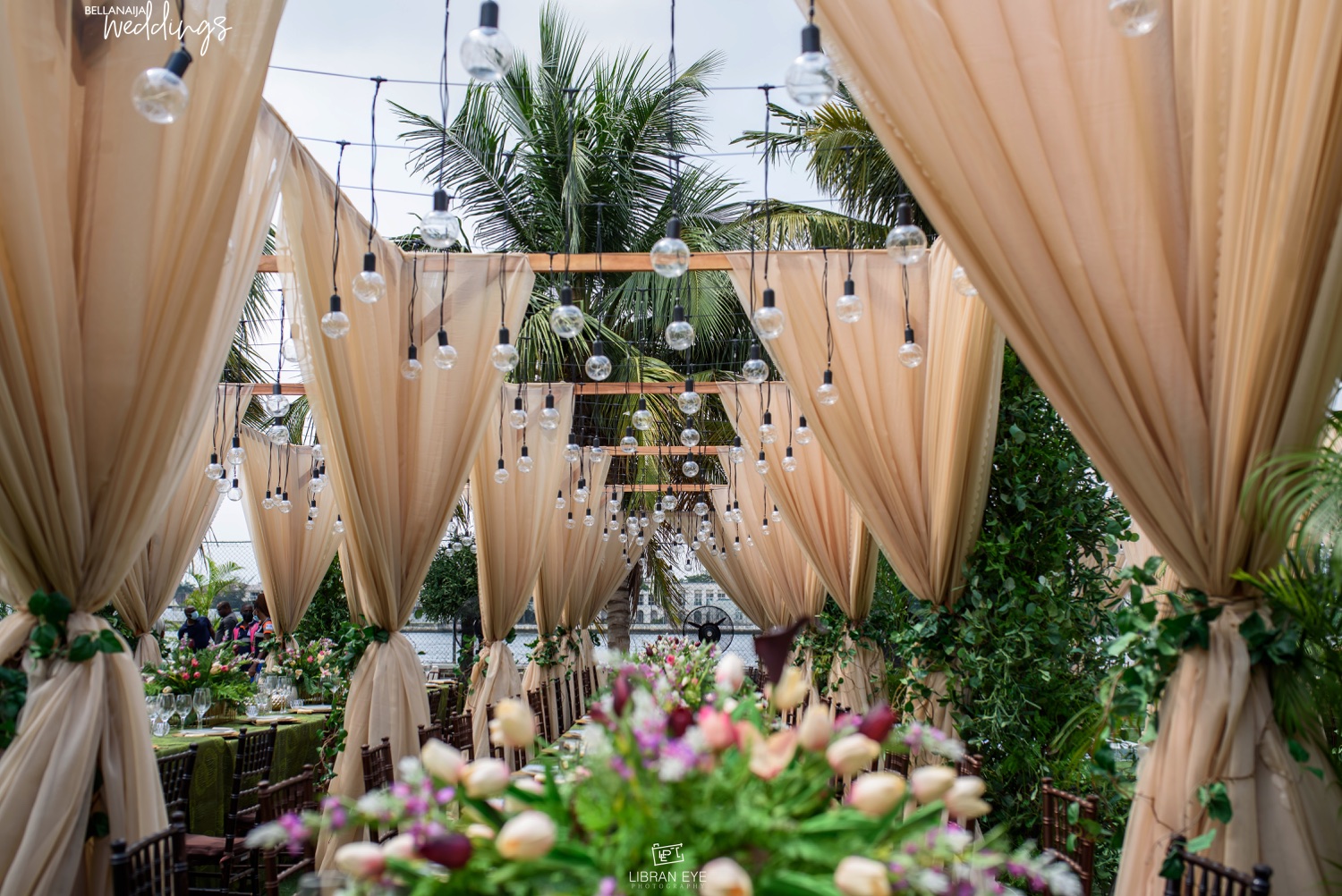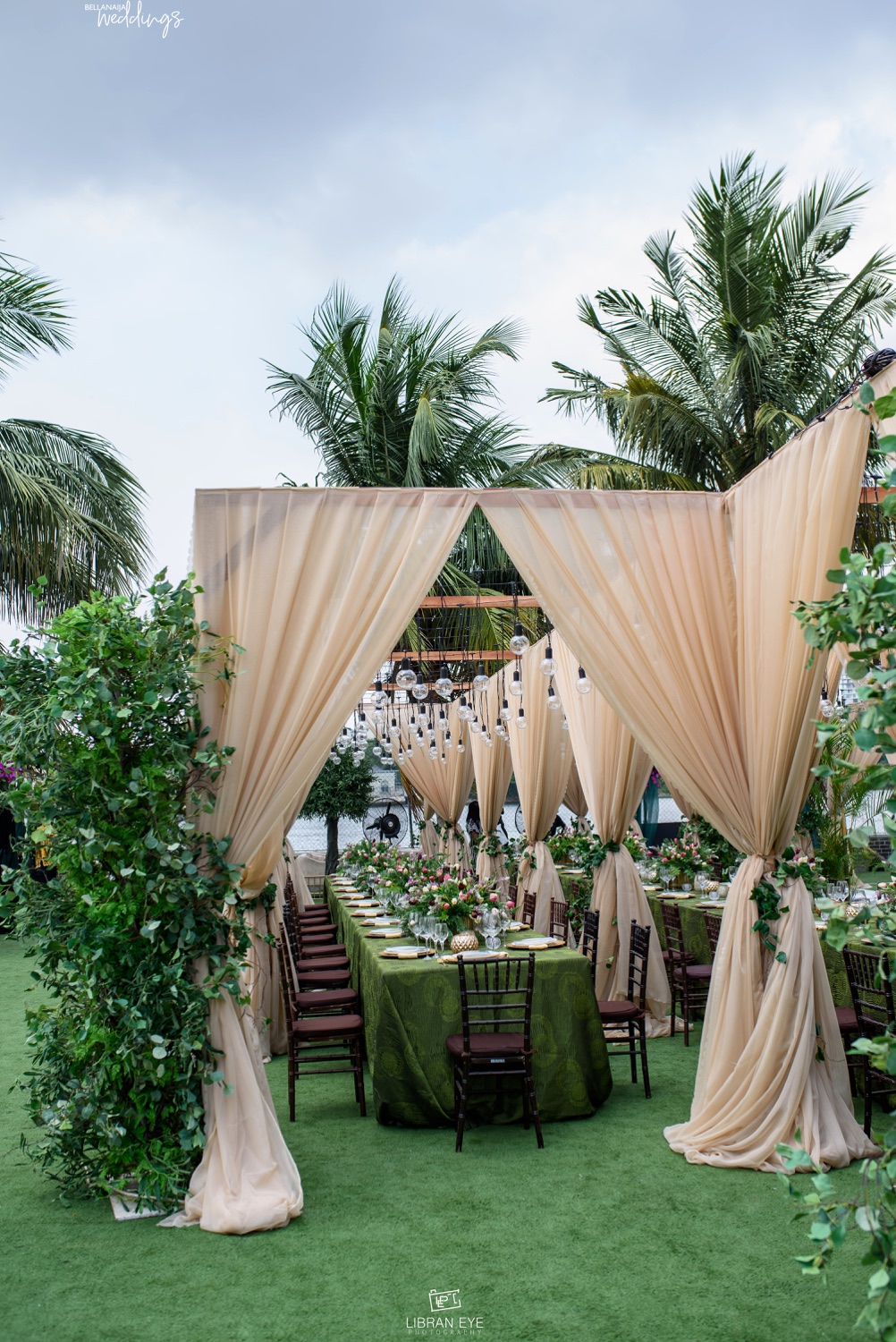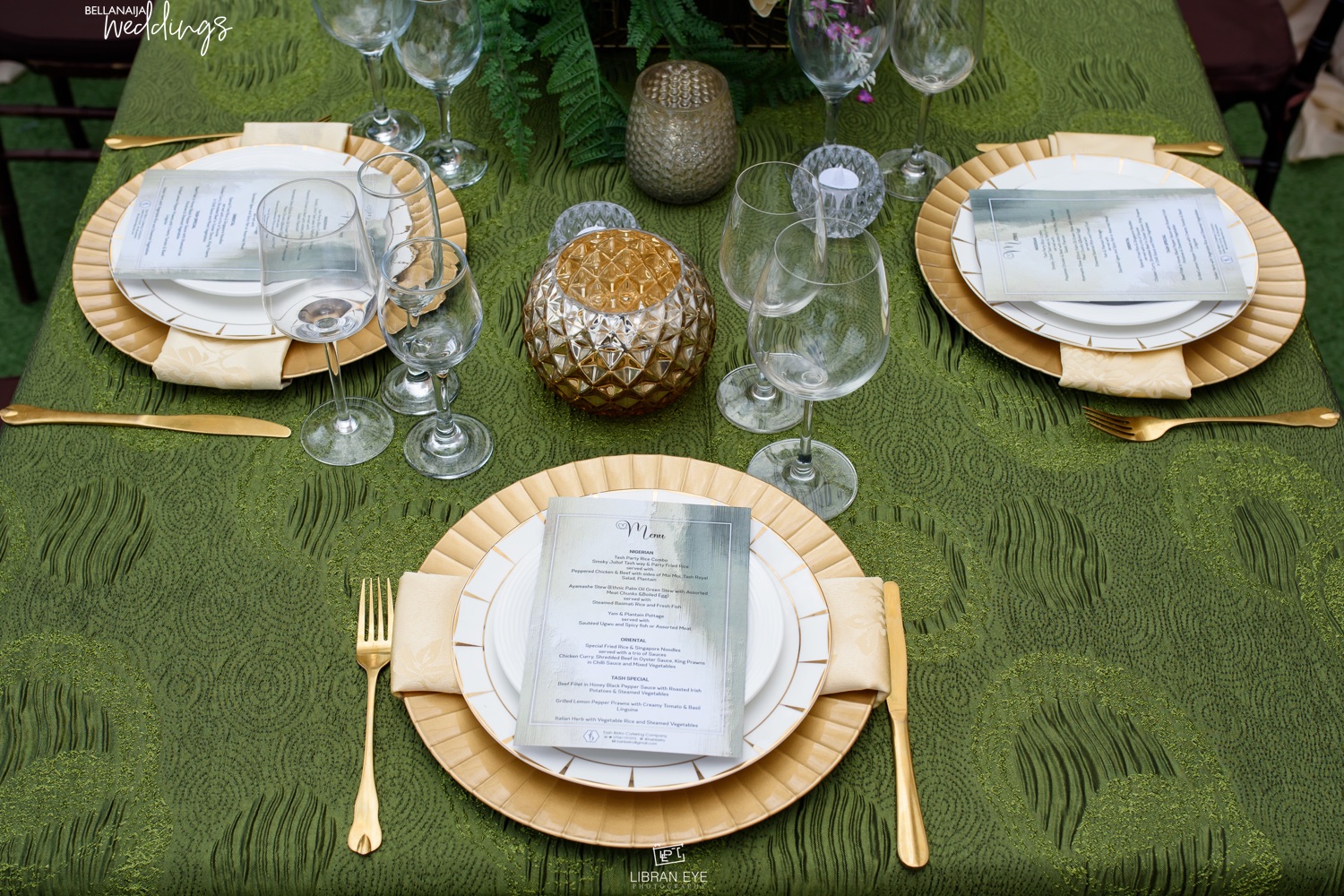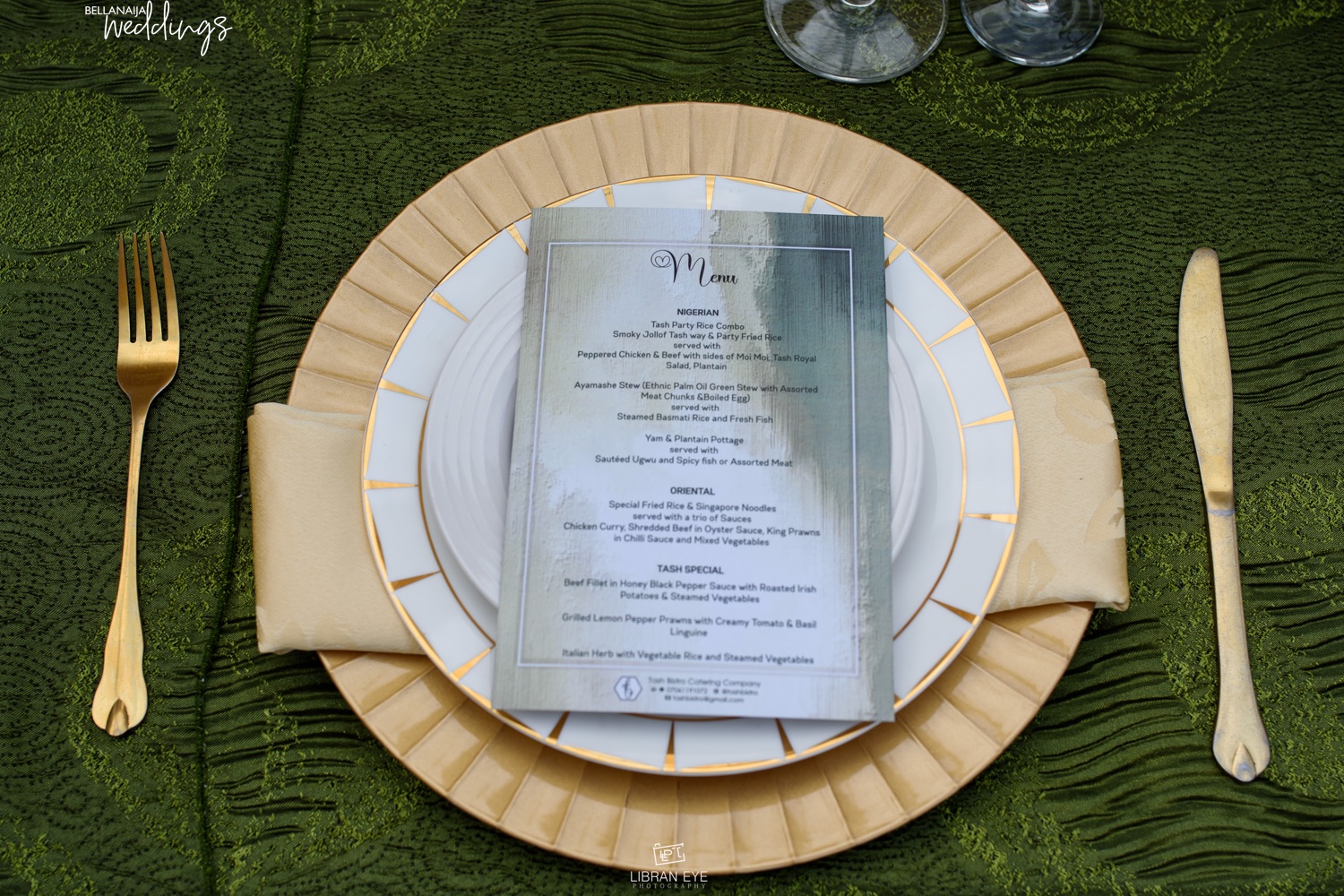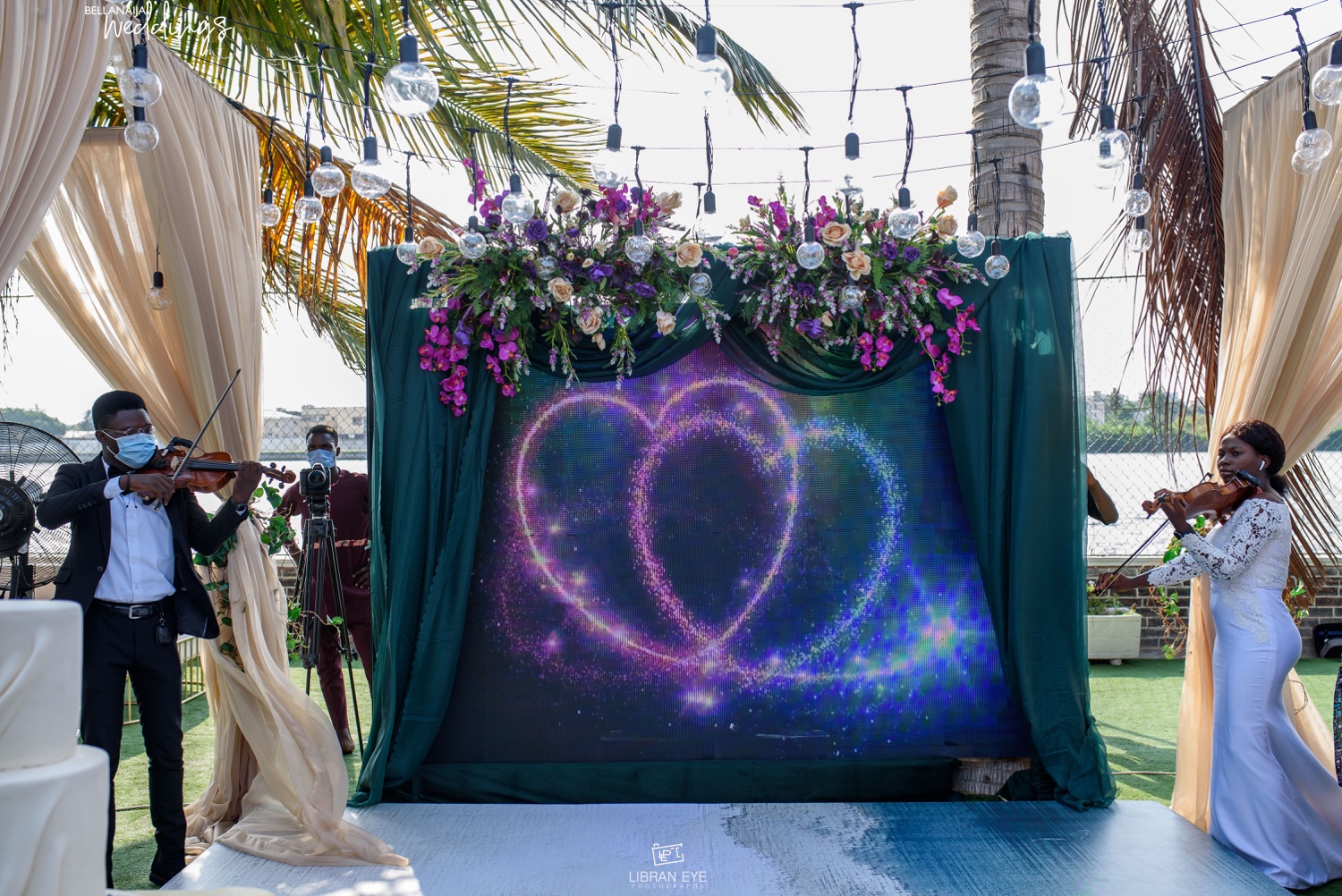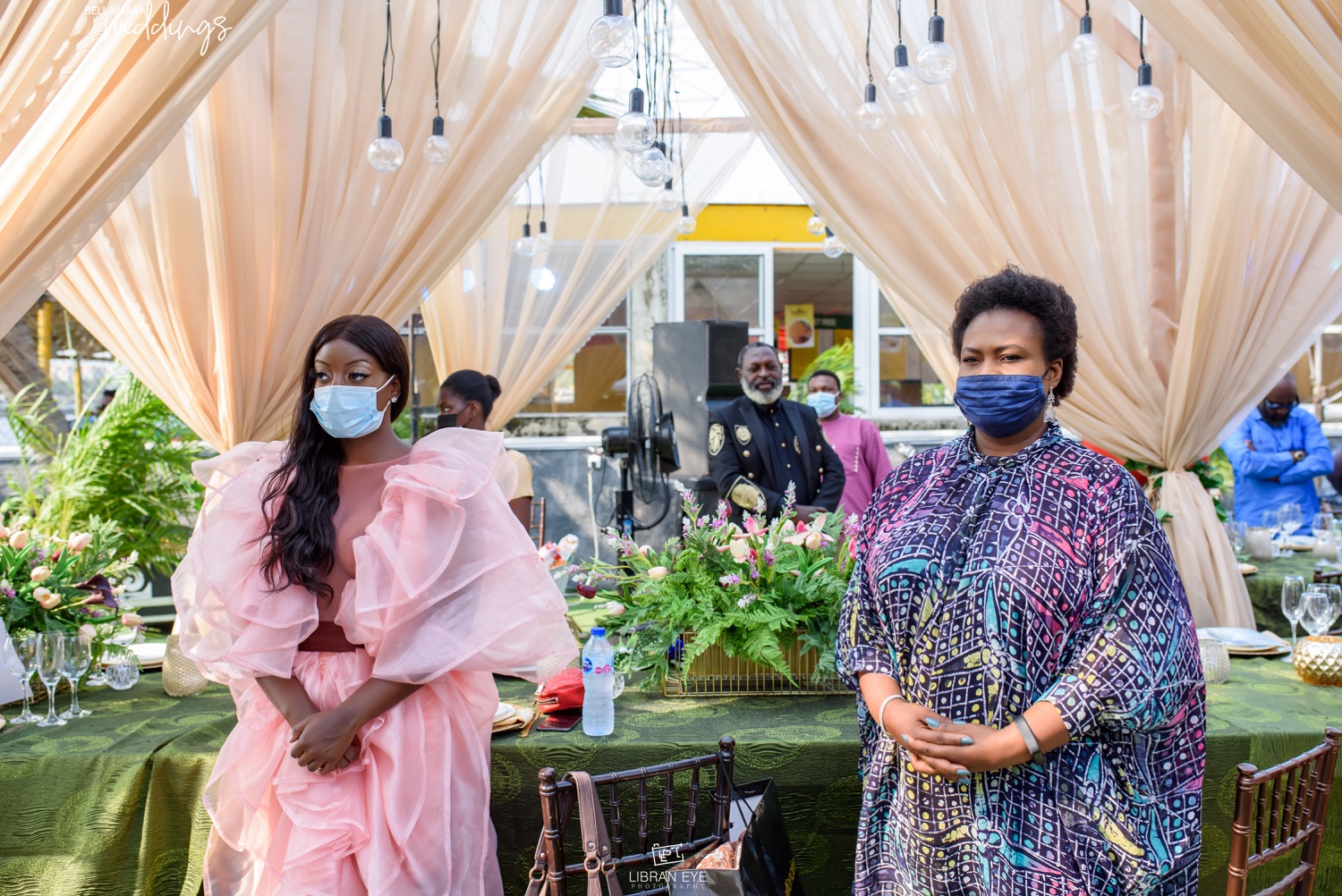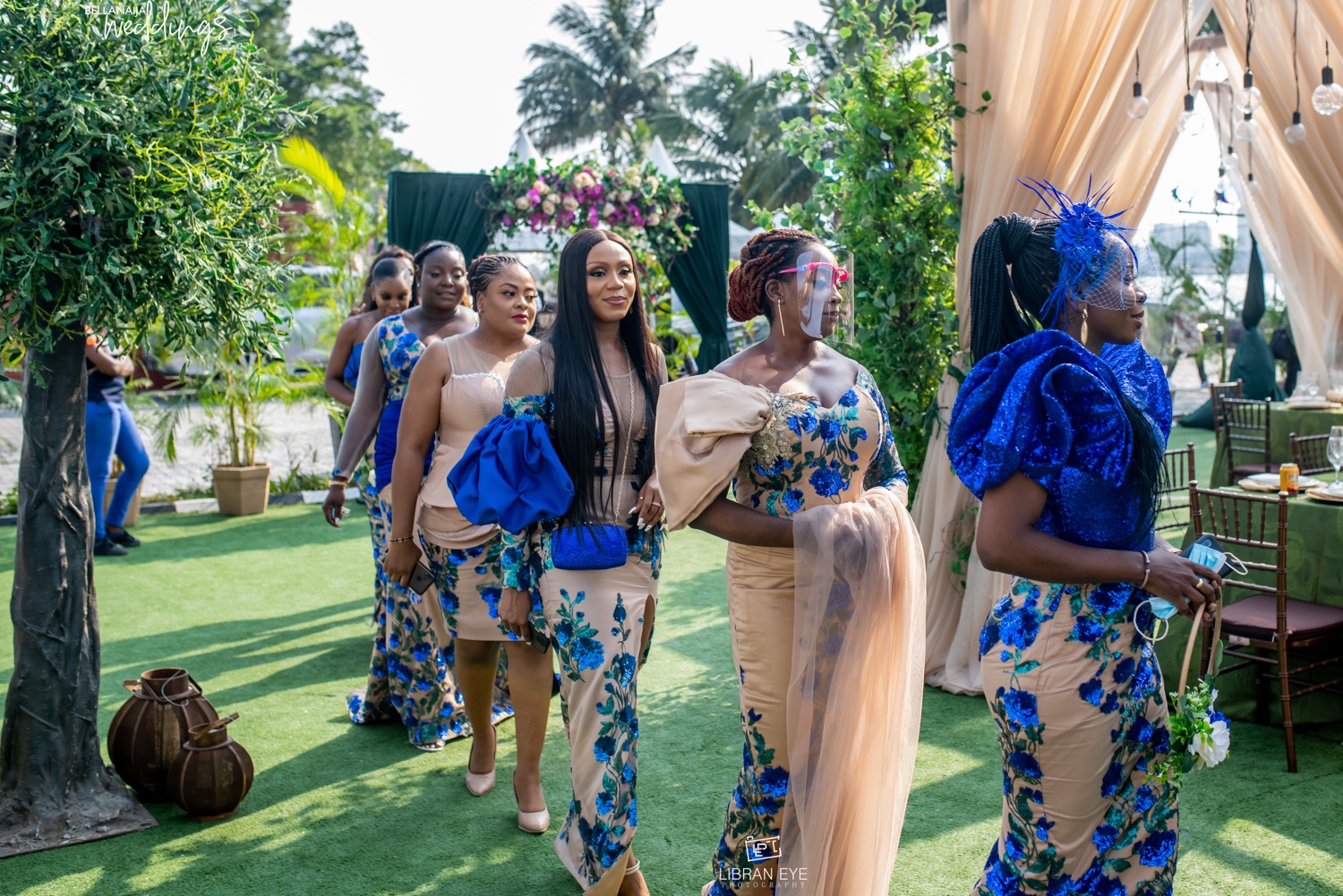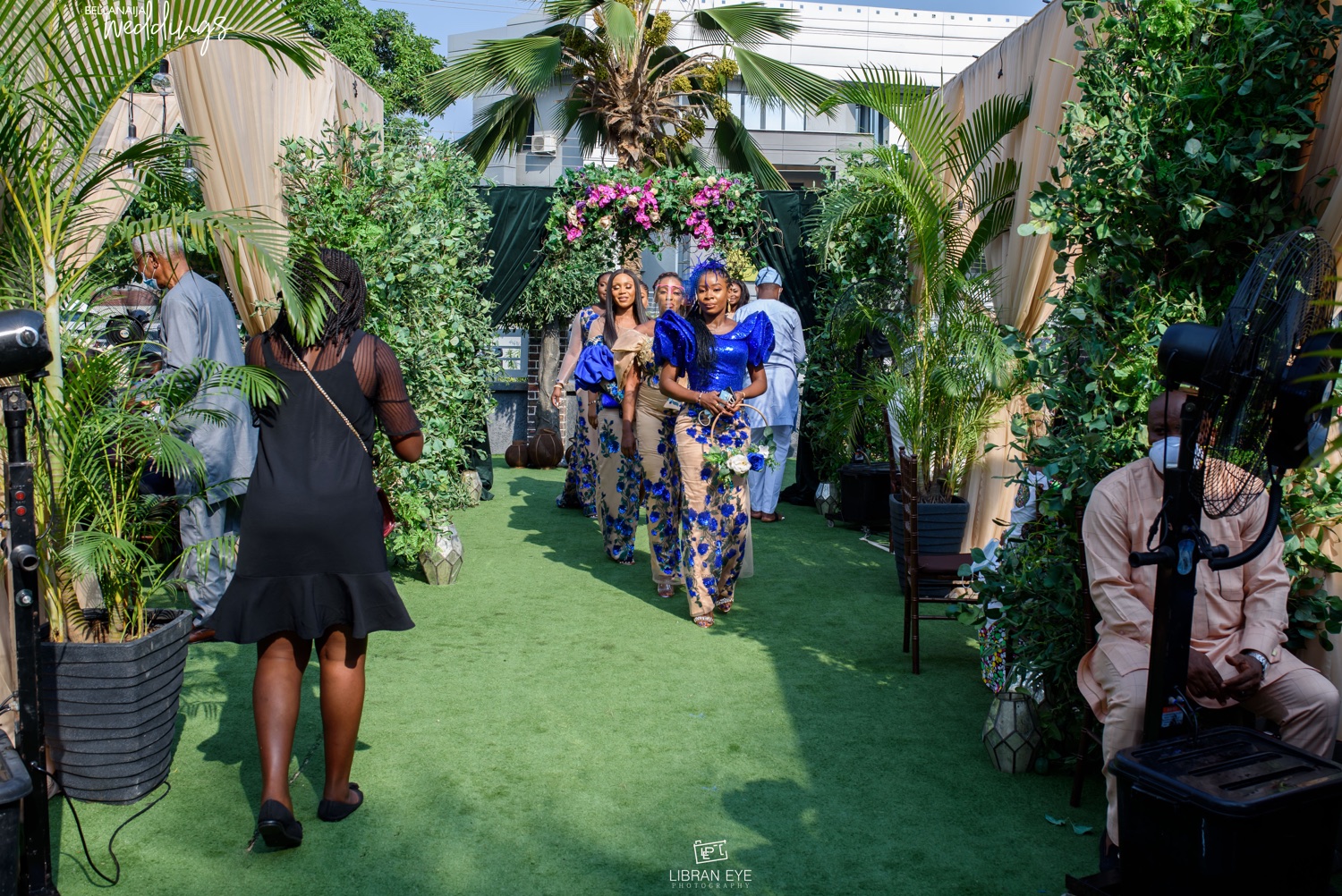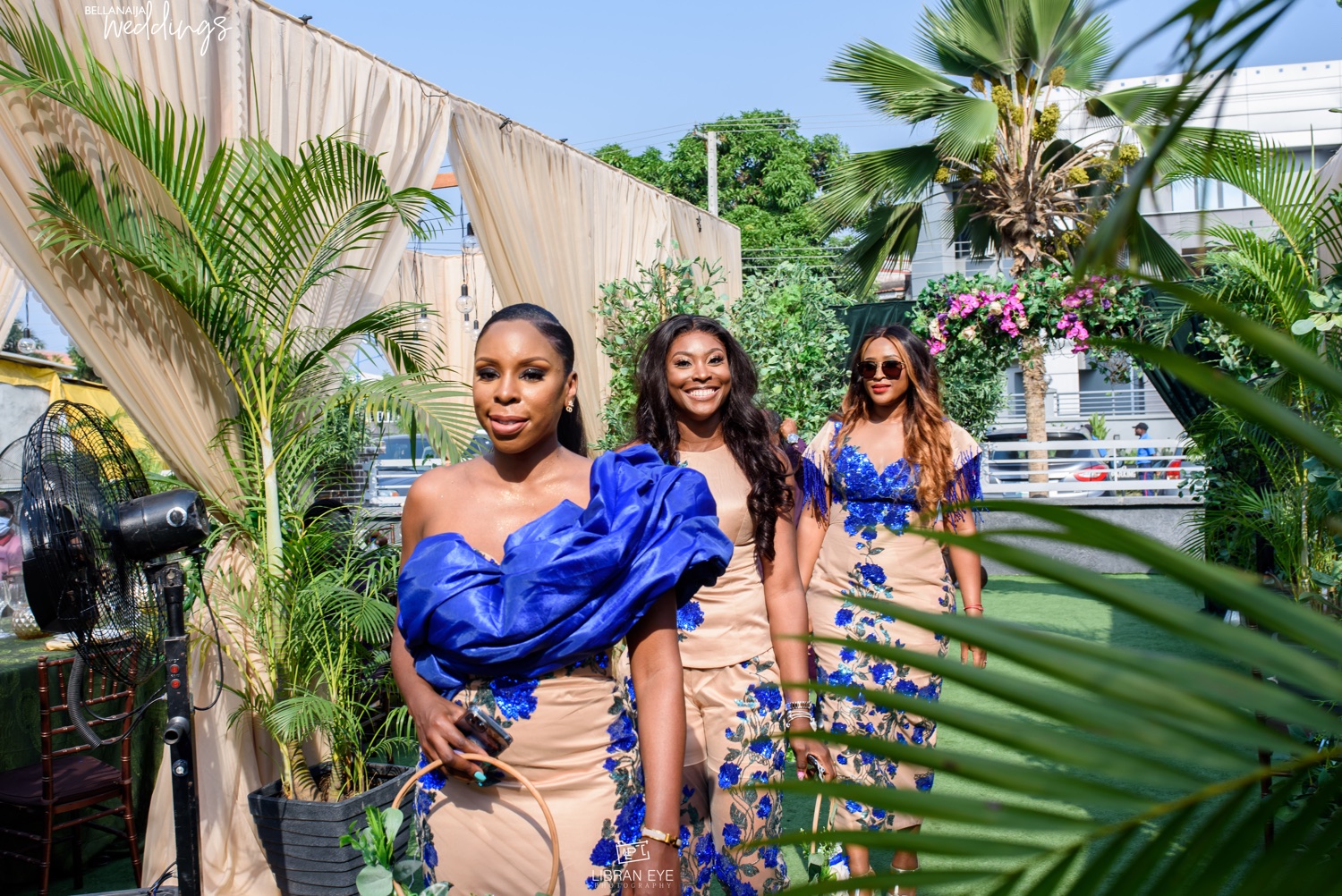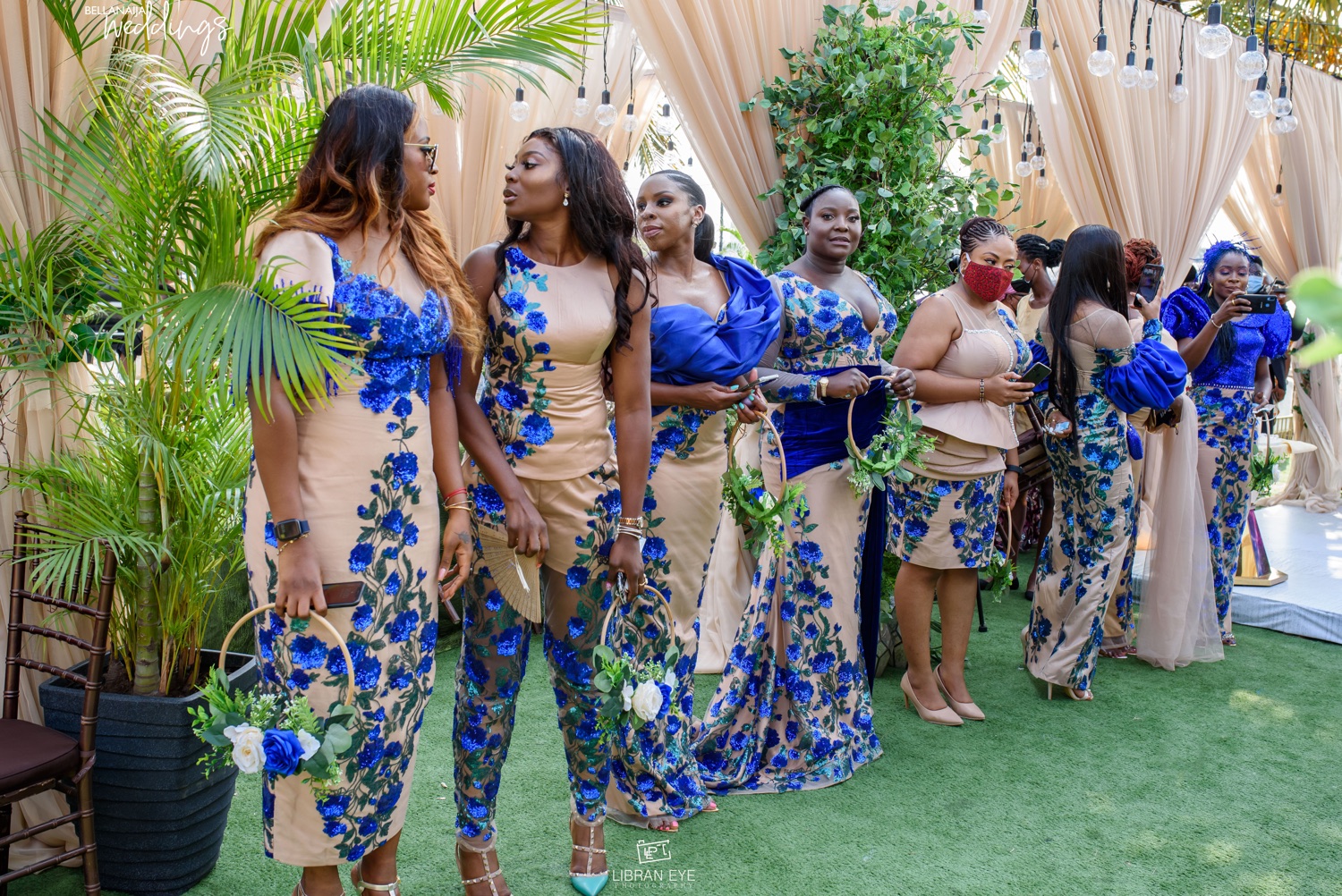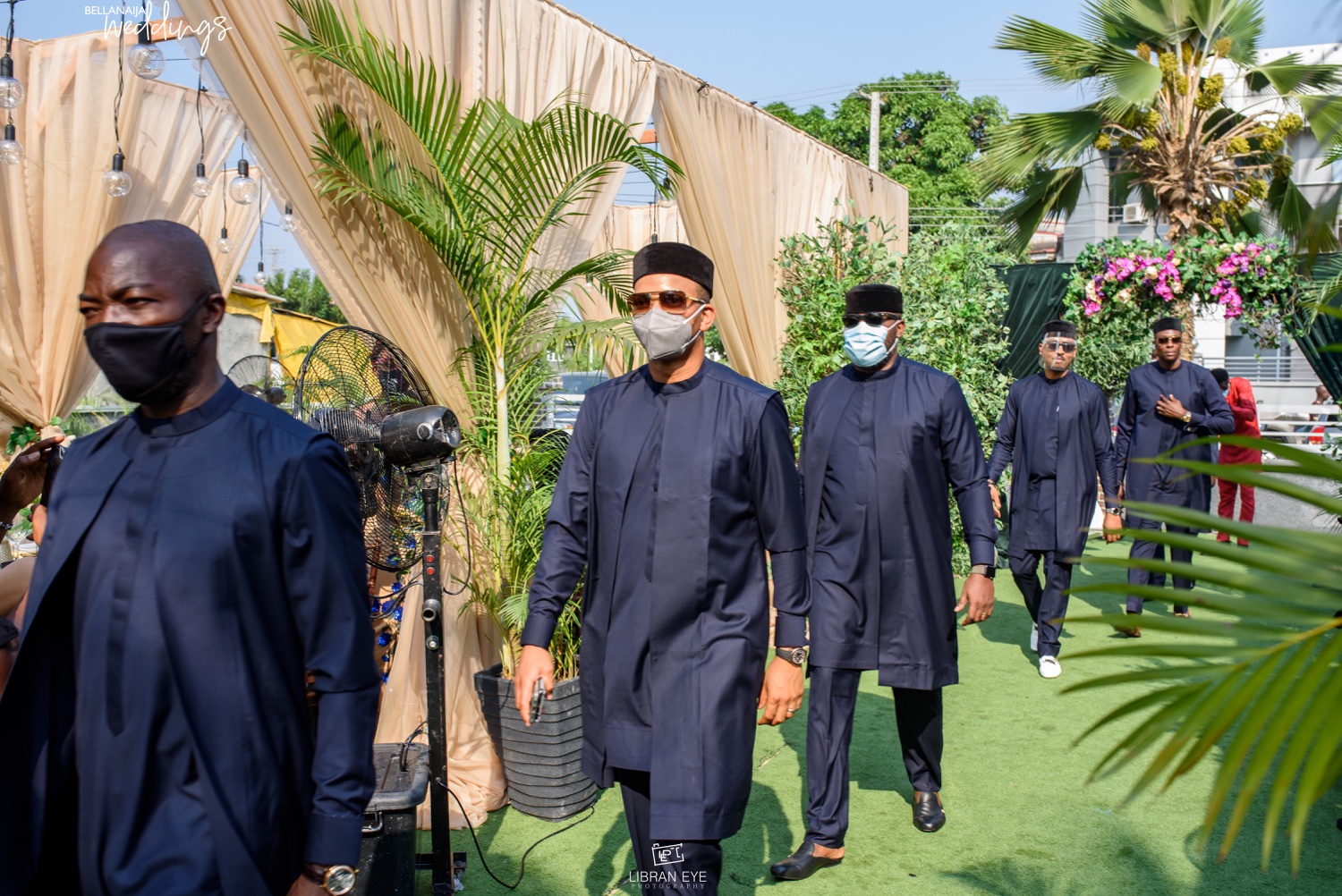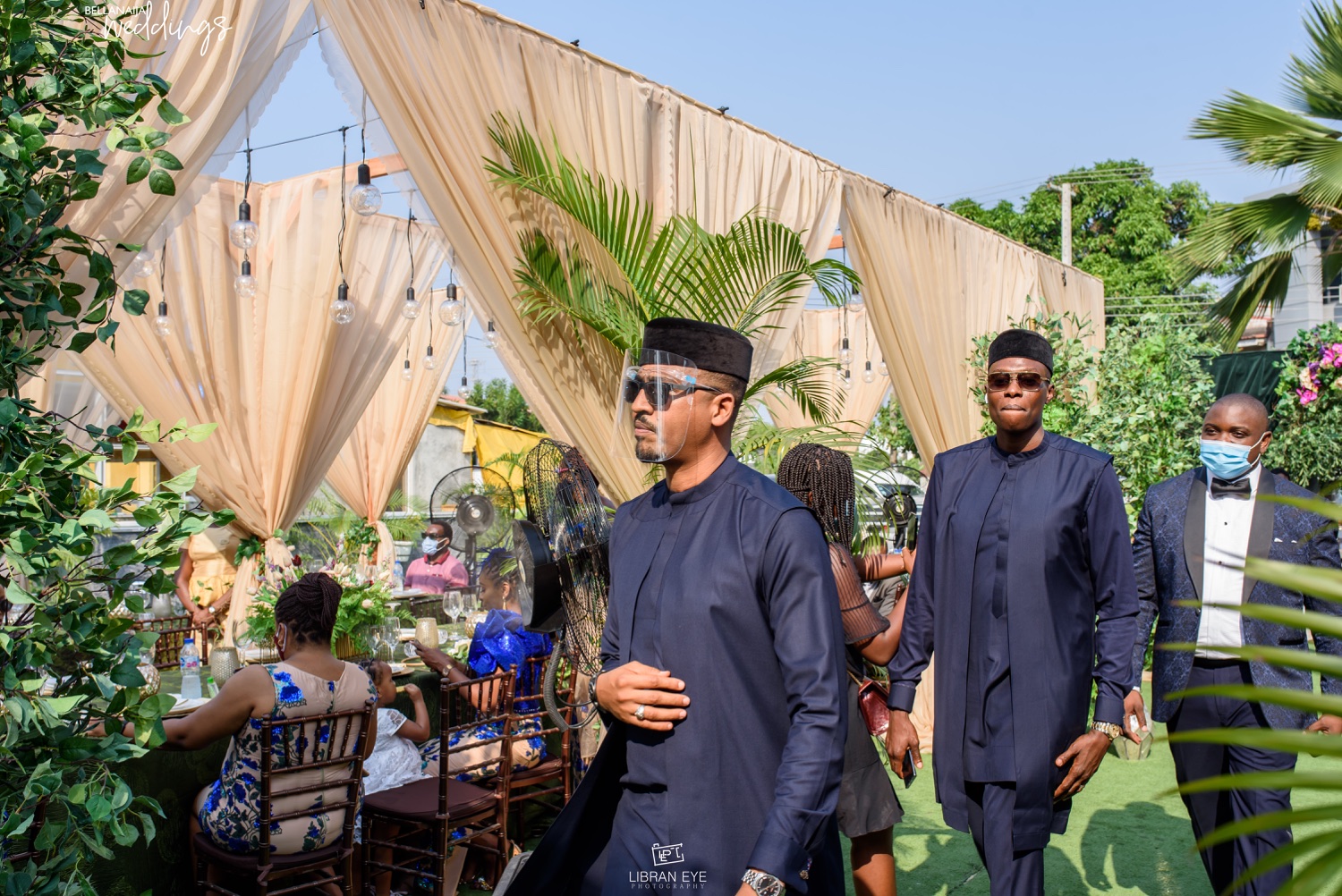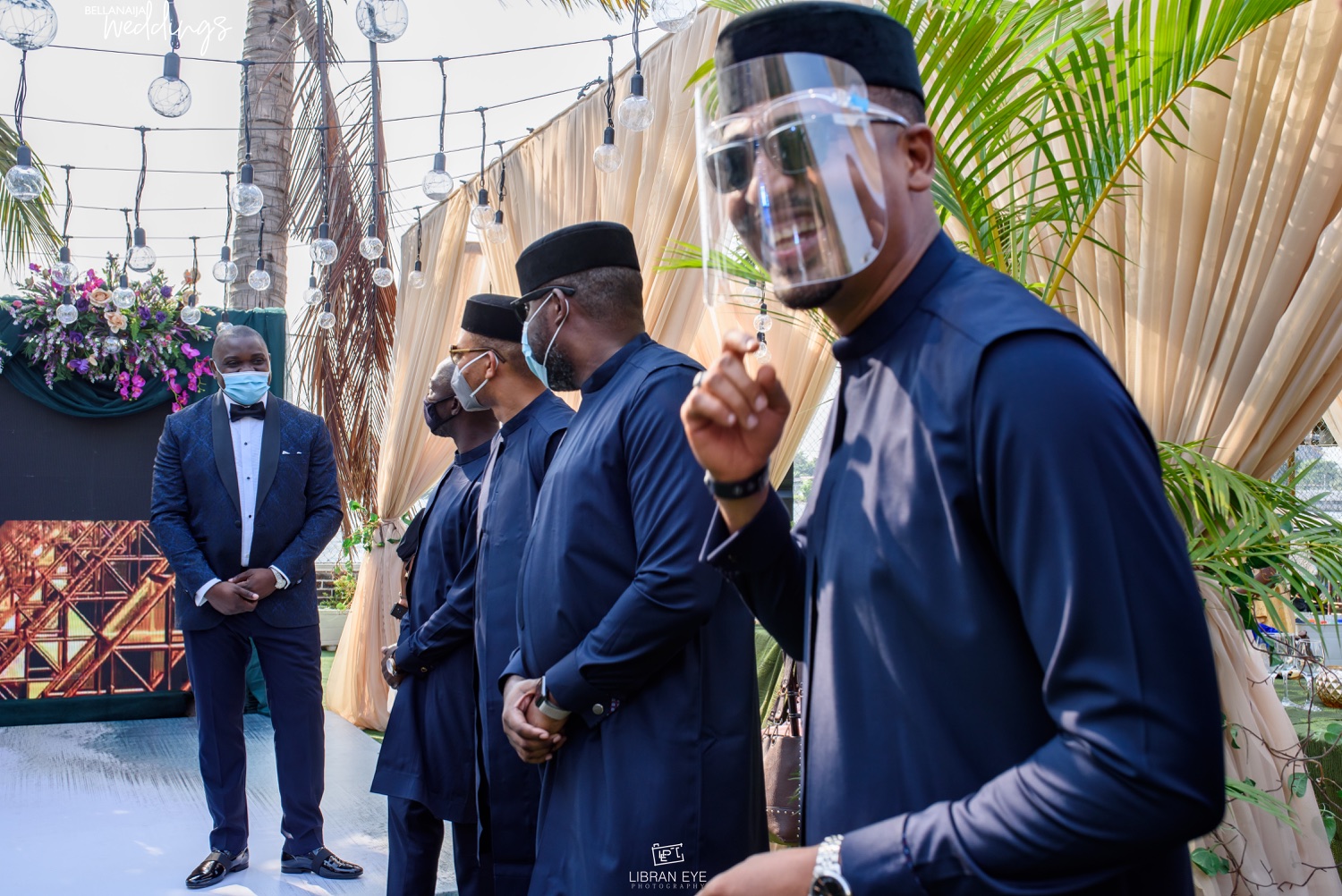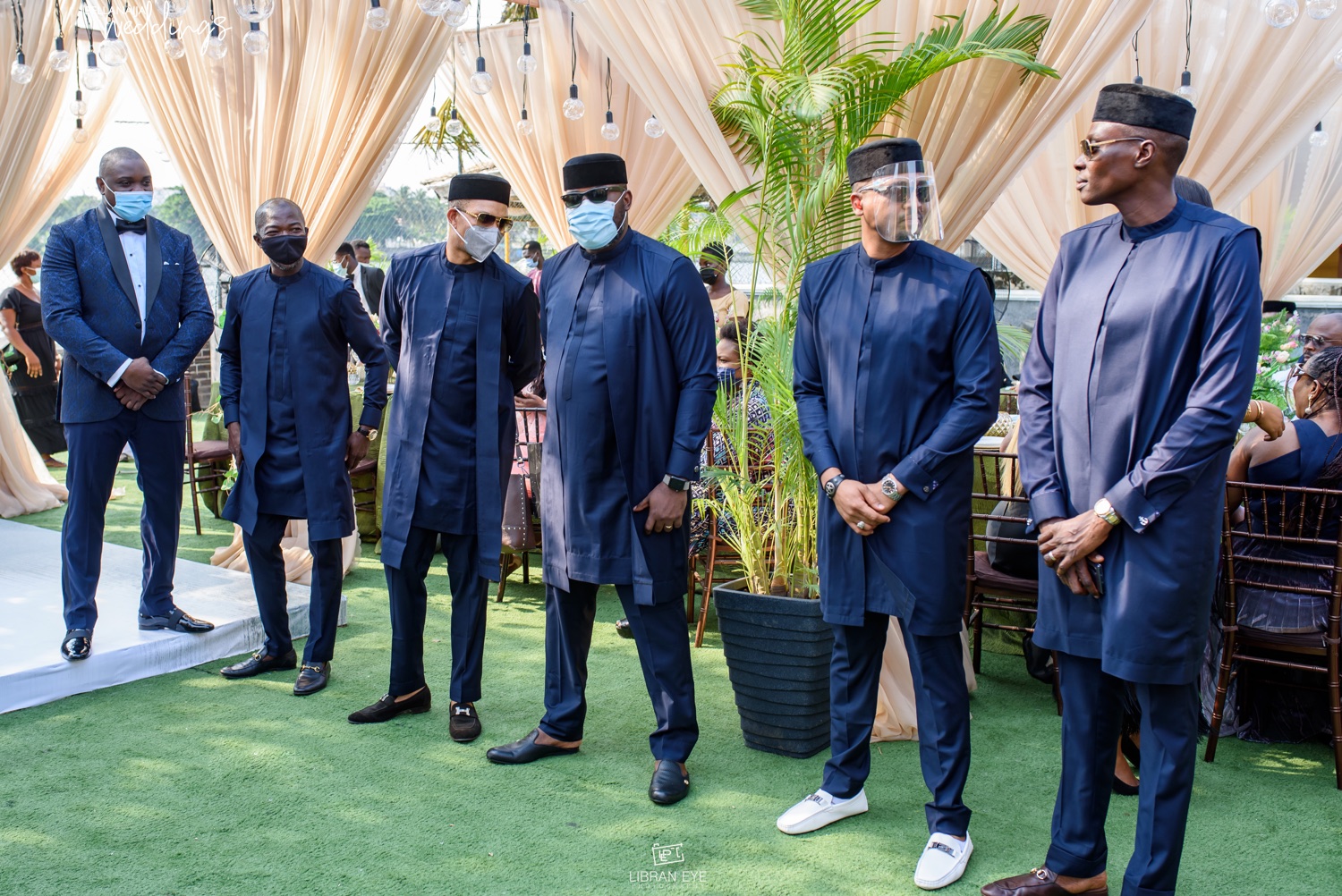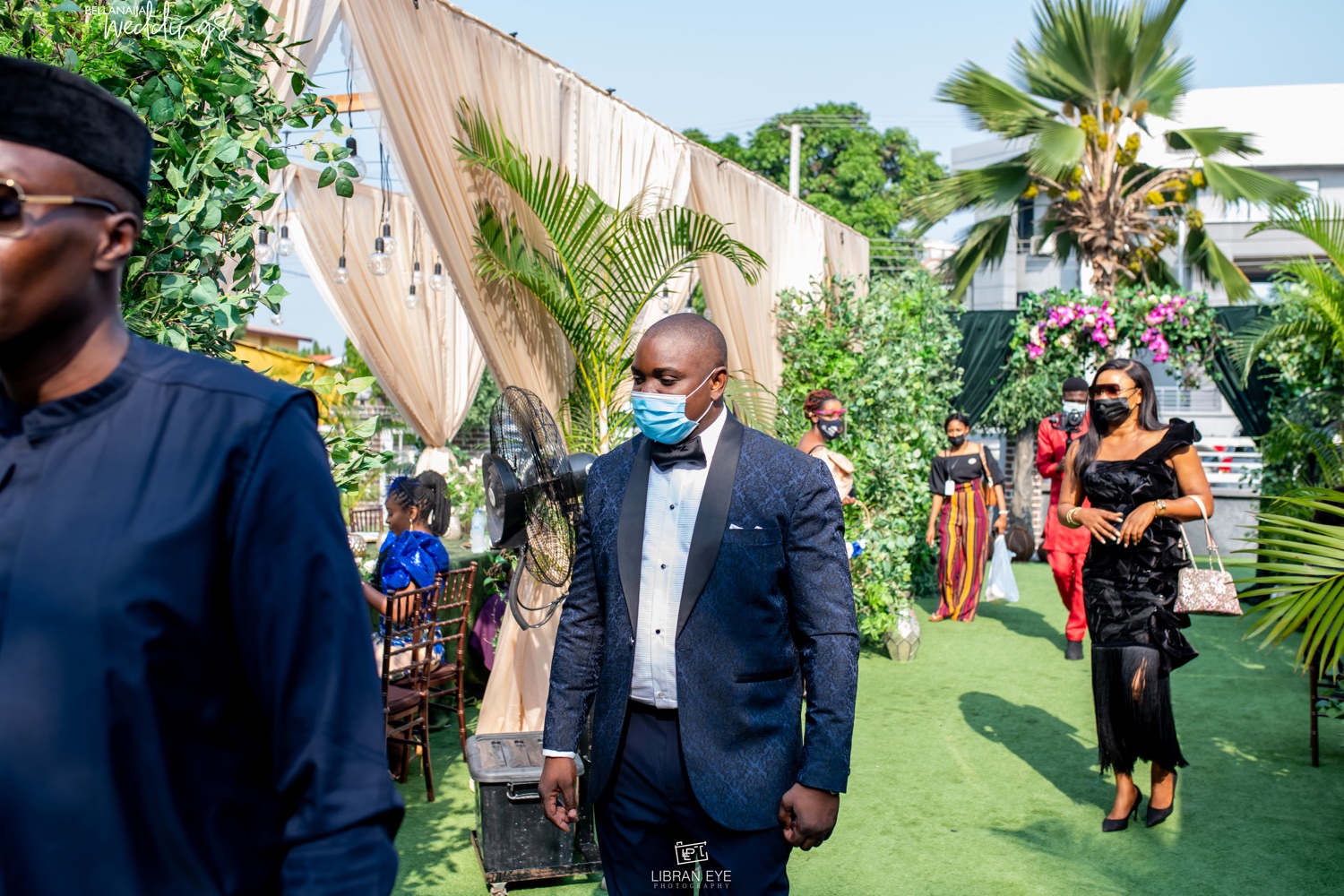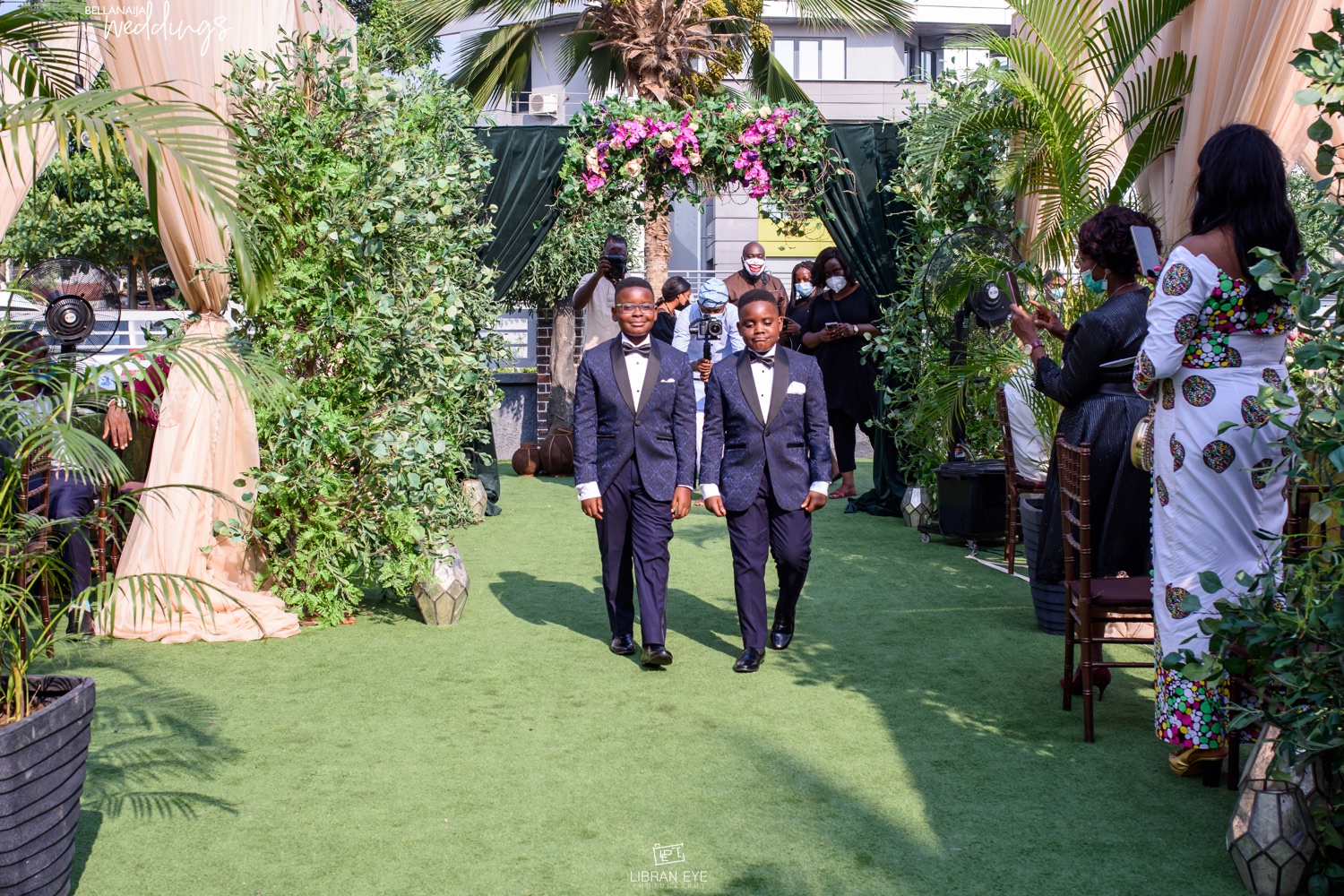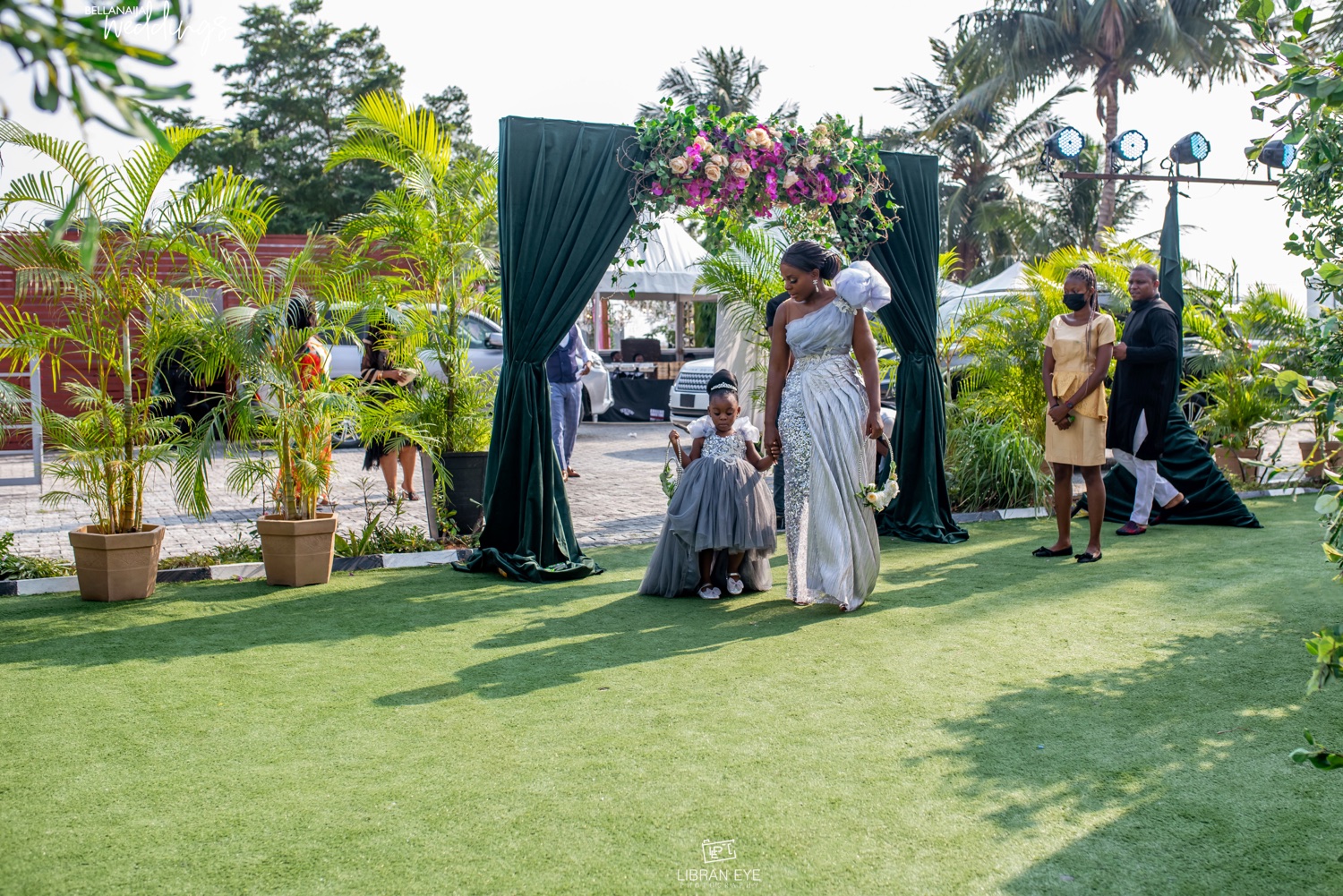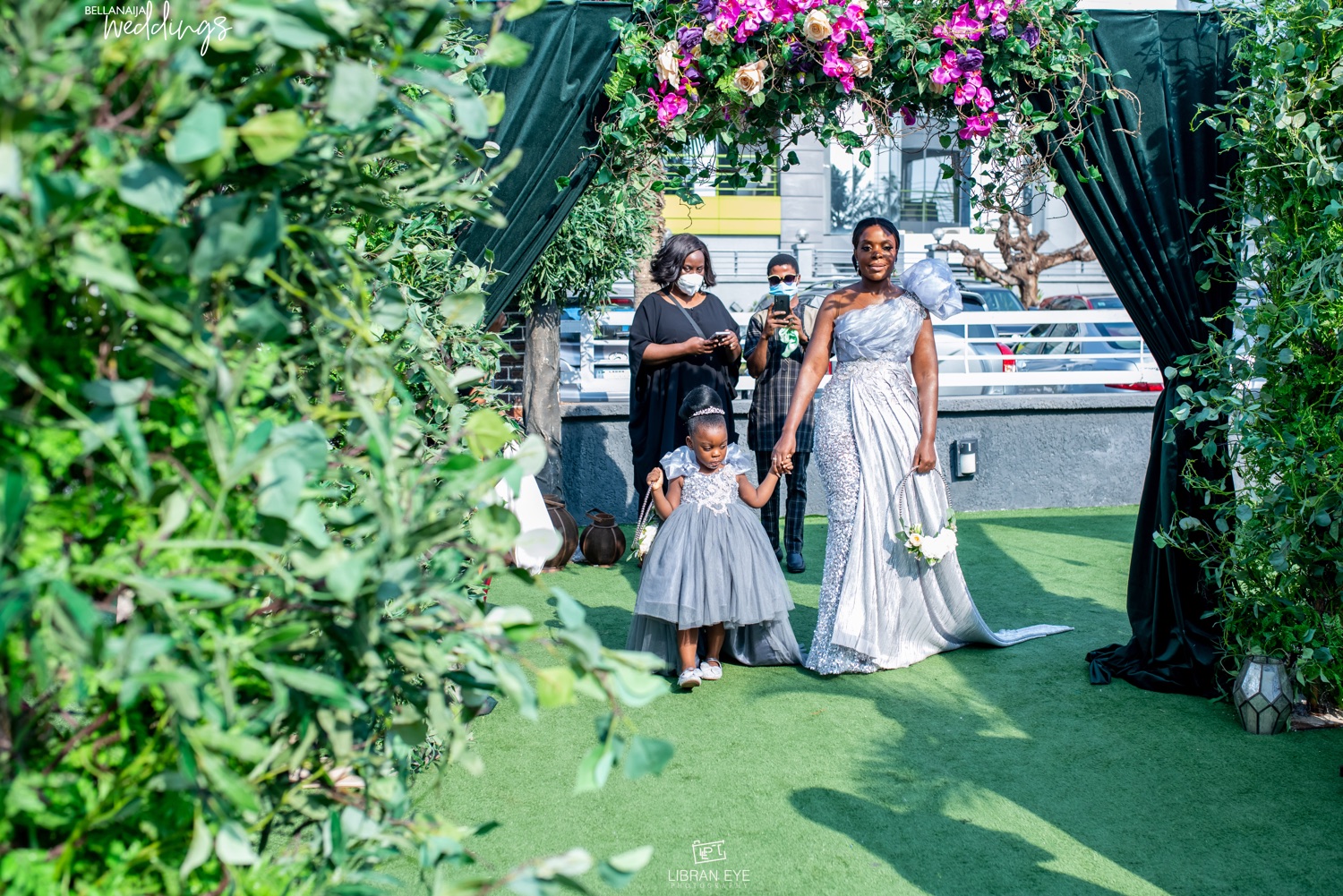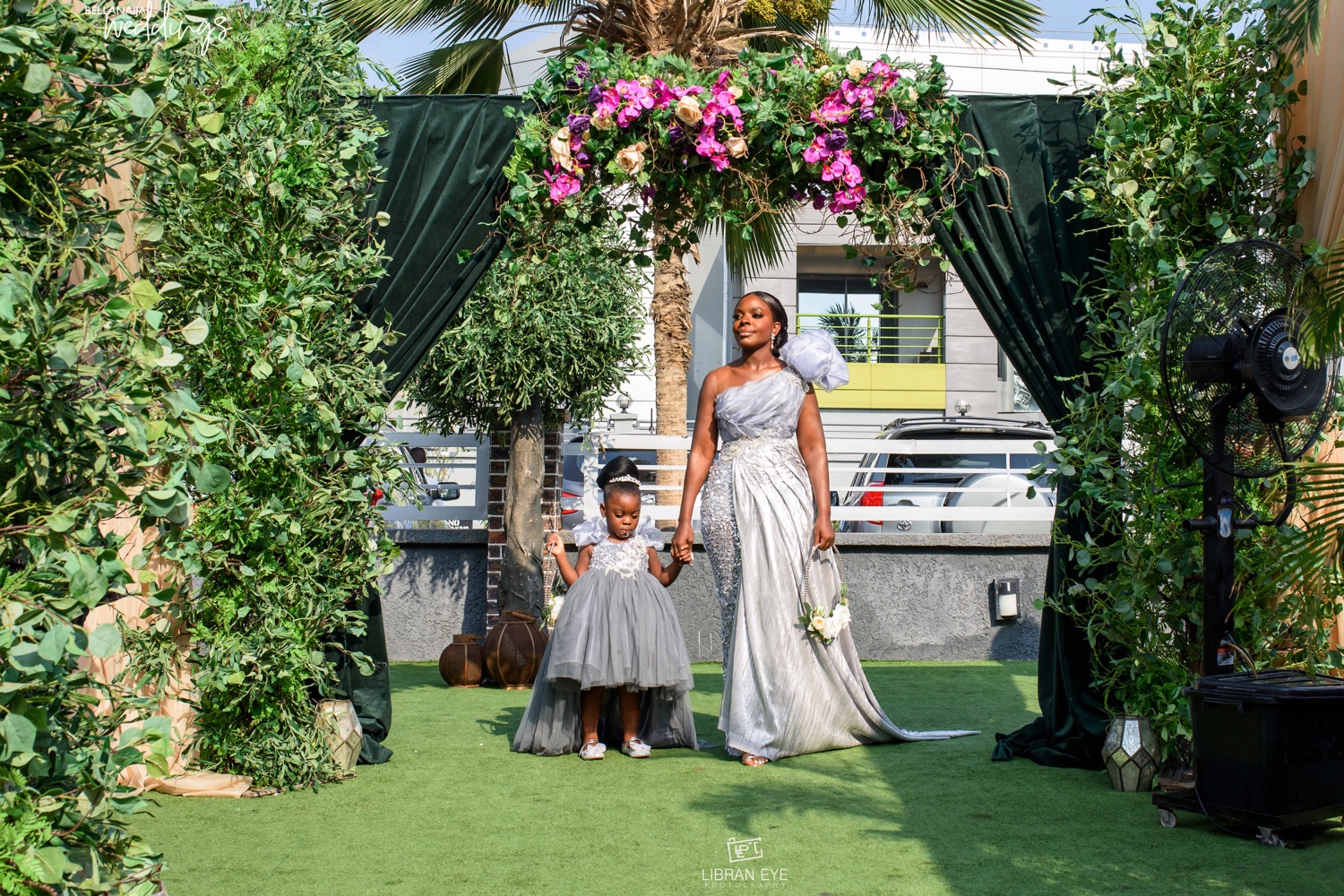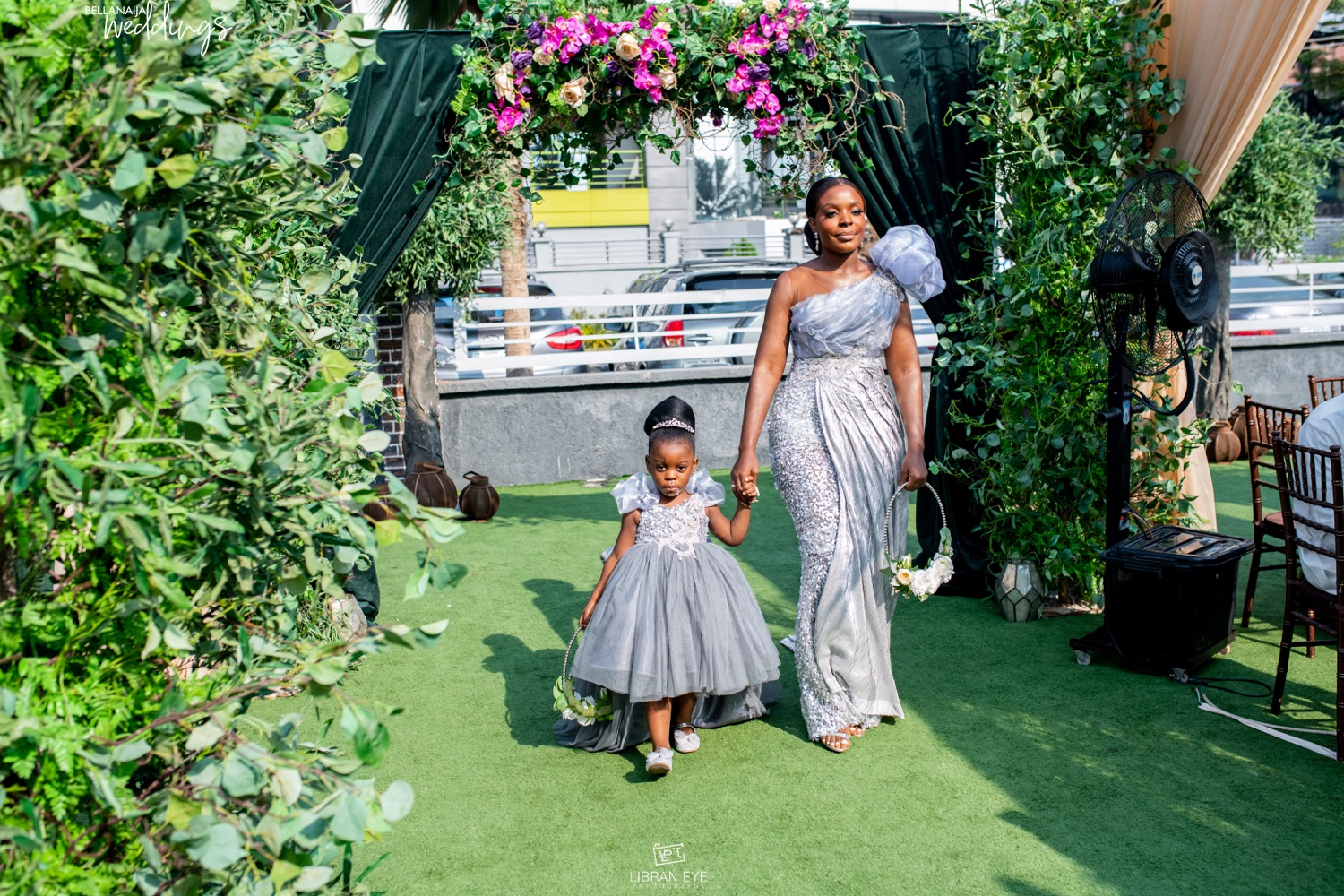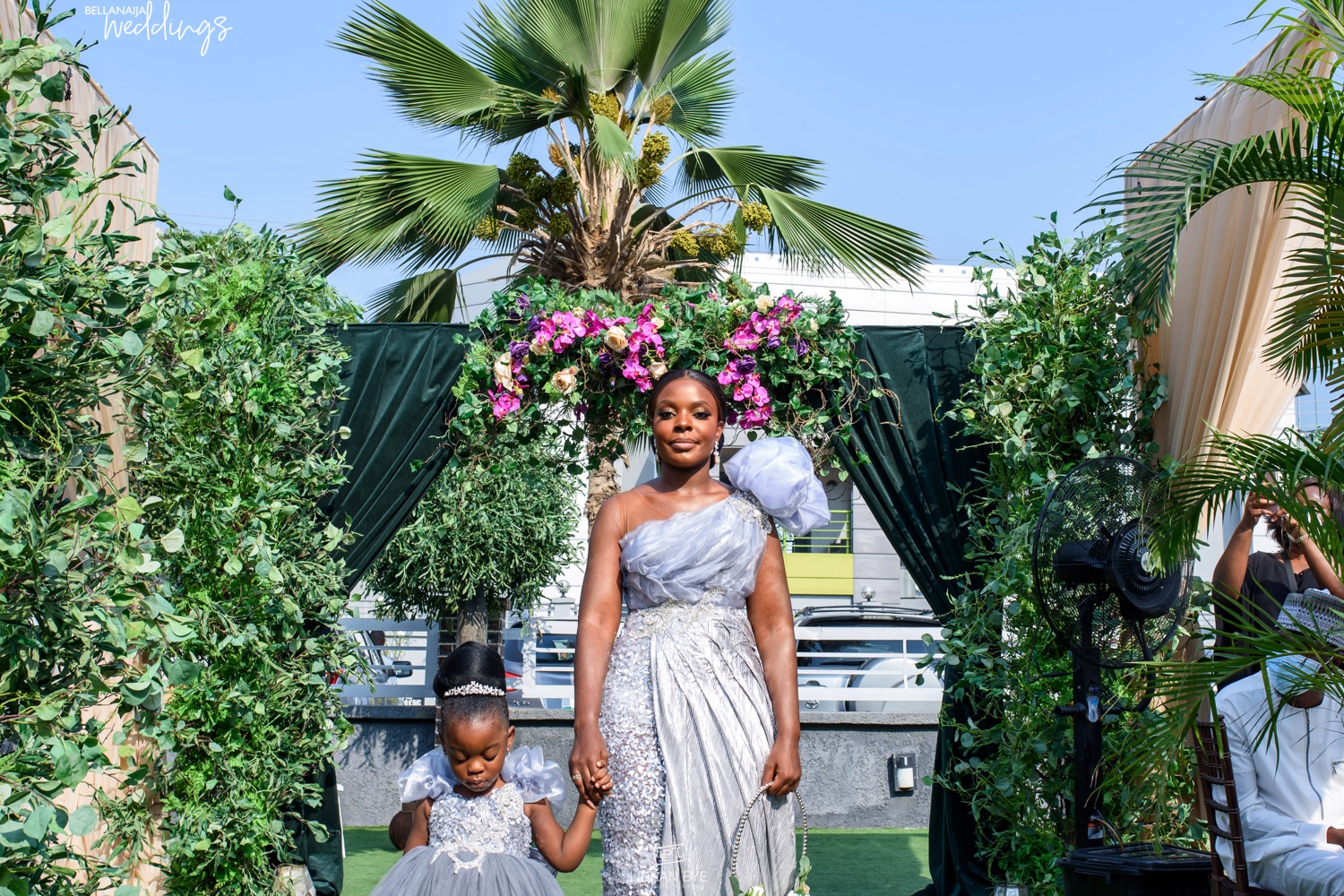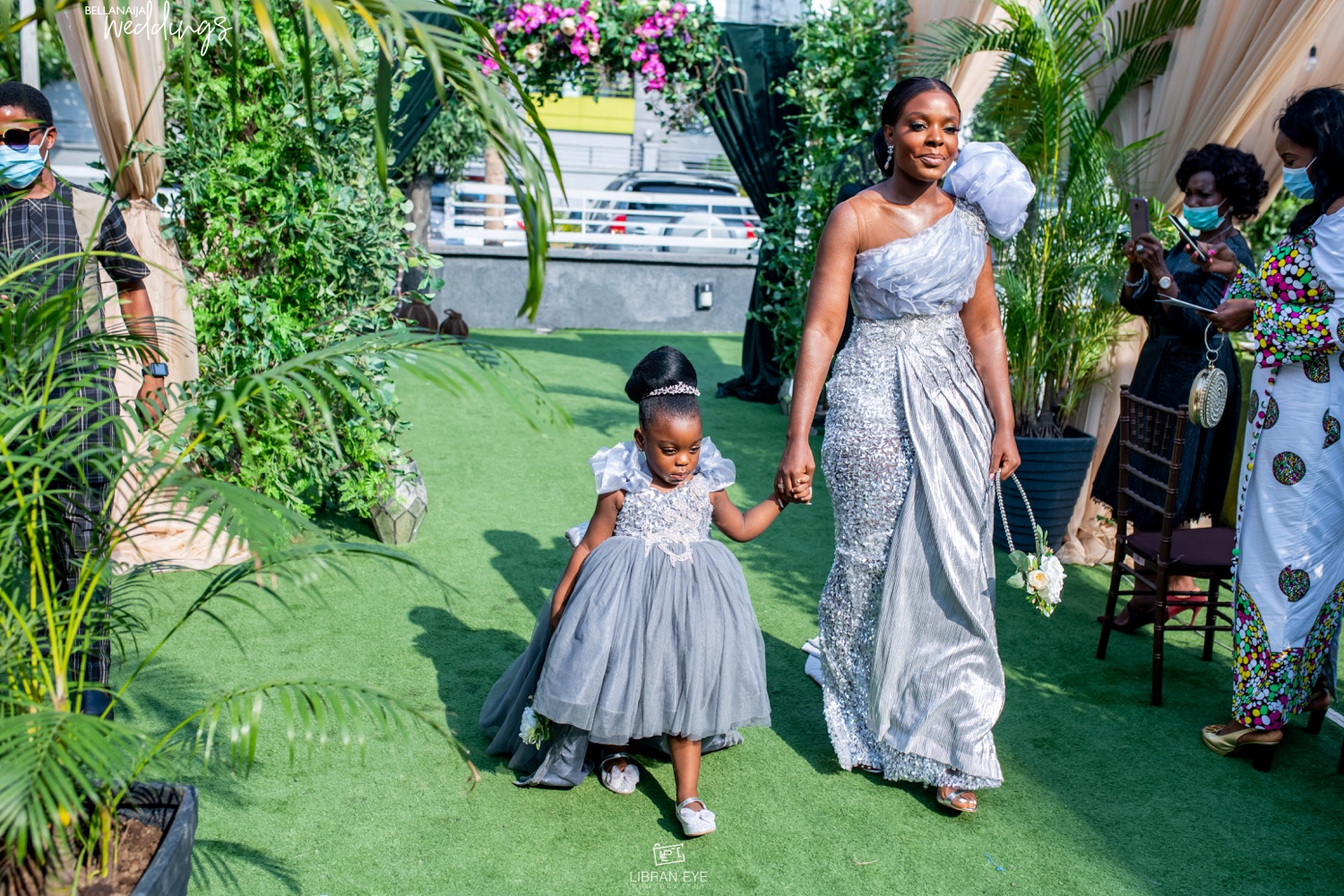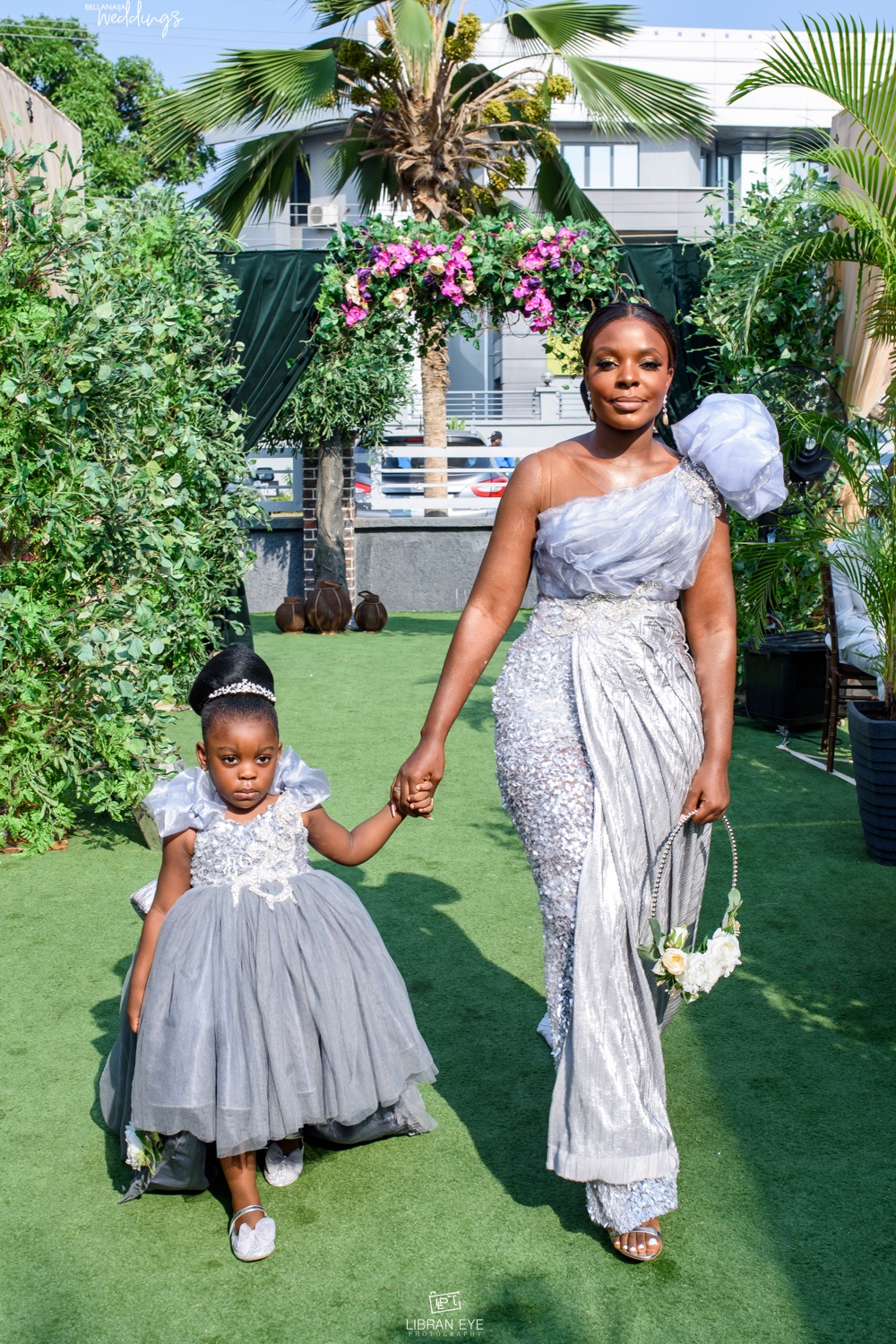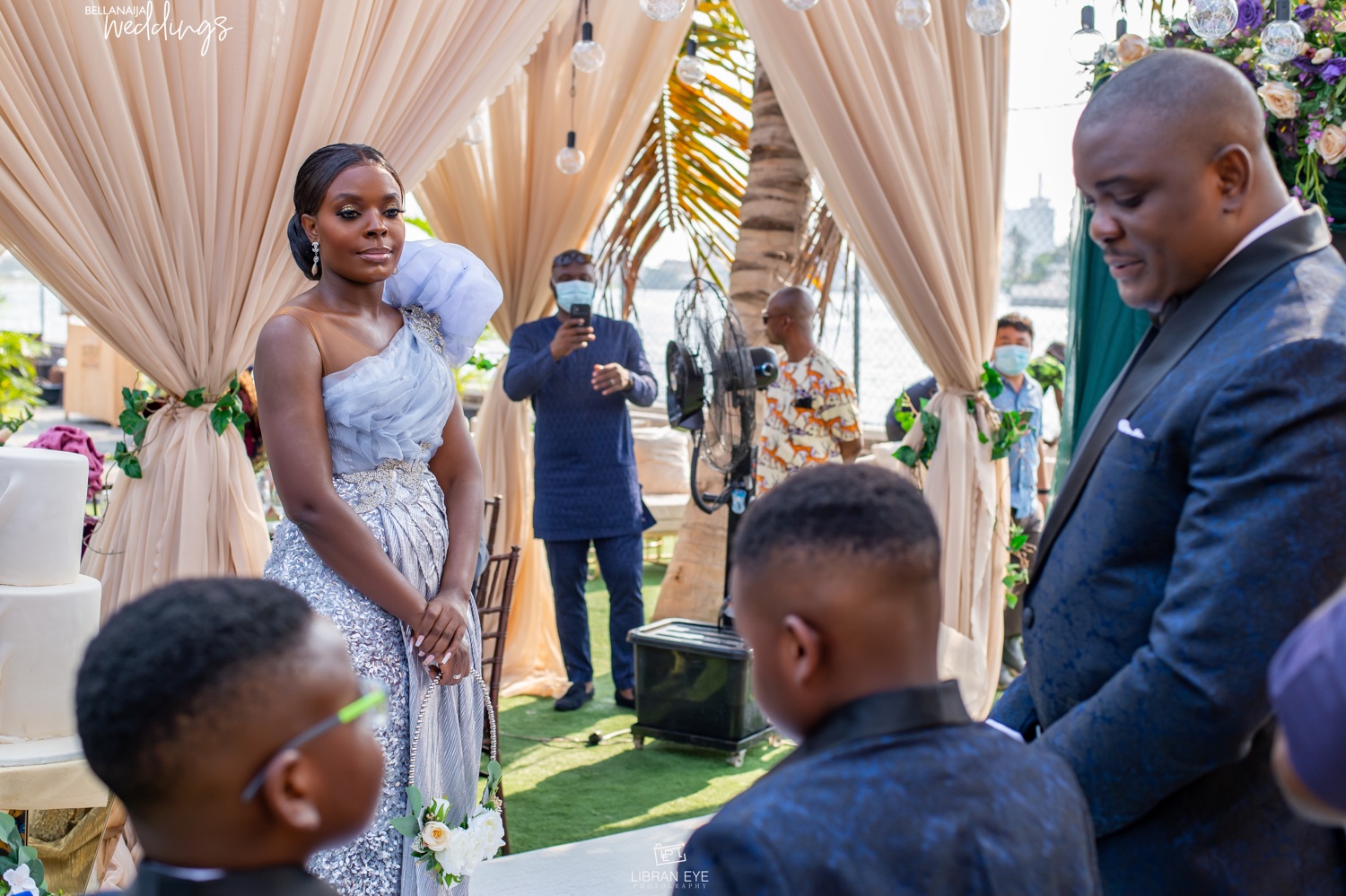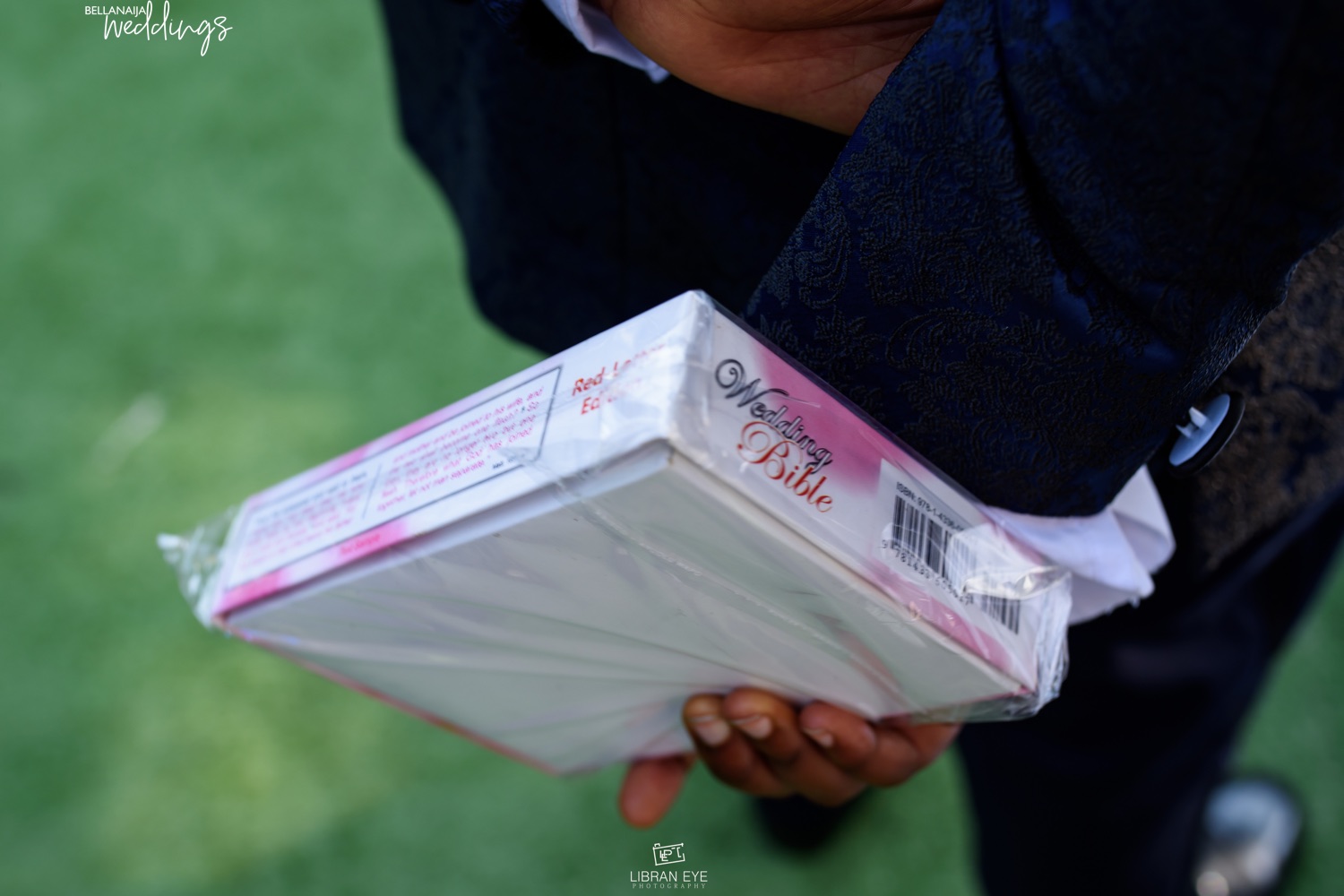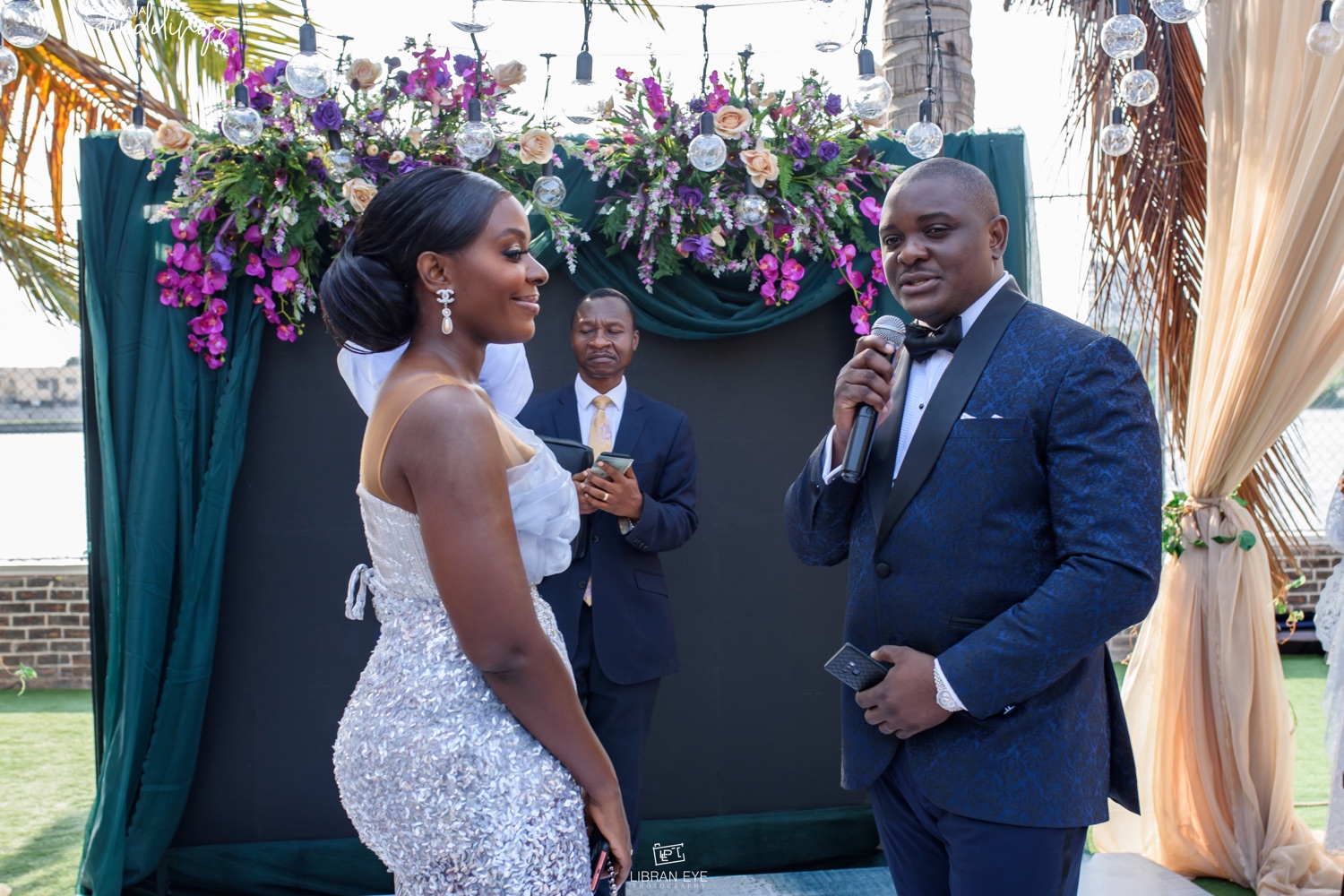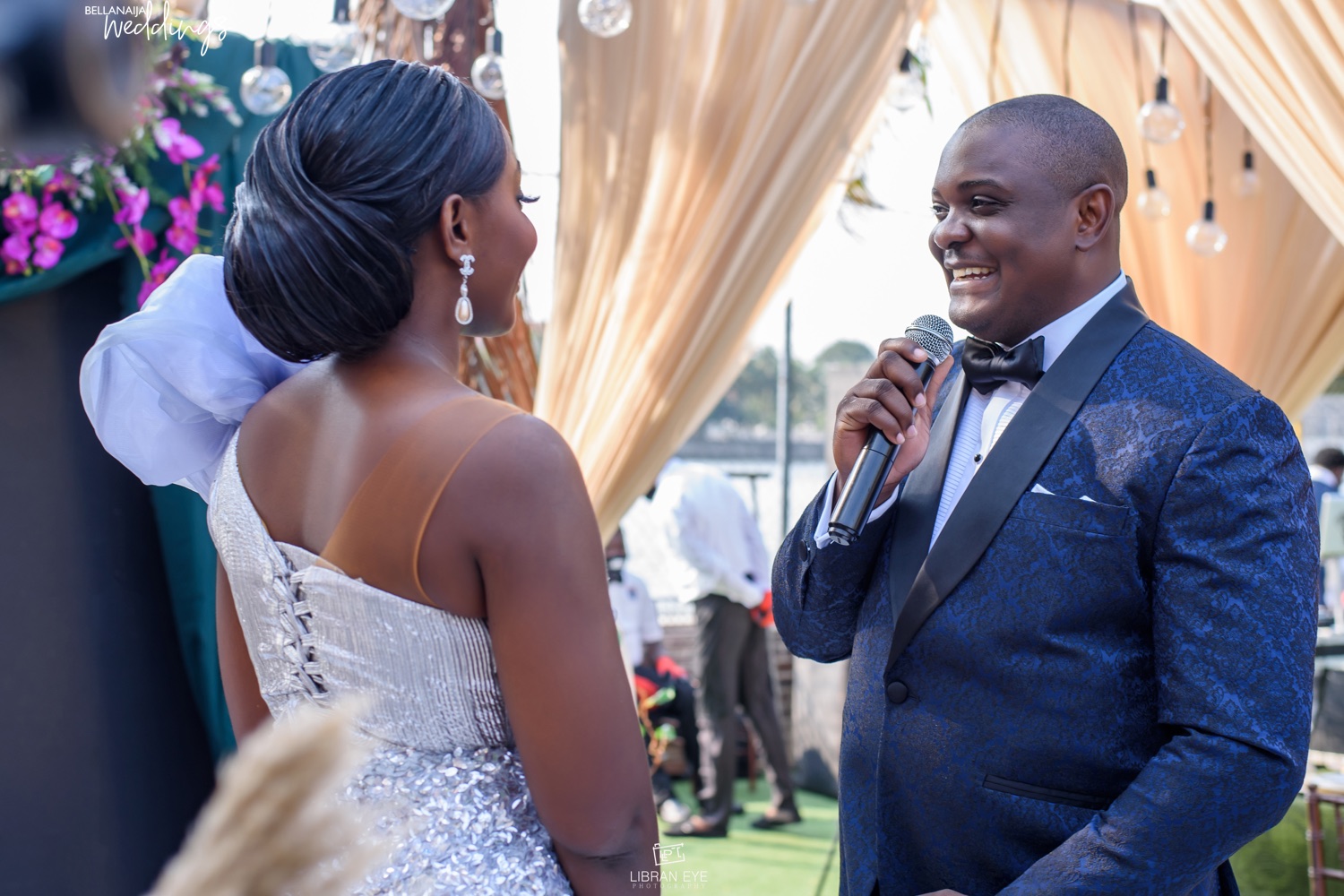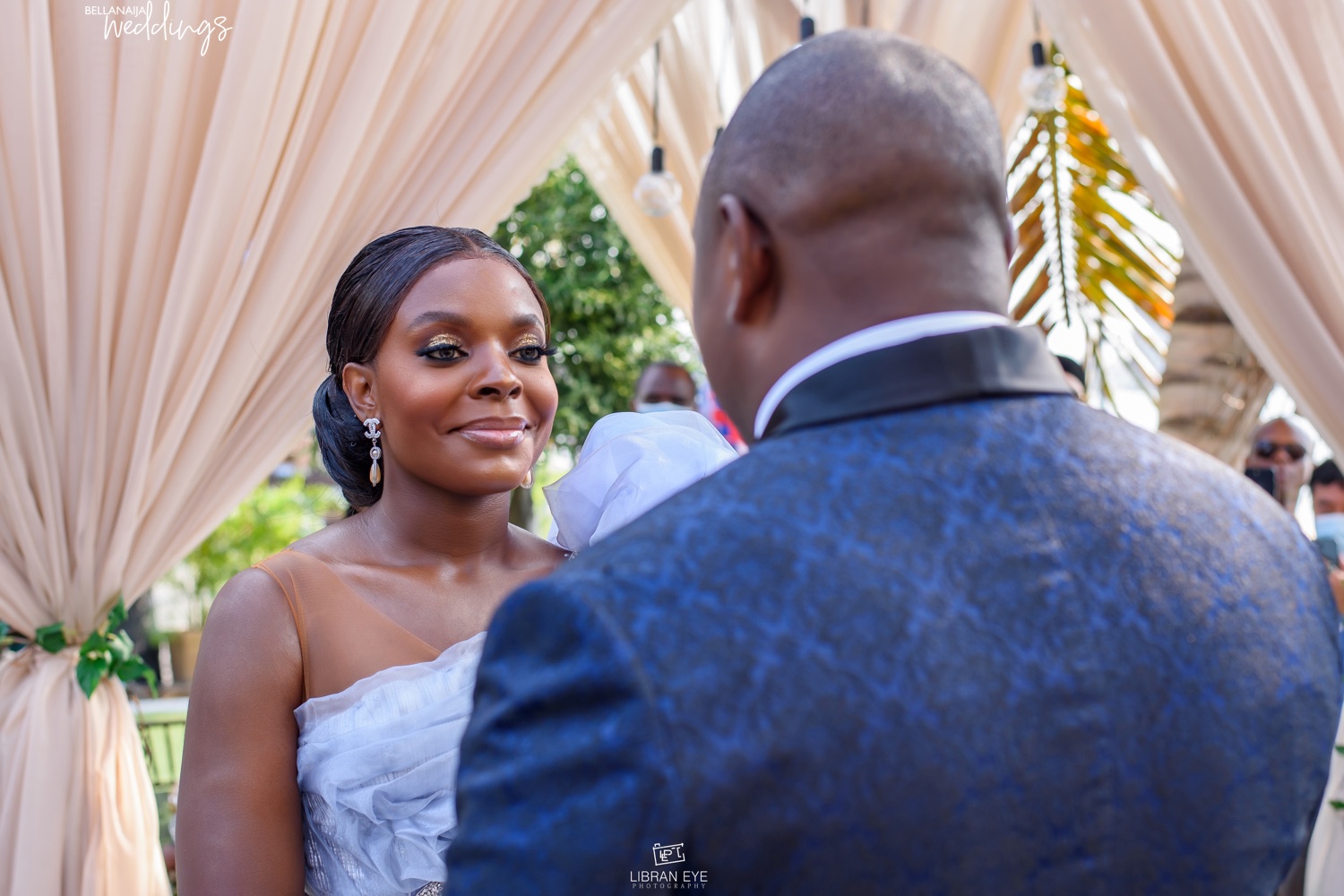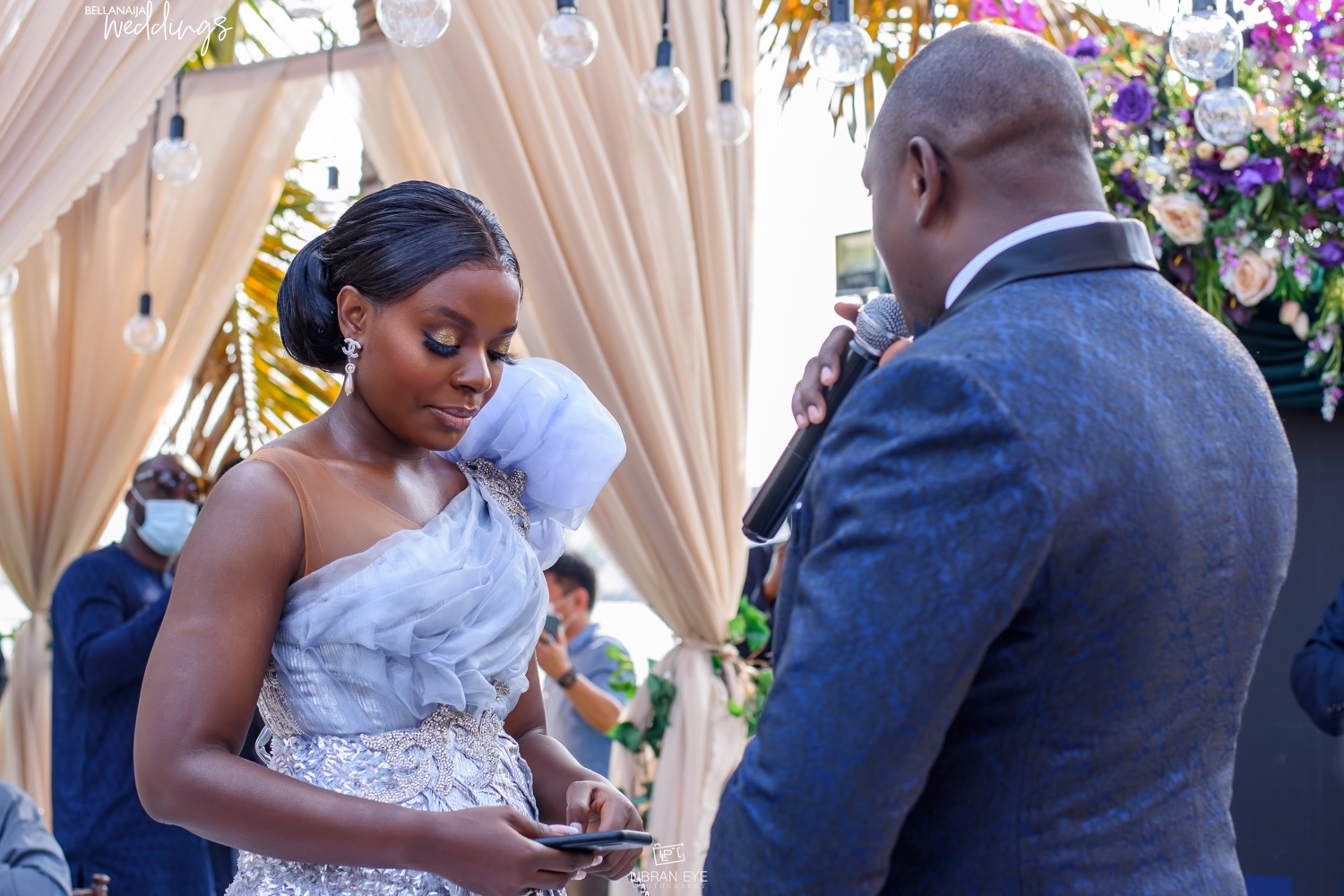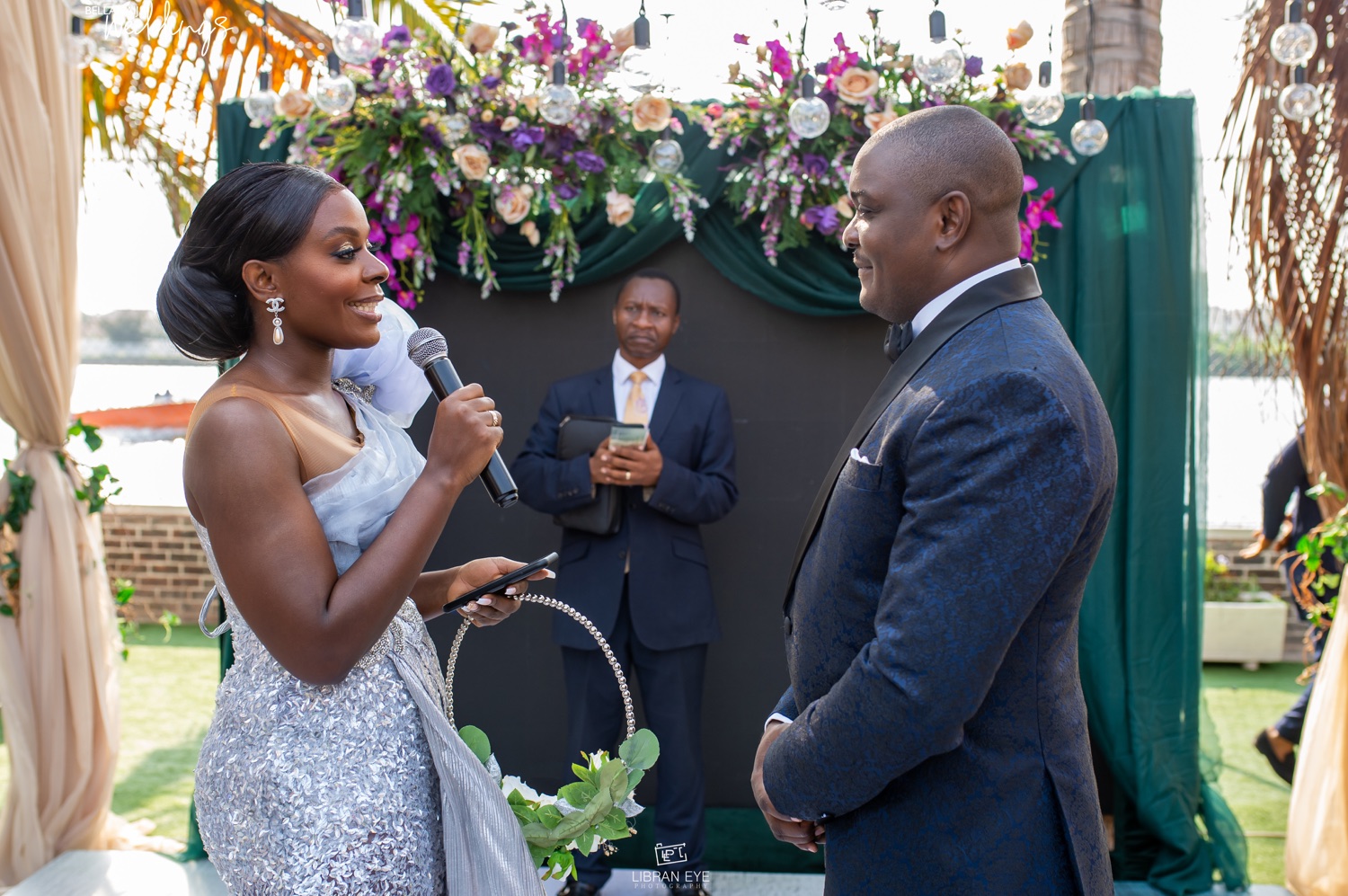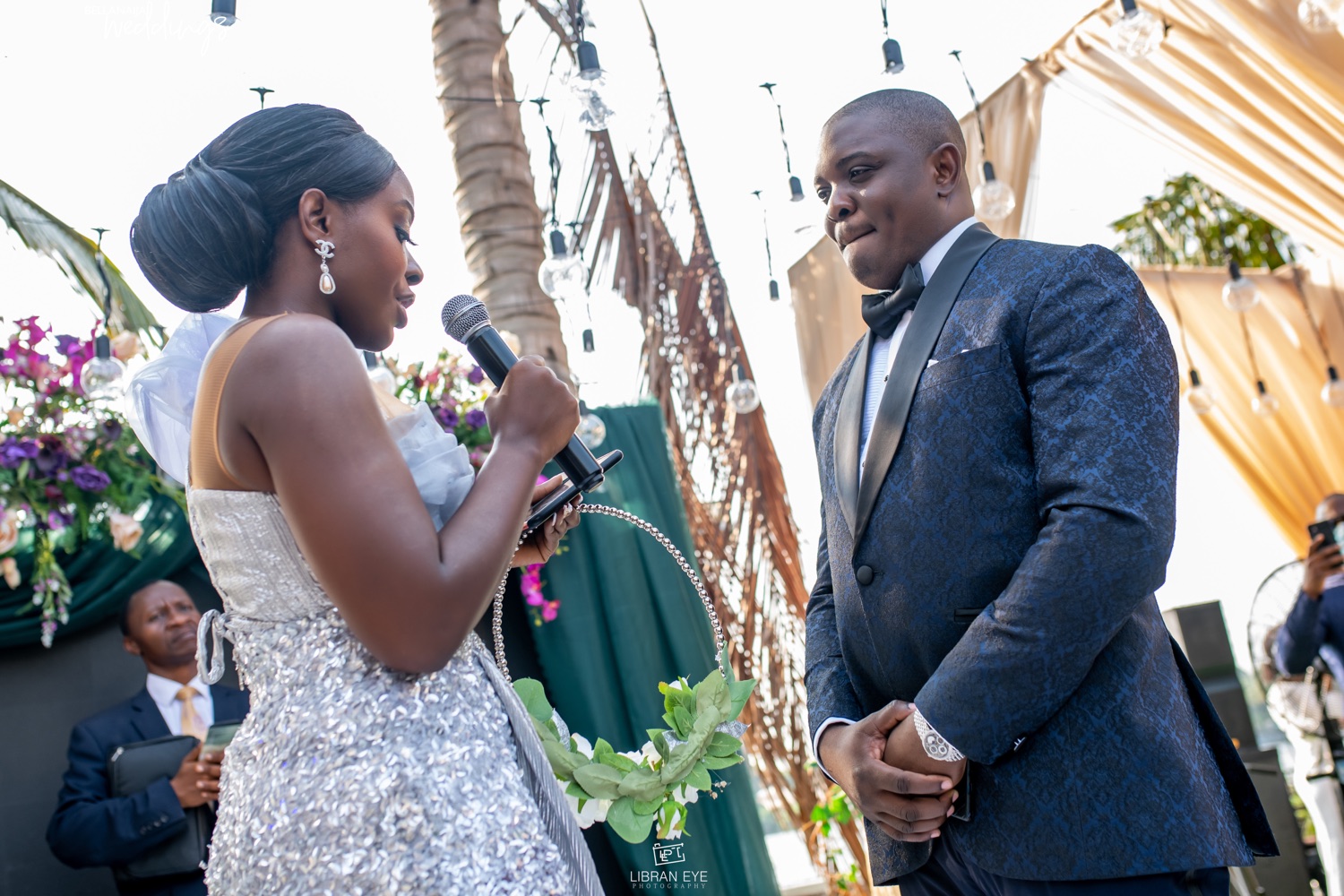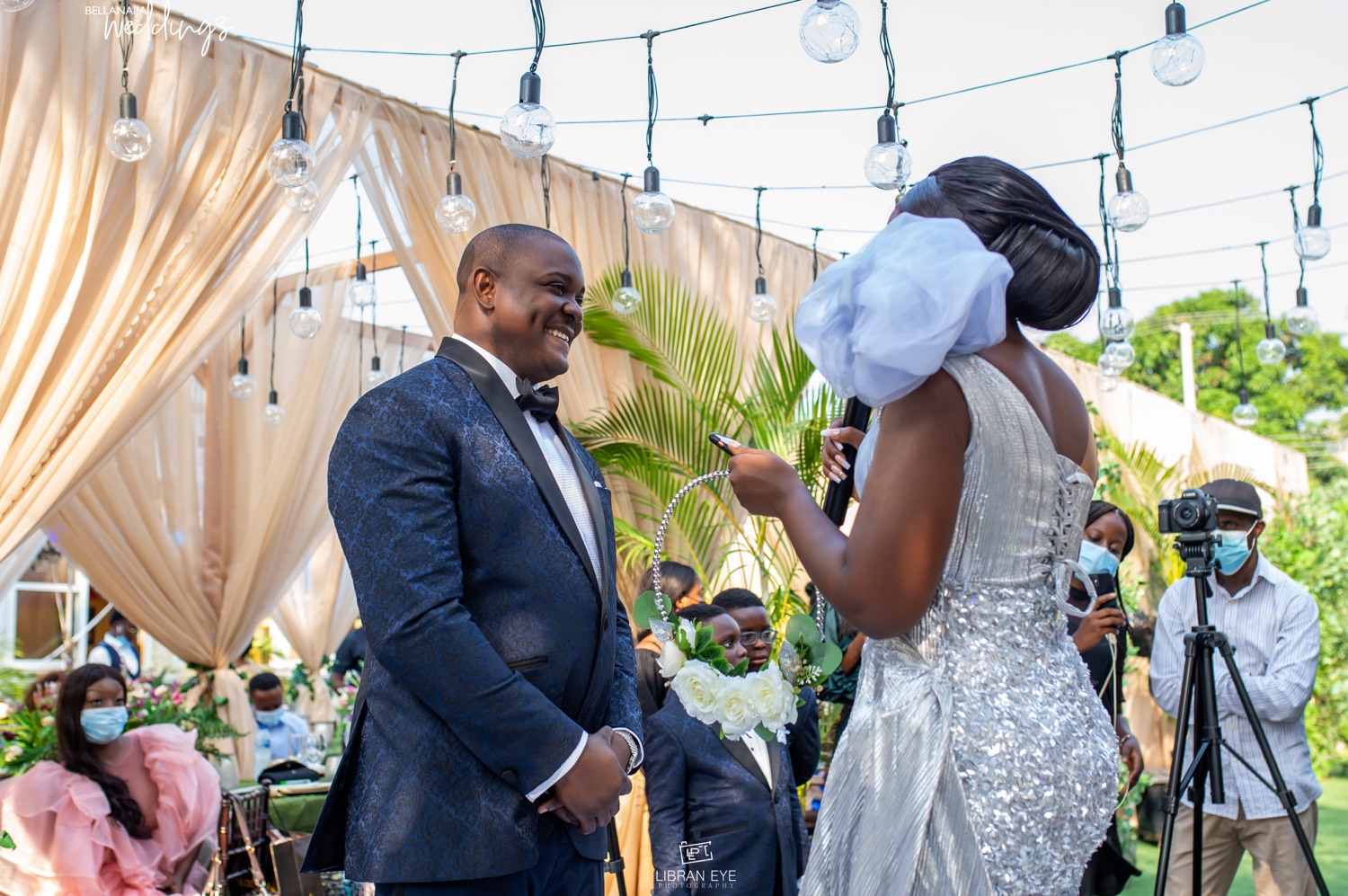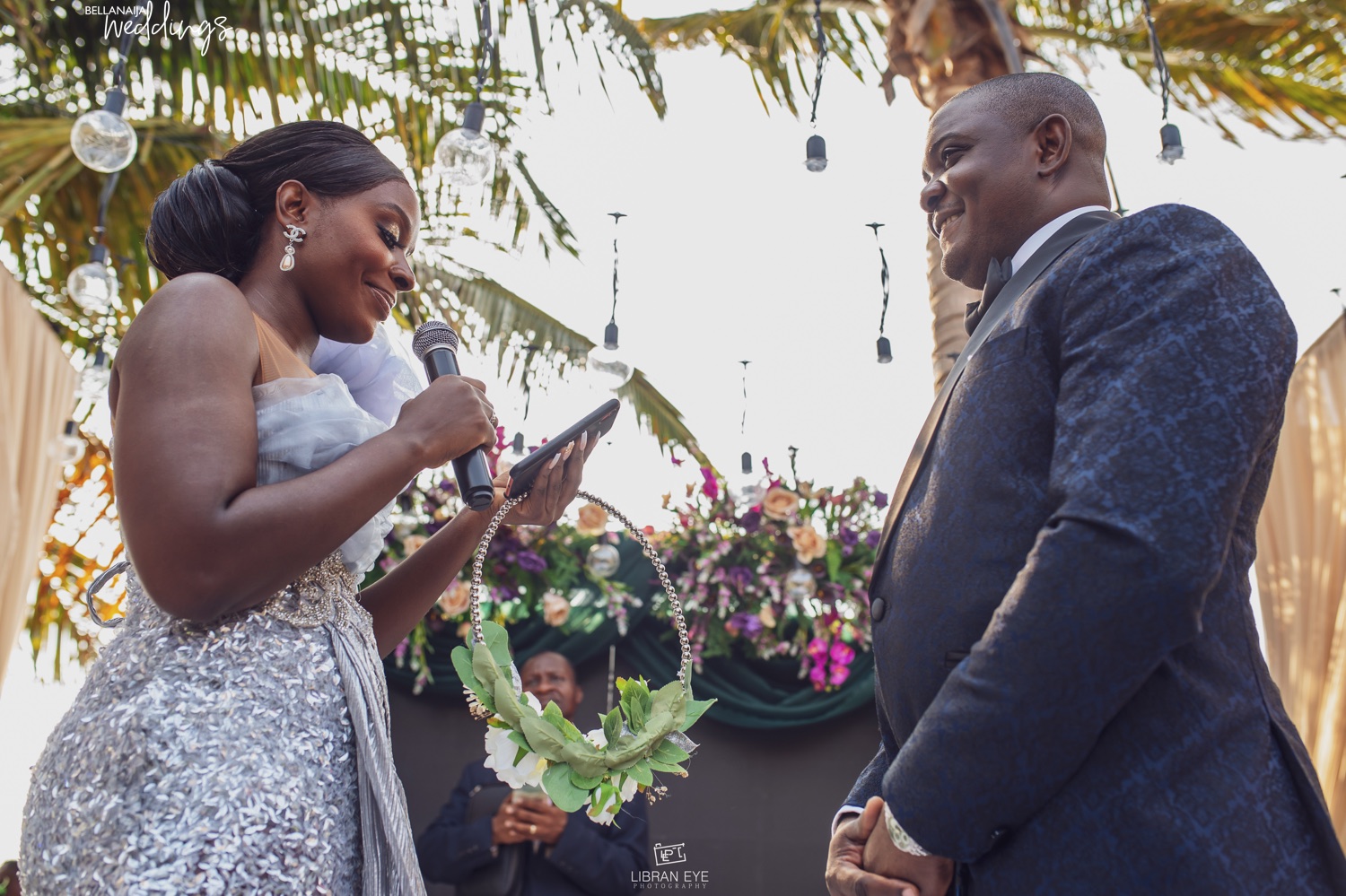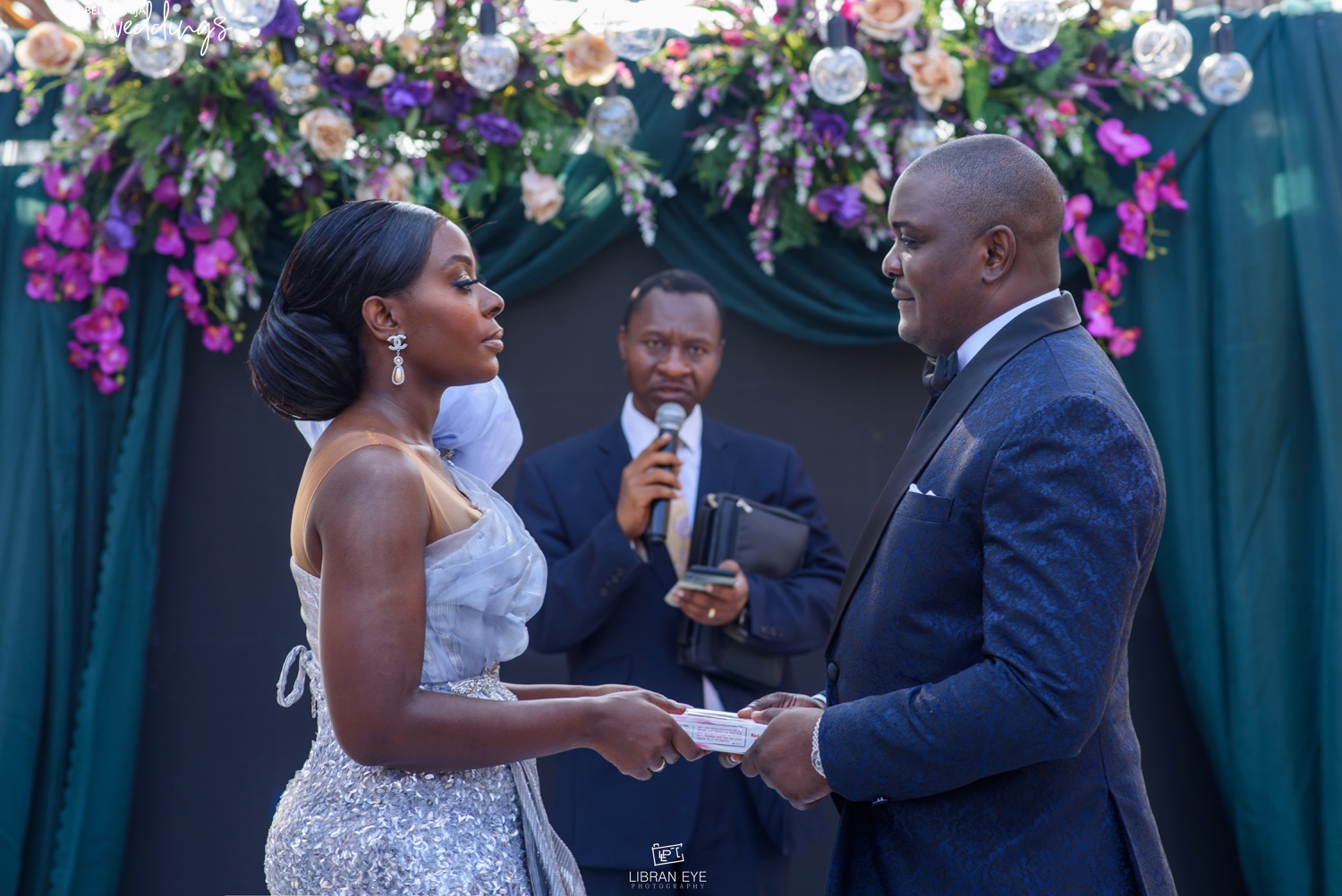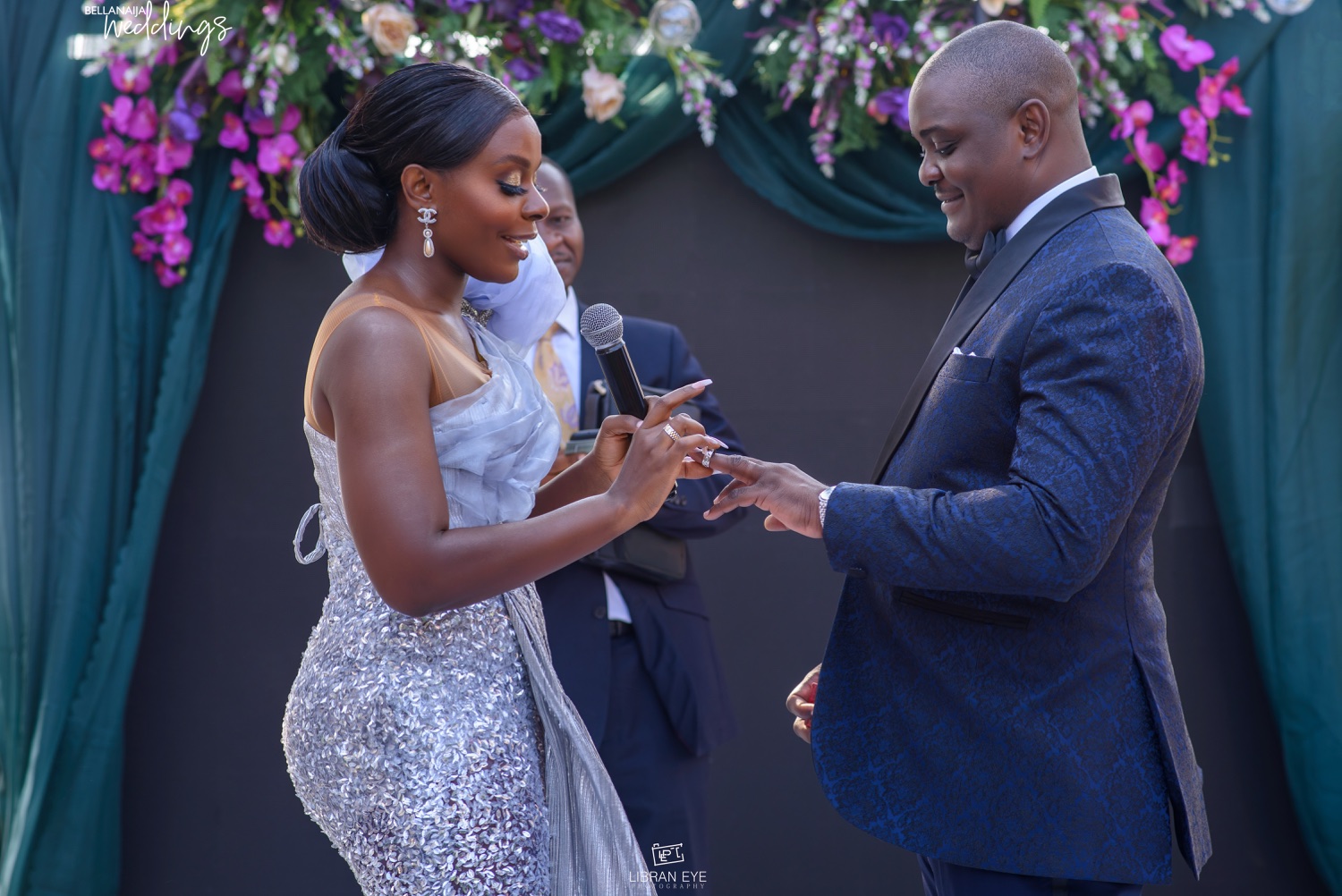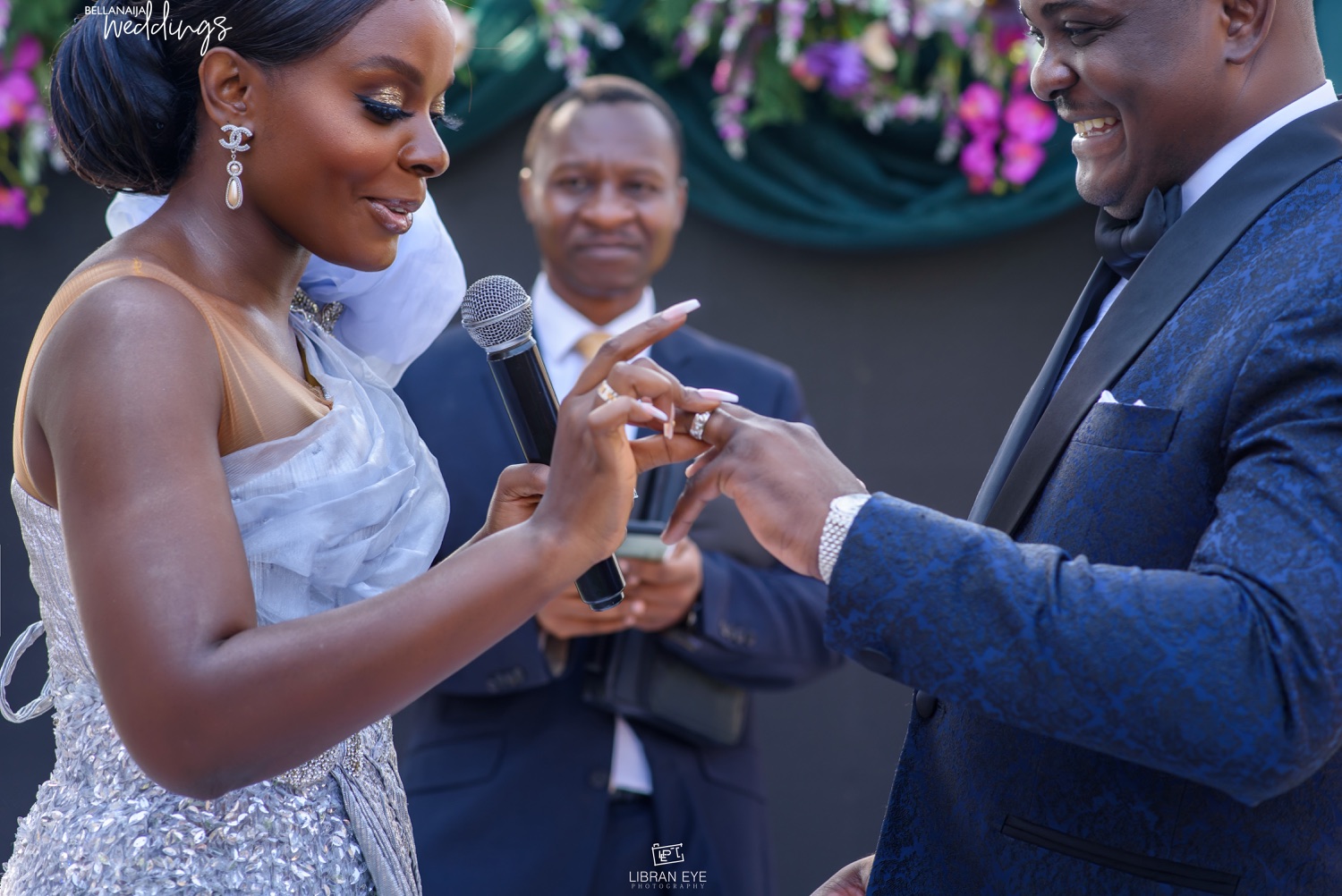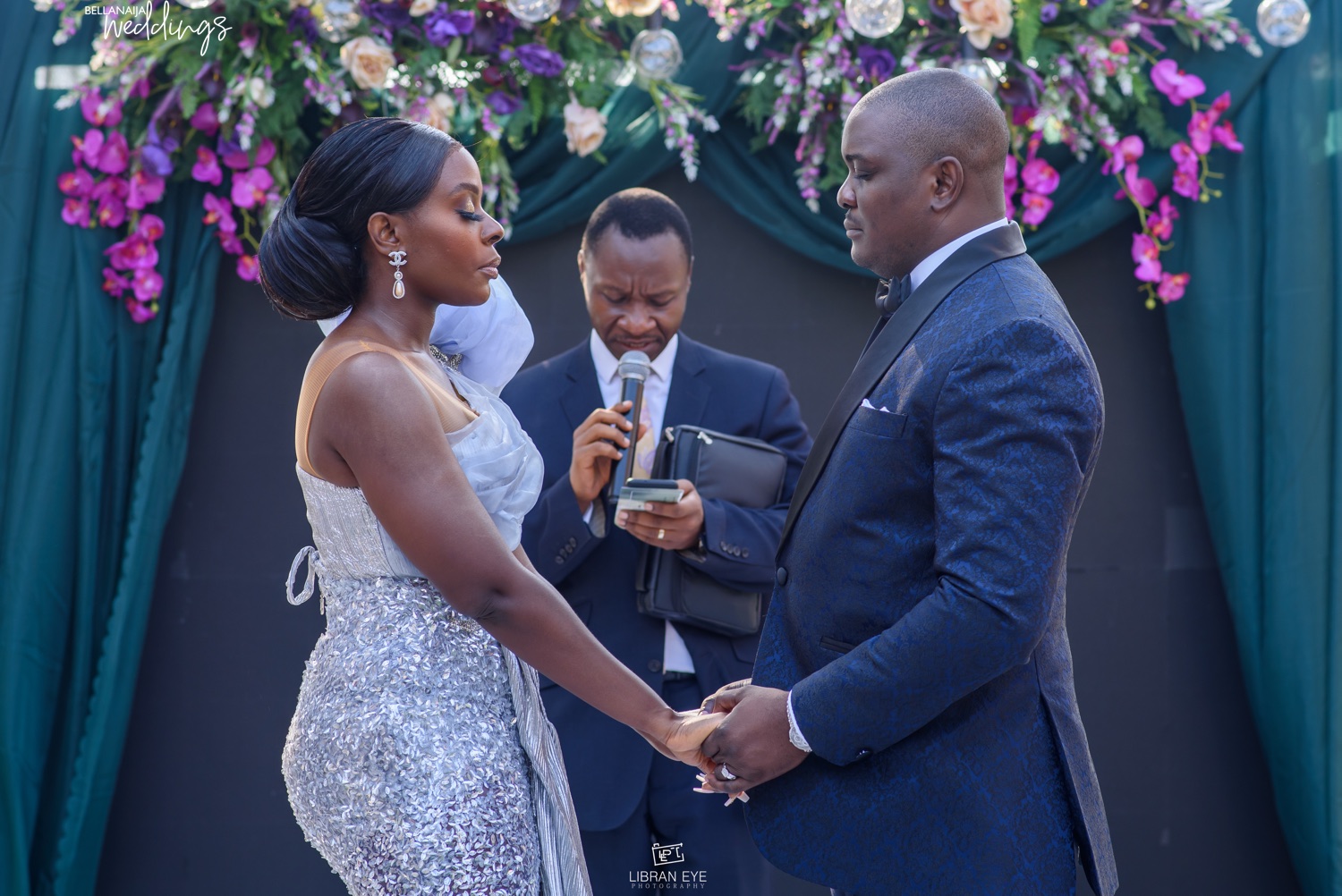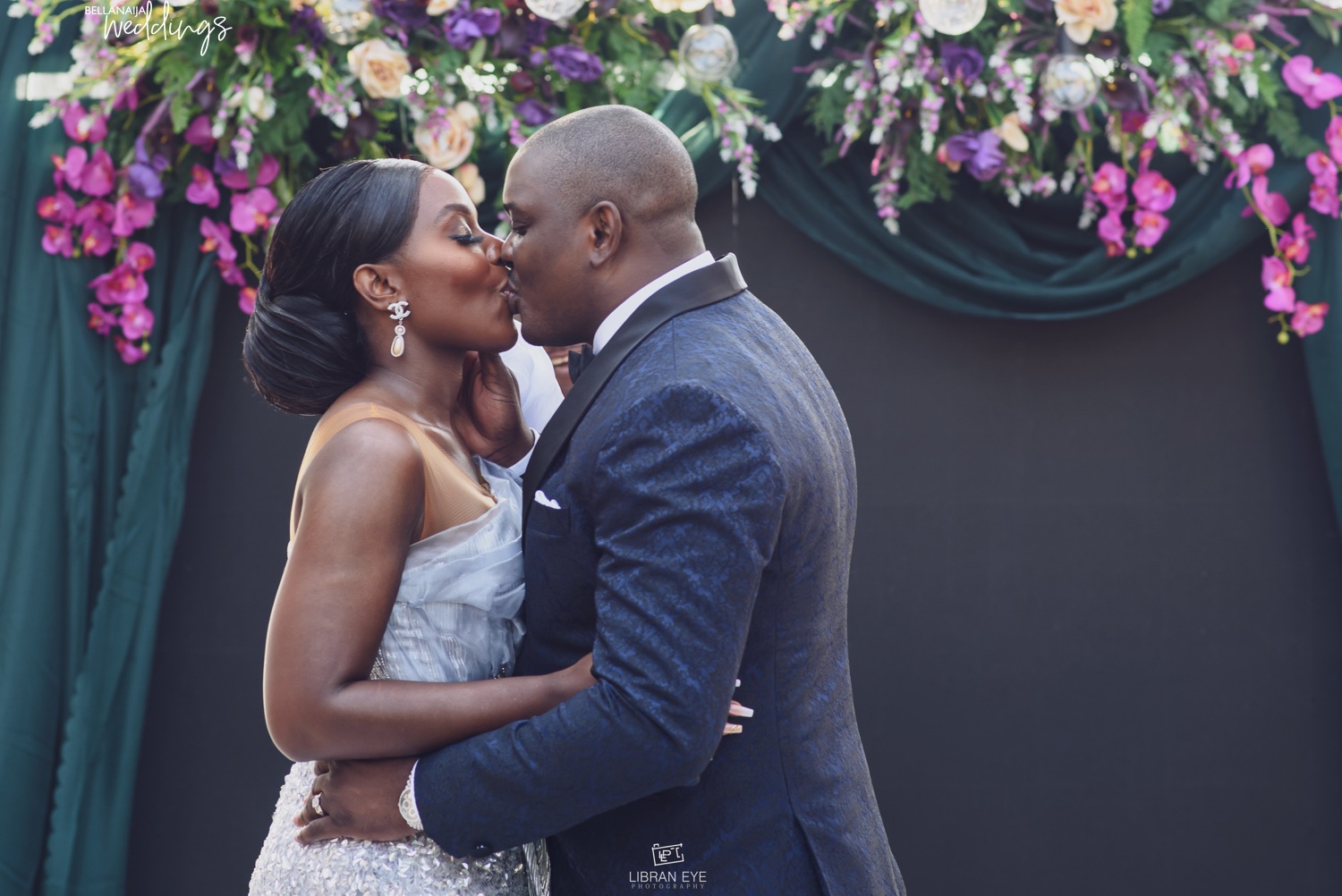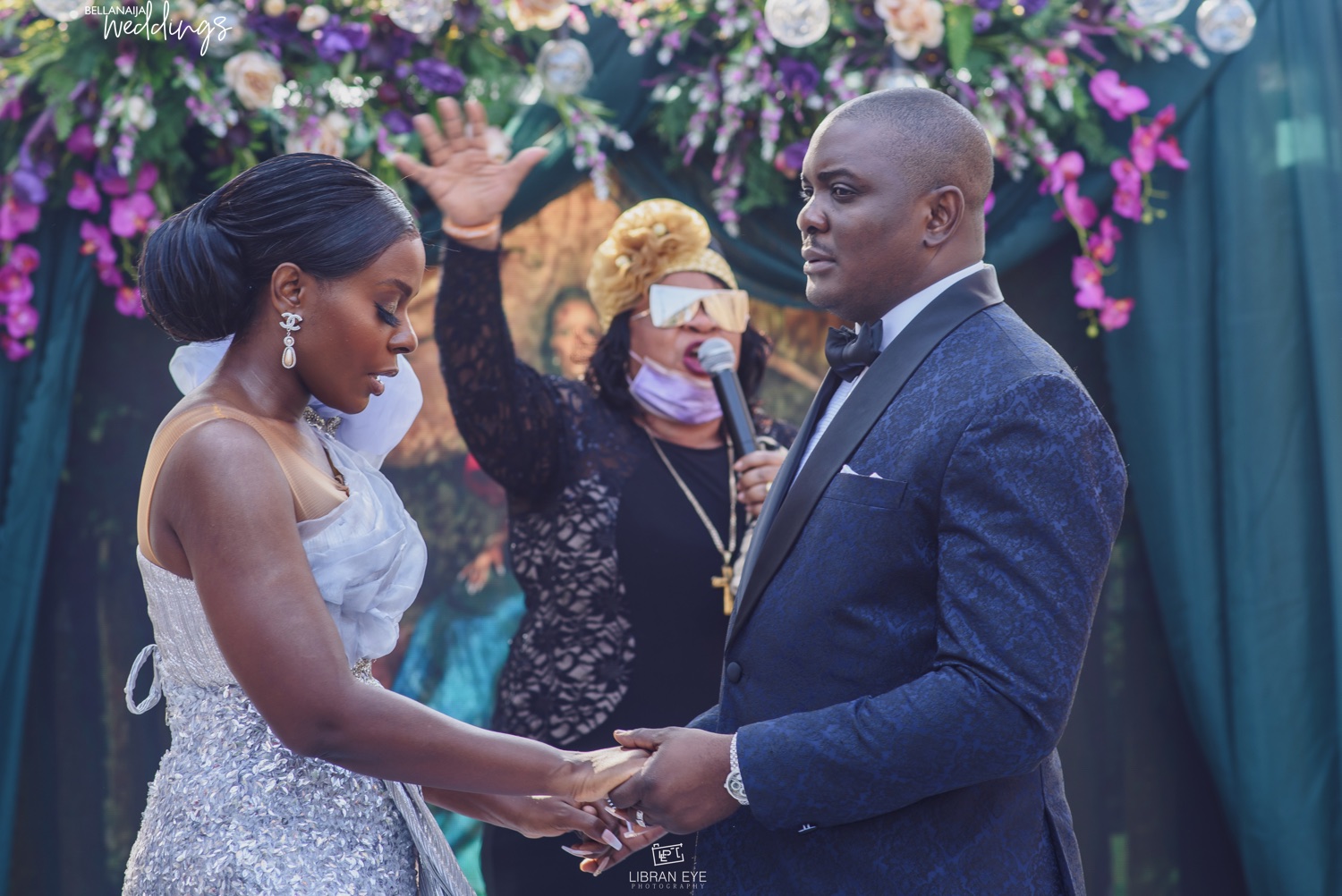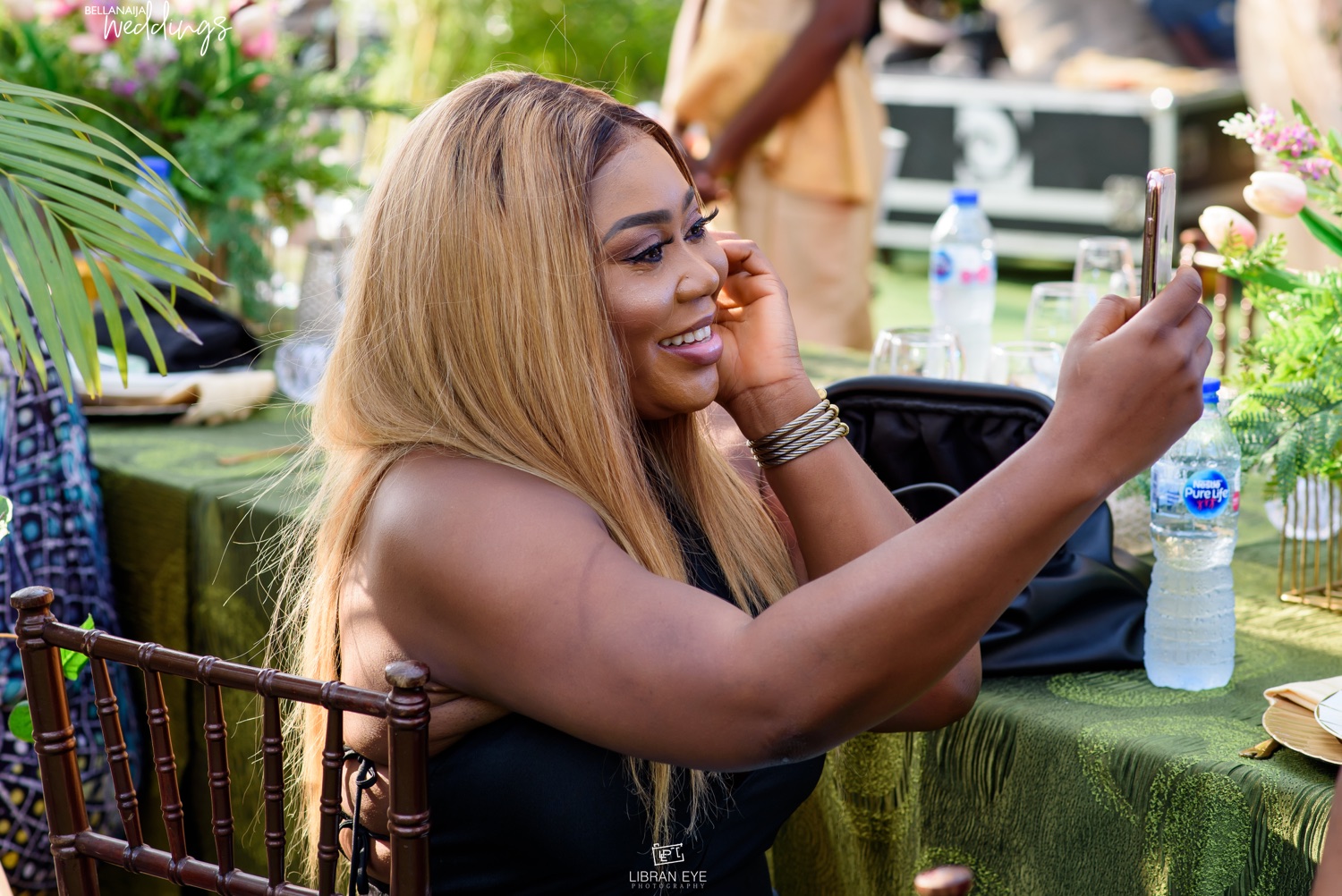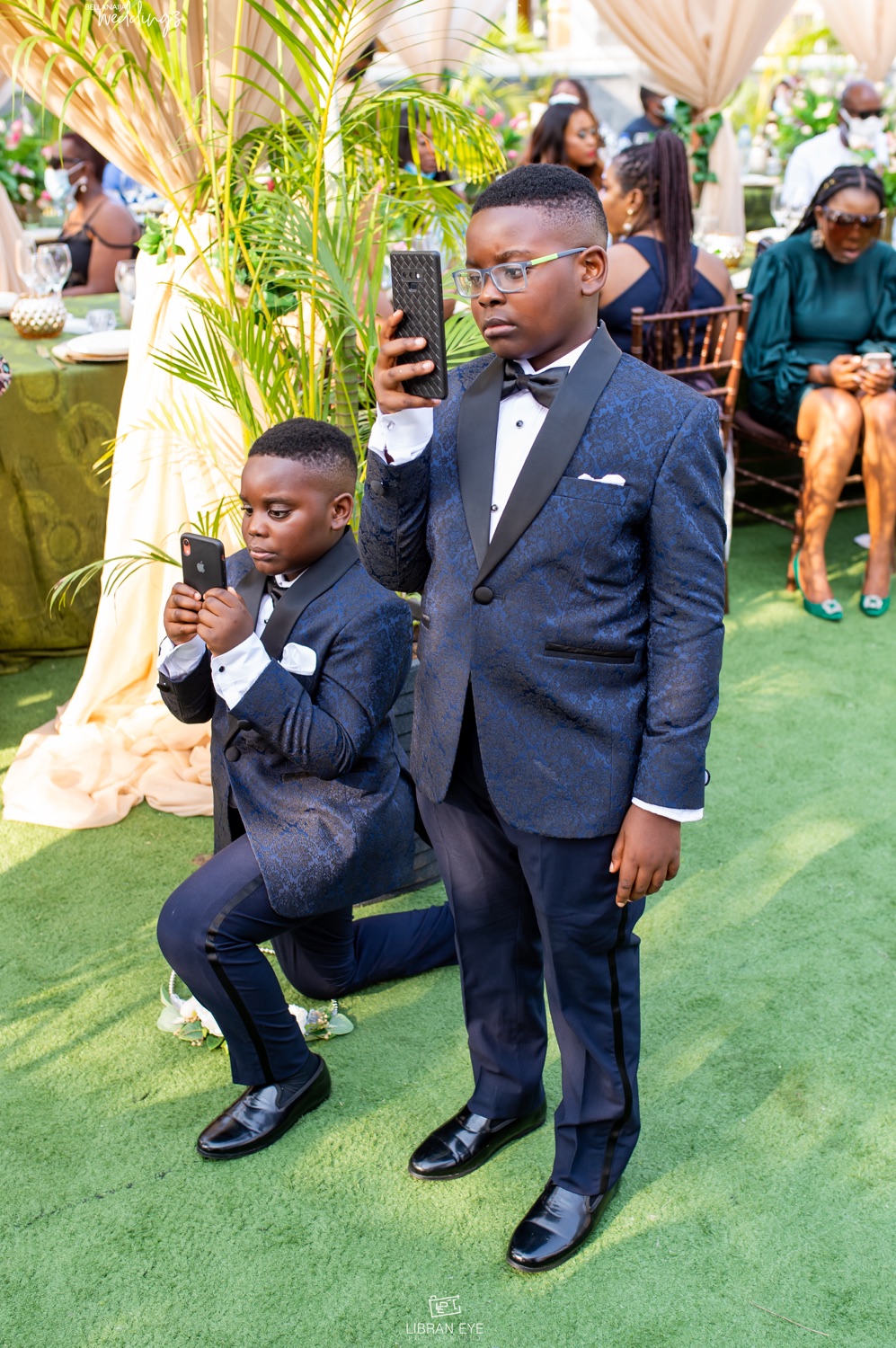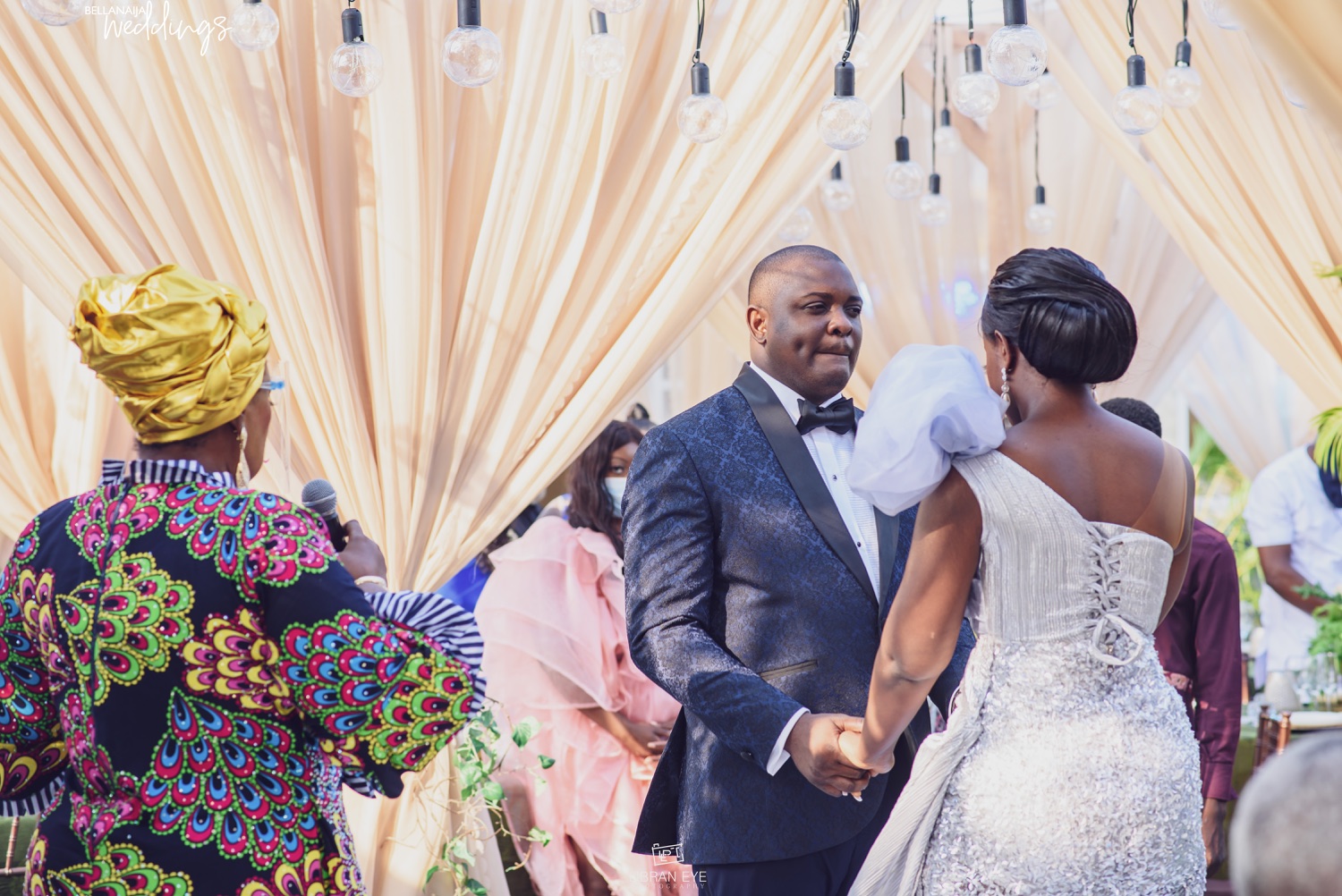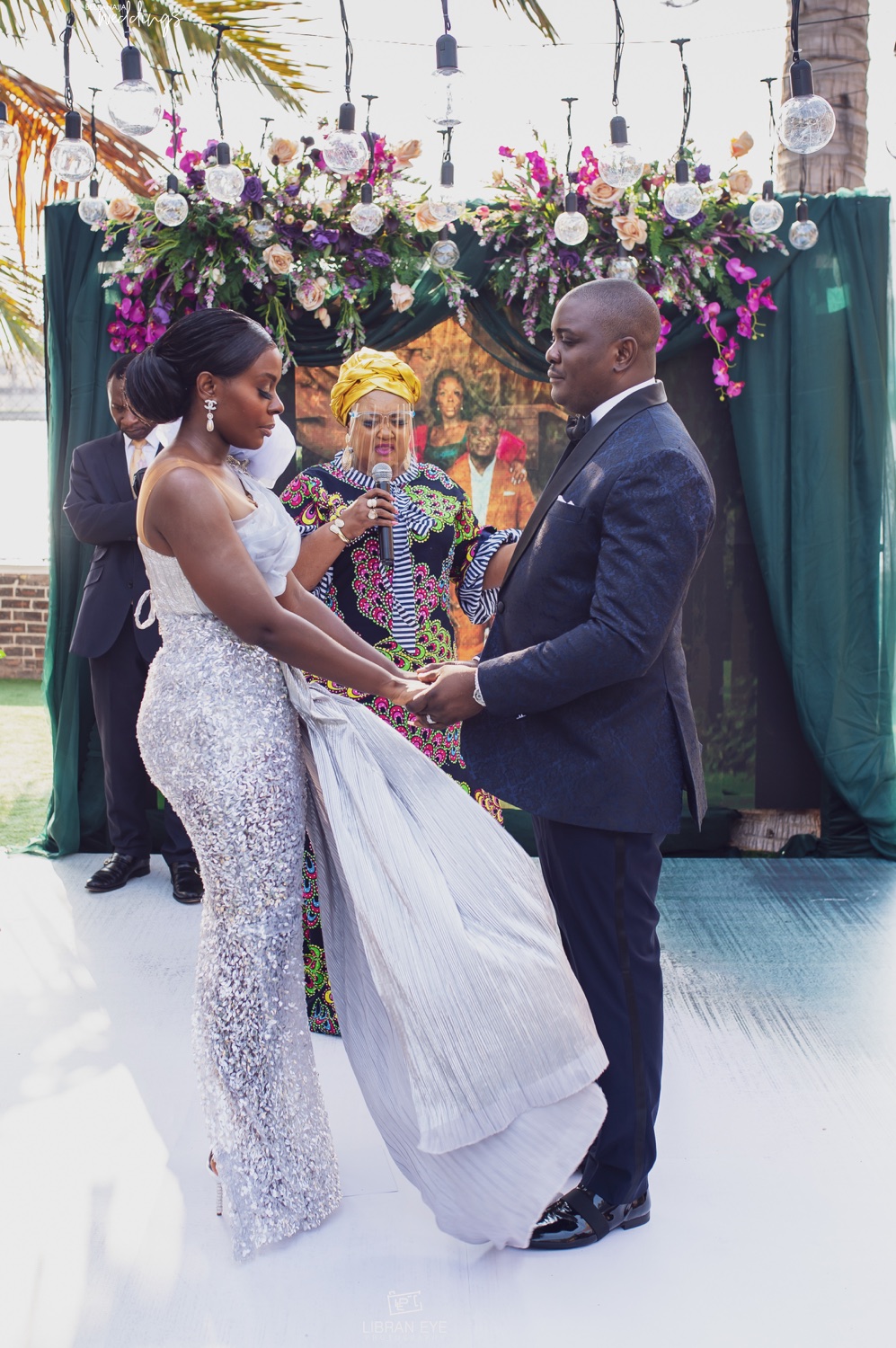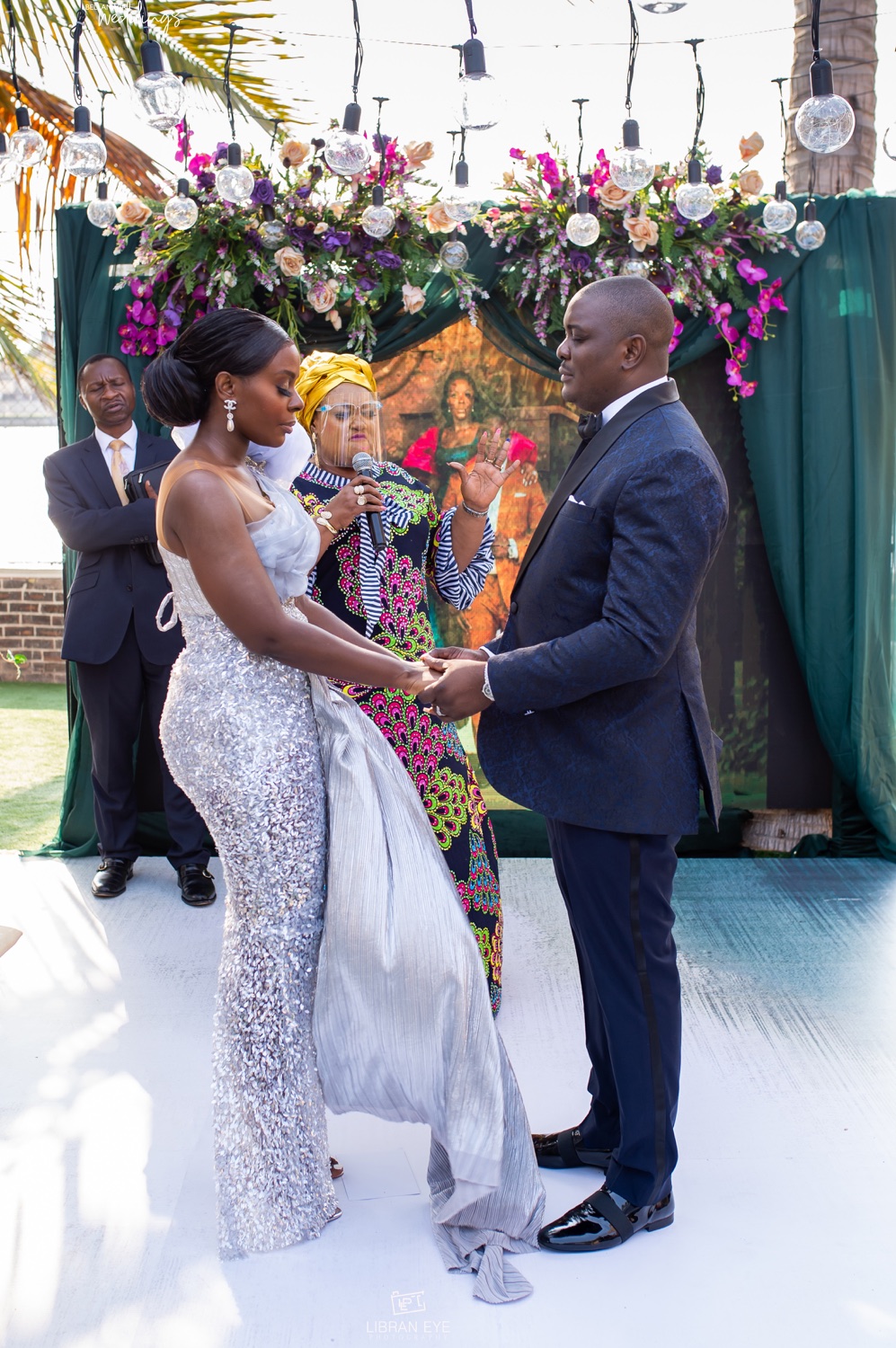 Now, it is the reception time.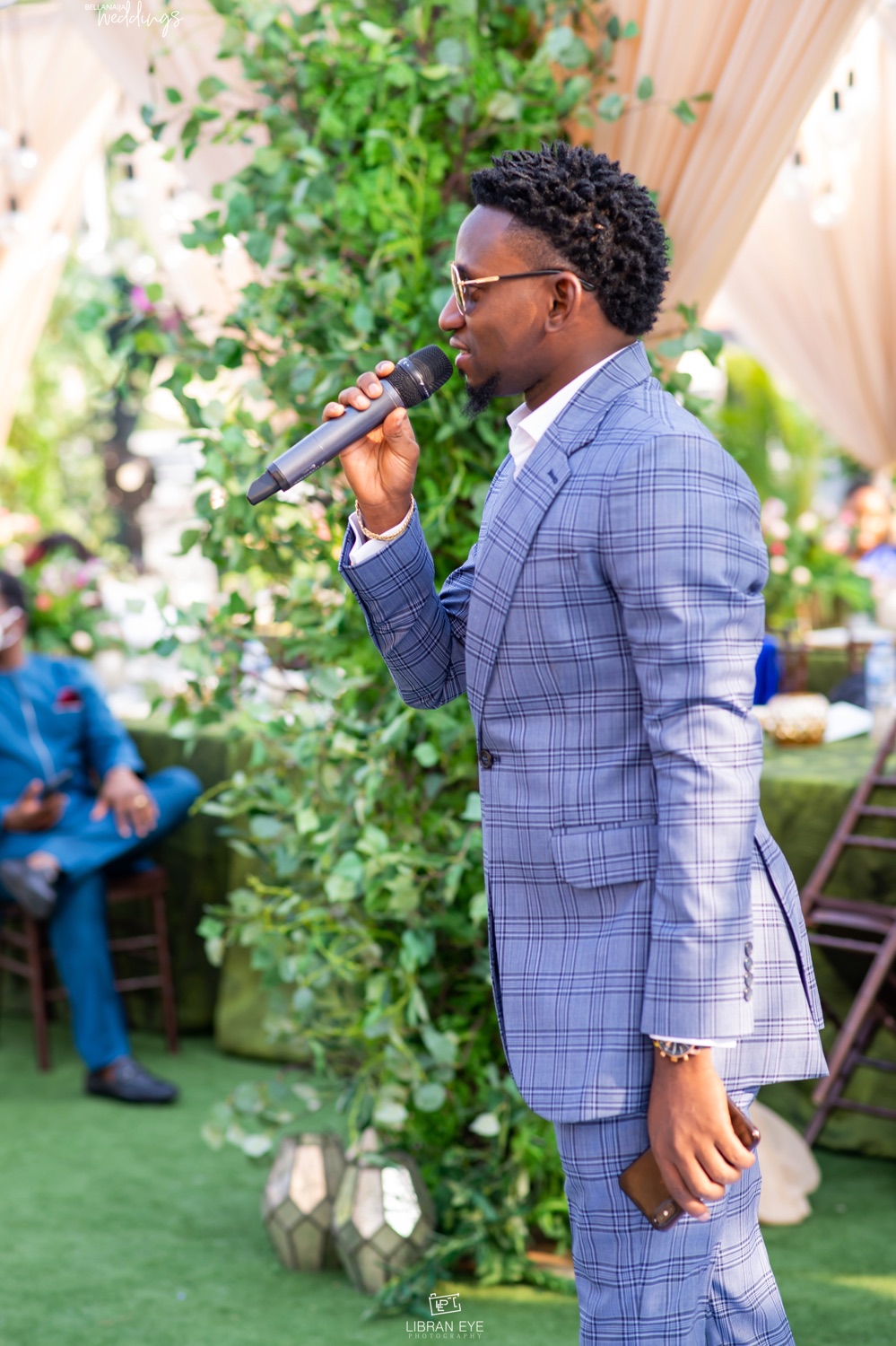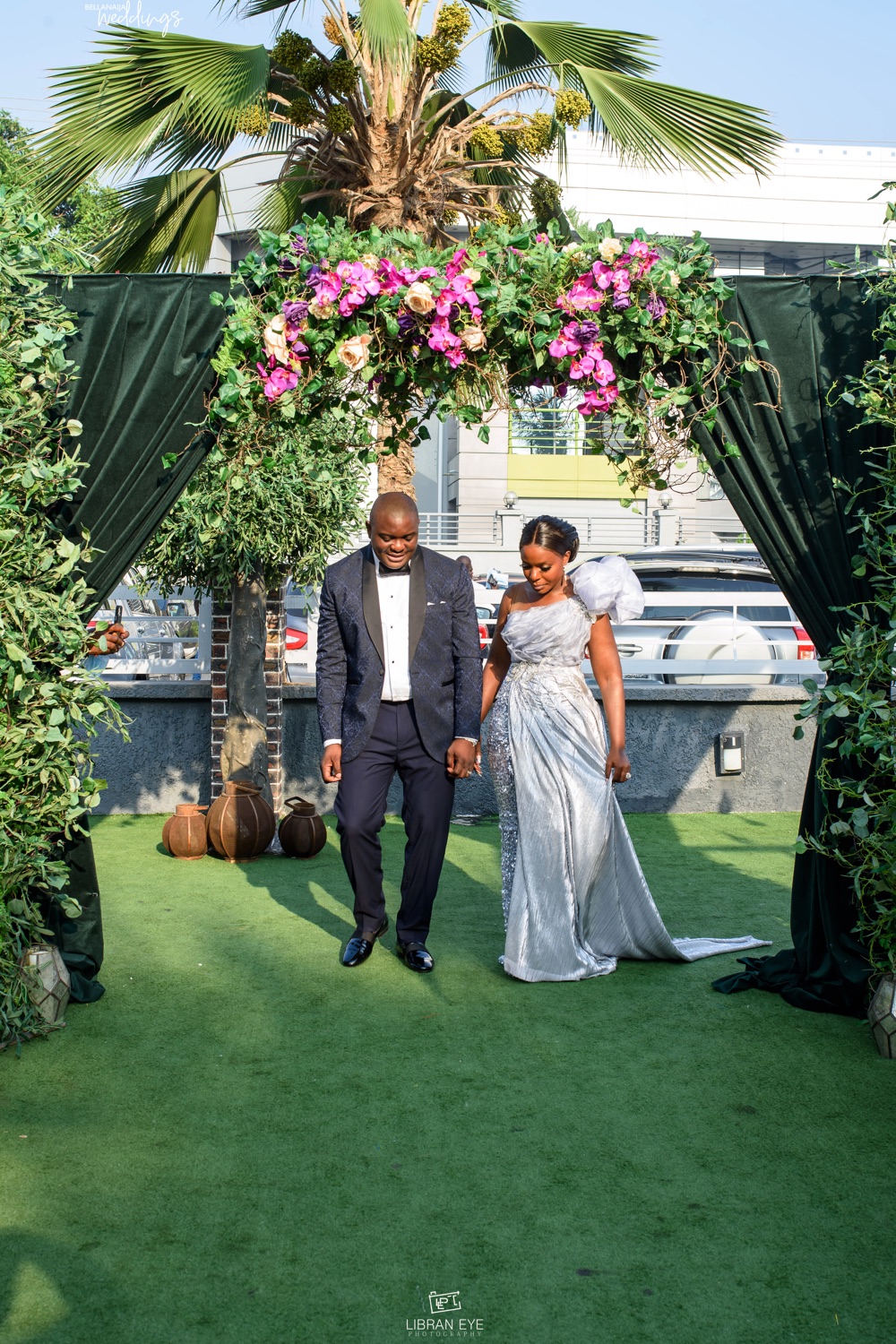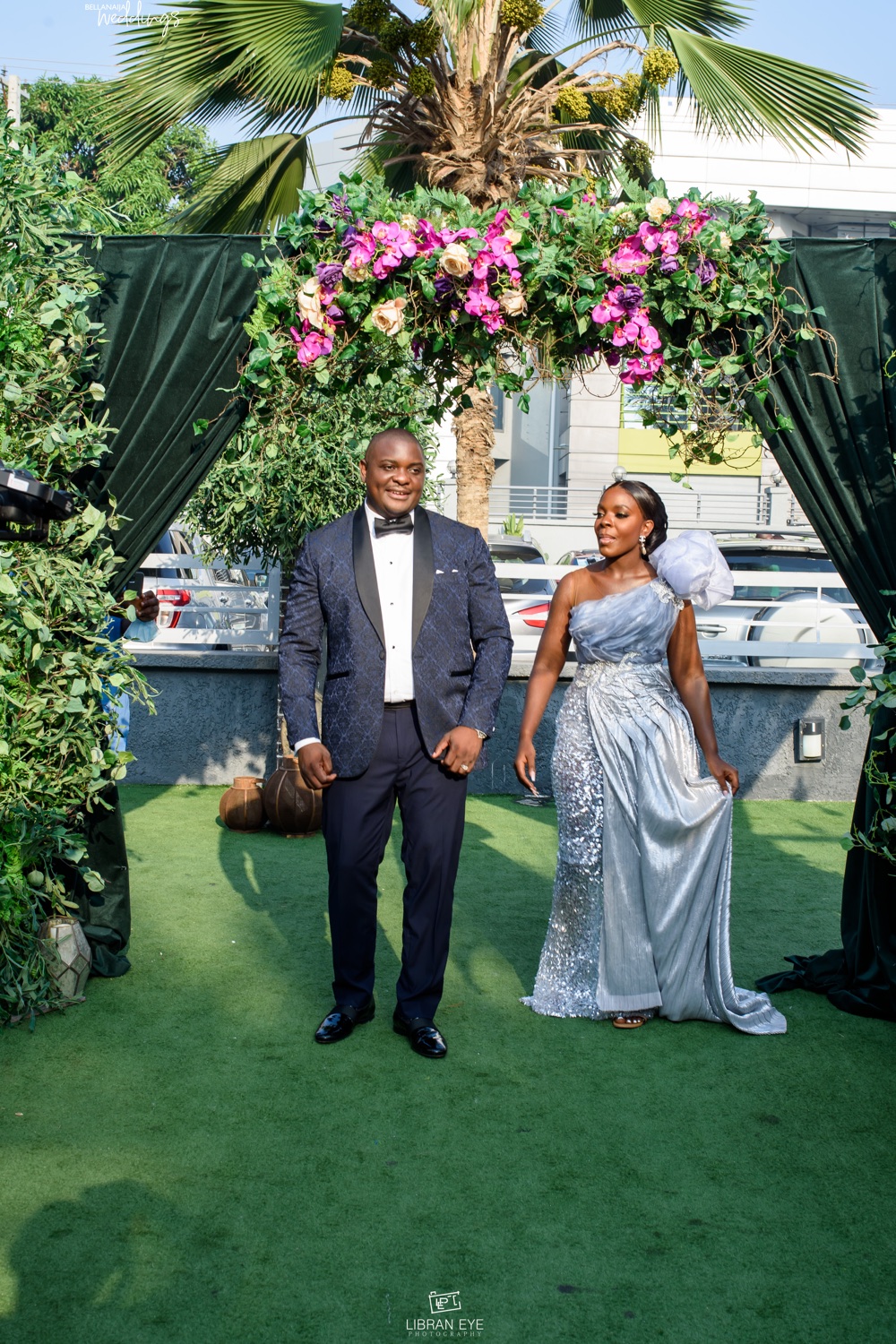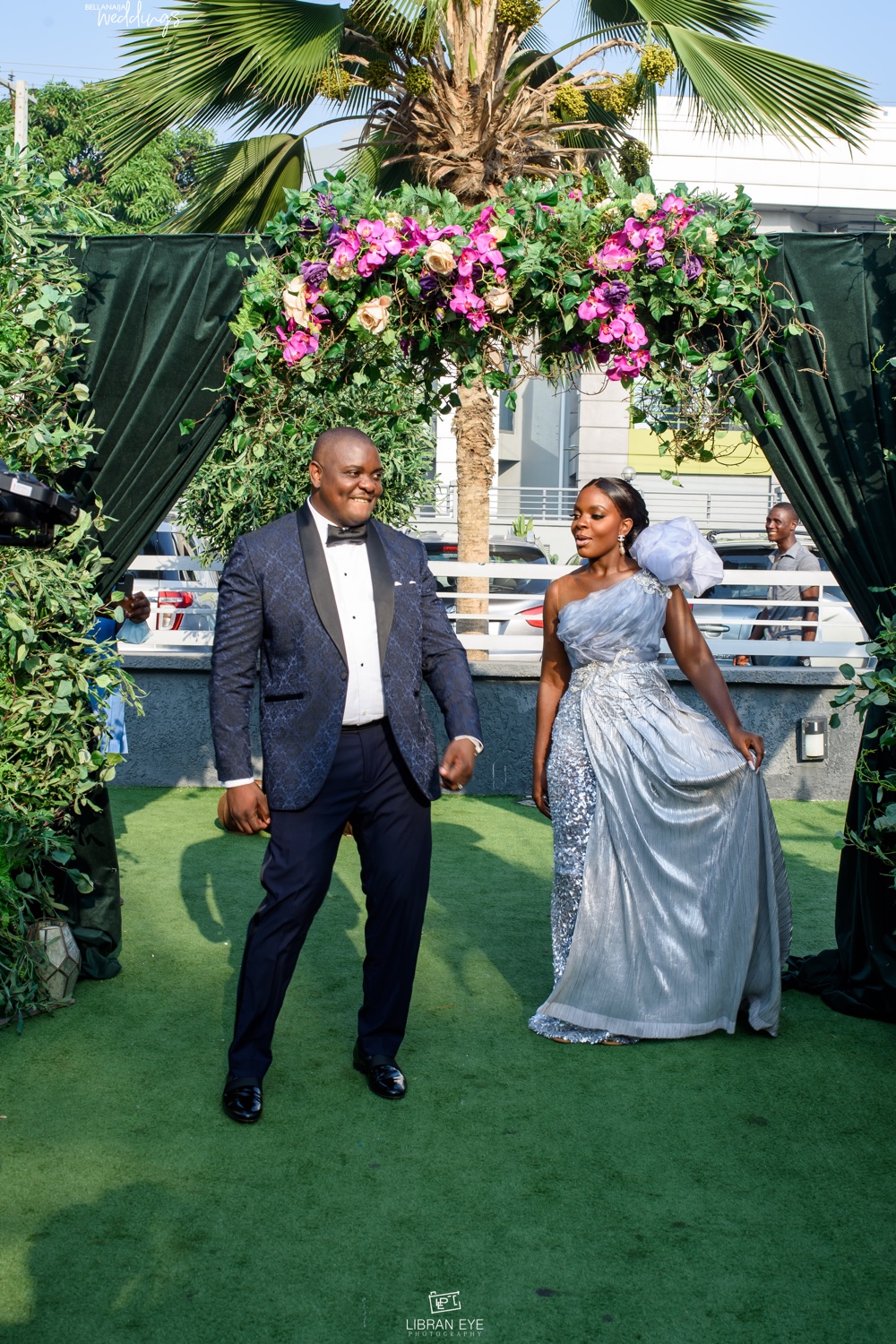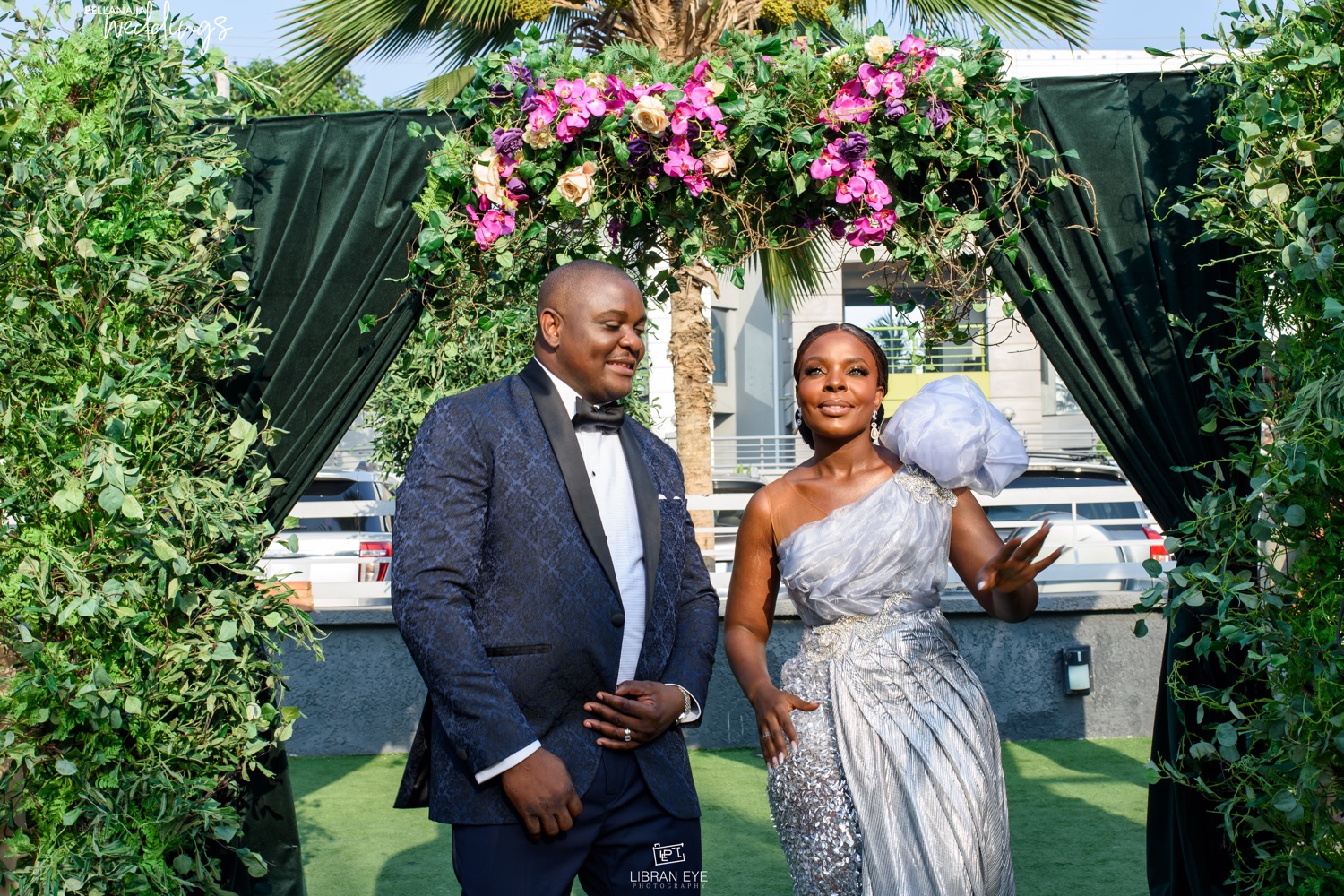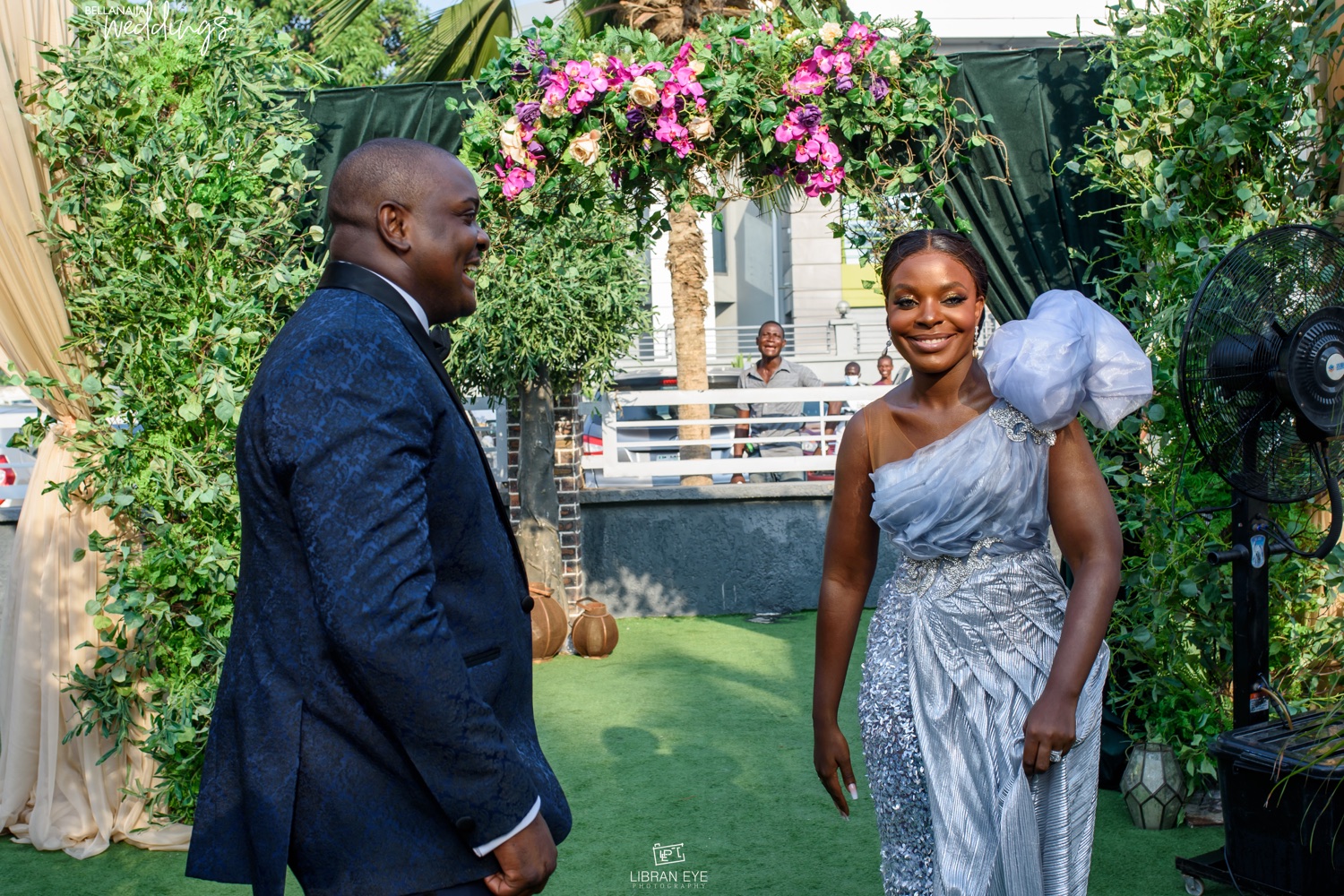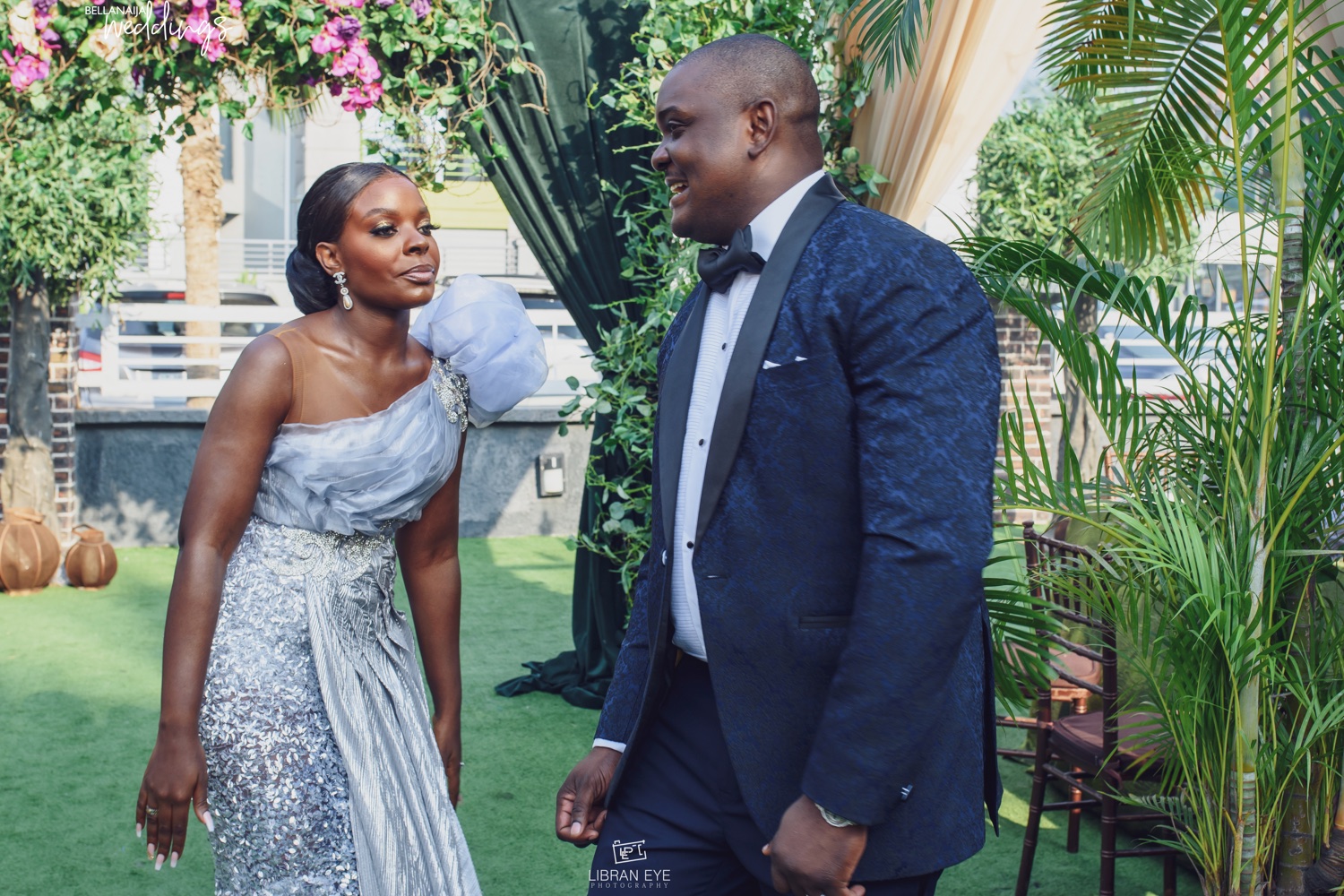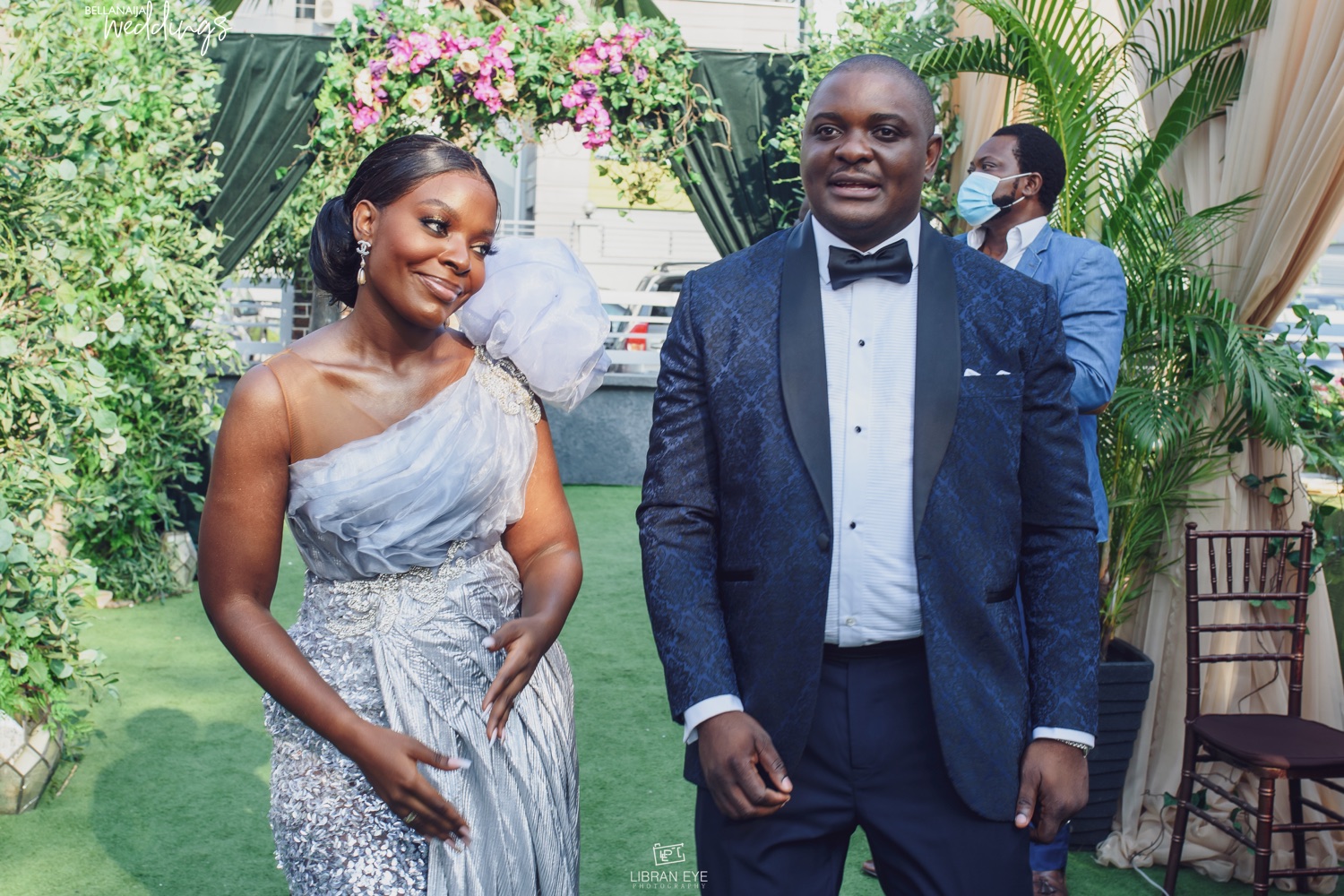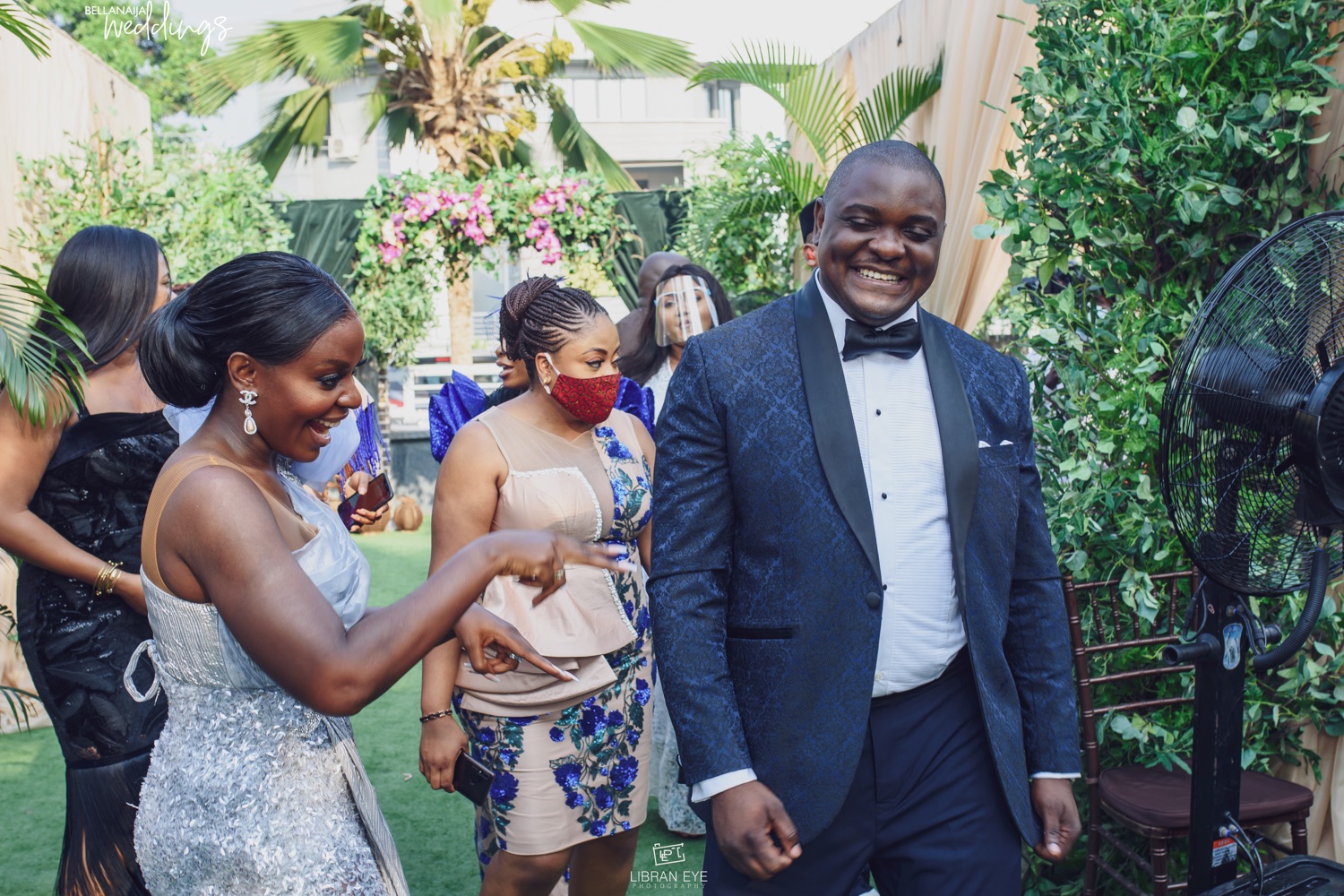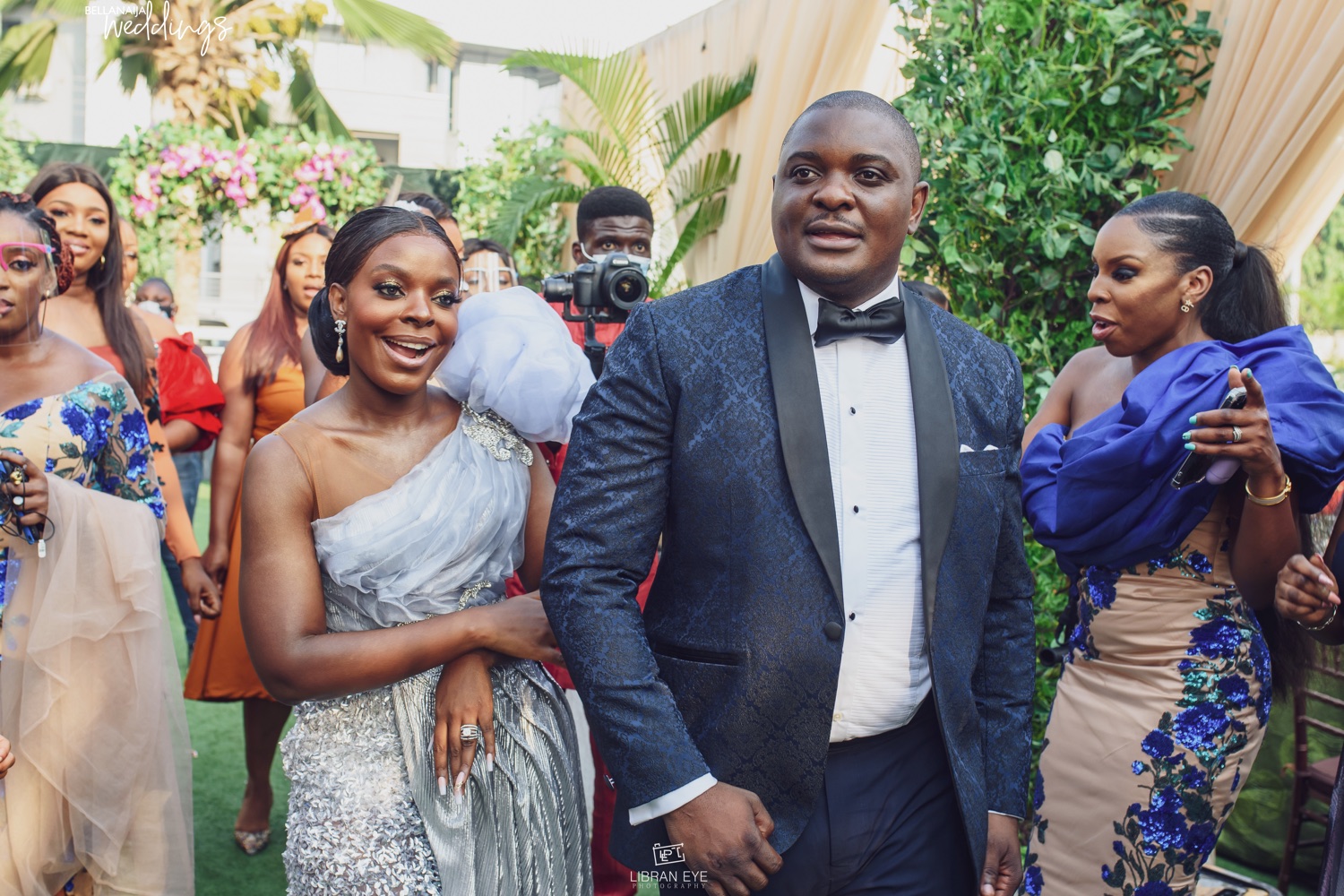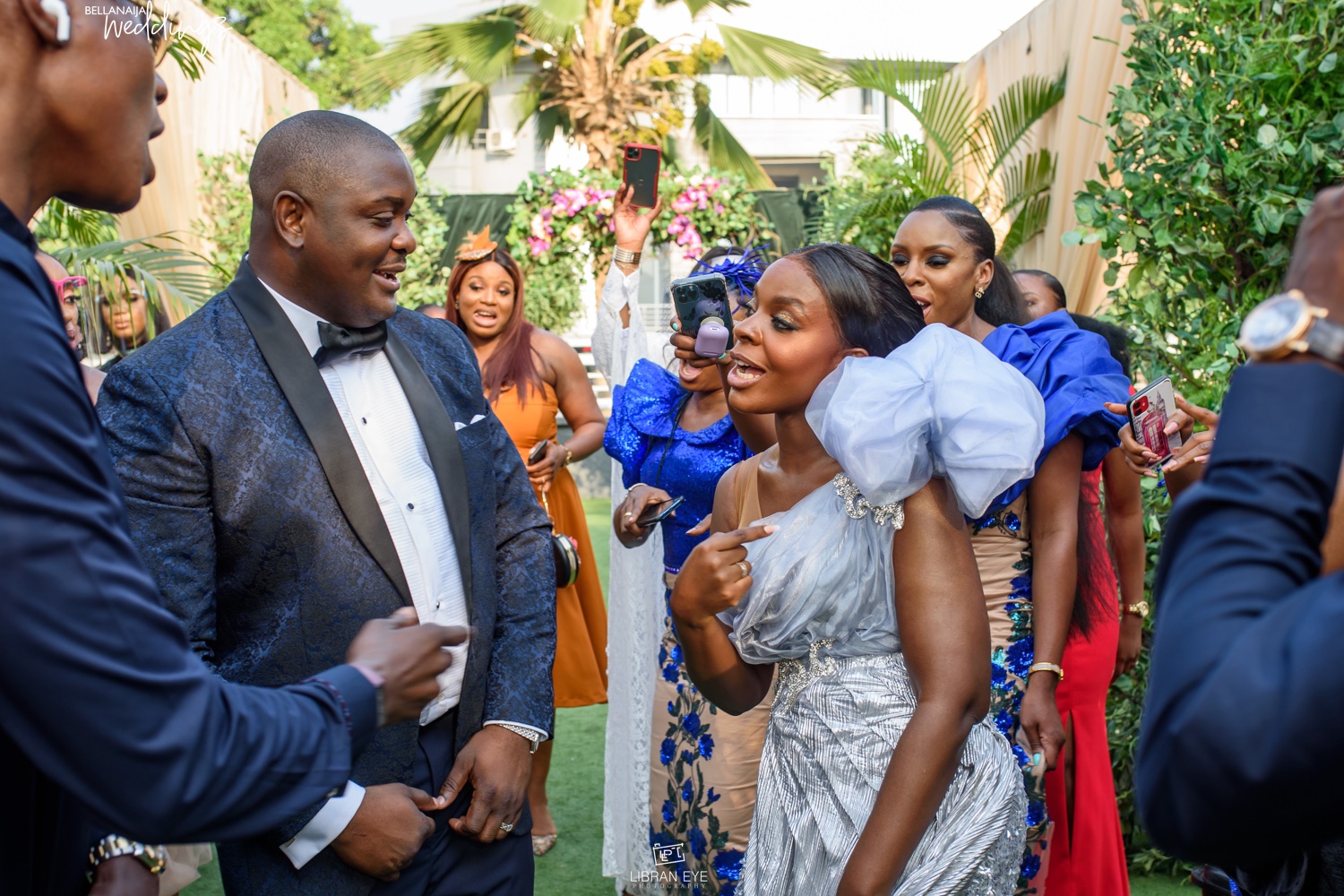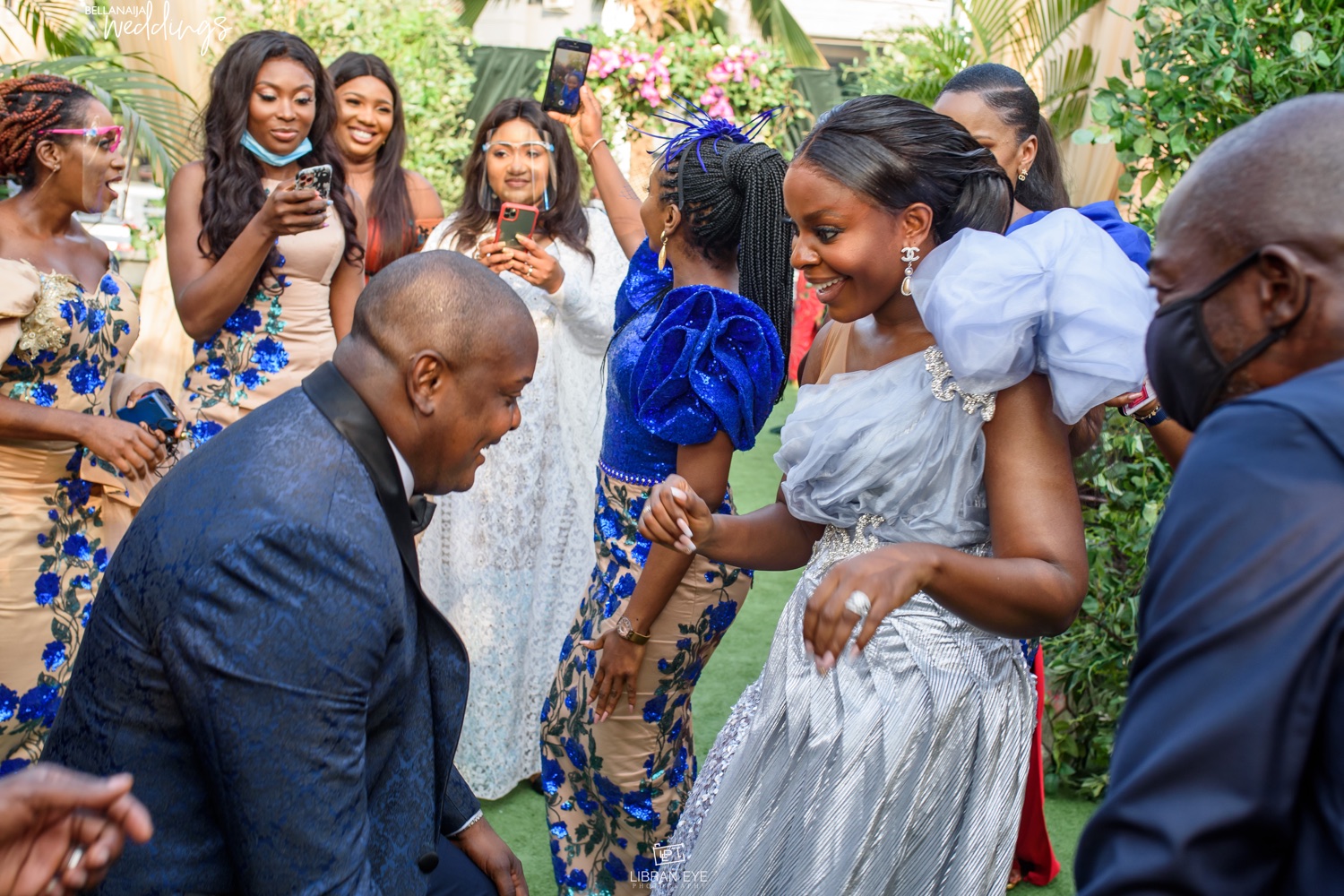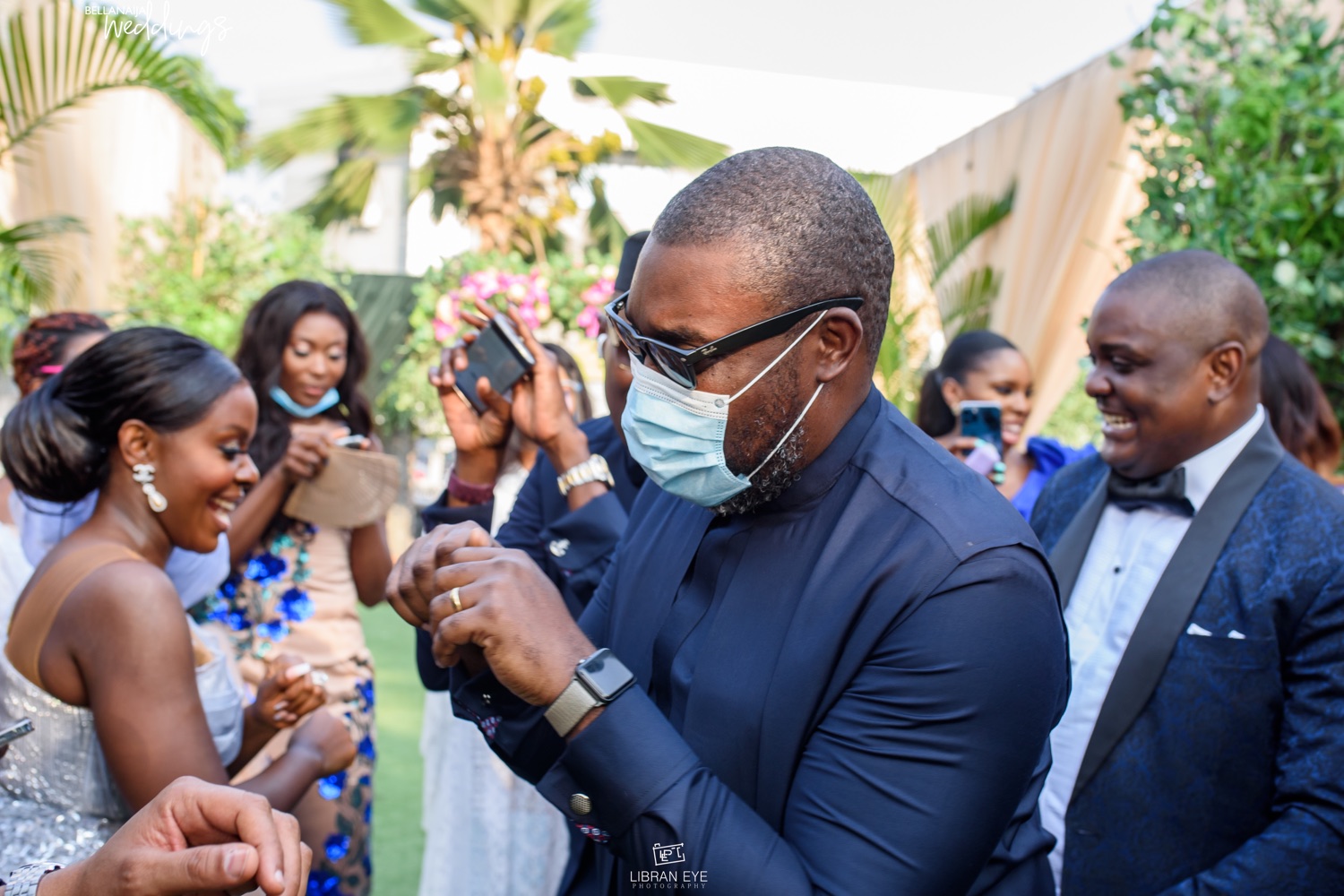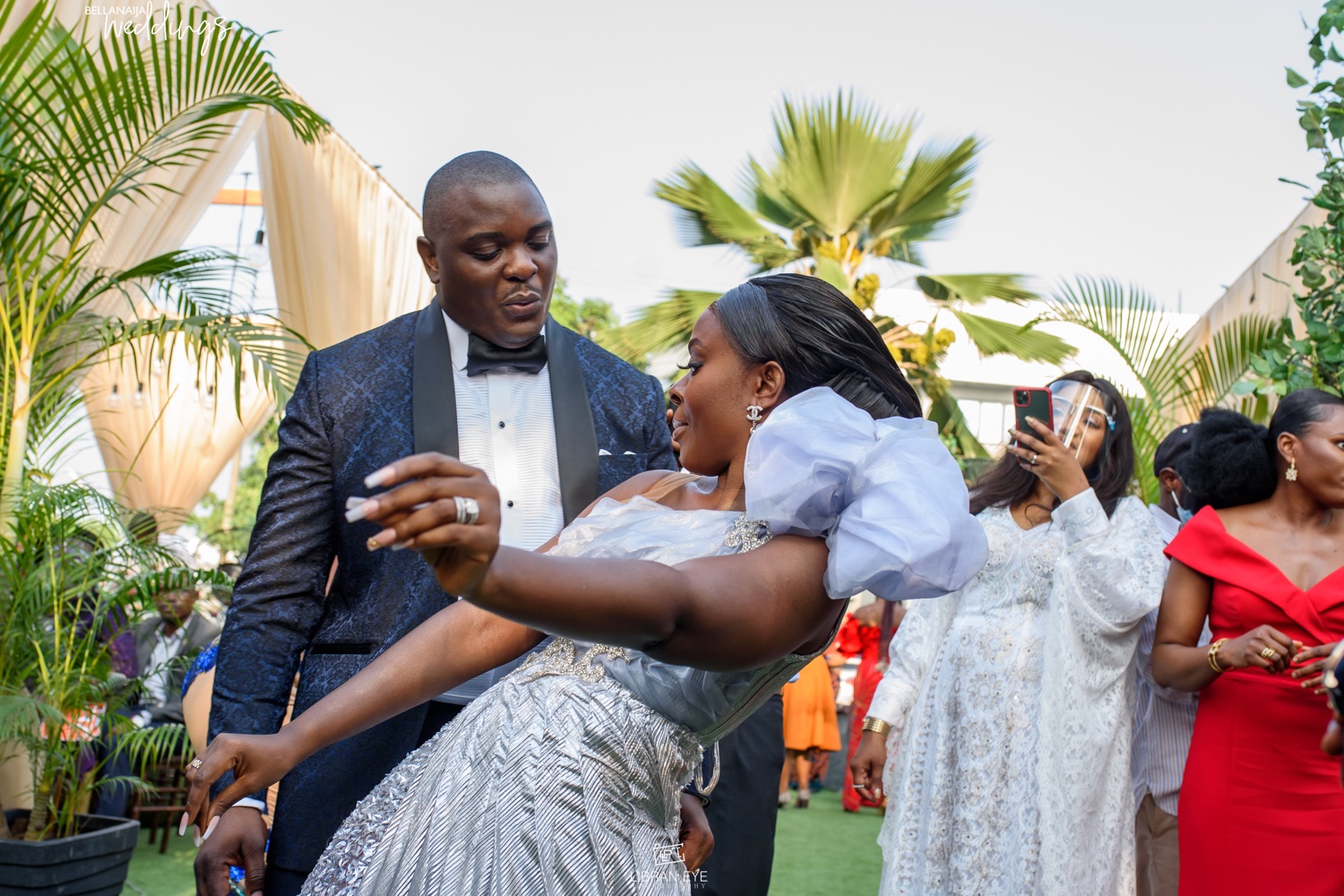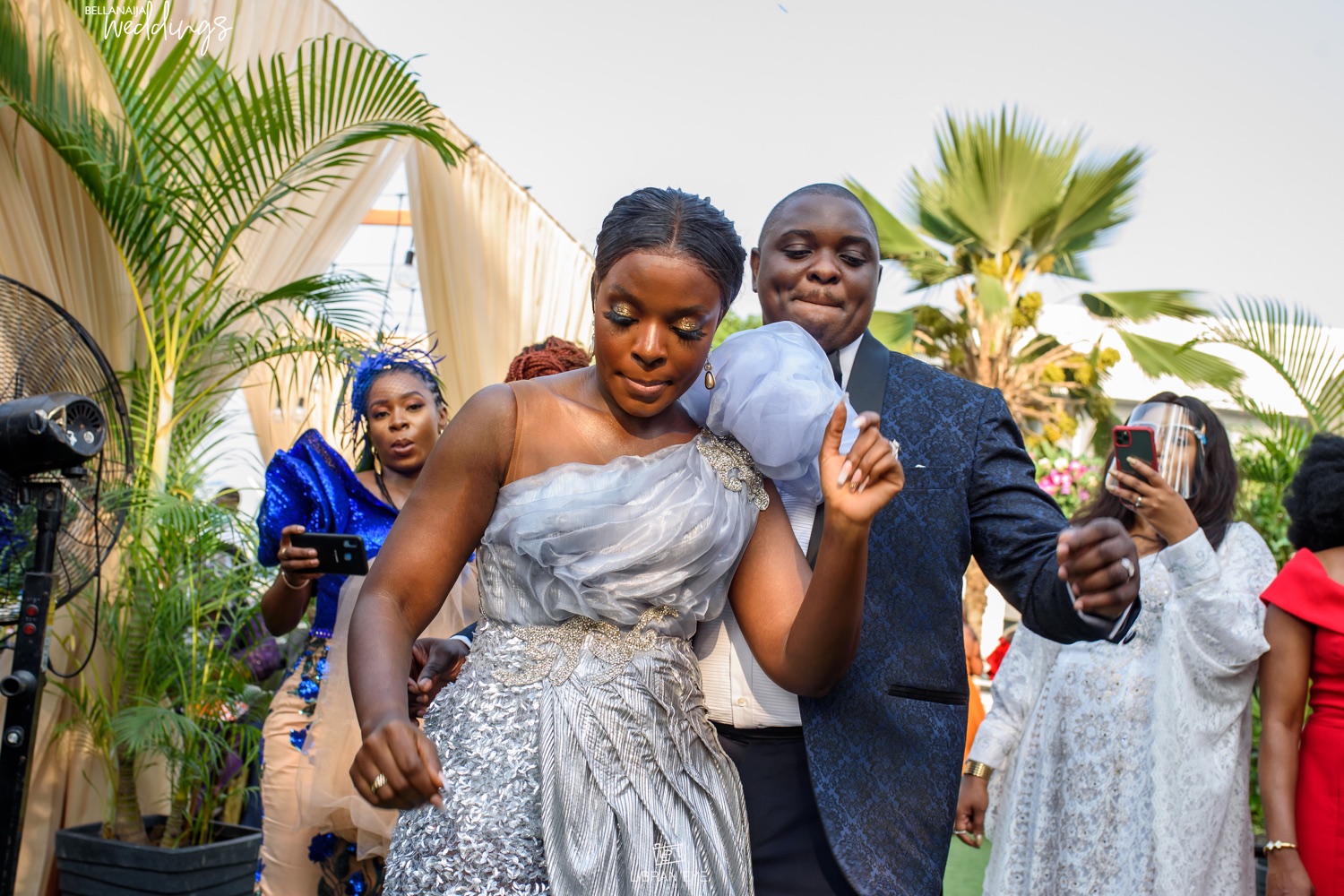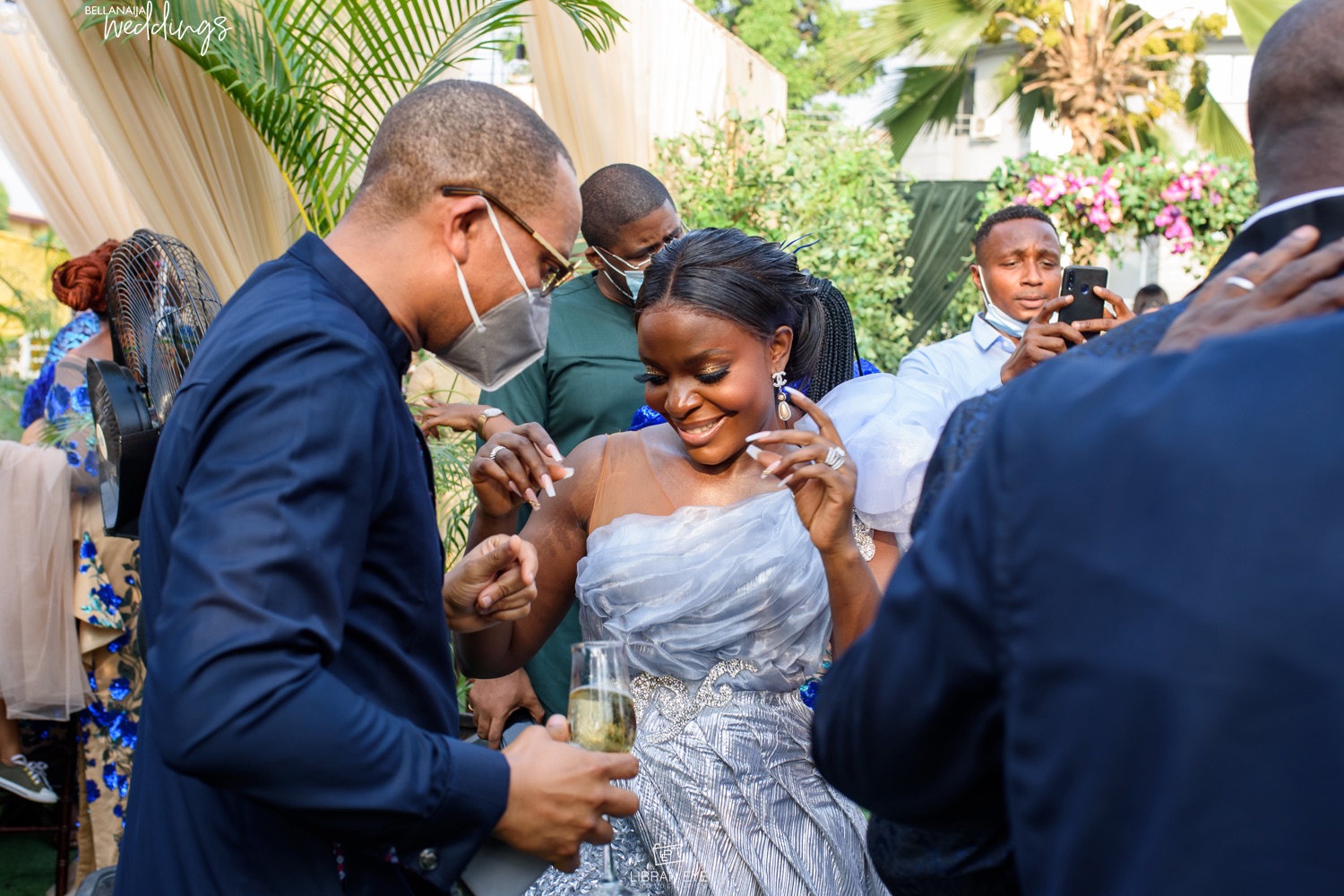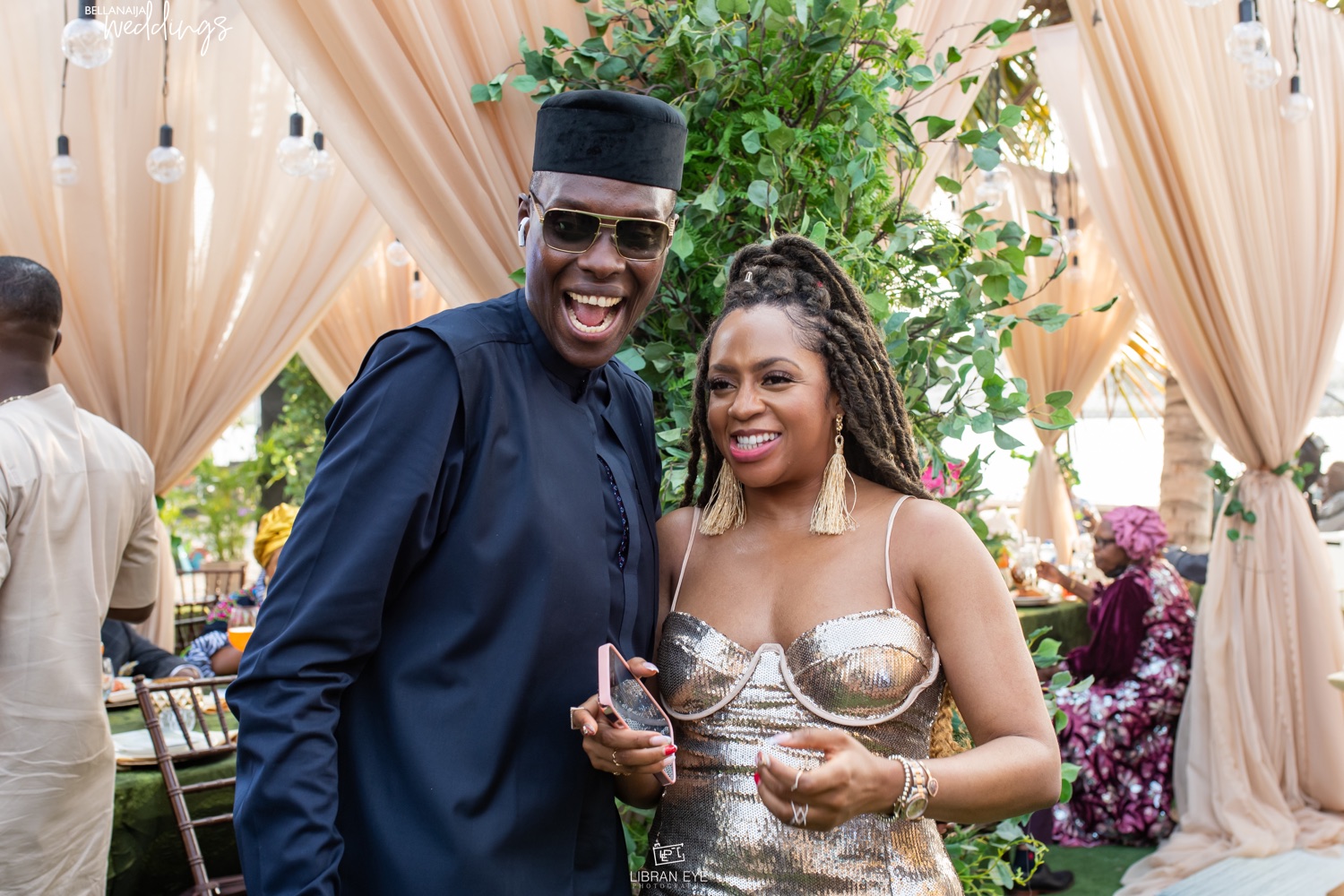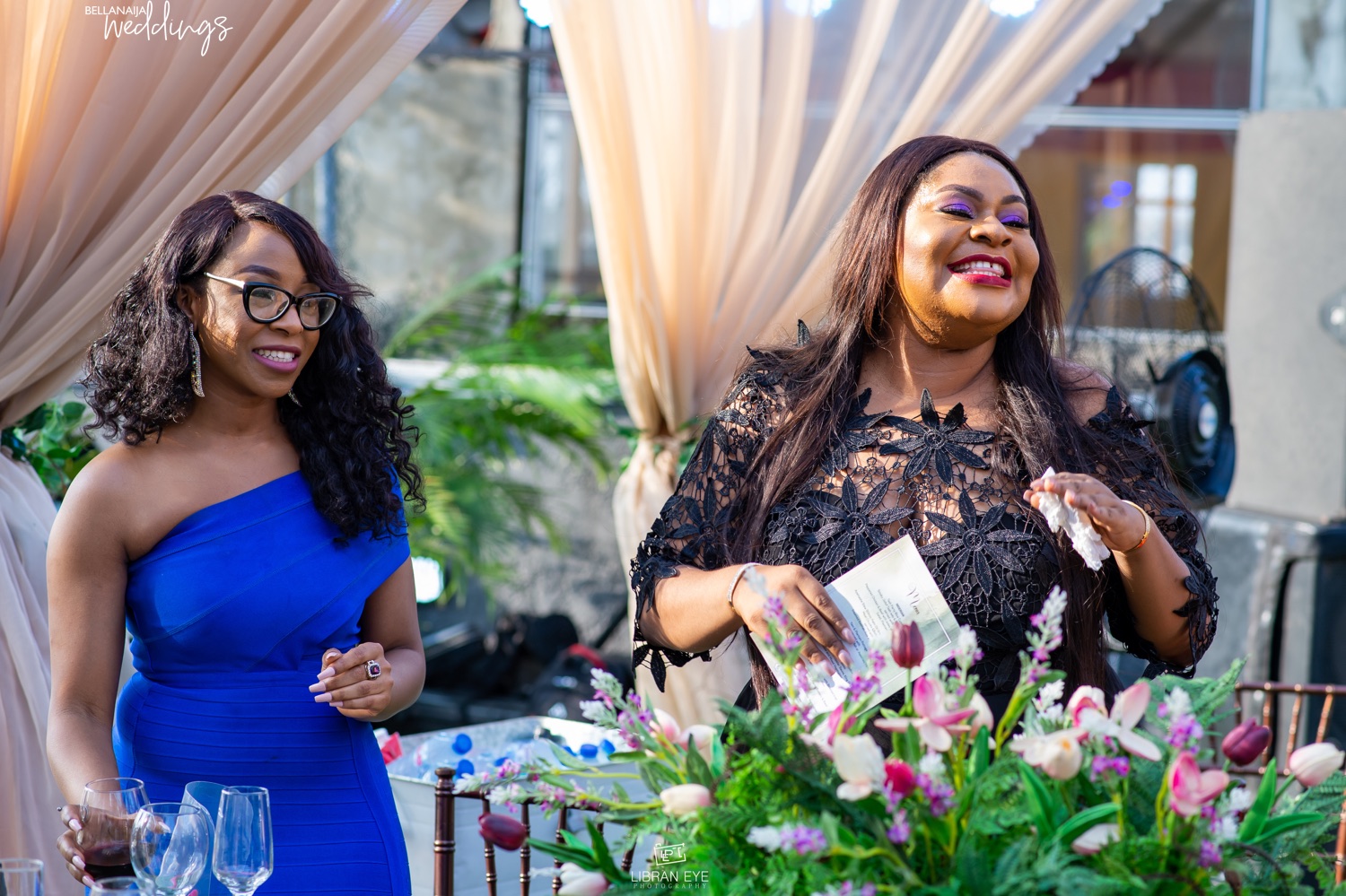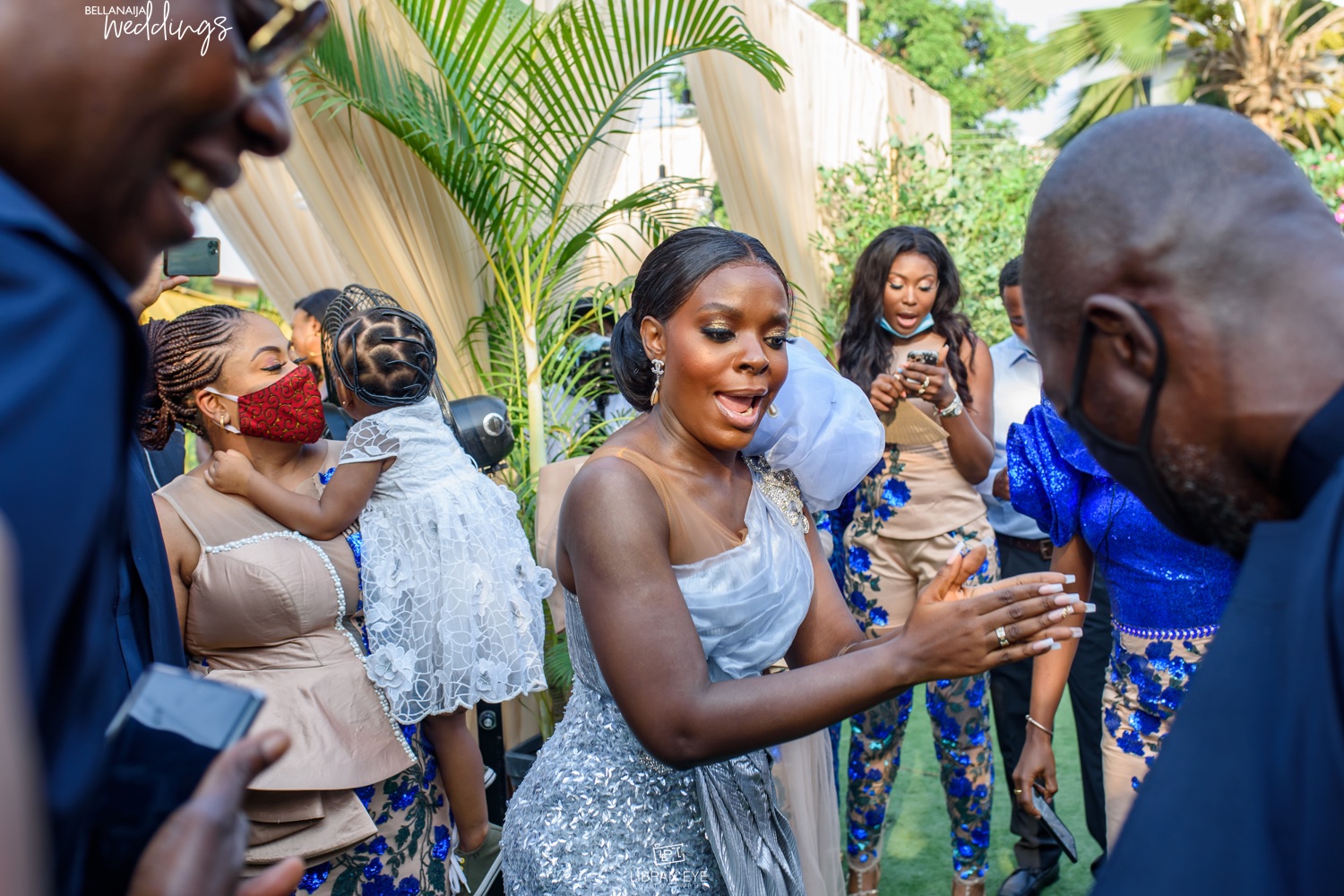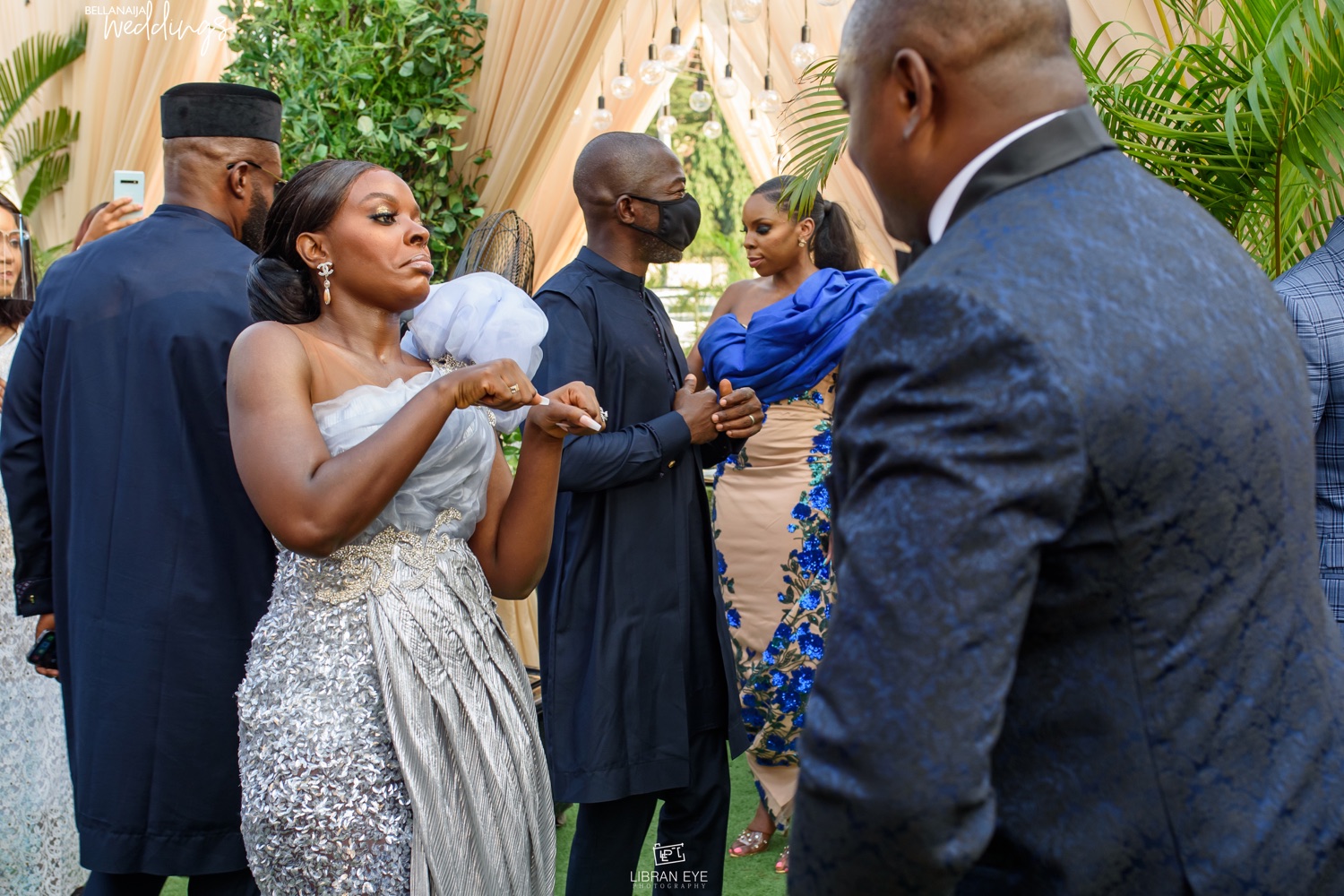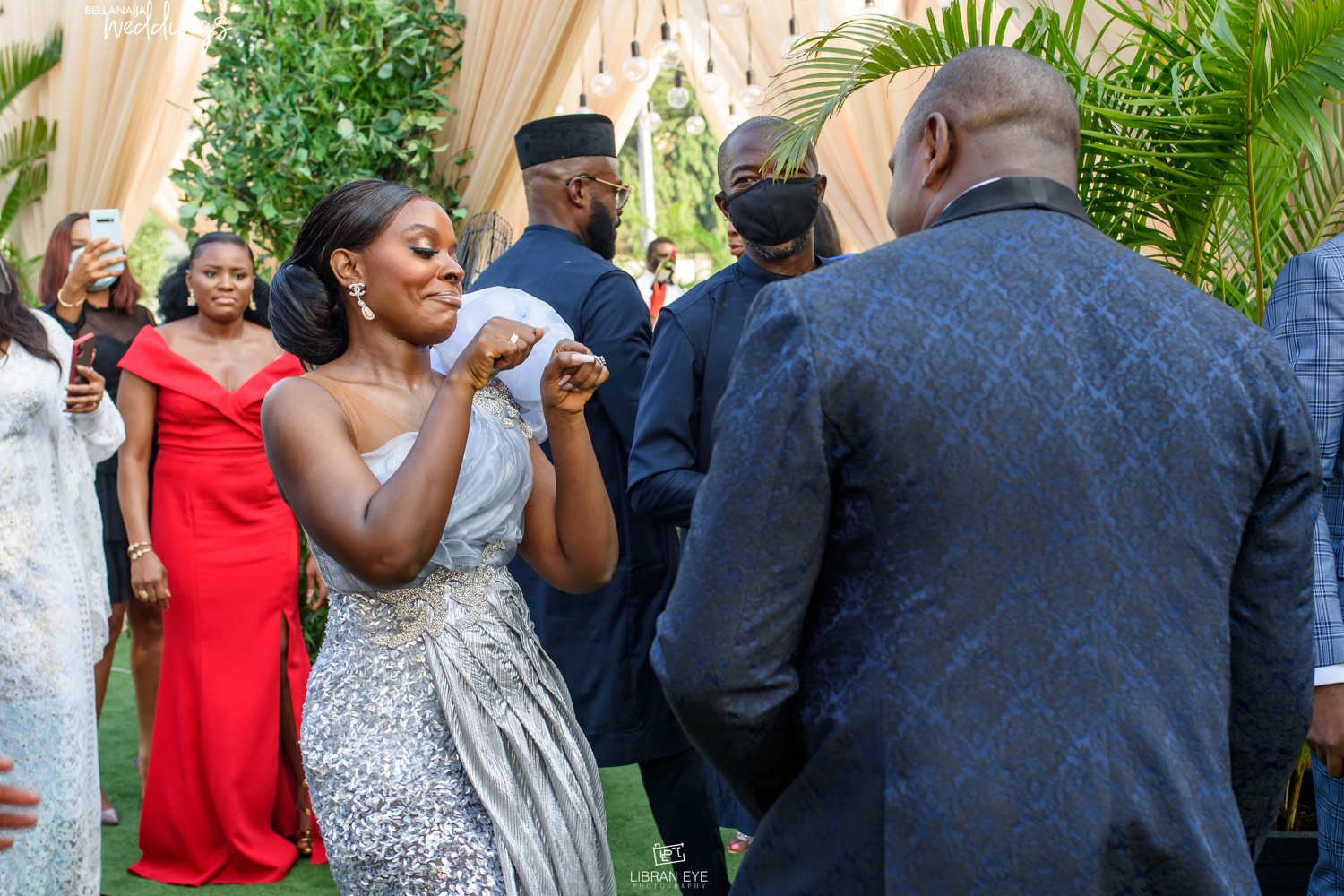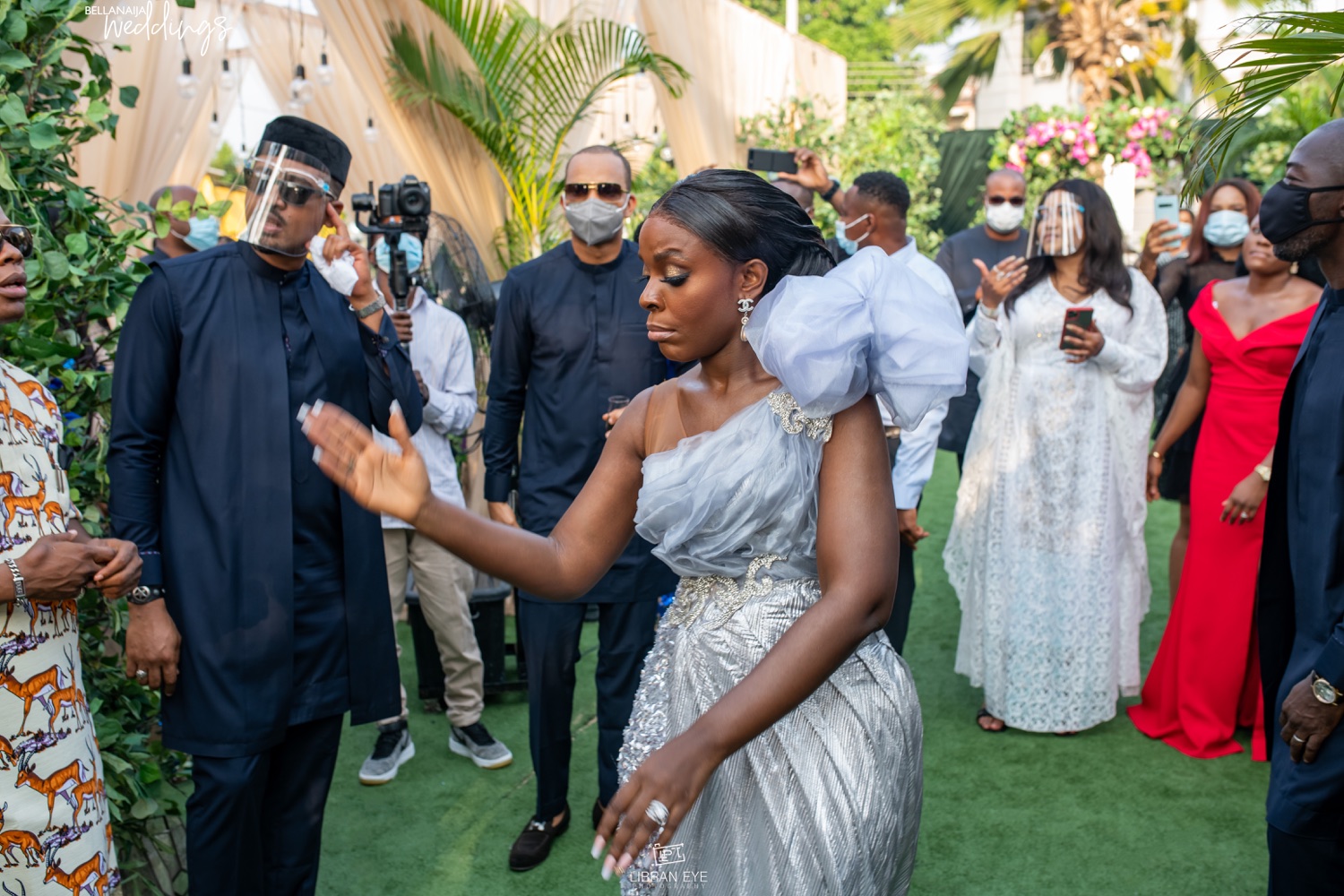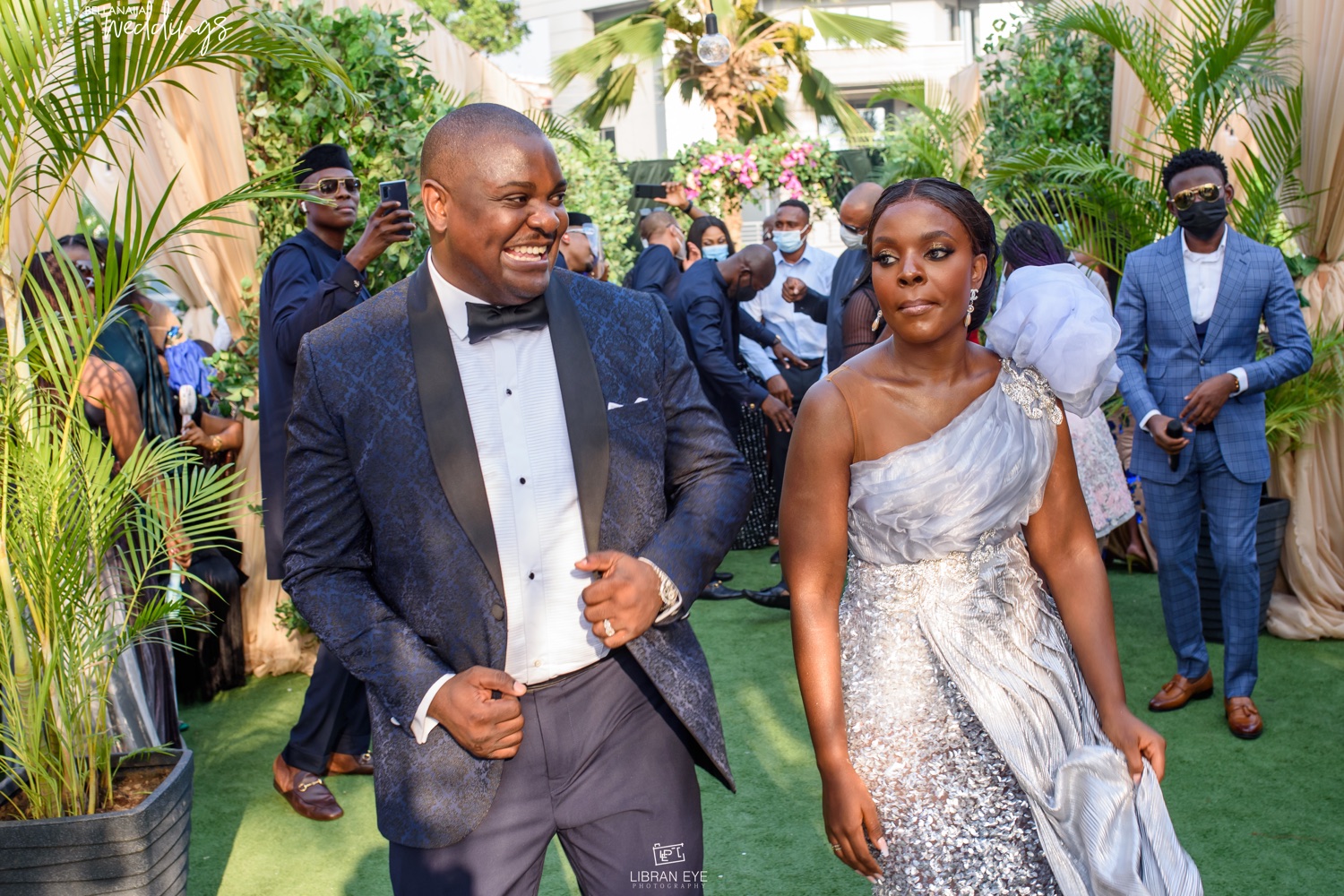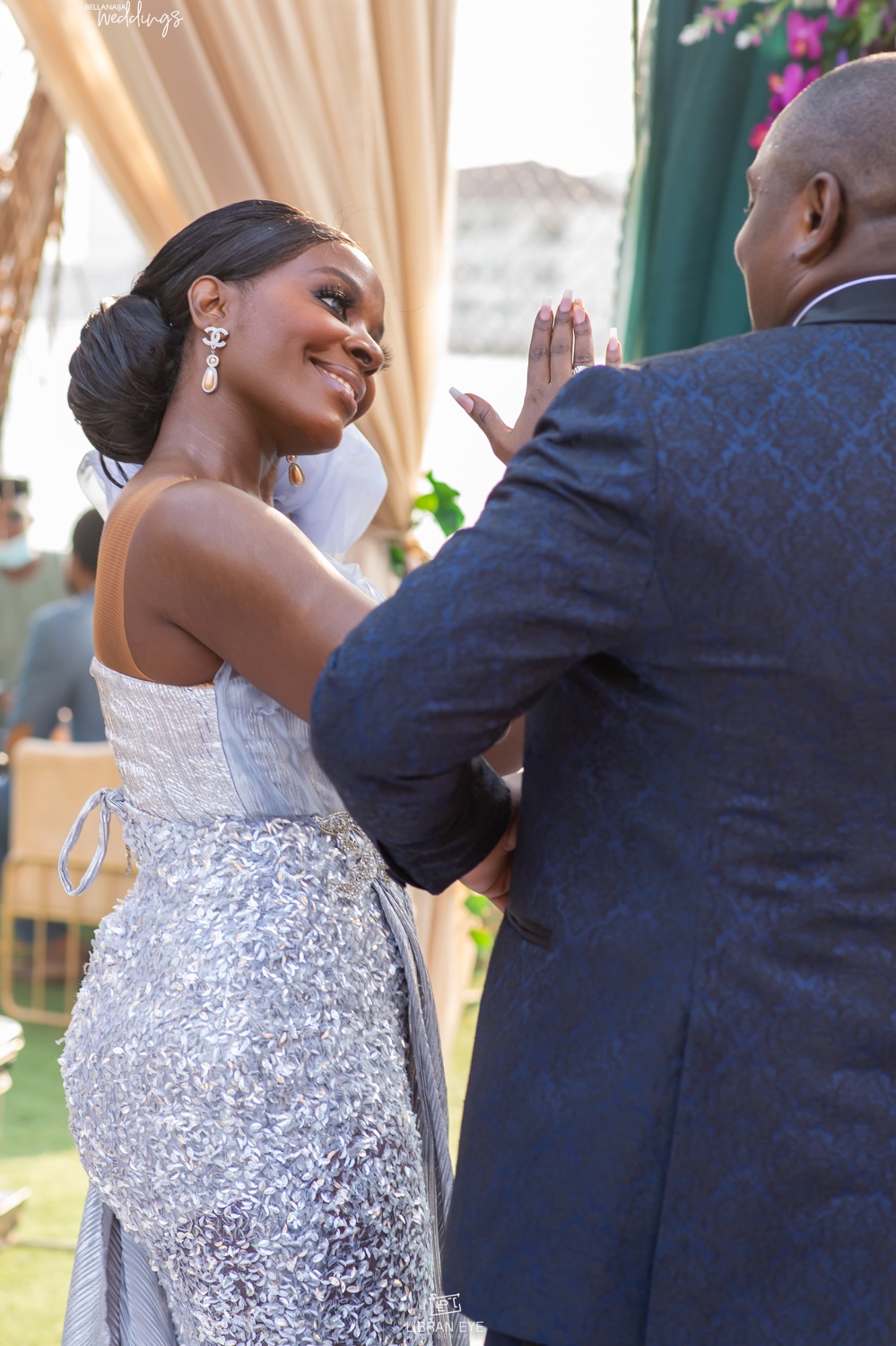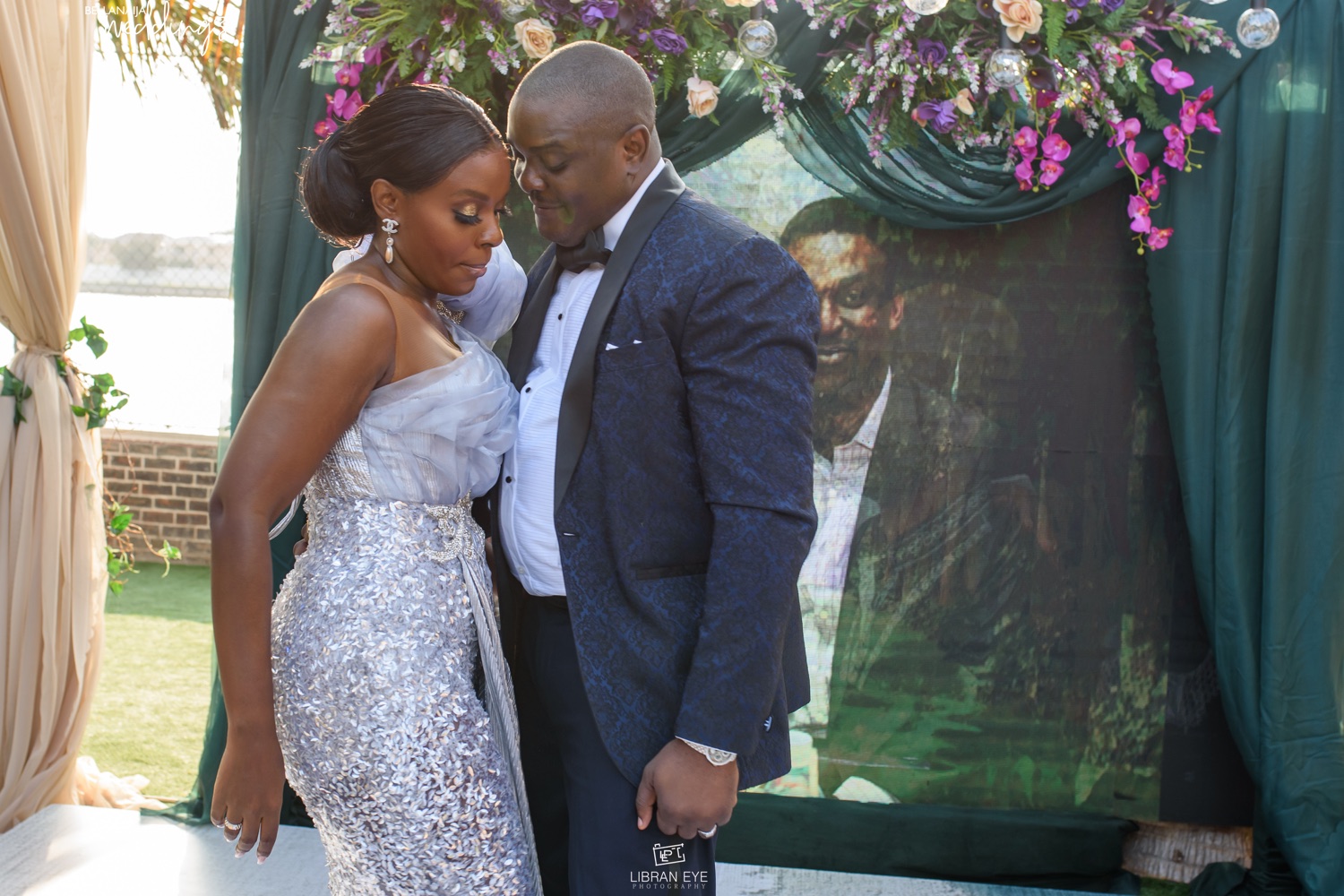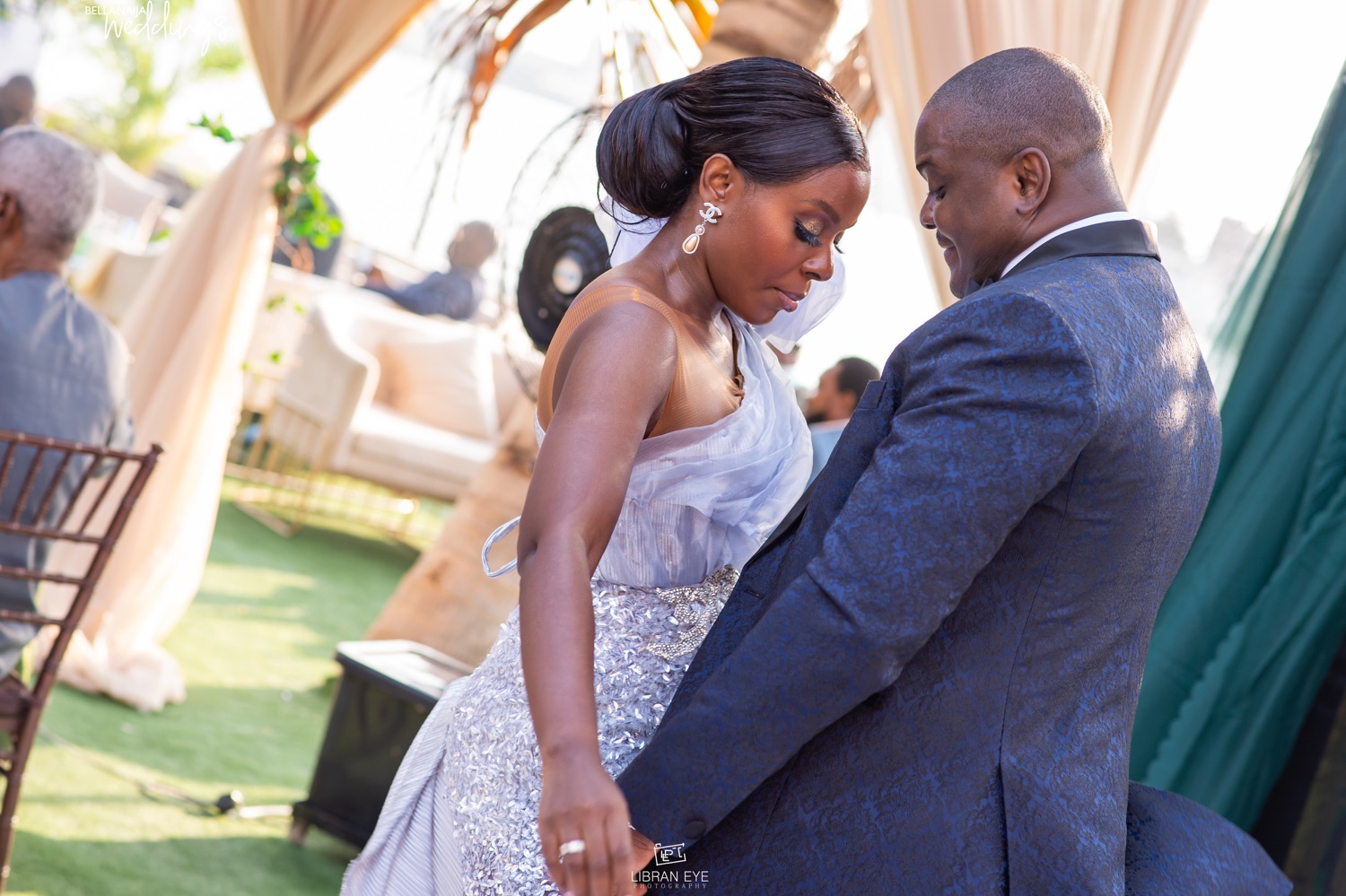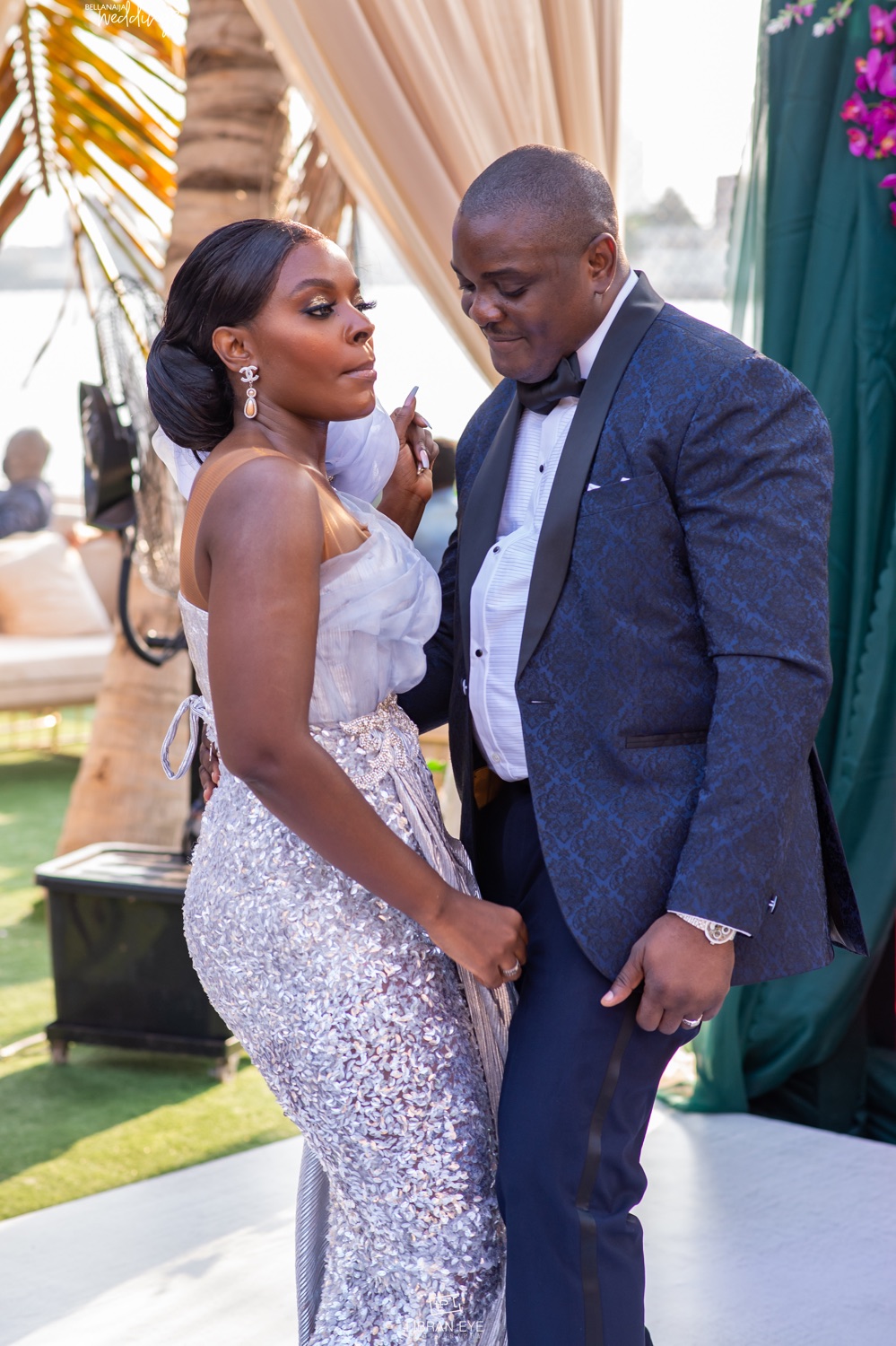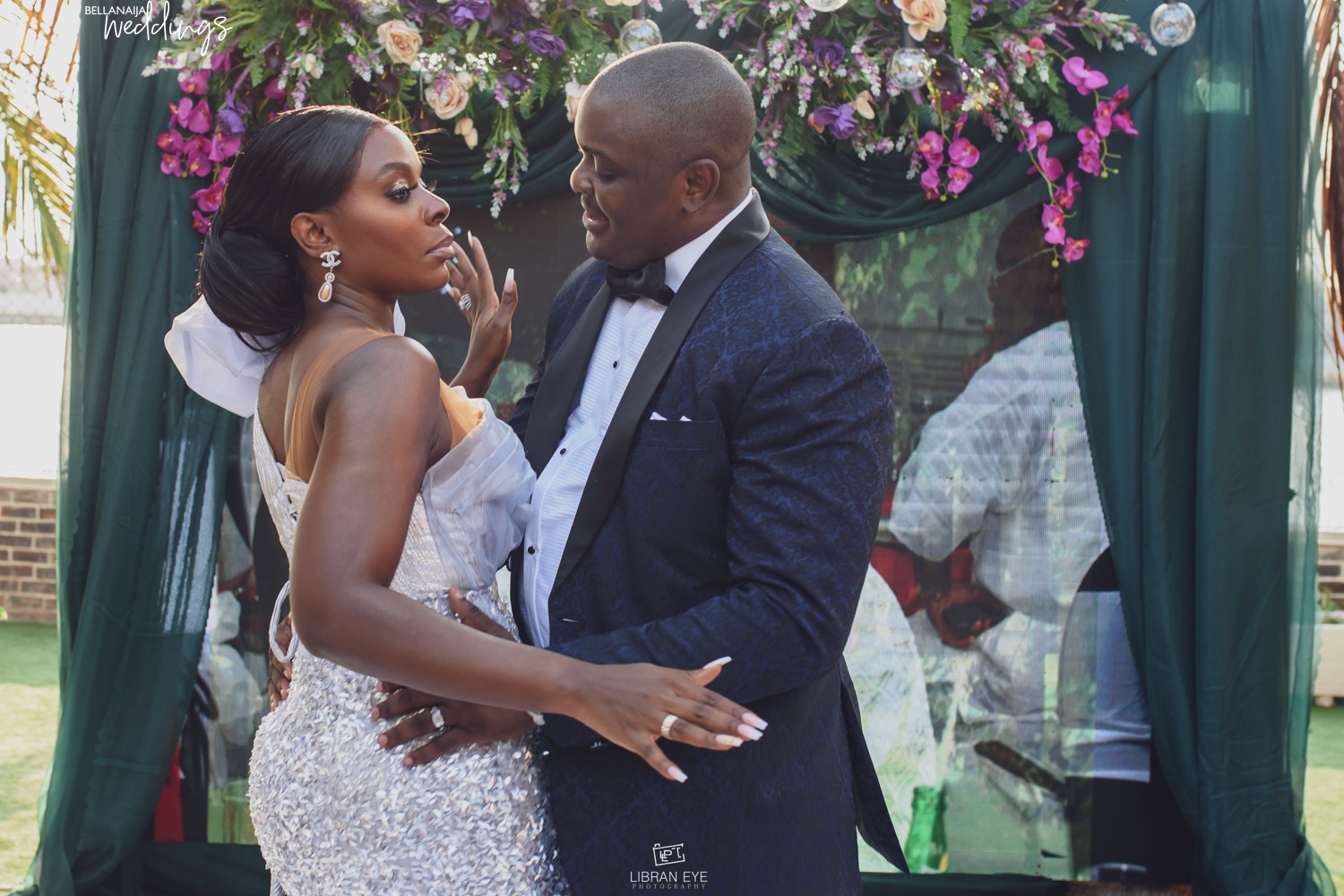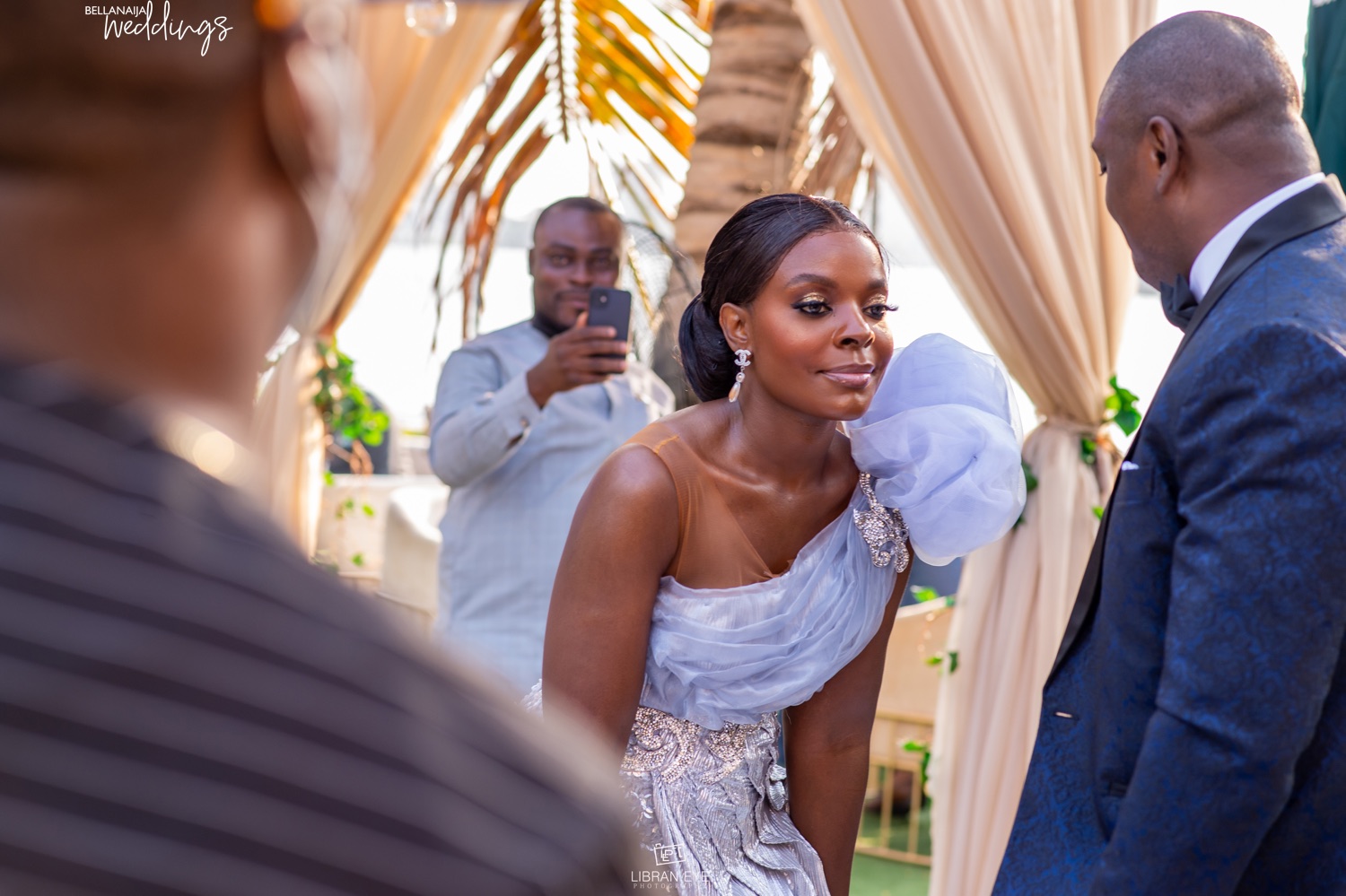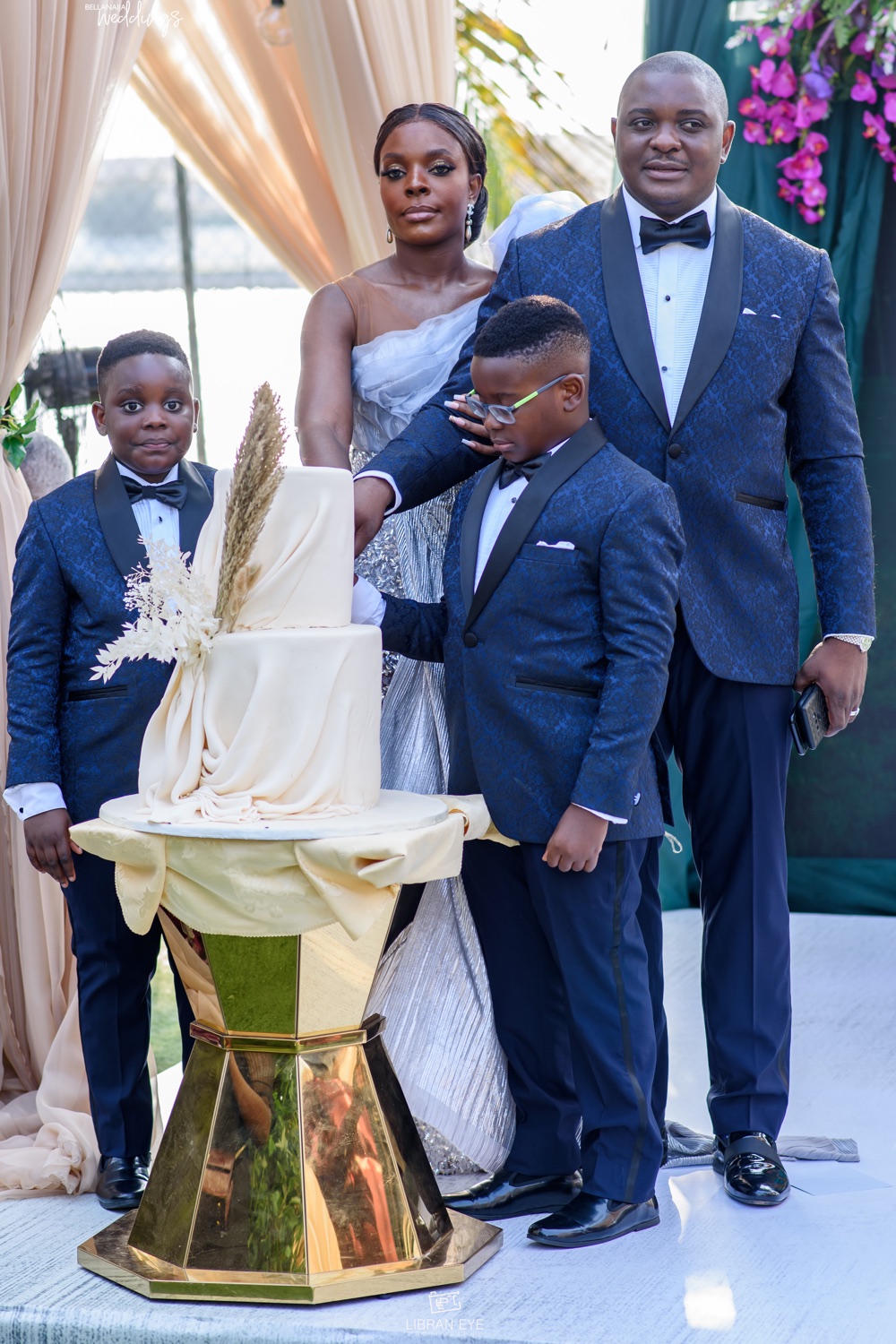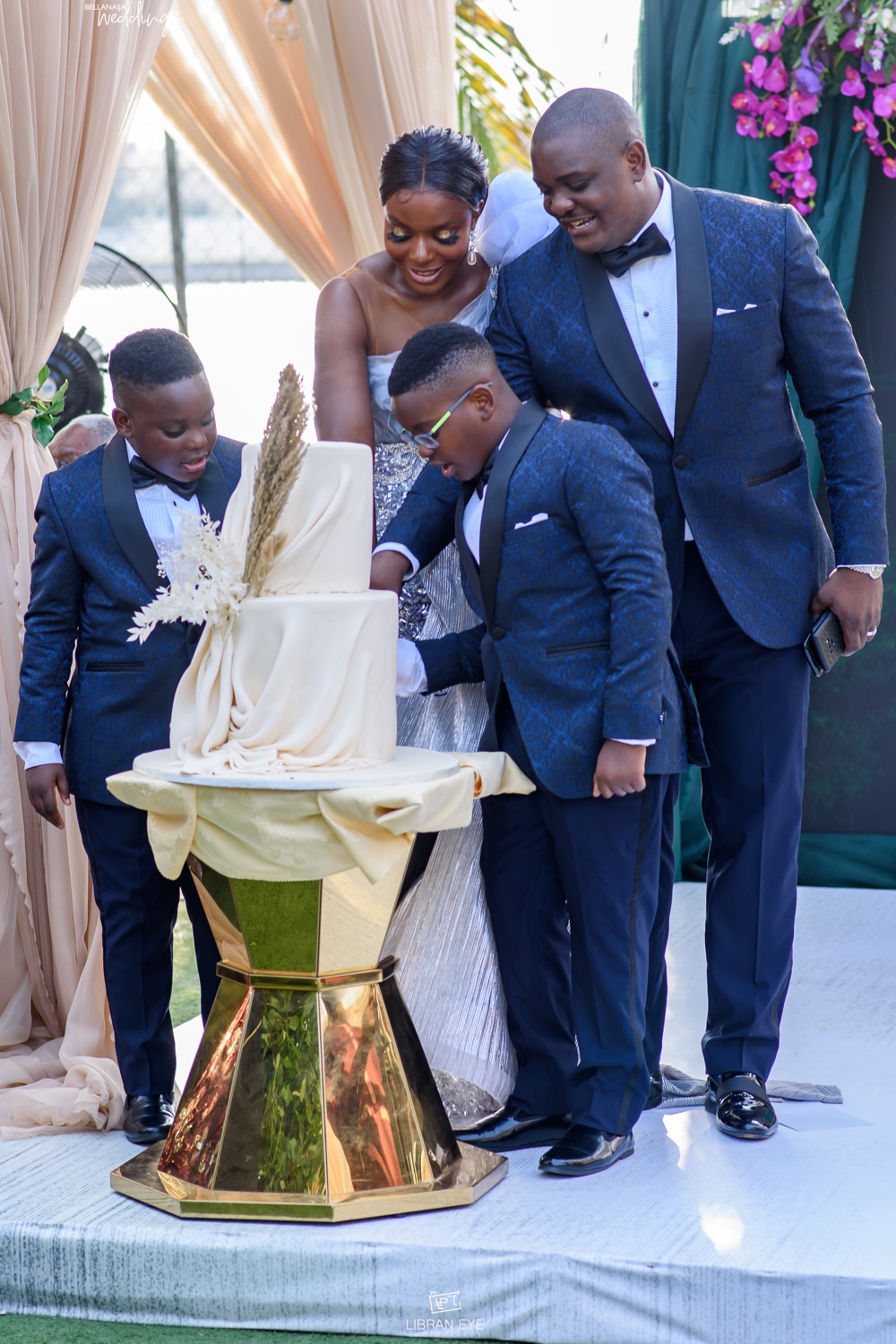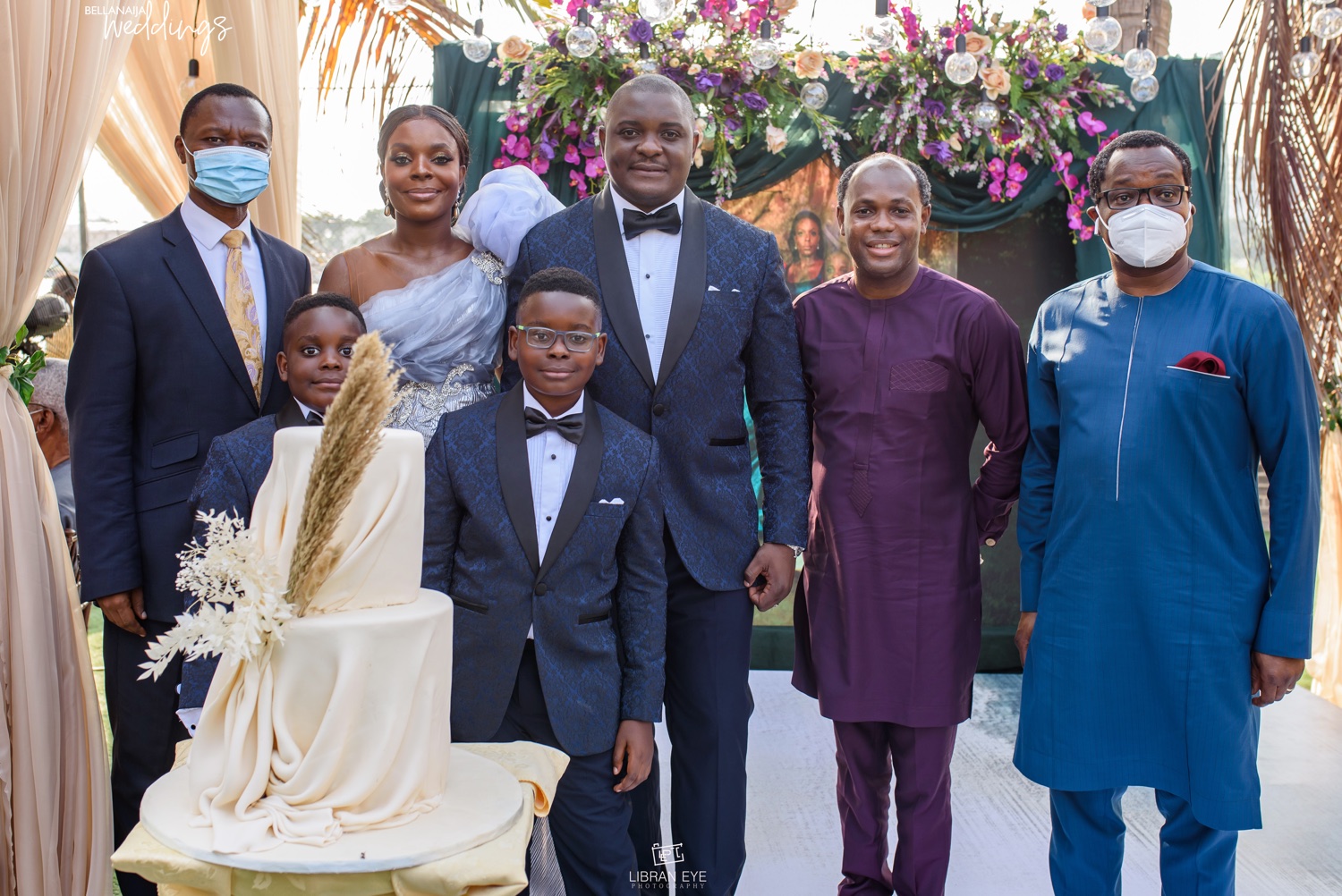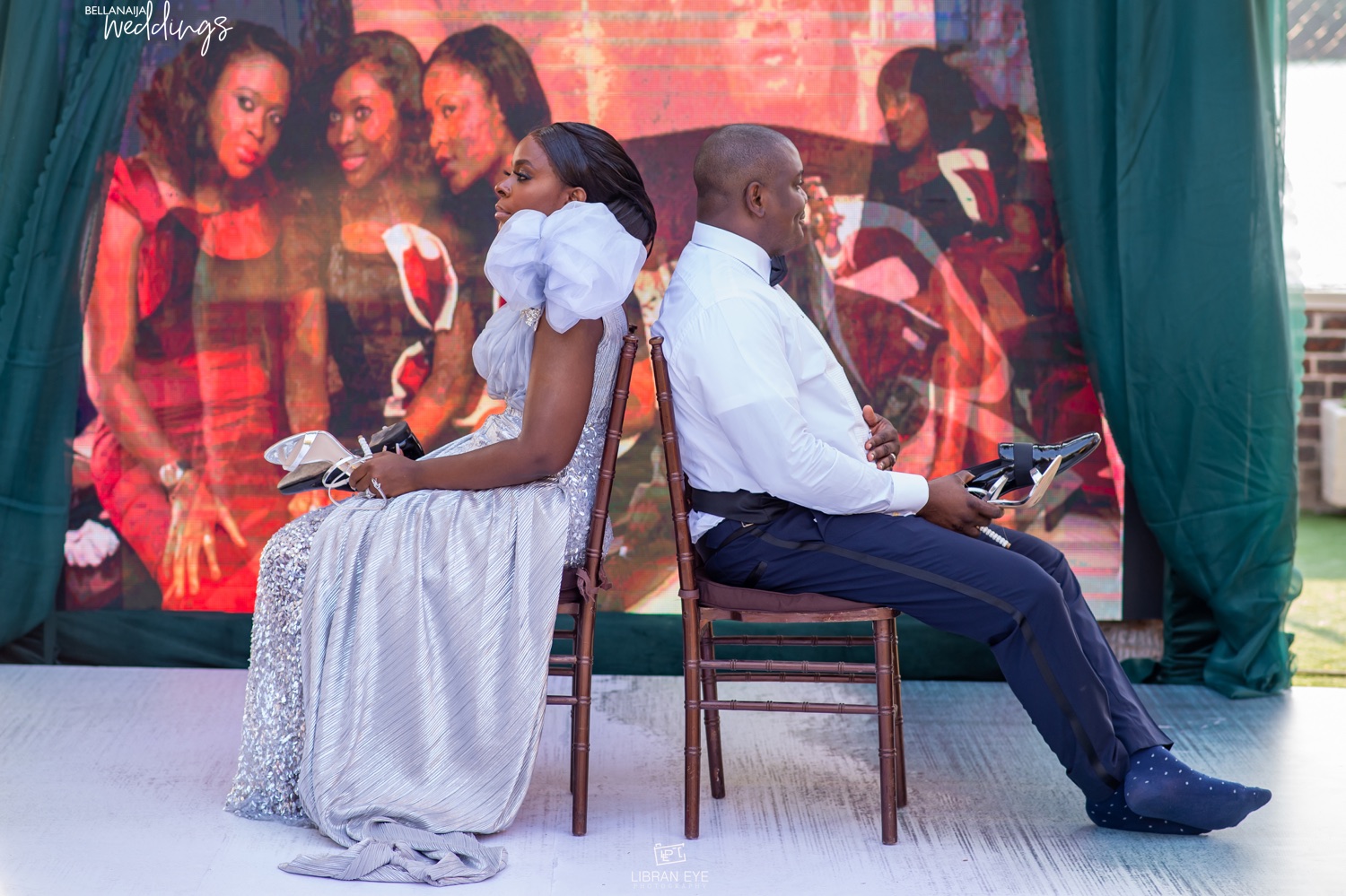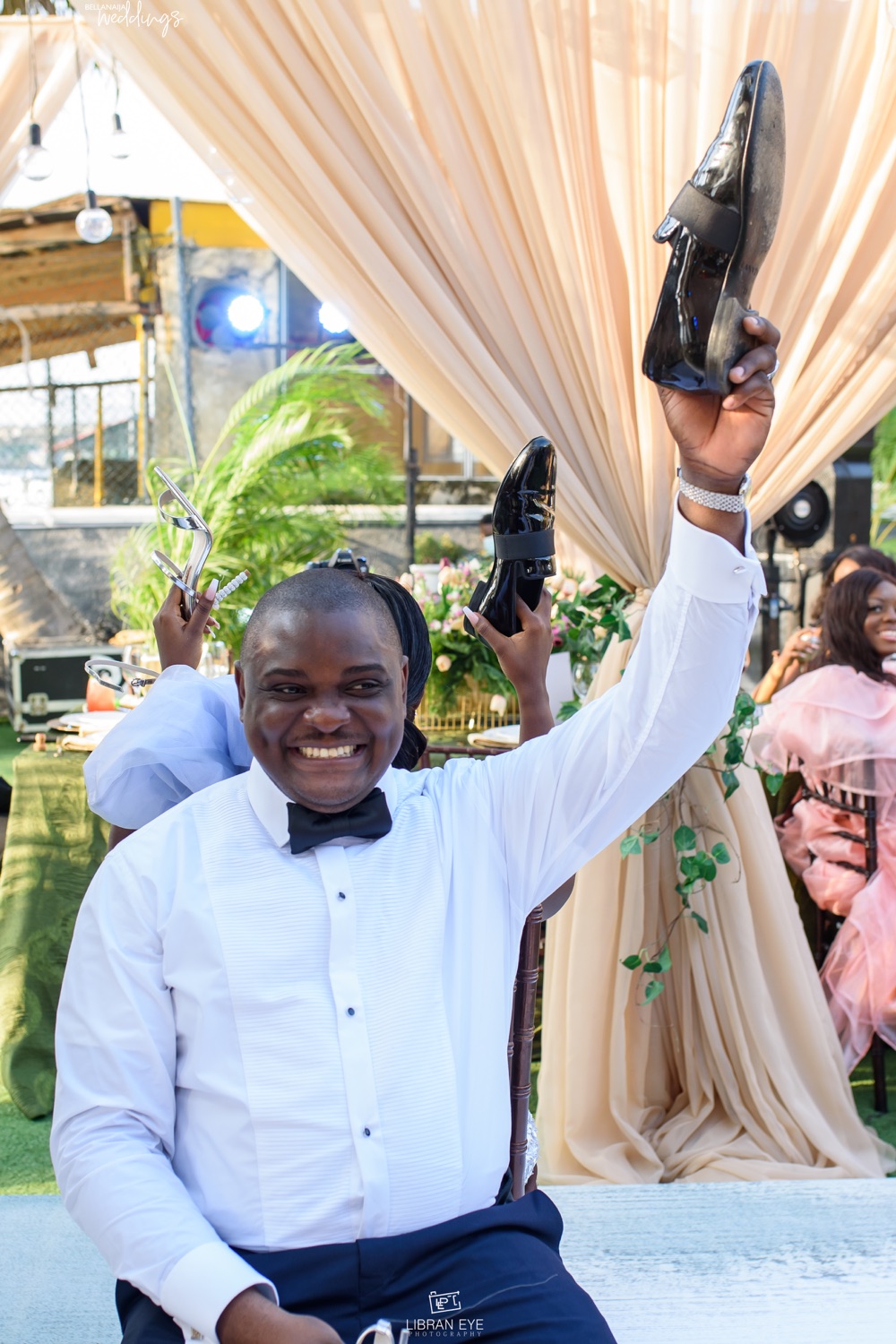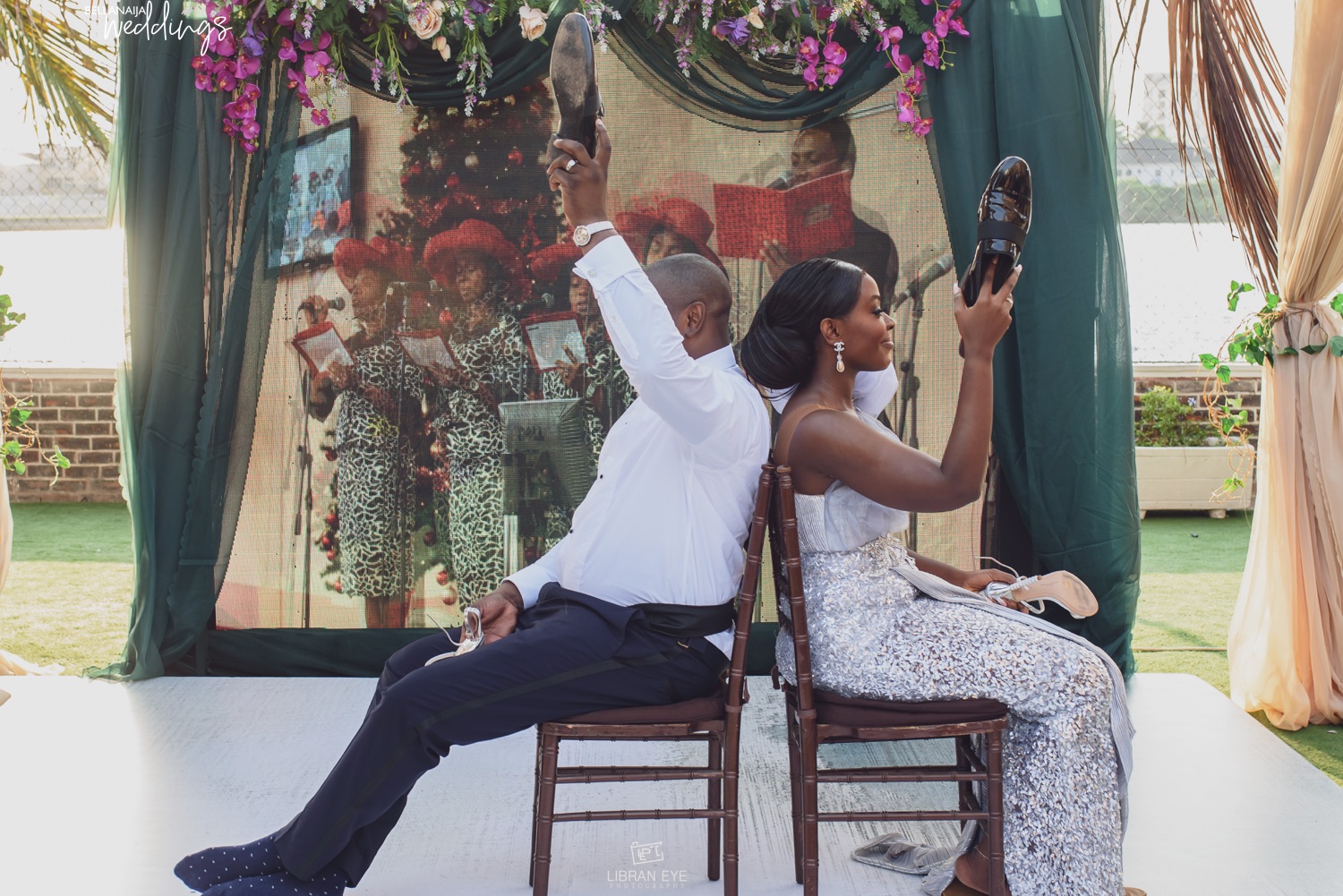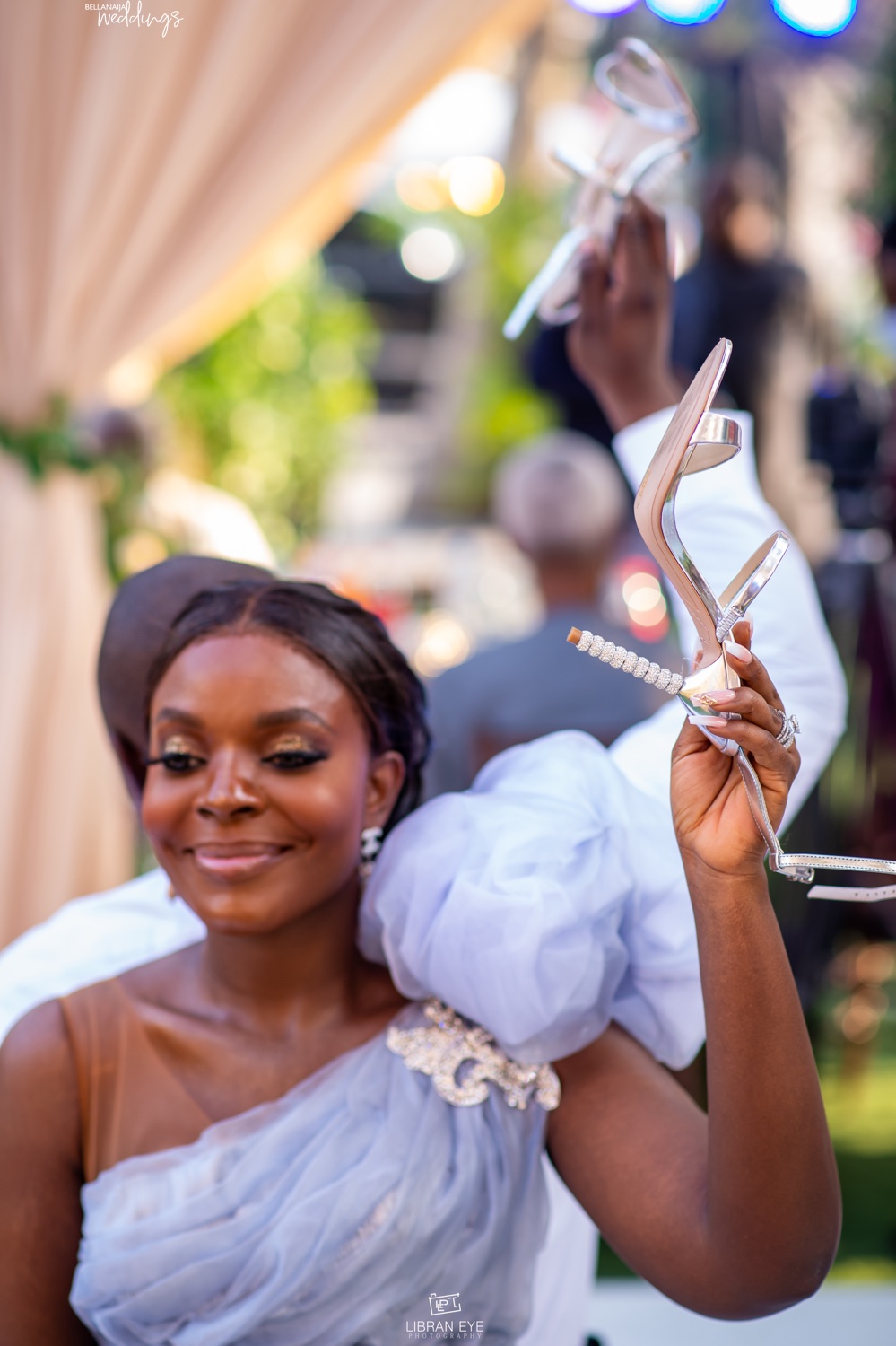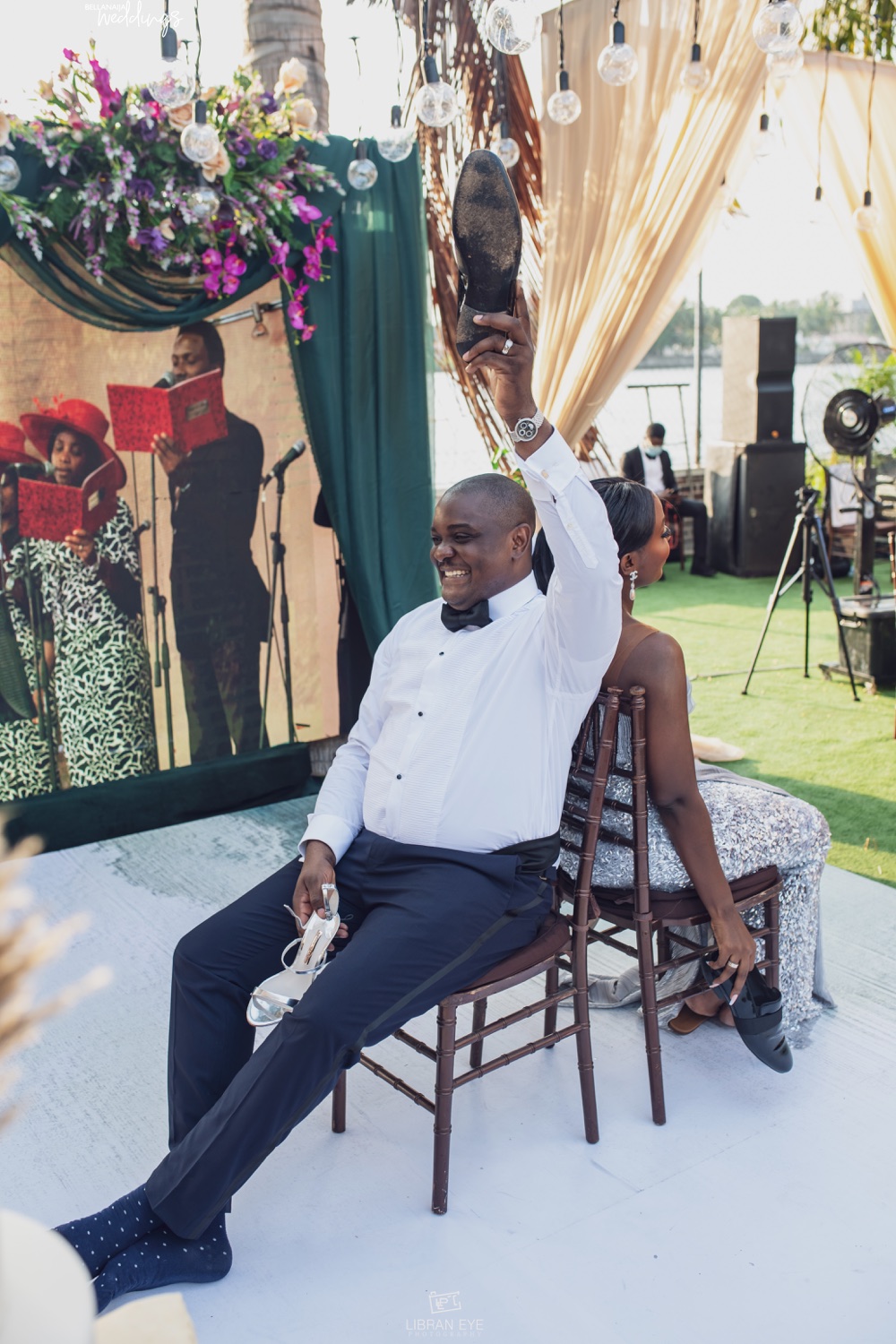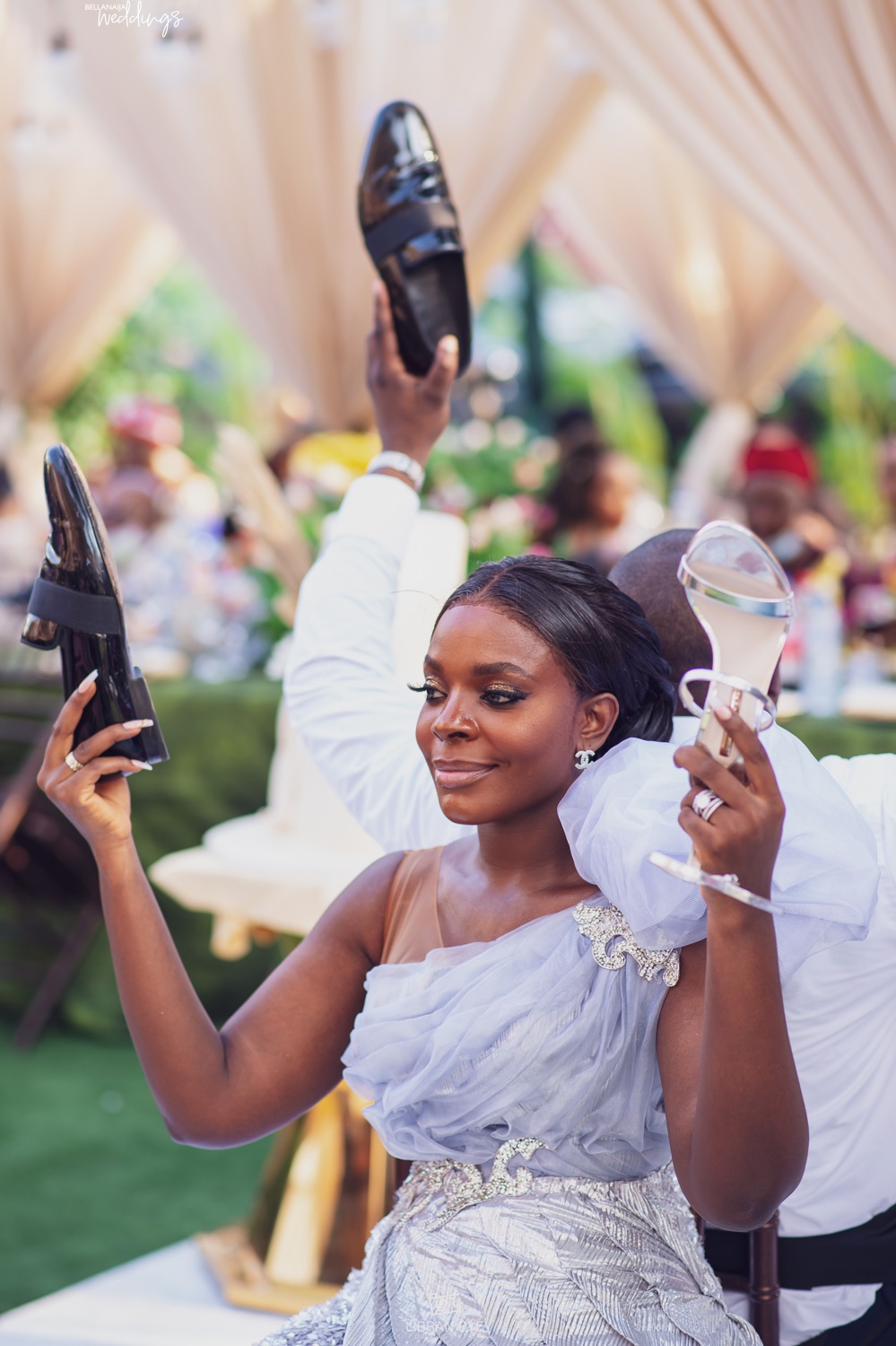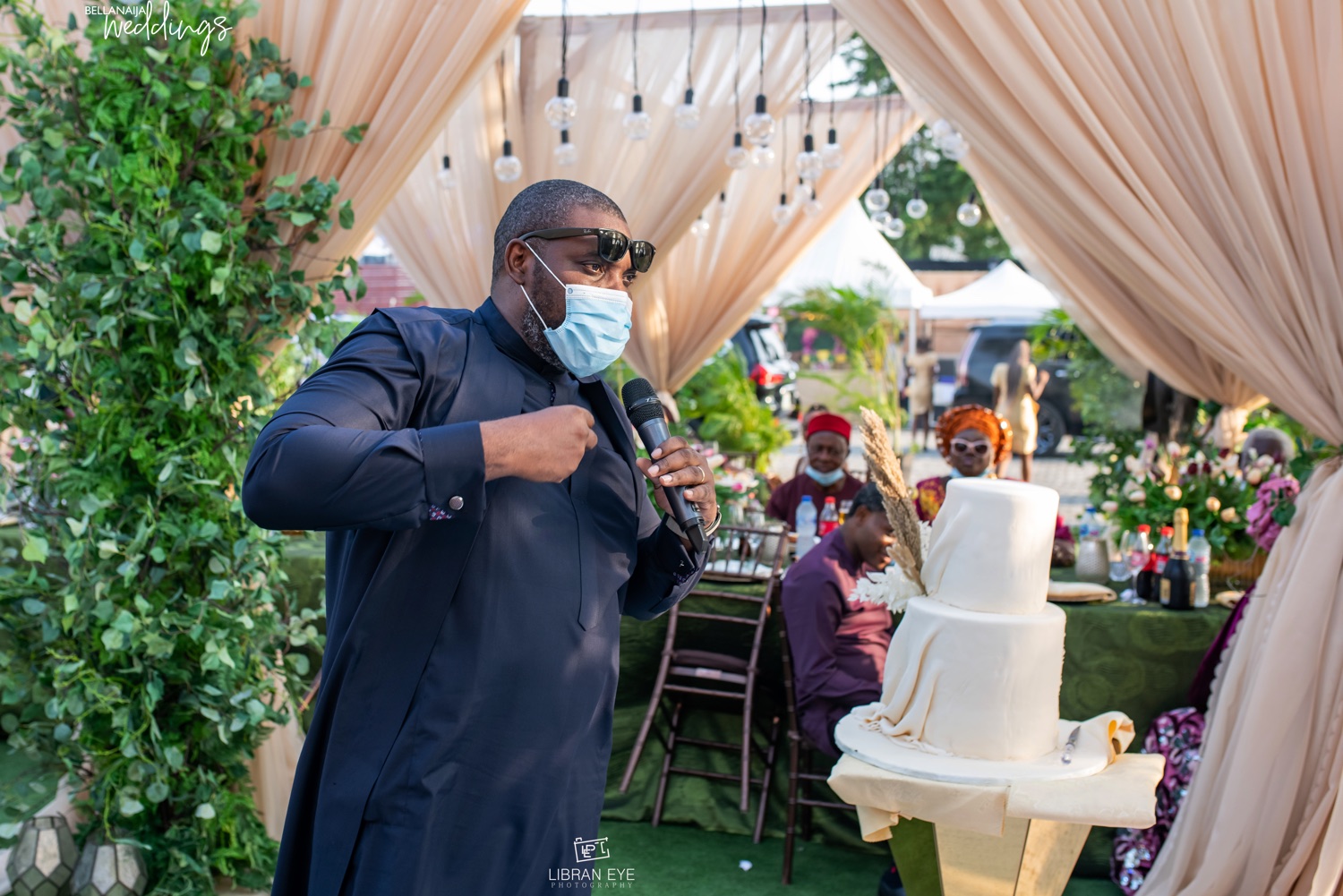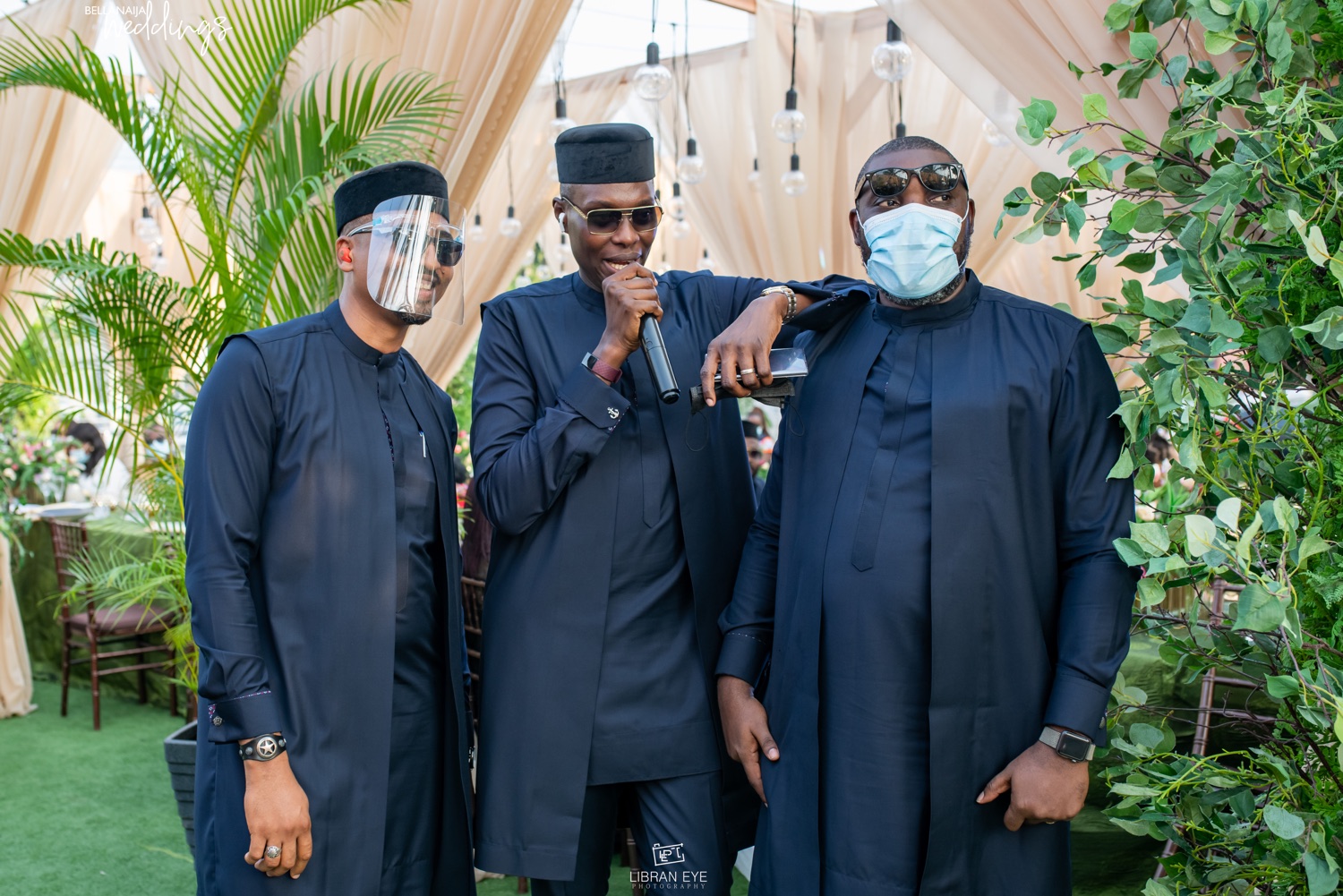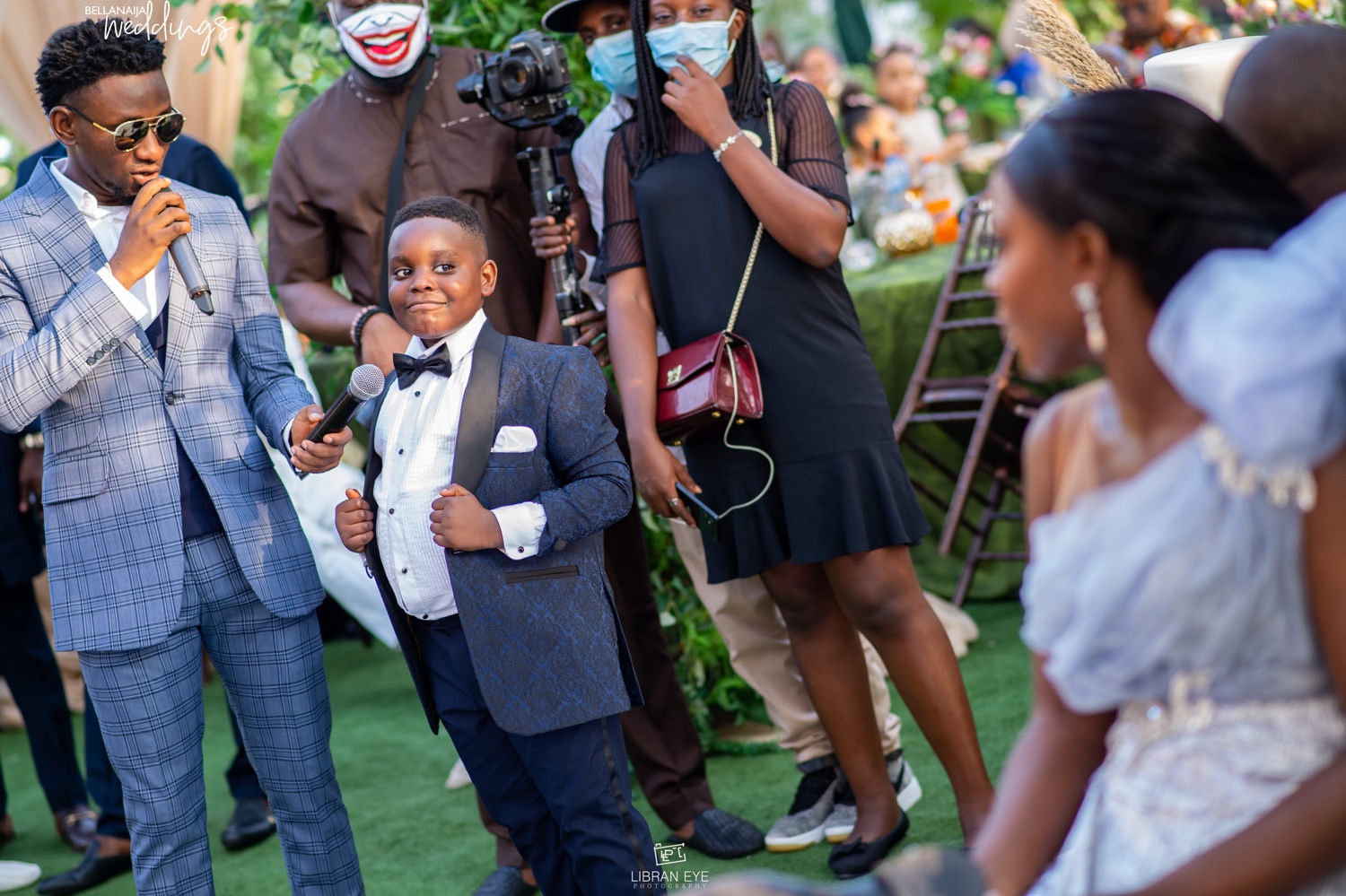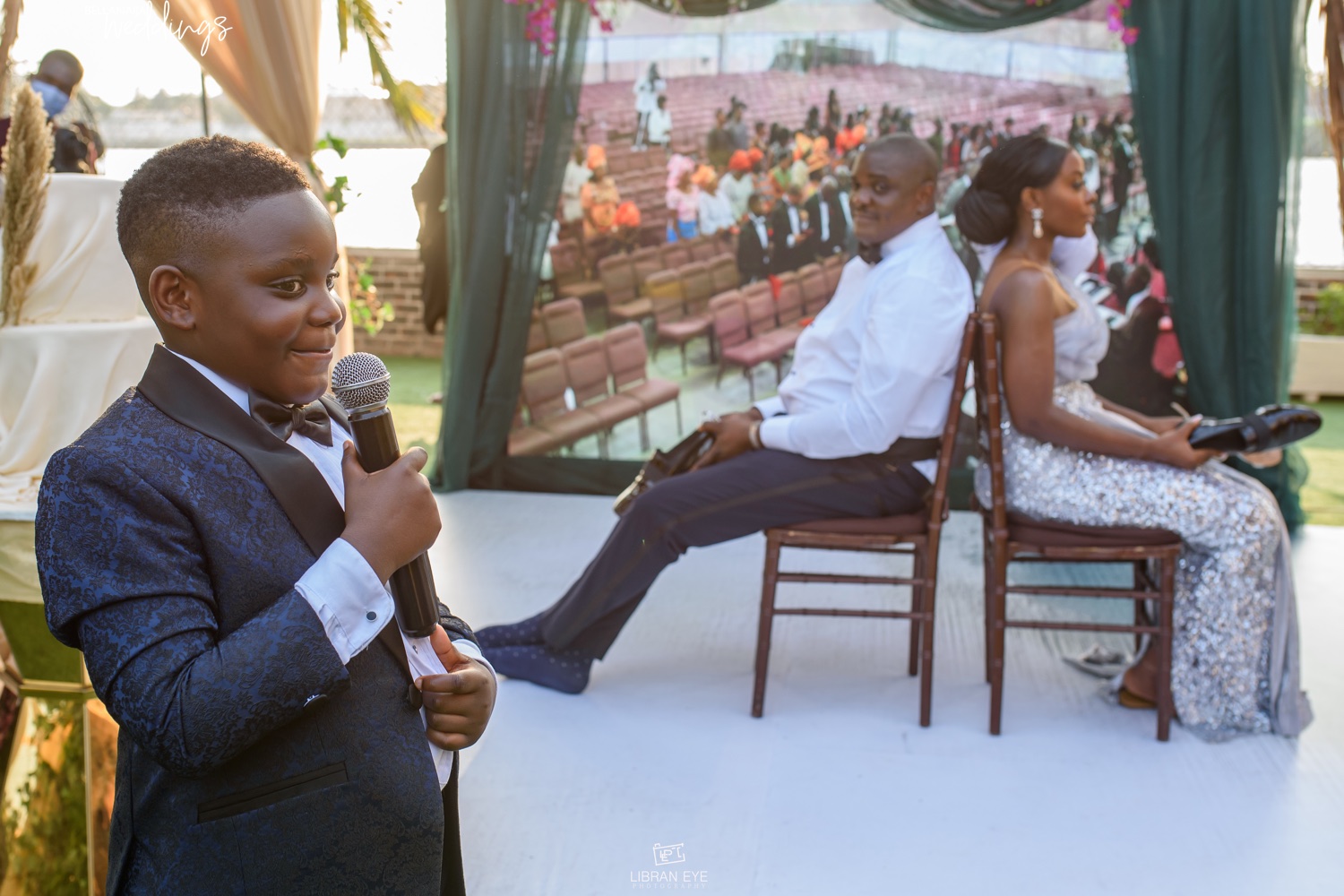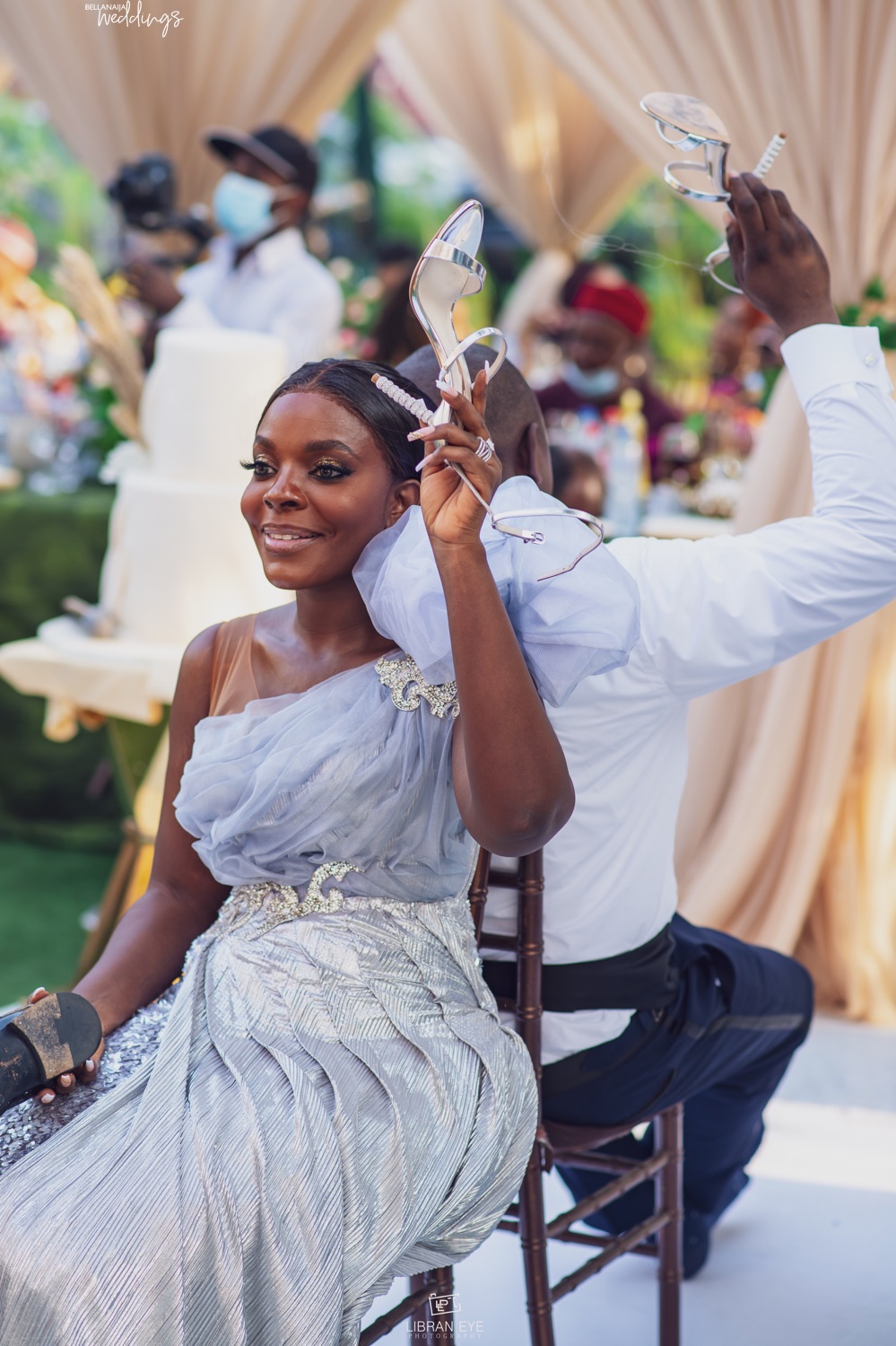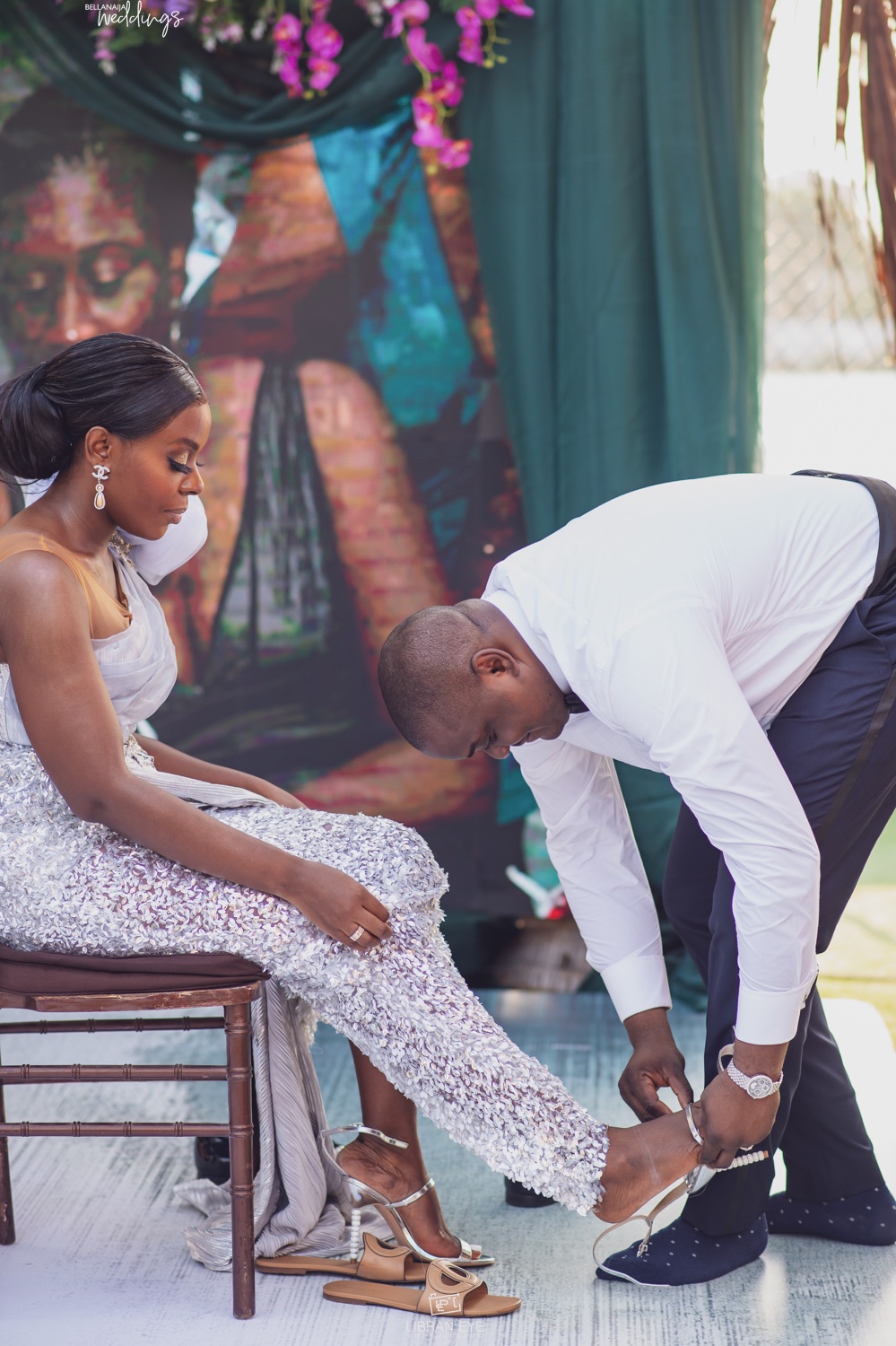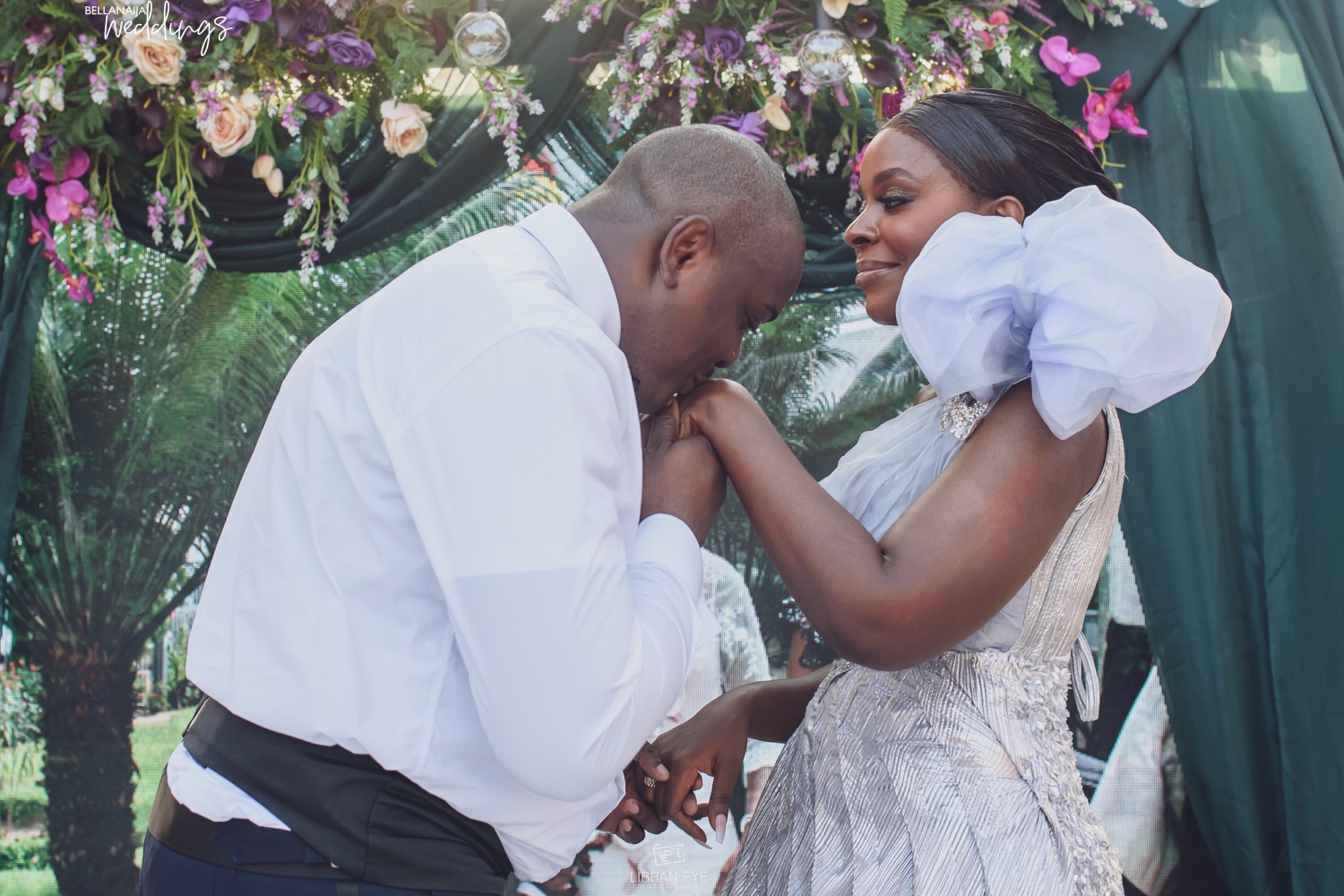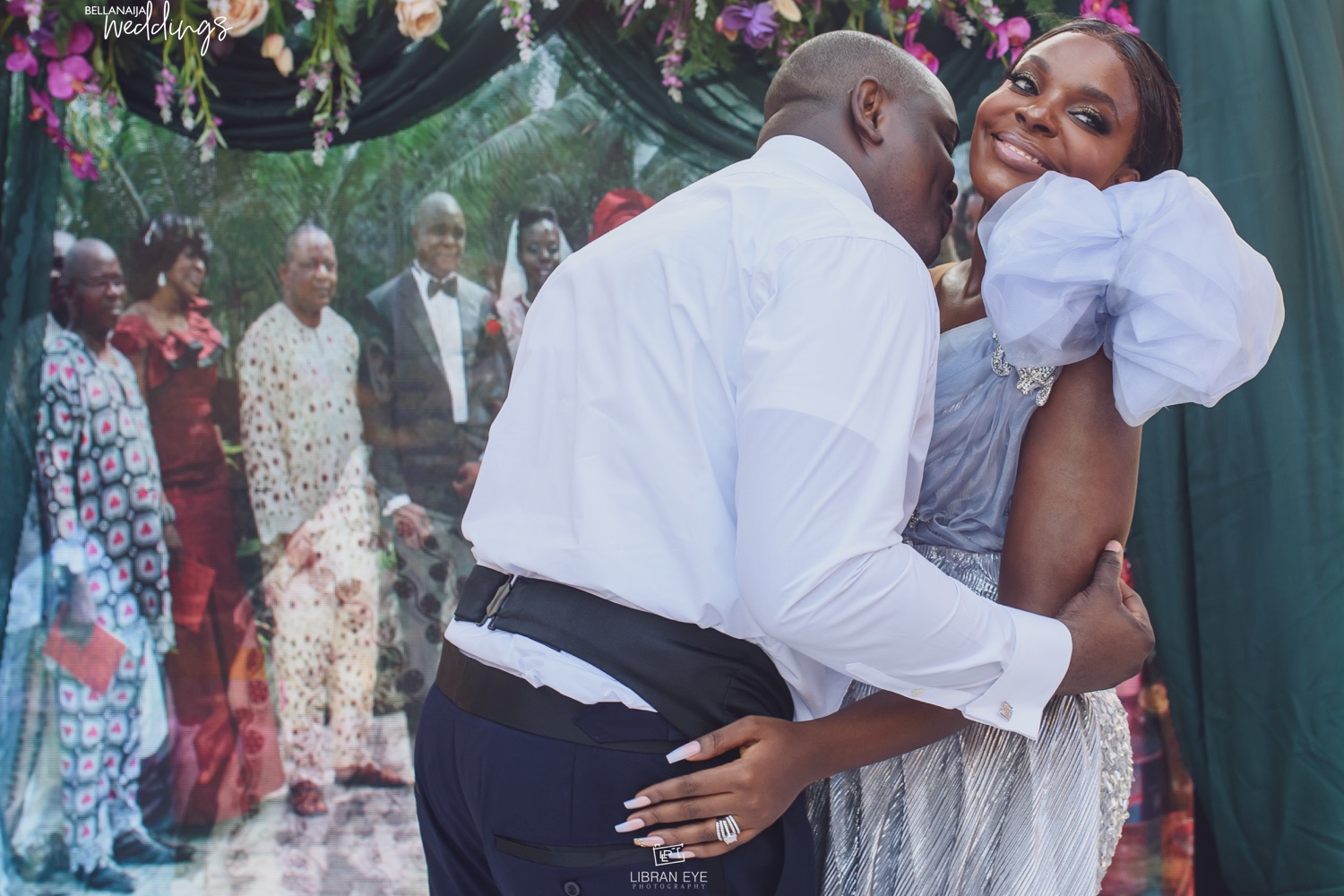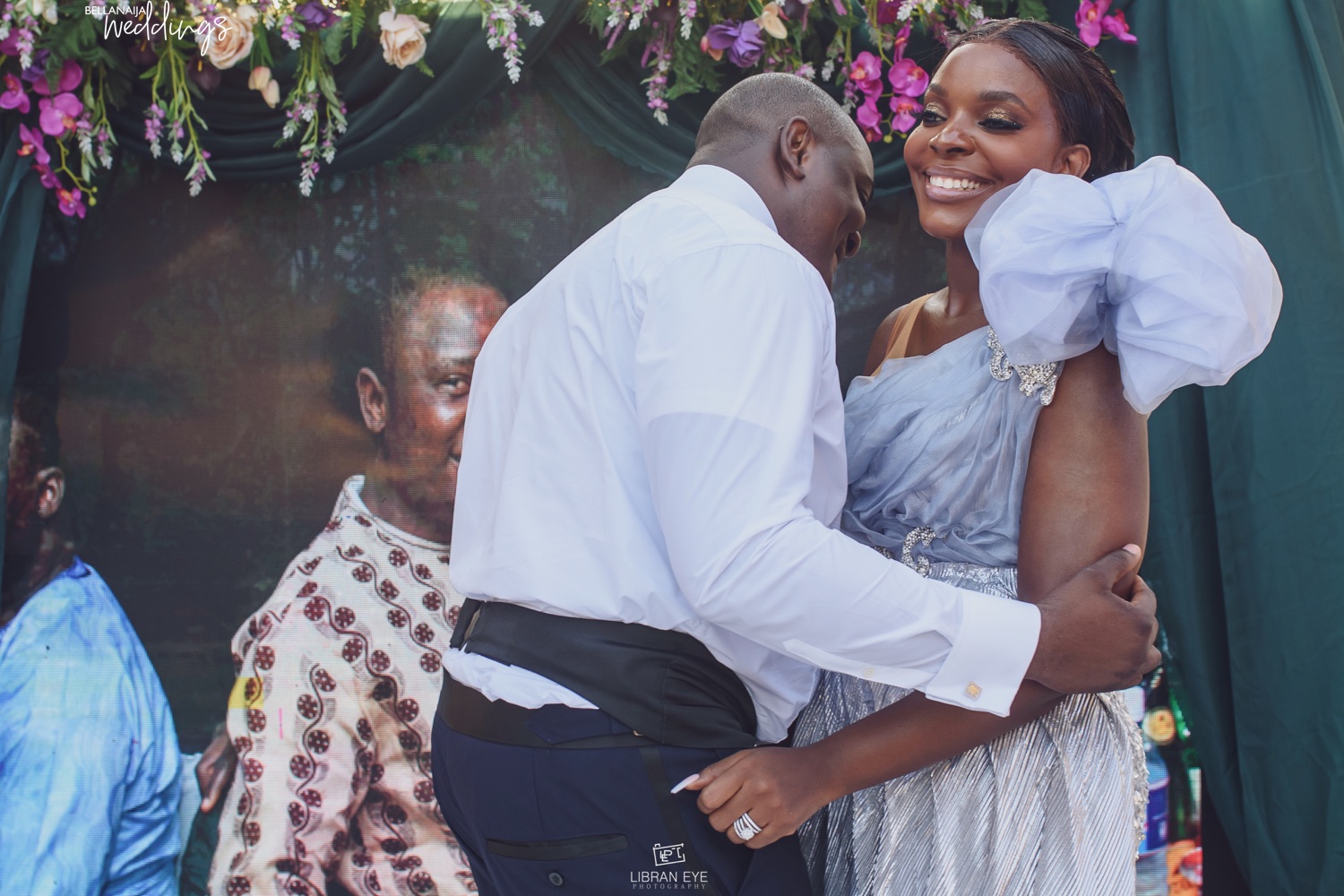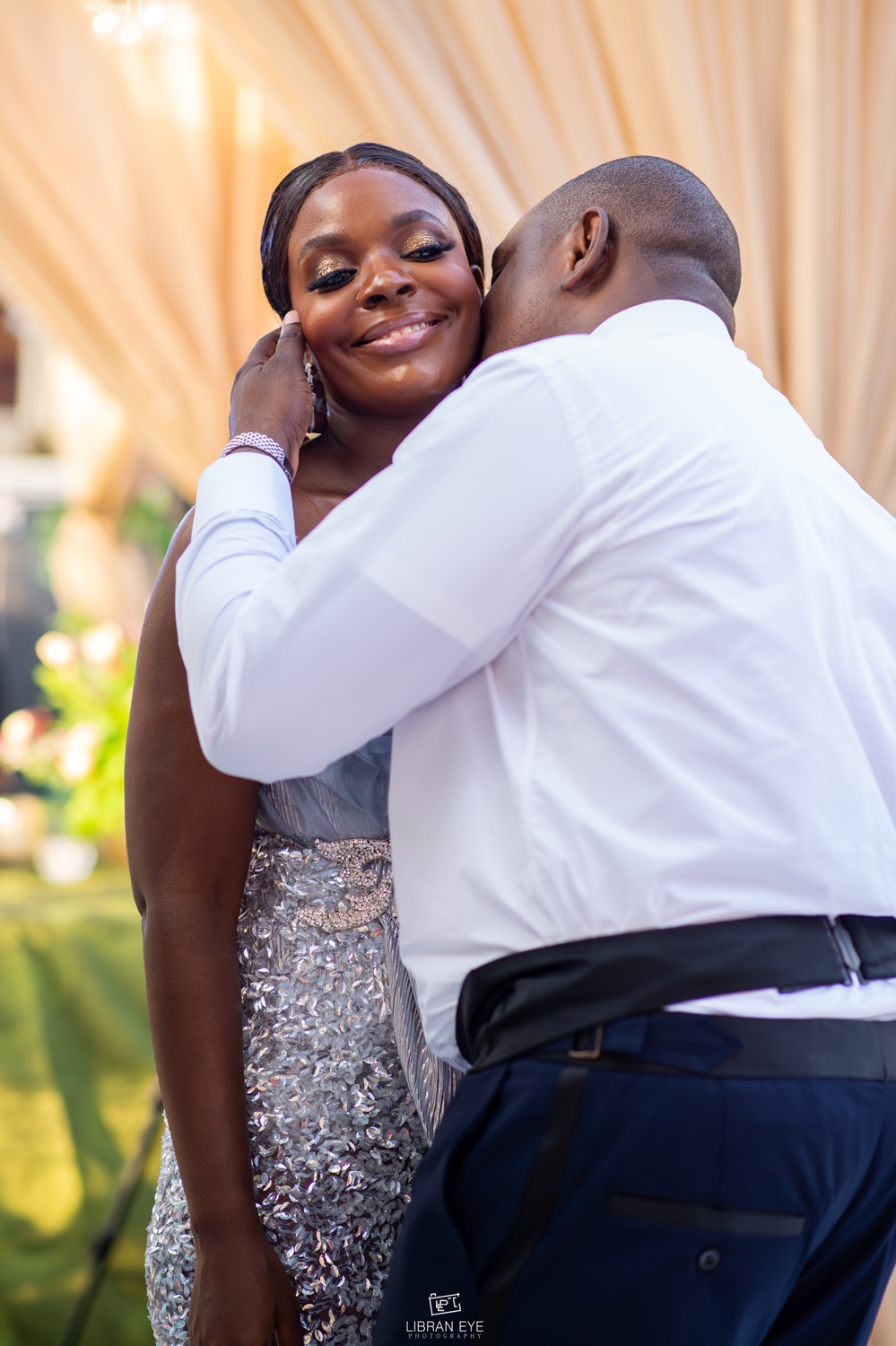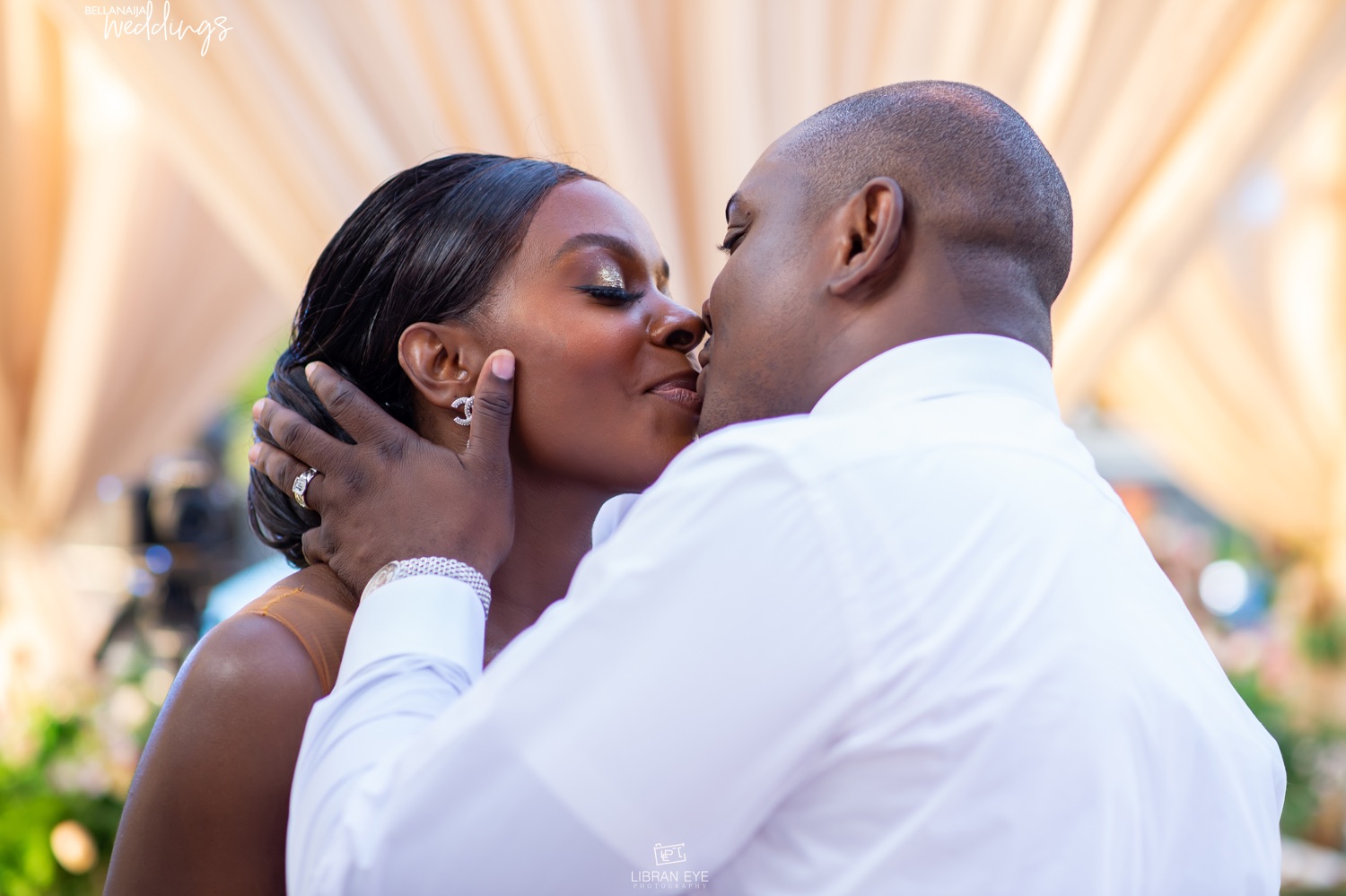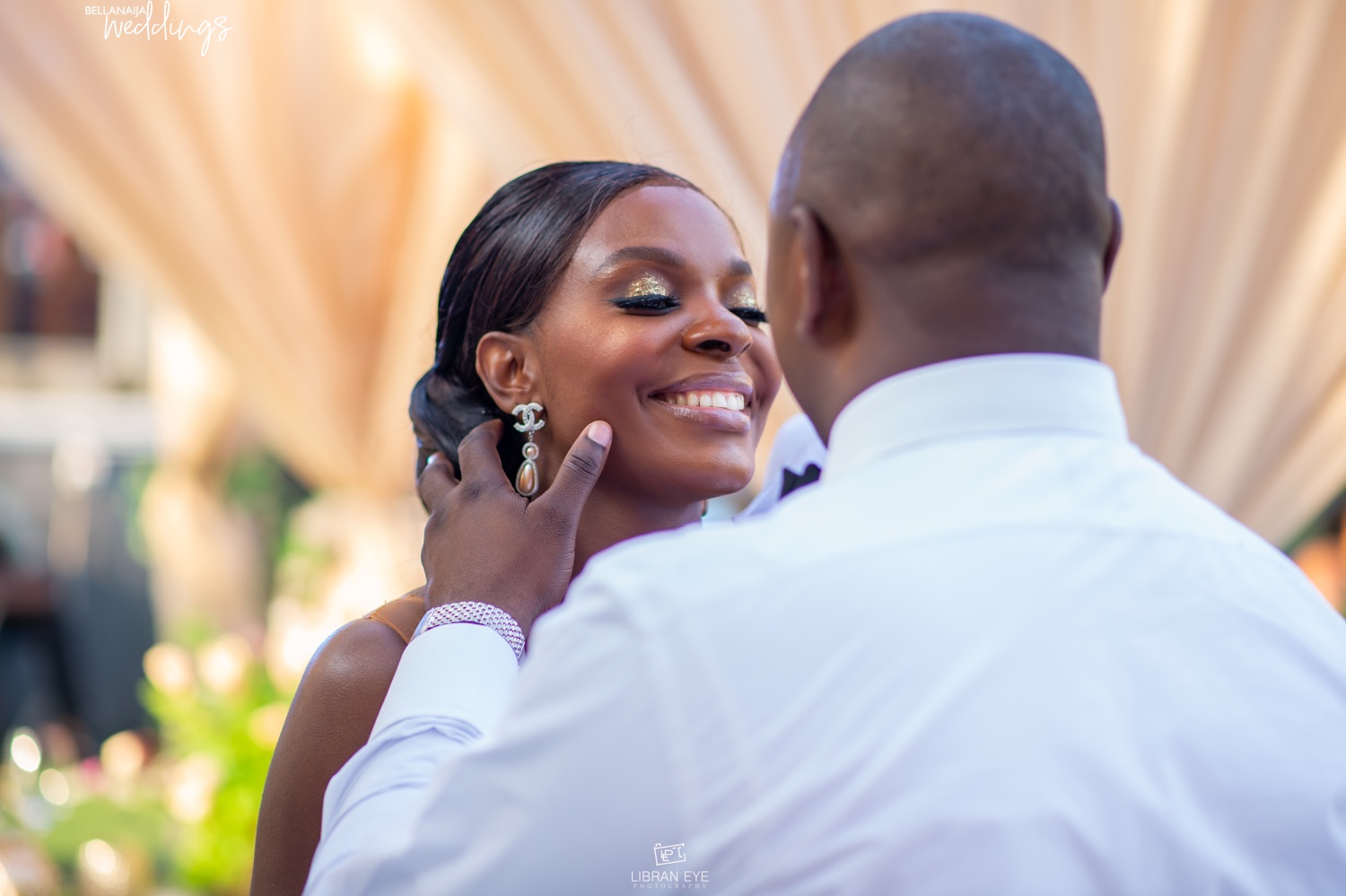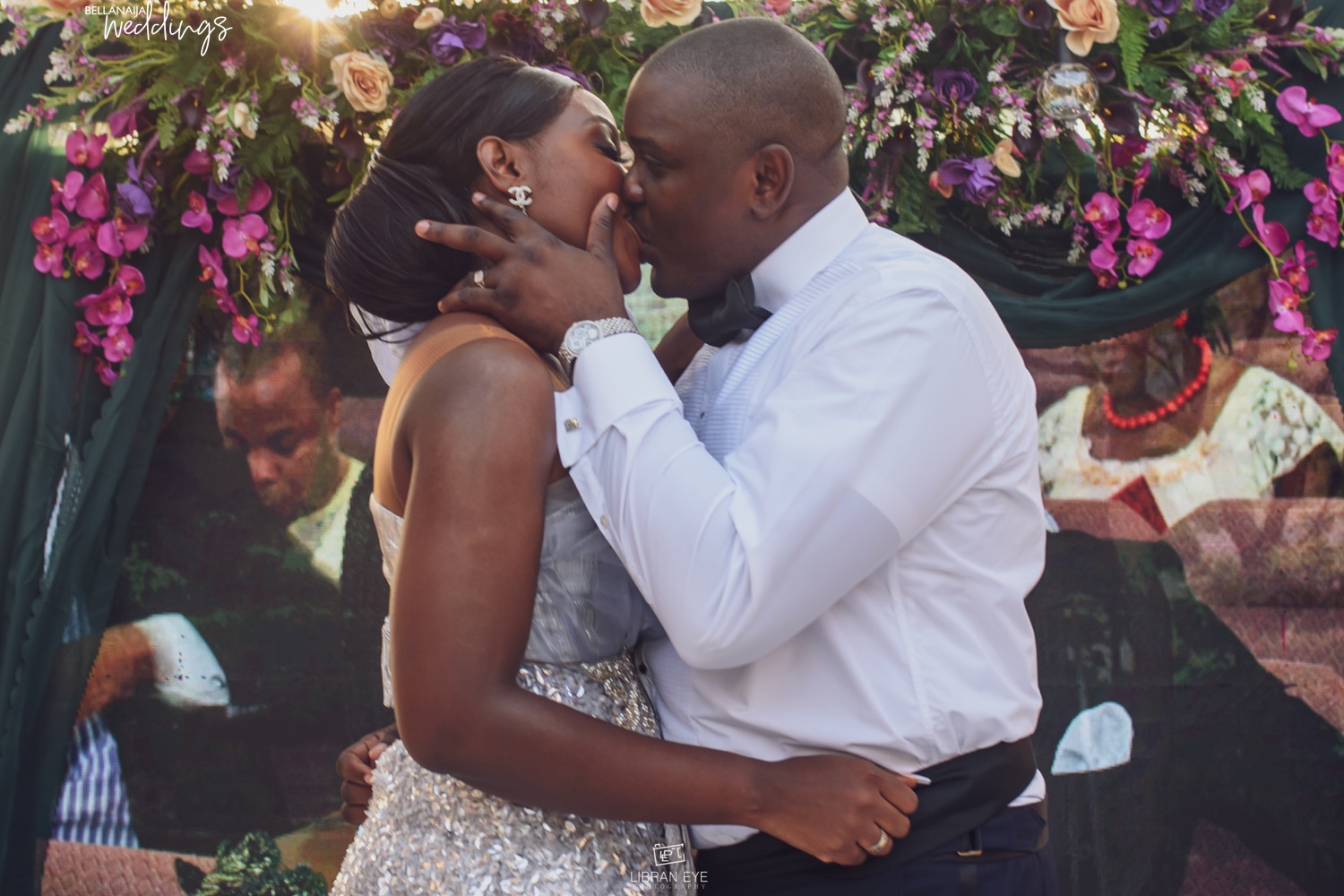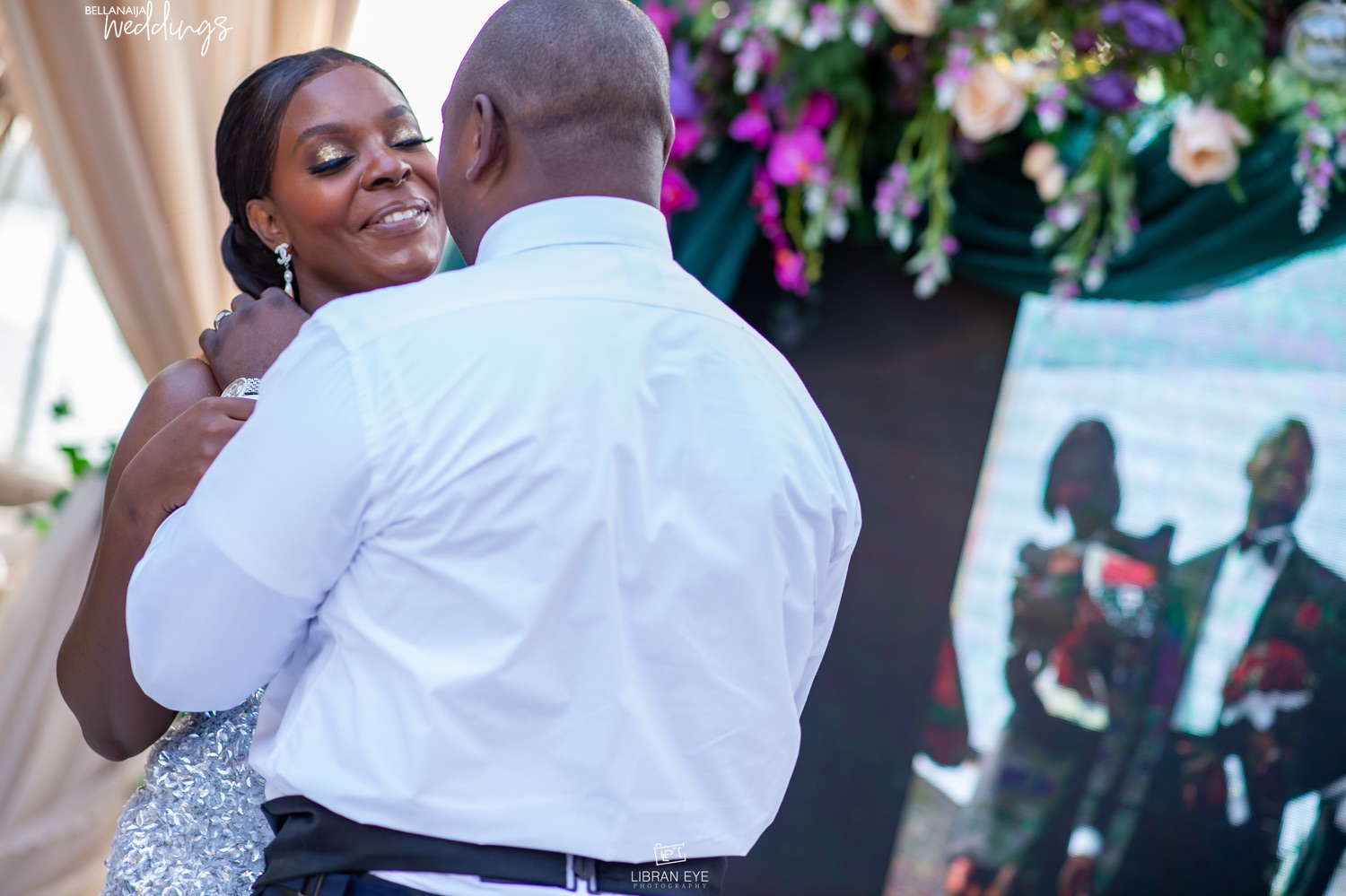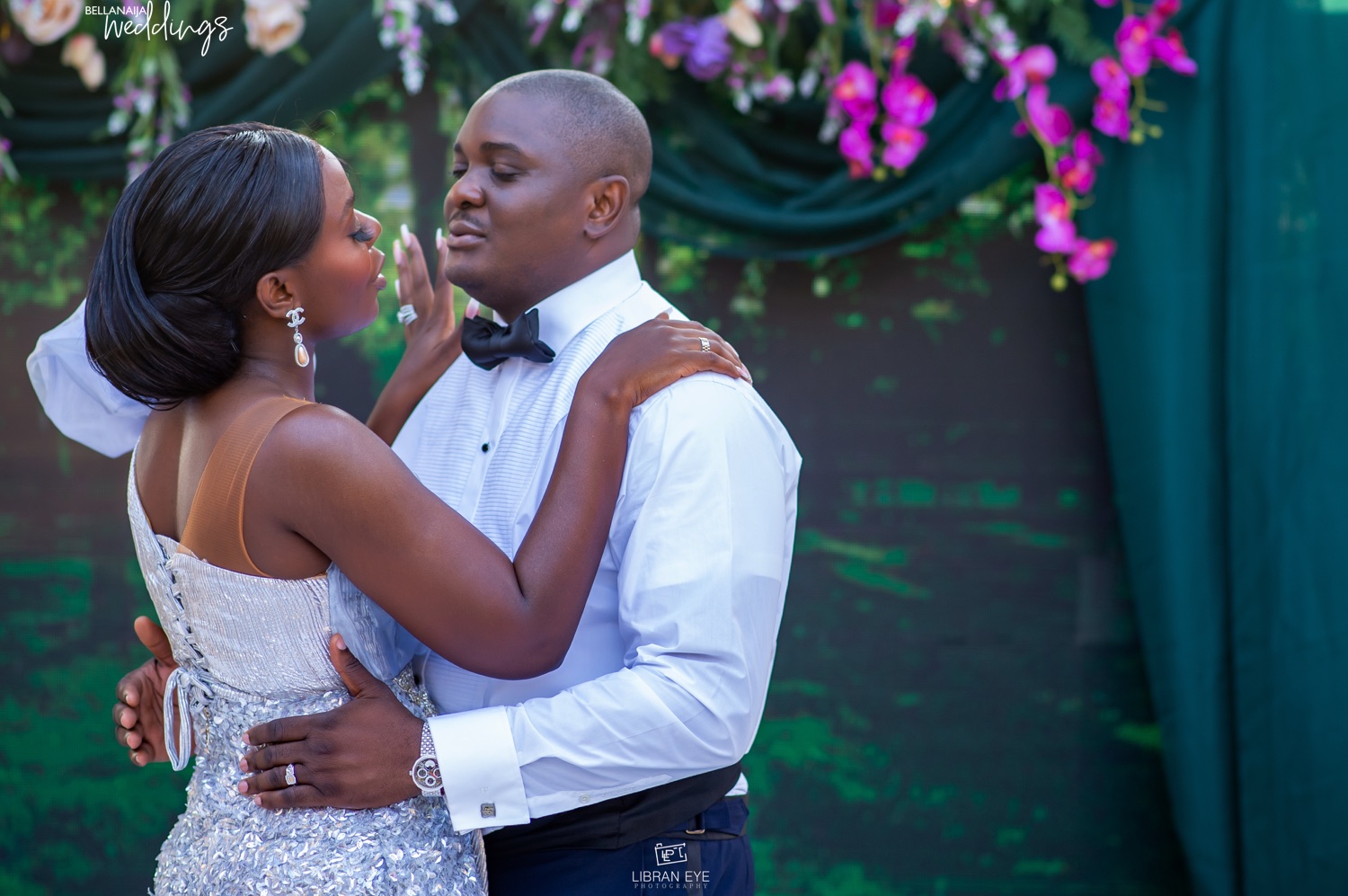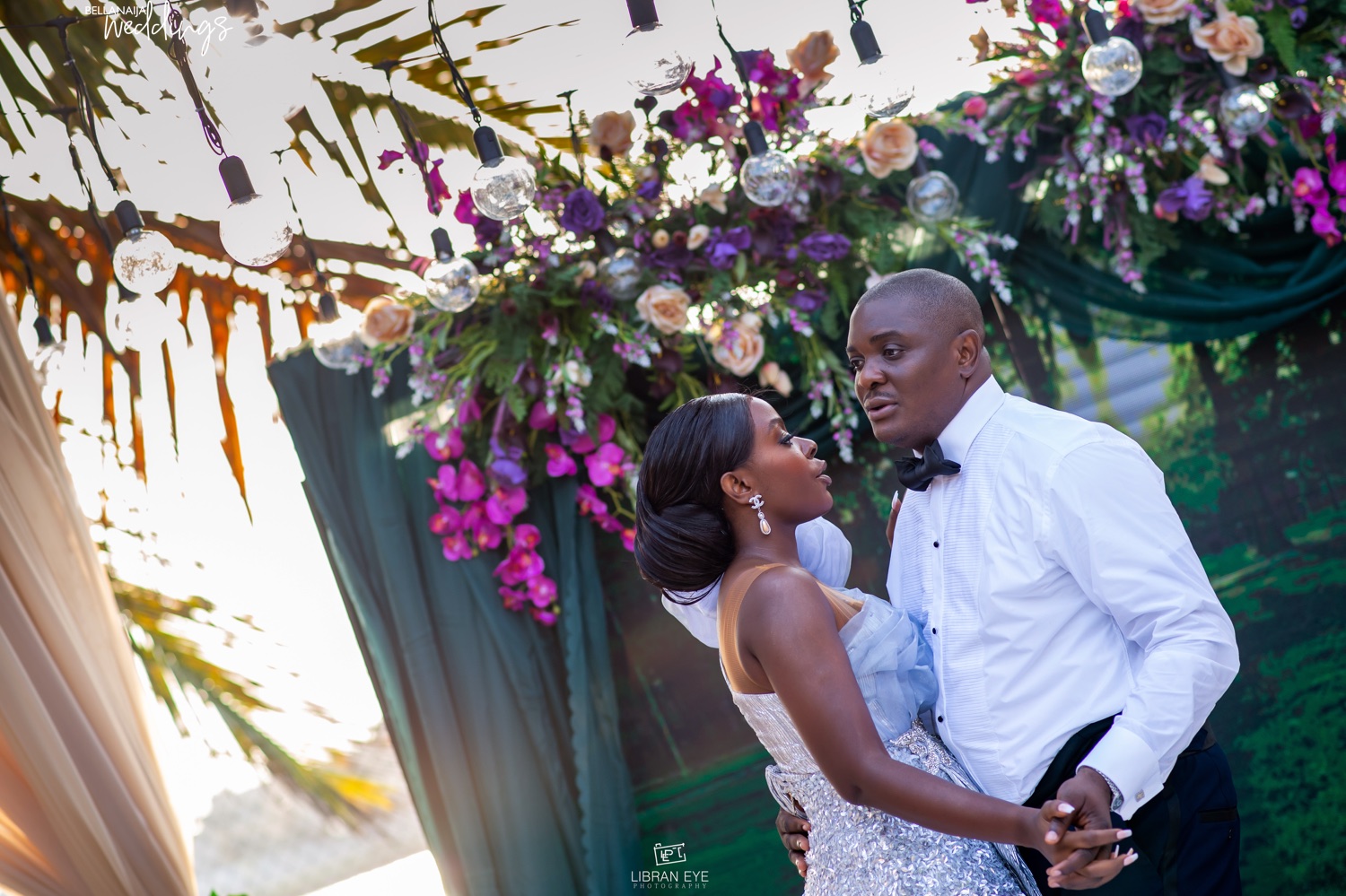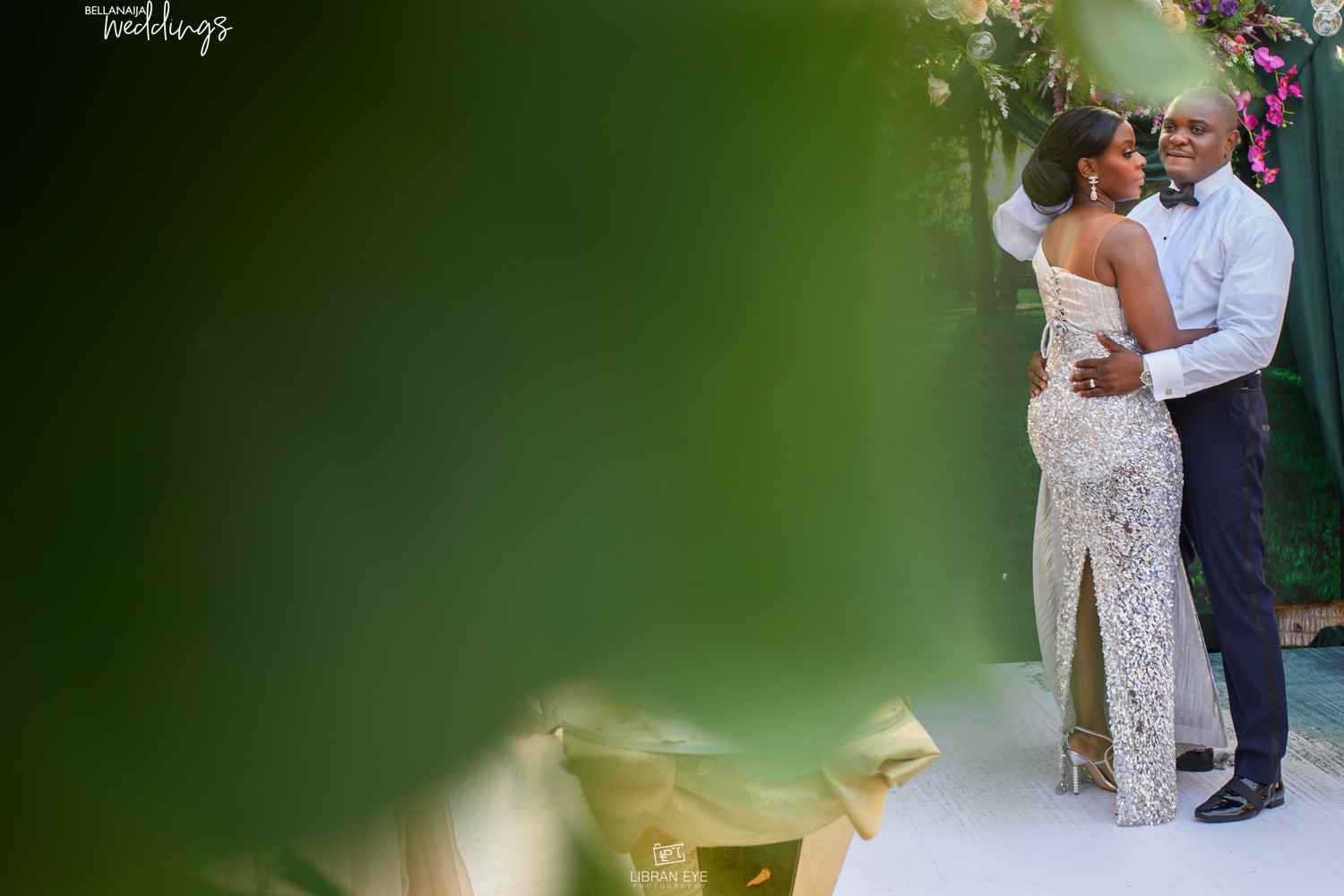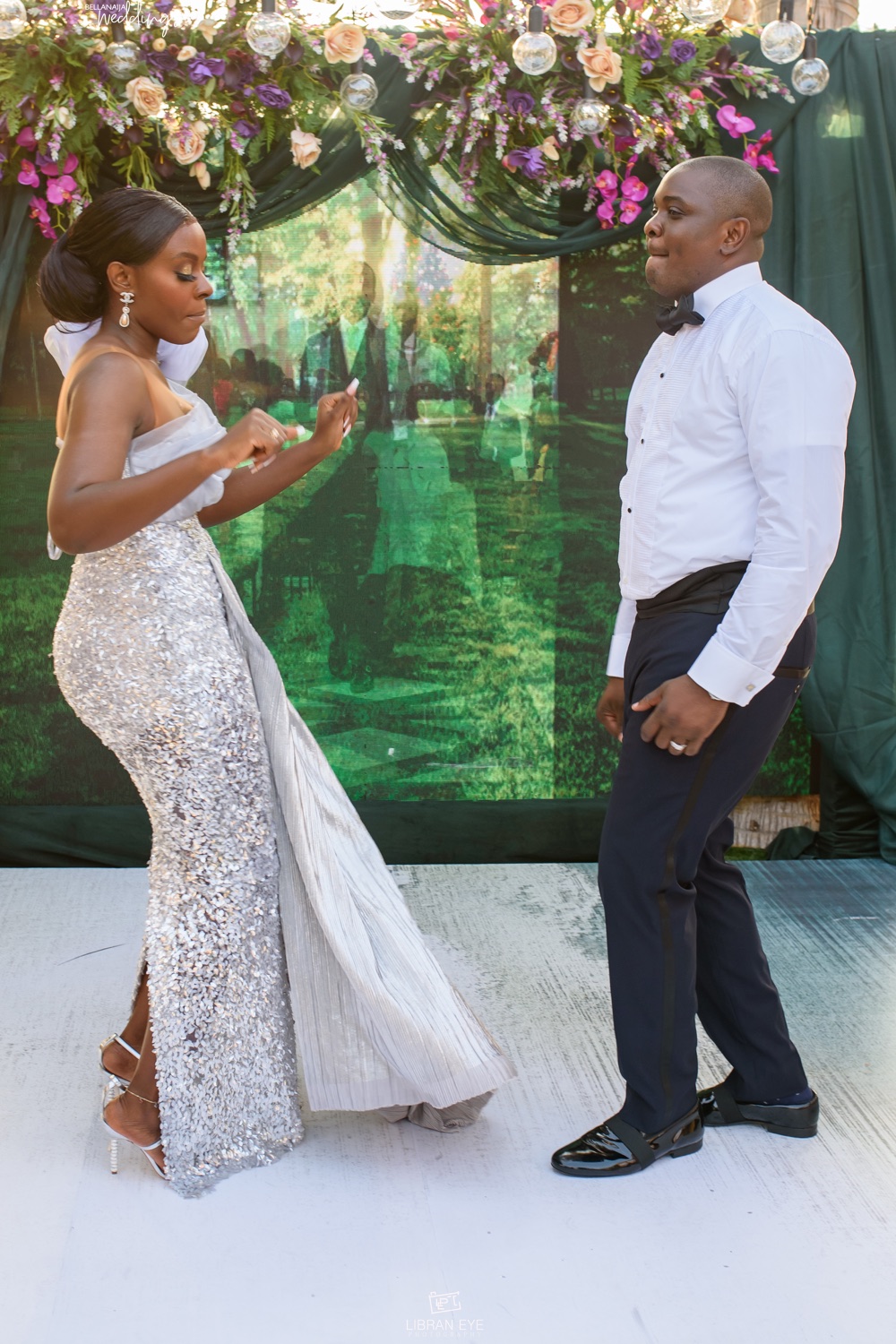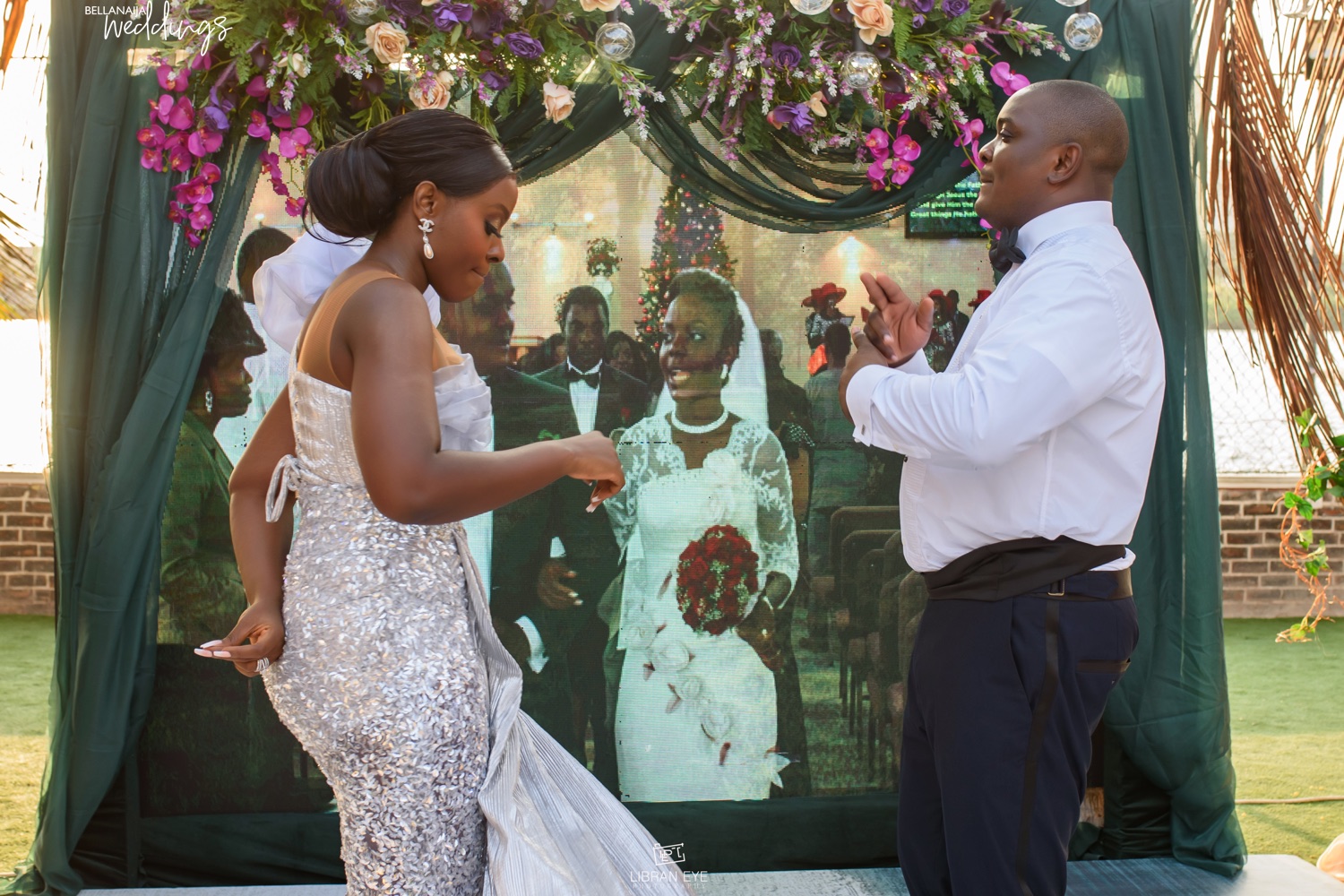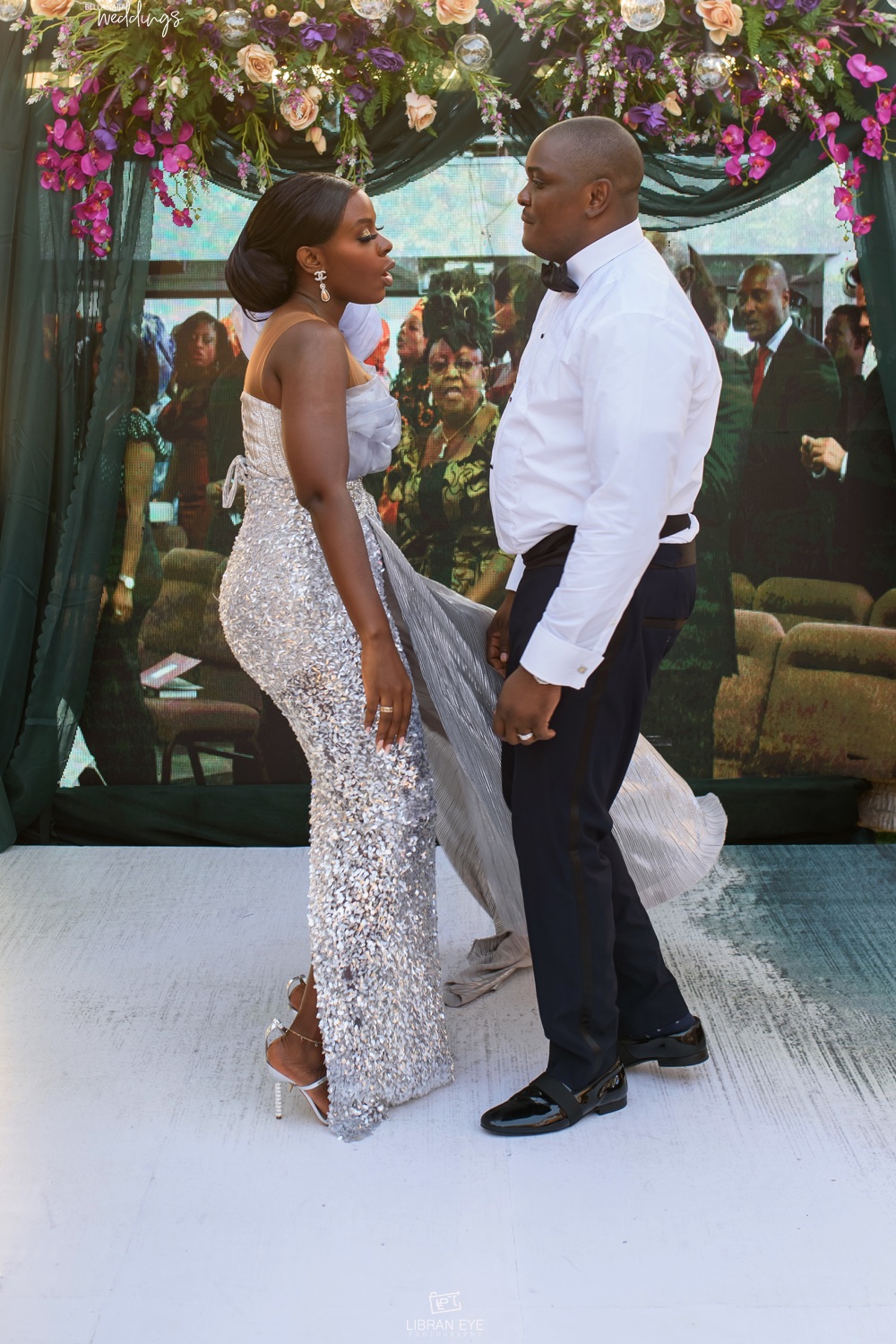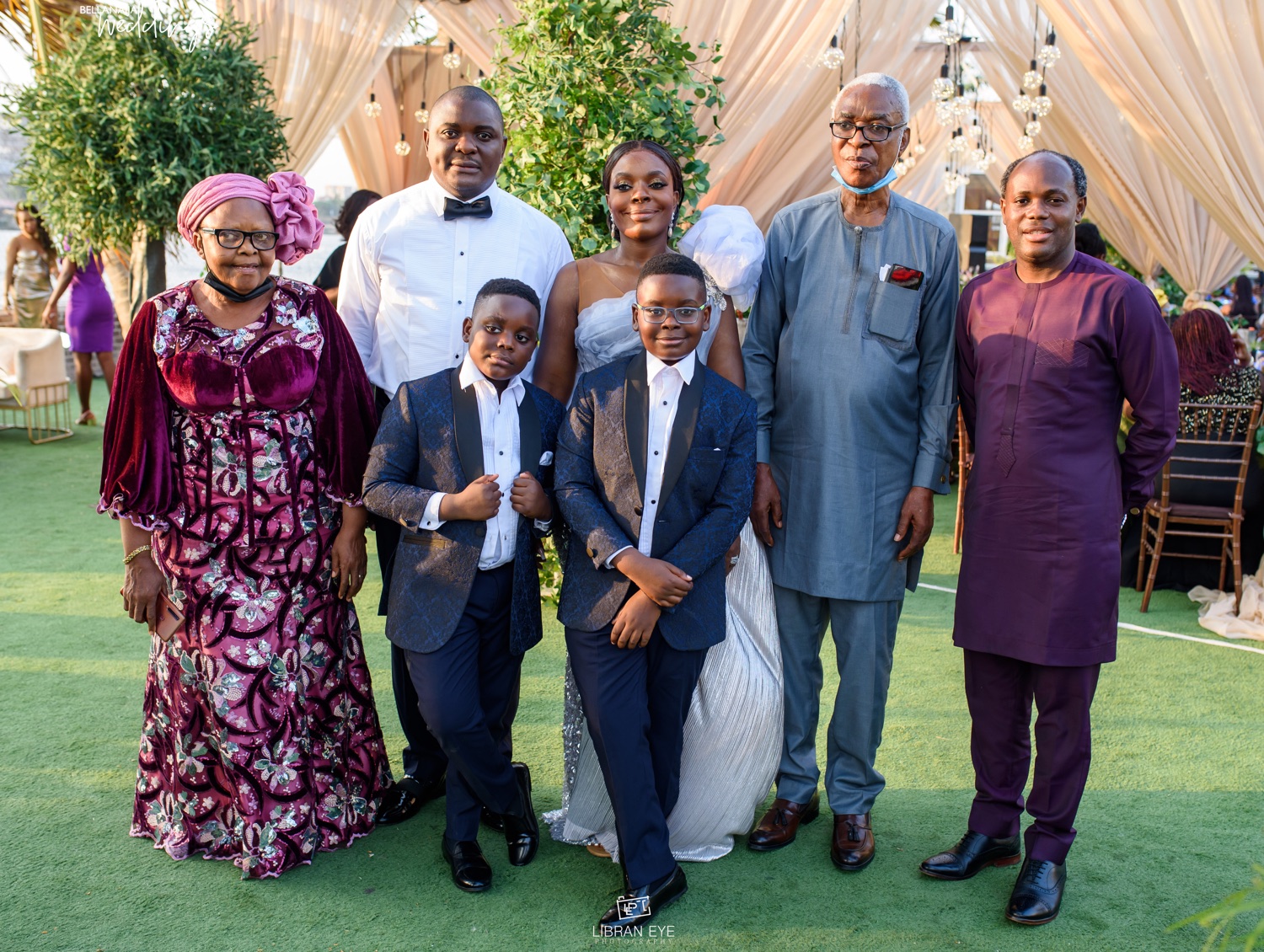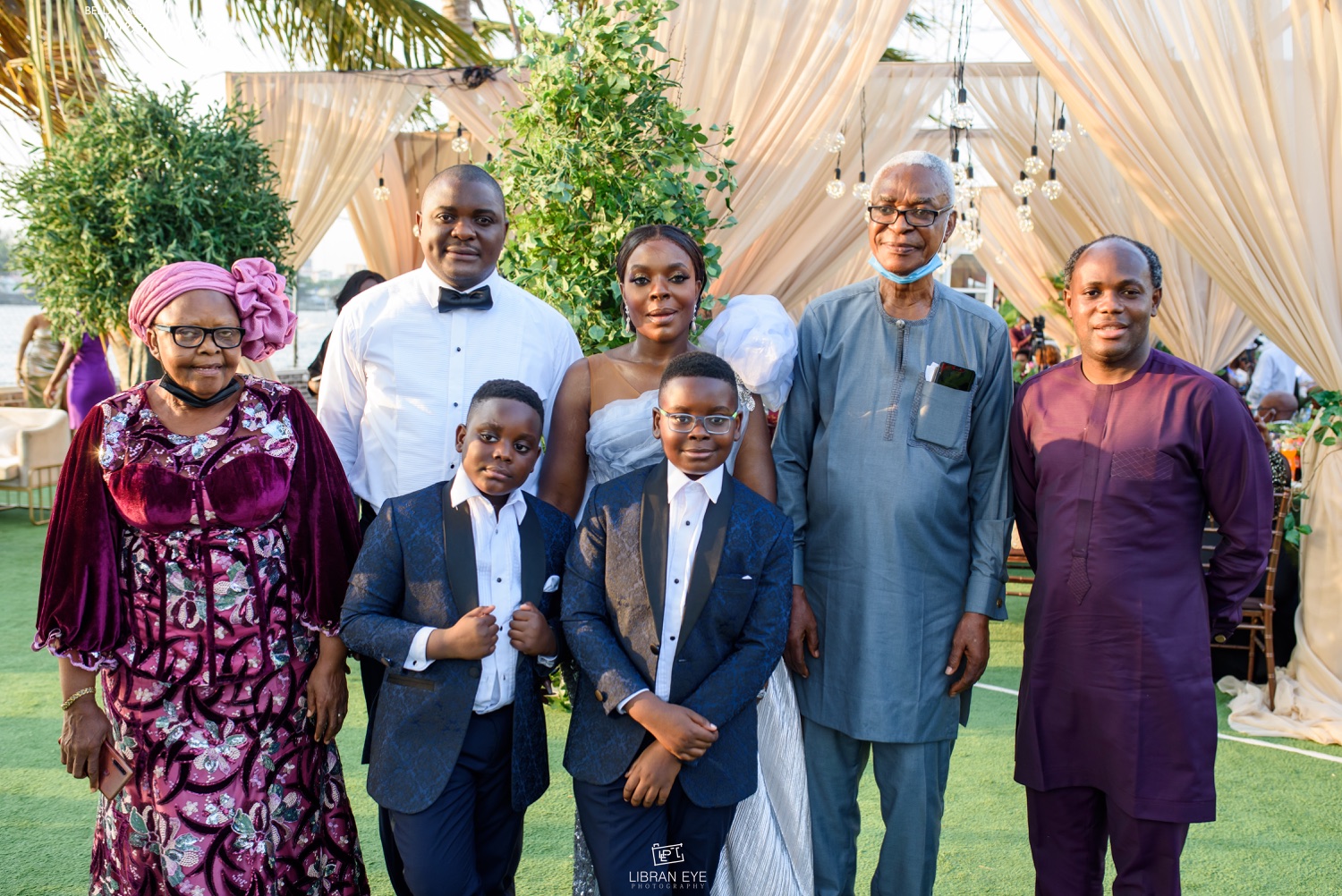 Now it's time to party!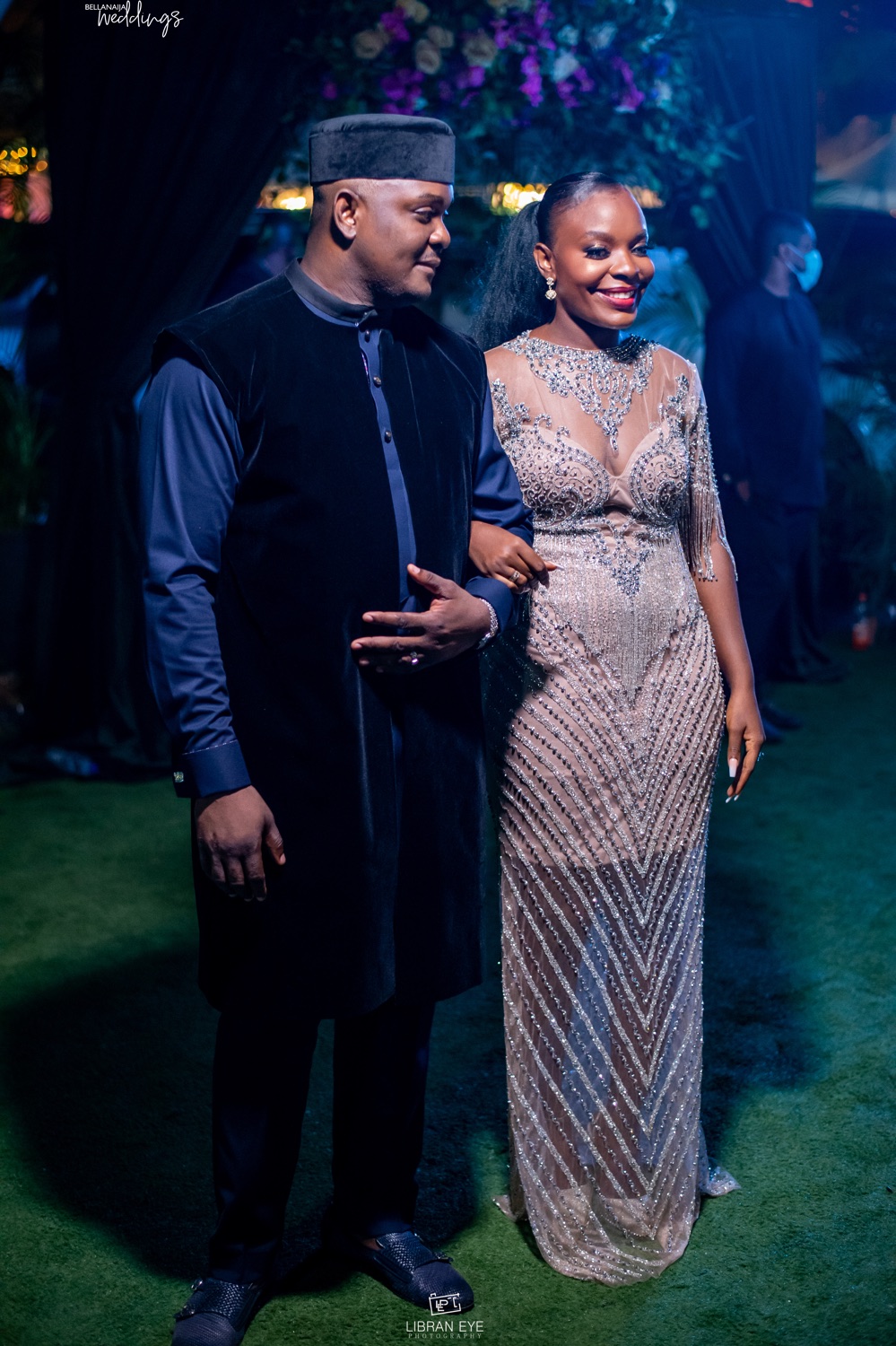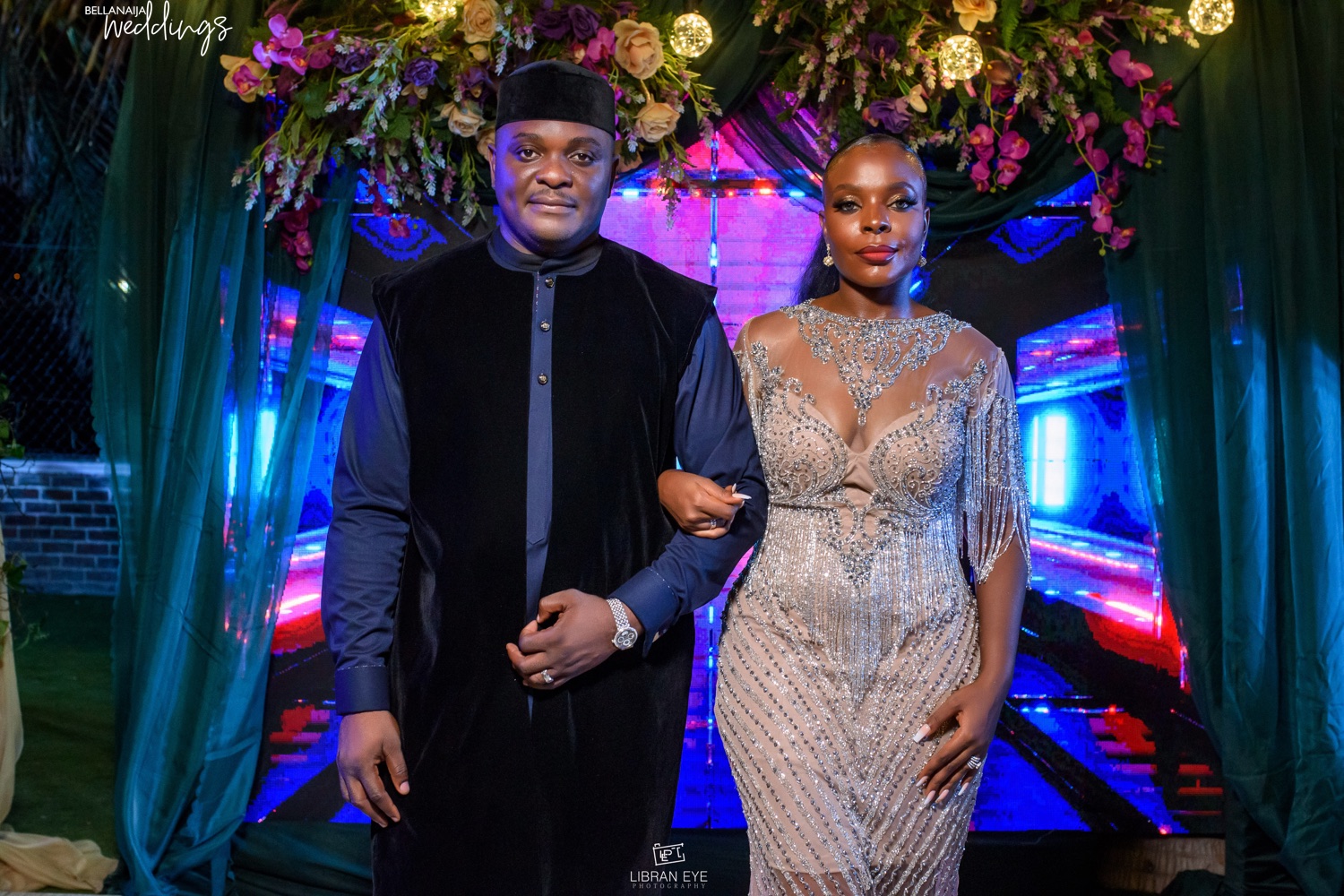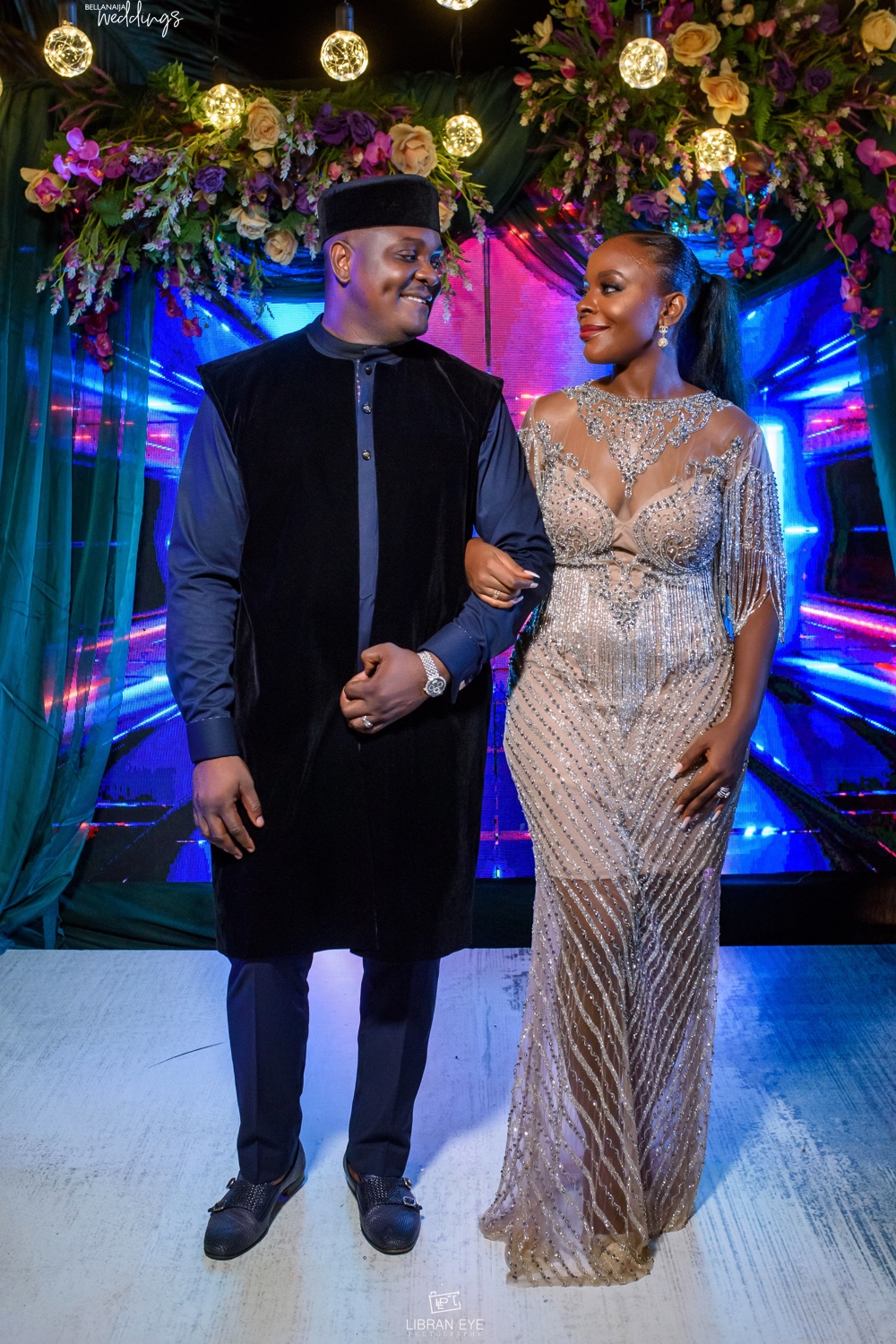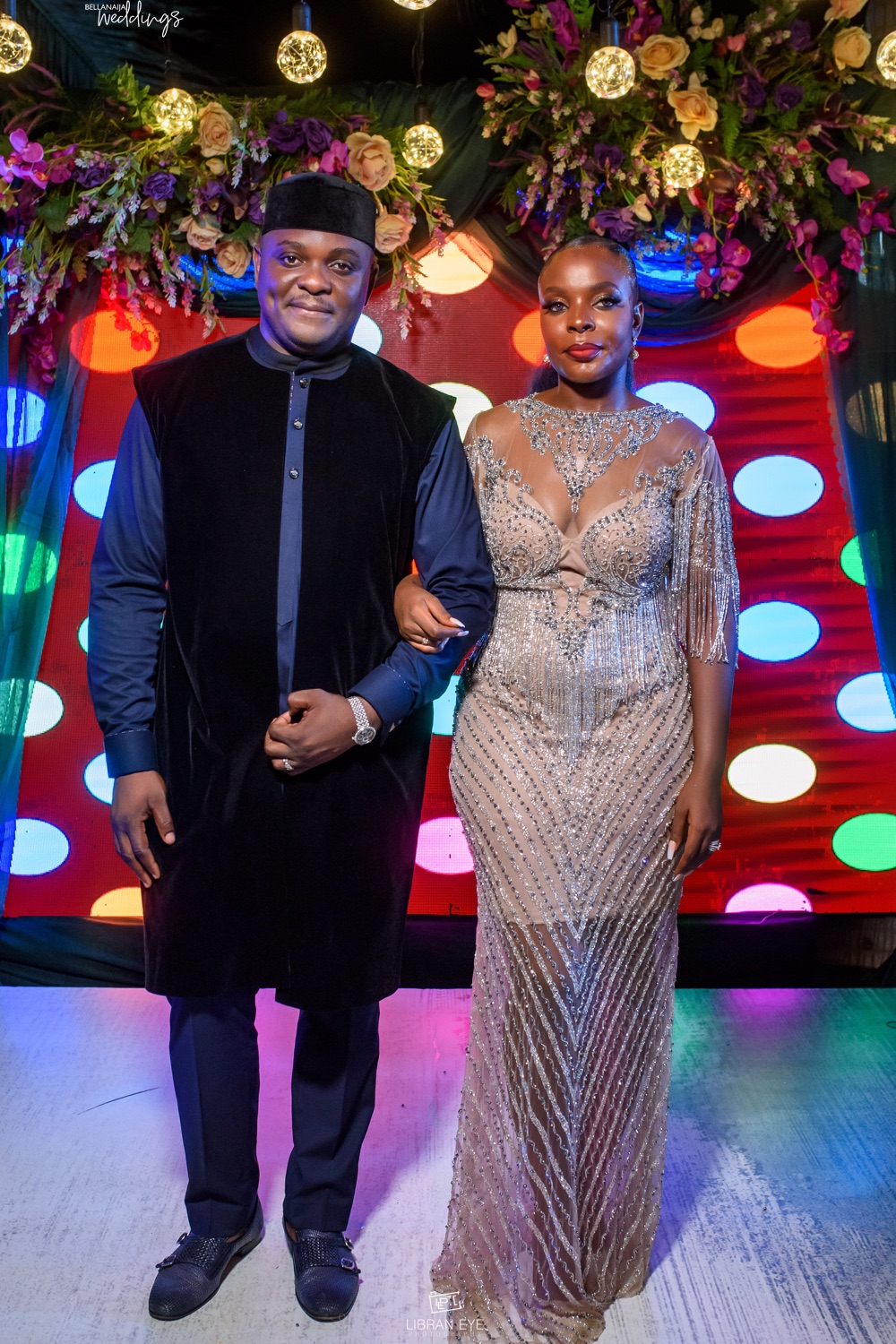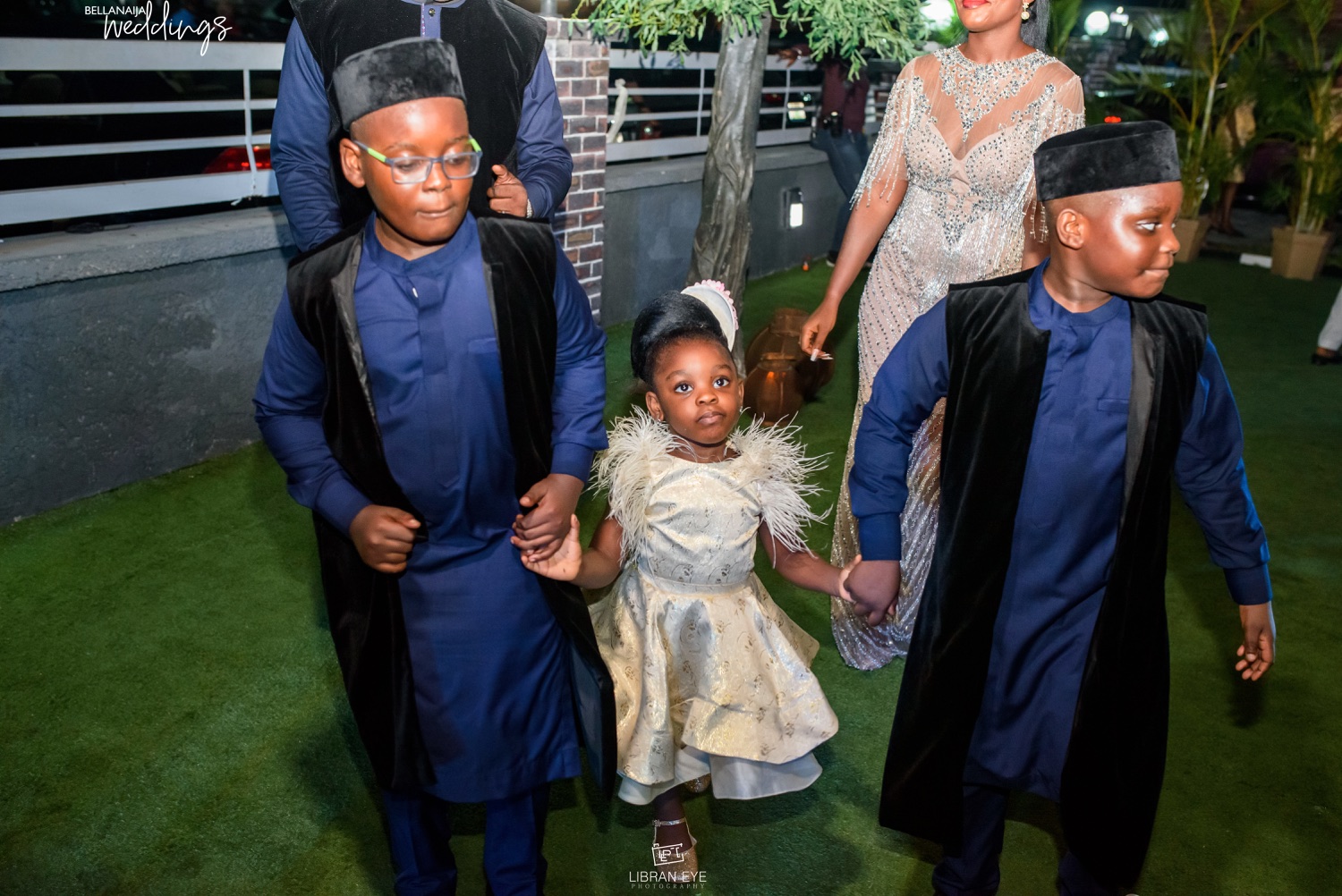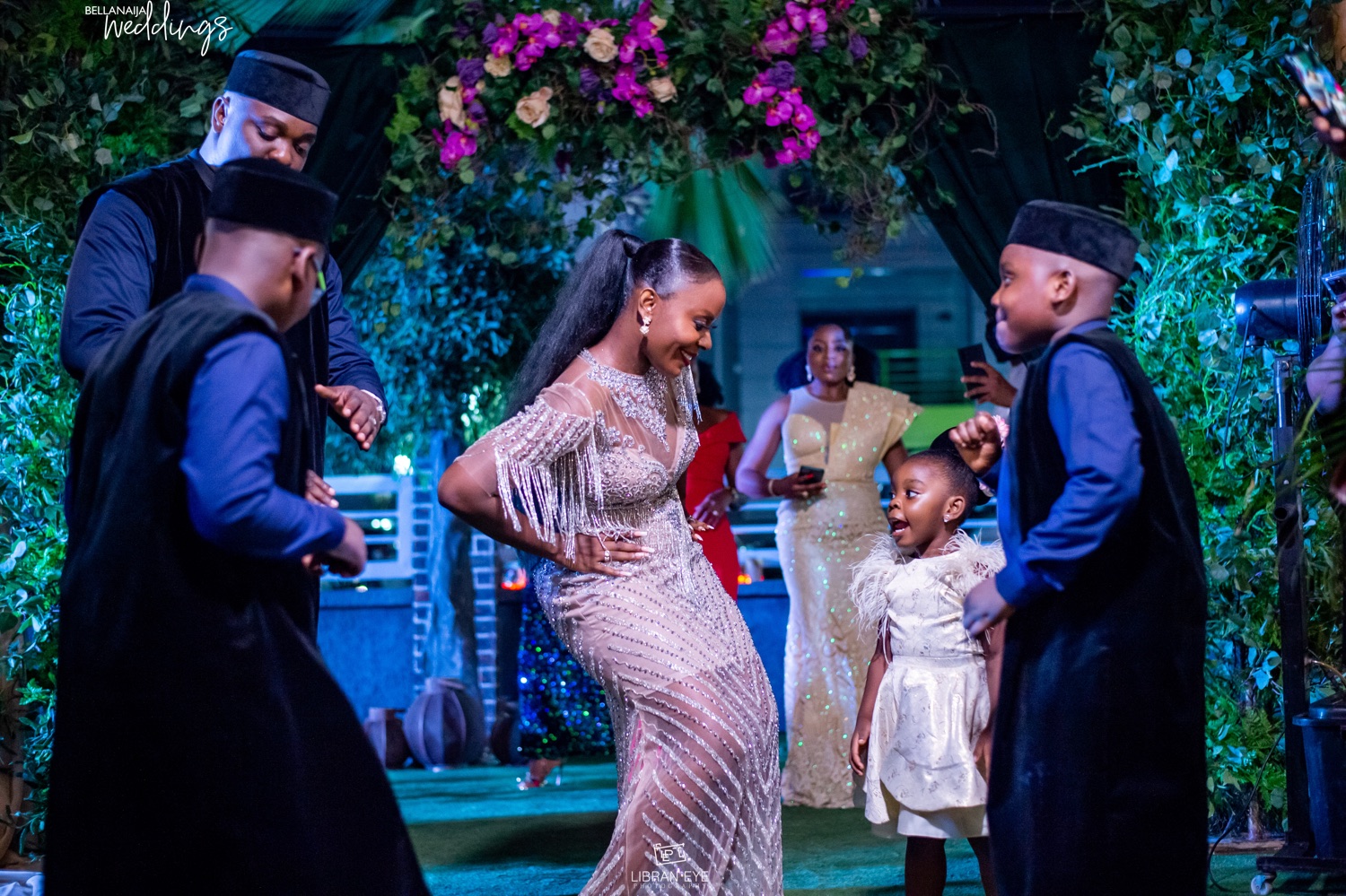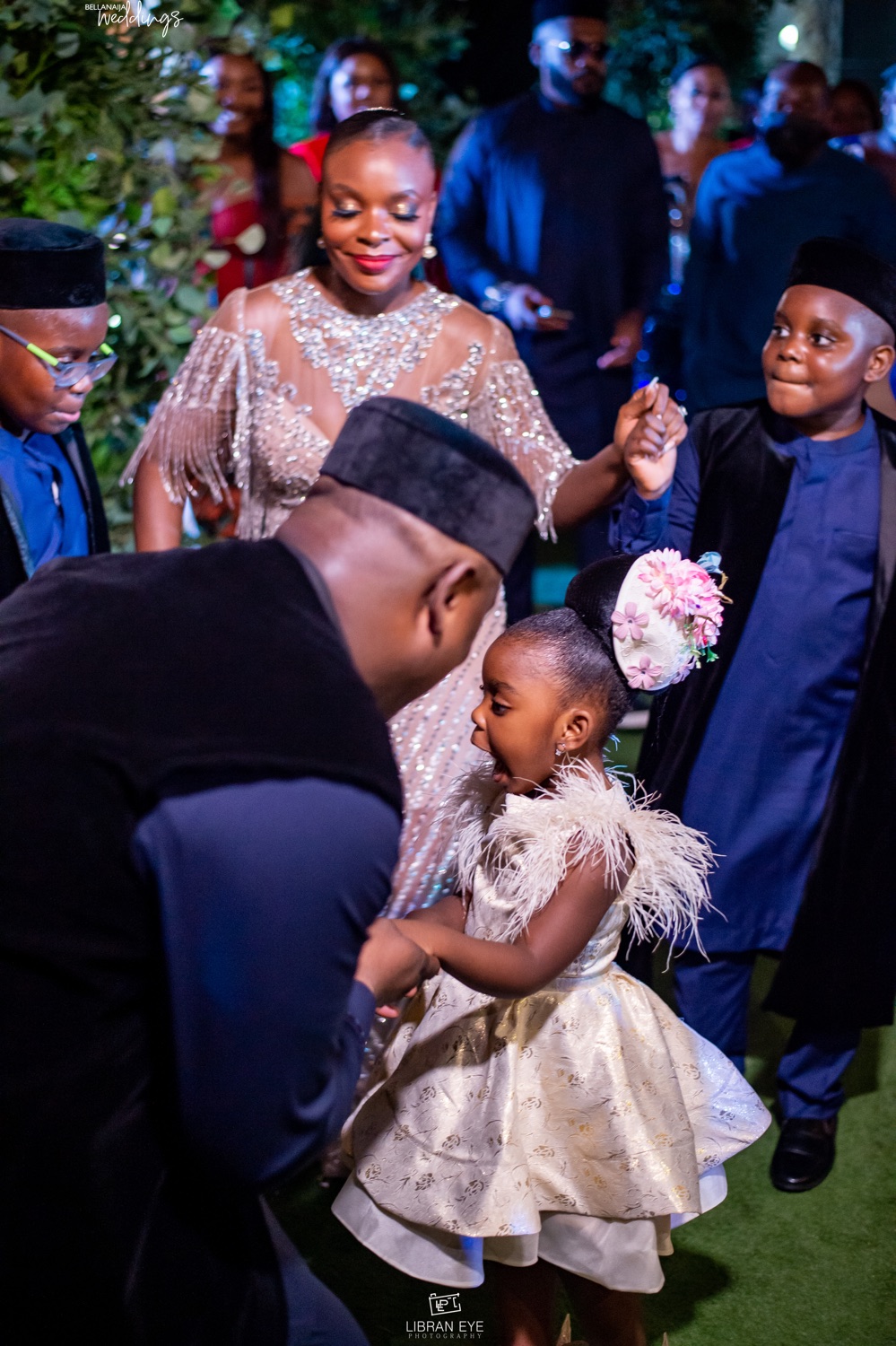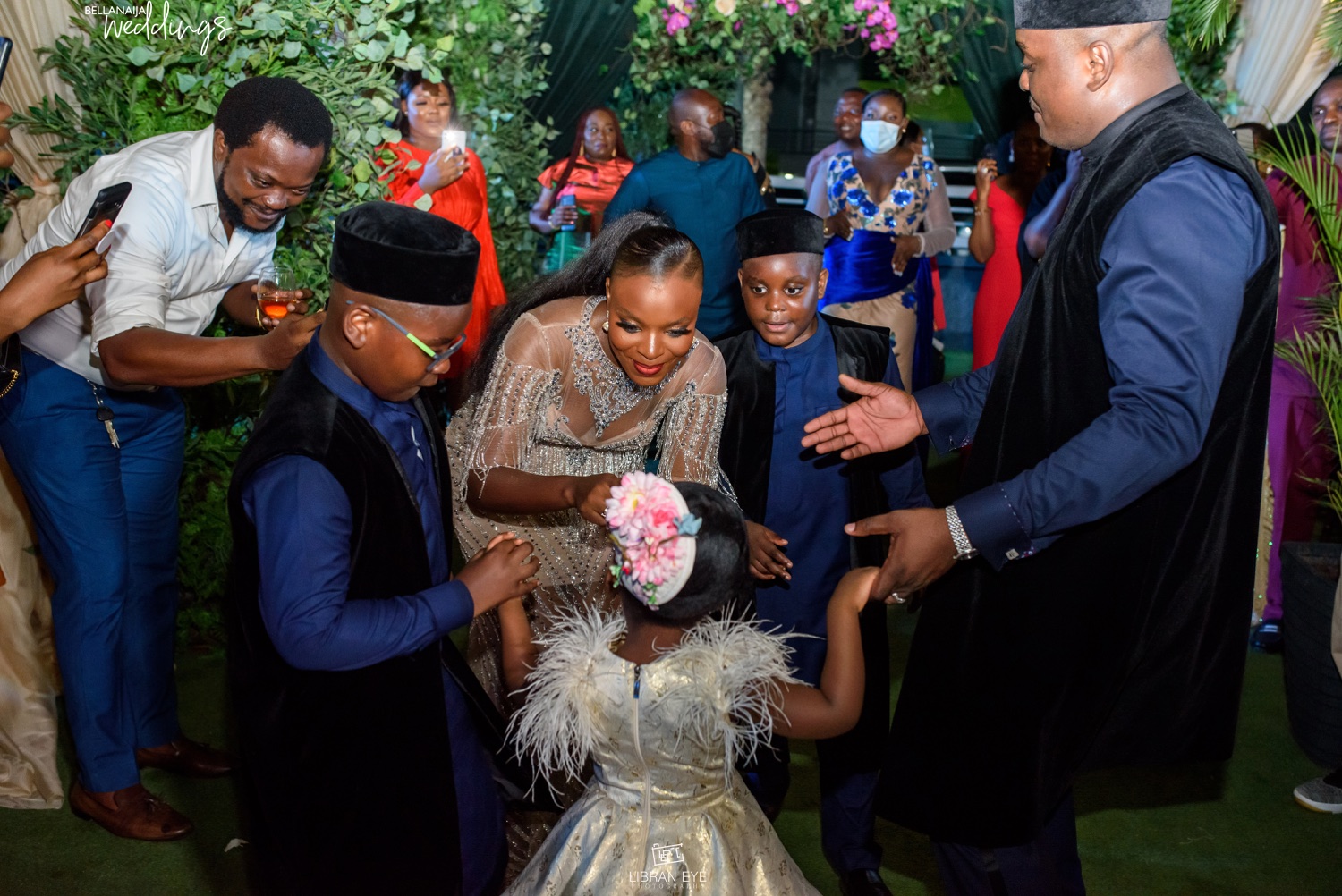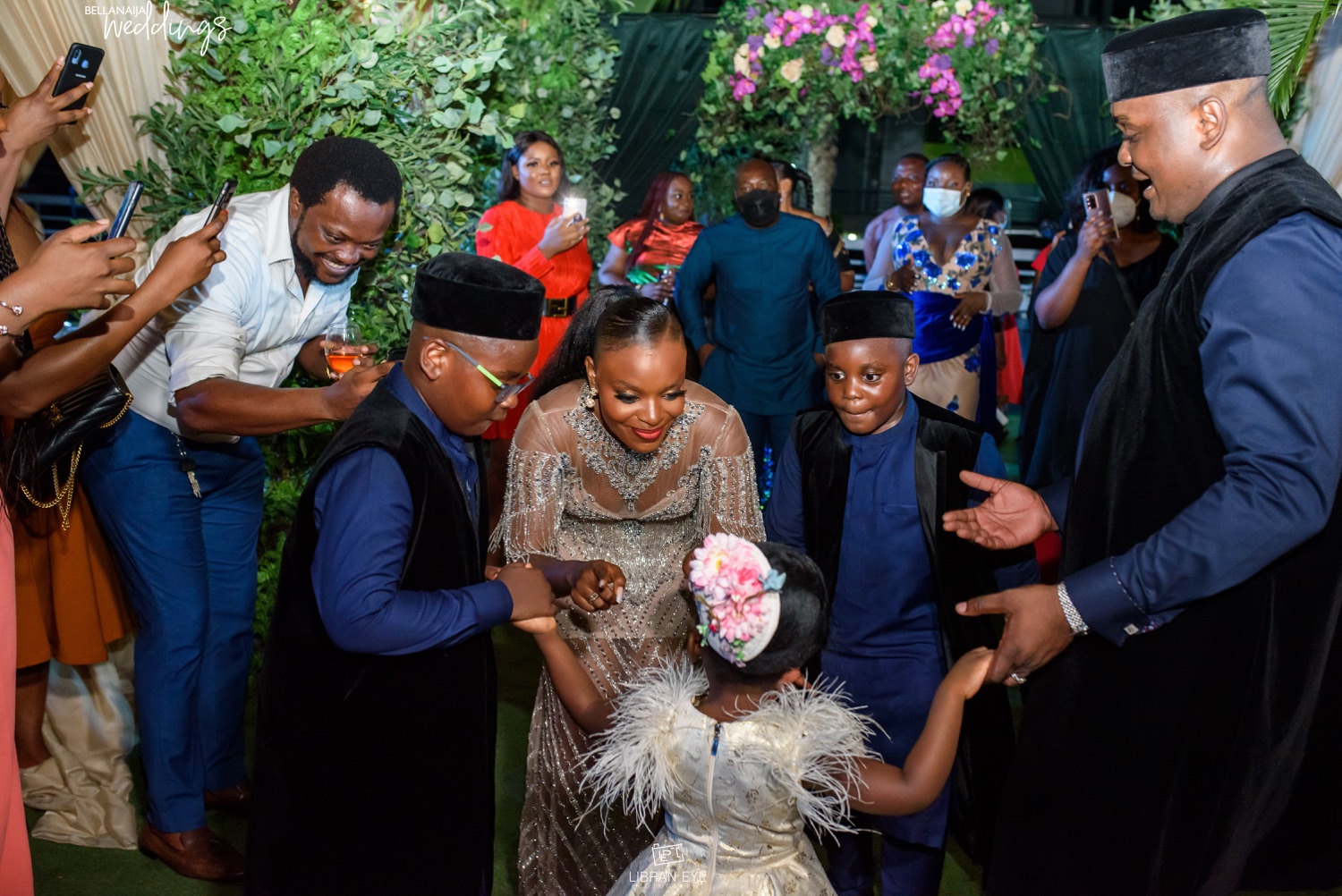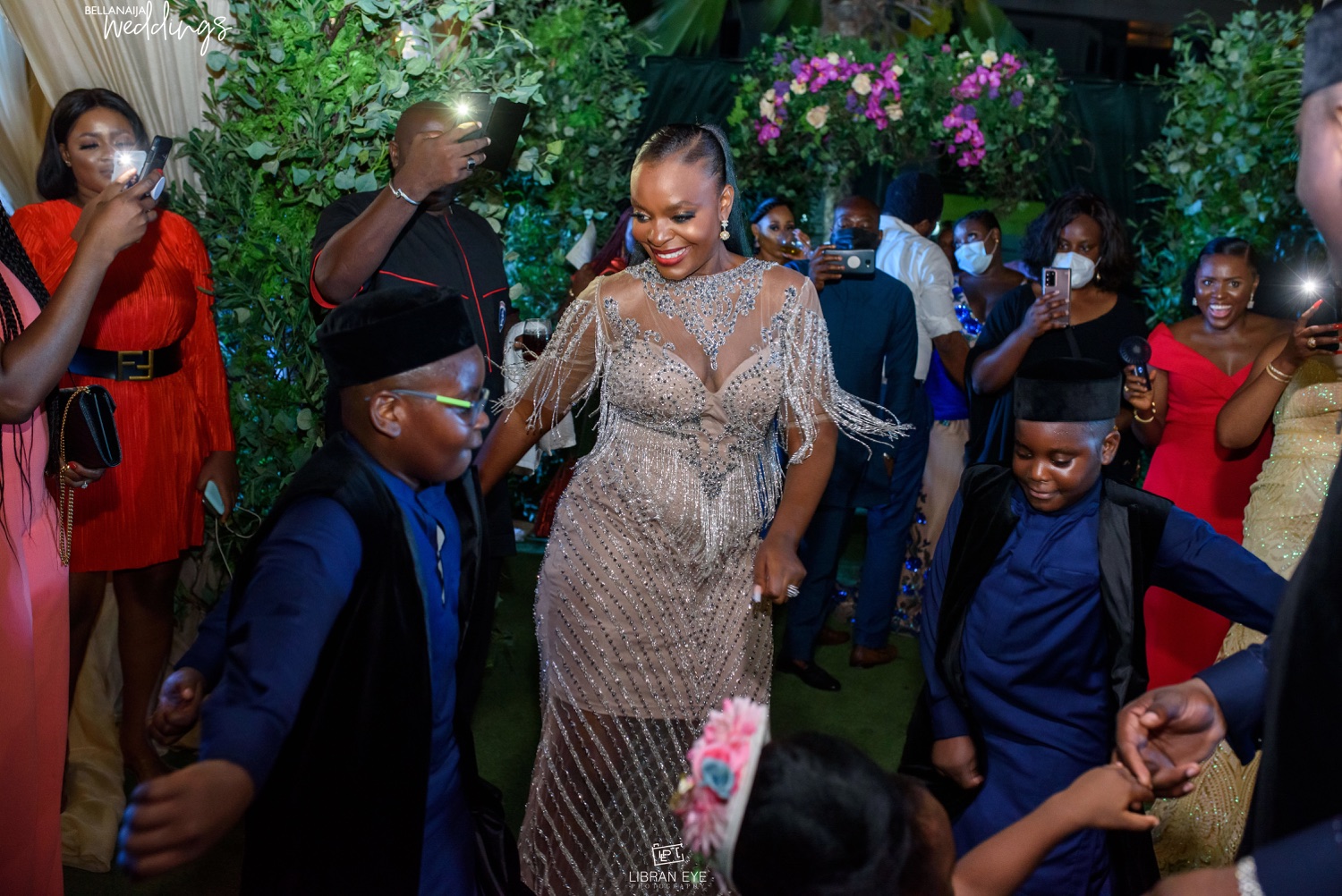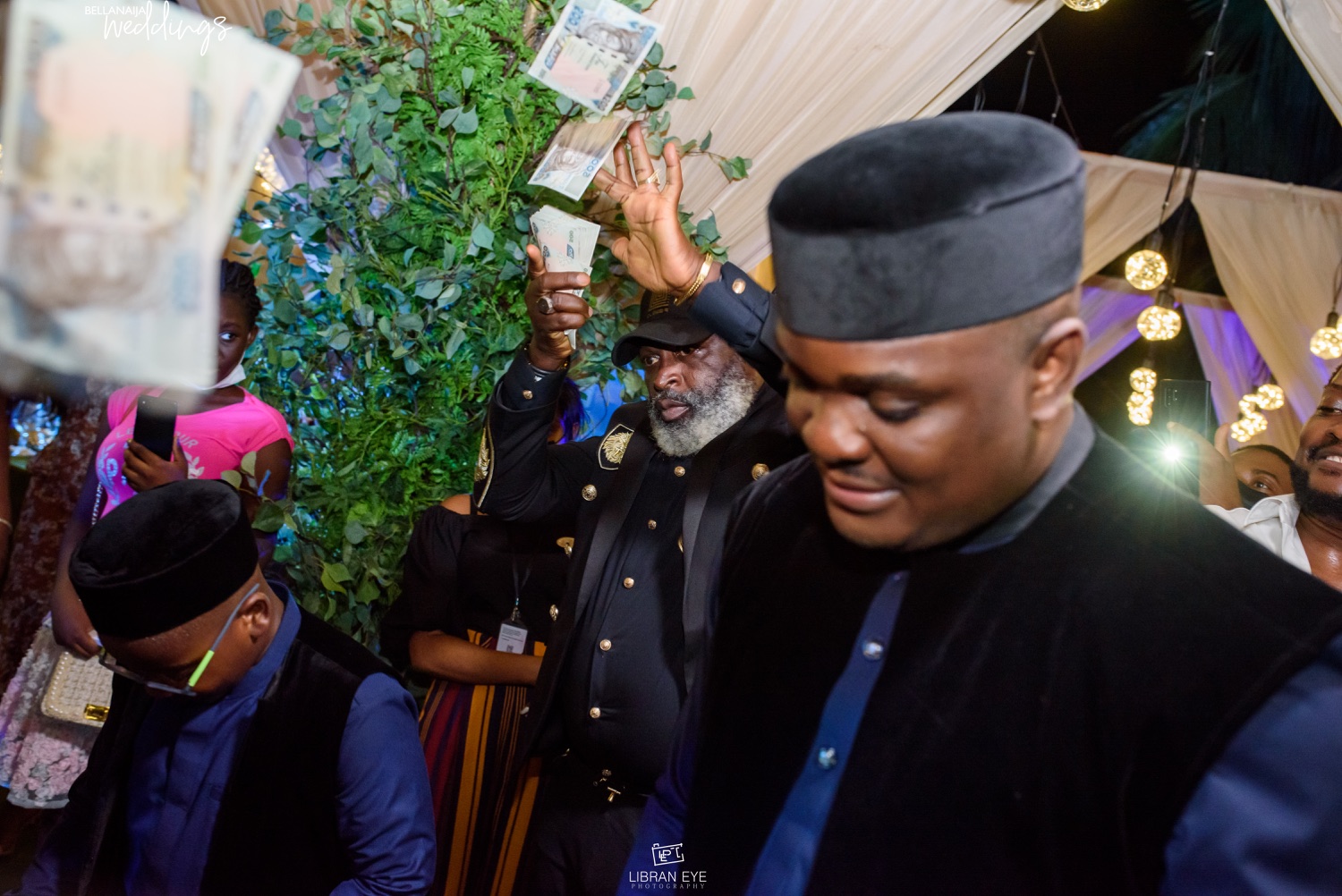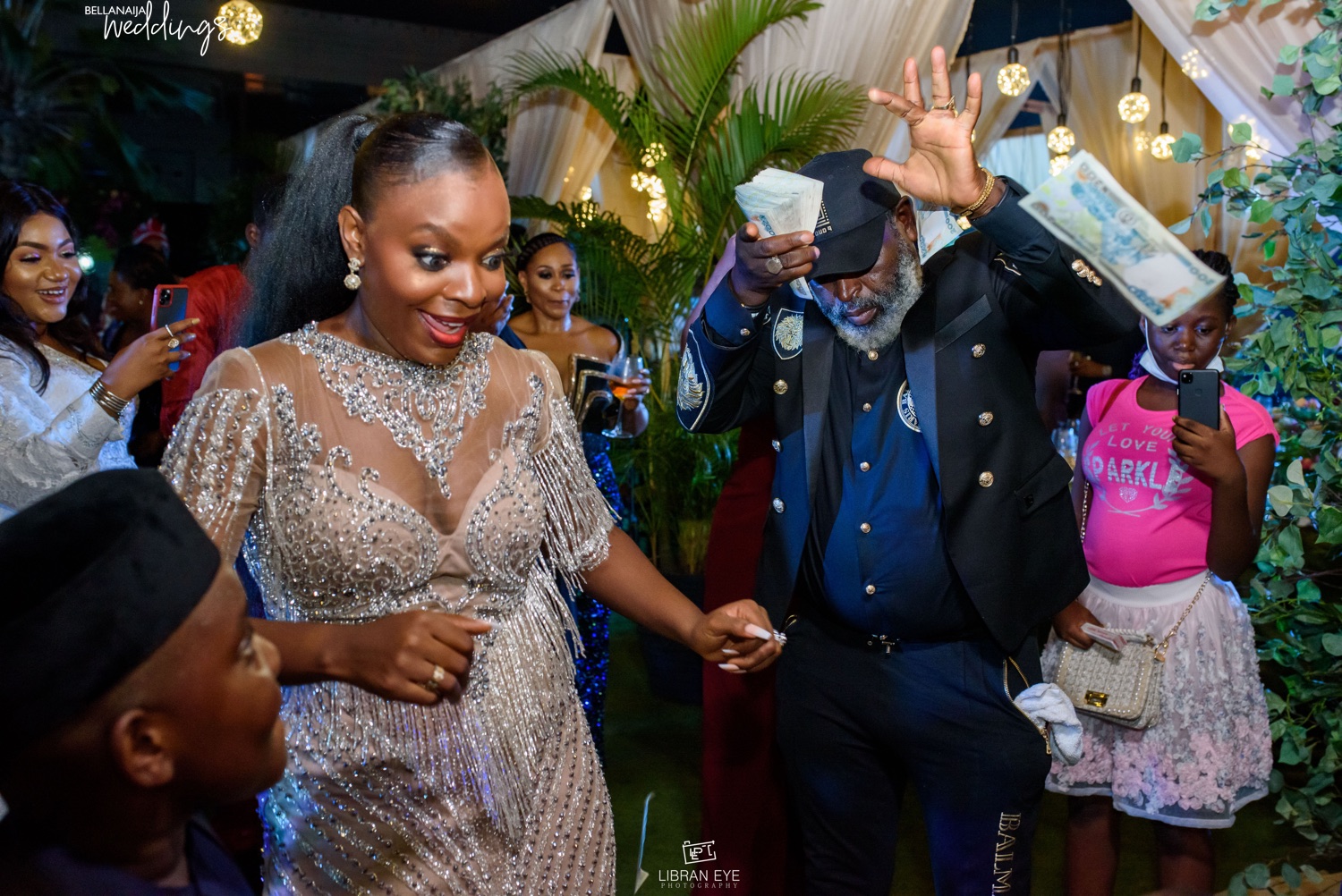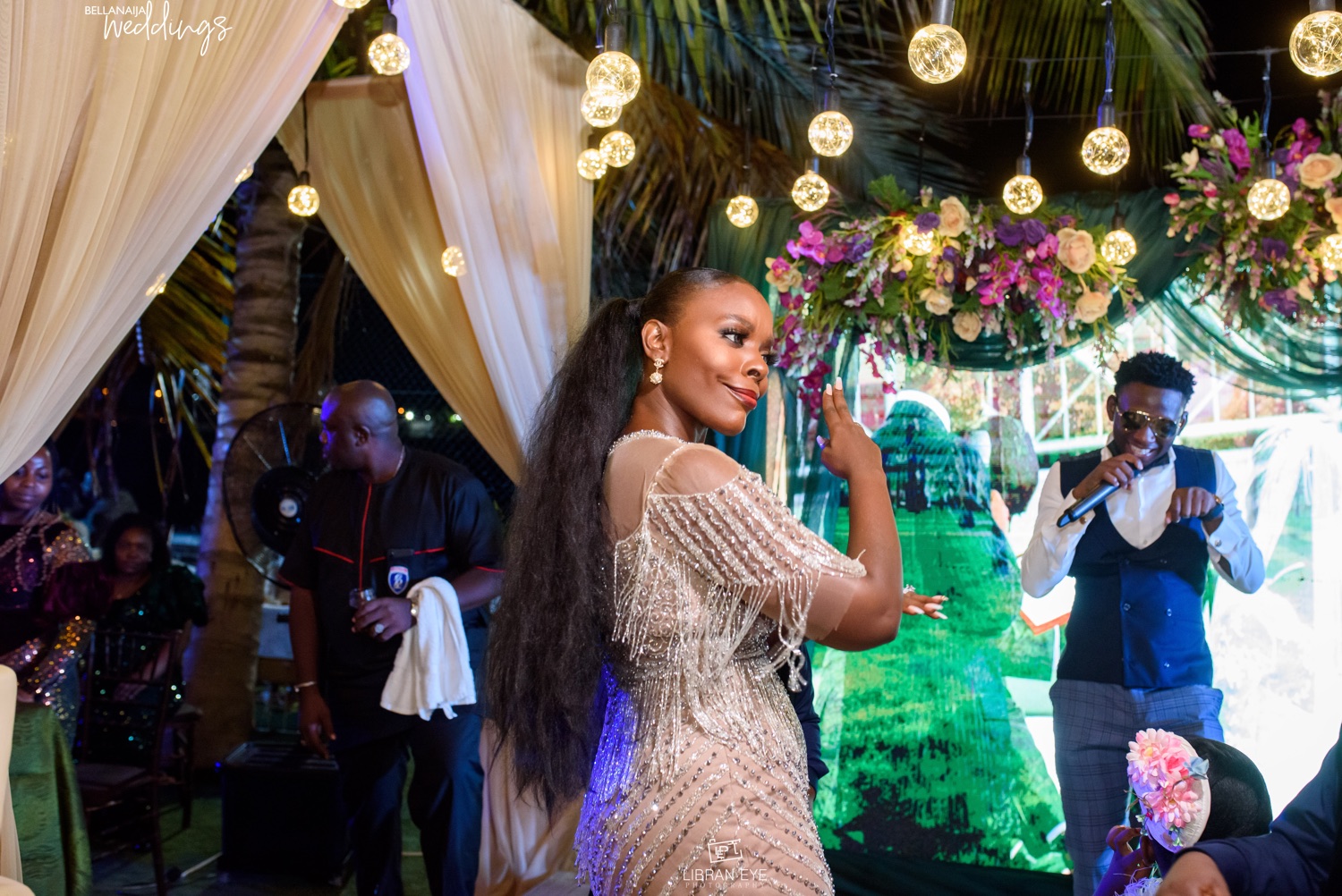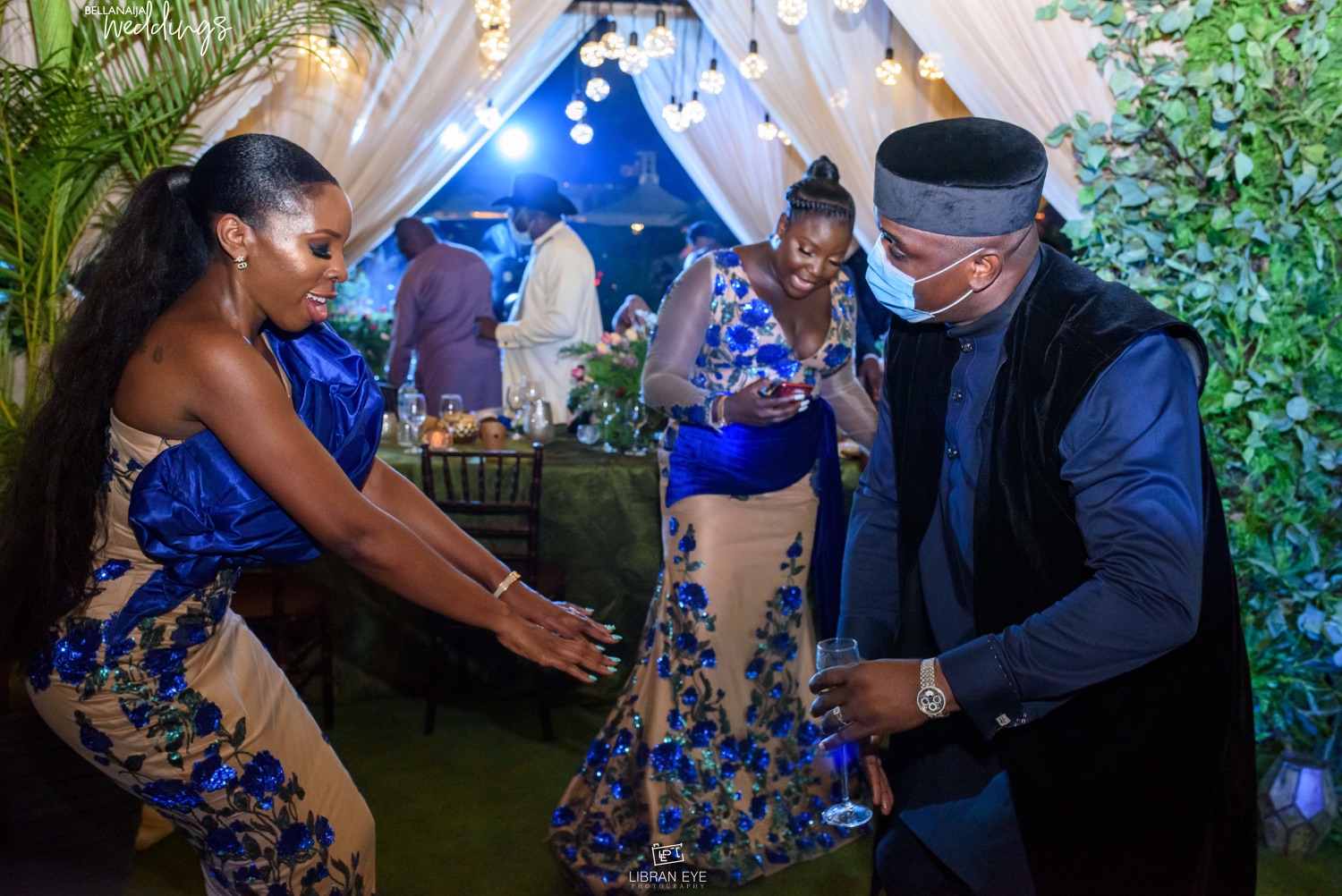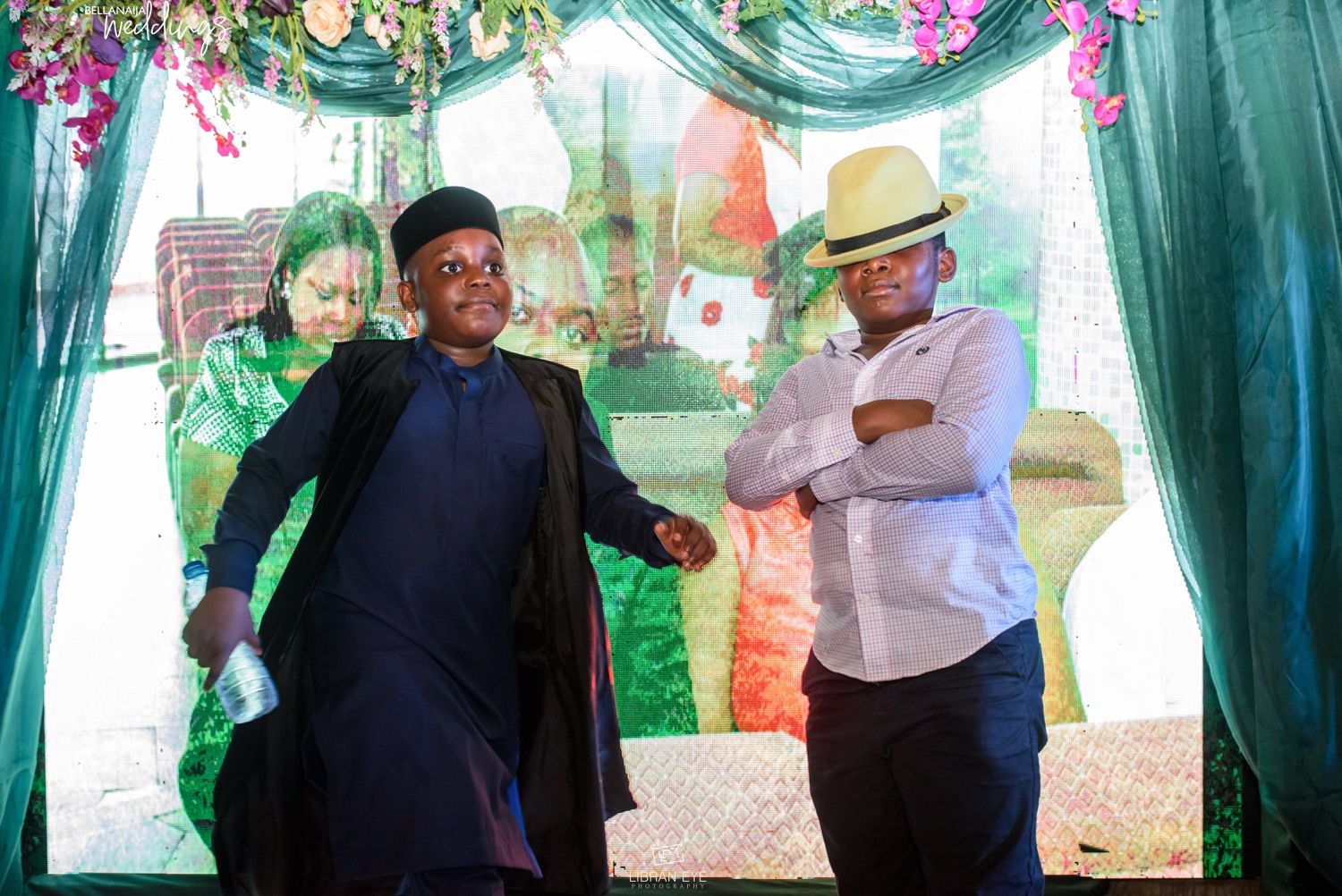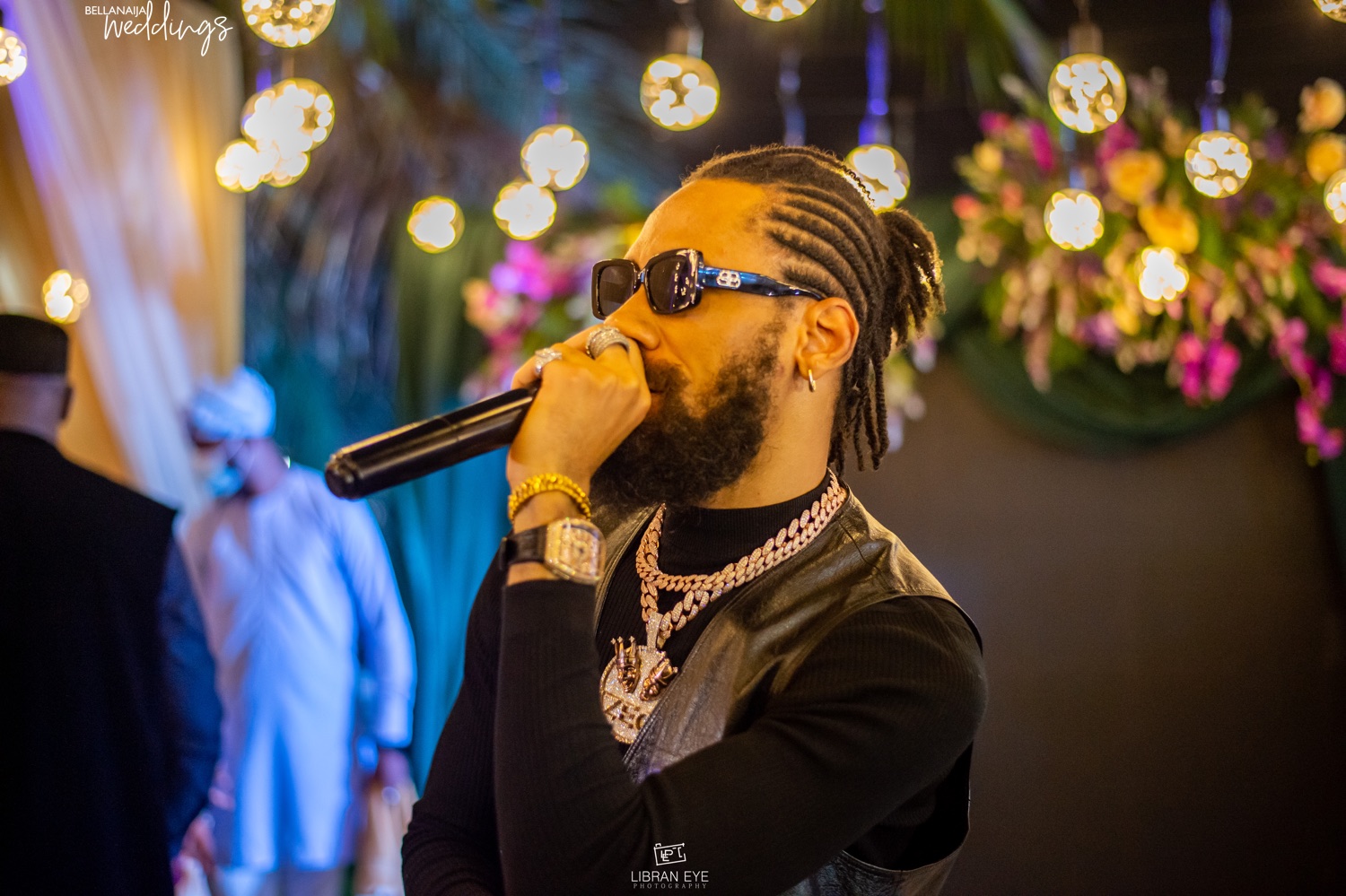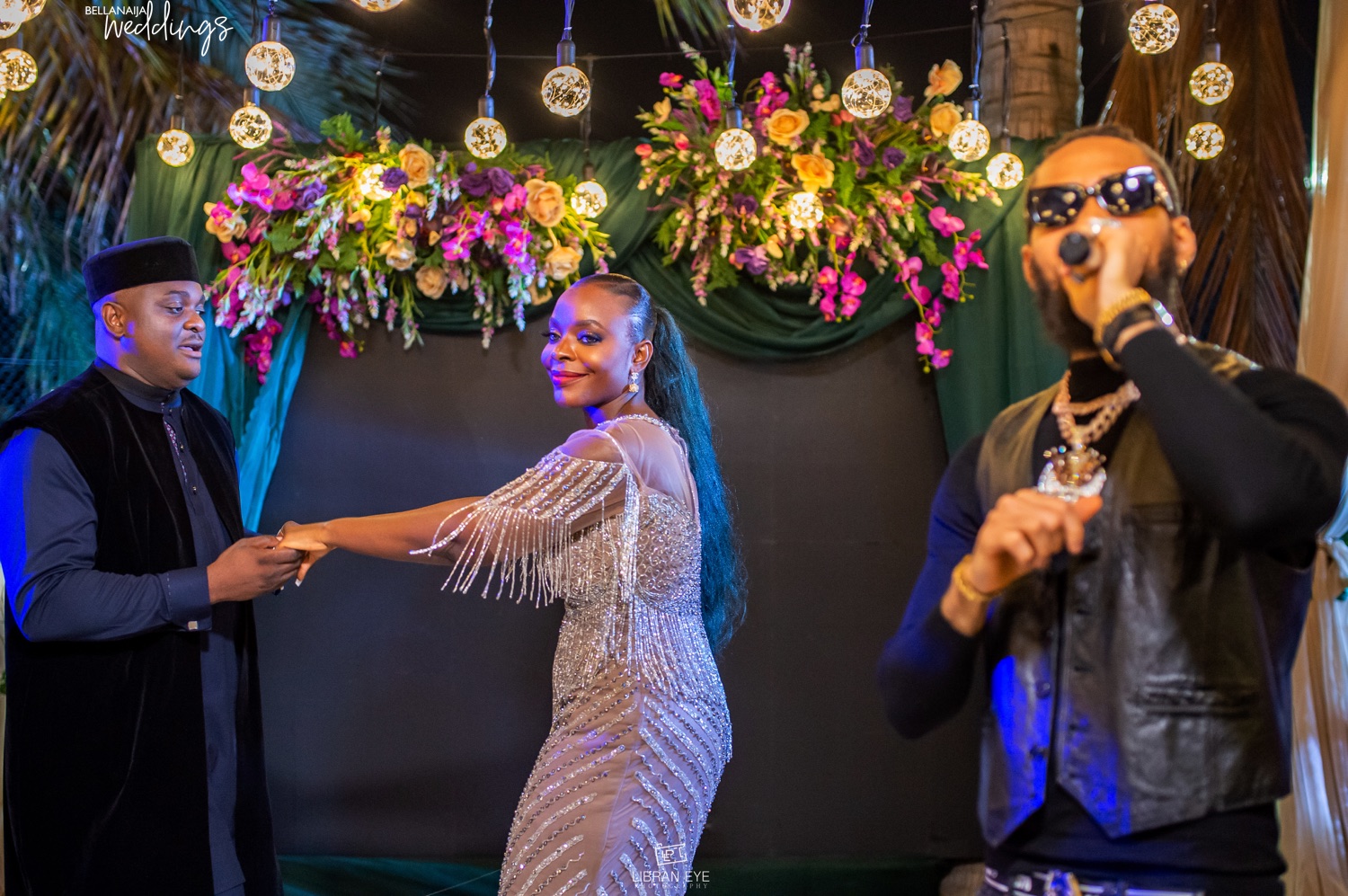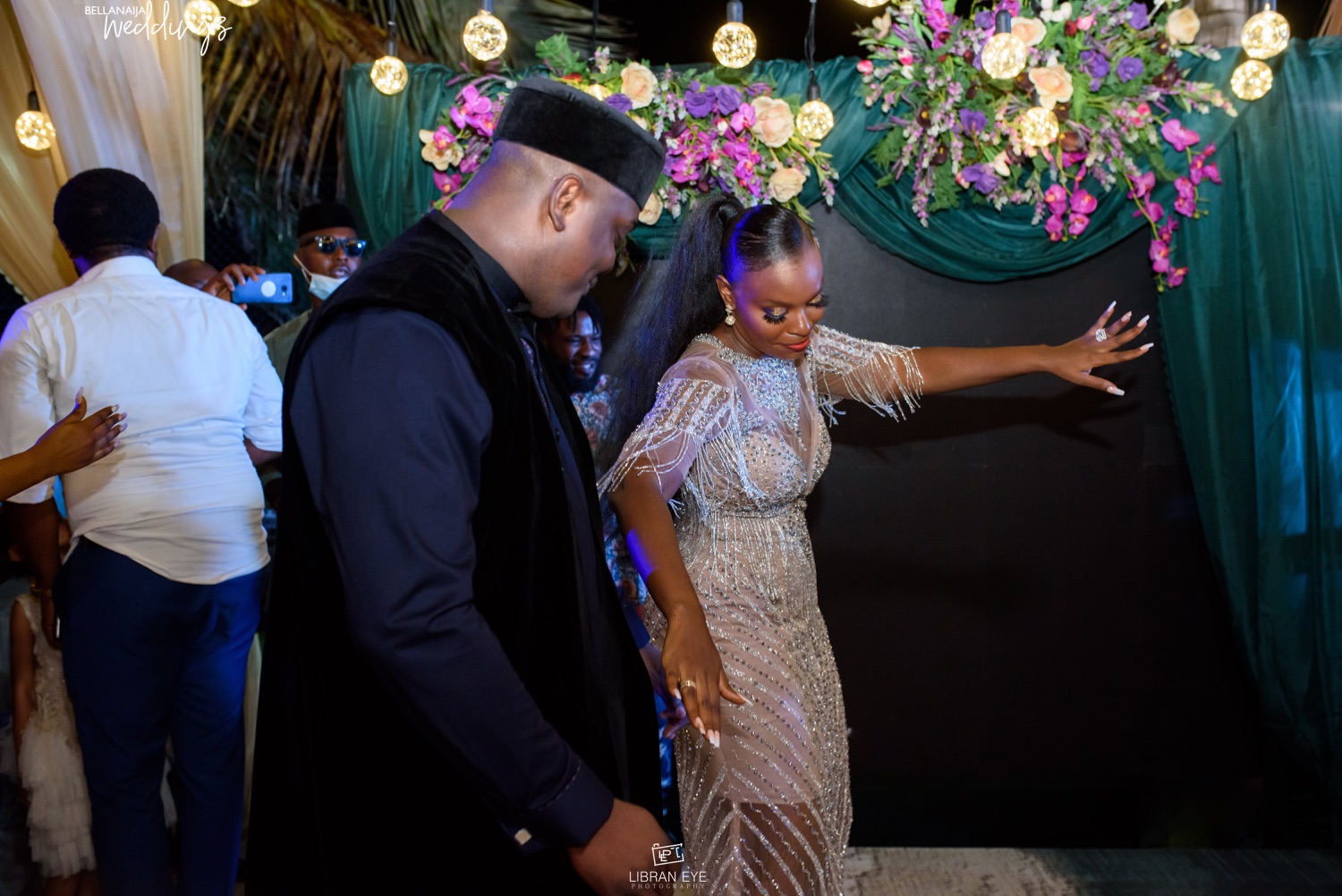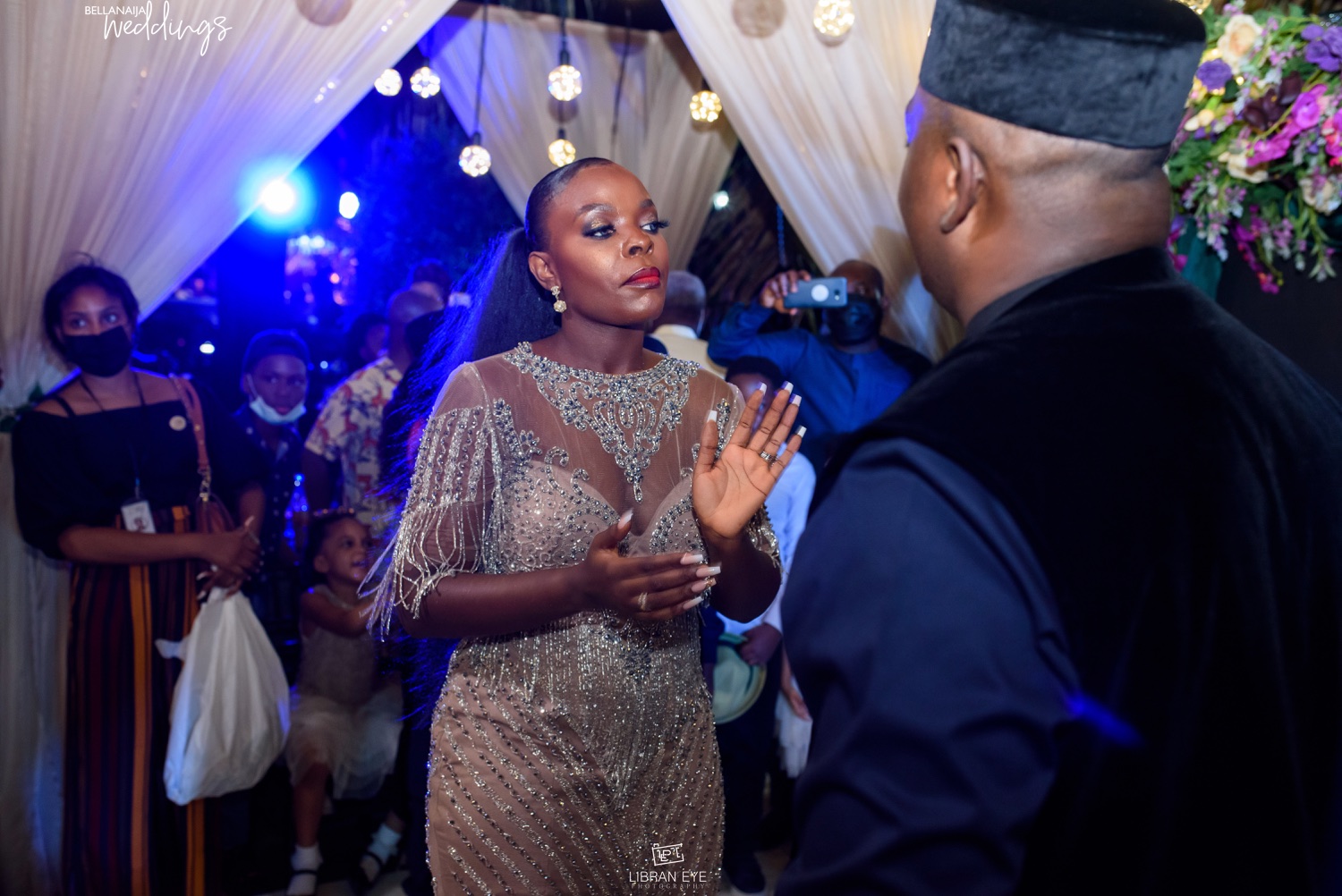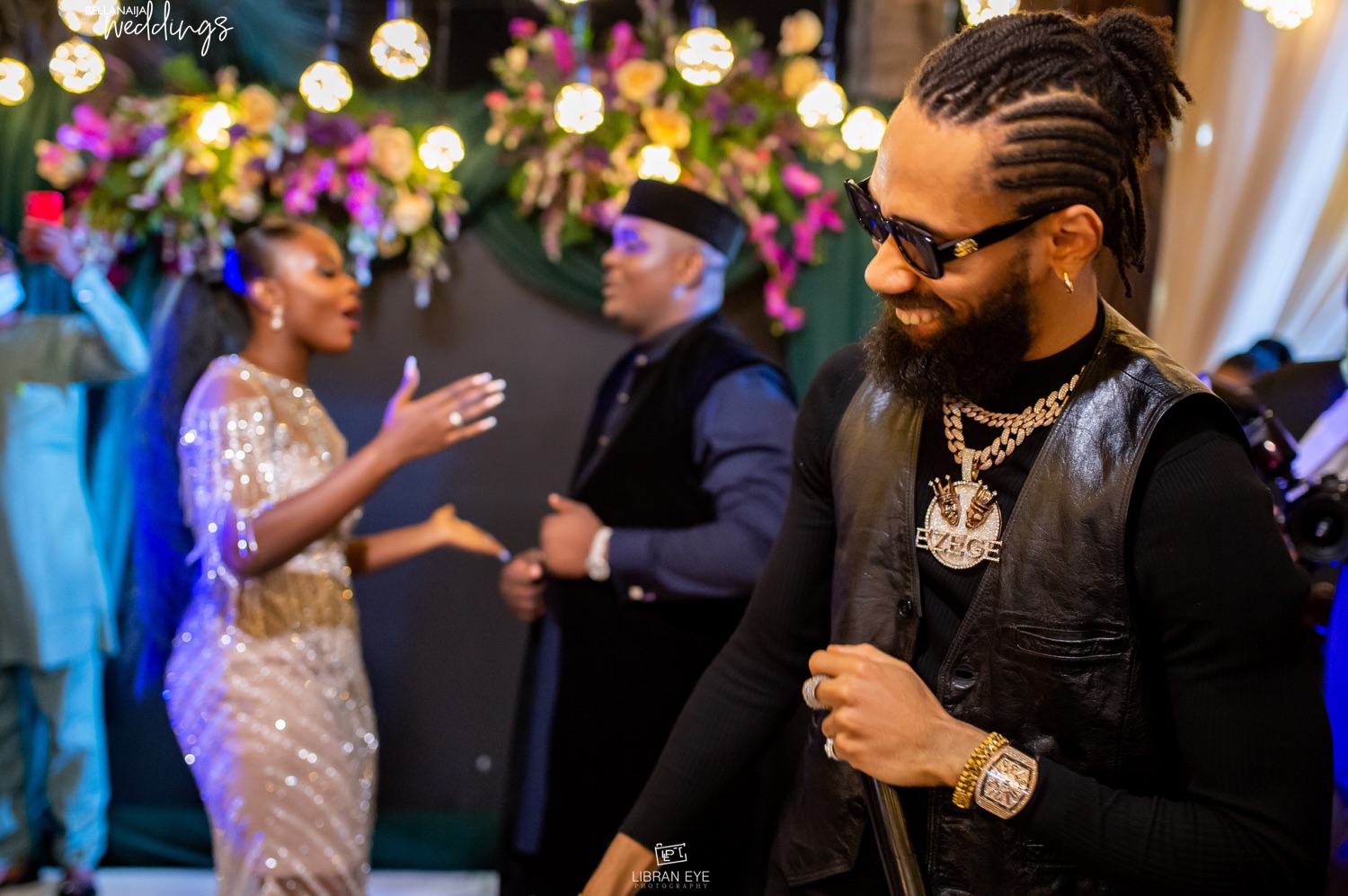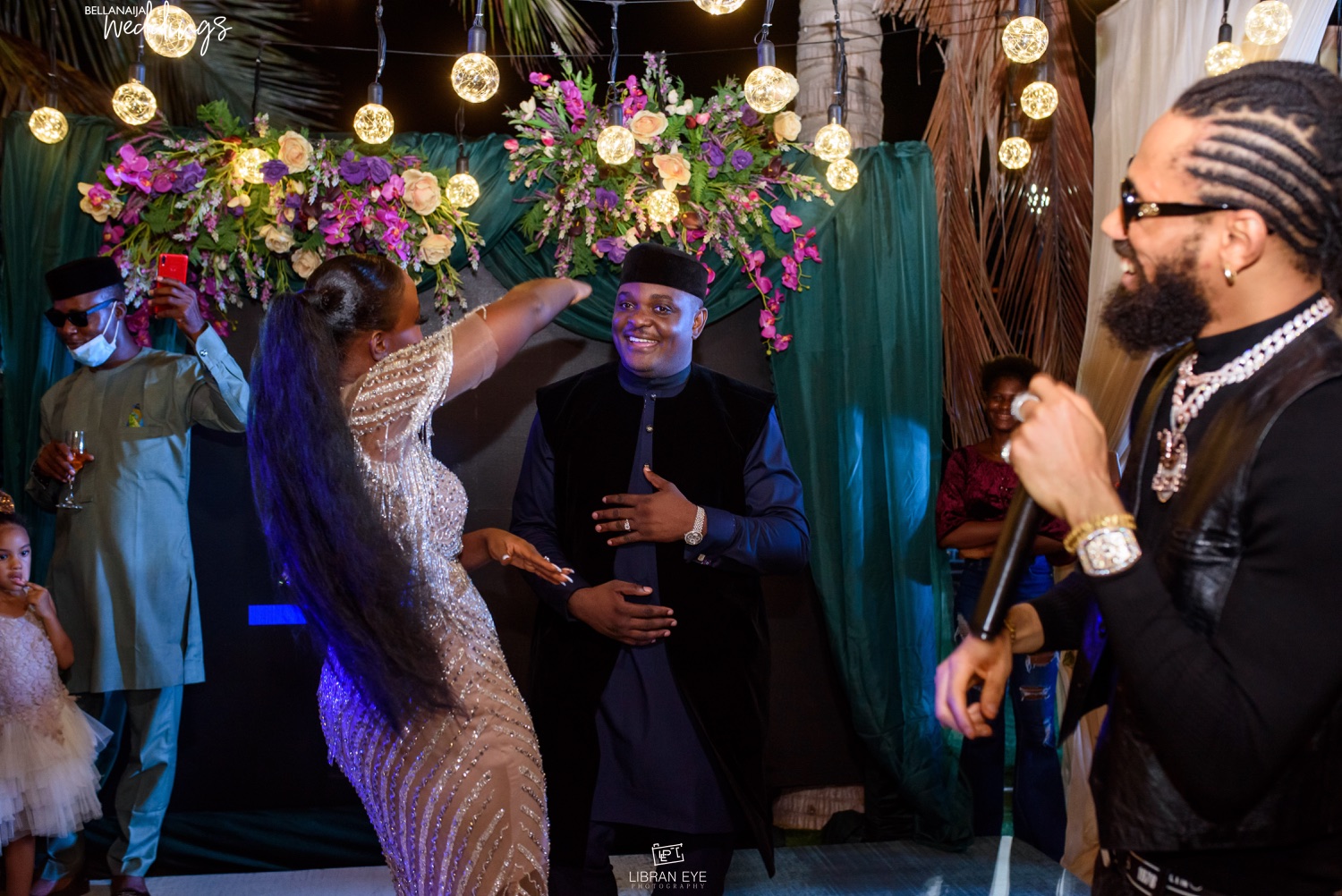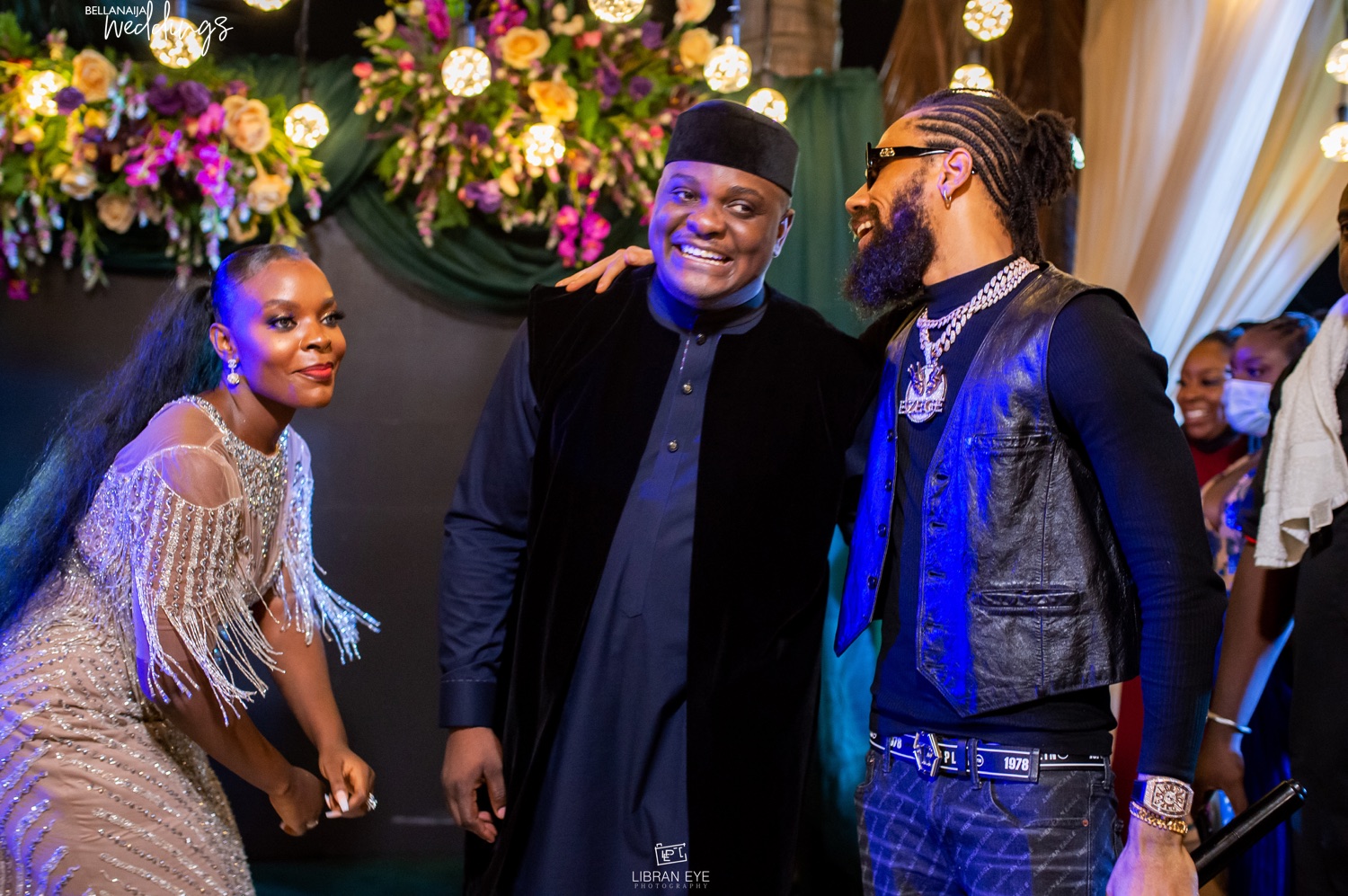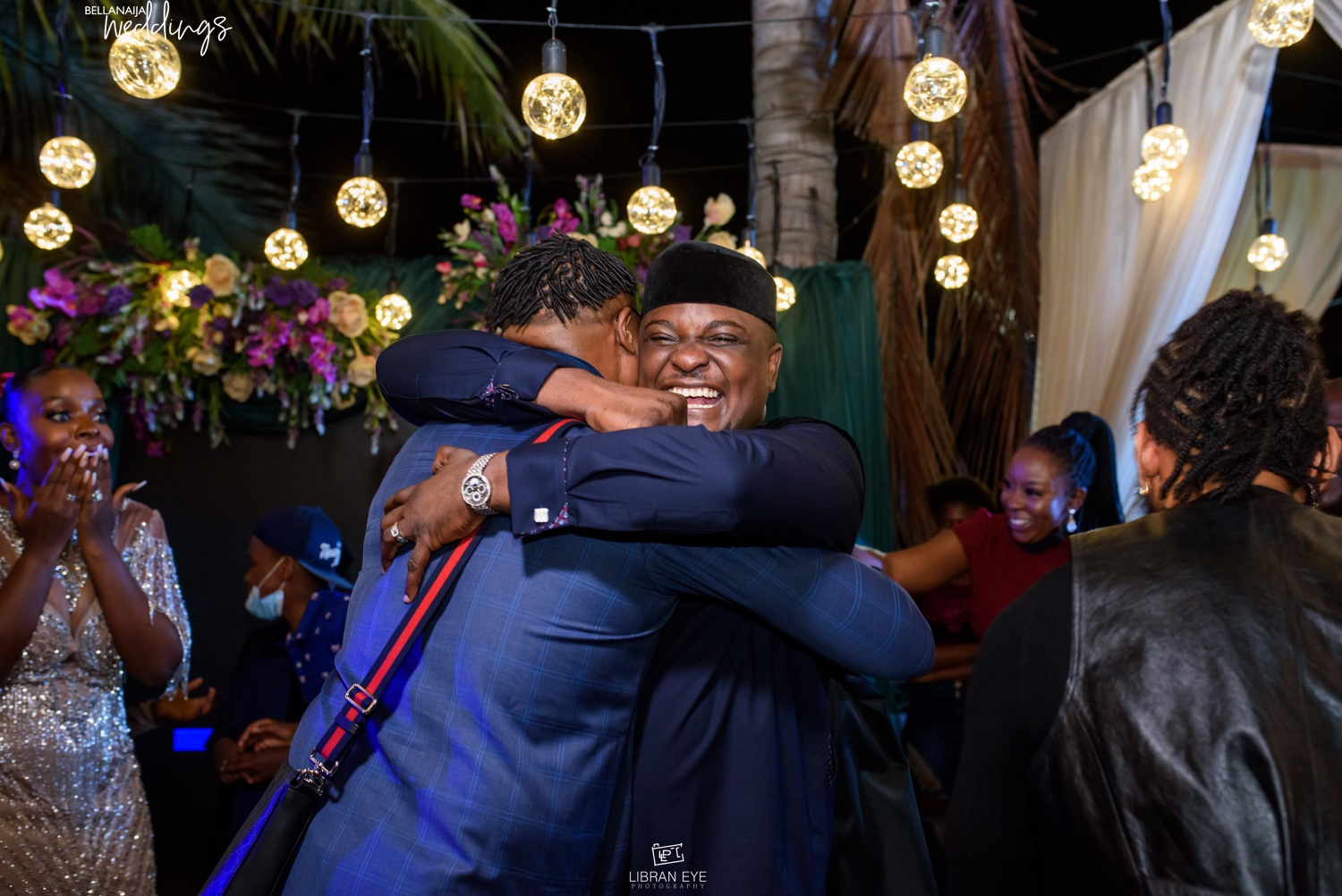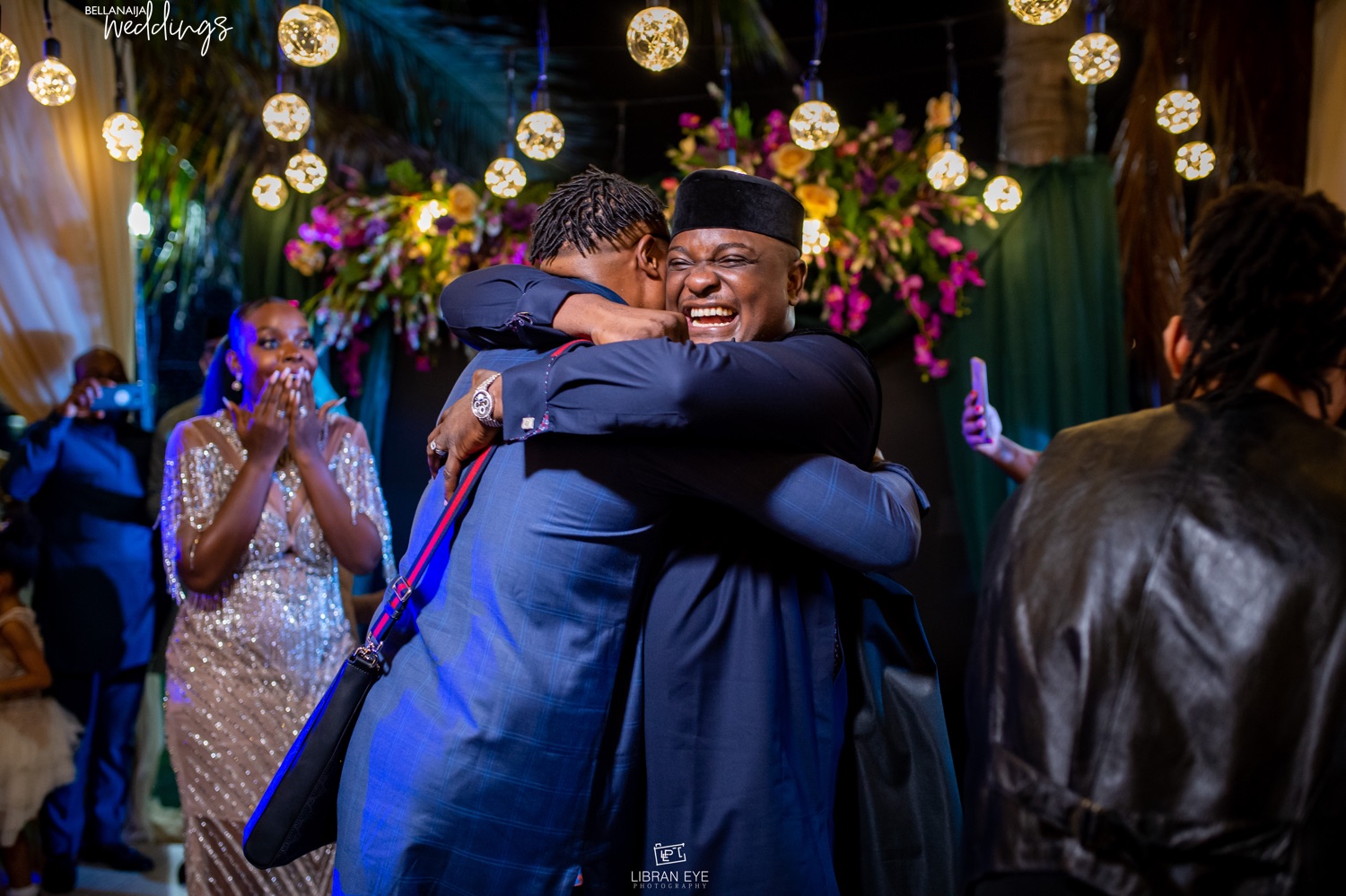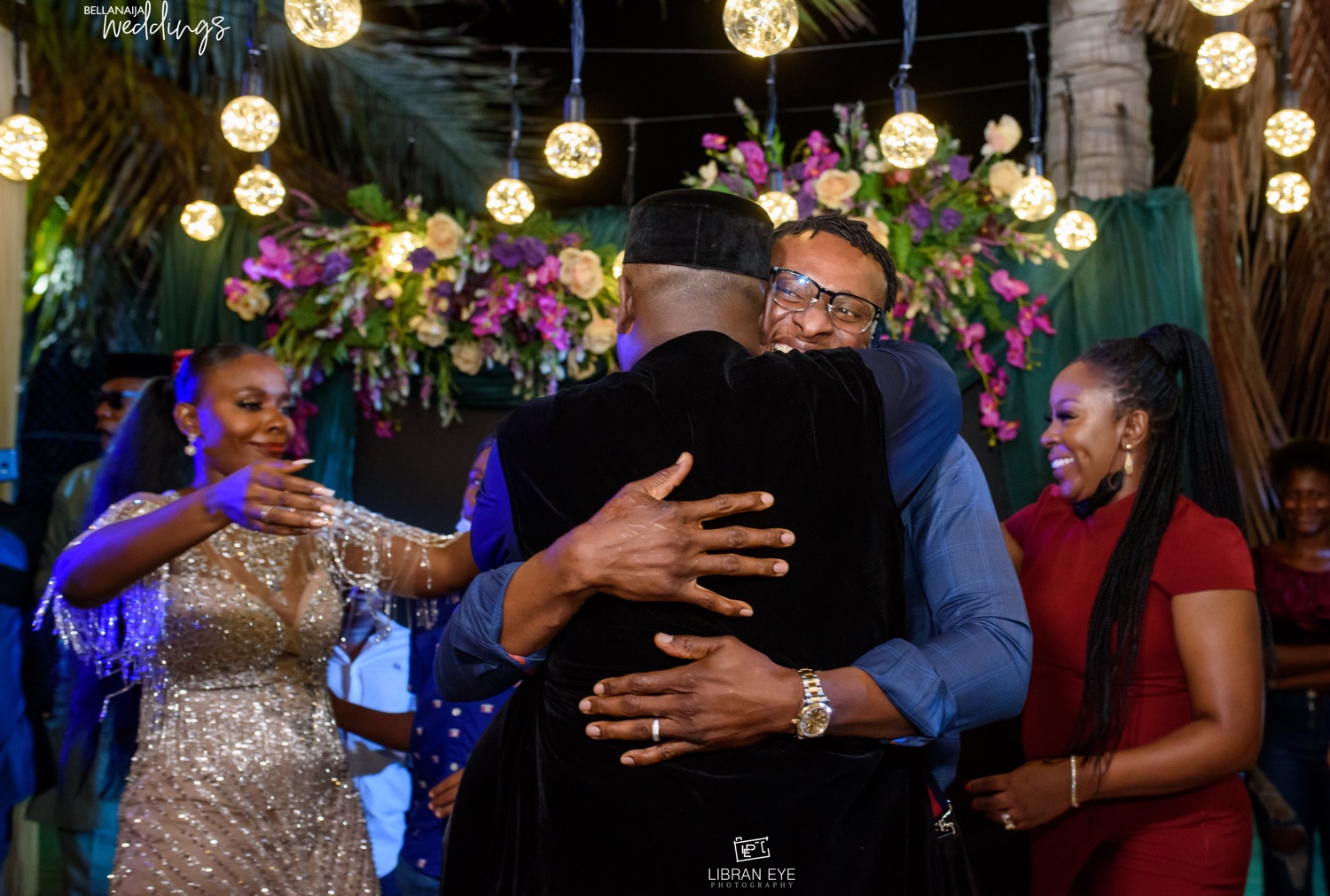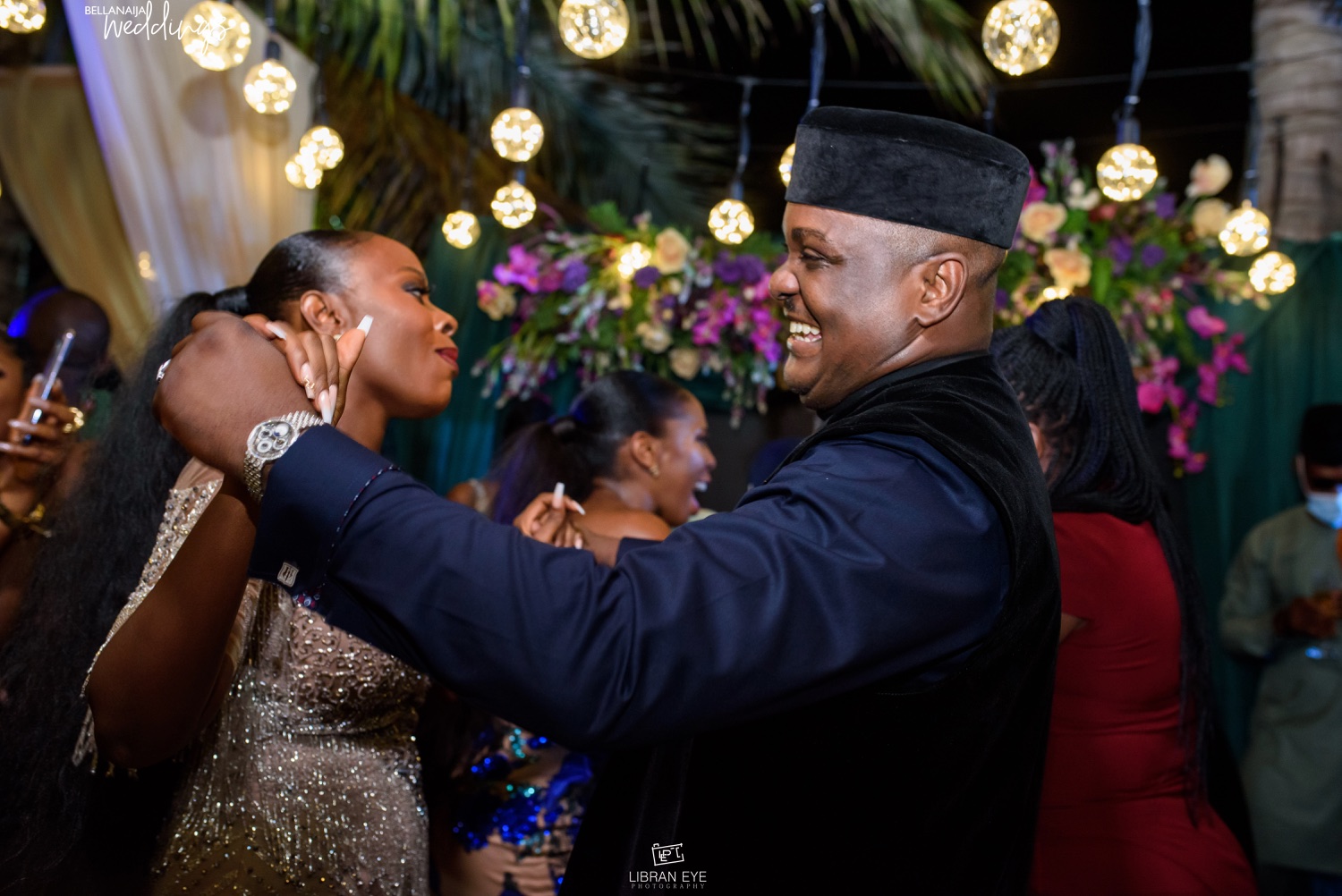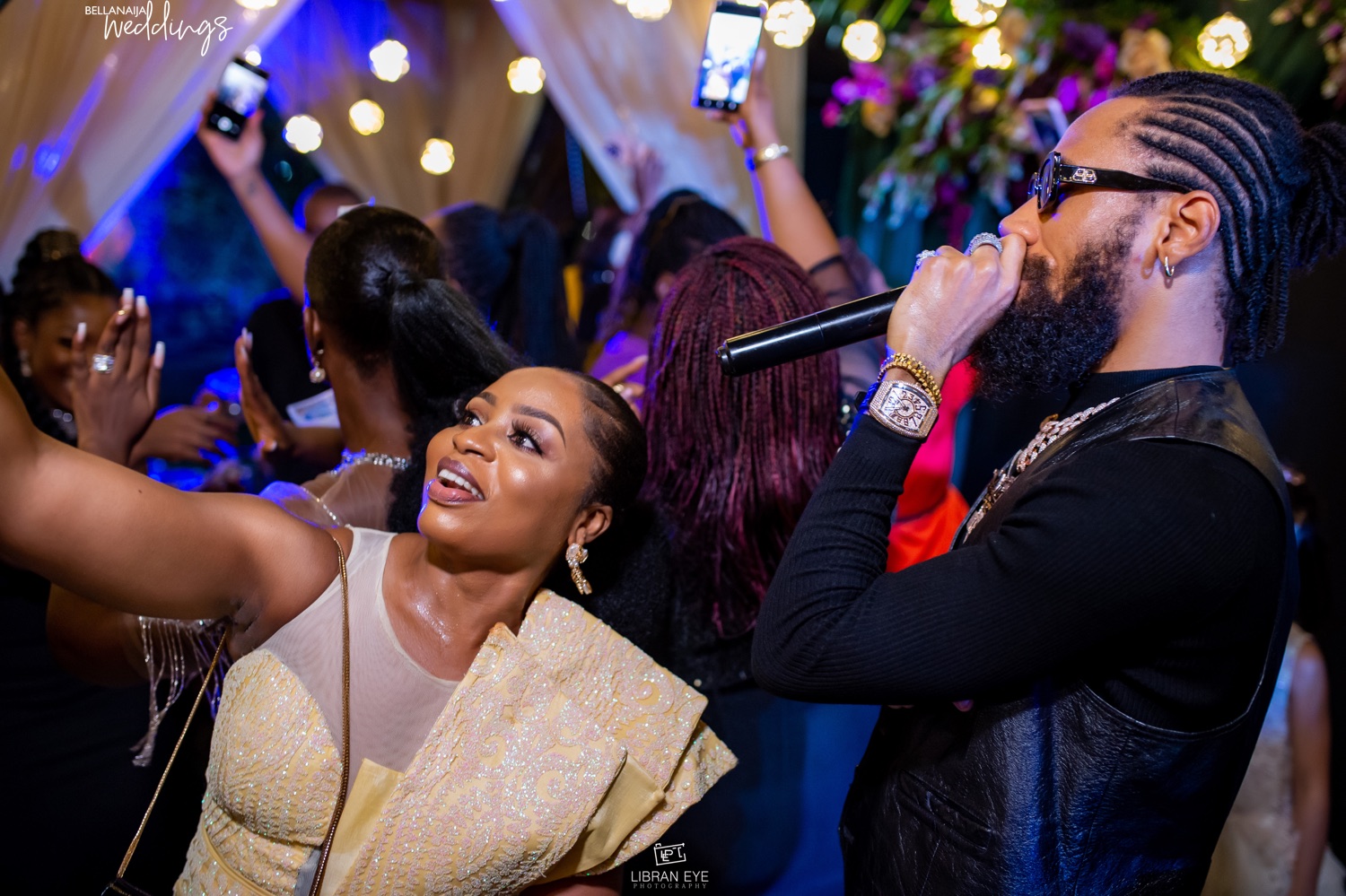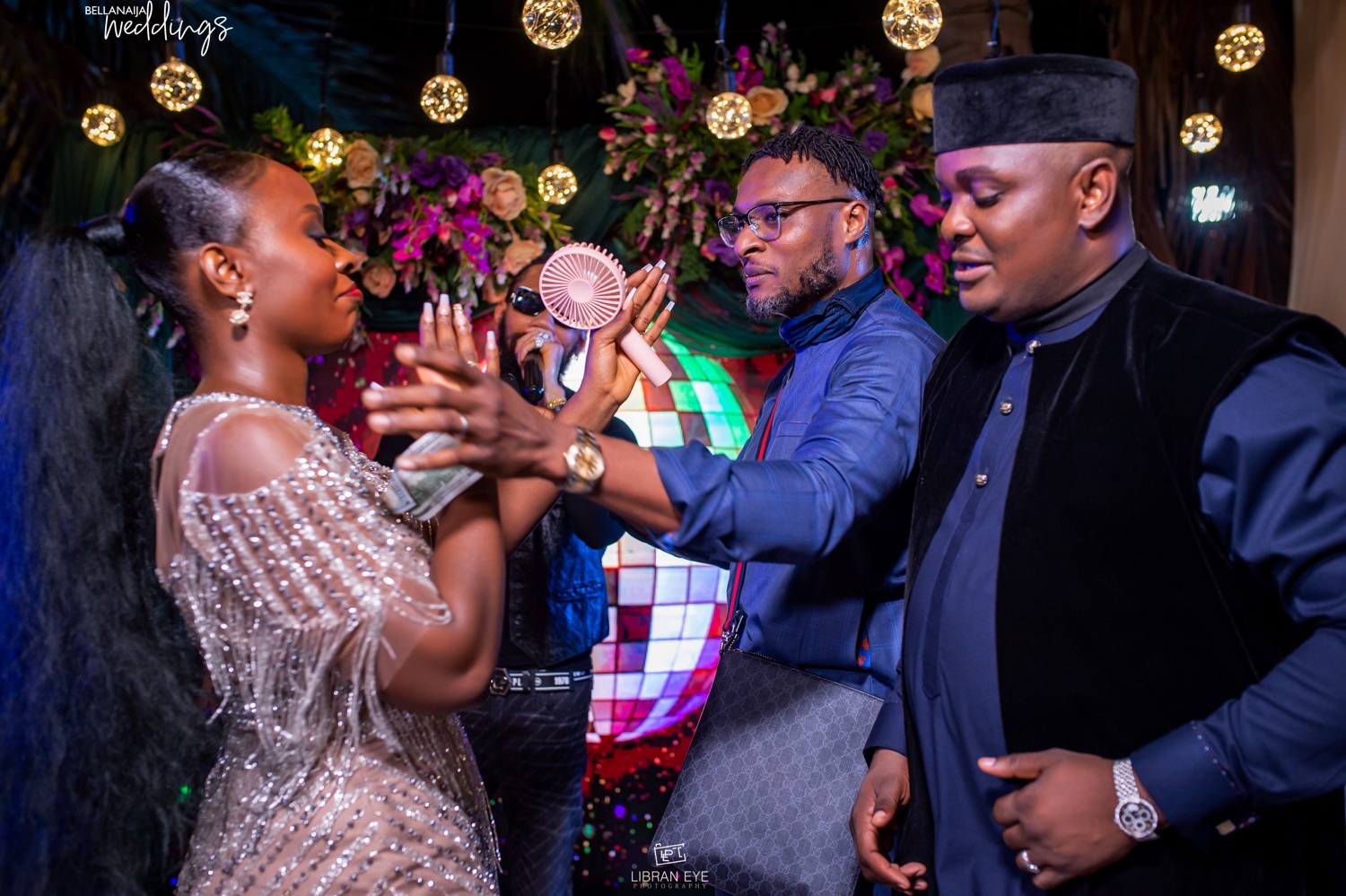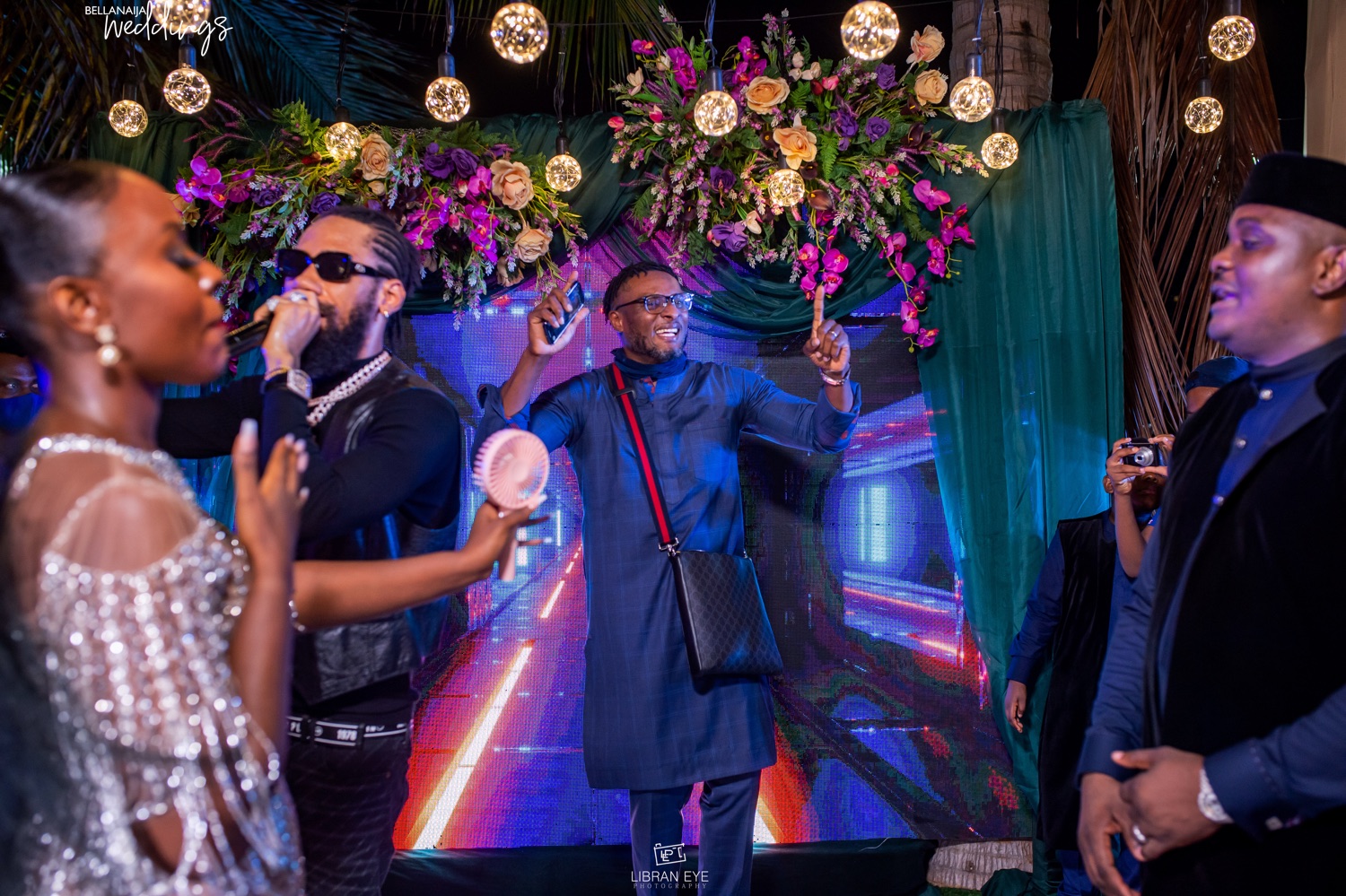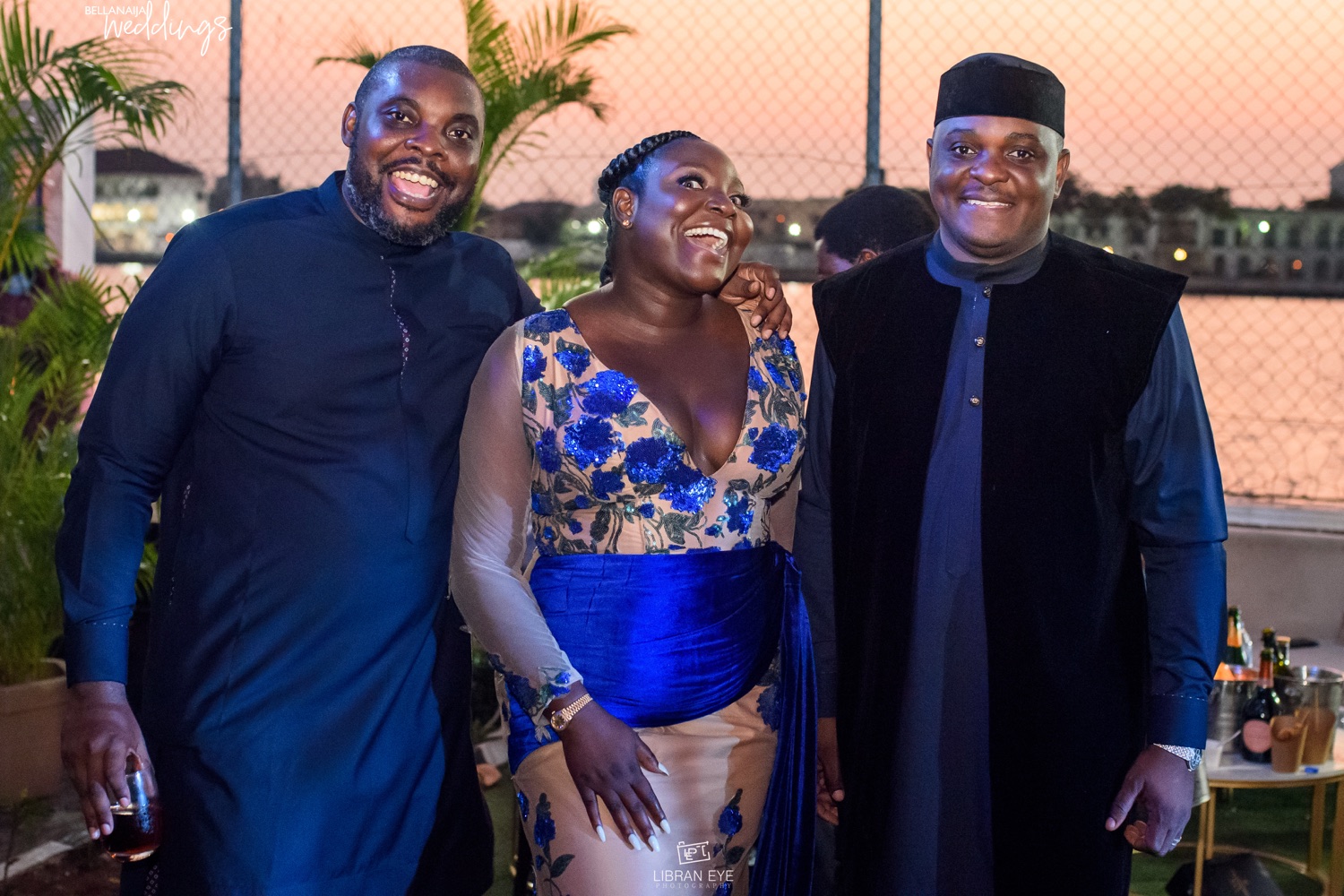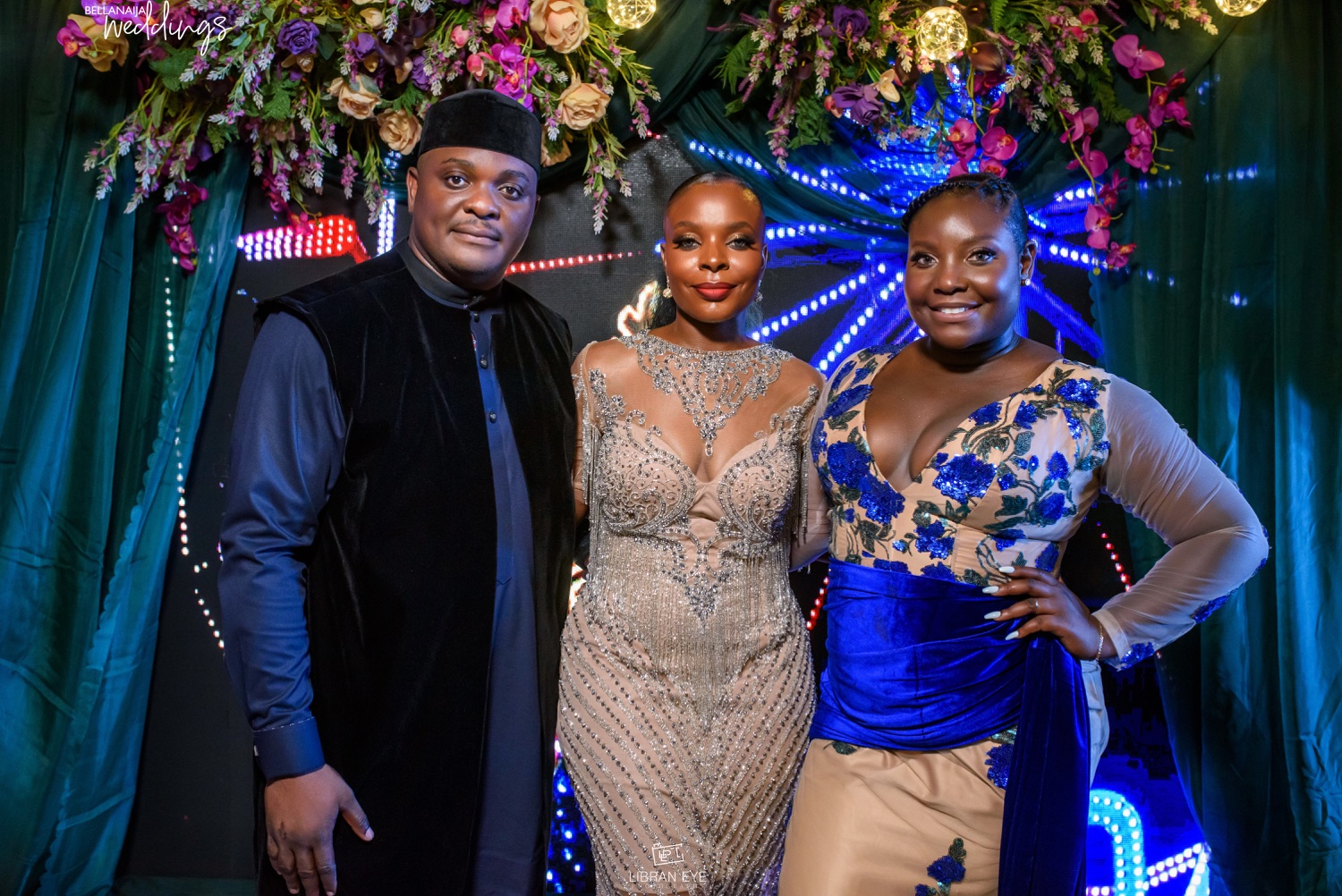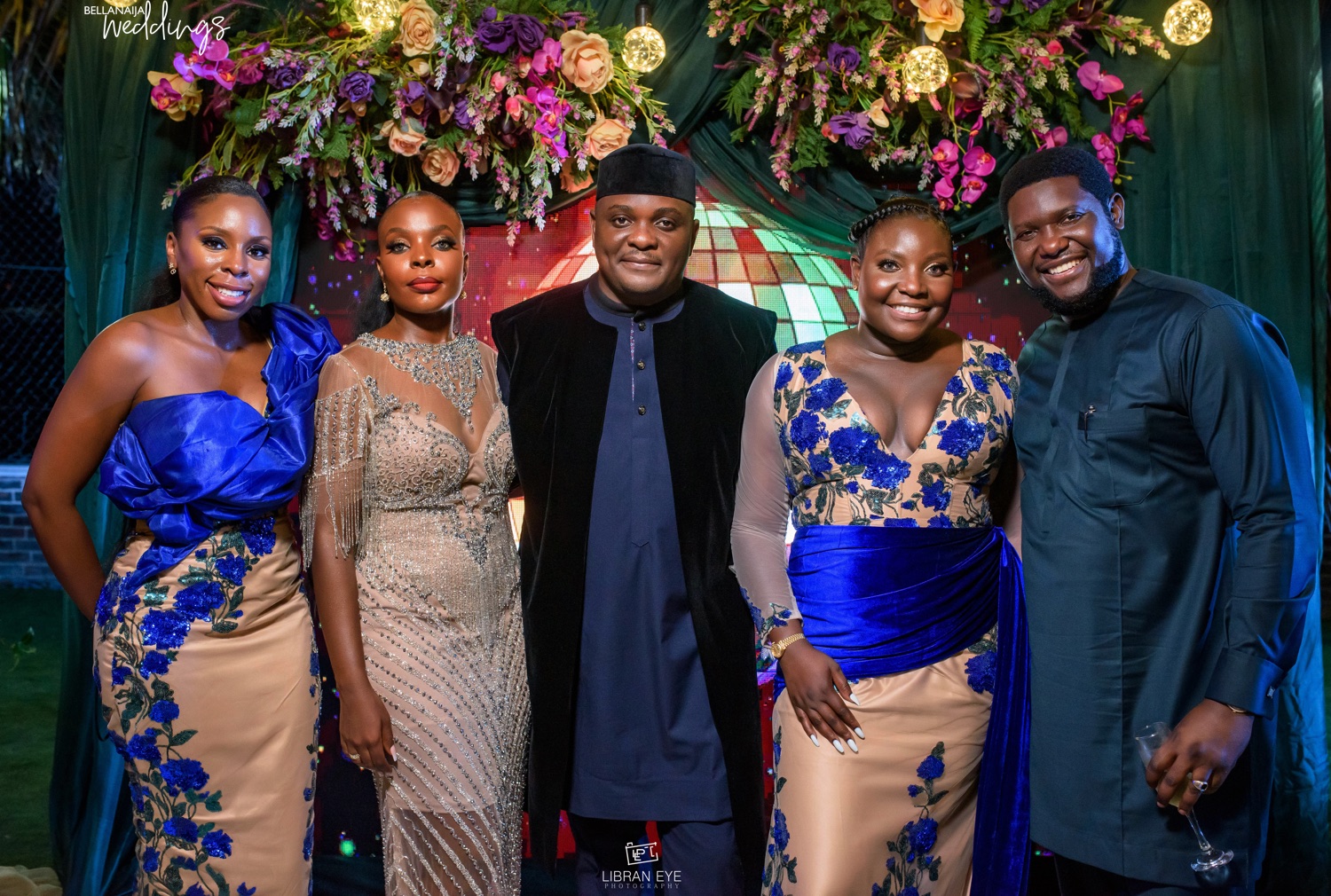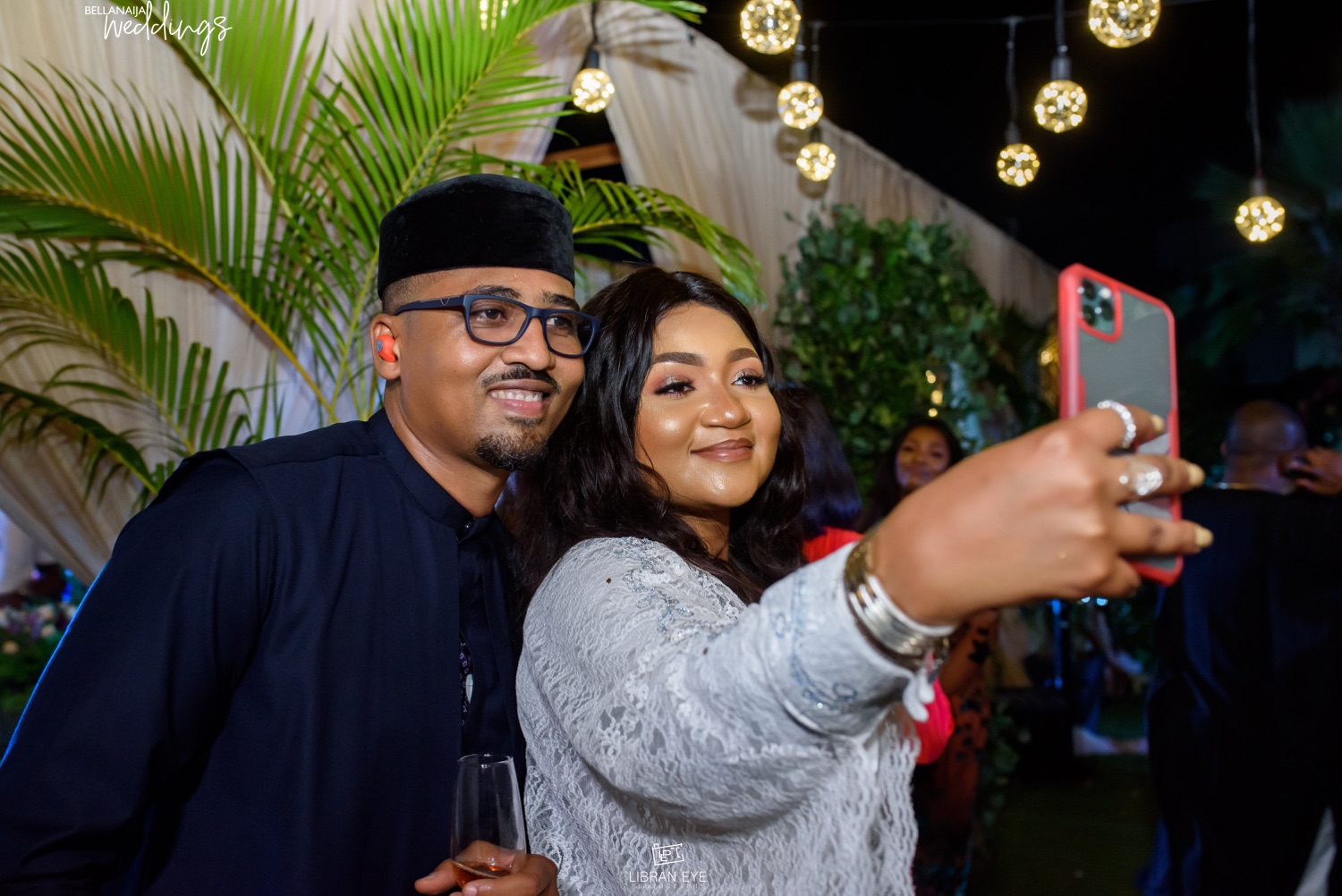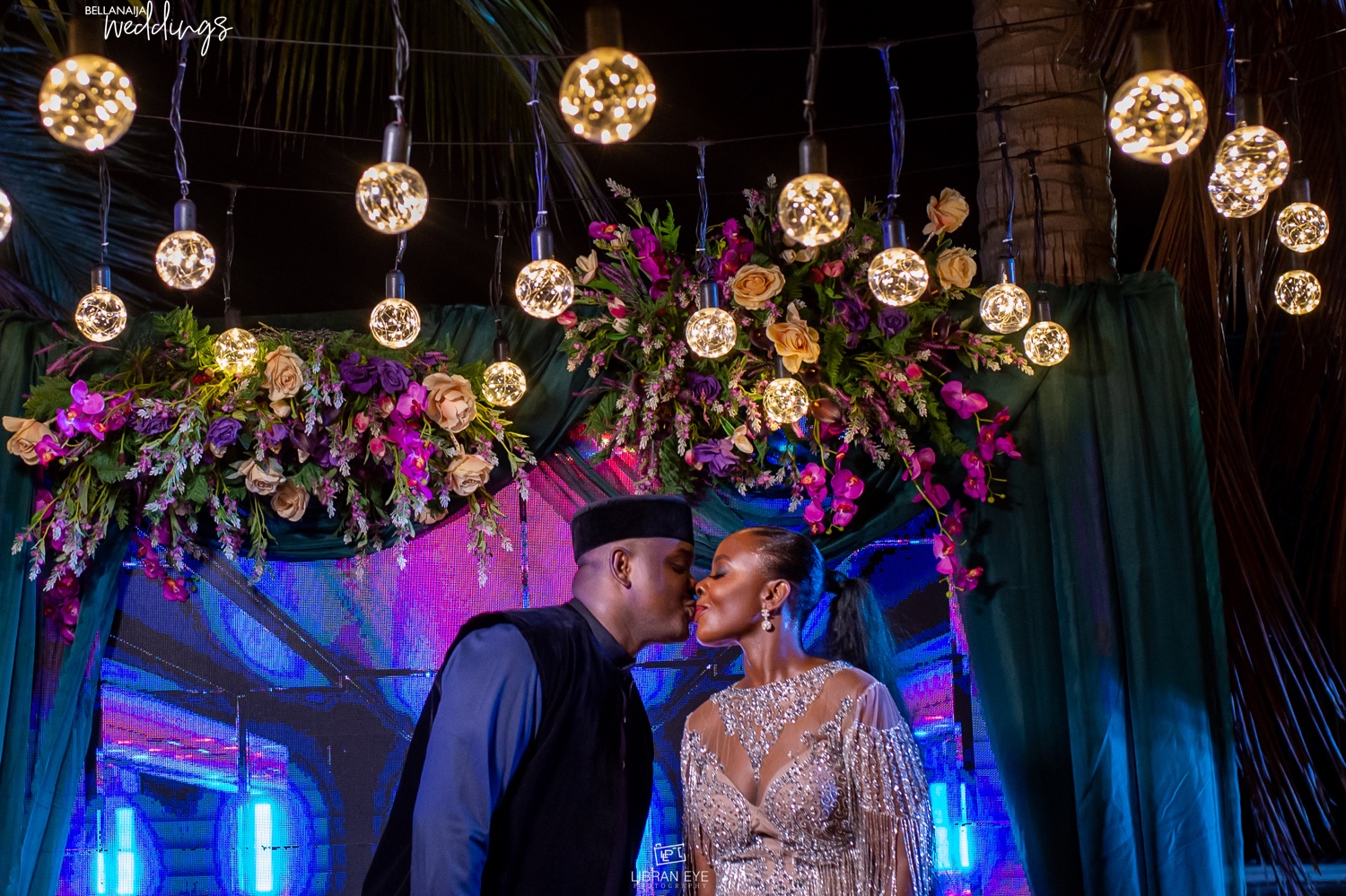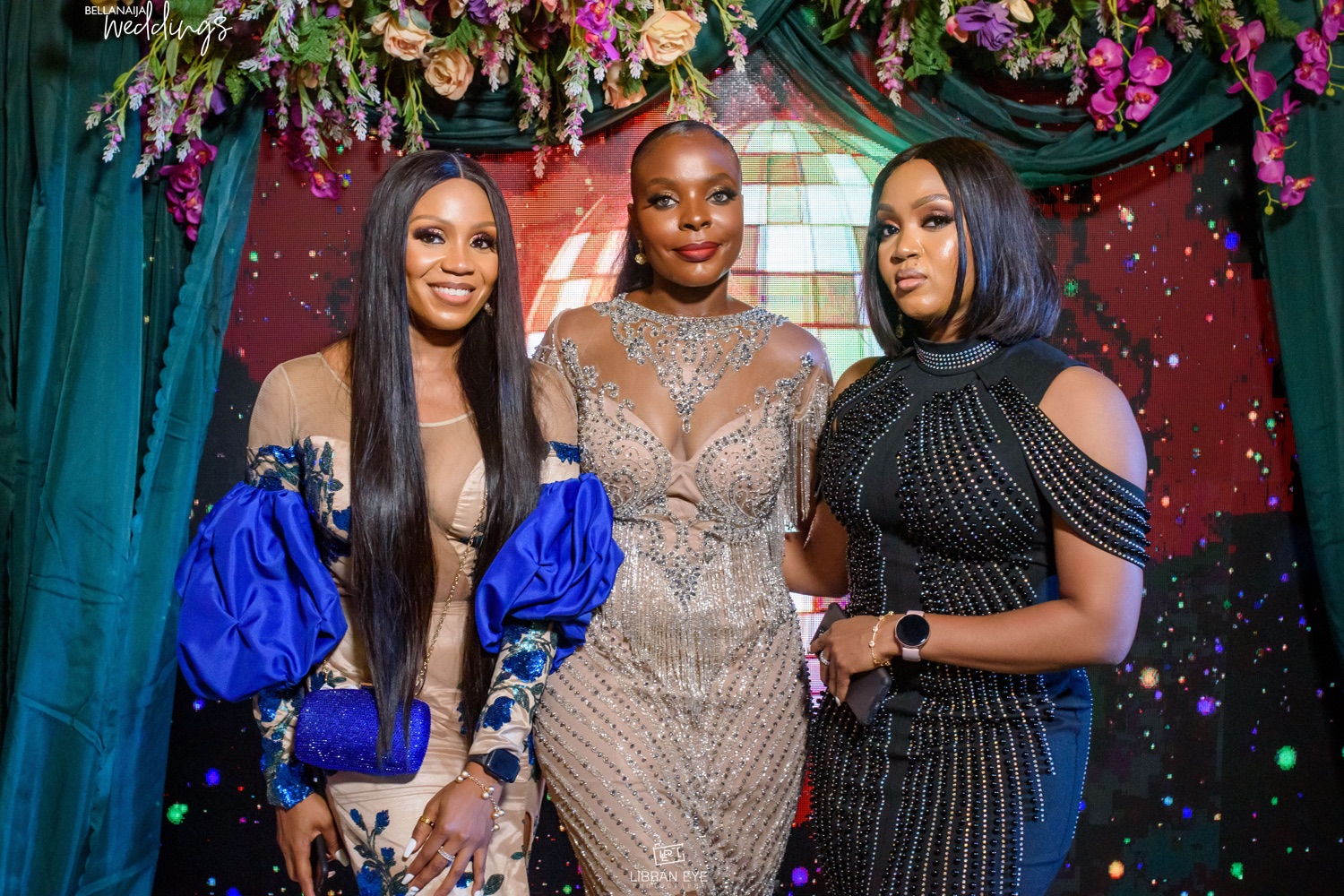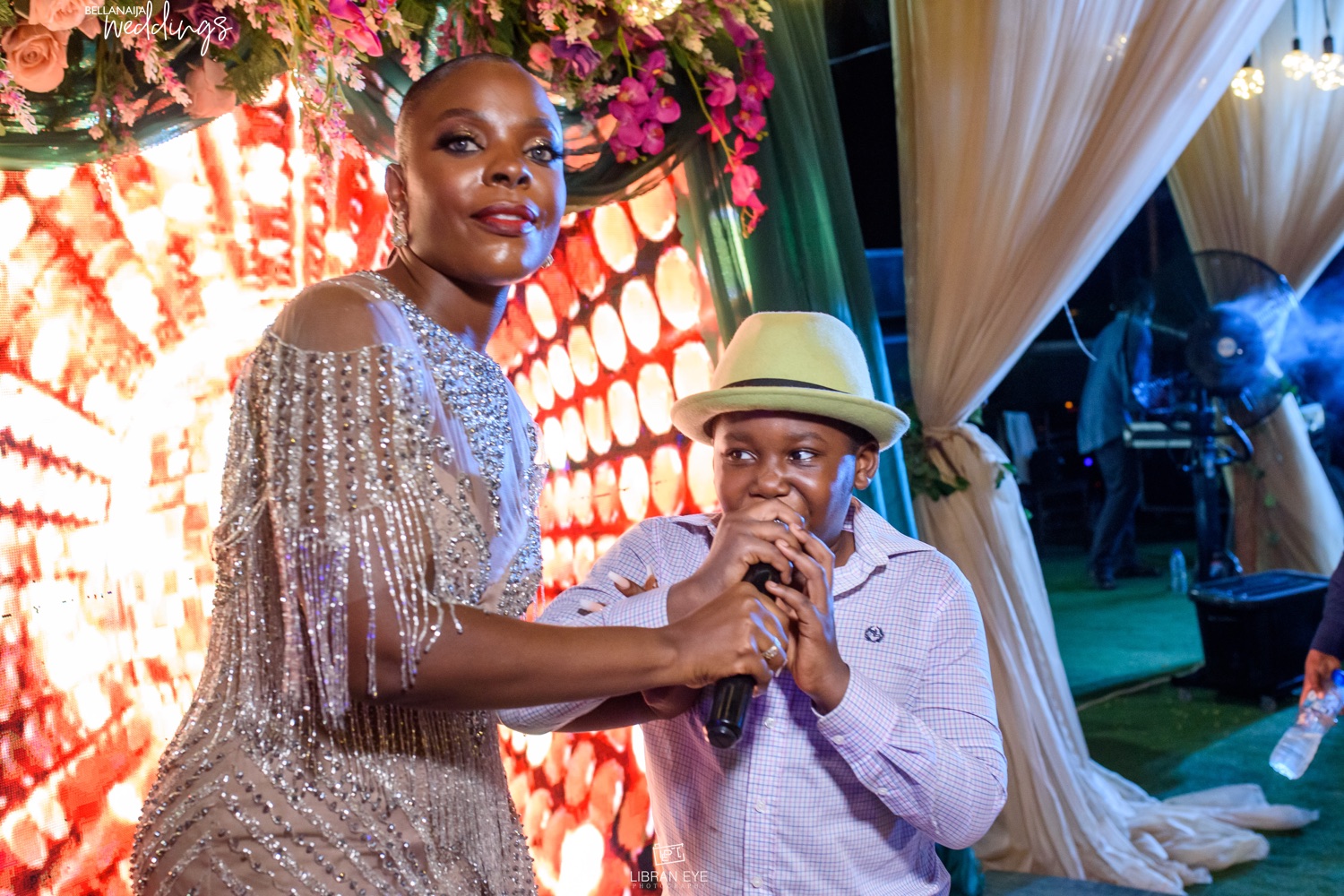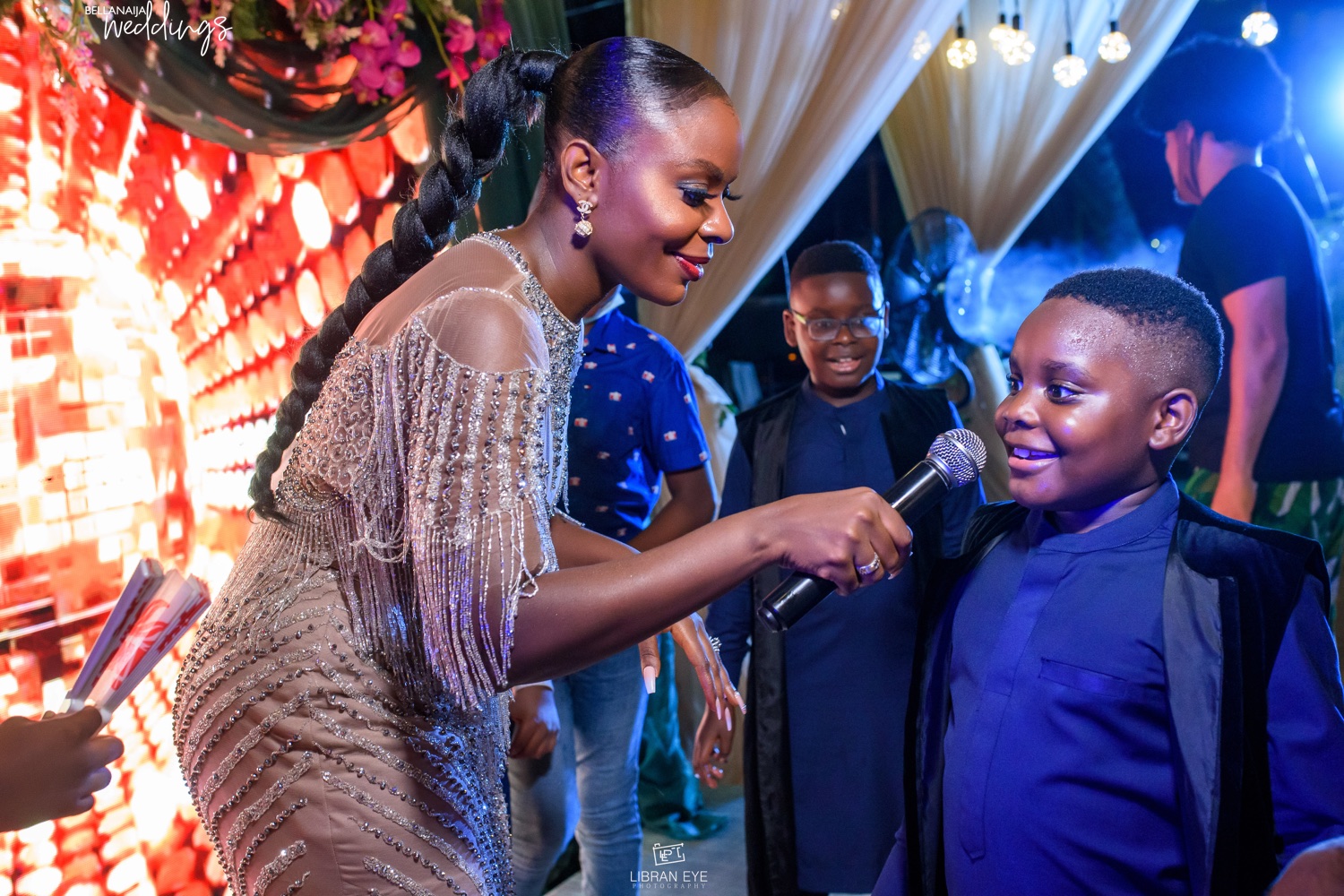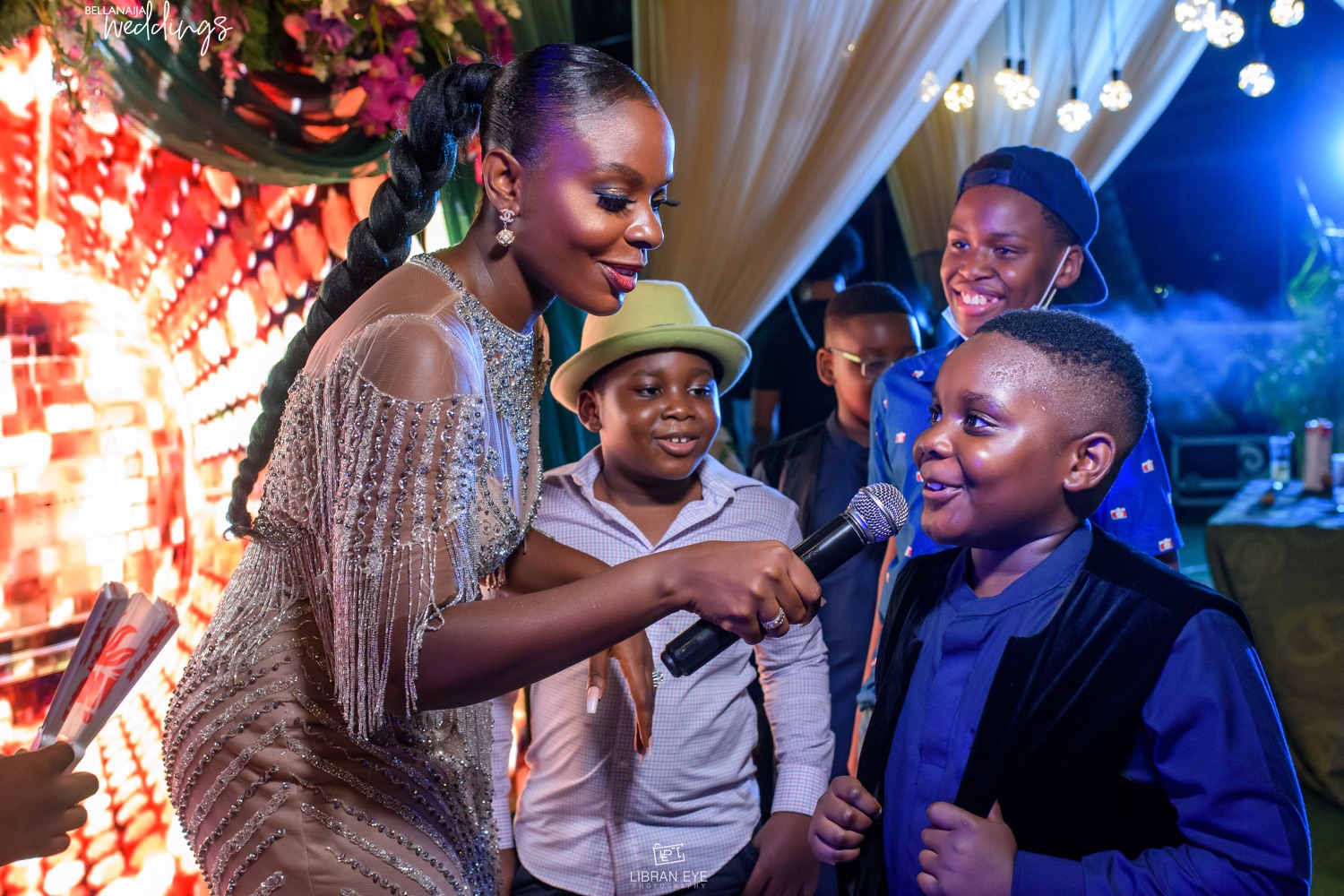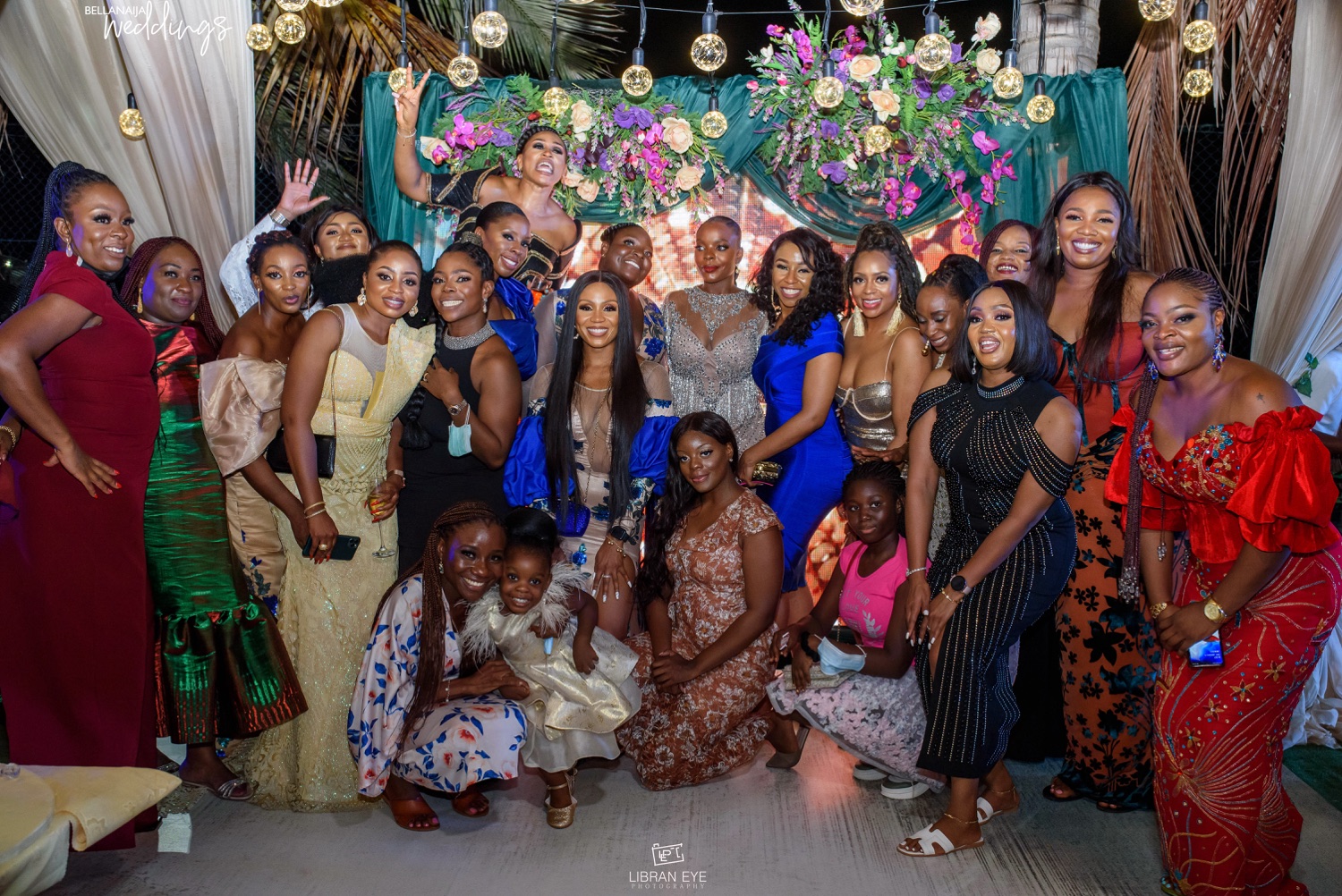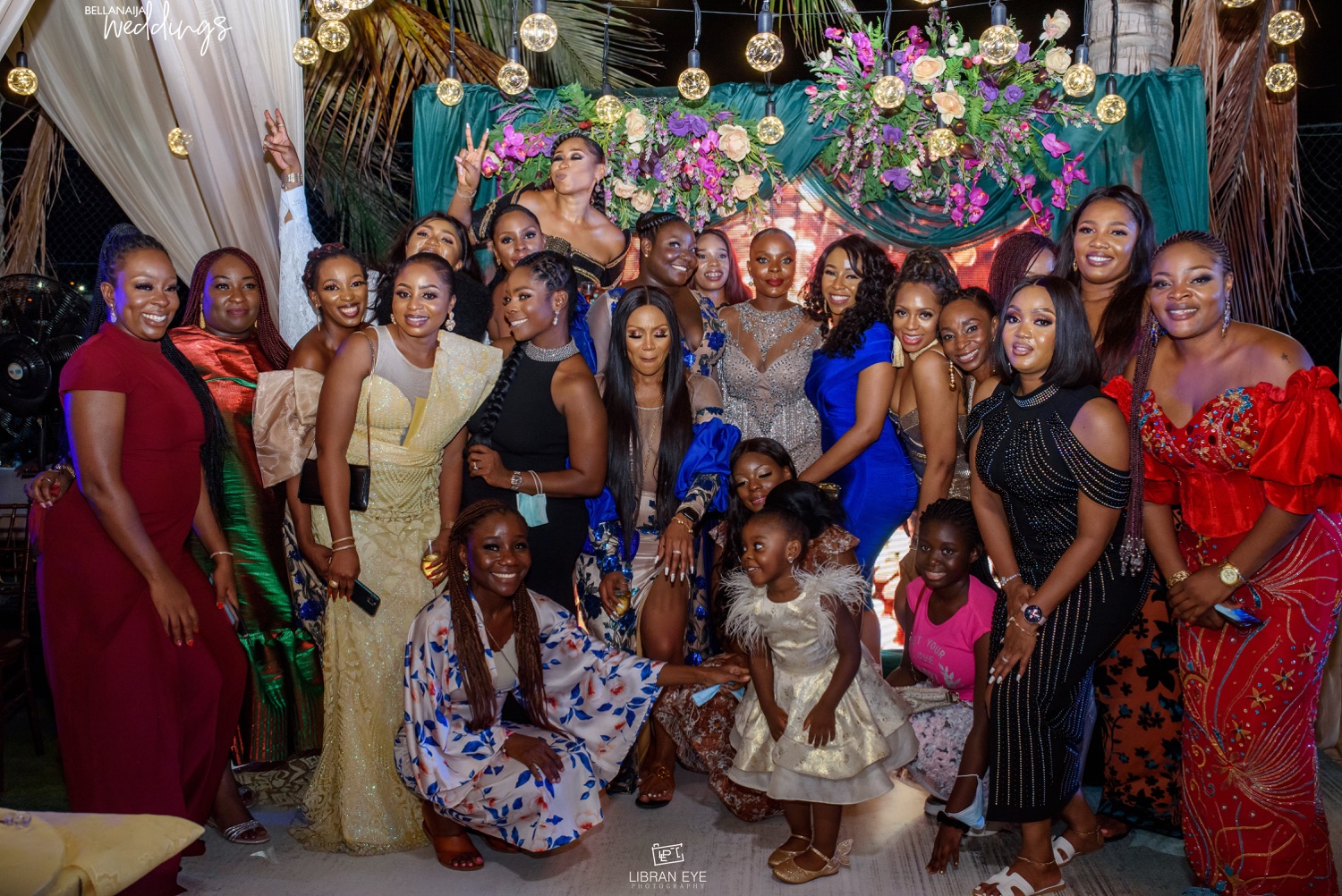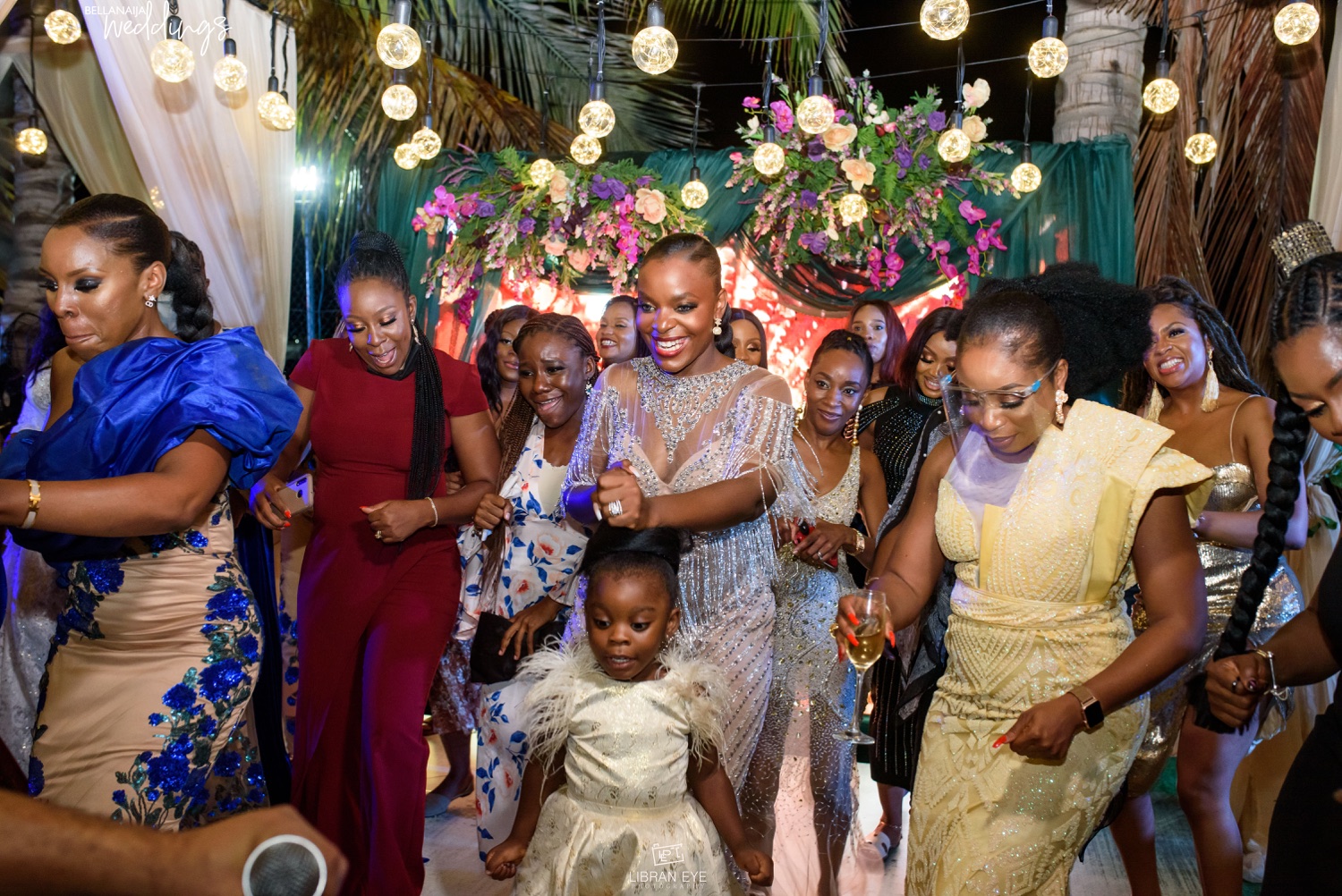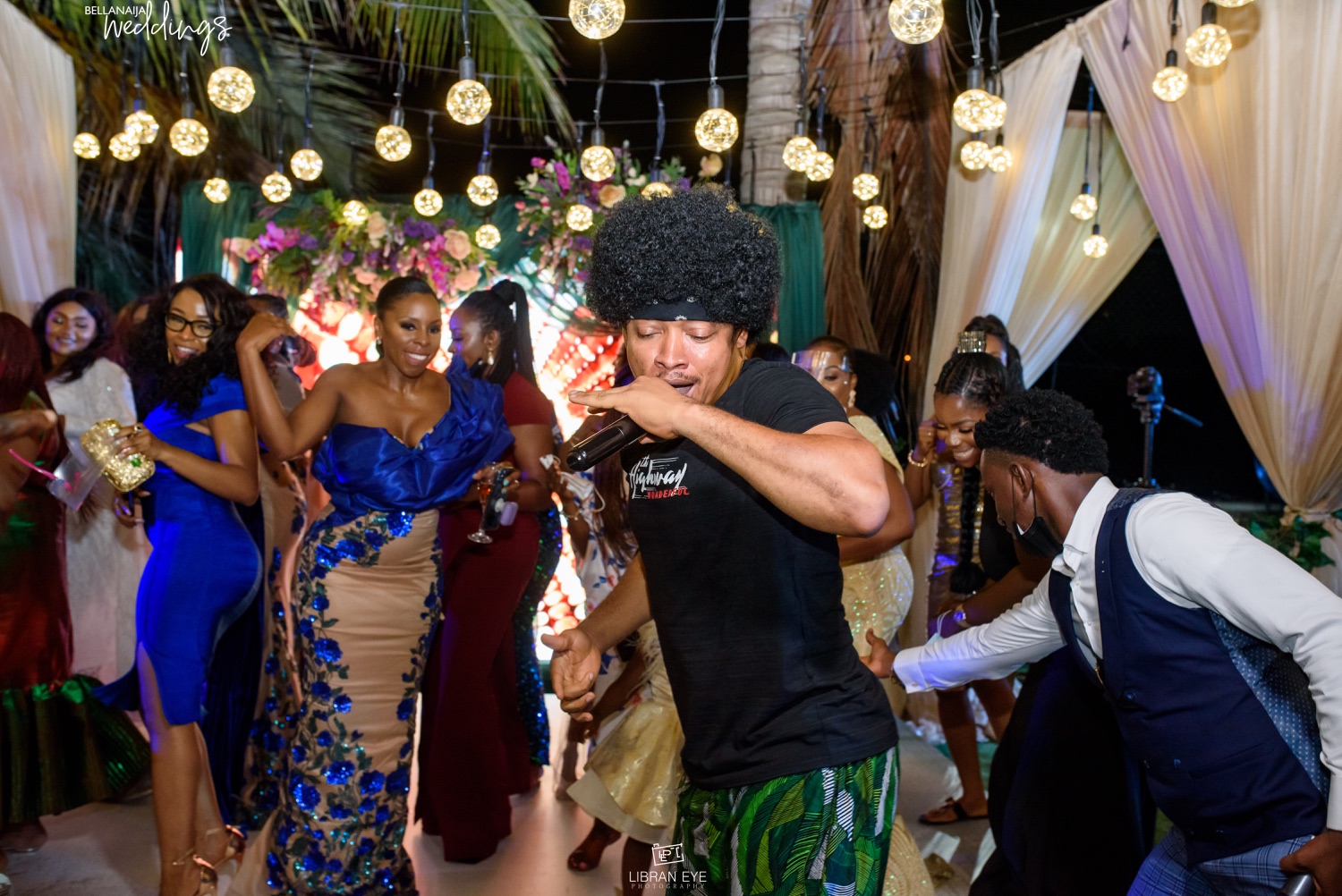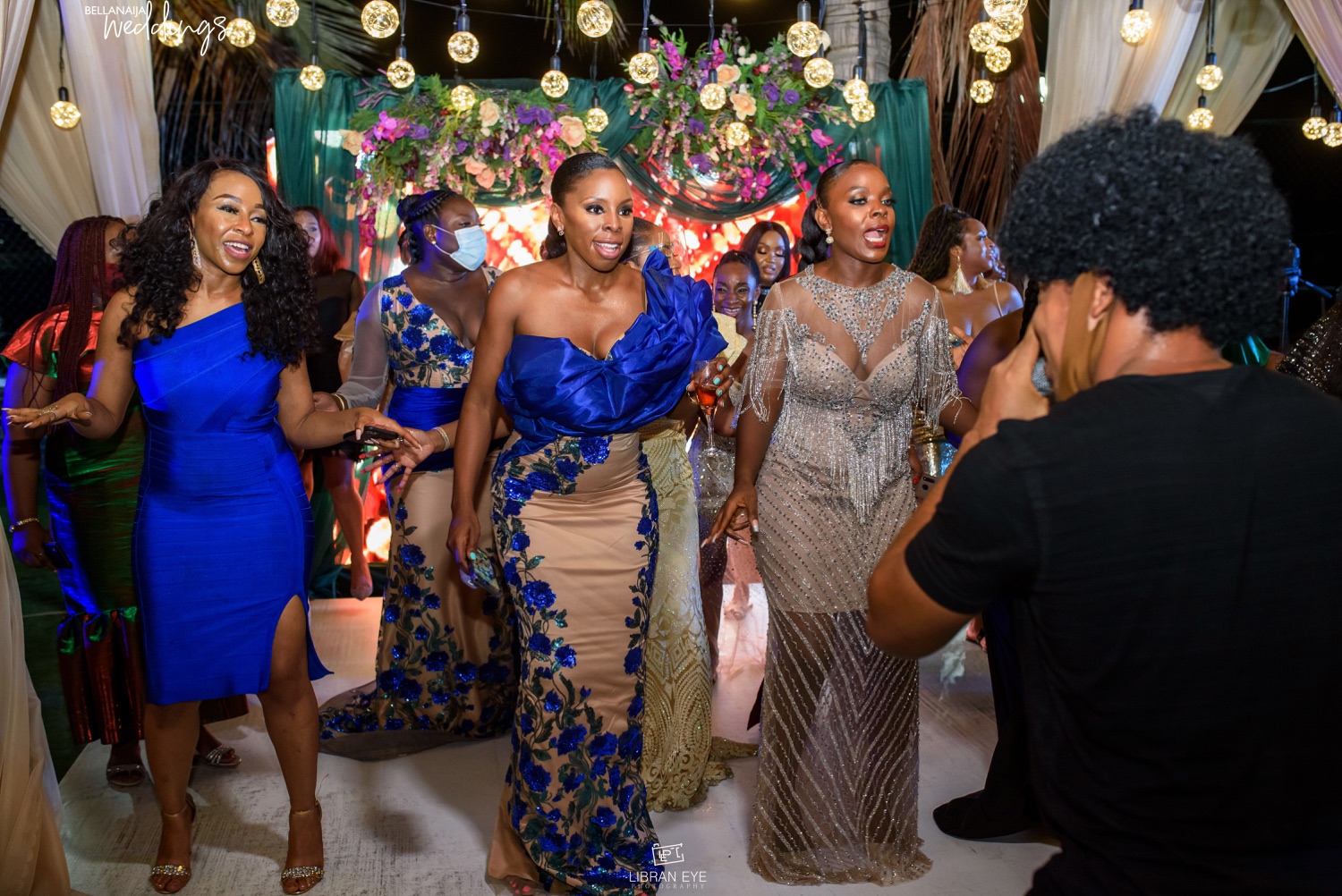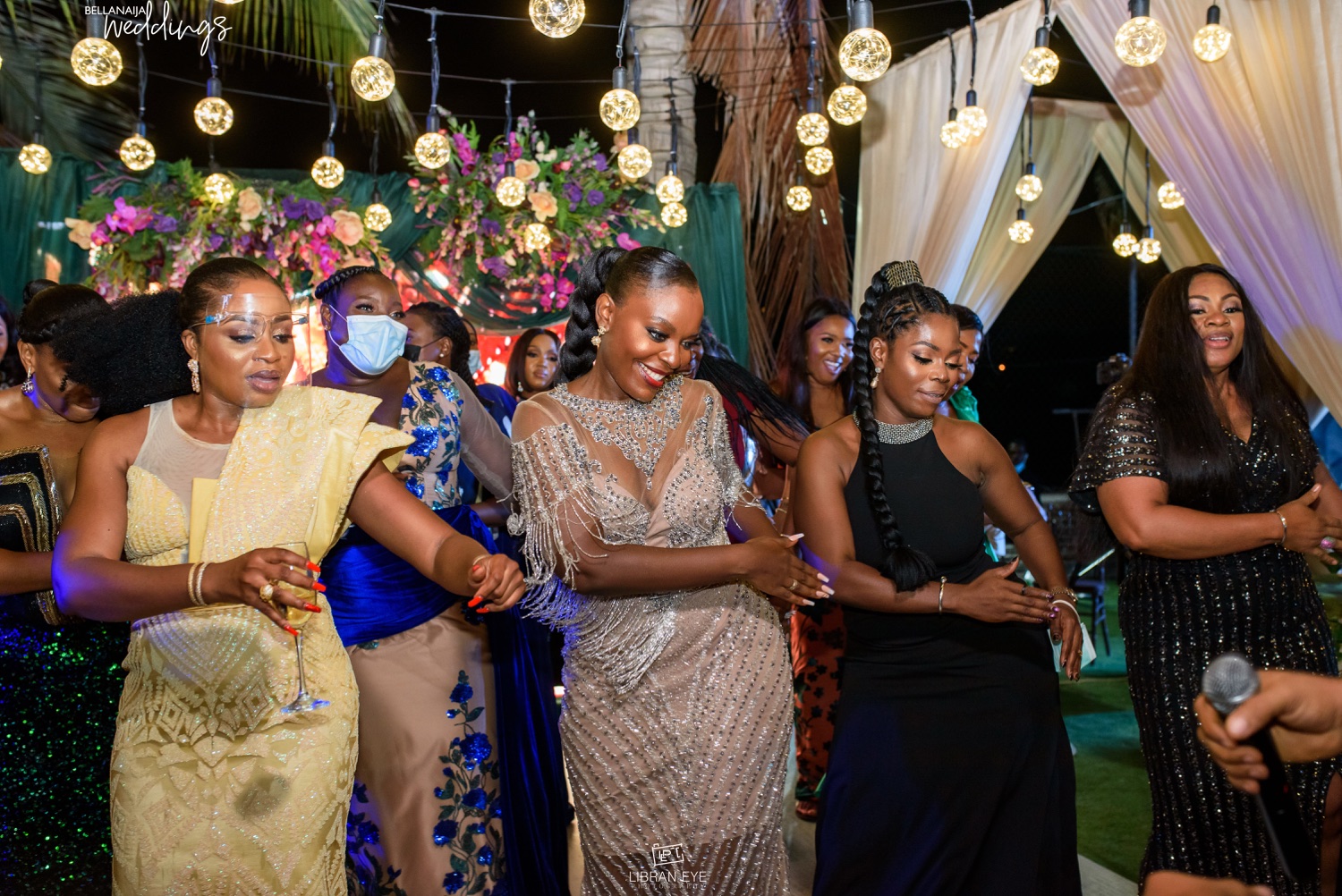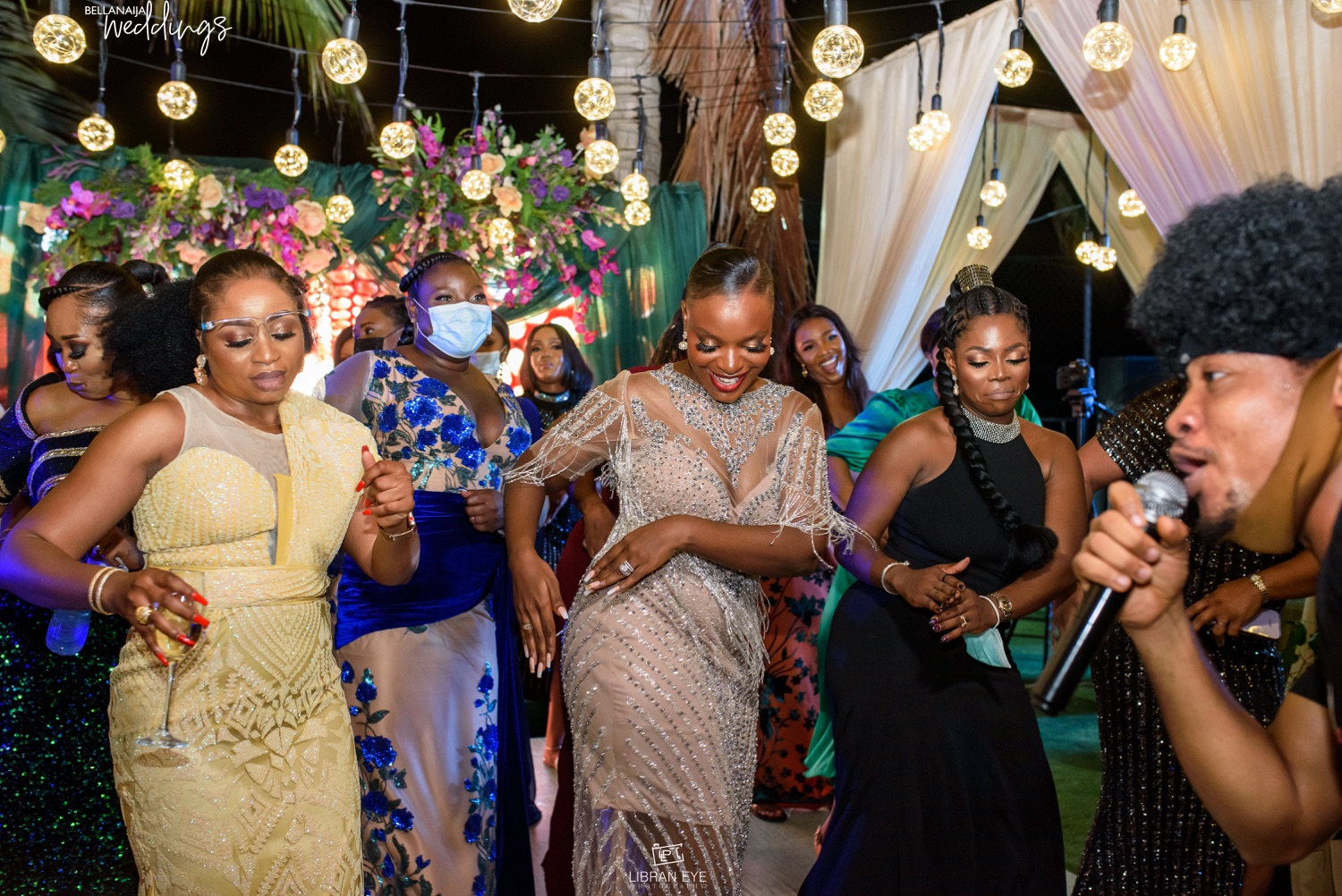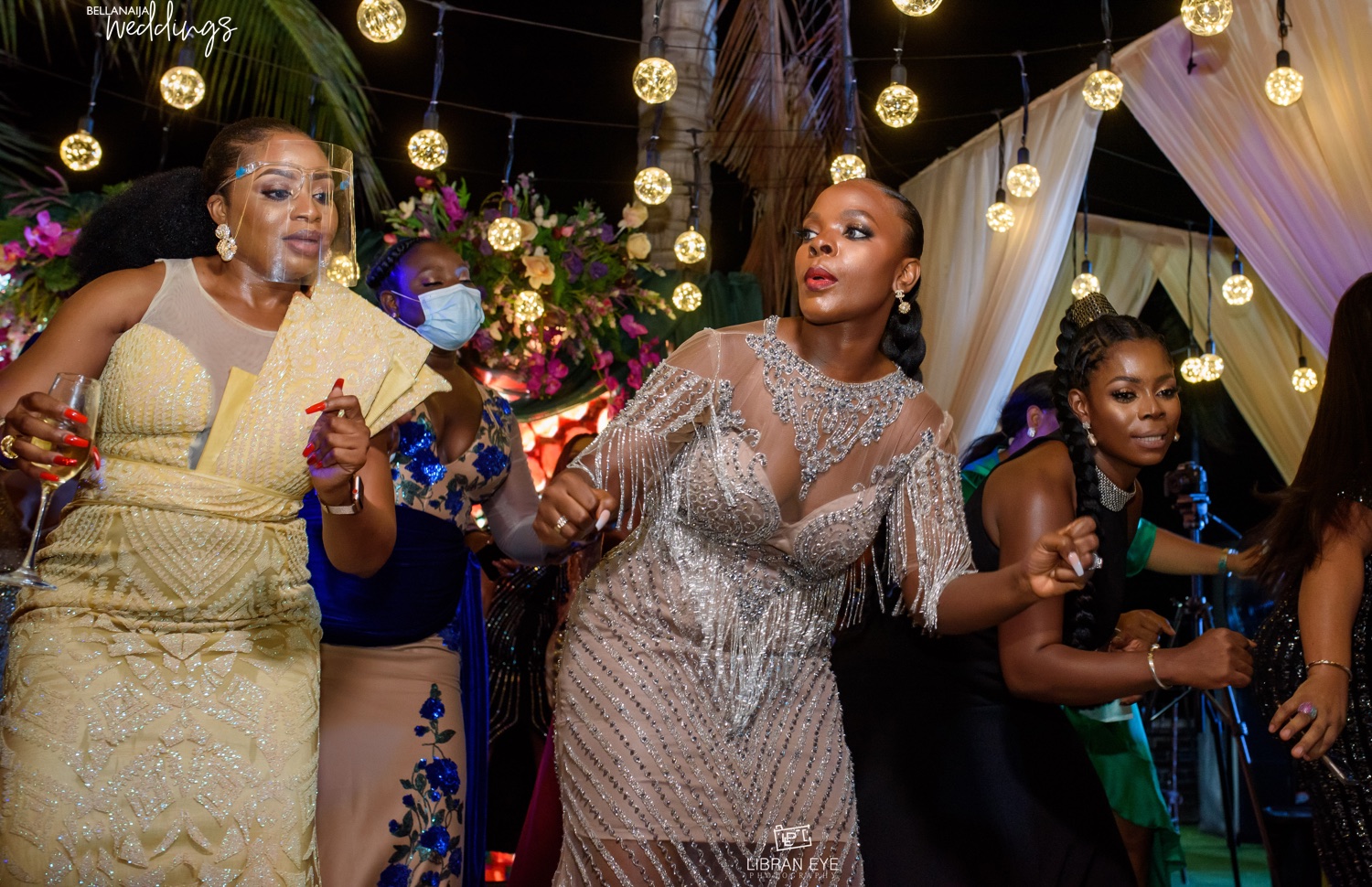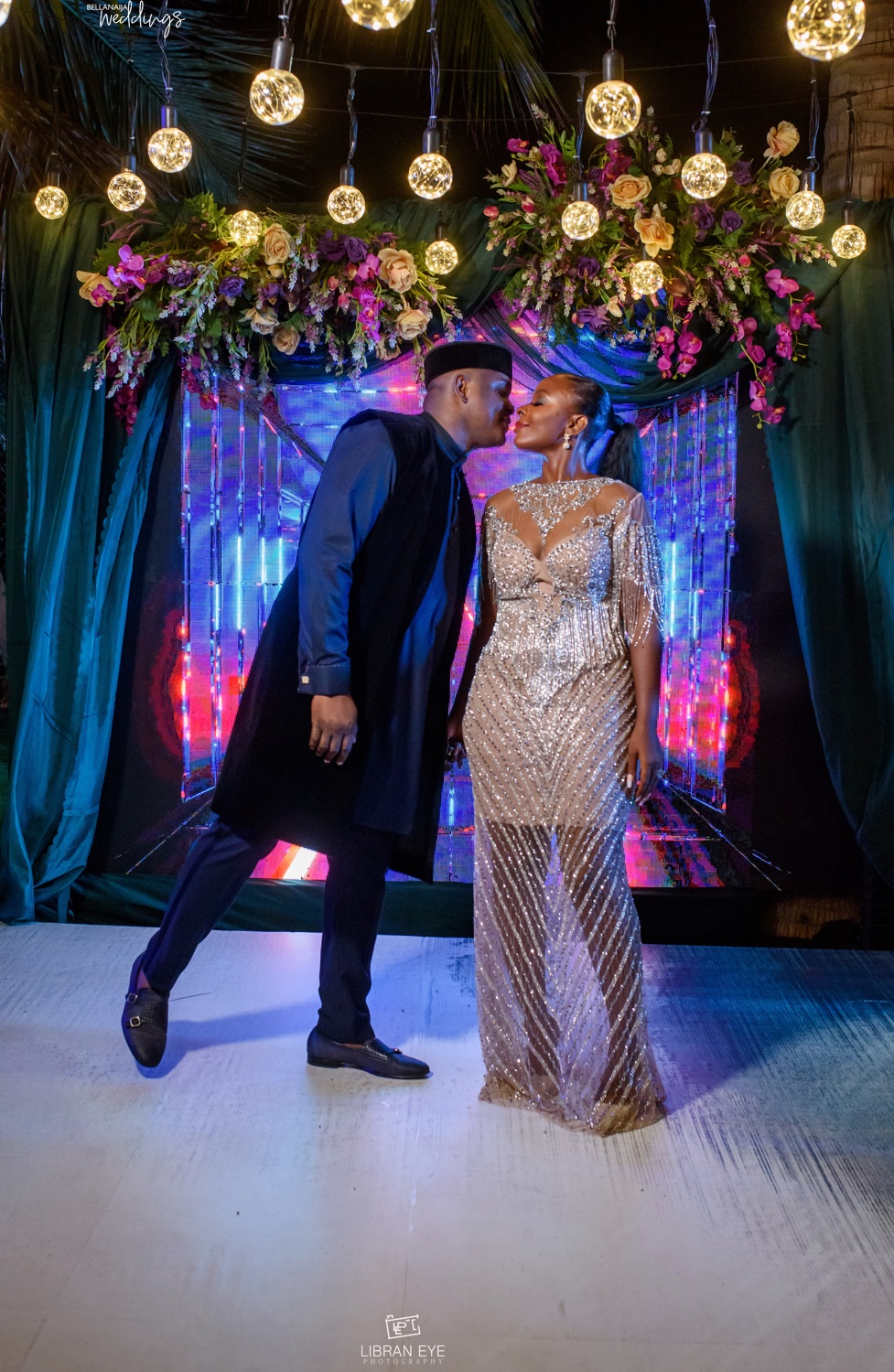 Credits
Photography: @libraneyephotography
Fabric & Outfit: @xtrabrideslagos
Planner: @2706events
Styling: @1001kollective
Makeup: @zainabazeez
Earrings: @chanelofficial
Suit: @kimonokollection
Hairstyling: @amuzatfatimah