Big ups to friends who organize hangouts where friends meet their significant other.
Ada and Clinton have their mutual friend to thank for causing them to meet for the very first time. Things didn't go the way Clinton wanted that day as Ada wasn't giving him the green light. Now how did things transition to this beautiful moment where they are both ready to take on the forever journey? We'll find out for the bride-to-be and groom-to-be as you keep scrolling.
See #TheCALoveStoryFinale pre-wedding photos below: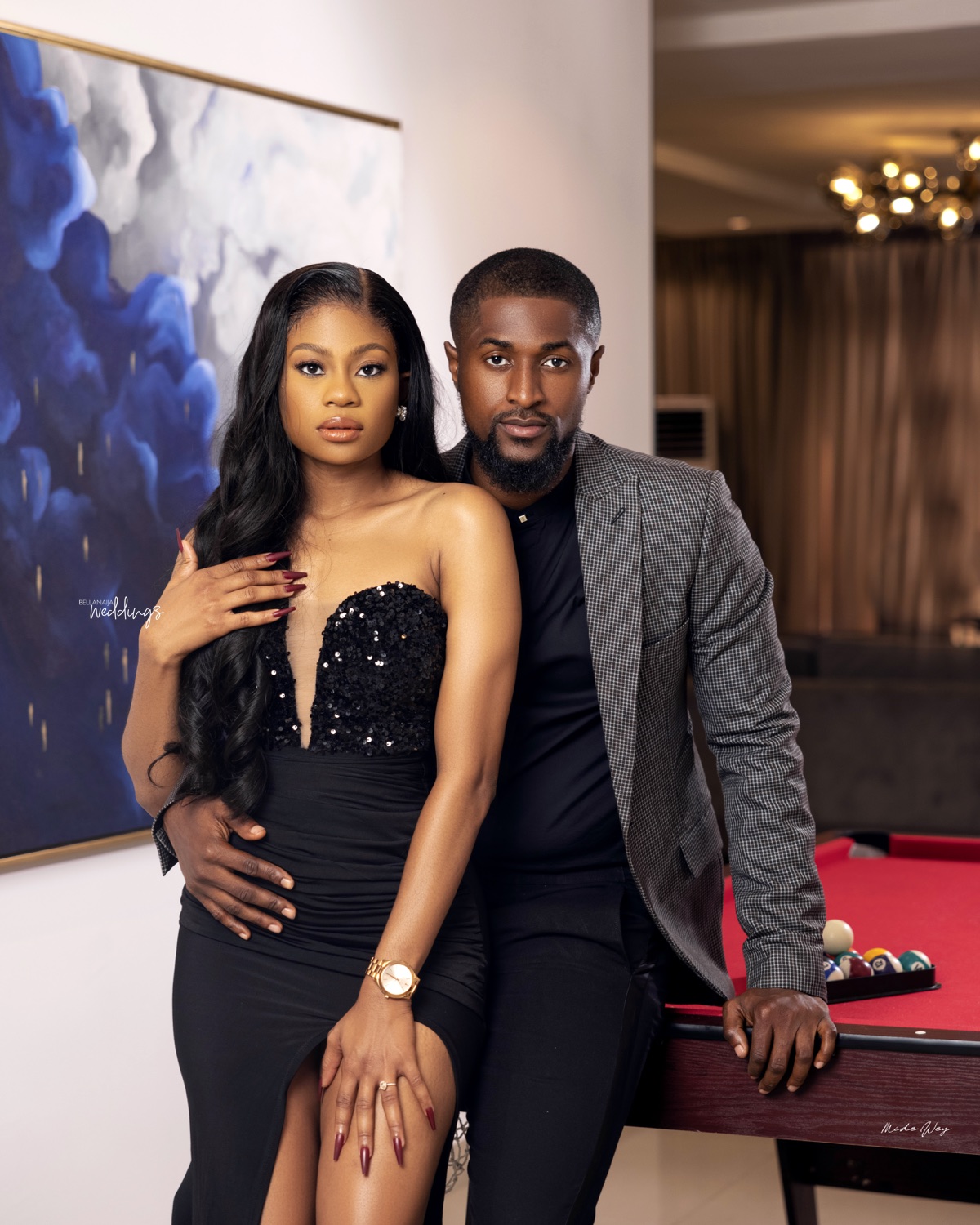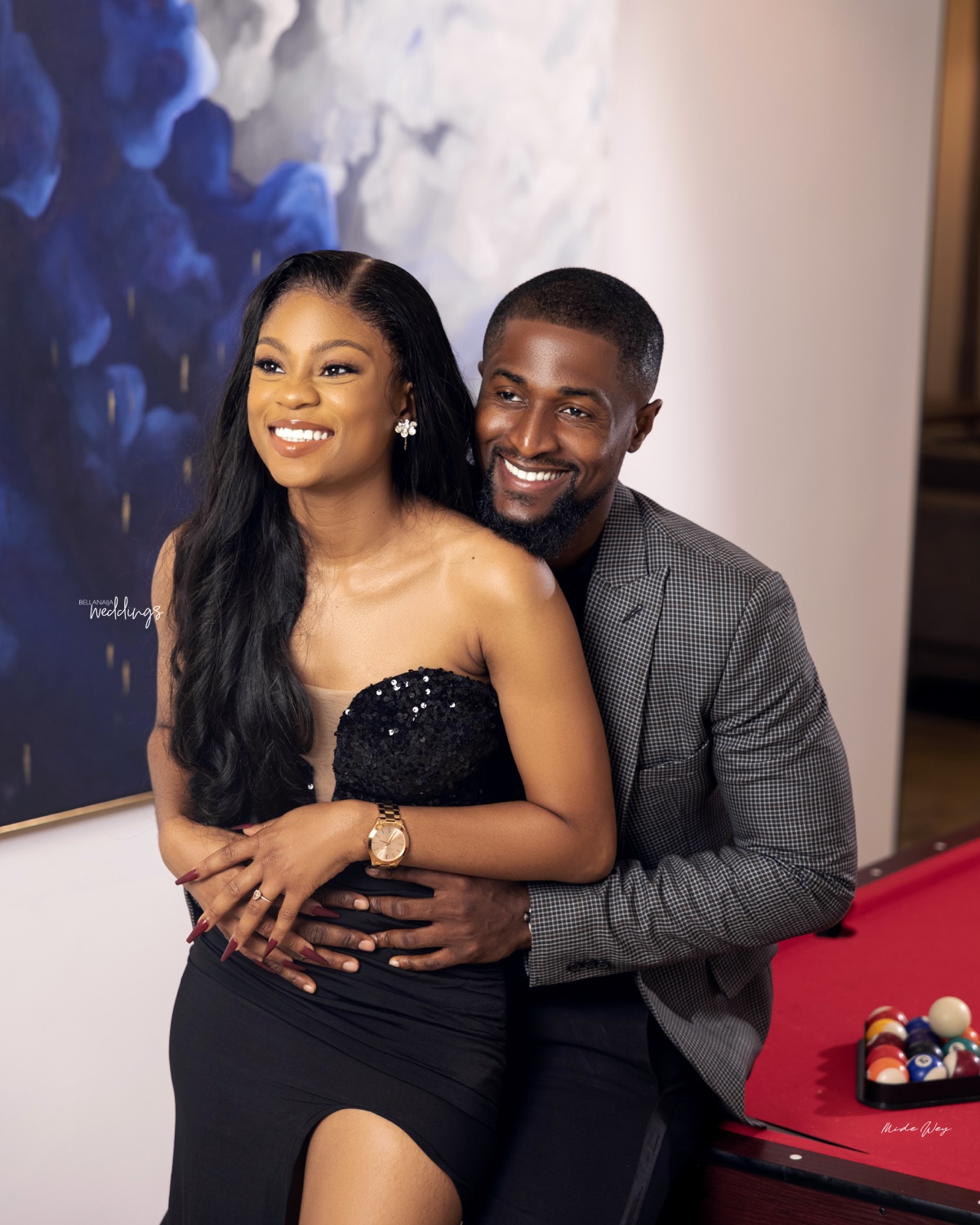 Here's the full gist of how their love story started according to Ada:
Our mutual friend Maffy had a hangout mid-year 2014 and that's where we met. We didn't even click at that moment because he was forming too cool for everyone but days after the house party I found out we had mutual friends and that's how a beautiful friendship started. After the hangout, Clinton asked for my Twitter handle and then we became really good friends. Months later we stopped talking because I was in a relationship at that time and I really didn't want to lead him on or anything of that sort.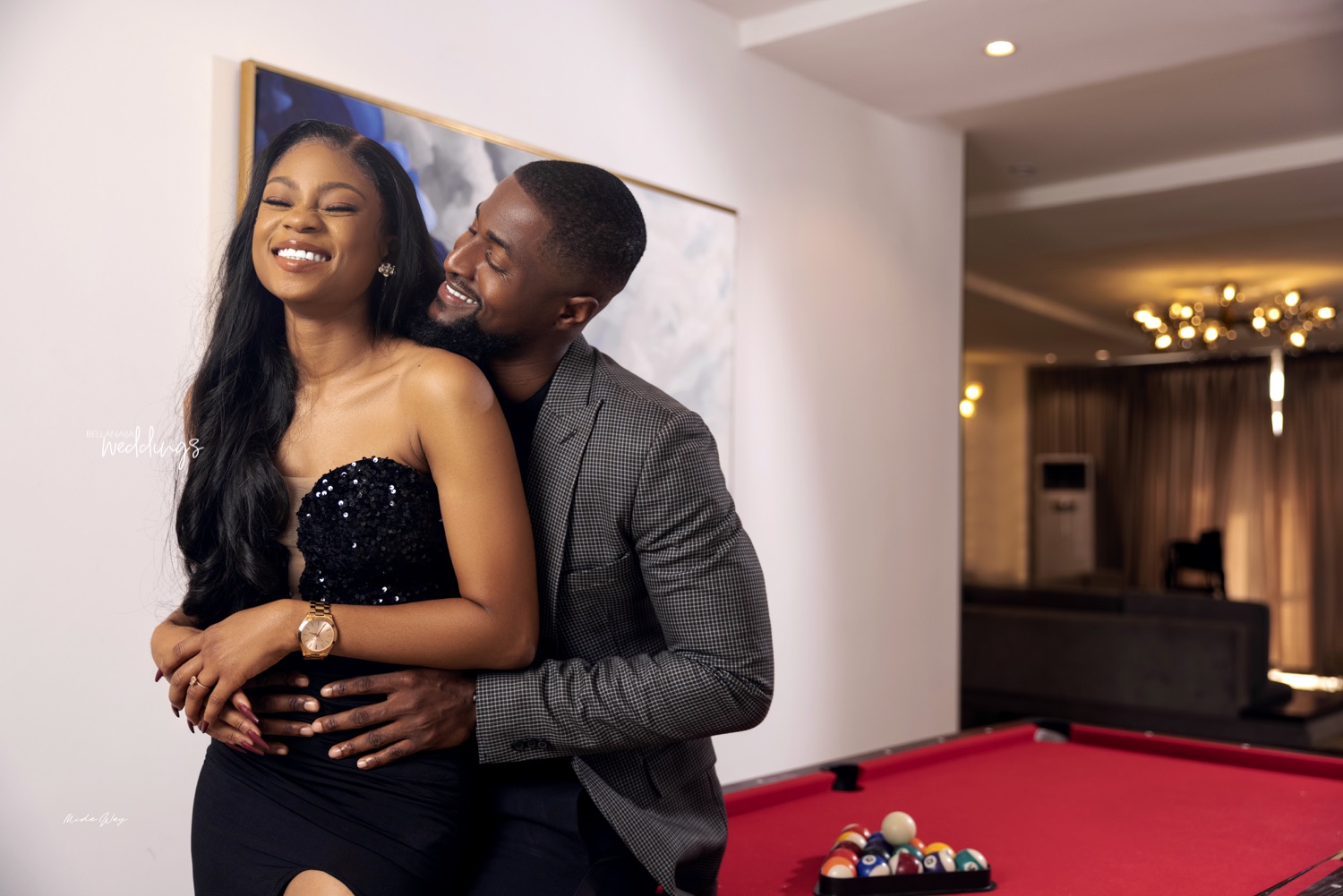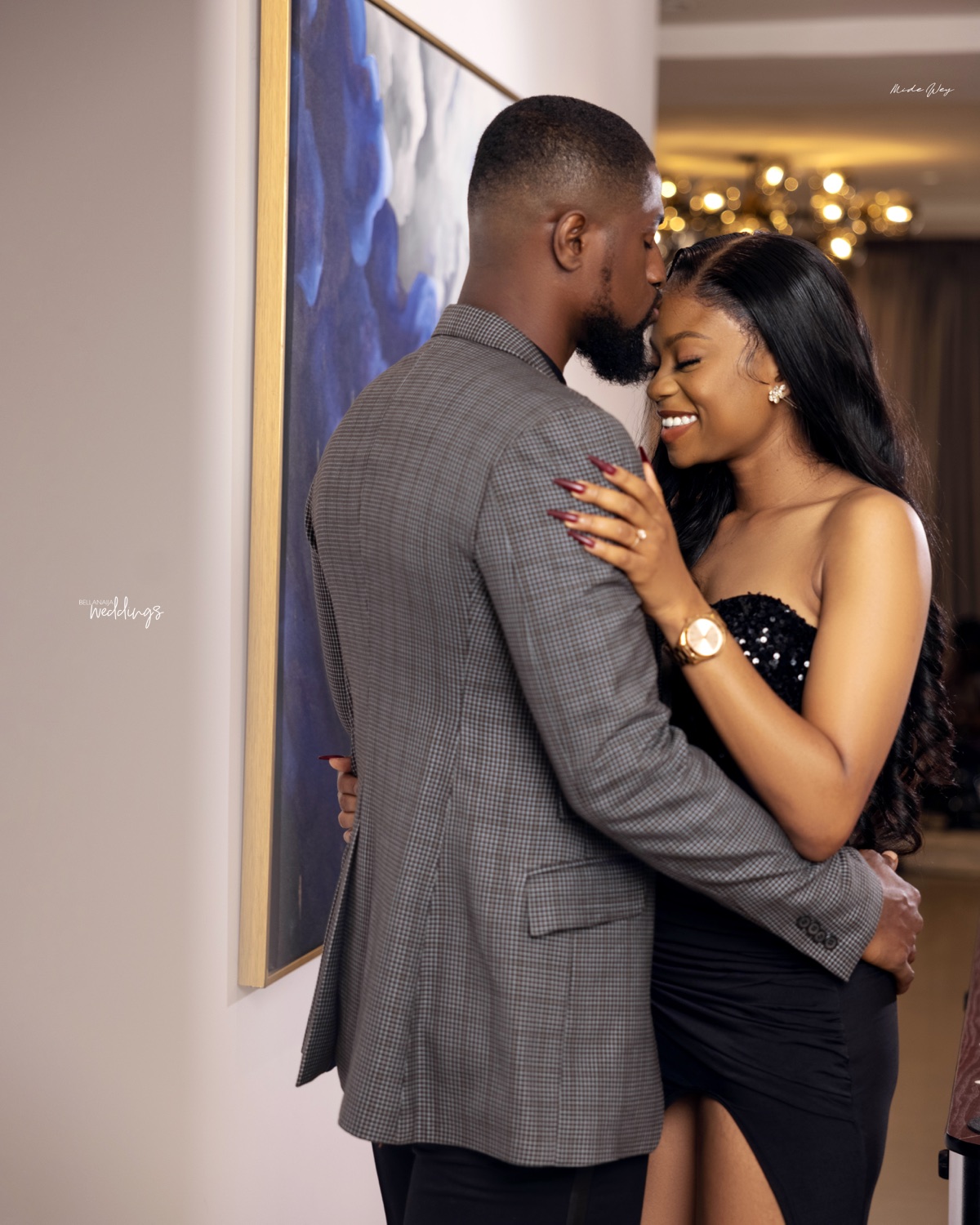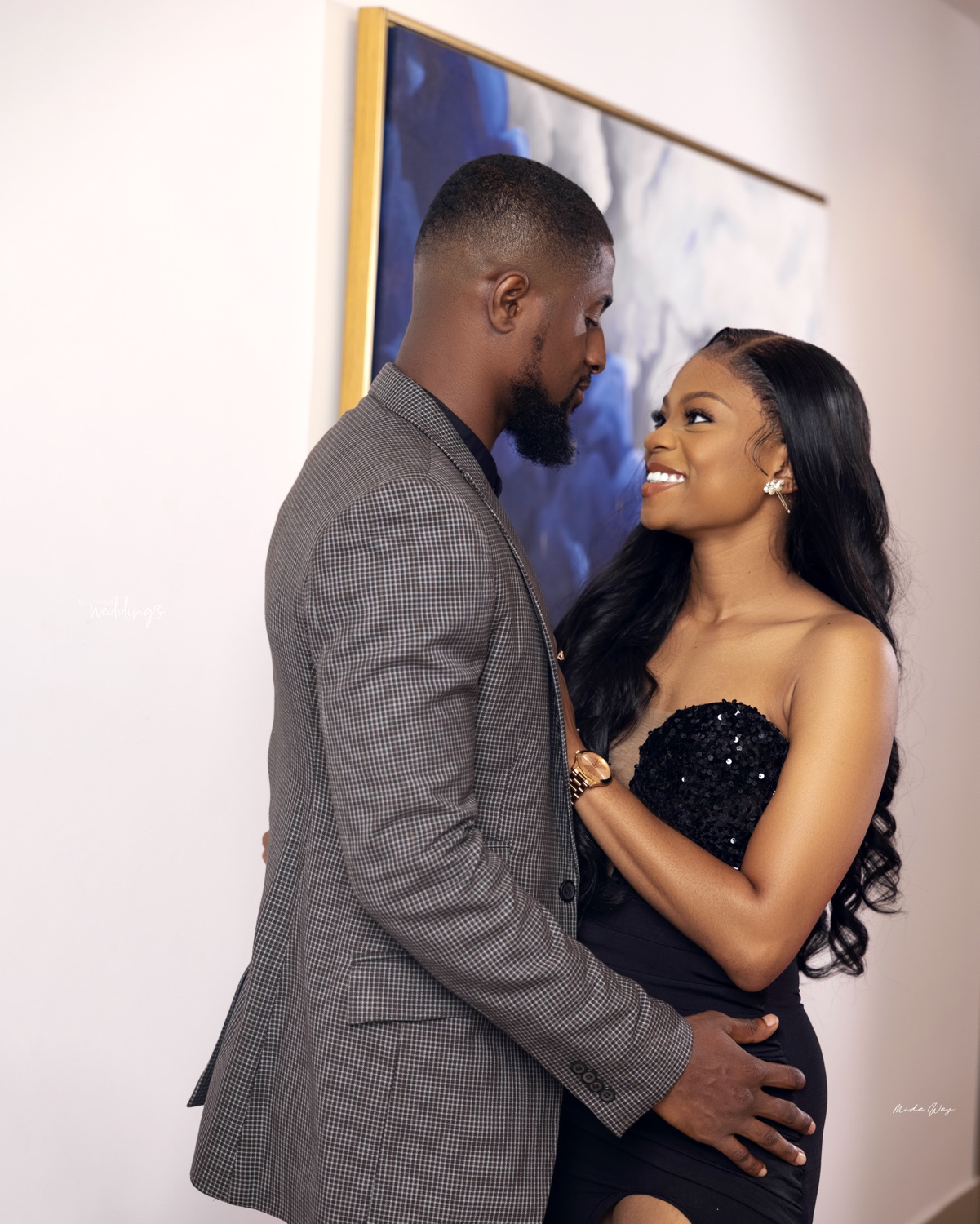 Fast forward to 2015, he reached out to me and we started talking again like nothing ever happened. I was single but not really ready to mingle but I knew he was top of my list if I was going to enter the dating world again. To be honest, he was all smooth and was always doing and saying the right things but I was just not ready for anything serious.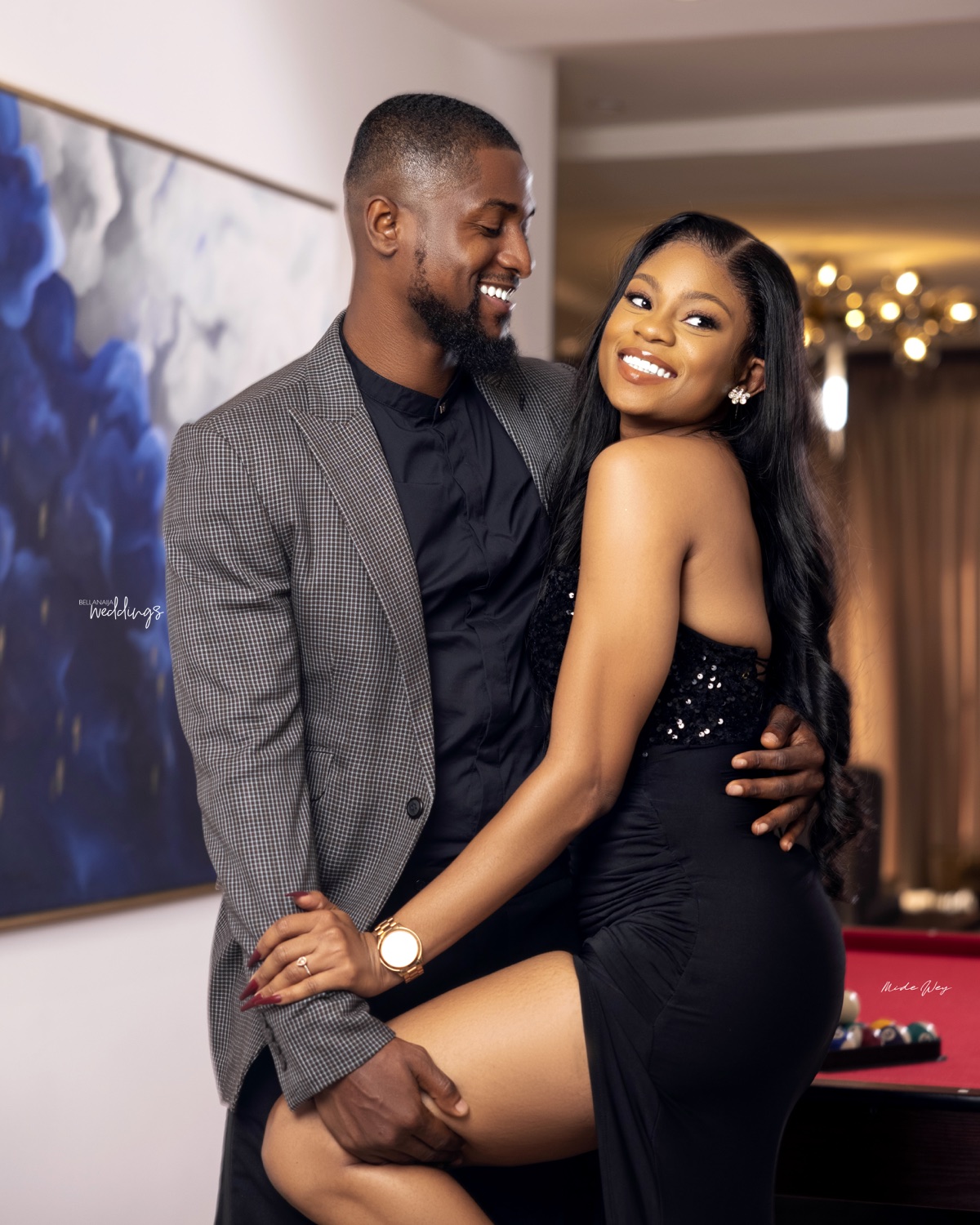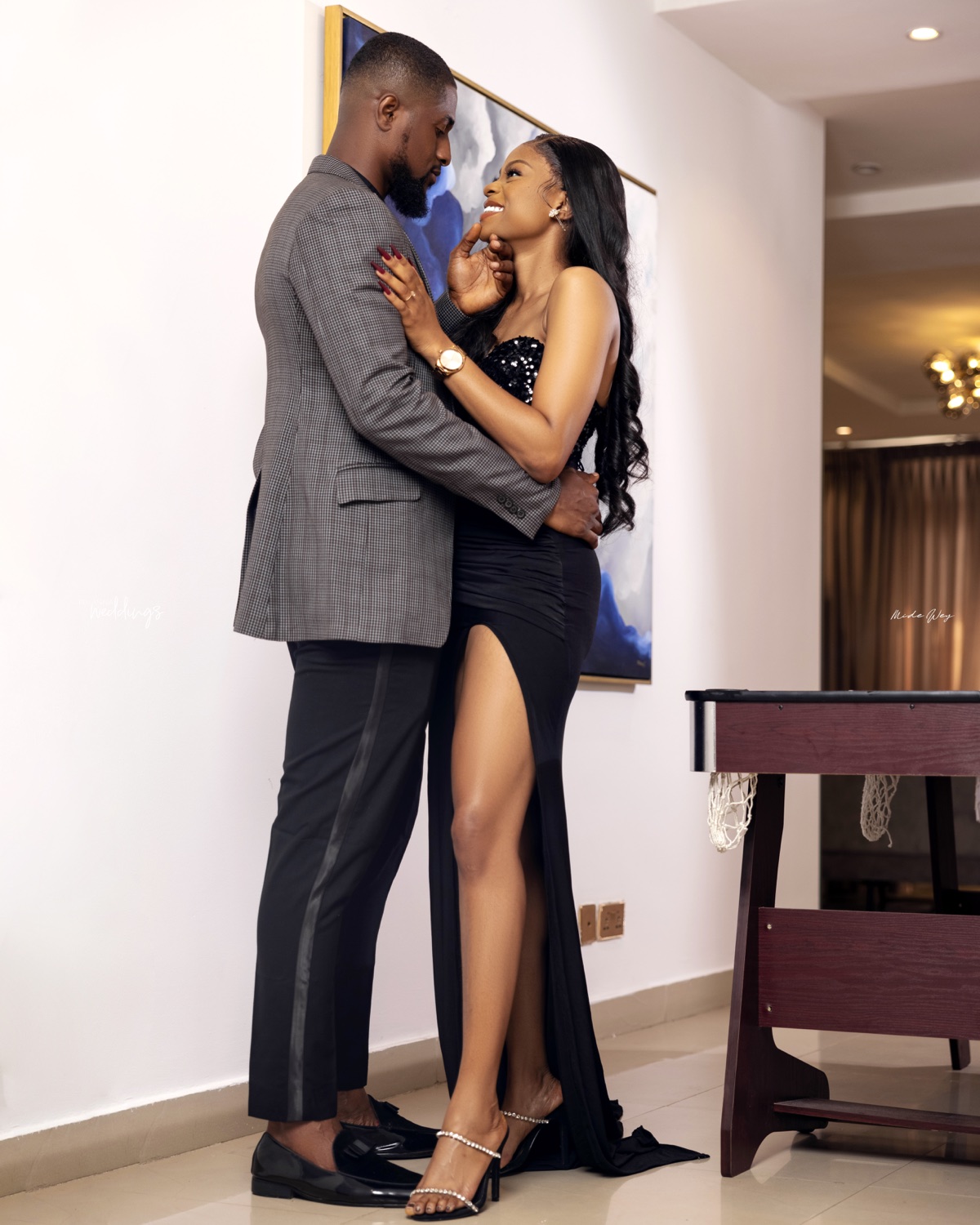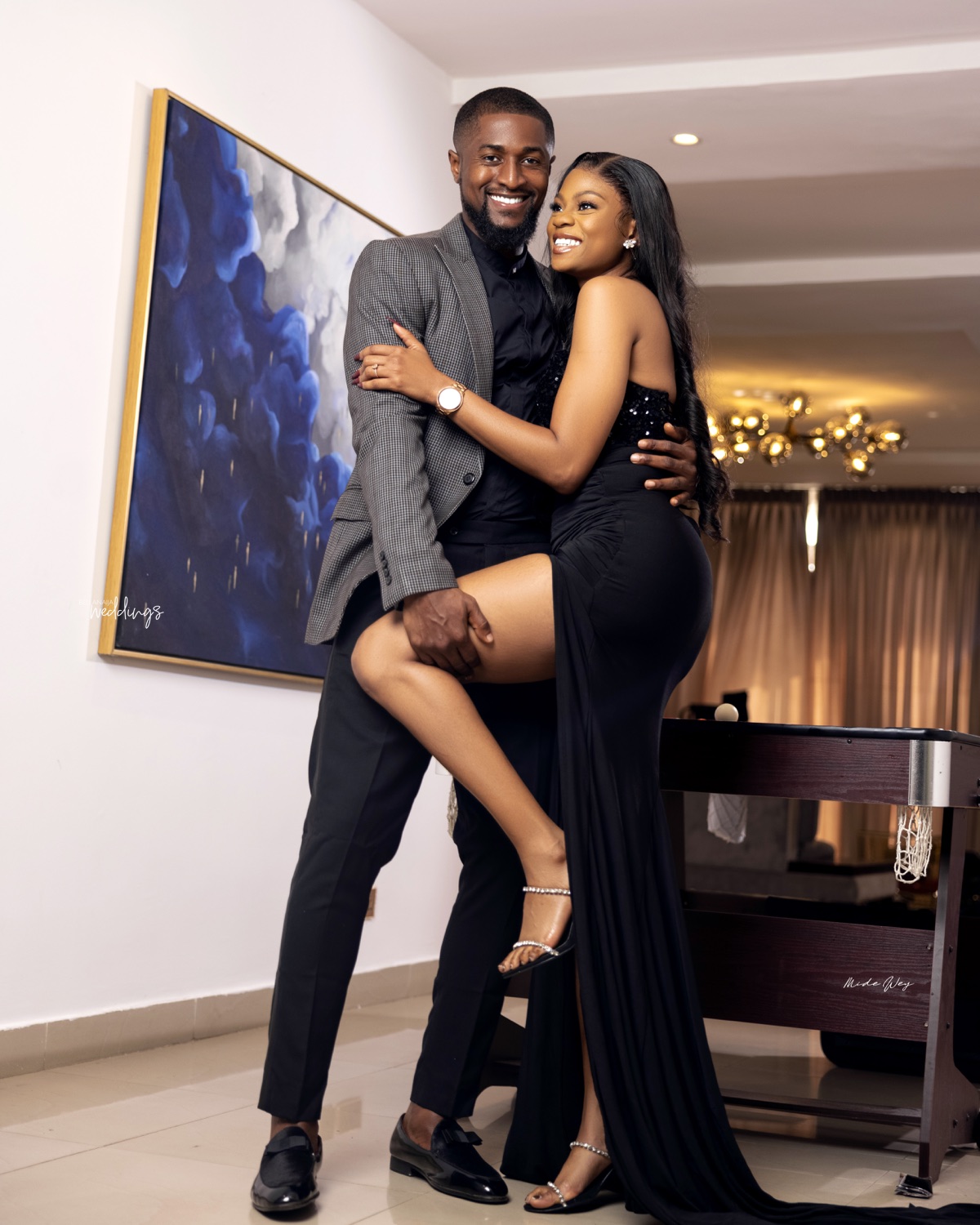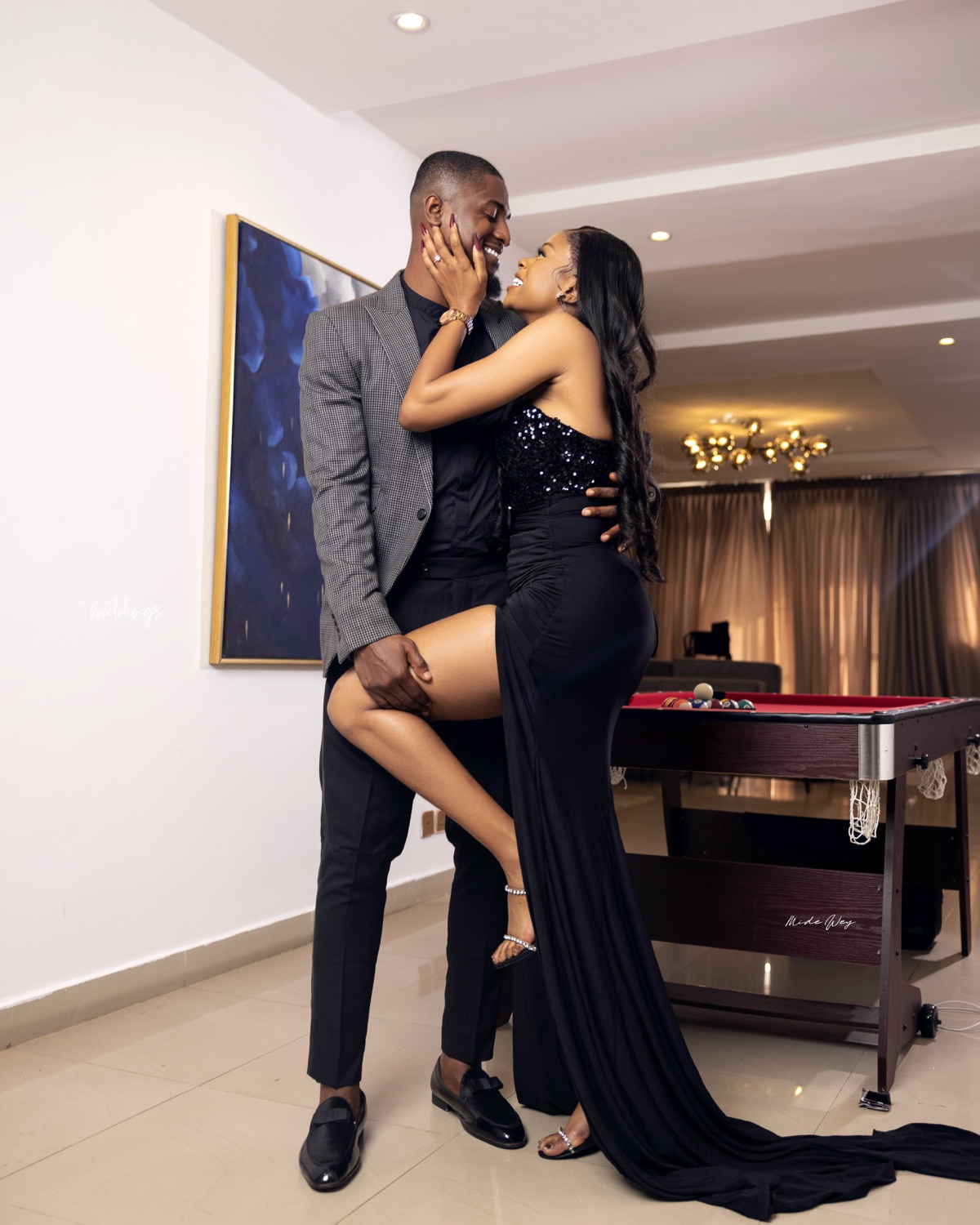 He invited me out for a house party and hours into the house party we had our first kiss and at that moment I knew that my shakara don end ooh 😂. It was evident that I was in "Like". We started dating in July 2015, hard guy, hard guy but I fell deep for Clinton.  No relationship is perfect, we fell in and out of love while we were dating, but he is my best friend and I knew that he was the one and she will always have my heart.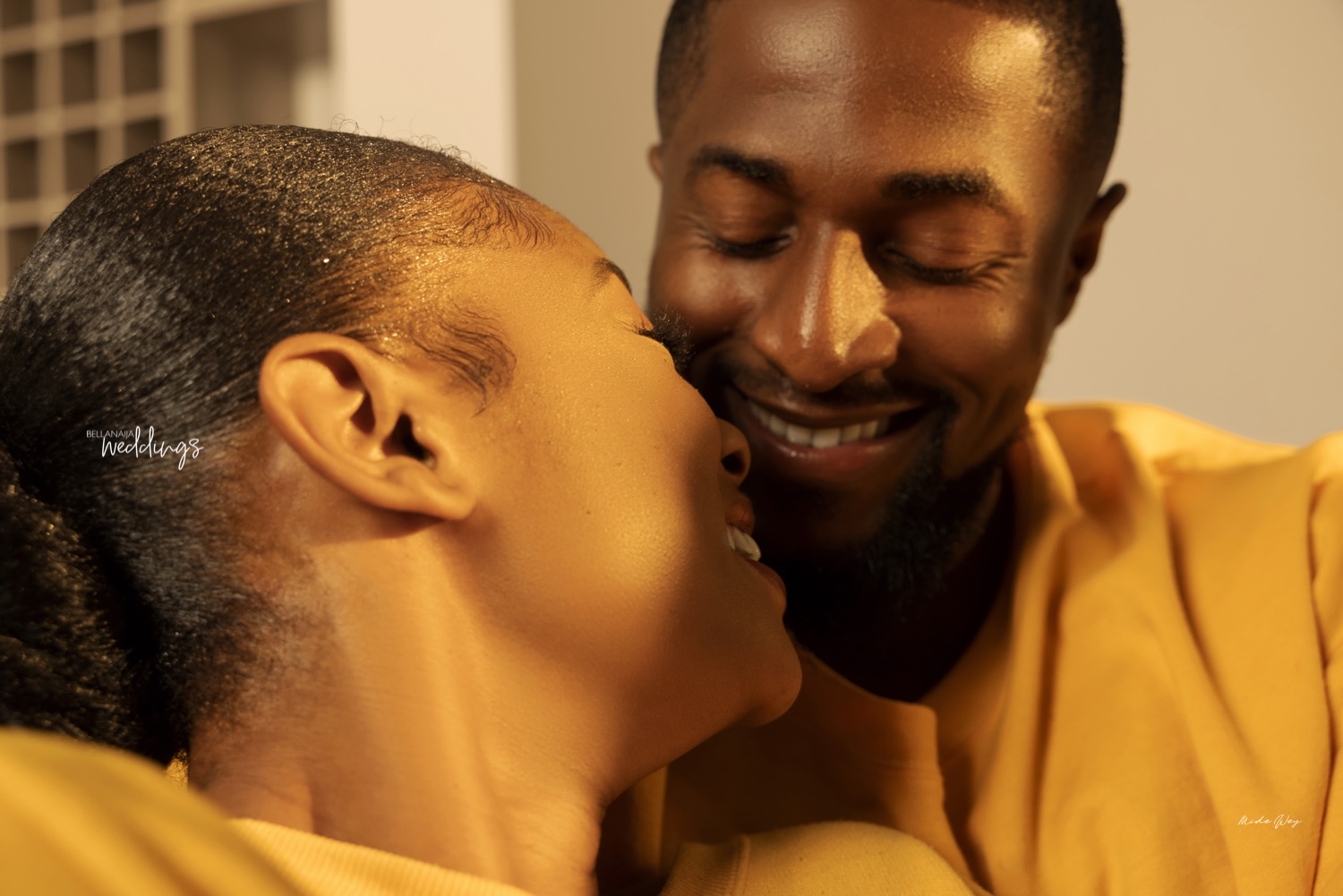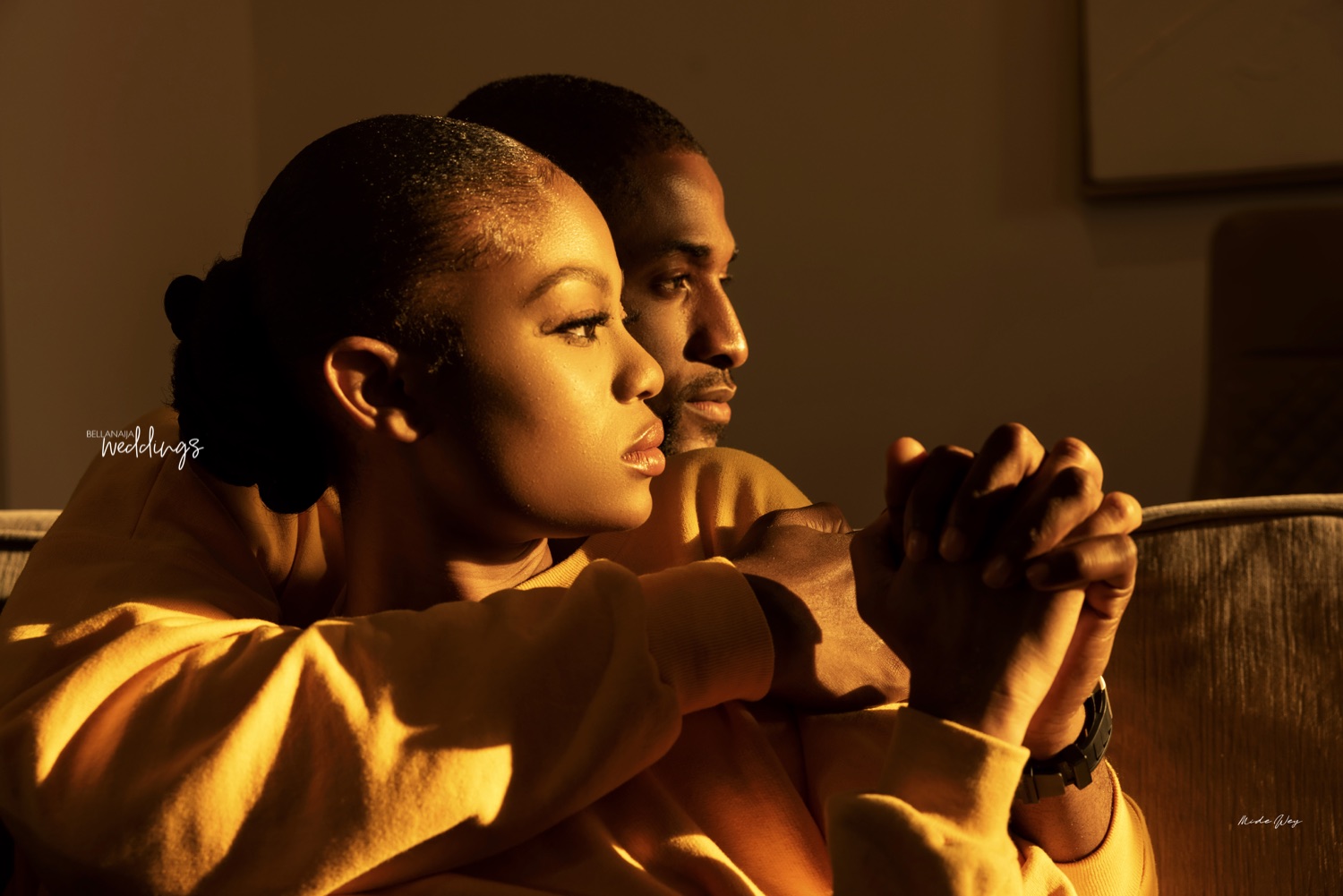 Now we get to hear from Clinton:
The first day I saw Ada I knew that she was definitely someone I would love to have in my corner. It was at a friend's – Maffy's house to chill and hang out with my friends when I saw her and instantly admired her. She was one of the most beautiful girls I have seen in my life even while sleeping. I was a model and I had a nice body that year so I was trying so hard to make her notice me by not wearing shirts but she didn't even send me. Days after the hangout we exchanged Twitter handles and that's how we started talking. Months later we had a rocky friendship because she was in a relationship and it felt like I was disturbing her so we stopped talking and that was a terrible feeling not going to lie.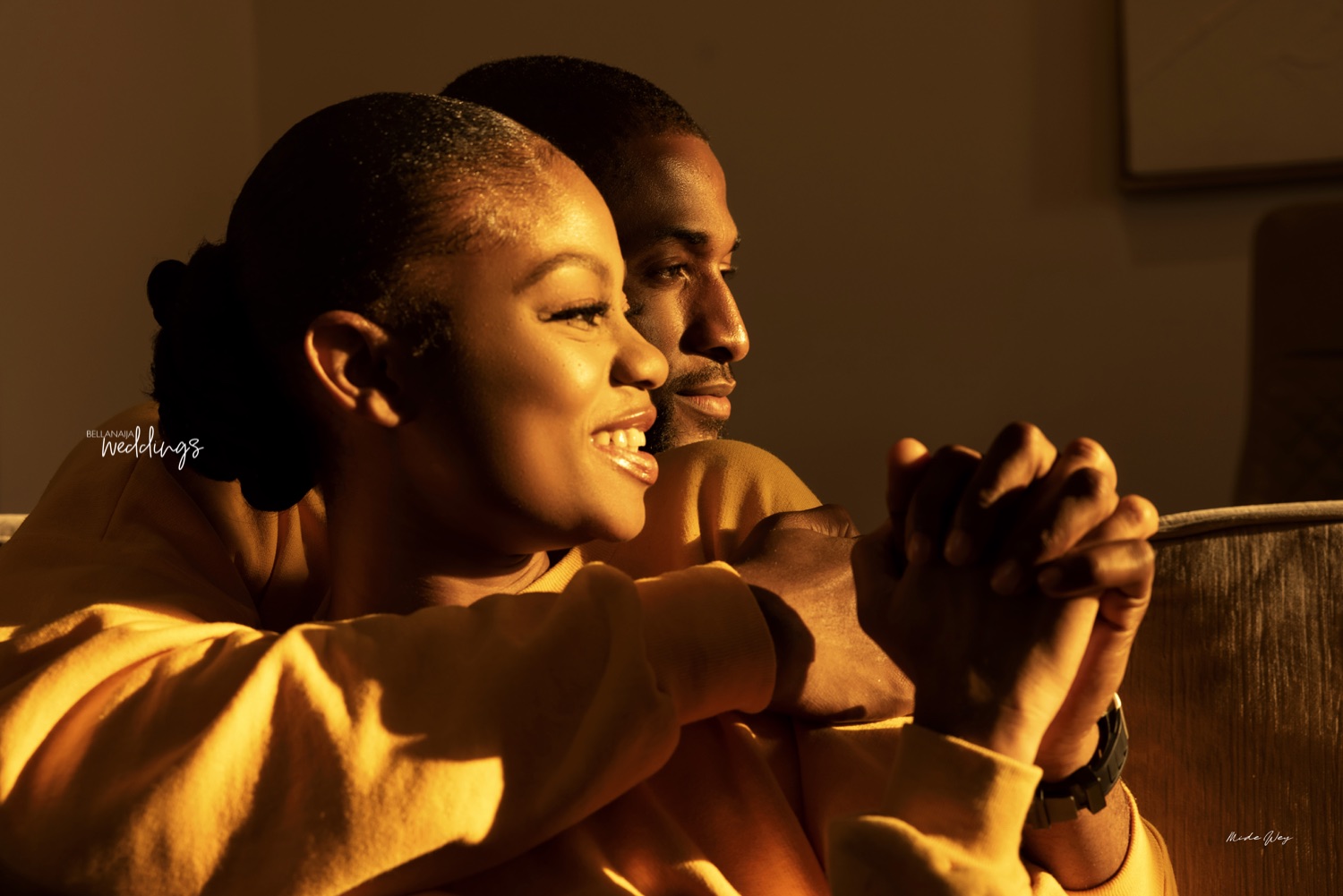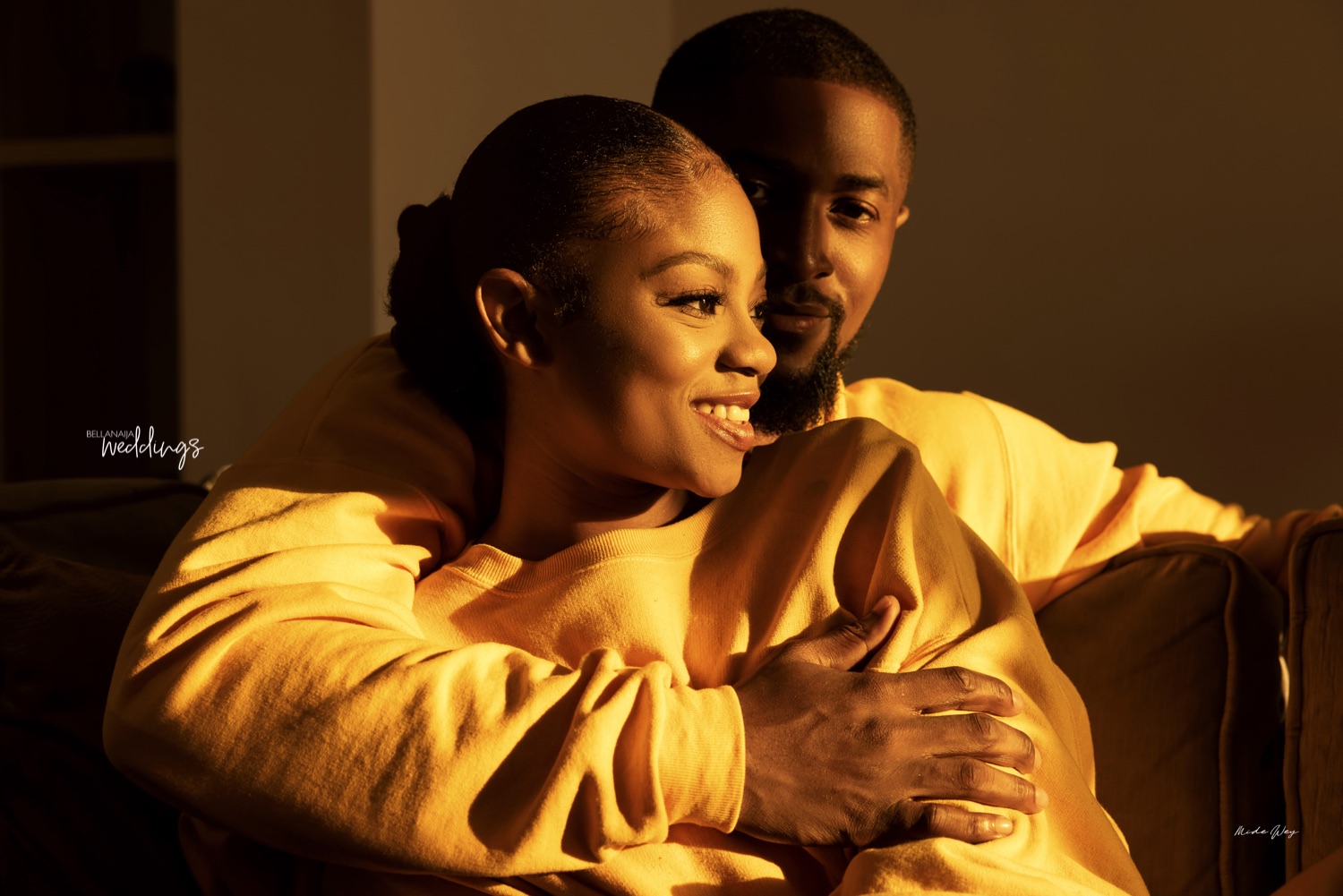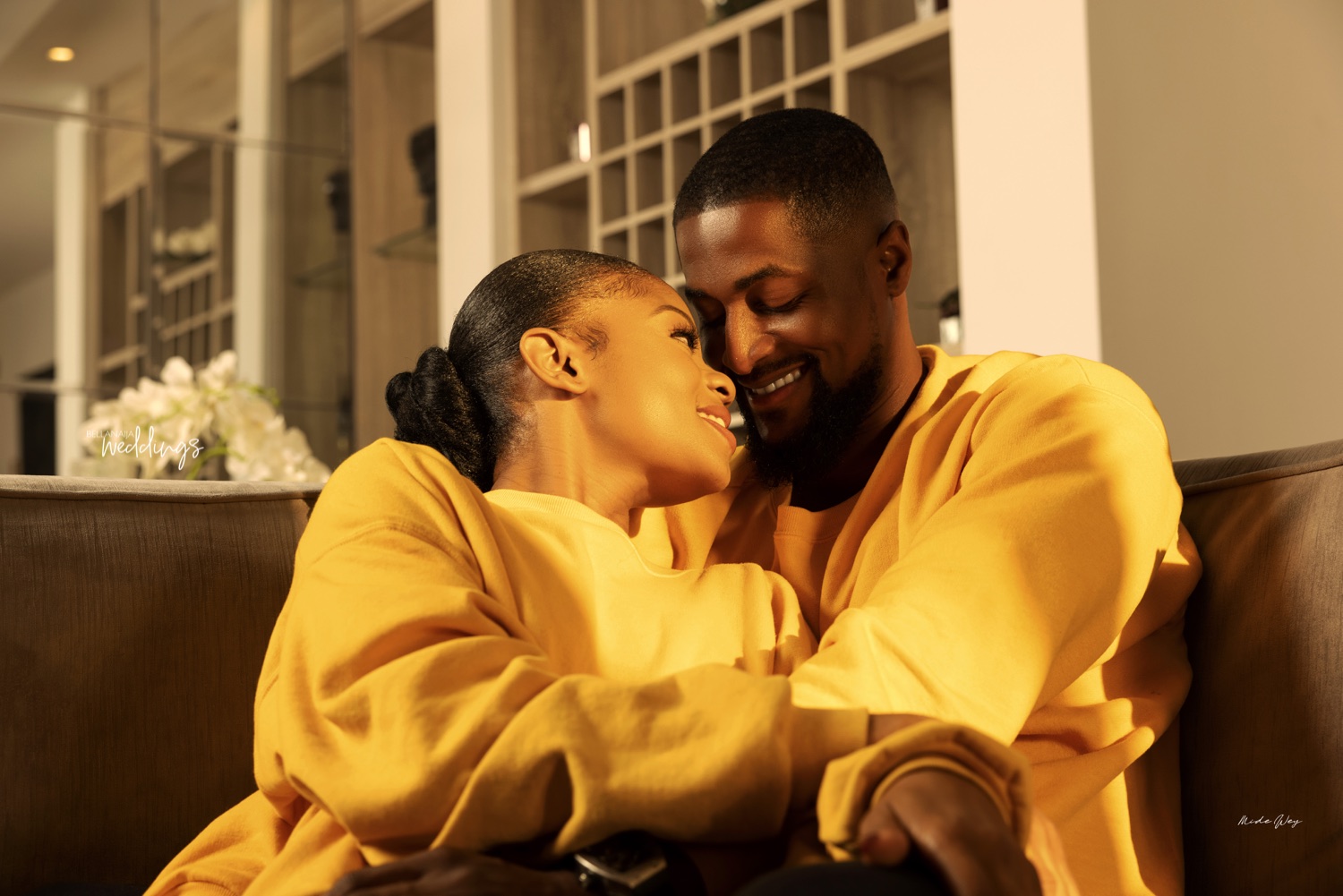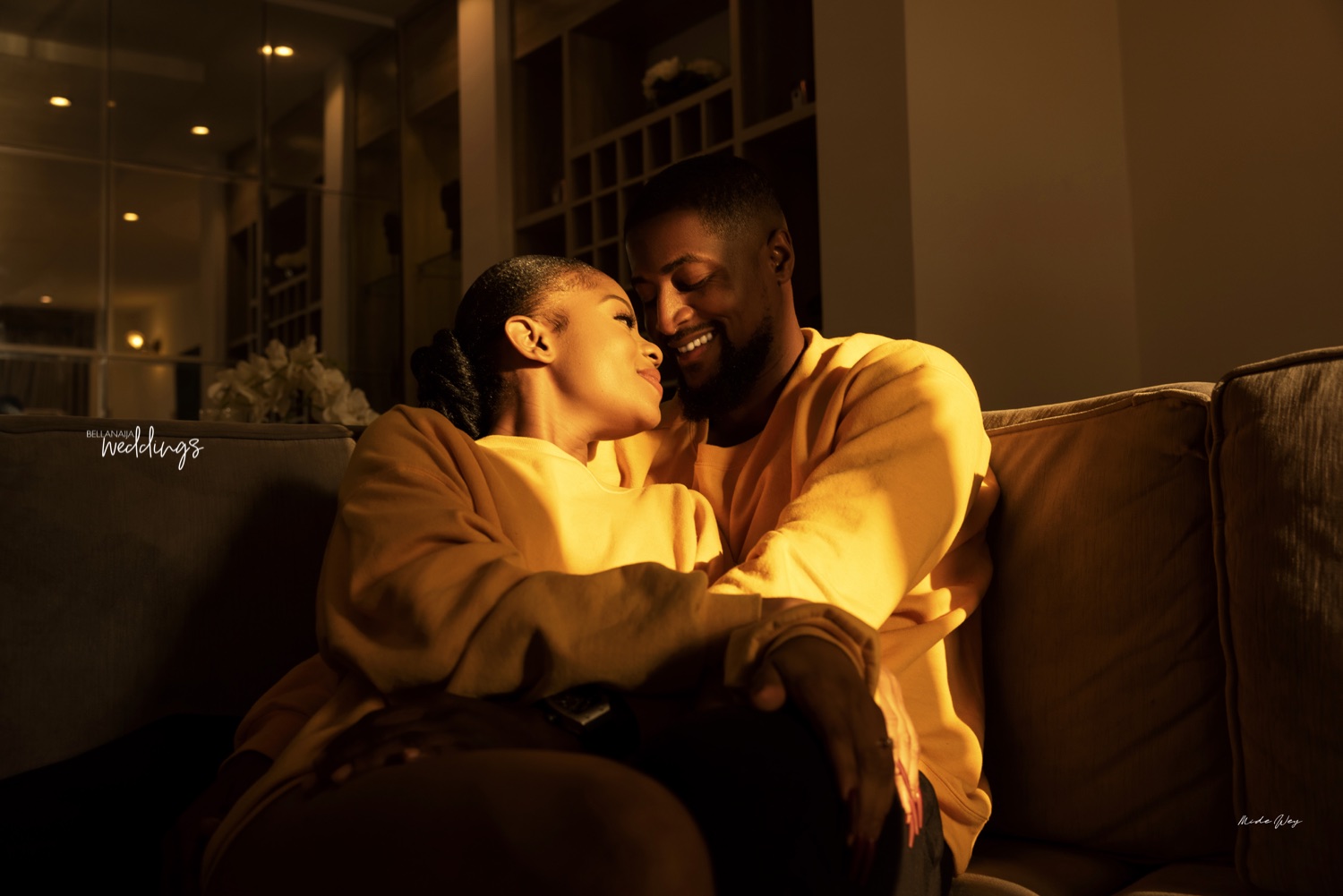 In 2015, we rekindled our friendship and it went up from there. To be honest, I never had intentions of dating Ada I just wanted to prove a point to myself and my guys that with all these her shakara I can get any babe if I wanted but I didn't know I was setting myself up for something else 😂. I fell for her and I fell hard. I took her out for a house party and just vibed all through. She told me she was single and I was the happiest guy ever lol. We stepped out for a brief moment and ended up having our first kiss in my car that night.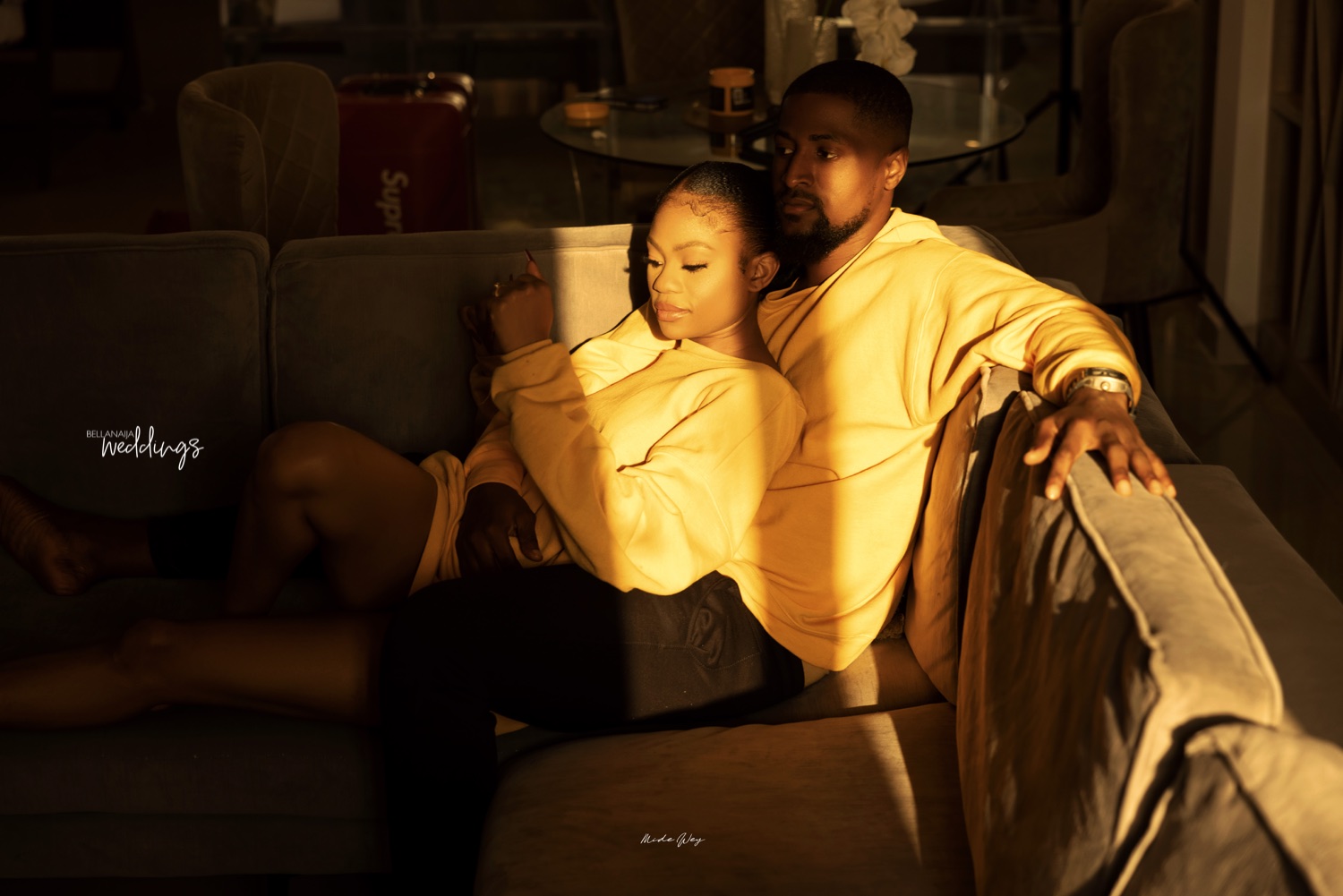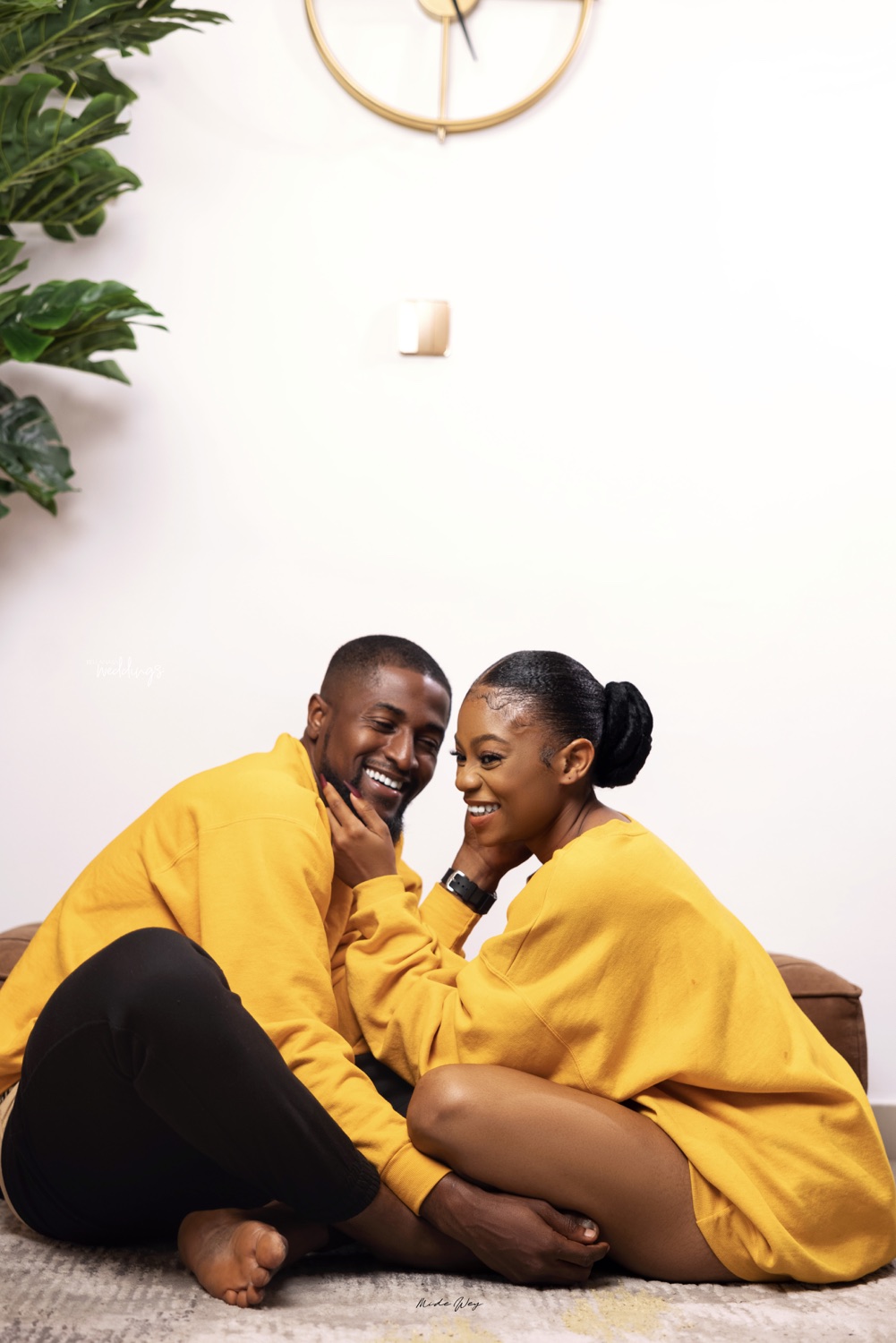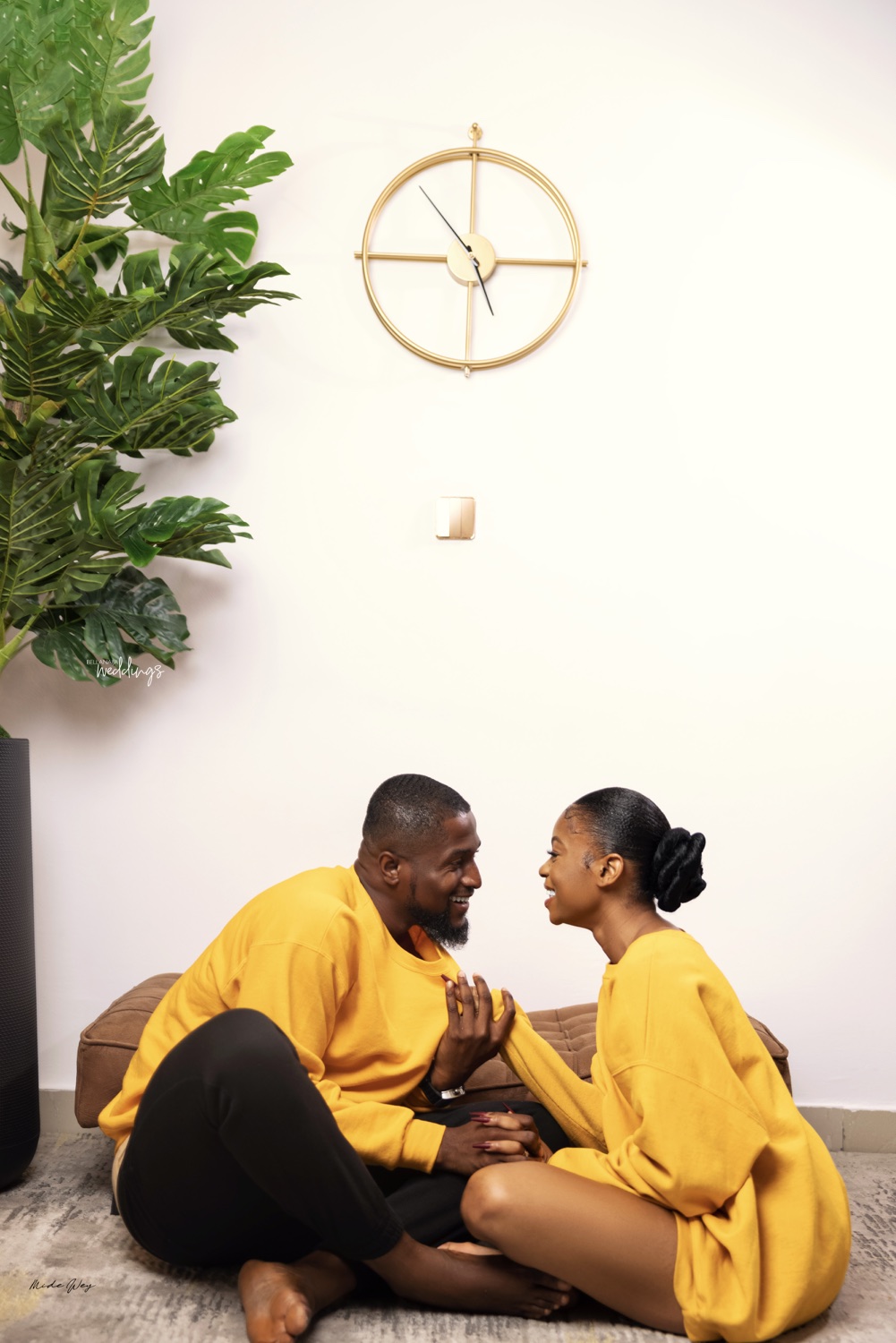 We started dating officially on July 3rd, 2015, and I just knew at that moment that this babe was going to be mine till the world ends, like forever & ever. It was such an amazing experience. Just as all relationships on planet earth is, we had our fair share of "is this worth it " moments. But I knew that for always and forever there will be no one out there for me like my Ada and our bond will be forever and sealed till my last day on earth. I'm the luckiest man on earth because I get to share my world and heart with the most beautiful girl in the whole world.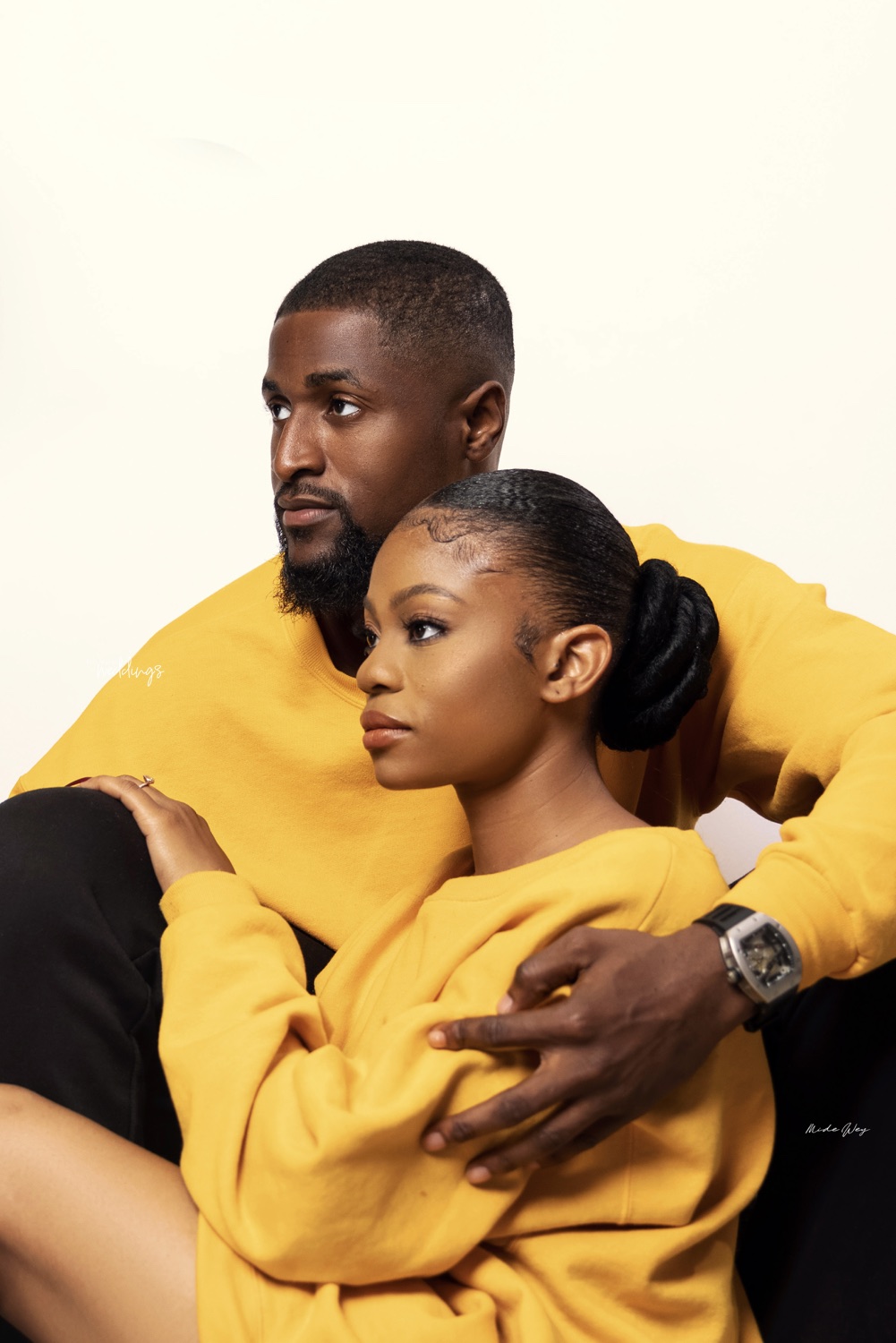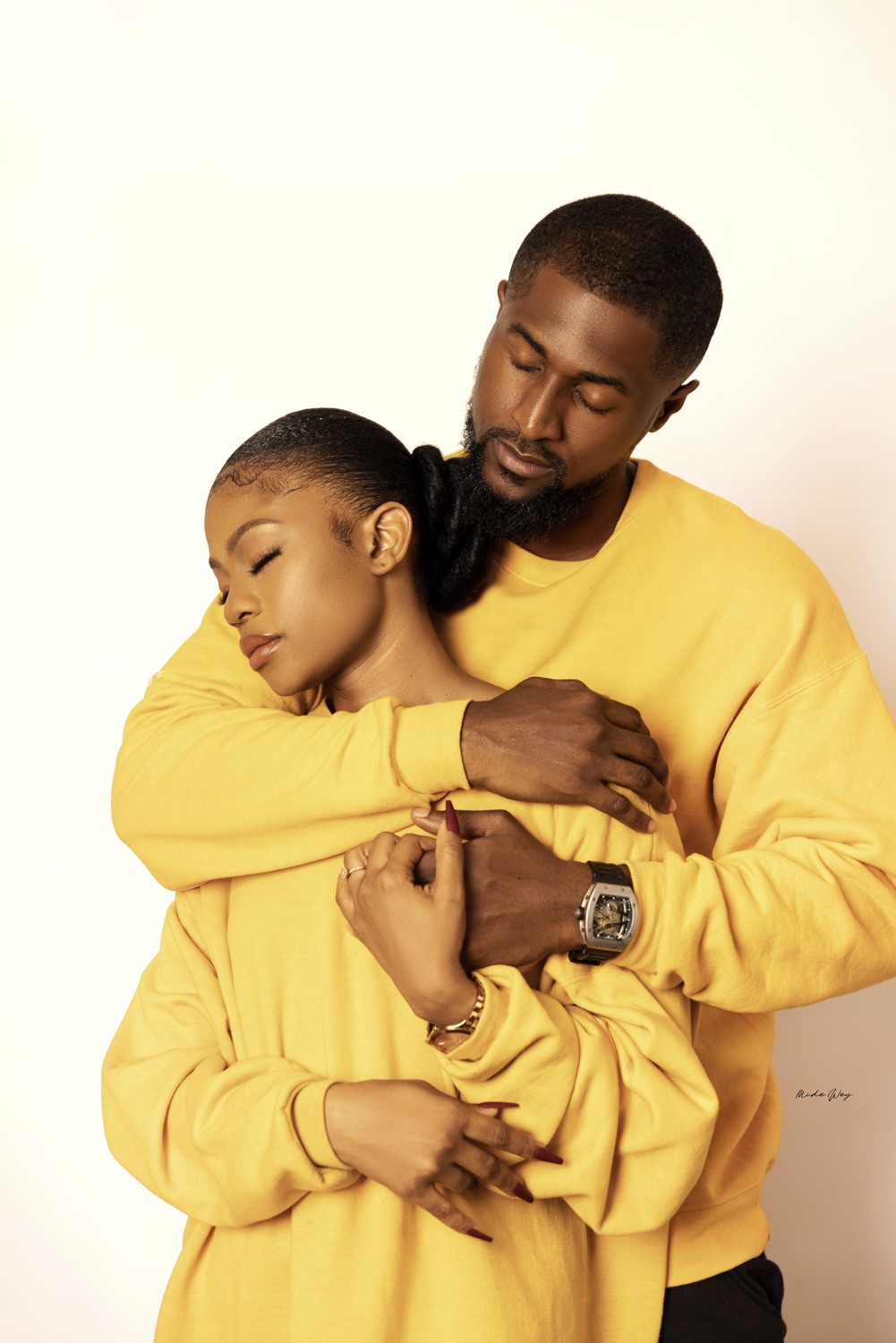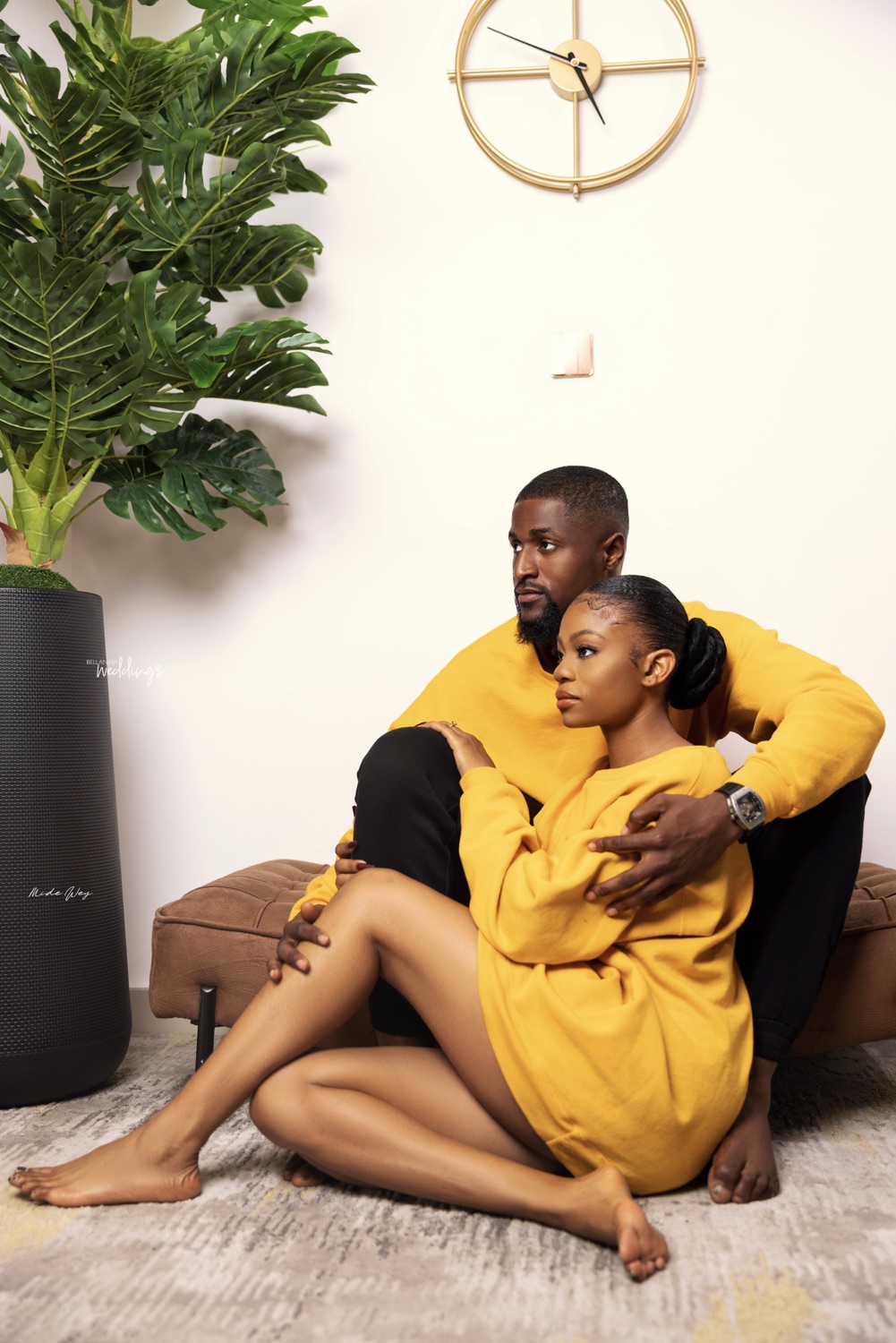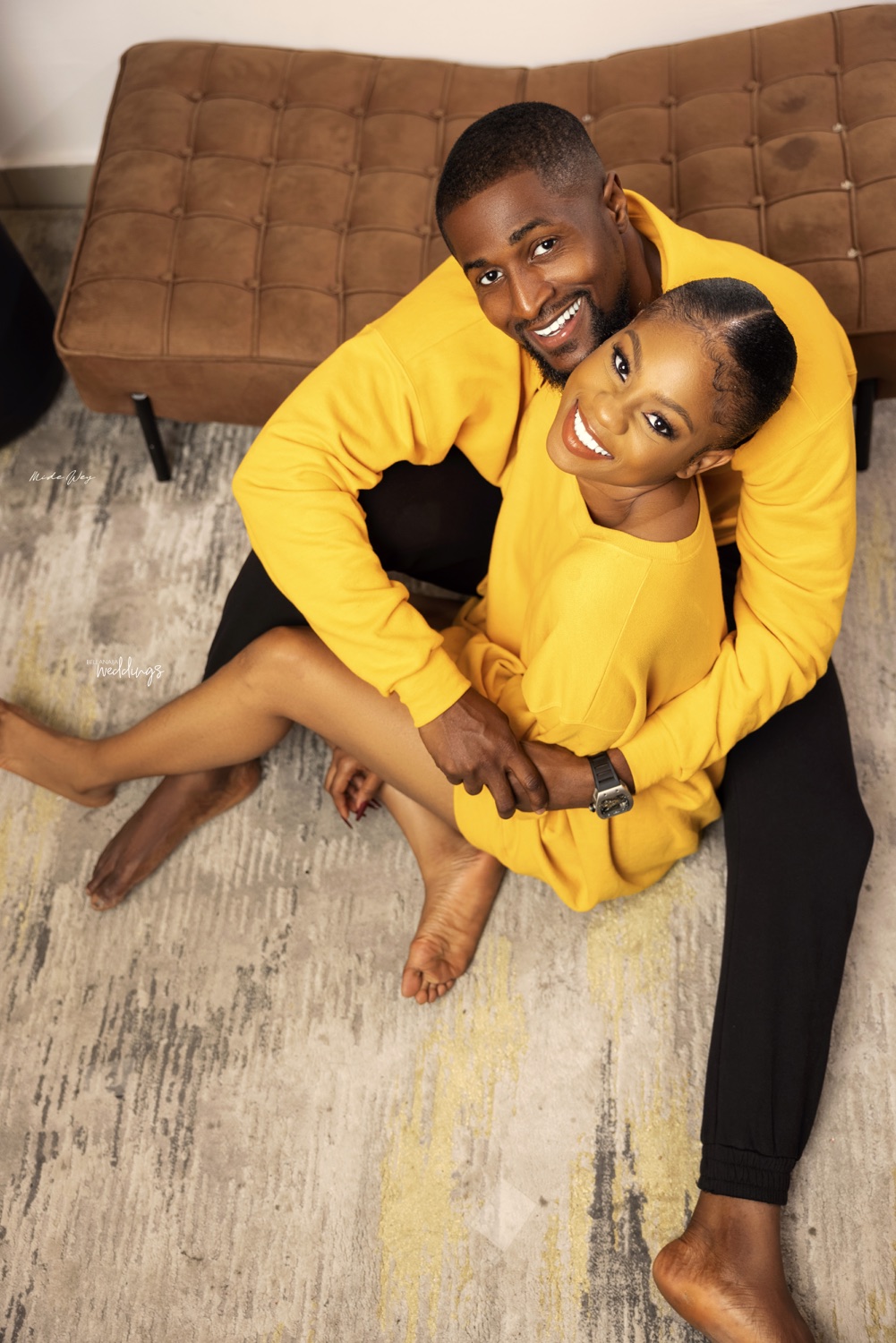 Credits
Bride-to-be: @aadanne
Groom-to-be: @clinton.jack
Photography: @mide_wey