For some people, "love at first sight" may be just another tale. But who says love always has to happen at first sight? For Cynthia and Dozie who met thanks to their family friends and a double date, it wasn't until the second meeting that sparks started to fly!
Now, we get to enjoy #ADozofCynn as Cynthia and Dozie tied the knot in an Igbo traditional wedding. With family, friends and loved ones present to share in their joy, the lovebirds are now well on their forever journey. You definitely want to take in the colours and beauty of their trad.
Enjoy their traditional wedding photos and love story below.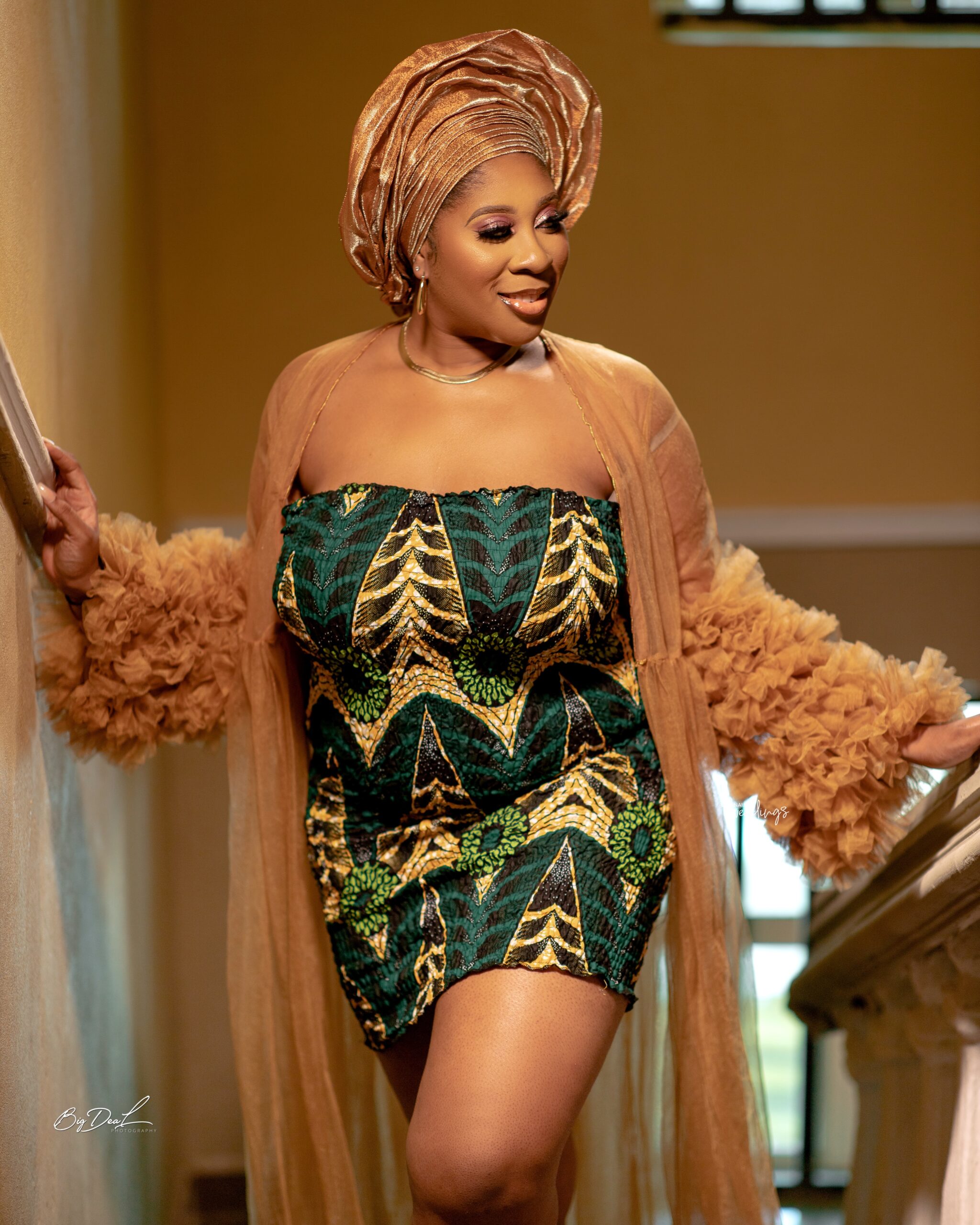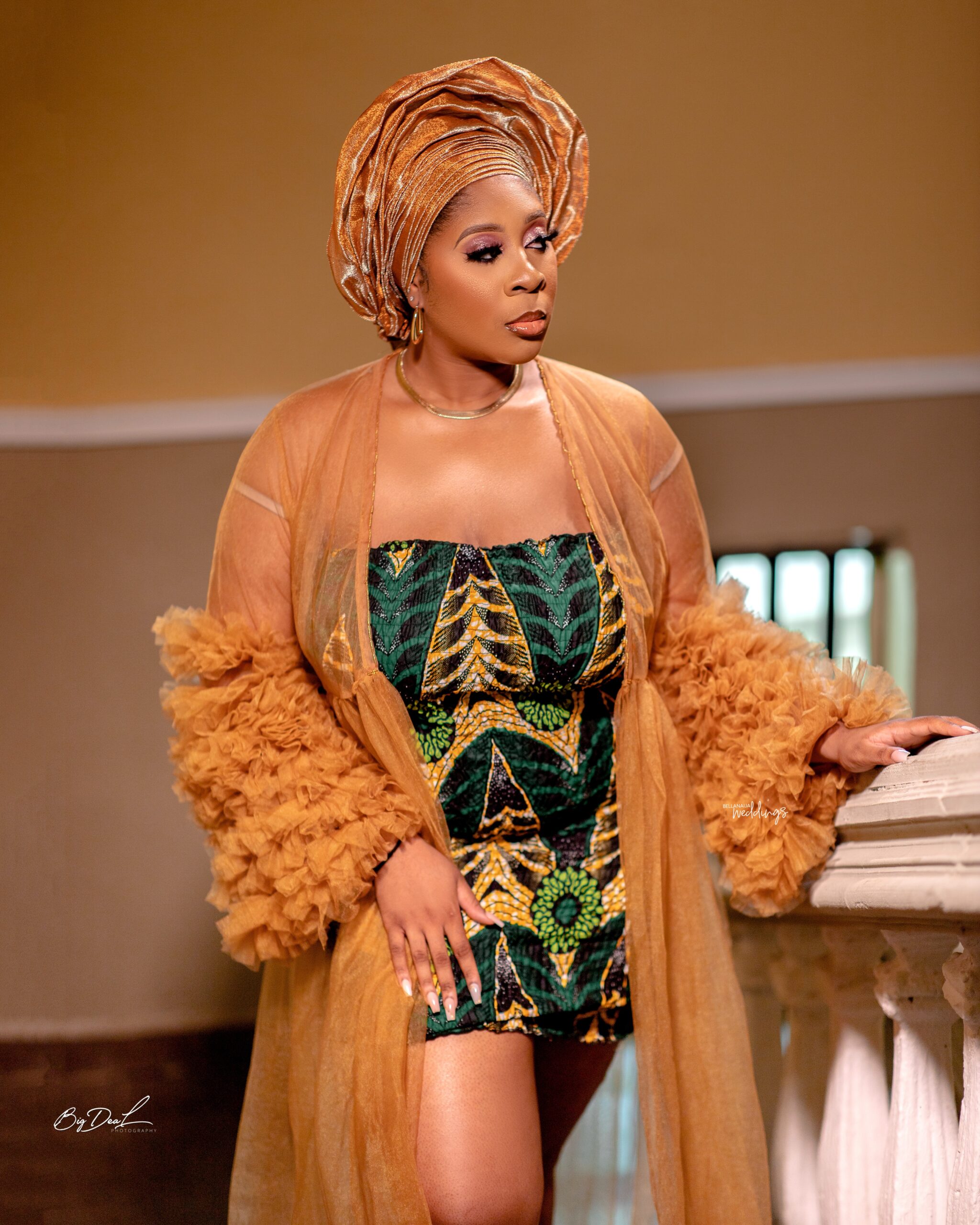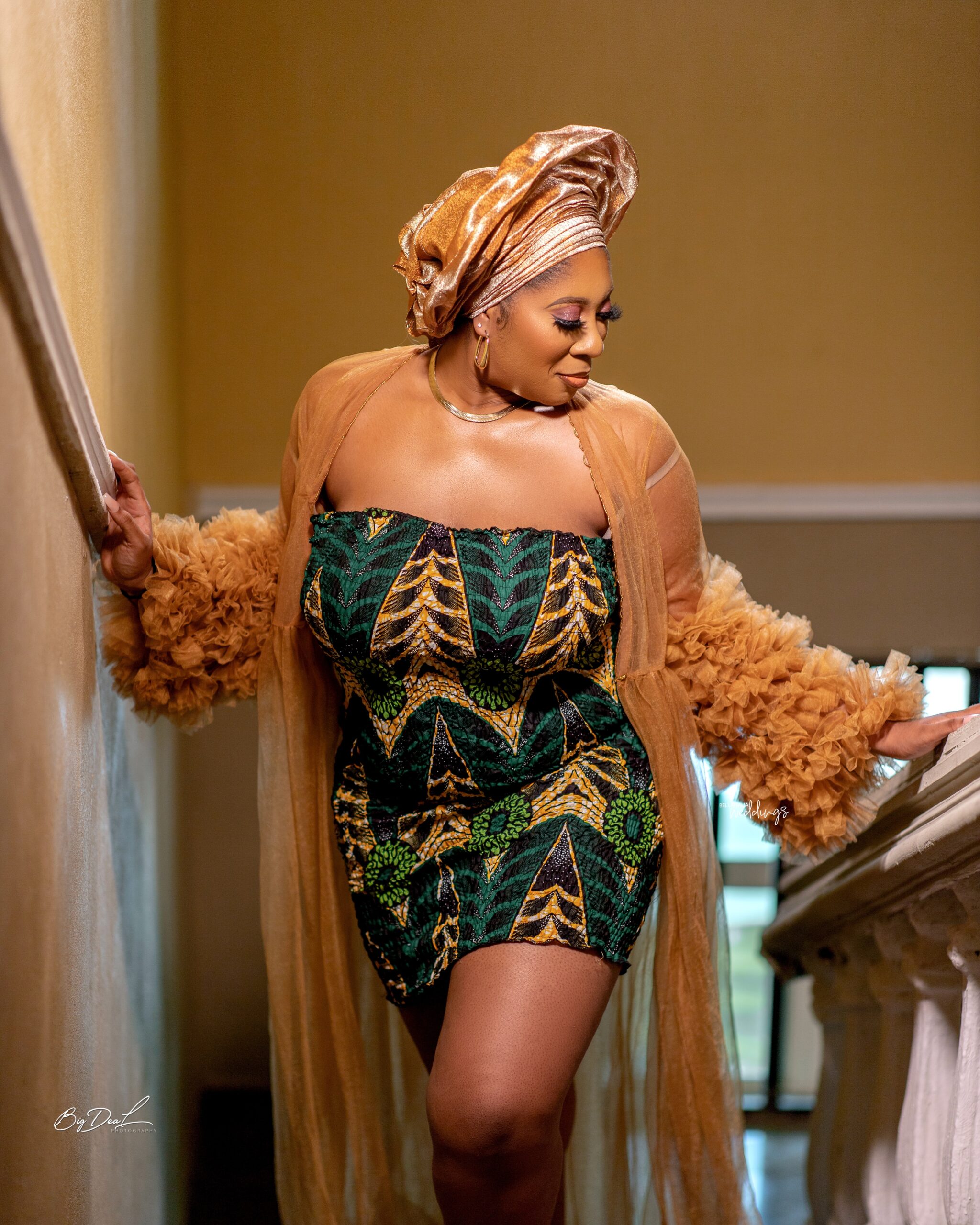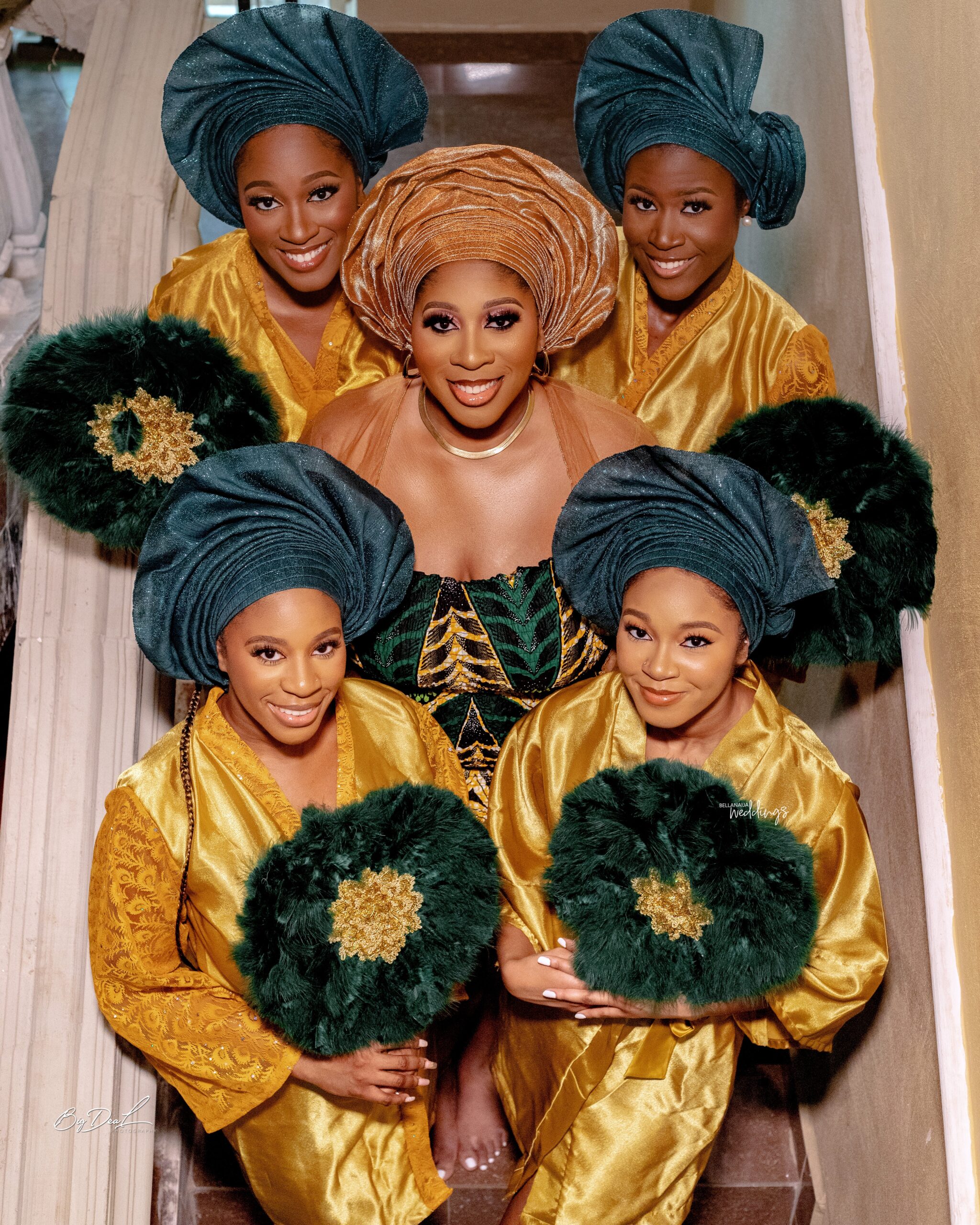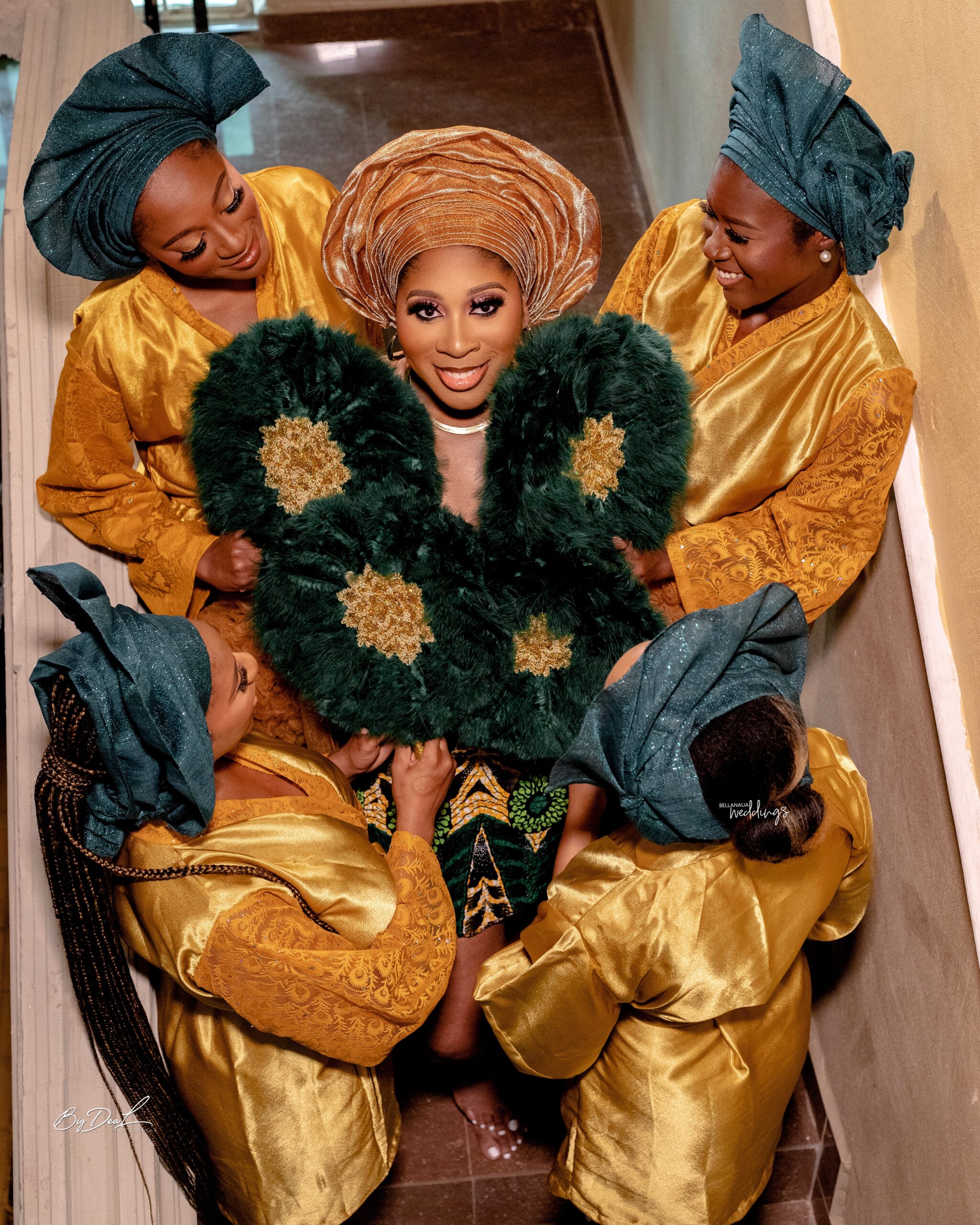 Their love story as shared by Cynthia:
Dozie and I met through family friends right before Covid started. They came down to Atlanta and we had a double date! At first, we were not feeling each other. LOL. Then we reconnected a couple of days later – he missed my vibe .😜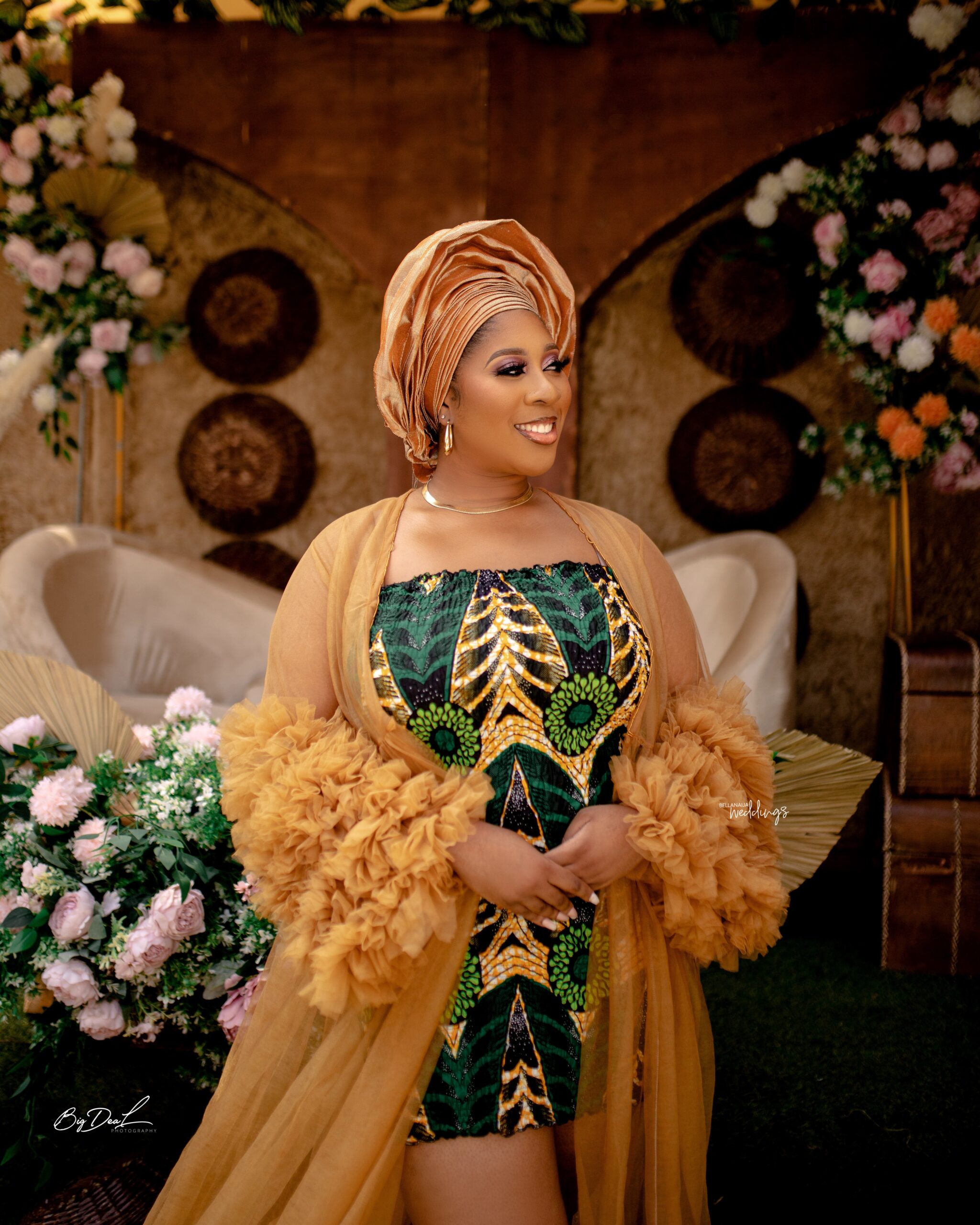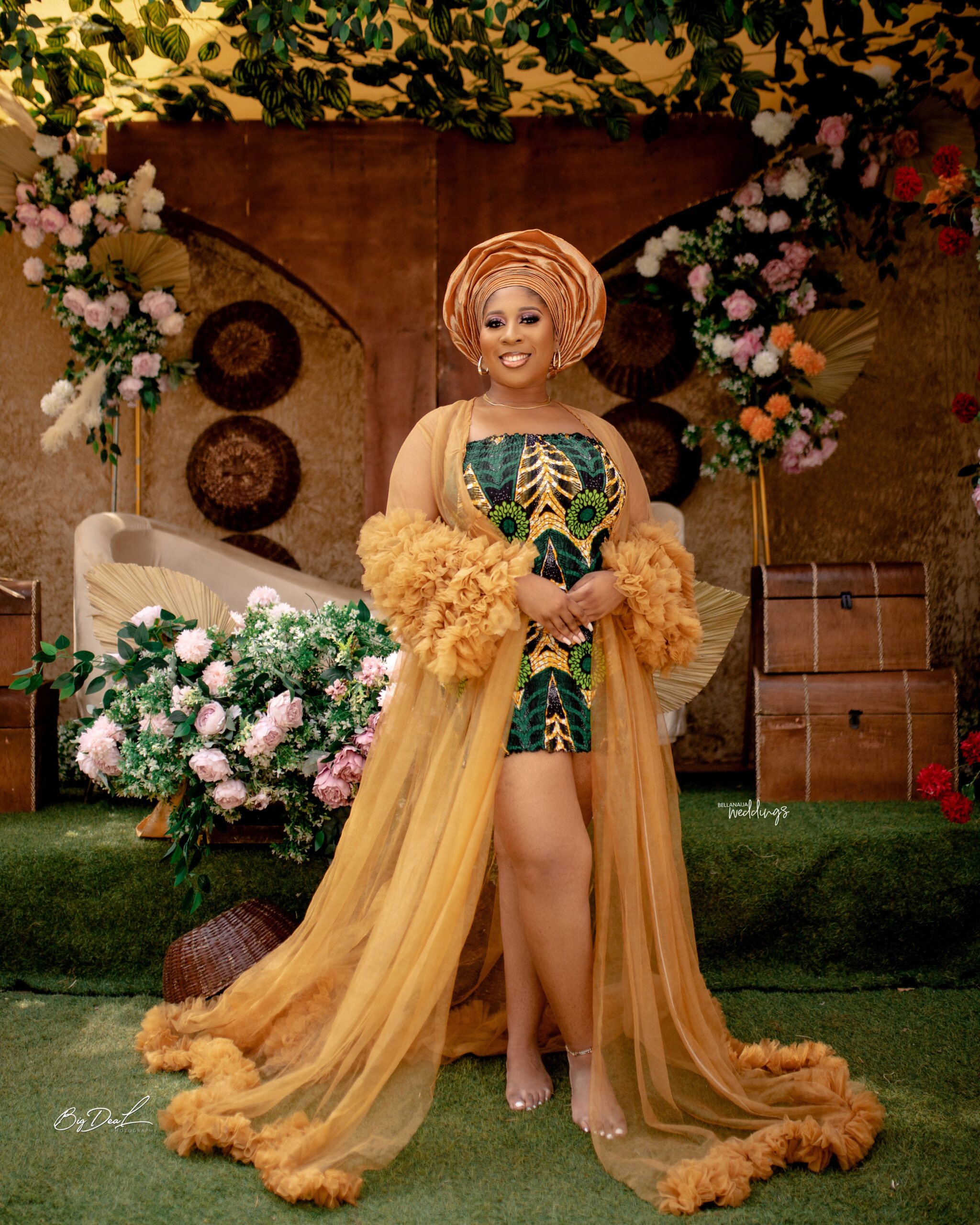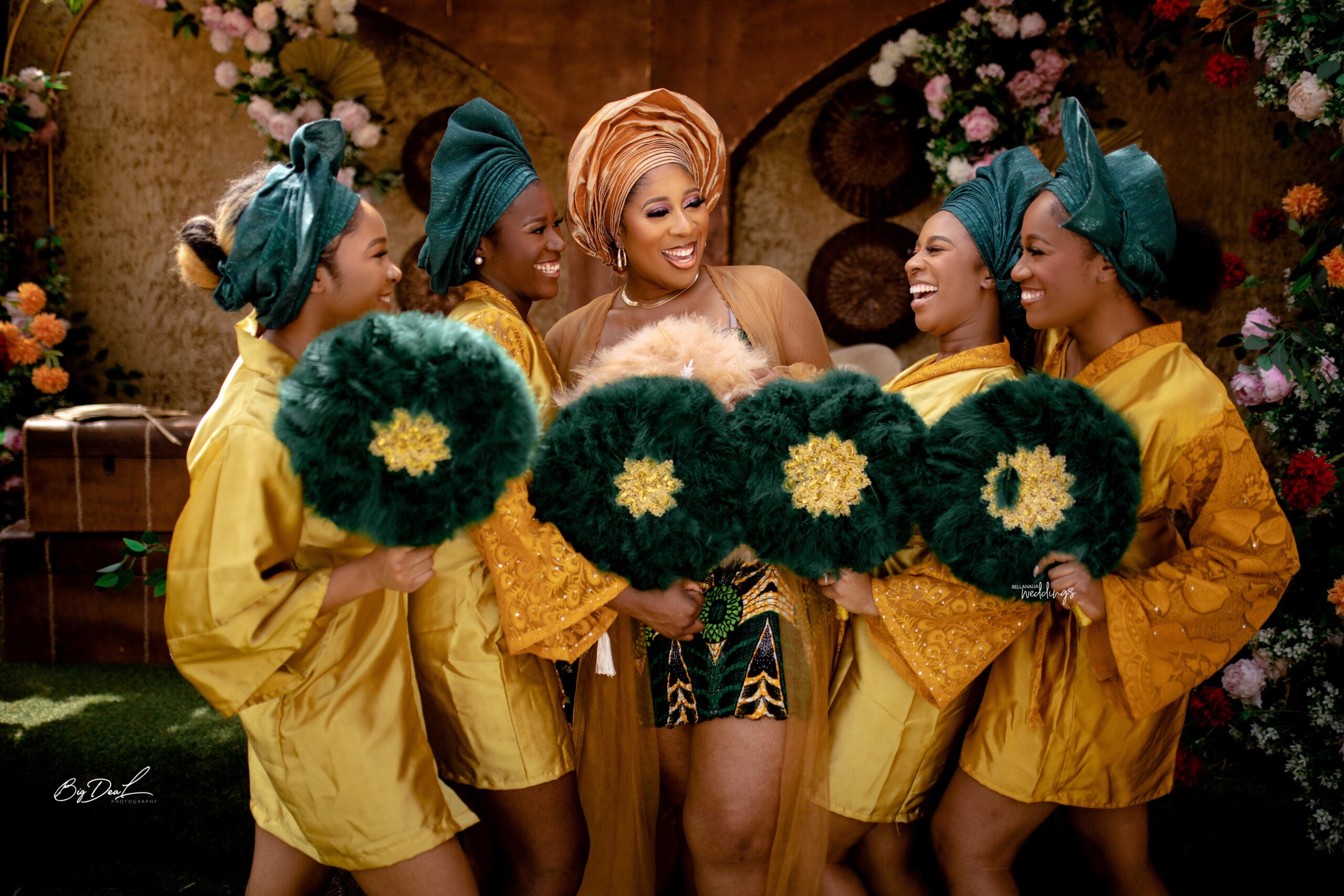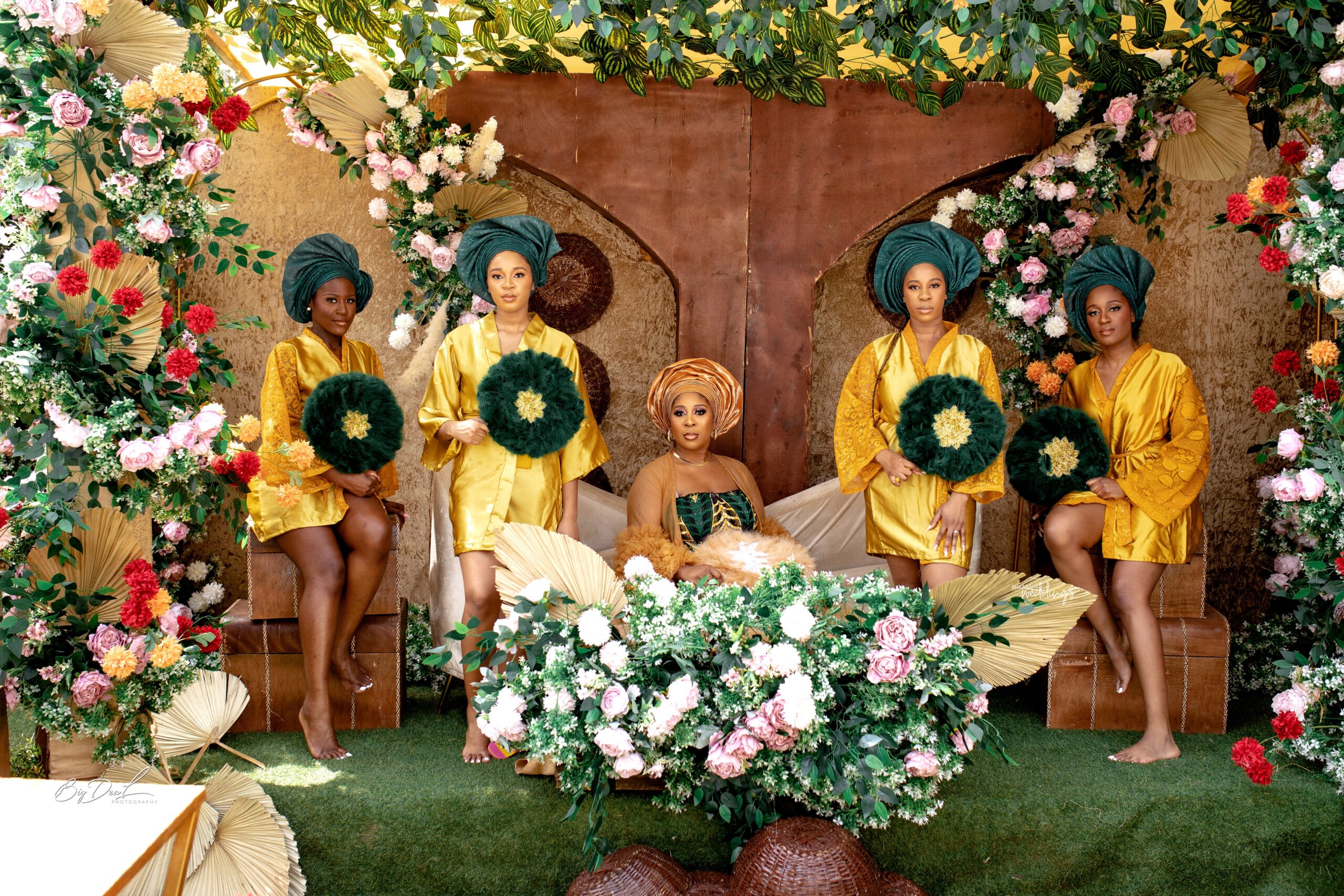 So we got to know each other on our own, and there were instant vibes! We started a relationship. Months later, he proposed and I said yes to my soulmate. This is a forever thing. Thank God for bringing us together, without him it wouldn't be possible.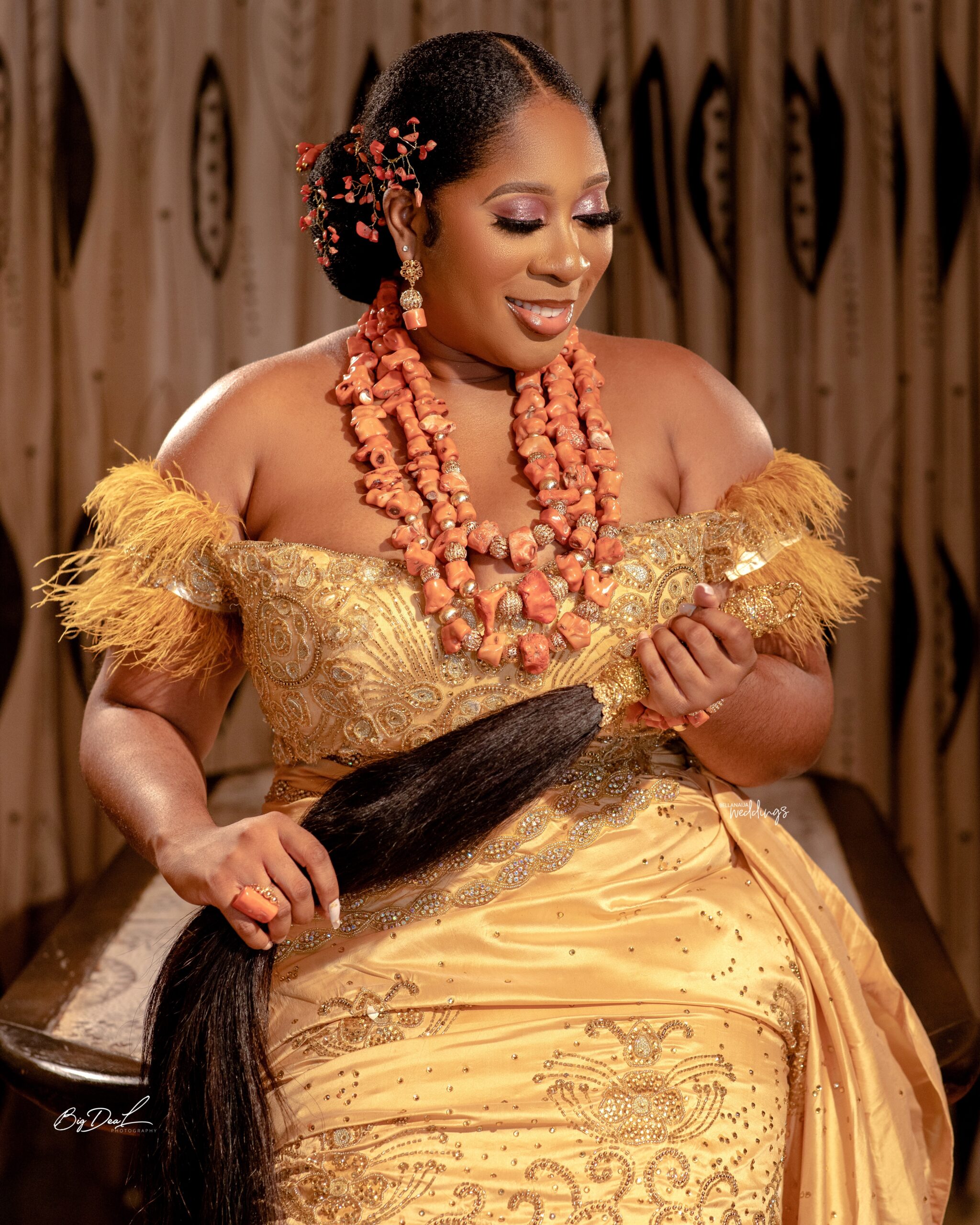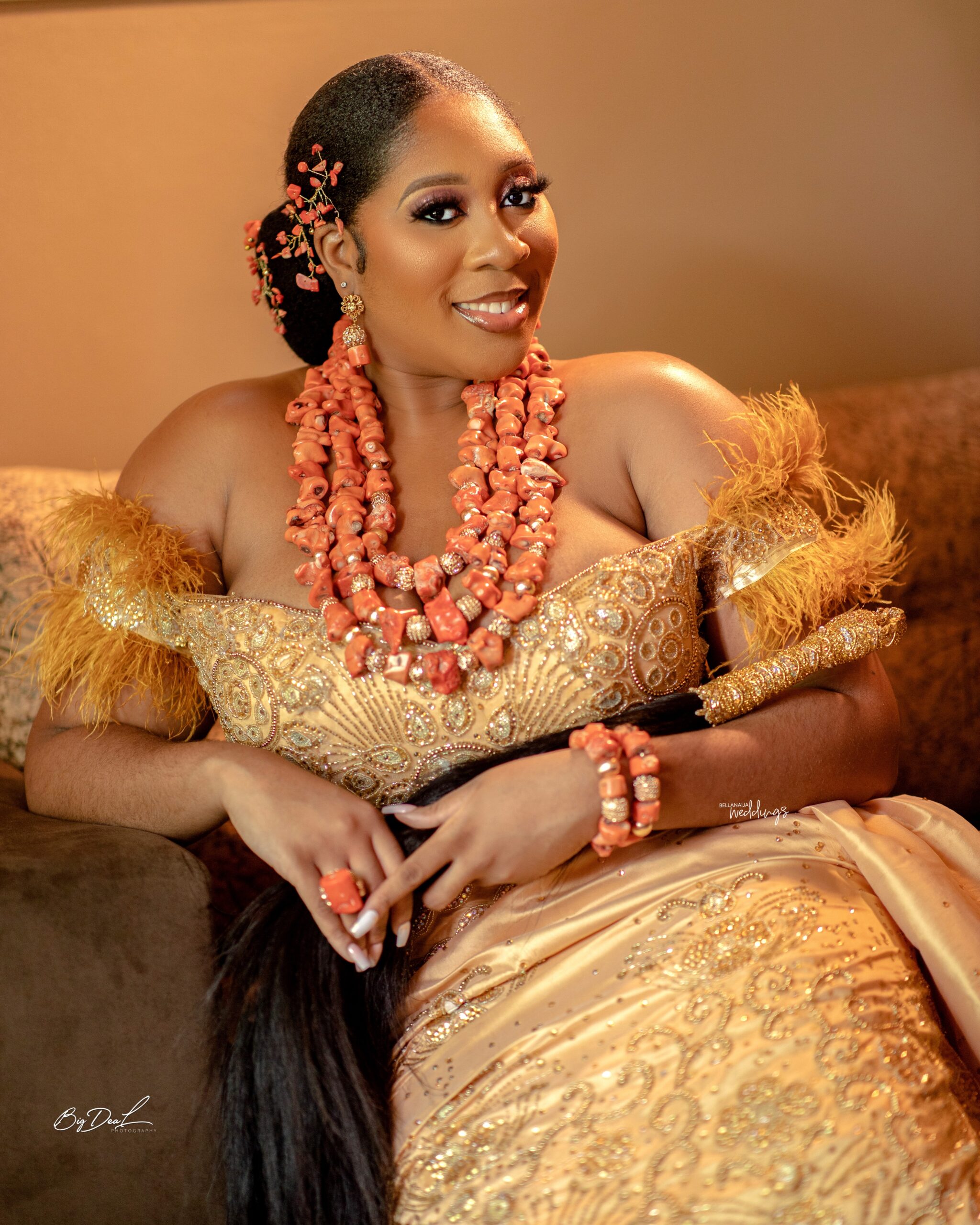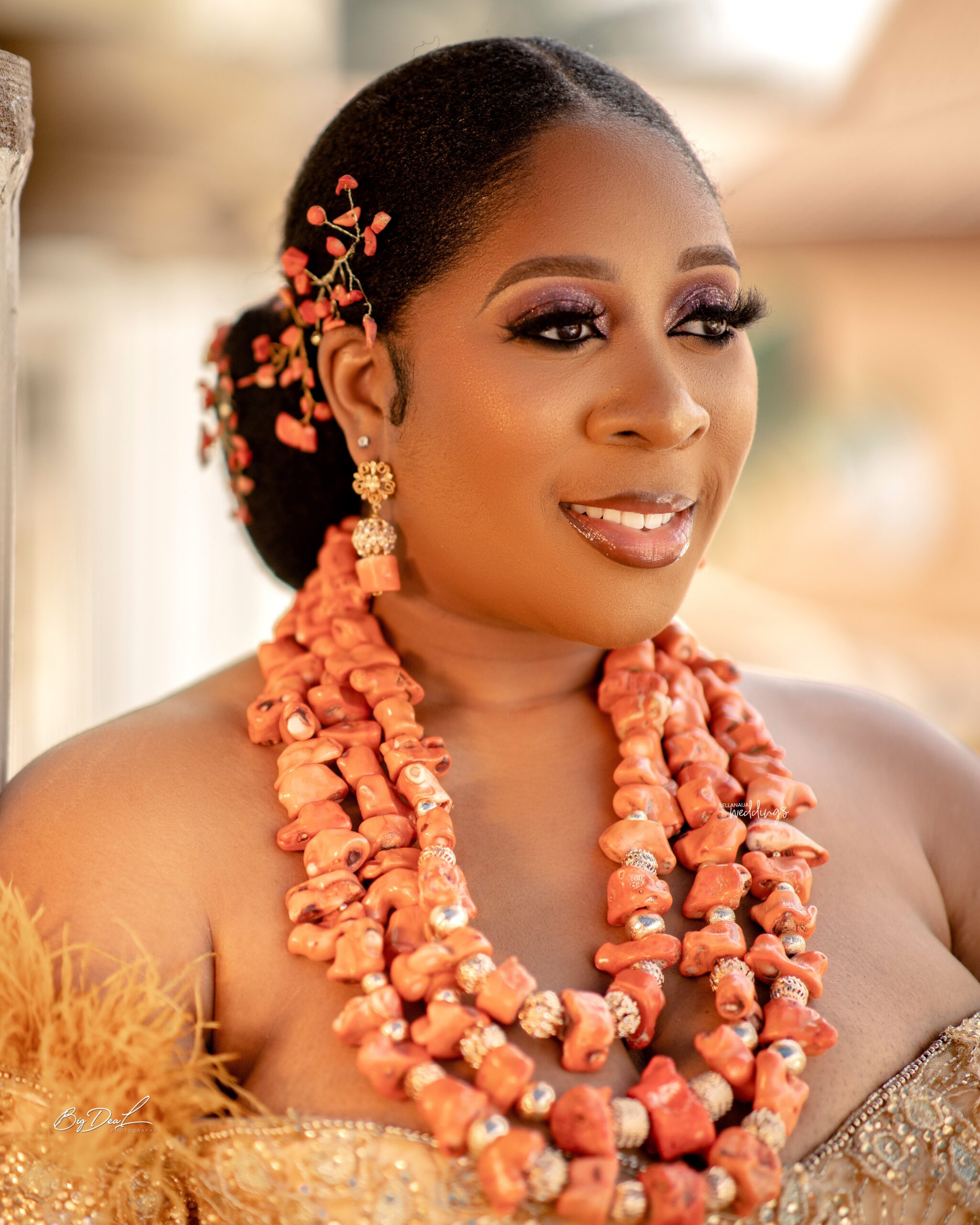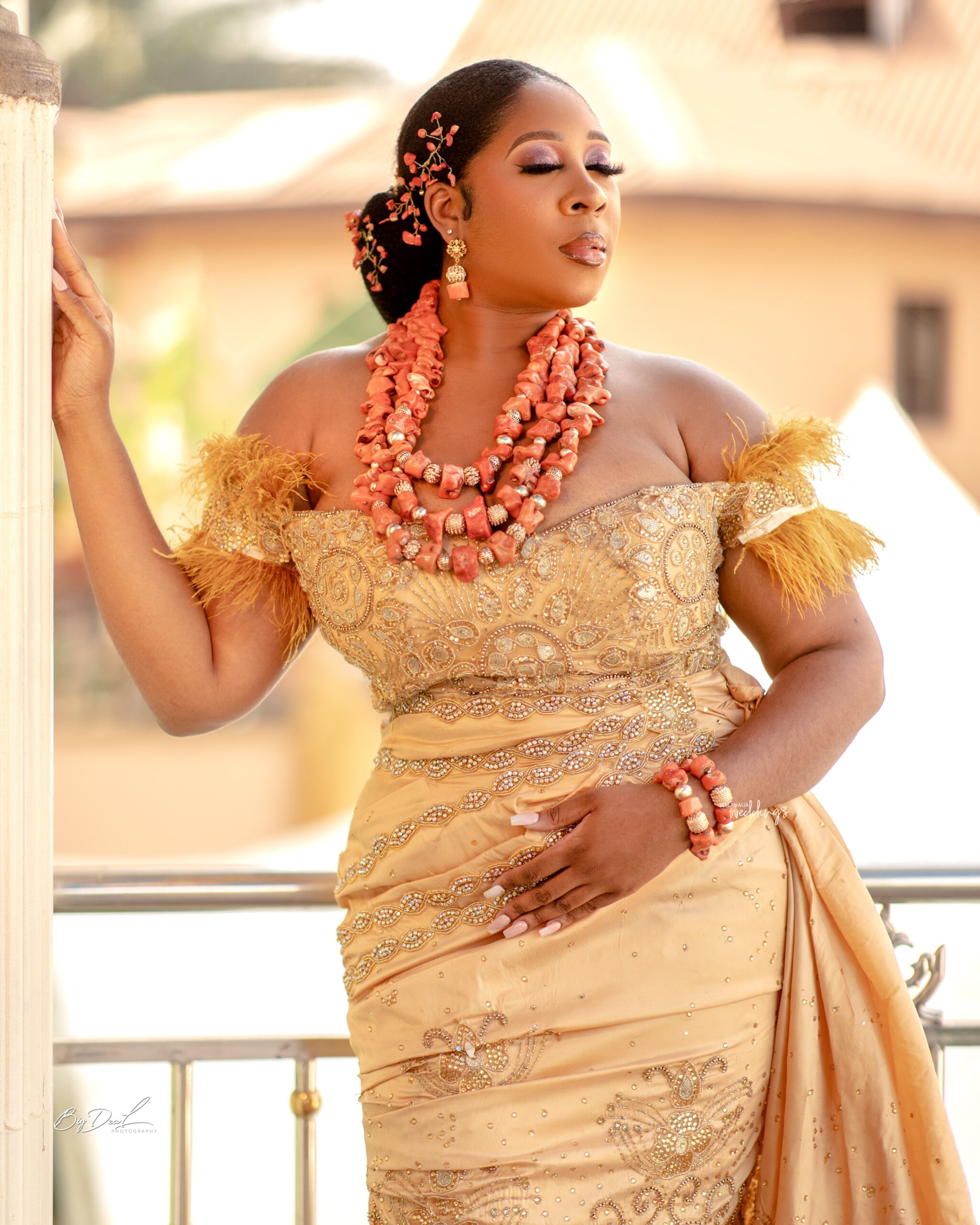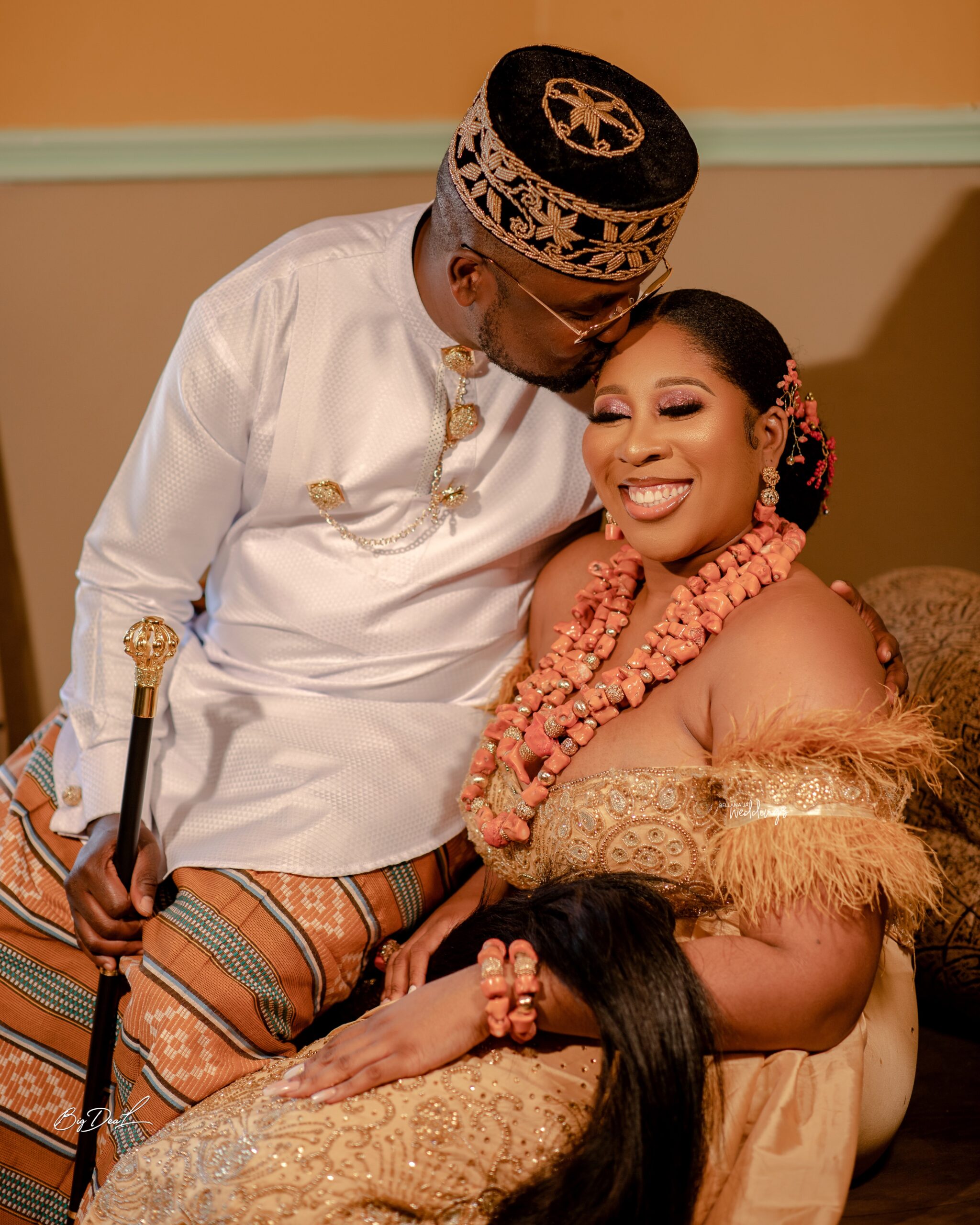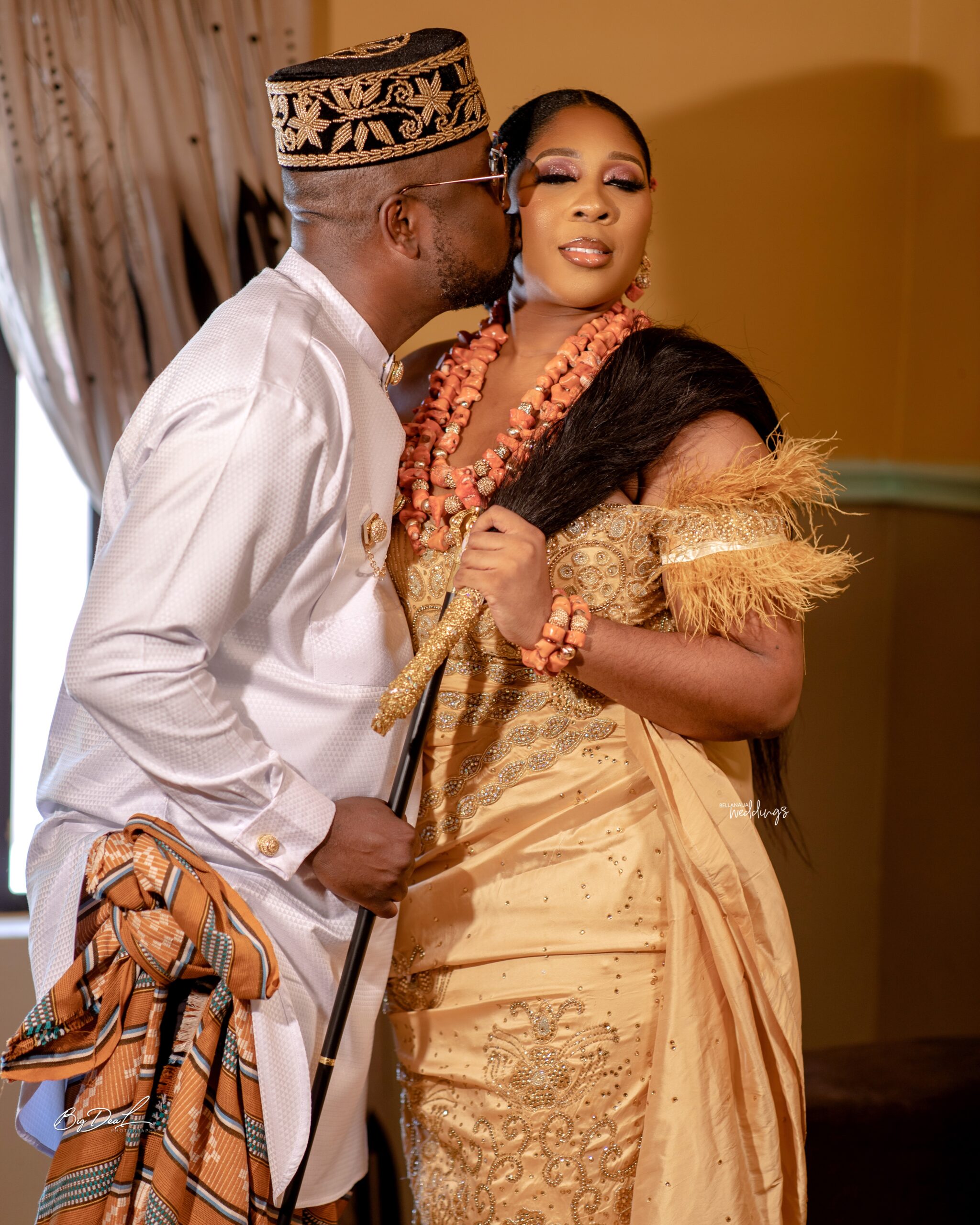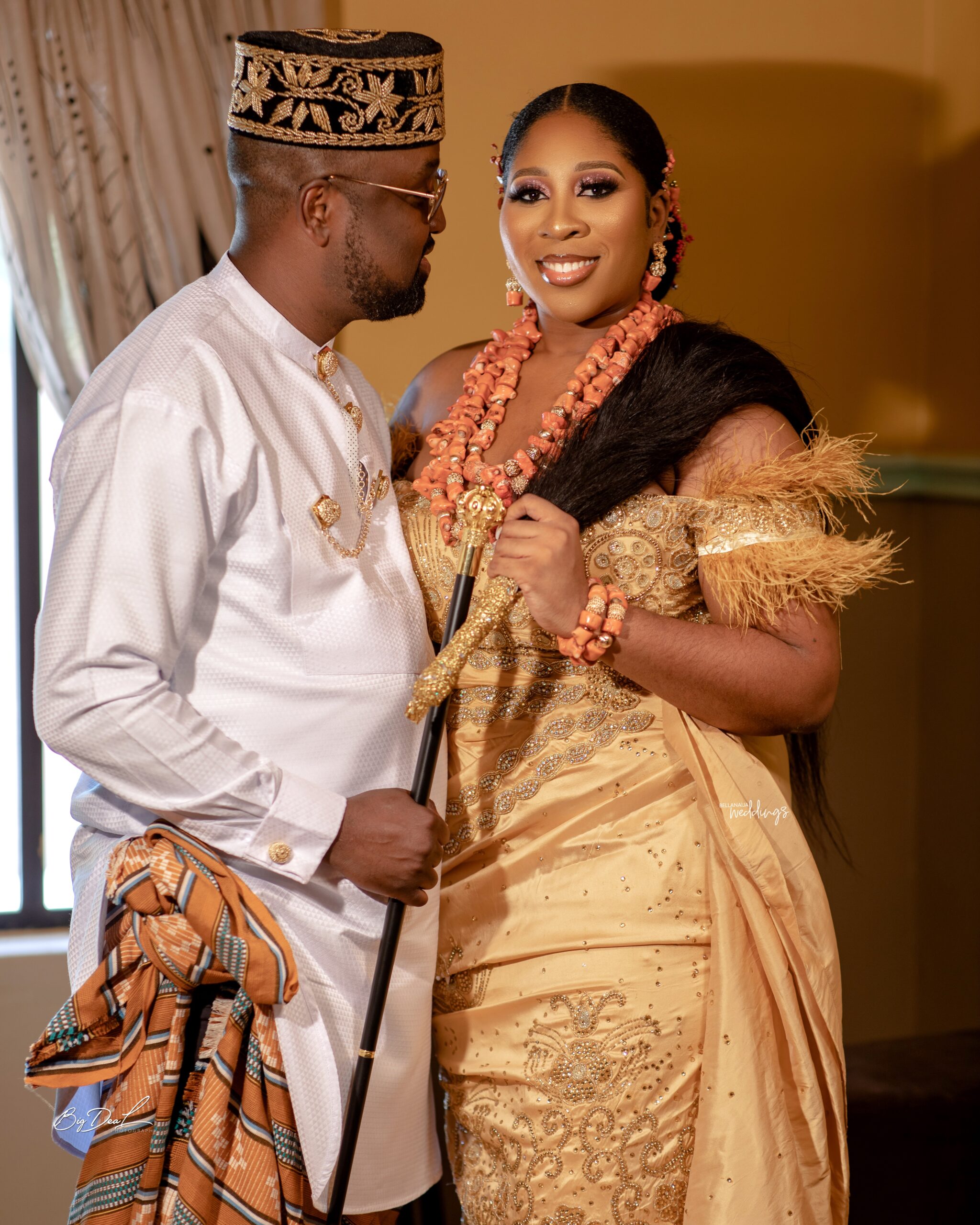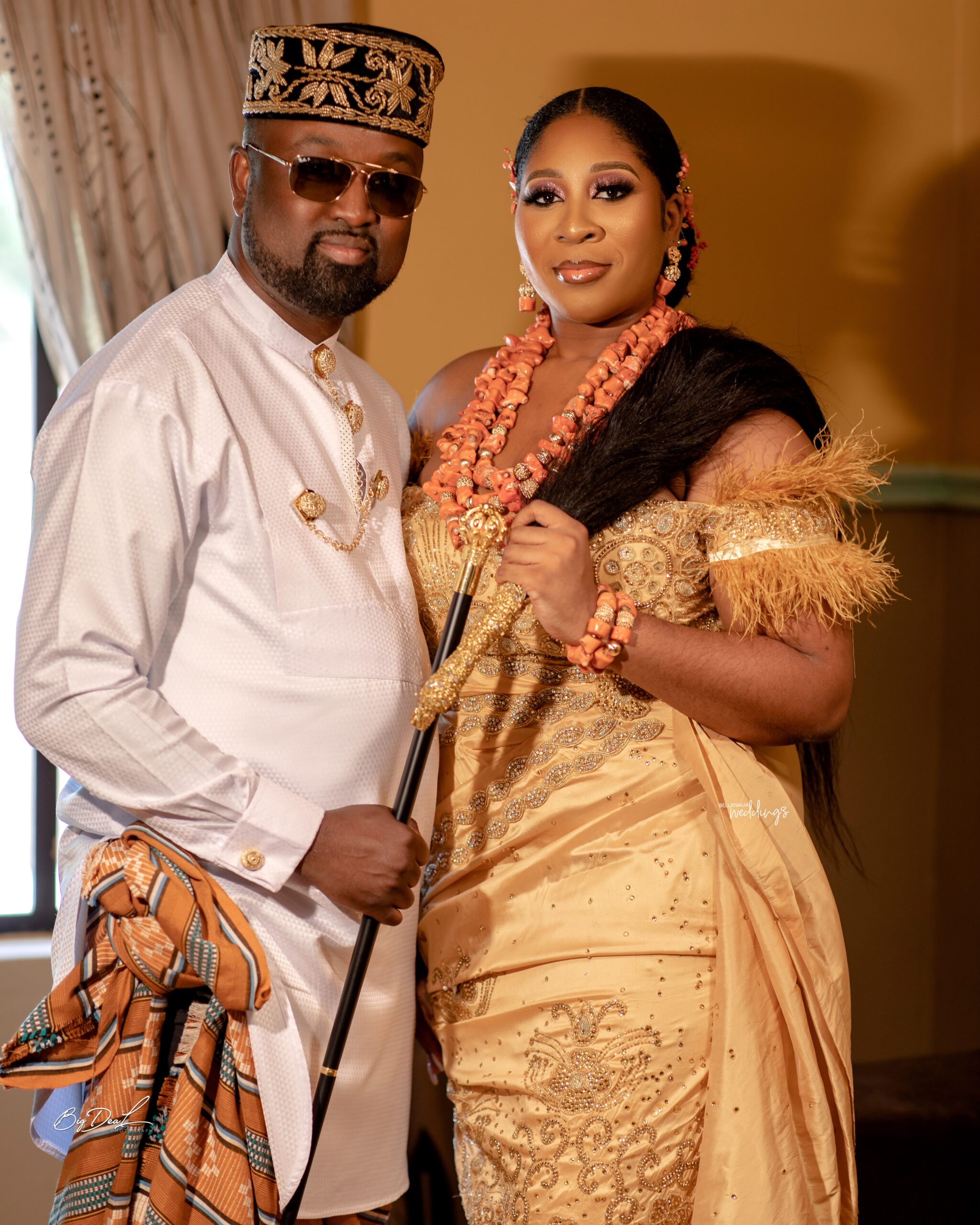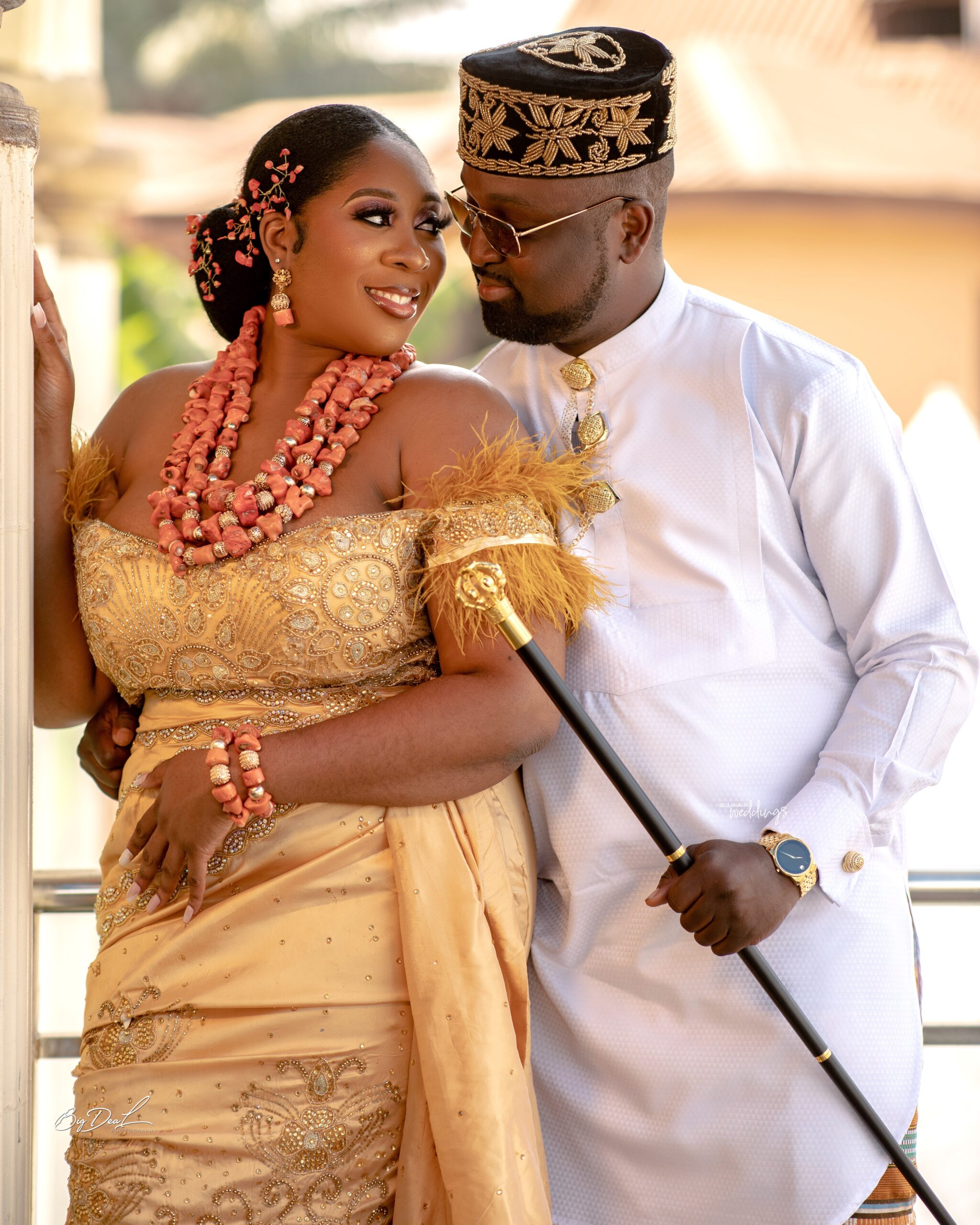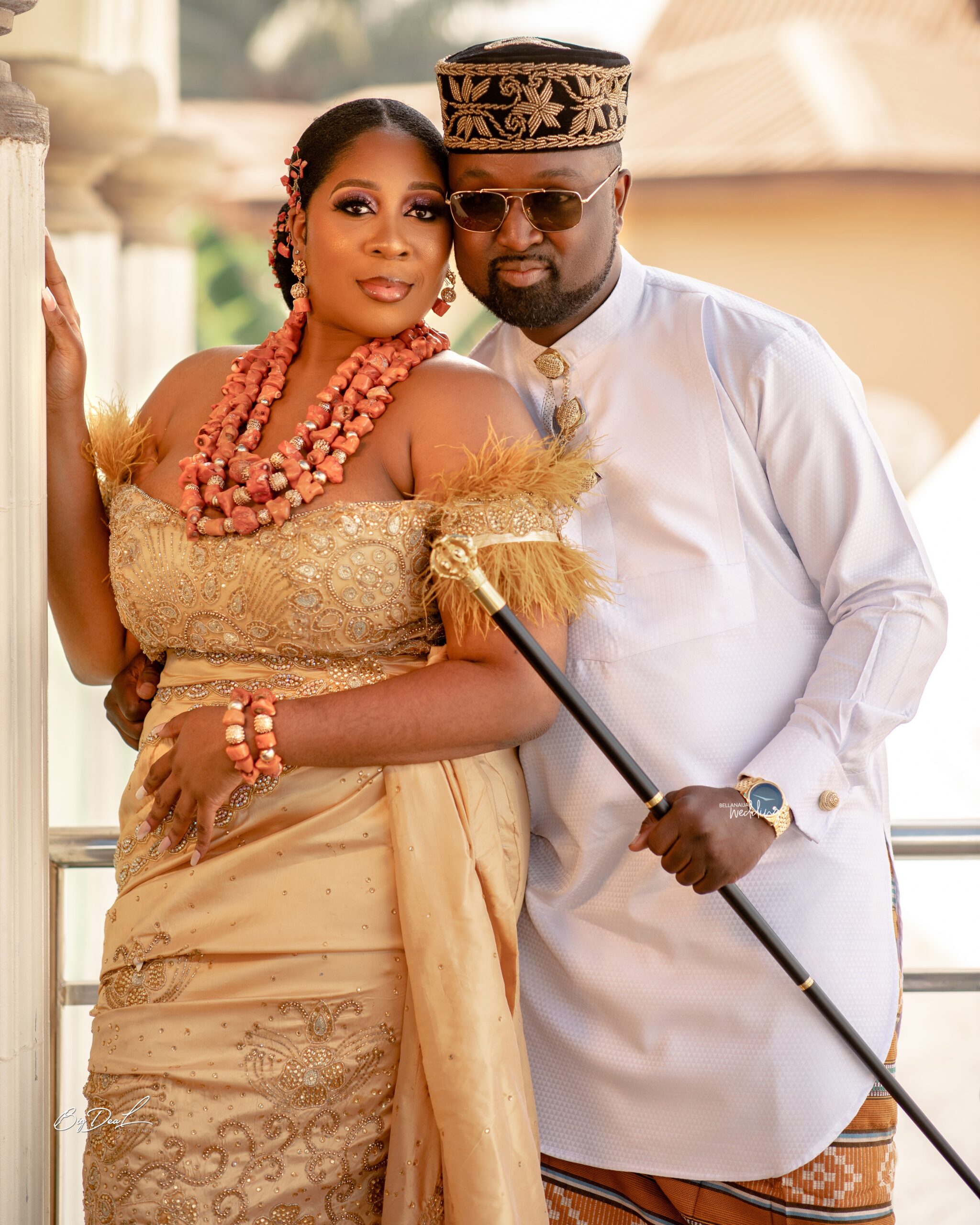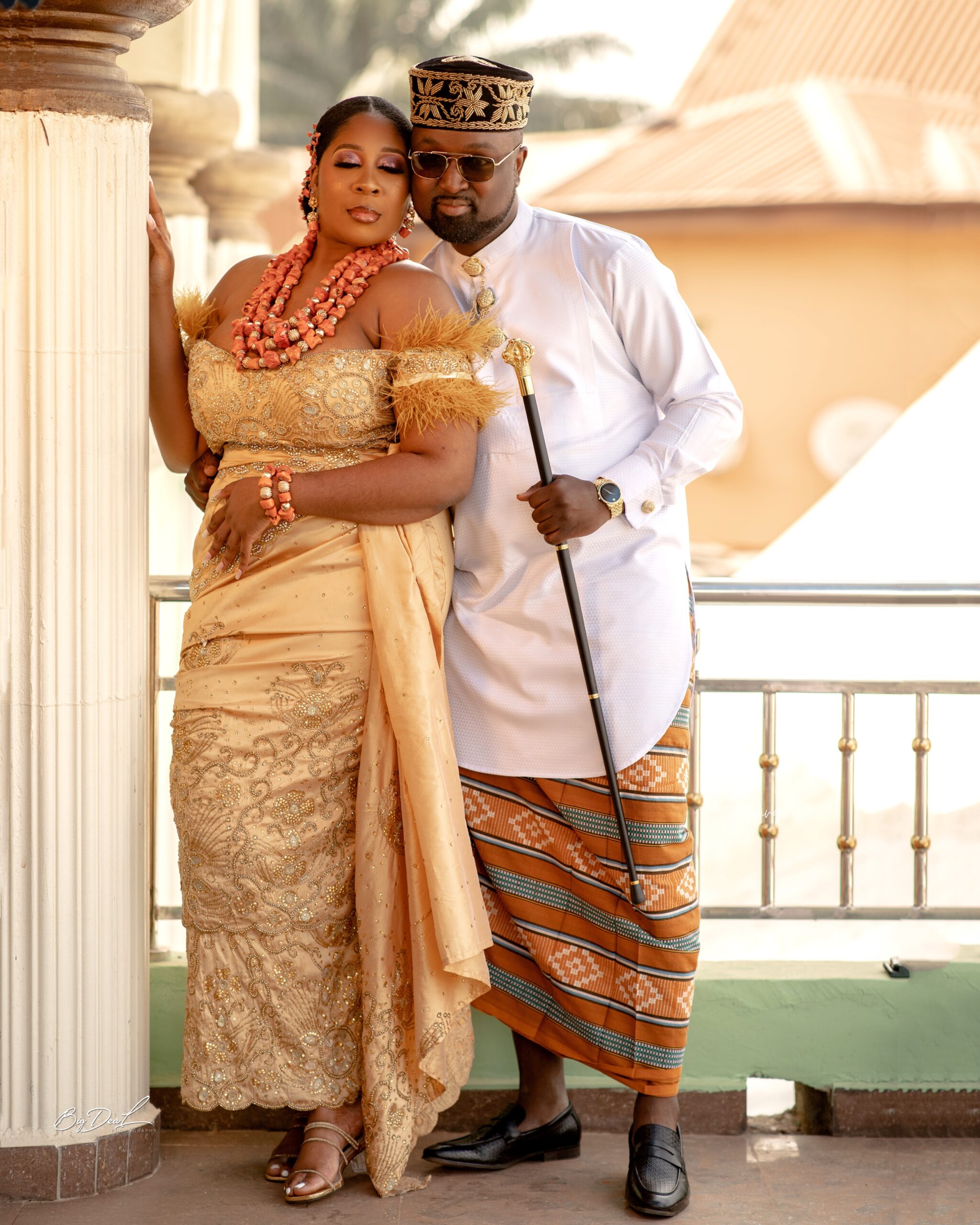 Now, it's time for the ceremony…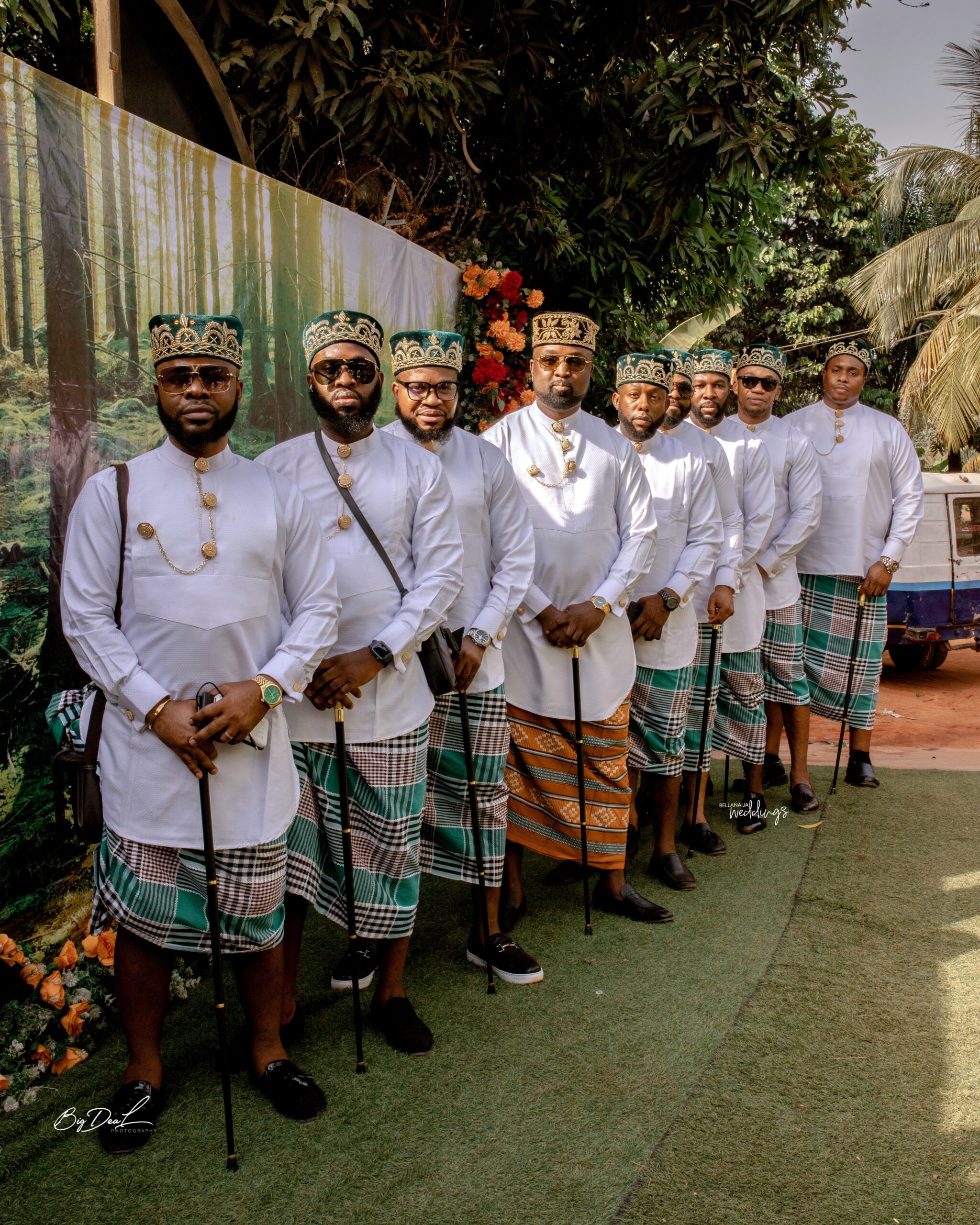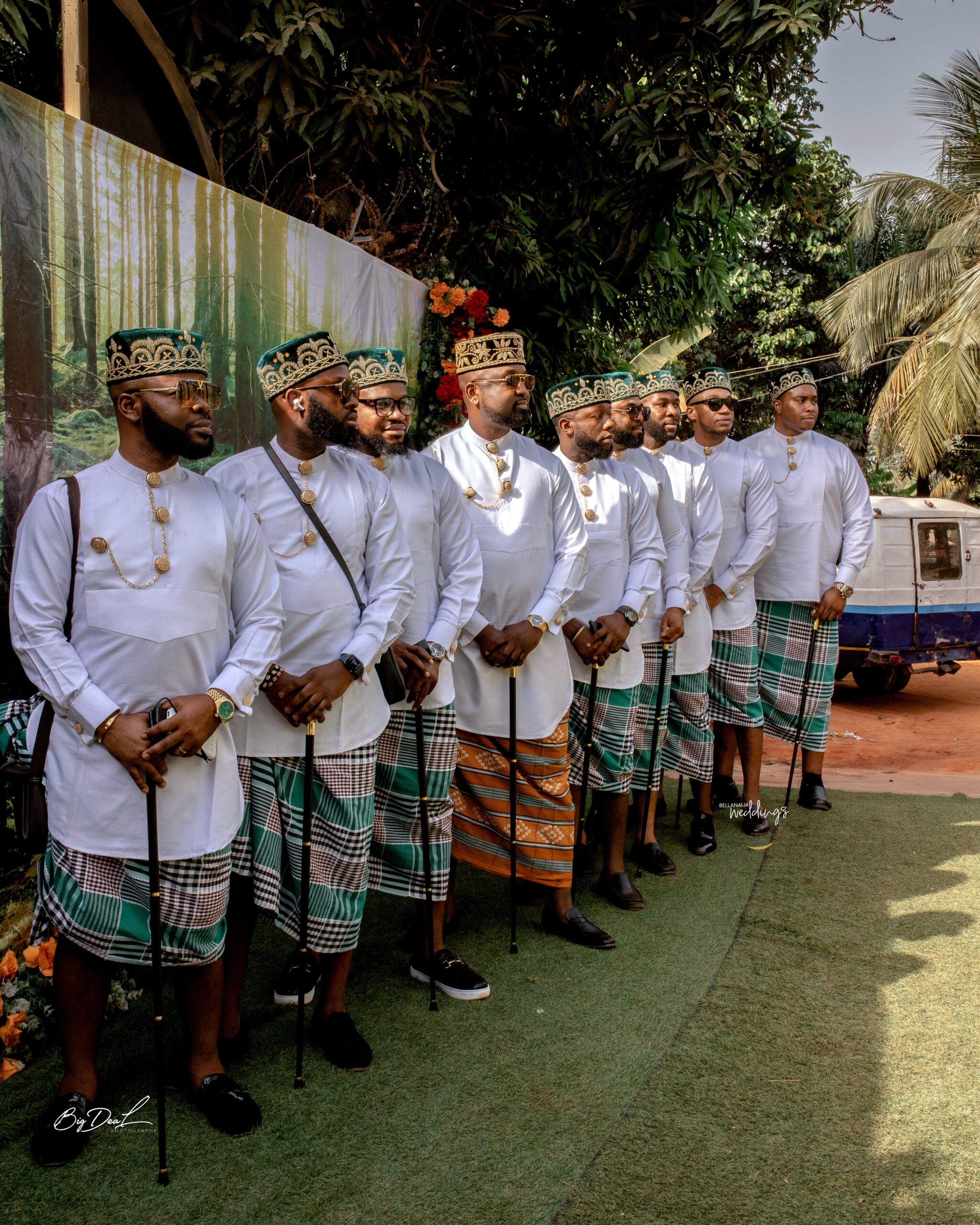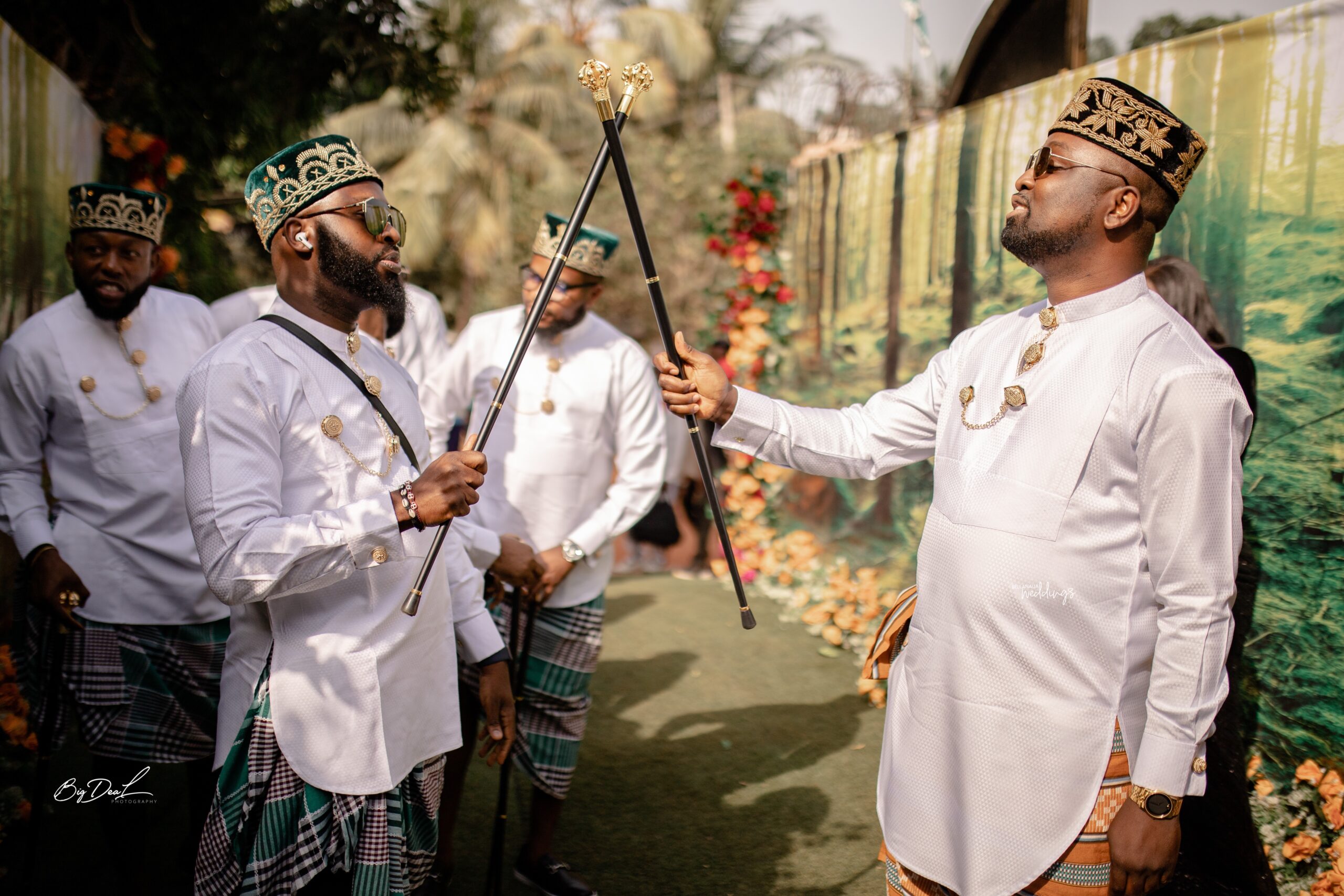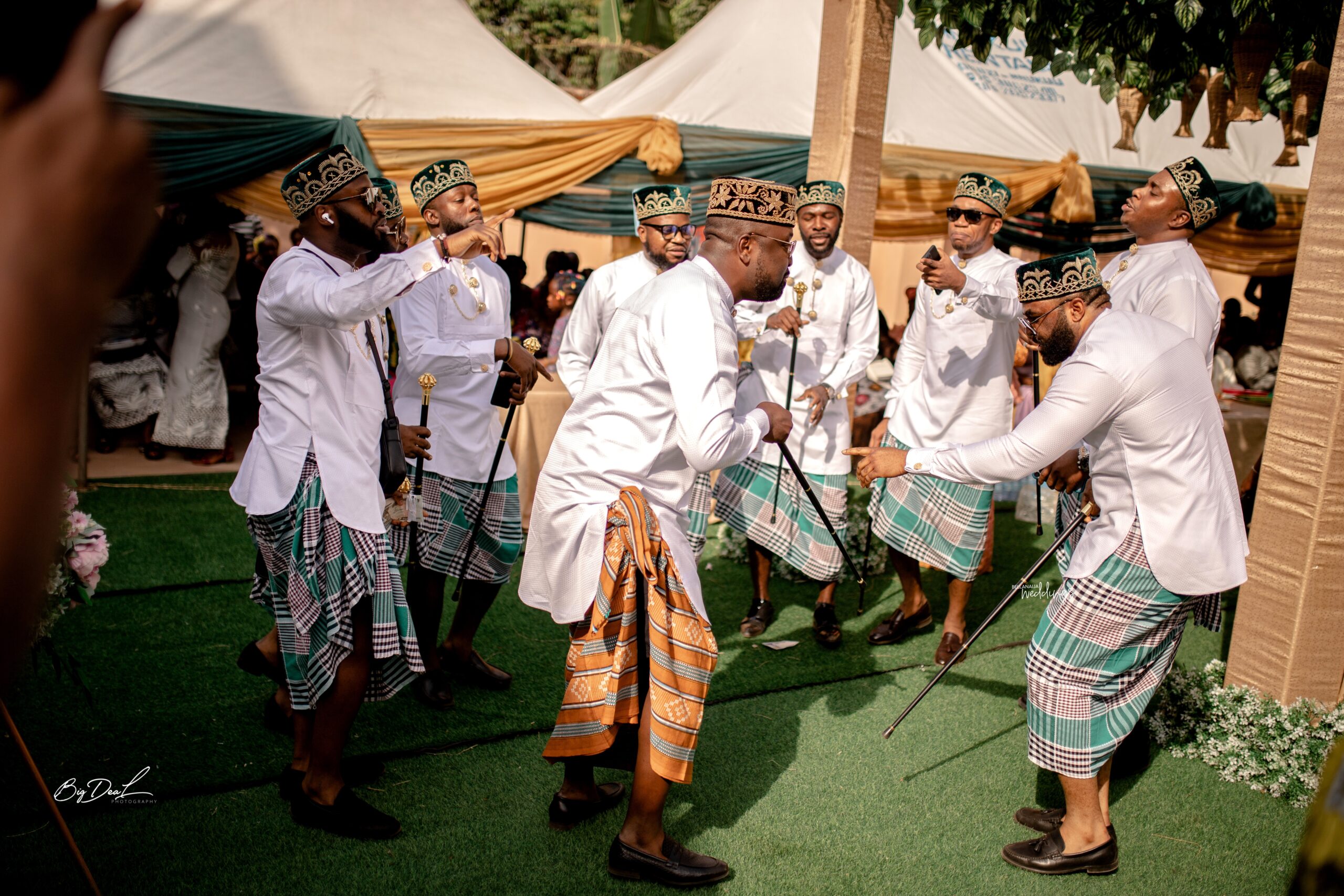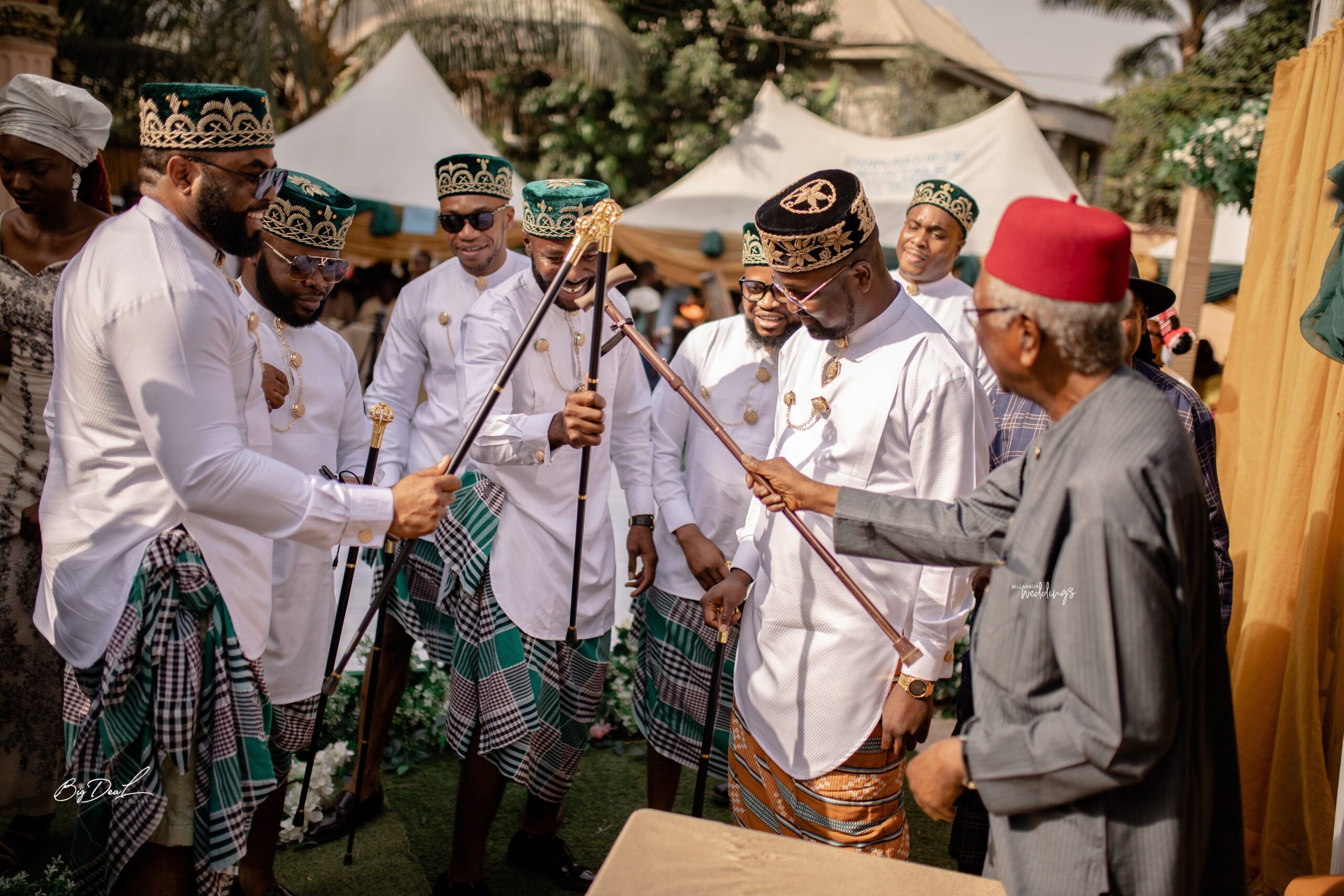 Here comes the bride…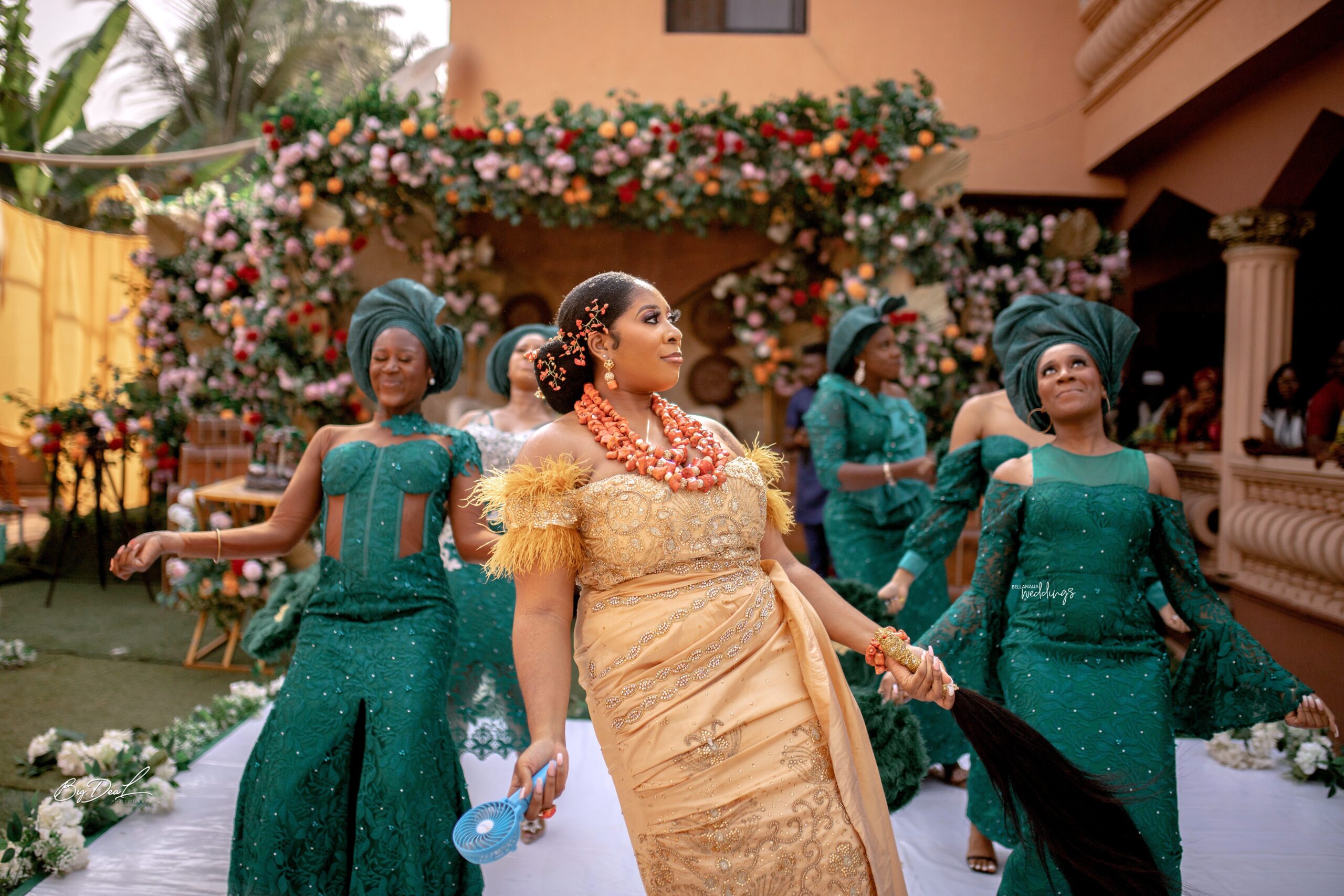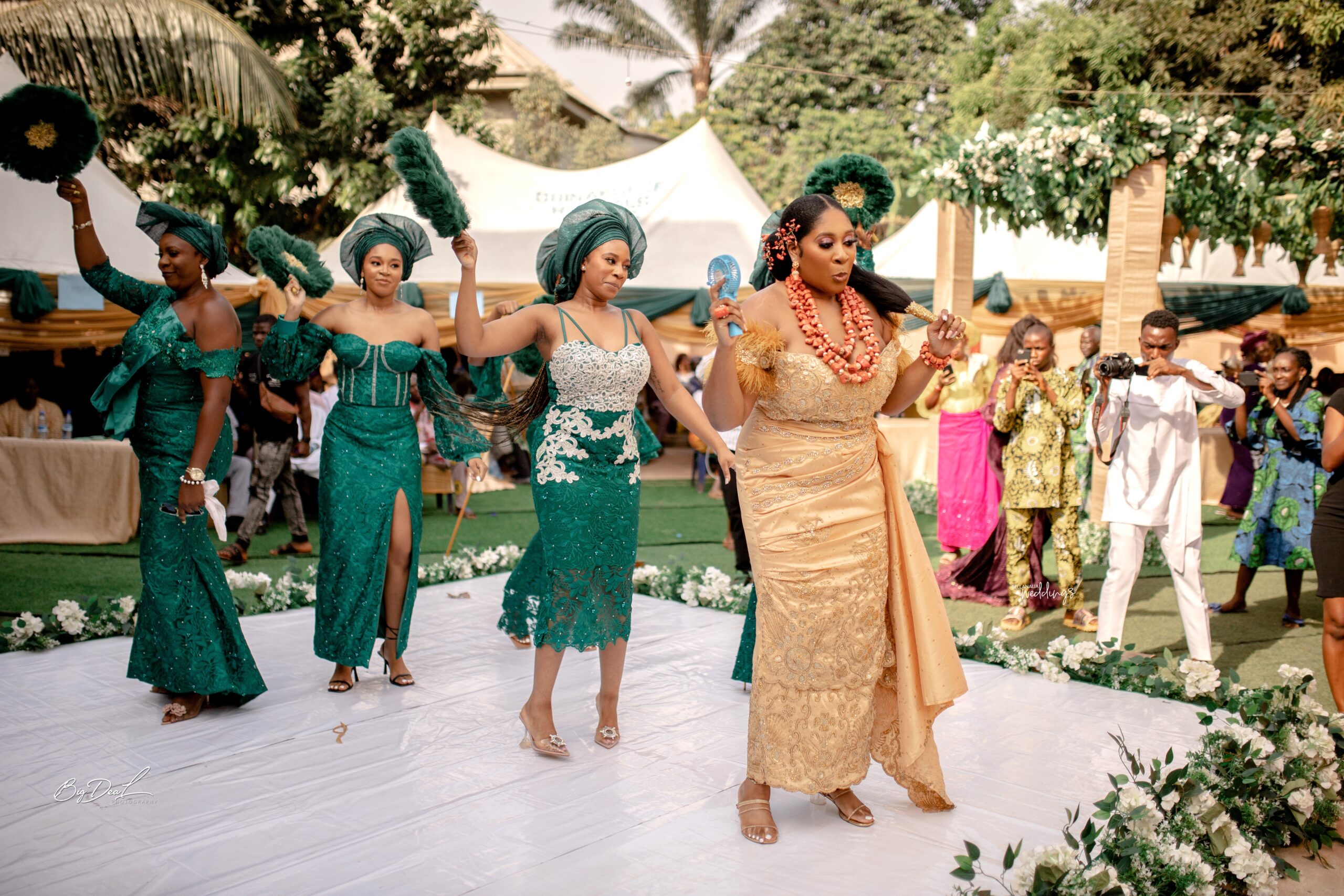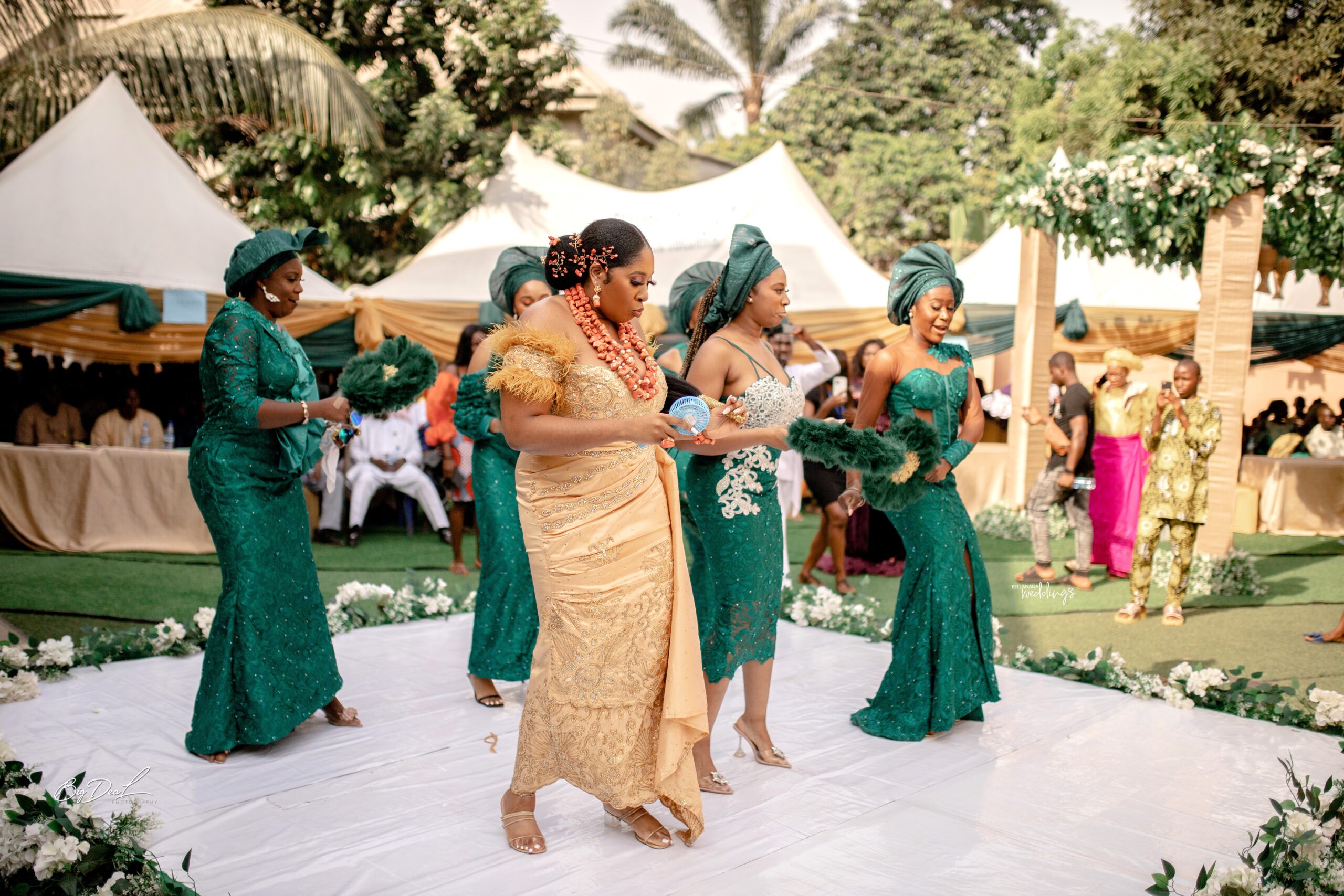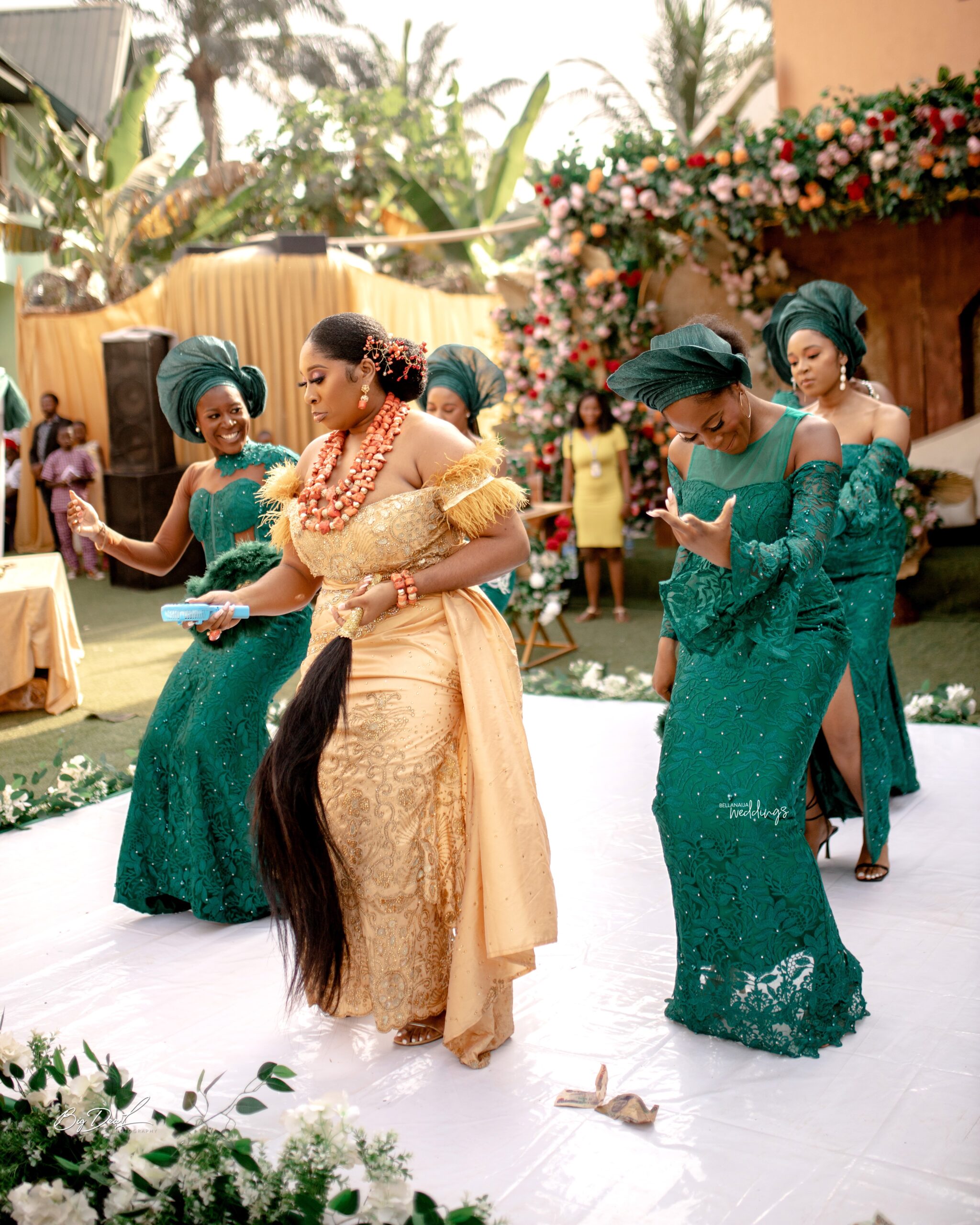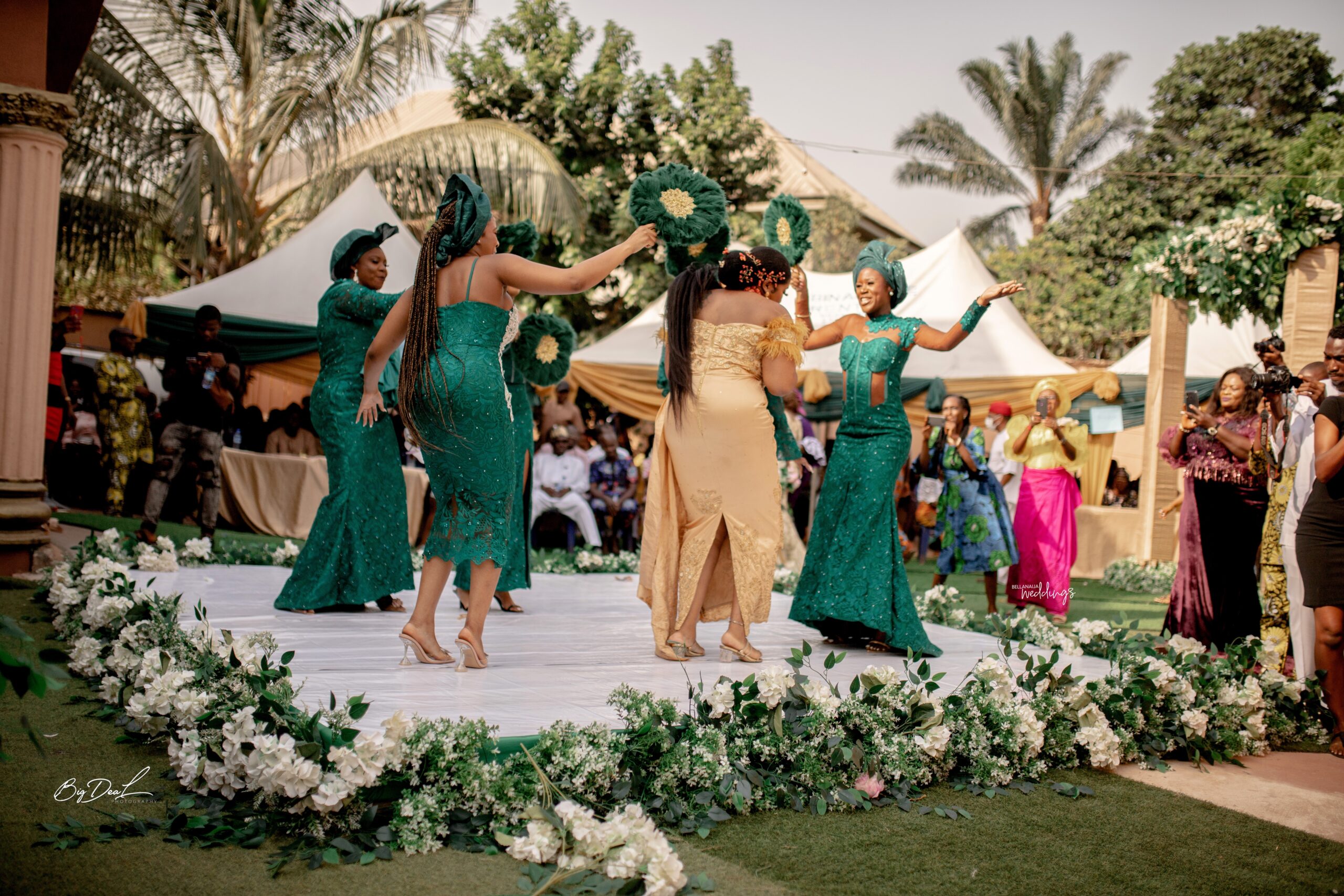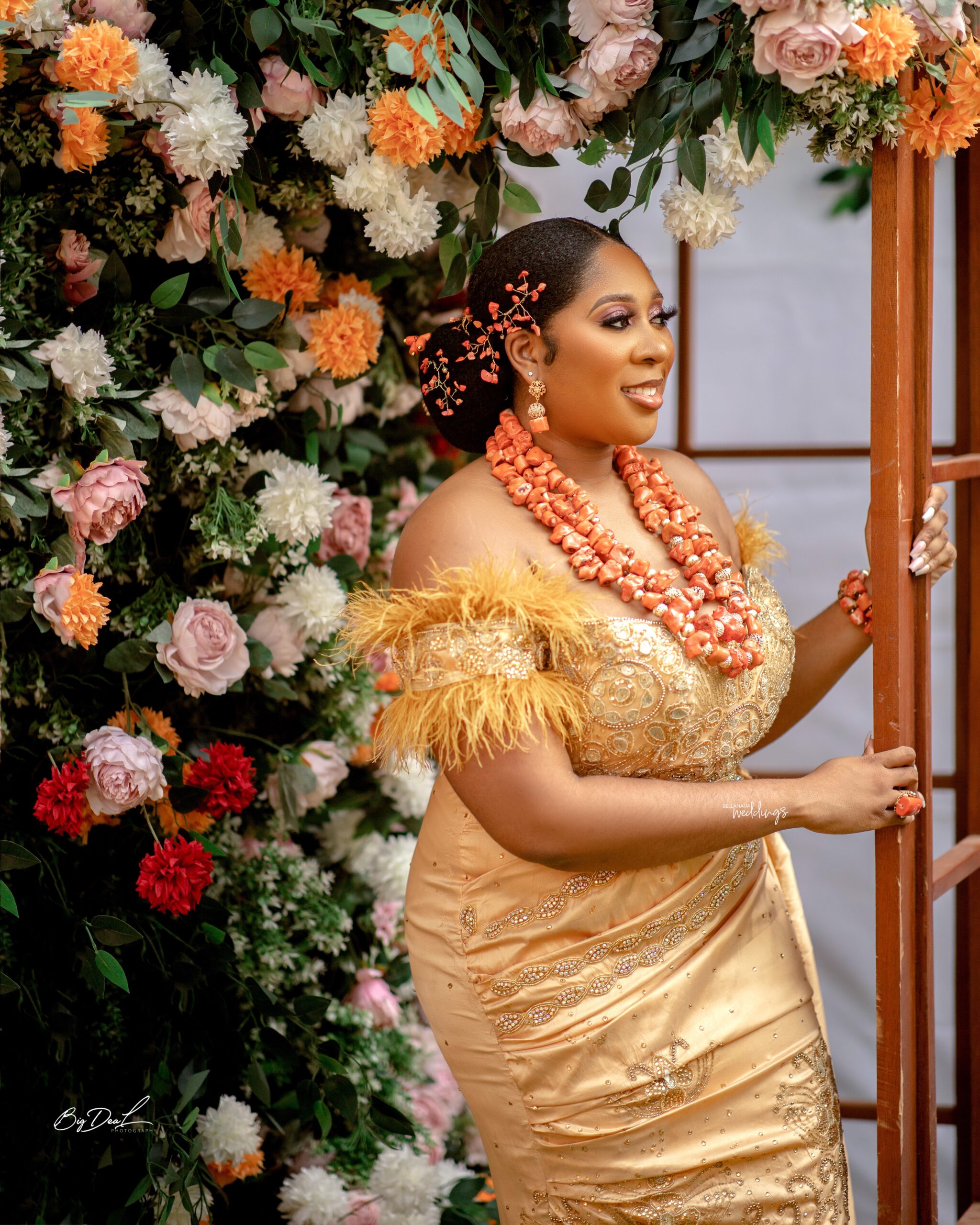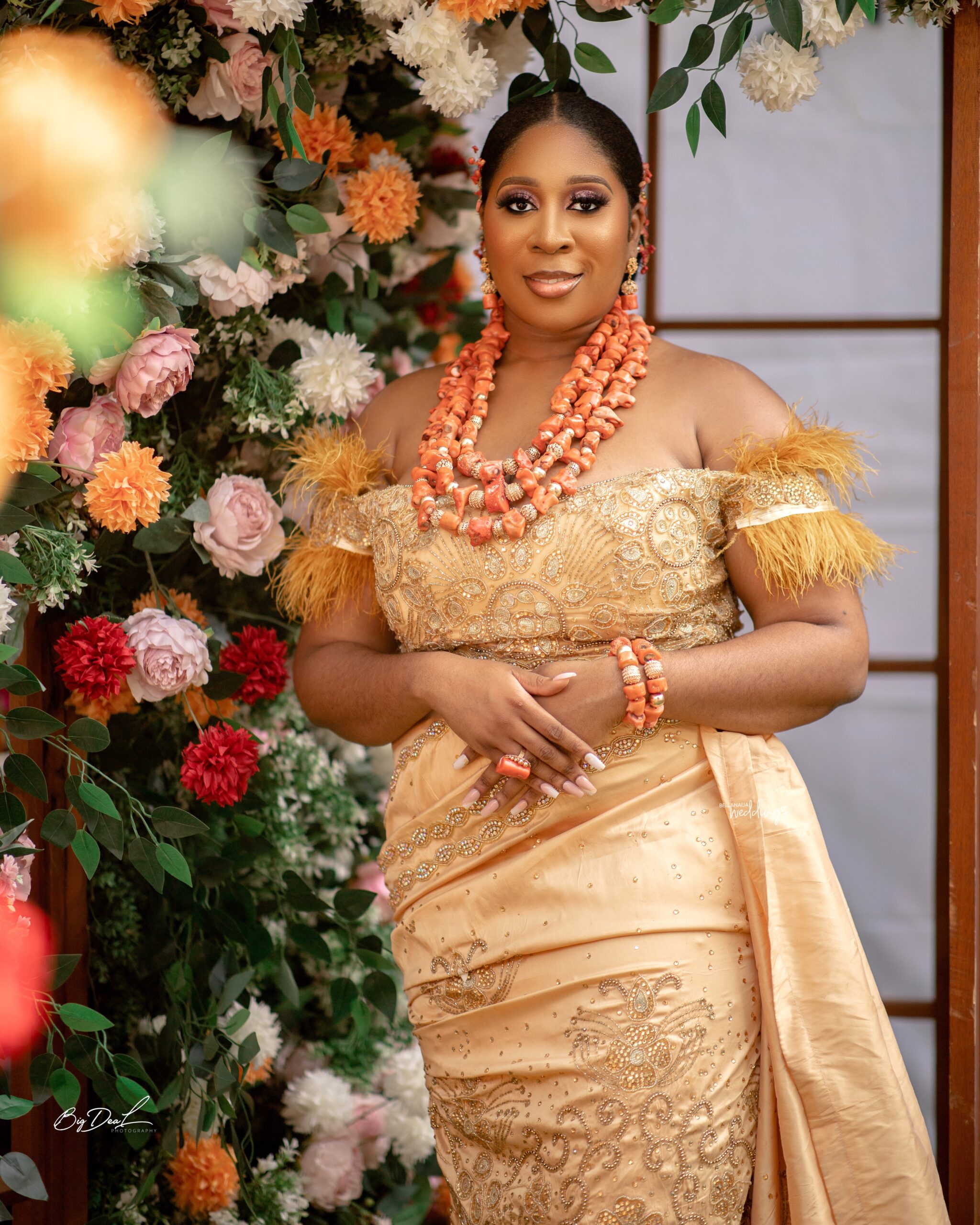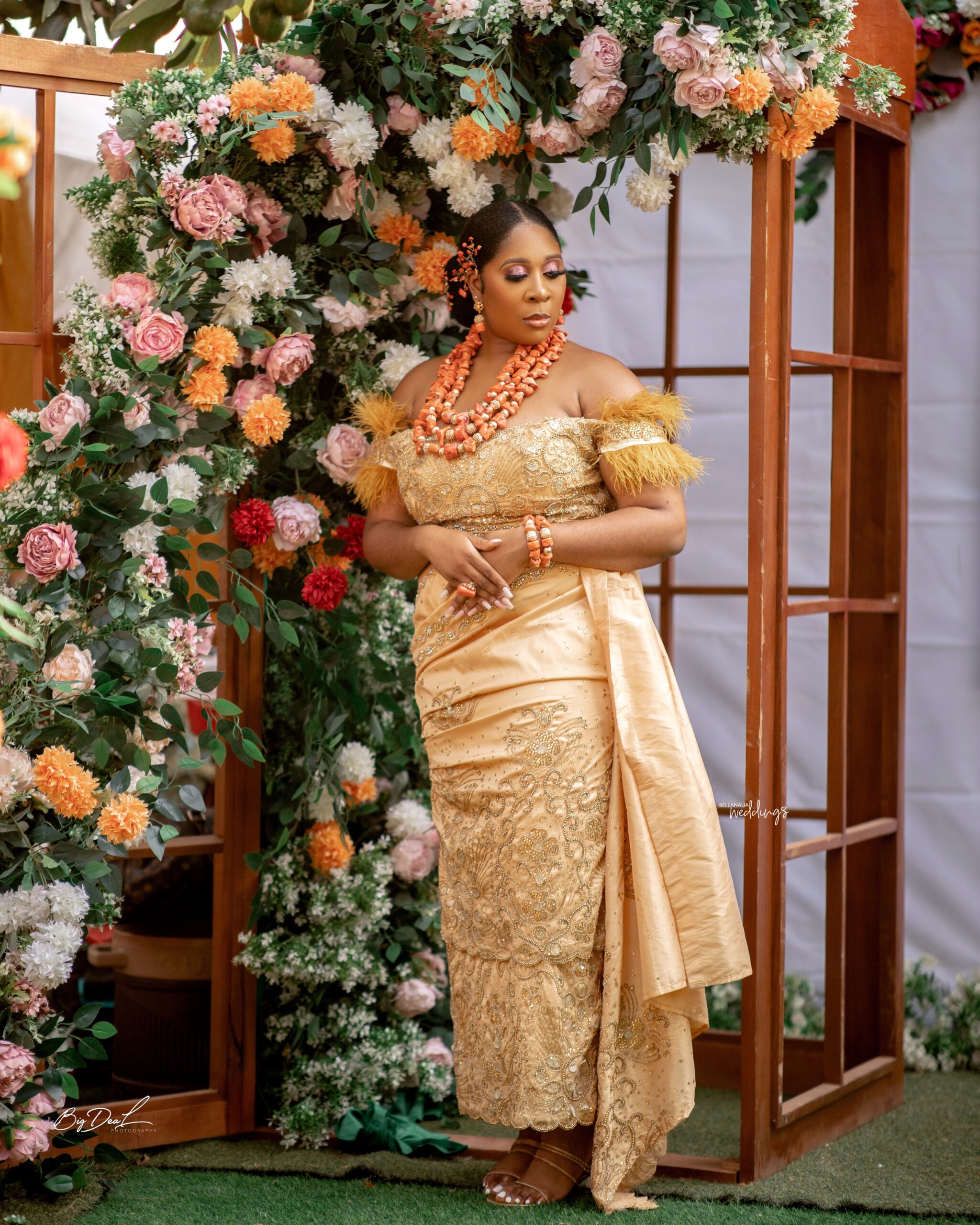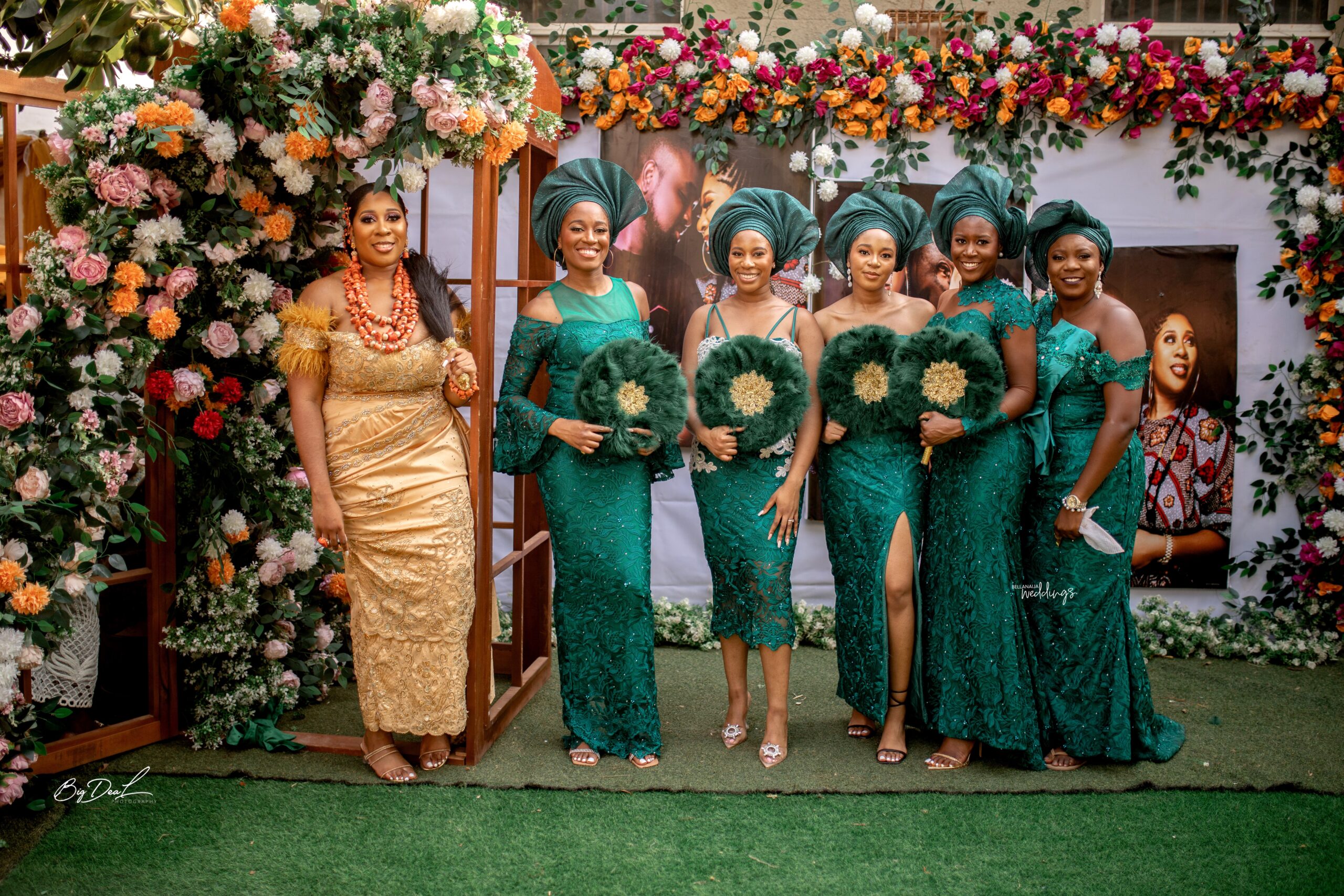 Now to the second look of the day!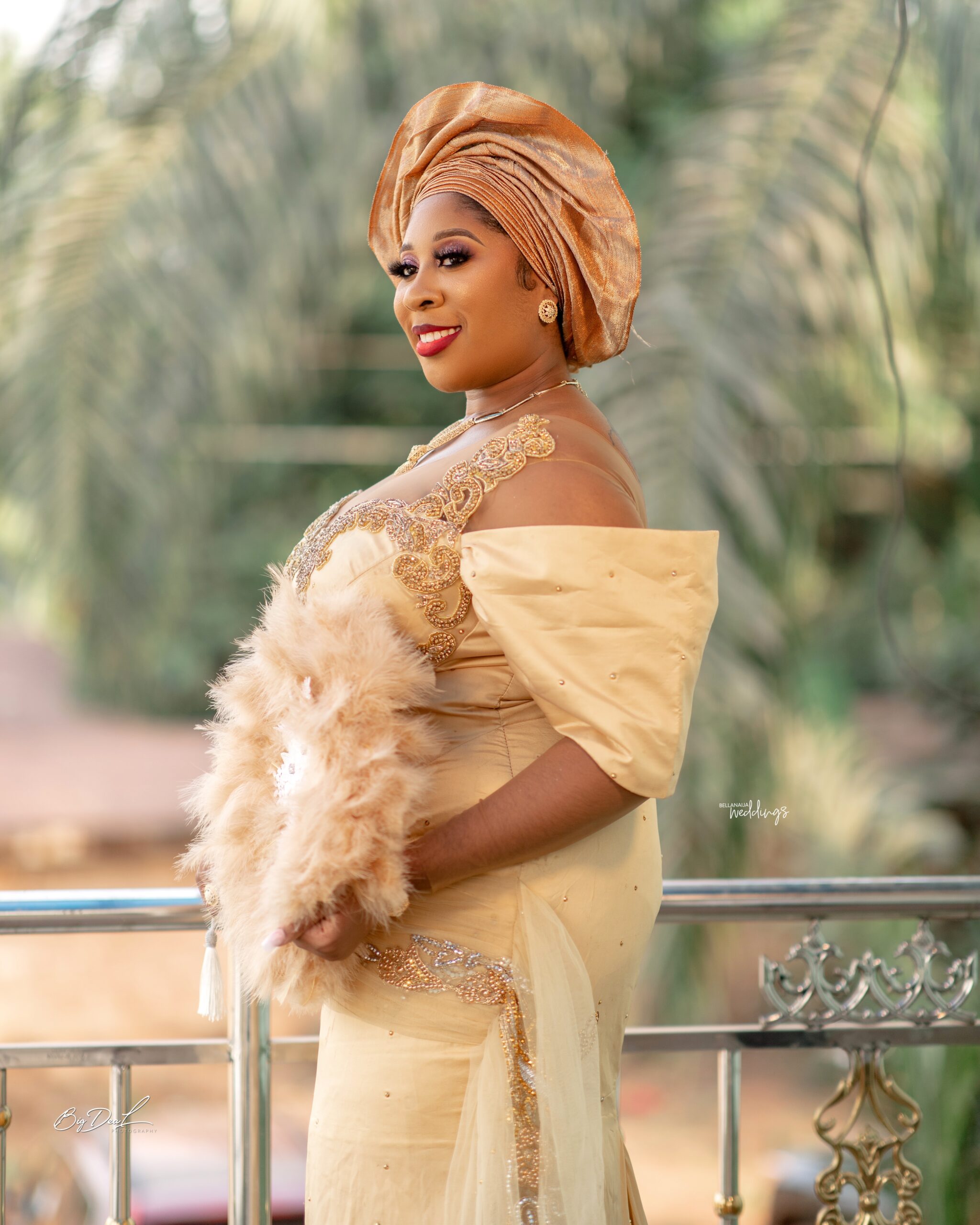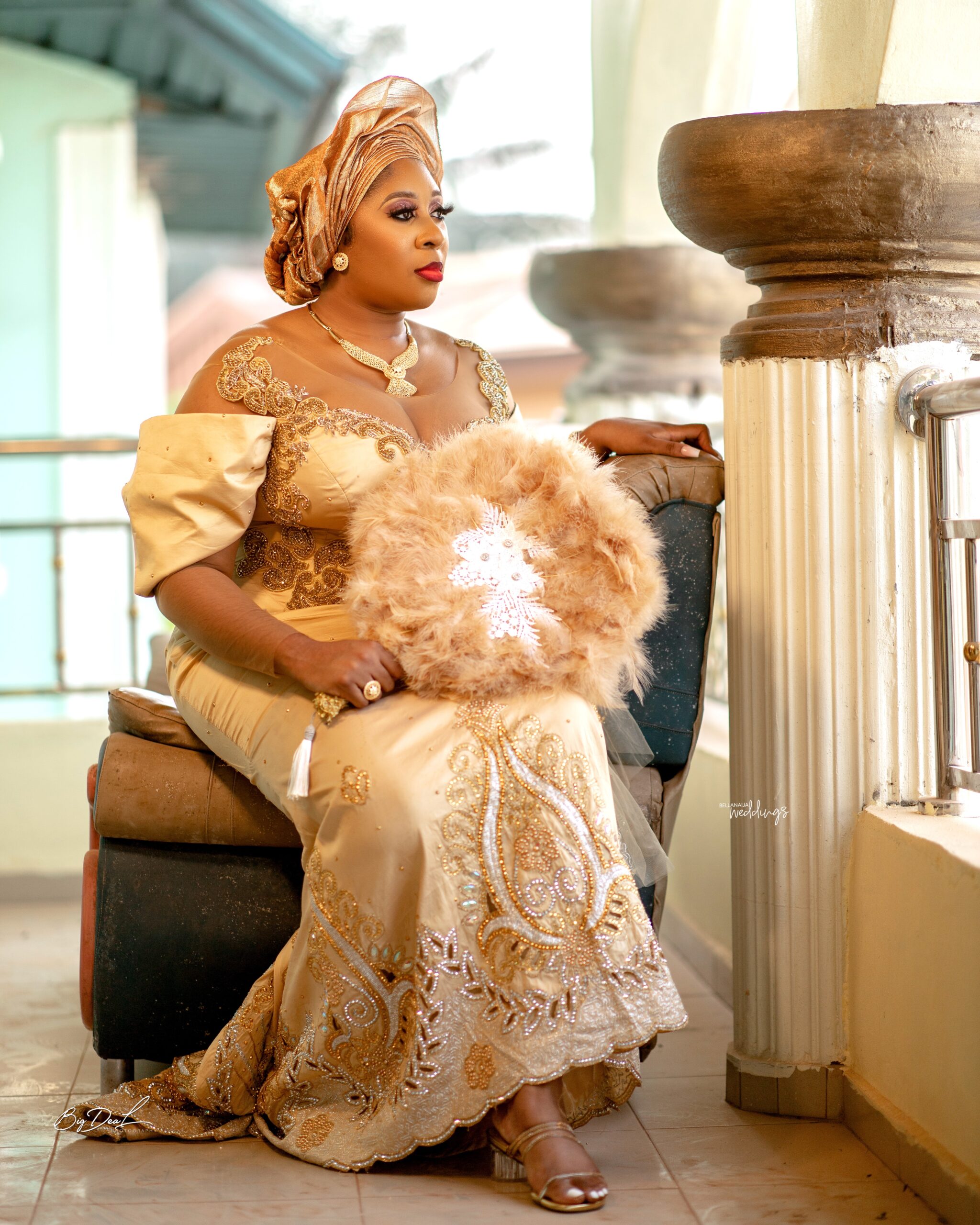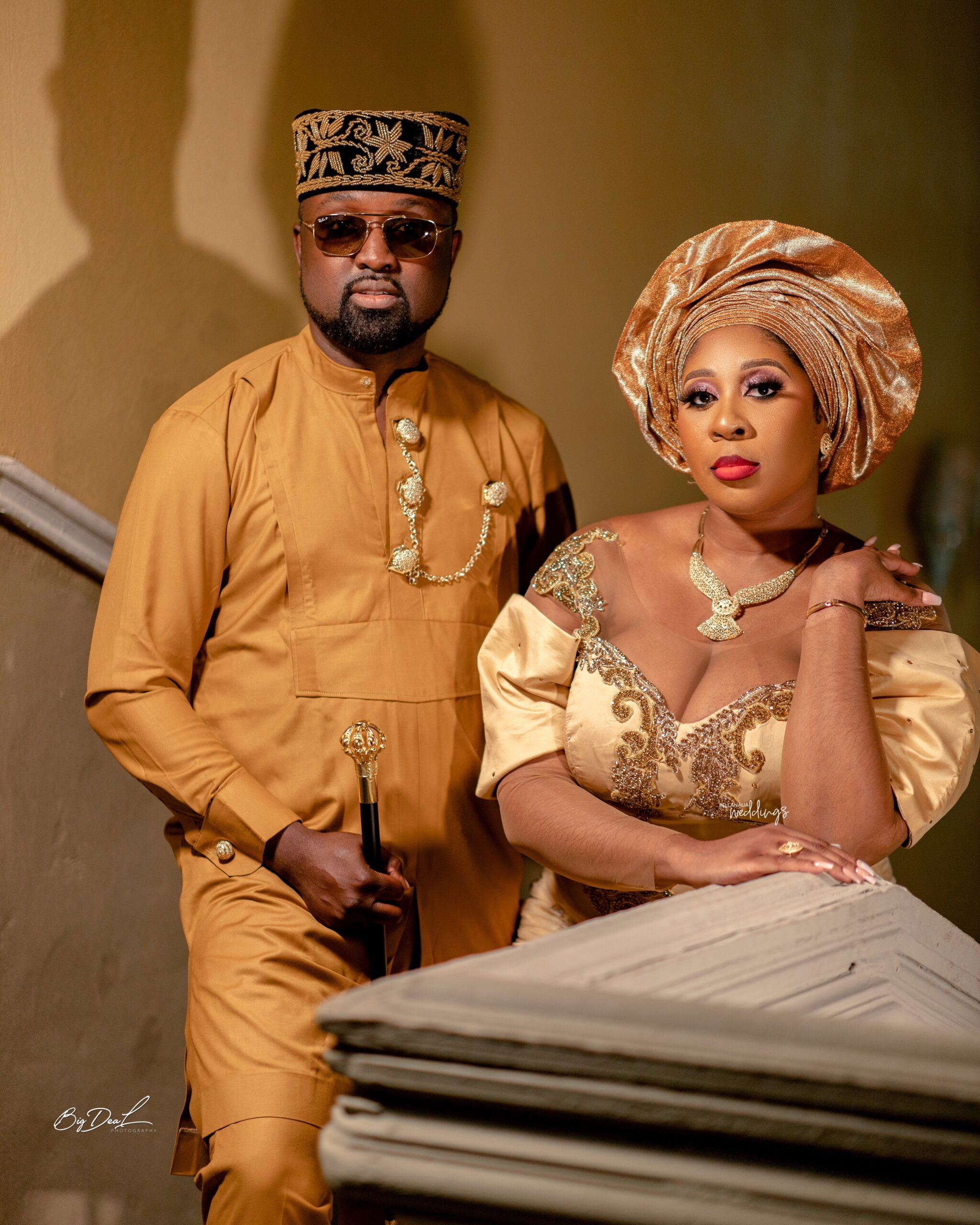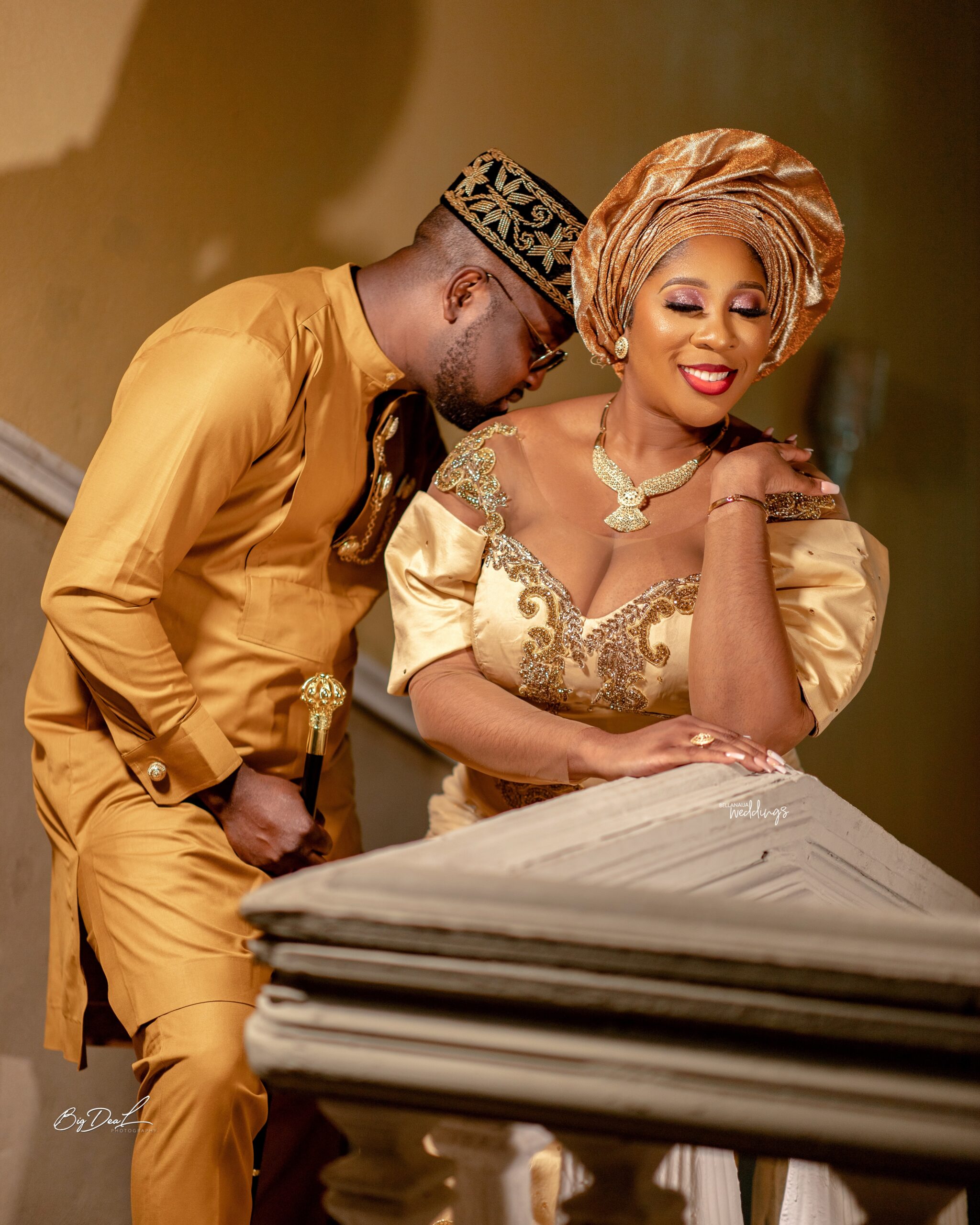 Coming through for the wine carrying ceremony…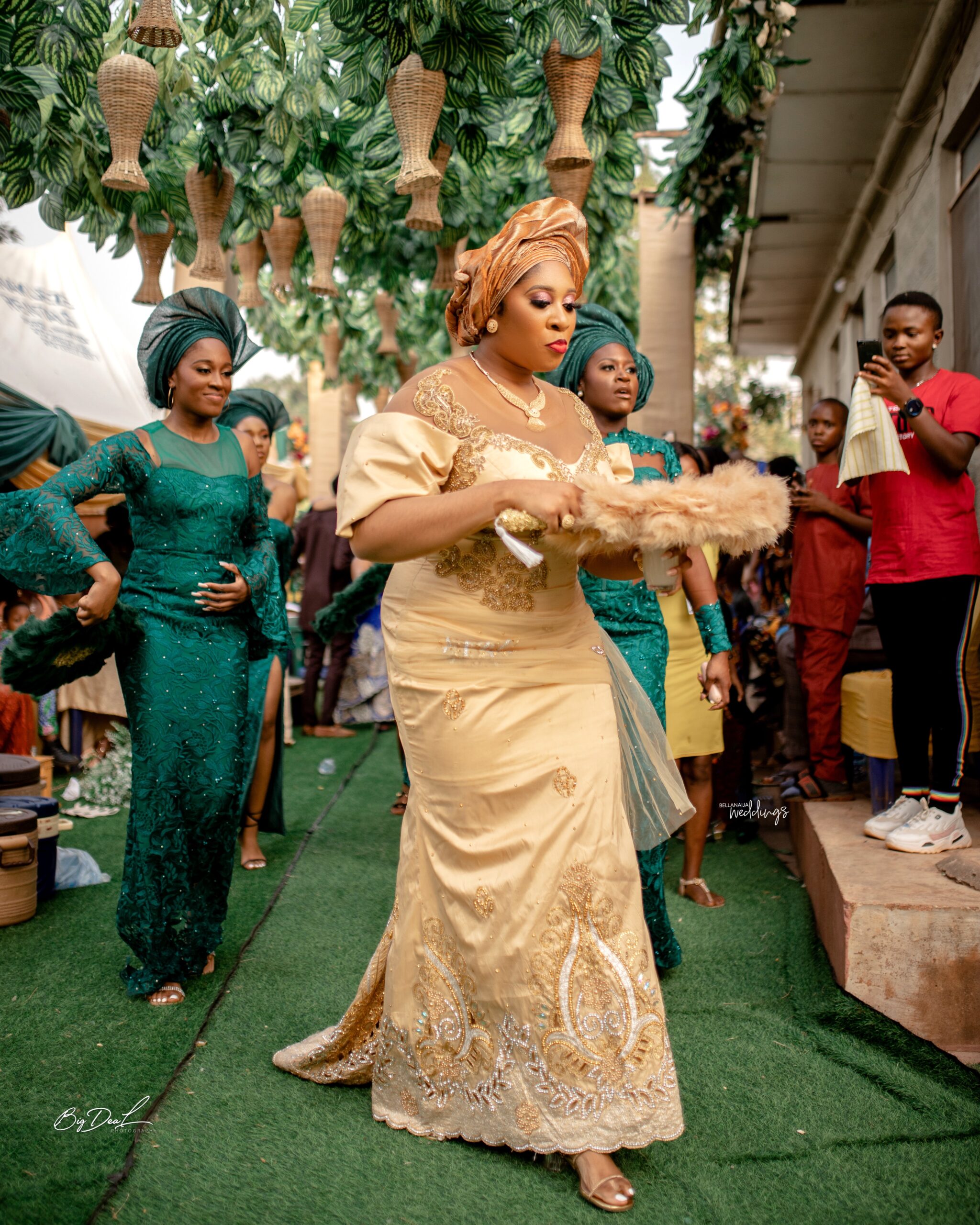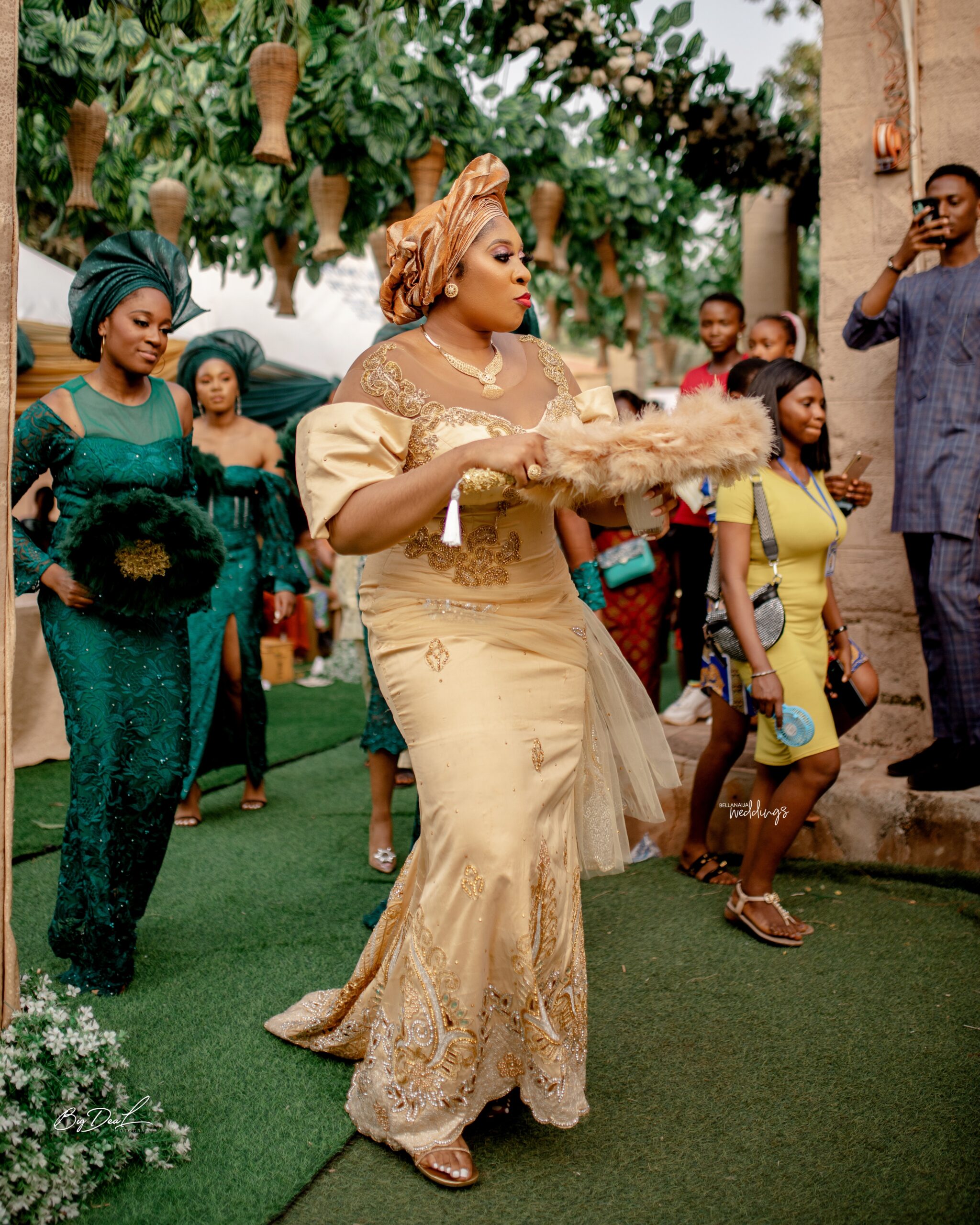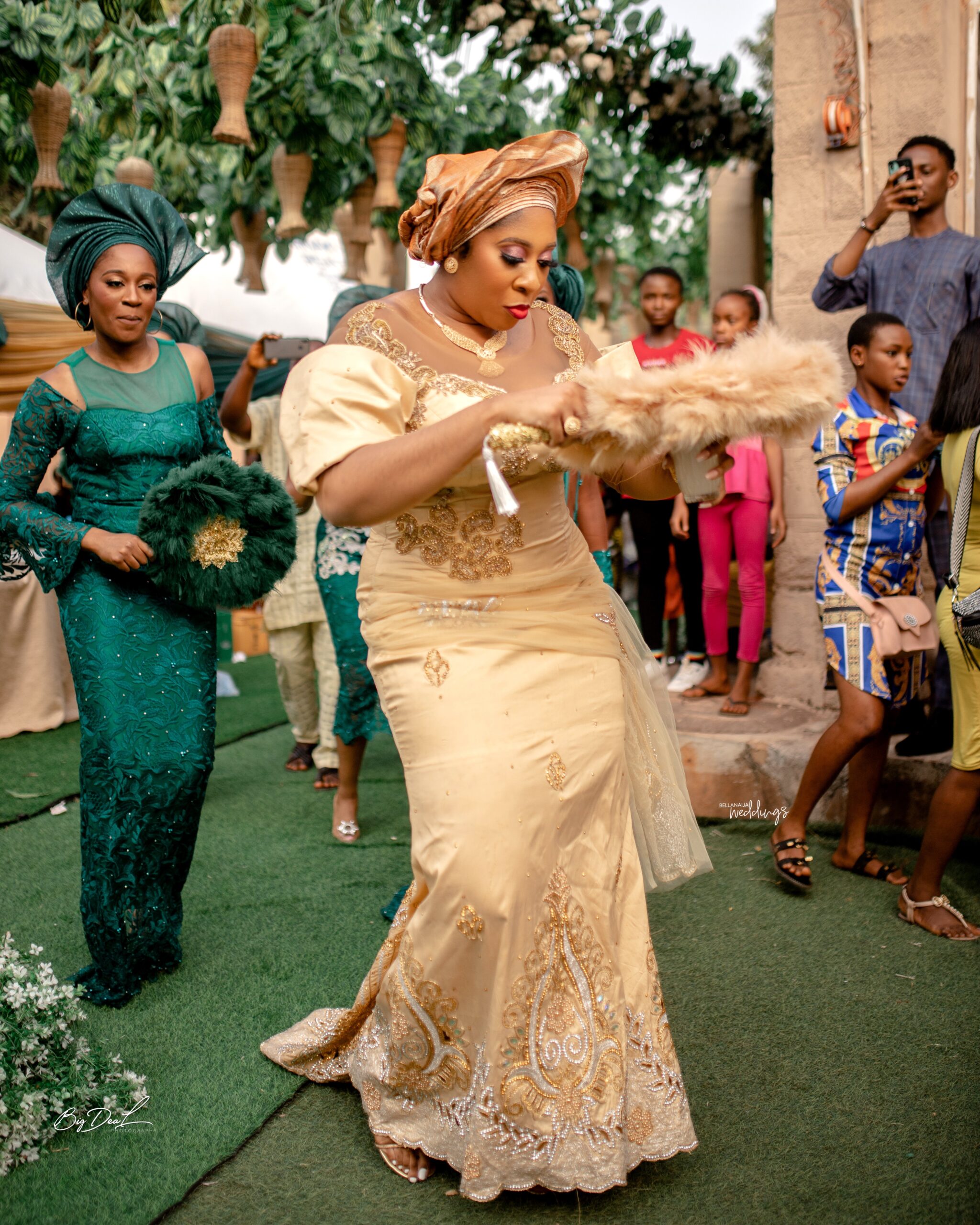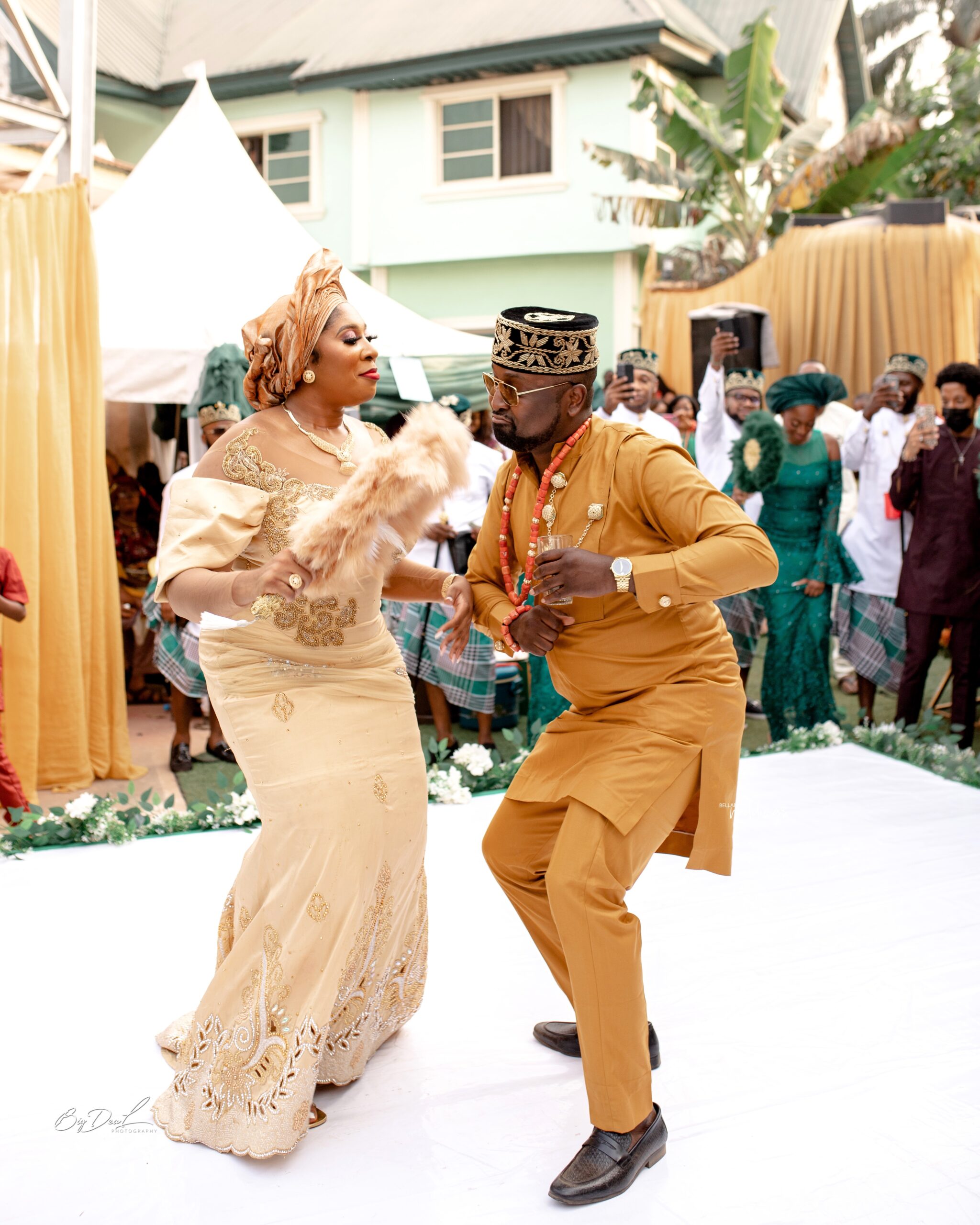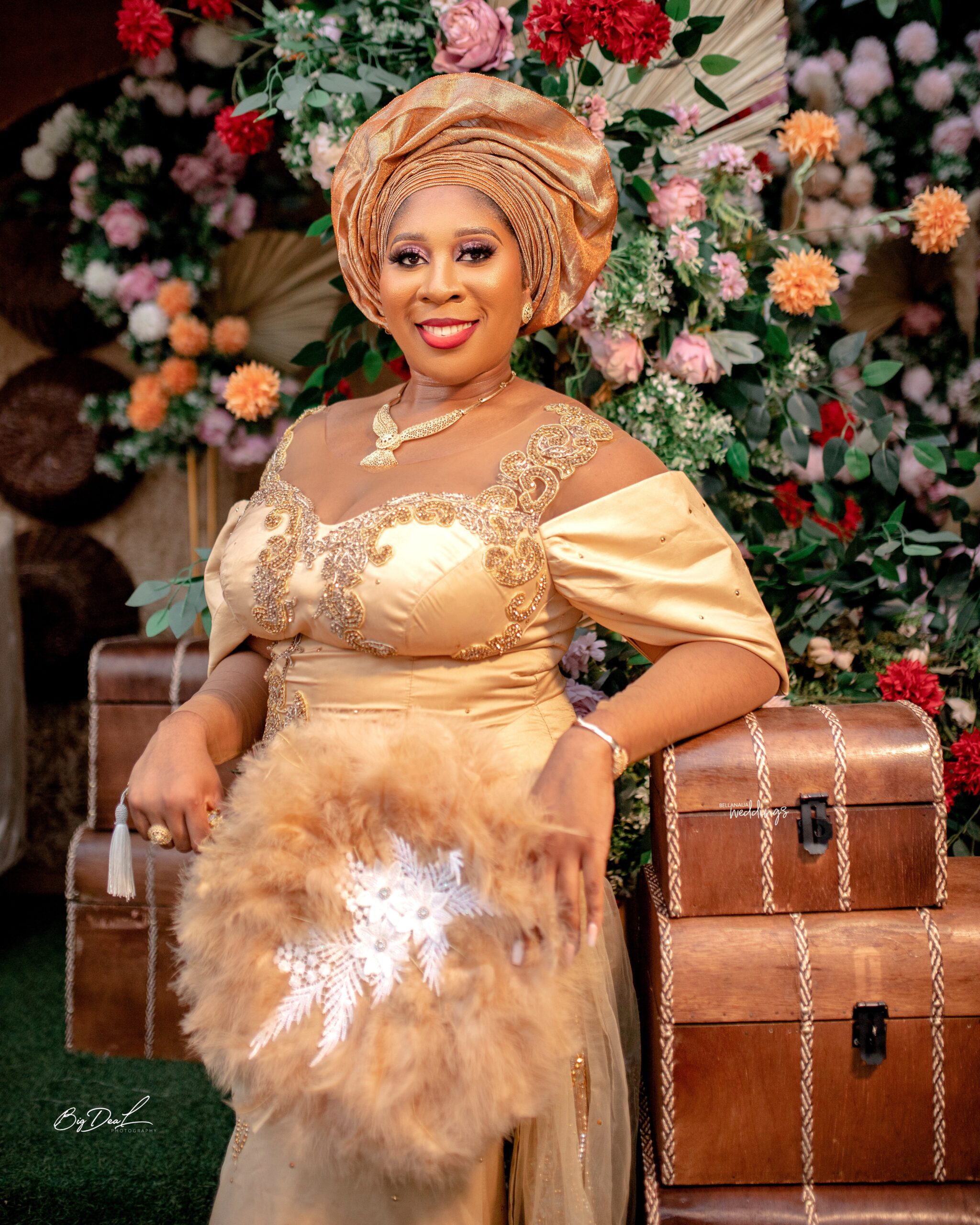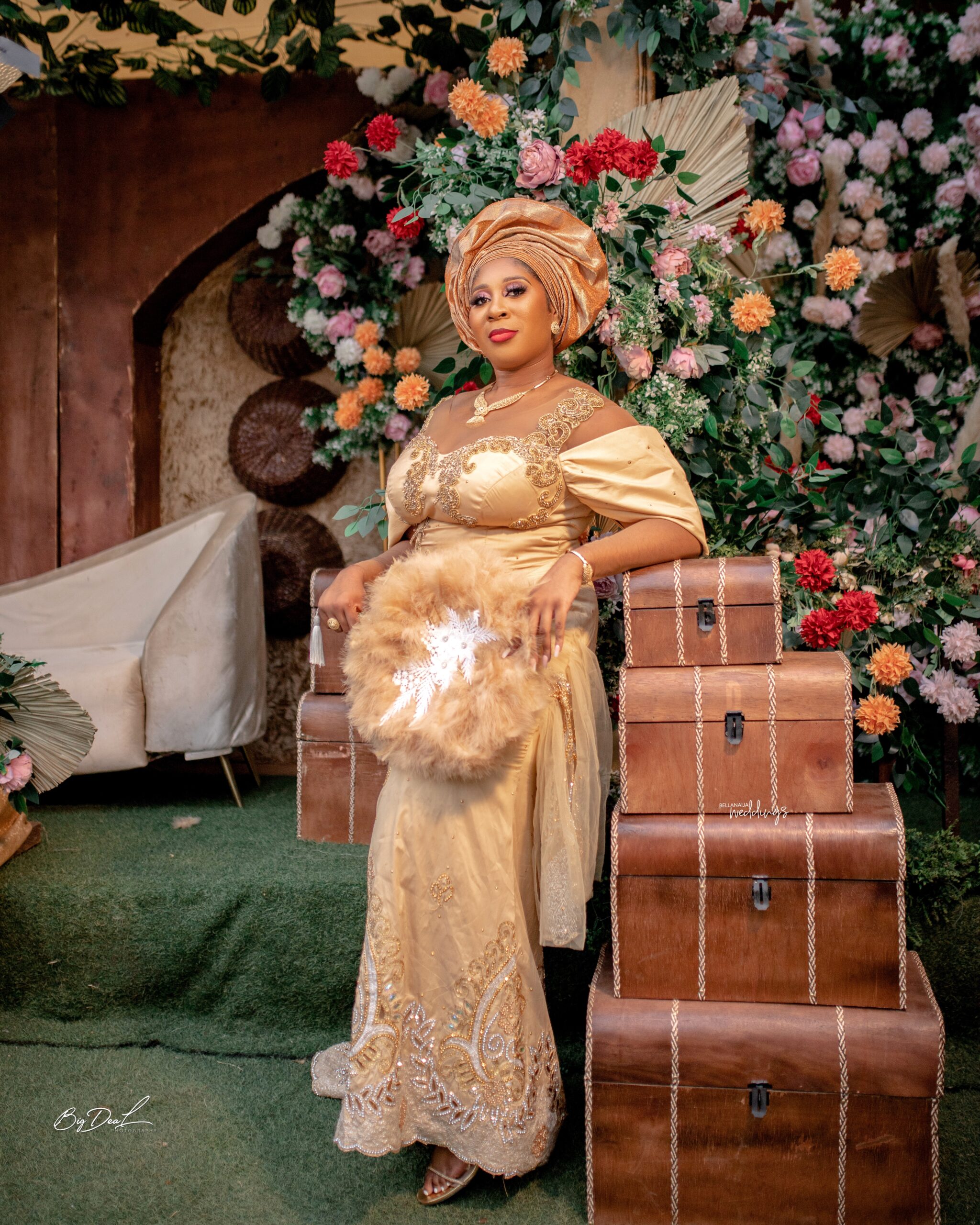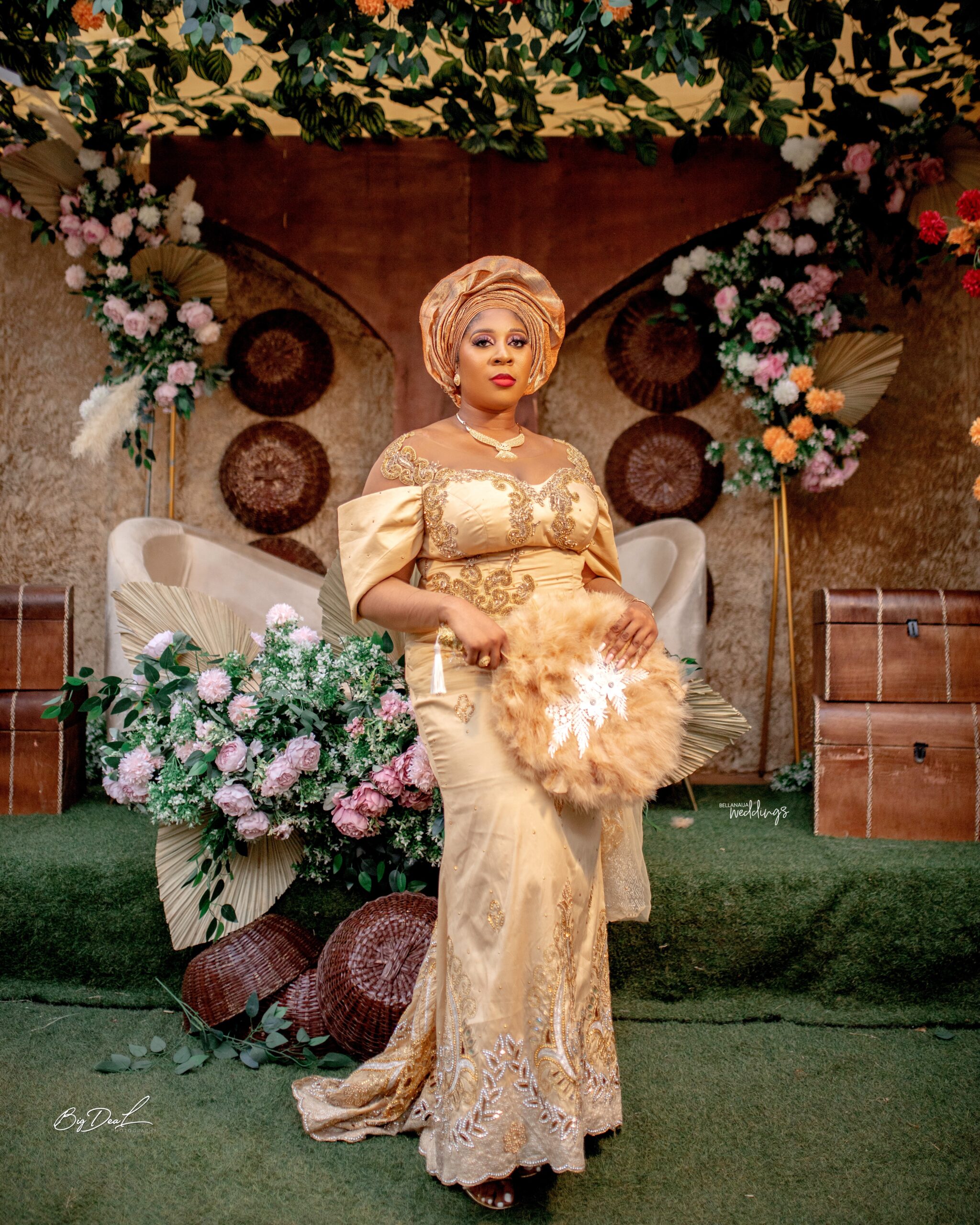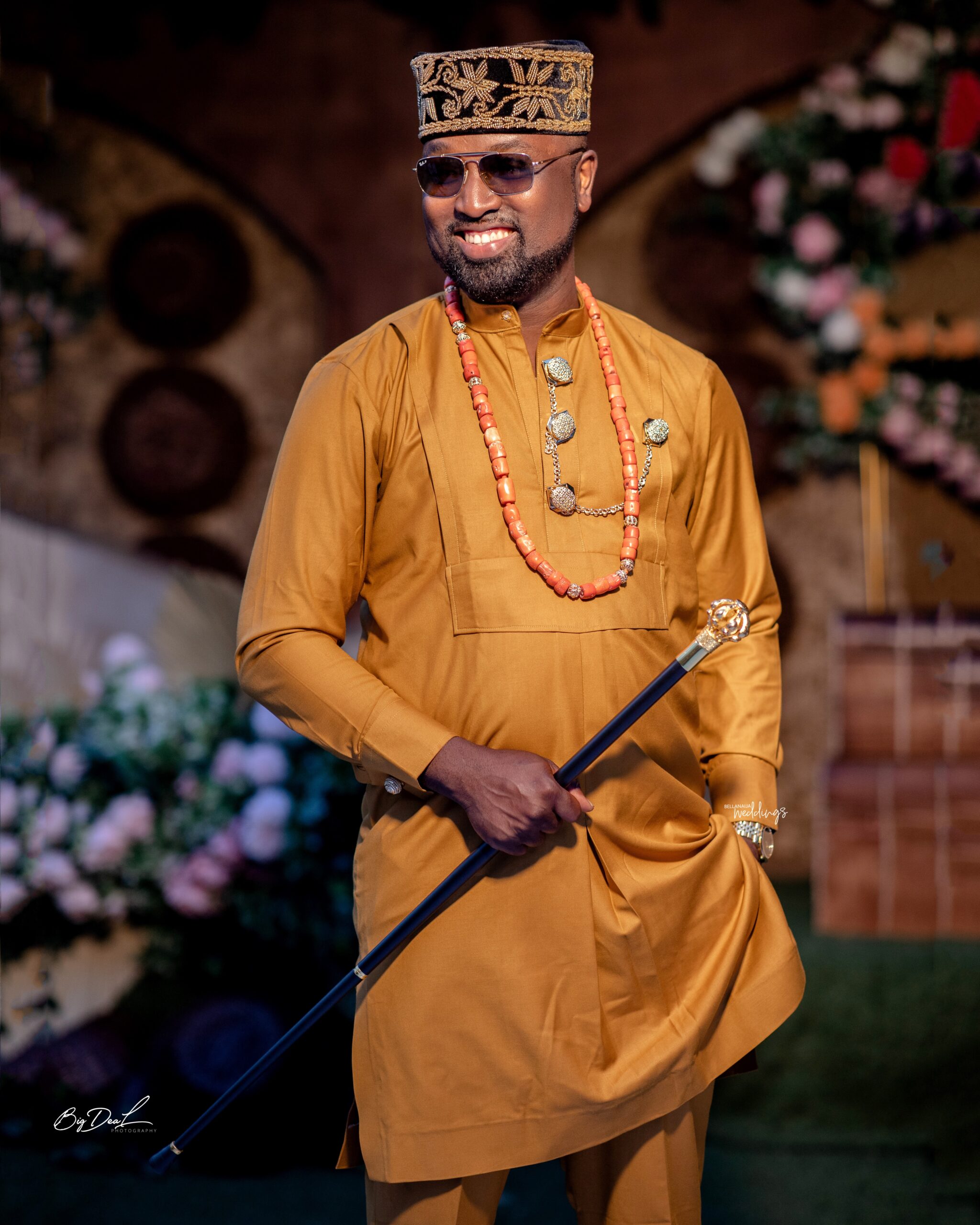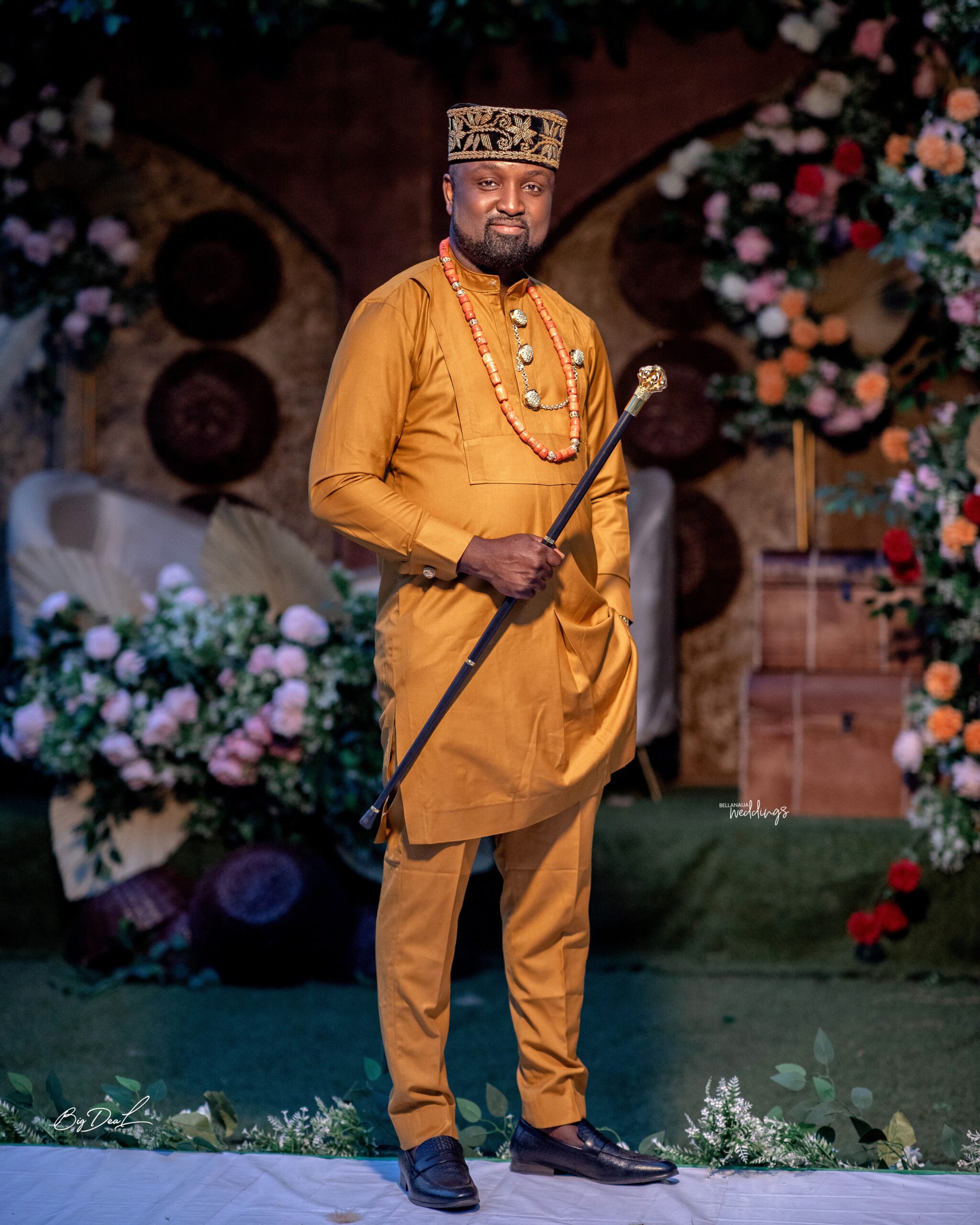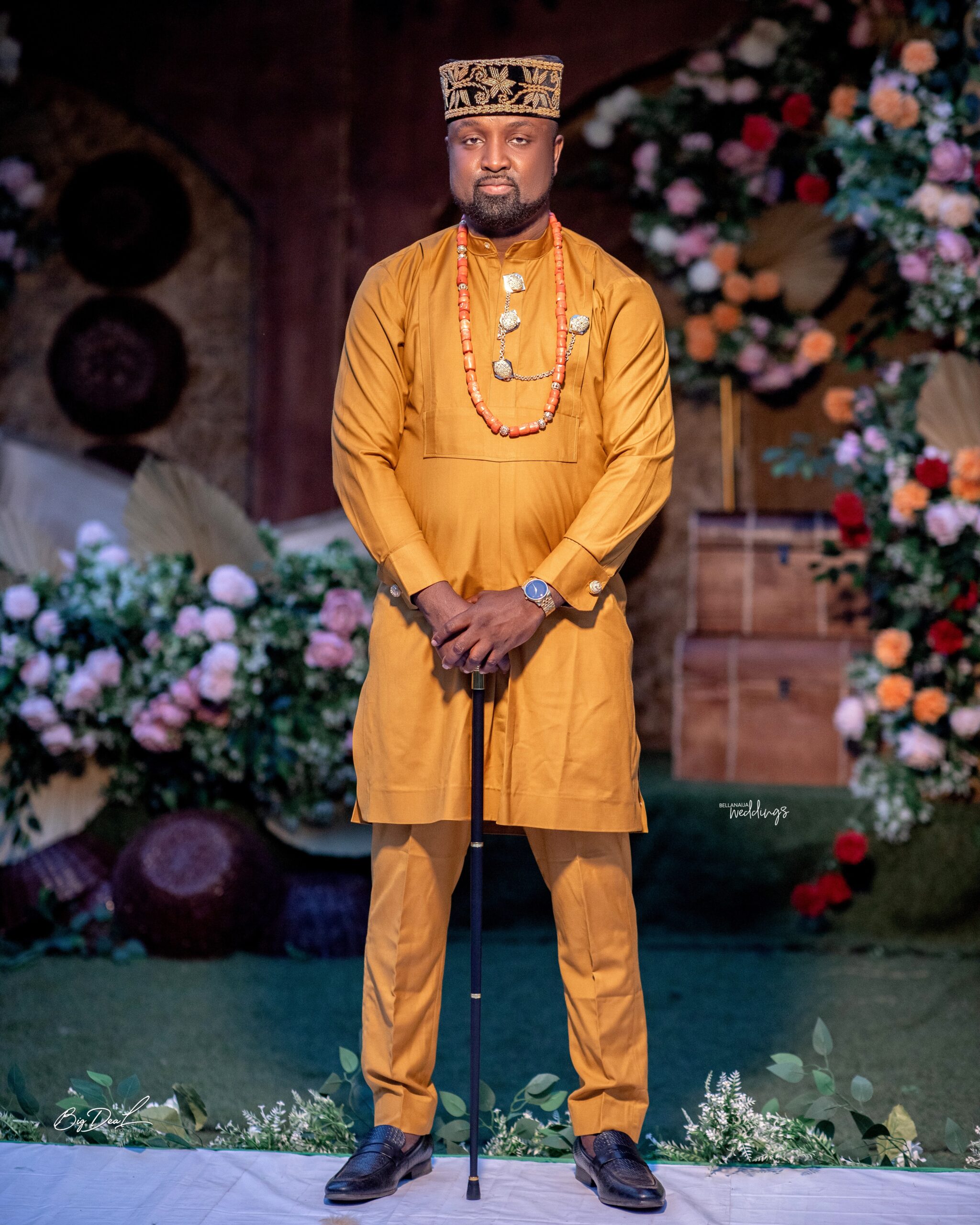 …and they lived happily ever after! 😅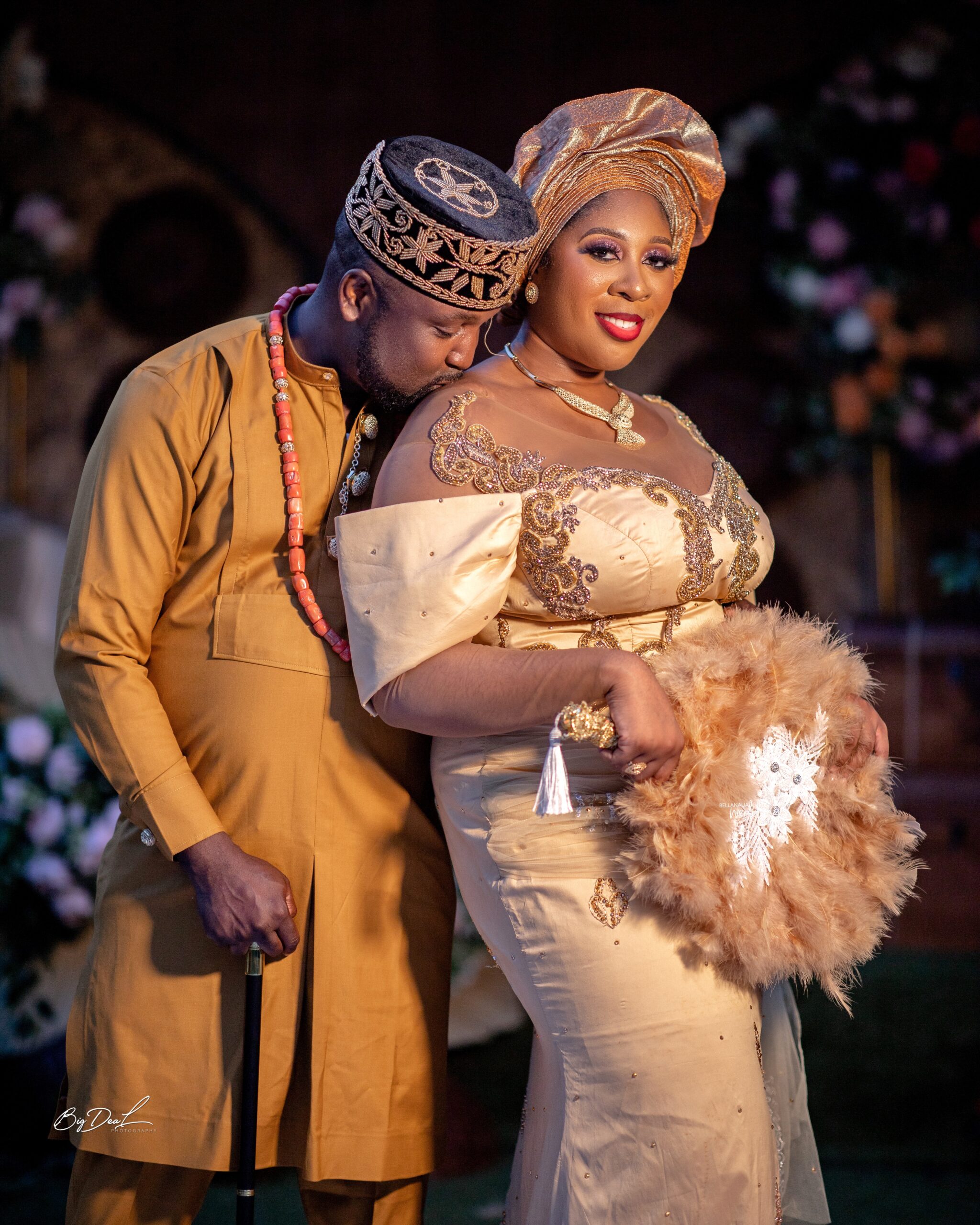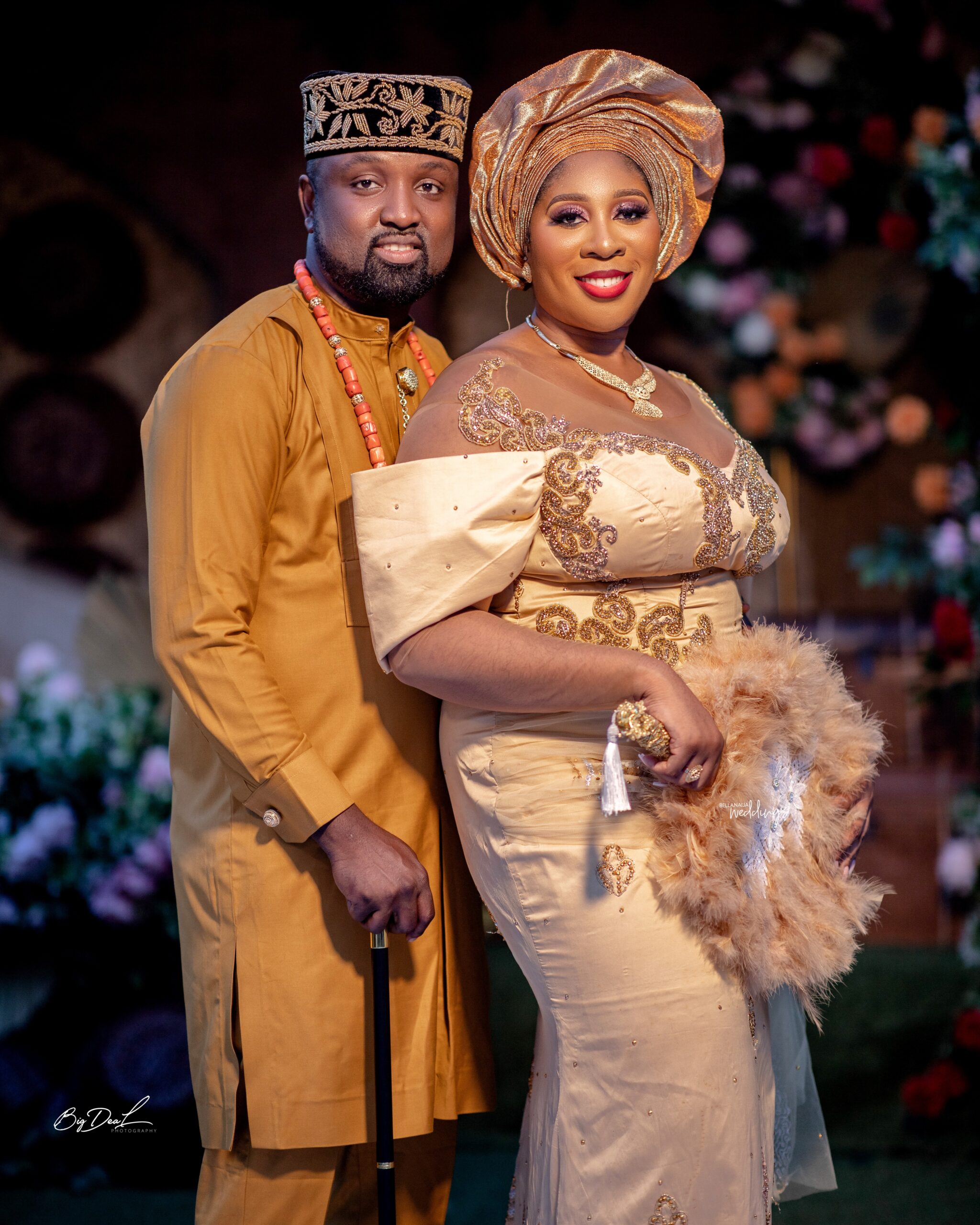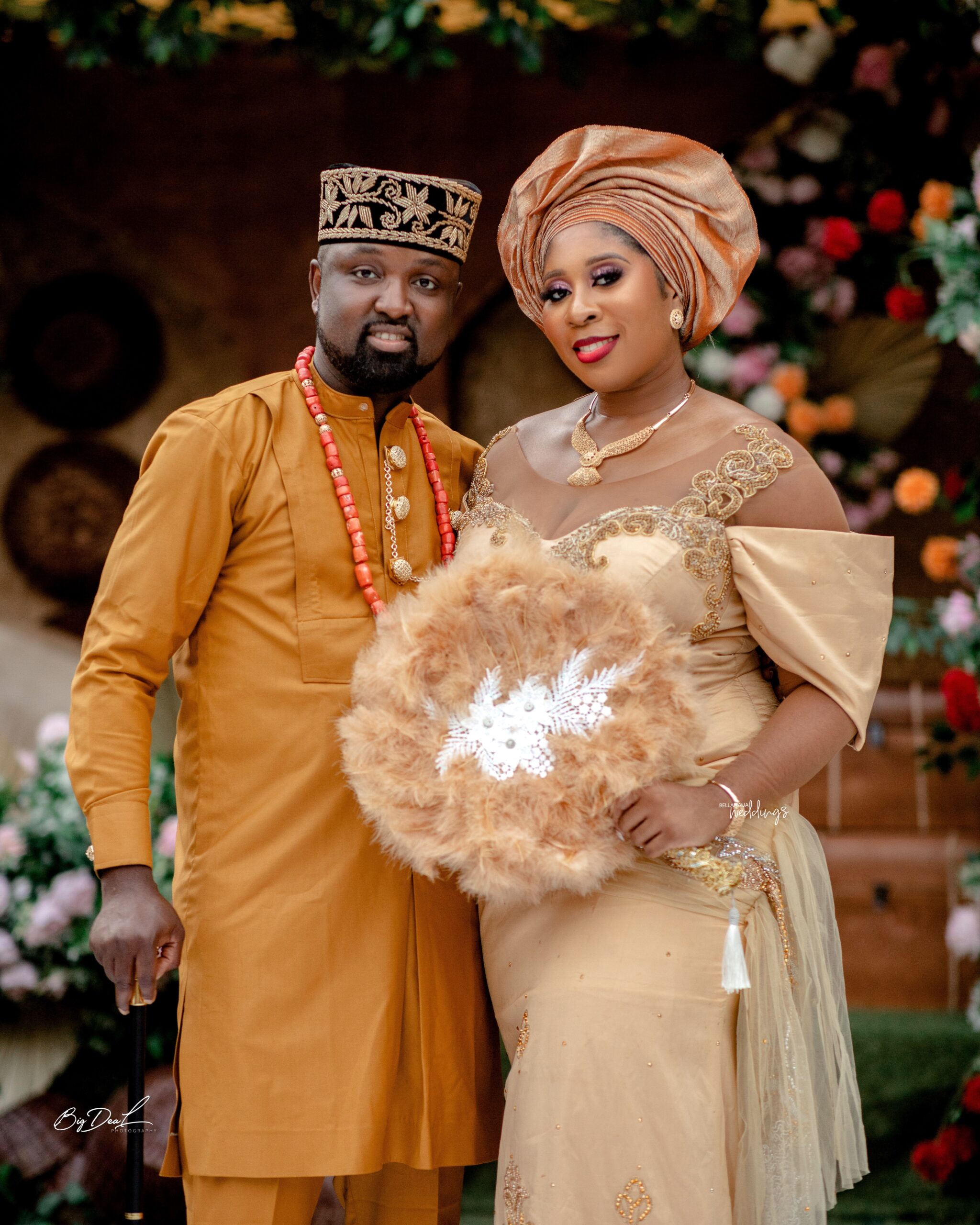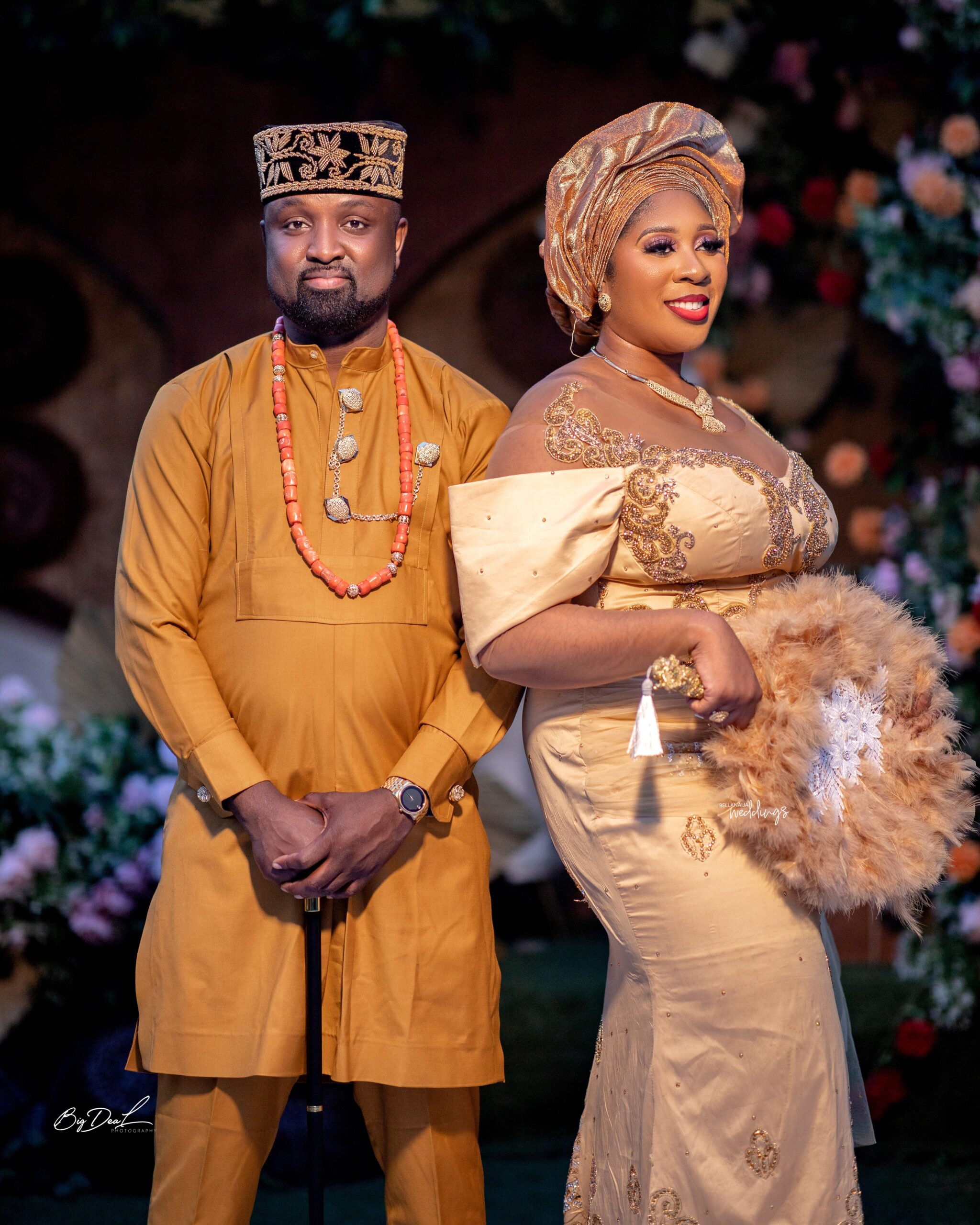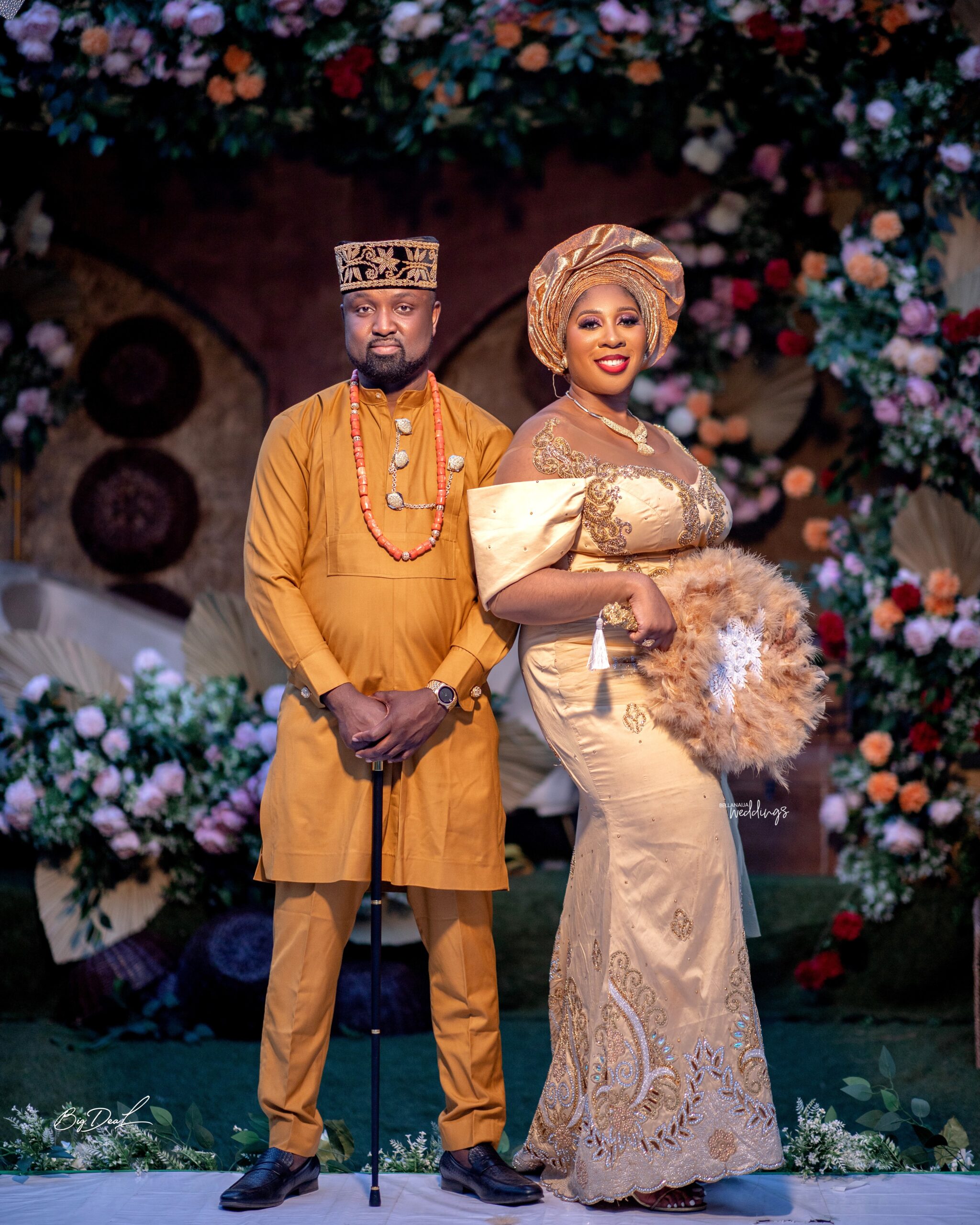 Credits
Bride @loveiscynn
Planner @emzi_eventworld
Makeup @sweettamara_
Hairstylist @sunnbeautysolution
George Fabric @george_by_ruverodesigns
Outfit @houseofmaryjane
Hand fans, Walking sticks and Caps @zeediva_signet
Bride's robe @mara_hive
Asoebi robes @satinworldng
Beads & horsetail @tophertonyjewelry
Groom's Outfit @iamsaadiiq
Decor @chuksbevents
Photography @officialbigdealweddings