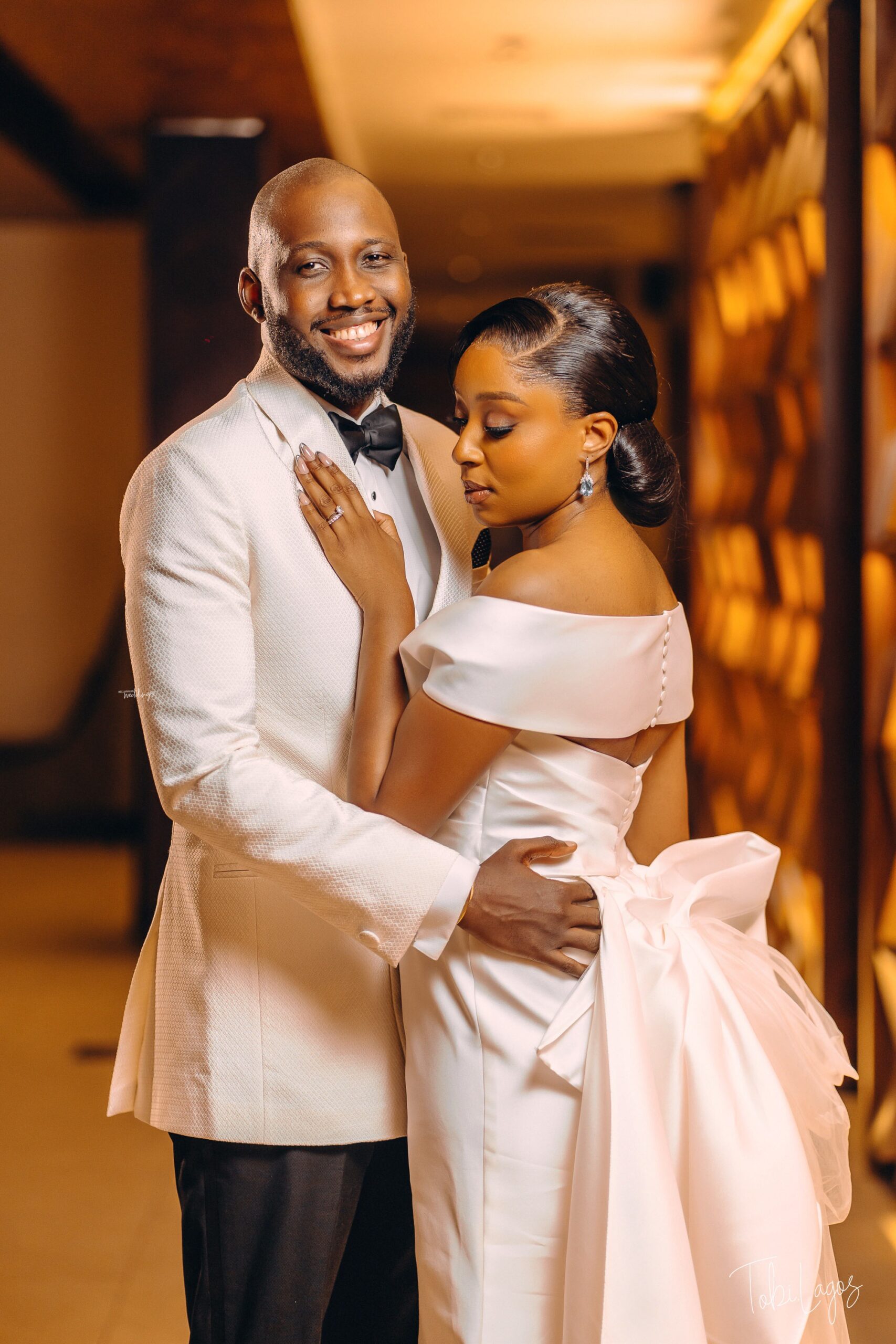 Love called, Denise and Yemi answered – Now, we're up and ready for a sweet love fest! 😍
Theirs is the story of the groomsman who fell in love with the wedding guest, you can read up on the juicy details here in case you missed it. They sealed their love in a beautiful wedding and it's giving us a thousand butterflies in our bellies.
They looked absolutely dashing in their outfits and the love that they share is evident in each frame. They make such a perfect match and their wedding photos are all you need for a beautiful day!
Enjoy their white wedding photos below and see their traditional wedding photos here: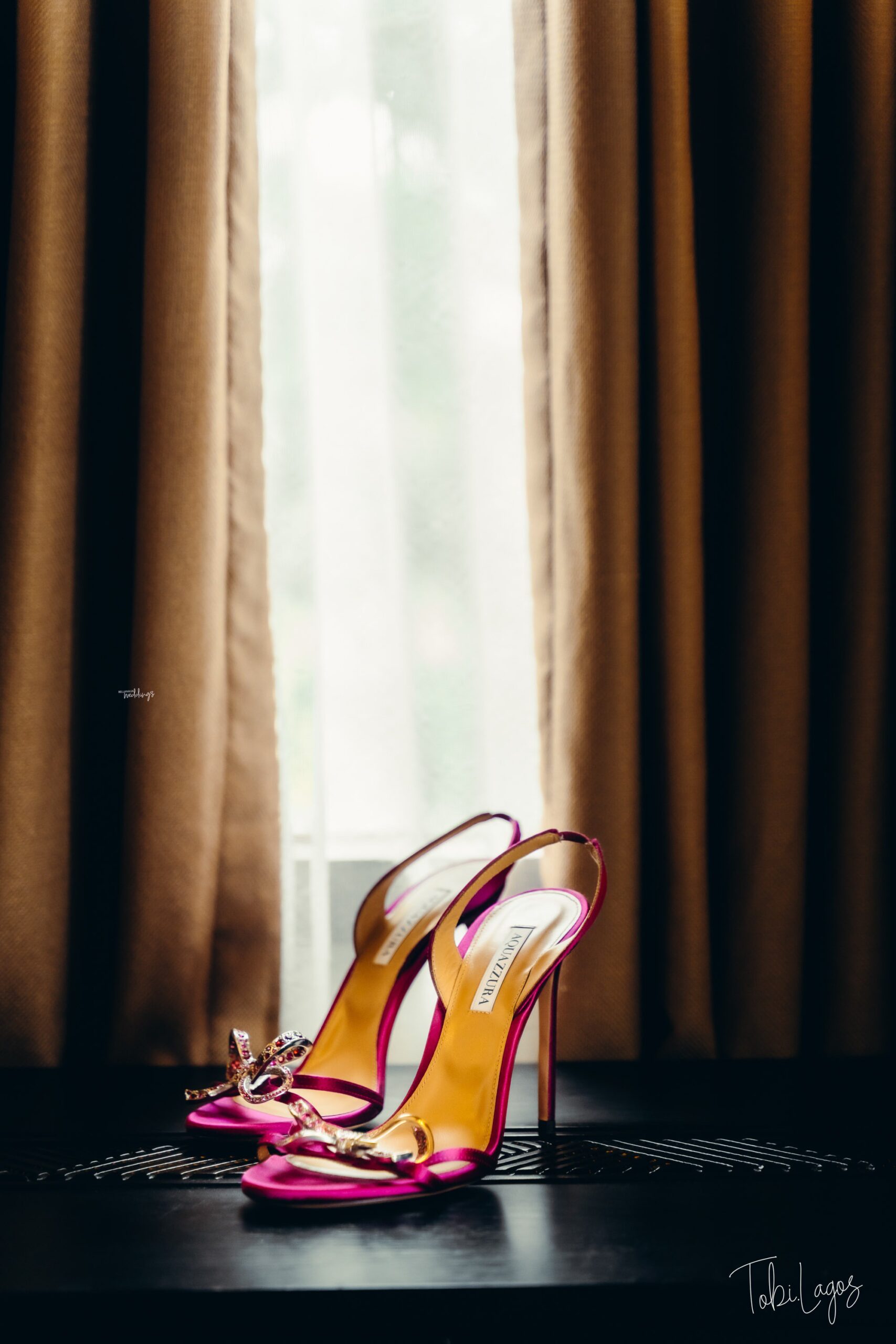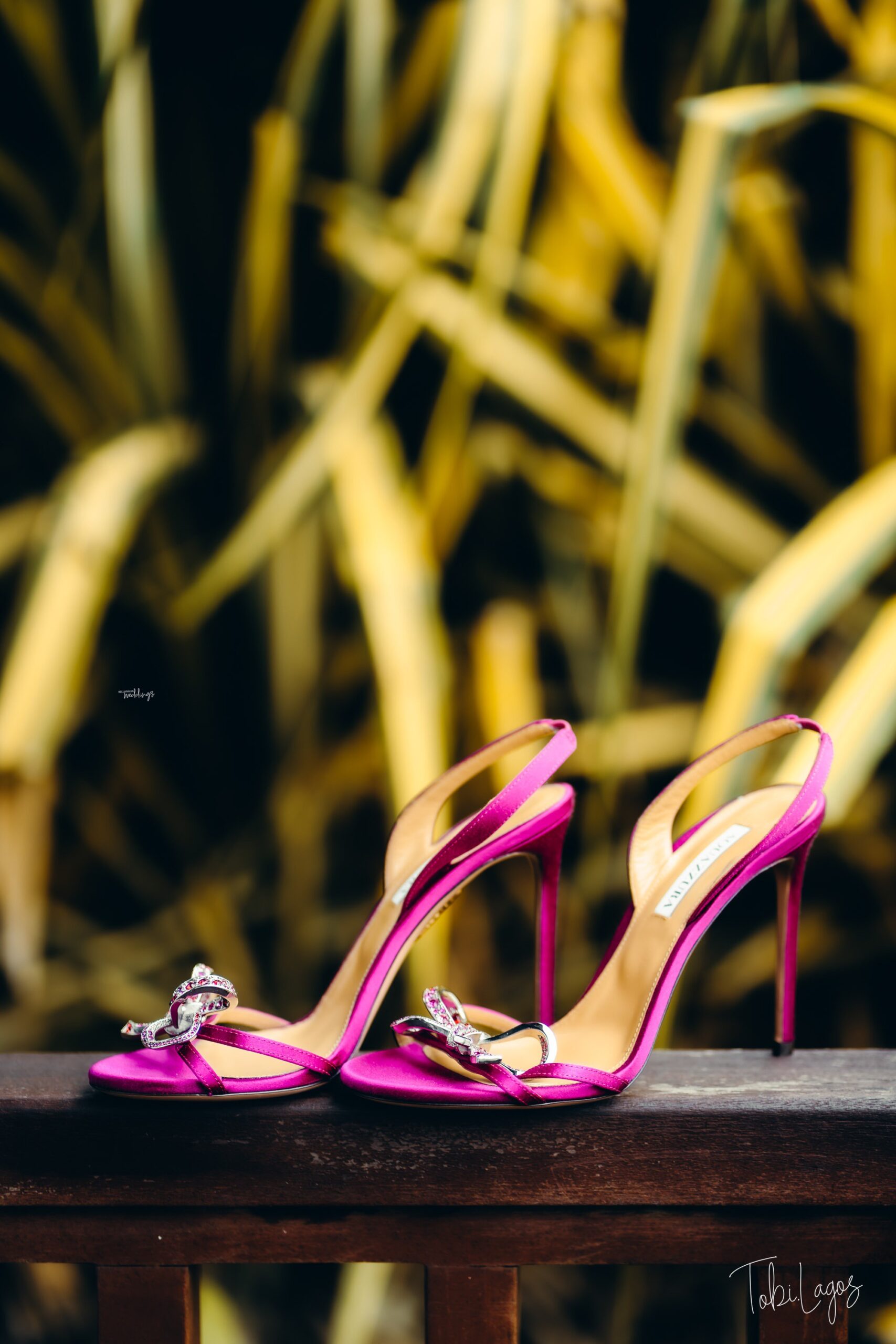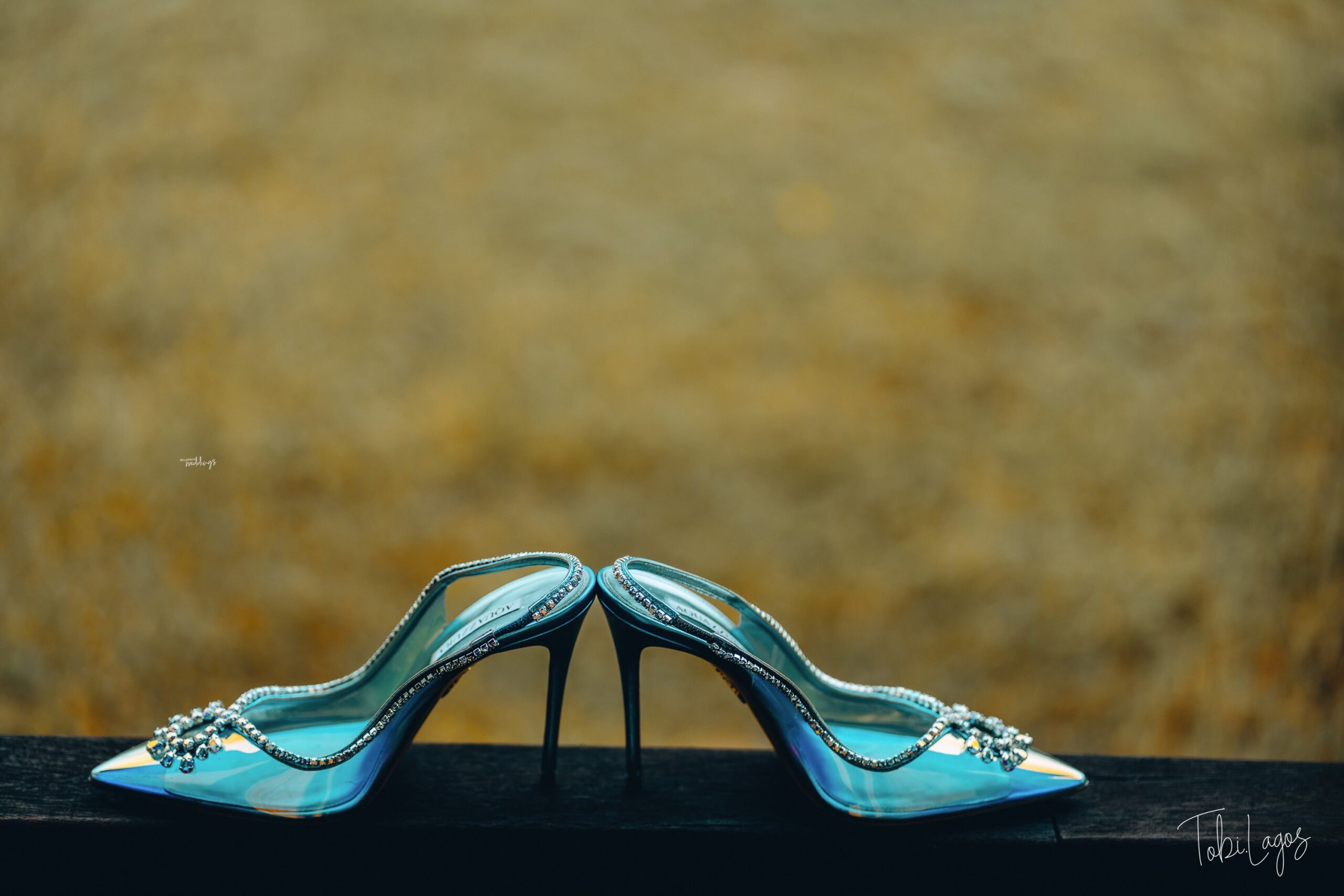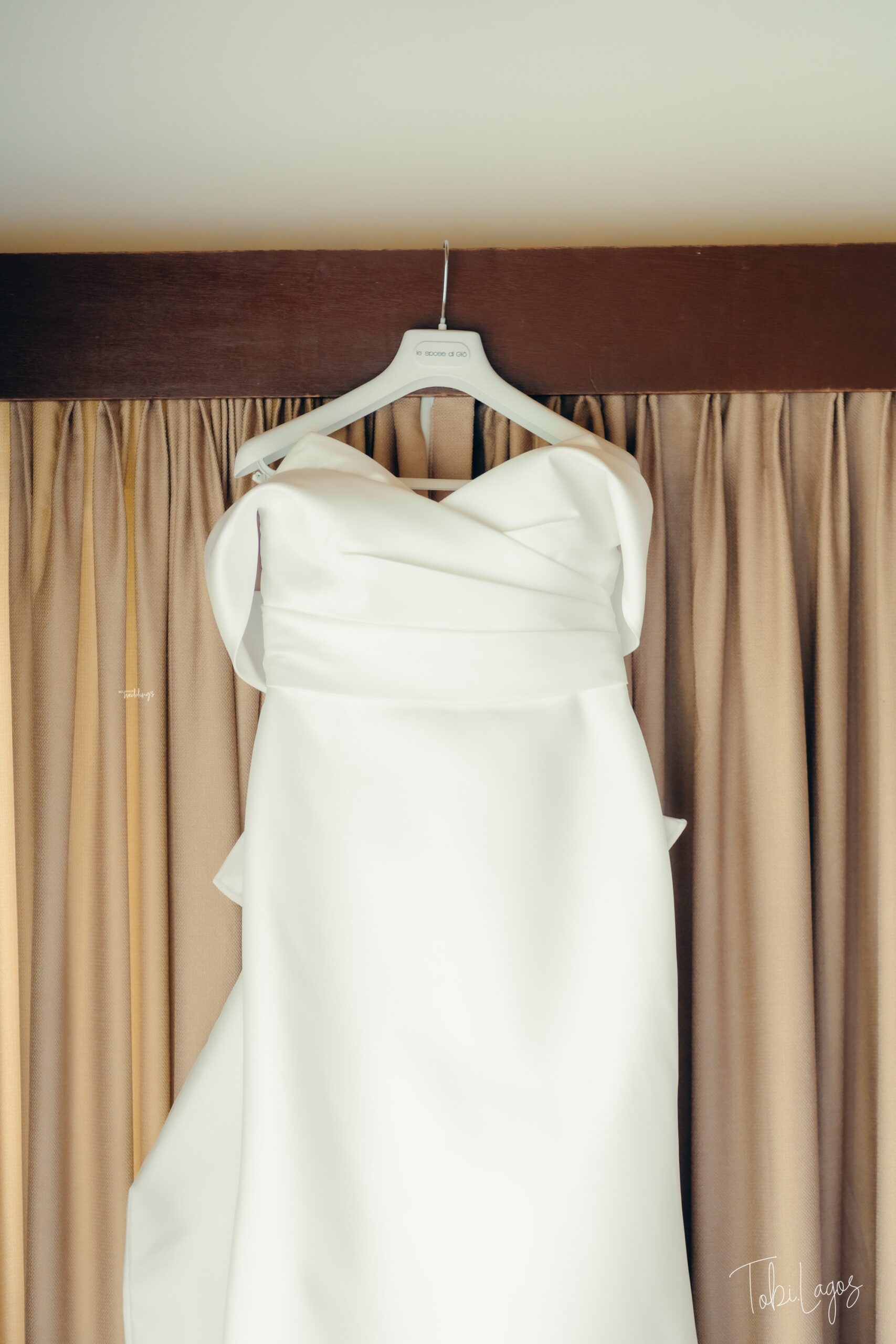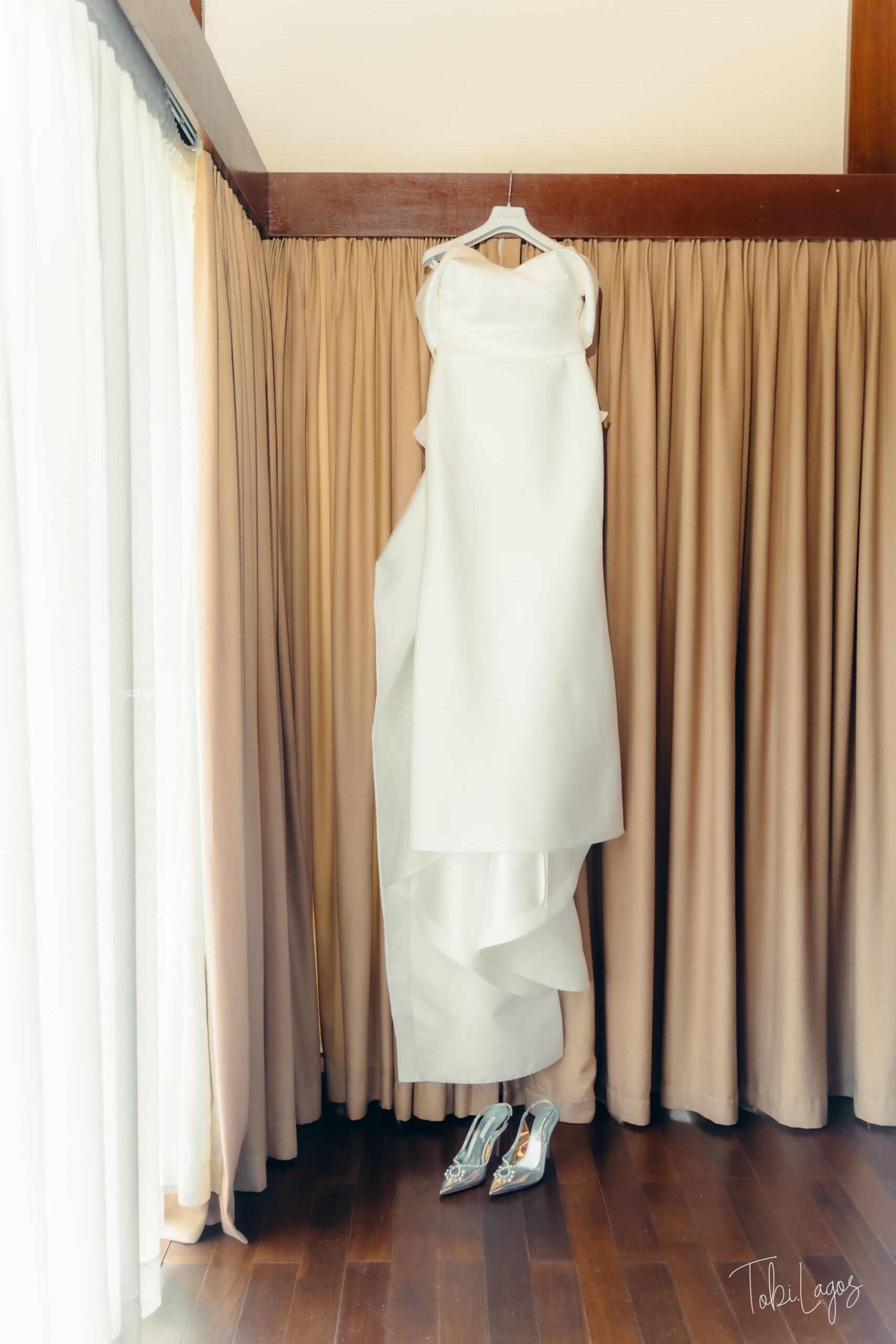 Denise made such a gorgeous bride!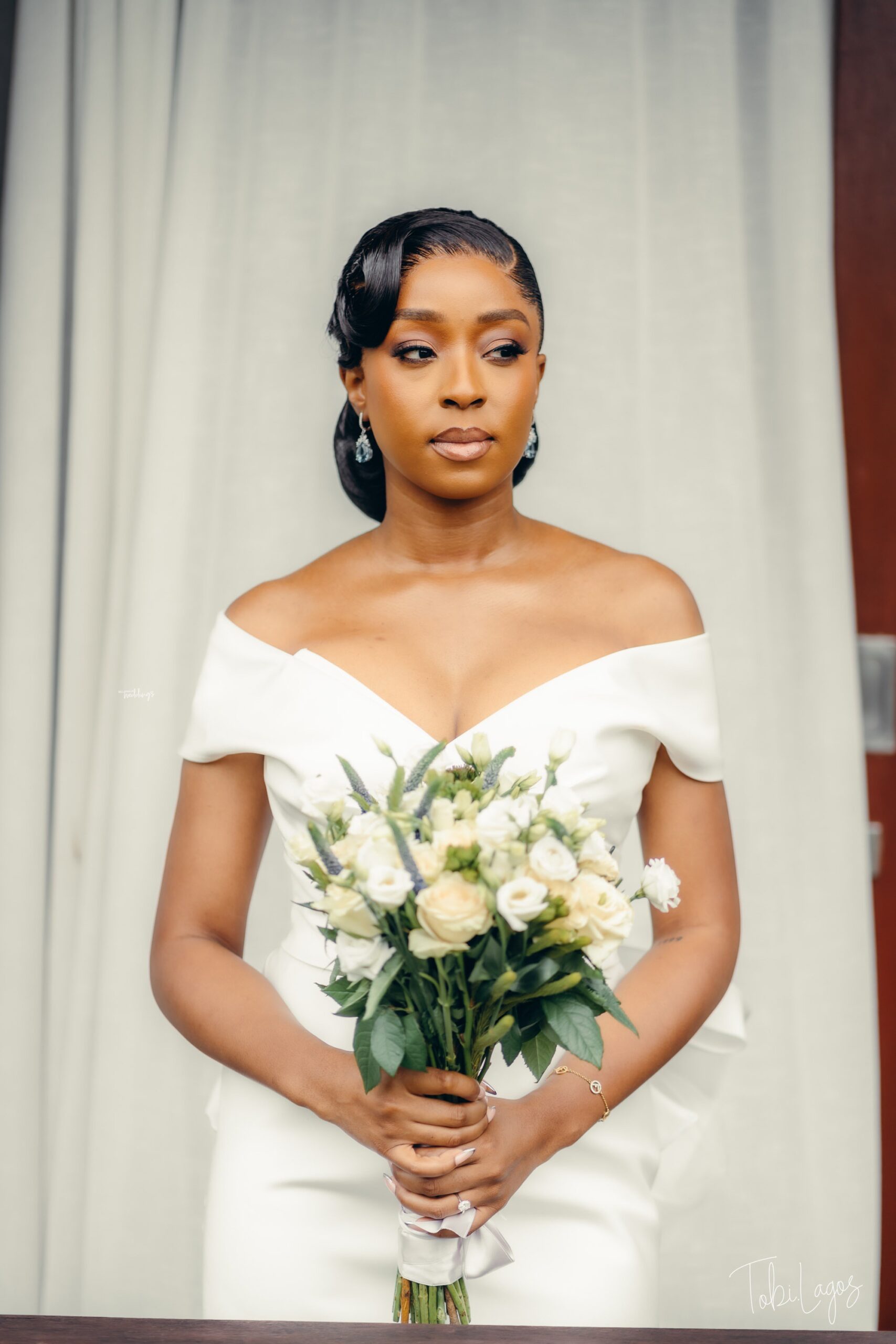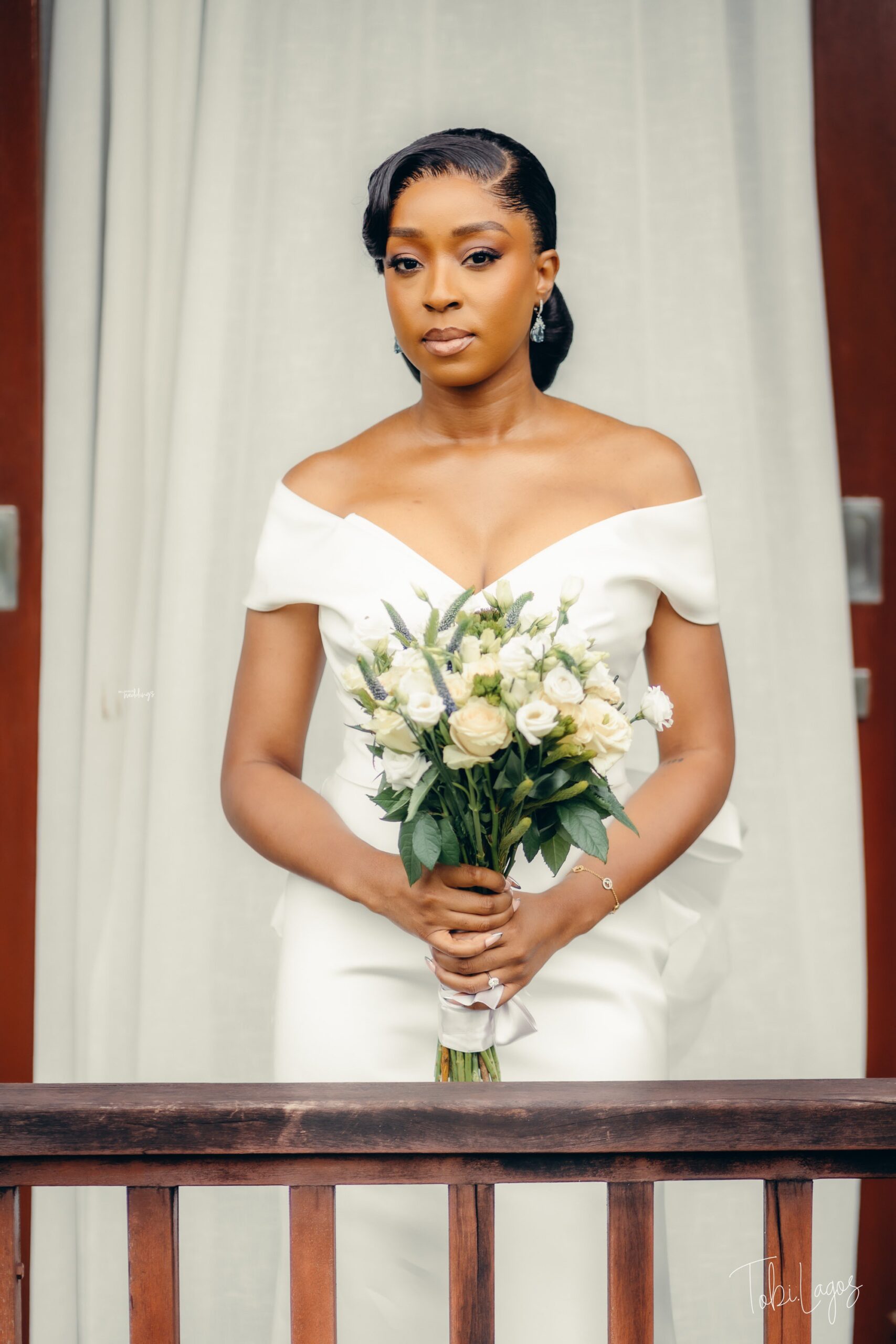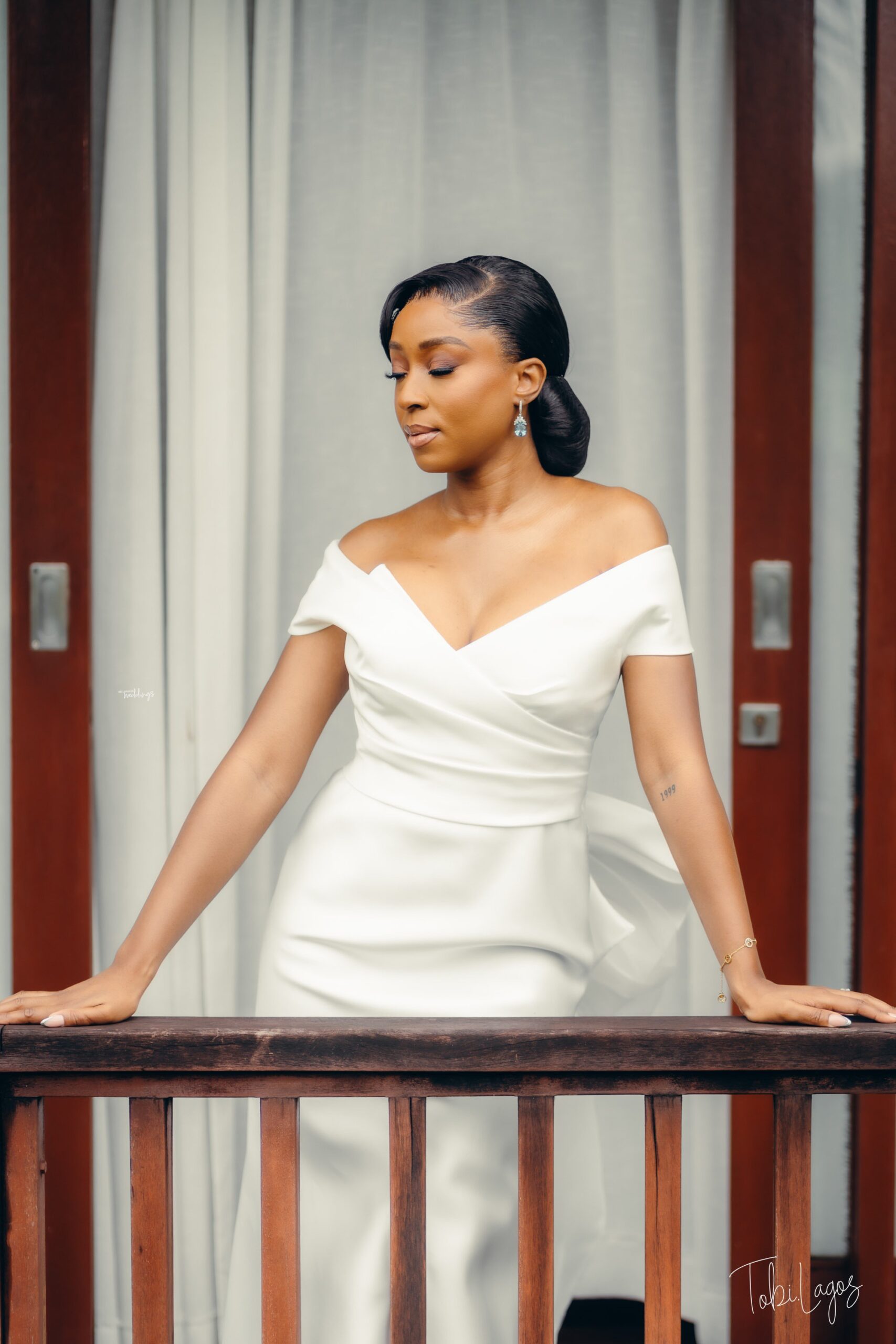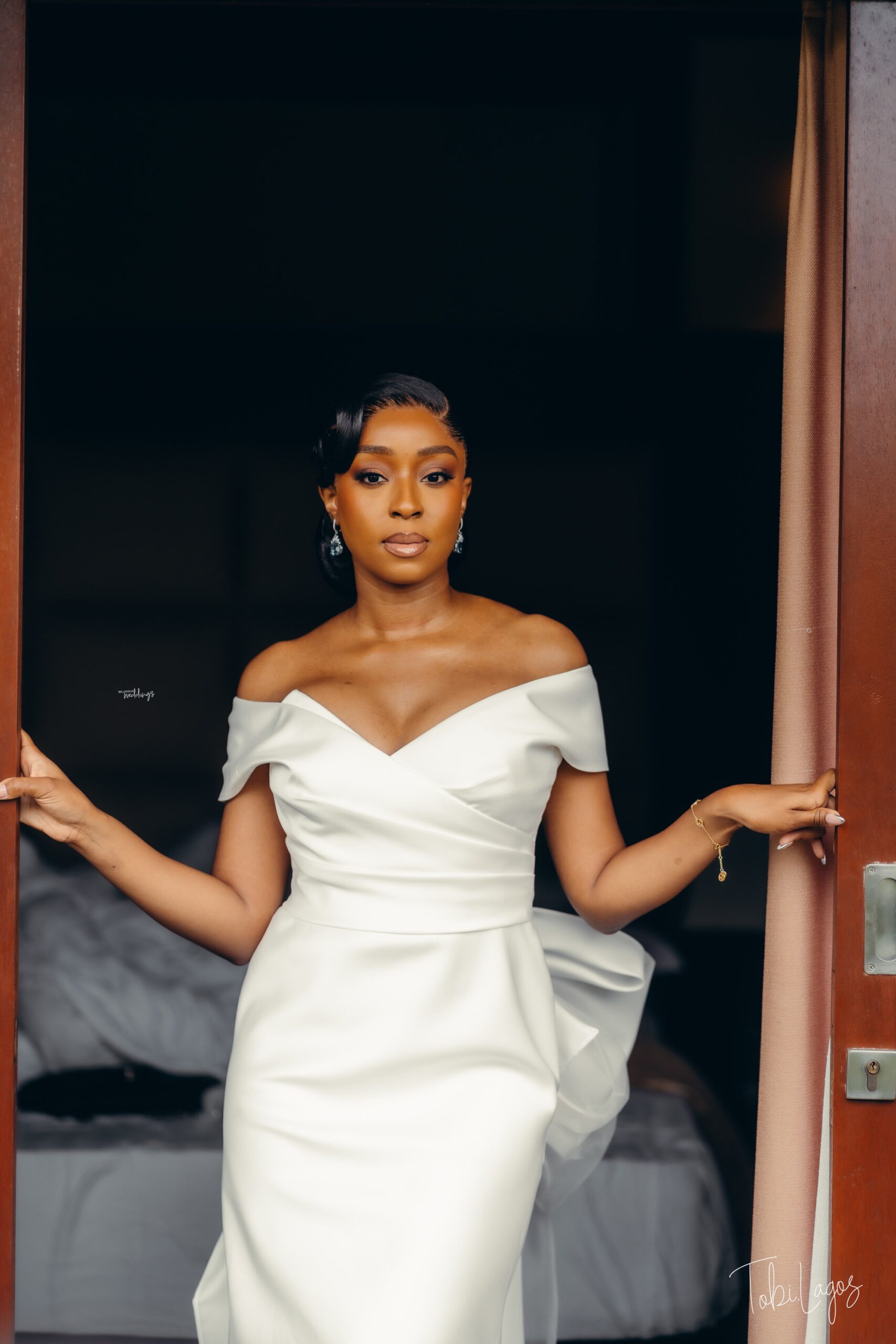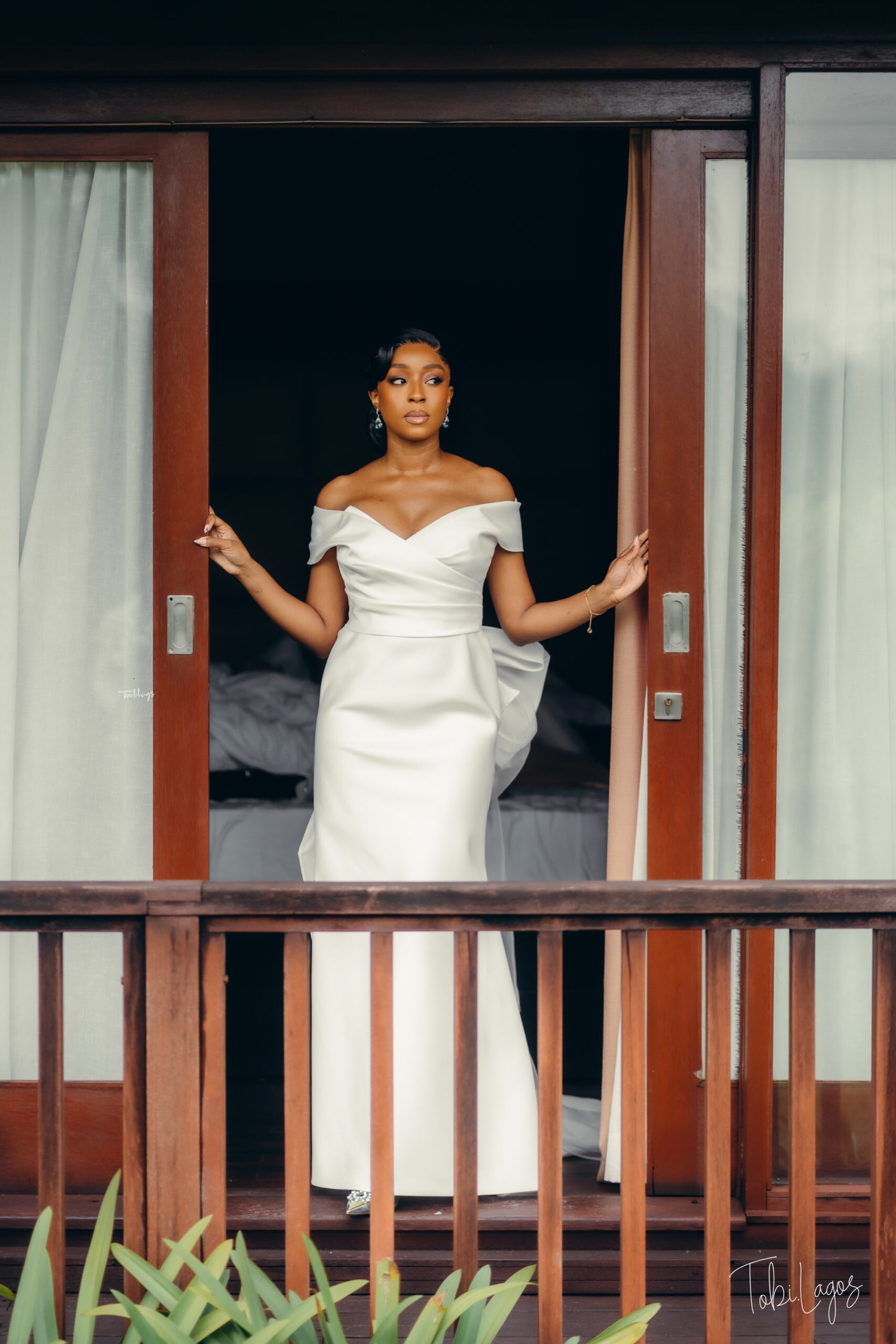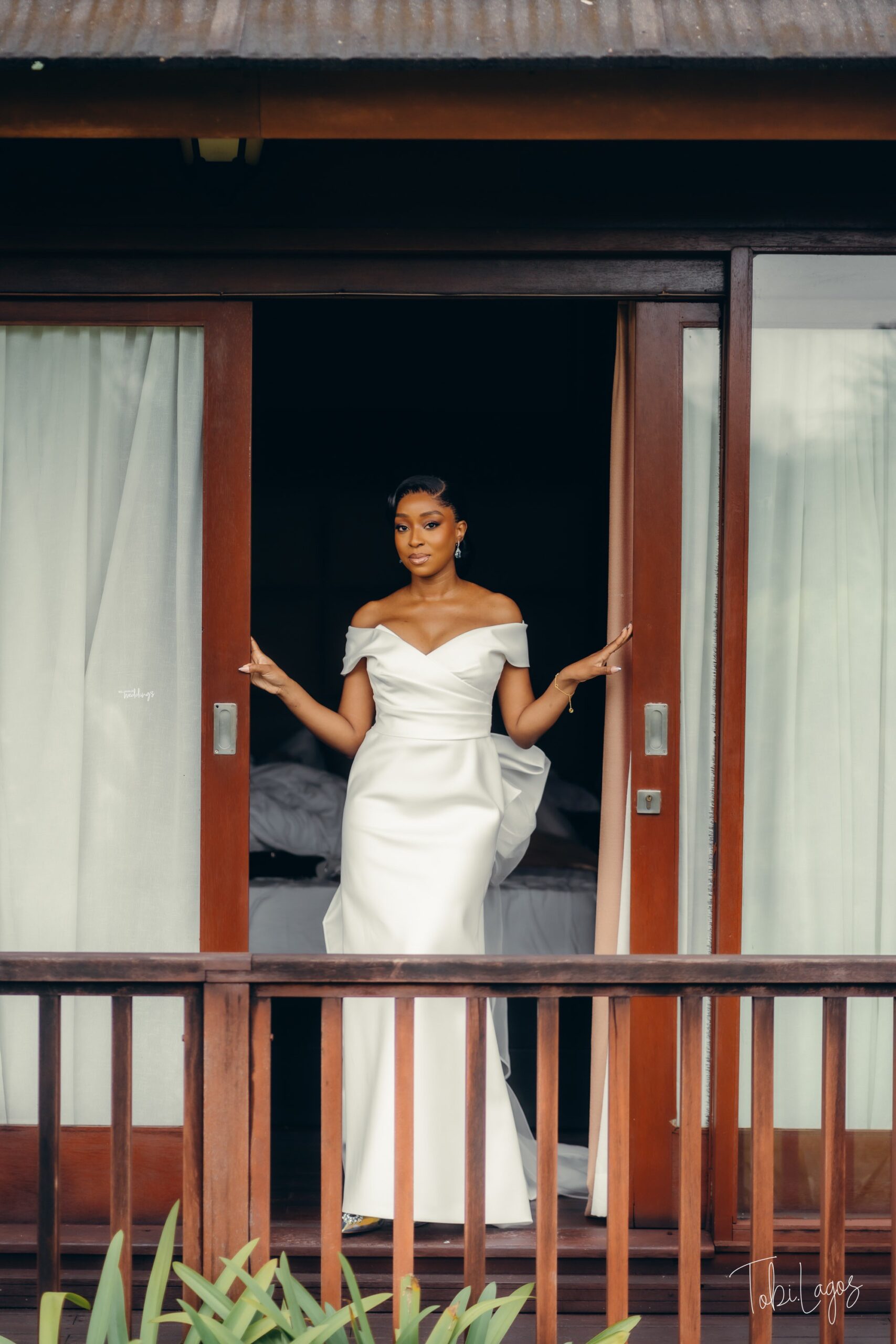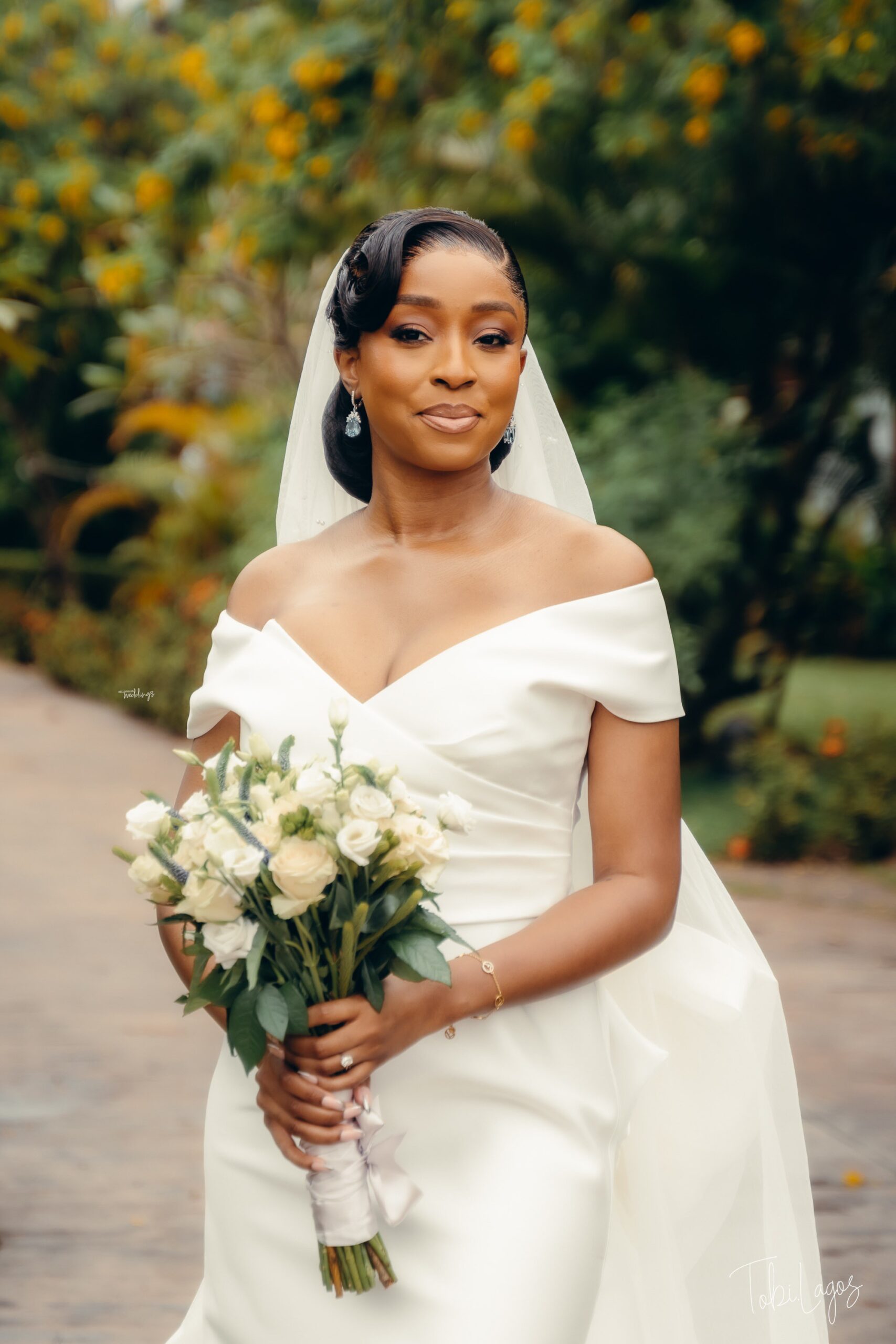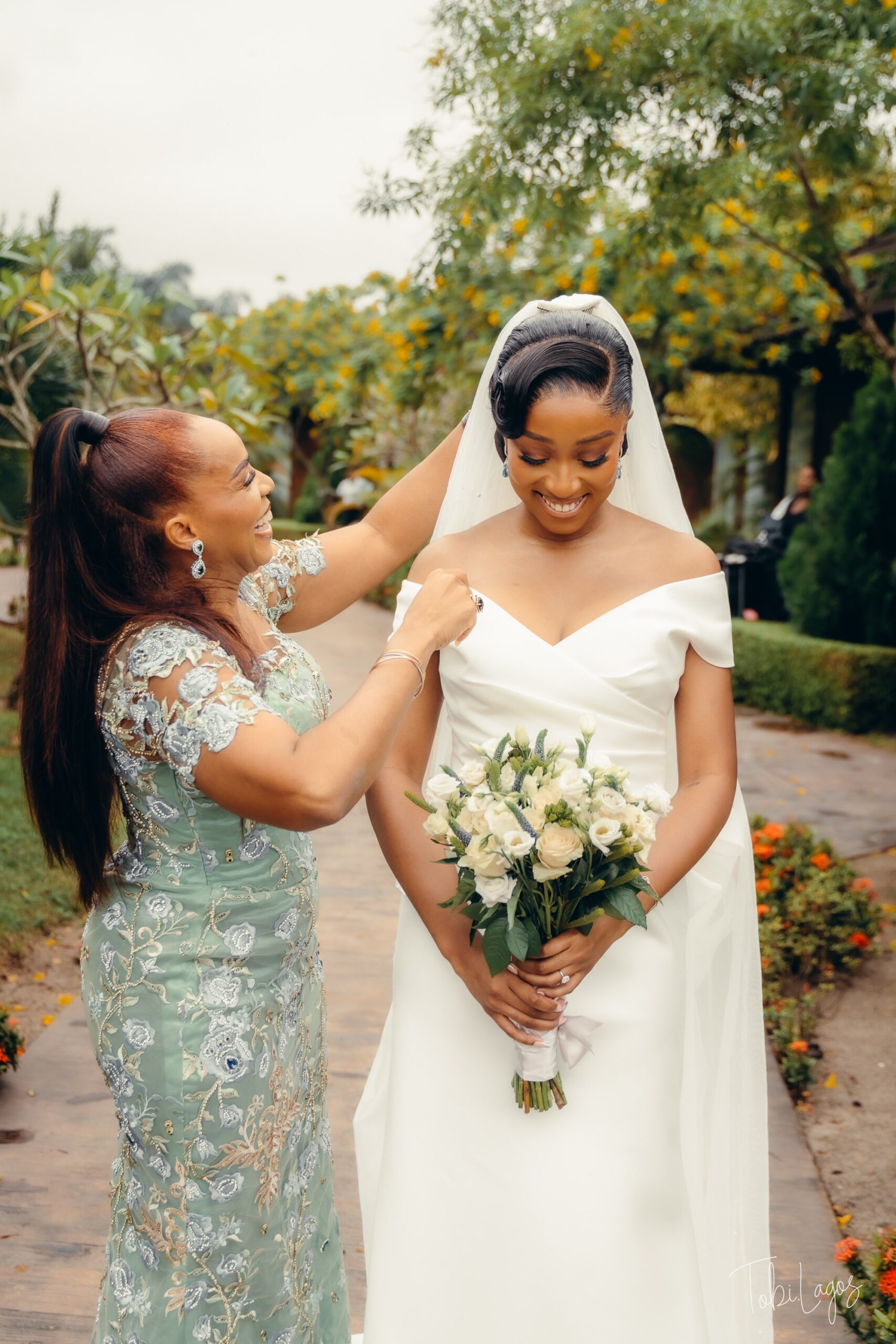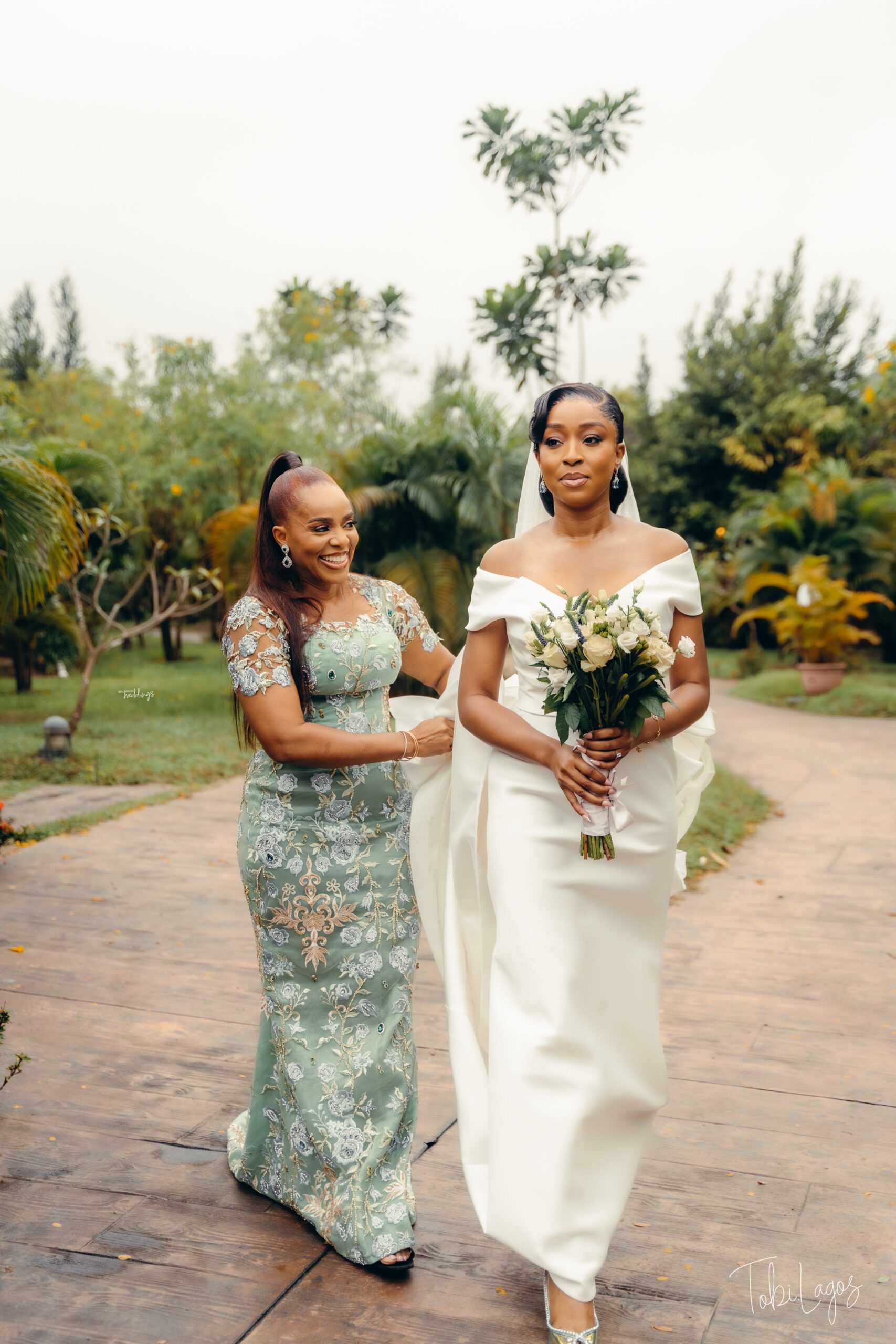 Yemi understood the drip assignment!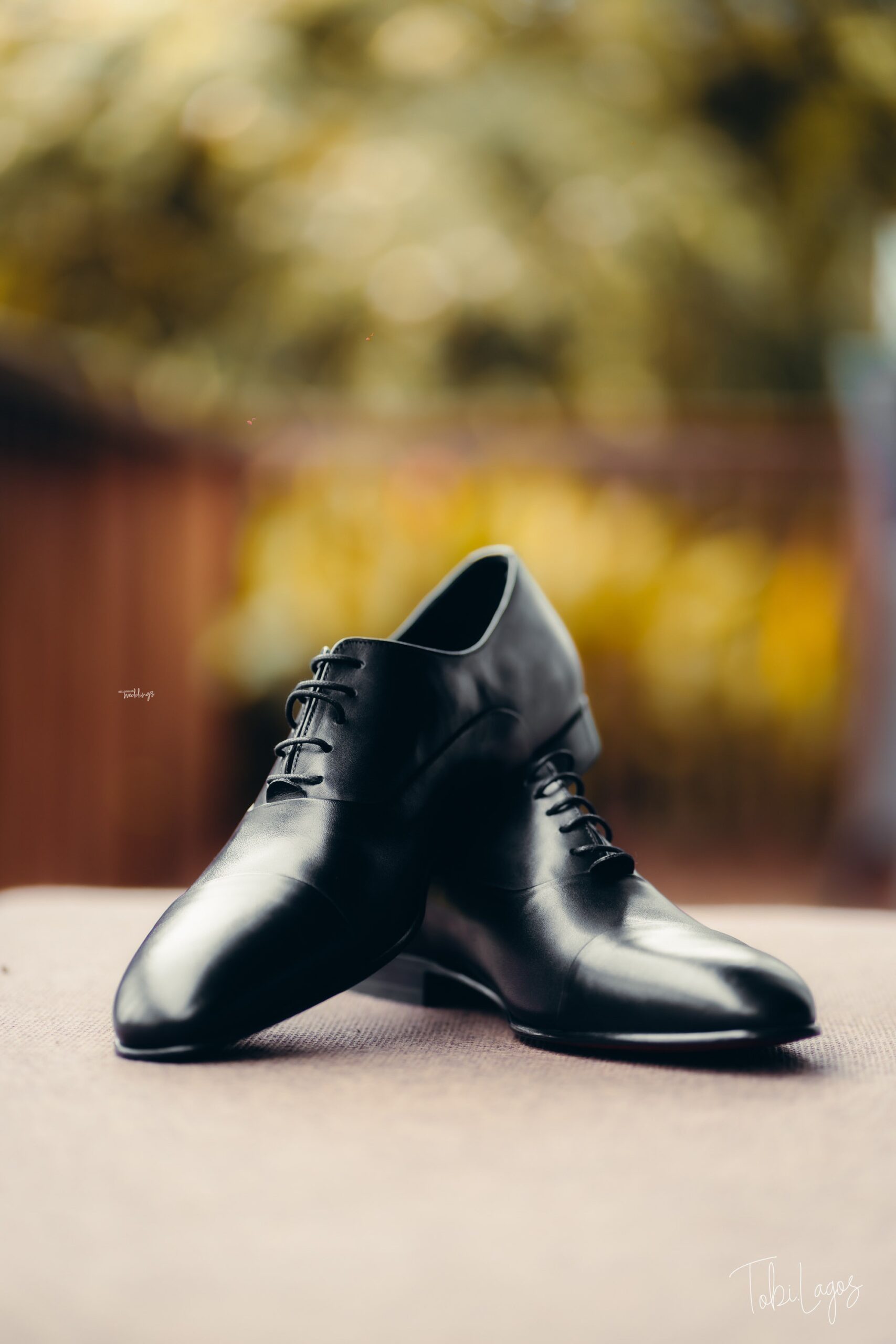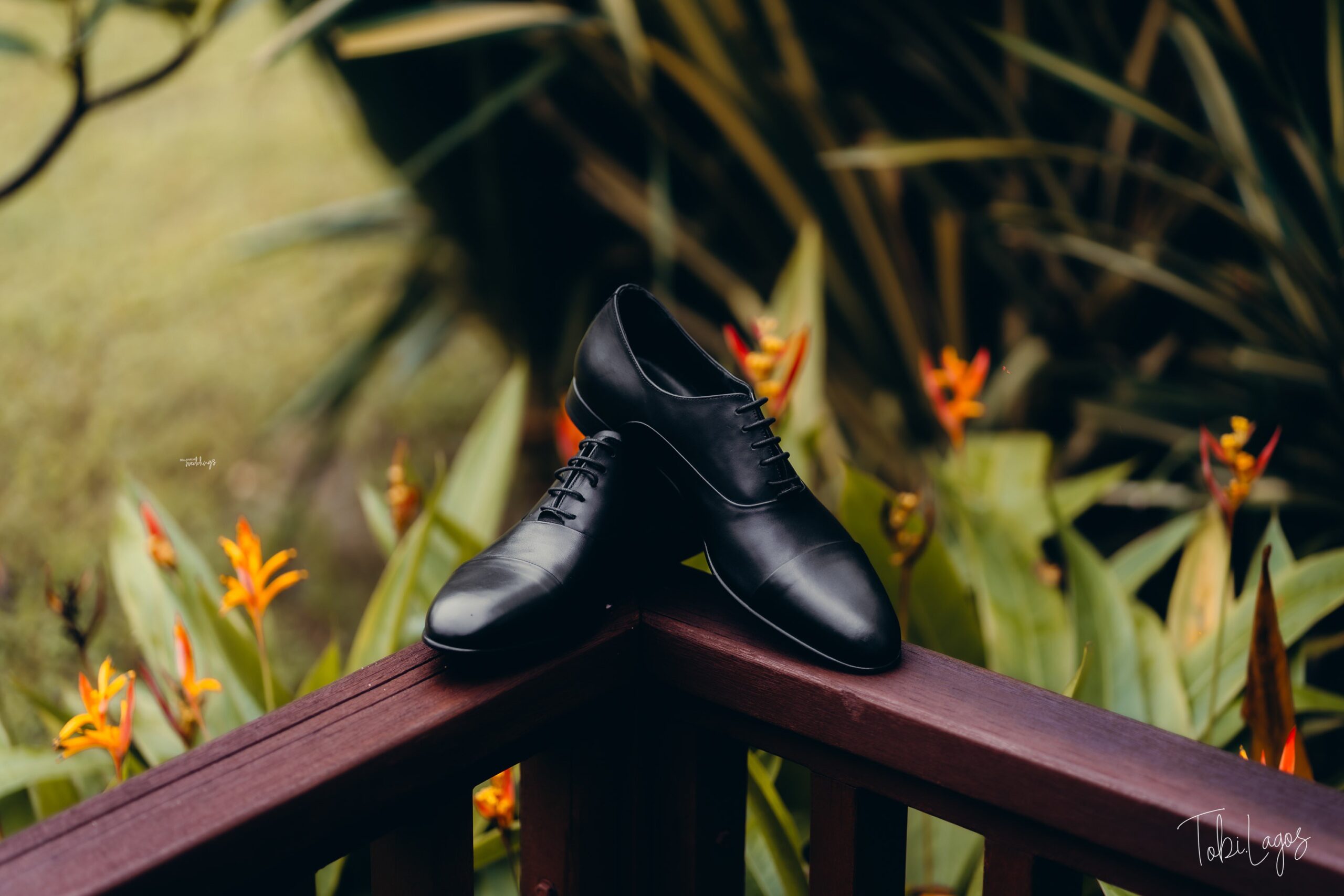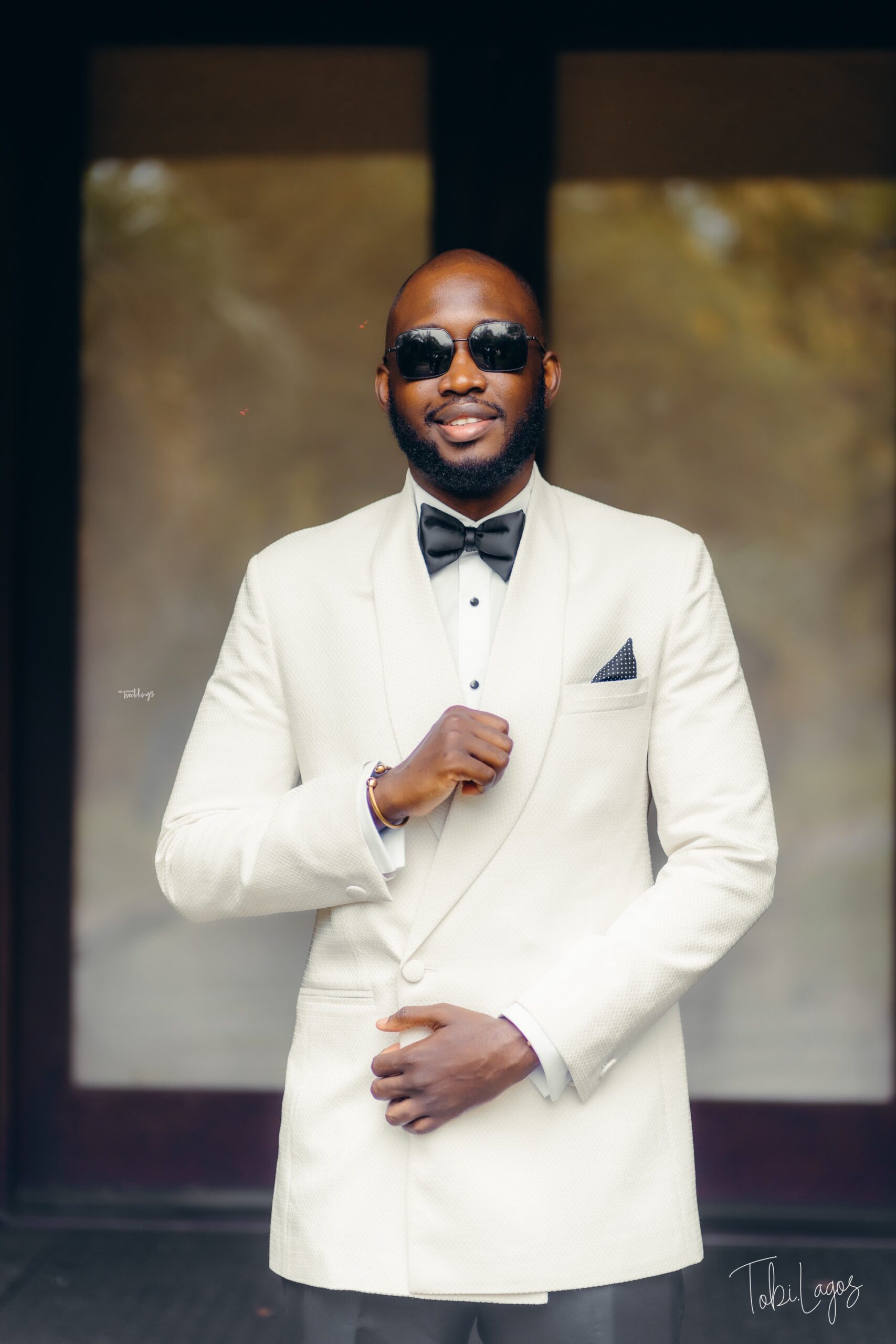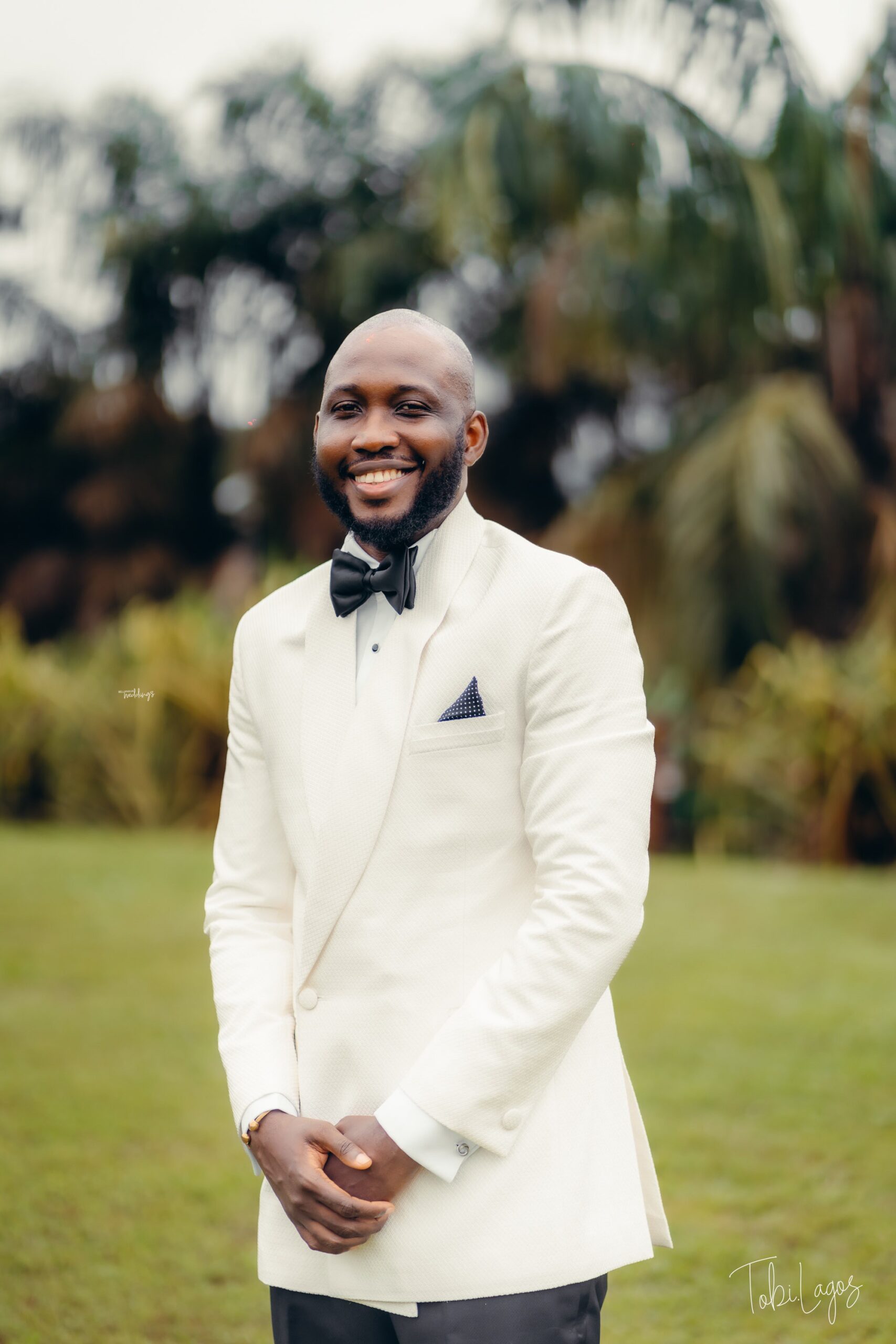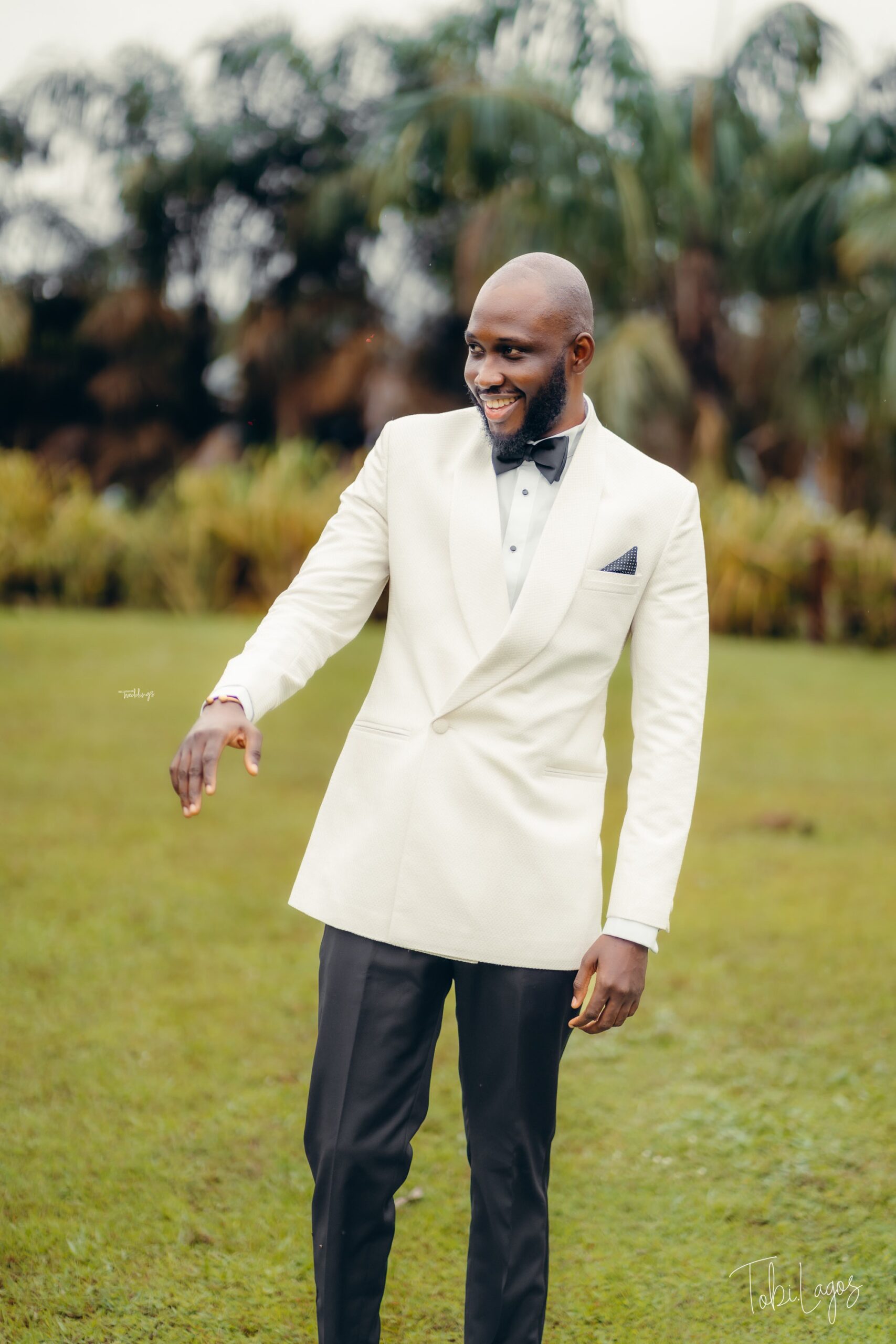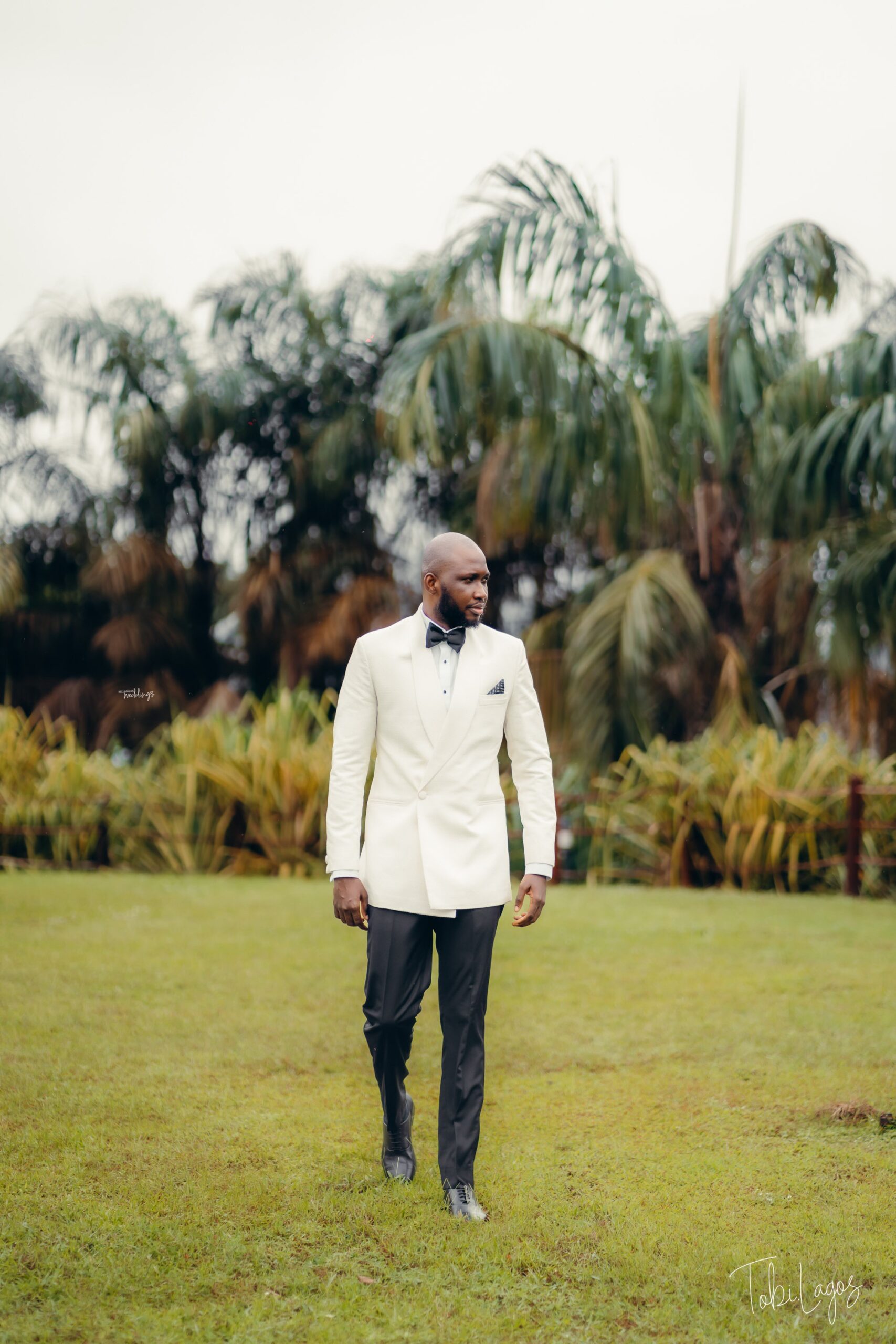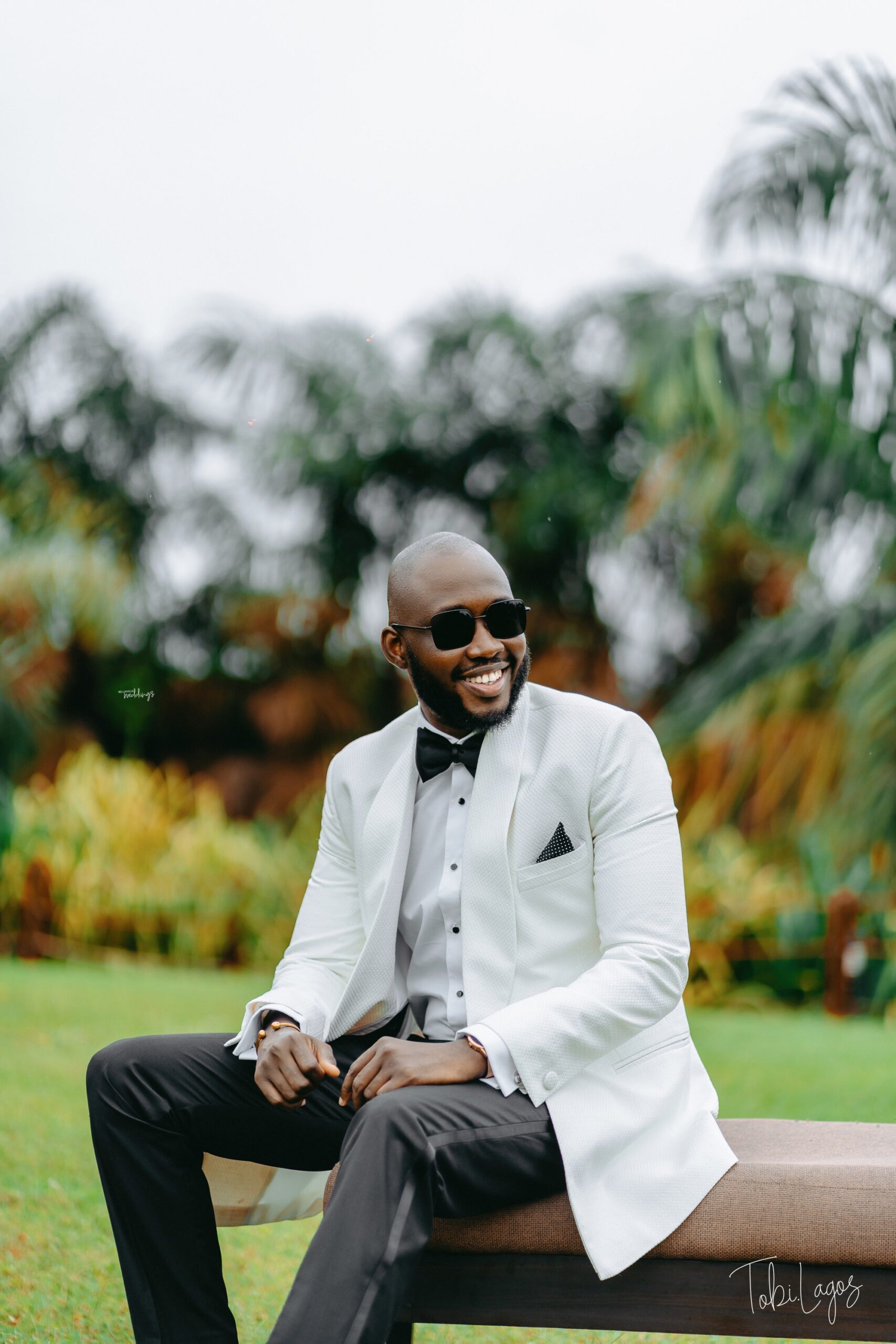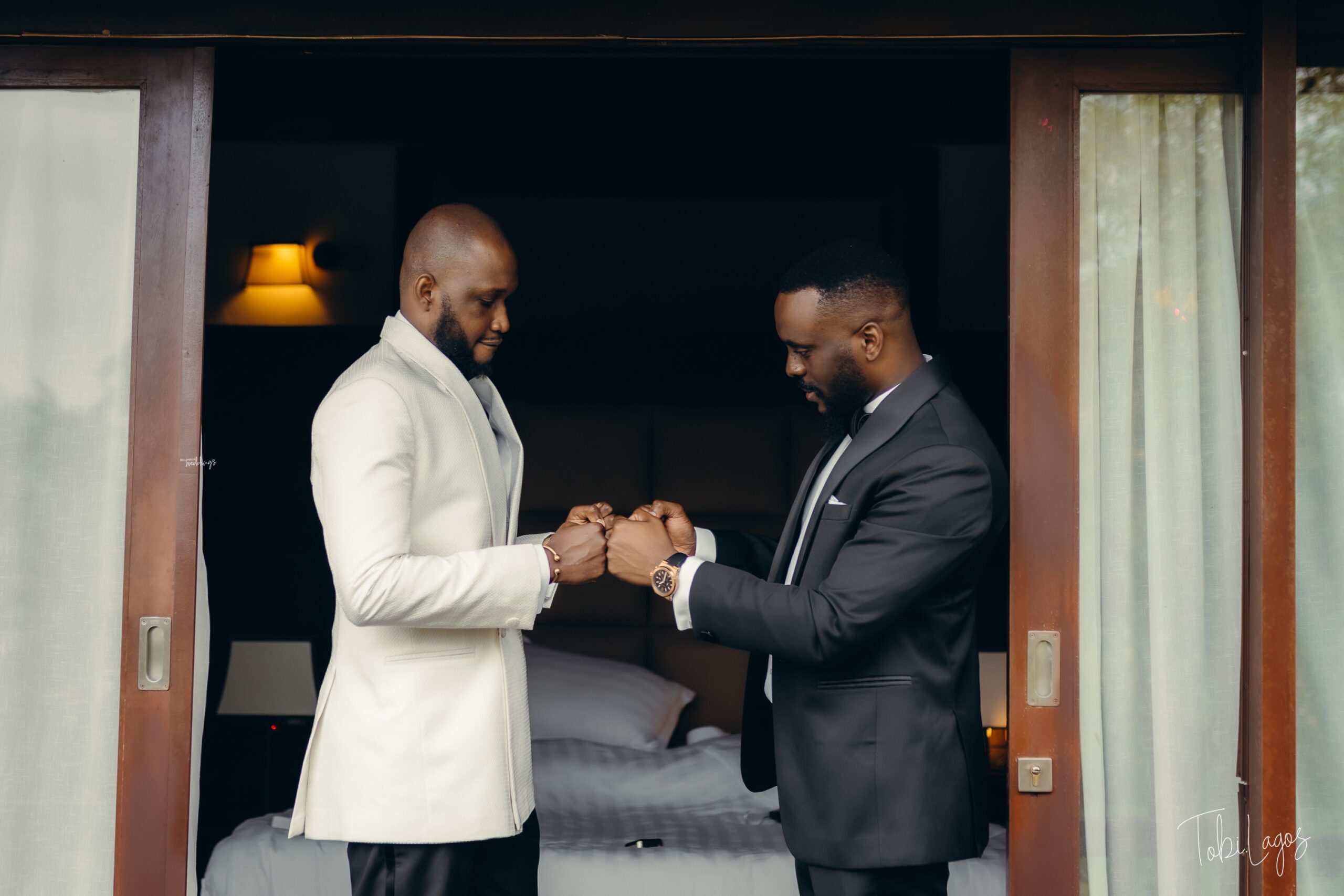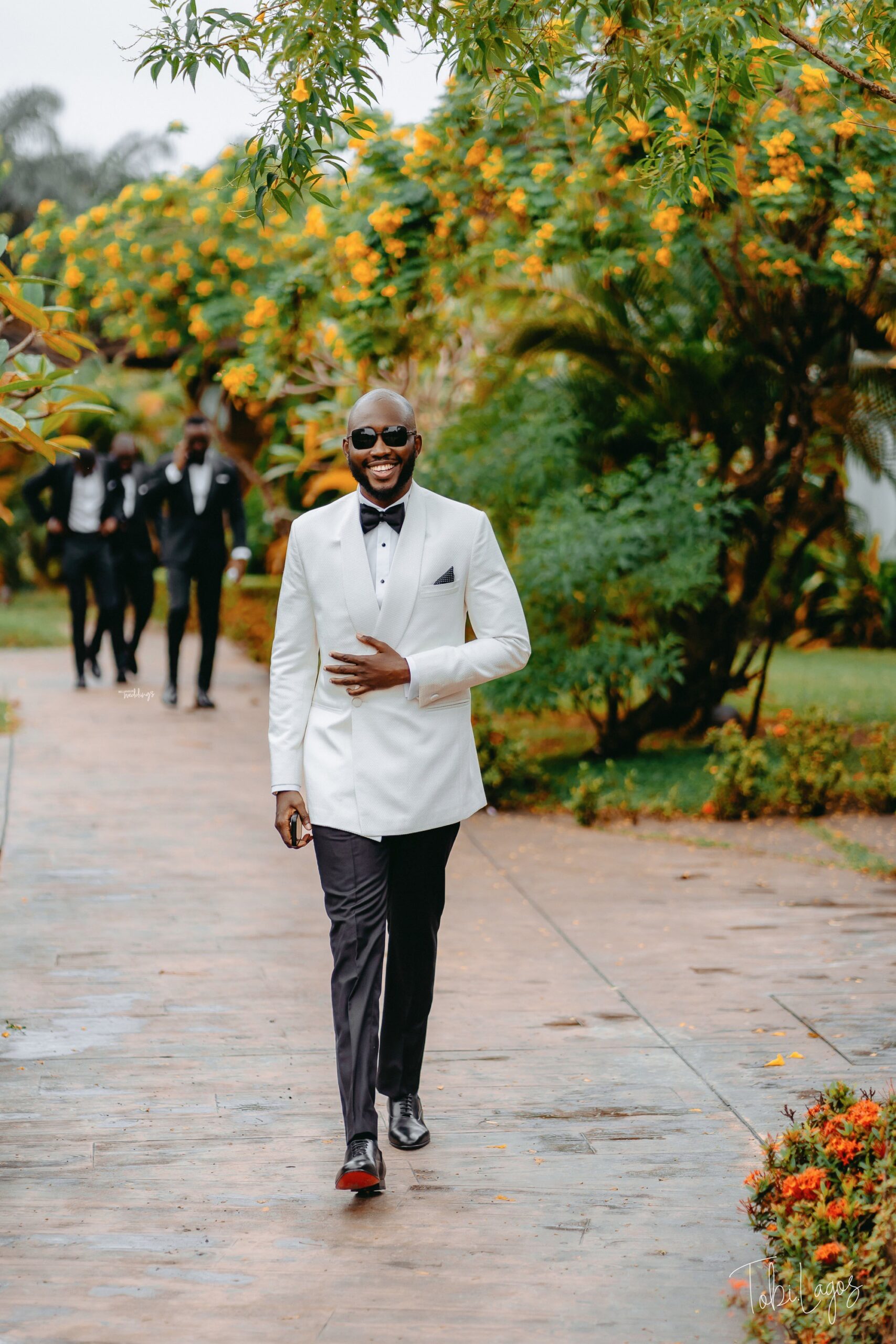 It's giving all the feels of love!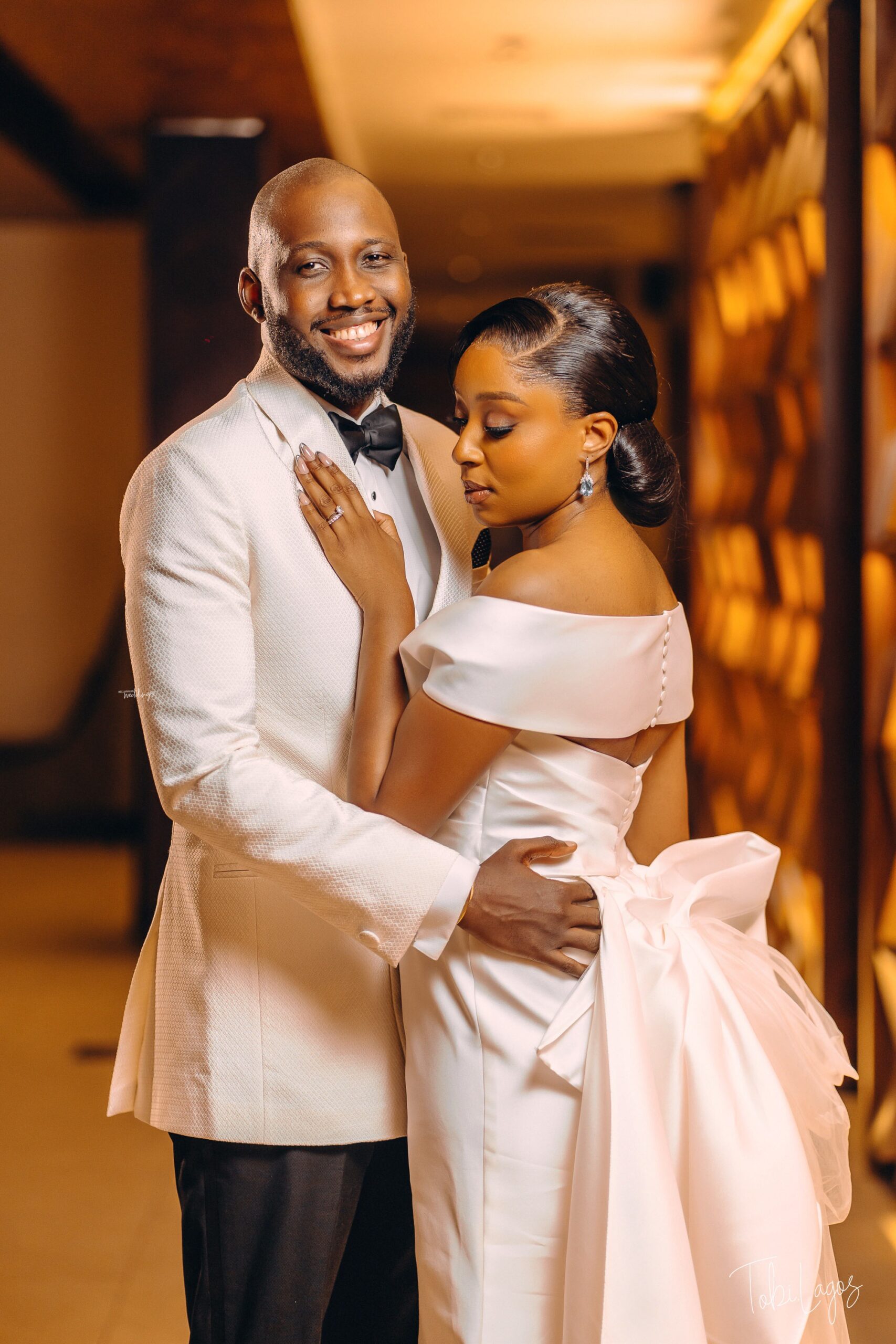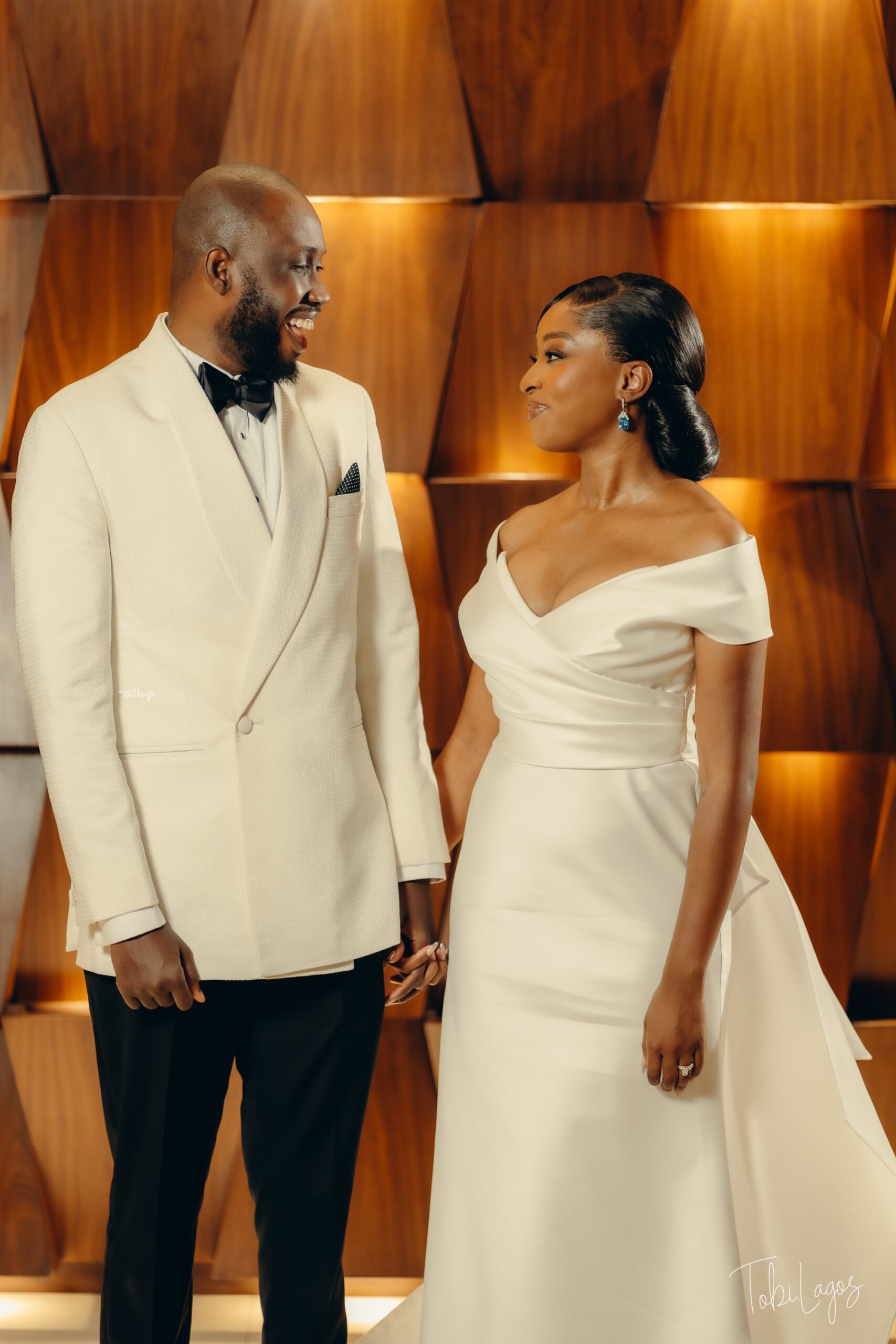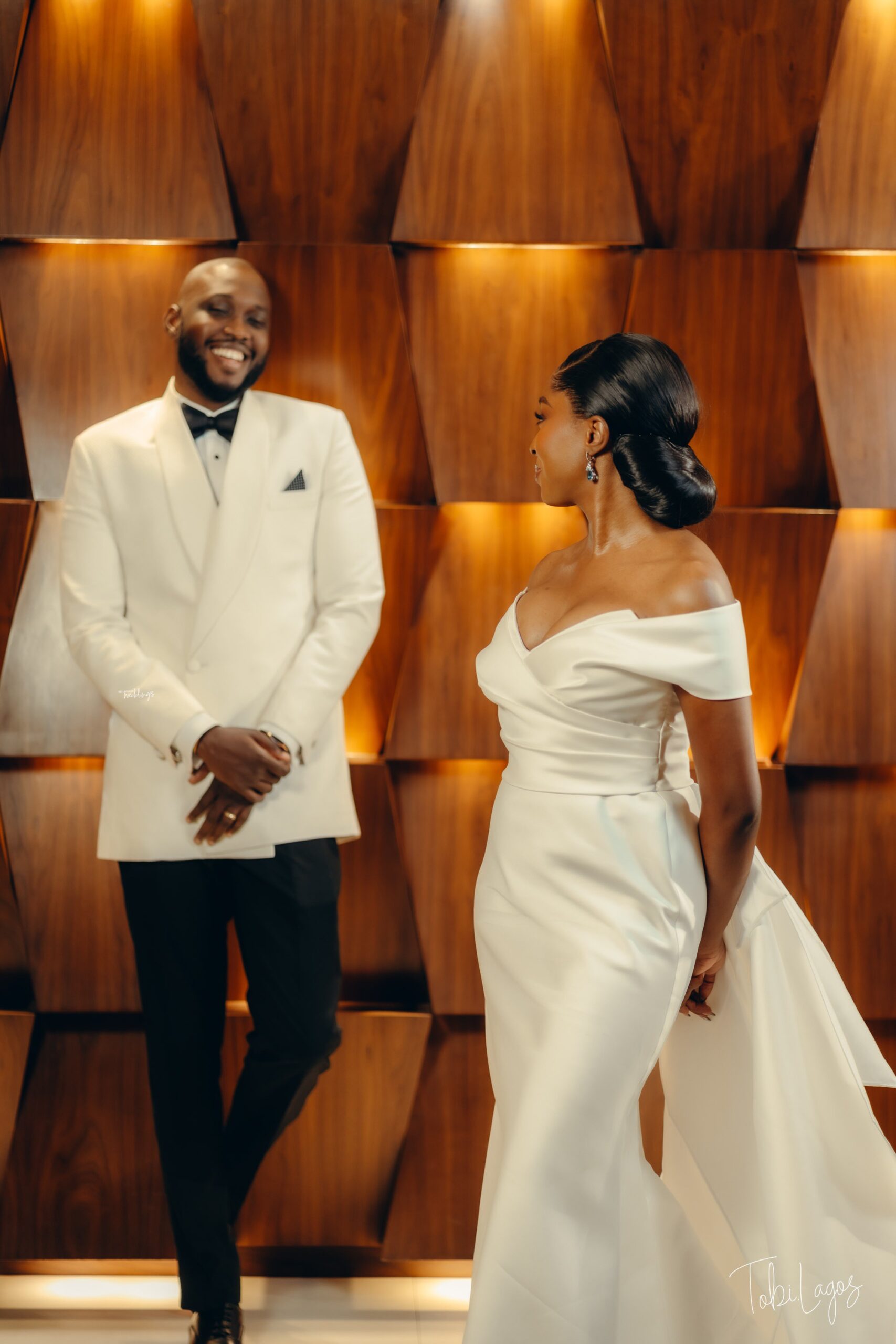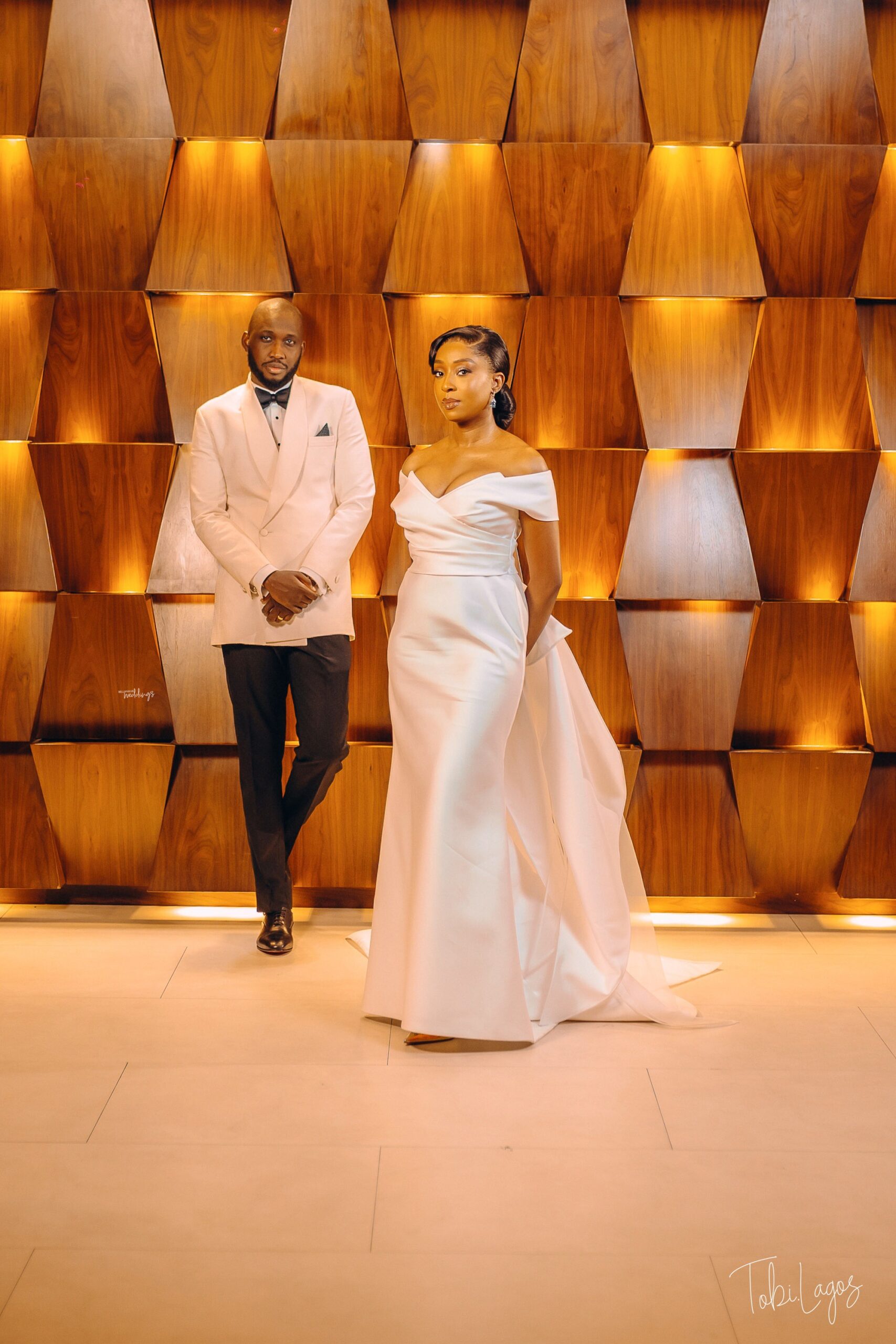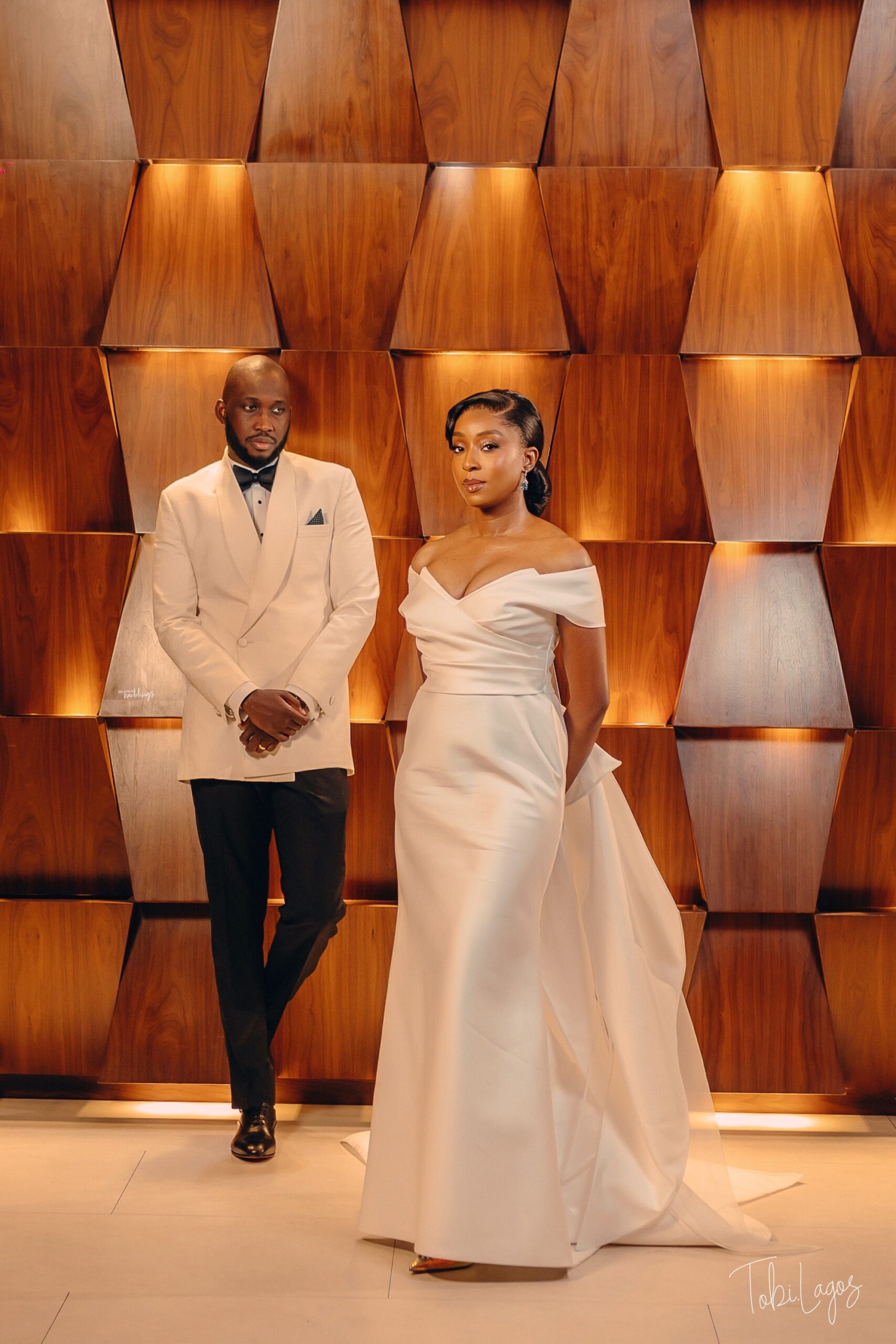 Let's begin with the bridal entrance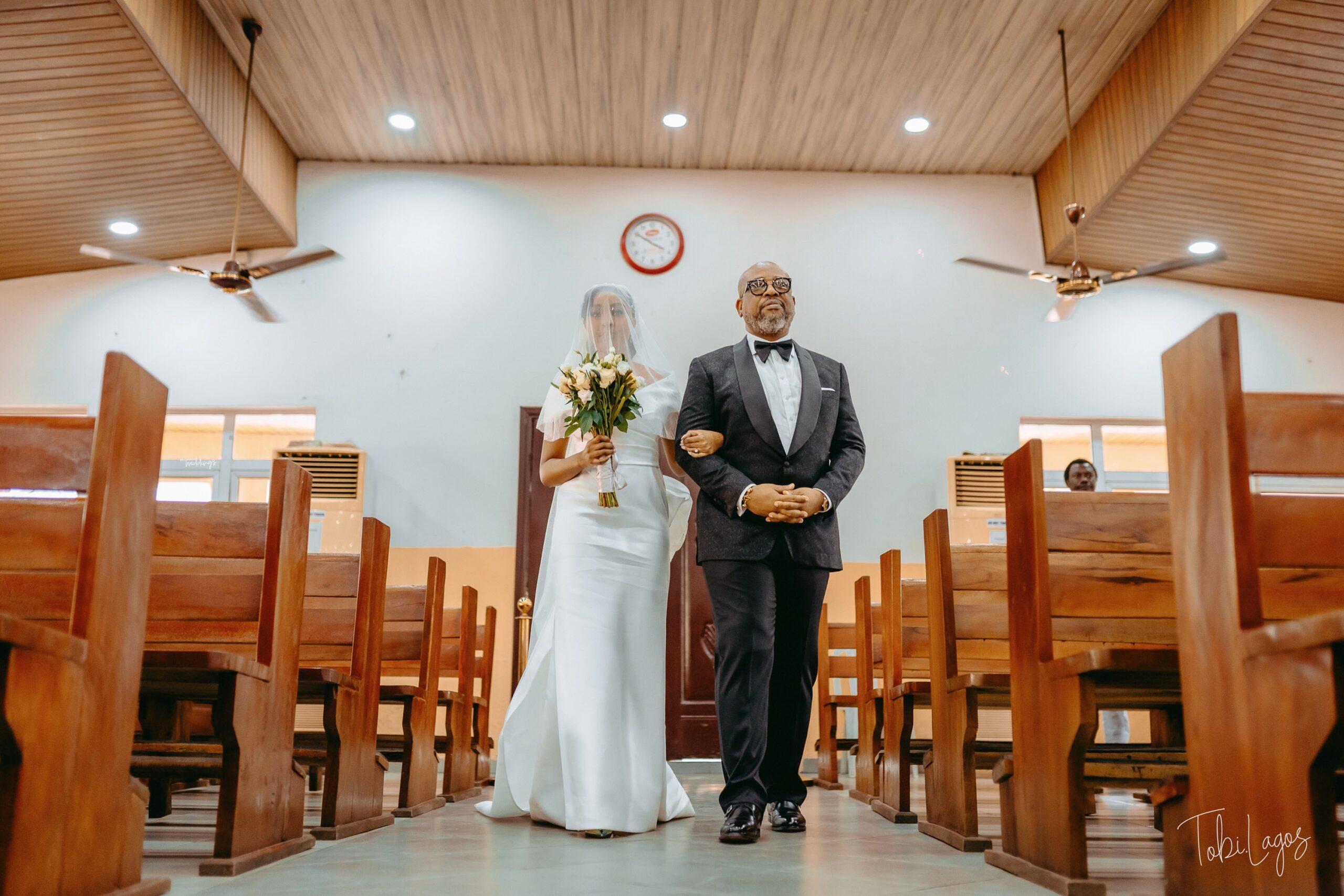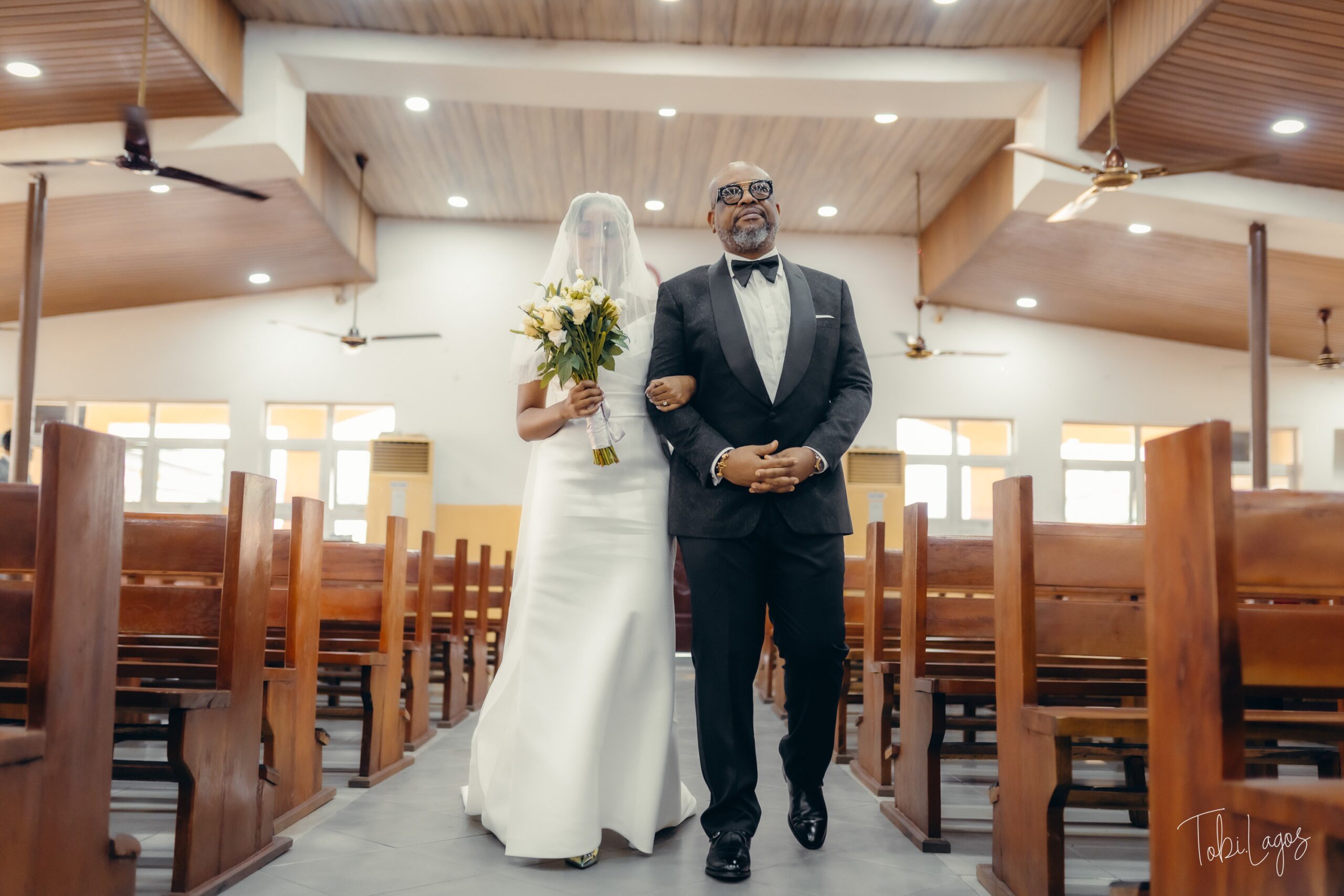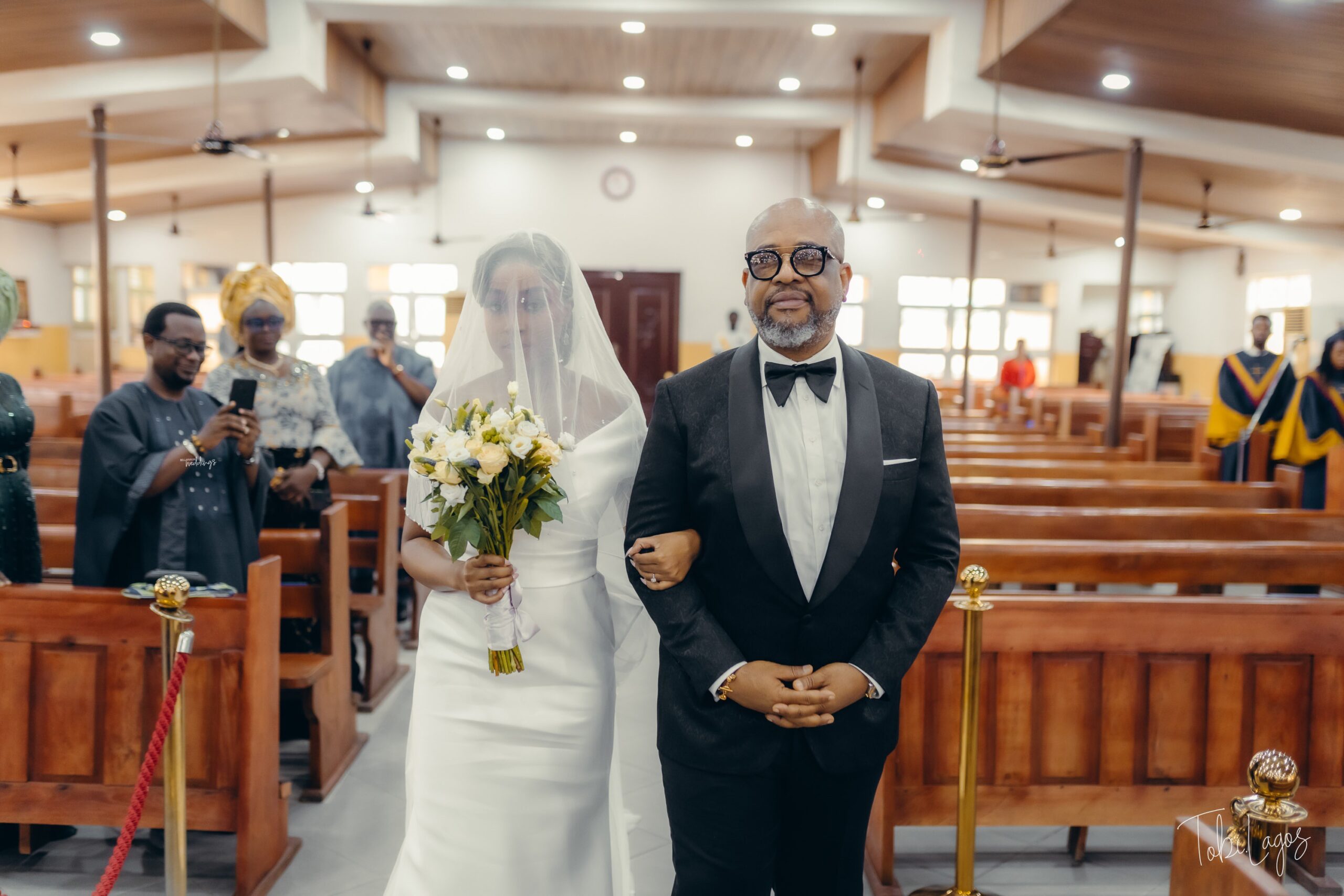 Time to be joined in holy matrimony!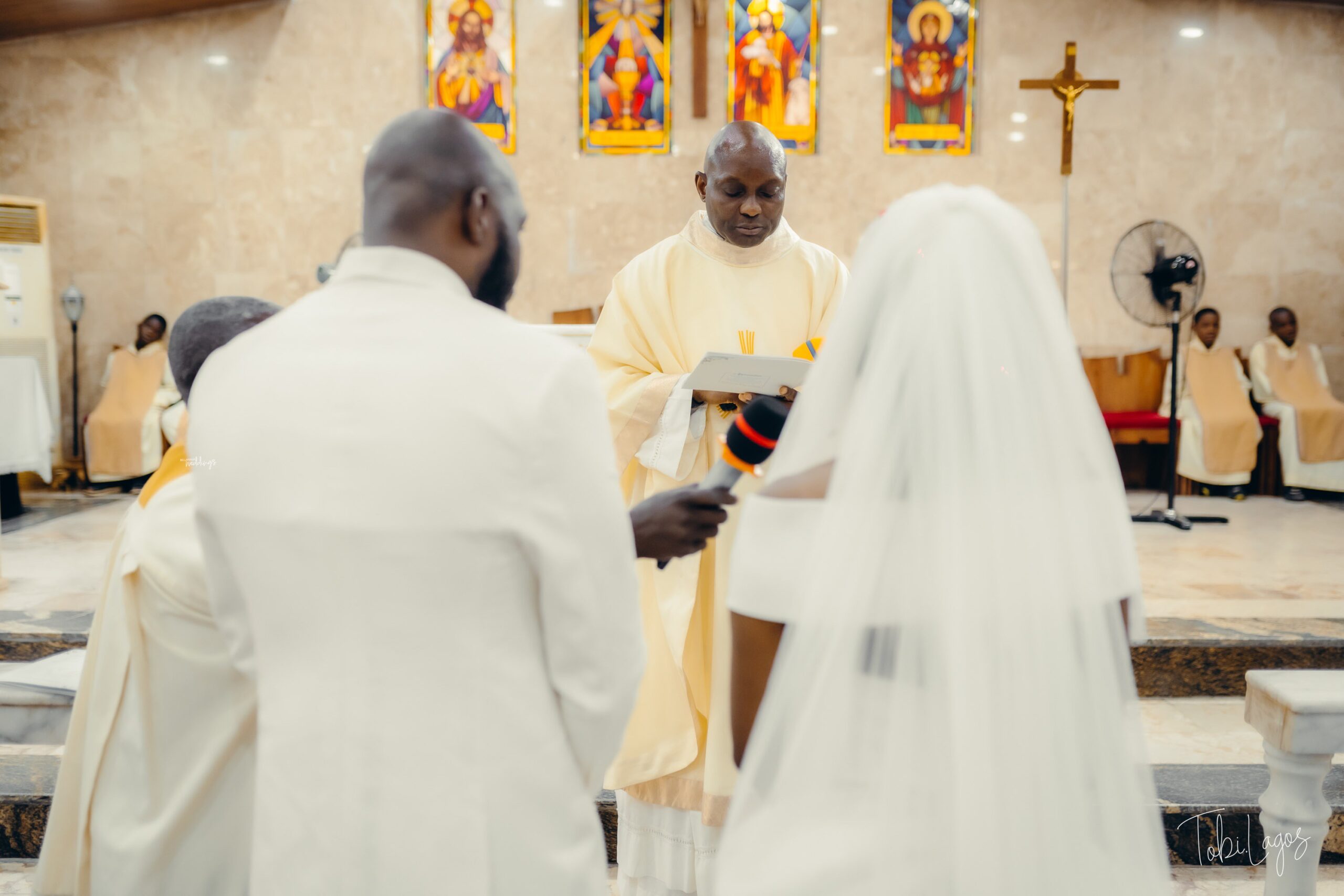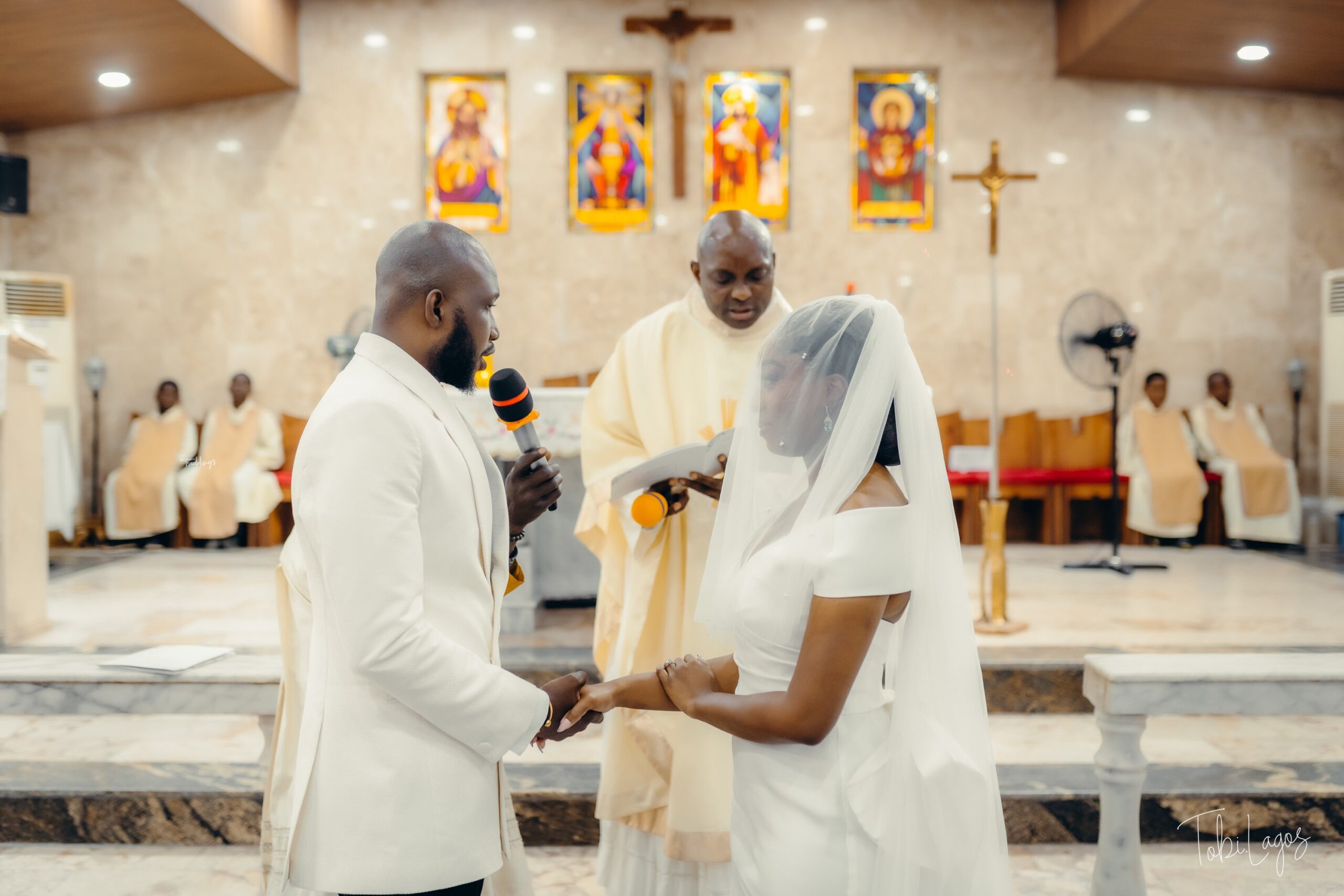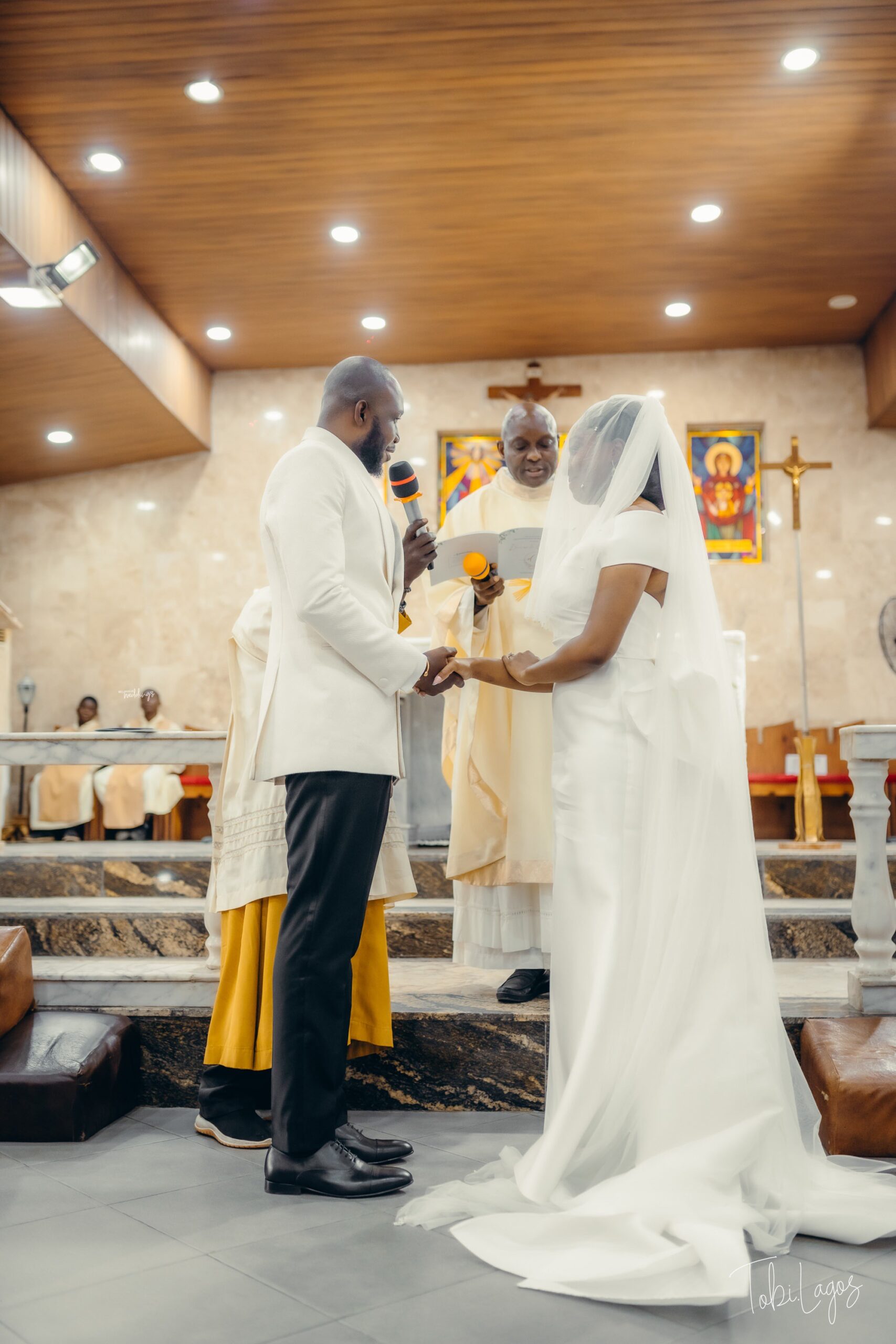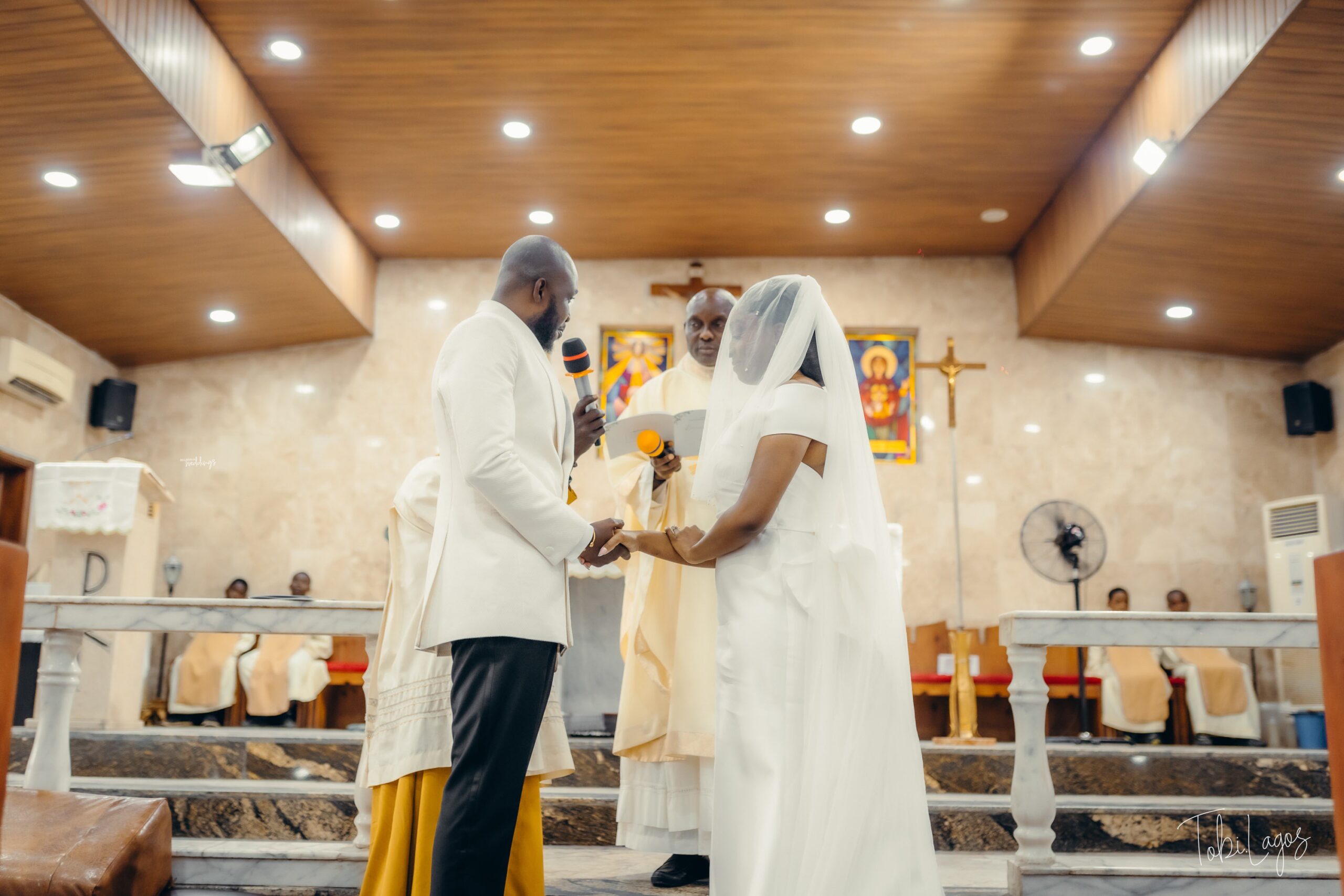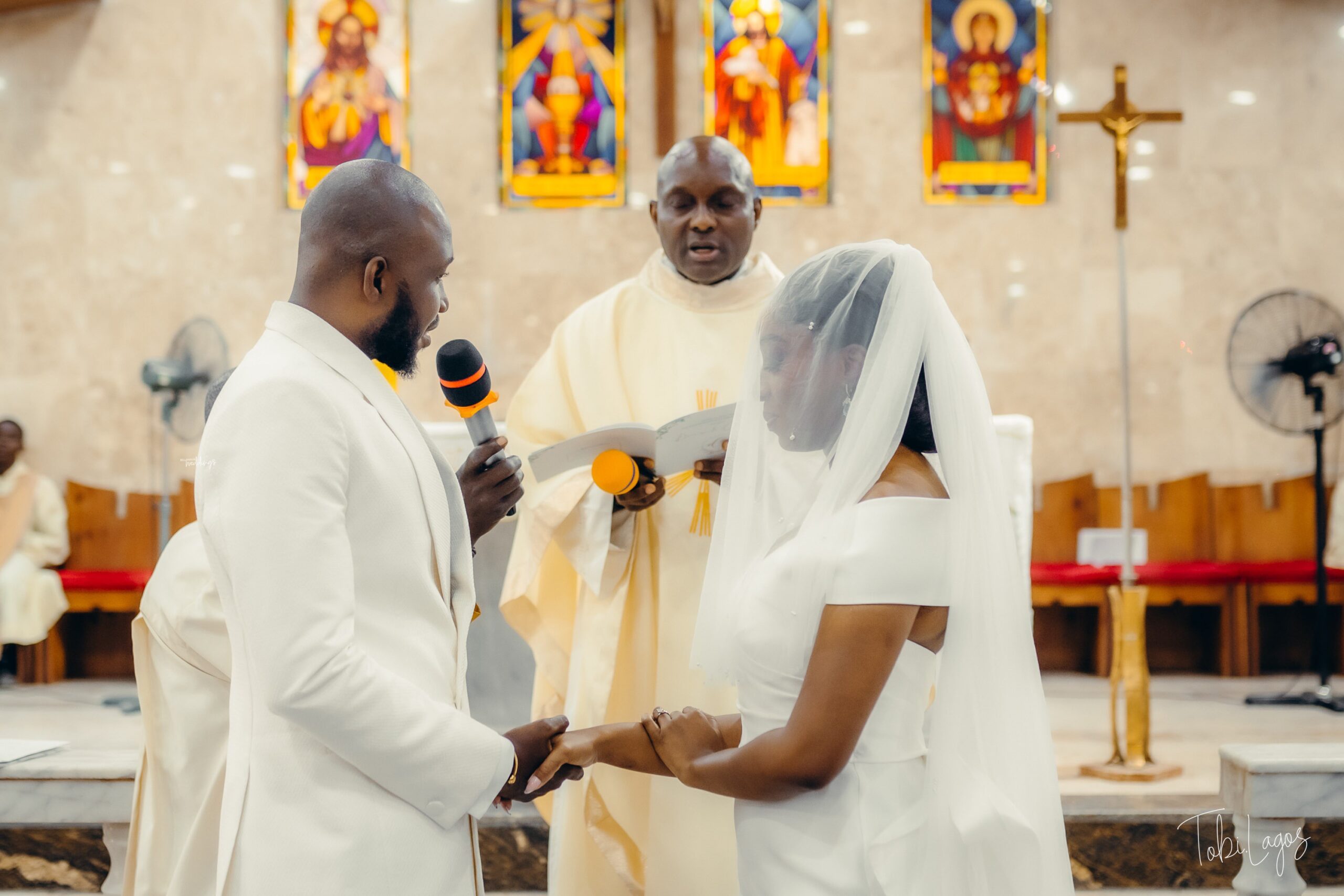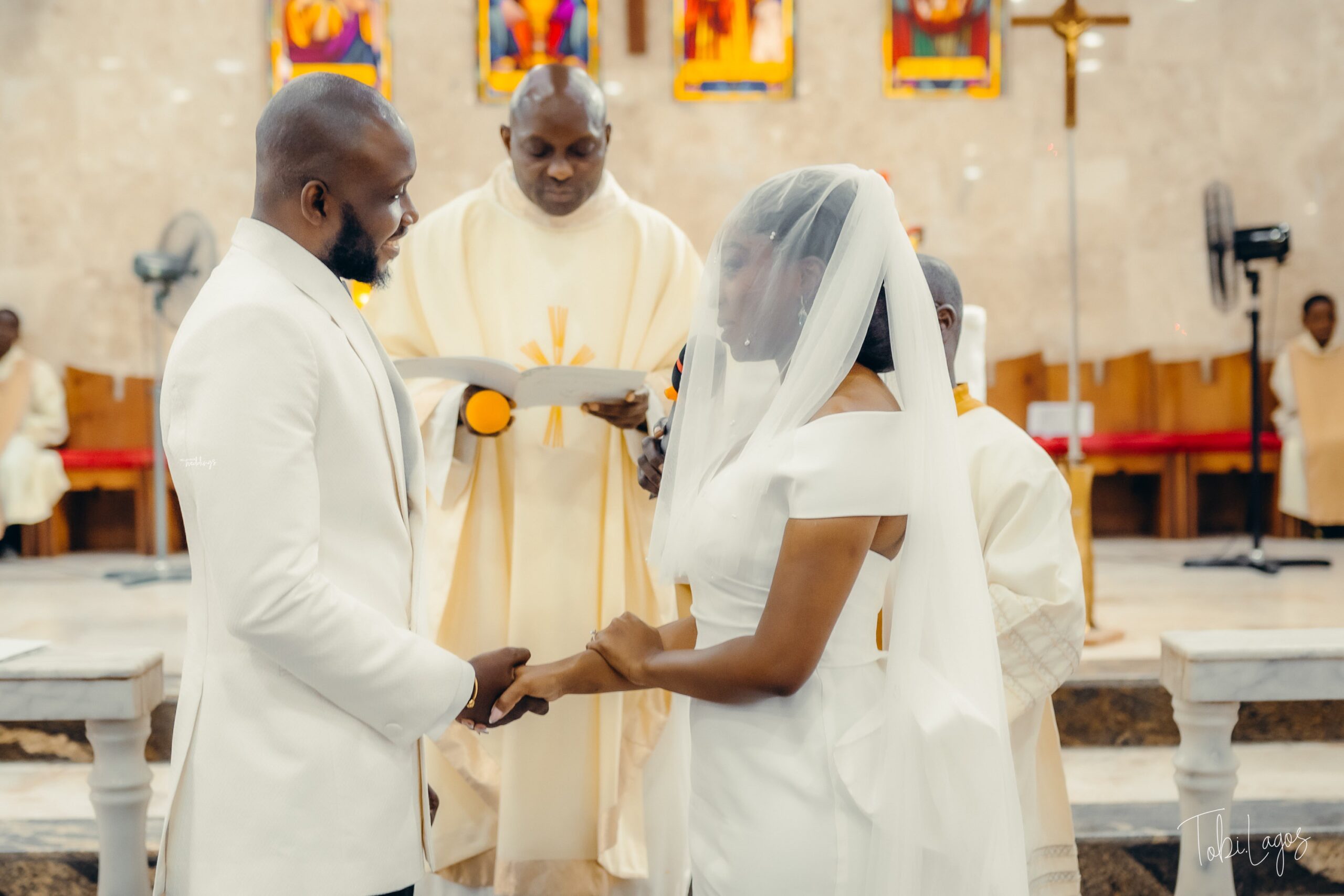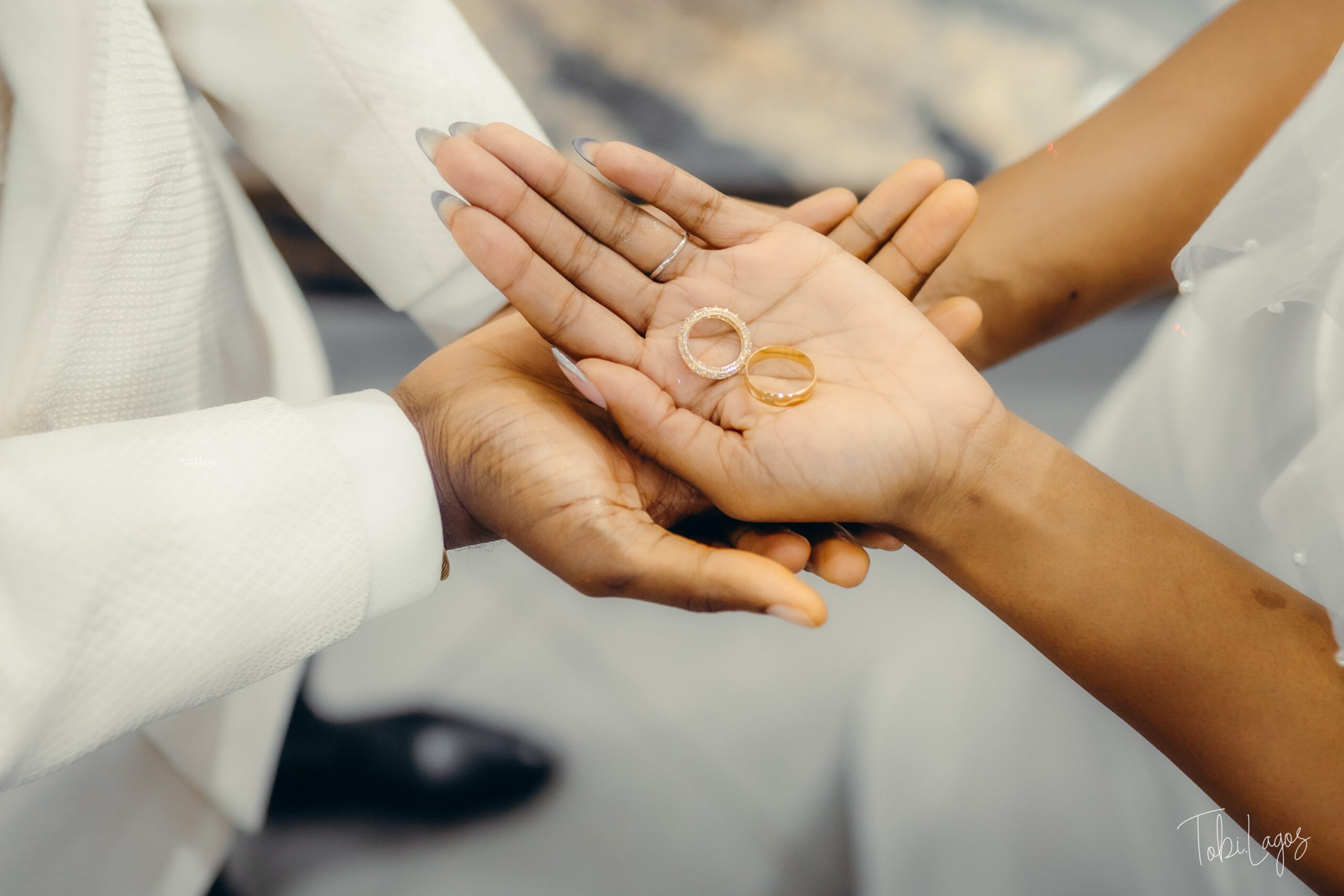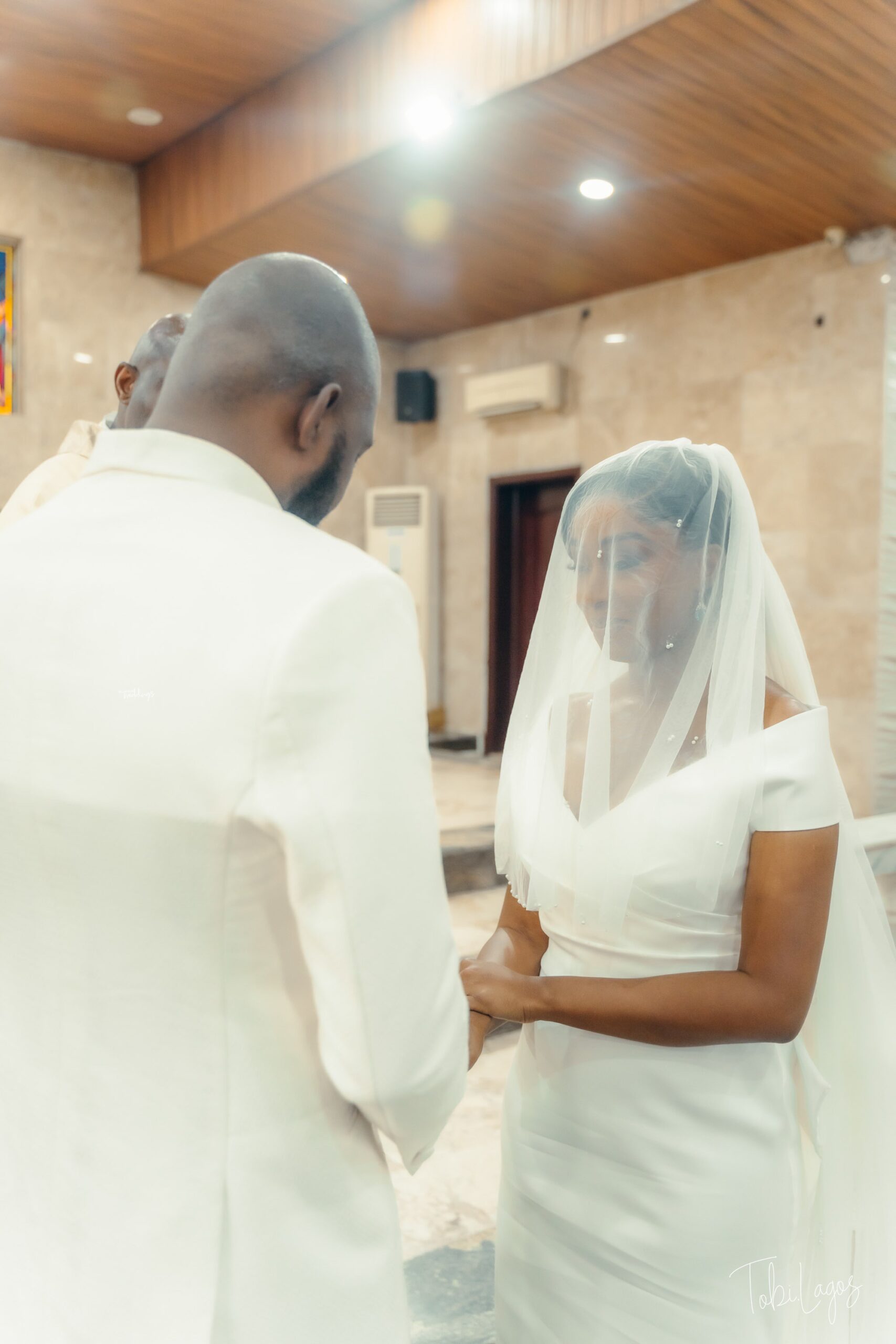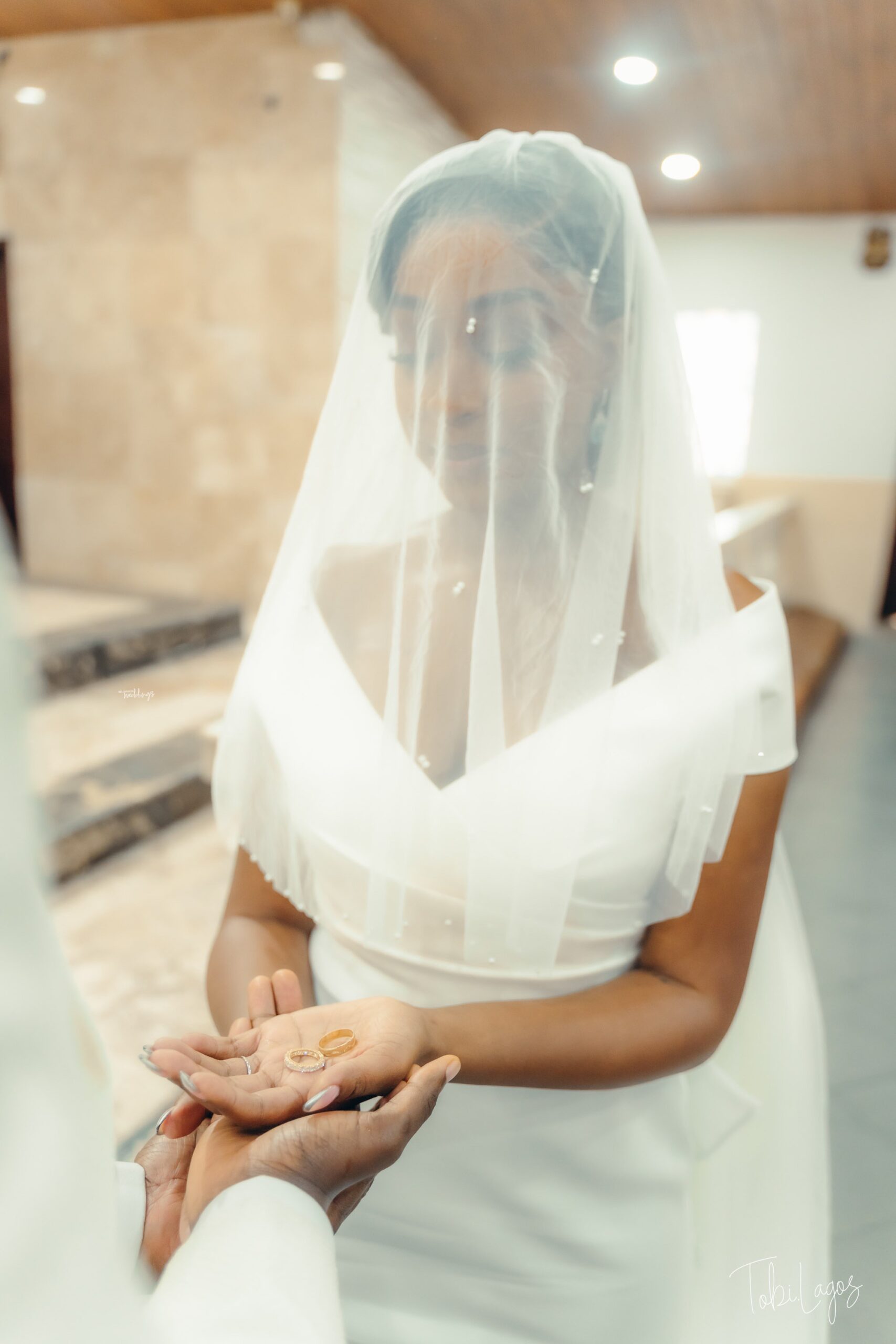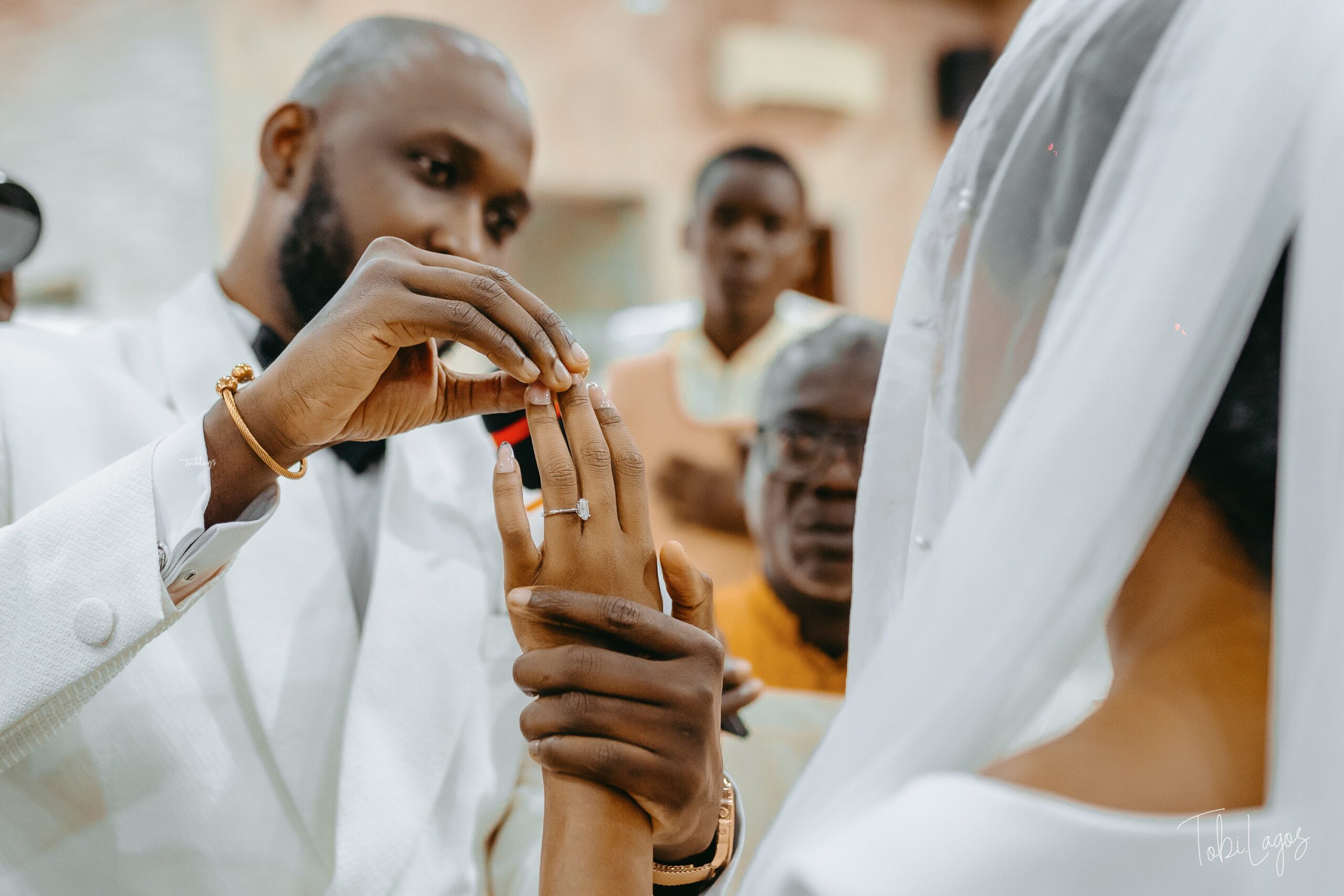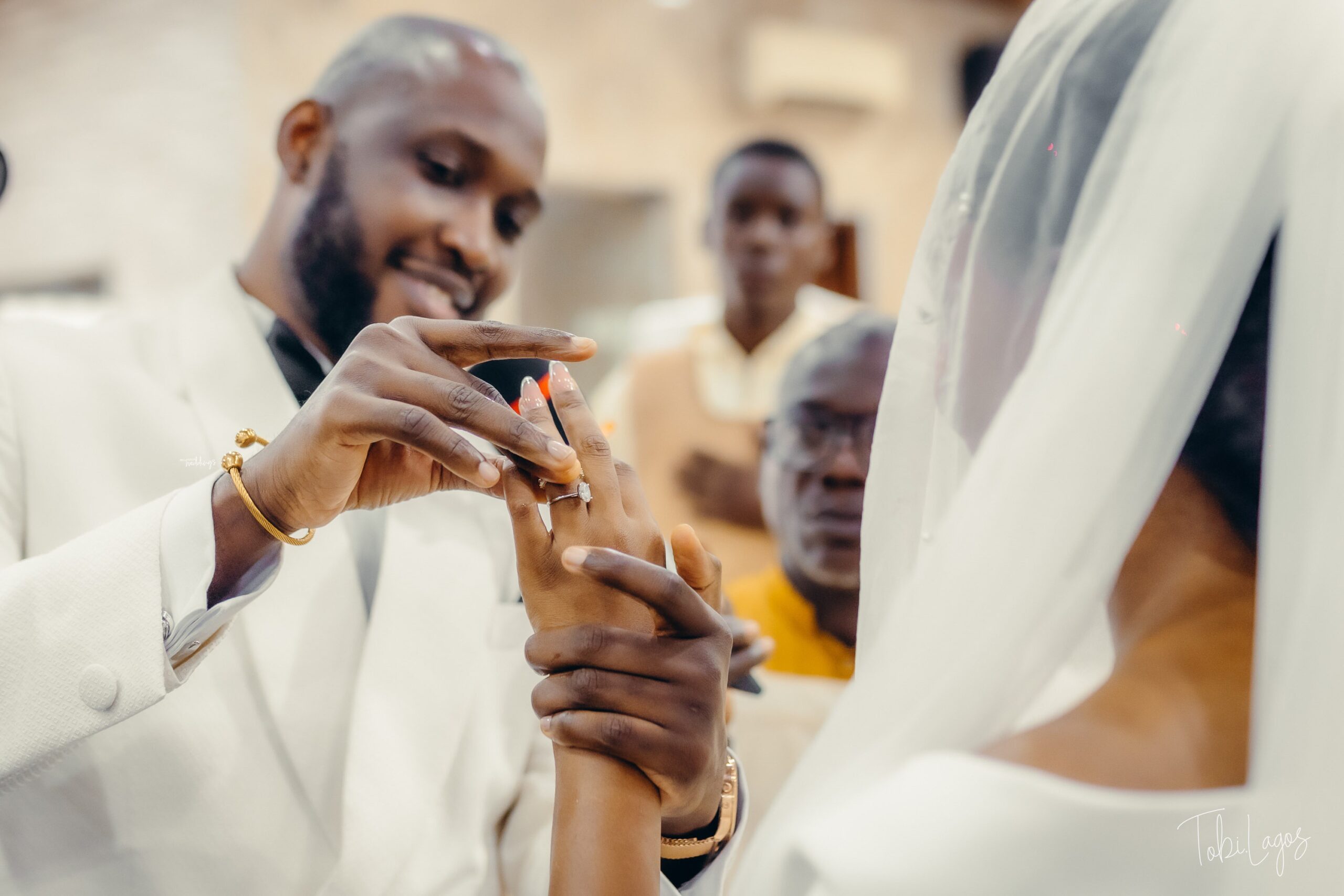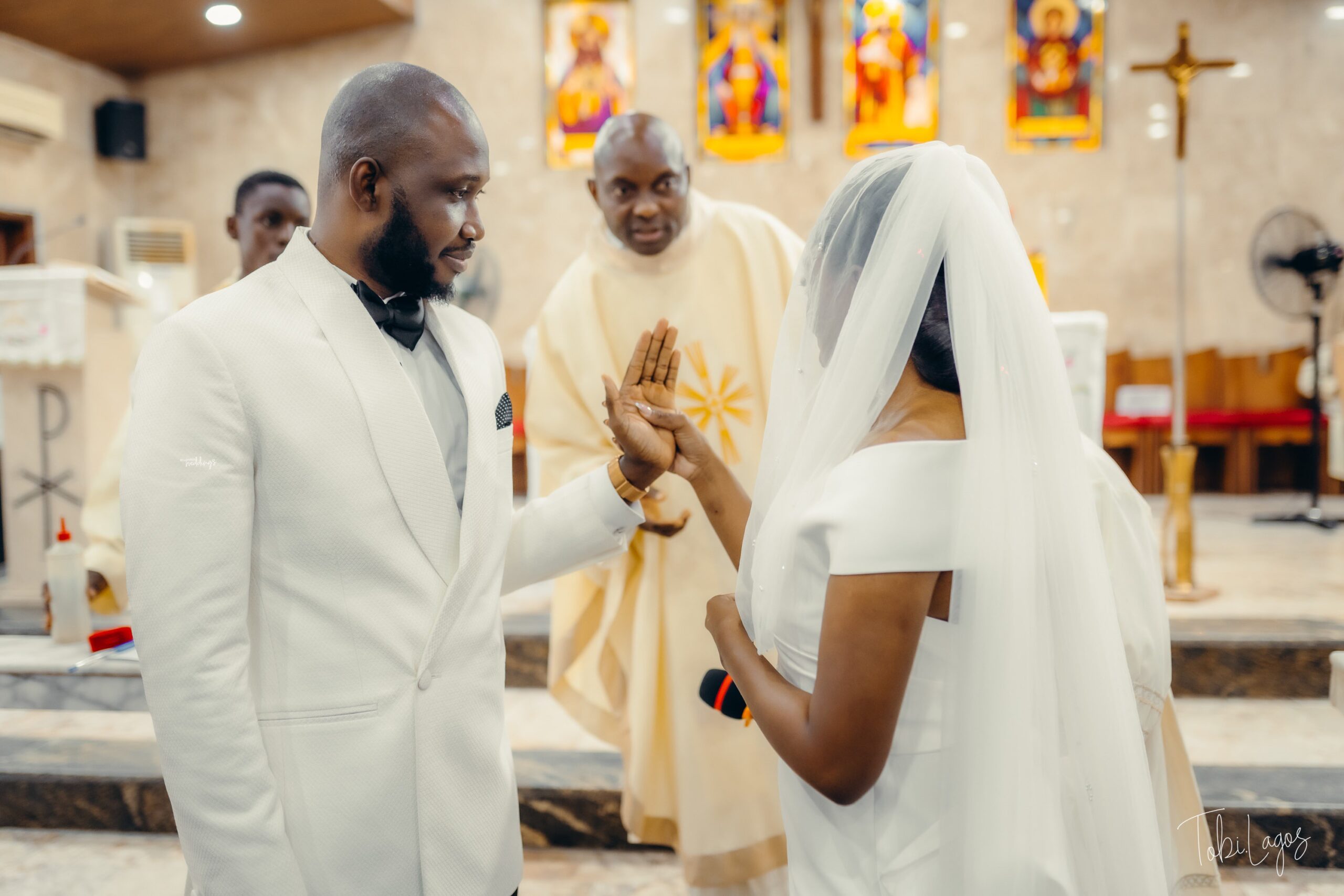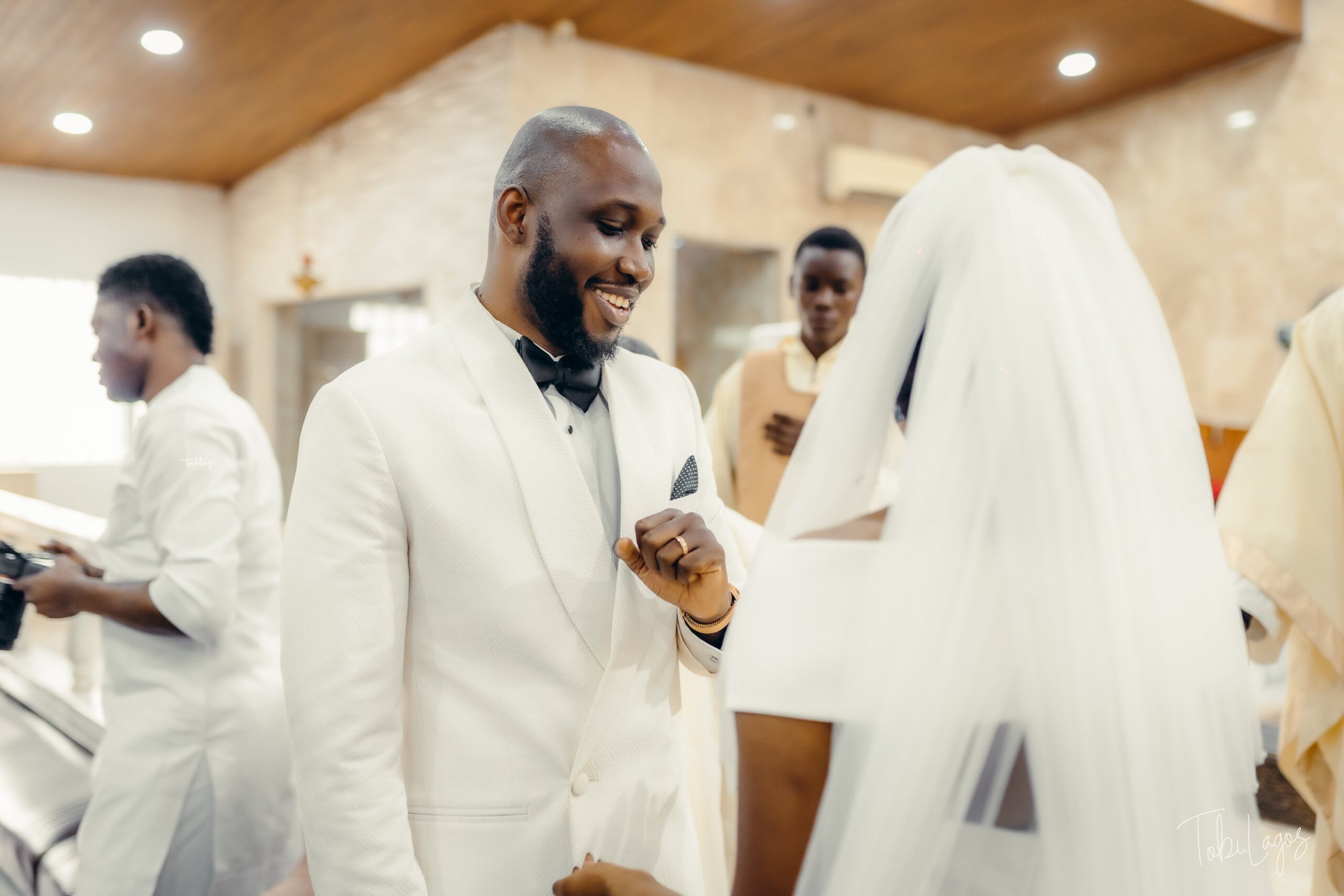 Sealed with a kiss!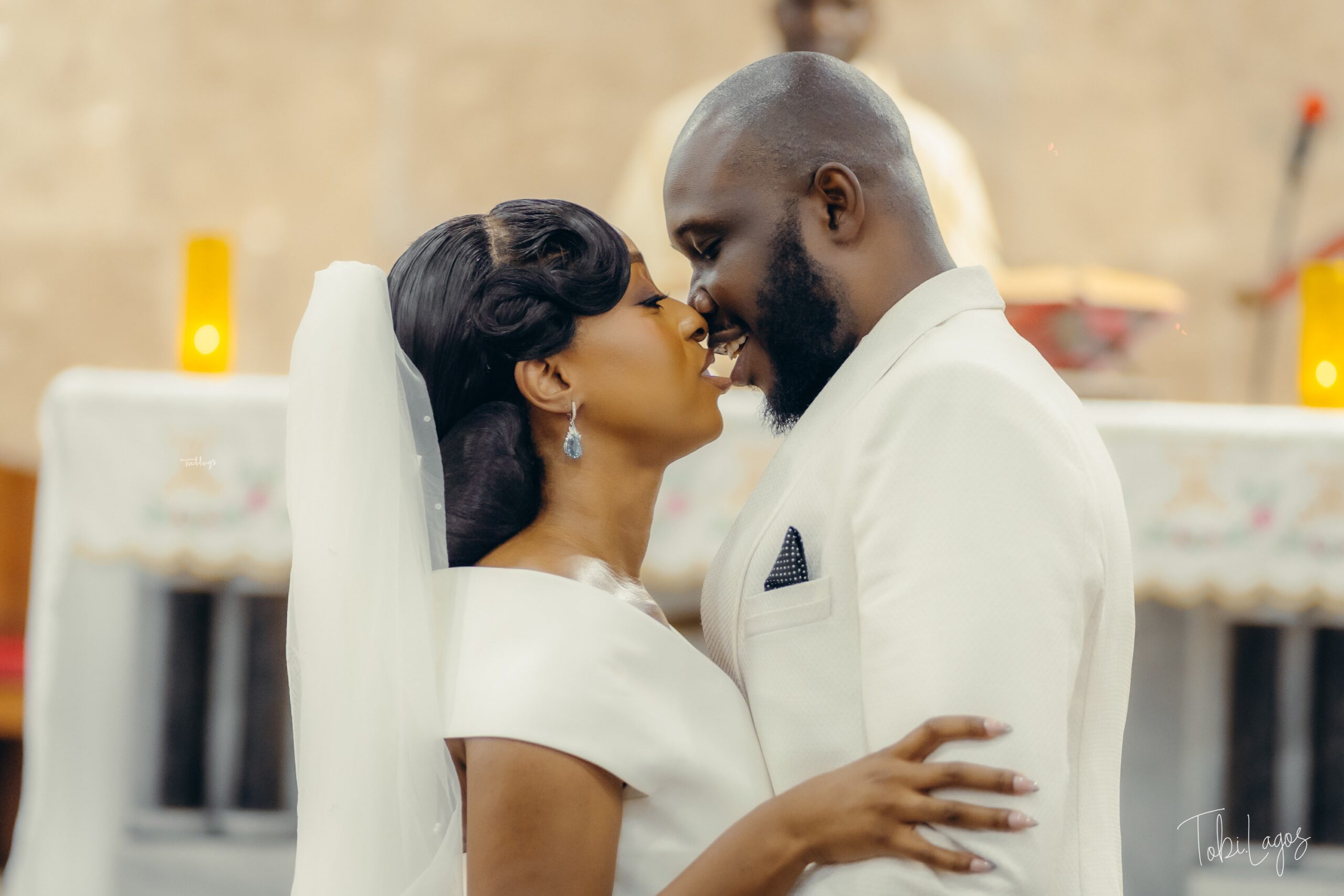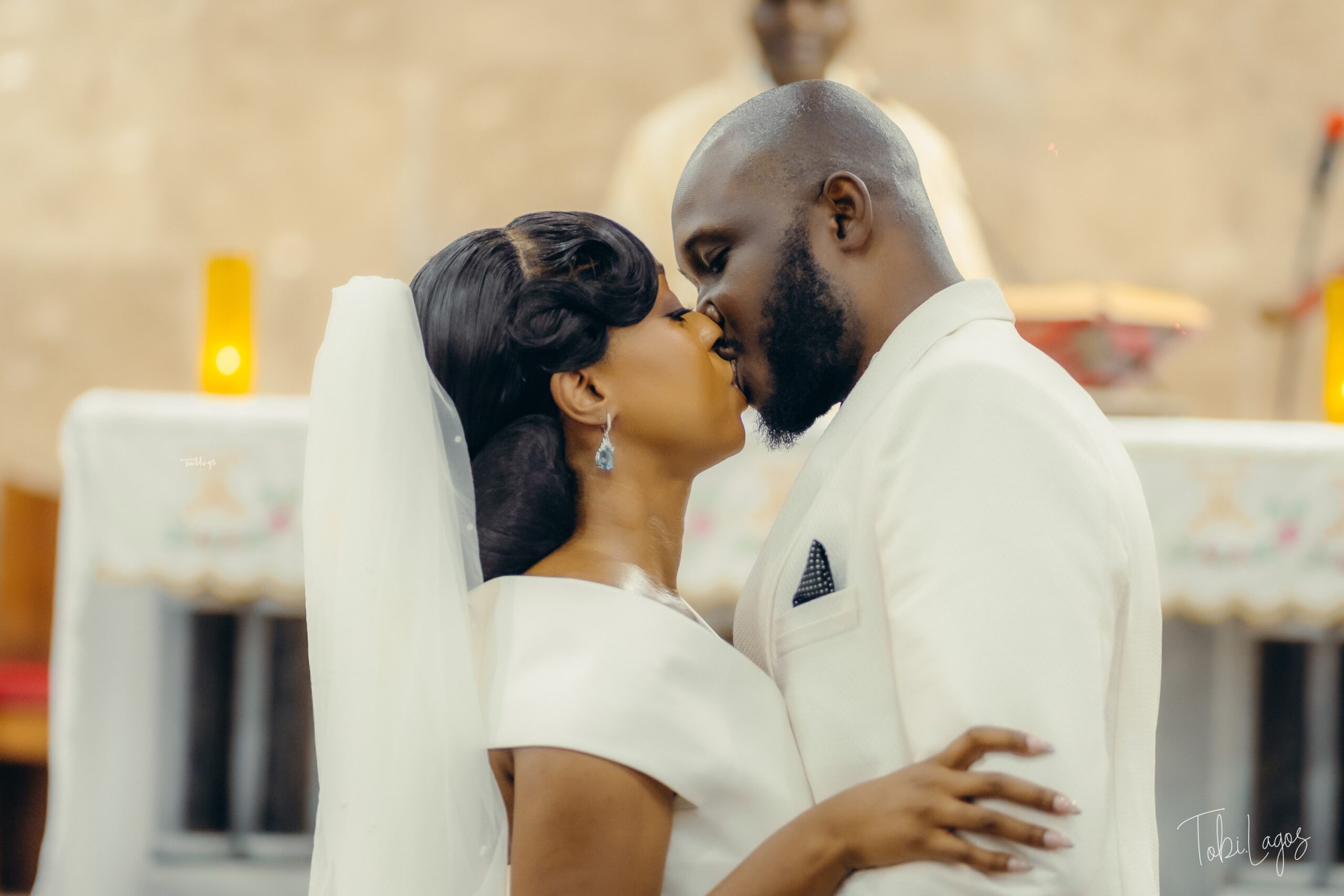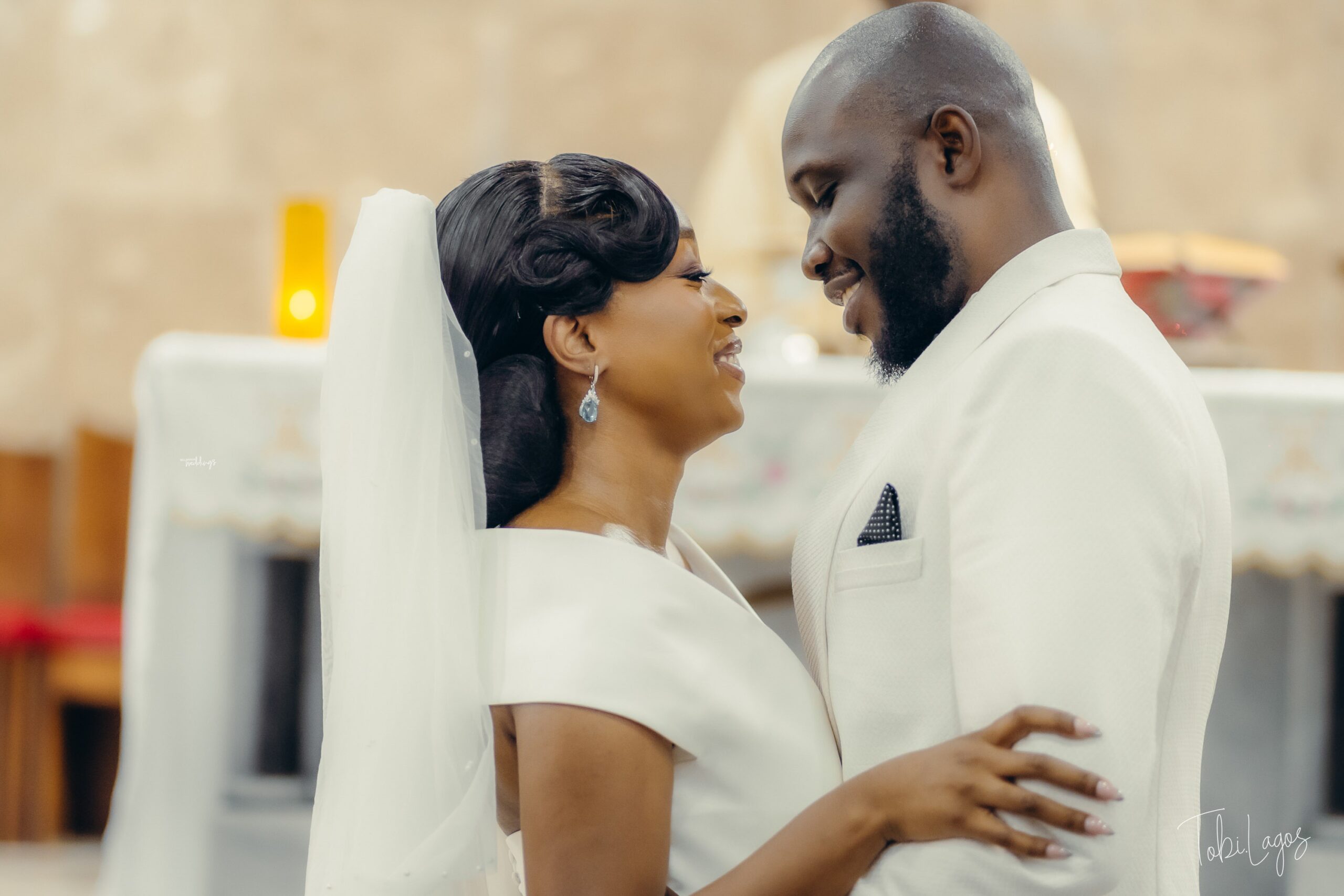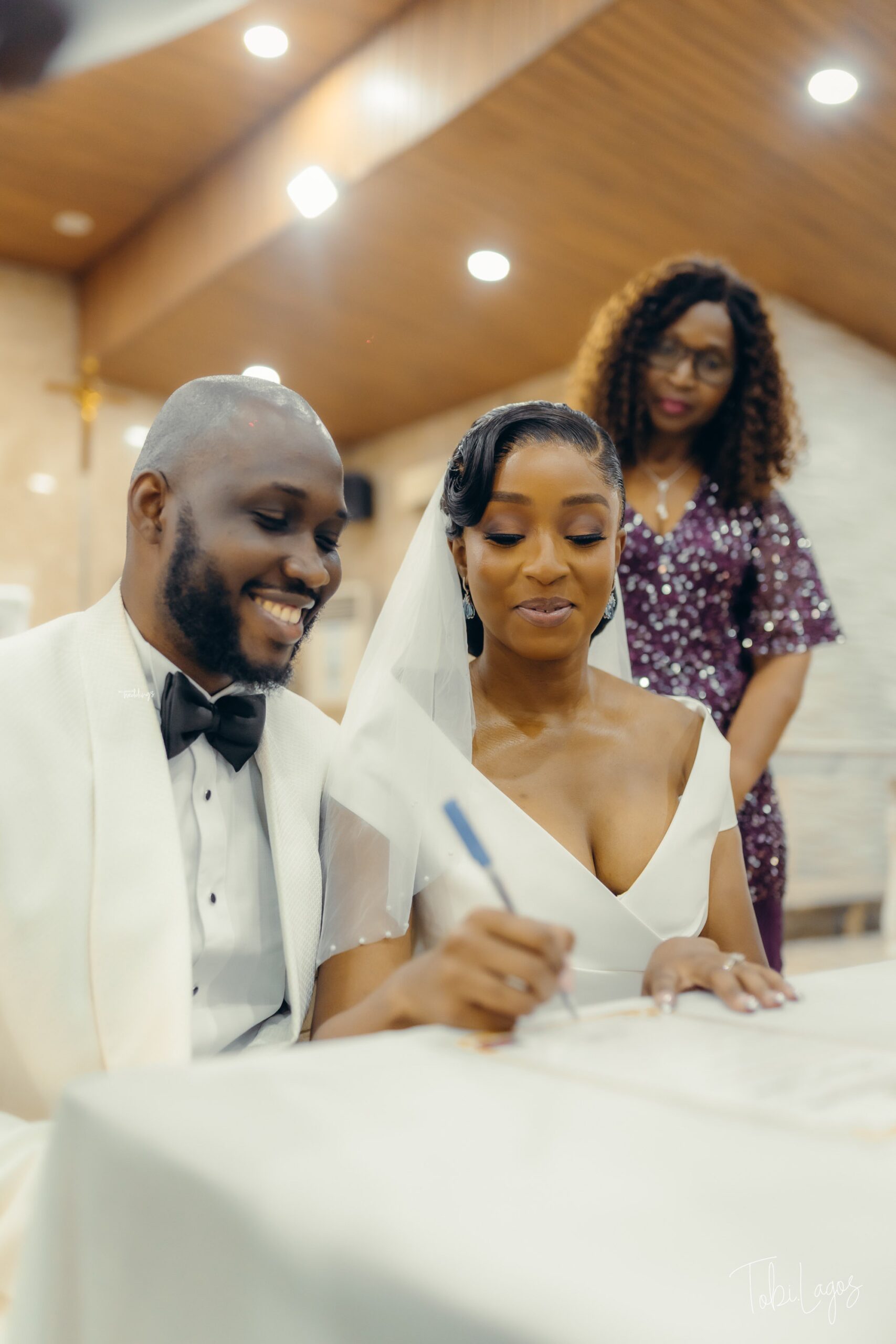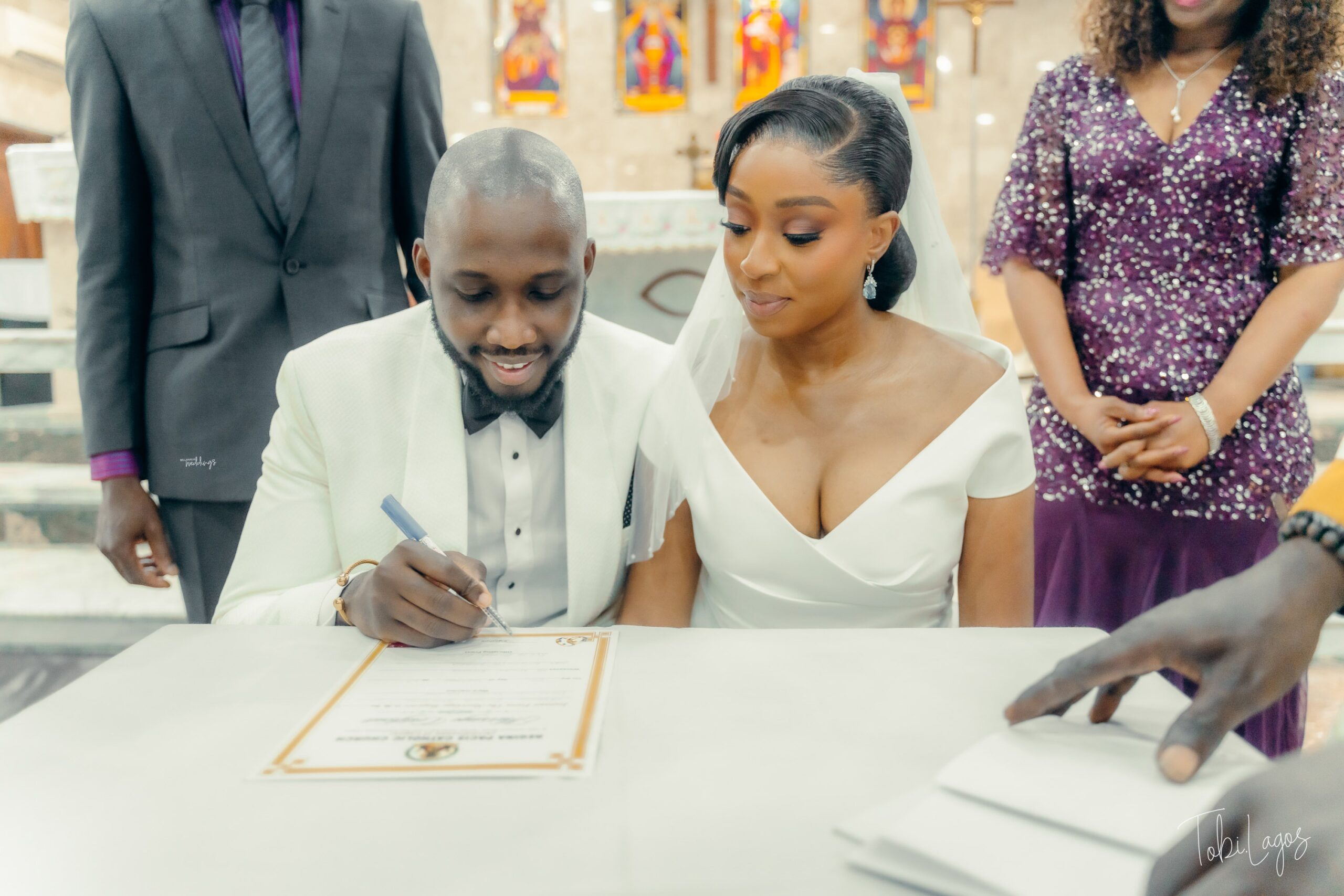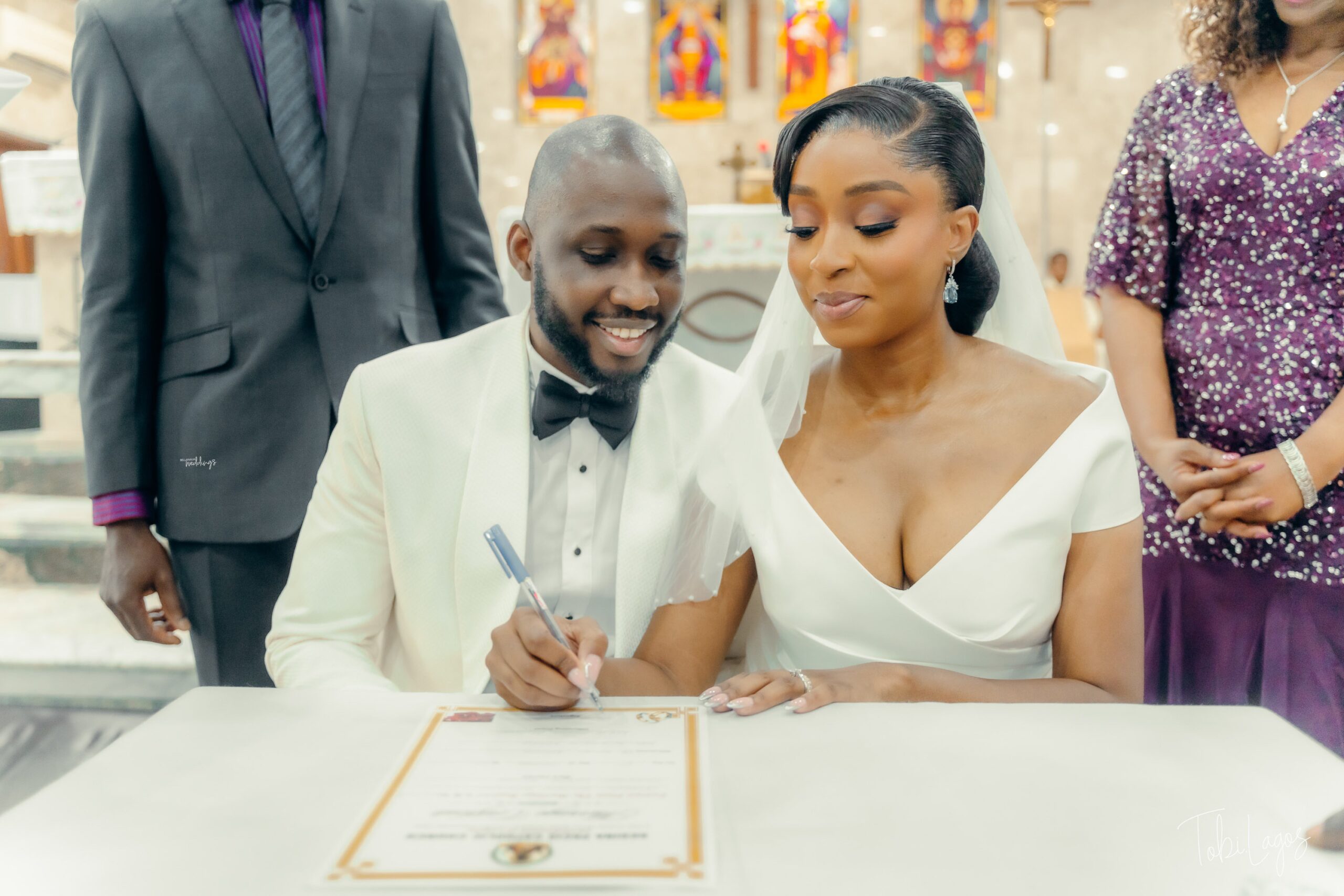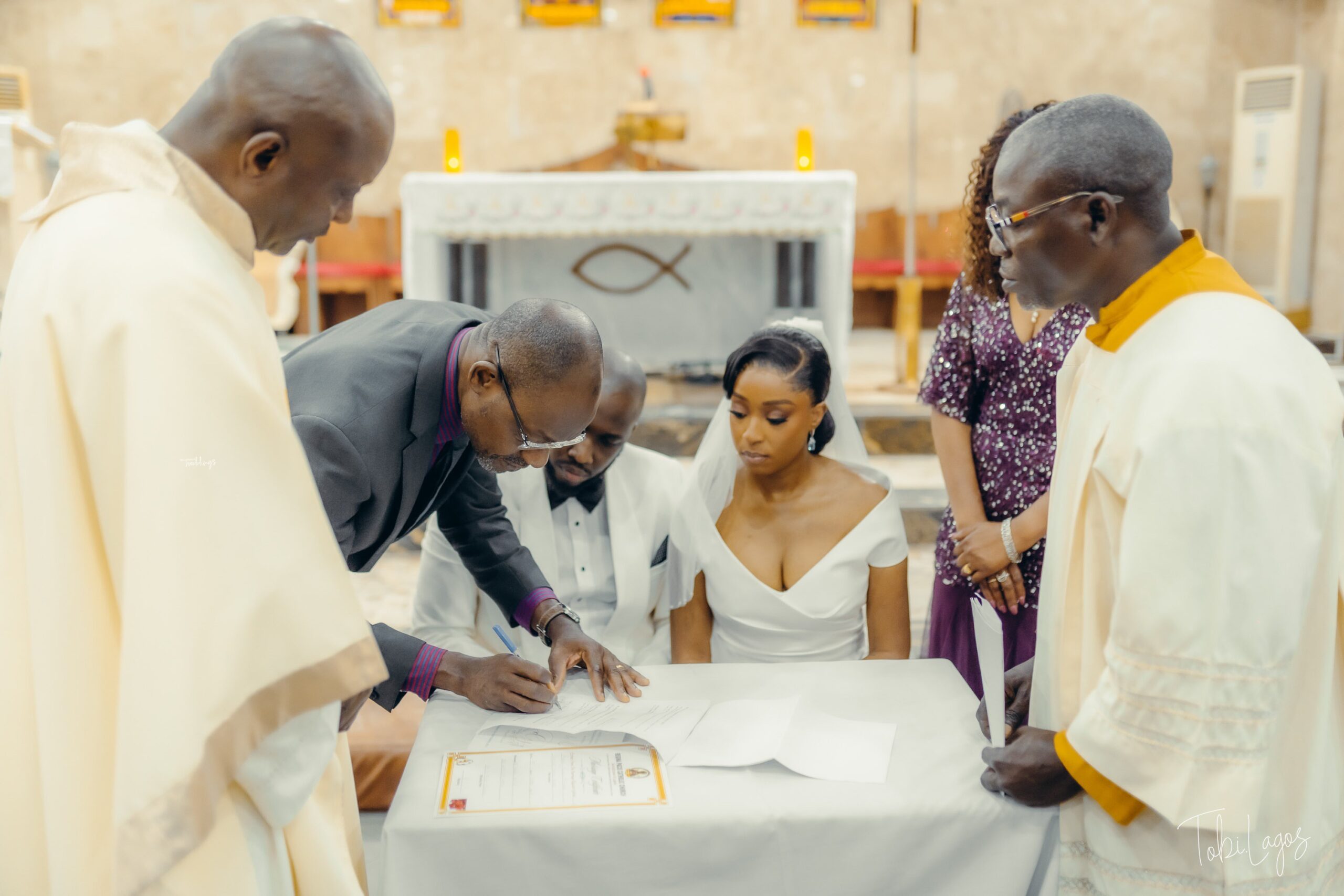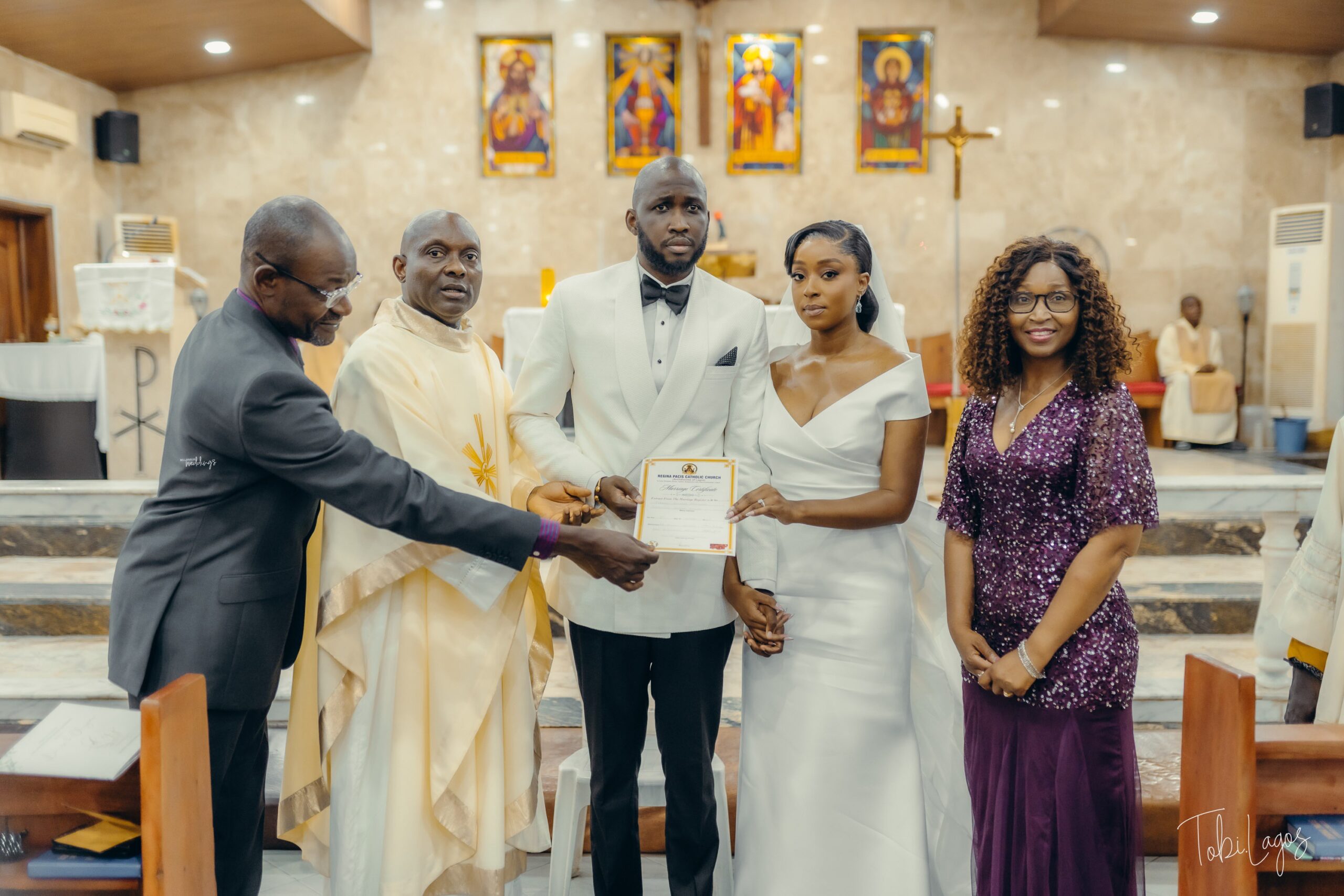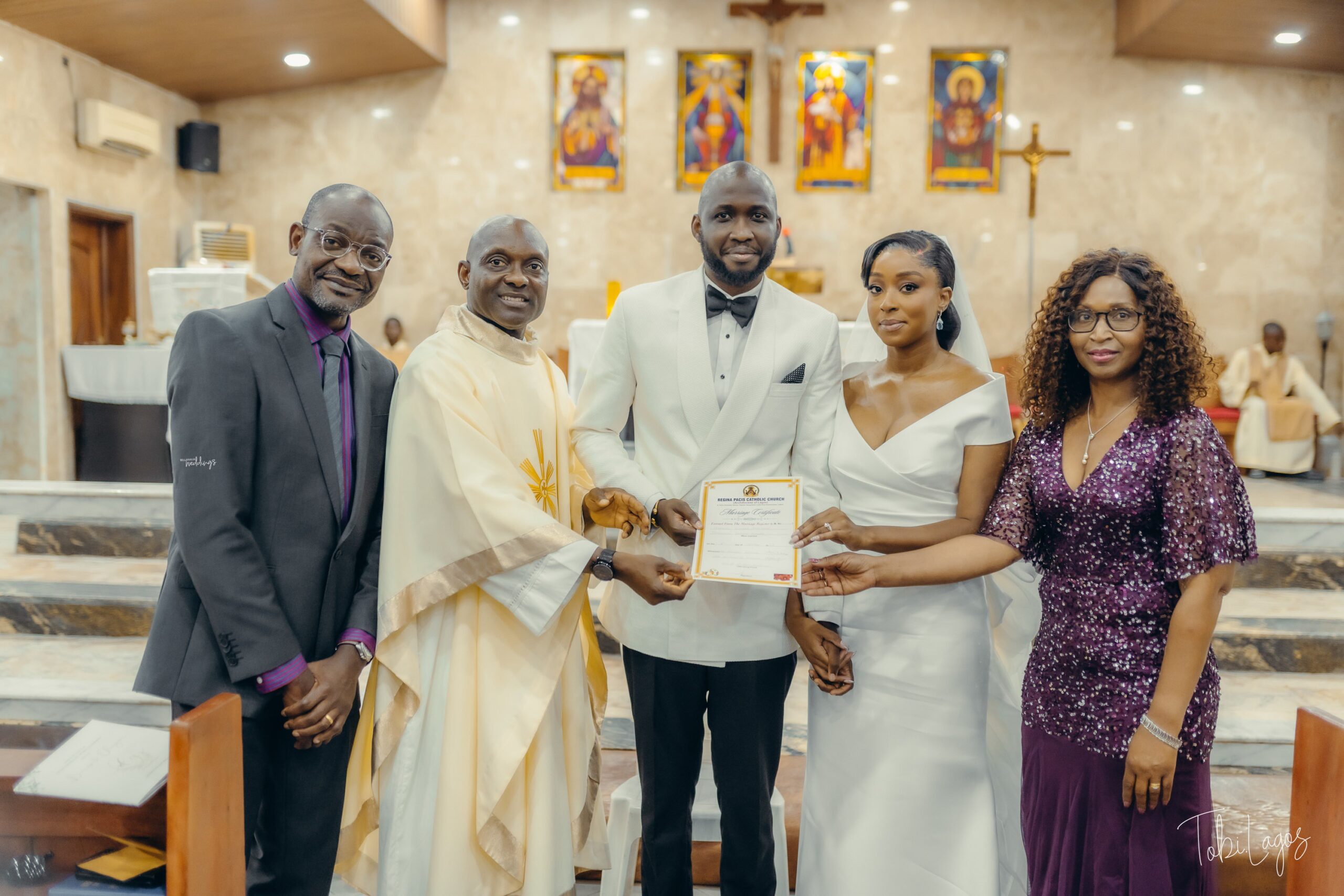 Now Mr and Mrs!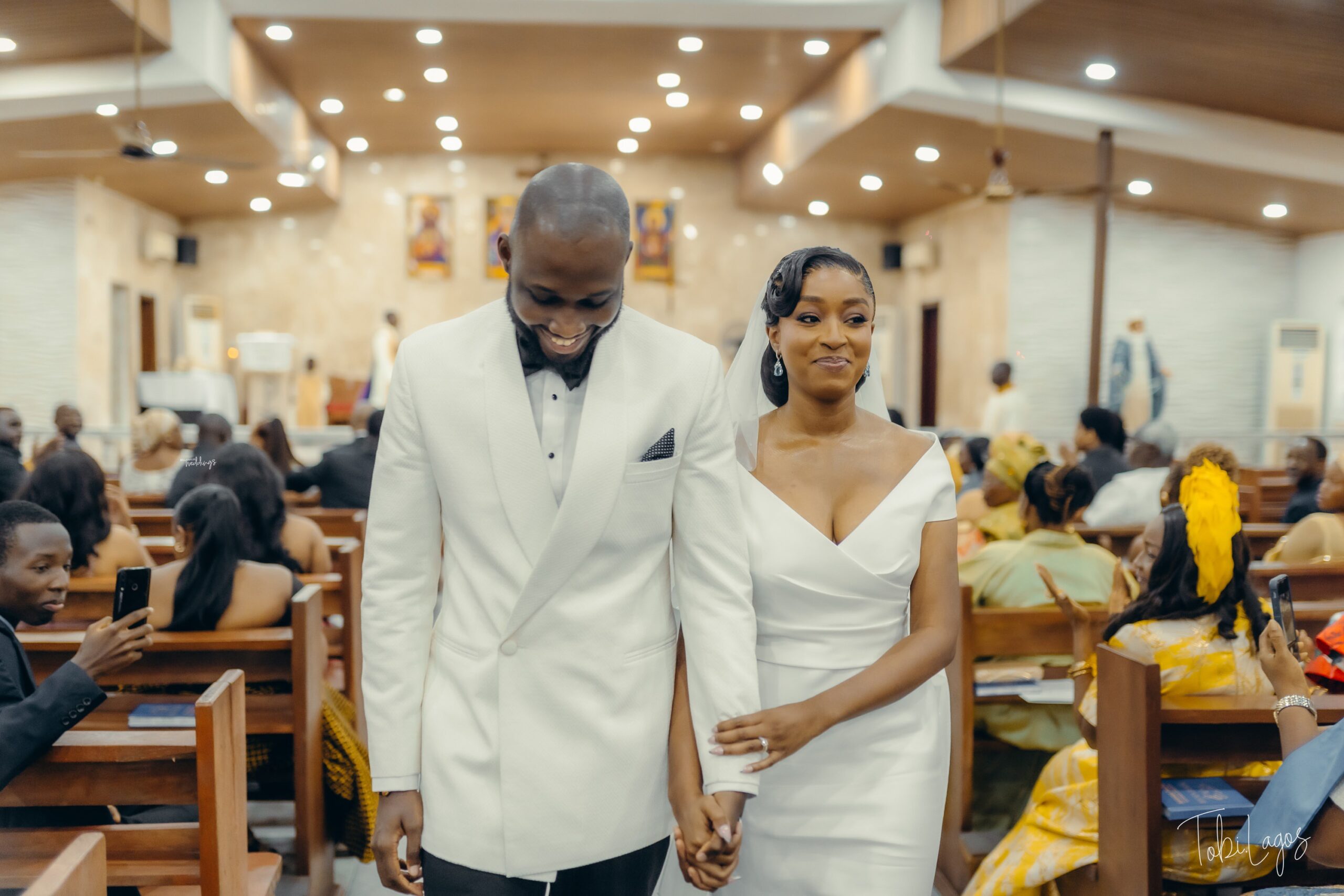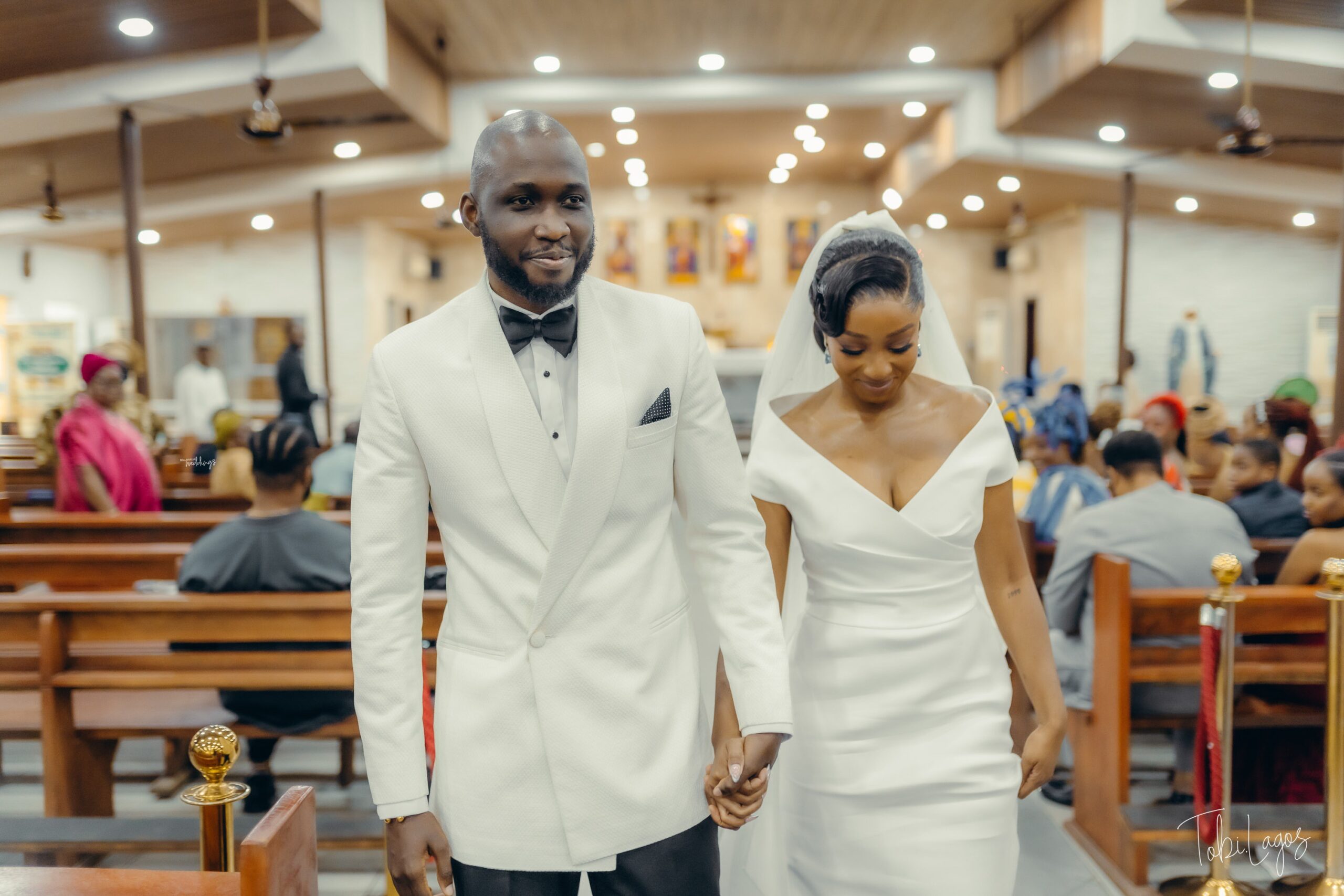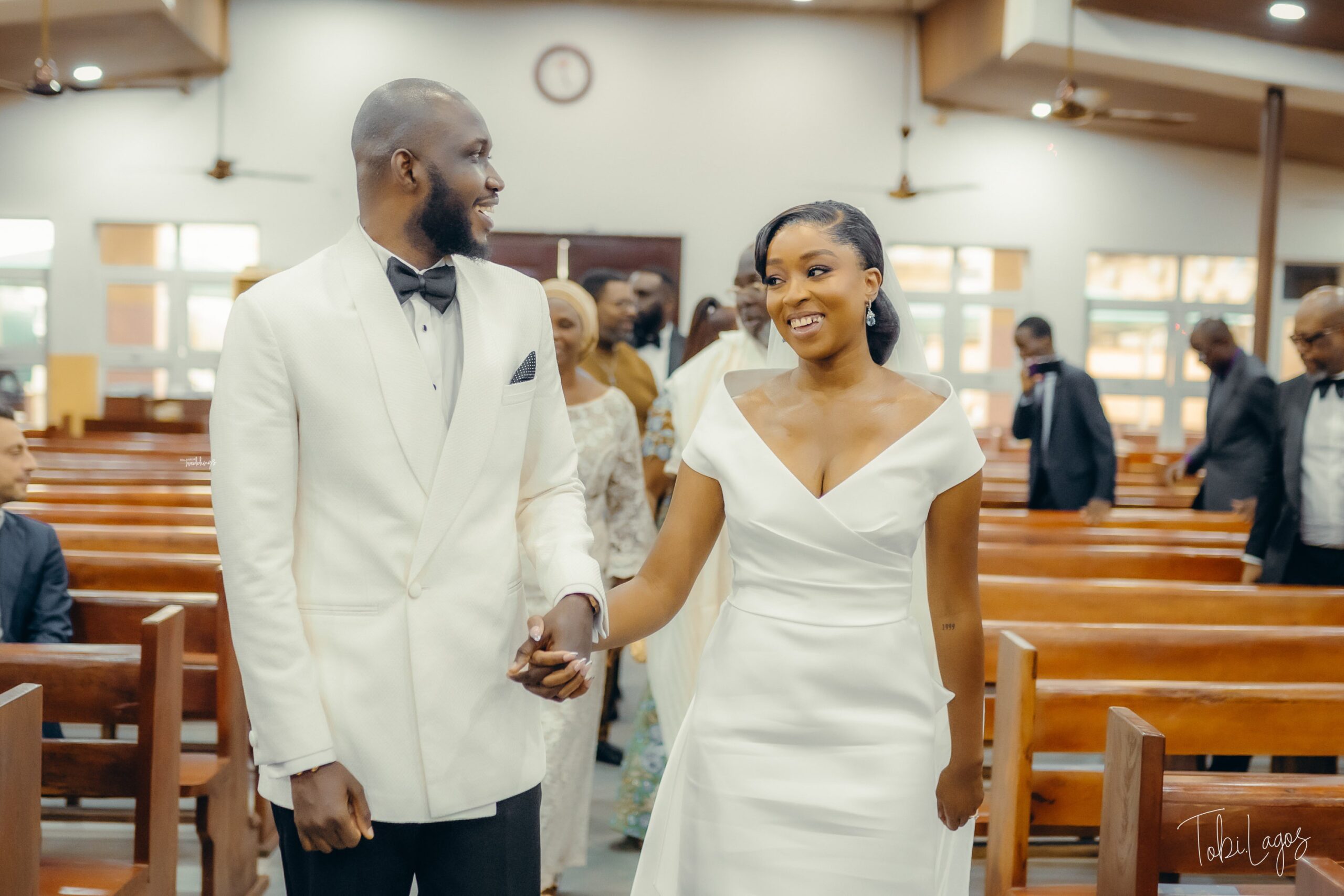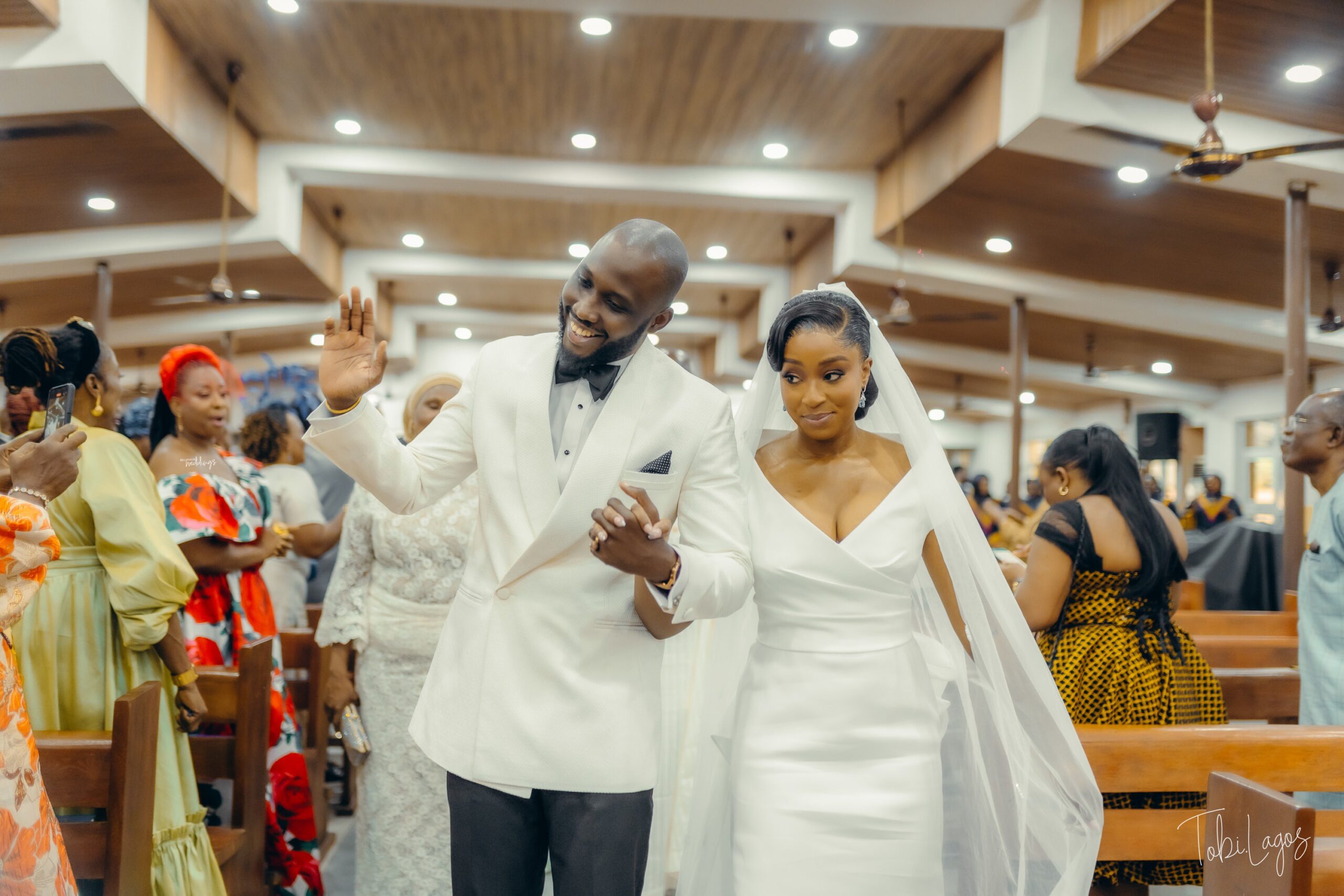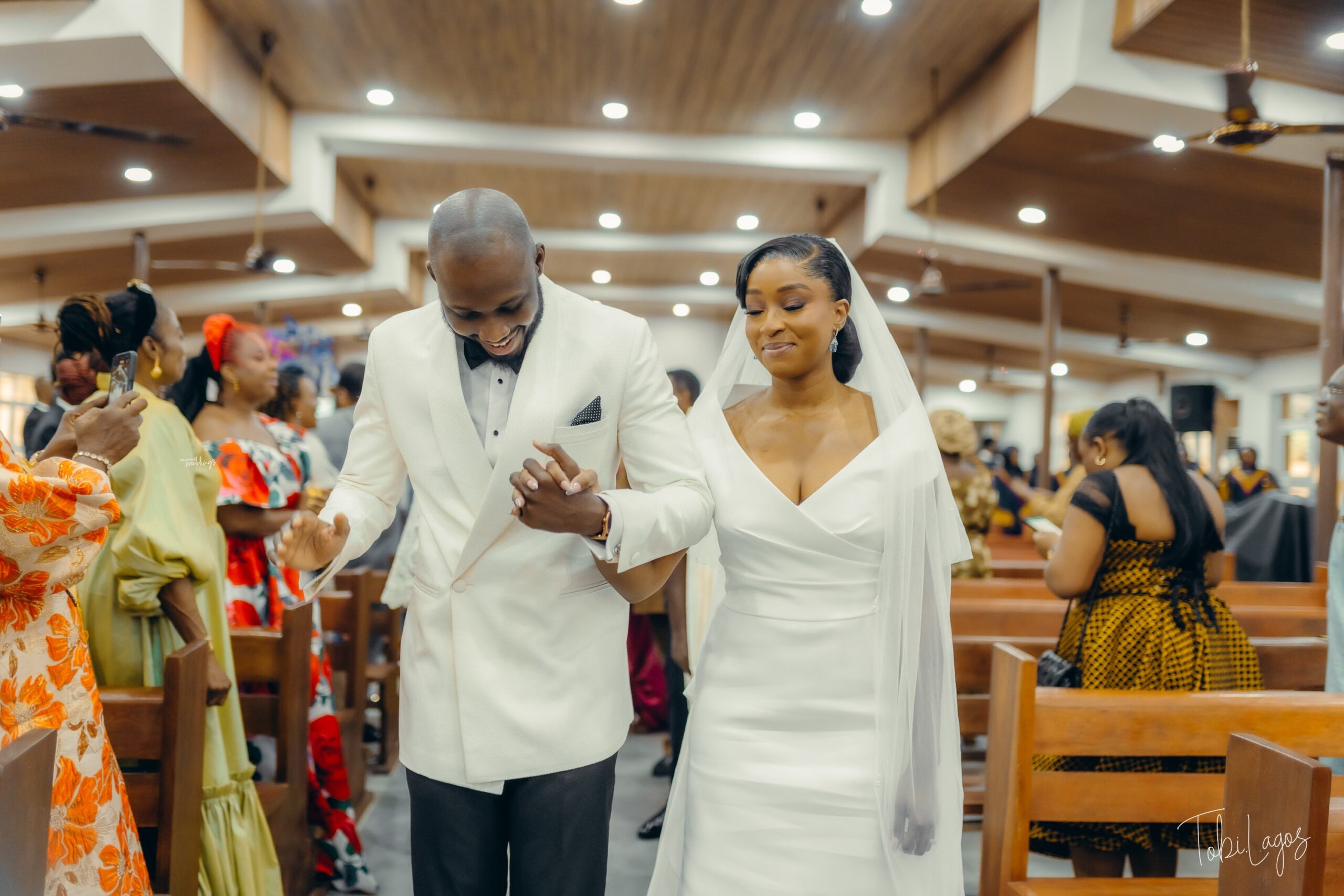 Let's take in the beauty of this decor!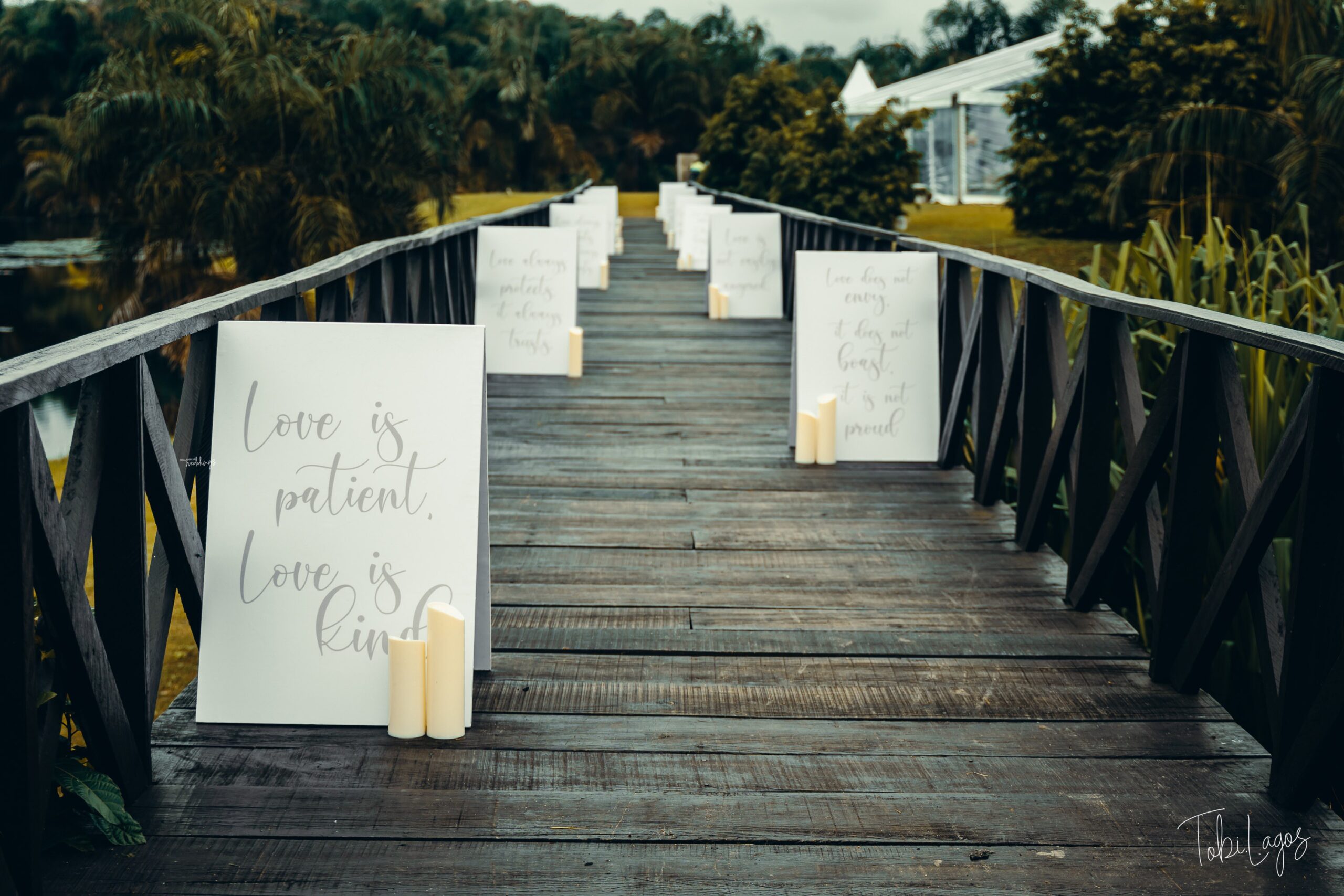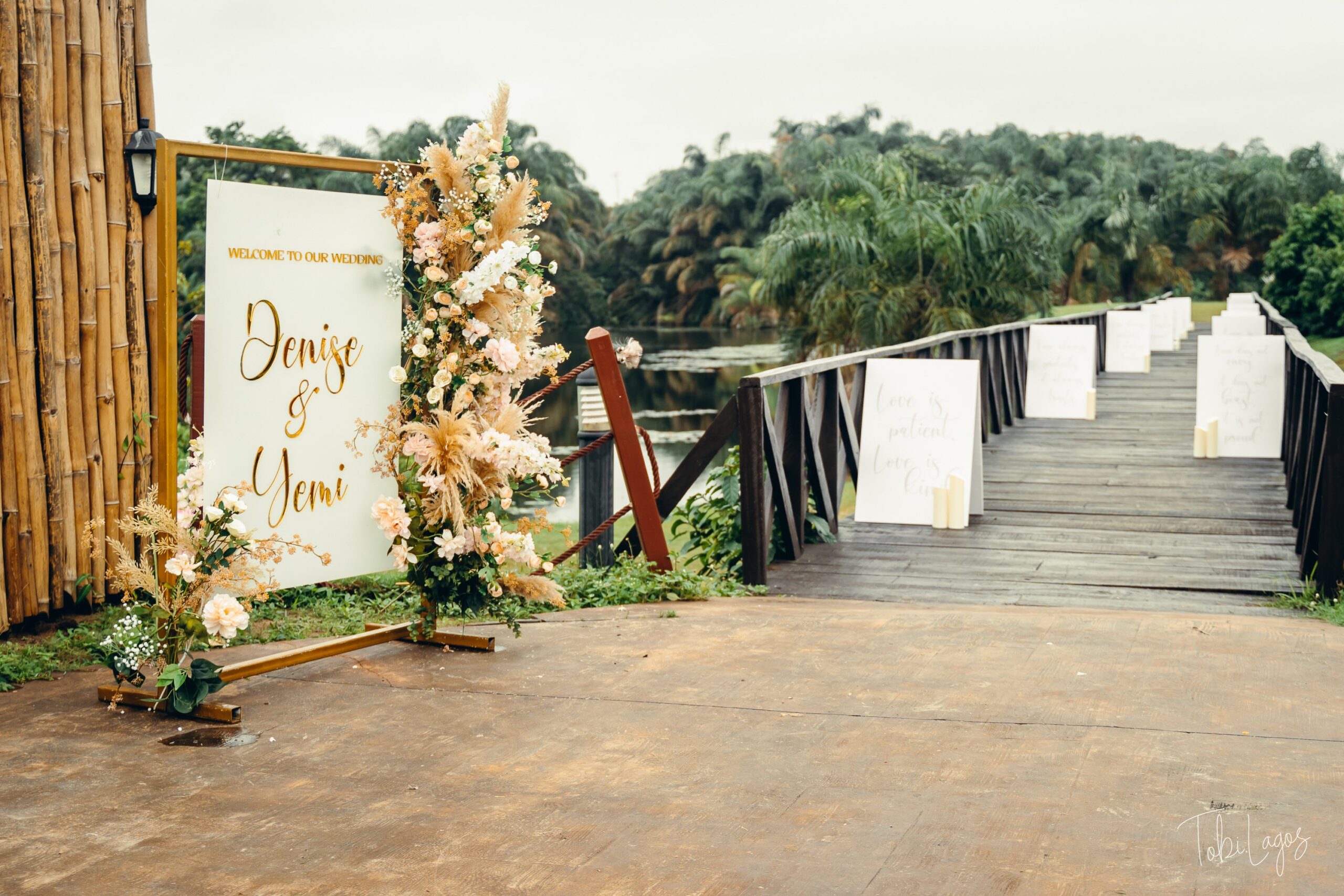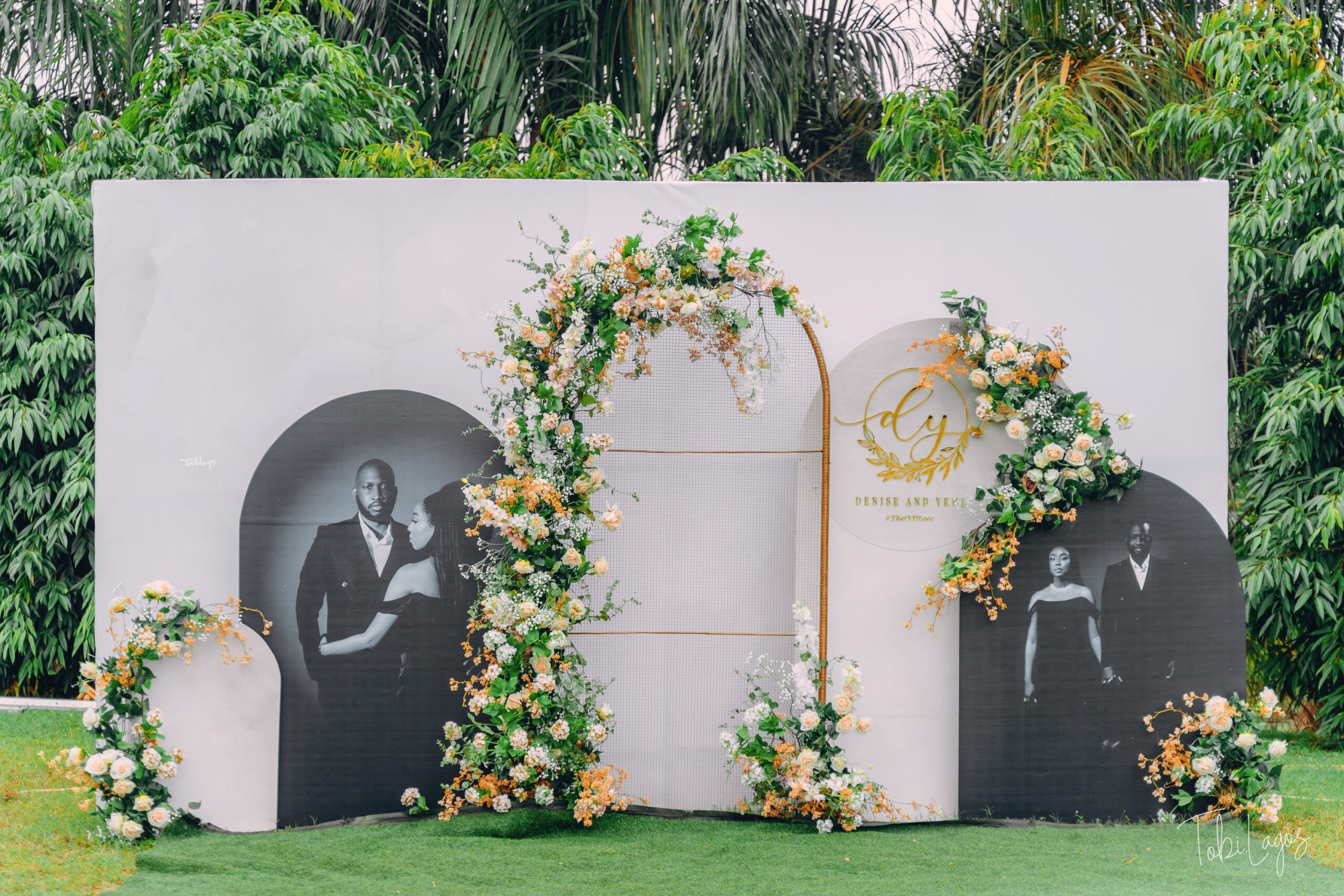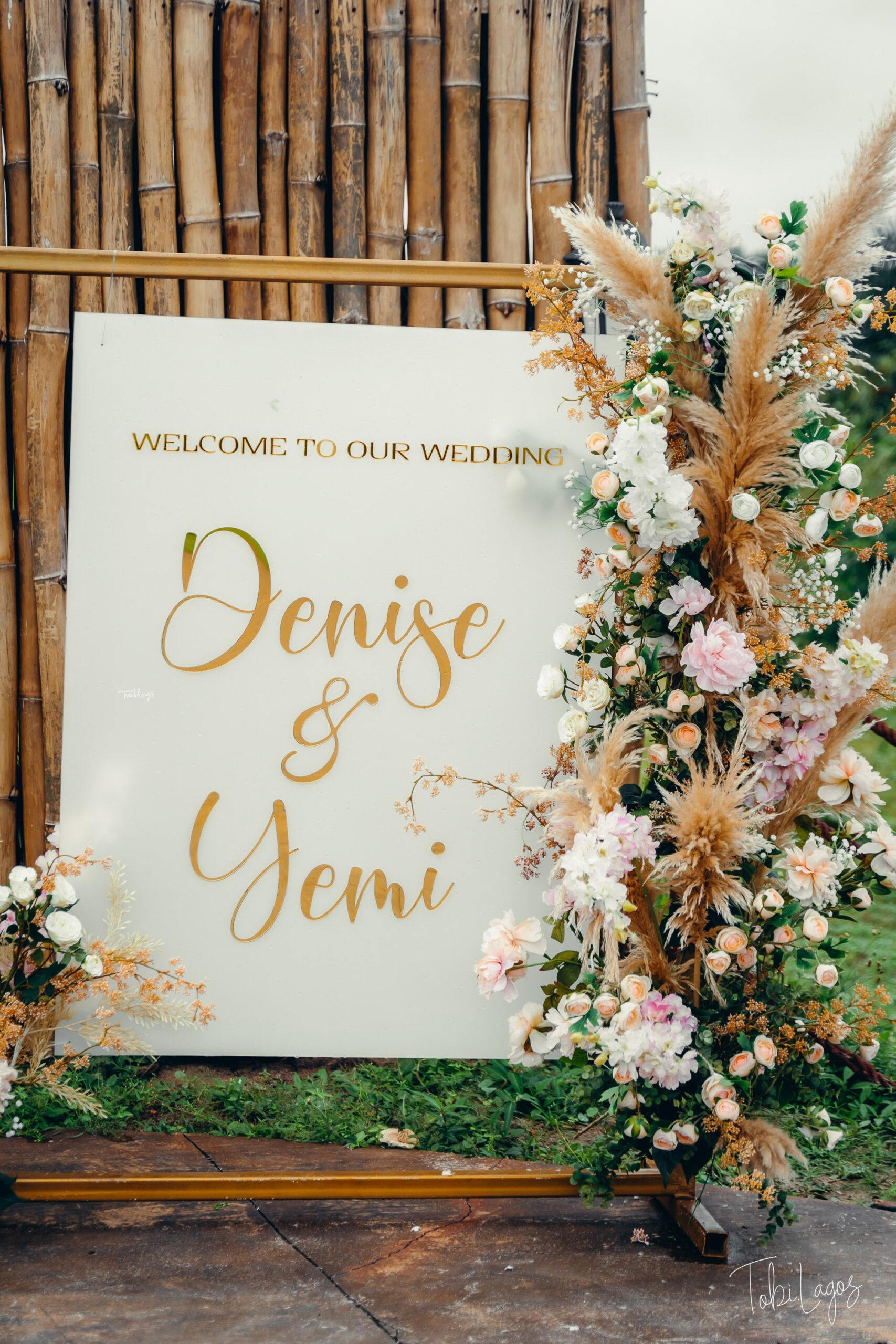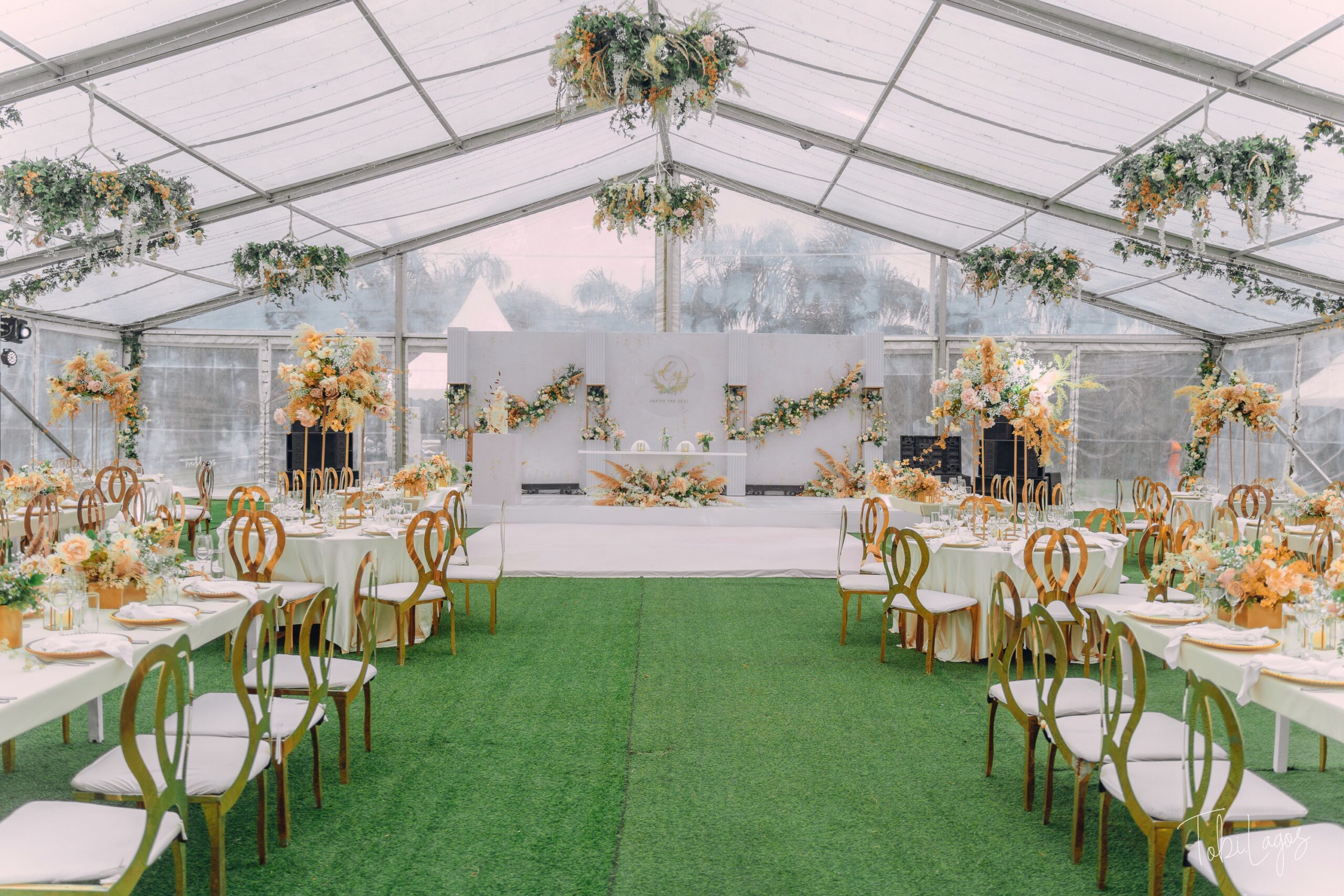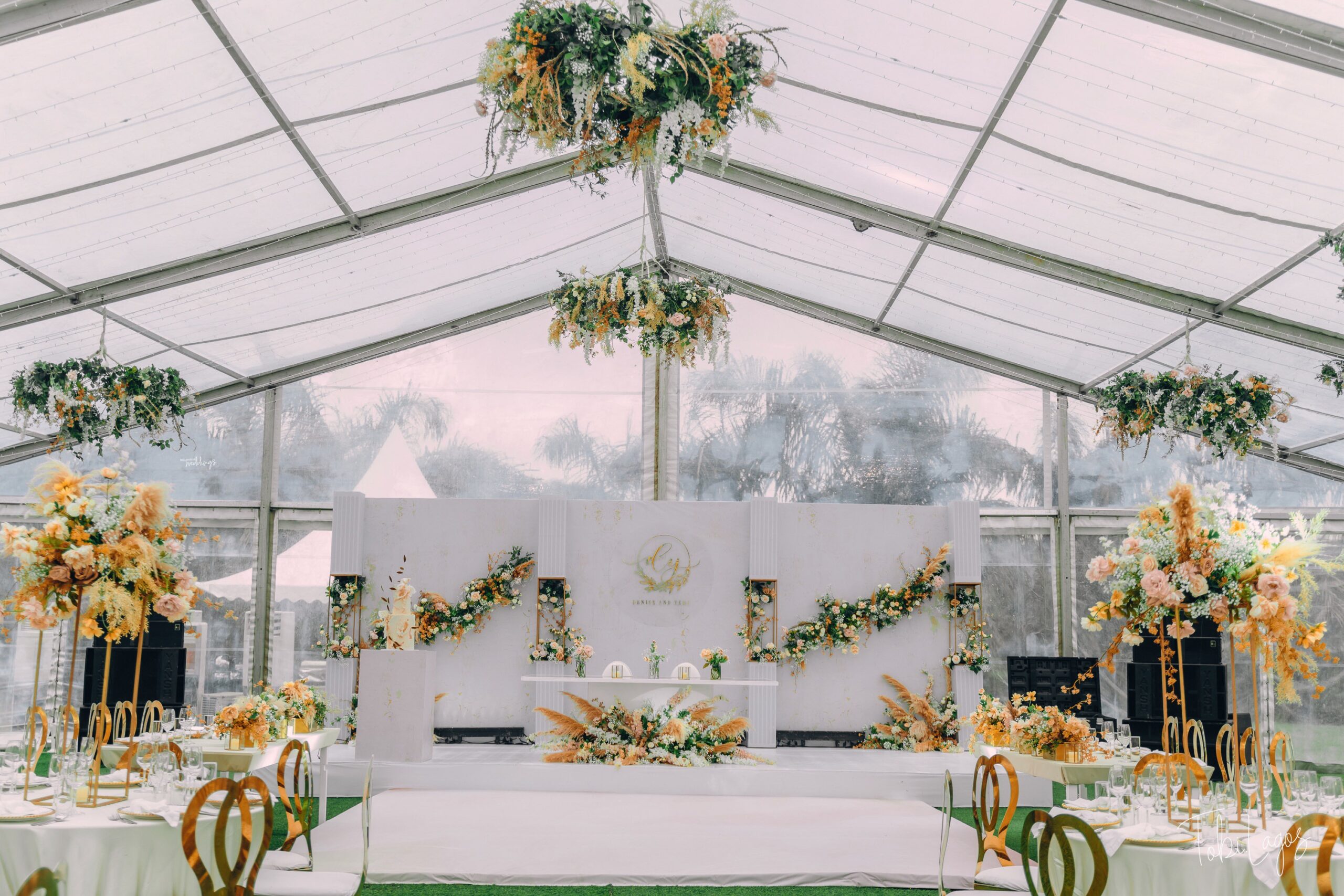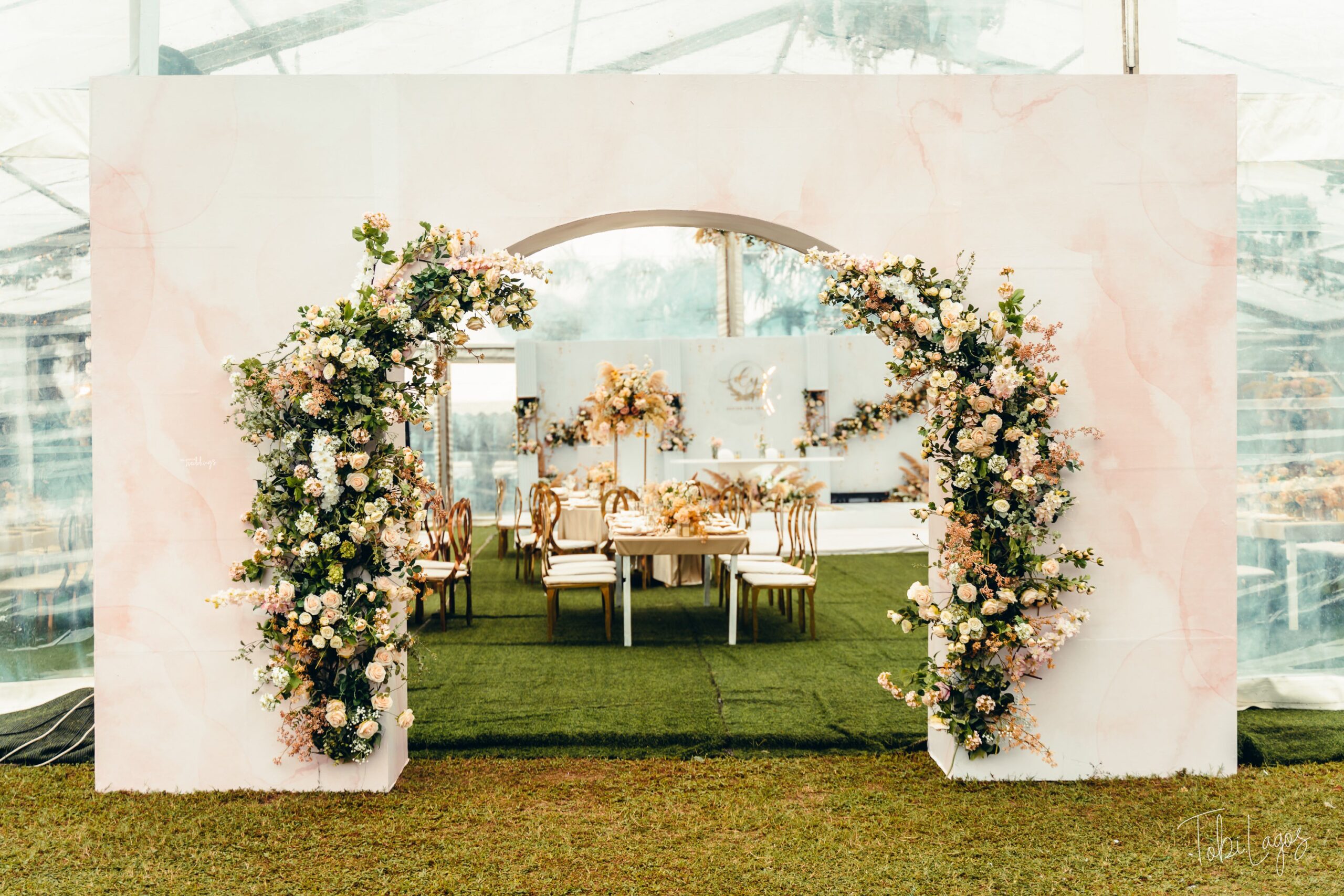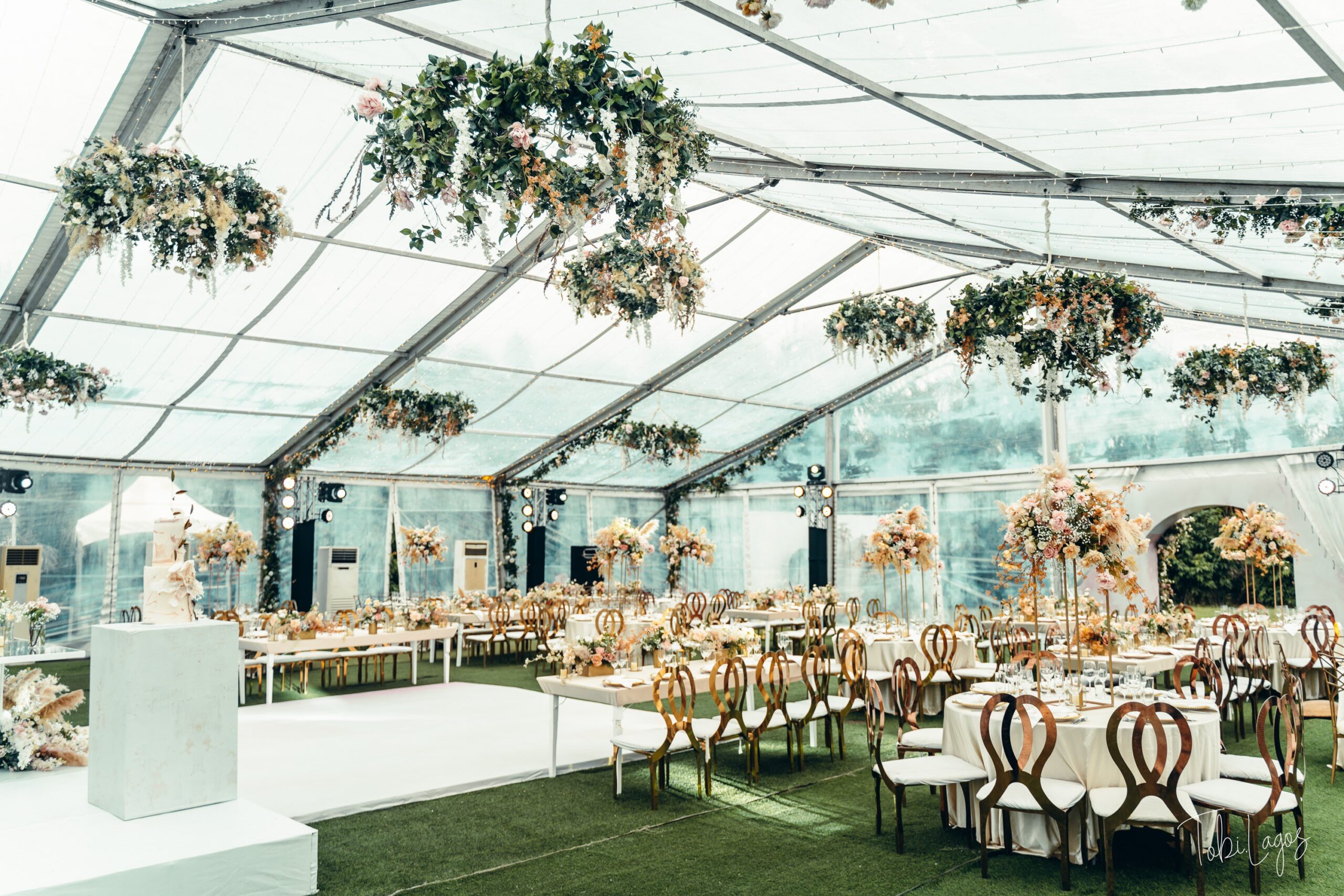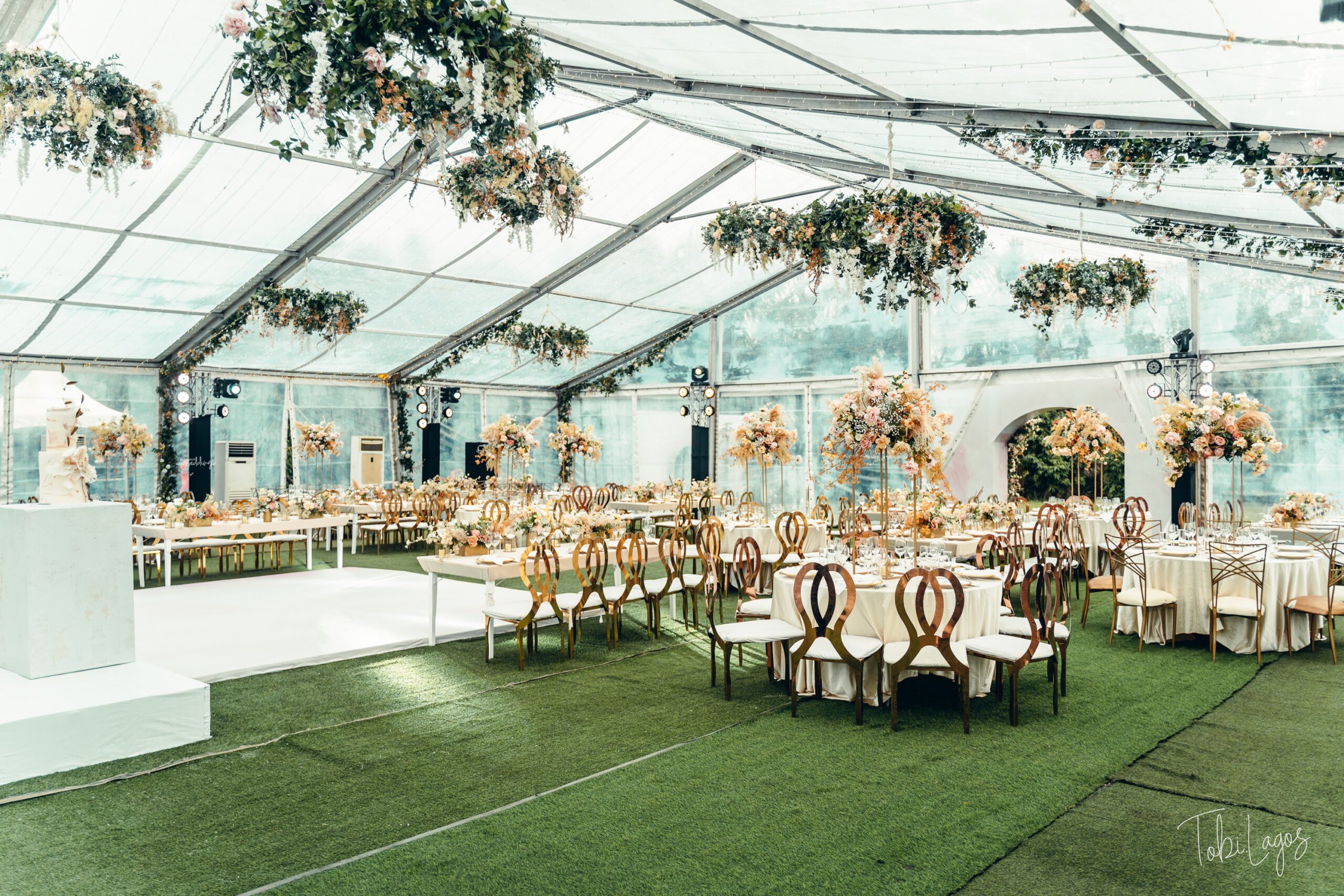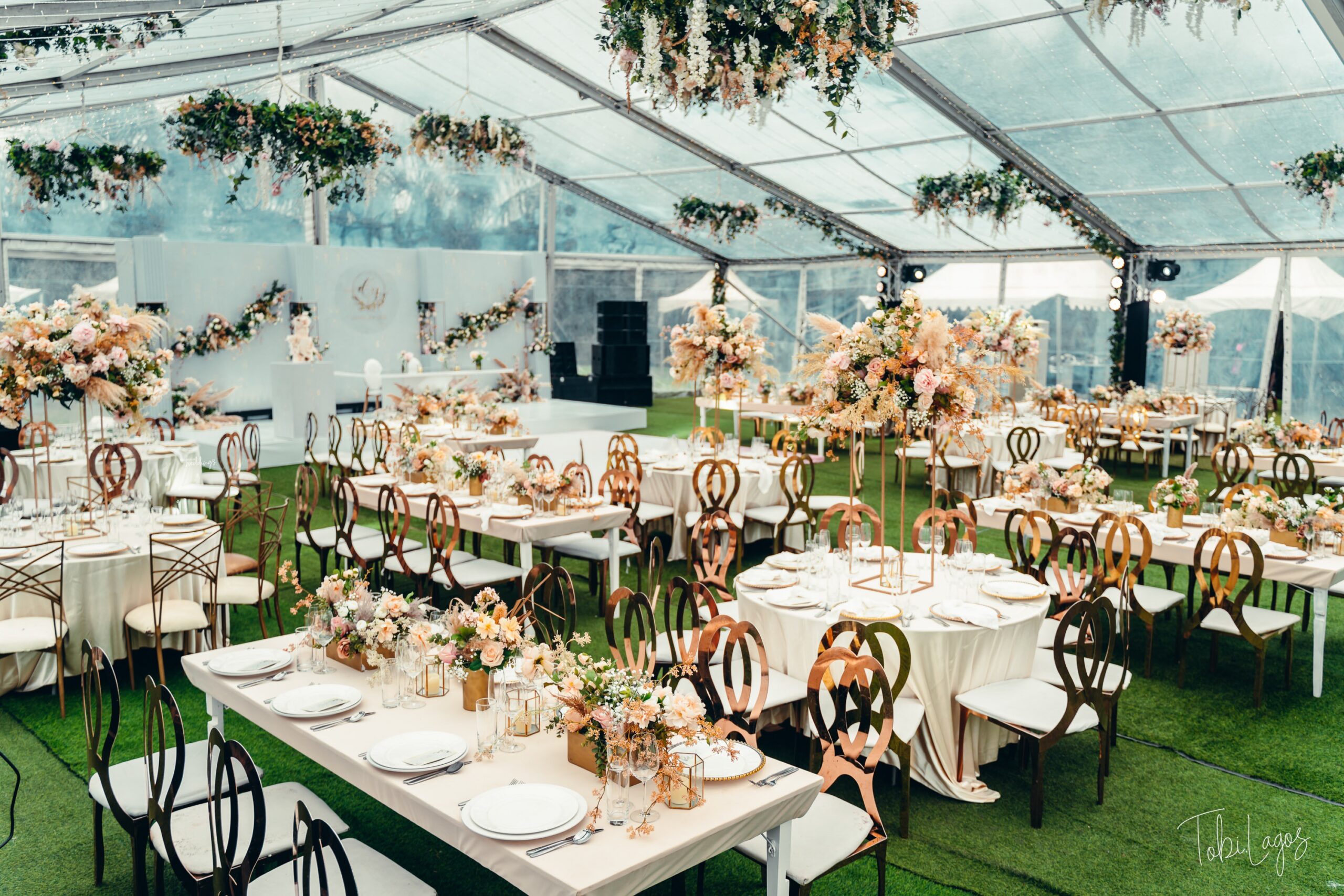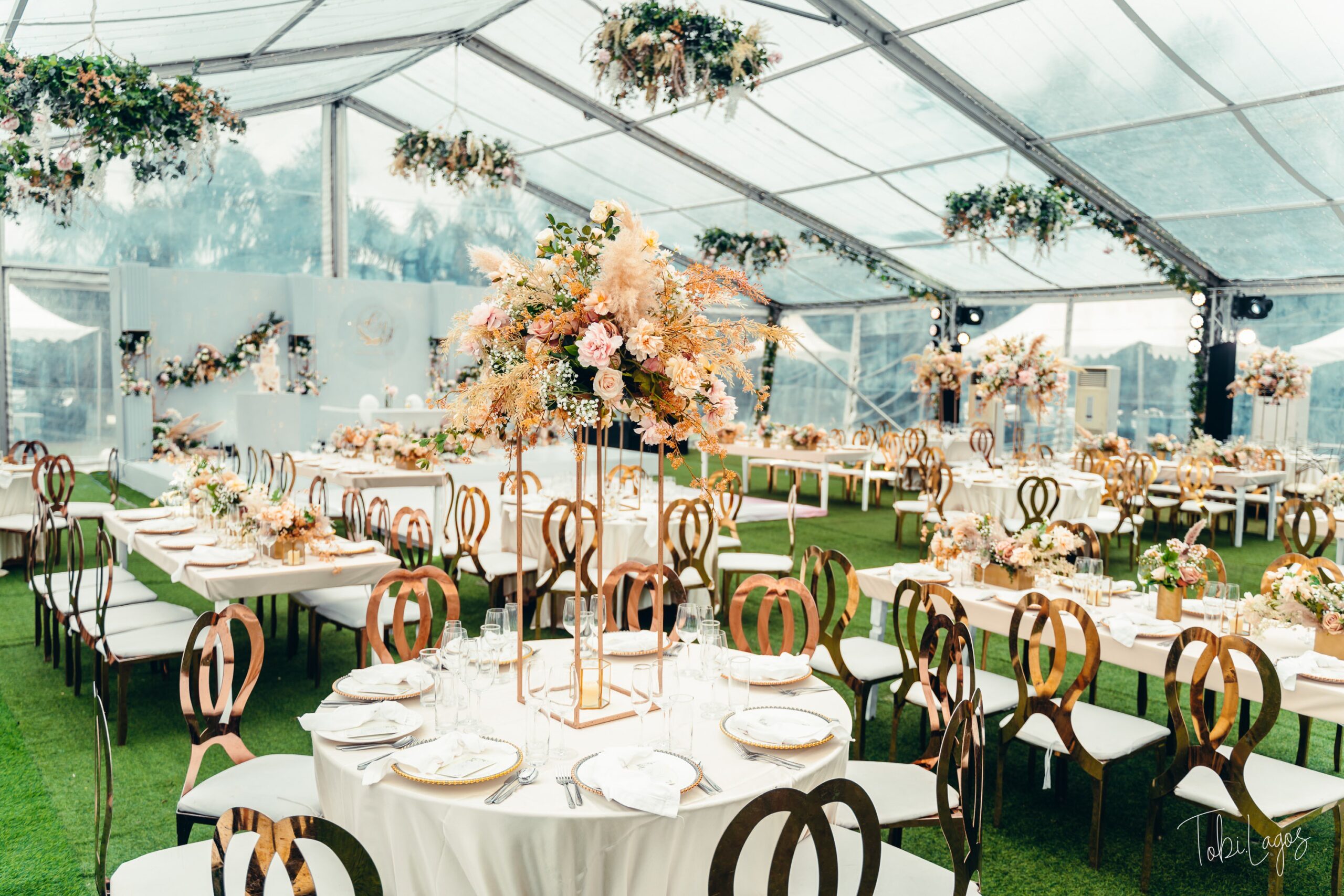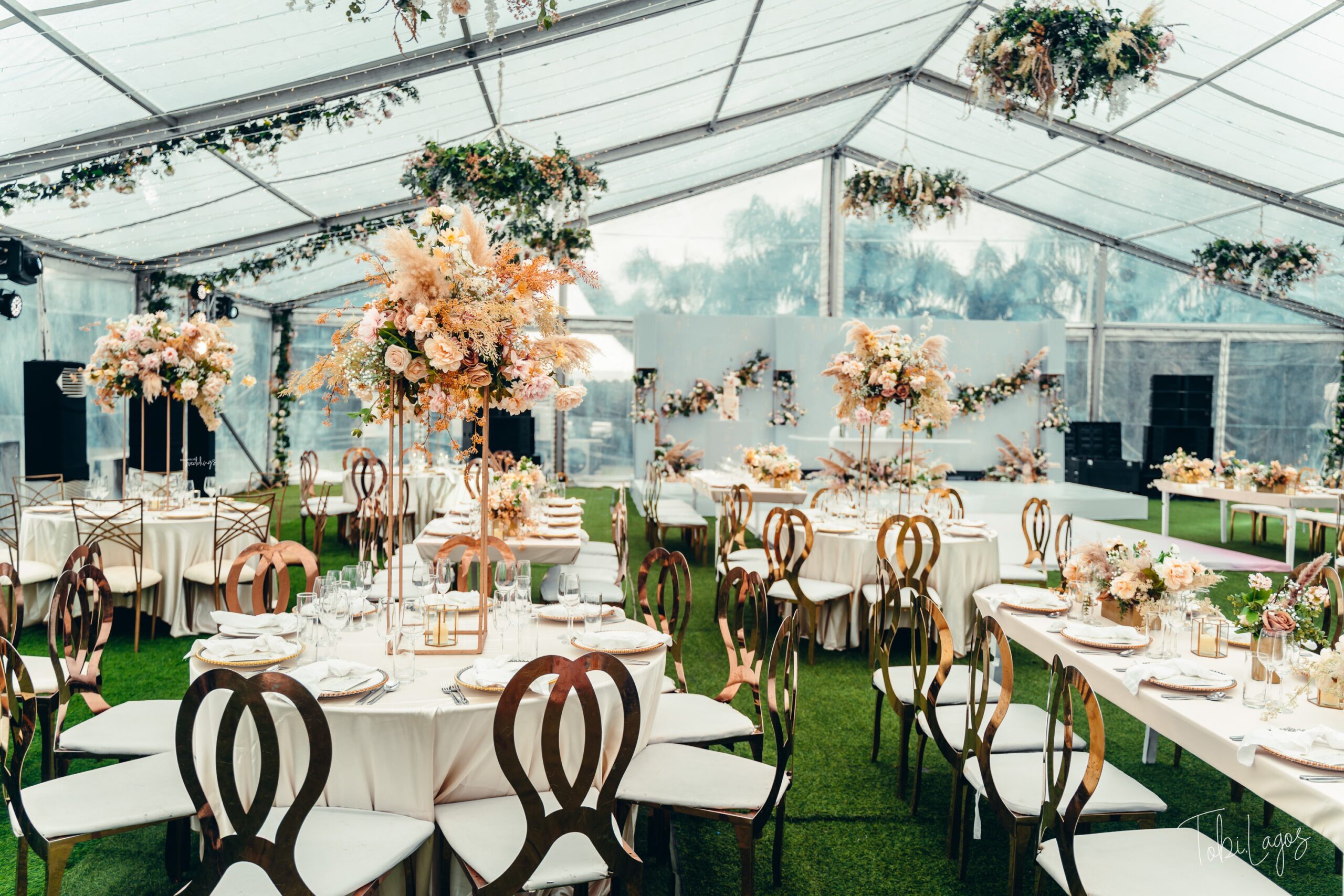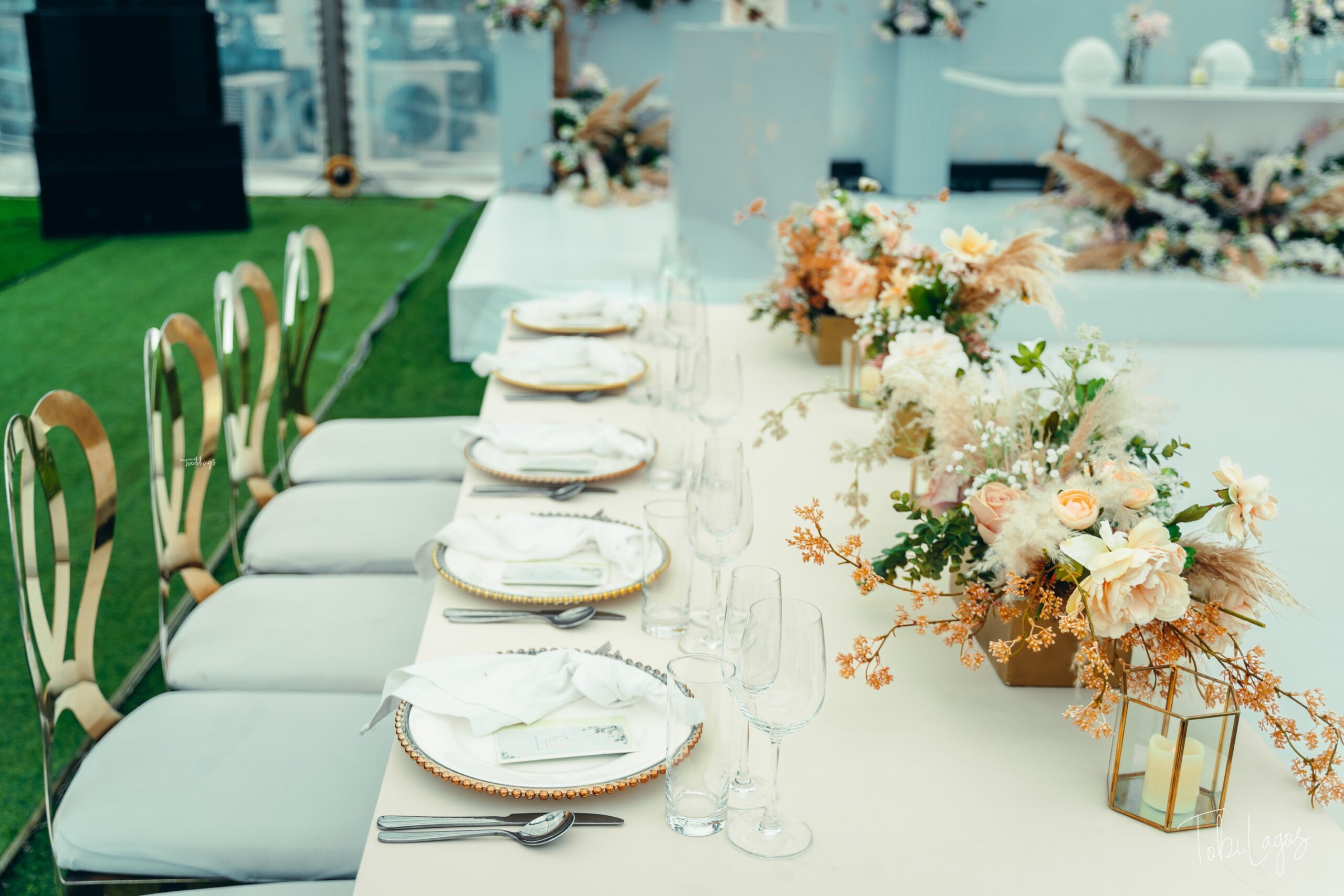 It's wedding reception o'clock!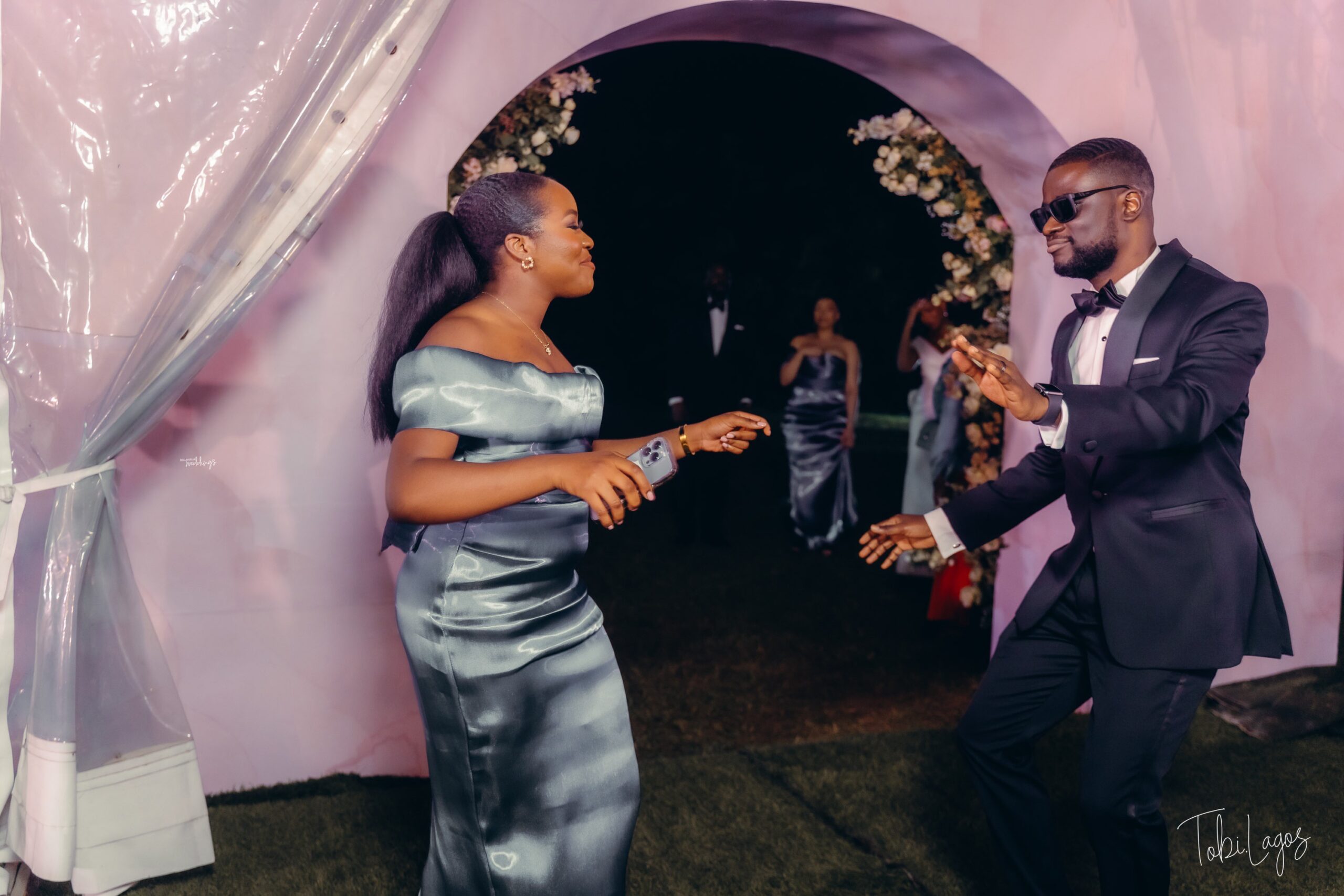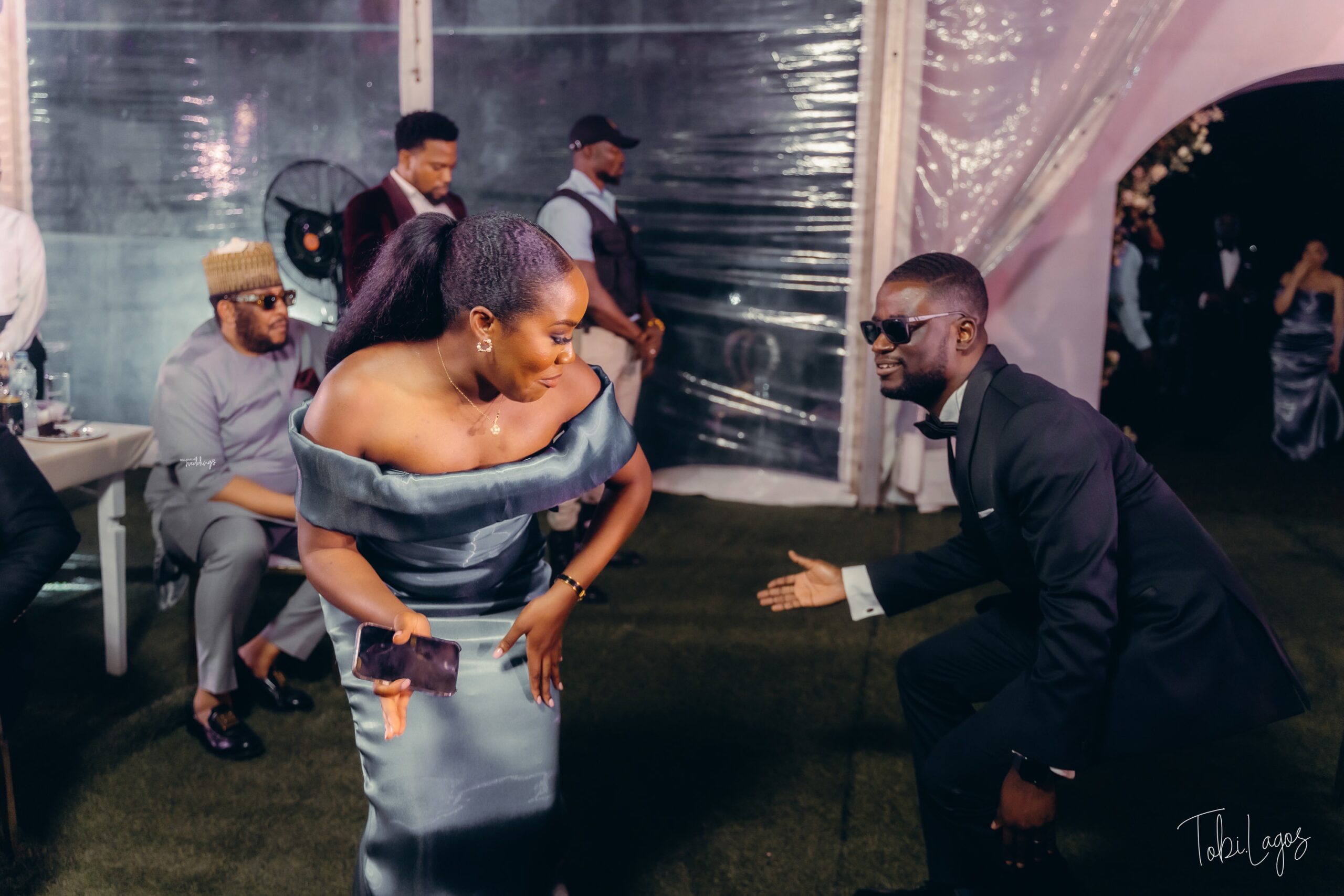 Give way, lovebirds approaching!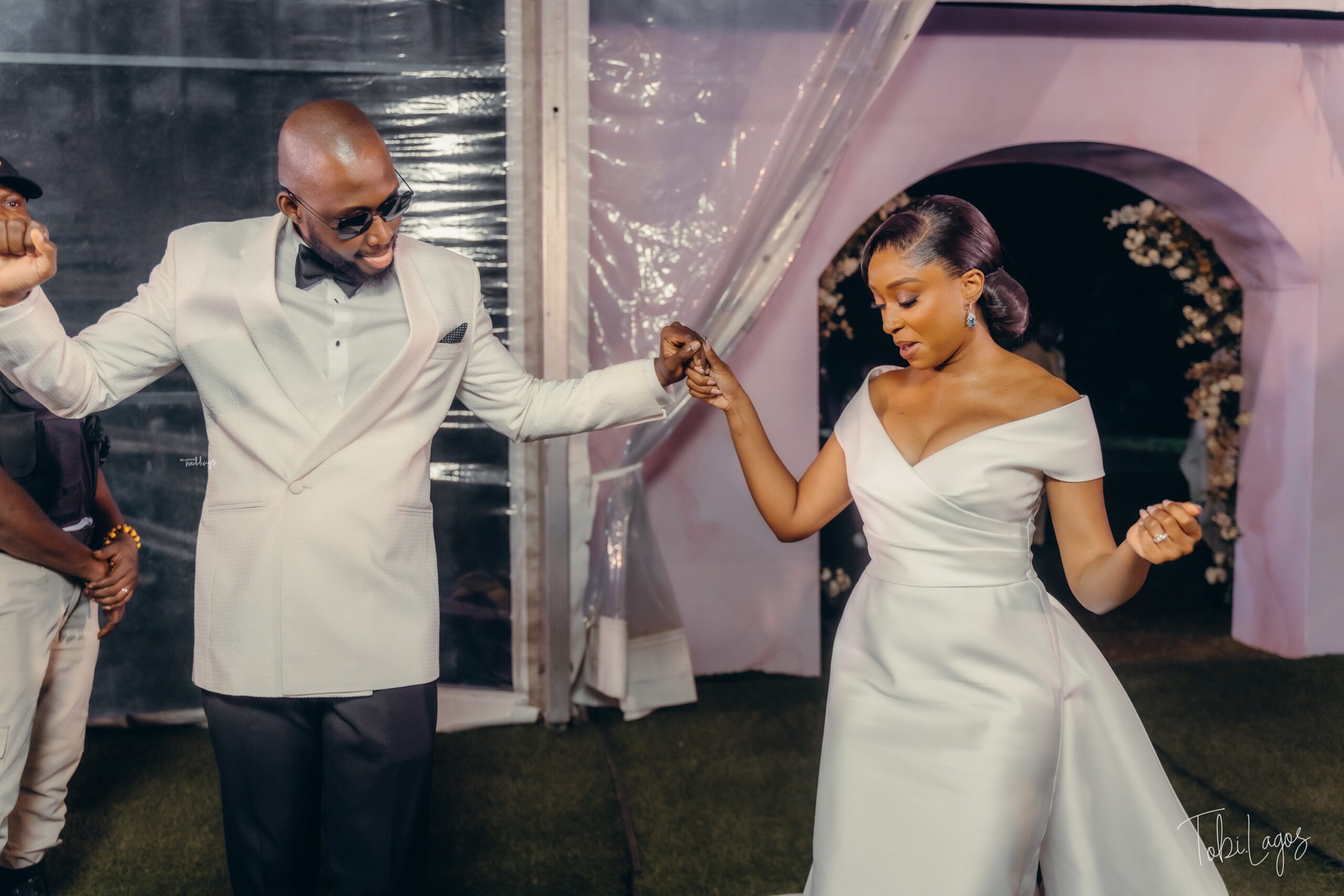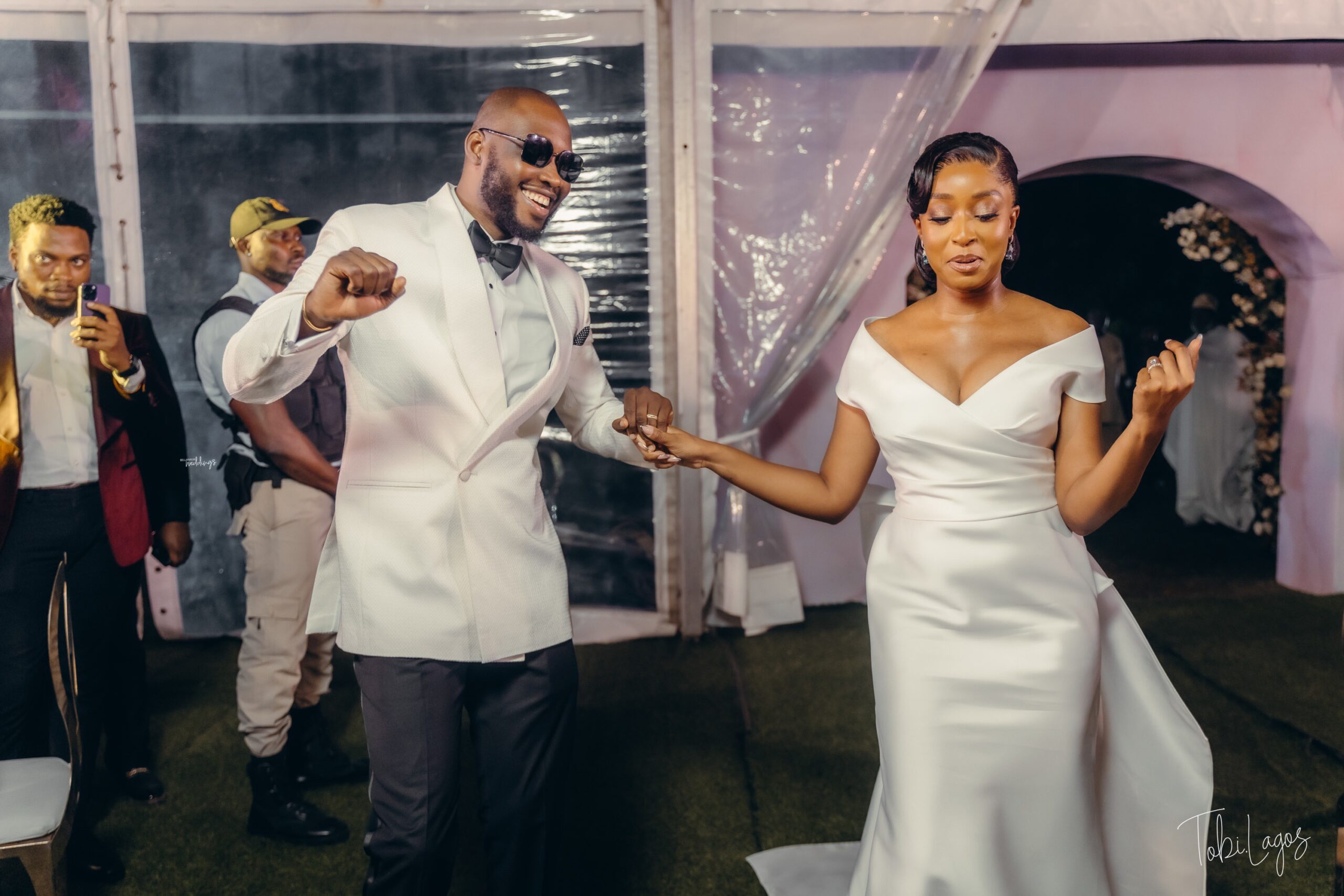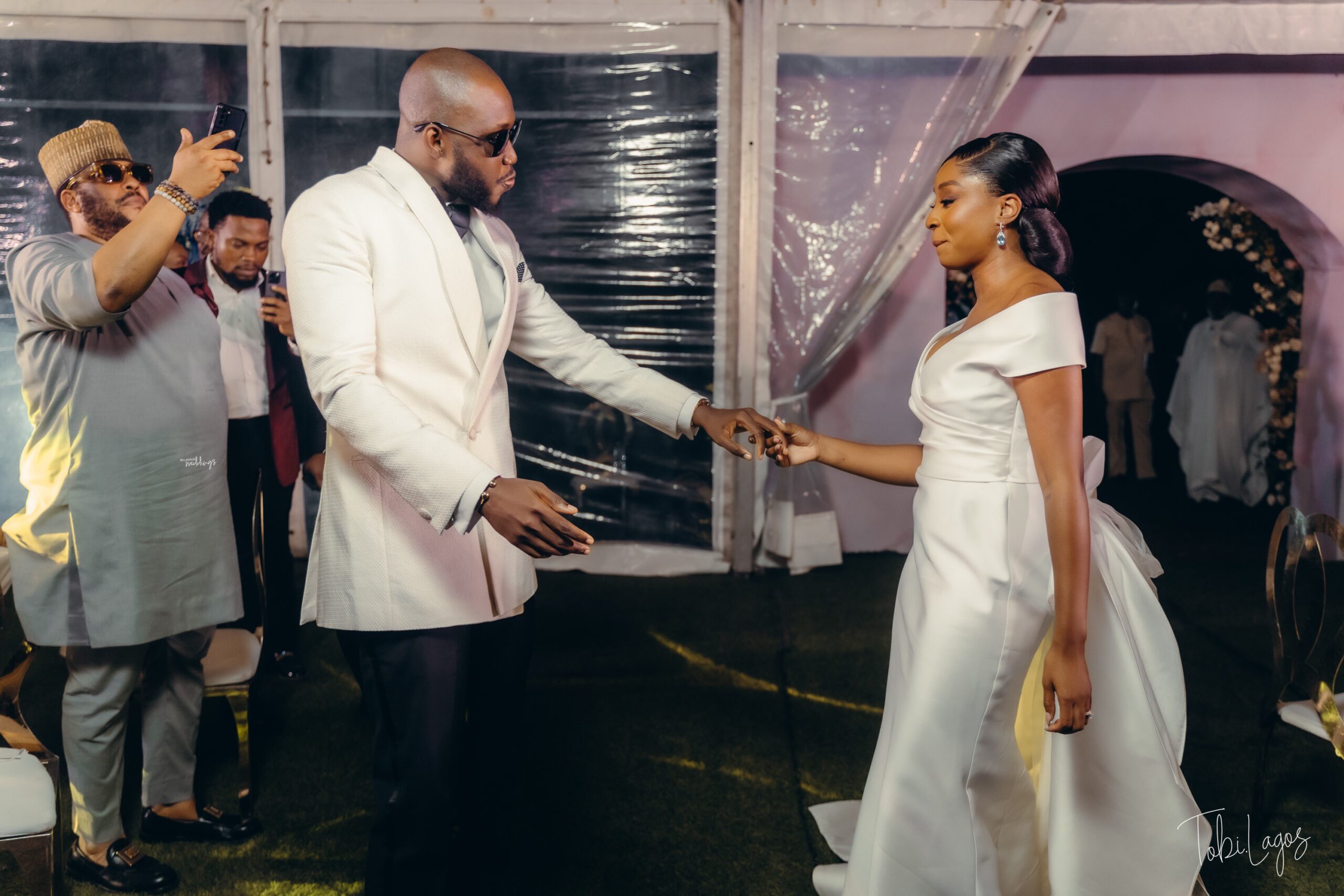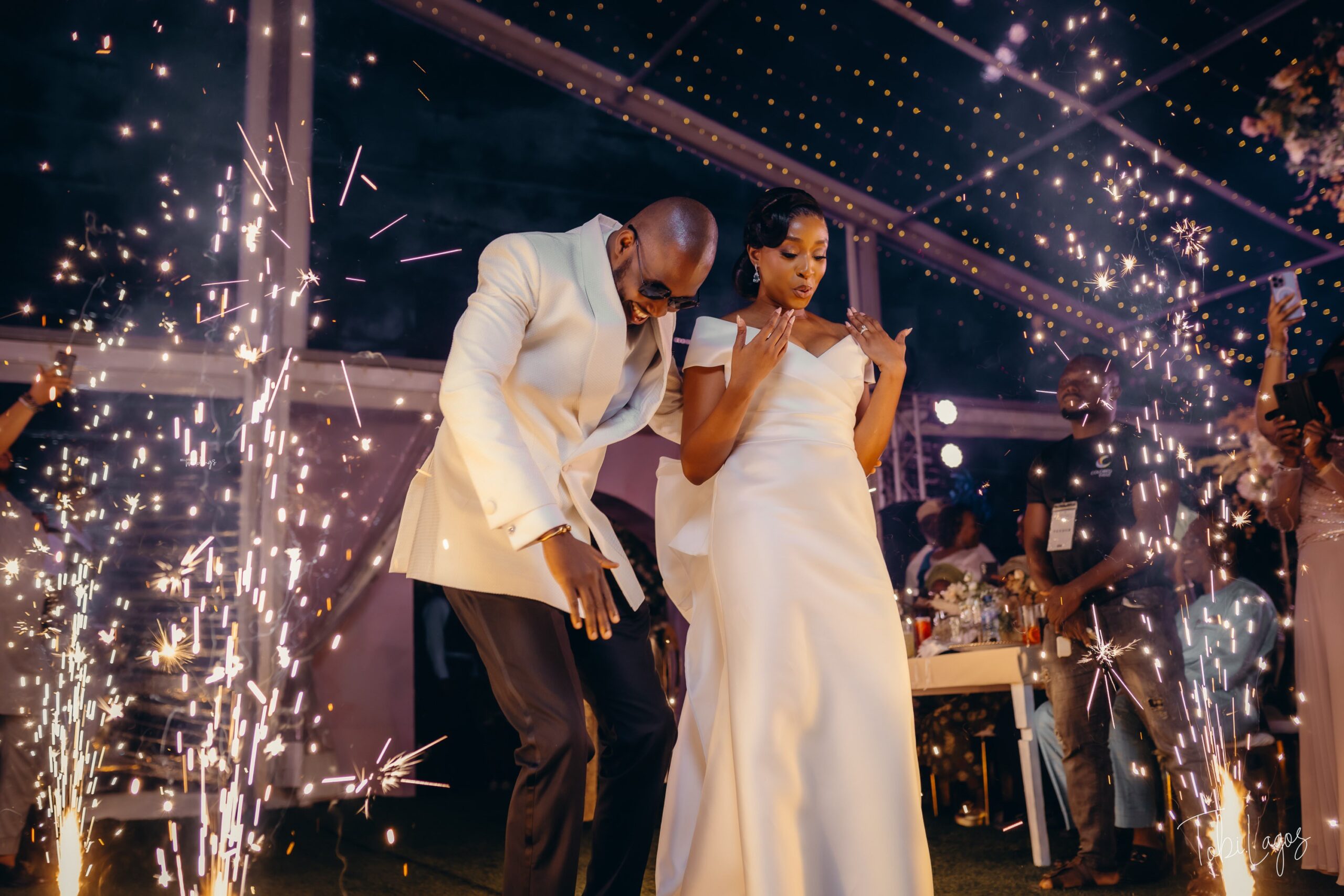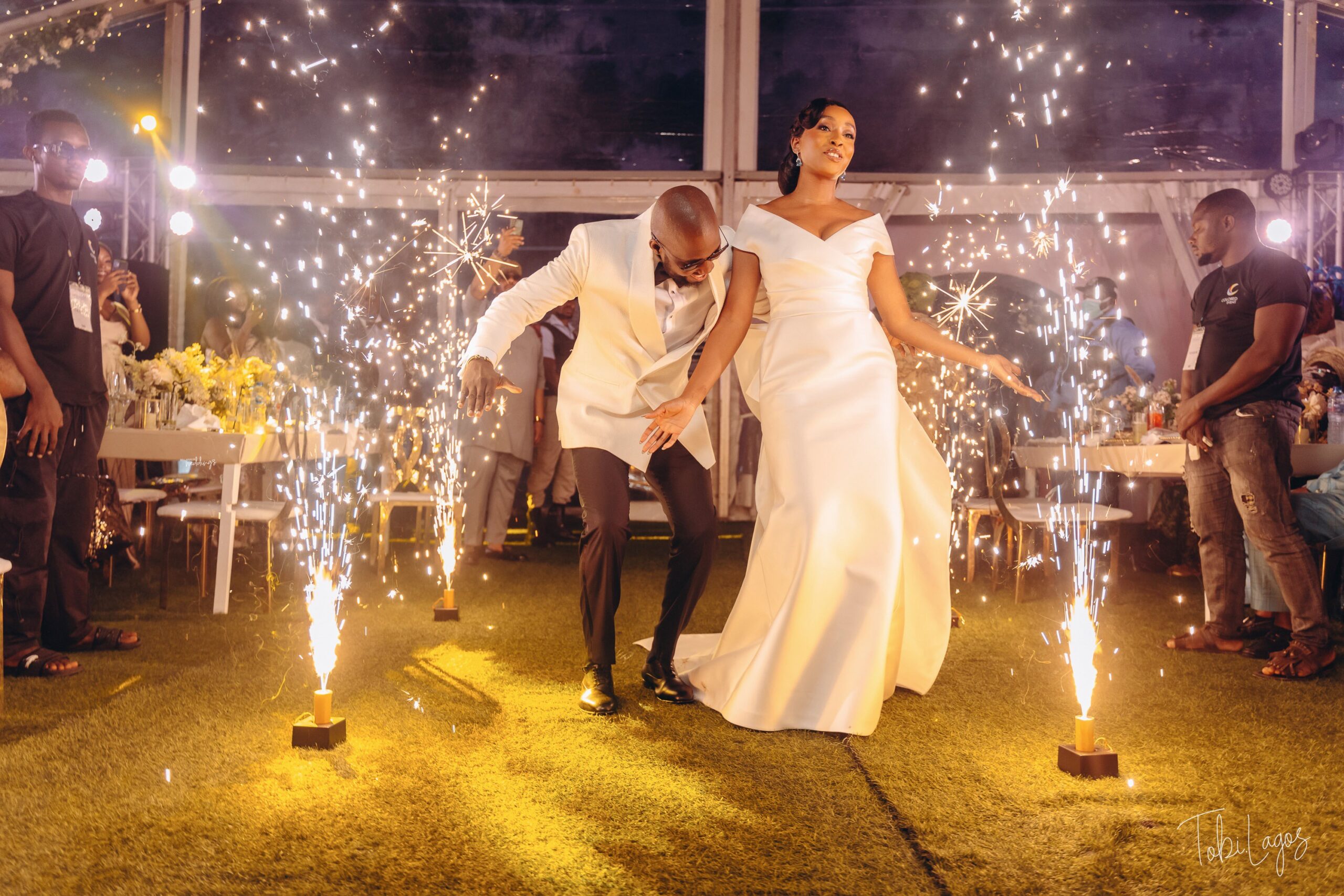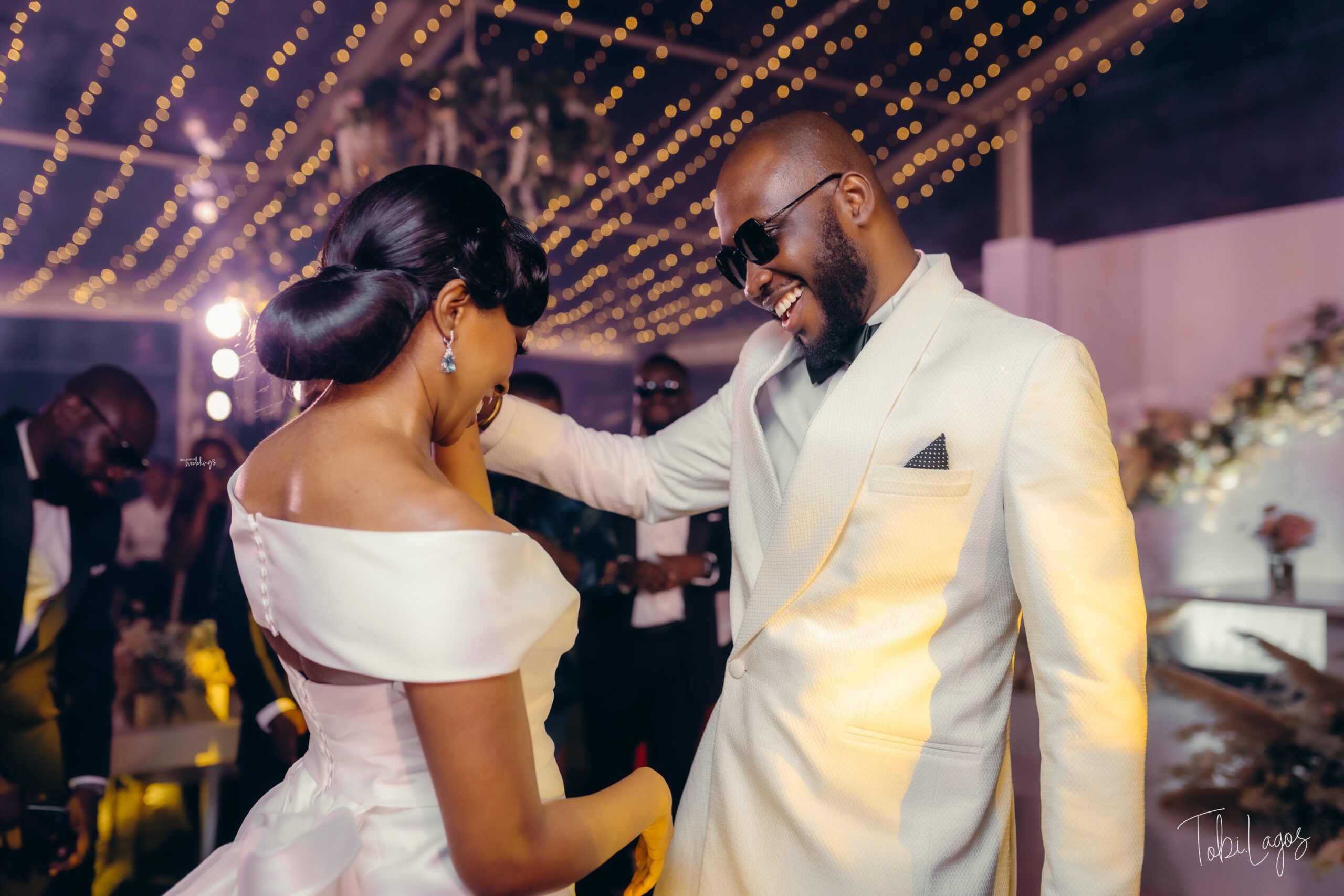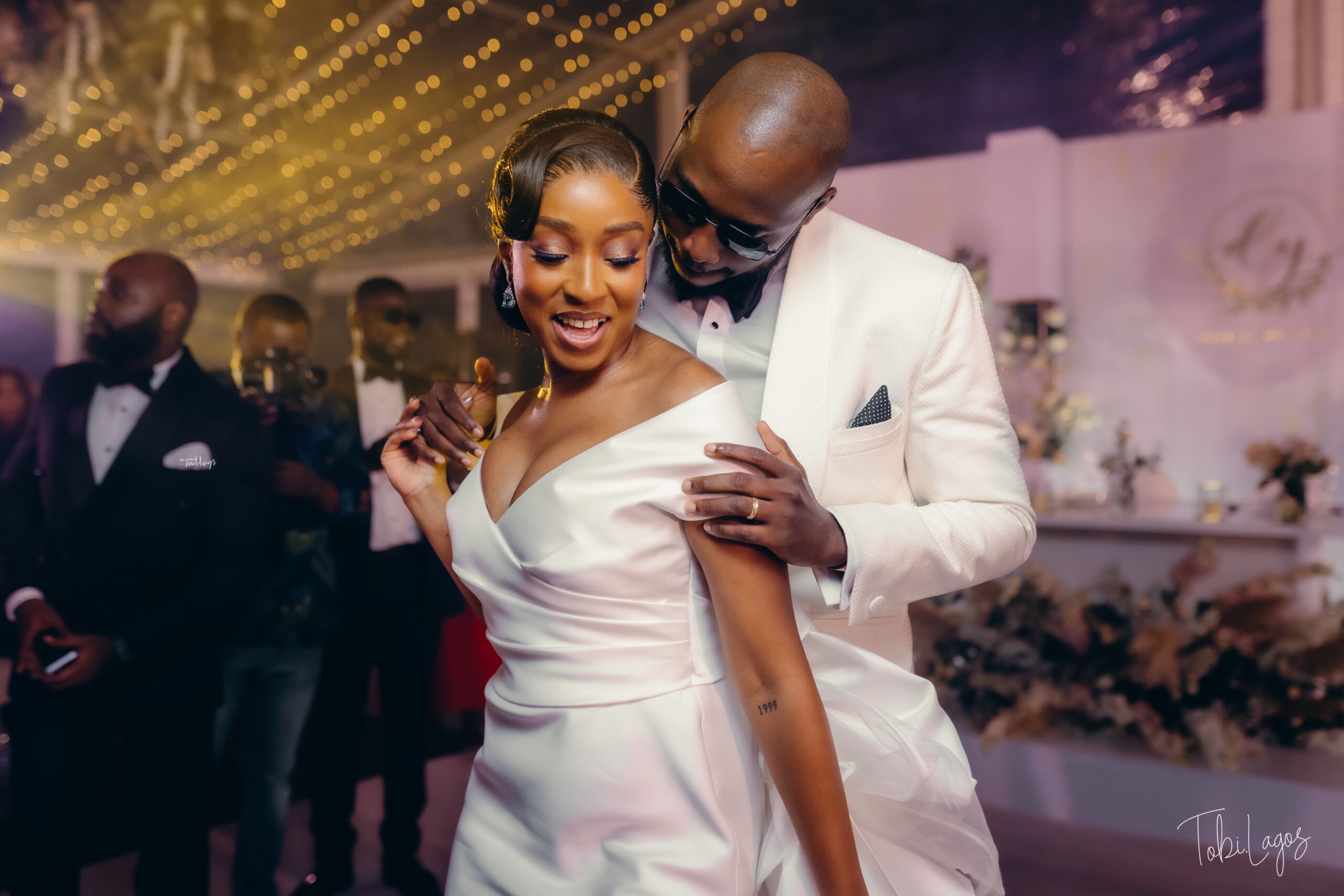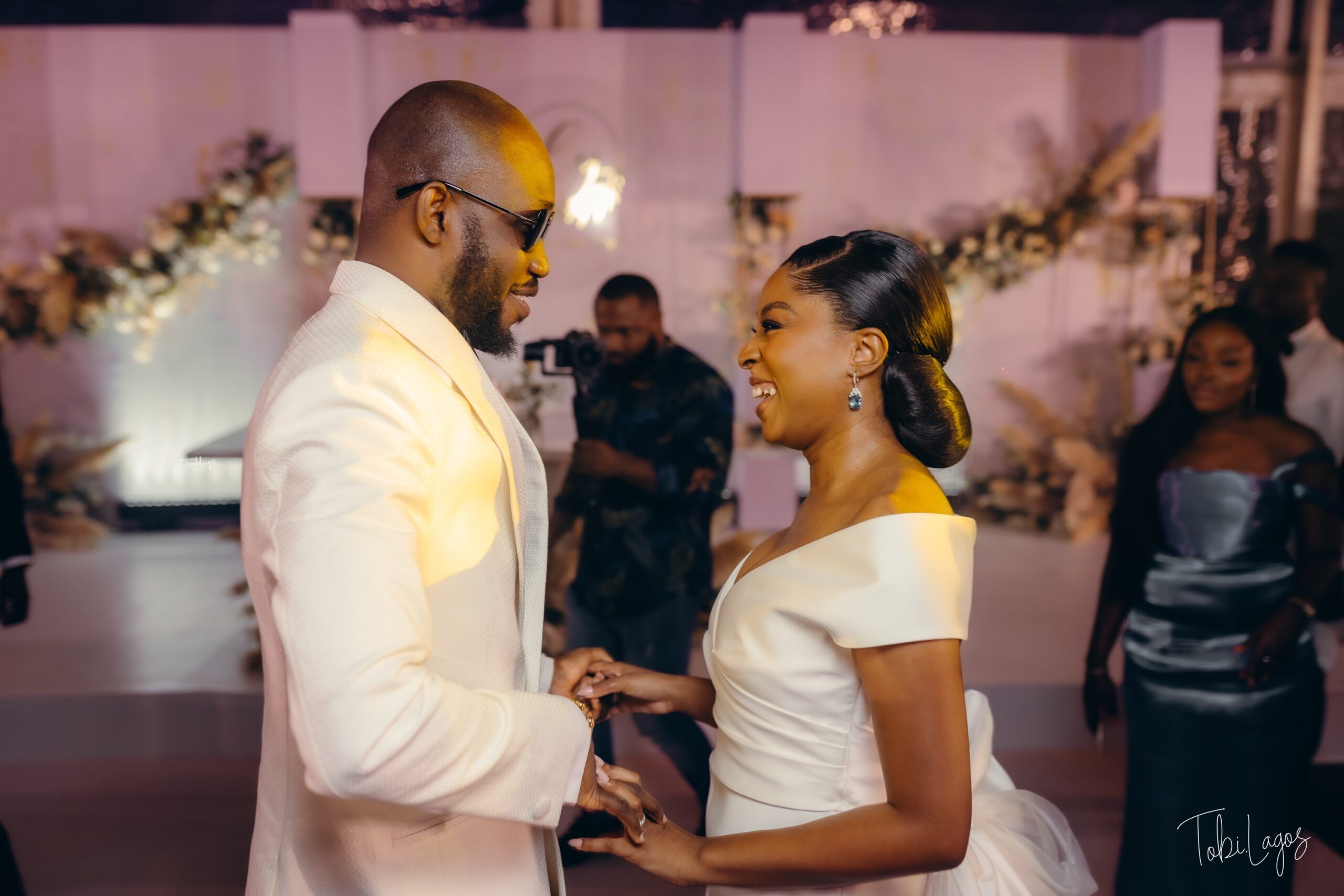 What's a ceremony without cake?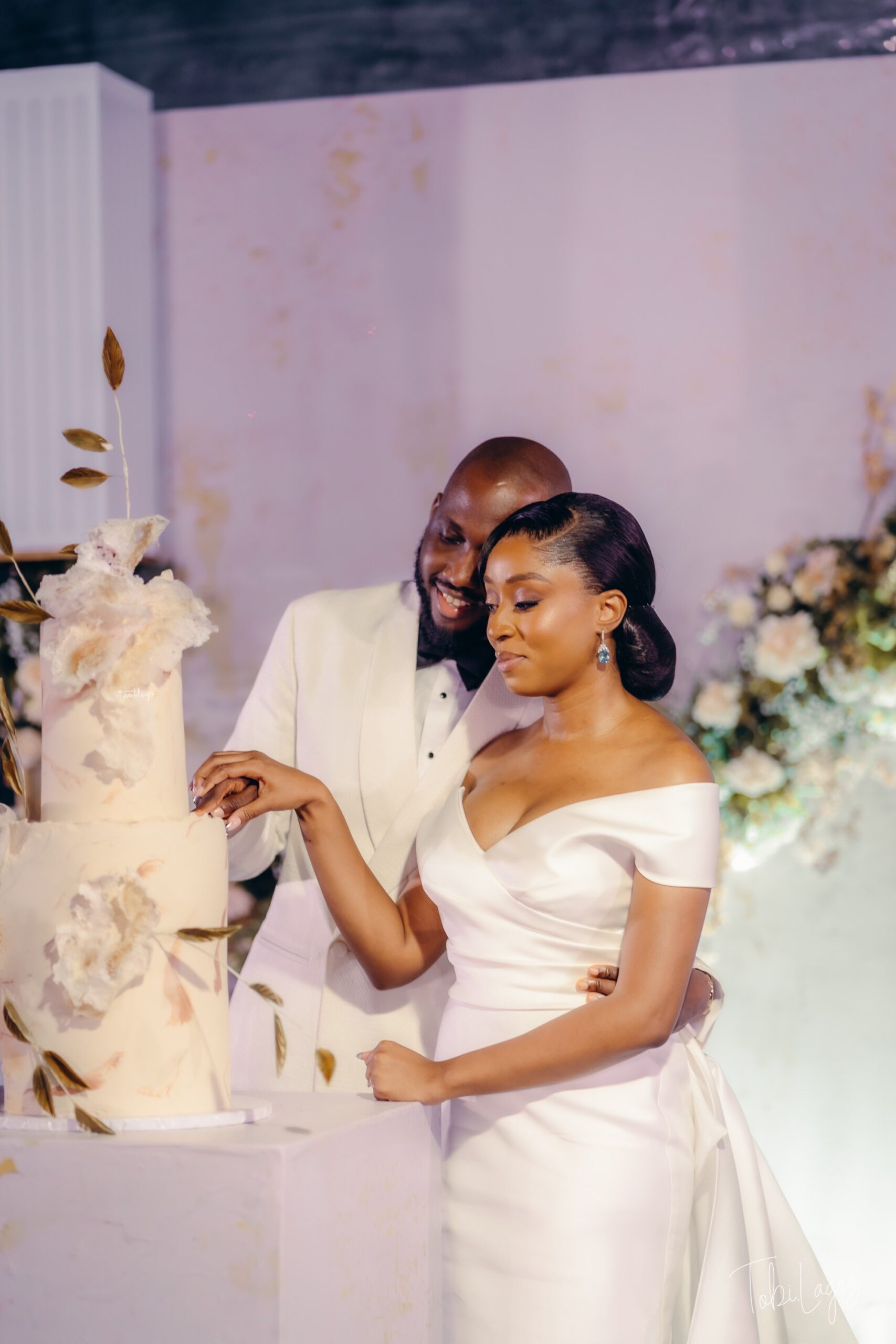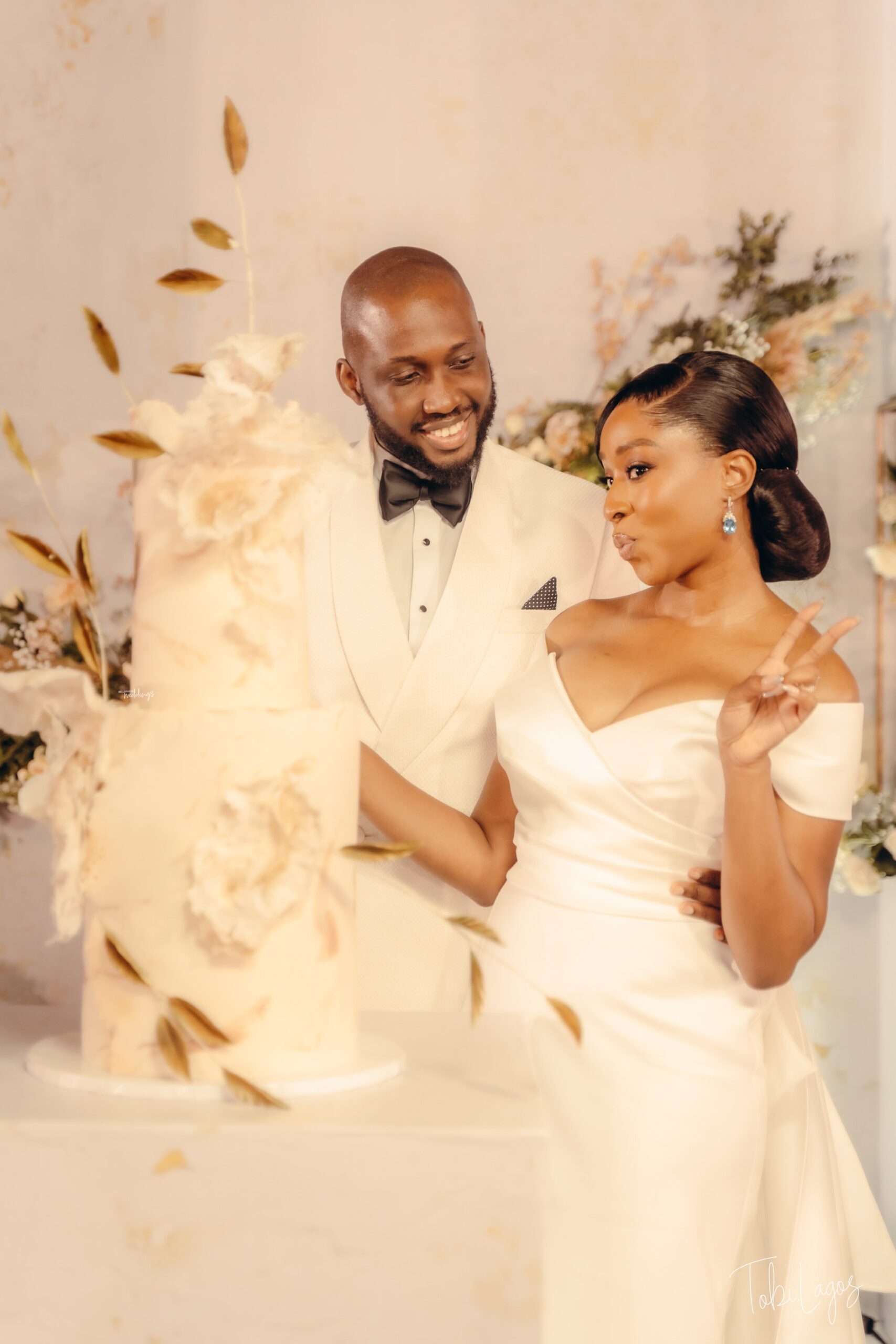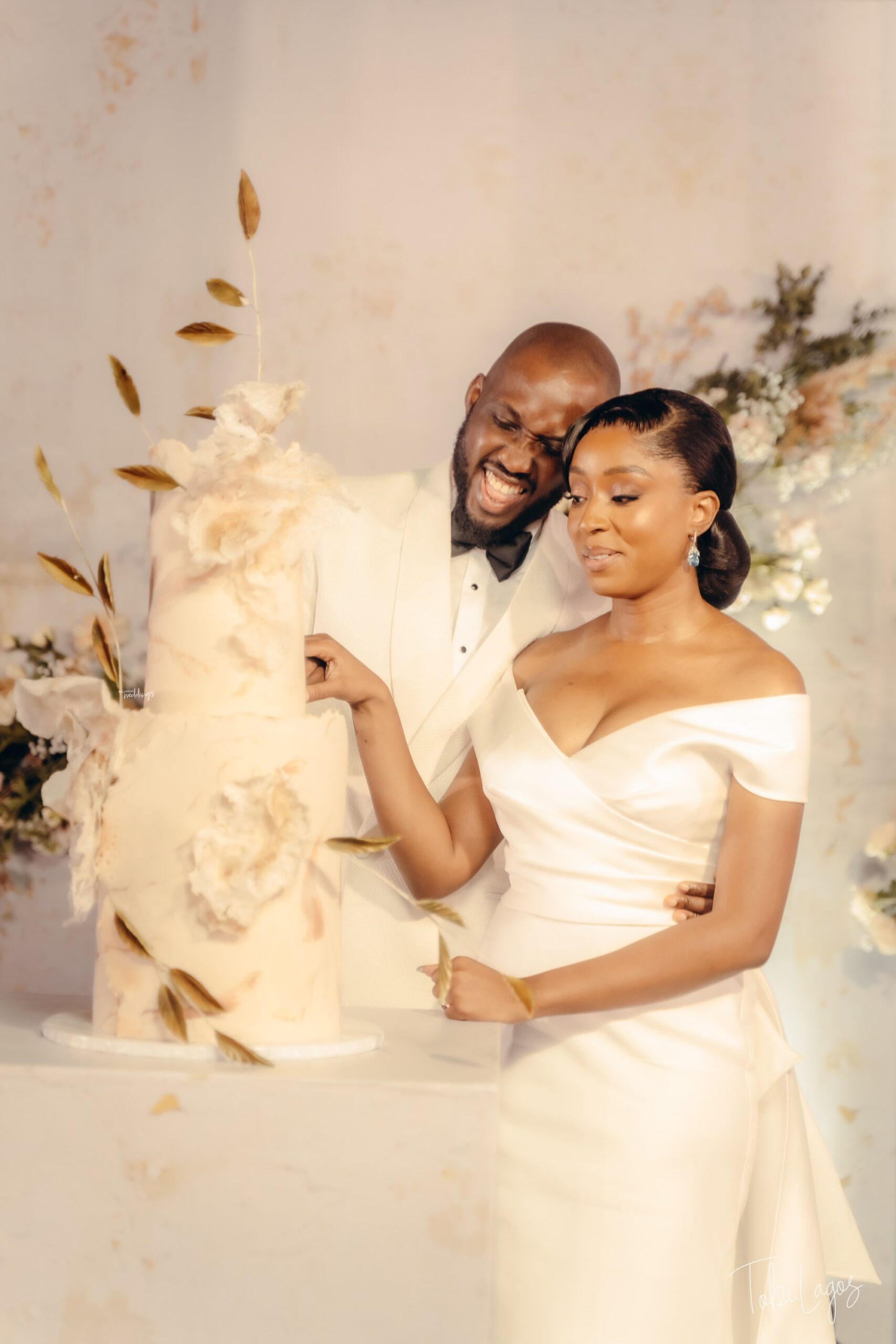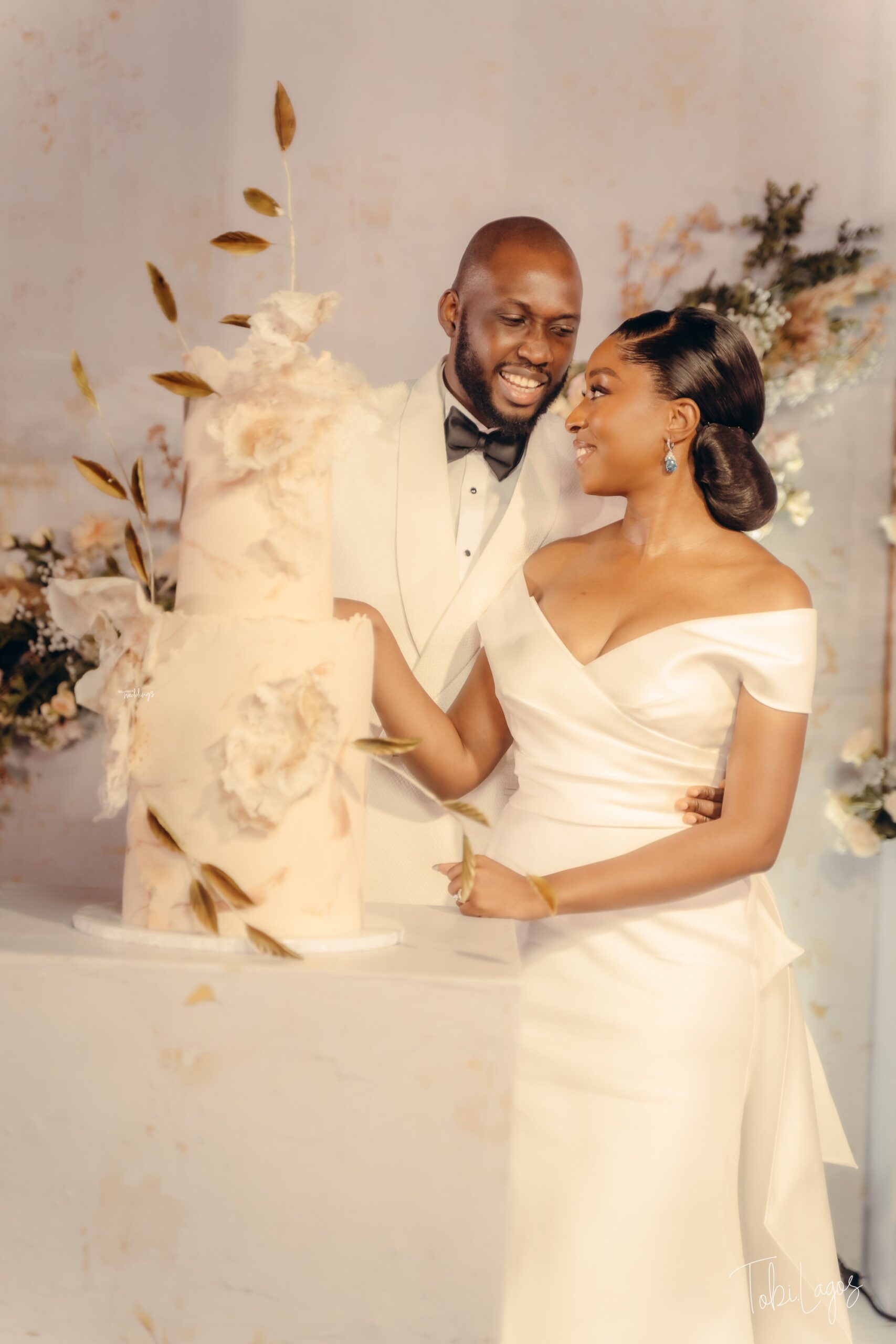 The sweet mother-son dance 😍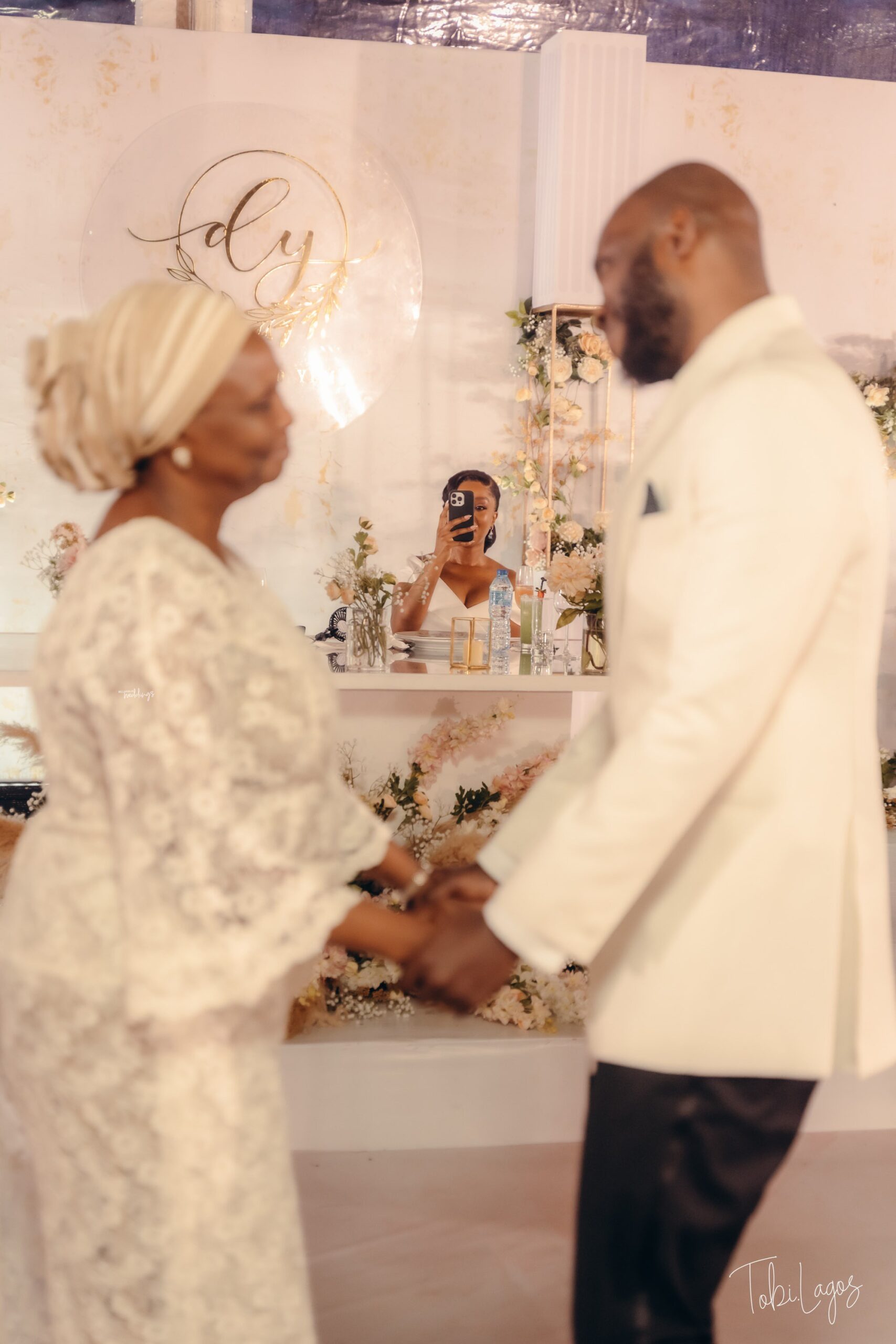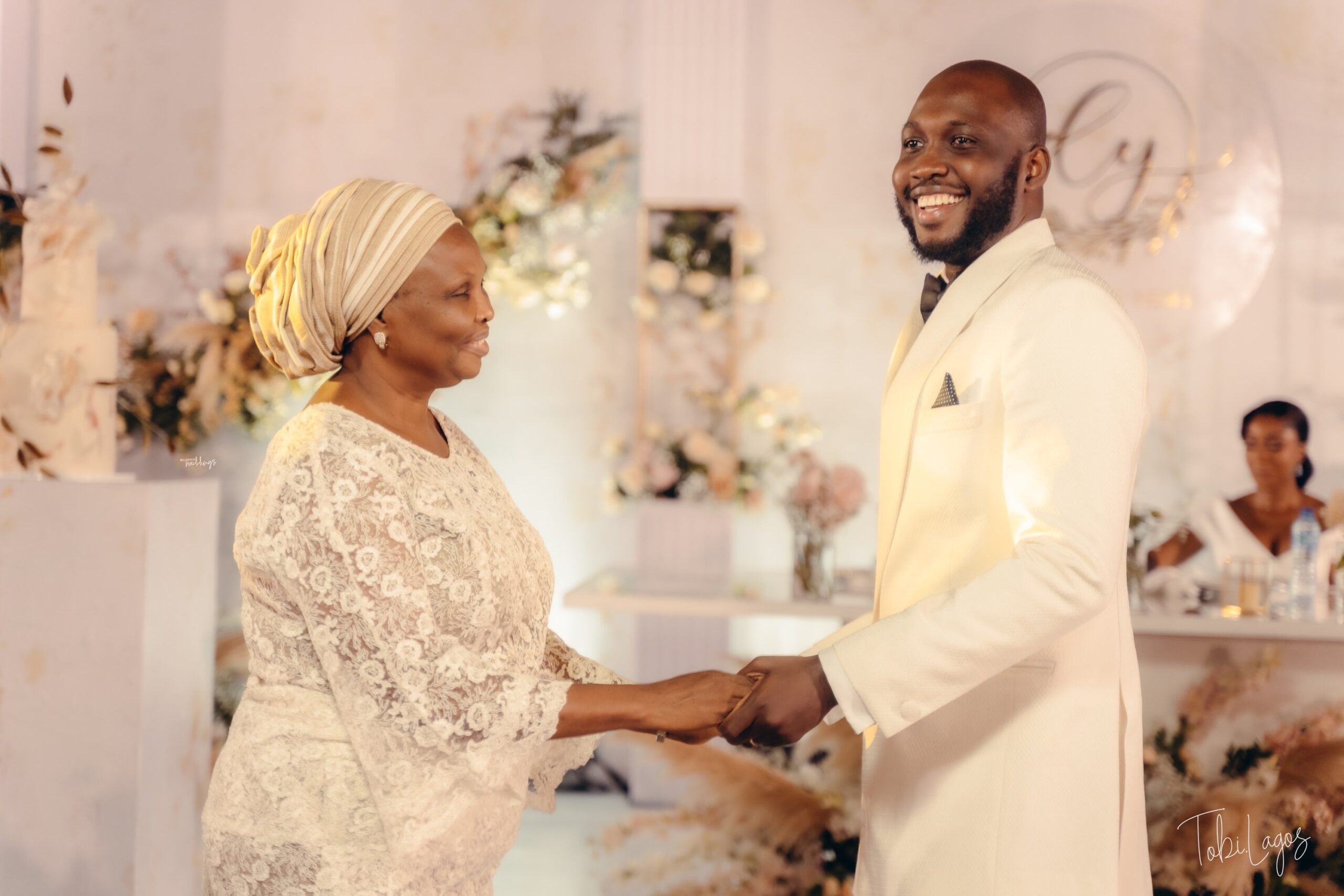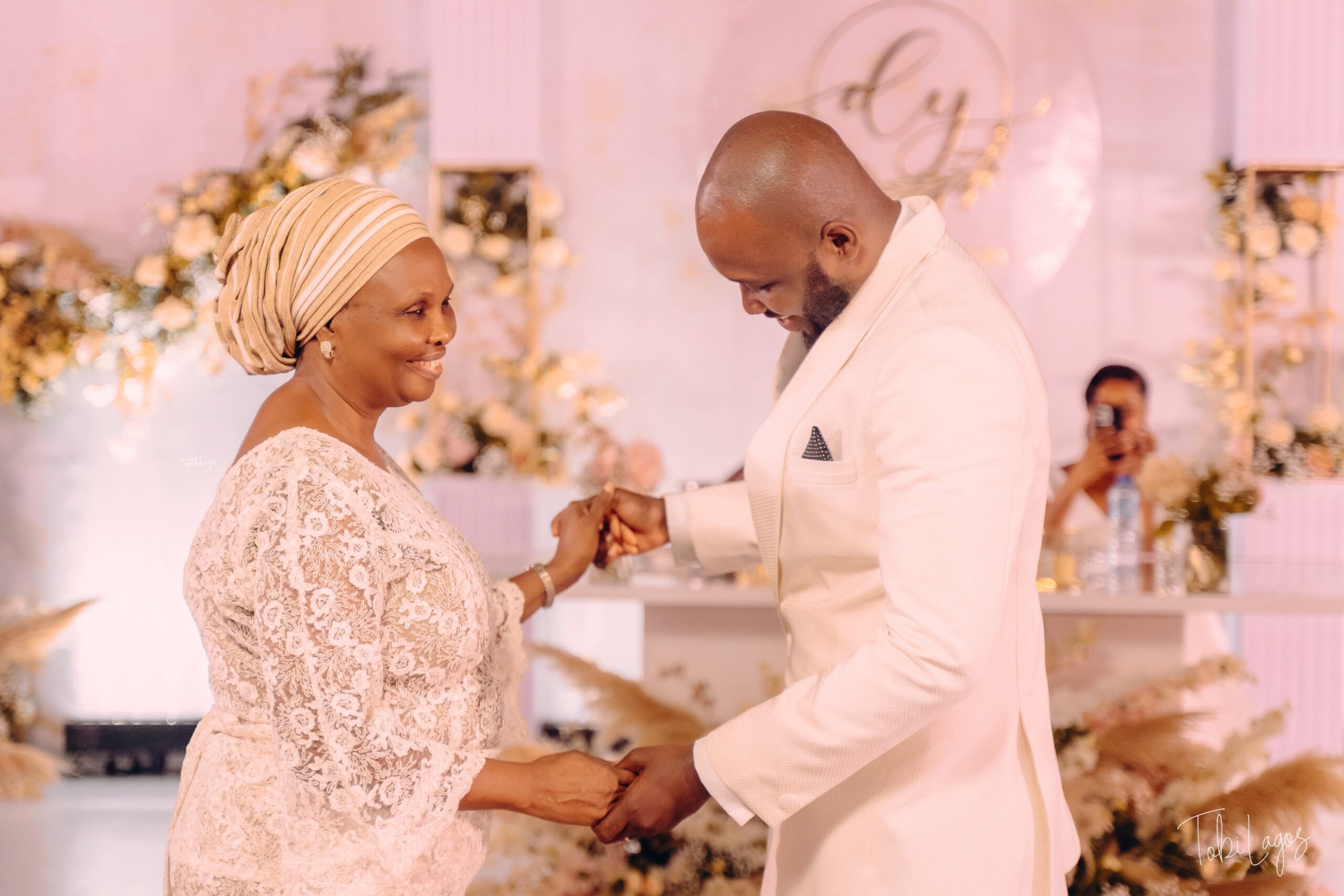 Daddy's little princess 😍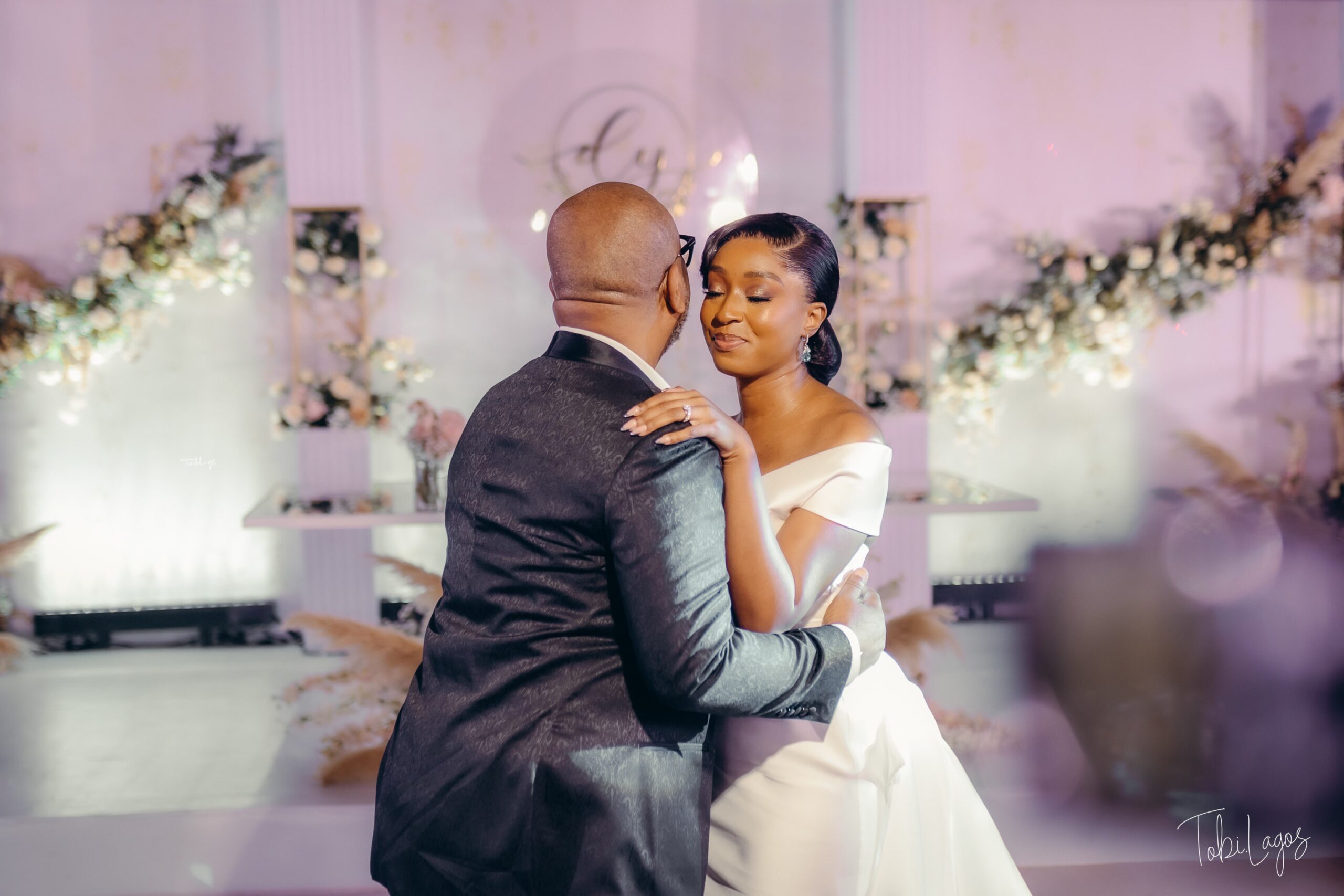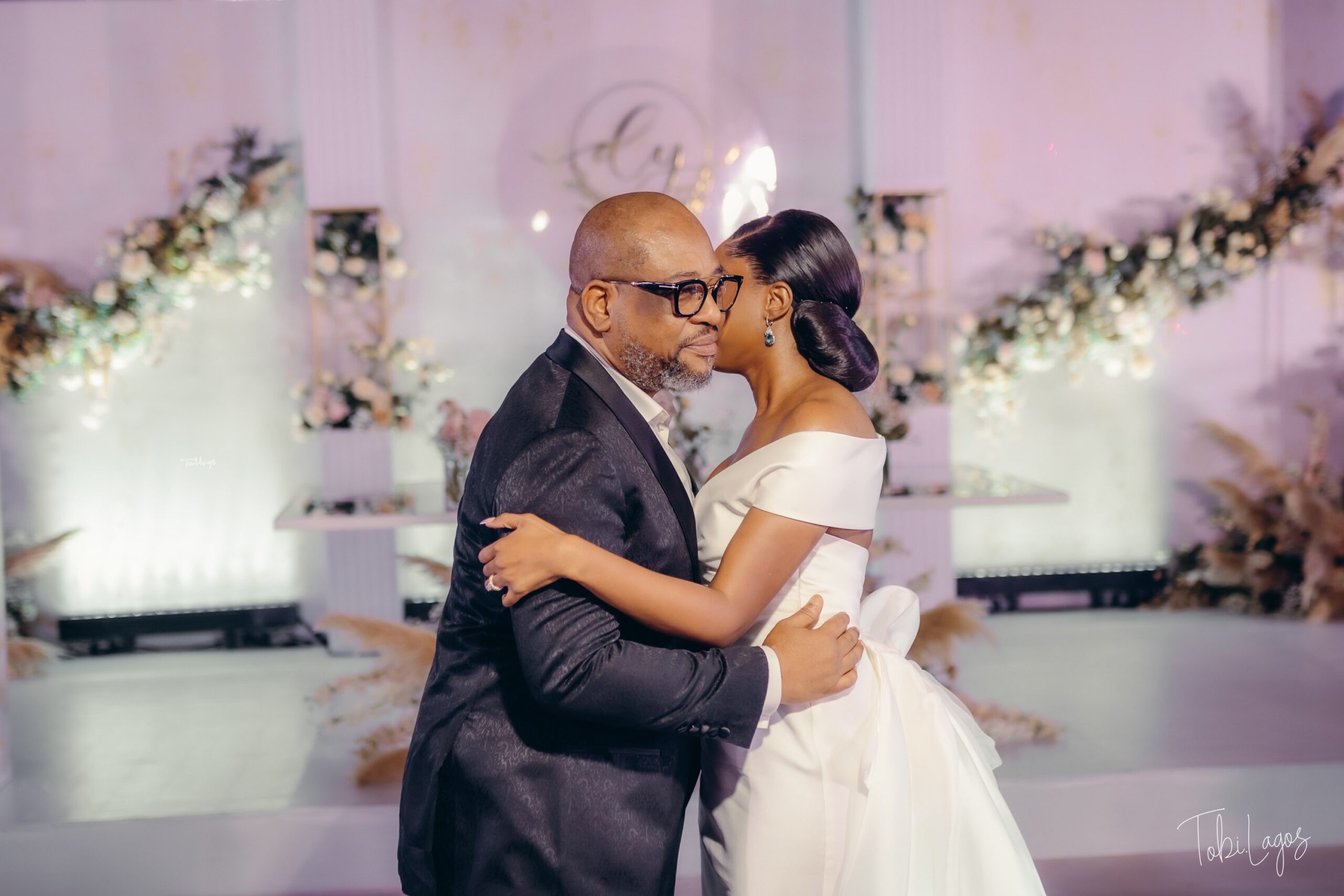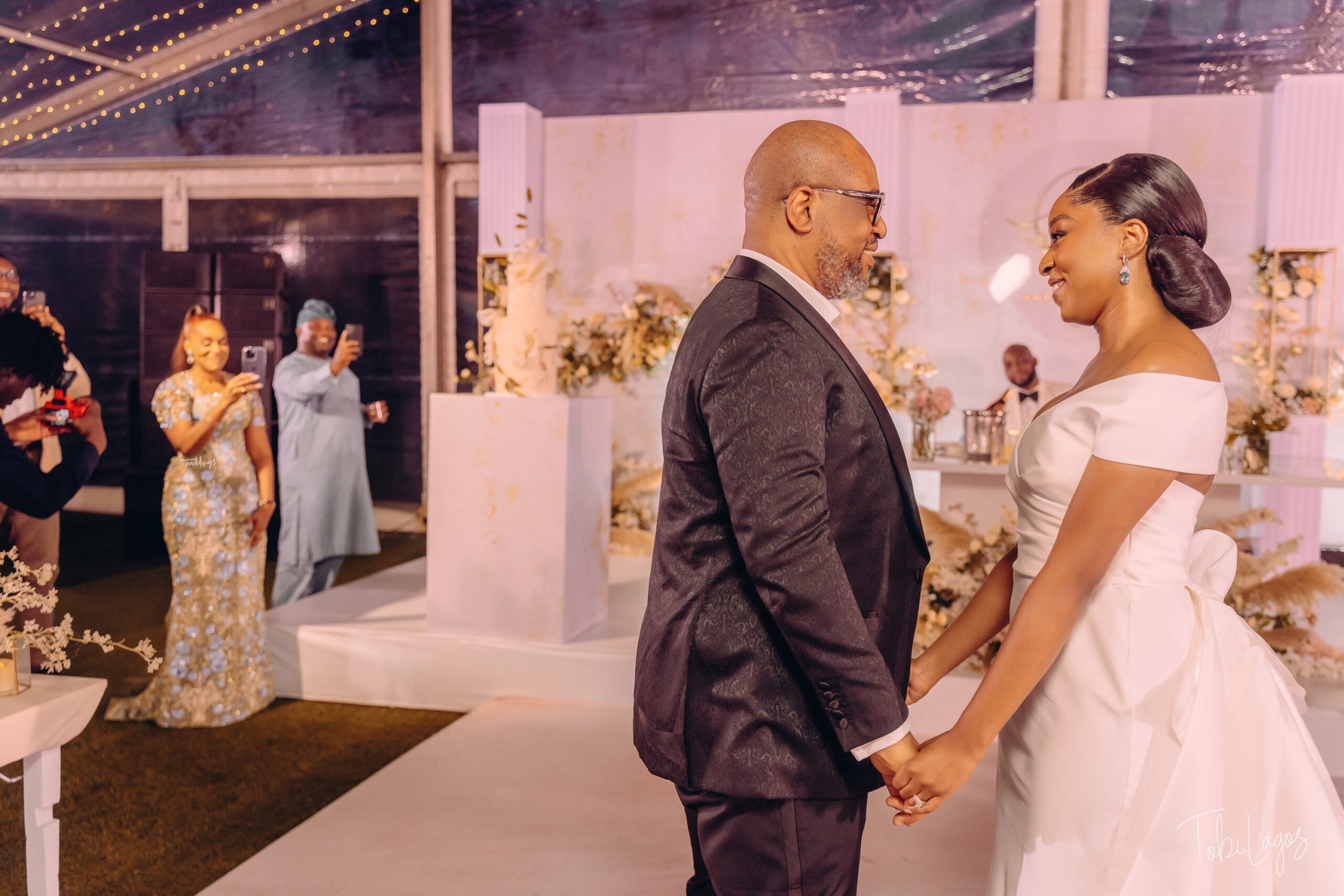 Dancing into happy ever after 😍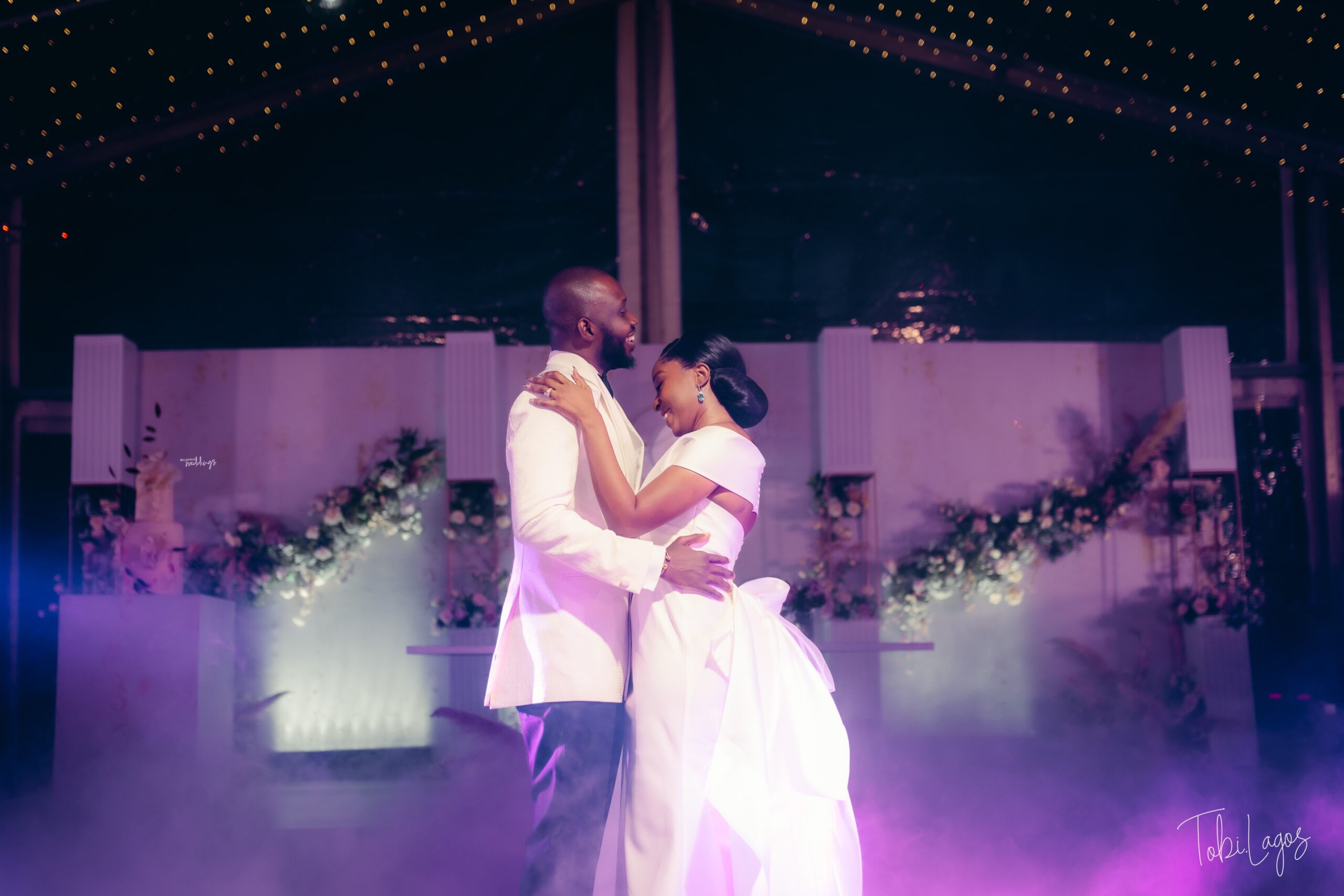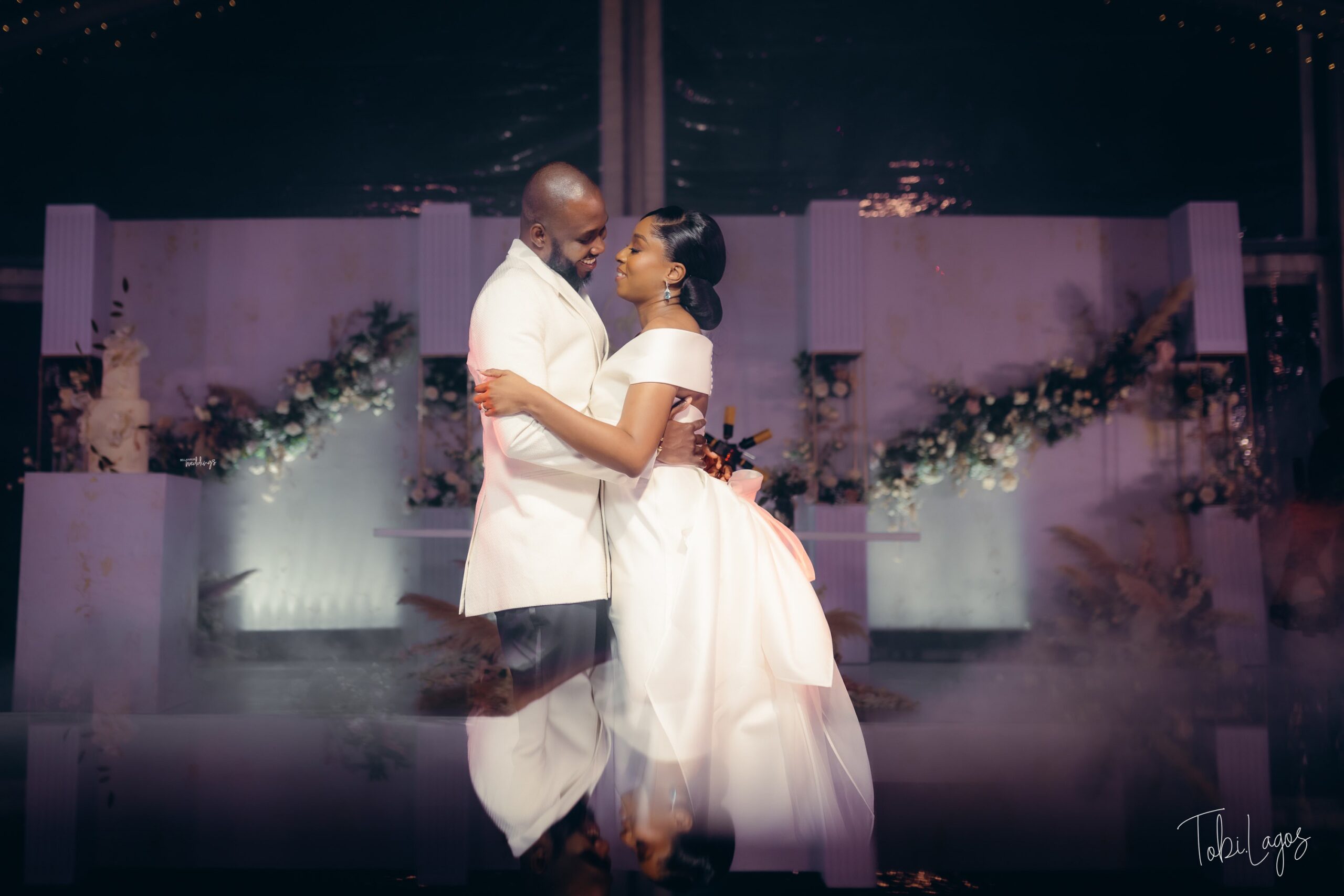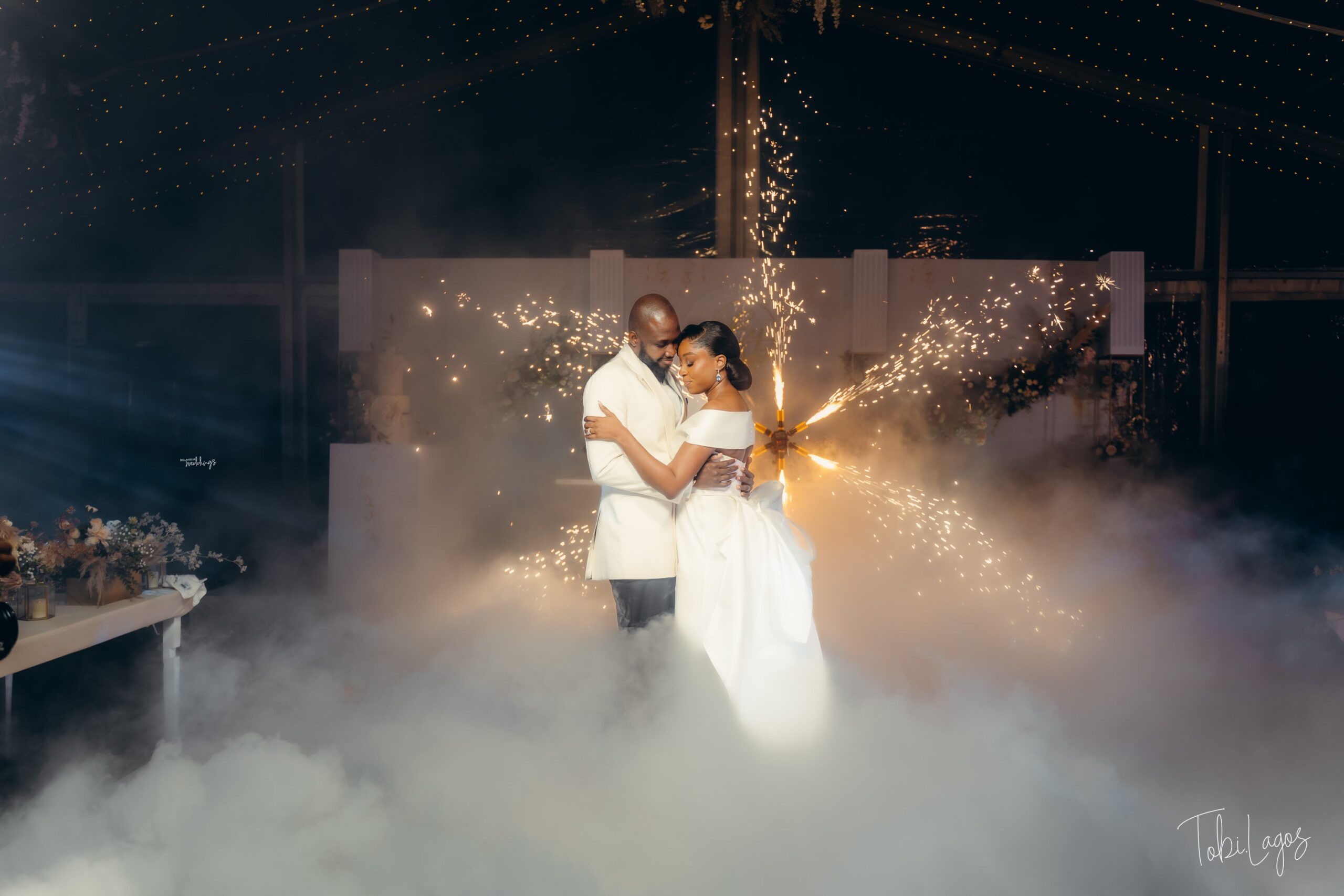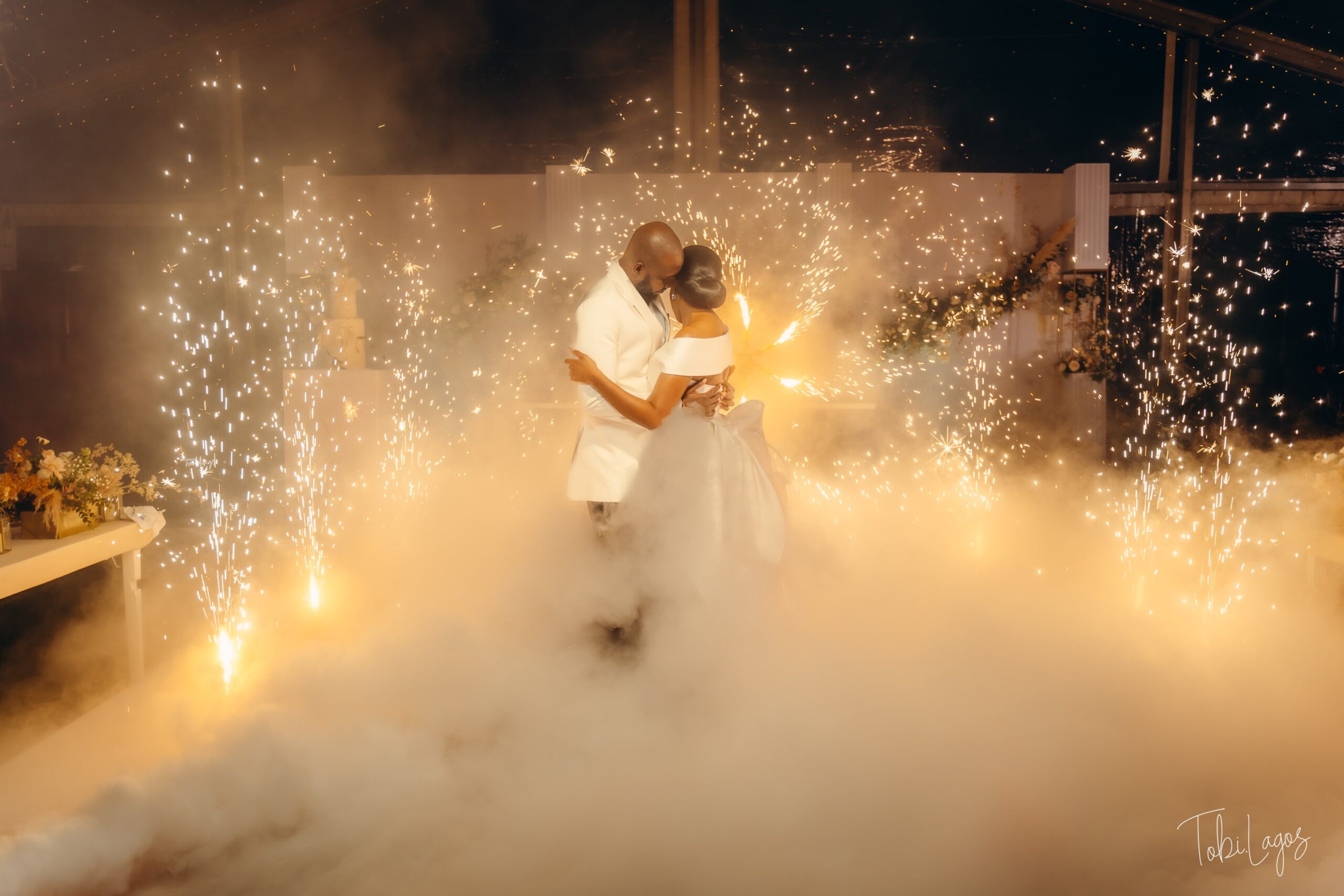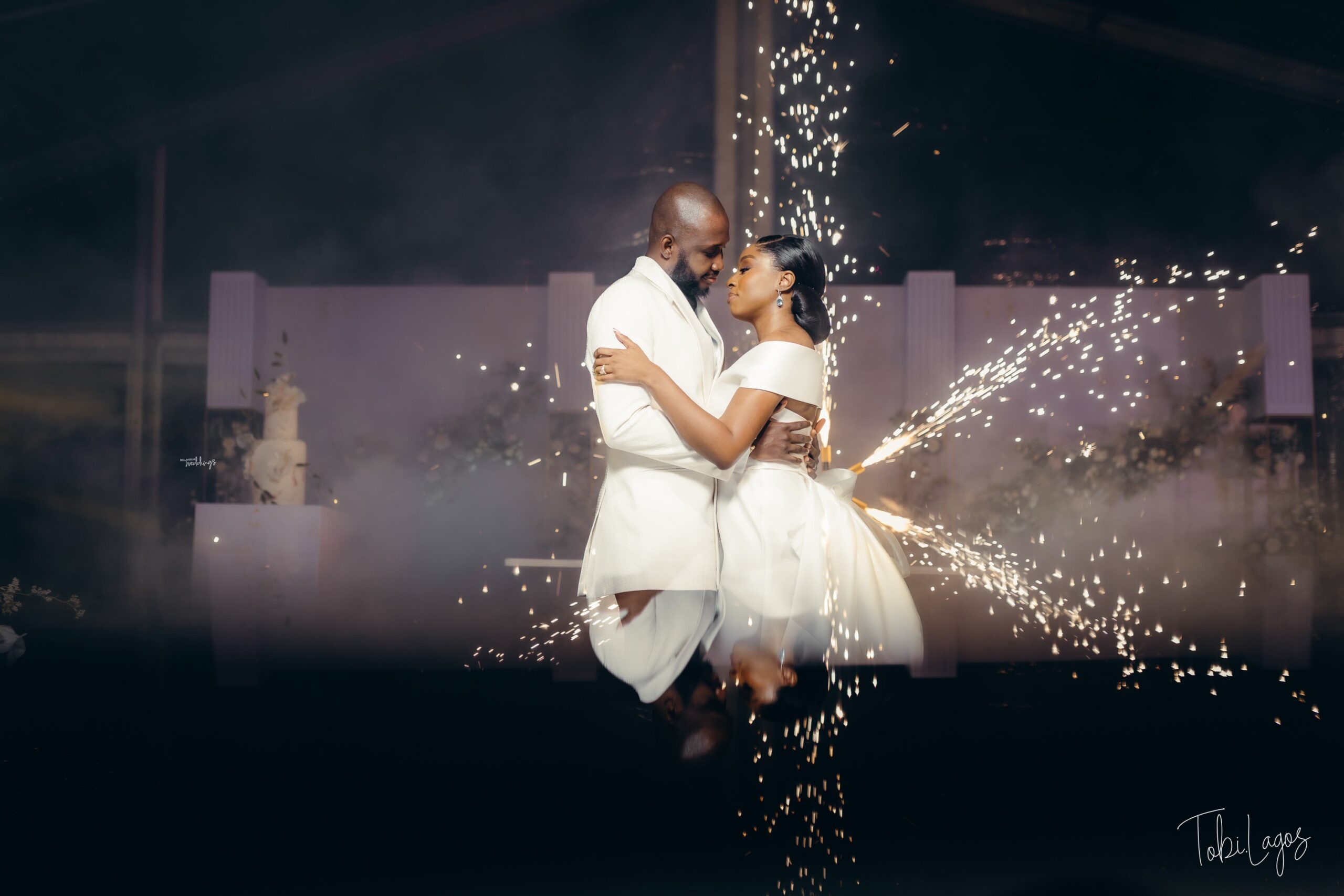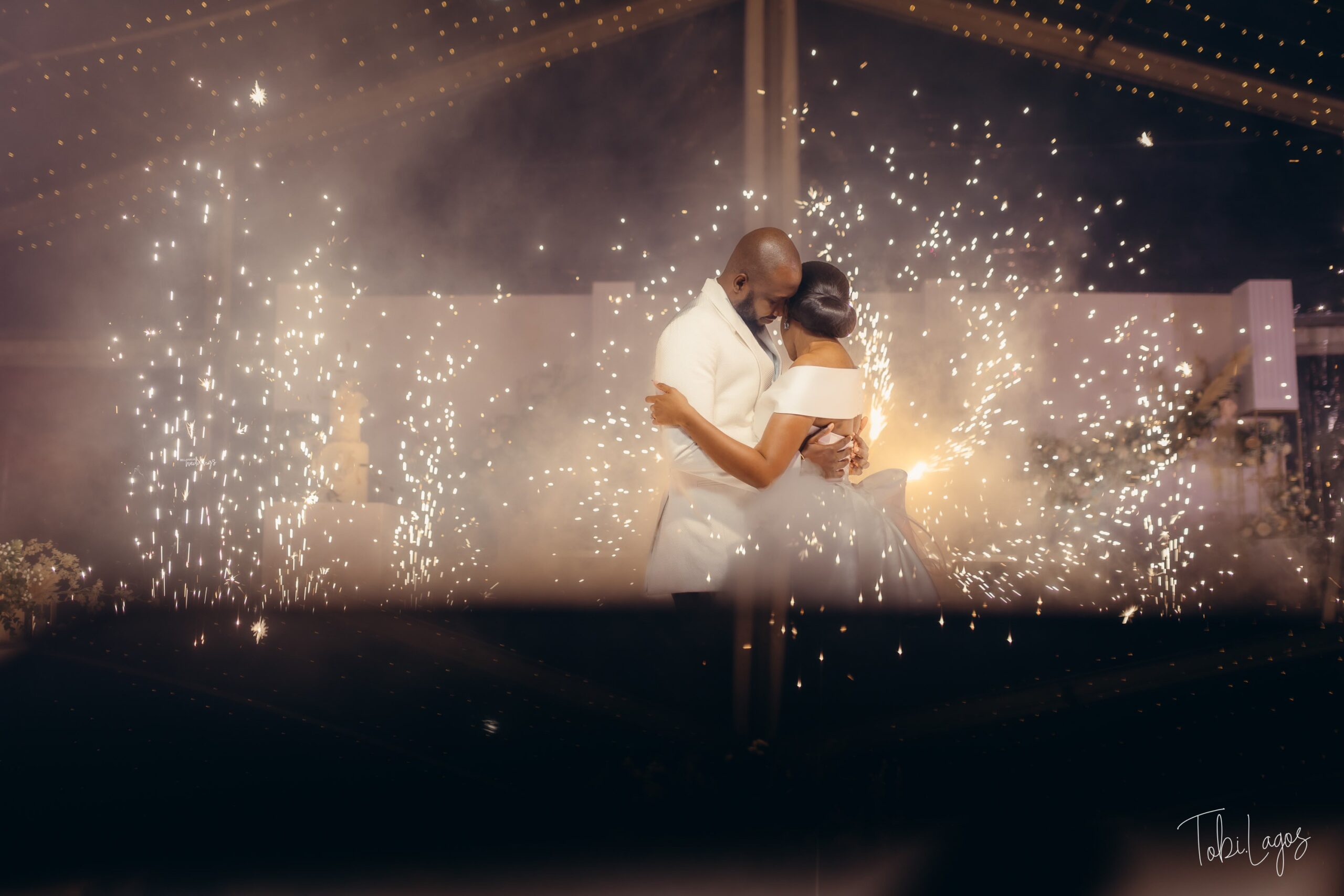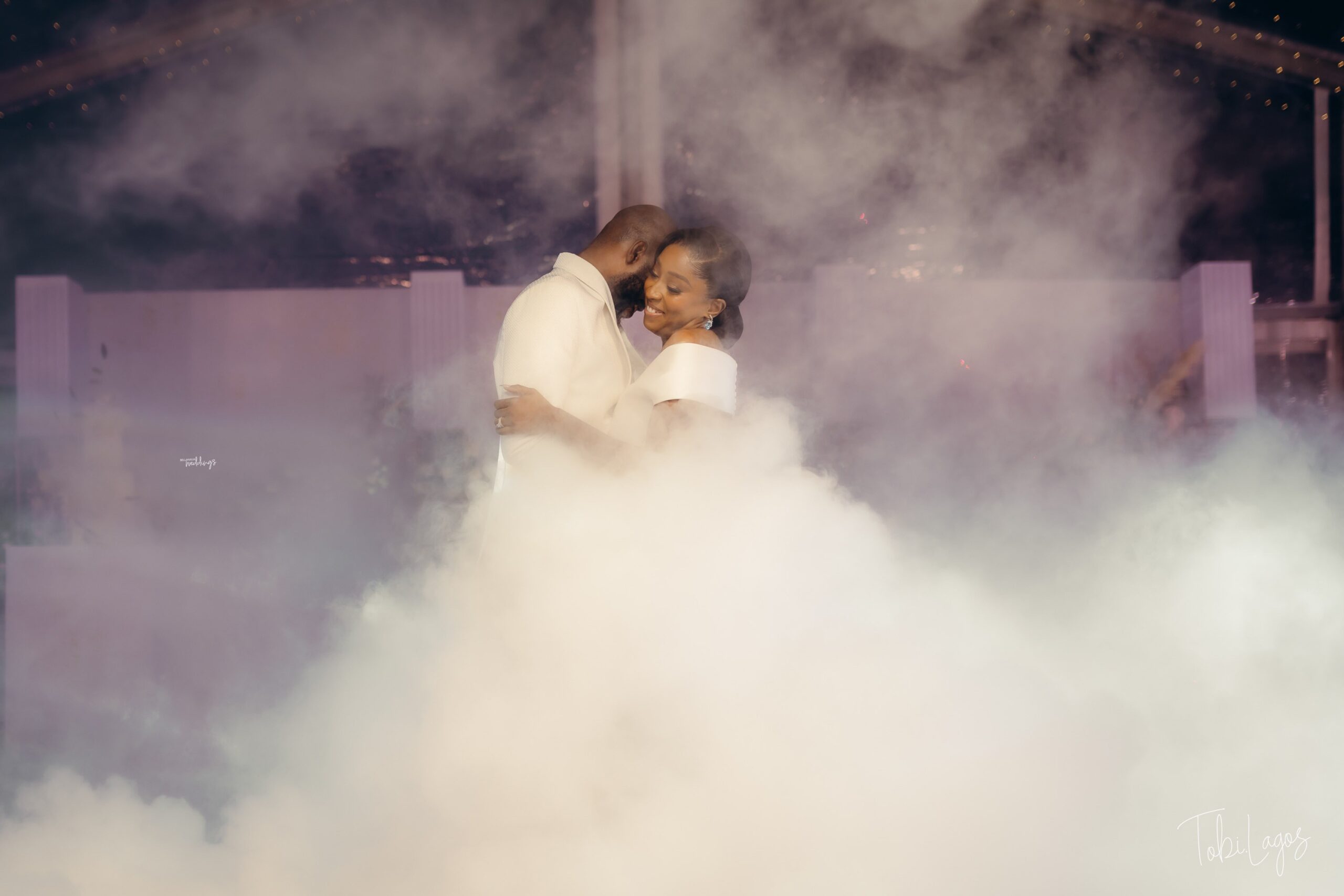 The reception slay we signed up for 😍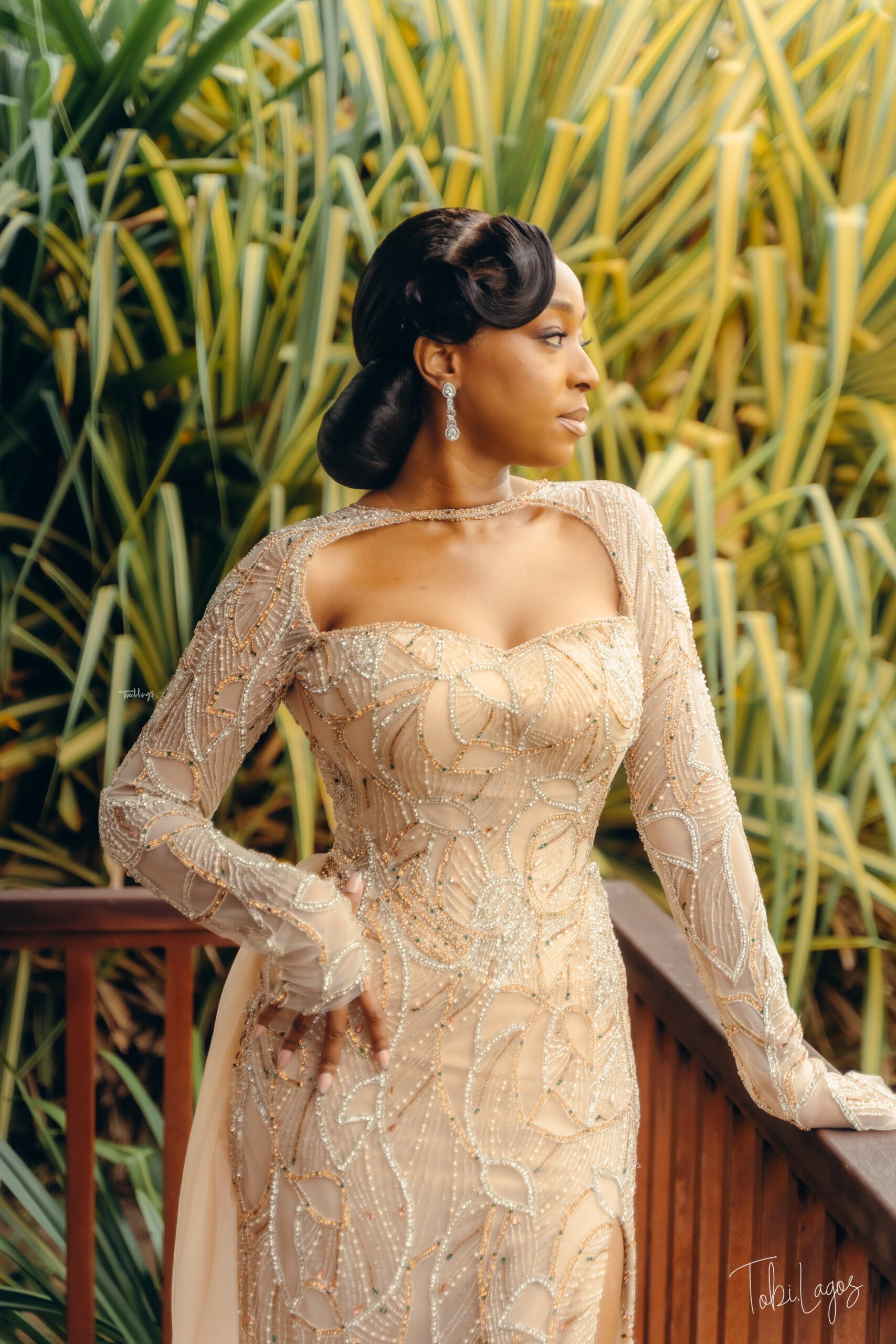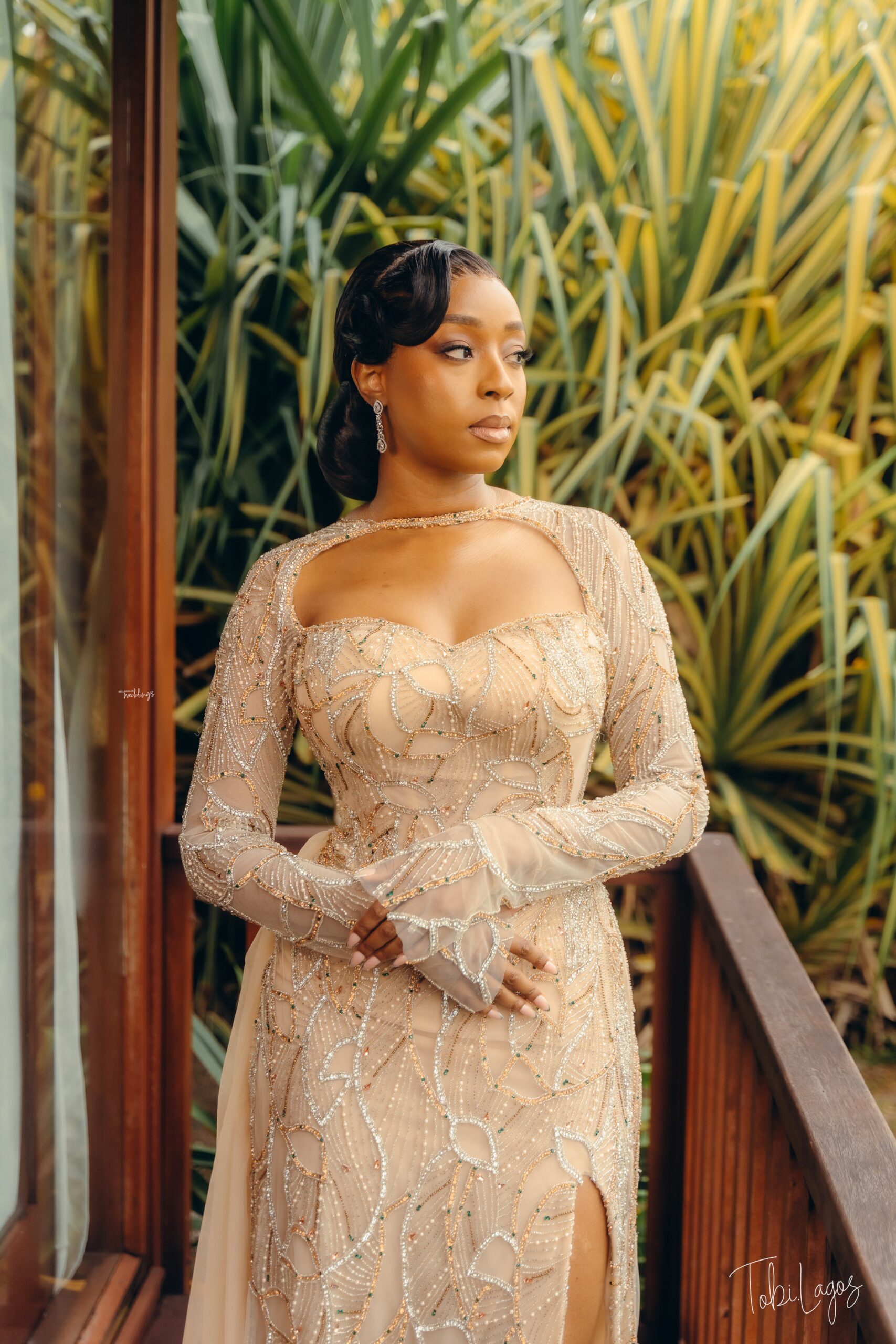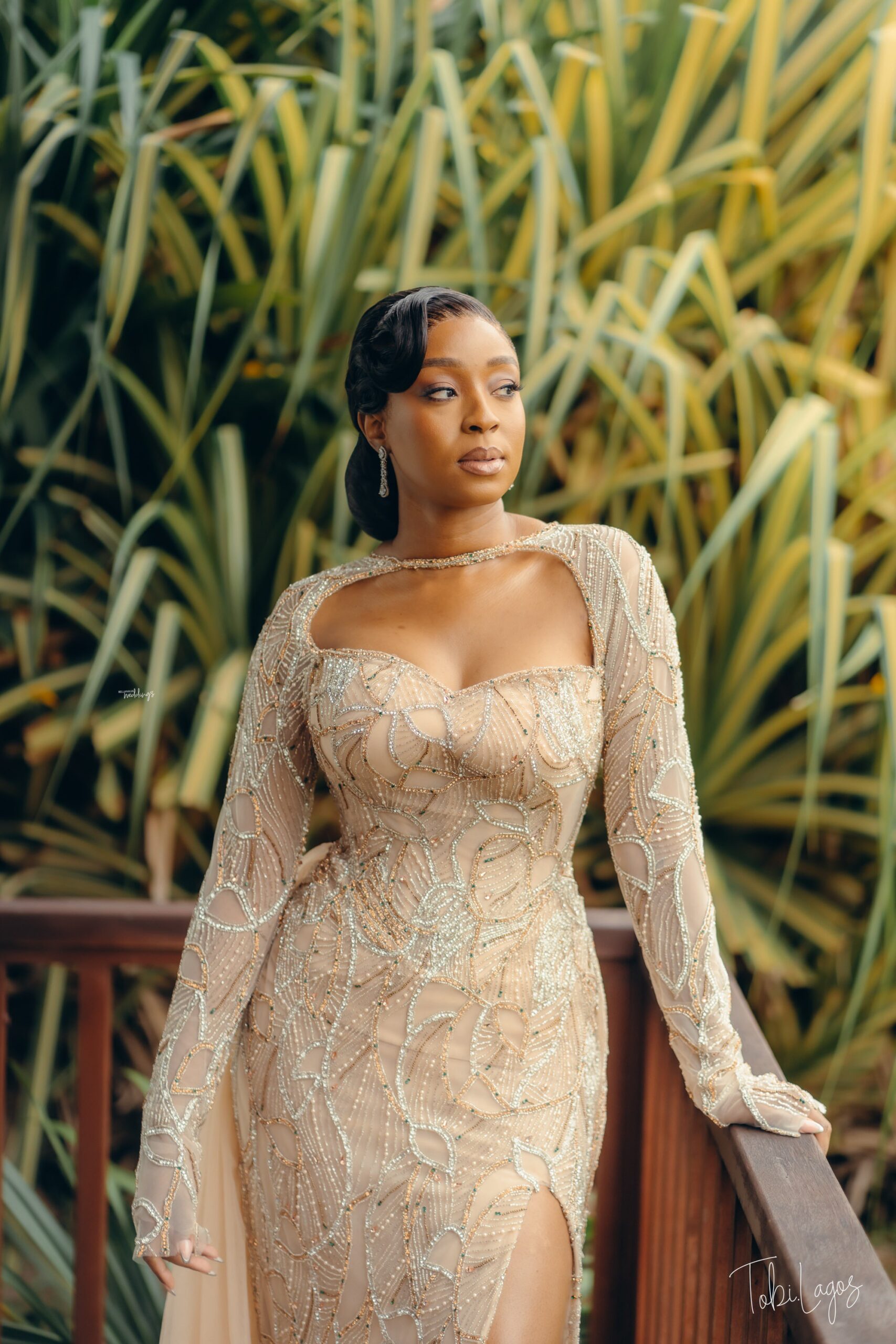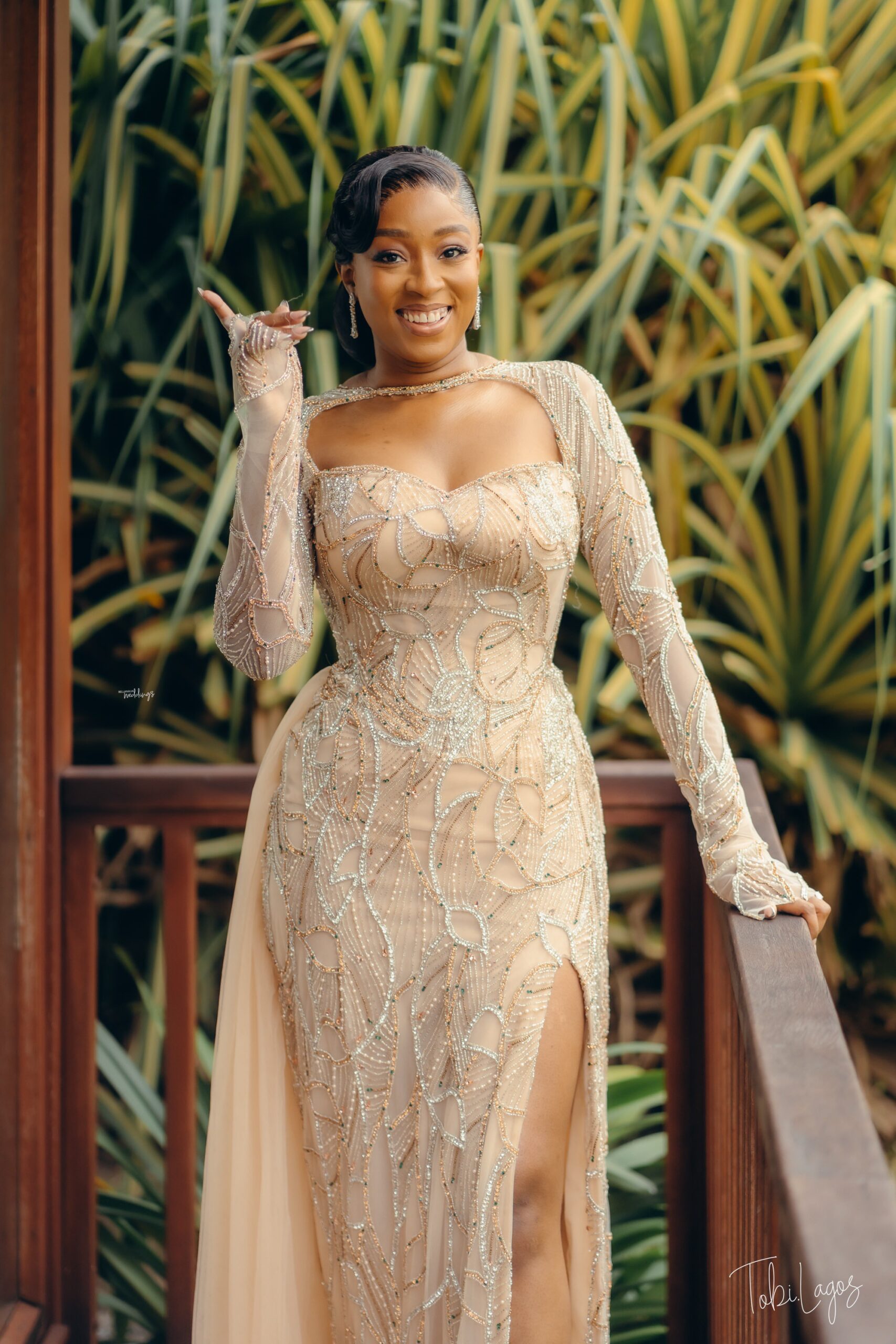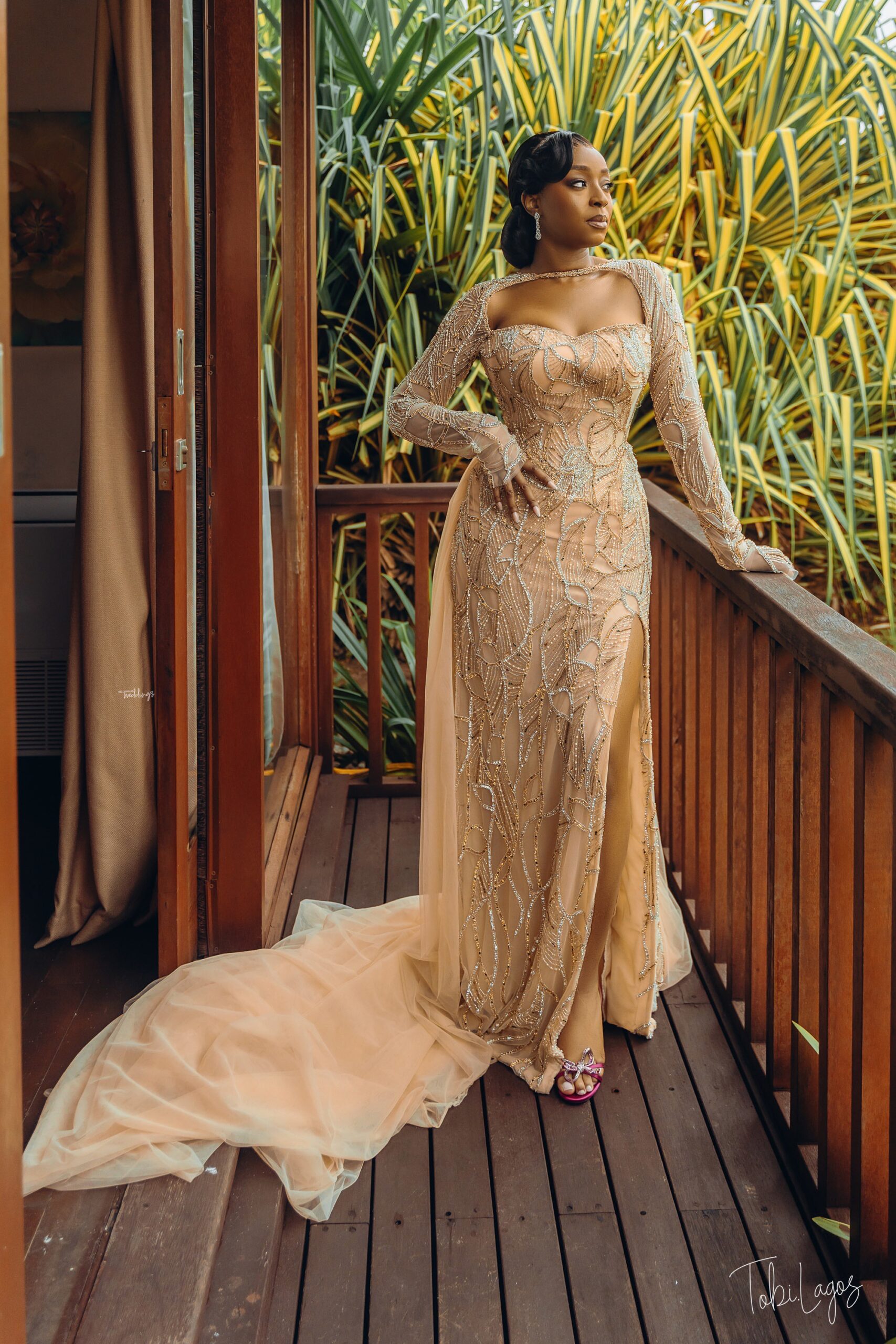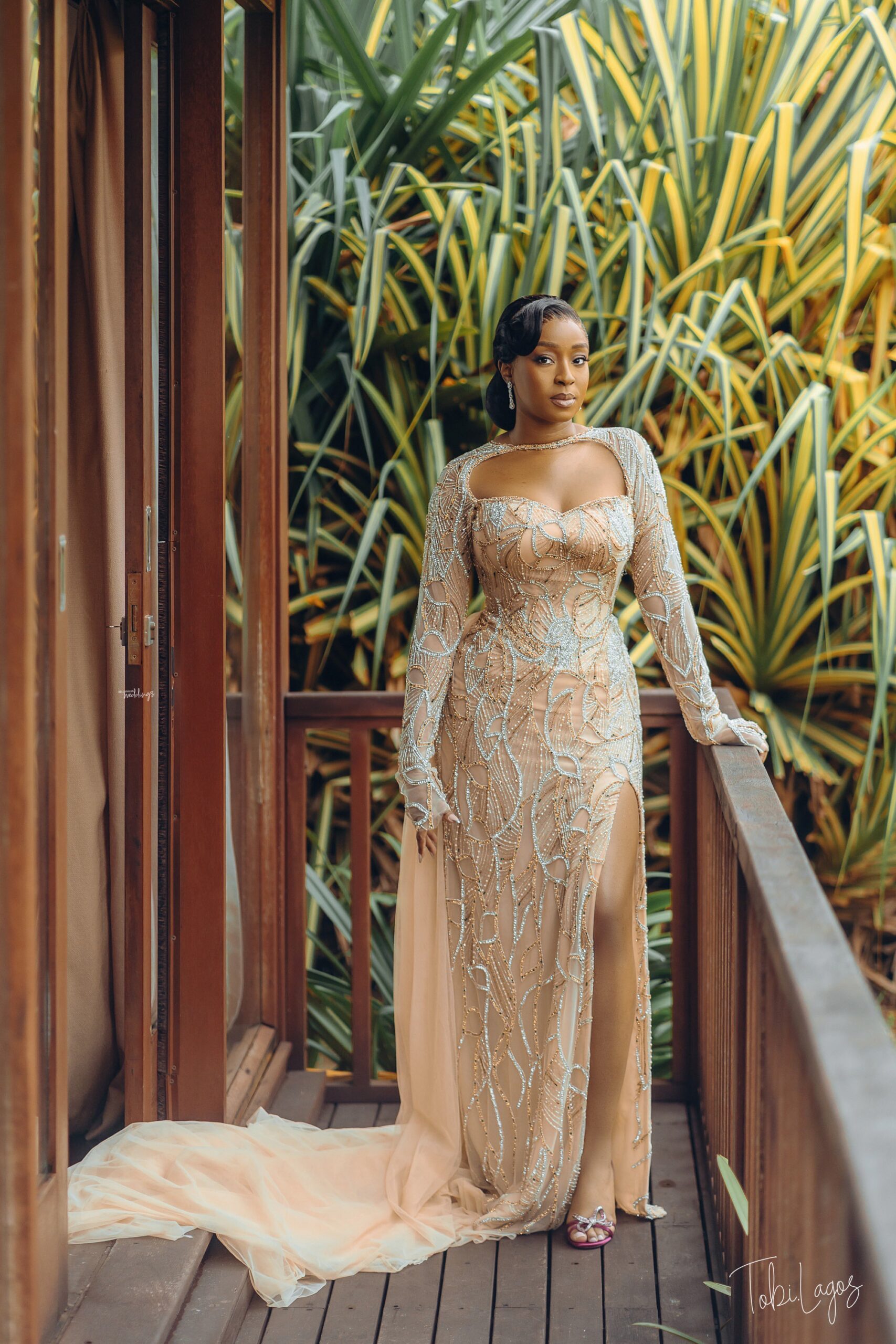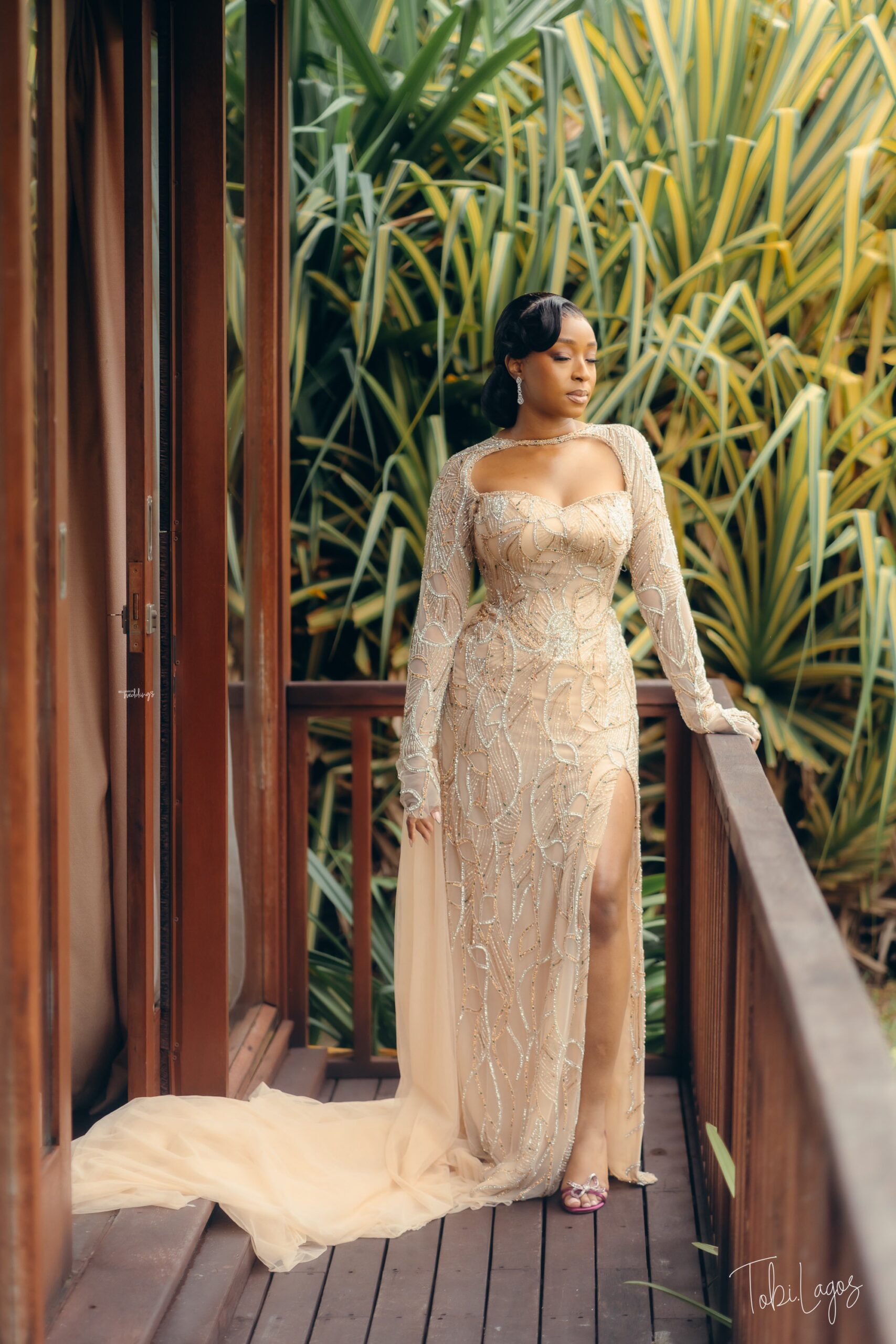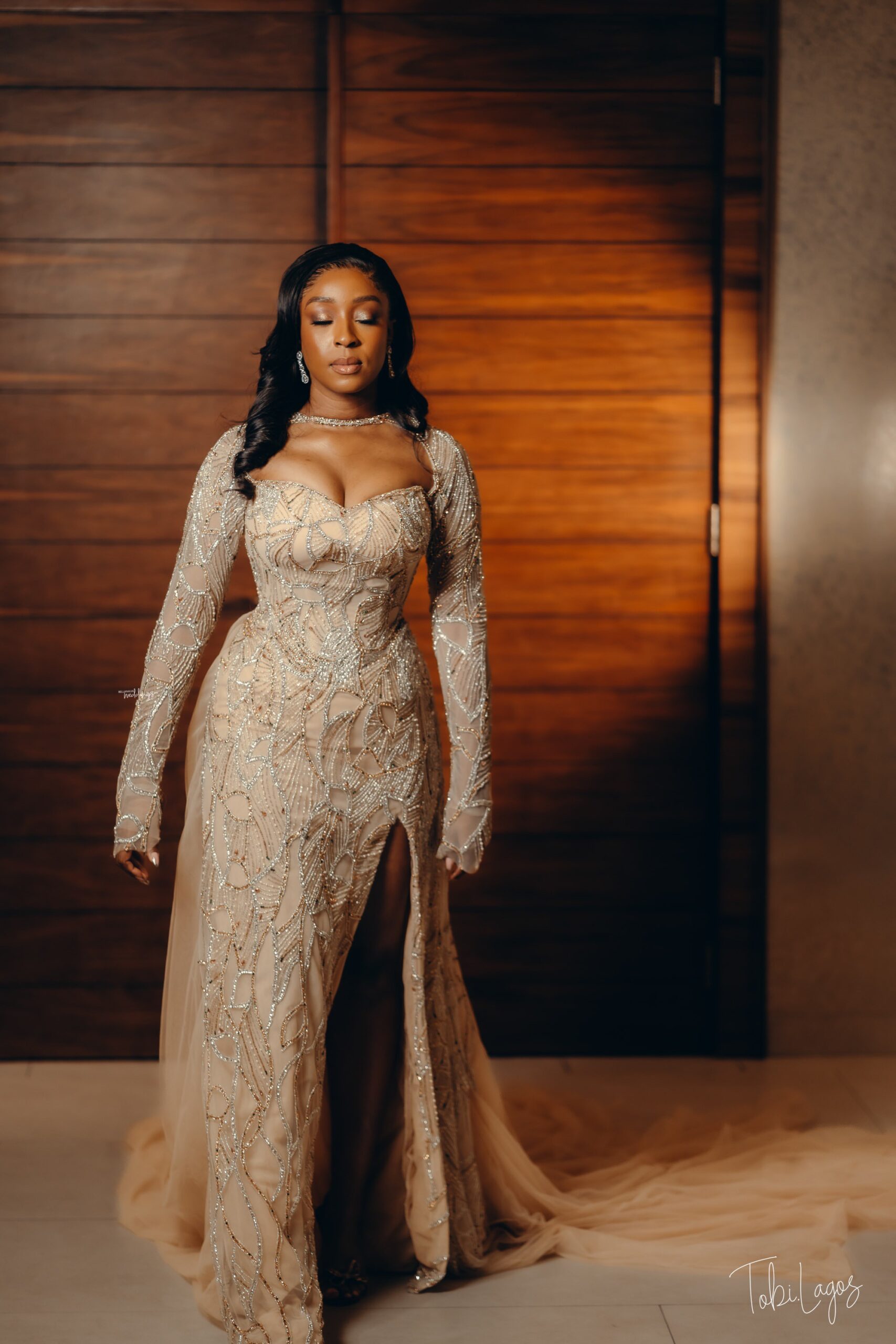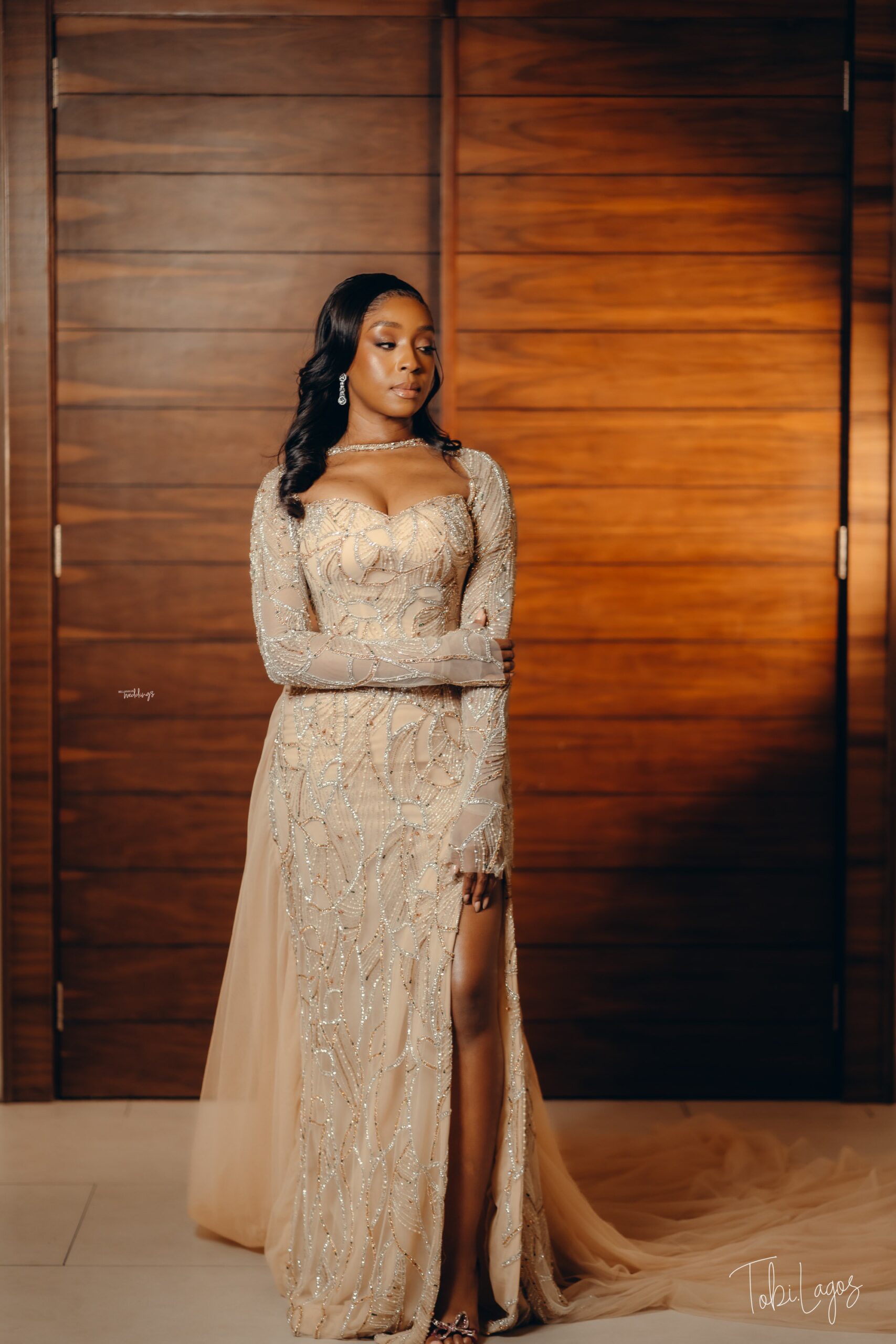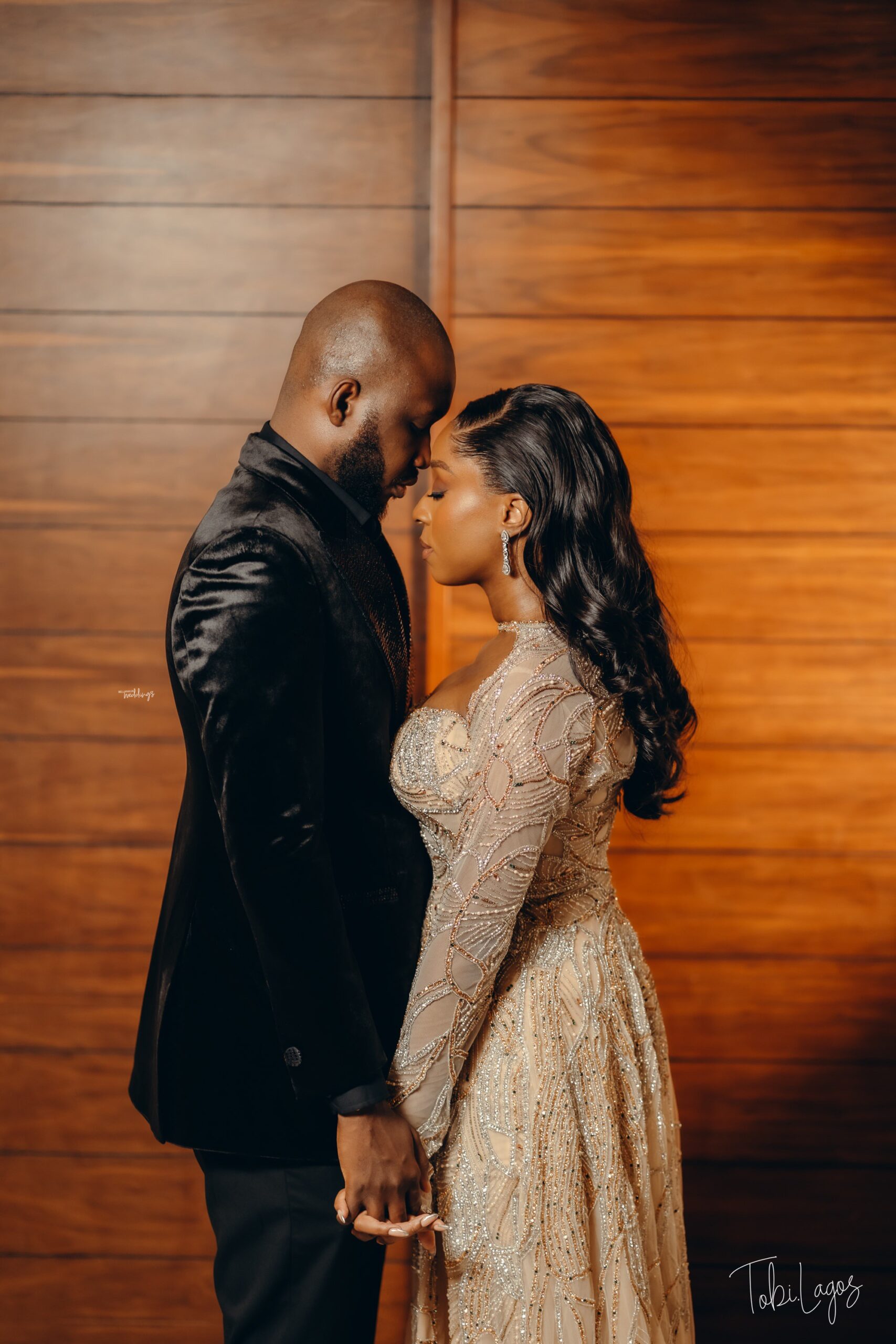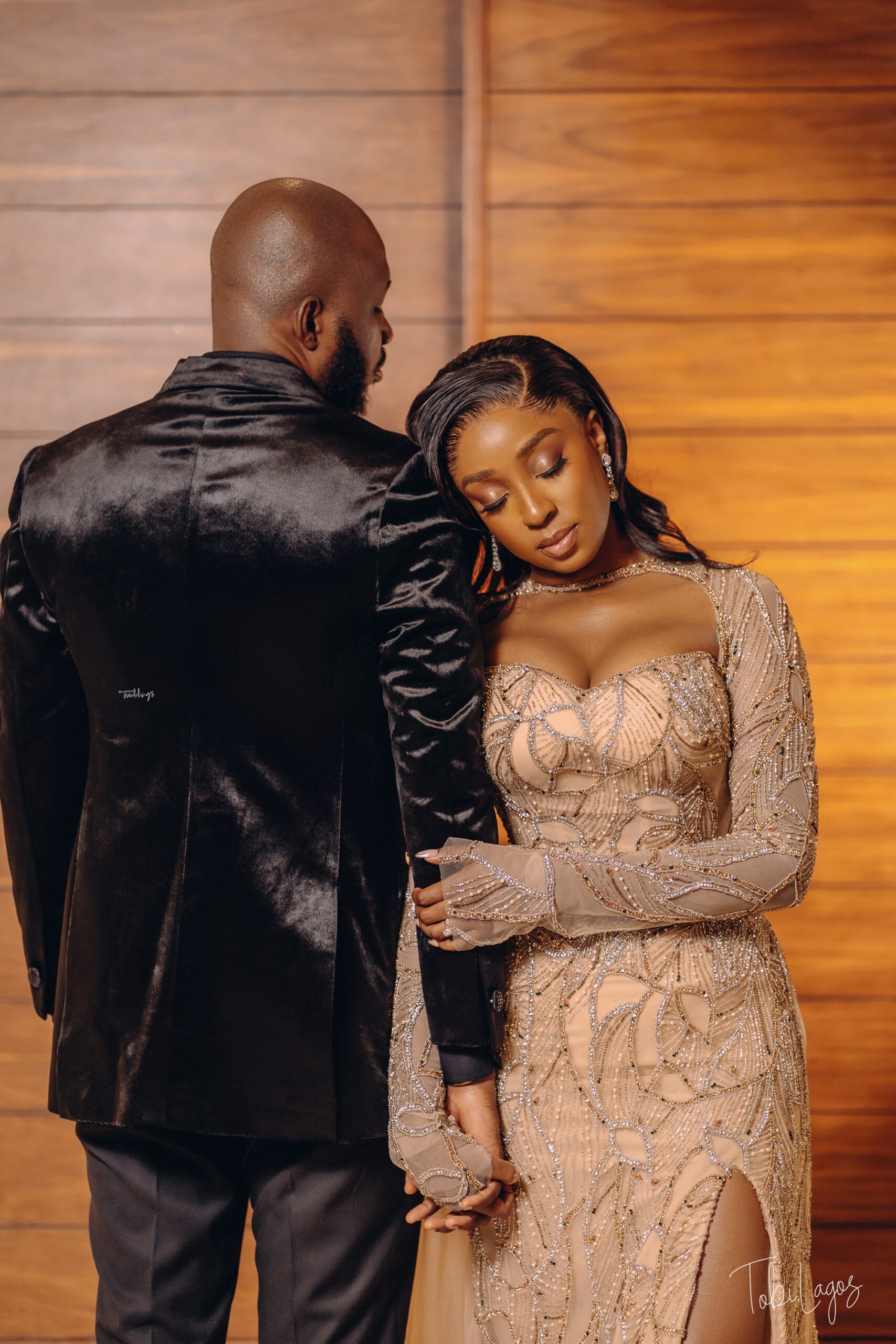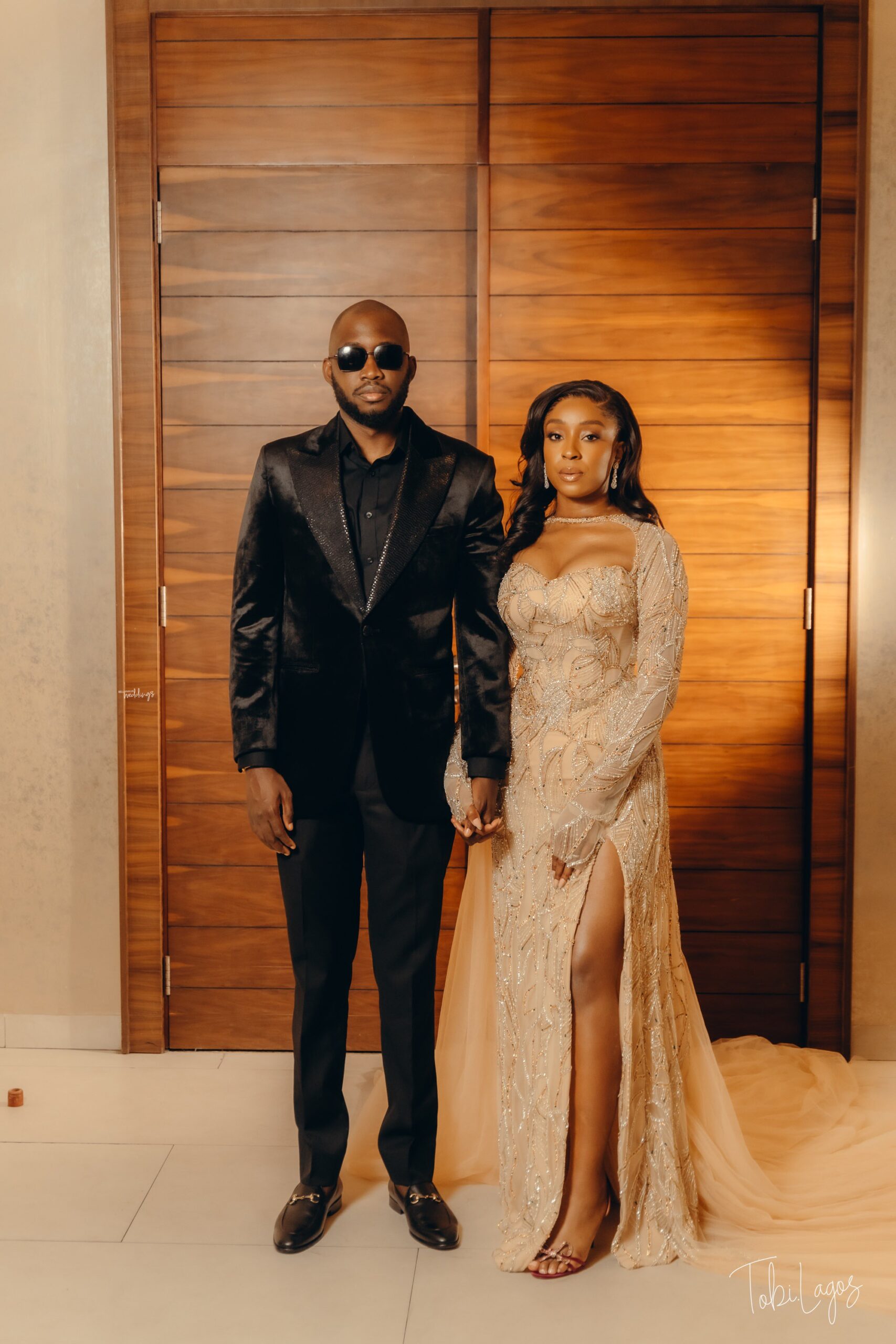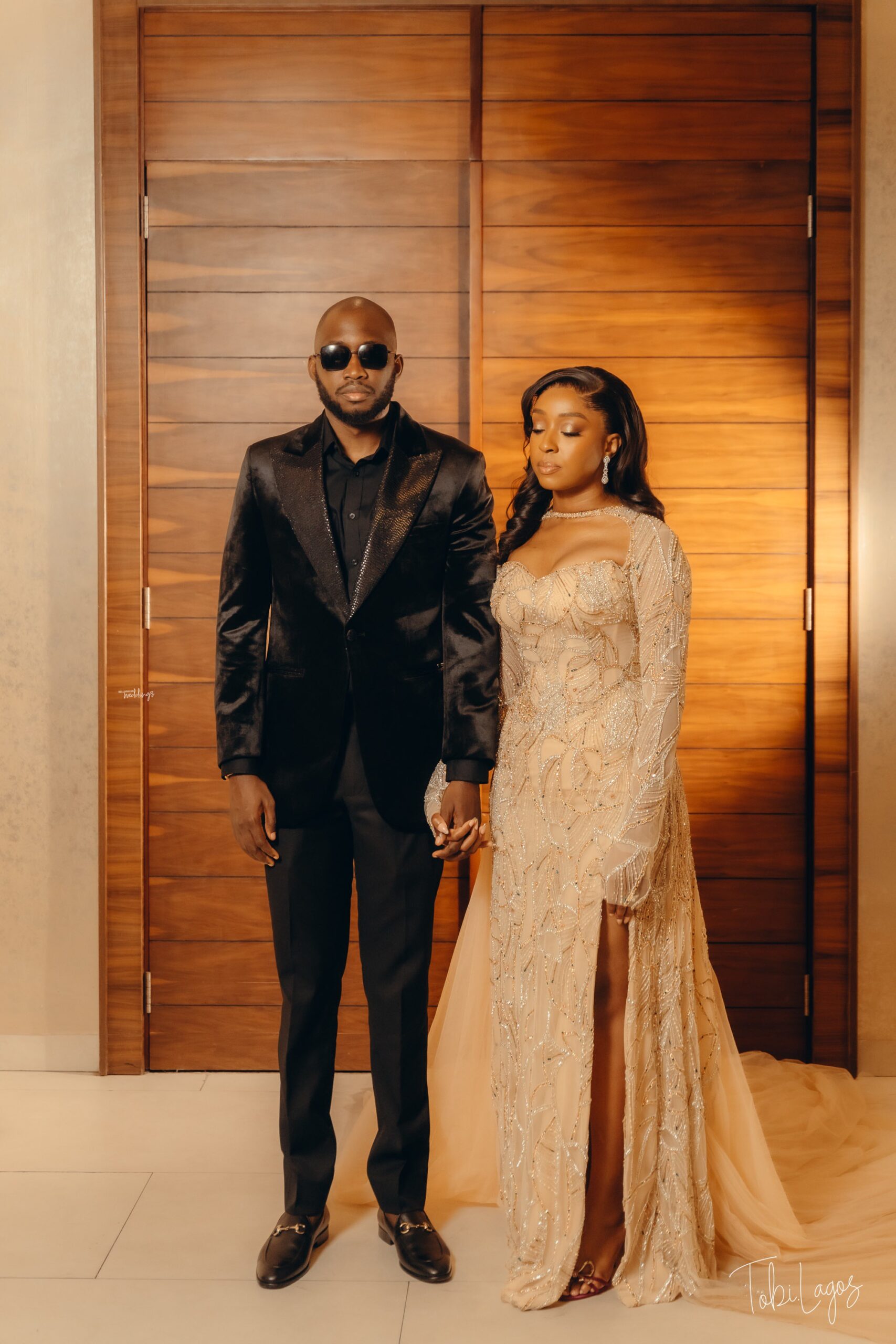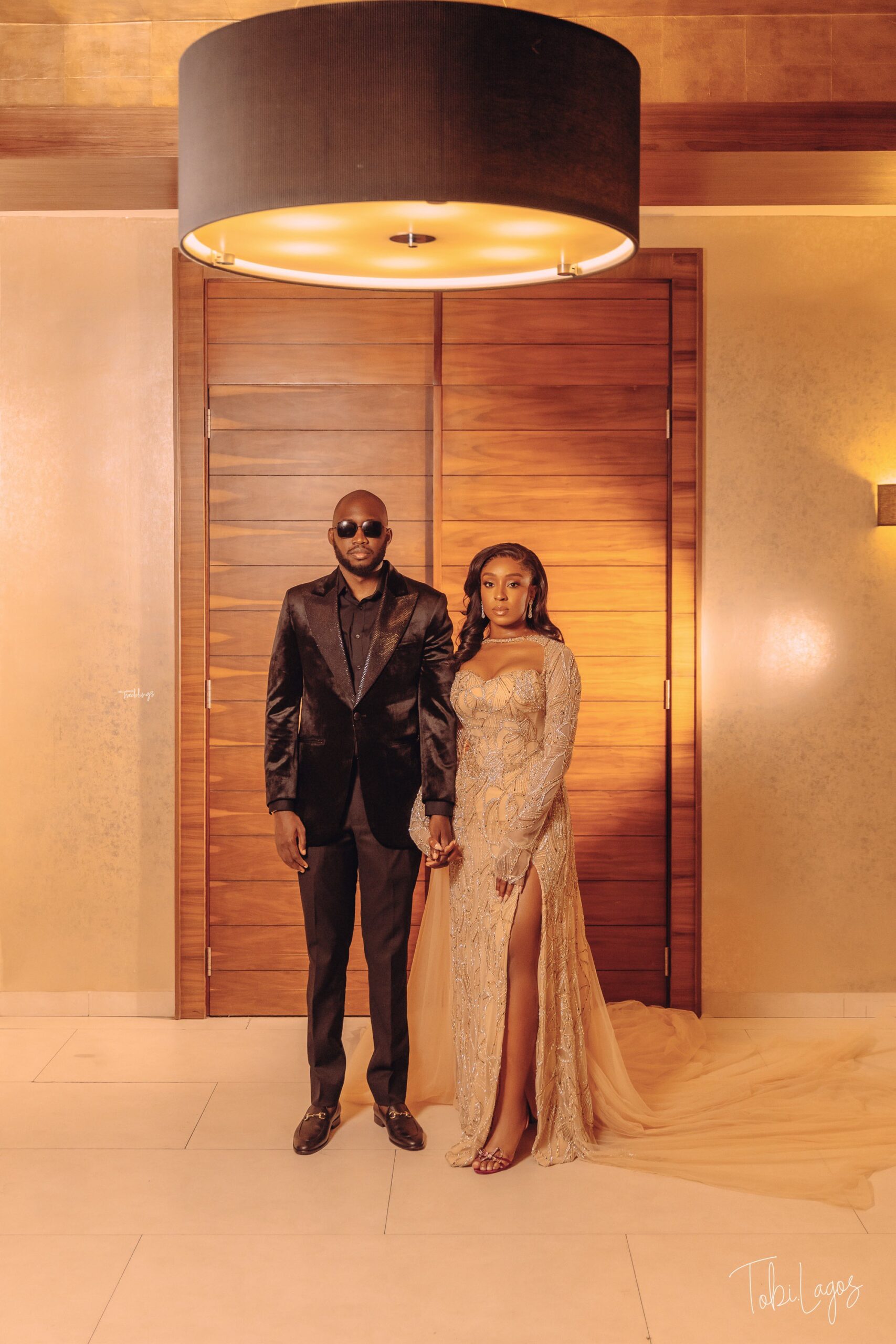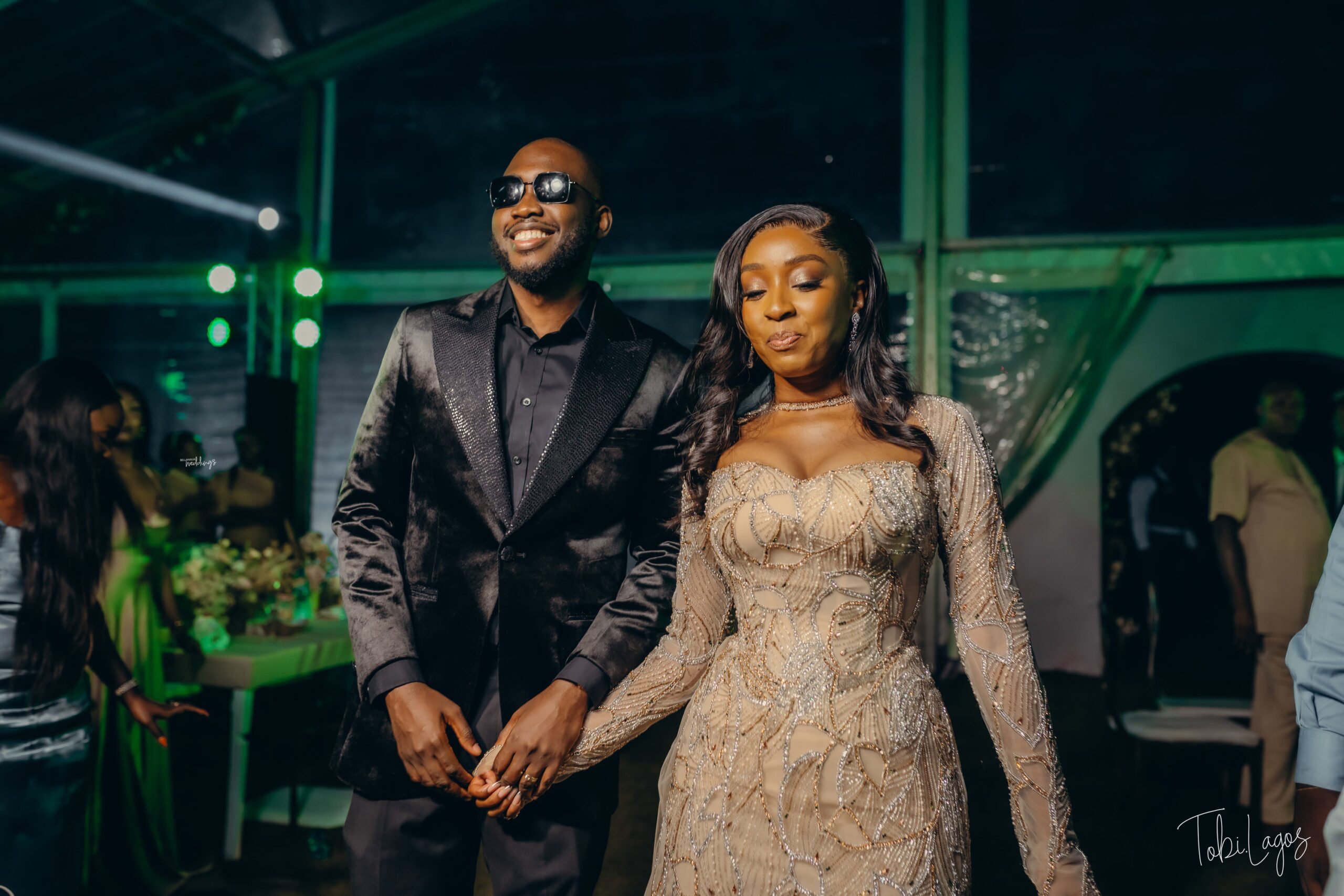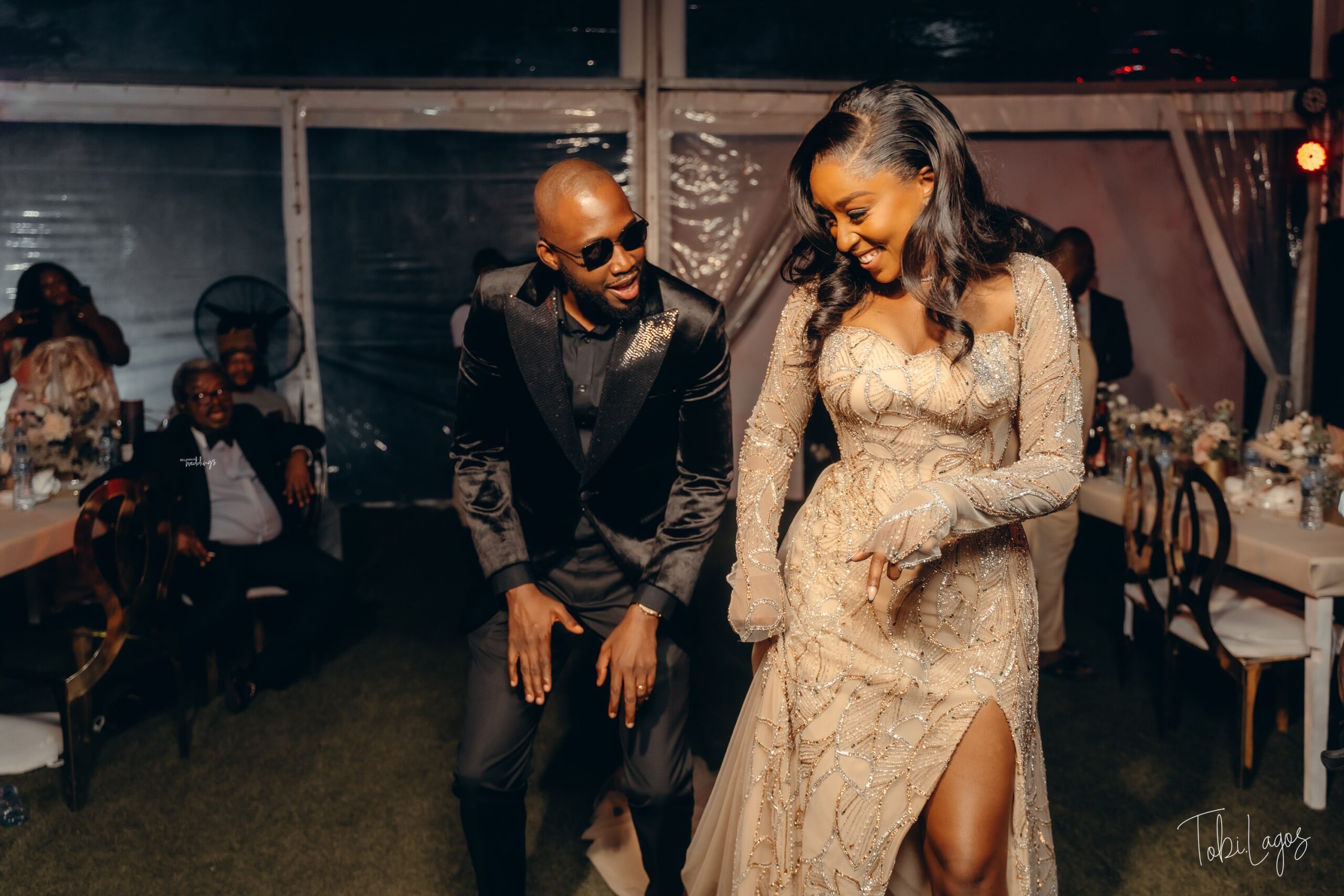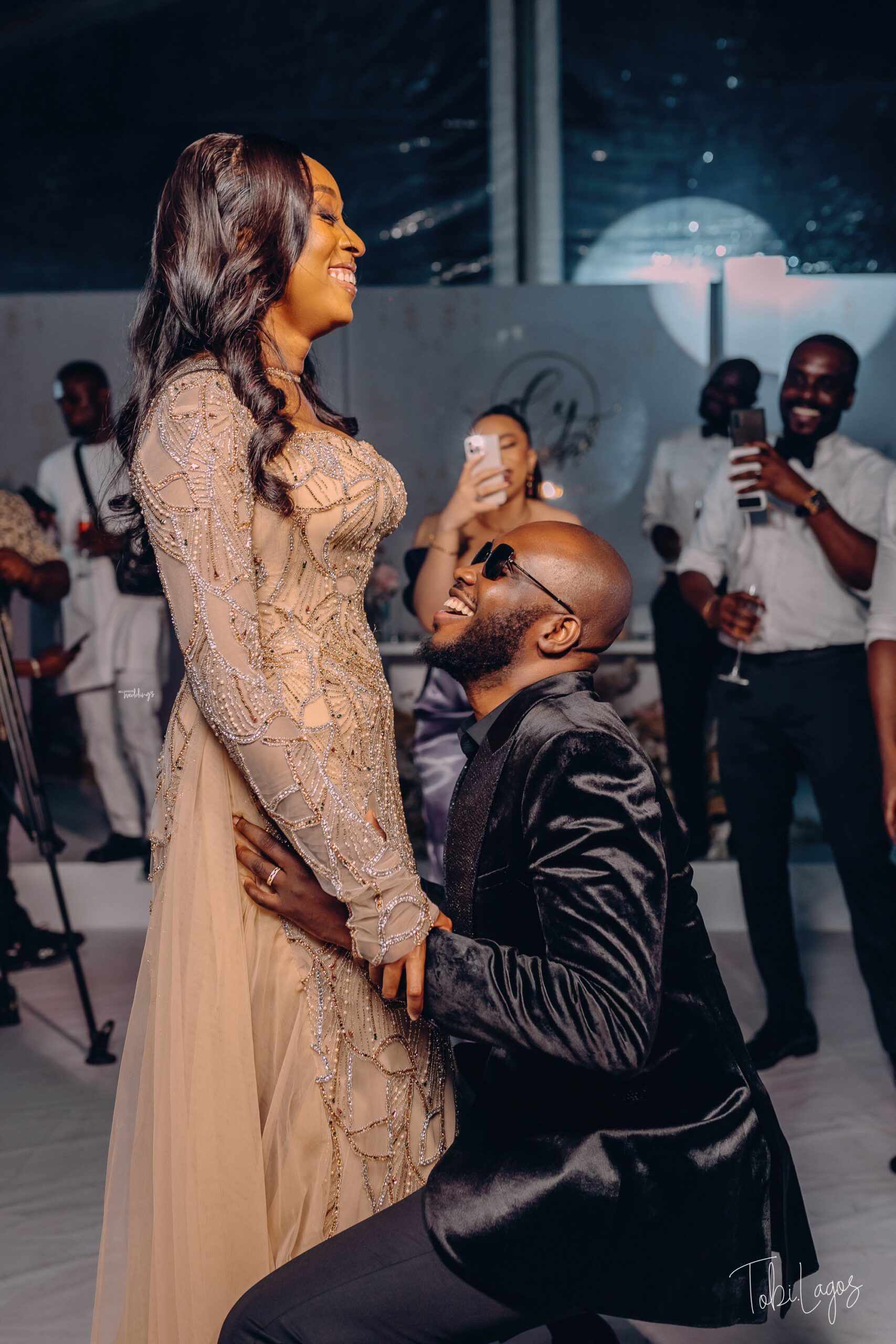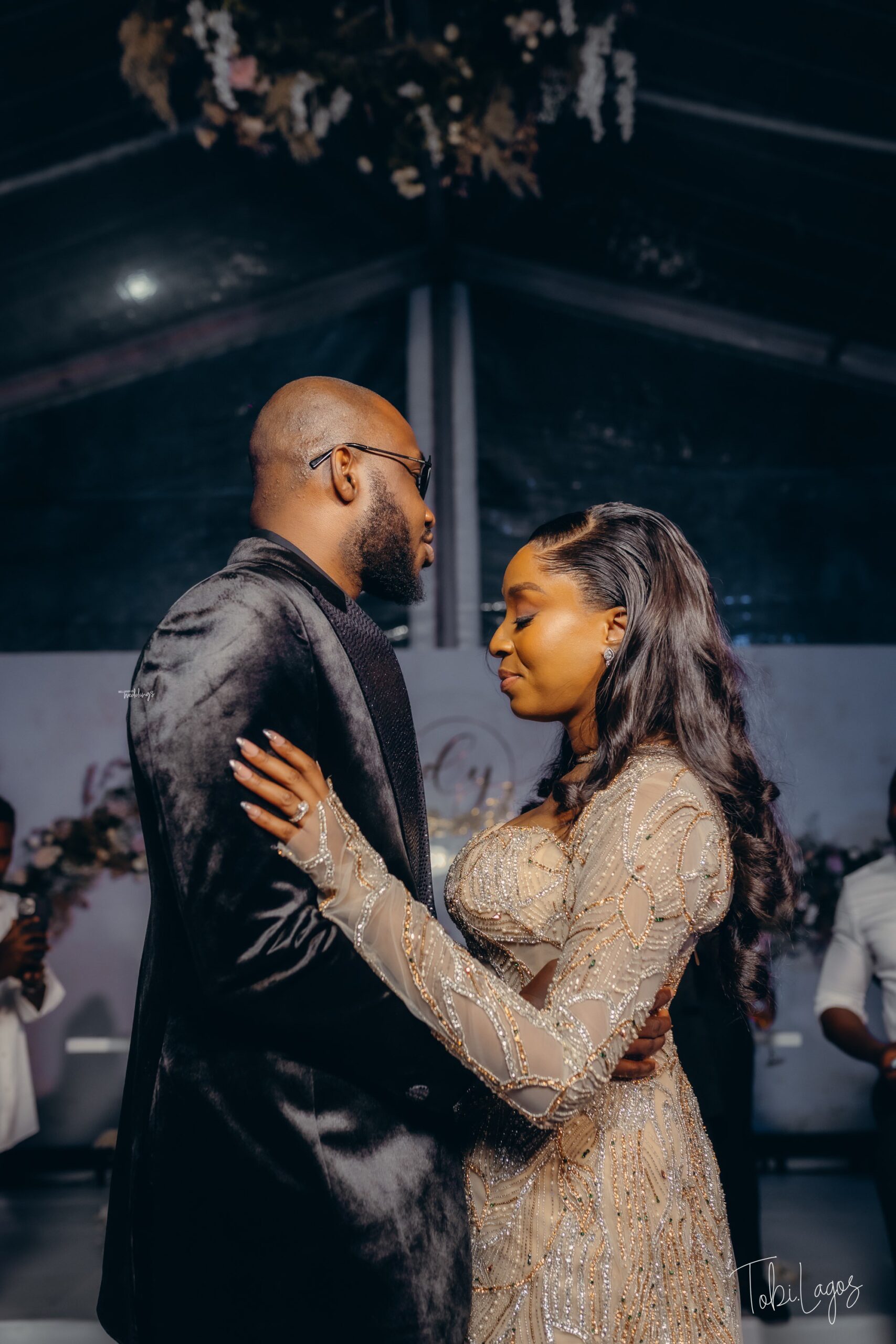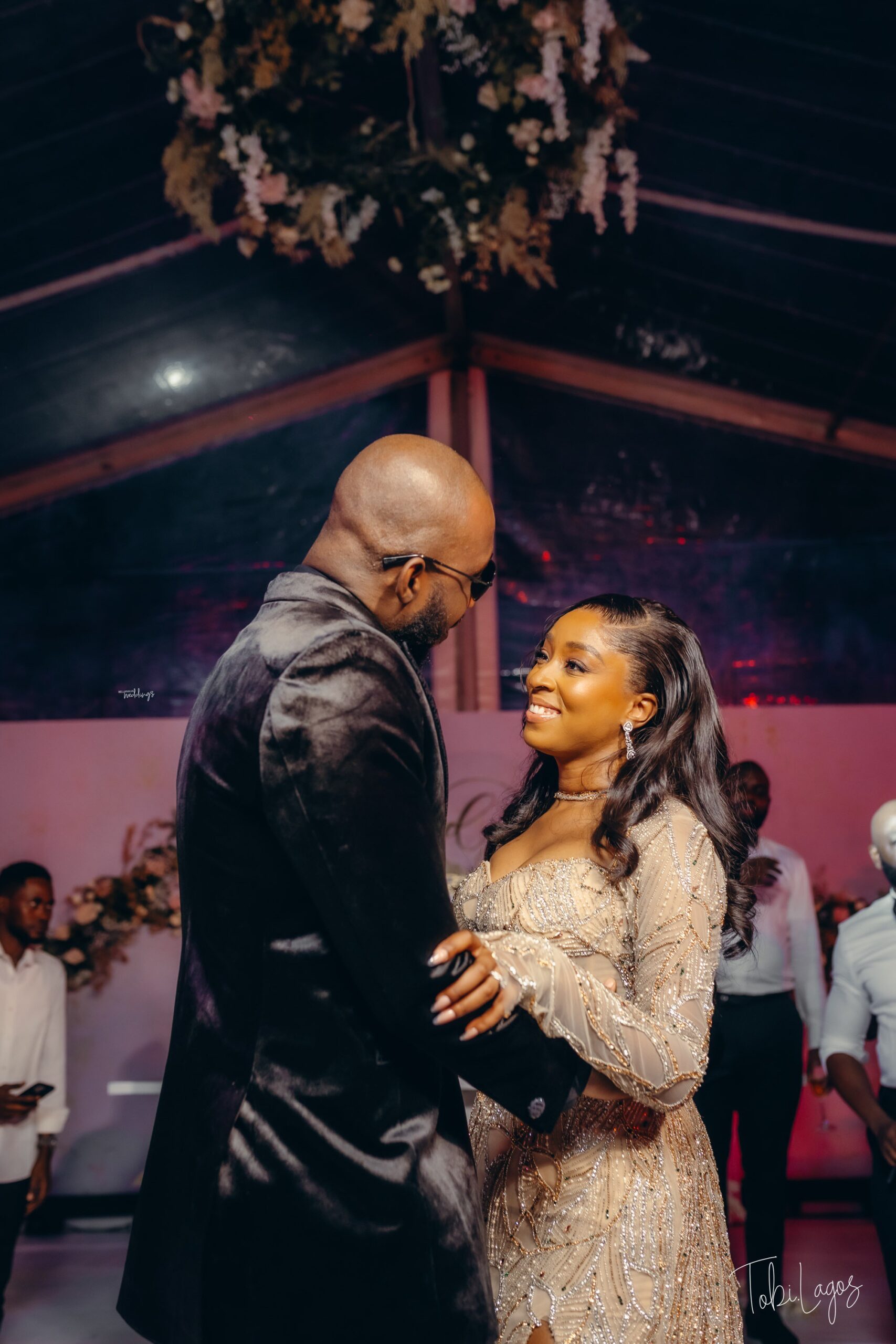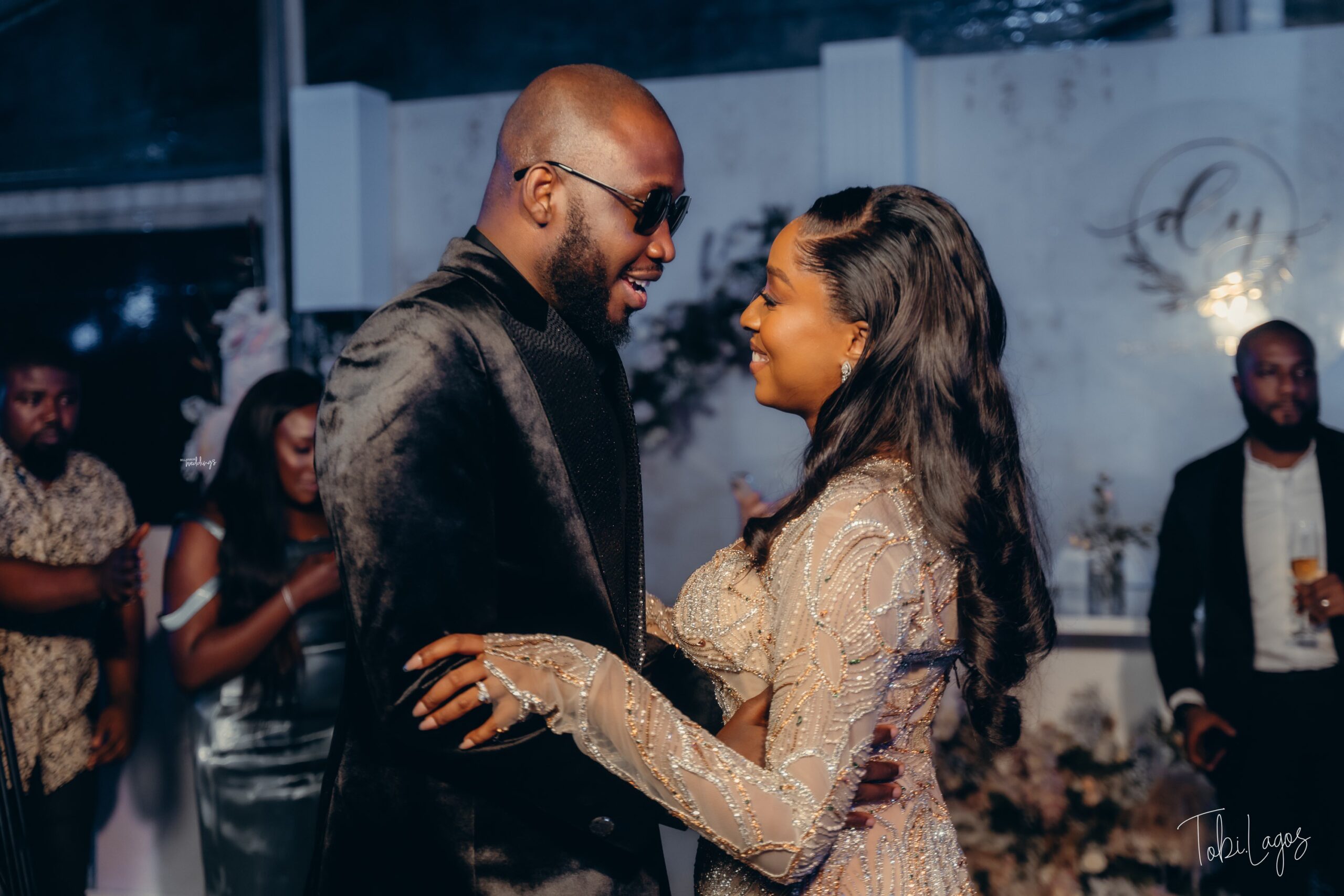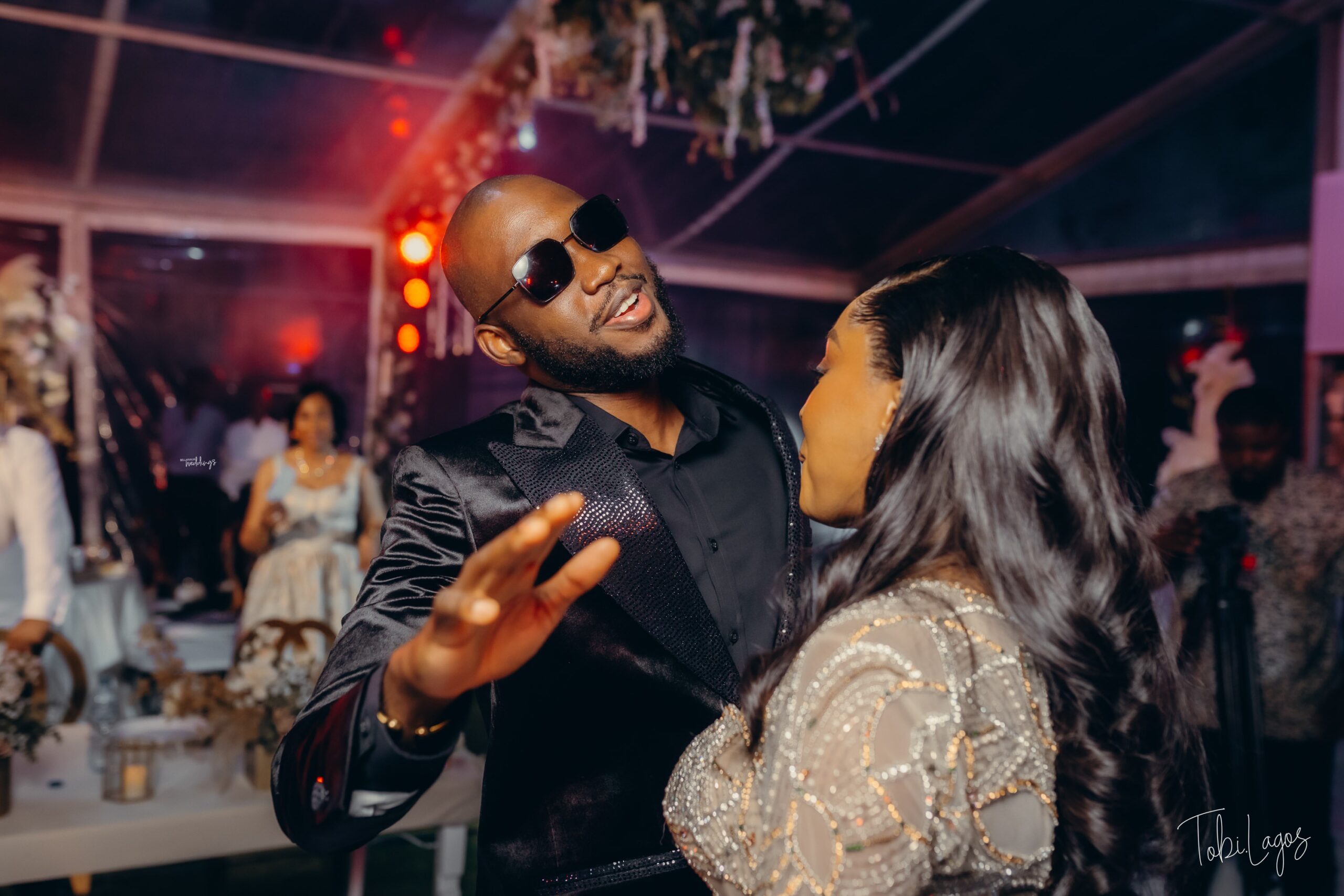 Let's have the bouquet toss!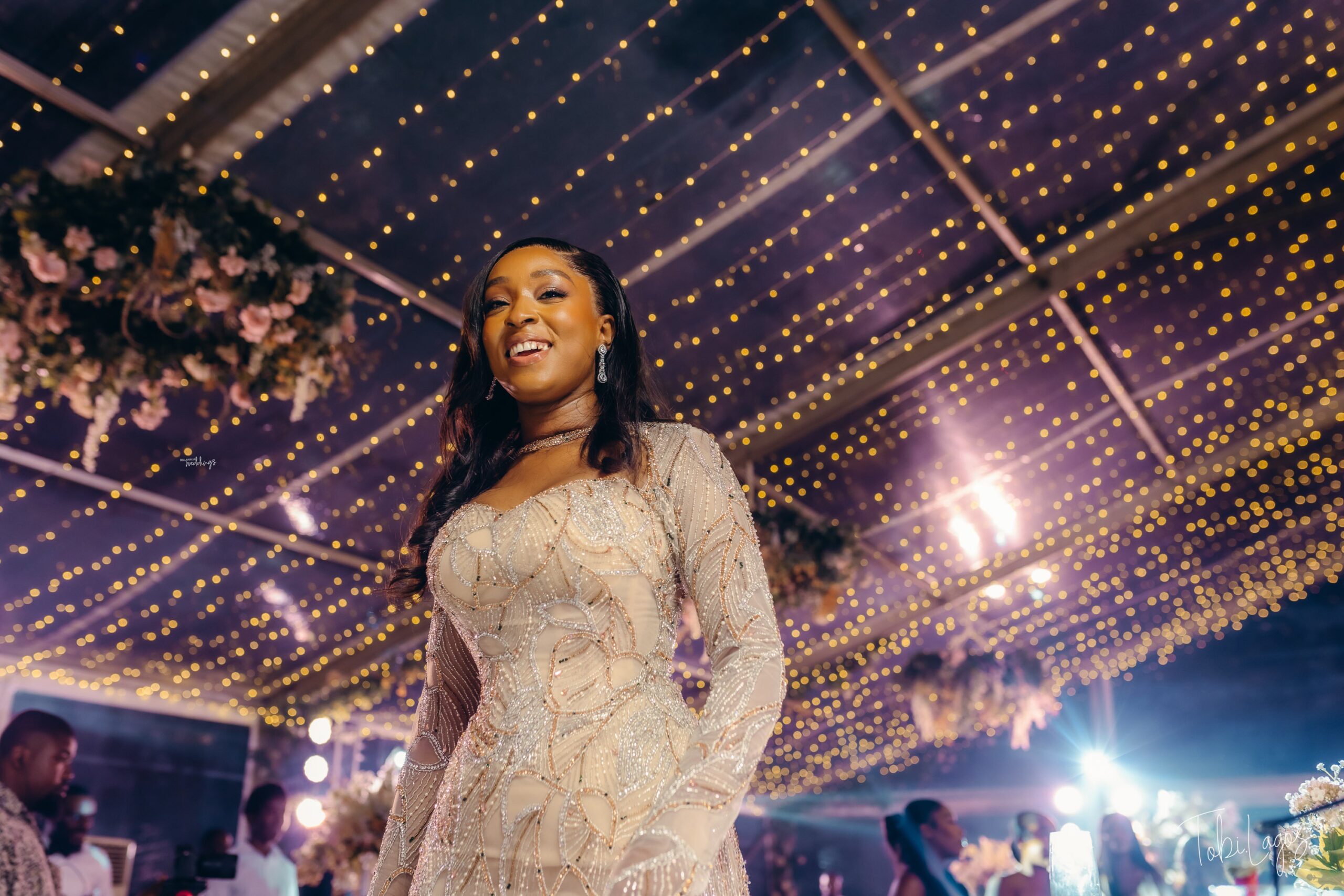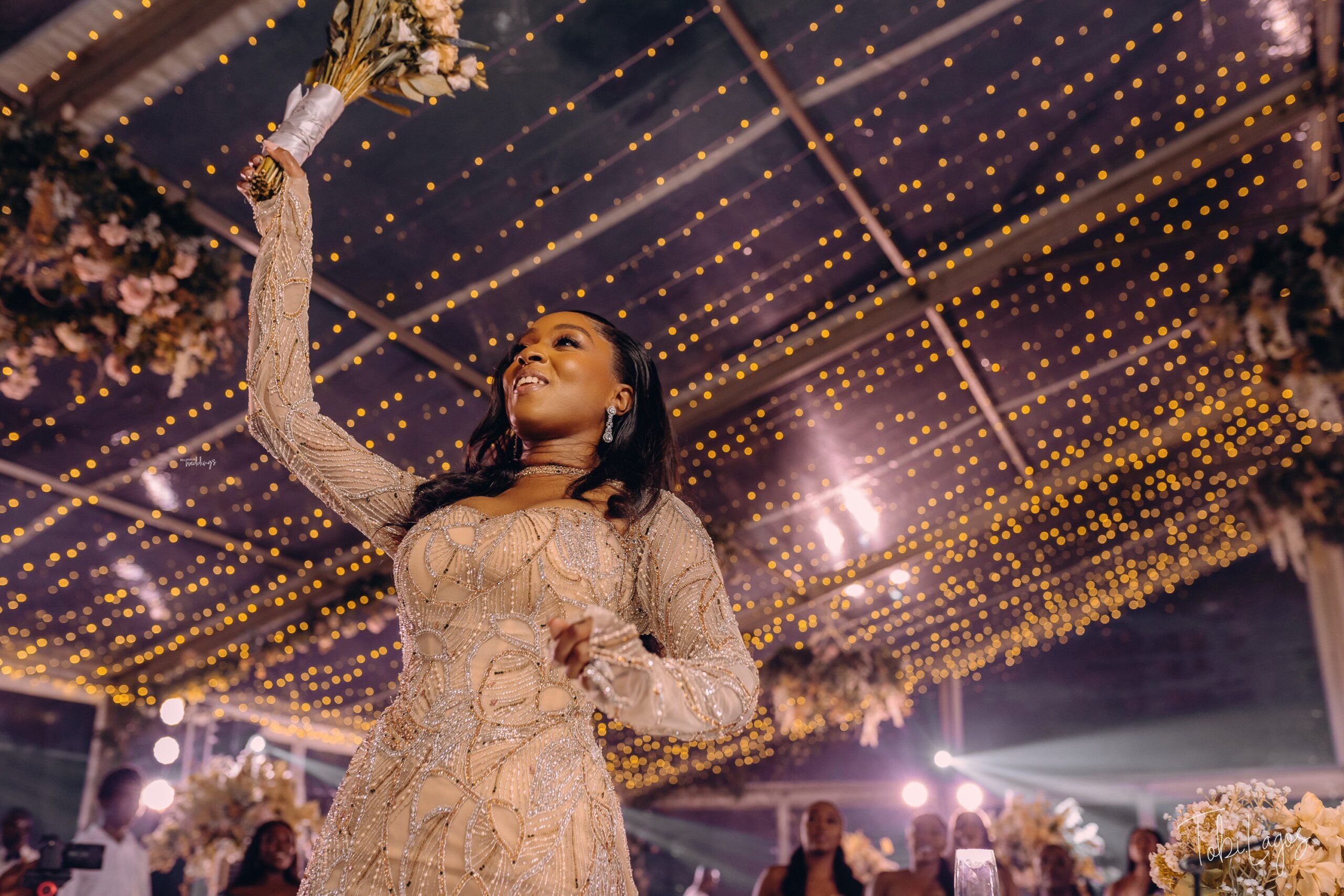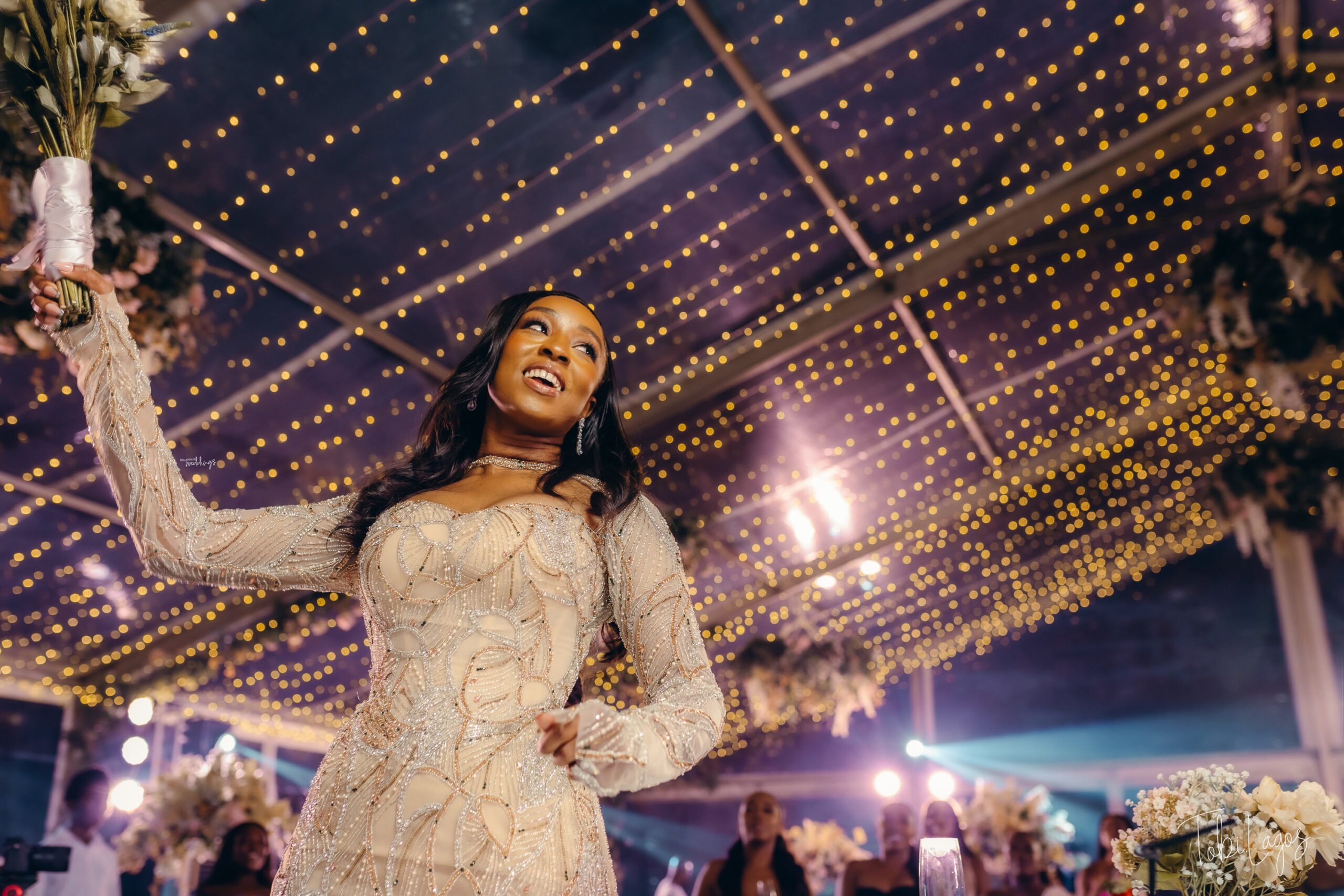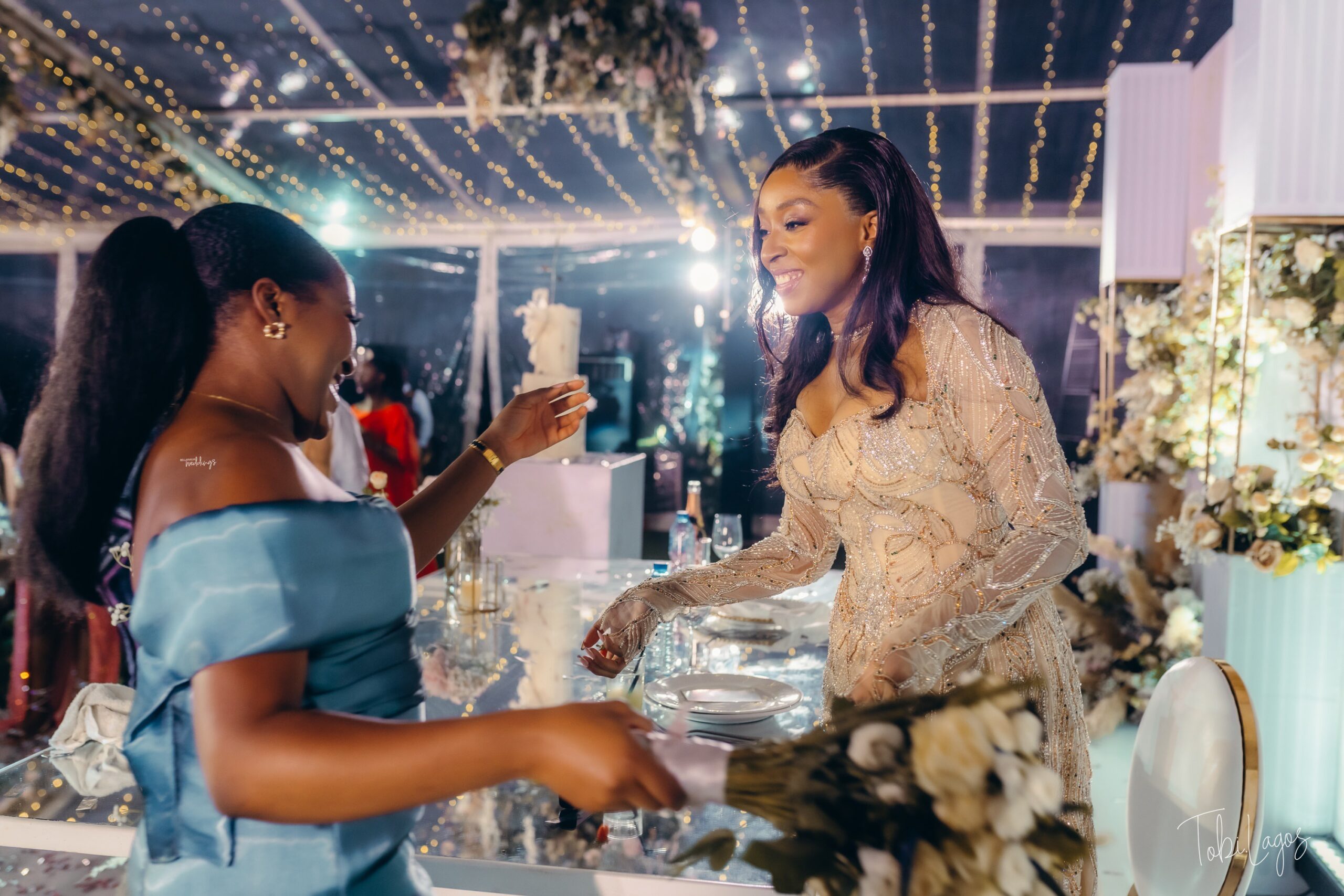 A toast to love!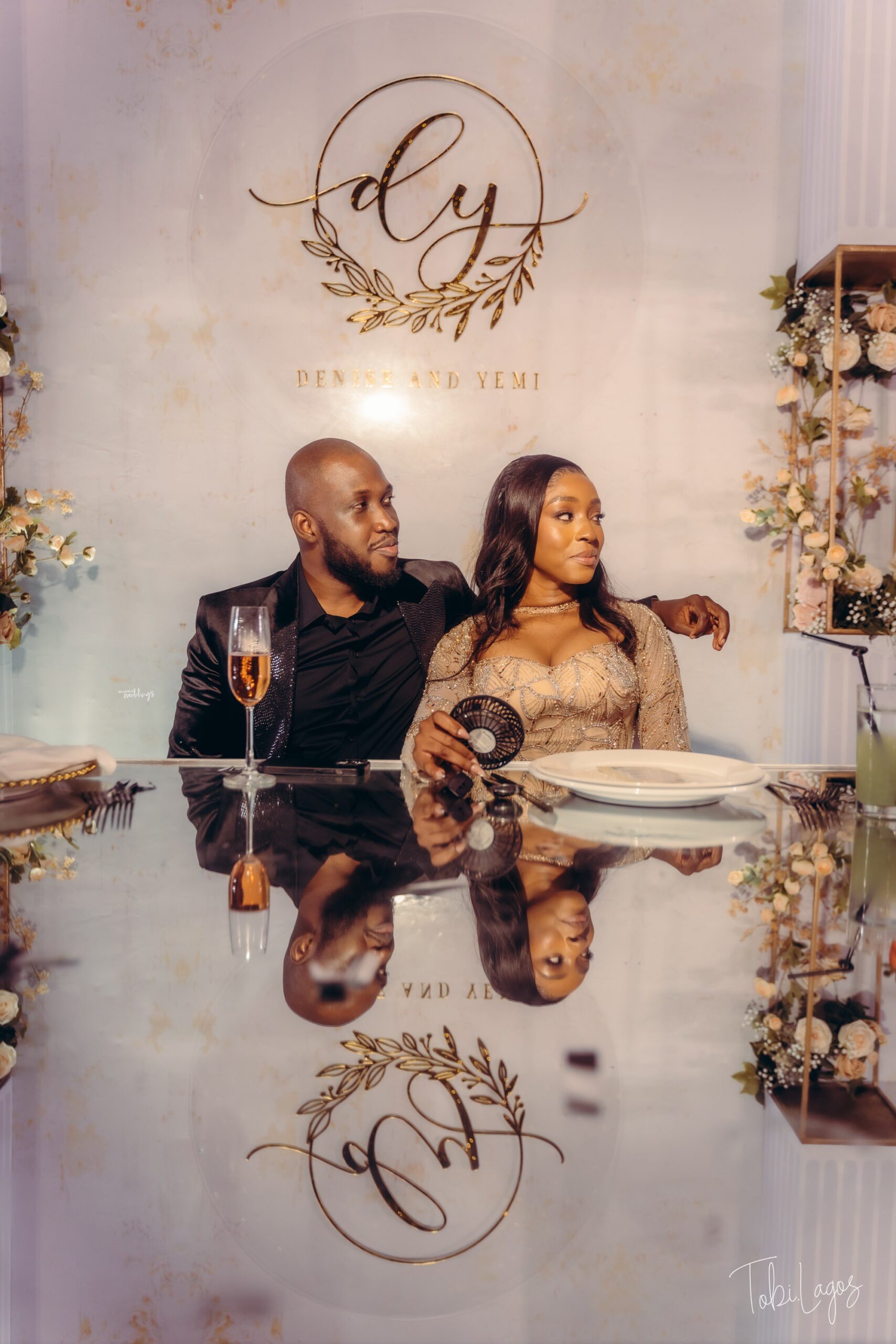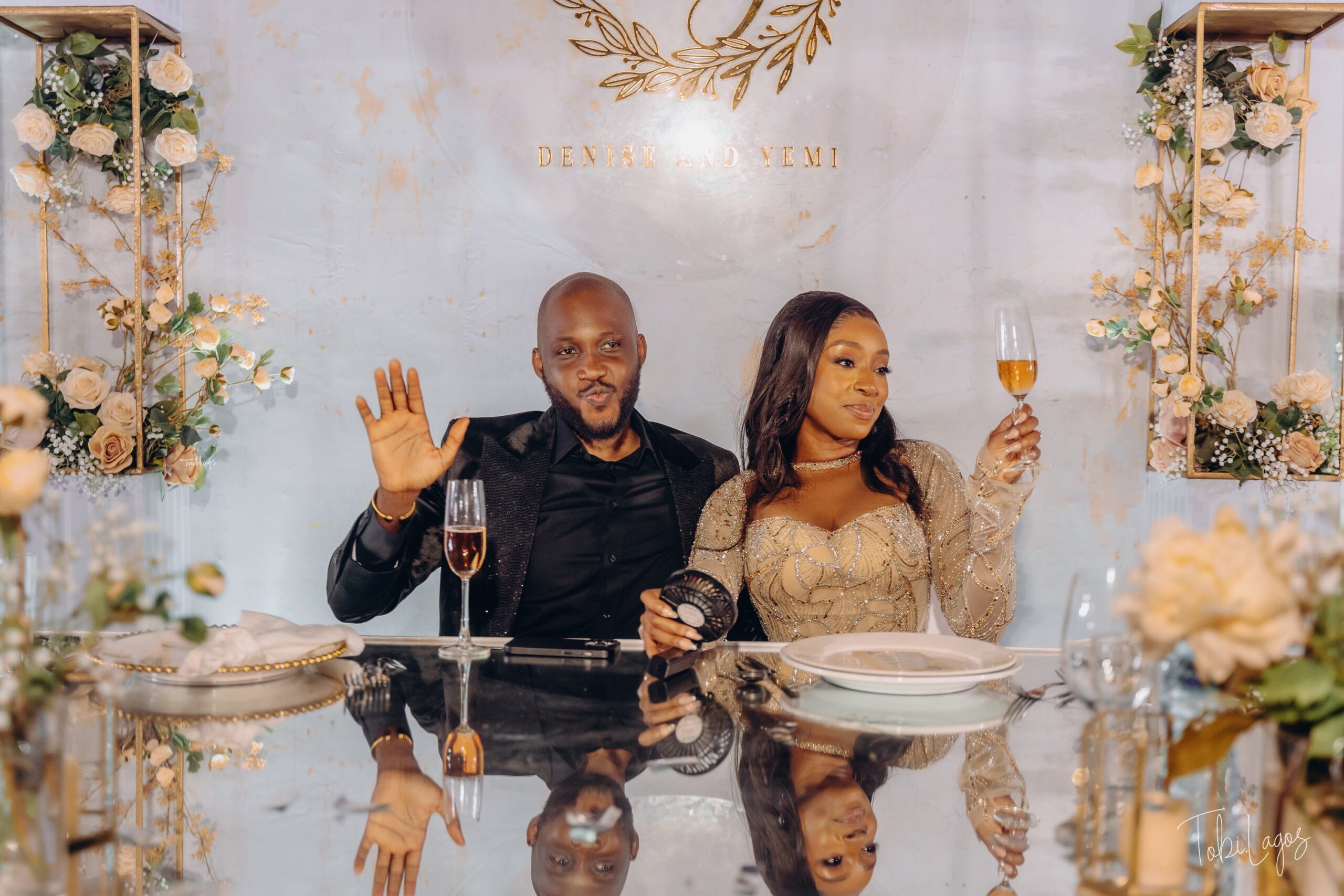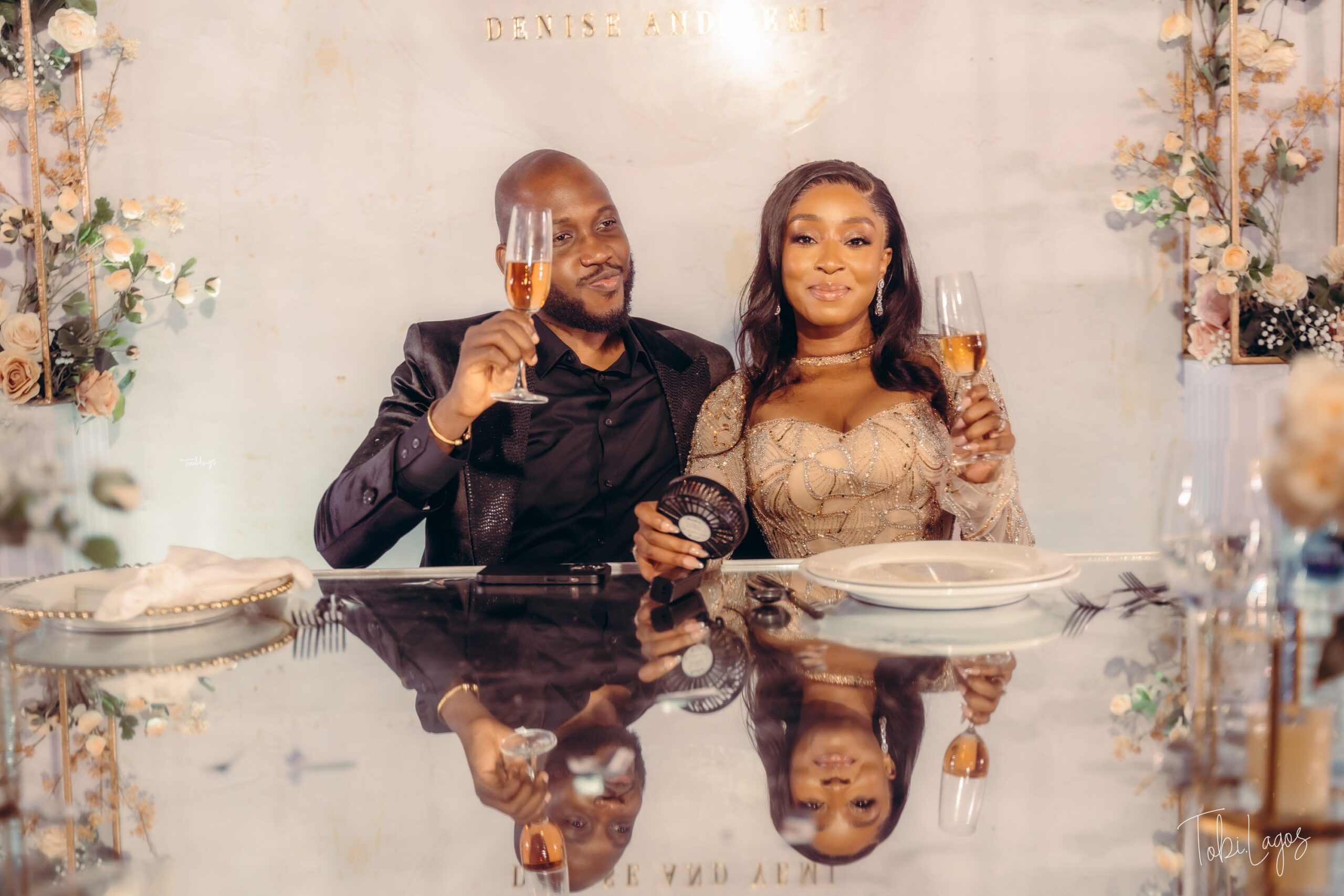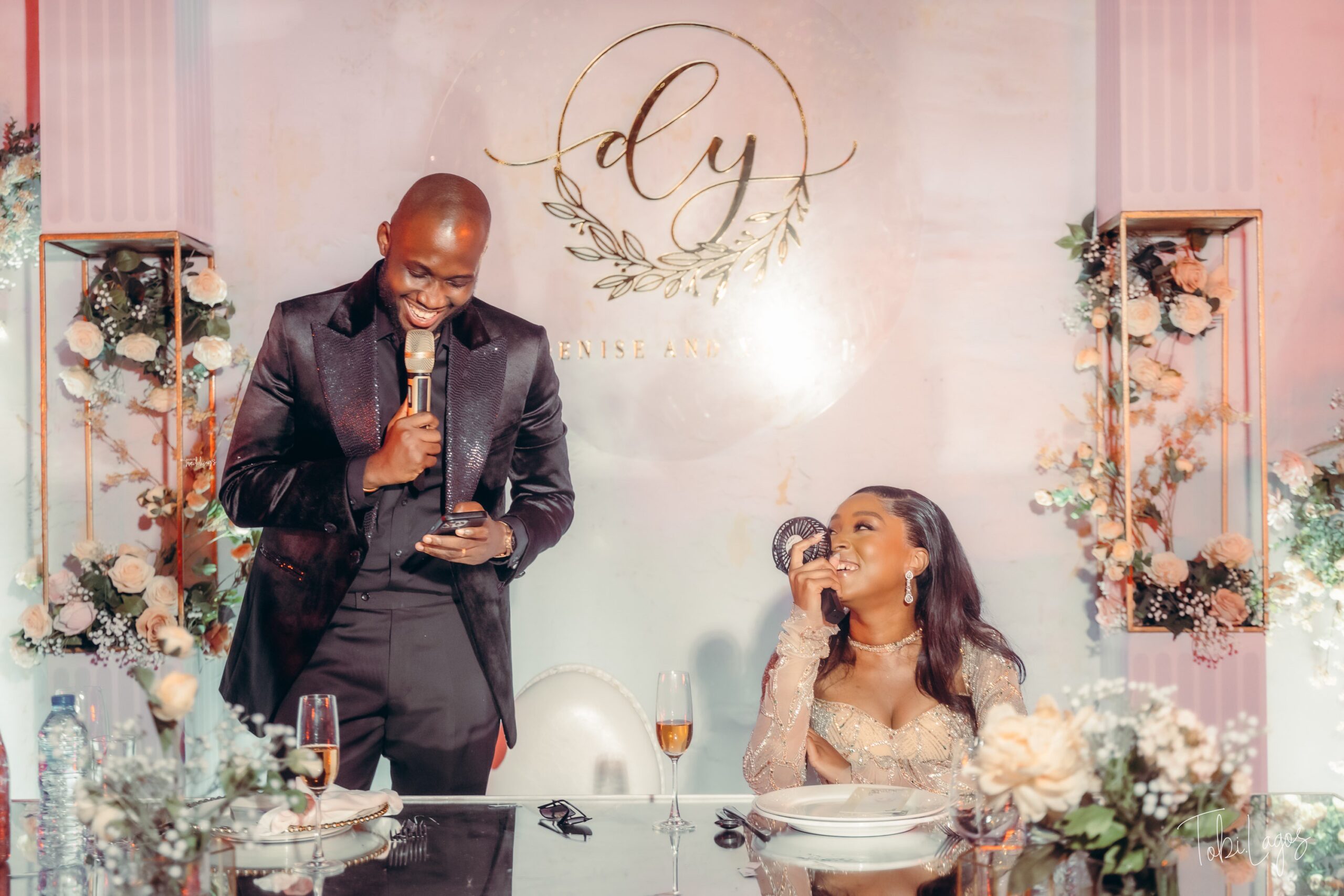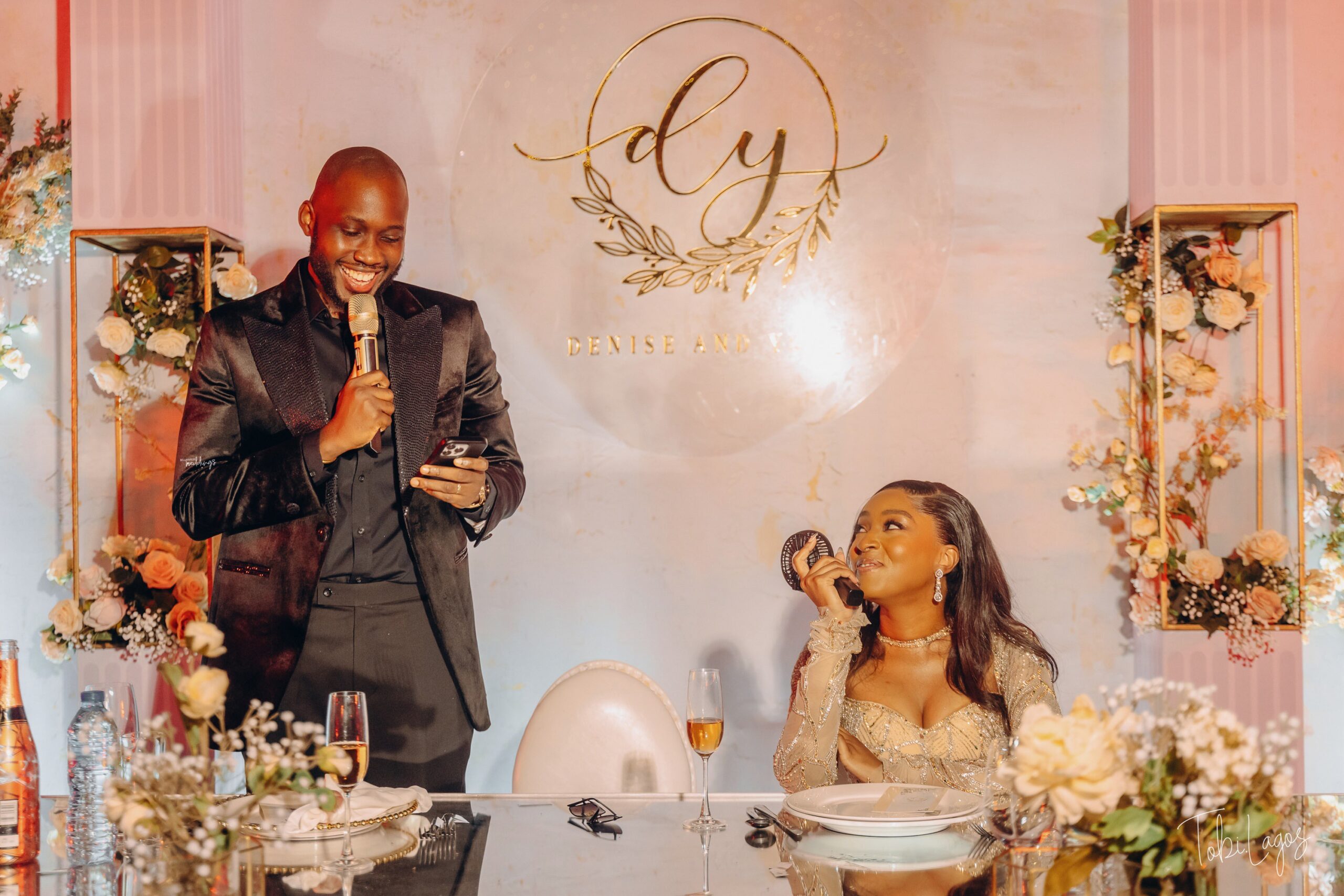 Here's to happy ever after!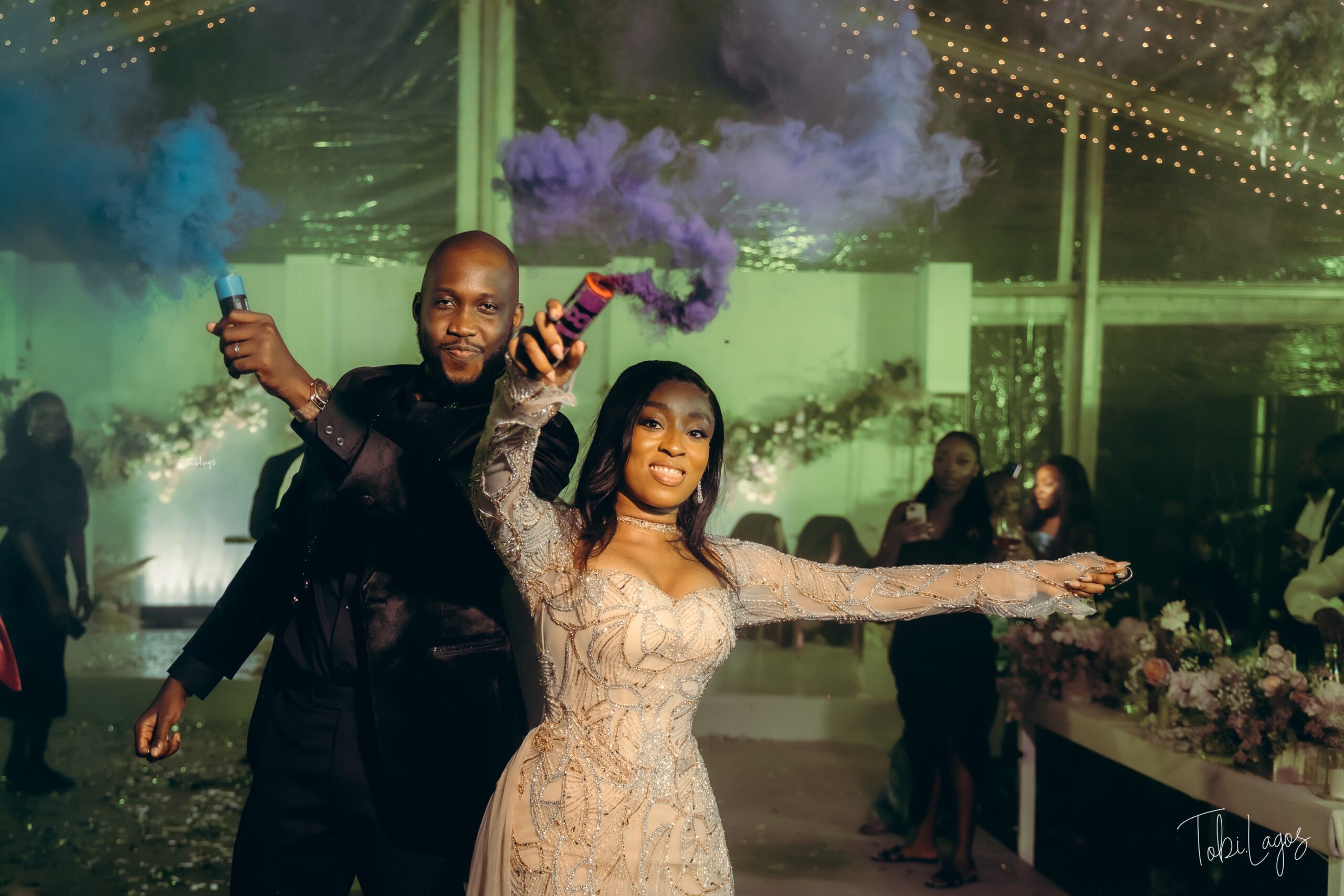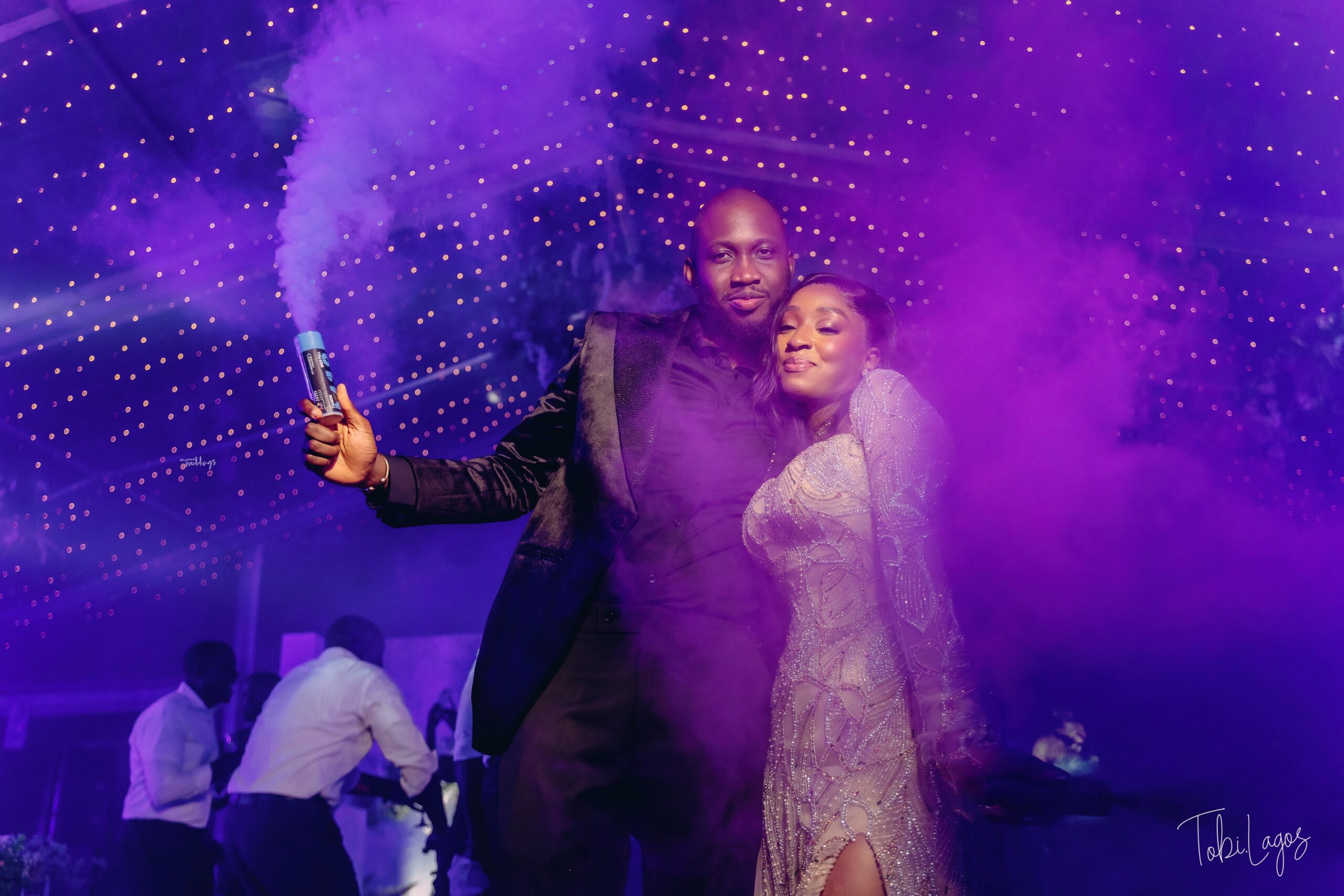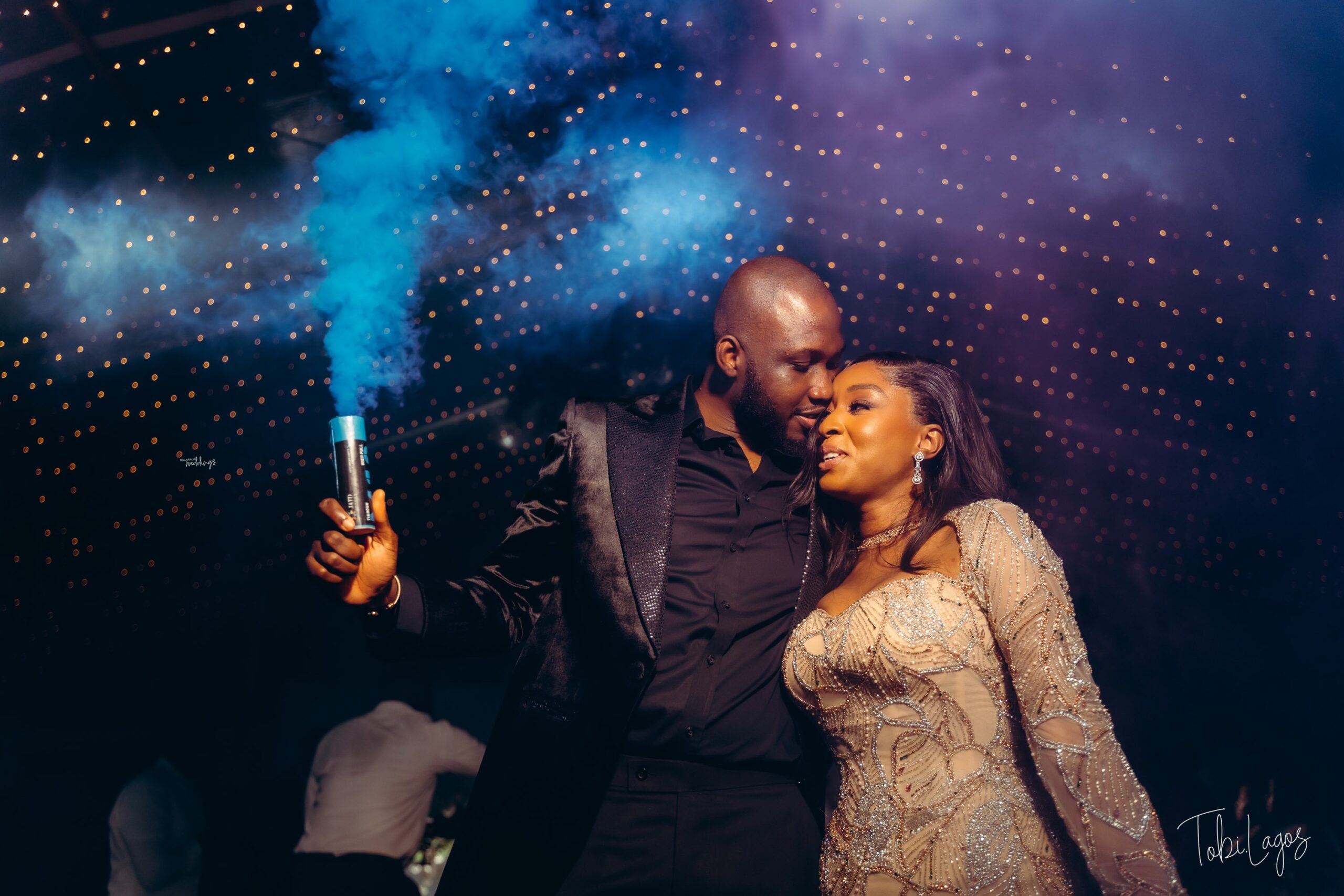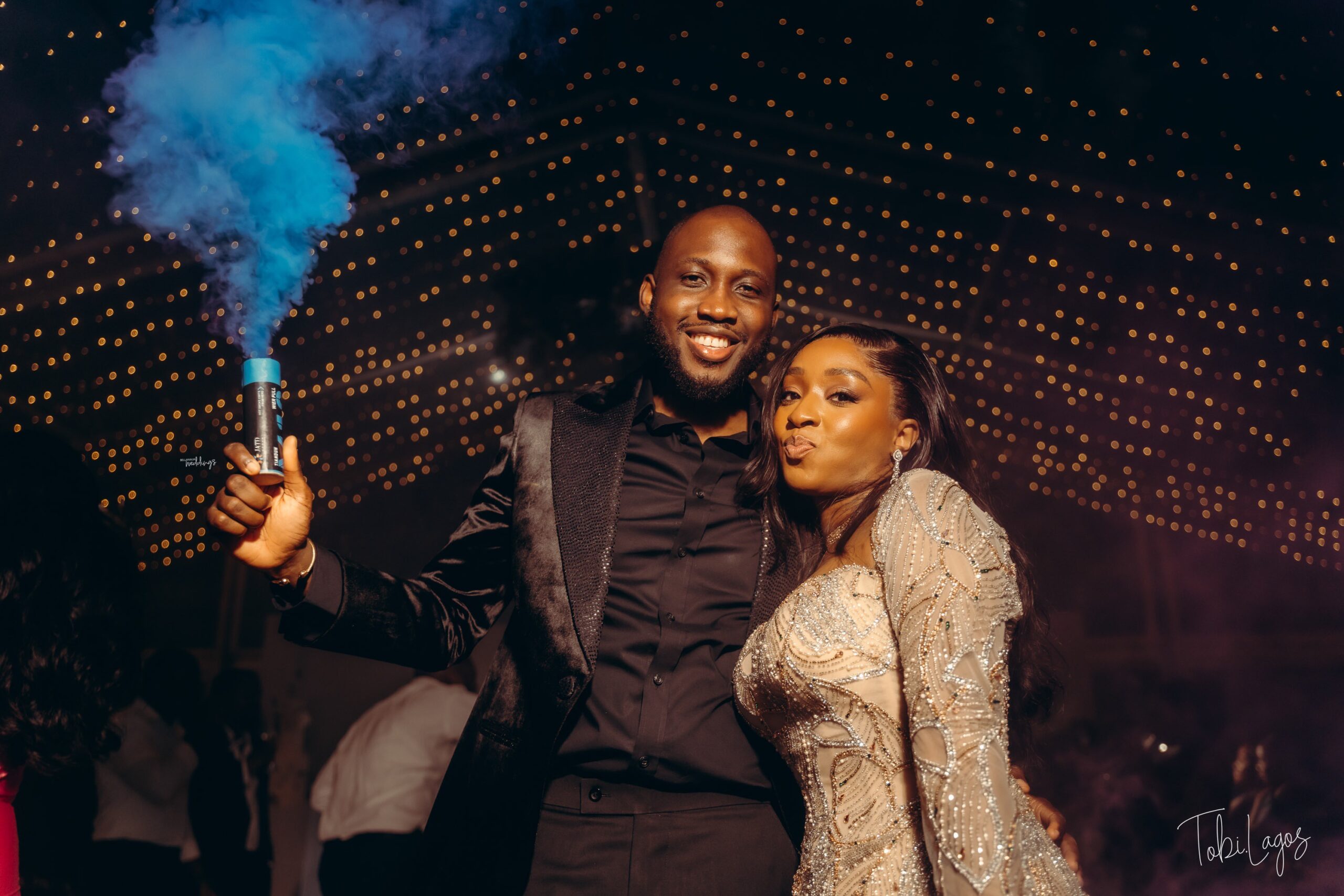 Credits
Bride @dee.fadahunsi
Groom @yemifada
Stylist @saobyrami
Planner @tessallureevents
Wedding dress @lesposedigio
Makeup @mosewabeauty_
Hairstylist @hairbyposhclass
Bouquet @newtonanddavidflowers
Second Dress @emaginebybukola
Fabric @glitz_allure_fabrics
Photography @tobi.lagos
Videography @ouch_films
Location @lakowe_lakes