This couple is one couple we easily fell in love with and all we did was look at these pre-wedding photos of them. Don't fight it if the same happens or tries to happen to you too!
It is because Ebele and Onyeka not just have style, but they incorporated their individual style in this shoot and we are all for it. Going from hip, to suave, to downright dapper, these two served us some looks for days in this shoot. They are without doubt, a match made in style heaven.
Like this is not enough, the love story of Ebele and Onyeka is also one guaranteed to make you rethink your perception of fate or destiny if you please.
See their beautiful photos and read their love story below.
For more pre-wedding shoots and love stories, click here.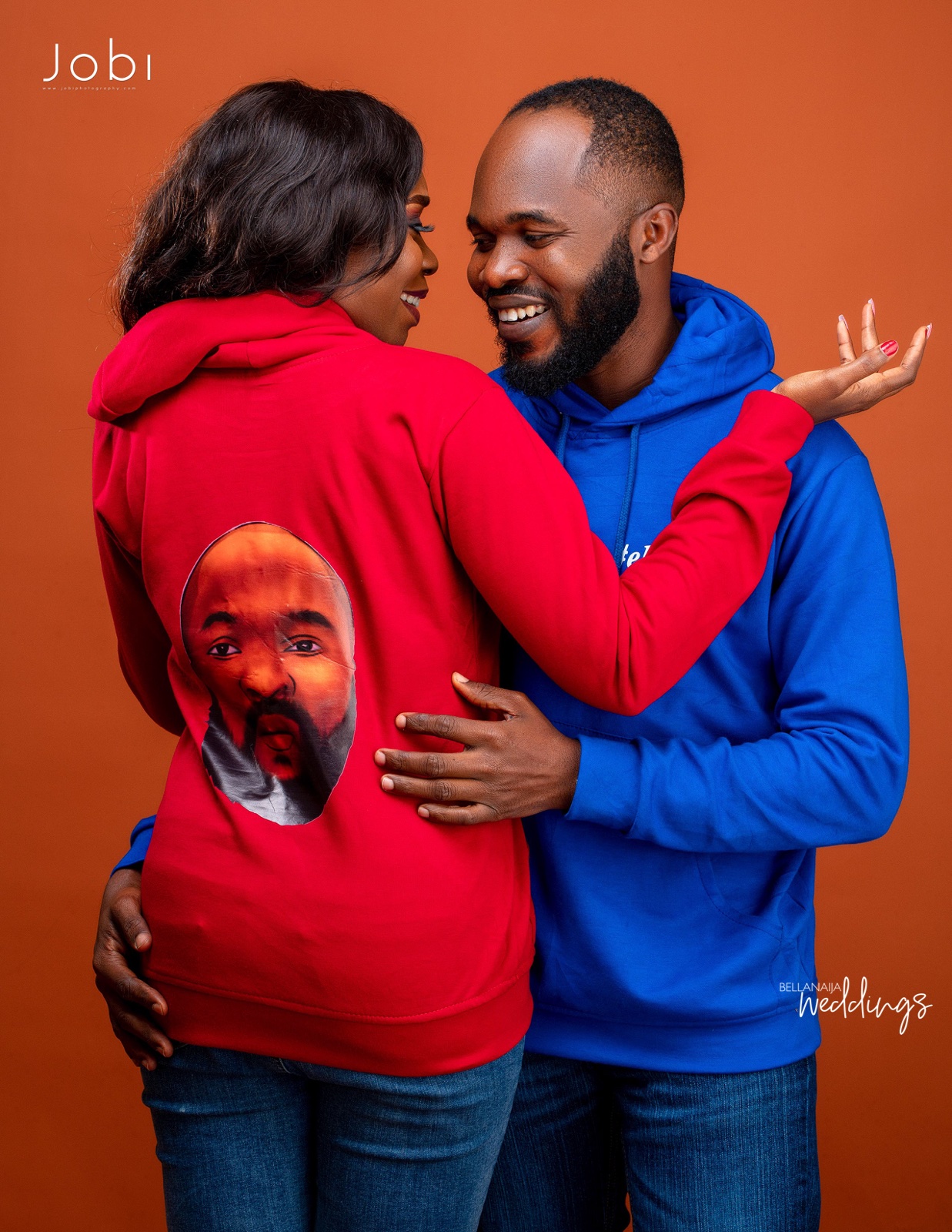 "On a very casual evening in 2015, the happy couple met. But no, this was not your traditional meeting; in fact, it was quite strange. The beautiful bride-to-be, Ebby, has just had the worst day at work ever when a mutual friend calls her and asks if she would like to go hang out with a friend of his. Ebby, who has just had the worst day jumped on the opportunity to unwind, unknown to her, fate was on duty that evening. Lol".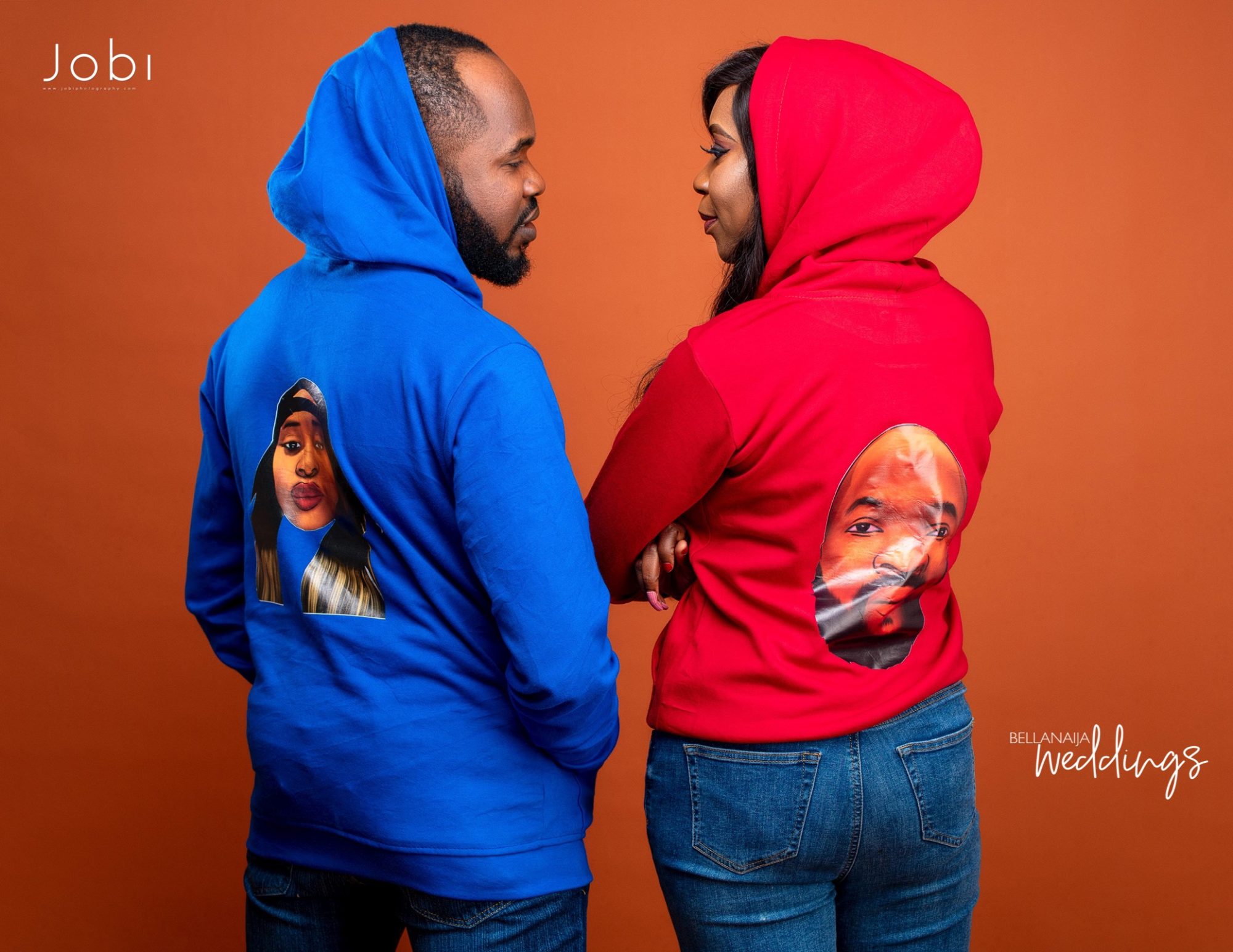 "They push through traffic and finally make it to the friend's house and you can almost guess who meets them at the door; none other than Onyi, who would later become the groom. After a few drinks and gisting for prolonged hours, it turned into a late night. The gathering disperses and Onyi even forgets all about asking for Ebby's phone number. What a shy guy he is literally, lol. The couple accidentally meets a few more times before they realize they should be together. Ebby leaves Port-Harcourt and Onyi loses contact with her. But alas, fate always has a way of bringing these two together".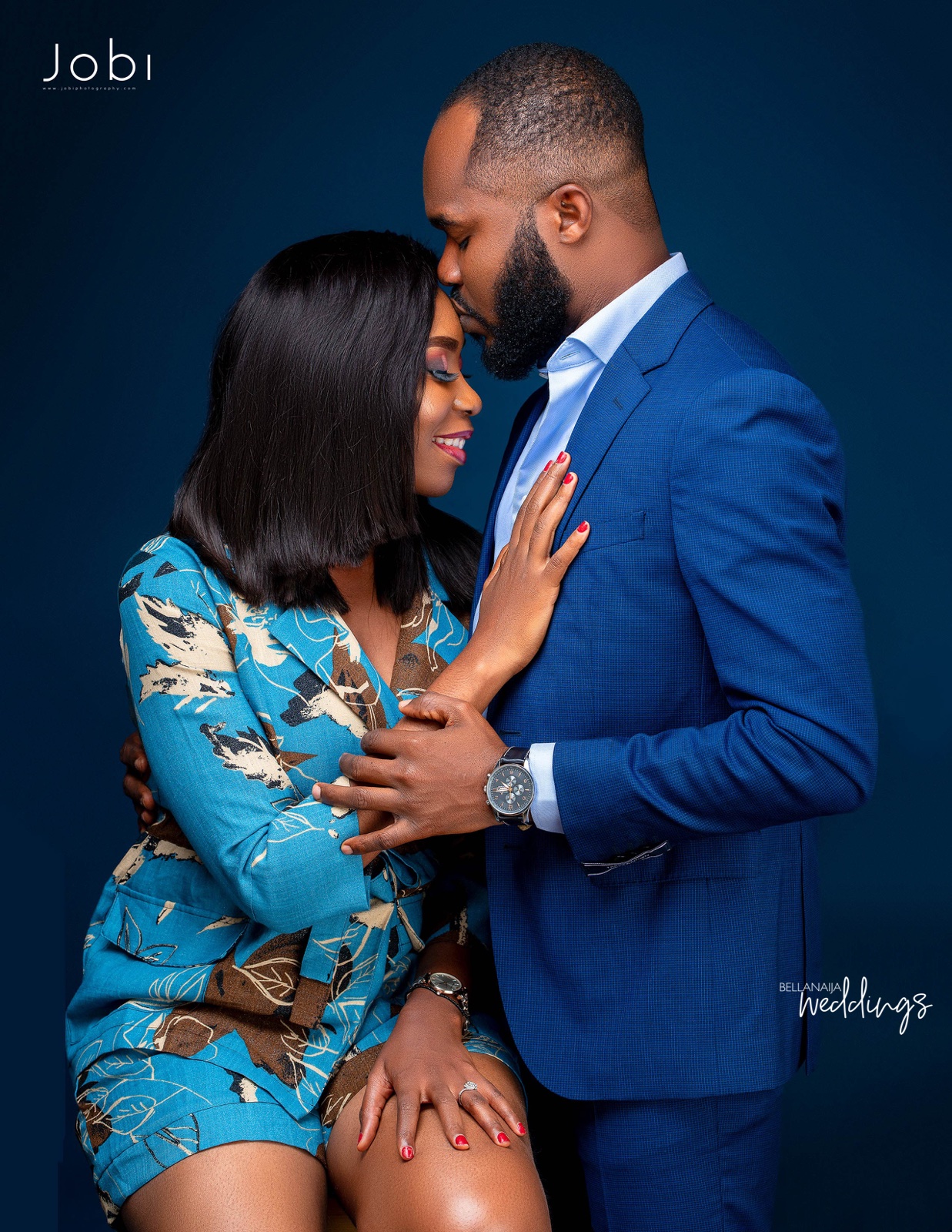 "One beautiful morning, Onyi woke up thinking of his missing rib" Ebby" and decided to slide into her DM. How else was he supposed to reach her? Facebook was the answer. What Ebby didn't know was that Onyi had always had a crush on her. Ebby herself was somewhat drawn to him so she was happy to reconnect and their friendship quickly blossomed into something romantic, with recurring phone calls, outings, and visits".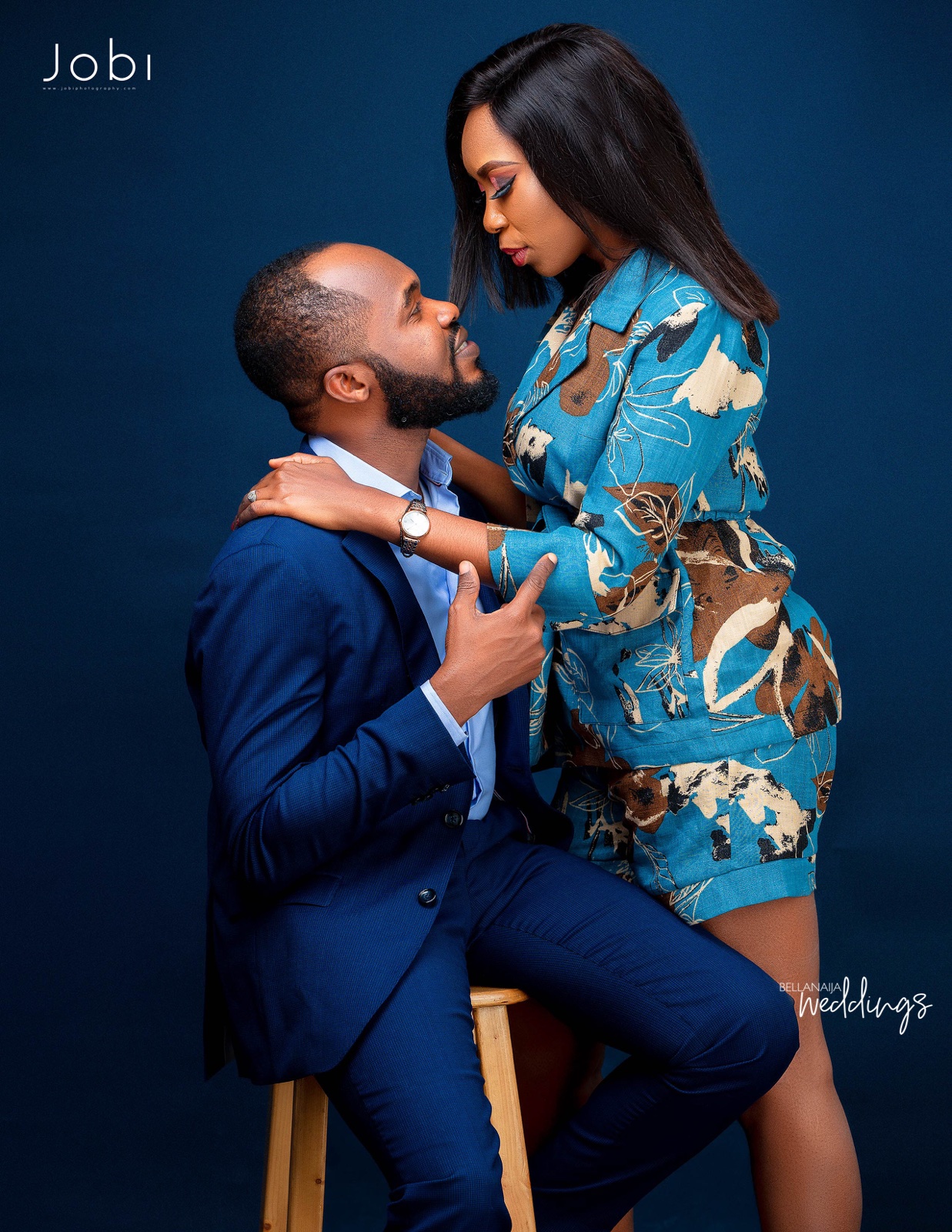 "Fast Forward to Jan 1st, 2019, Ebby was in the village for Onyi's sister's traditional wedding. Onyi had invited her to watch his funky village masquerade dance and was taking her home. Onyi held Ebby at the gate of her father's house and started saying sweet nothings. Ebby at this point wondered what was going on as she had only seen this kind of scenery in the movies and thought Onyi might just be too happy, until Onyi got down on one knee, right there in front of her father's house in the most unconventional way and asked that they begin the journey of the rest of their lives together".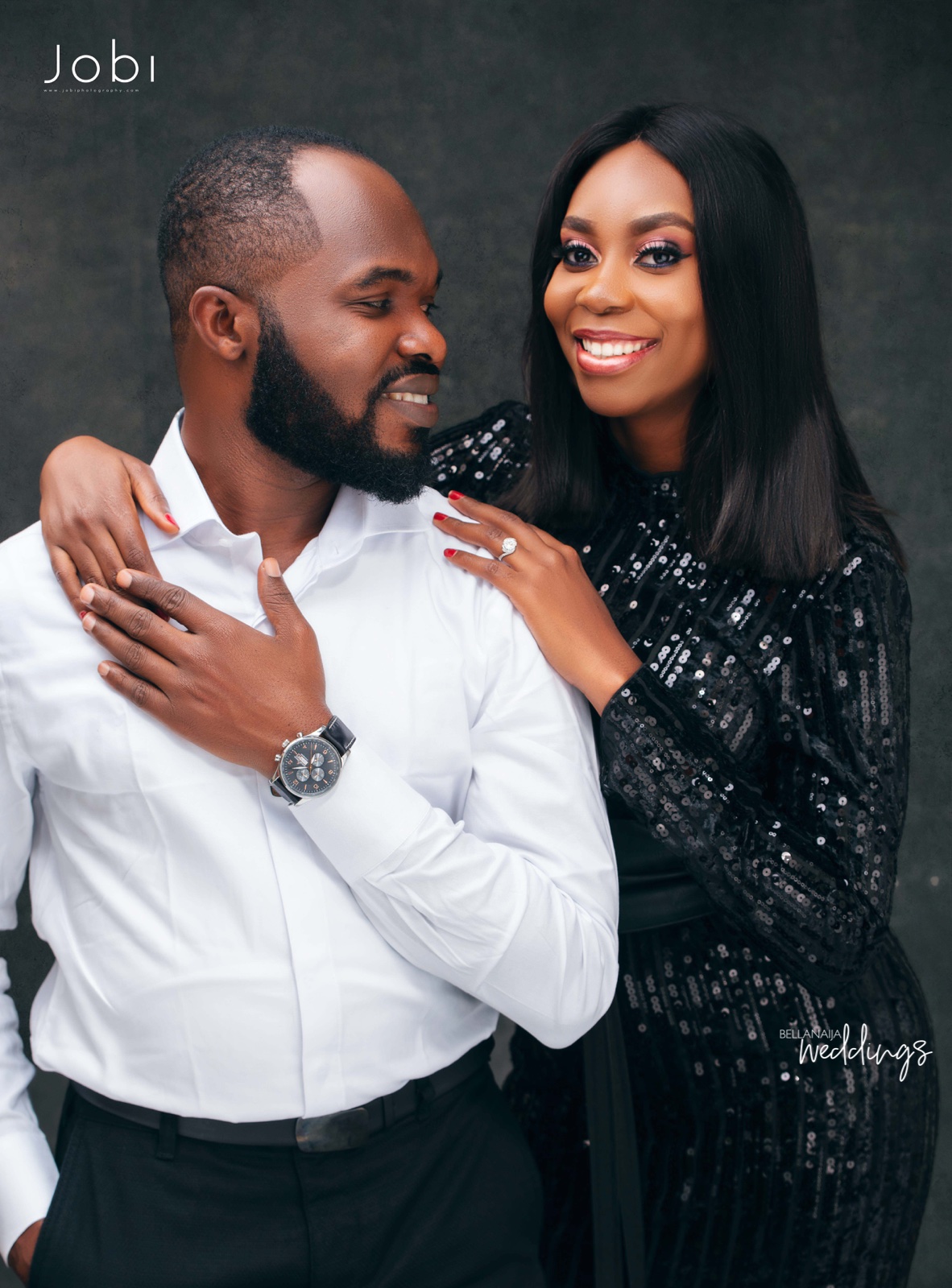 "She was filled with so much joy and really couldn't be bothered about the villagers passing by and glaring as if their lives depended on the "Romeo and Juliet scene" playing in front of them, or the fact that her father would find her all mushy with a guy just outside his house. Onyi pulled the ring out of his pocket and asked her to marry him. With teary eyes and snot running down her face, you already know she said yes if not there won't be "our story" lol, just kidding. She said YES and now their journey begins…."

Credits:
Photography: @jobiphotography
Makeup: @abbiesmakeupartistry
Planner: @eventsbysharoncatar