Traditional weddings are such a delight and amongst the many things that make them amazing, the bridal look remains top tier! One of the most beautiful ways in which our culture is expressed is through bridal fashion. and as a bride, you def don't want to be caught slacking.
This traditional bridal beauty look is perfect for every bride-to-be who wants to come through shining. The glam by Edens Glam is a straight win for brides who know that they're the star and want to reflect it. We're absolutely loving the thrill of the infinity Gele by Enny Gele Craft. The asooke and beads also reflect elegance and class – something that is reminiscent of the richness of cultural heritage. Everything about this look is a 10/10. So if your trad is approaching, and you're still thinking of what to wear, look no further.
Check out the photos below and let us know what you think in the comments section.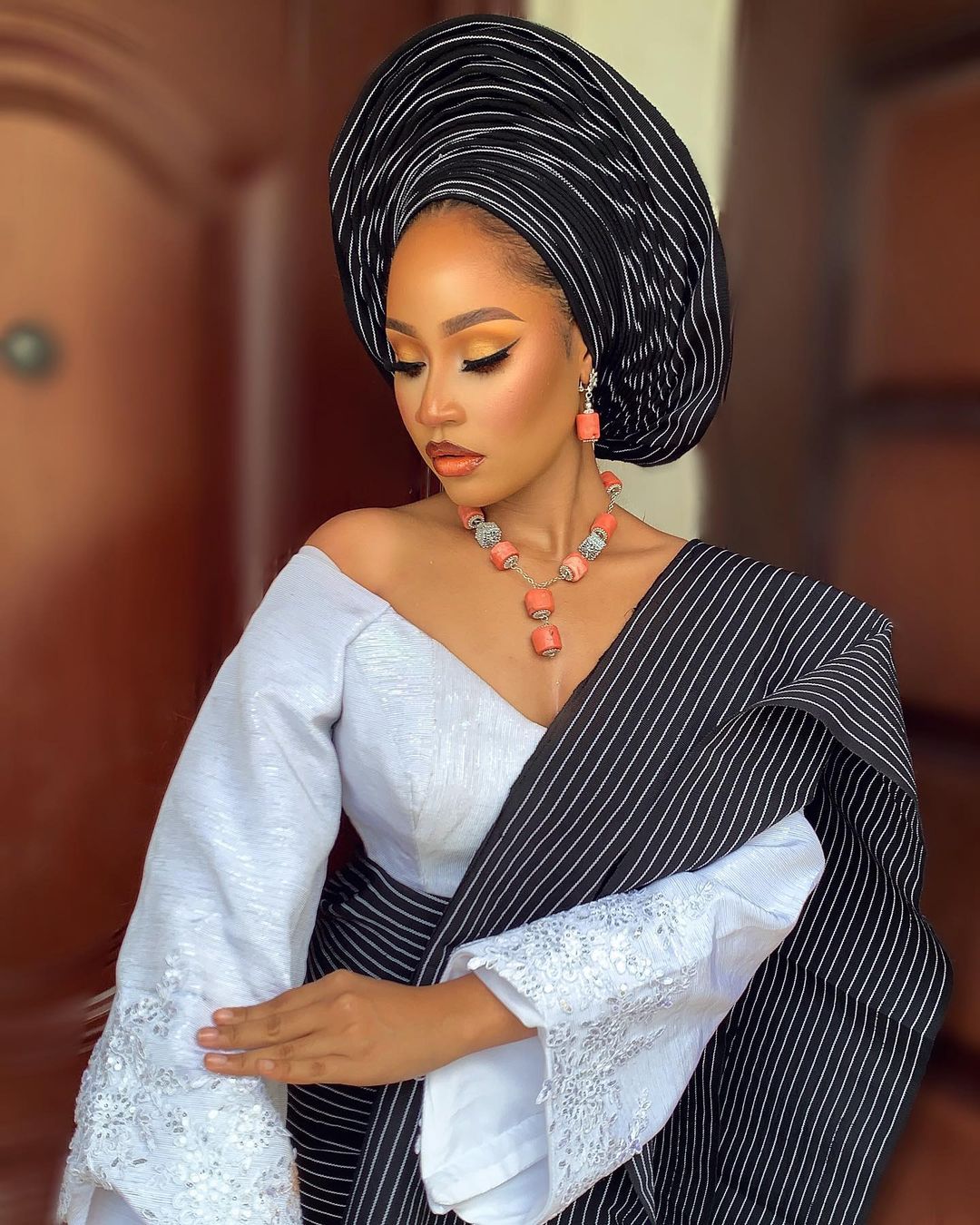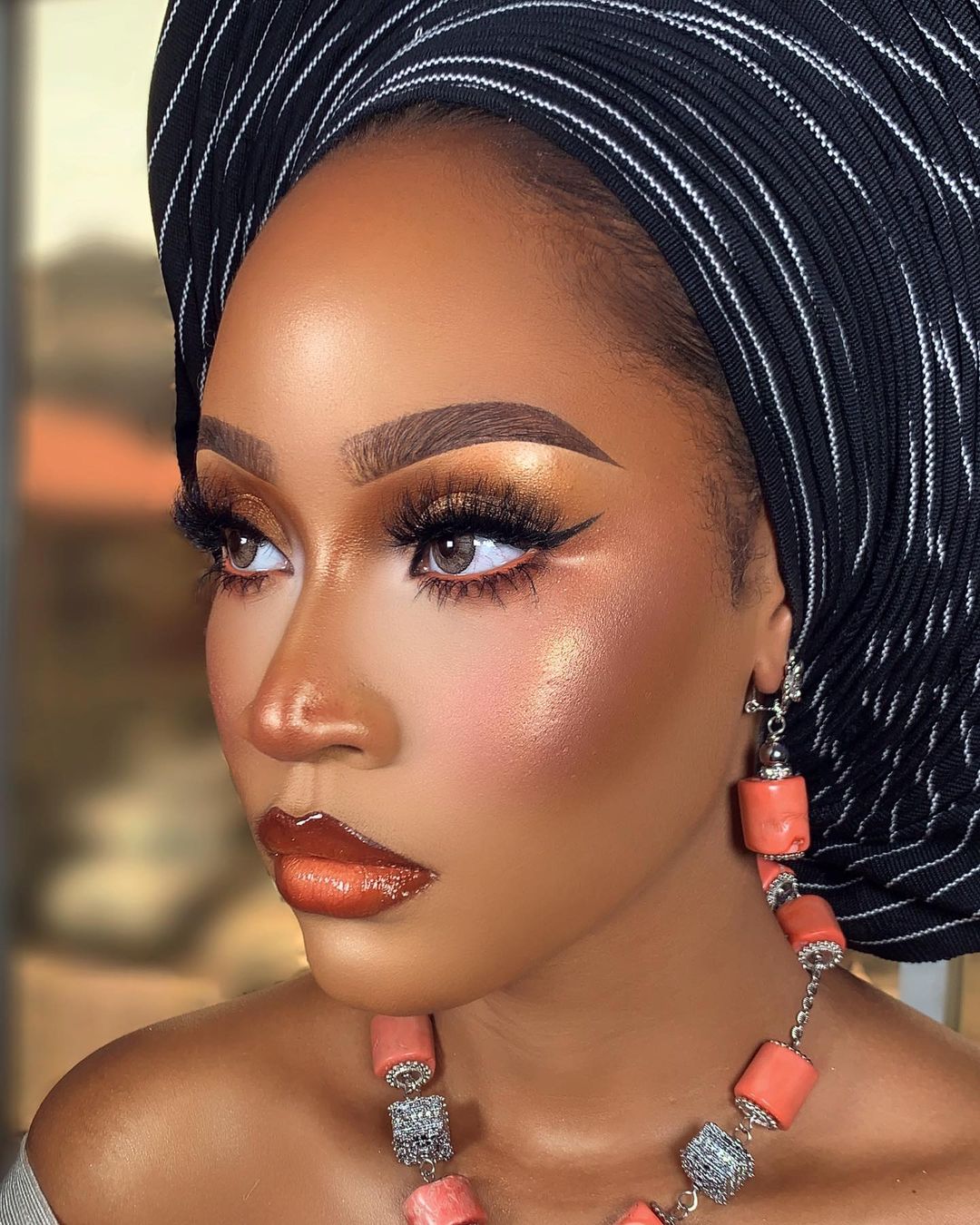 Credits
Makeup: @edens_glam
Gele: @ennygelecraft
Asooke: @oyiz_asooke
Jewellery: @ordawyse_jewels
Belle: @carolyn.official