One colour that you can never go wrong in, is red. Be it decor, accessories, makeup or outfits, red just always makes the look. It can be played up, or played down, but you NEVER get it wrong in red.
This beauty look on our bridal beauty most definitely gets it a 100% right.I mean, look at that skin! Her beautiful brown skin totally pops in that red wrapper and the coral beads on her neck draw more attention to her skin, and absolutely makes a bold statement.
And don't even get us started on the makeup. Chinny Essien slayed this face to perfection with the light eyebrows, minimal eye shadow and the popping red lipstick to give it that extra oomph. We are all for the twist to the high bun with the coral beads, adding an exotic effect to our bridal beauty today.
Trust when we say that this look is perfect for Edo brides everywhere.
See the beauty looks below and join us here for more.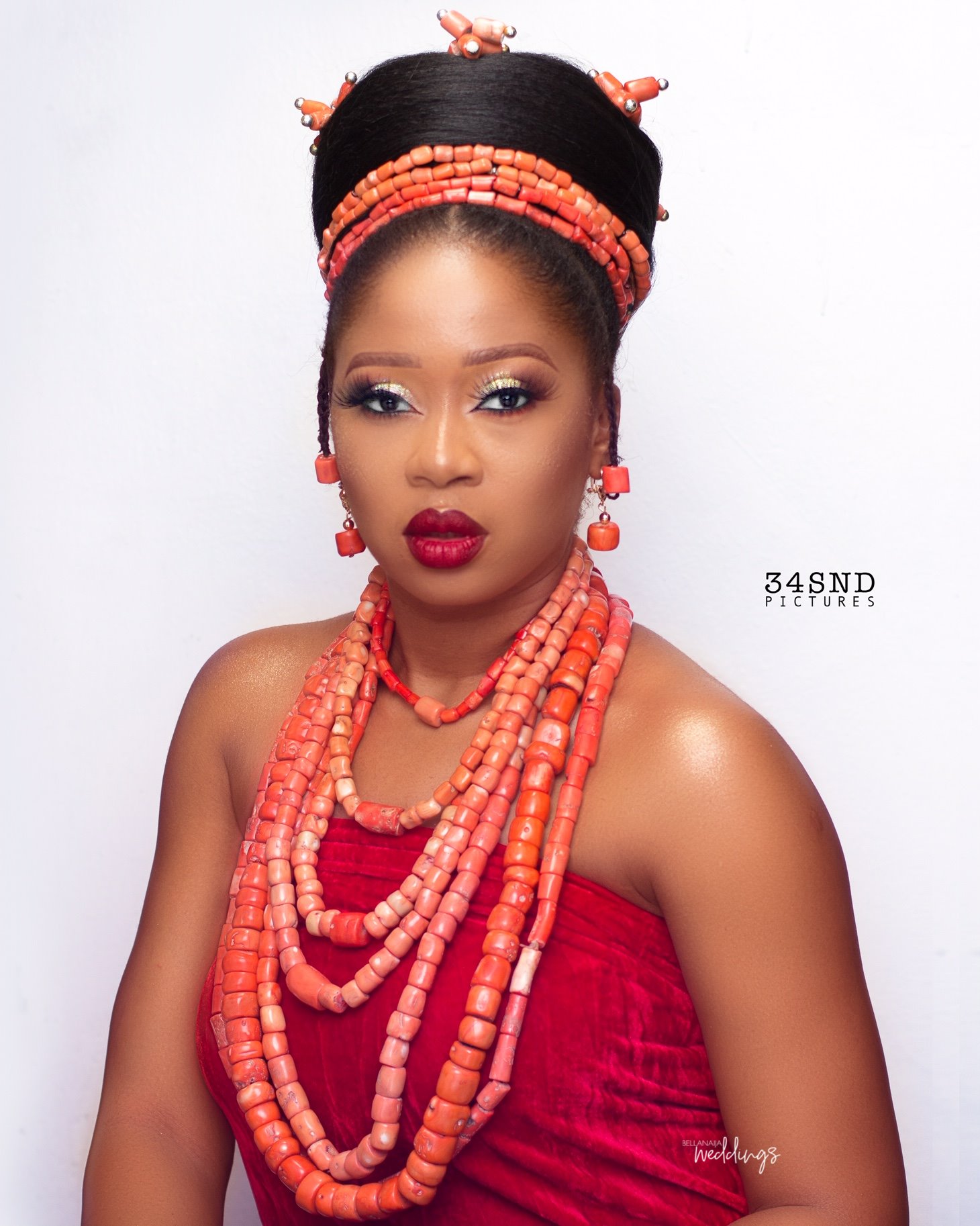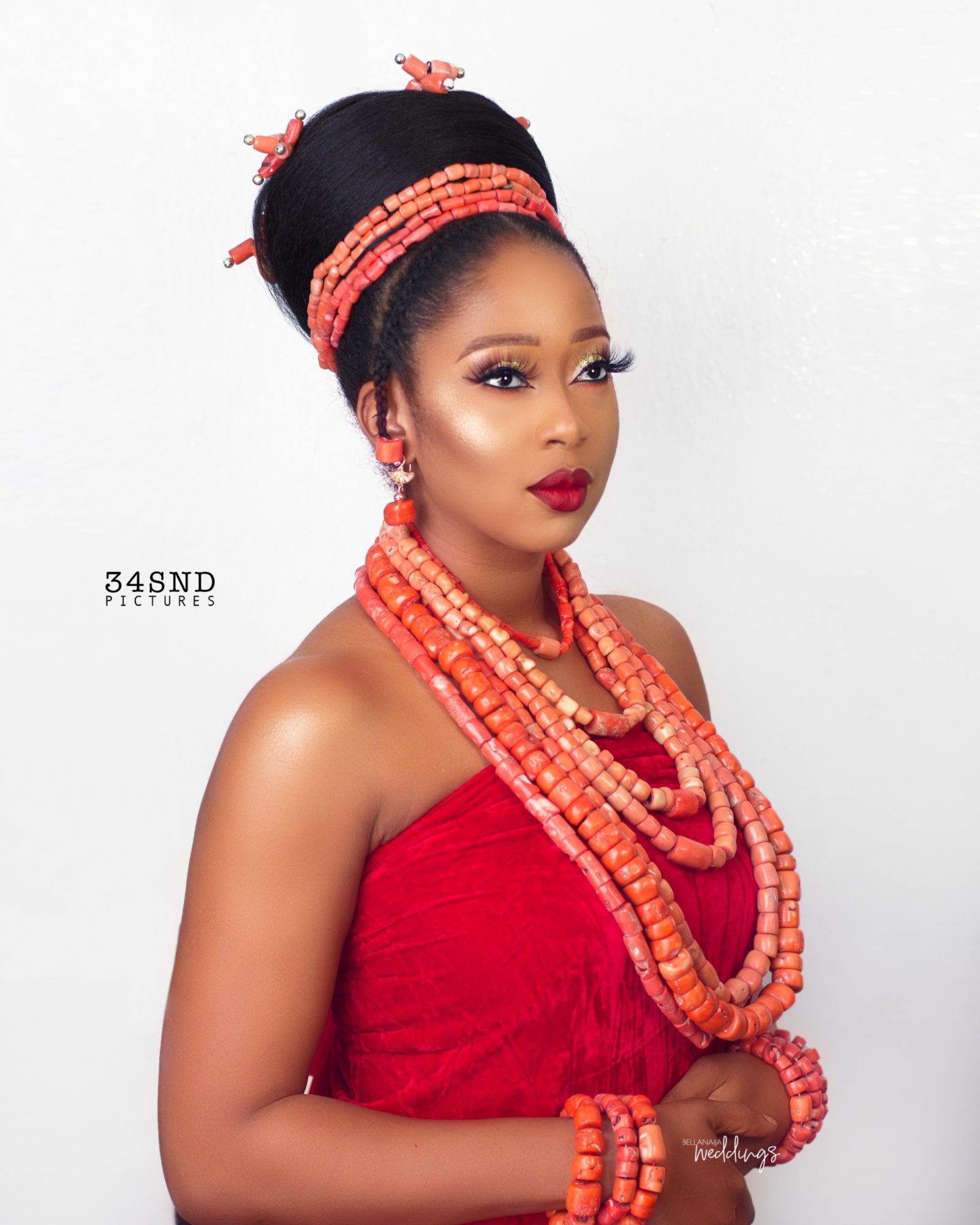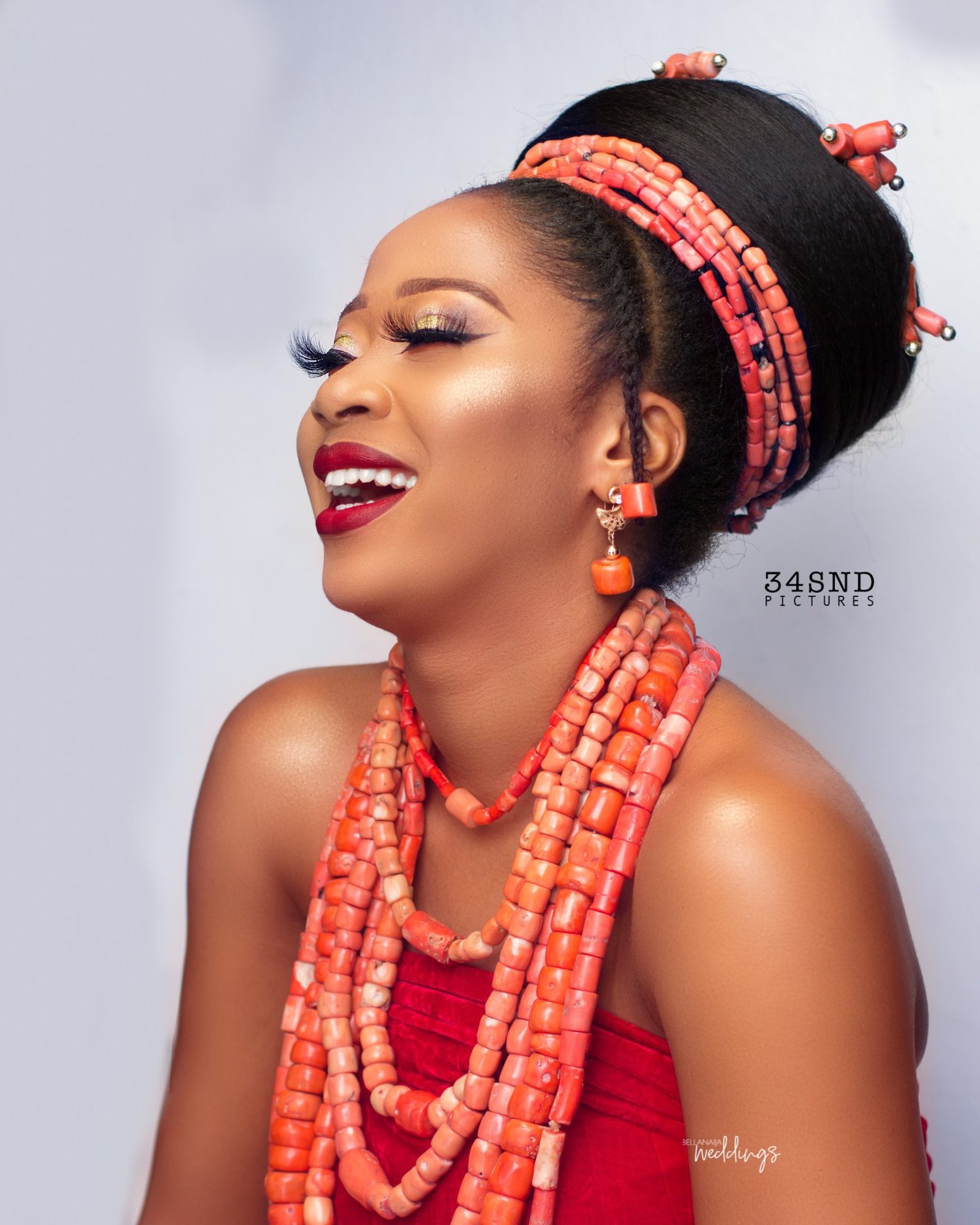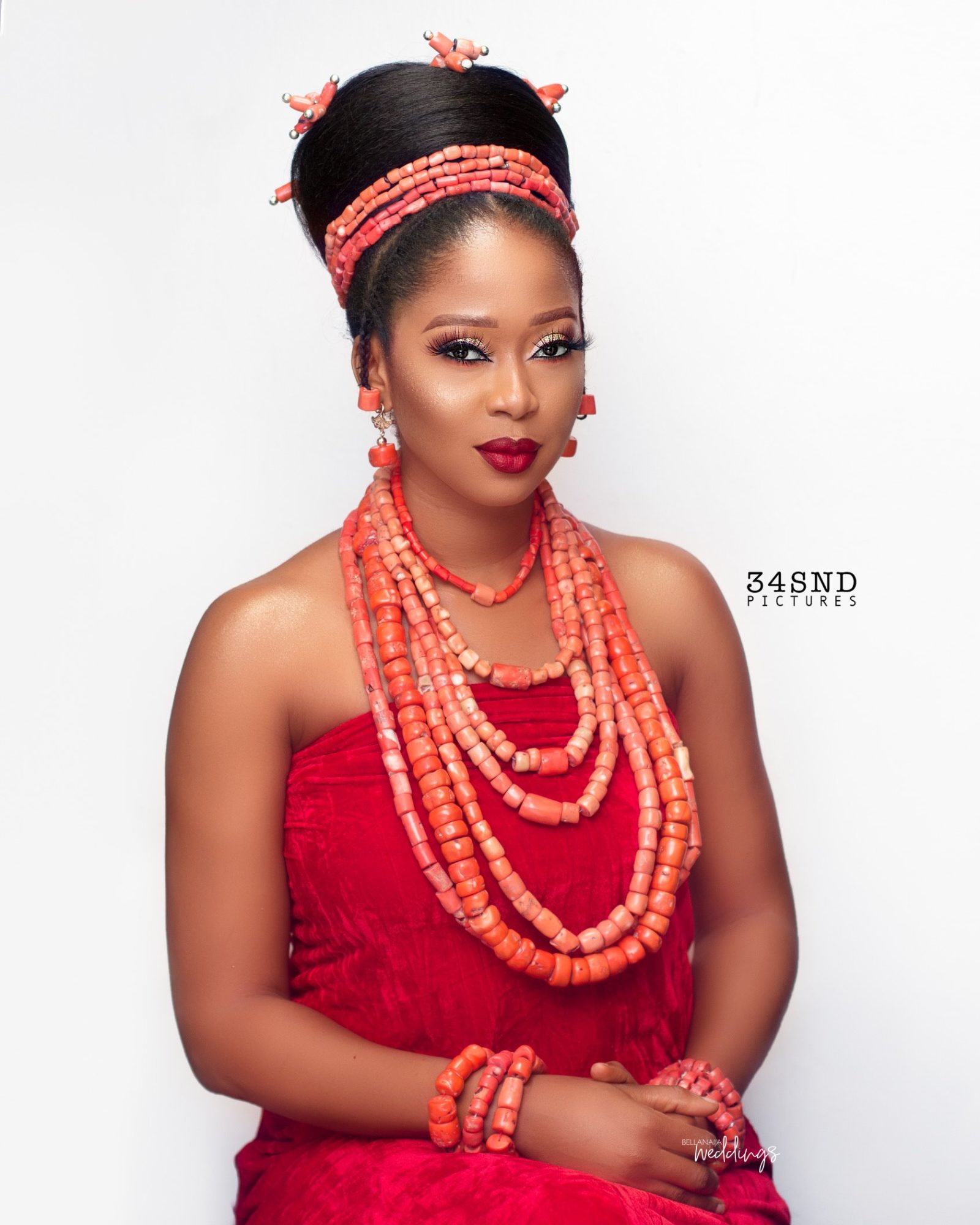 Credits:
Photography:  @34sndpictures
Hair Stylist/Beading: @tobbiestouch .
Makeup: @bloomingdale07
Beads: @fibeads
Fashion Stylist:  @tobiogunbiyi