The beauty of the African culture is brought to life in an all so encompassing way through weddings. The love, traditions, music and display of rich values. Everything about traditional weddings is a true reflection of the word, "love is a beautiful thing!"
This bridal shoot put together by Events by Evelyn depicts everything we can say about traditional weddings. We absolutely love the decor and how our deeply rich roots are blended smoothly with an infusion of modern design. The outfits are simply elegant and the entire shoot, a pop of many lovely colours. The planner gives us a window into her thoughts on how this shoot was birthed.
Events by Evelyn says:
The inspiration behind this styled shoot was to present an illustration of a traditional wedding infused with love, romance  and aesthetic. As a child of immigrants and married to an African, I'm always connected to, and reminded of how beautiful culture and traditions can be. So, I wanted to plan a styled shoot that will bring that vision to life. African weddings are full of color and vibrancy with the attire to replicate one of majesty. To bring out the authenticity of this styled shoot, I deliberately hand-picked exclusively African and Caribbean vendors to work with on the entire project. The results were something to marvel at!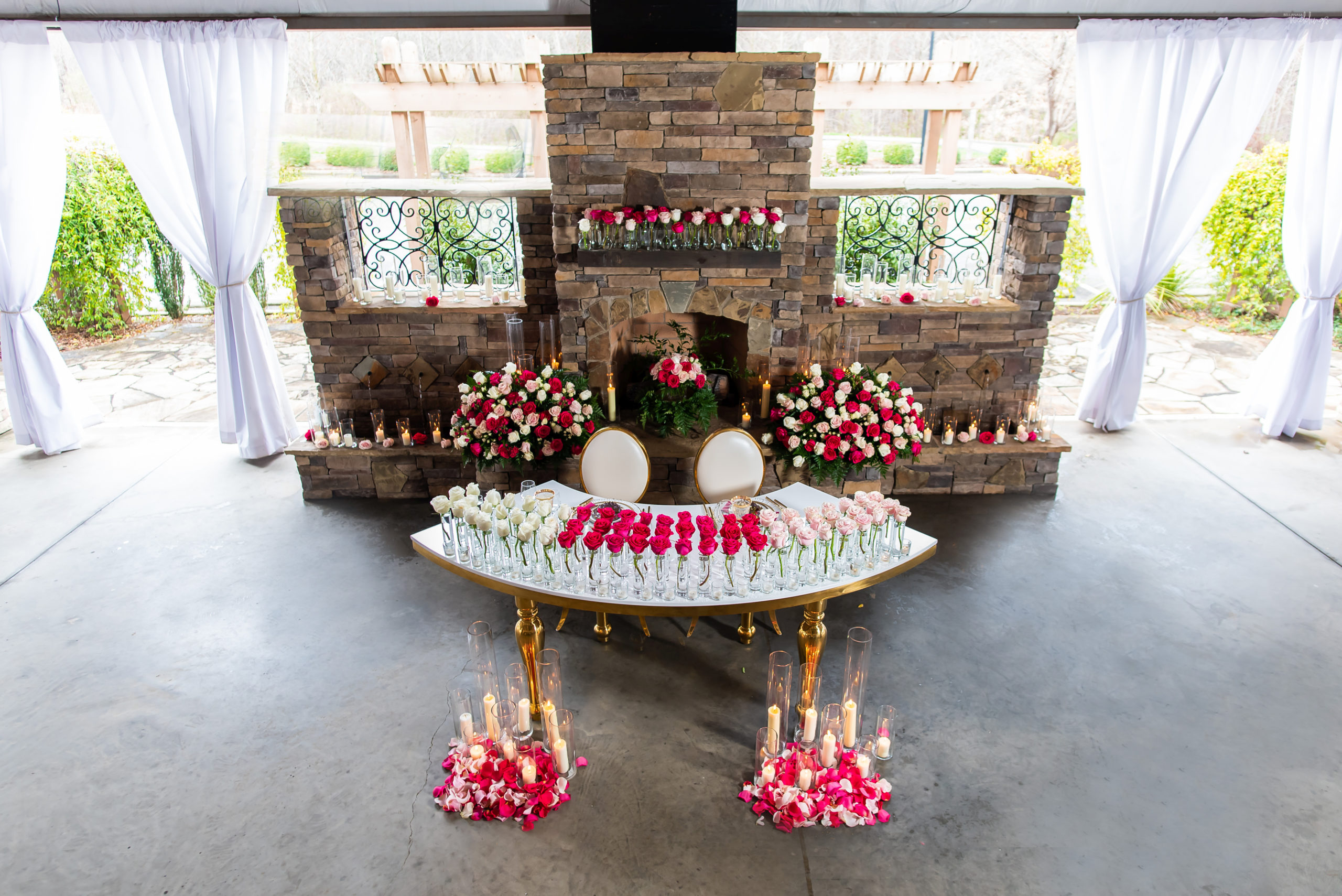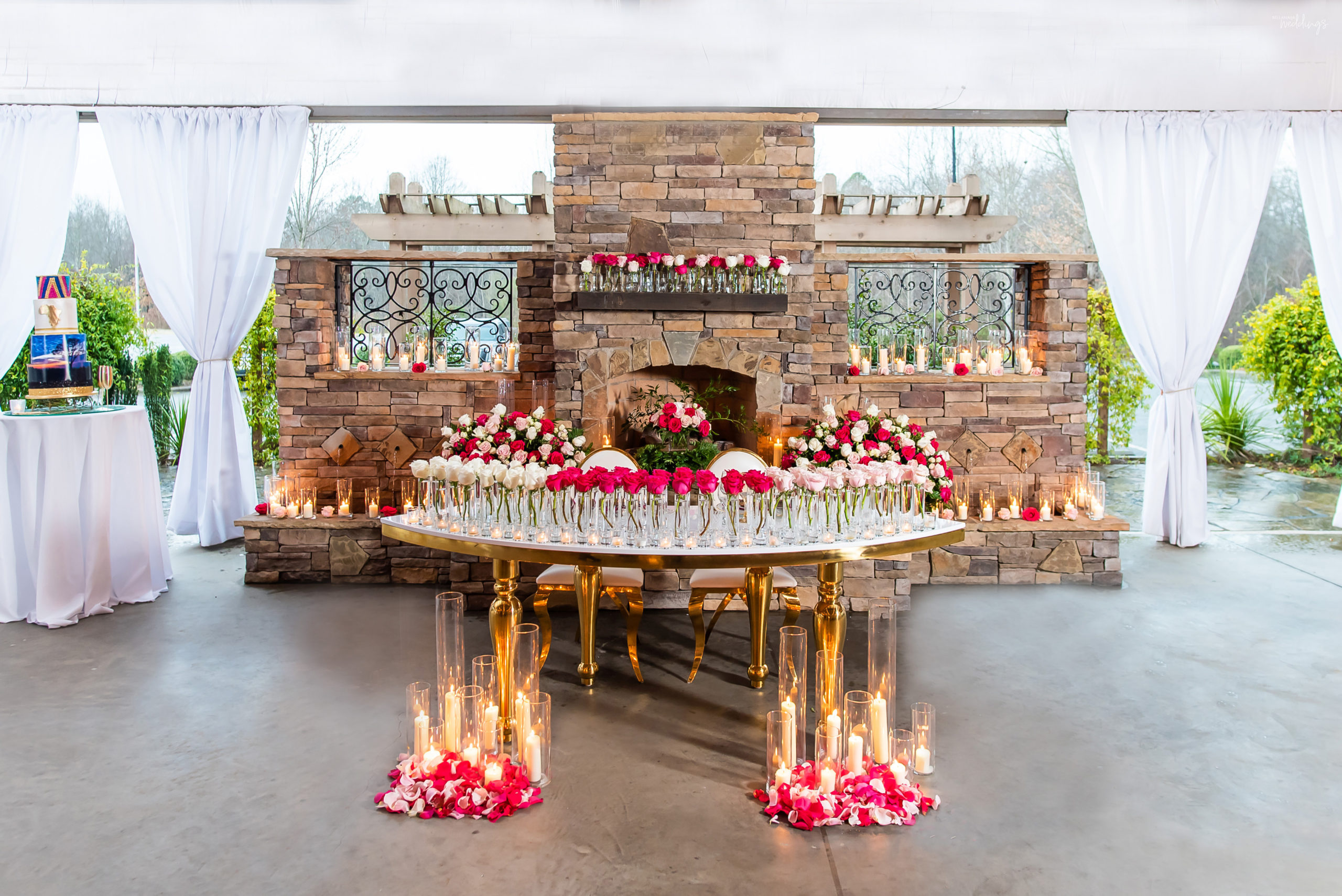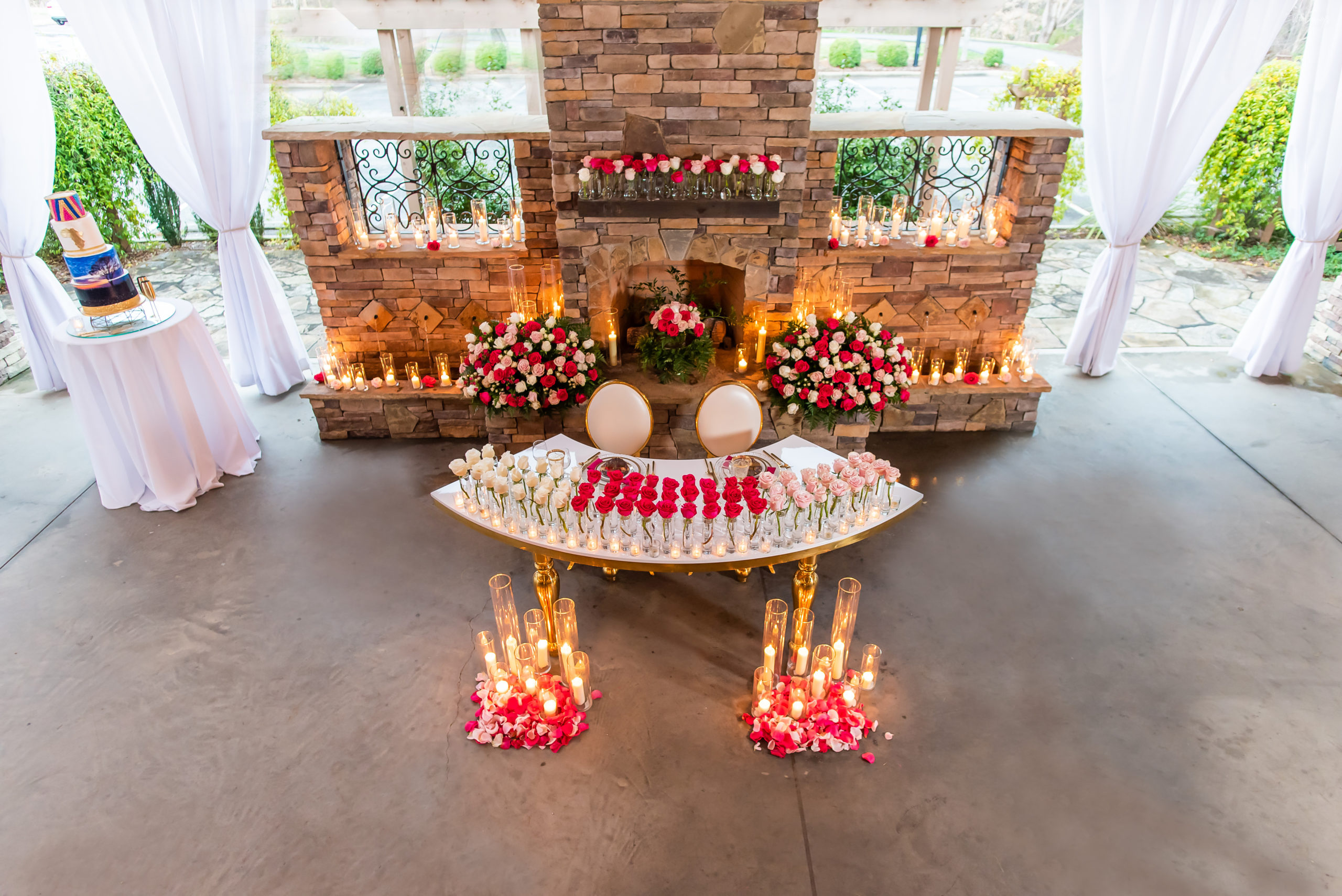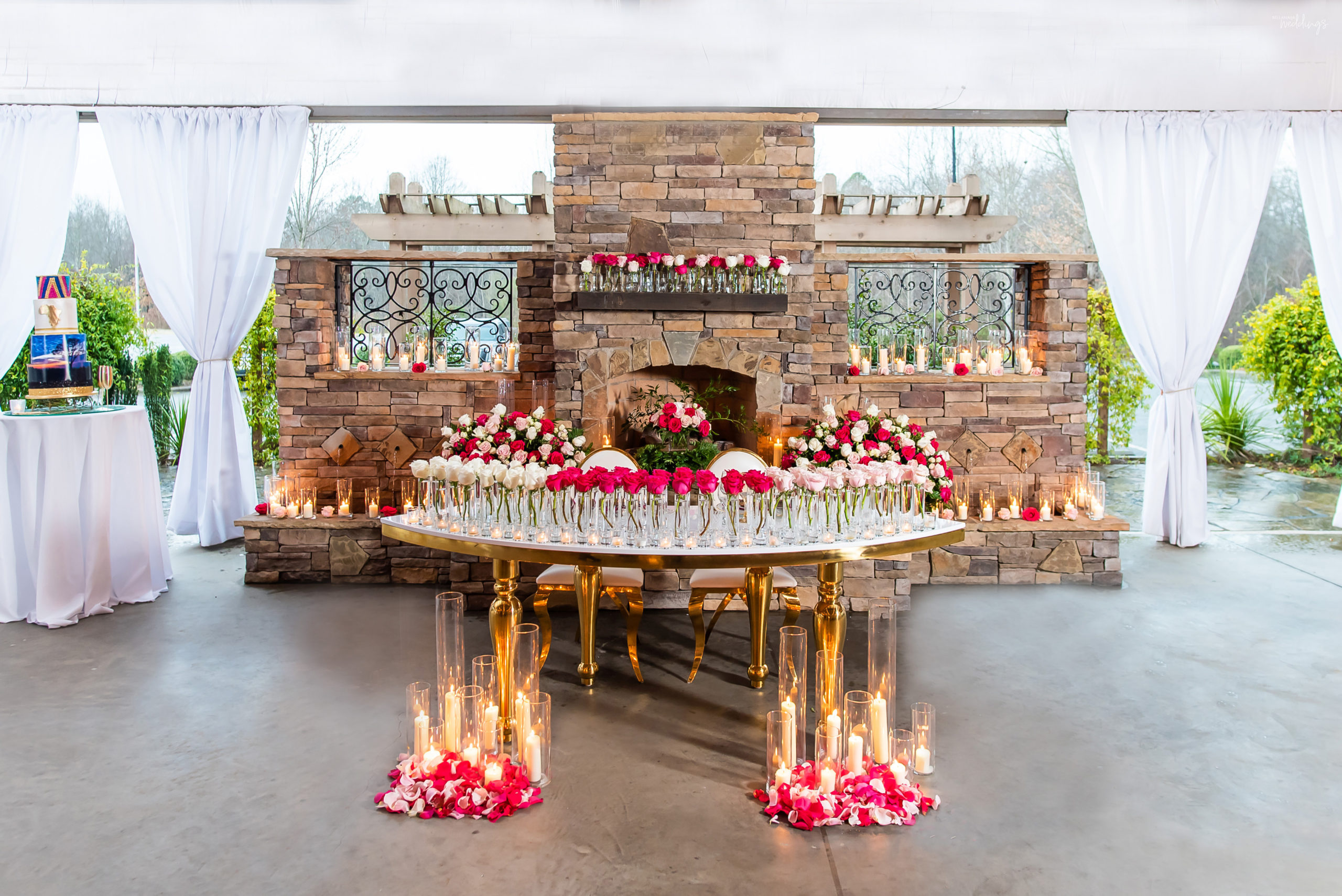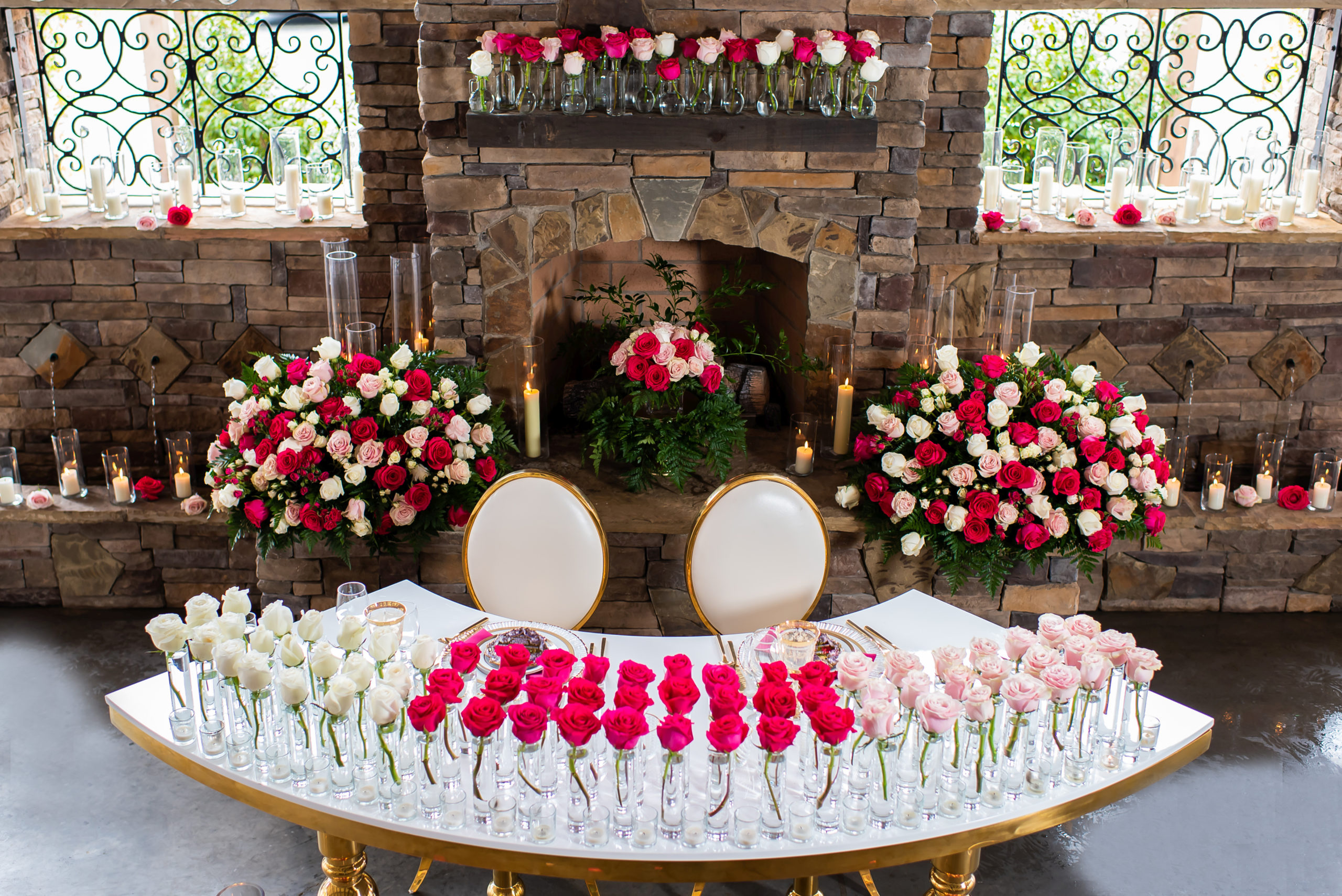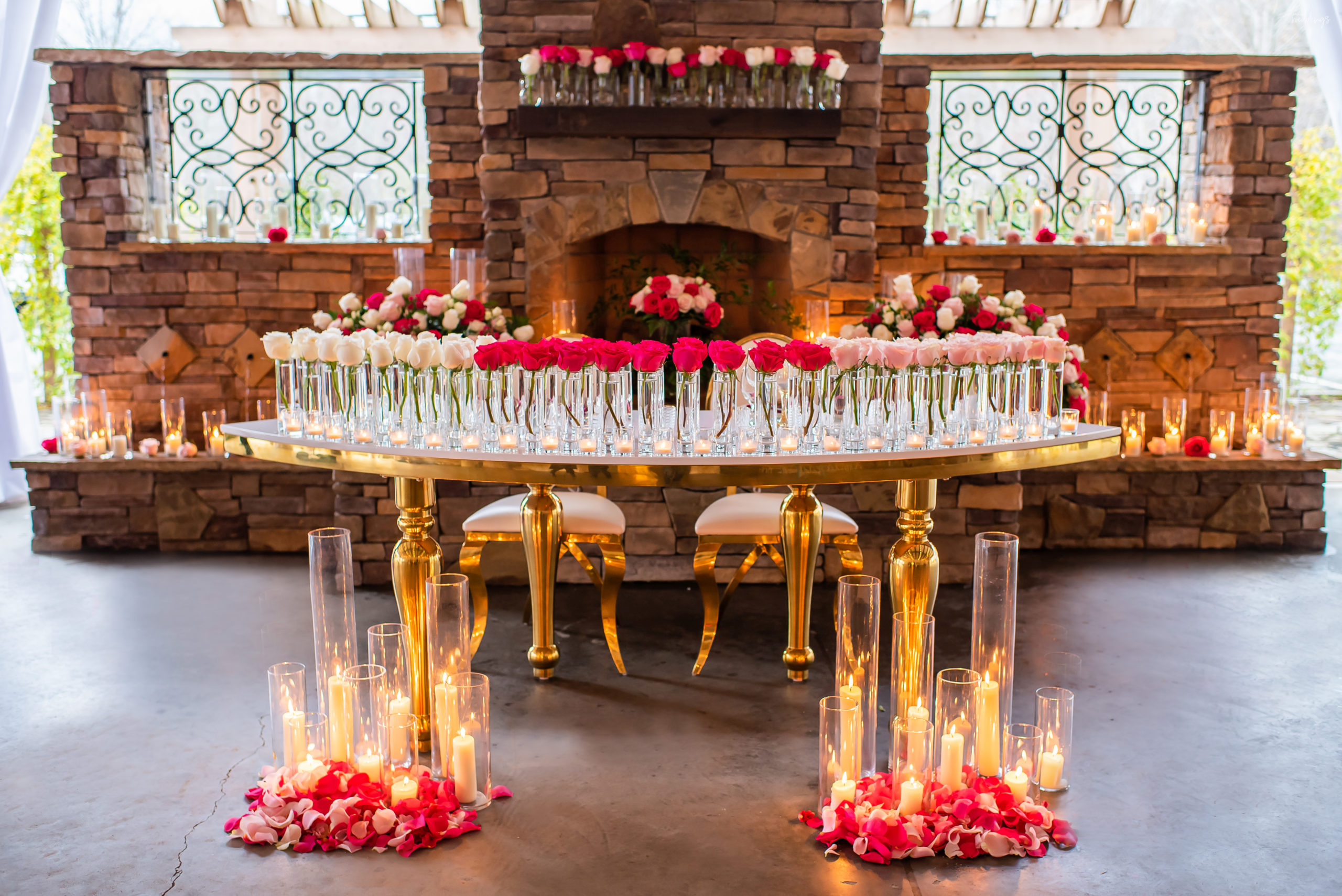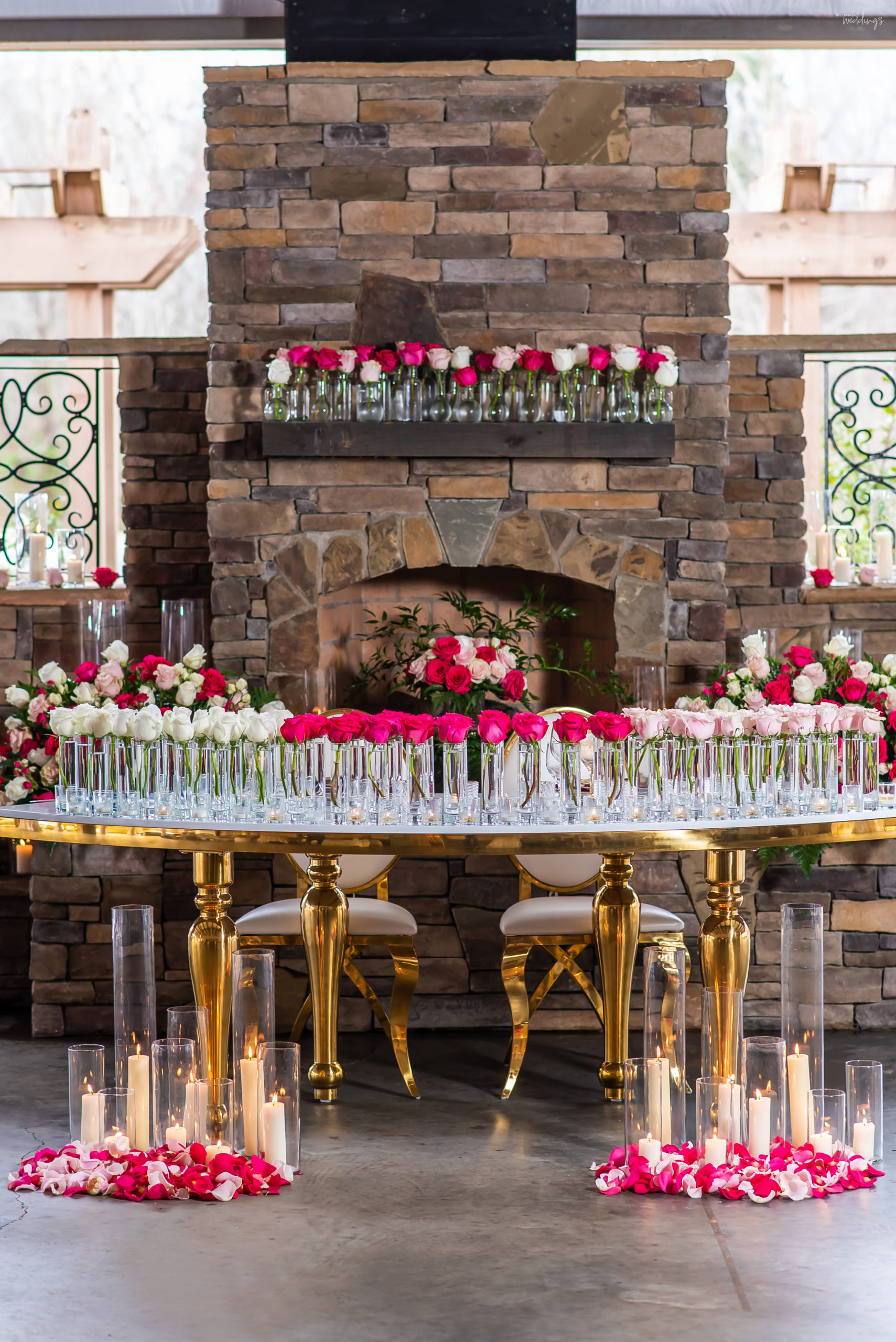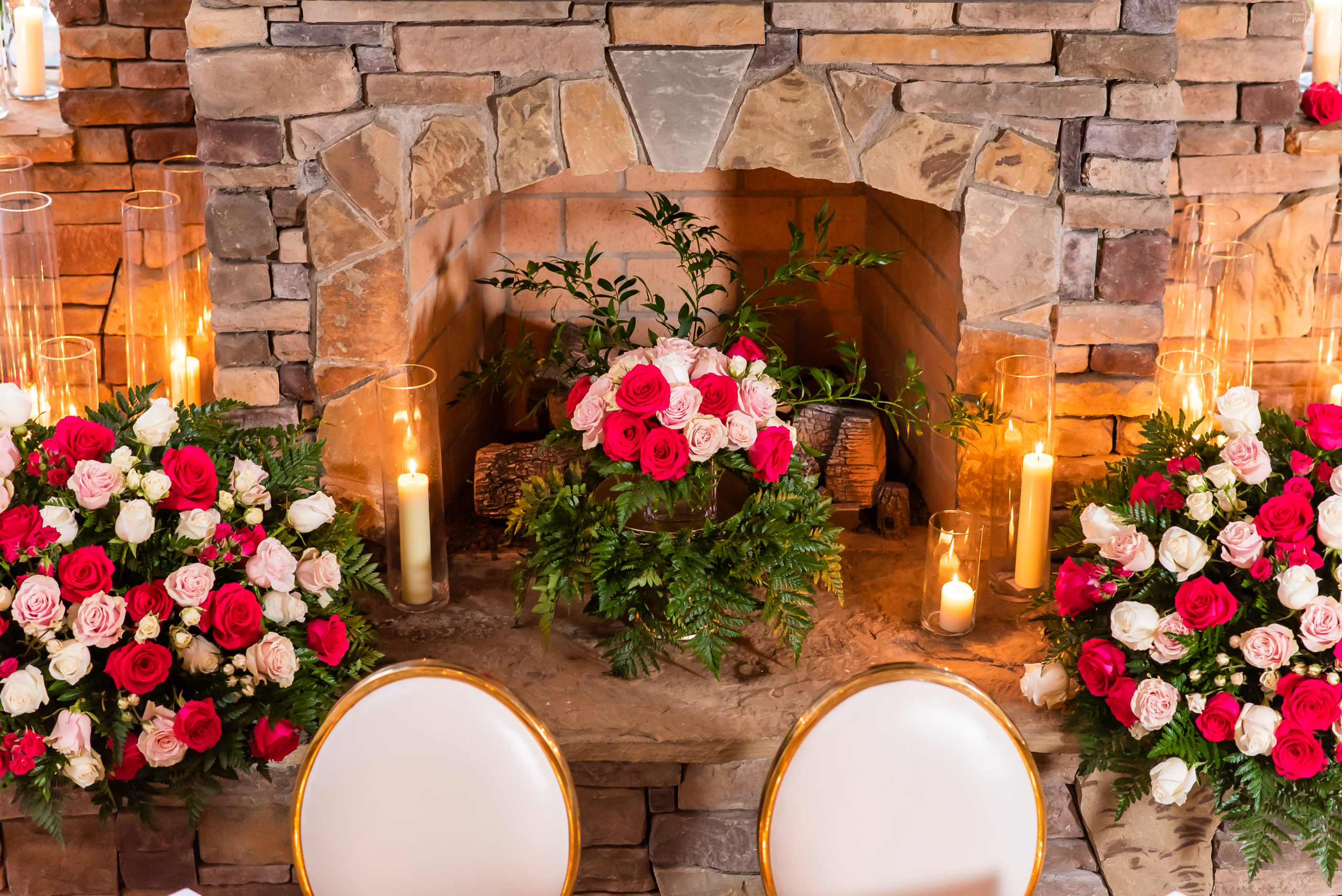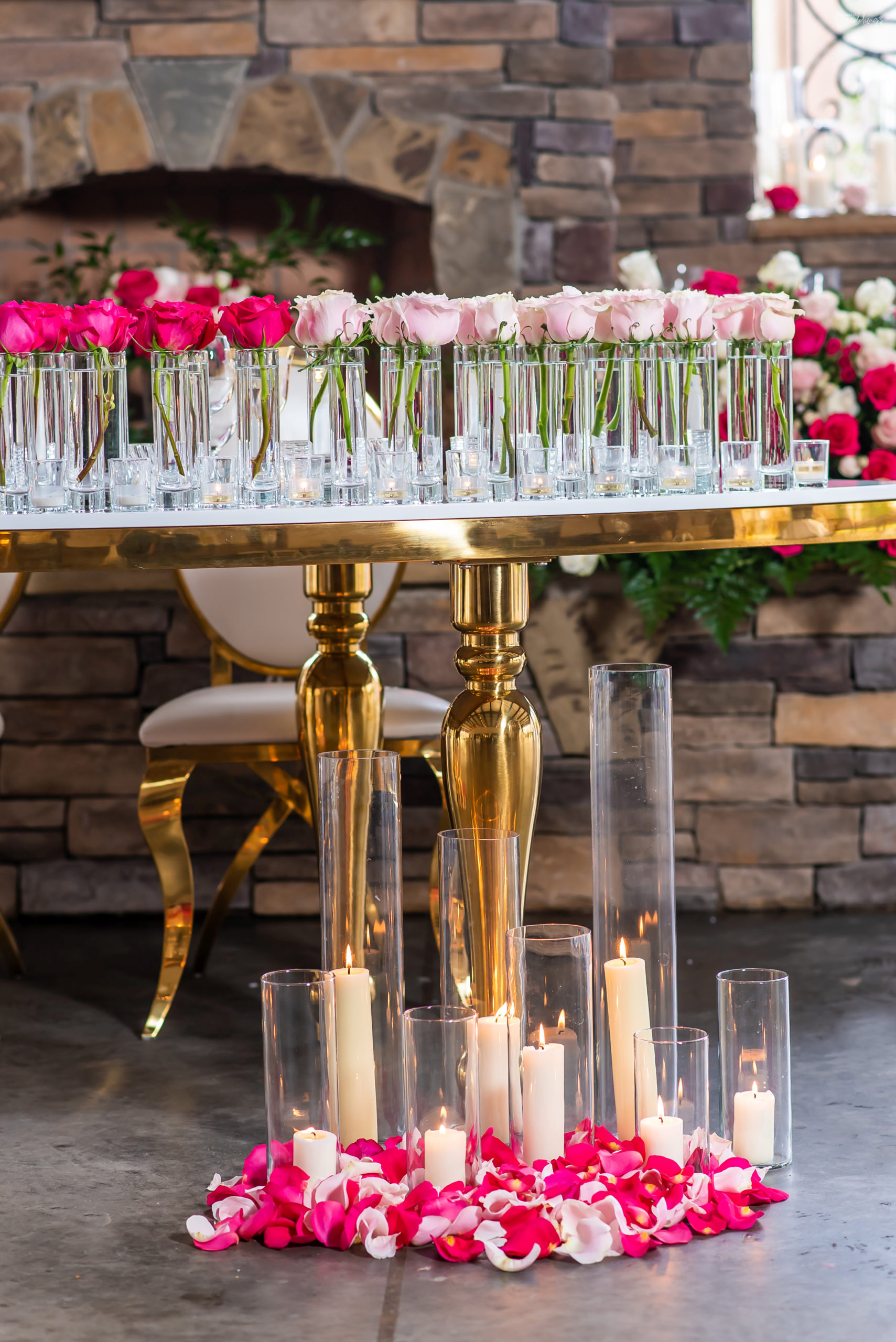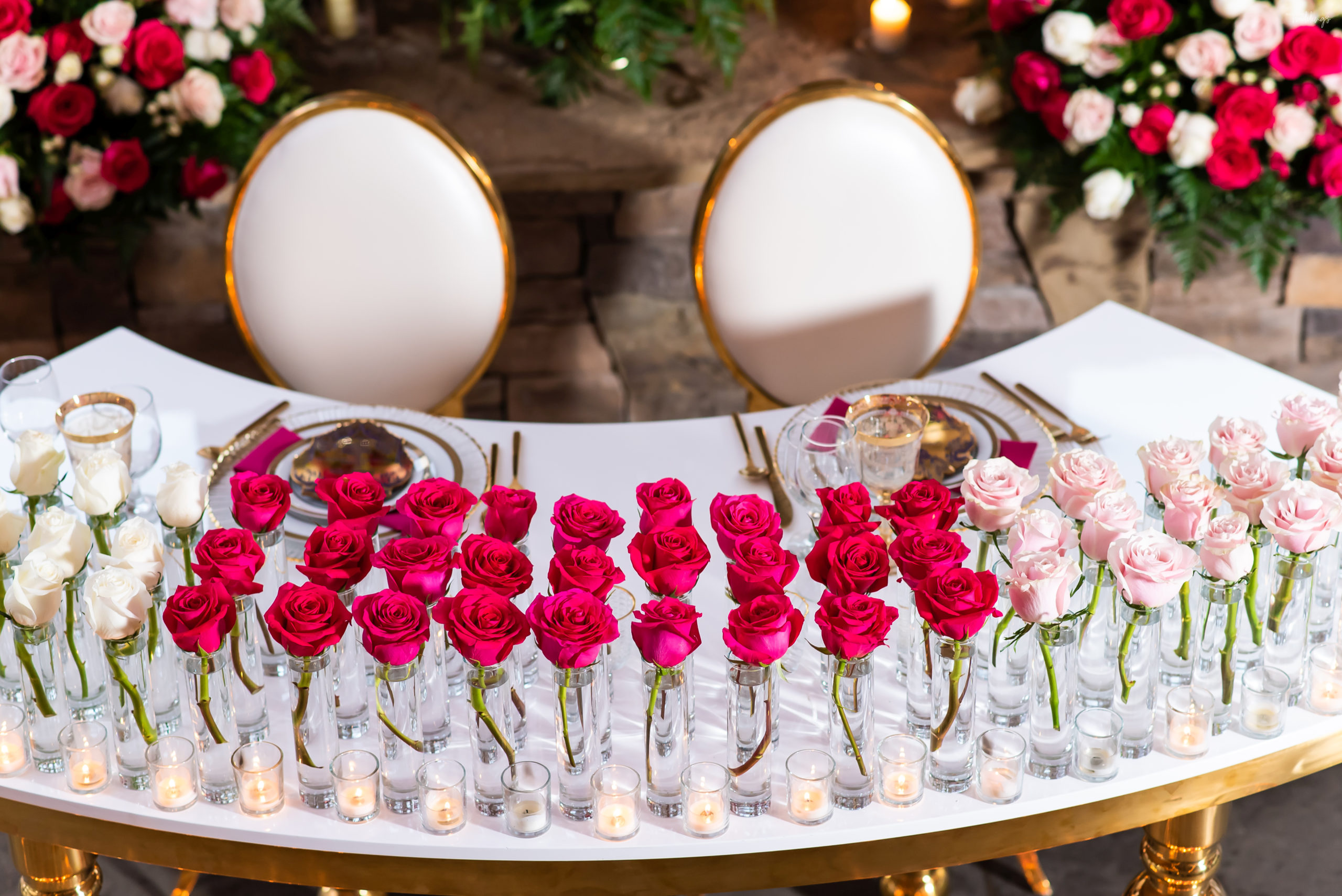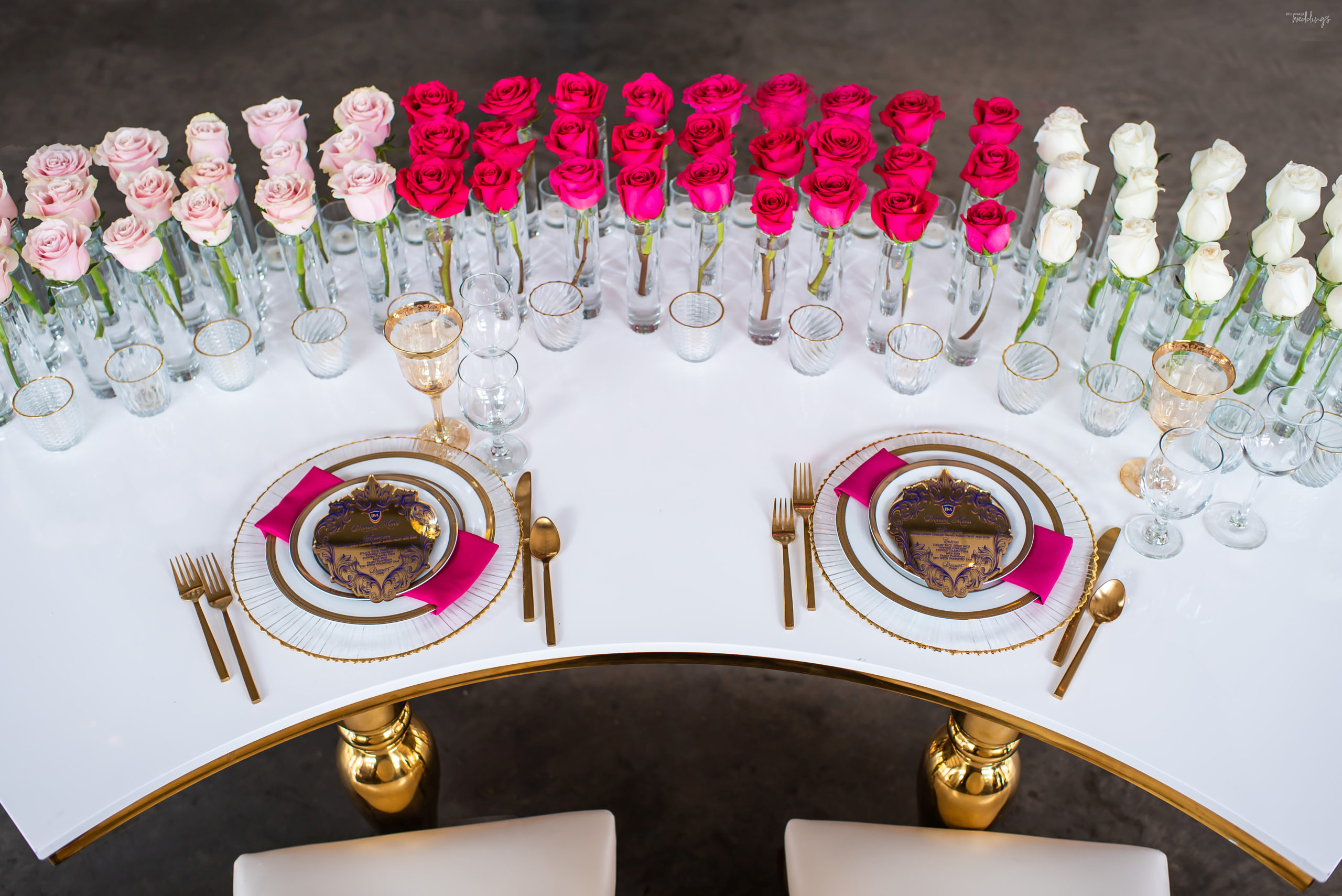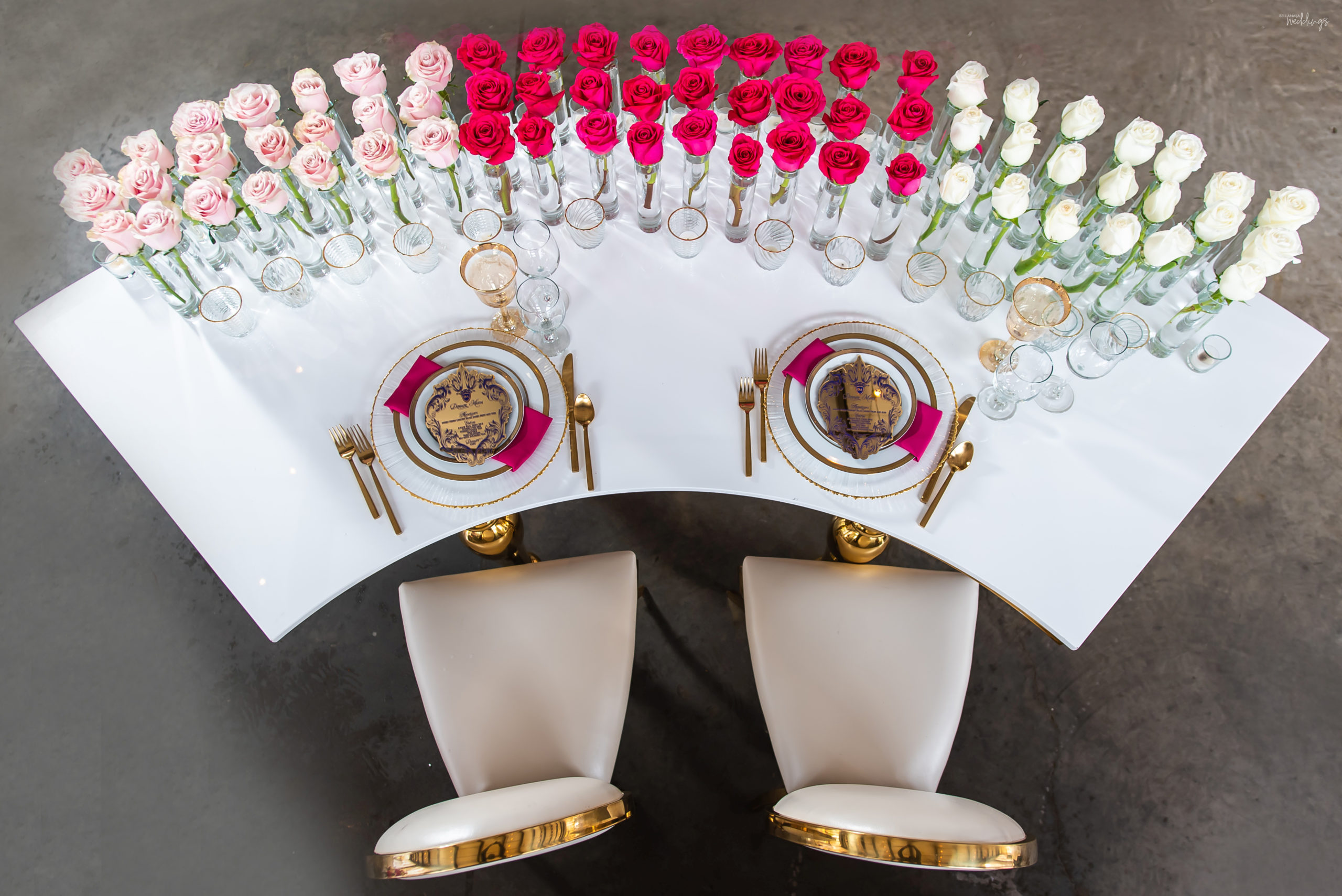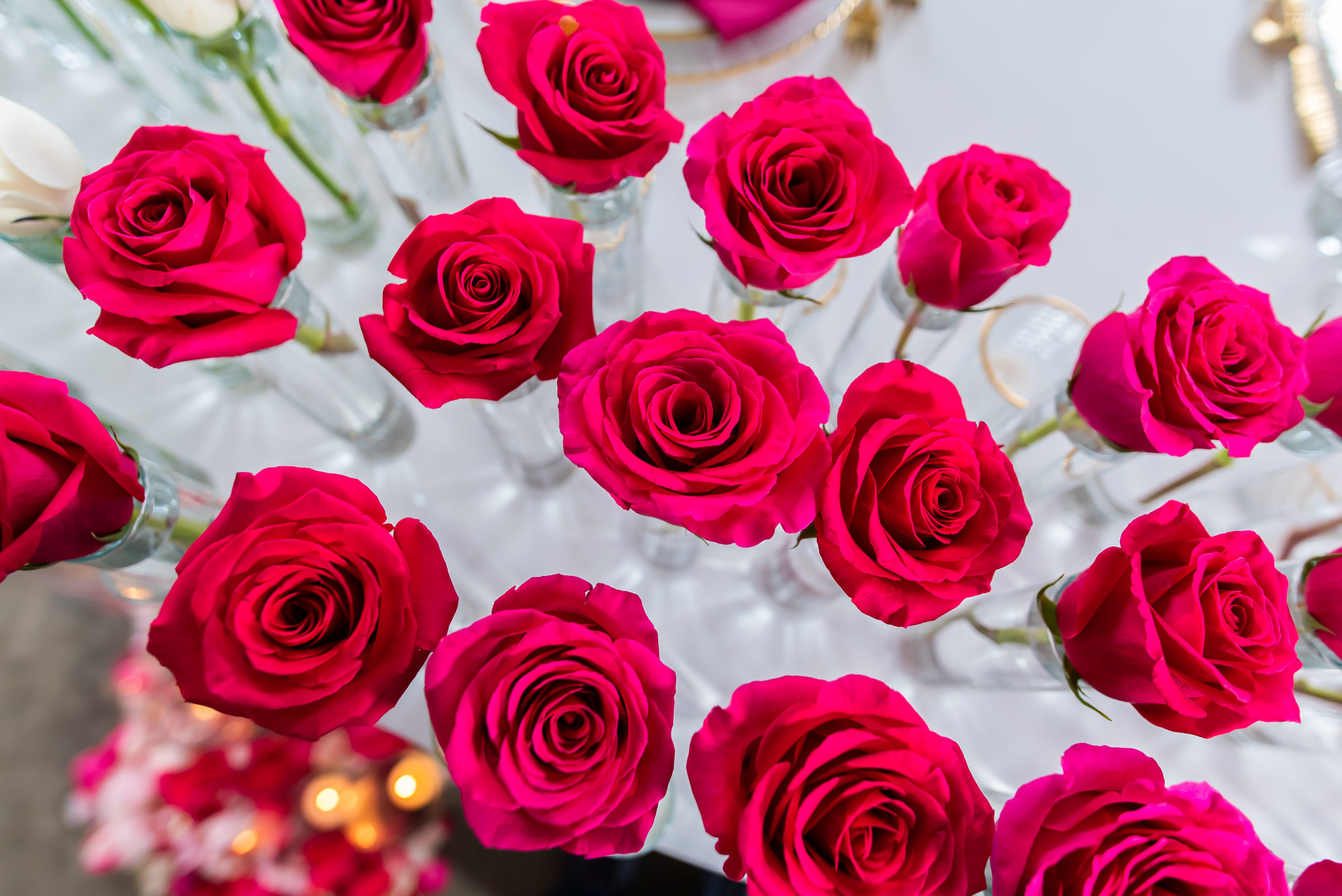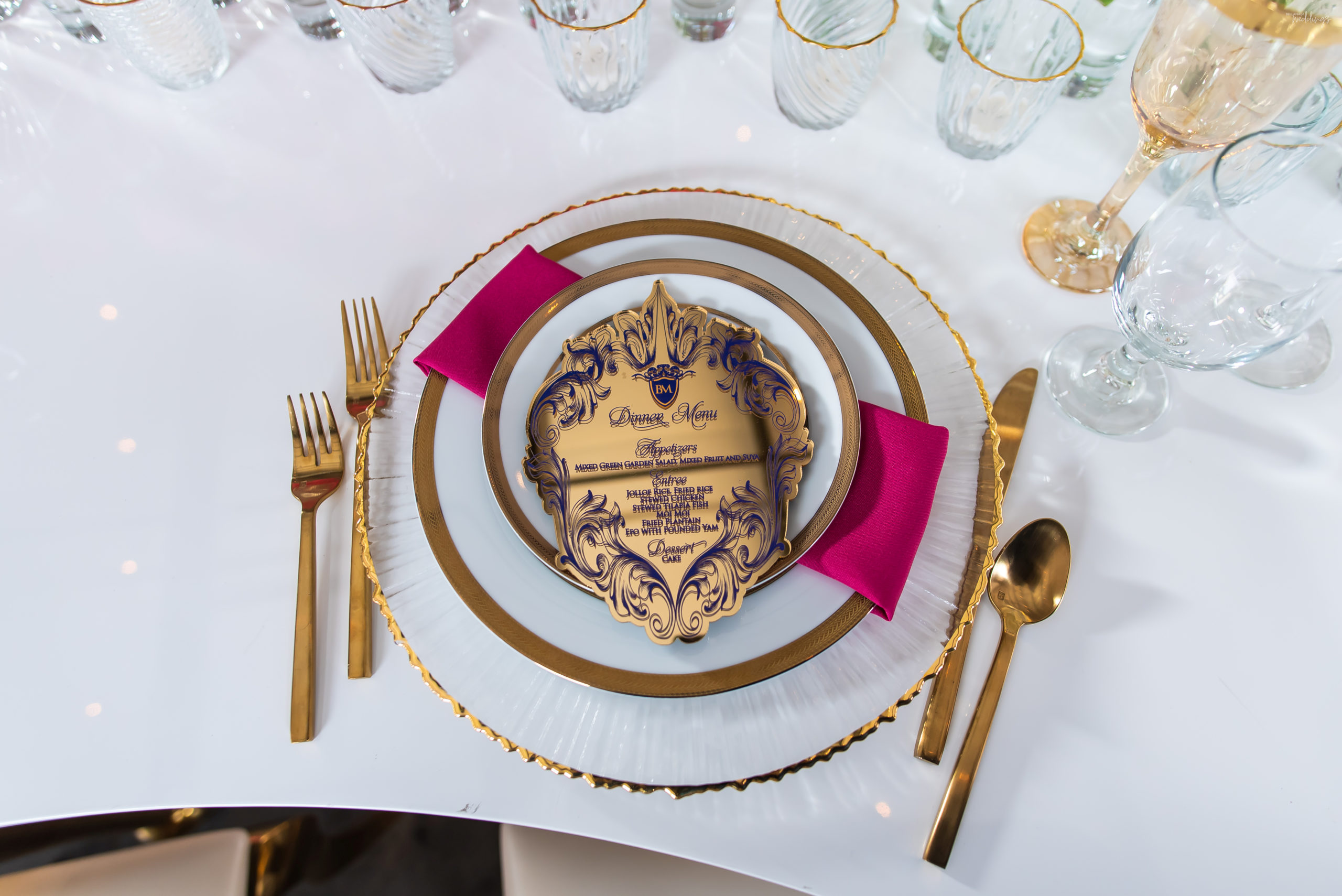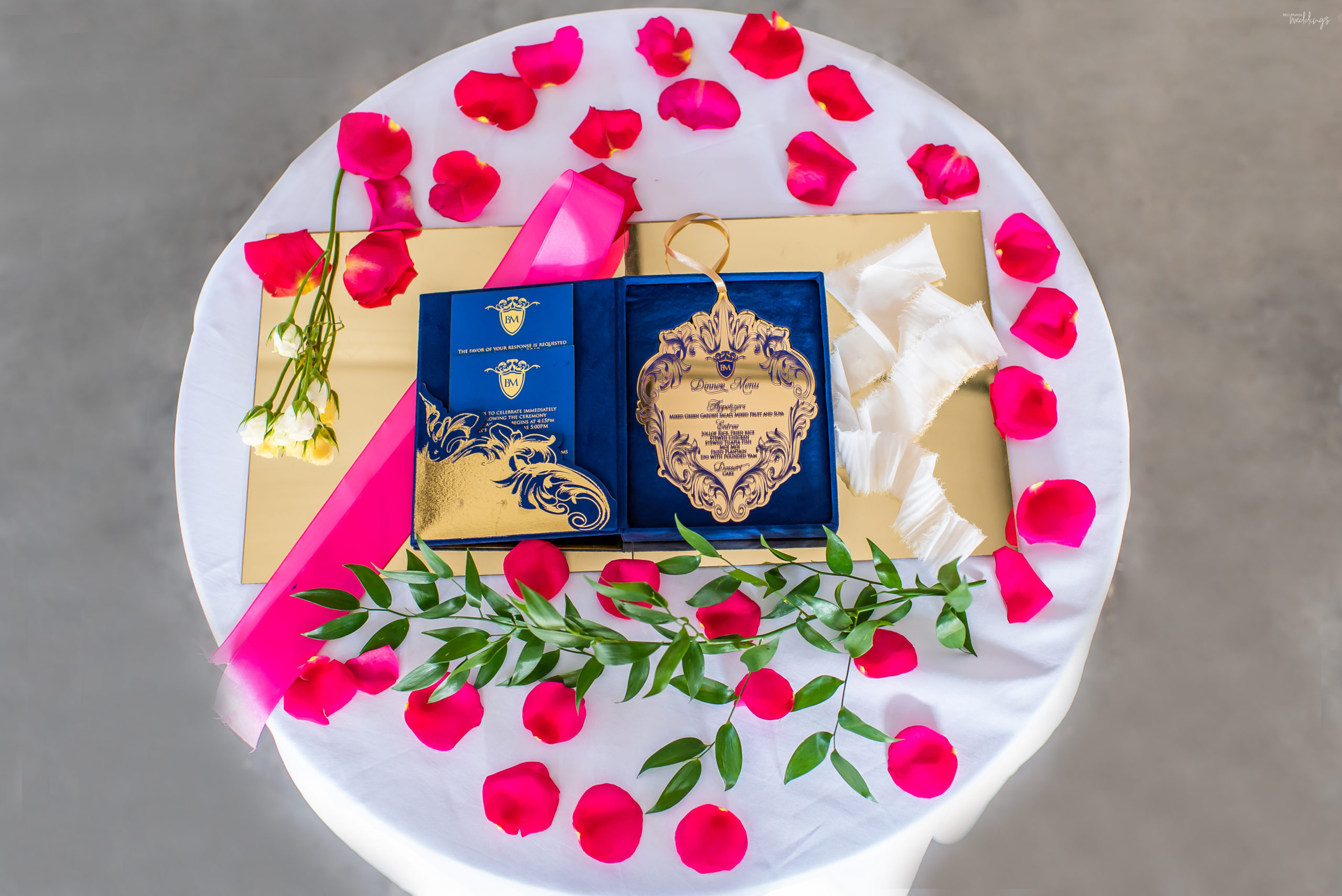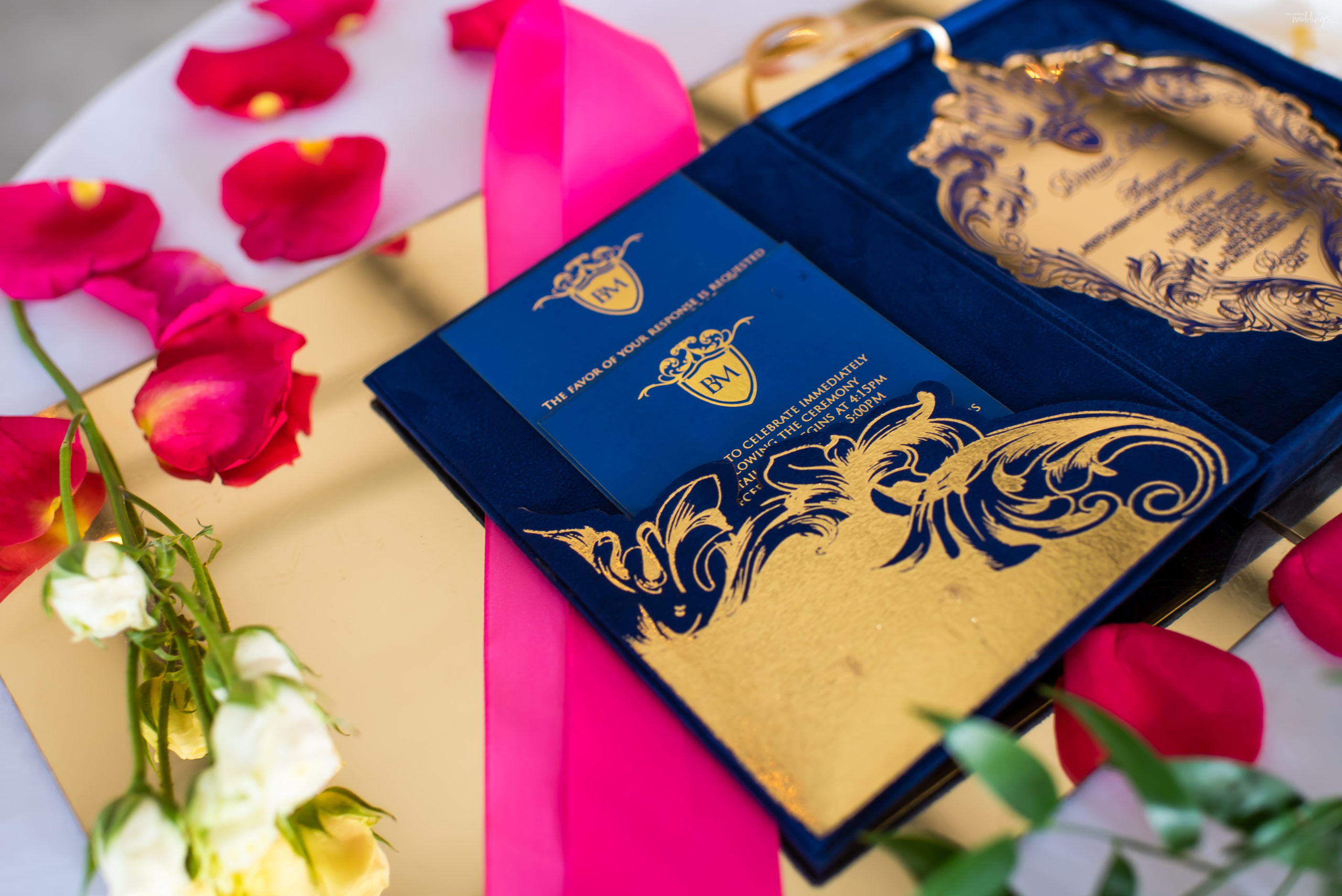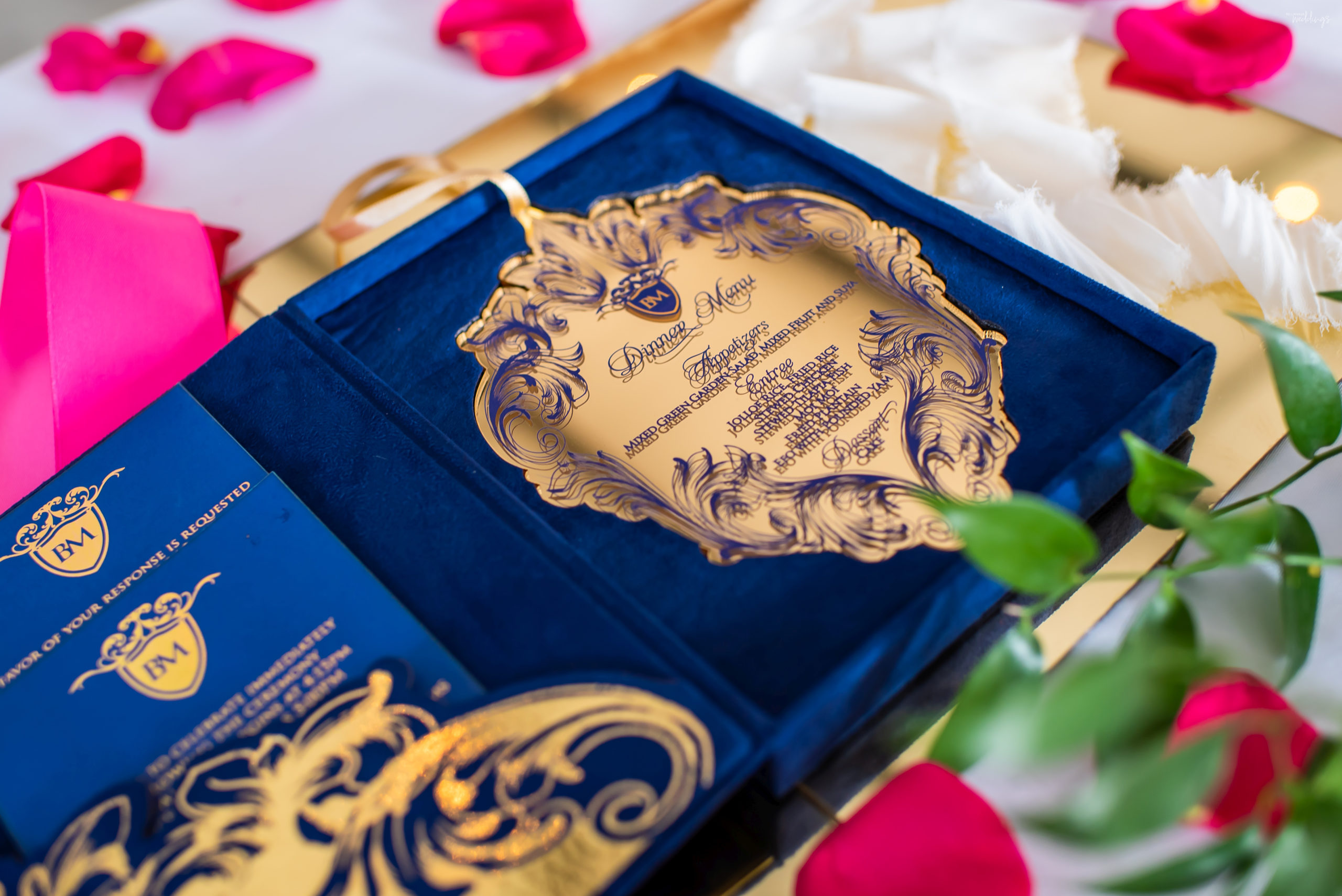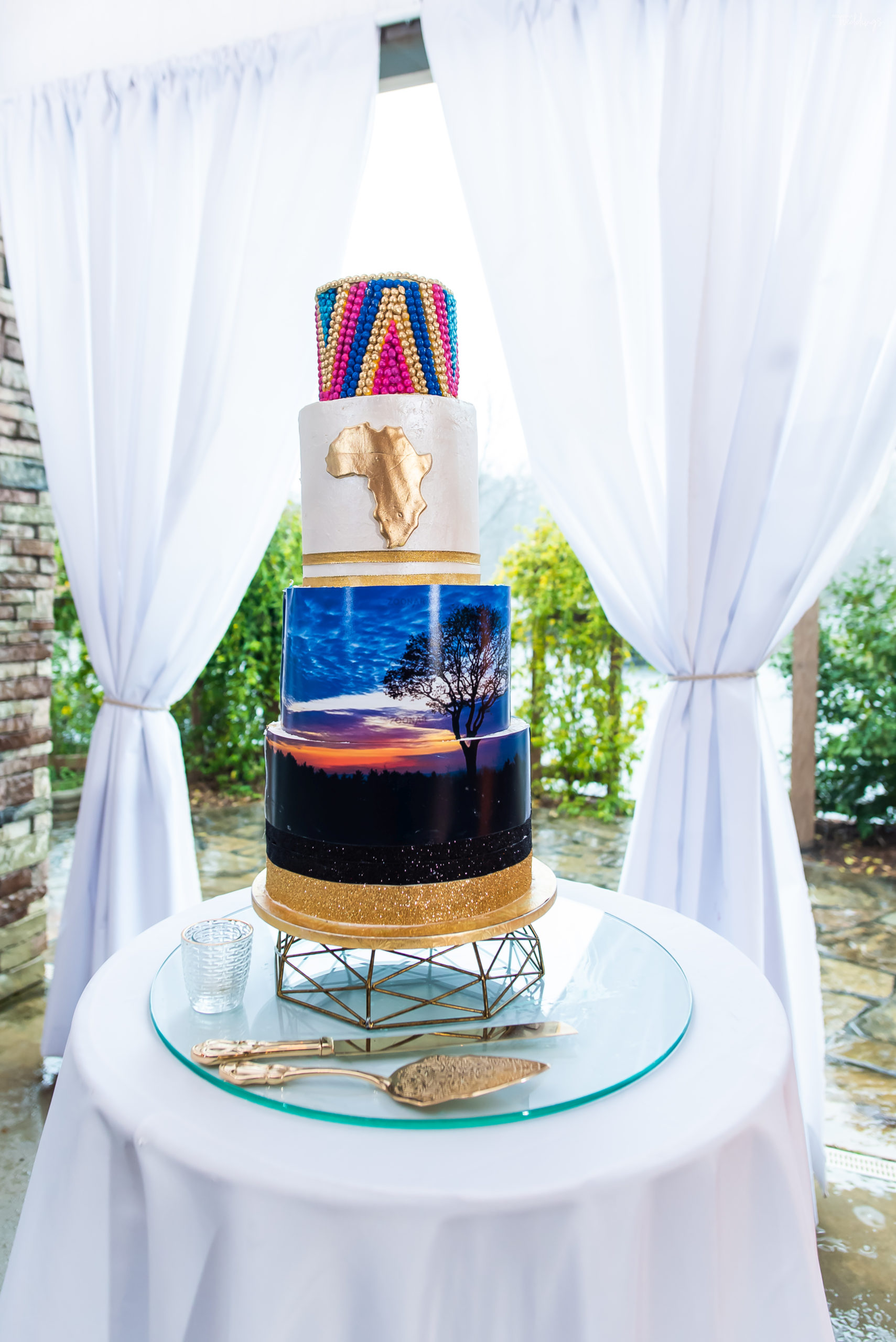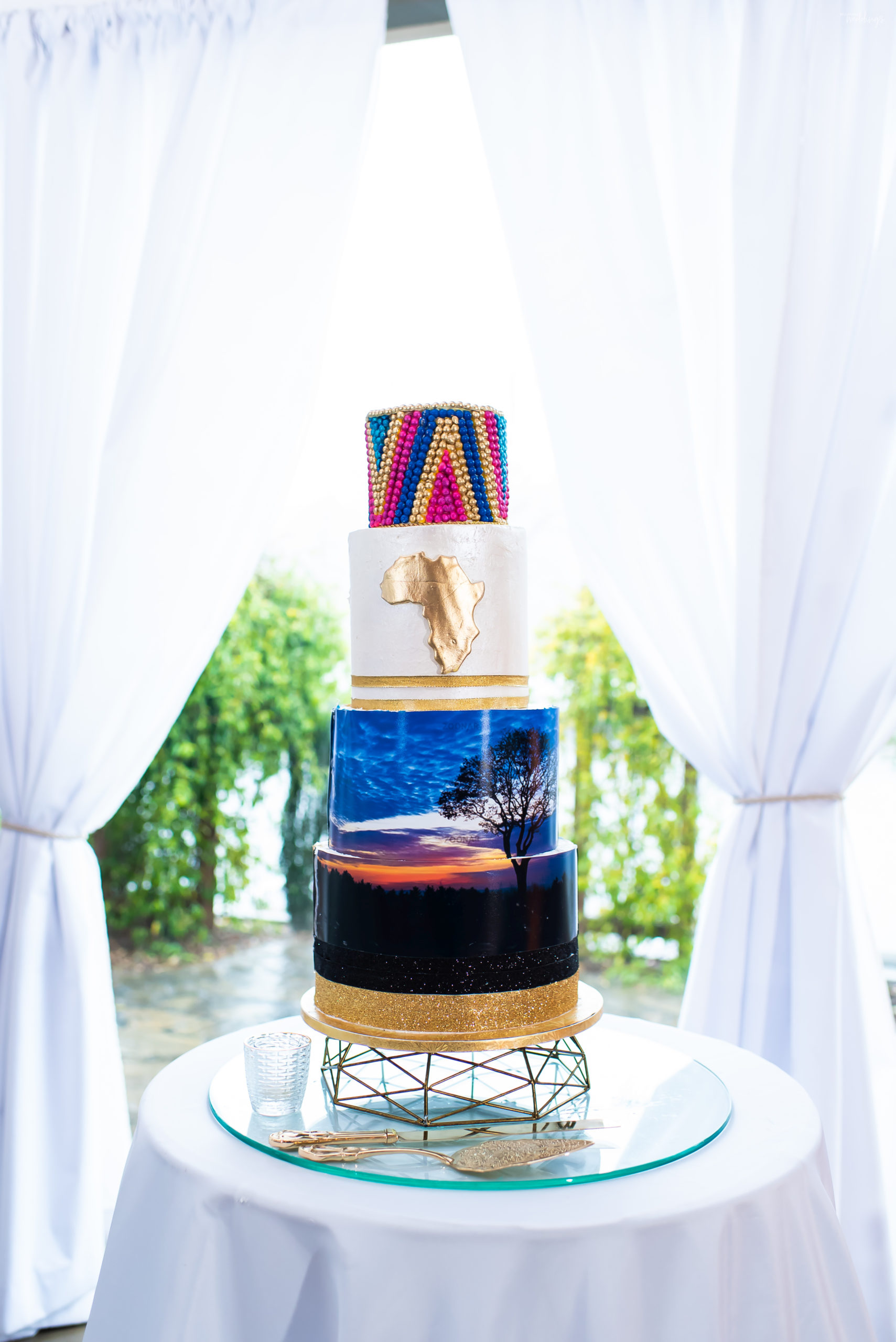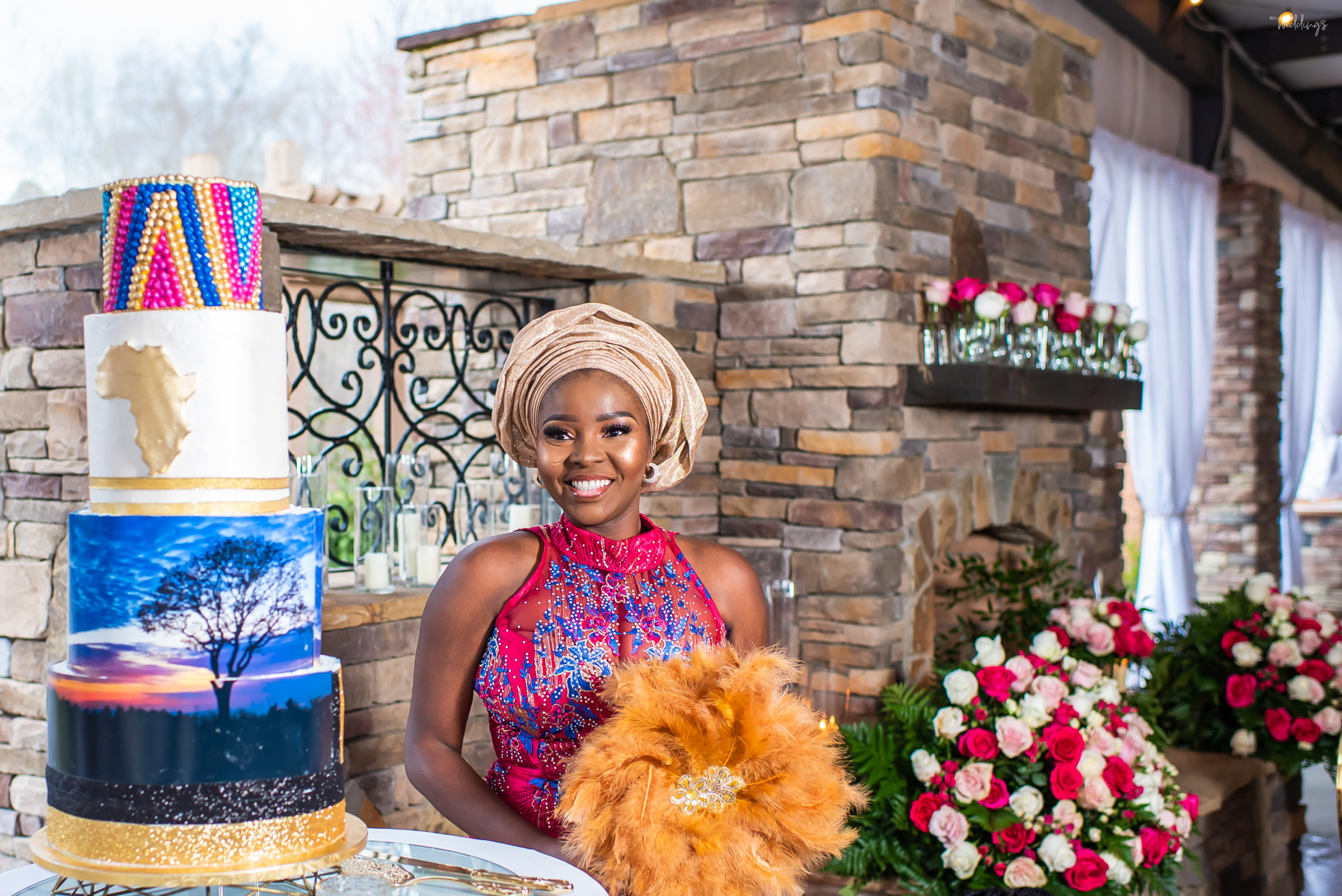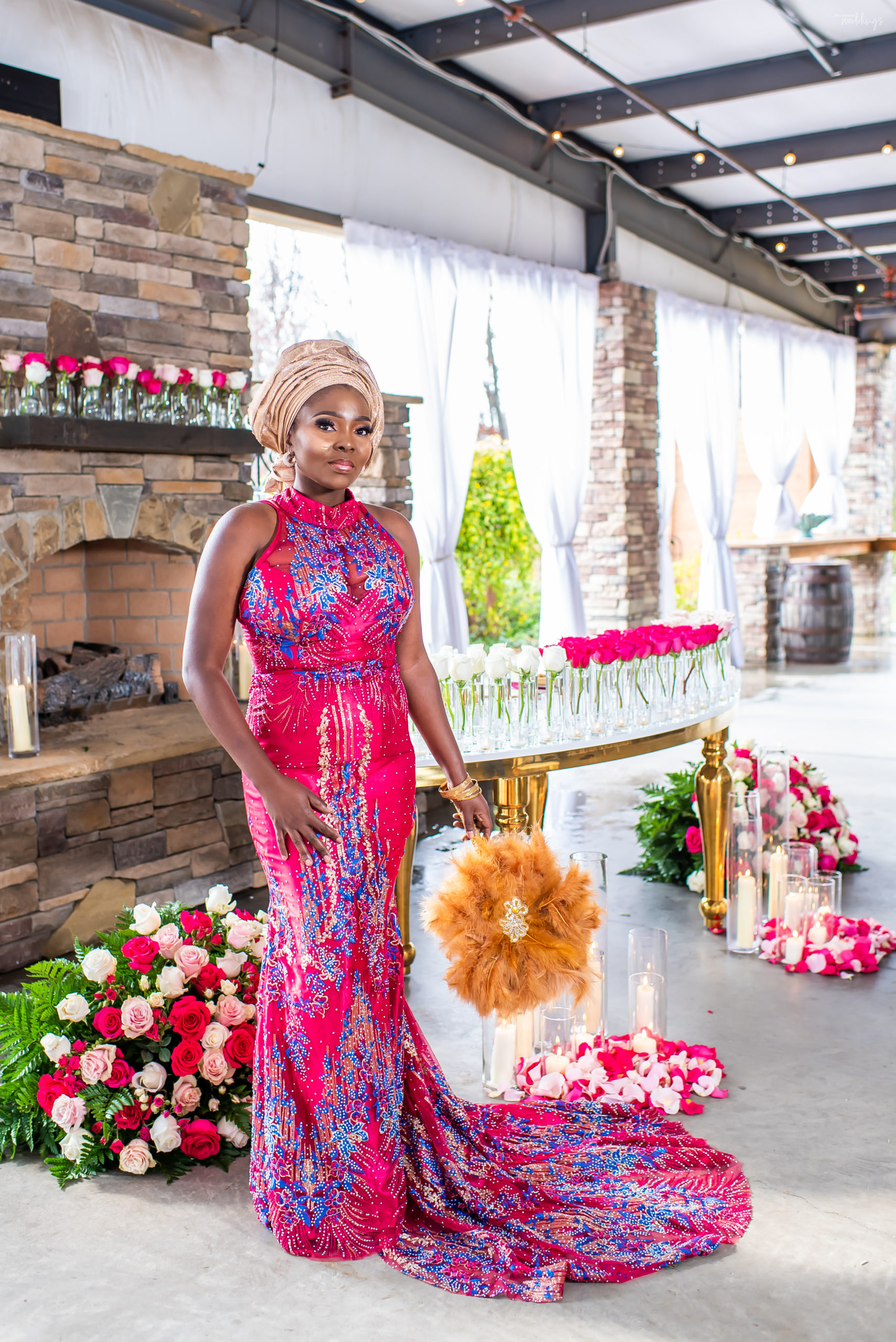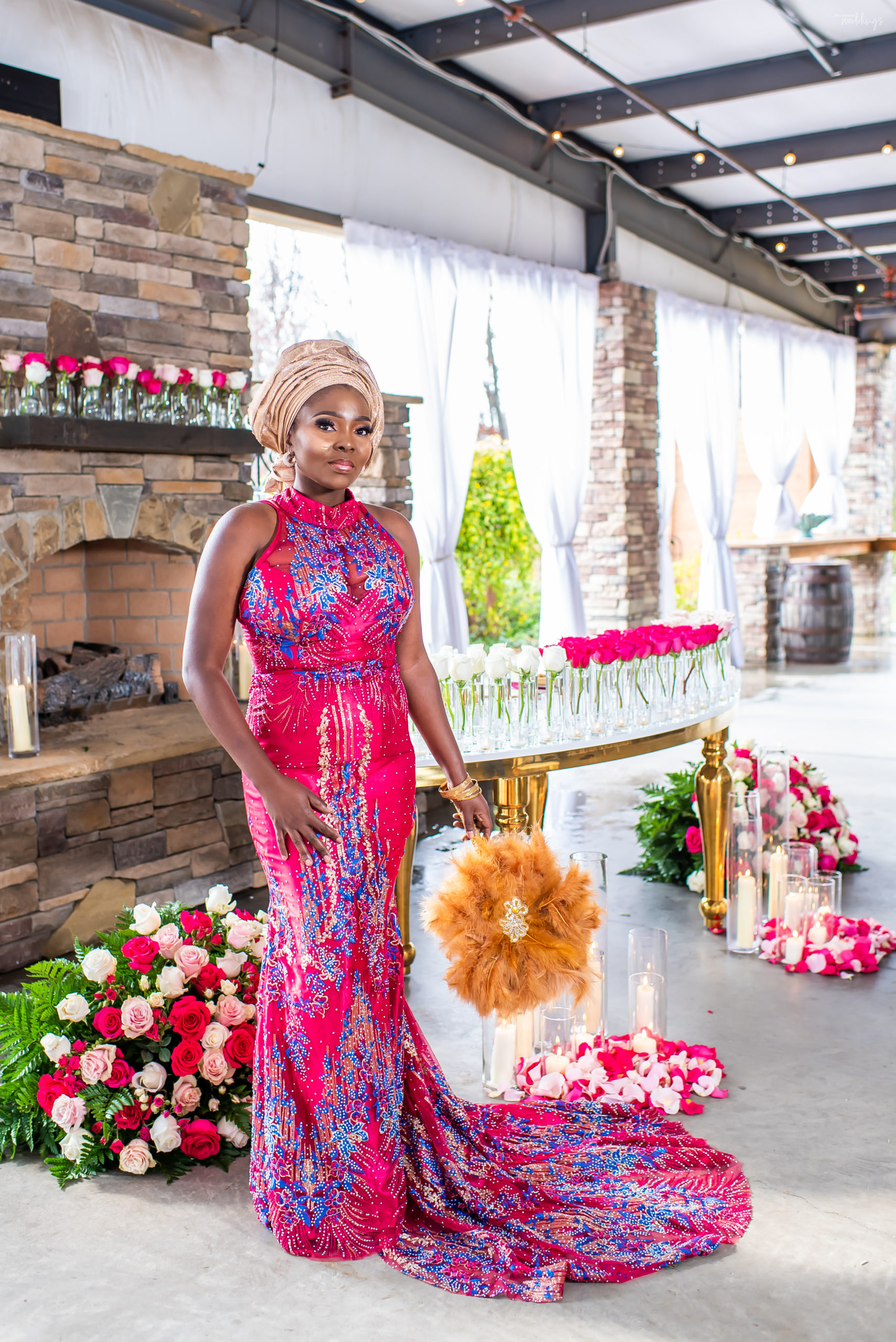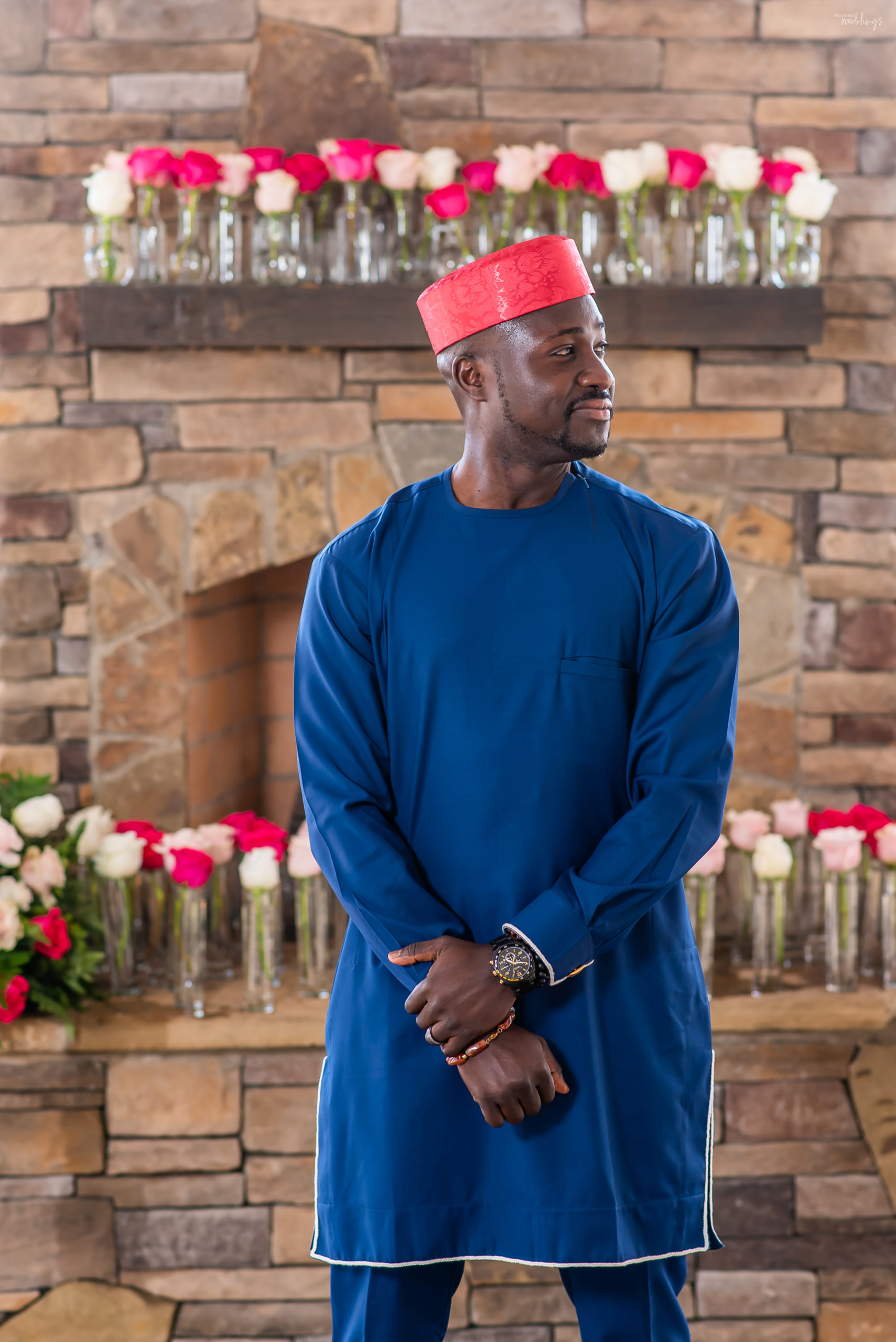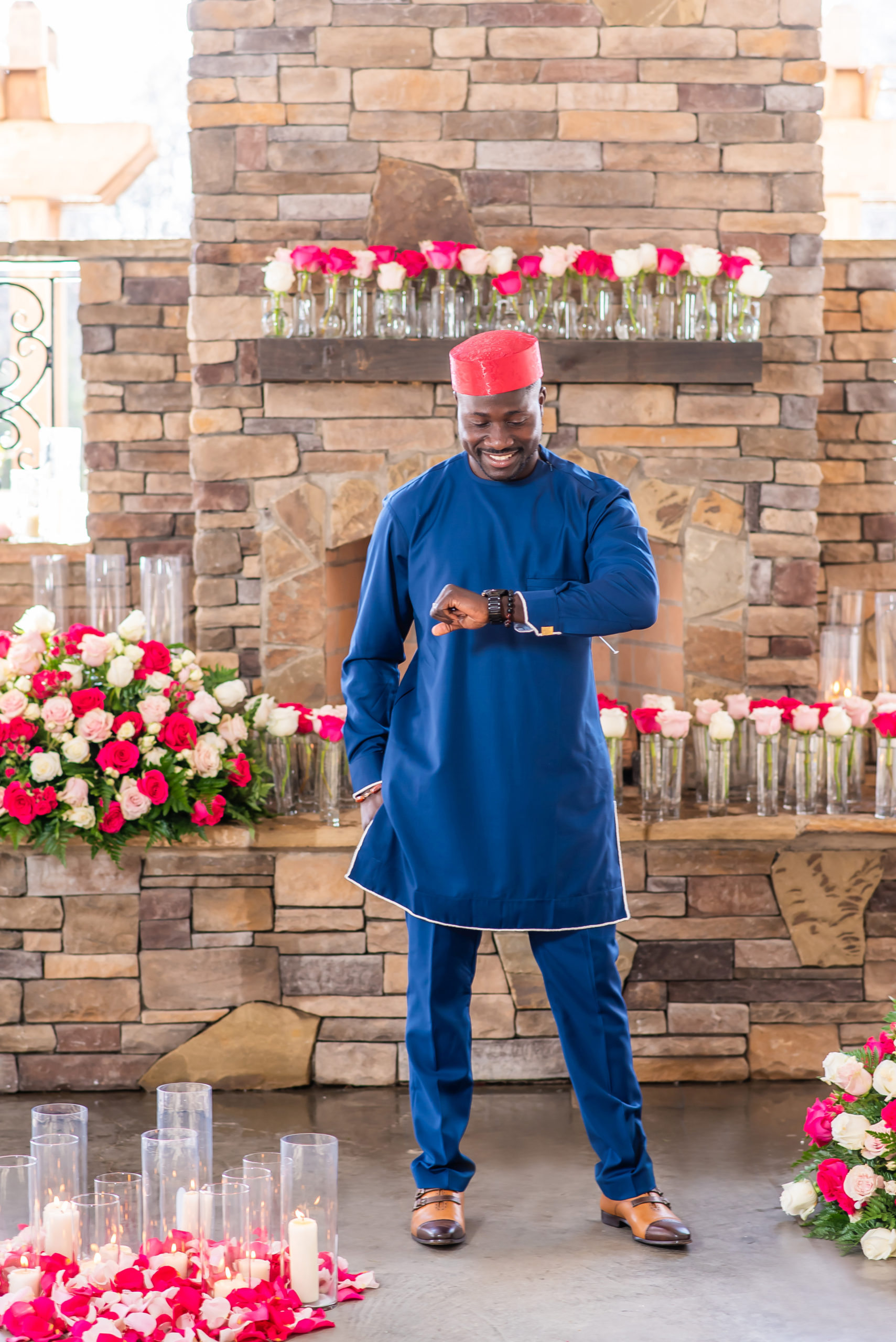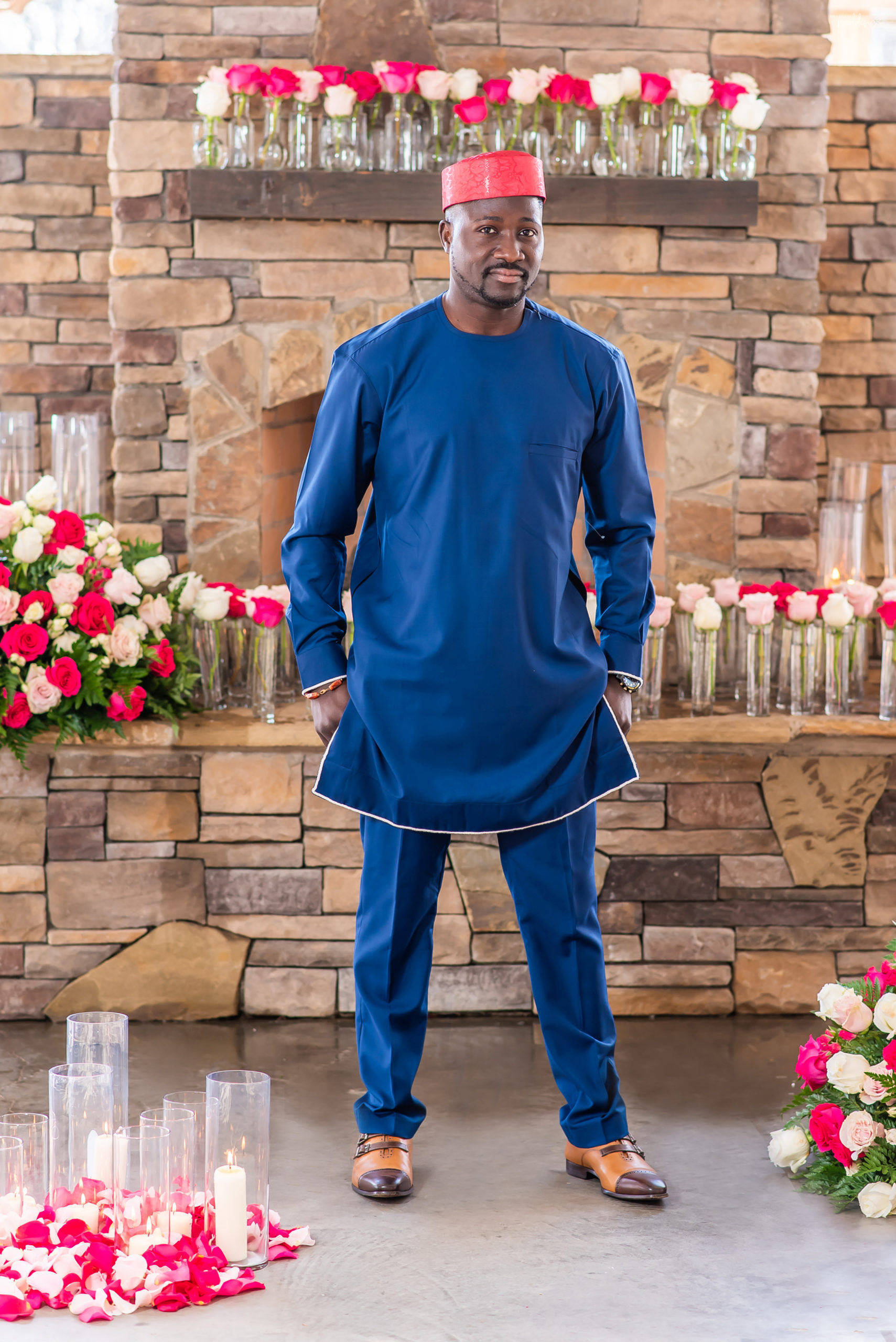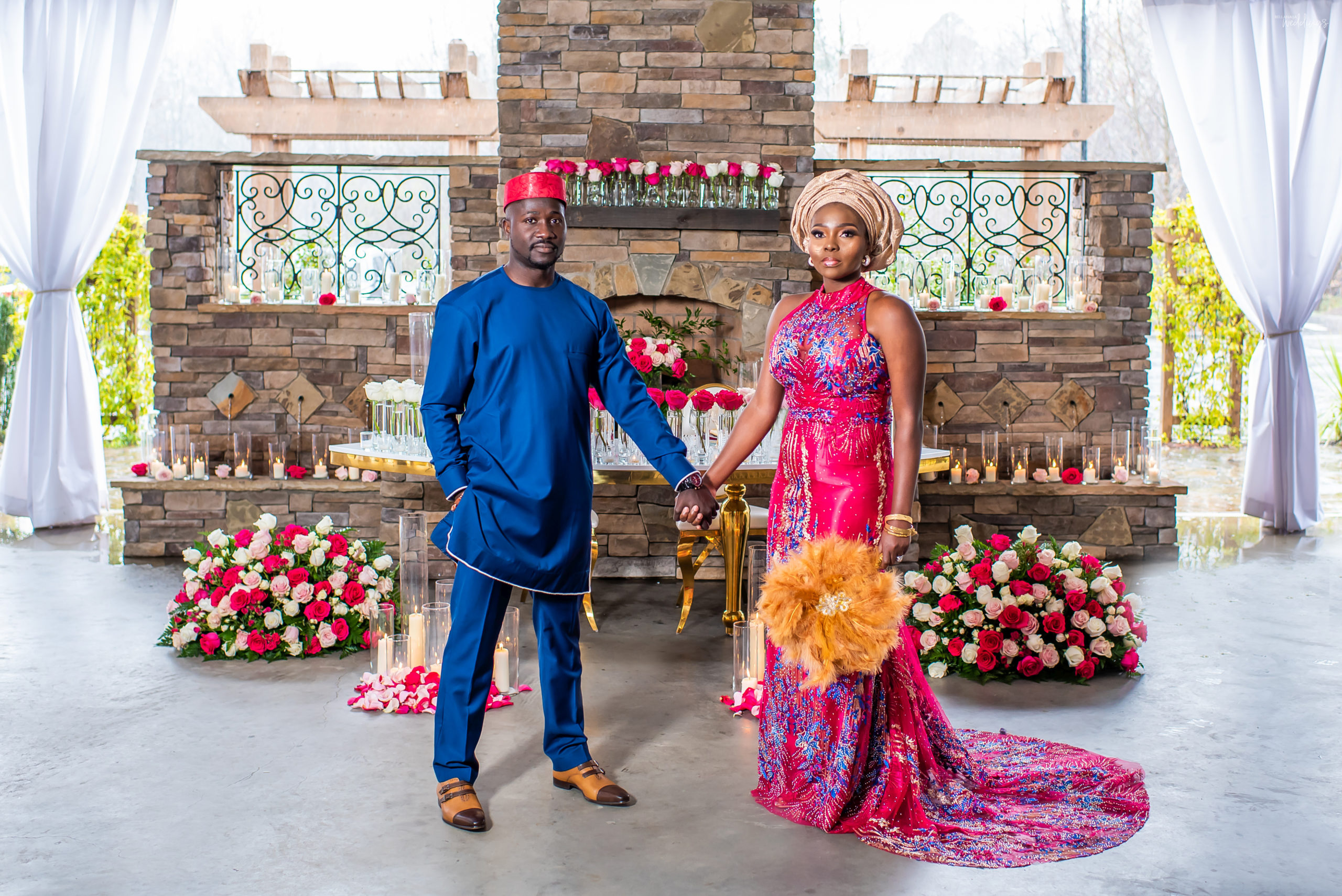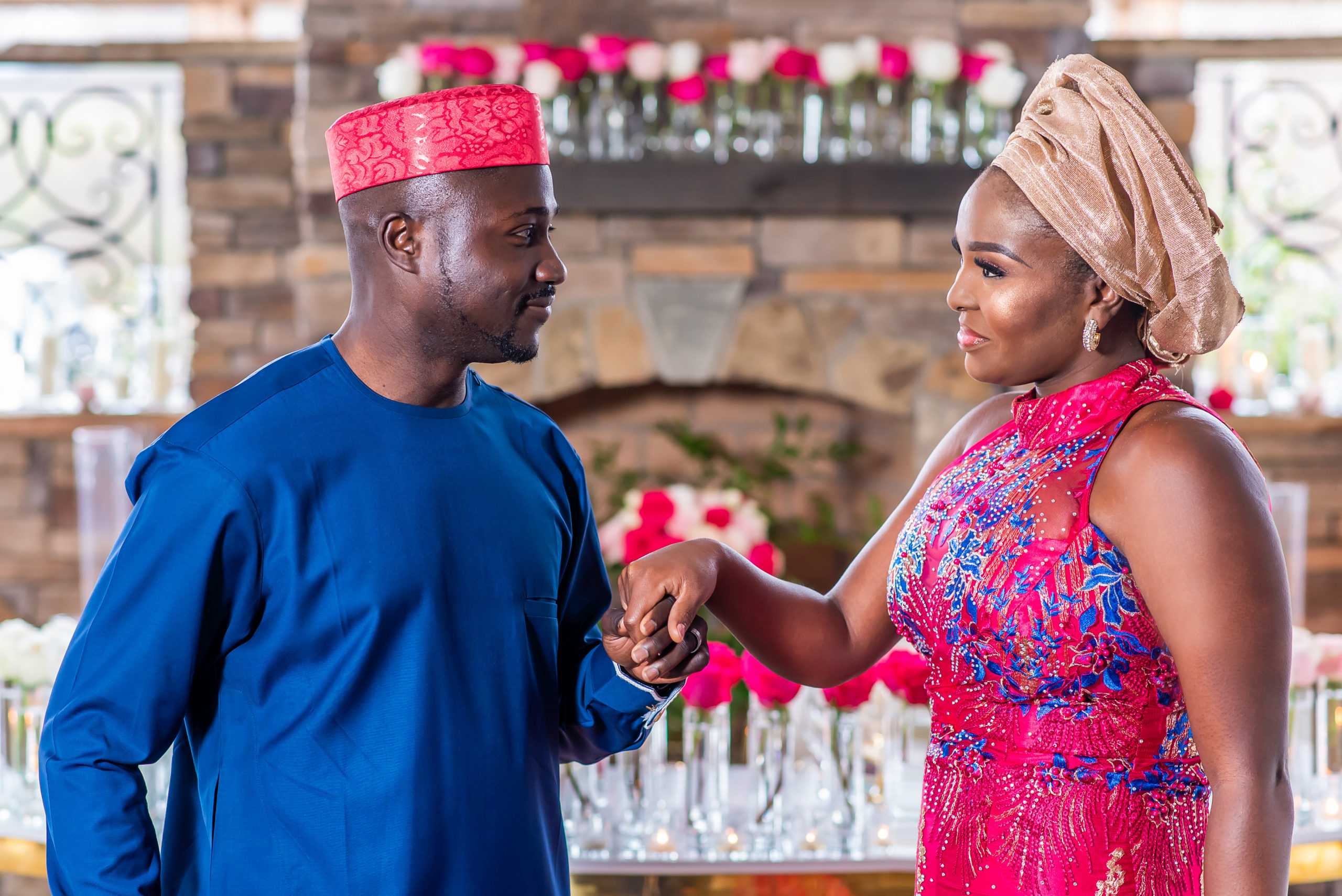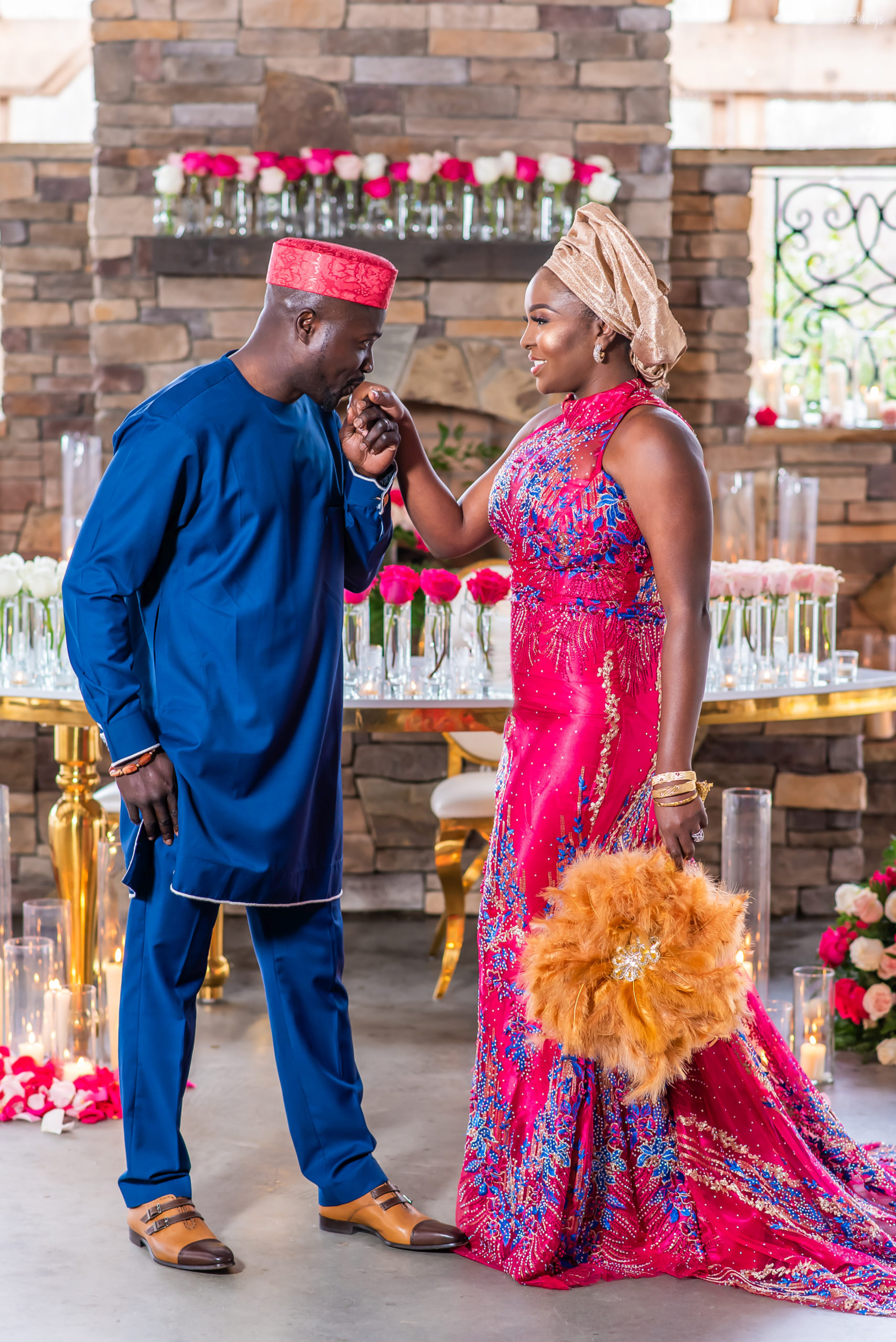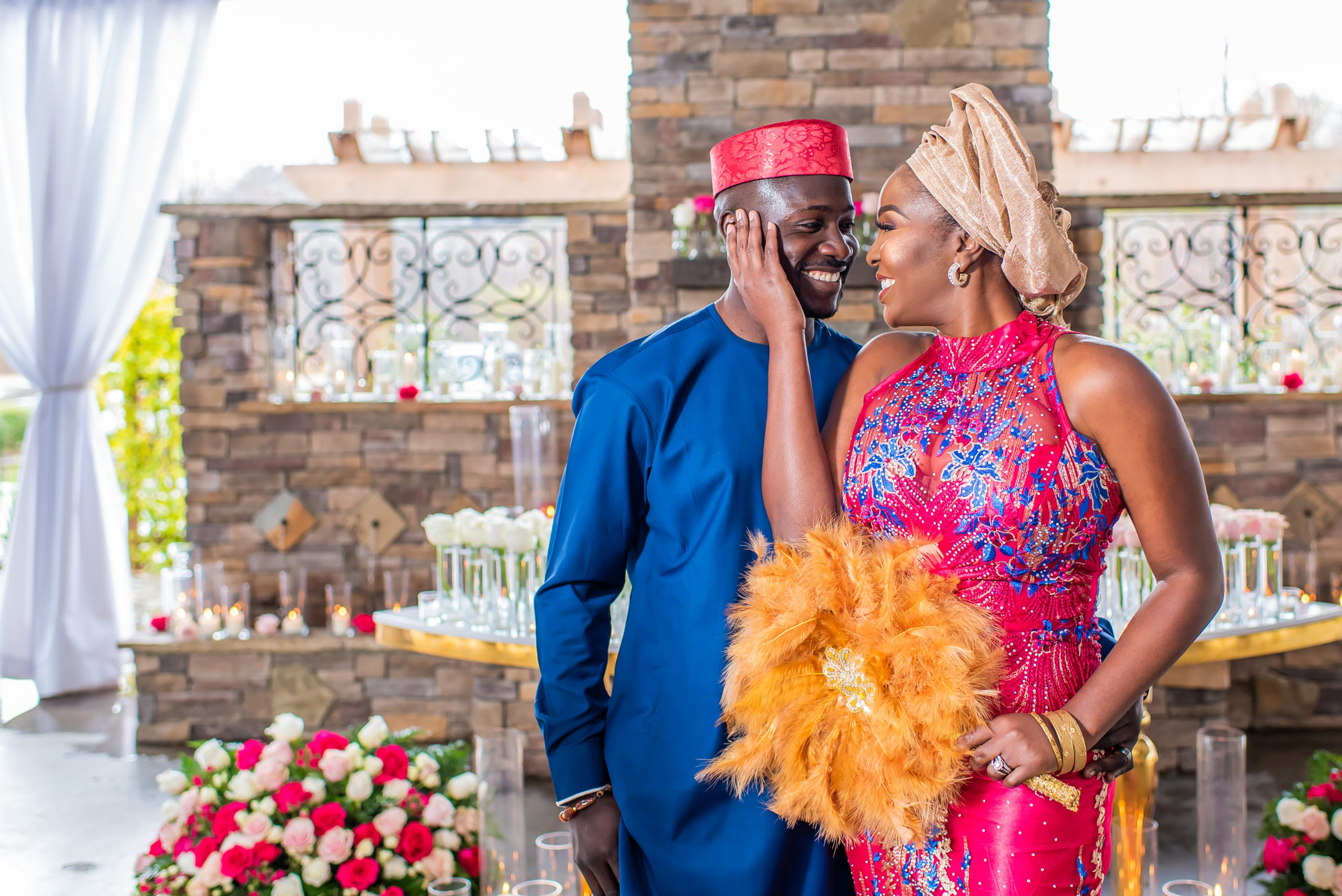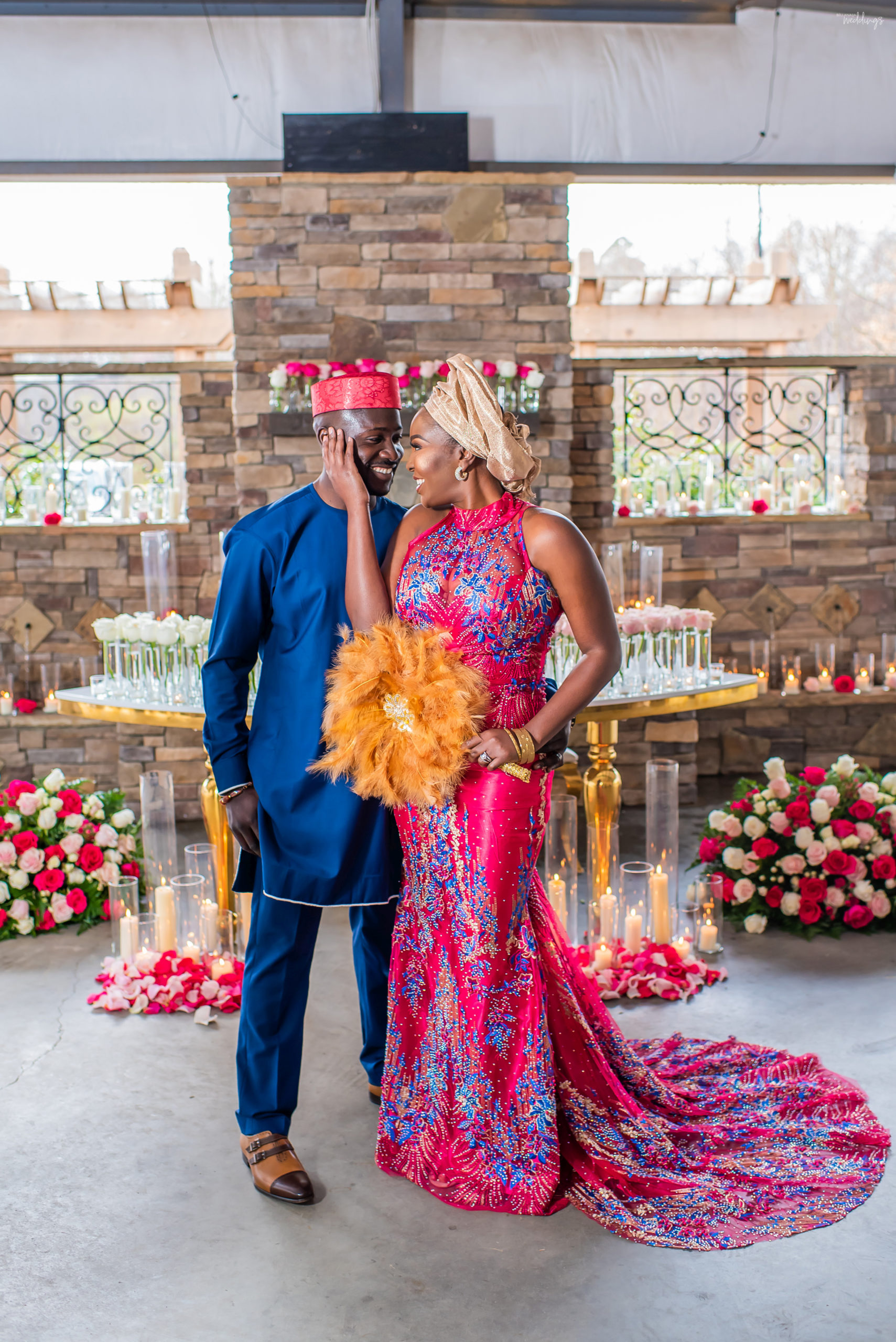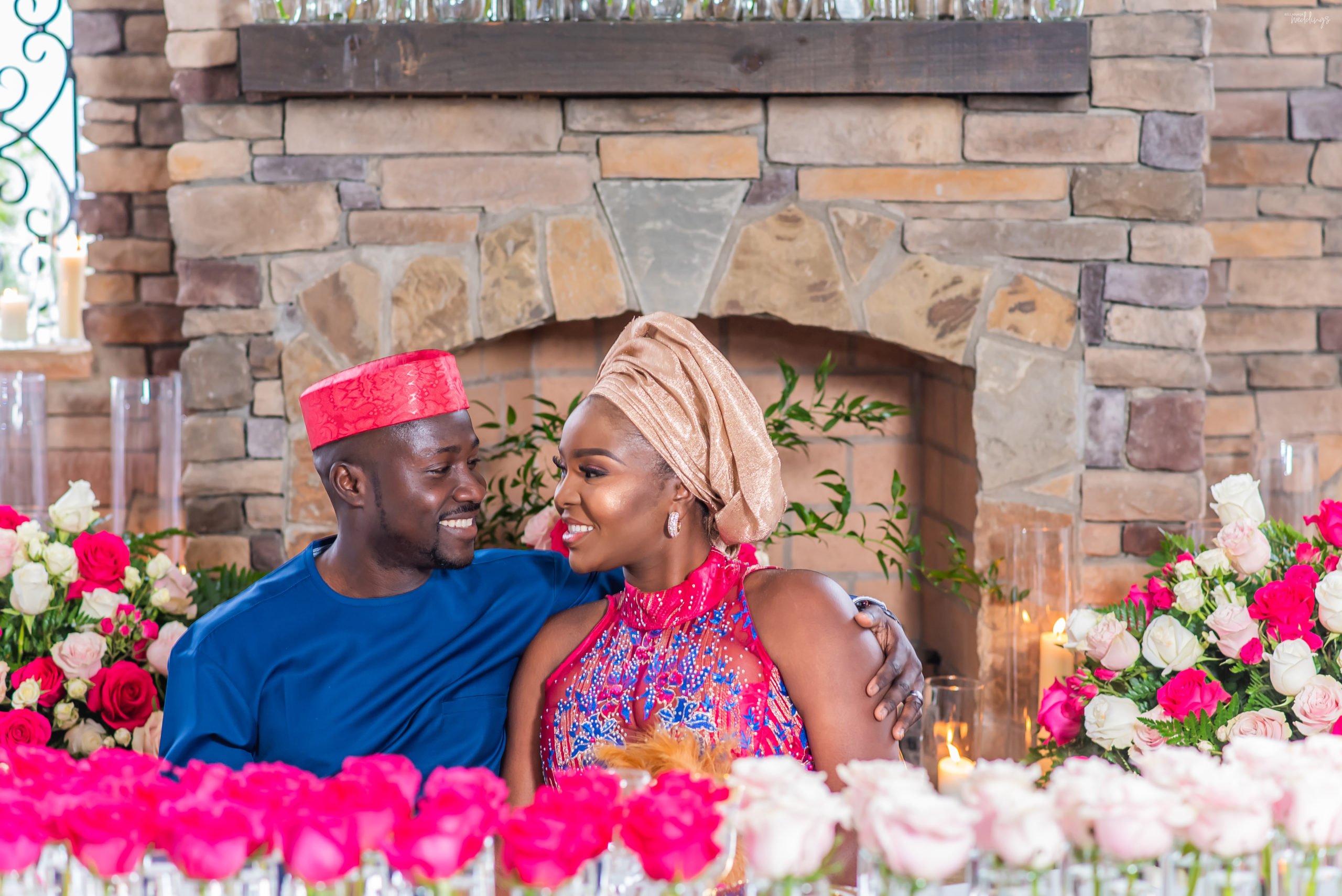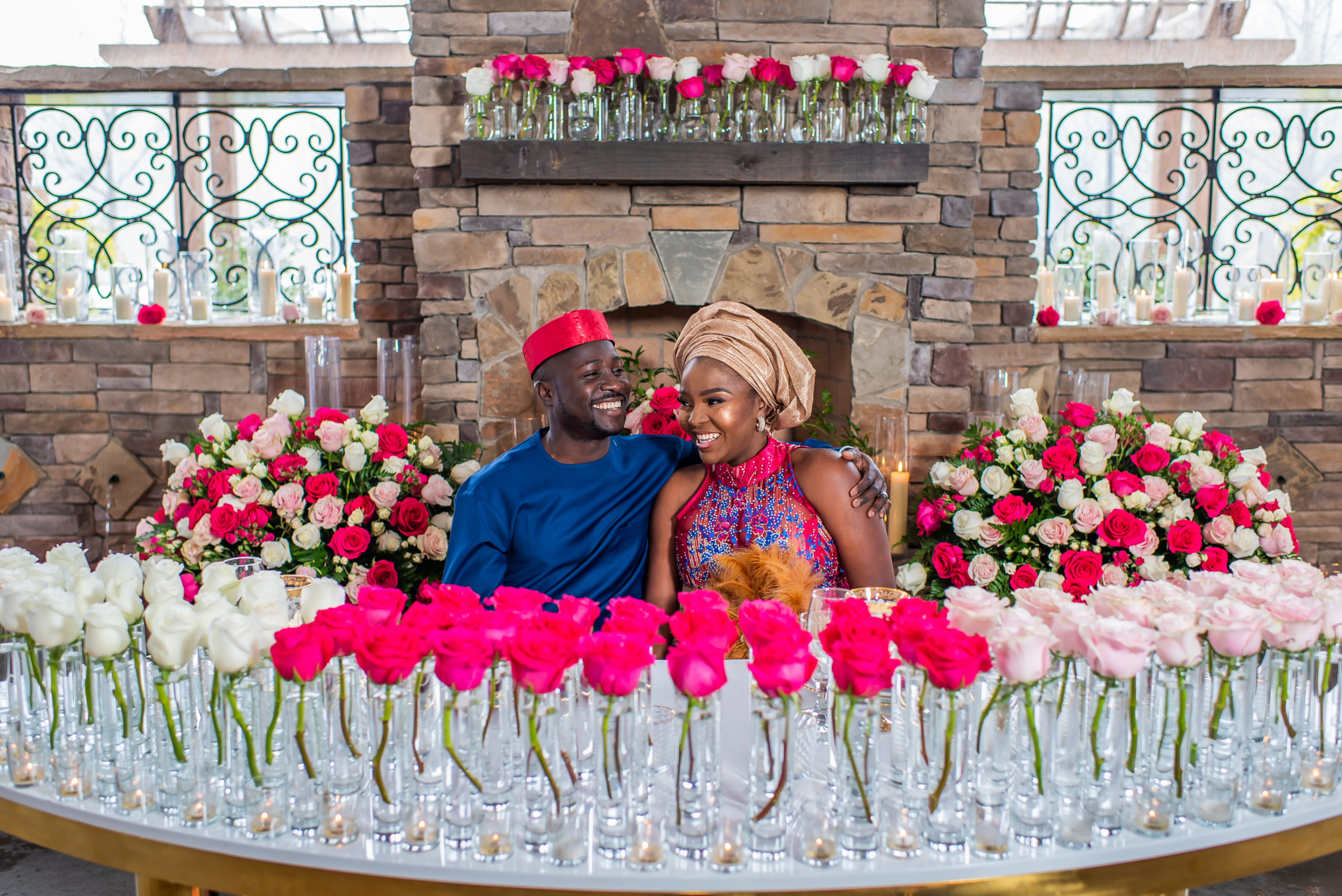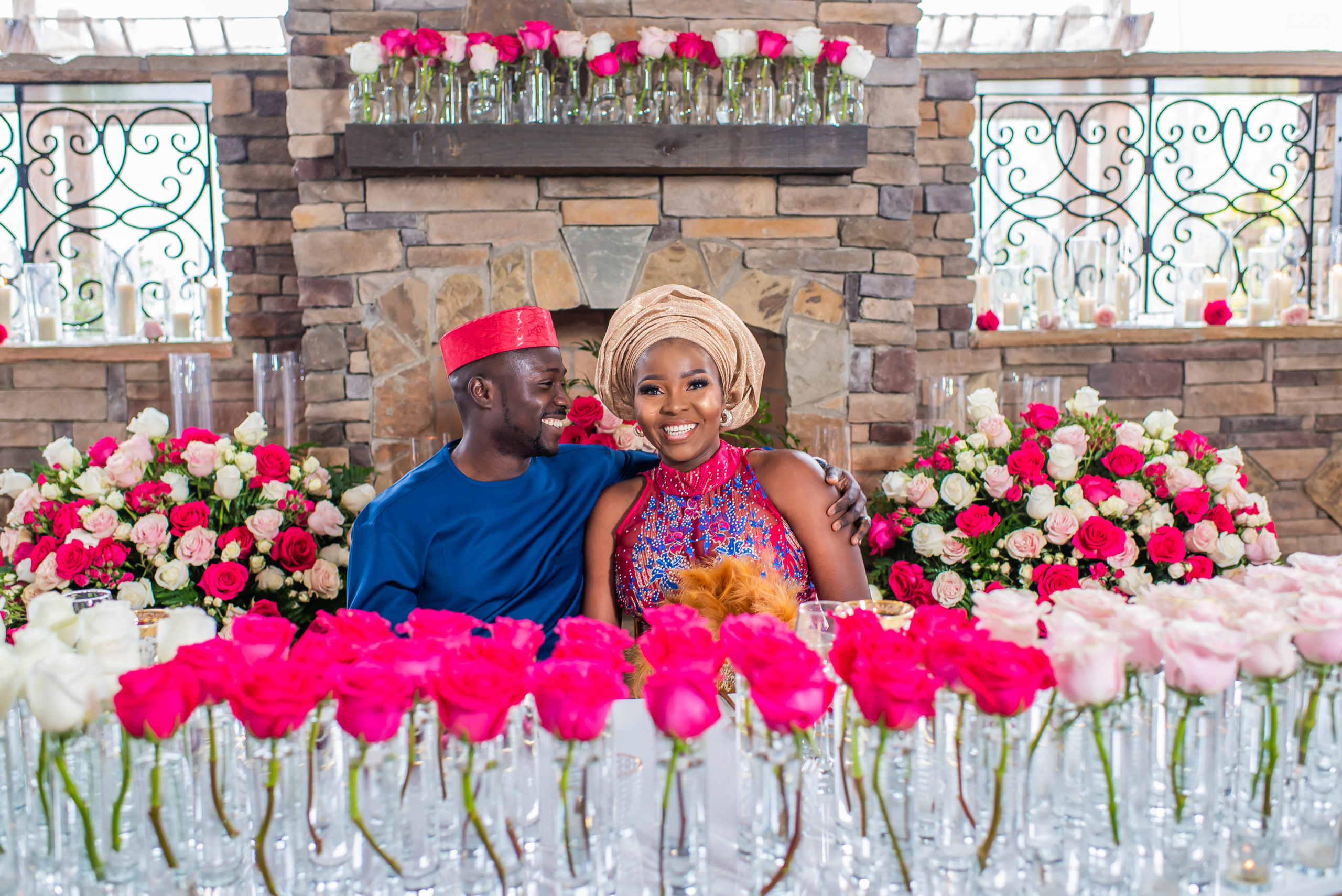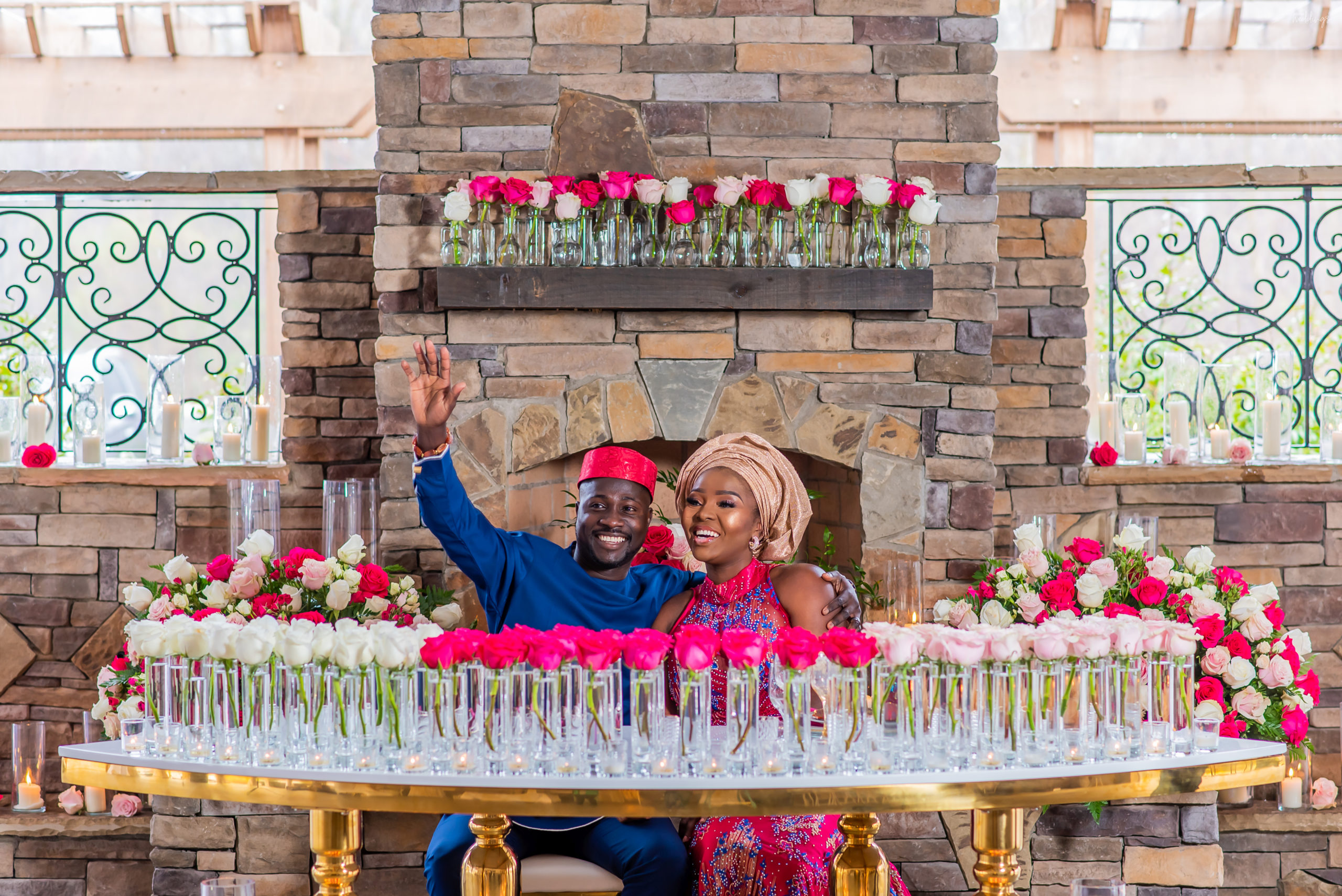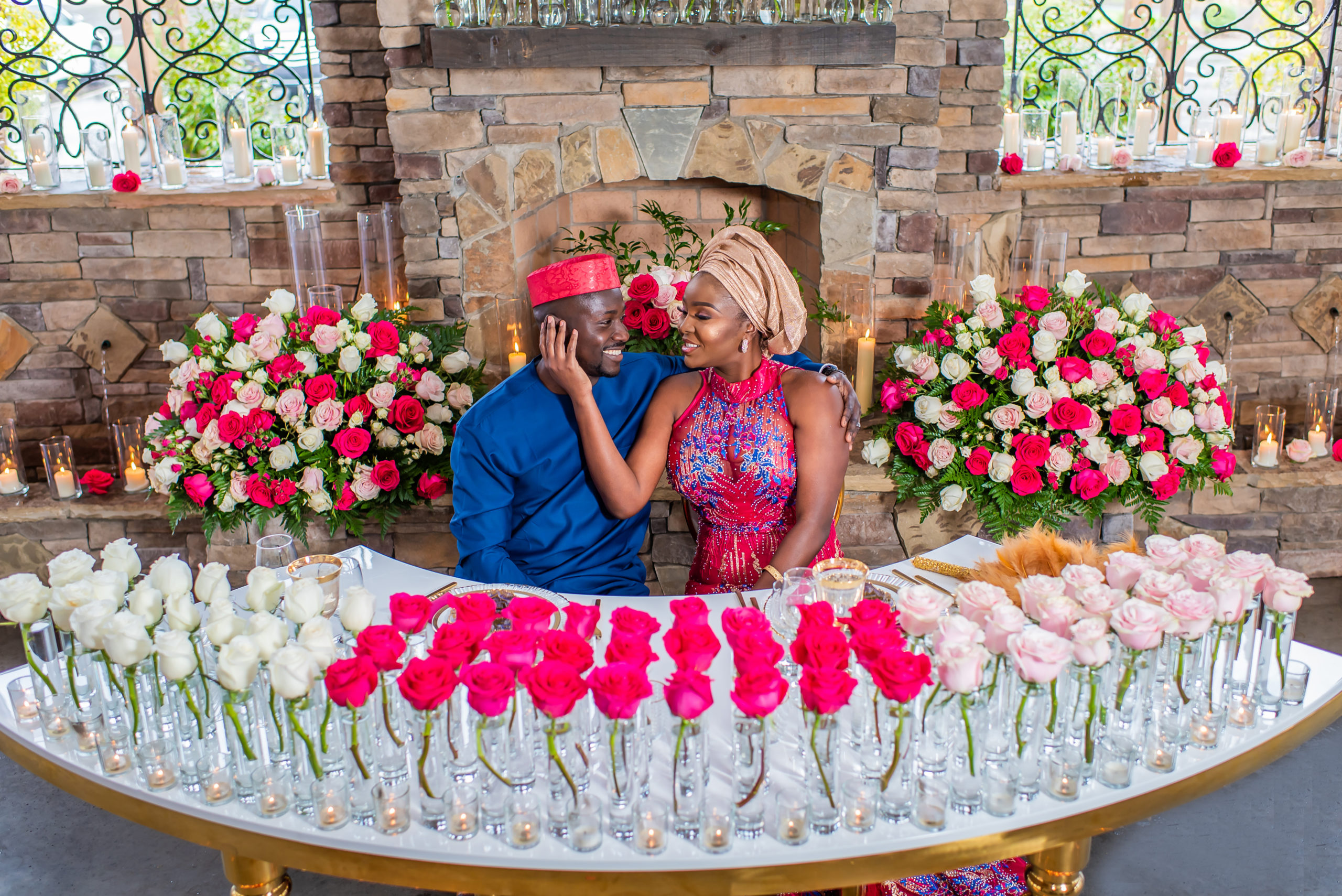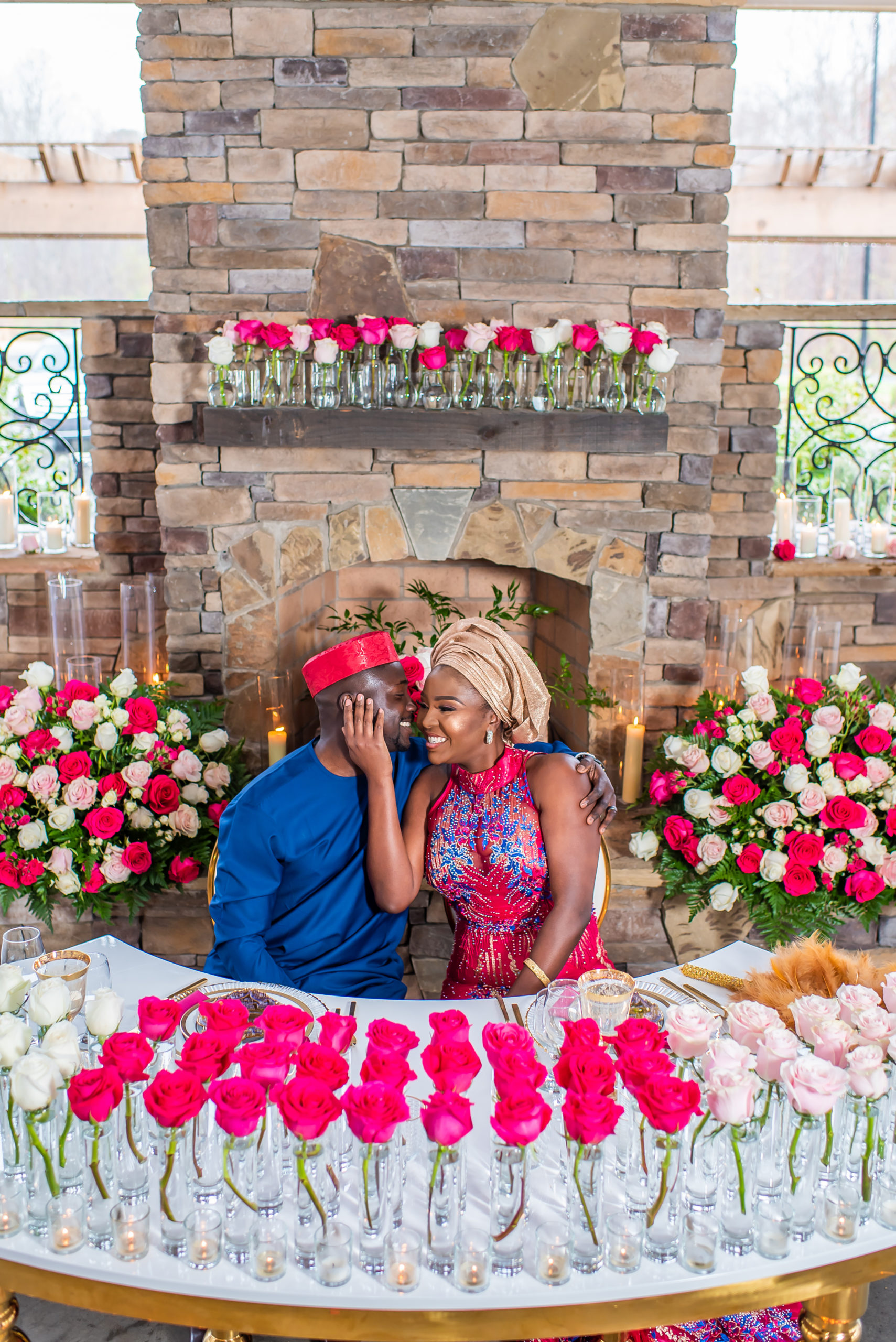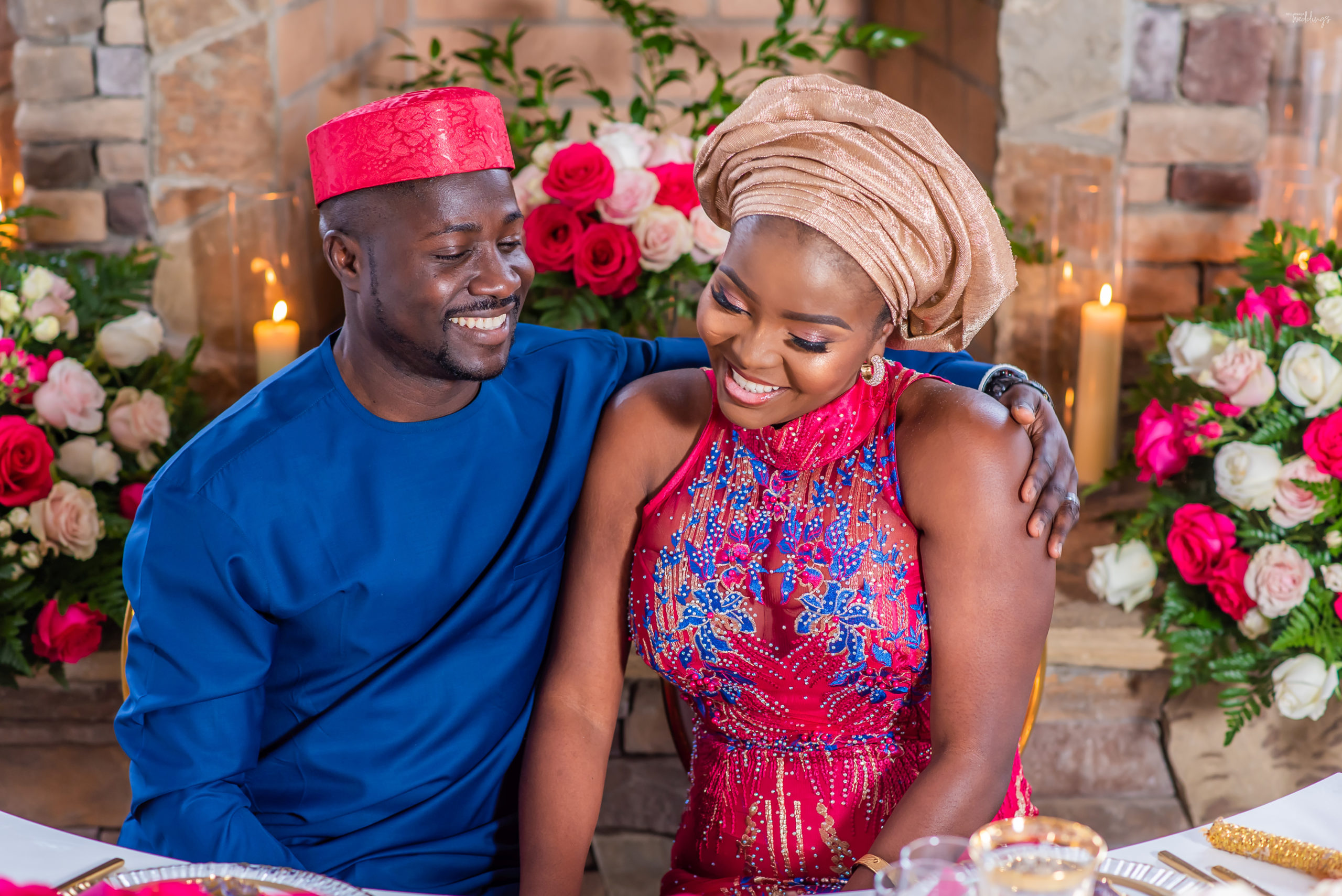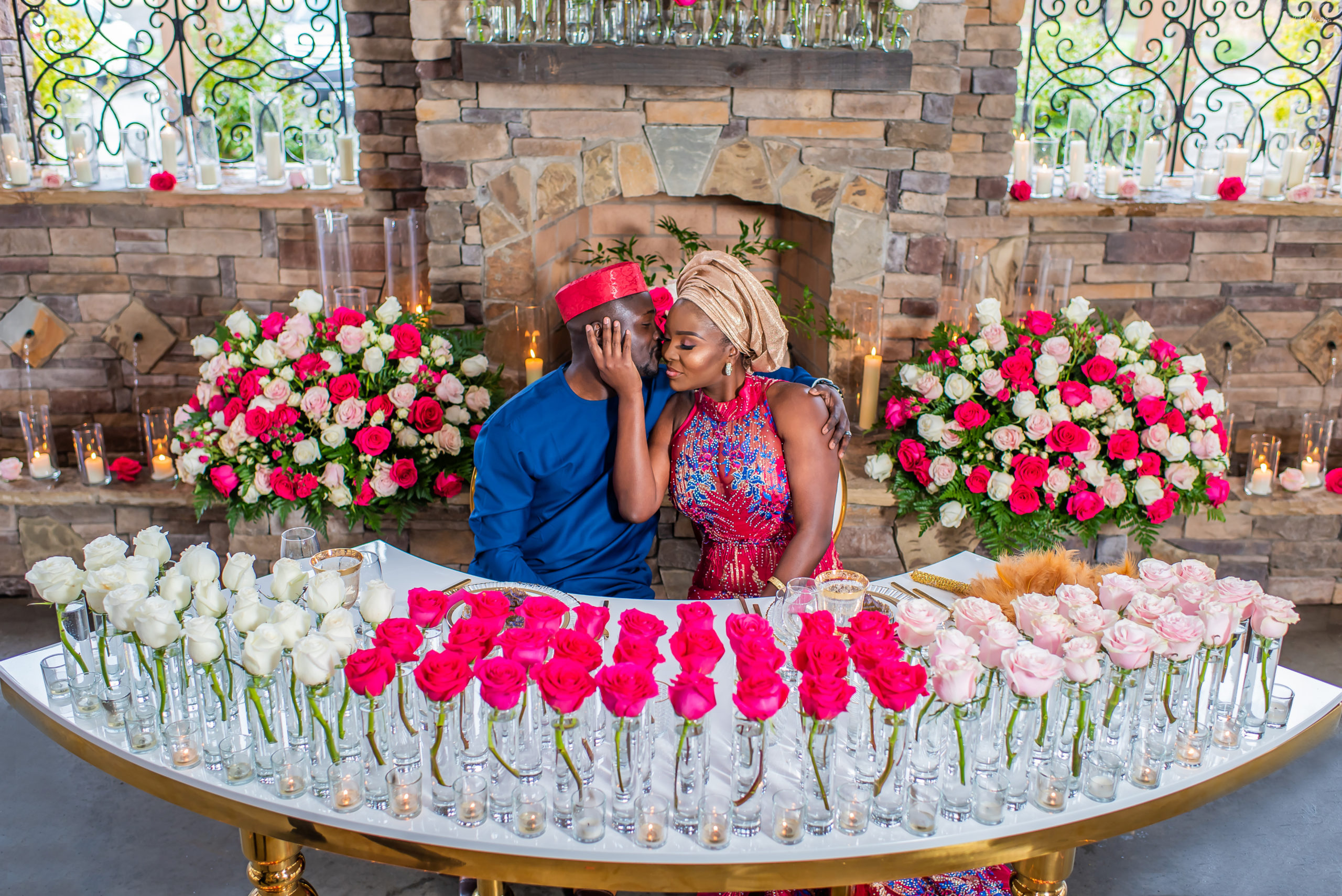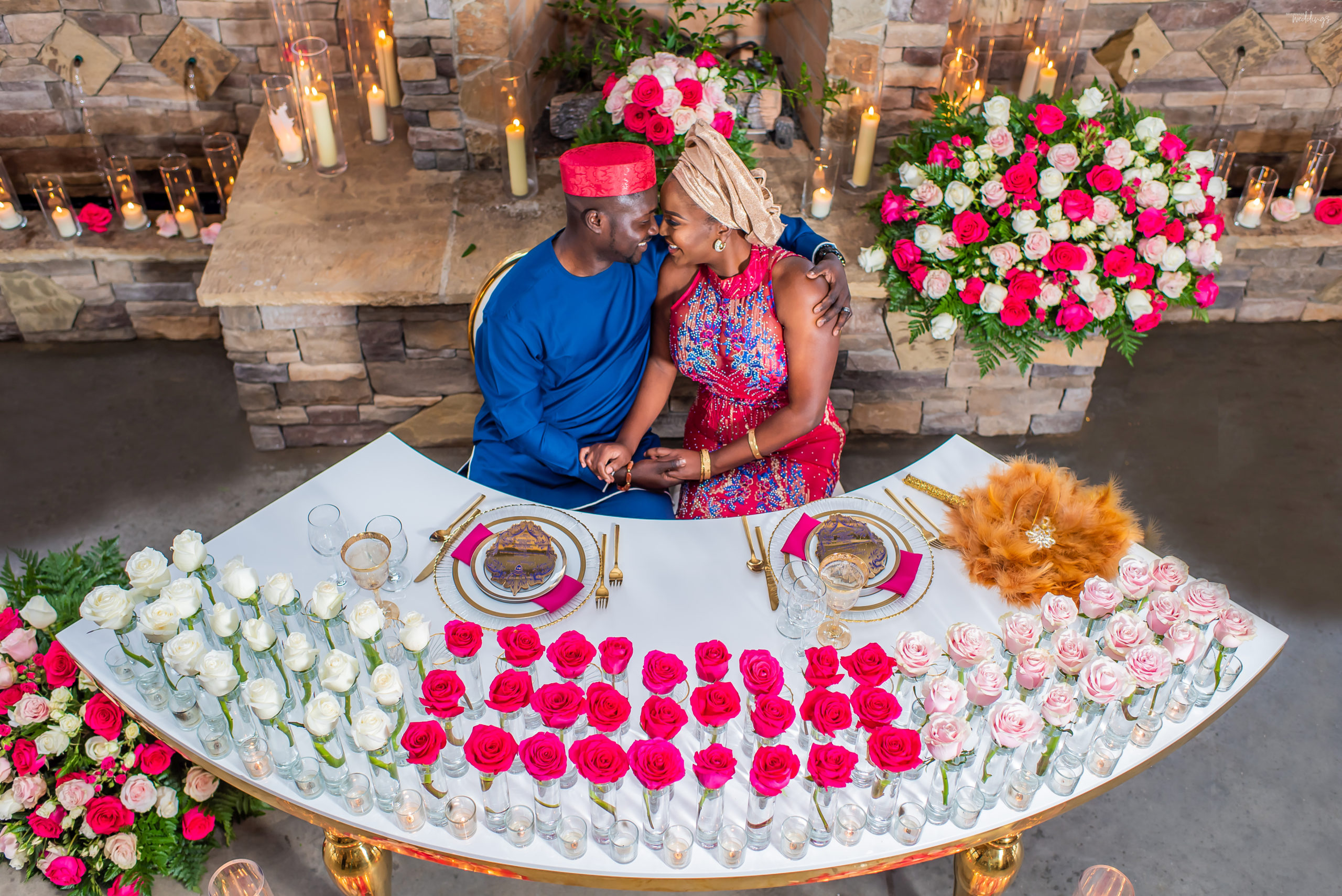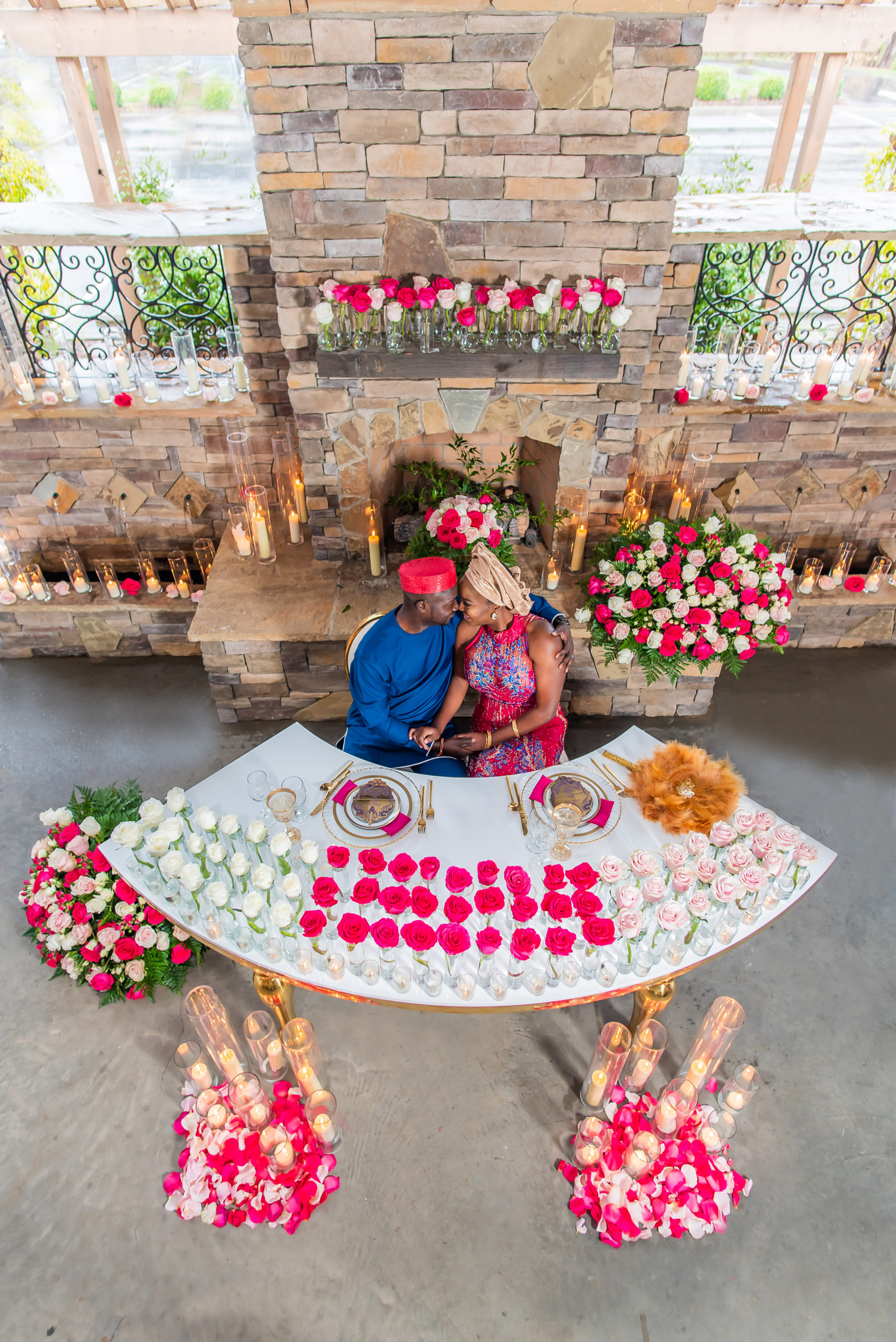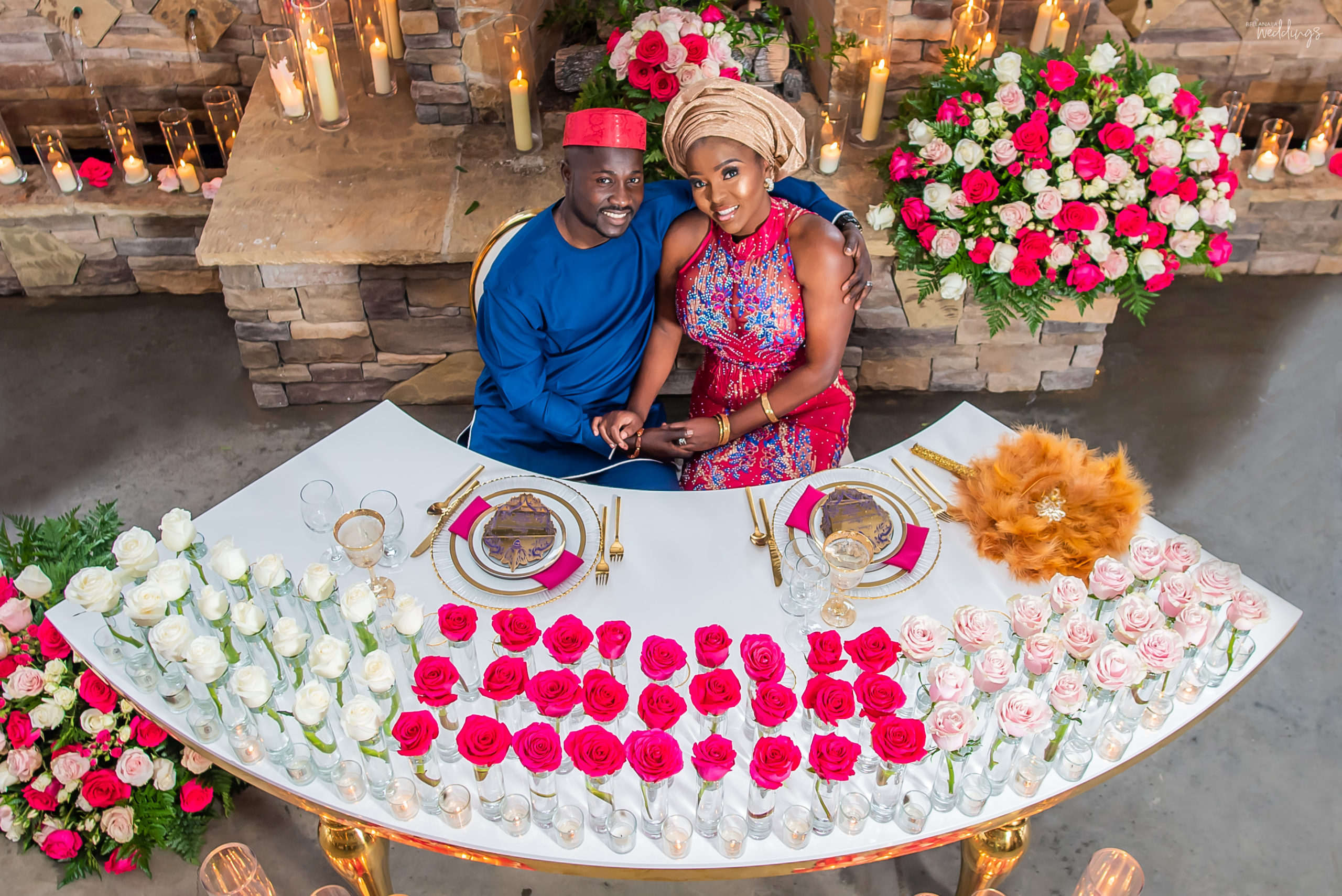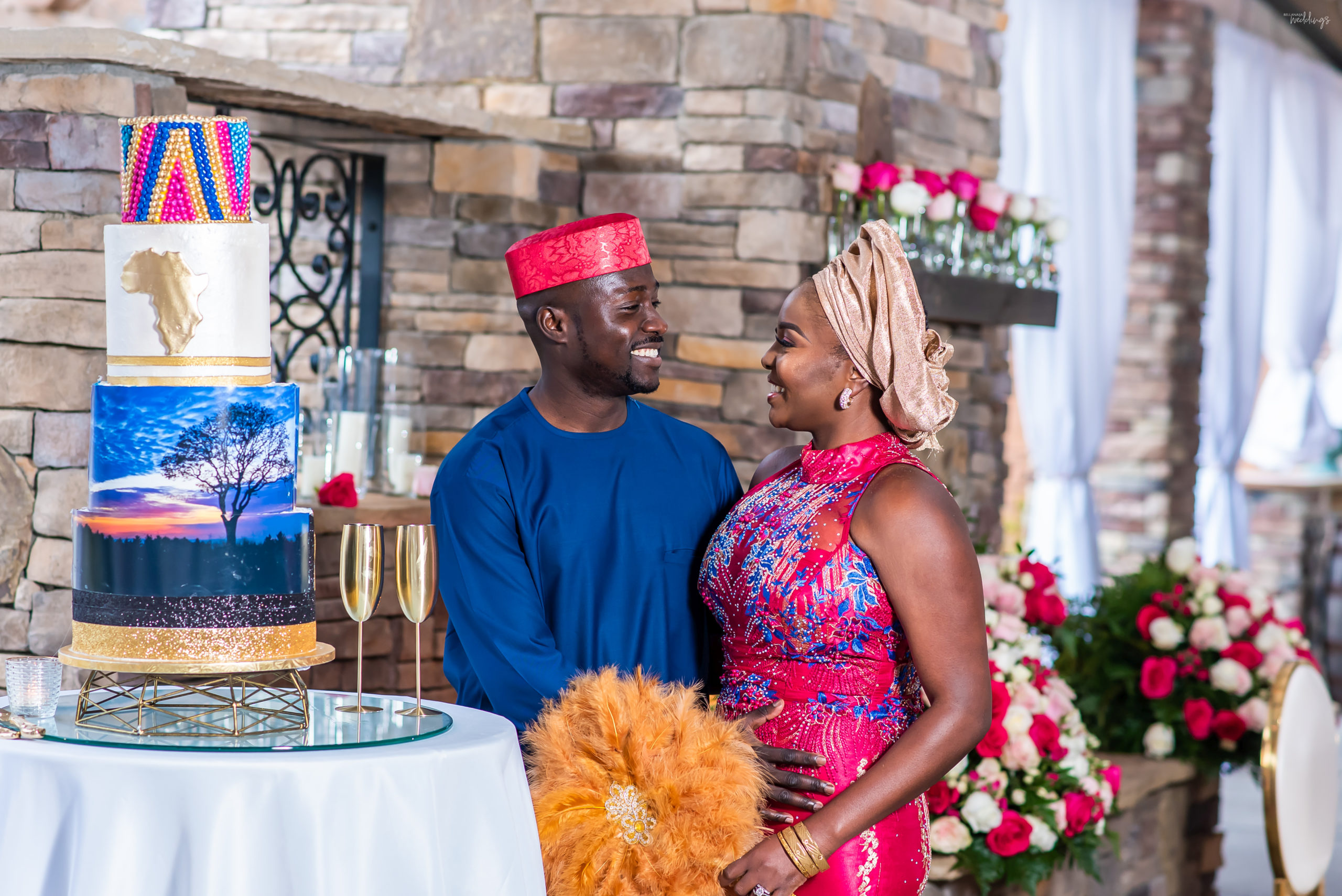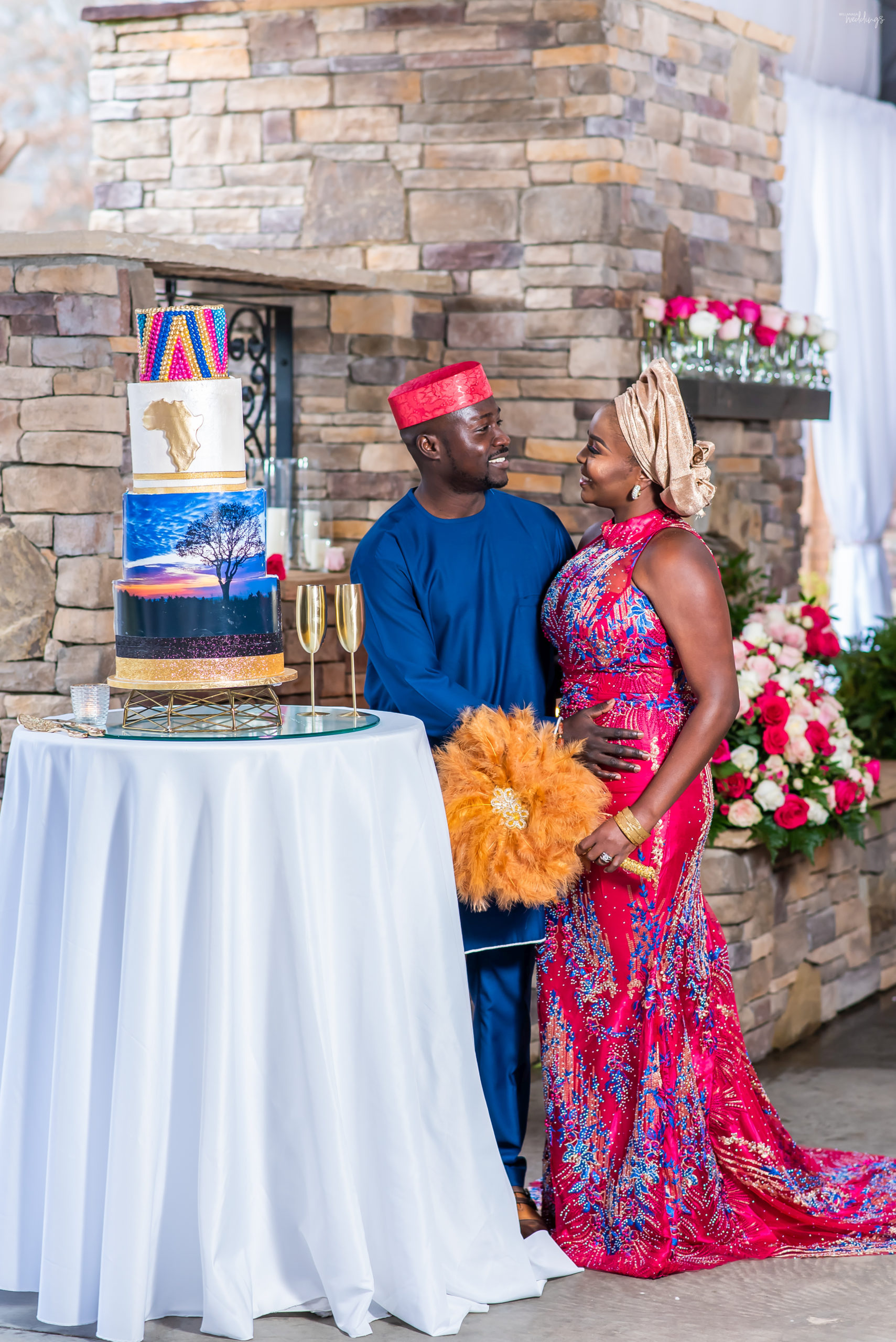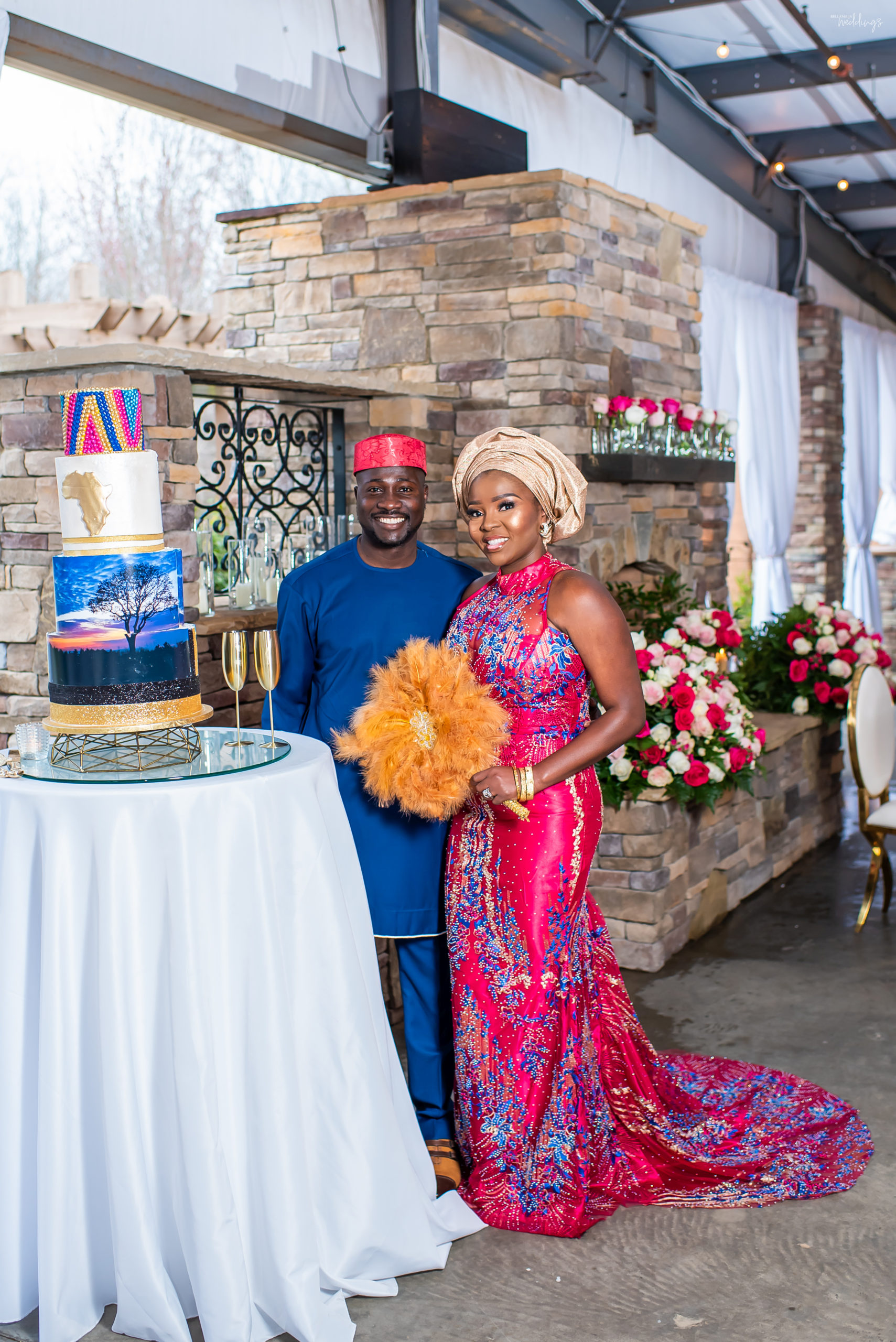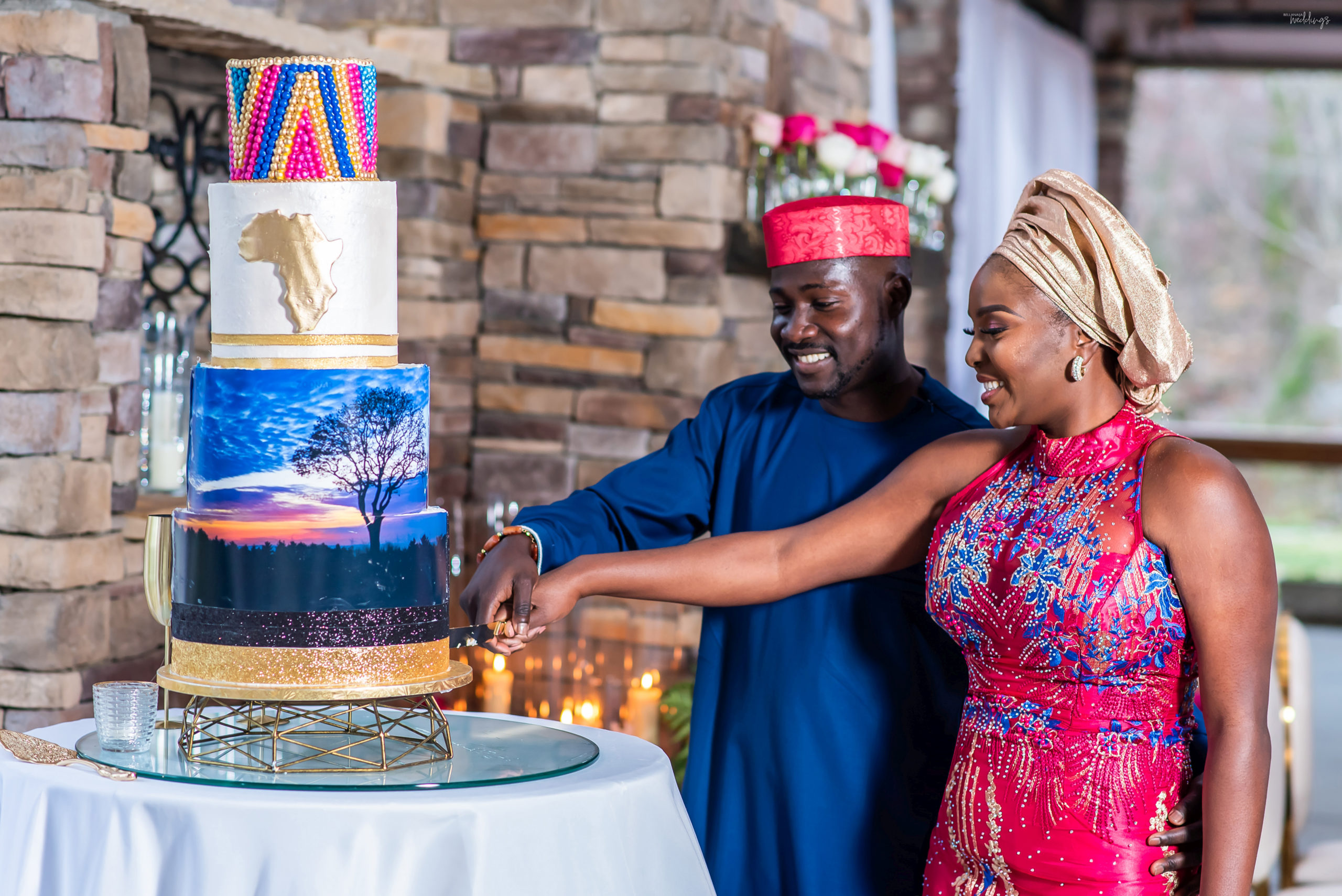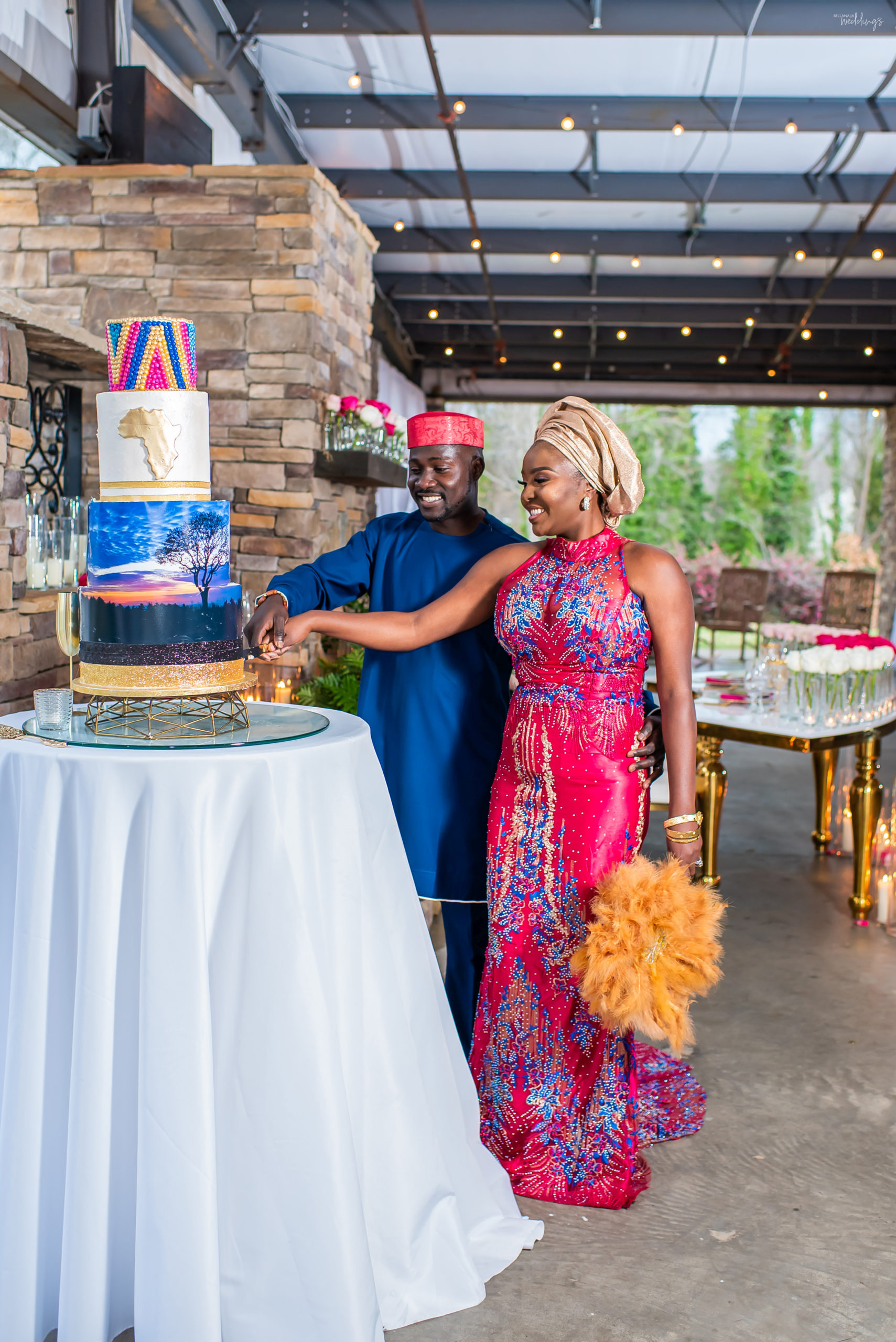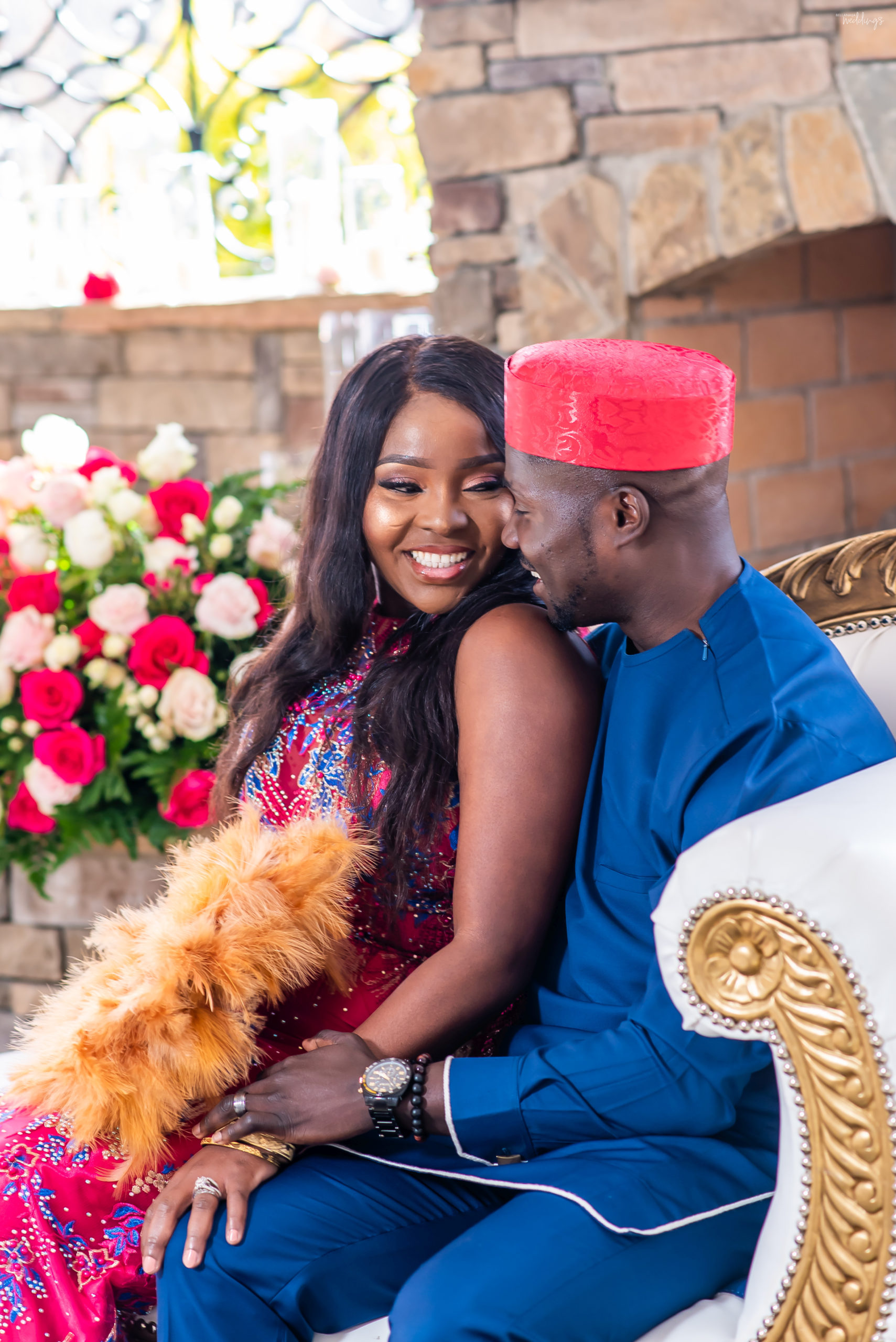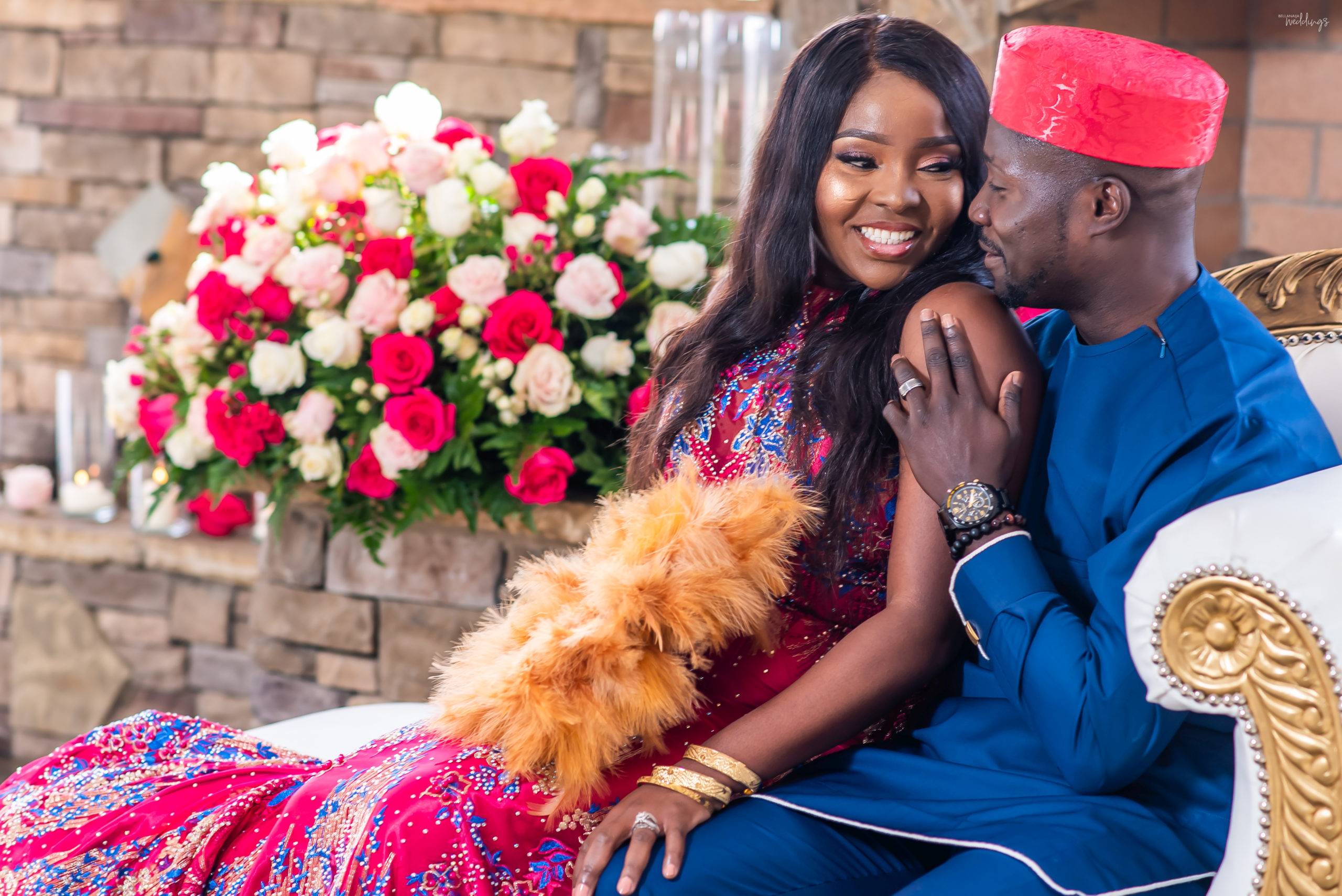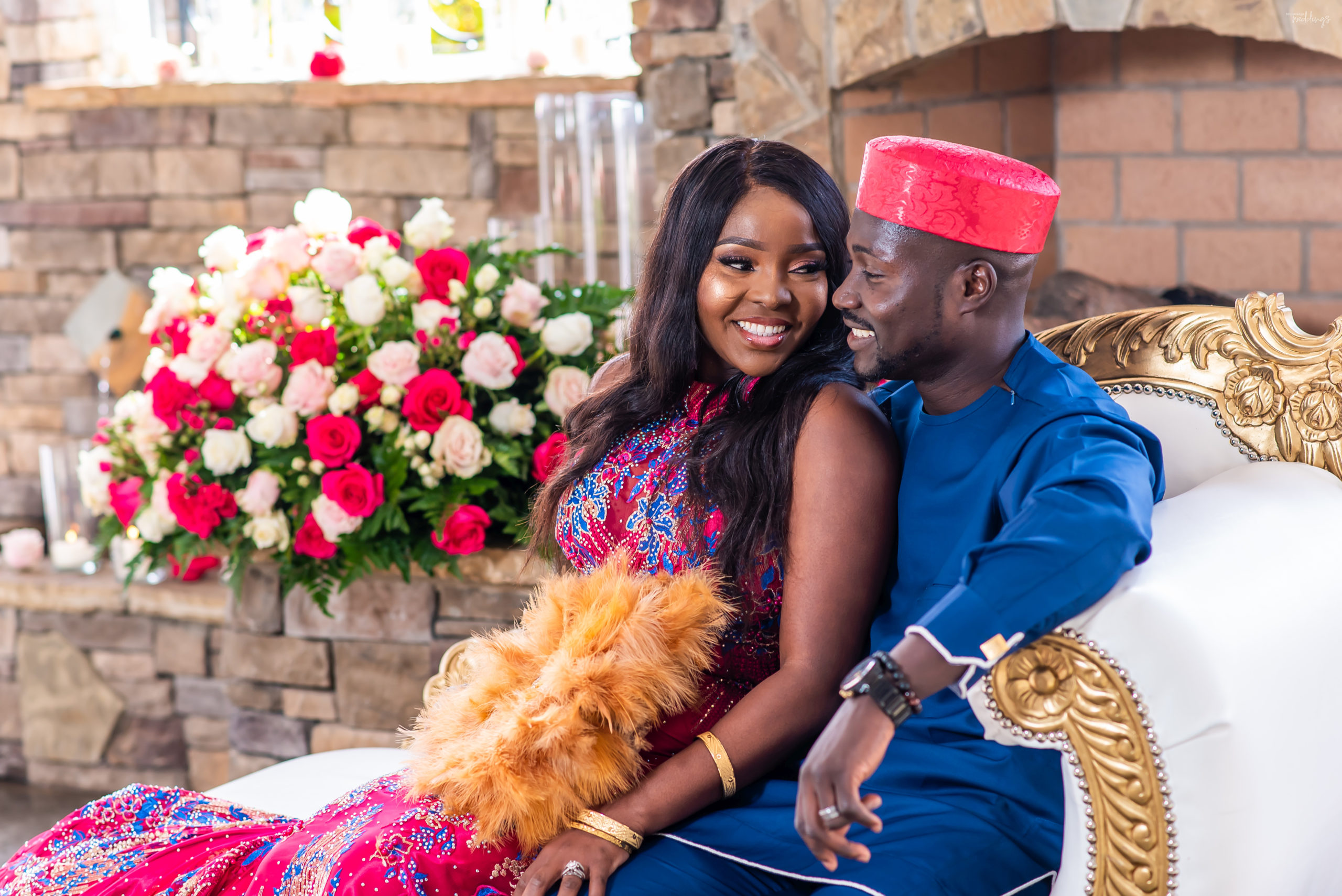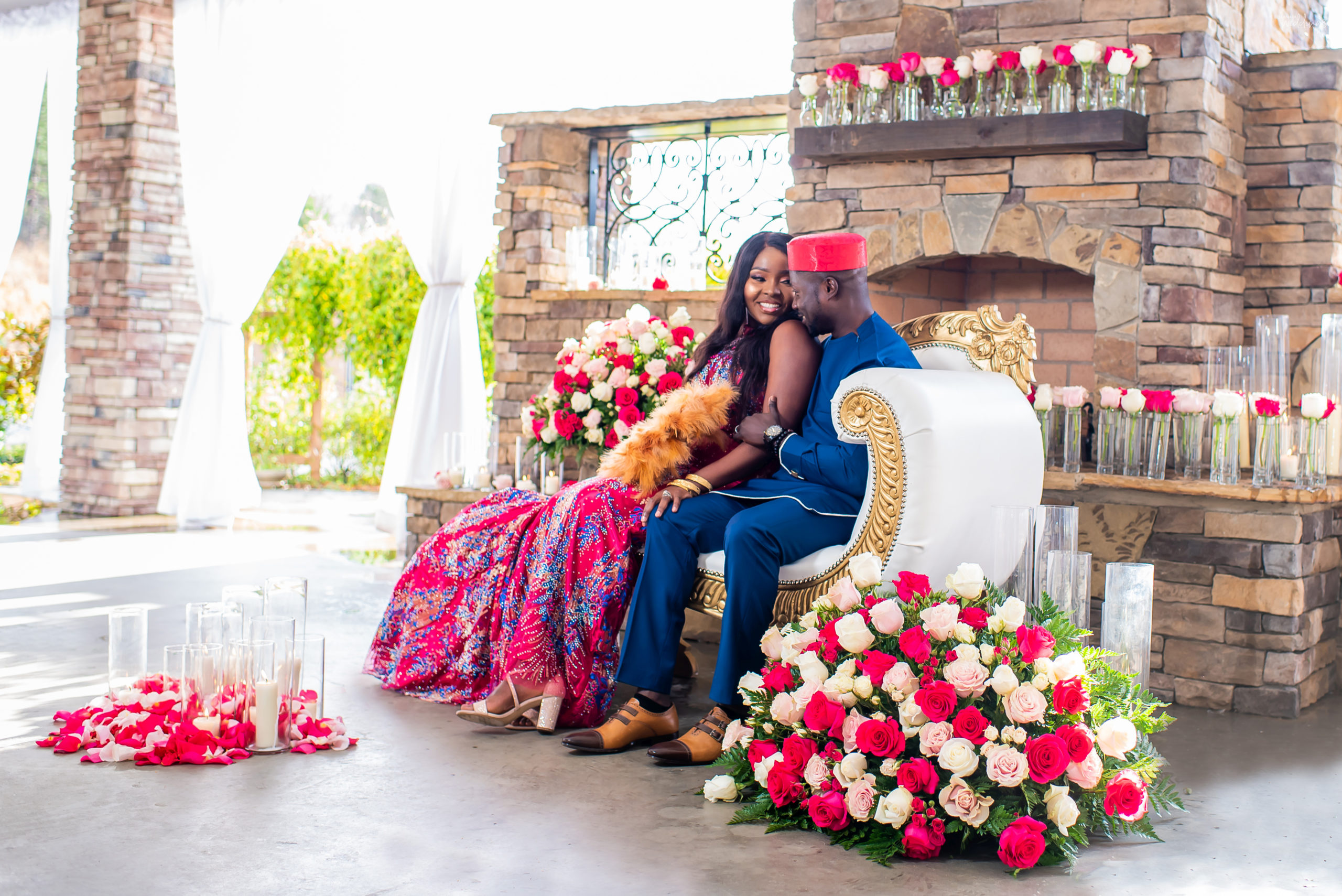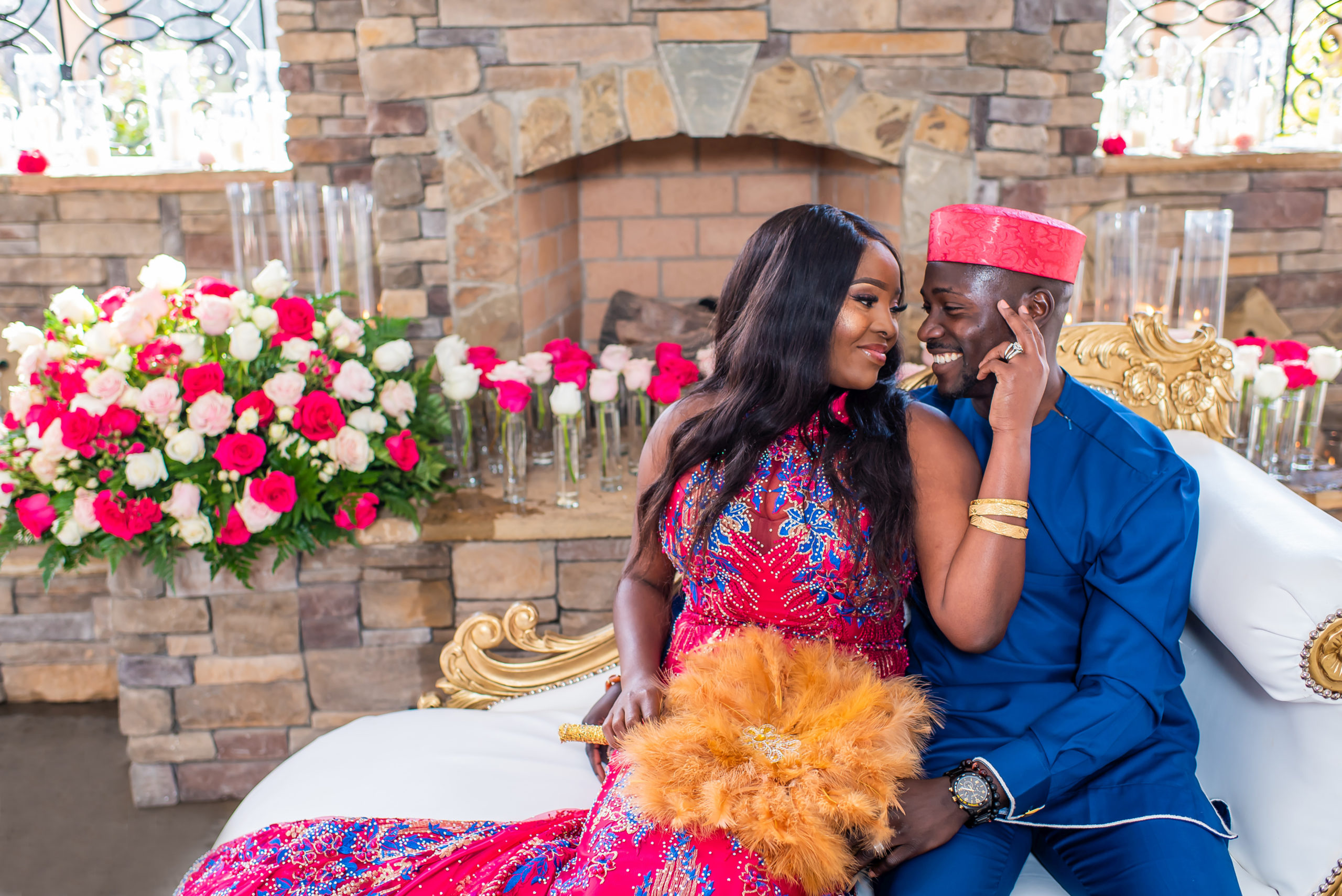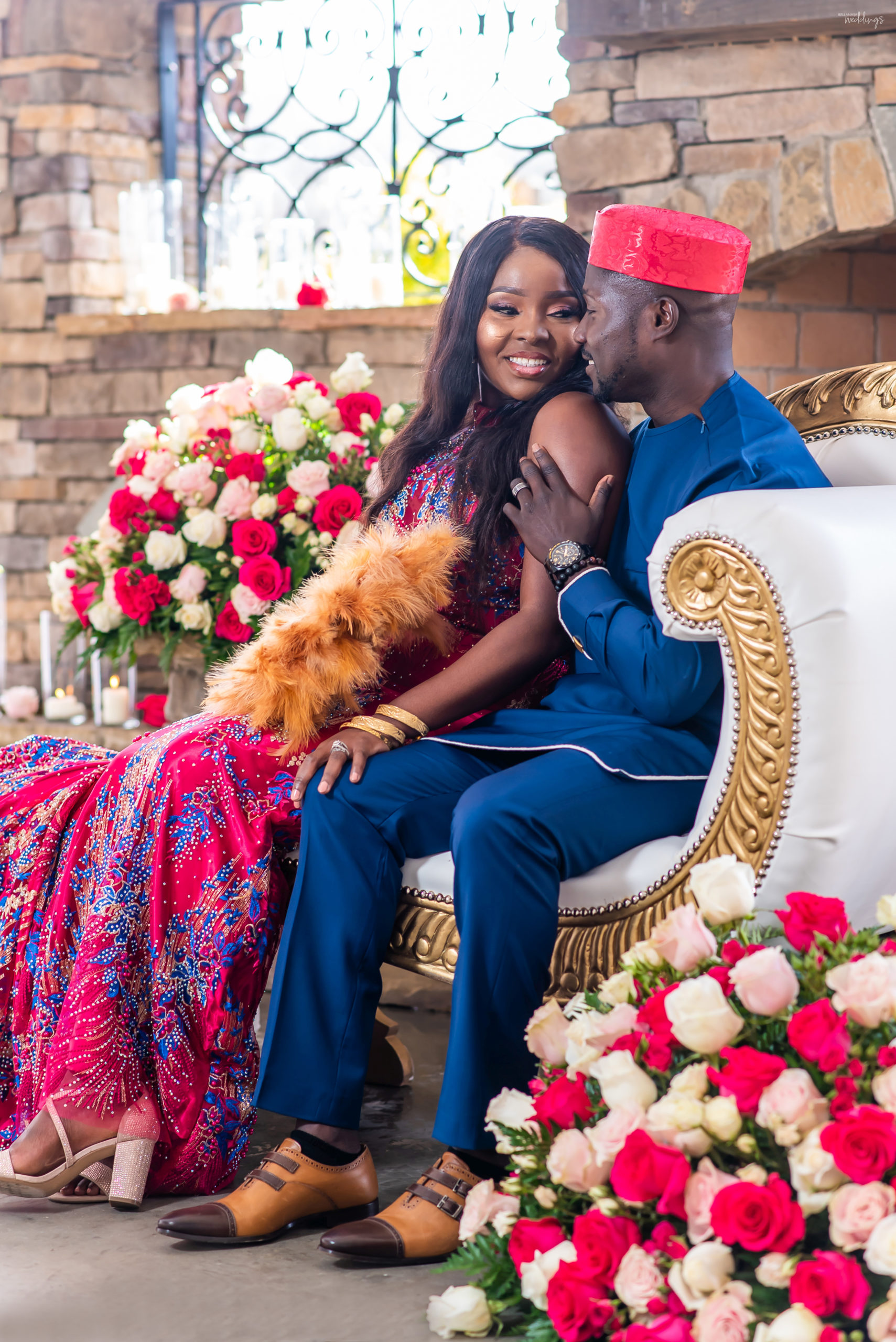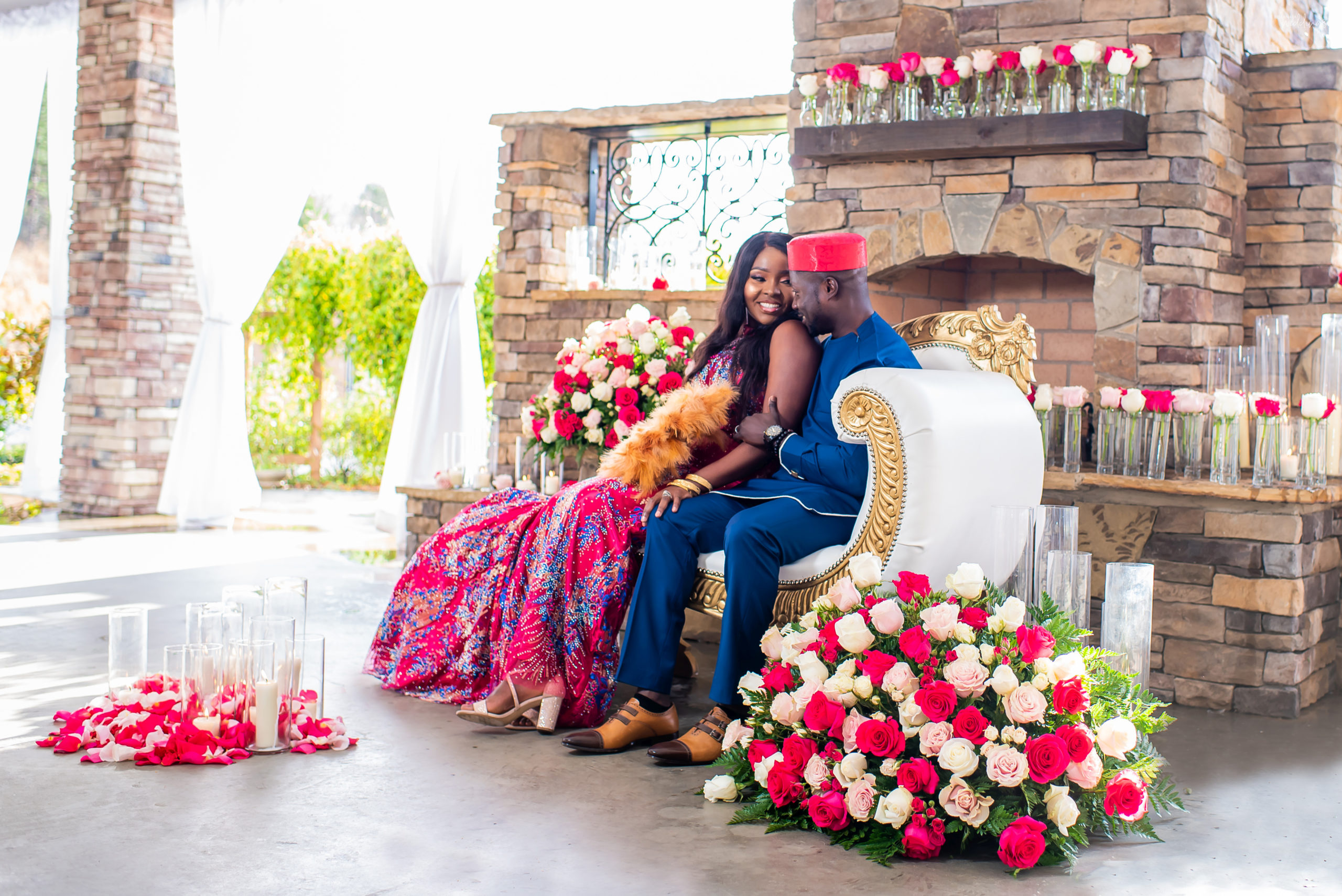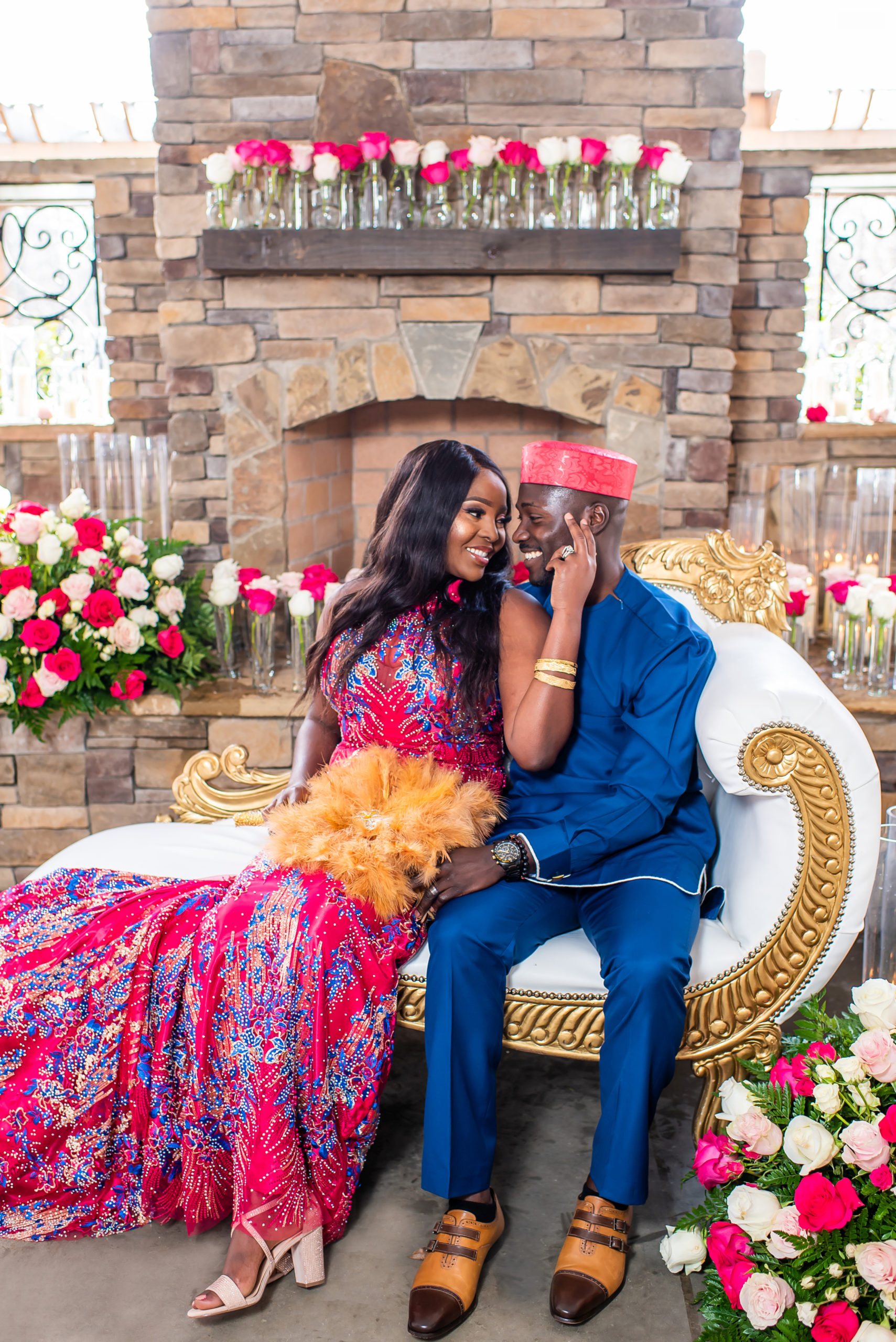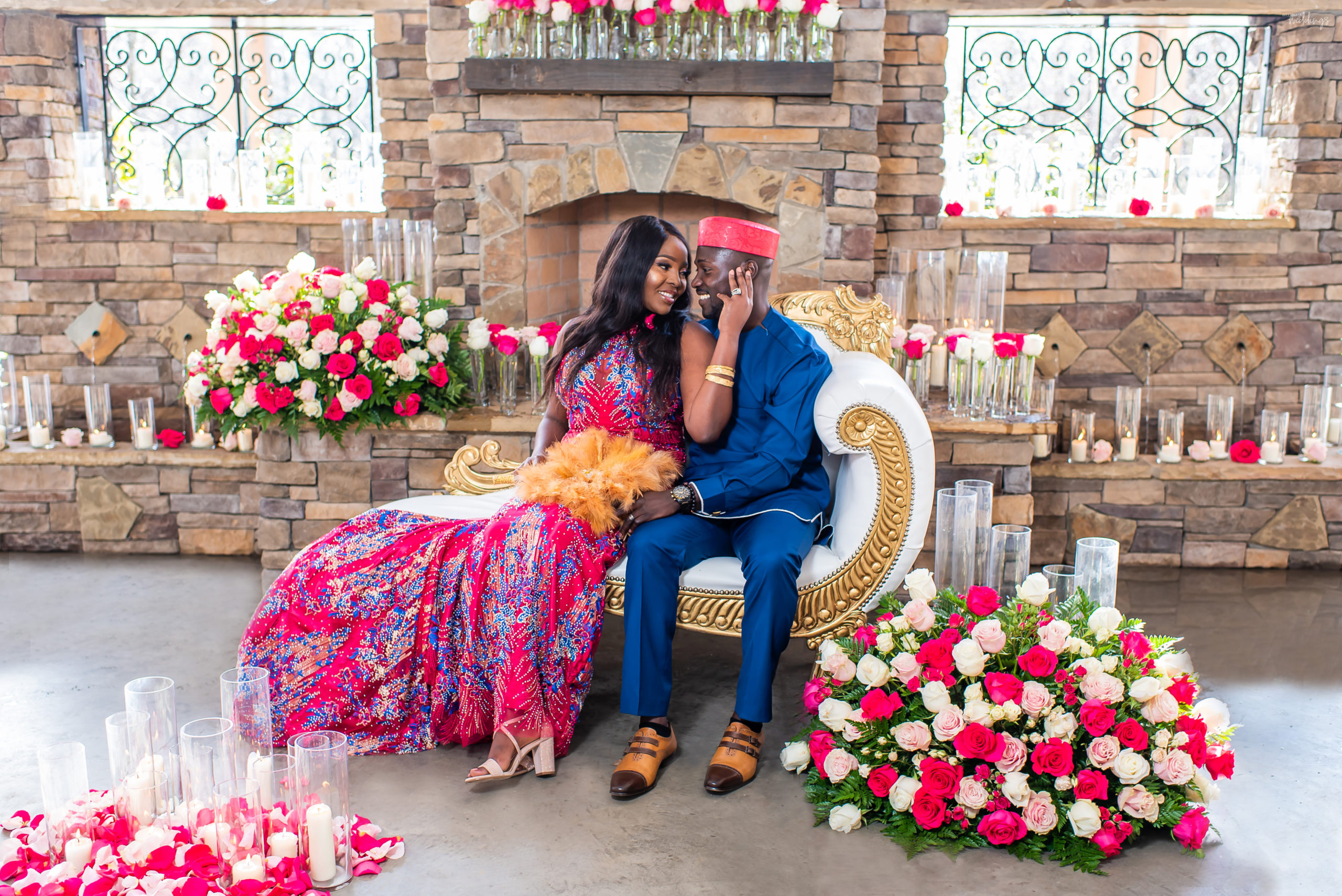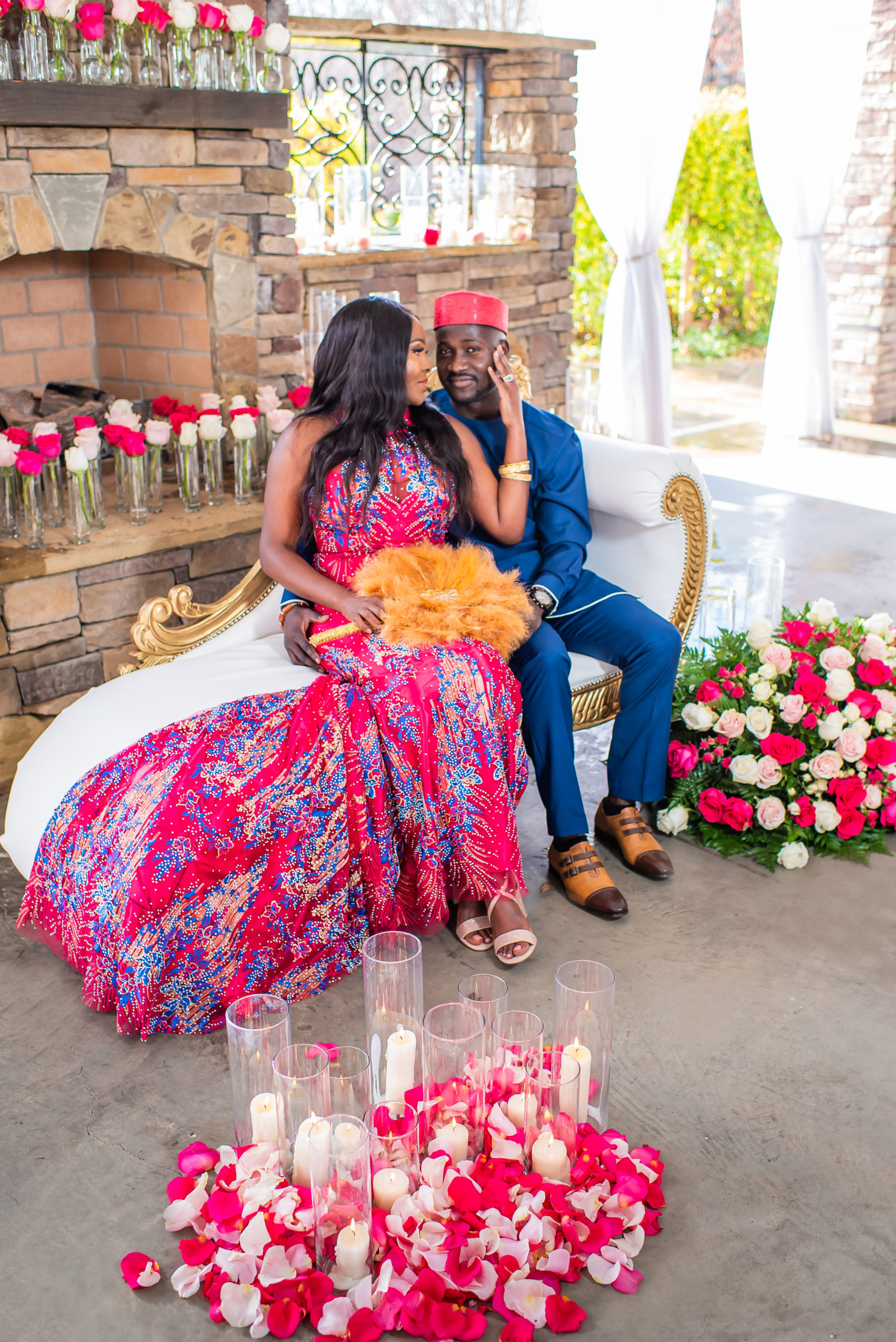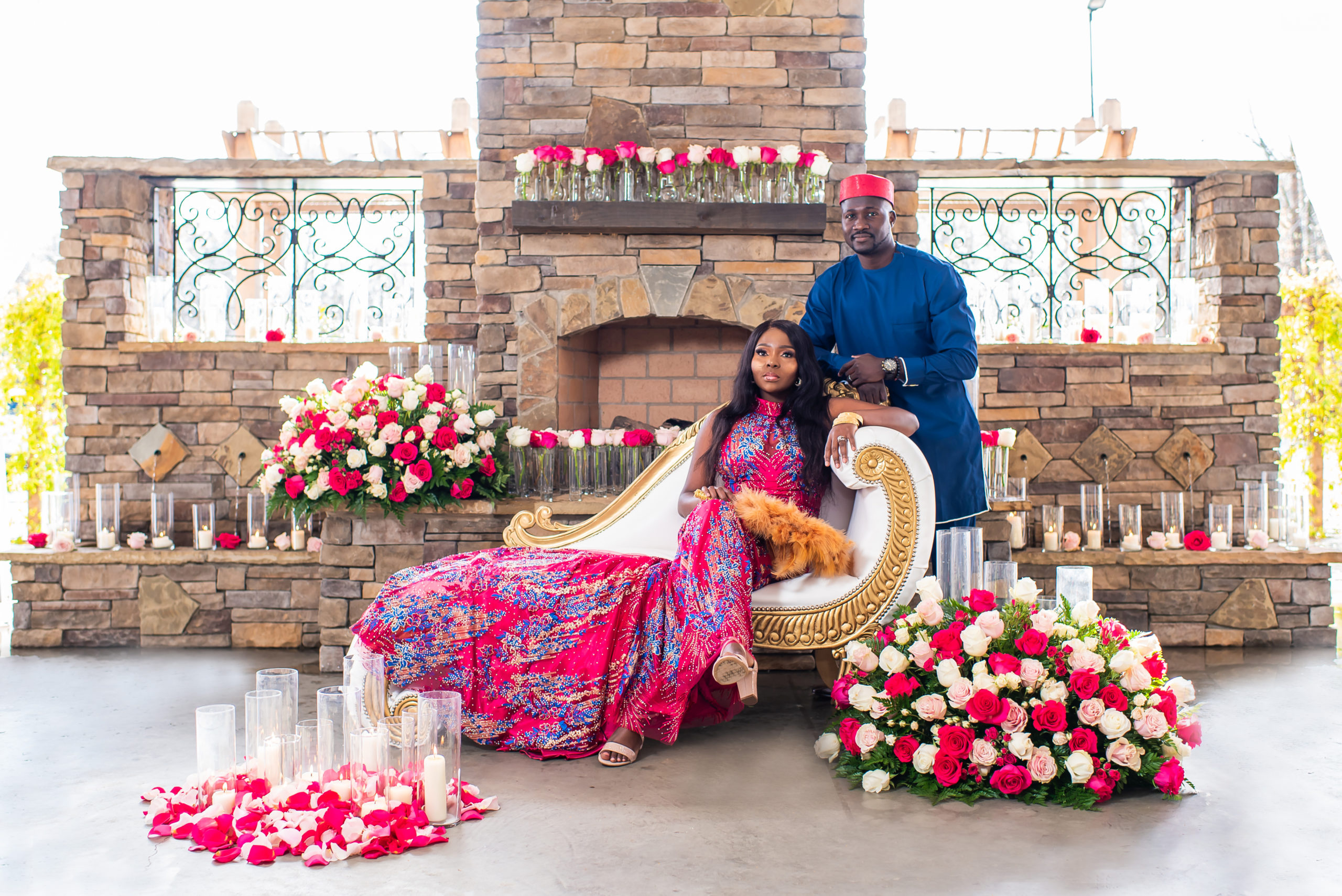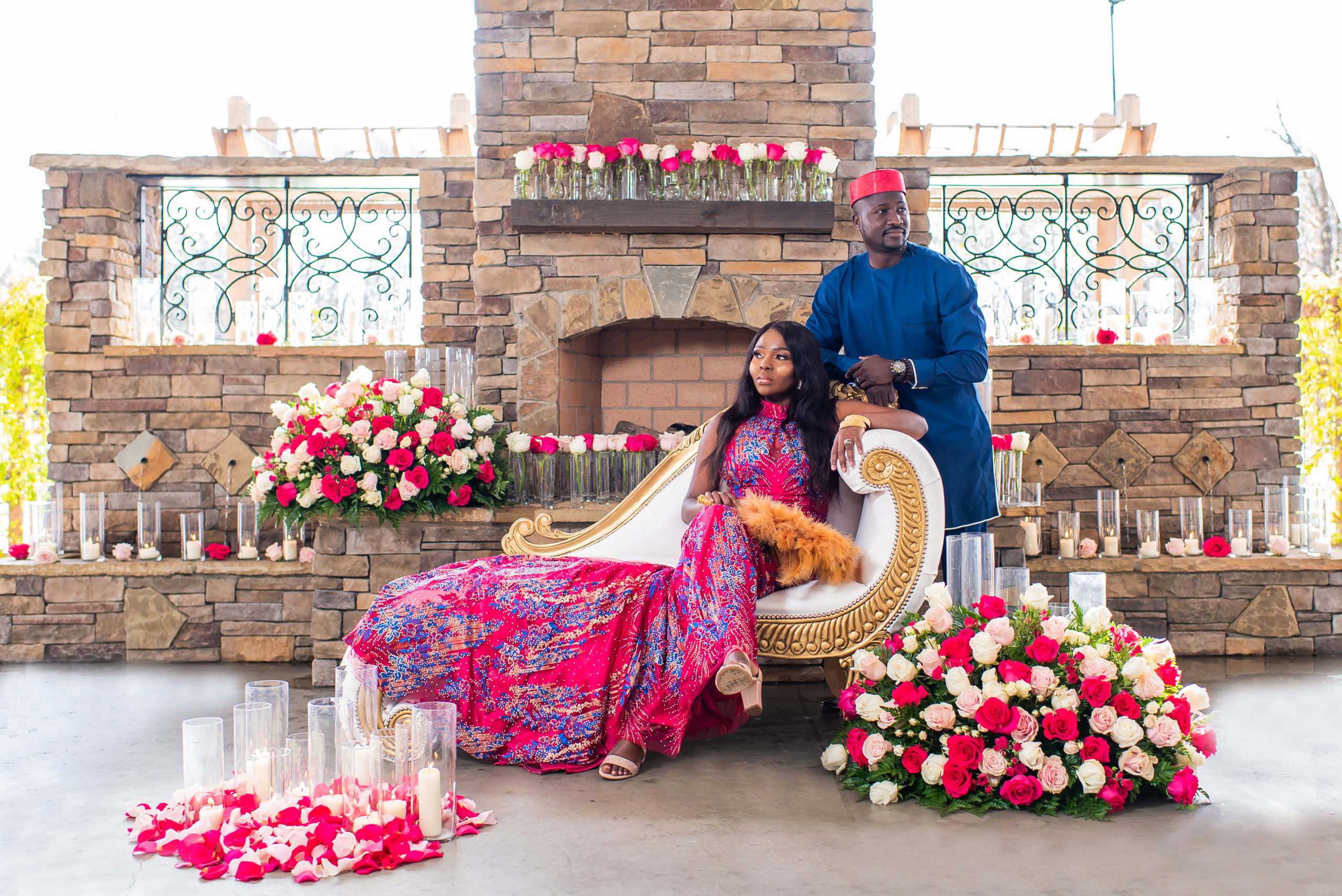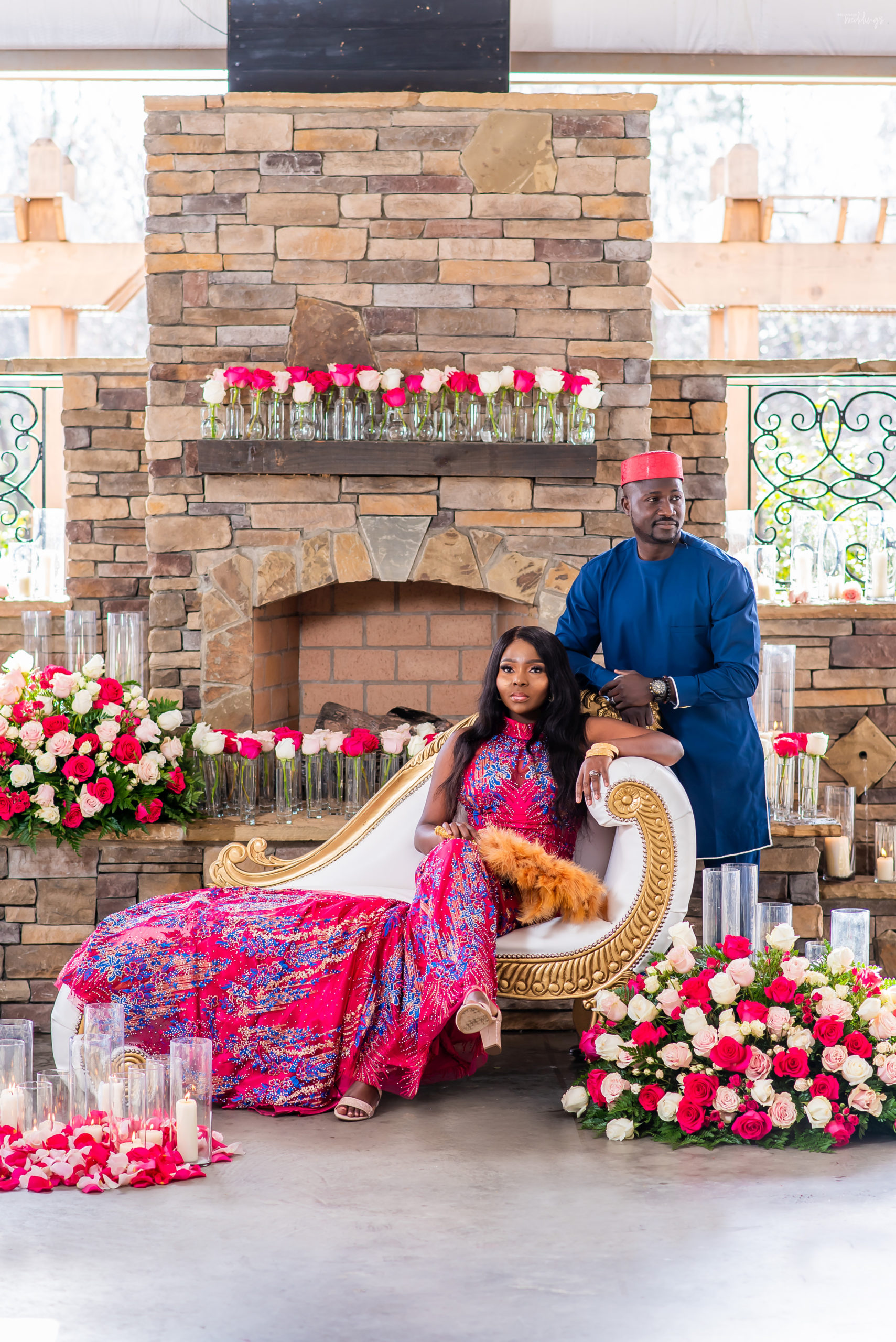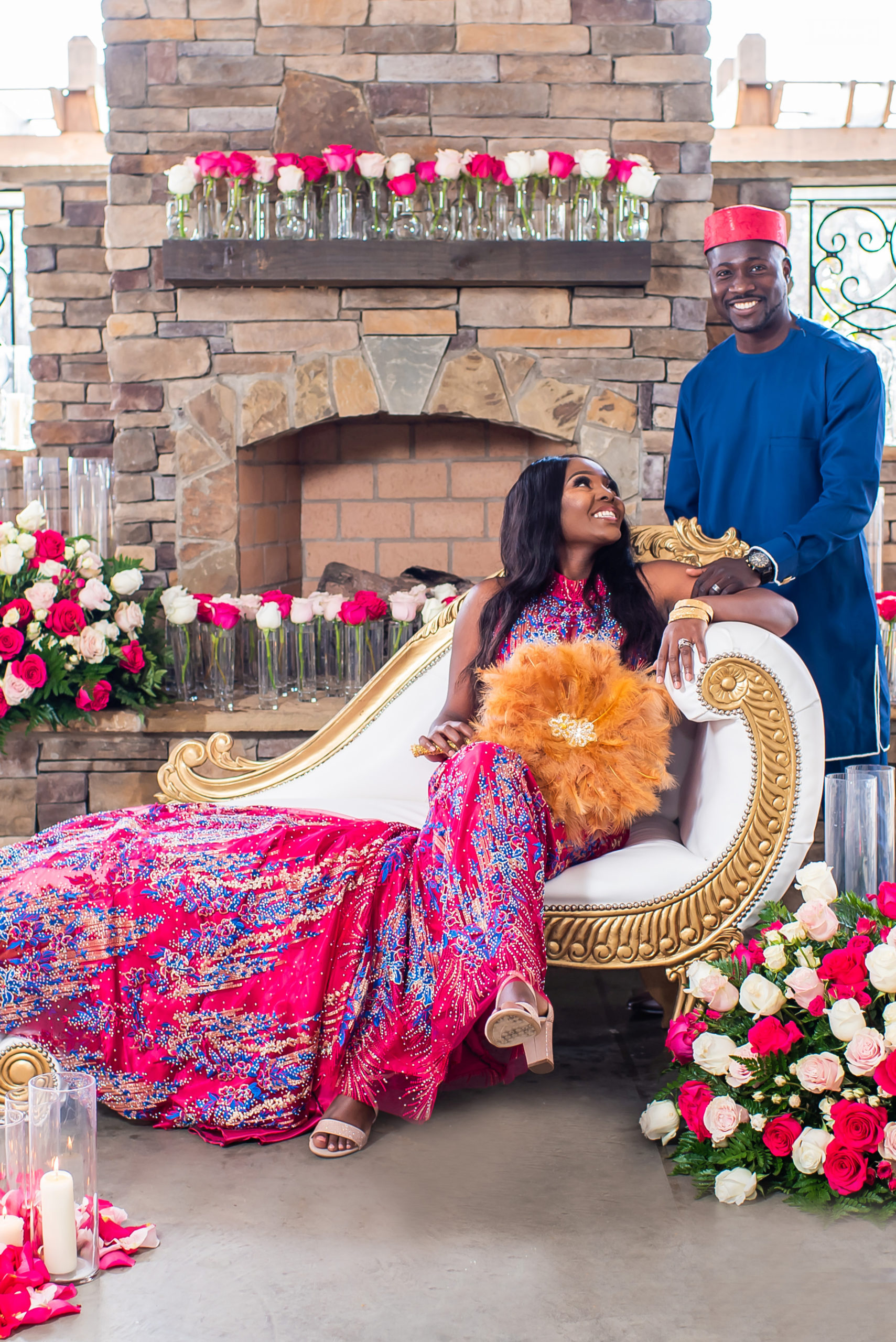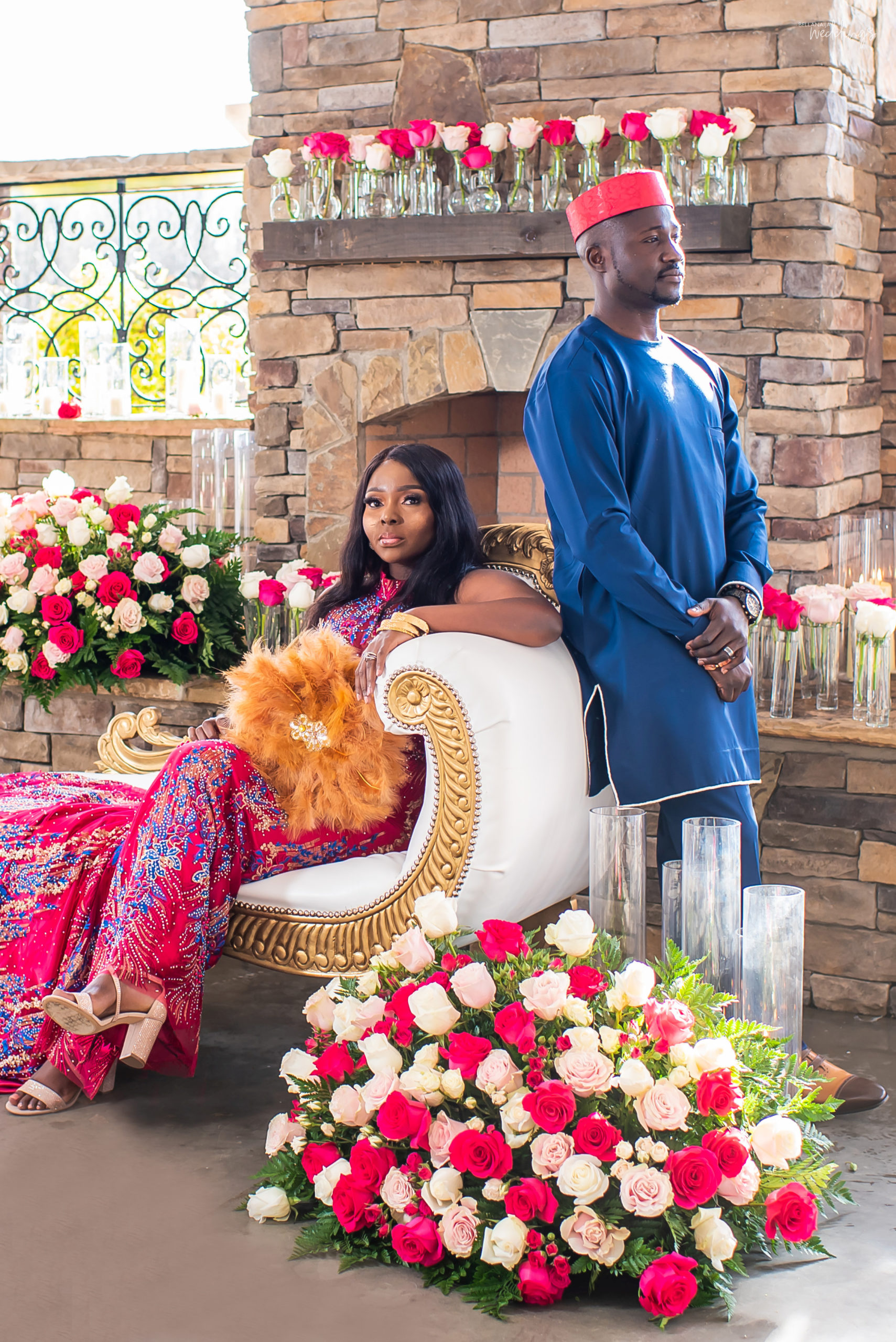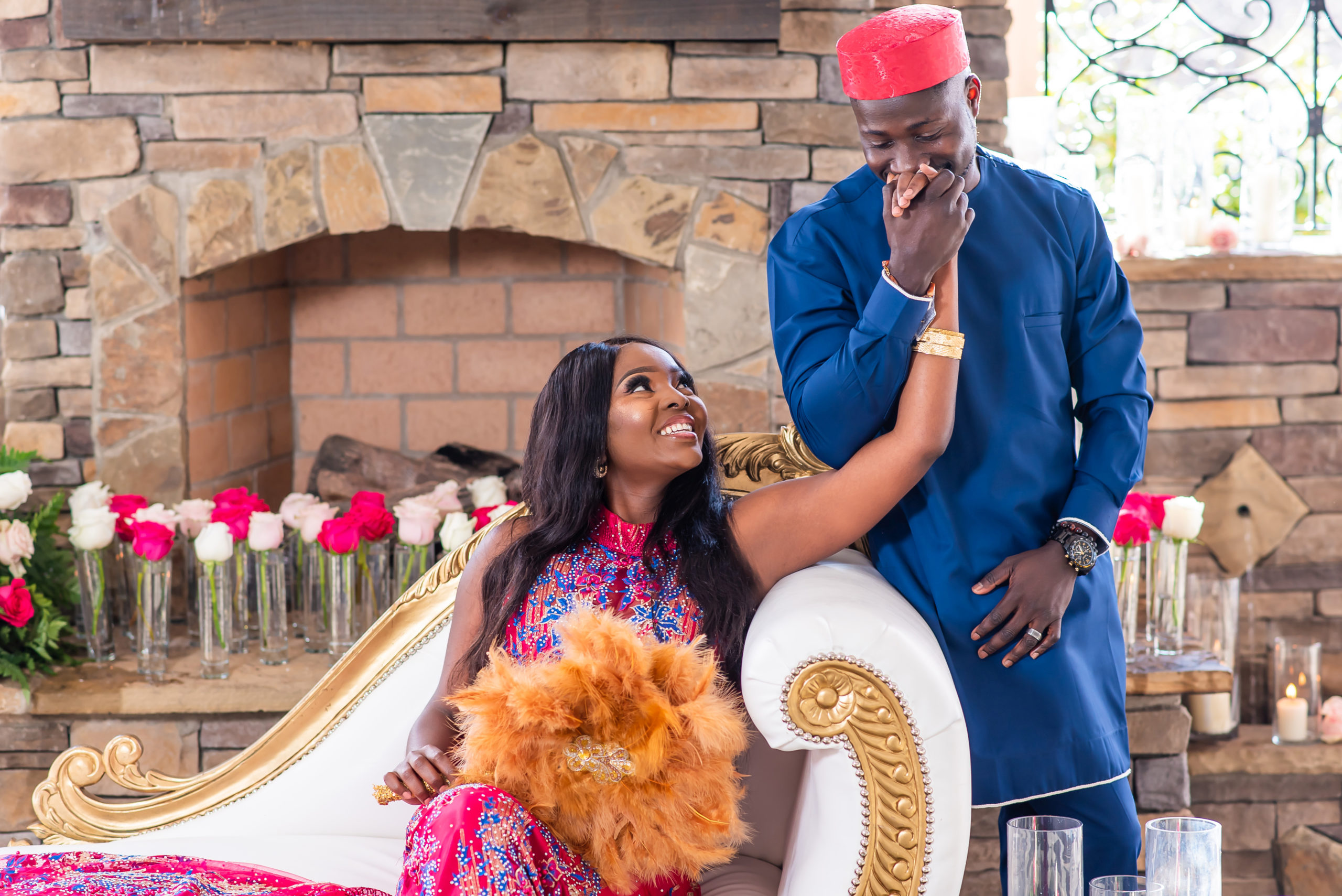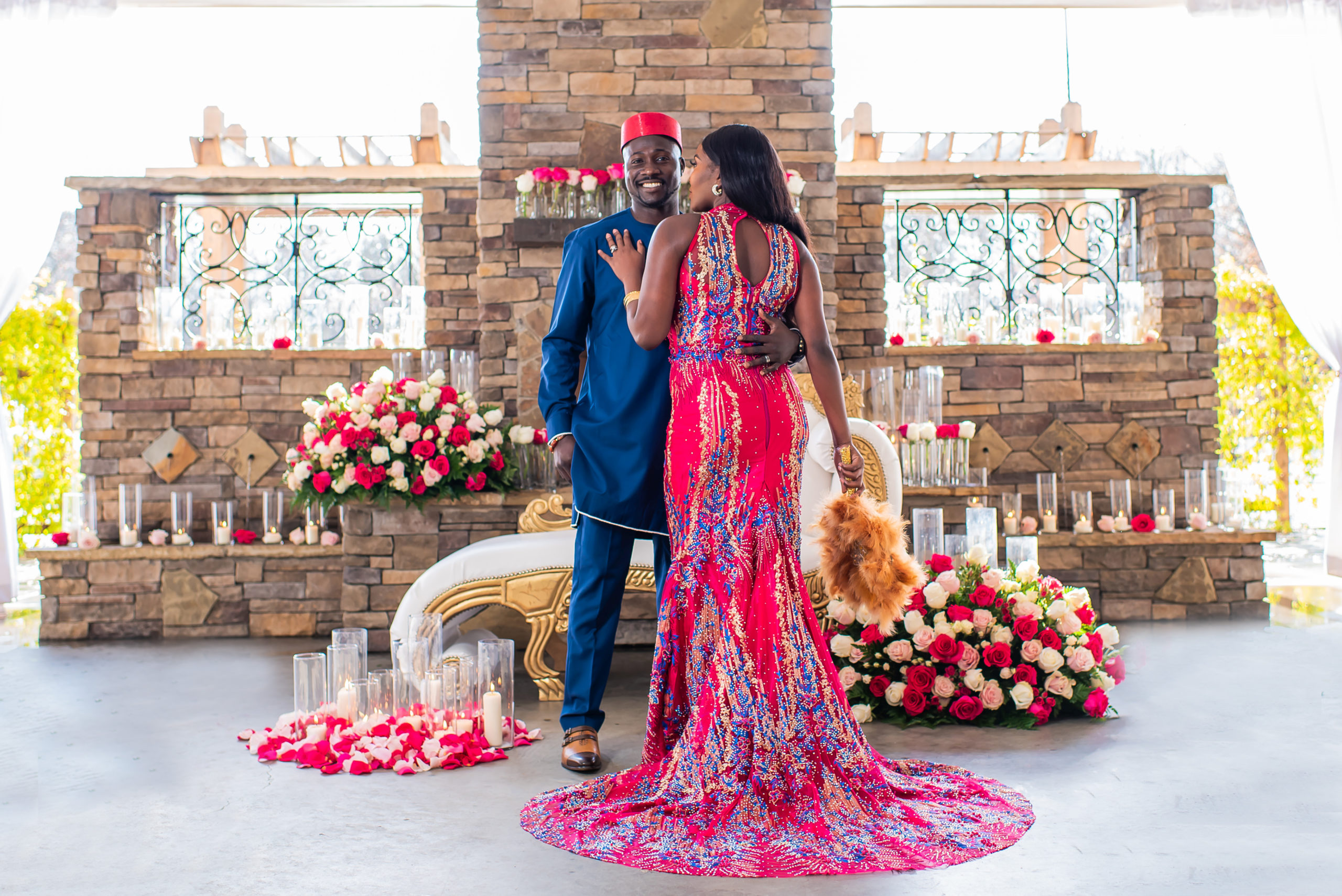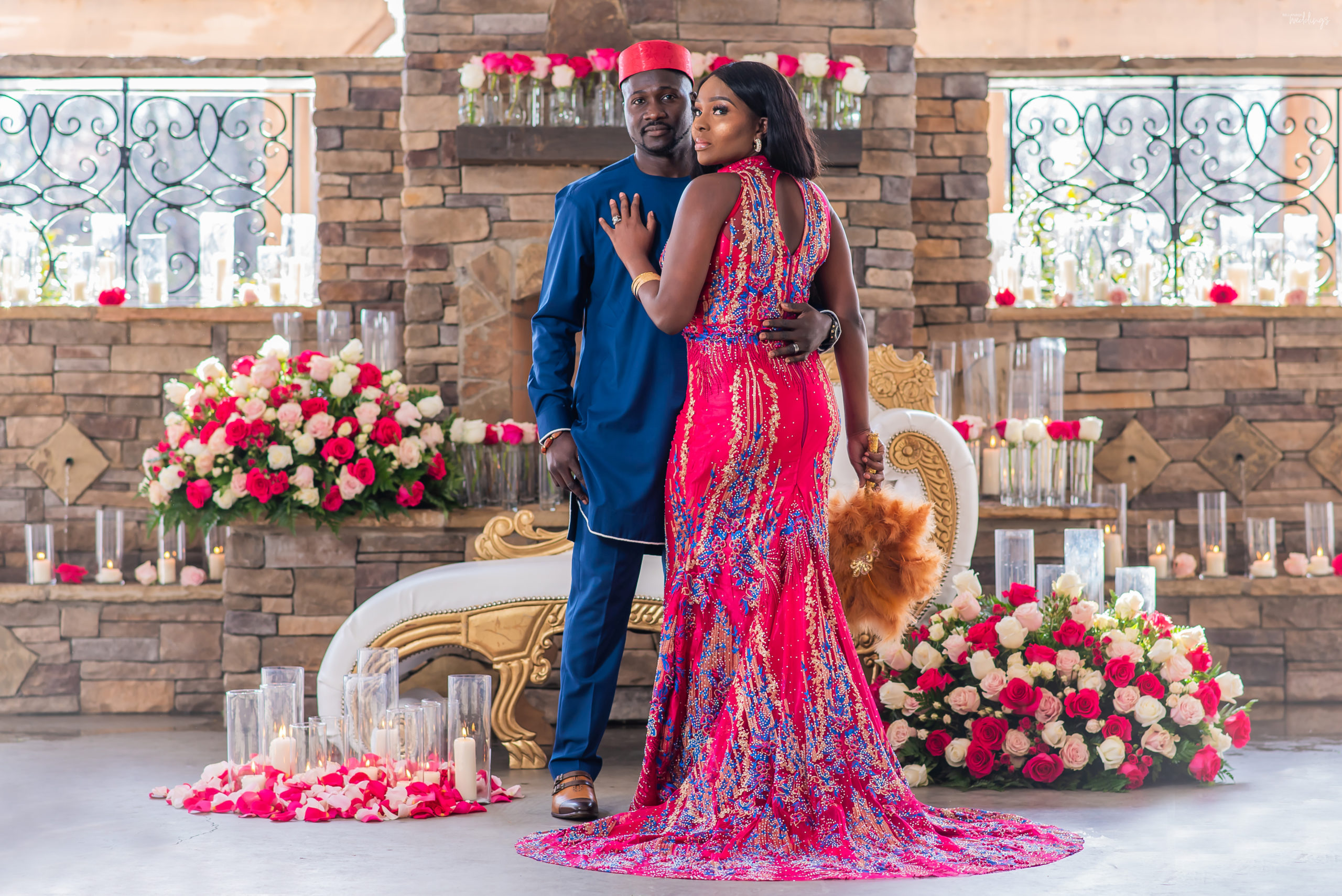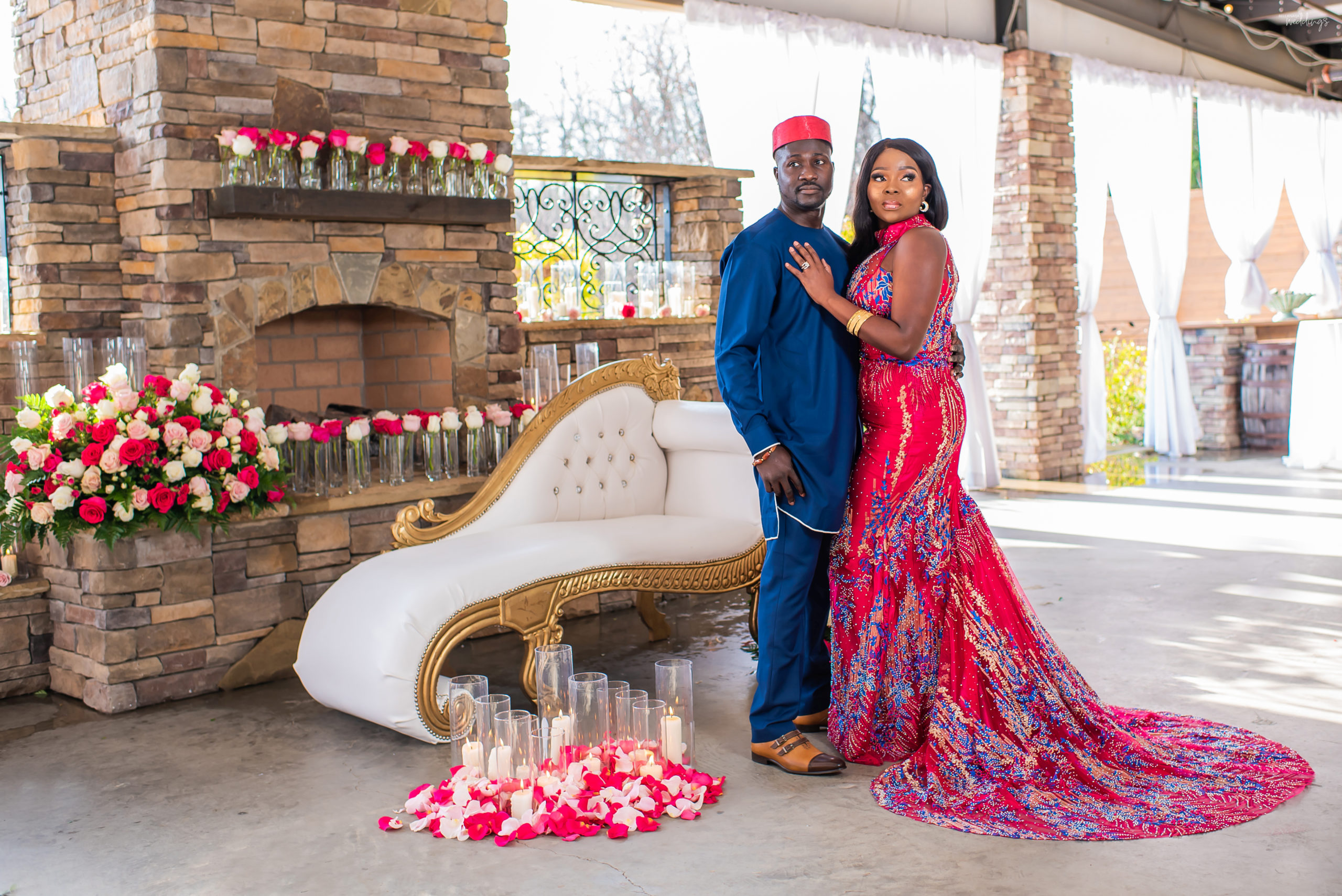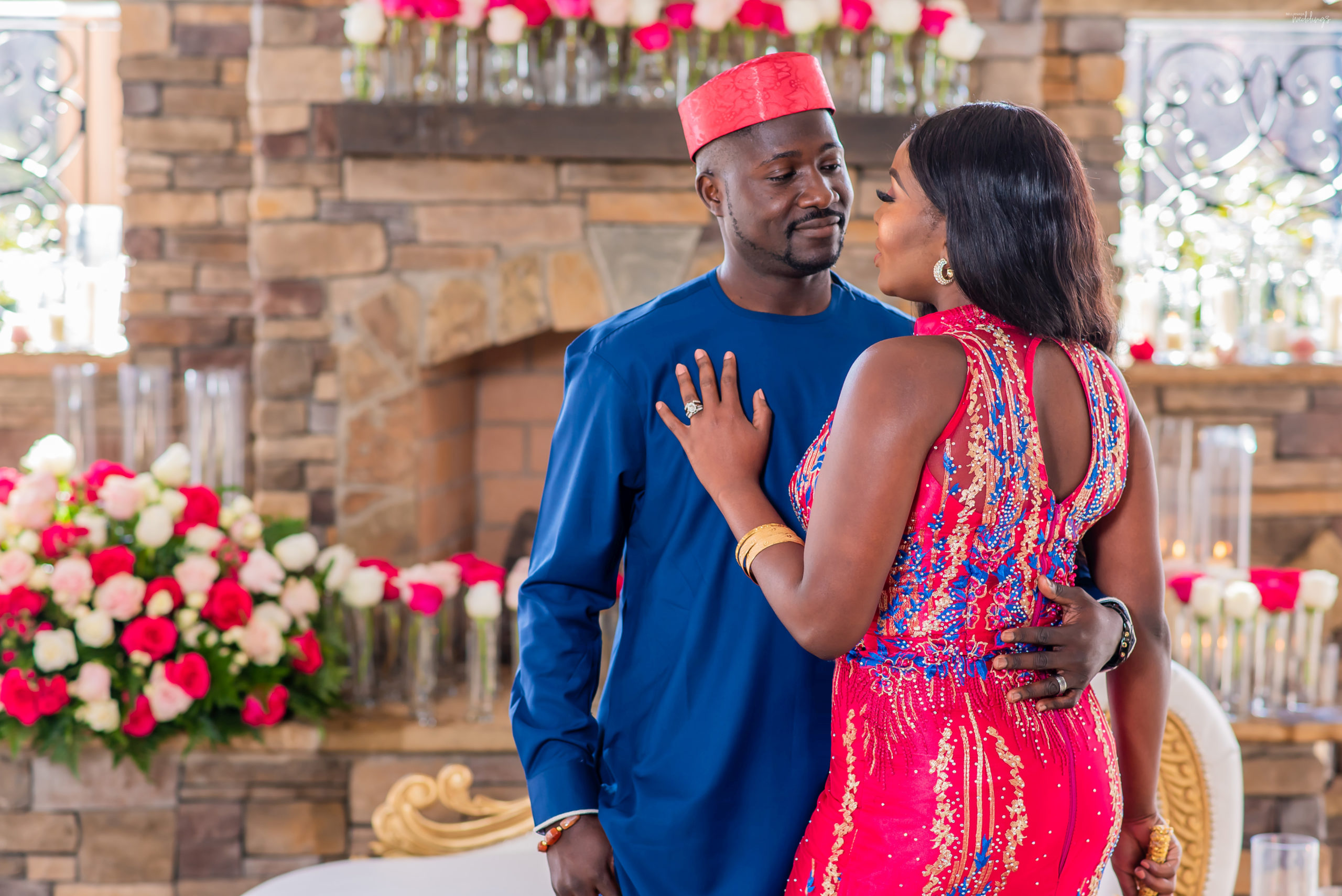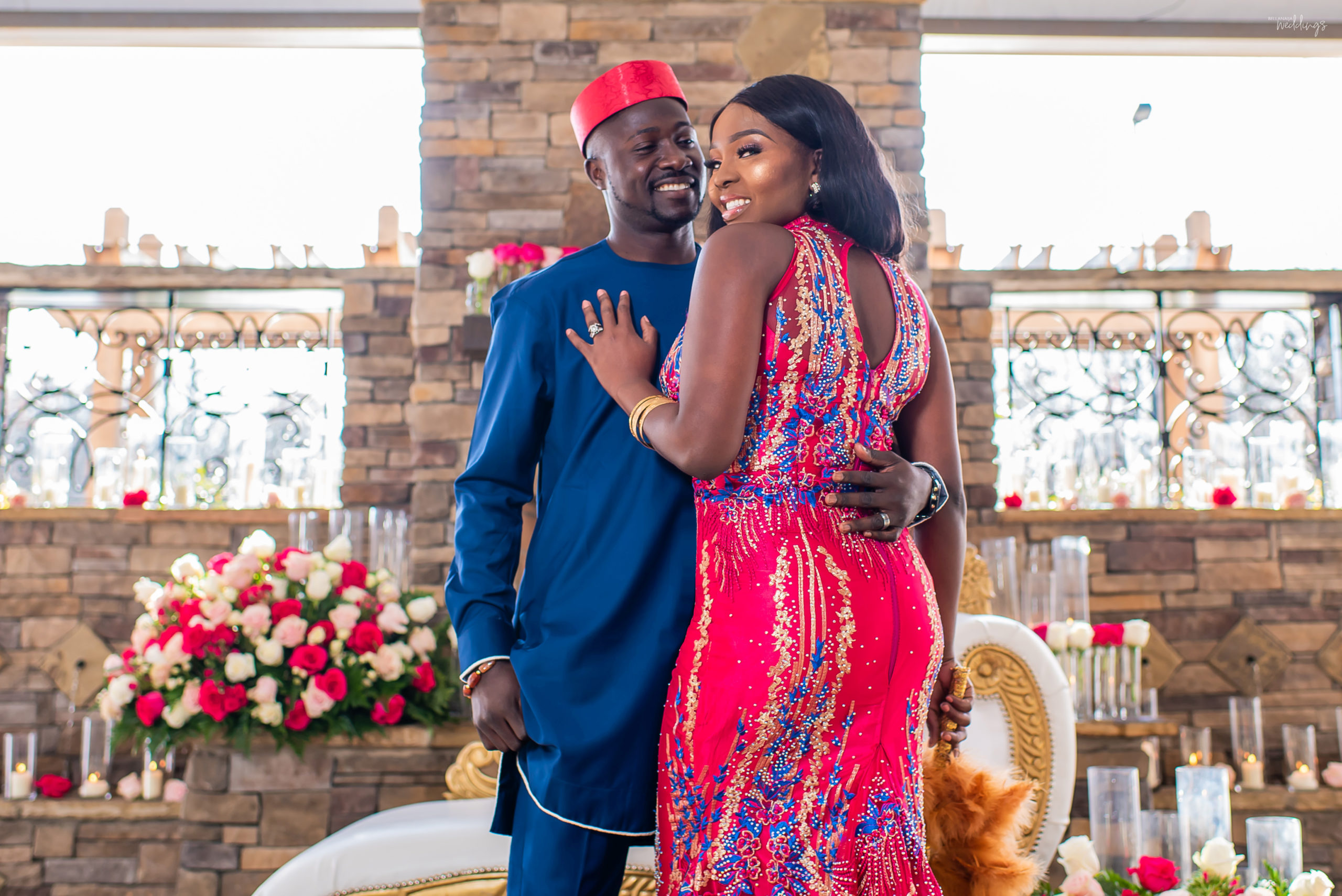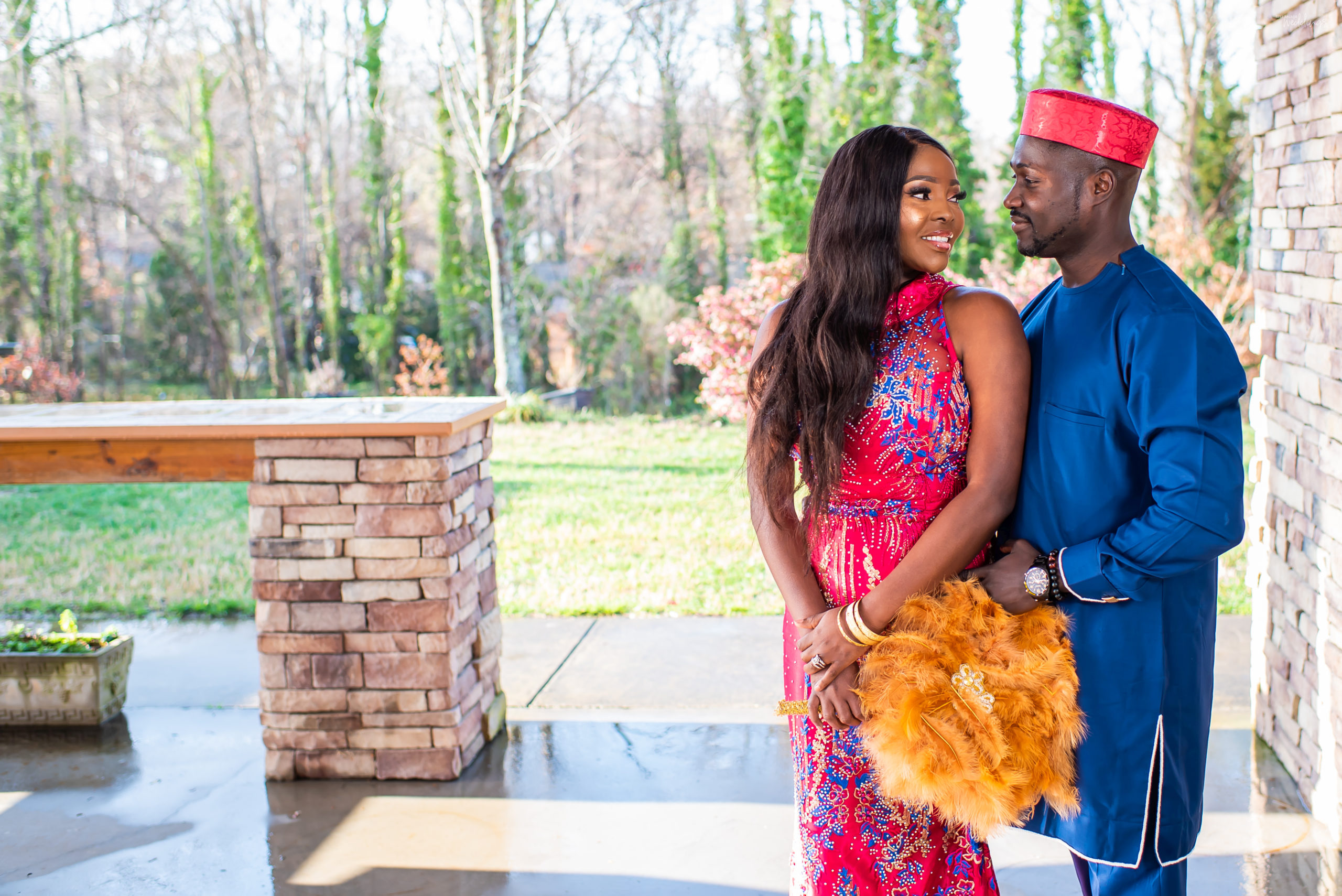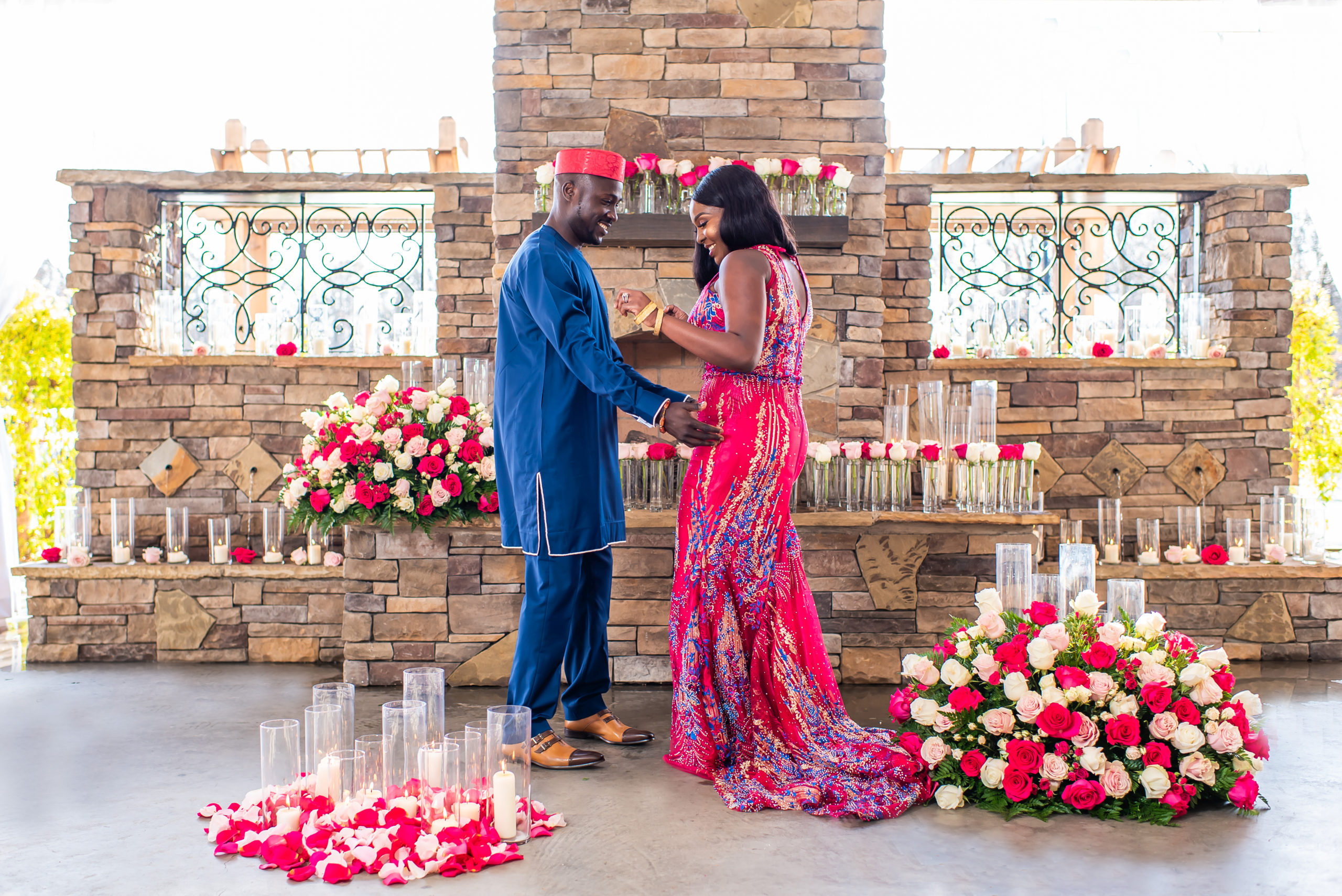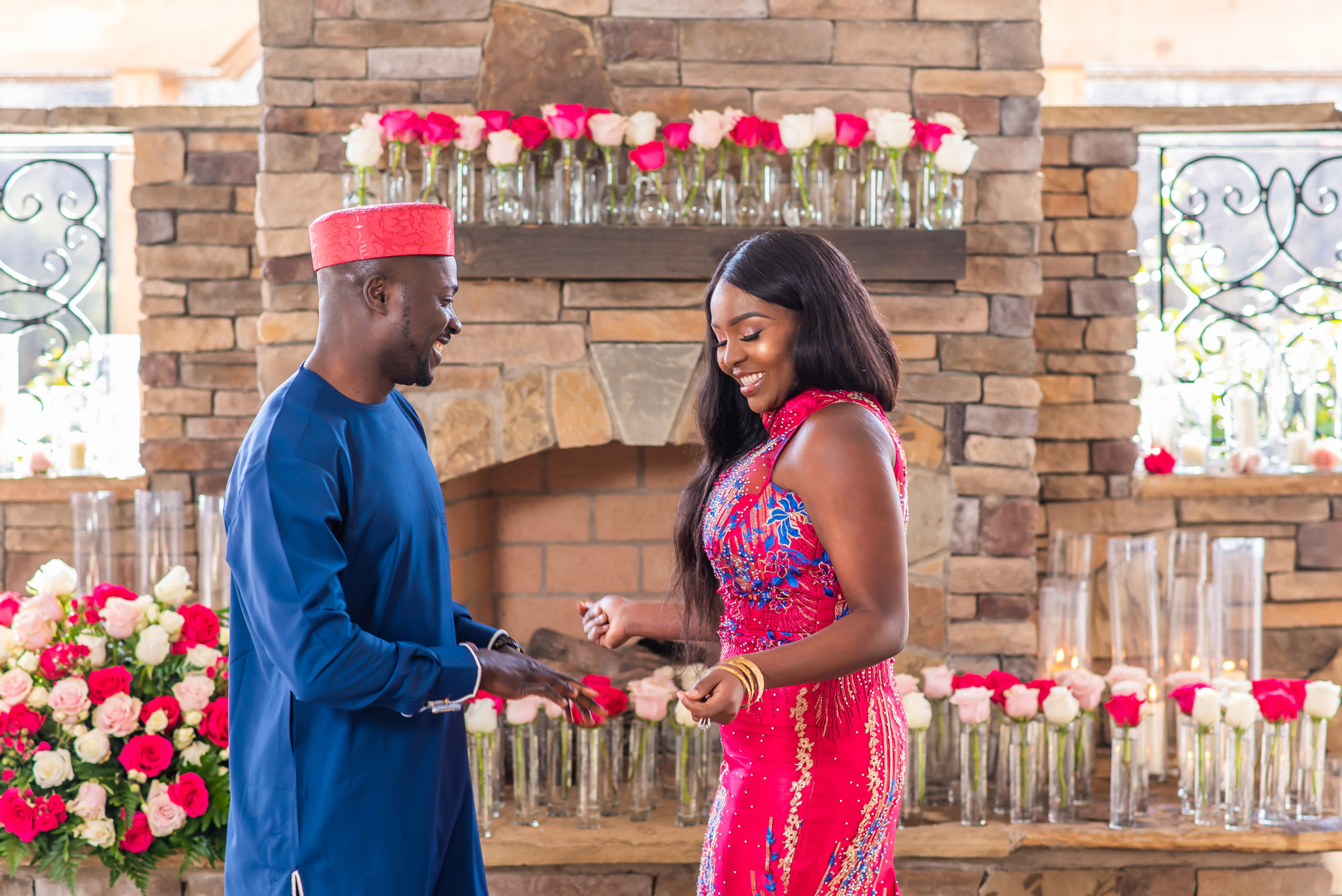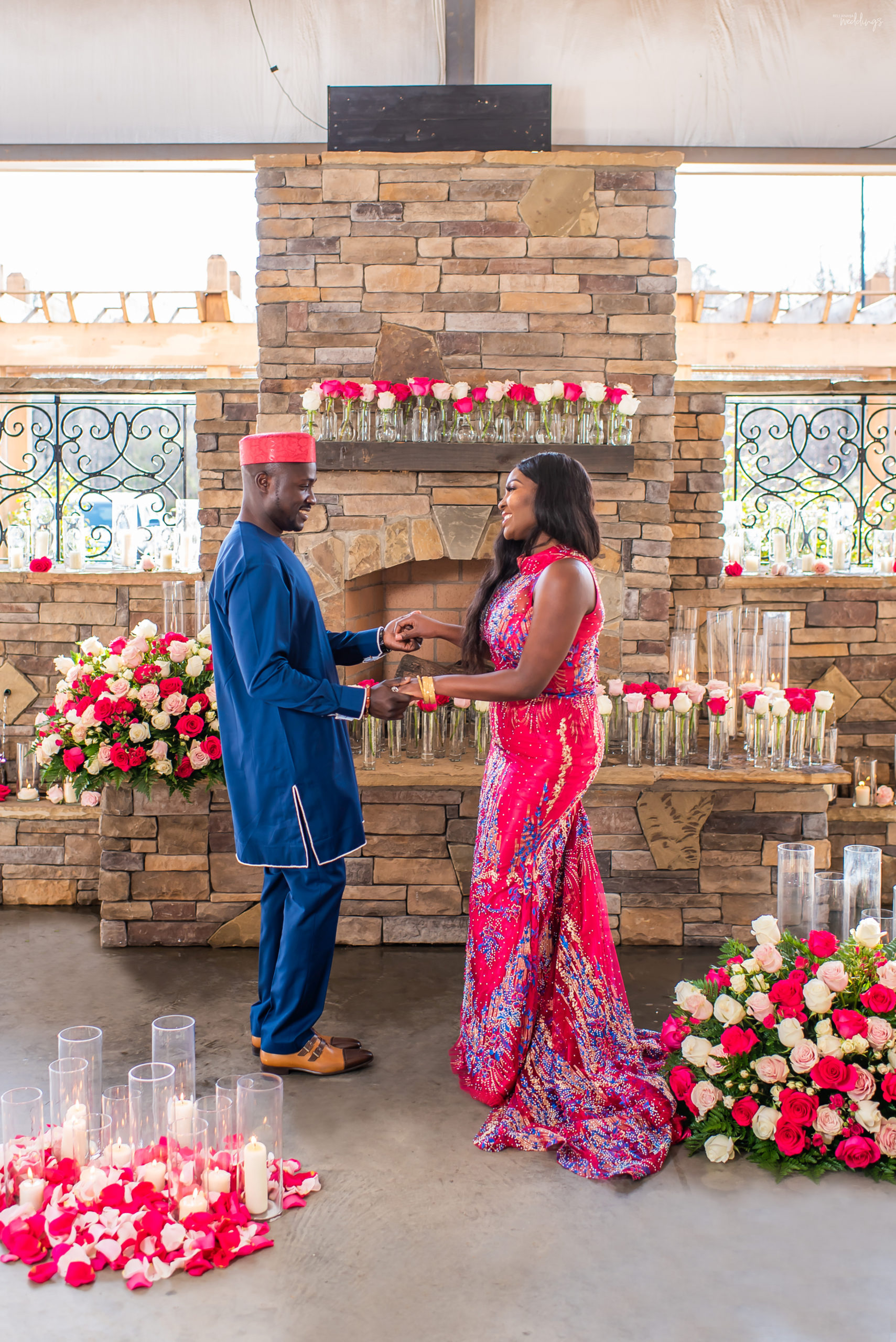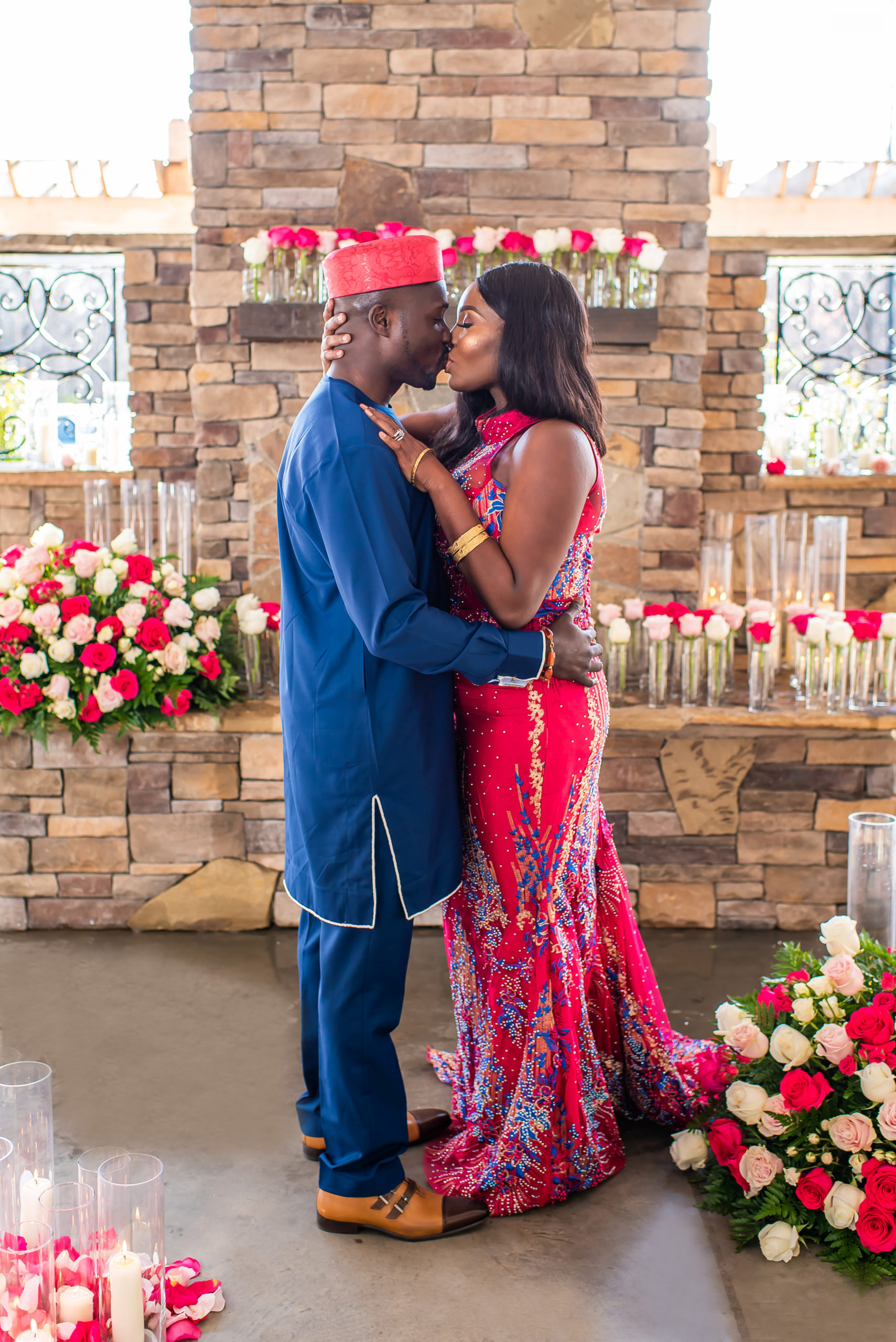 Credits
Planner/Creative Designer: @eventsbyevelynk 
Venue: @magnoliawoodsevents
Floral Design: @decorfancyja
Photography: @fotosbyfola
Videography: @clarjus
Stylist: @moorclothingstore
Female Model: @tzsonline
Male Model: @djsule99
Cake: @lizzyluxesweets 
Makeup: @charlottemua_beautyproglamm
Rentals: @royalangeleventdesign
Stationery: @vividesignsbyalero
African Bites: @rosescreamycakes