The entertainment scene has got us giddy almost every weekend and we simply can't get enough! Today, our excitement is thanks to Comedian and entertainer, Stanley Chibunna popularly known as Funnybone and his sweetheart, Angel.
The two met through a mutual friend and a beautiful love story was born. The lovers tied the knot in a colourful Igbo traditional wedding with their friends, family and well-wishers present to share in their joy. Angel was such an exquisite bride and Stanley came through dapper as well!
The love, happiness and all-round cheer present on this day will definitely make your day. You surely want to take in all the beauty and thrill of the #StanleysAngel Igbo wedding.
Enjoy their wedding photos below.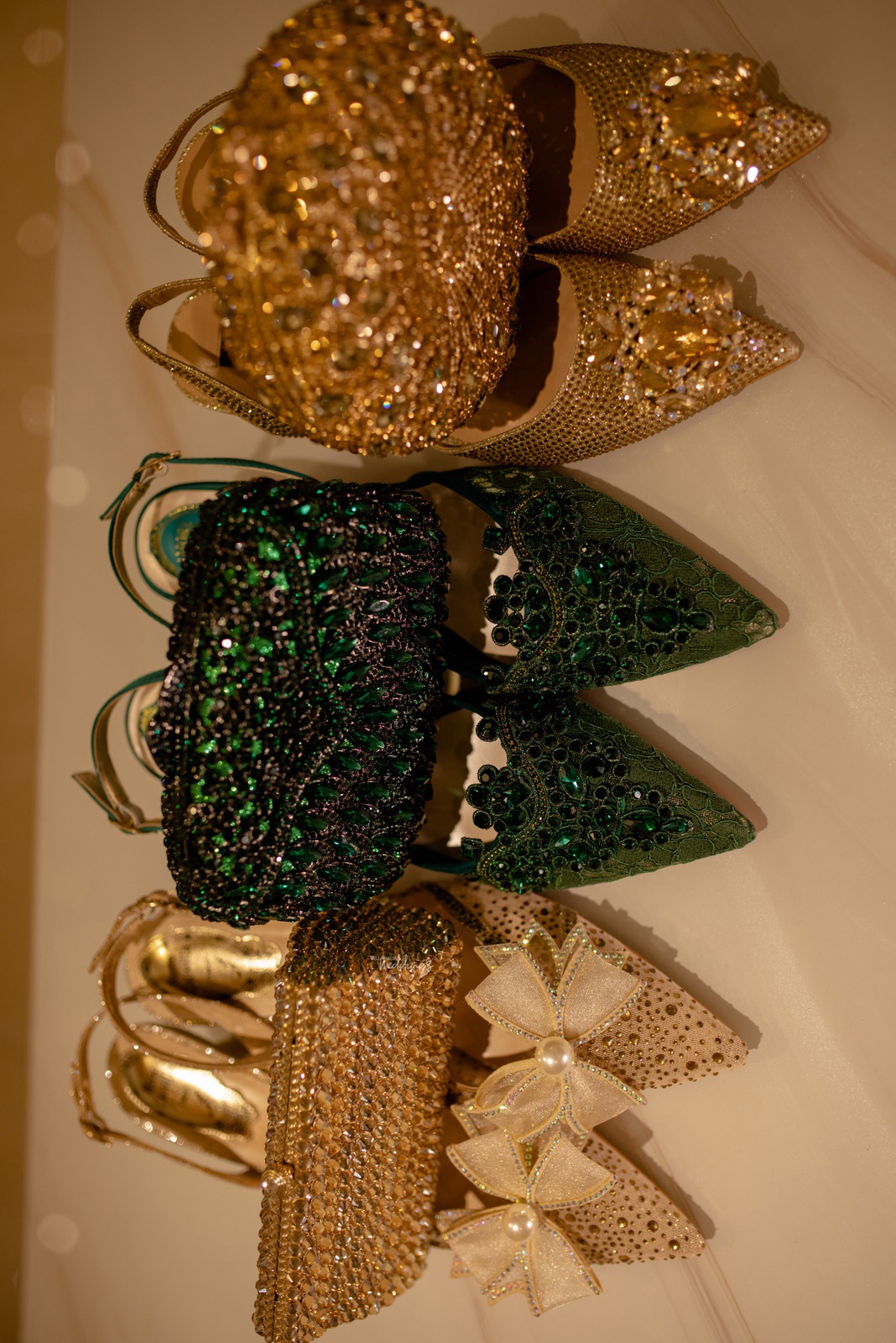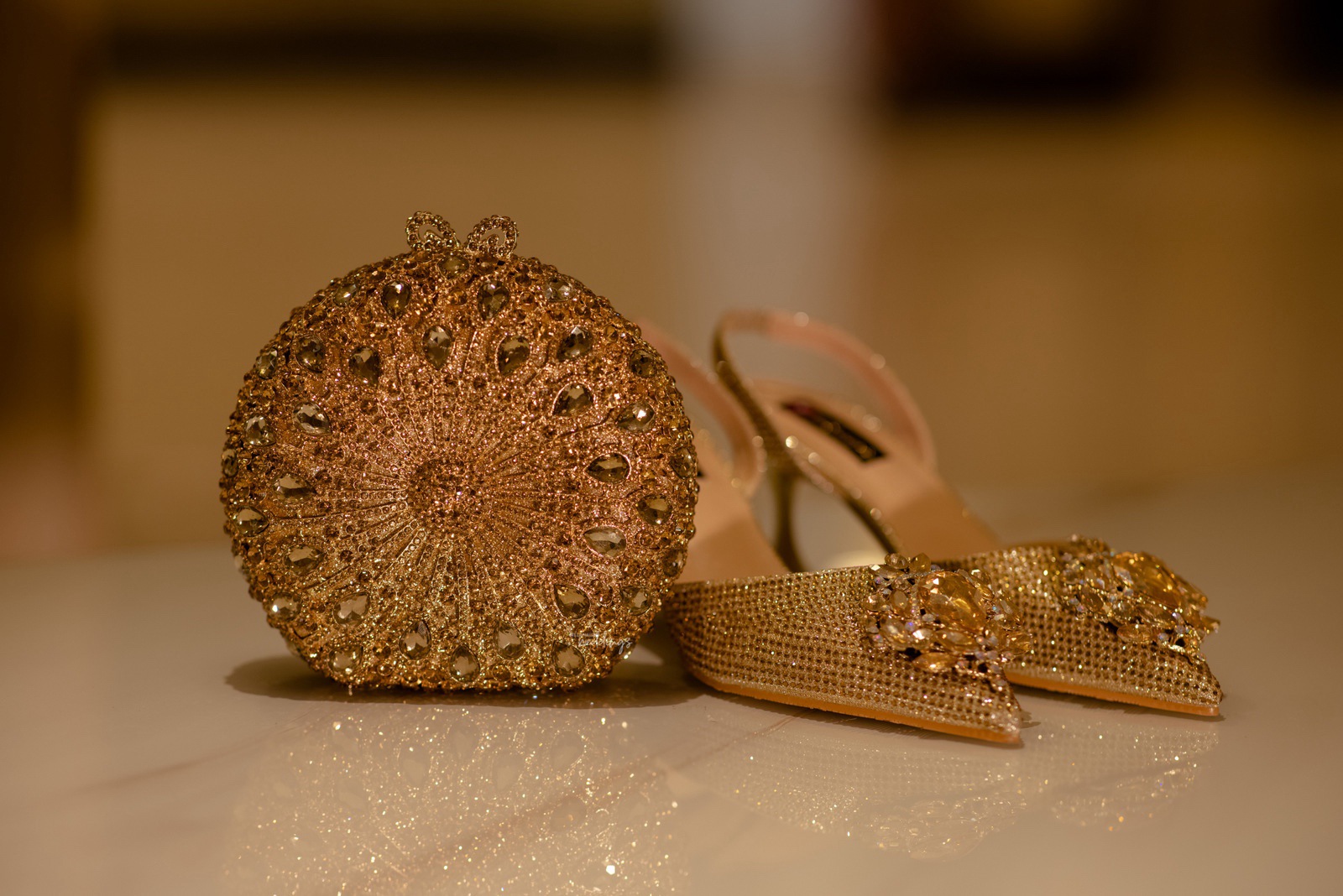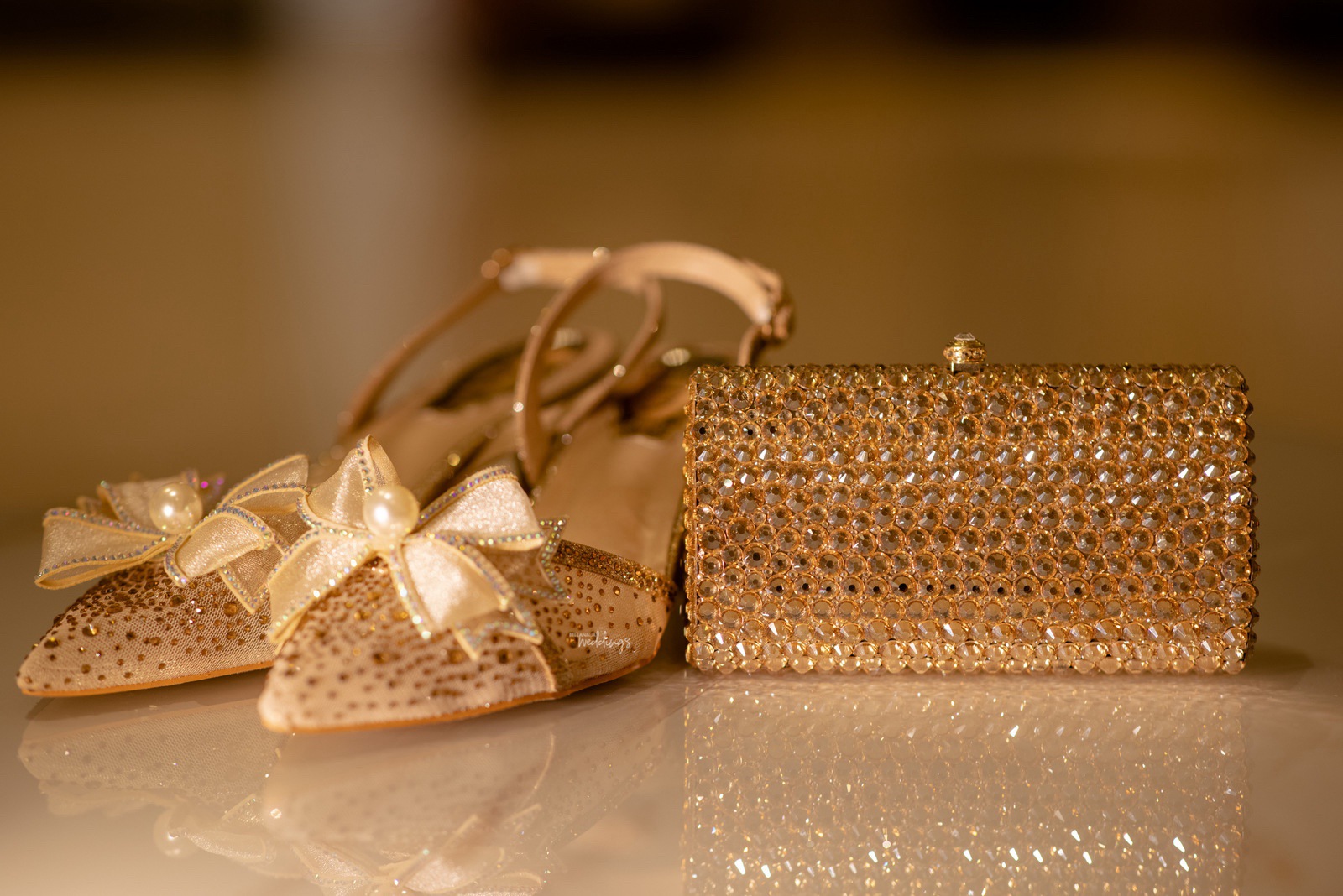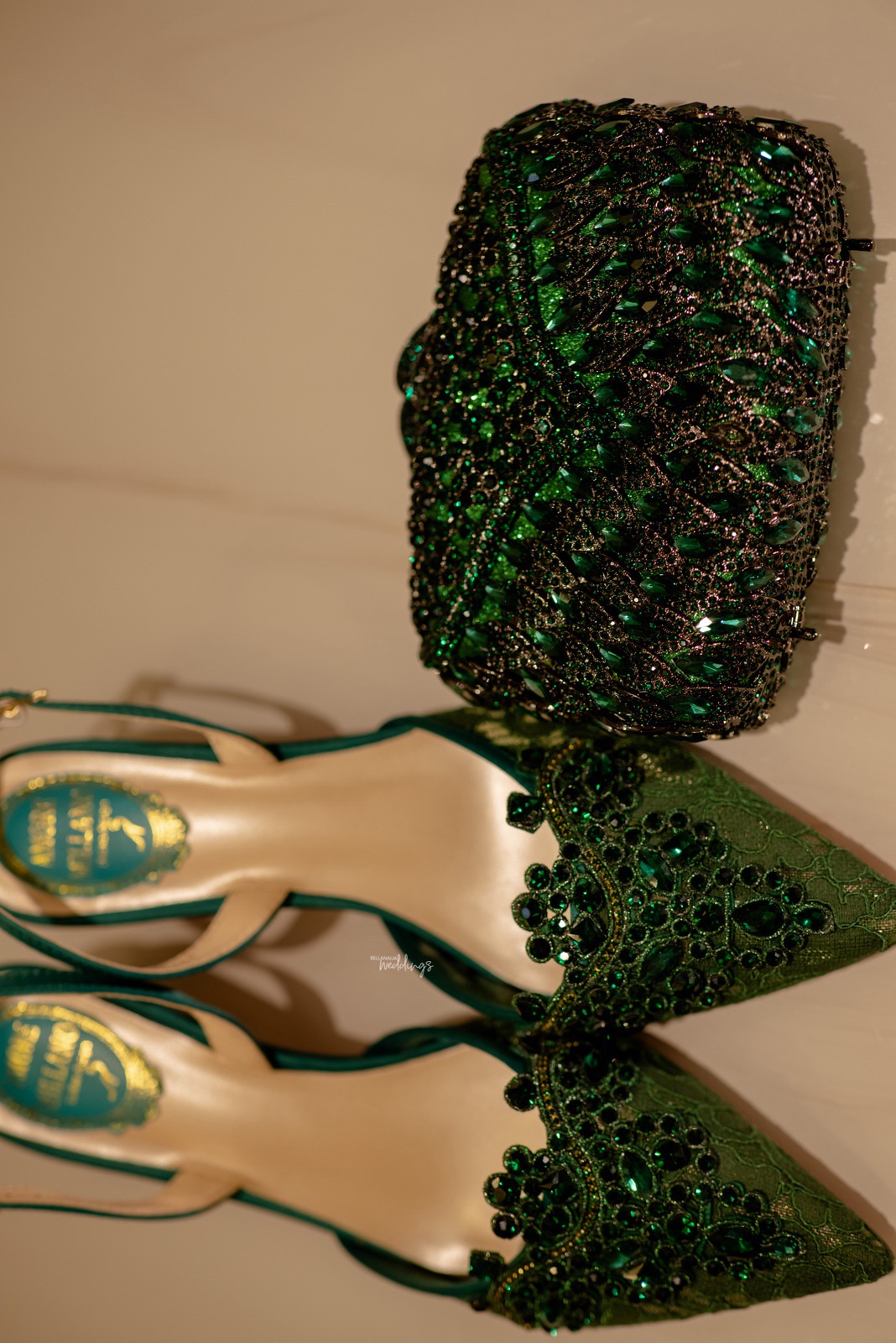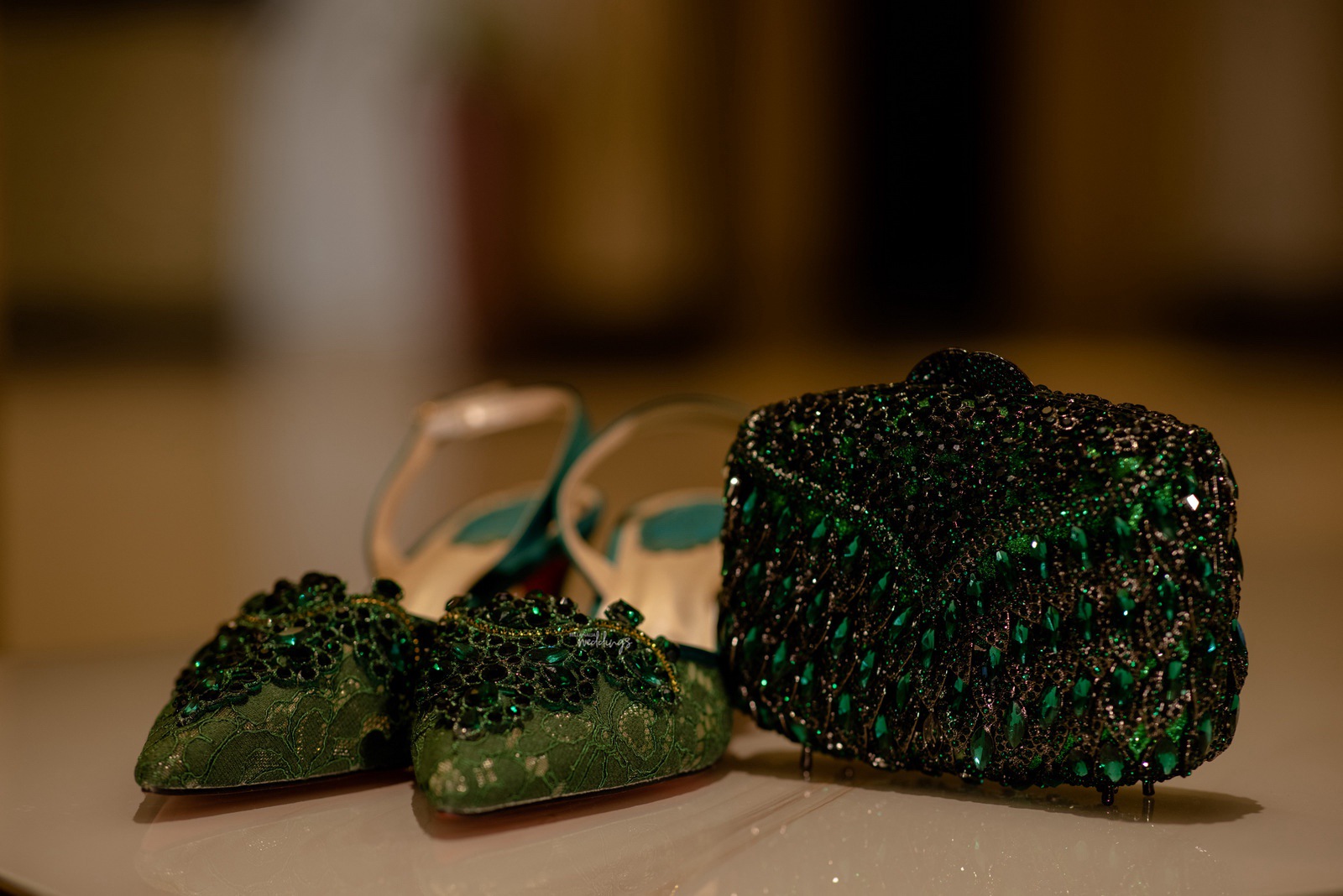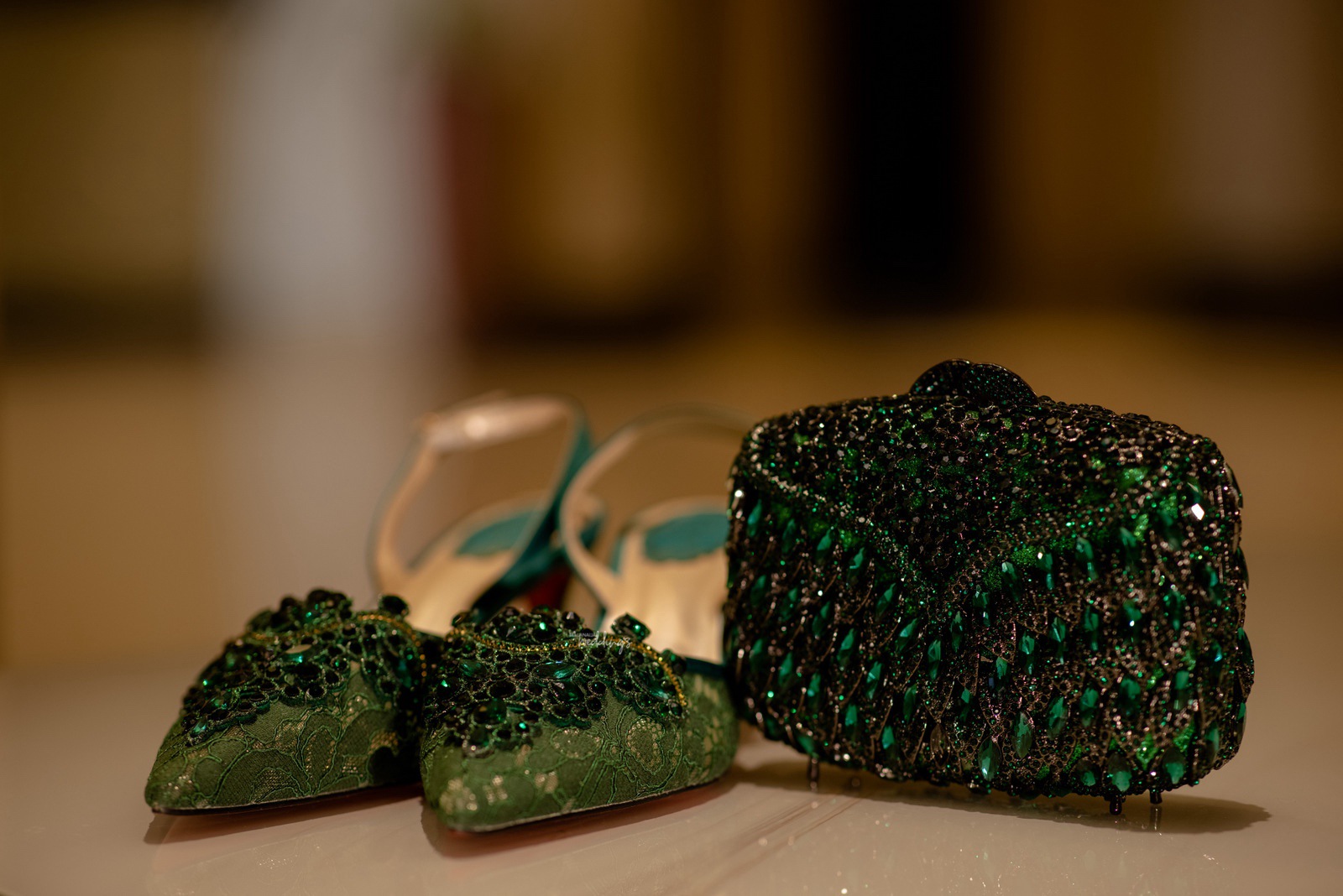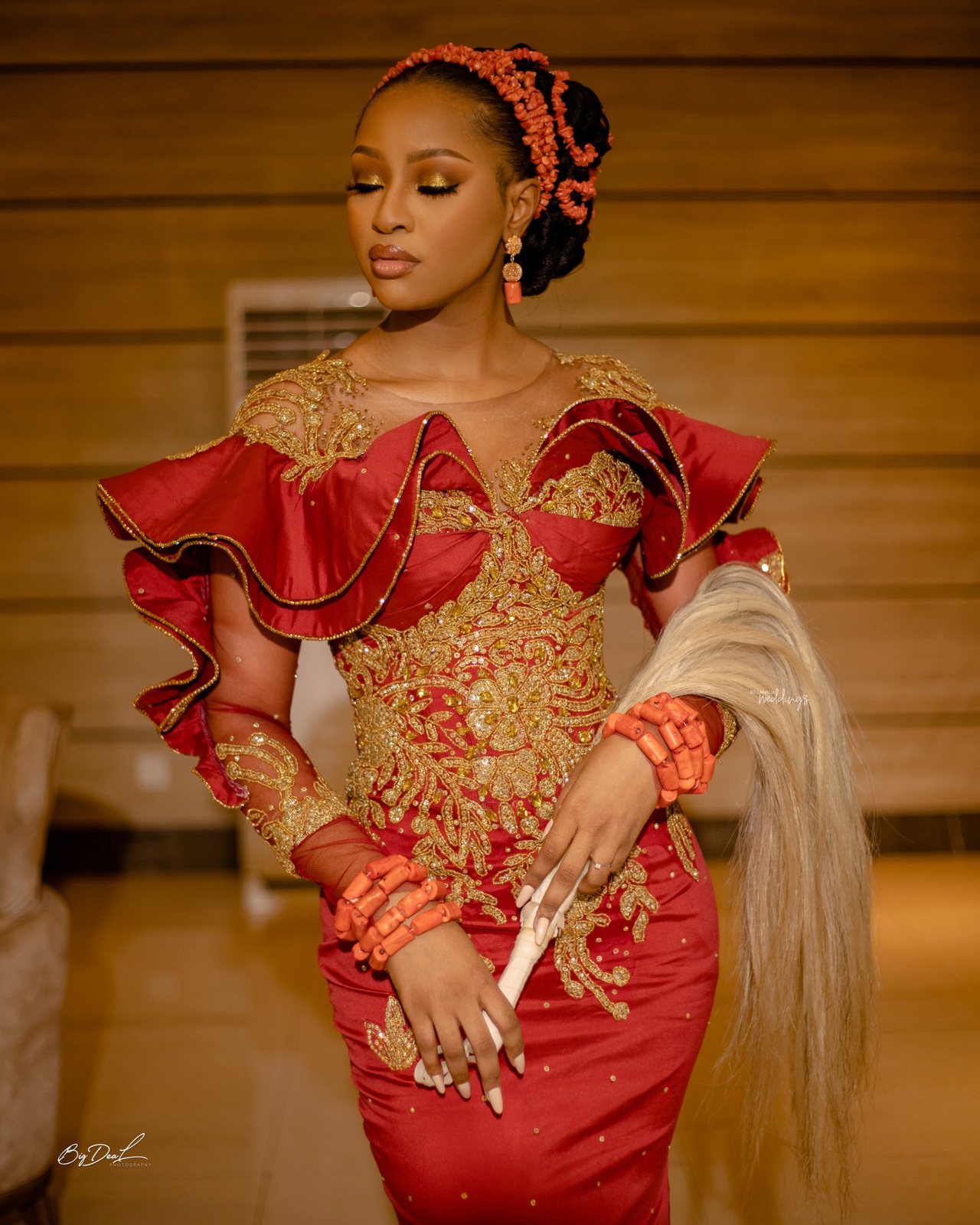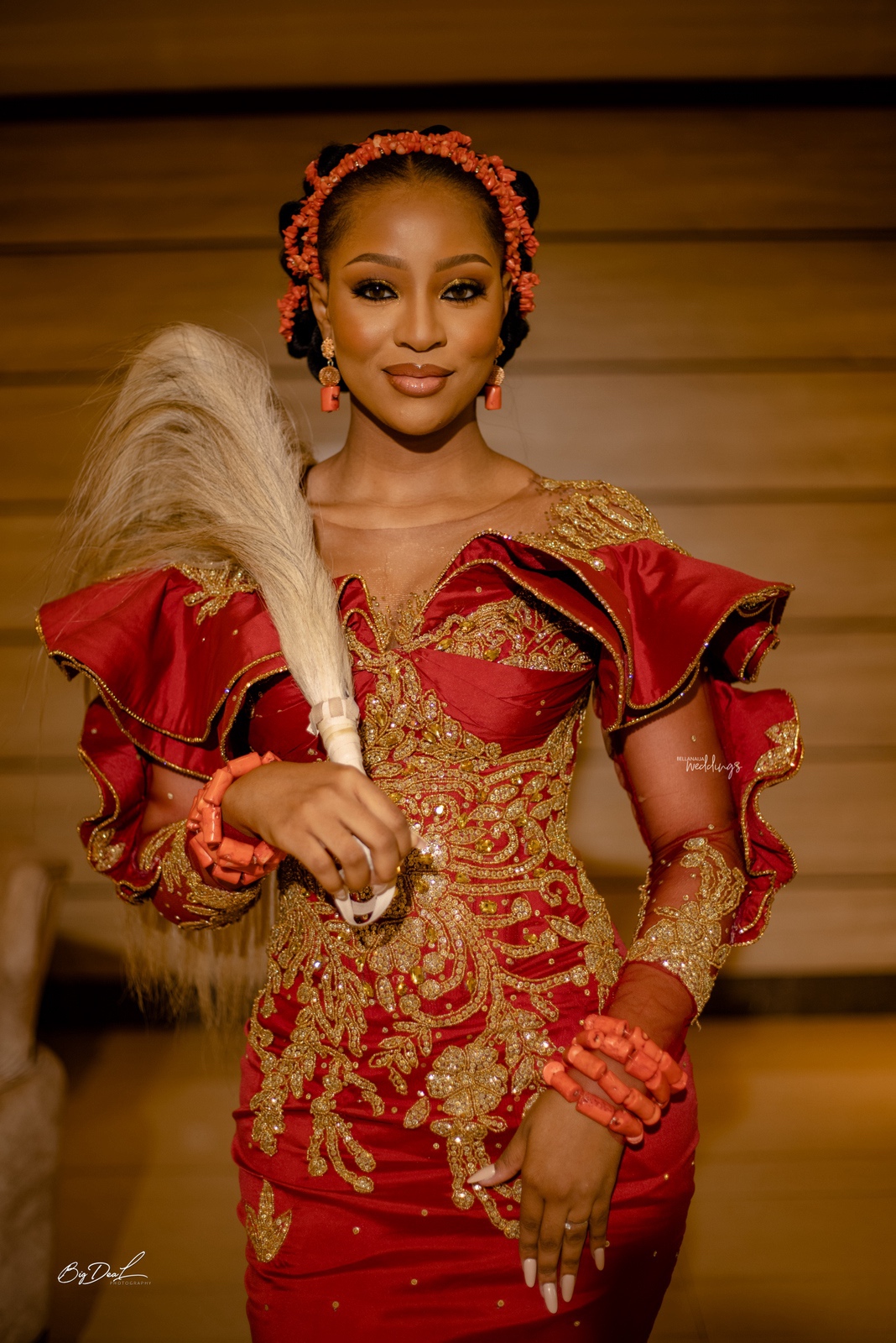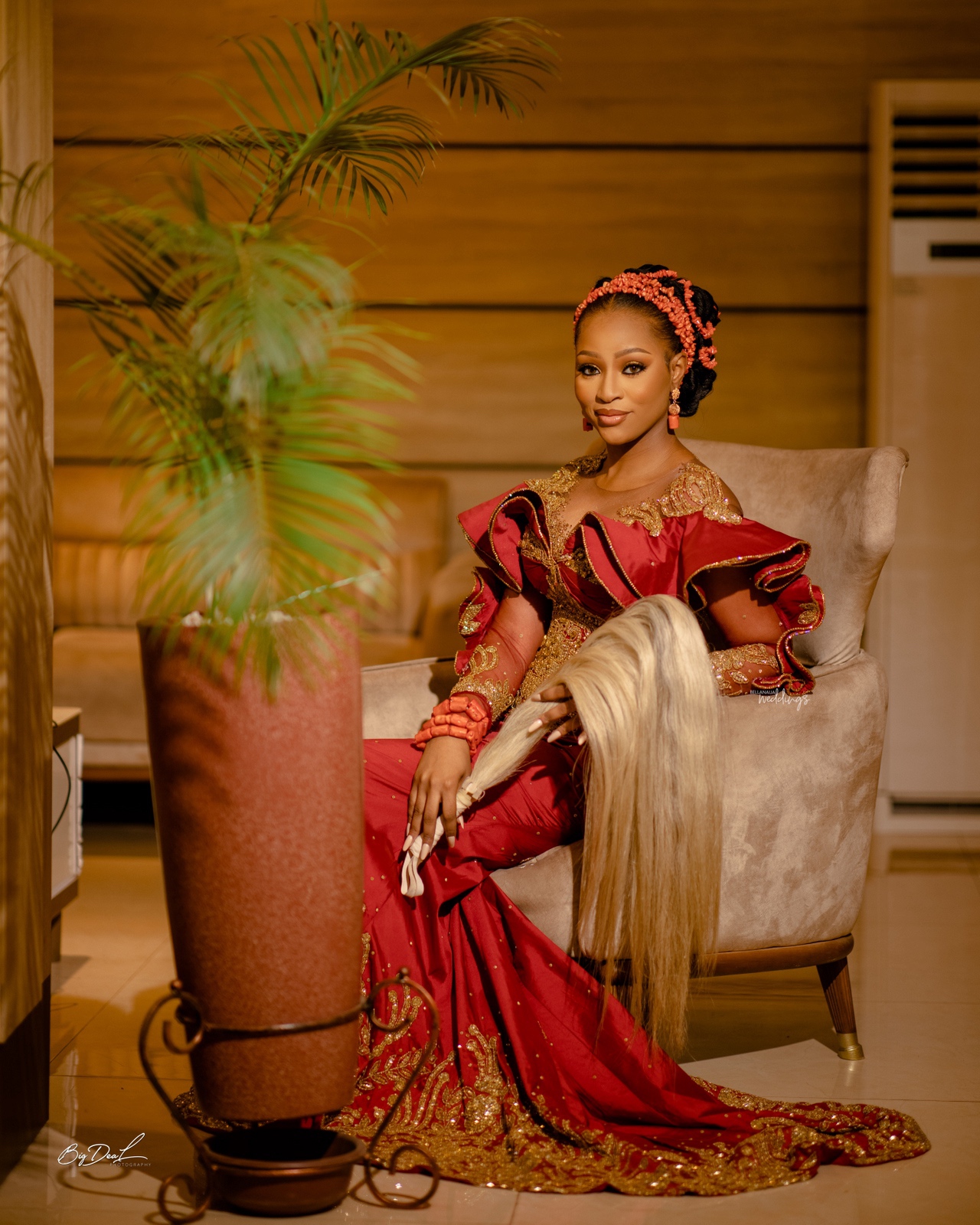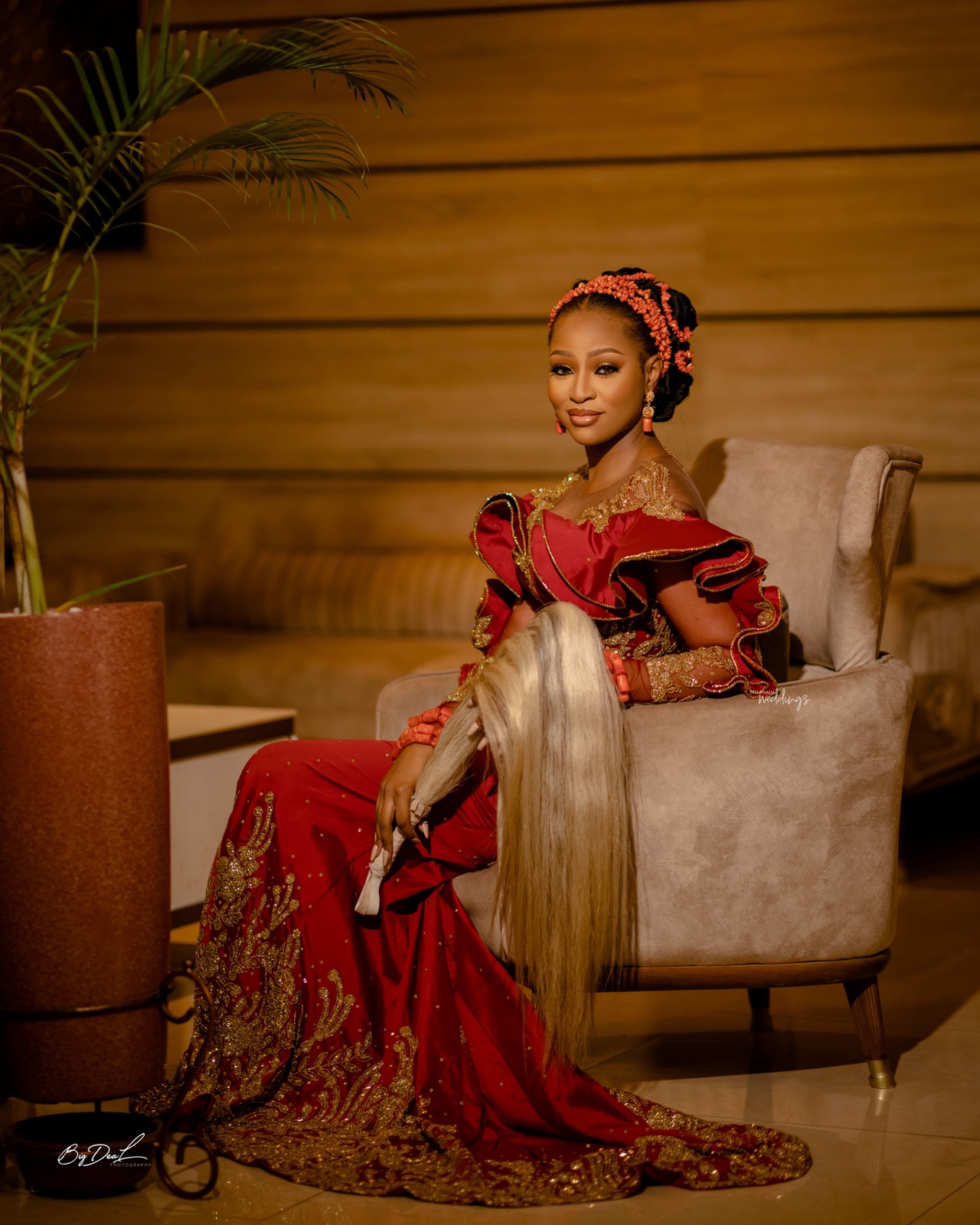 The #StanleysAngel Love Story as shared by the planner:
Stanley and Angel first met in Canada. They were introduced by a mutual friend who shared Angel's name and contact details with Stanley thinking they would be a great match. Before he contacted Angel, Stanley looked at Angel's profile, and although he was intrigued, he felt her posts were far too serious. He was initially nervous about contacting her but summoned the courage to do so. A few minutes into their chat they discovered that they had more in common than they had initially realized; they share the same hometown.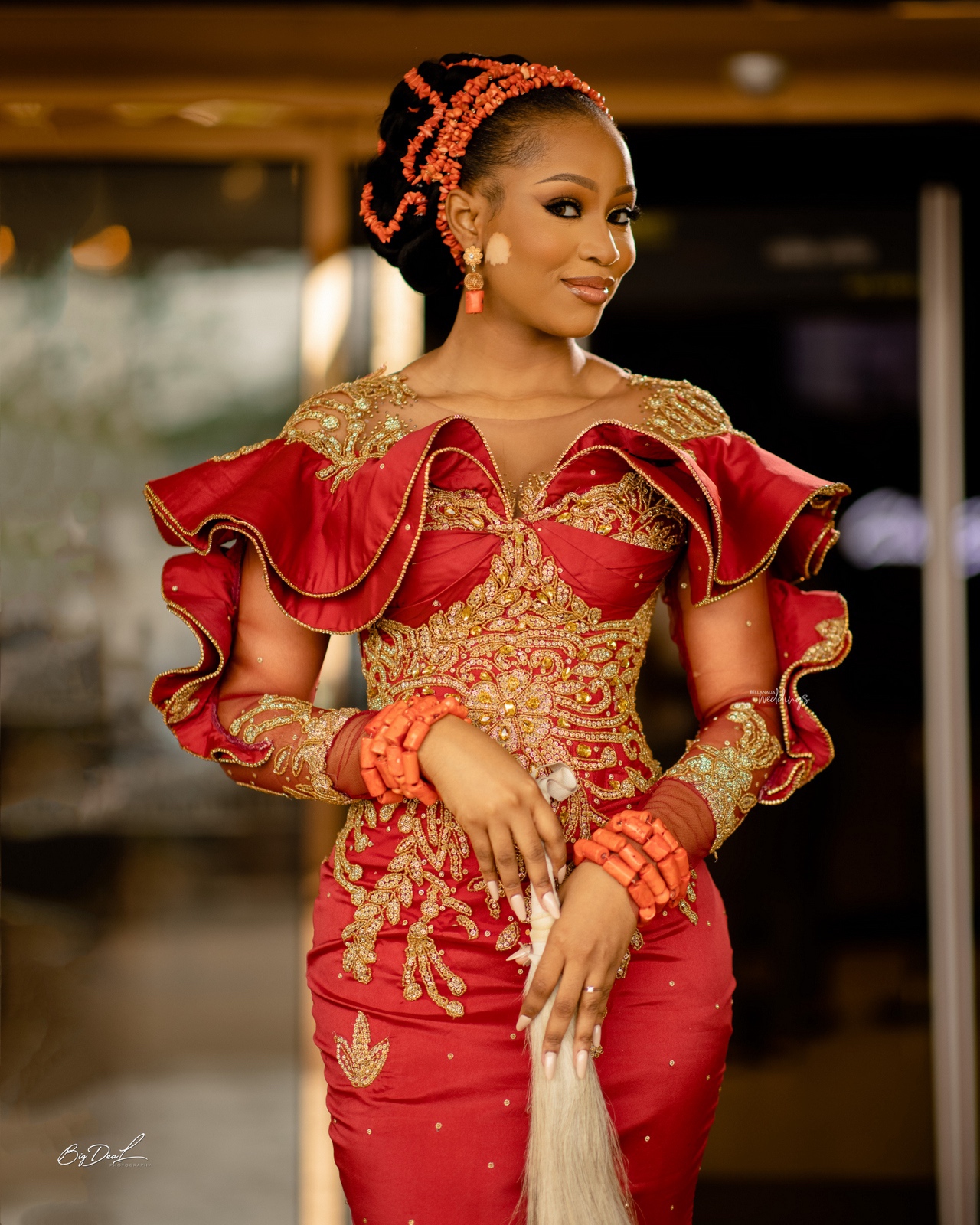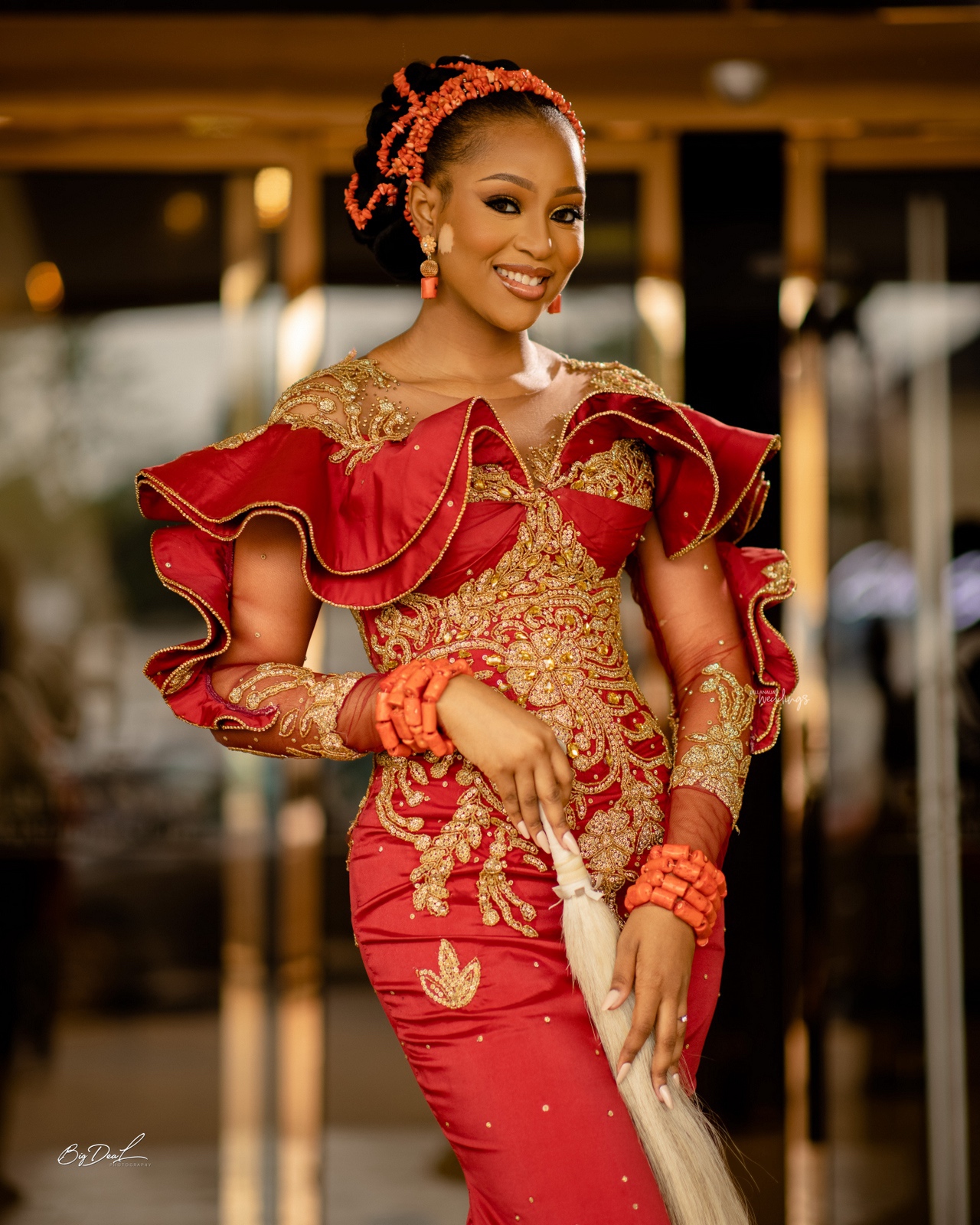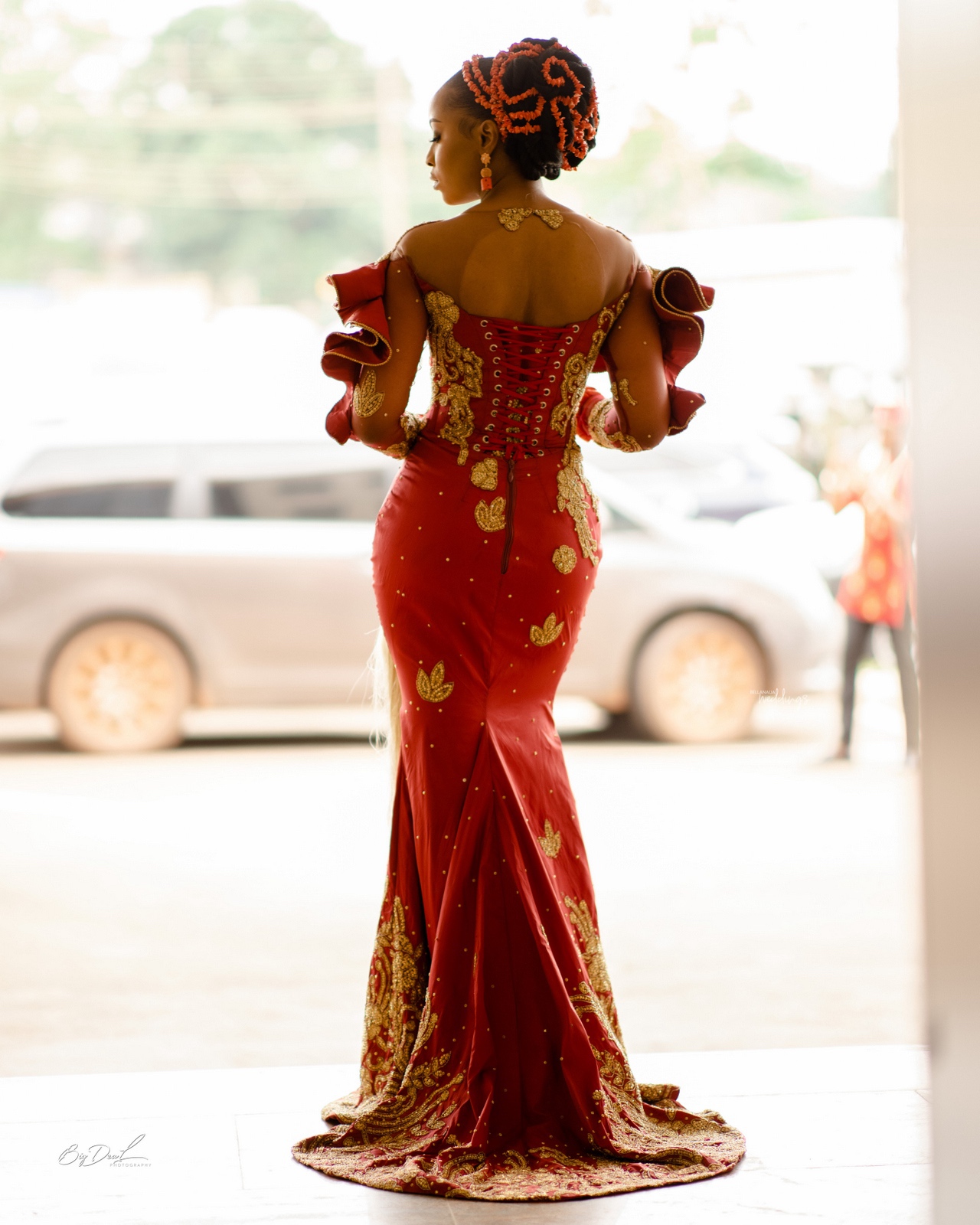 Let's head over to Stanley and his squad…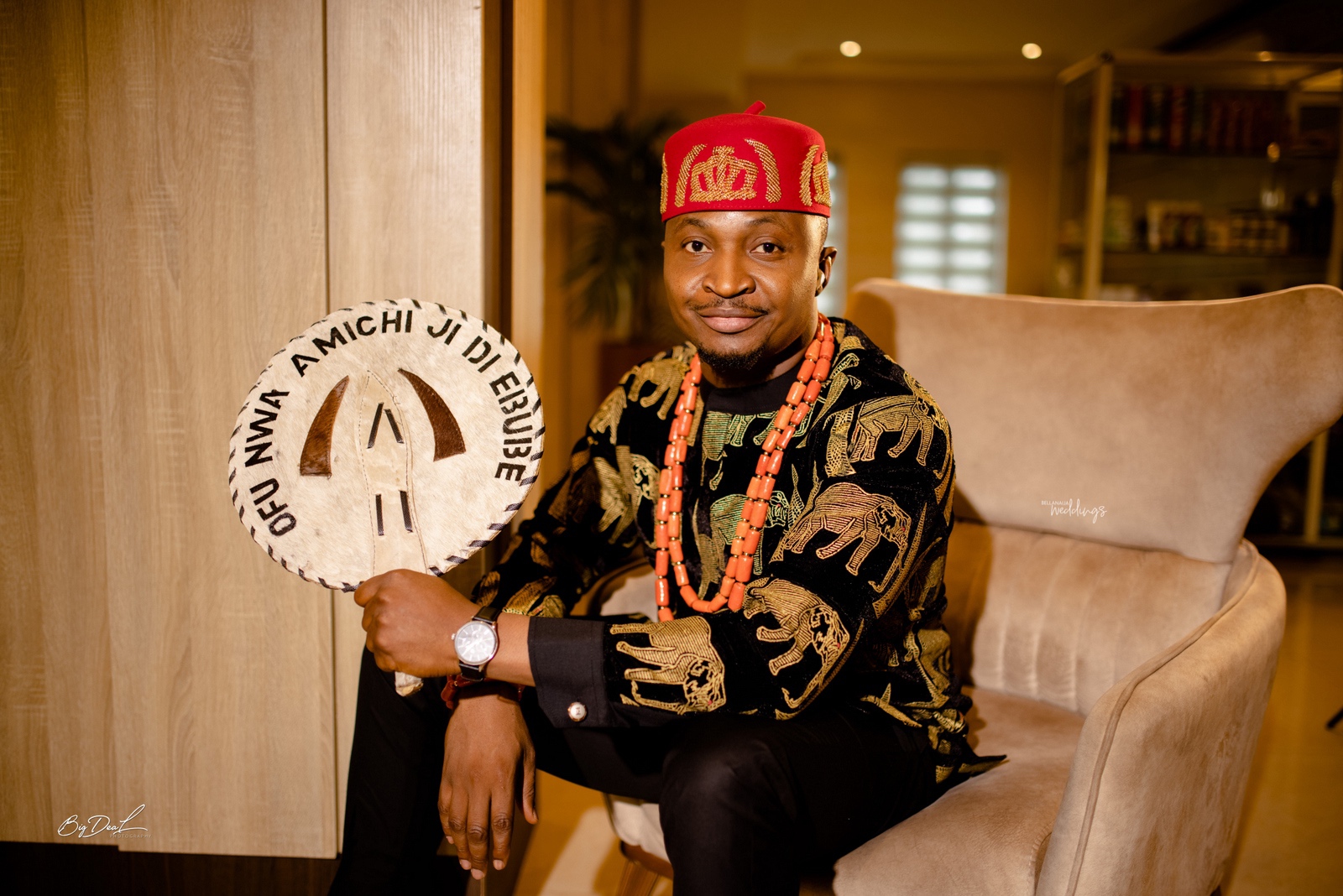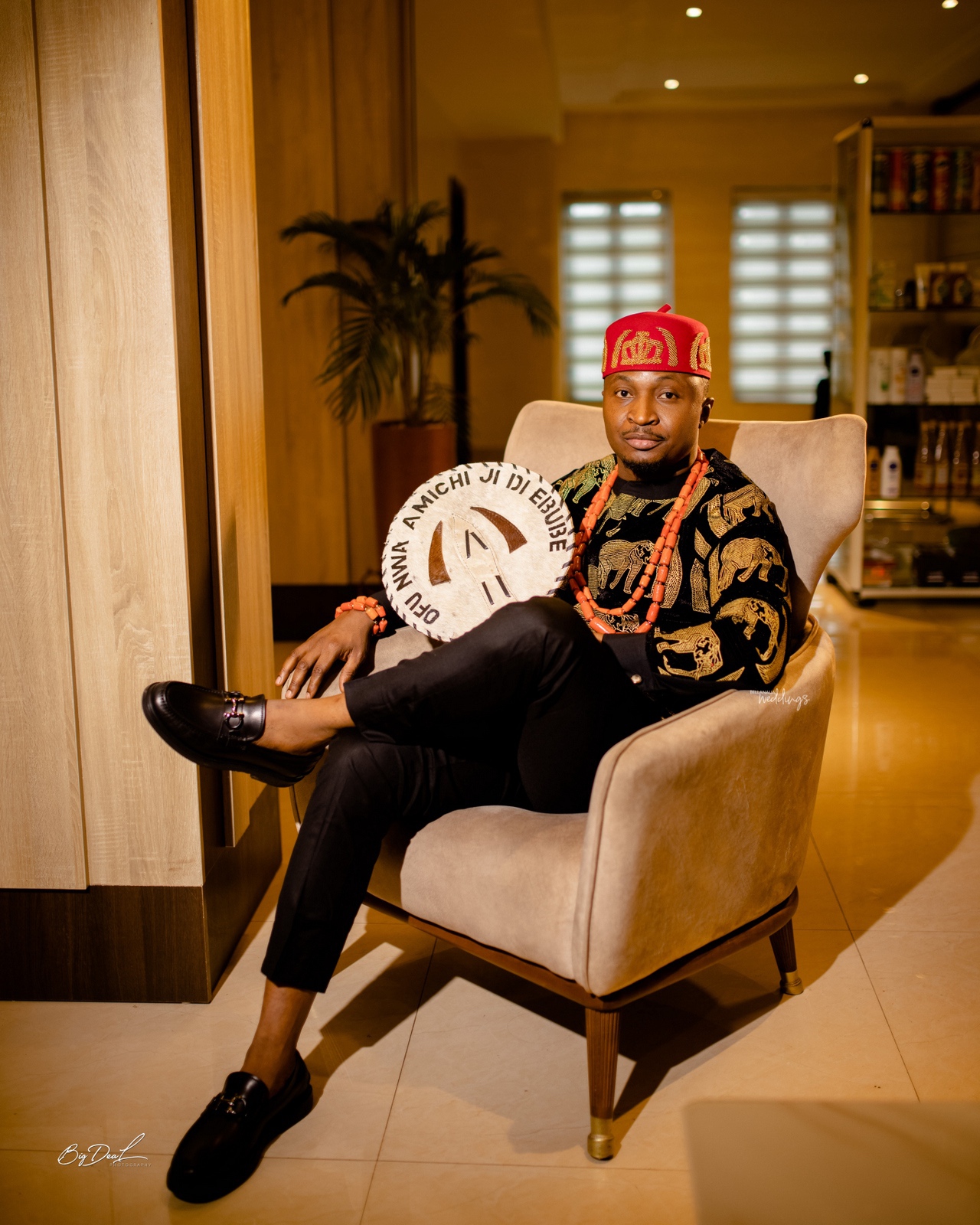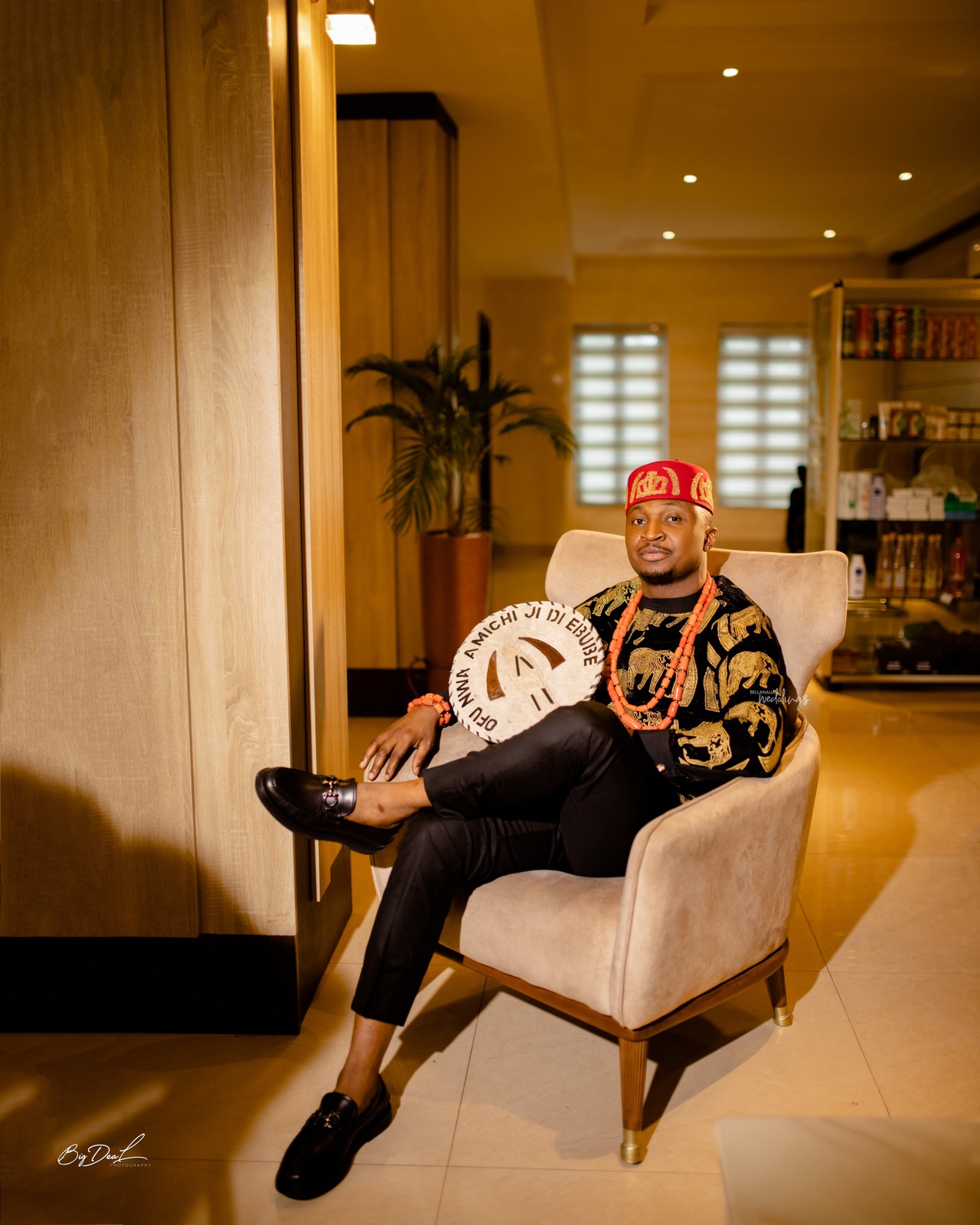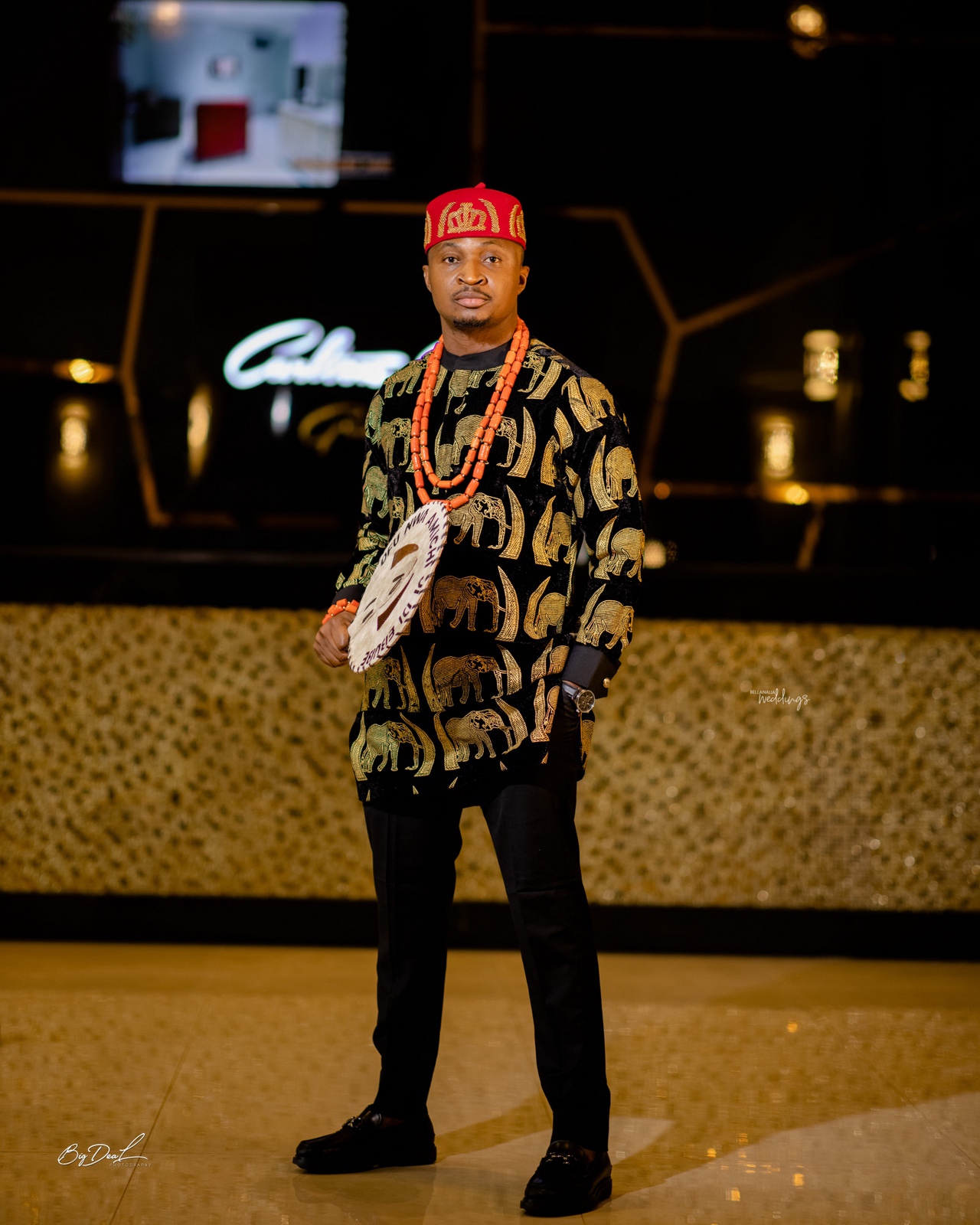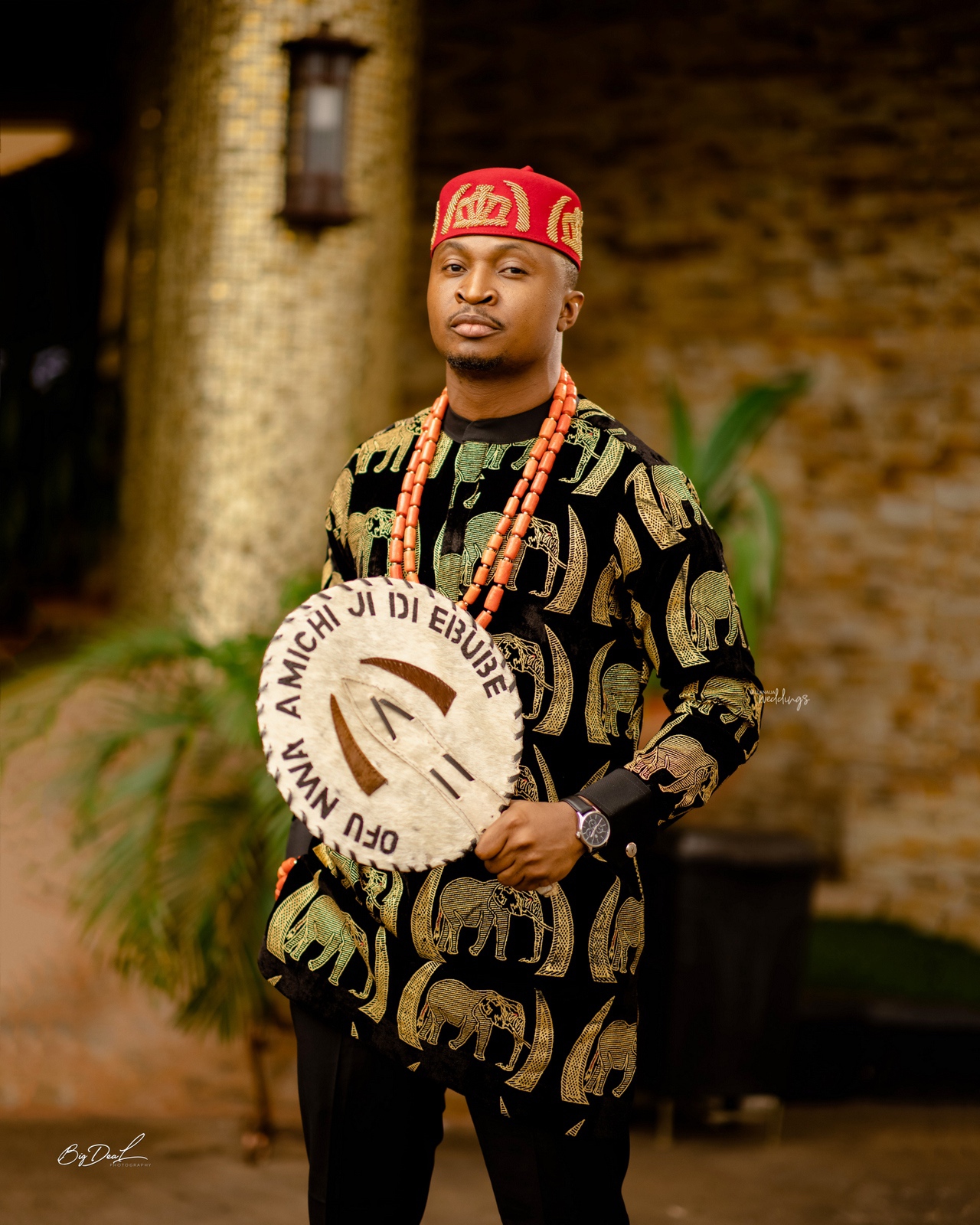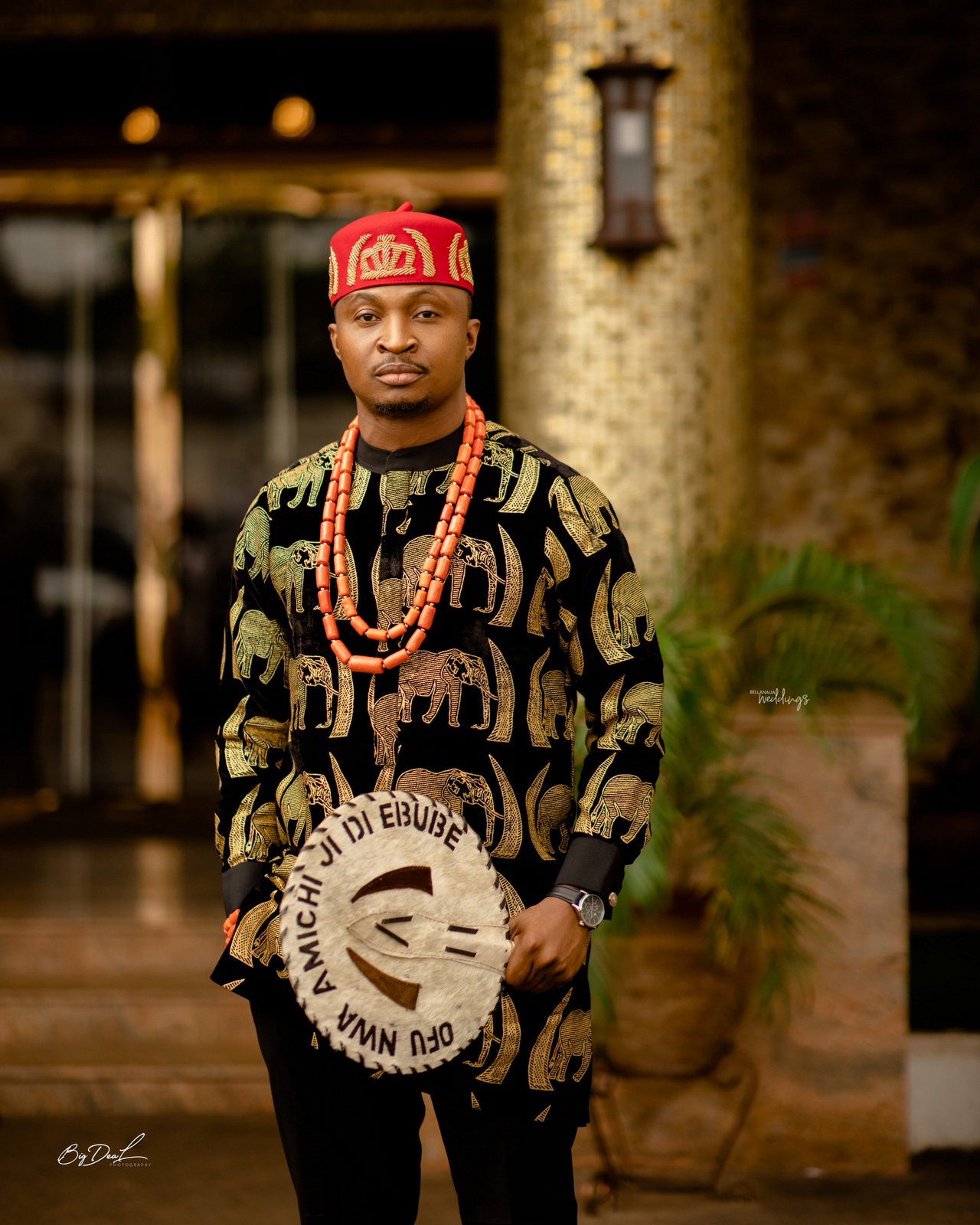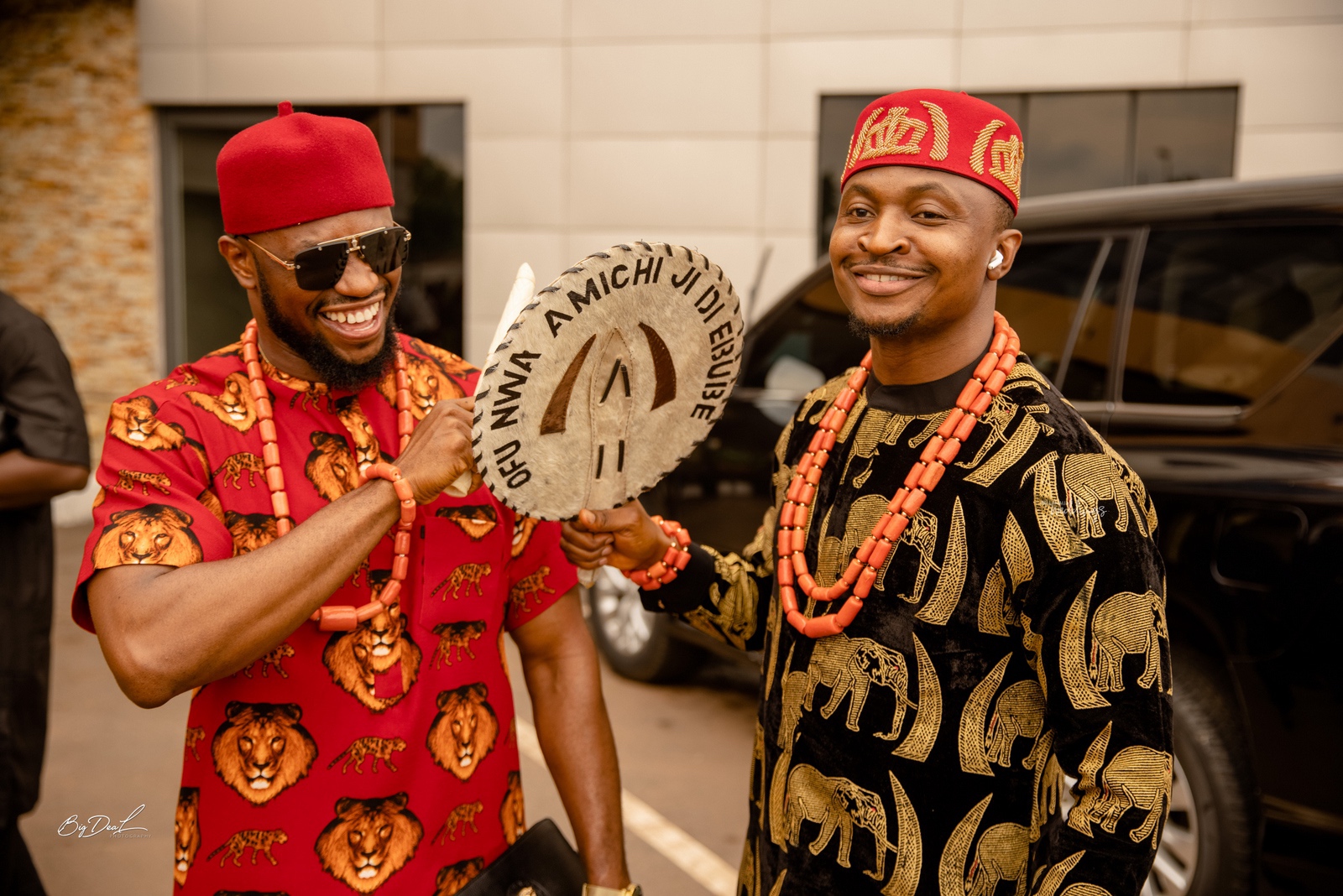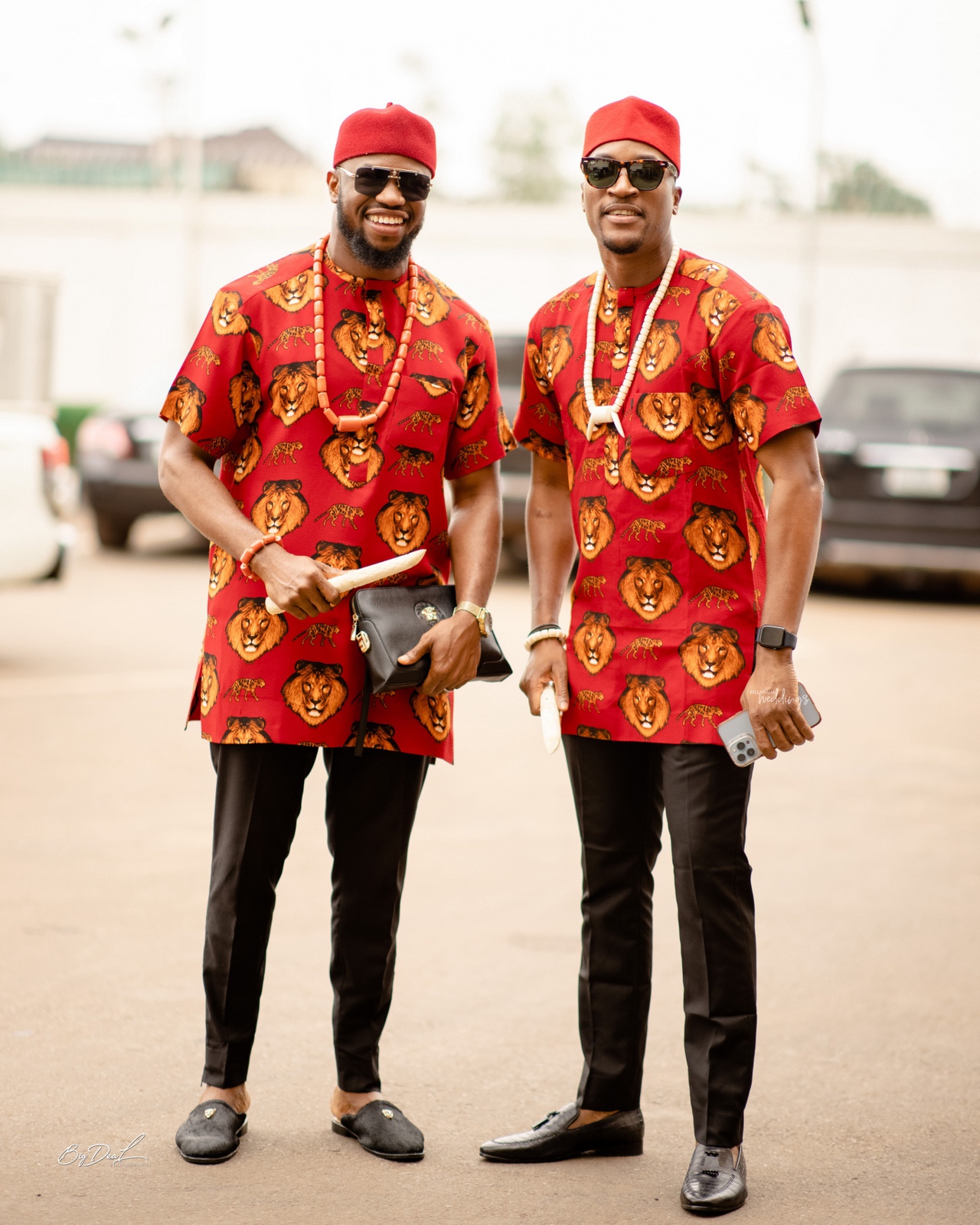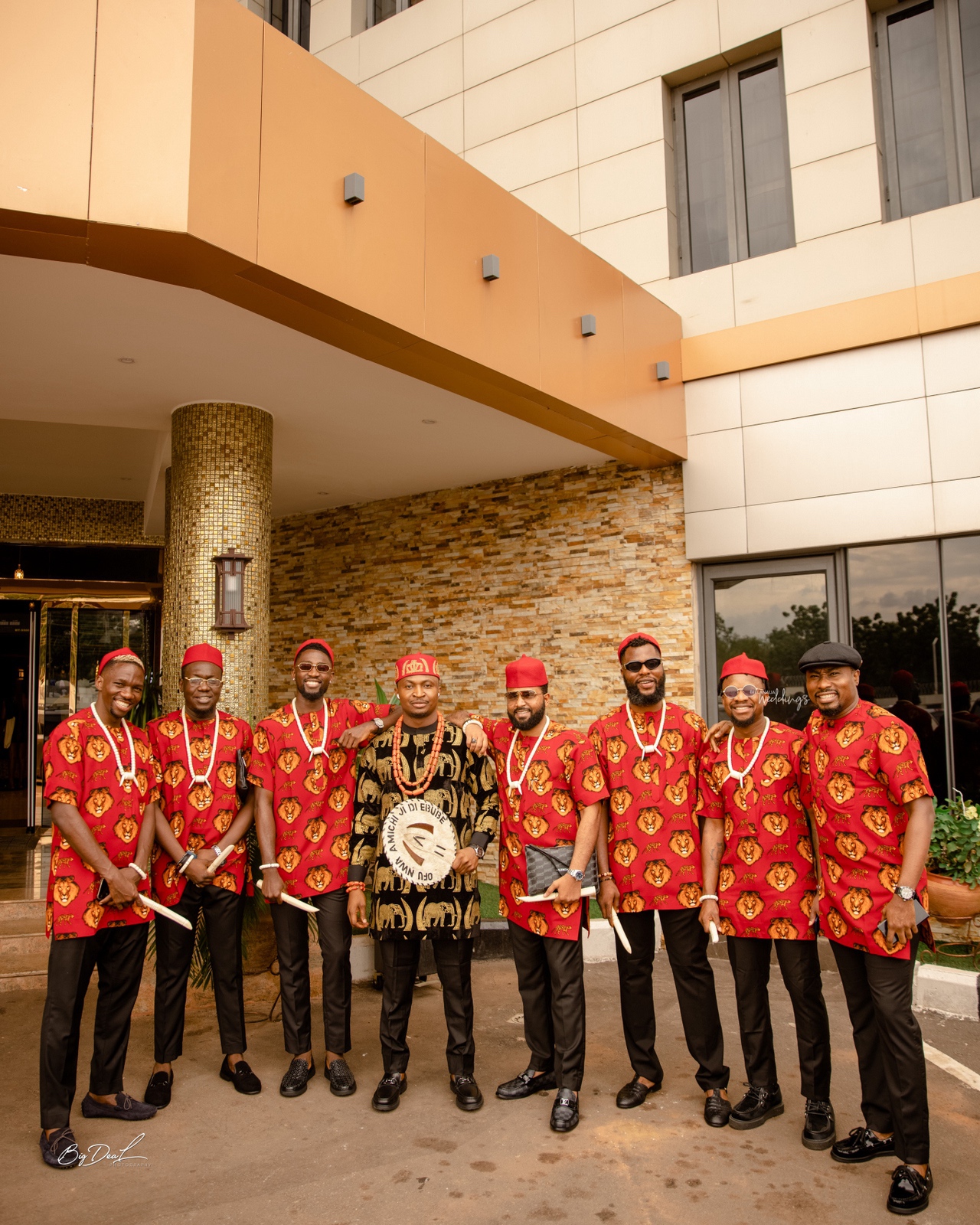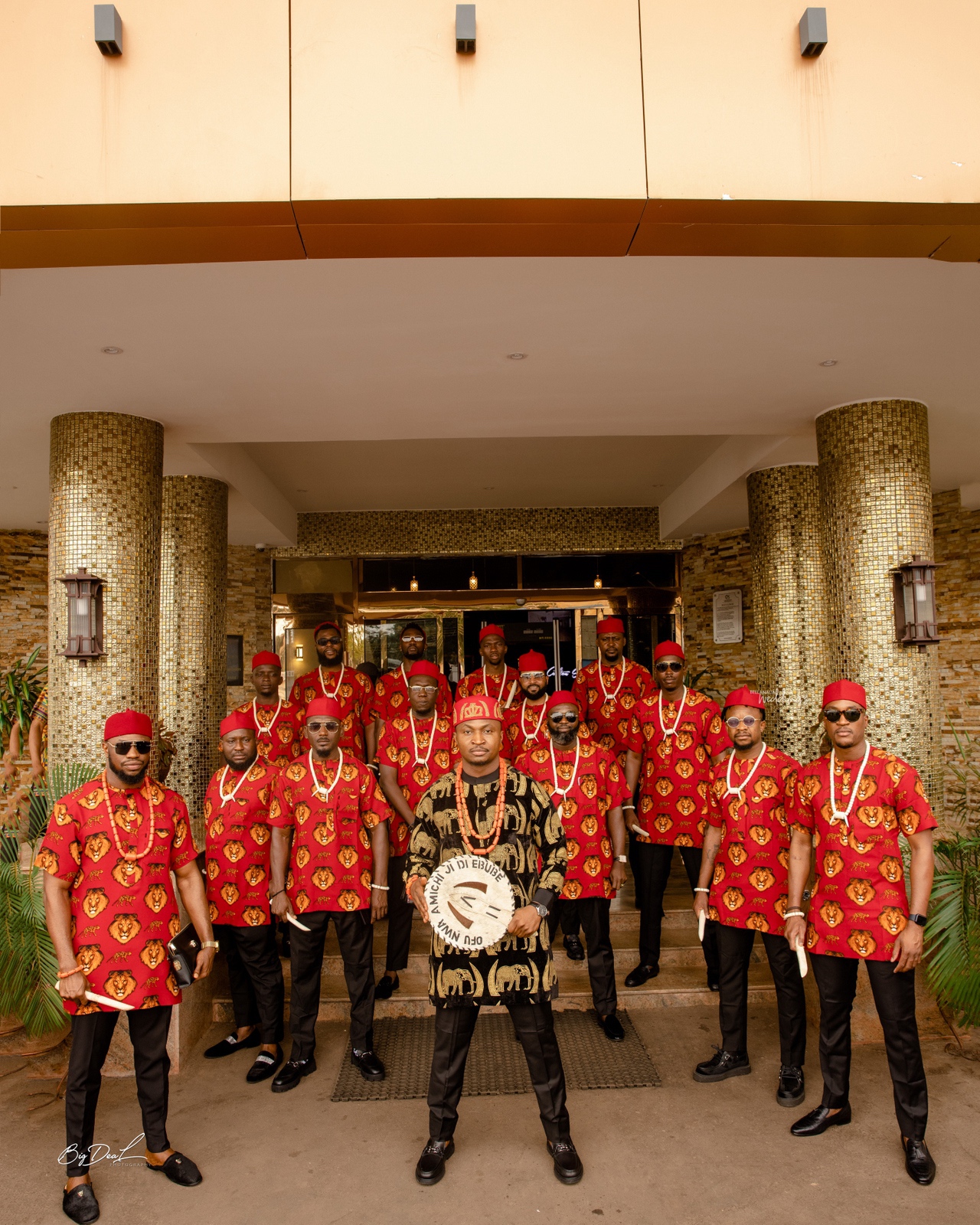 Stanley alleges that when this detail was shared he 'leapt off' his bed in utter surprise. Angel was surprised too. She had never met anyone from her hometown outside of family ties. She thought to herself, "this will be an interesting friendship". And he thought to himself, "I have found my wife". They were right. Fast forward to January 2022, they were engaged, and in June 2022, they are man and wife, all according to God's will.
Love, sweet love!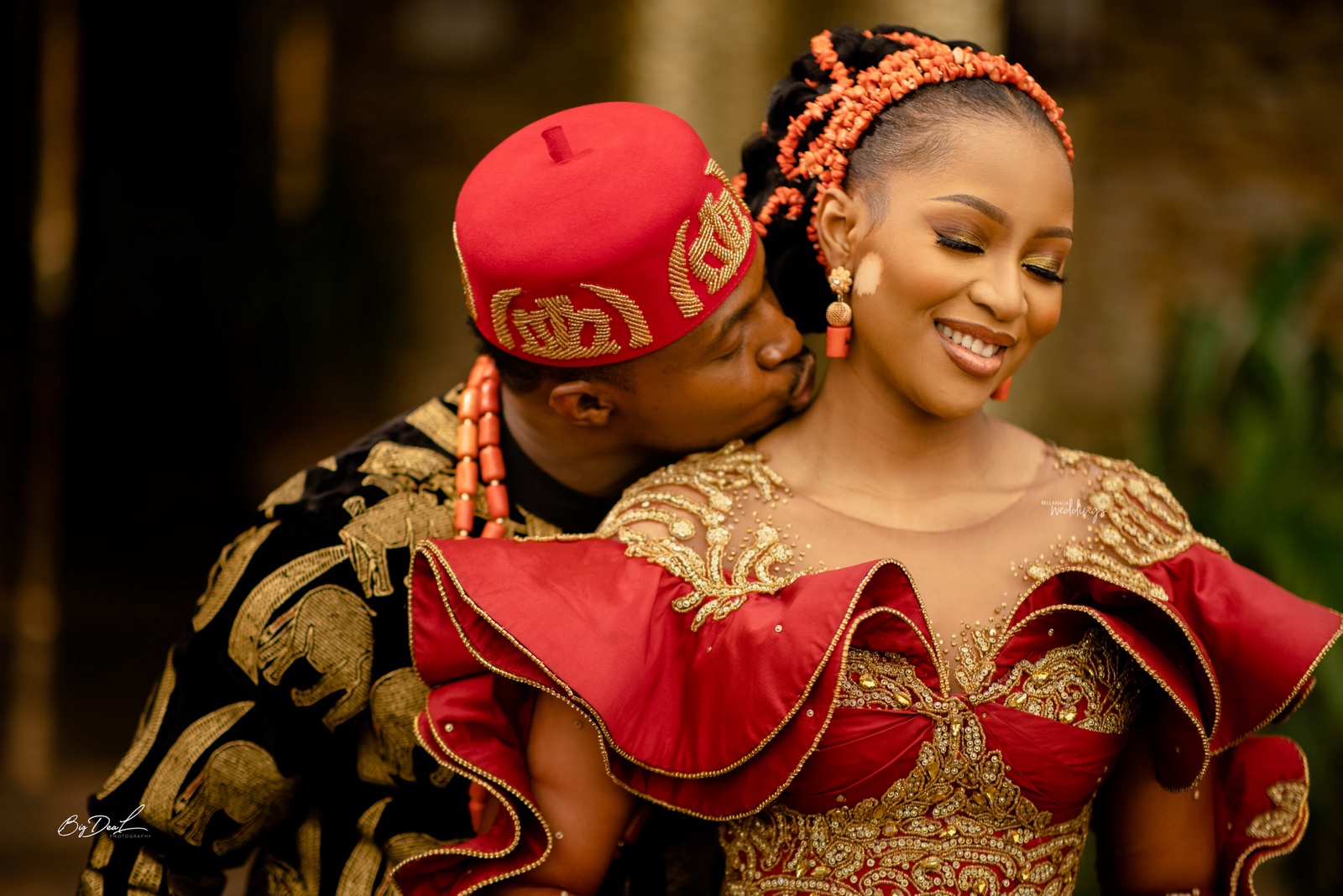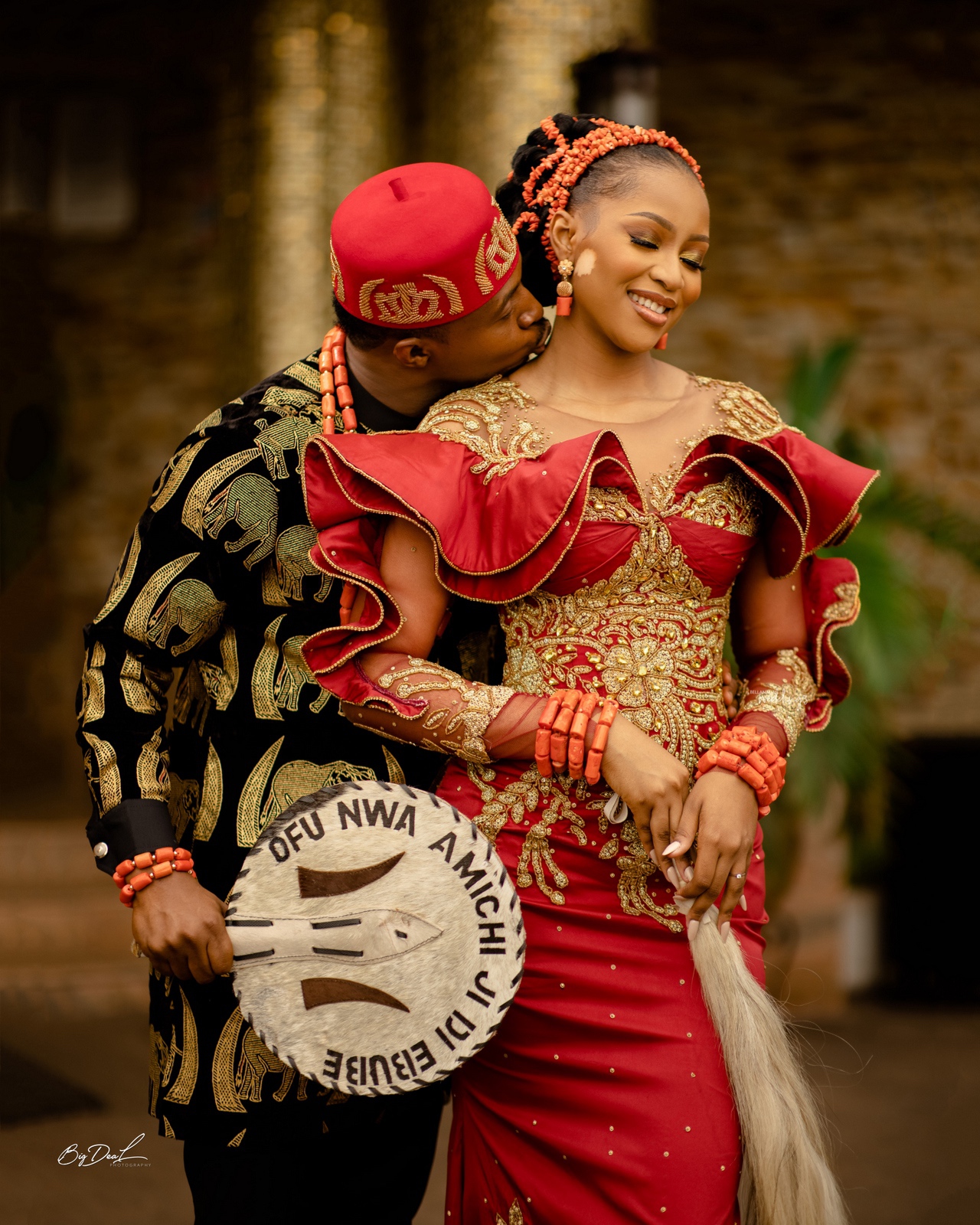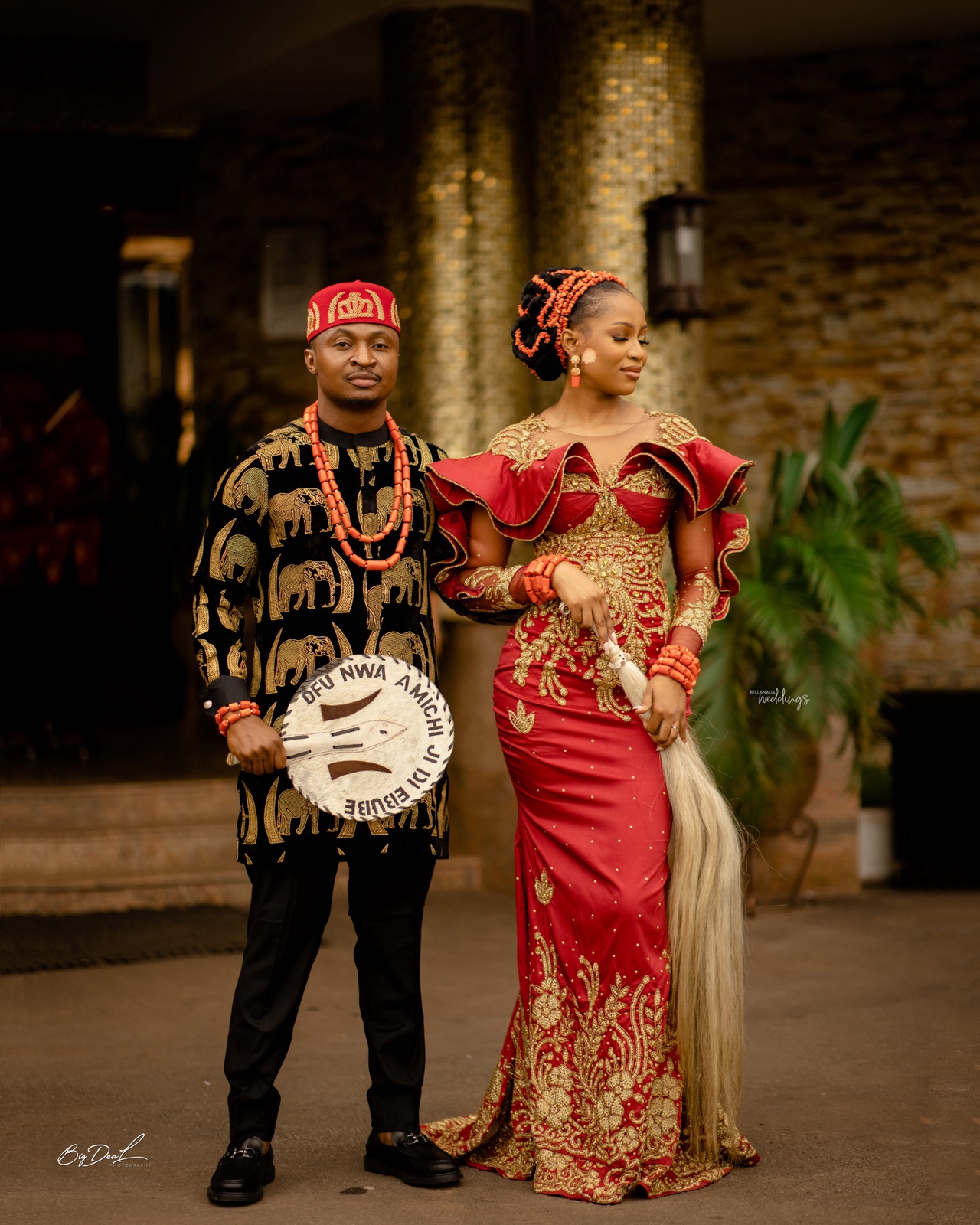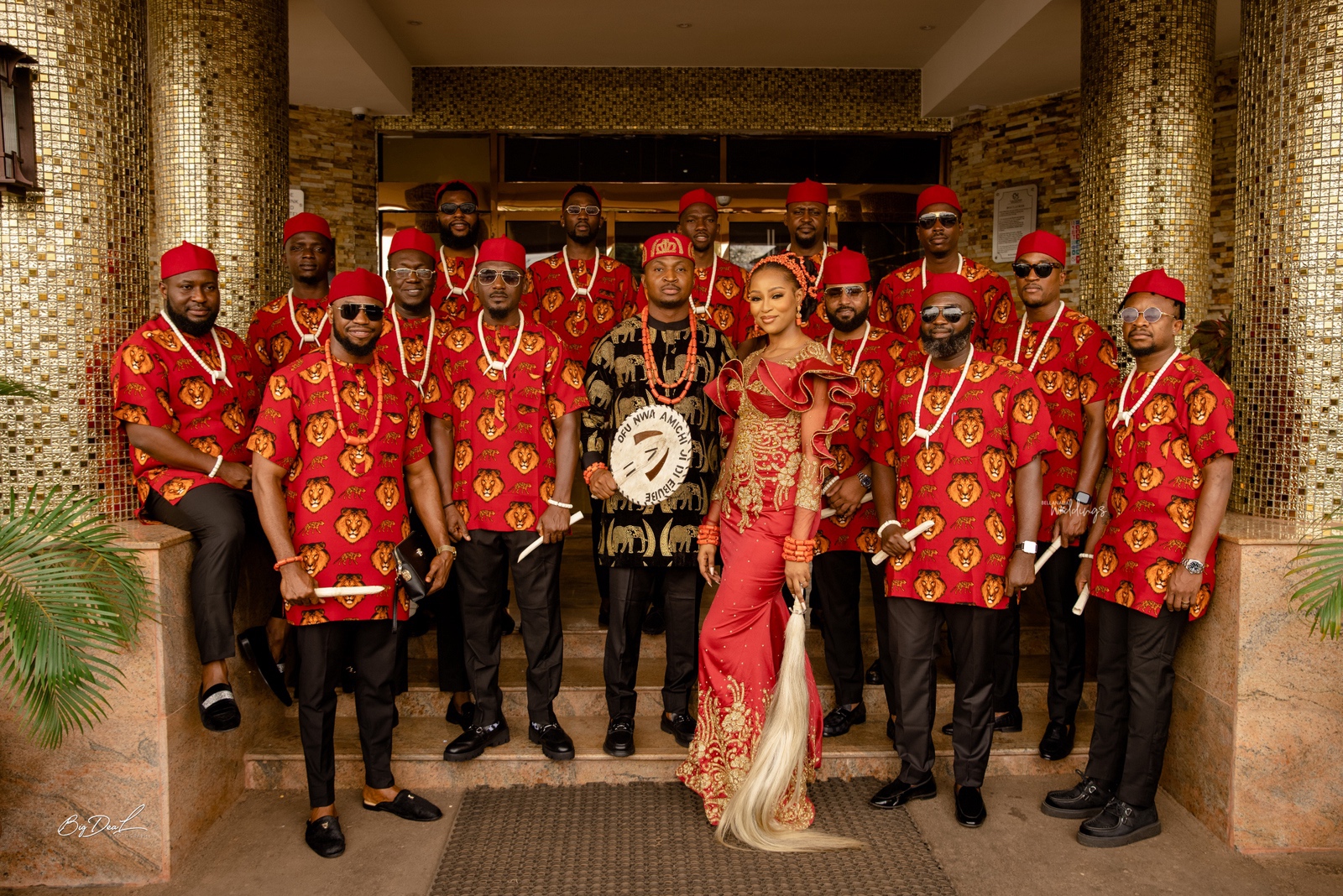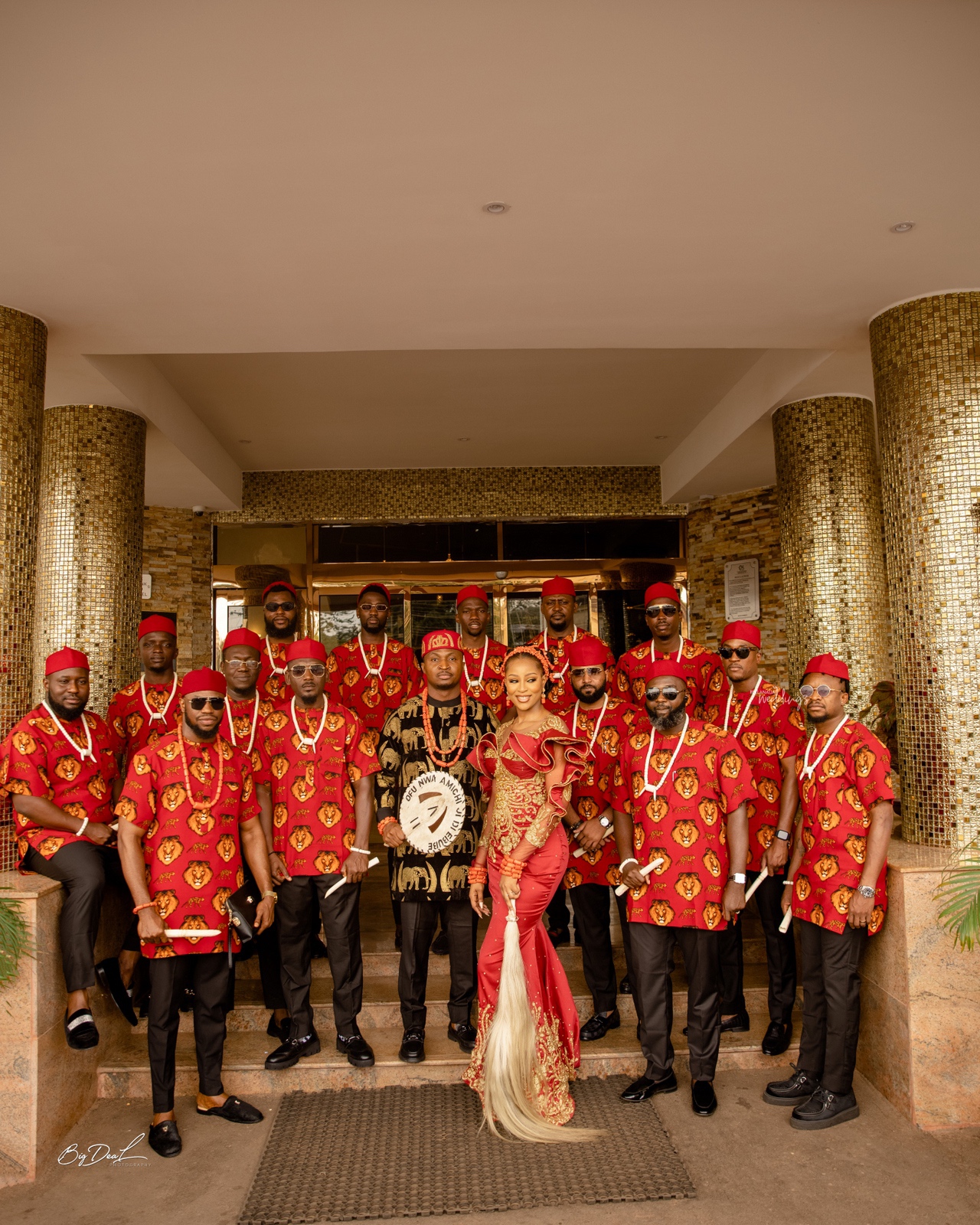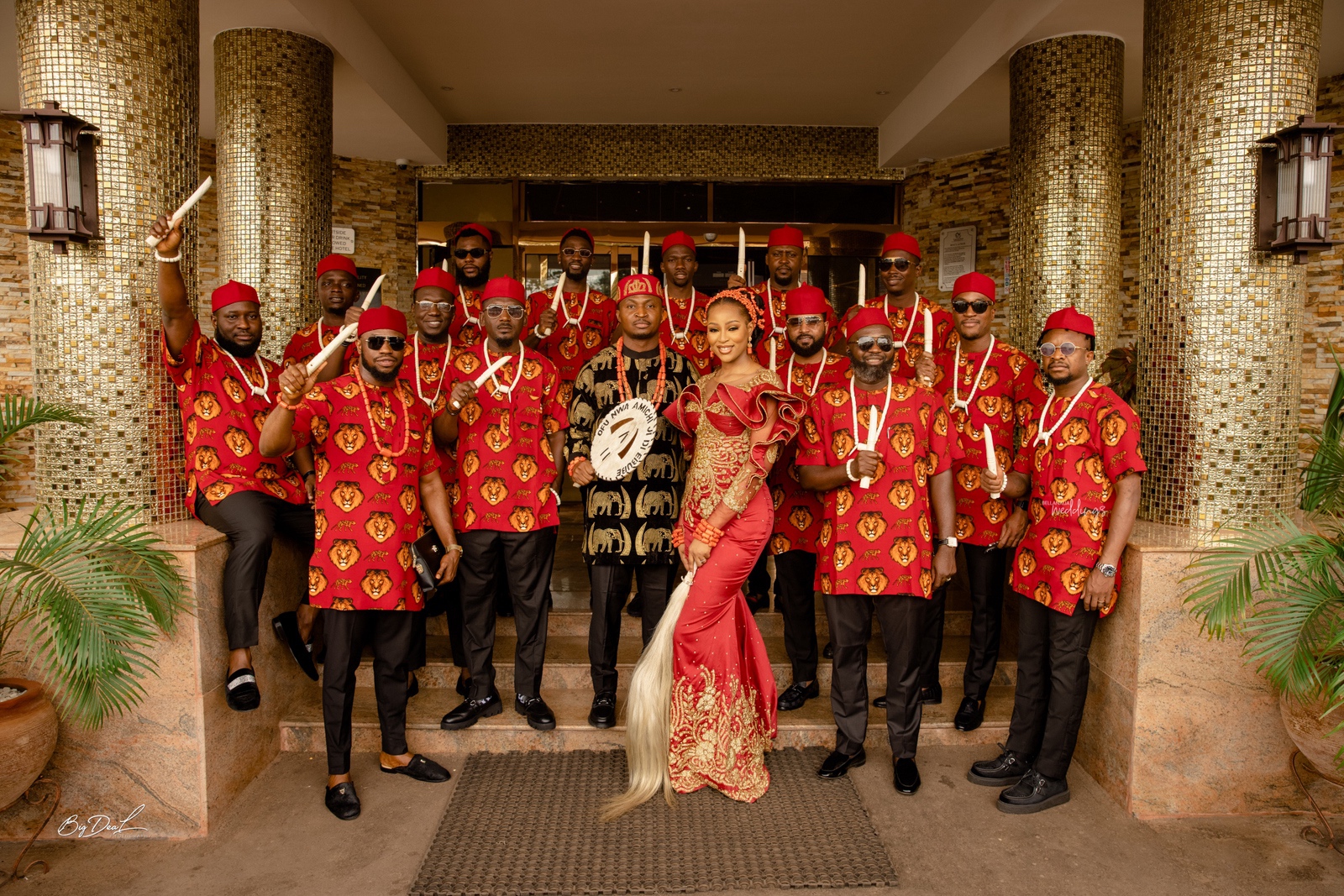 Let the ceremony begin!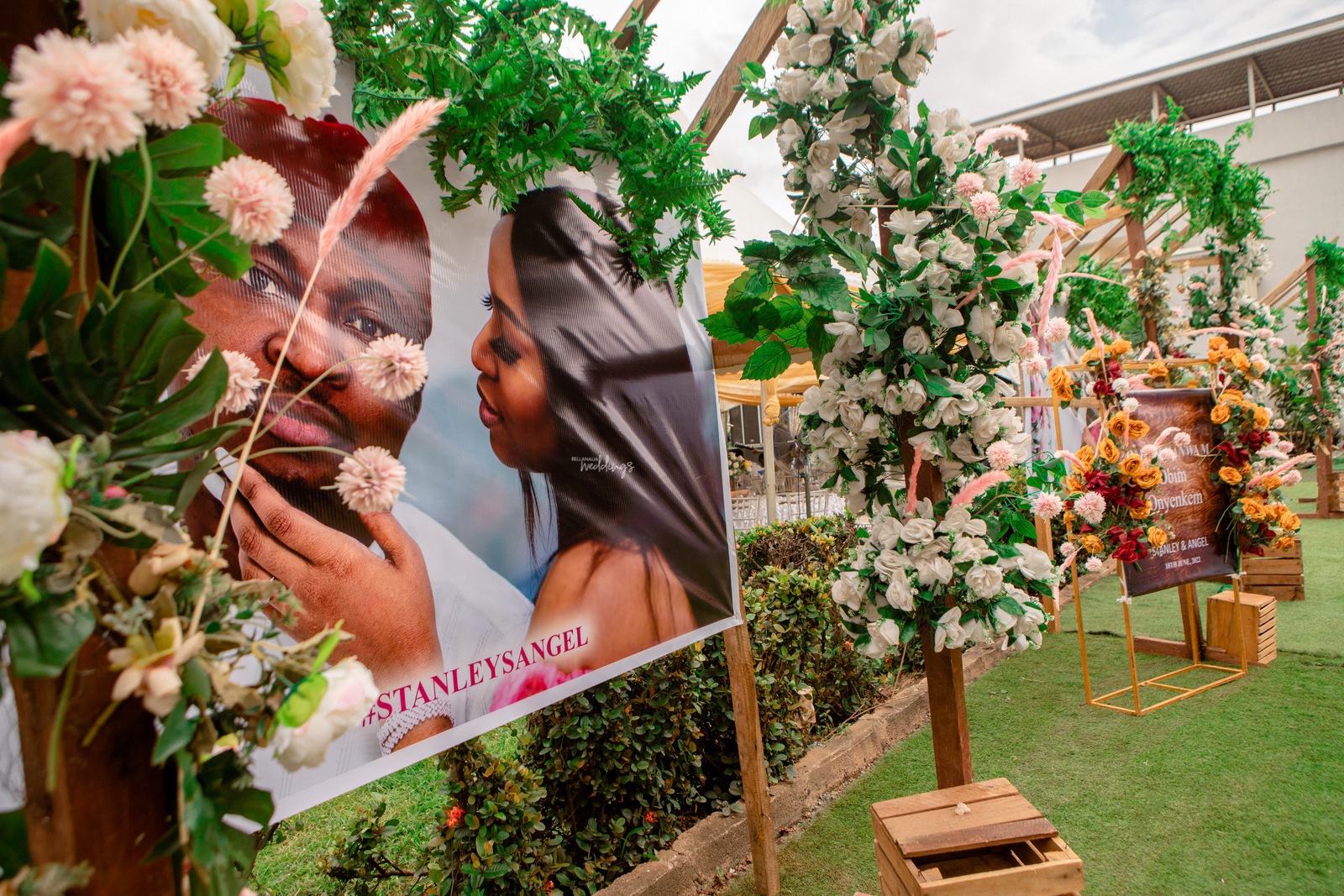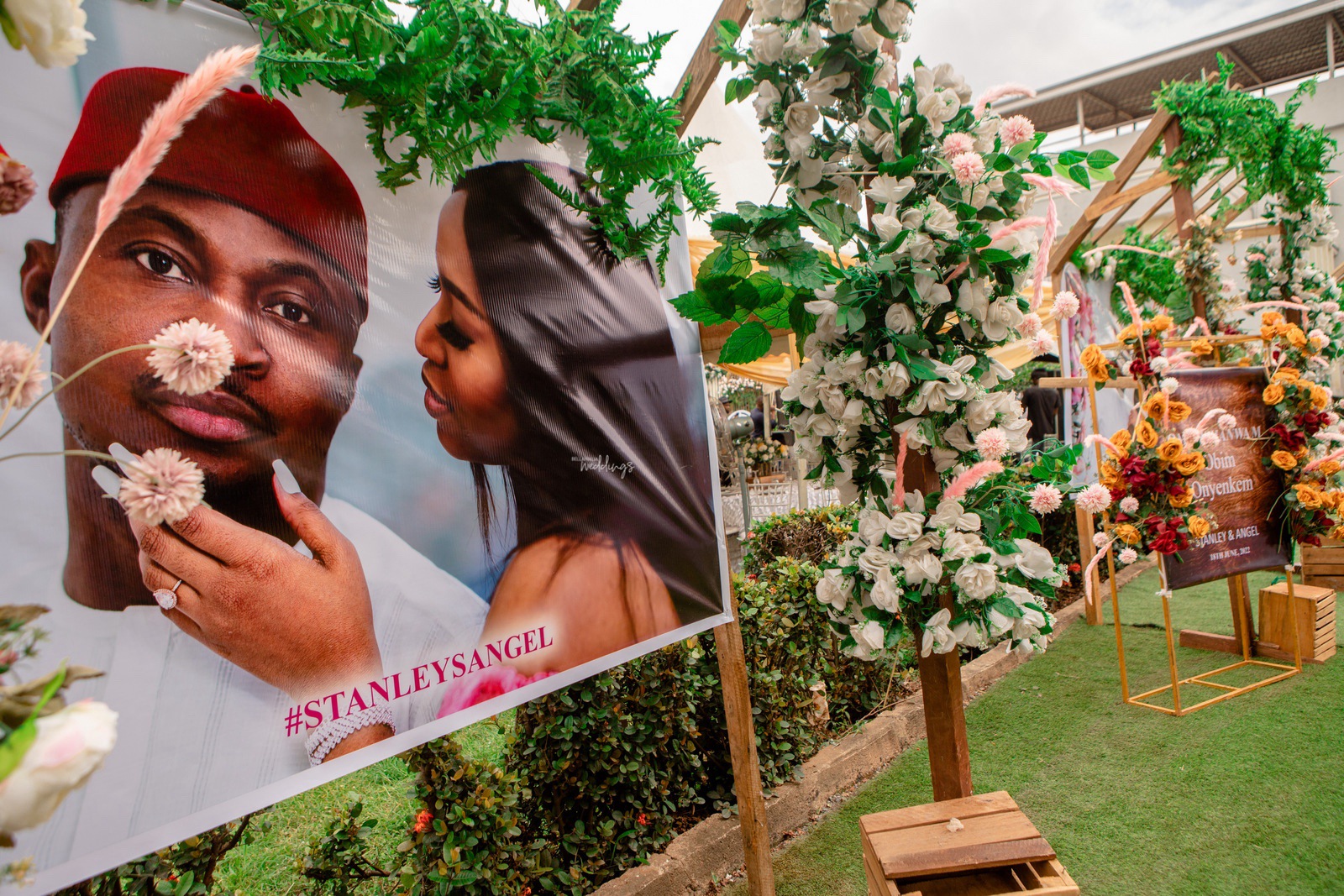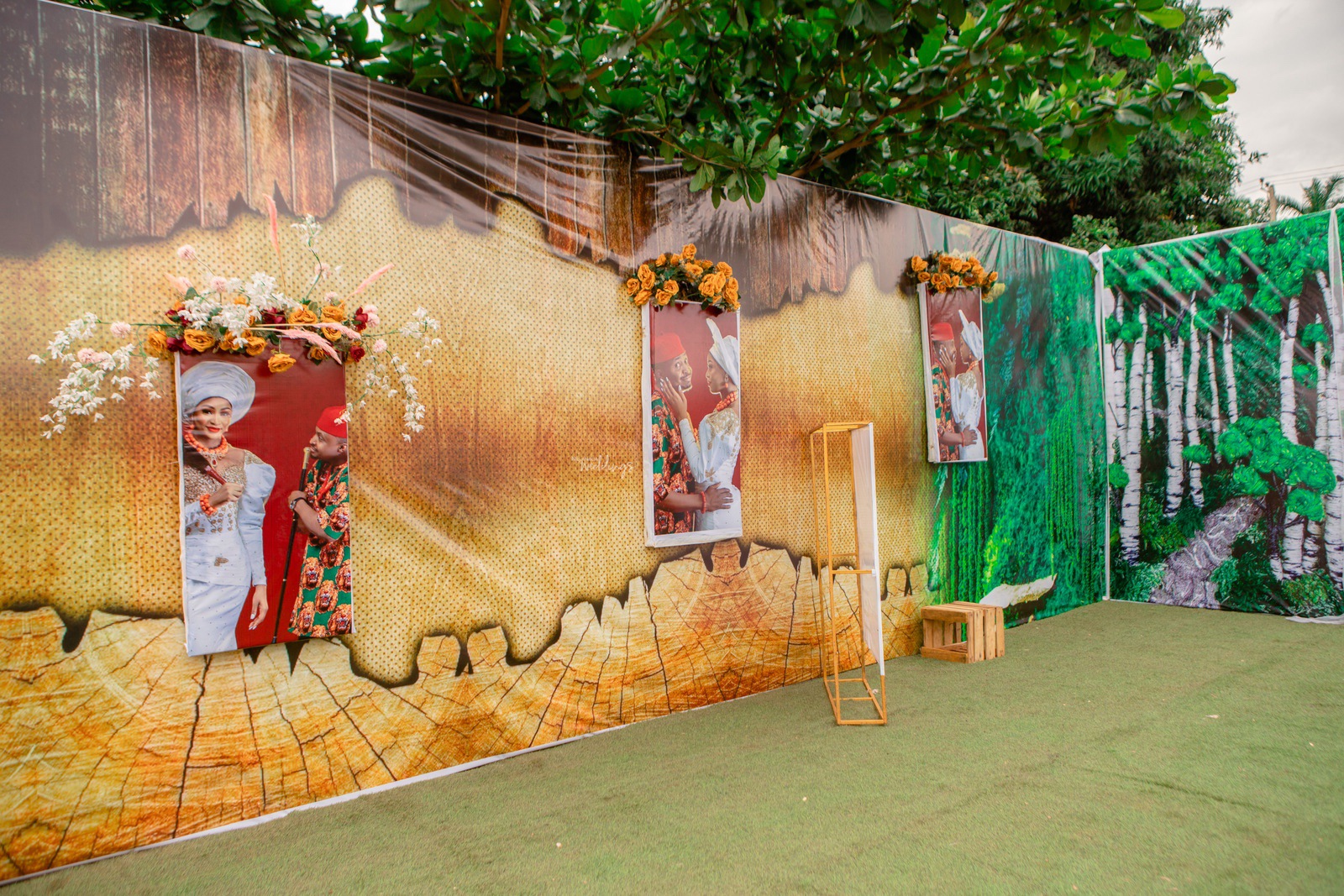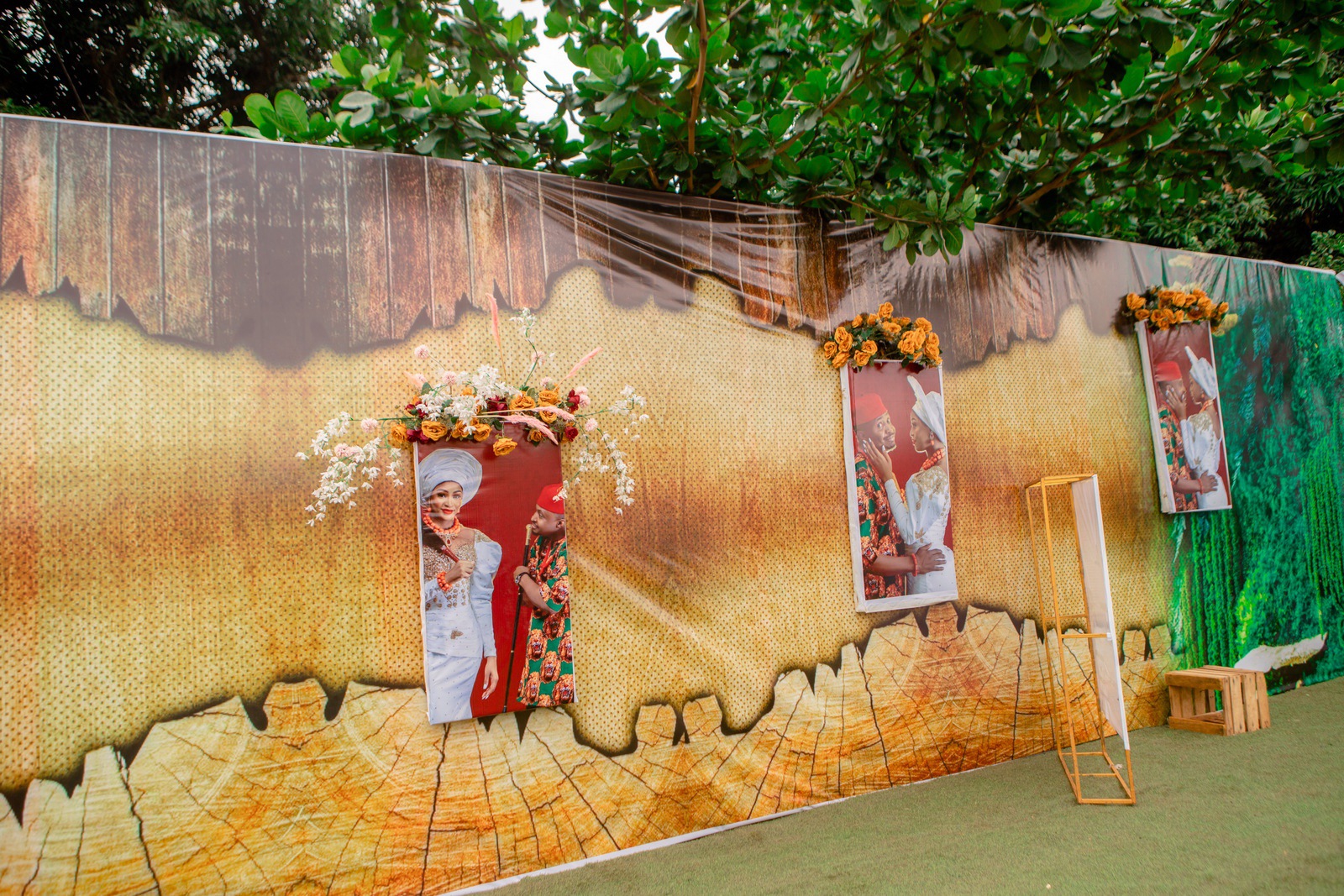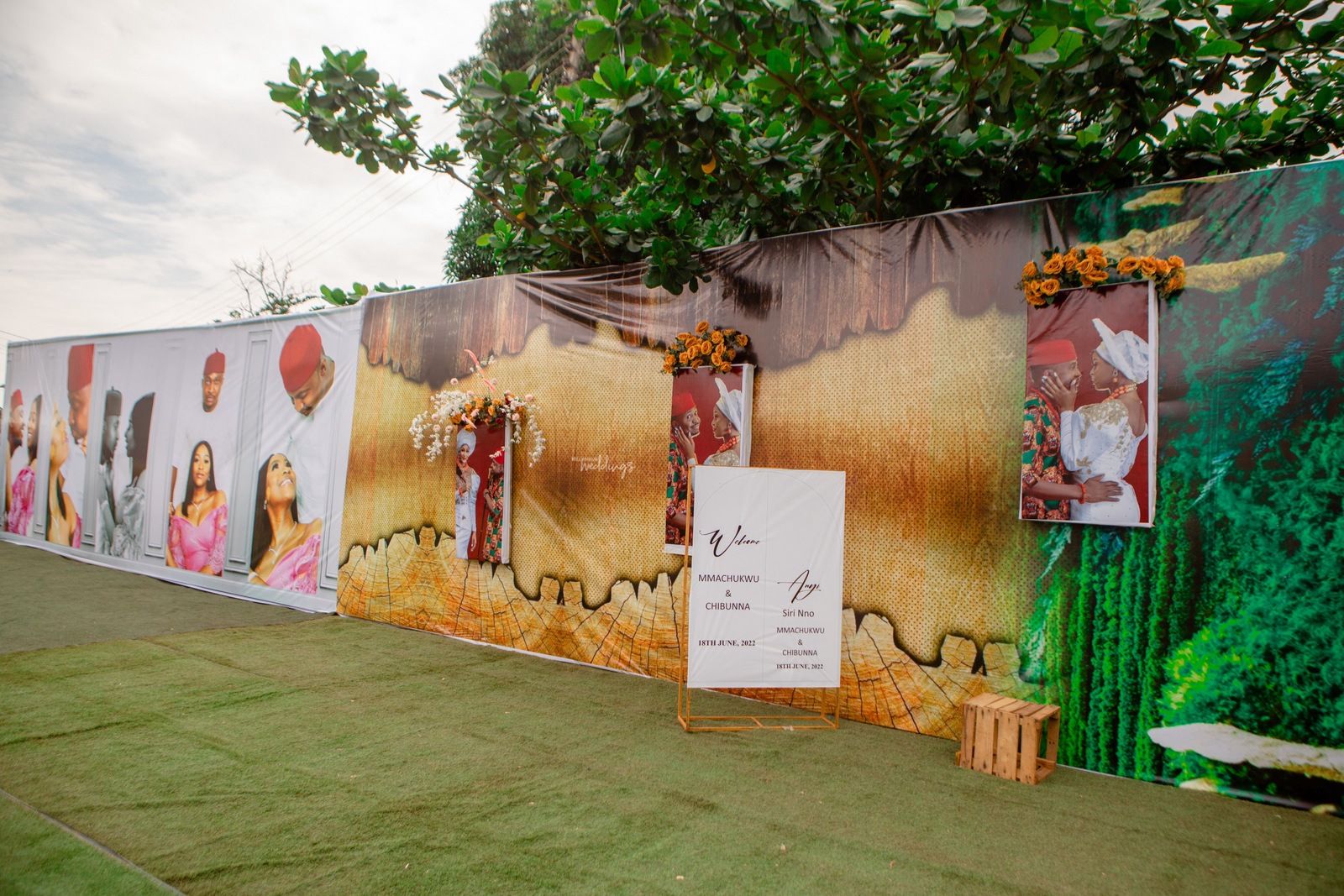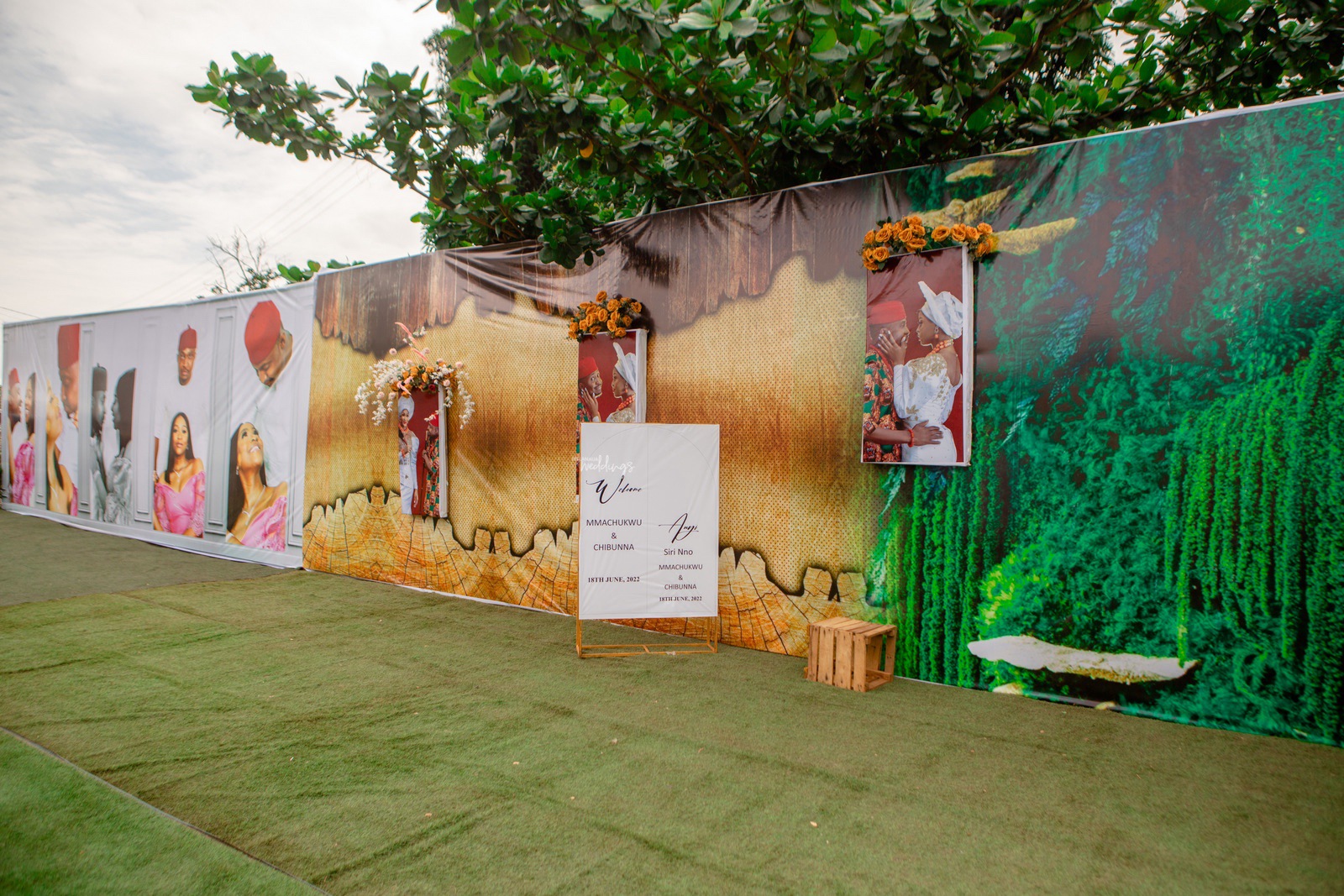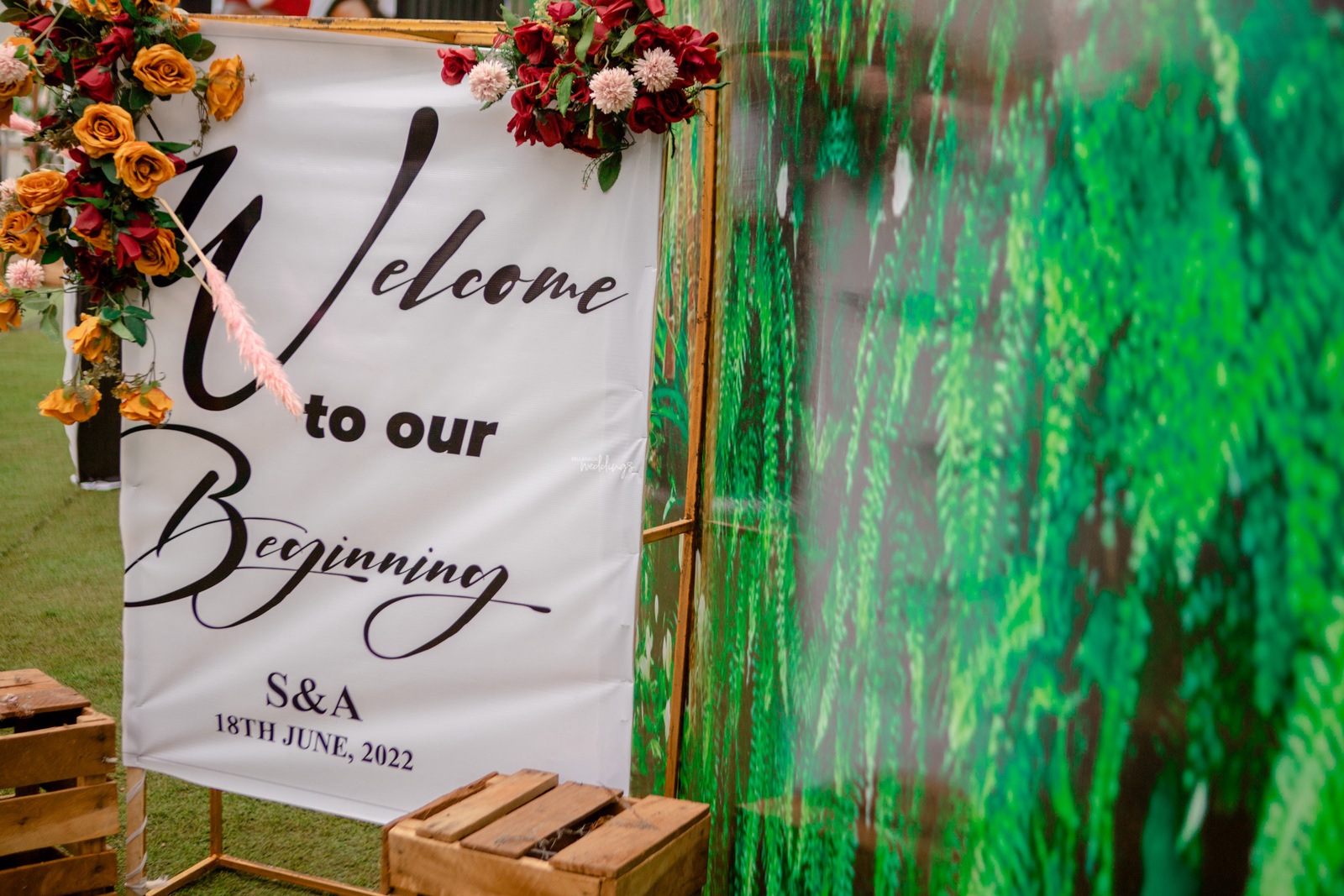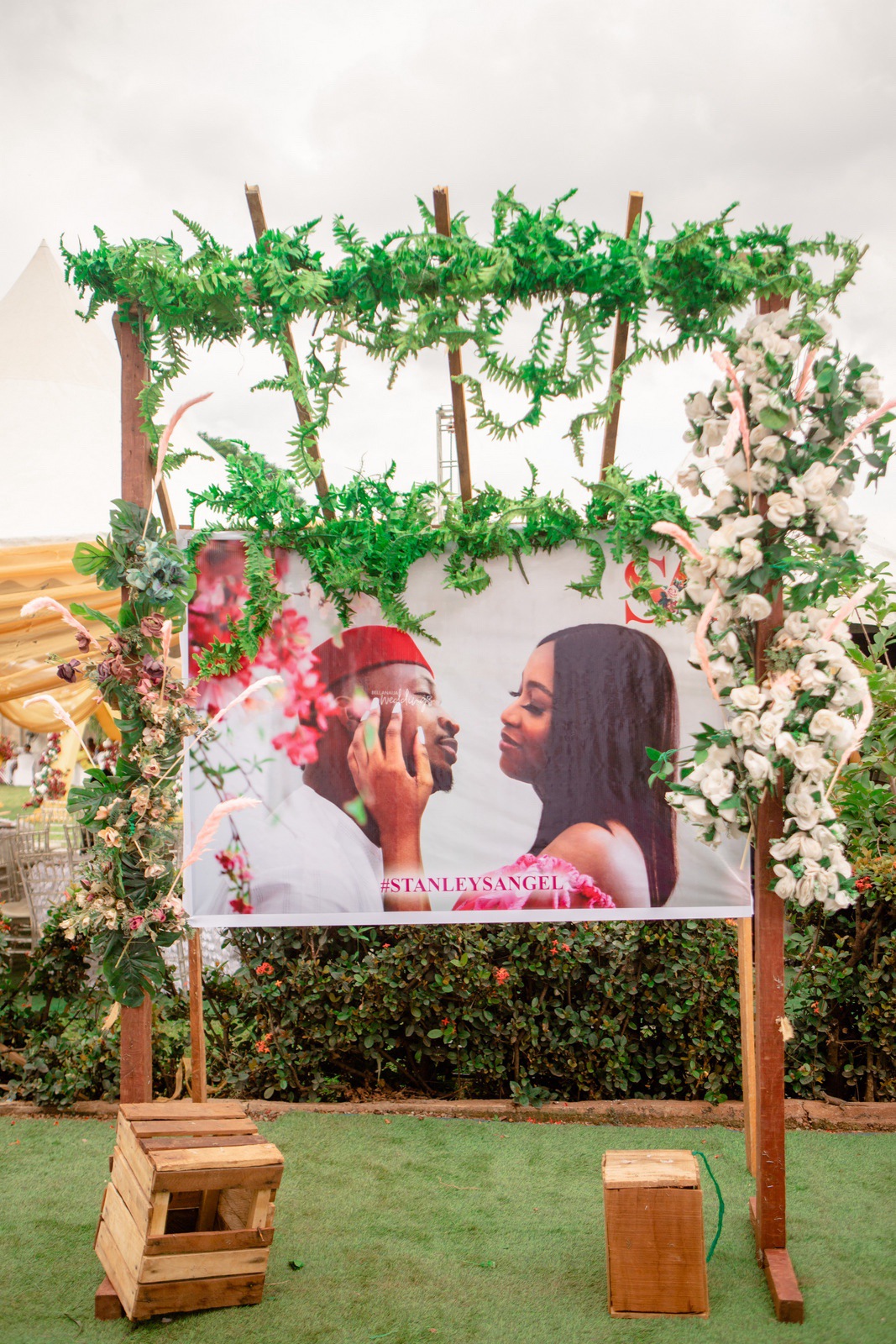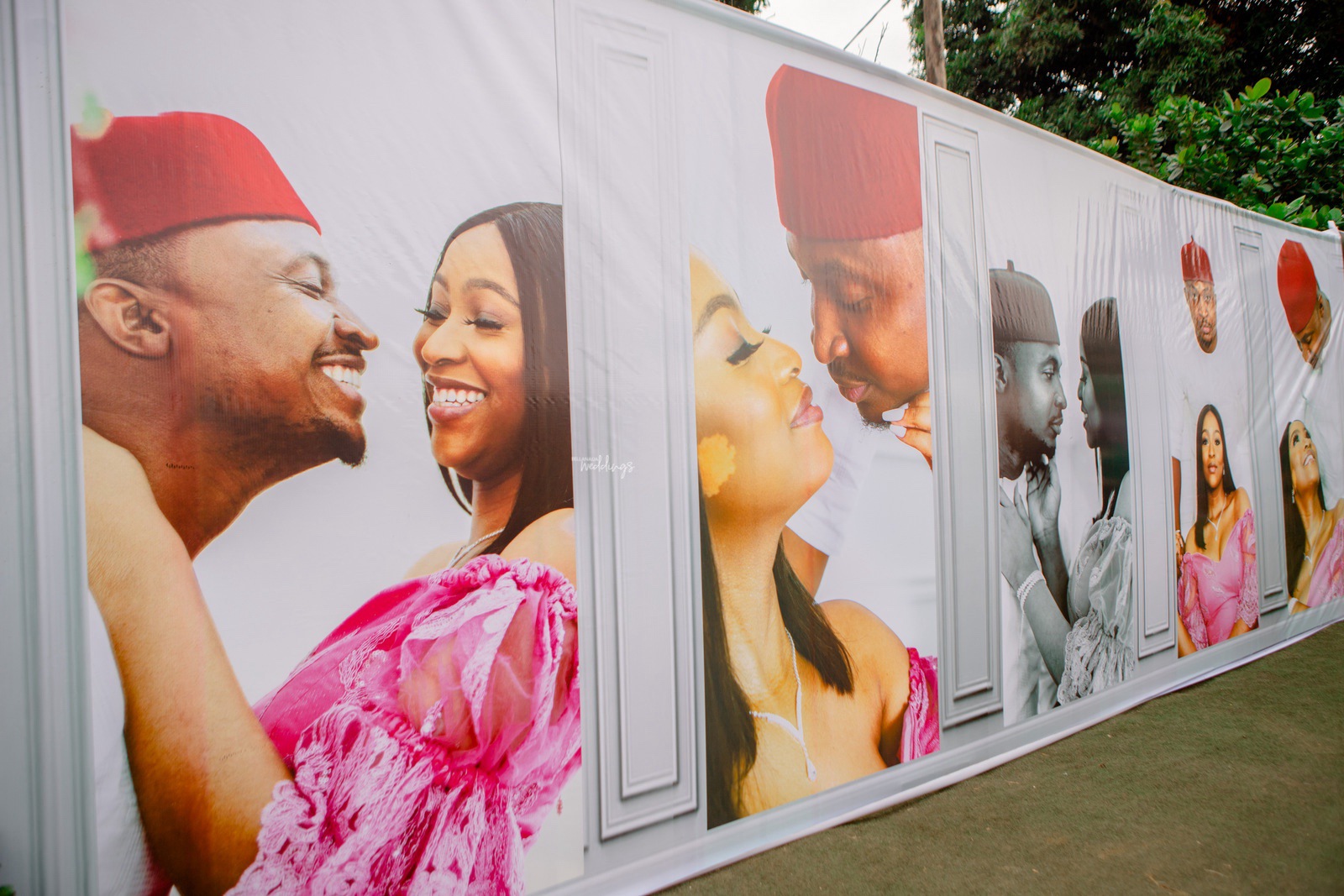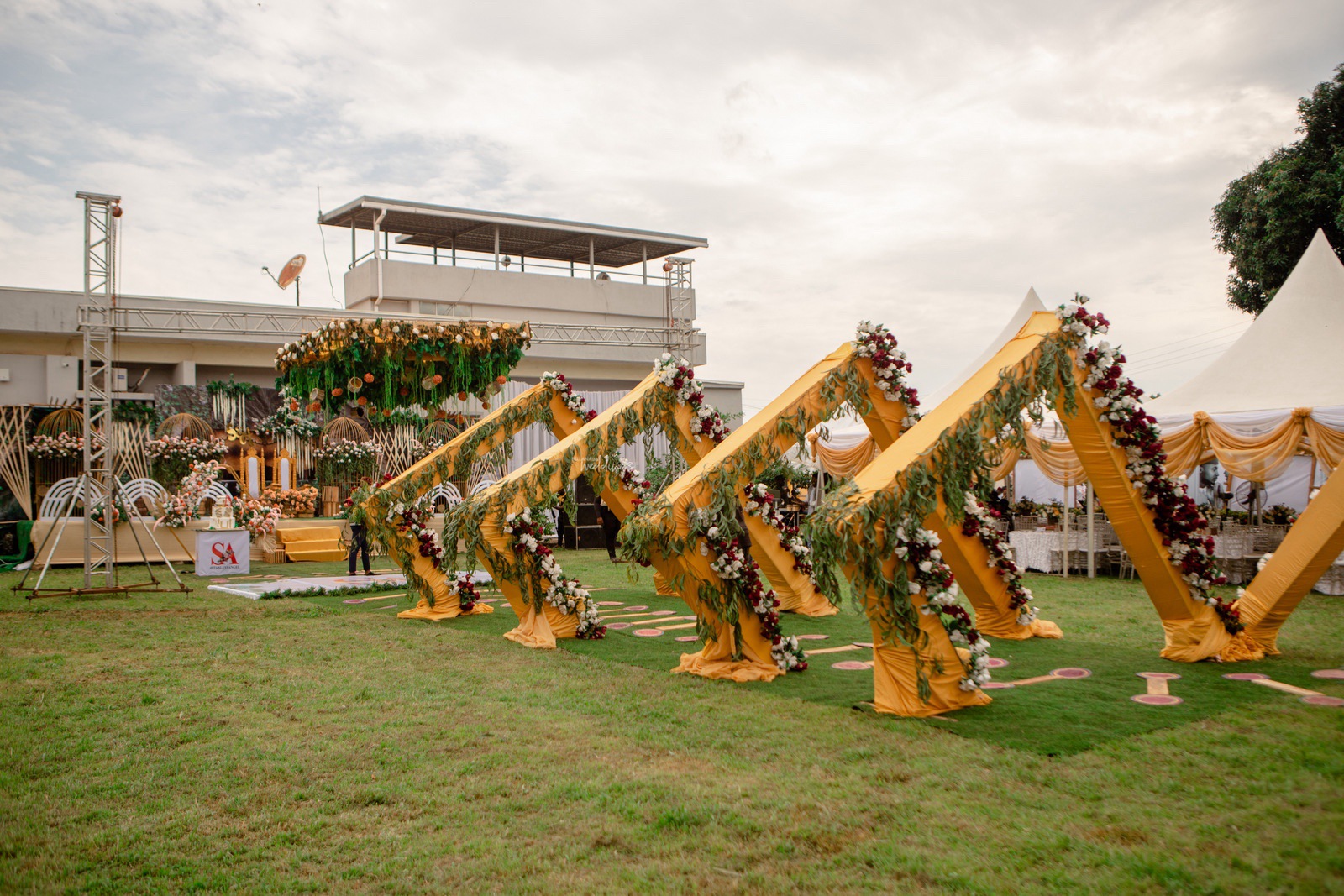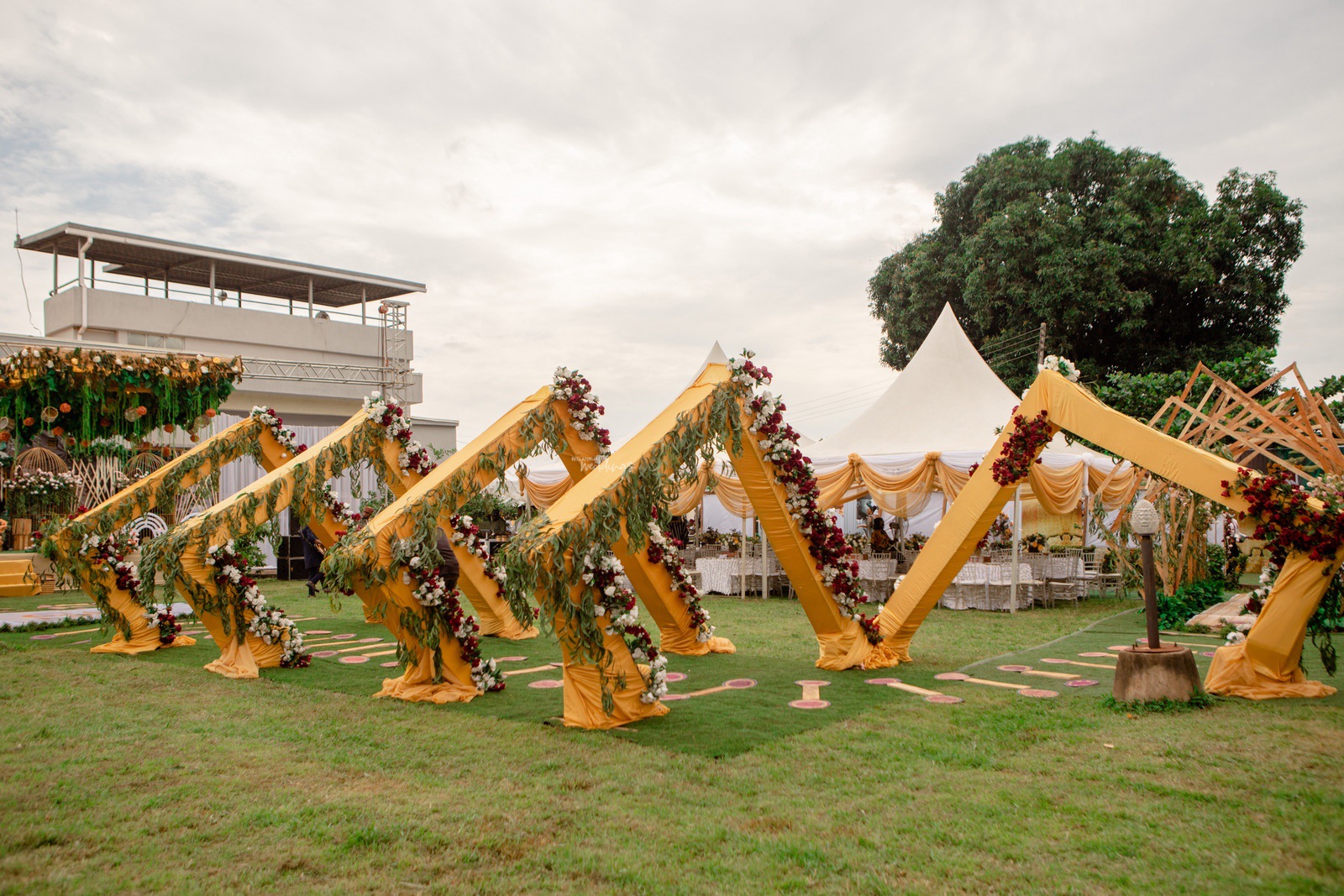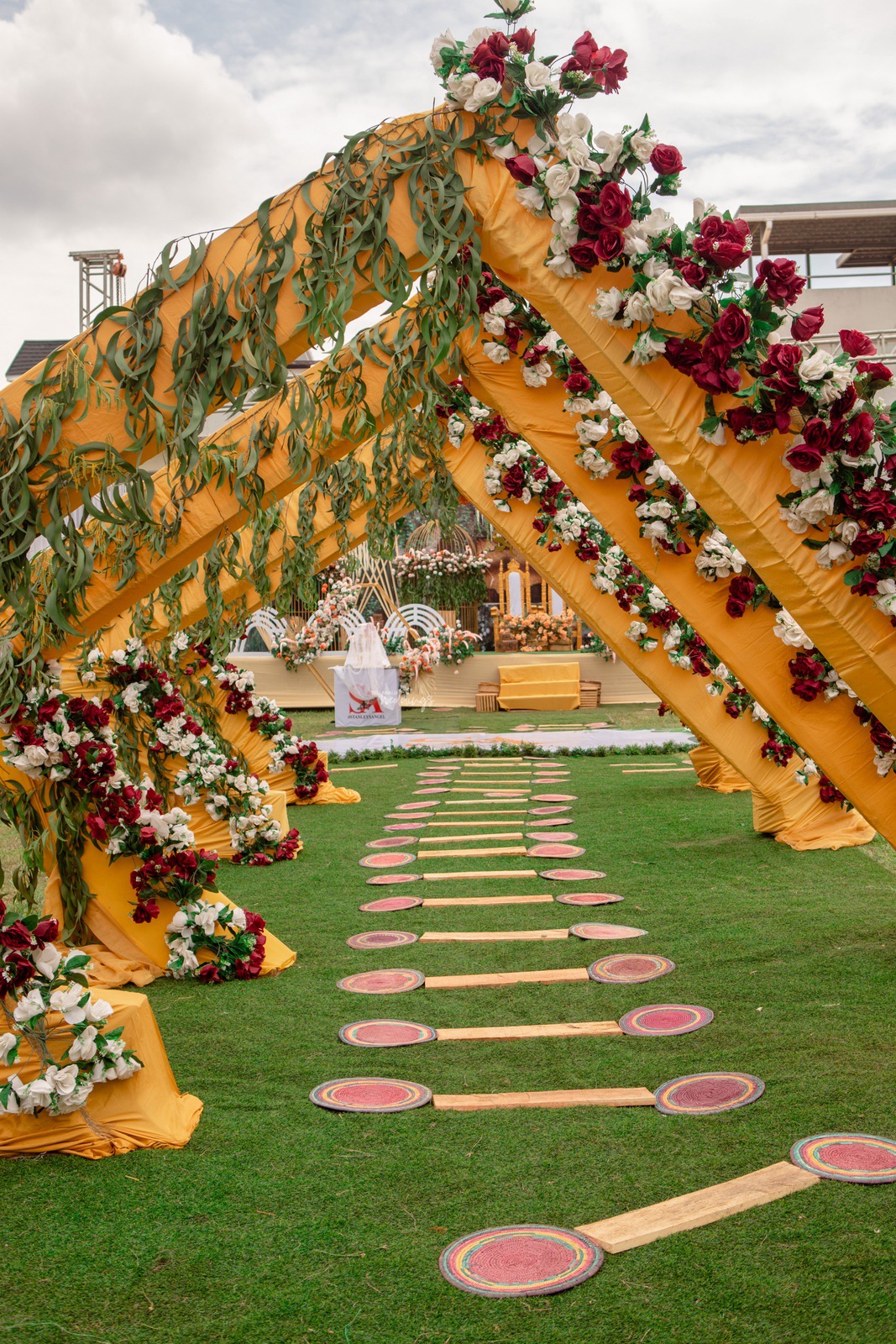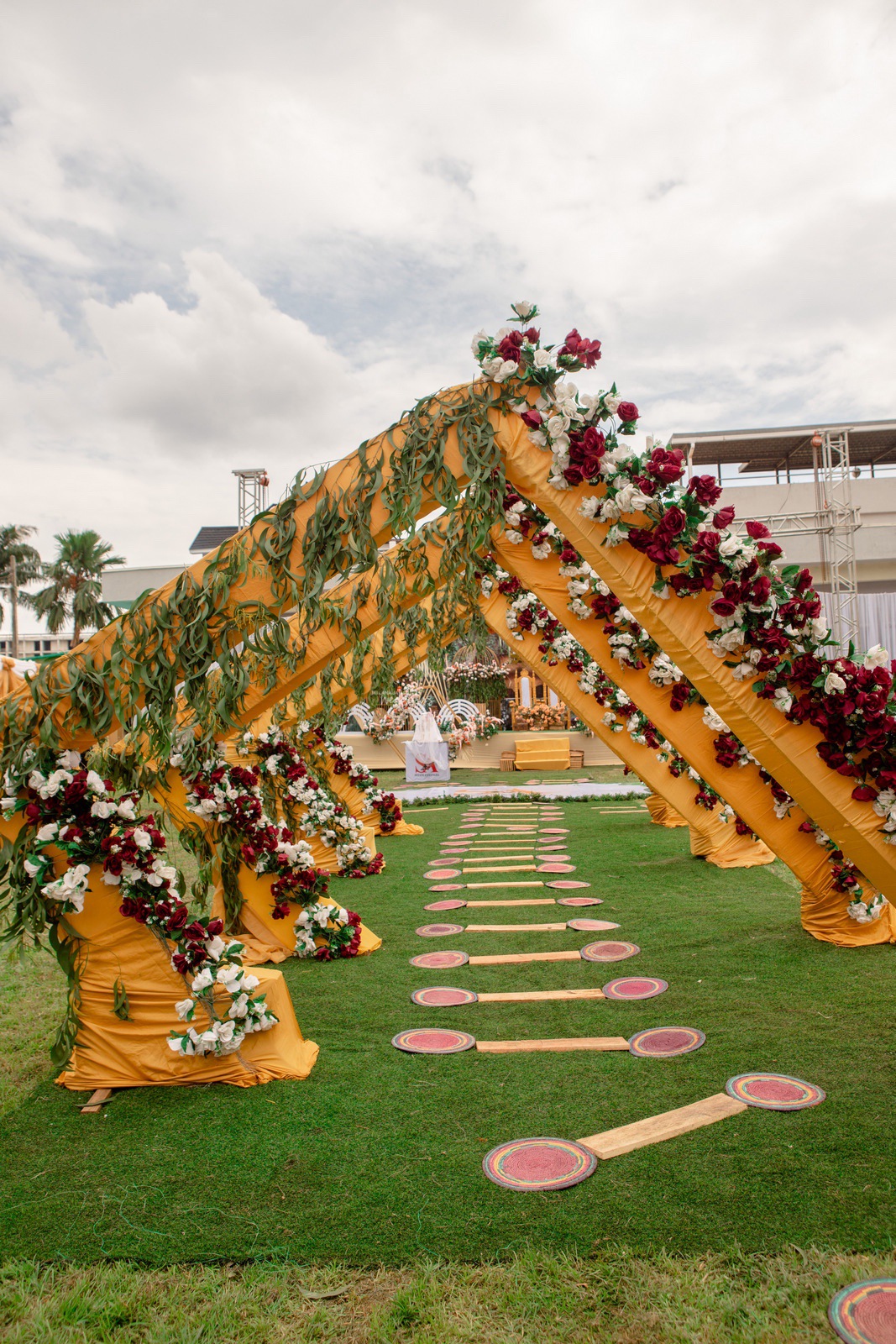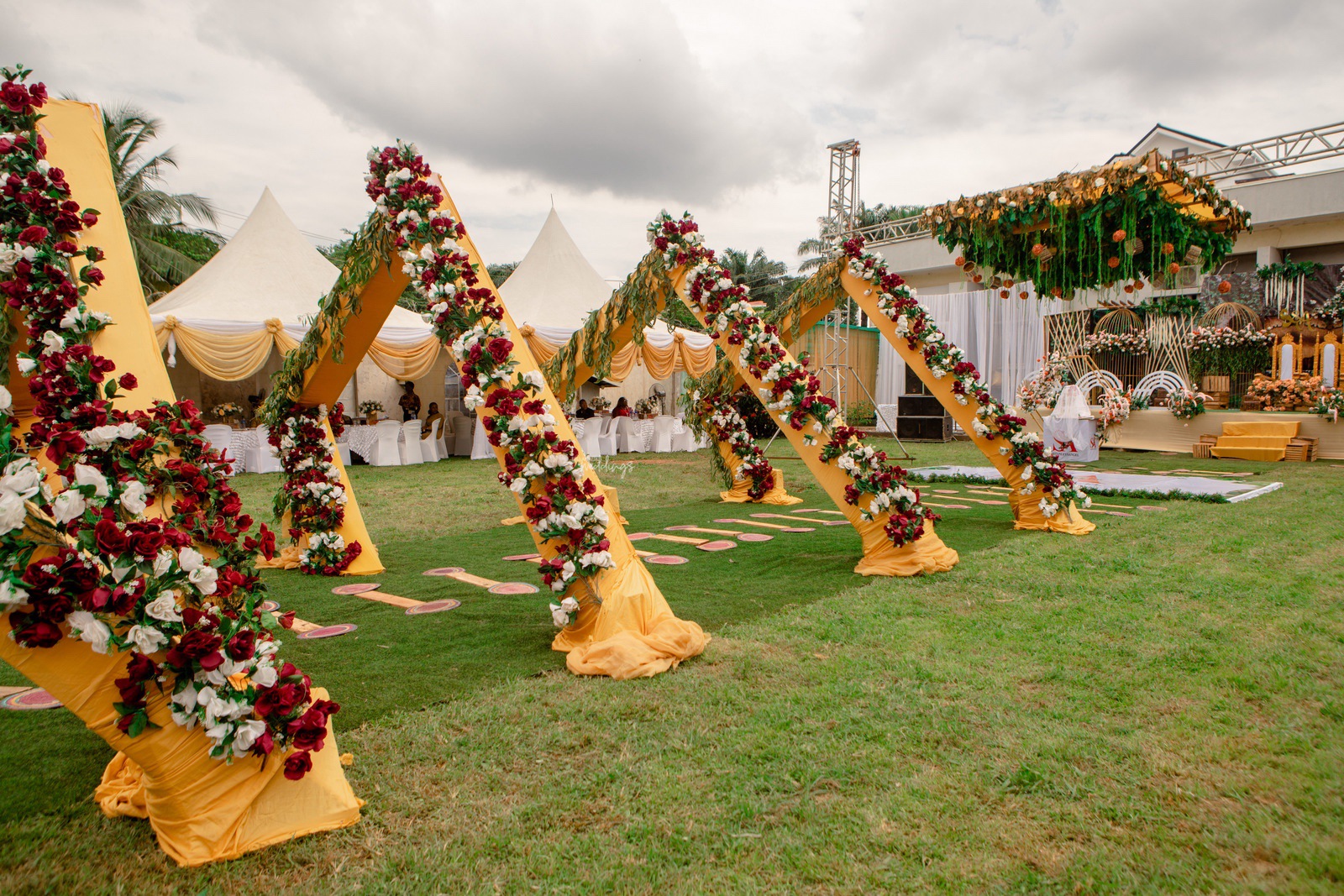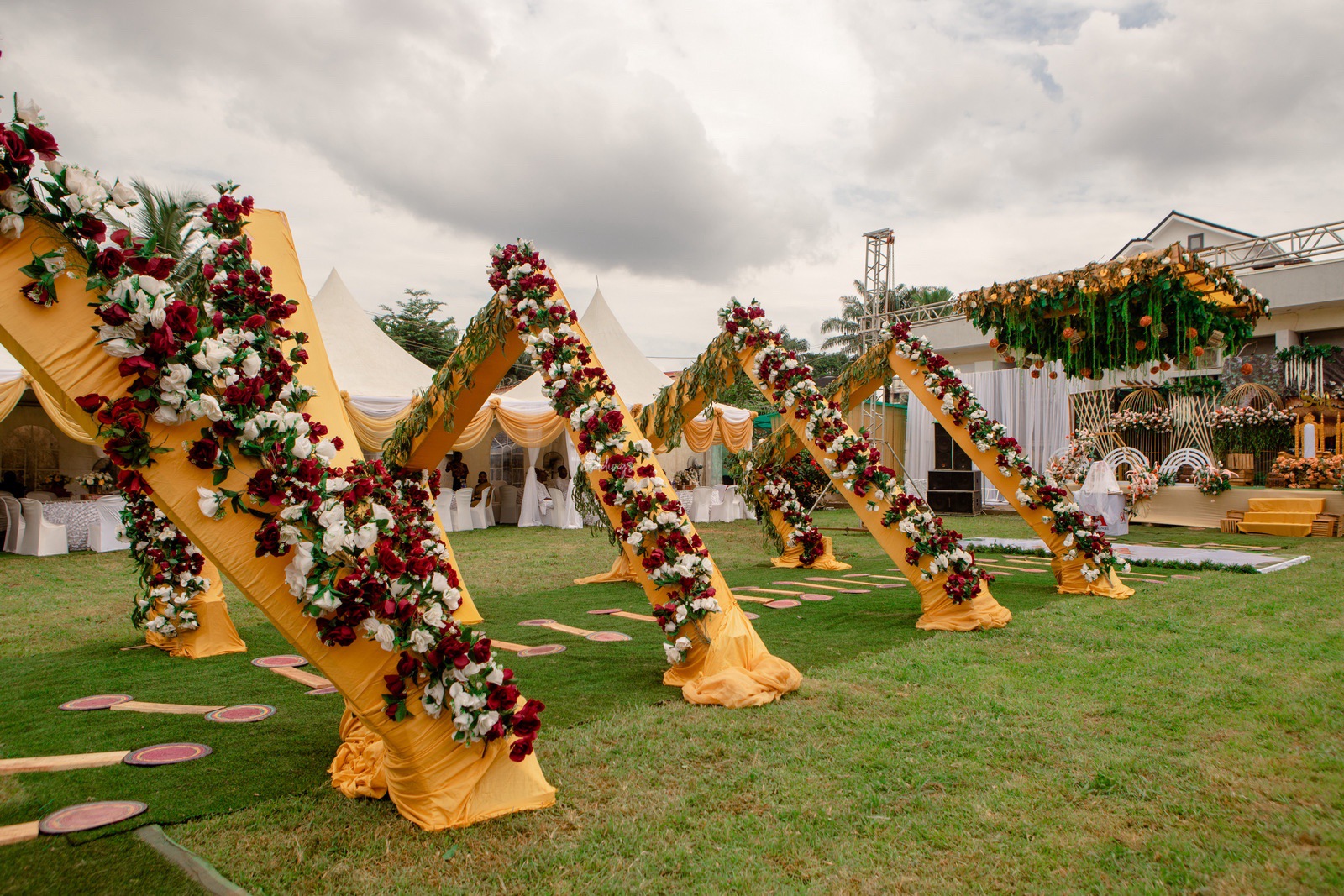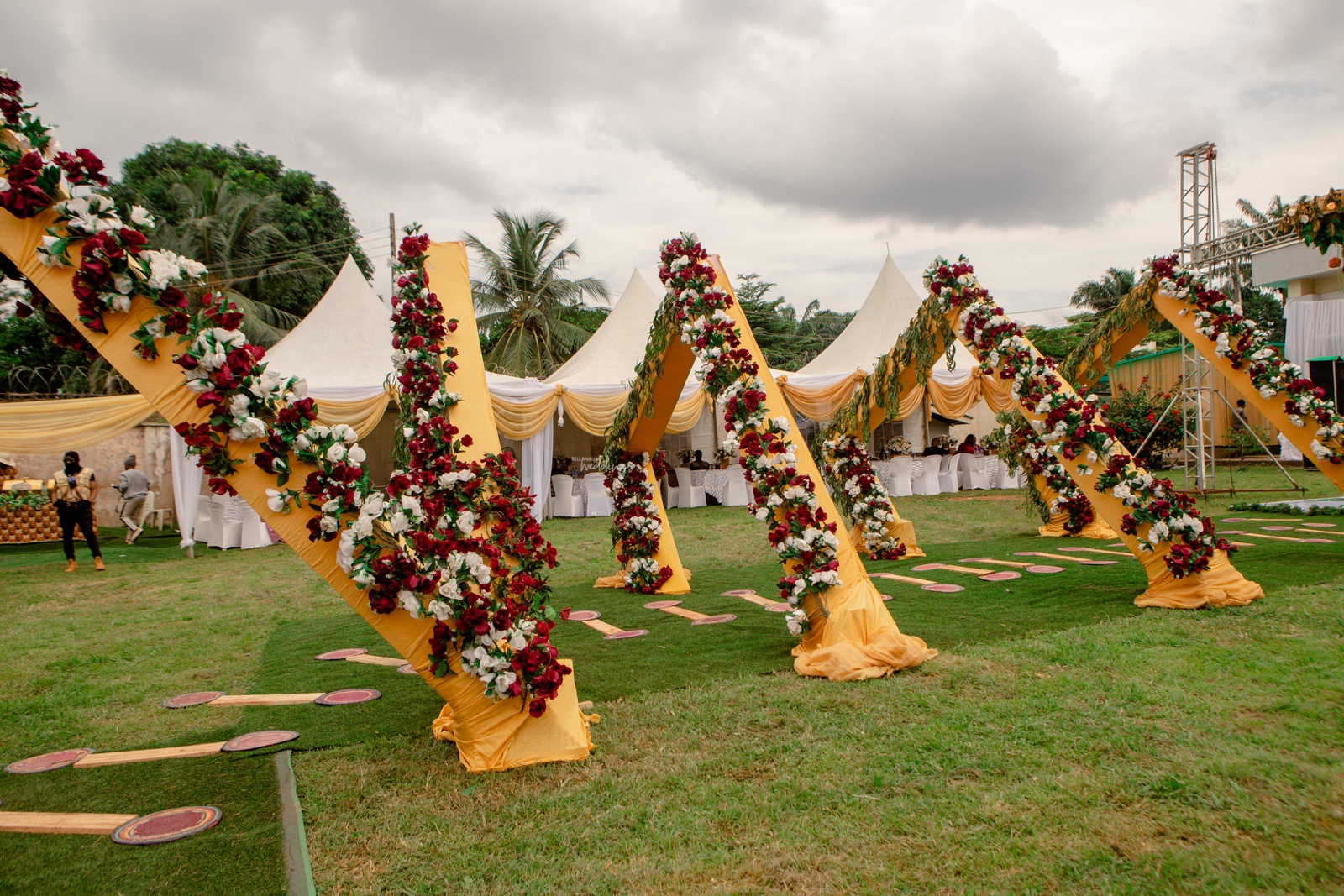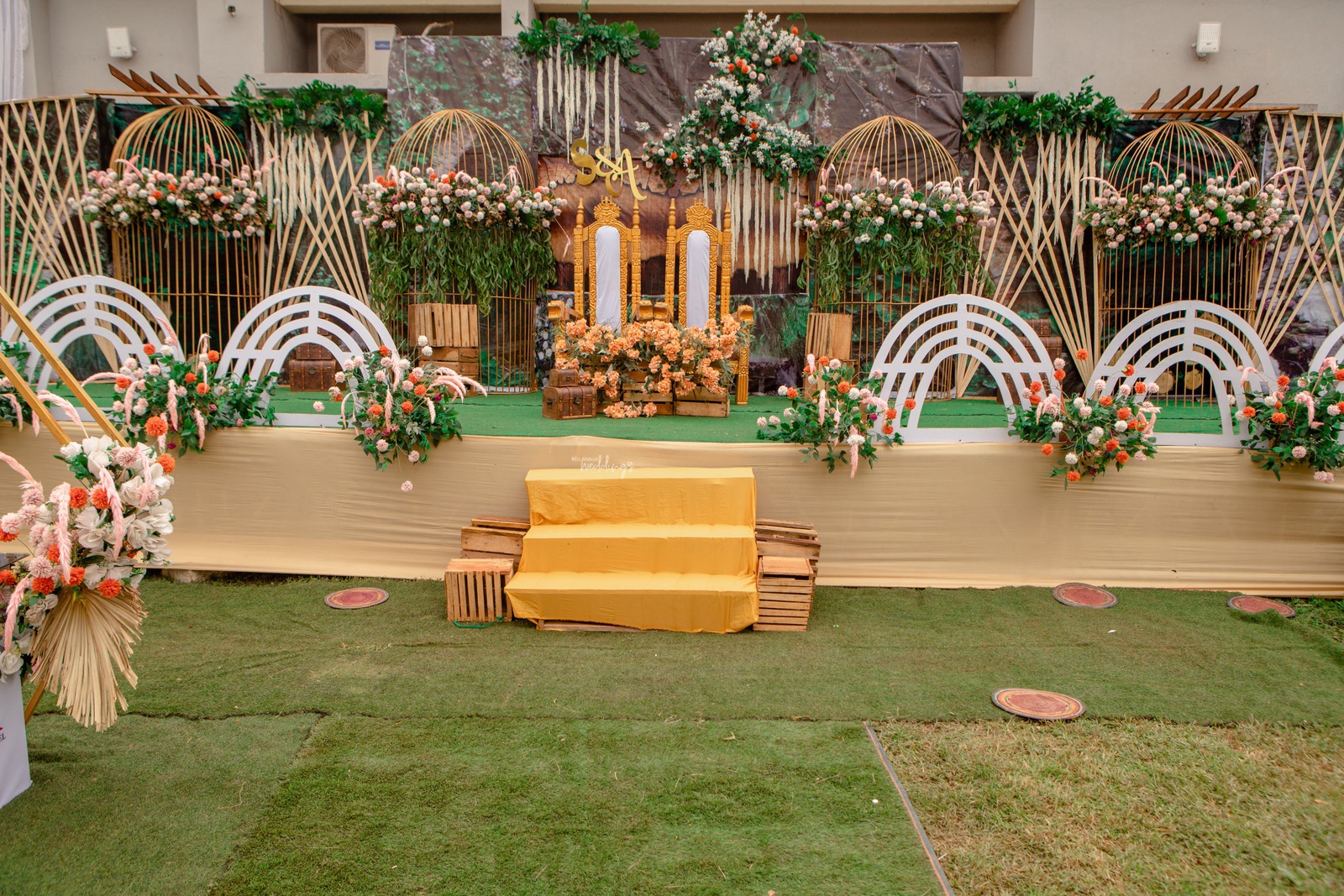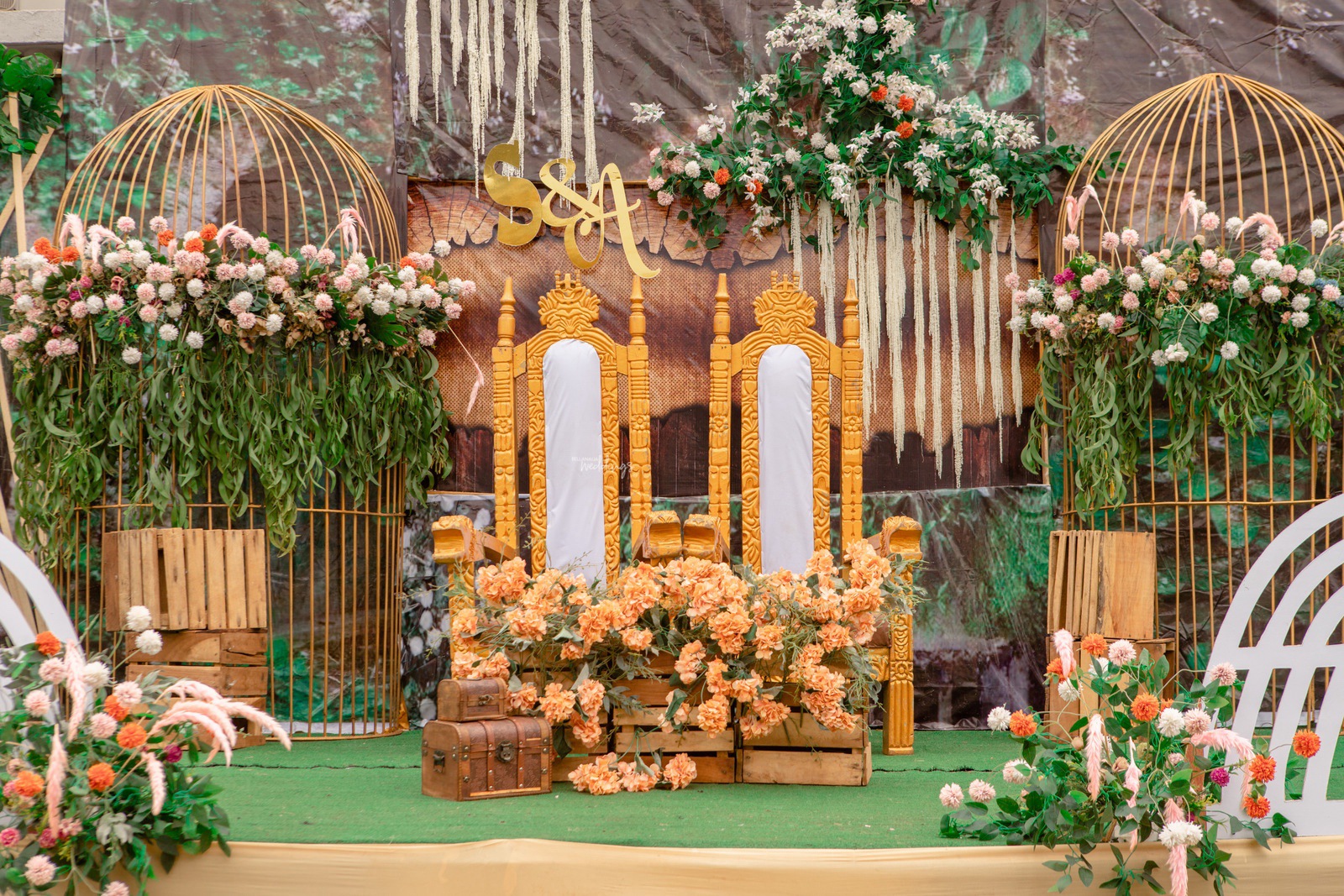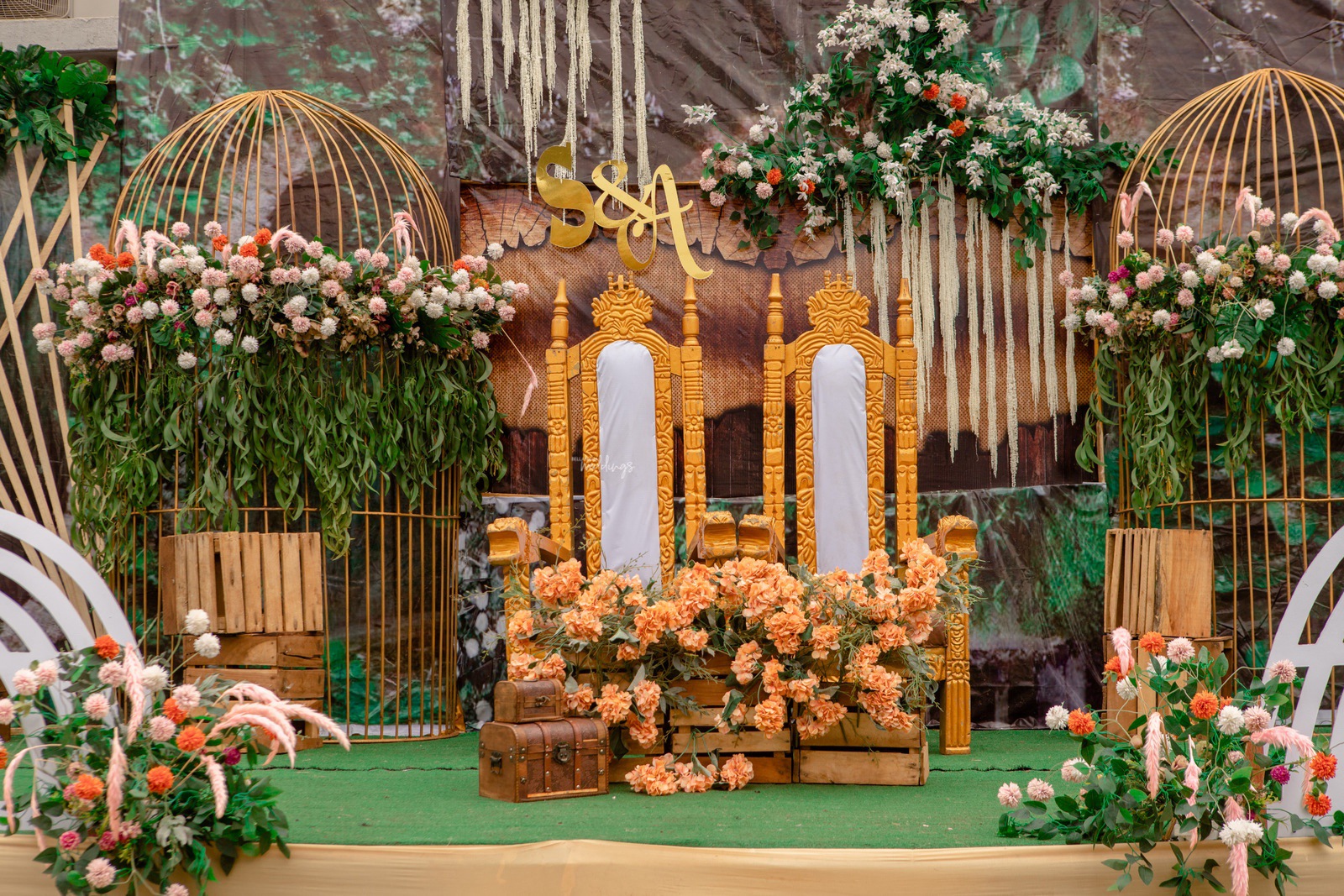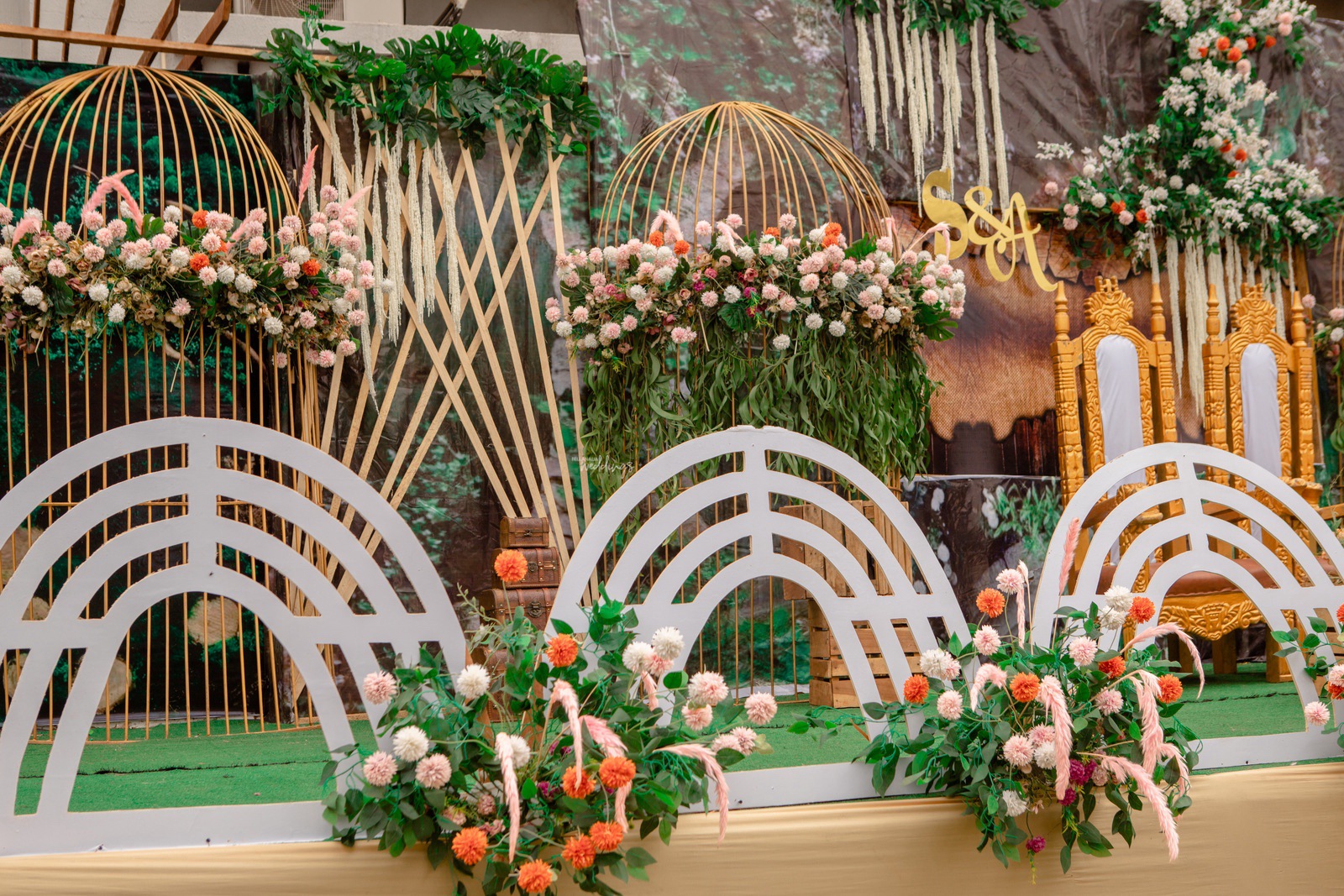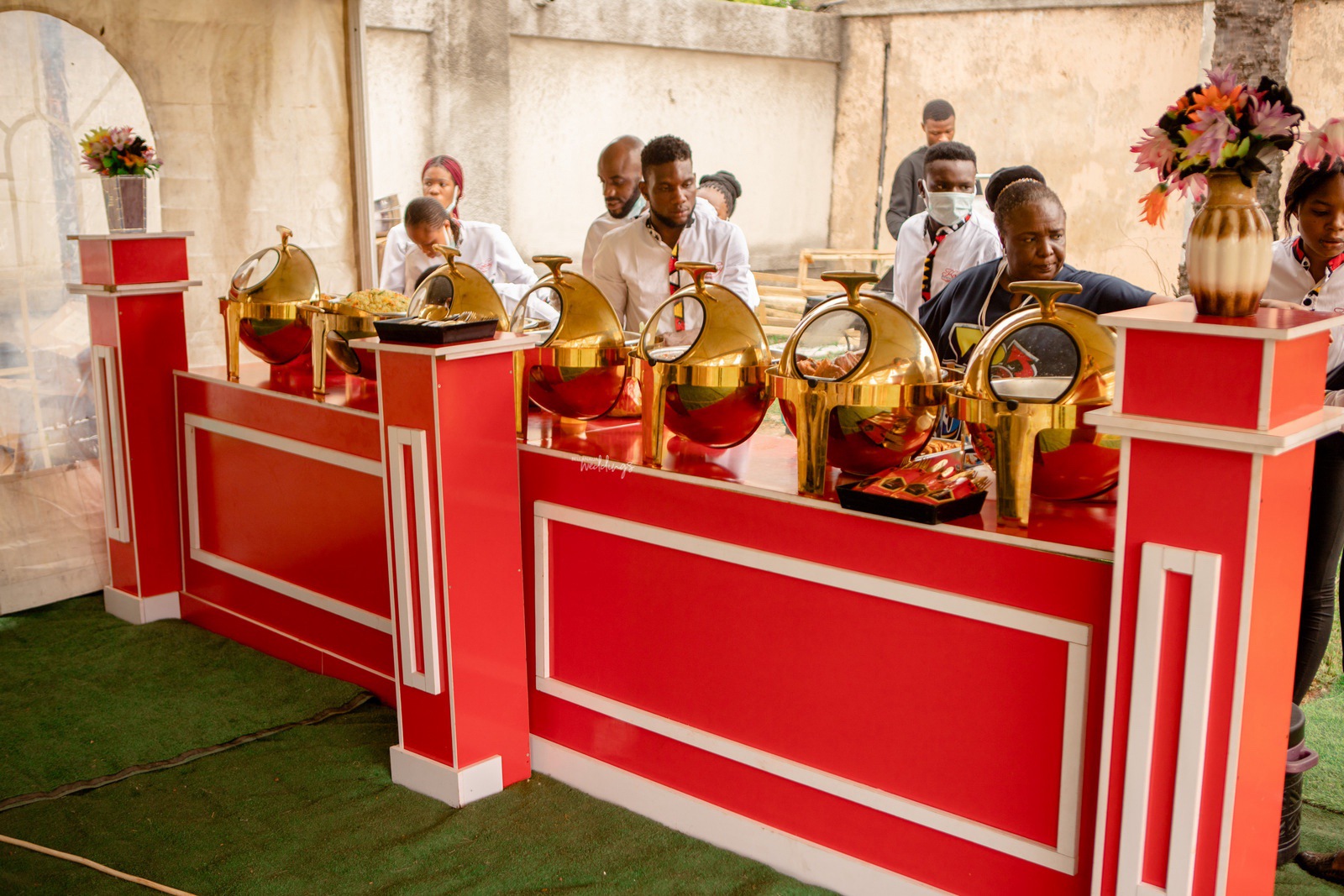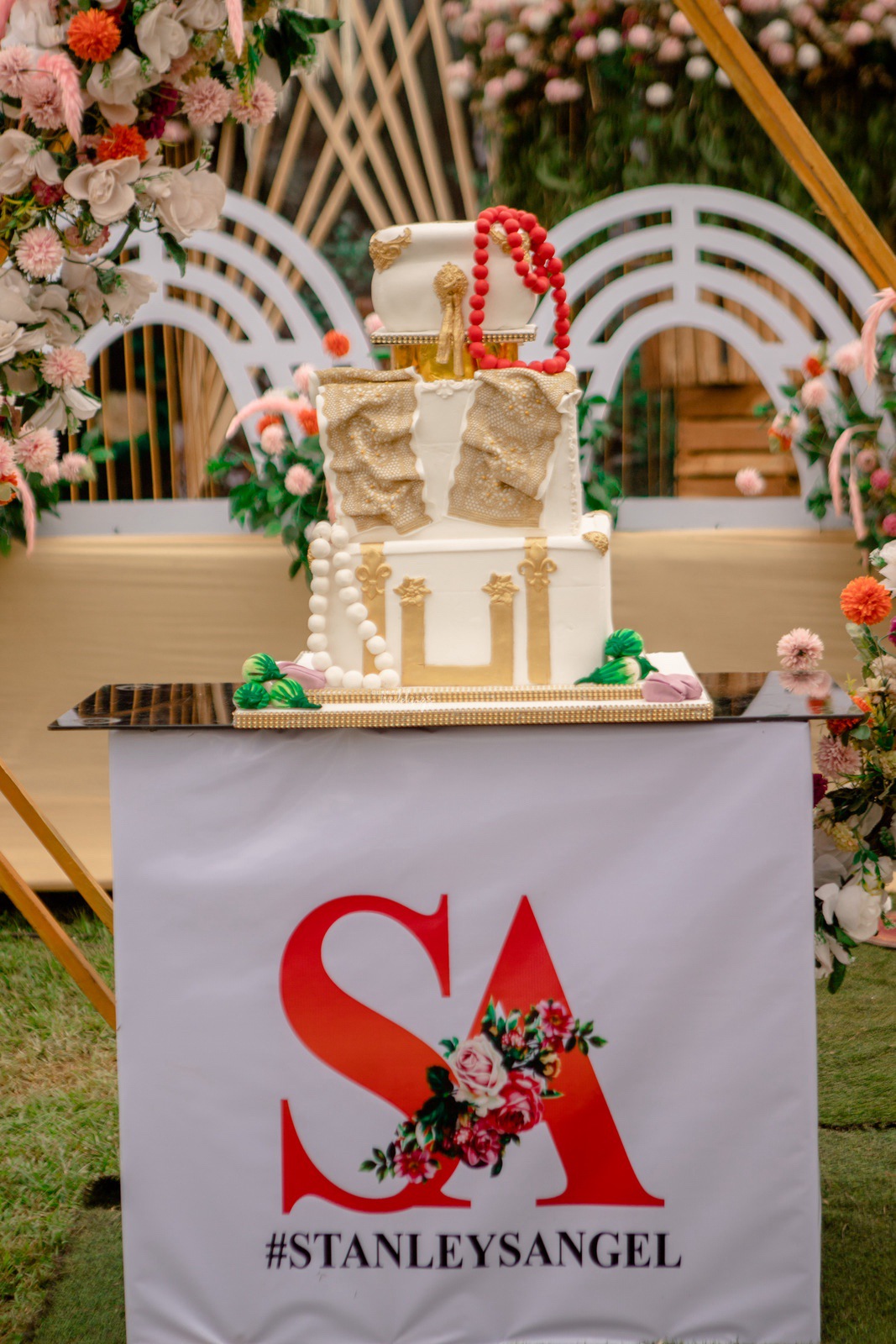 Two lovebirds, a jar of wine and a father's consent…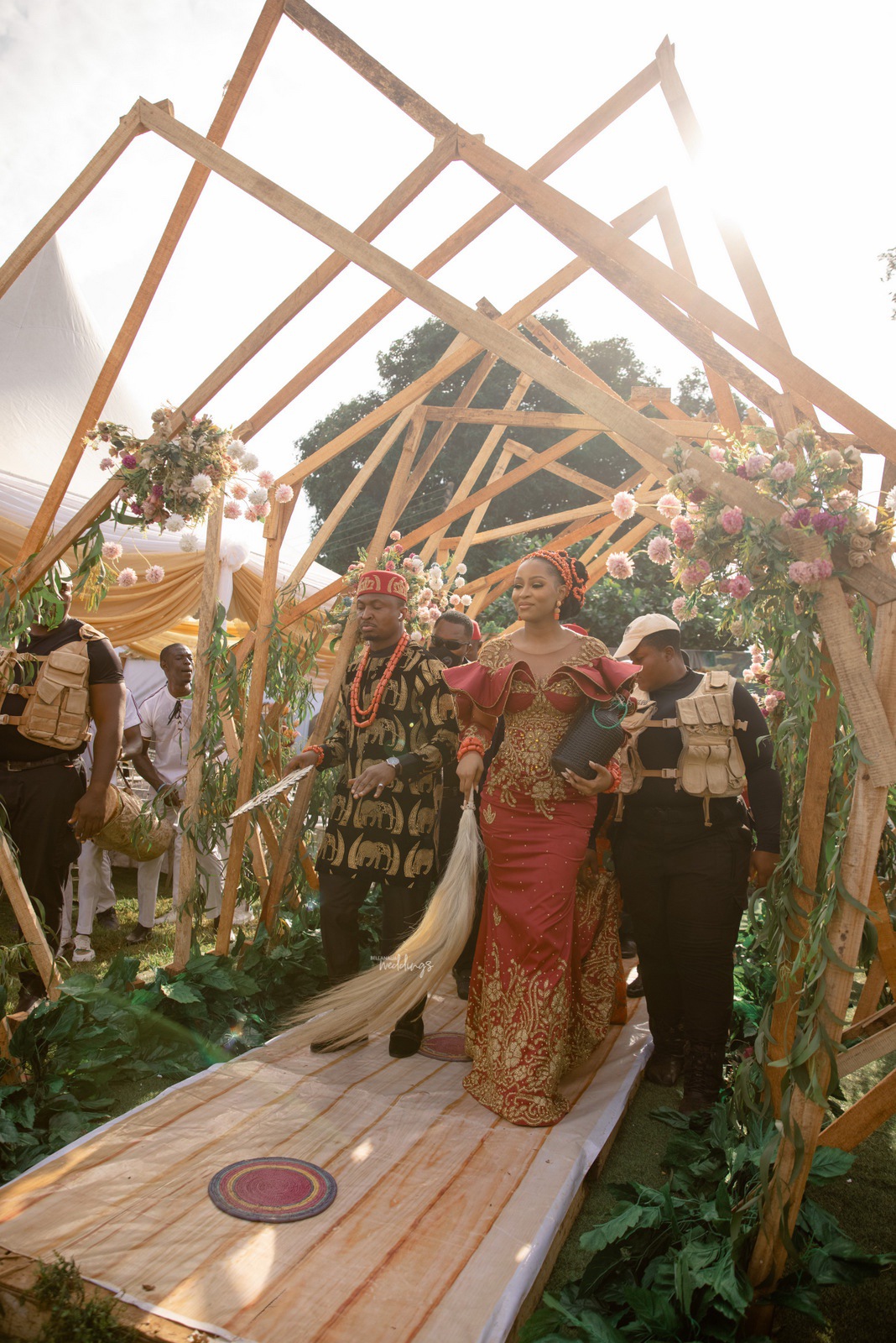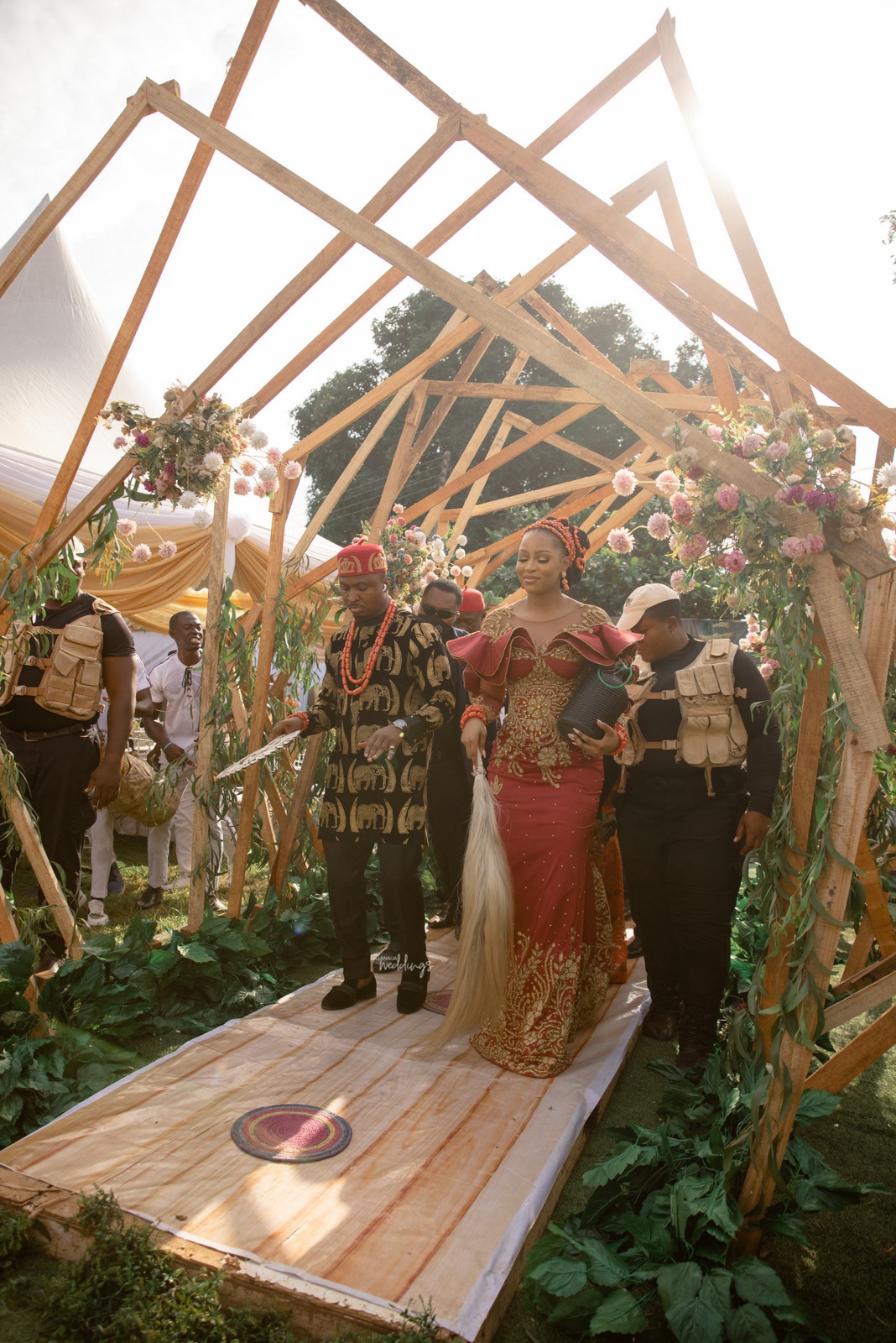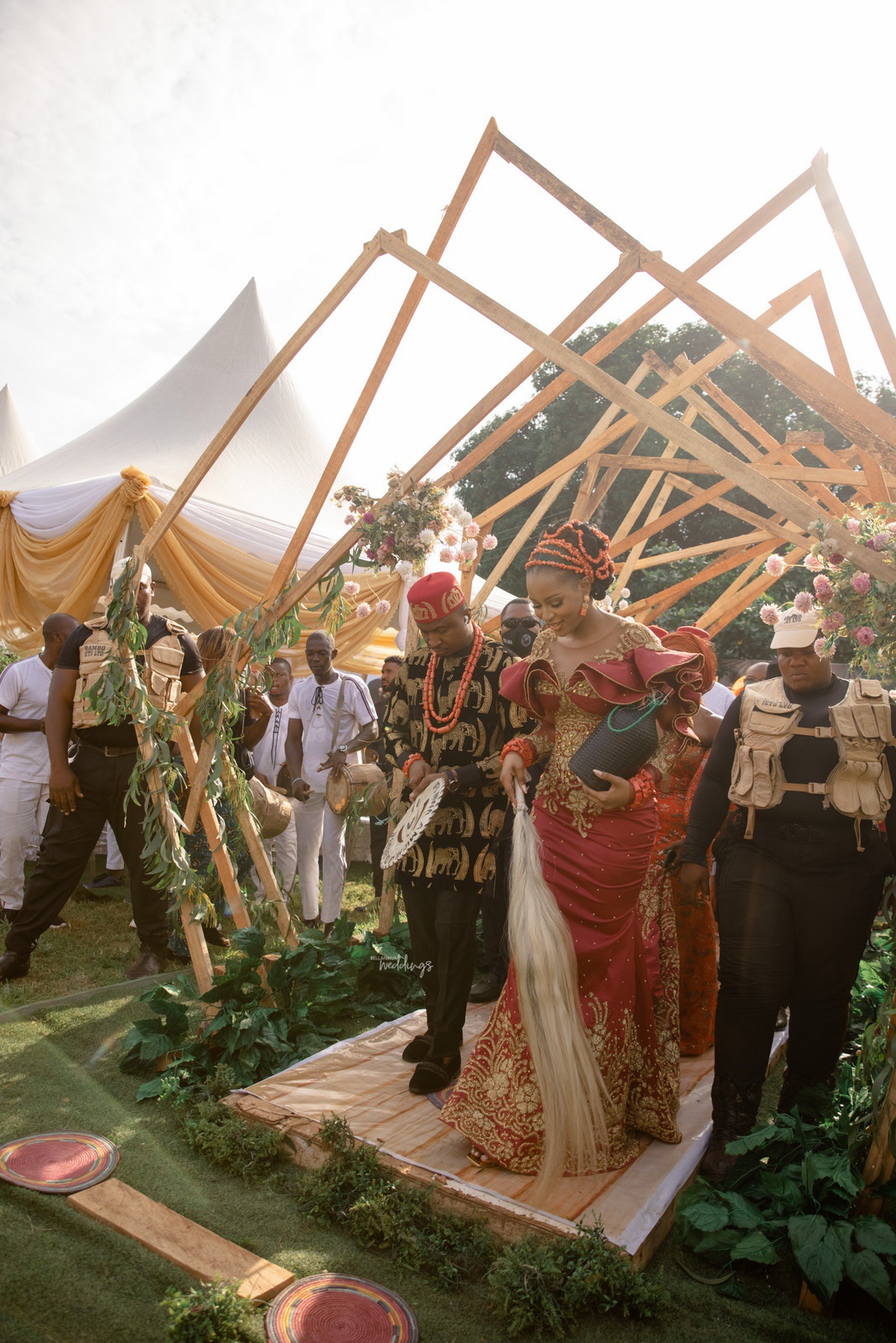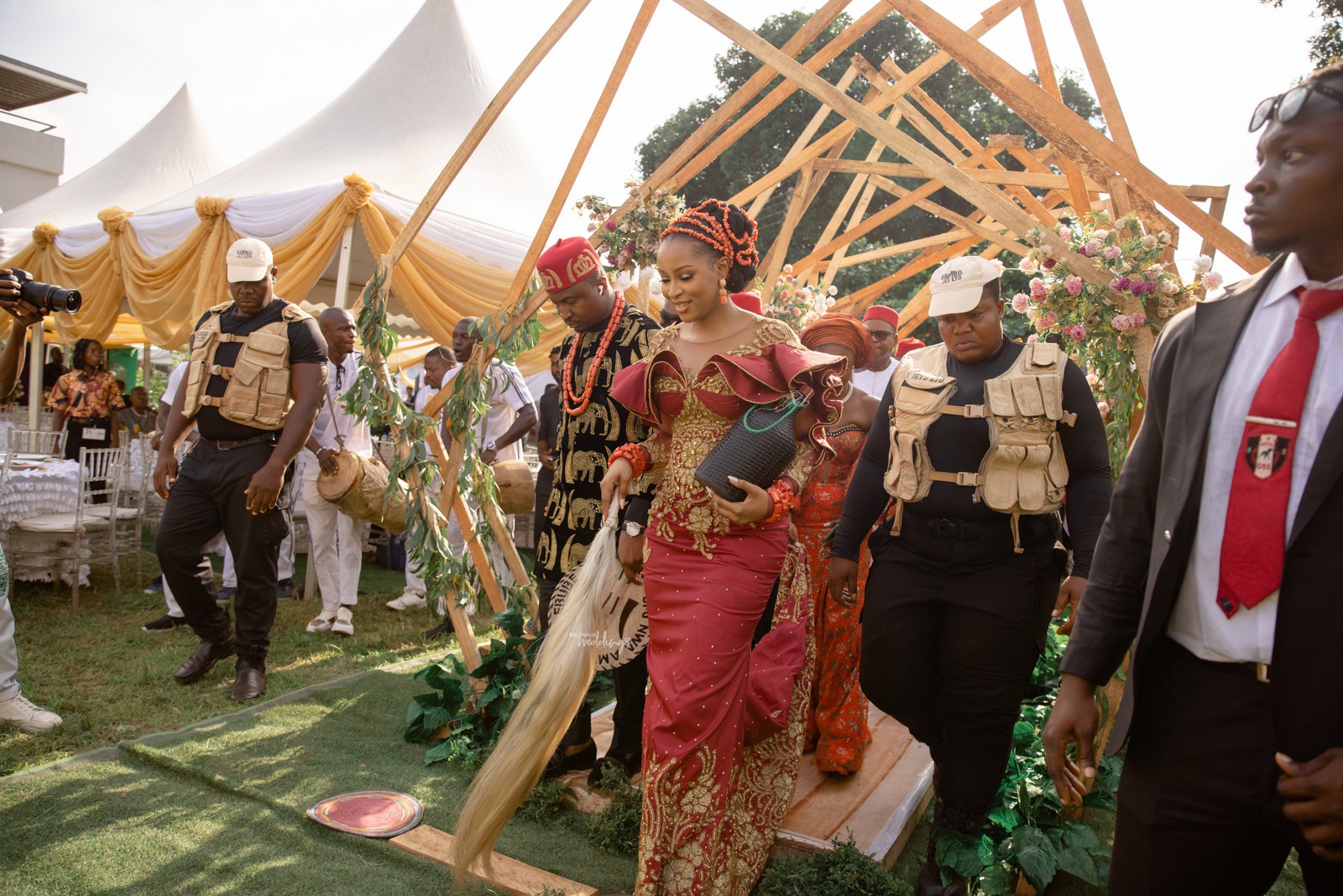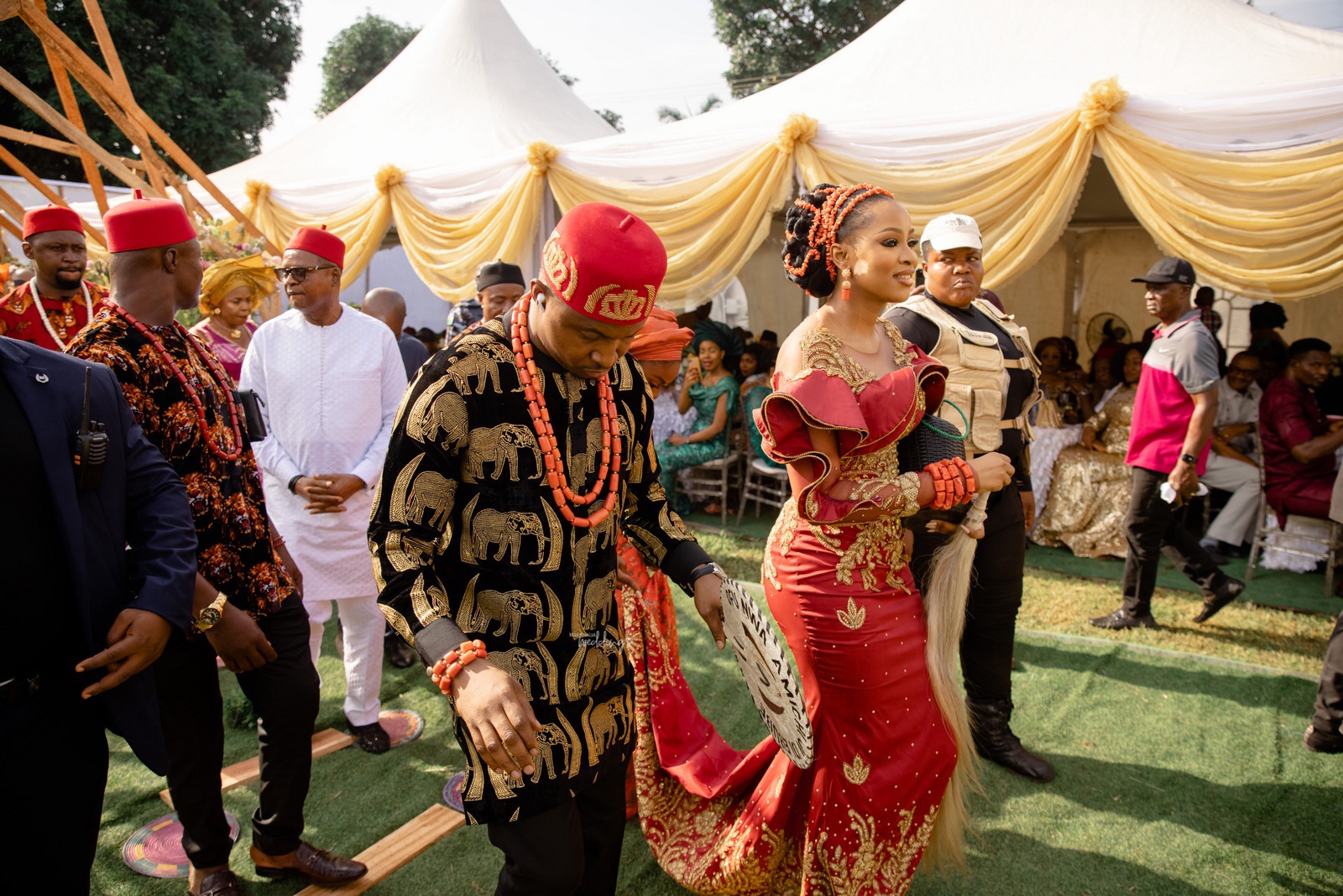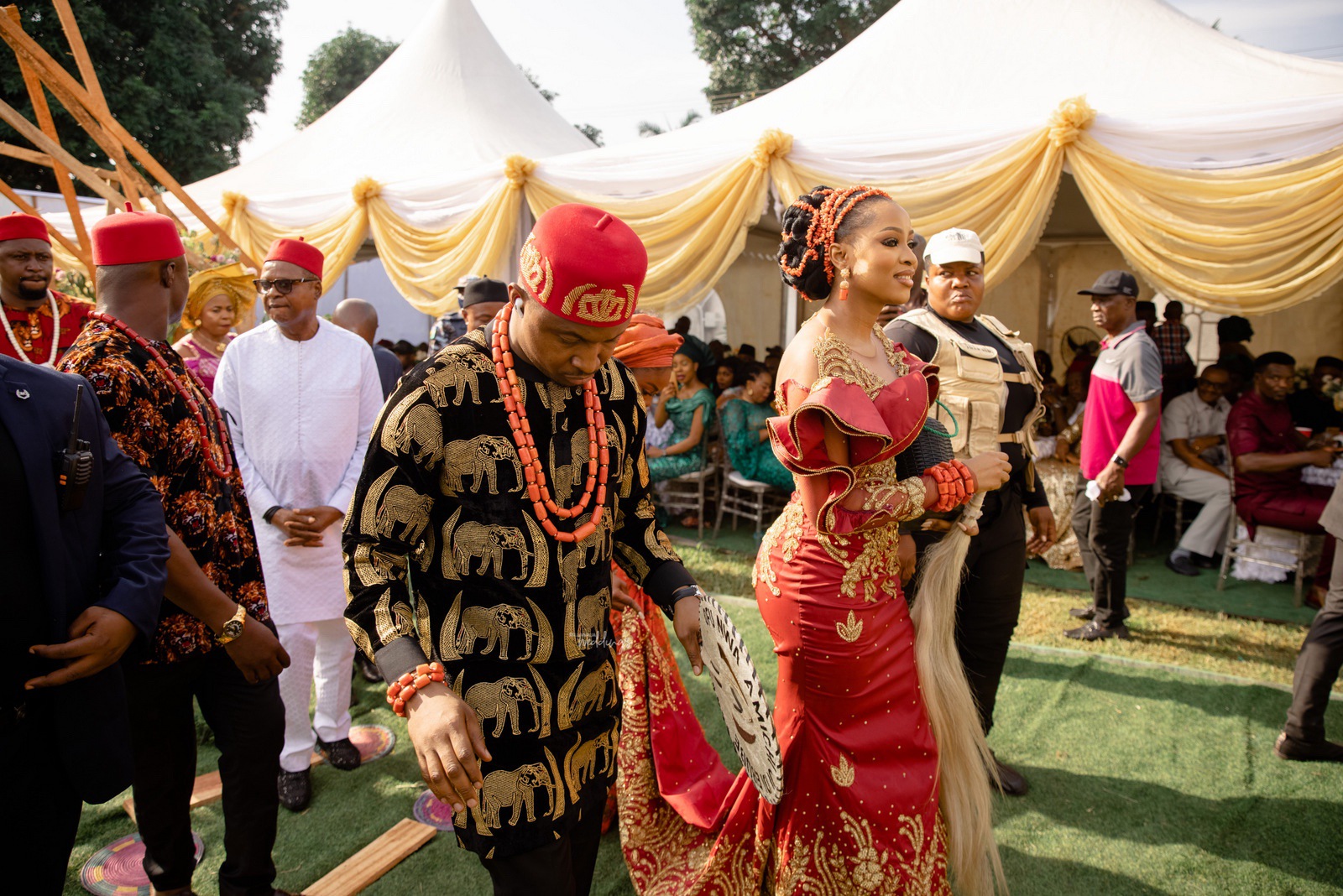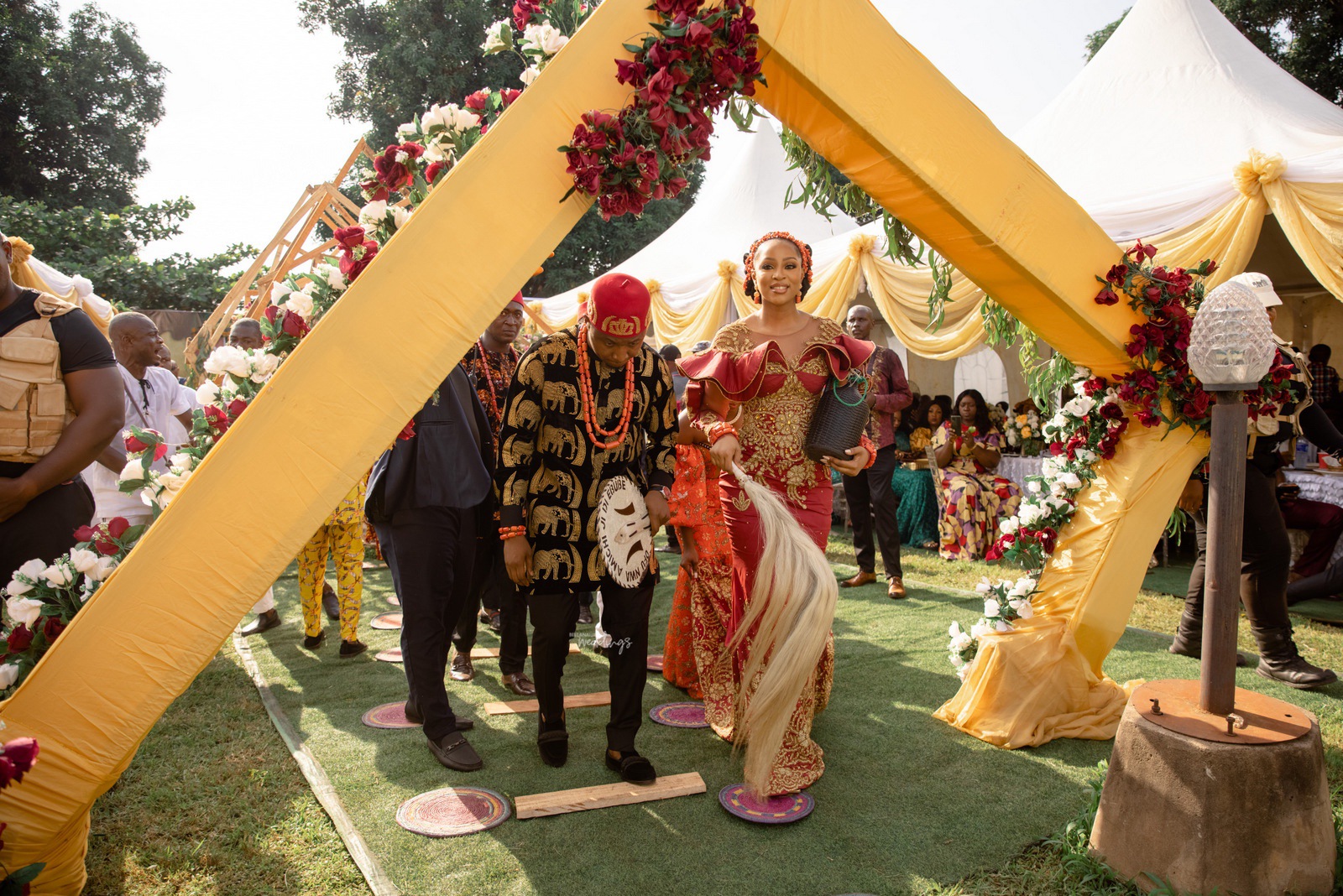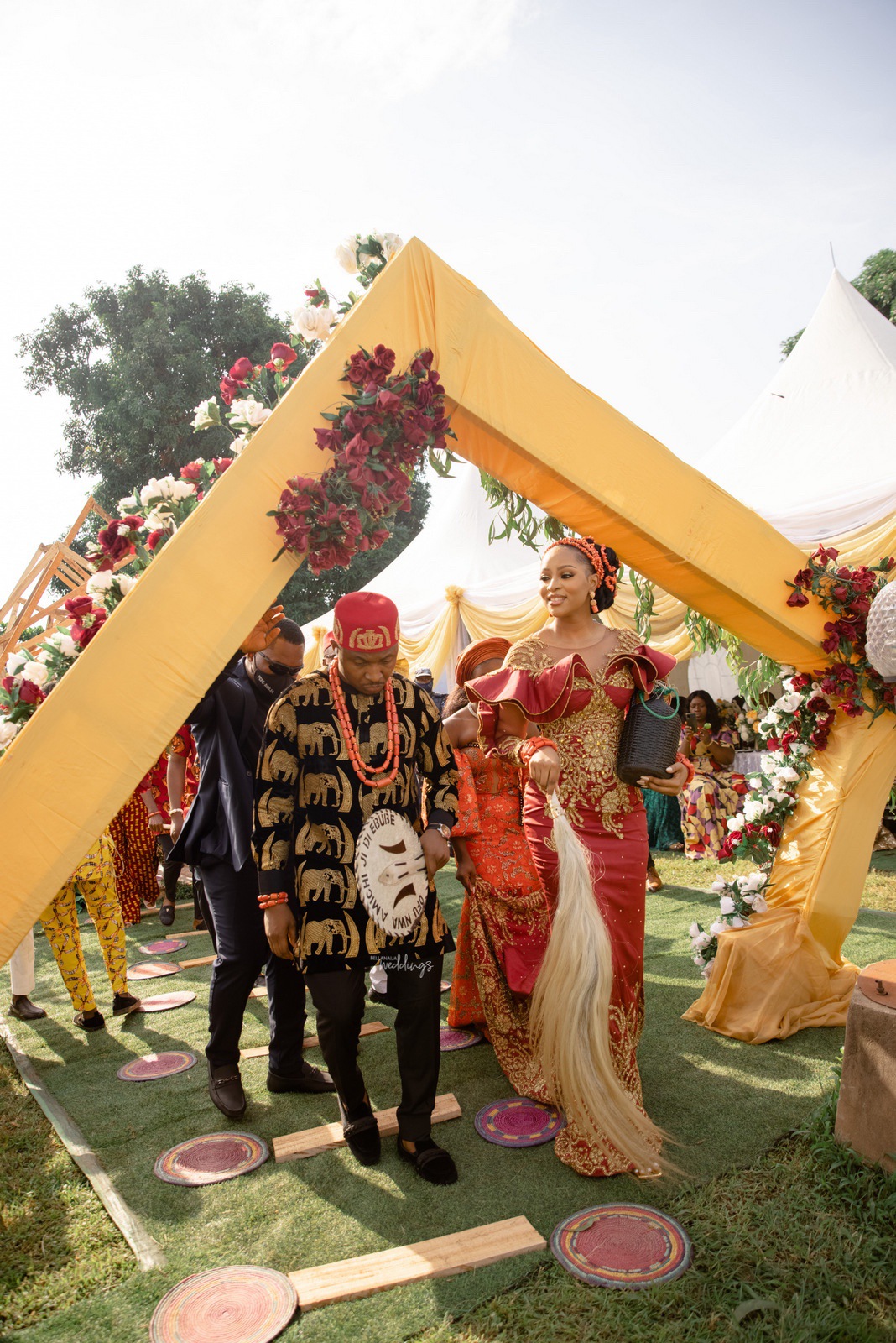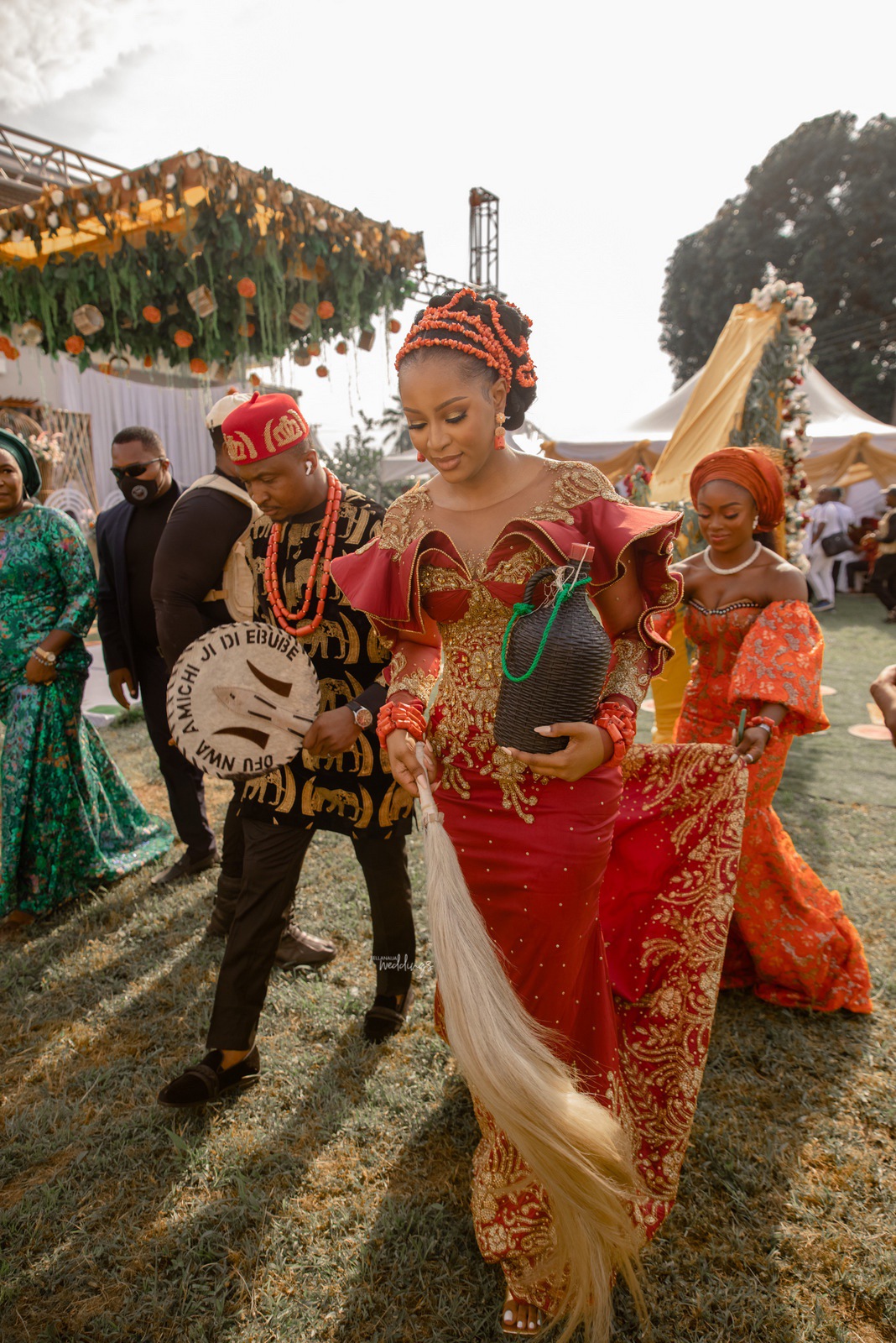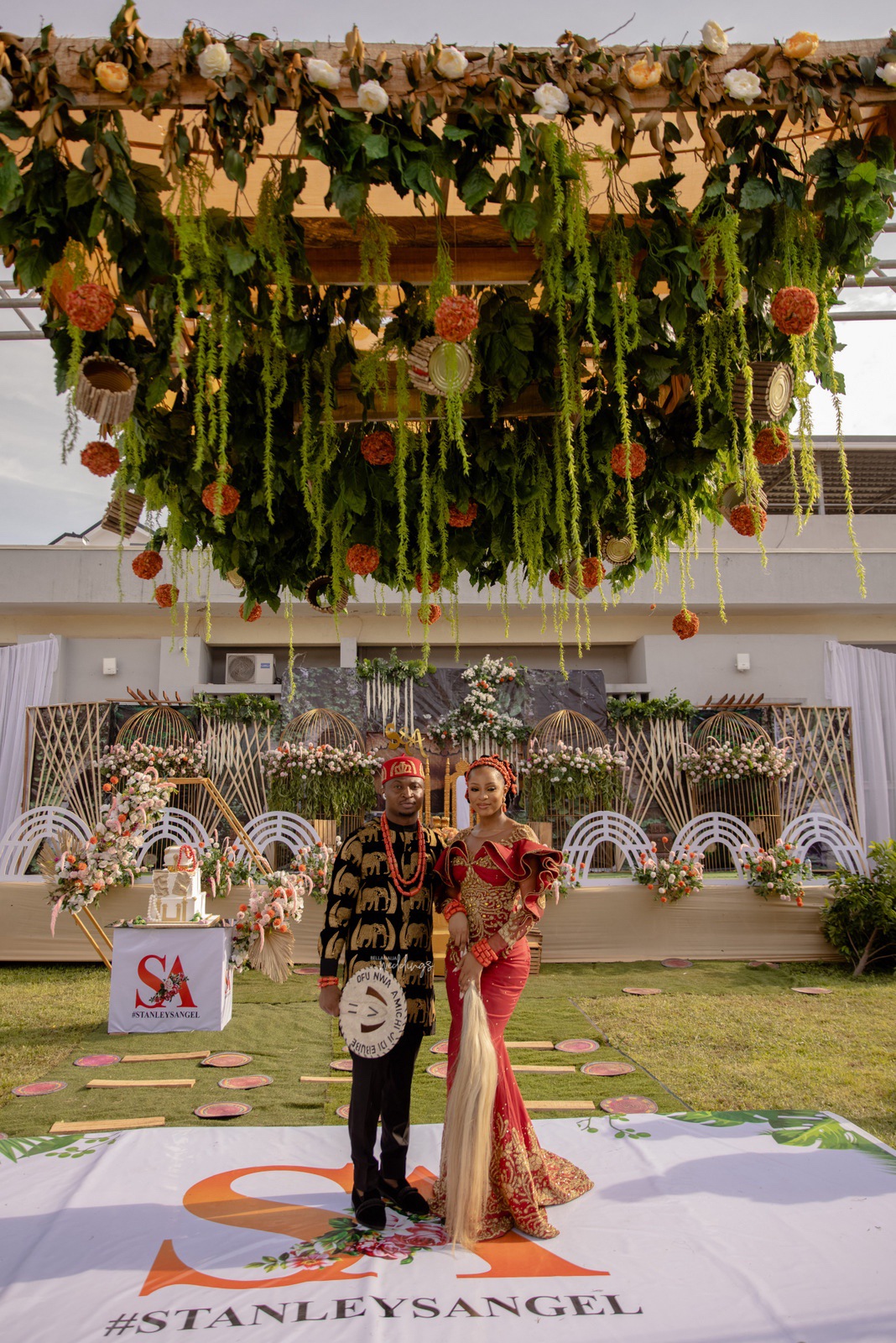 Angel is peach perfect in this Peach outfit as she steps out to welcome her guests and in-laws…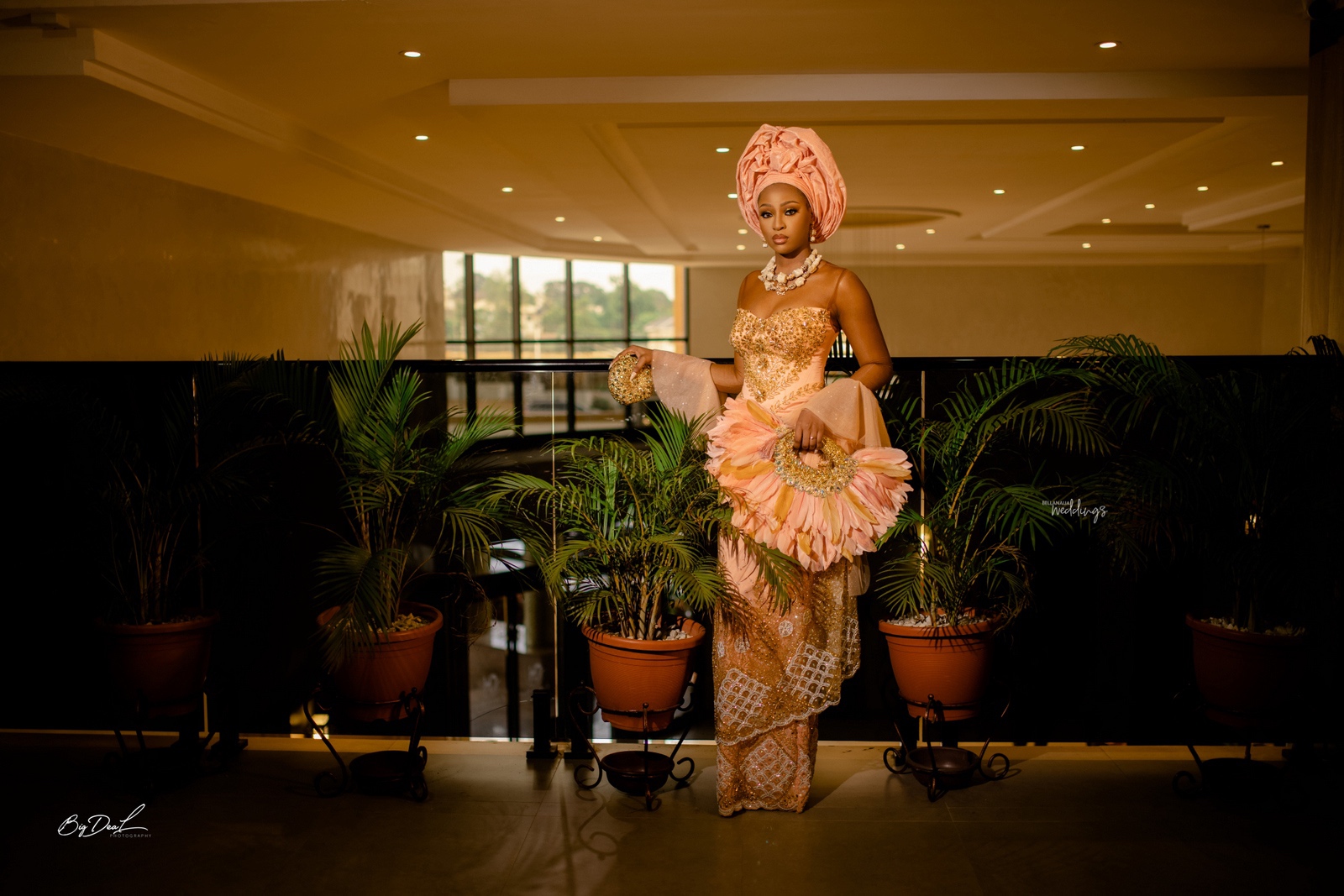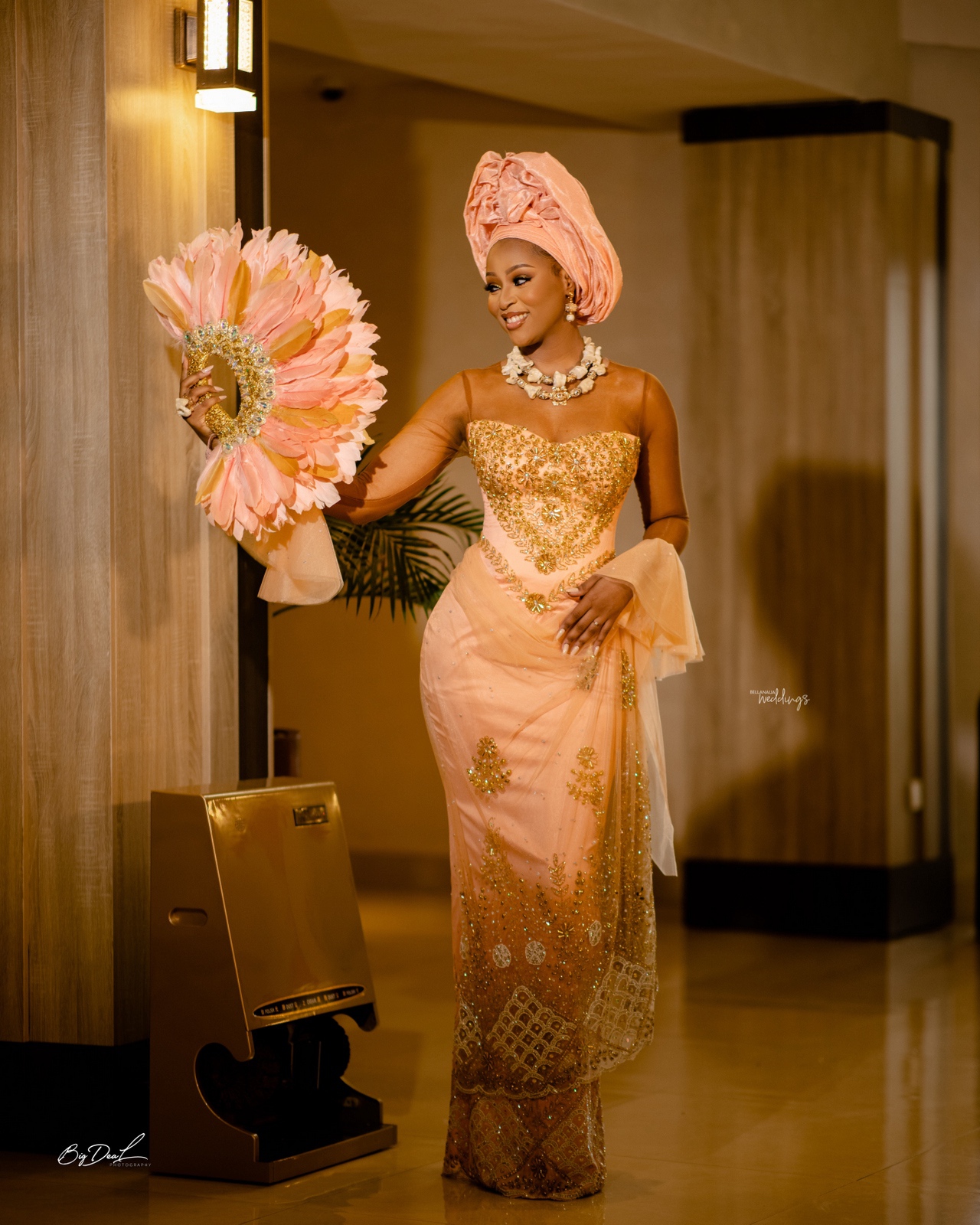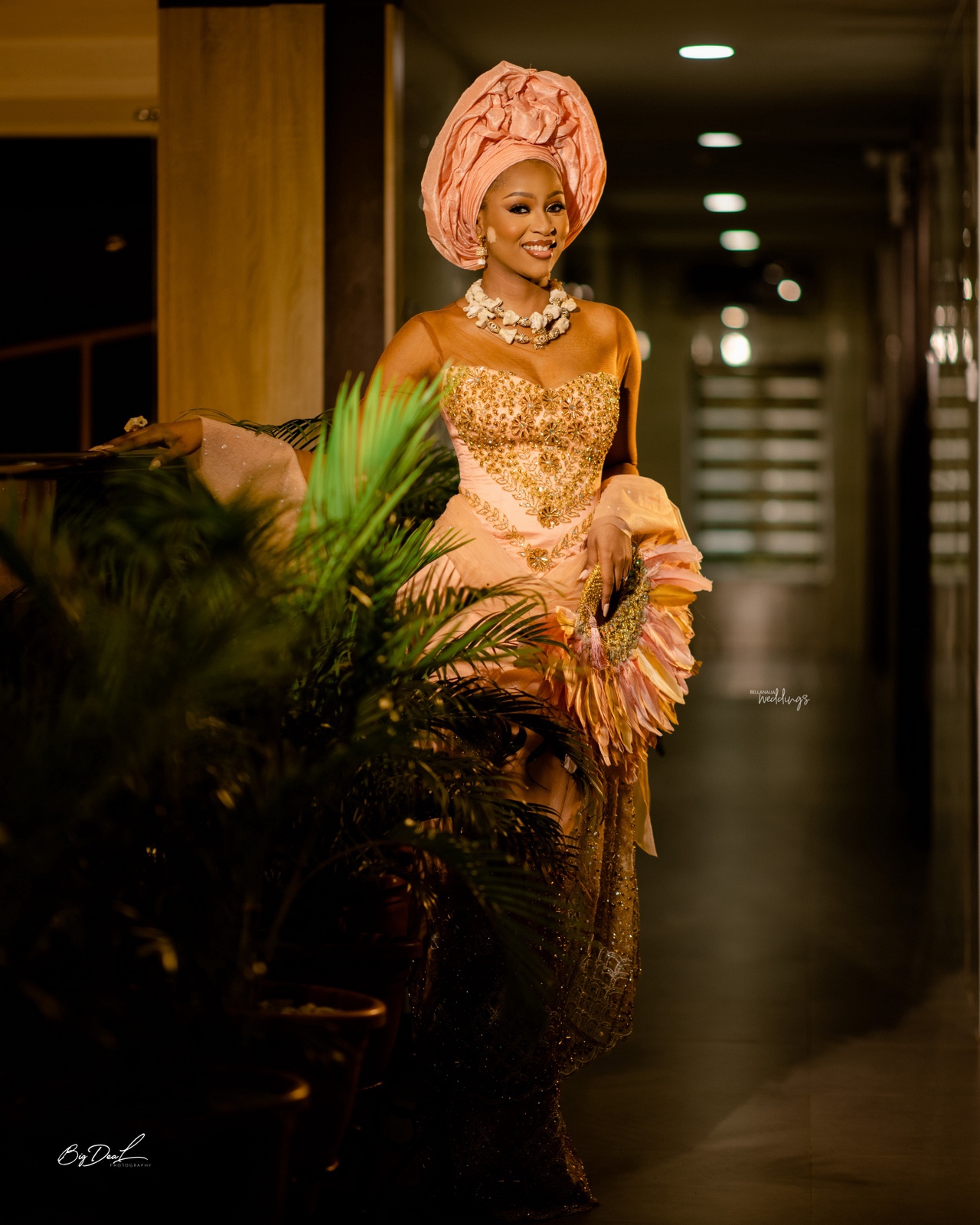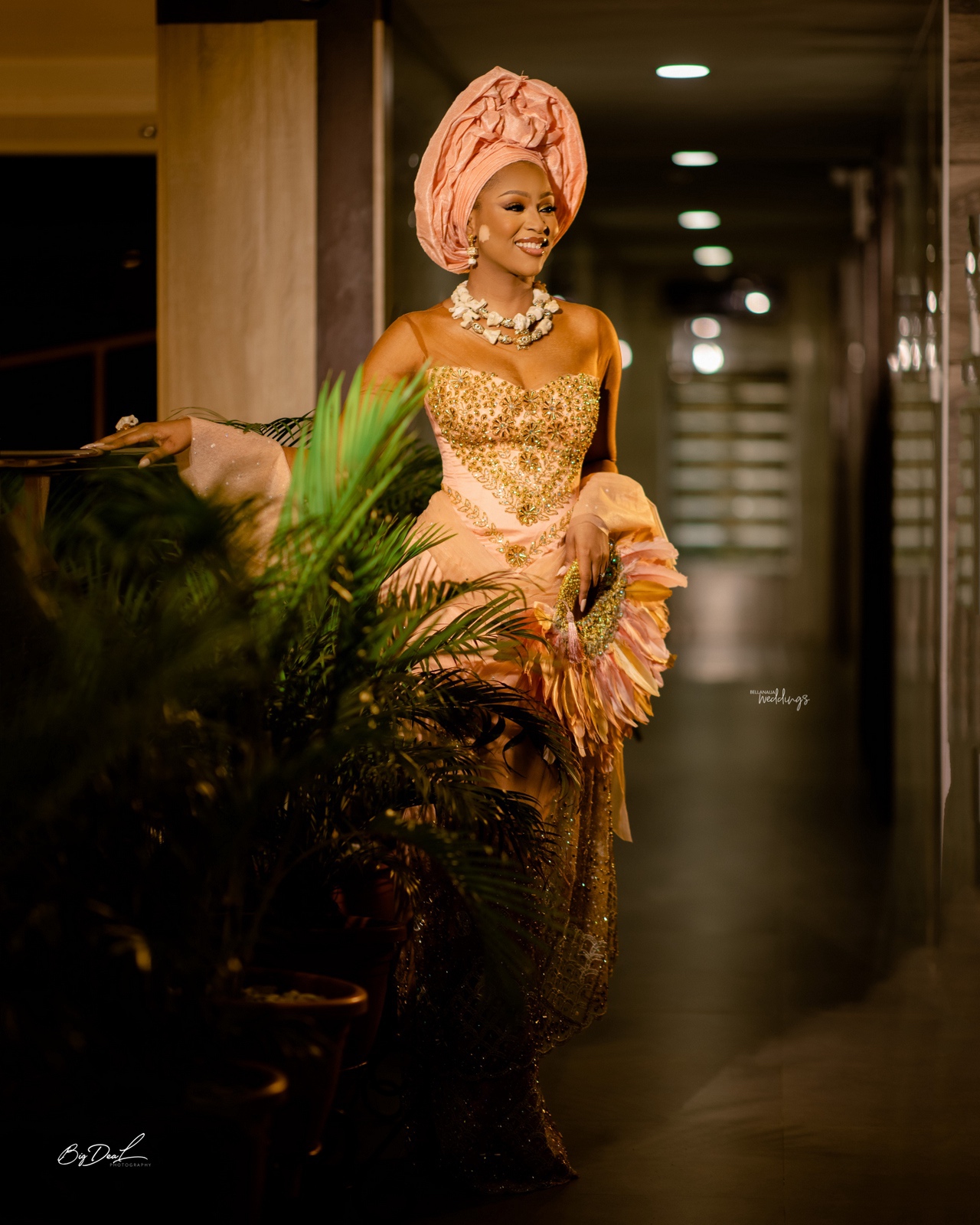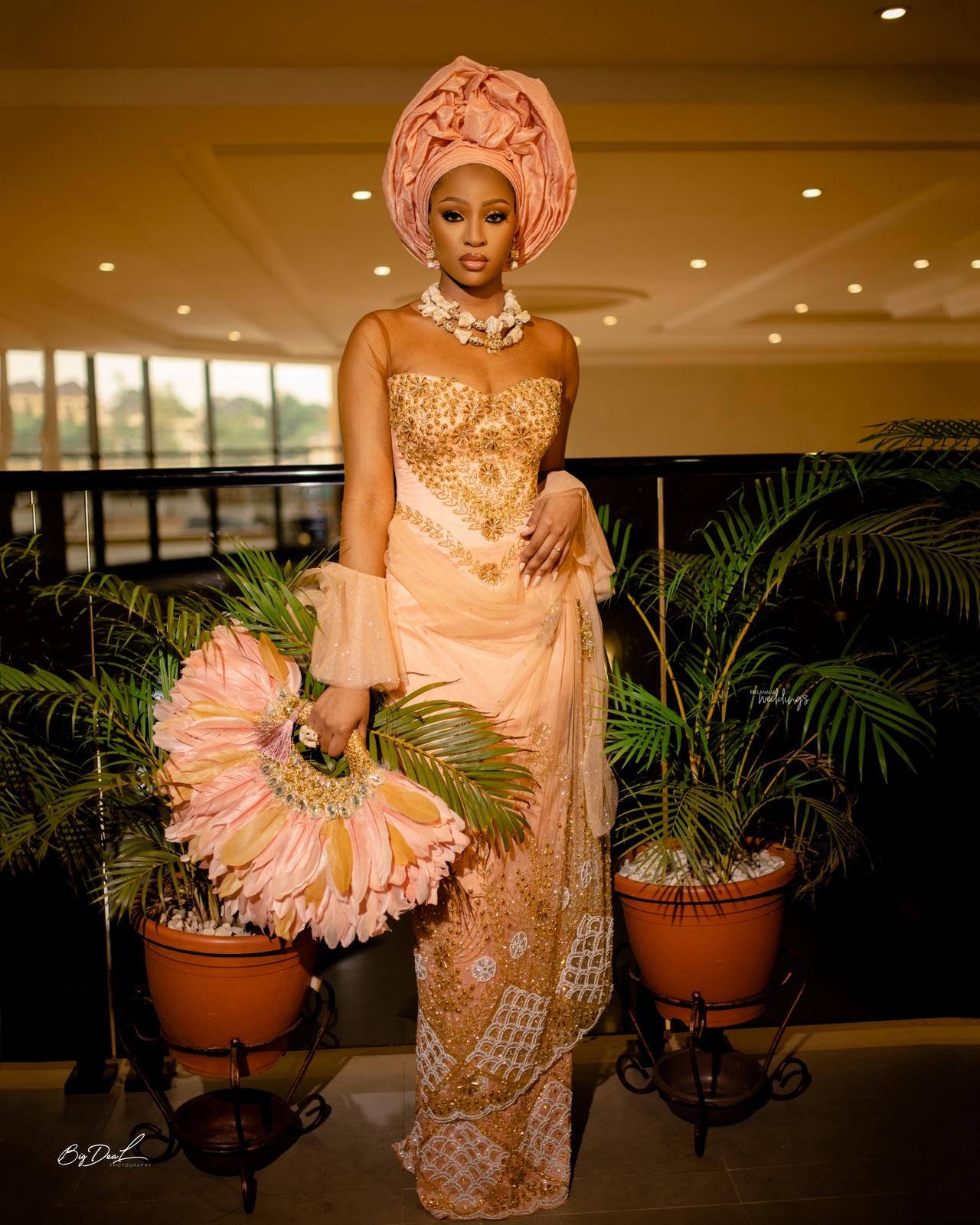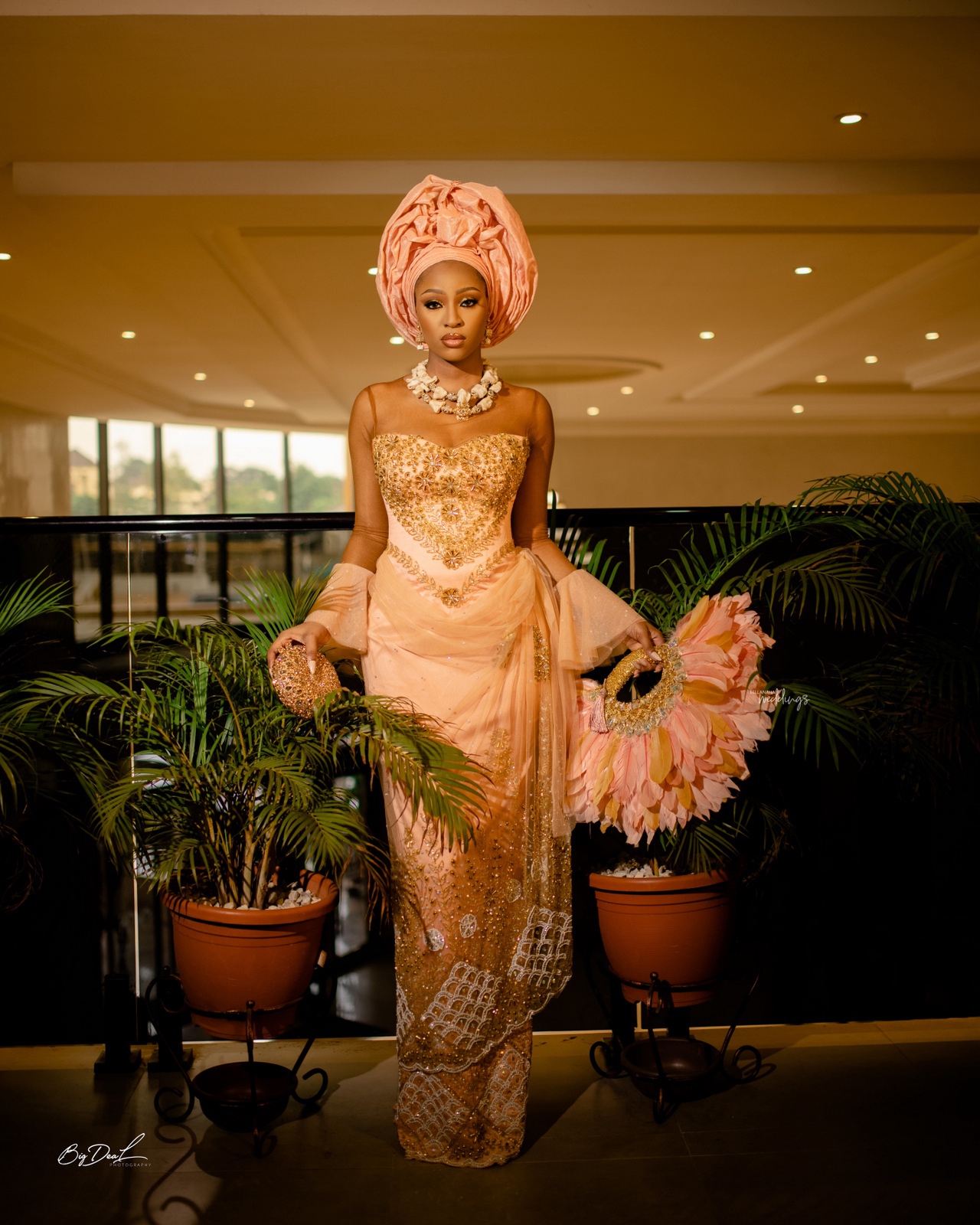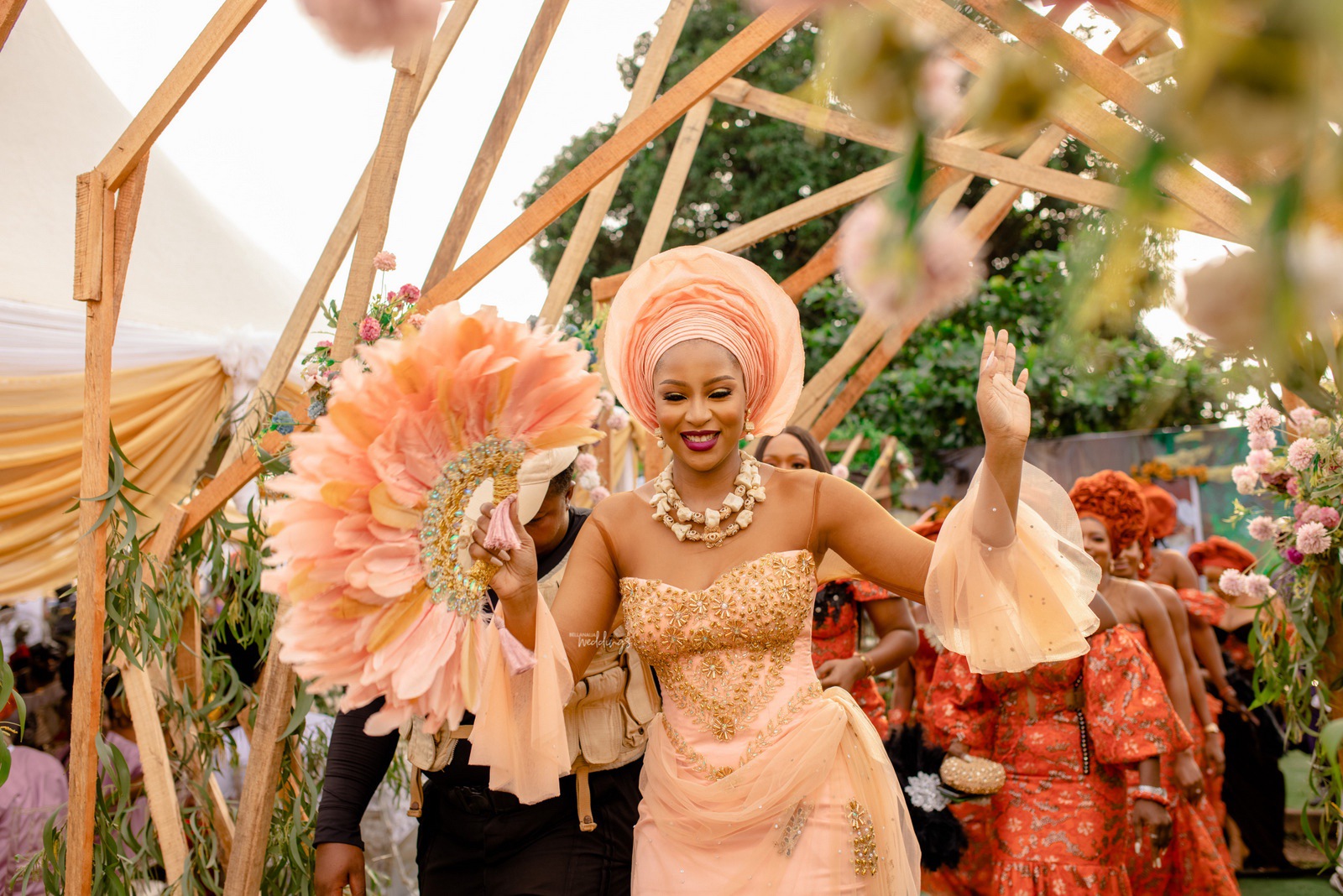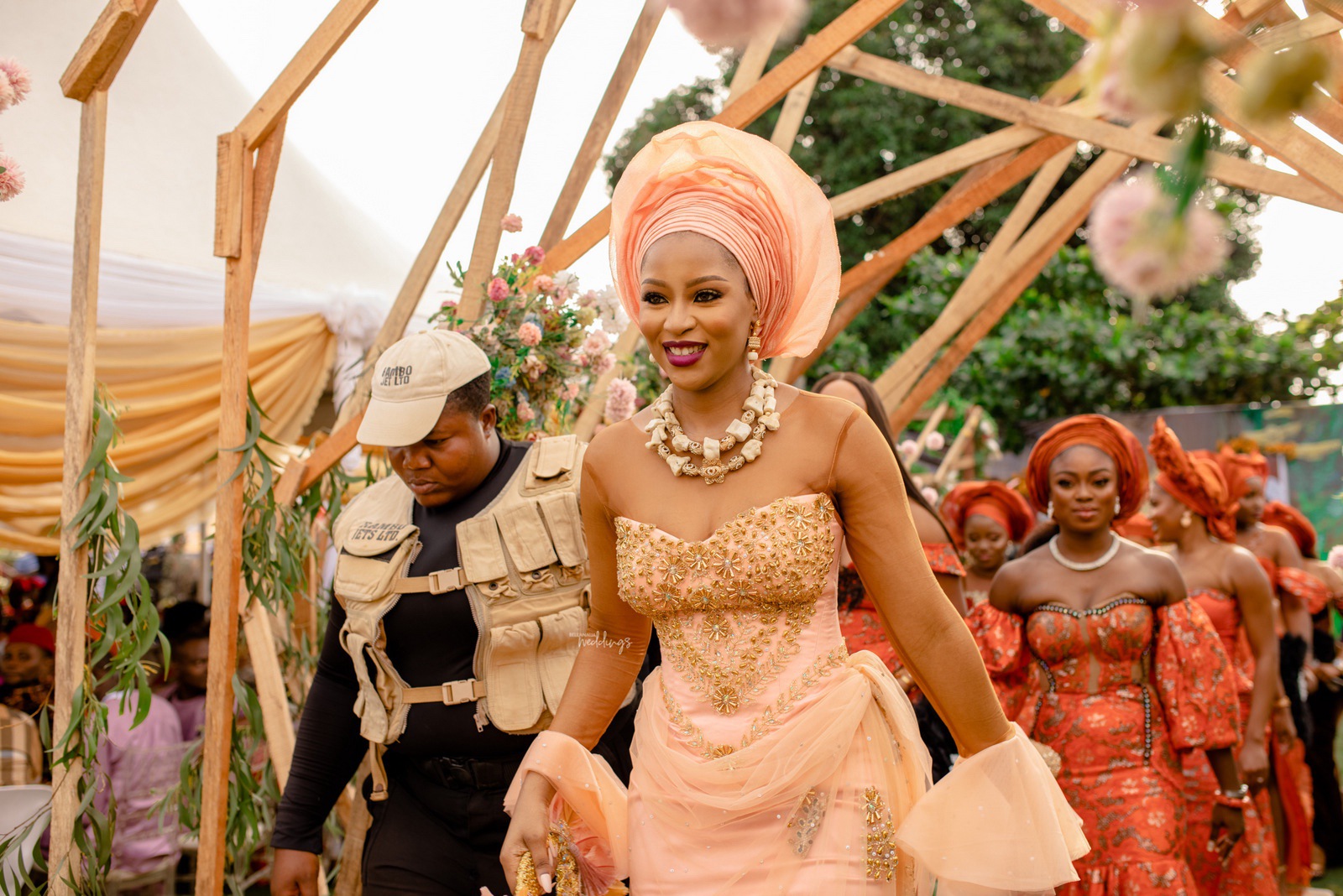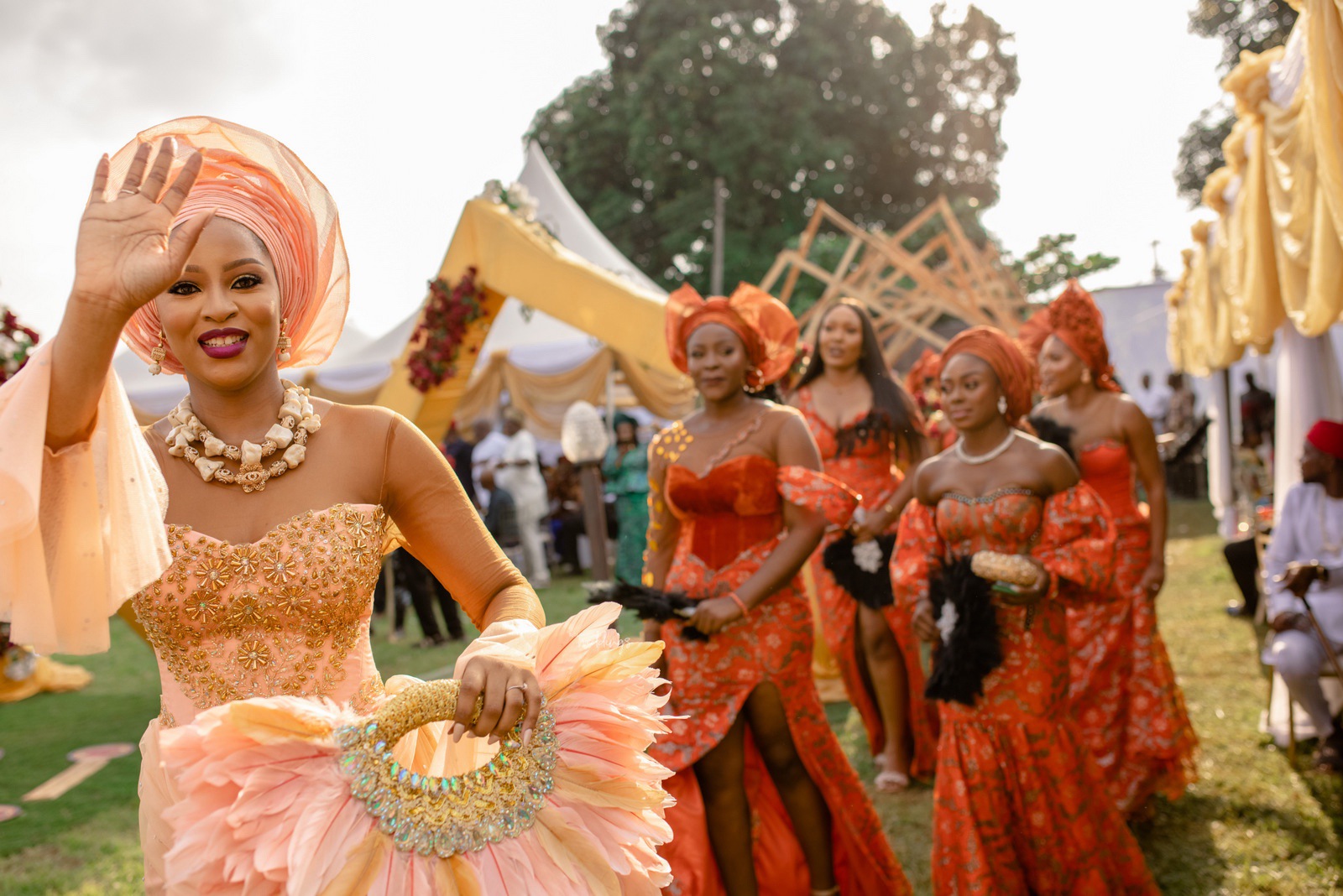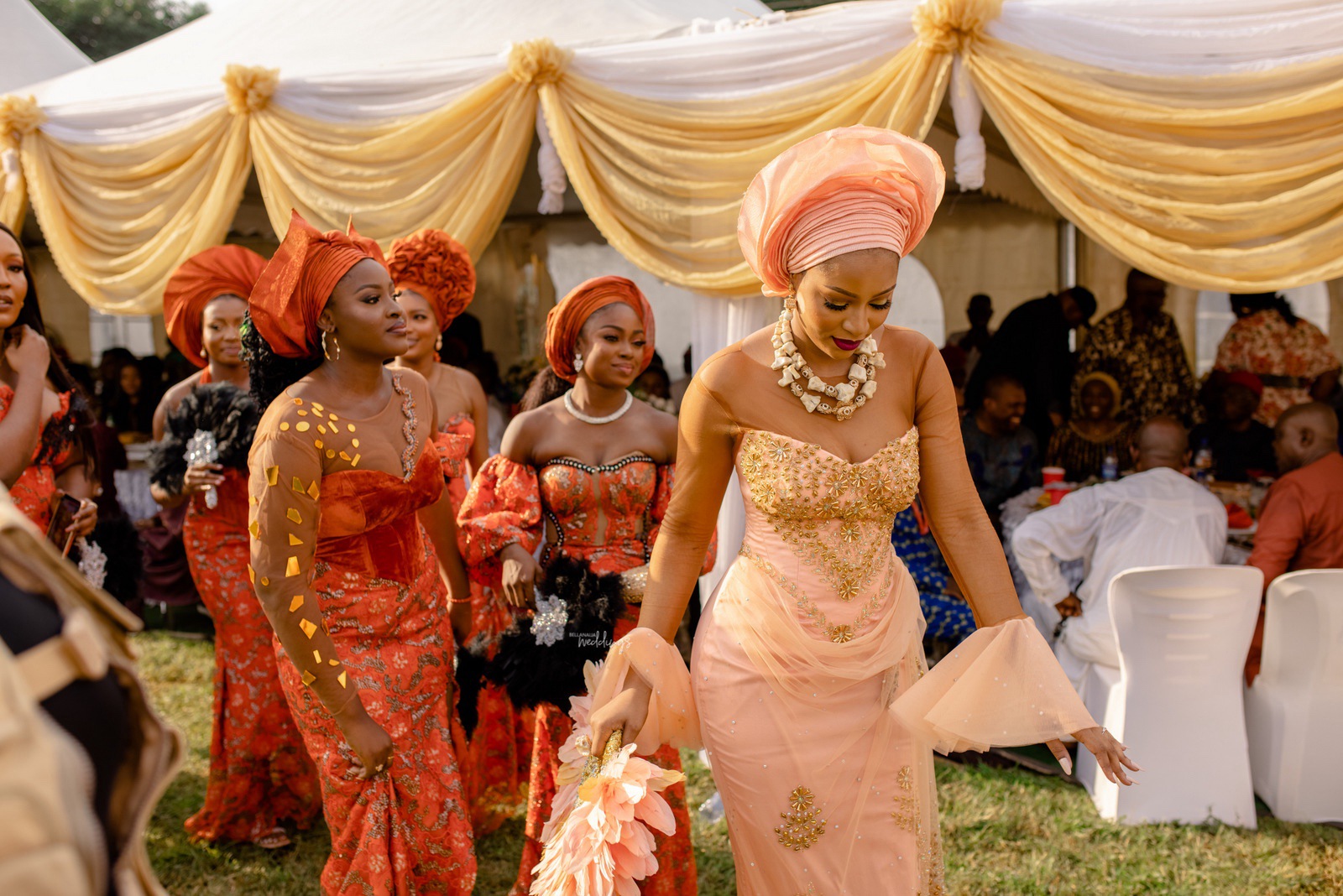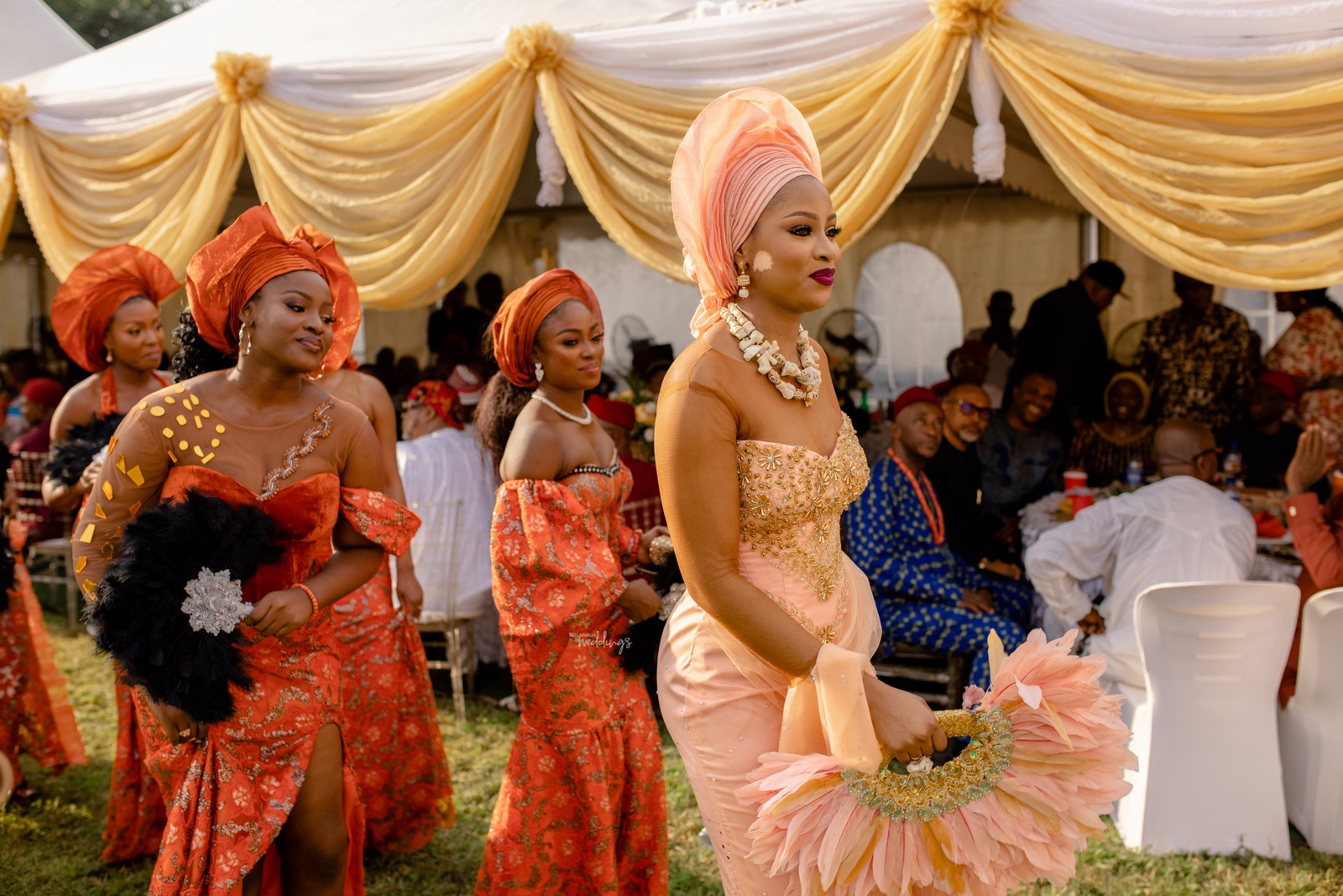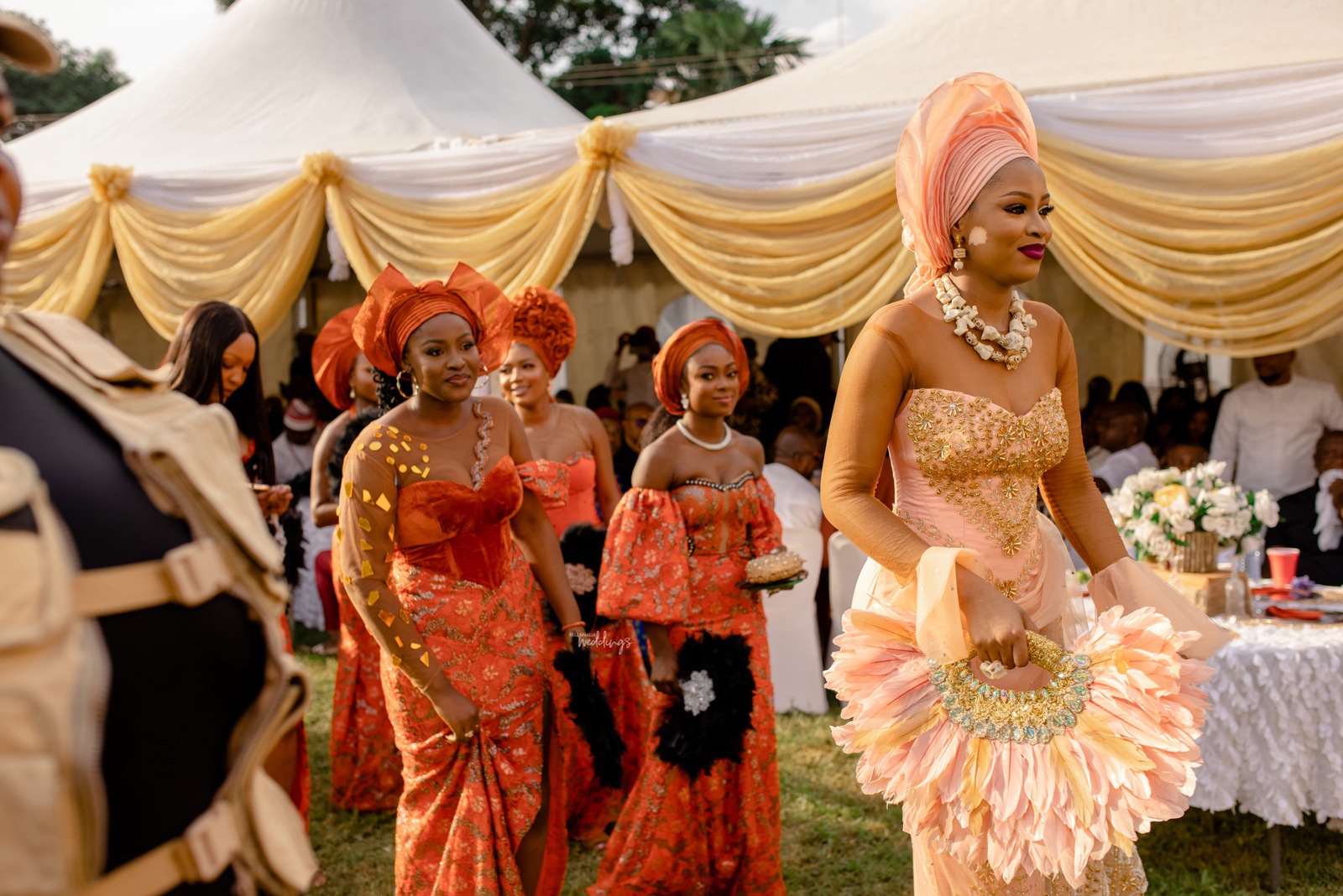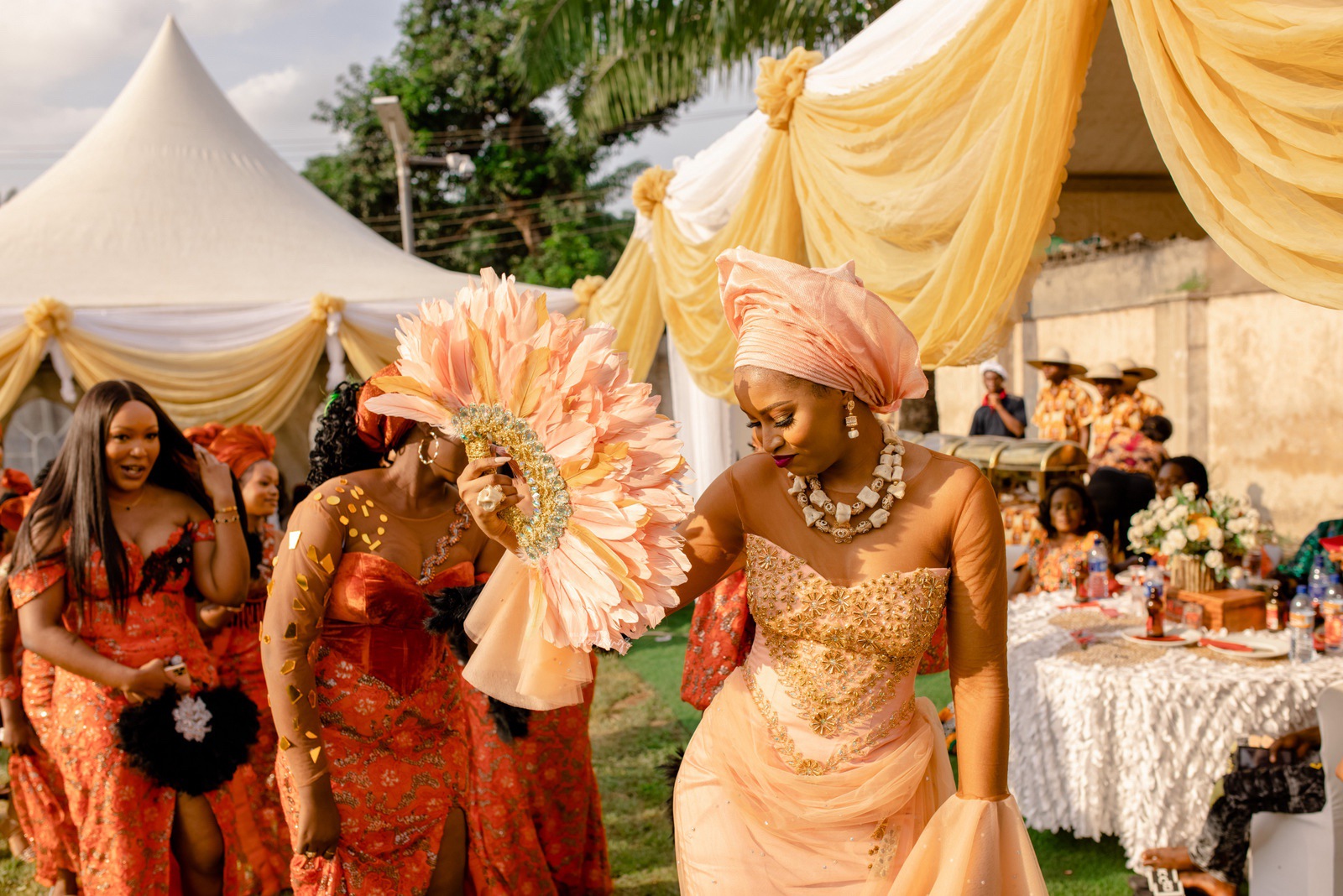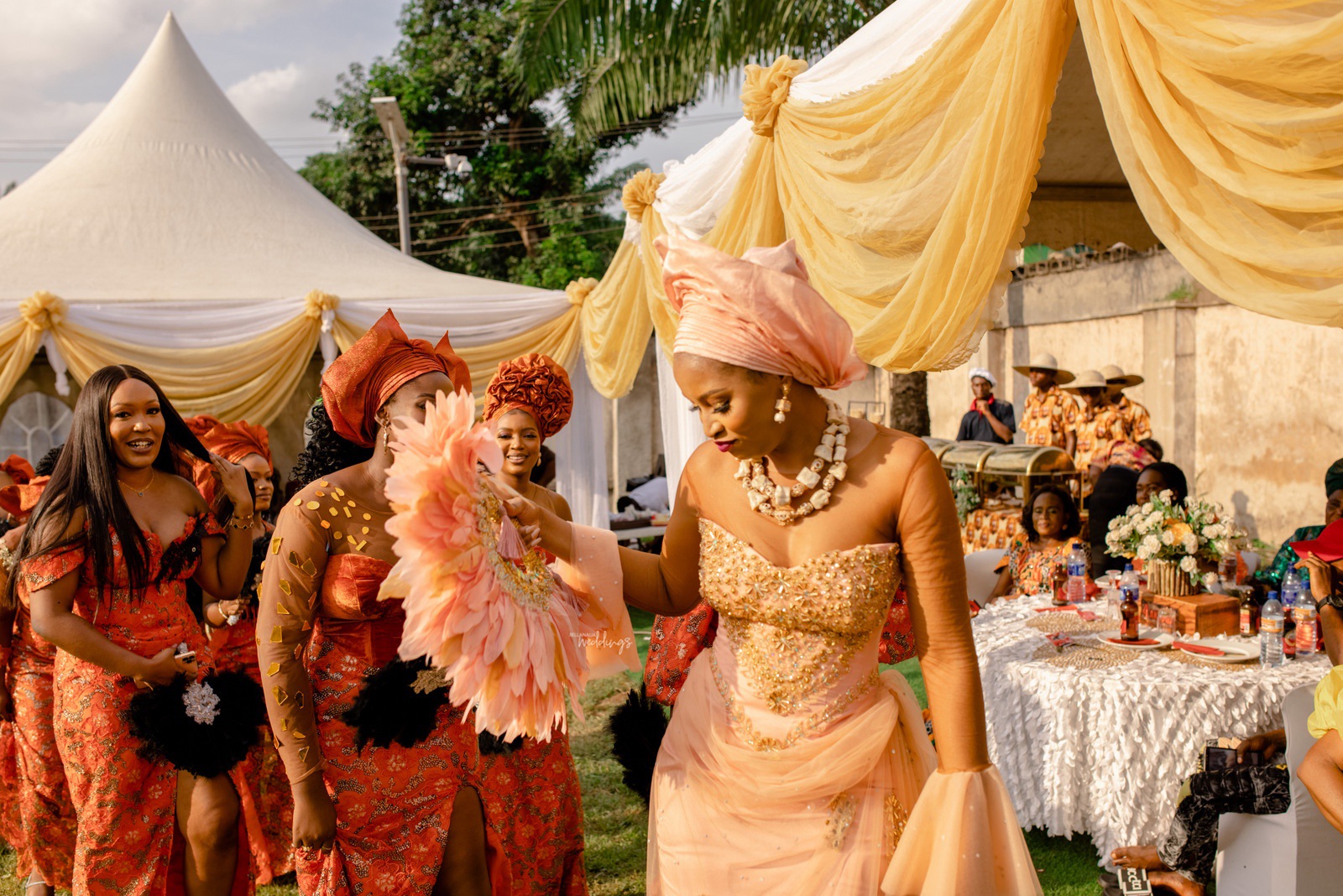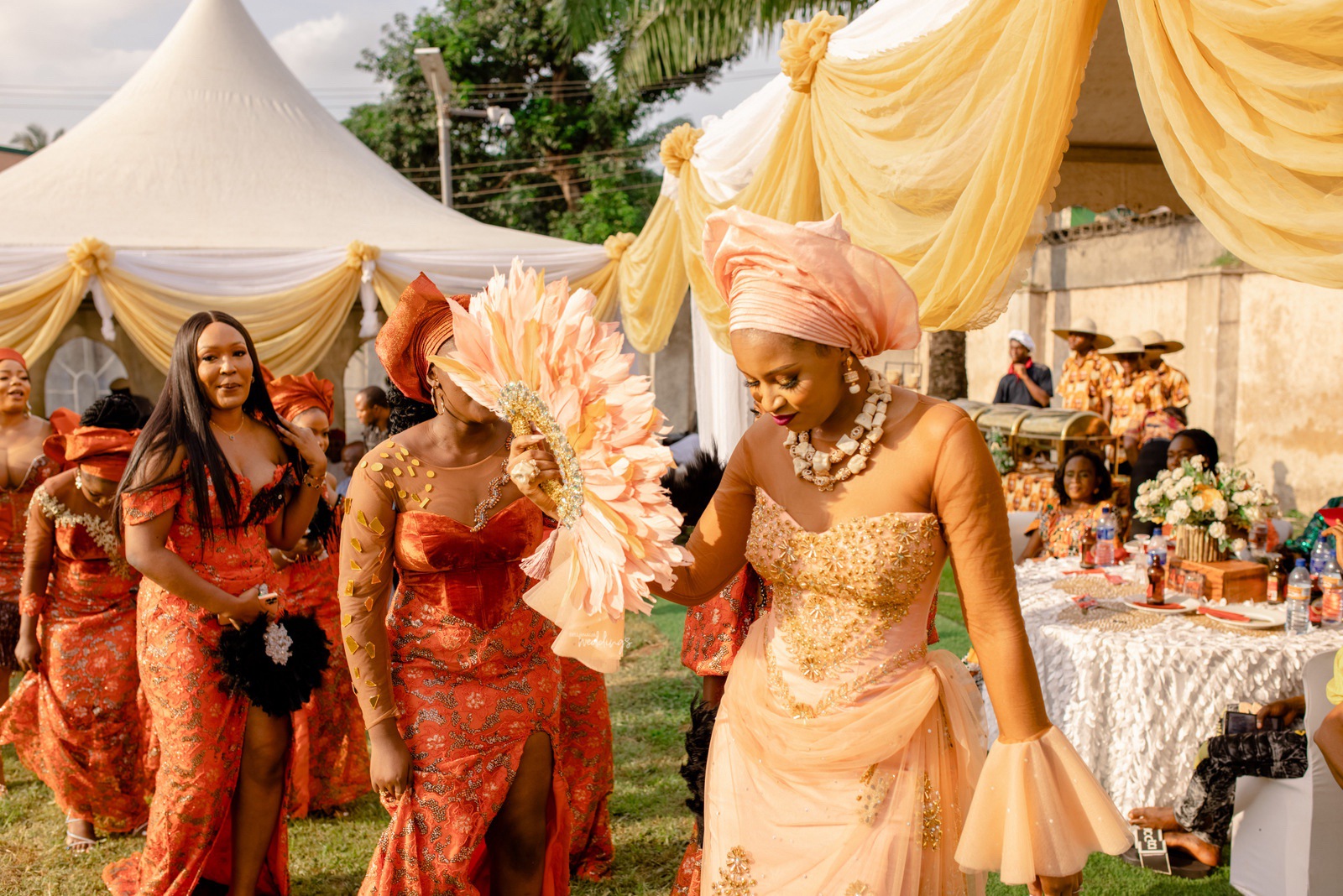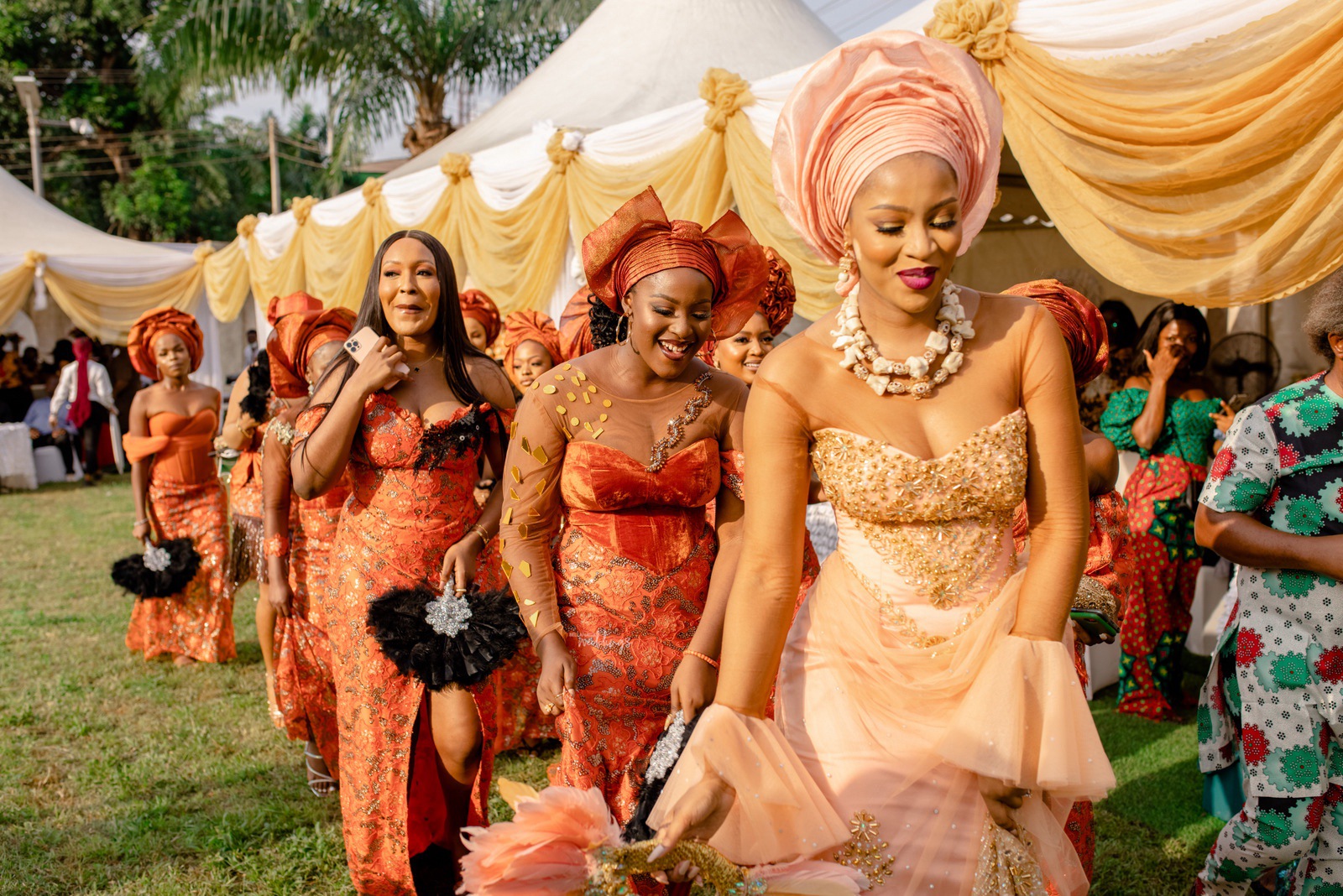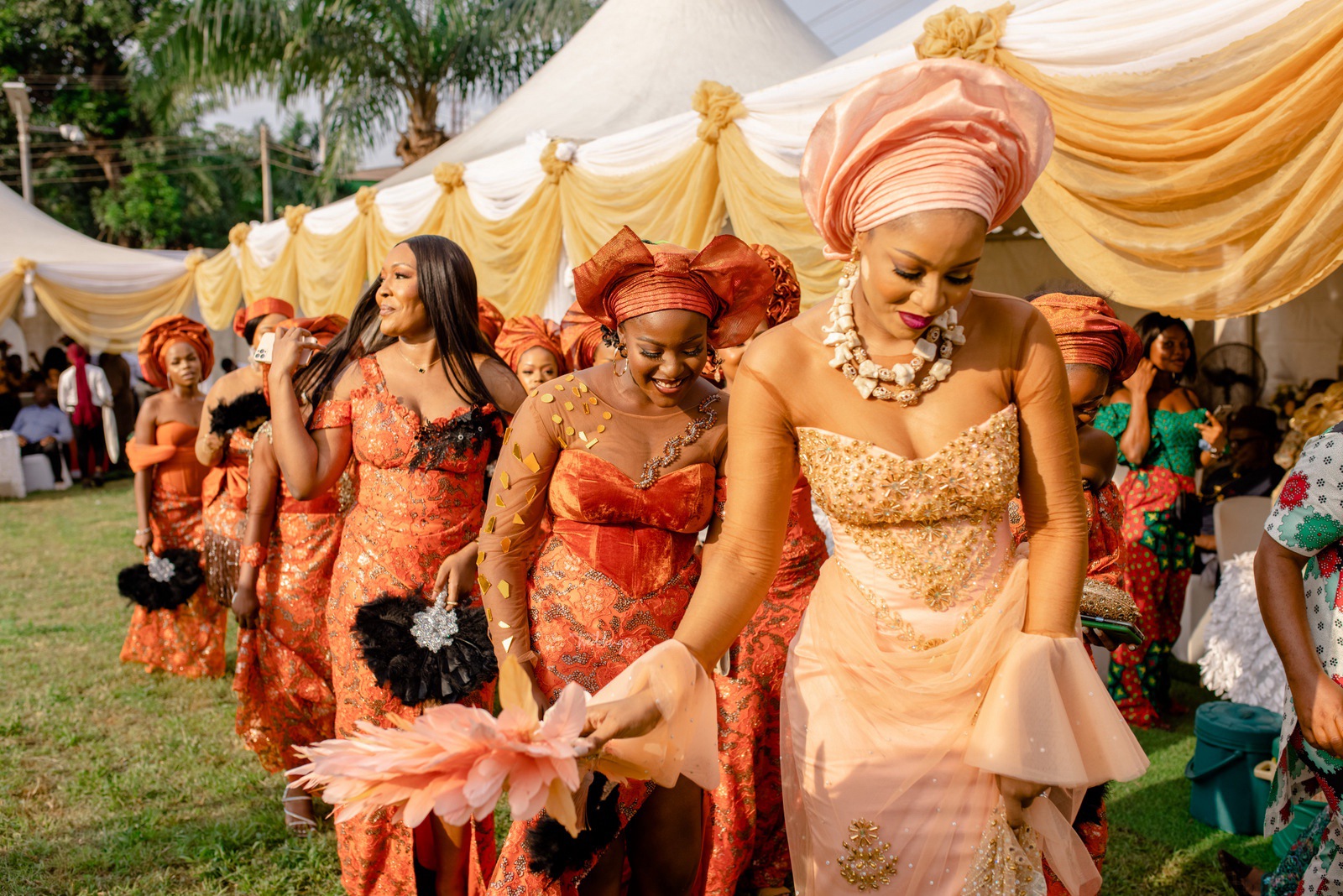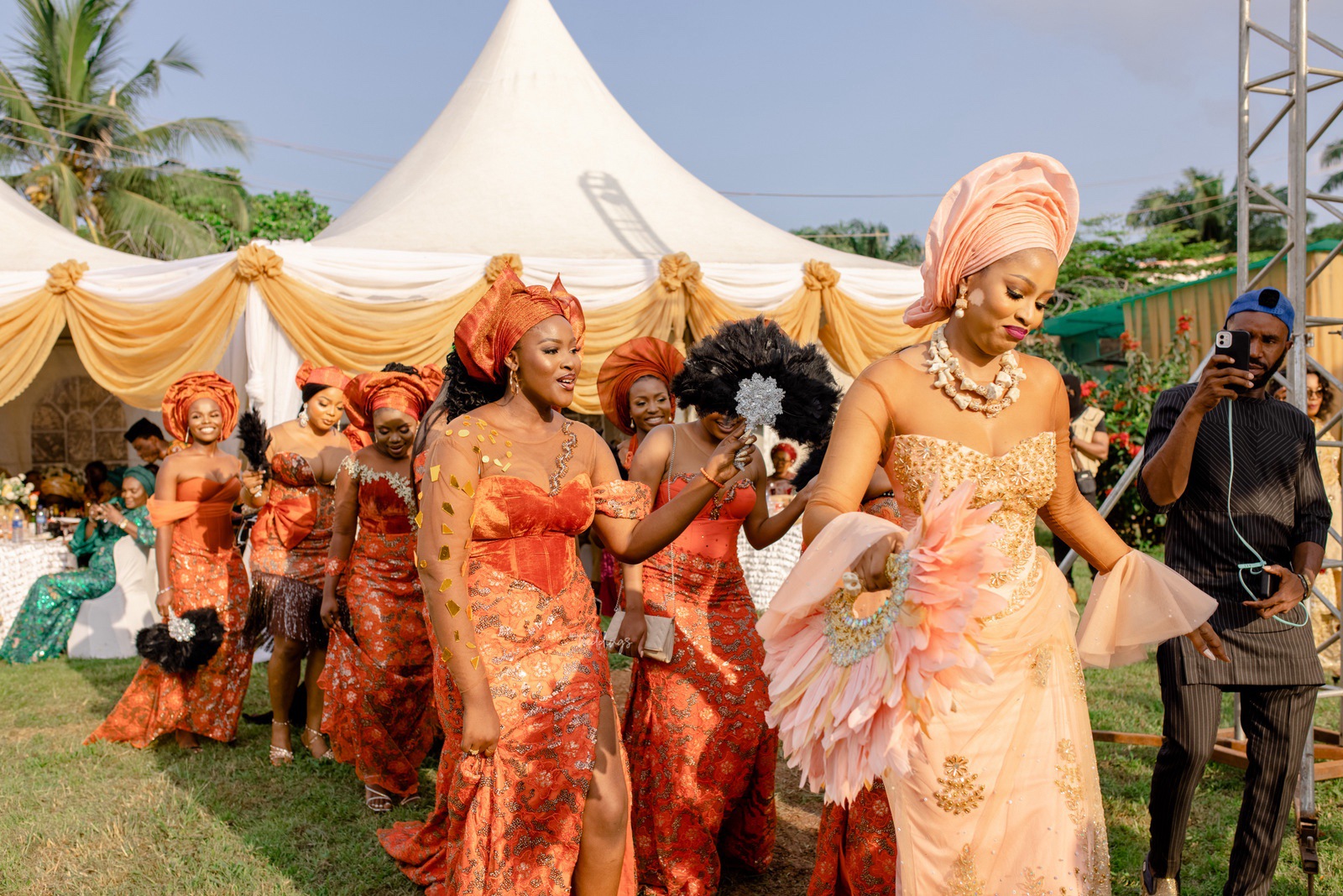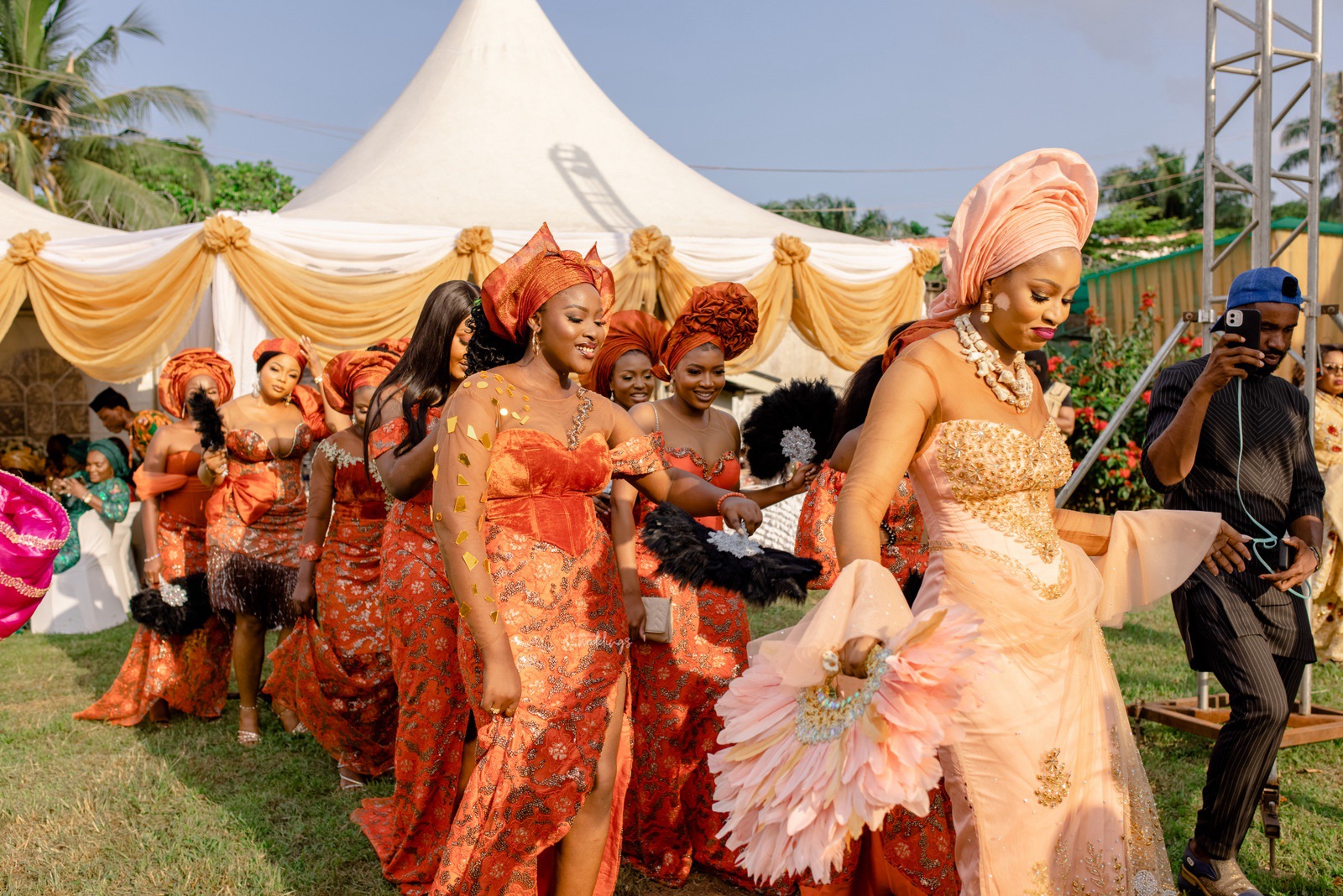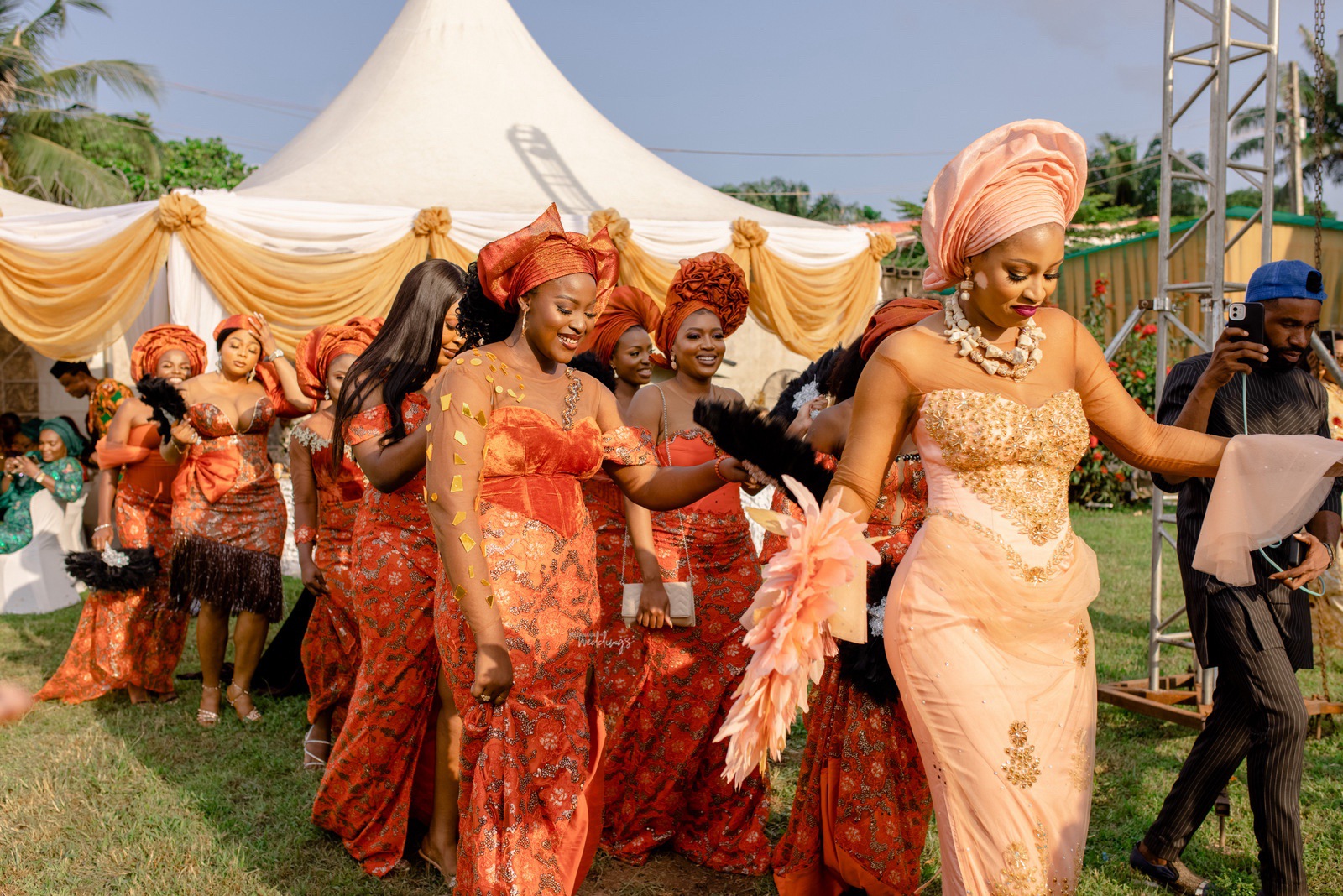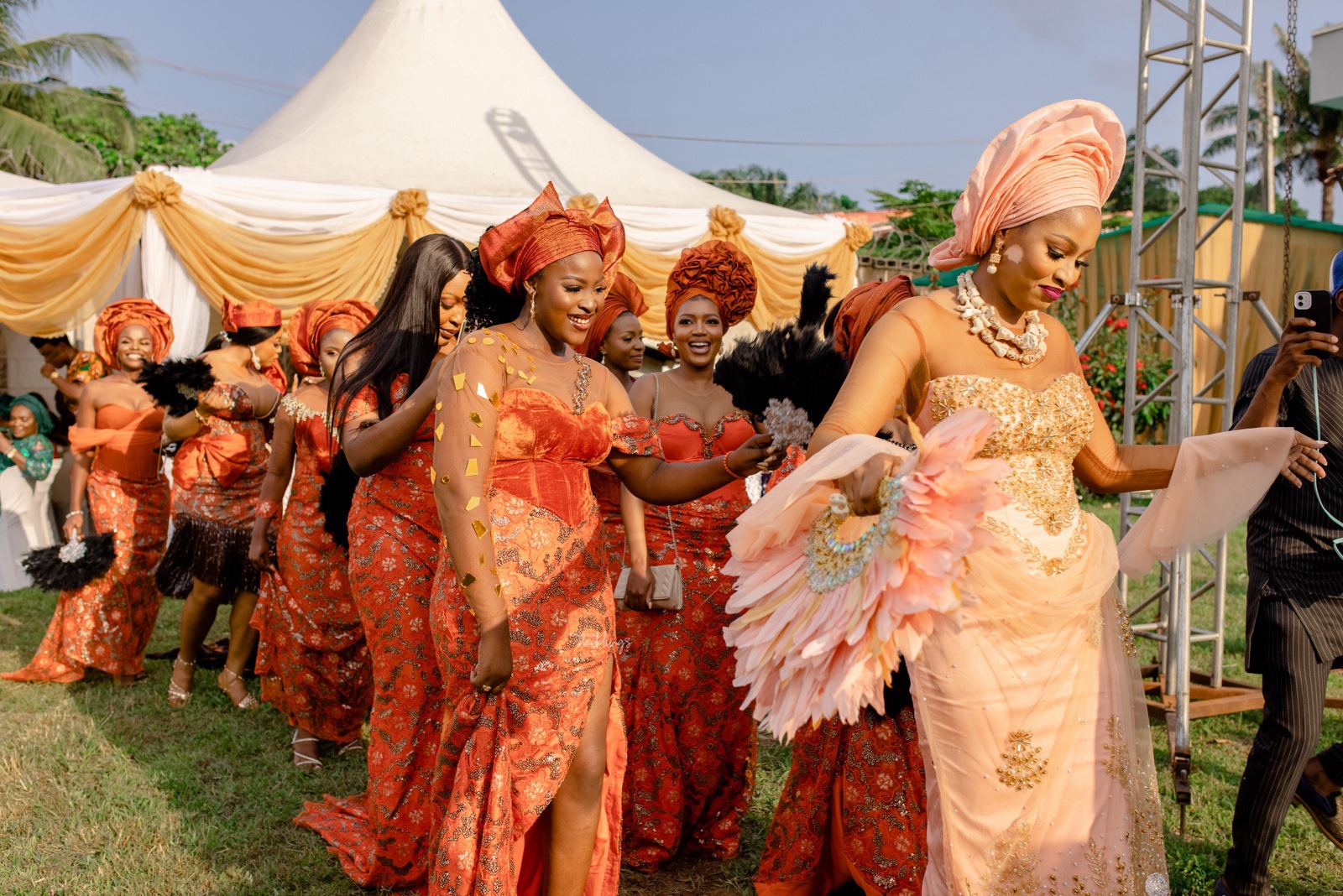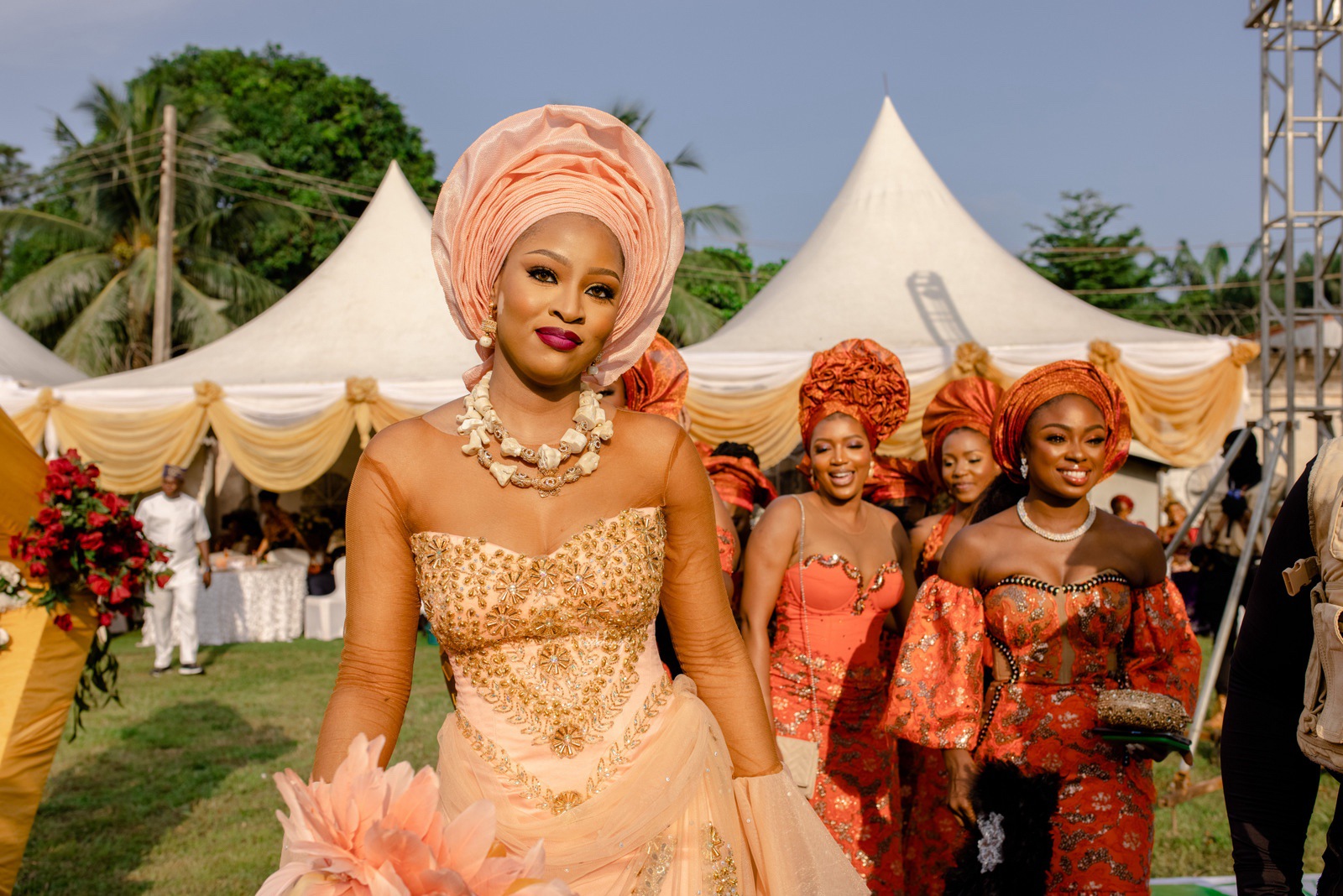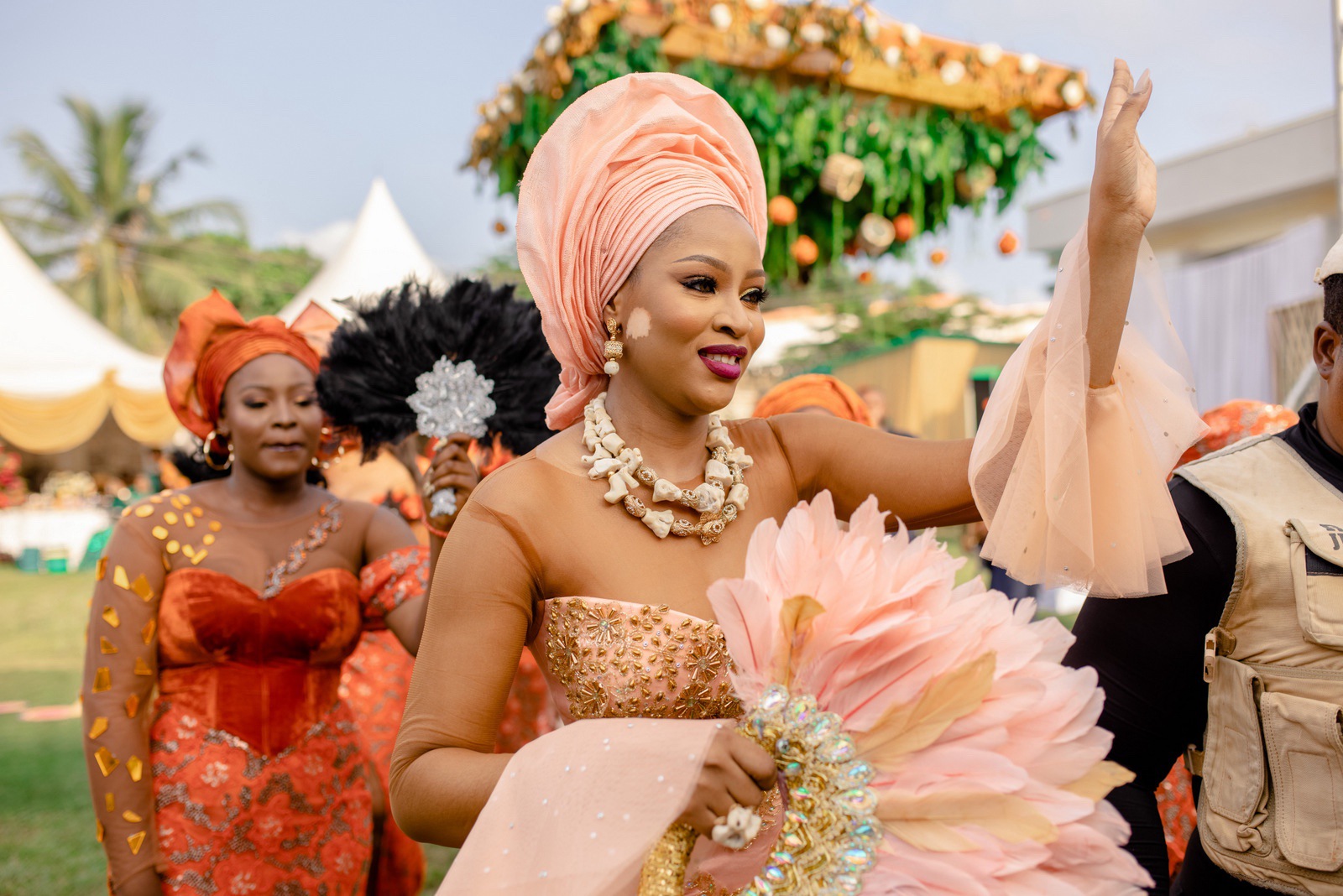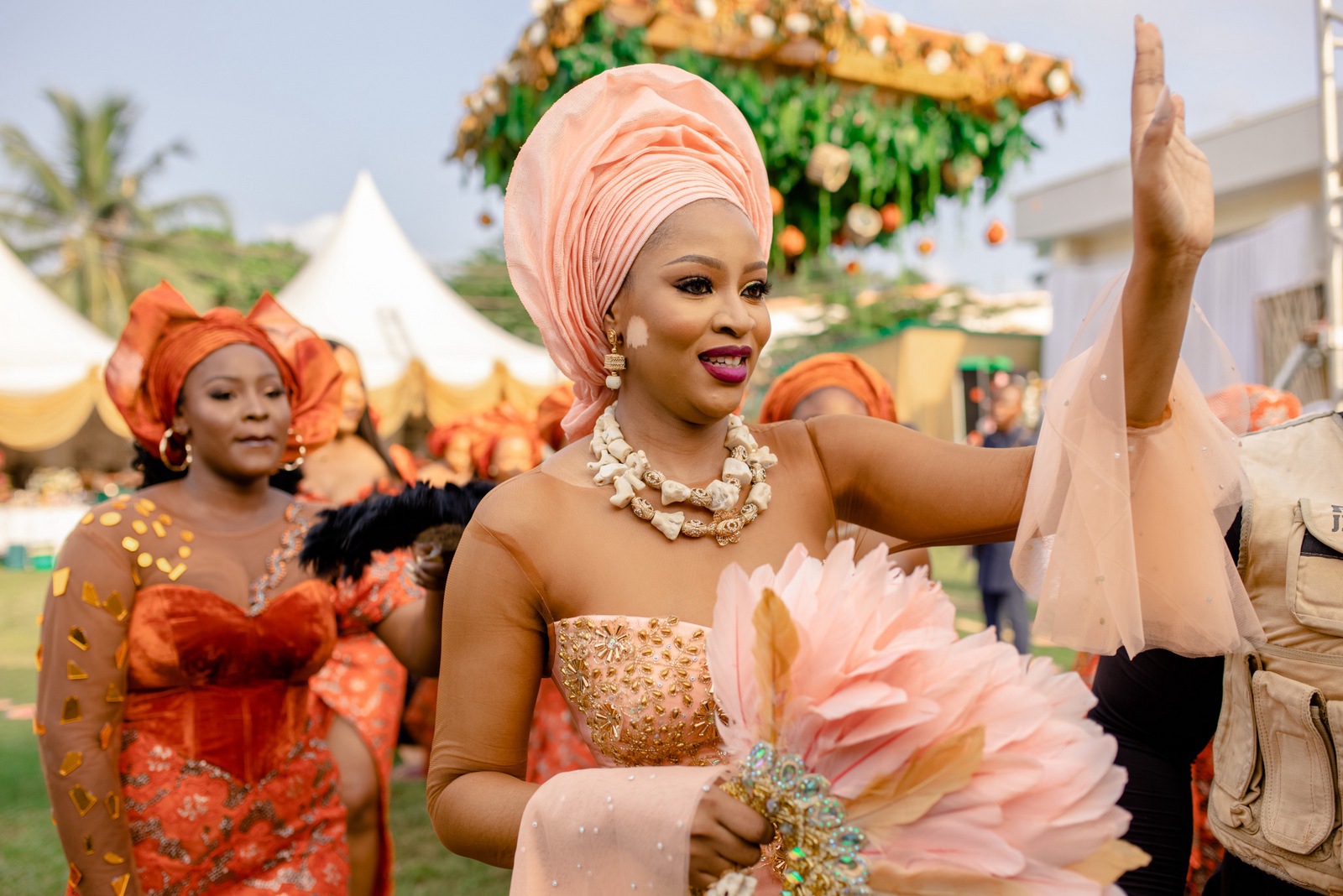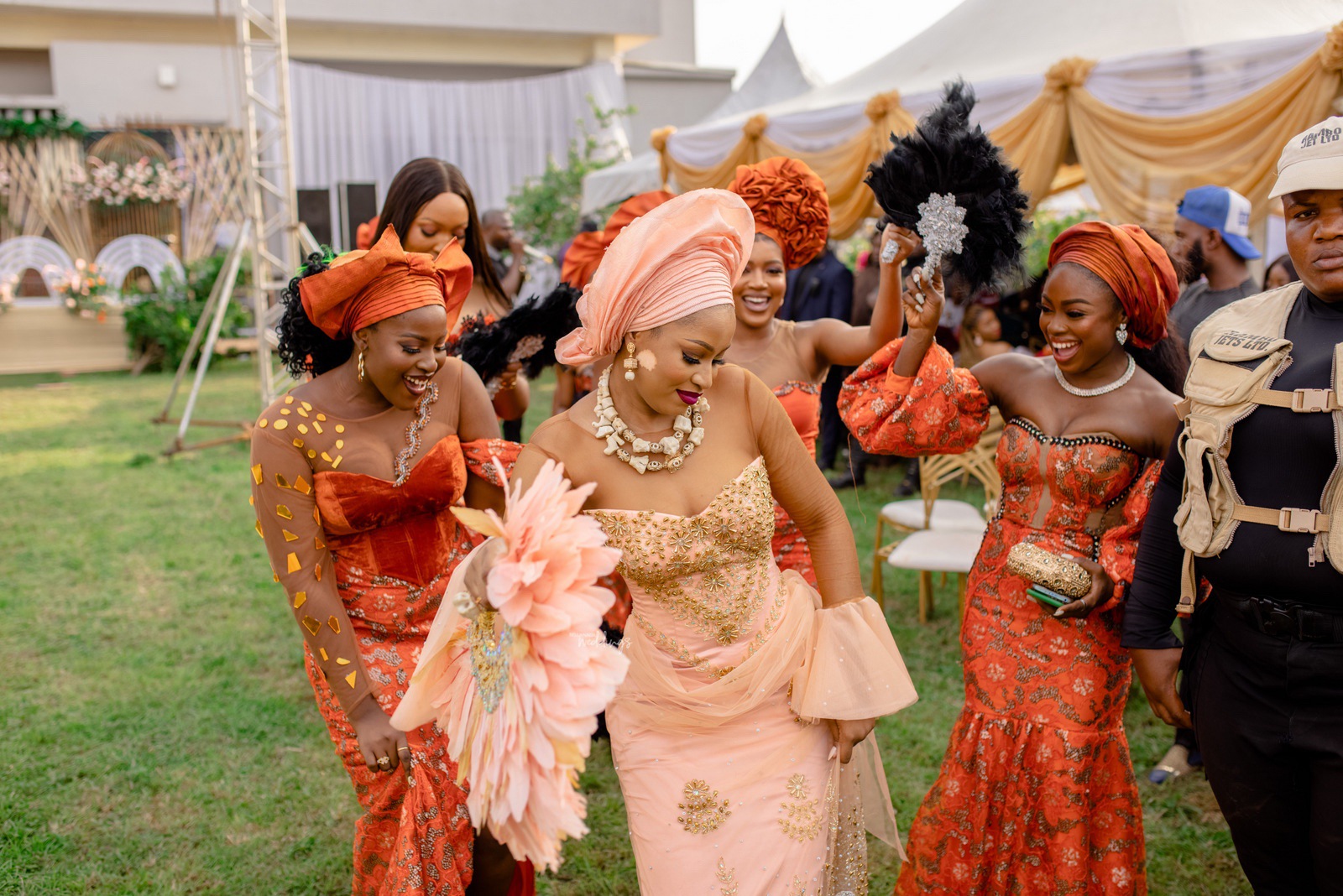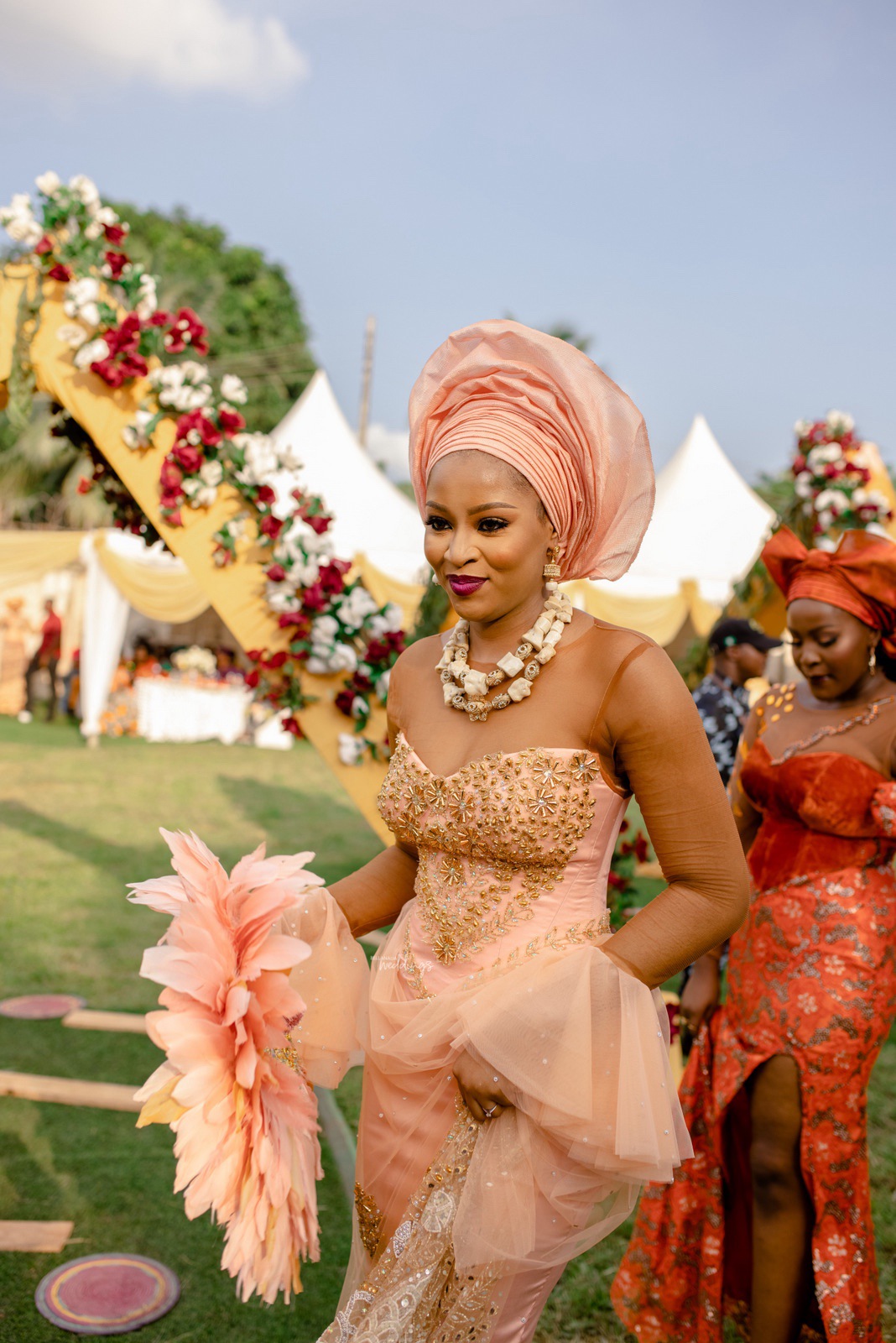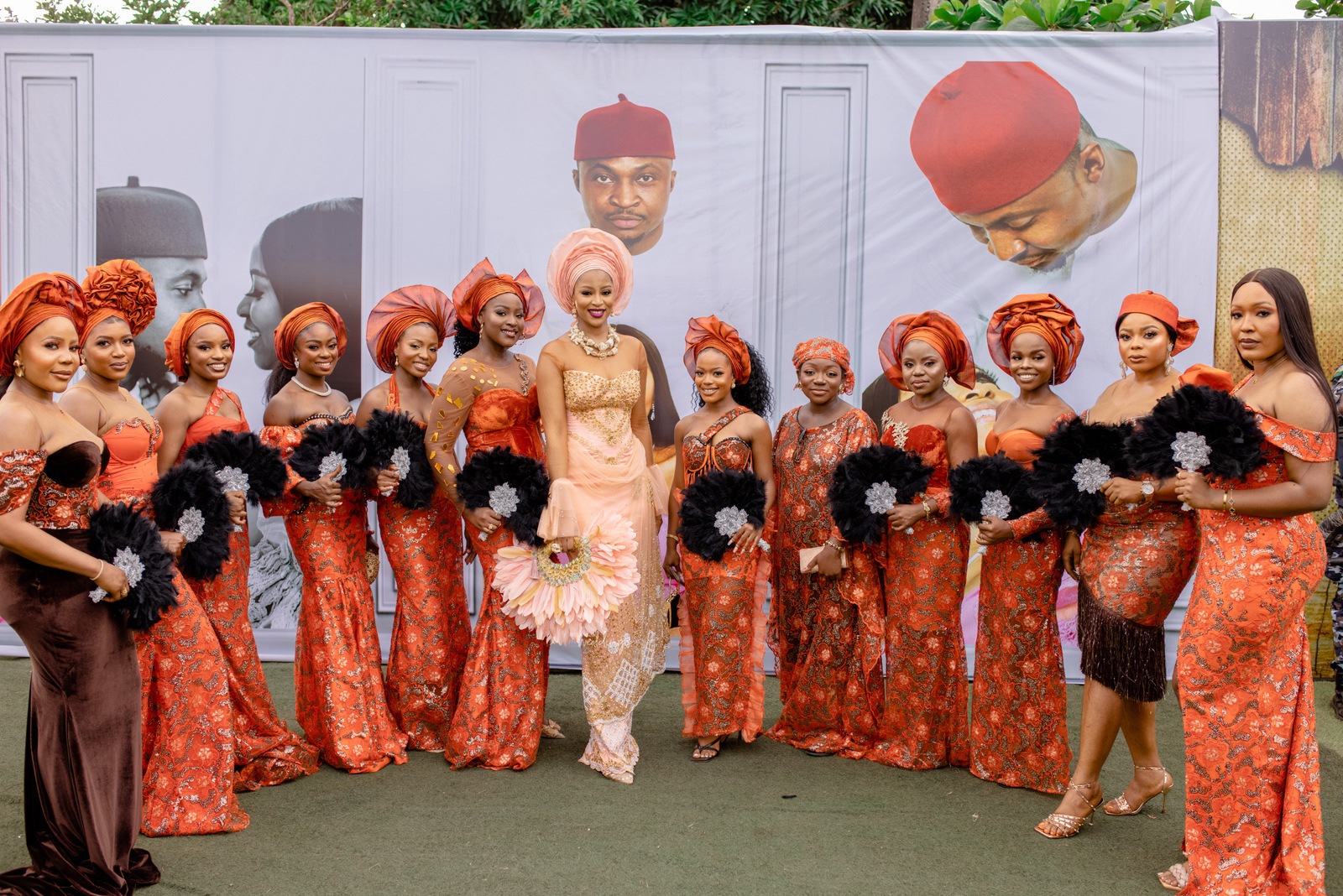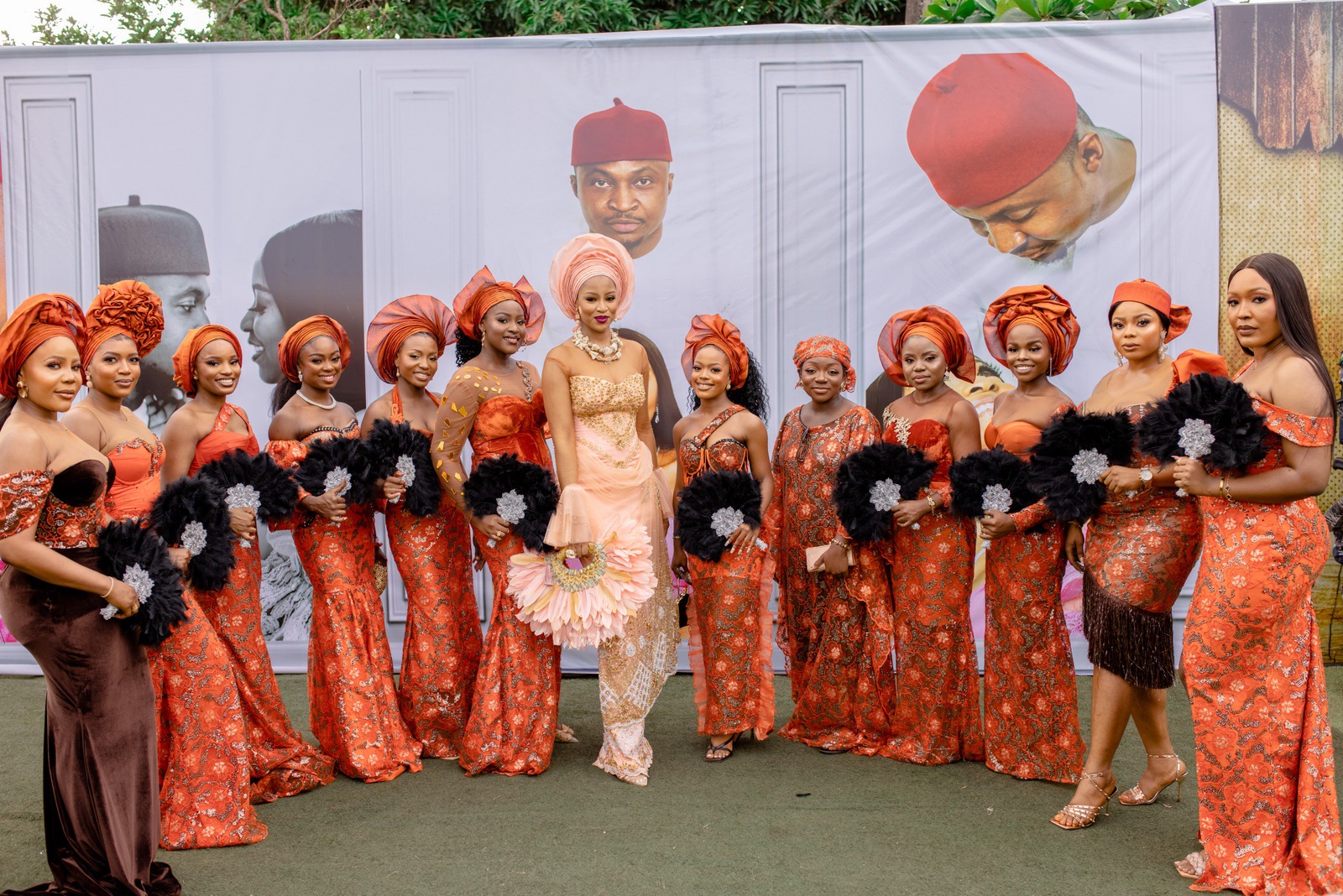 Time for the wine-carrying ceremony…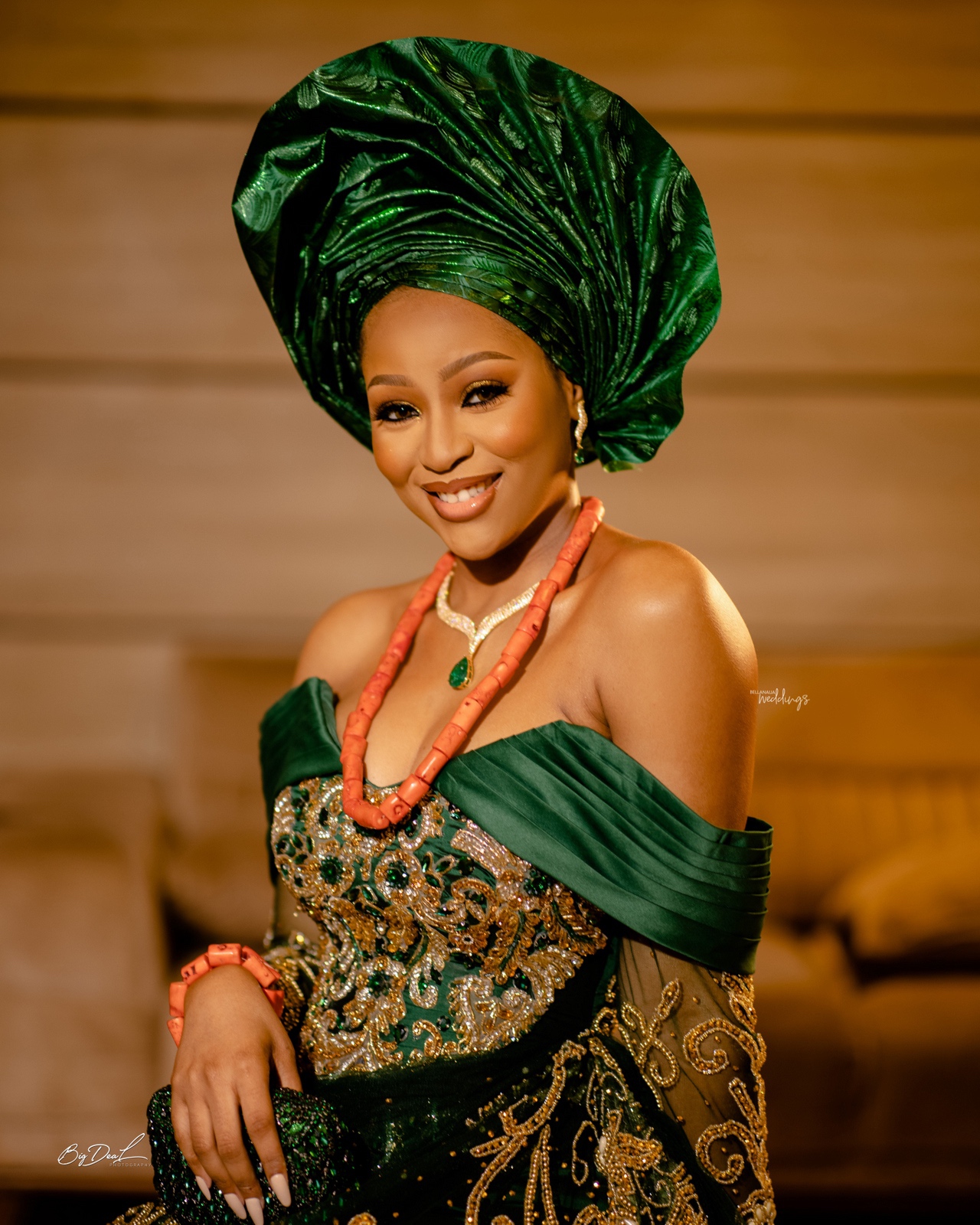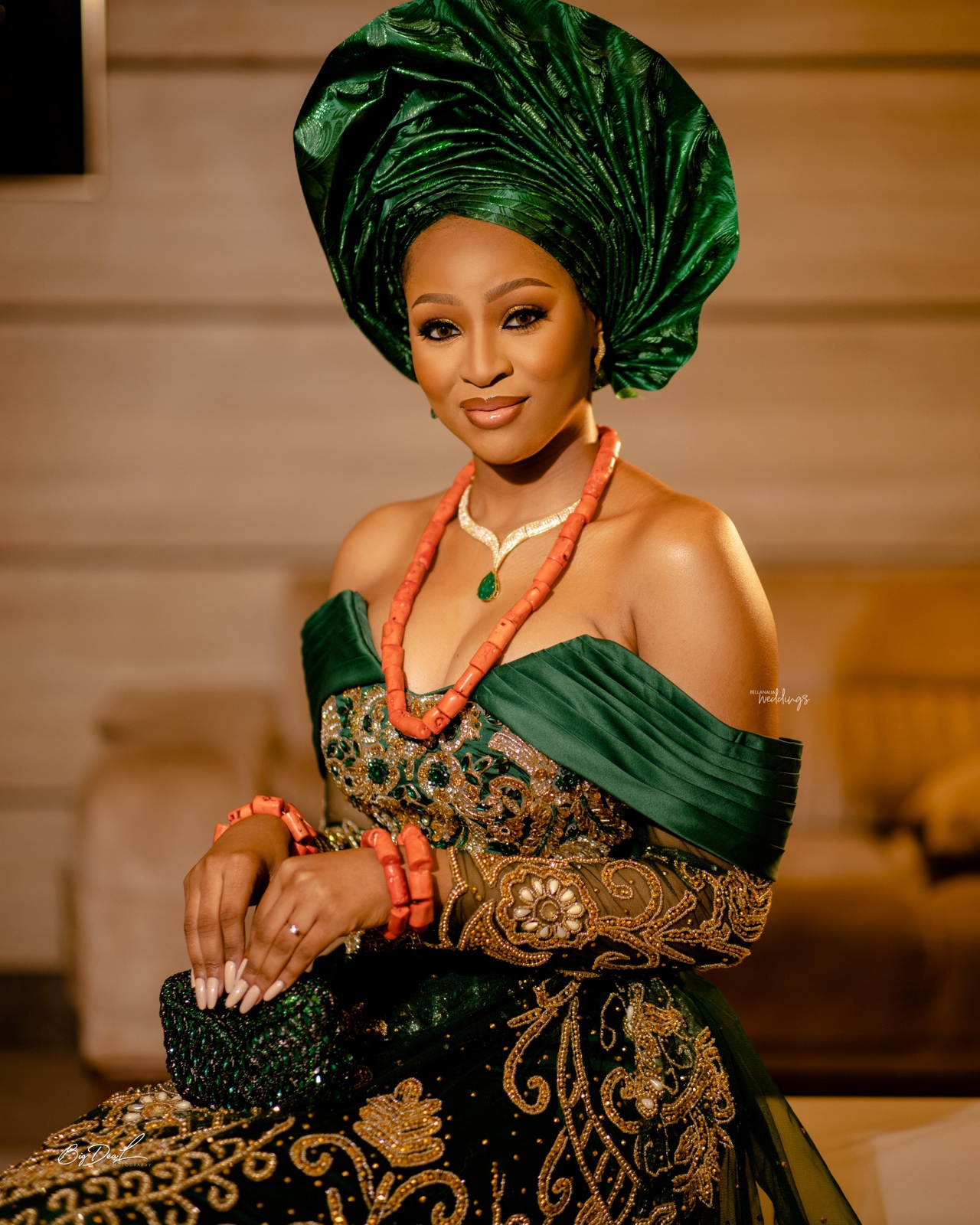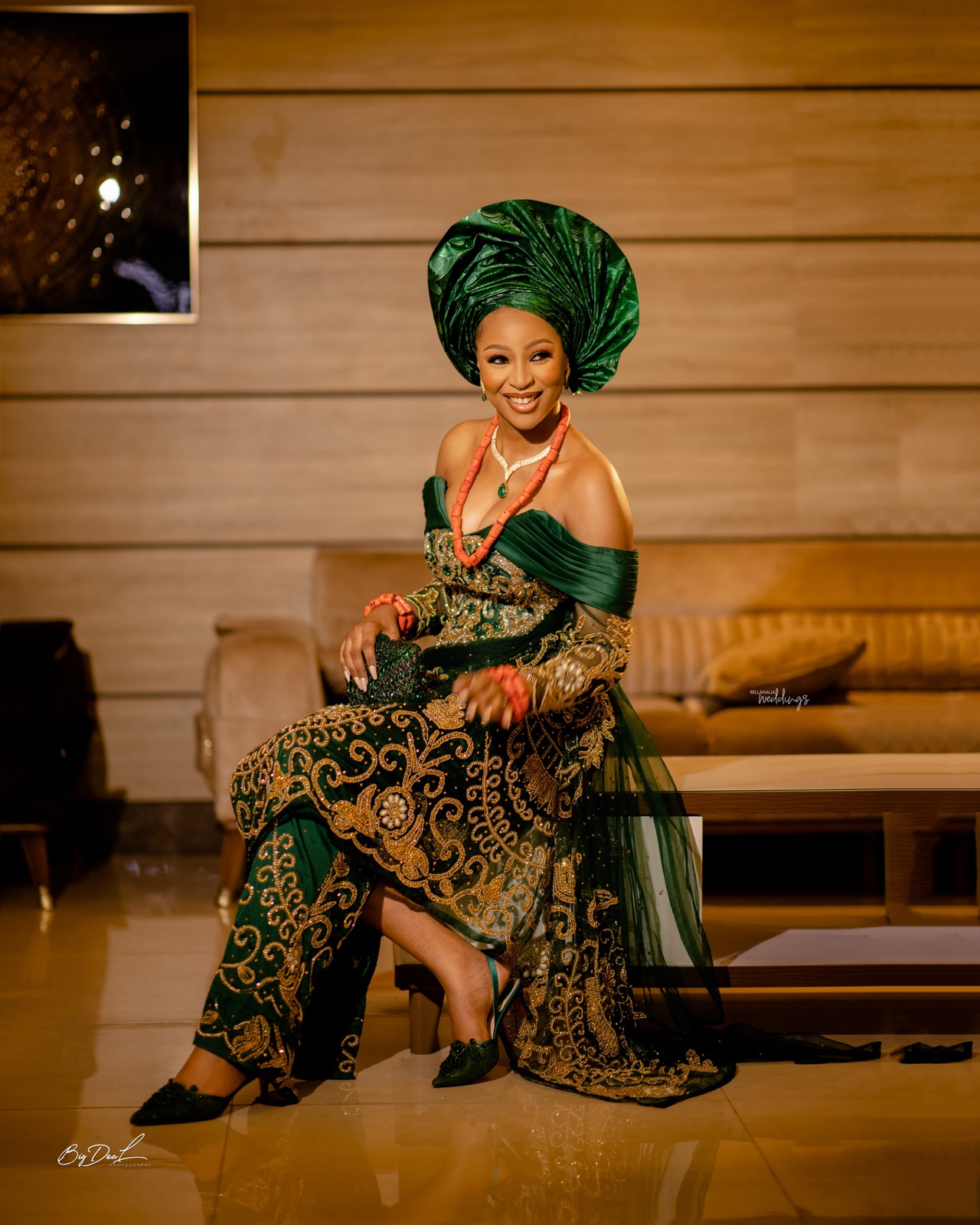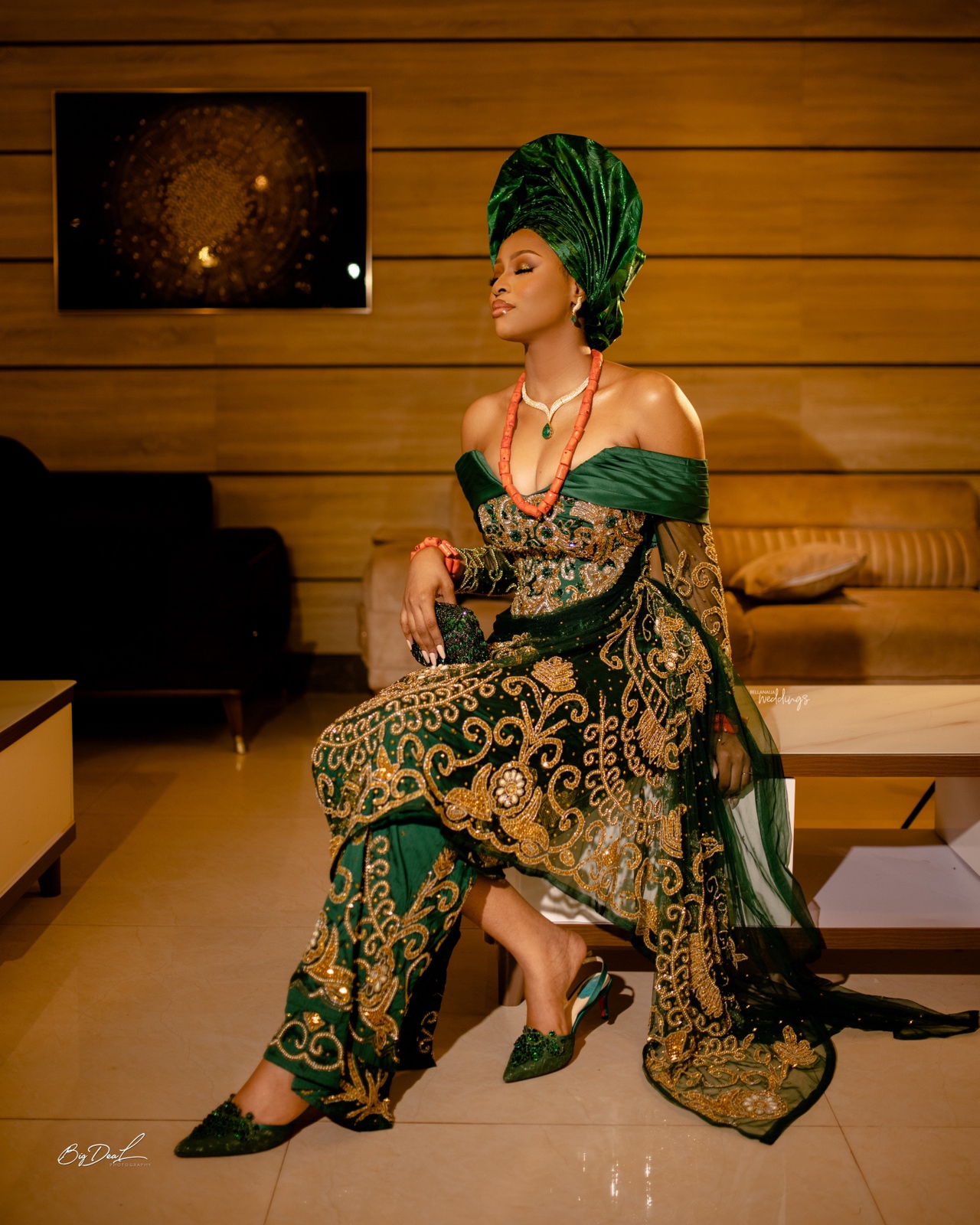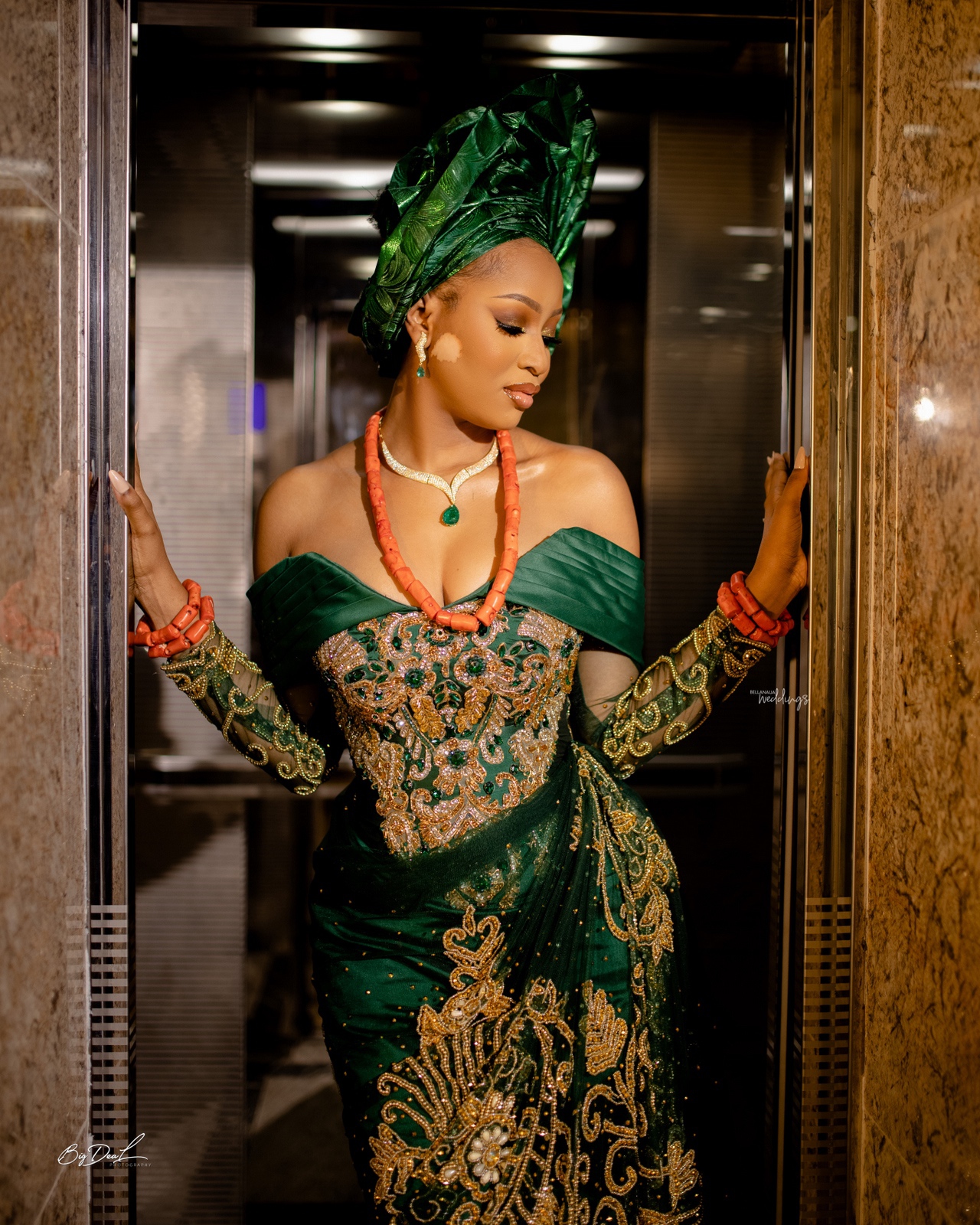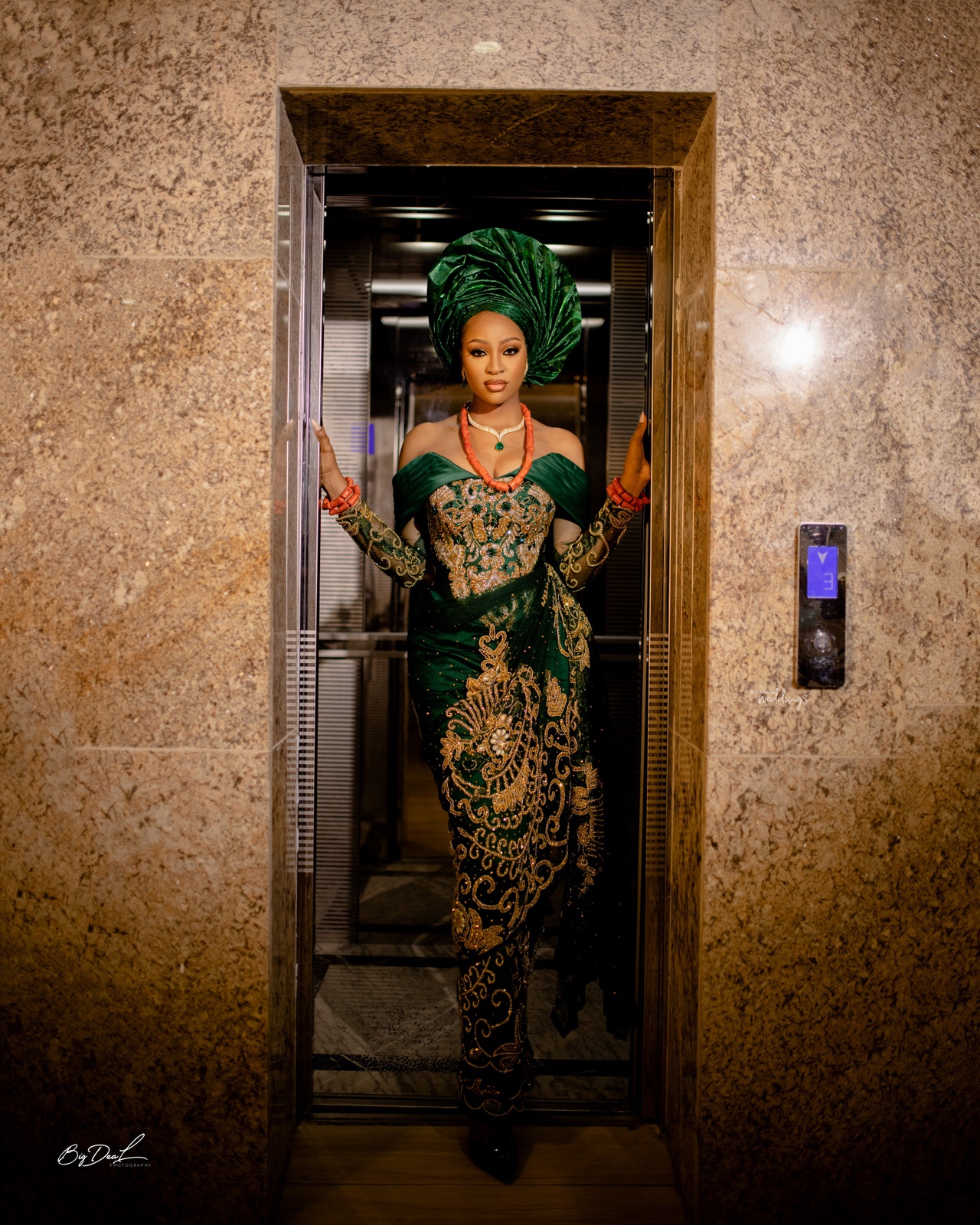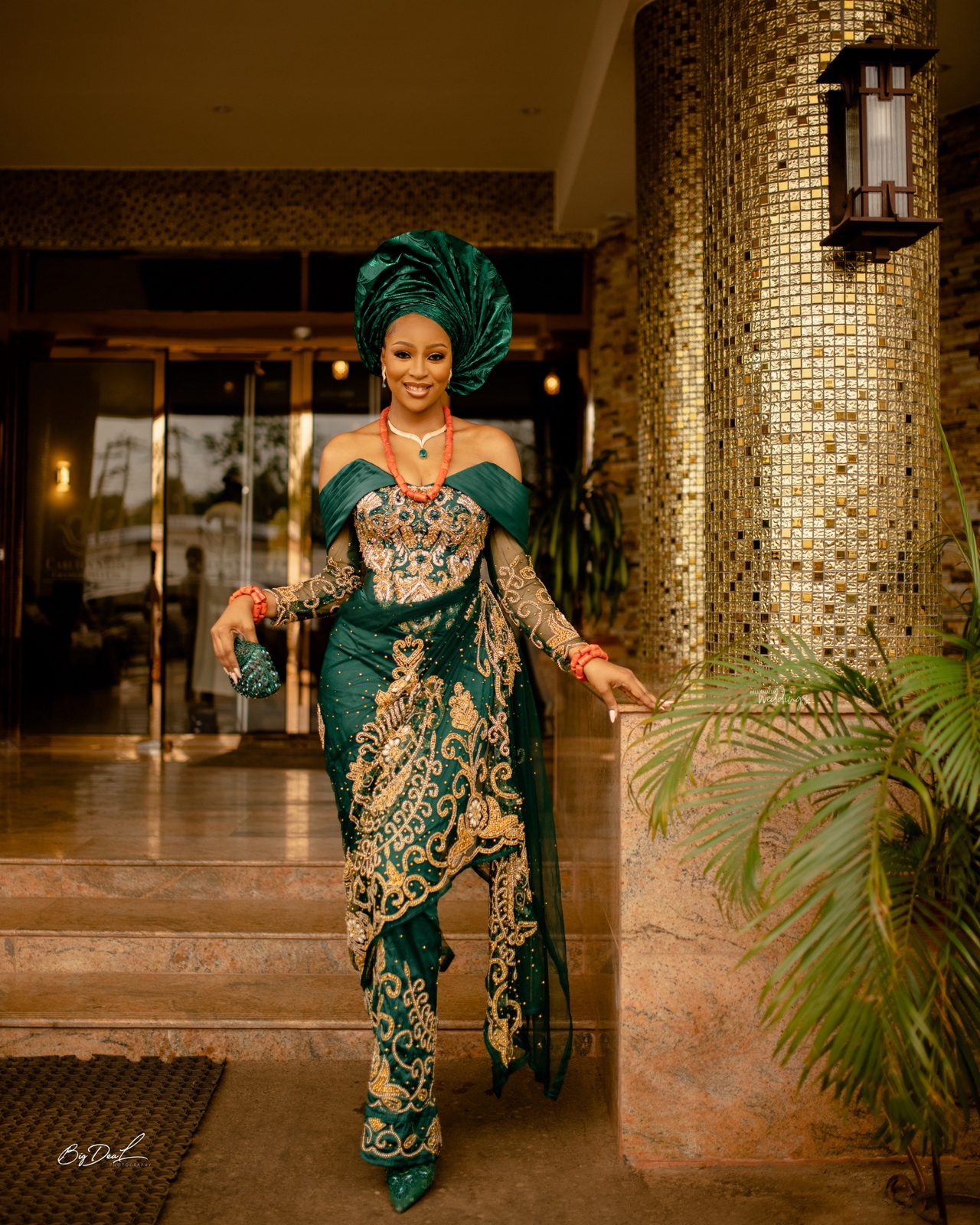 Stanley is also dapper in green!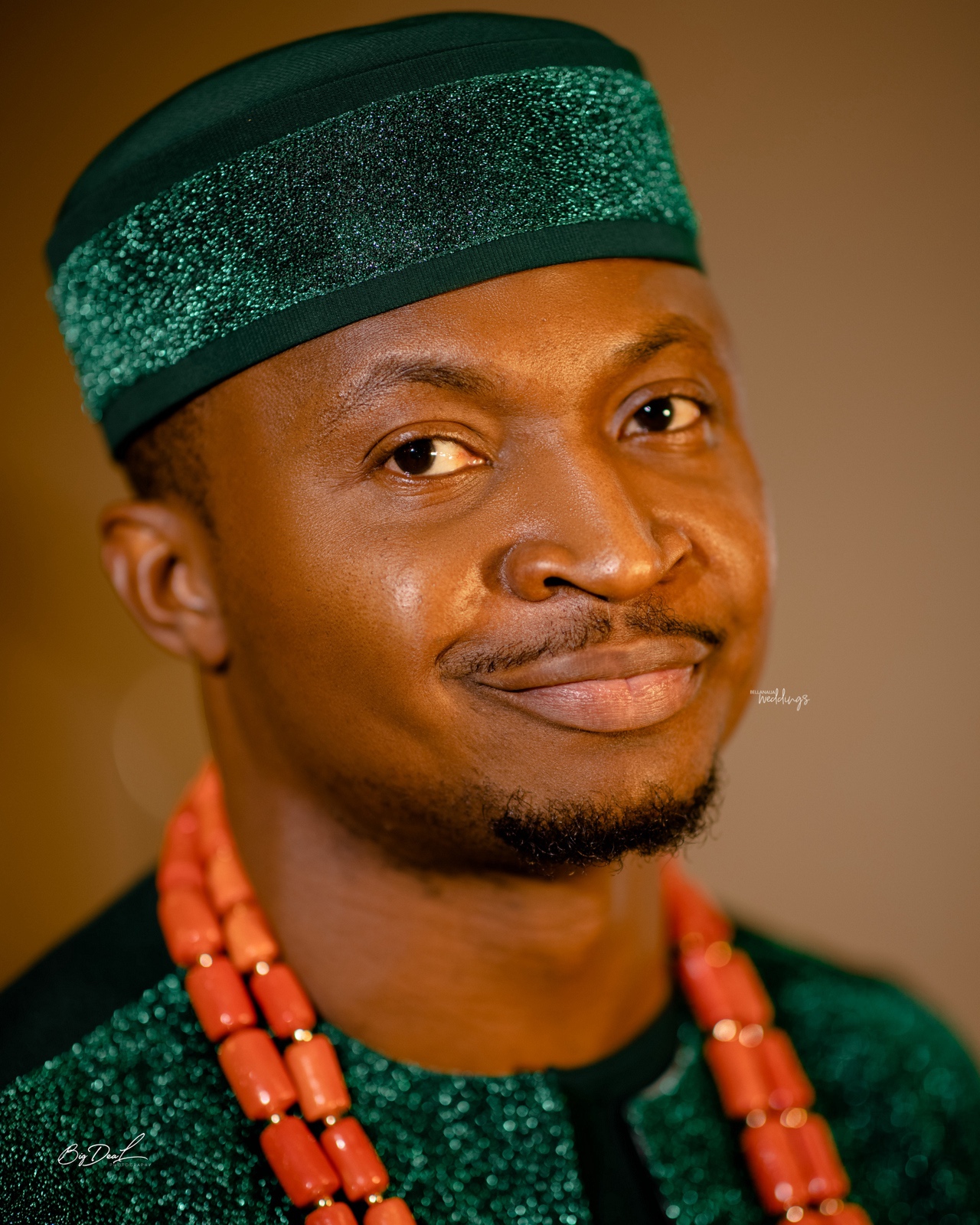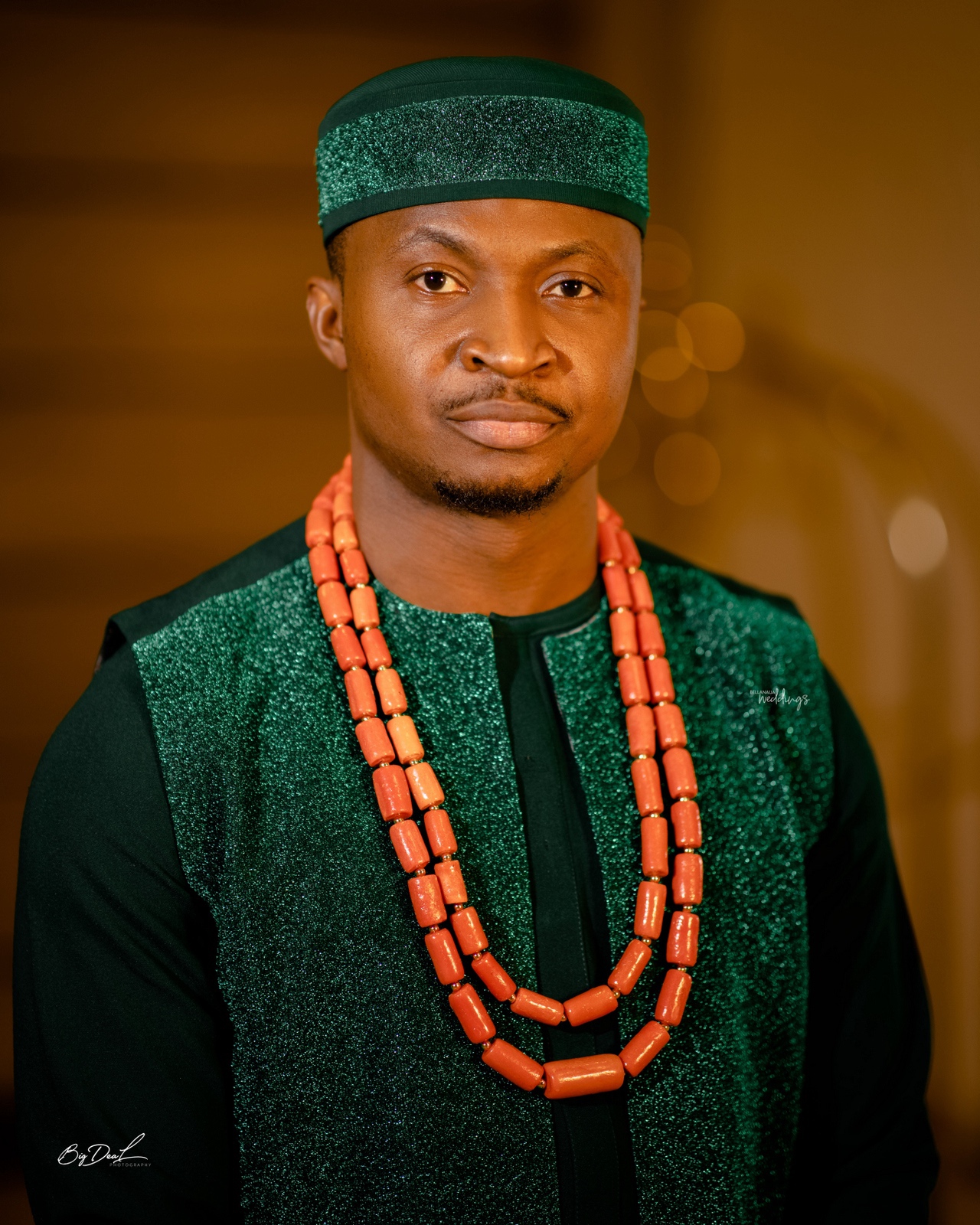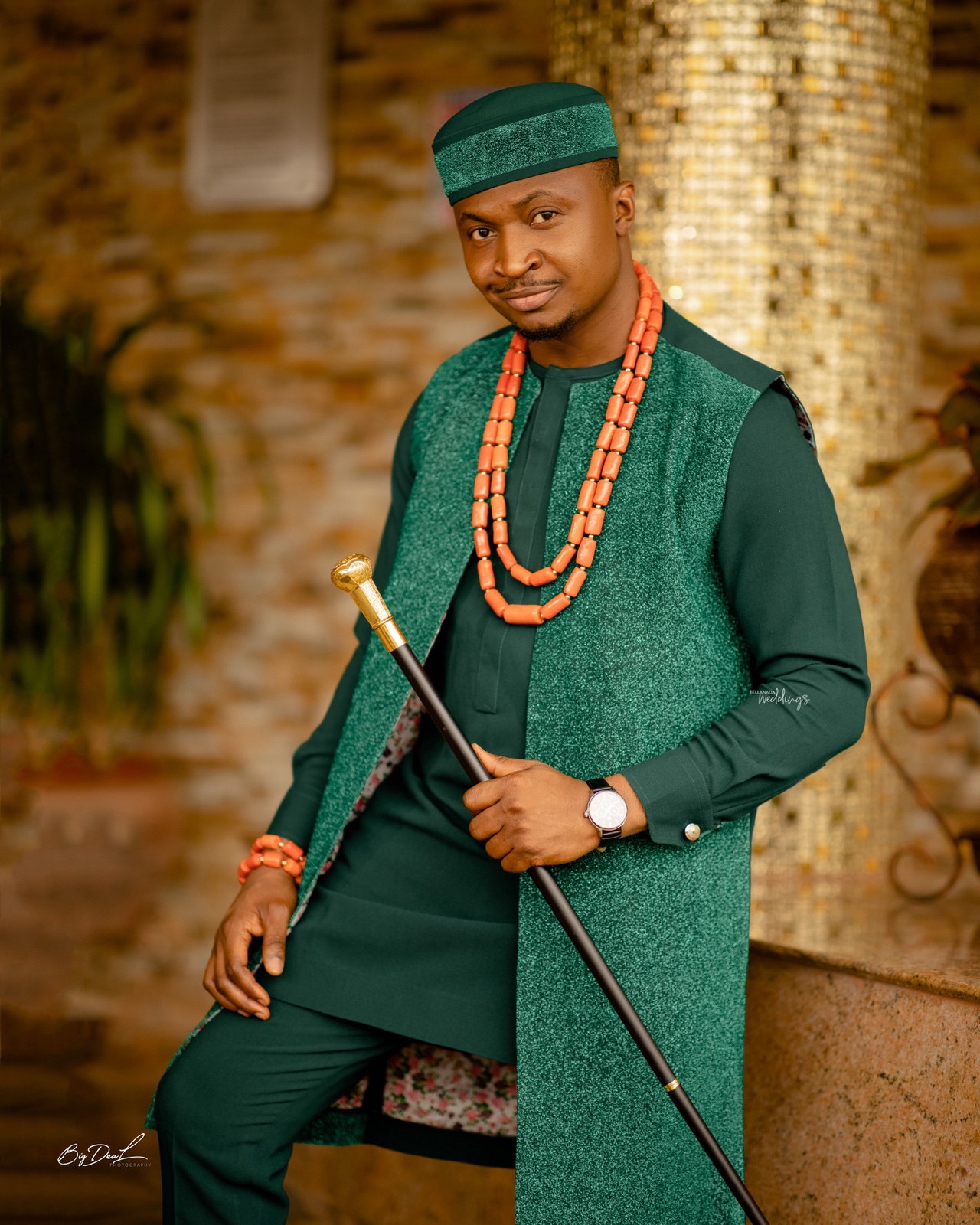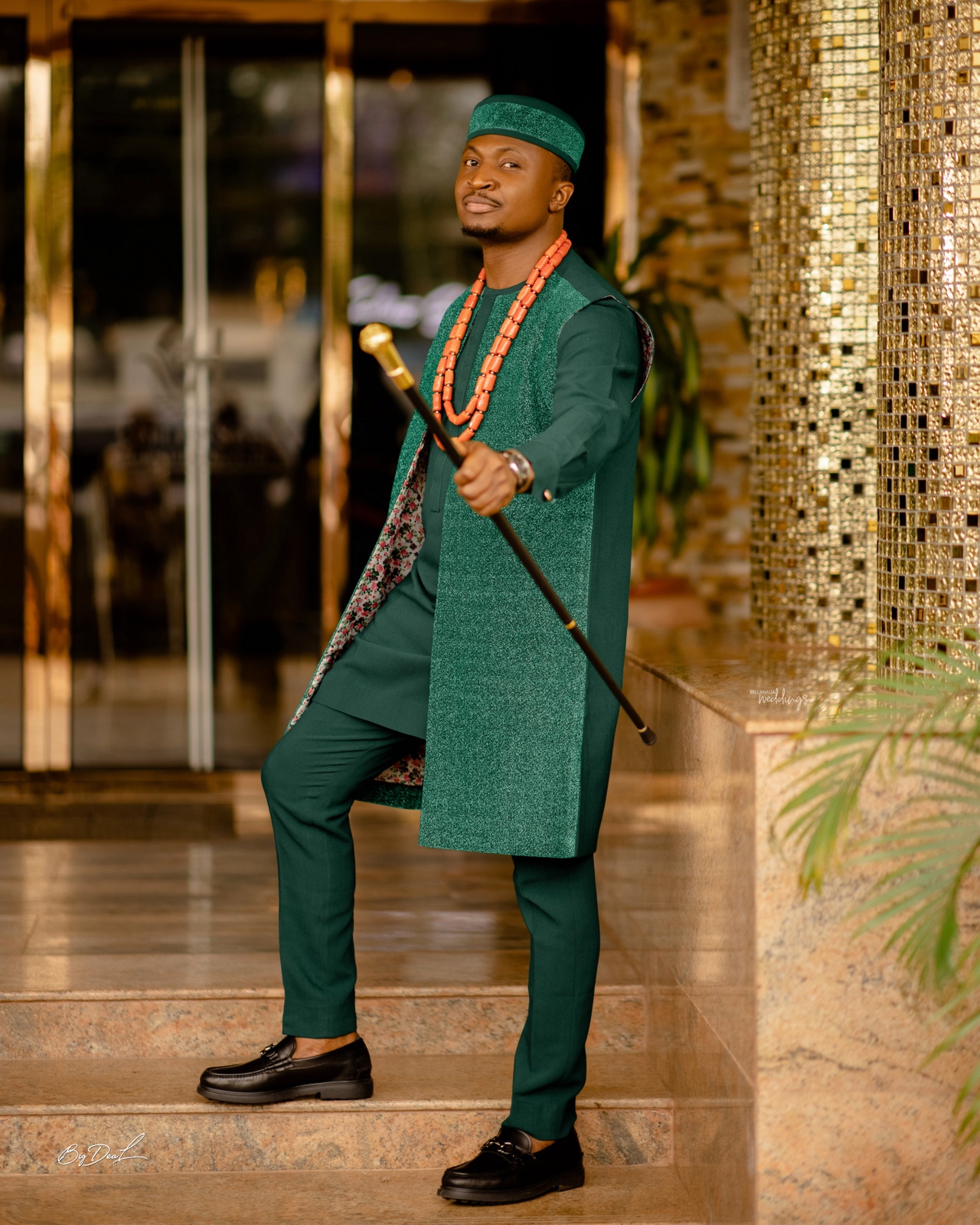 That excitement when you realize it's happening for real and you're marrying your person!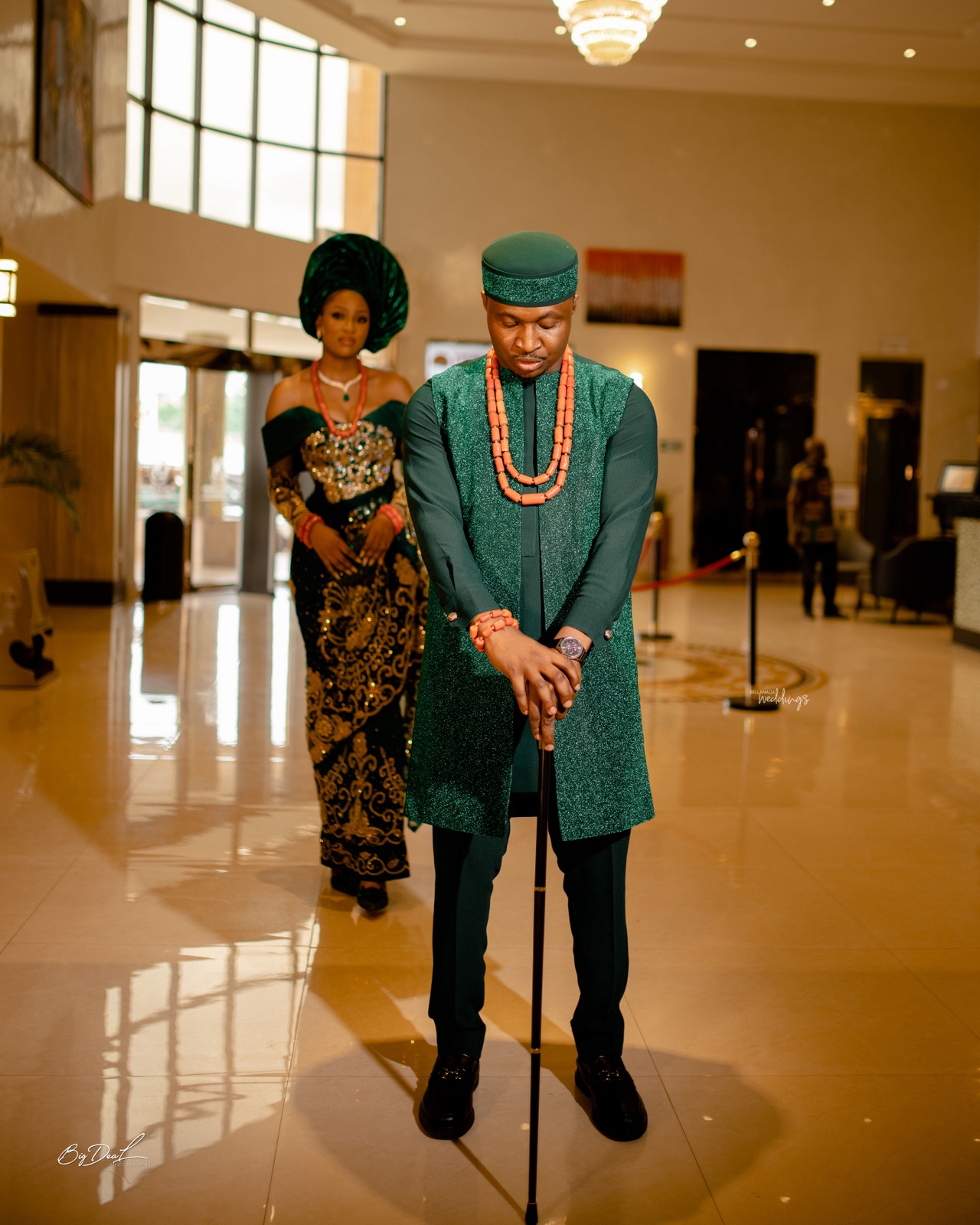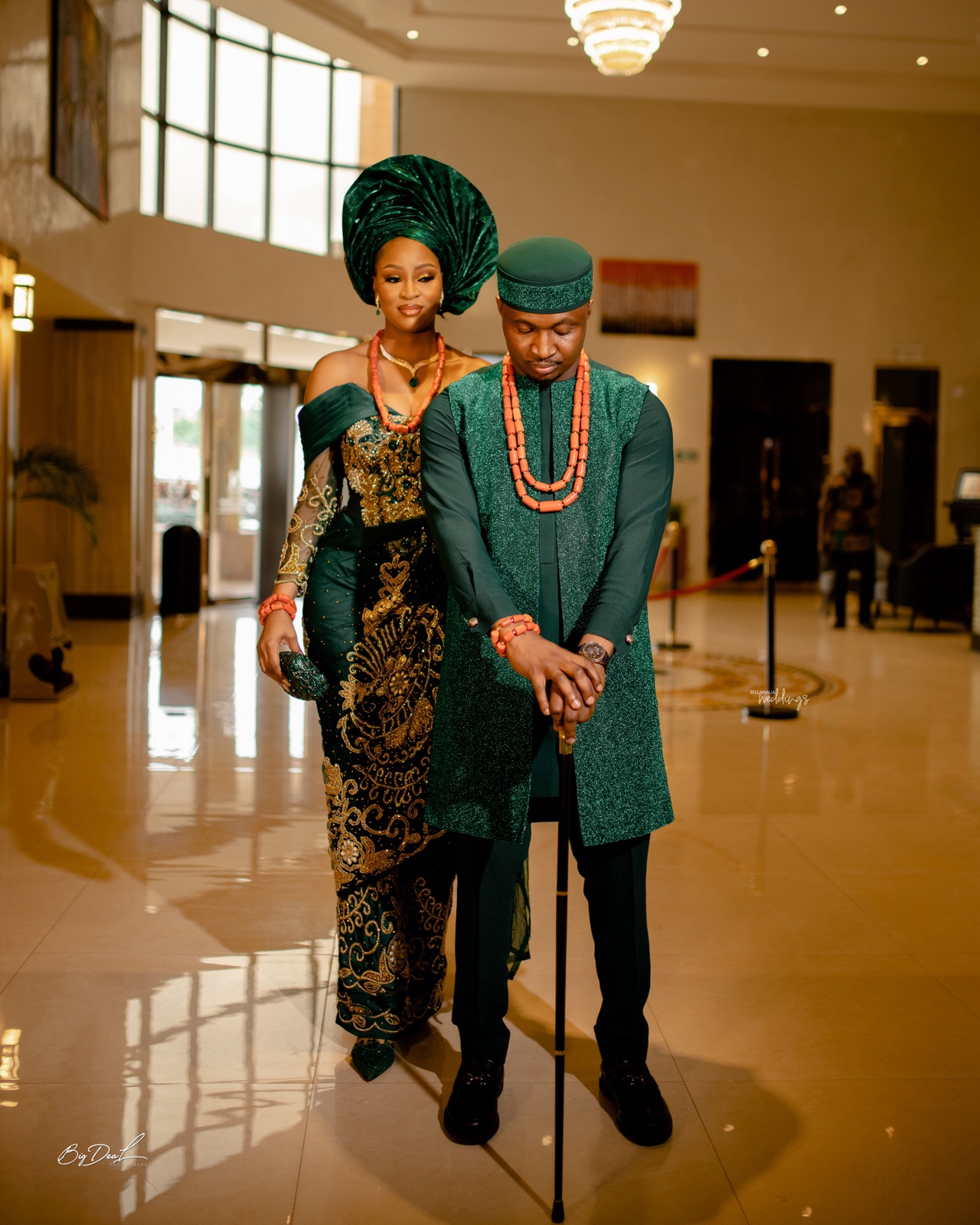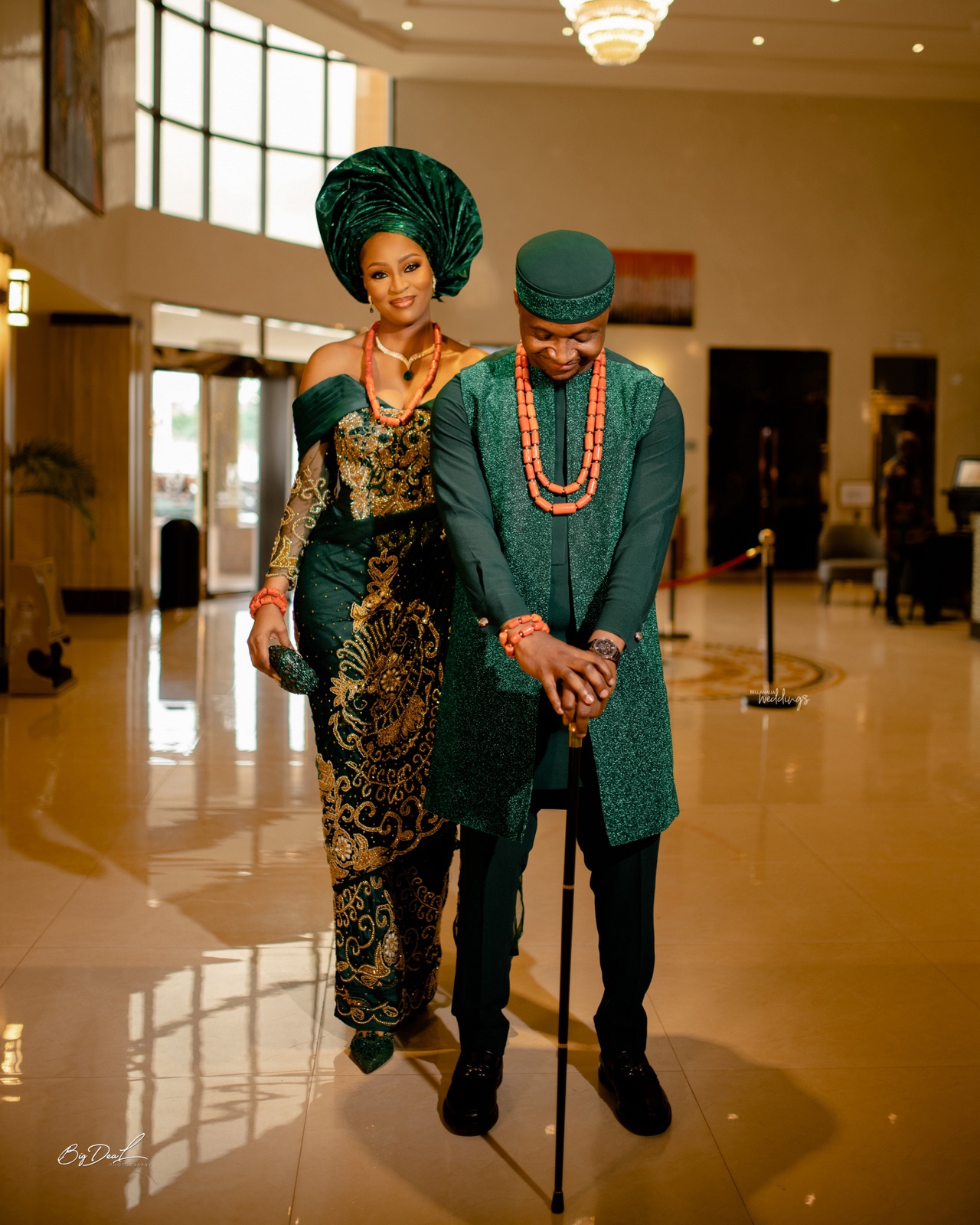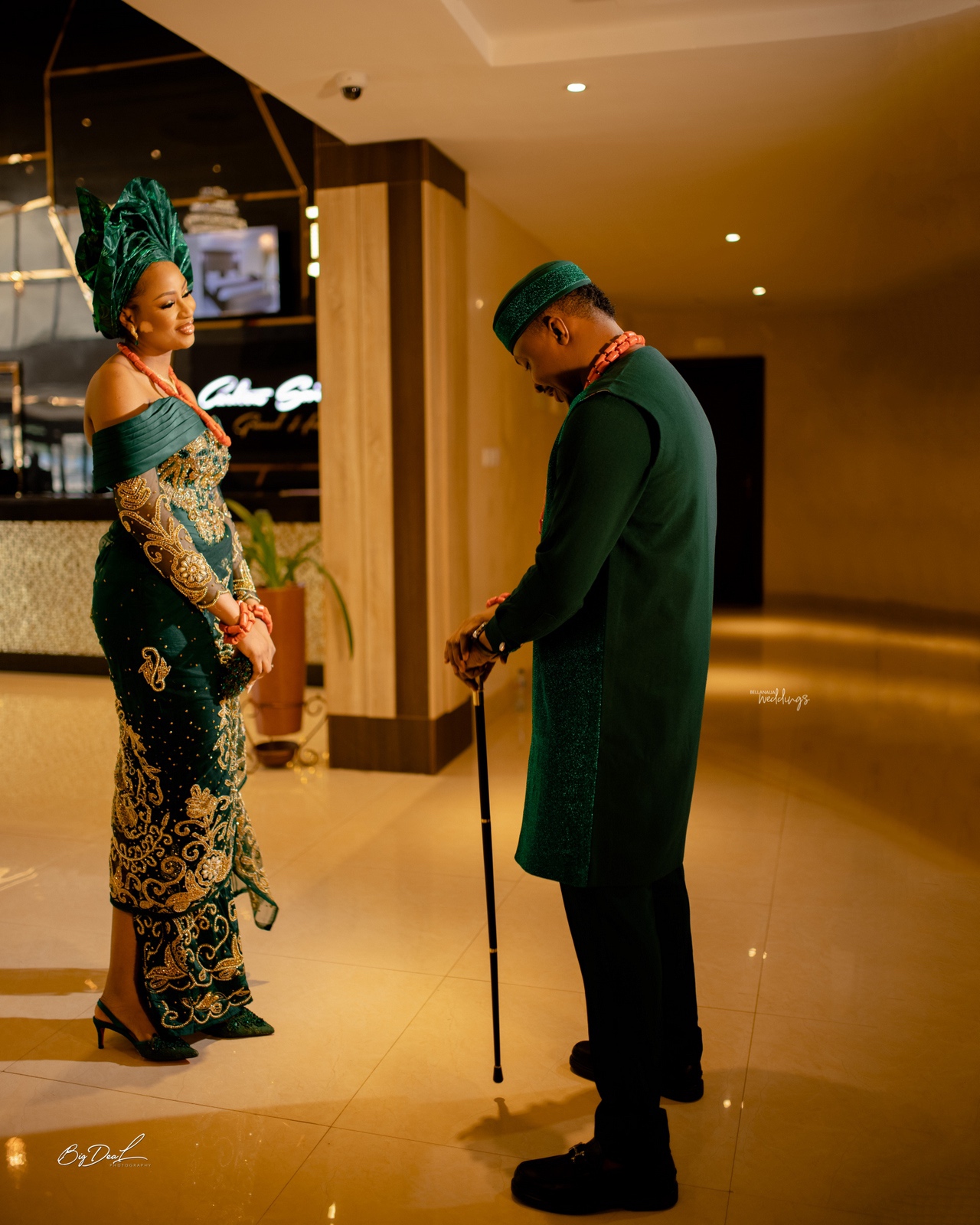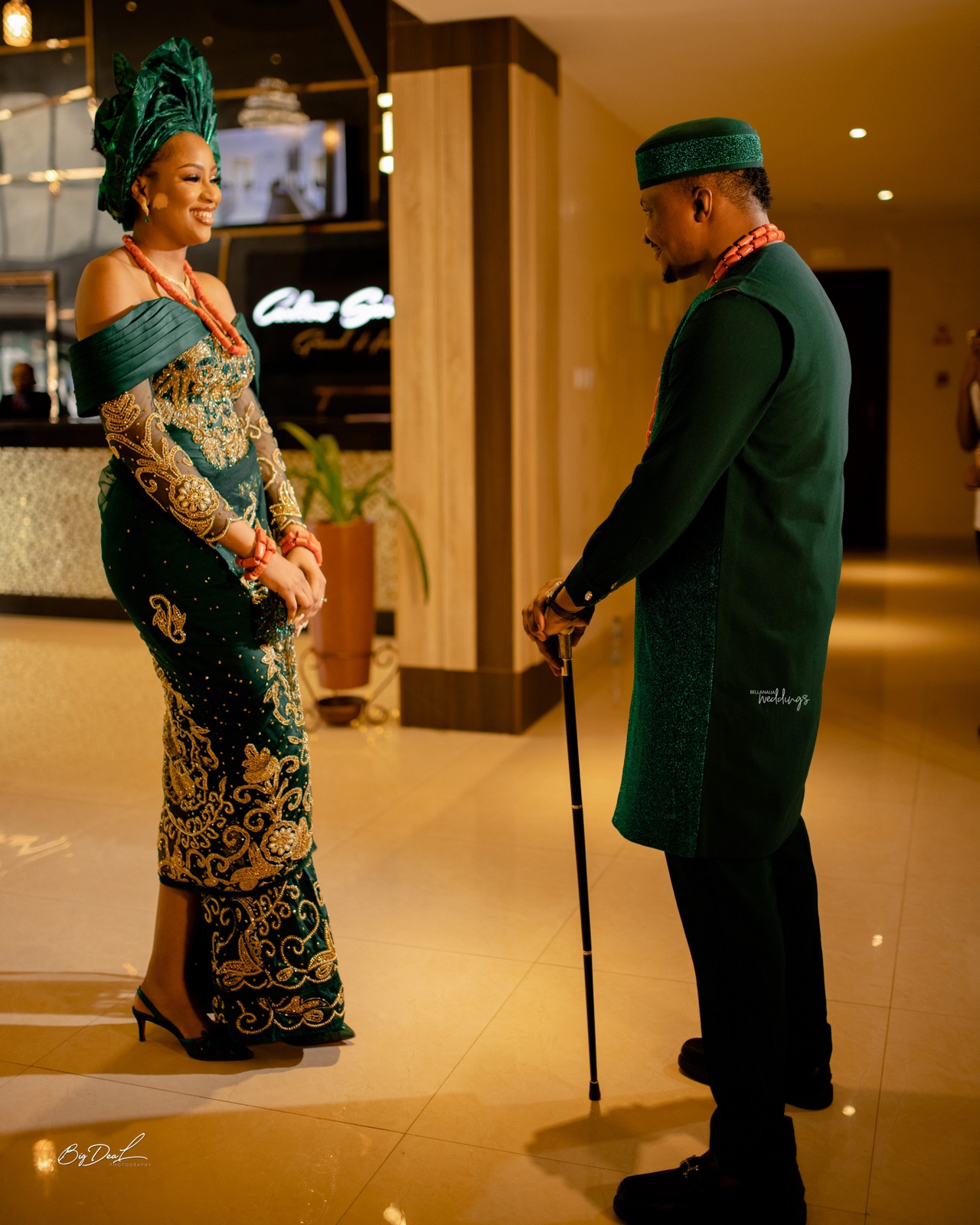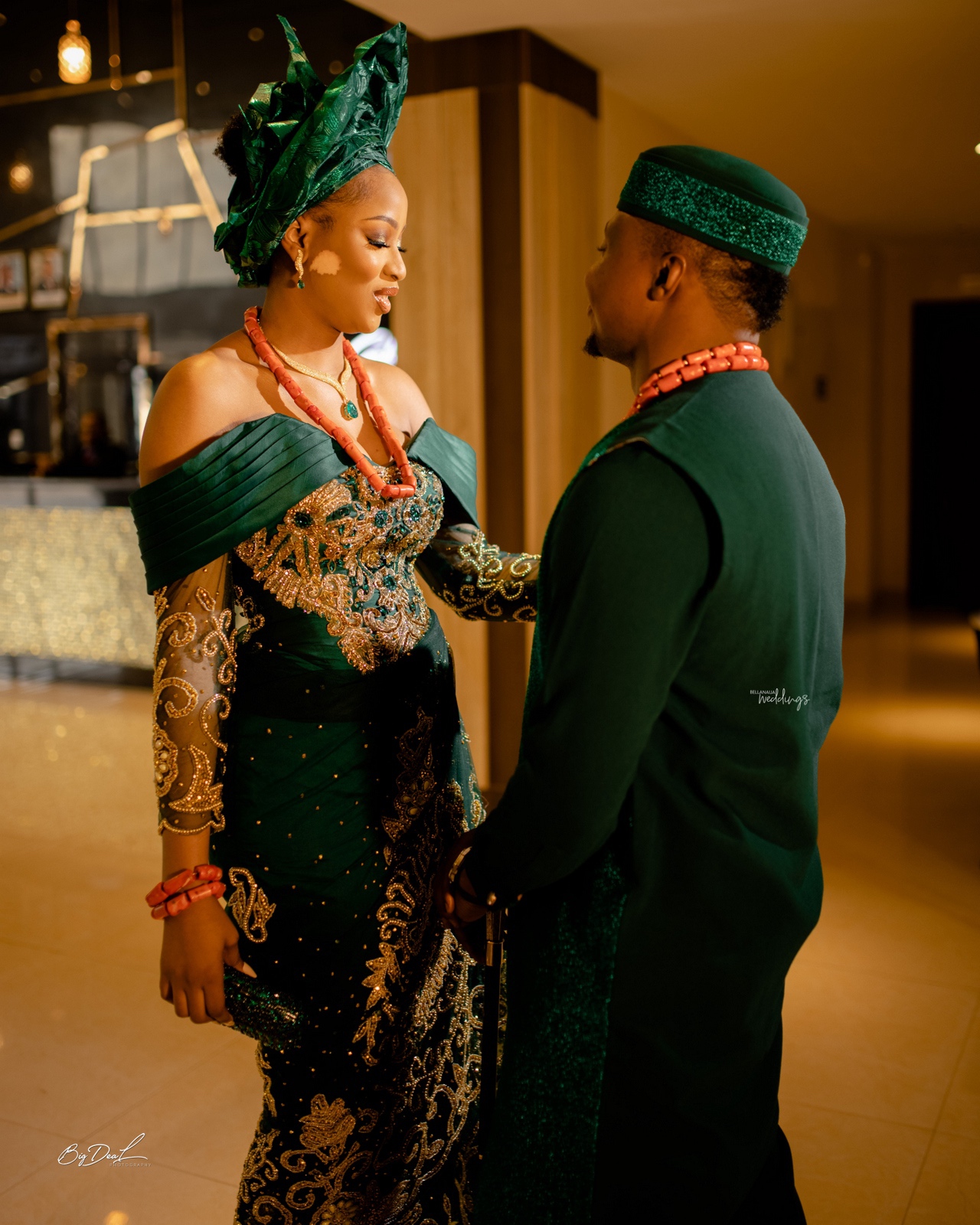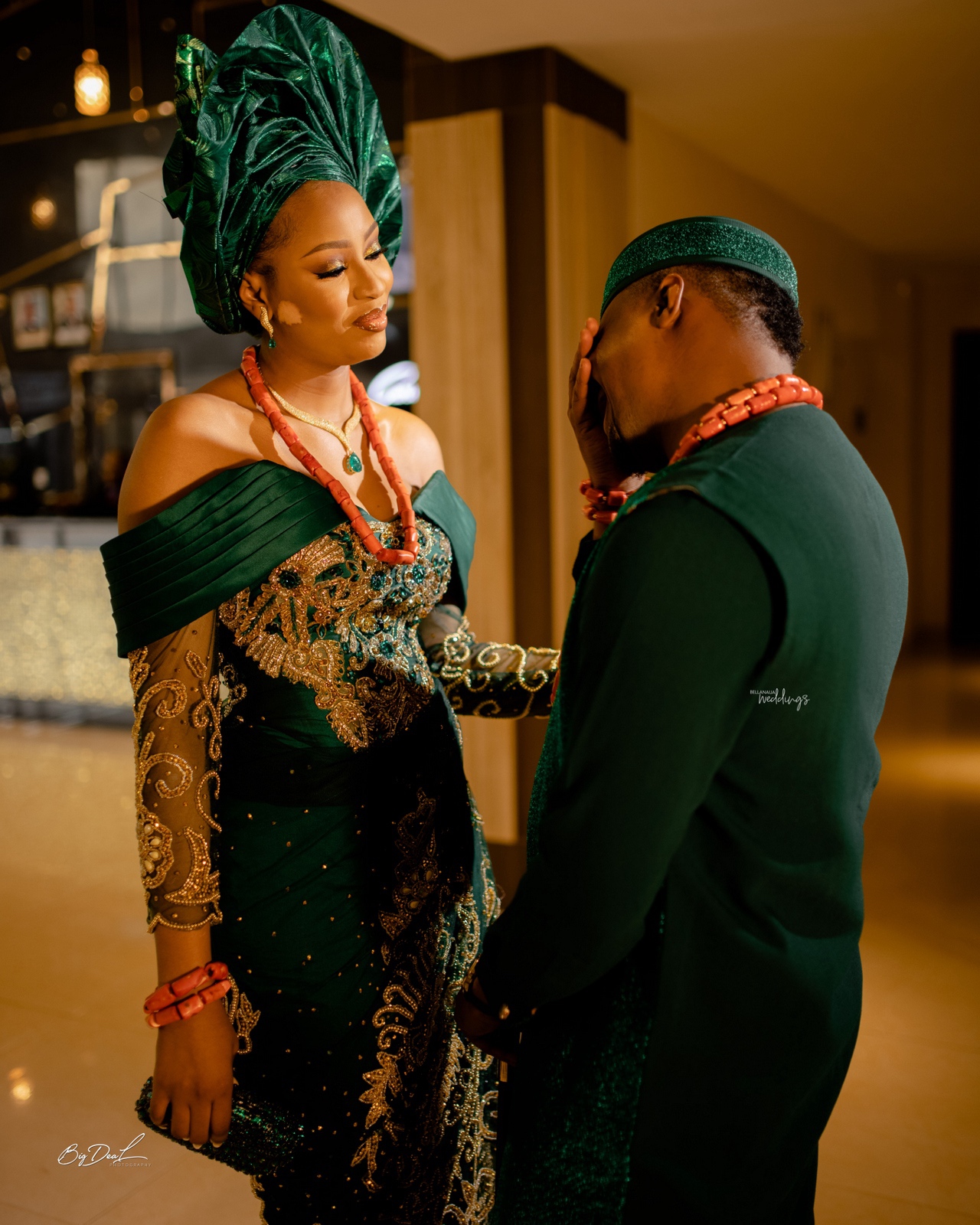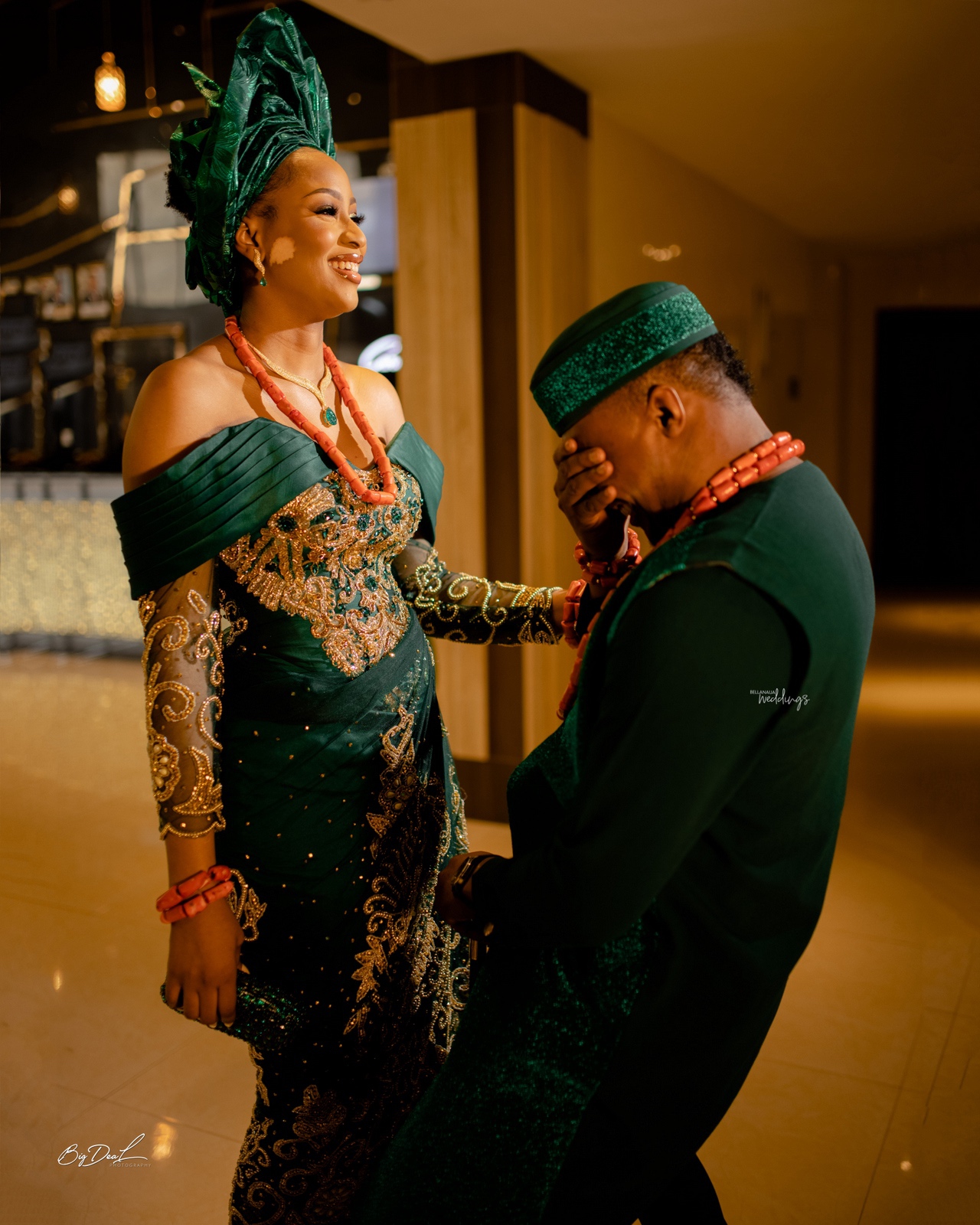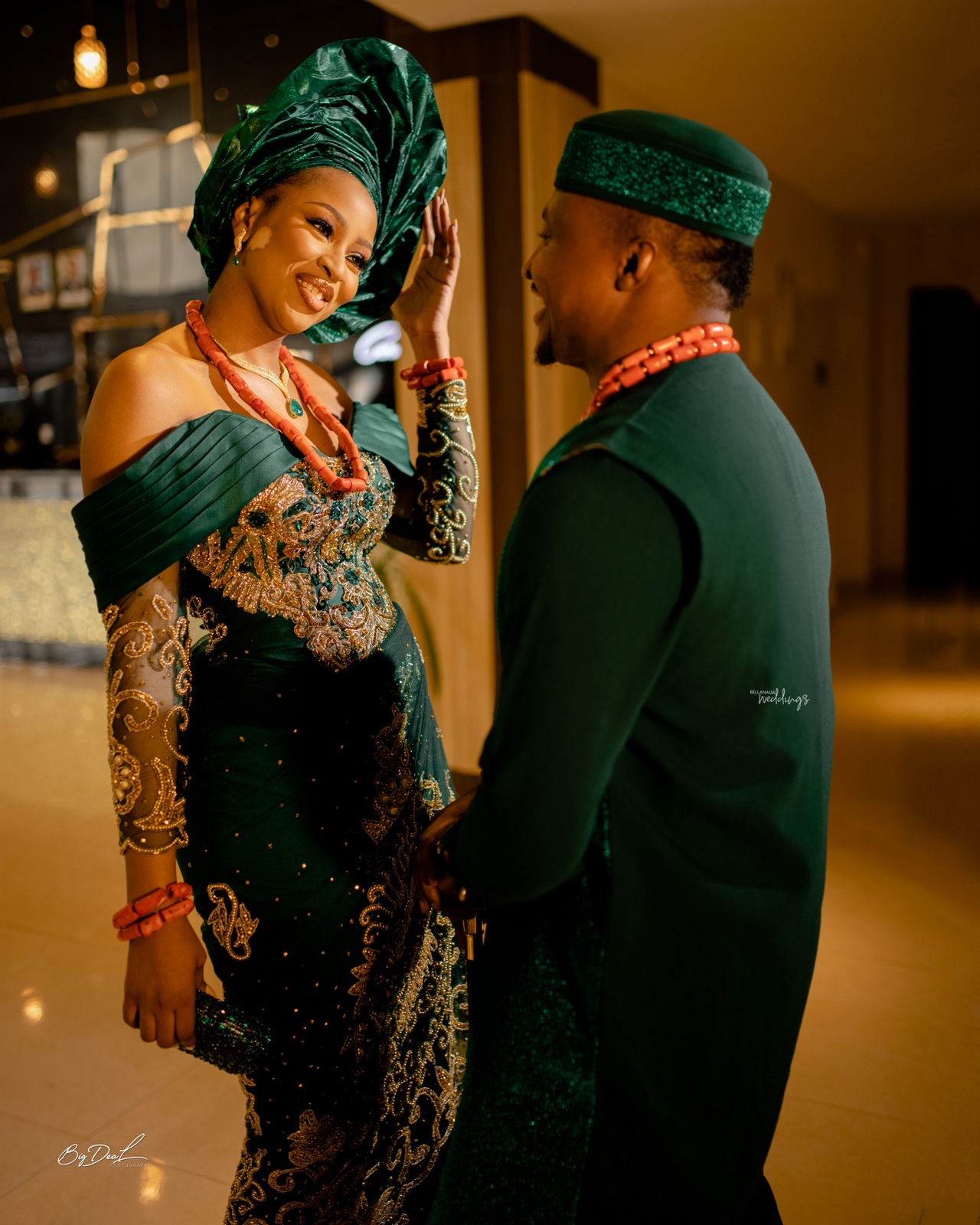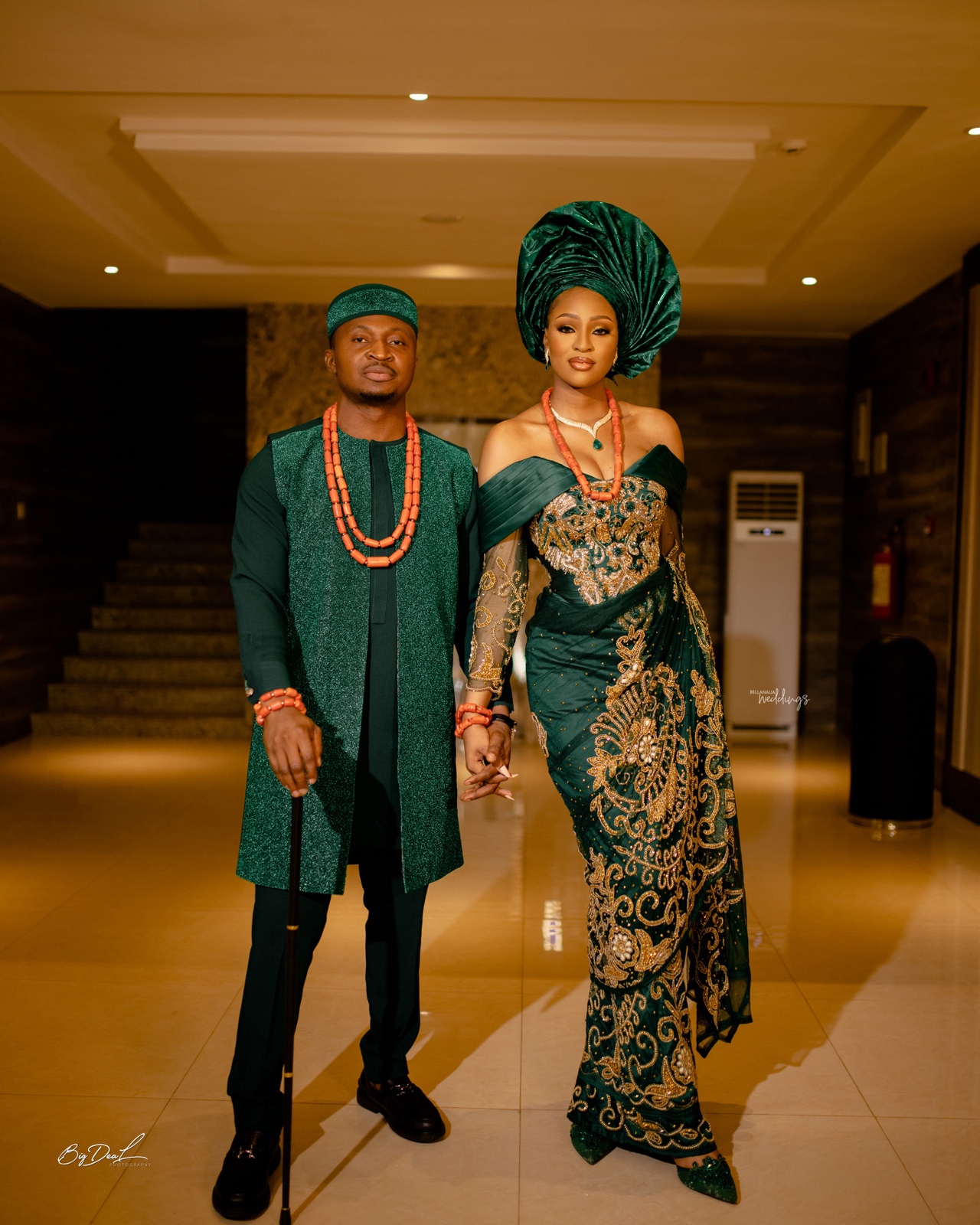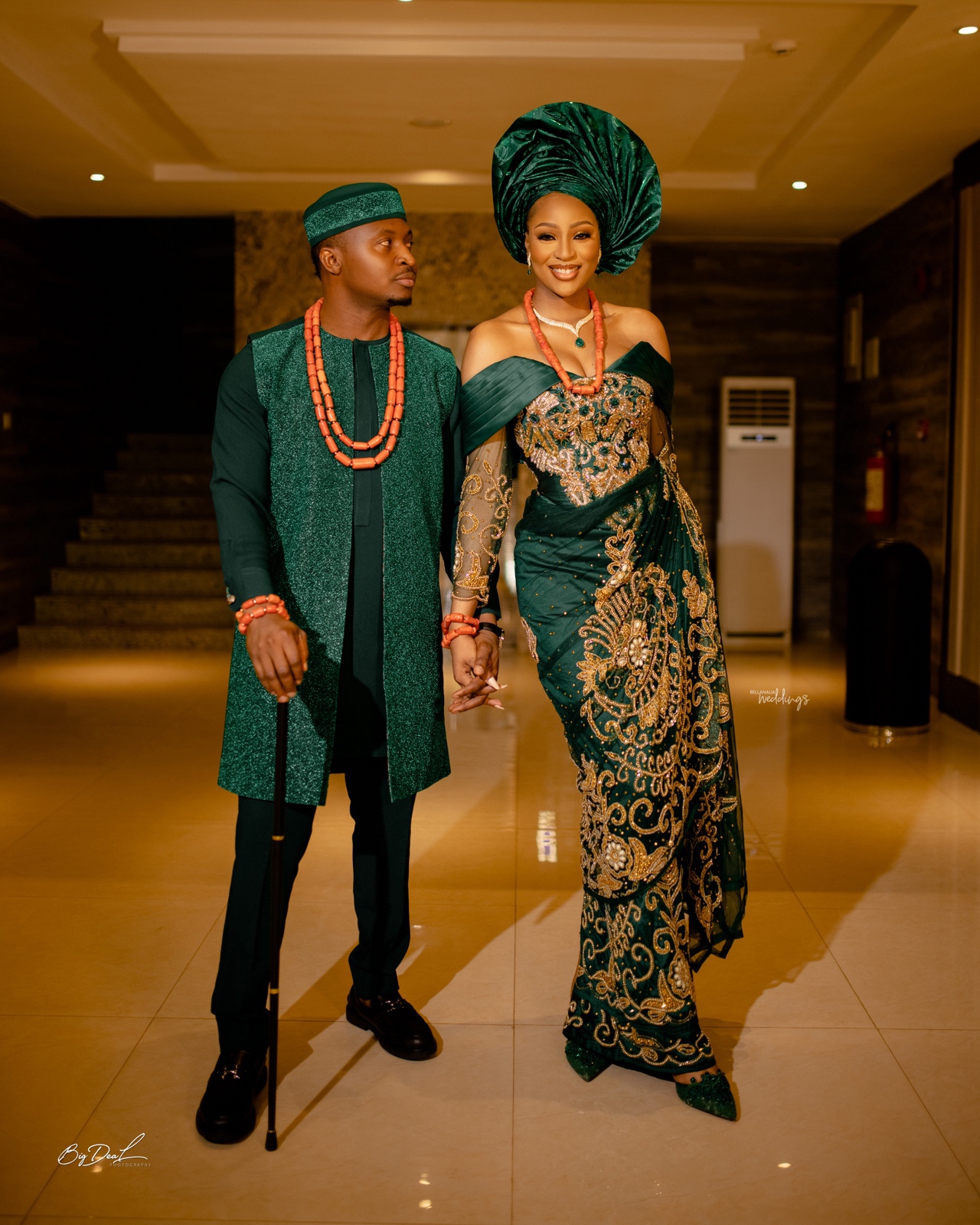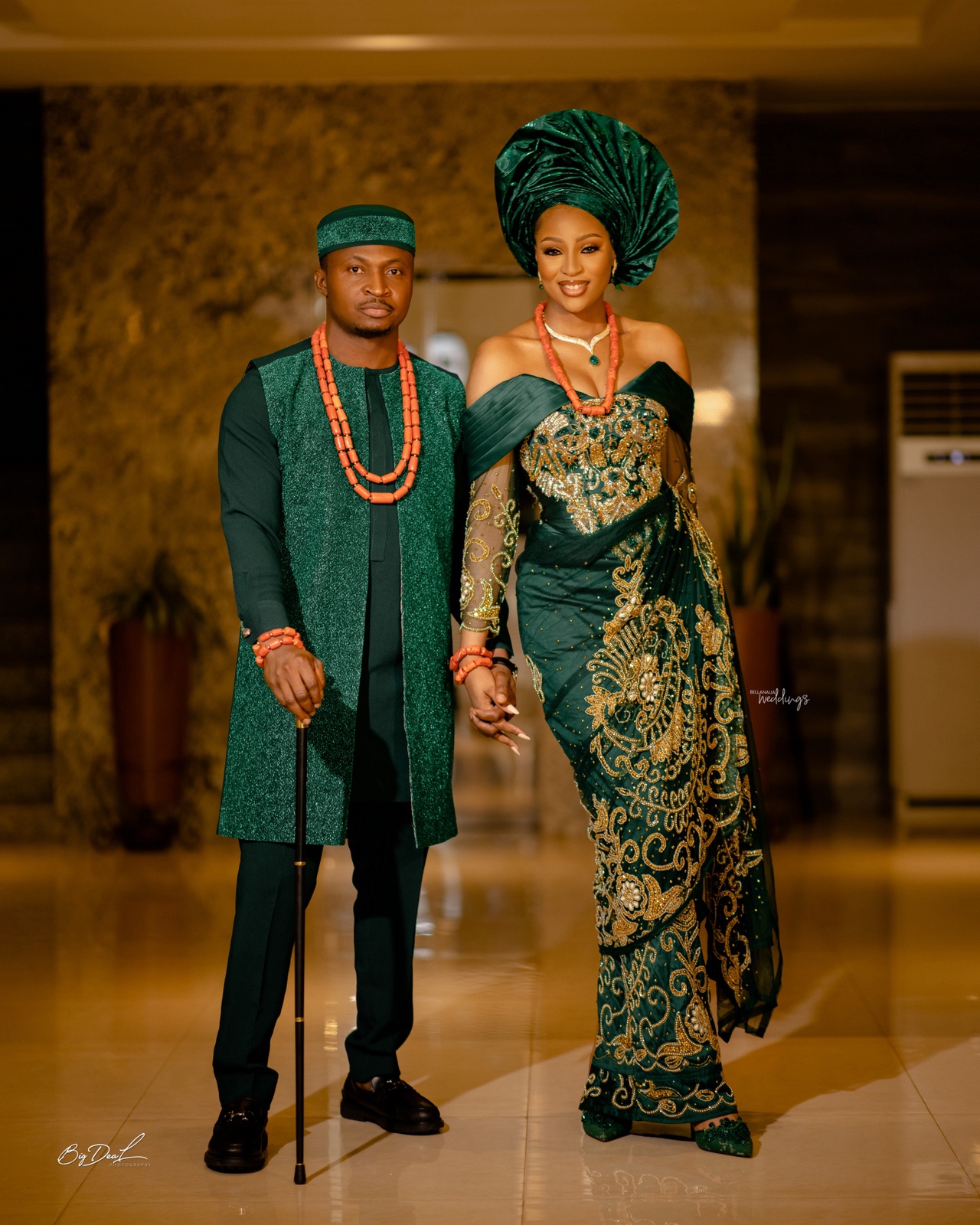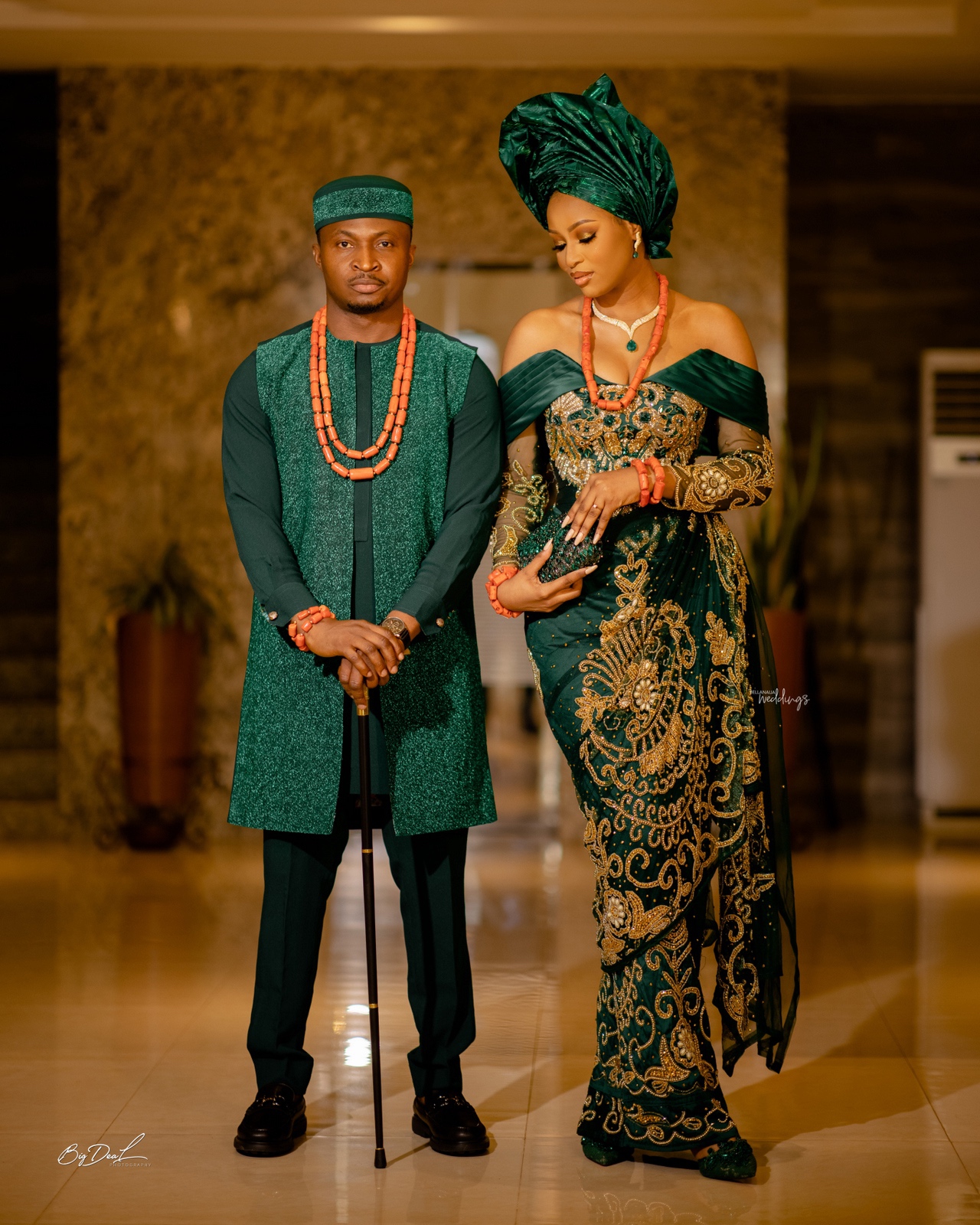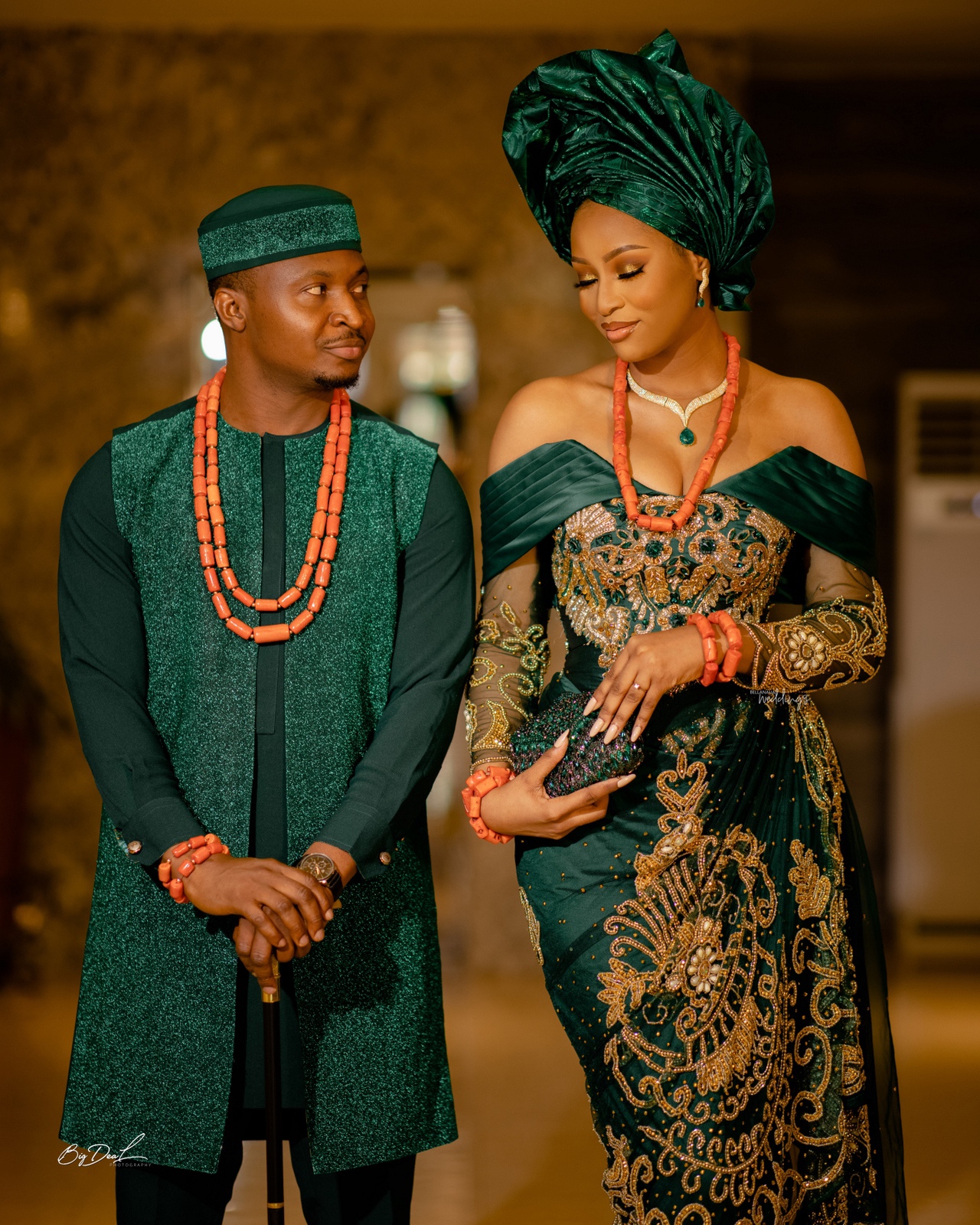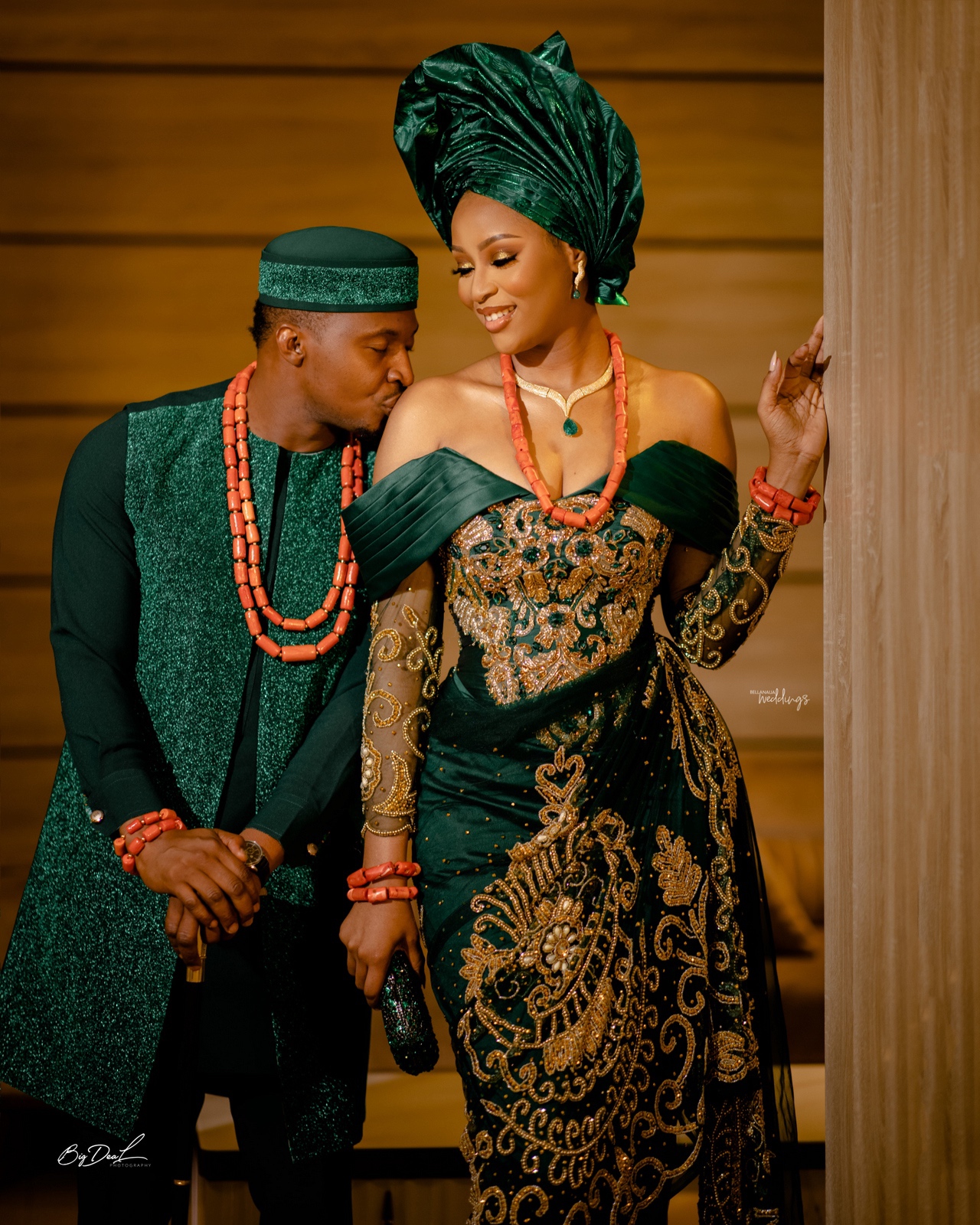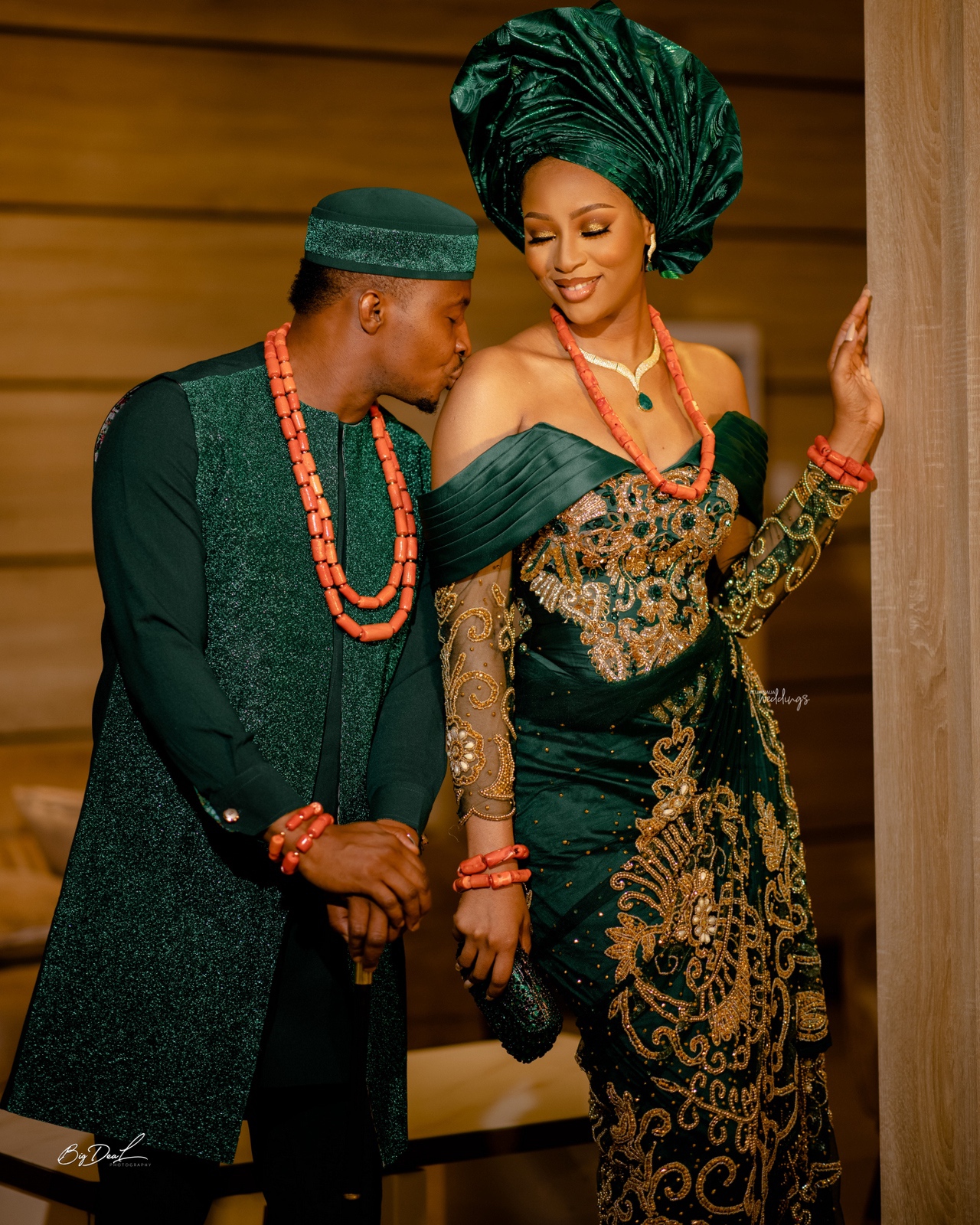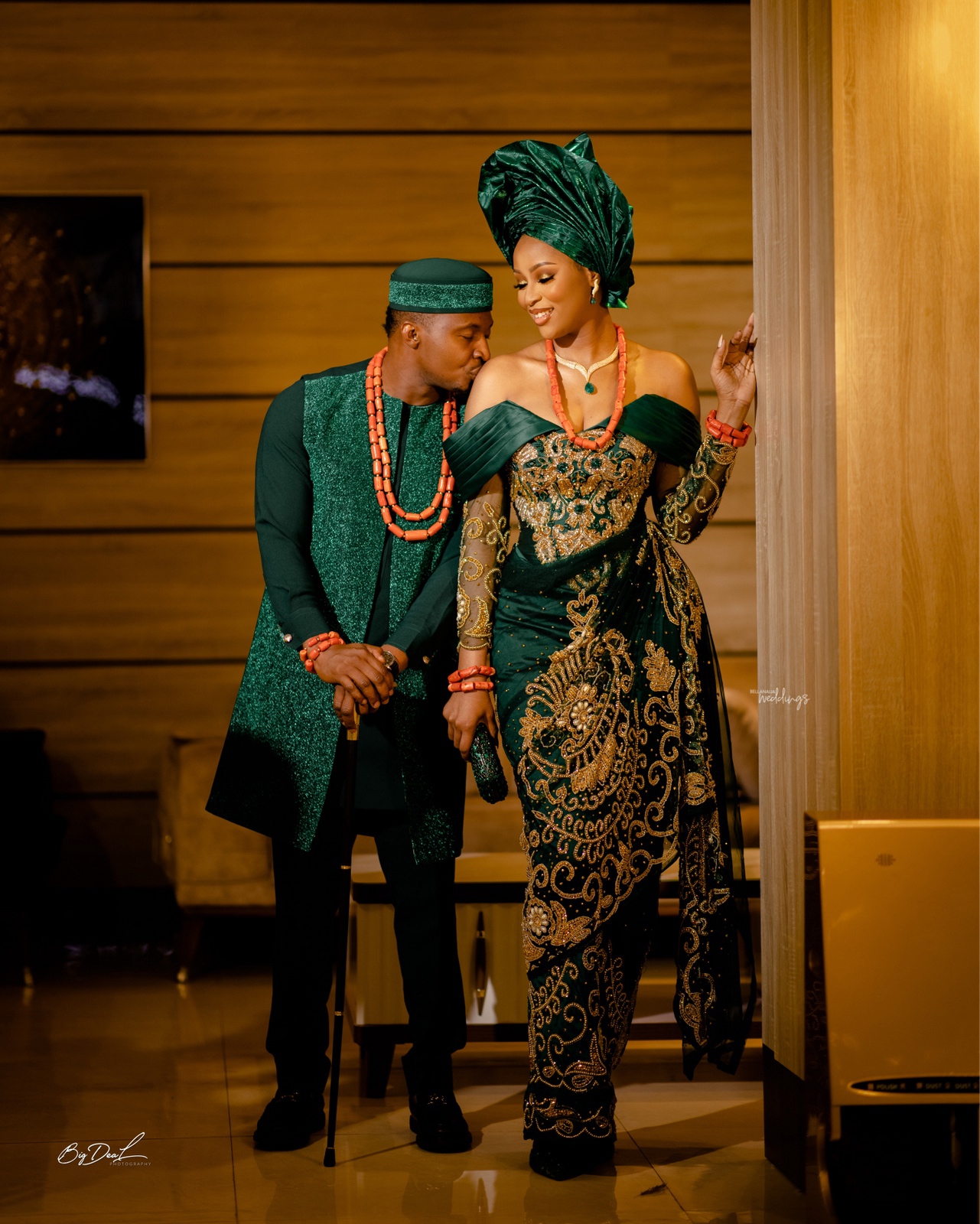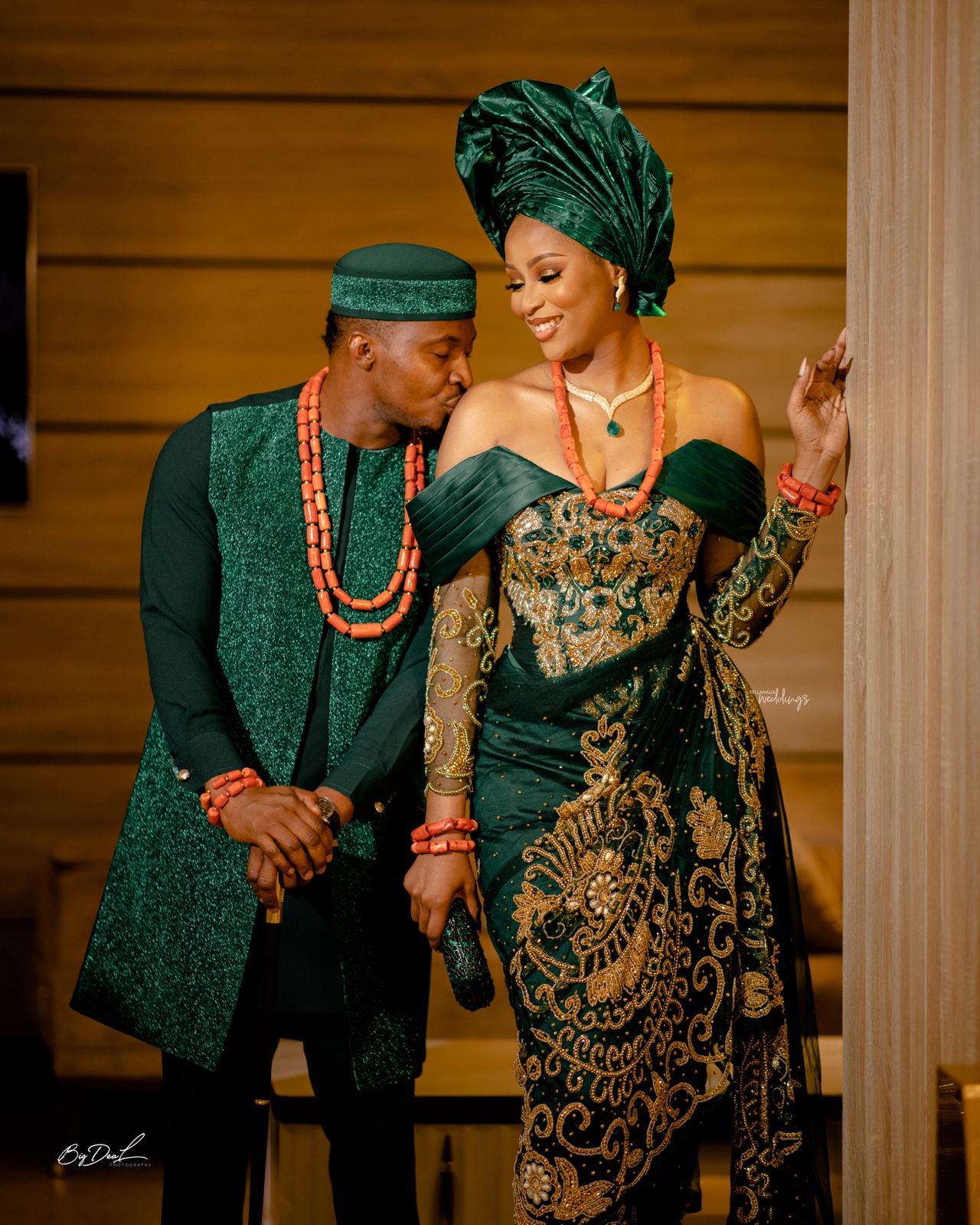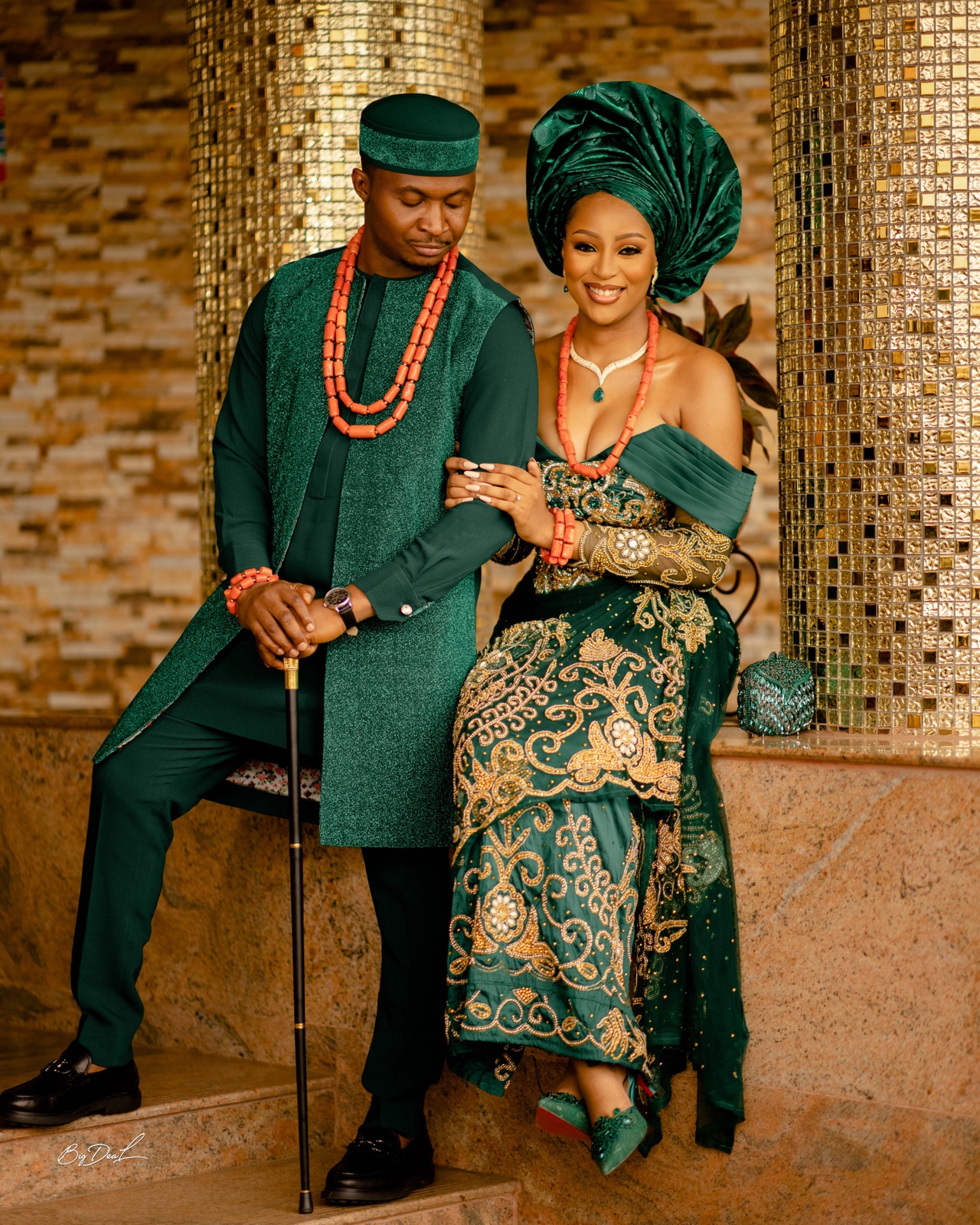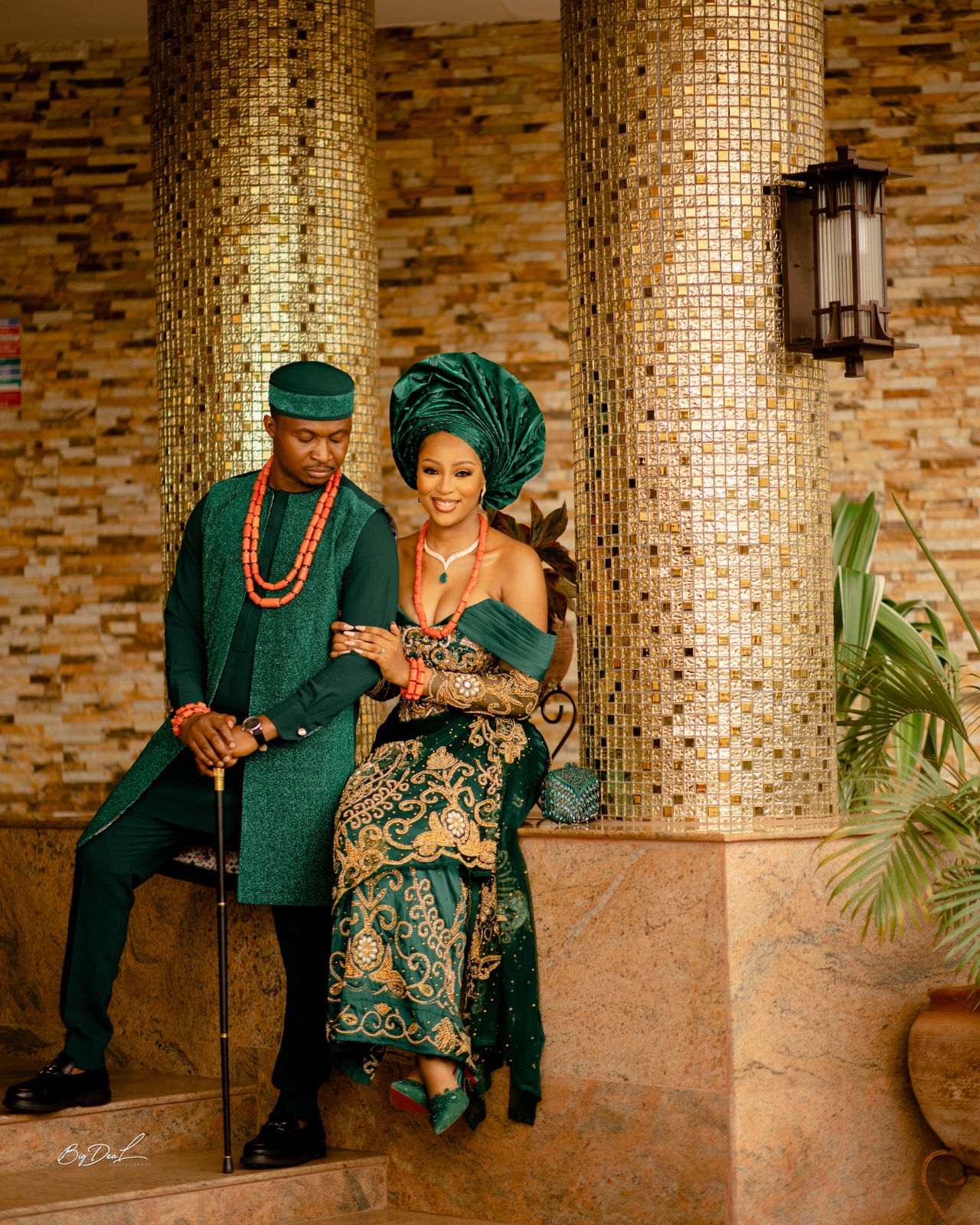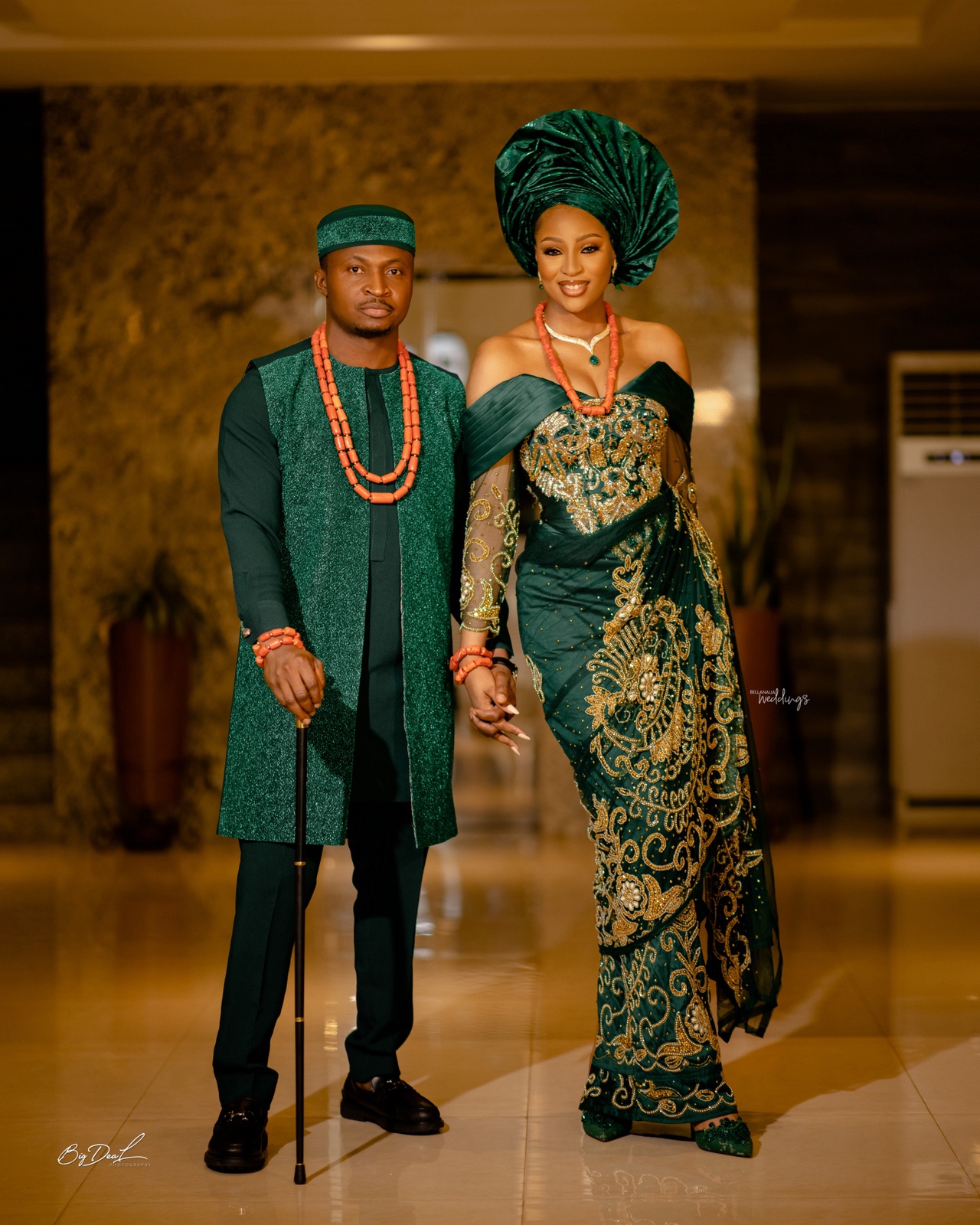 Make way for the bride of the moment…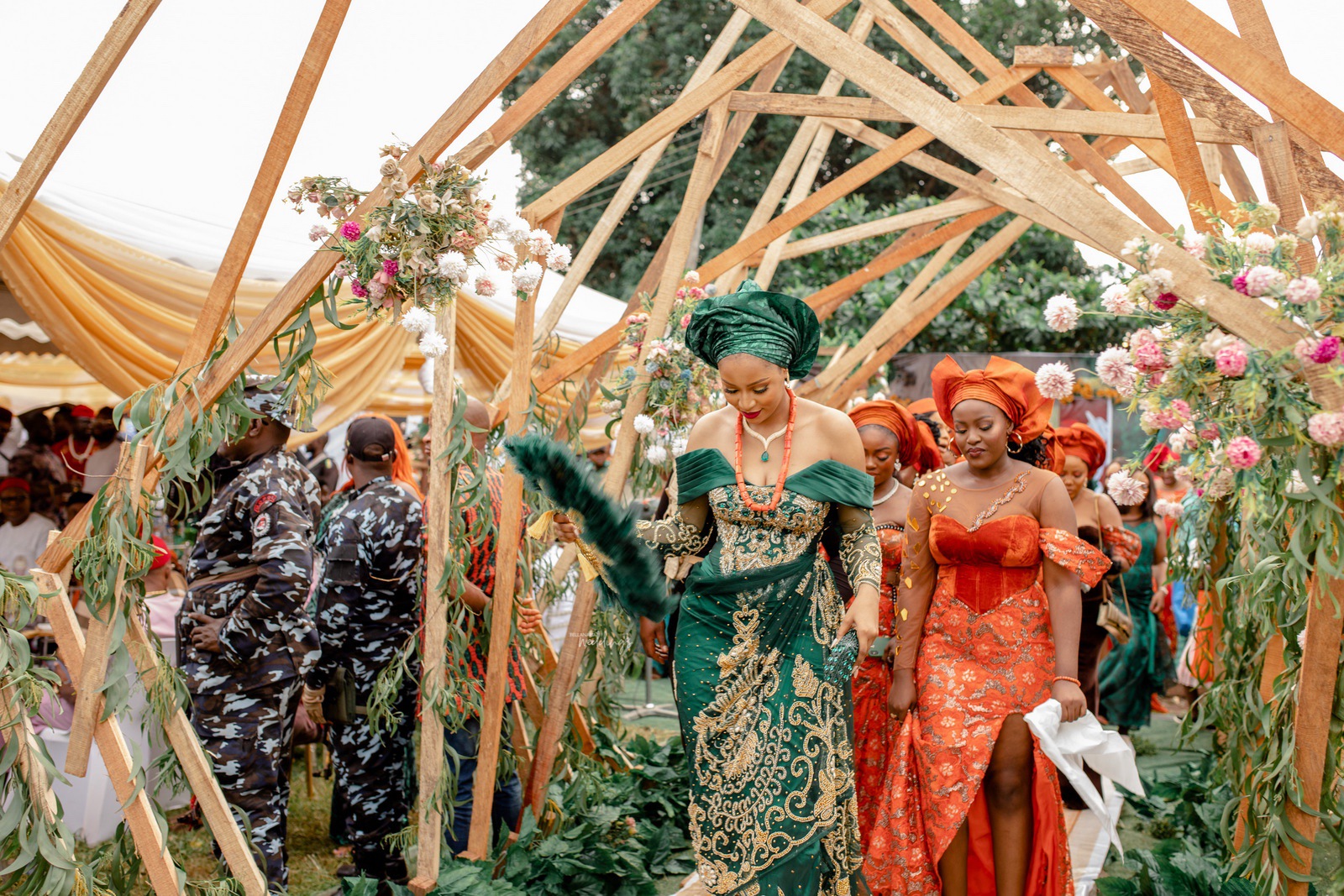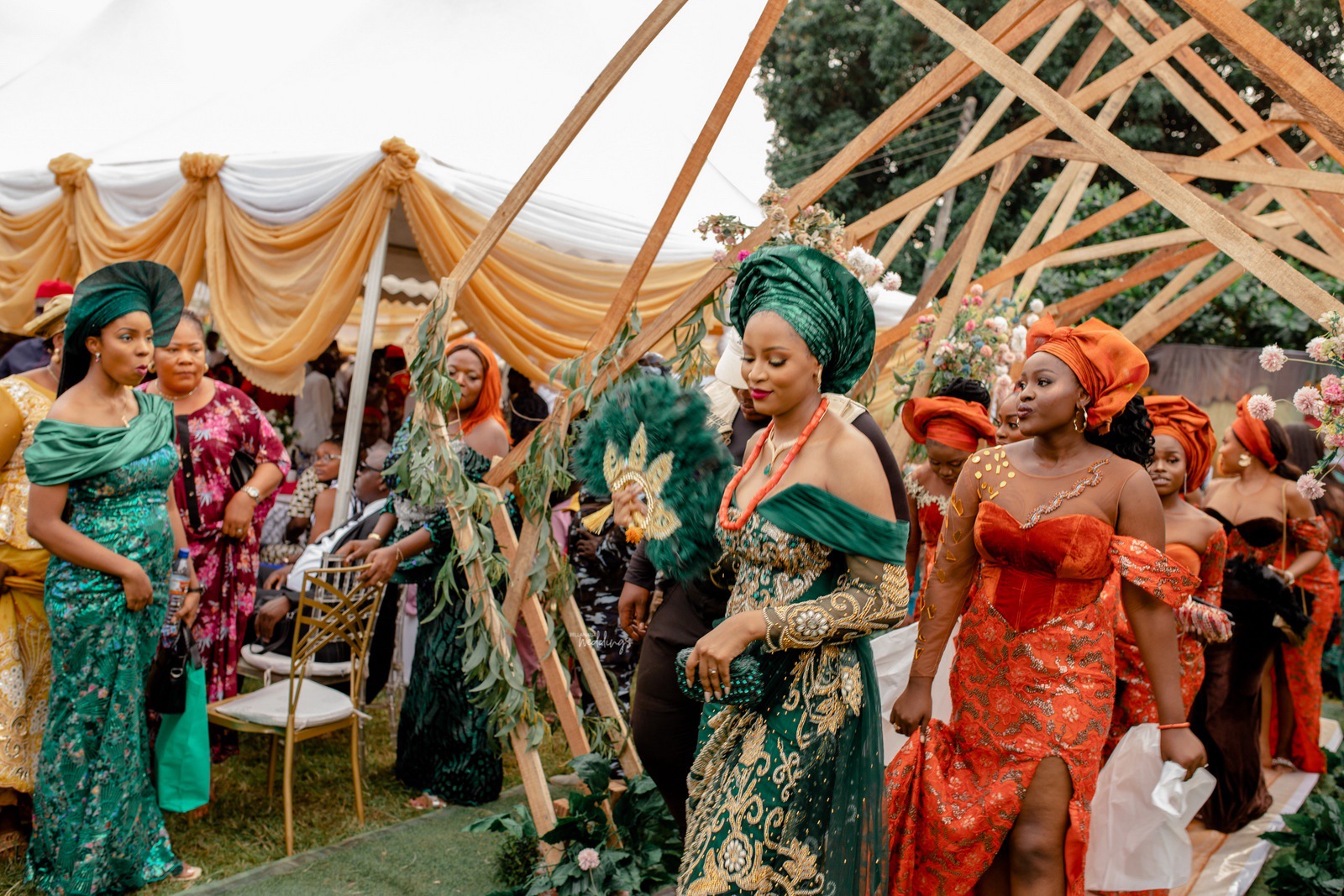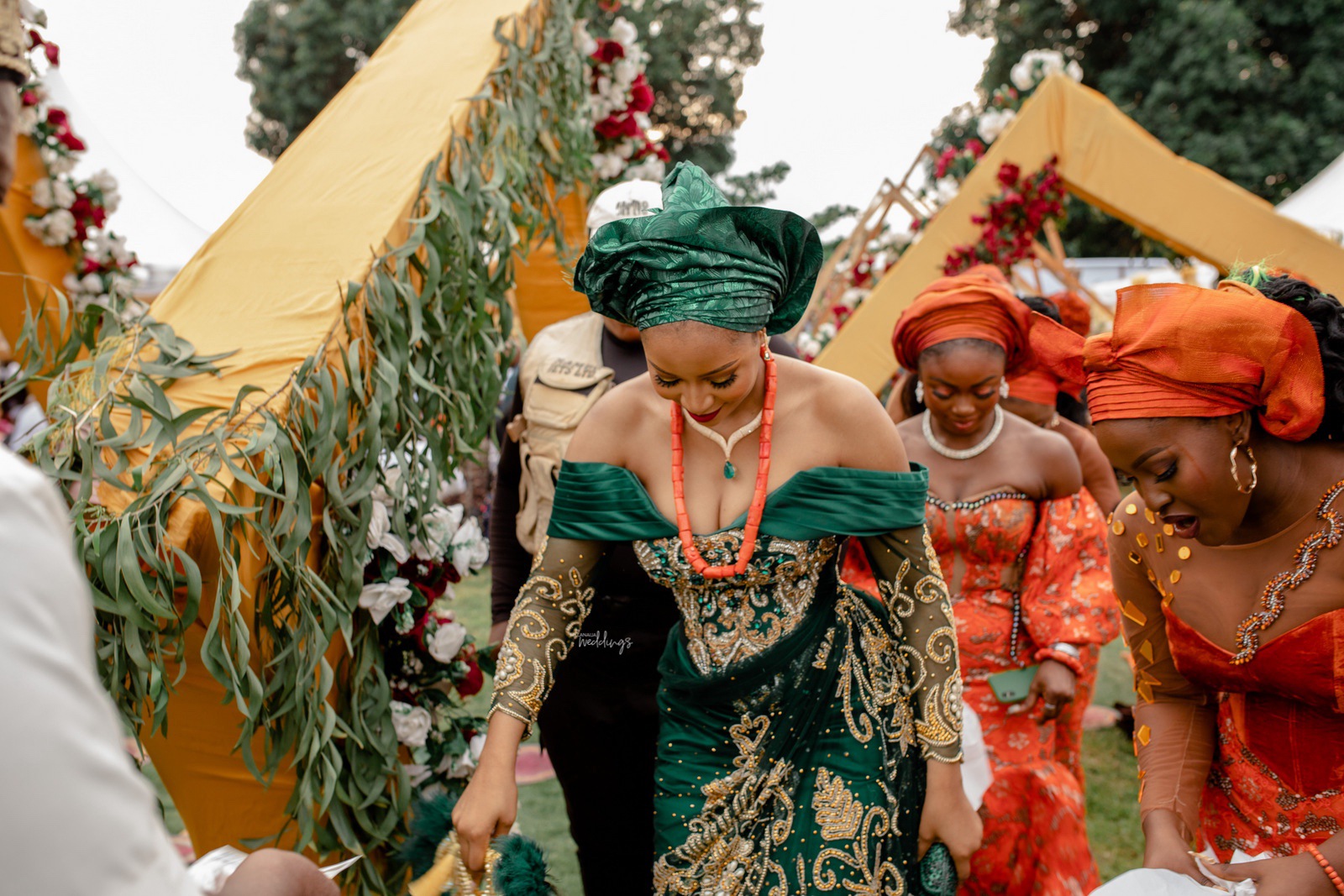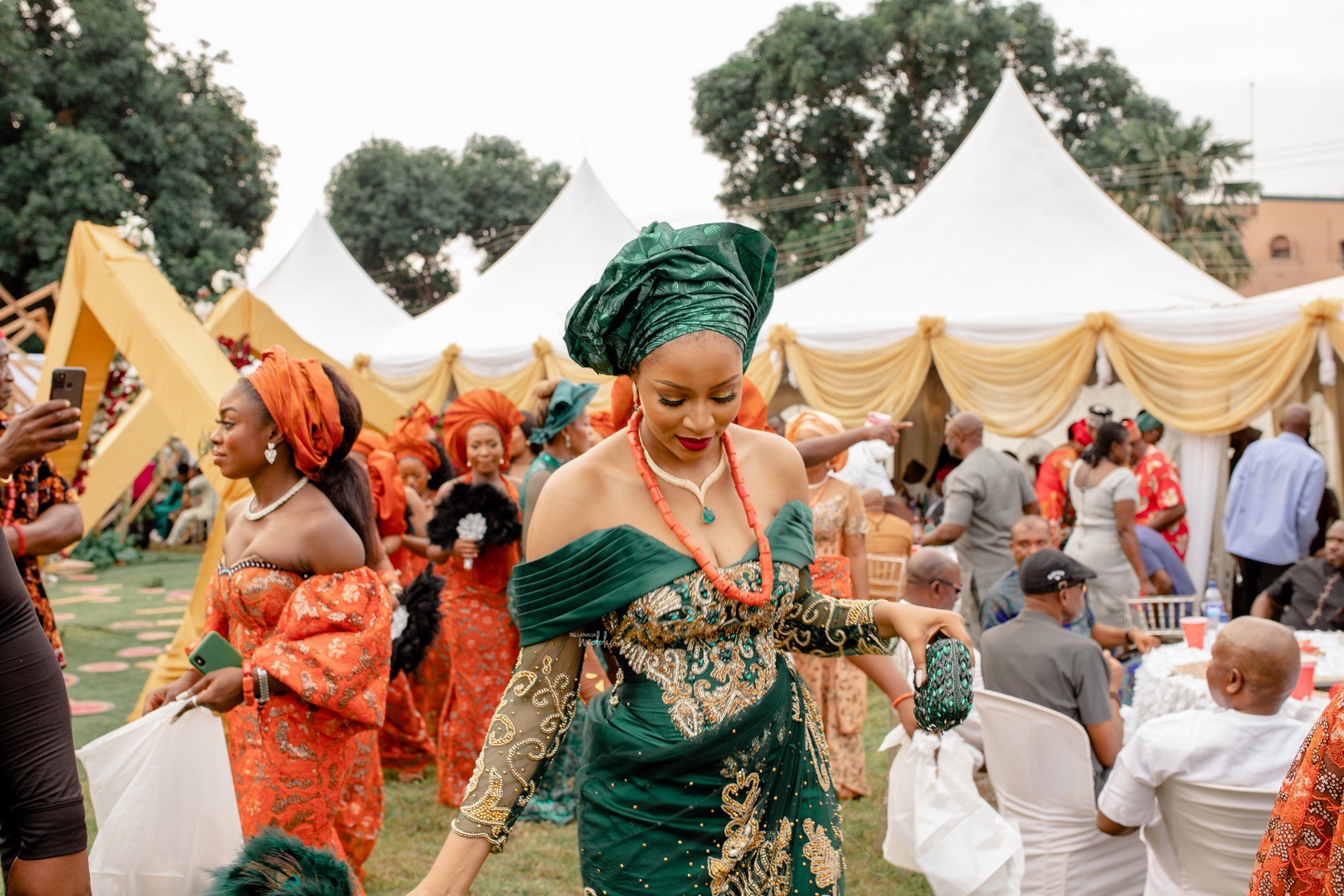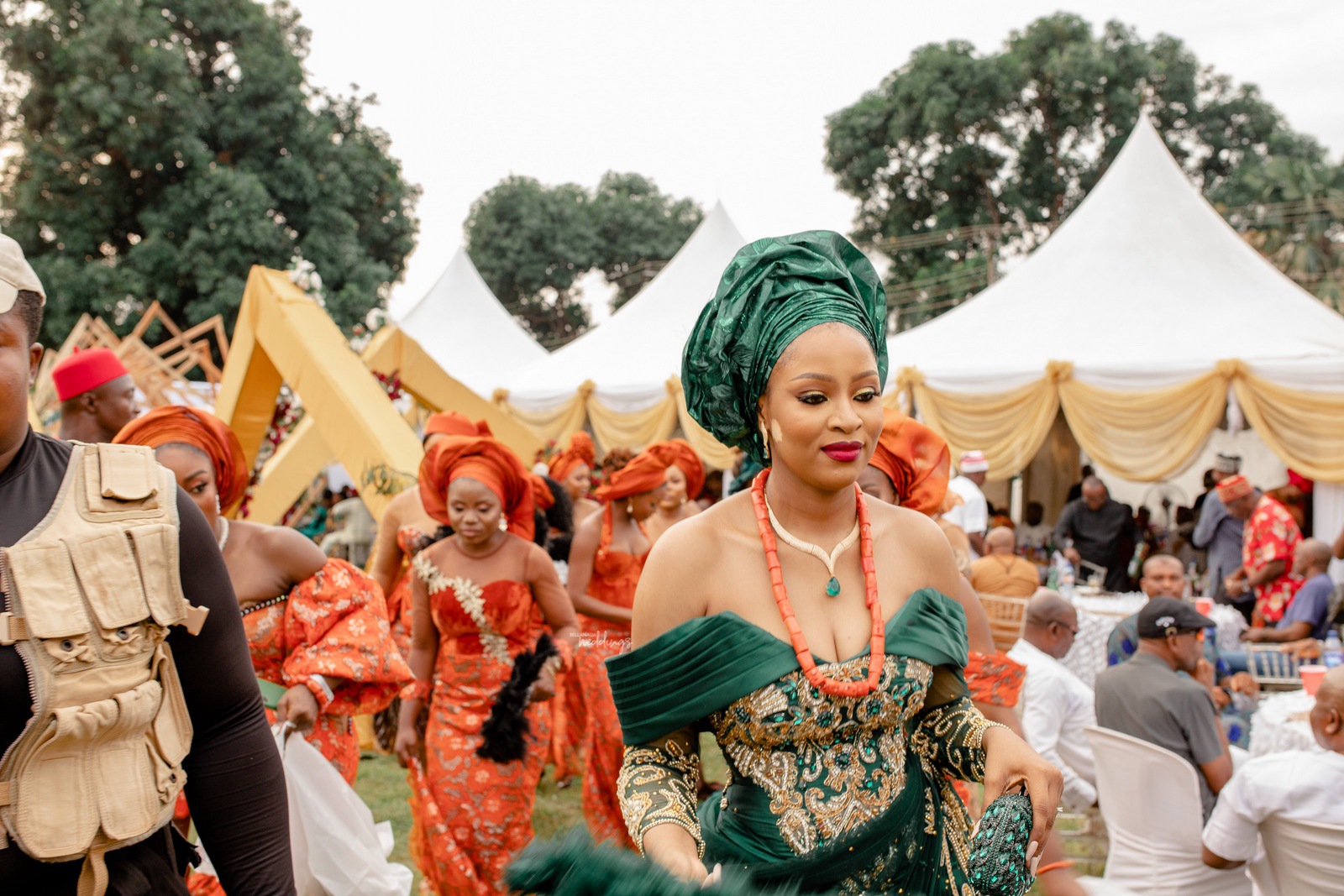 Time to go fetch her groom…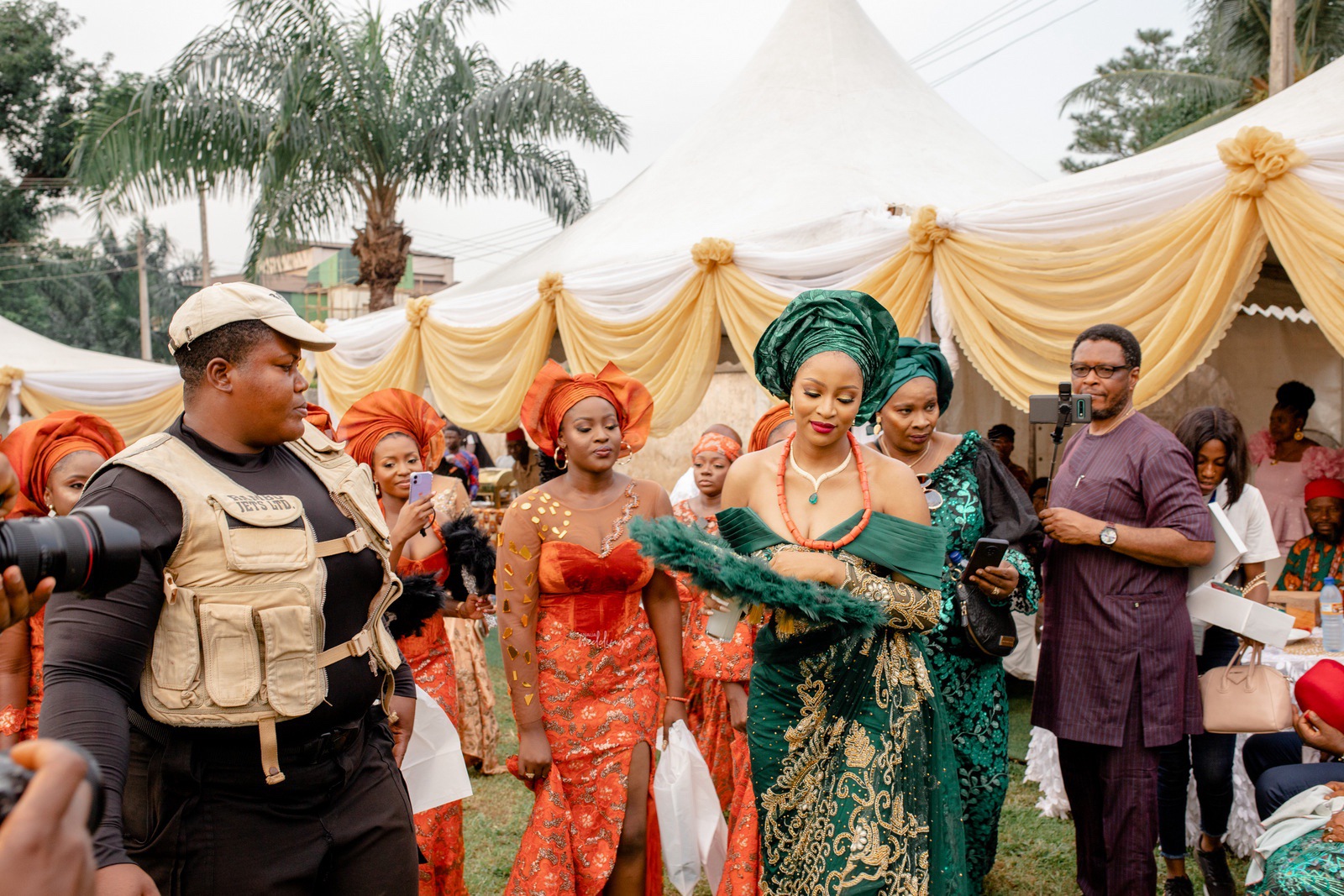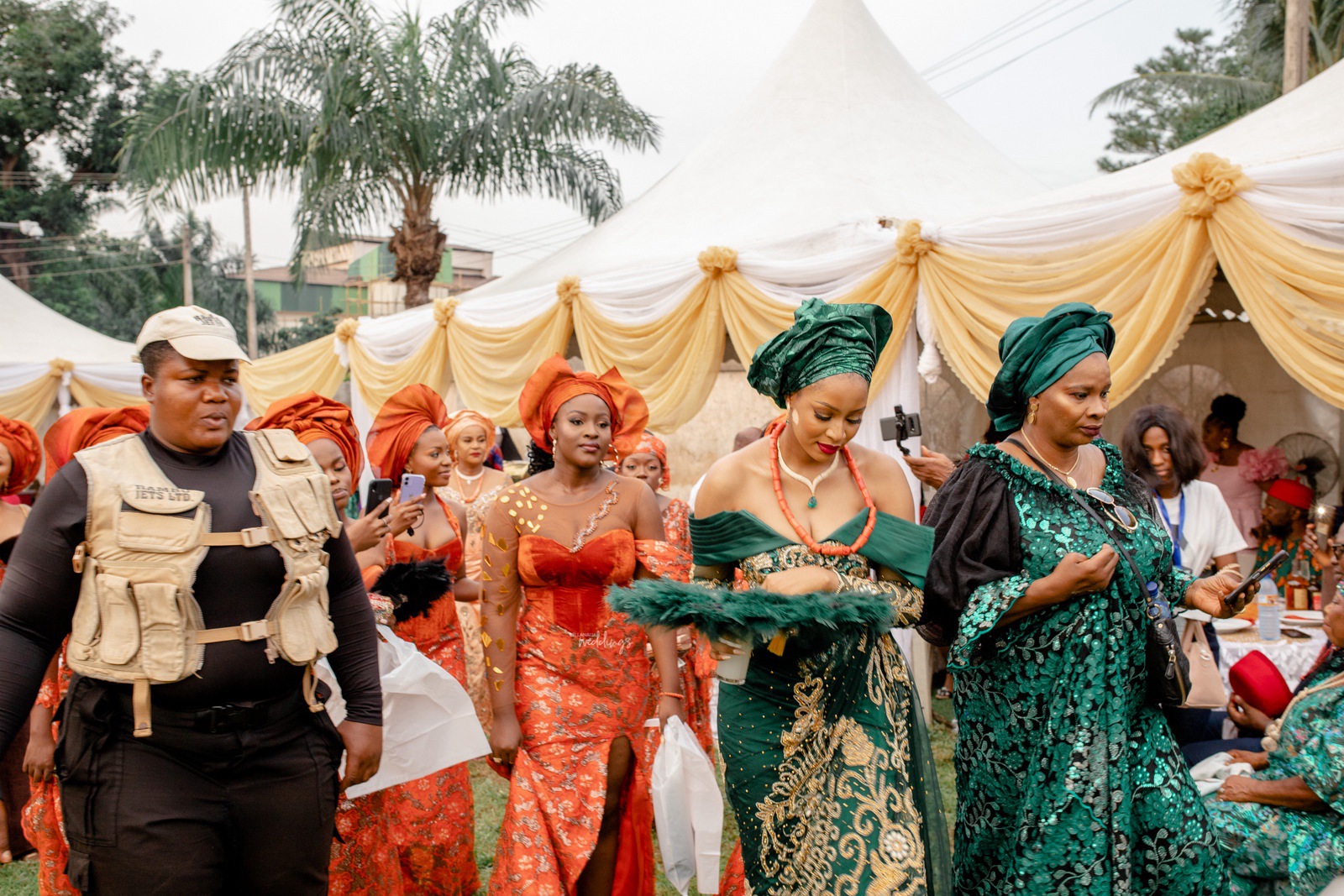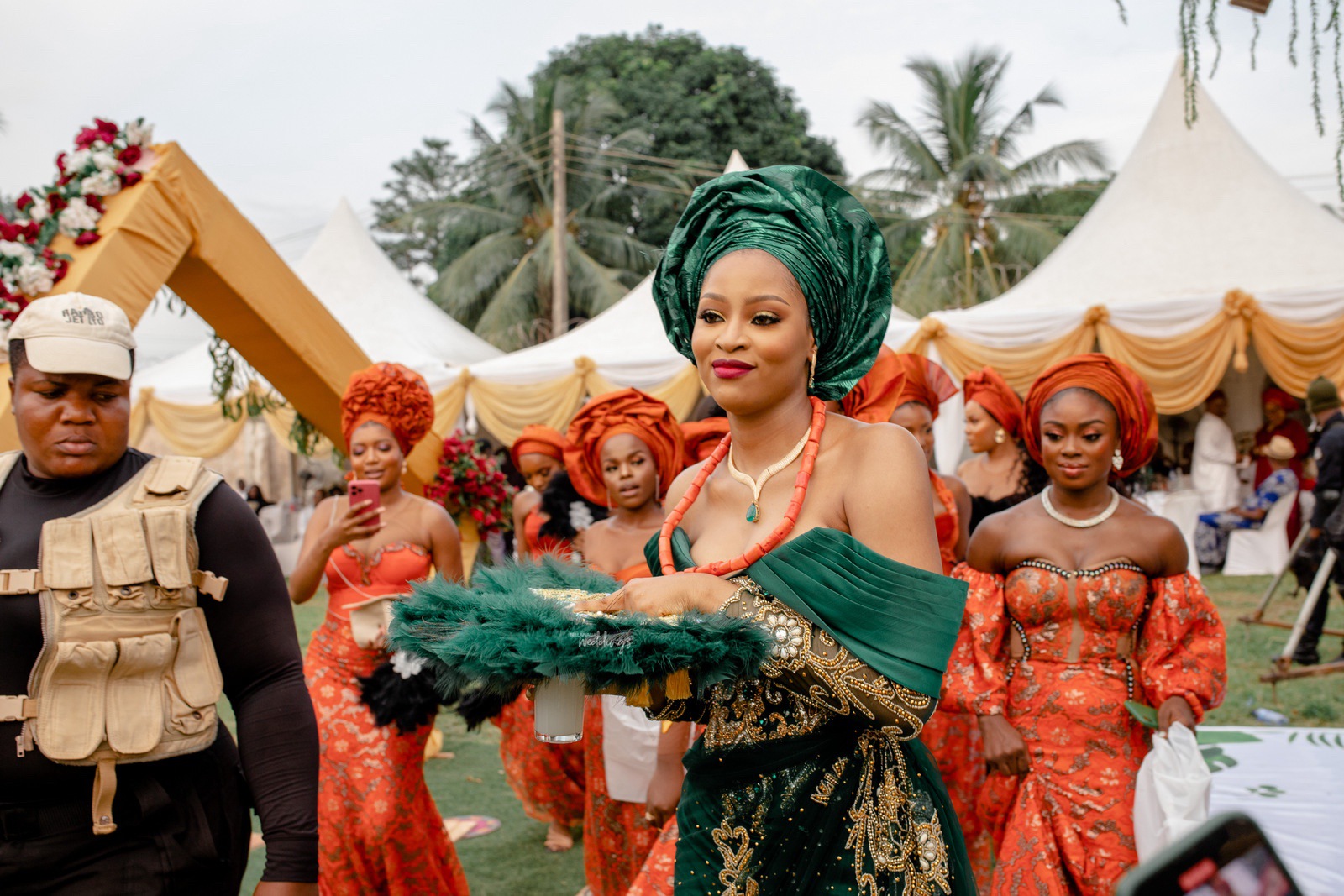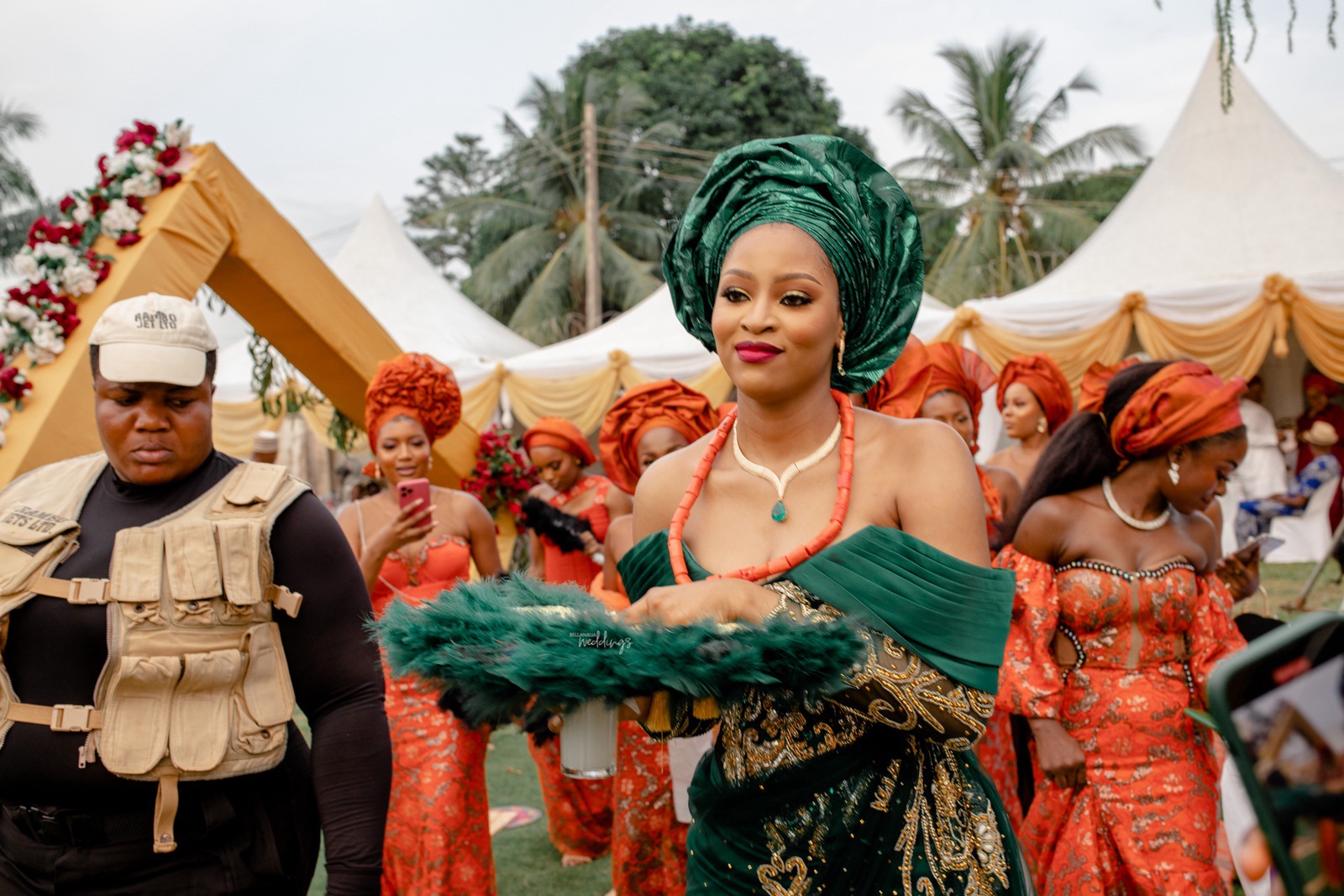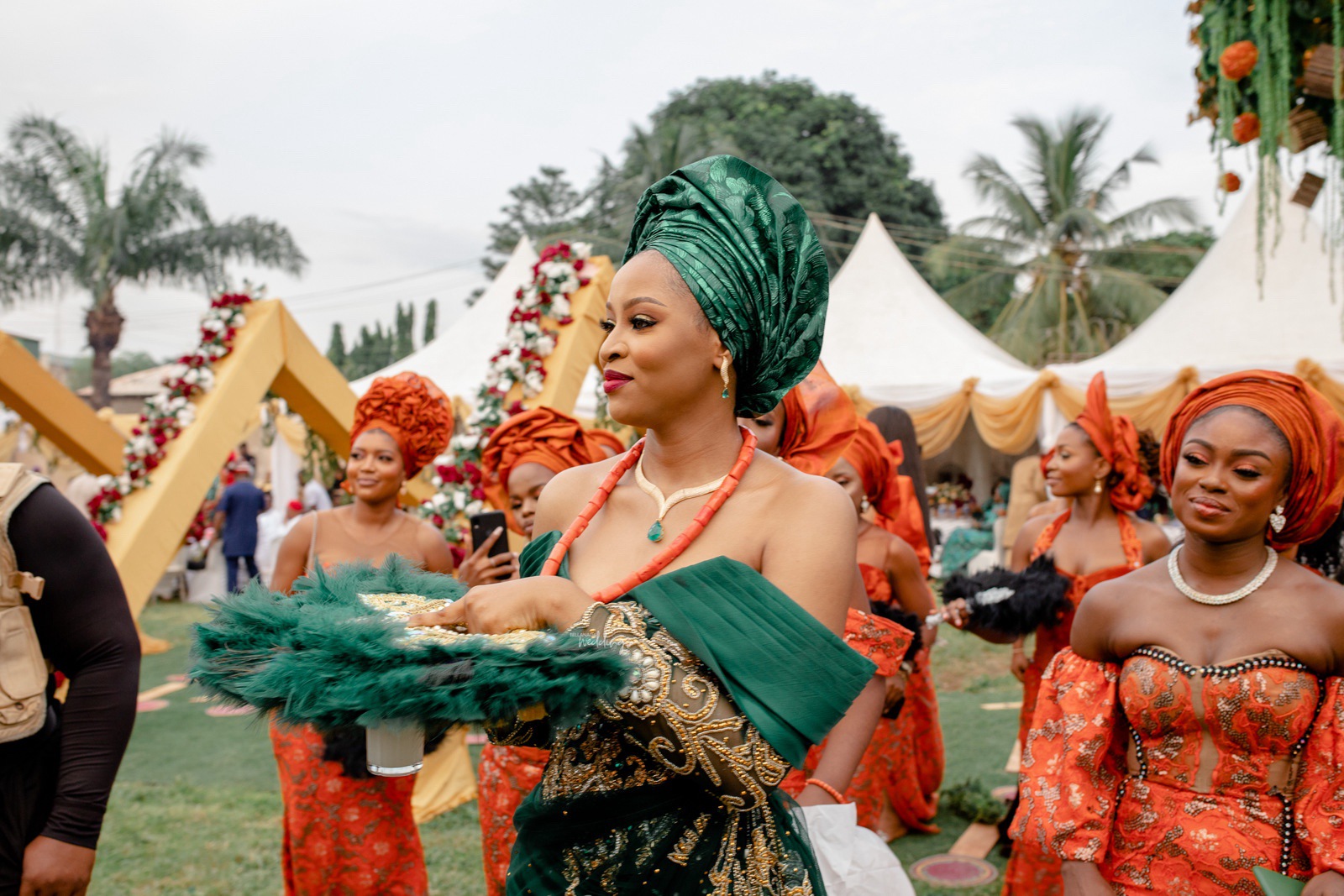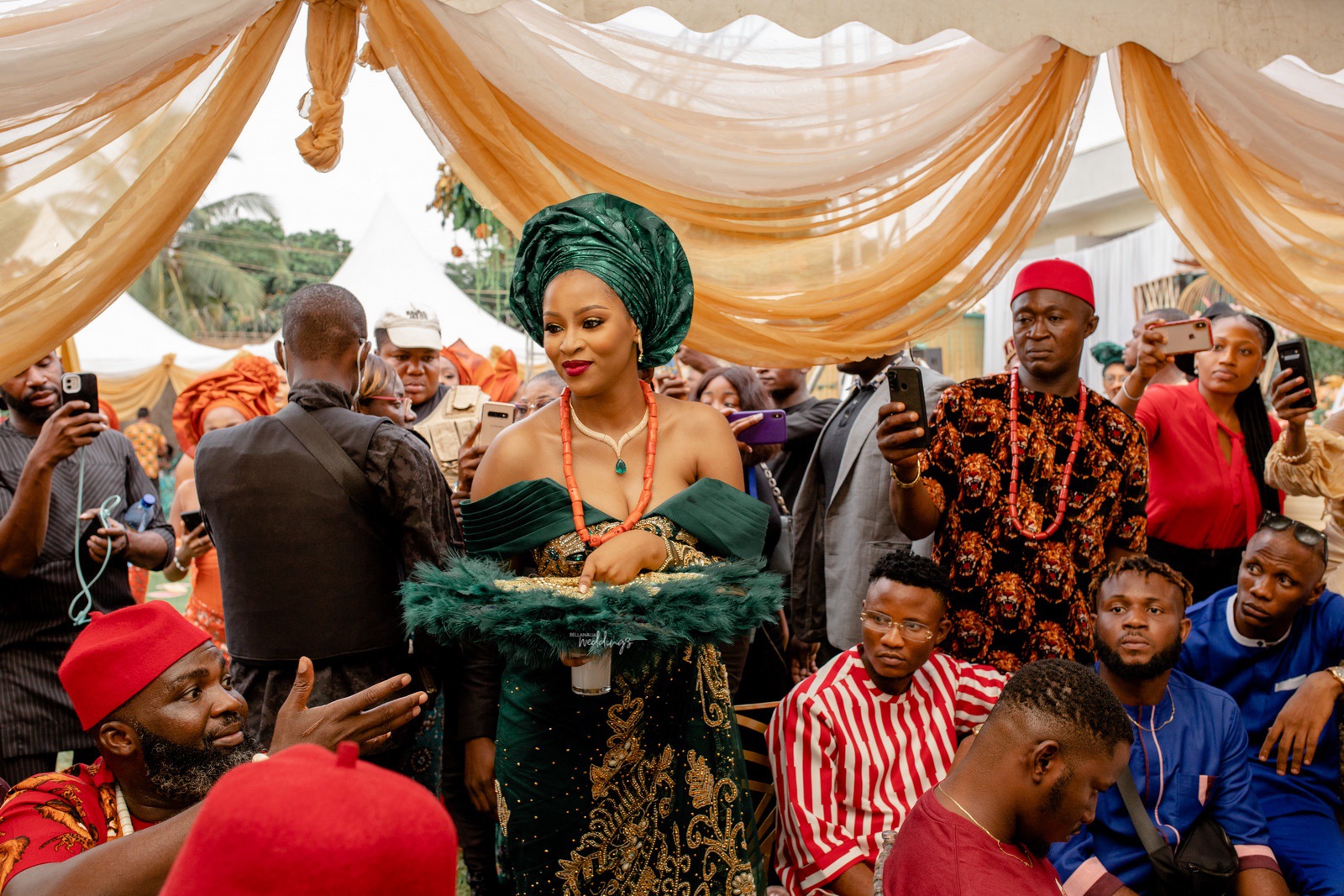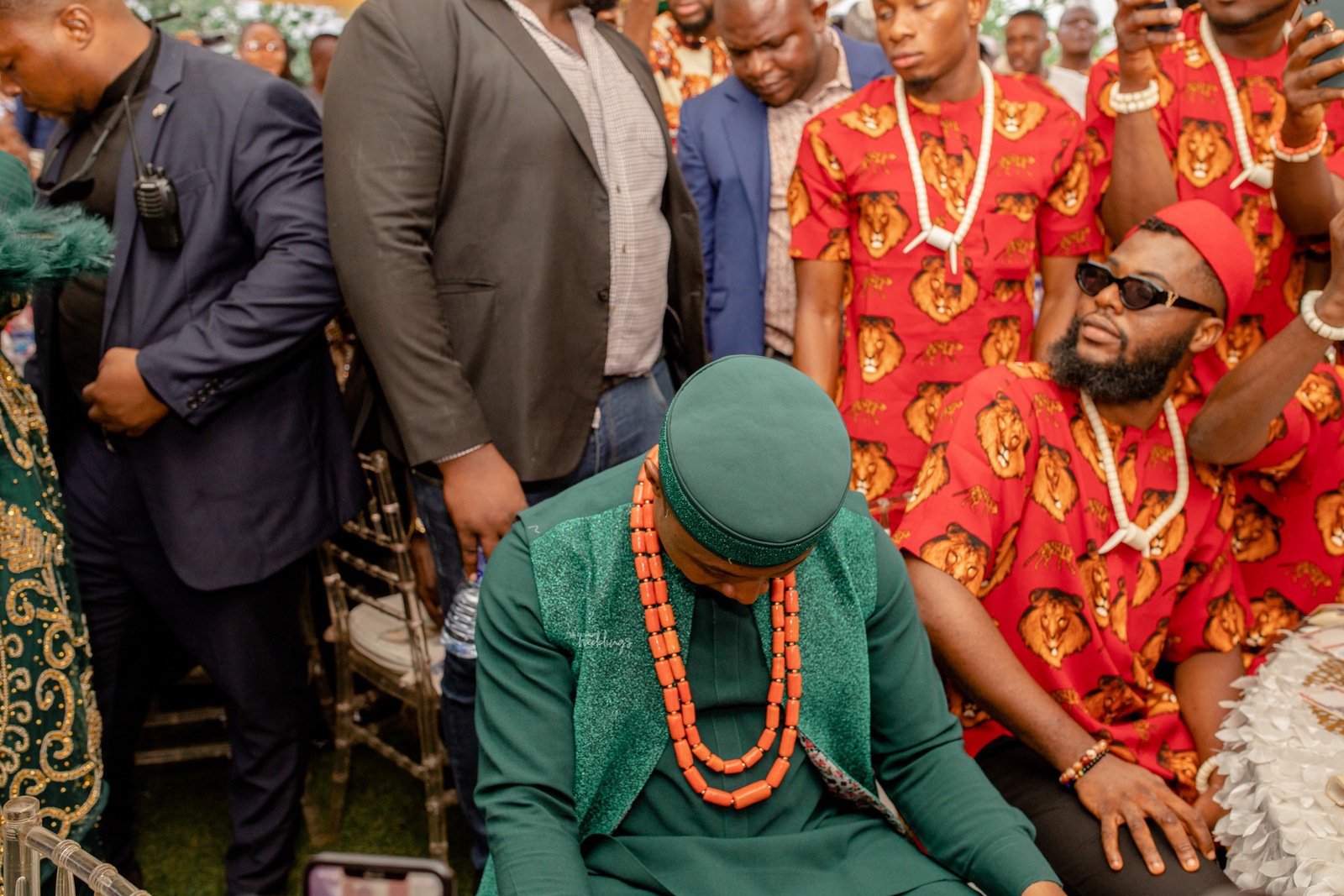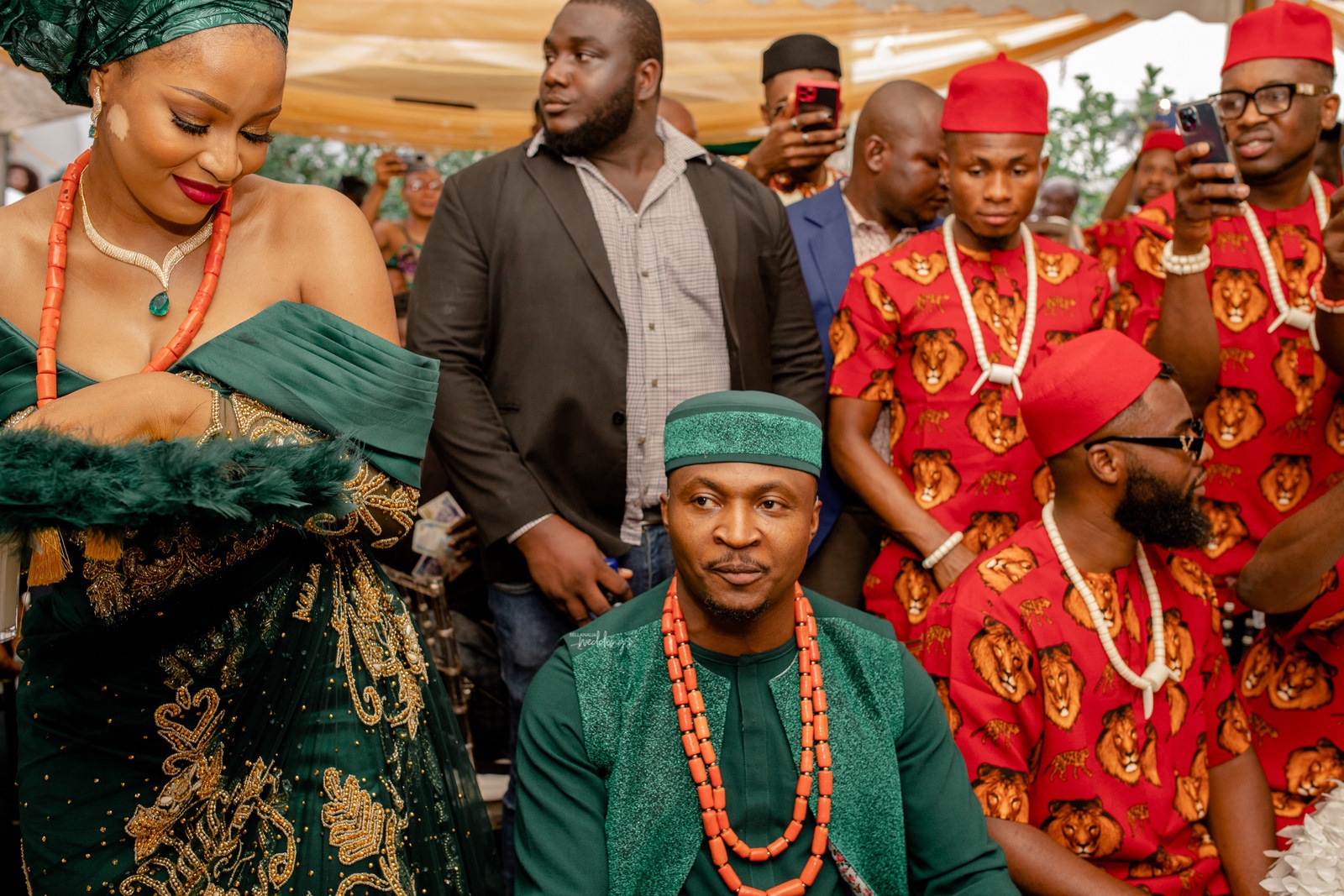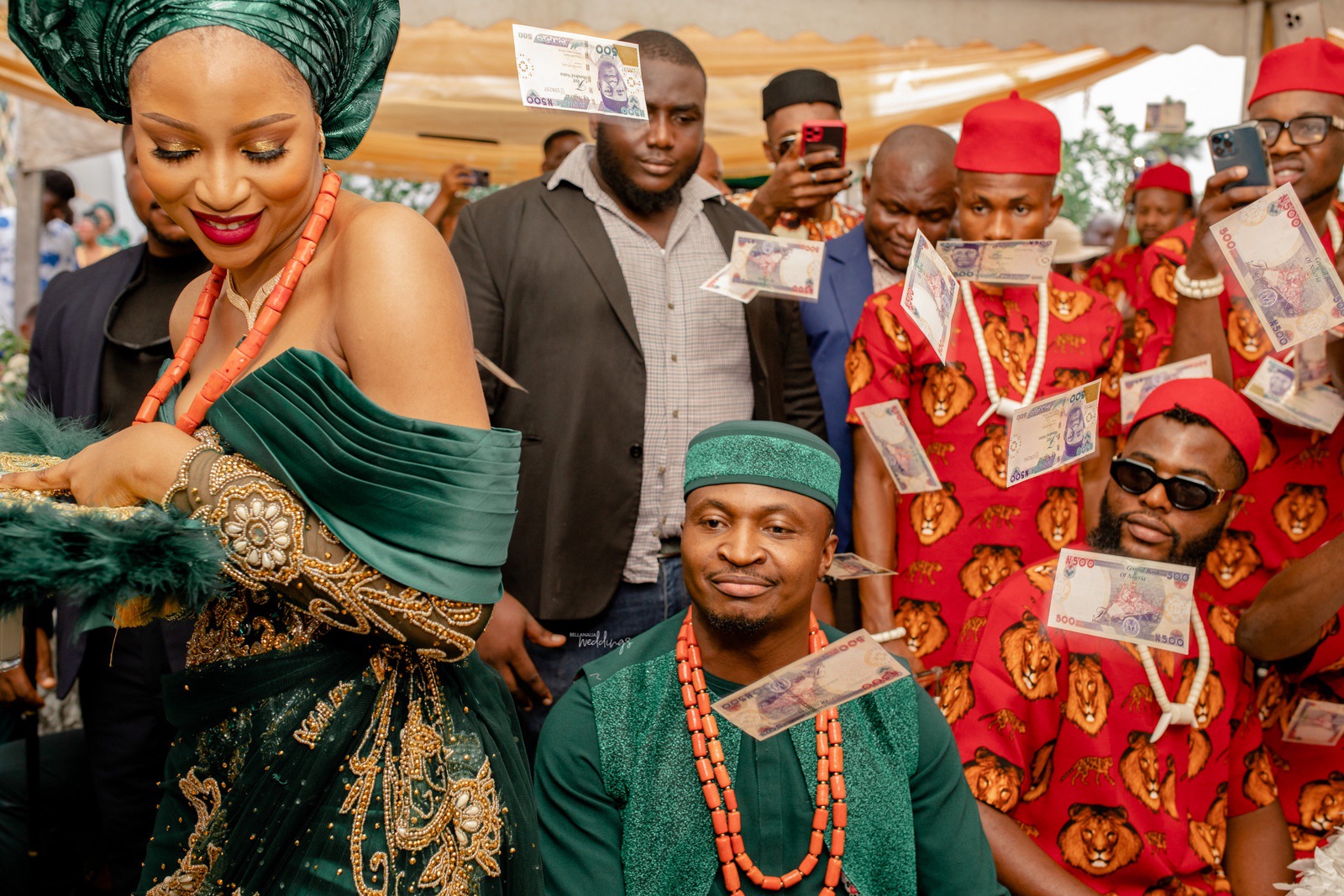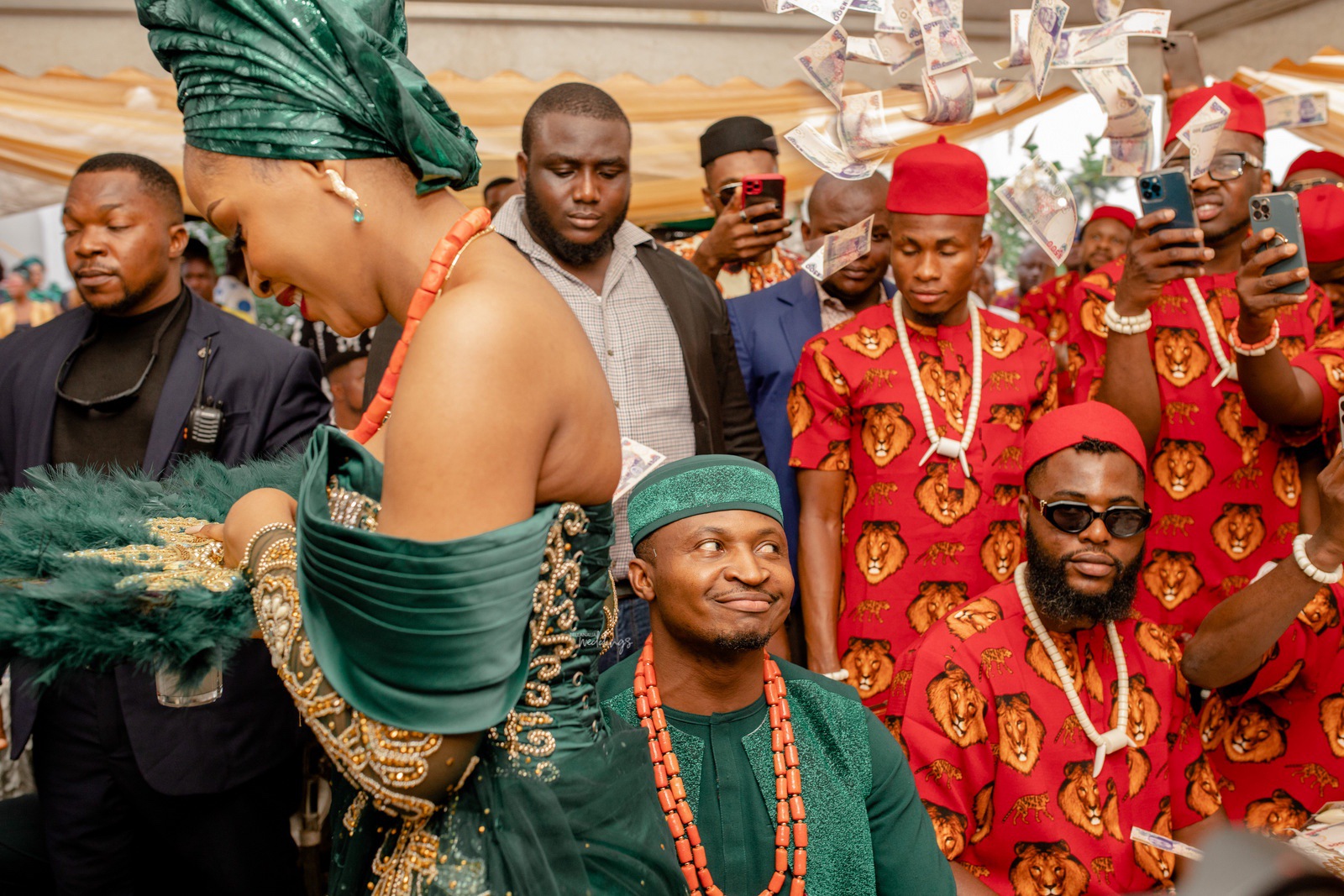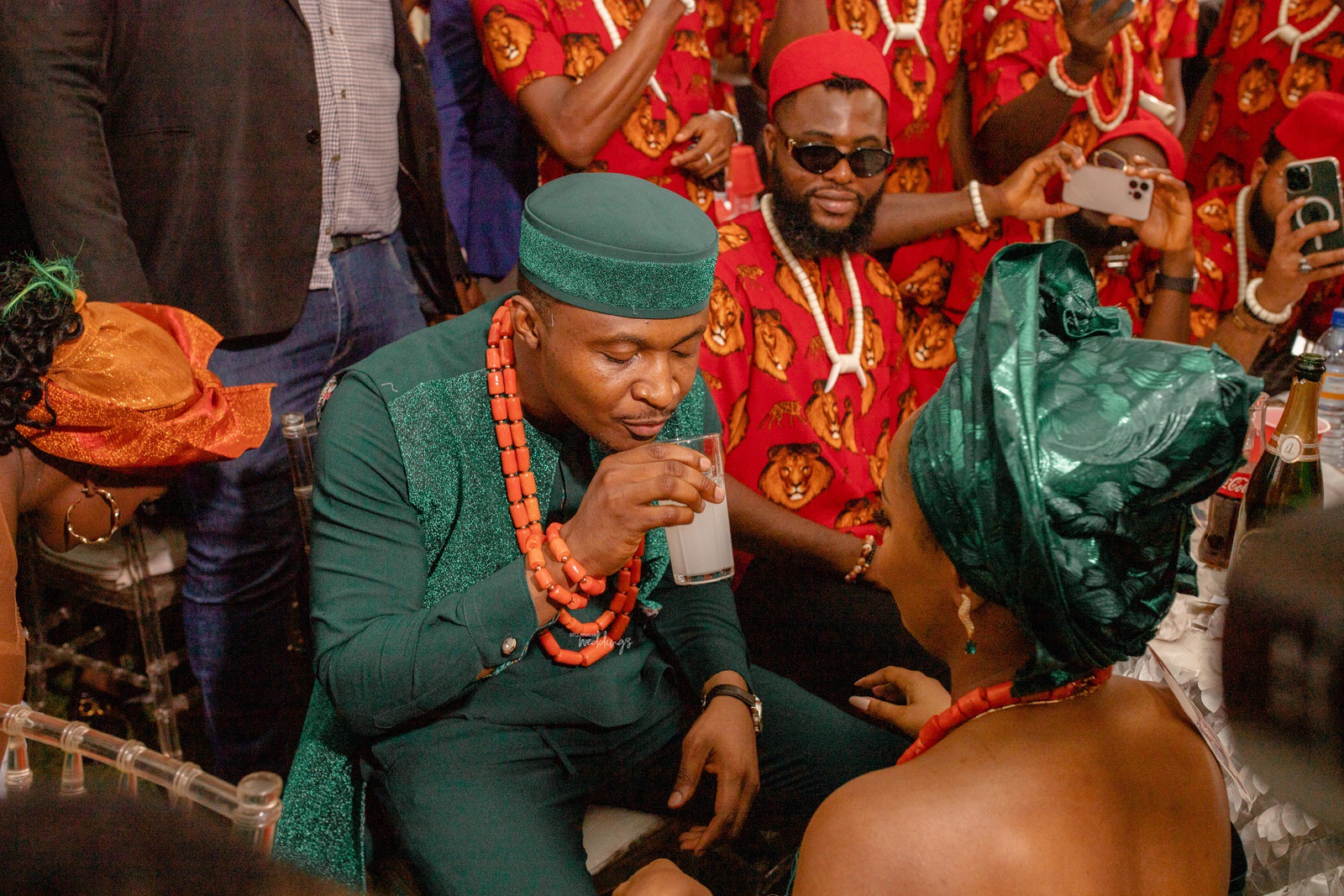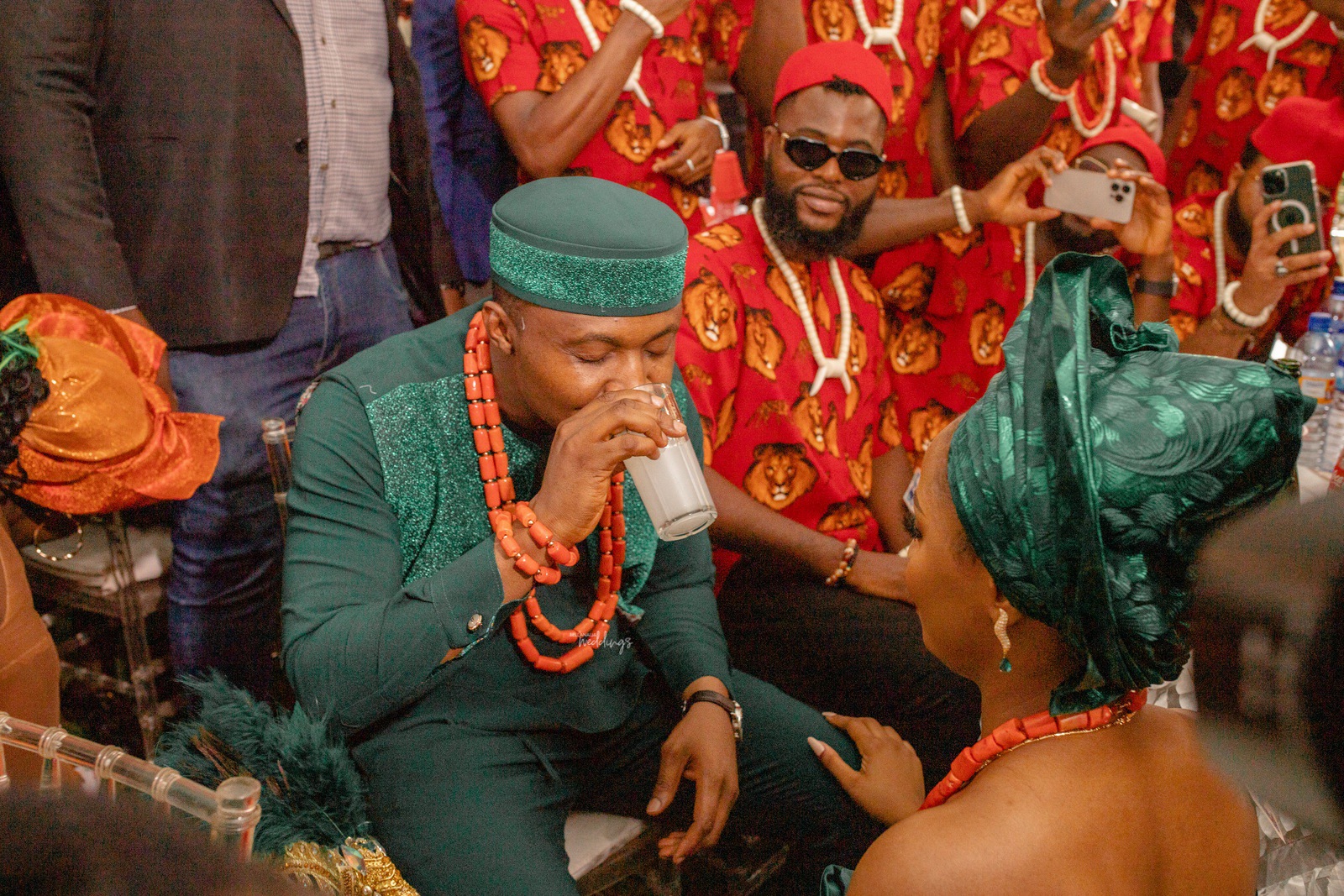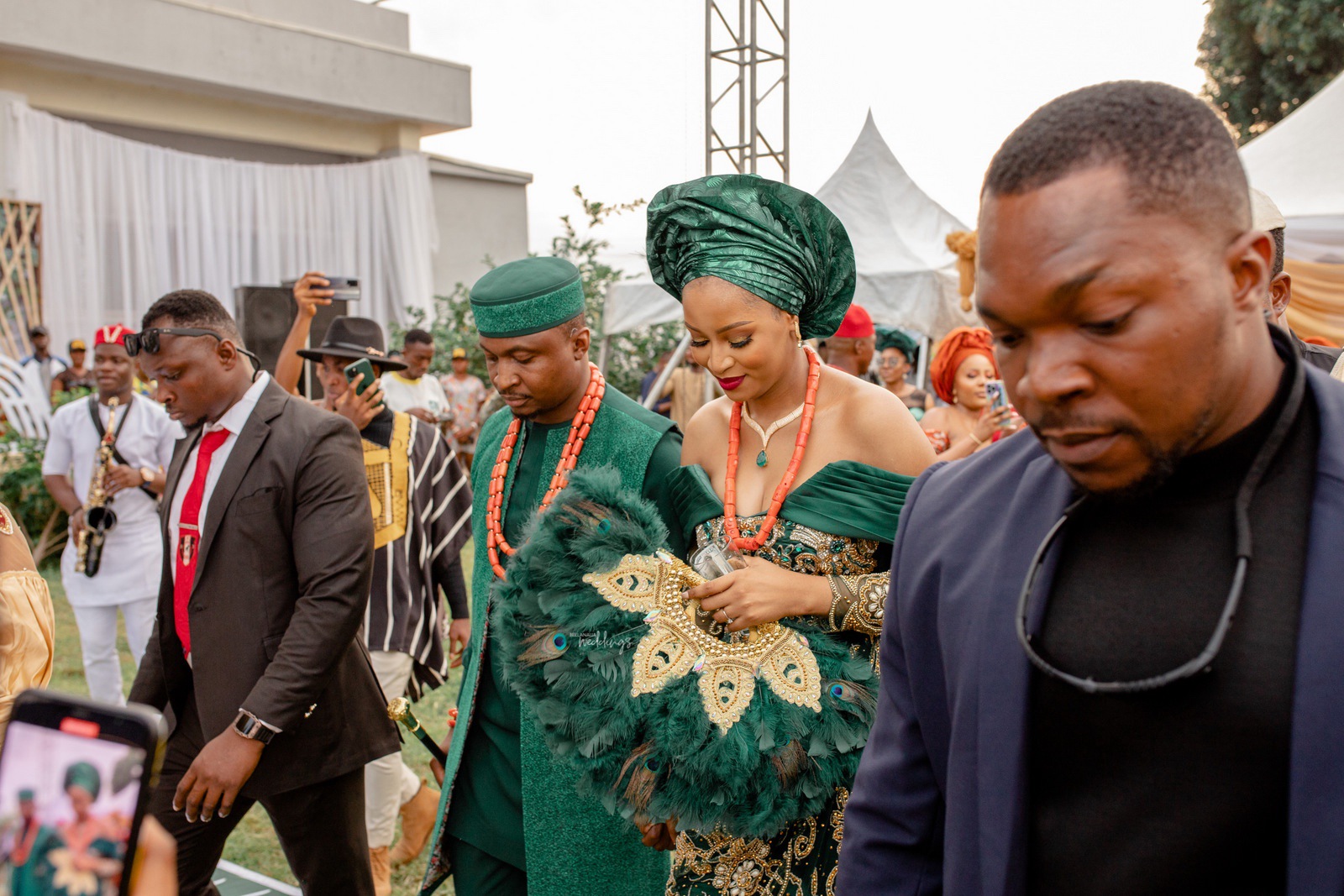 Now, to the cutting of the cake!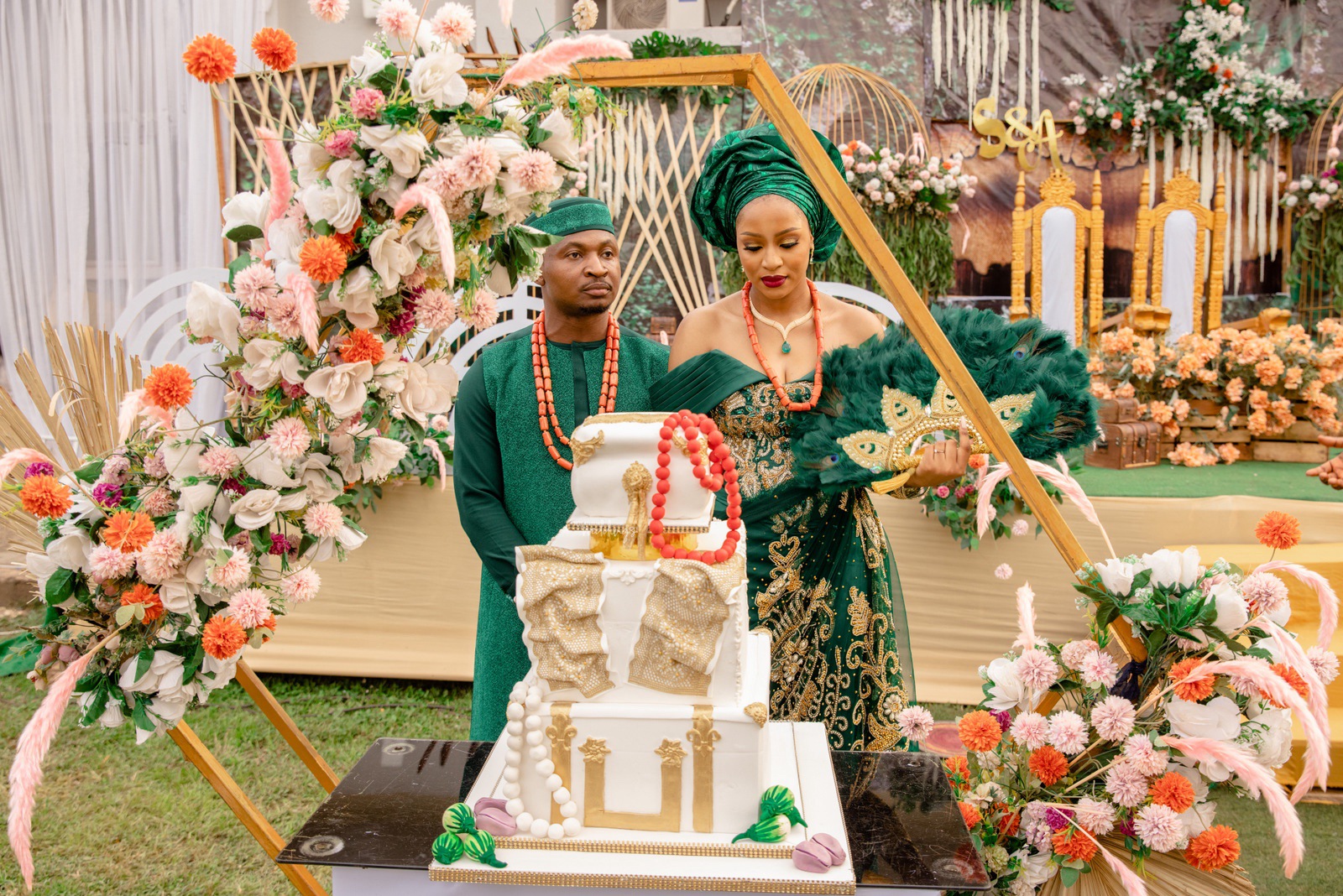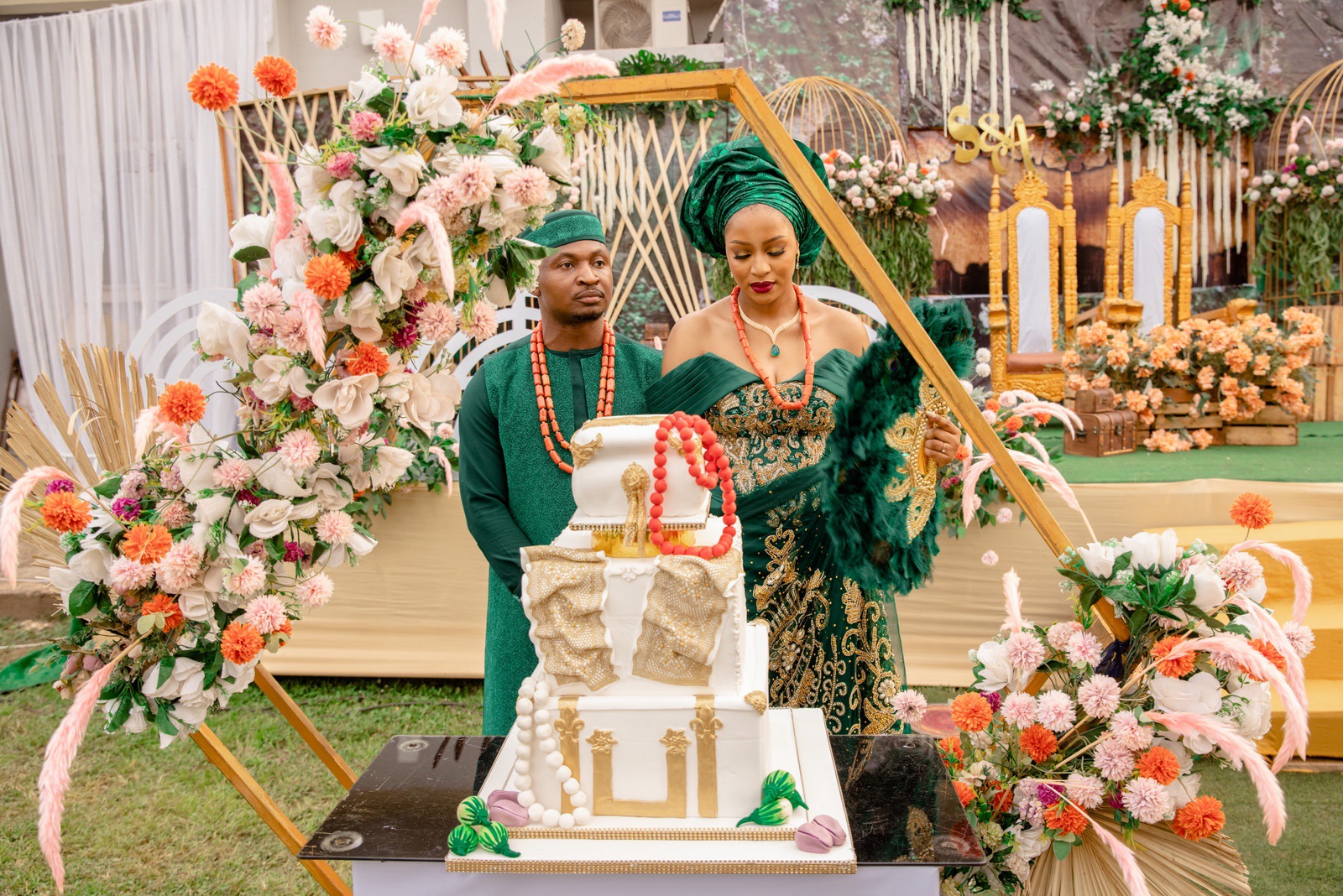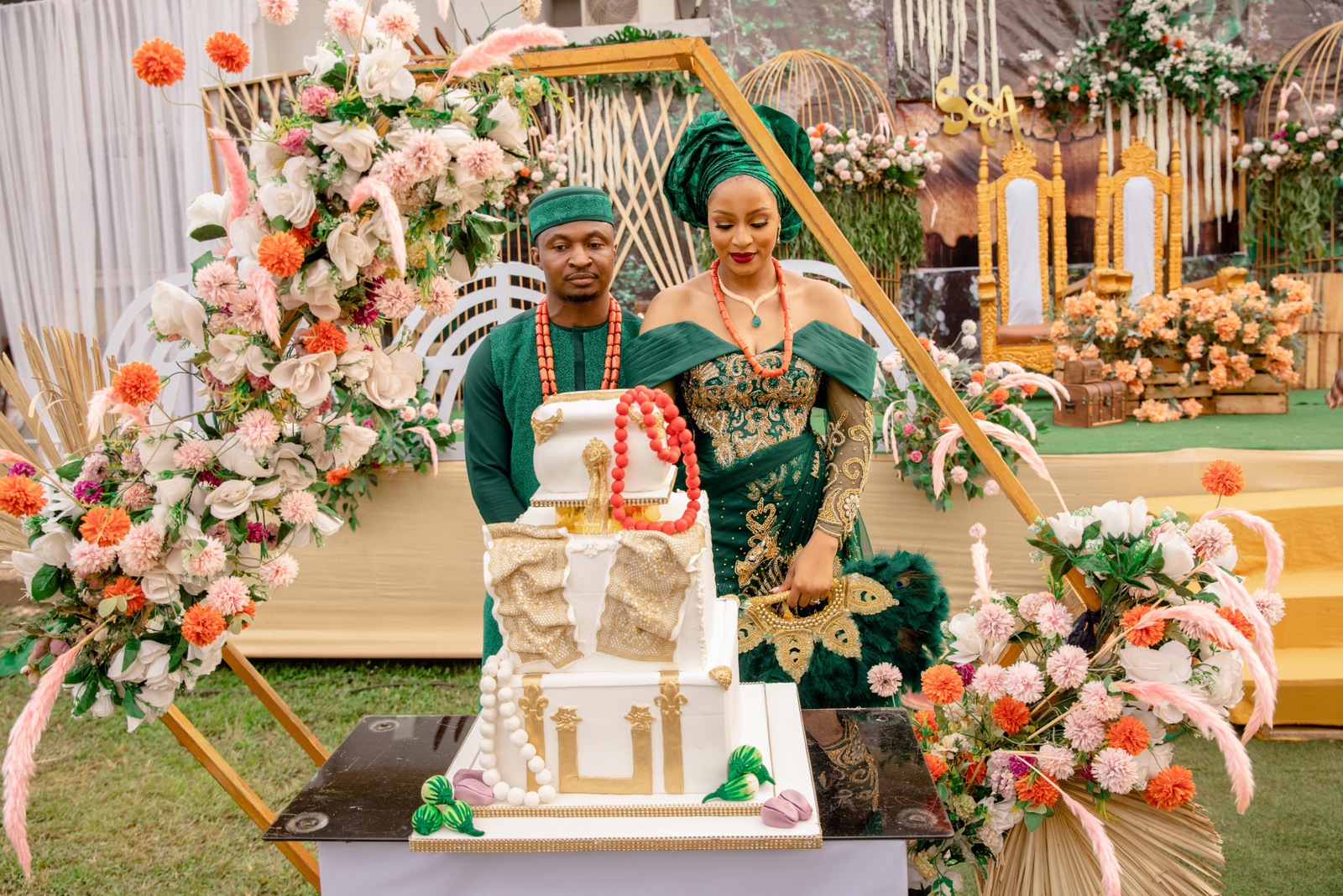 It's Mr and Mrs now!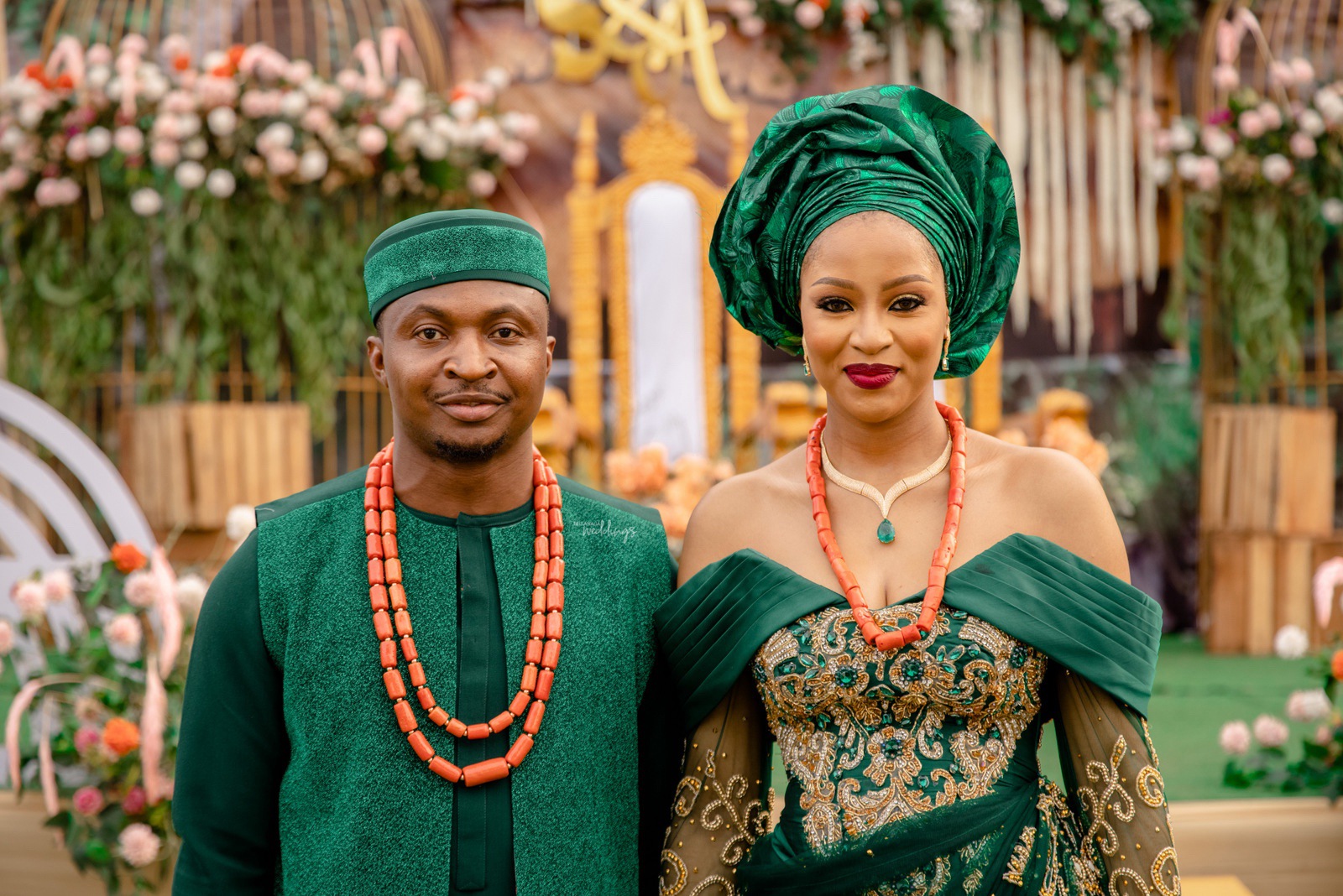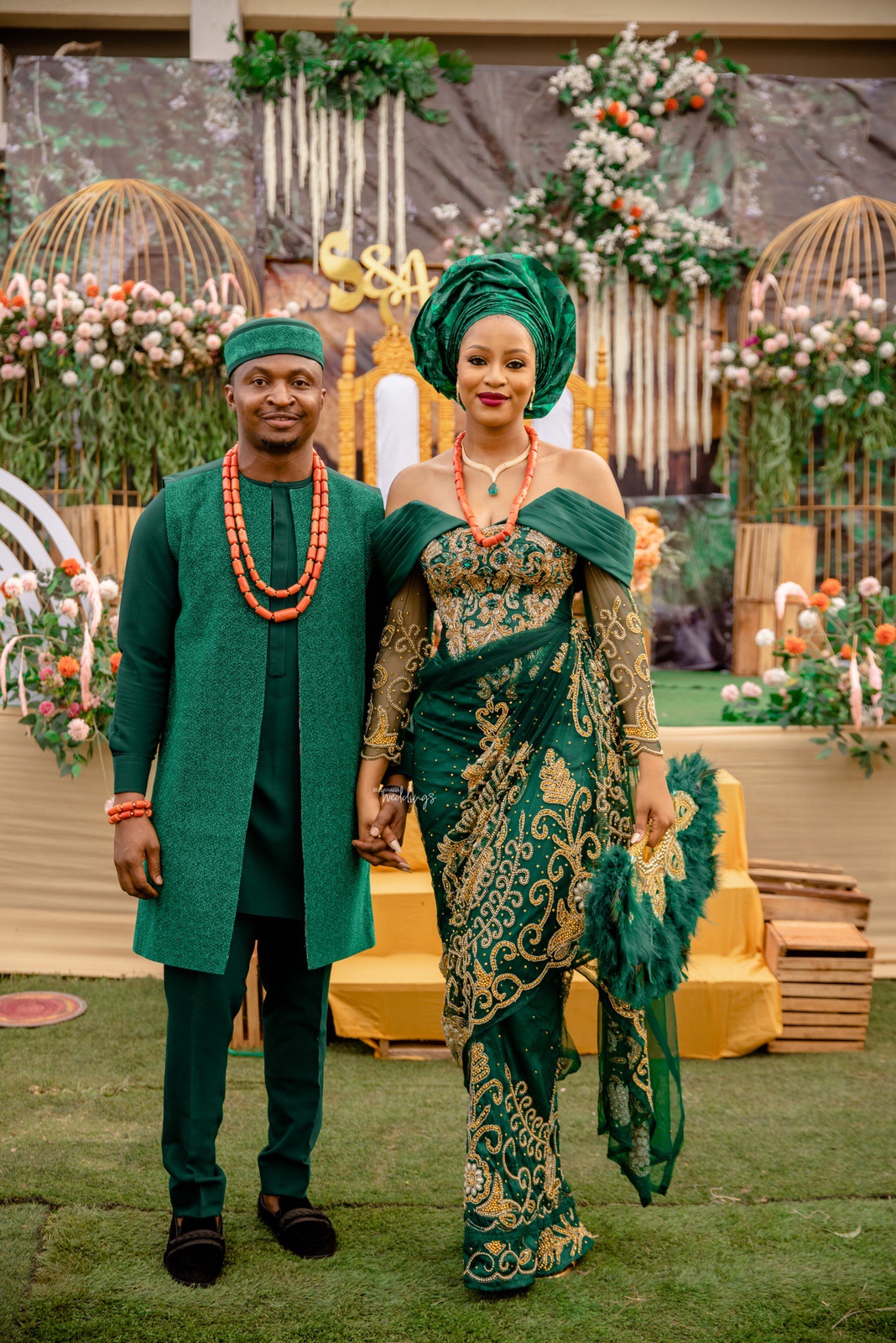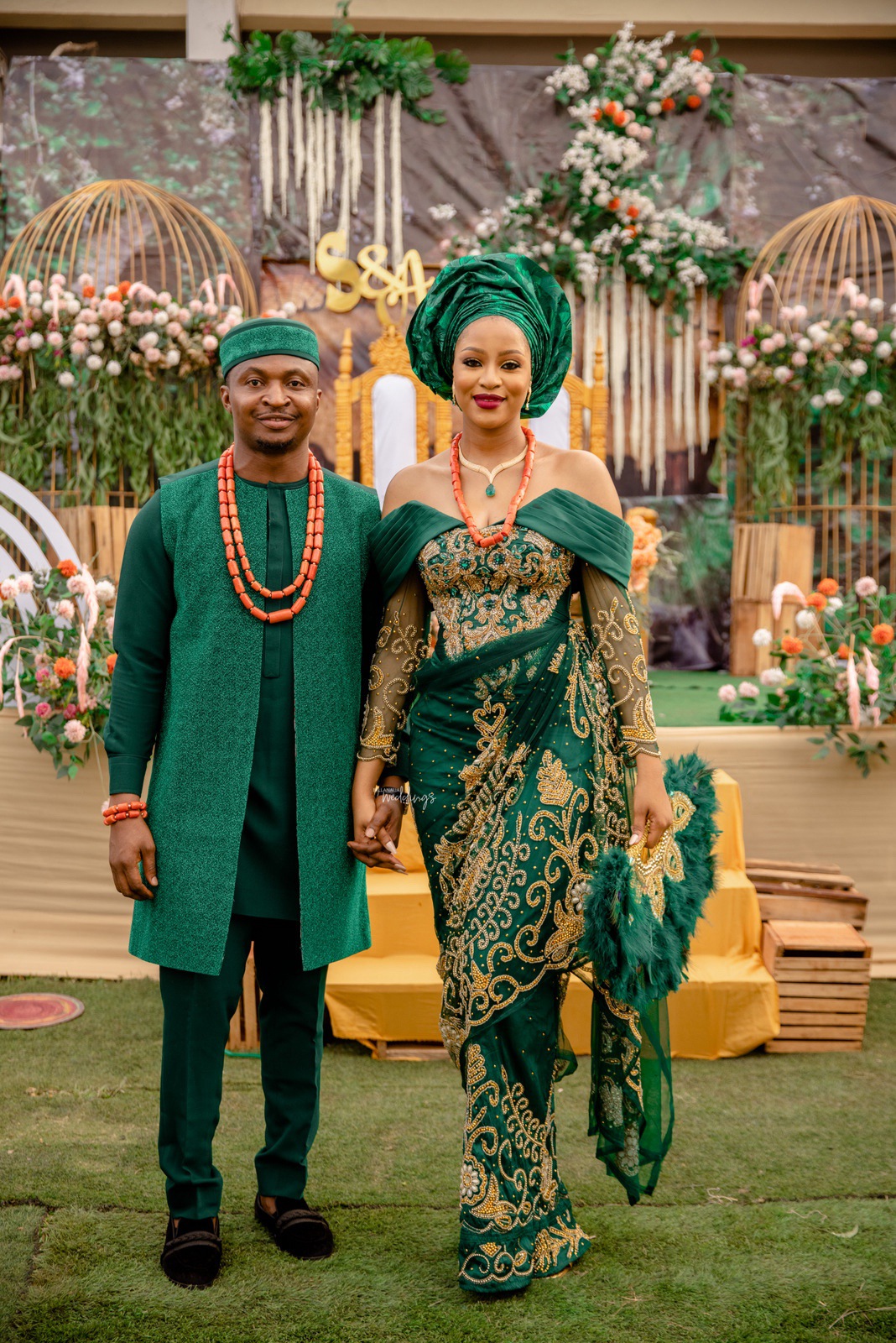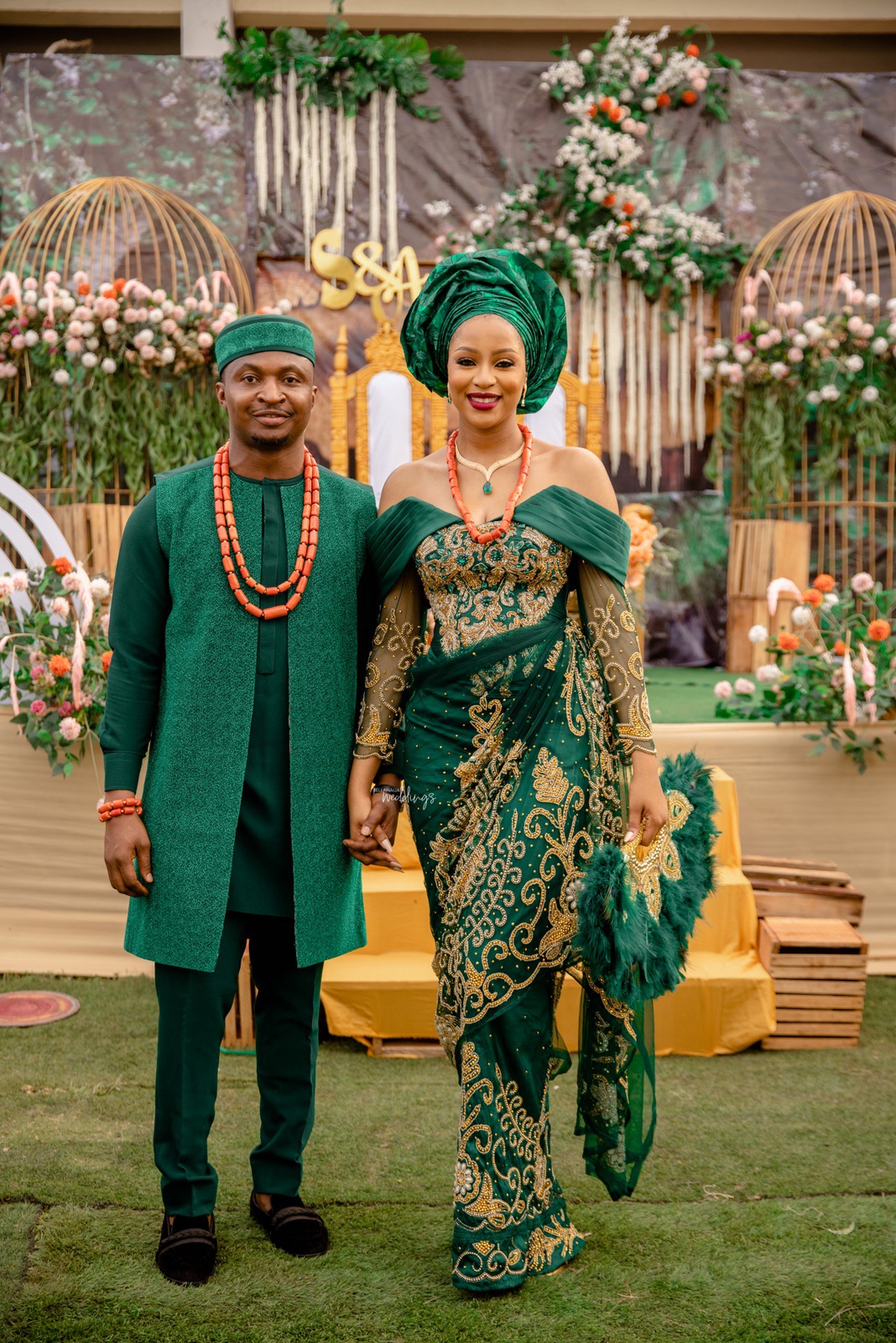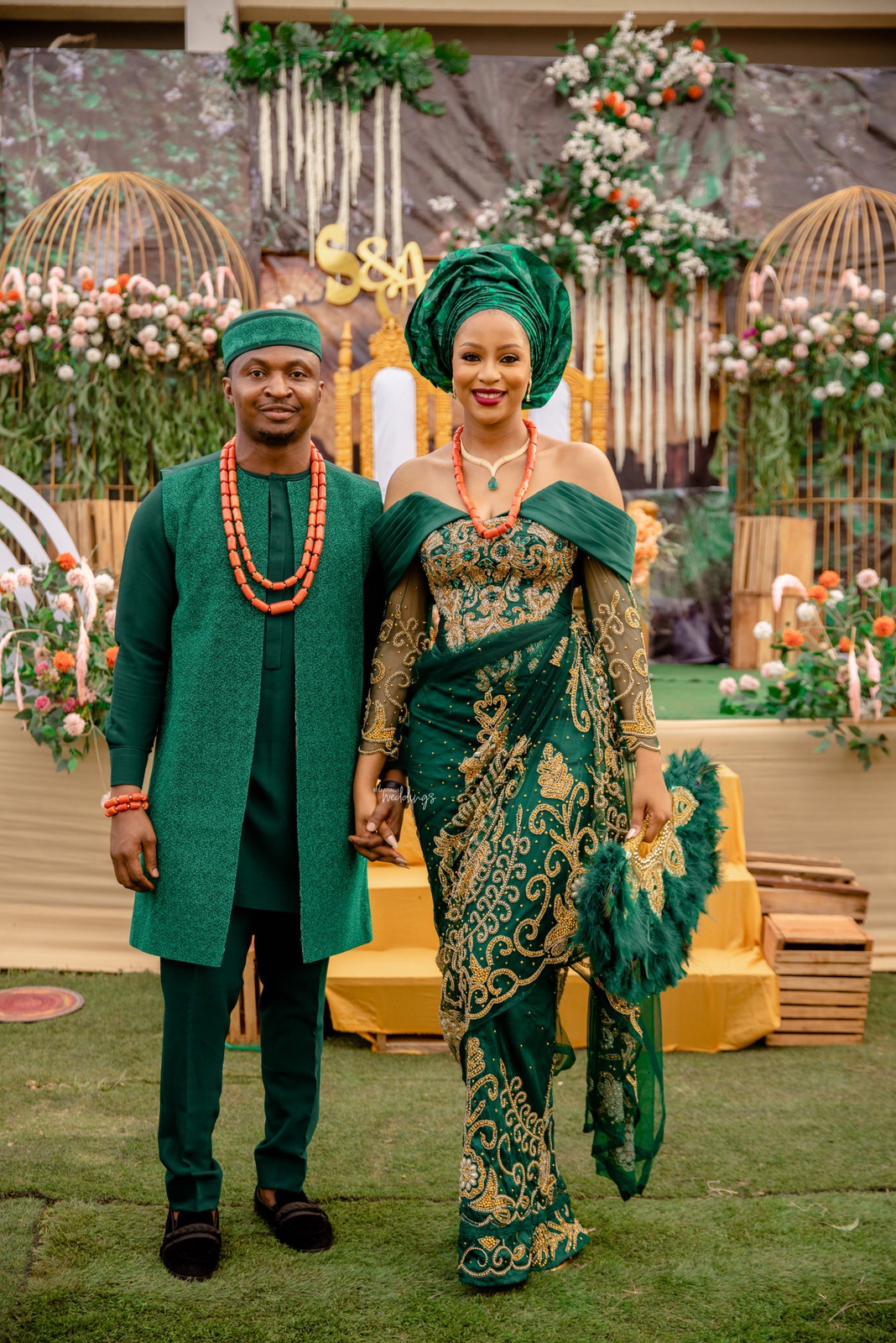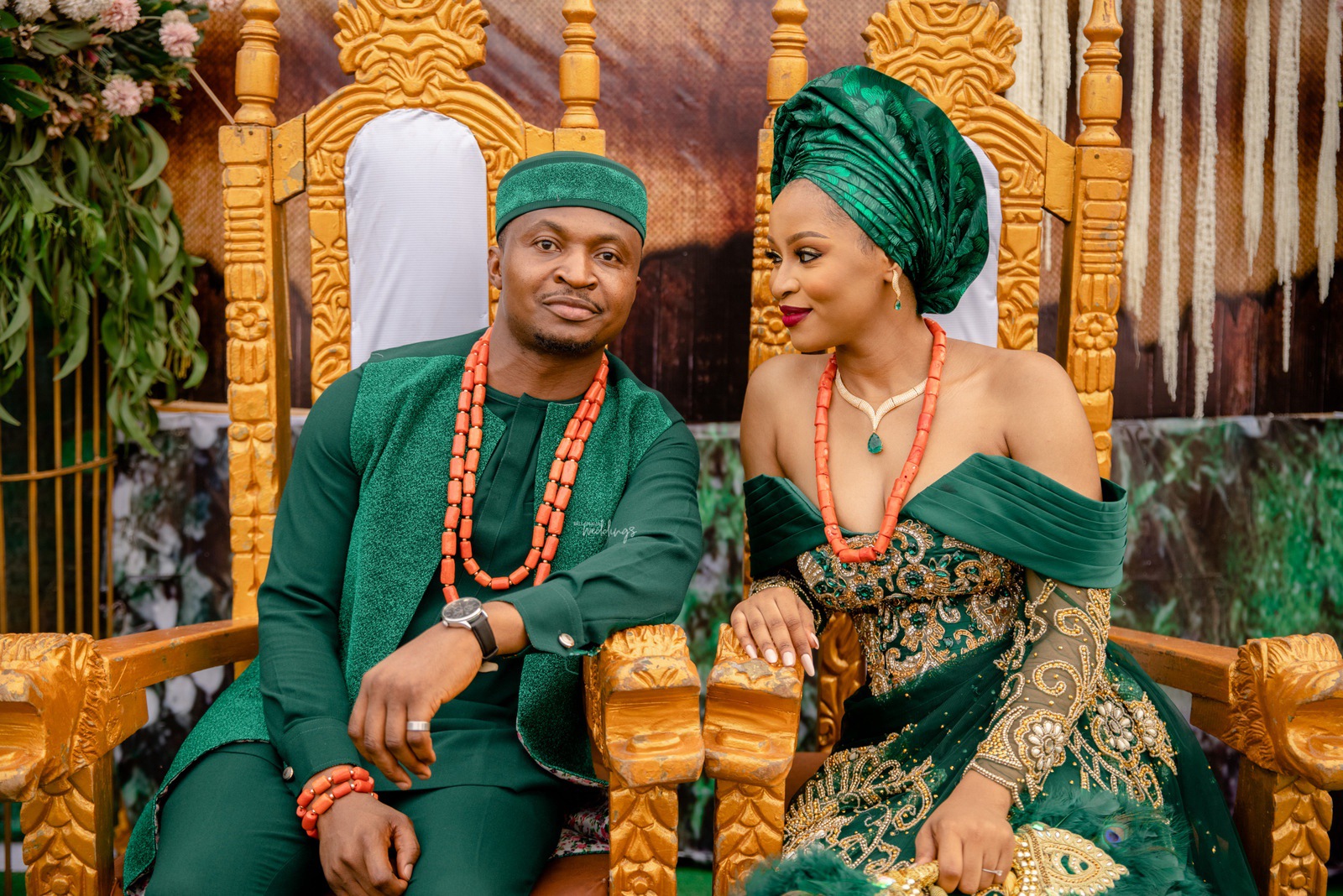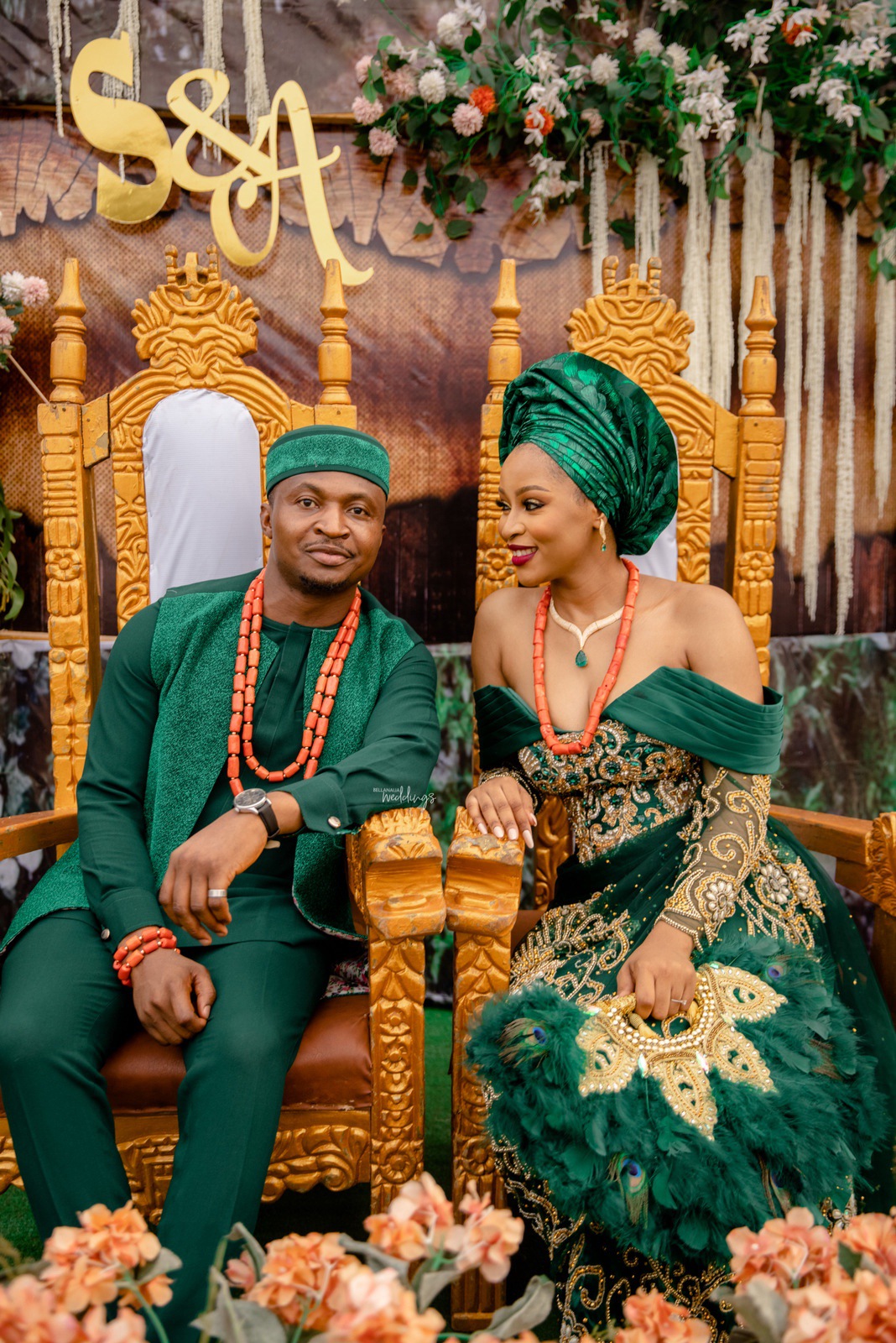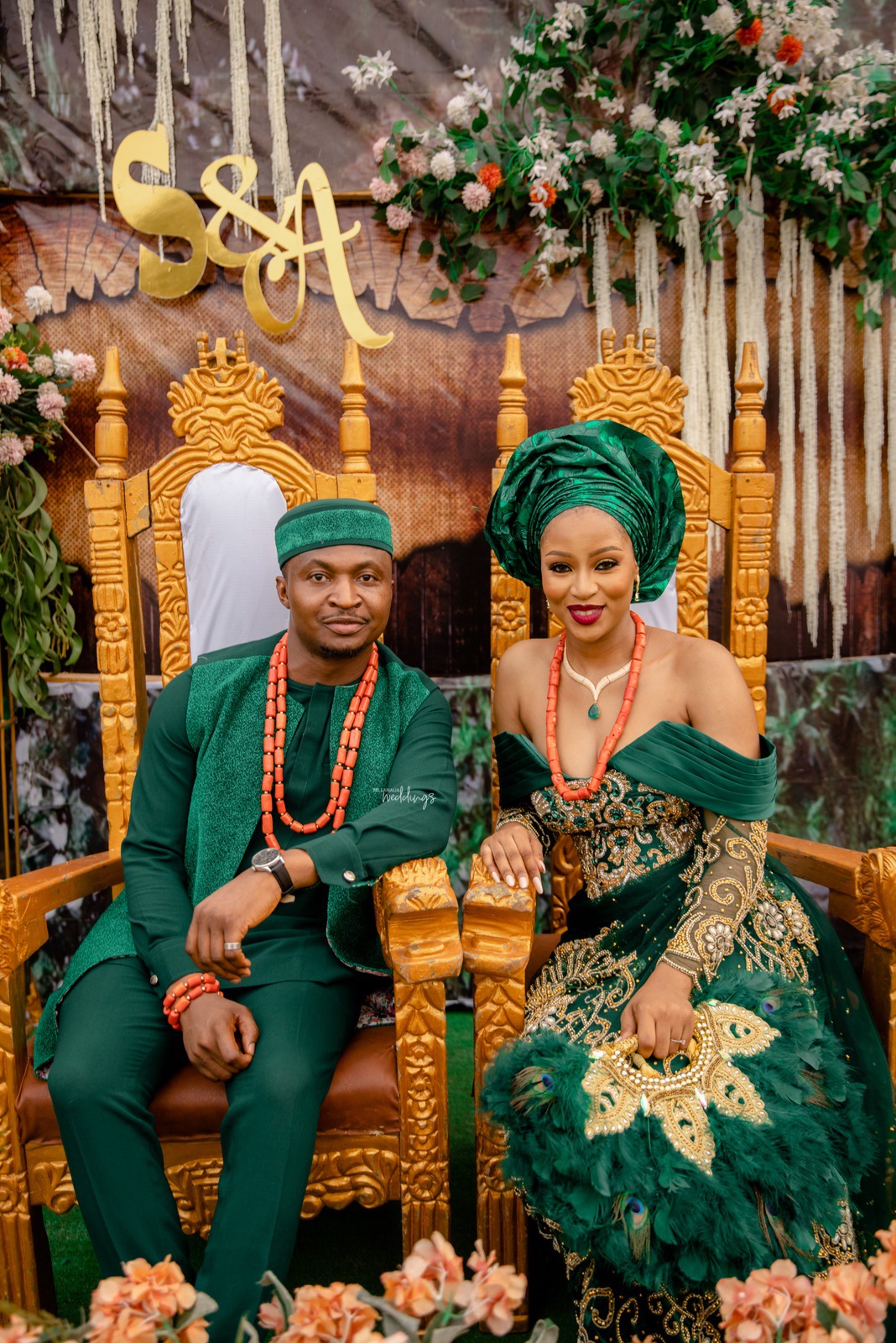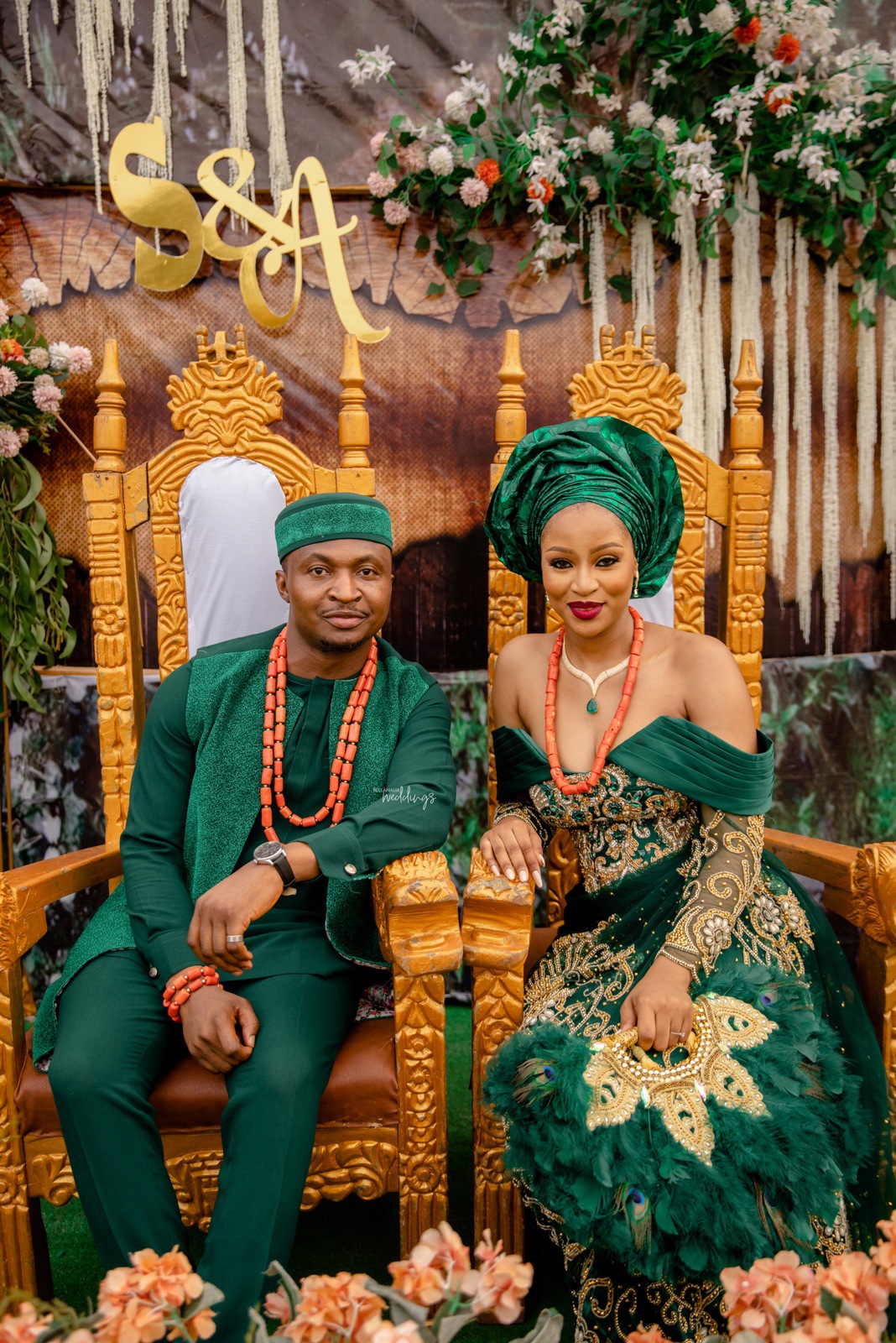 Now, it's a celebration galore!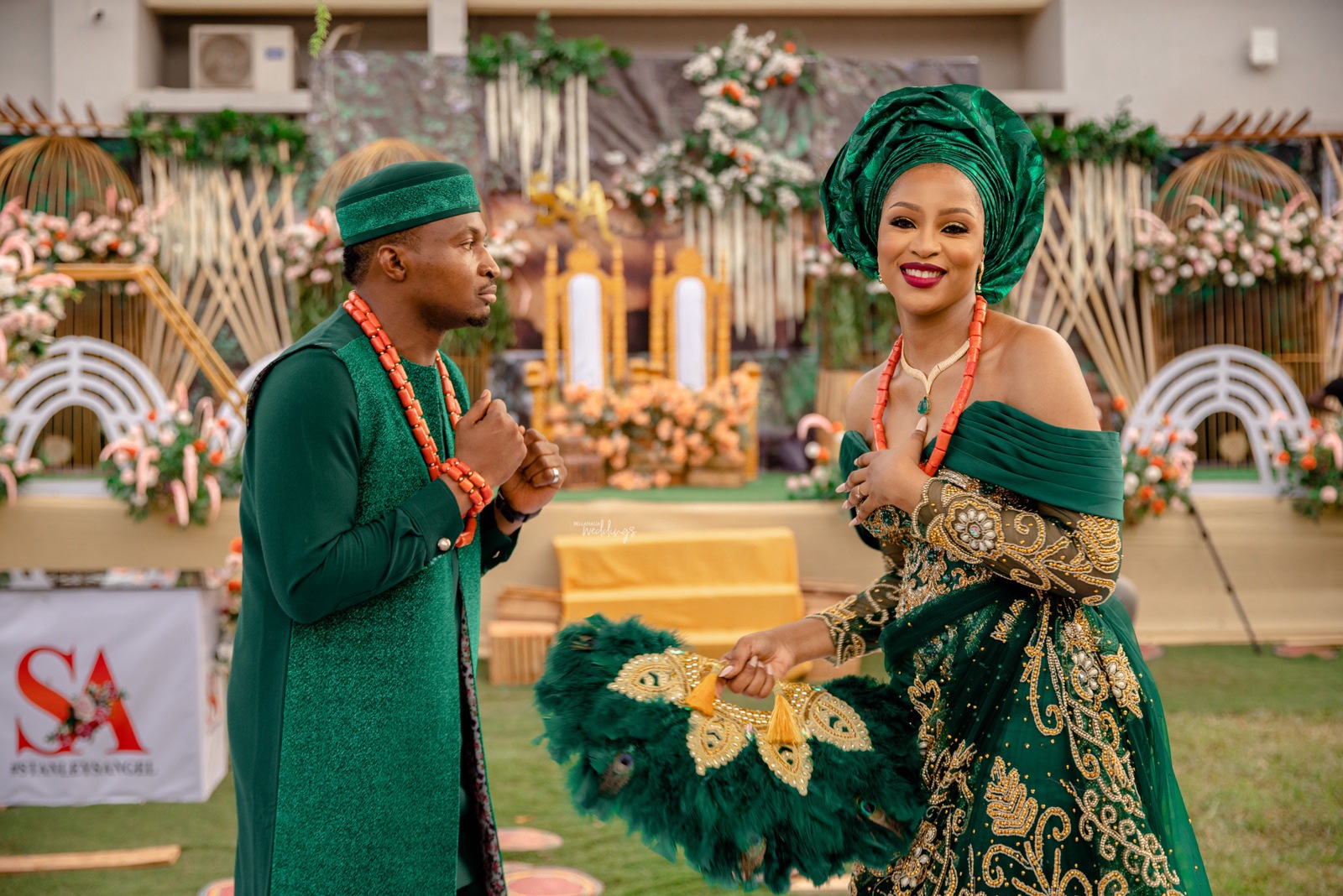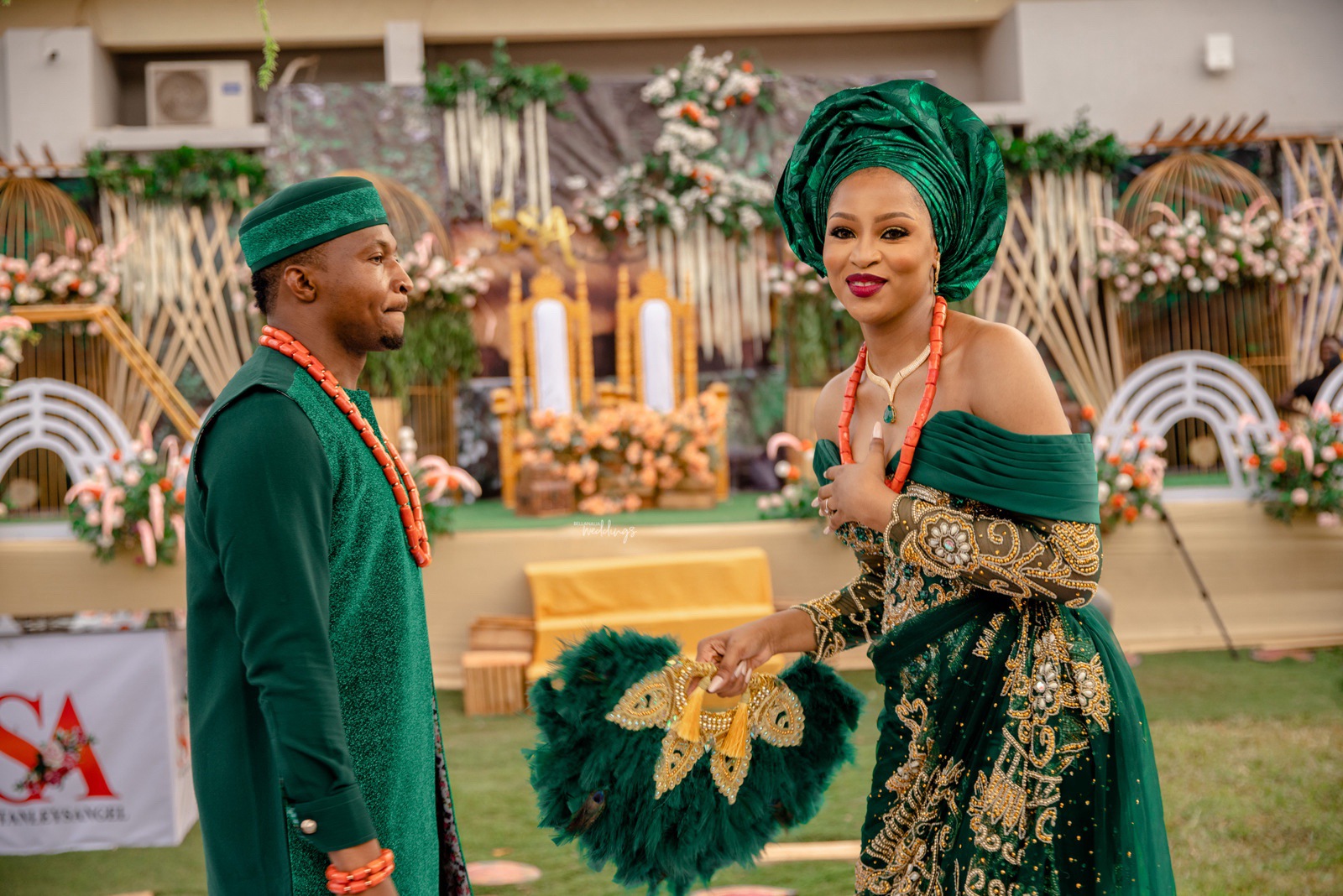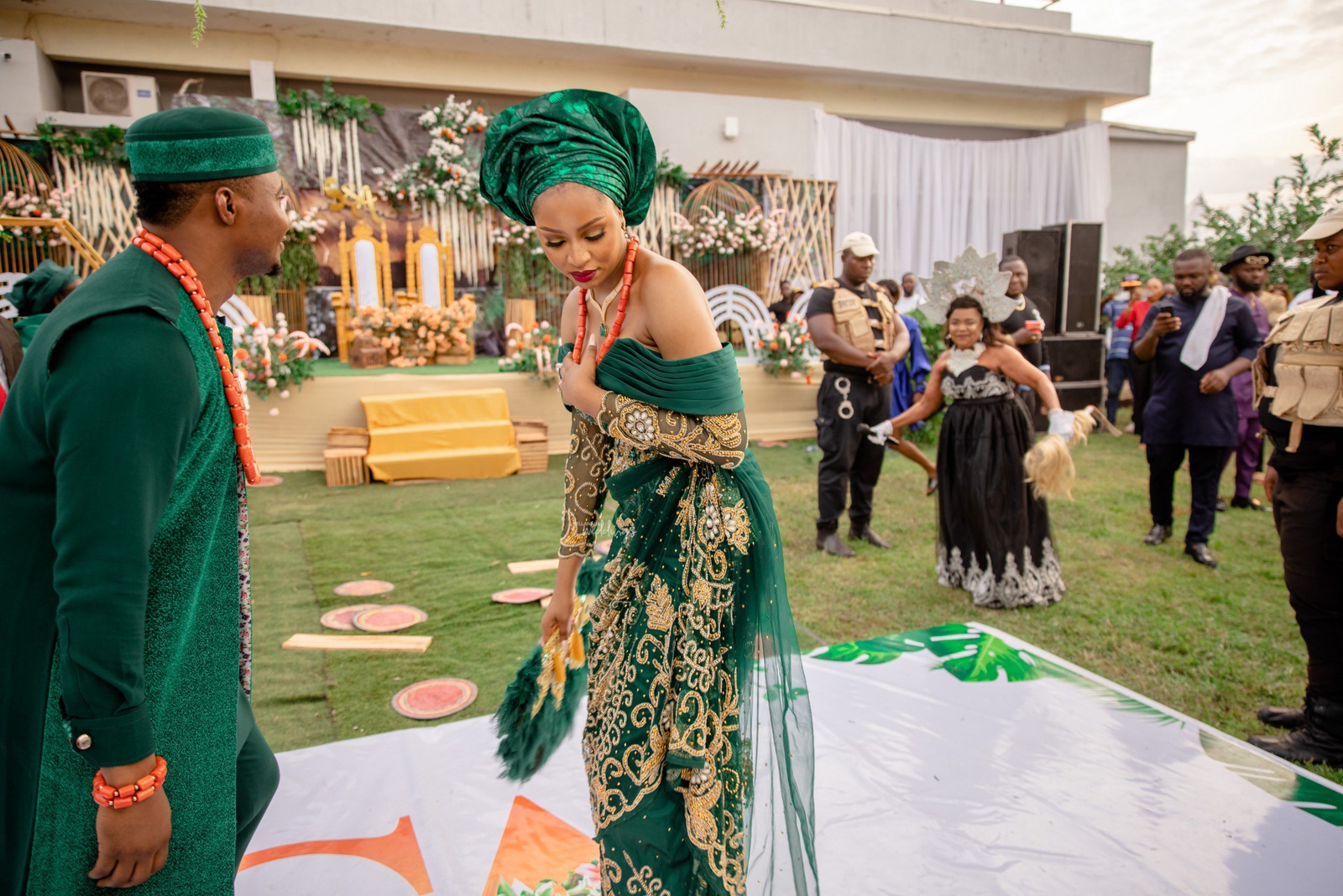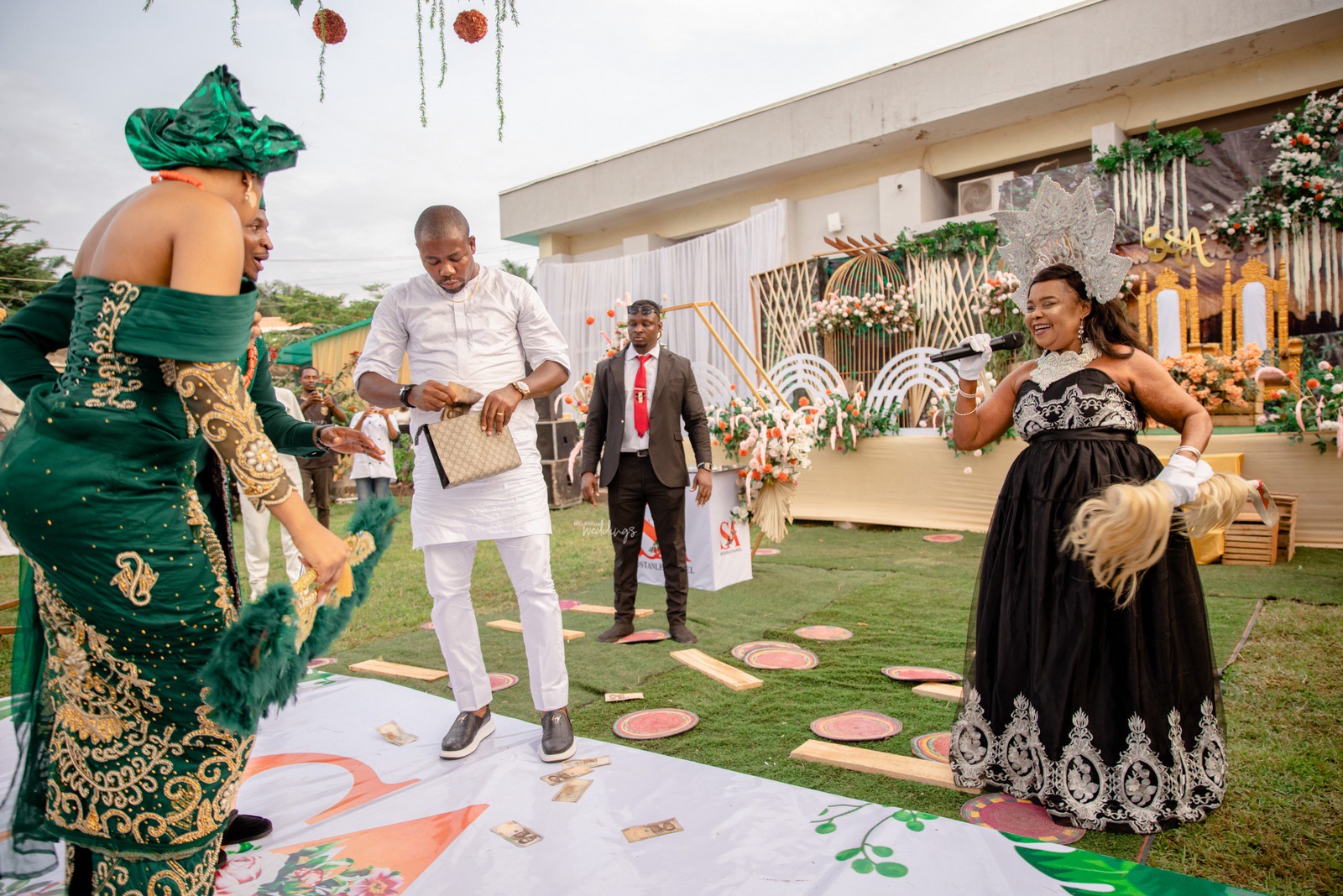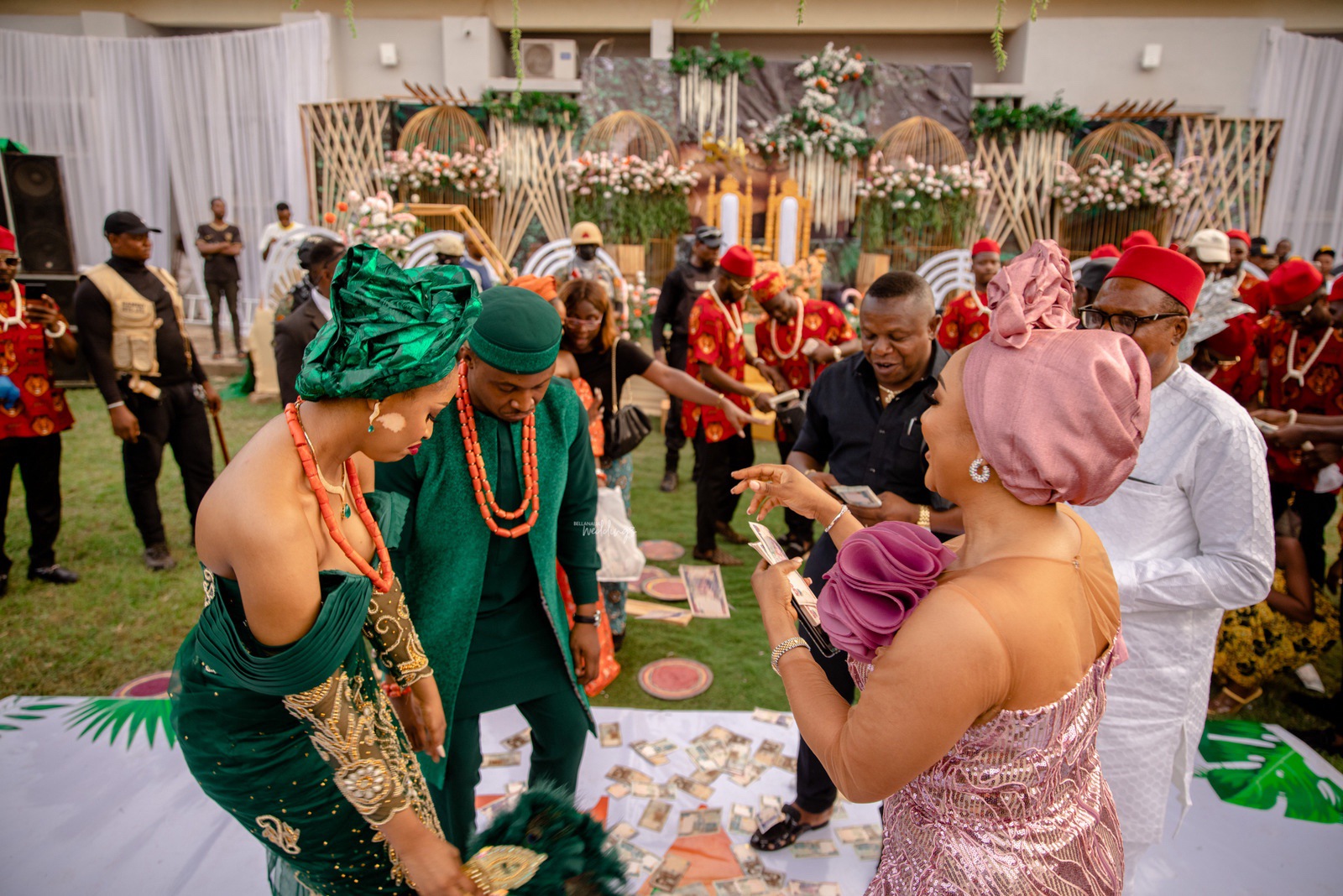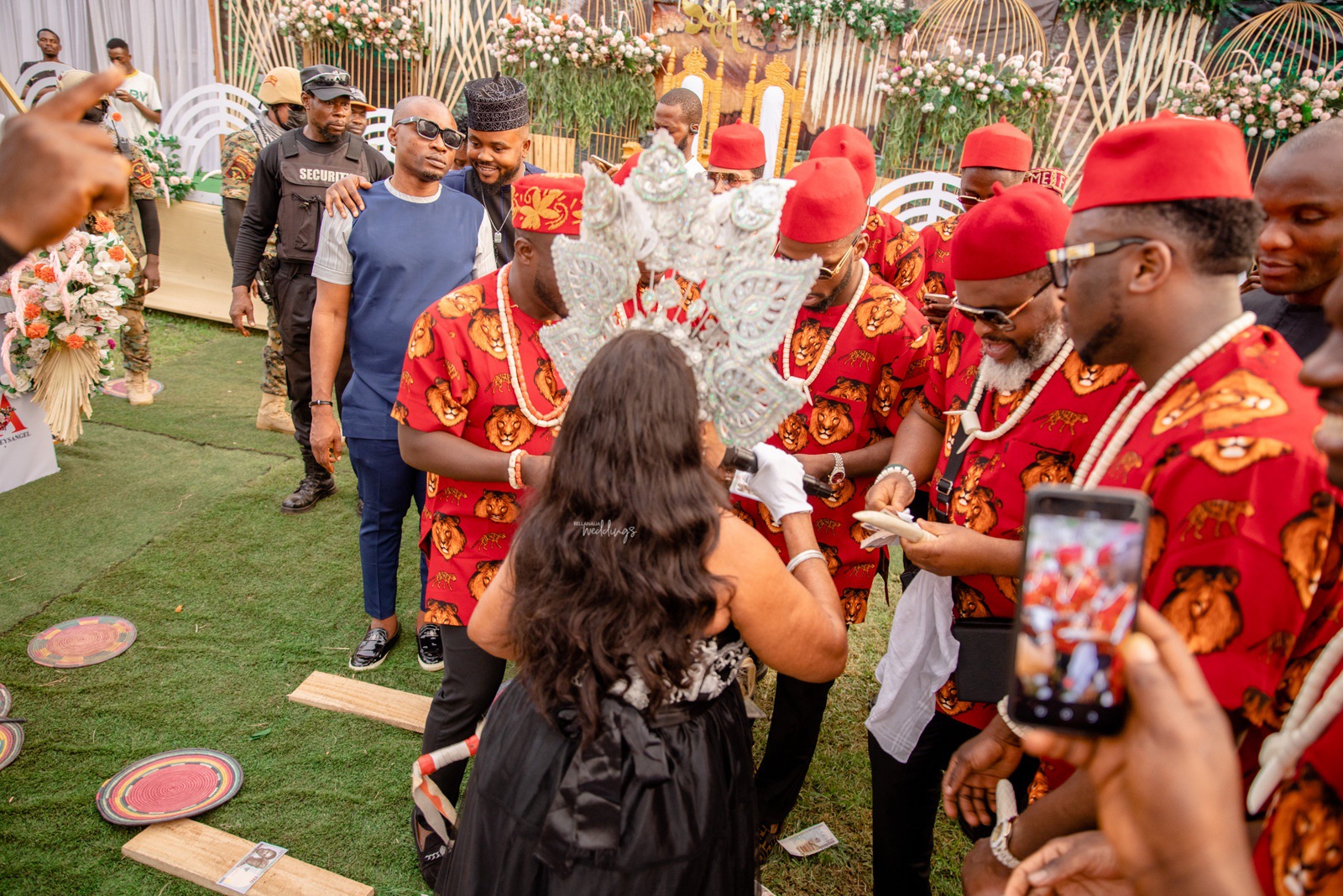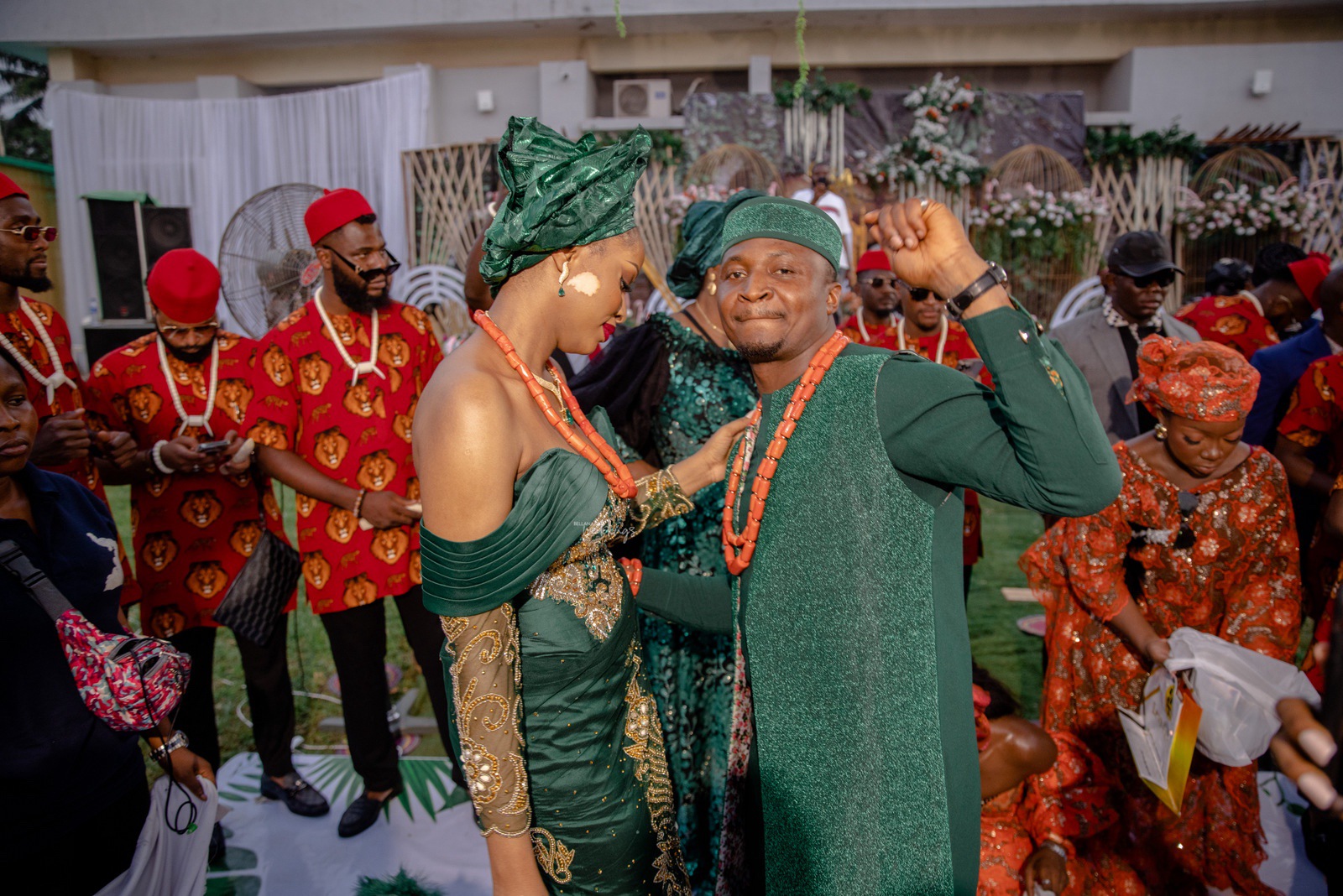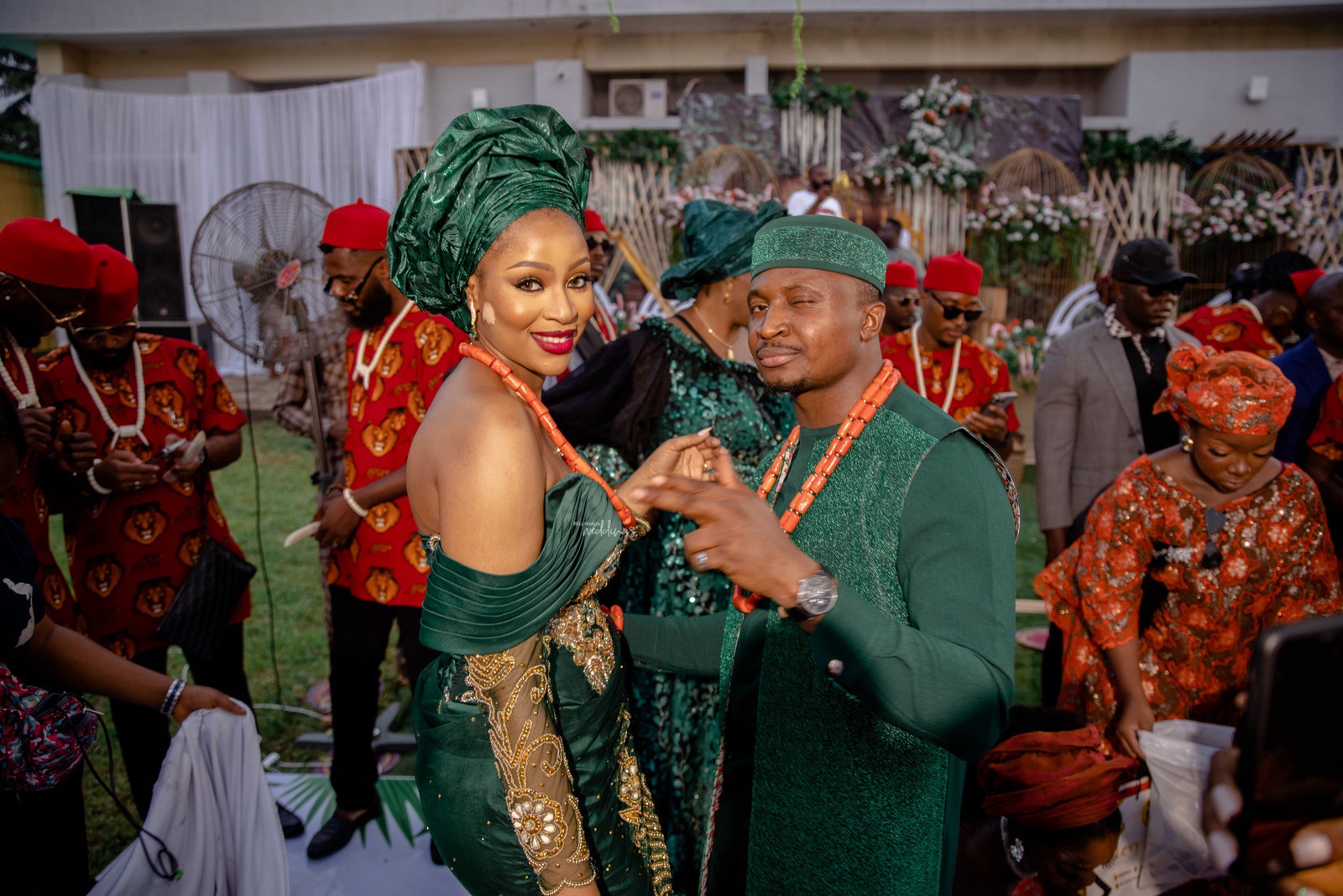 Credits
Bride @mmachukwu___
Groom @funnyboneofficial
Planner @shamol_experience
Photography @officialbigdealweddings
Videography @bigdeal_films
Makeup @bellabylyn
Hairstylist @hairbykingz
Decor @officialdonnydave_eventplus
Ushers @riteushers
Bride's stylist @stylebyiphie
Outfits @ujuestelo
Robe @anncranberry
Jewellery @wowaccessorries
Beads @beadsbyhayolar
Shoes @iphiesfashionboutique
Grills @goldenage.ng
Food @koksy_foods
Rental @valentino__events
Cake @kitchenpastries
Small chops @pretendchefkitchen
DJ @djsixpence
Groom's Outfit @amdiddyy