One of the sweetest things about love is all the beauty that it brings. We're basking in all that beauty as we take in the sweetness of love through the lens of lovebirds, Tayo and Mayowa.
Tayo and Mayowa met at their mutual friend's wedding party and now, it's their own wedding! Don't we just love how poetic love can get! 😅 After their Yoruba trad, The pair tied the knot to the witness of friends and family, in a beautiful outdoor white wedding ceremony and it was many shades of beautiful.
Tayo was such a chic and exquisite bride and her sweetheart came through sleek and dapper as well. We can't get enough of all the love and beauty that this wedding affords. From the bridal party to the guests and of course, the couple, the joy in the air is simply undeniable and in fact, contagious. Every photo from their big day will have you smiling from ear to ear.
Enjoy the wedding photos below and catch up on their love story and pre-wedding shoot here.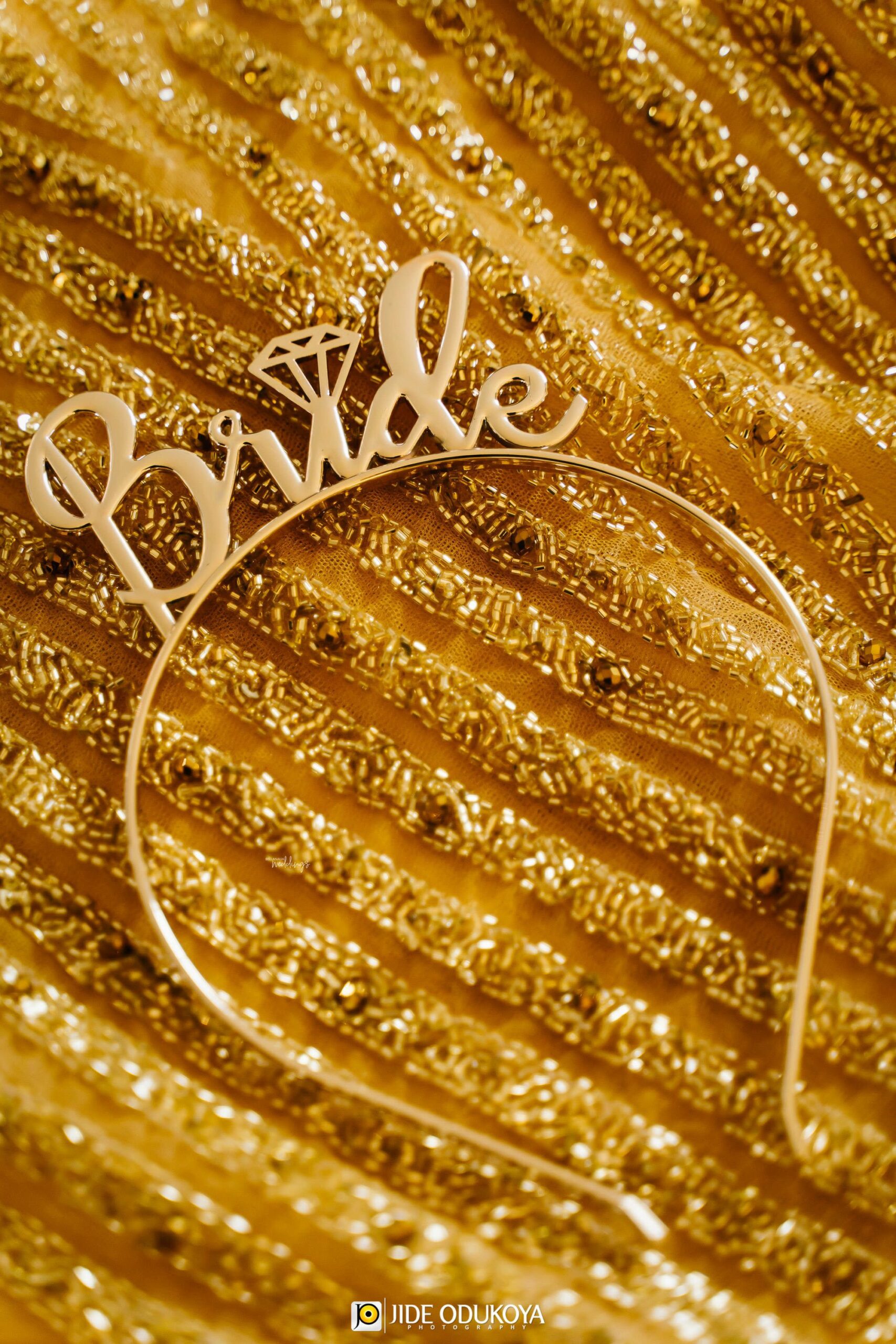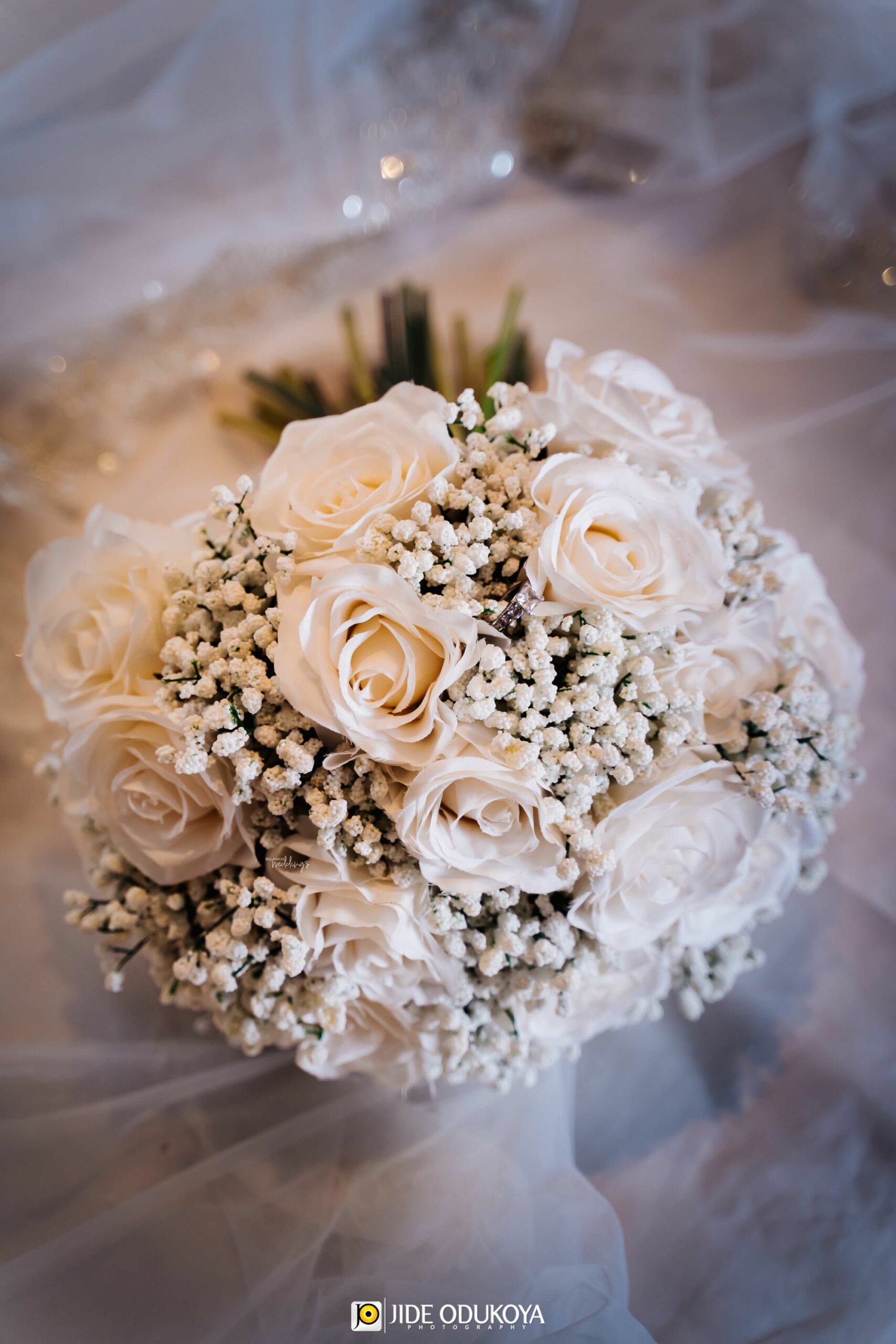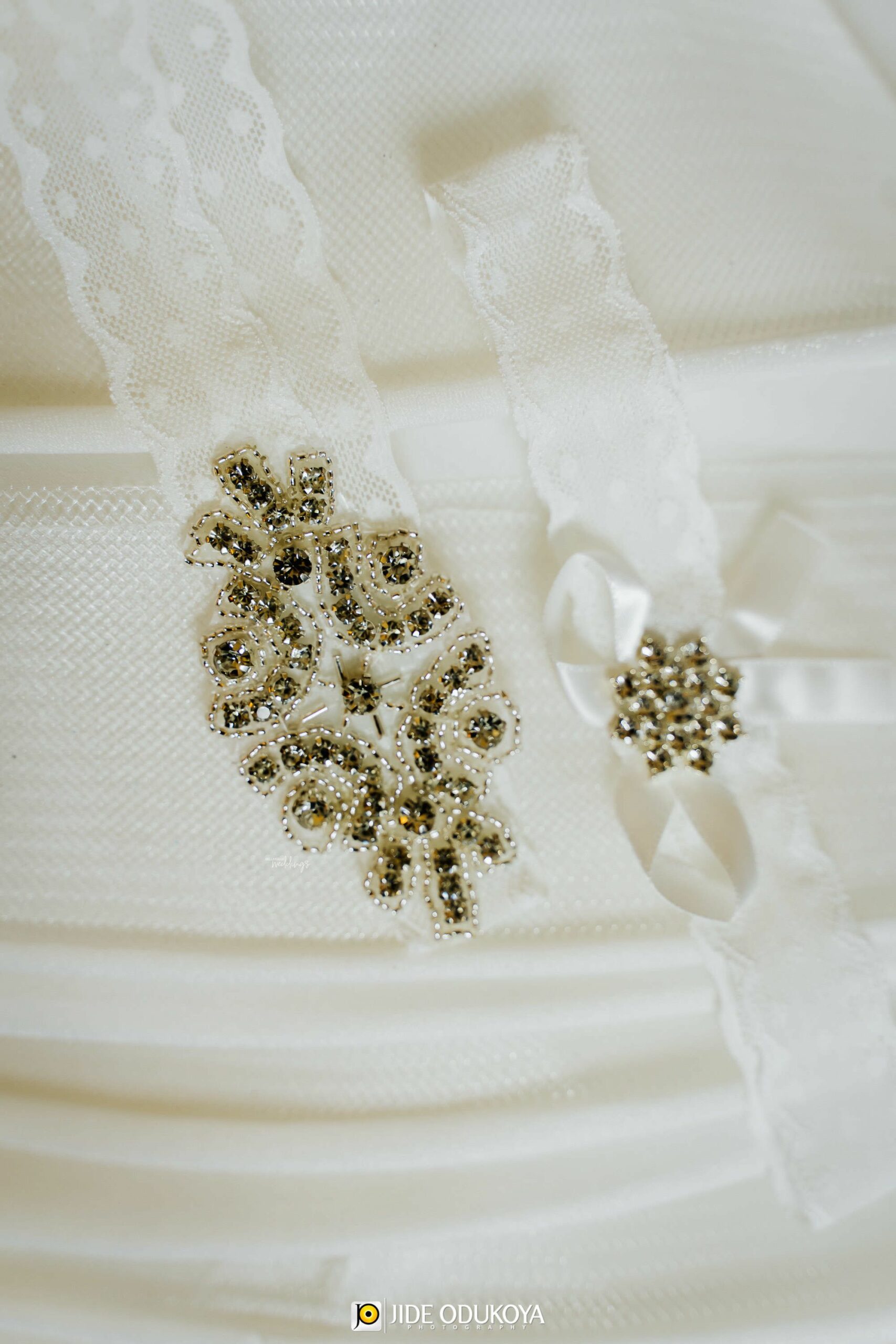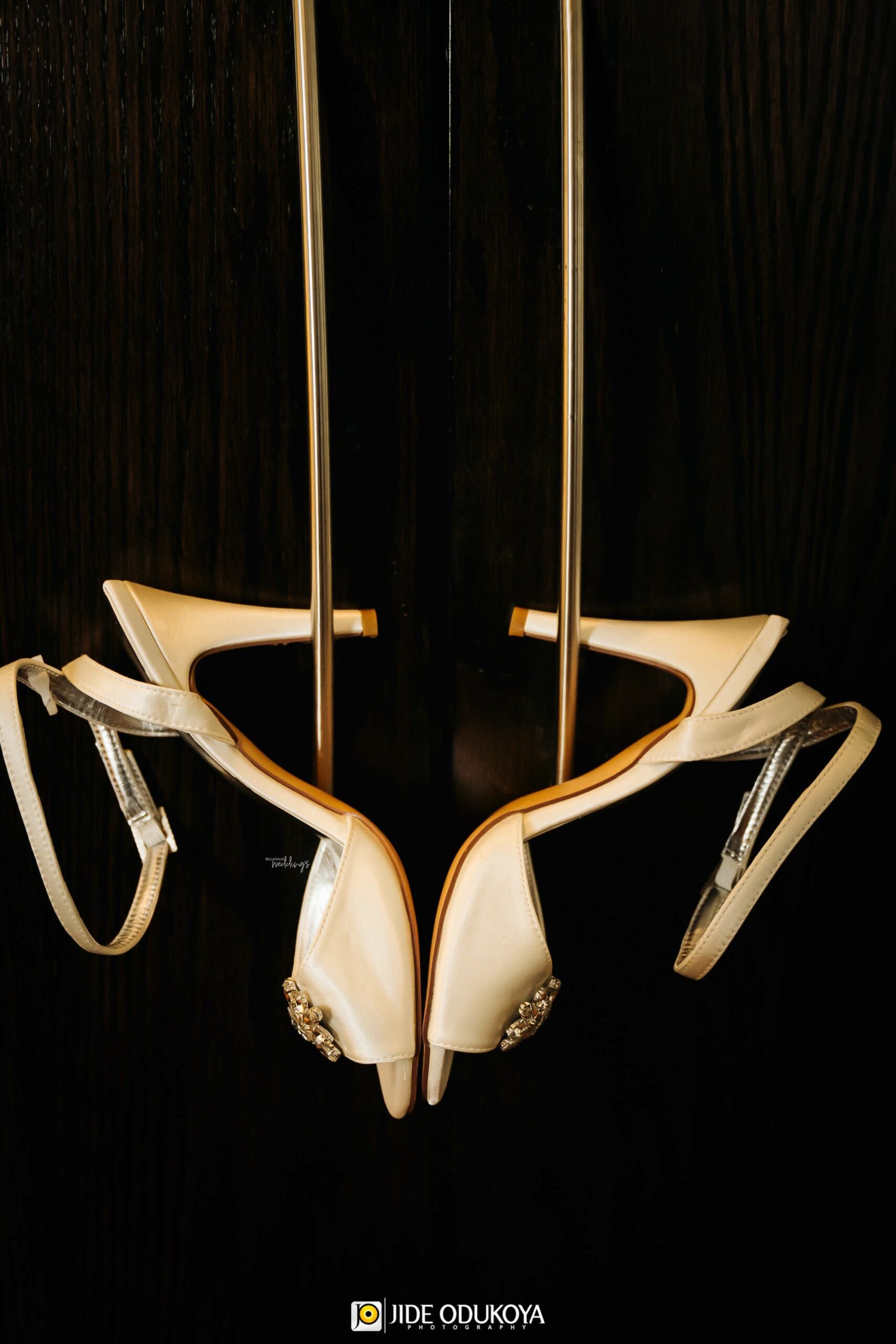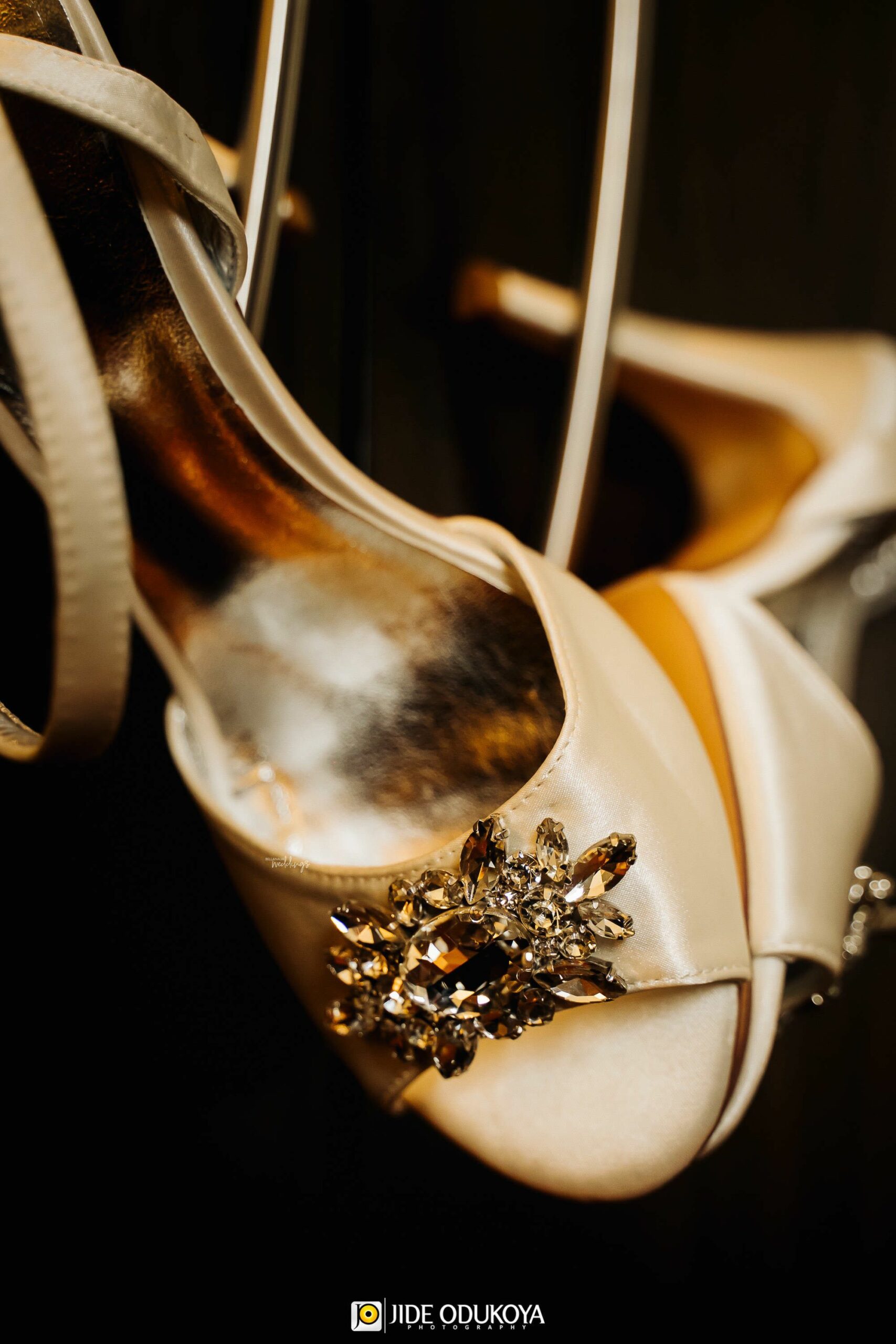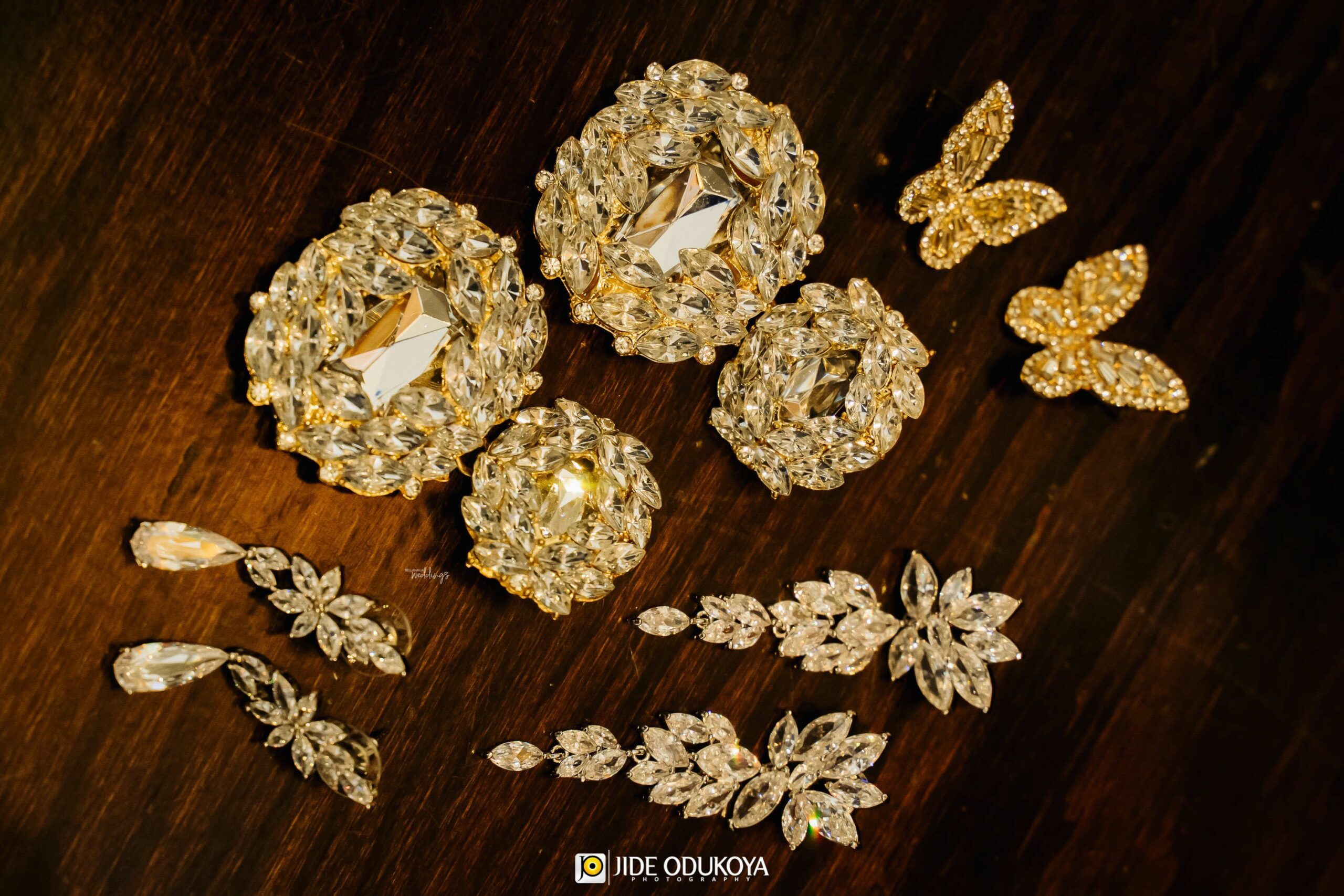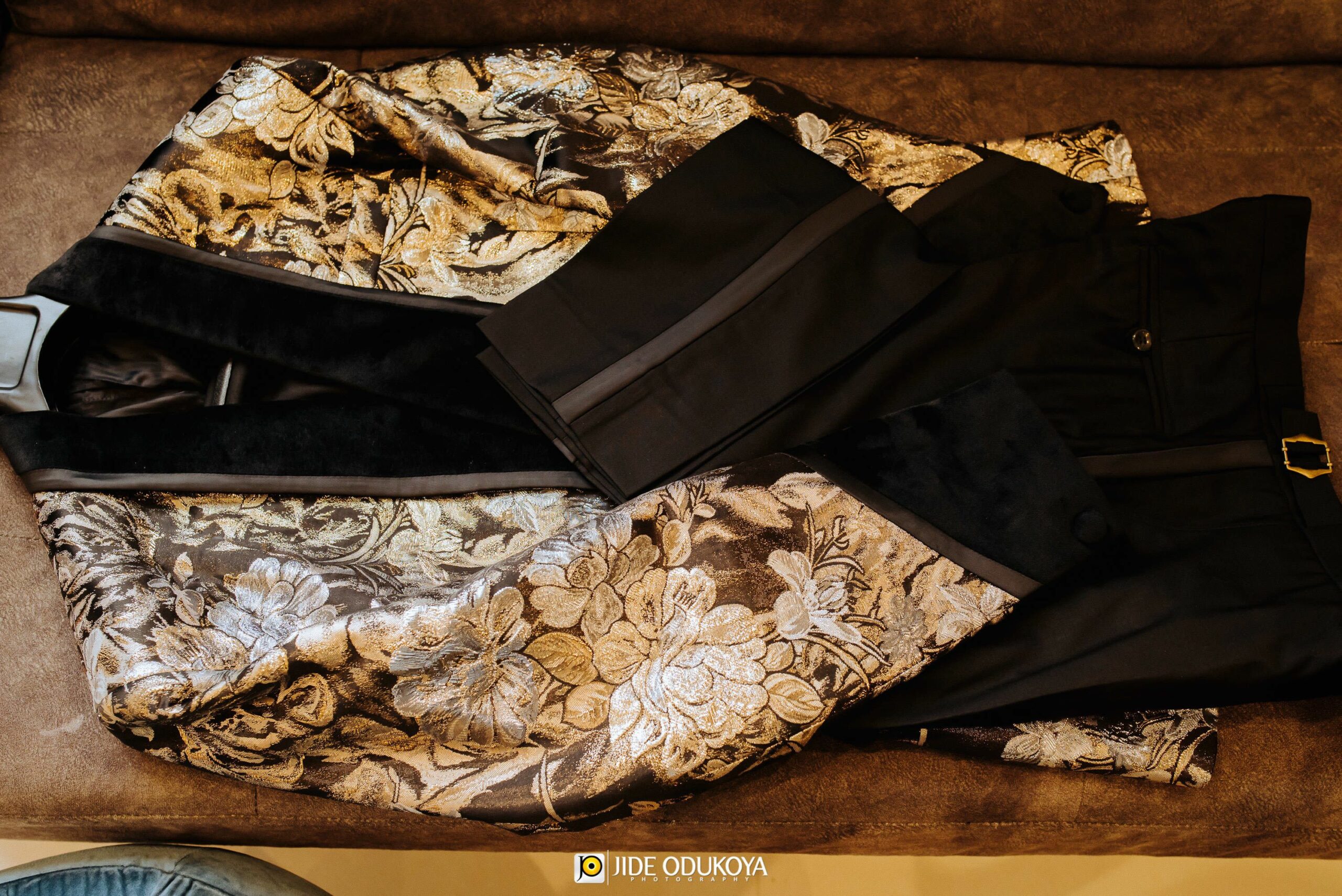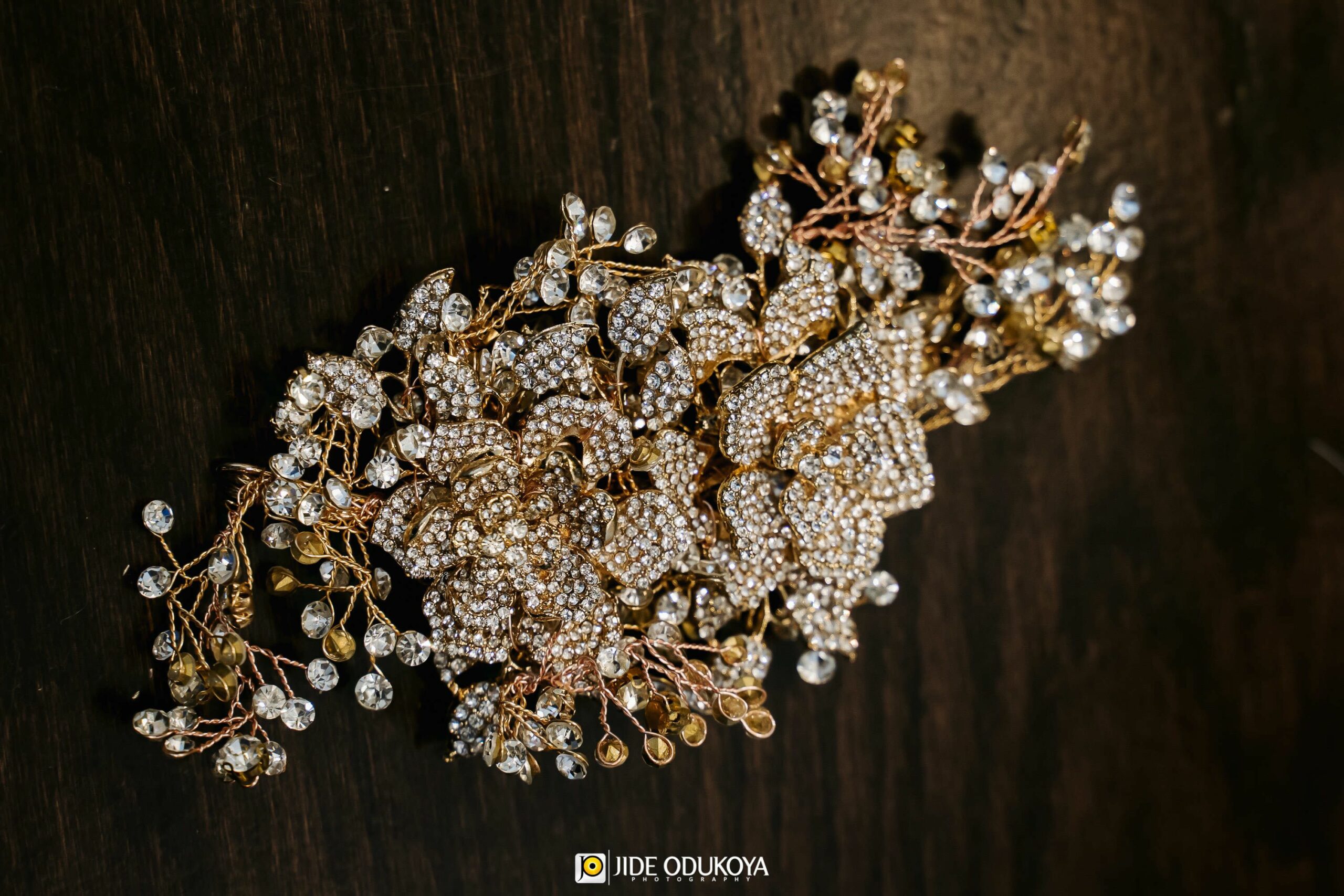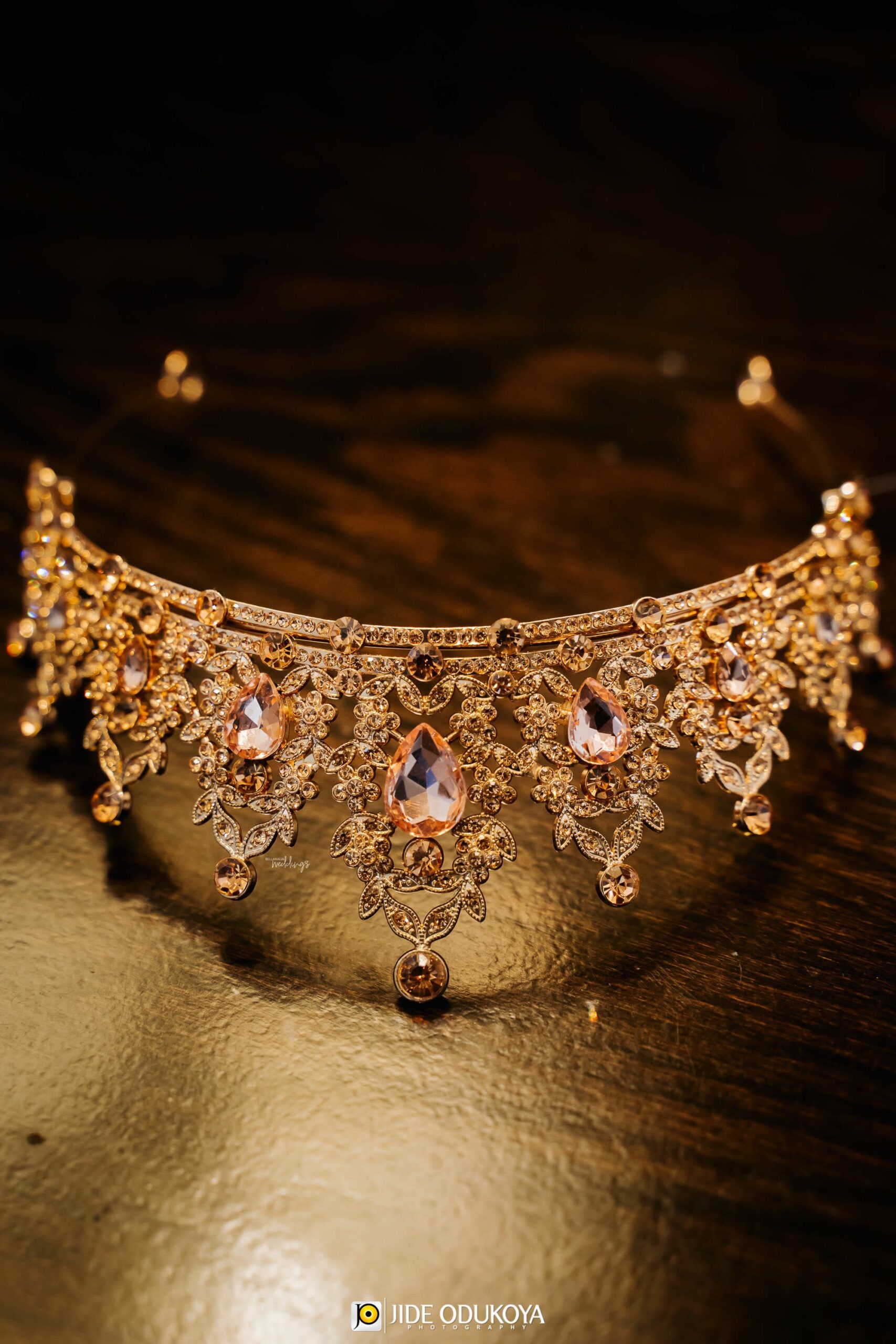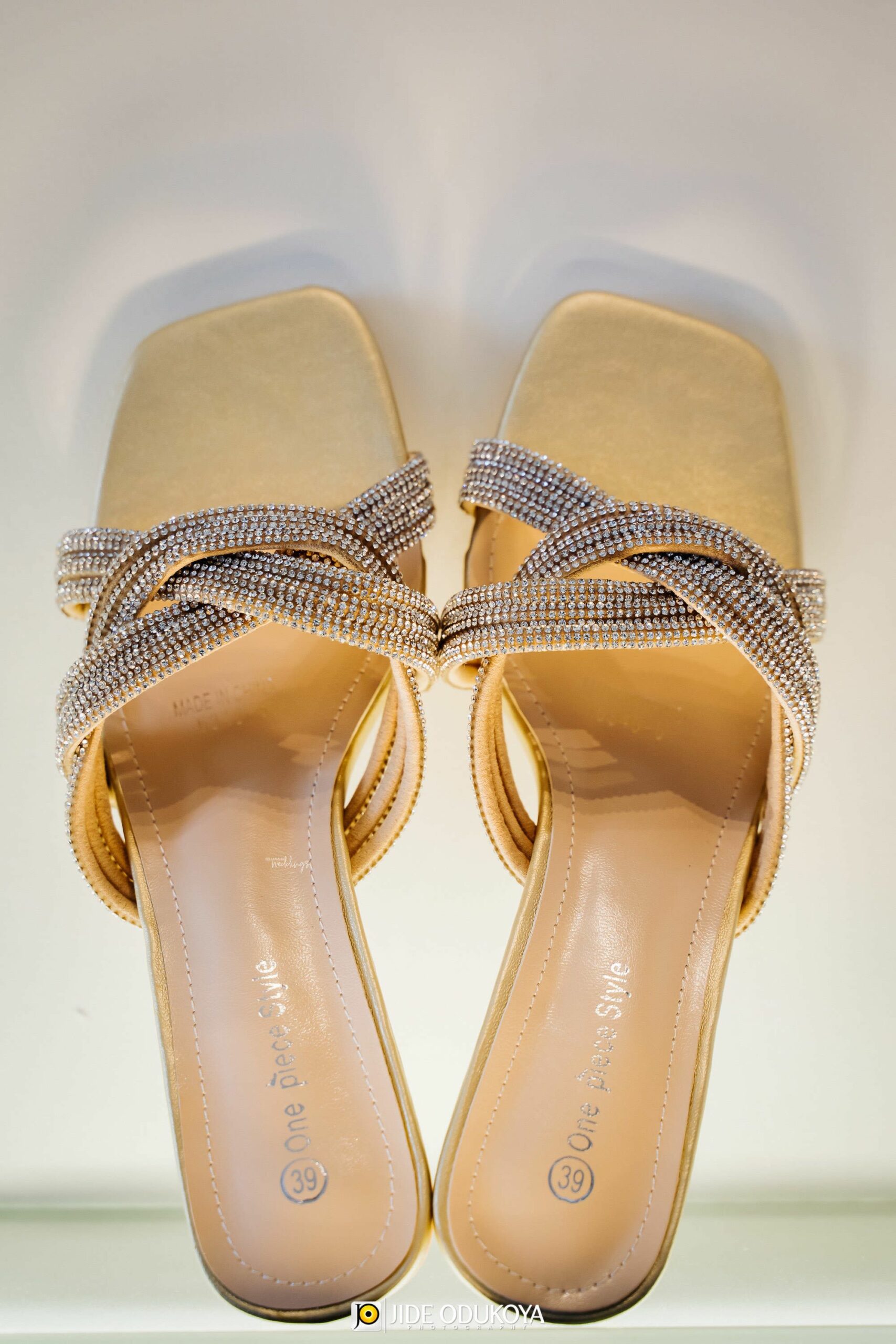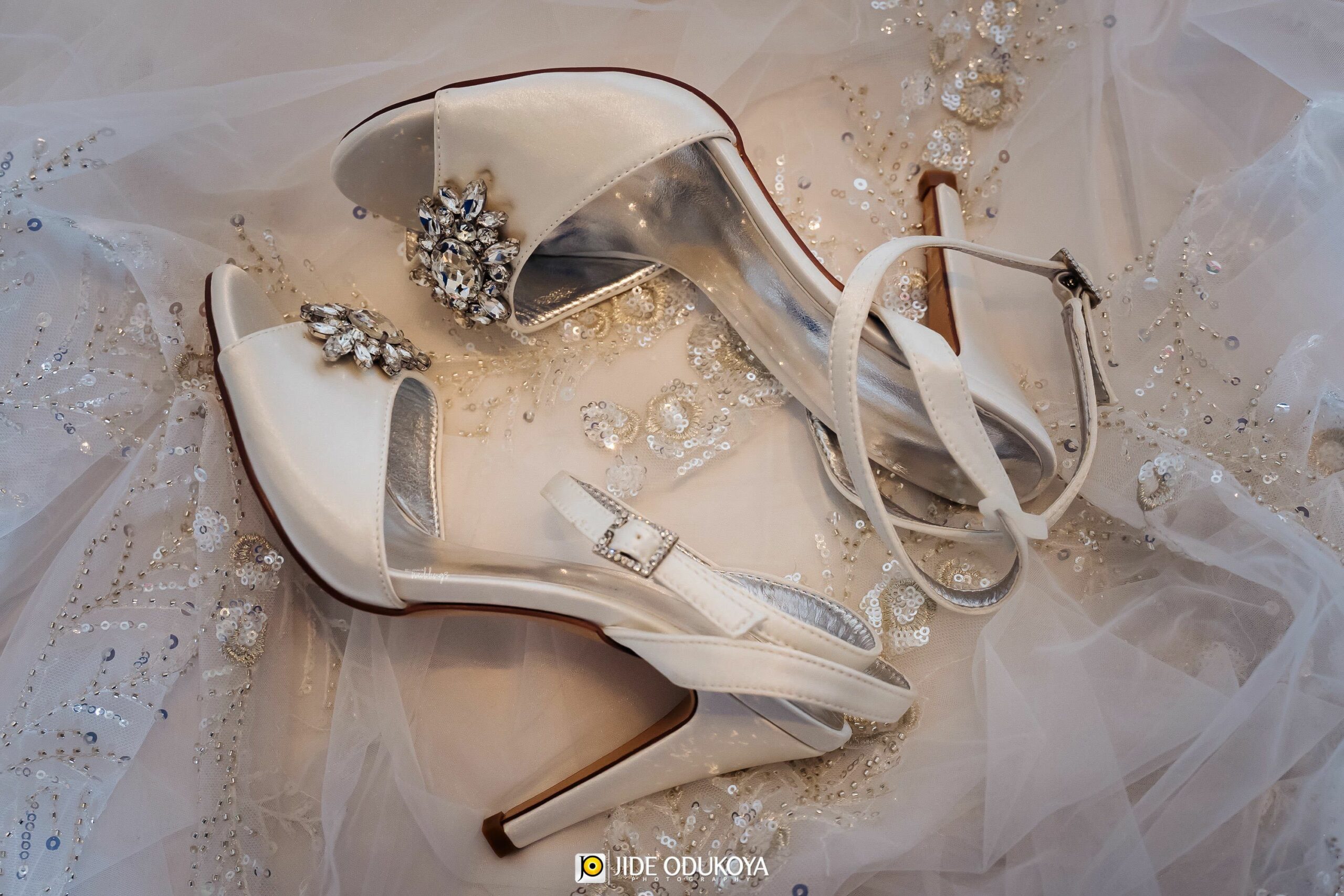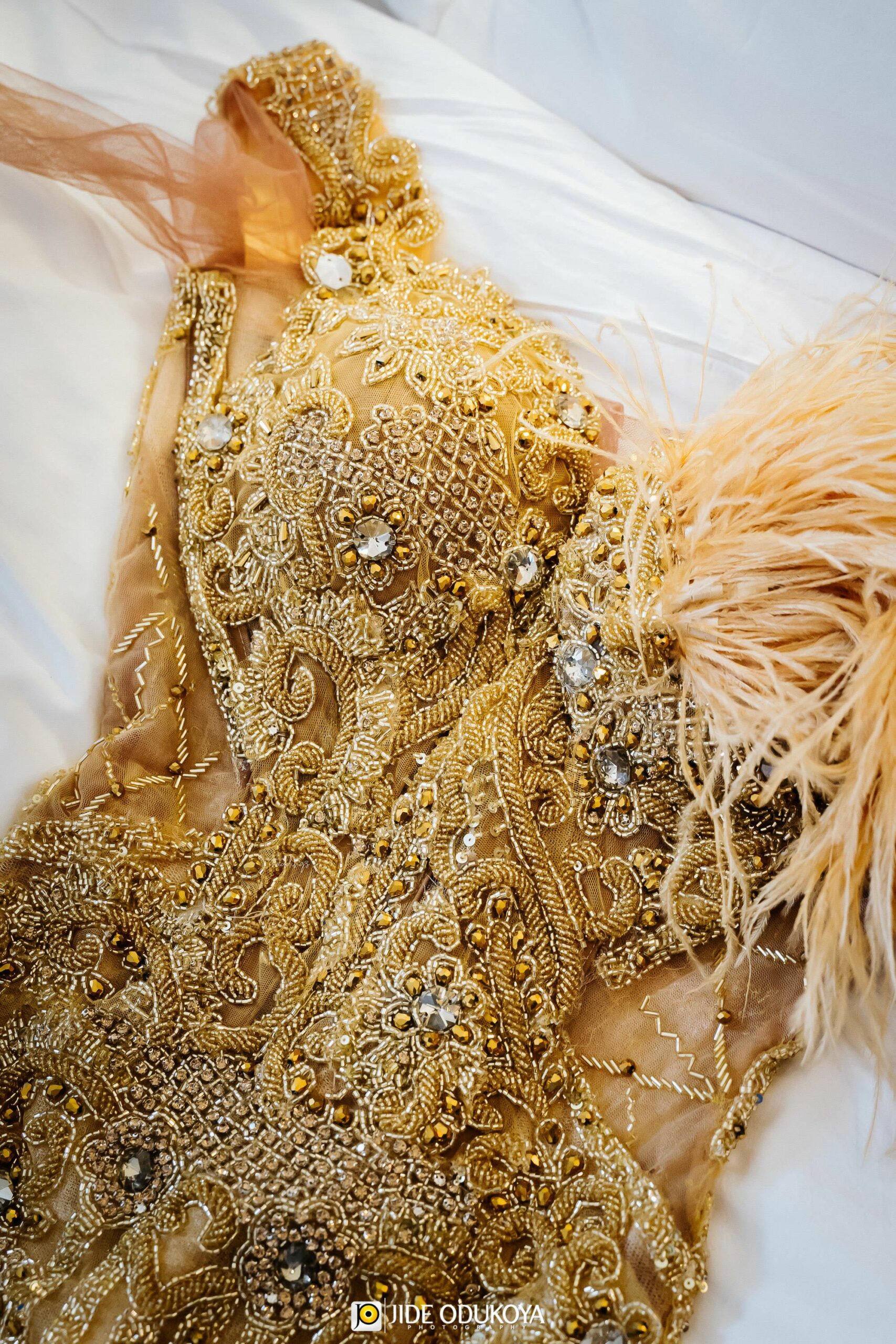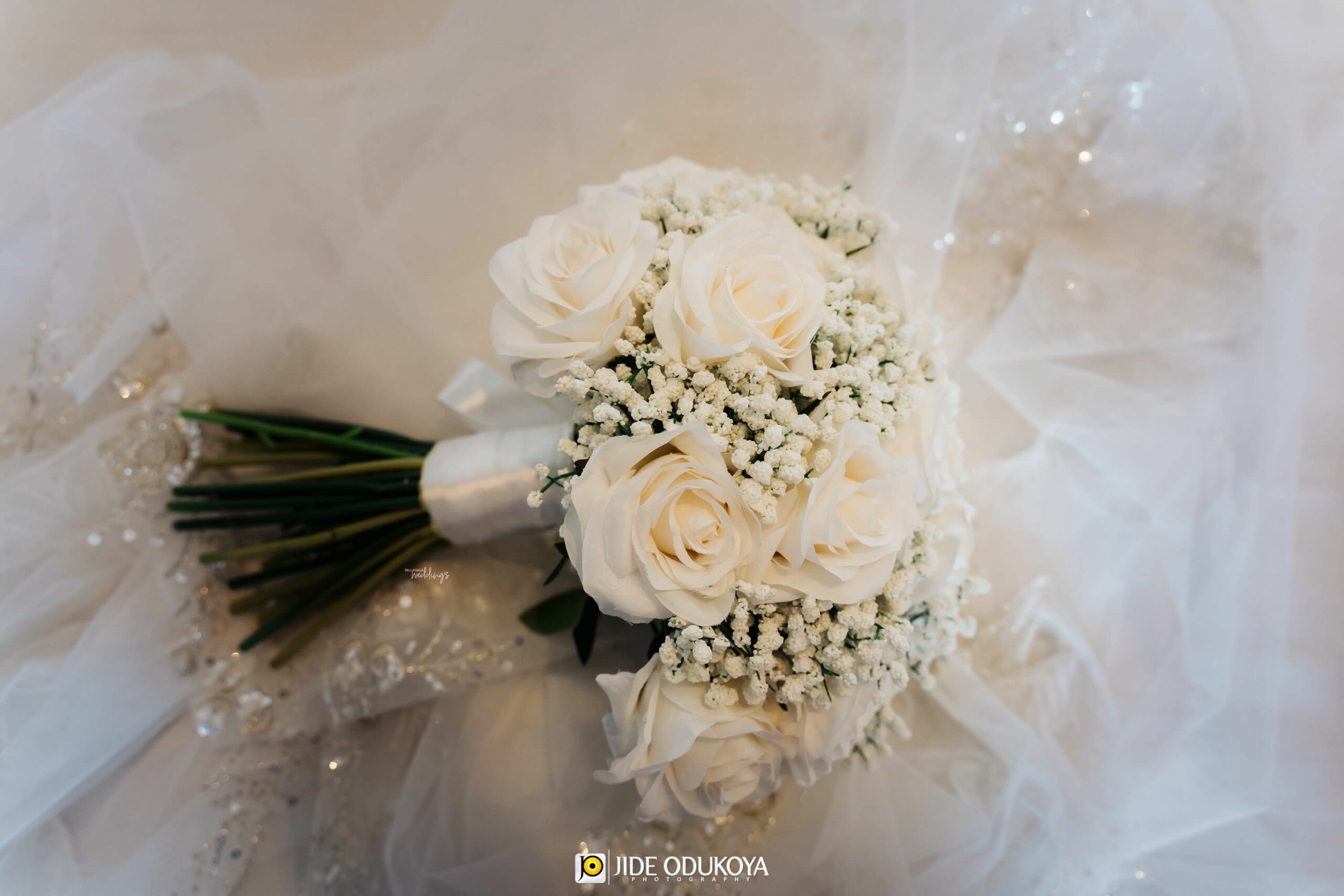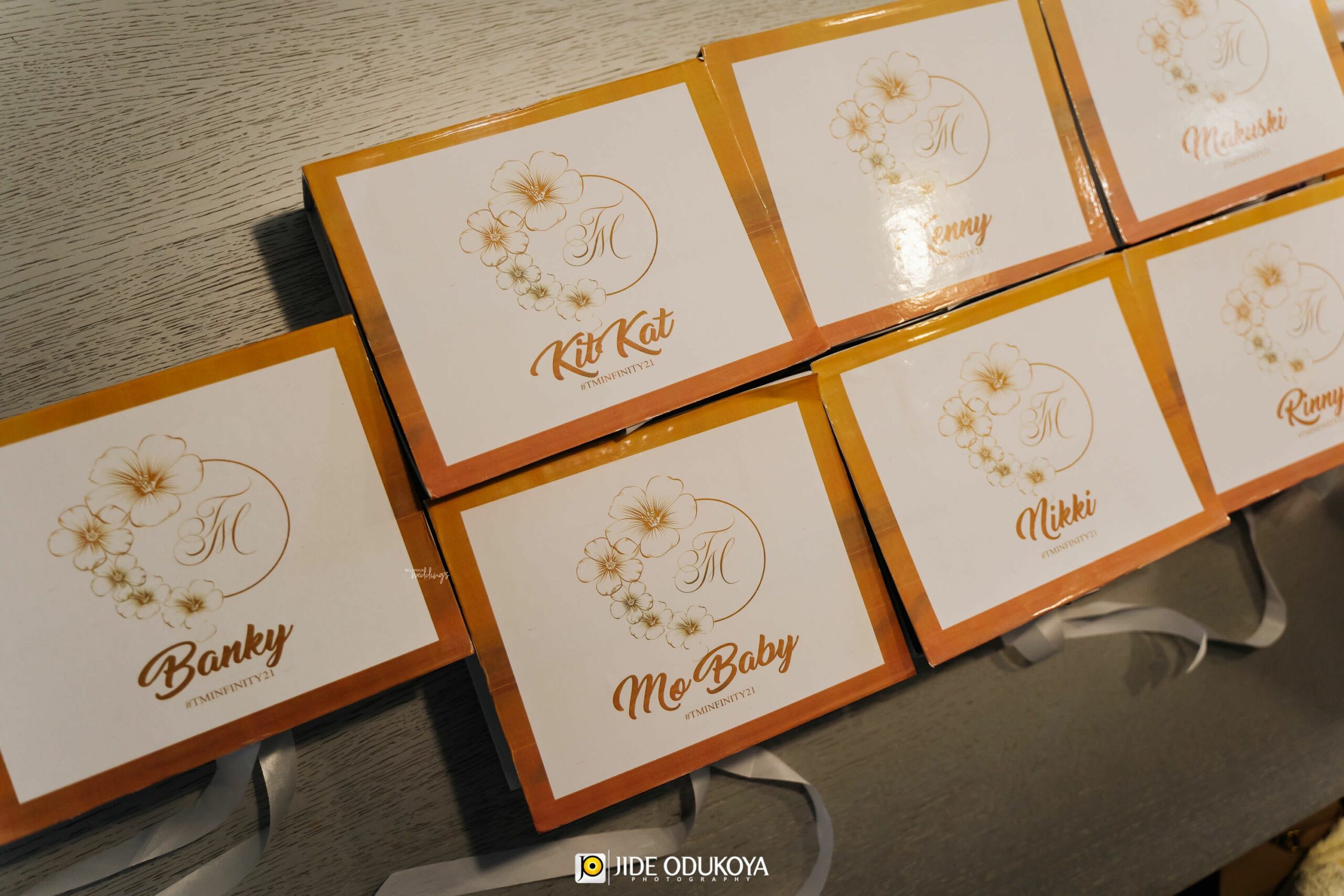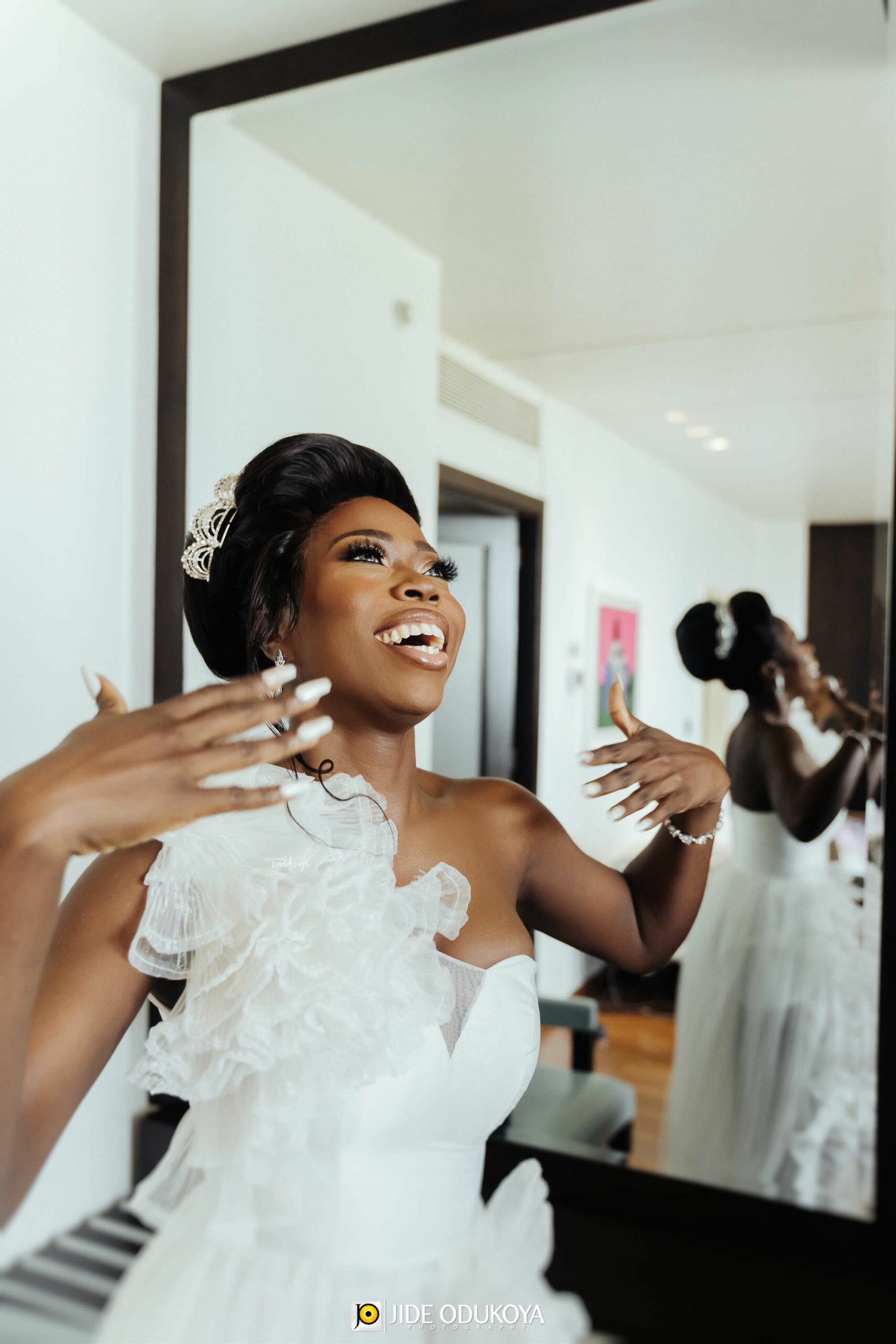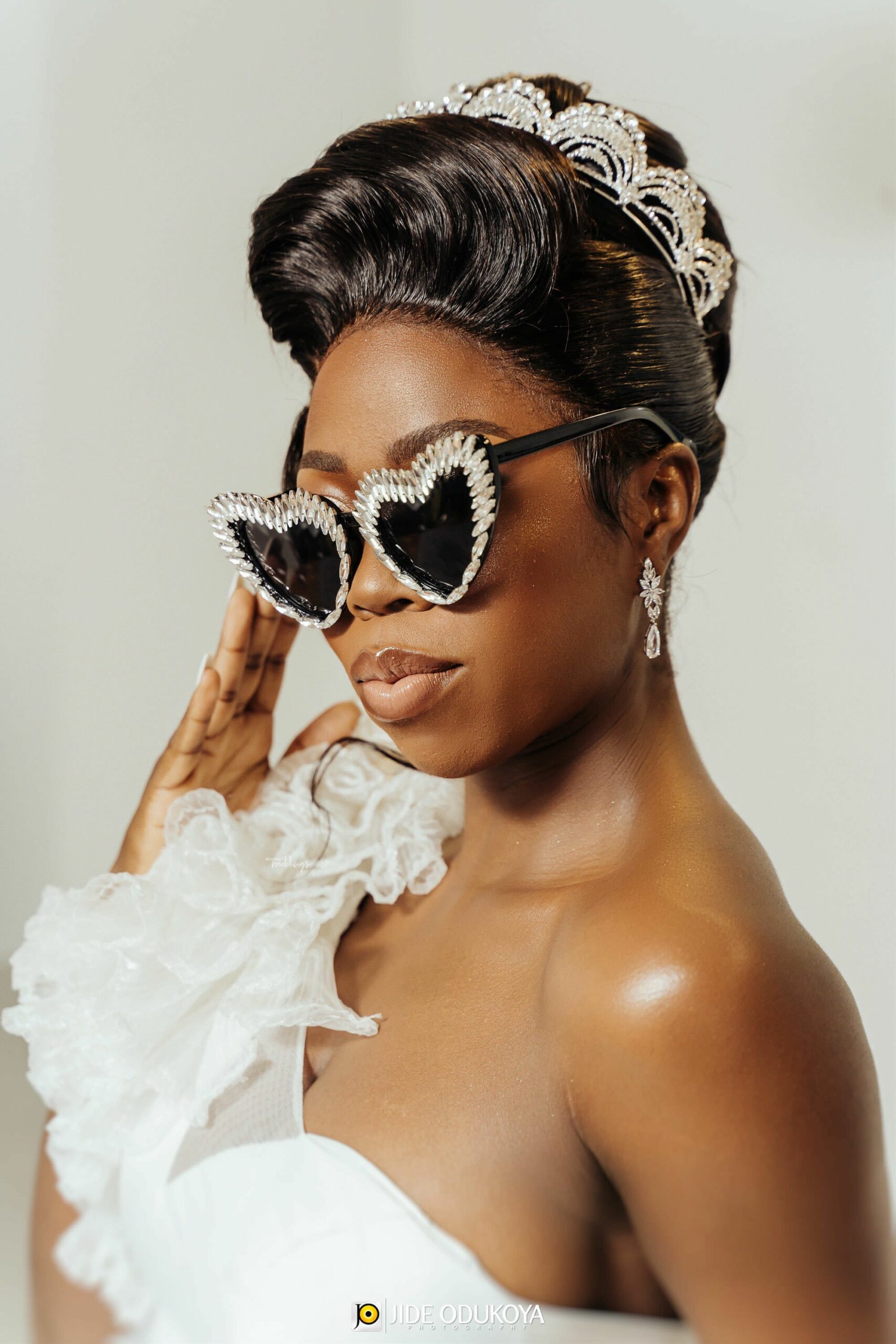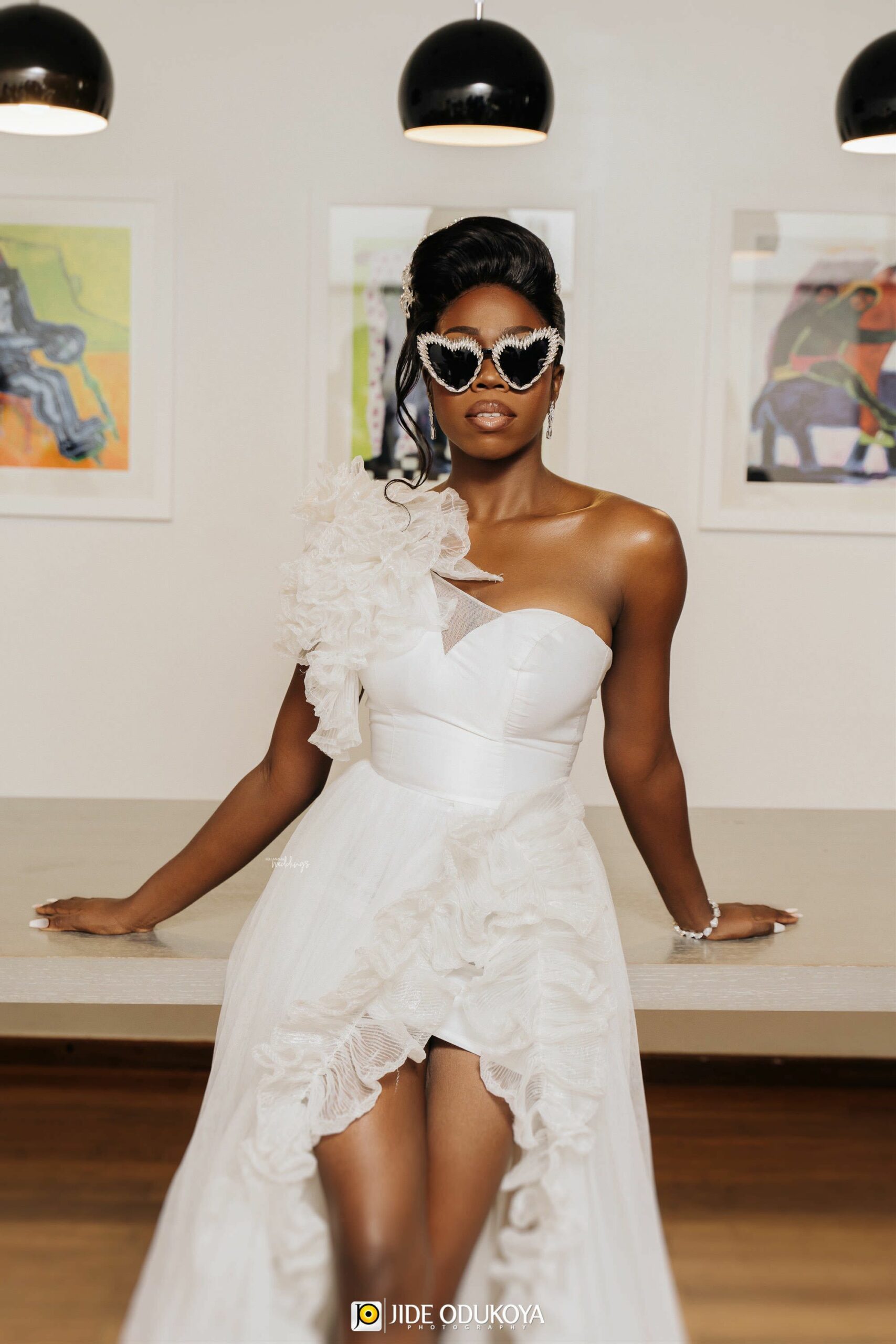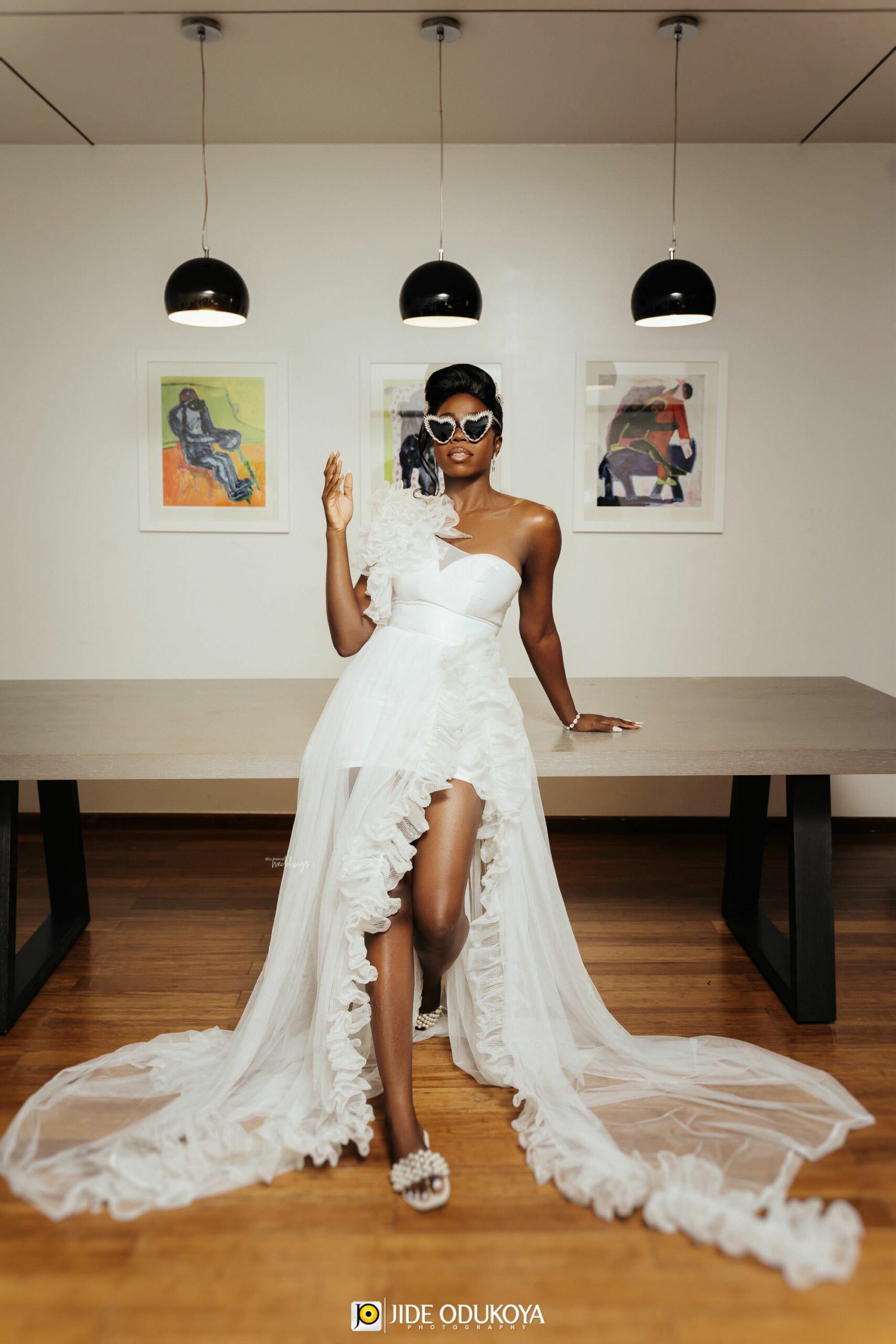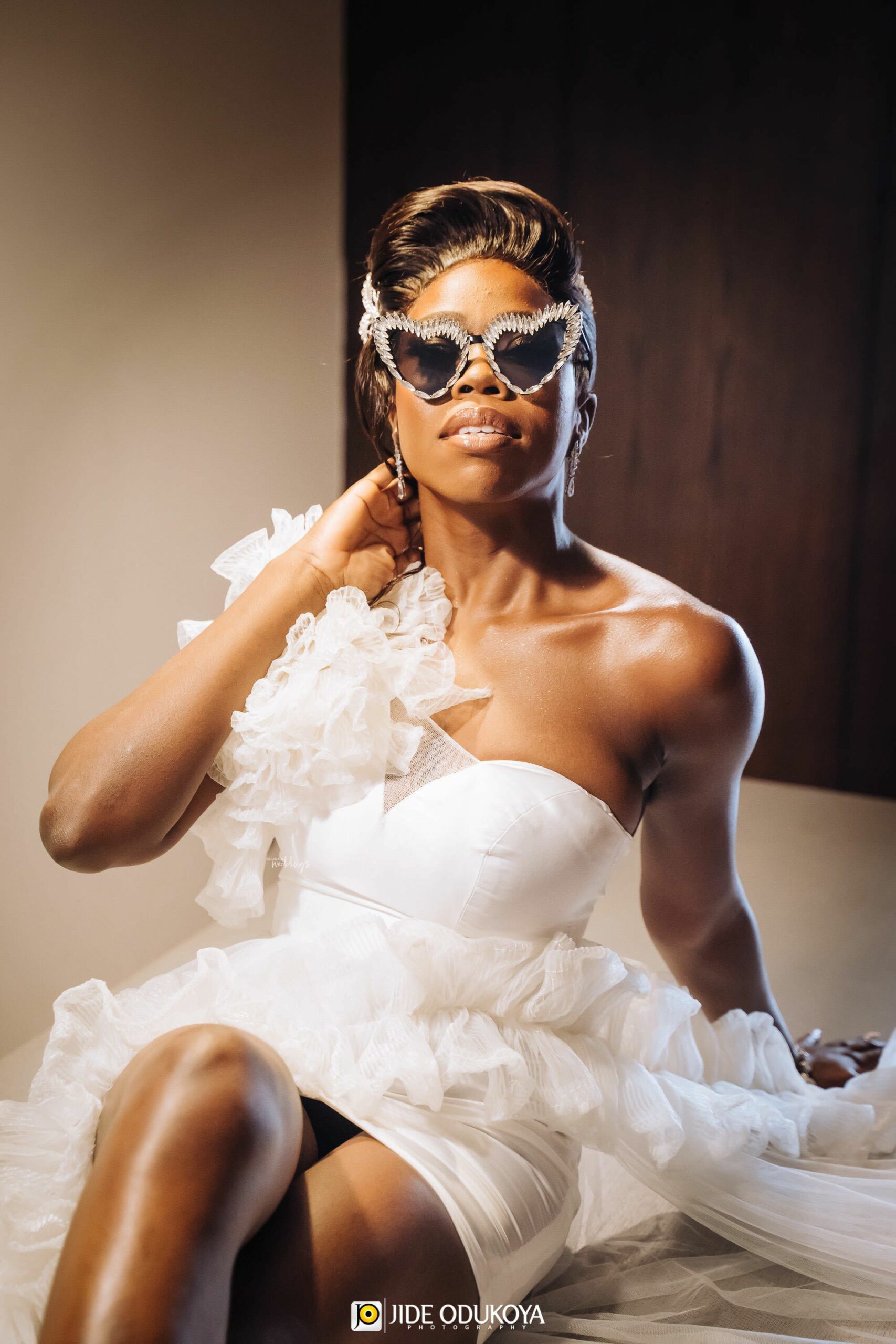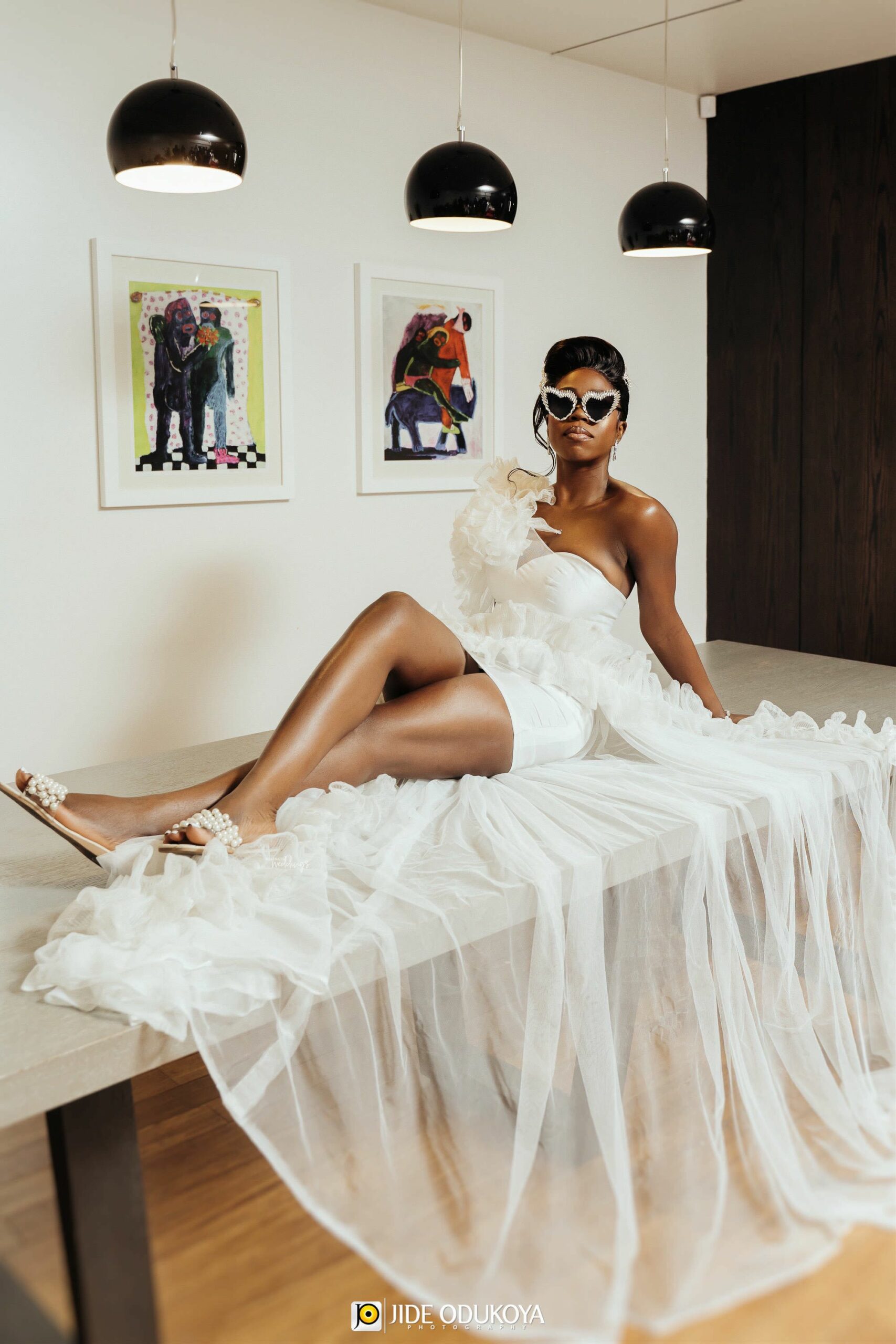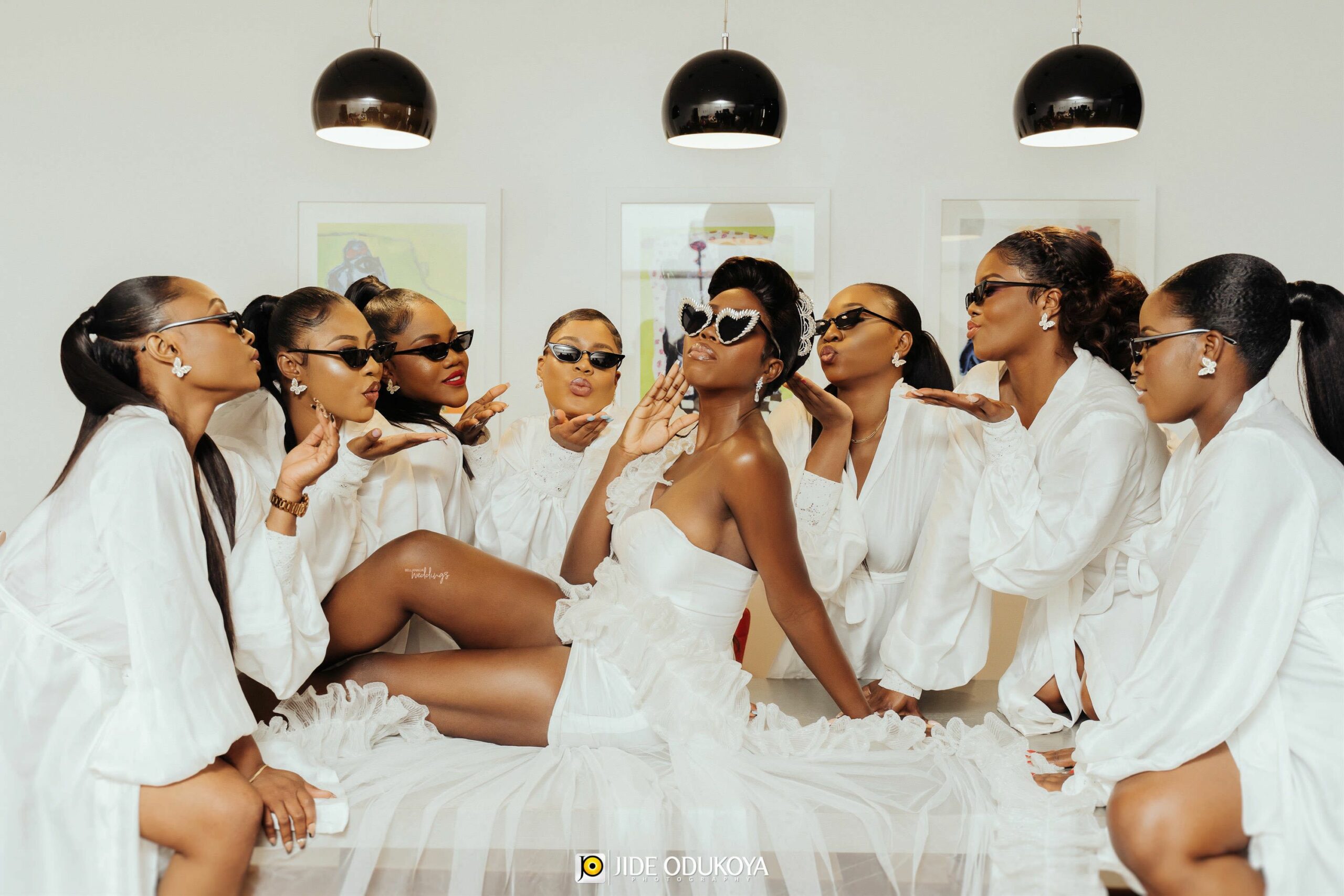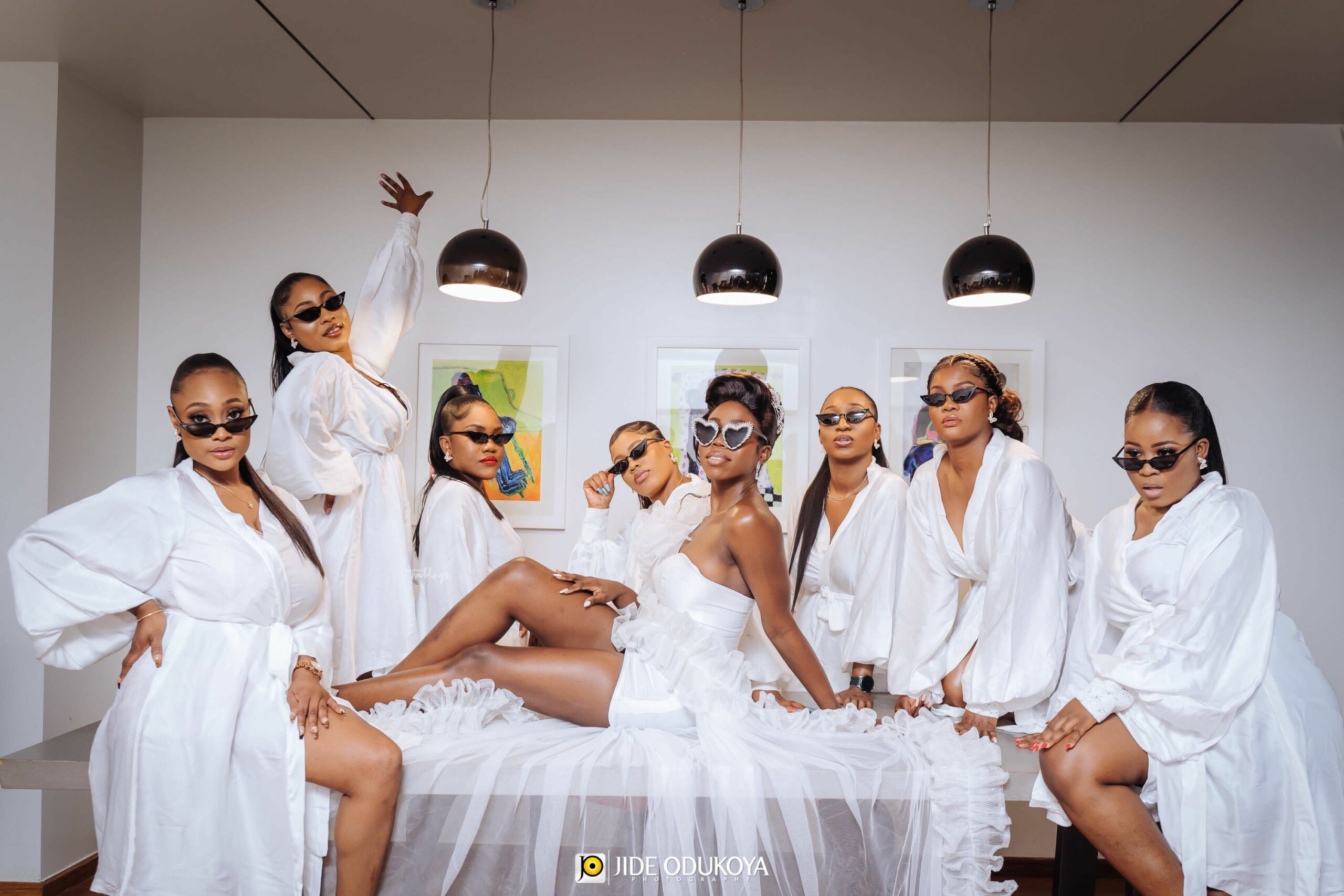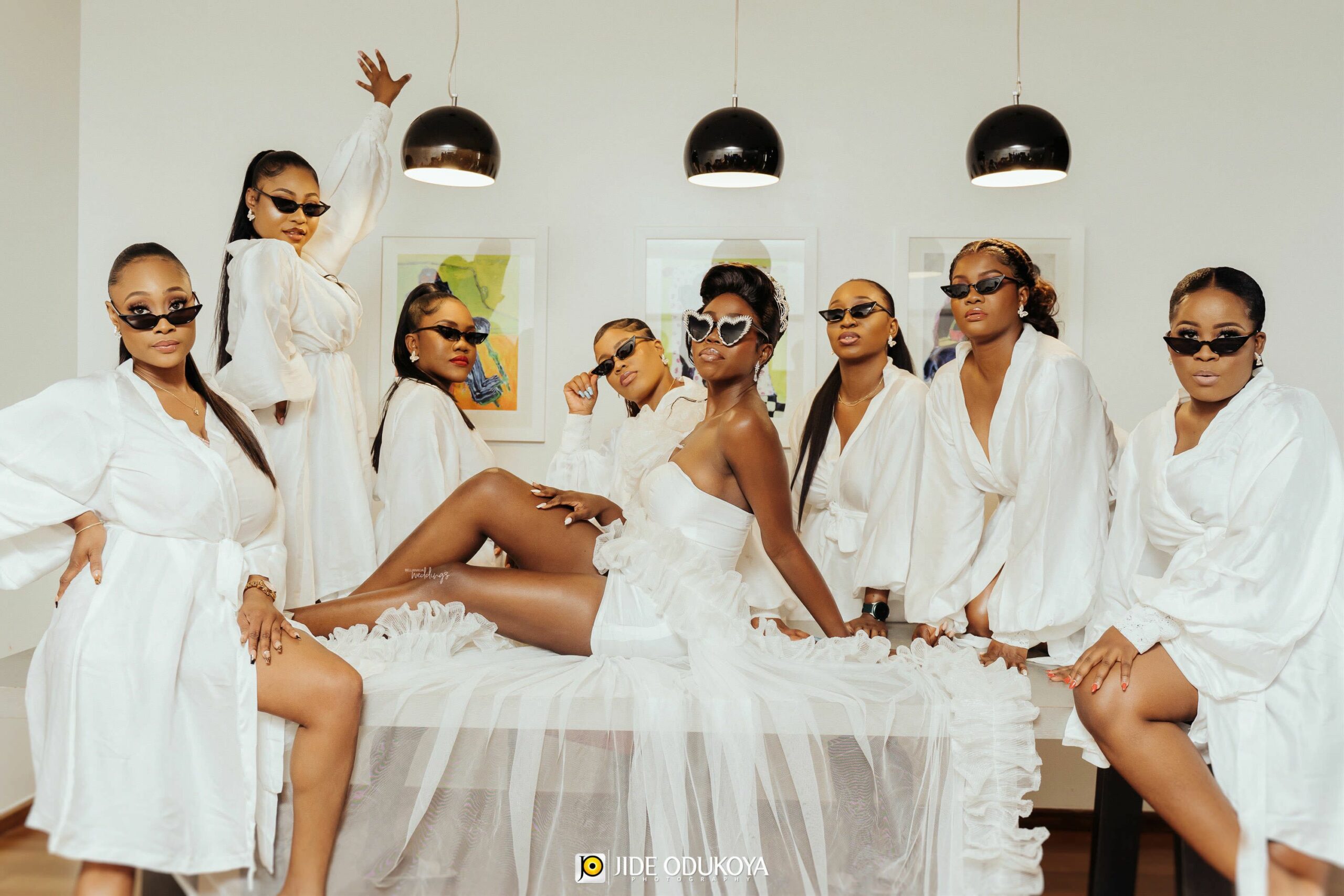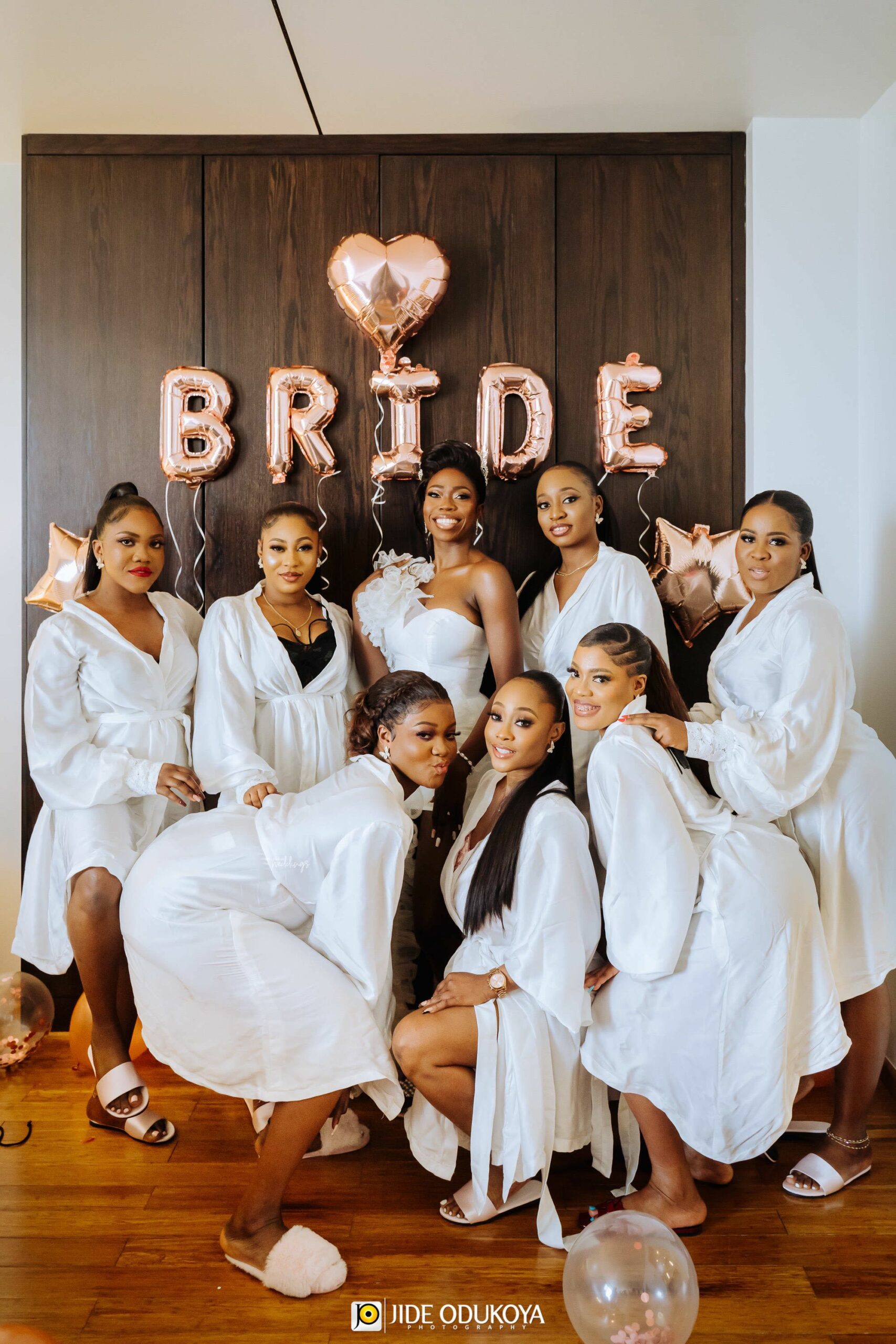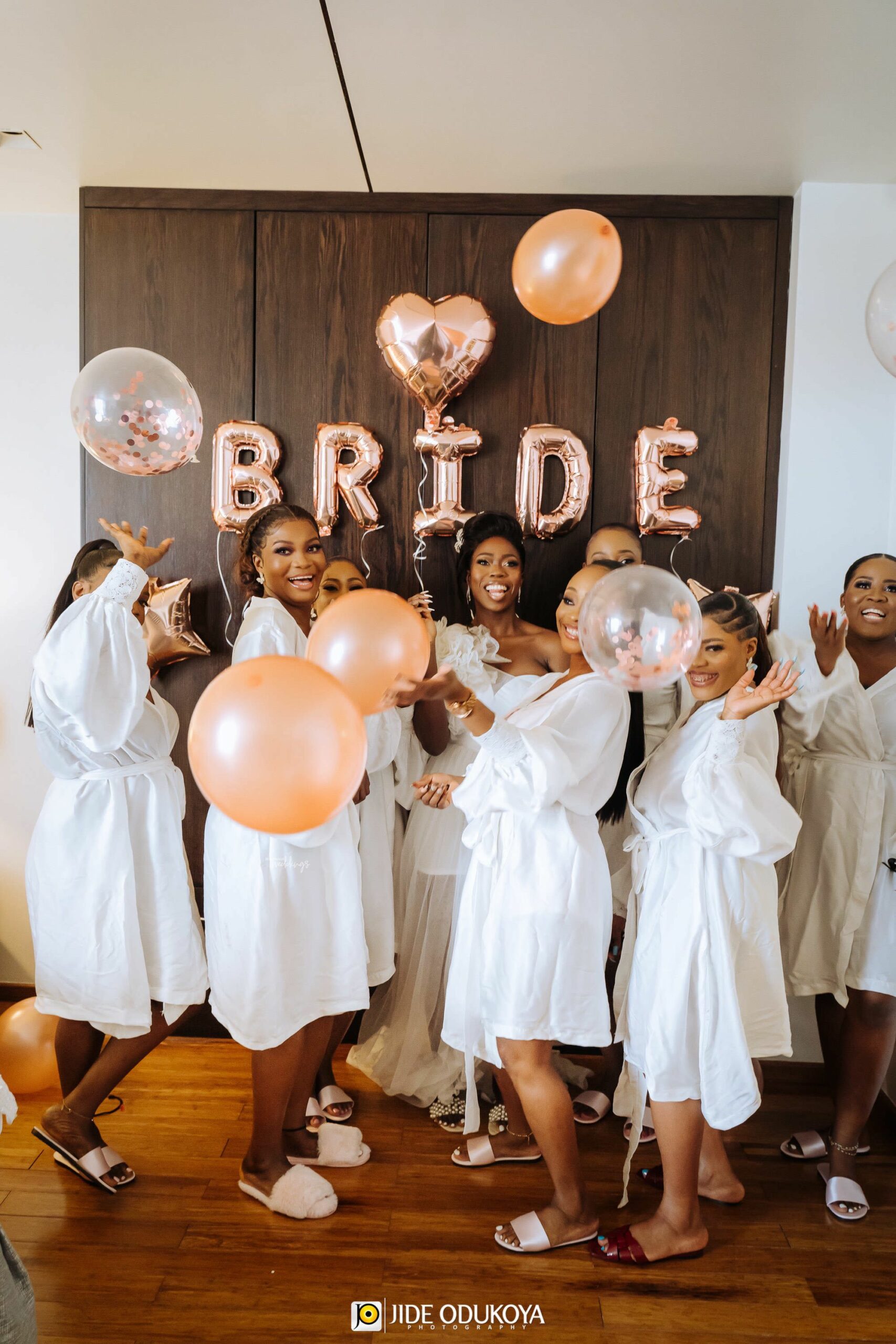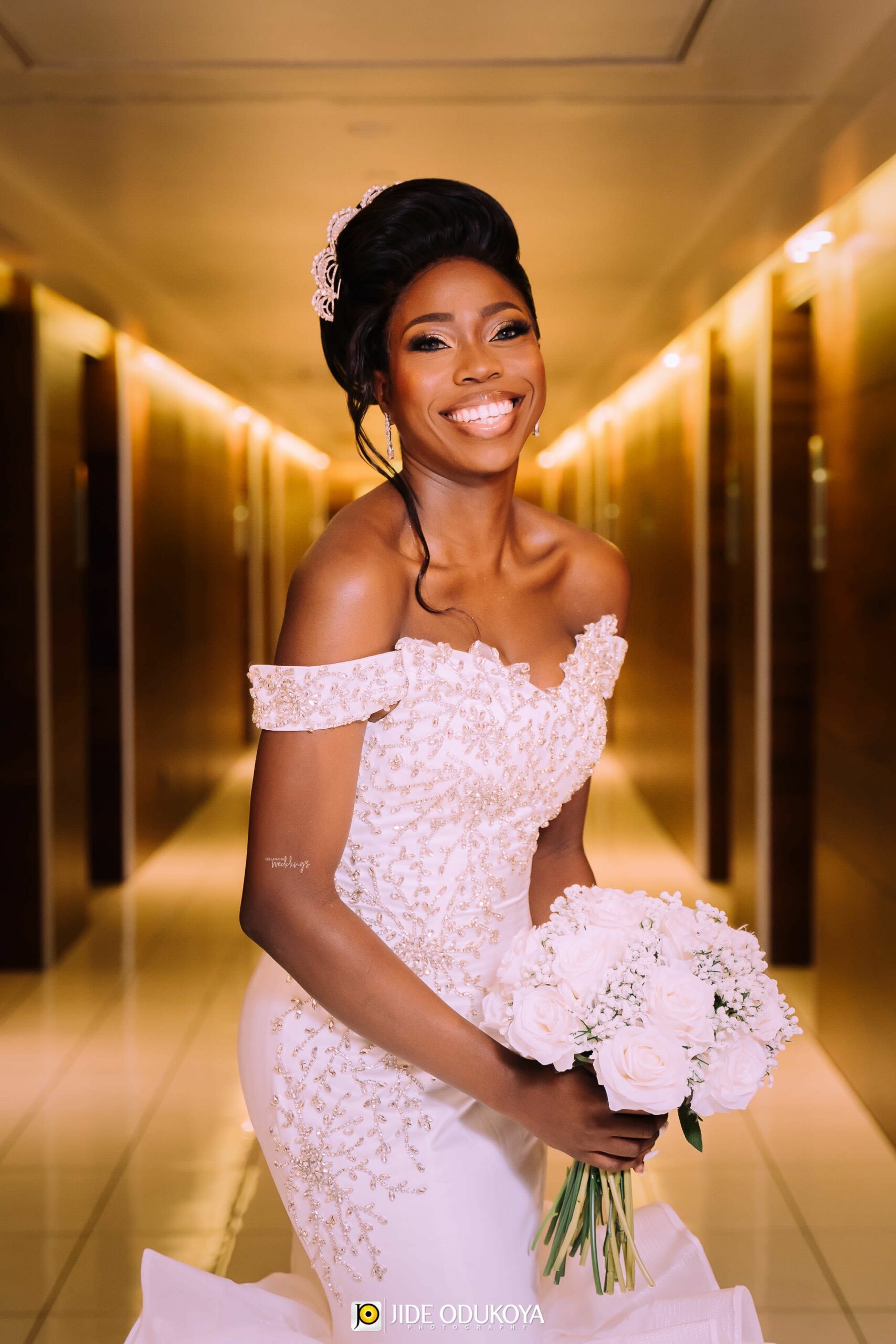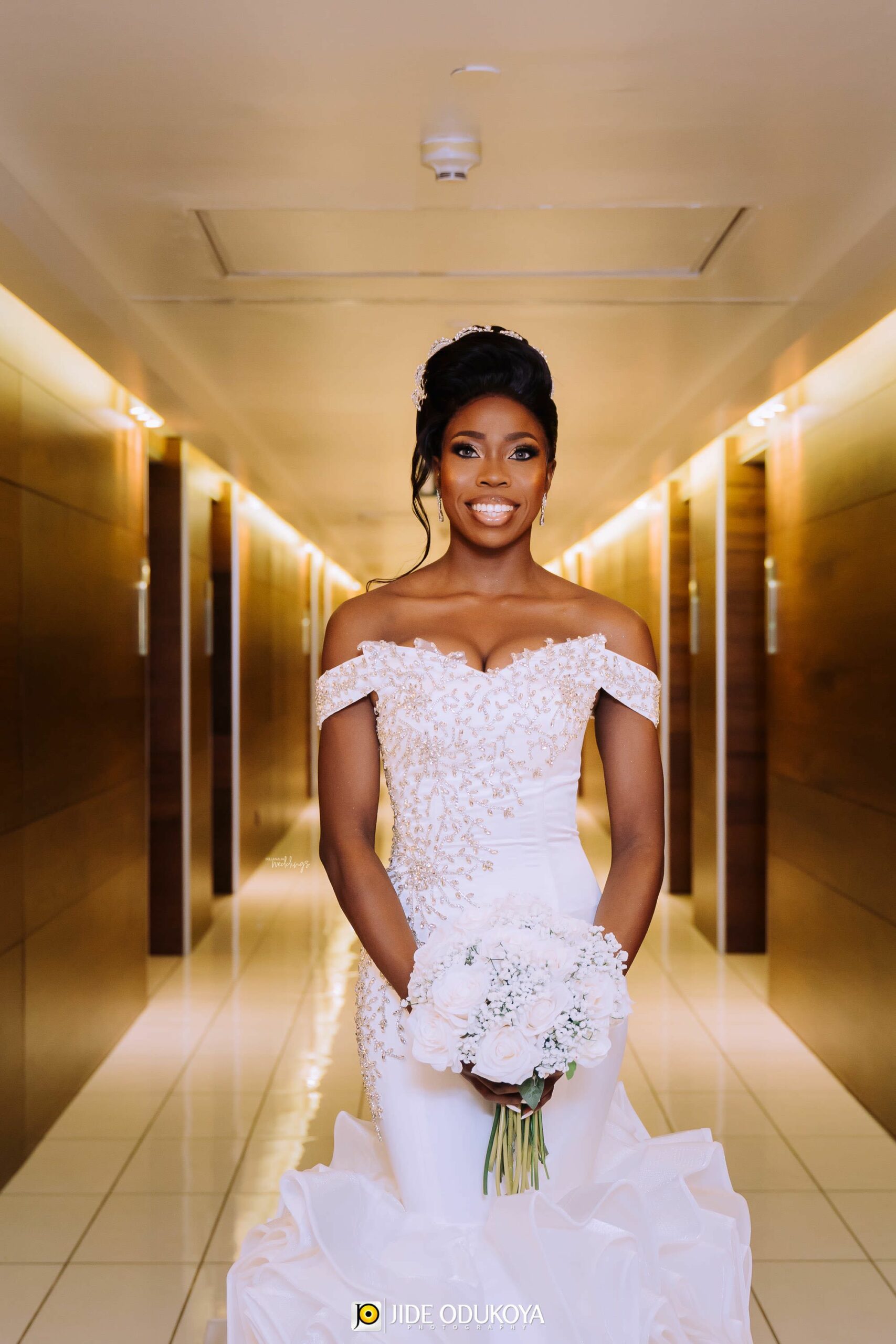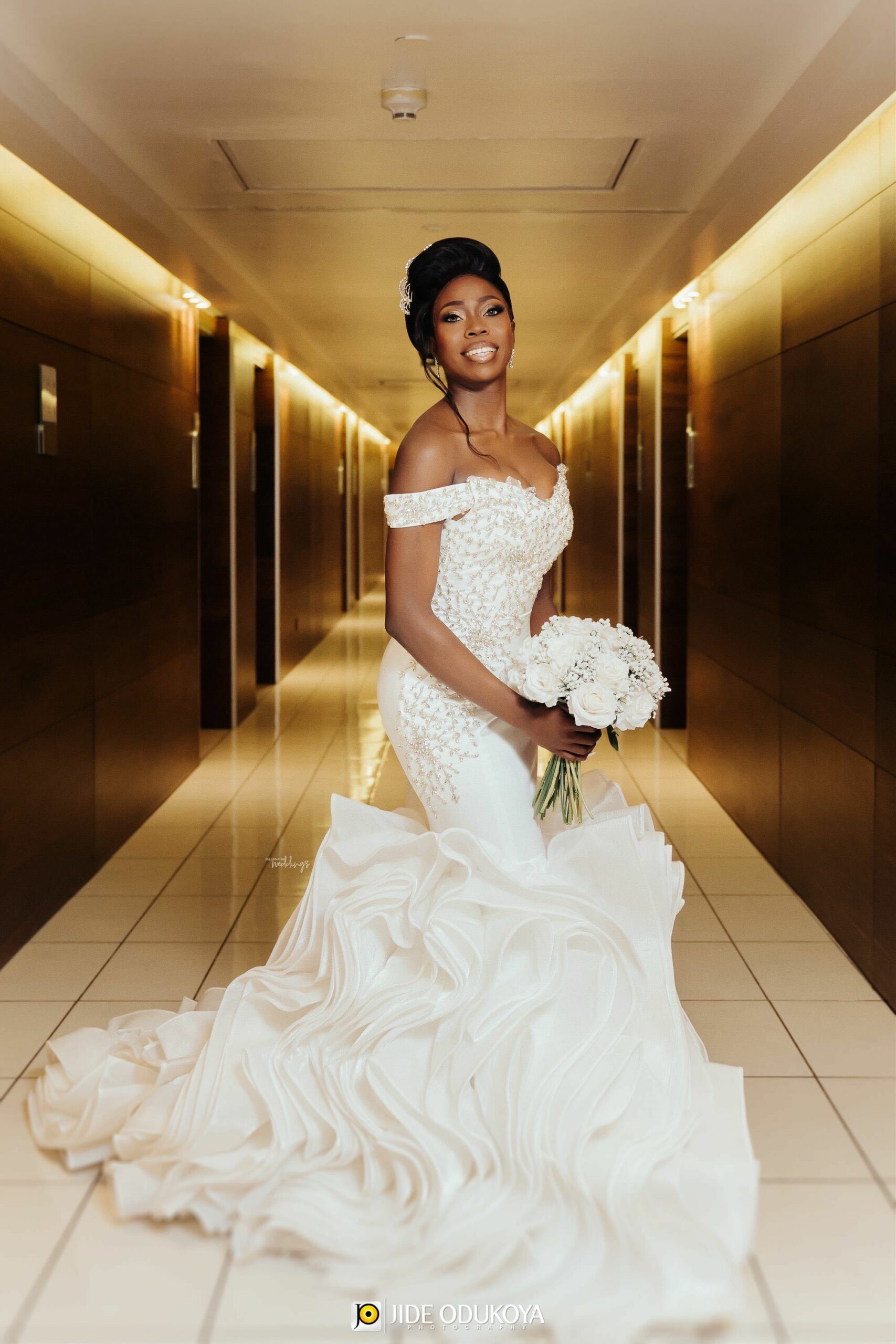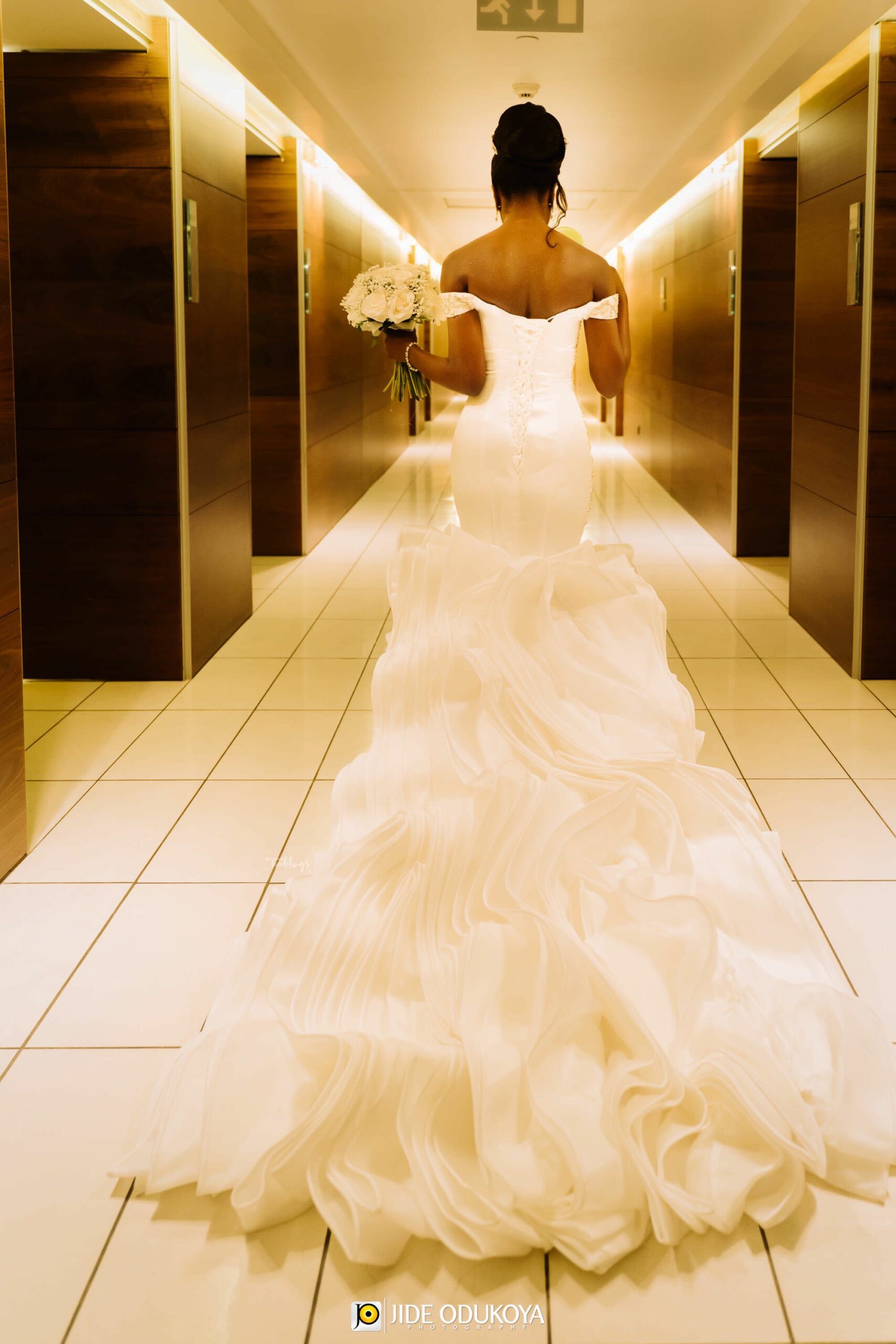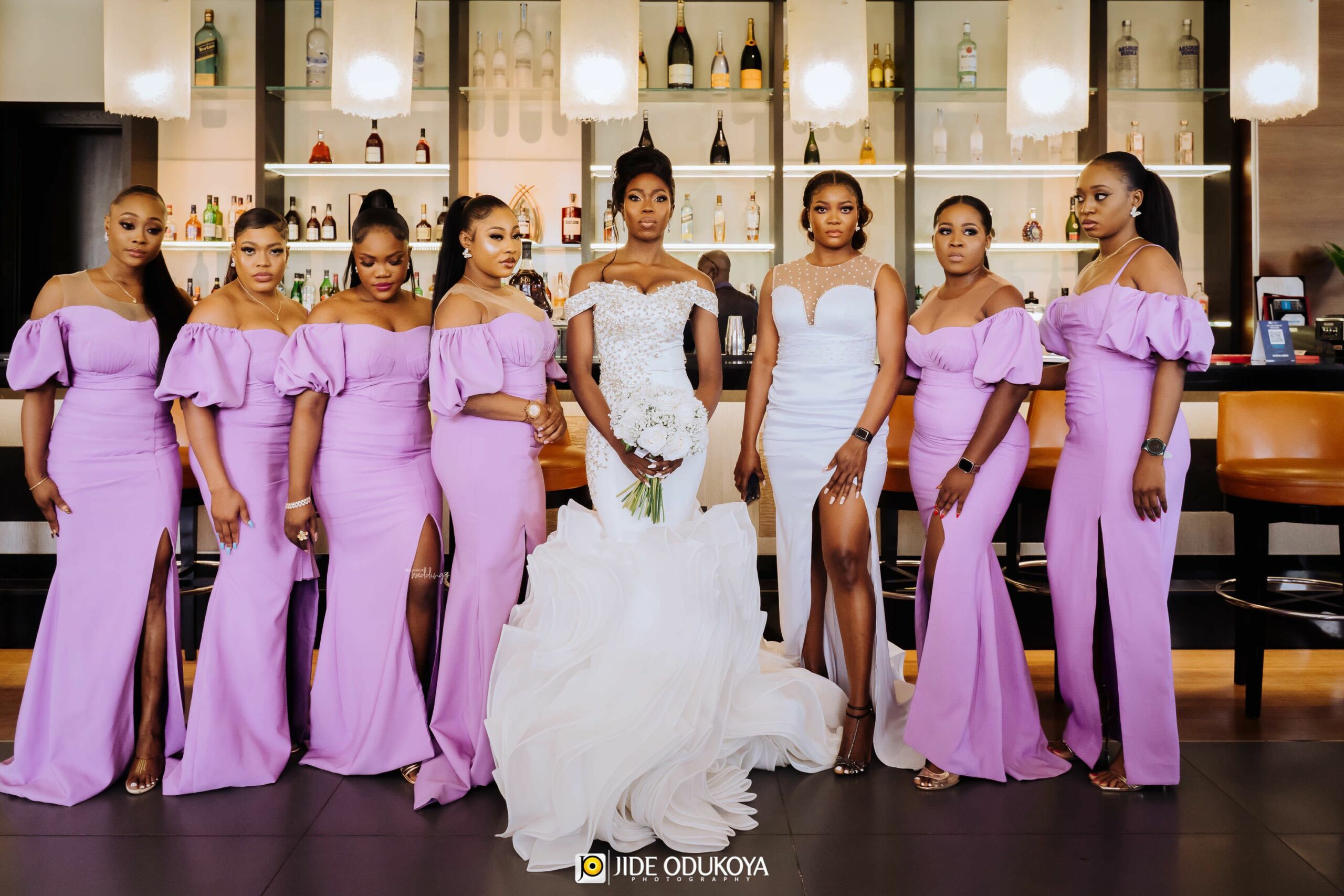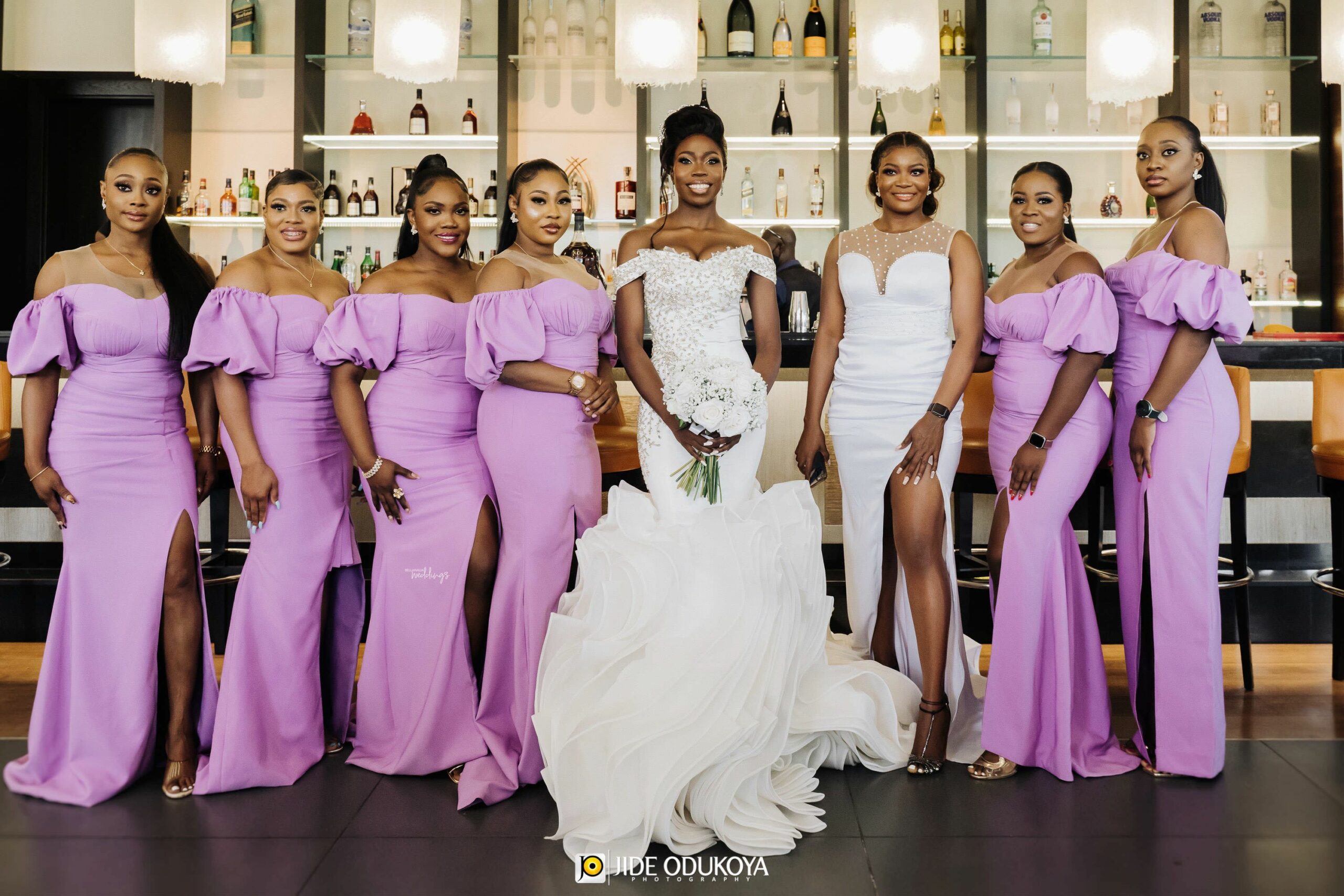 Let's head over to Mayowa and his squad…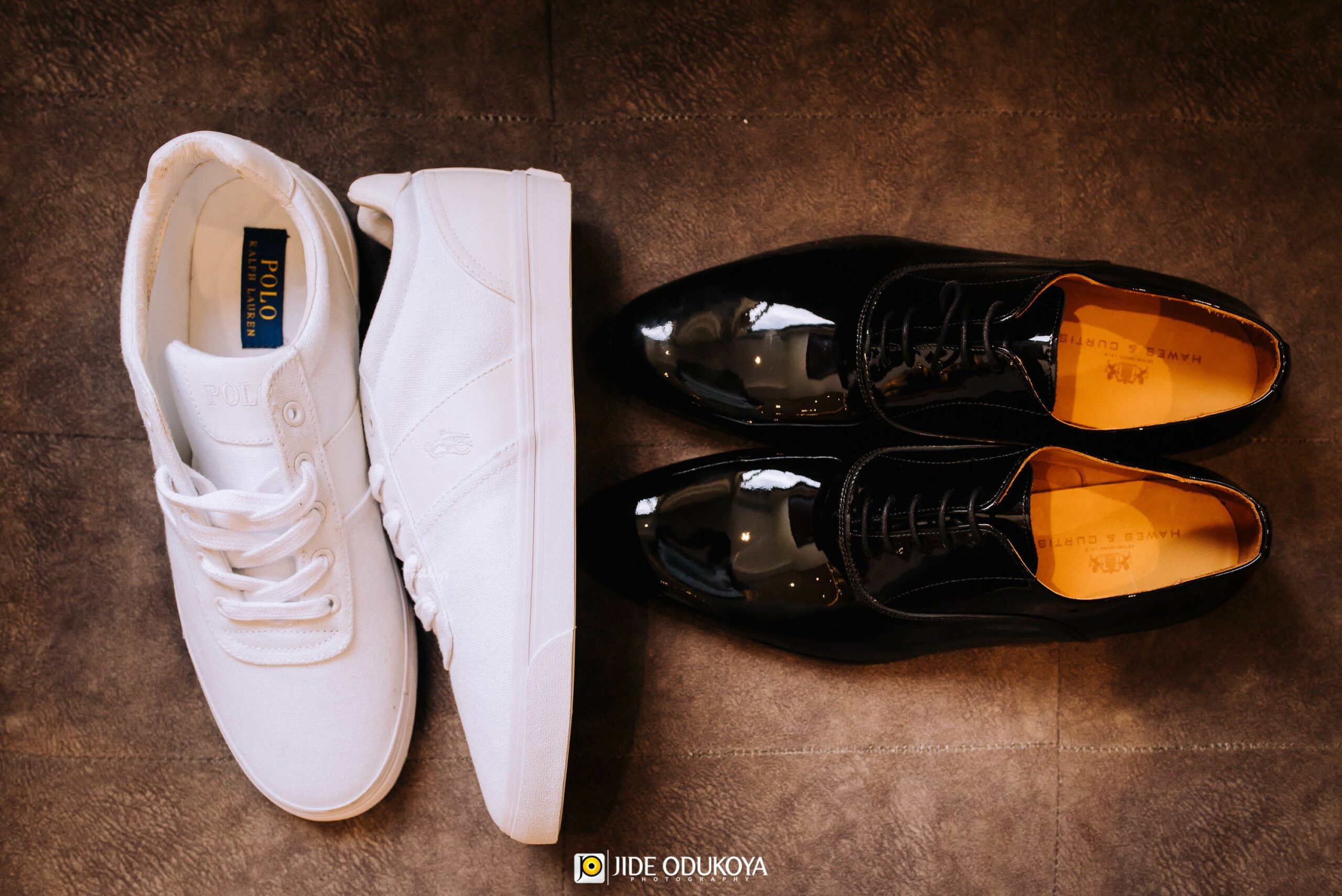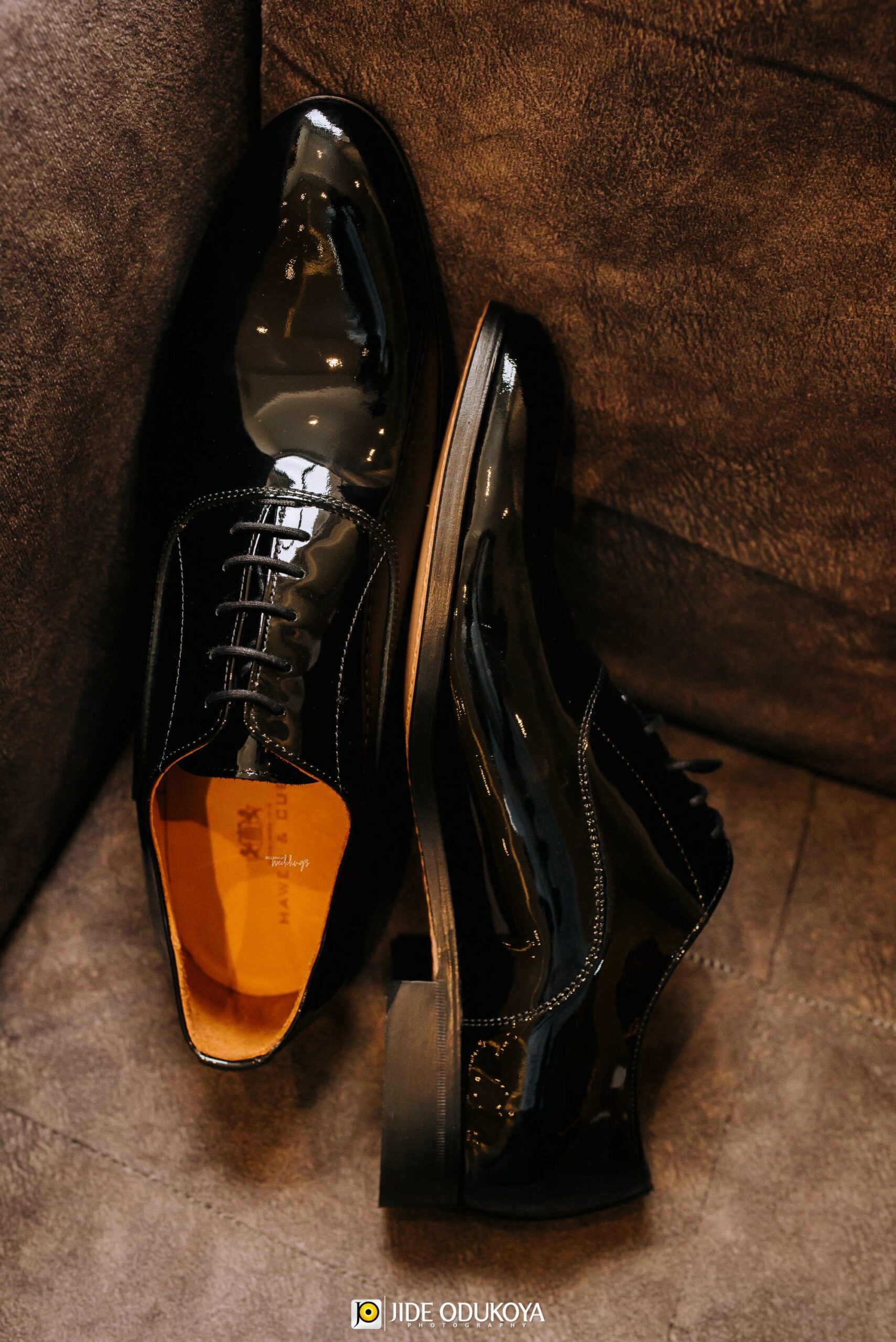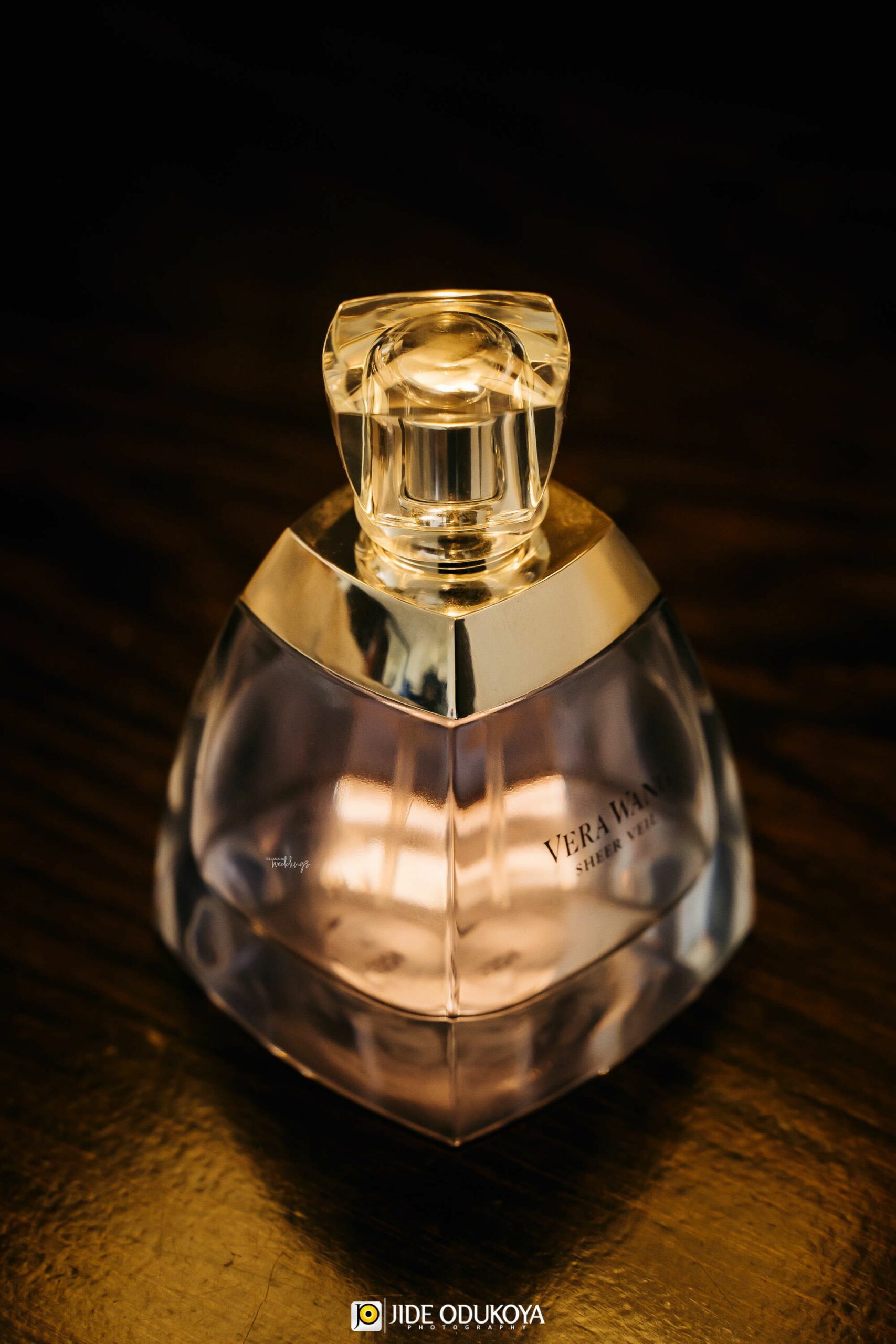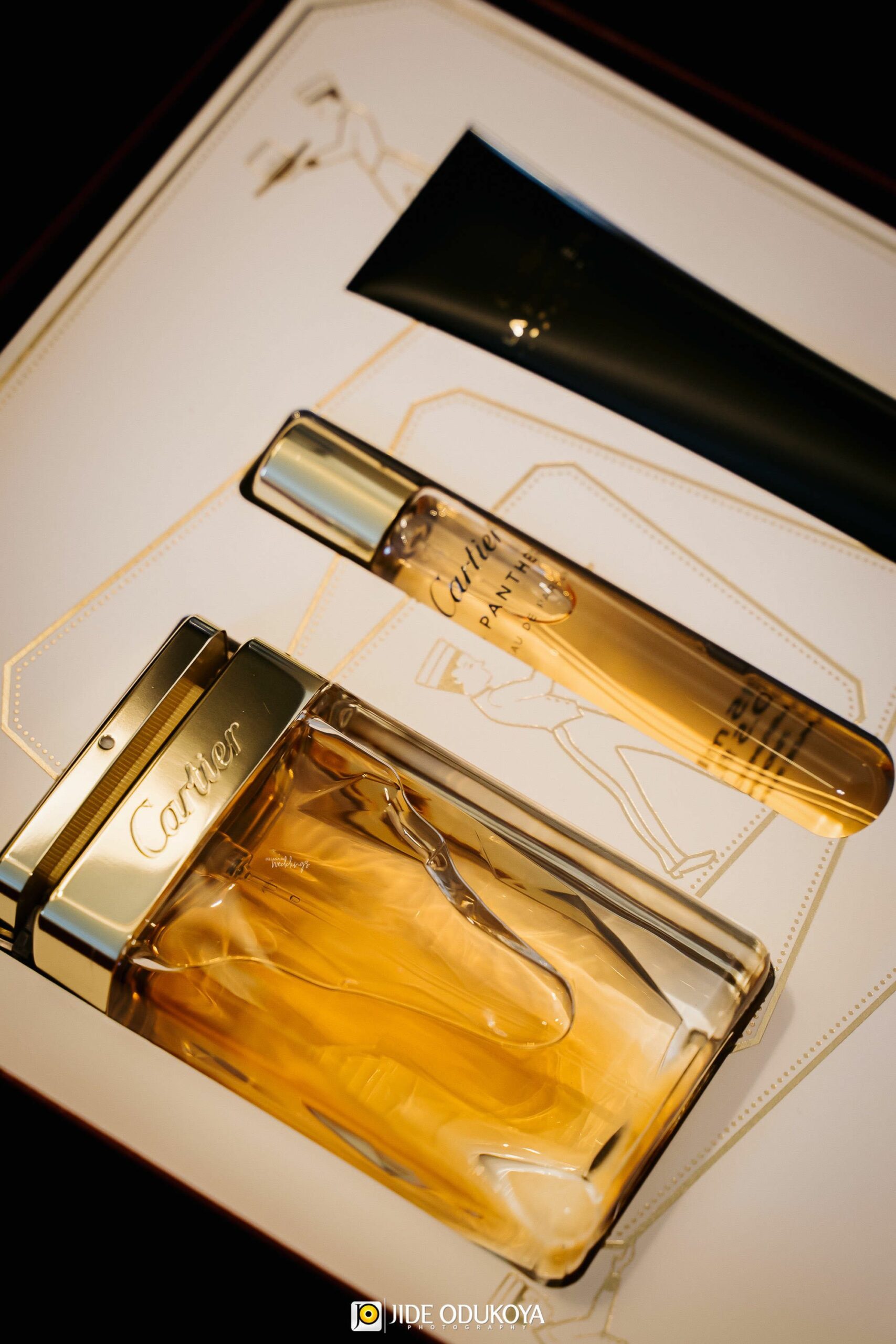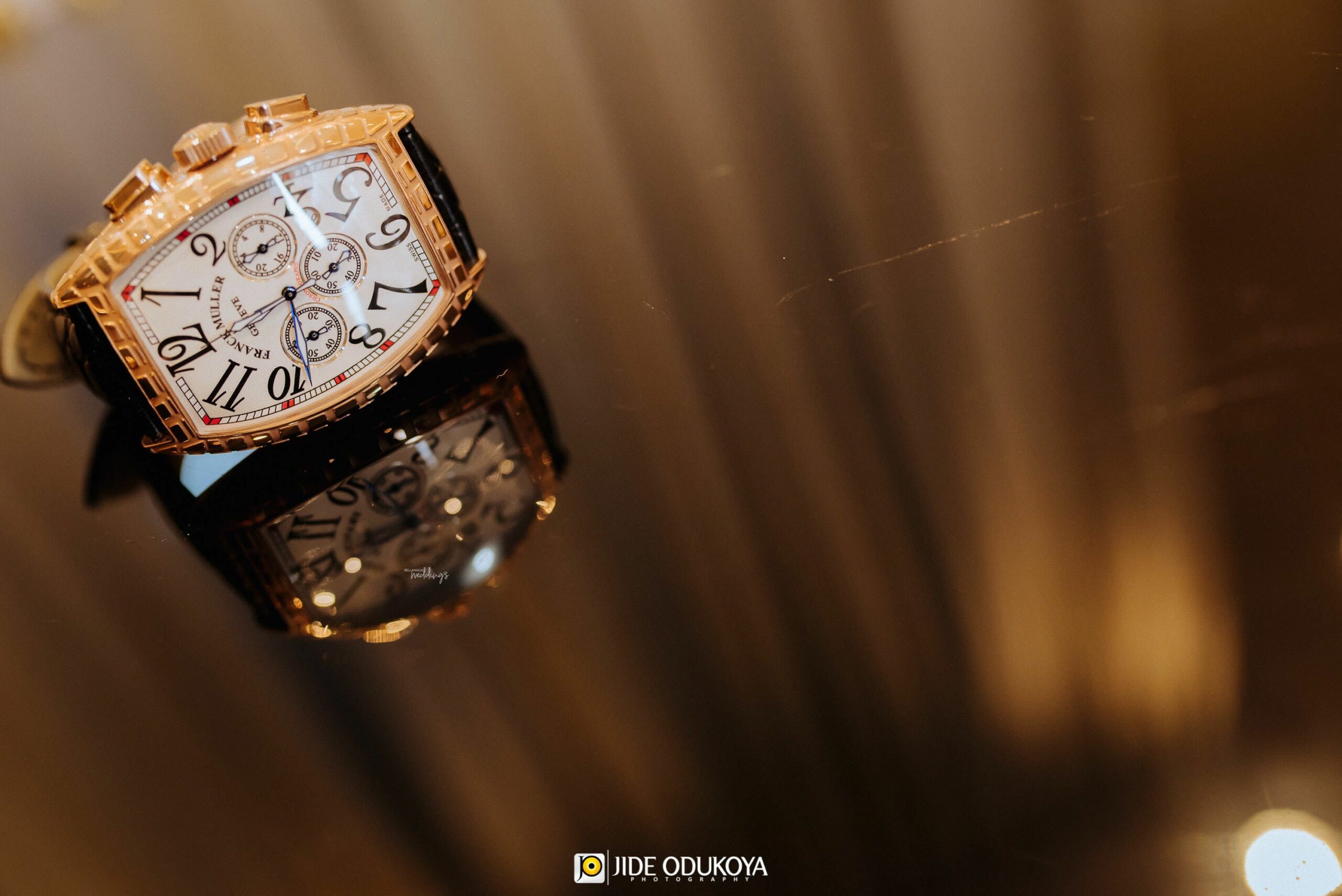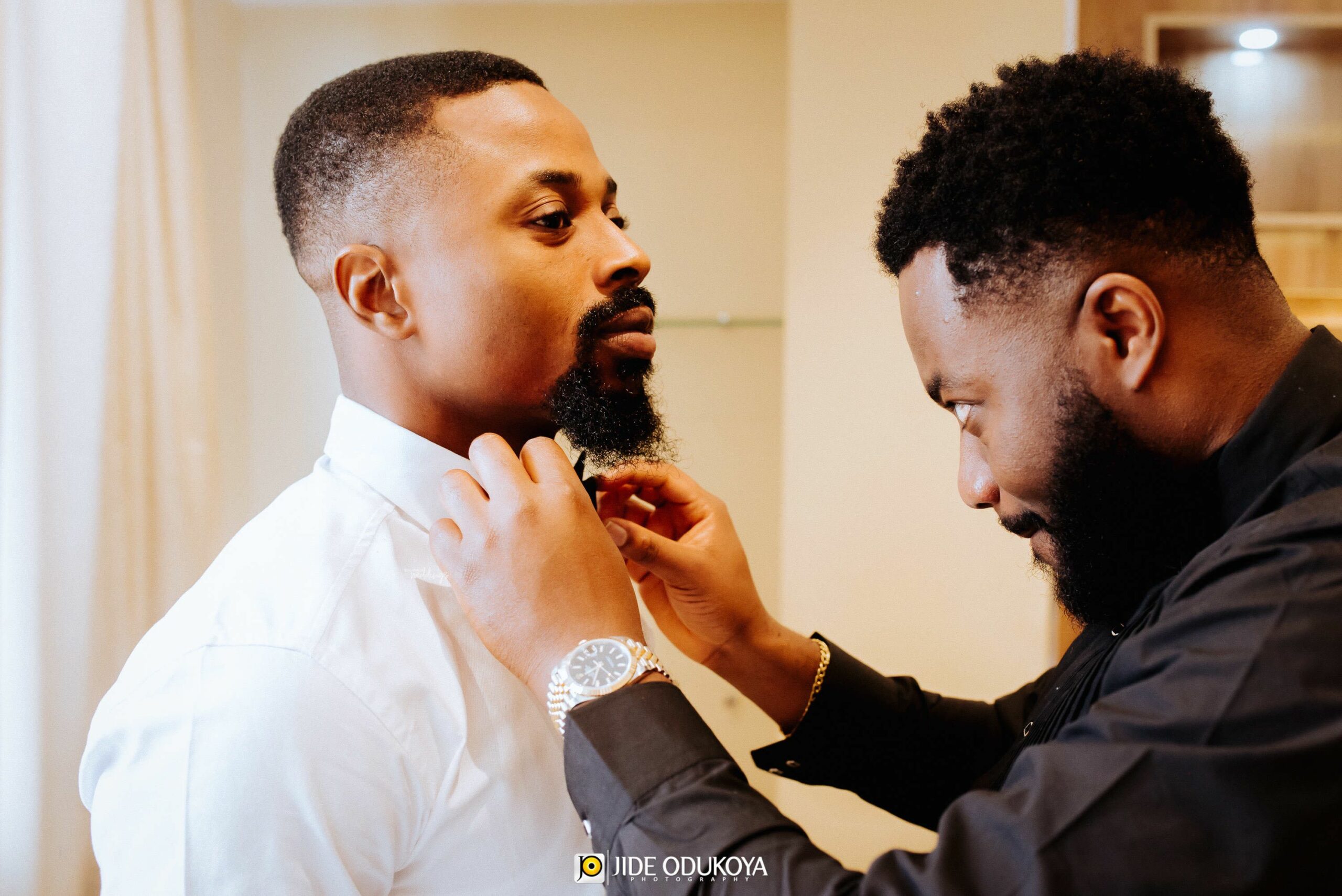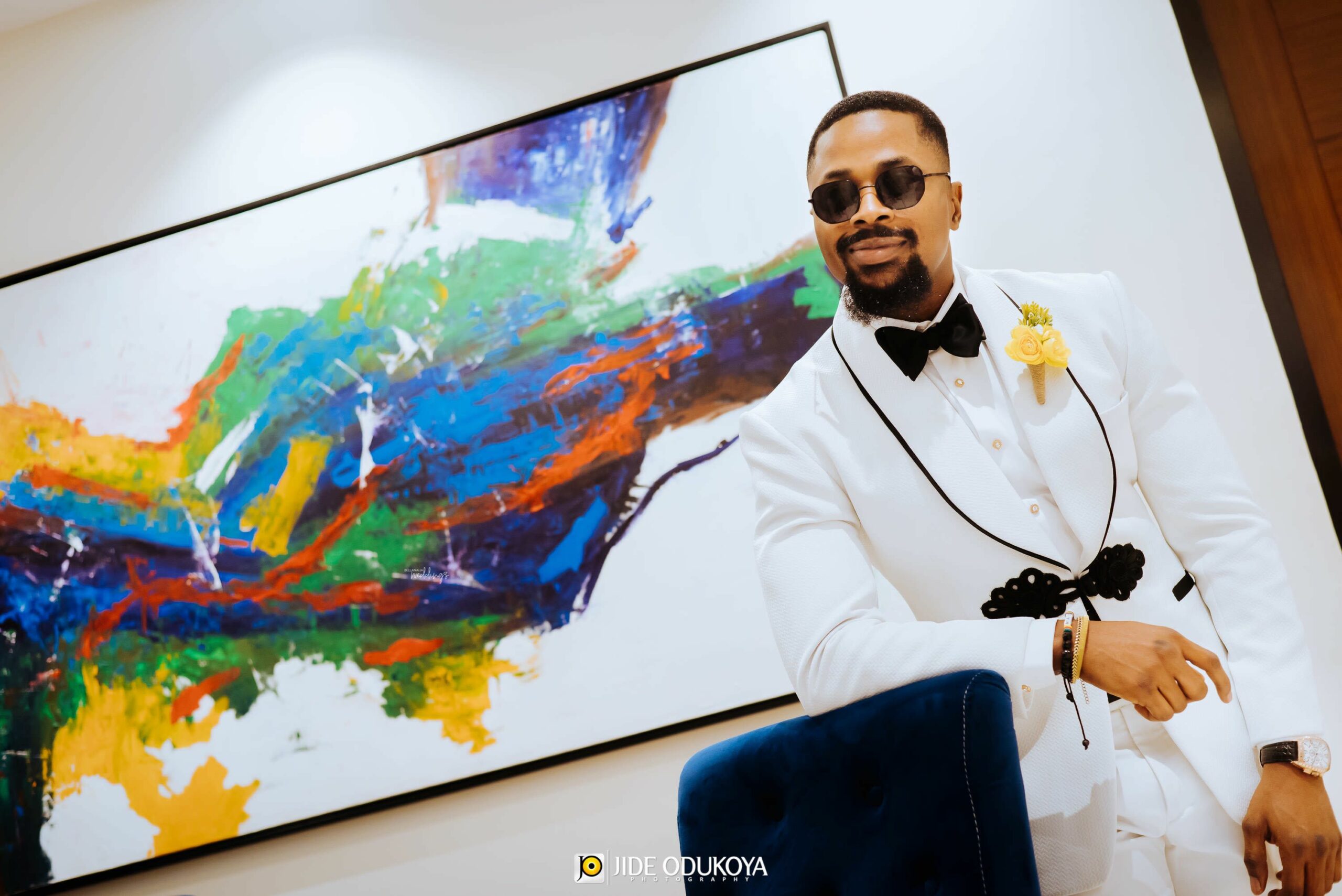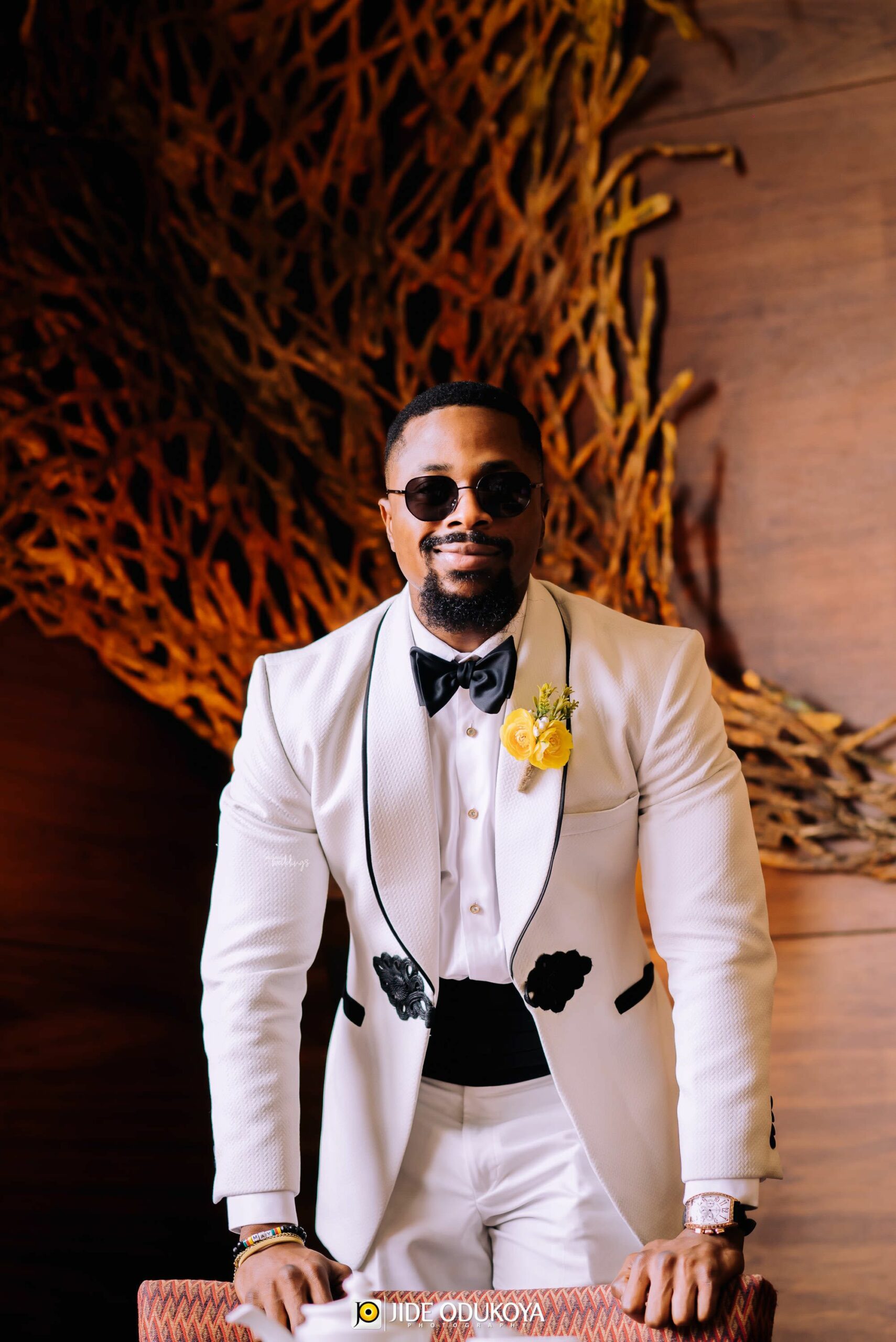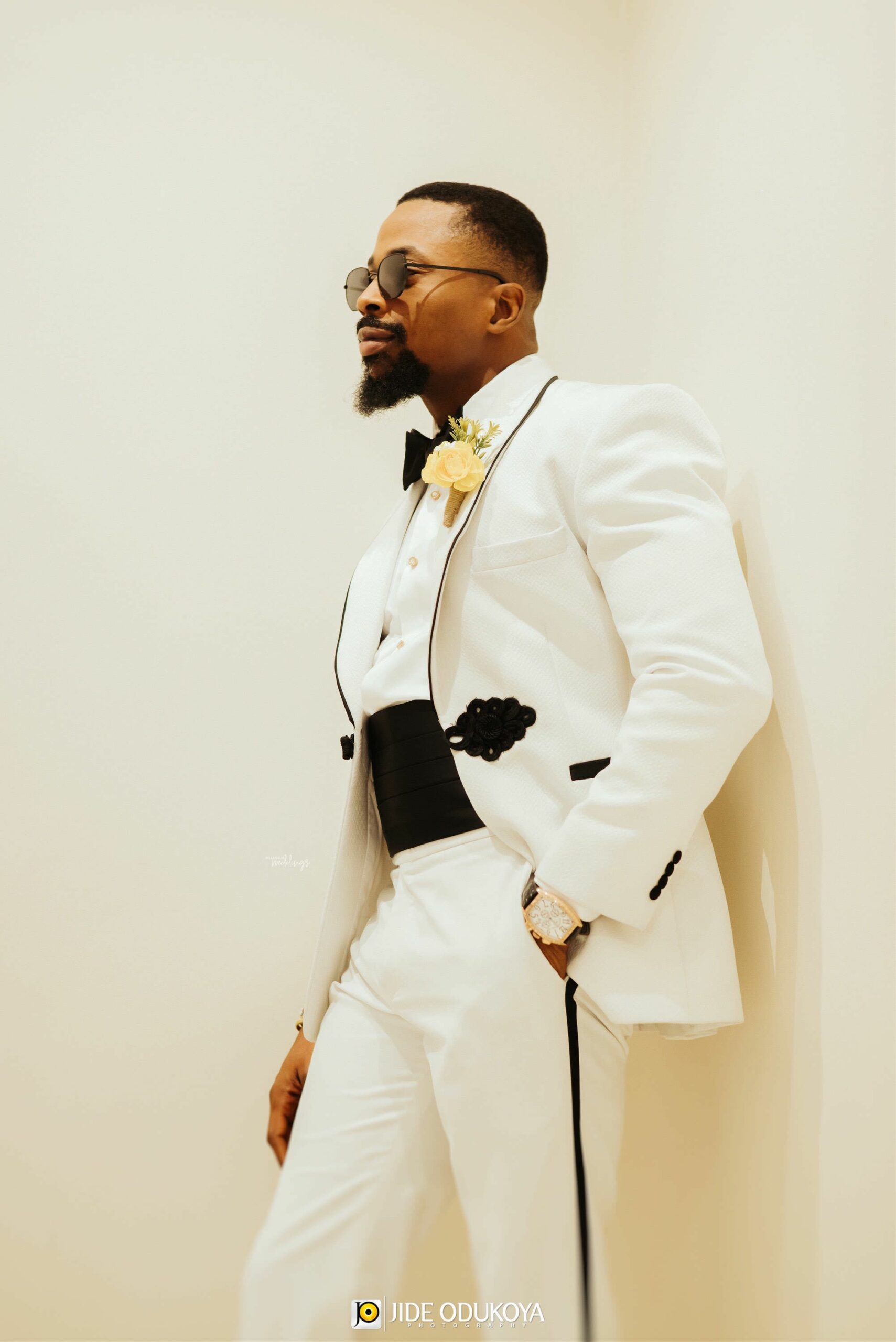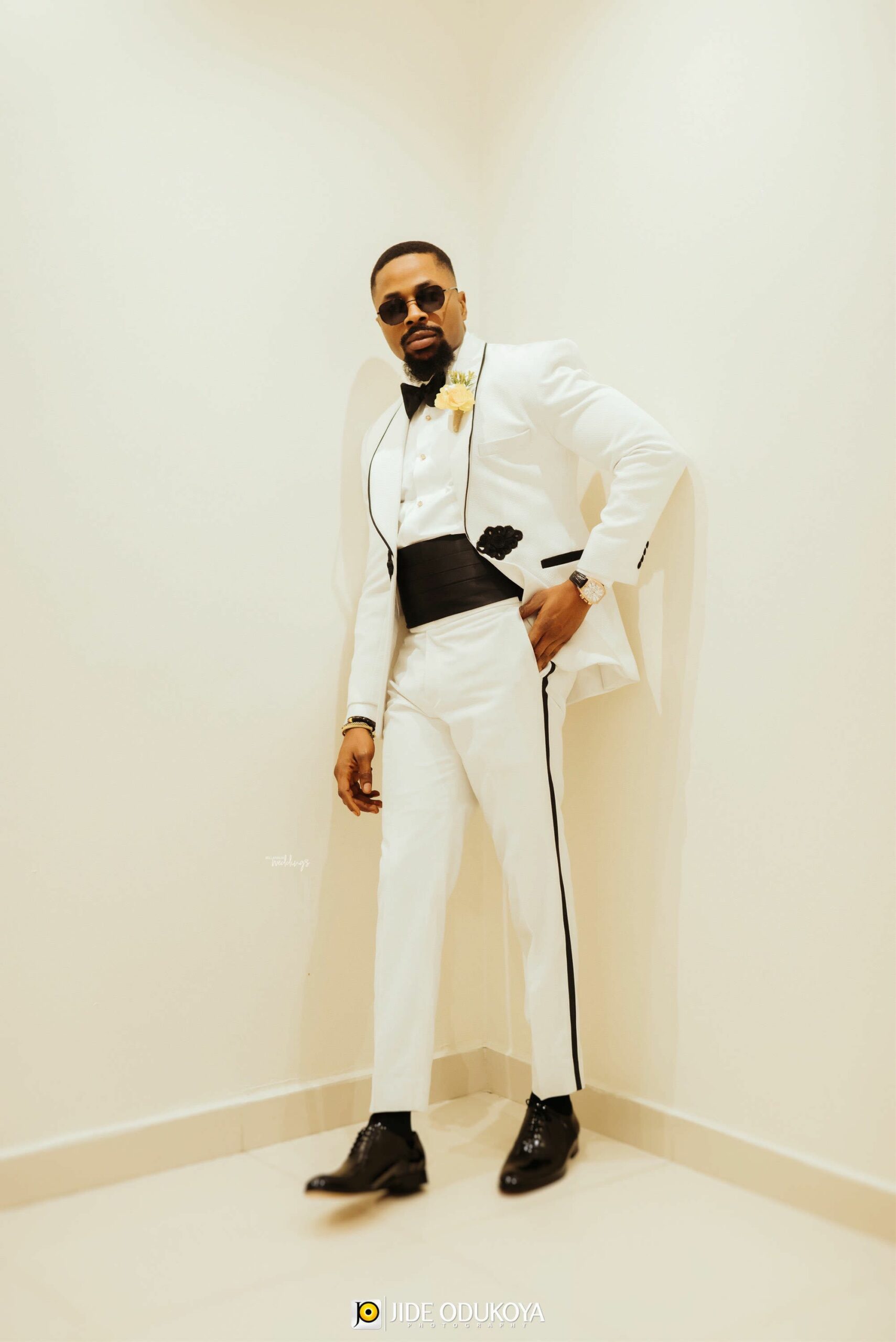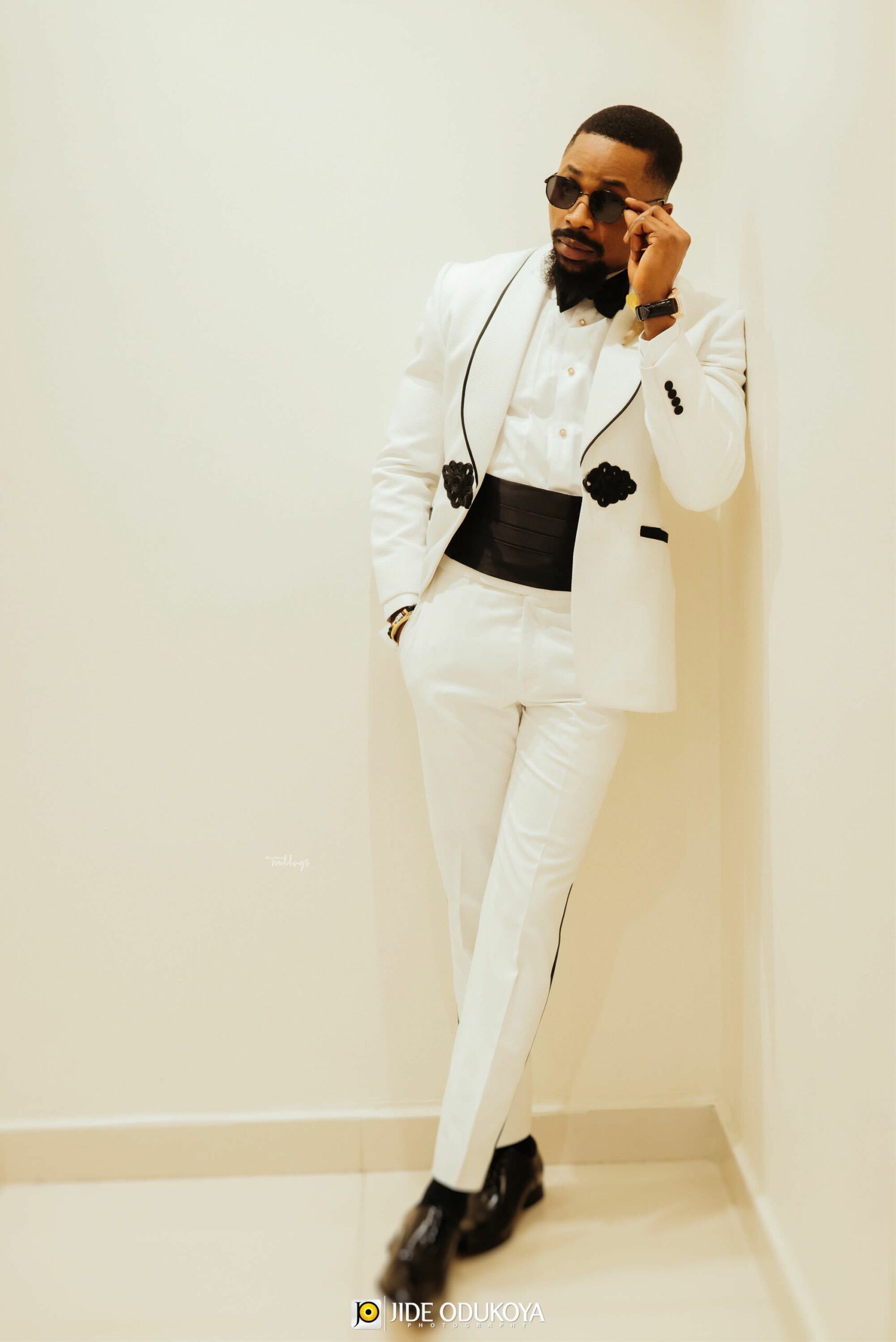 A toast to love!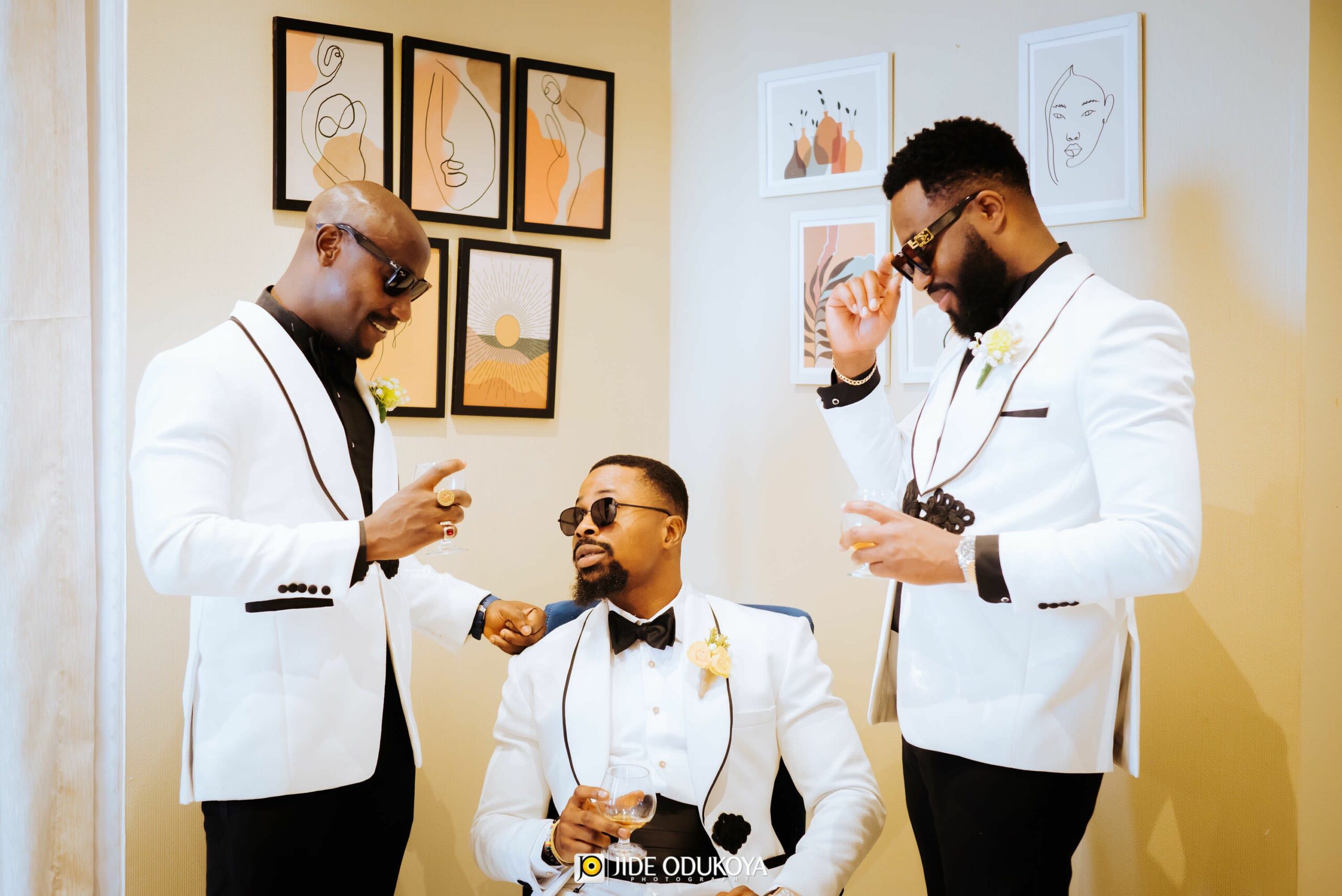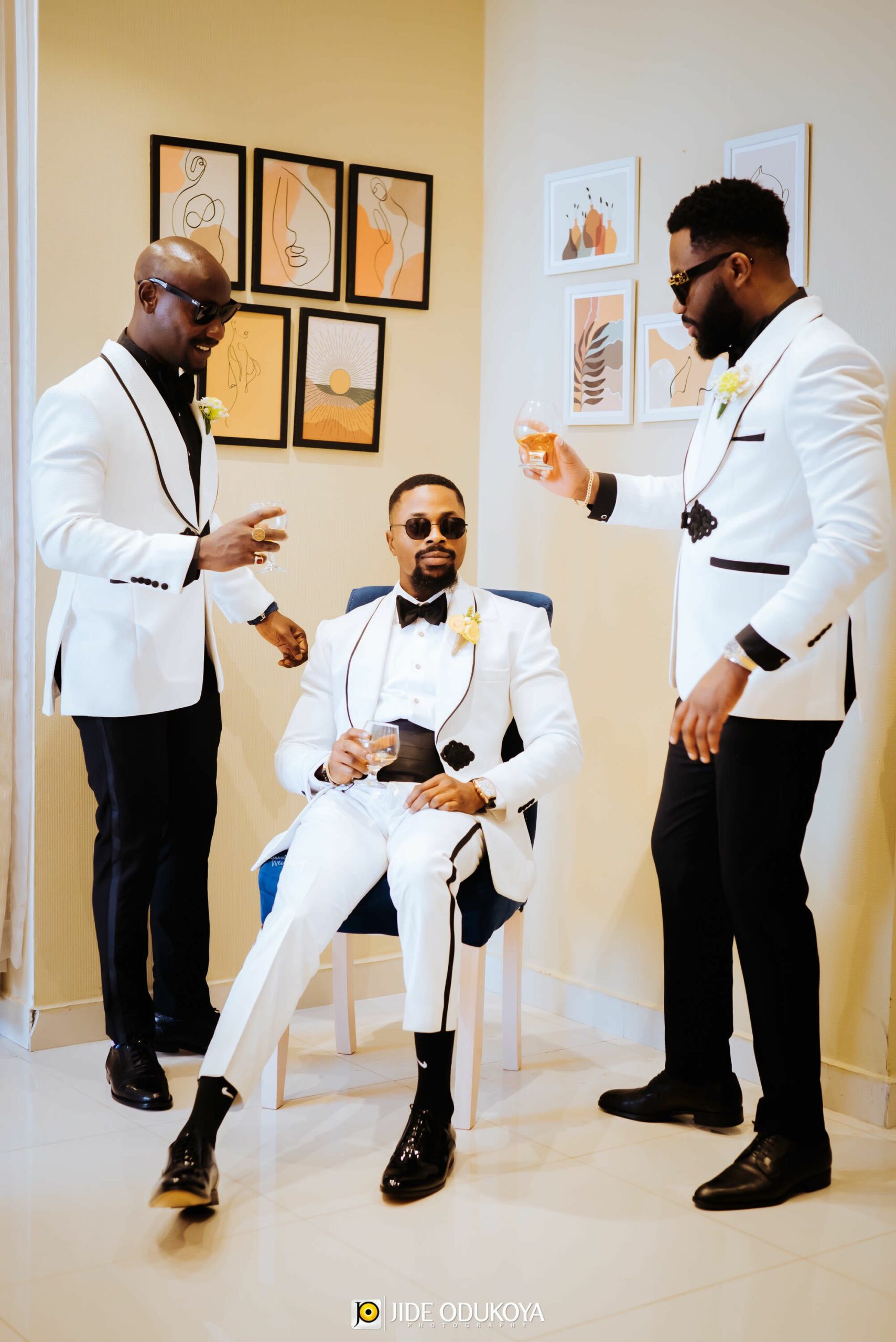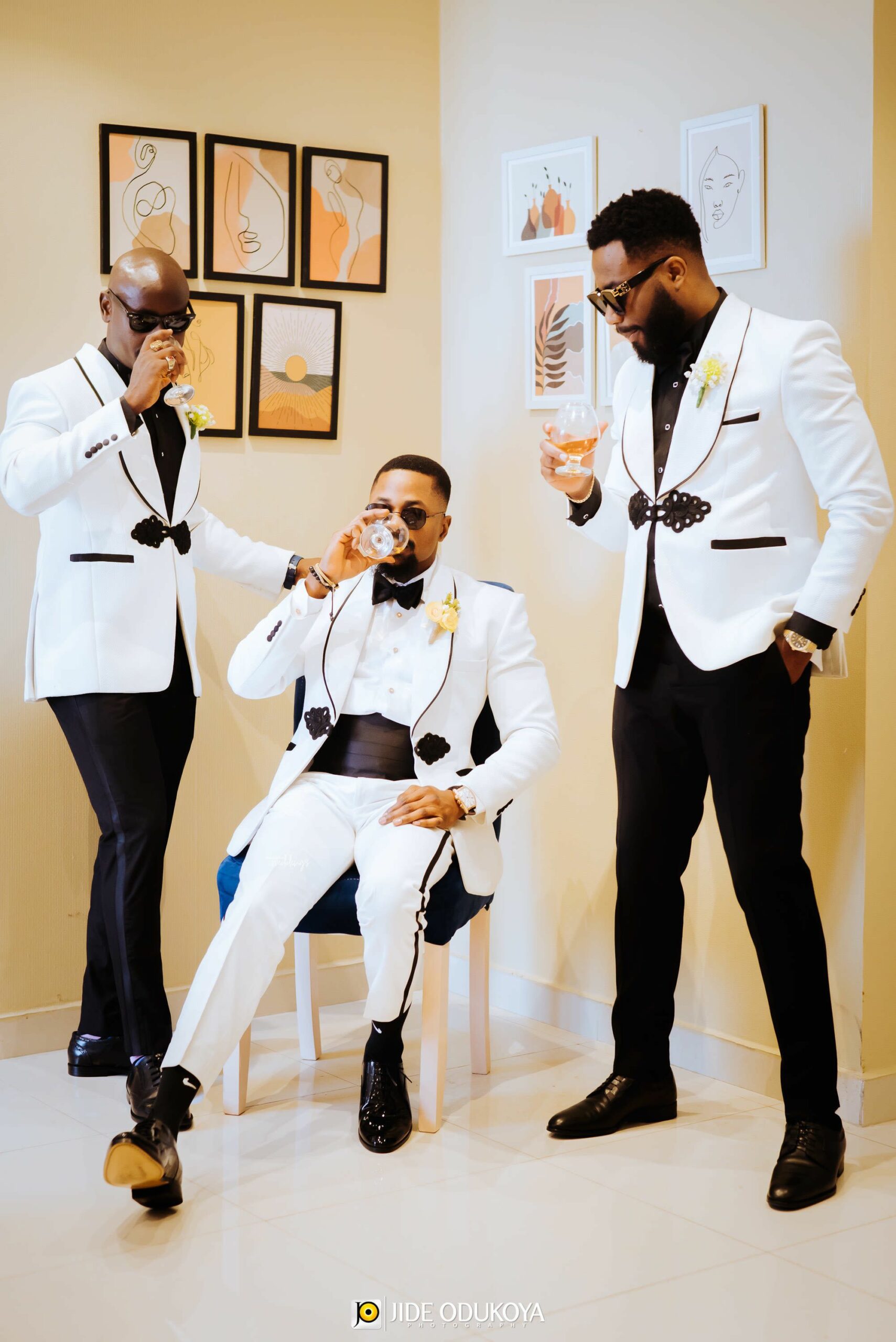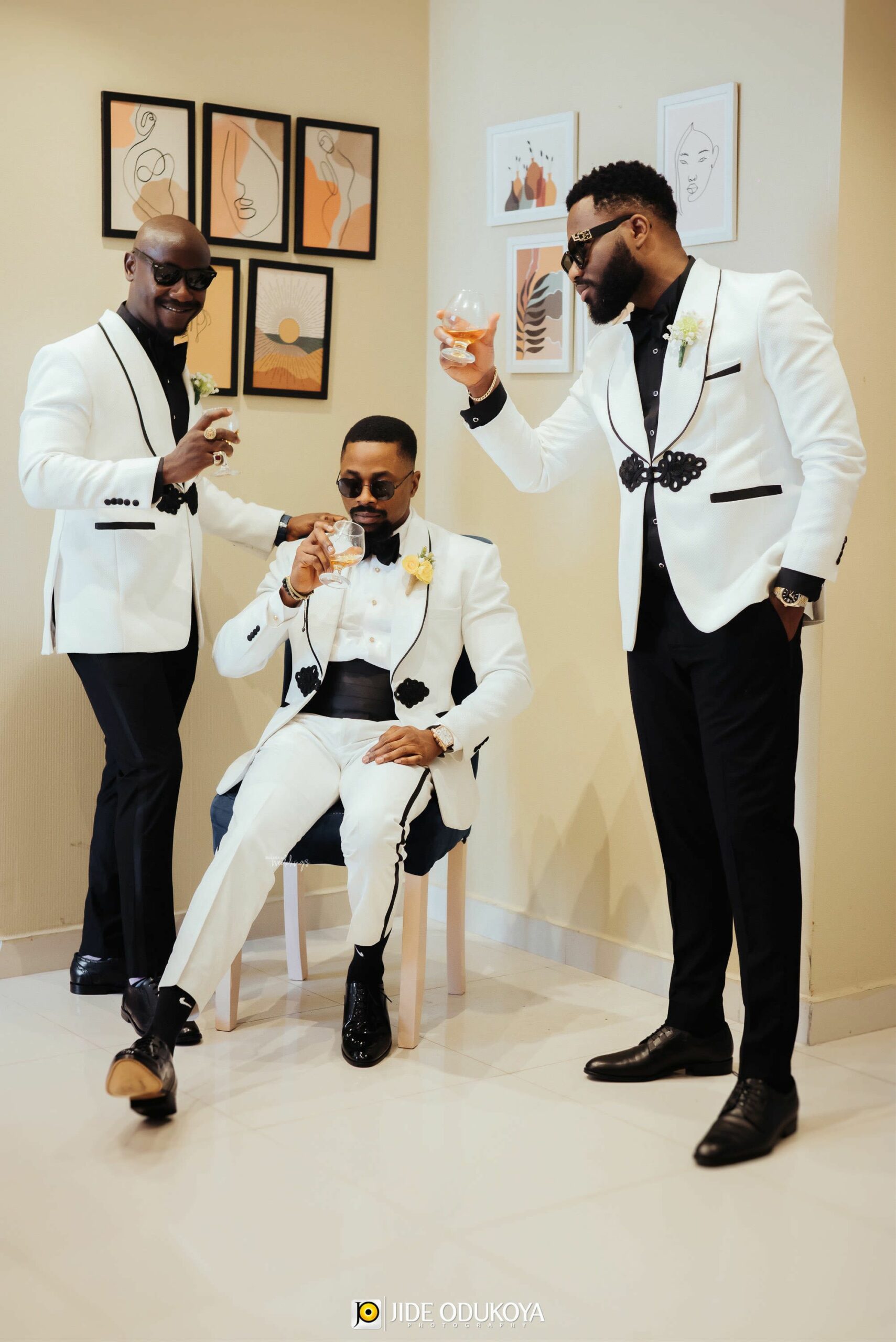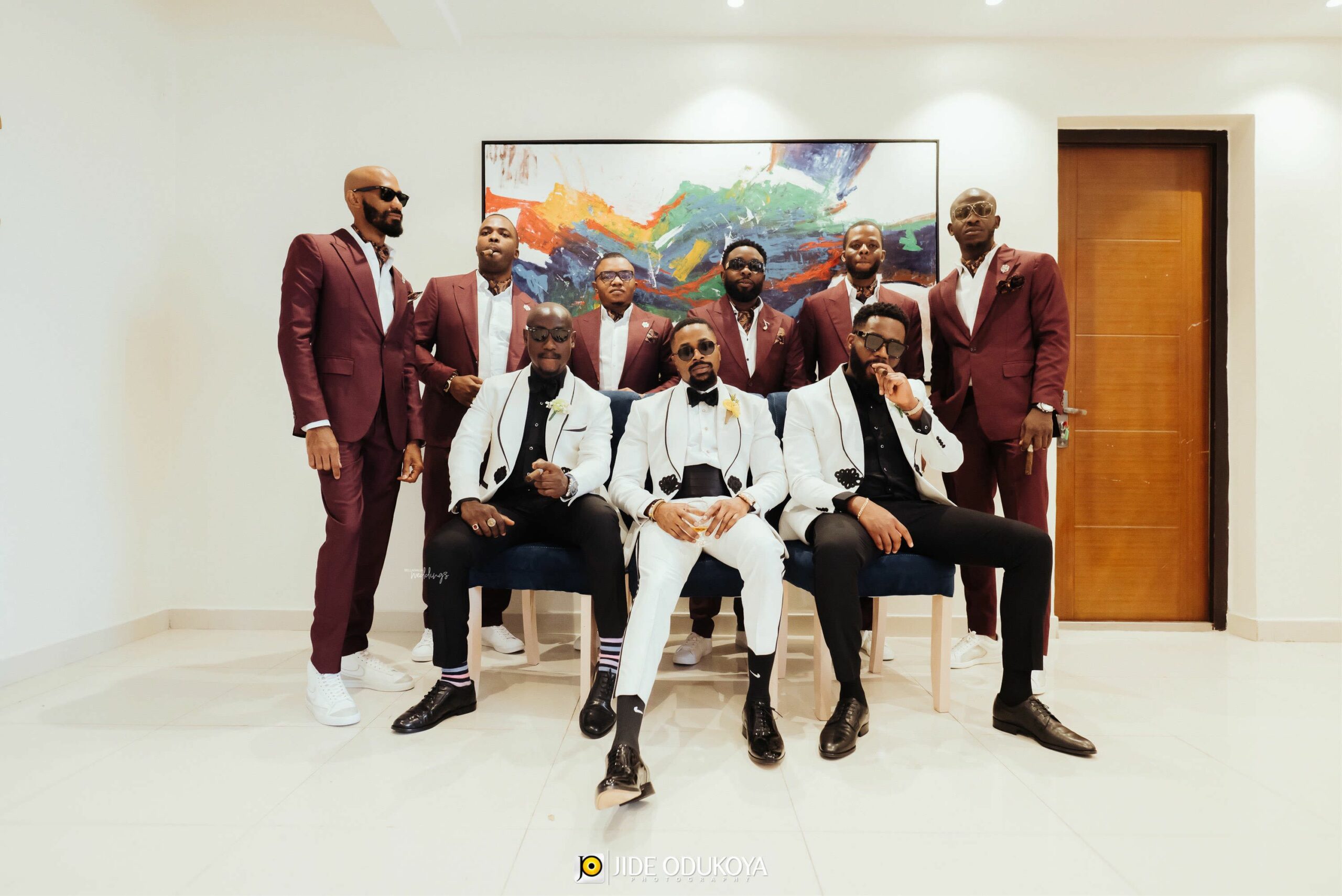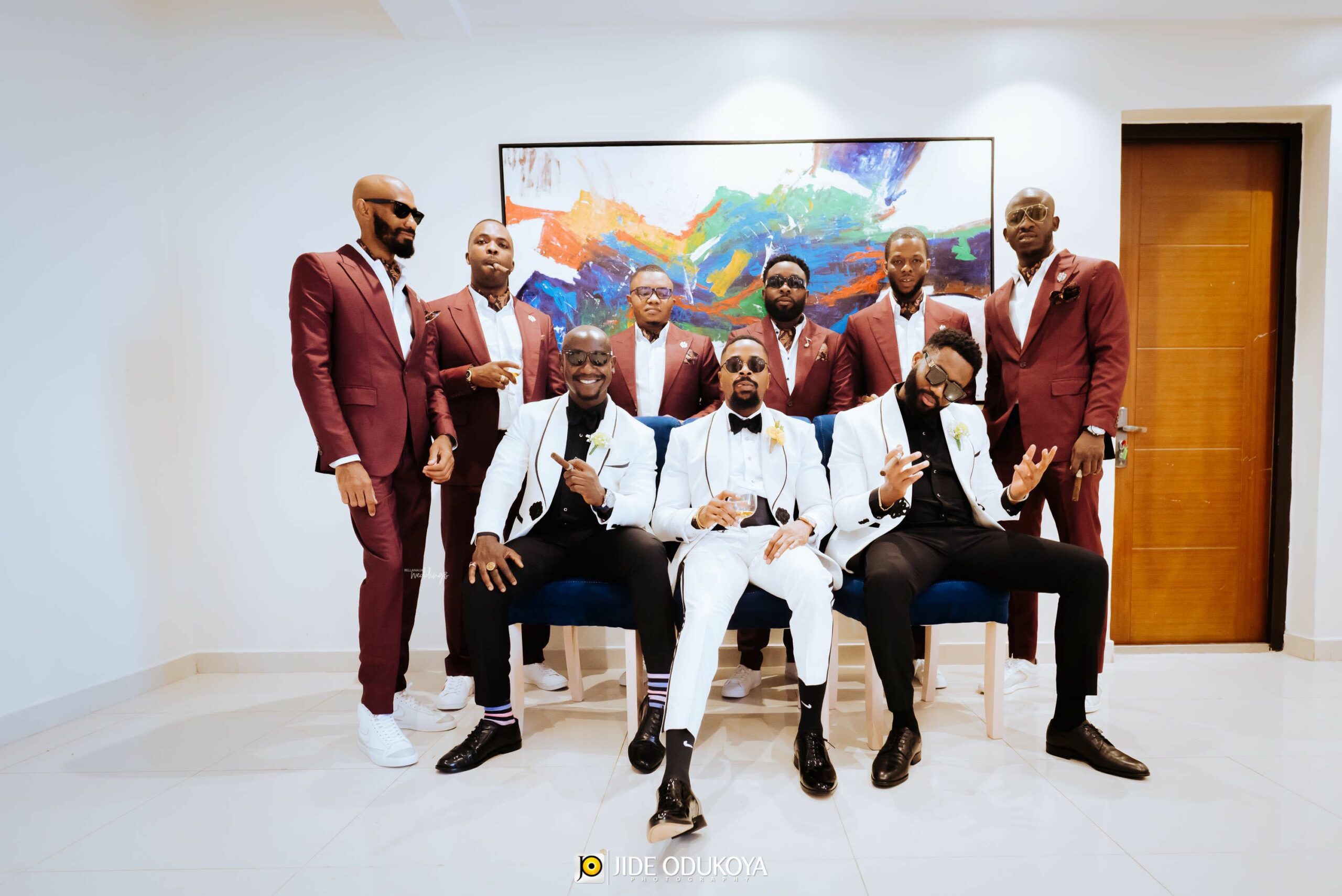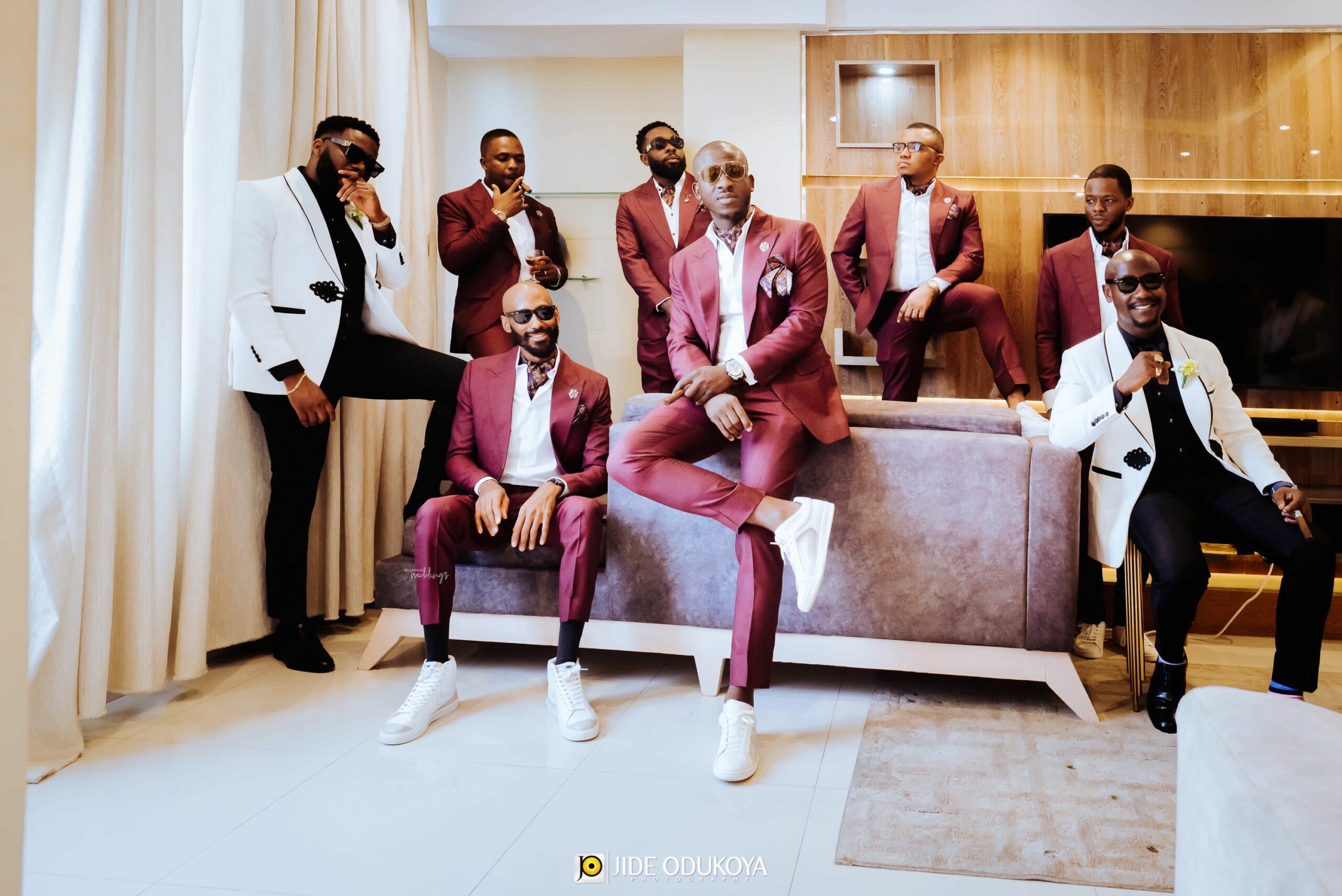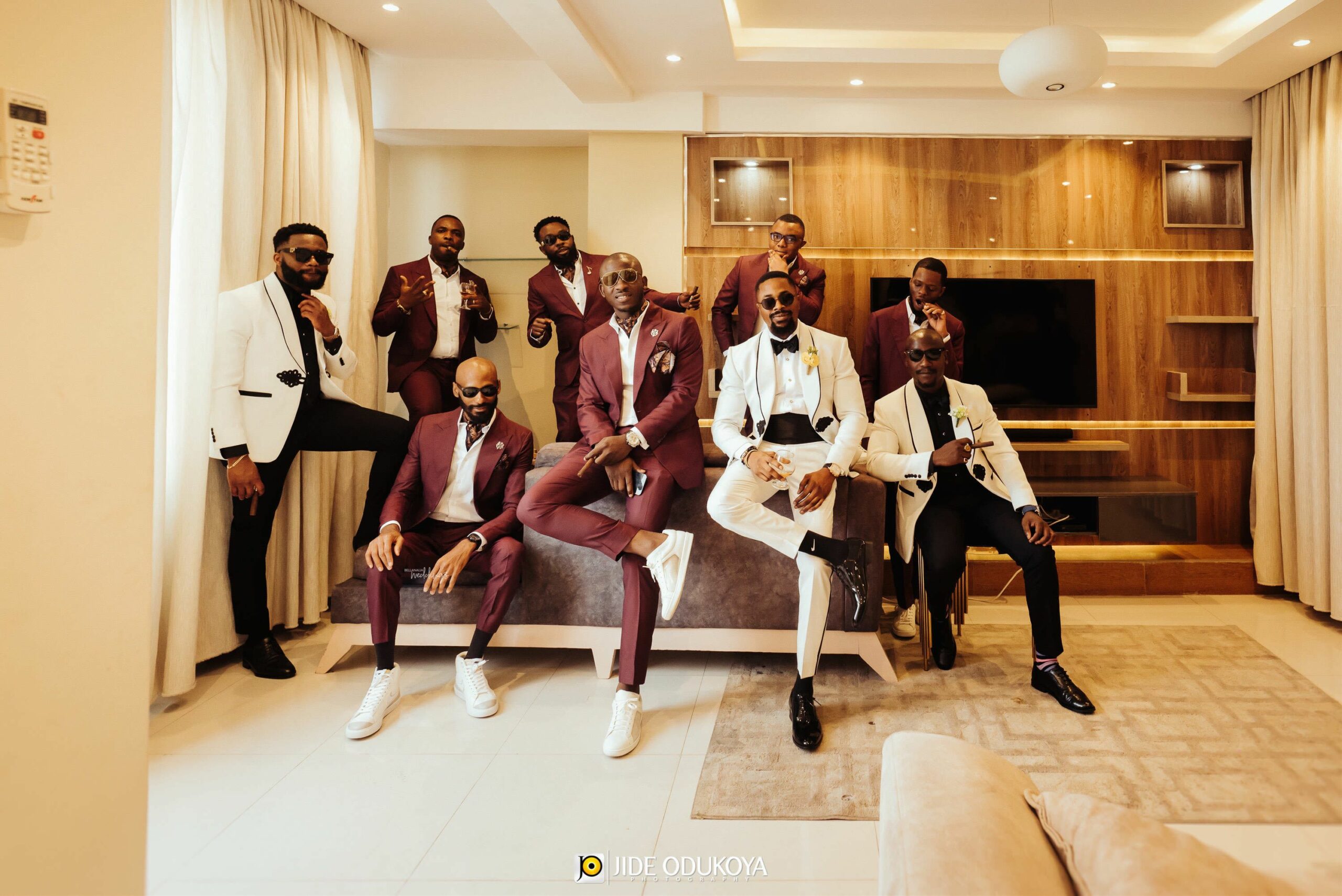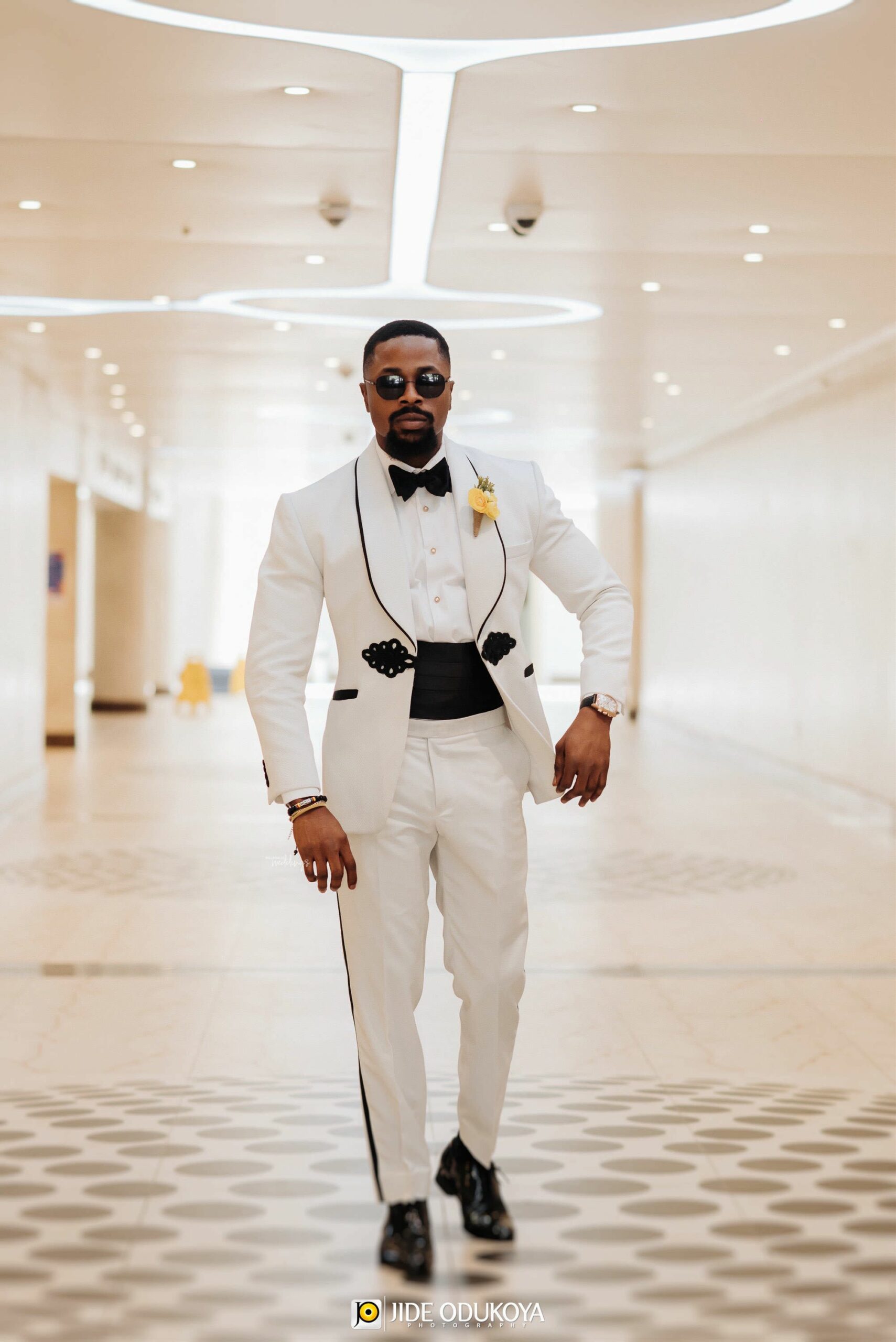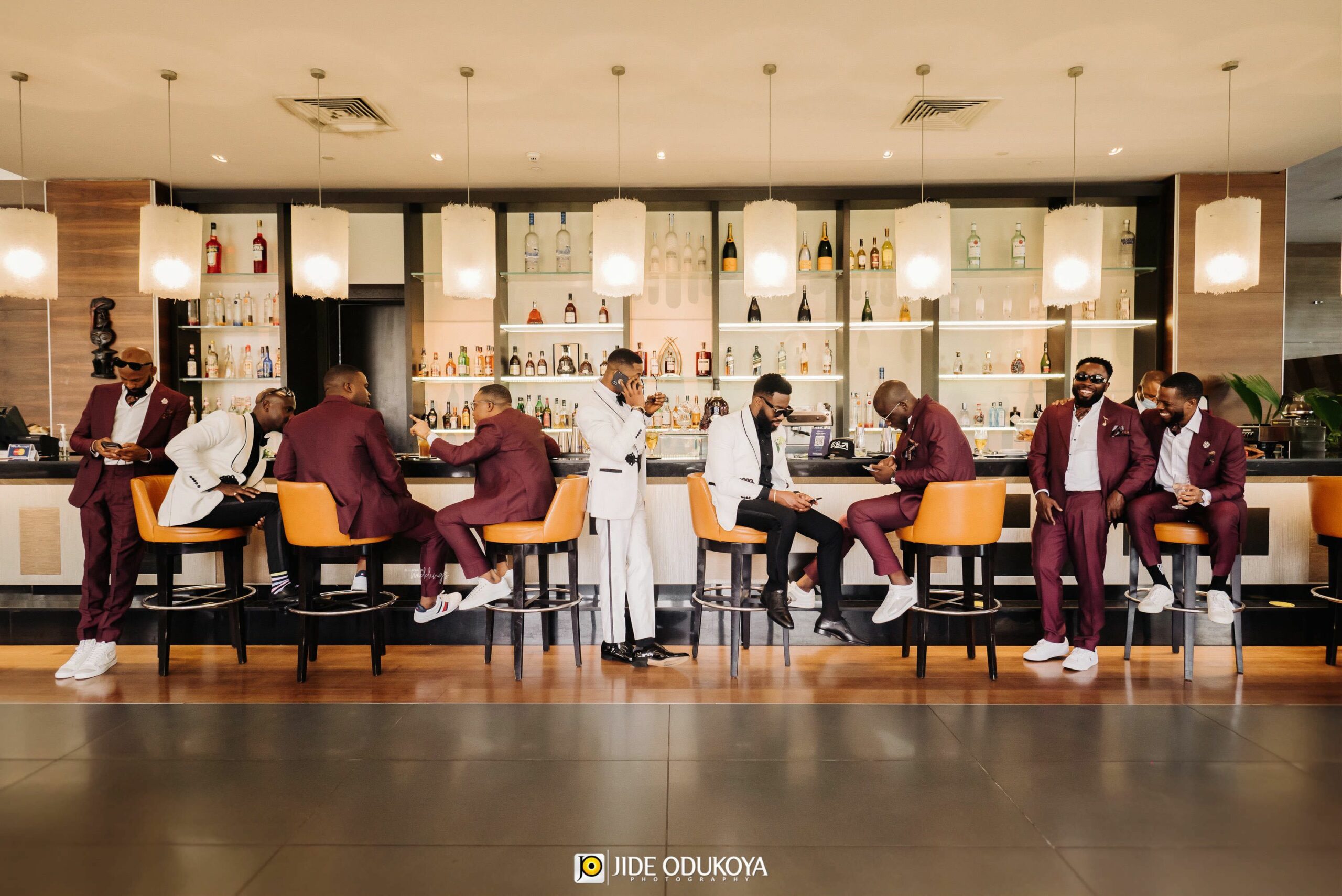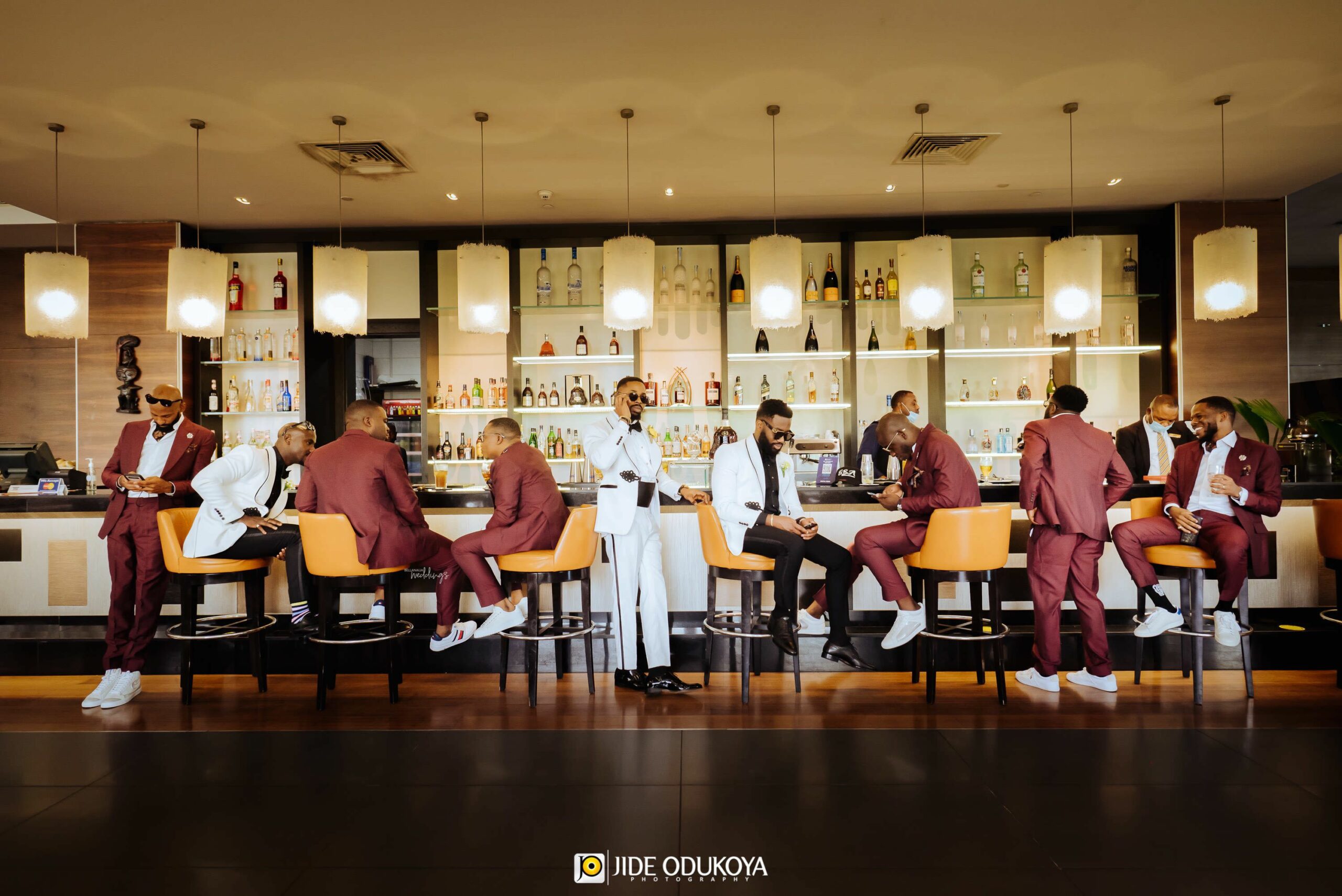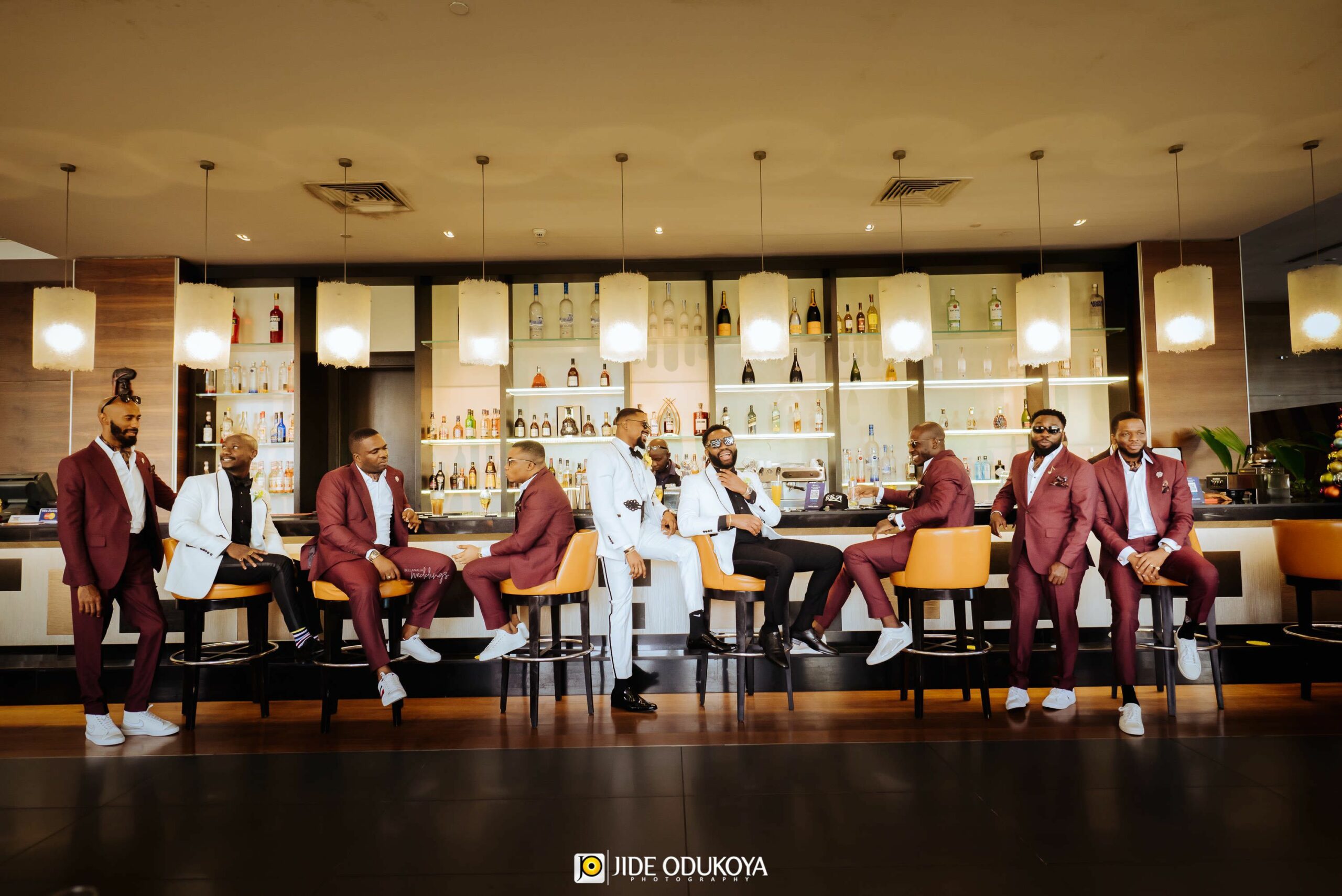 All the butterflies from the first look…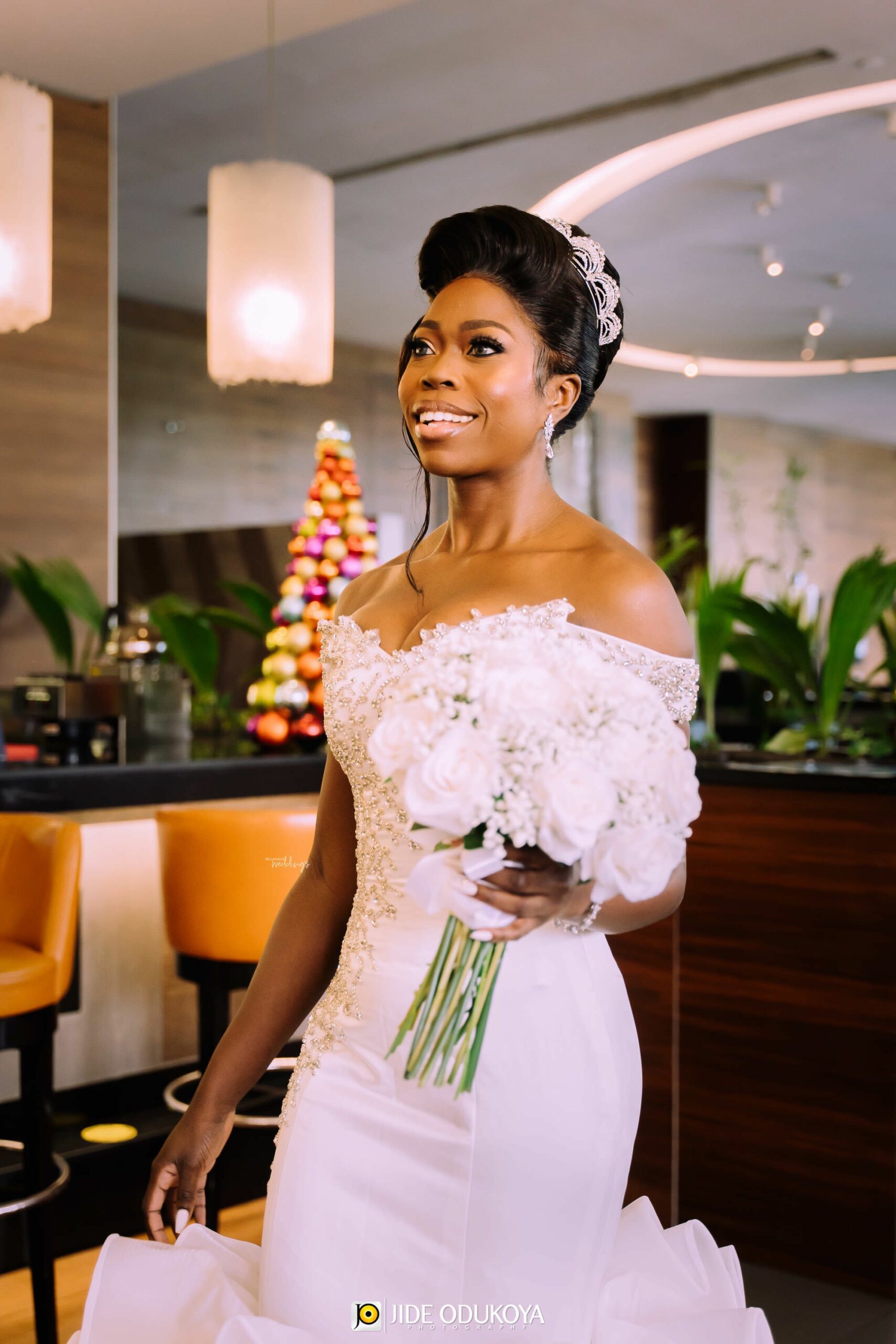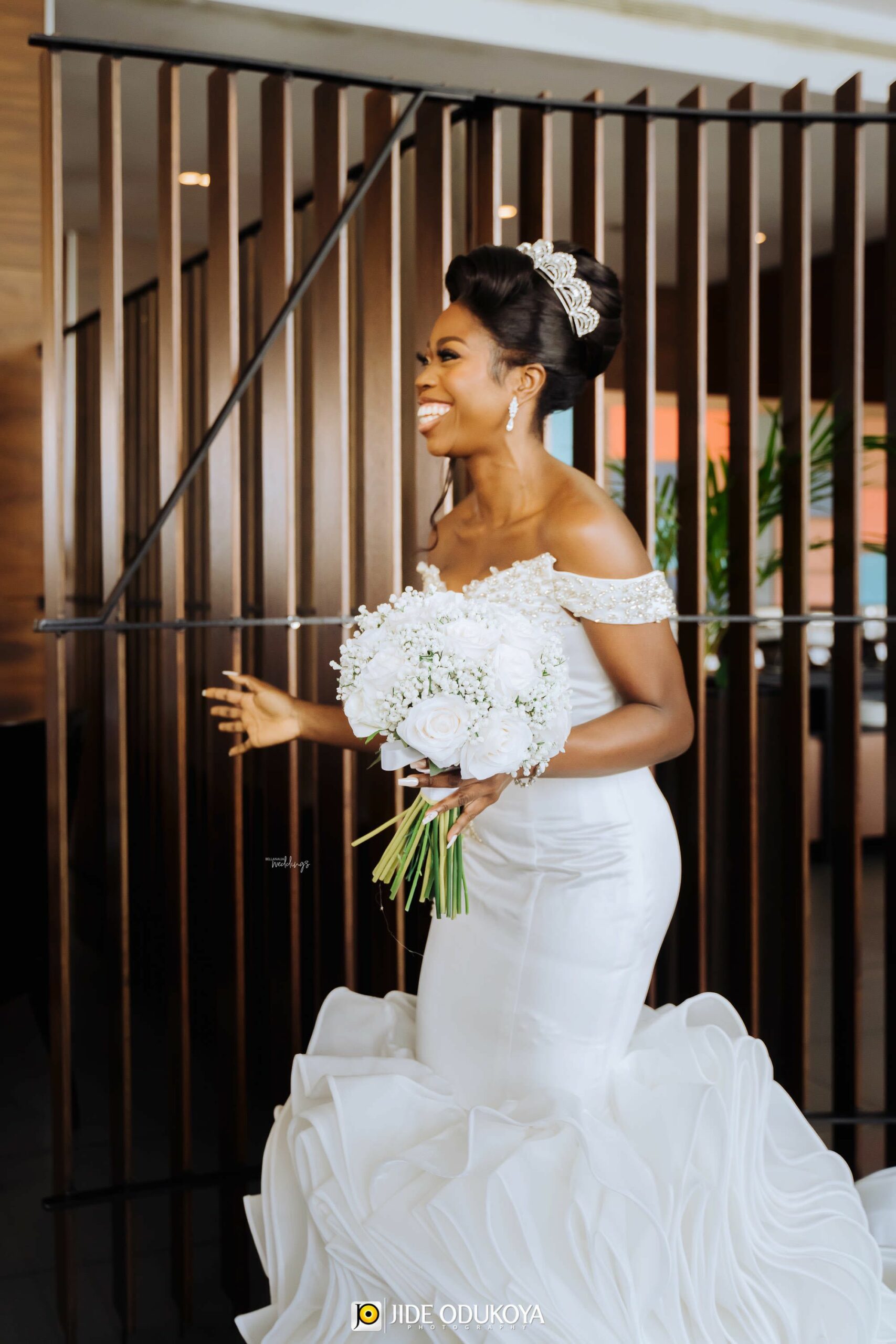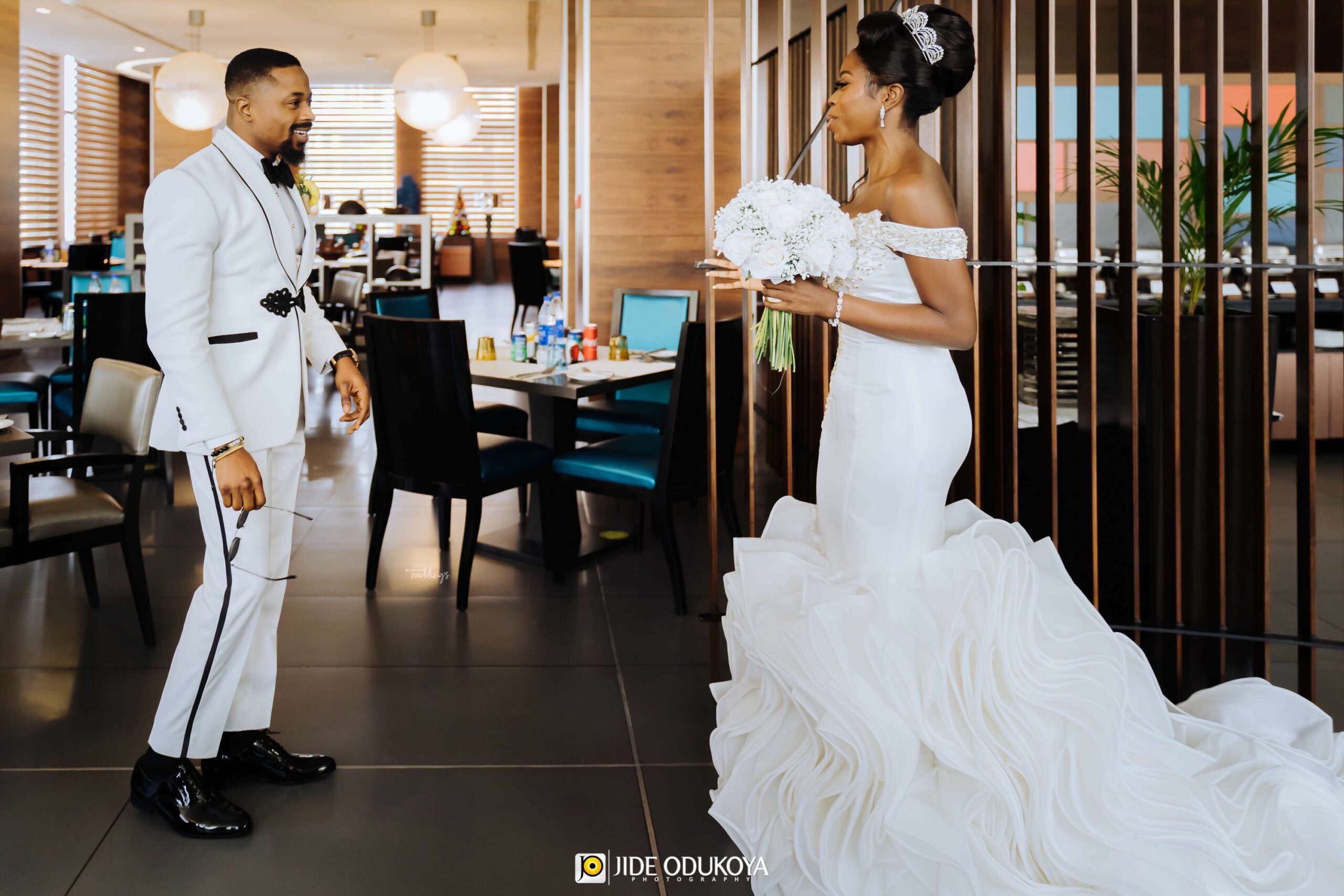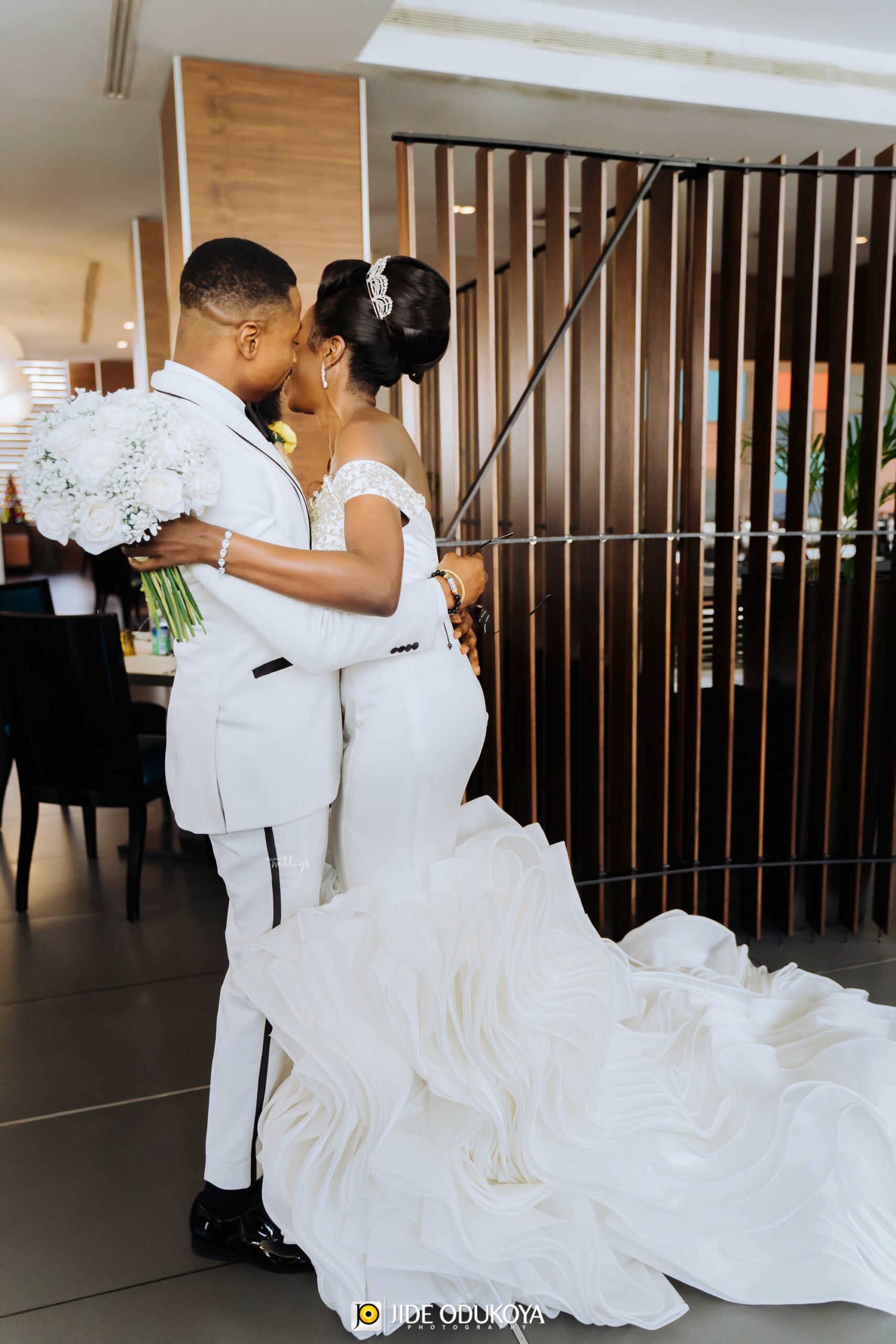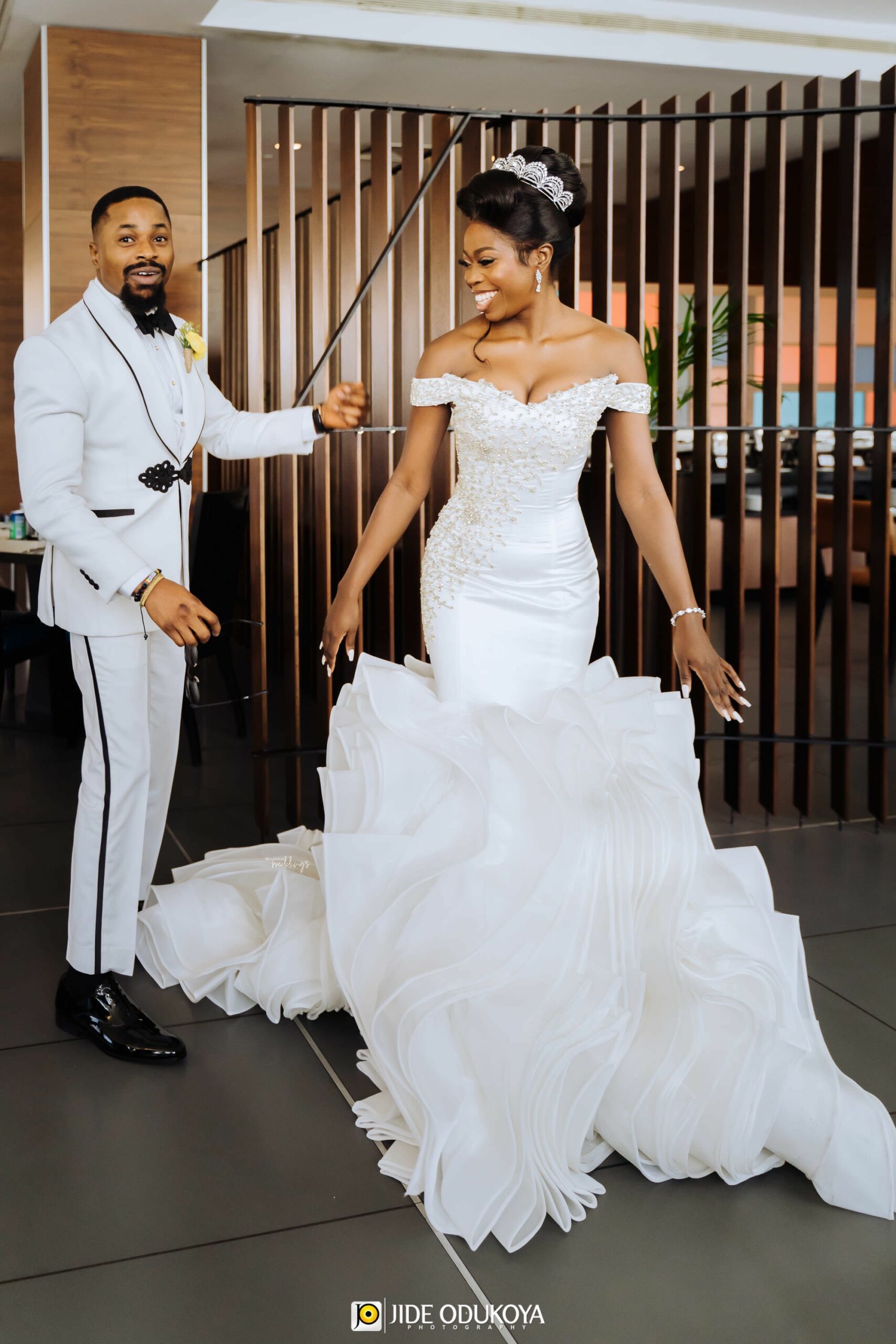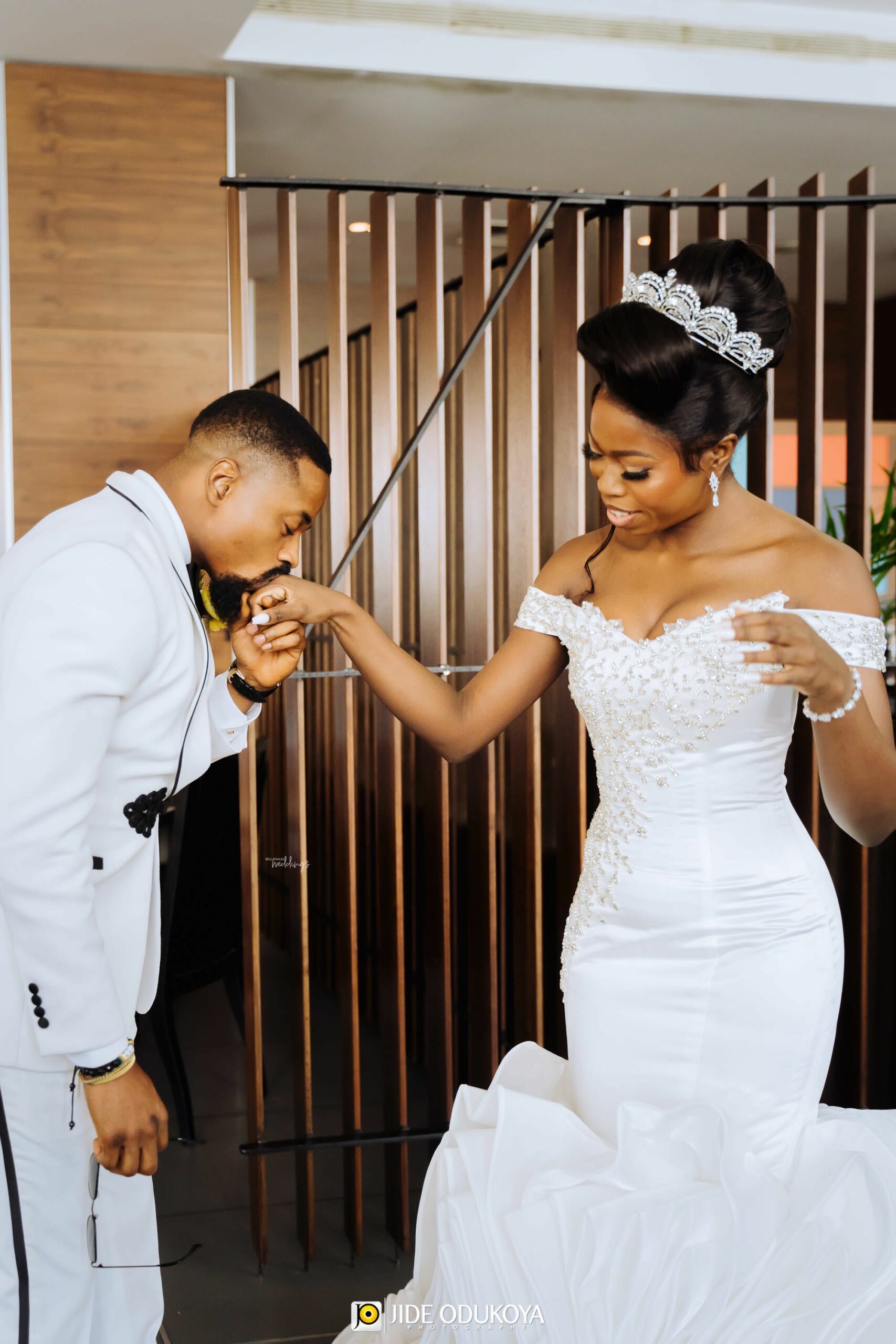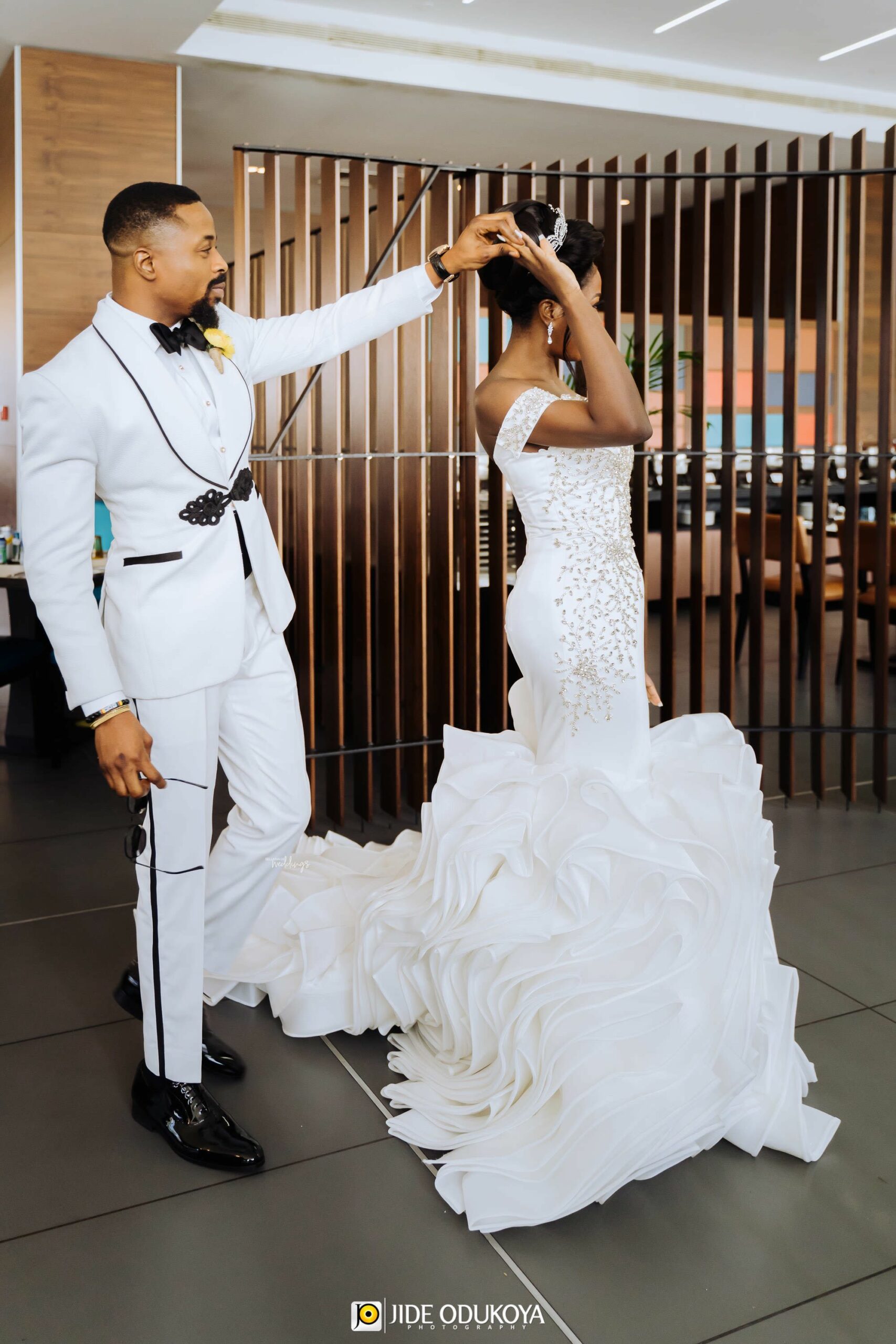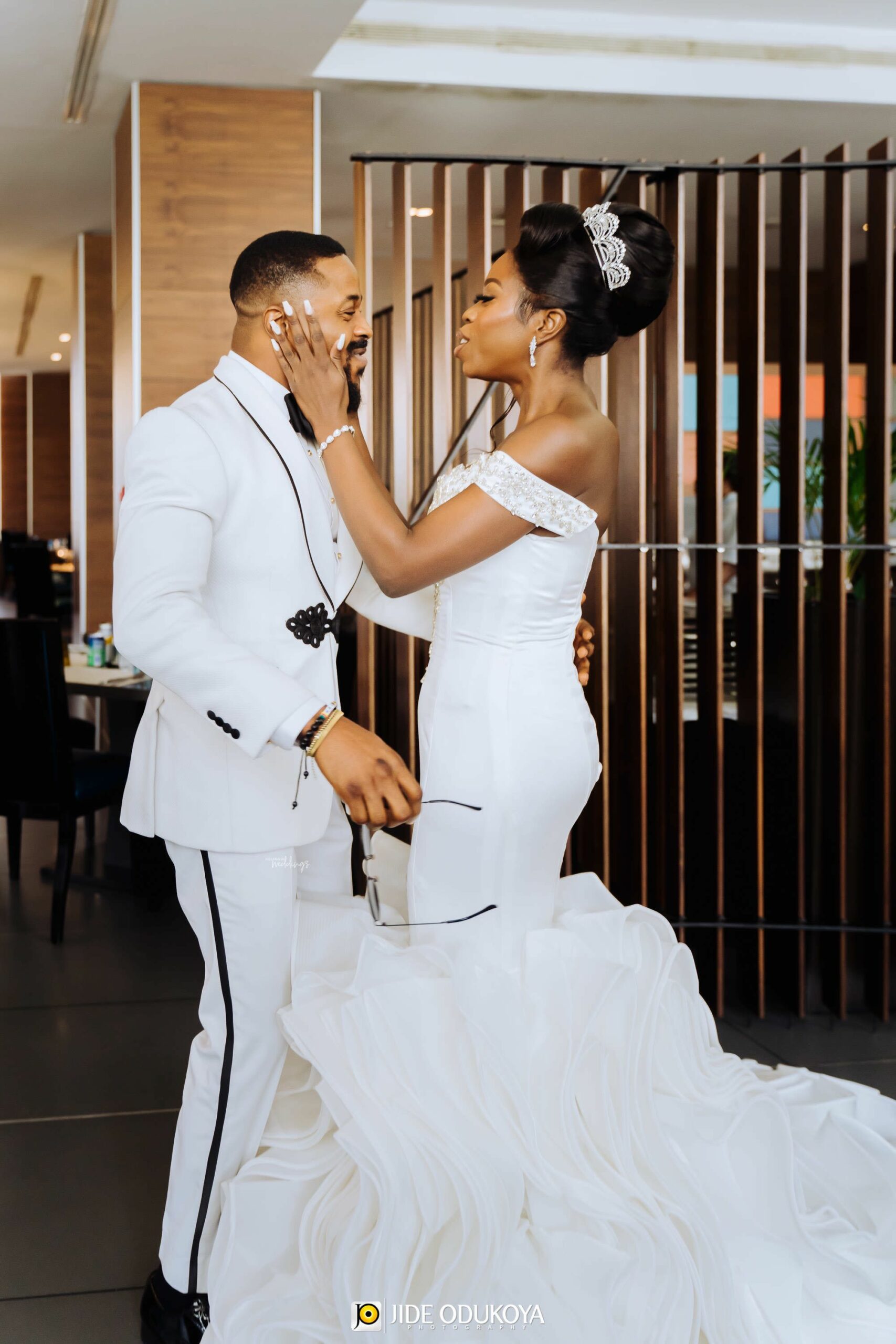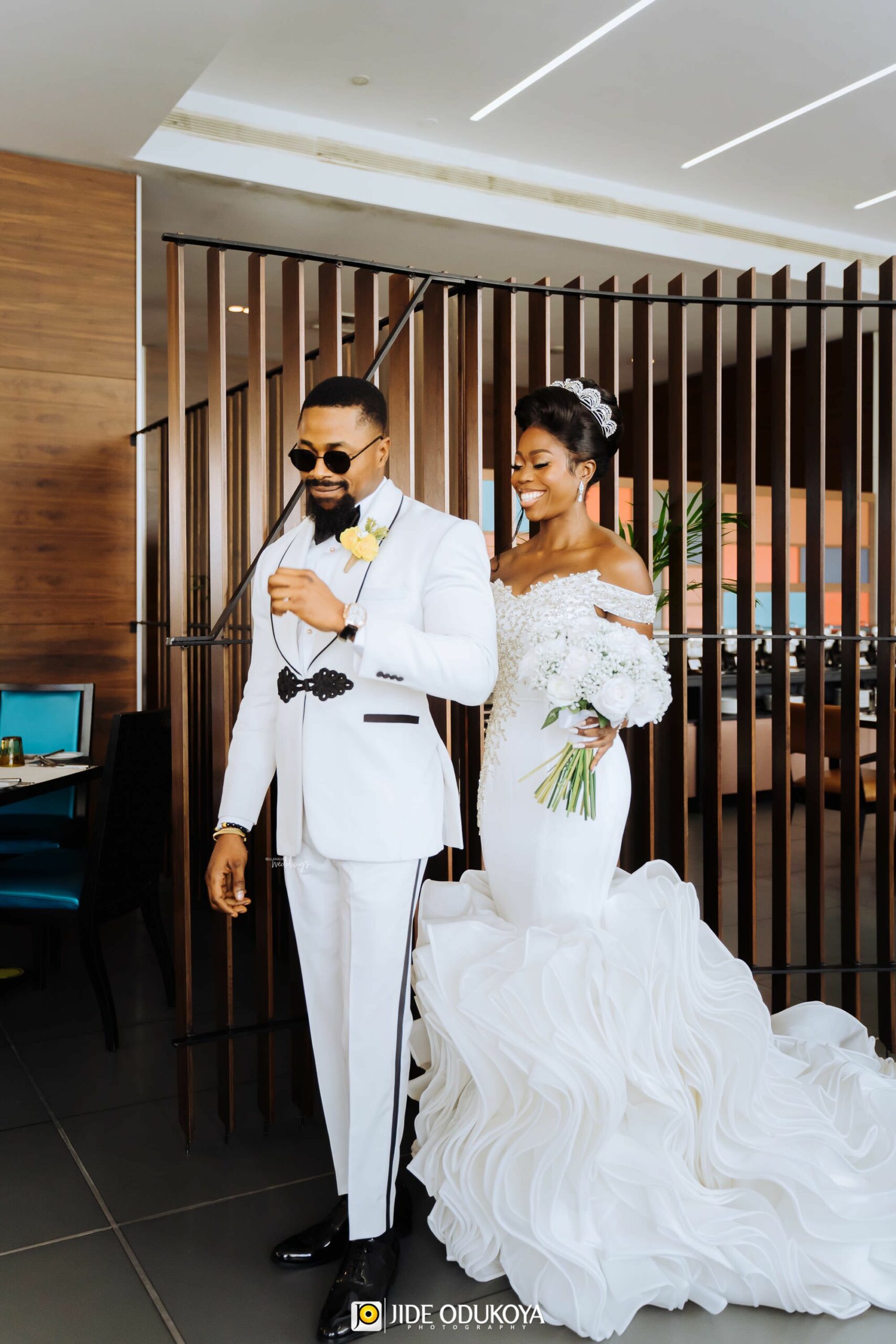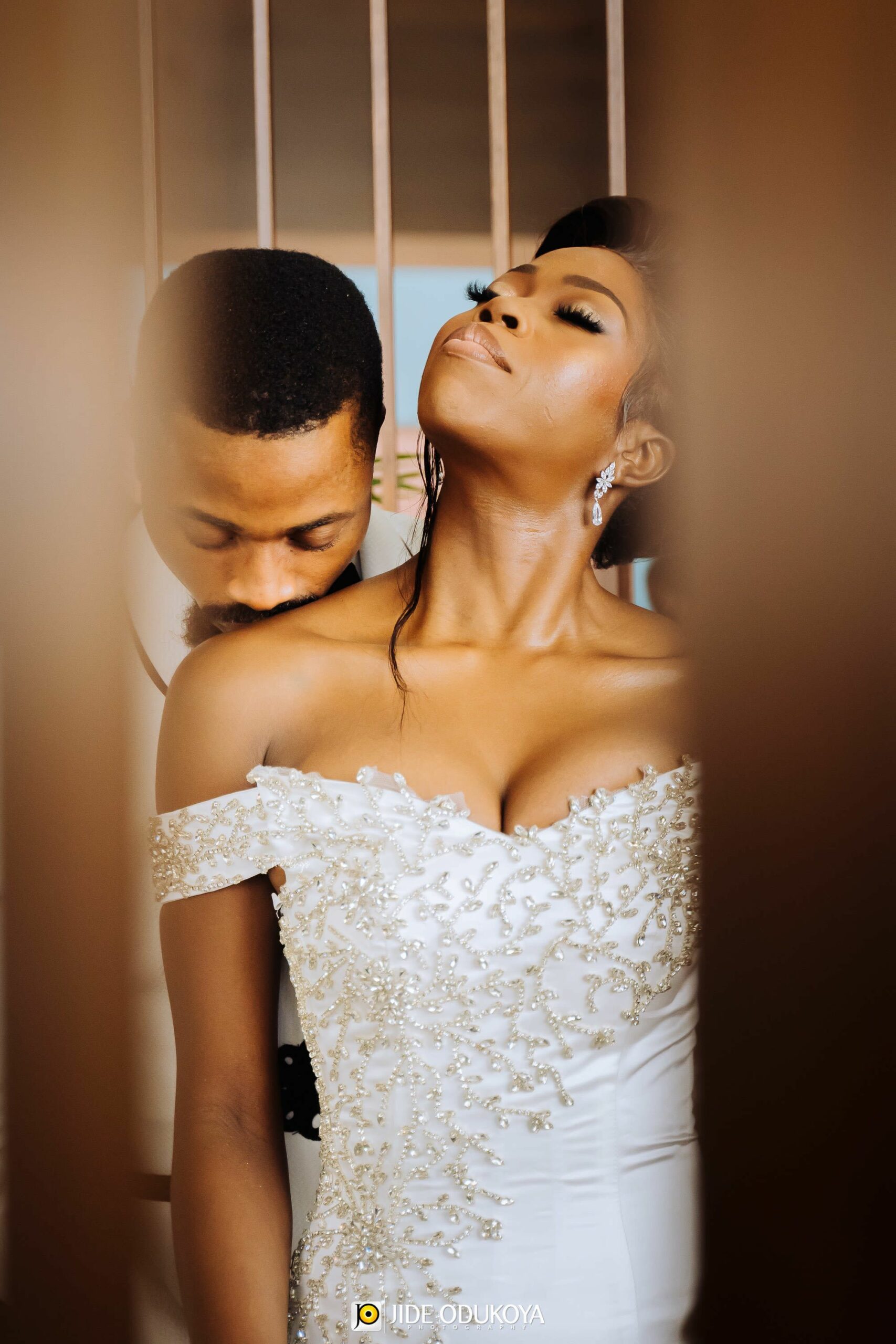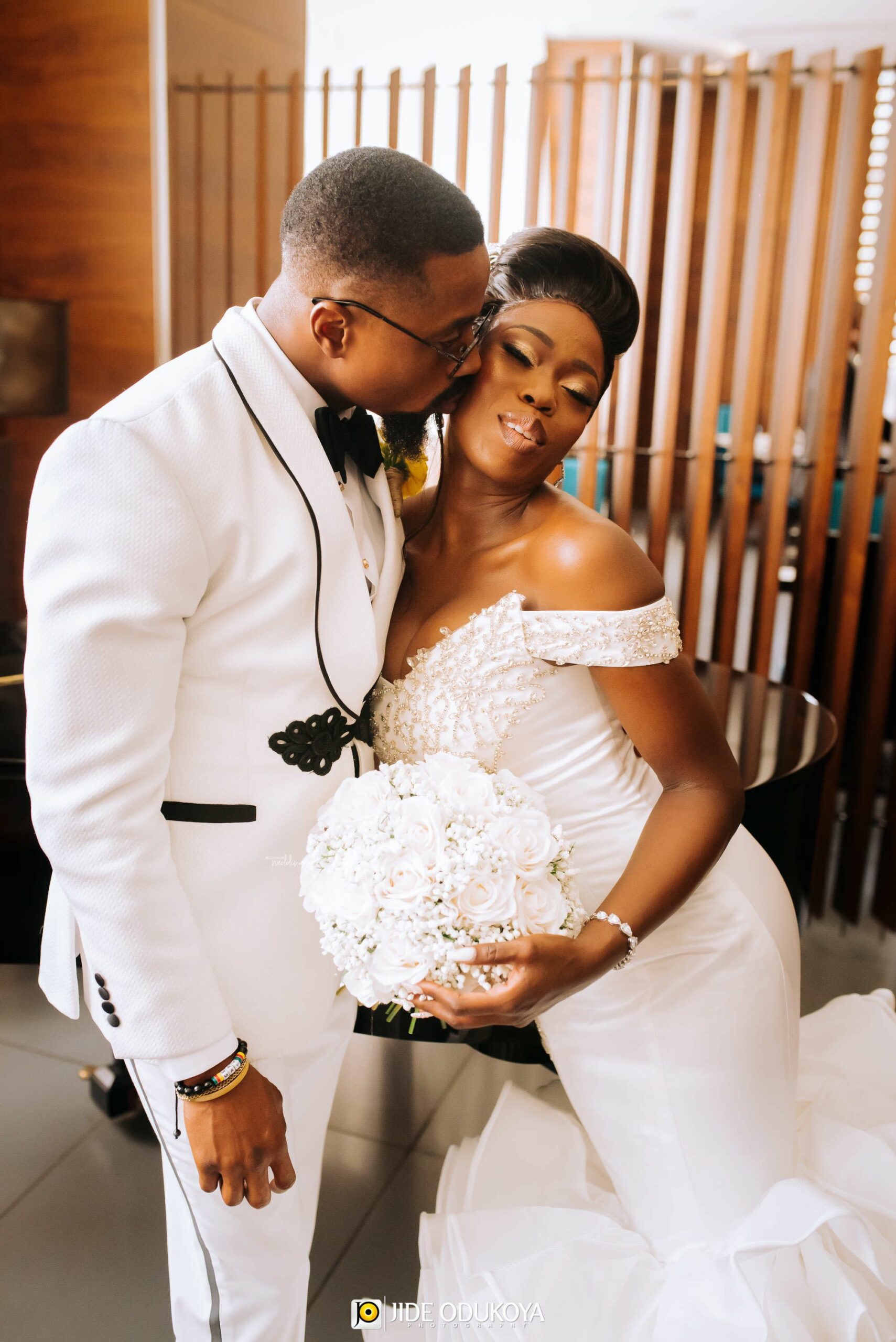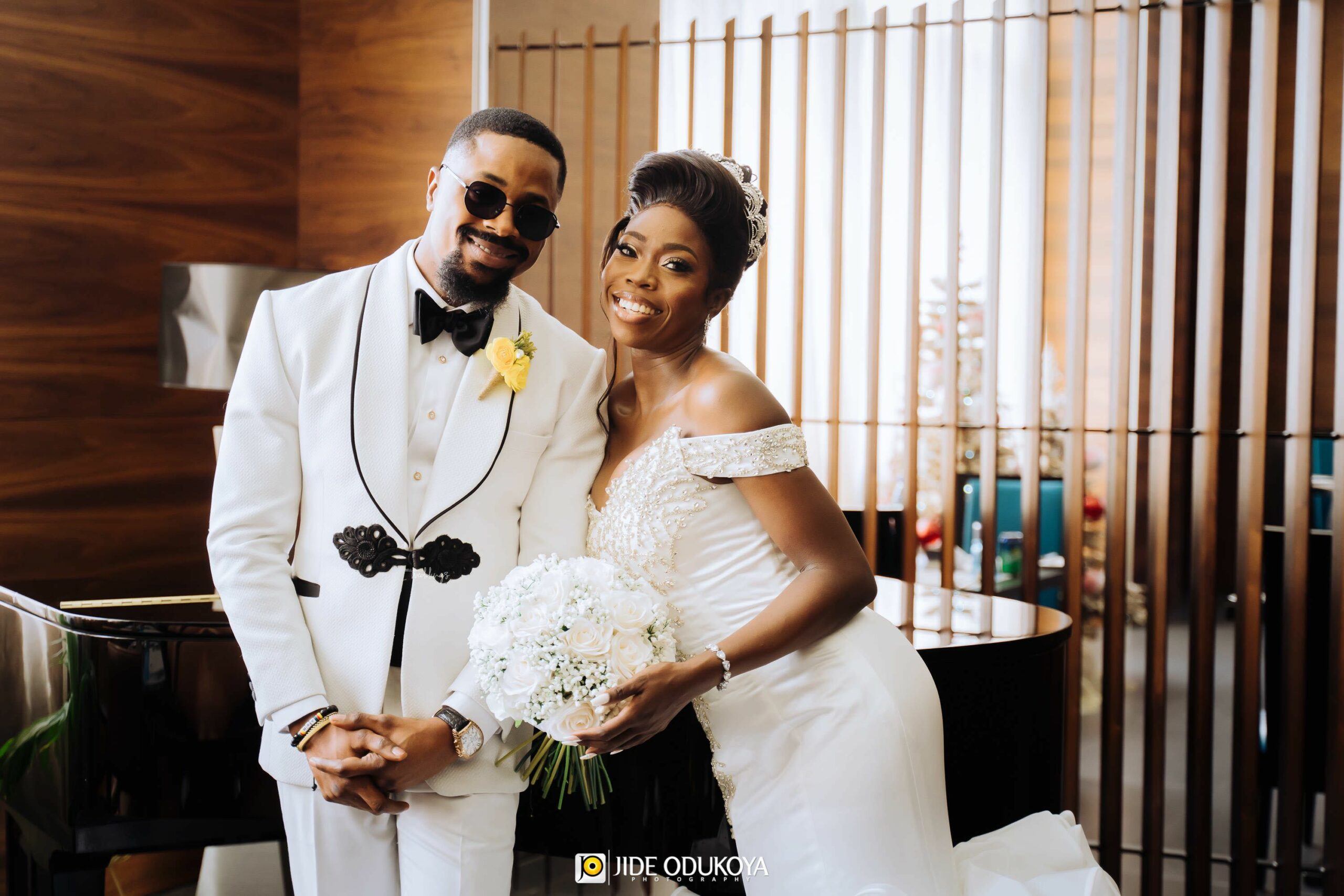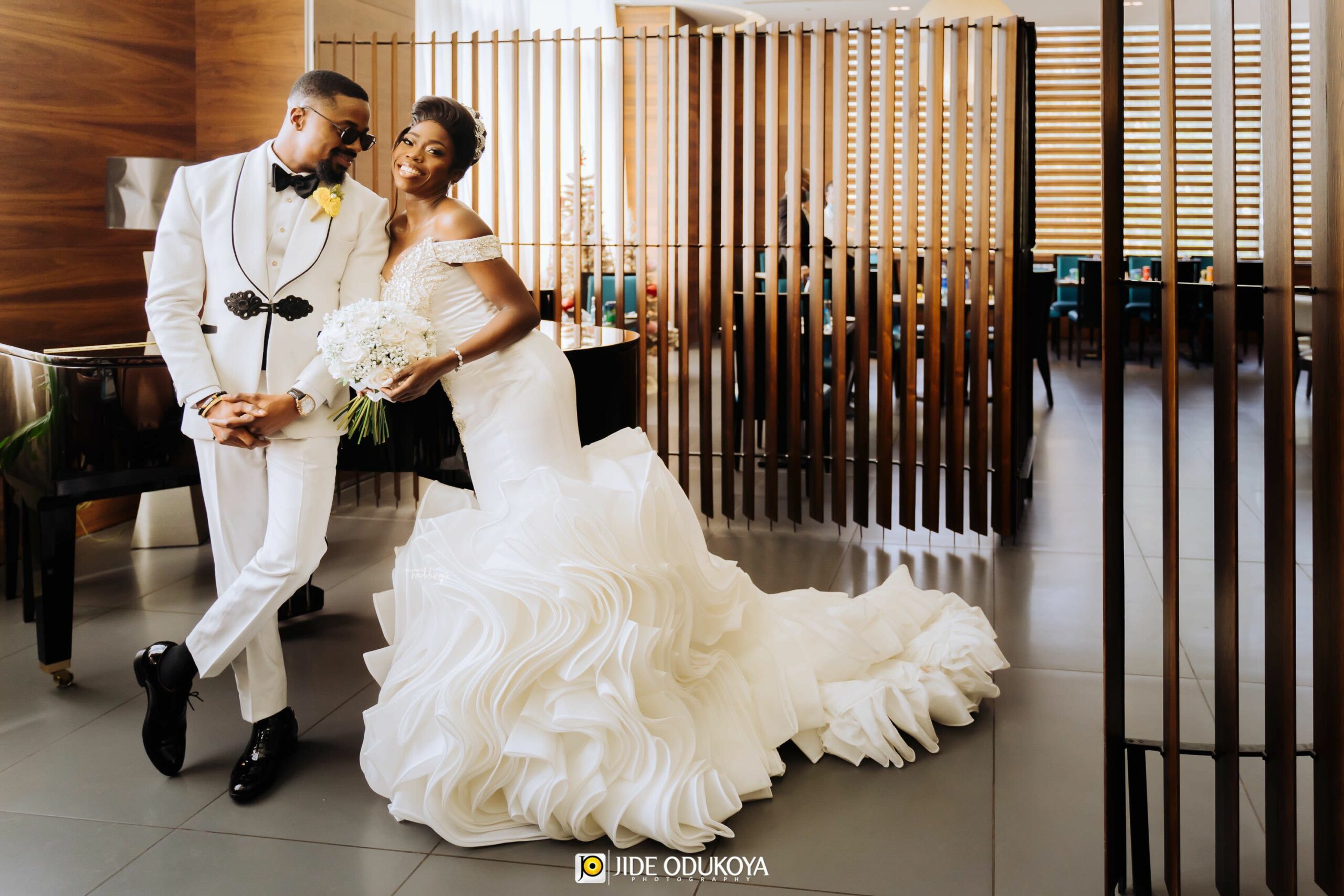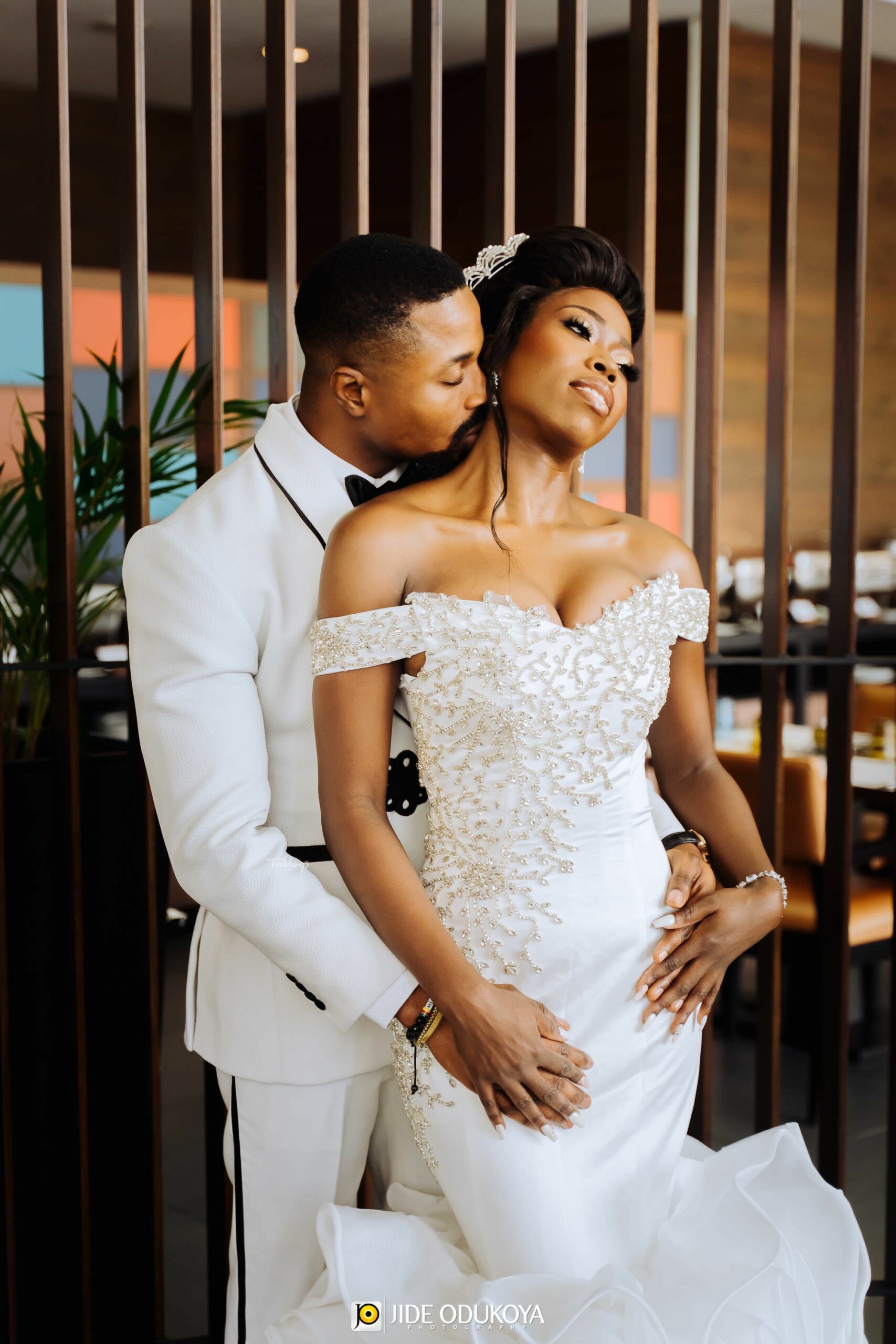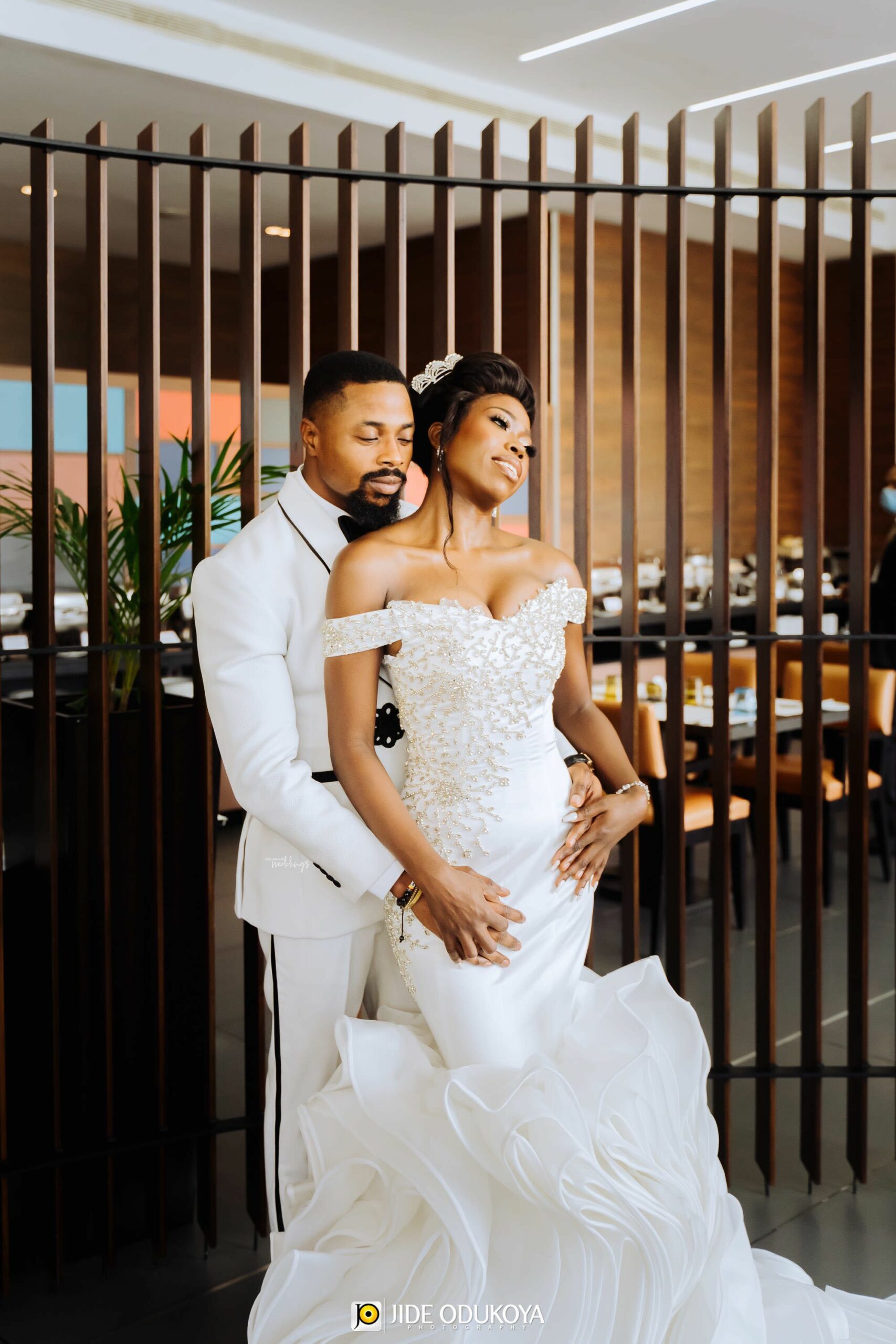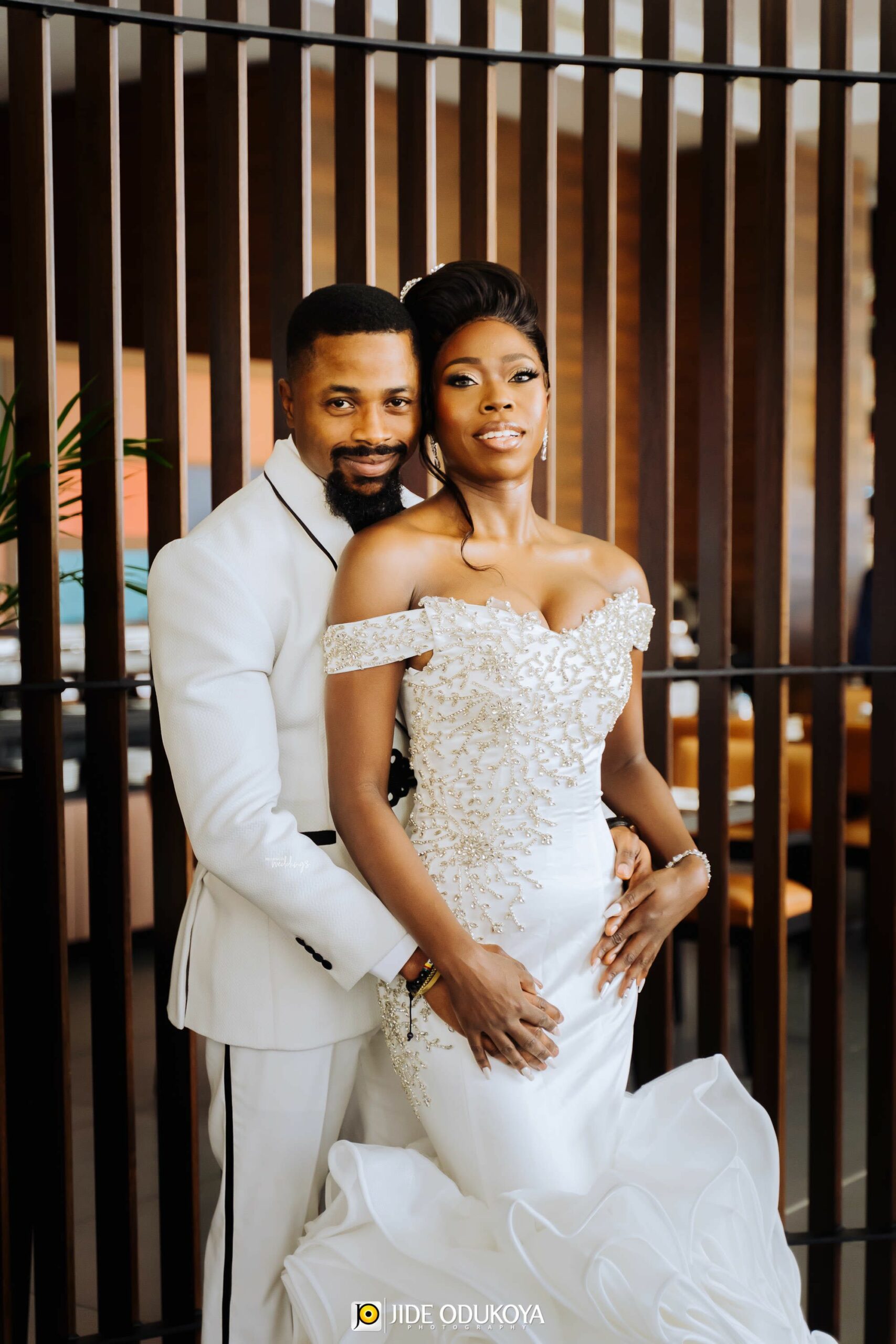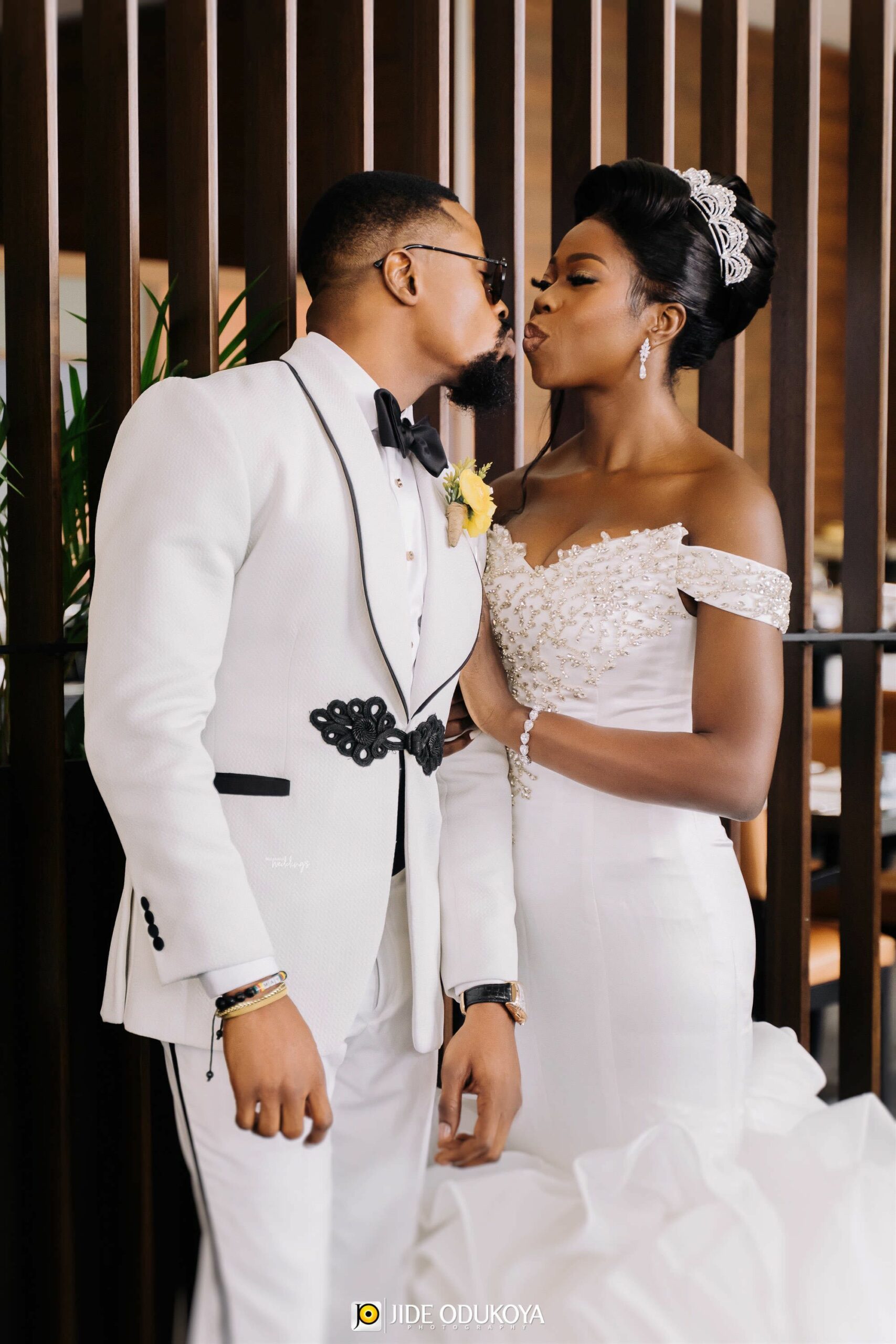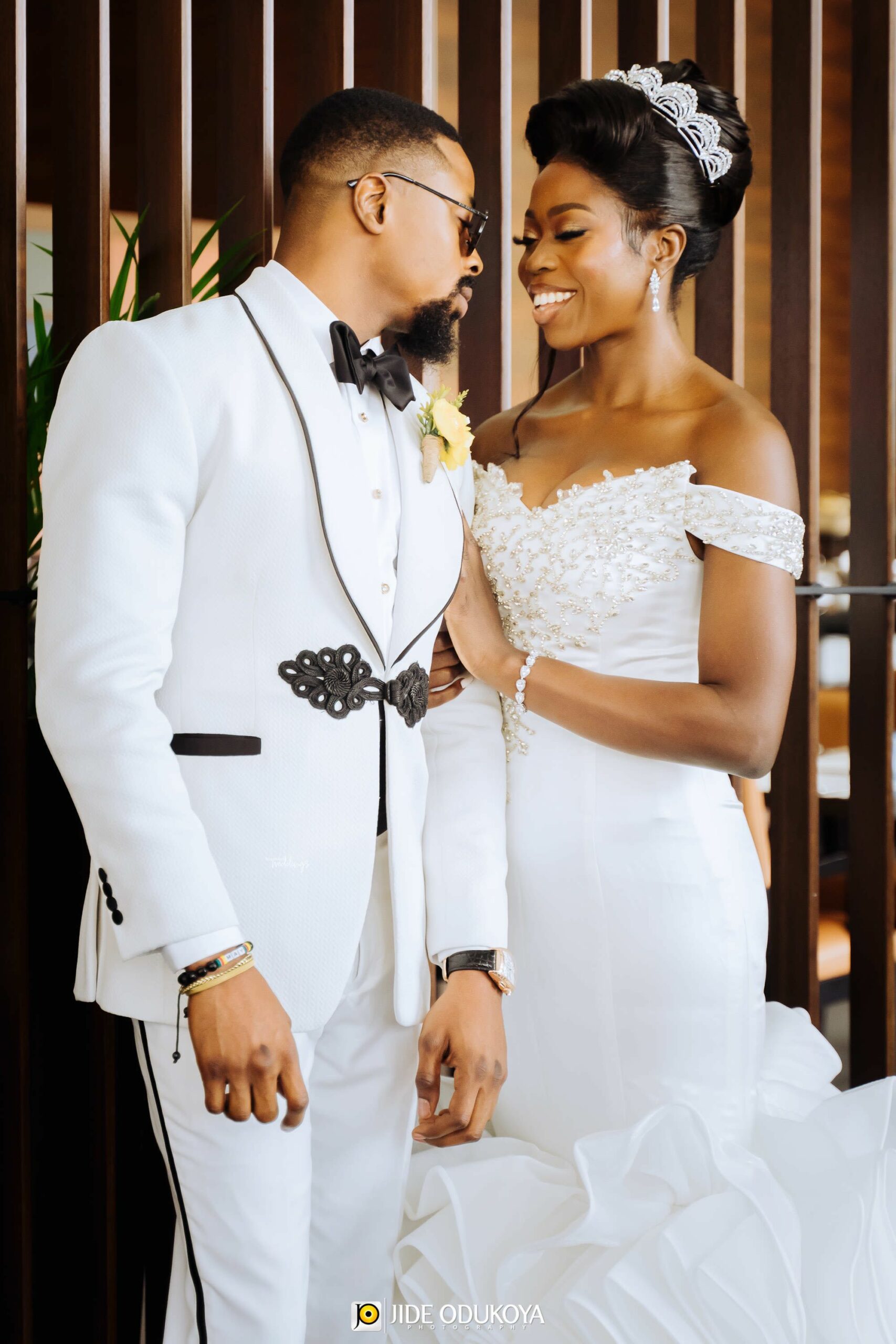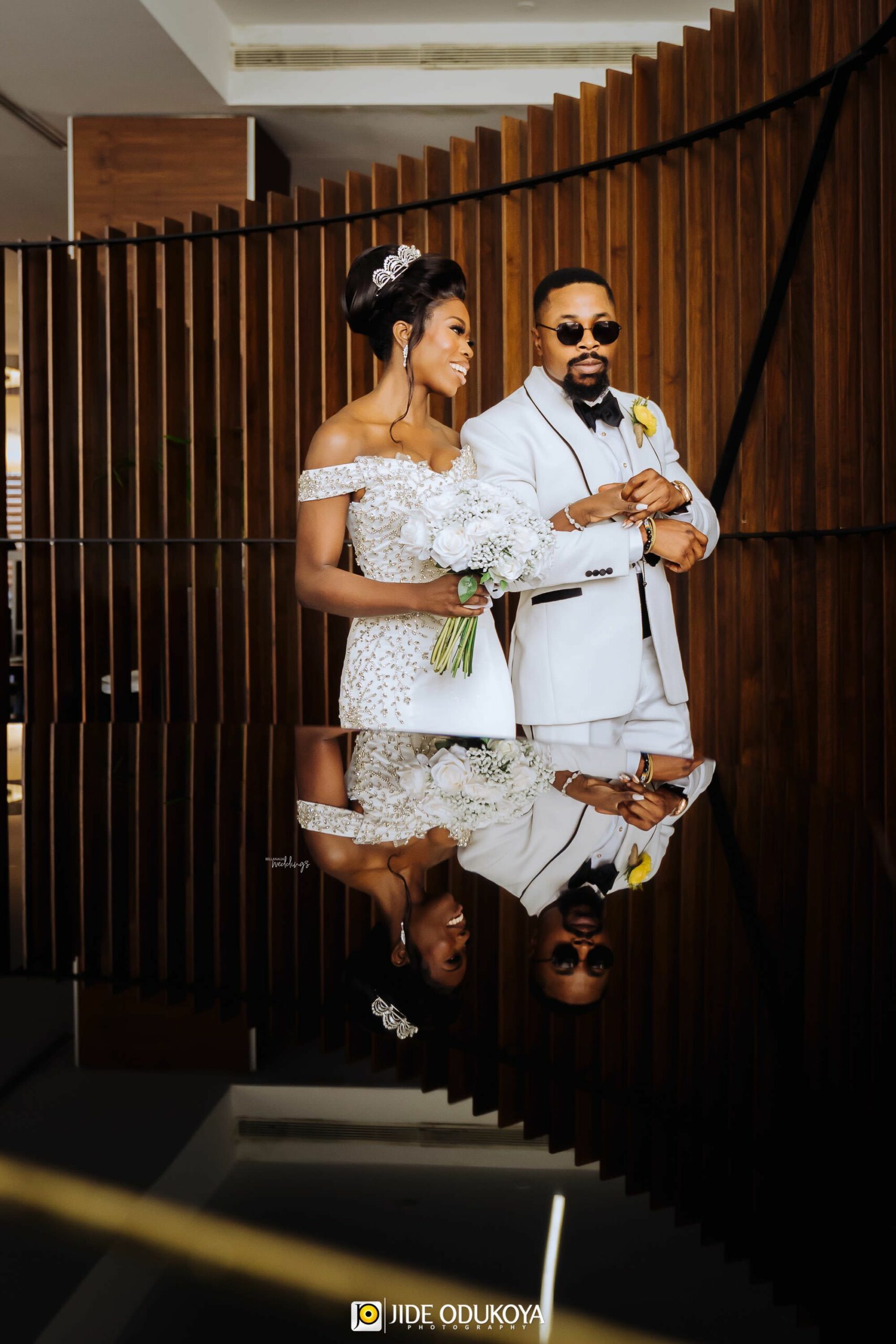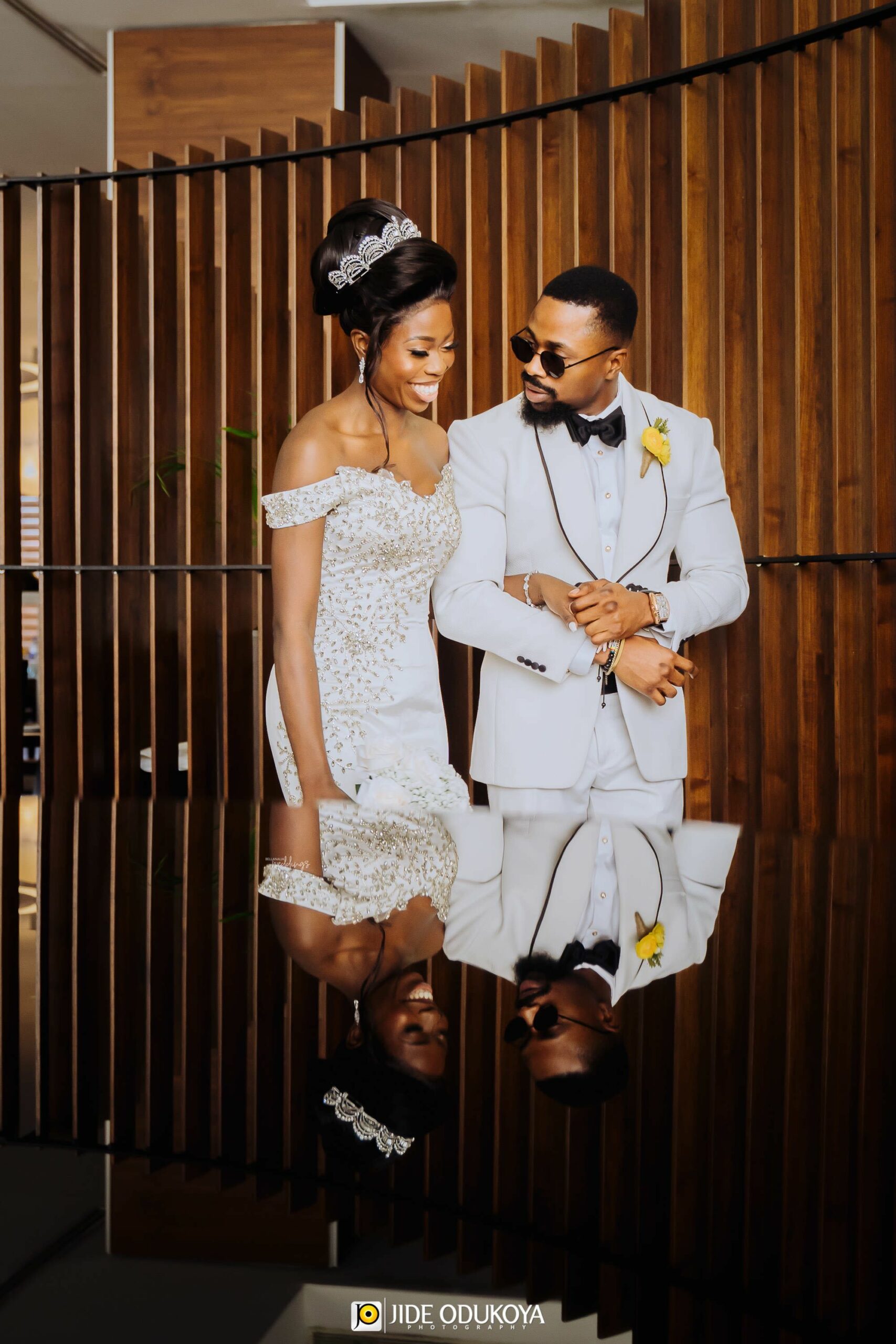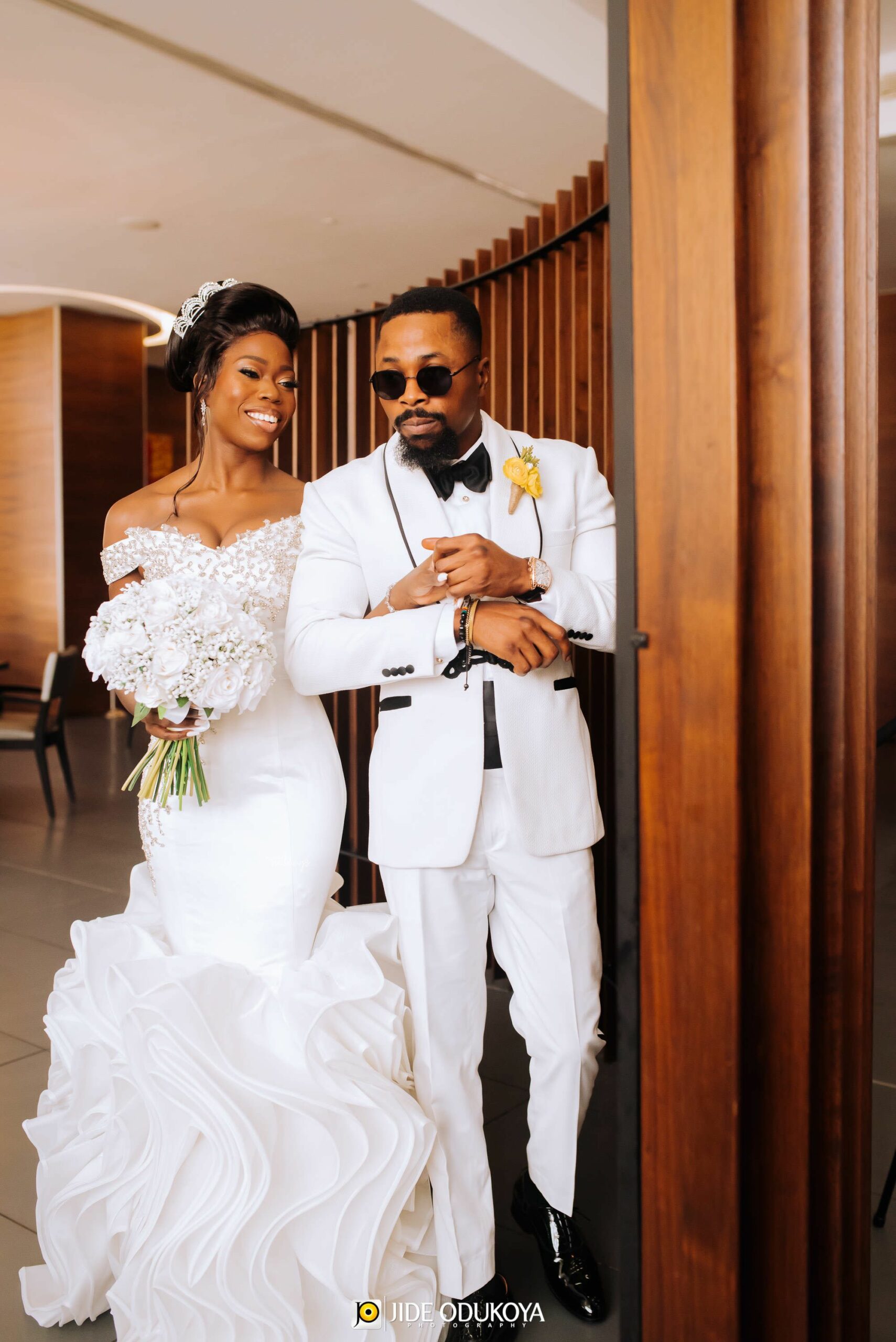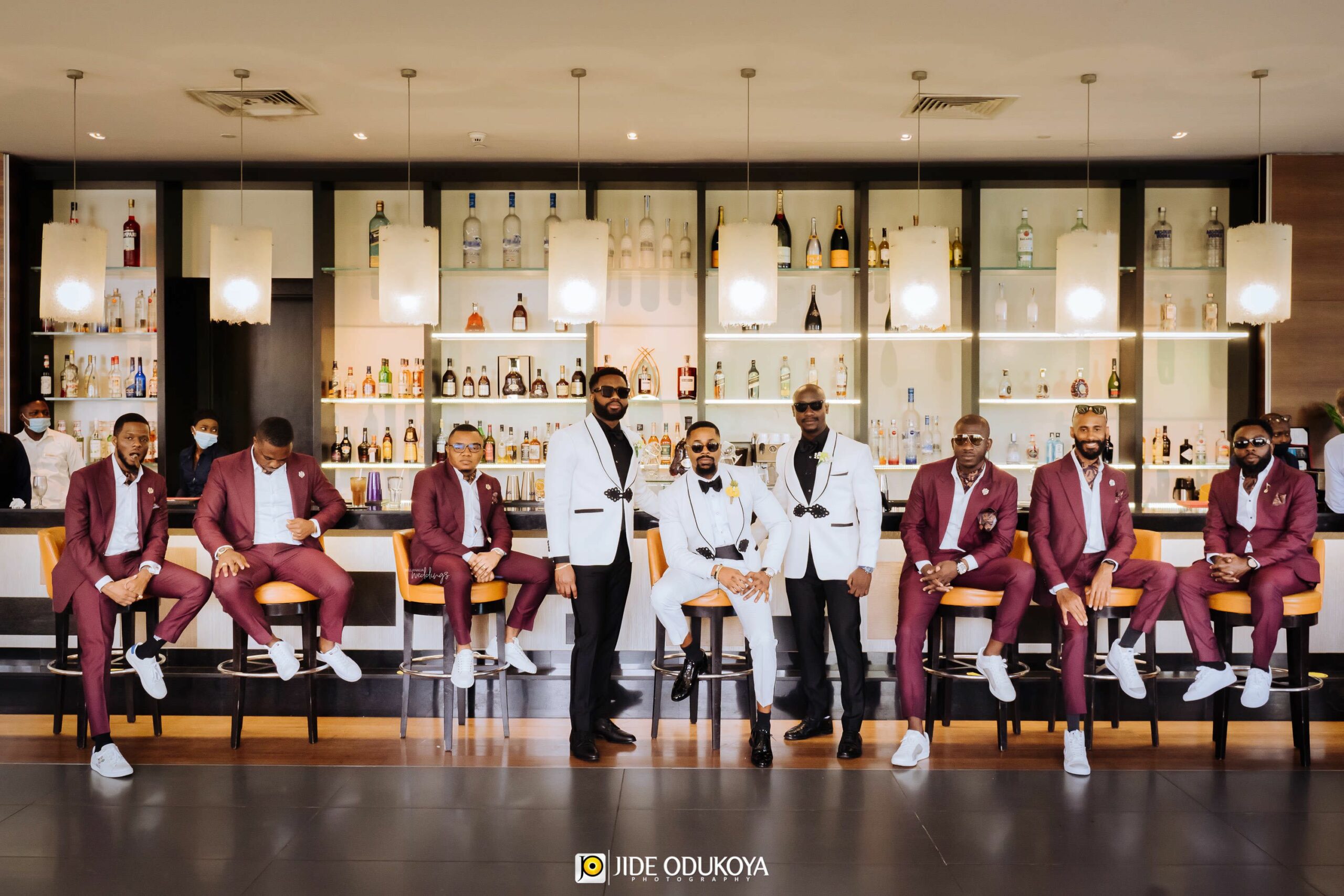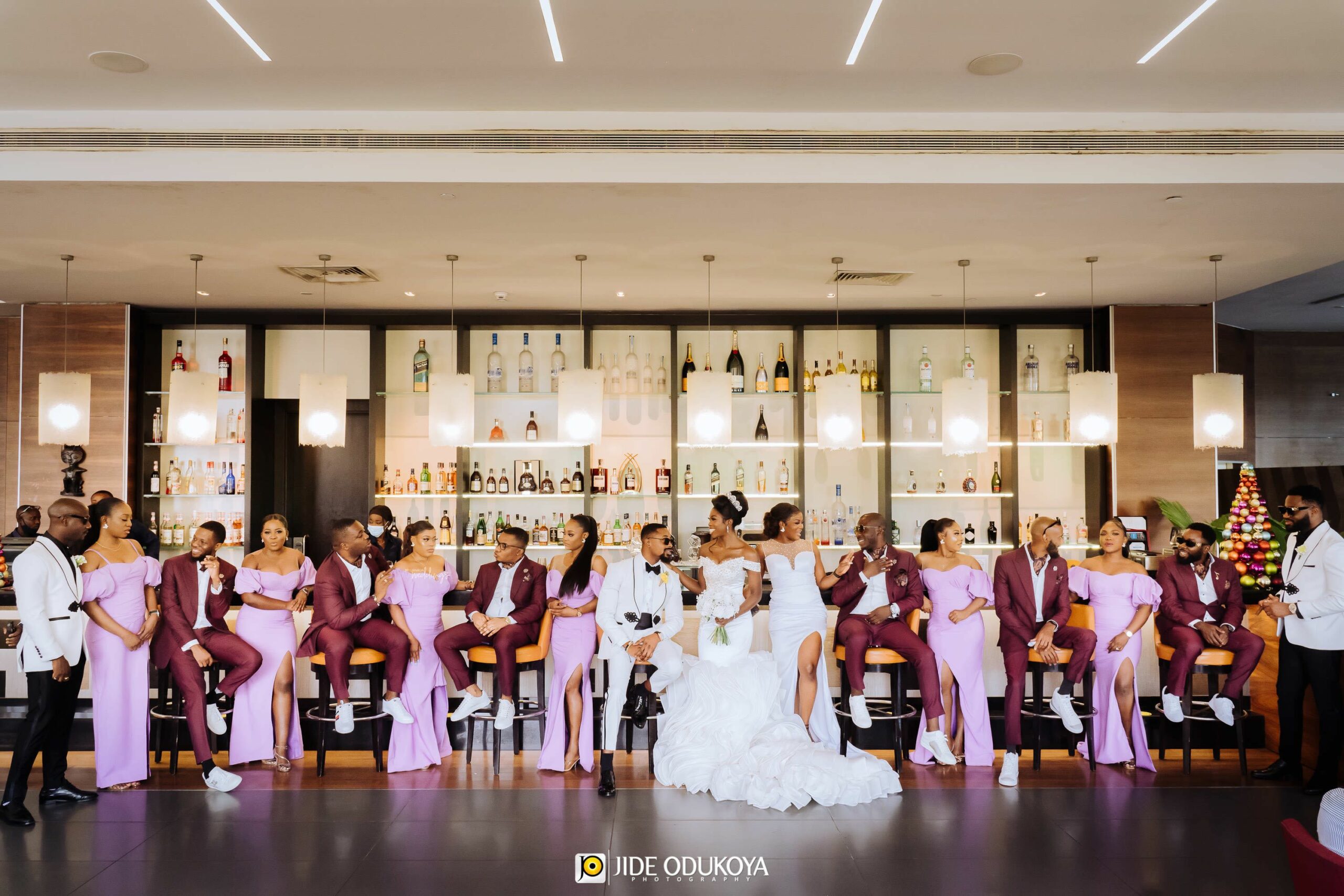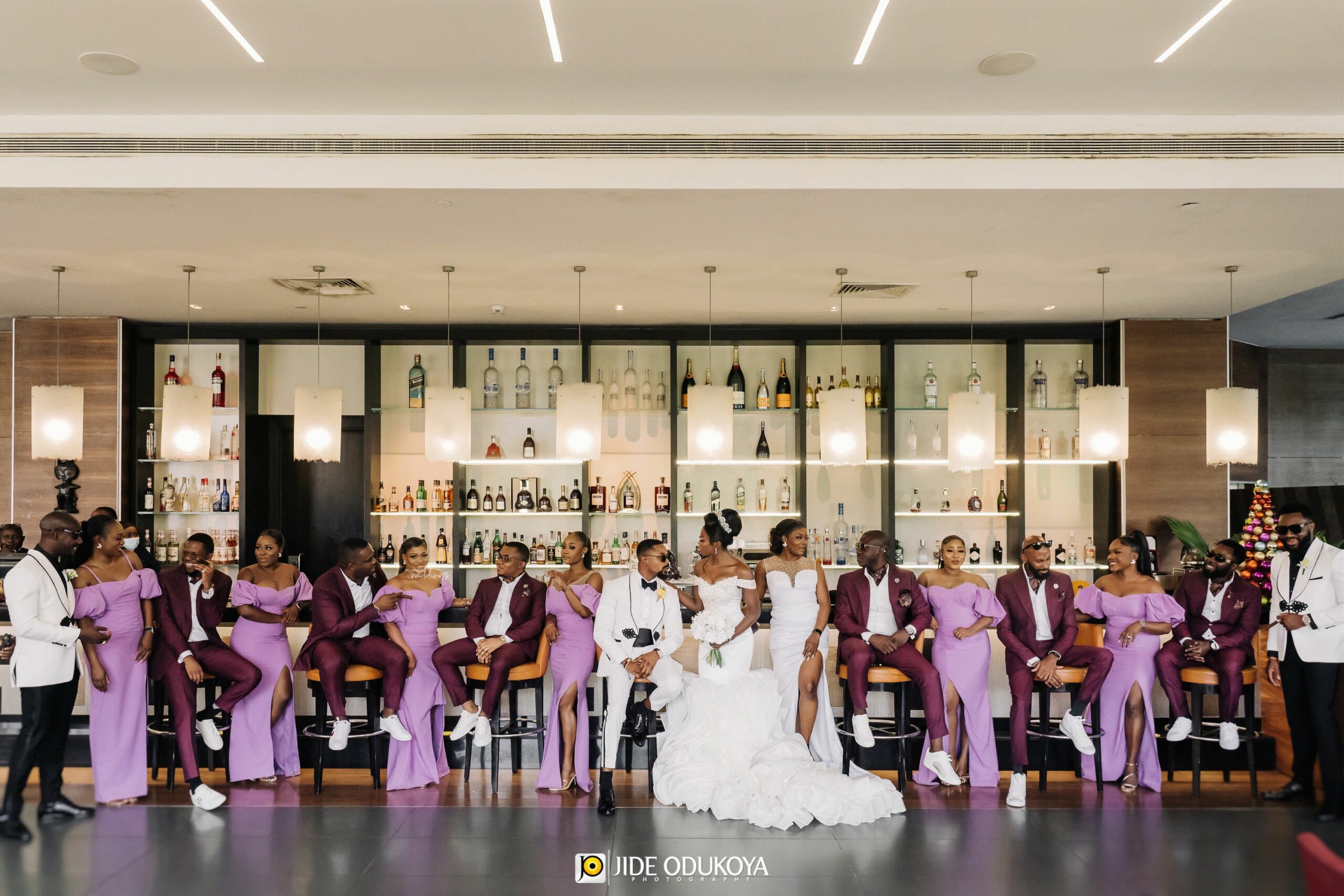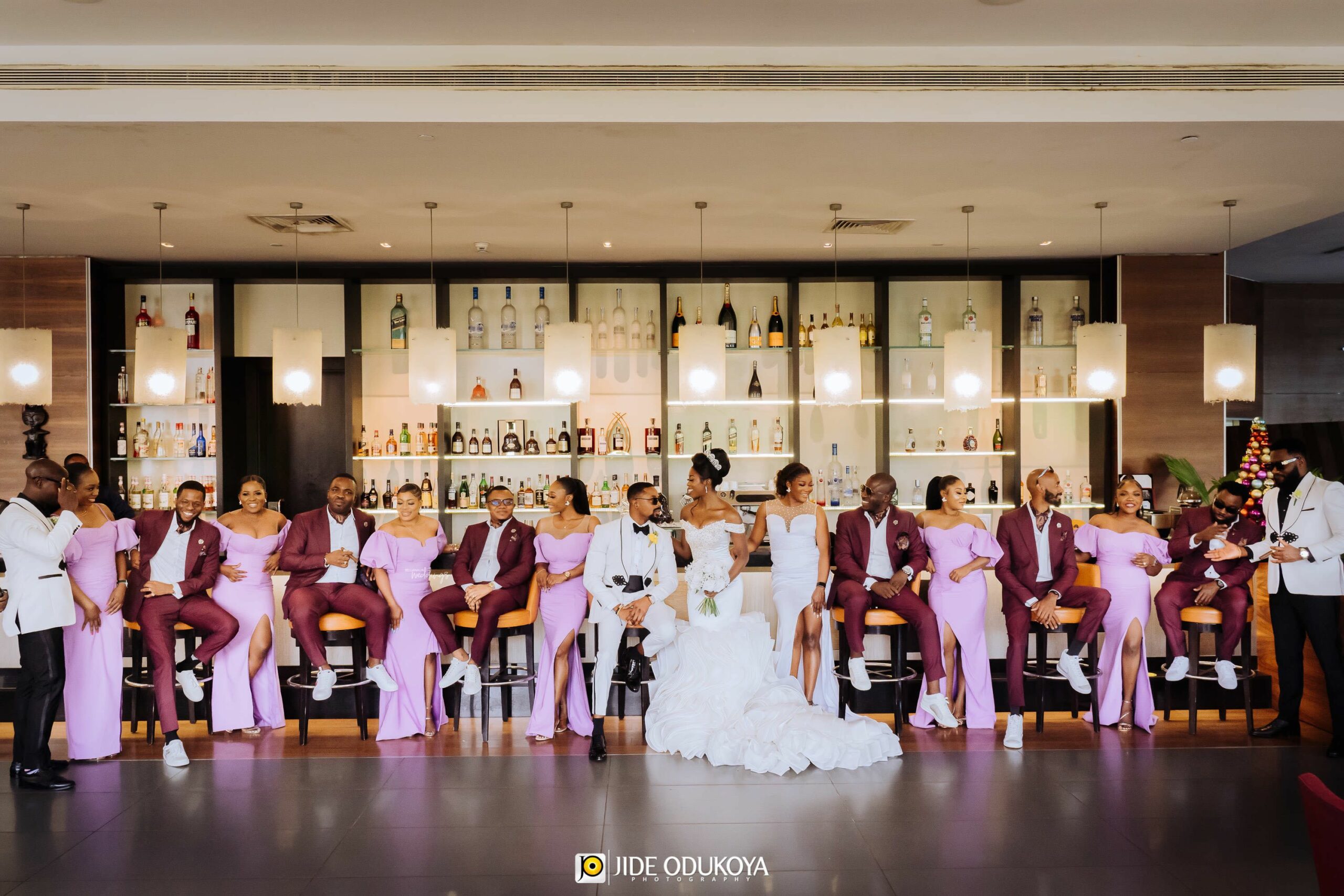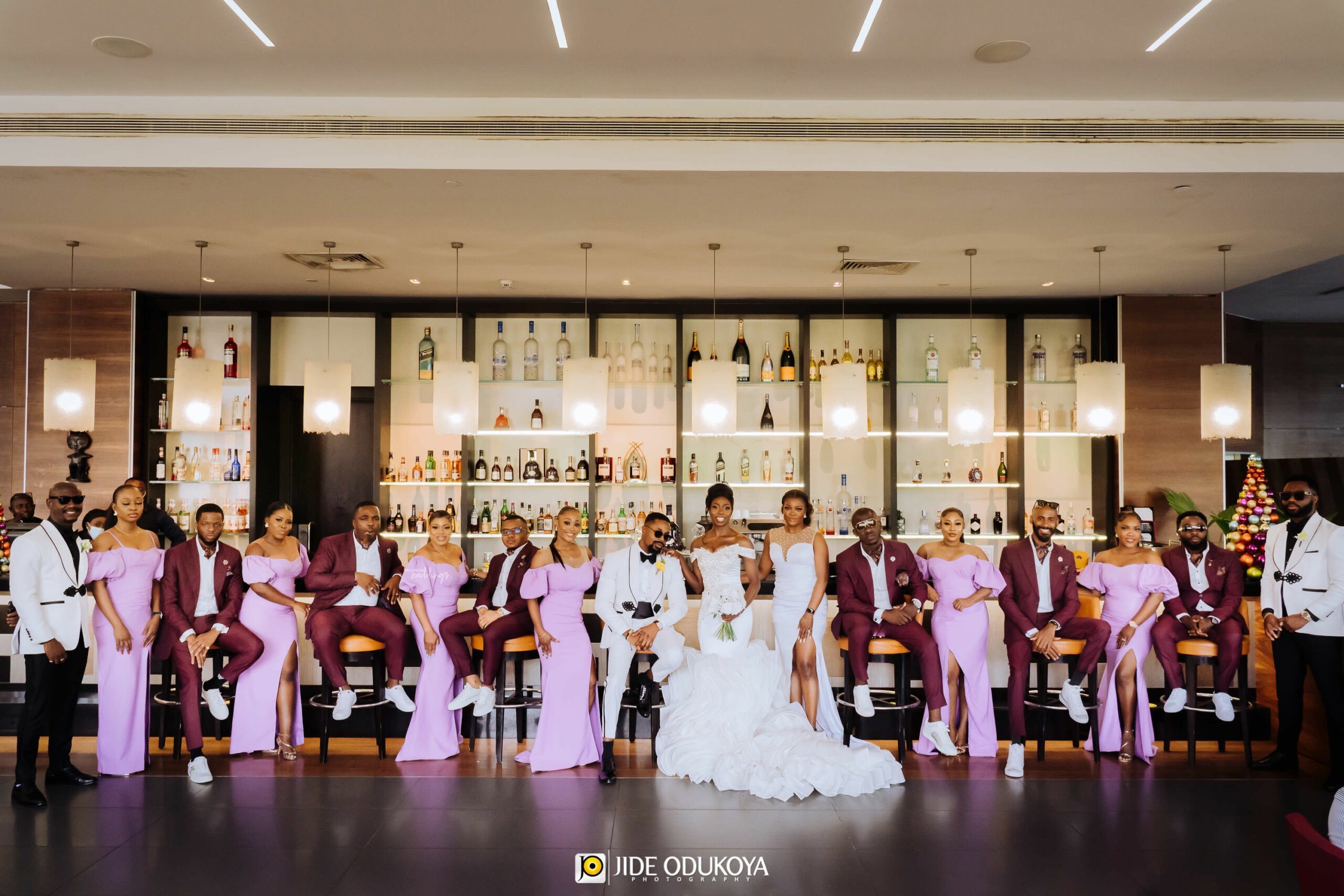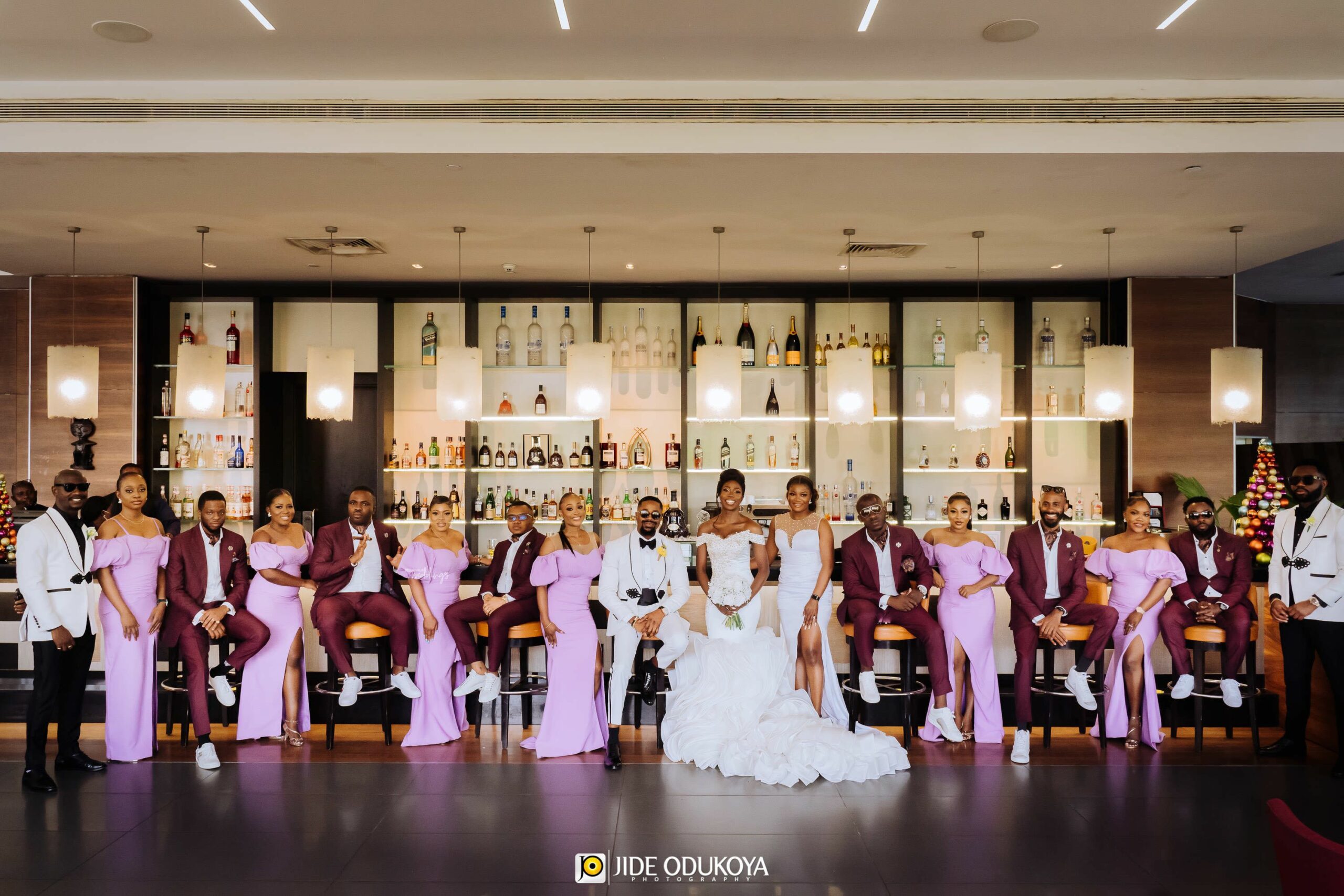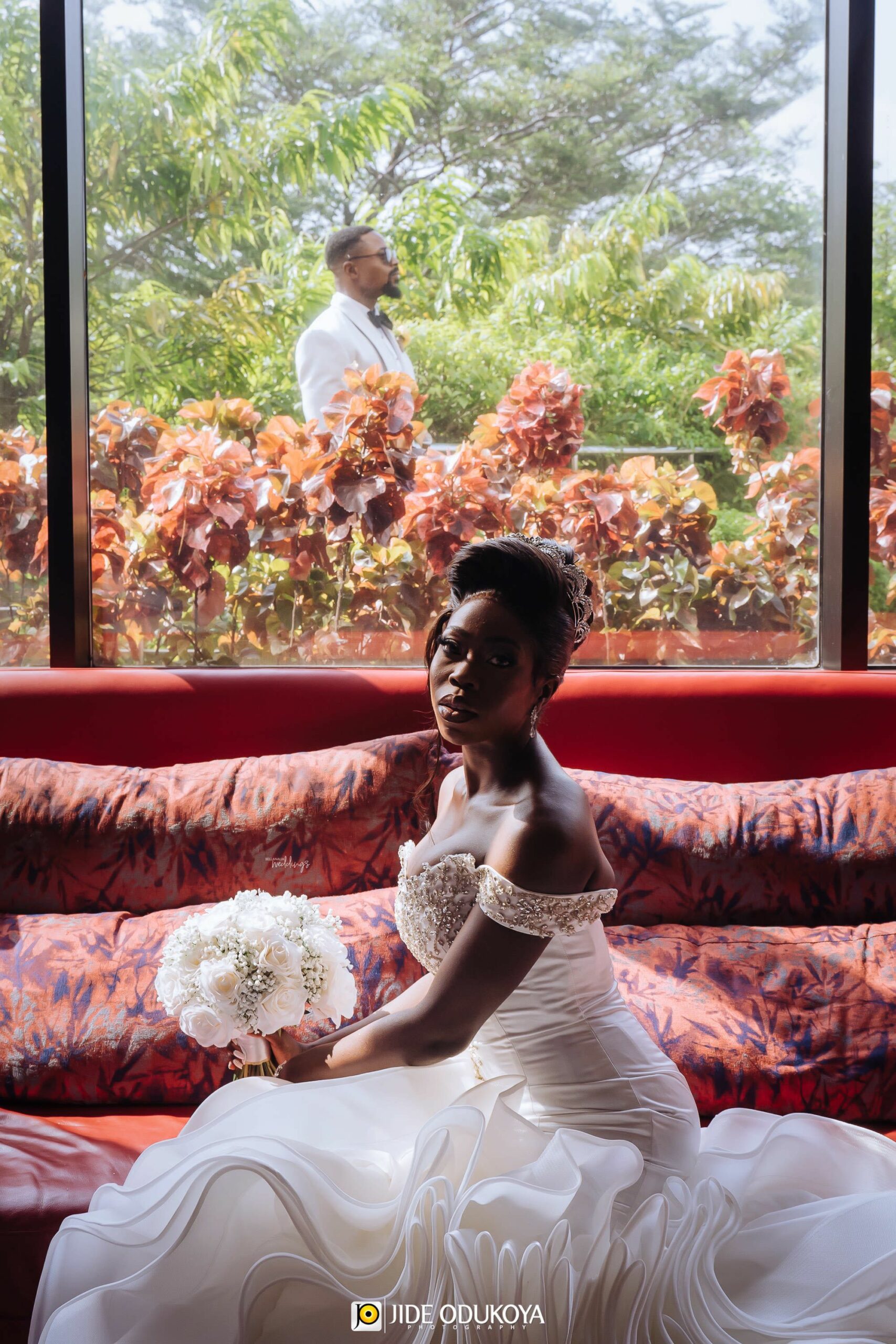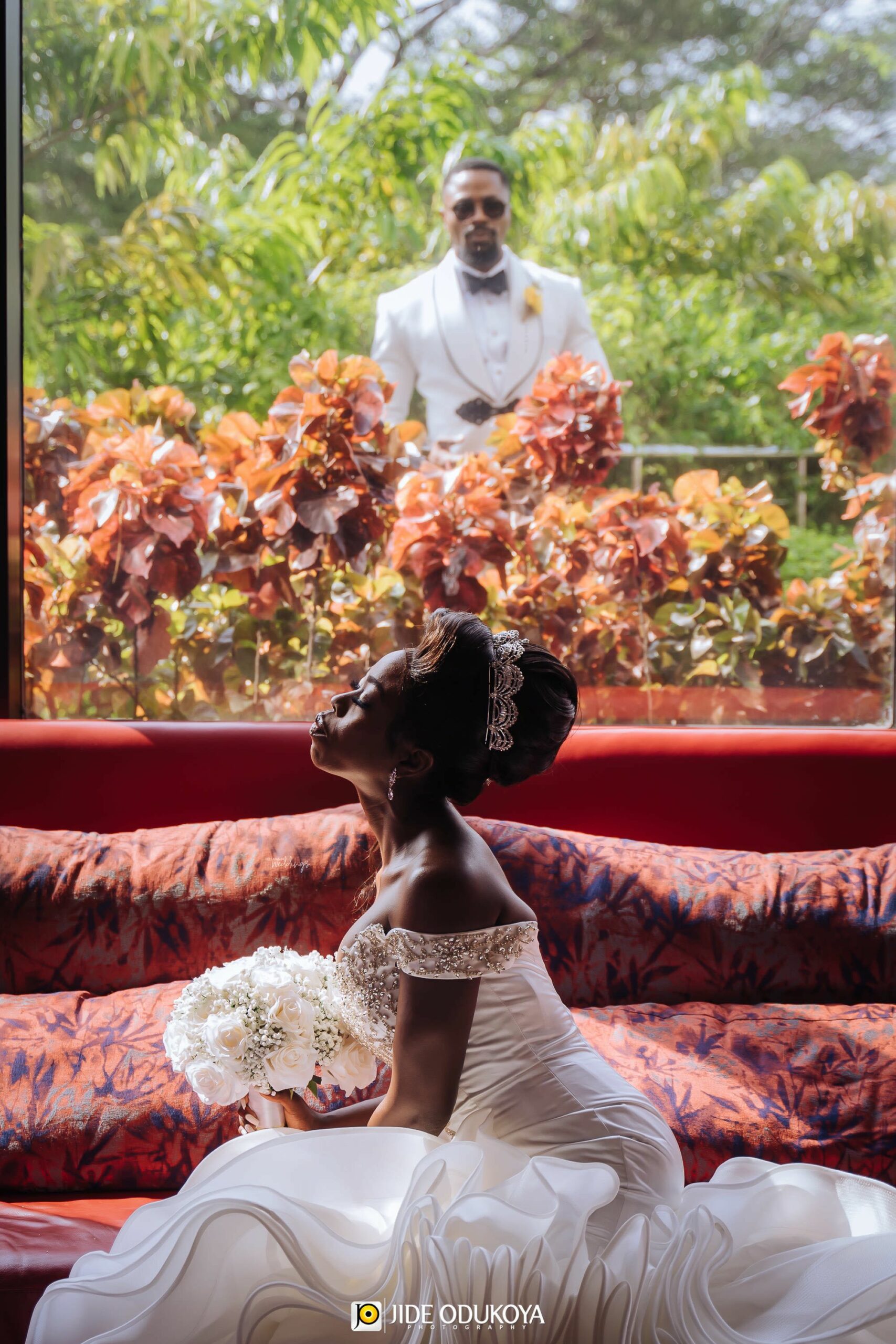 Now it's time for the ceremony…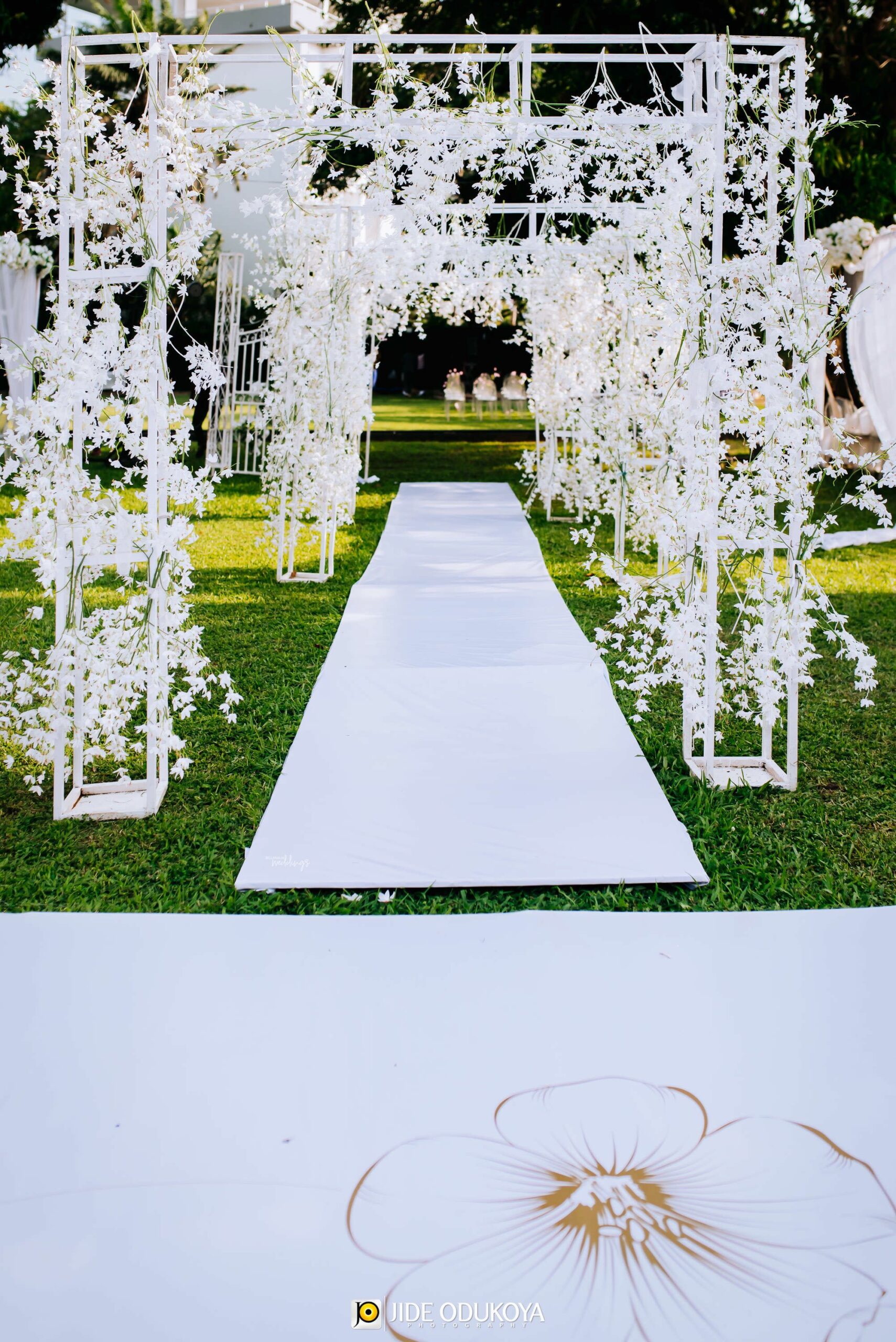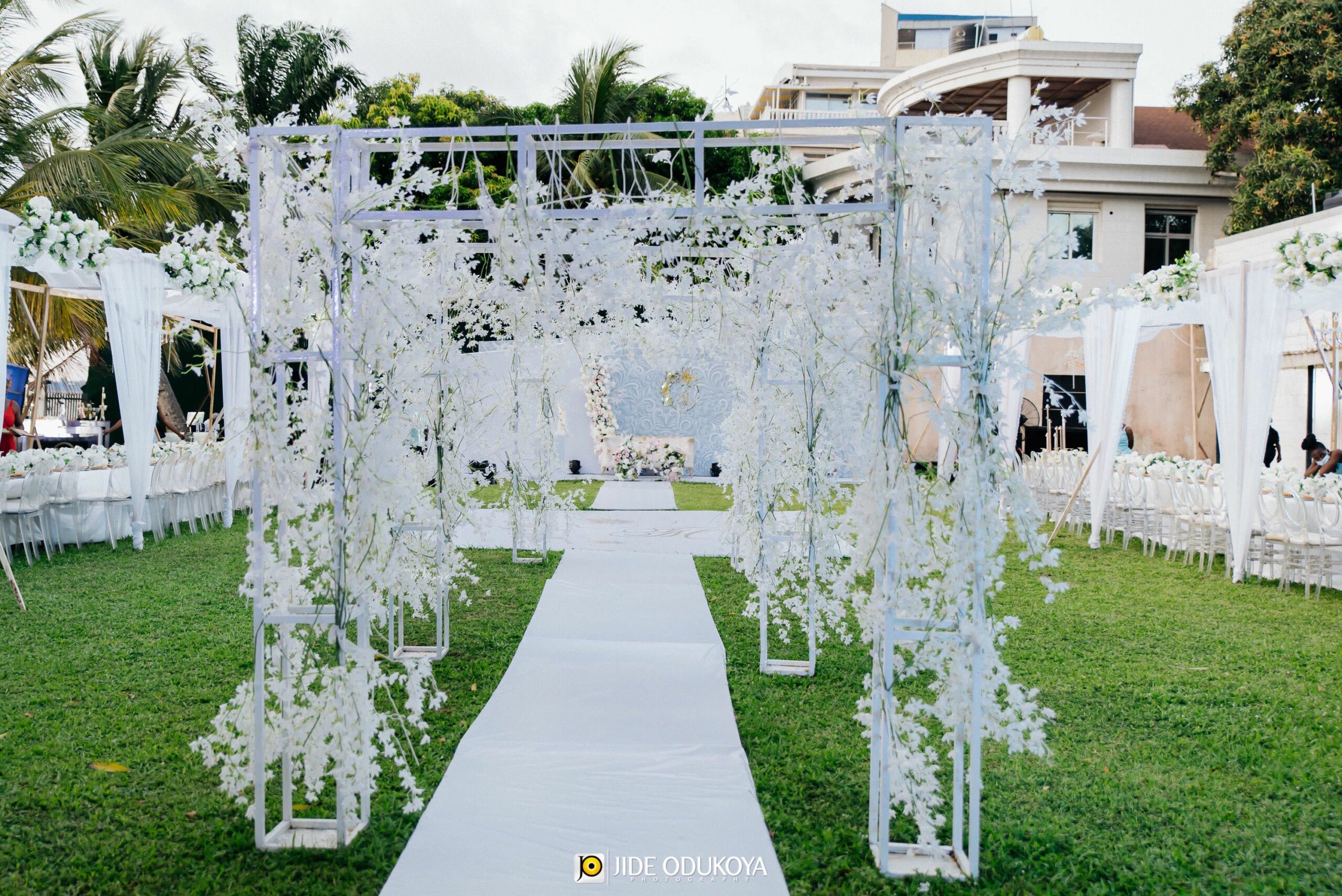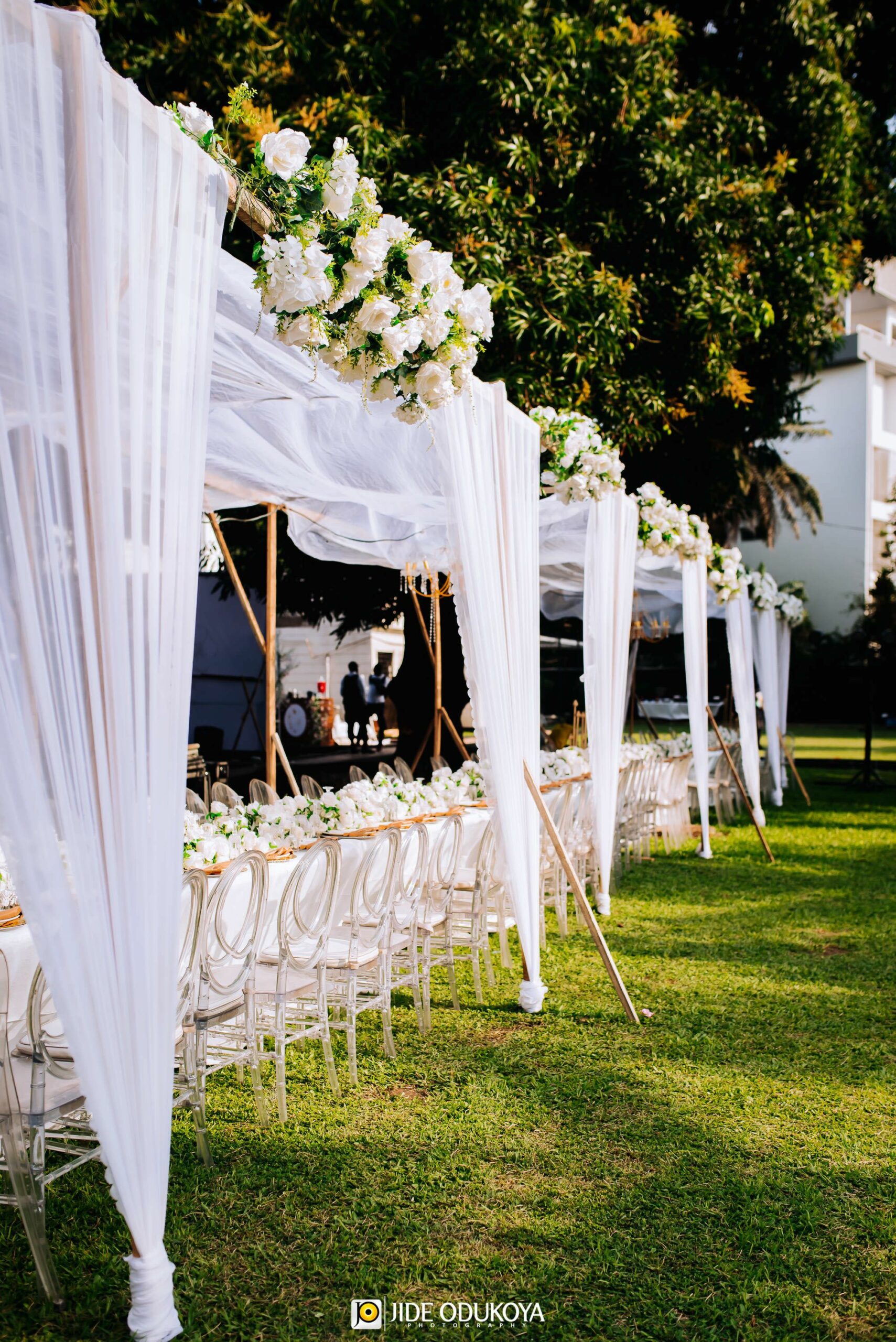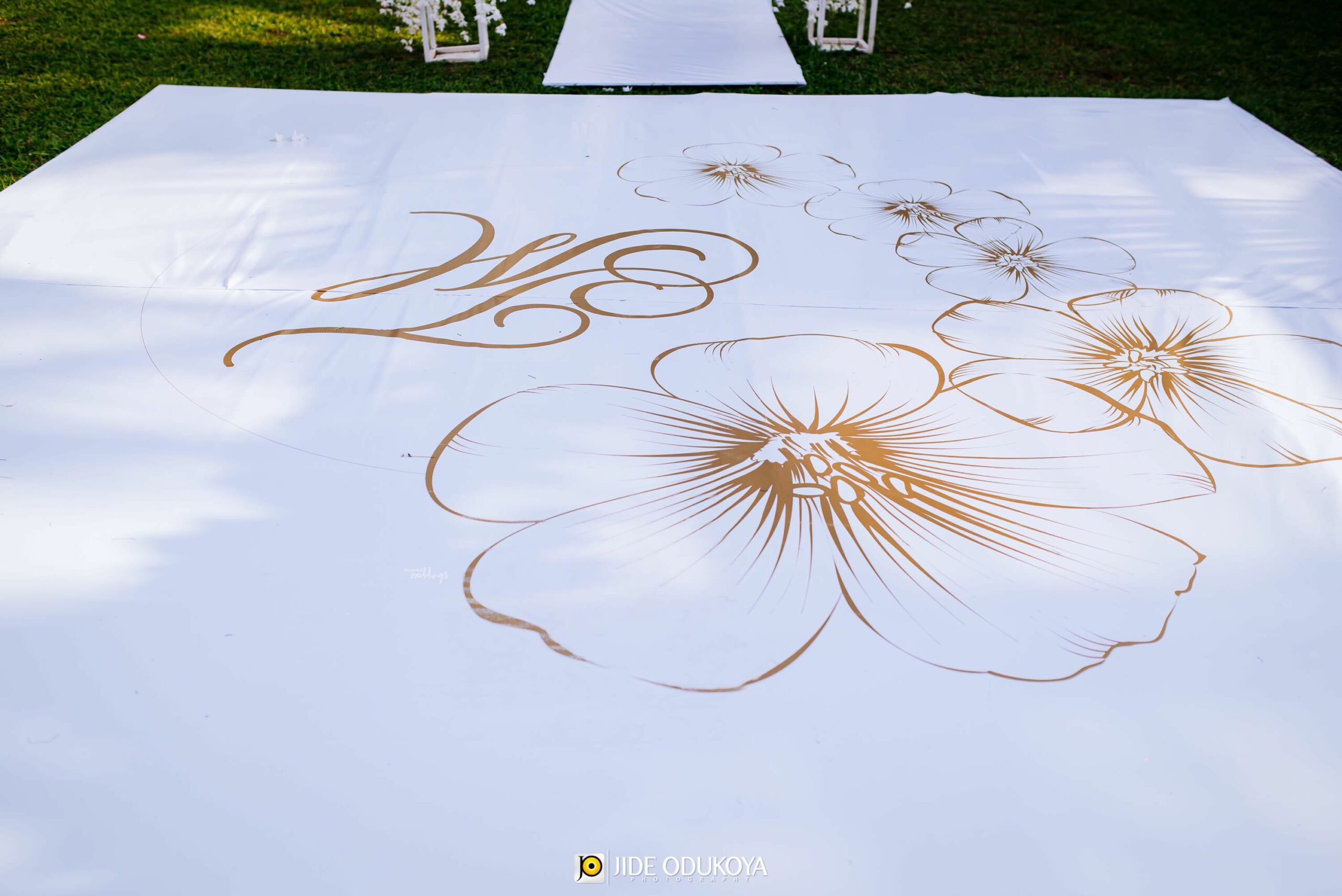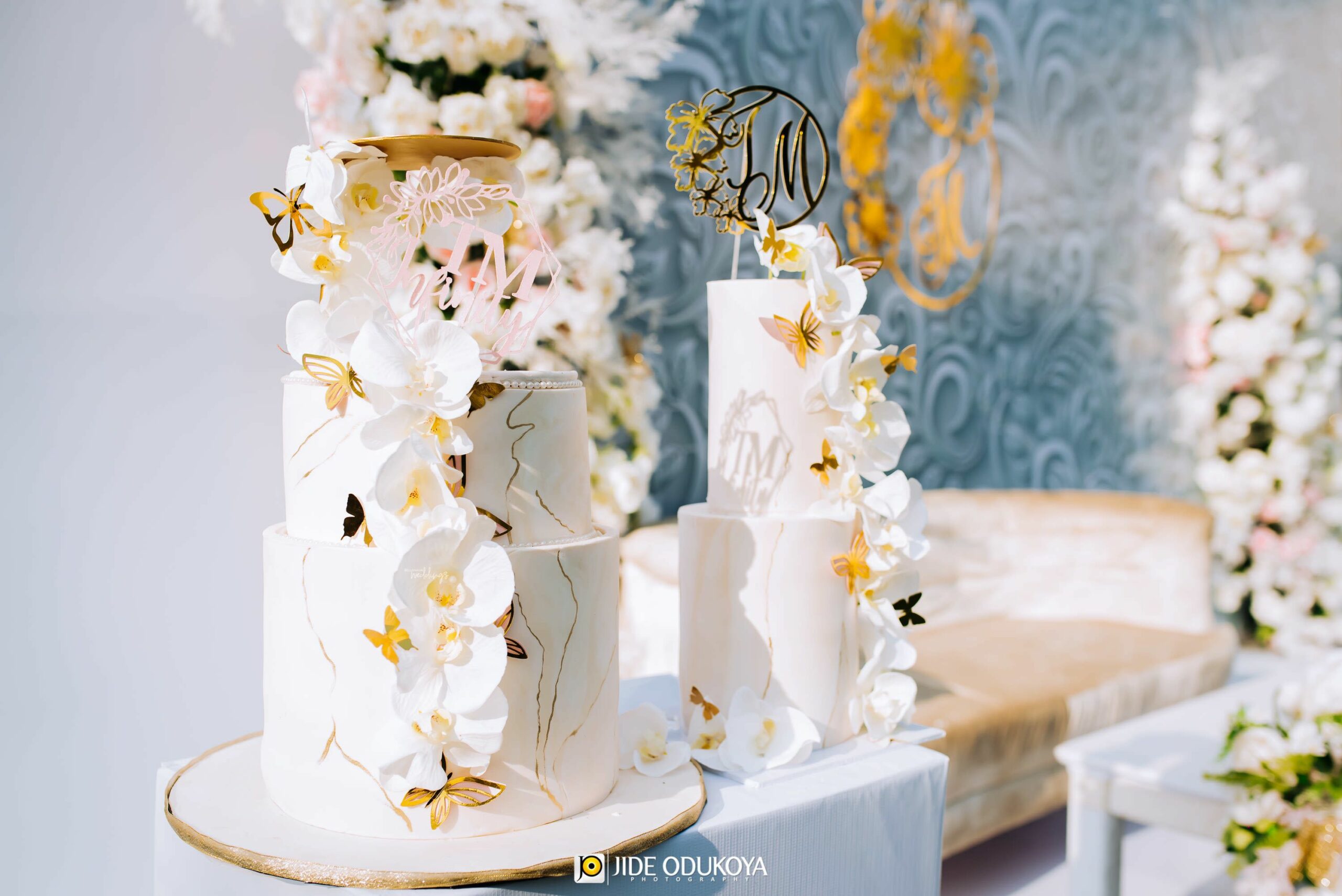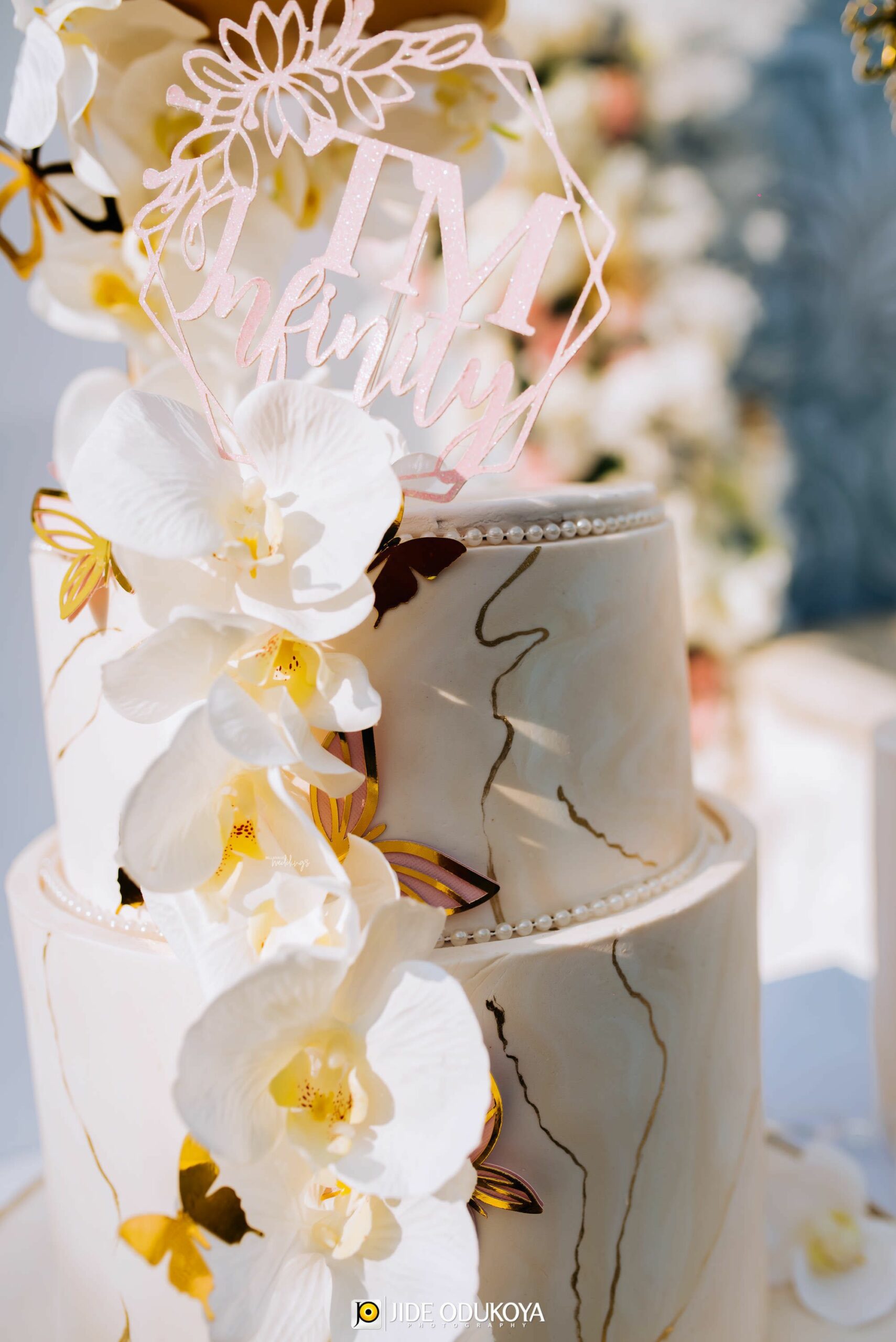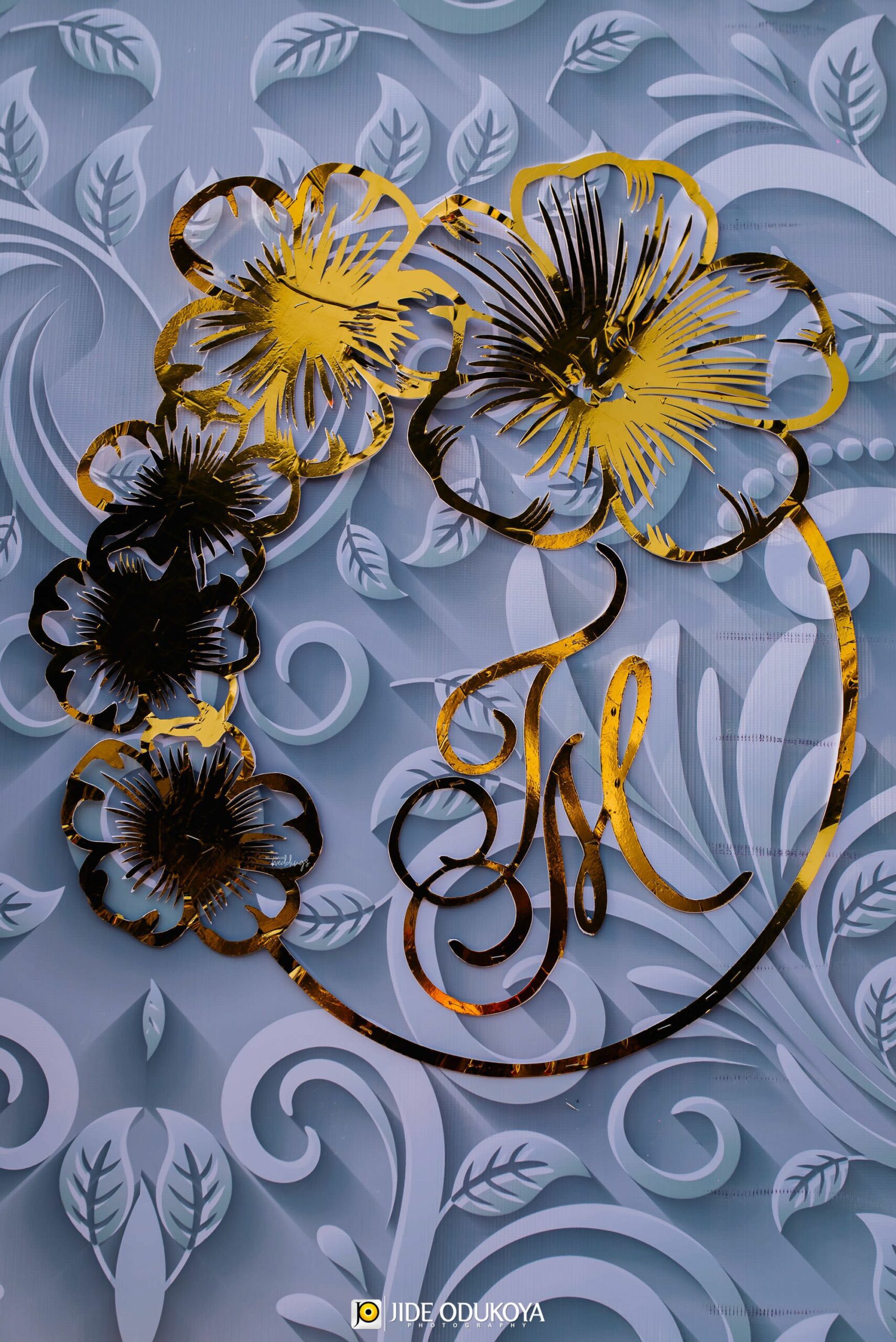 The groom is here…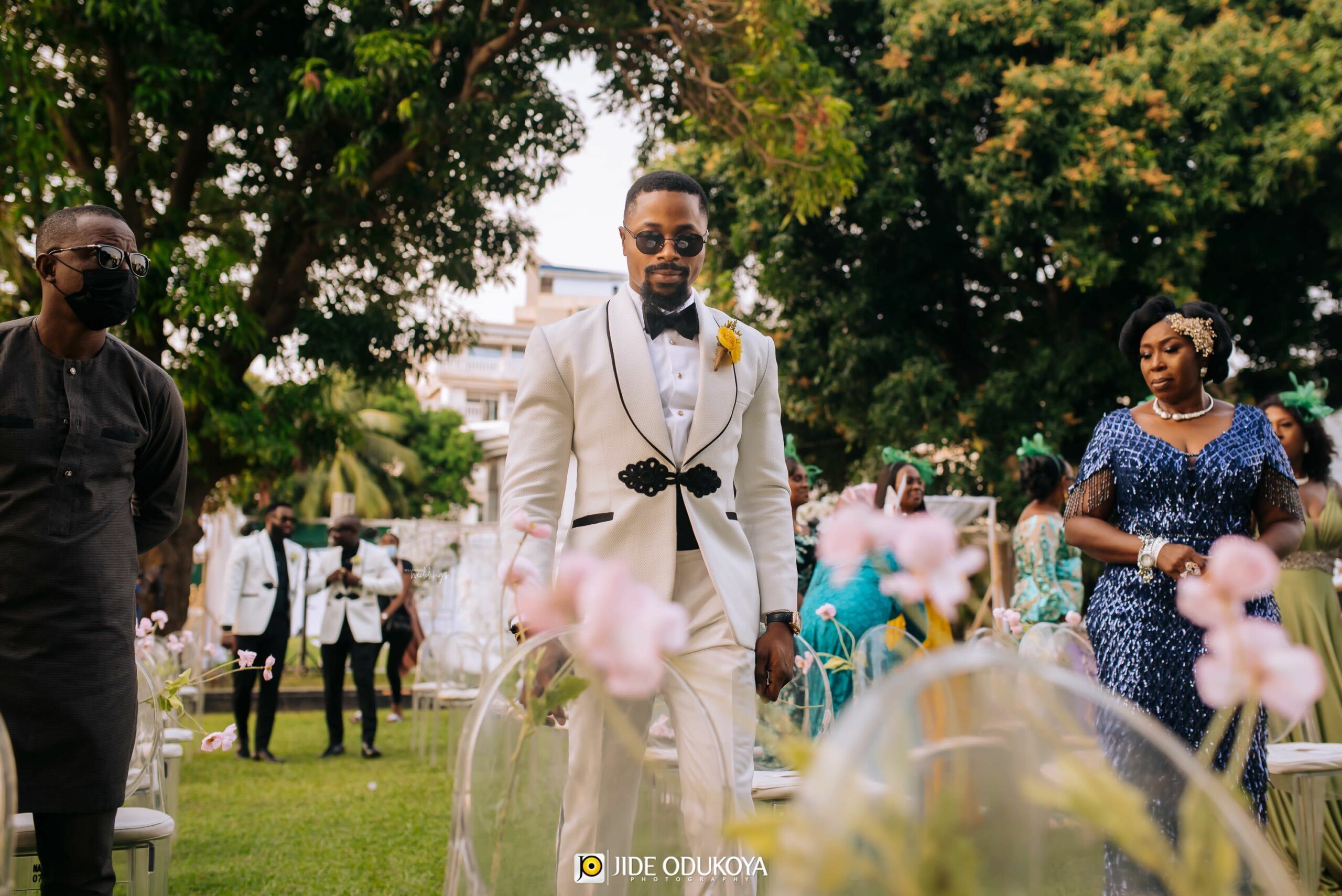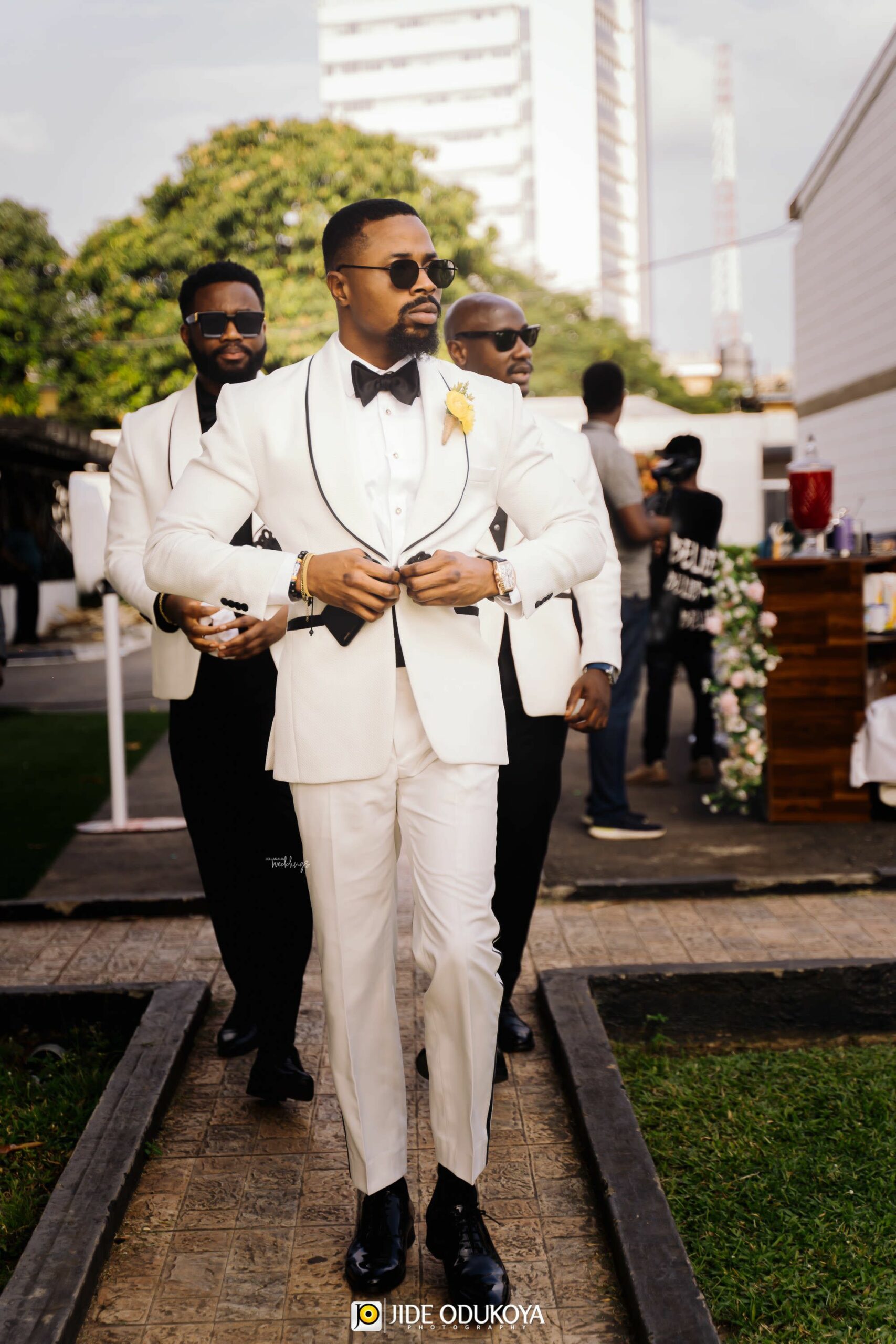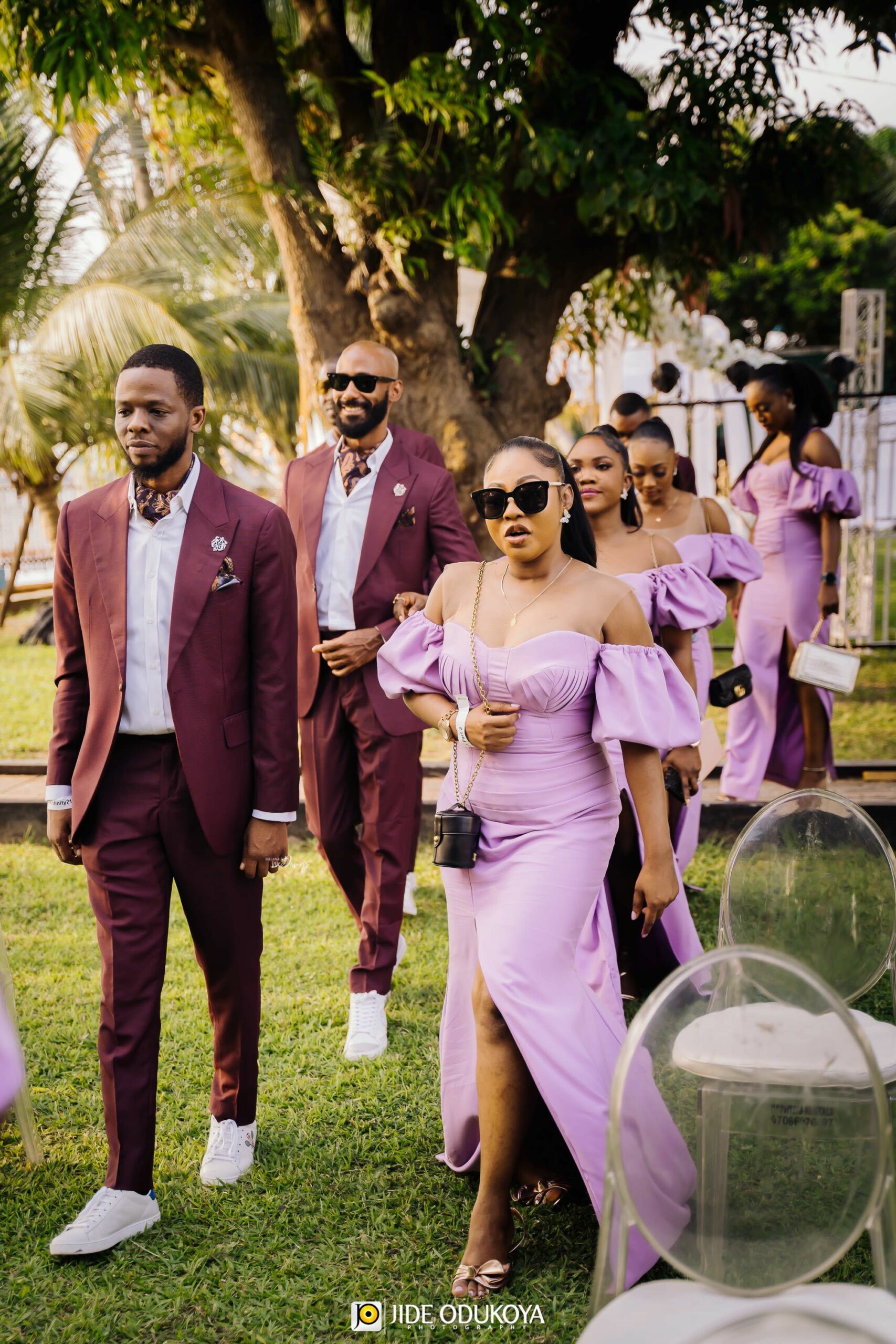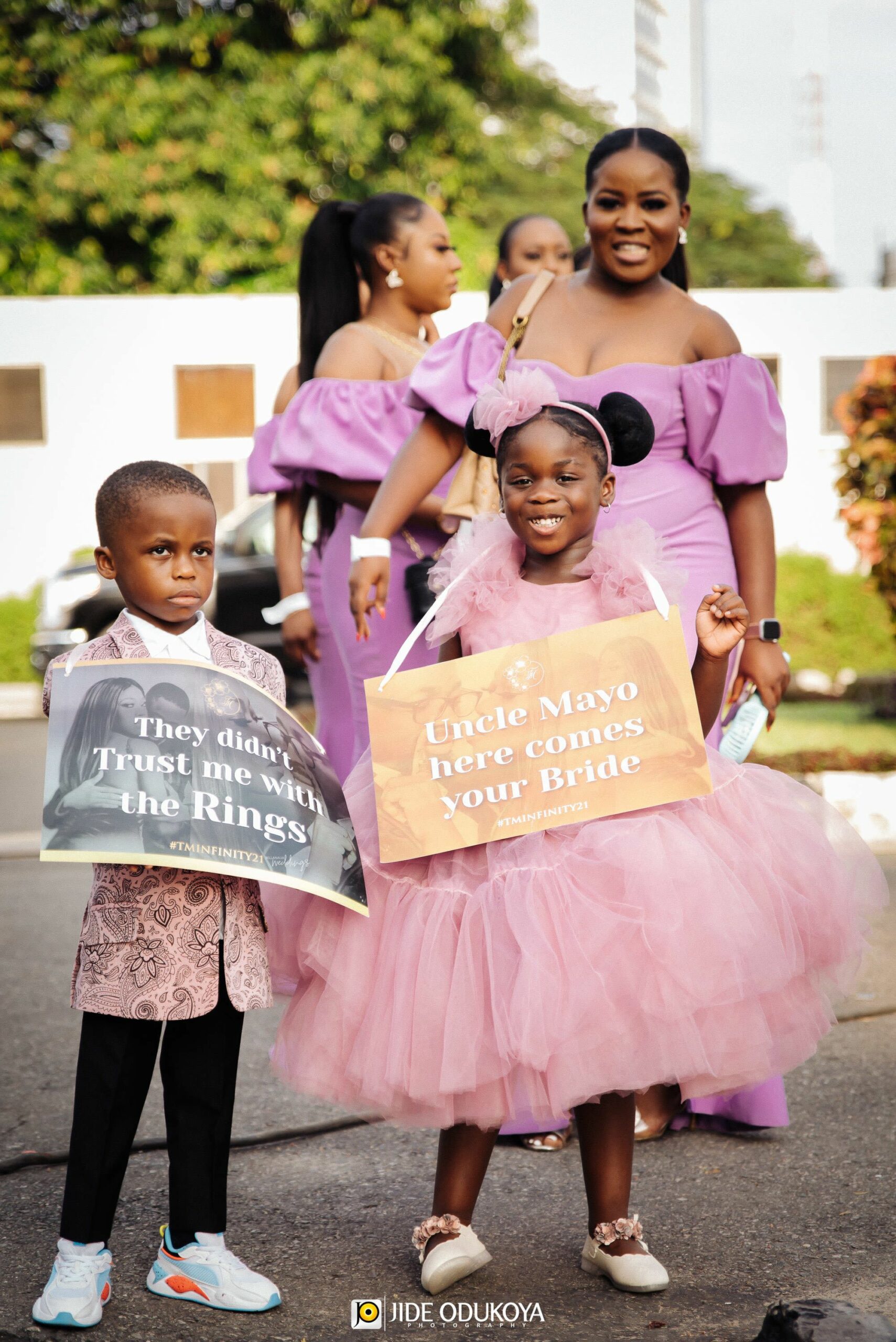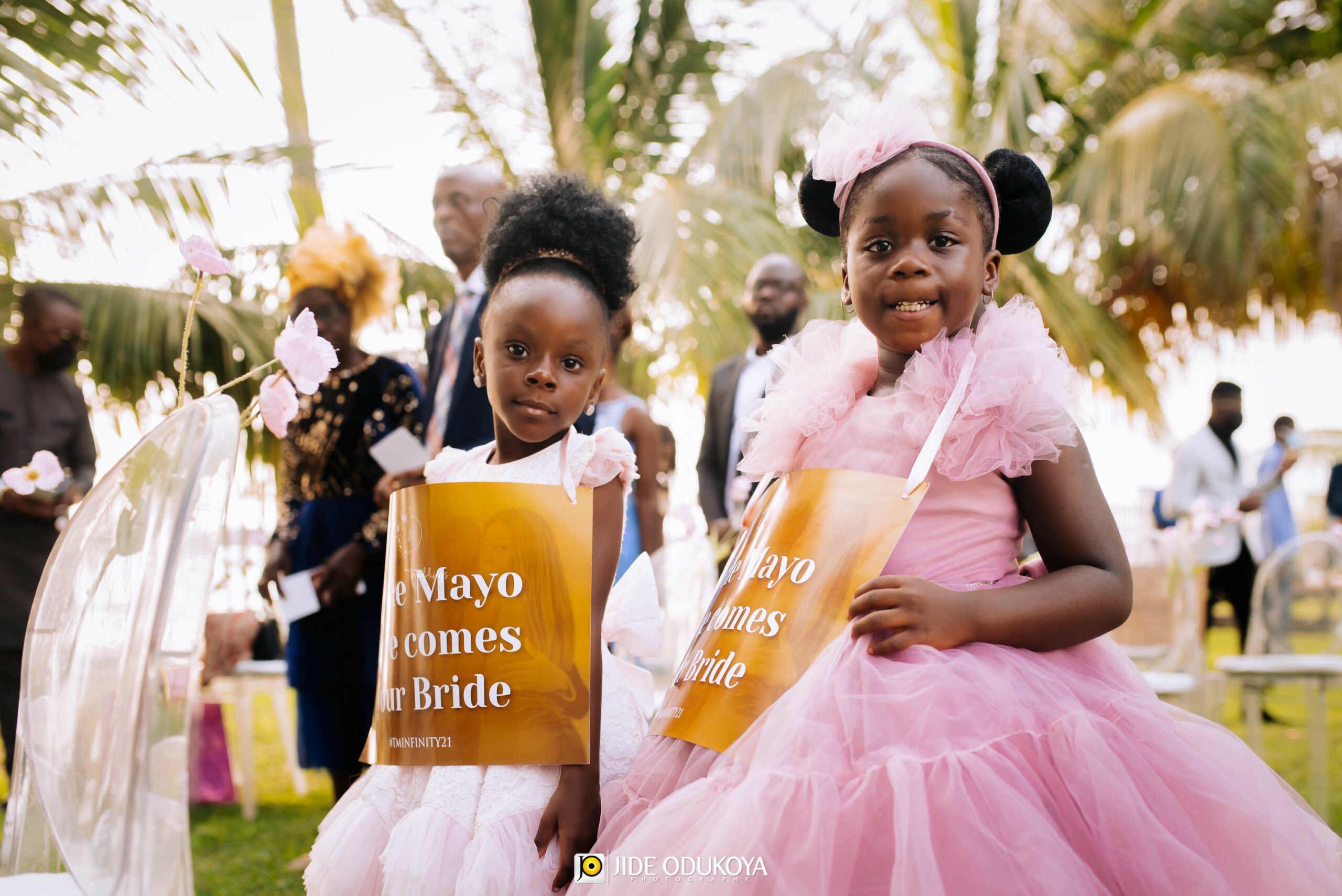 Here comes the brirde!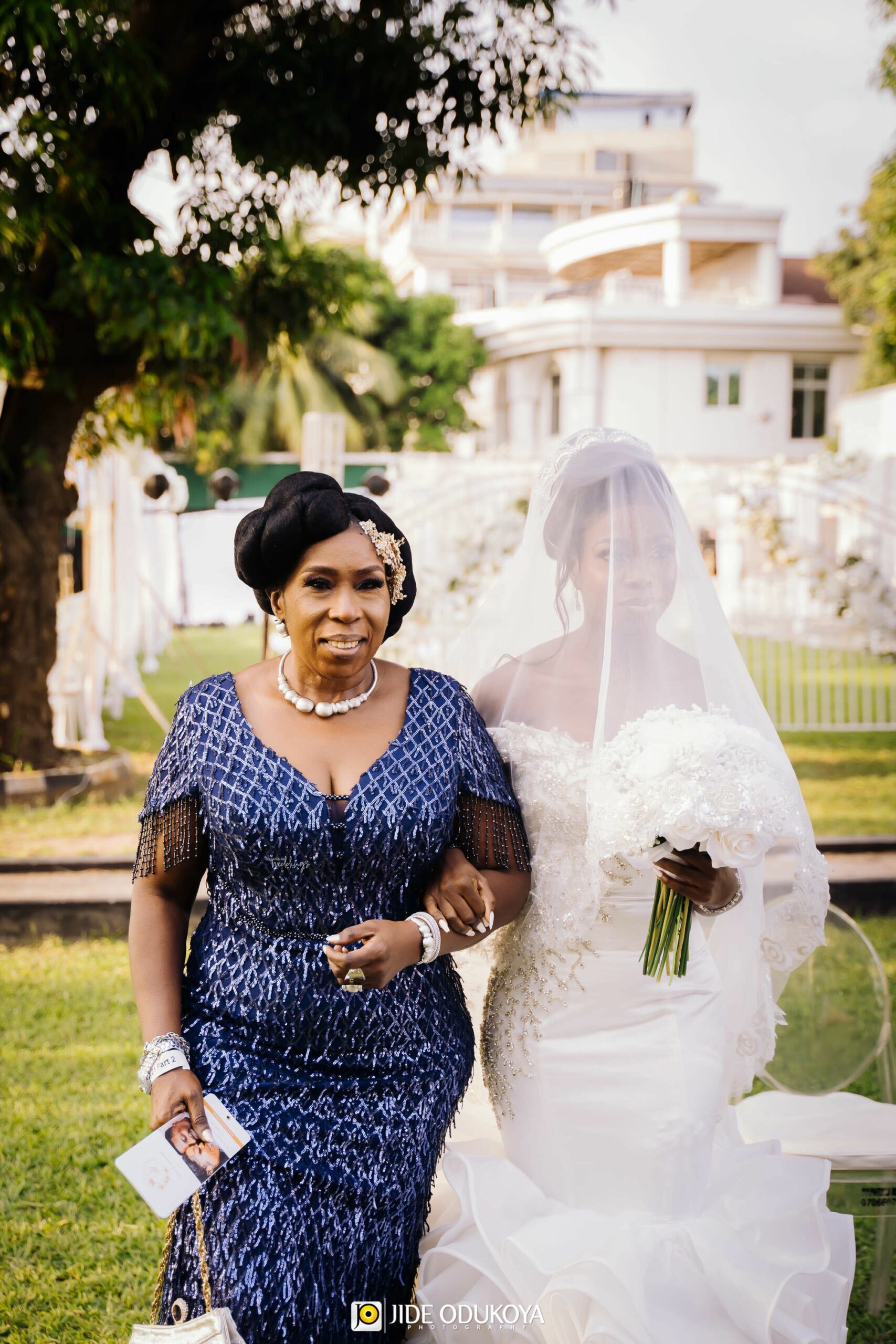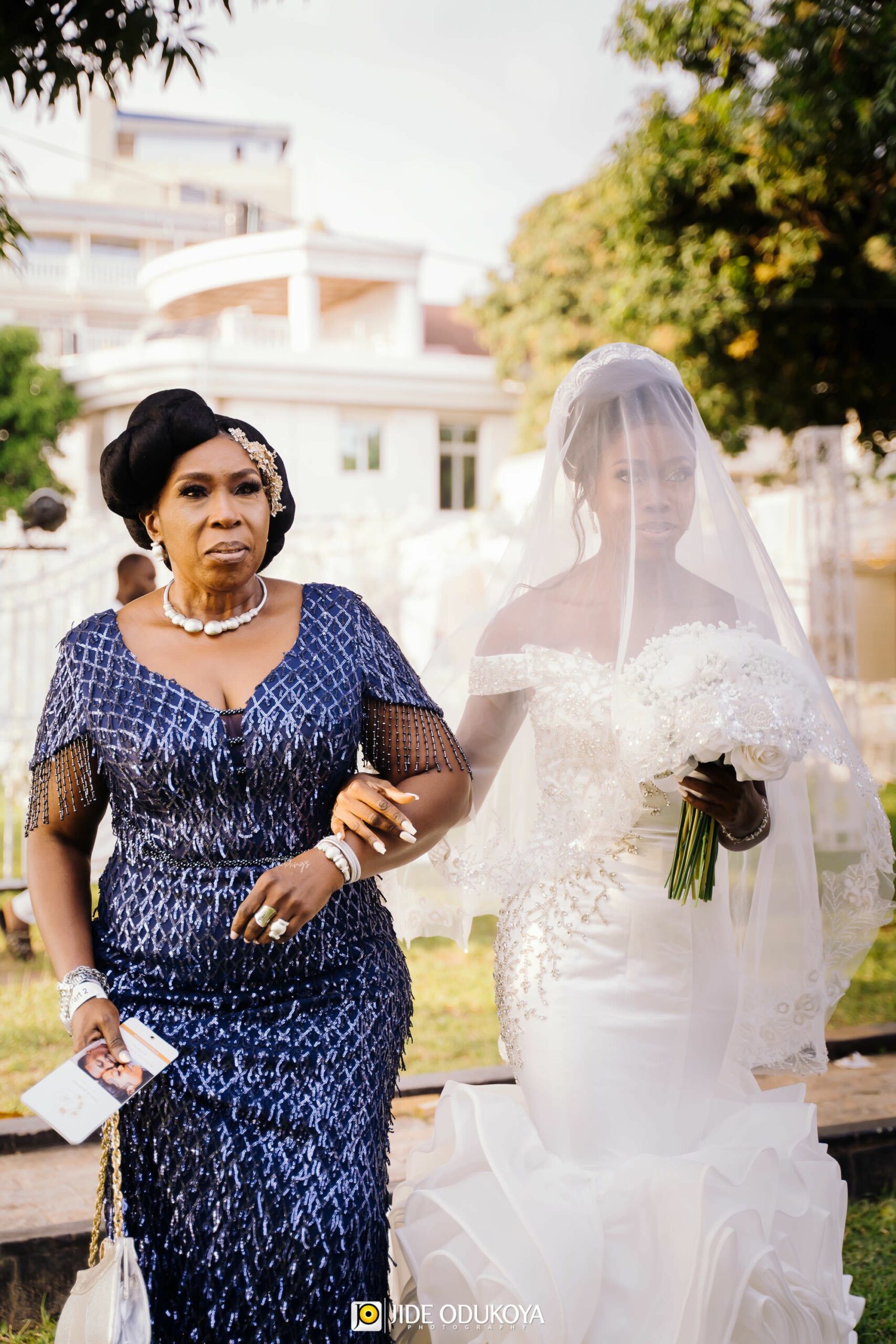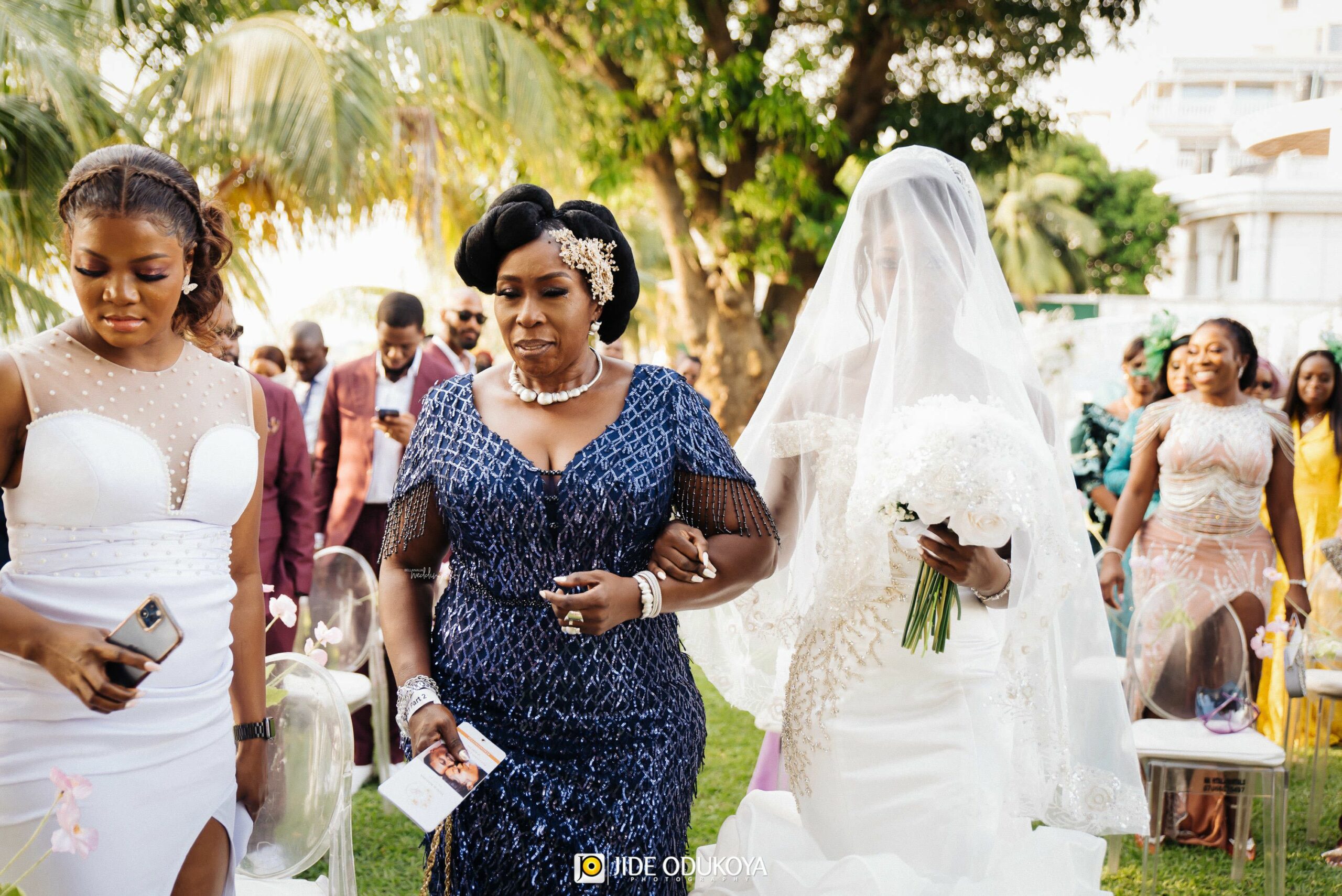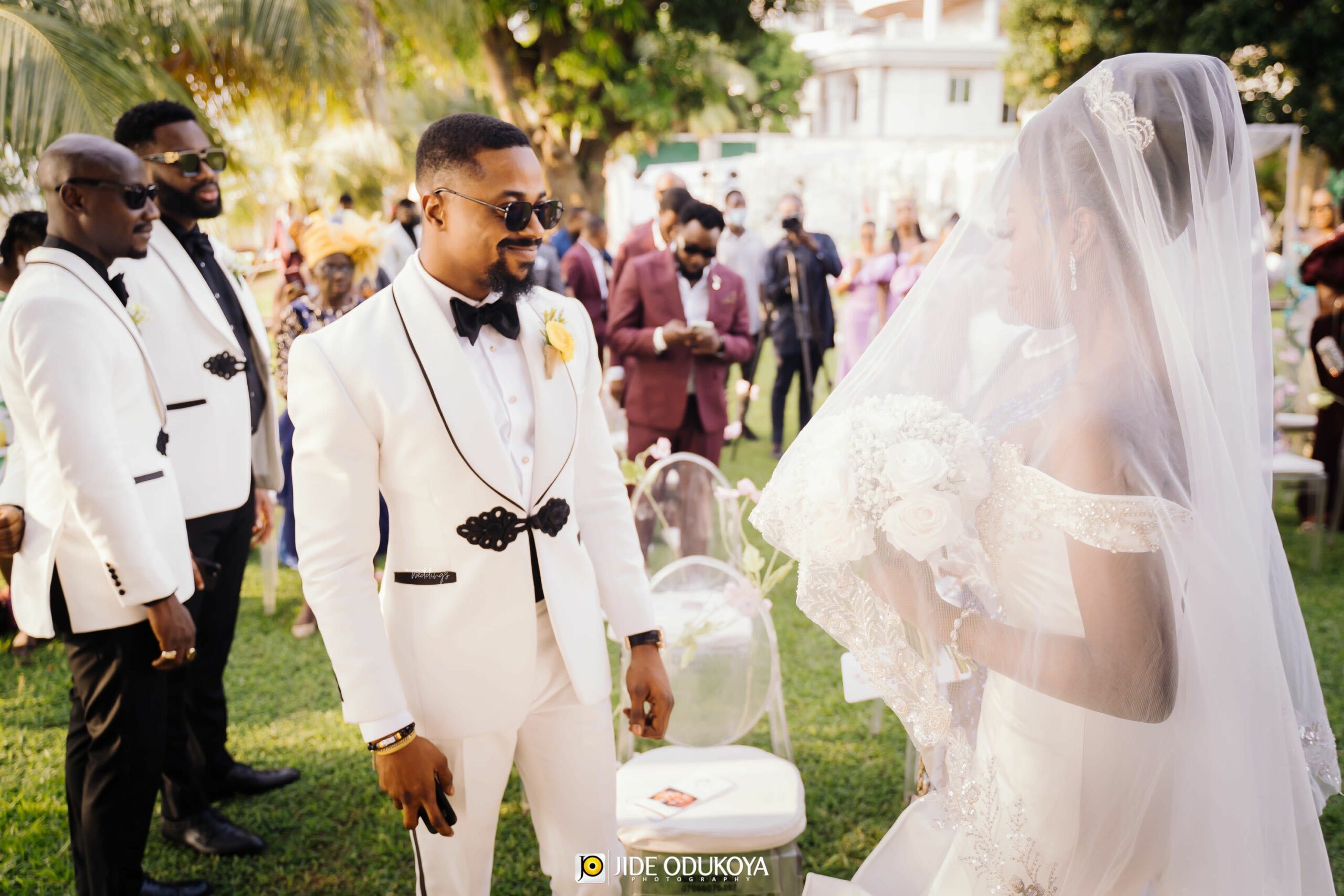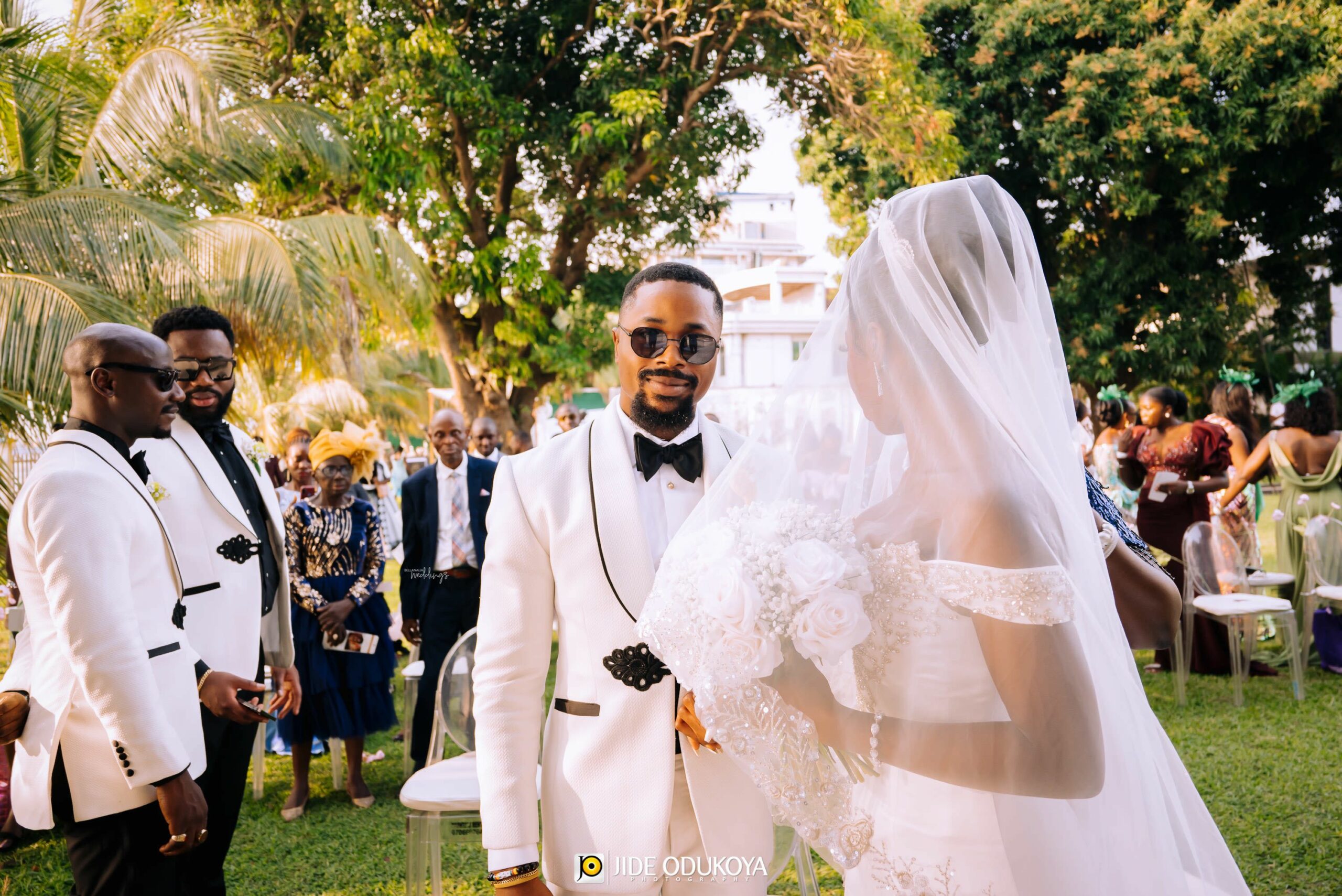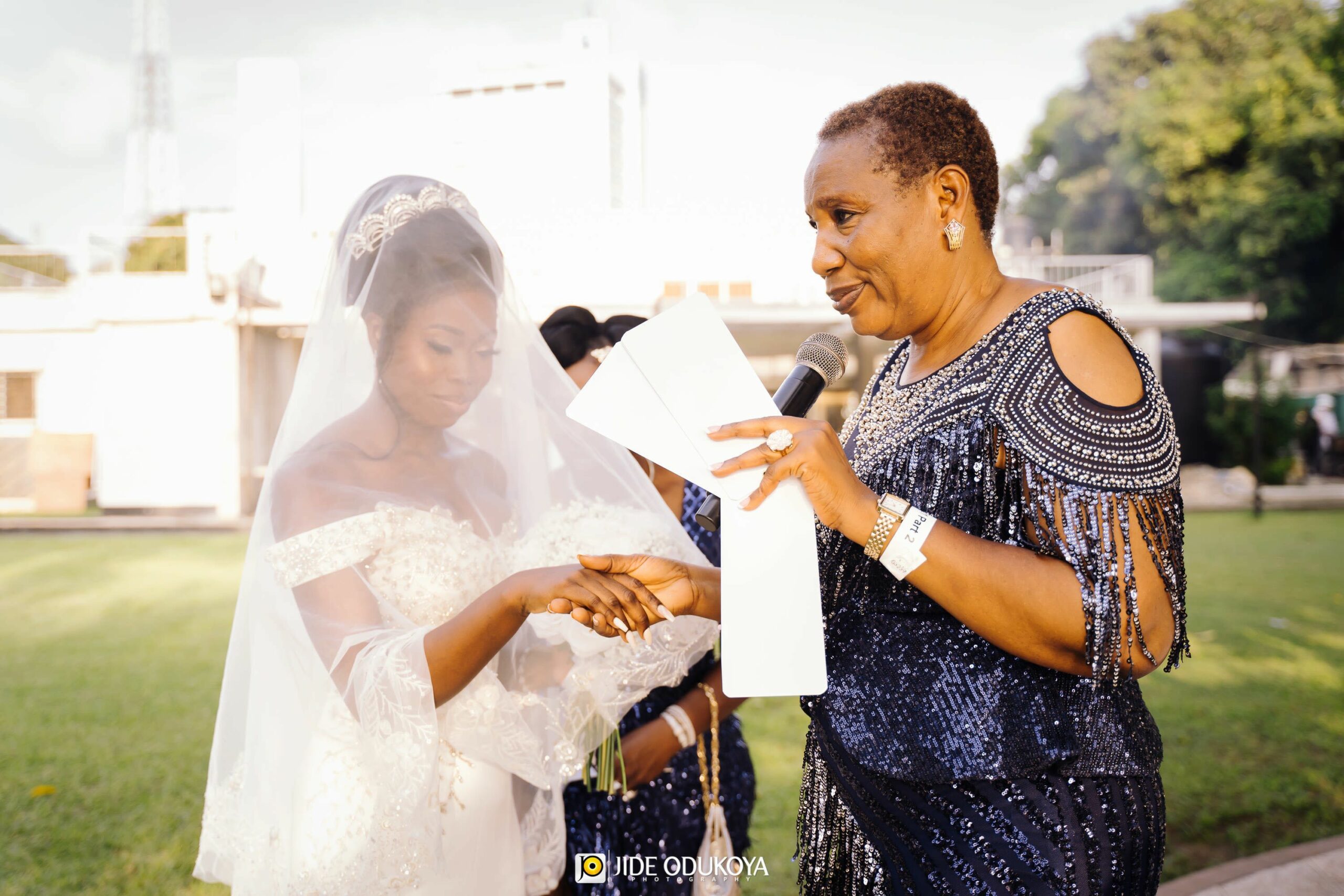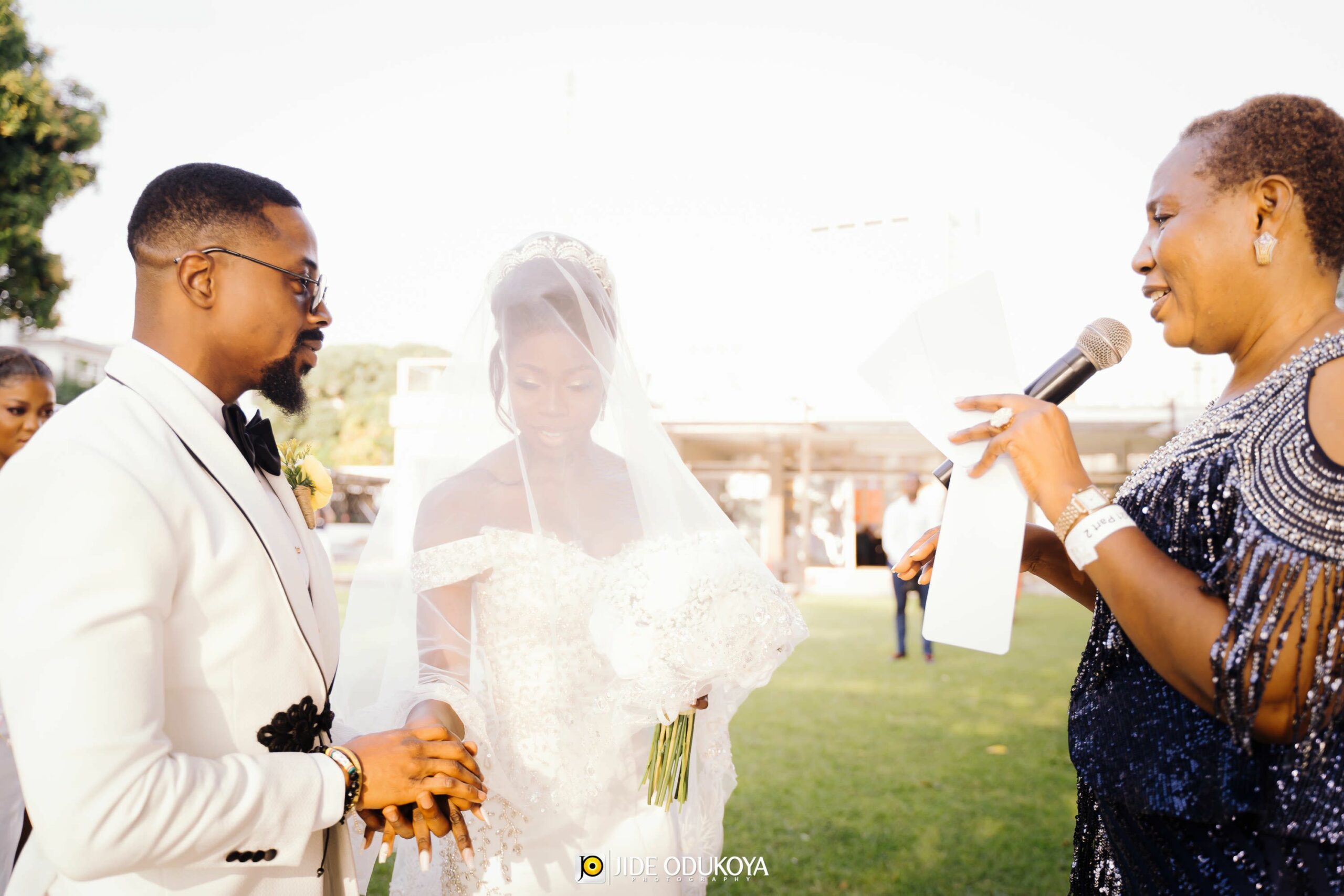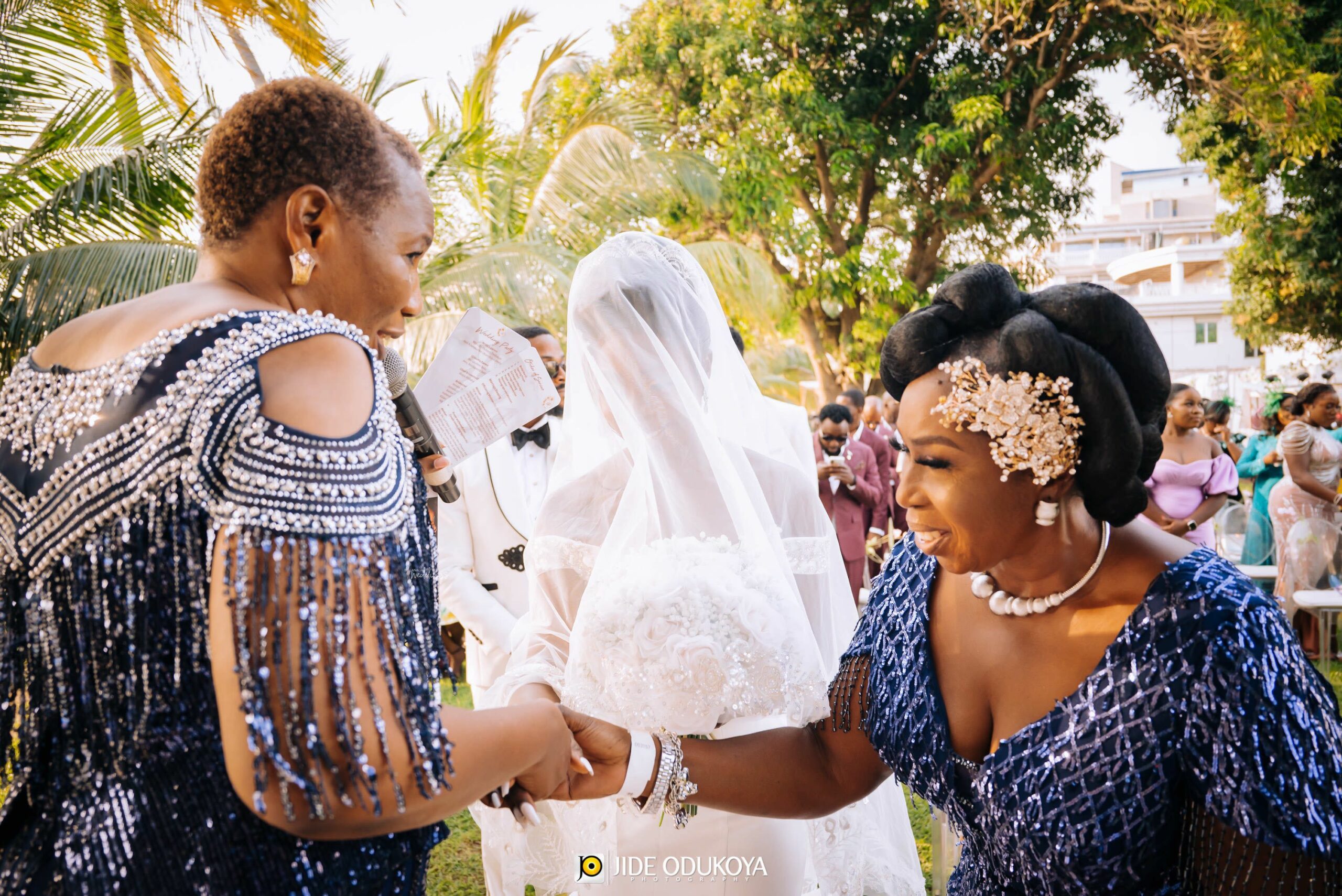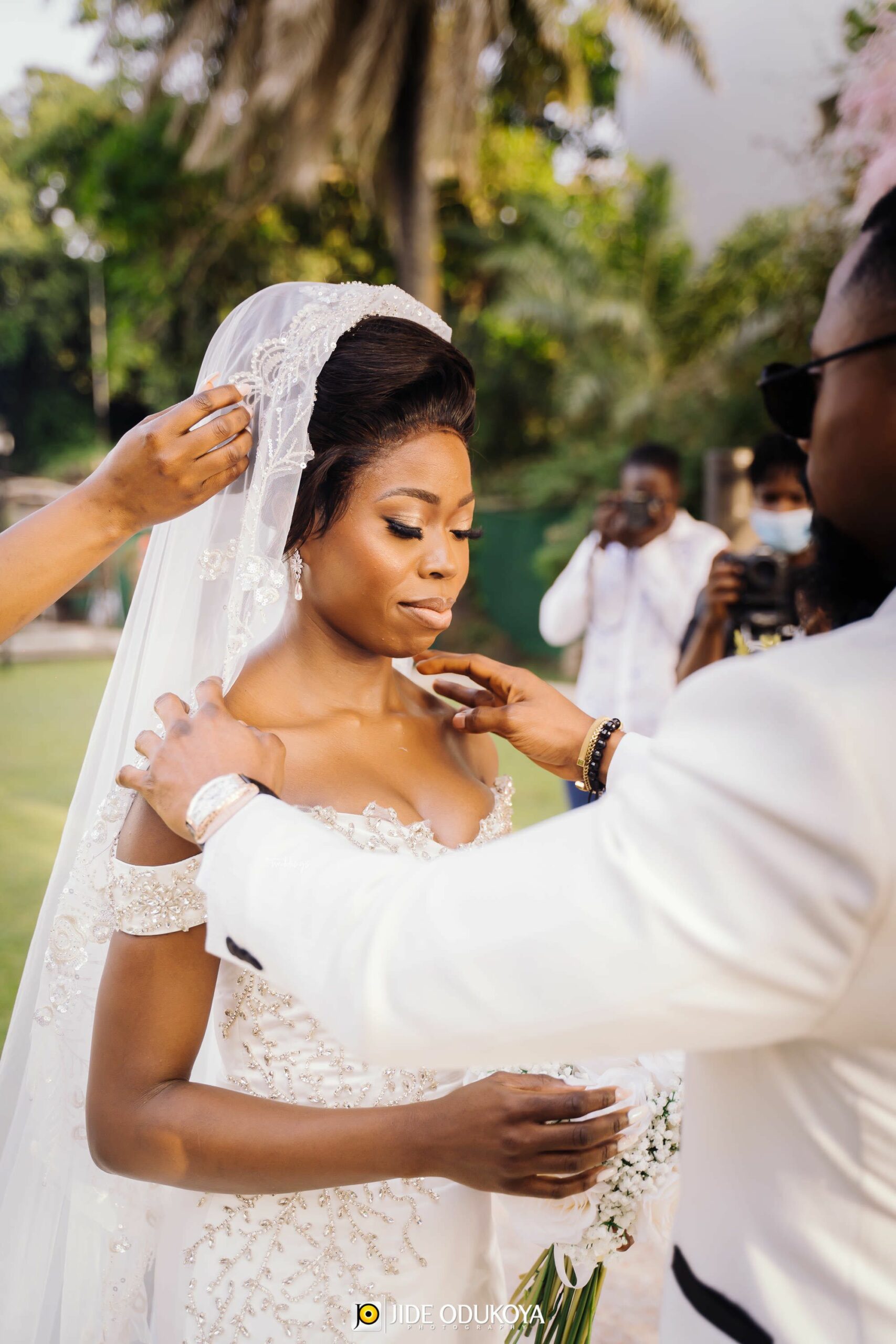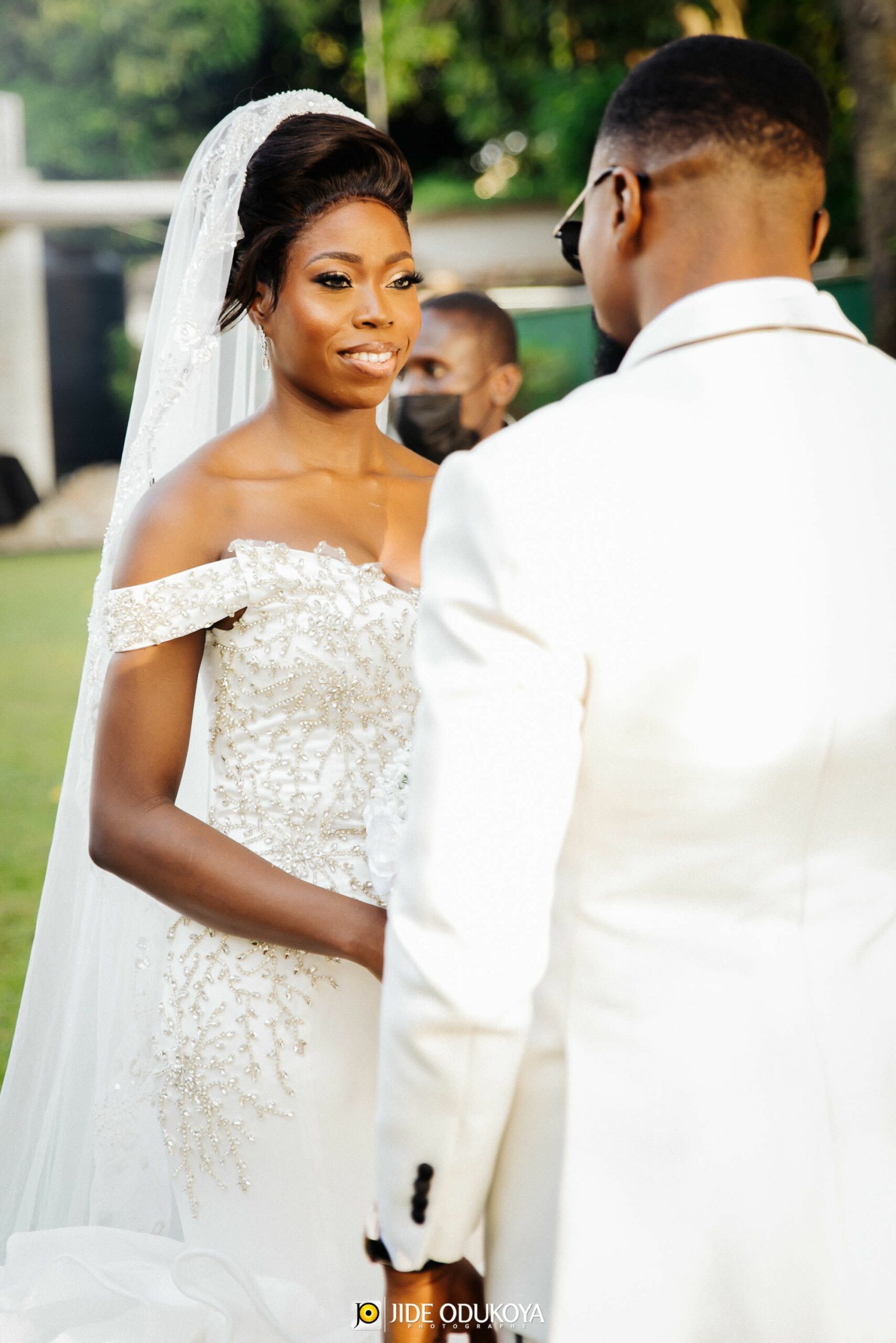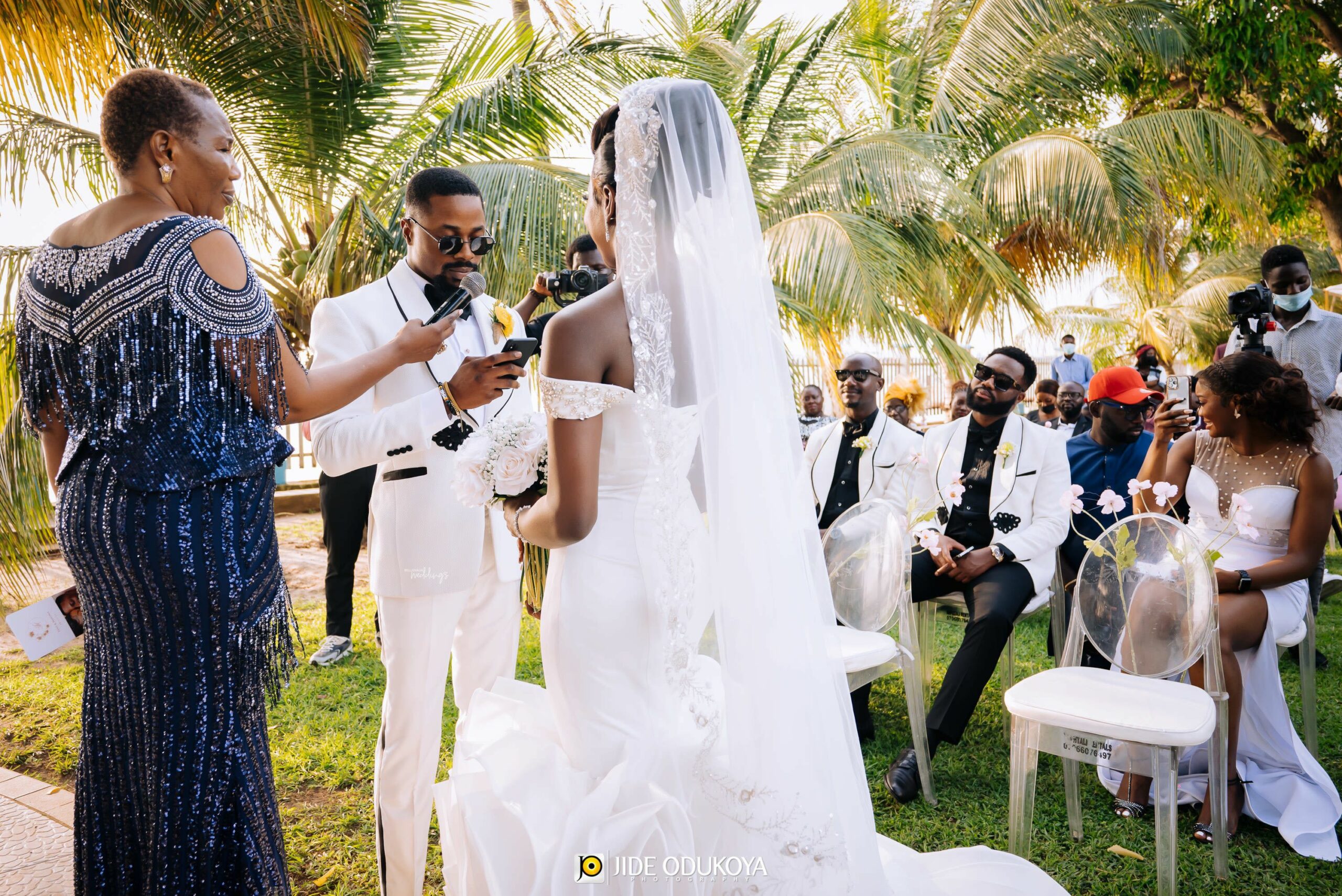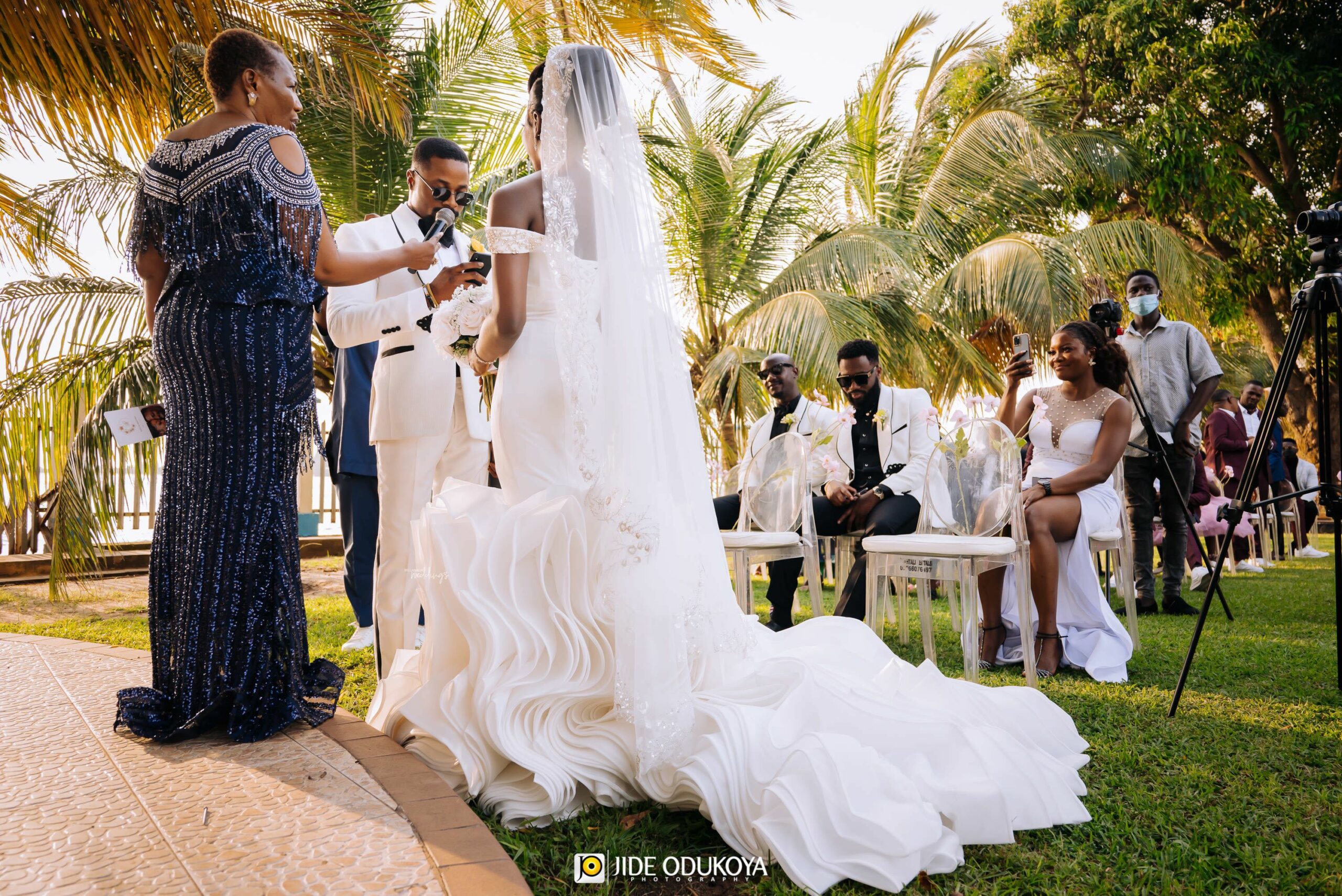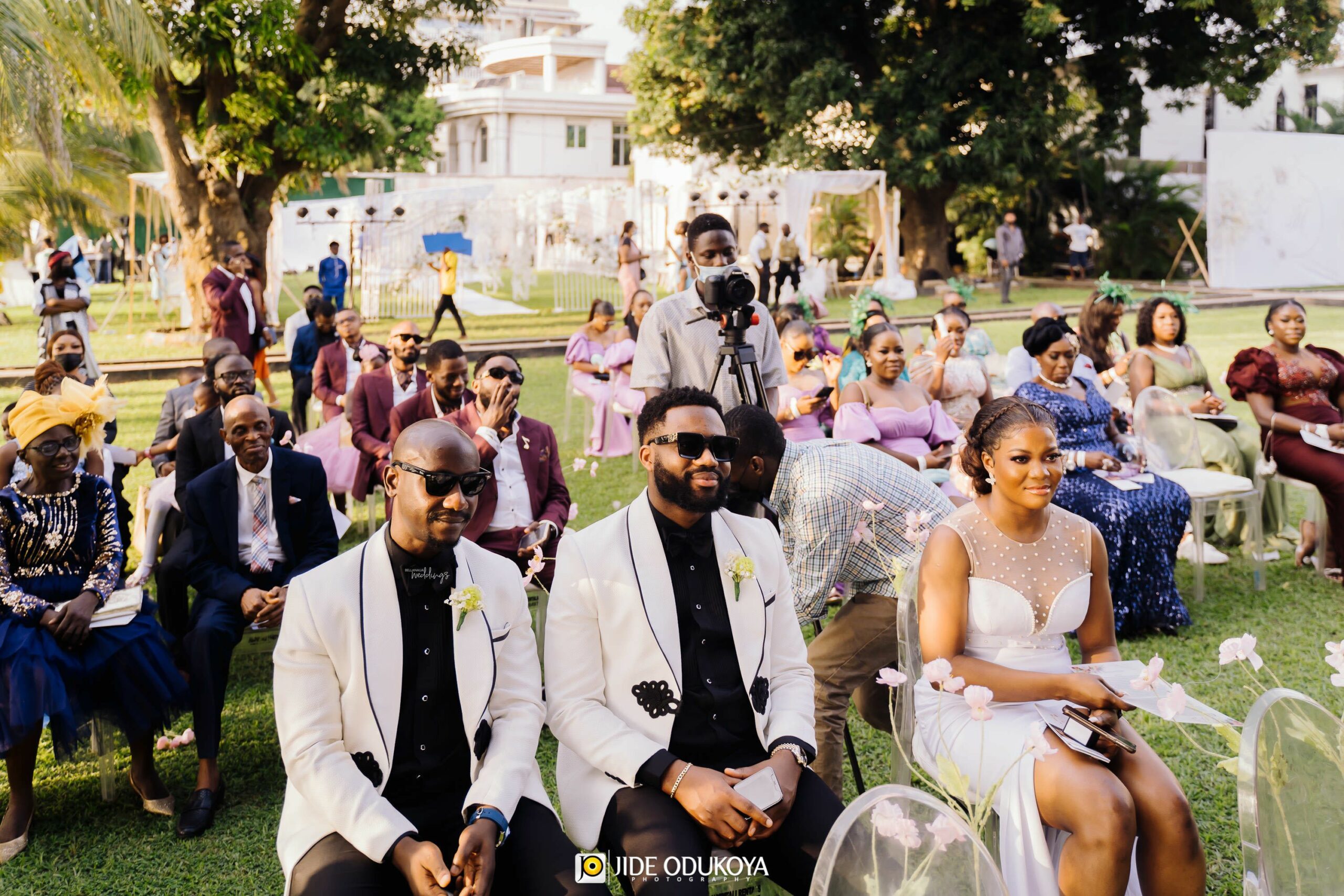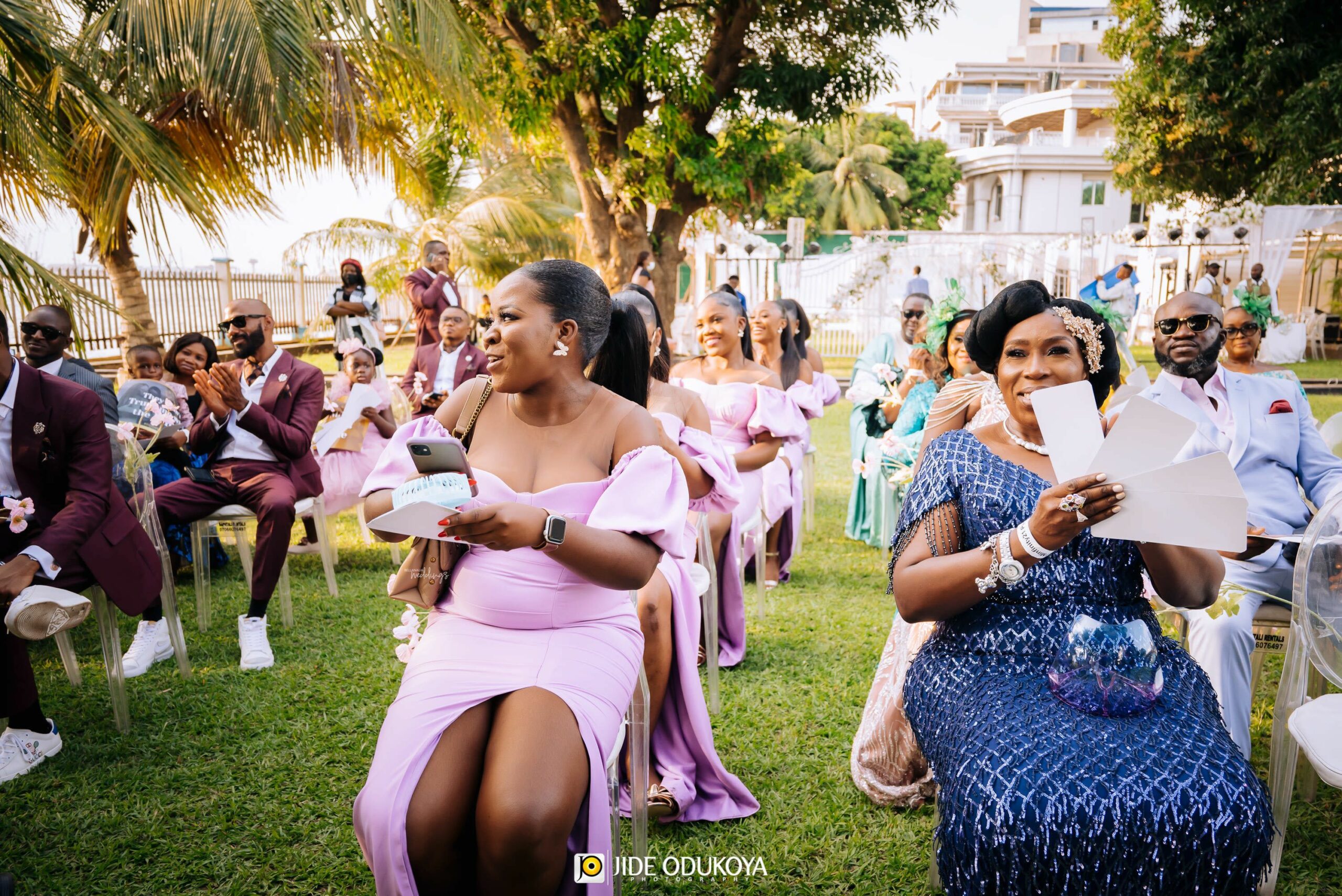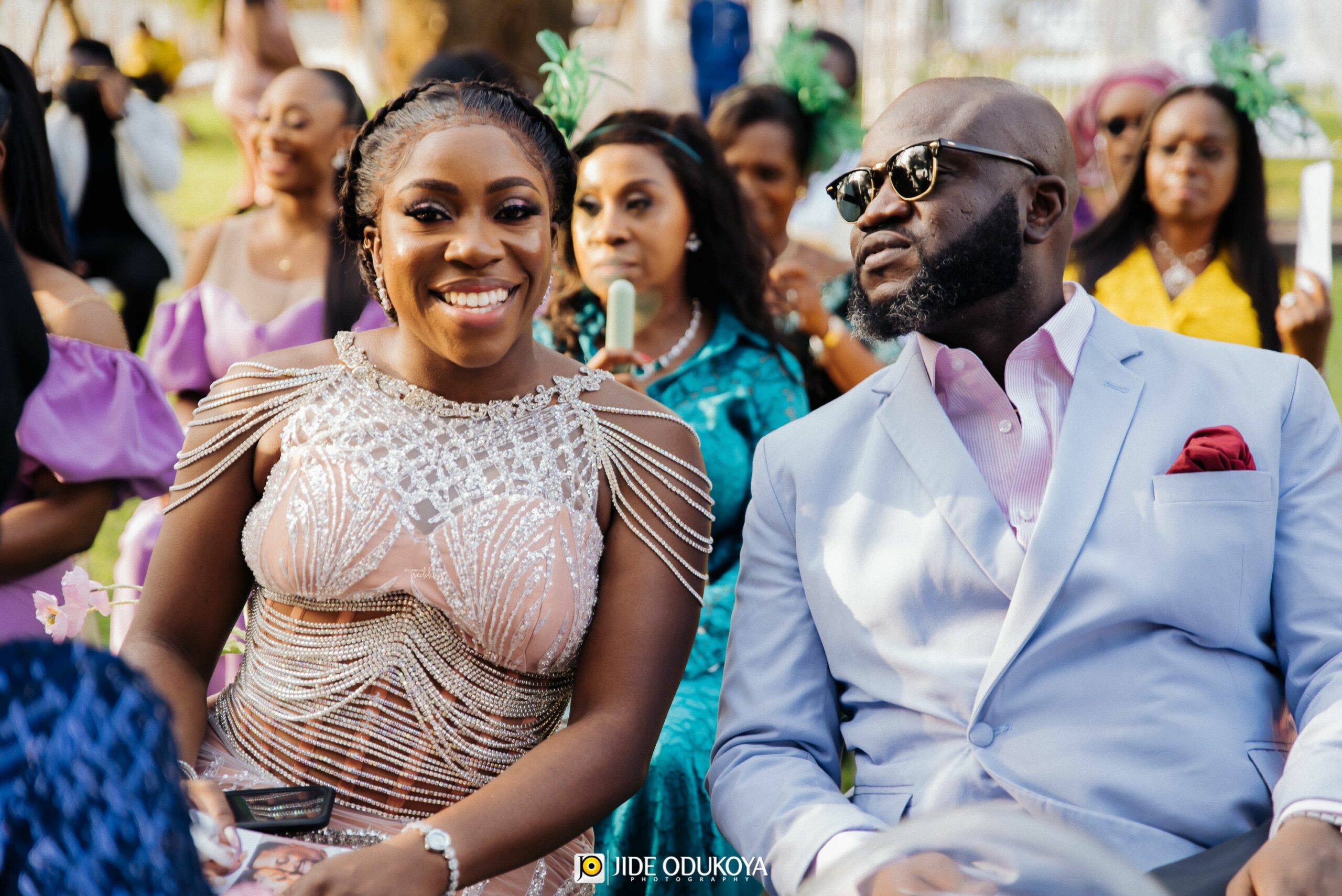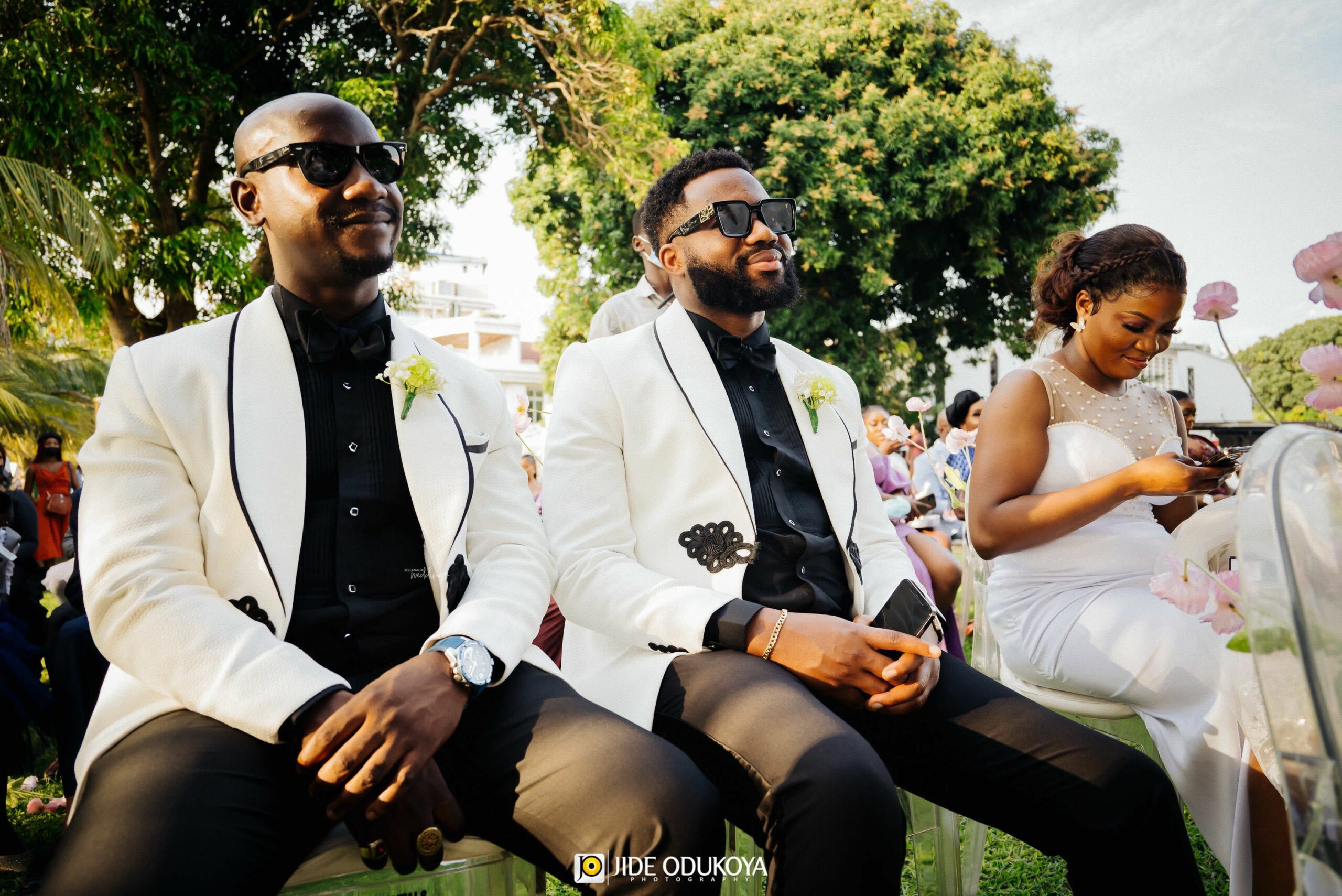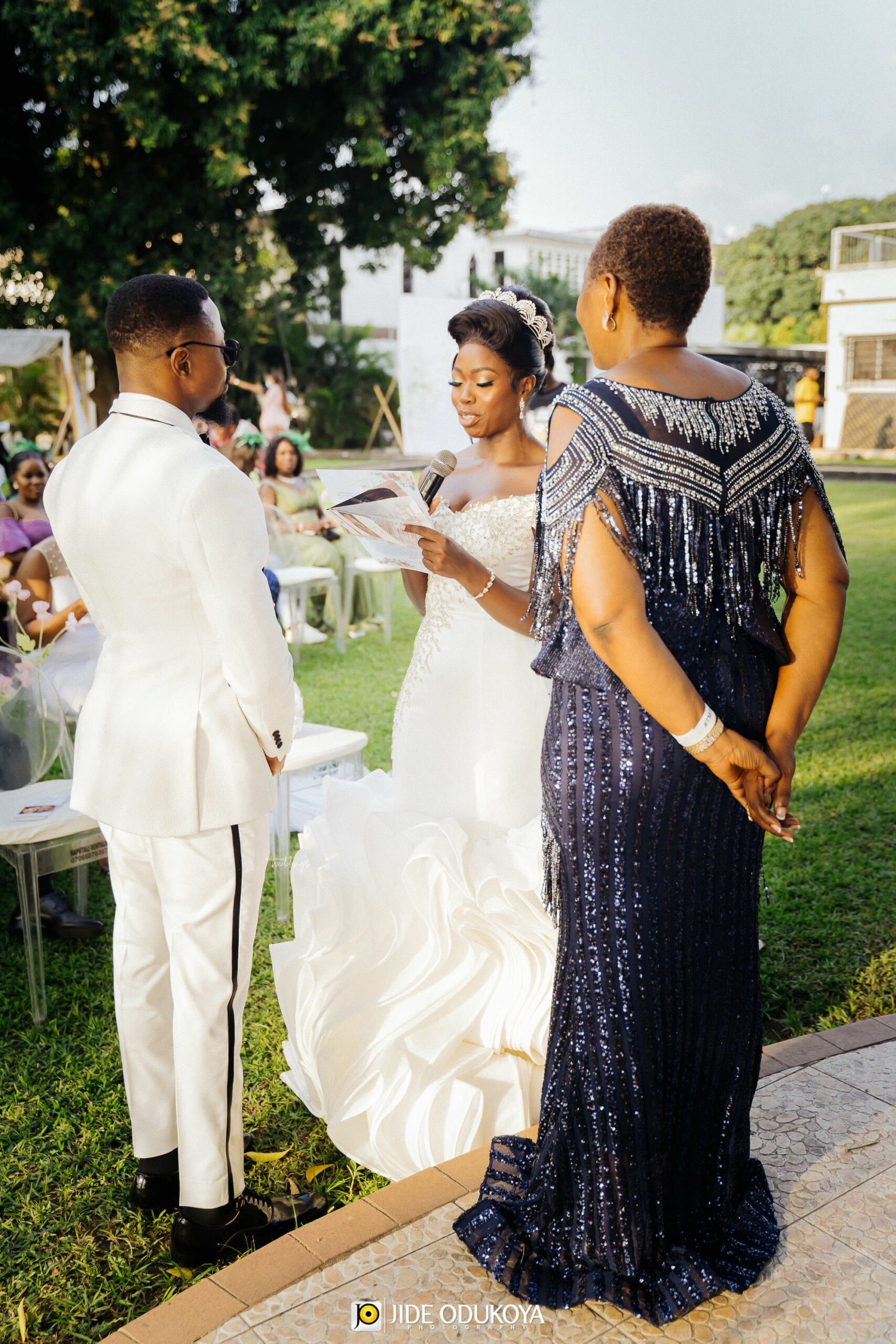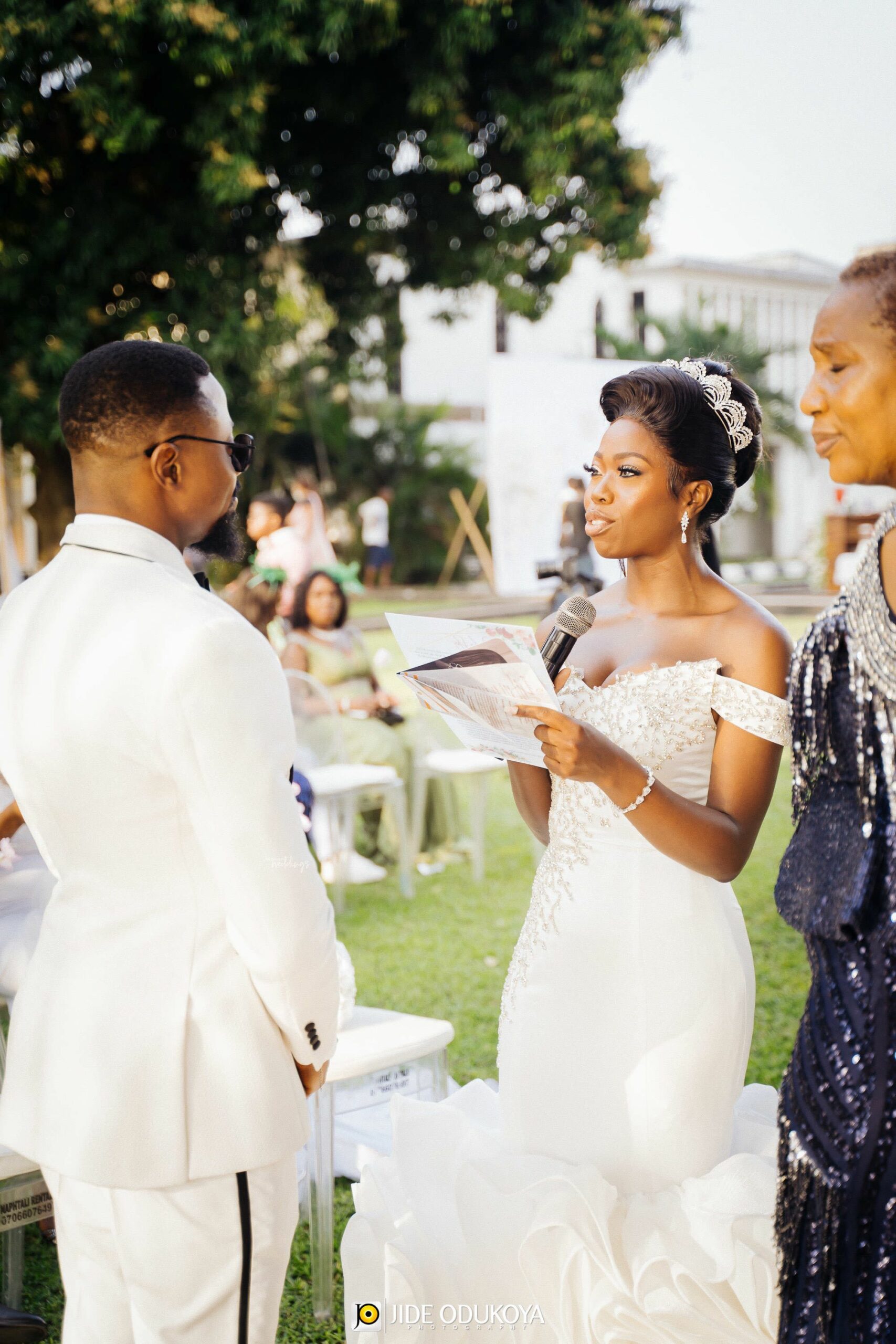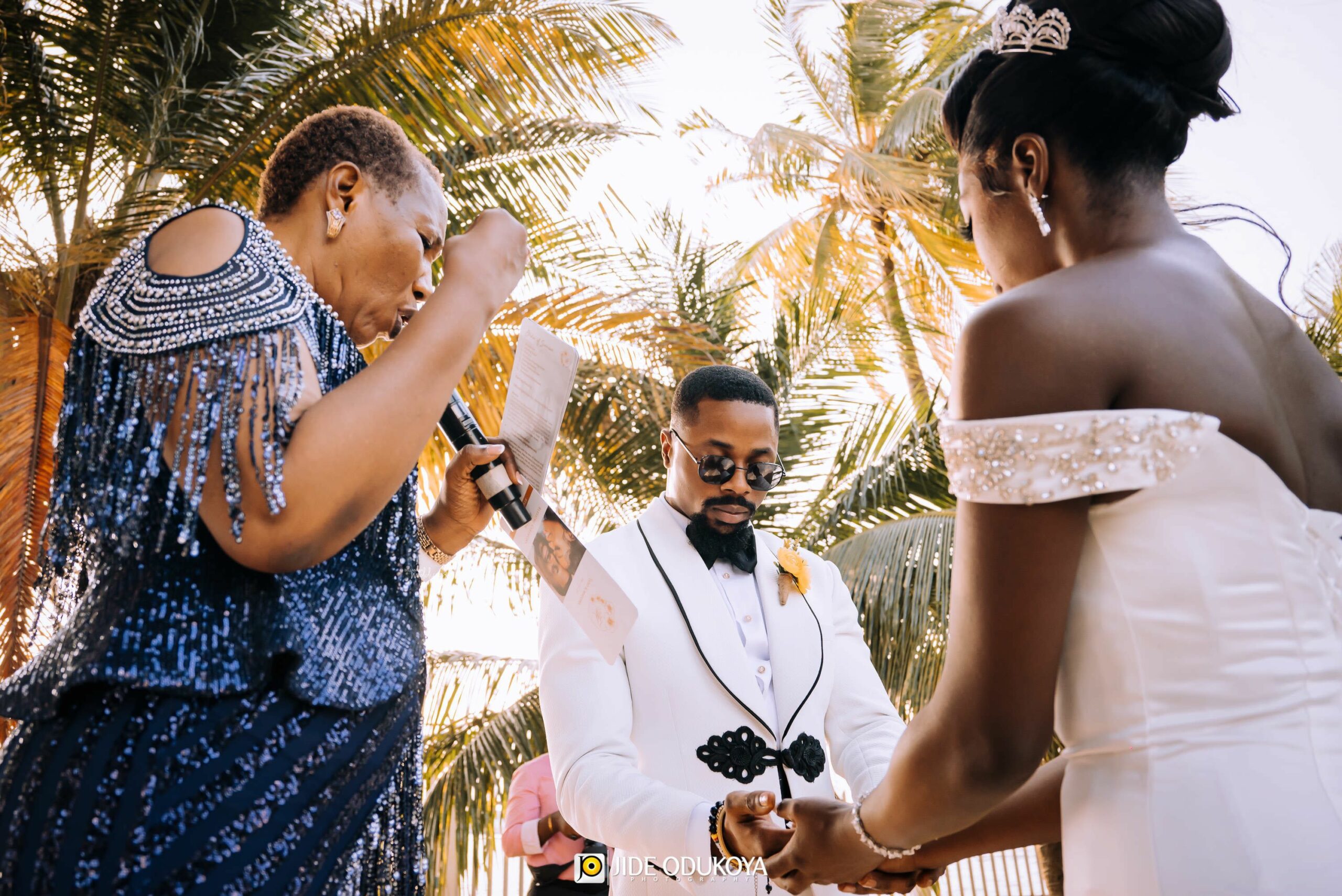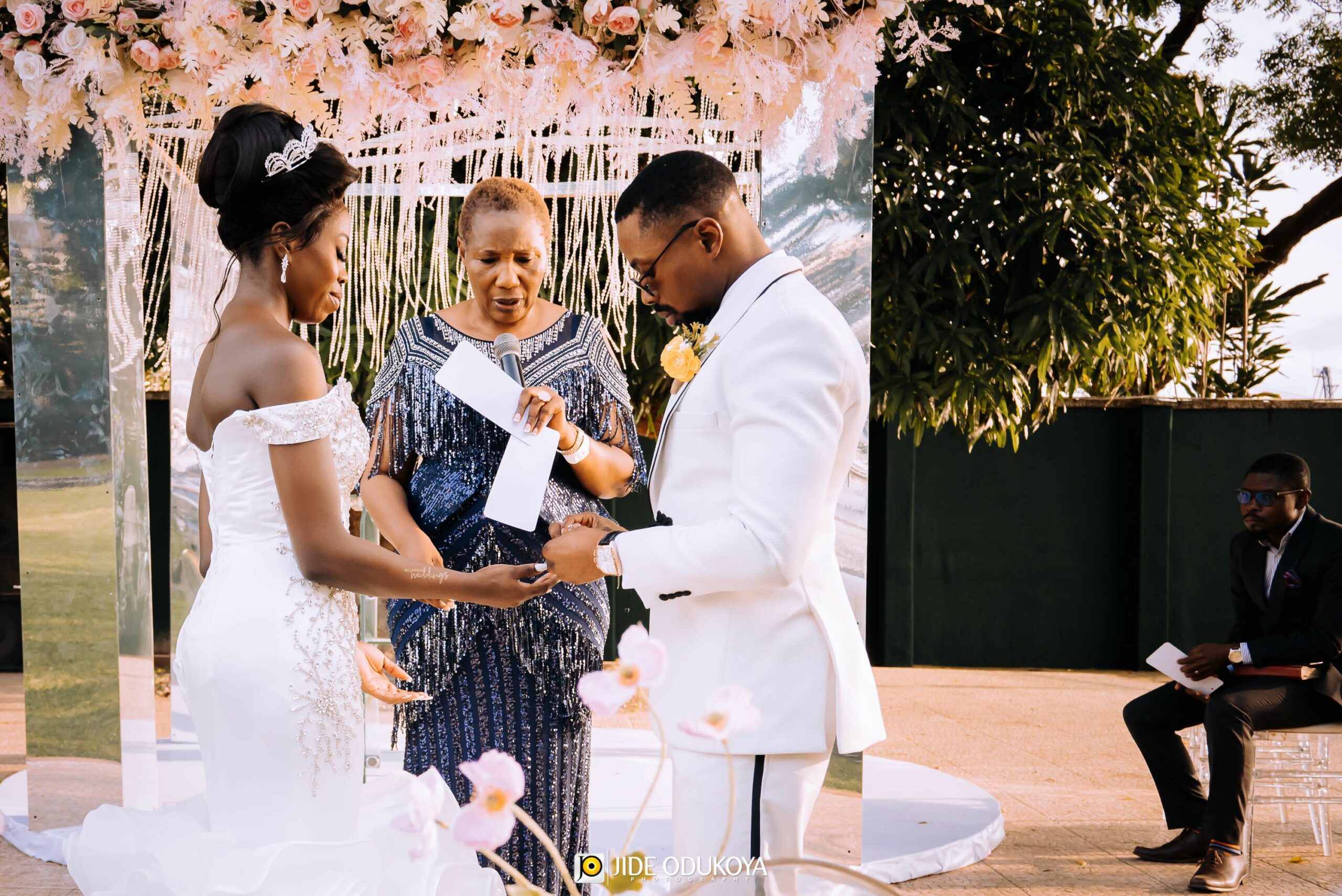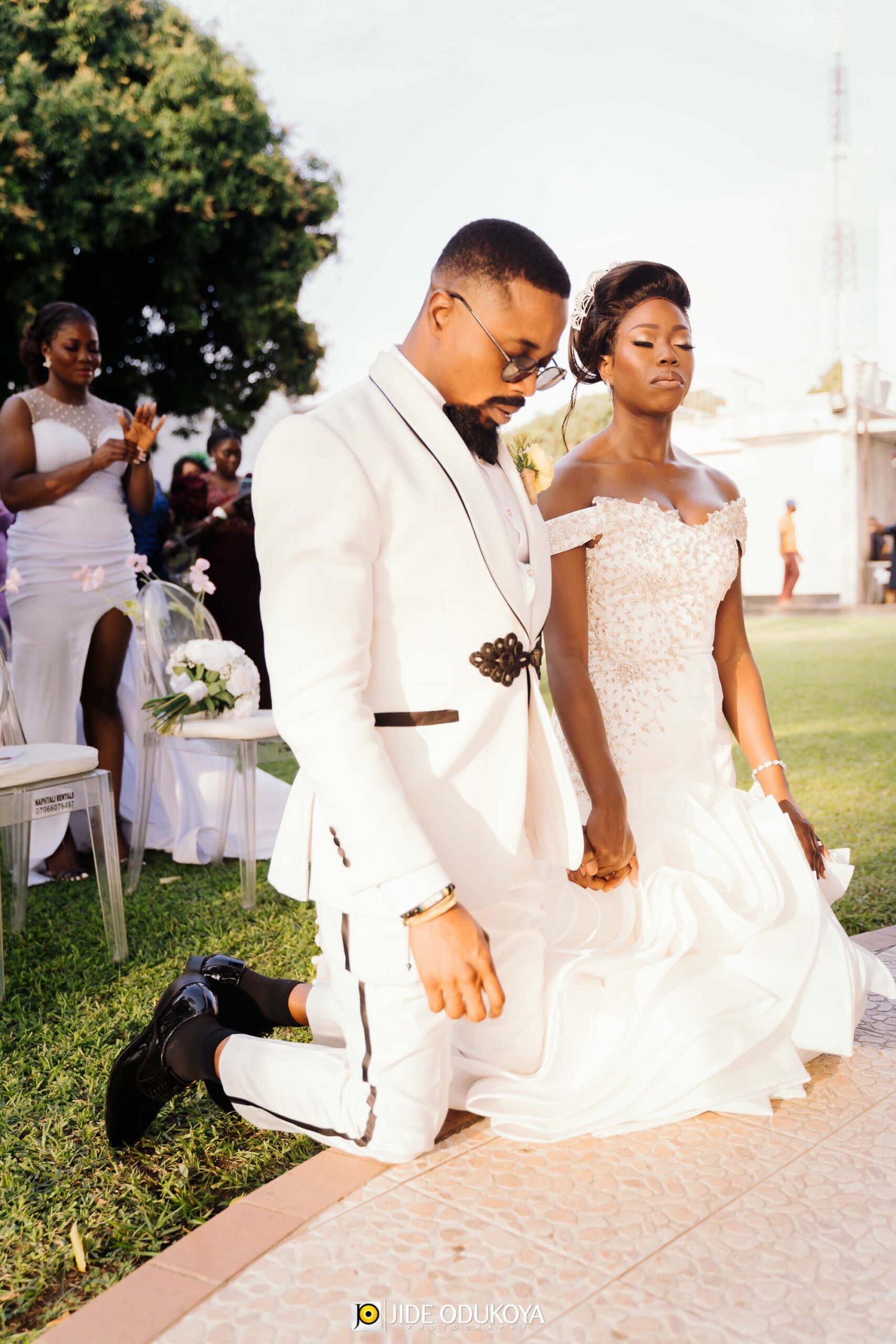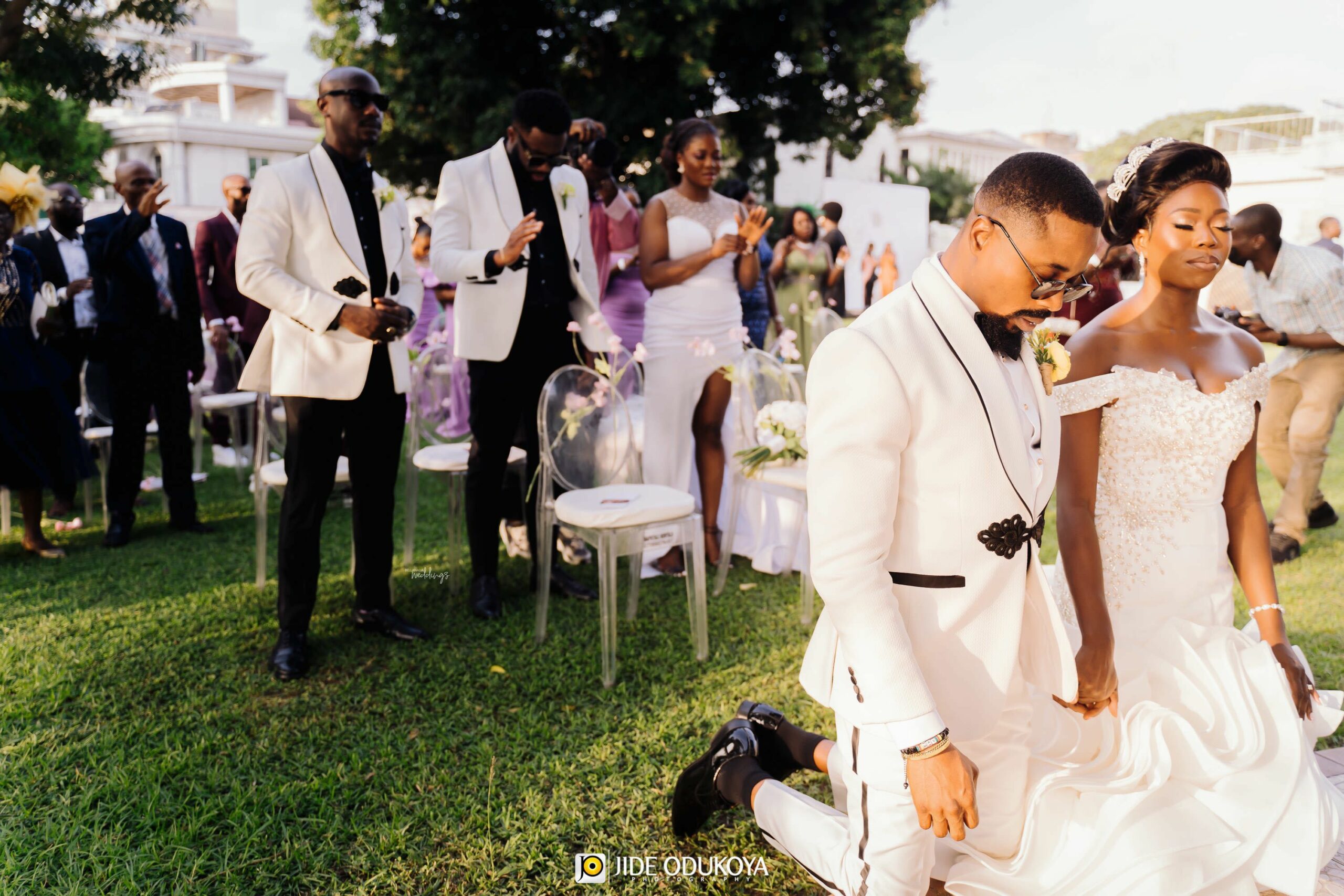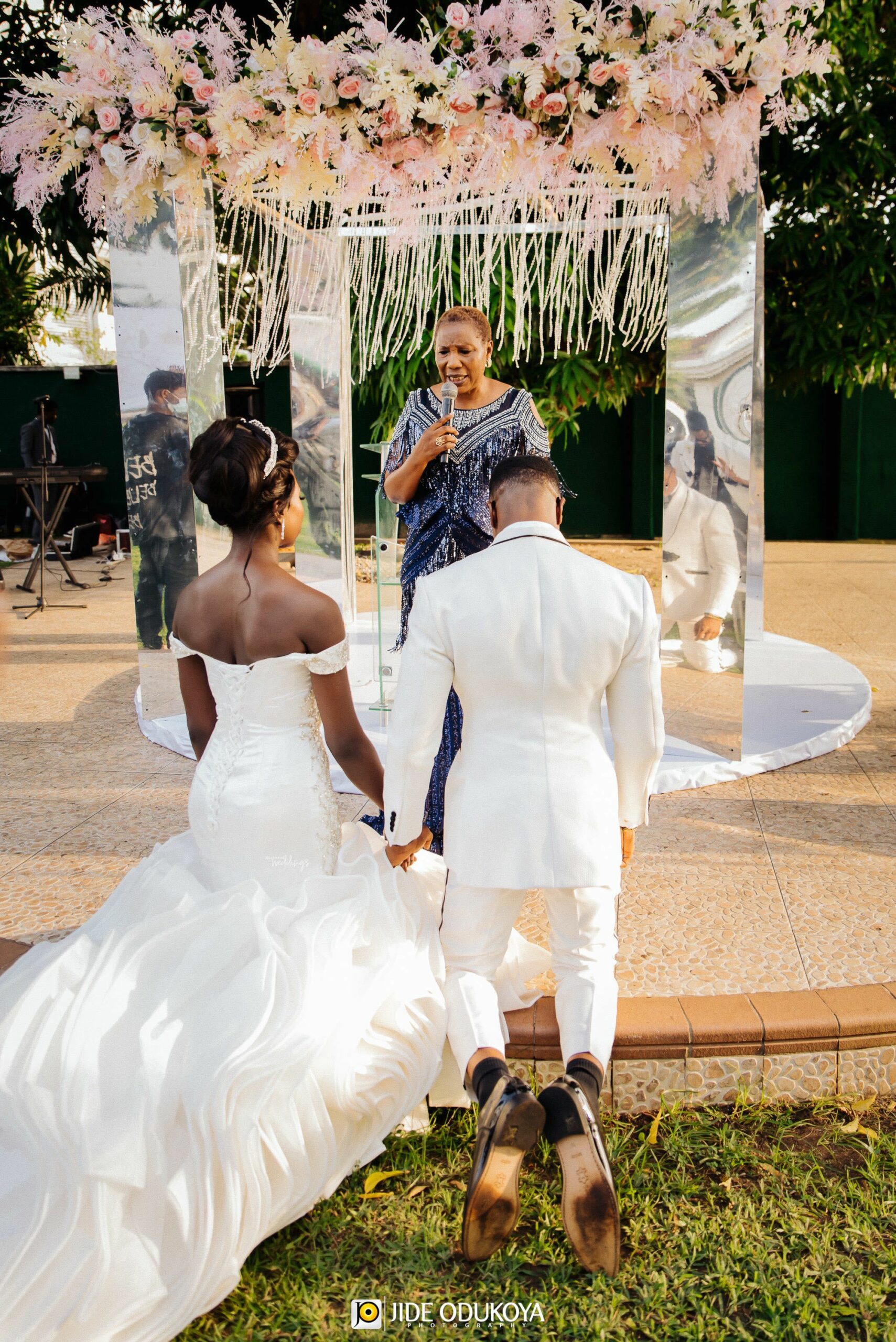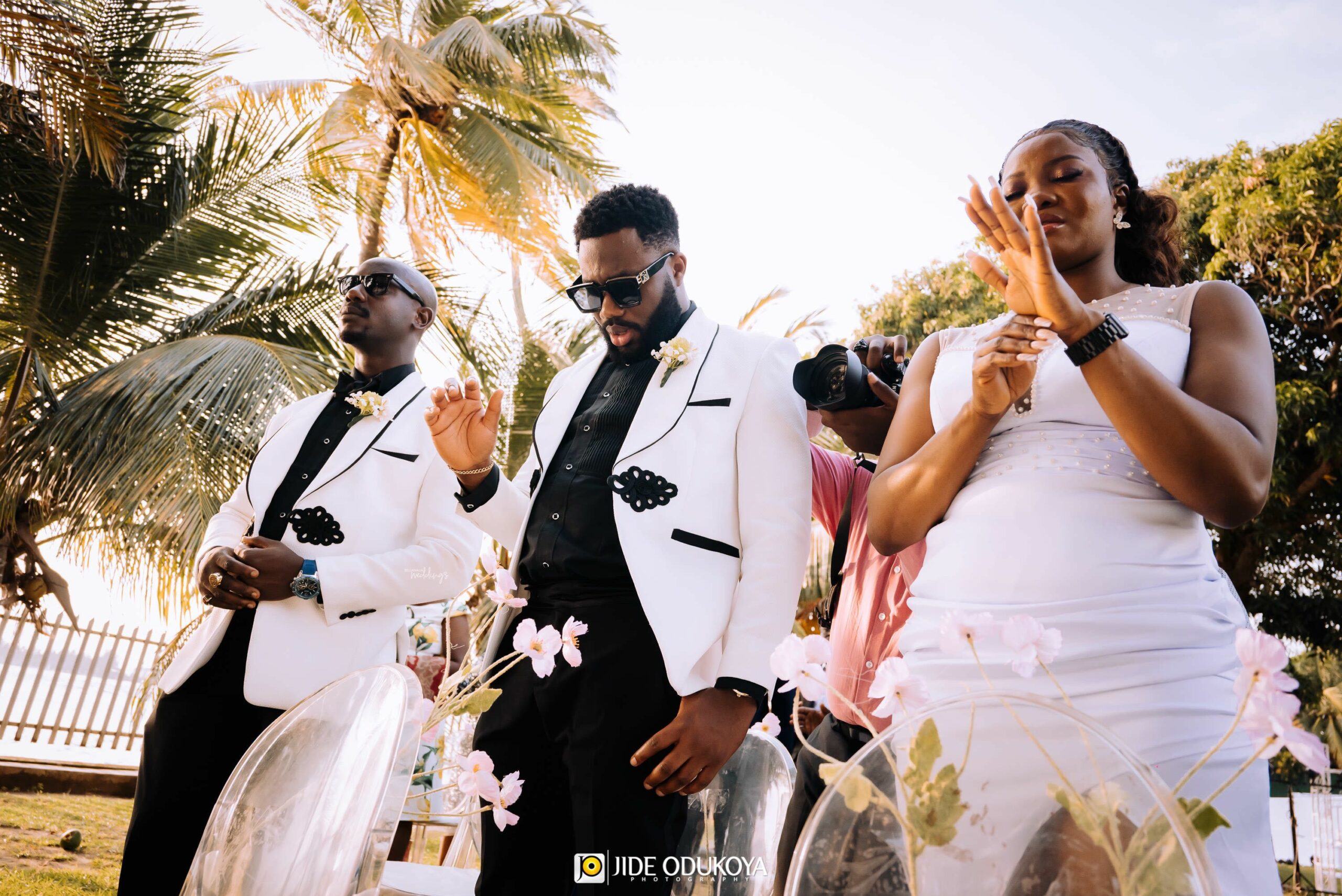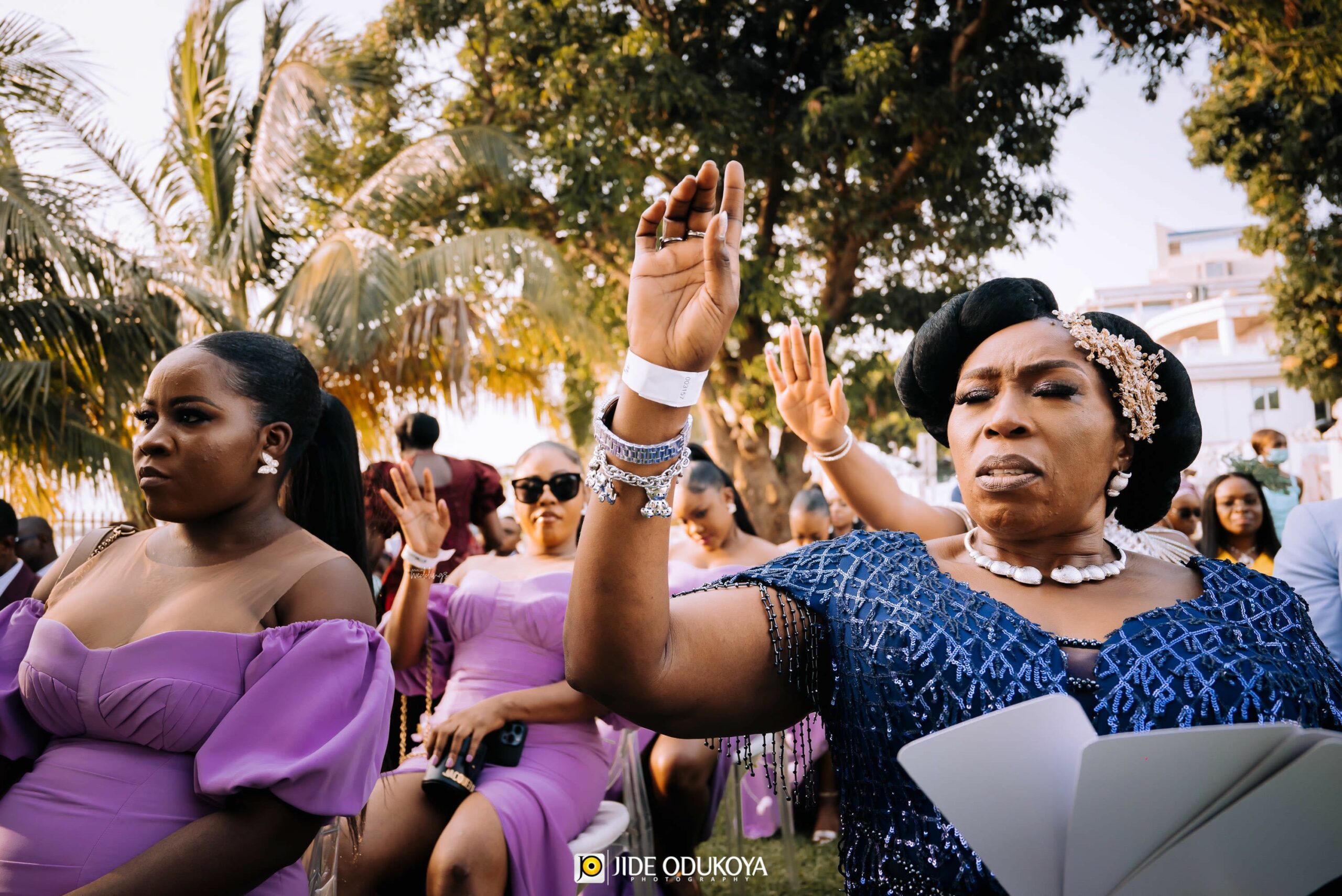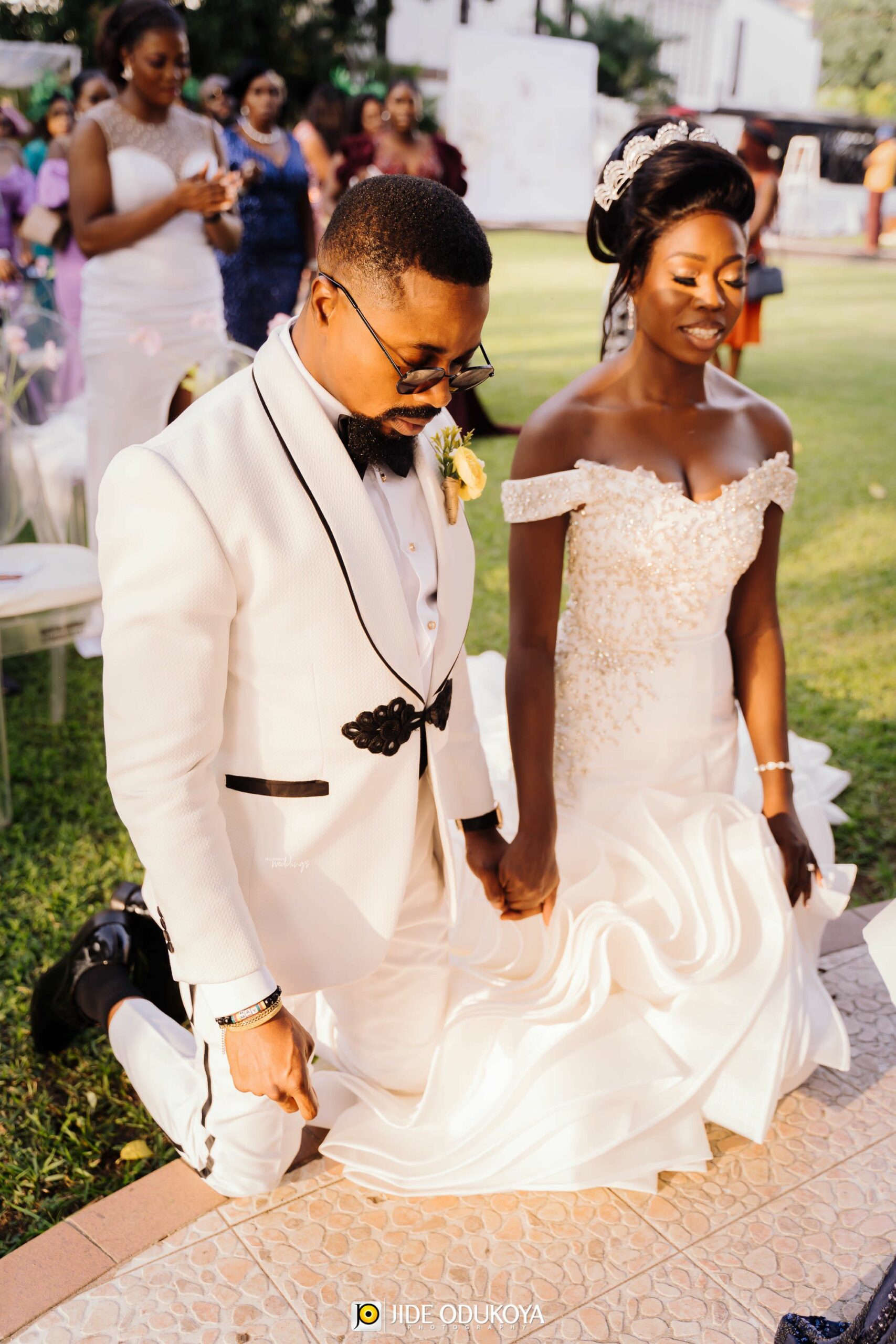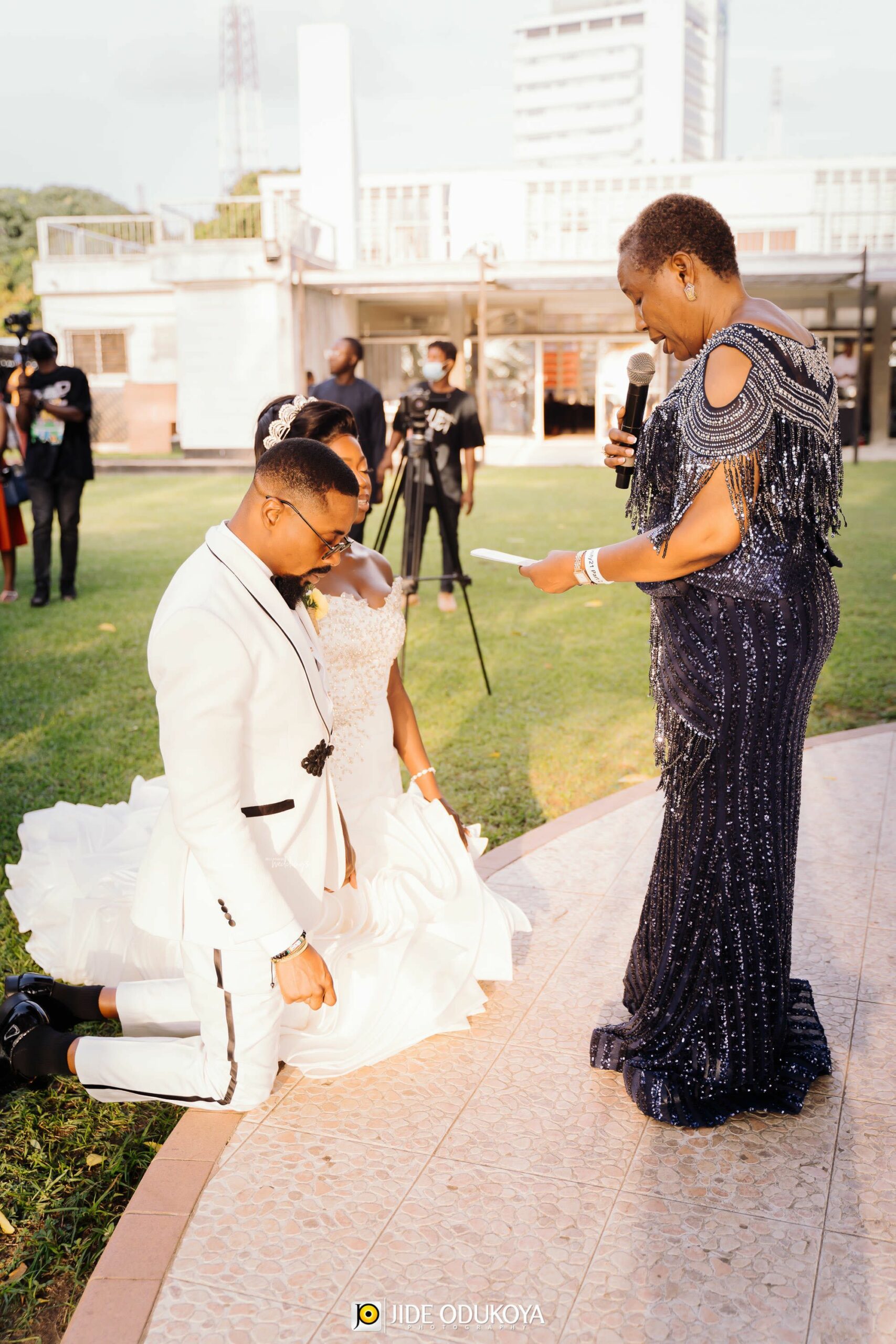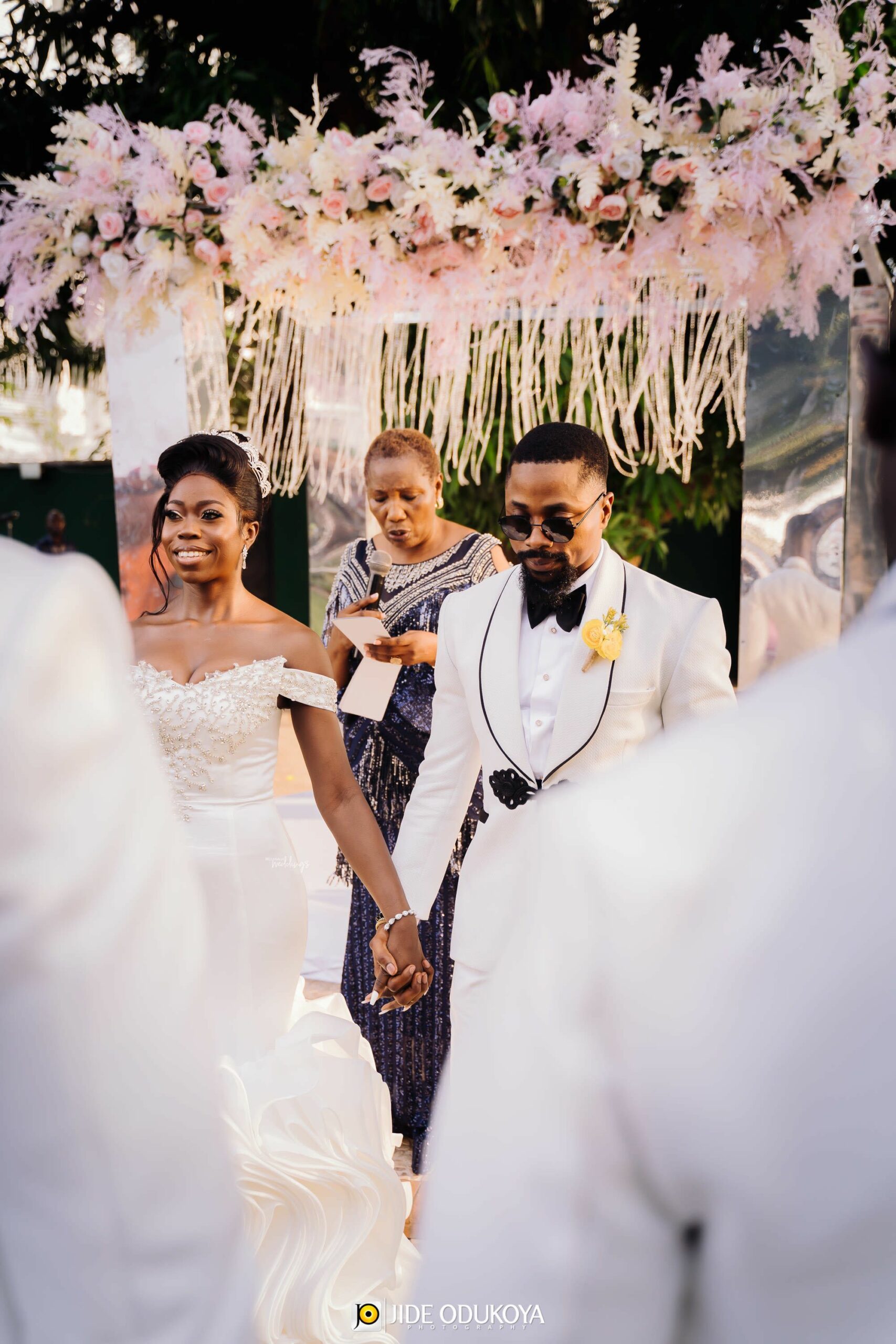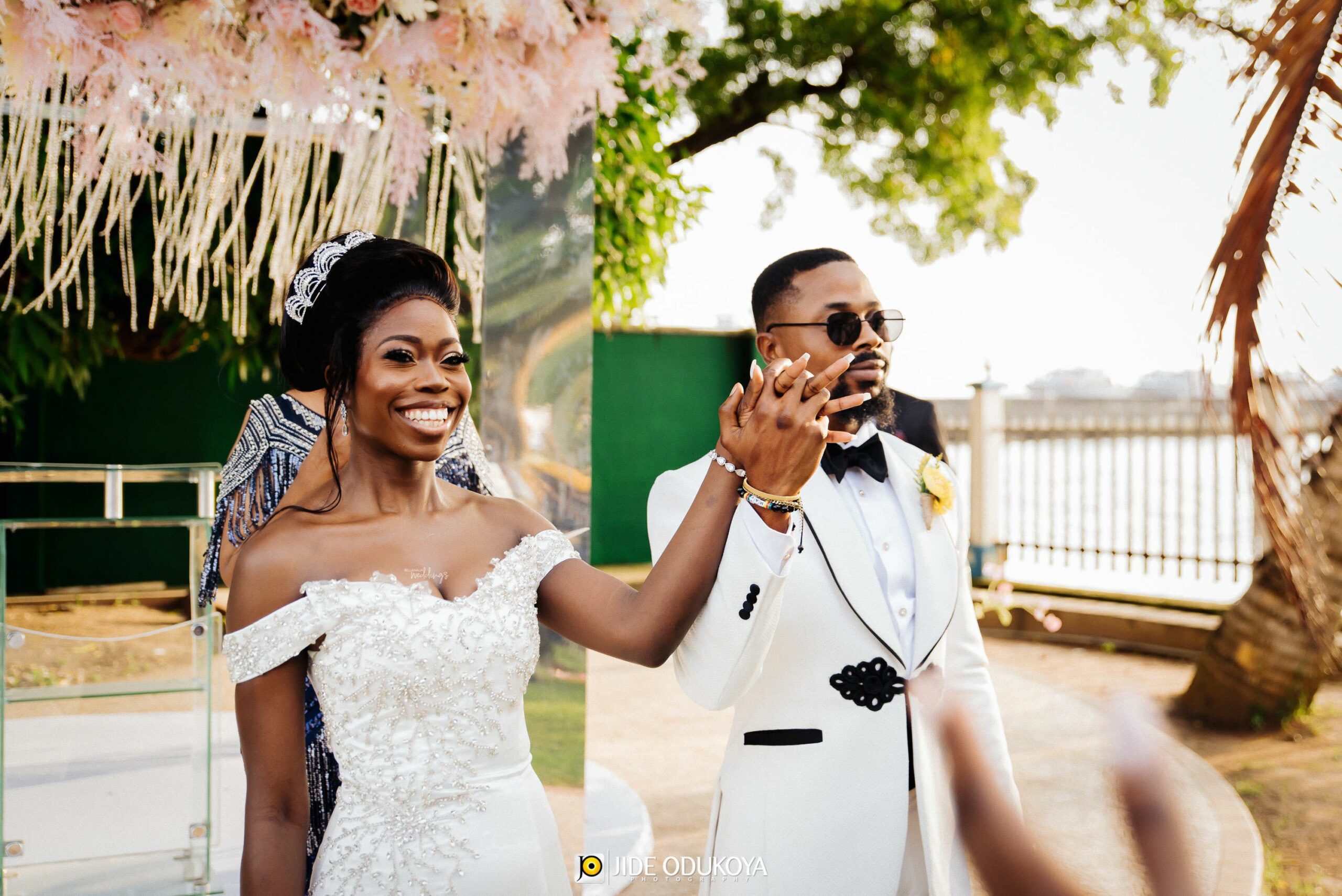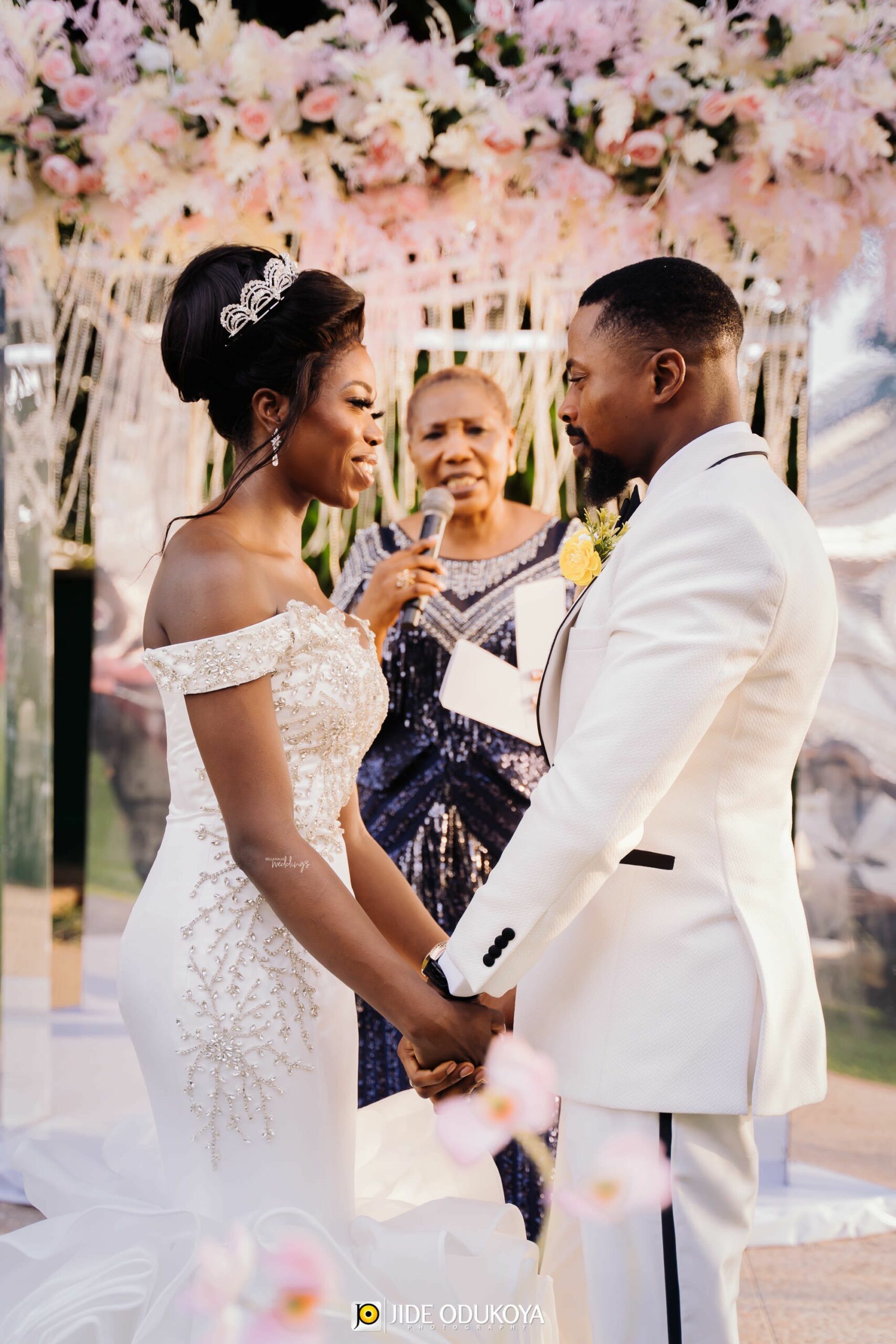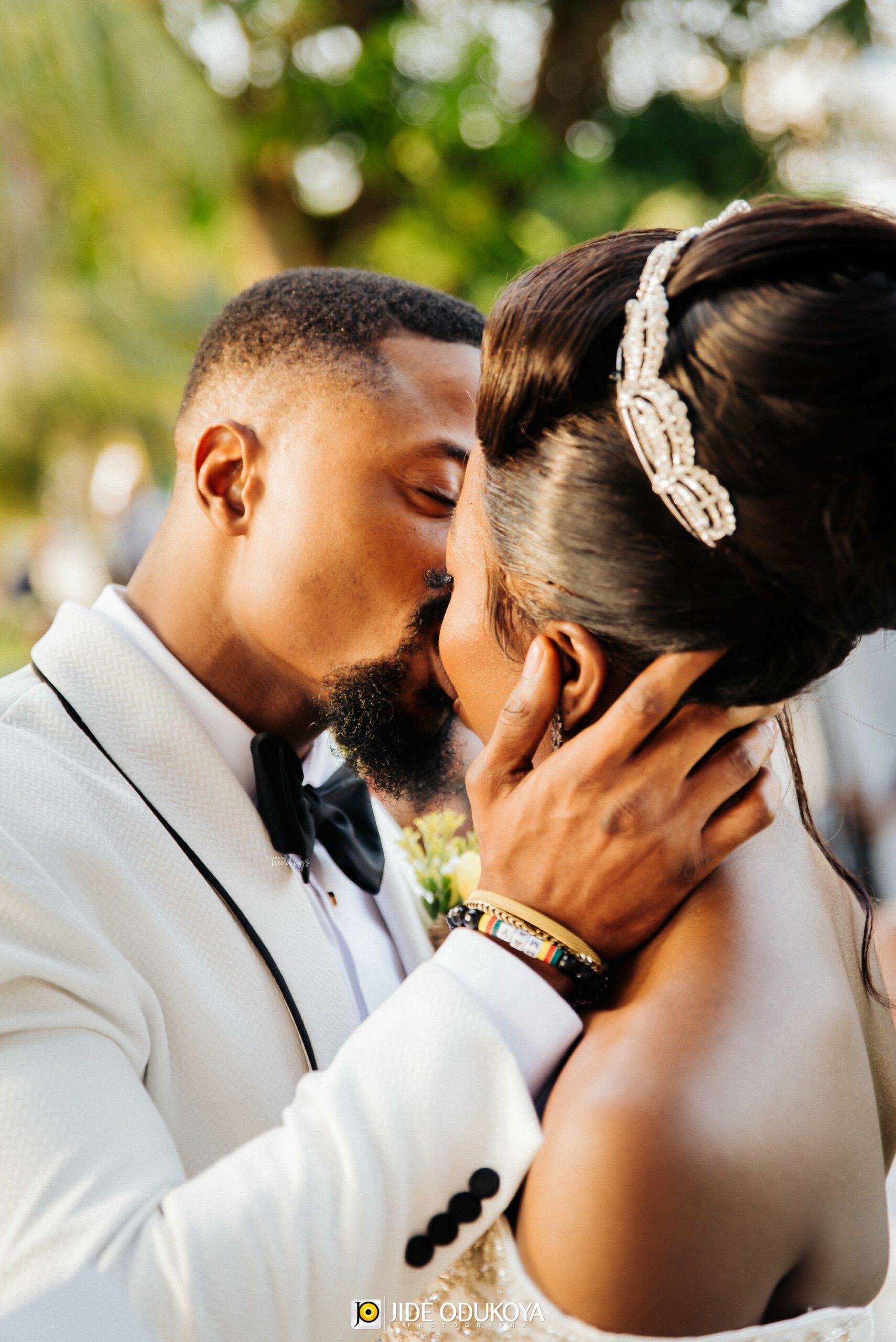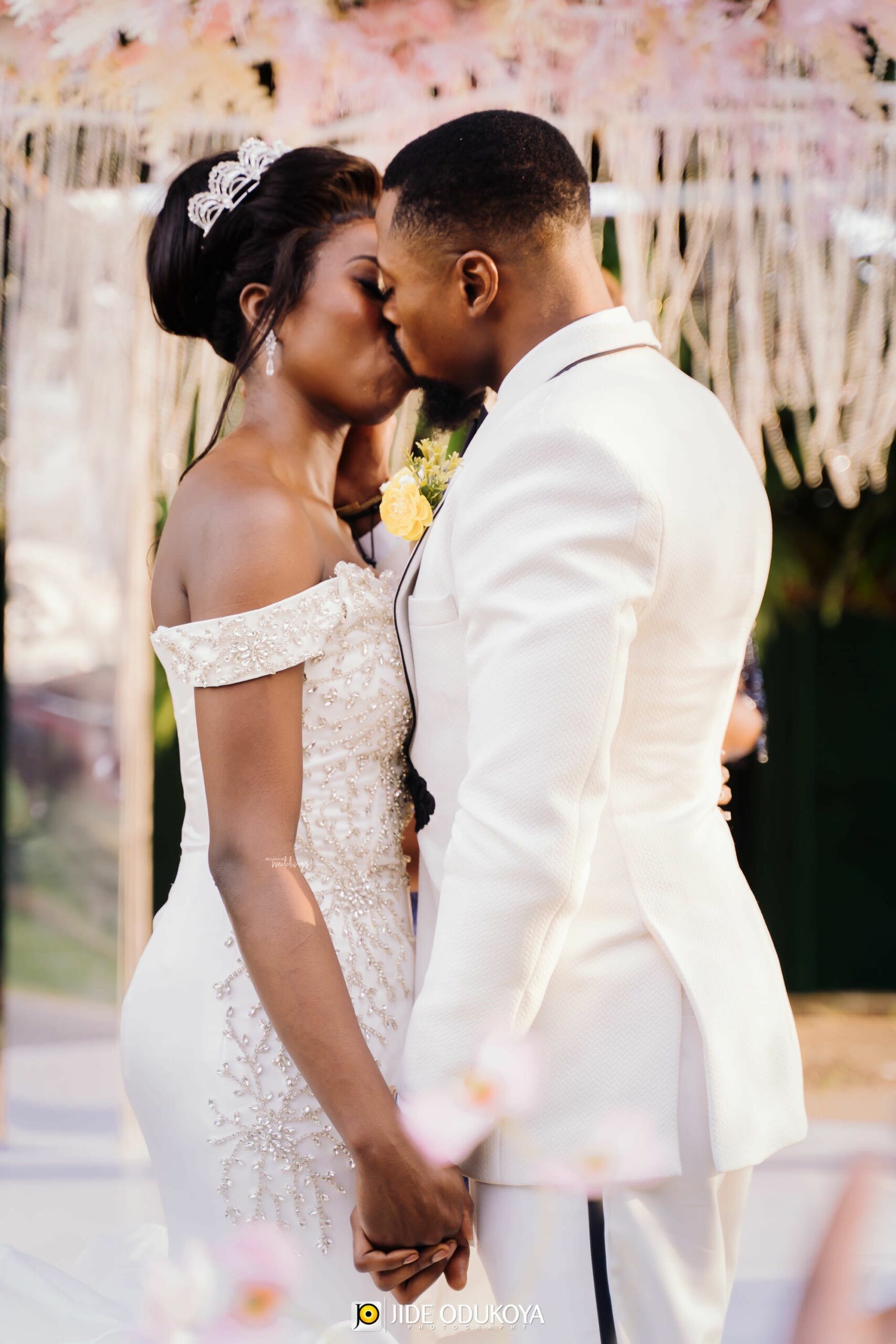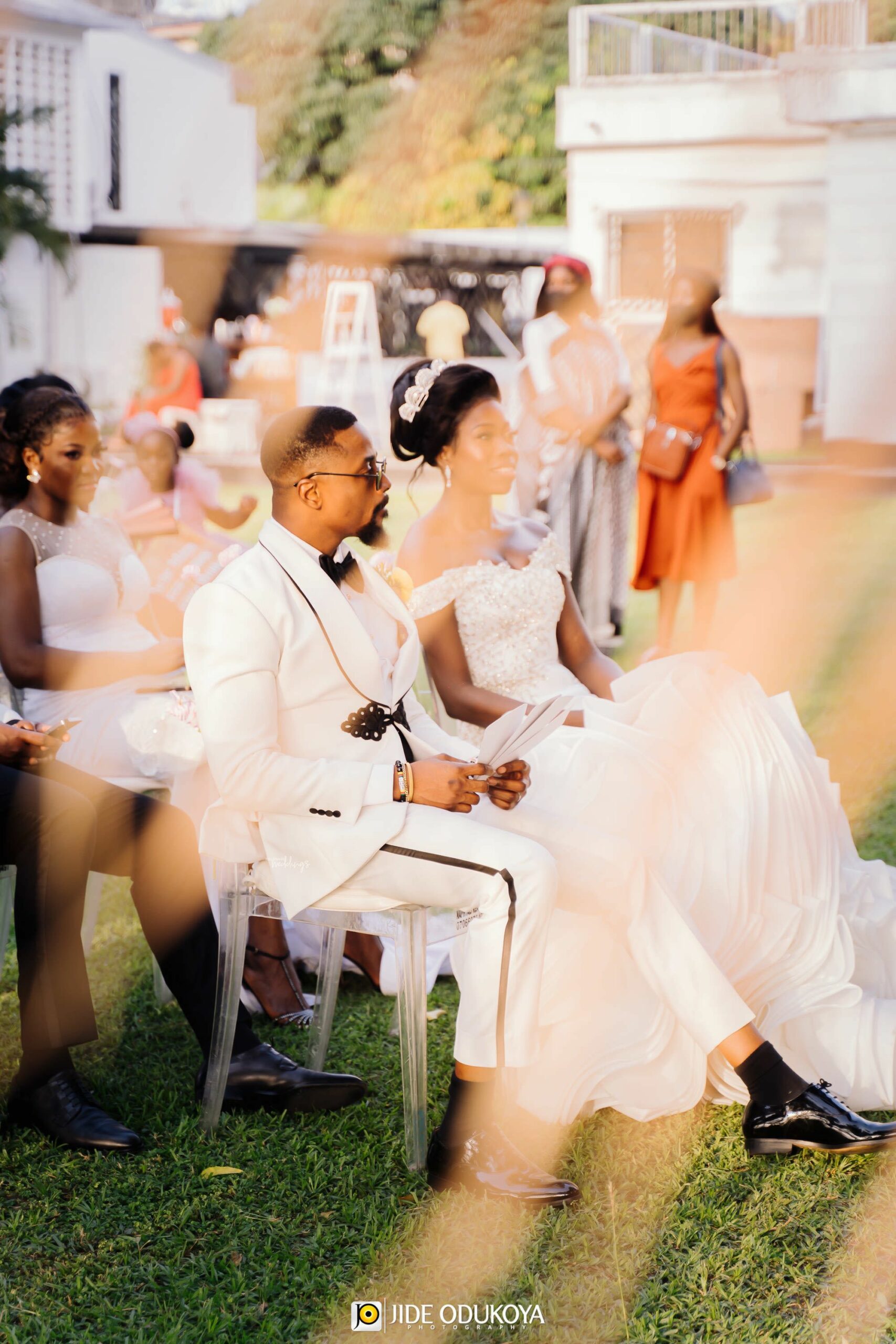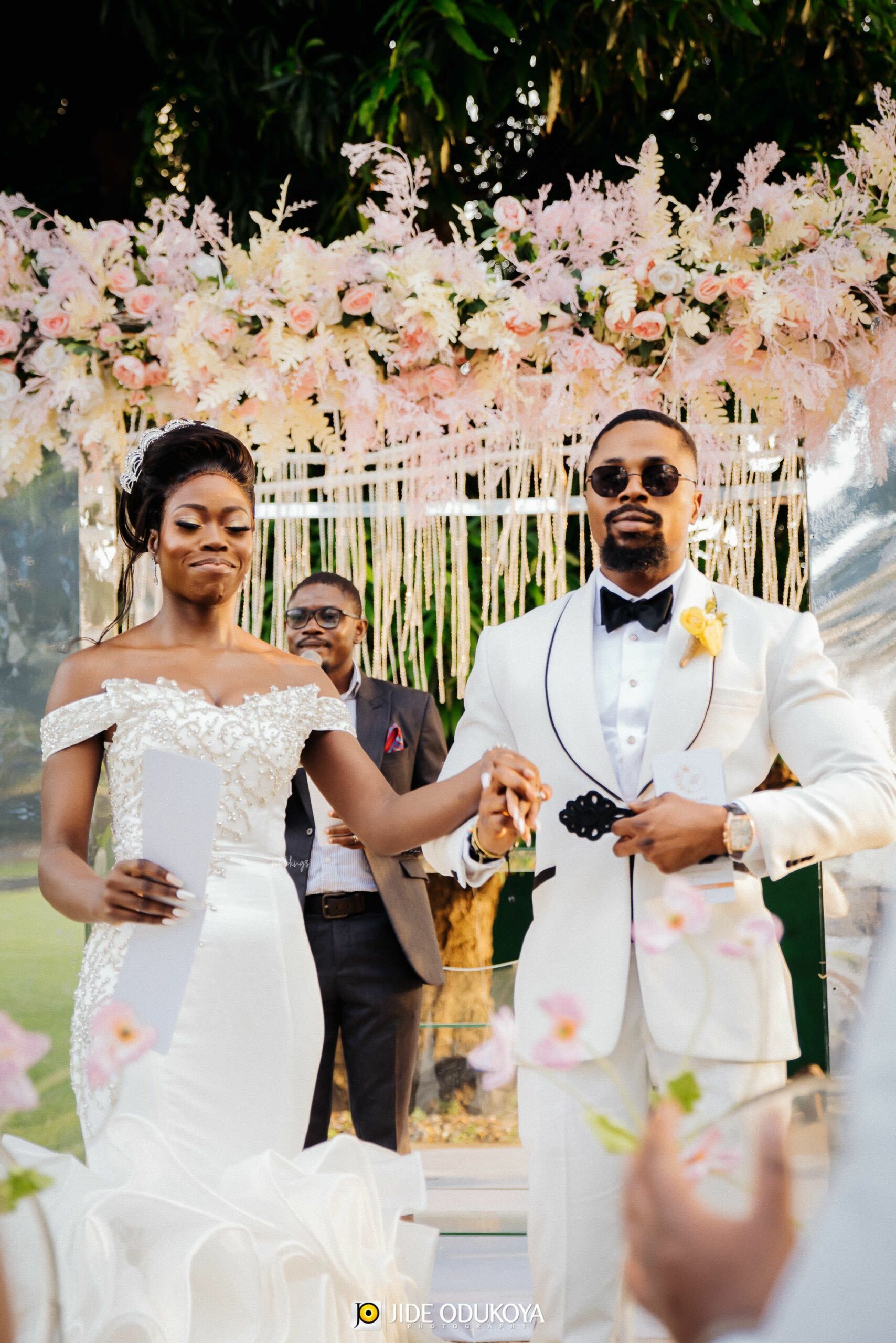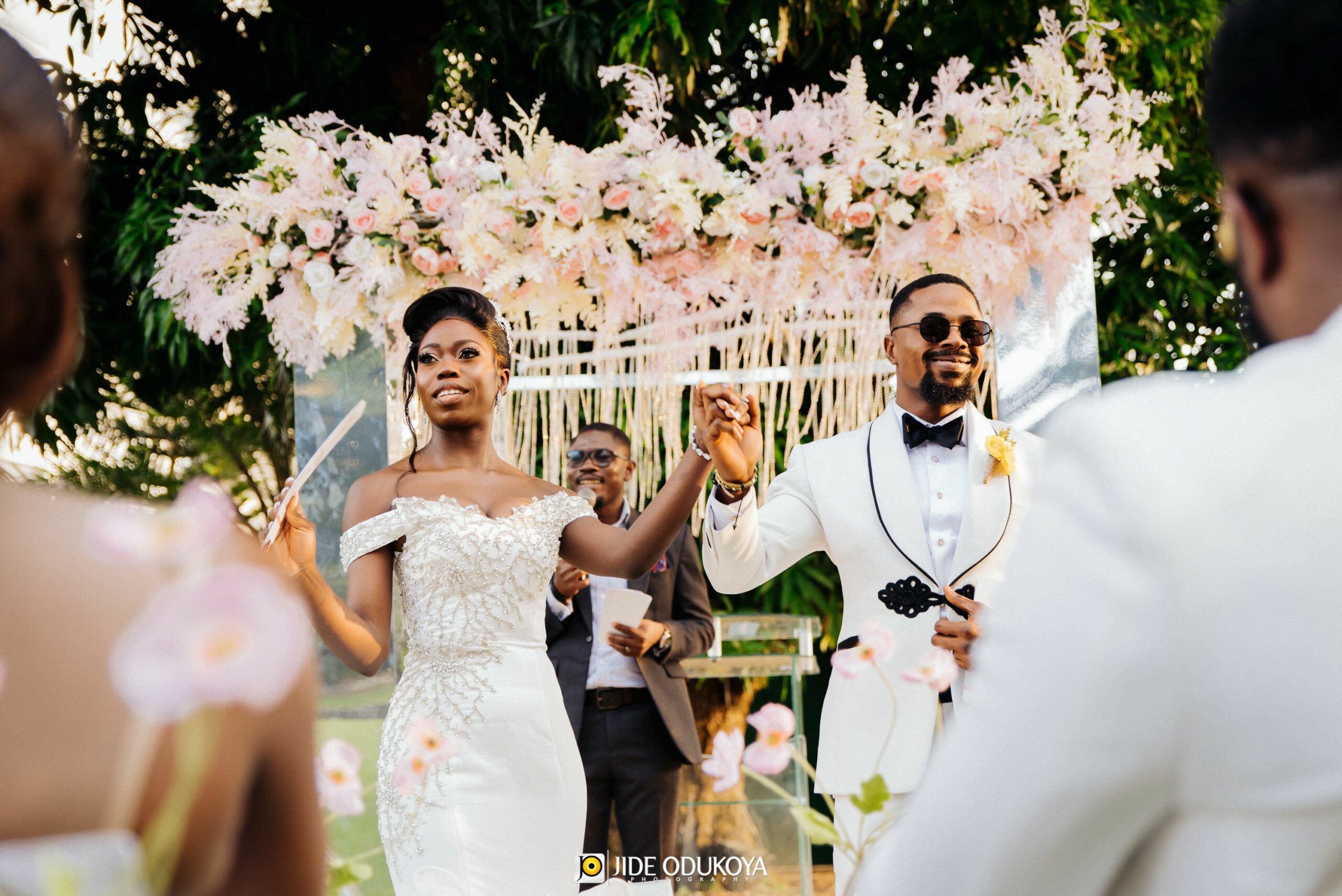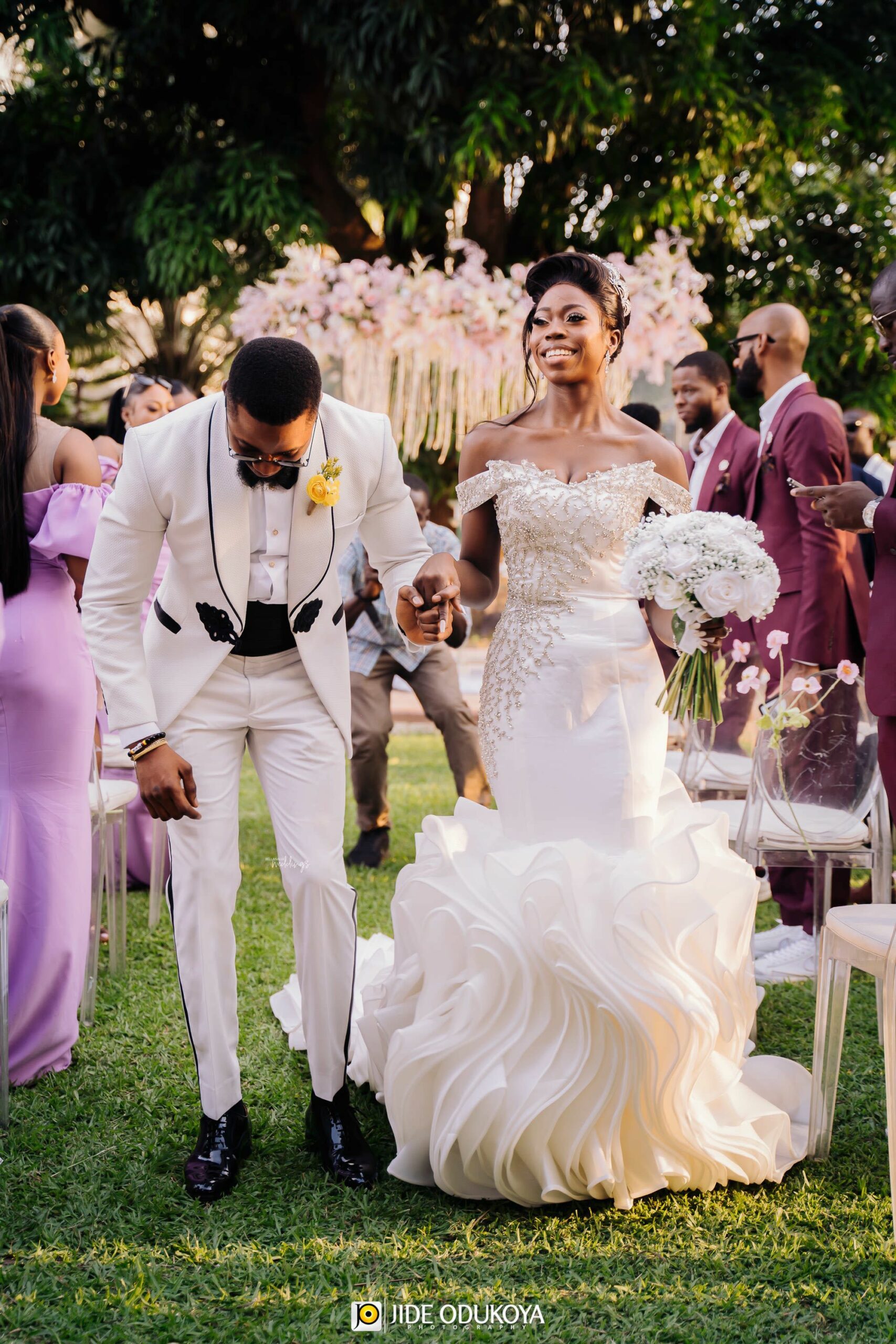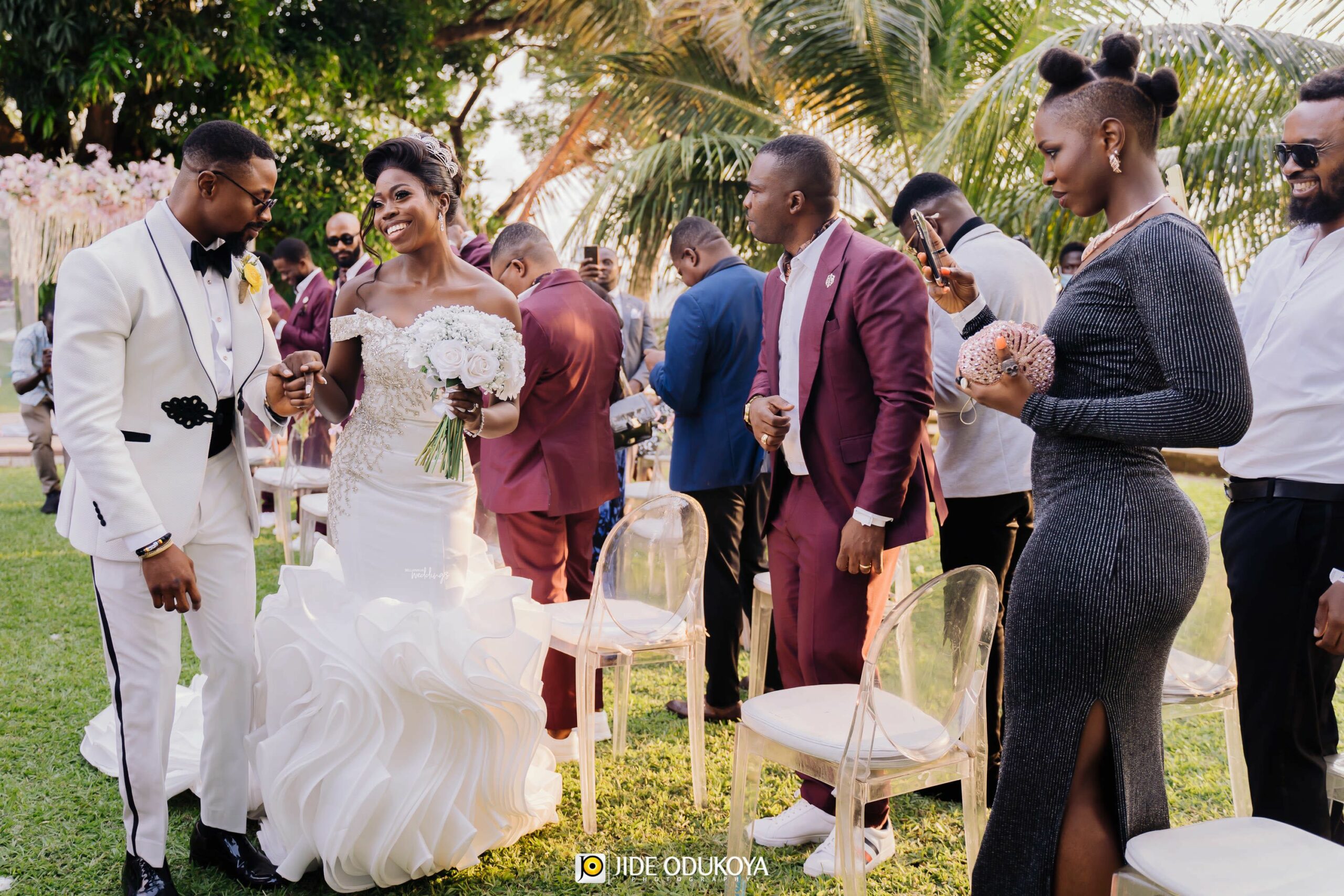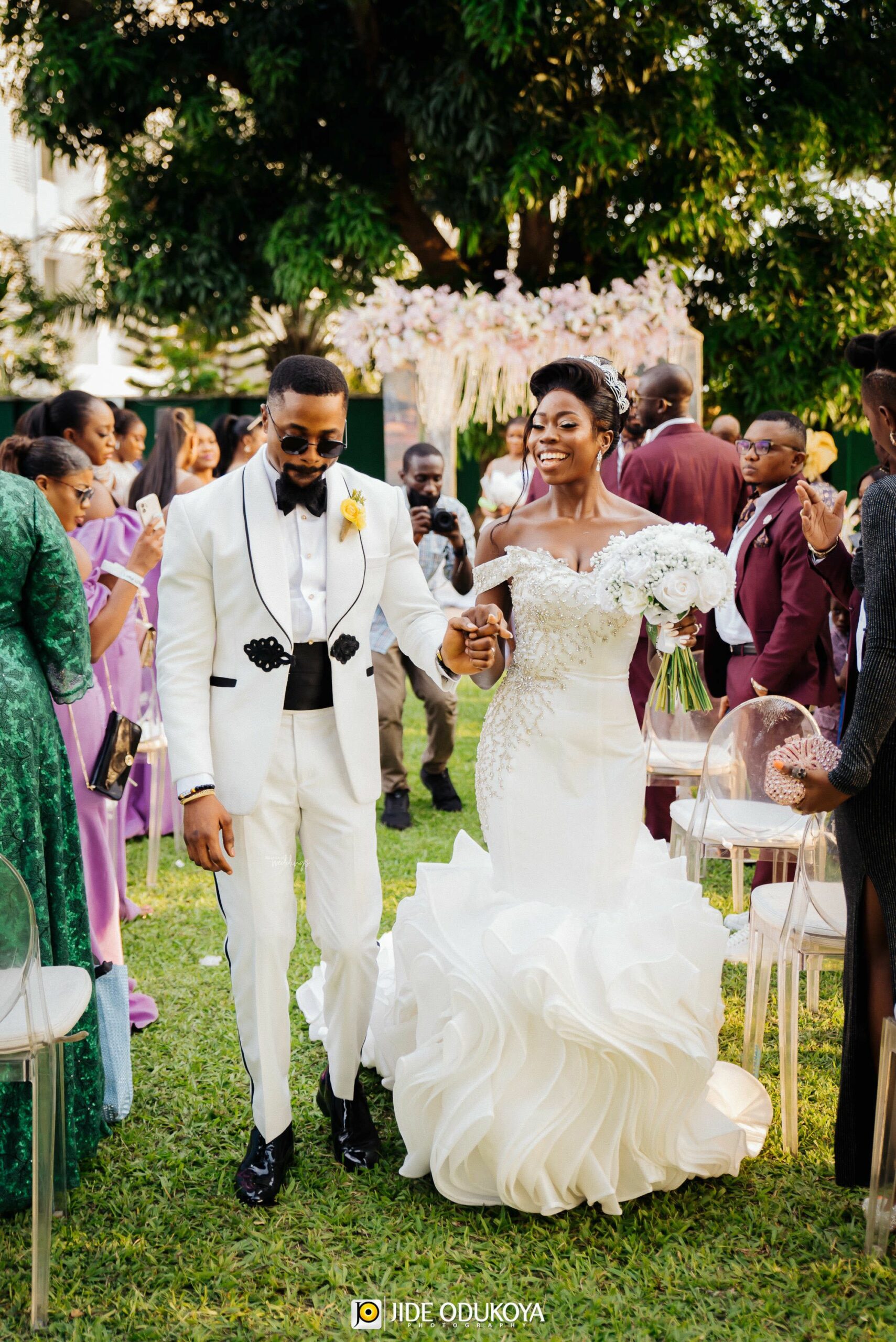 Signed and sealed forever…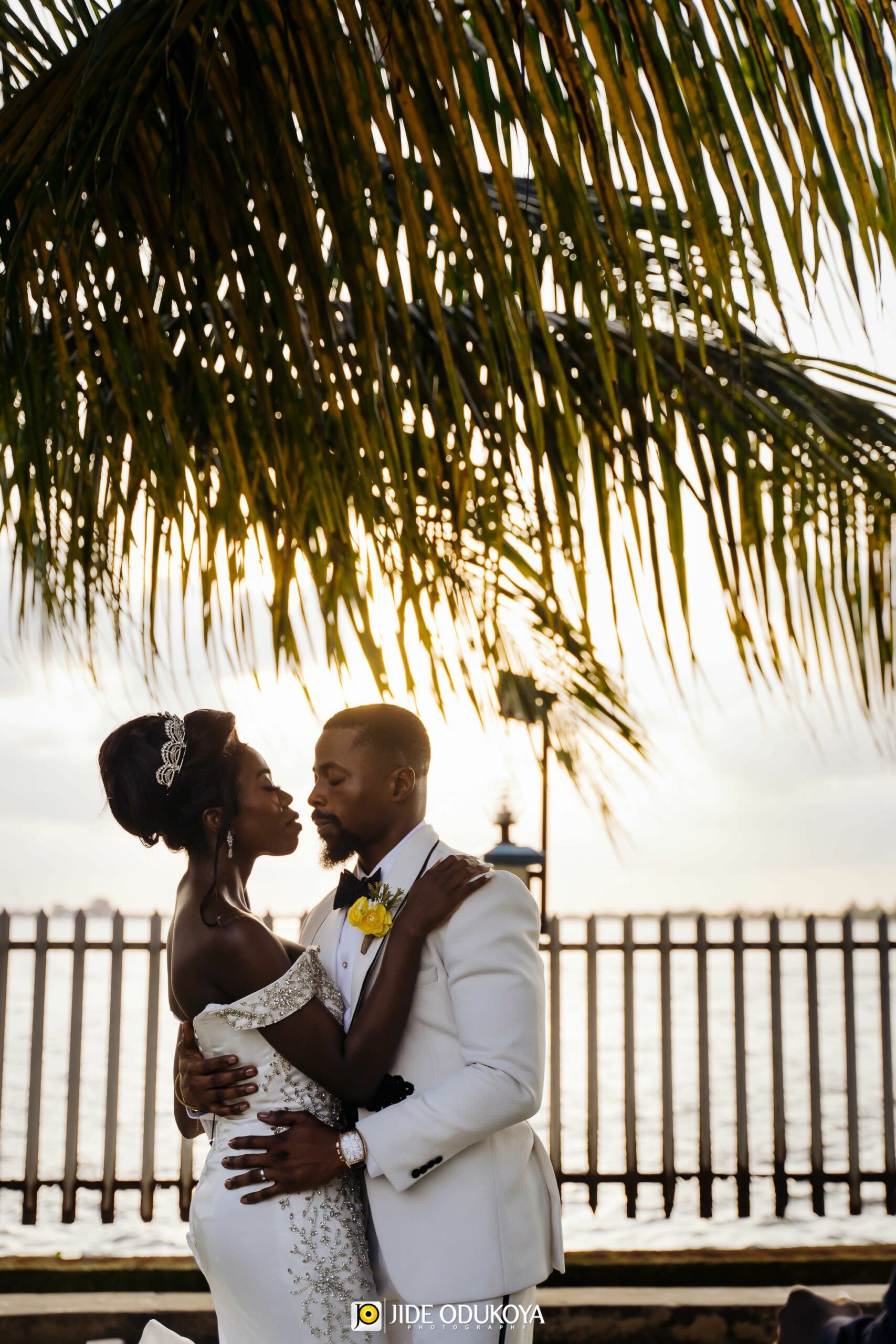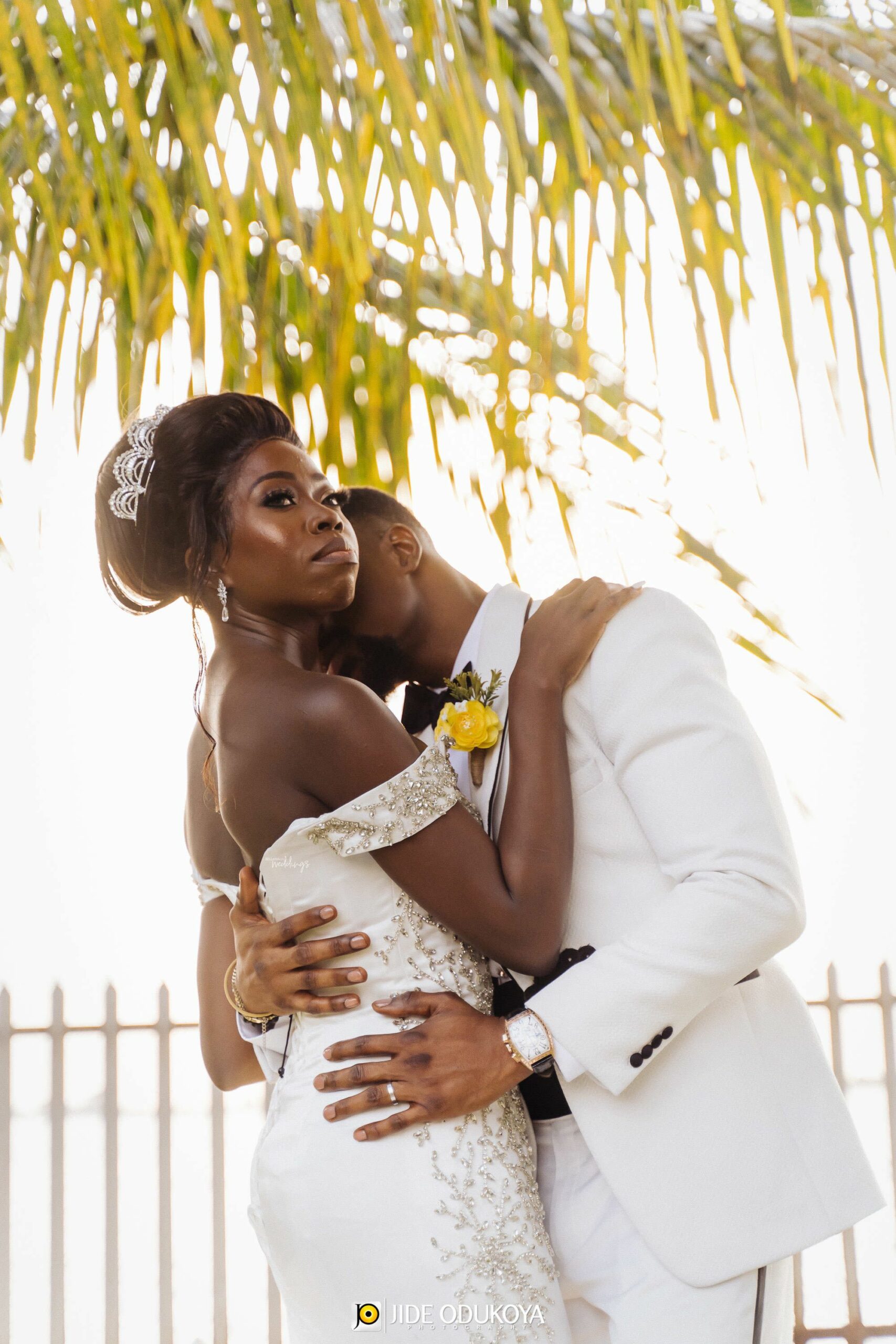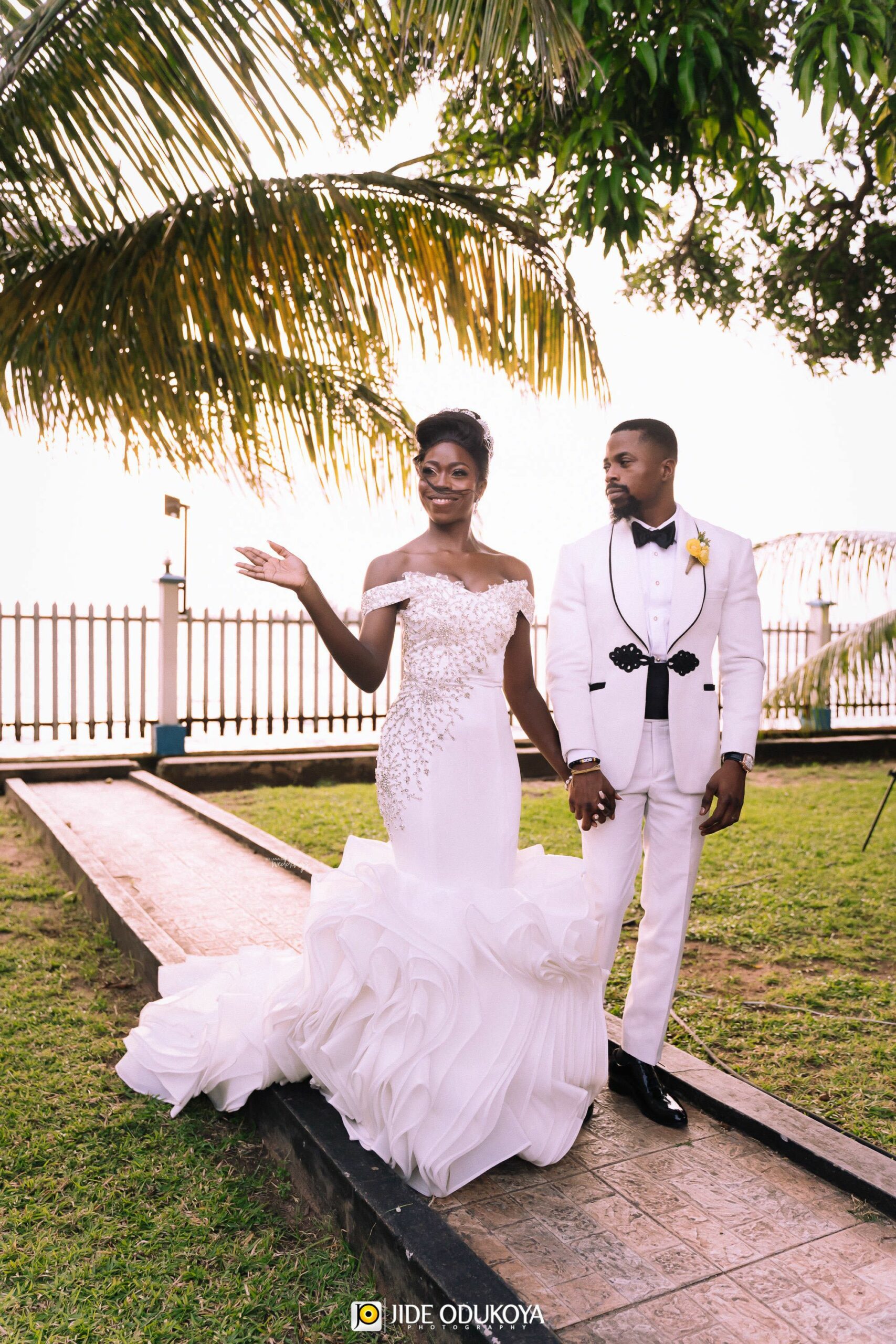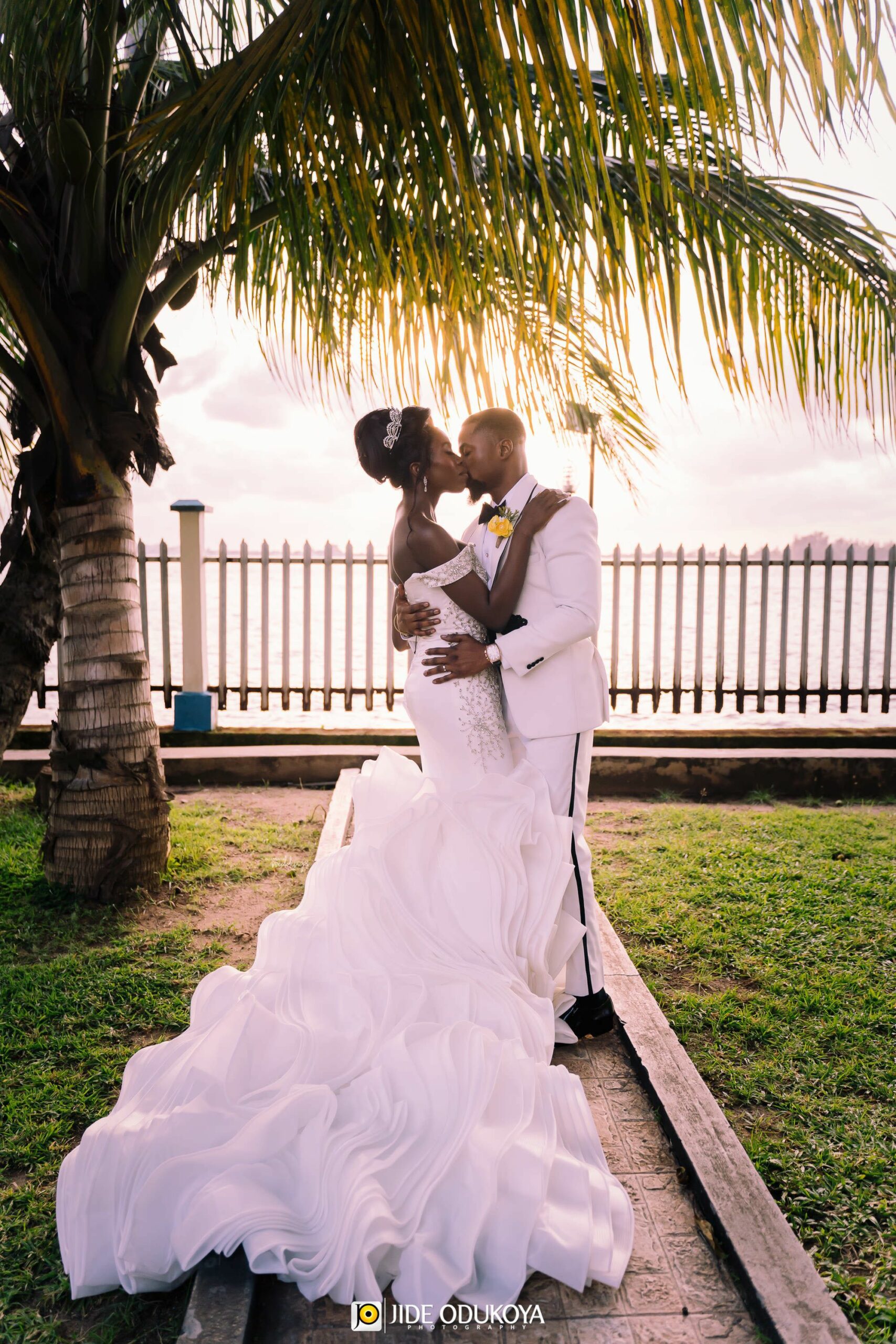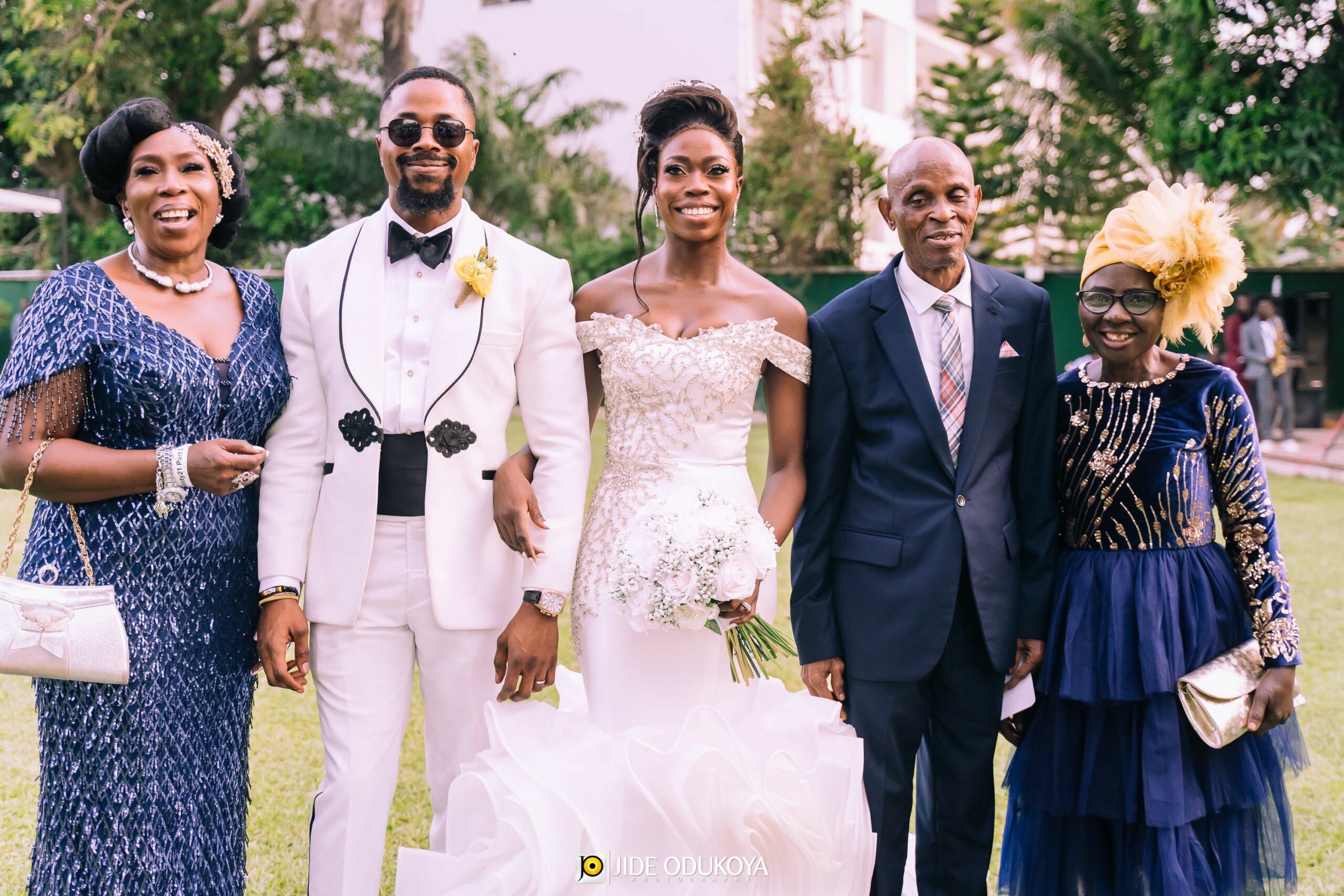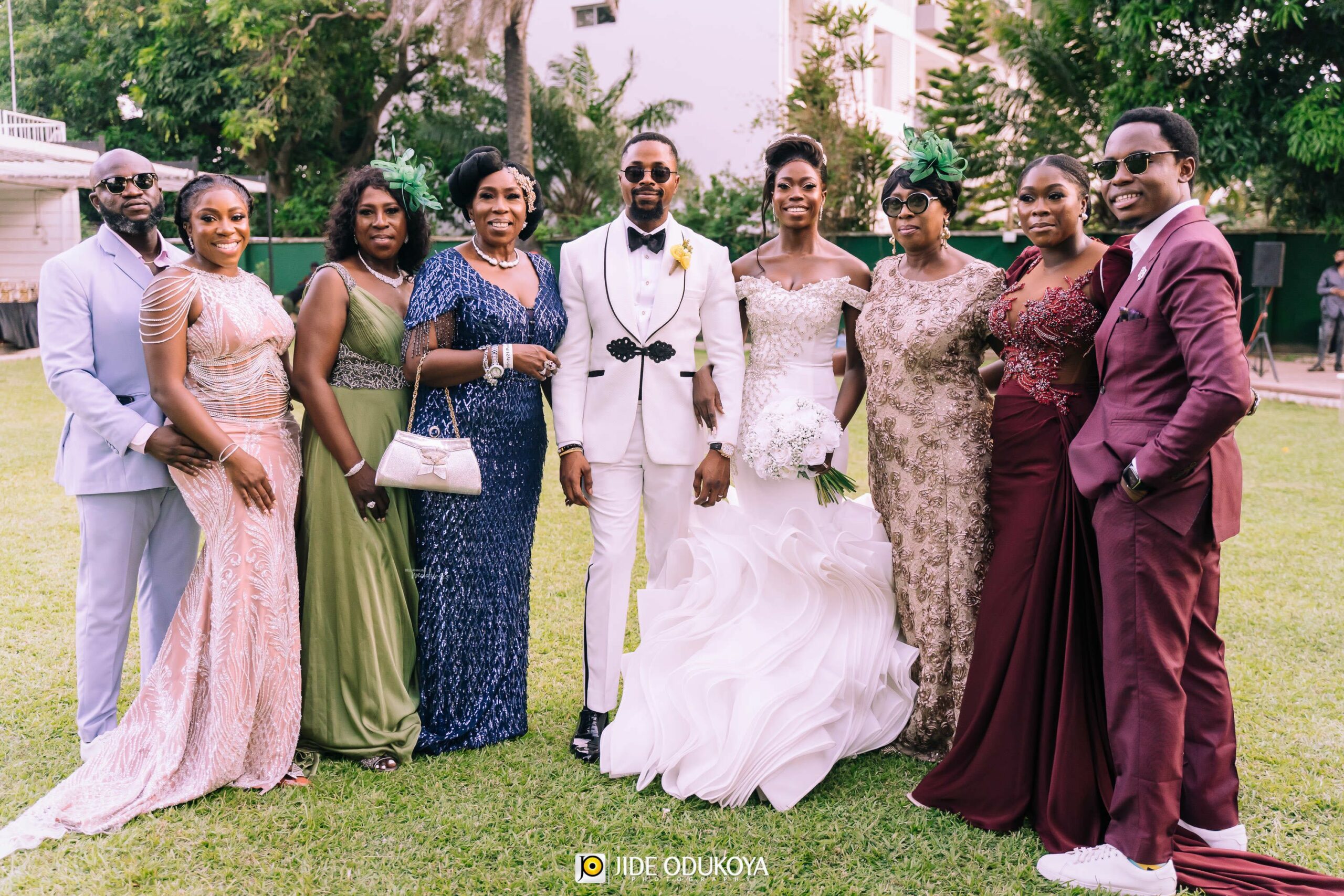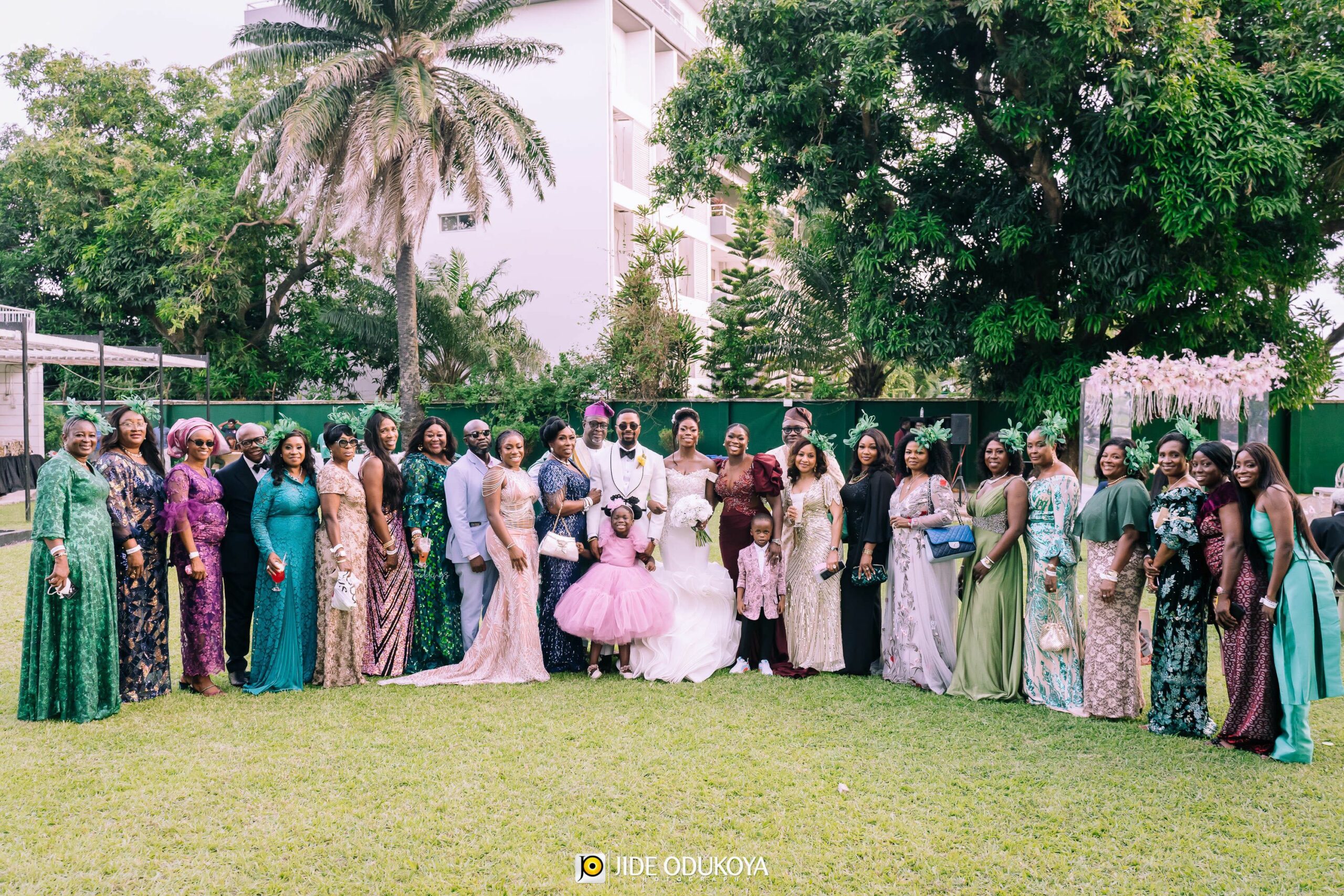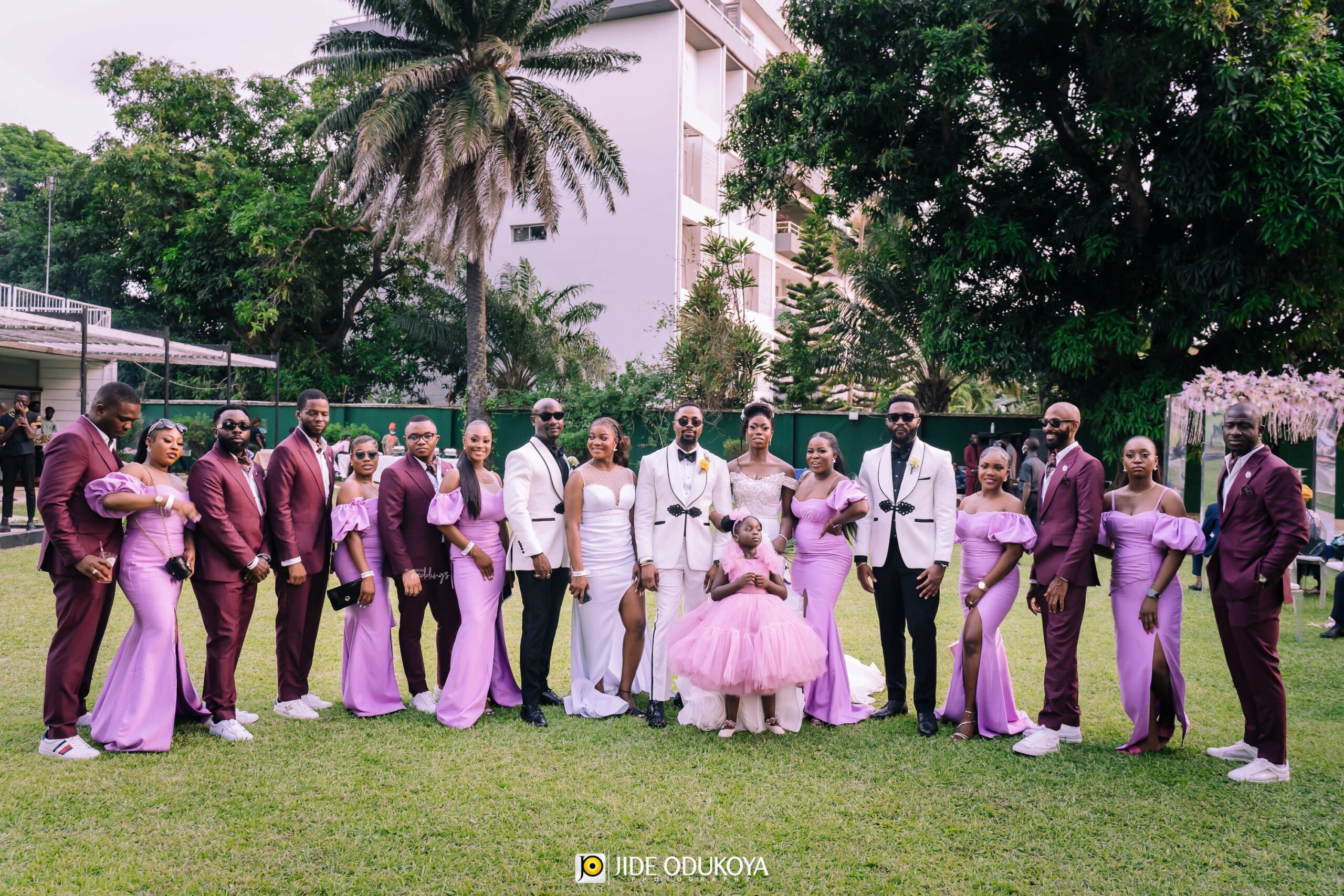 Let's take it to the reception!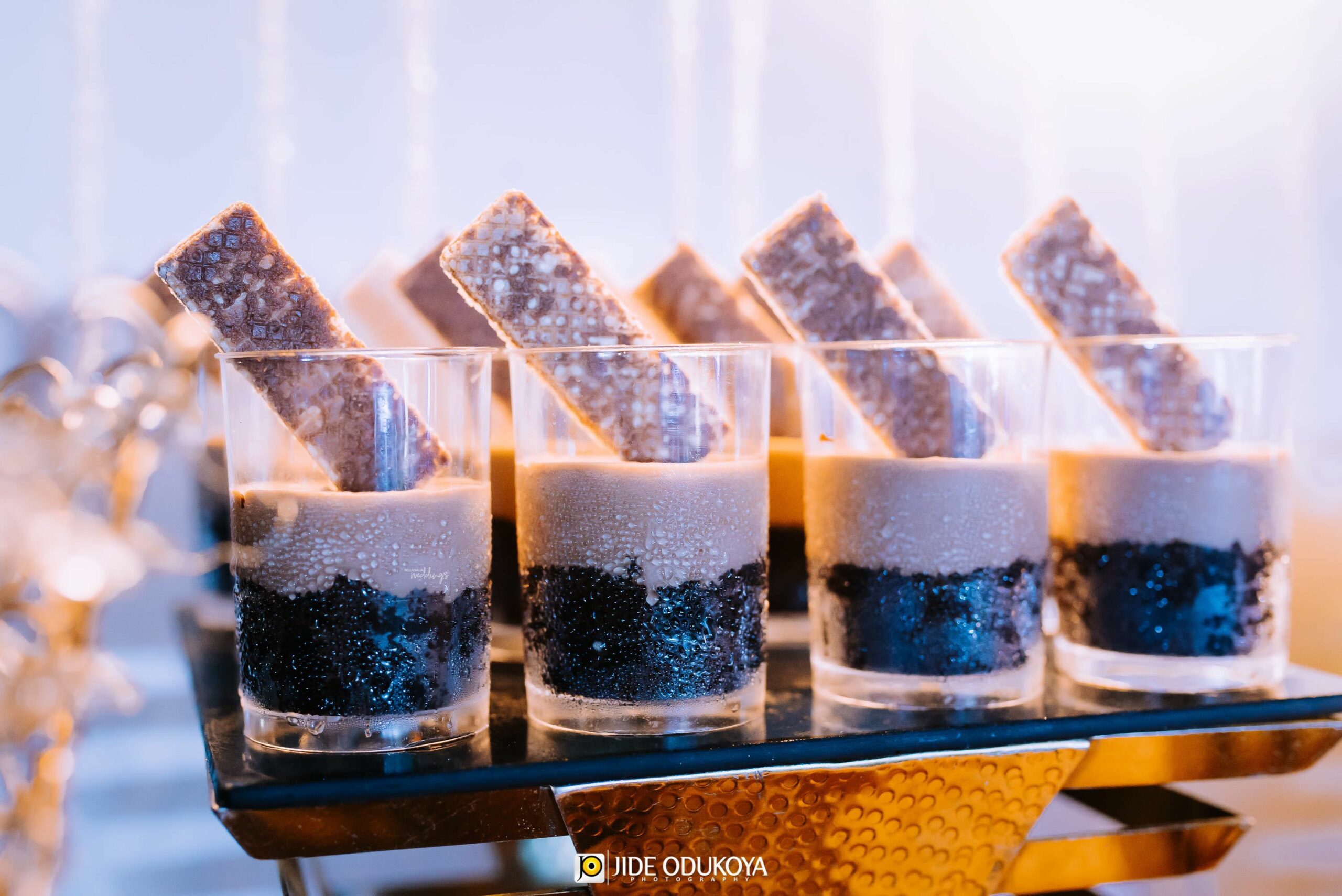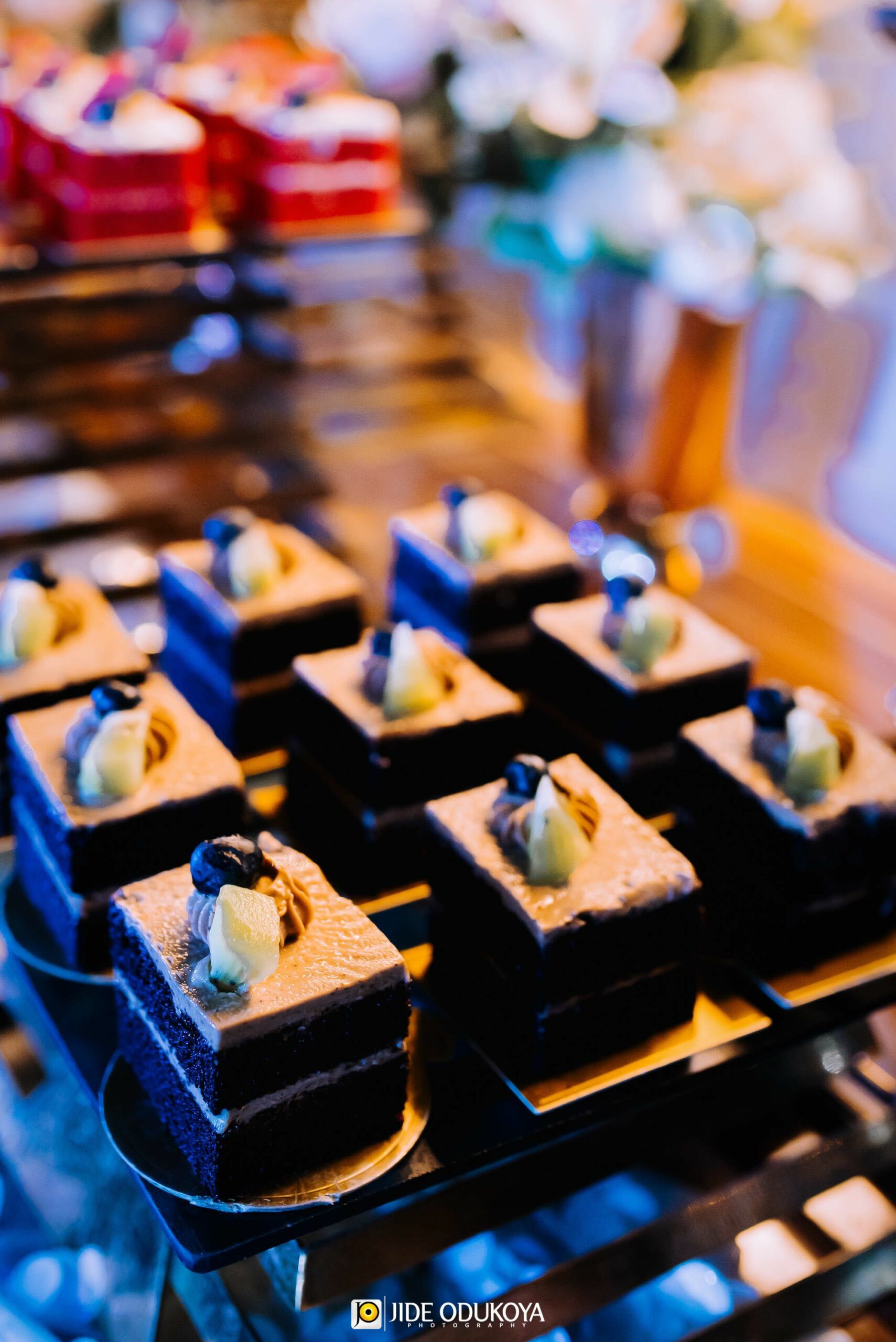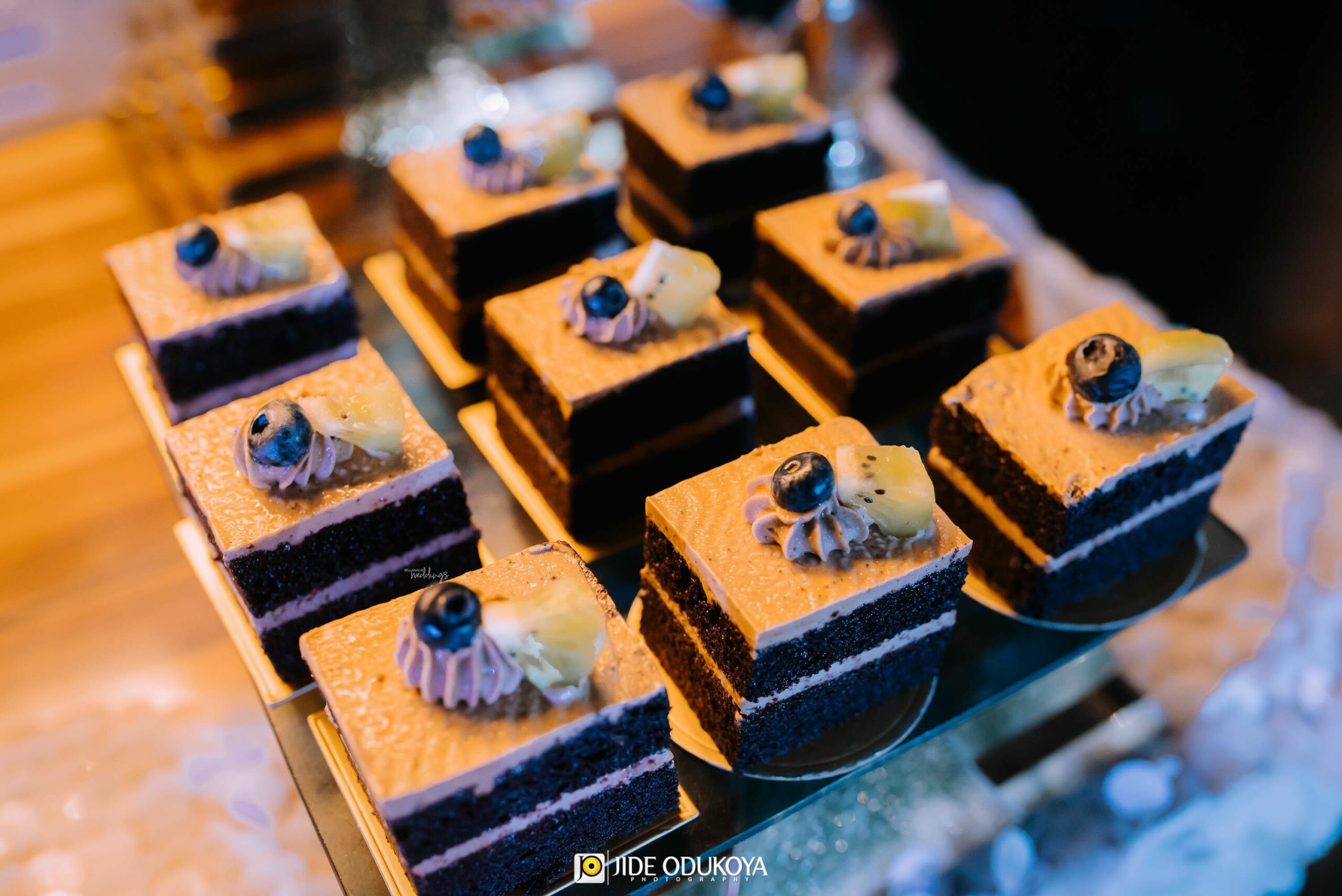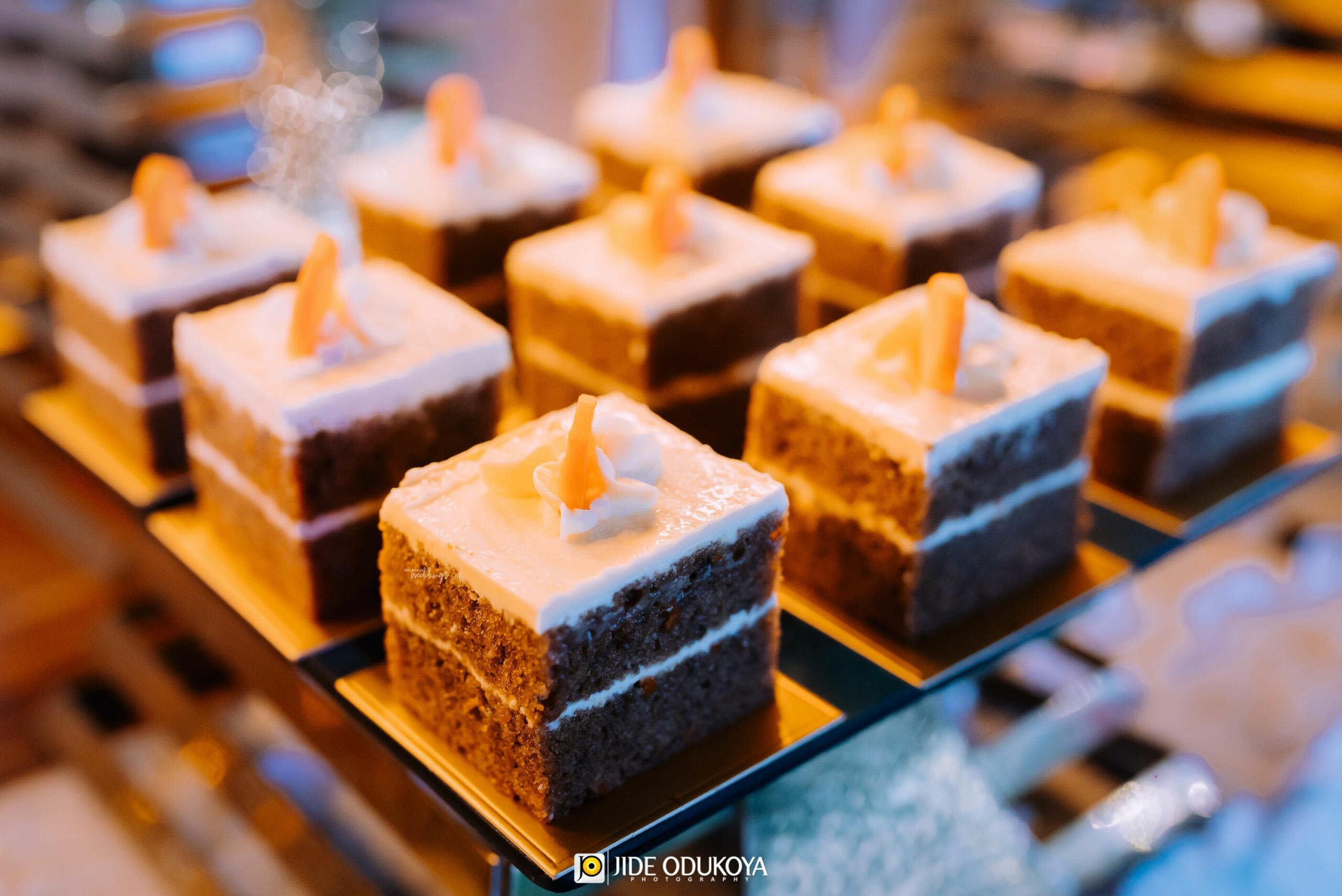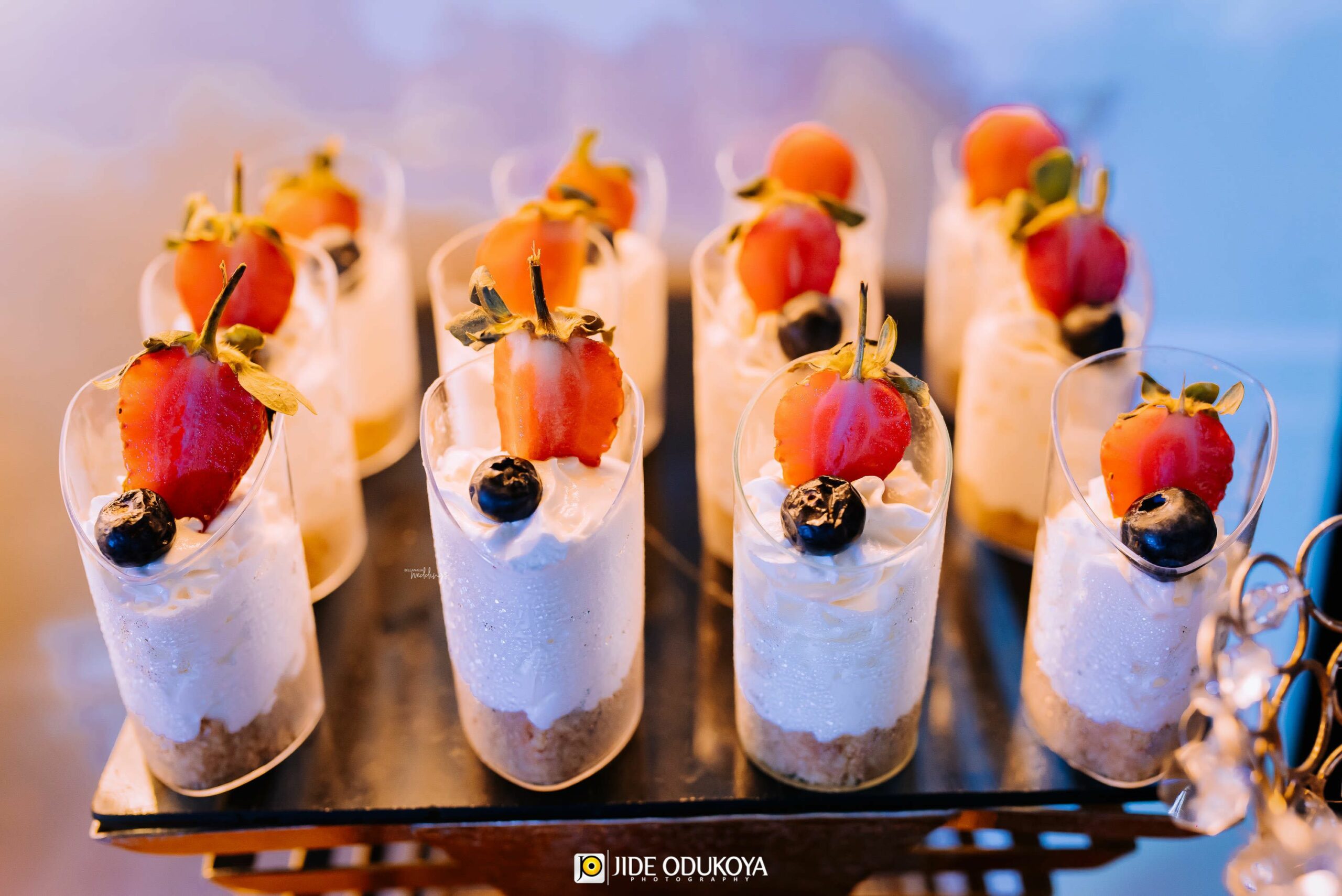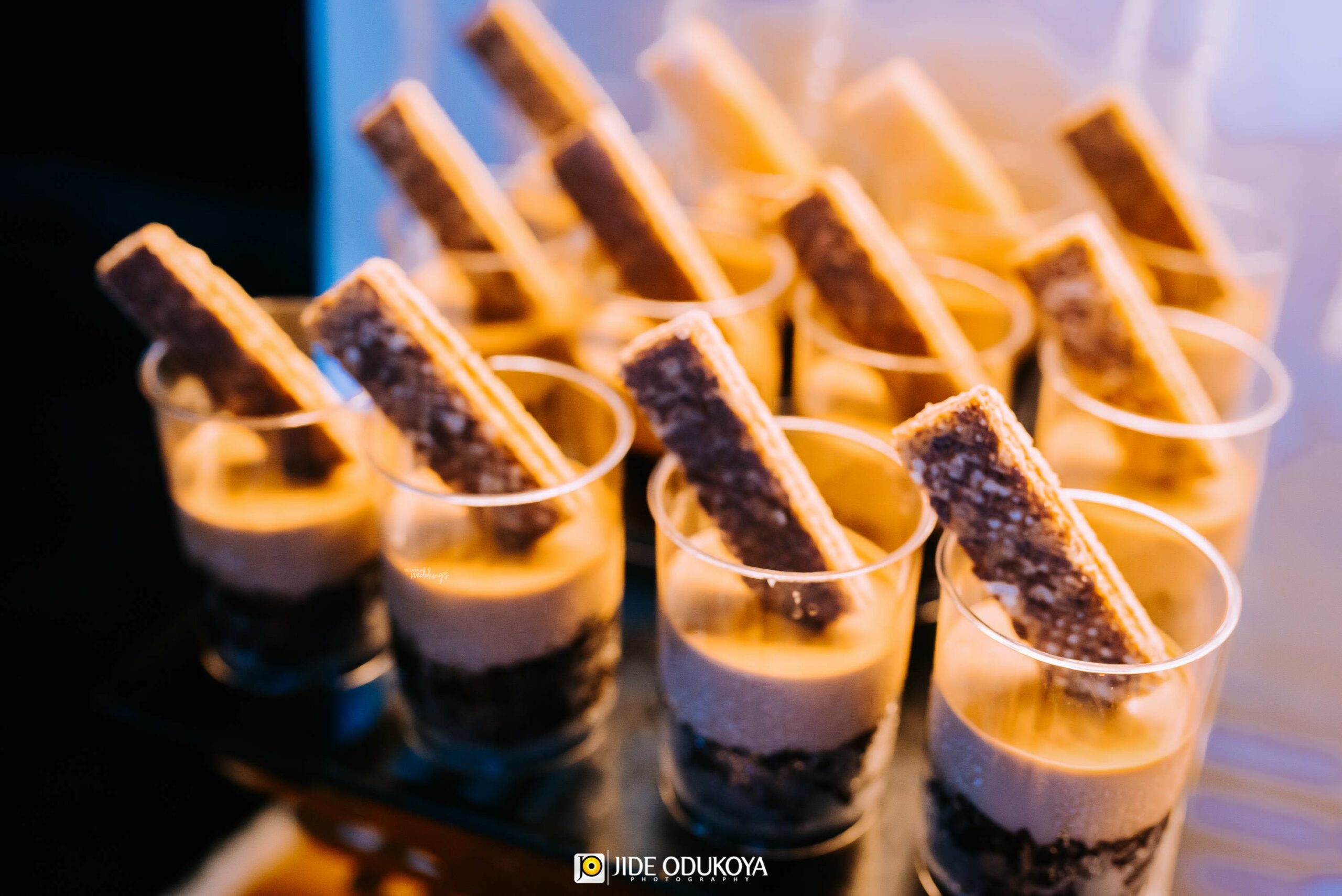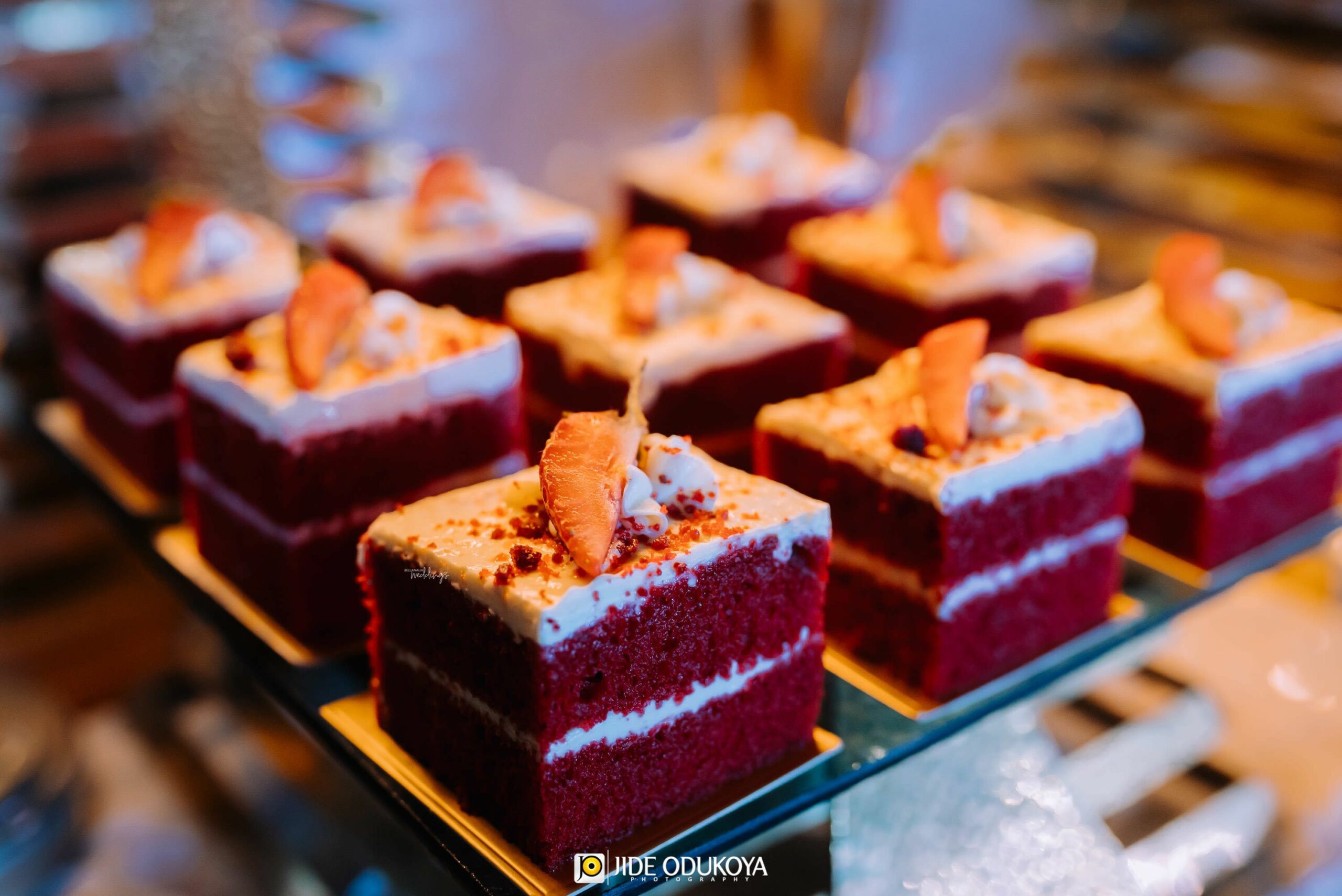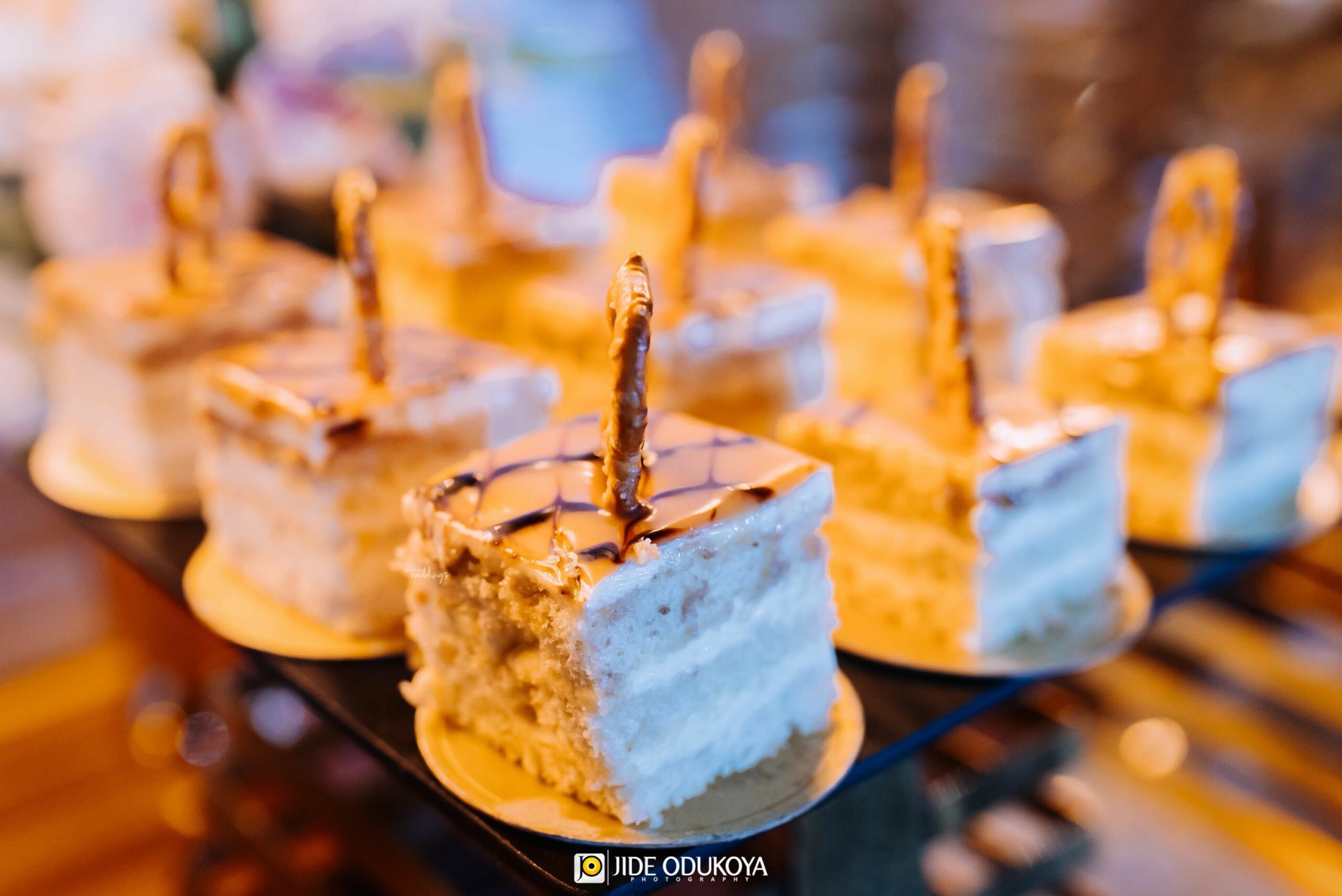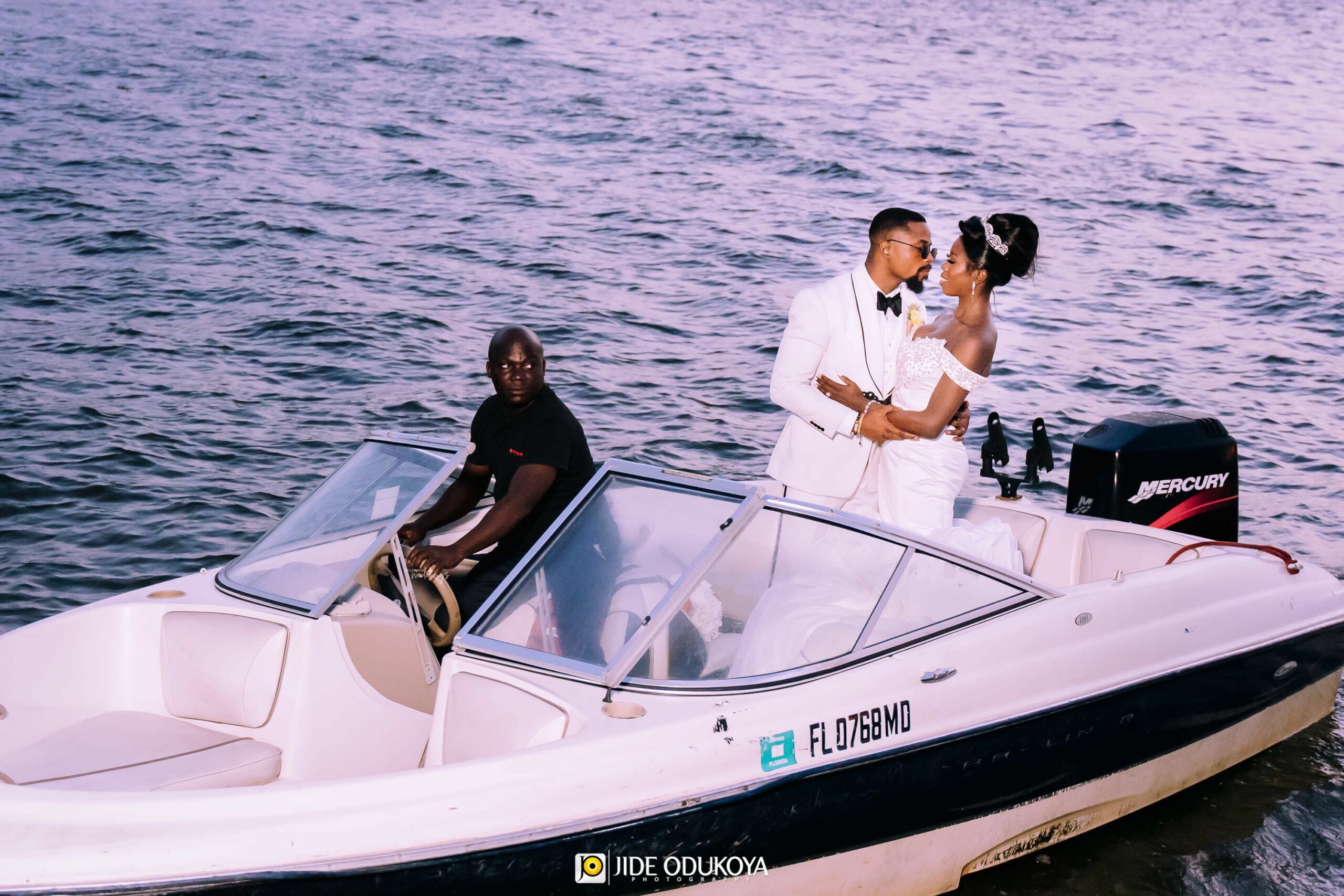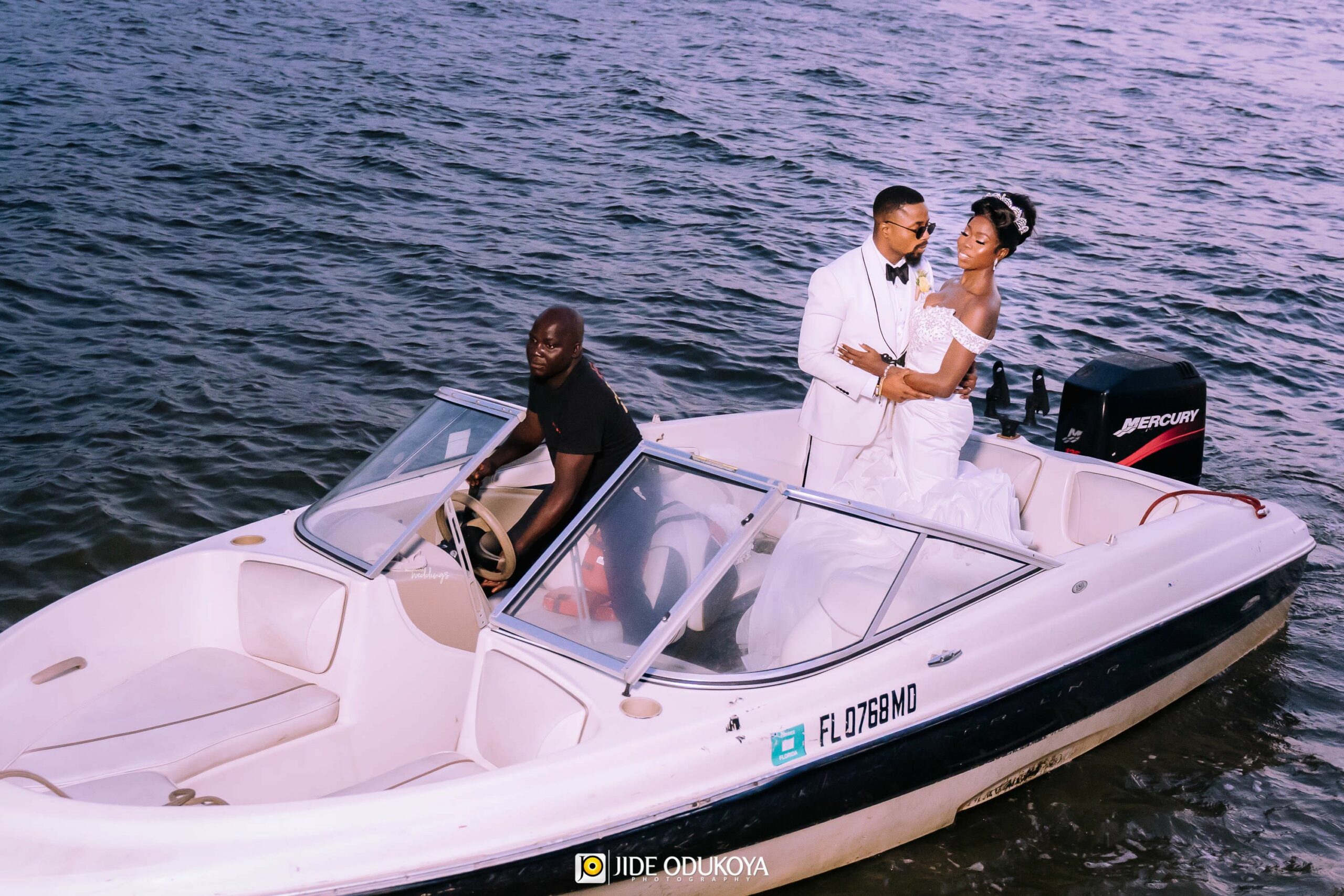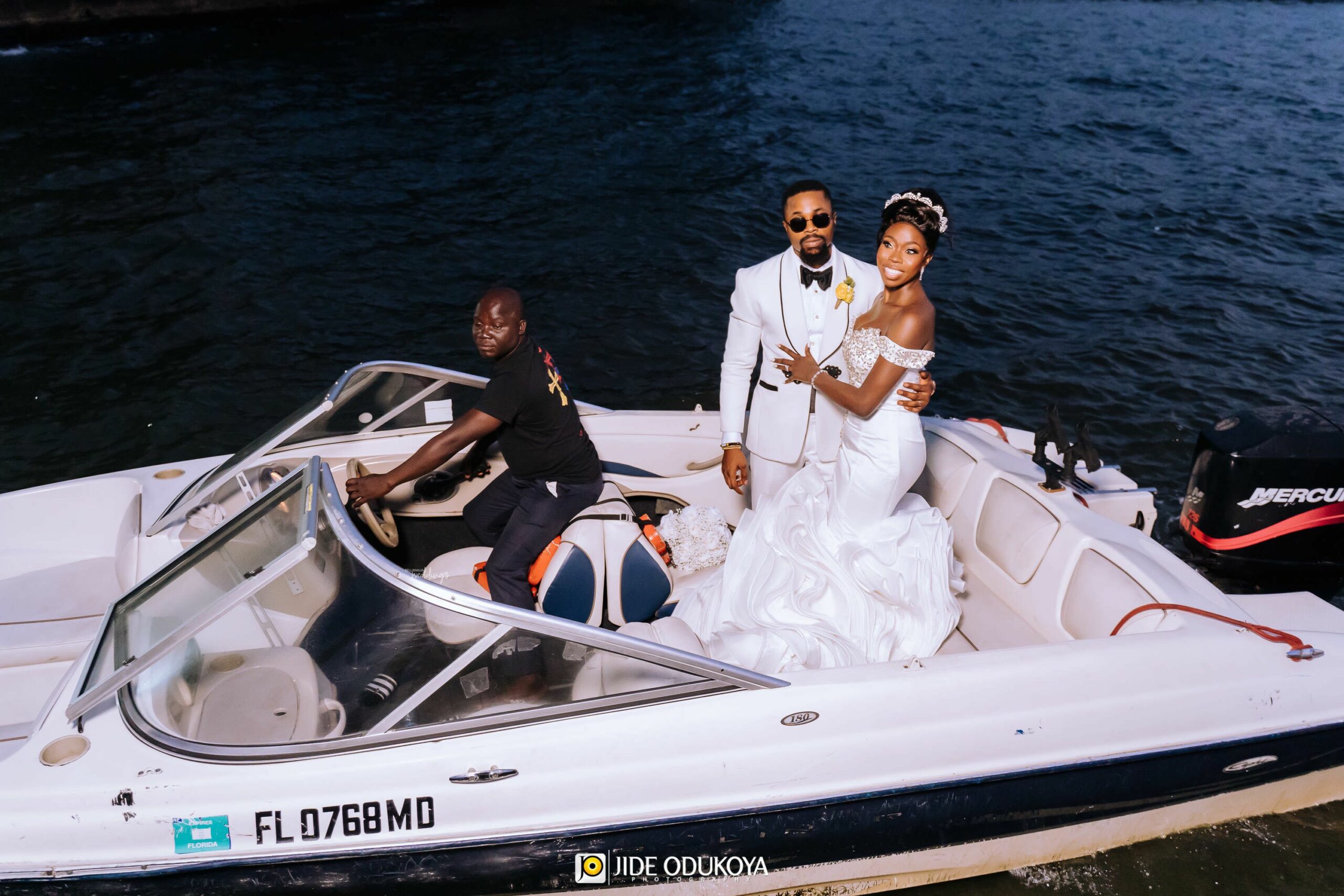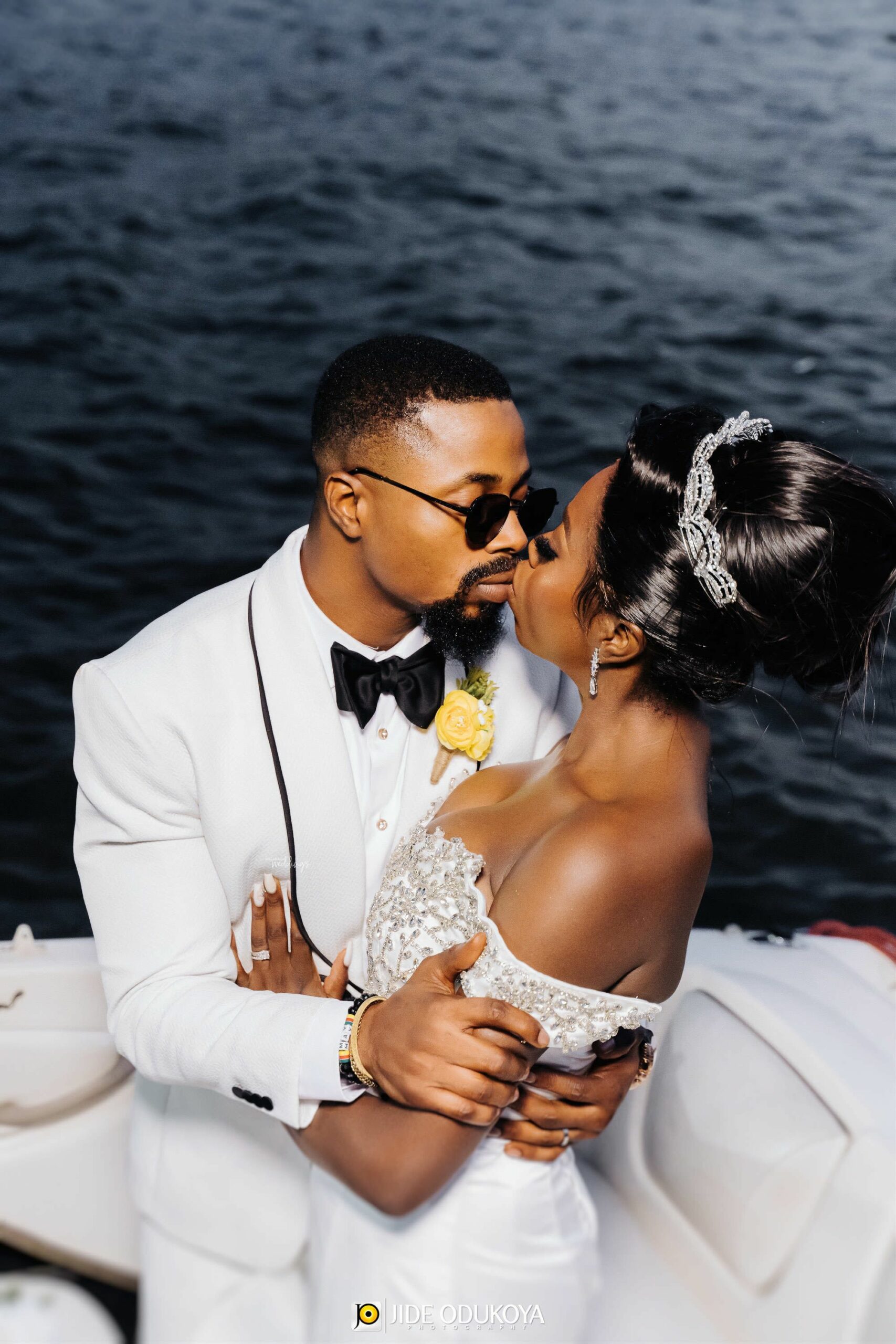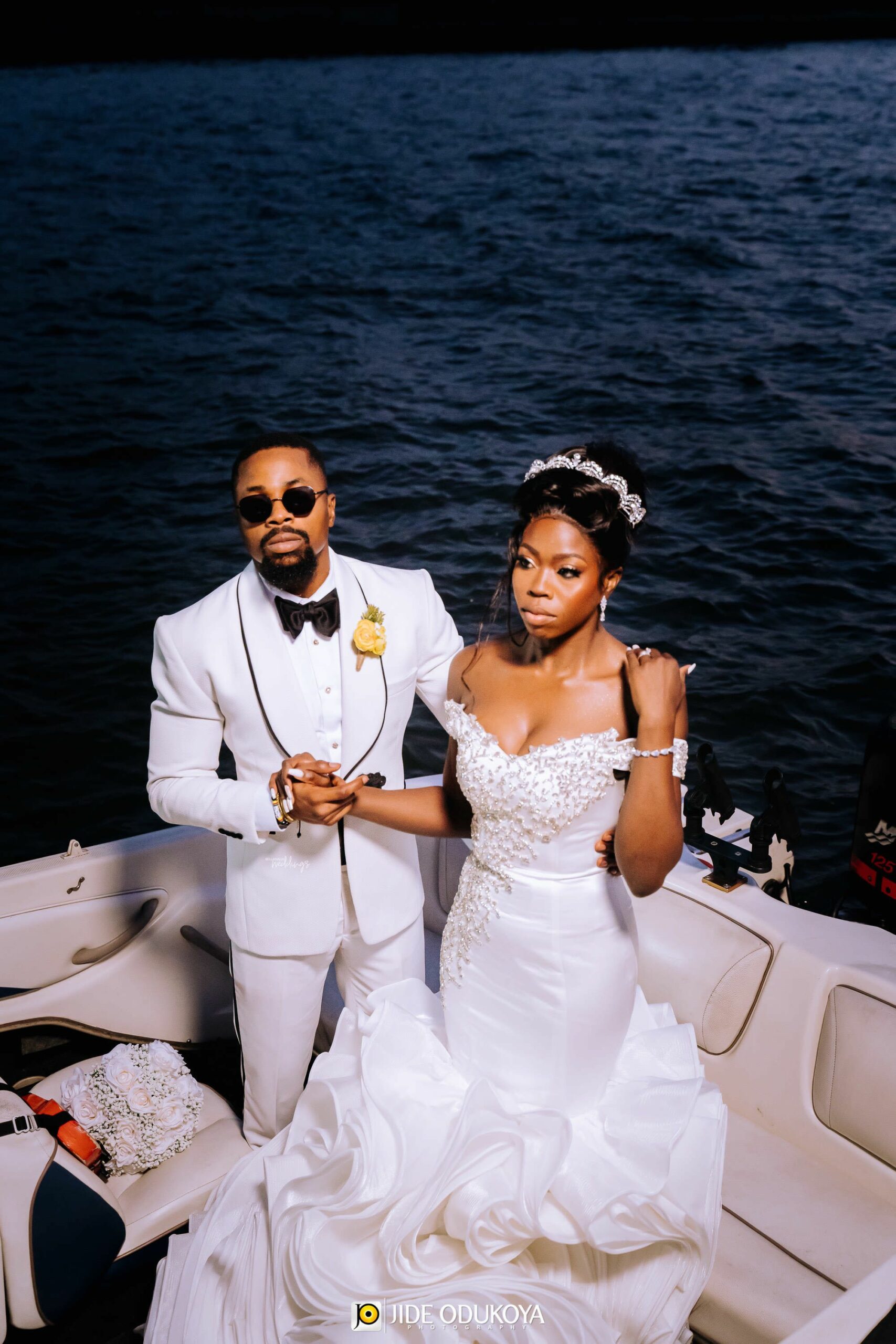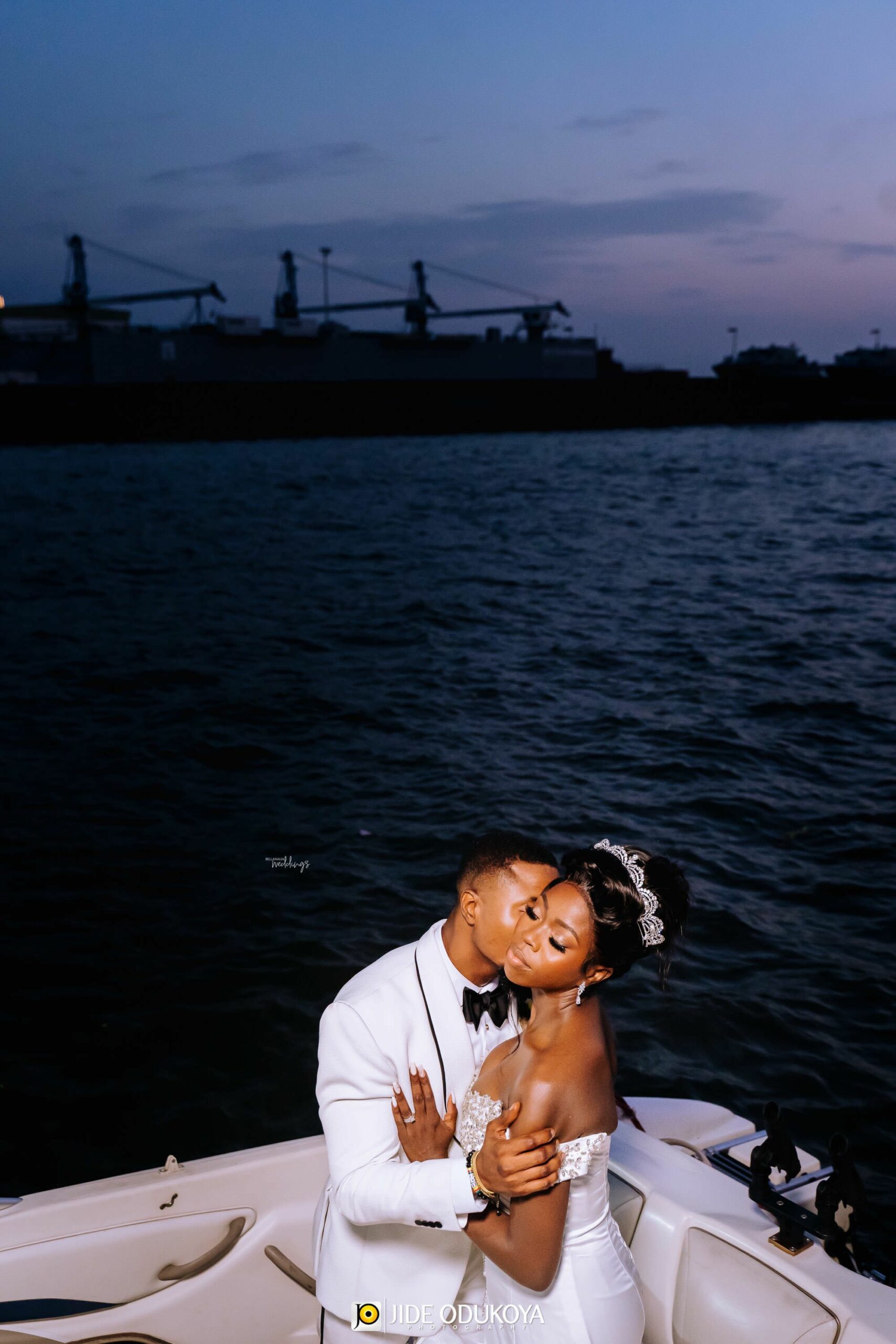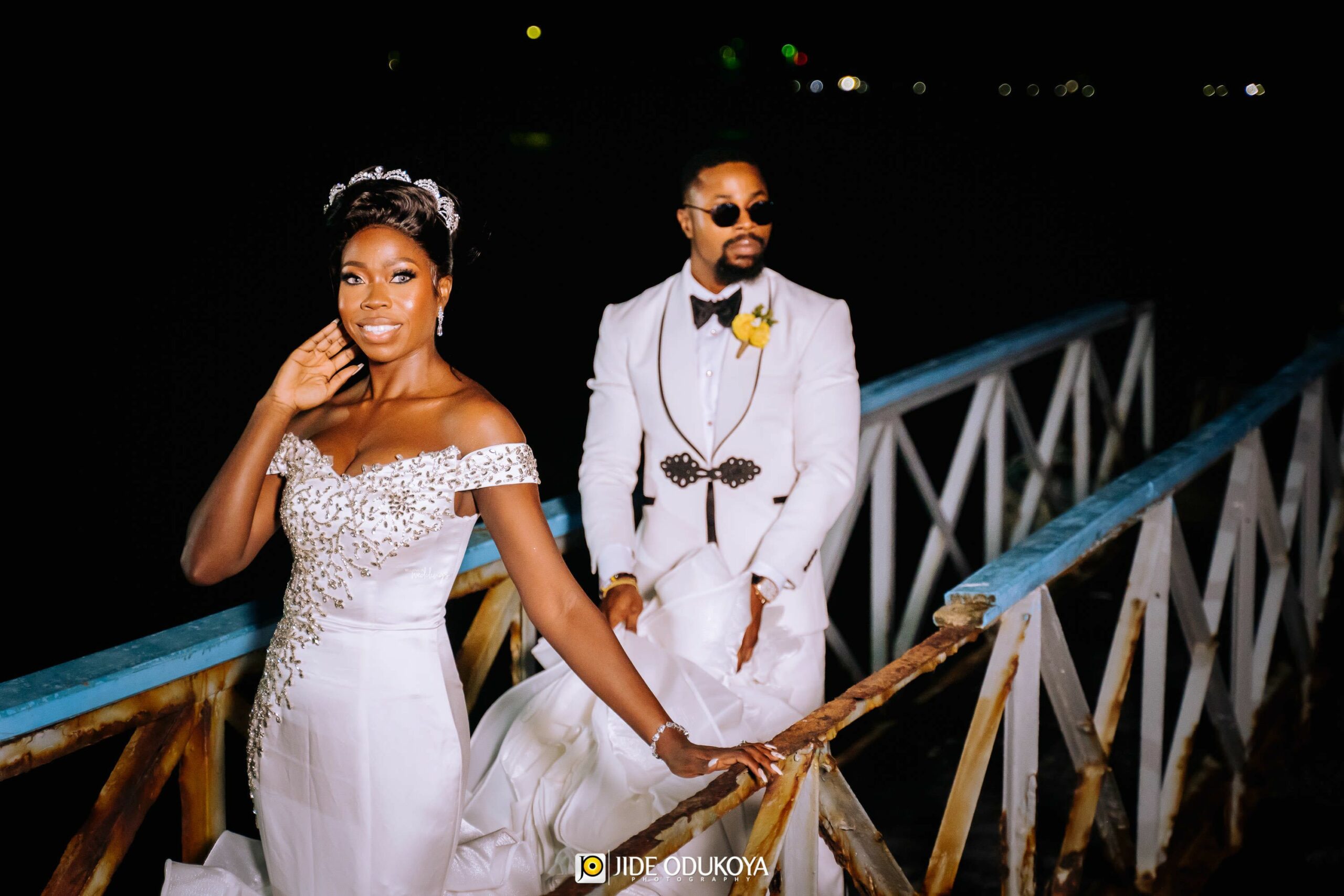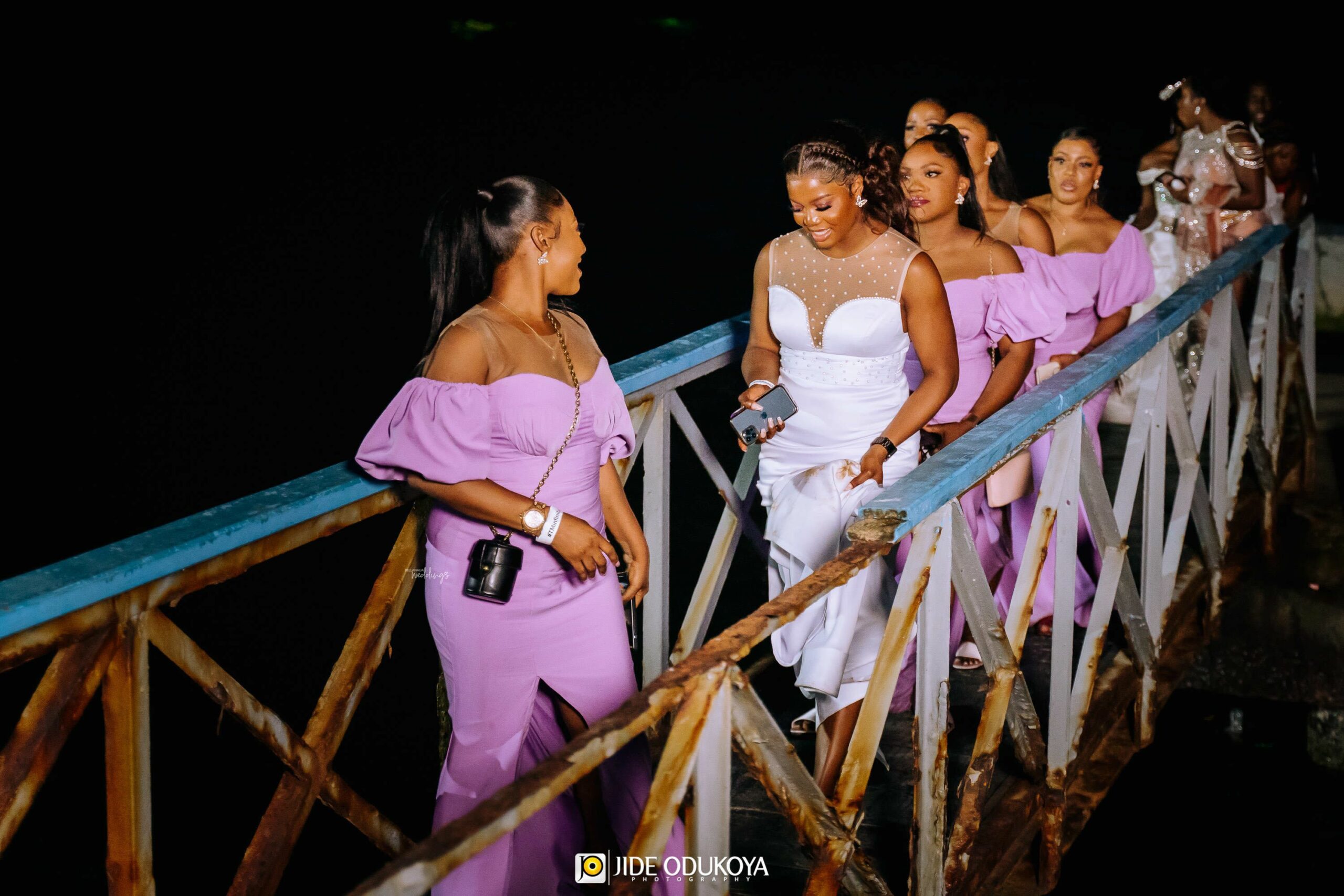 Let the celebration begin!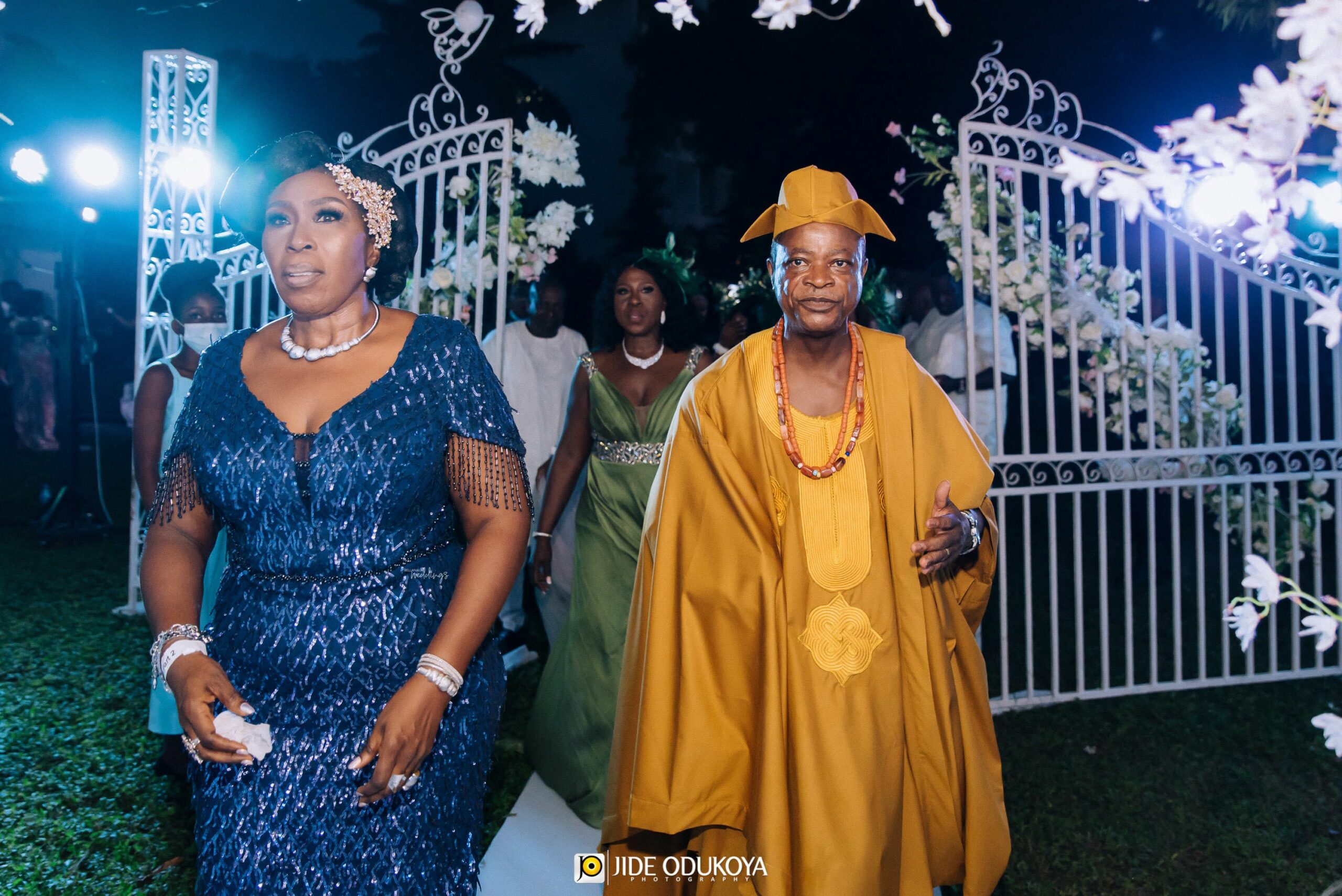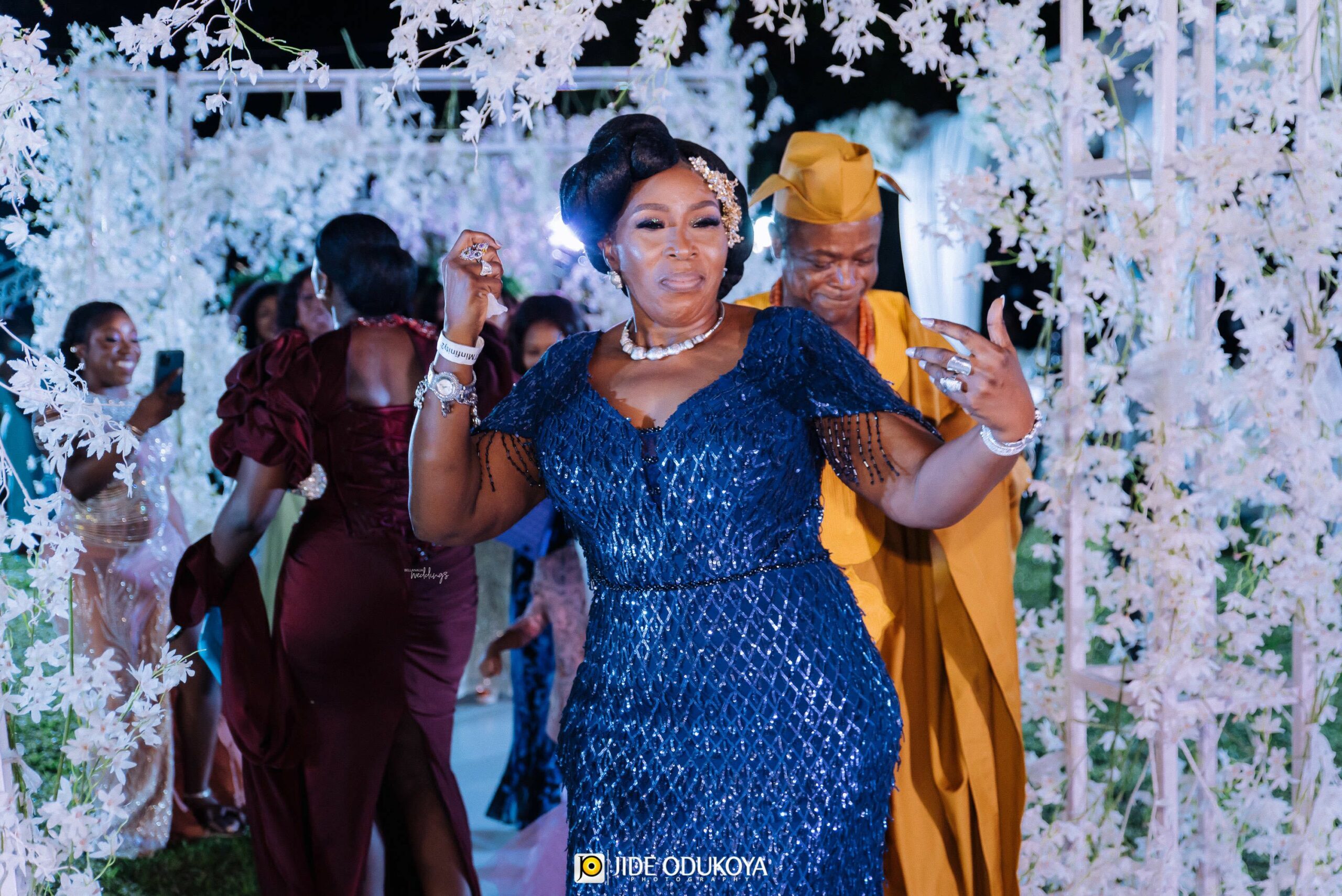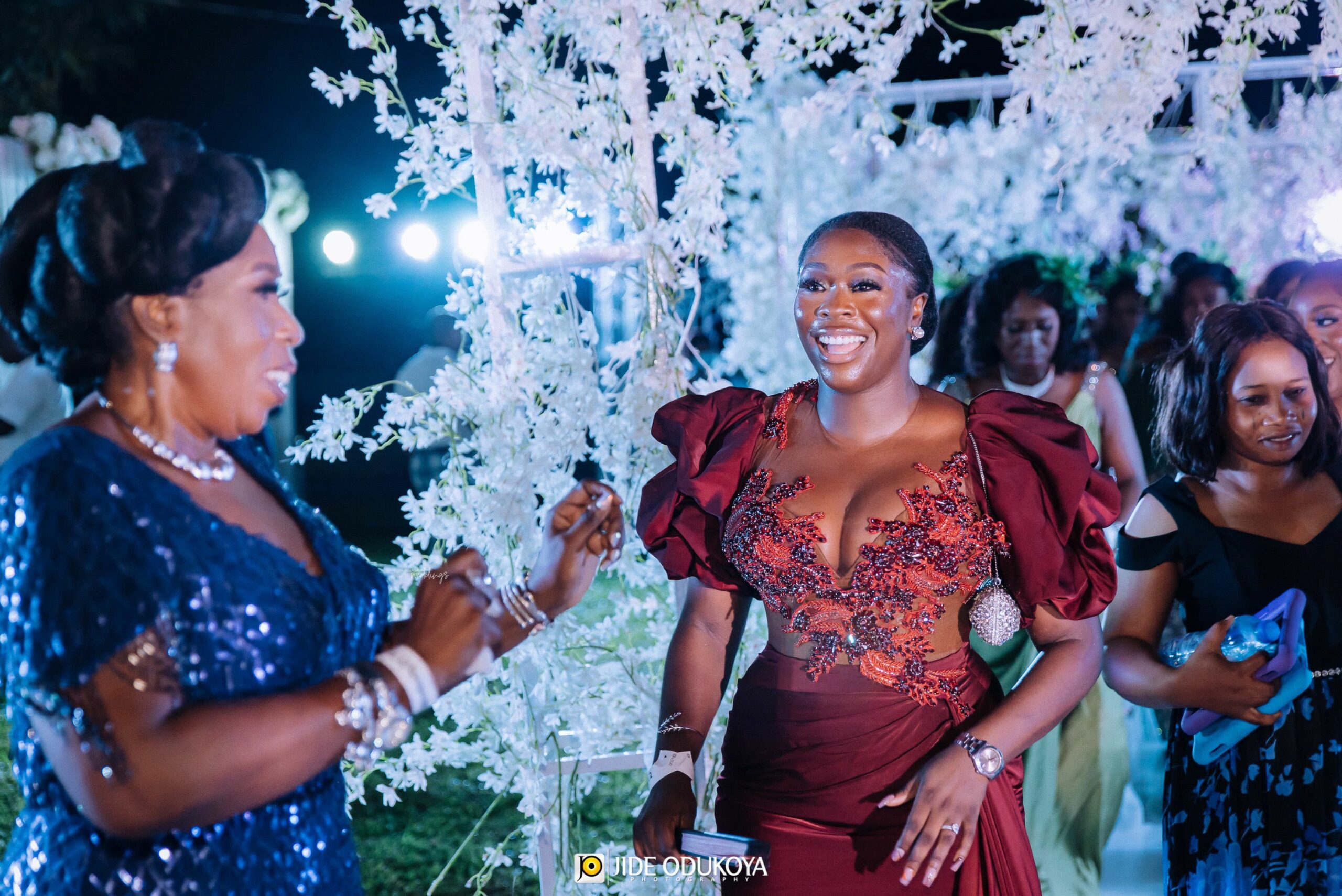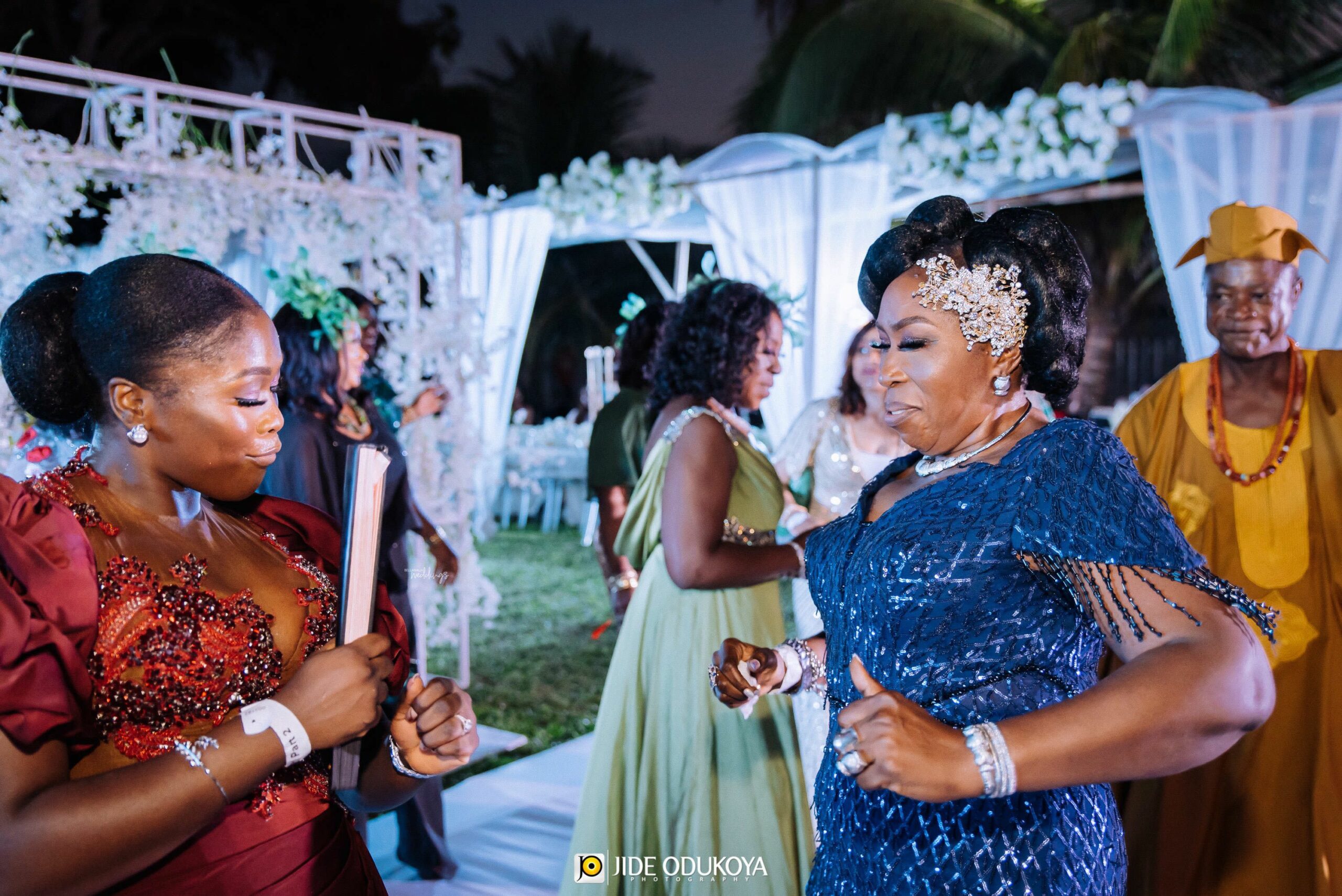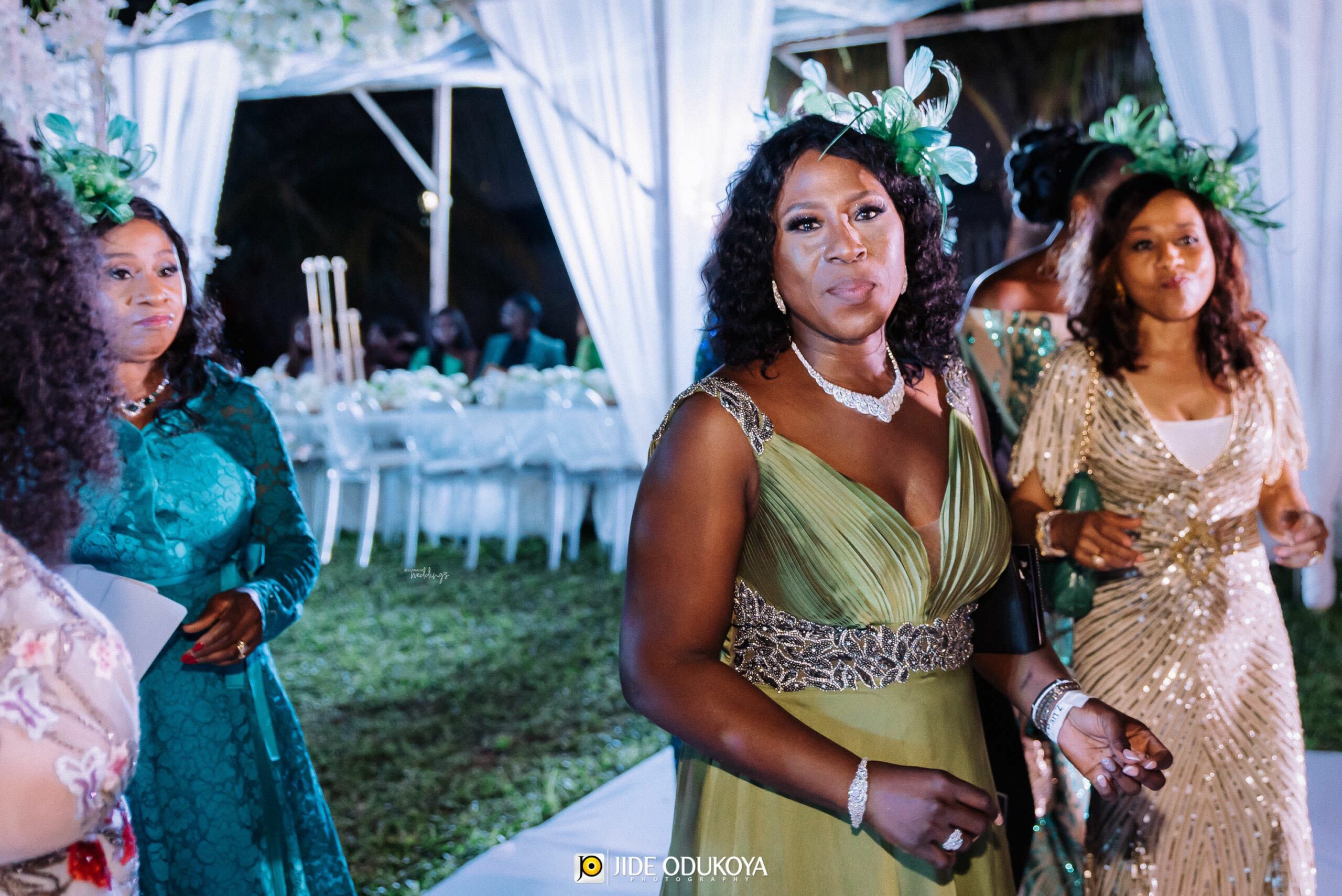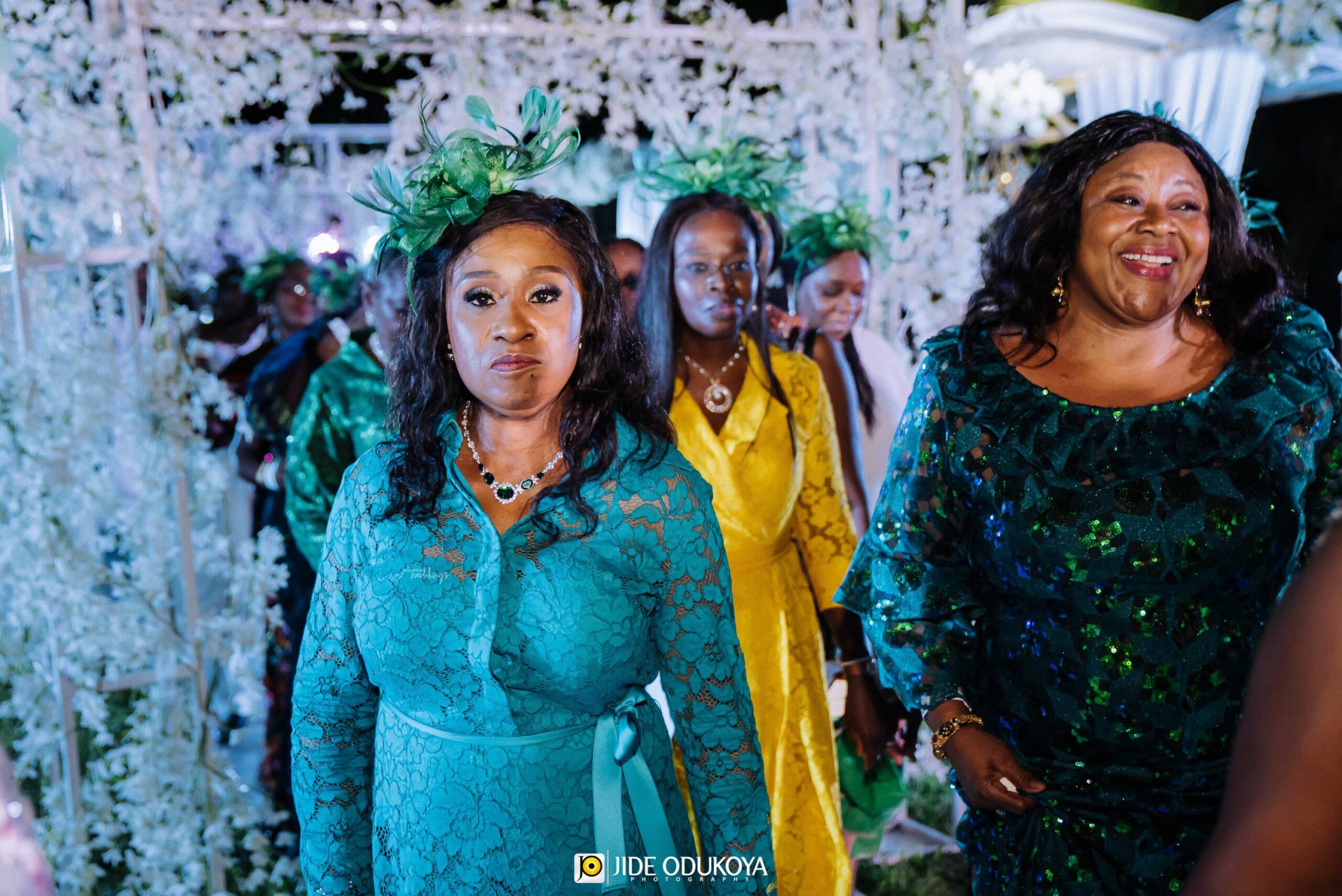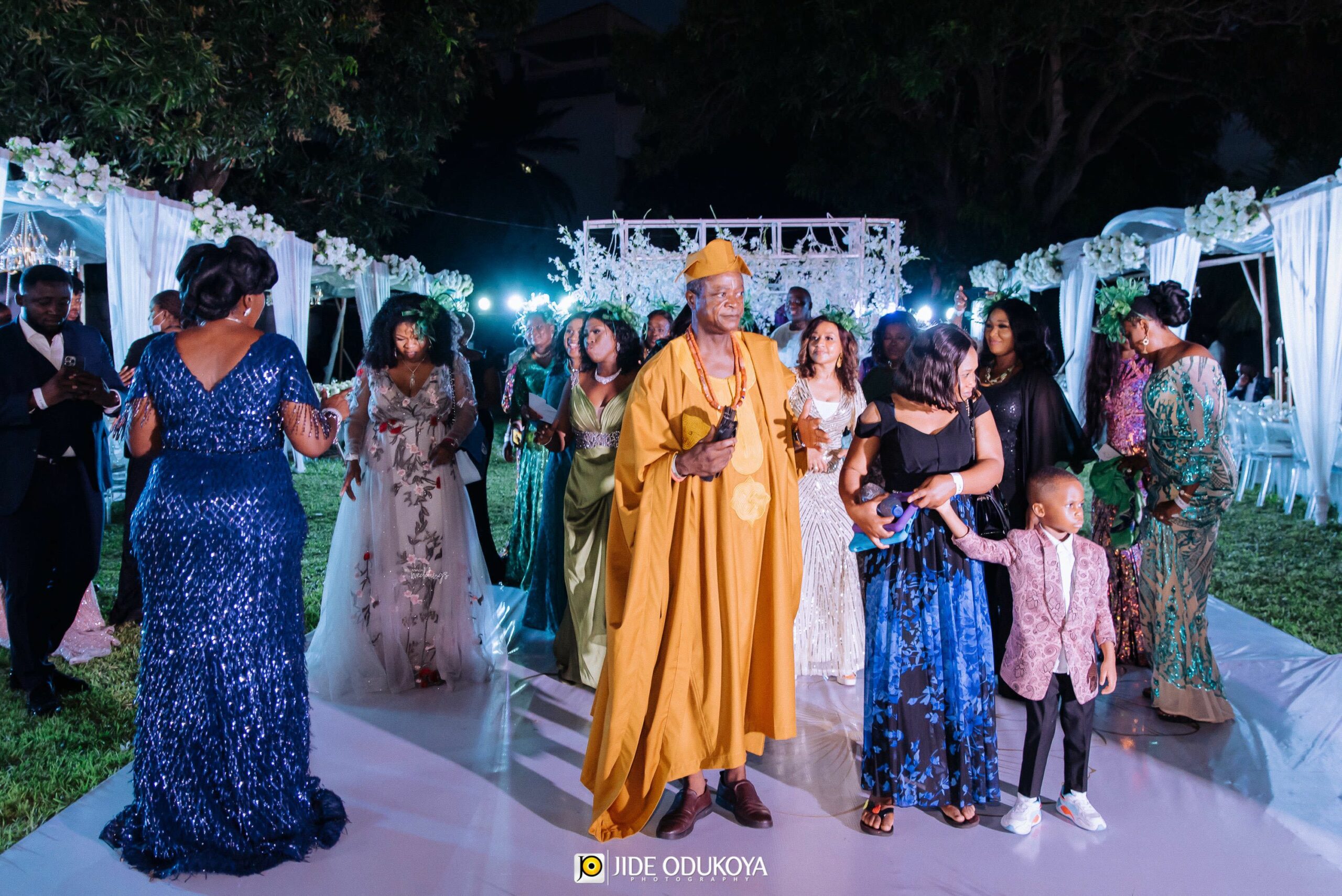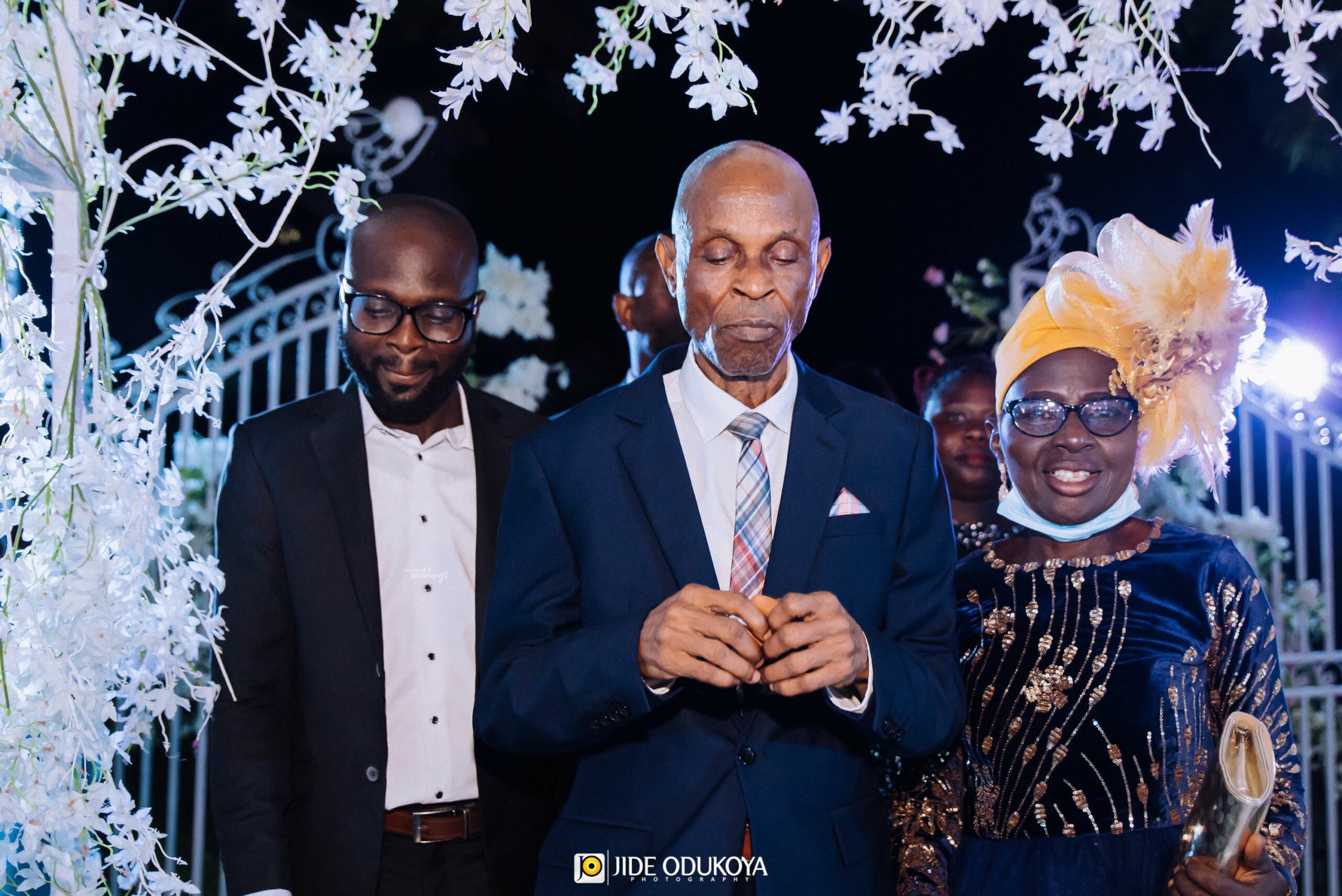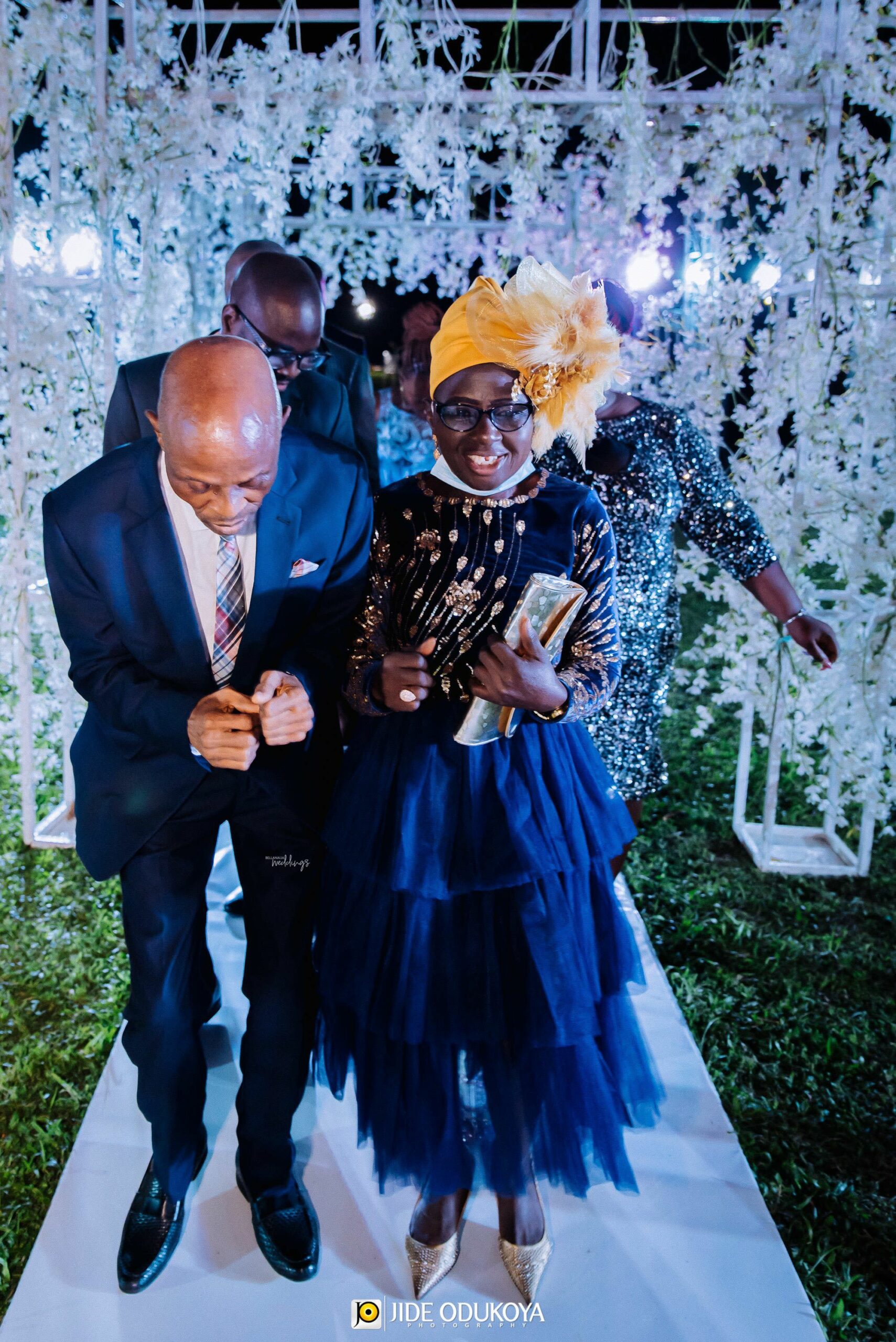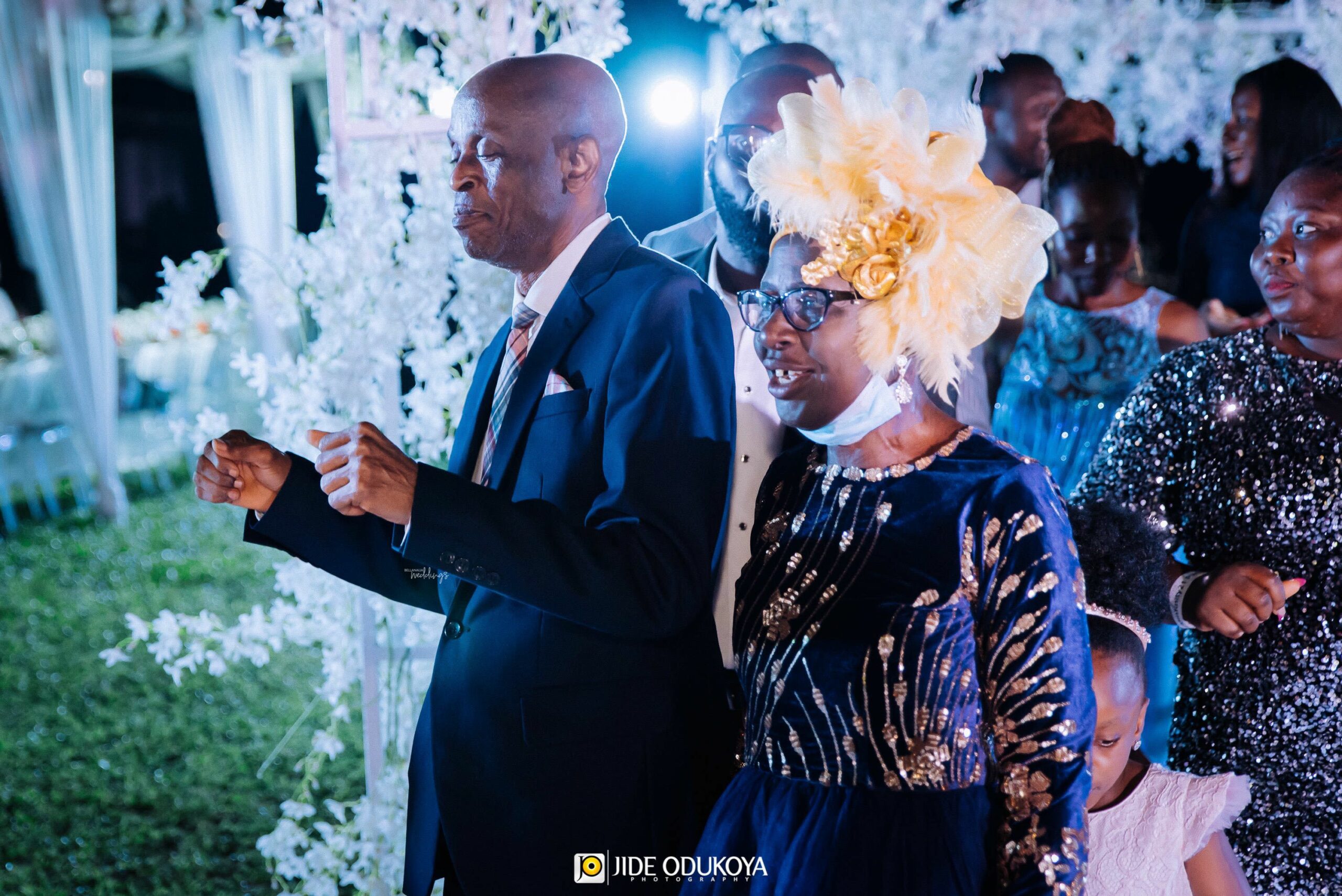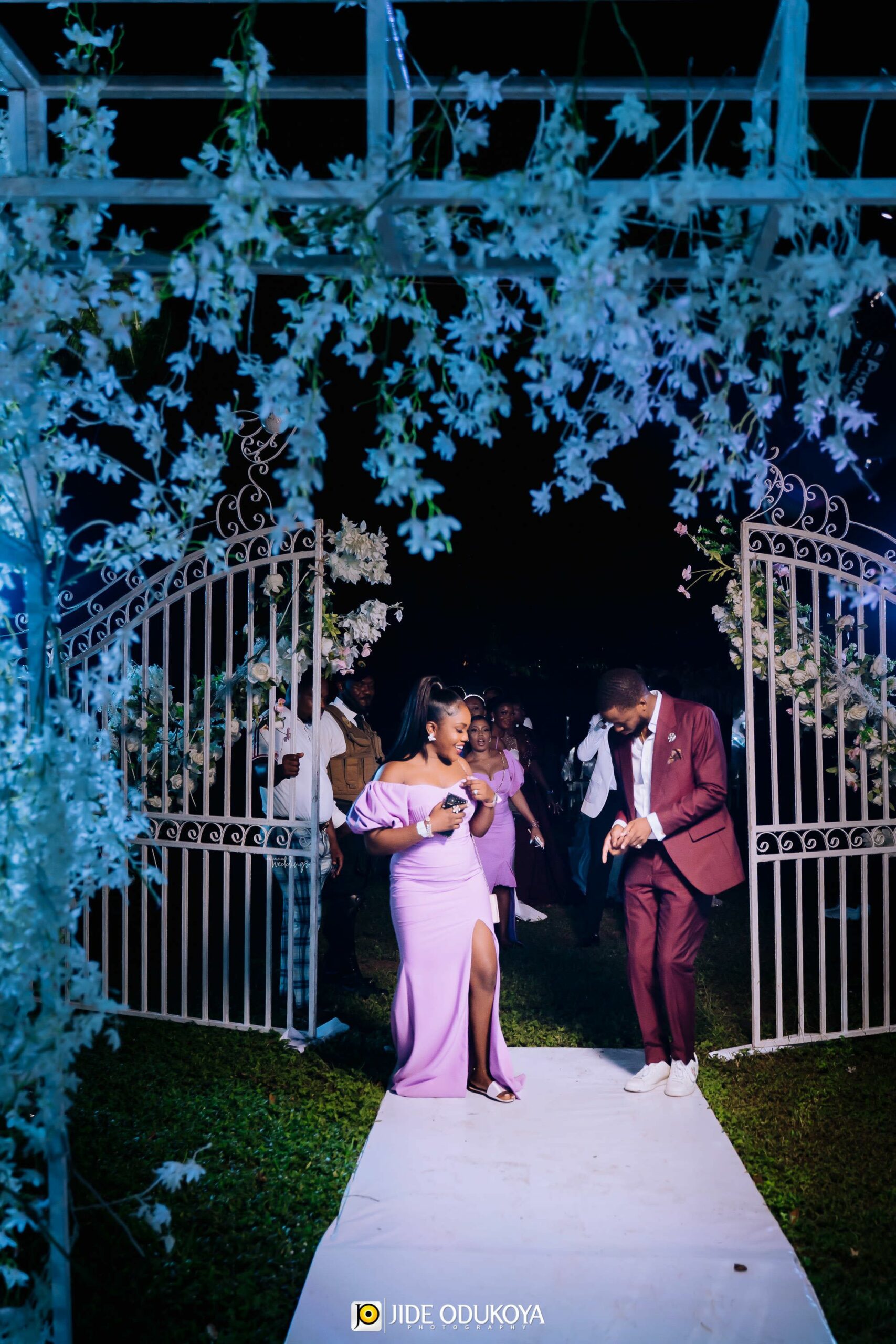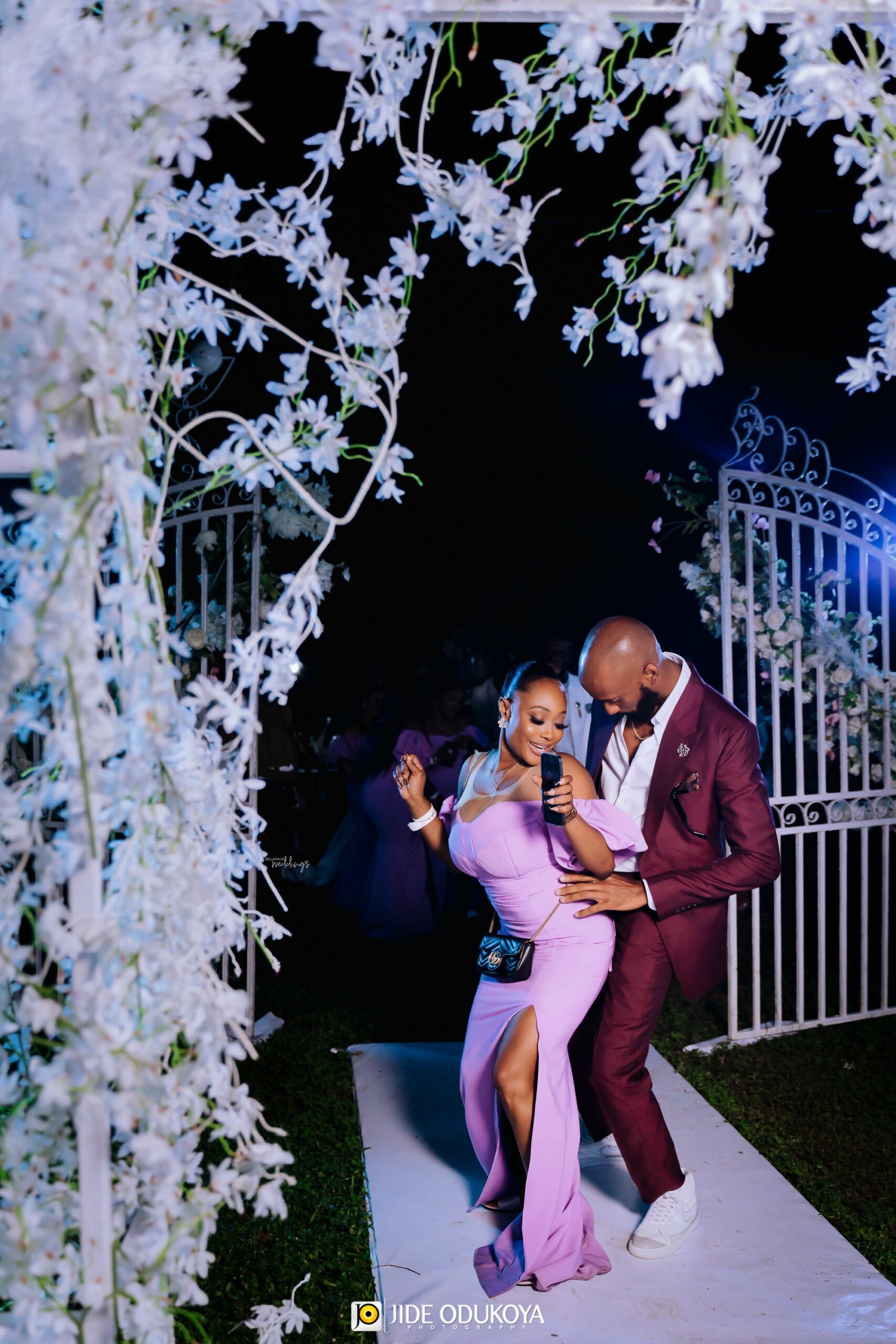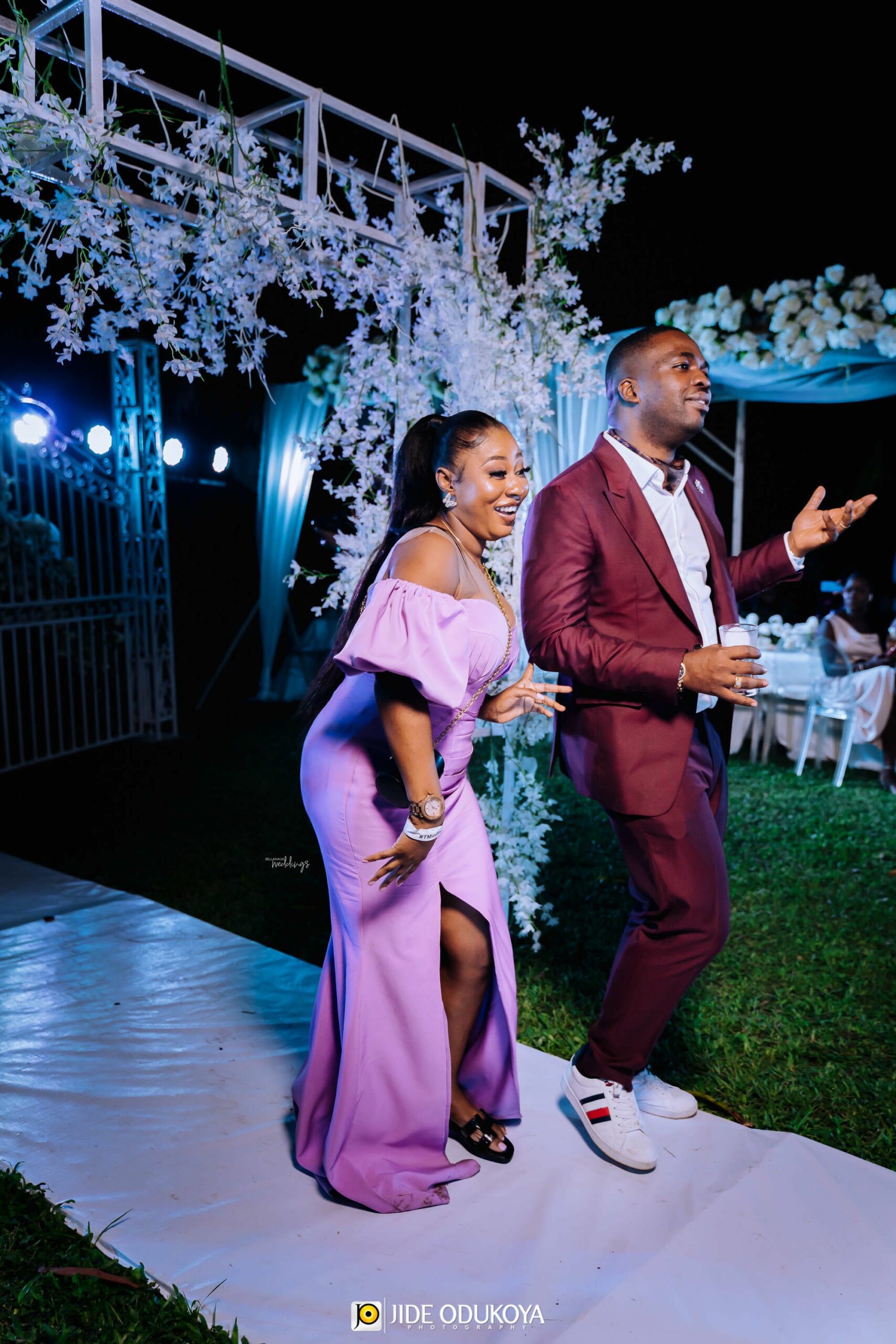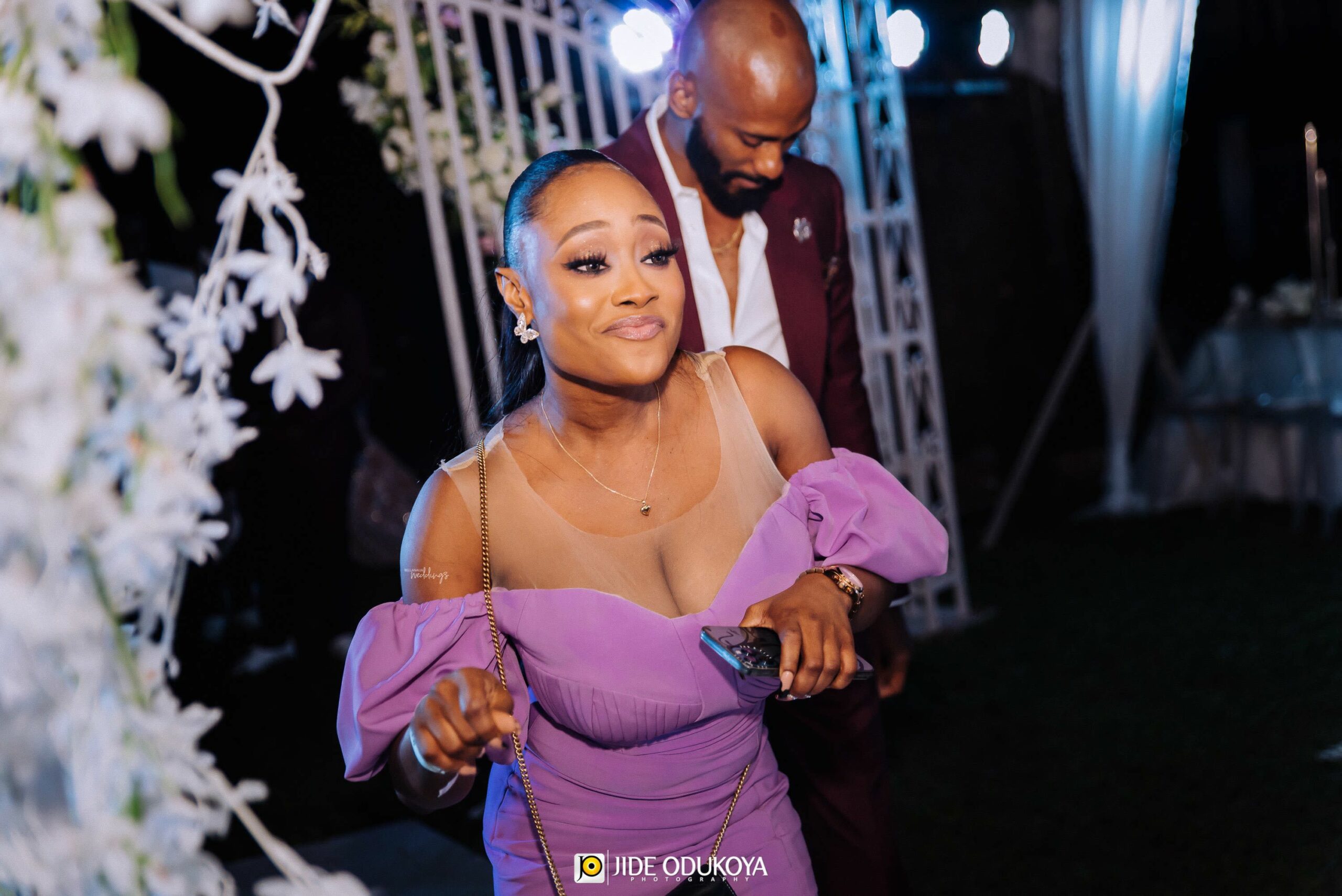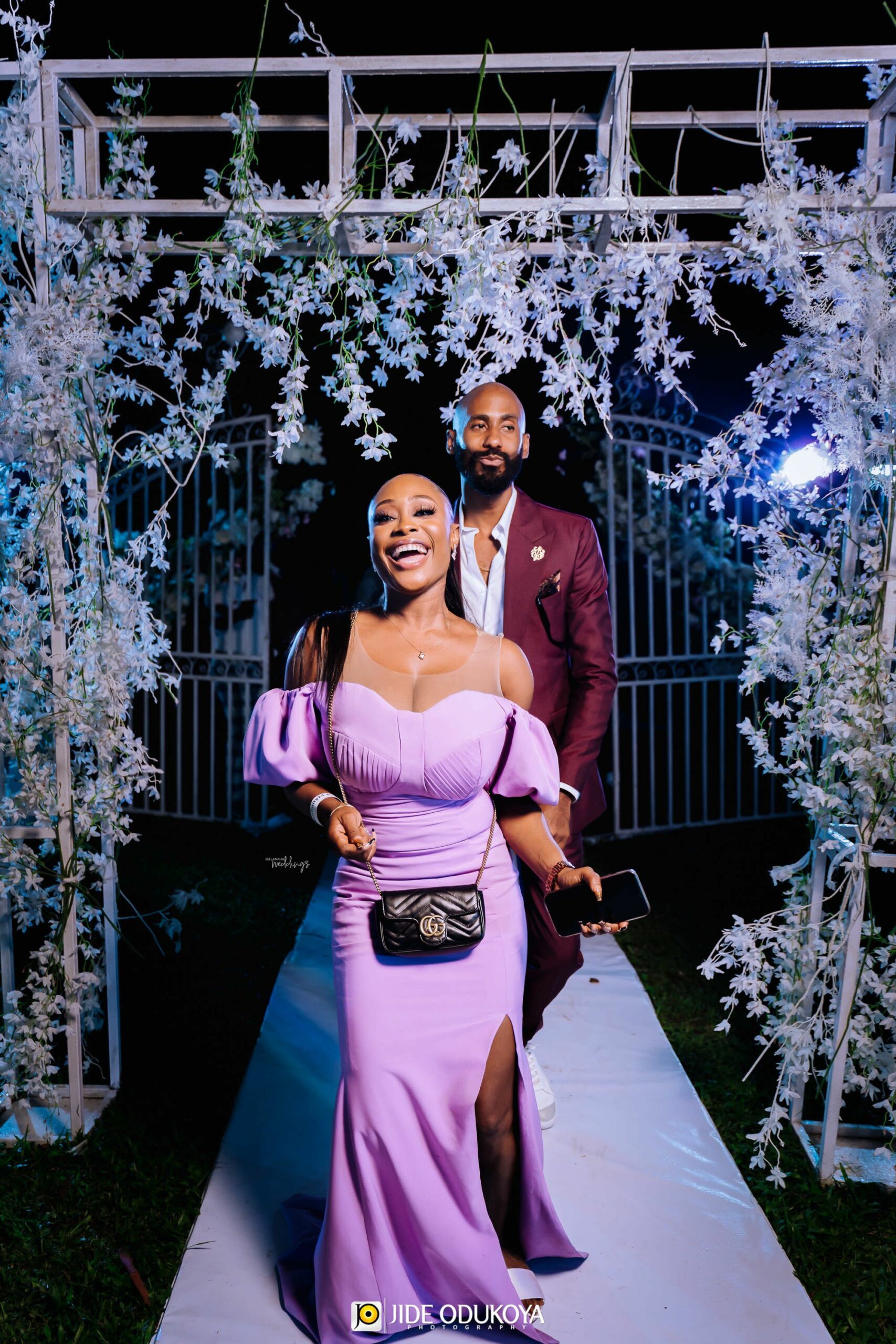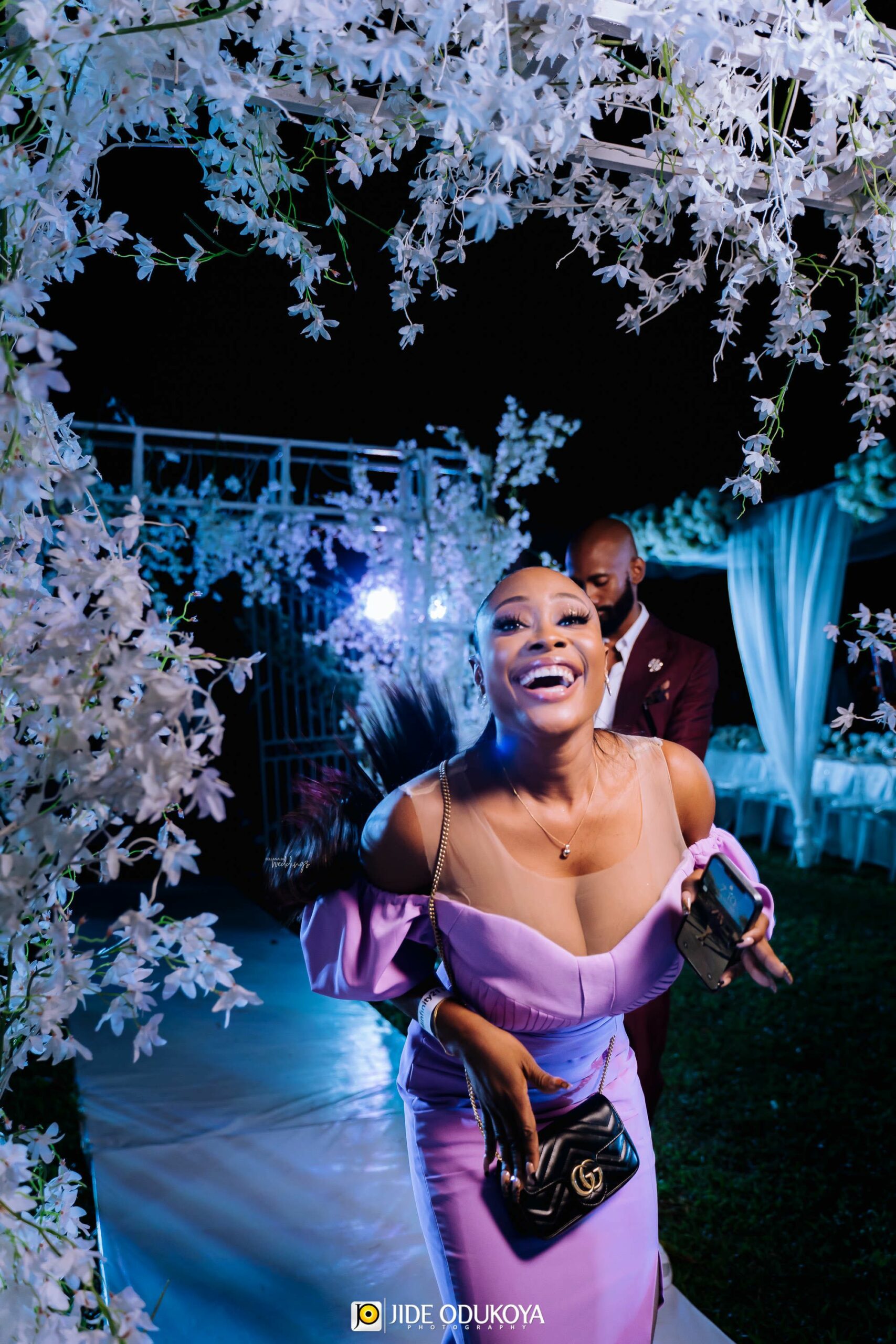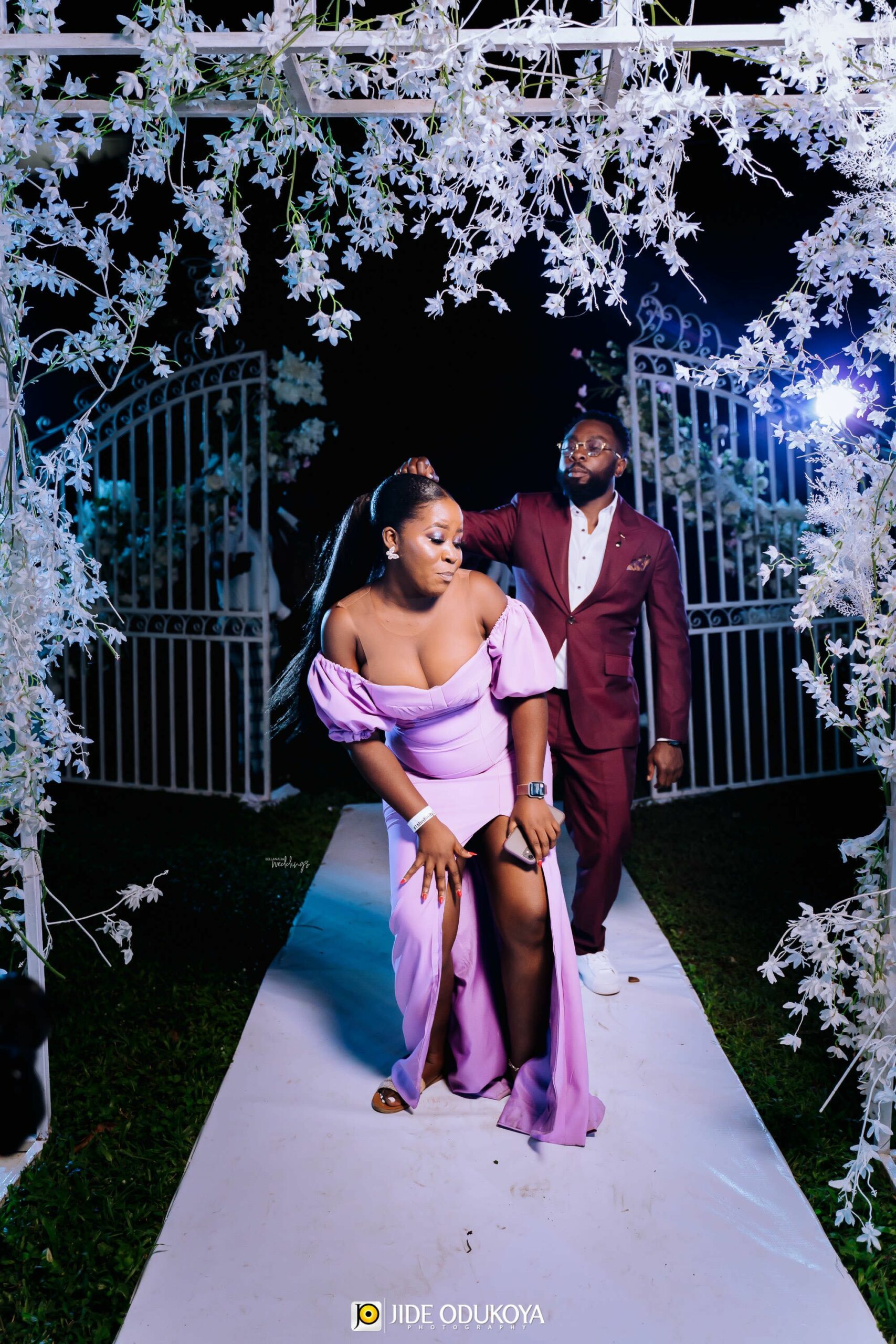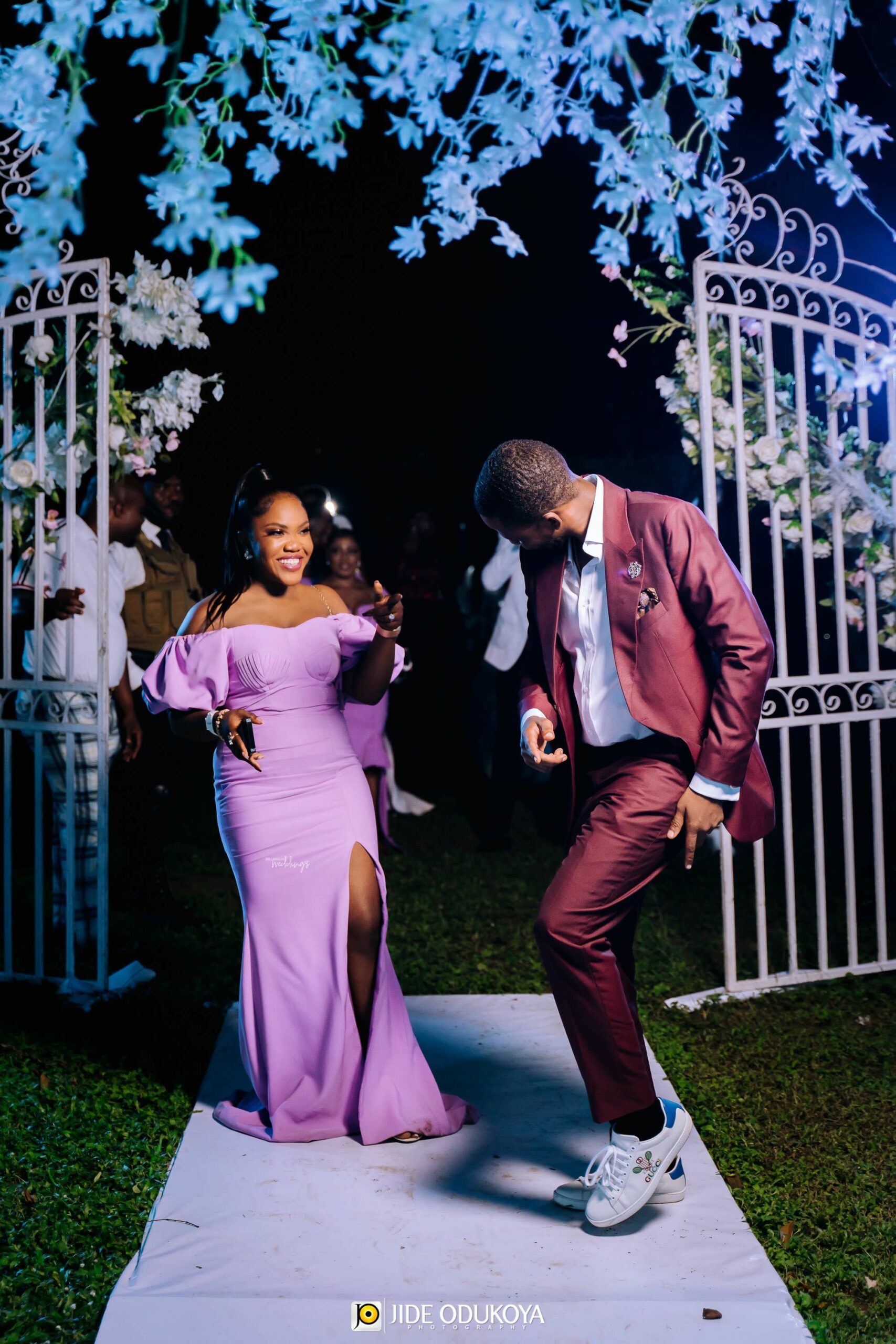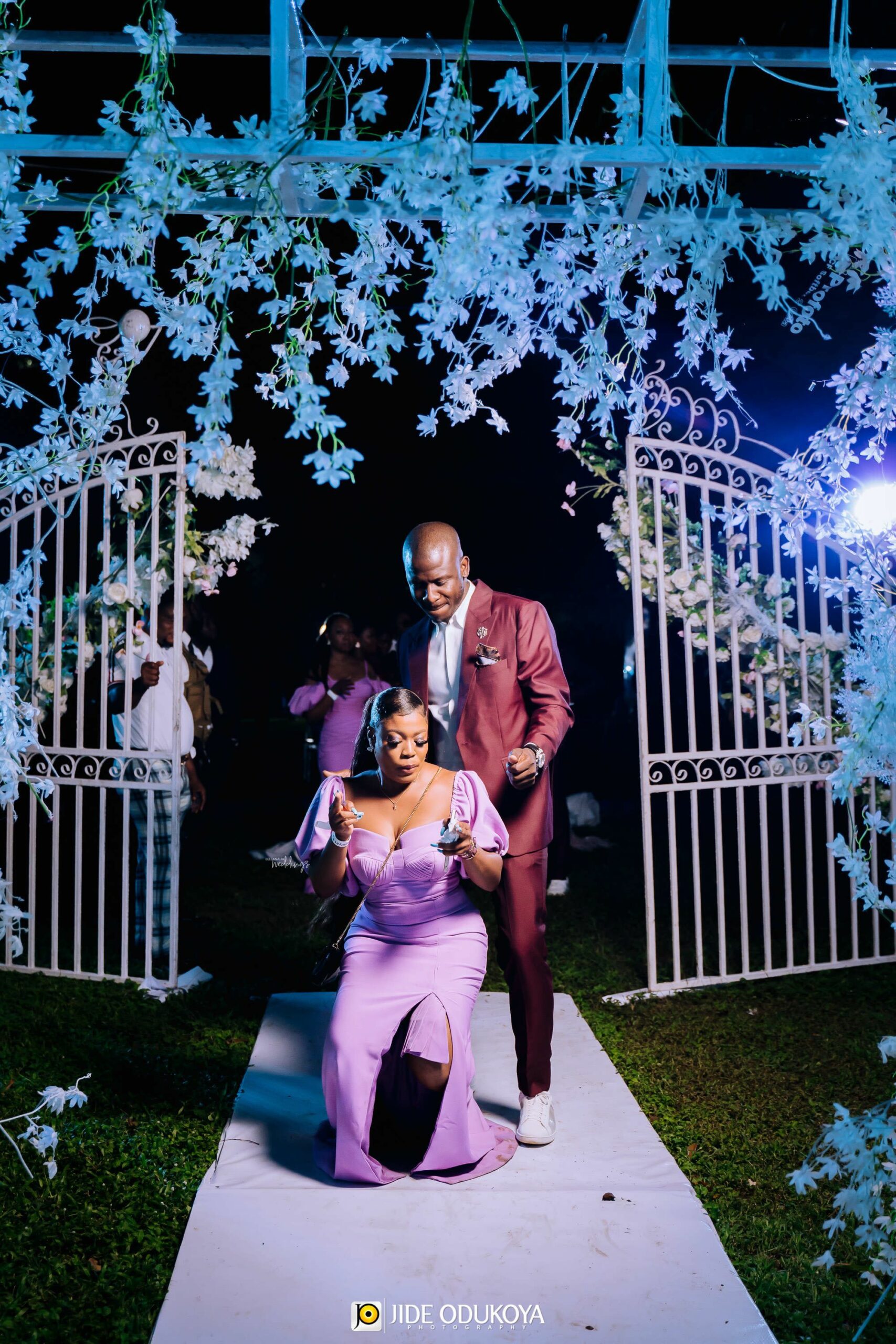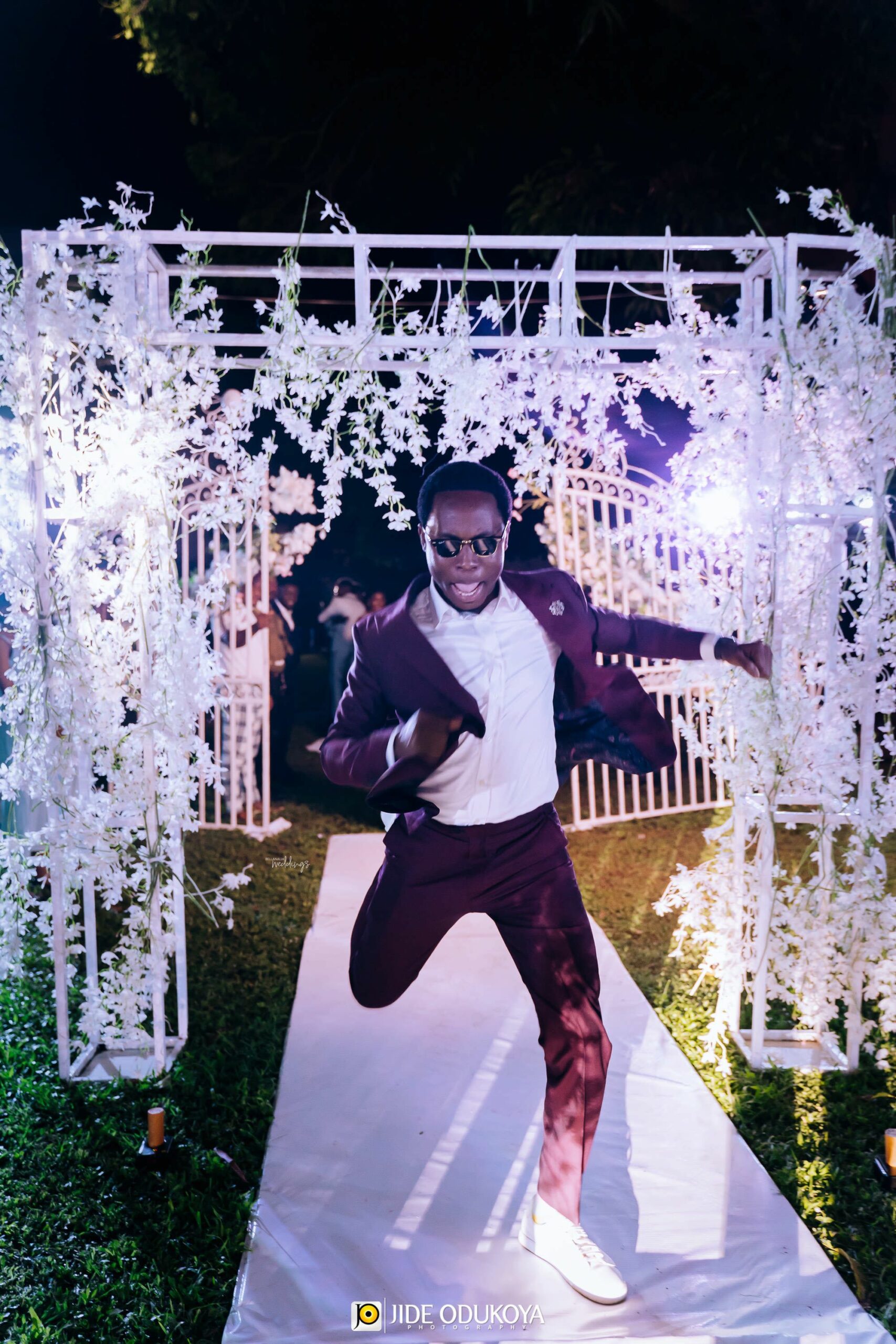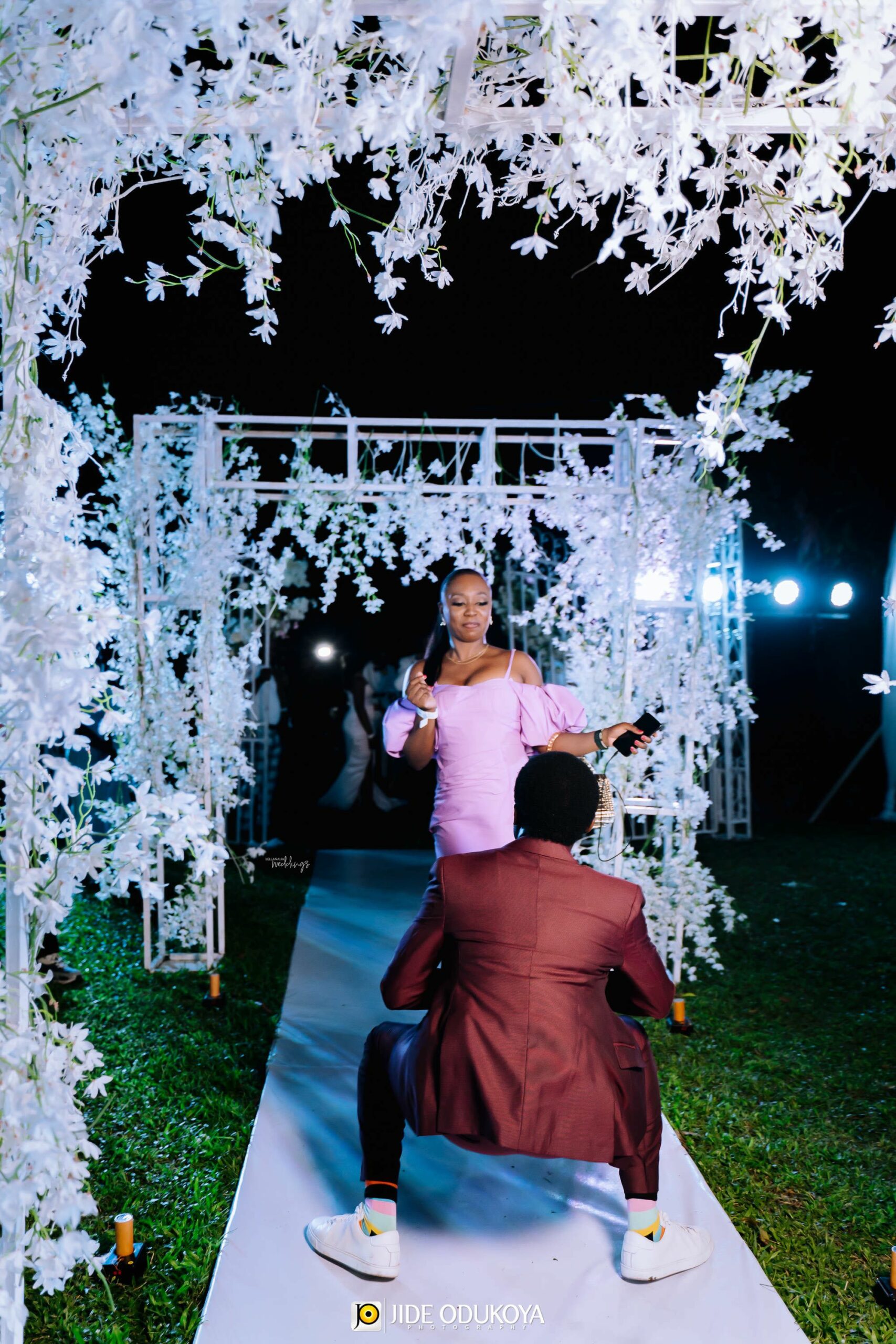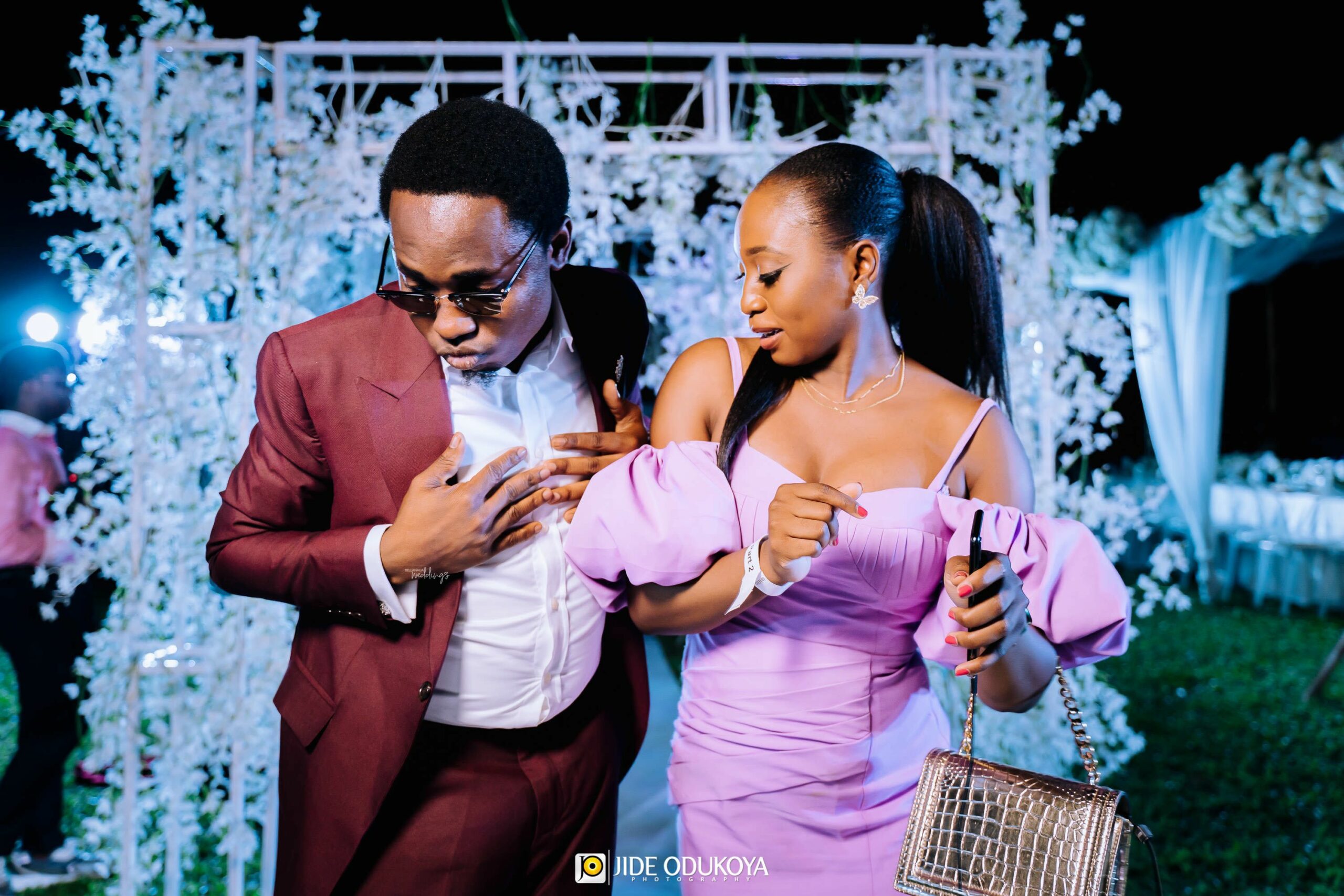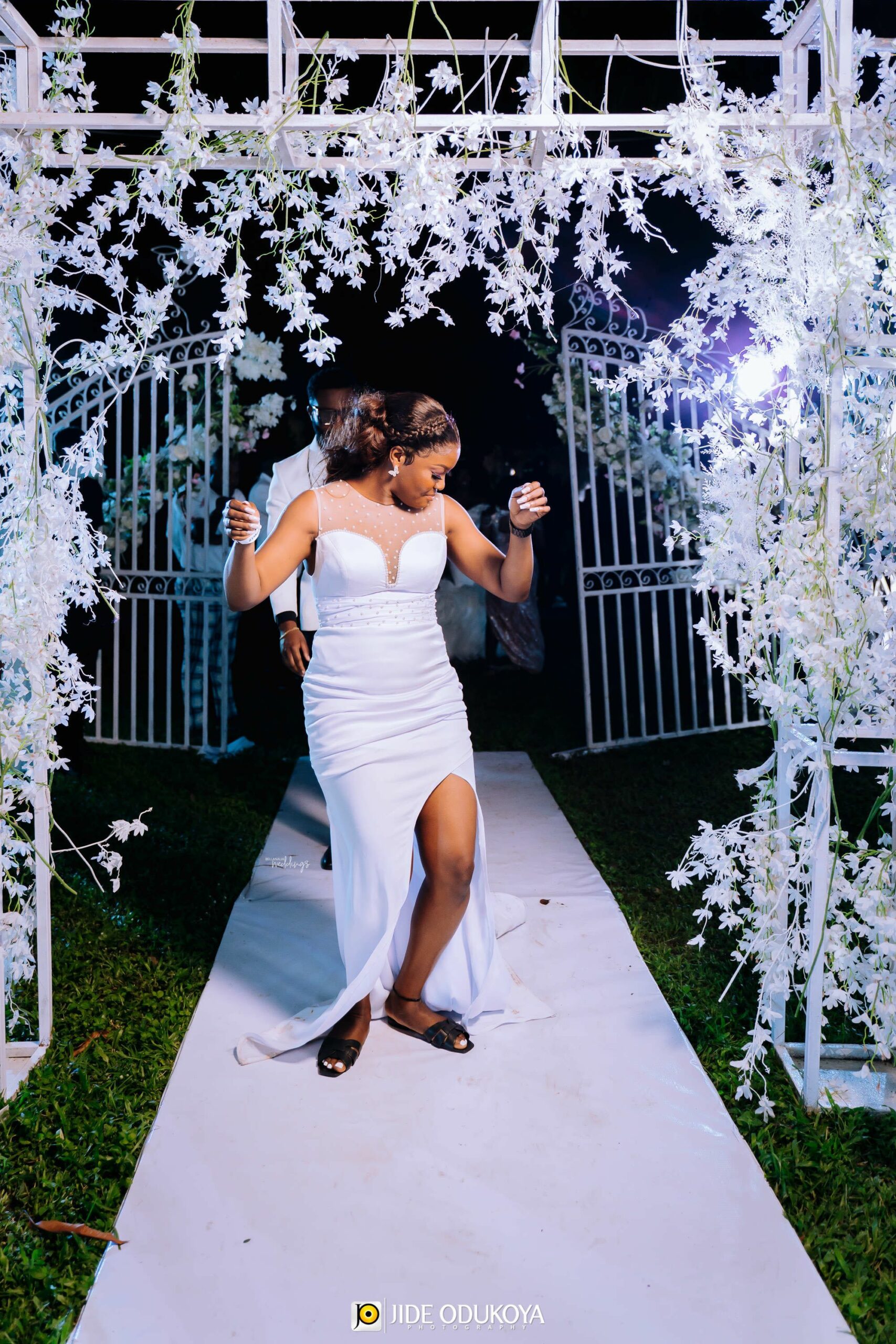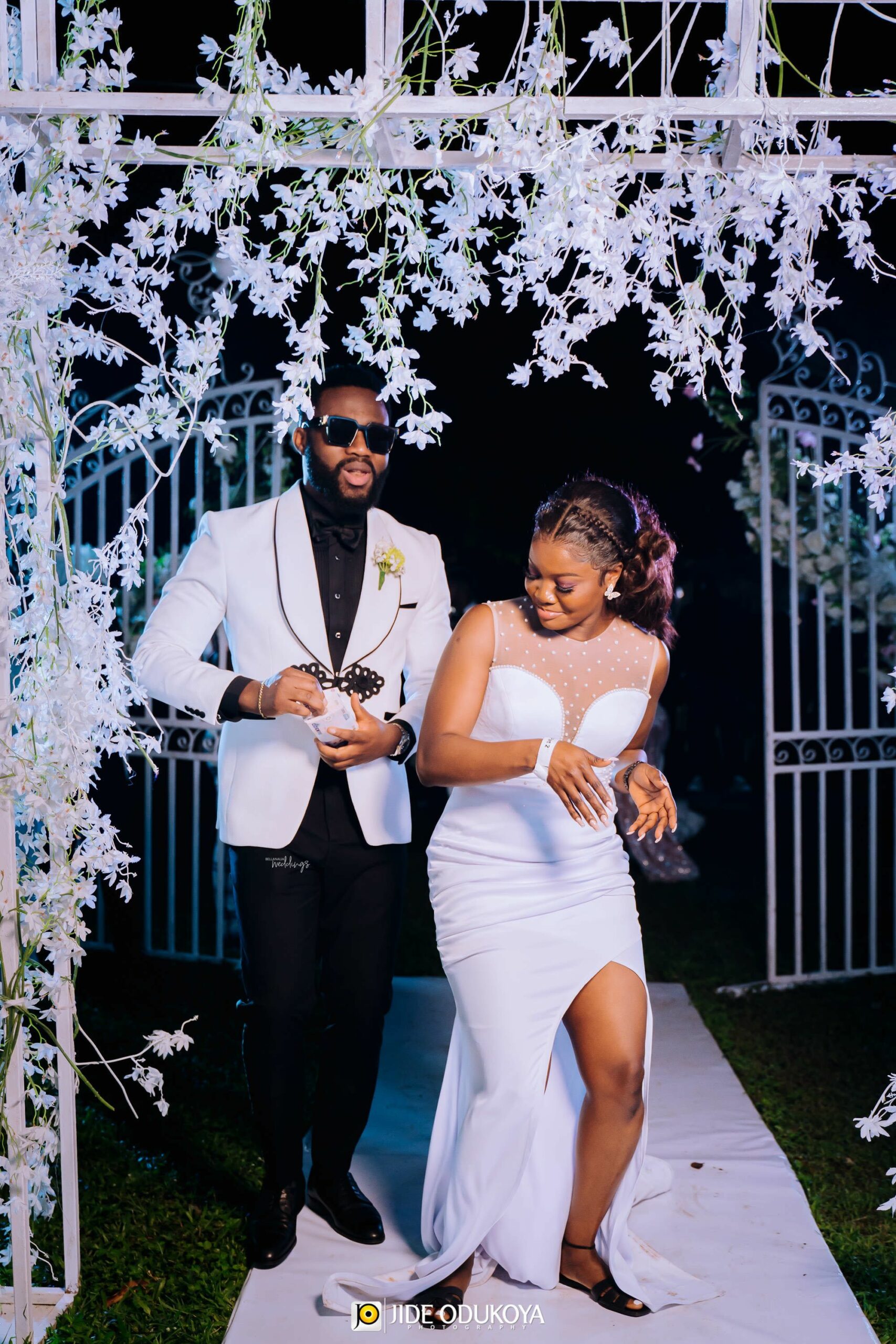 Now welcome the lovebirds!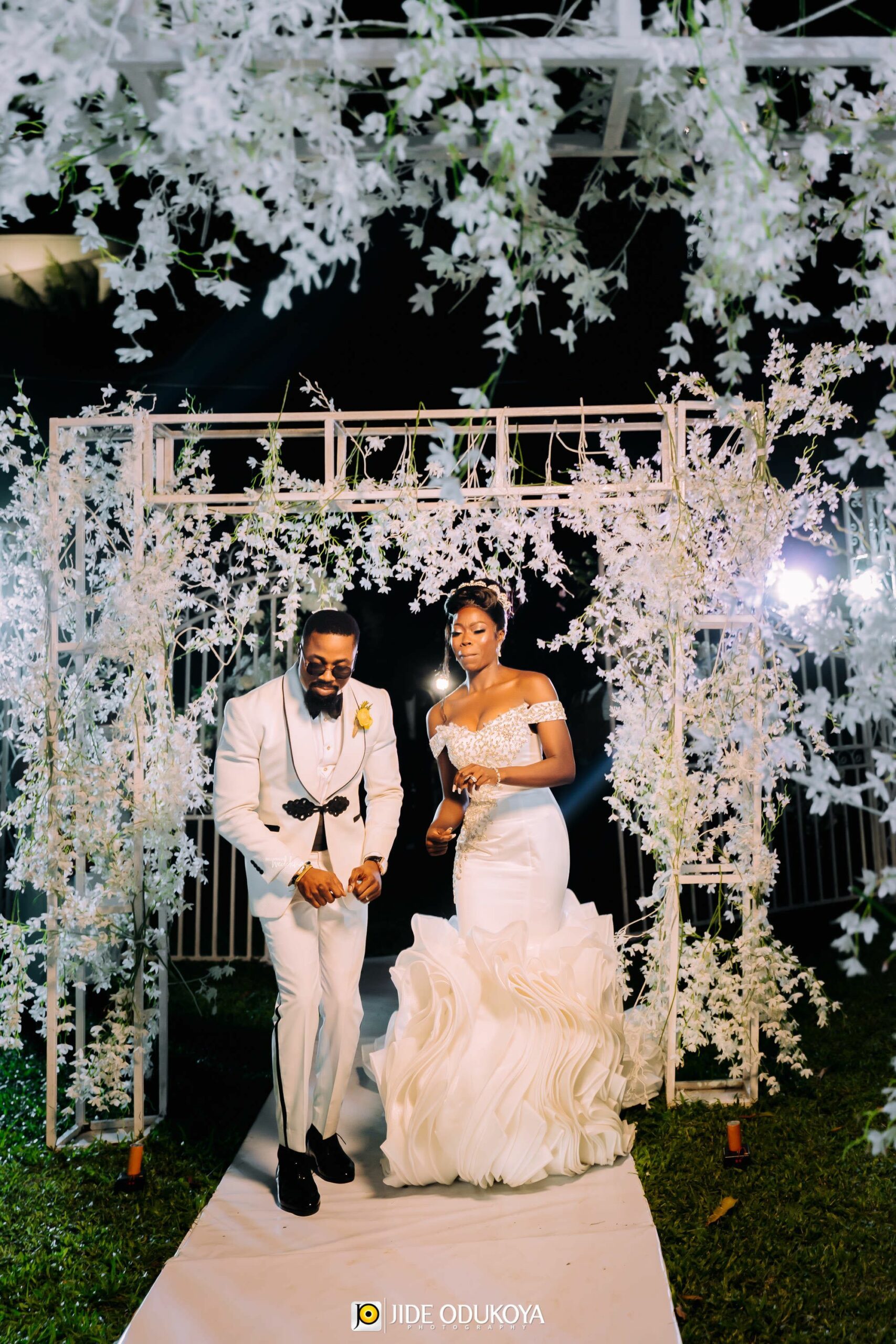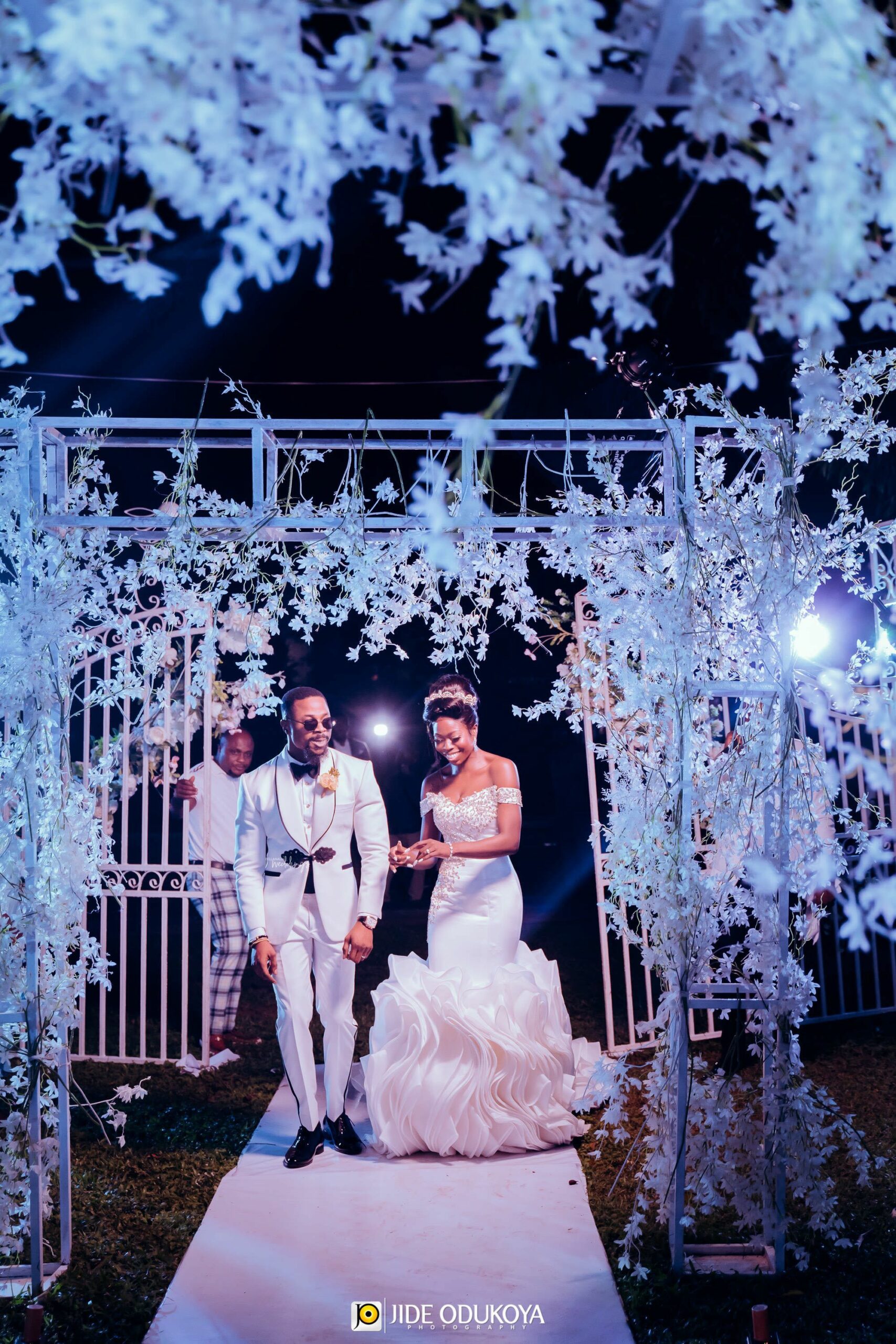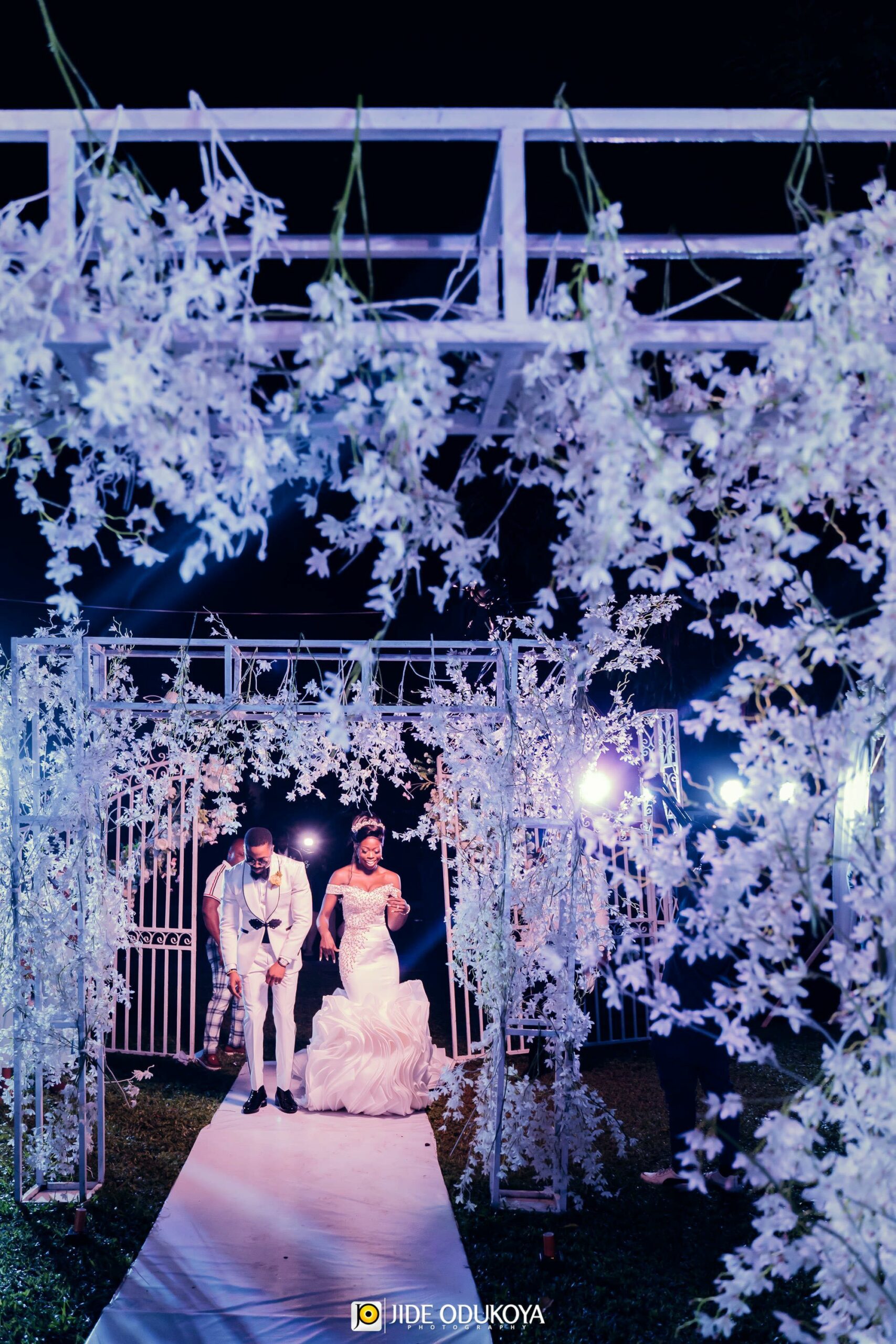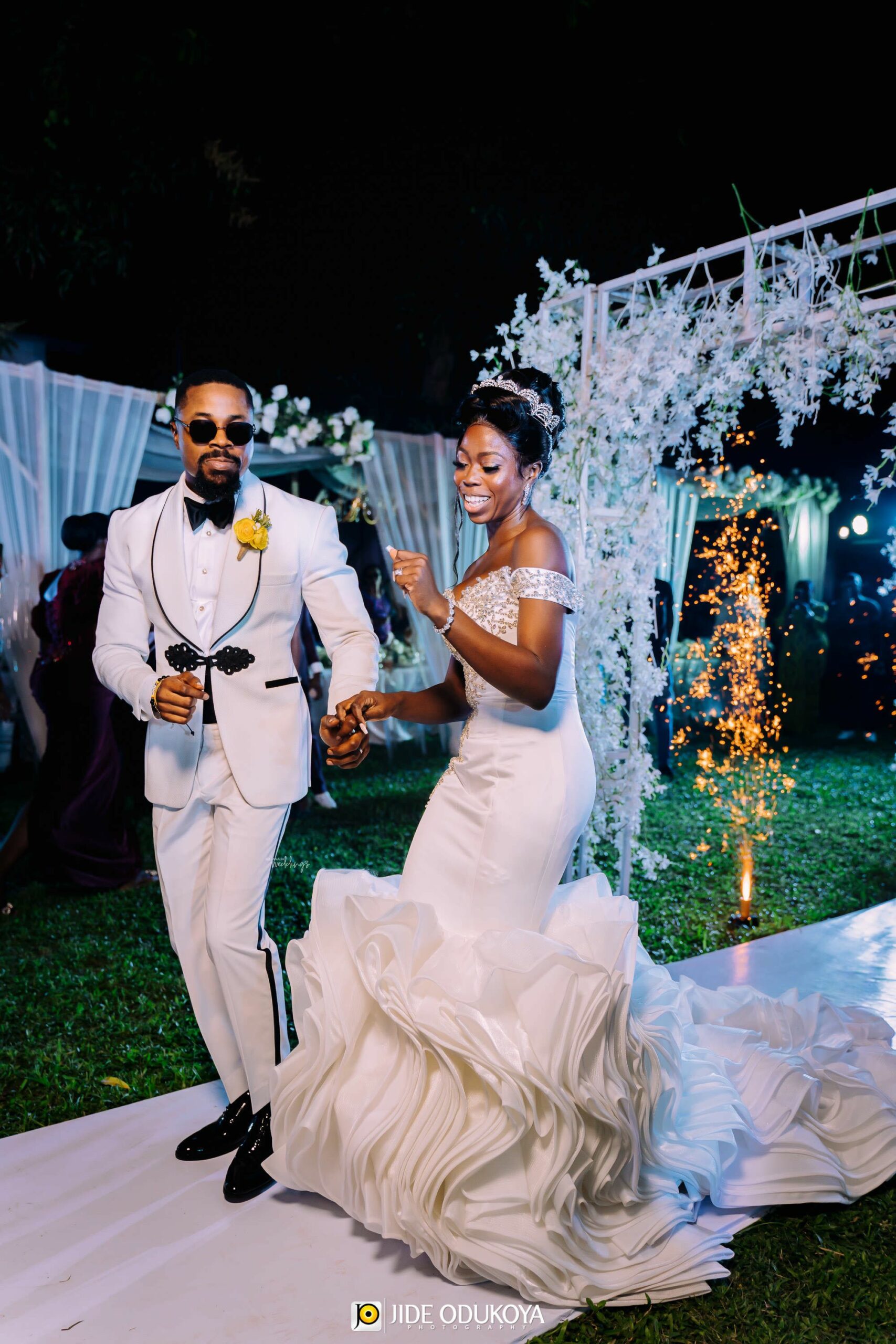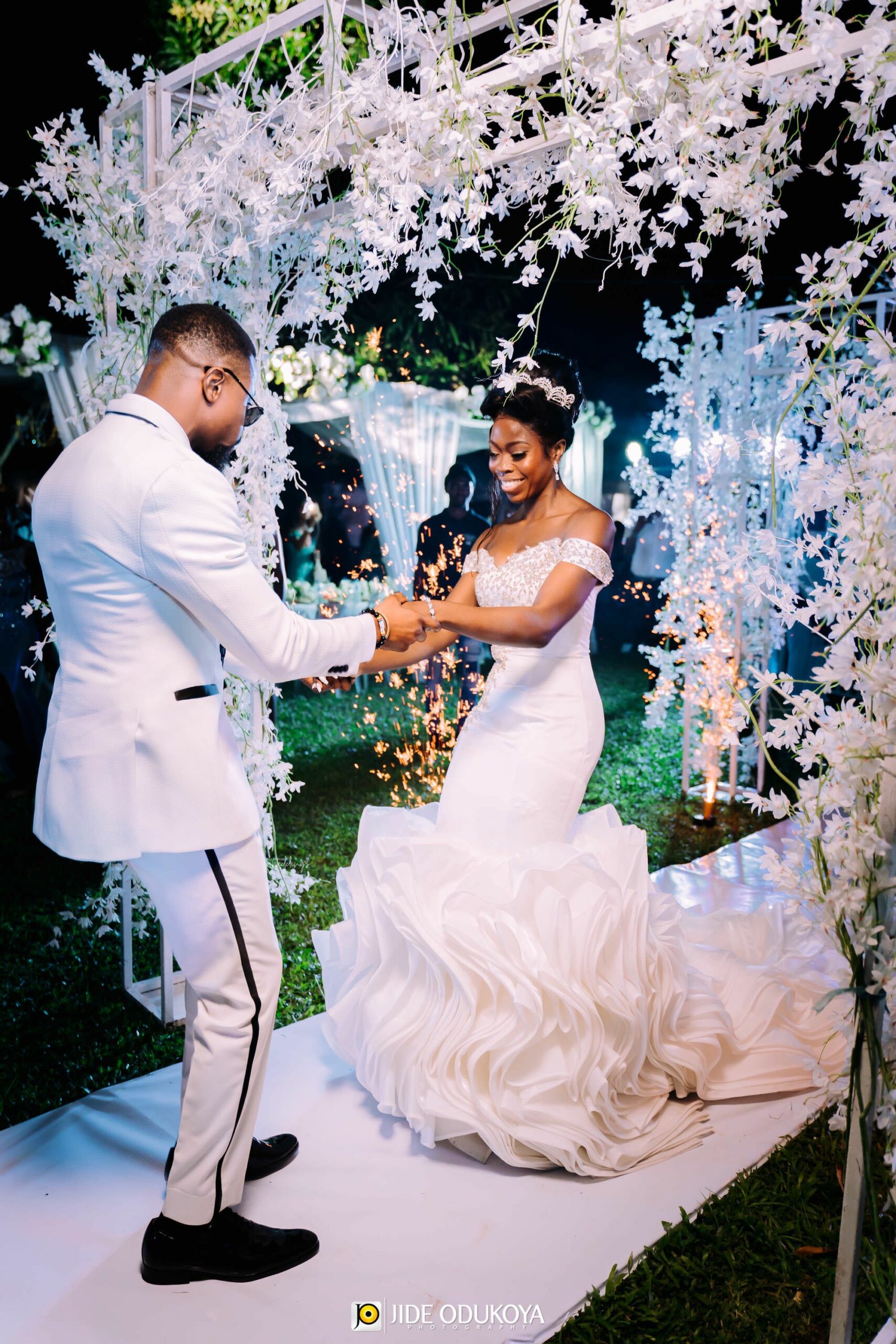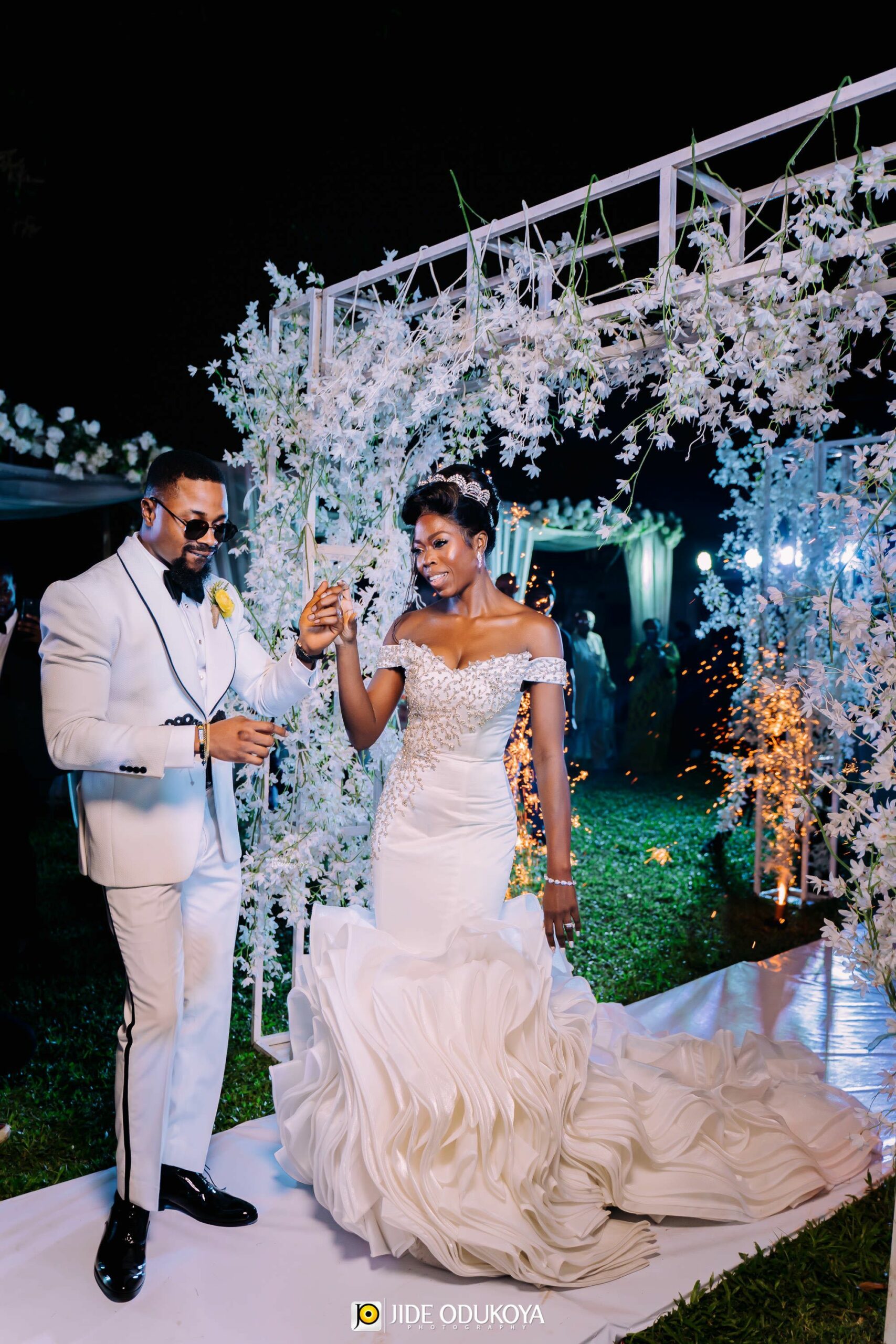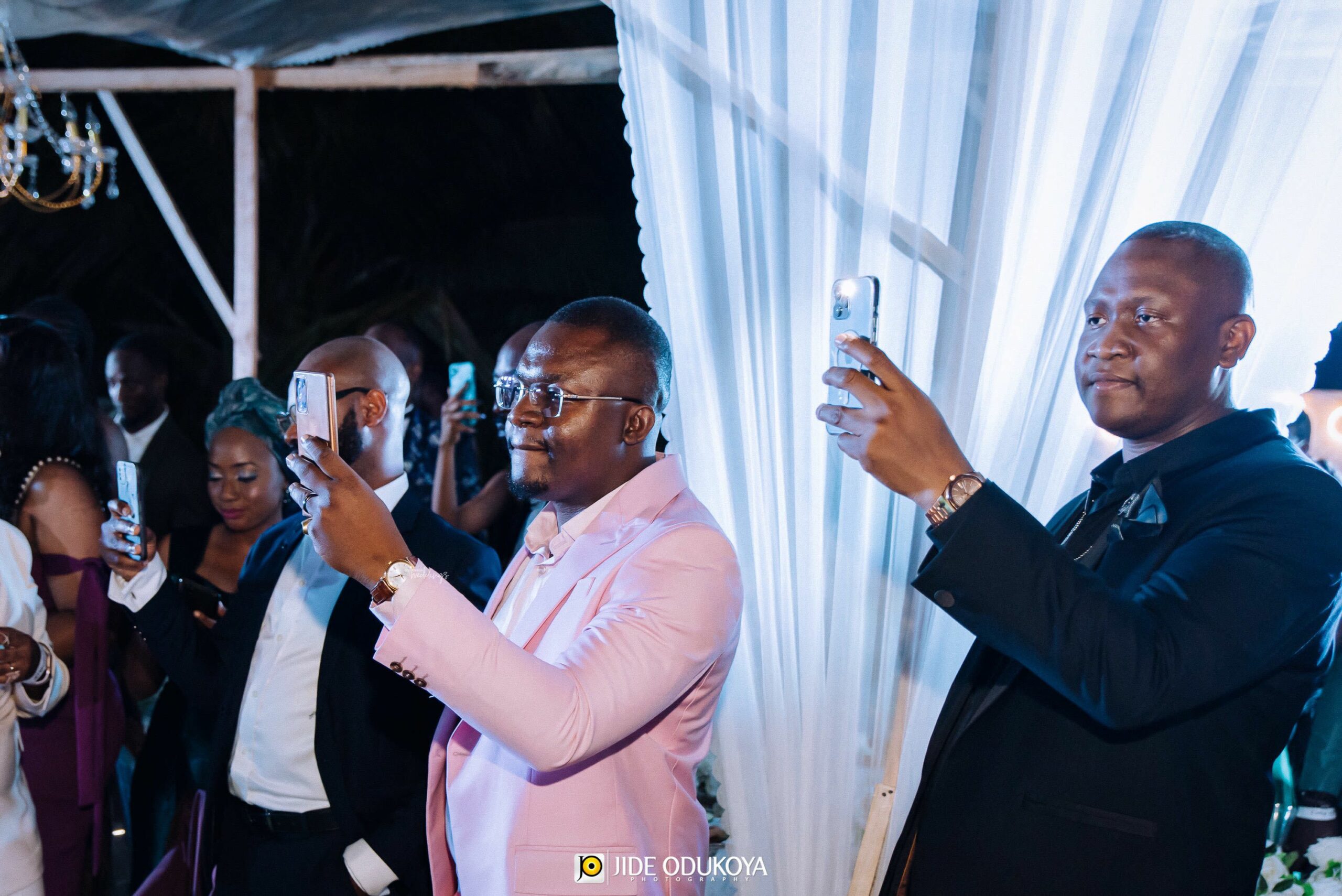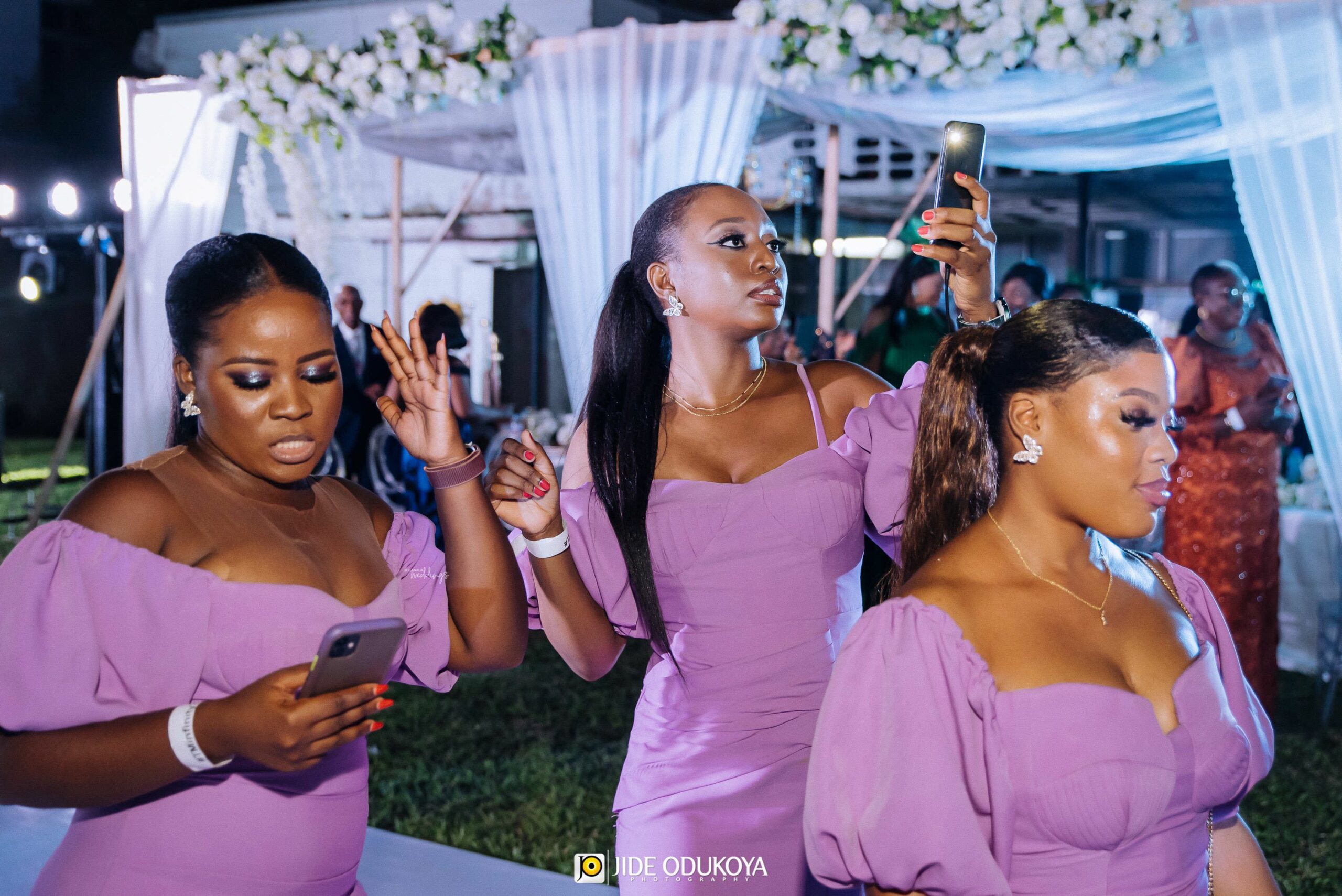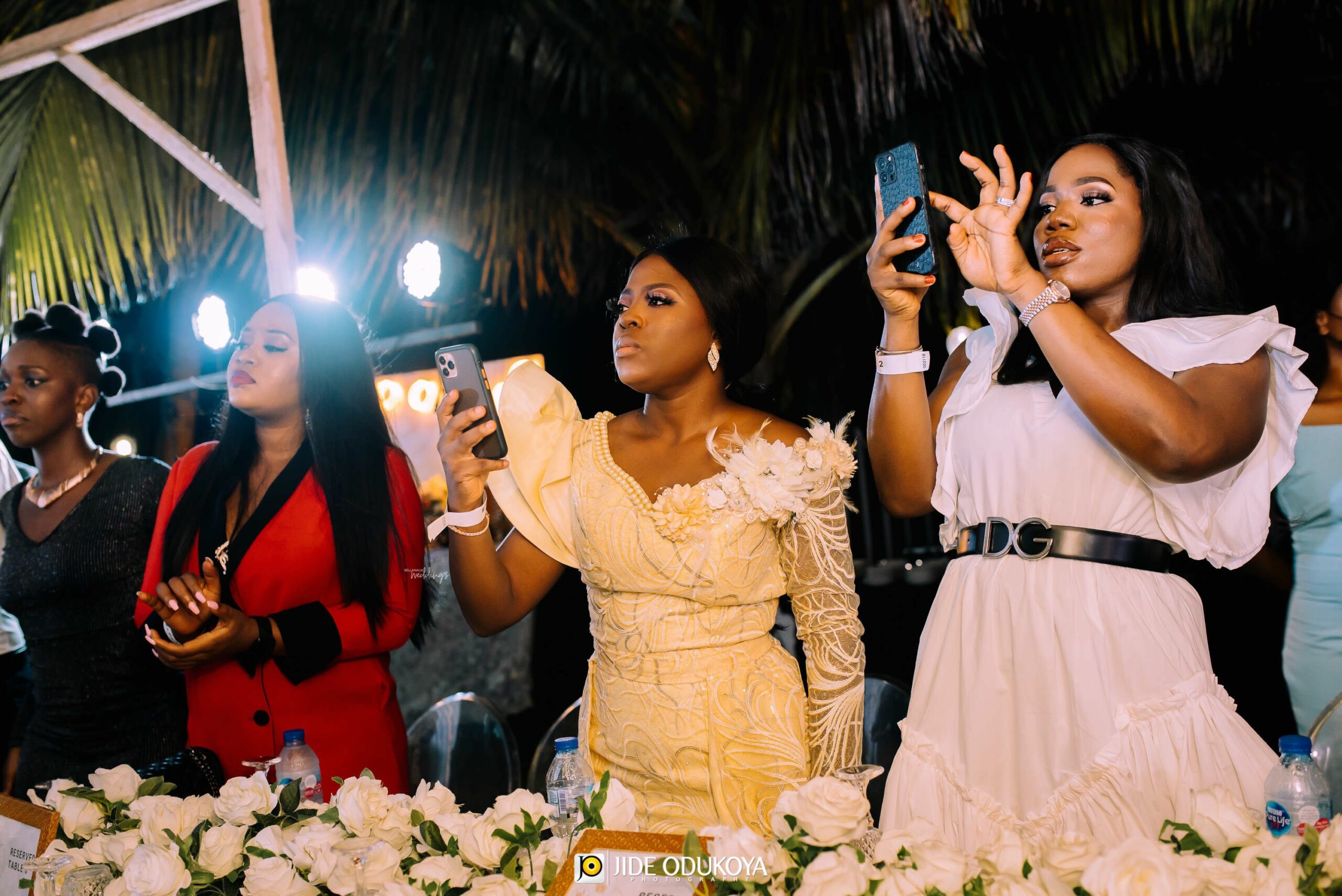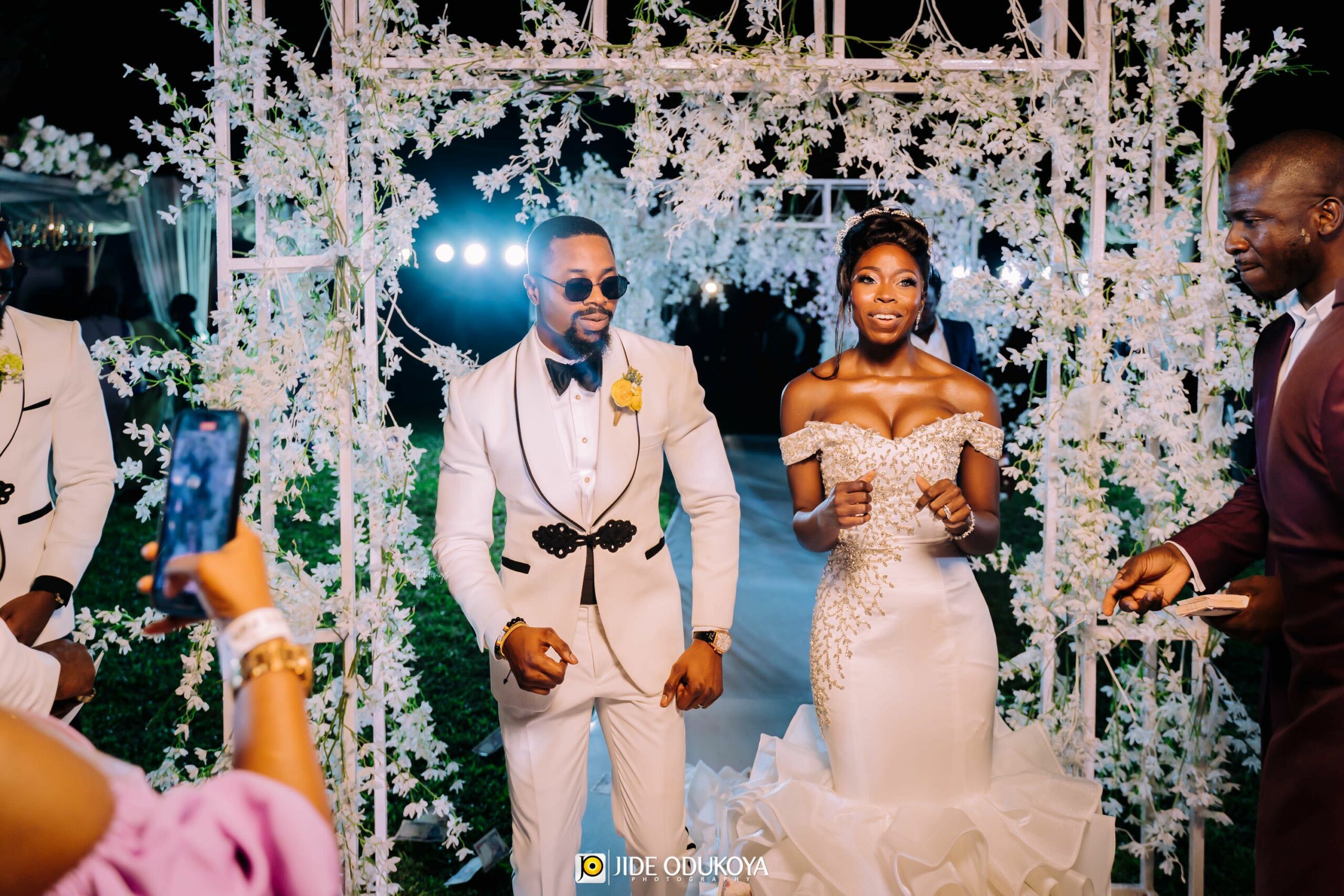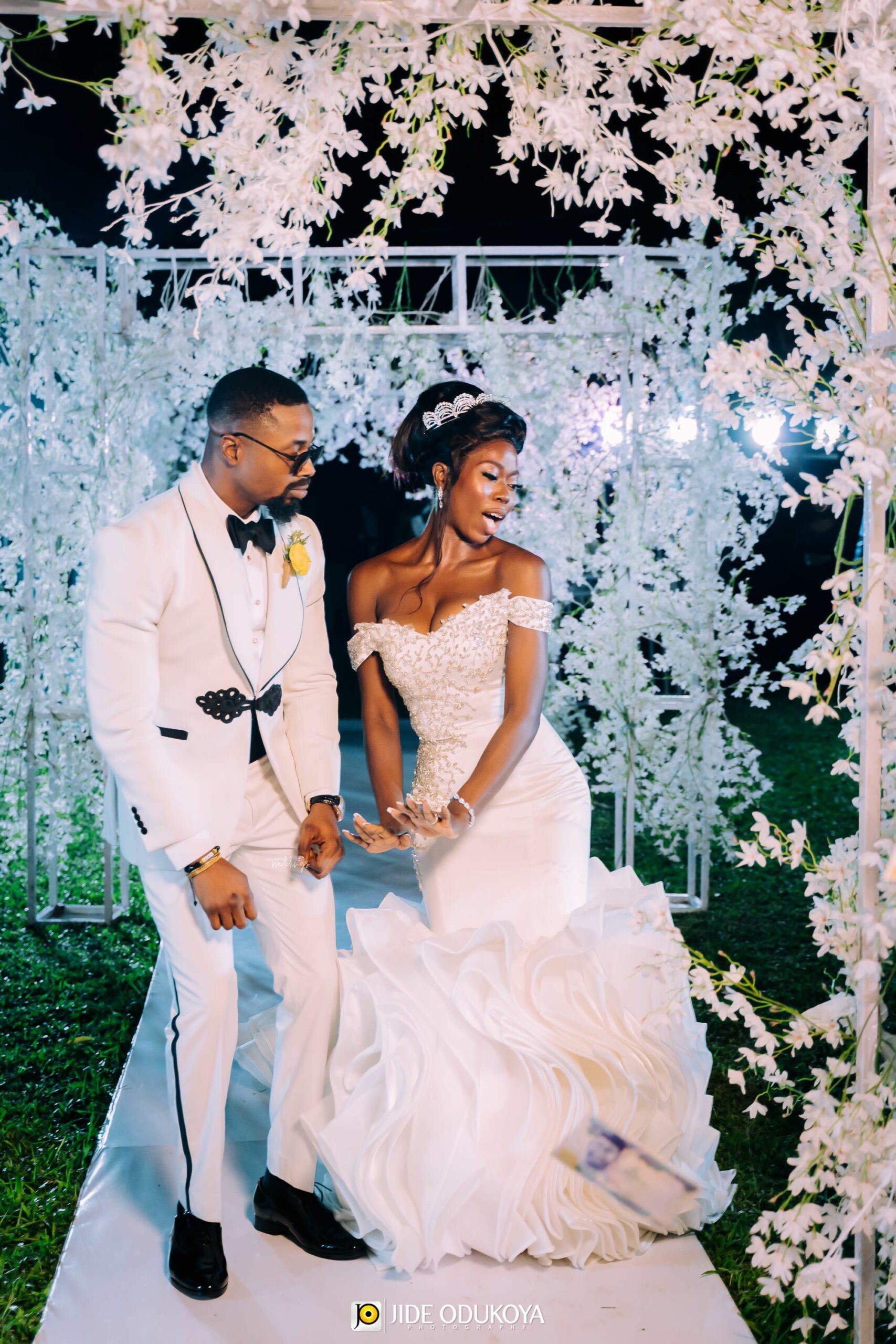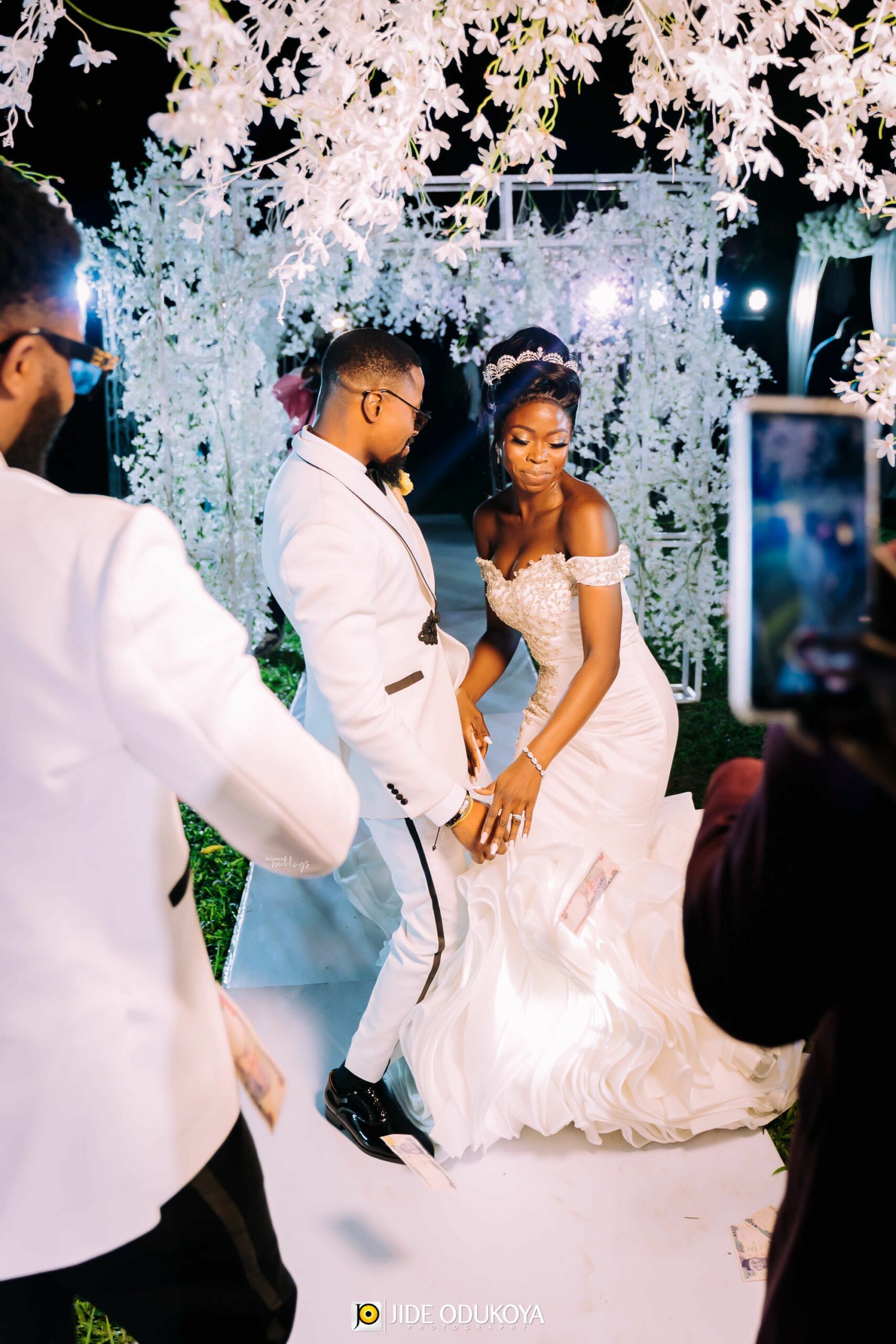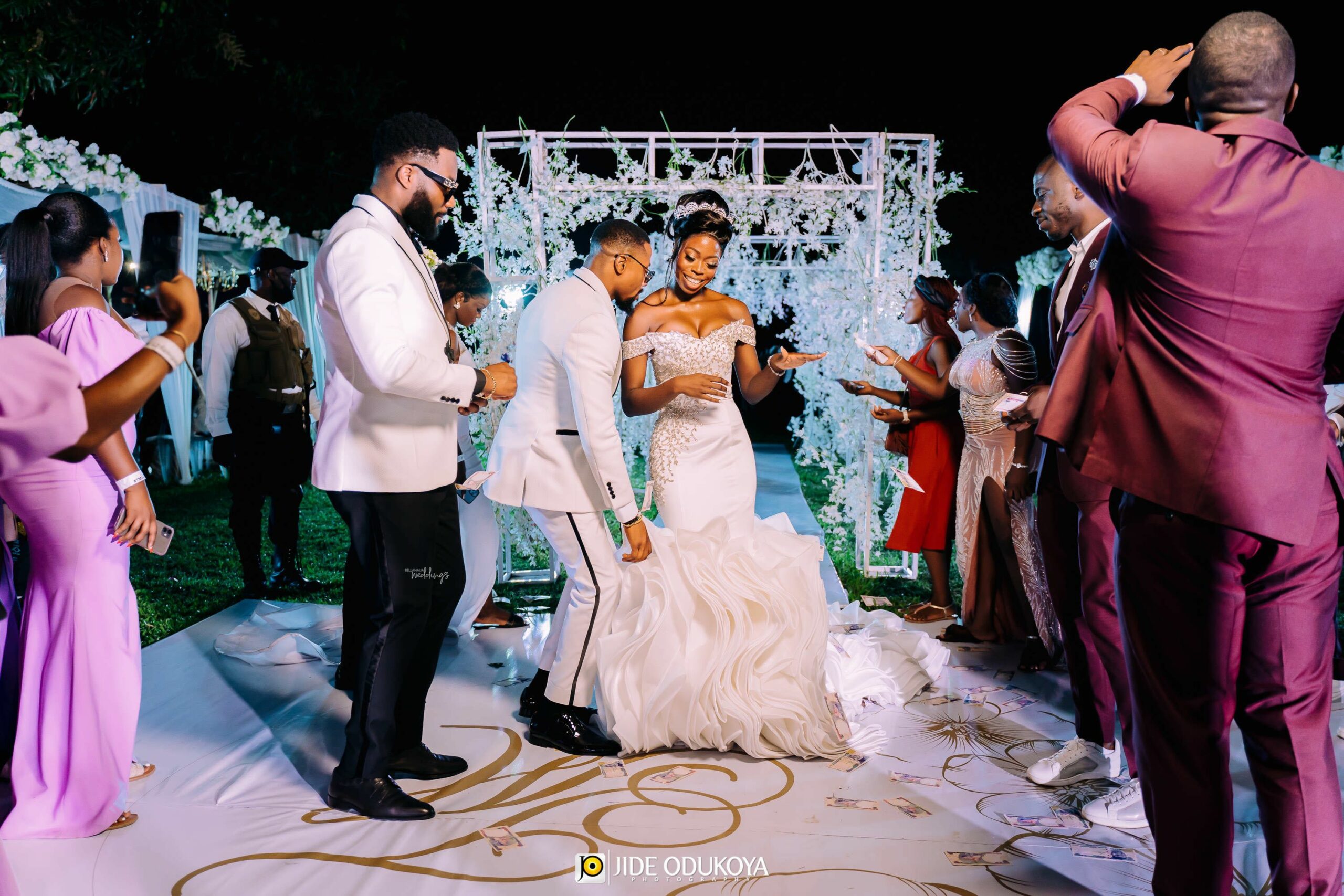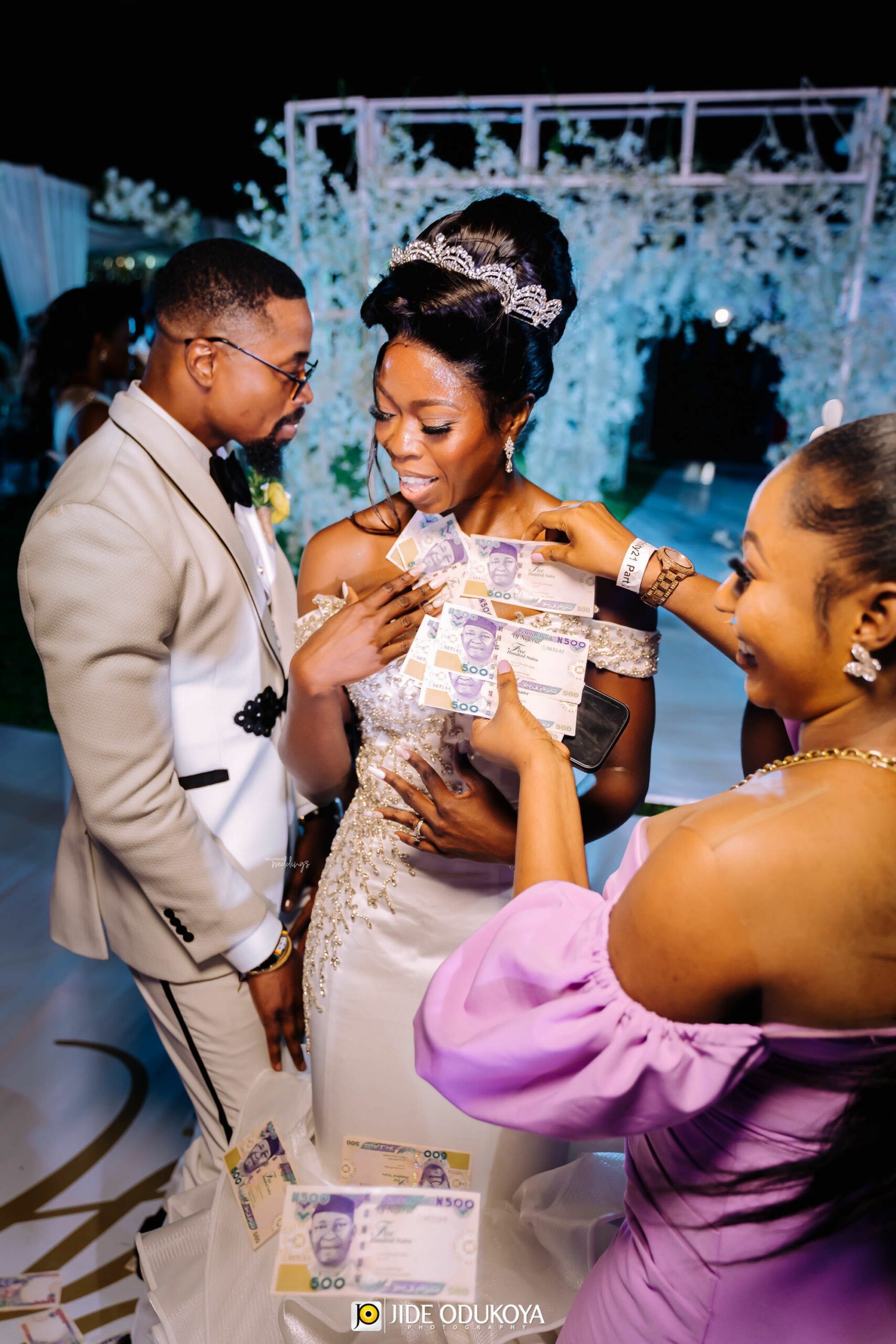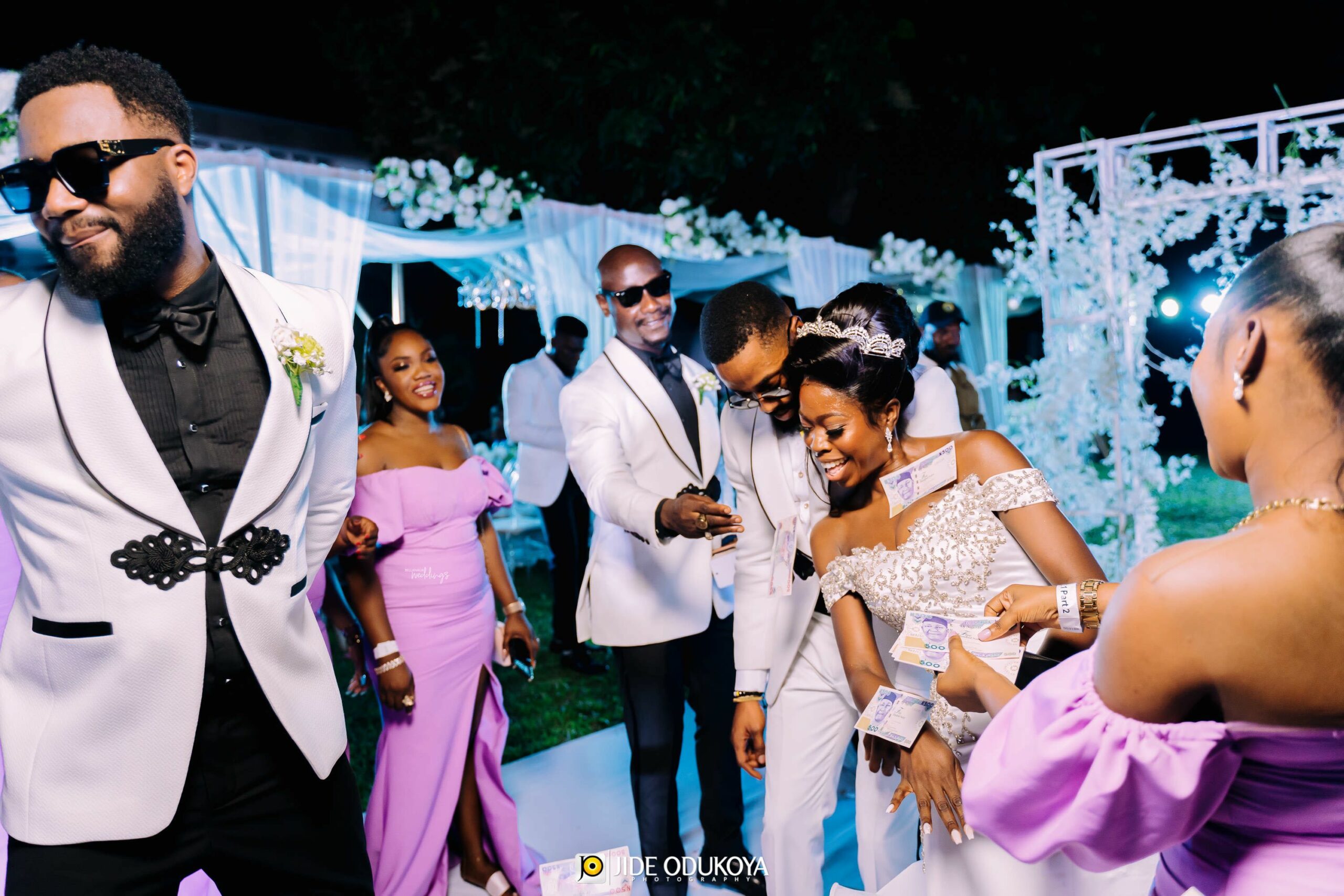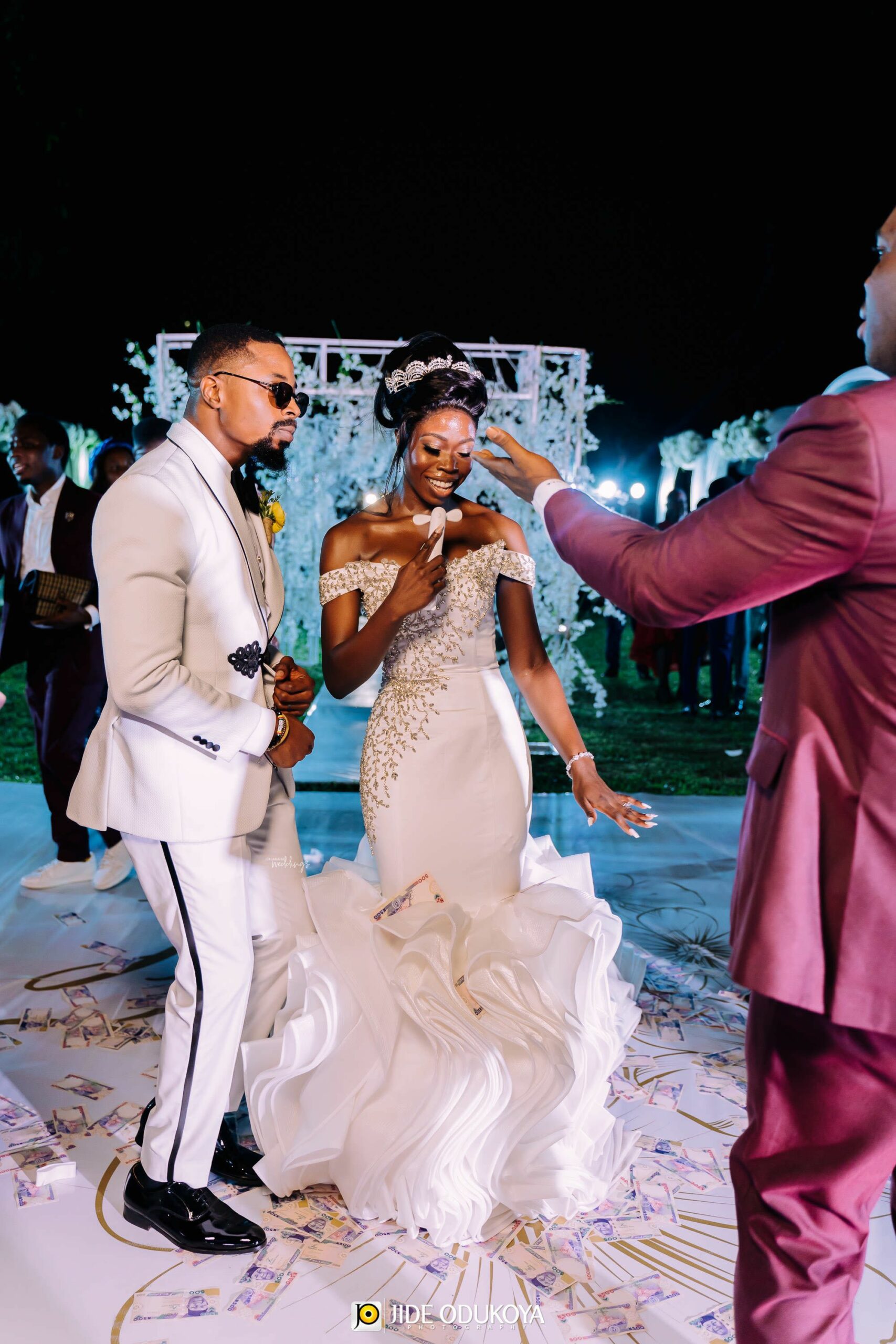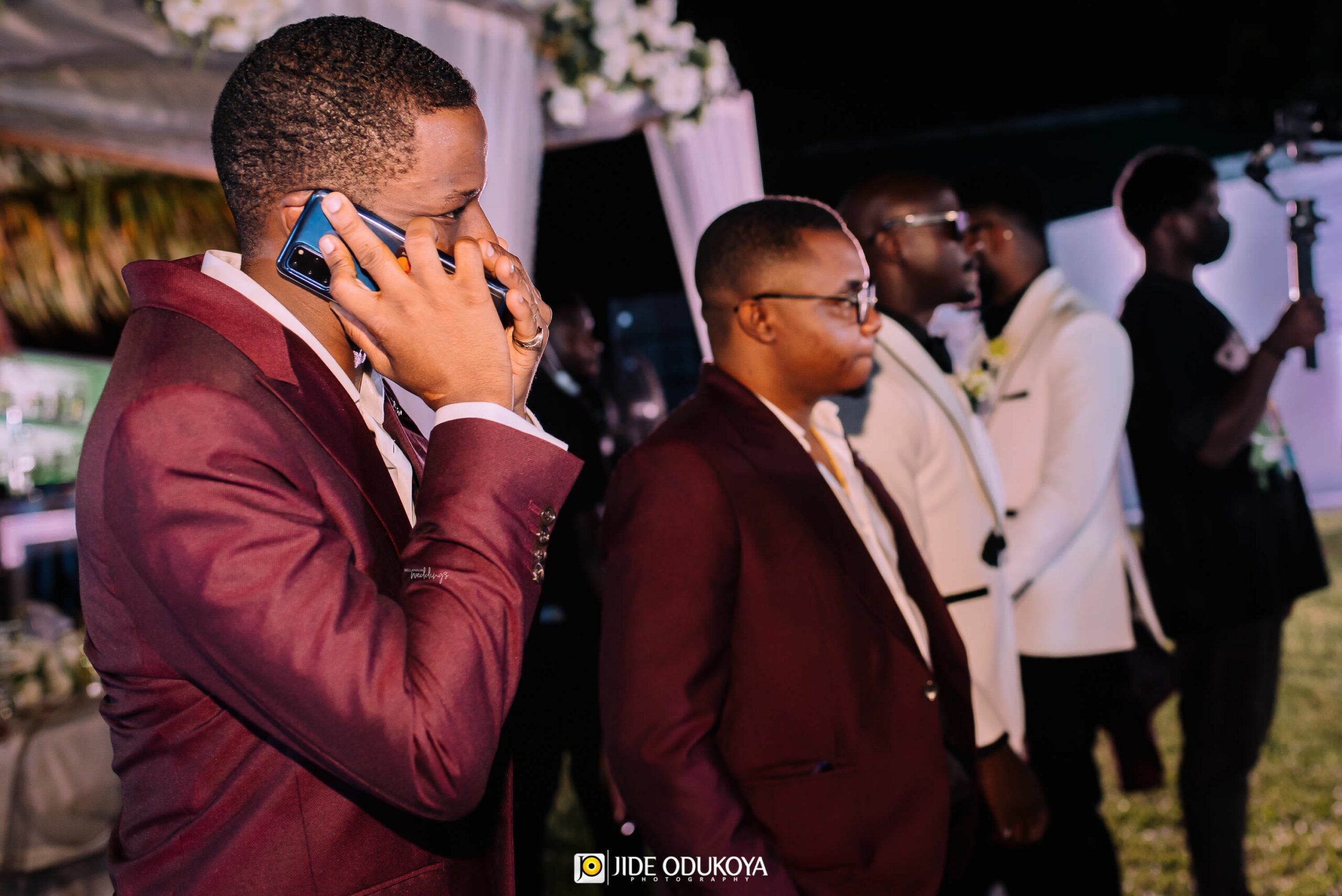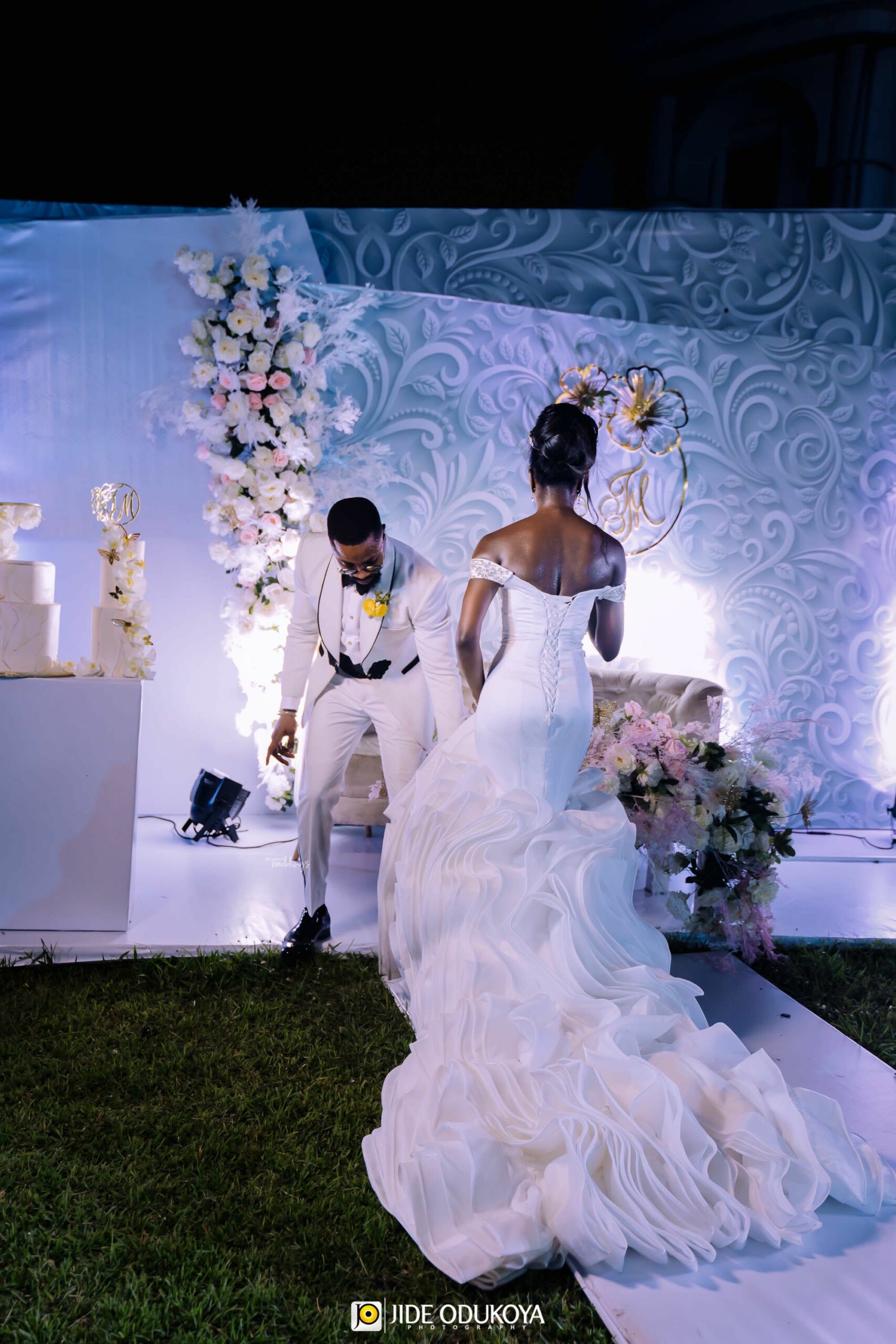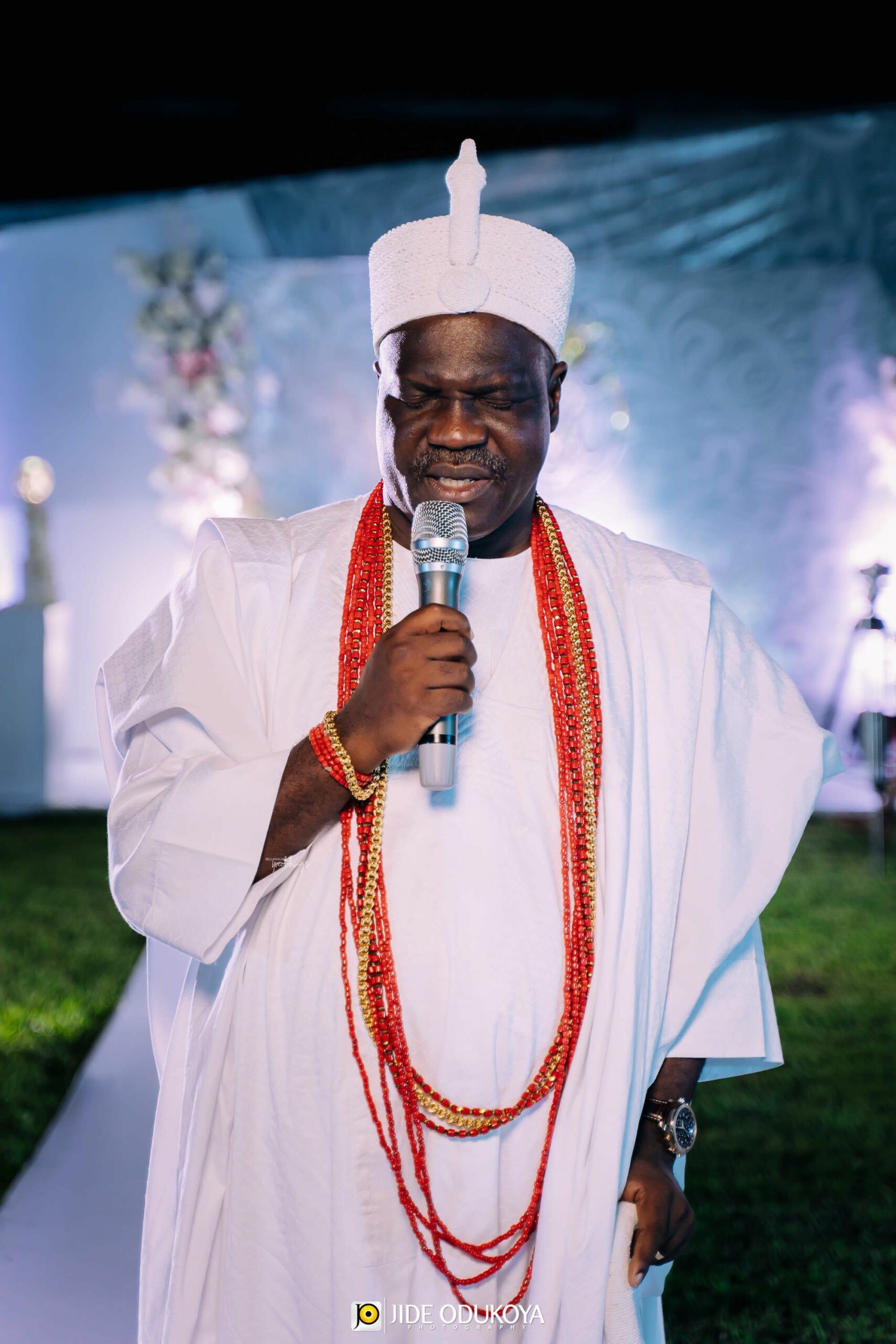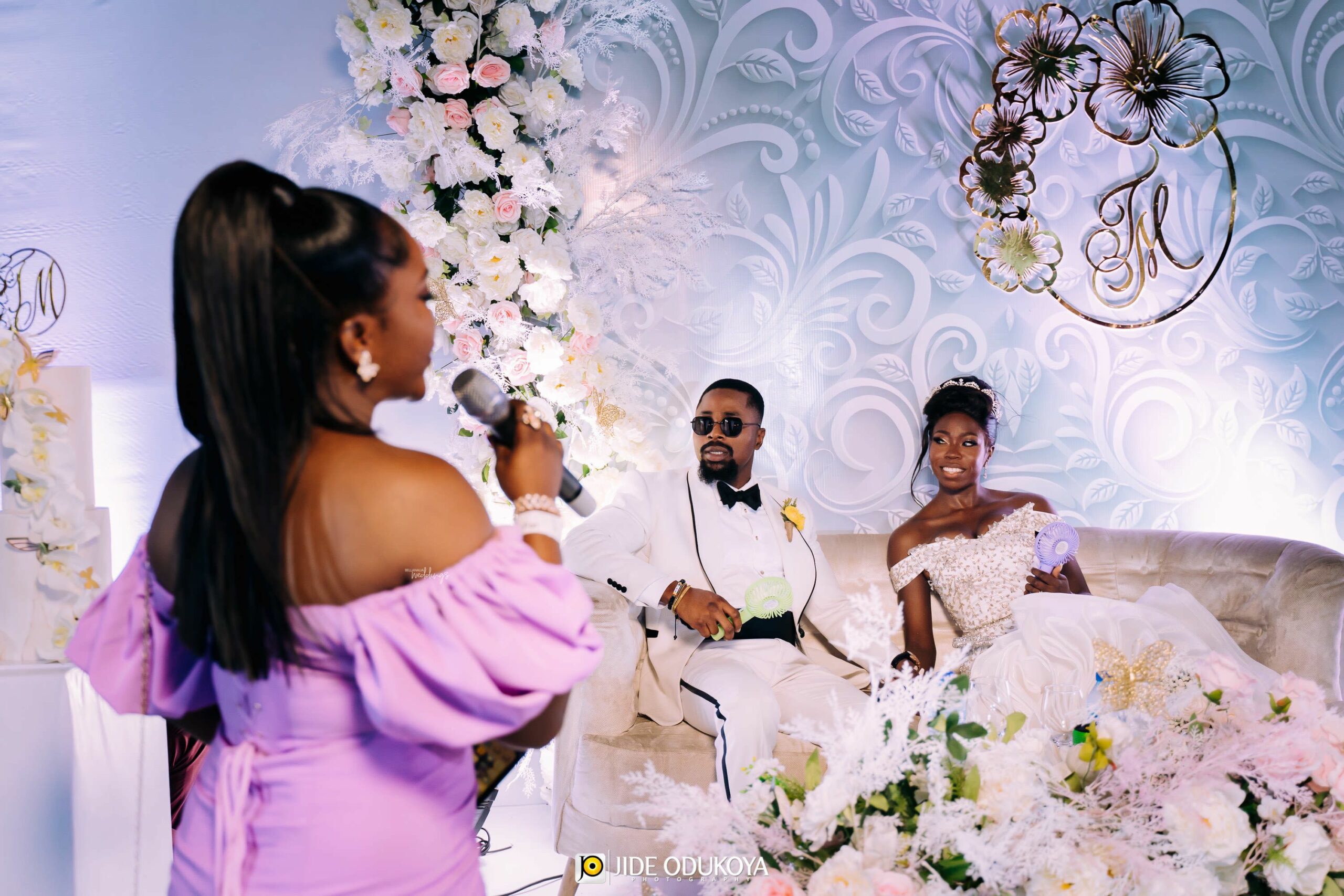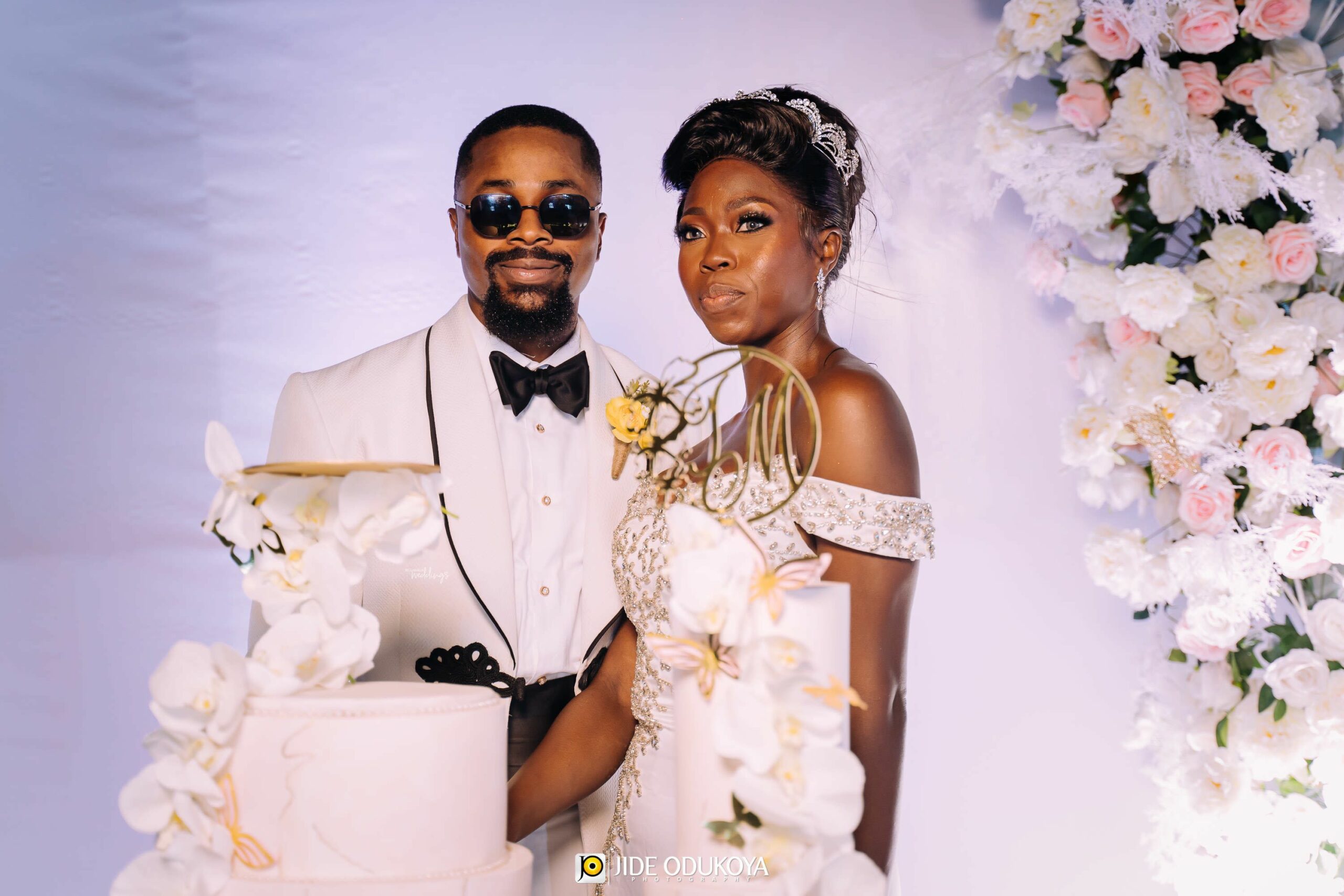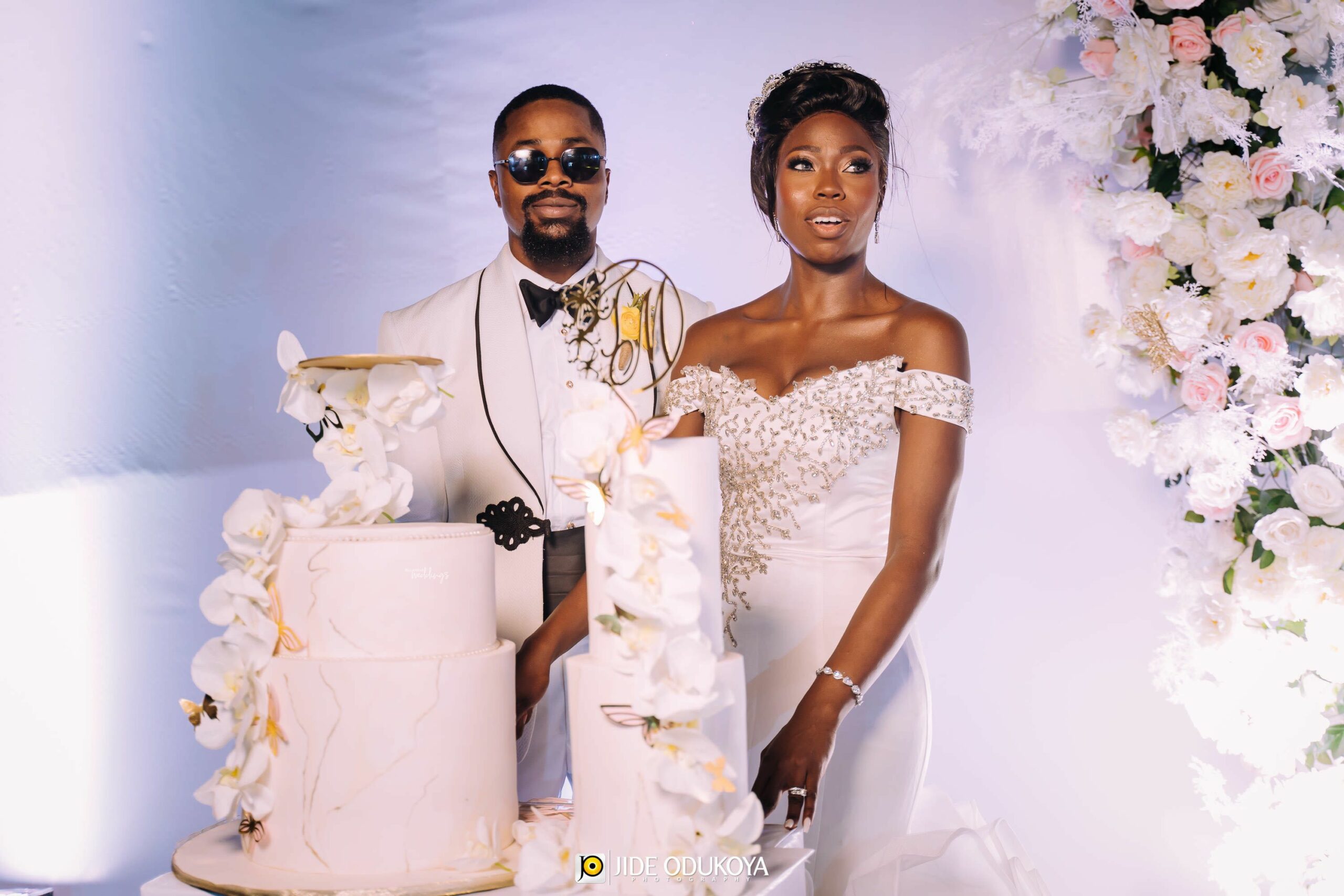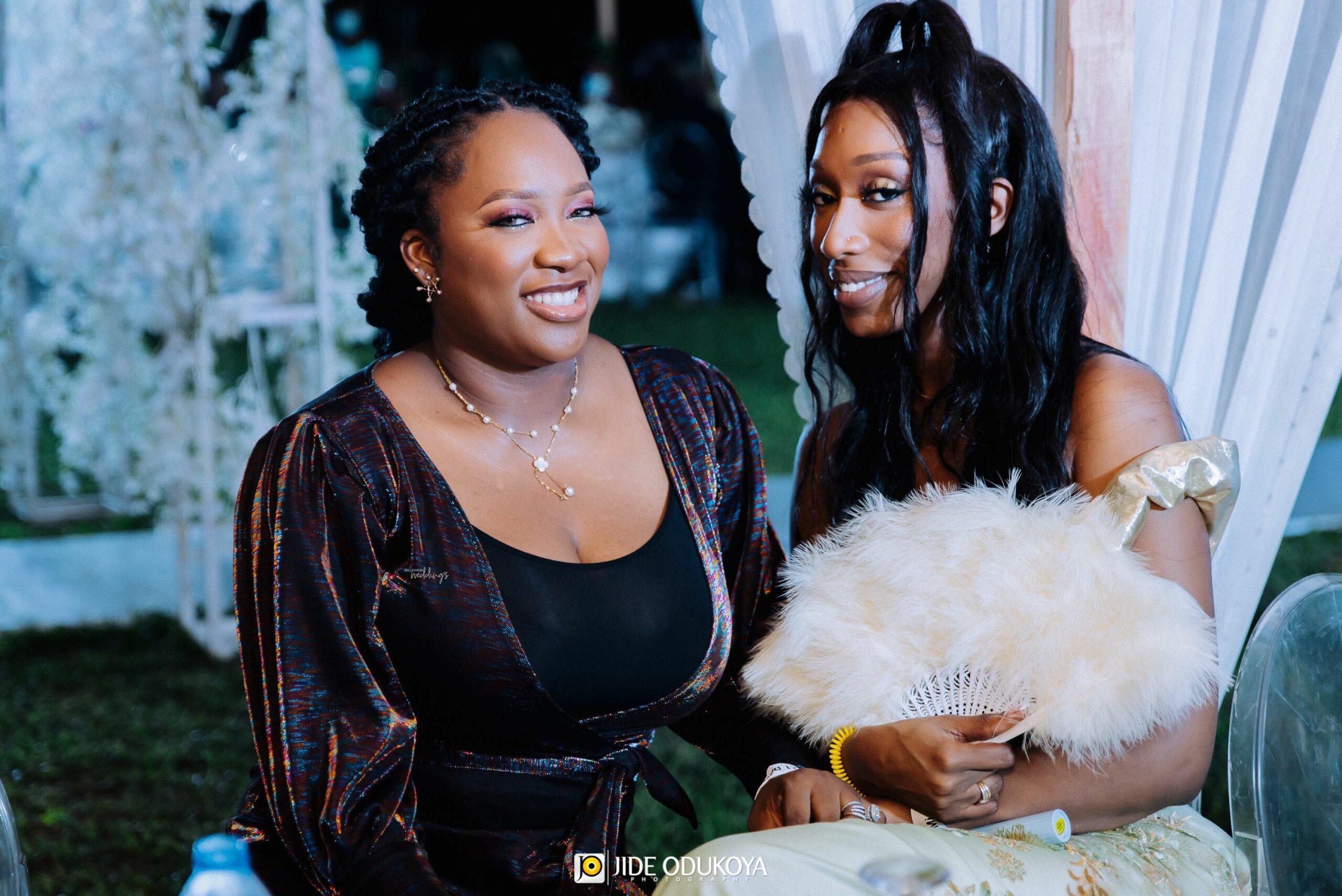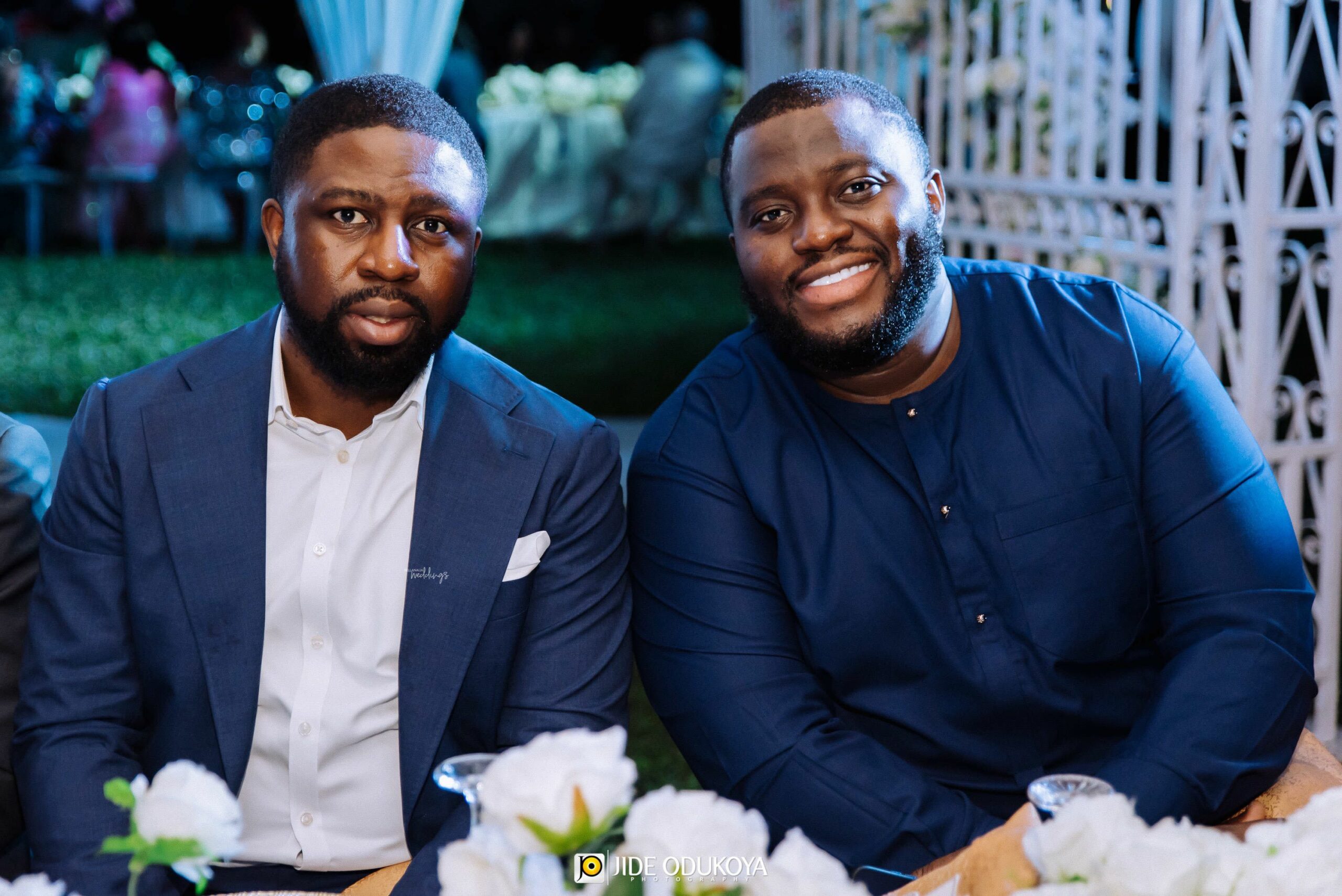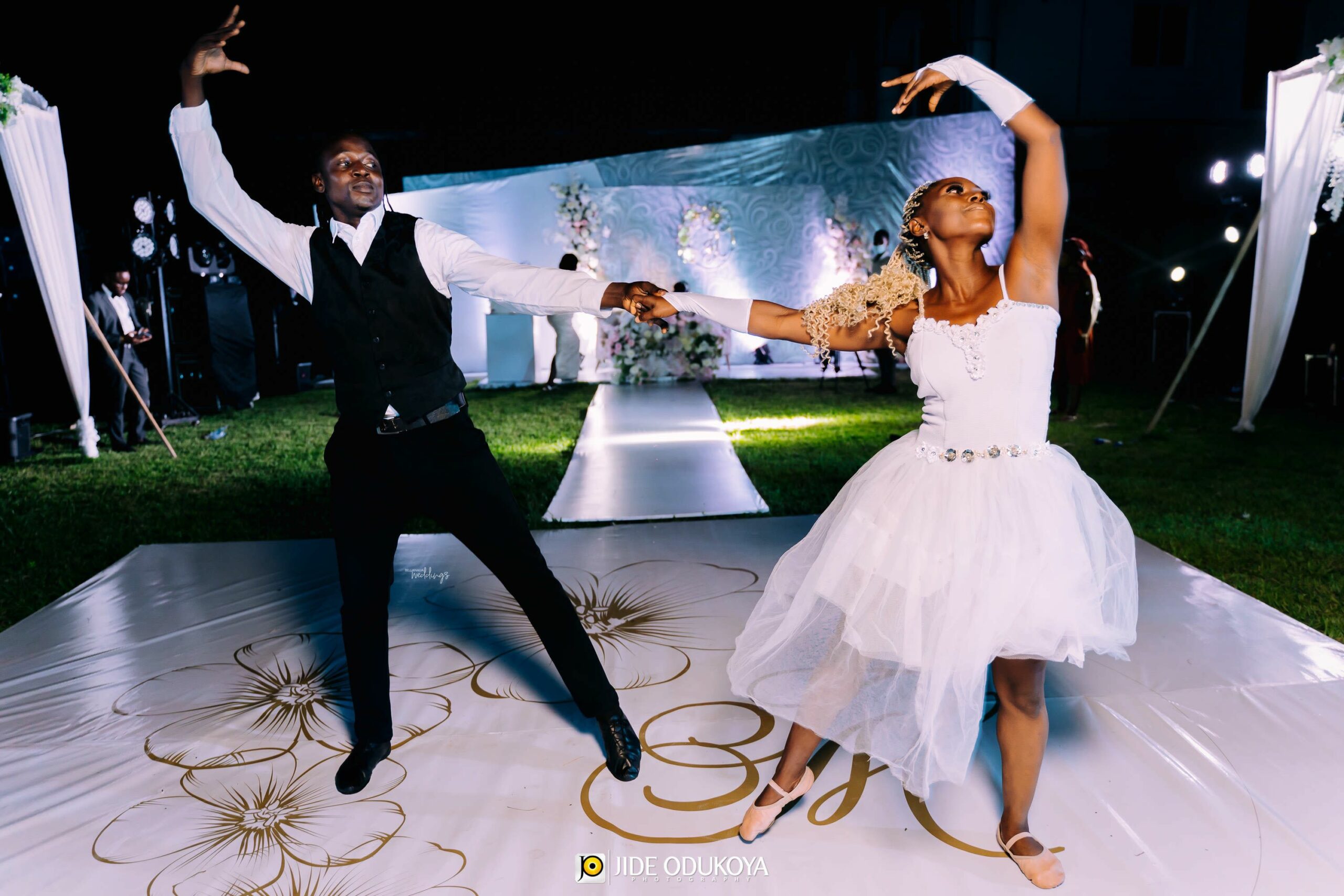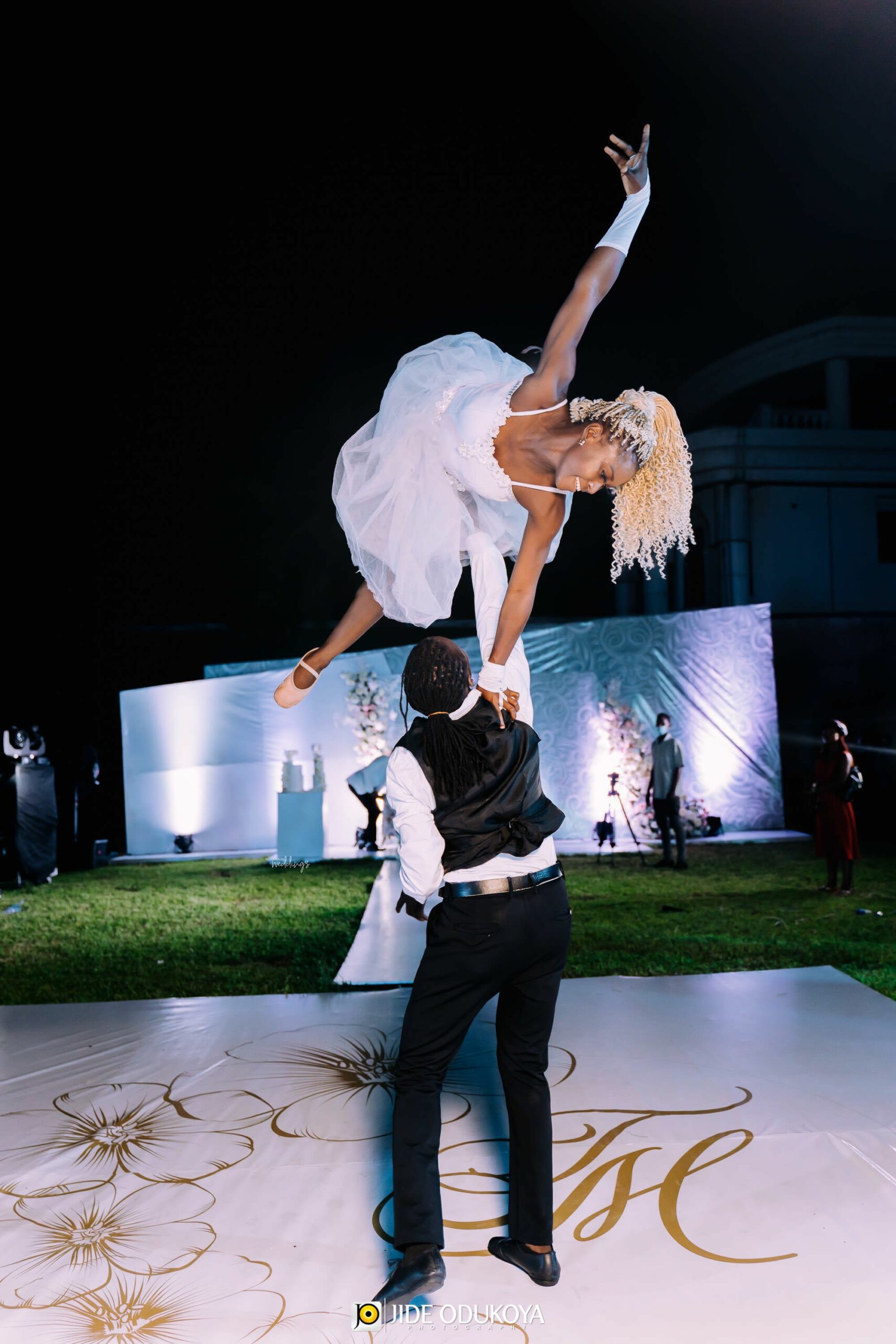 Daddy and his baby girl…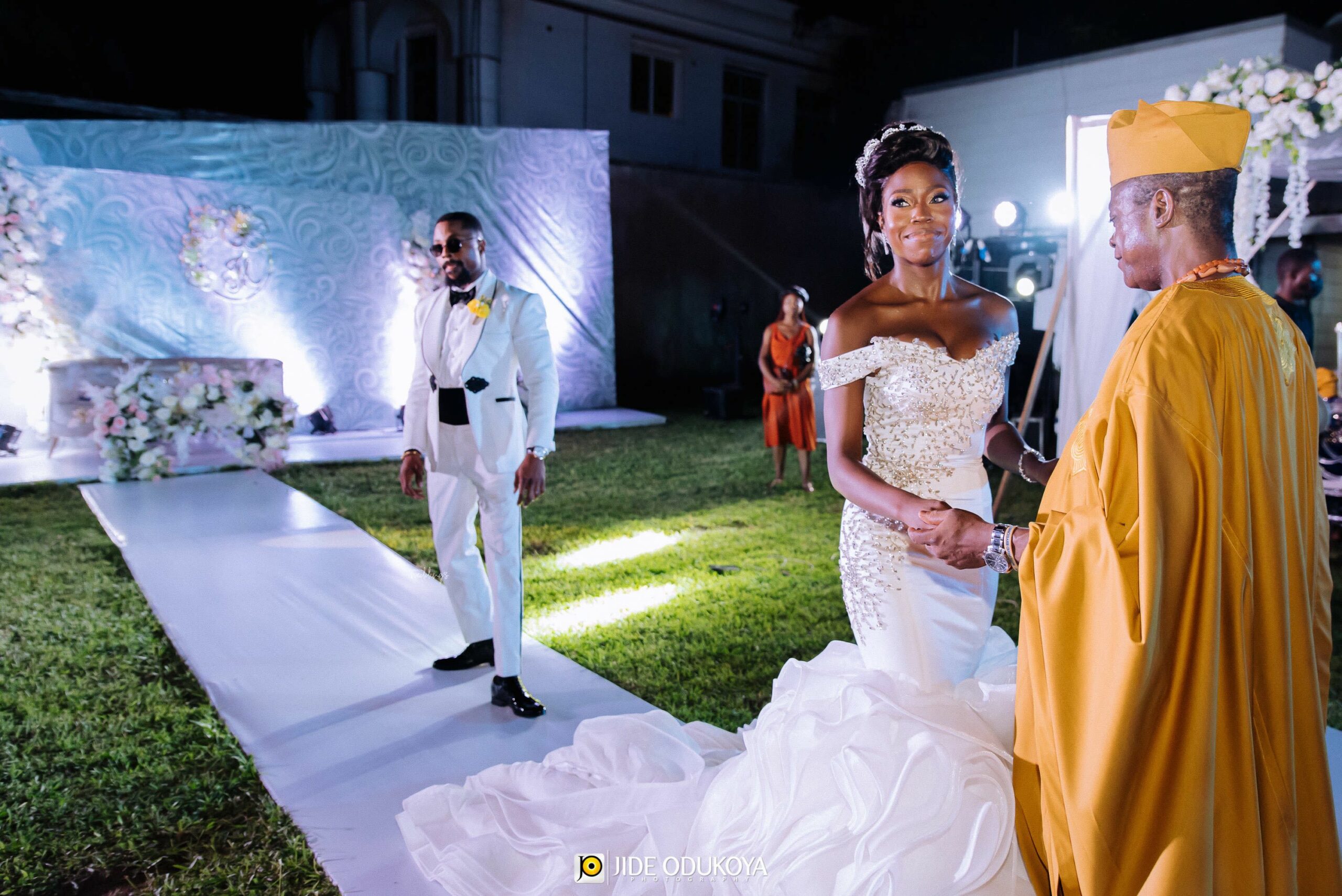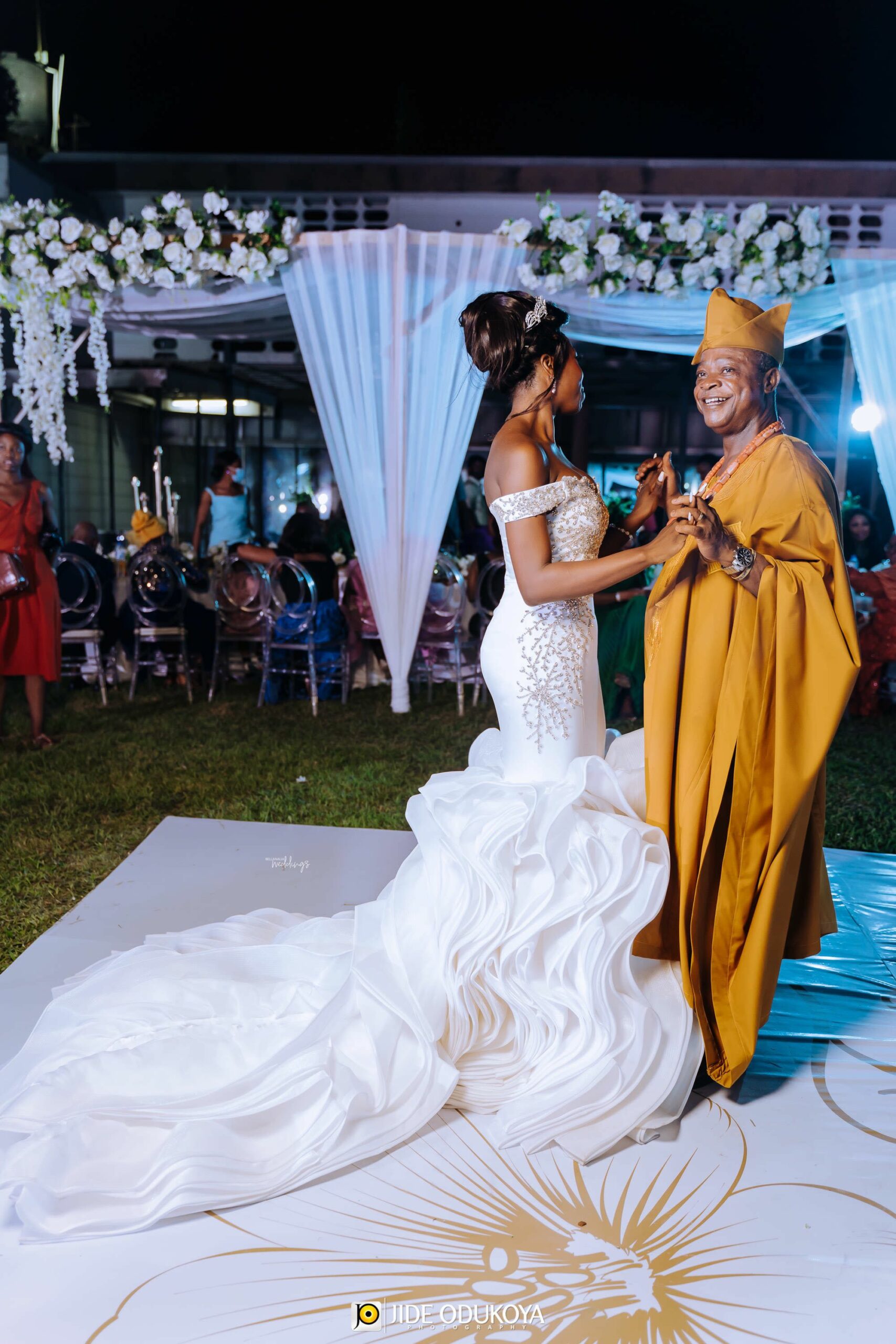 Of course, the beautiful mother-son moment as well!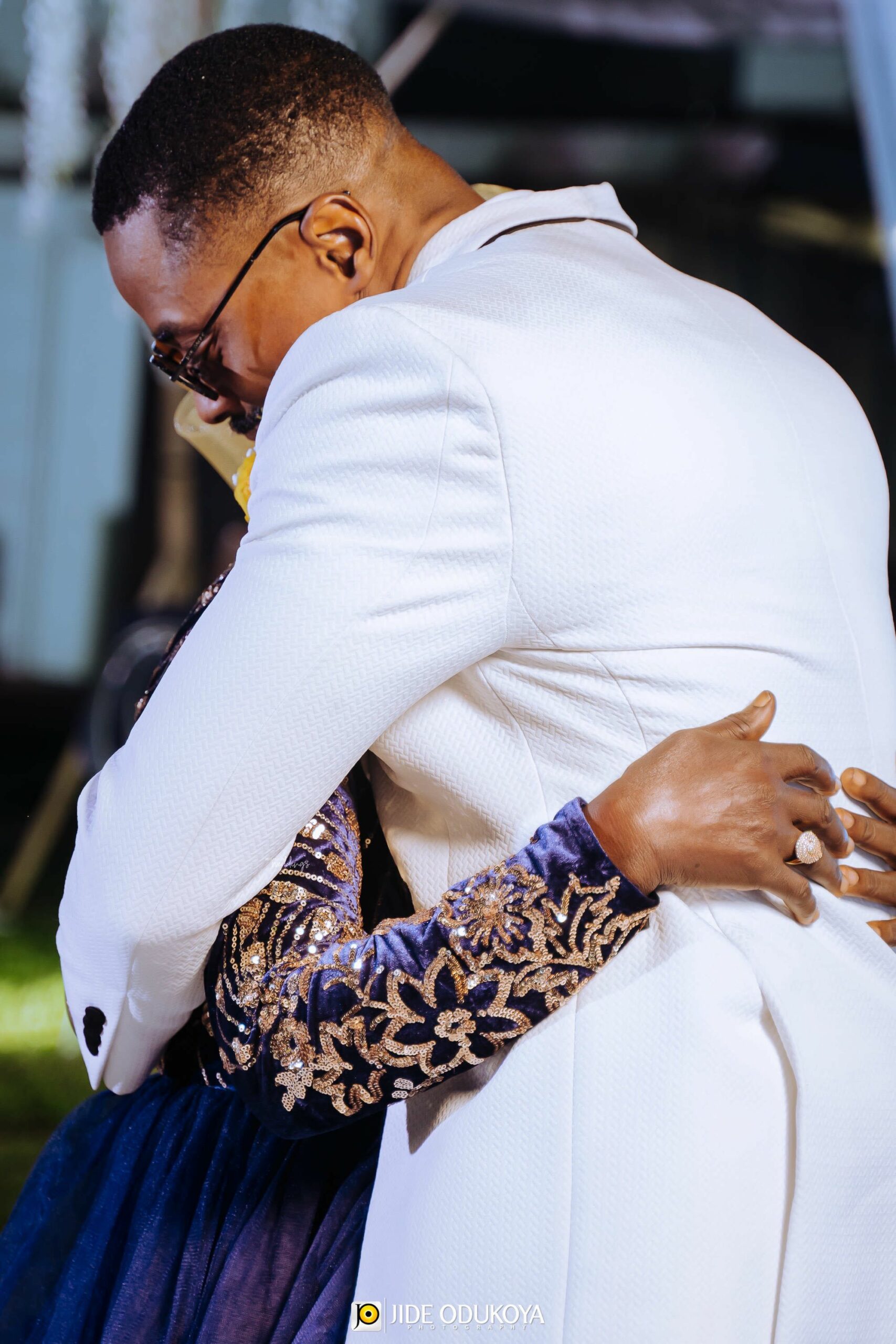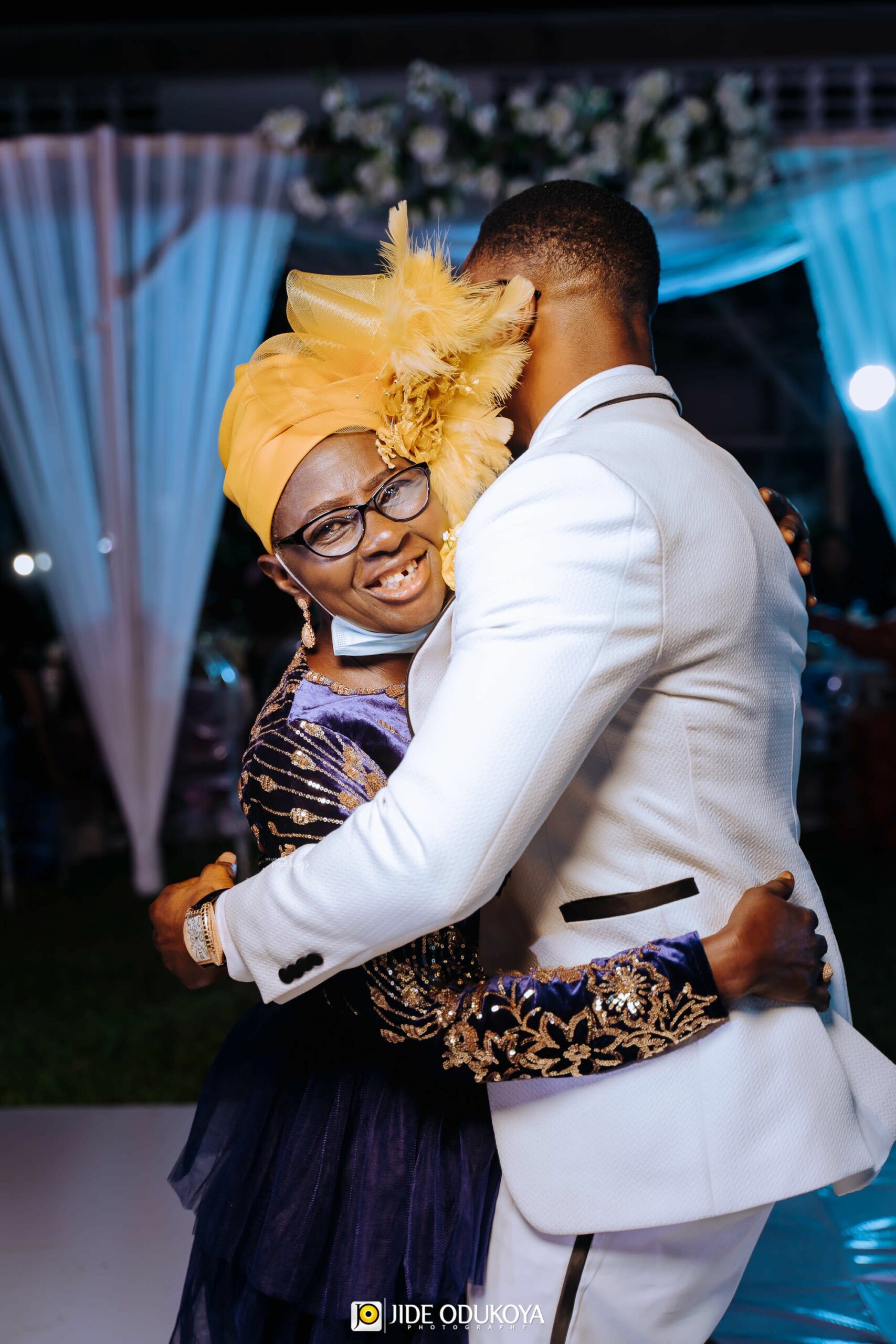 The sweetness of the first dance…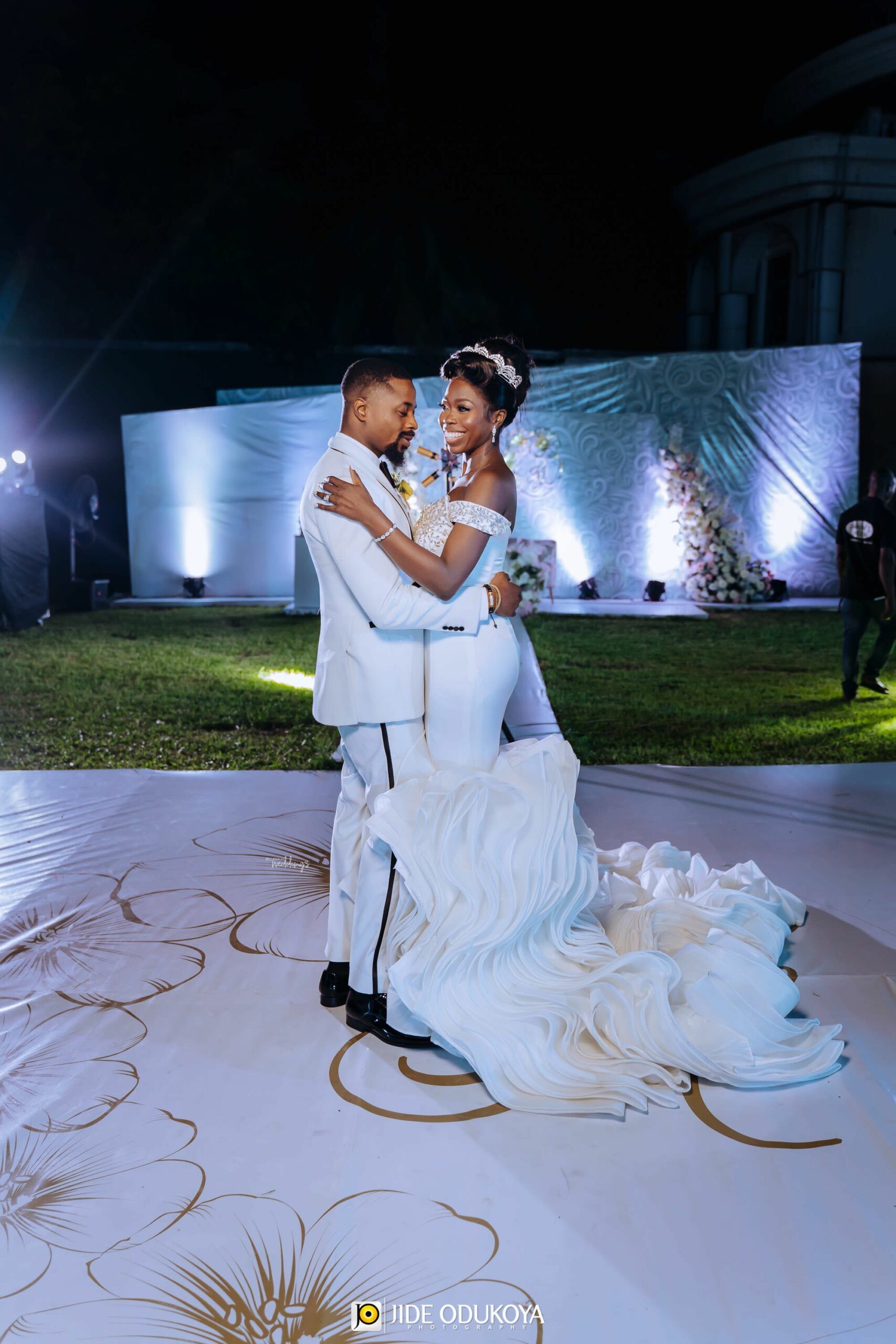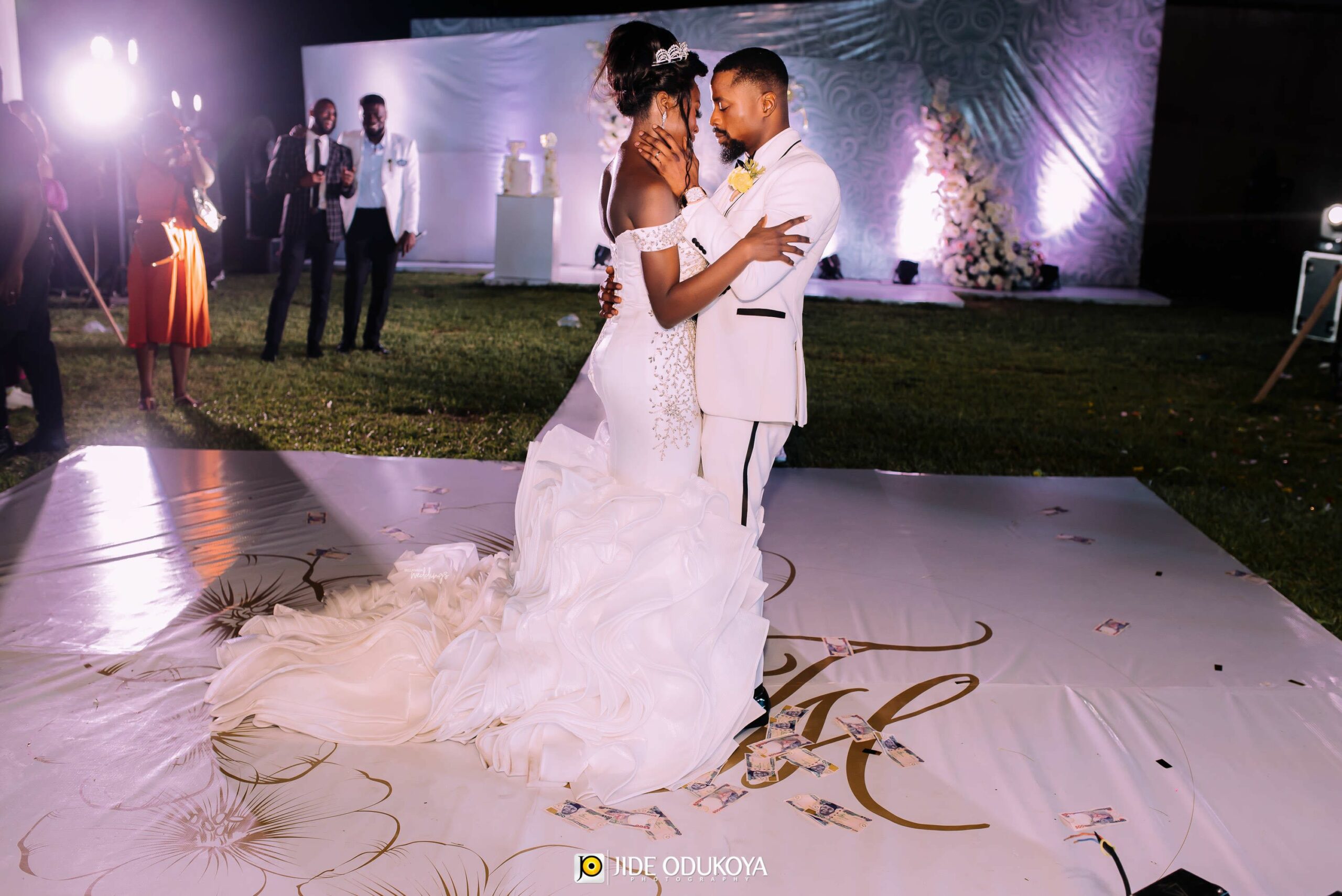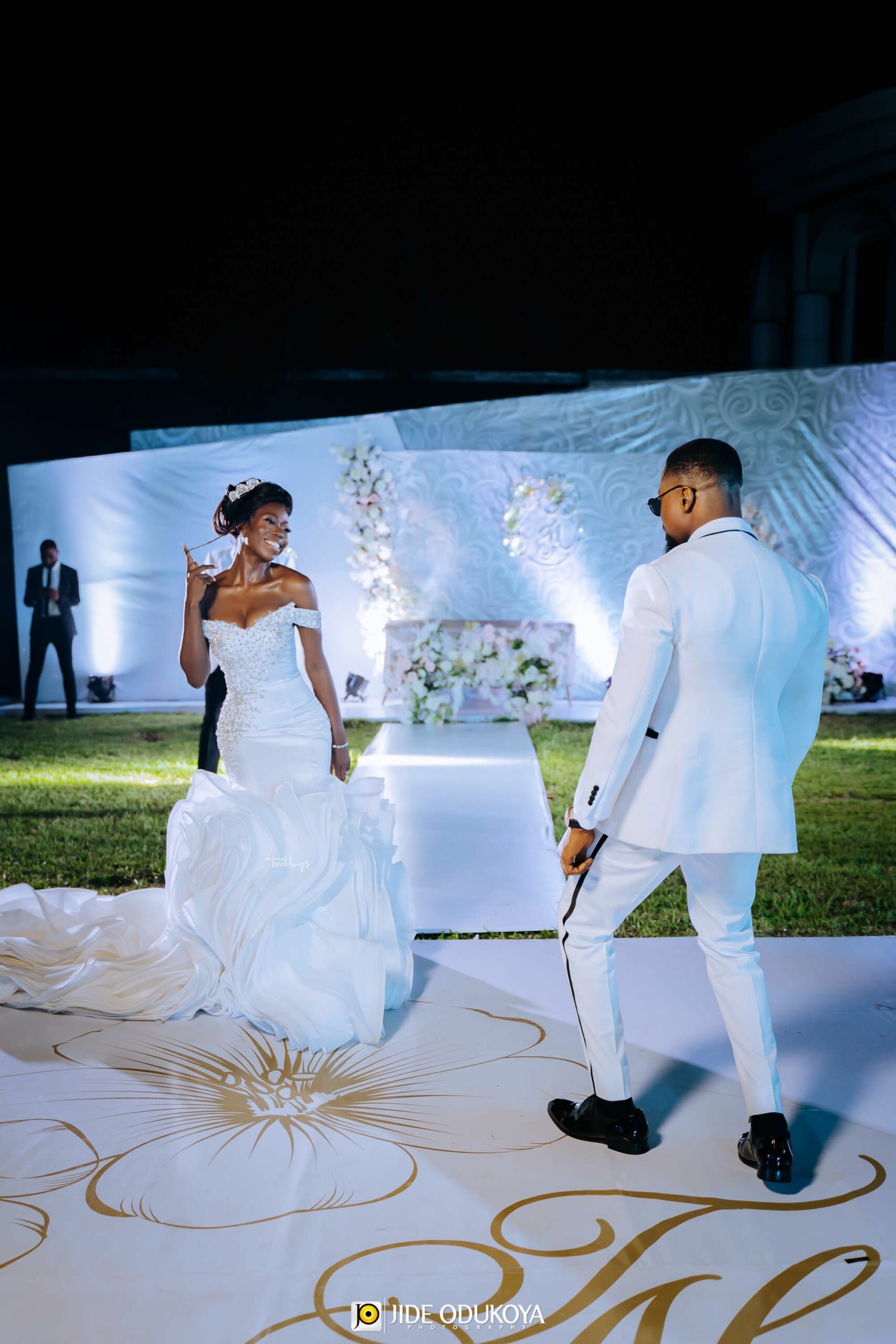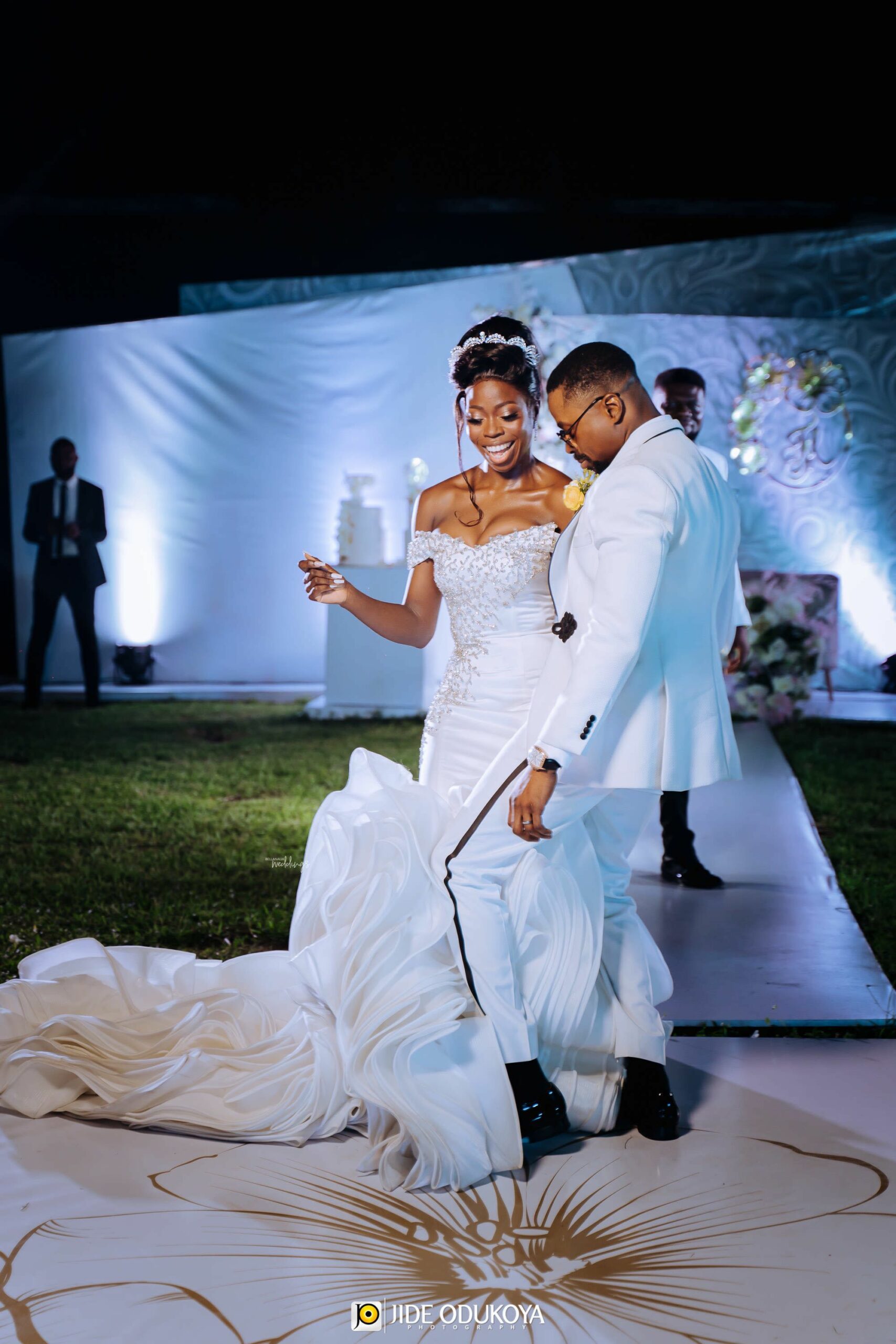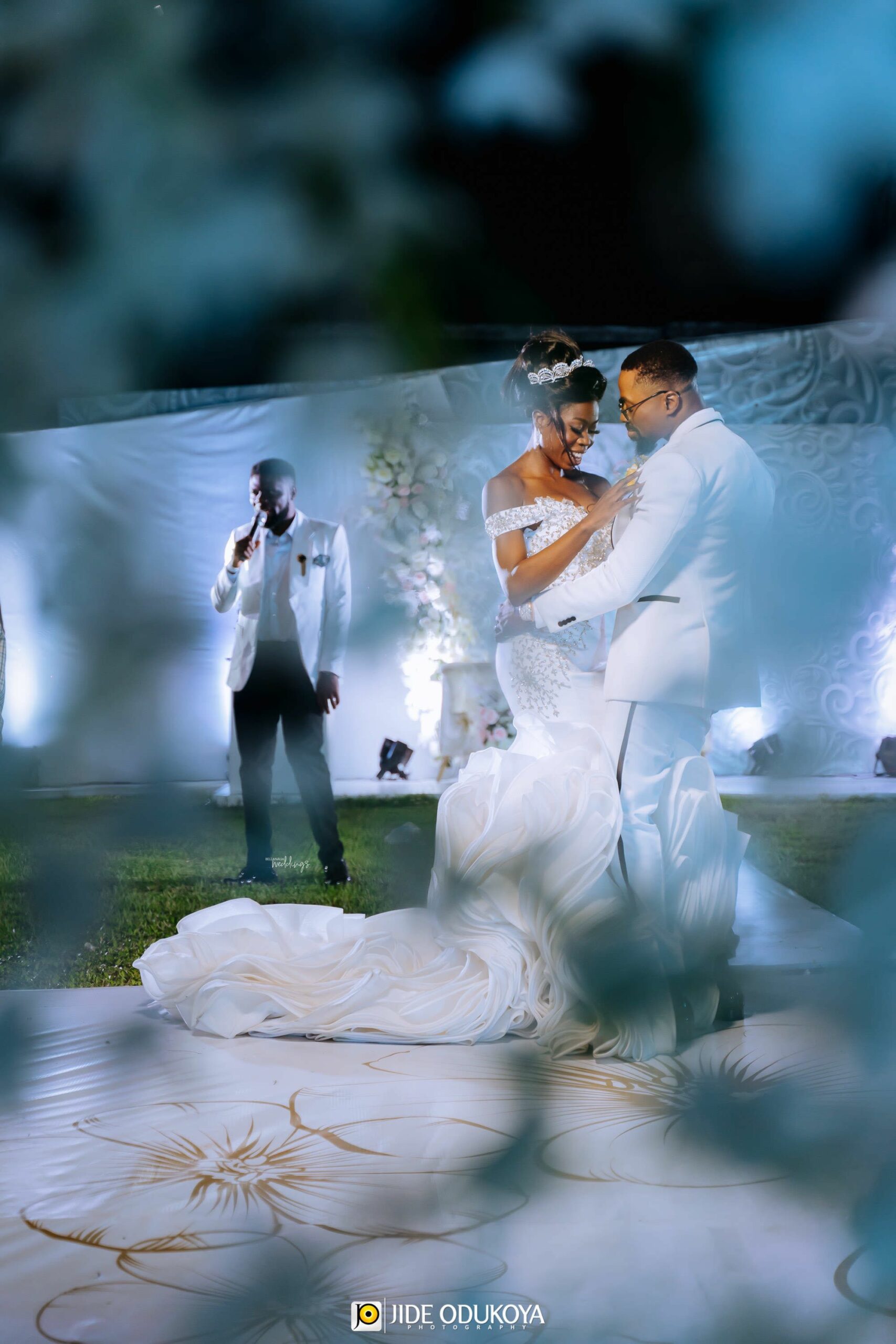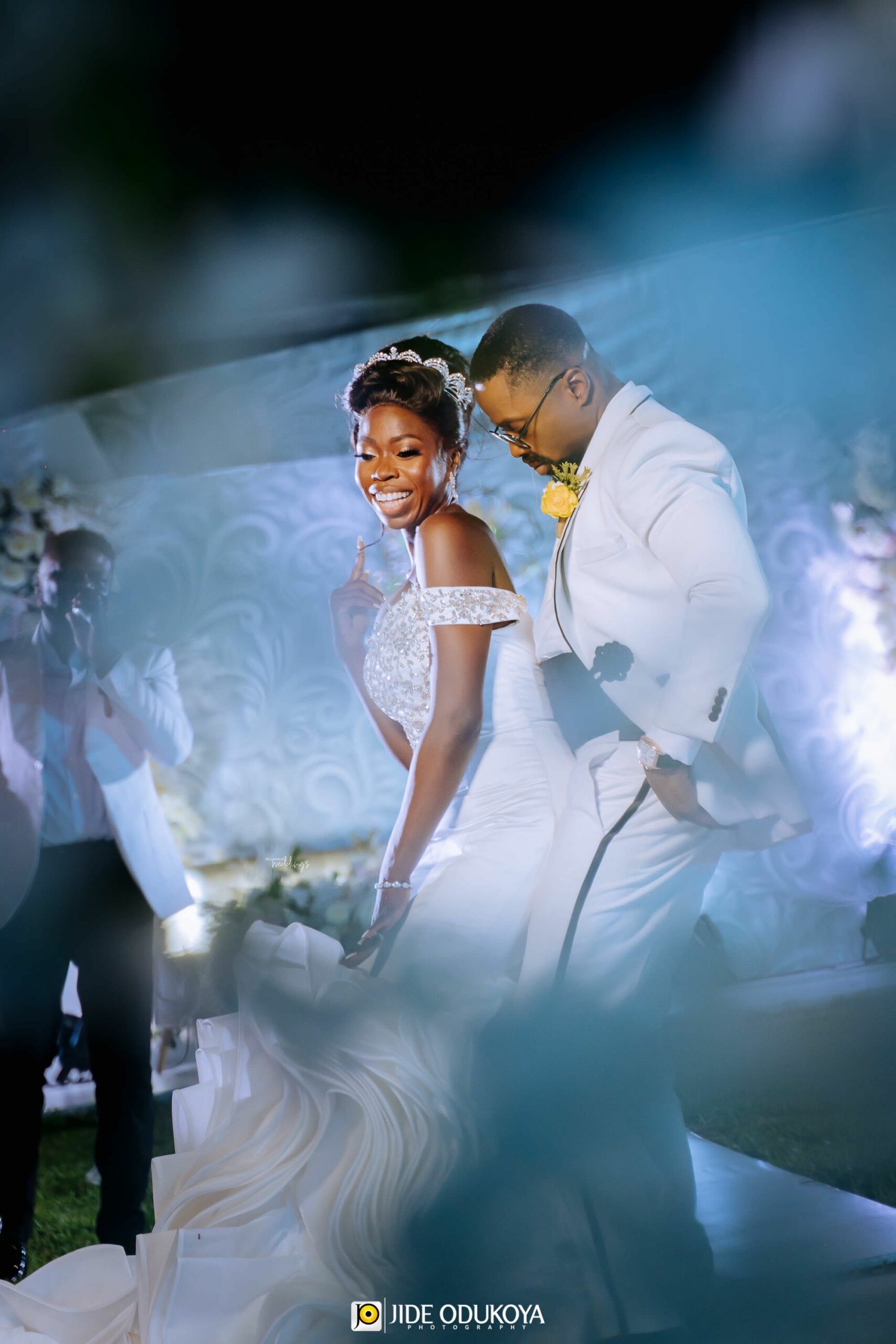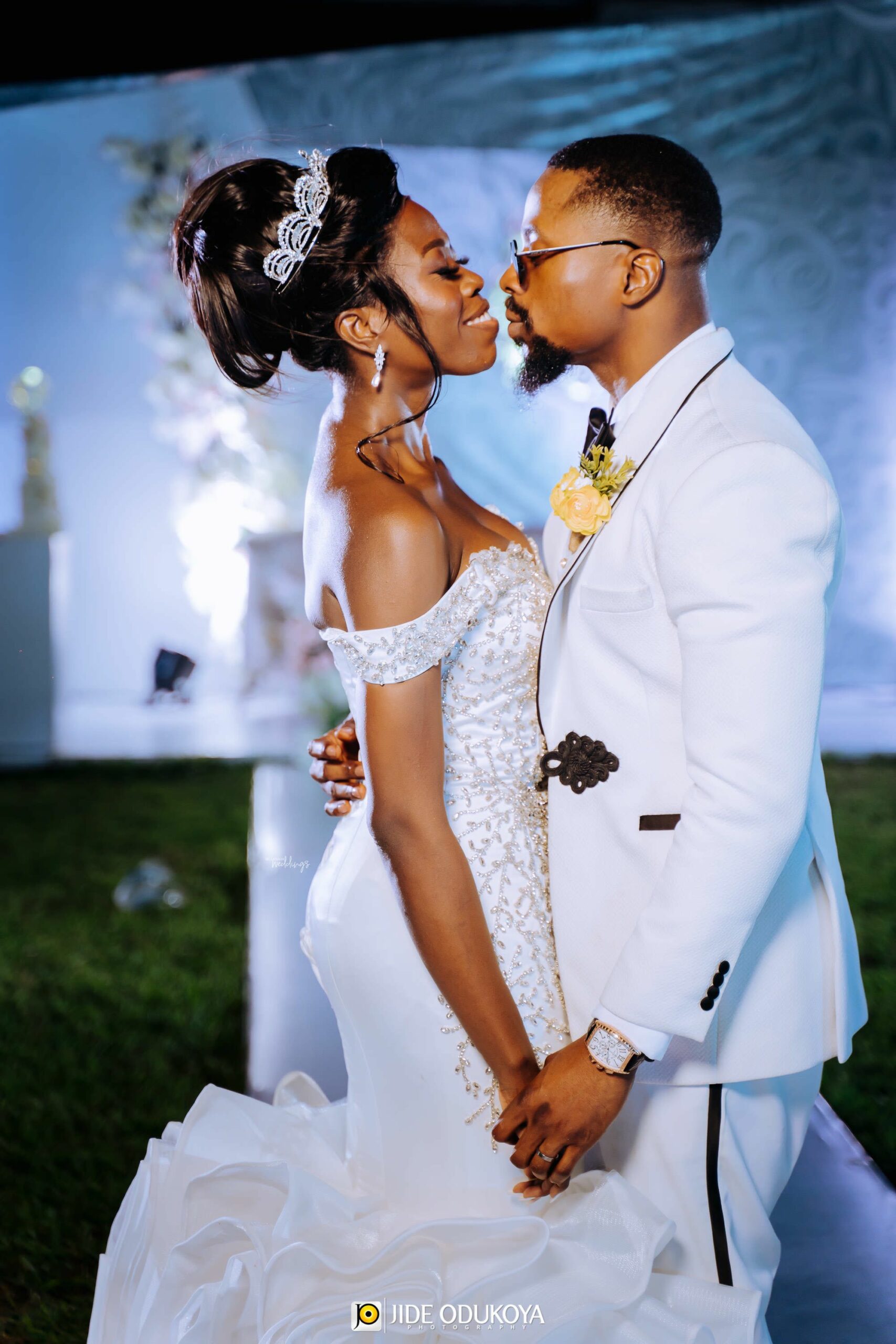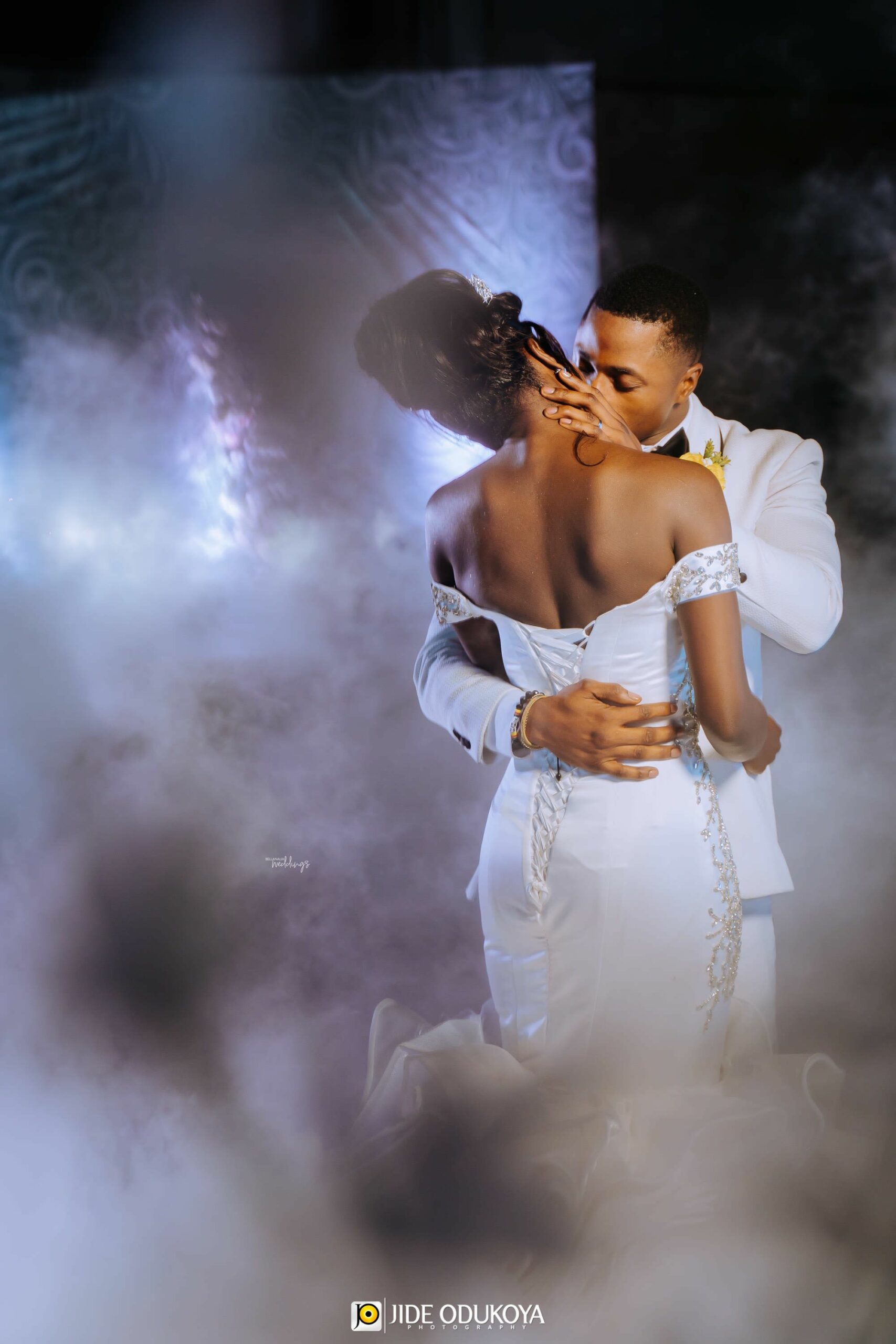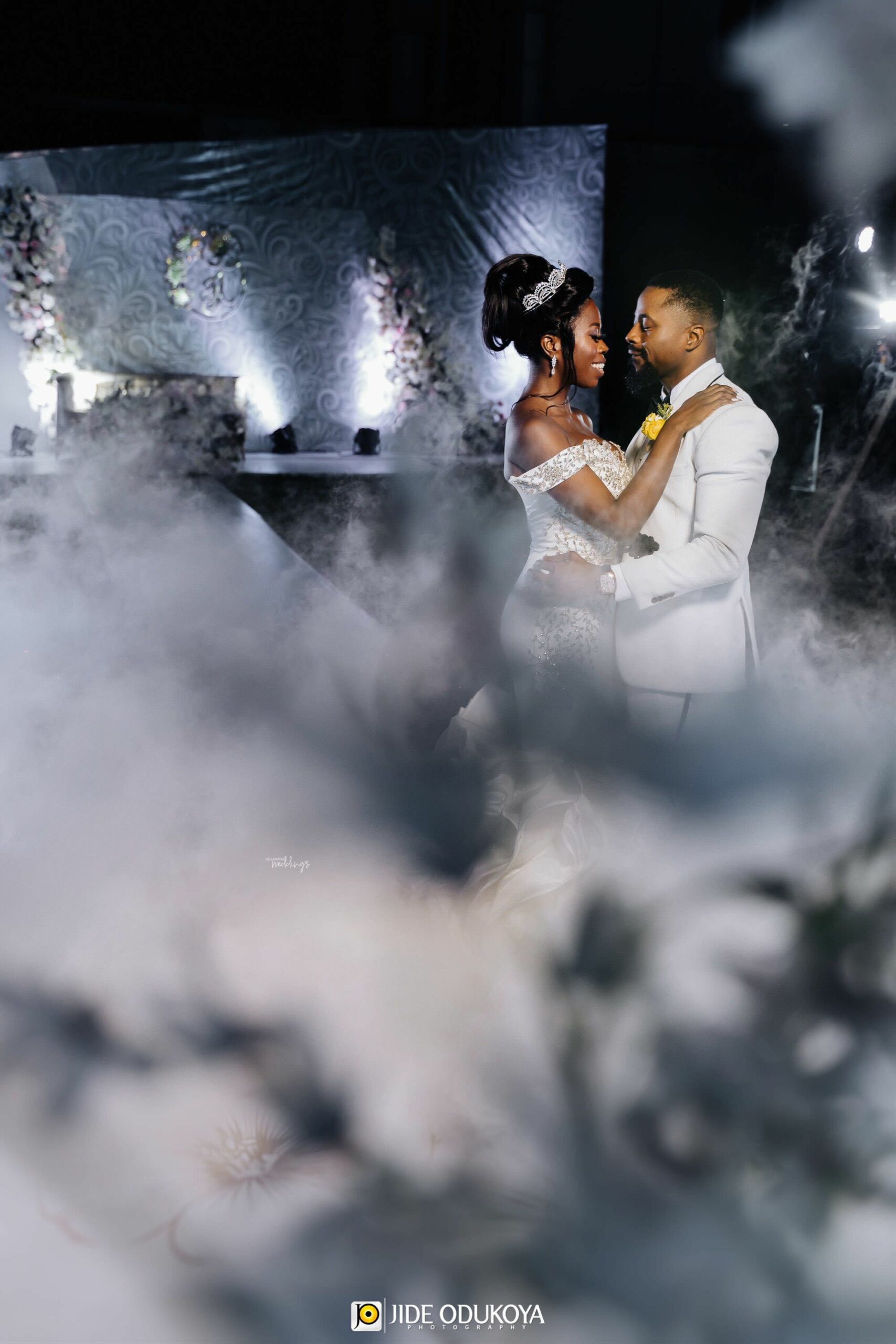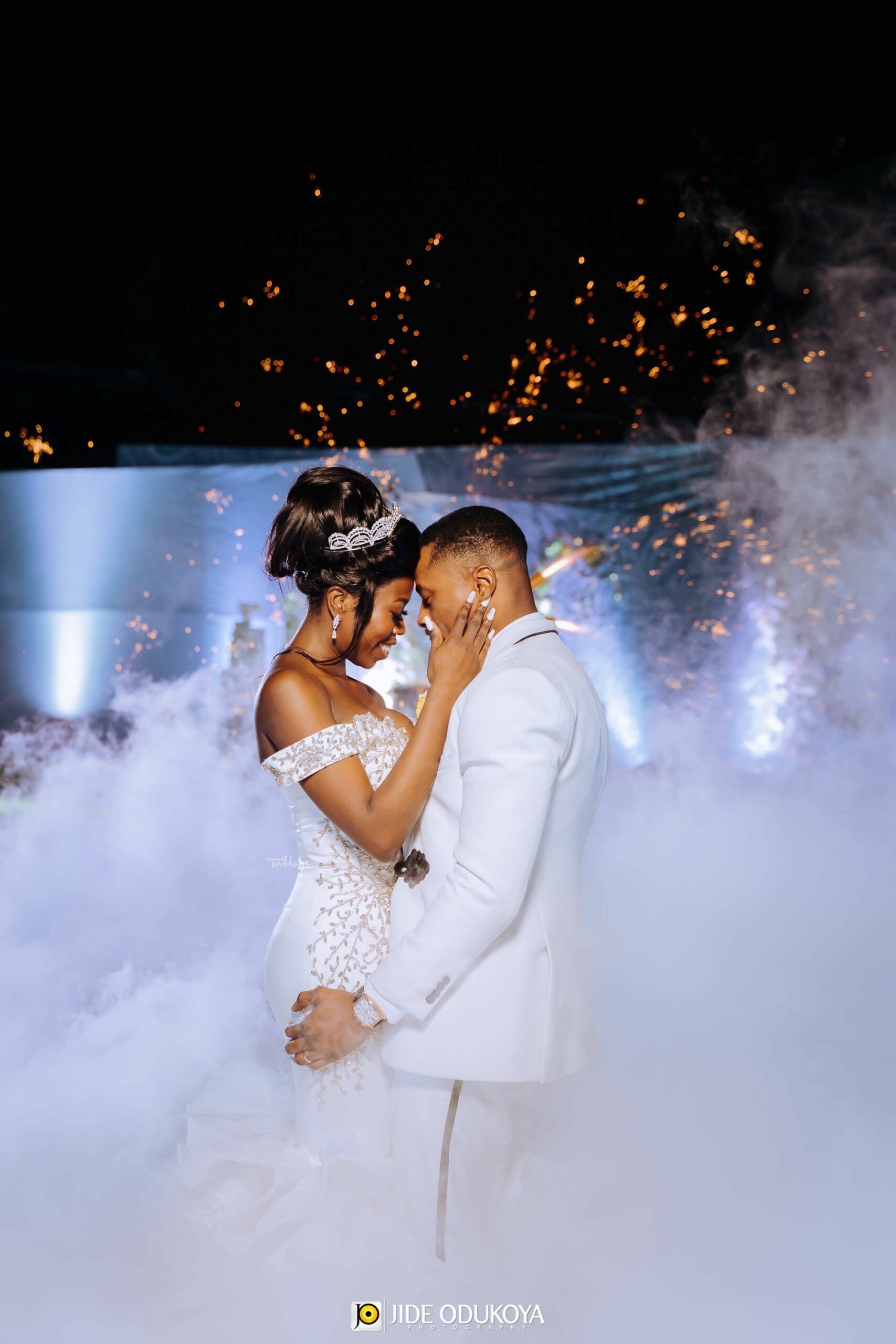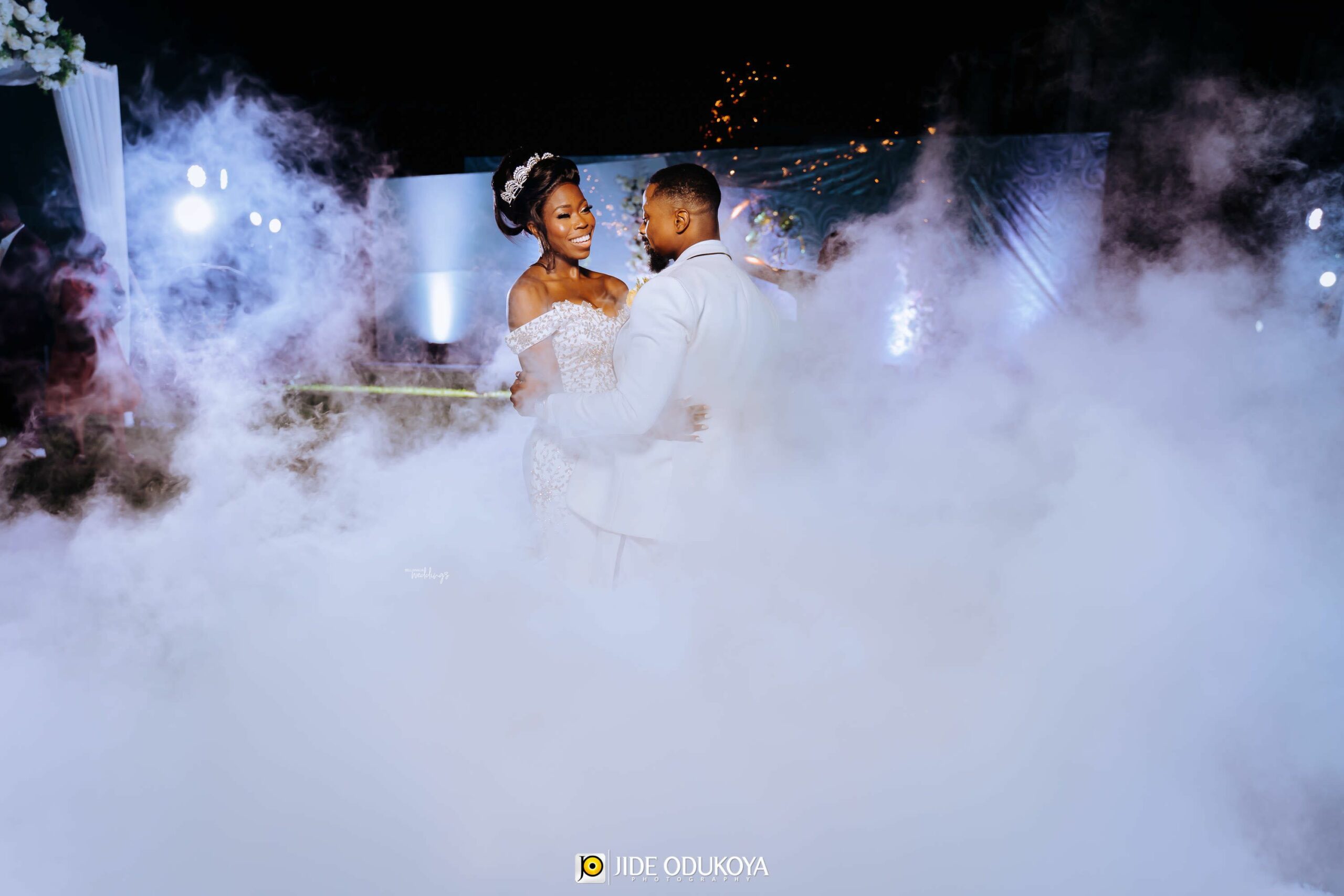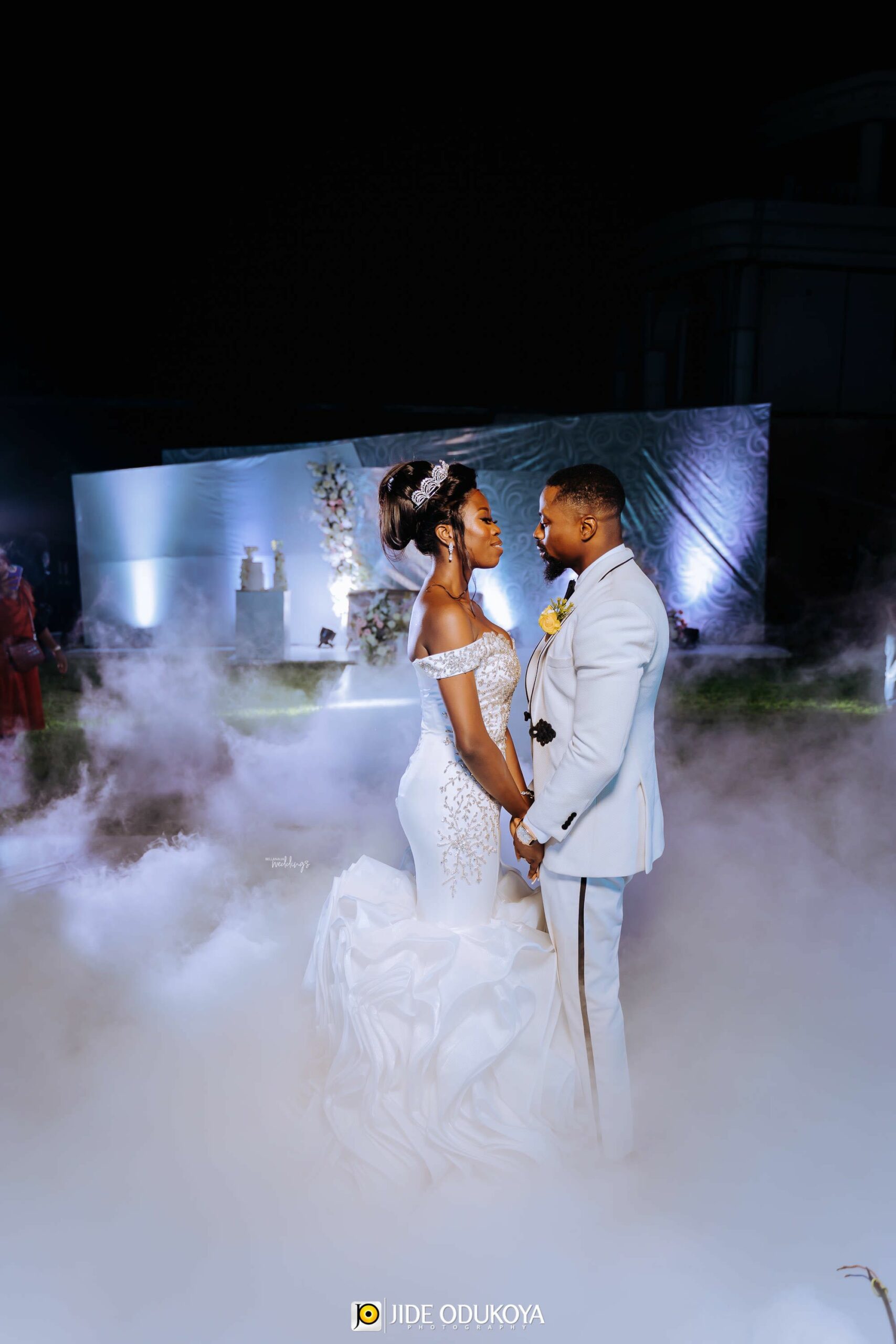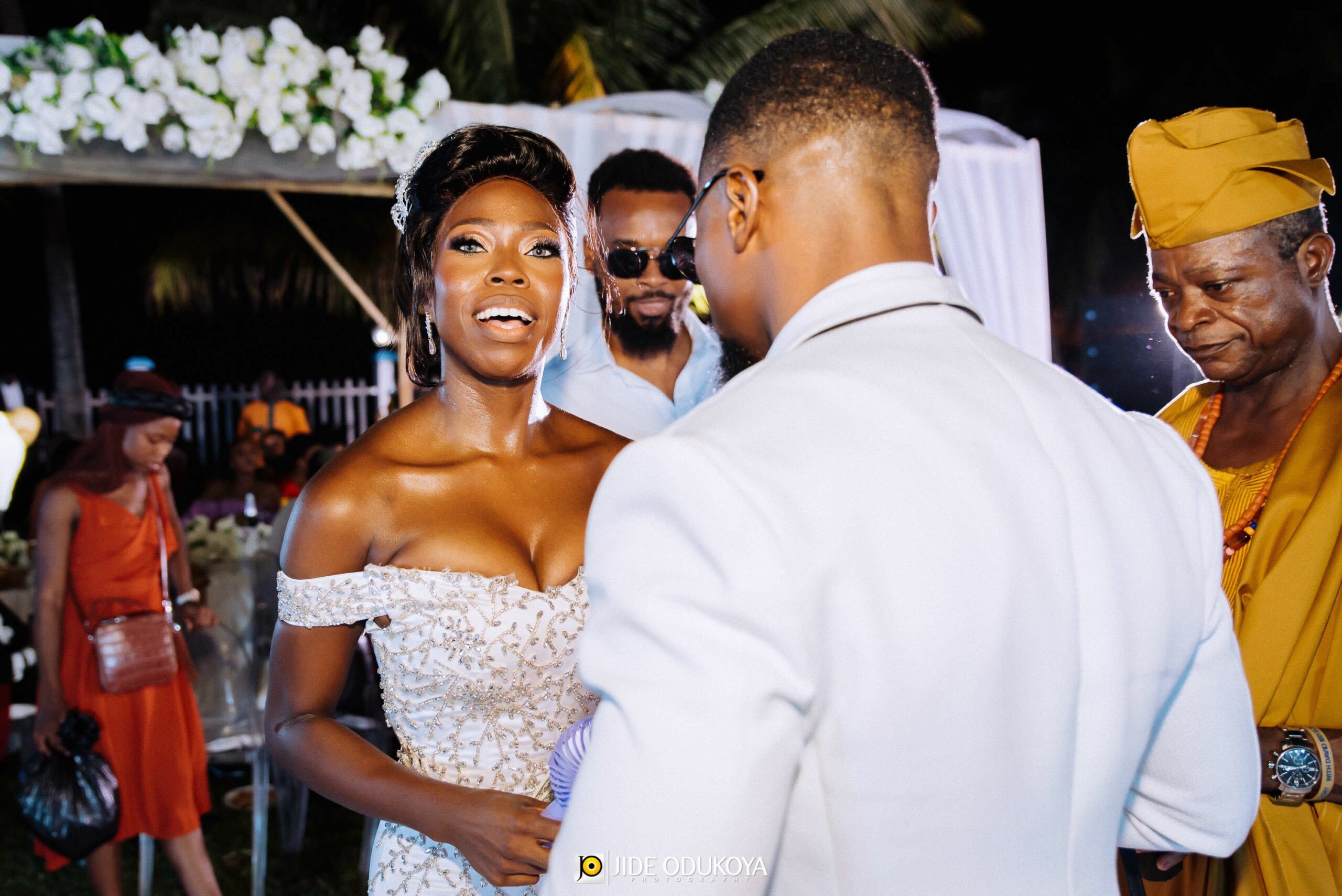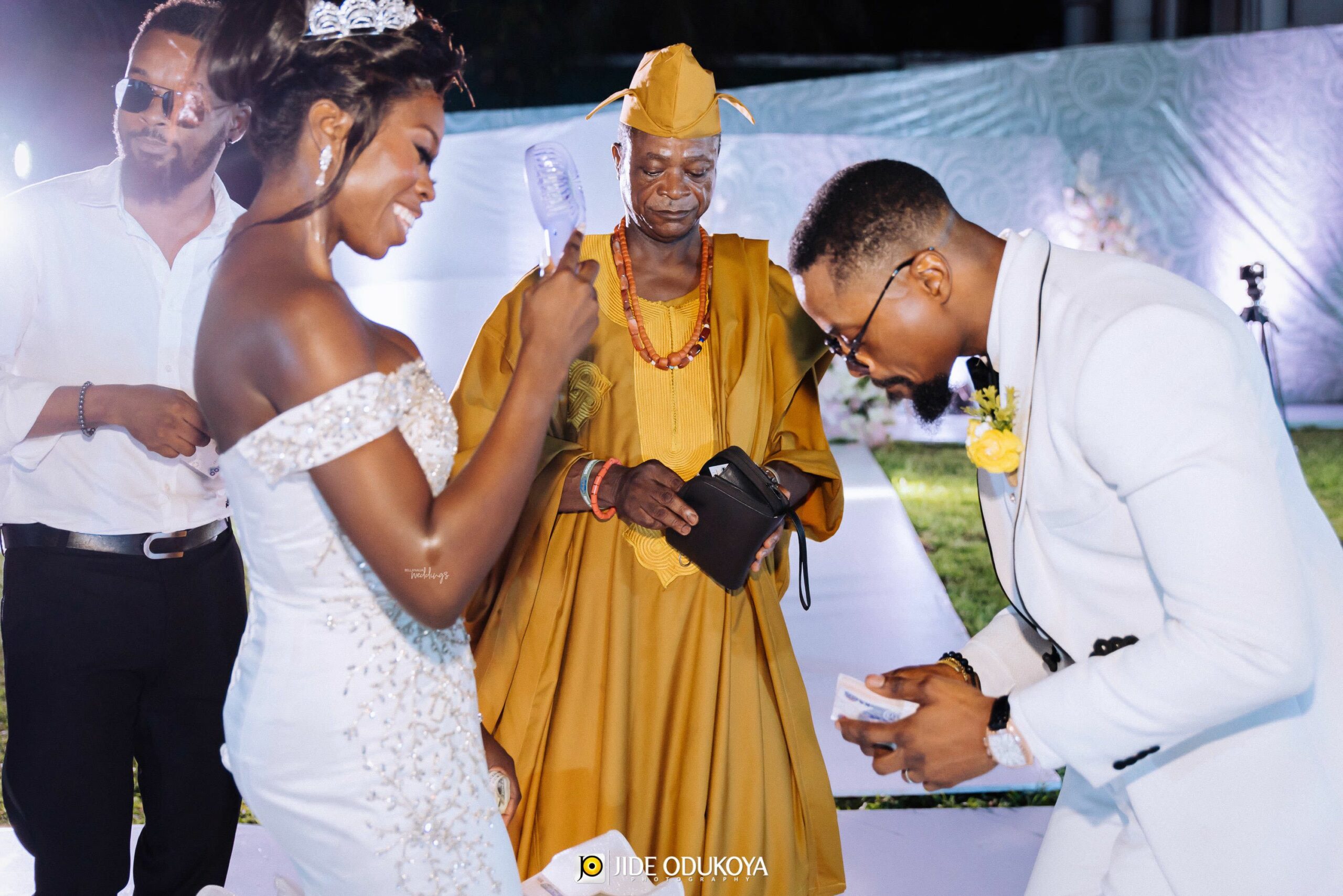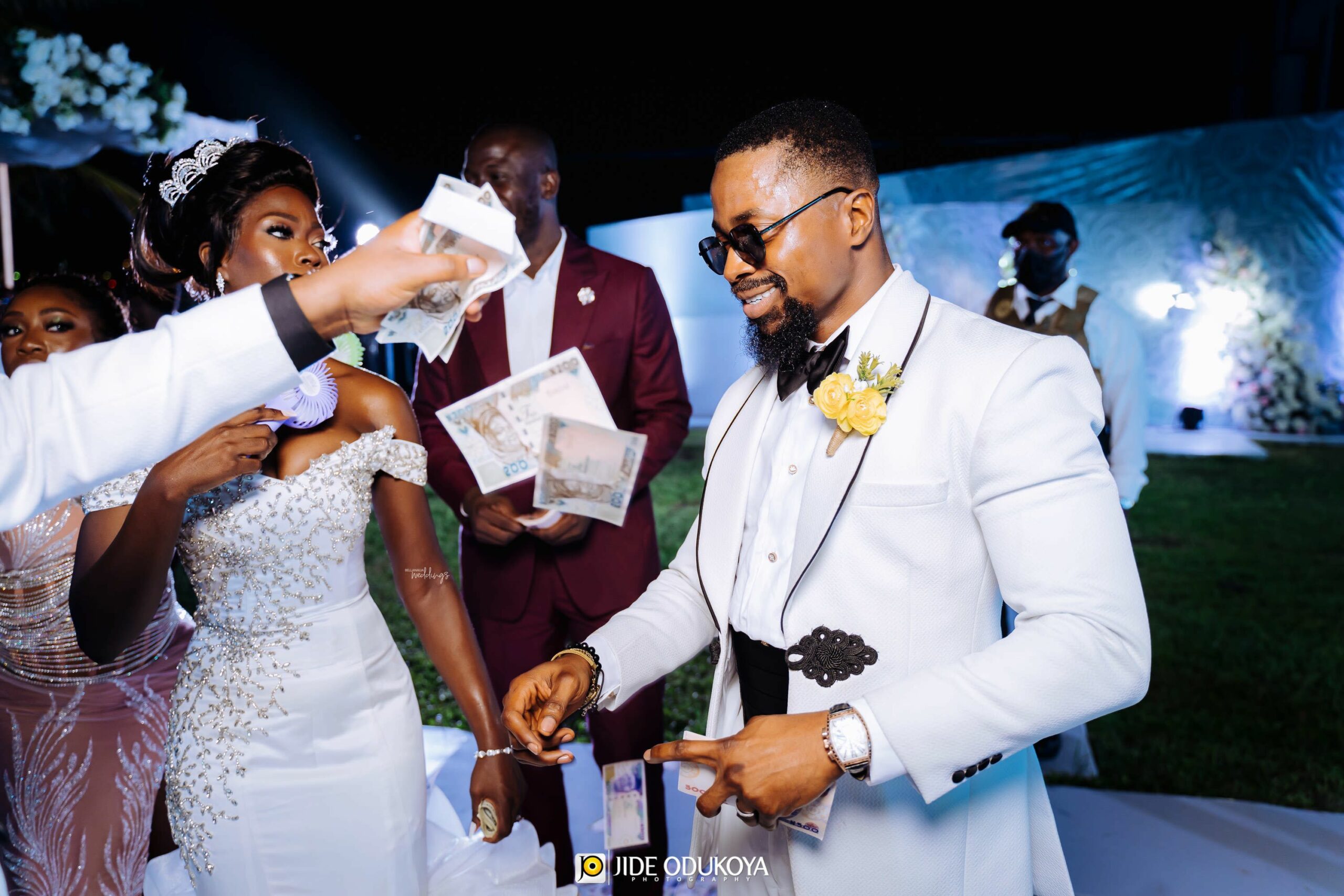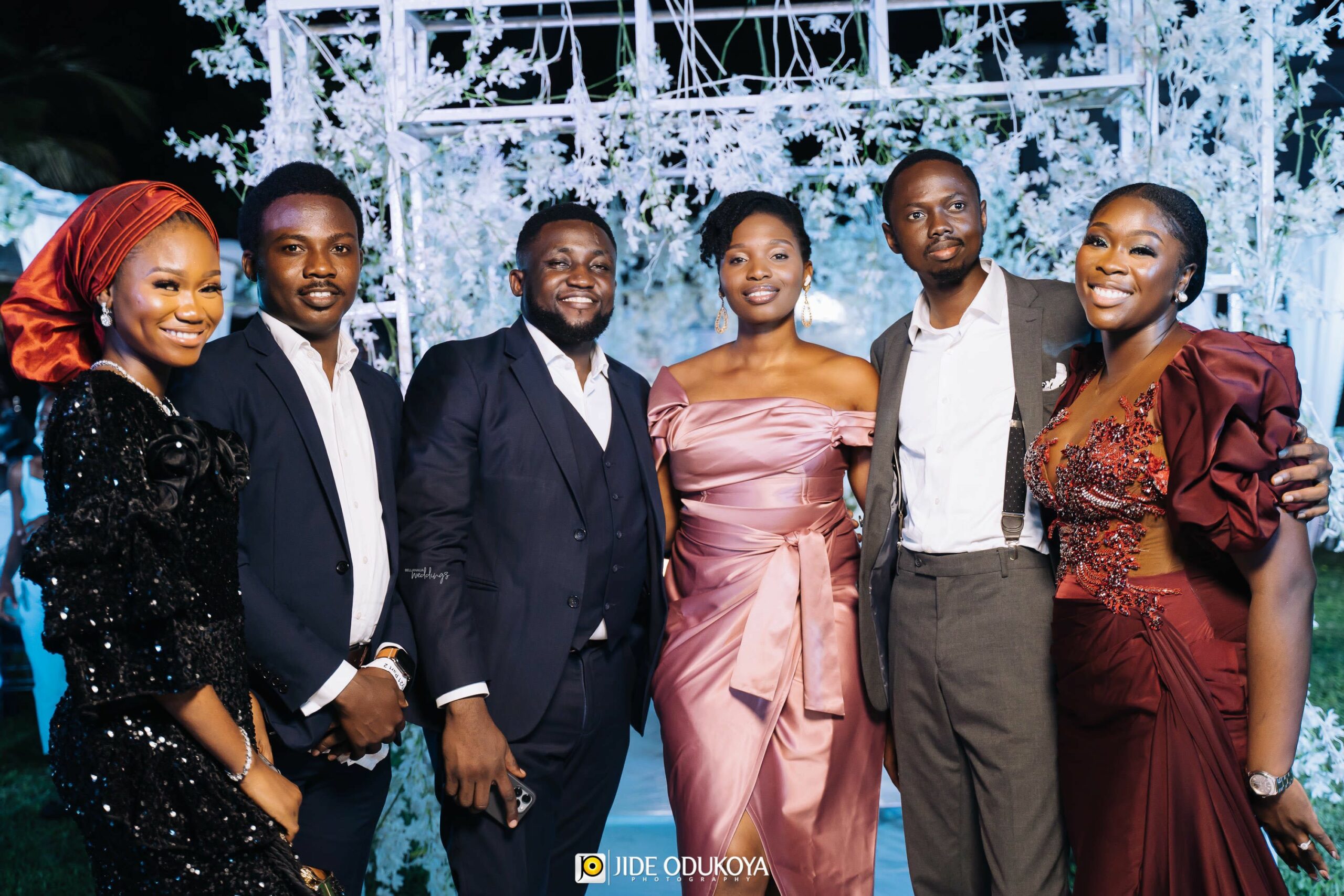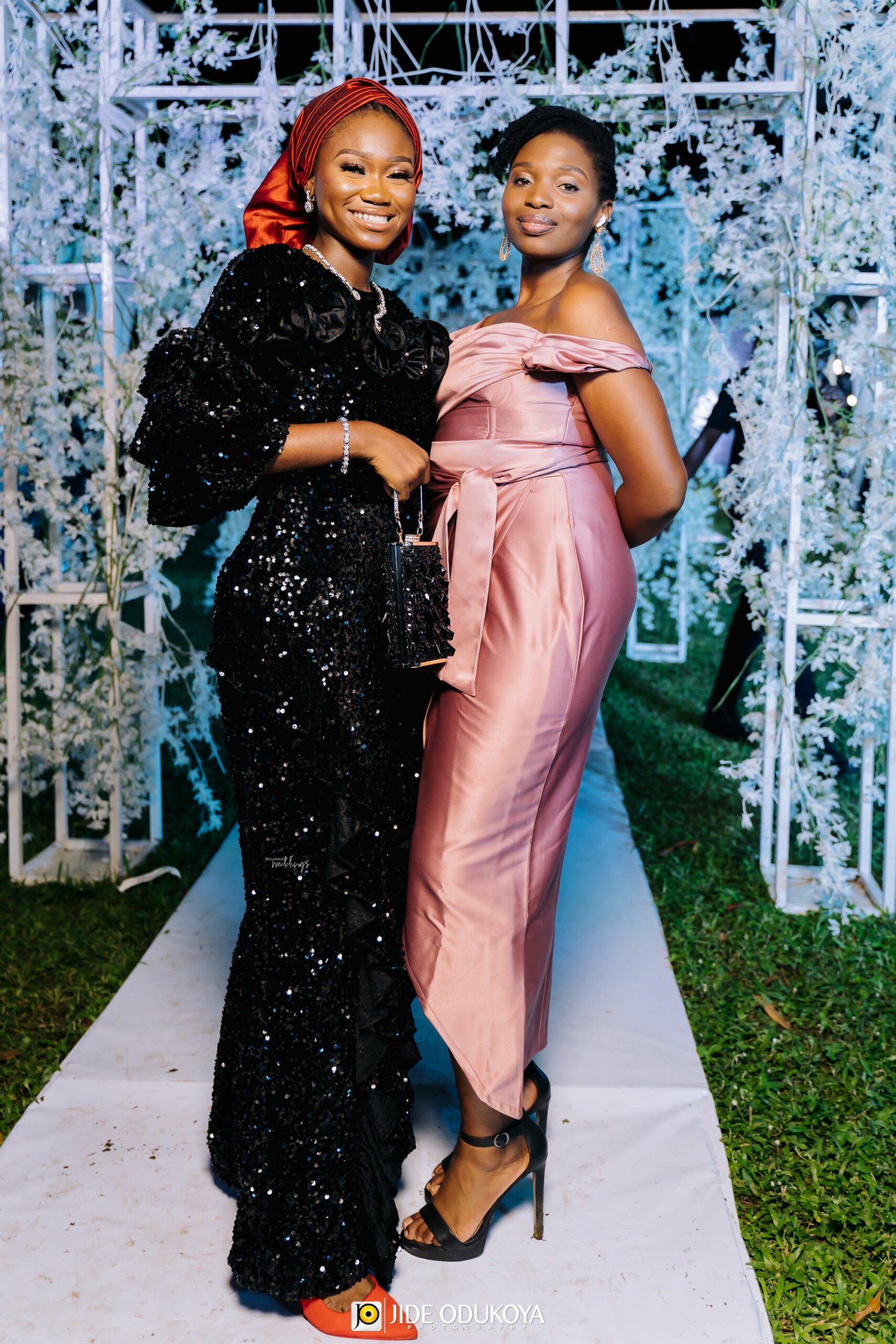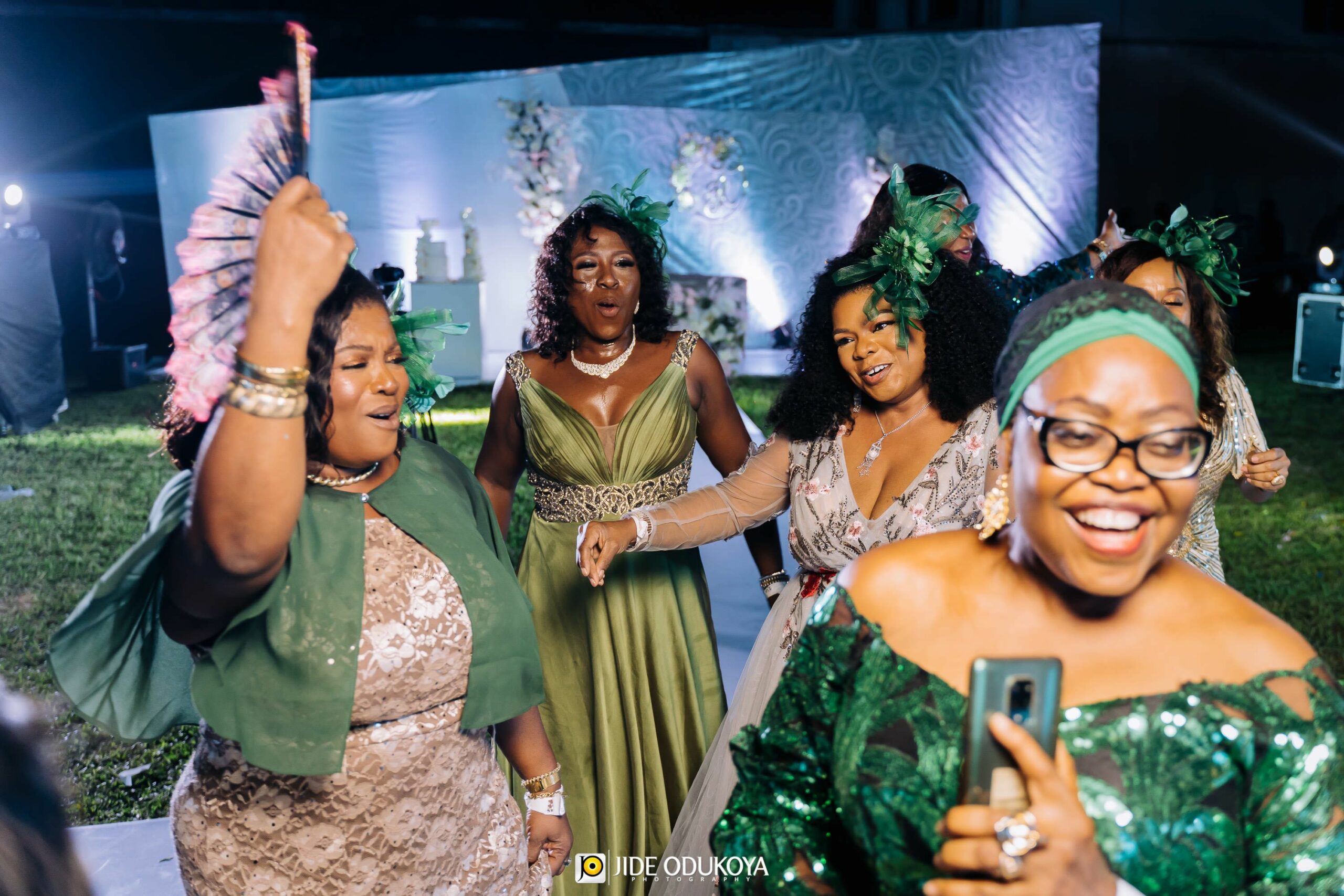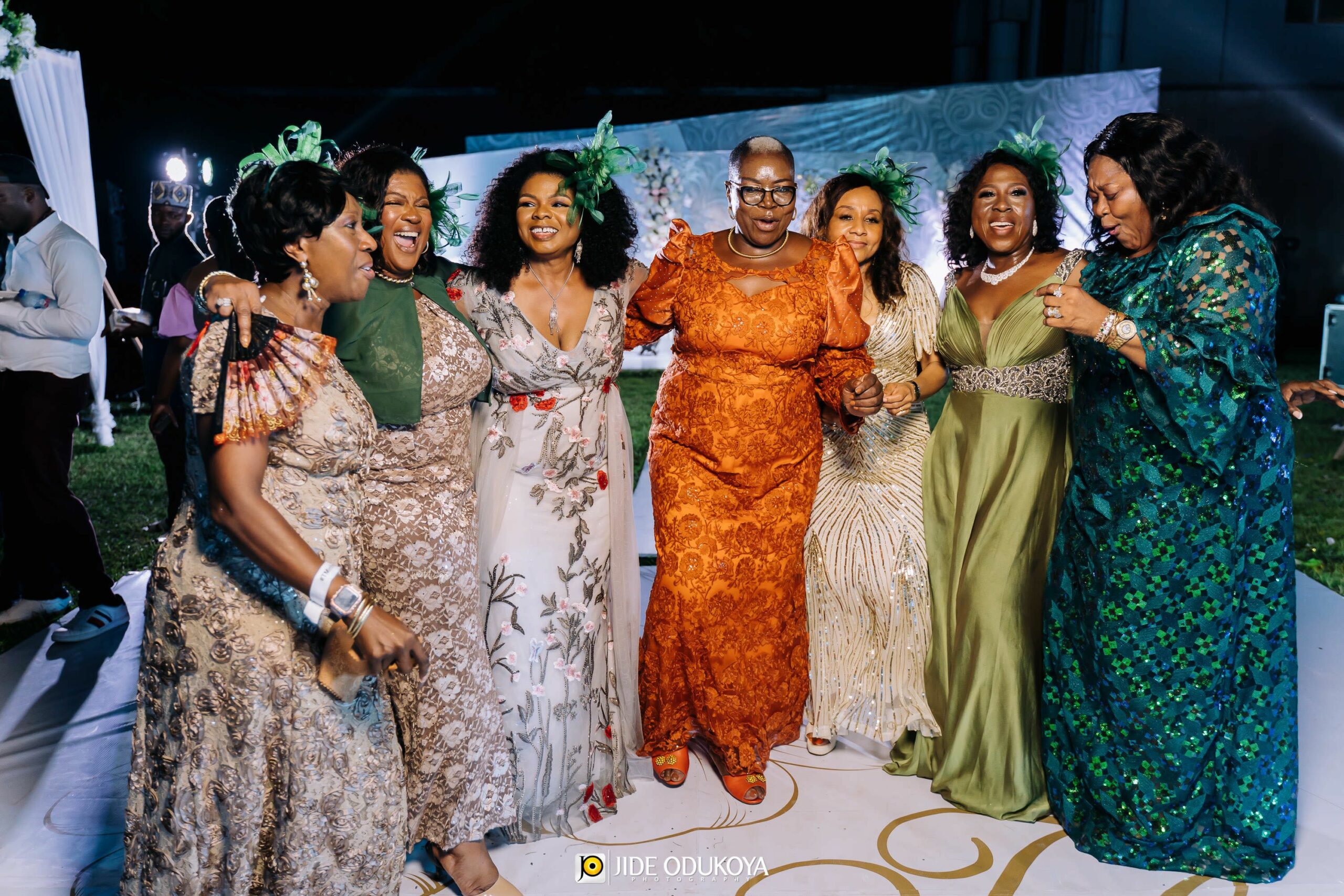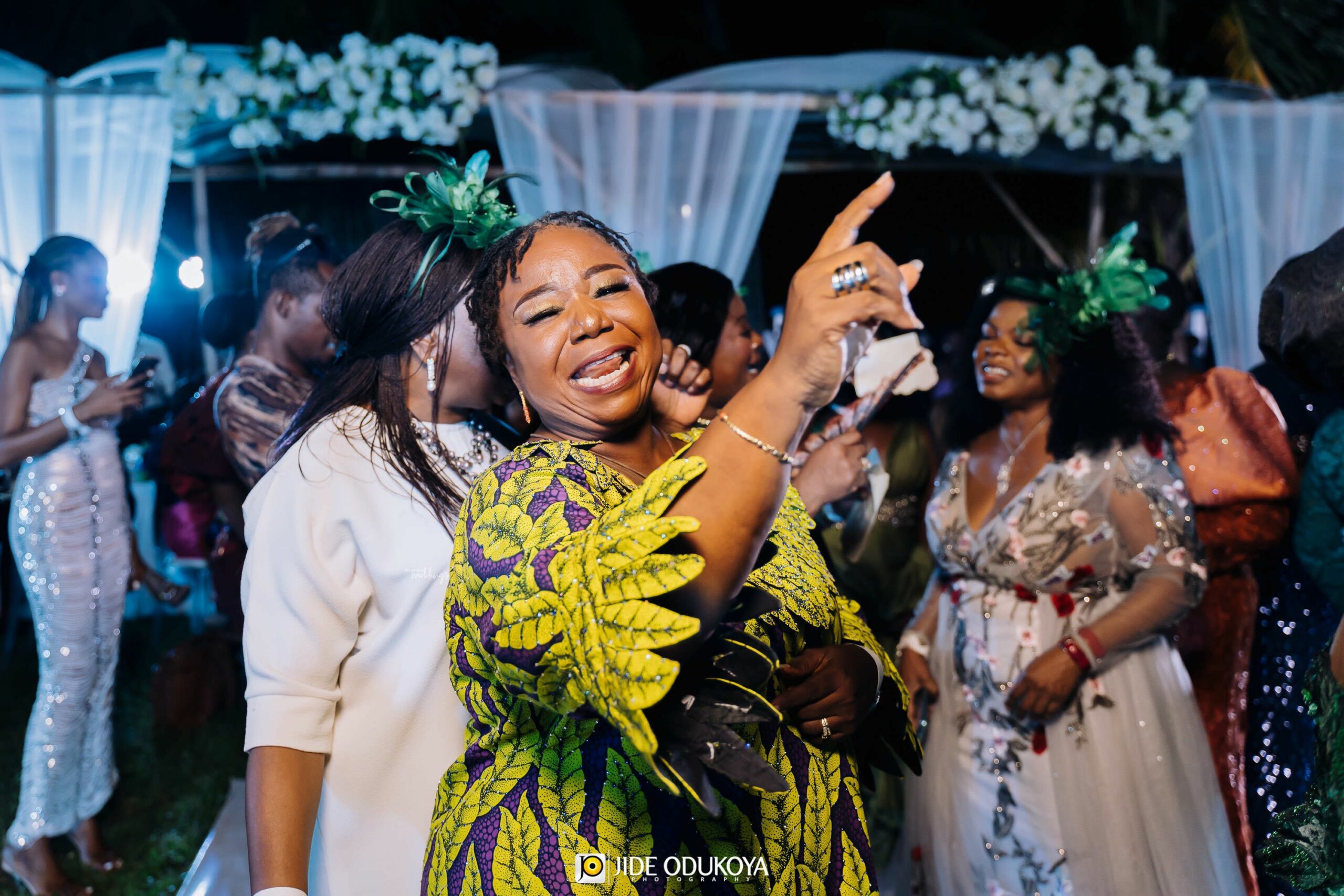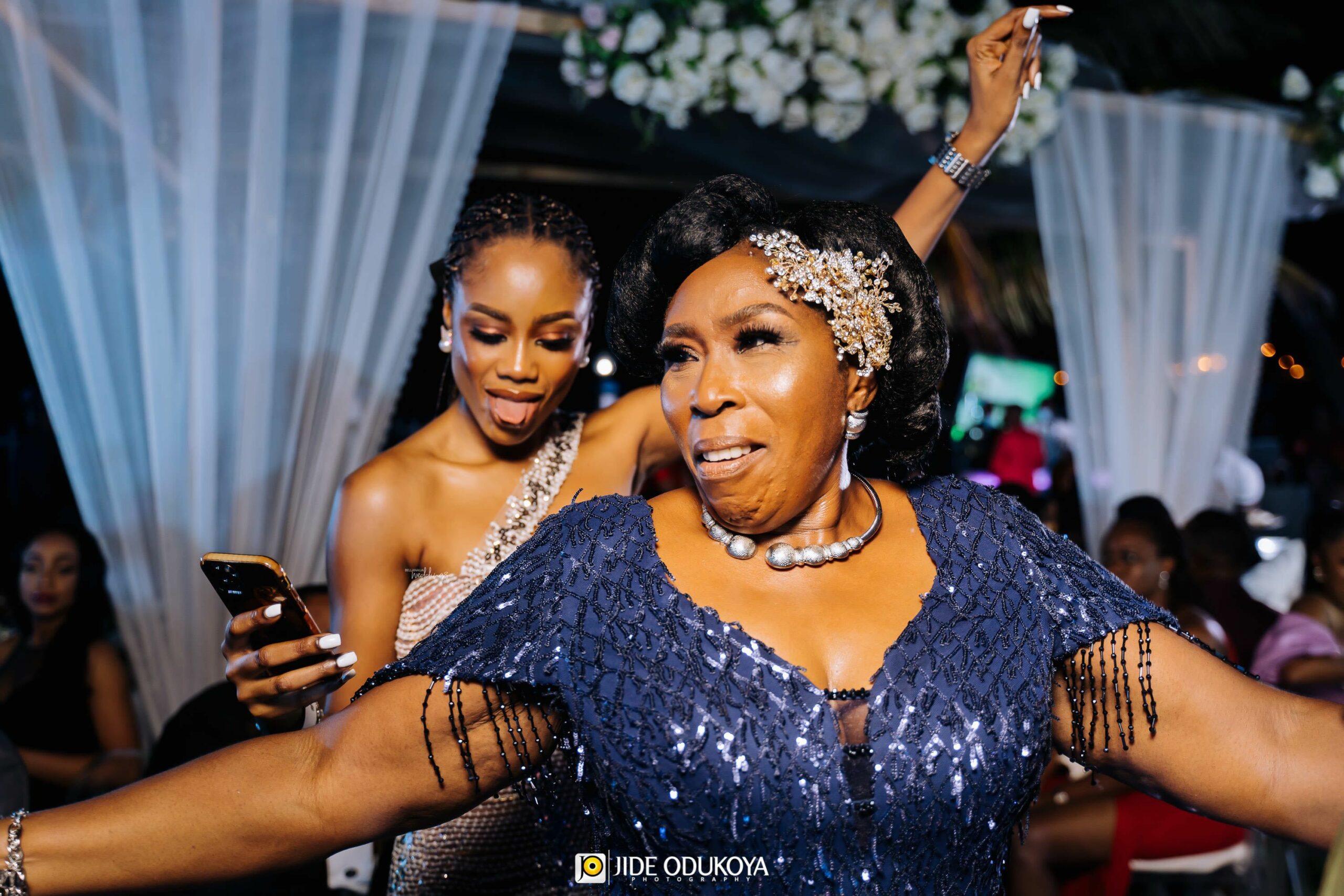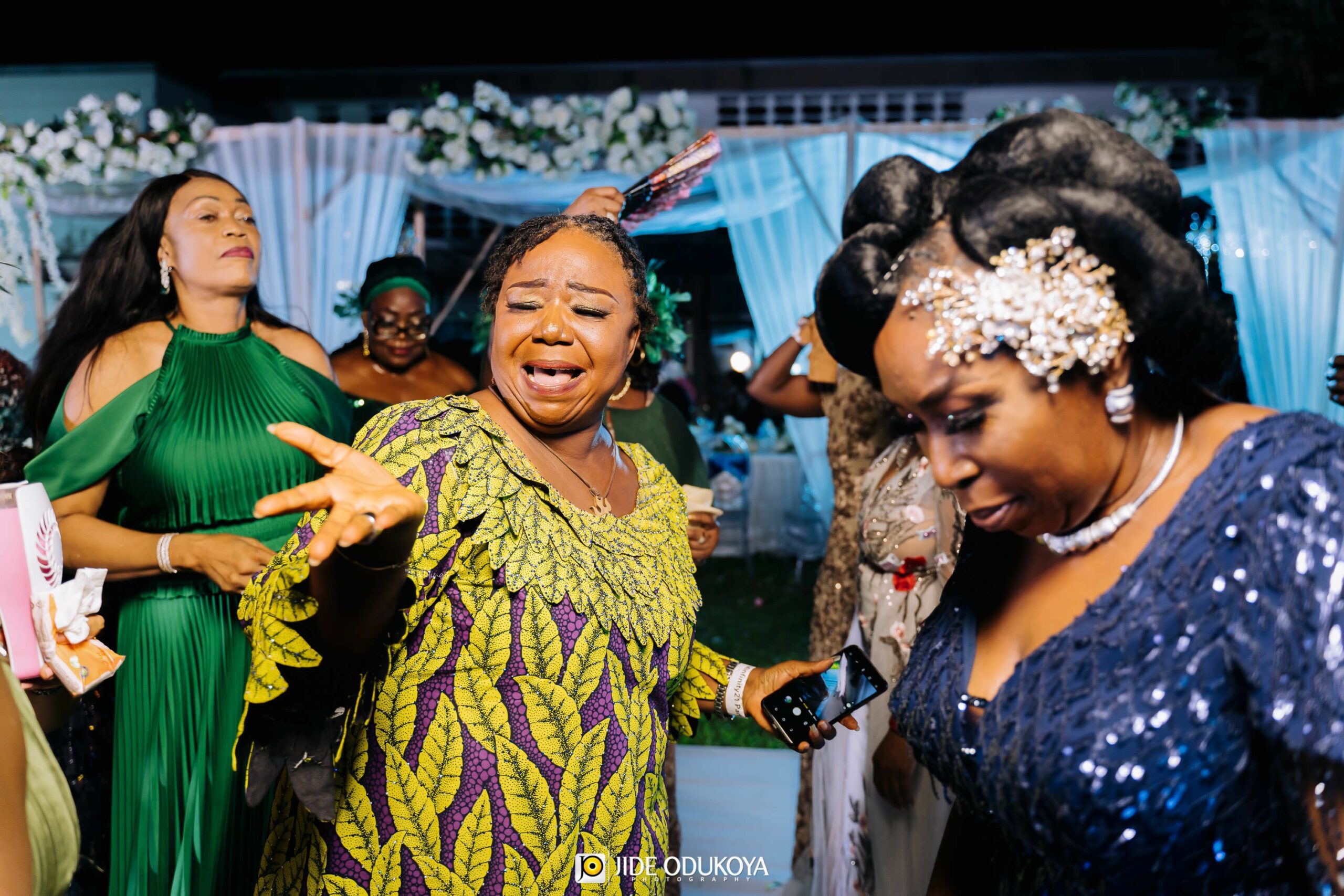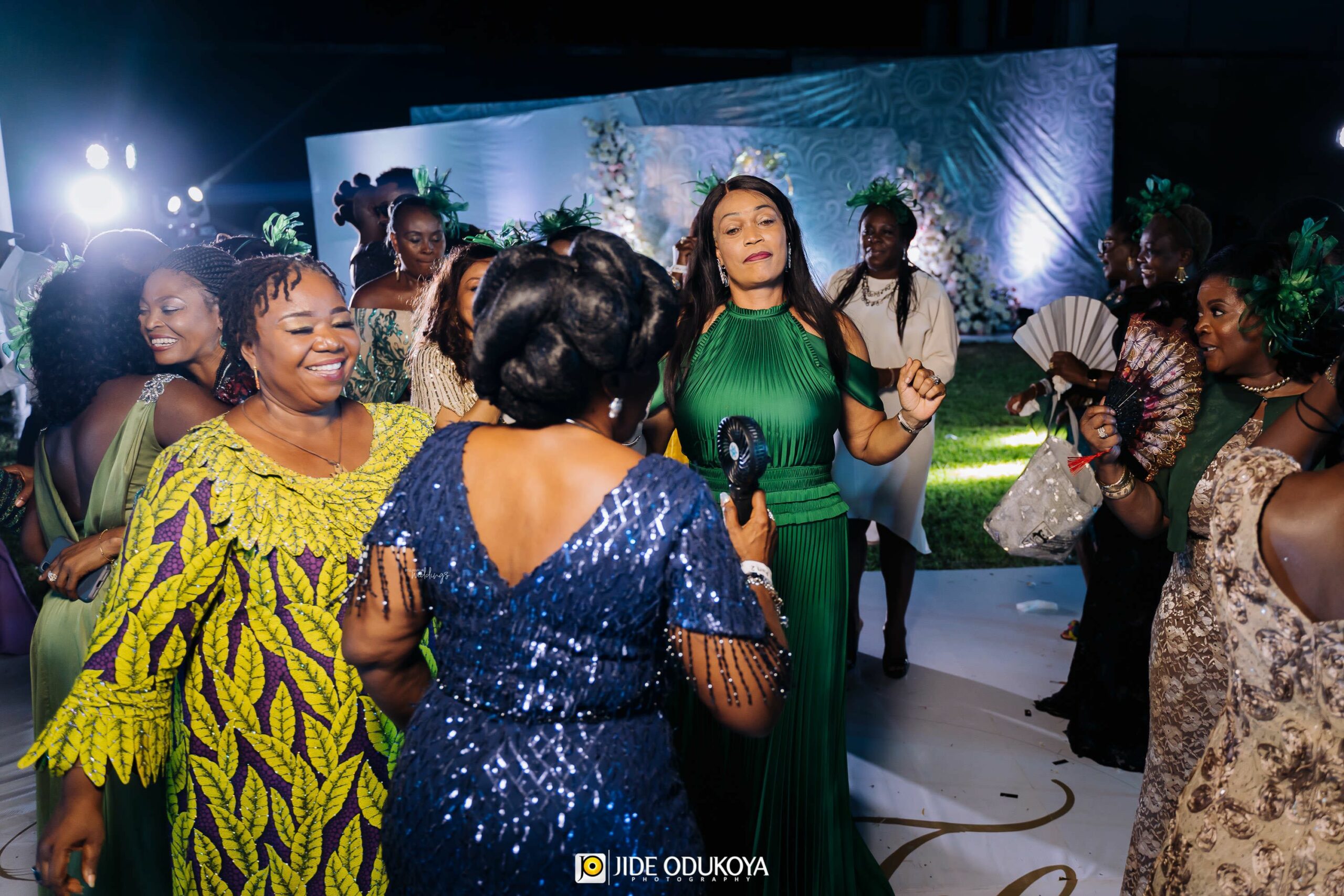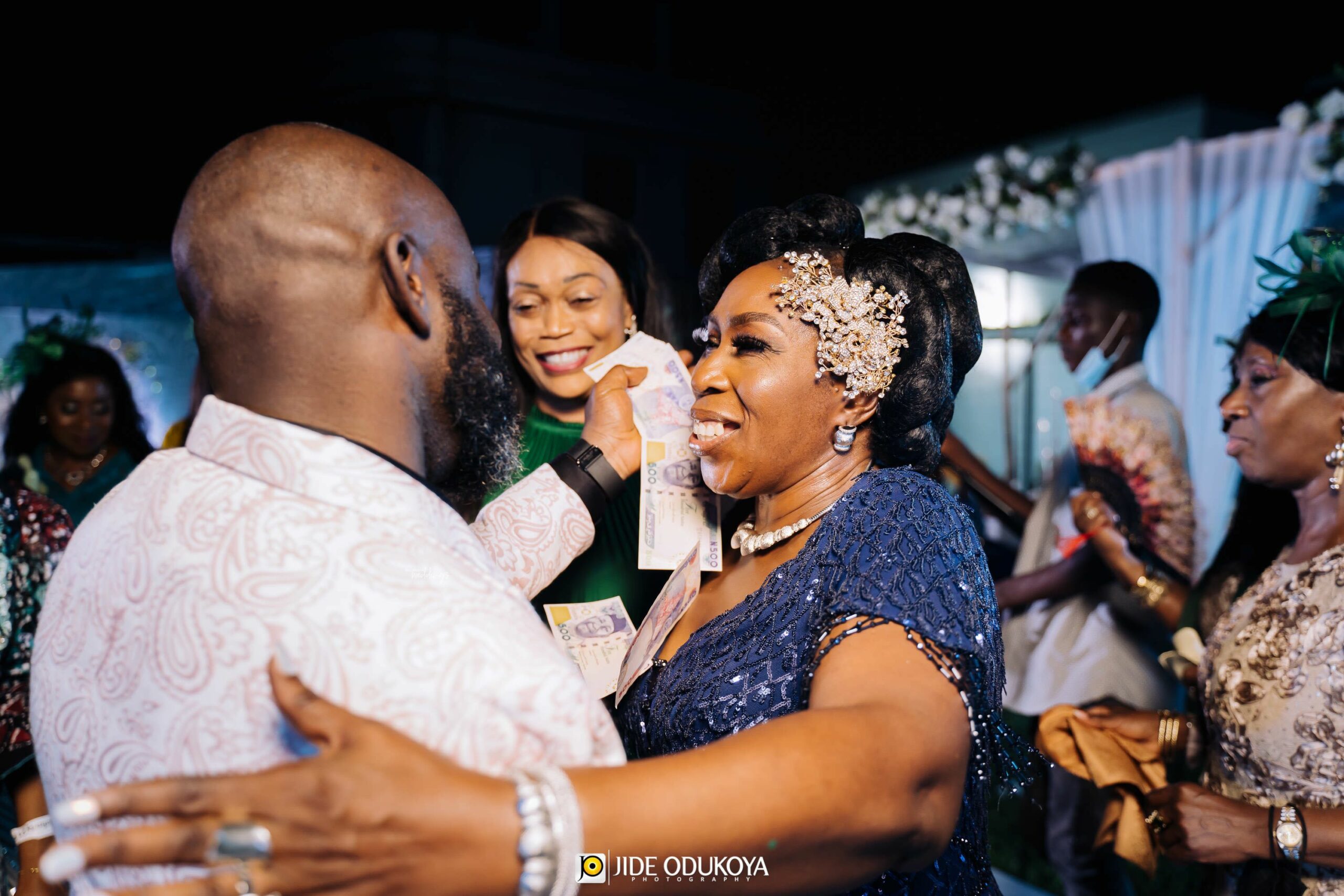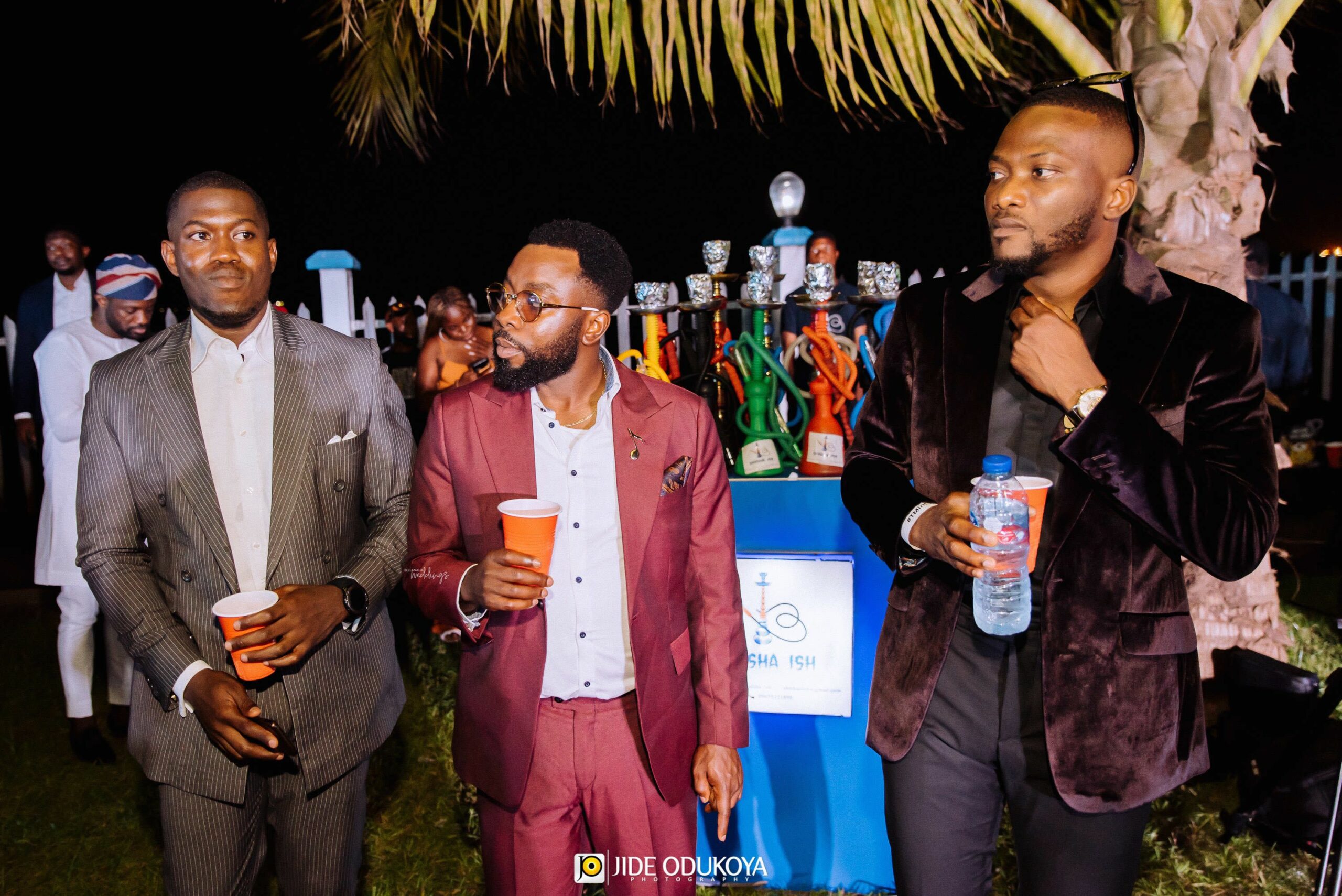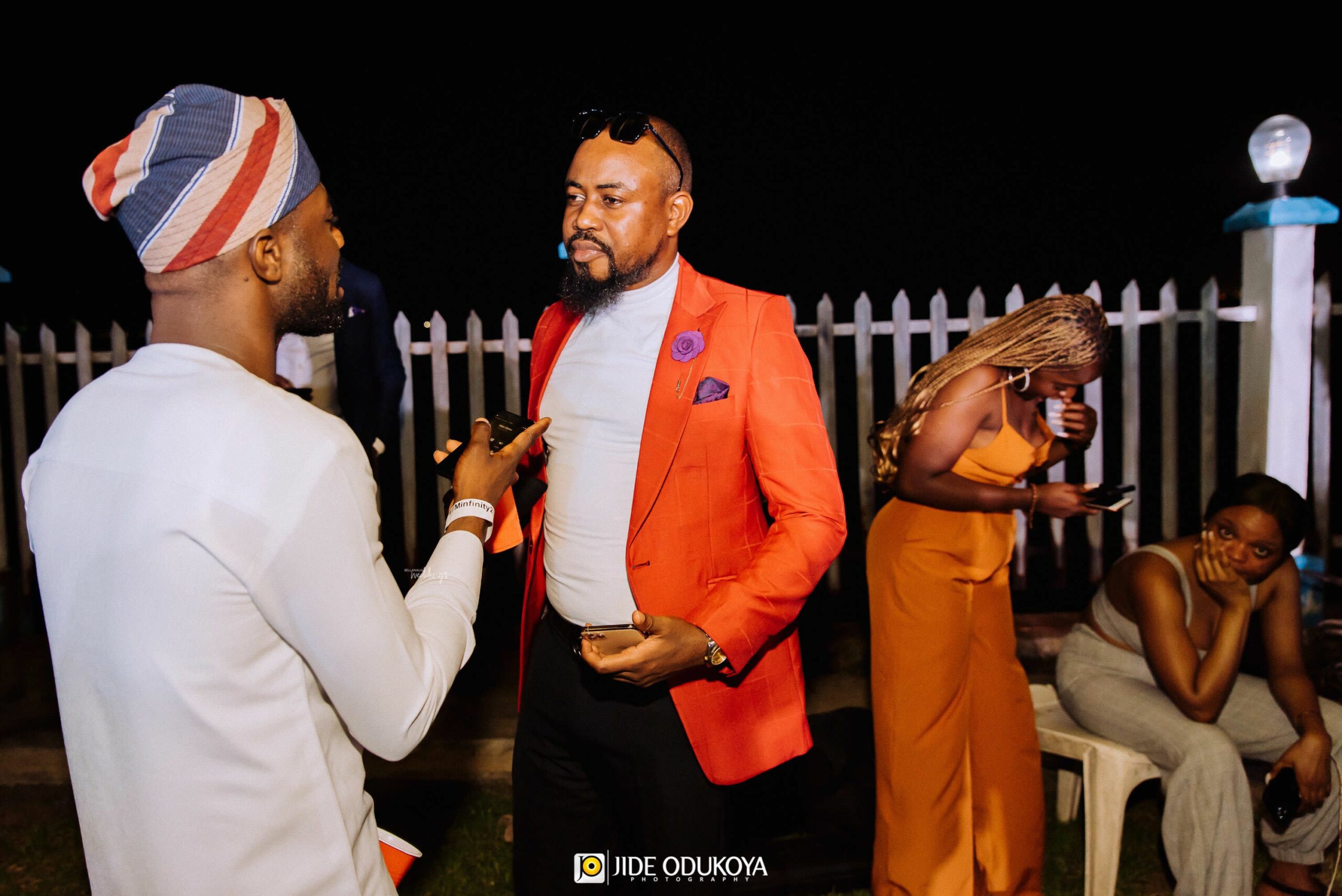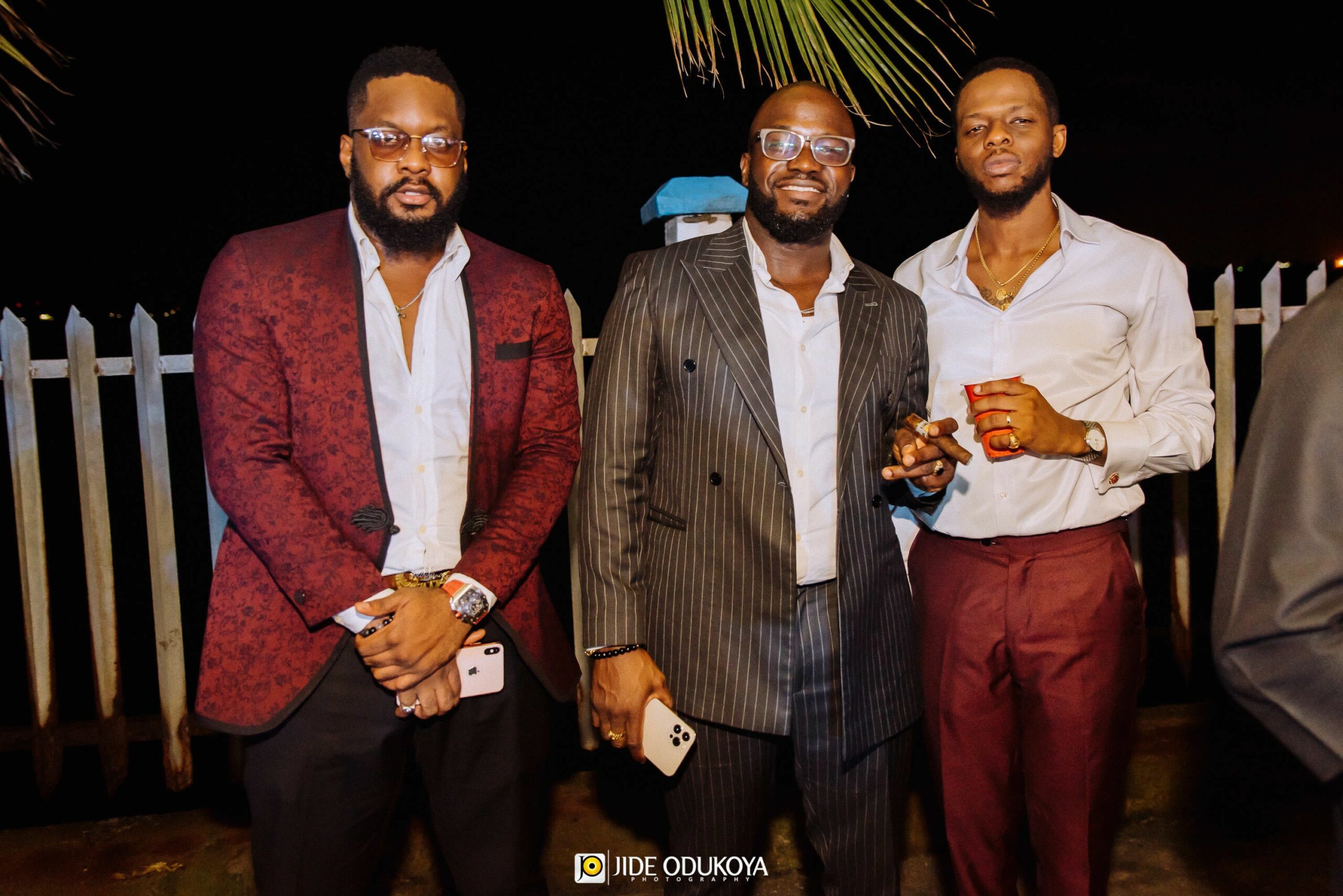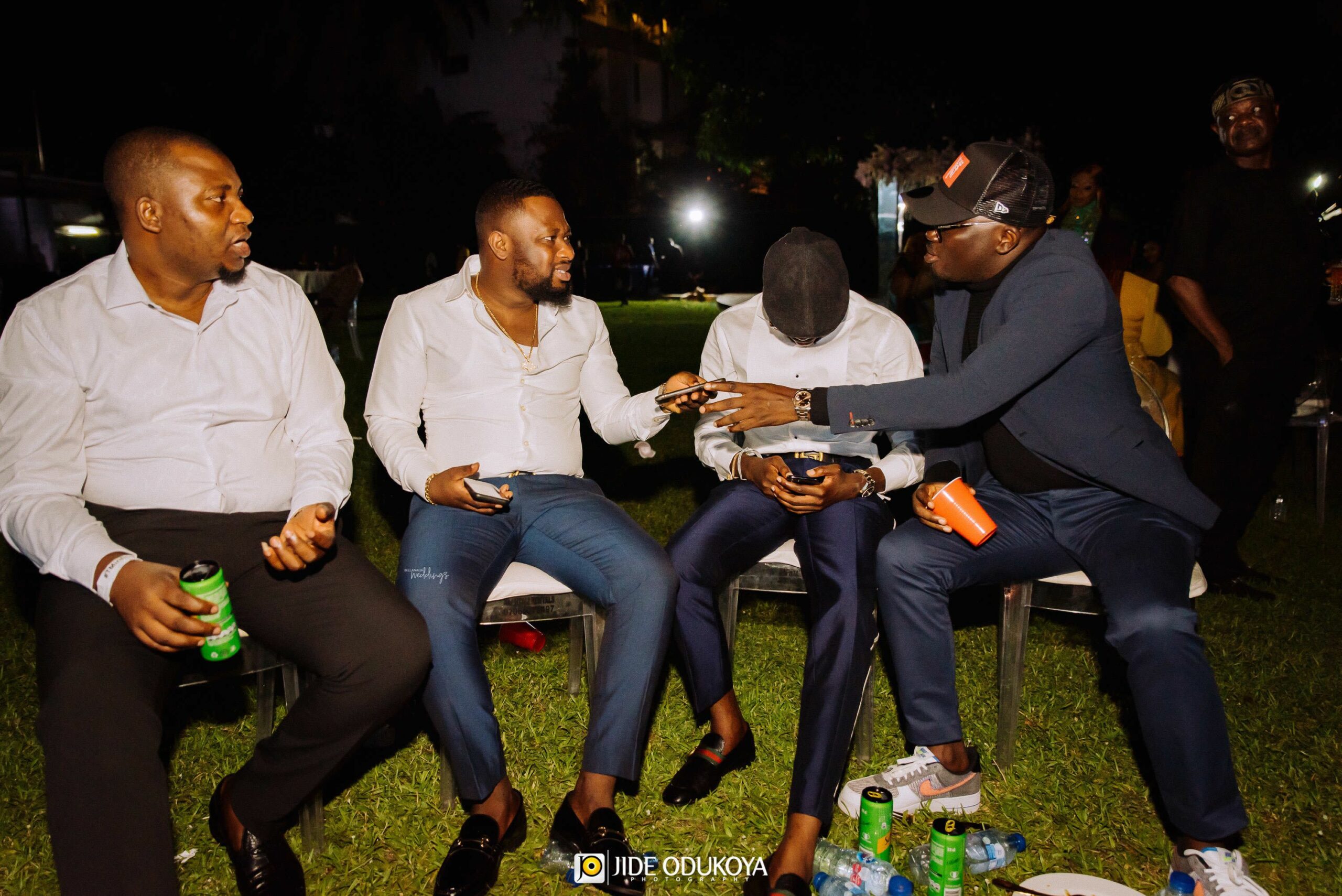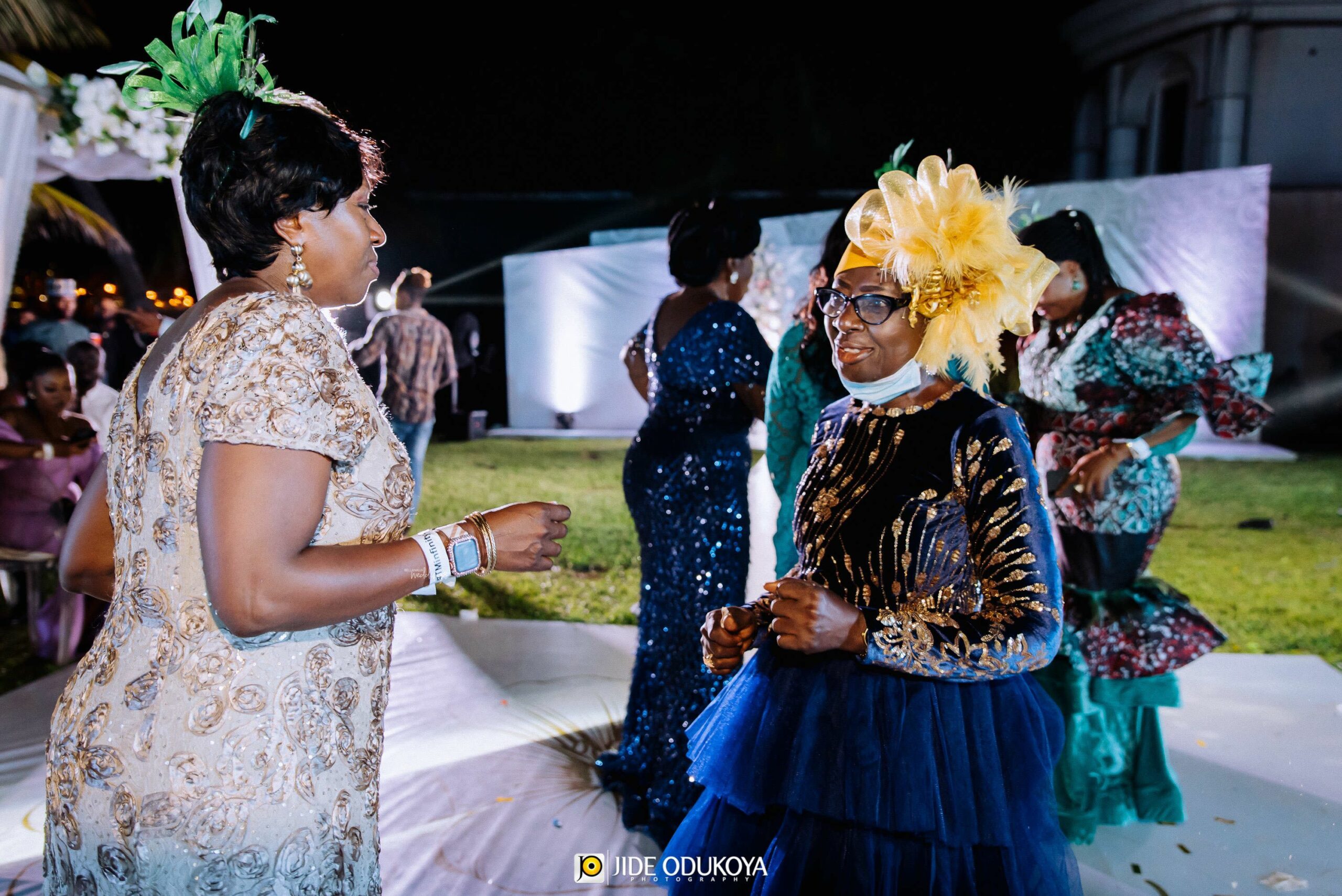 The love birds sure made a statement in their second look!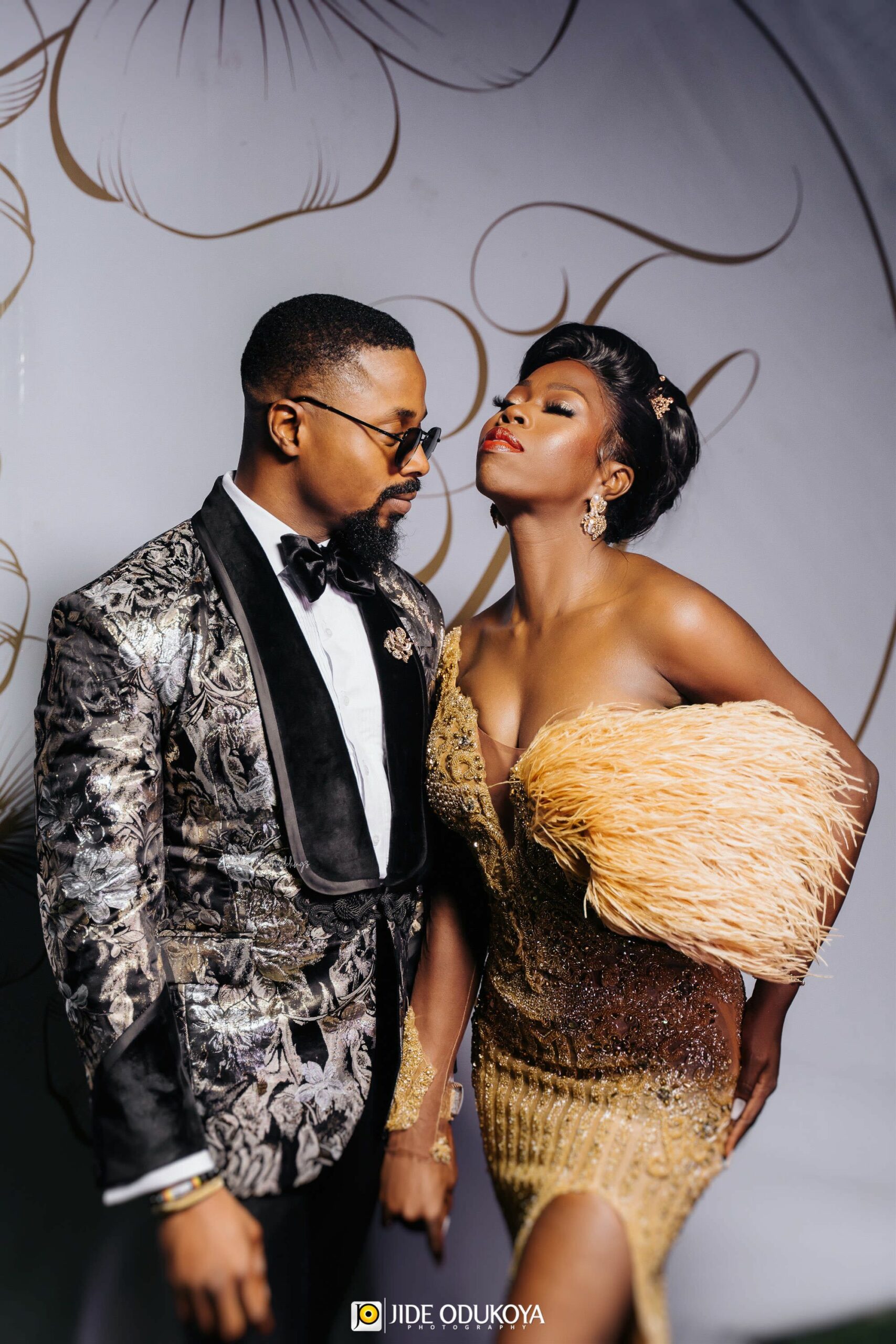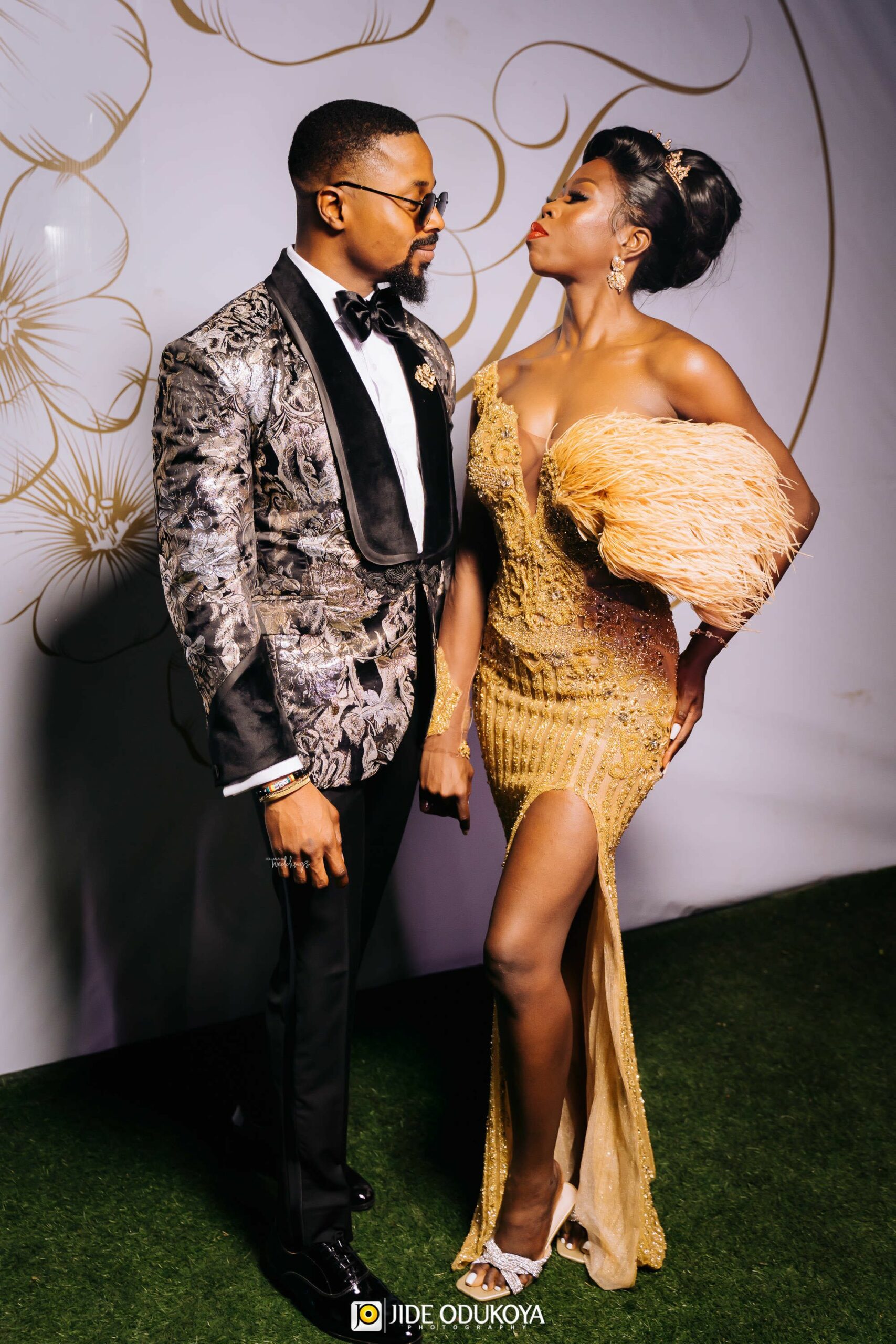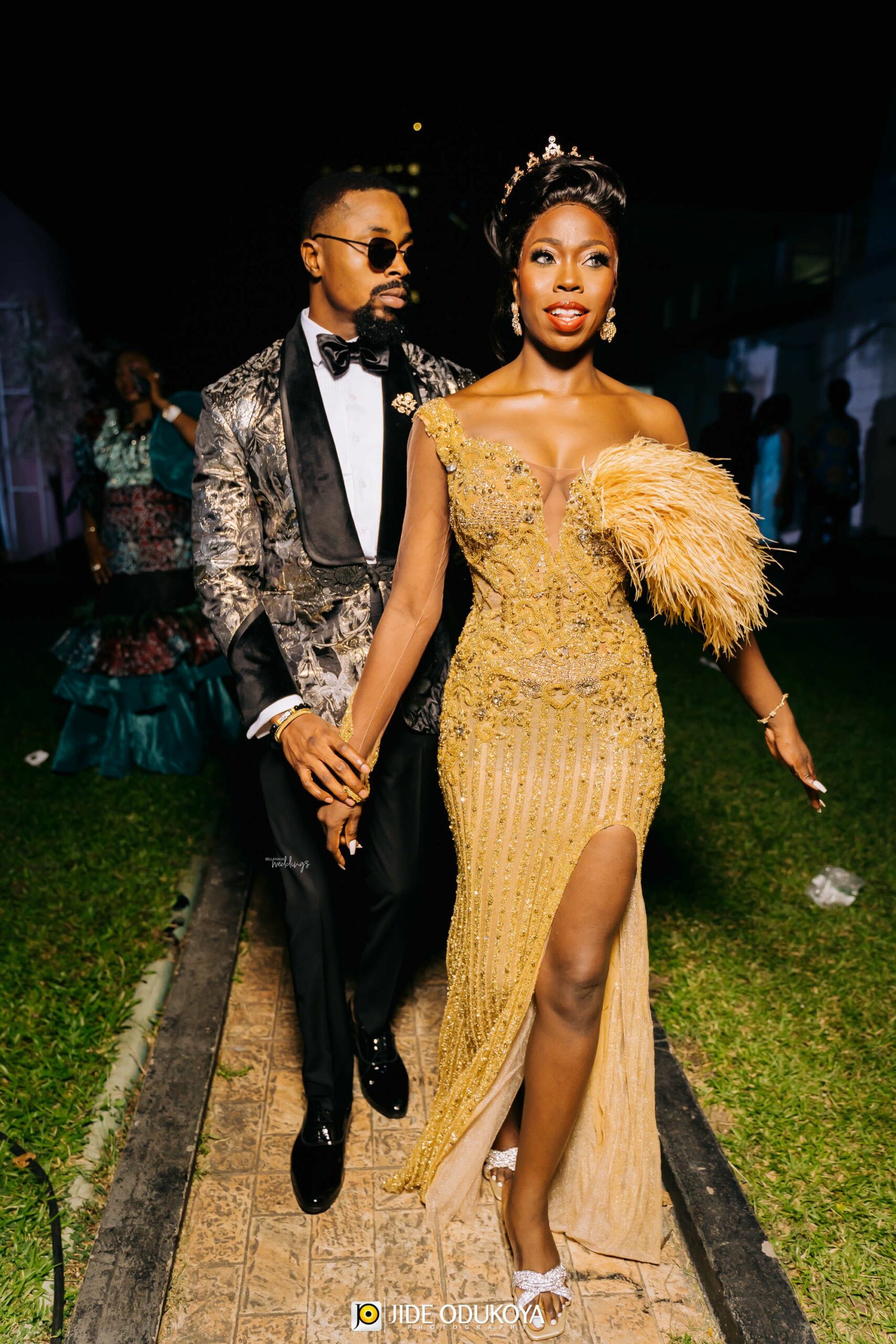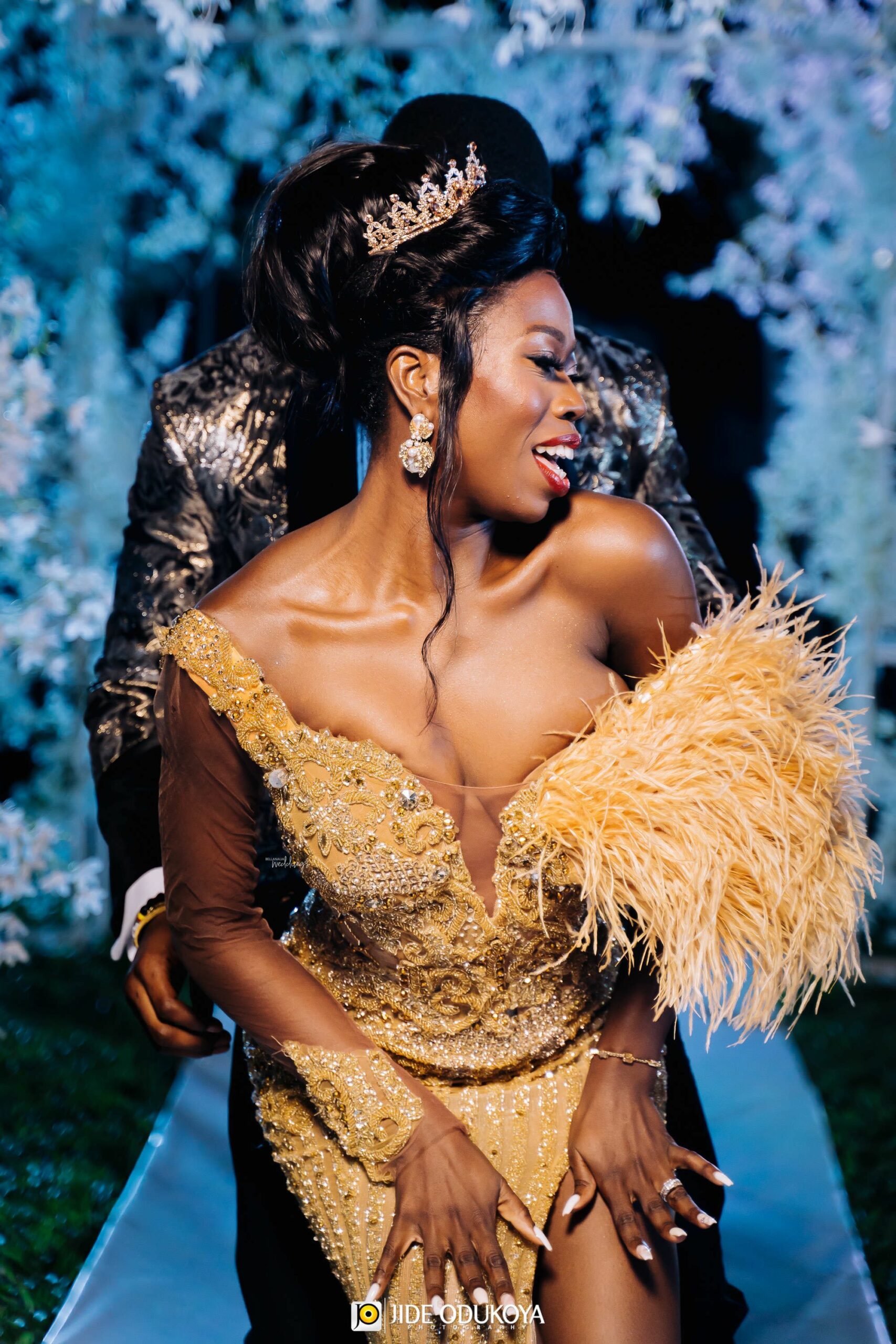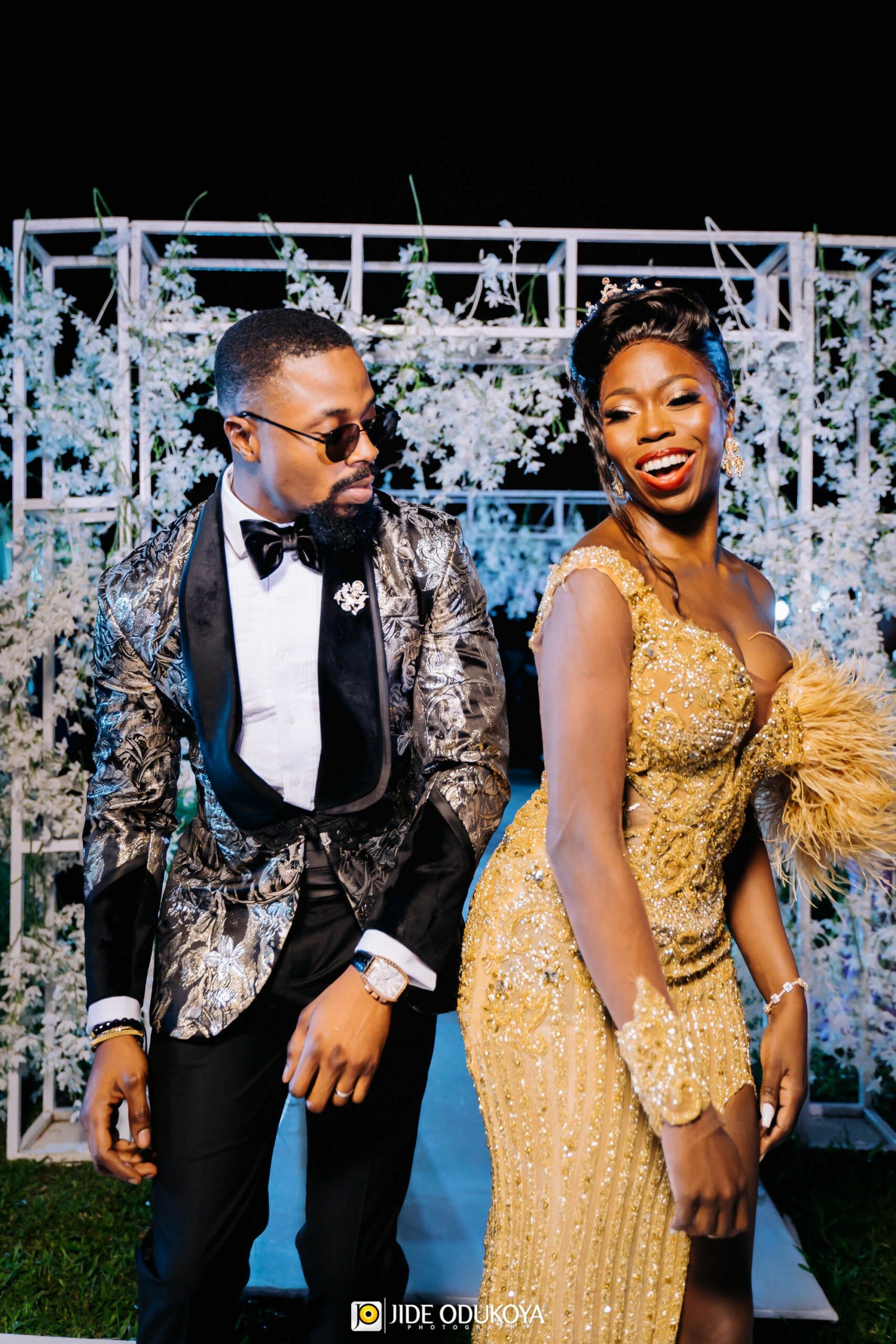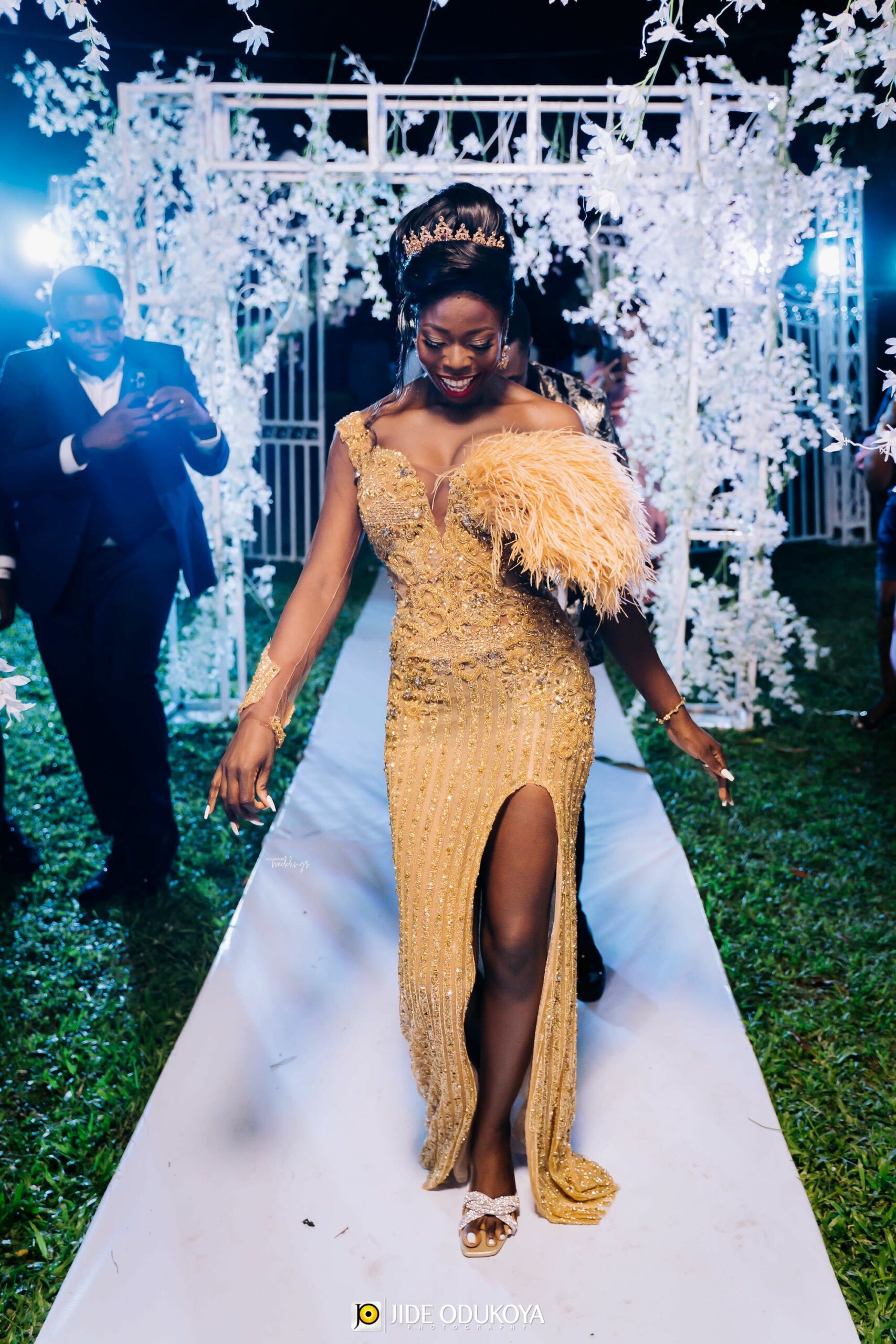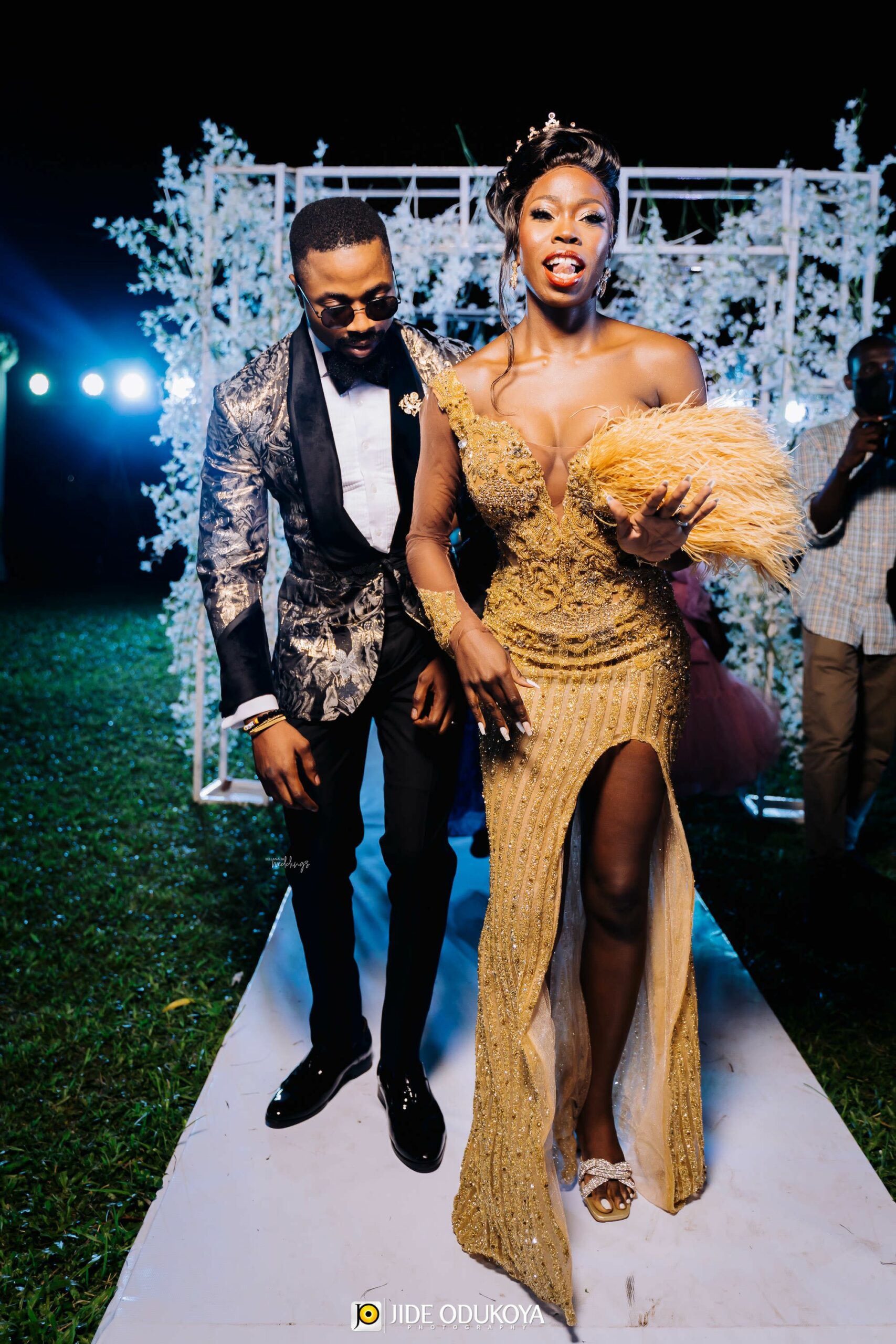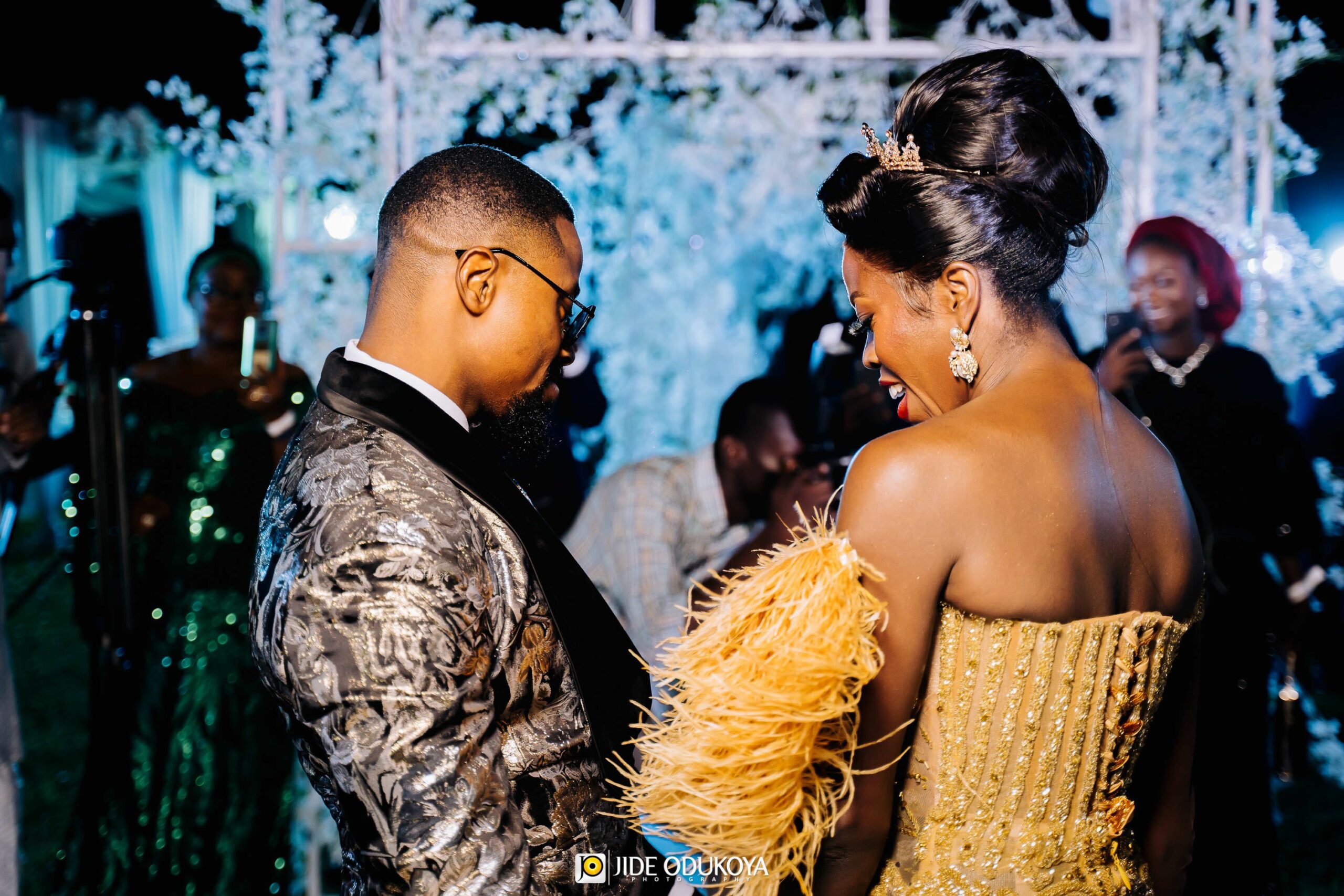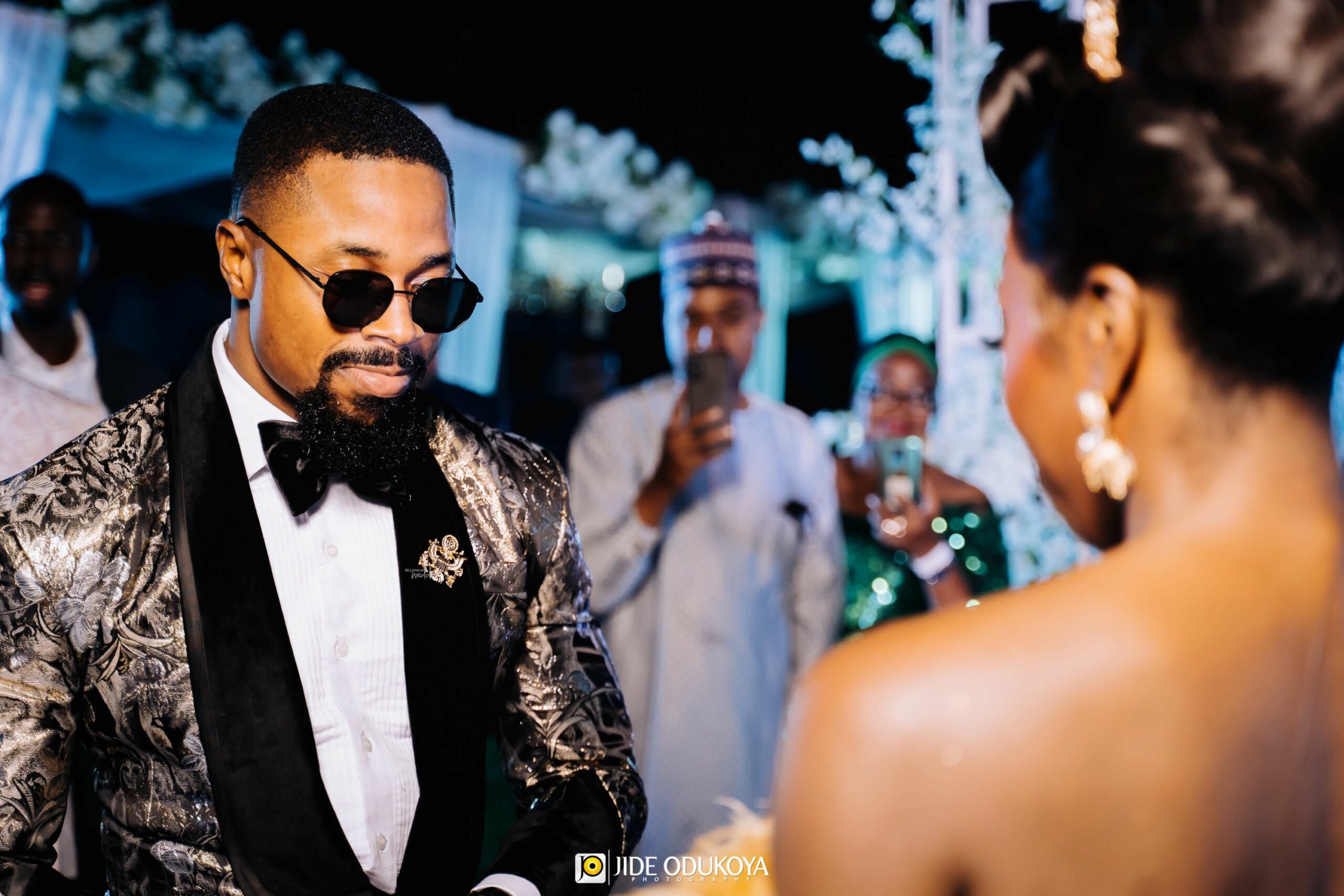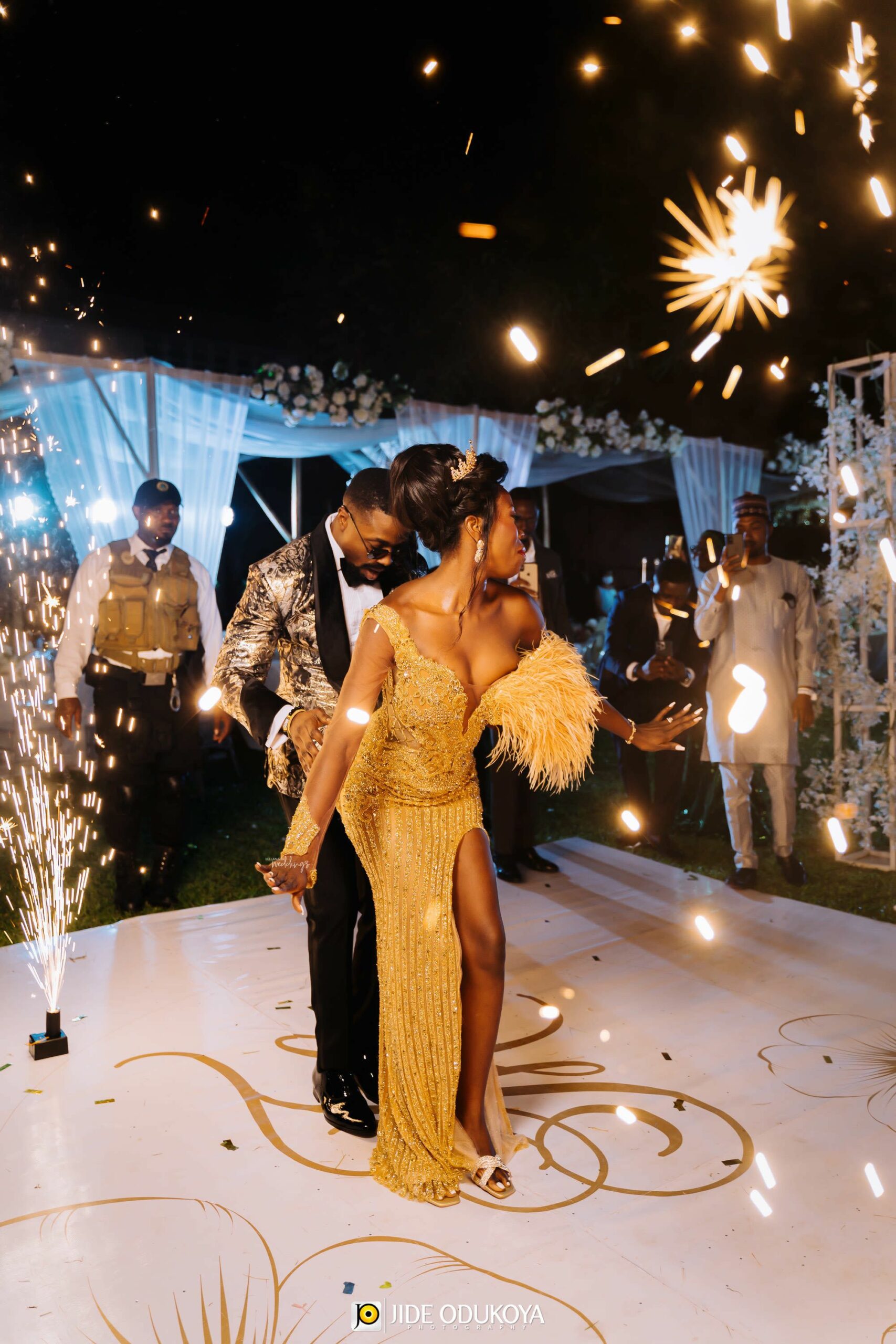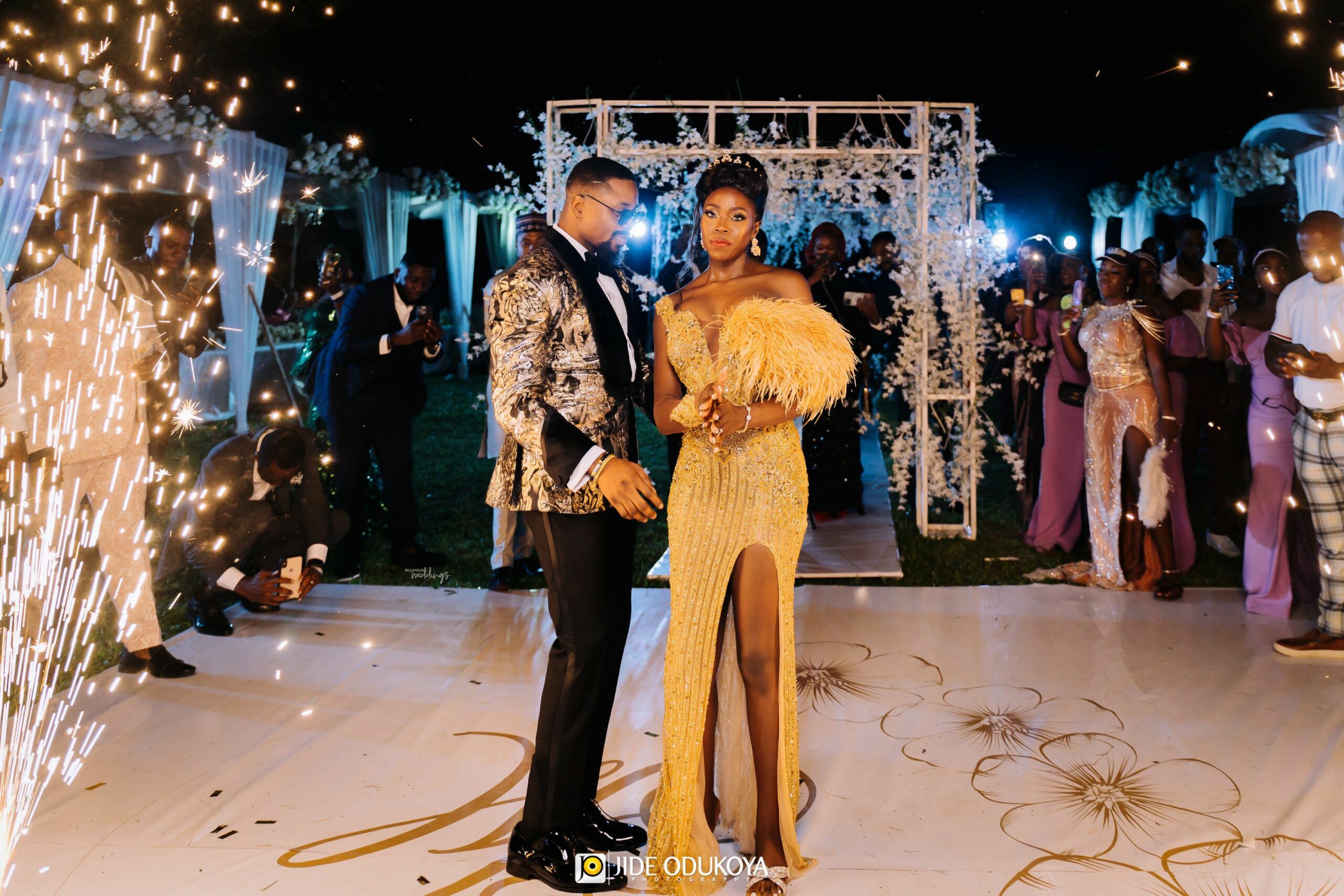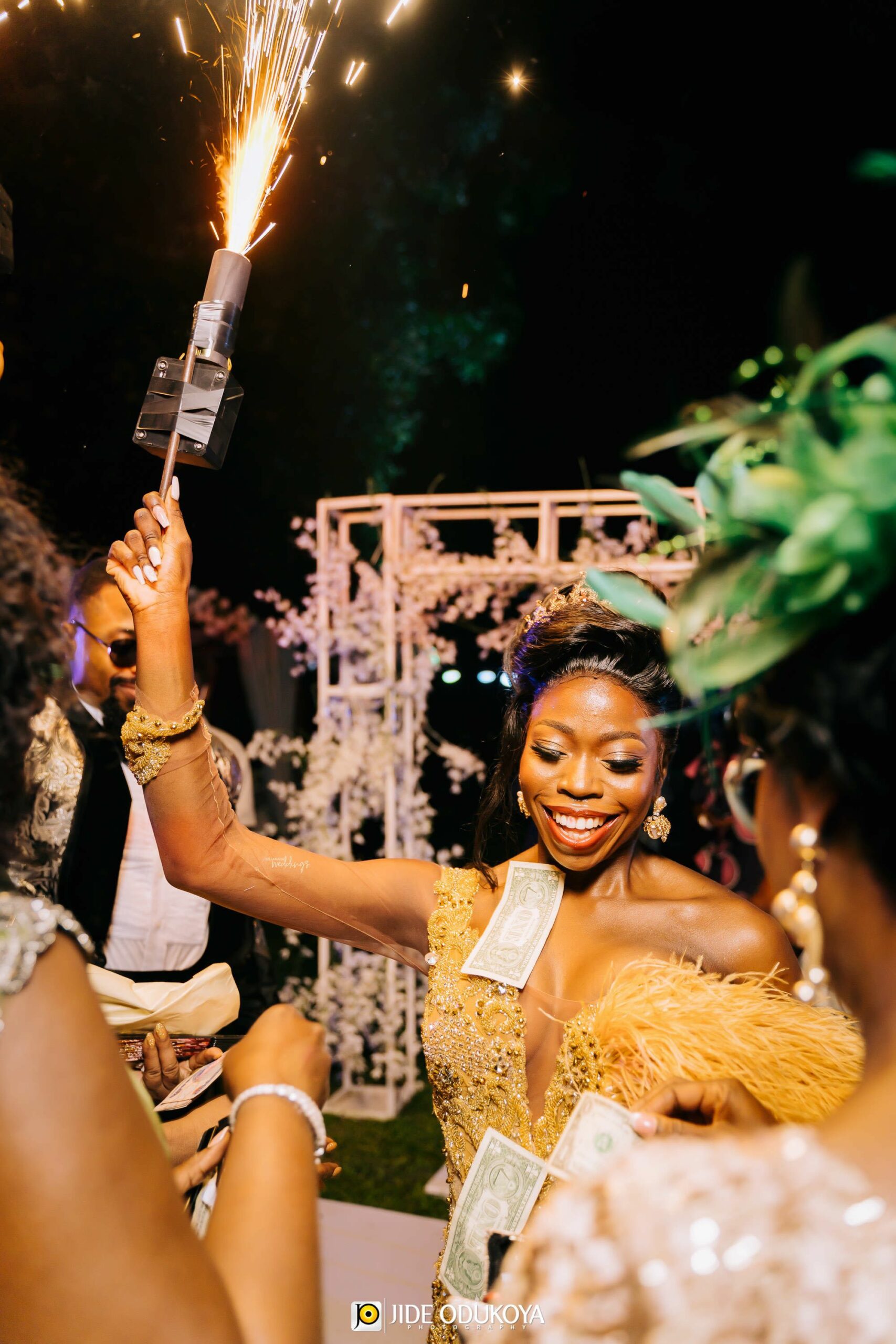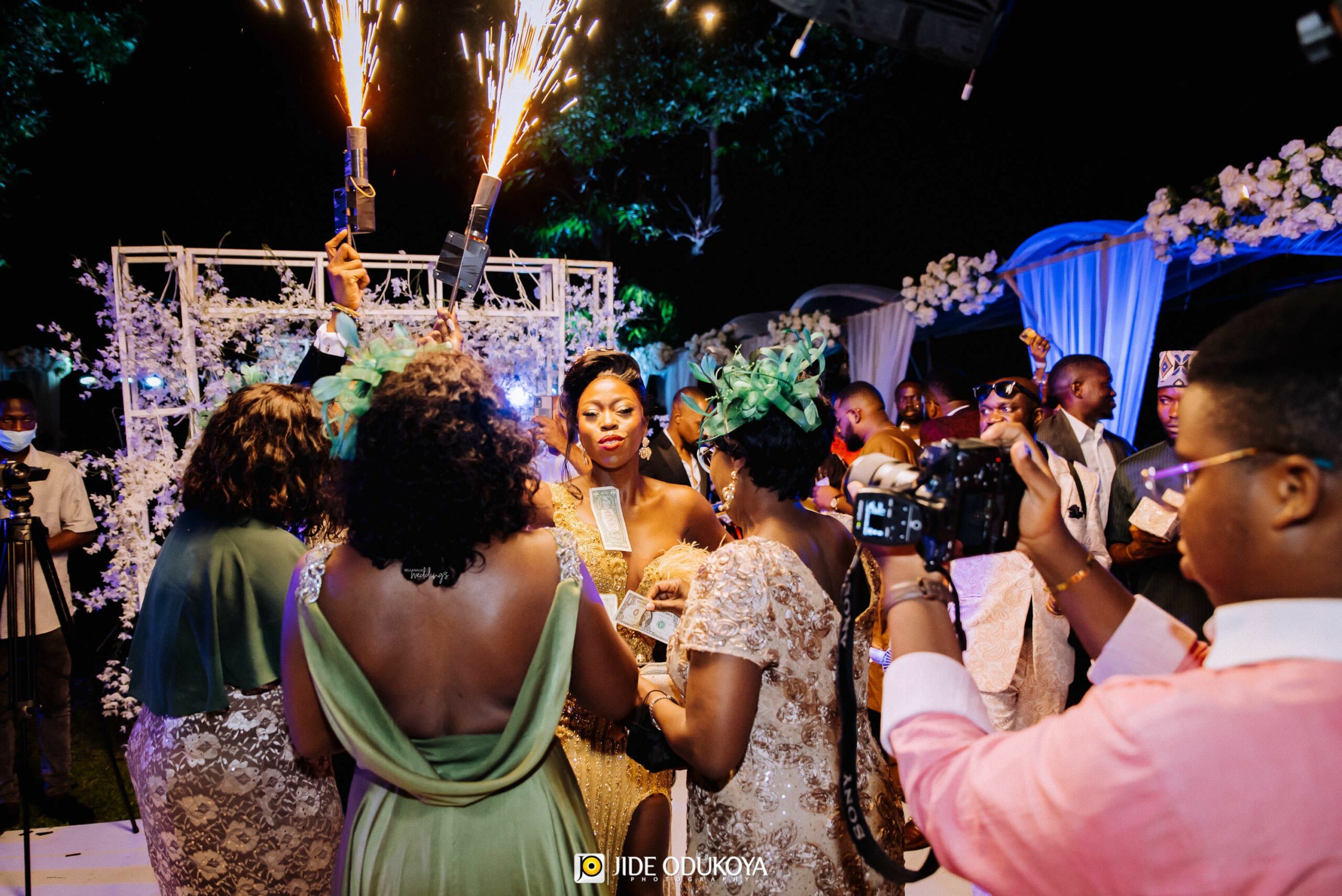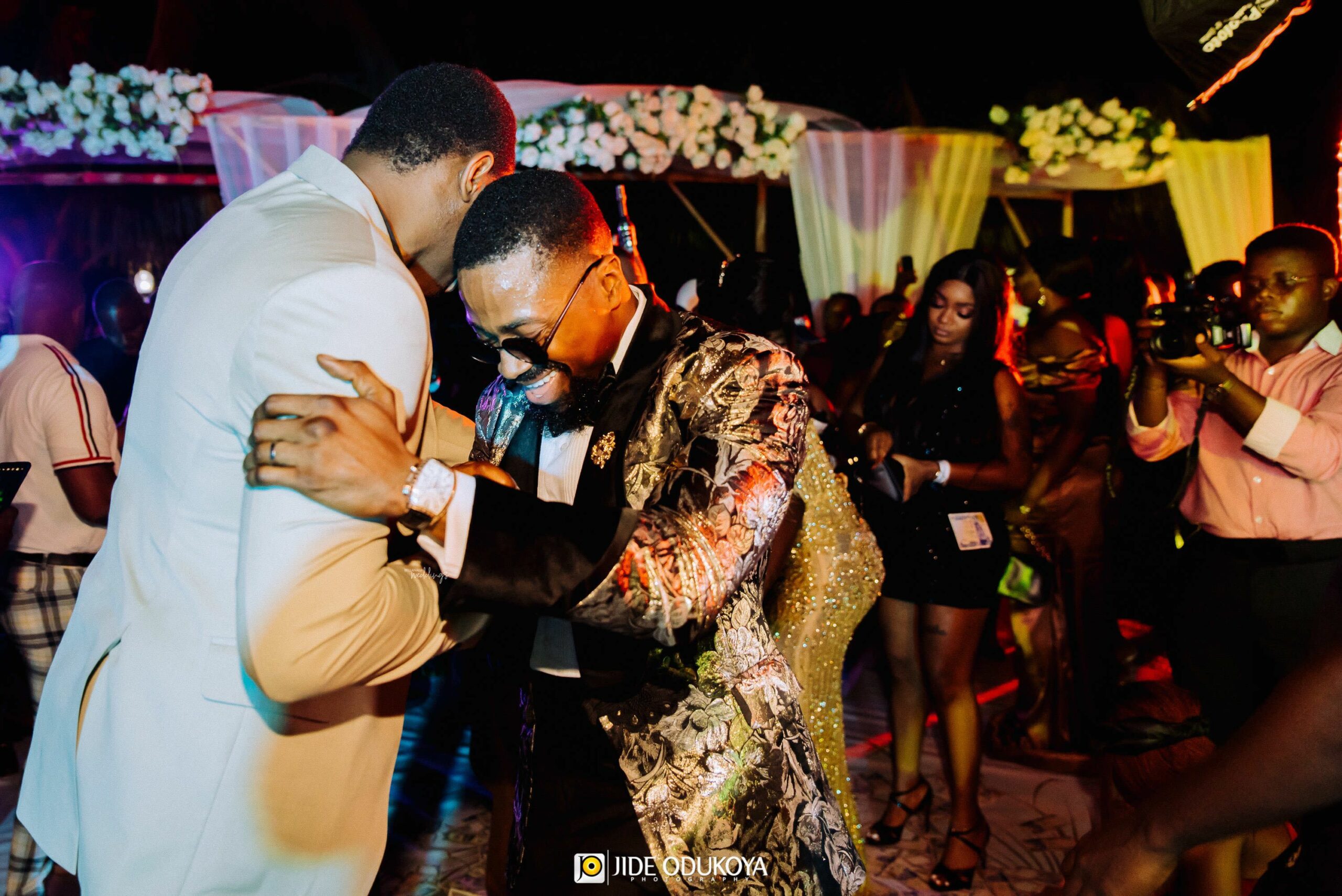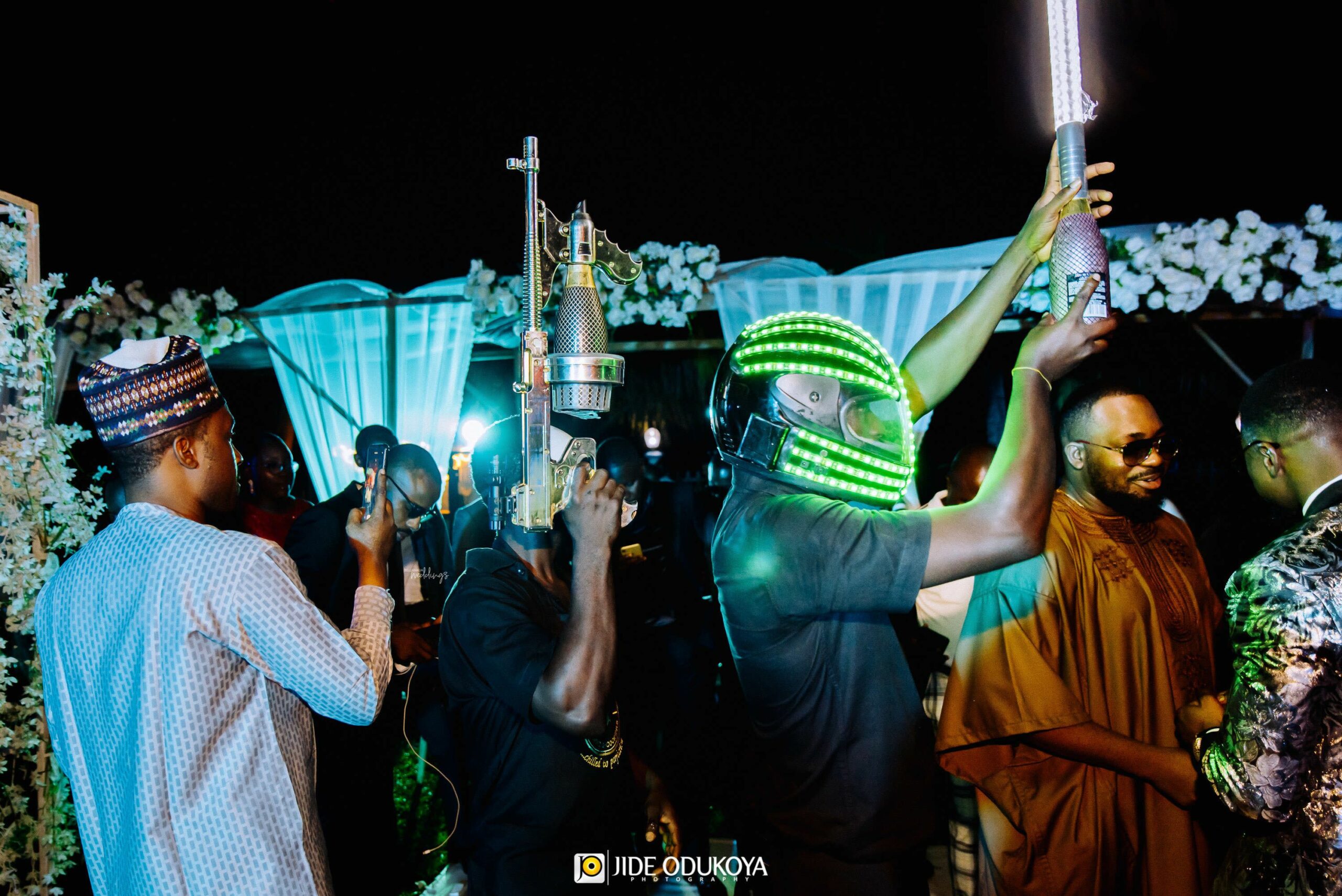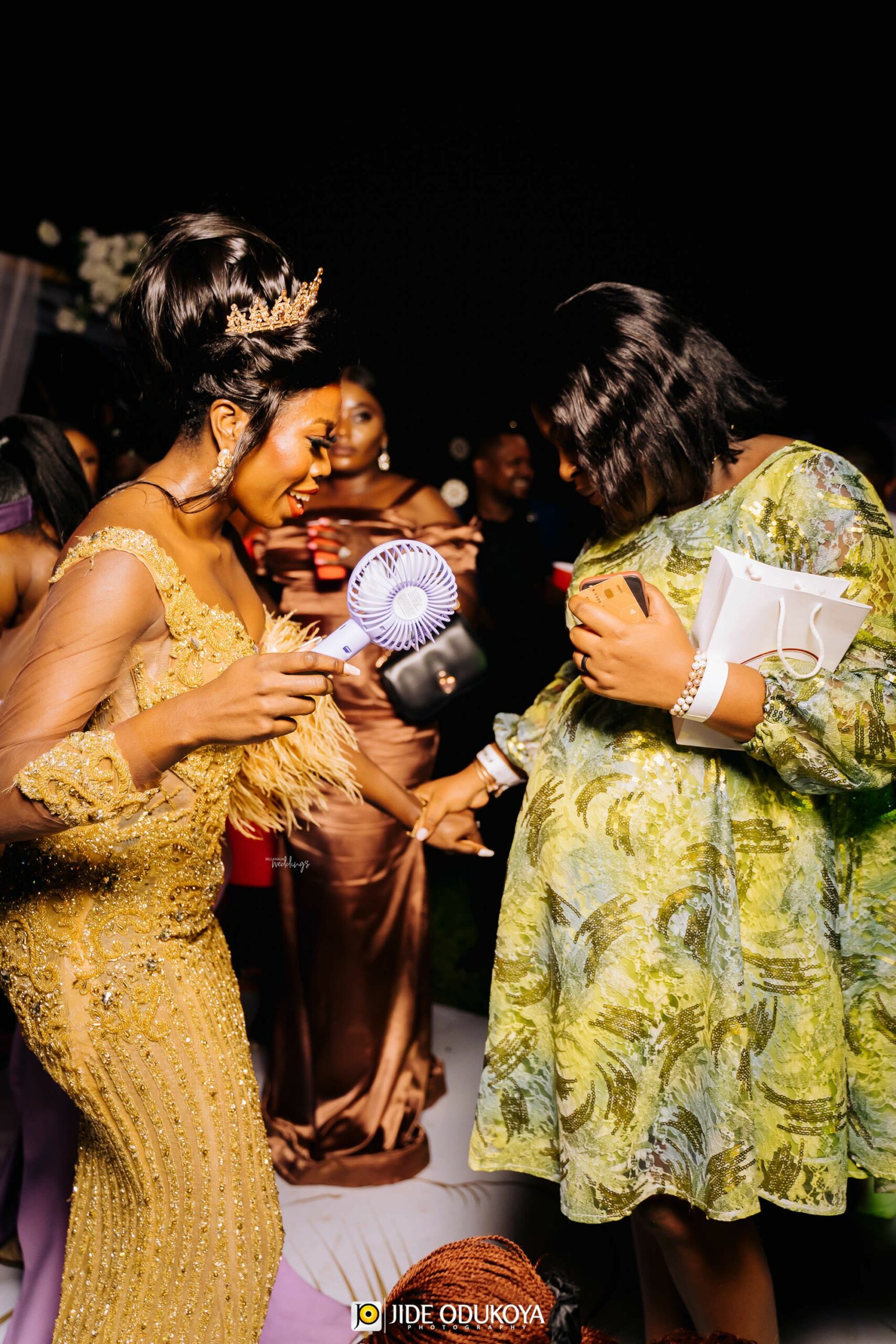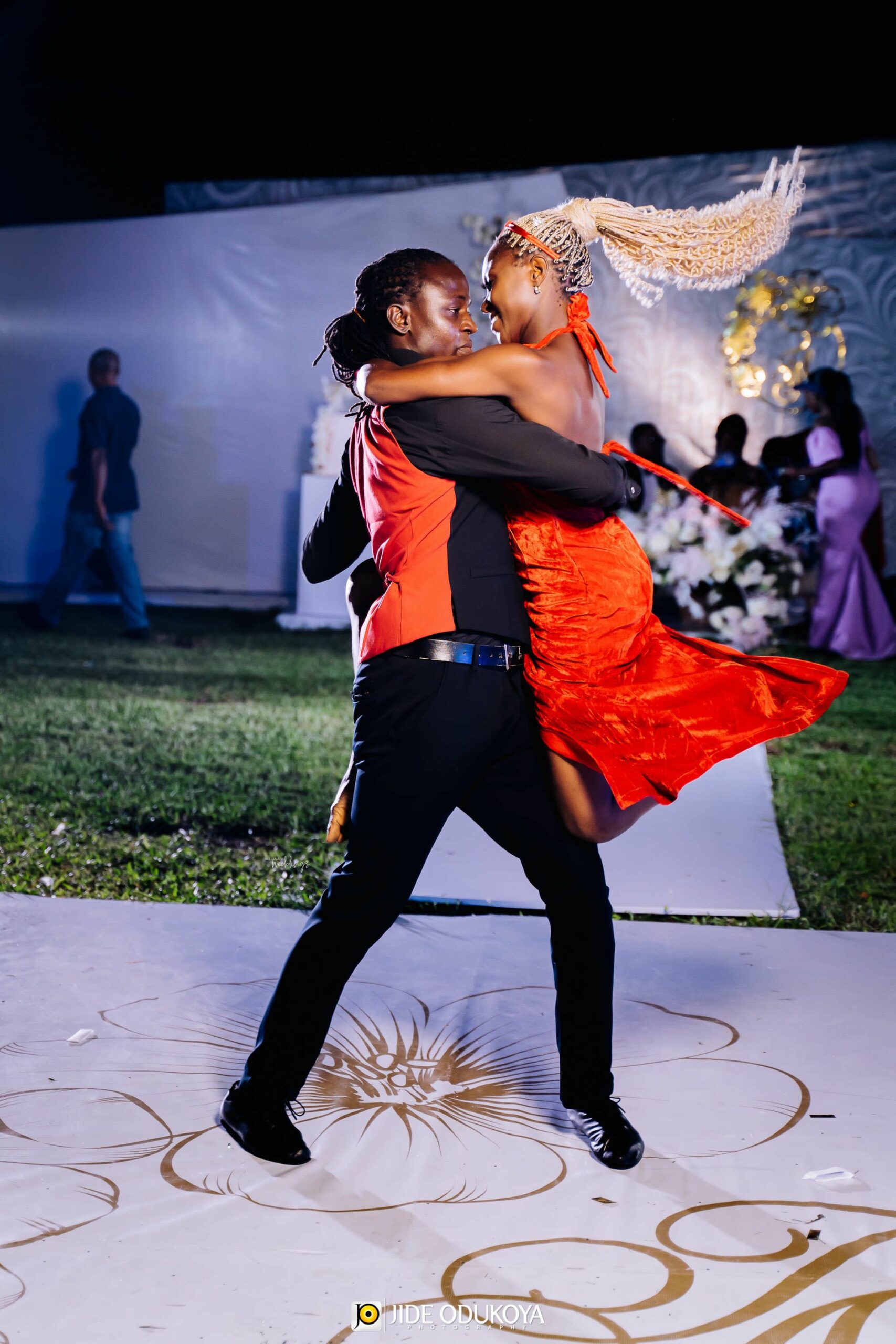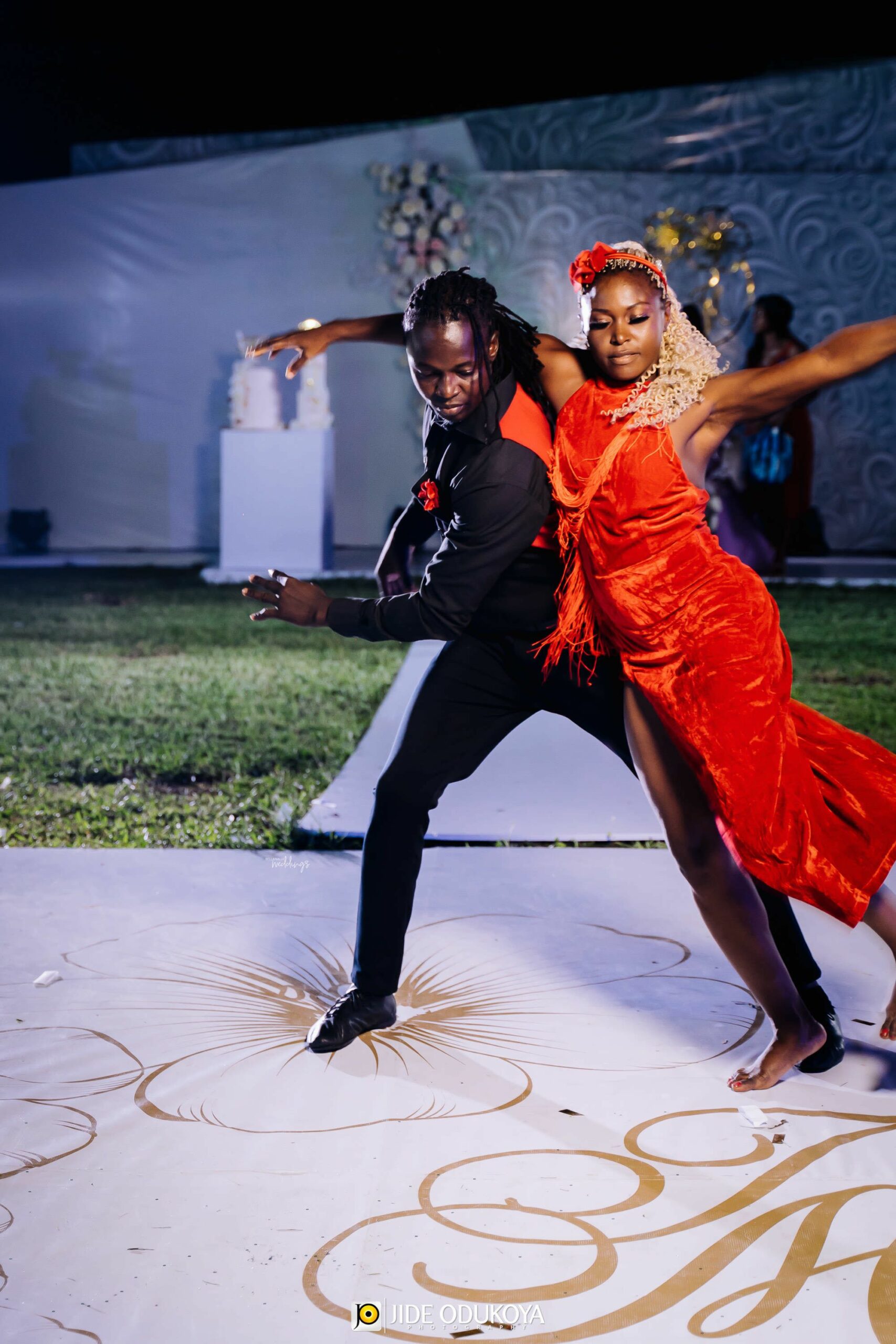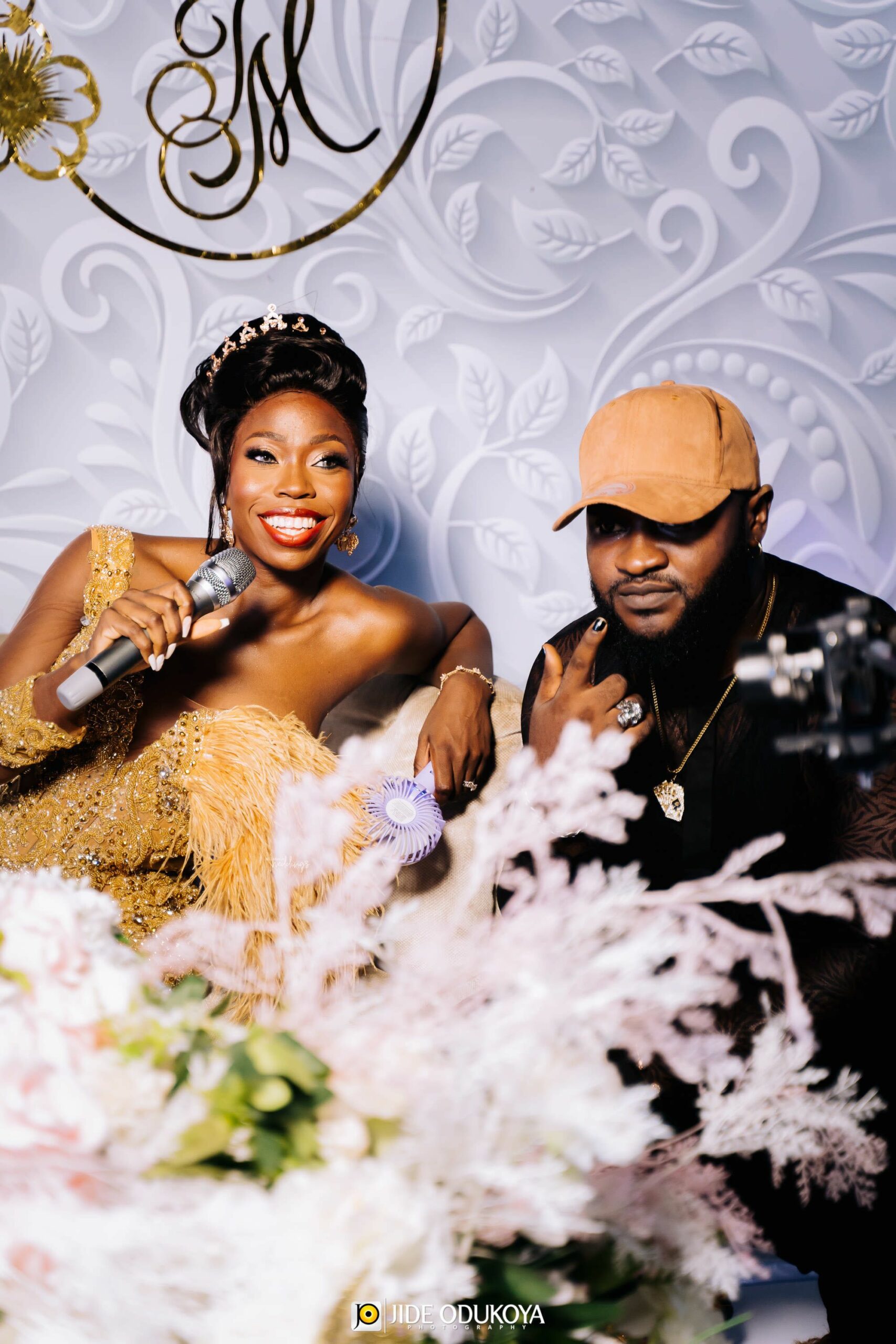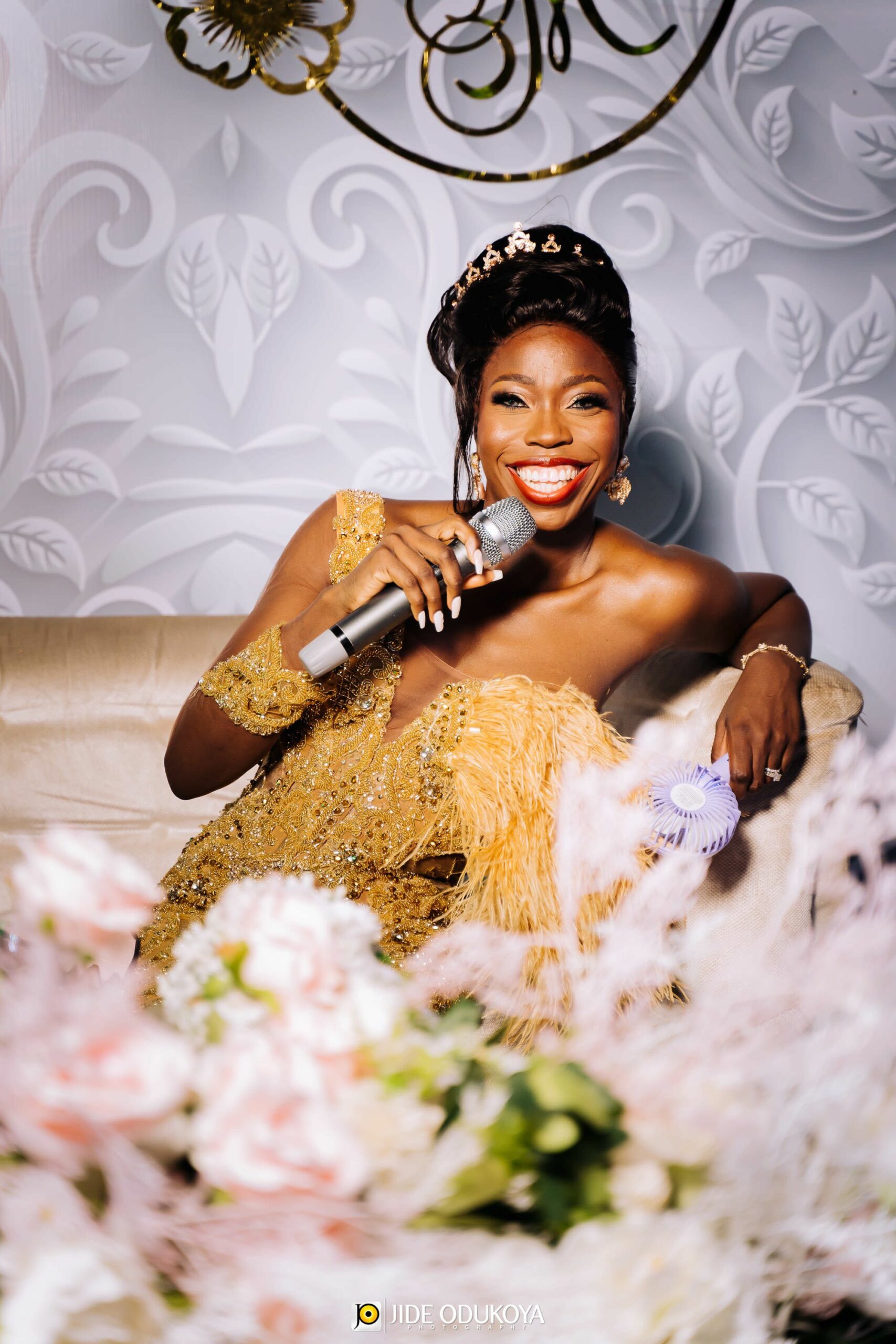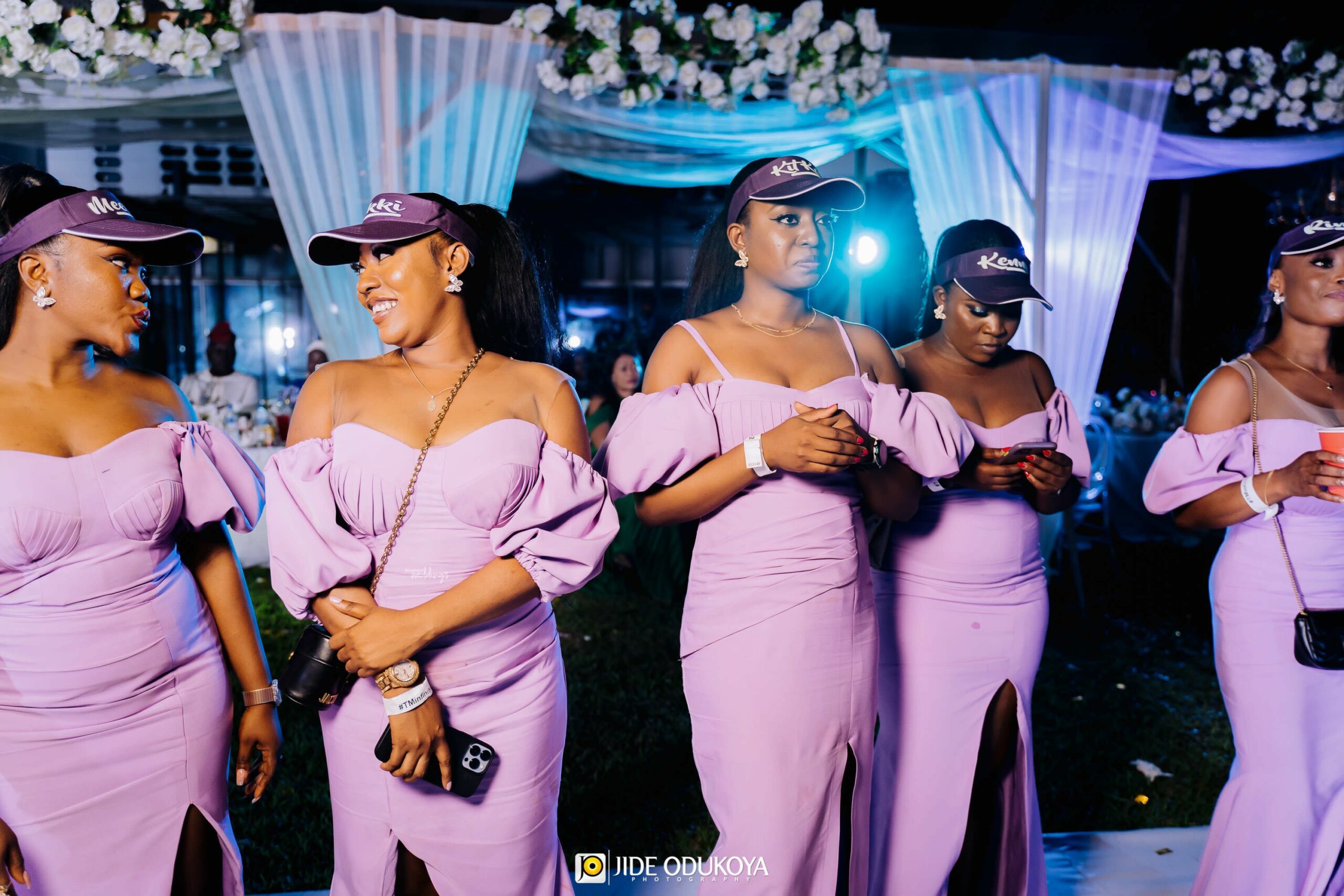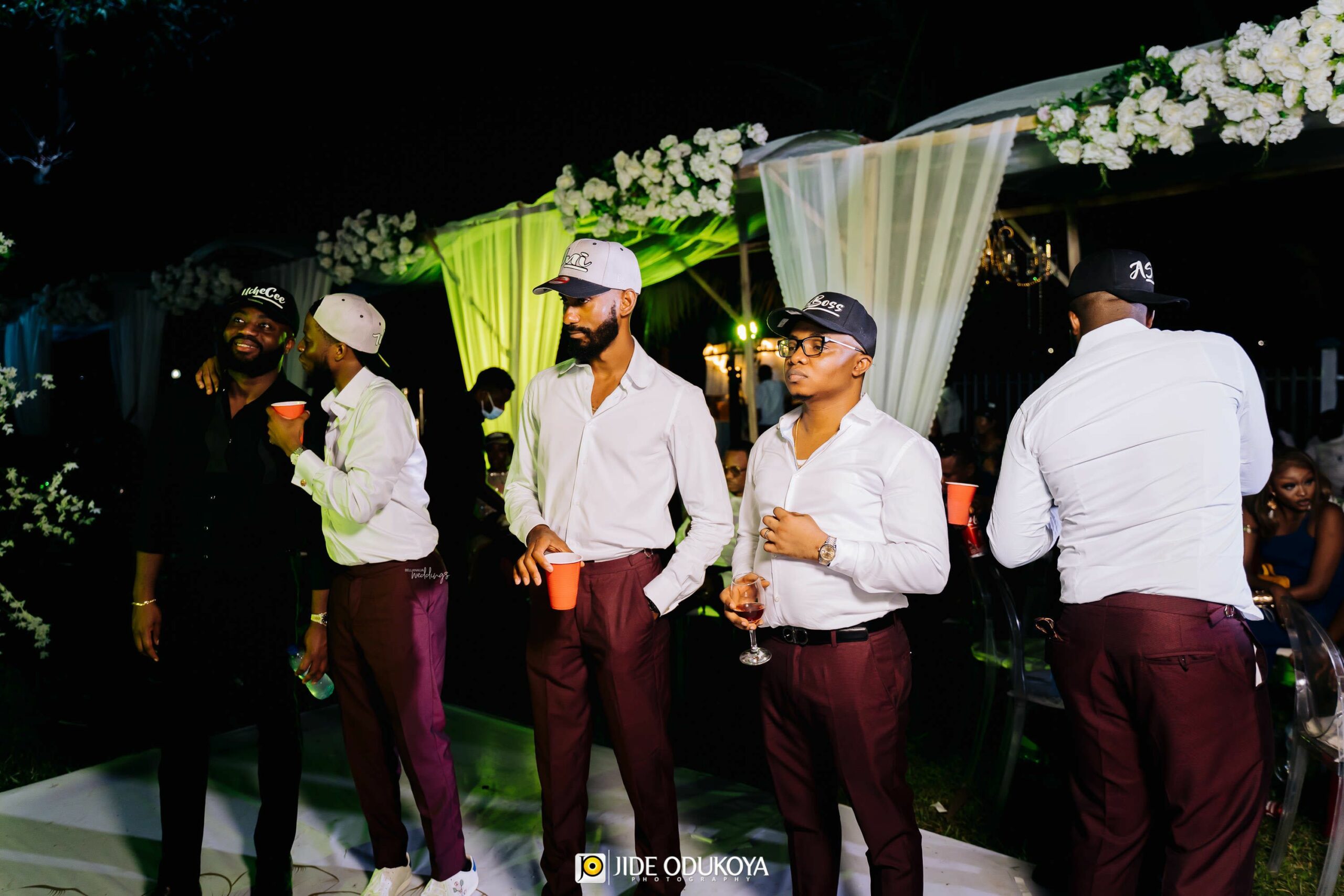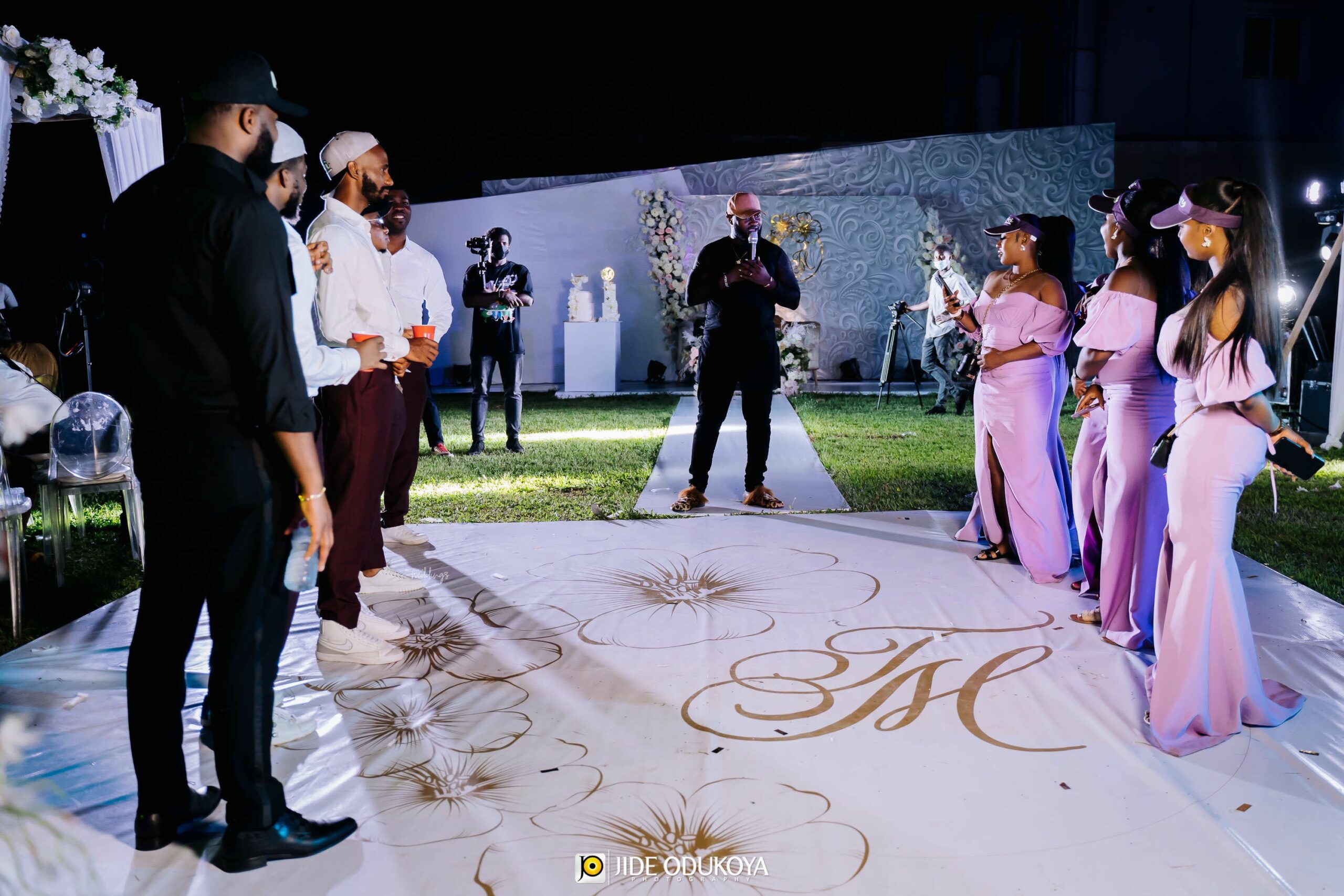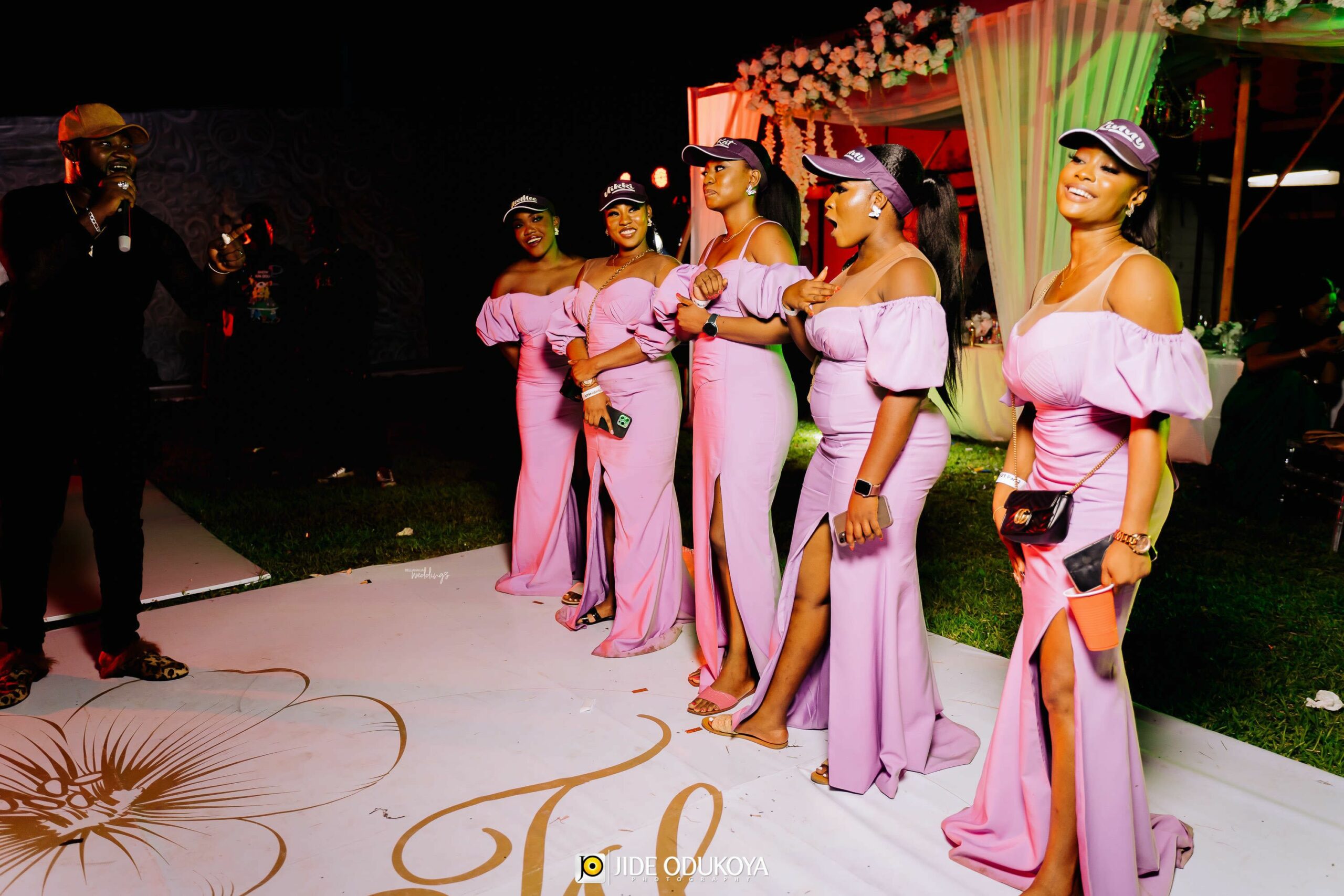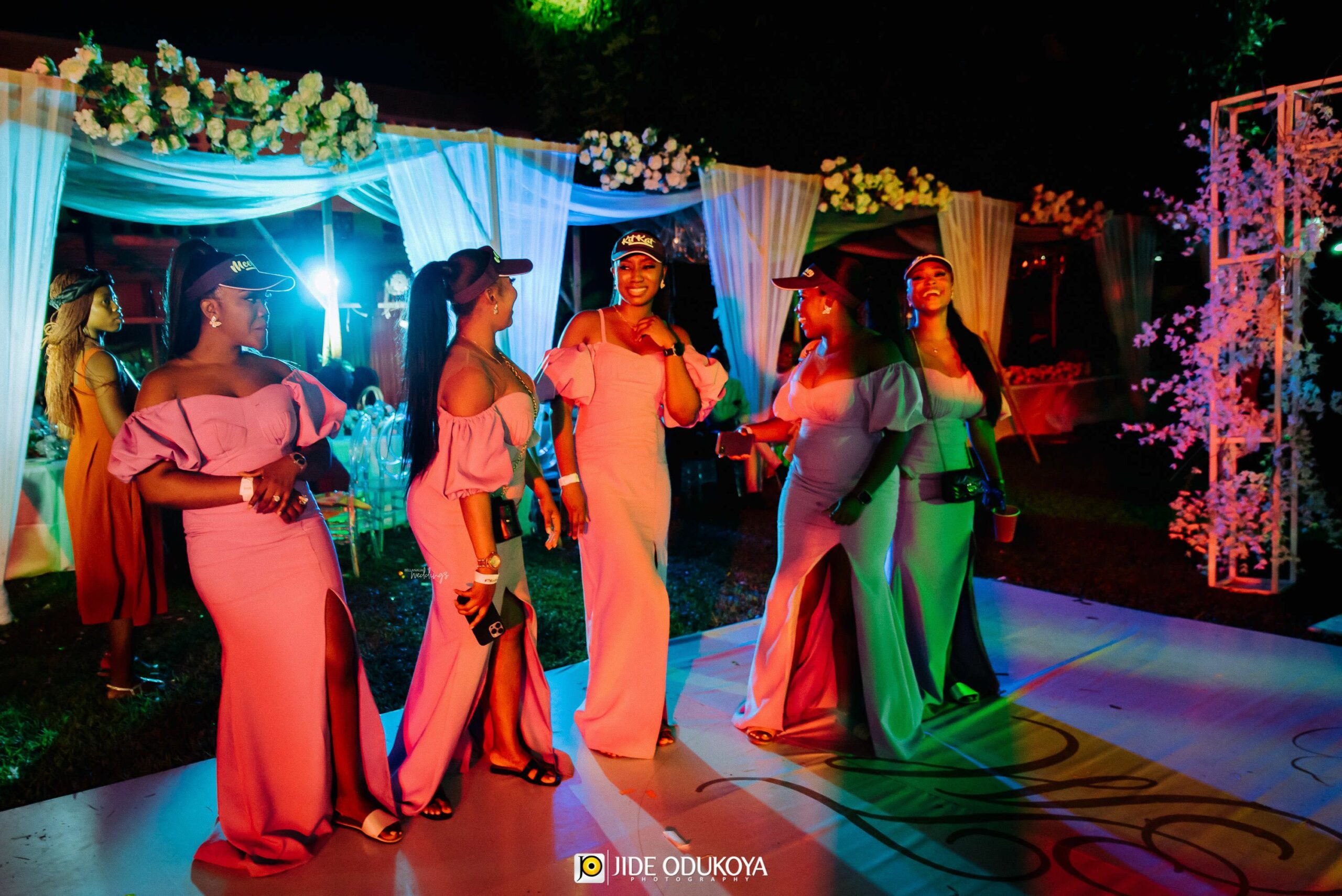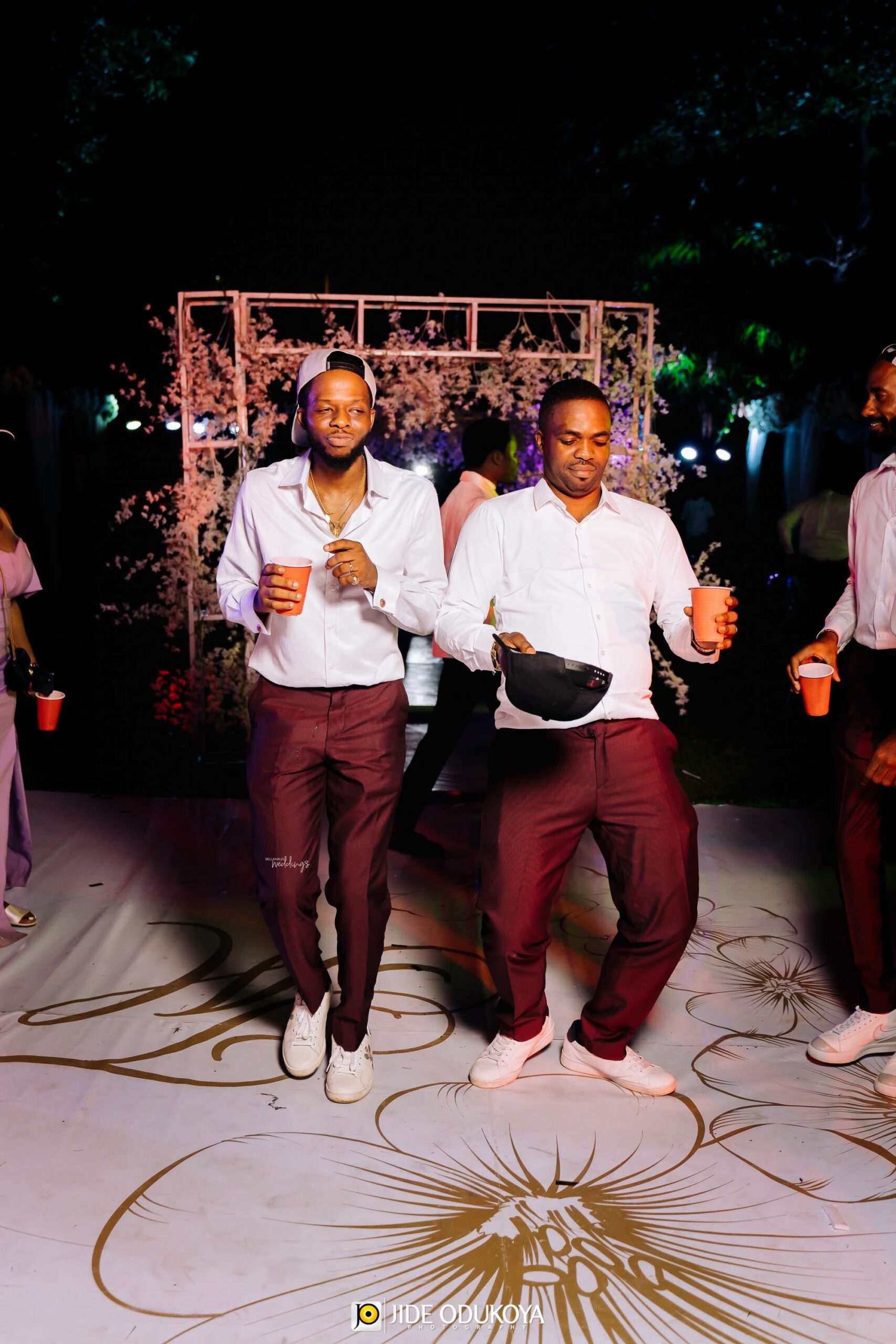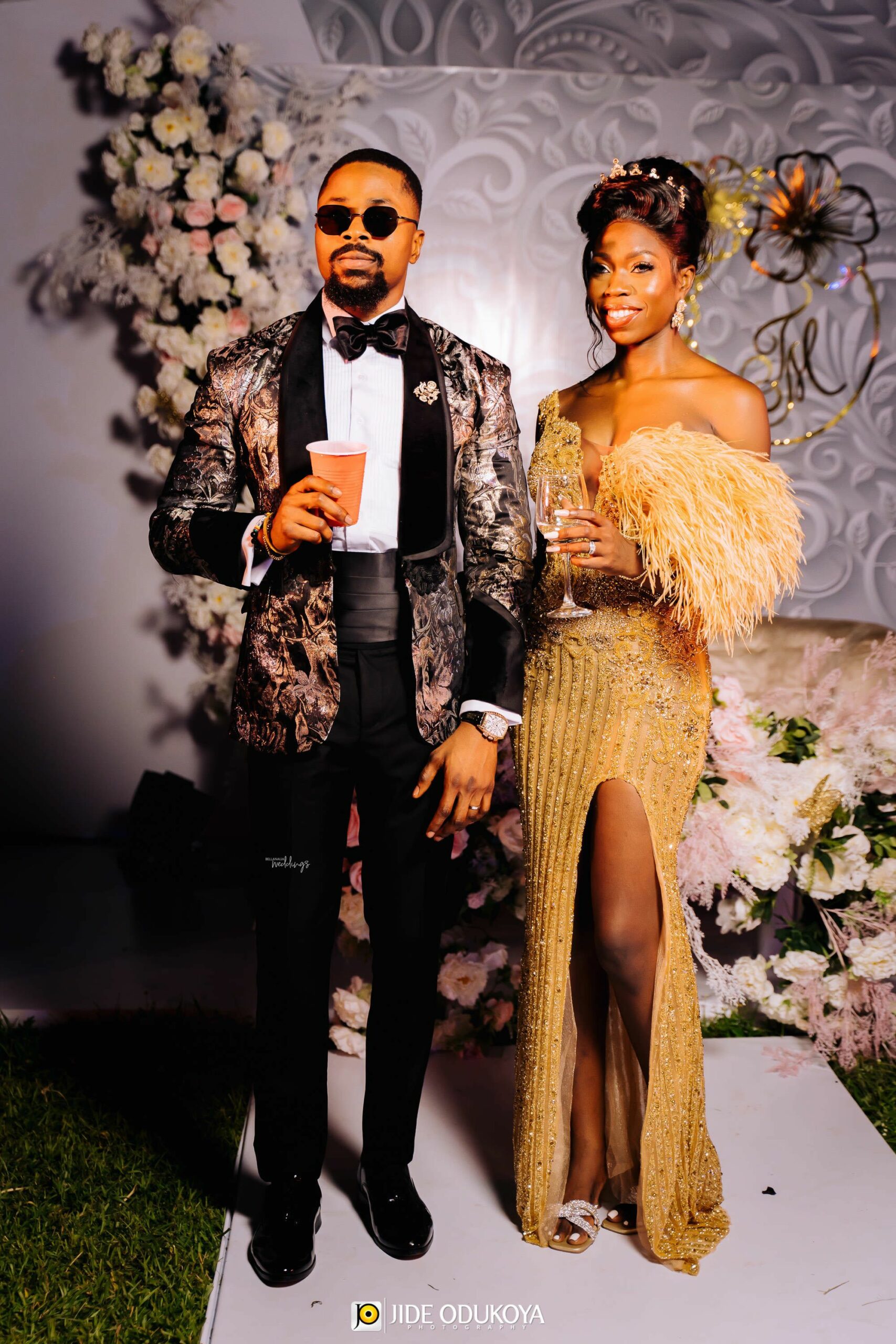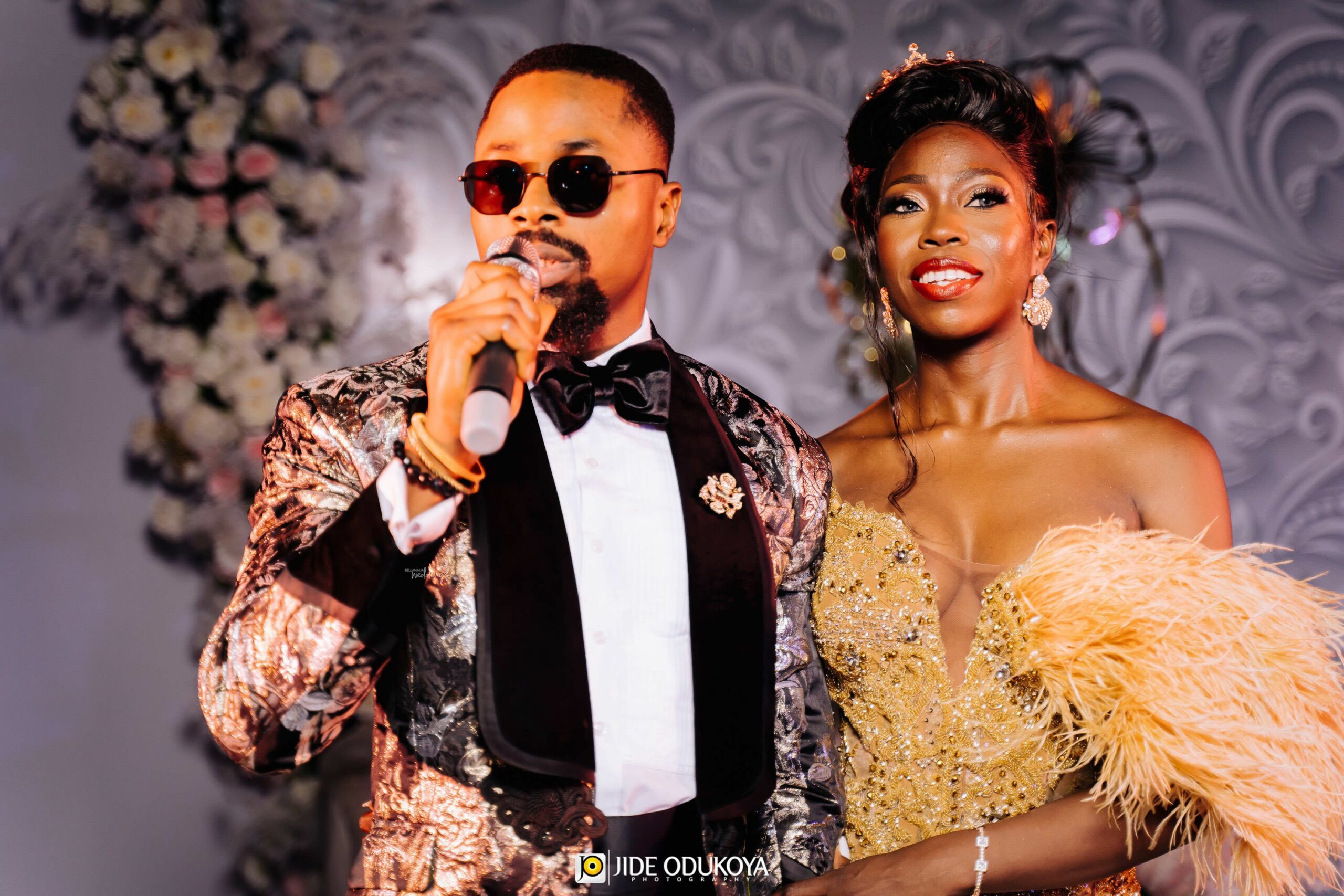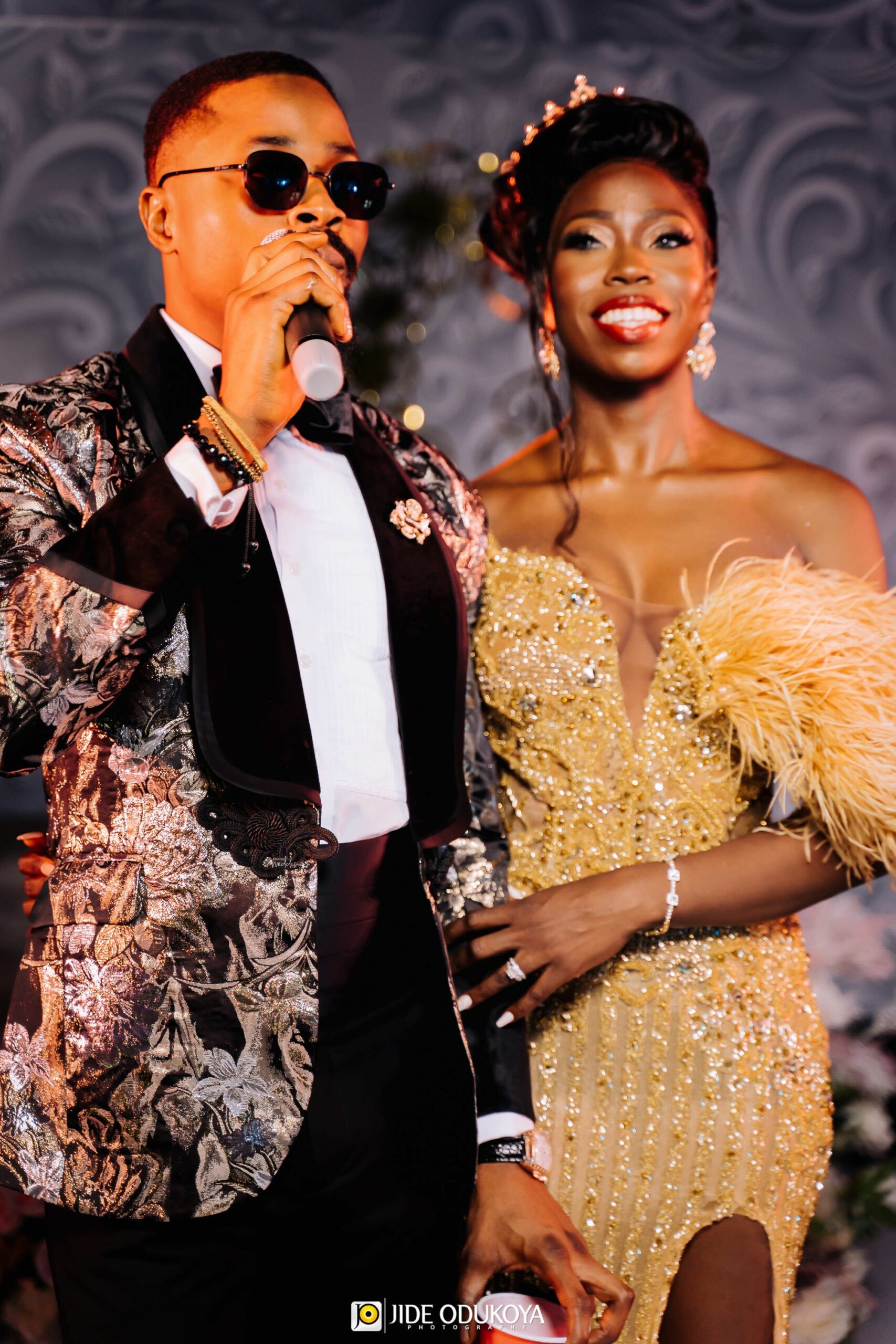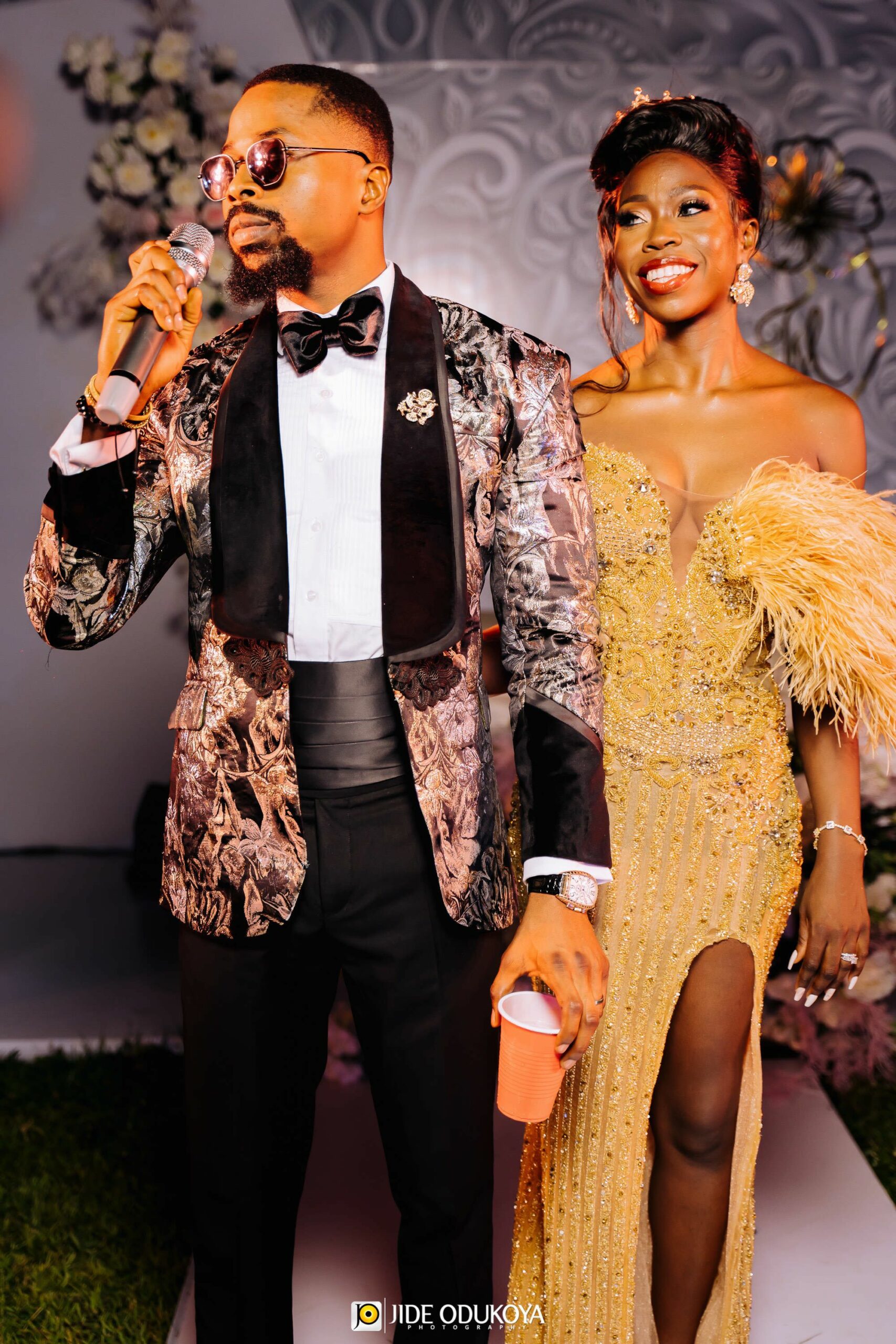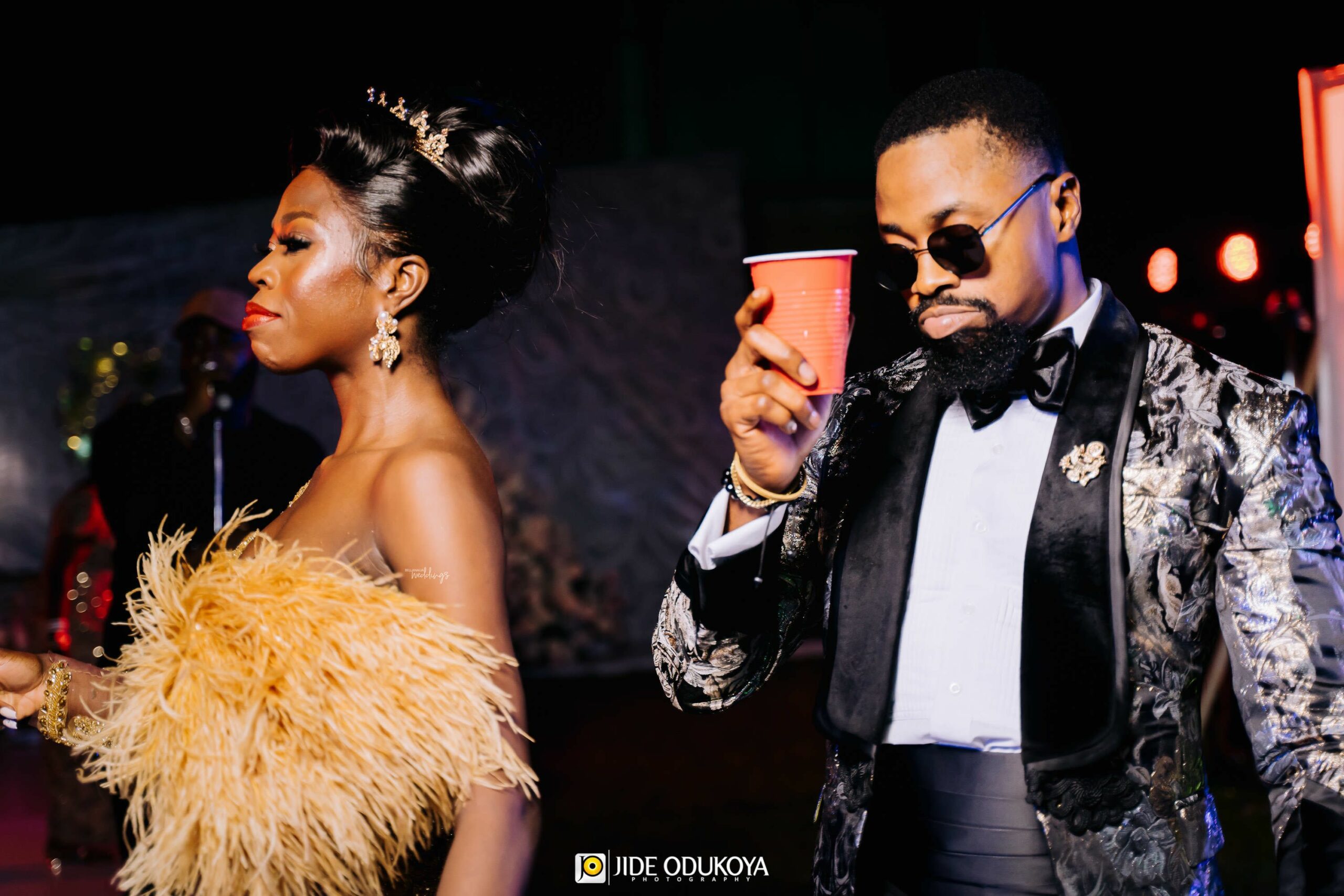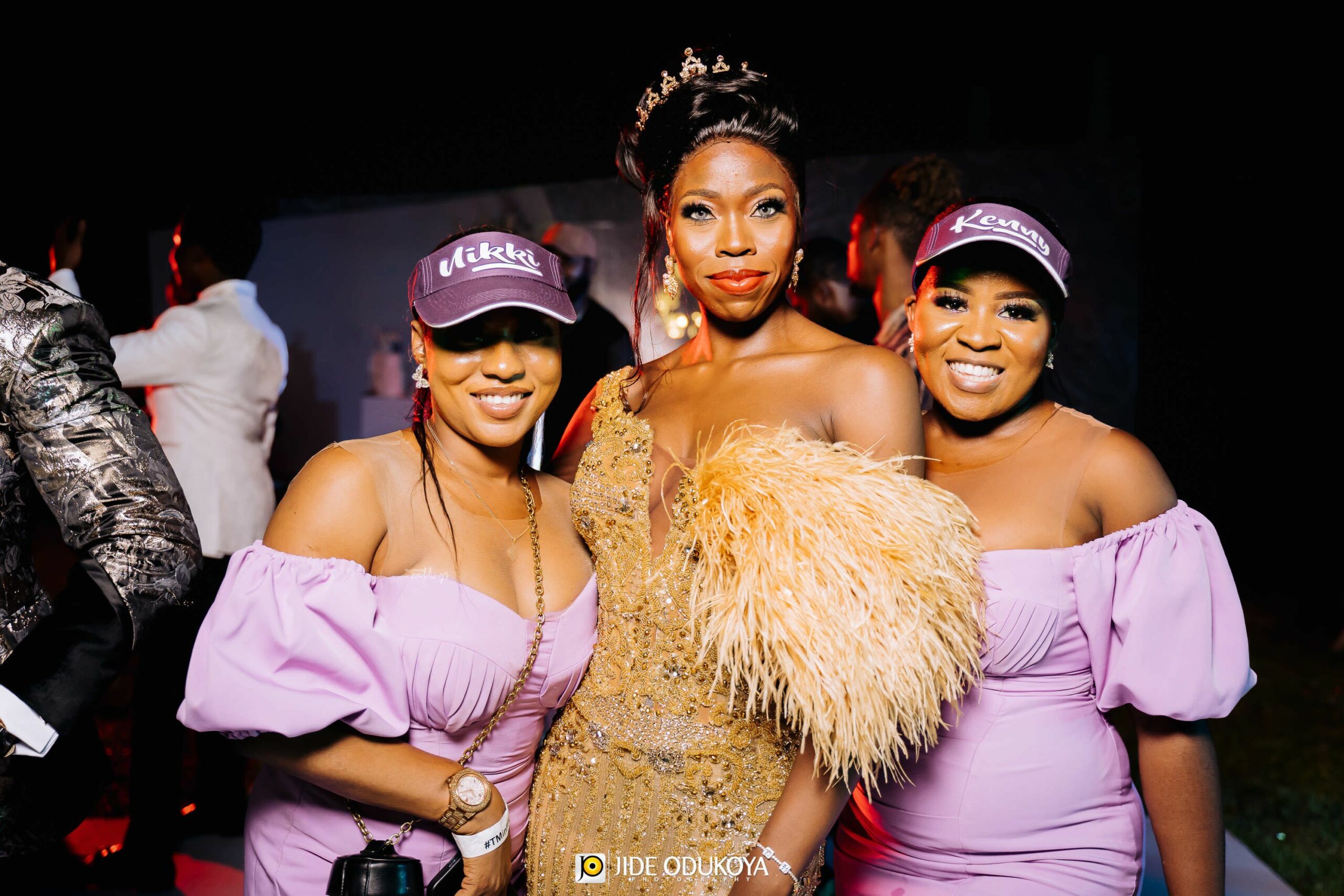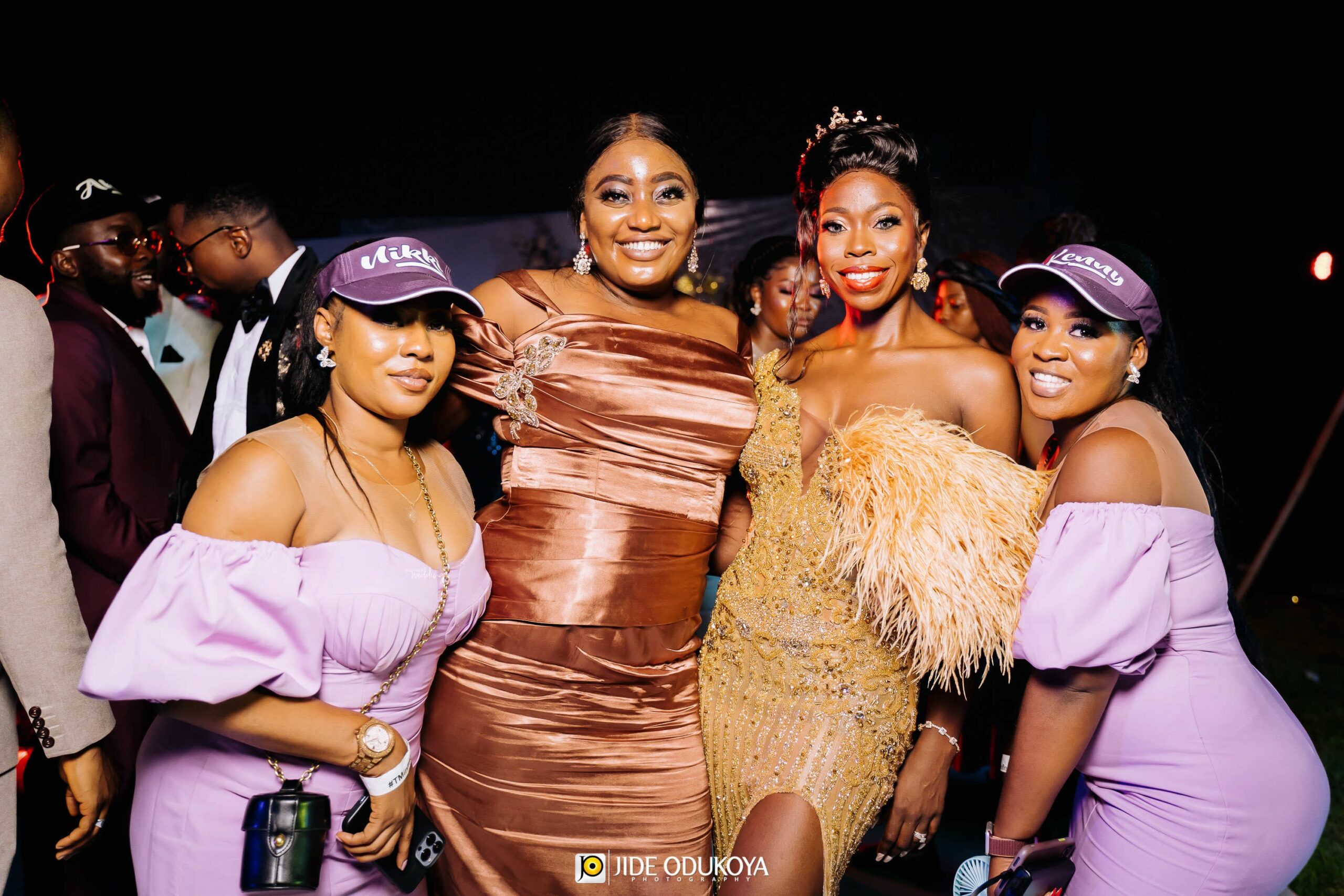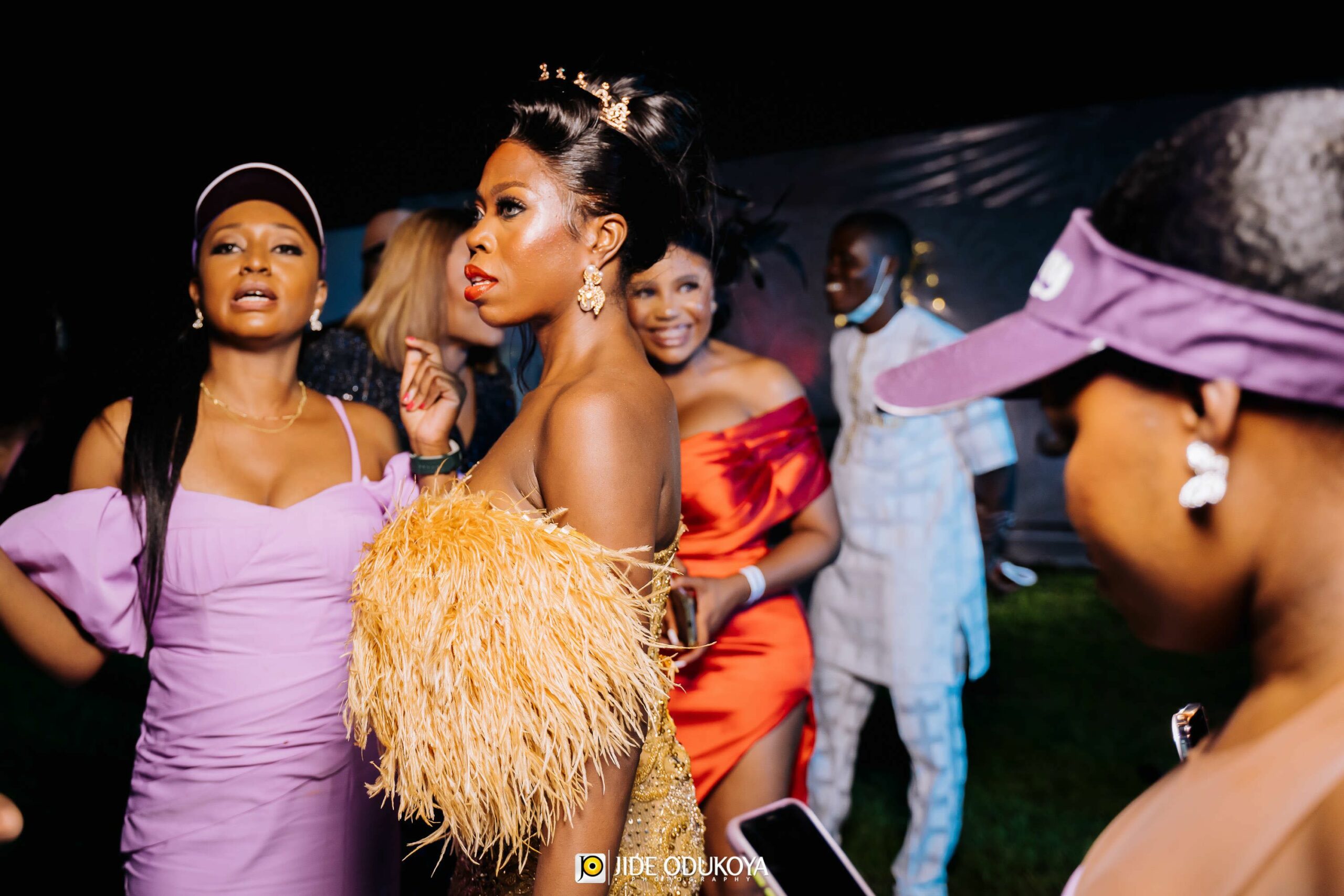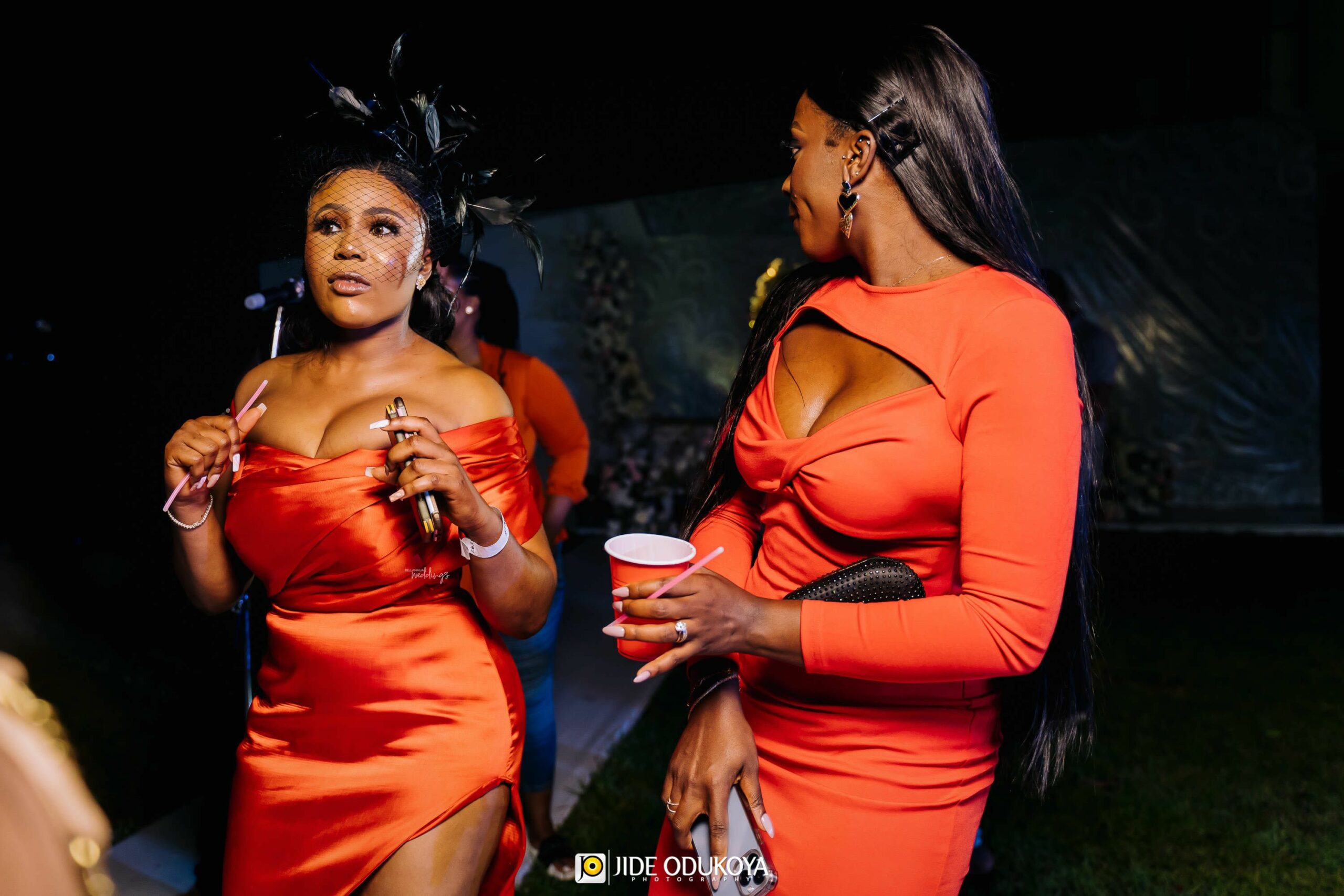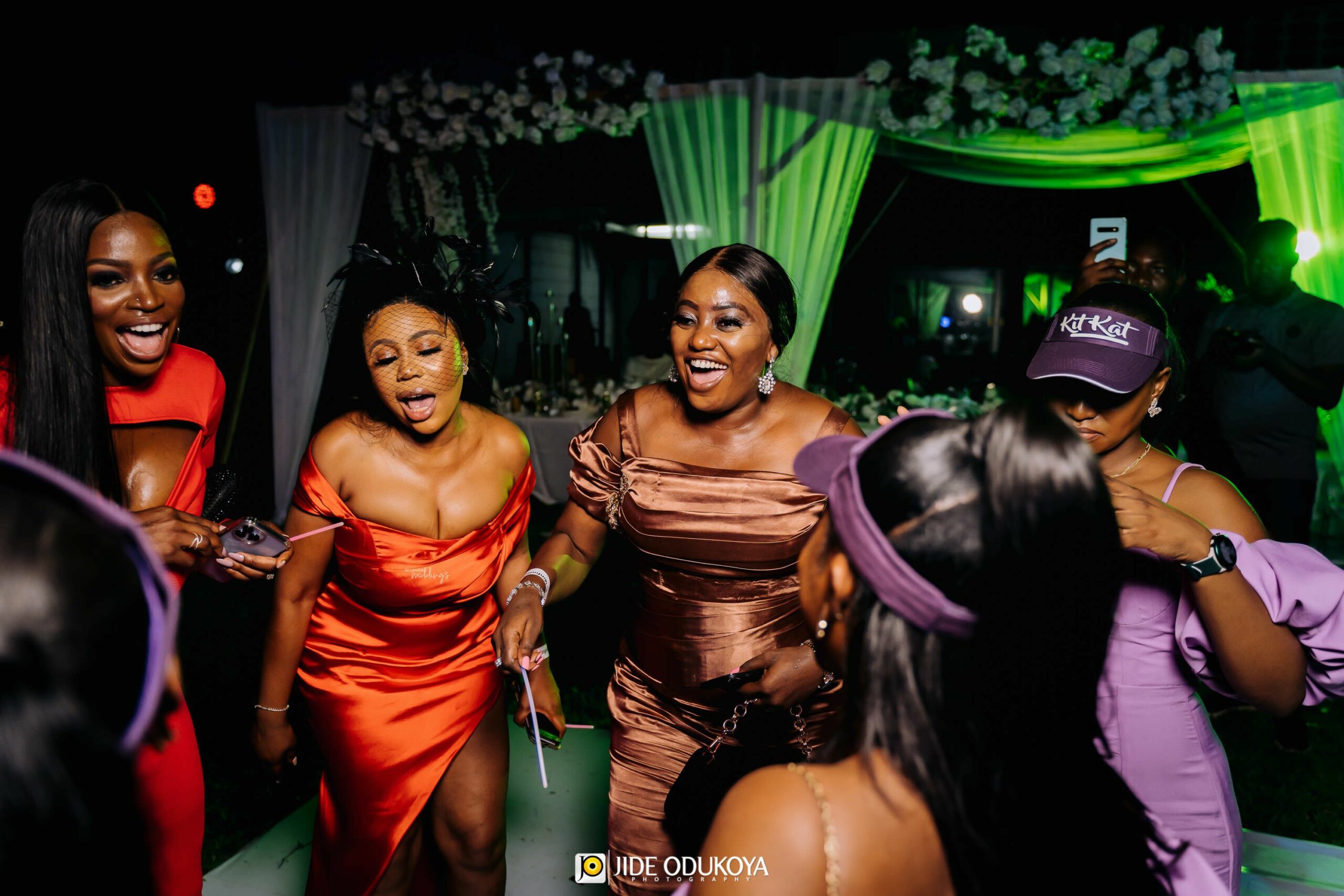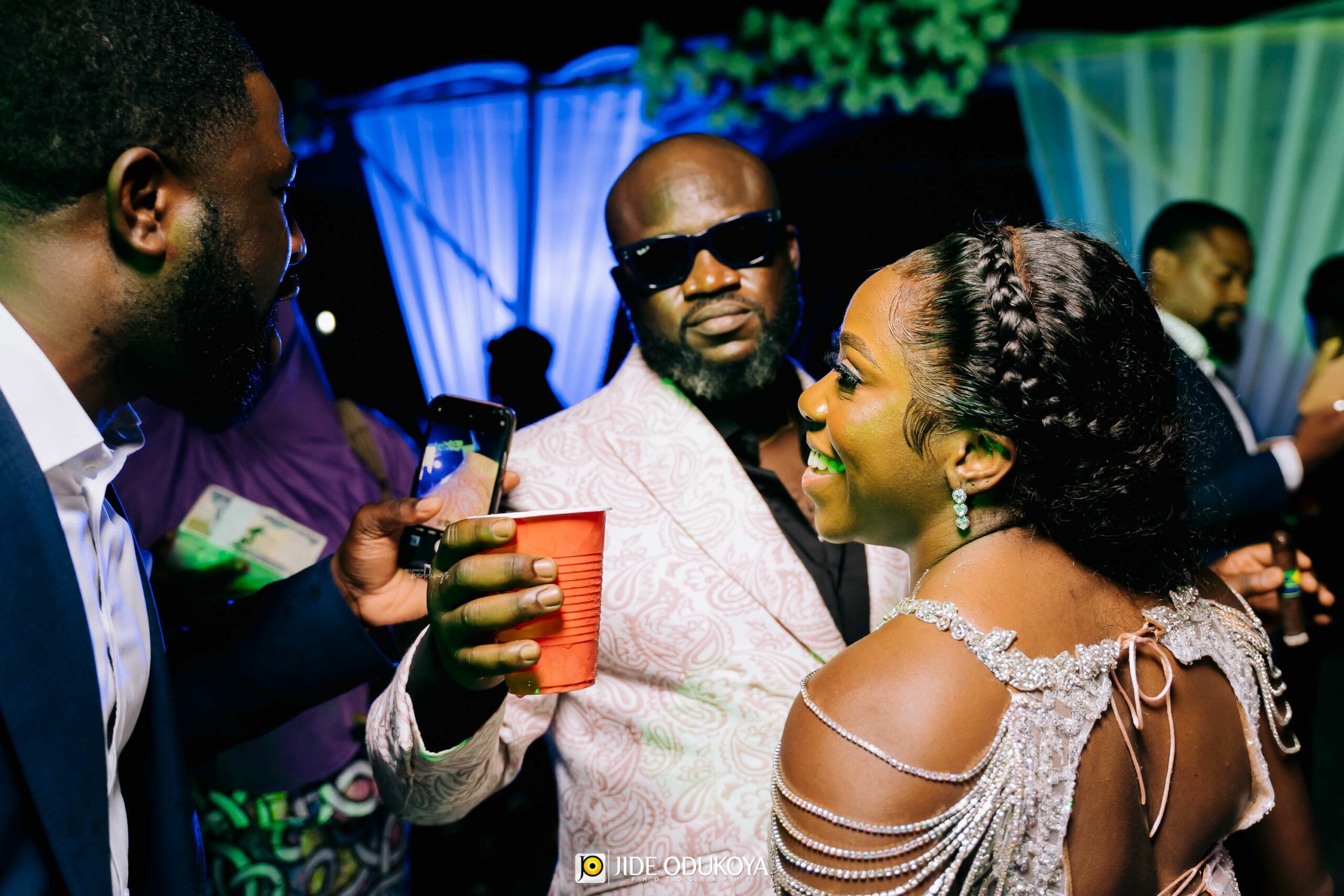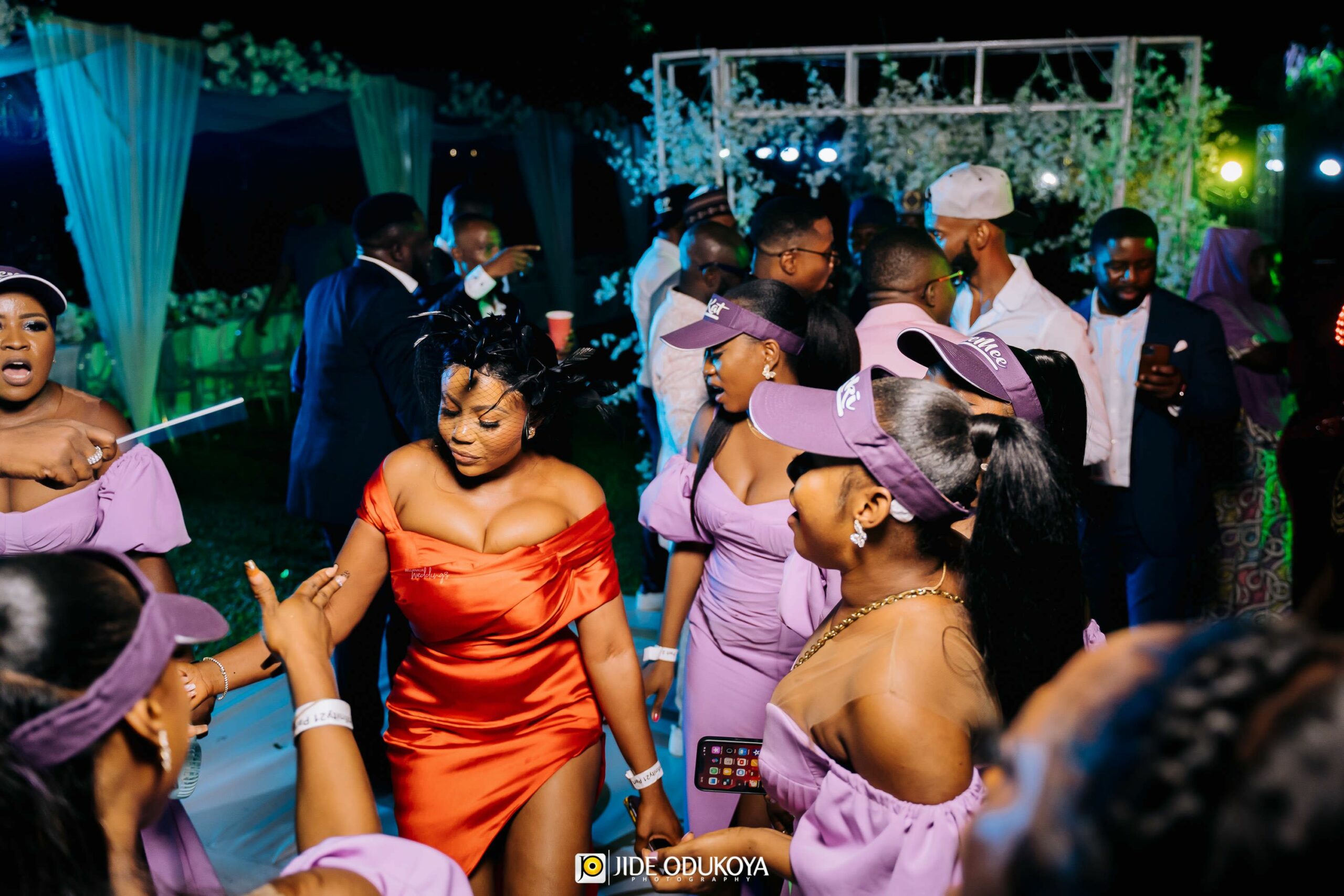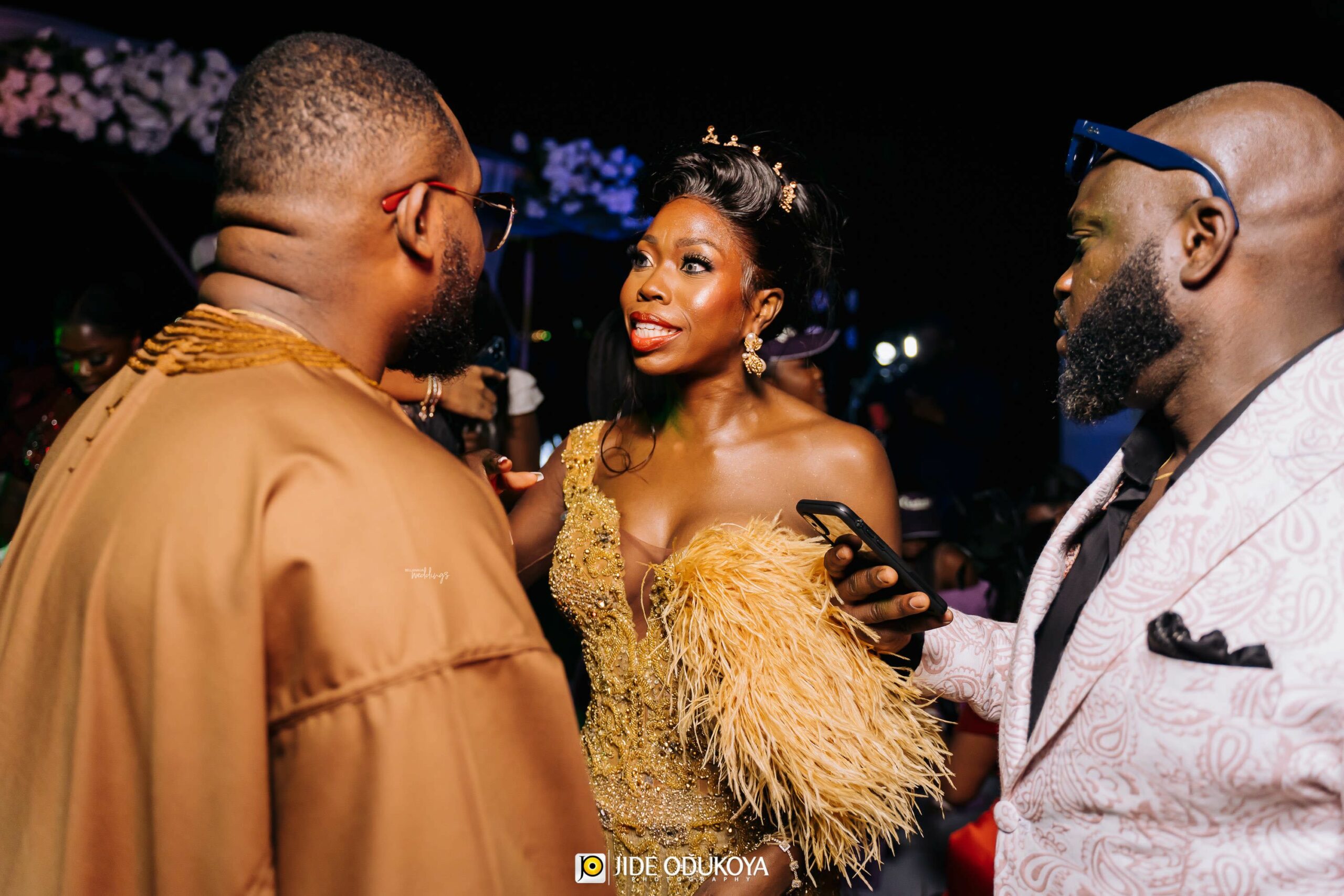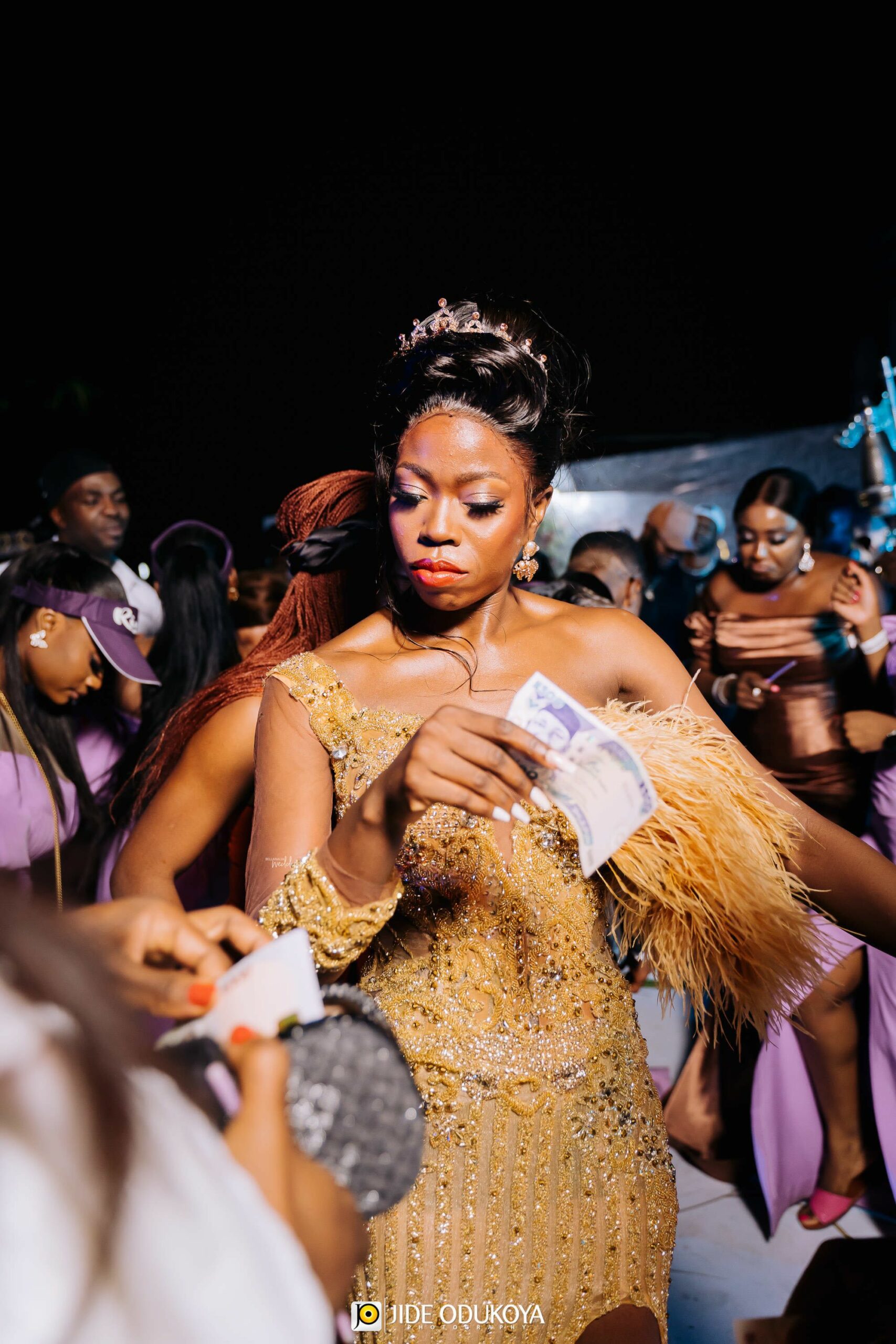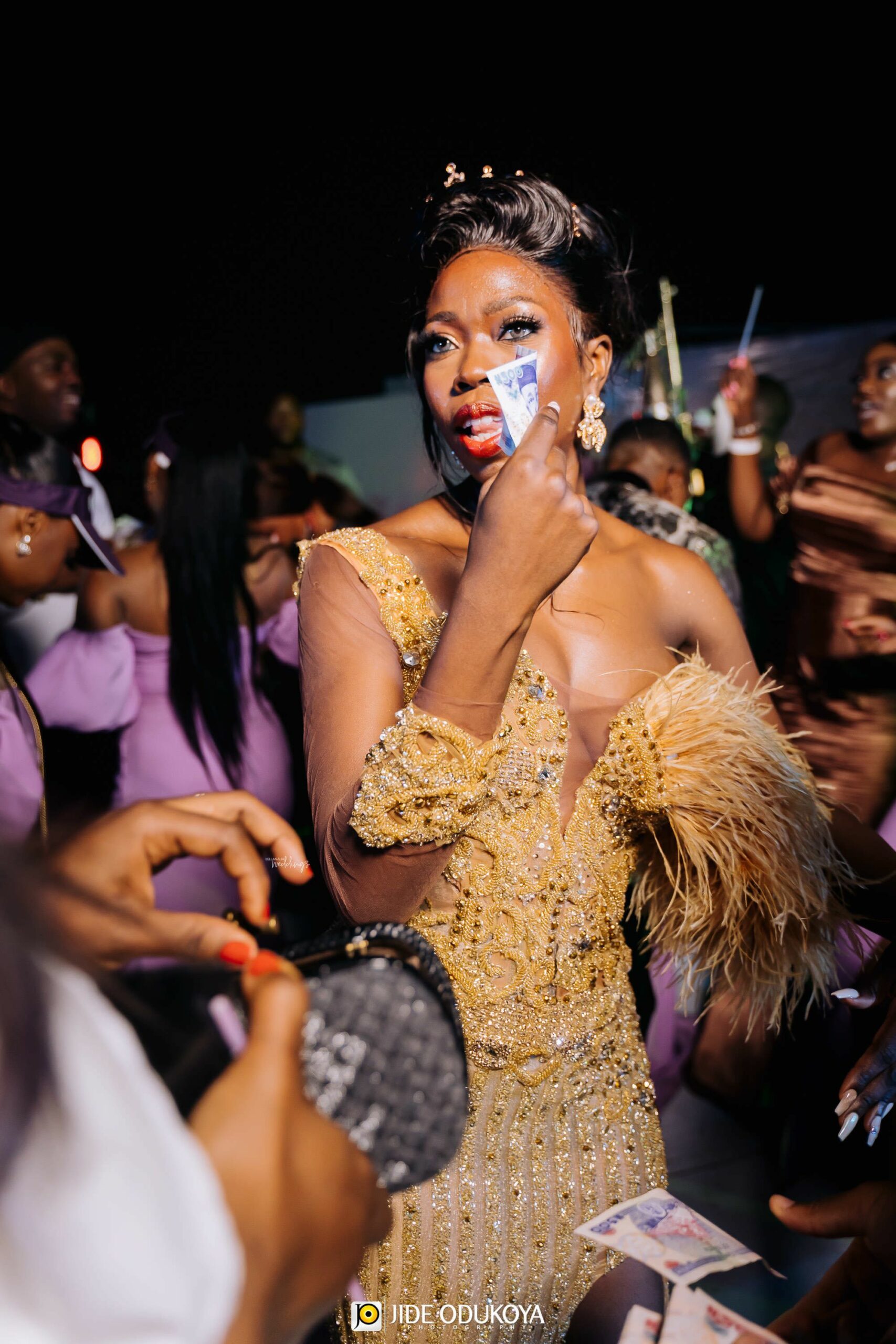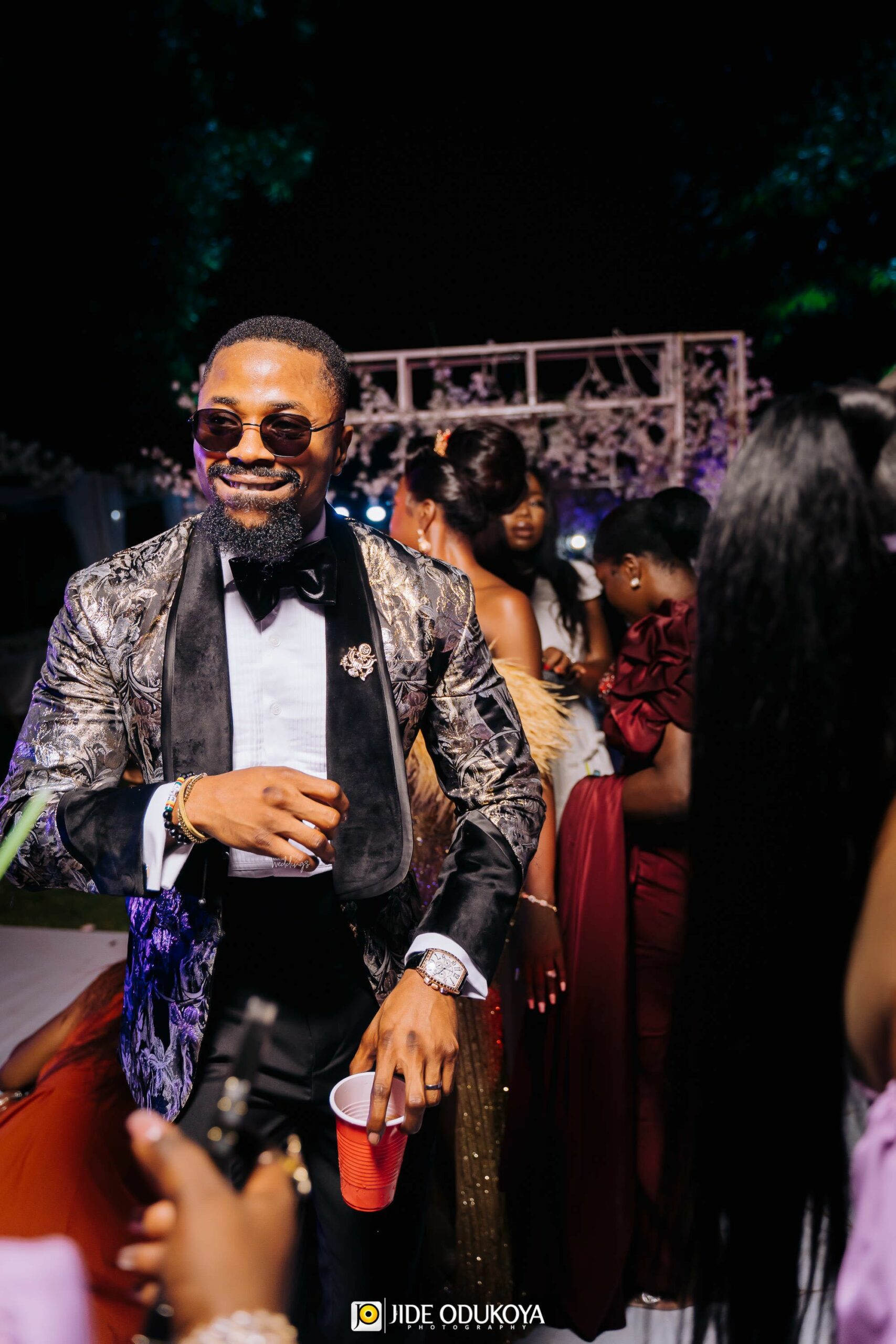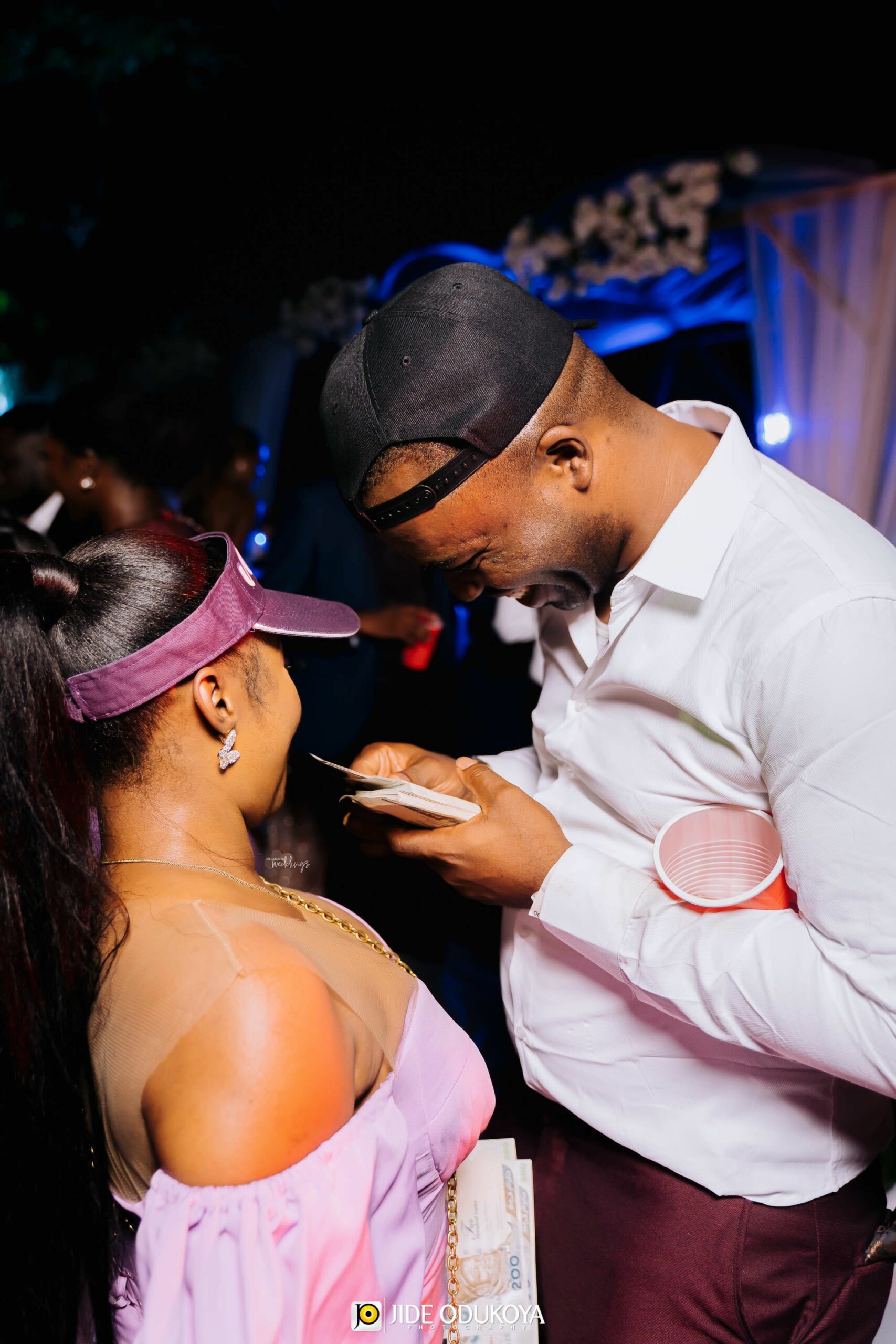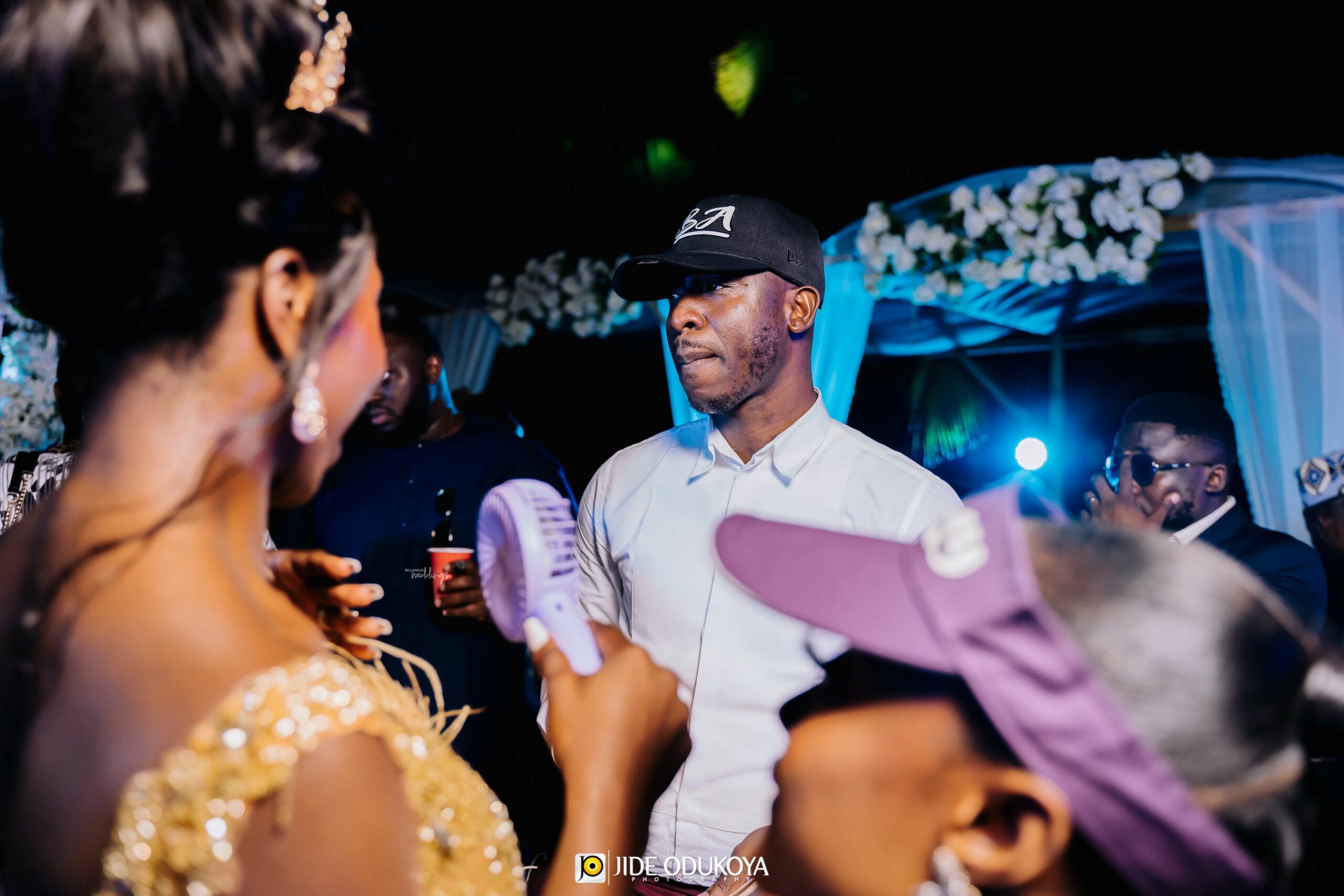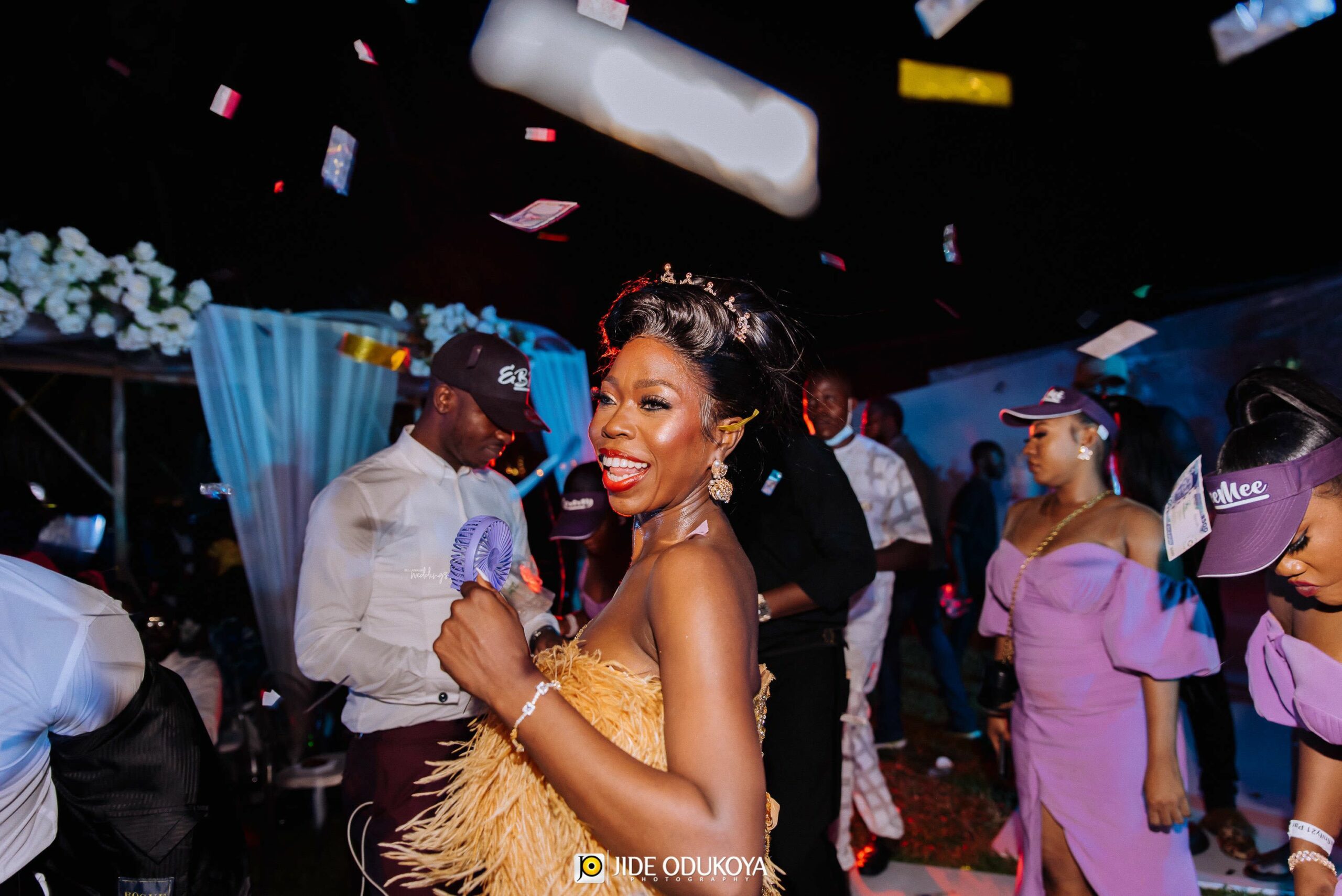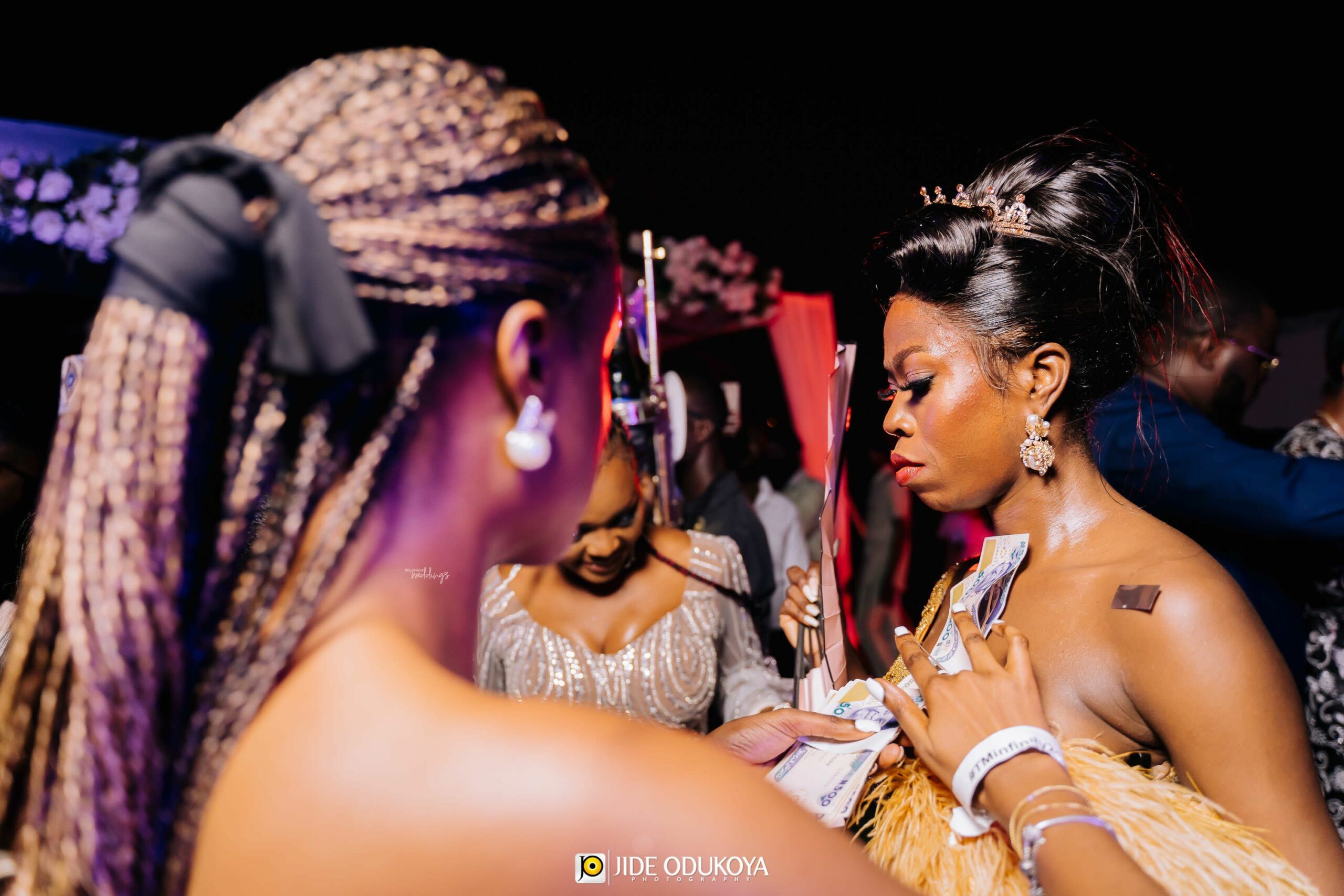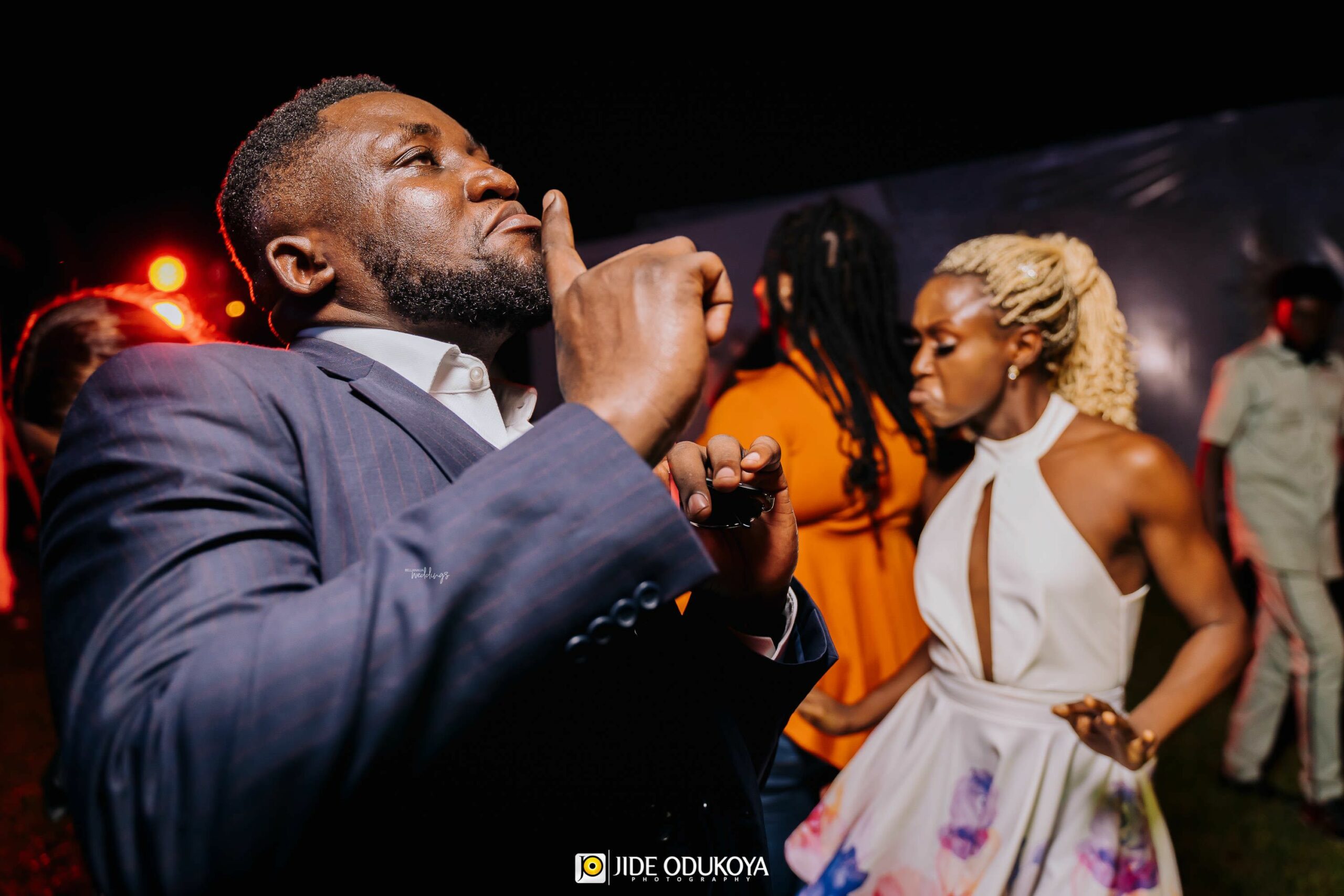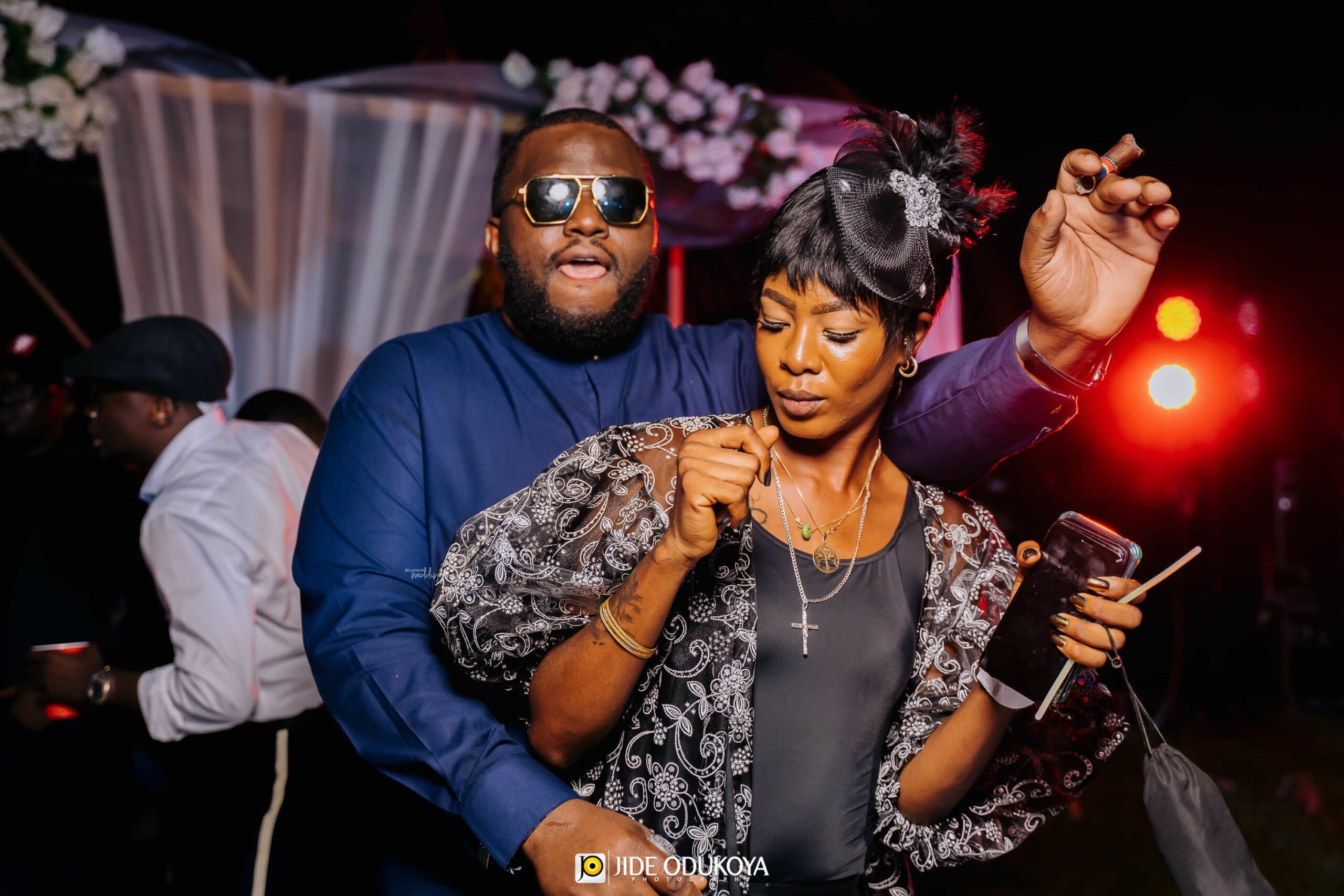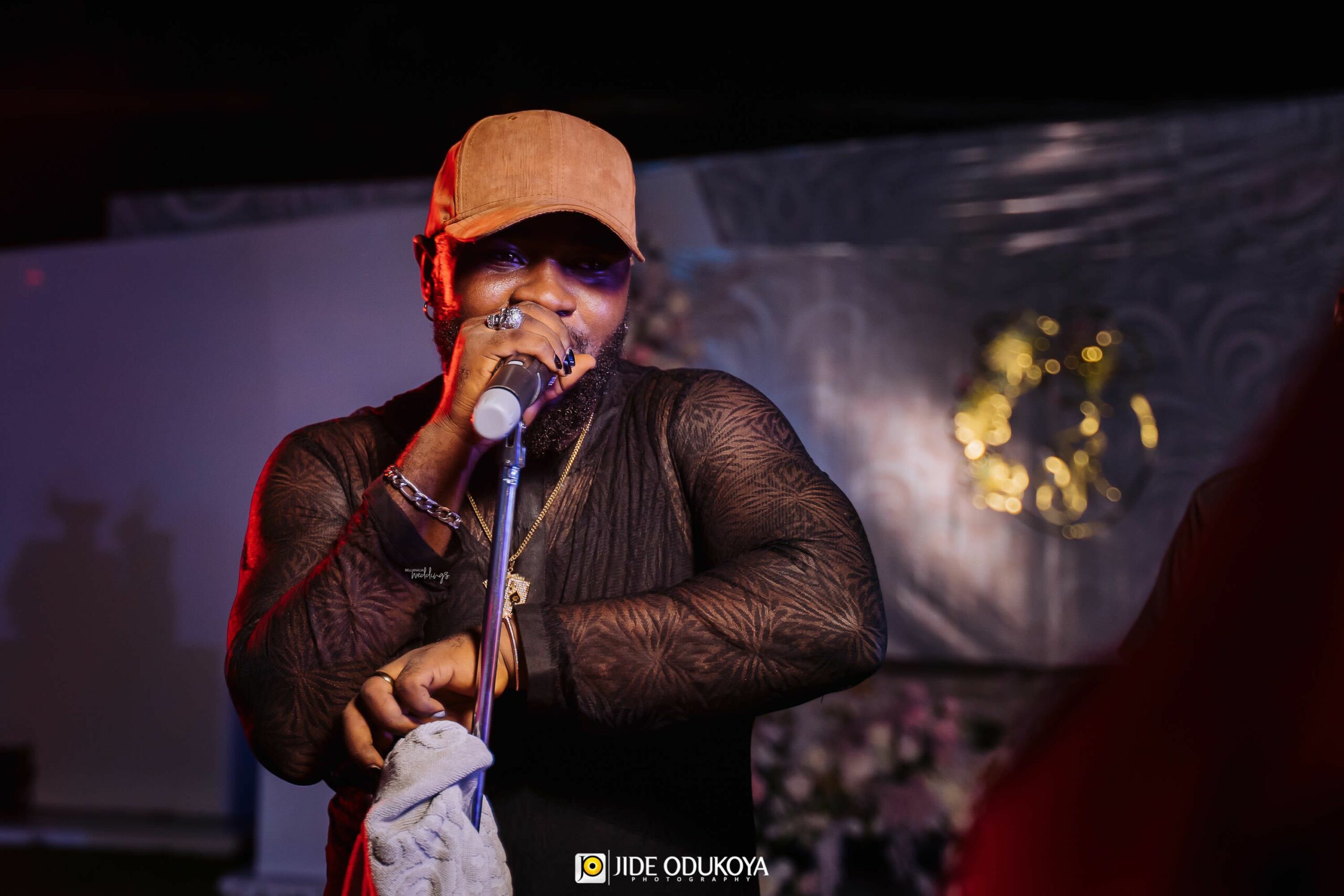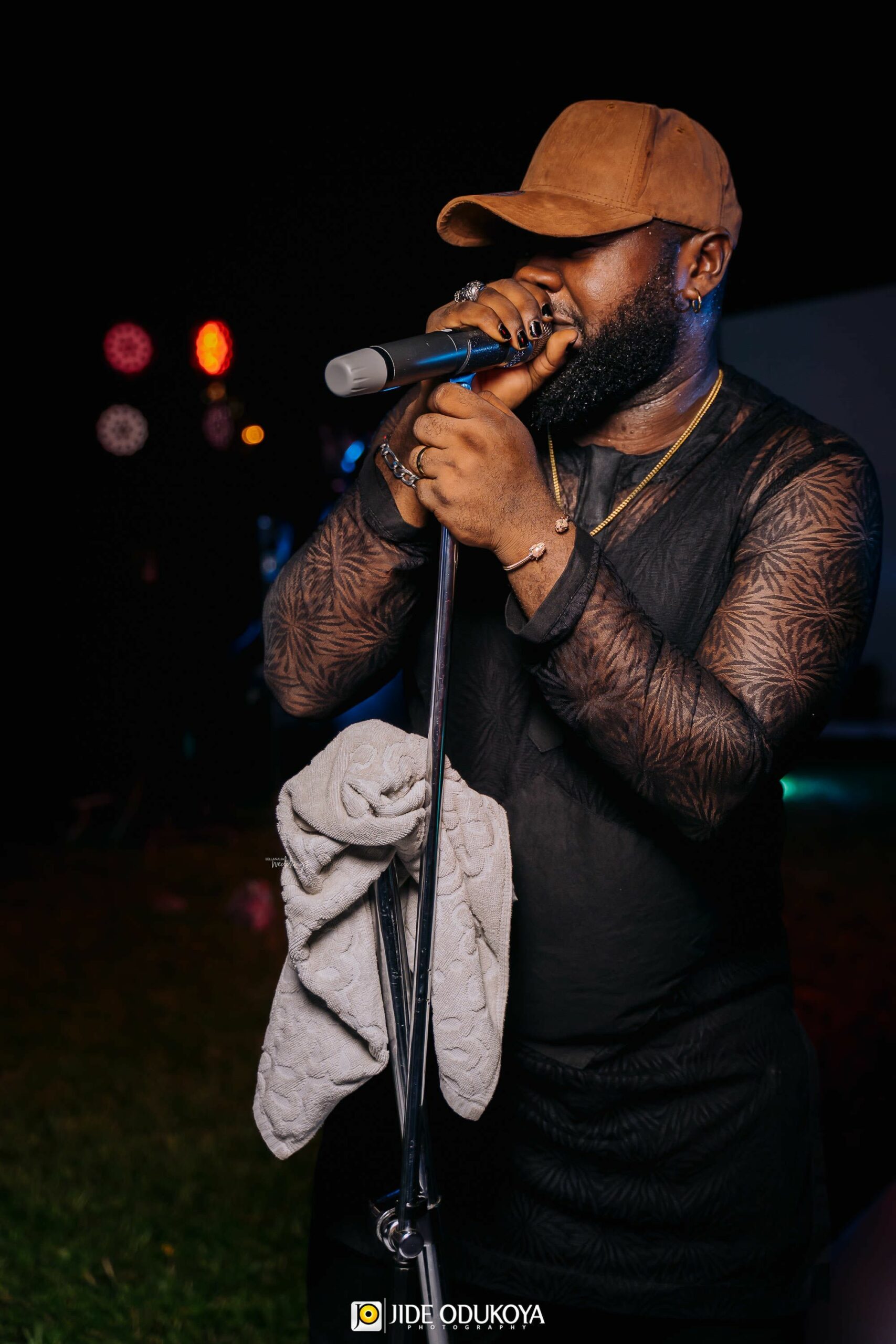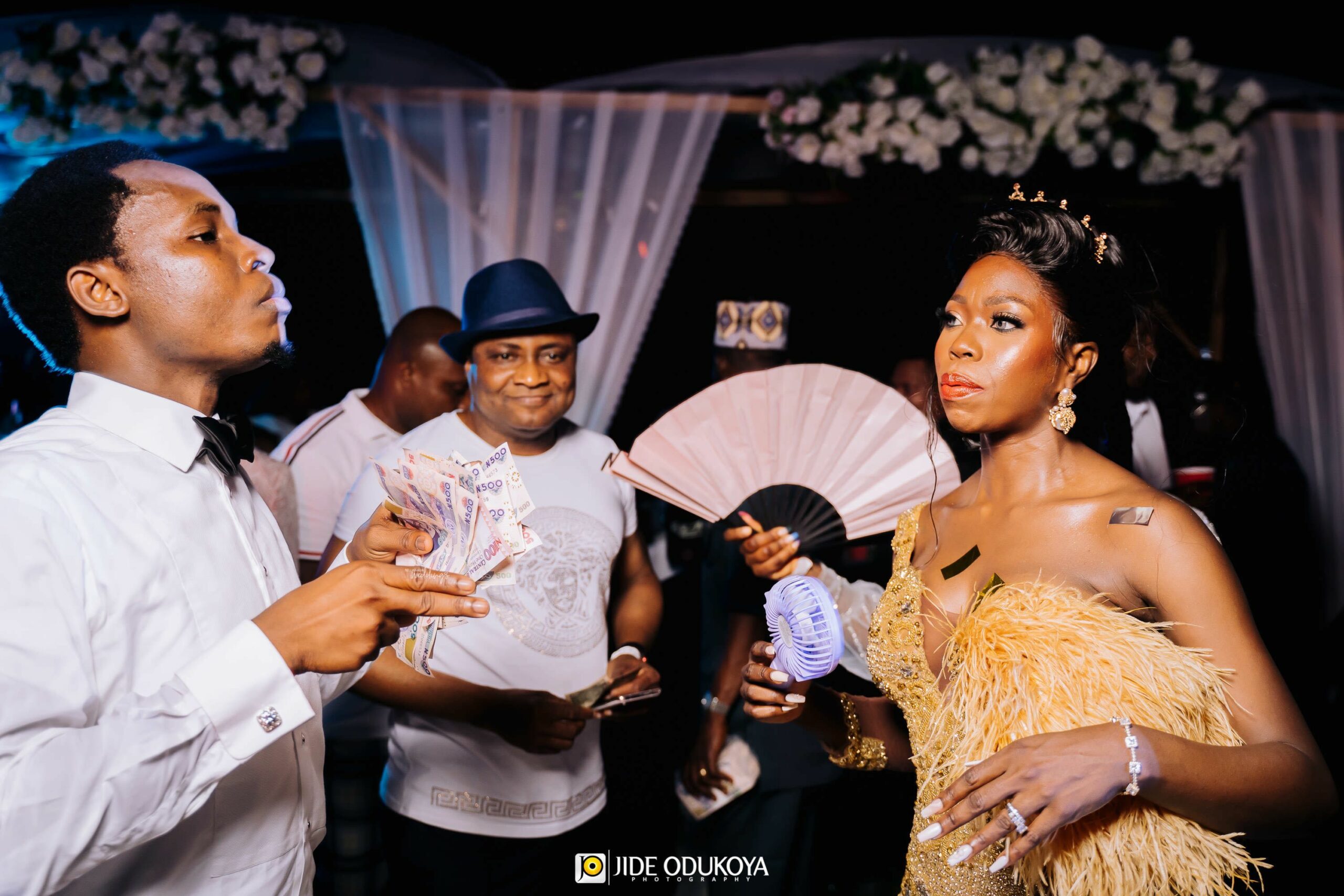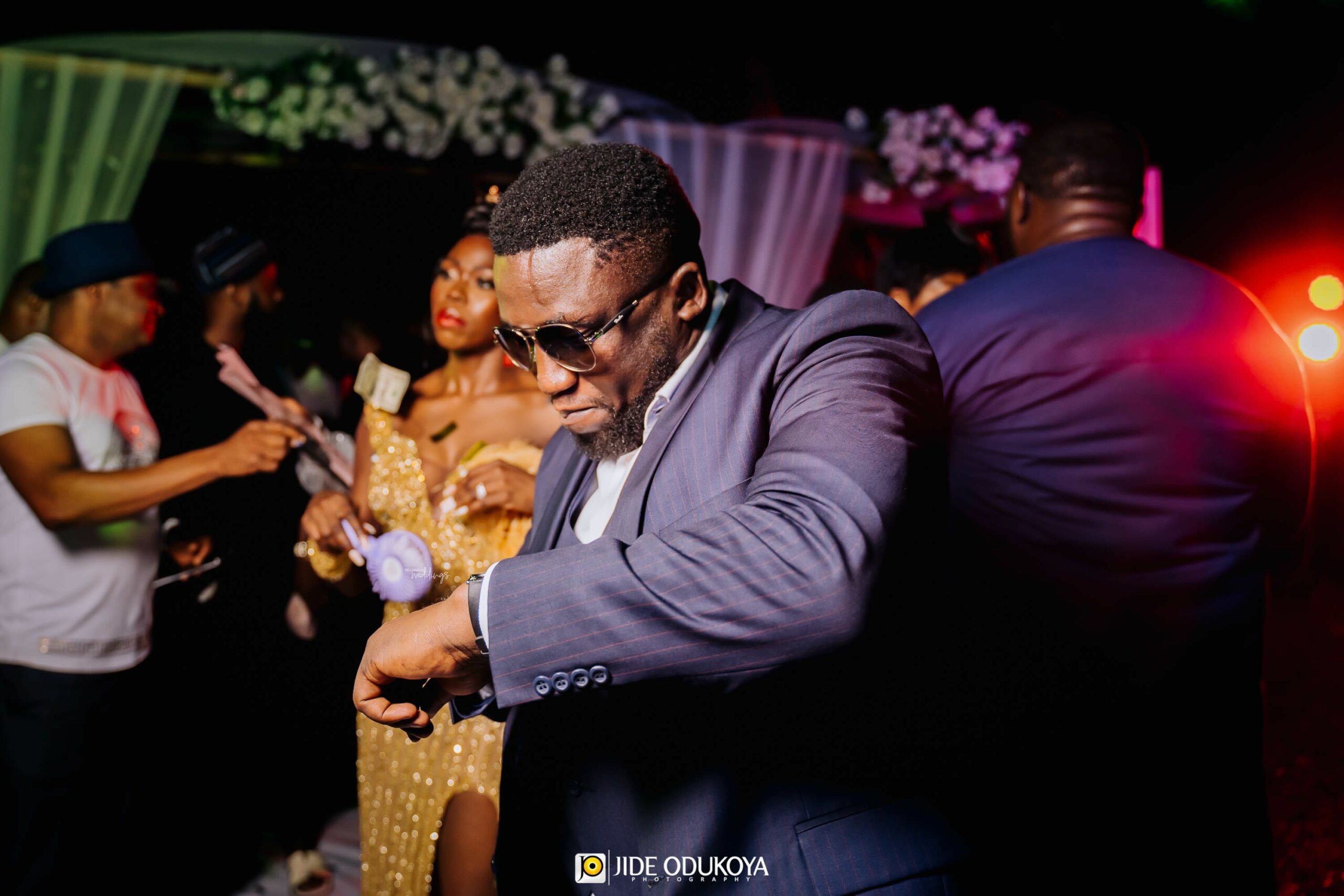 How sweet love is!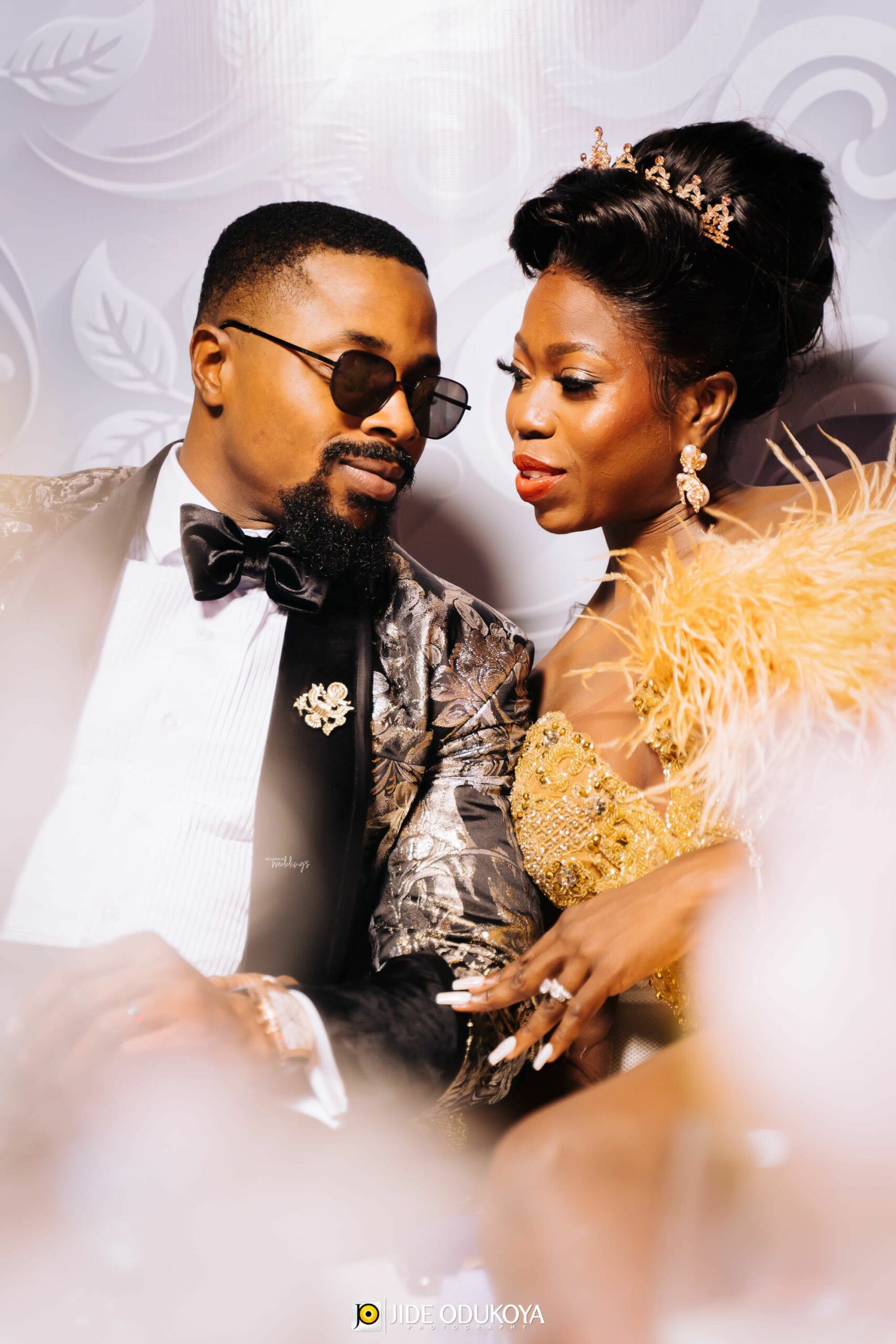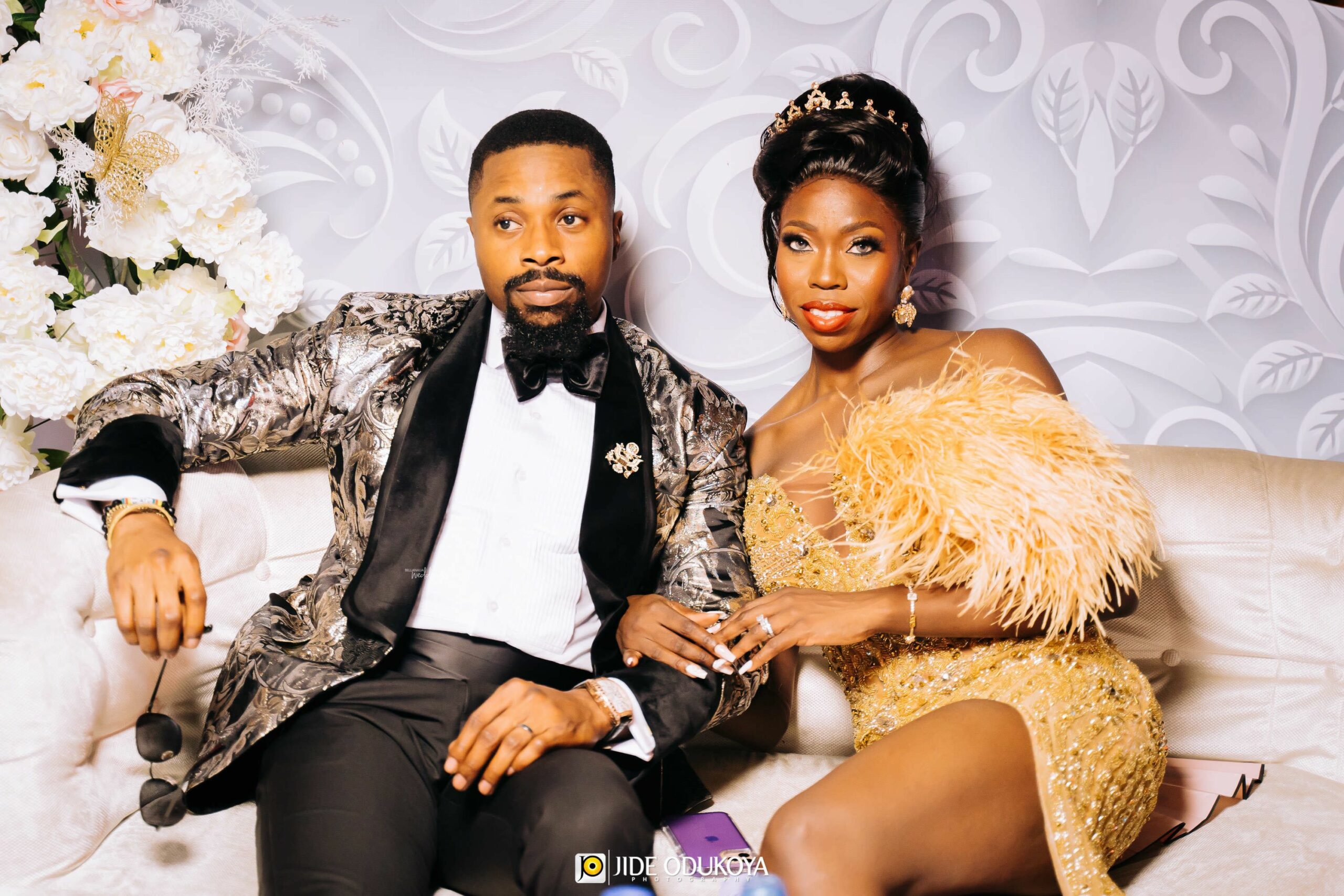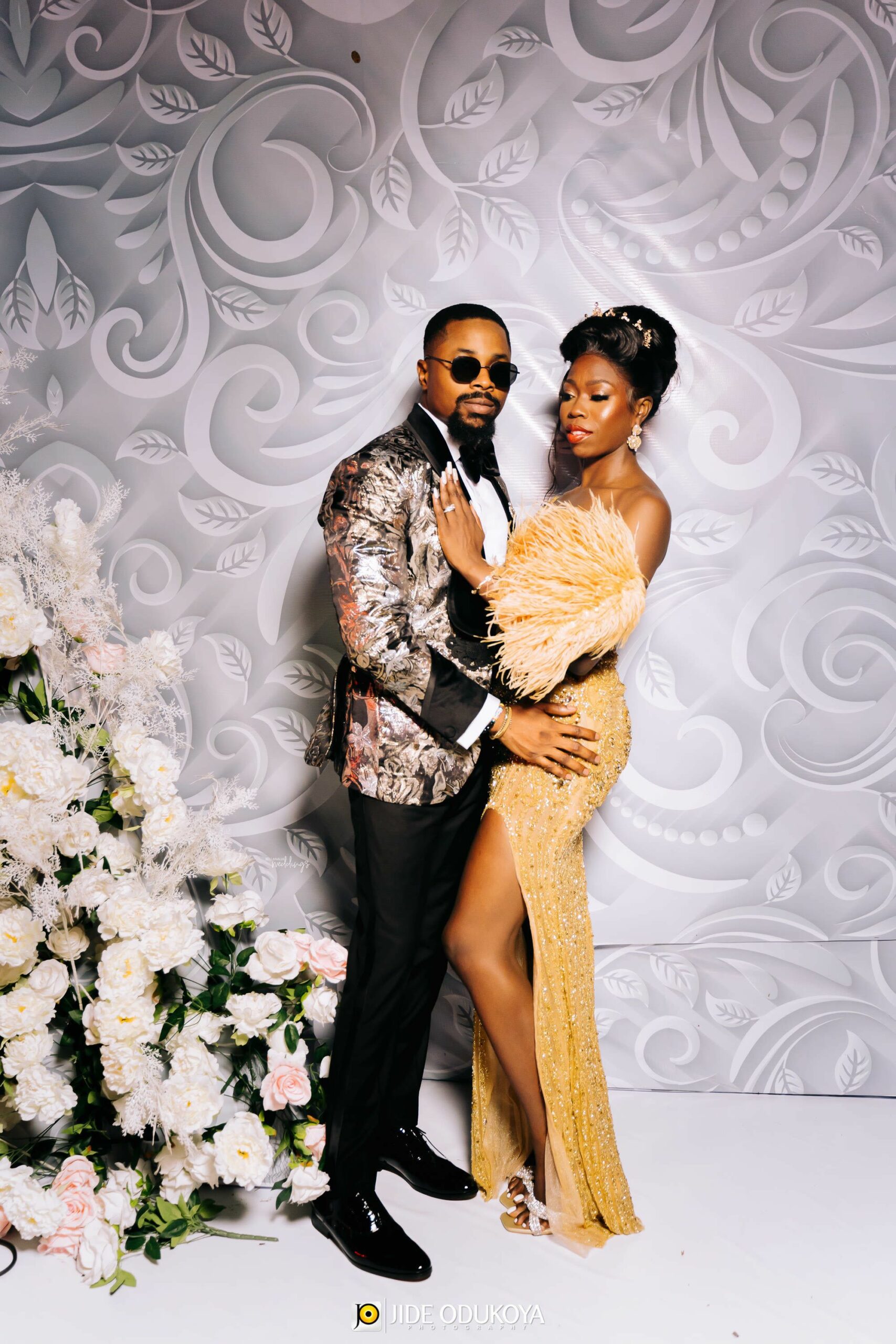 Tayo is all glammed up and shiny for the after-party!