Editor's Note: Hello there, BellaNaijaWeddings fam! Trust you enjoyed the first feature on our new series –How I knew she was the one. If you did, then we're certain you'd love this as well.  It's definitely going to be another exciting ride. So let's get on…
"When you've found that special thing, you're flying without wings!" These Westlife lyrics hit different when you really have found that special thing. When you've found someone who brings out the best in you, who you absolutely want to spend the rest of your life with, the feeling is simply incomparable. Now, for some people, when they found that special someone, they knew instantly. For some, it took a few dates and some others, maybe years of platonic friendship. There is no manual or strict rule on how these matters of love work.
Recently, Tochukwu went down on one knee and popped the big question to the love of his life, Chidinma and they got hitched. We had a chat with him to find out how he knew that Chidinma was the one. So enjoy their beautiful love story, how Tochukwu knew she was the one and how he went on to pop the big question.
A look down memory lane to how they met…
I remember the first time I set my eyes on Chidinma. It was between the hours of 9 am and 11 am on Saturday, the 13th day of February 2016. I was a groomsman at my friend, Missan's wedding, and she was a bridesmaid at the same wedding. At first, I was not interested in talking to any of the bridesmaids because I was late for the wedding service. However, after the vows were read, it was time to walk out of the church. Everyone was going out in pairs and I had to choose a bridesmaid to walk with.  Fortunately for me, she was close by. I asked her to walk with me so we could make the pictures look great since I believe we complemented each other.
We got talking and I found out she was working with an NGO. At that time, I was also running an NGO. I wanted information on how to run mine better. So, I asked for her number and reached out weeks after the wedding. She was helpful in my quest for knowledge and was always willing to share information that would help. Thereafter, she left the country and we kept in touch. Little did I know that we would end up here.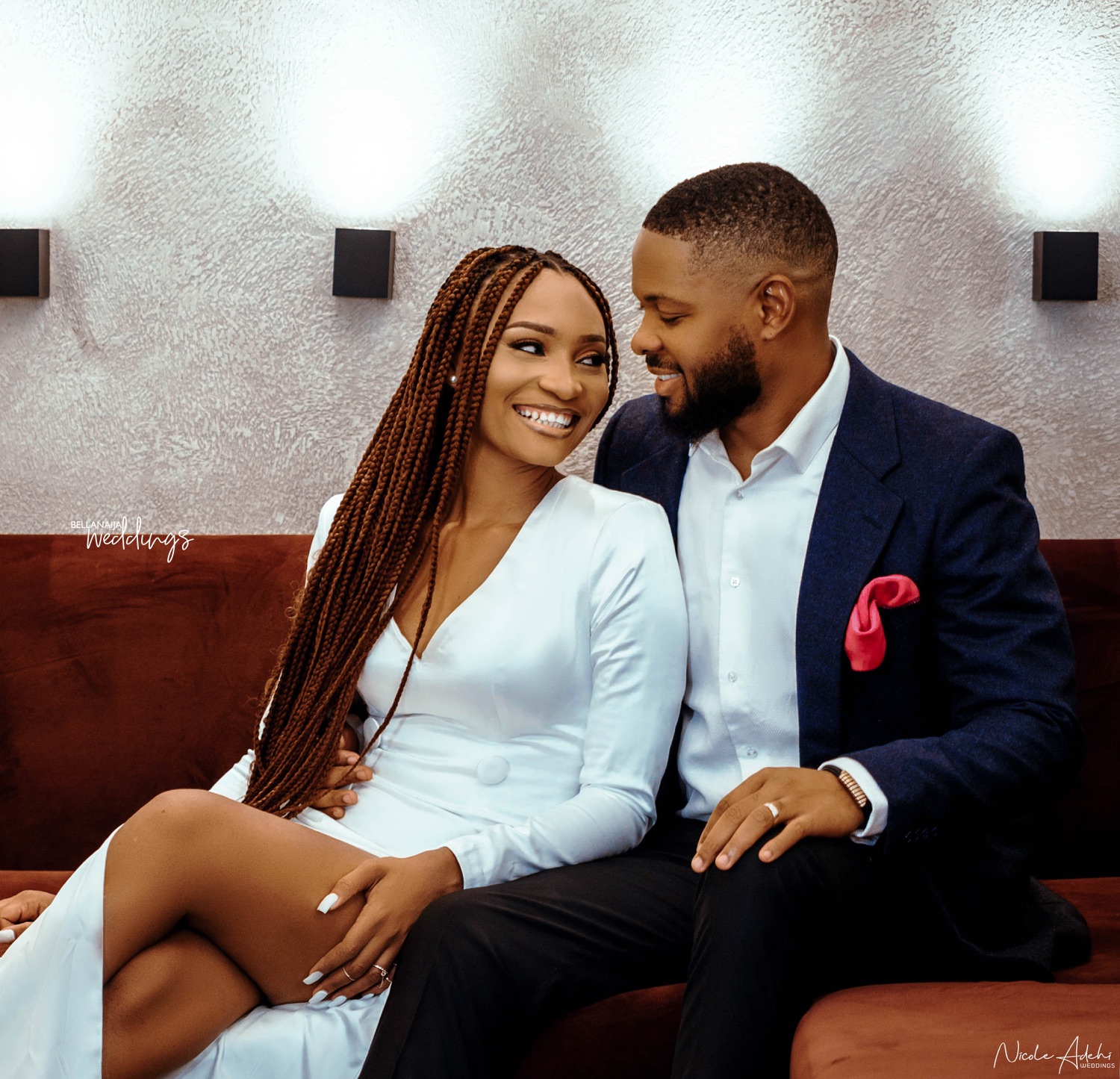 What is that one thing about her that attracted her to you?
I became more attracted to her after months of us having a platonic relationship. We would talk about random things and she would not judge me. She was very independent and put God first in everything she did. We had similar beliefs and shared the same cultural heritage. I wouldn't say just one thing about her attracted me to her. ? A lot of factors enhanced my attraction to her and I just think I was lucky to find her at the time of my life when I was ready and willing to settle down.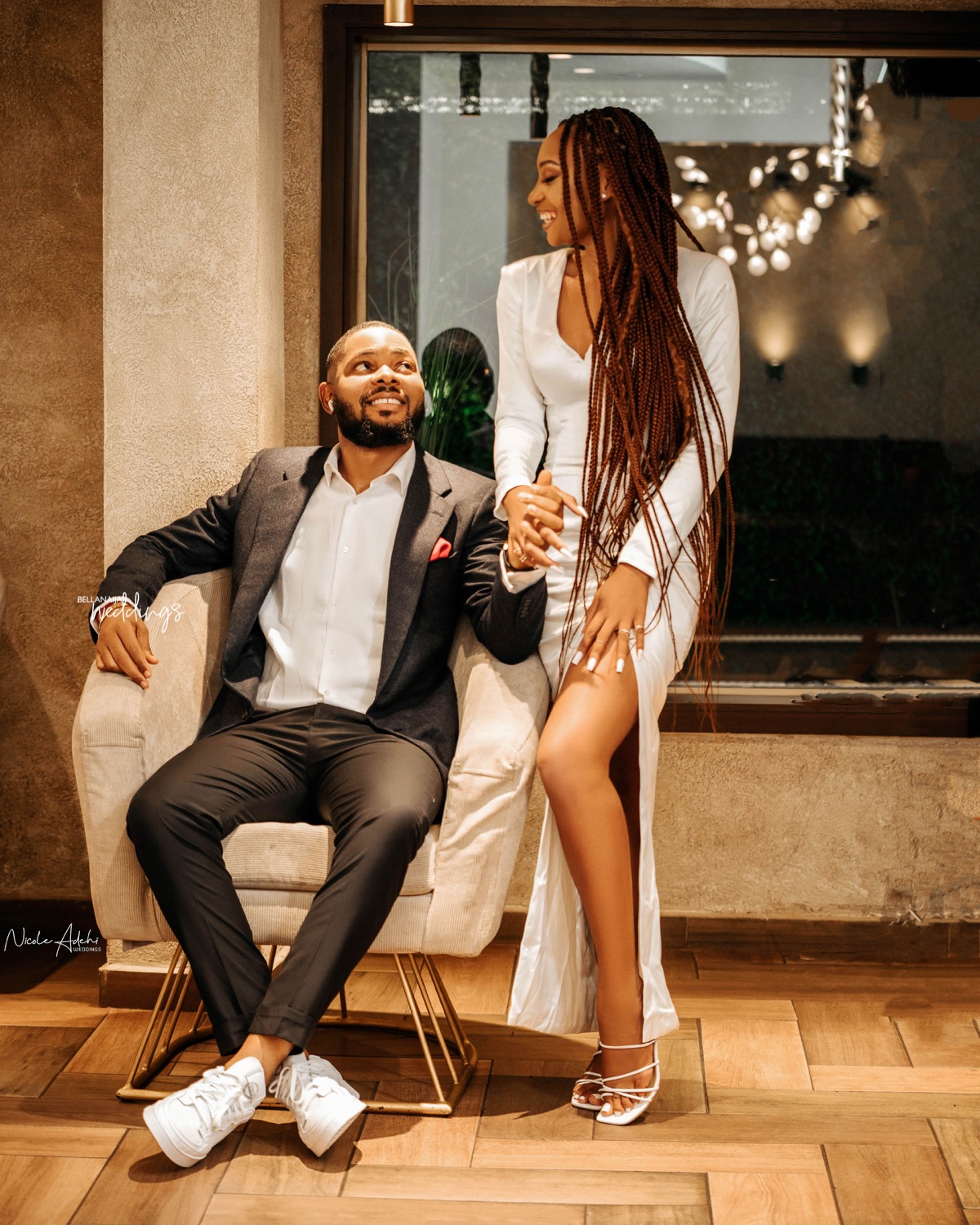 So, at what point did you know that she was the one?
I was jobless some months after we met and talking to her got me super focused without the unnecessary societal pressures a lot of men face during courtship. She would always pray for me and encourage me to follow my dreams. When I started my business and things were very tough, she was always there to talk me out of depression. She had a multiplier effect on any ideas I came up with, and she was ULTRA beautiful. 2 years after we started talking, I realized I had been carrying the winning ticket to life's lottery, but I had to cash in my ticket by popping the big question.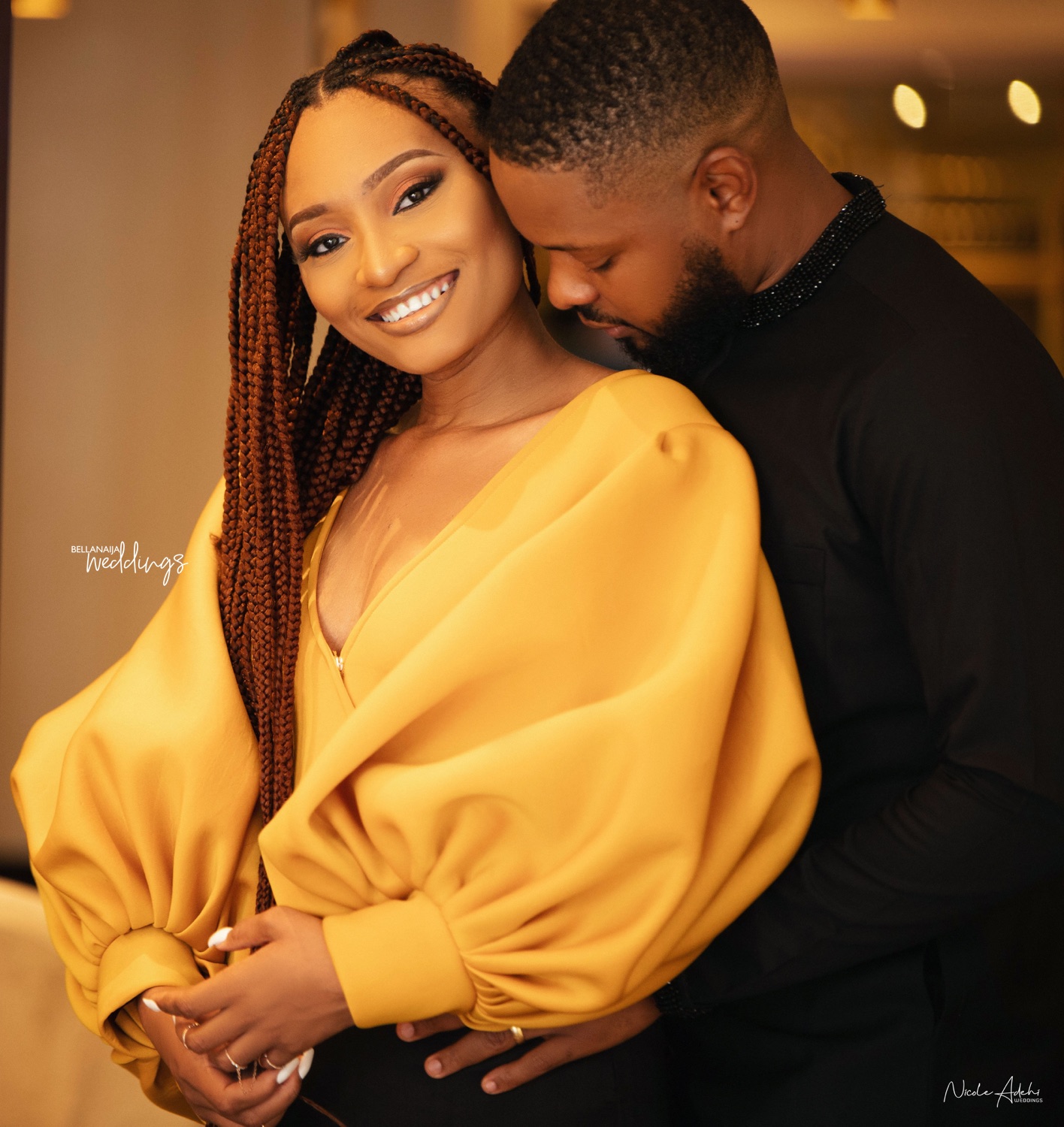 When you knew she was the one, how did you pop the big question?
Asking a lady to marry you in public can be a daunting task. I got a ring about 3 months before I asked my wife to marry me, but I just couldn't muster the courage to ask. So many things kept going through my mind, what is she said she's not ready? Can you afford a wedding? What if she doesn't like the ring? ?? I finally decided to ask her at her friend's wedding, the after-party had just begun and everyone was drinking and dancing. I asked my friend Ugochi to help me get the master of ceremony to stop the party and ask my wife to come to the centre of the dance hall for a missing item. Fortunately for me, things went as planned and she found me on one bended knee right in the middle of the party, and I got the highly coveted "Yes!" I am known to take risks, some don't work out, but most thankfully do.
If you enjoyed Tochukwu's story on how he met Chidinma and how he knew she was the one, you should totally check out their pre-wedding feature. Last week, we spoke to Tarkighan about how he knew his bride, Magdalene was the one. If you missed that, you should totally catch up here.
Credits
Bride: @iam_cezinny
Photography: @nicoleadehi_valeo
Assisting Photography: @ella.Ikem
Location: @annsabujaa