Editor's Note: Hey BellaNaijaWeddings fam, did you enjoy our- After the Aisle series where we spoke to the brides about what they had done with their wedding dresses after the big day.  If you did, then you should be ready for this! This month, we decided to speak to some men, Yes! This month we will be hearing from 3-4 grooms who recently popped the question on how they knew their bride was the one for them. It promises to be exciting and we can't for you to read all about it. So let's get into it…
Finding that one person that you know you want to spend forever with is truly a blessing. The statement "when you know, you know" can be difficult to understand when you are with someone and wondering if it would lead to marriage.  Sometimes you know immediately, for some people, it takes a while. Of course, there is no magic formula to suddenly figuring out your 'the one'. Today, we want to find out how Tarkighan, who recently popped the question and tied the knot knew that his bride, Magdalene was the one.  So here's Tarkighan's little story of how he met, how he knew that she was the one and how he married his wife, Magdalene.
A look down memory lane to how they met…
It was a lovely Friday morning and I had just returned from church and had a brief chat with a close friend to confirm the Instagram account of a lady I thought was quite beautiful. I was in Dubai at the time with plans to relocate to Toronto (Canada) and noticed she lived in Toronto. I was single at the time so I was thinking, well, this should be fun and interesting. I am not the guy who slides into DMs and weary of those who slide into mine. So, if she did not respond, that would have been okay too. We had 8 hours' time difference and so, I was not expecting a response so soon. Boom … she replied in less than a day. Now I am freaking out. Do I text or Do I wait a few days? Well, I thought, what is the worst that can happen? She would either reply or not and life goes on. Trust me when I say I typed and erased at least 5 times, nursing the courage to hit send. I did, and never regretted it.
It is true time flies. Three months into knowing each other, I had made plans to fly into Toronto. We met for the first time, and it felt like we had known each other for years. We decided to give ourselves a try at a formal relationship but knew the hurdle that lay ahead of us. I was returning to Dubai in three weeks and would not be back until after eight months. Yes, we had to do long-distance for eight months. It was tough being apart for that long, but we made efforts to communicate daily. Not a single day passed without us texting, video calling and being there for each other.
What is that one thing about her that attracted her to you?
I was not looking for a perfect woman, and I do not believe any of us are. She checked so many boxes for me. She is intelligent, attractive, God-fearing, loving, etc. But the one thing that stood out for me was how kind and selfless she is. The fact that these values are so dear to me, made it so easy to love her.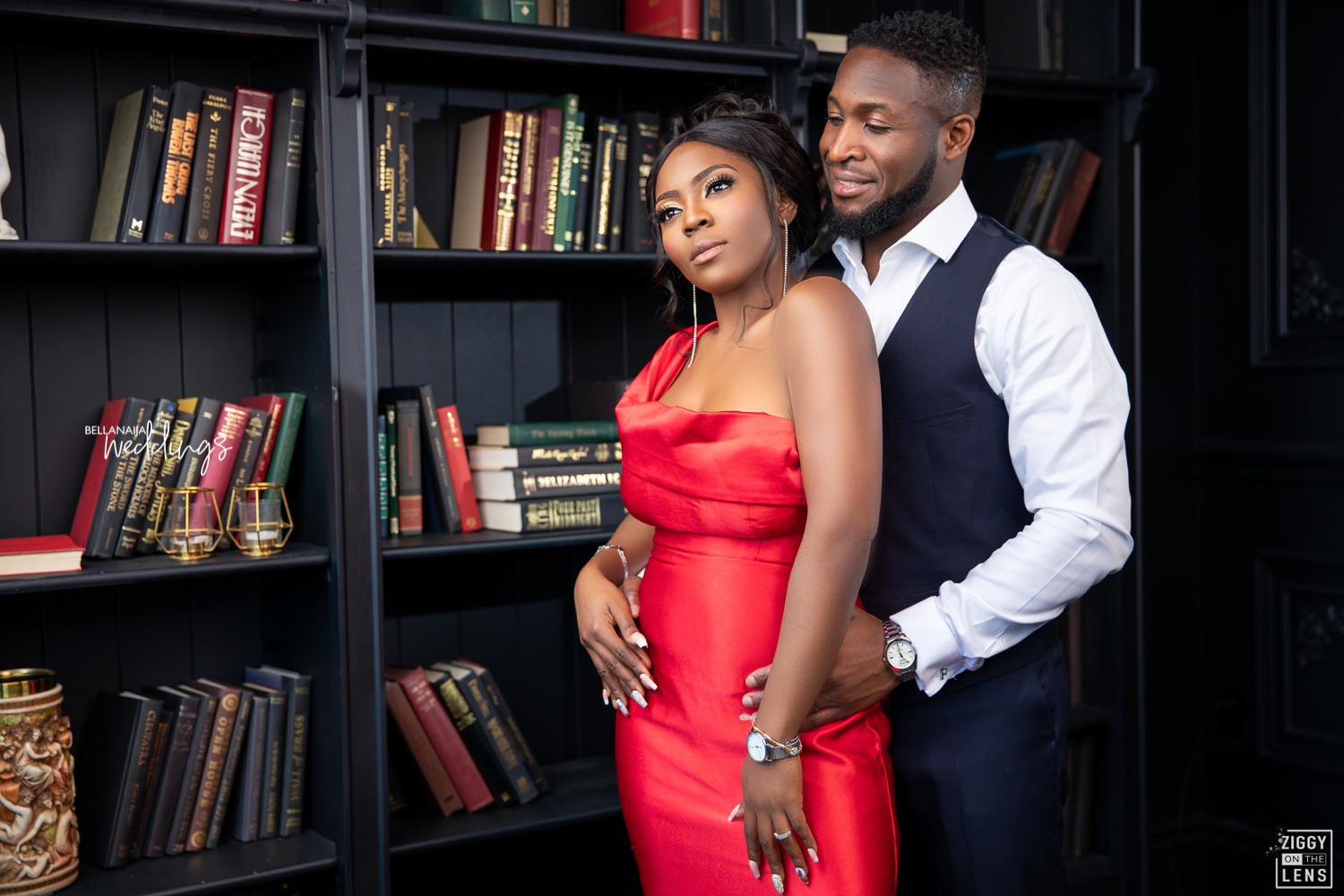 Now, at what point did you know that she was the one?
Of course, people's experiences are different and there is no magic formula for suddenly figuring out if the person is the one you should marry. Like I mentioned earlier, no one is perfect, and life is going to be tough, no matter what. It was it for me when I realized that my life was the best with her. When I have a good day or a bad day, she was the one I wanted to talk to. It began to be more than just the complacency of life. I realized I could not go a minute or sleep angry at her. In good or bad, every argument, every resolution, and every day of renewed commitment brought us closer to each other in a more mature way. I think having shared values was as important. Most of all I prayed. Every time I prayed about her and for her, I experienced a deep and immediate peace that really confirmed and sealed the deal for me. If it is not right with God, it is not right at all.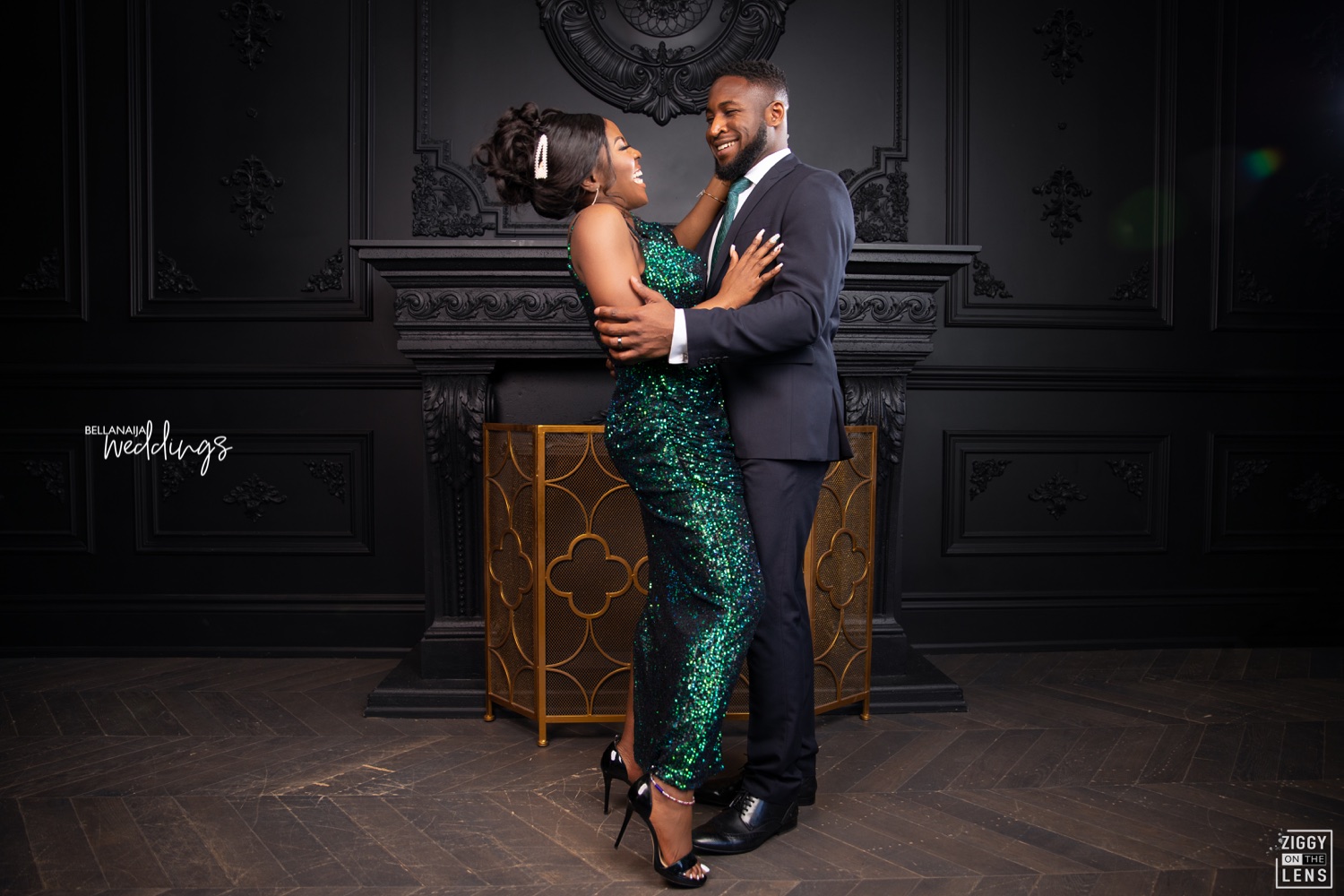 When you knew she was the one, how did you pop the question?
It was a perfect evening at the Shangrila Hotel, Downtown, Toronto. With the help of her best friend, she was invited up there under the guise of enjoying dinner with her best friend for some made-up reasons. Little did she know that there was so much more planned. As you would expect, it took her friends hours to get her out of the house to the venue. In fact, the surprise almost got ruined (she can be difficult at times LOL). Eventually, the hour came, and the guest of honour arrived, walked into the room, and oh yes, someone had to run after her because she took off. Yes, she really did! Of course, she returned all teary and I could not tell if she was crying or laughing at her friends who just played her, but she was full of surprise. All I saw was the love of my life walking beautifully toward me. It gave me so much joy to see the excitement and surprise all written on one face. Yes, I gave a little premeditated speech and popped the question to which she said YES.
We do pretty much everything together. We are best friends and have a beautifully honest and real relationship. We love travelling, trying new adventures, but we are just as simple and content being at home together. We are excited as to what the future holds for us—knowing we will experience it together. We just recently celebrated our wedding in February this year.
If you totally enjoyed reading Tarkighan's story on how he met and knew Magdalene was the one, you should check out their proposal feature. You'd absolutely love it.
Make sure to check back for the next feature, next week.
Credits
Bride : @___ovioza___
Groom: @tarkighan
Photography: @Ziggy.on.the.lens