We get excited when we have the opportunity to showcase different parts of our culture especially when it pertains to weddings.
Today's traditional beauty look is taking us all the way to Benue state in Nigeria. Dripping in the beauty of their culture, brides from this tribe are known for their black and red wedding attire.  Even though the colours might seem unique in their own way, the combination beautifully displays the rich cultural heritage of the bride.
So if you are looking for inspiration as a Benue bride-to-be, here's all you need. You can also check here for more ideas.
The makeup artist, Oteniara Makeovers gives insight into this look:
This bridal inspiration is specifically for the Benue culture, in particular, the Idoma bride. We noticed that they usually pair black with red and these are two difficult but interesting colours.  Truly, no one wears black paired with red better than a Benue bride.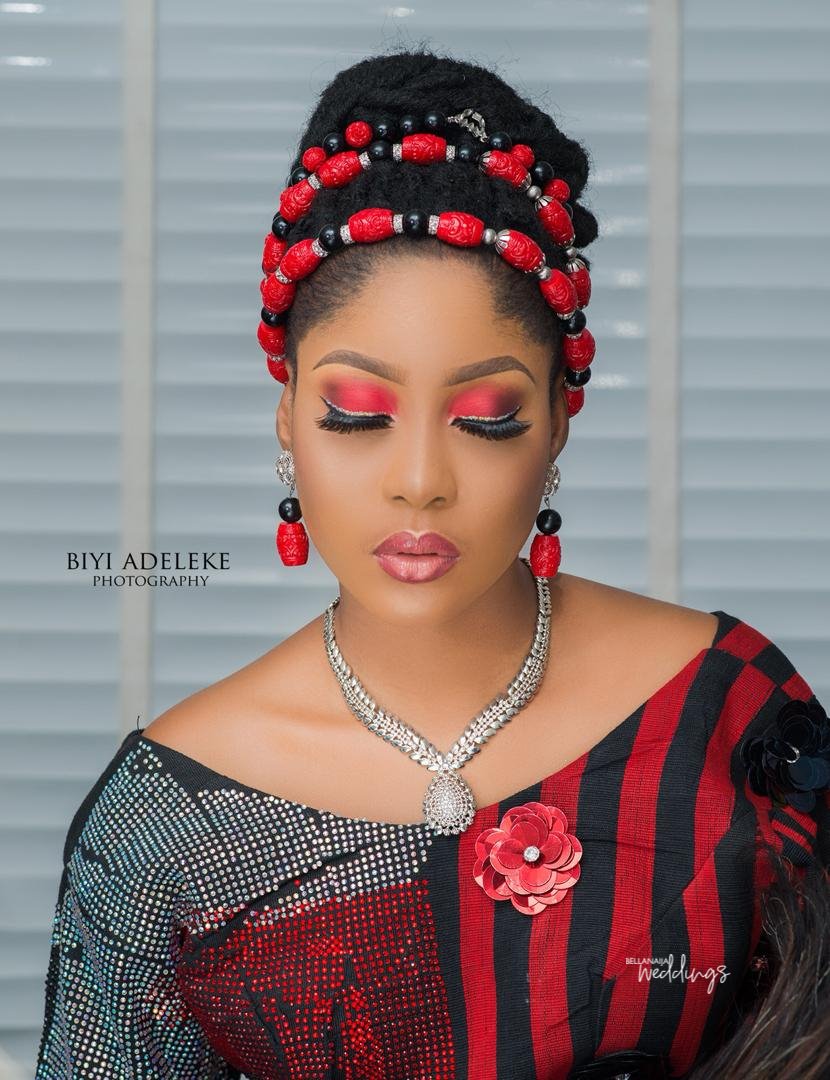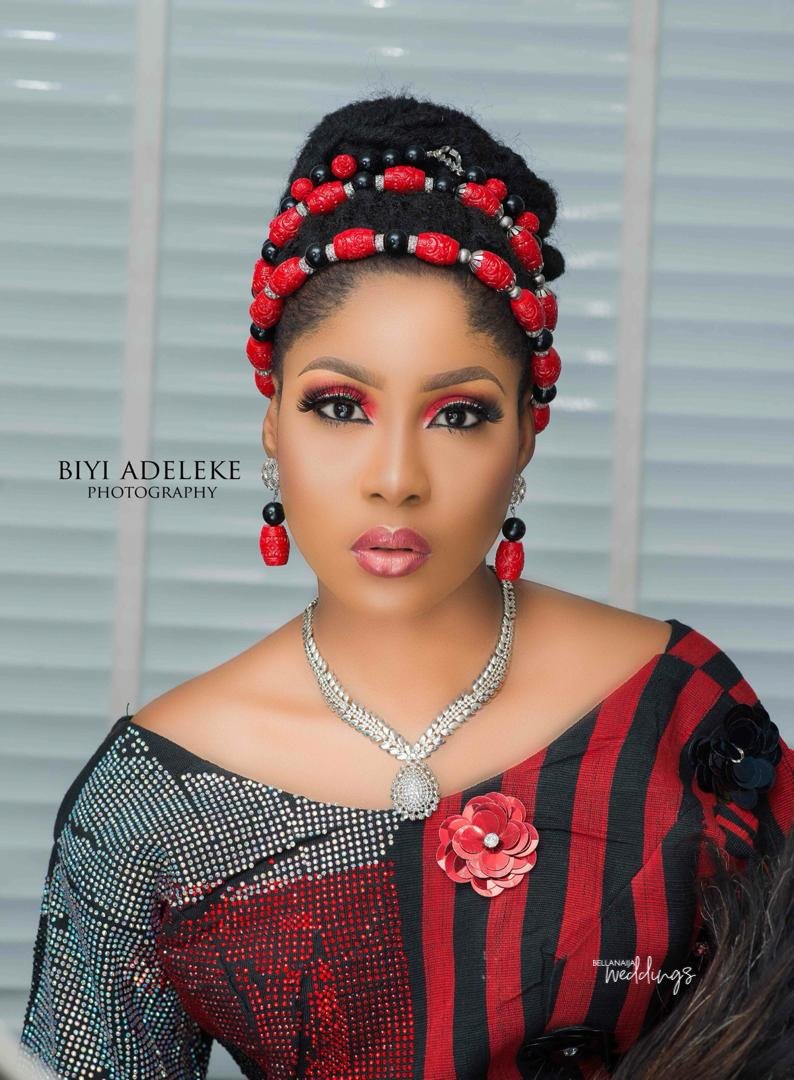 This beautiful piece is for brides-to-be from Benue who want to show their simplicity and rich cultural heritage in an elegant way. Also instead of the traditional Gele we decided to use beads to adorn the head making it more versatile. The makeup also compliments the entire look especially the eyes which stands out making the entire look all well out together.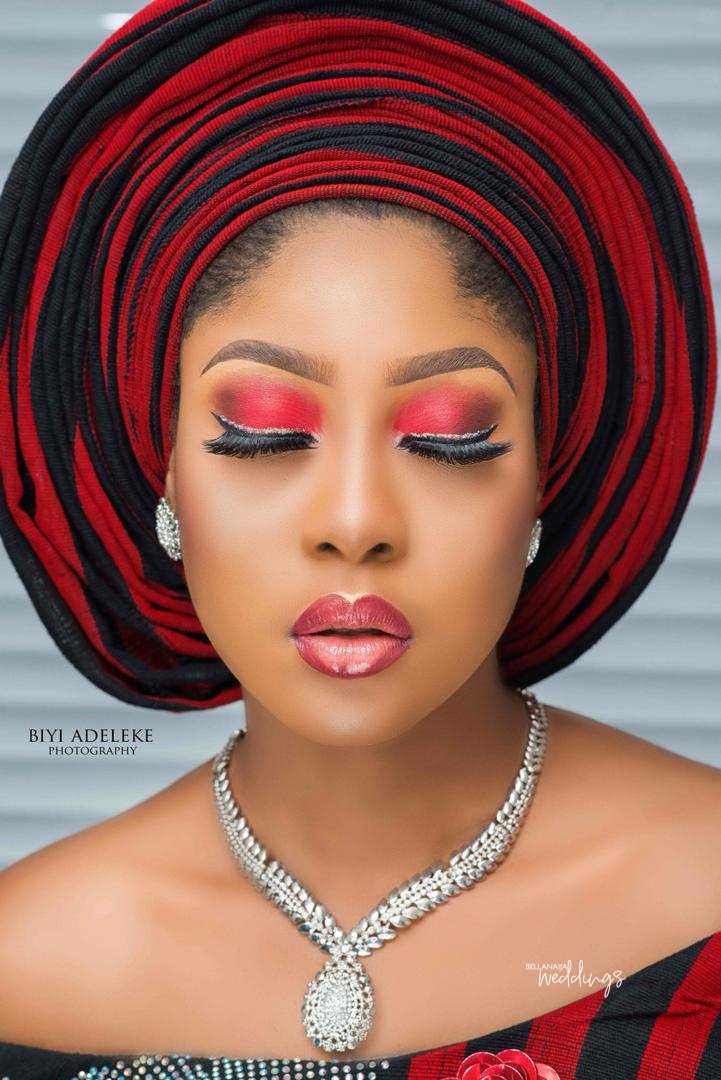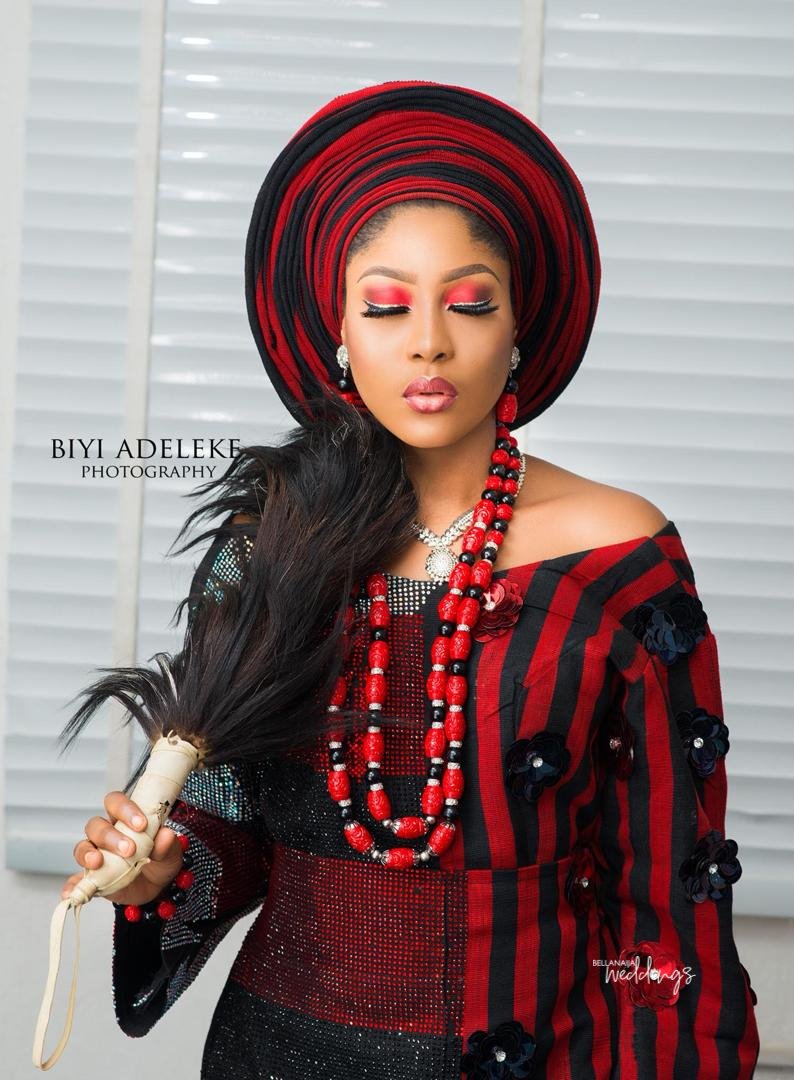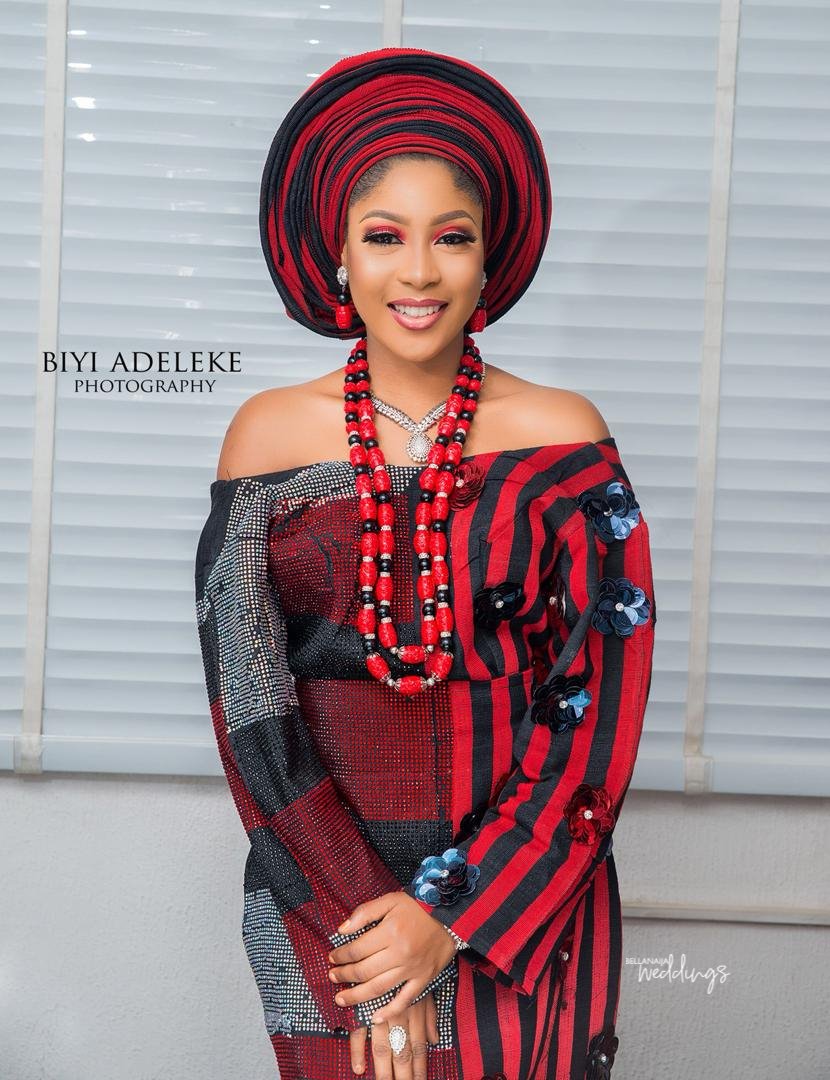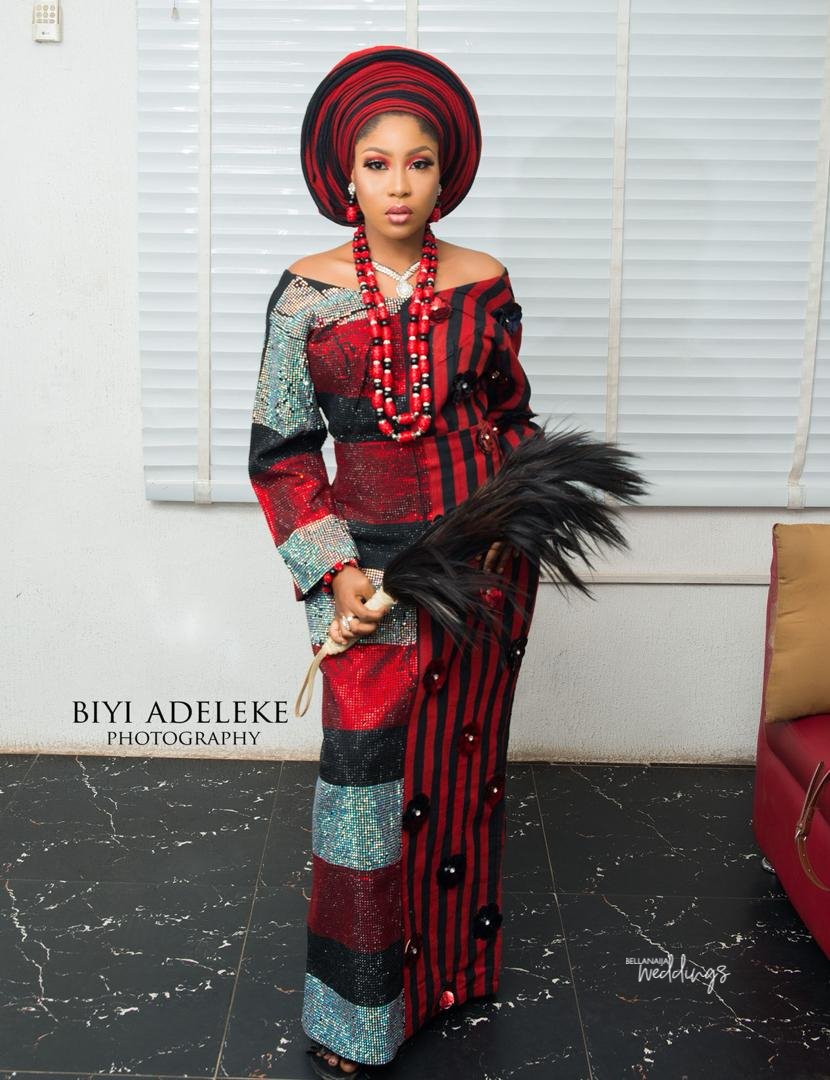 Credits
Makeup and Gele: @oteniaramakeovers
Asooke: @jenrewa
Accessories: @justbeadit_ng
Photography:  @biyiadeleke