What do you think about adding a little bit of Italian and American spice to your wedding?
Okay, I don't mean spice like that, but the natural Italian garden and a soft pop of American blush. If you have ever dreamt of having these two beautiful details in your wedding, here's how to do this according to these team of talented African wedding vendors based in the USA.  A mix of ivory, blush, green and white colours truly brought in that luxe feel to the overall shoot and also gave it a calm ambience. You have all the inspiration you need on decor, styling, design and colour mix to bring in this beauty to yours.
Here's a description of the shoot by the Planner, FTK~Konnect Events:
Giardino Di Lusso is specially curated by FTK~Konnect Events and inspired by an Italian natural garden meets a soft luxe pop of American blush. The luxury styled shoot is a mesh between a very modern and paradoxical mix of greens, flowers, metallic Gold and geometric shapes. Its English translation is simply titled a LUXE GARDEN.
.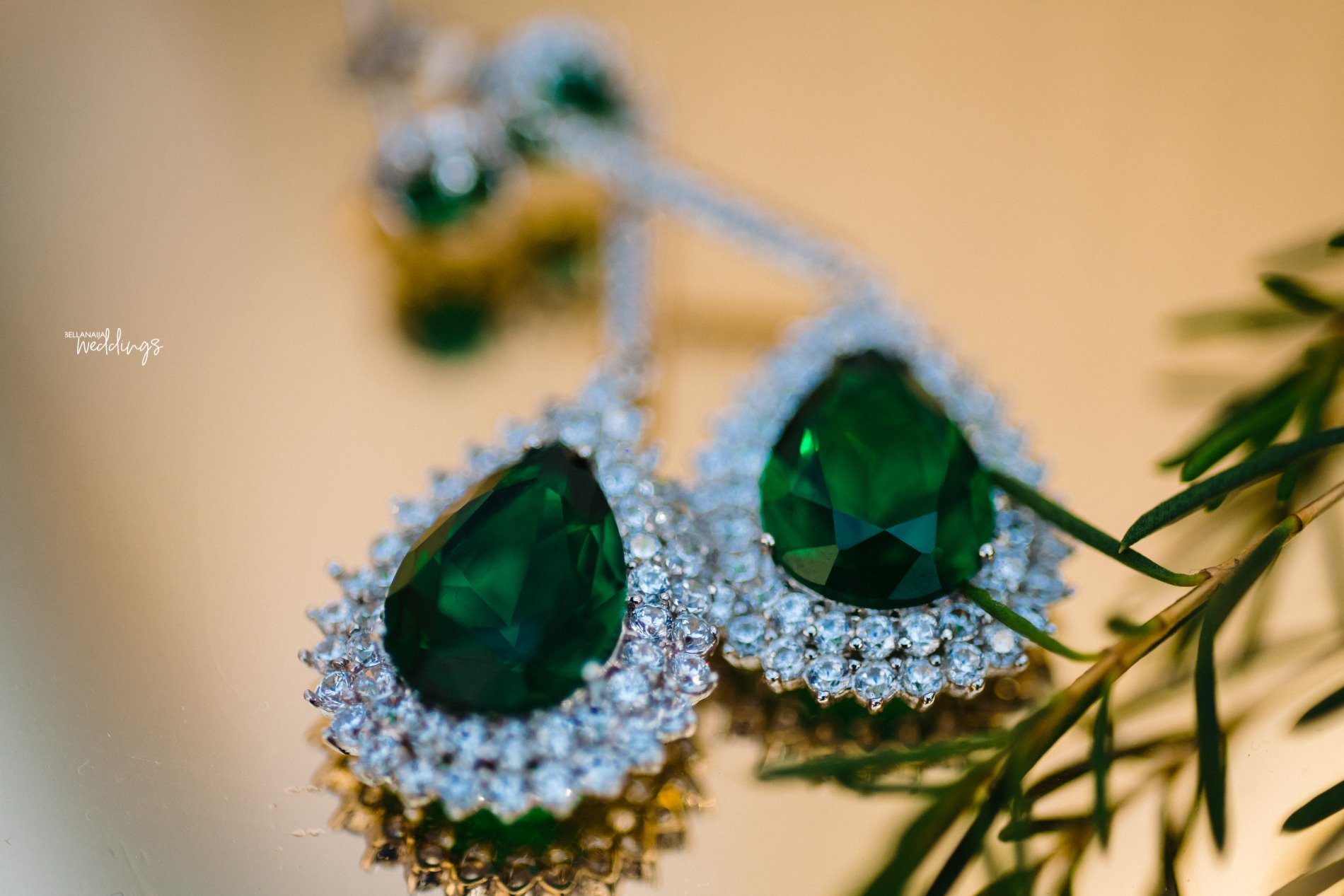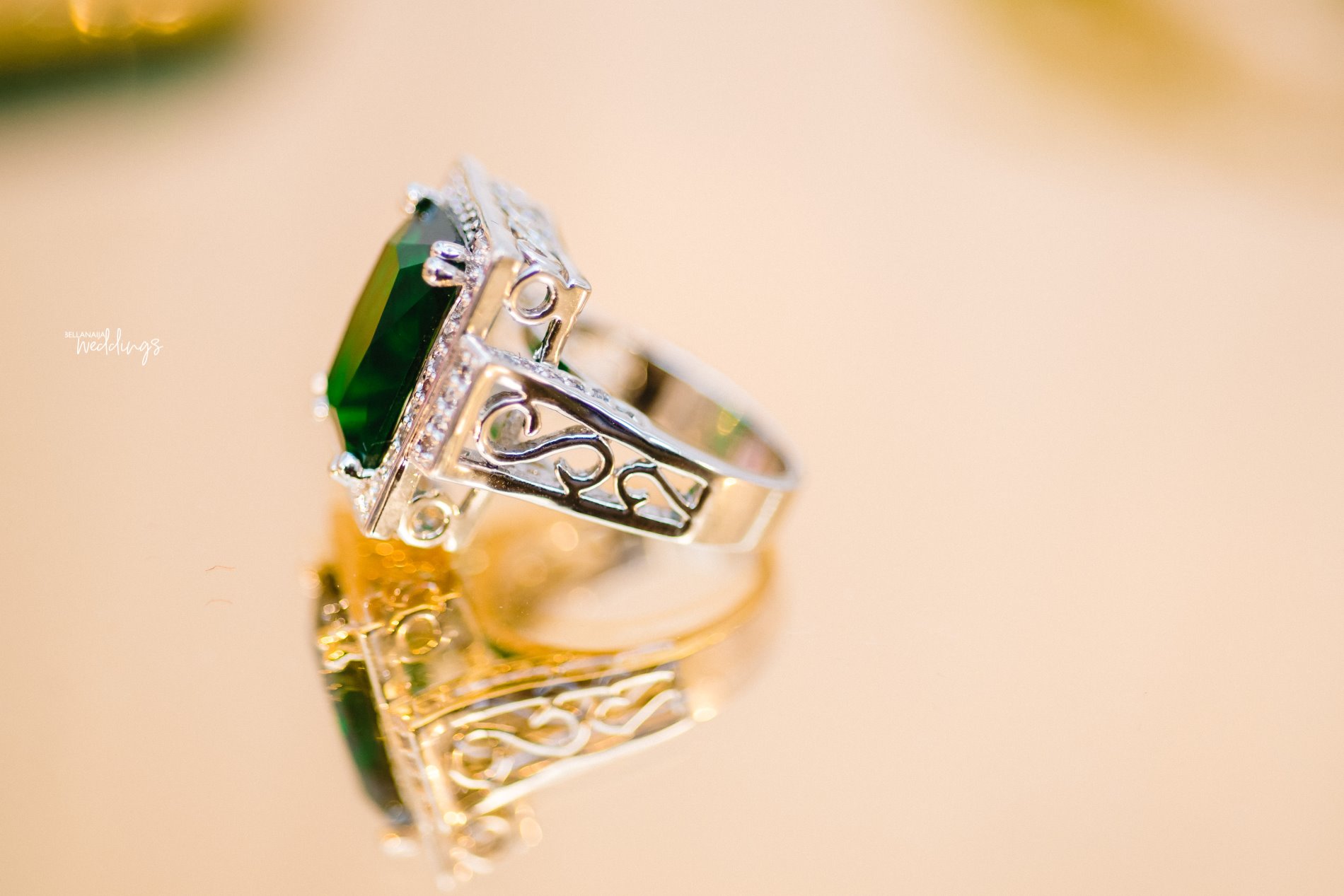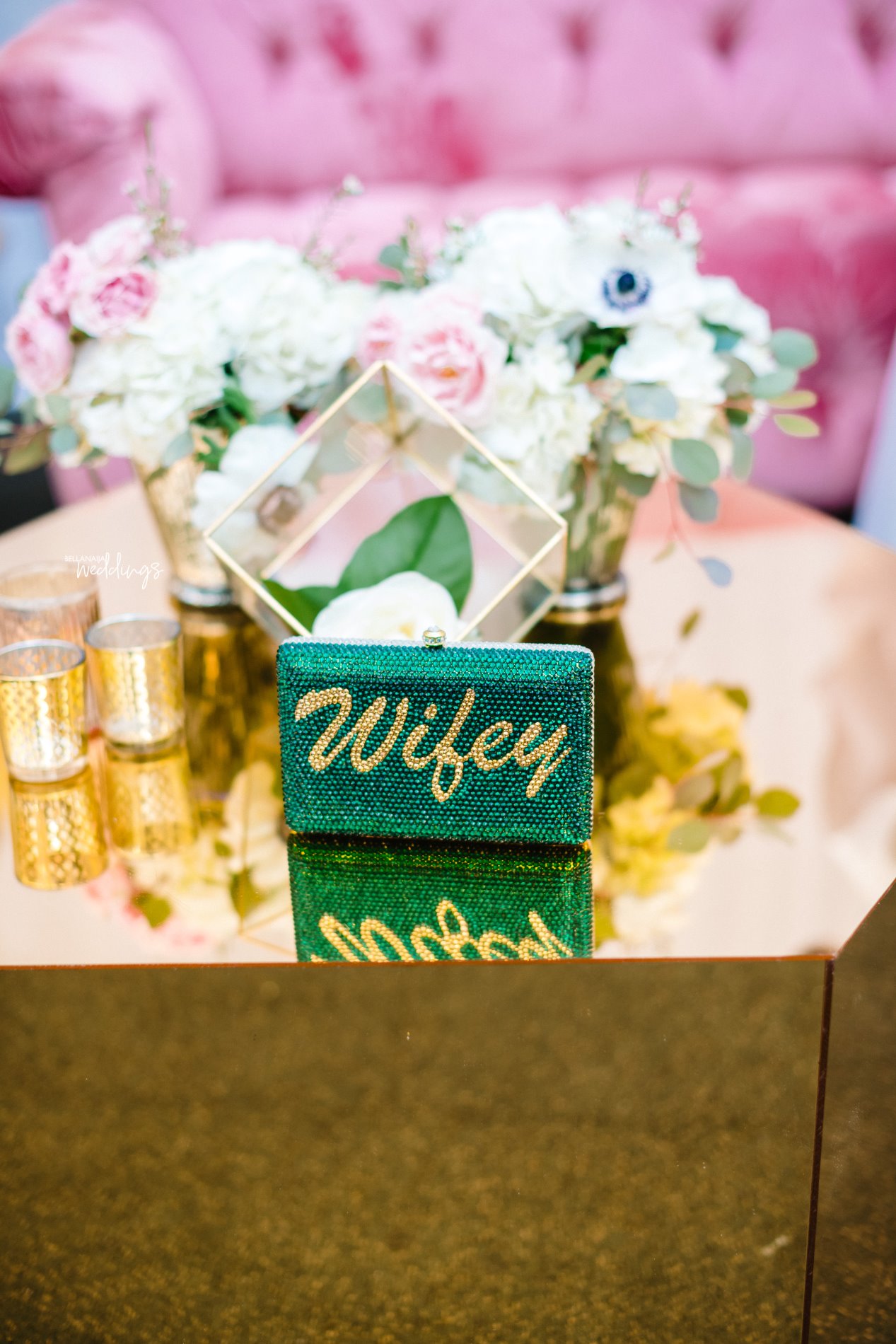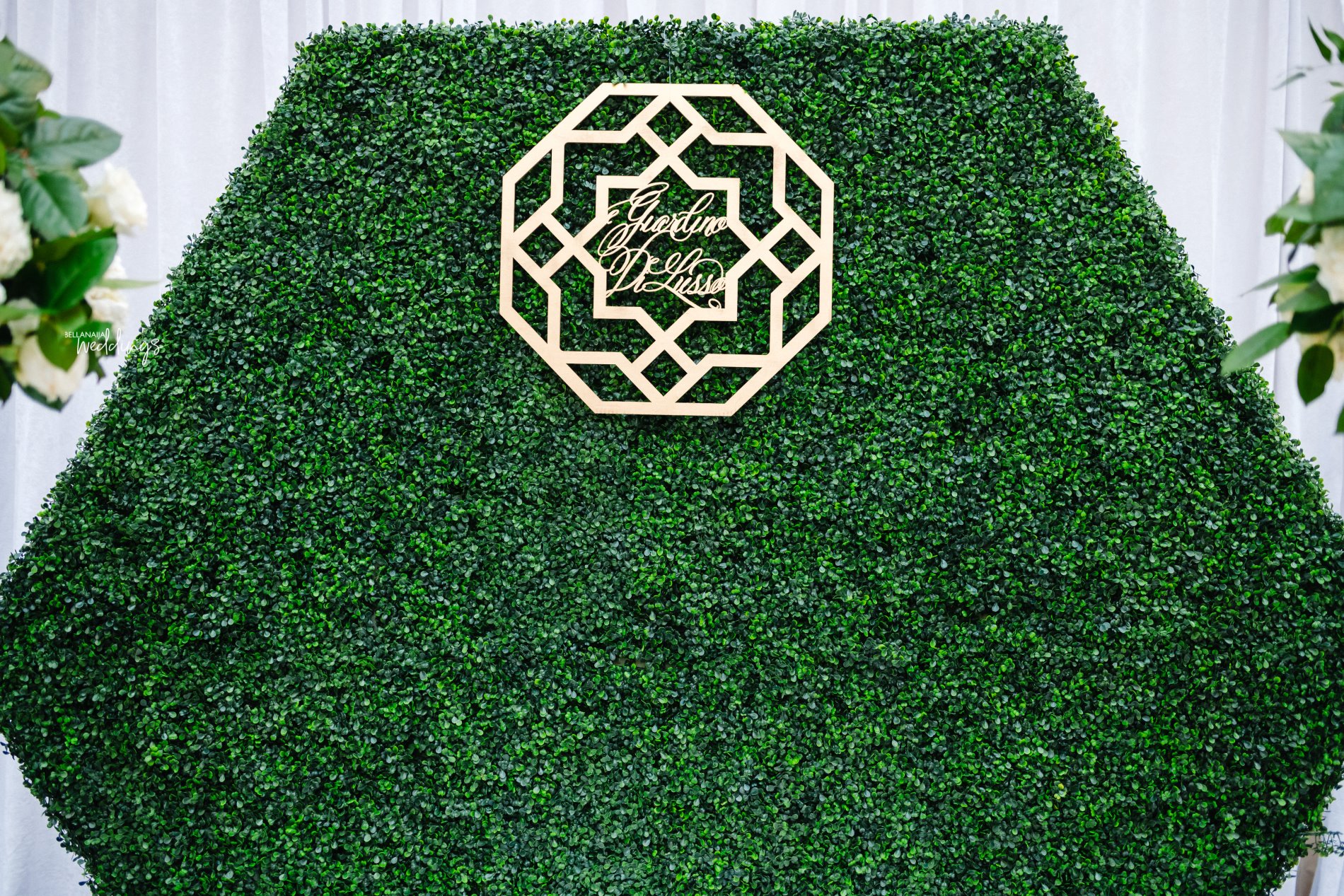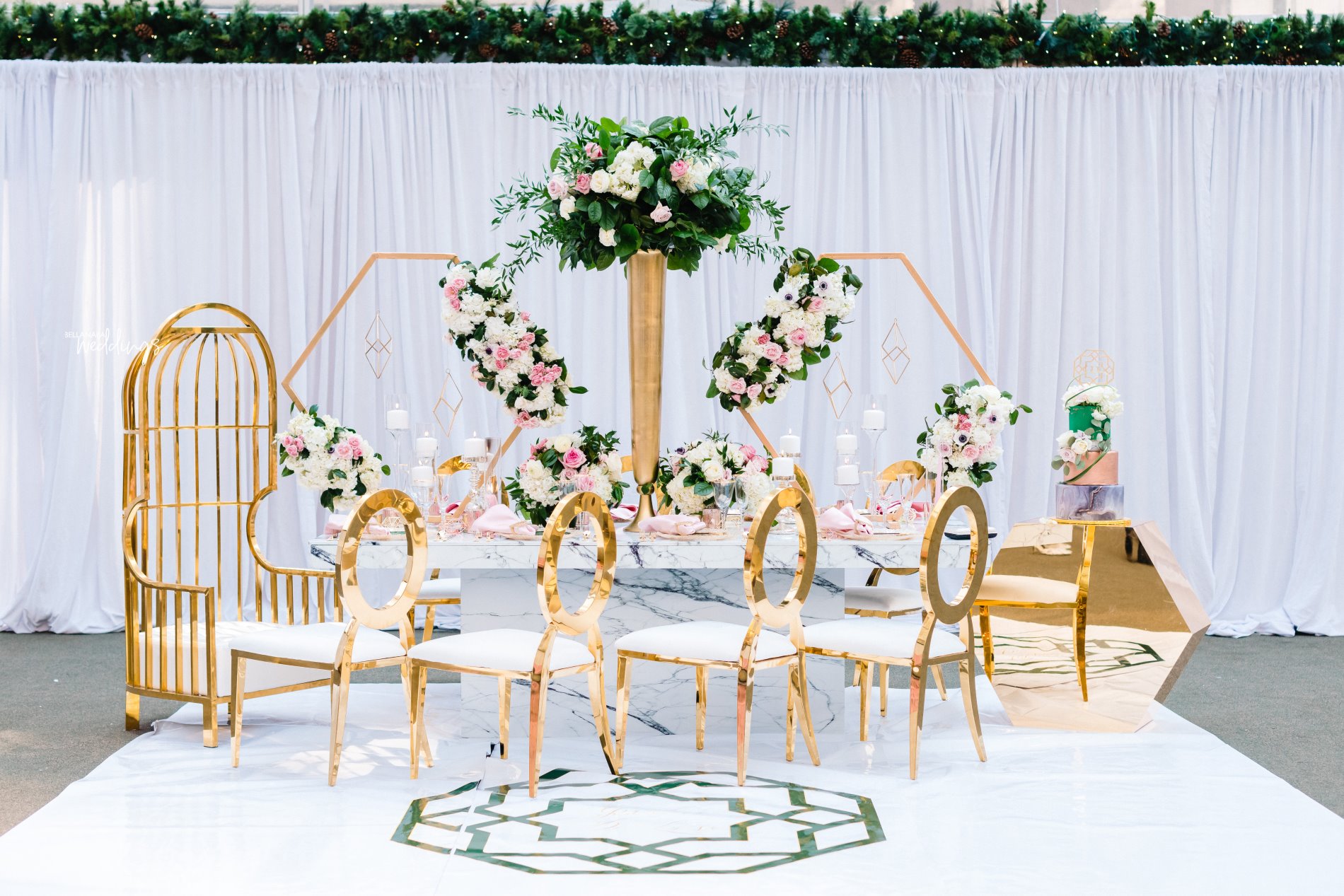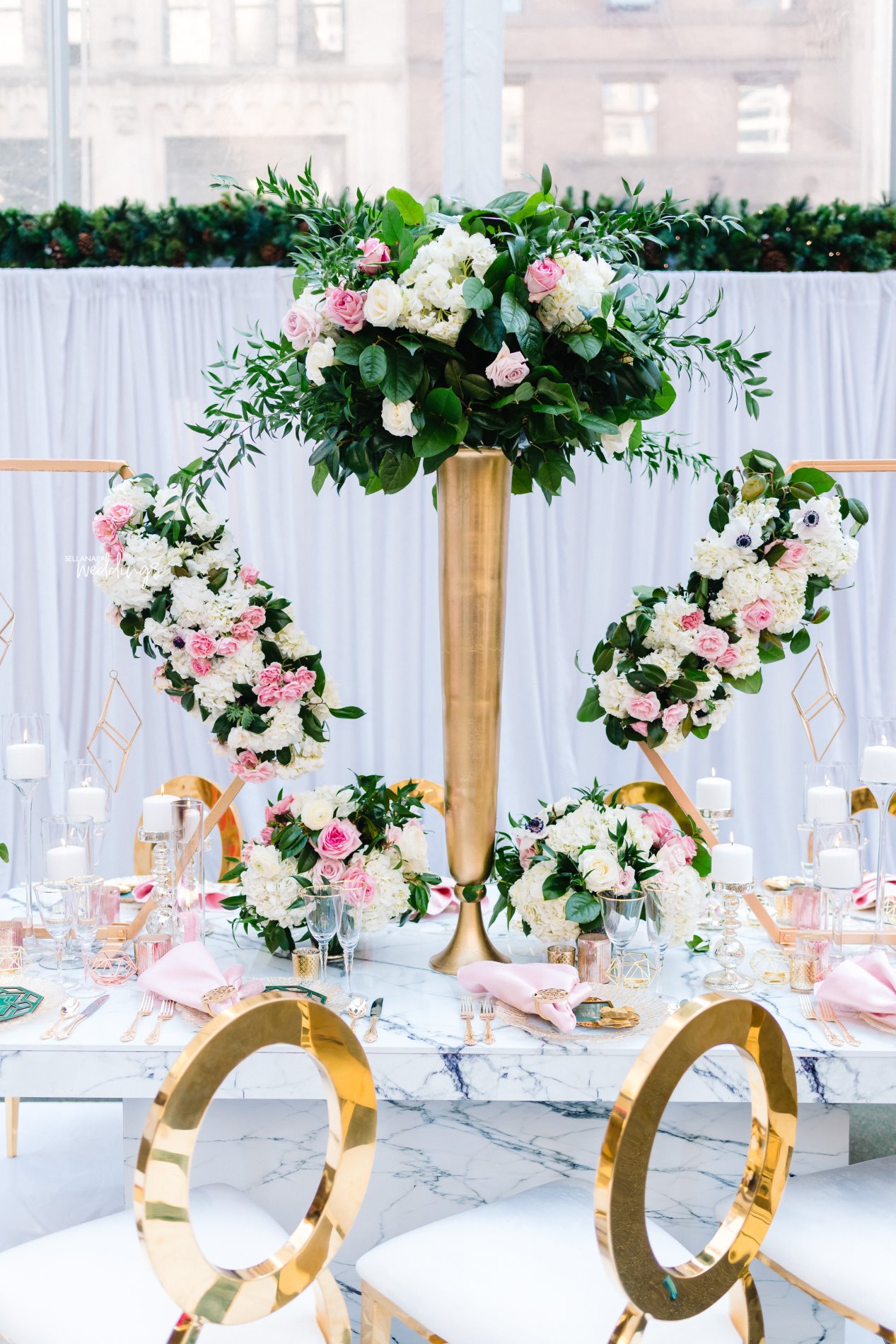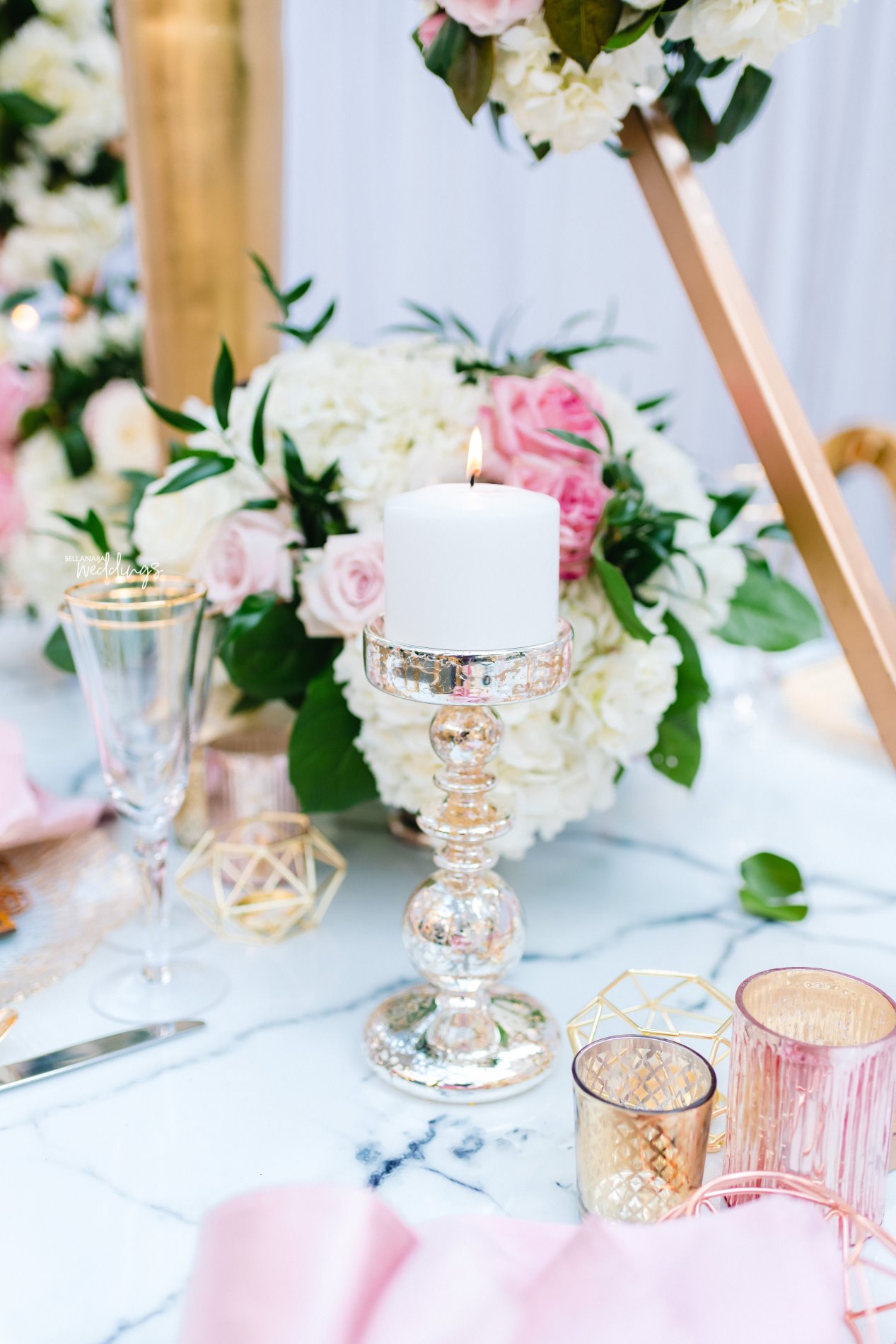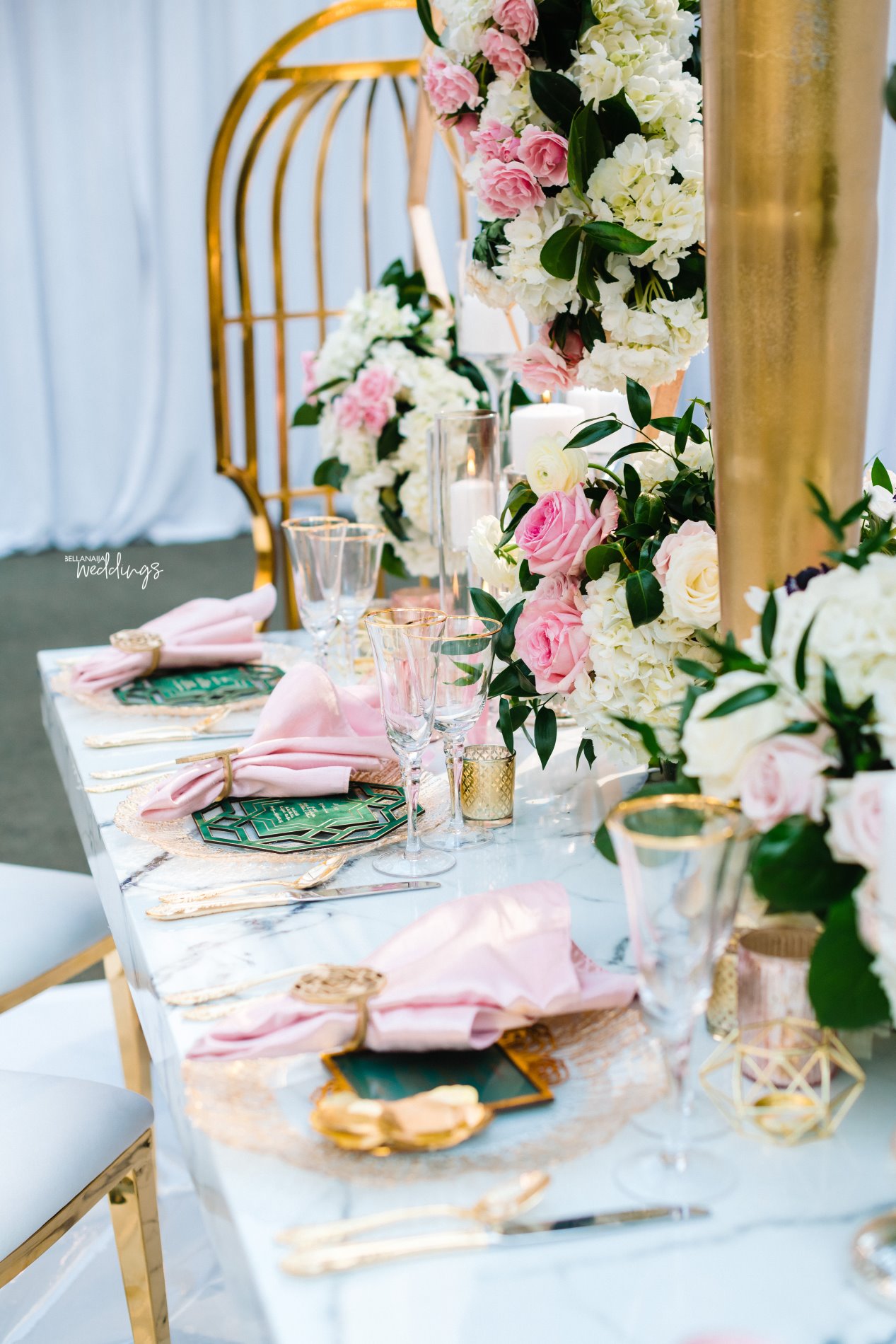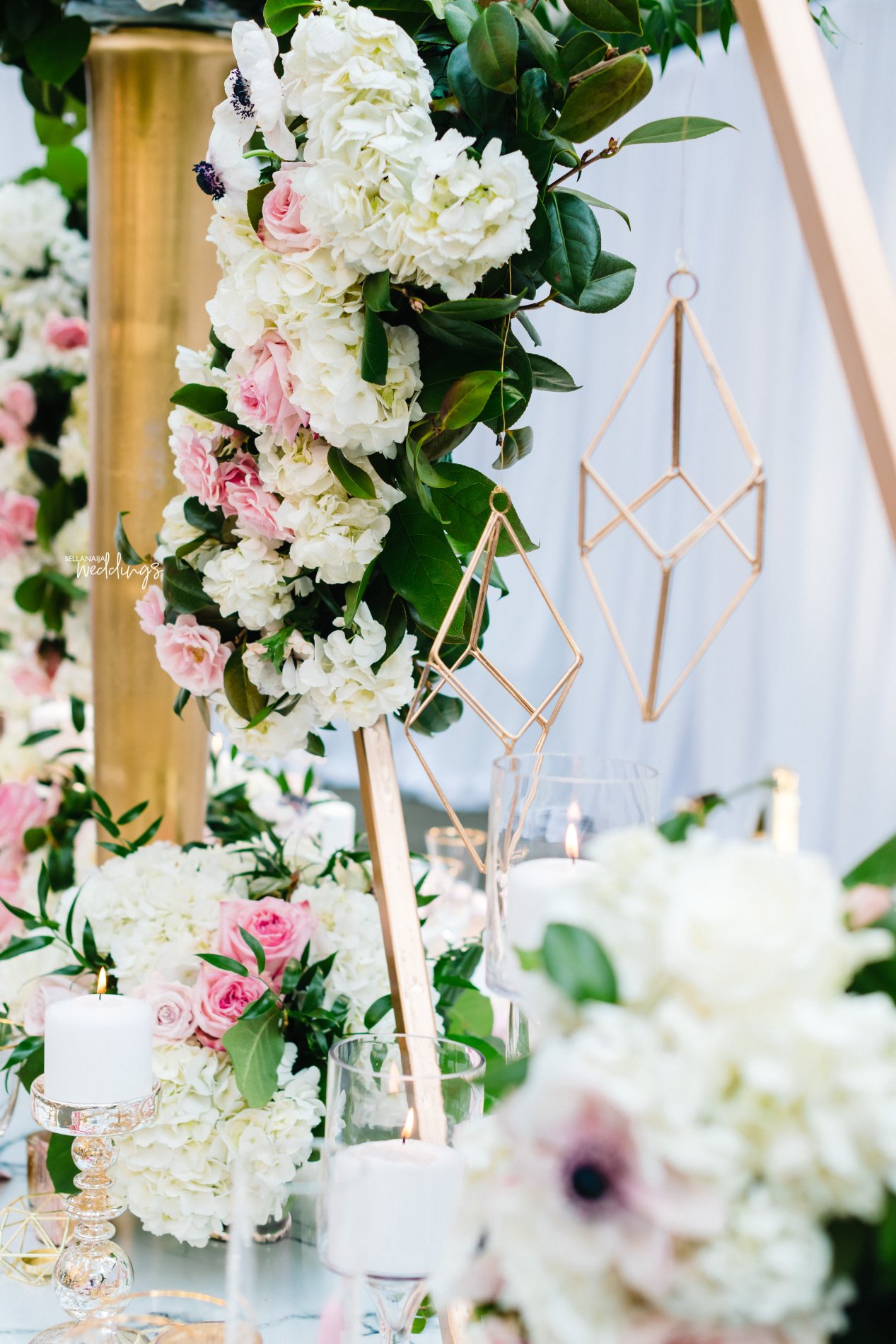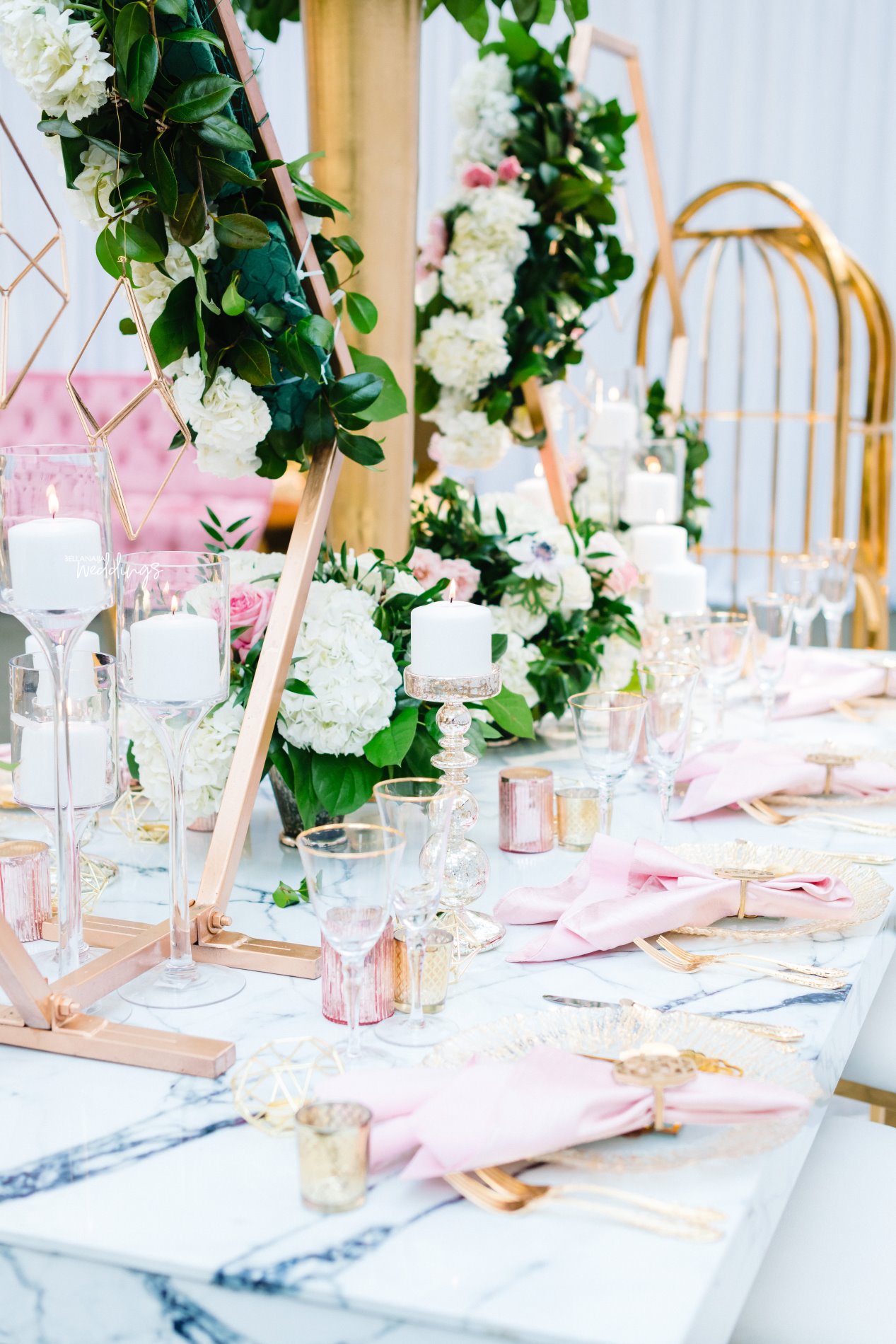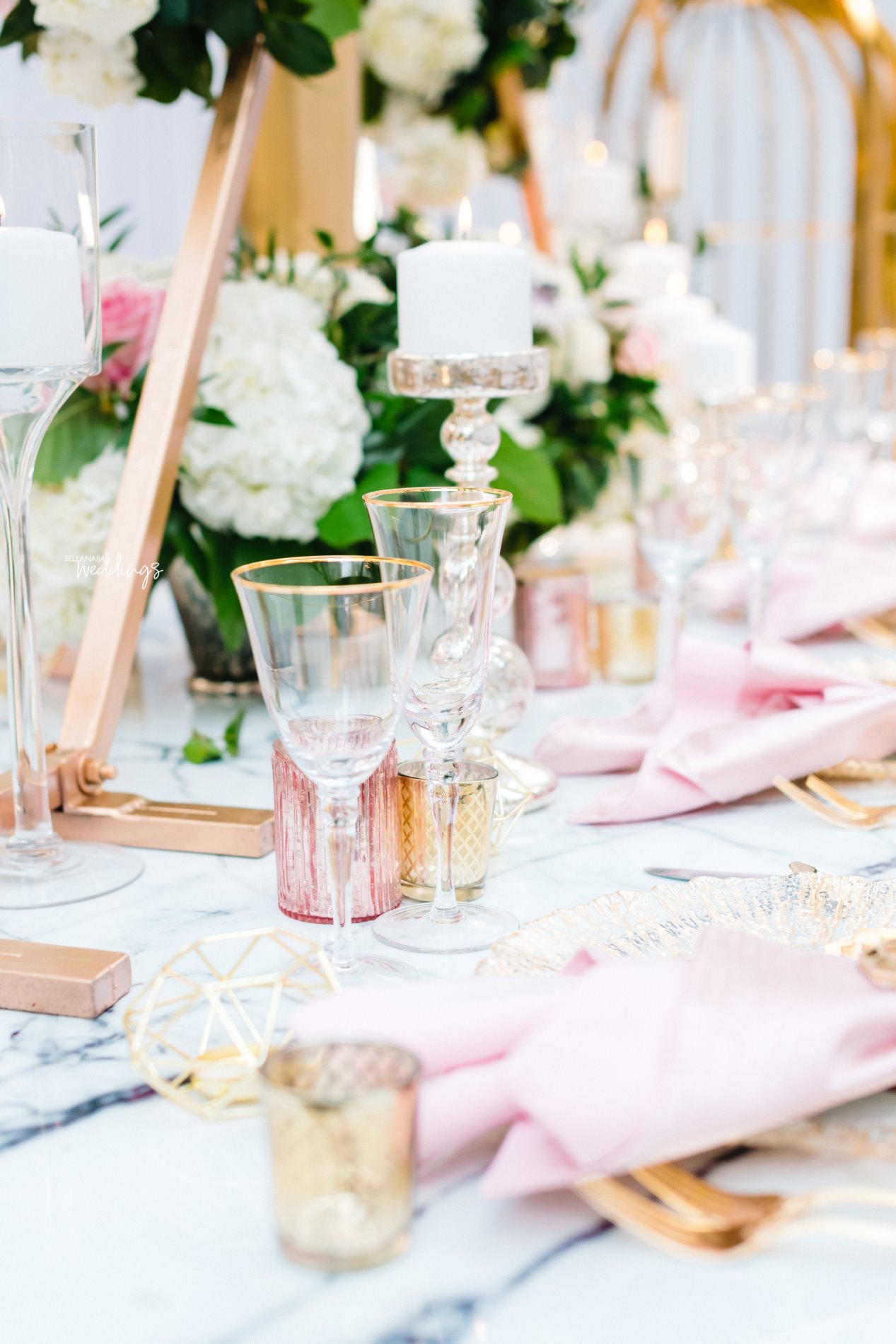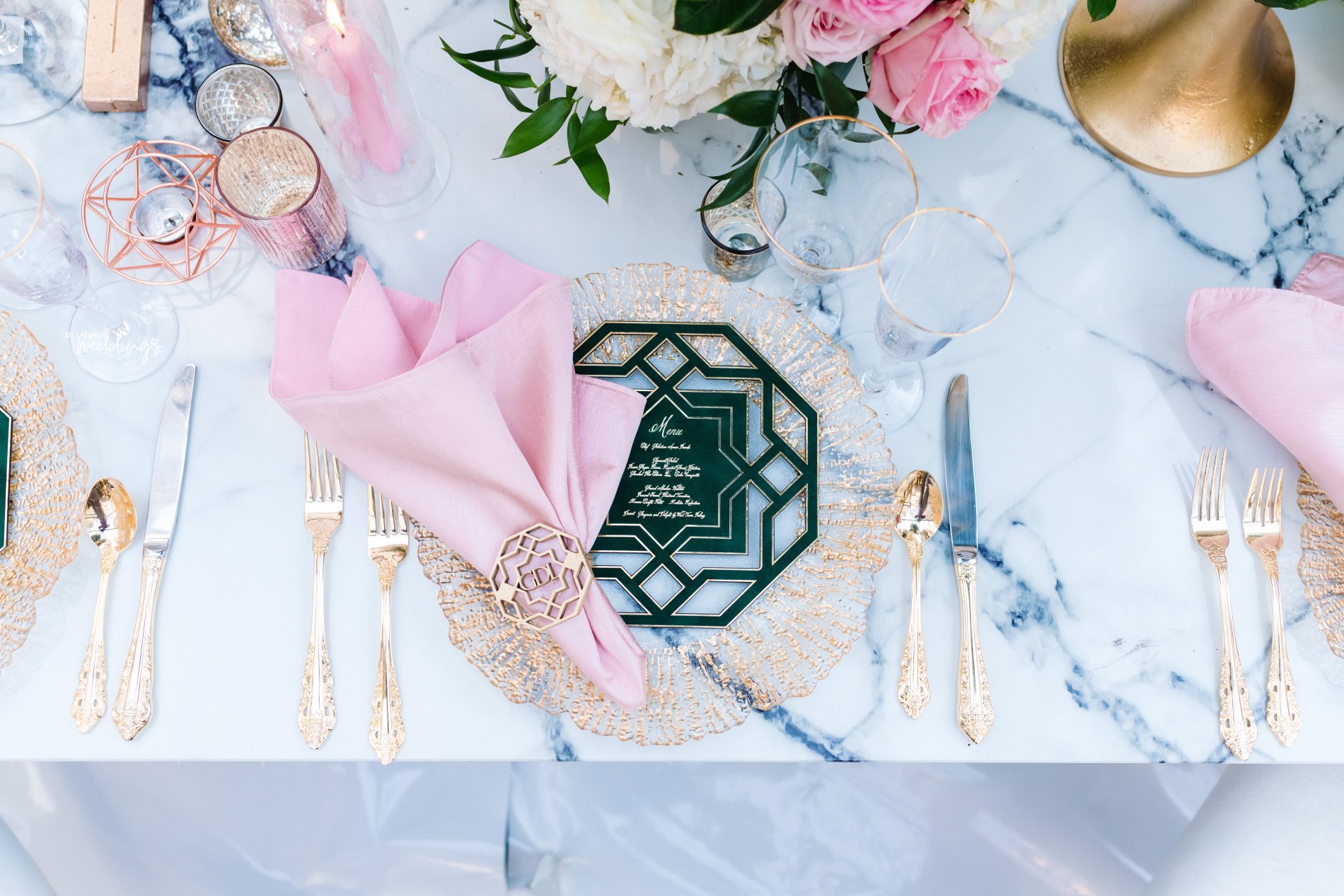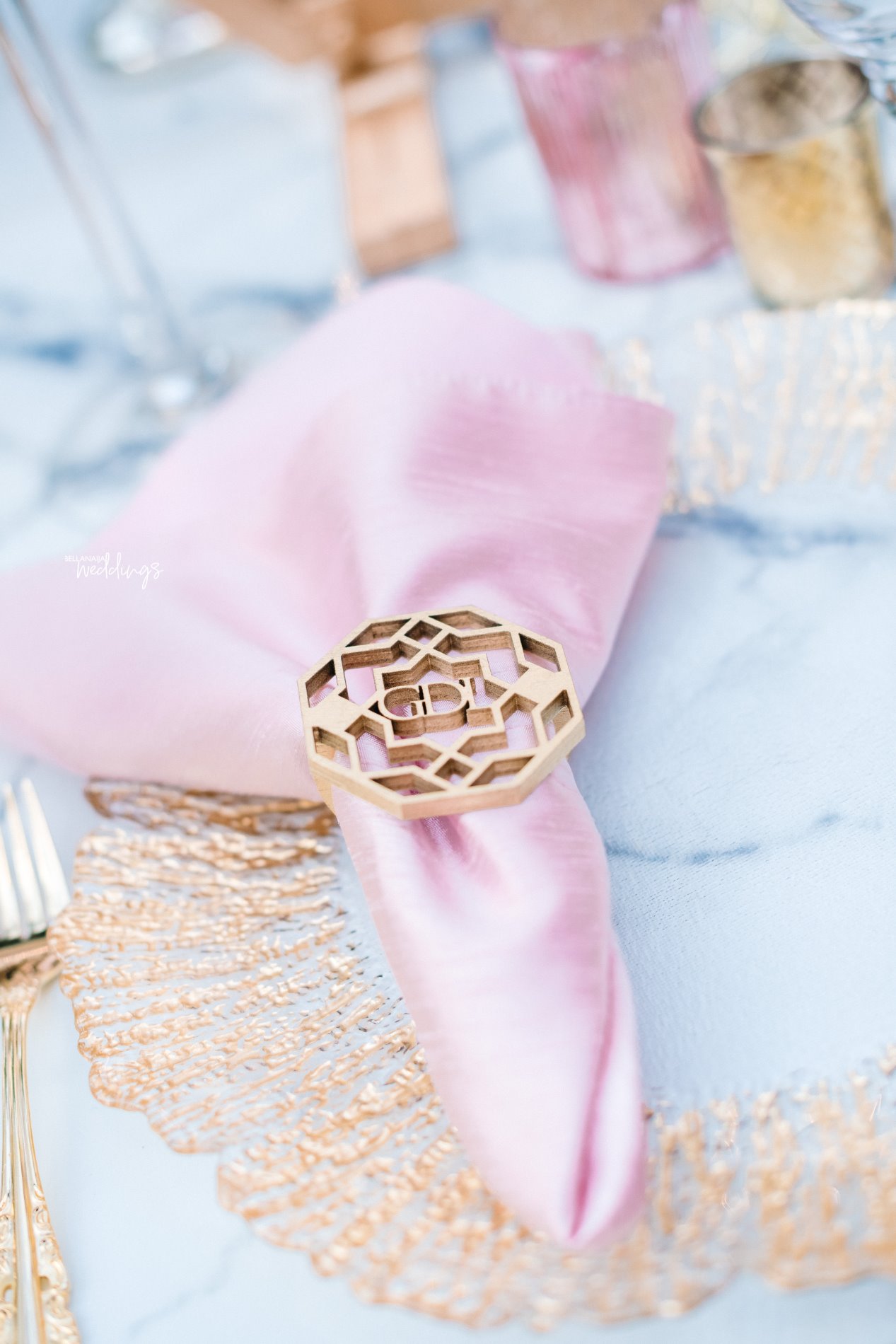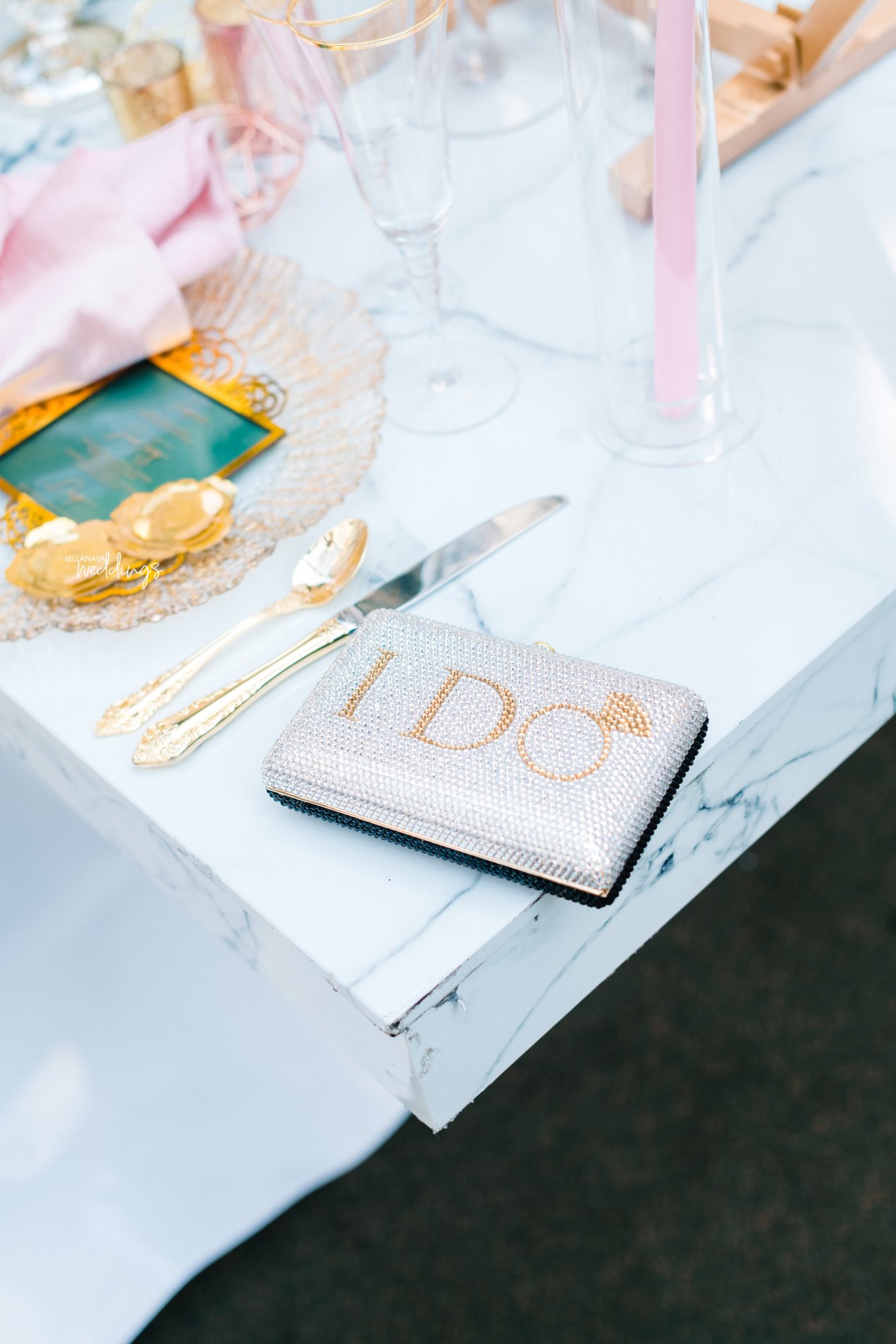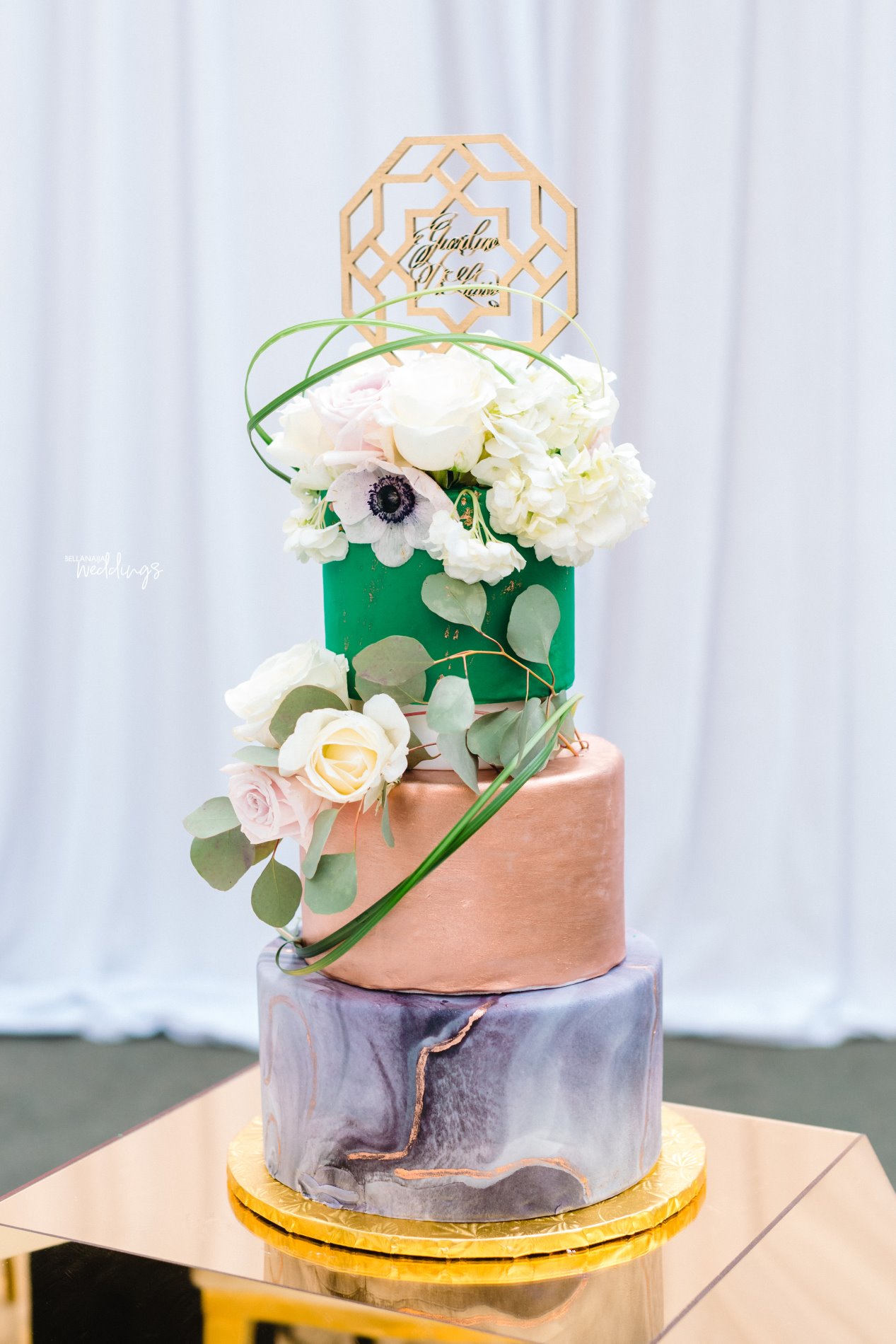 The shoot is based inside a versatile lucid tent set outside of Bryant Park with beautiful scenery and ambience. The bride transitions from the greenery in the garden to the scene where the pop of blush, ivory, green and white colours fill the space. This Luxury Styled Shoot features leading and tenacious African Vendors who reside in the USA. These are top notch wedding and event vendors with a combined professional experience spanning over 60 years. These vendor's brands are known globally and have proven to be excellent on a worldwide social platform.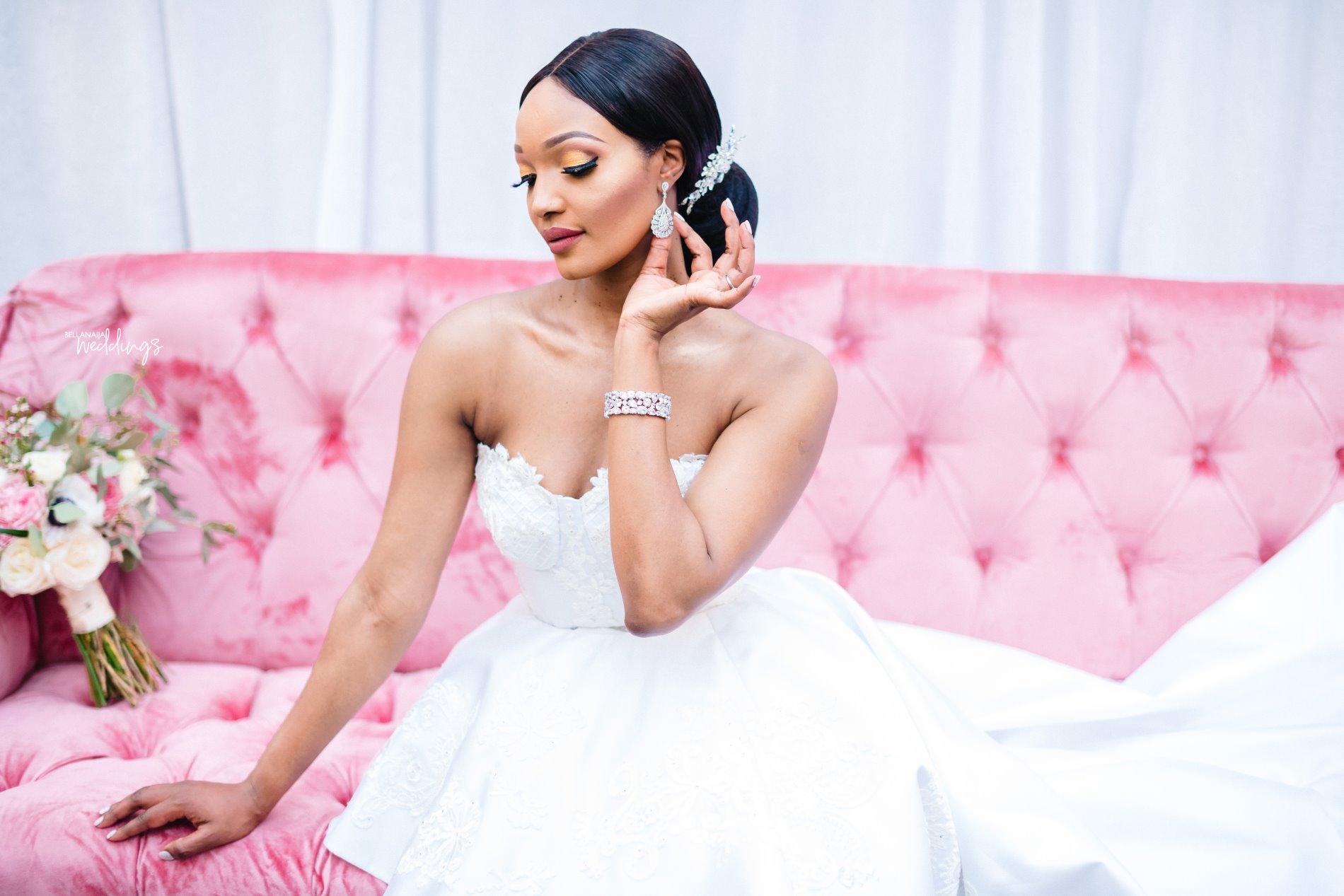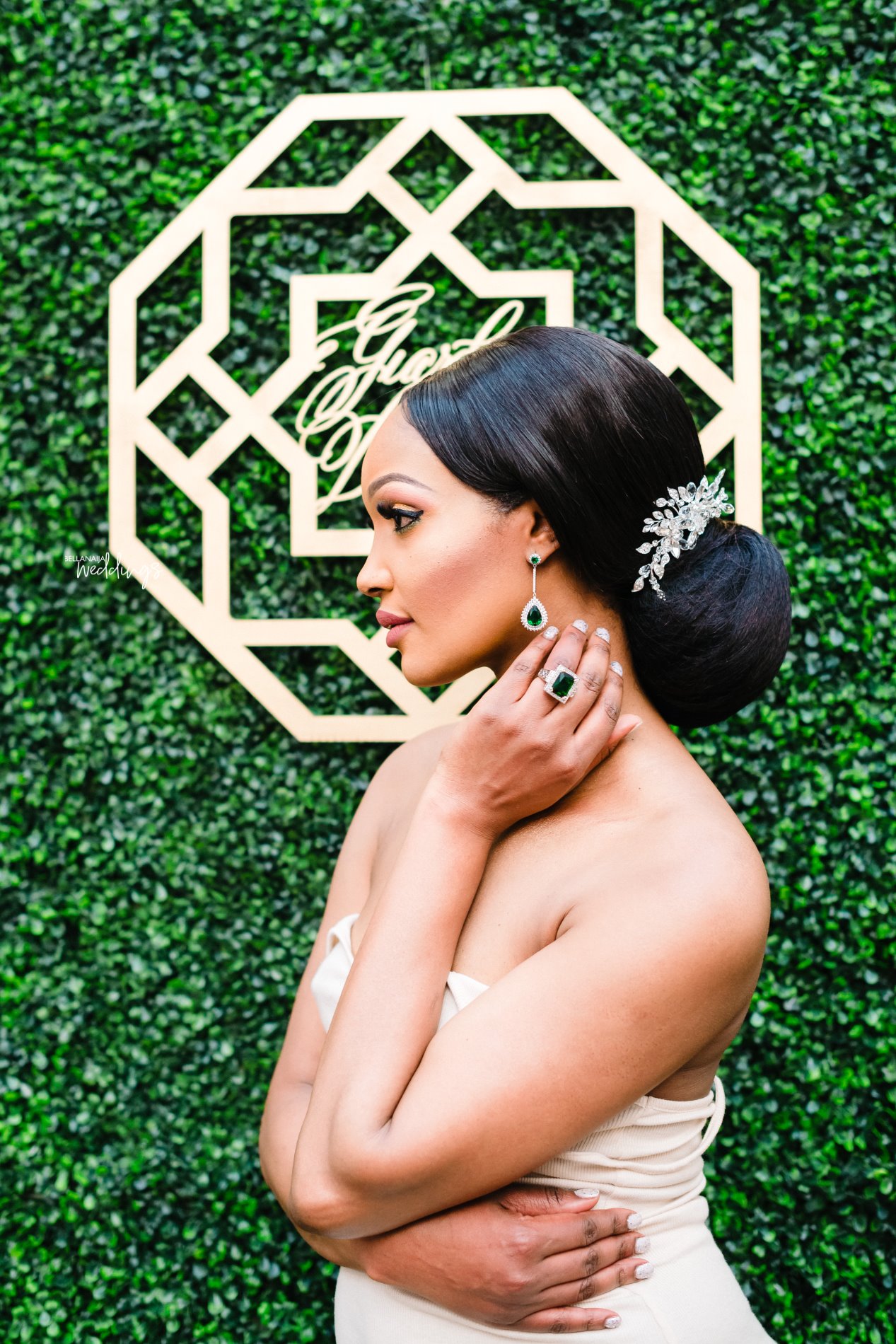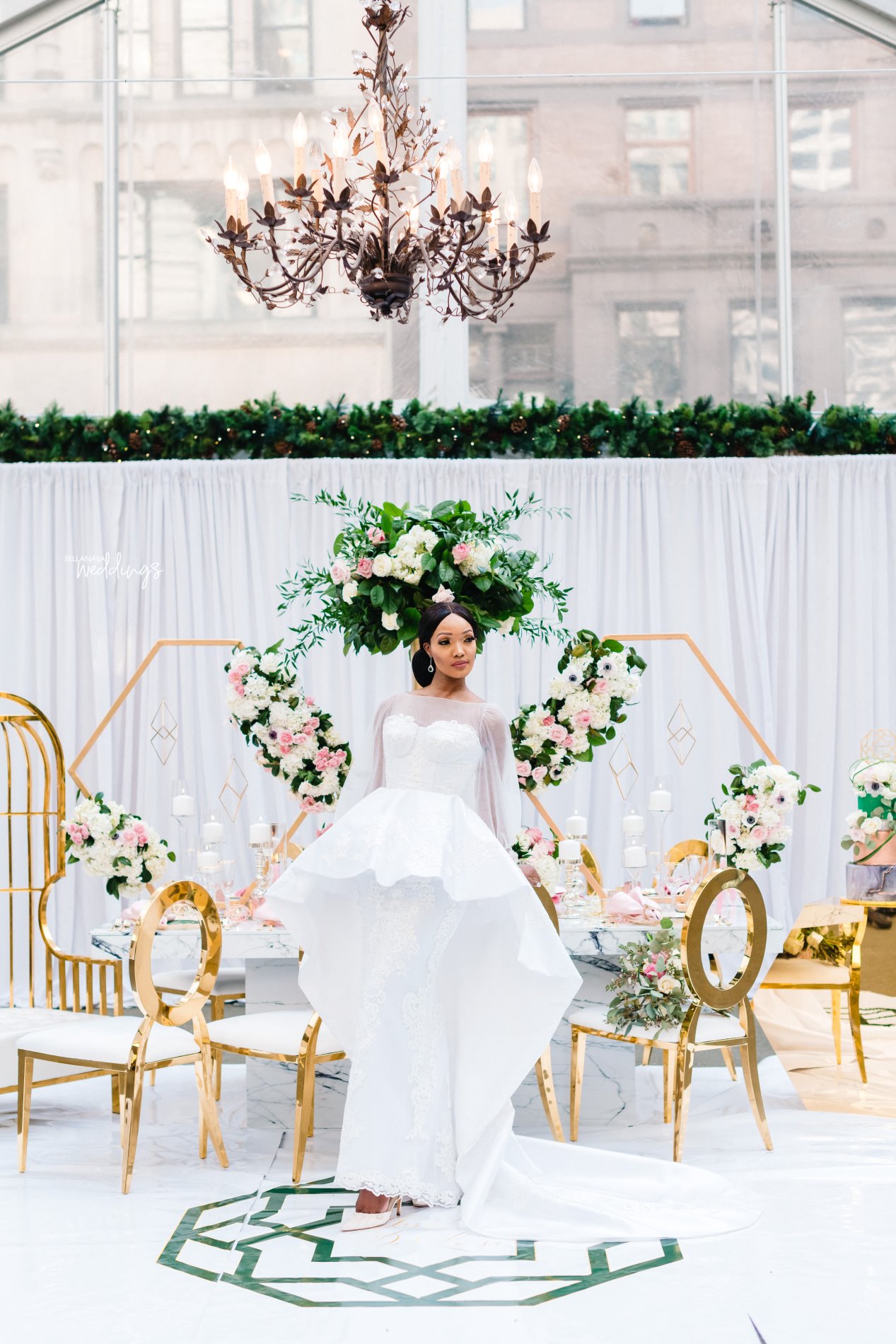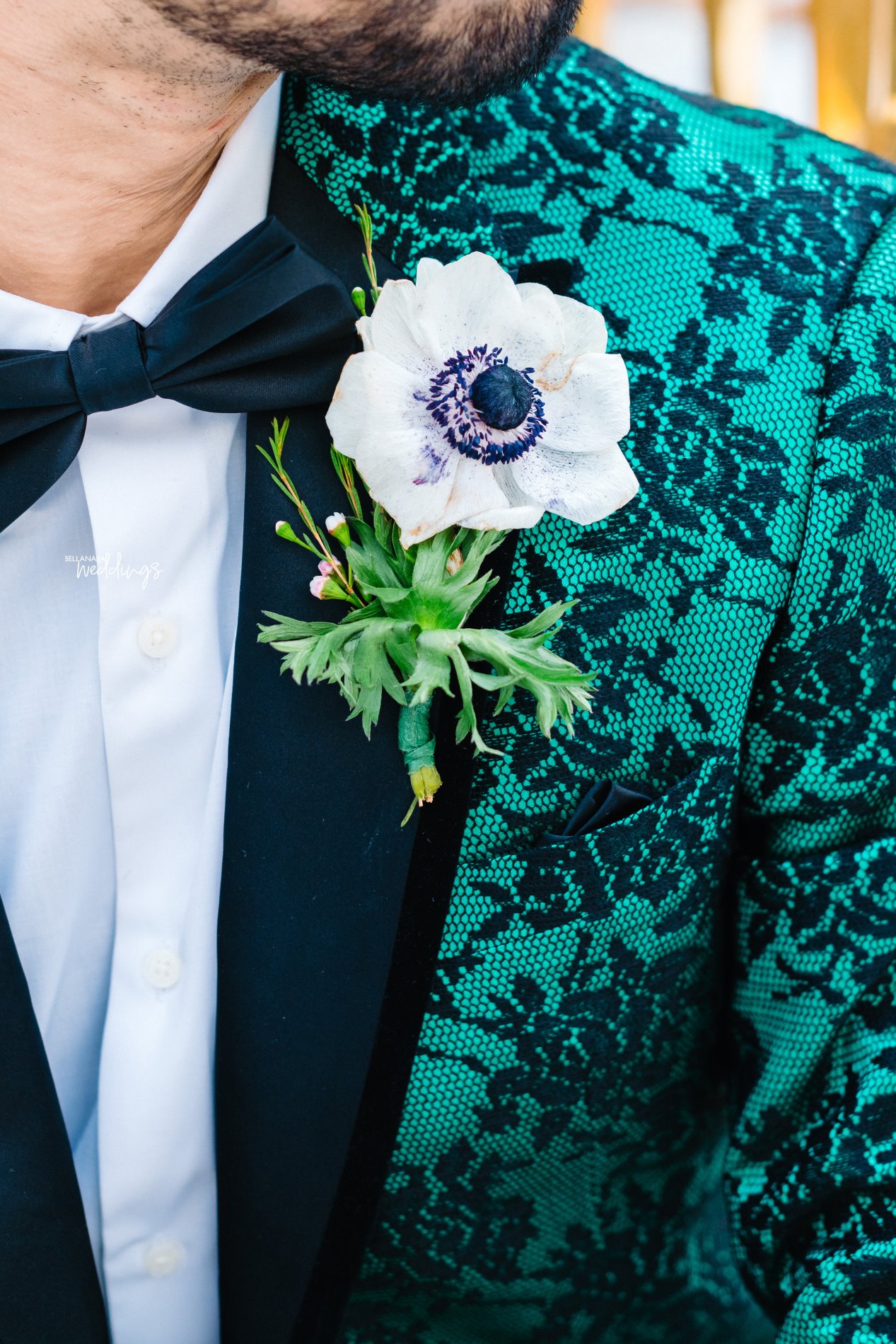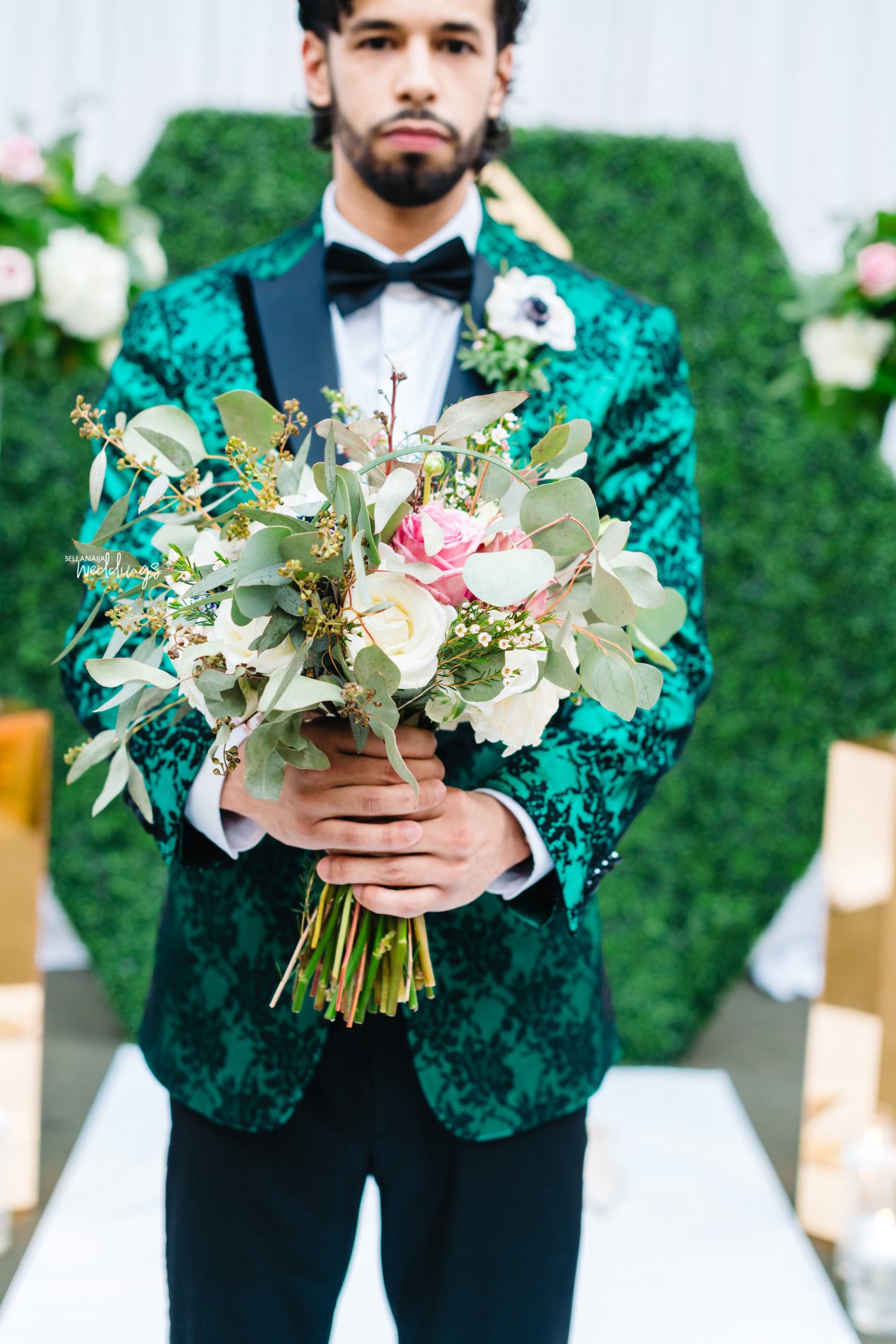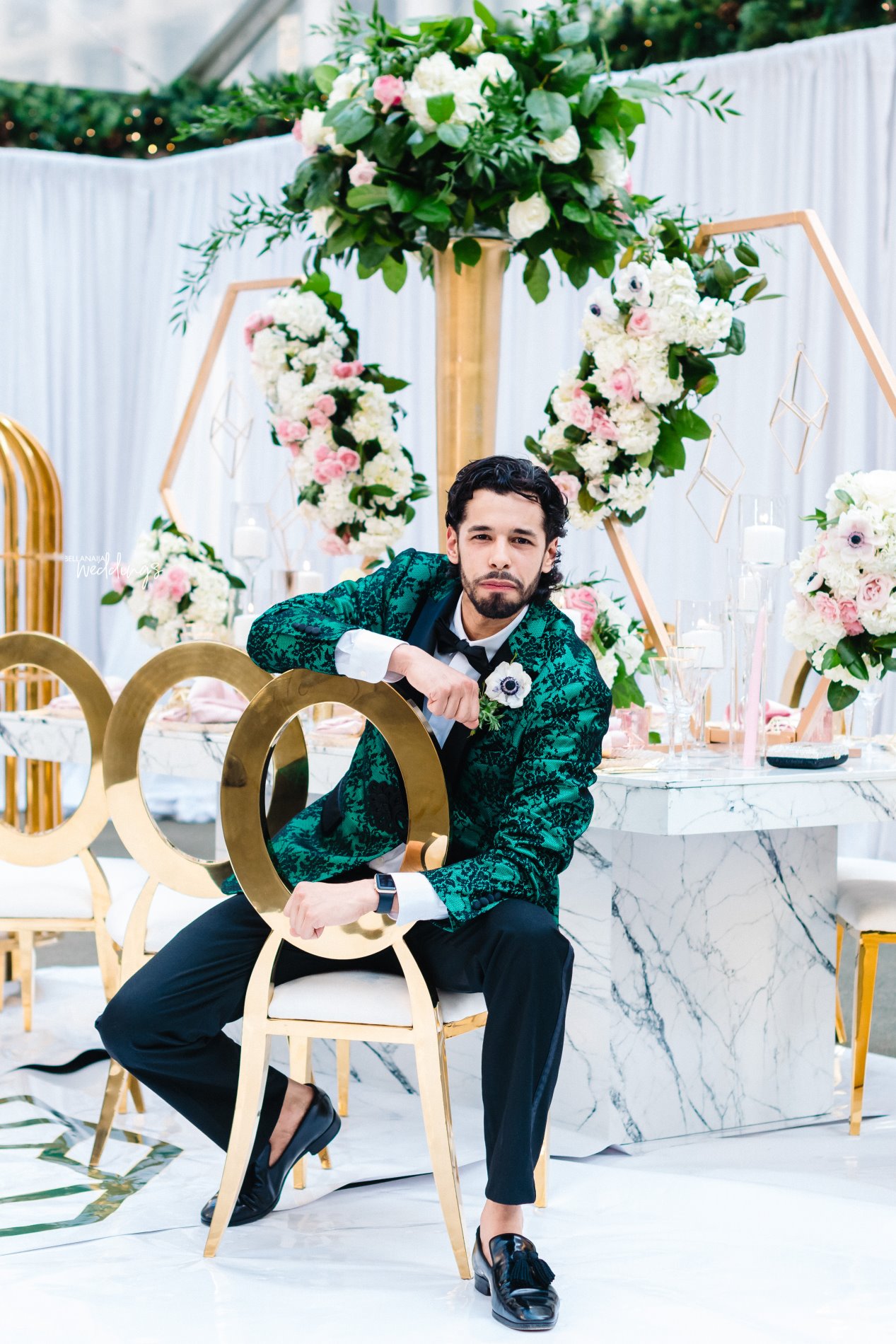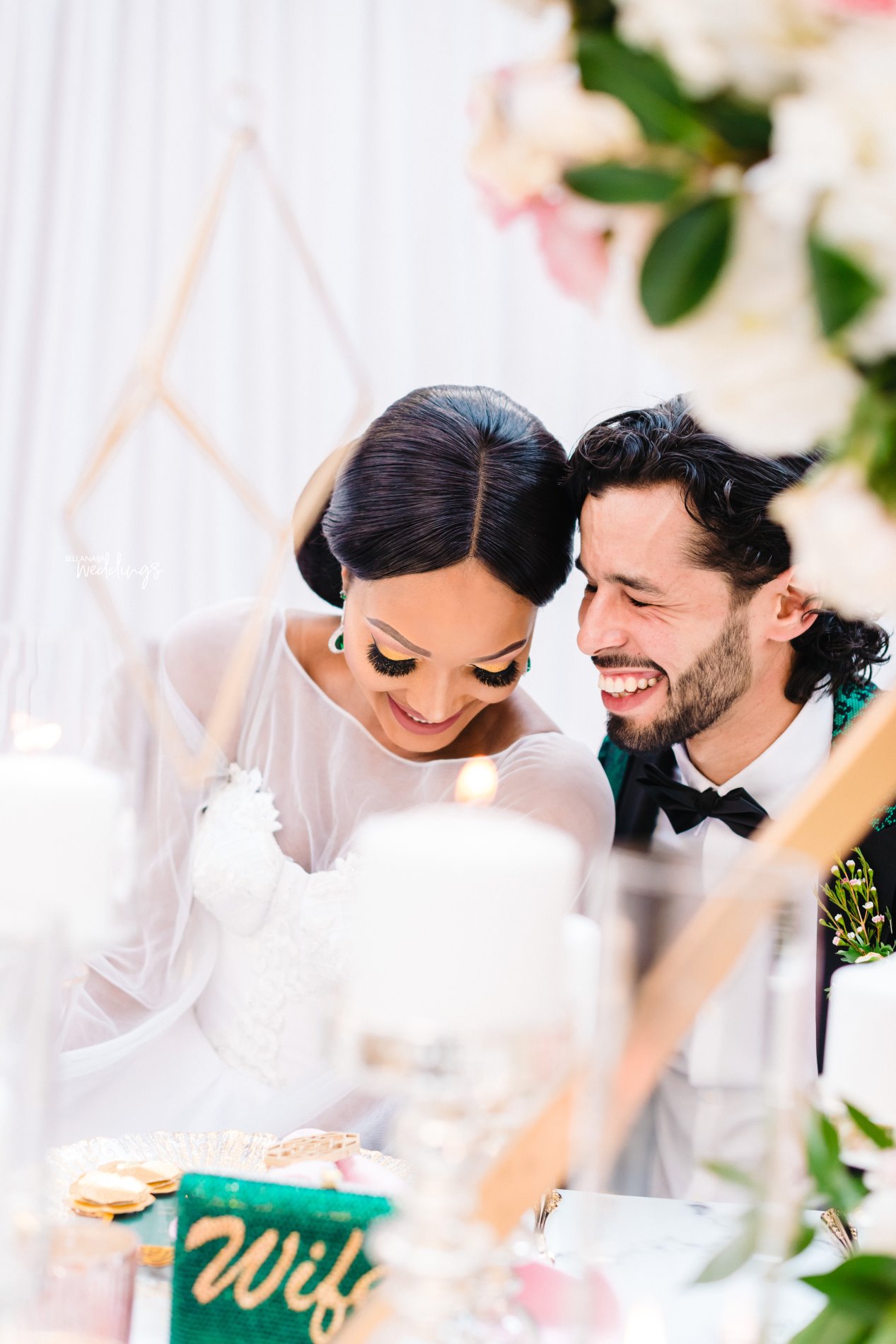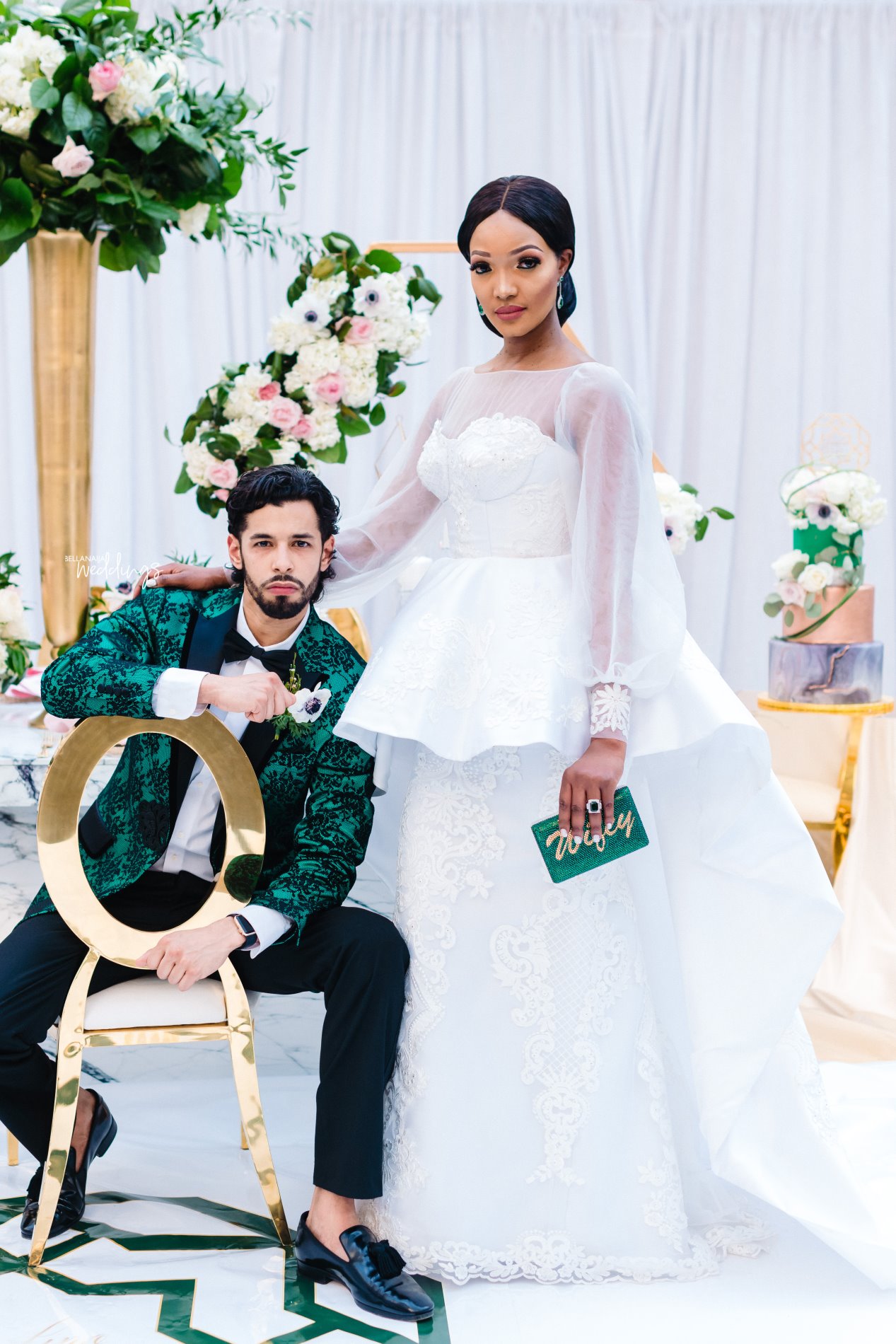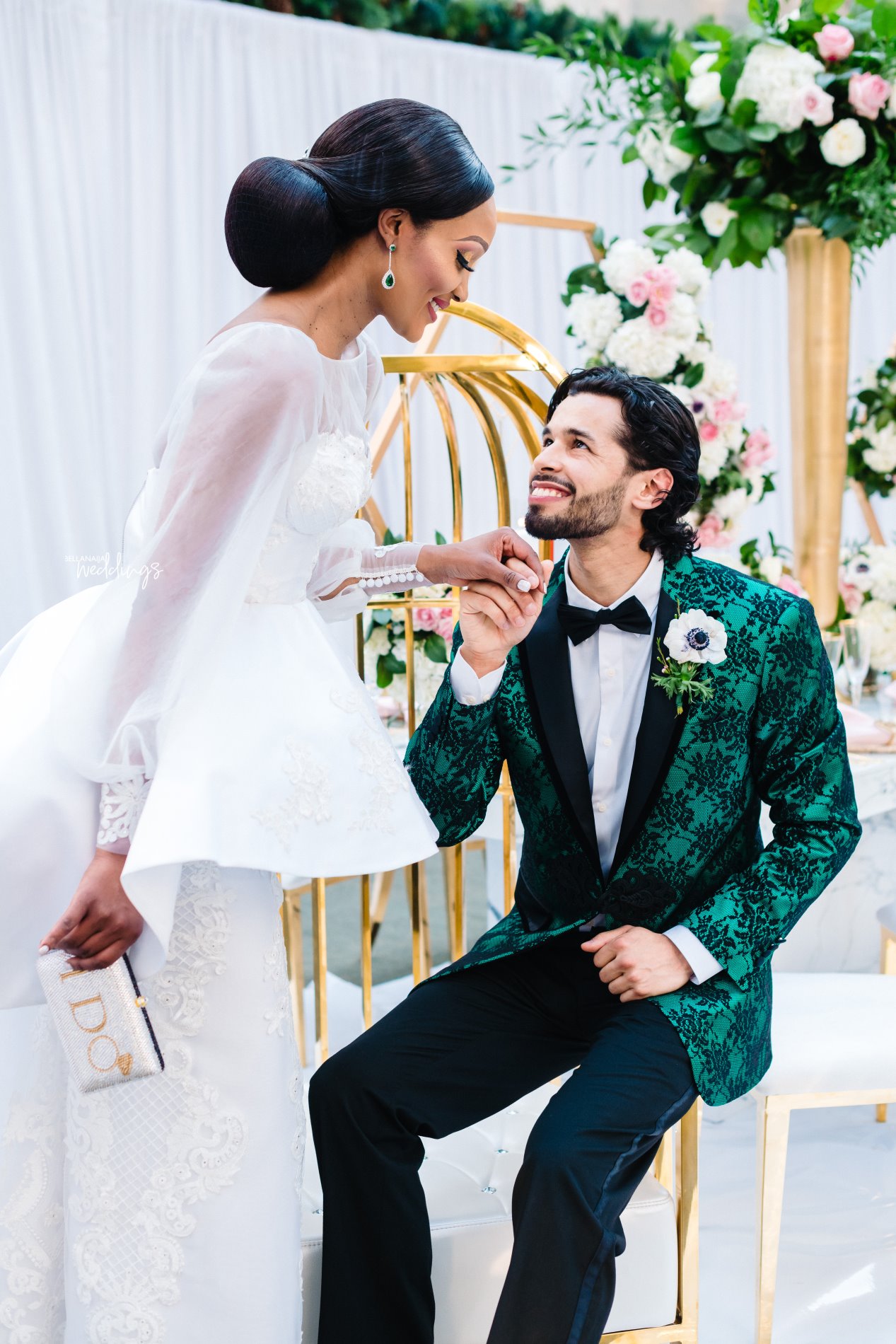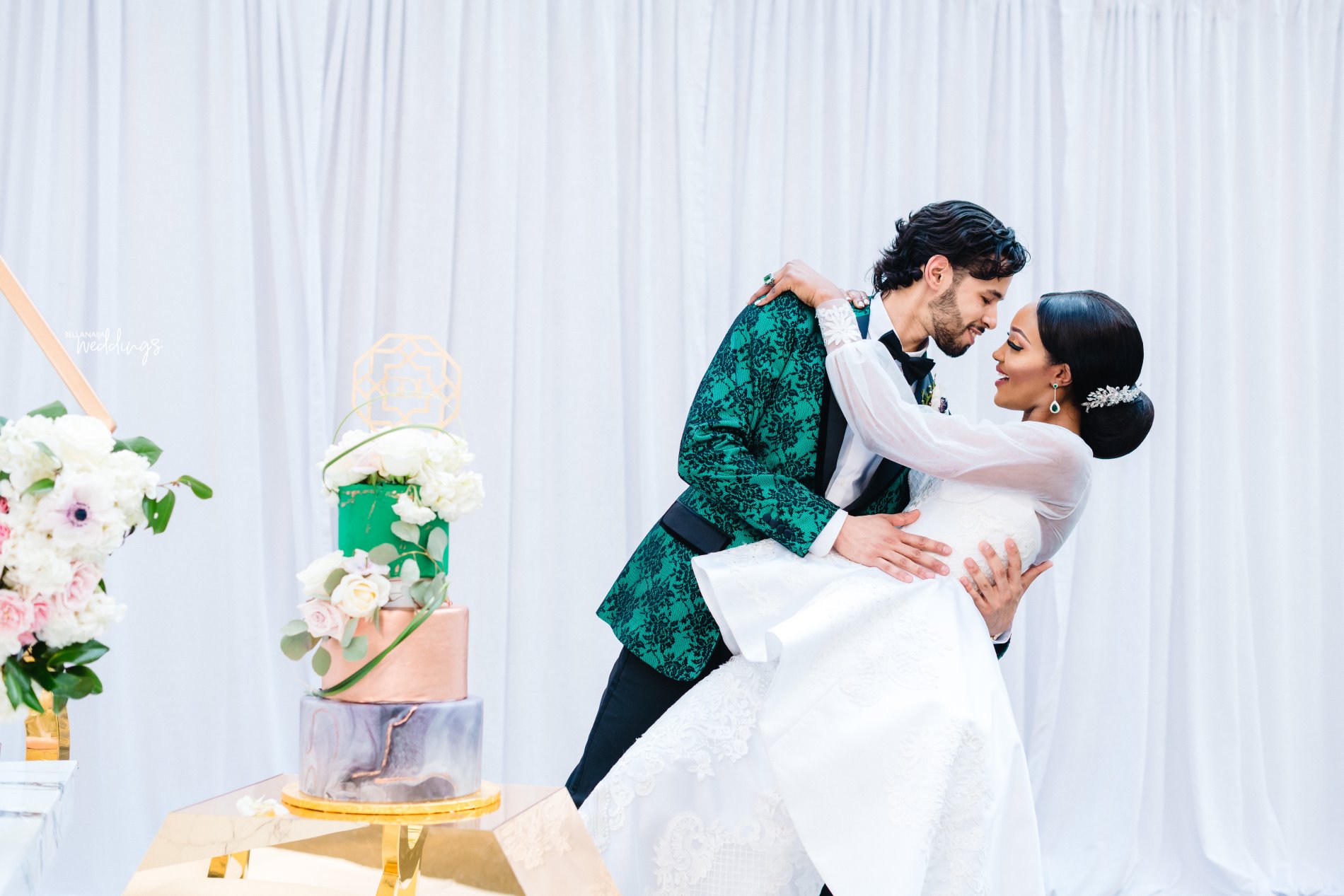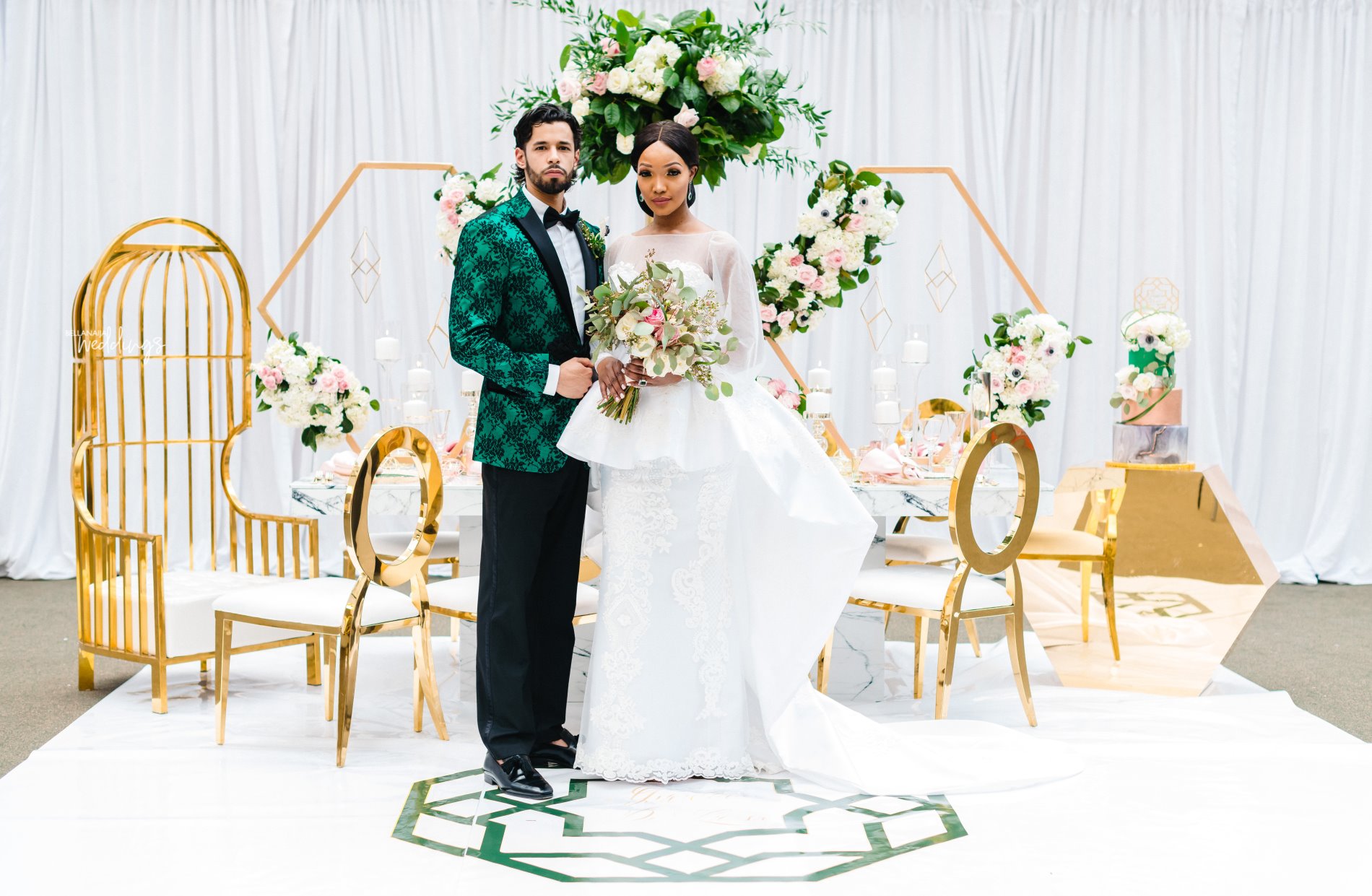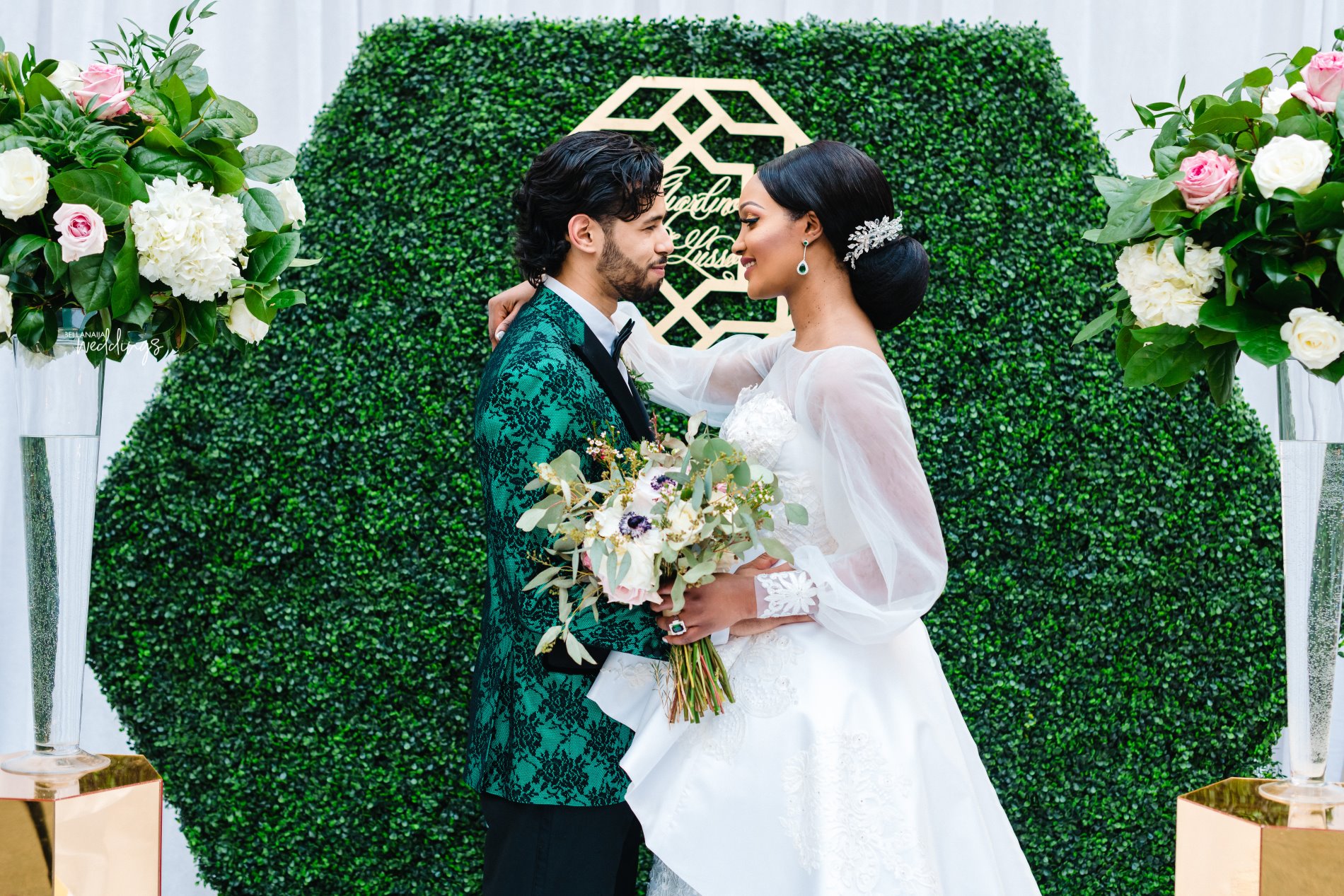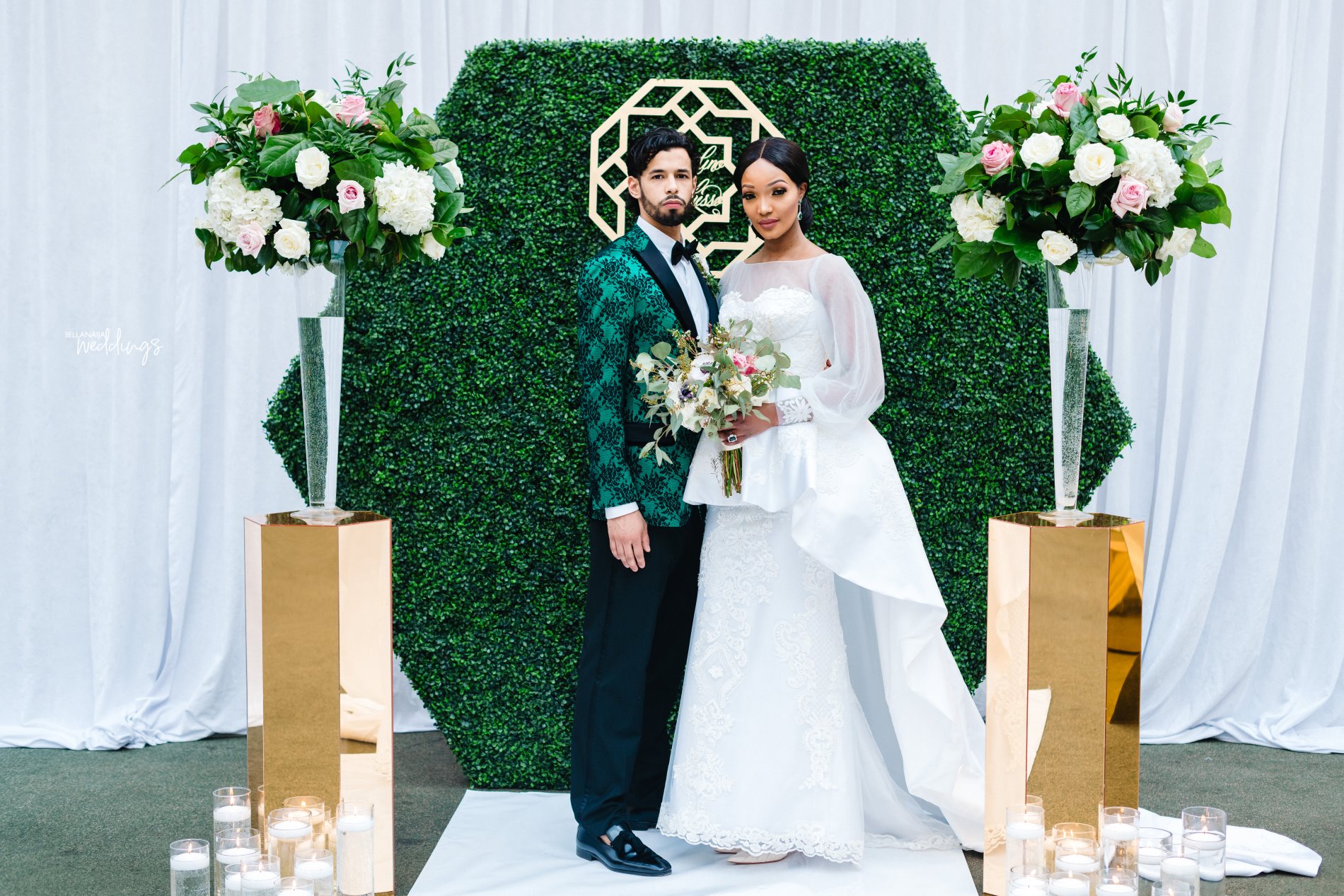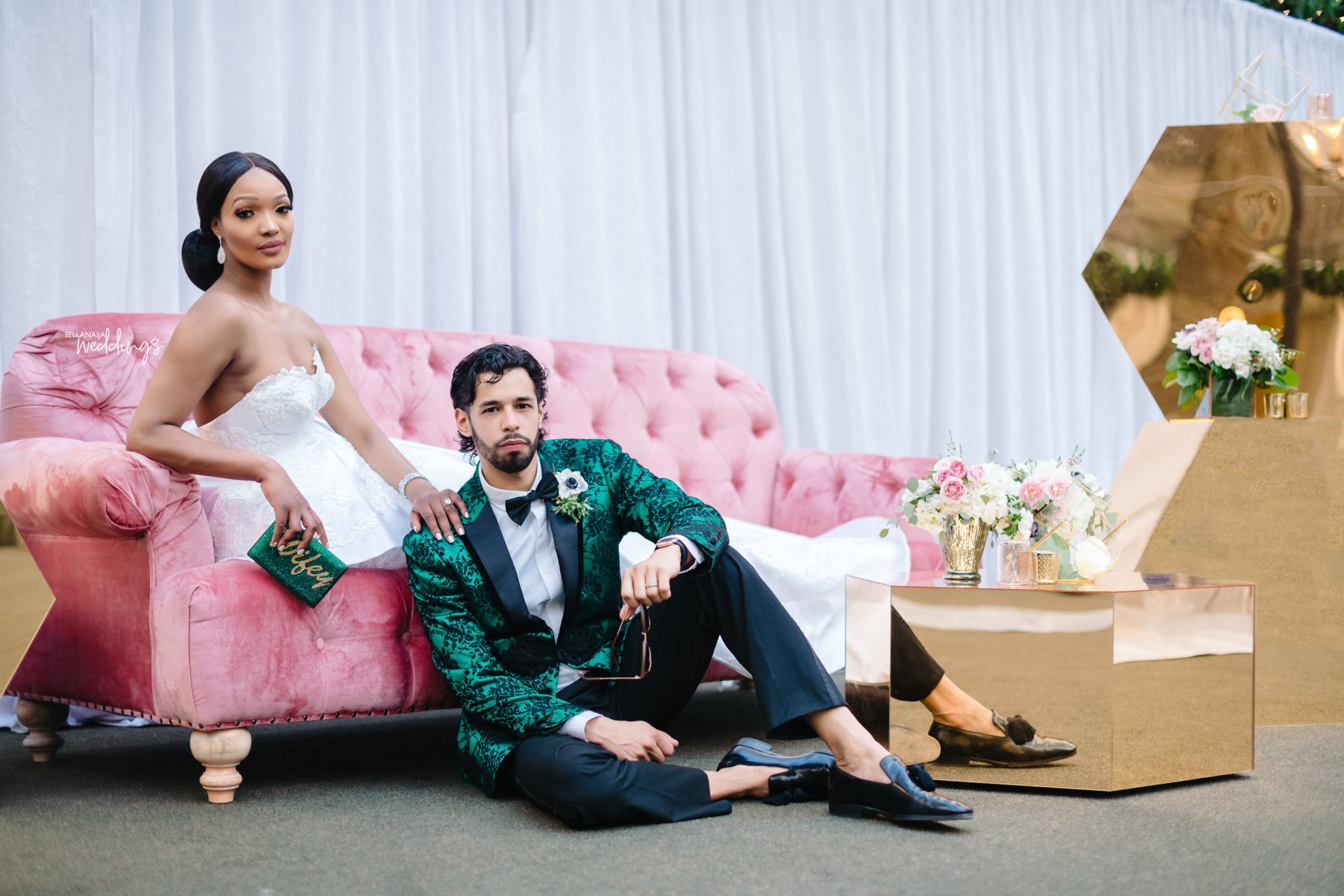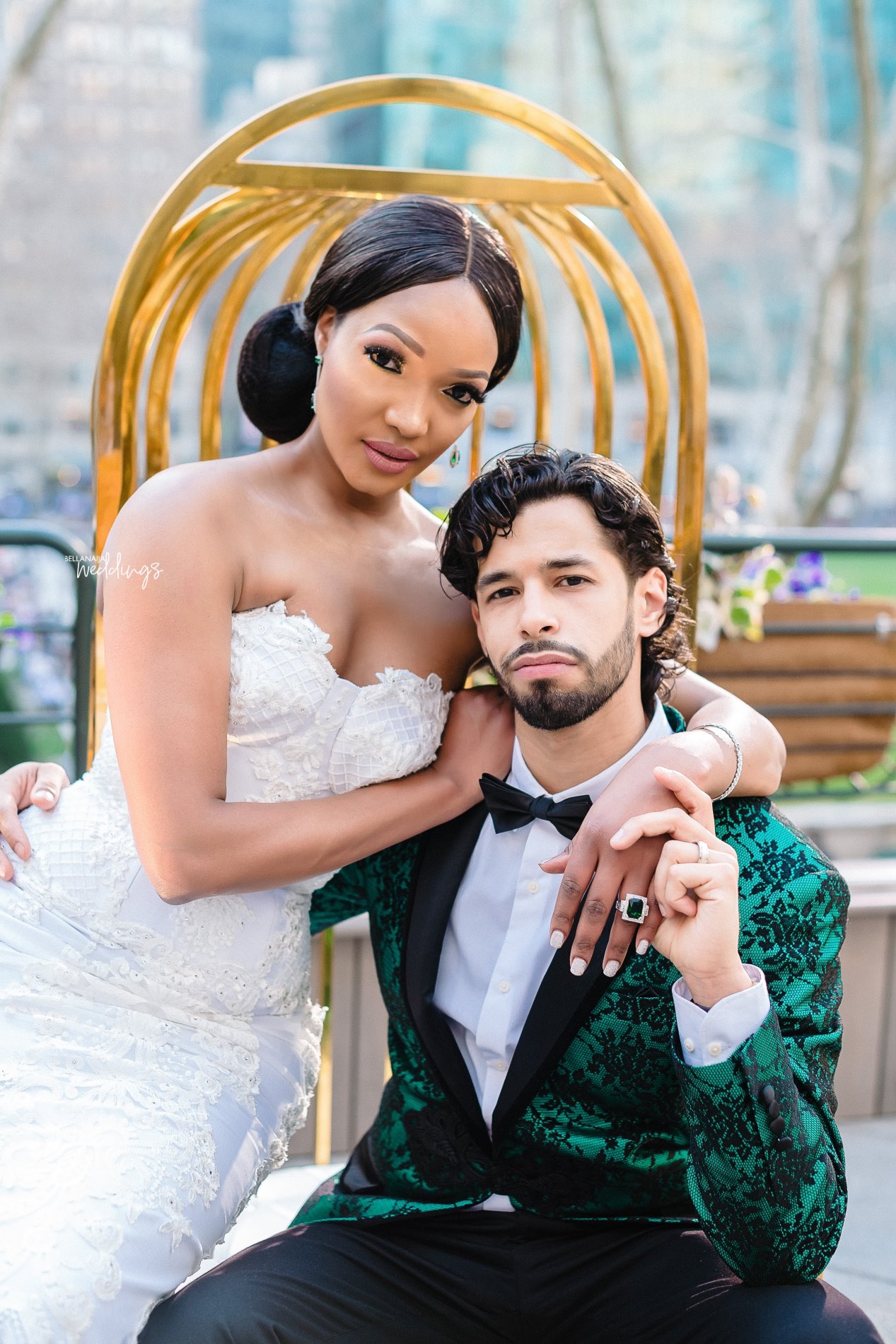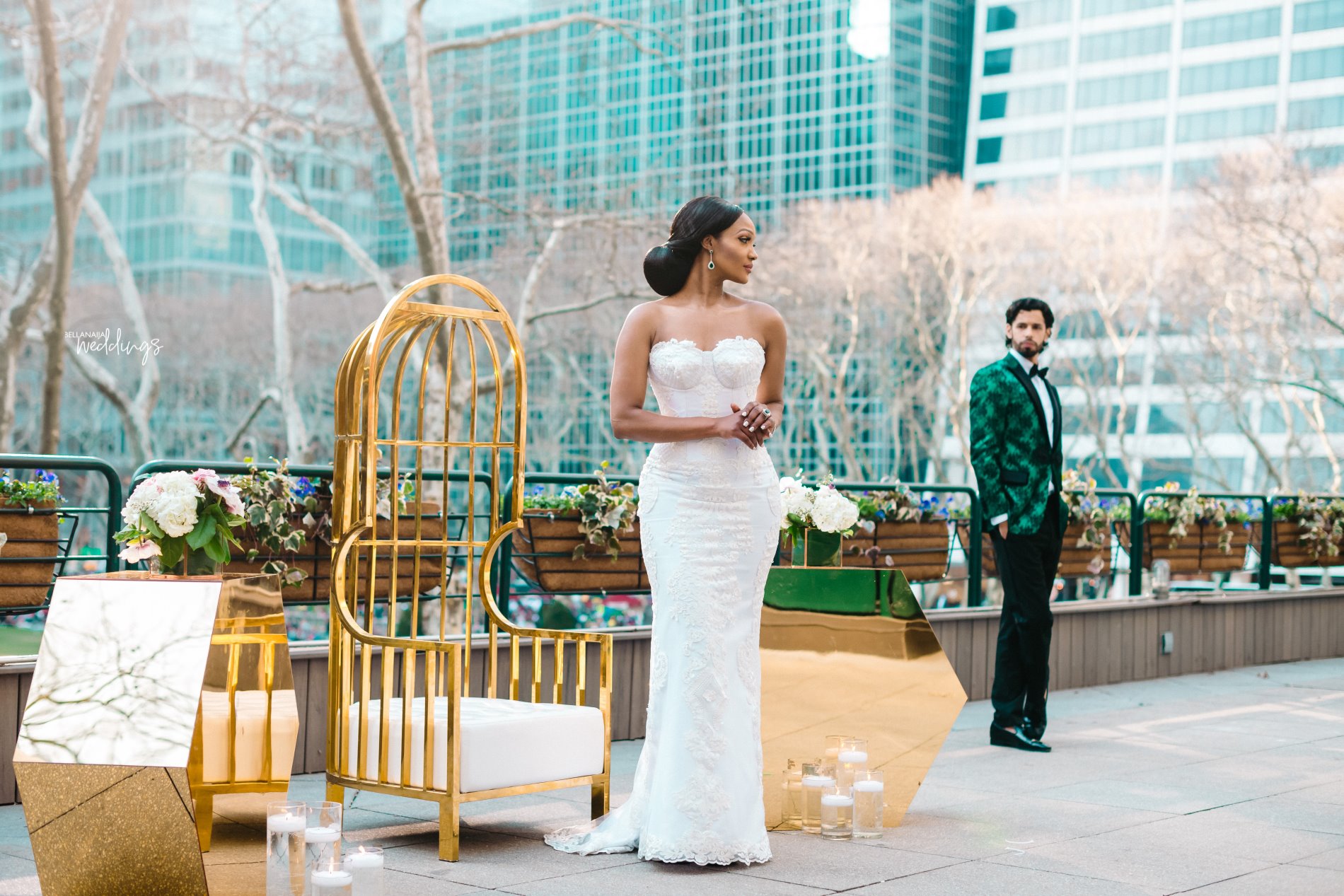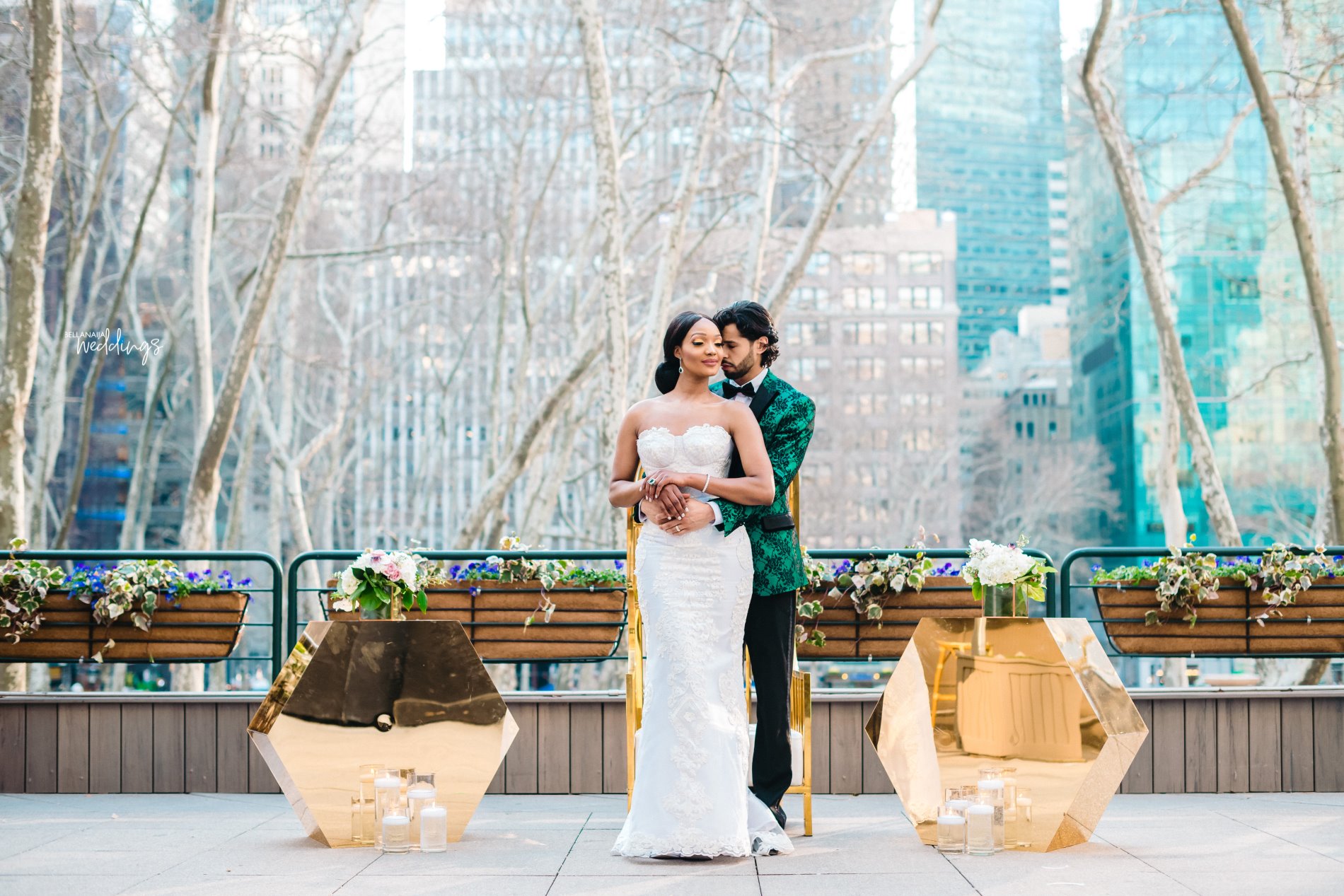 Watch the video here:
Credits
Creative Director, Planner & Coordinator: @FTKKonnect
Photography: @tunji_sarumi
Videography: @qiproductions
Decor: @glintsbyOsa
Logo Prings:  @ten23designs
Models: @ladivamillen | @p.stills
Venue: @bryantpark
Event Rentals: @glampartyrentals
Event Rentals: @evolutionspartyrentals
Stationery: @parchmentbydami
Dress: @YemiKosibah
Tux: @miguelwilson
Makeup: @beautyperfectionmakeover
Hair: @uniqueberryhairs
Cake: @Violetcakesbytosin
Luxe Jewelry: @Misayohouse
Mrs or Bride purse: @clutchedbydami